'Chic and classy.' If these words describe your ideal civil wedding look, we bet you will fall in love with today's inspo. Captured by  Jeremie Visuals, this bridal shoot screams elegance in loud volumes.
The all-white power suit by Pearl Inspired is a statement maker and we love how the beaded details create a refined balance. We are also loving the minimalist low-bun hairstyle by Zhi Hairspa. Whether you opt for a veil or a fascinator, you'd still be nailing that 10/10 slay. The cherry on top is this alluring glam by Iheoma Beauty and we are obsessed with how it gives an impeccable melanin pop. If your civil wedding is around the corner, then this is the inspo you need to bring your A-game.
 Here's how the photographer describes the shoot:
This civil wedding ensemble is captured in the ethereal allure of all-white elegance and tells a tale of timeless love and understated sophistication. Each fabric fold whispers promises of a forever kind of commitment, as a couple embarks on a love journey hand in hand. The purity of white symbolizes the blank canvas of a shared life, ready to be painted with vibrant strokes of joy, laughter, and unwavering companionship. In this moment, simplicity meets significance, creating memories that will stand the test of time. Here's to the beauty of love, celebrated in the quiet grandeur of a civil wedding.
See the photos below and share your thoughts with us.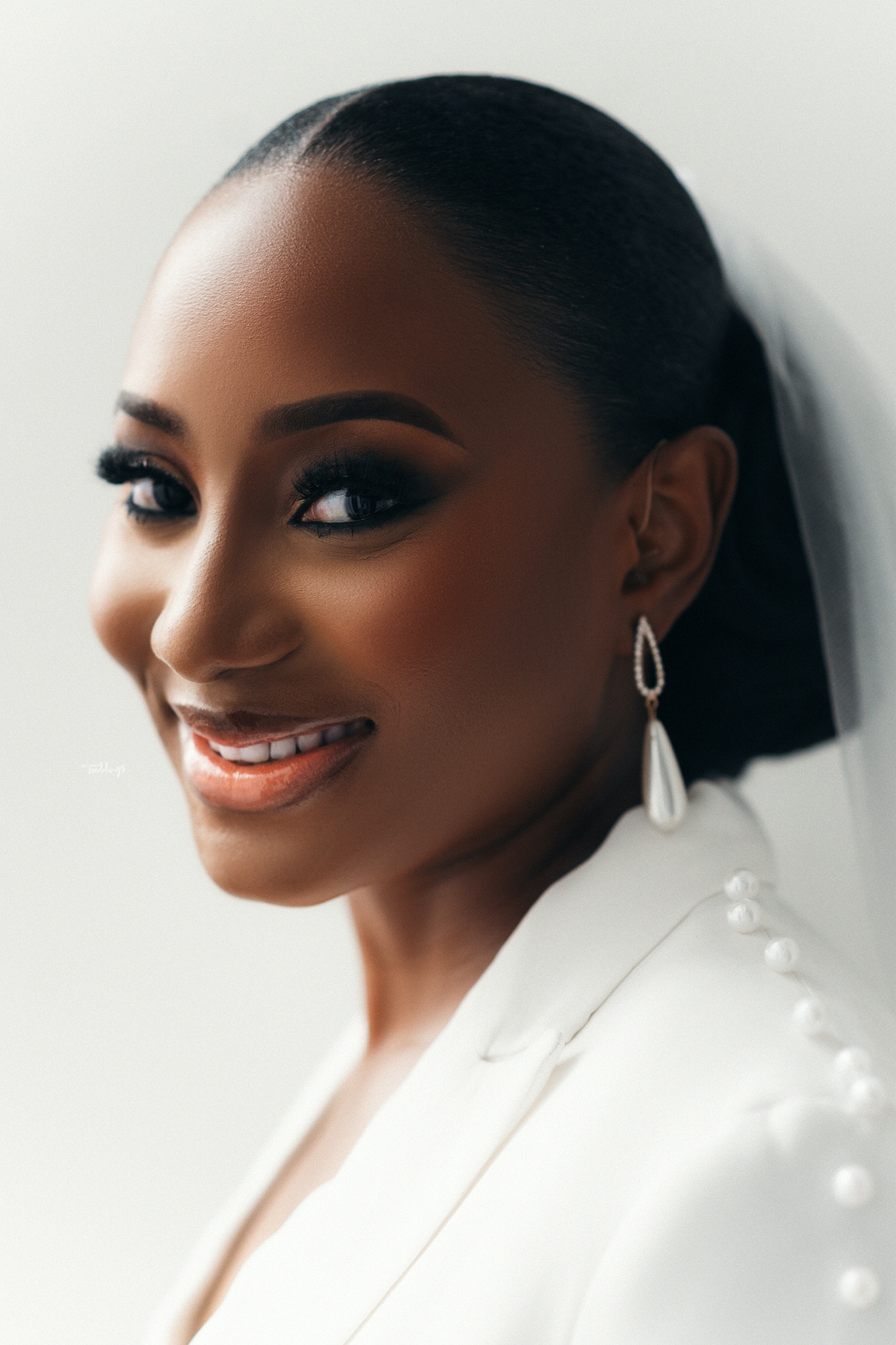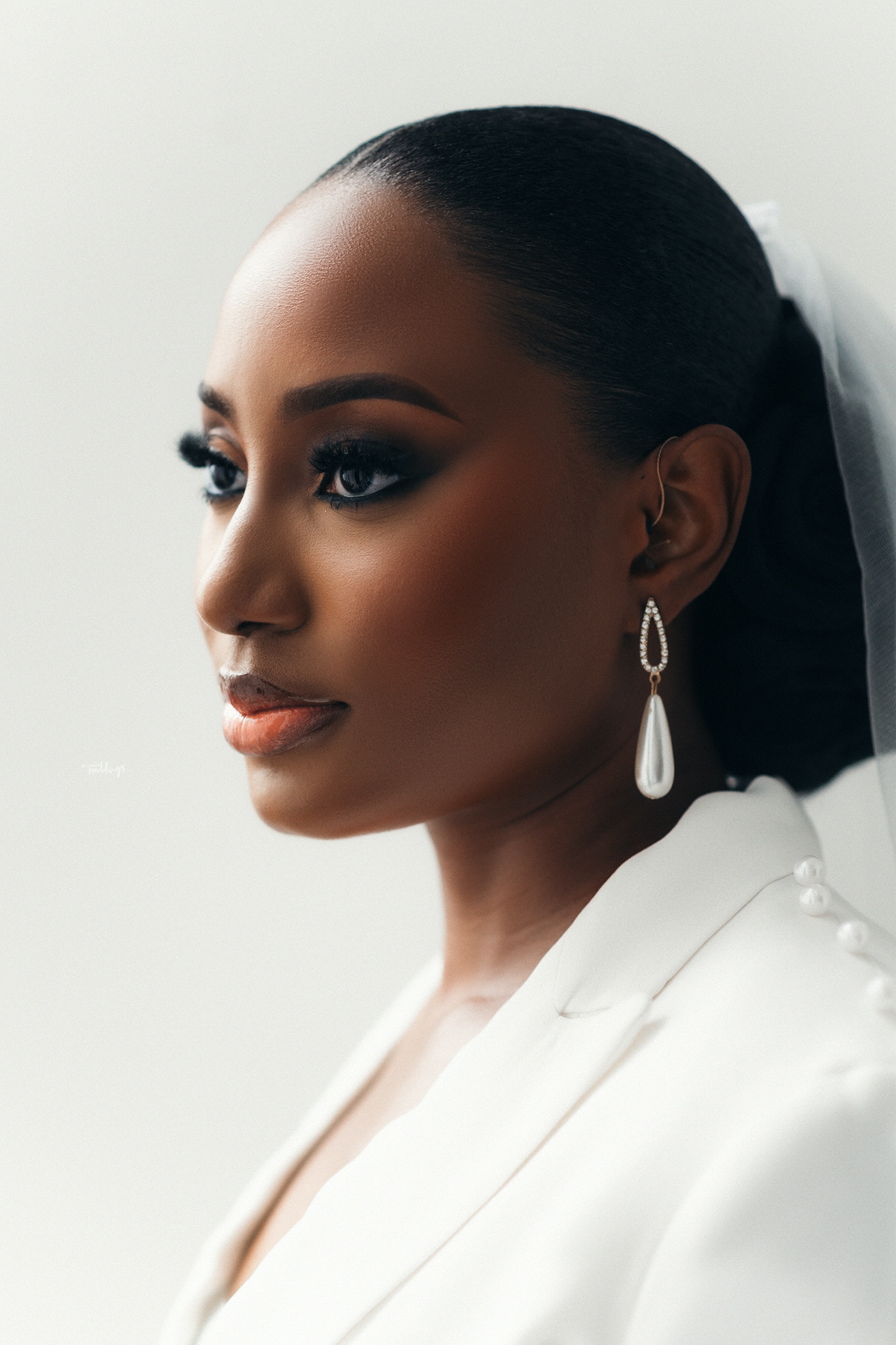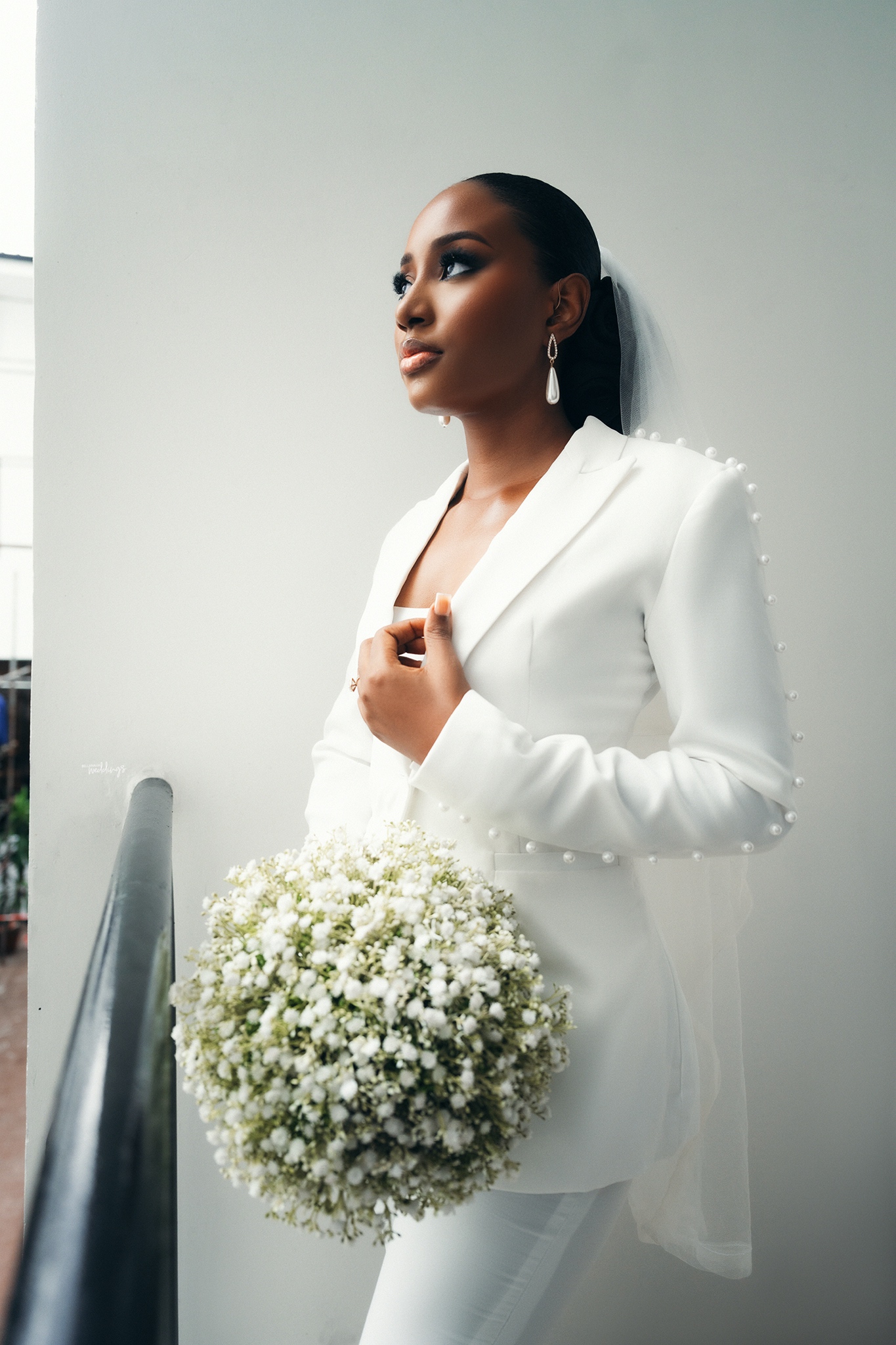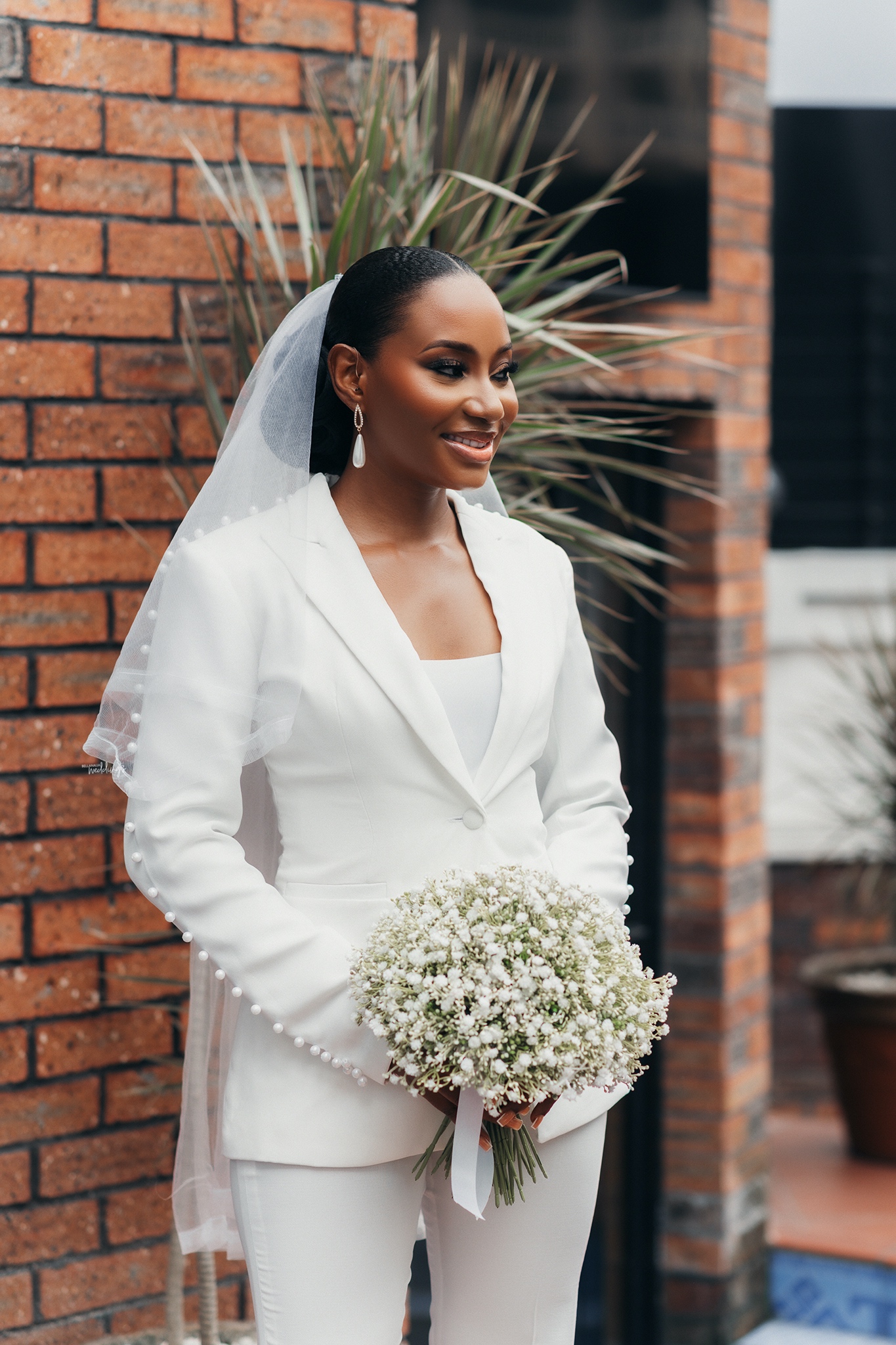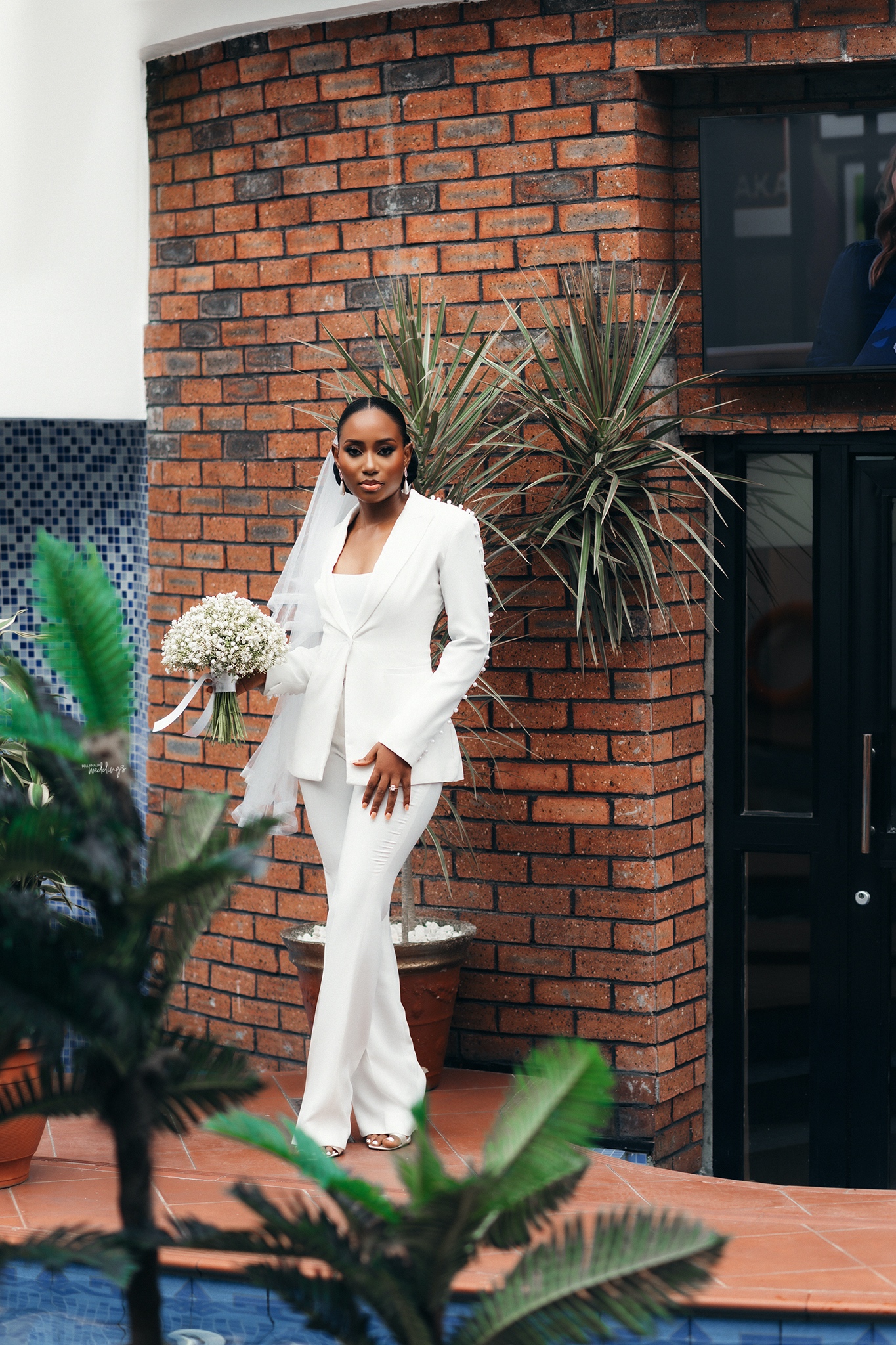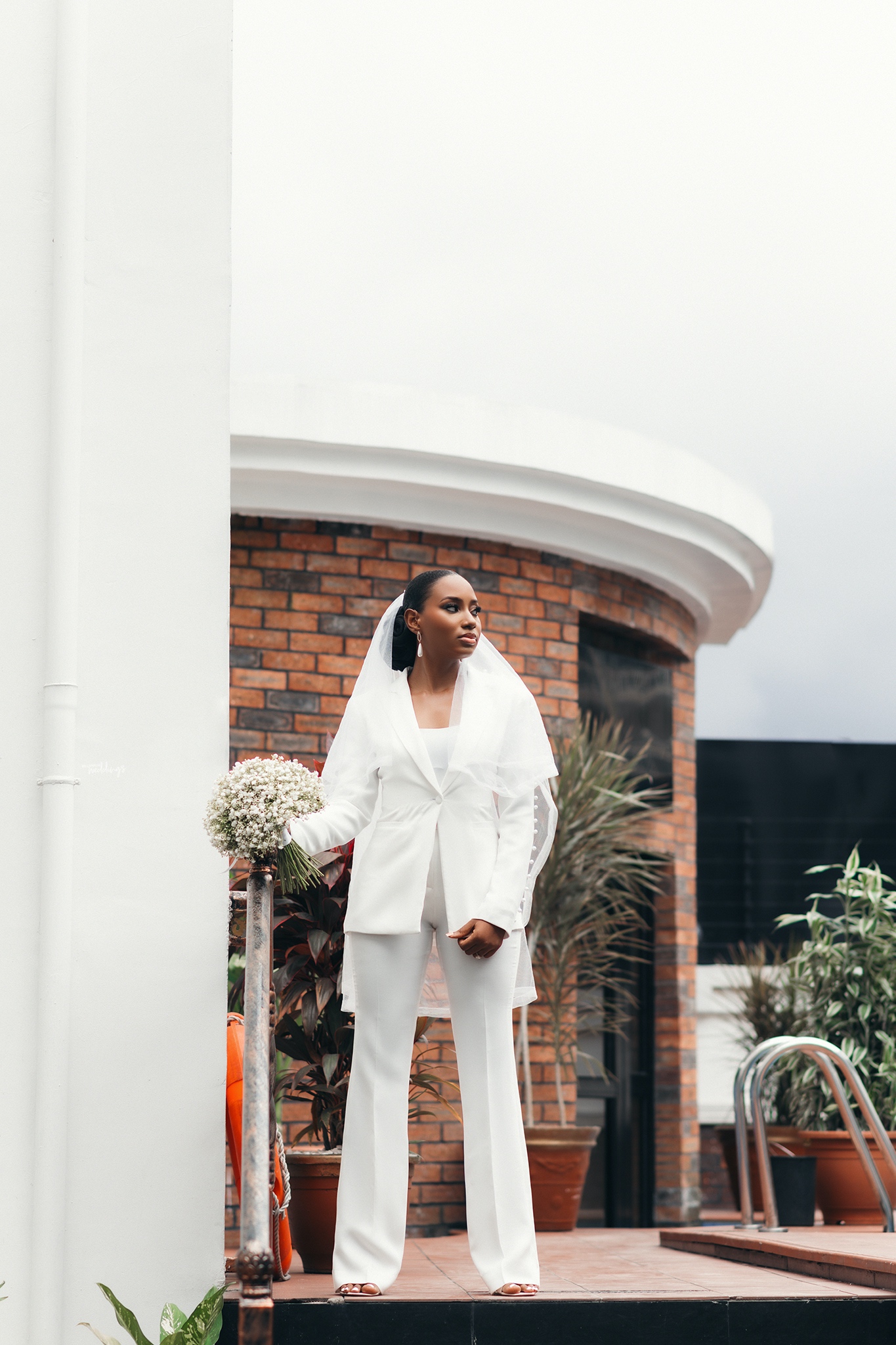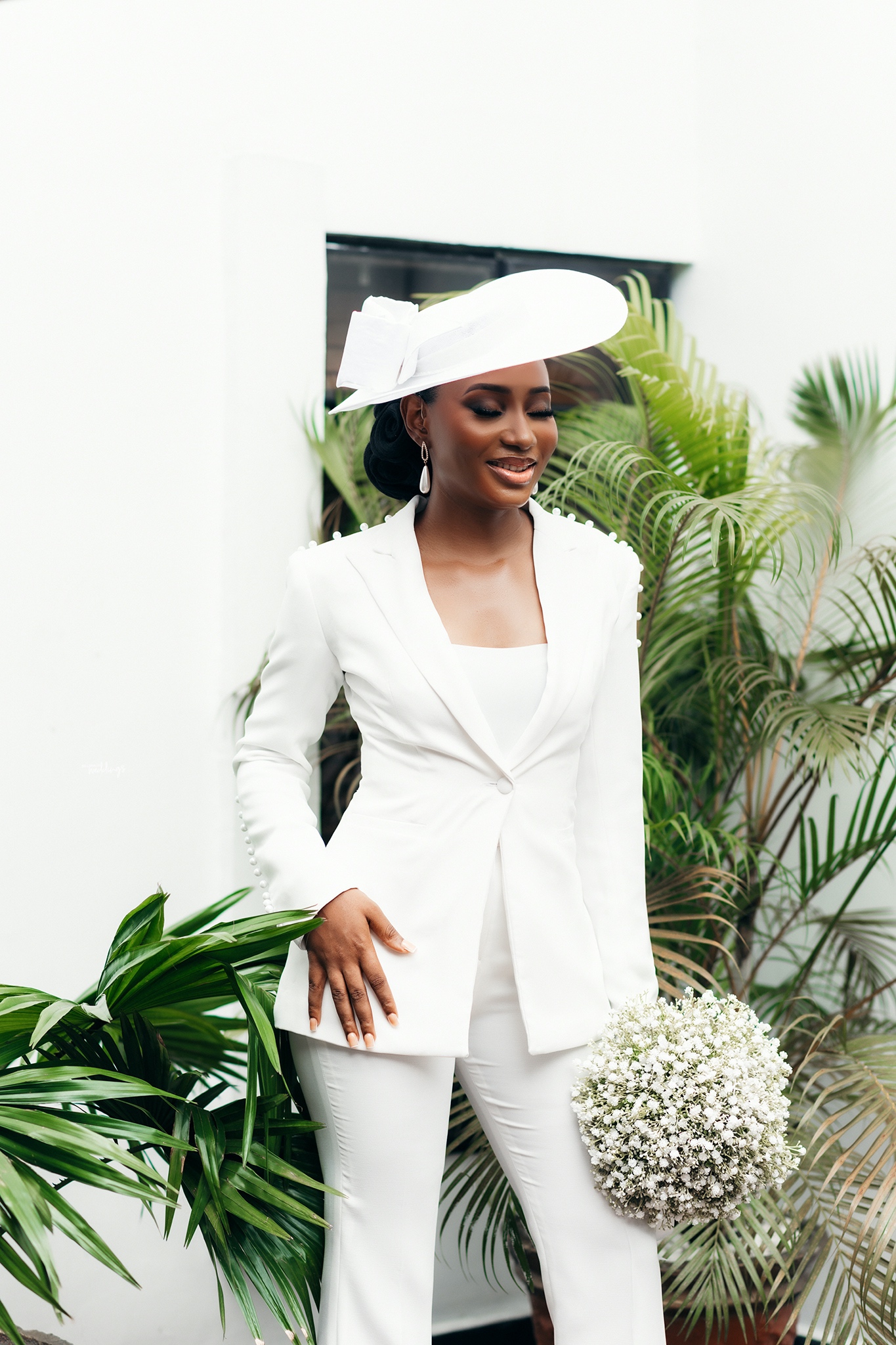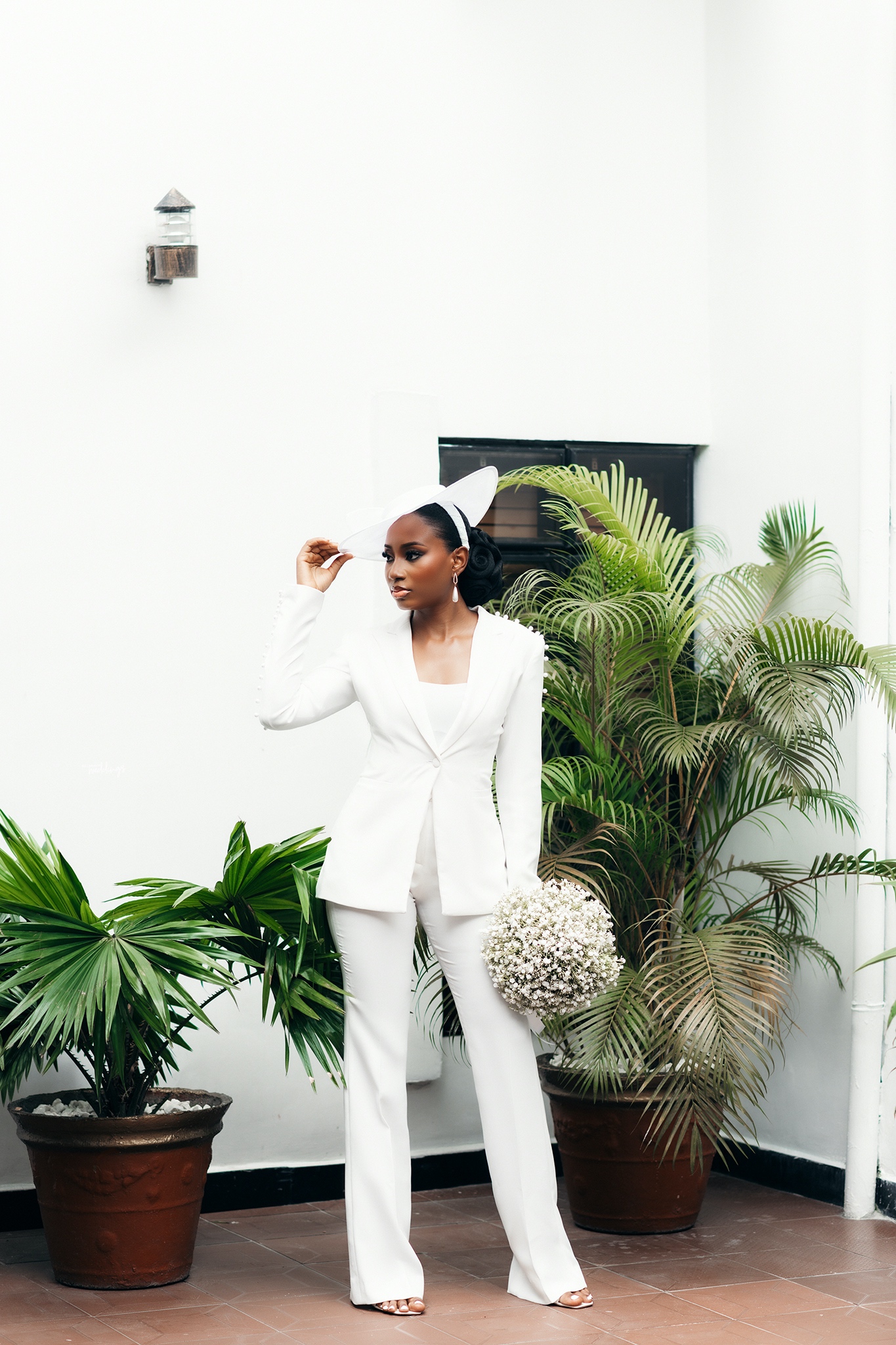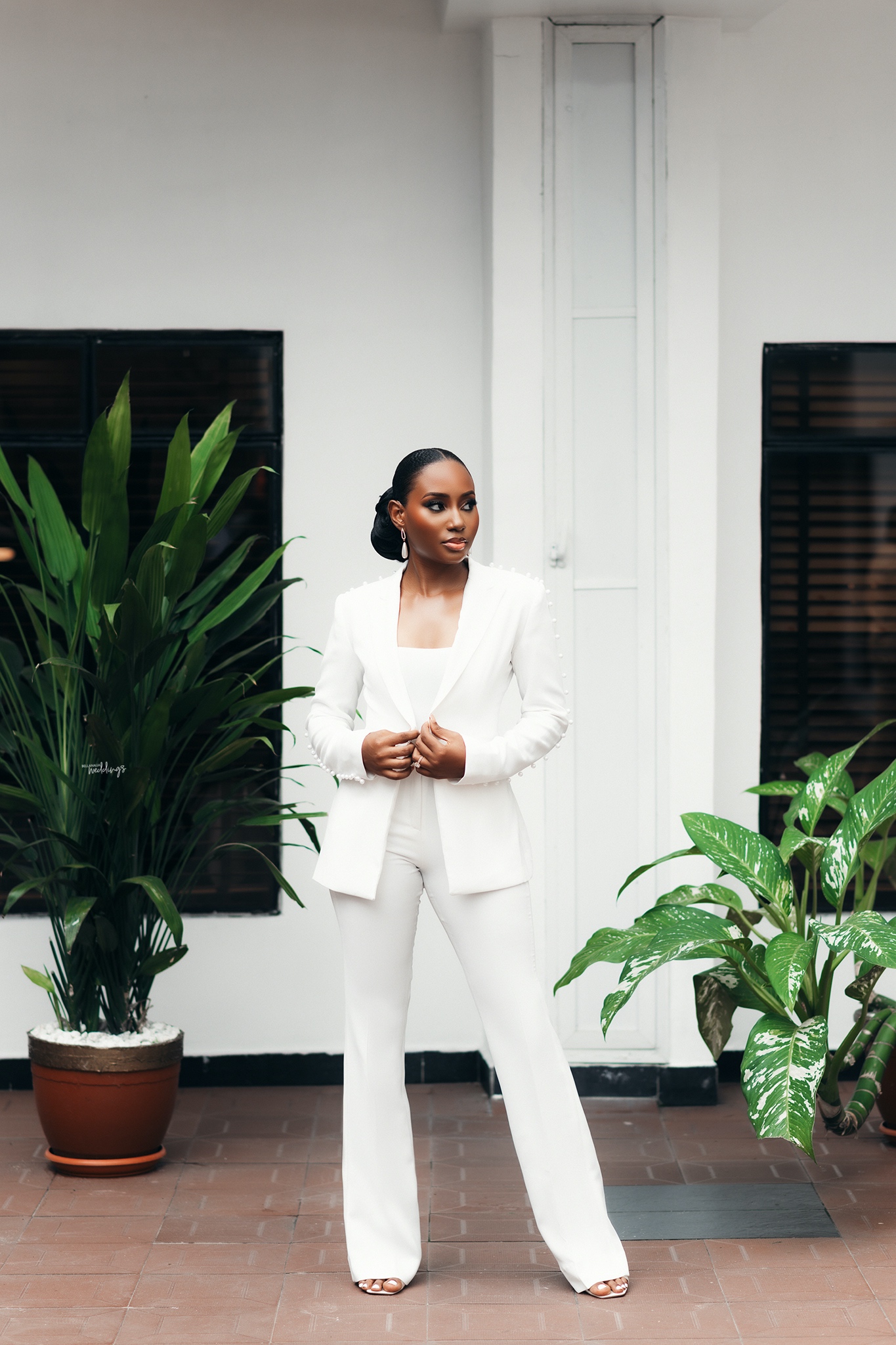 Credits
Bride @iamshimi_te
Makeup @iheomabeauty
Hairstylist @zhihairspa
Outfit @pearl_inspired
Bouquet @_sweetbellez
Photography @jeremievisuals