Let's talk about colour, love, and the beauty of happy ever afters. When a beautiful Igbo princess meets her charming Edo prince, what you get is an amazingly beautiful Igbo-Edo wedding. Now, combining the rich Igbo culture with the vast heritage of the Bini culture, you already know what to expect. Yes, an intriguing burst of colours! Kelechi and Collins totally have us super excited and giddy with their traditional wedding. We are pretty sure Umuchu in Anambra state wasn't ready for all the fun and love, #TheKCUnion brought.
Kelechi and Collins tied the knot in an Igbo-Edo traditional wedding and we're still in awe of all the beauty. The cultures of the lovebirds were so finely blended and the vibe was everything! Kelechi was a stunning Igbo bride as she stepped out in an elegant white George for her first appearance. It was time for the wine-carrying ceremony and she came through repping her husband's culture in an exquisite red dress and the indigenous Okuku. Collins definitely wasn't found slacking either. He came through first, in the Igbo attire and then in his Bini attire.
Everything about the #KC2021 wedding was nothing short of amazing. So many beautiful moments to love and gush over. Good music, food, all-round excitement, and of course love, were the order of the day. Enjoy all the photos from Kelechi and Collins' traditional wedding below.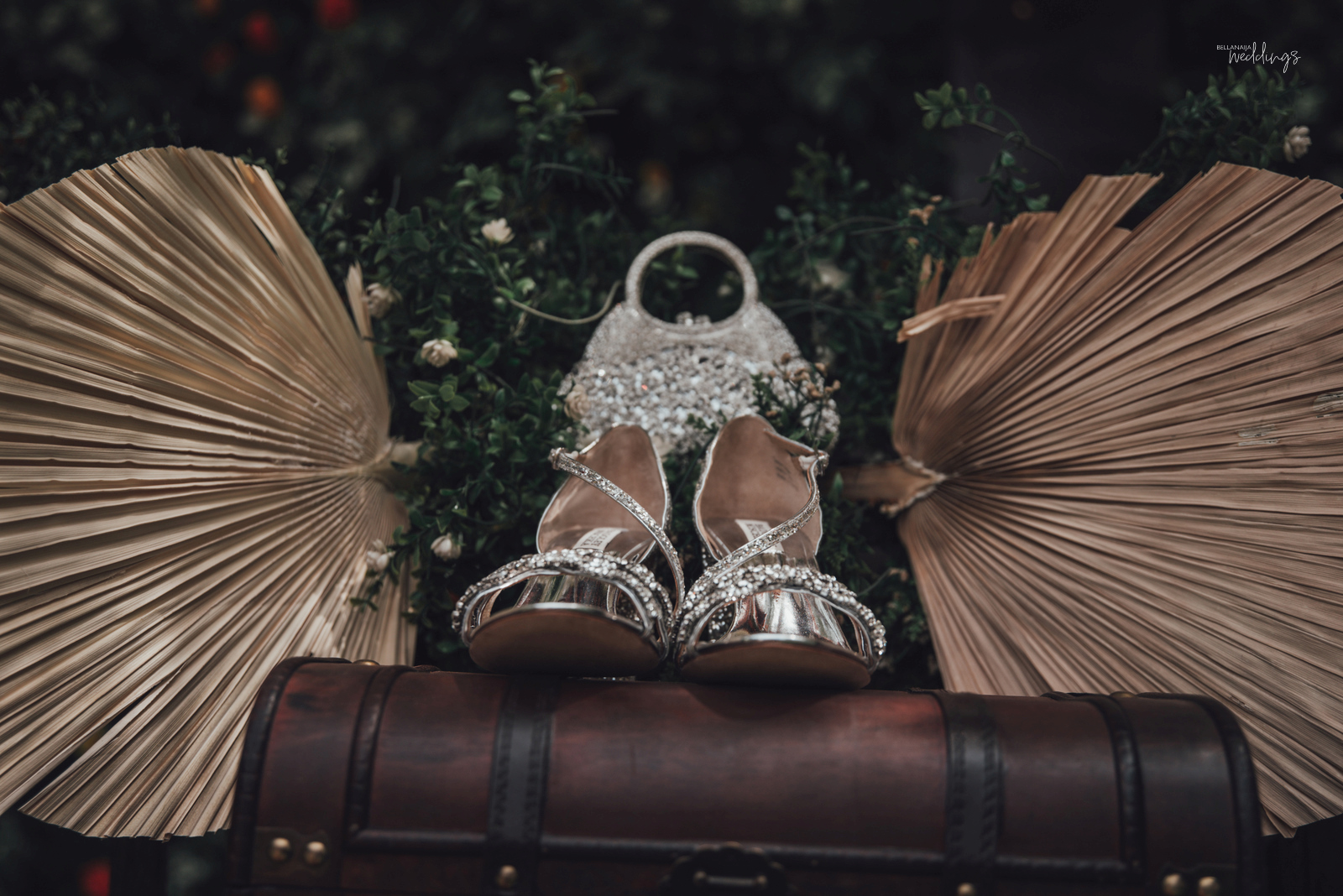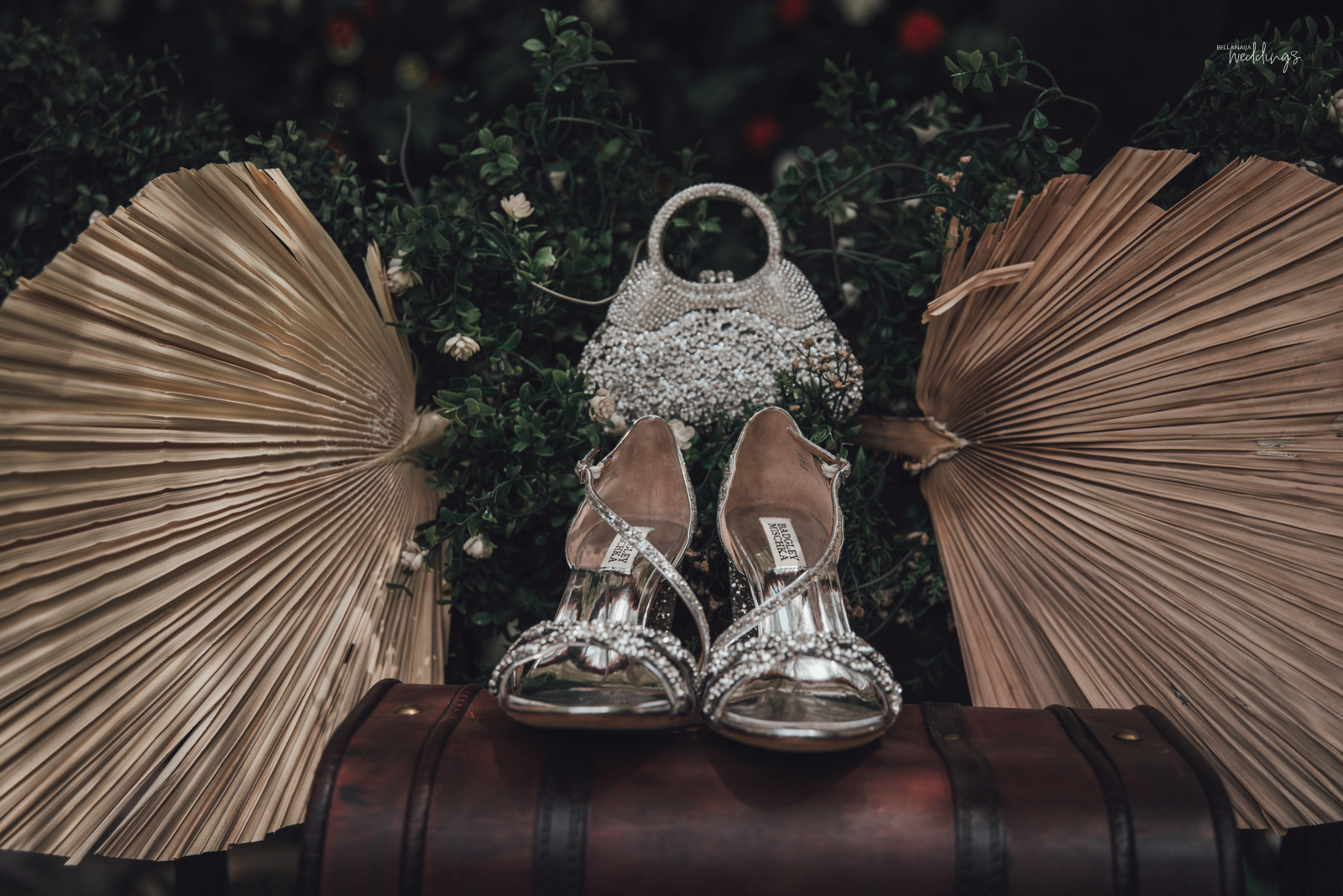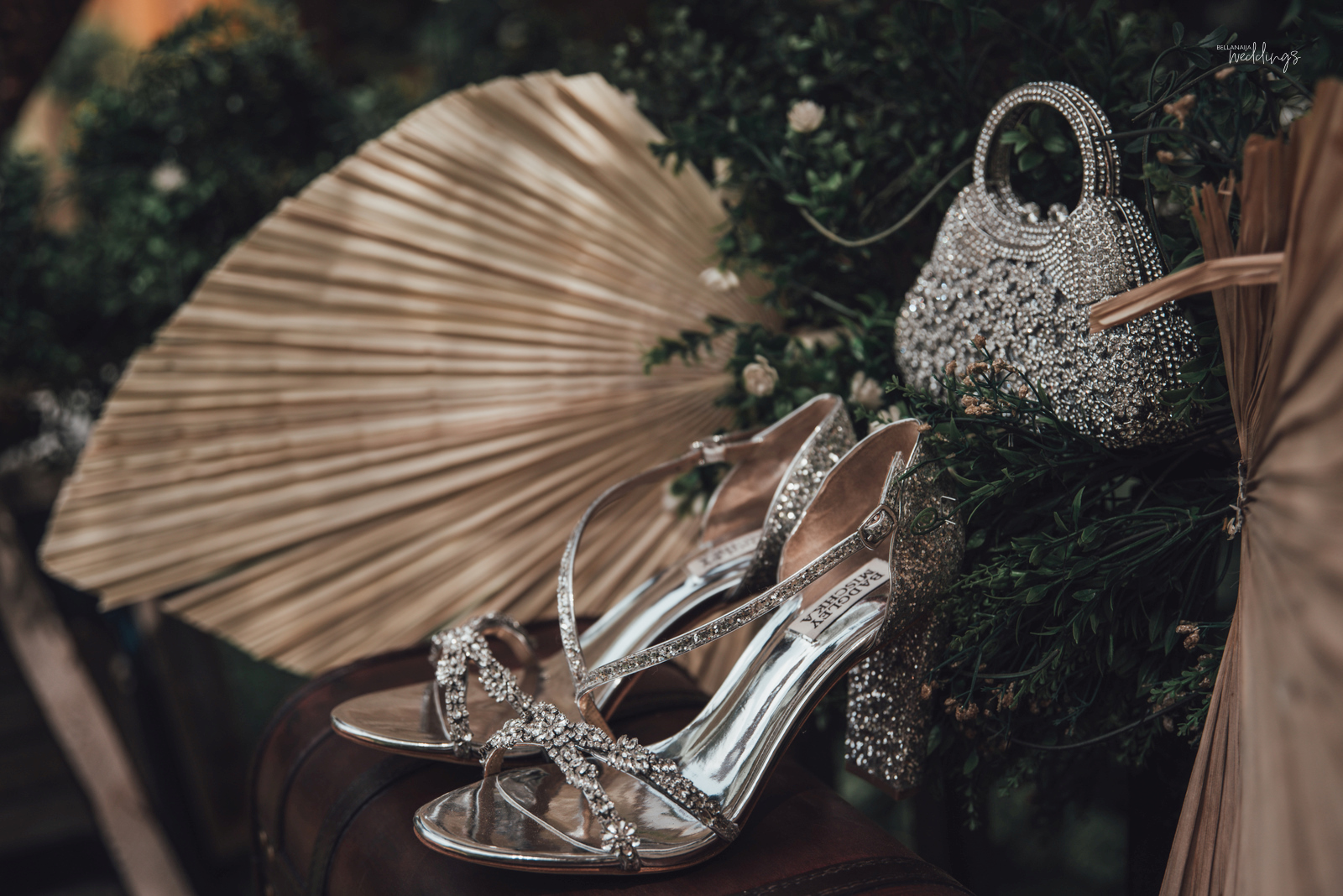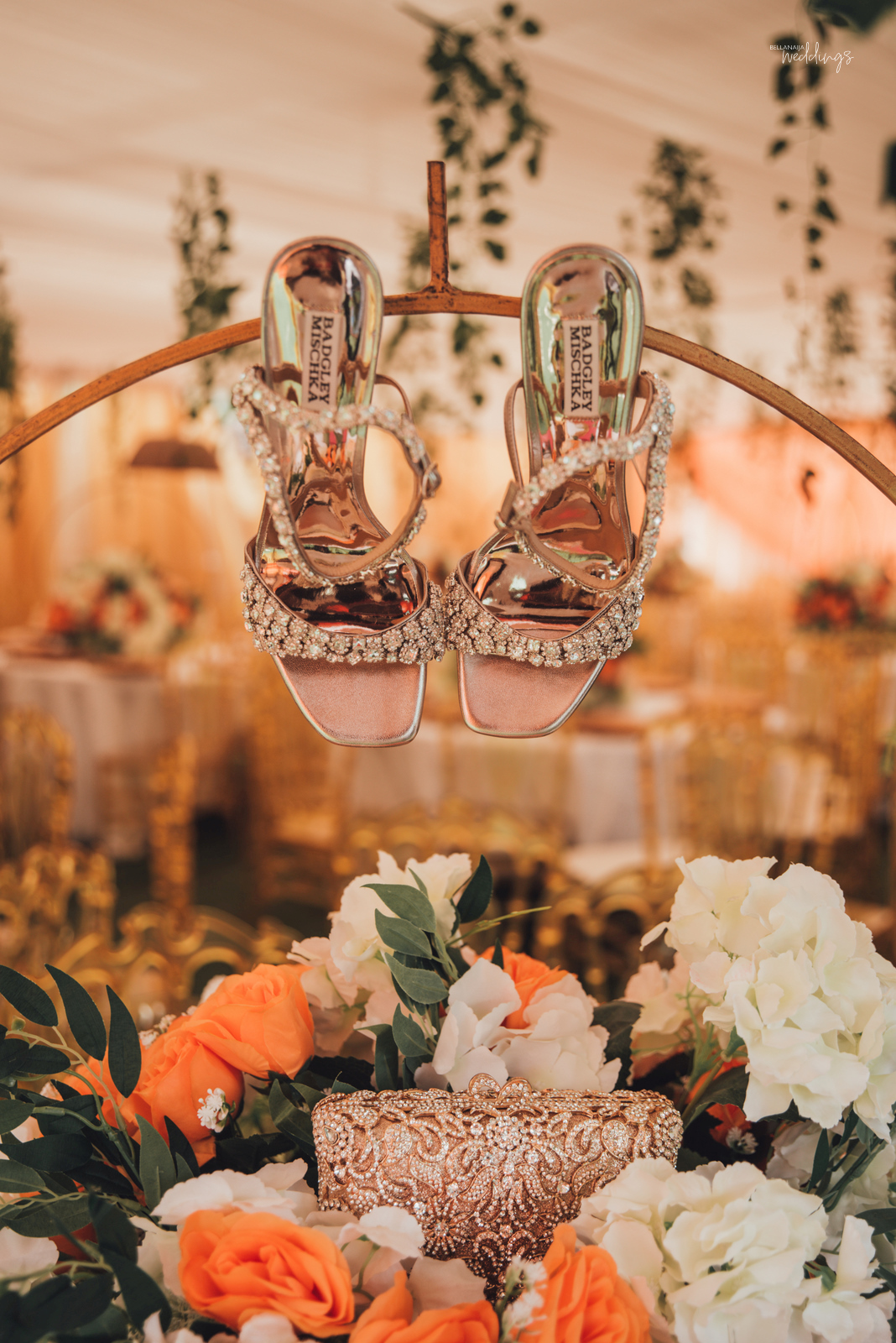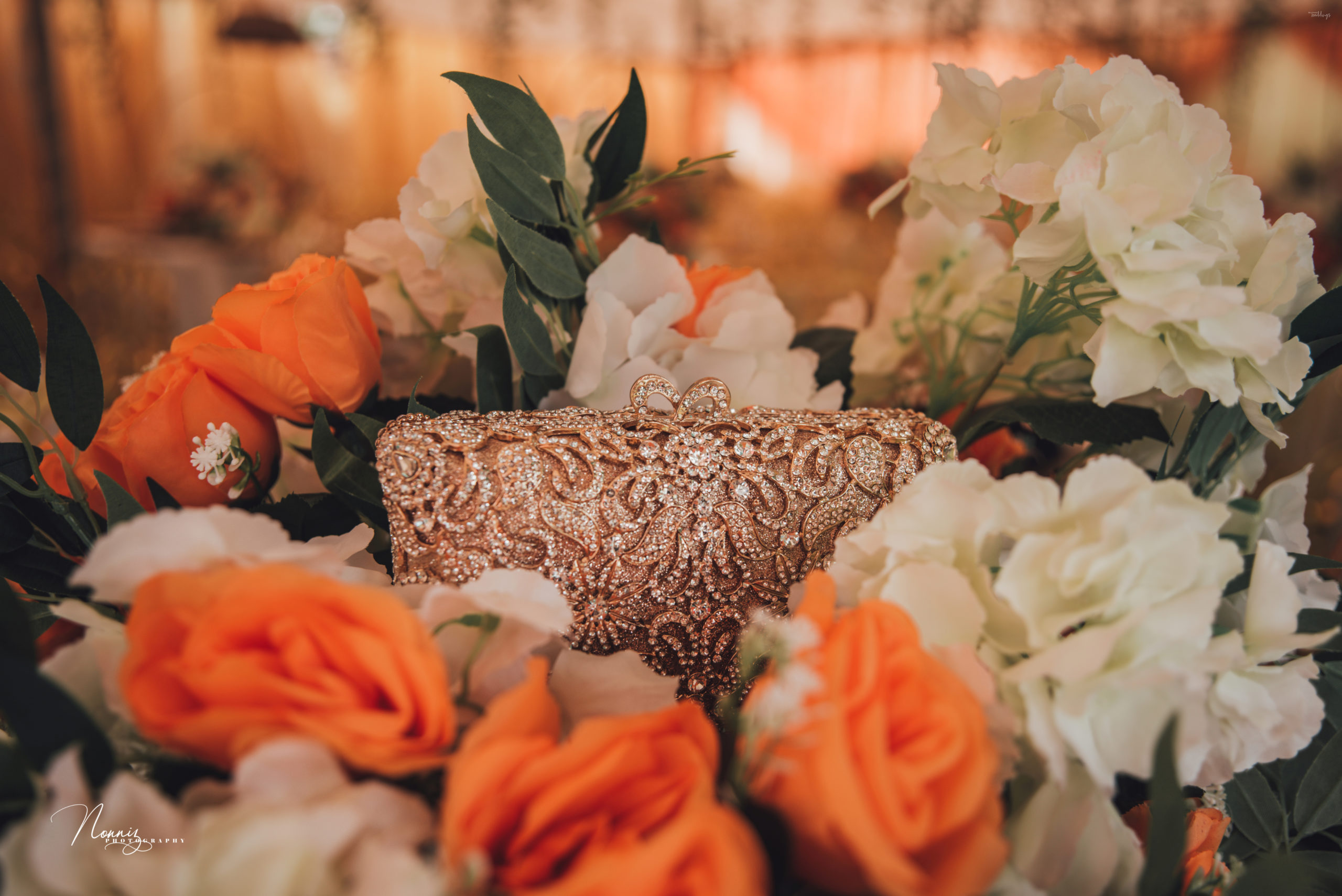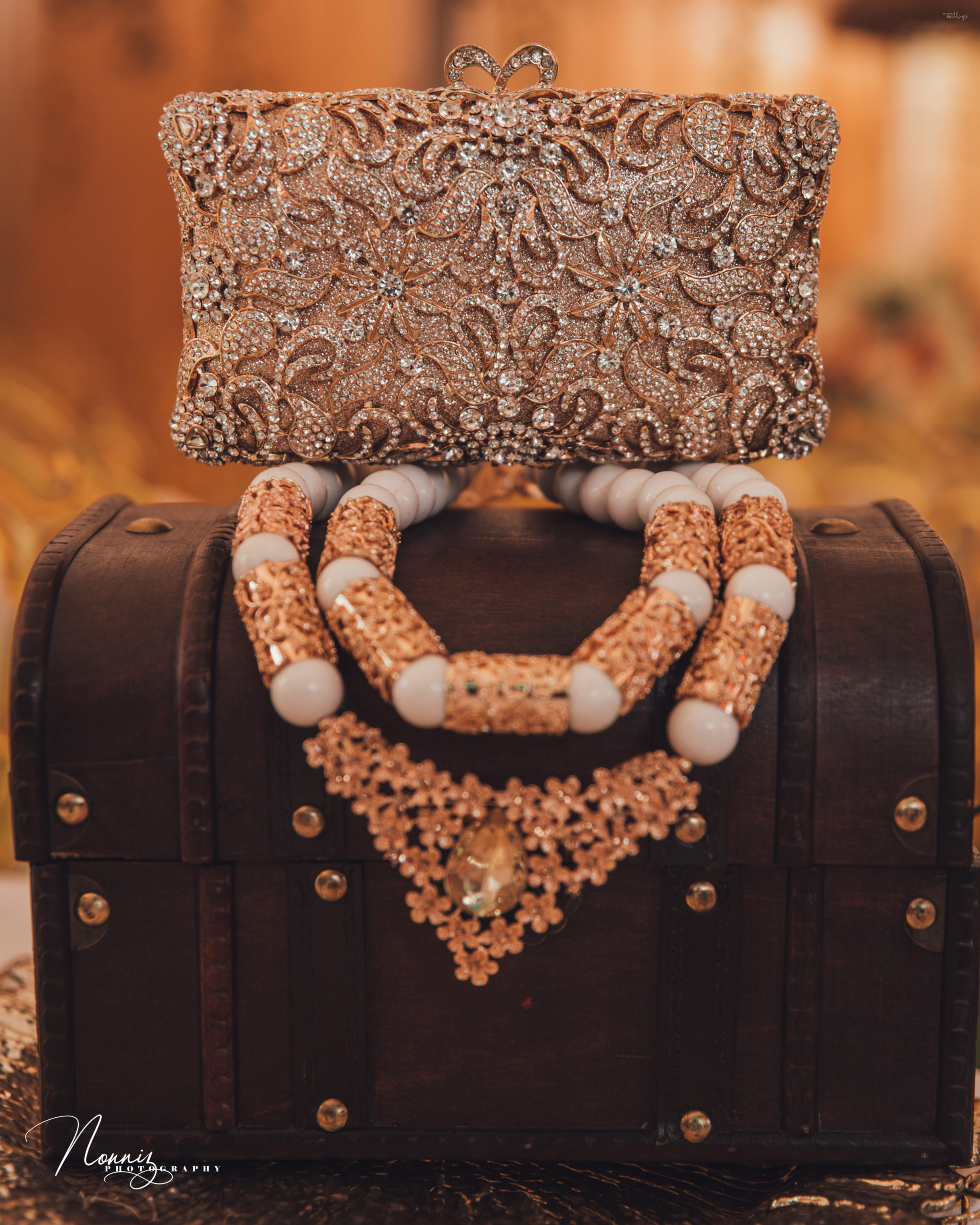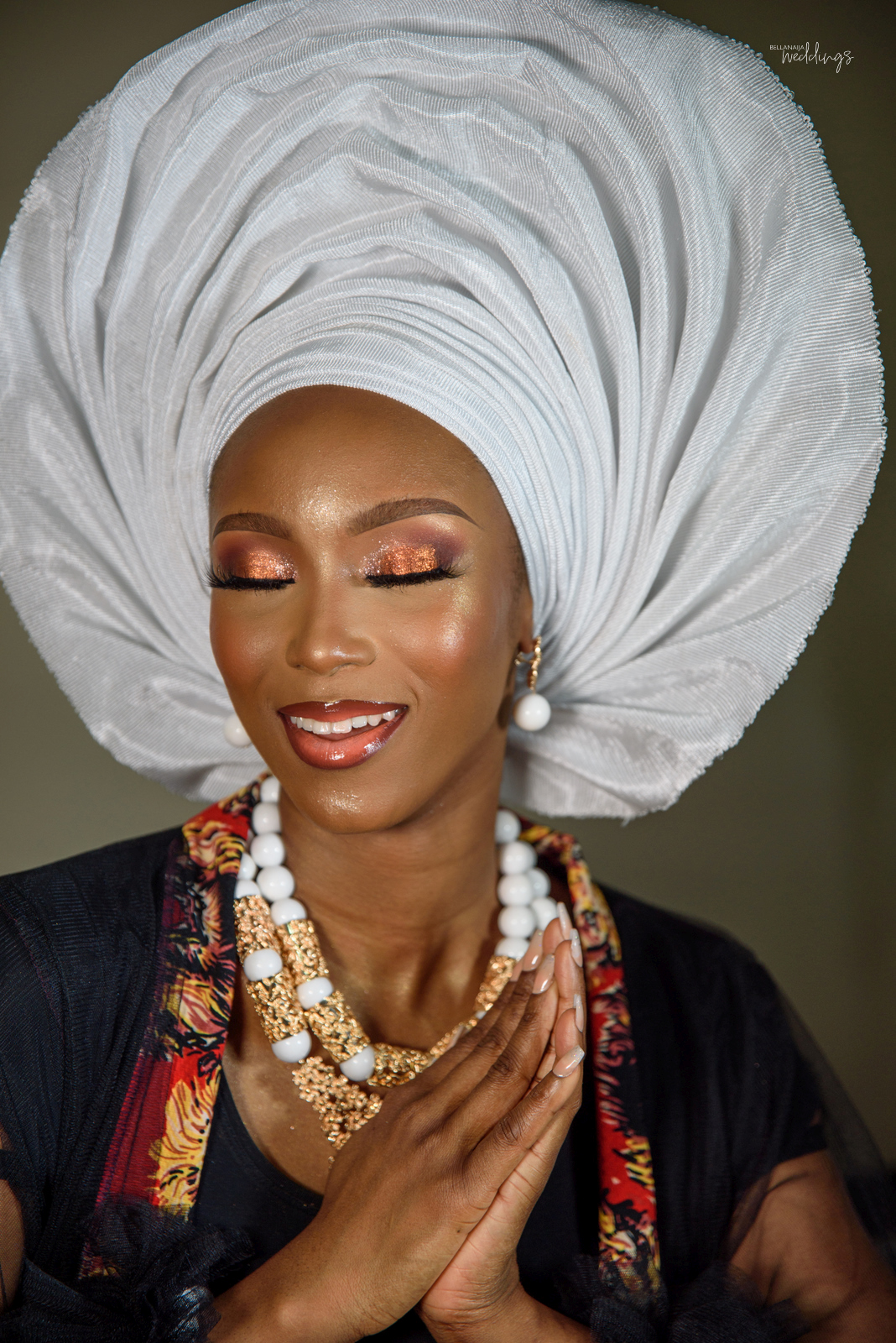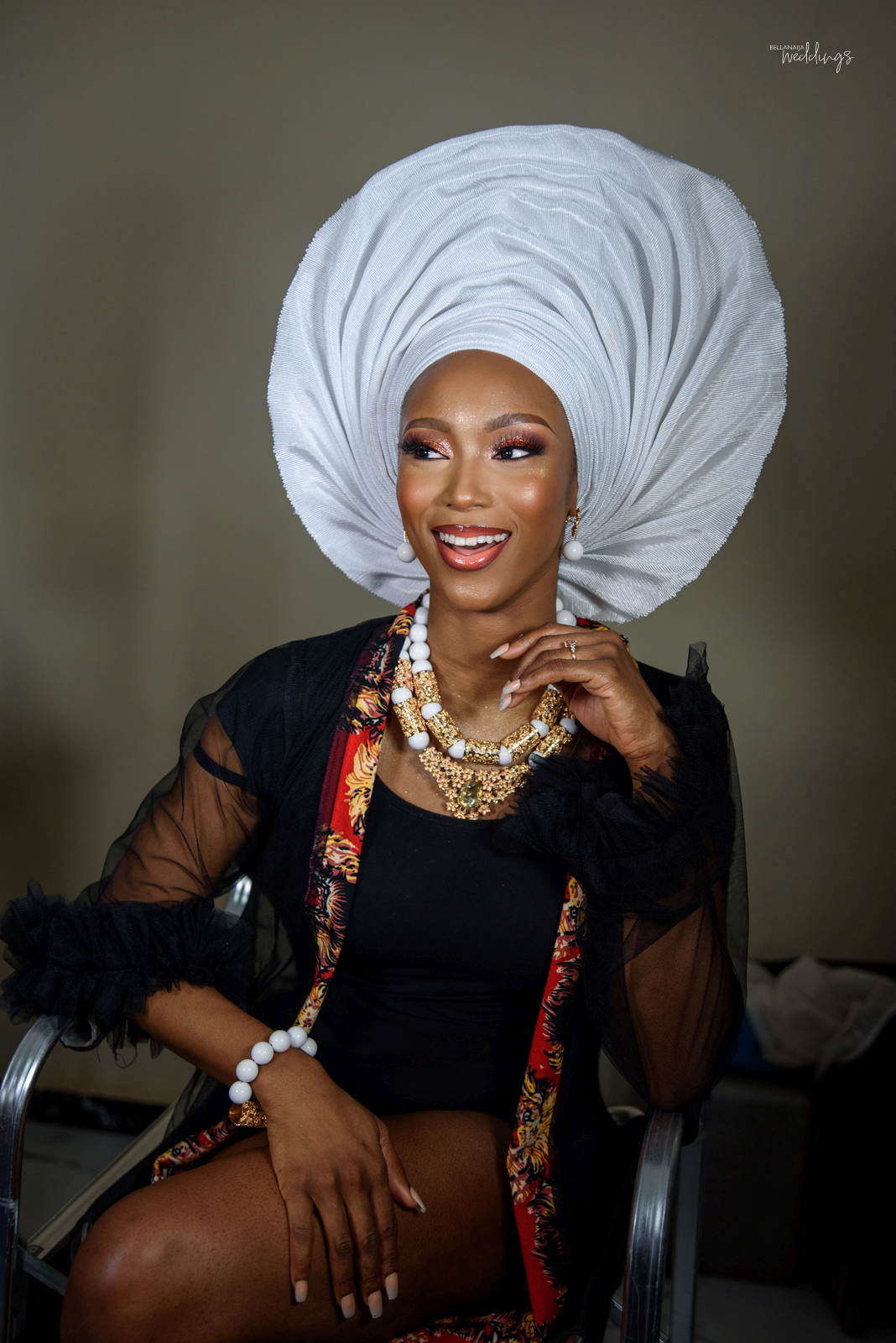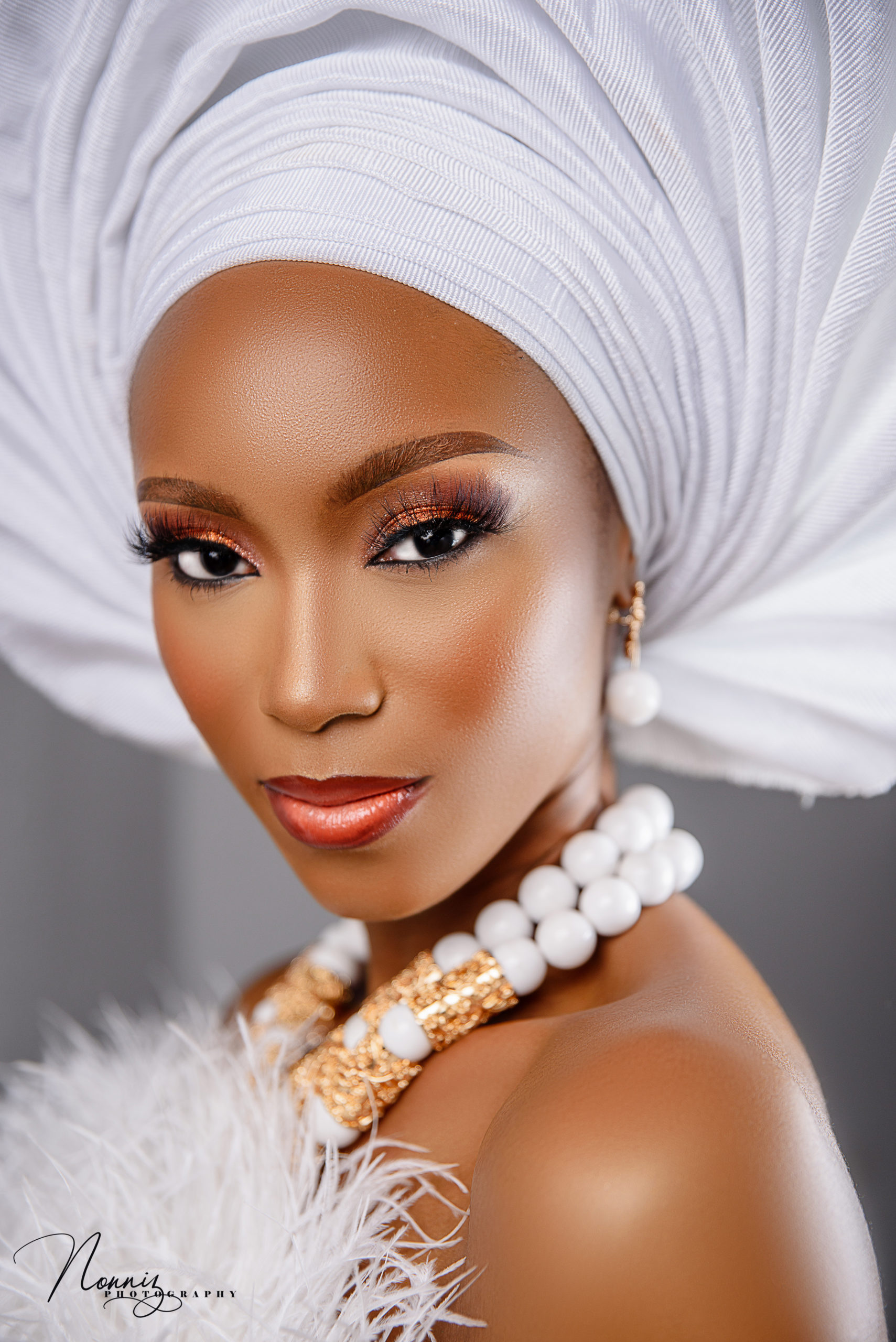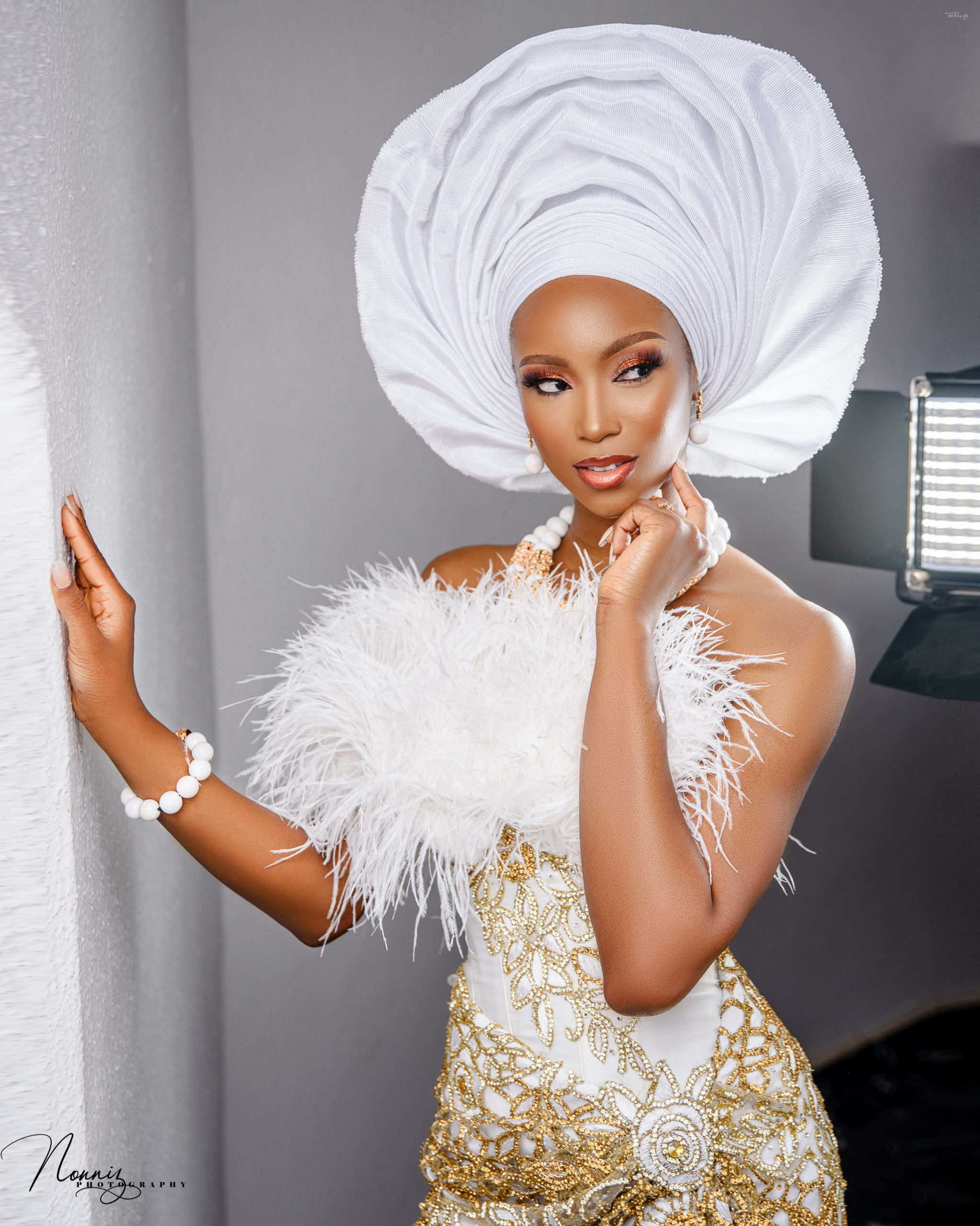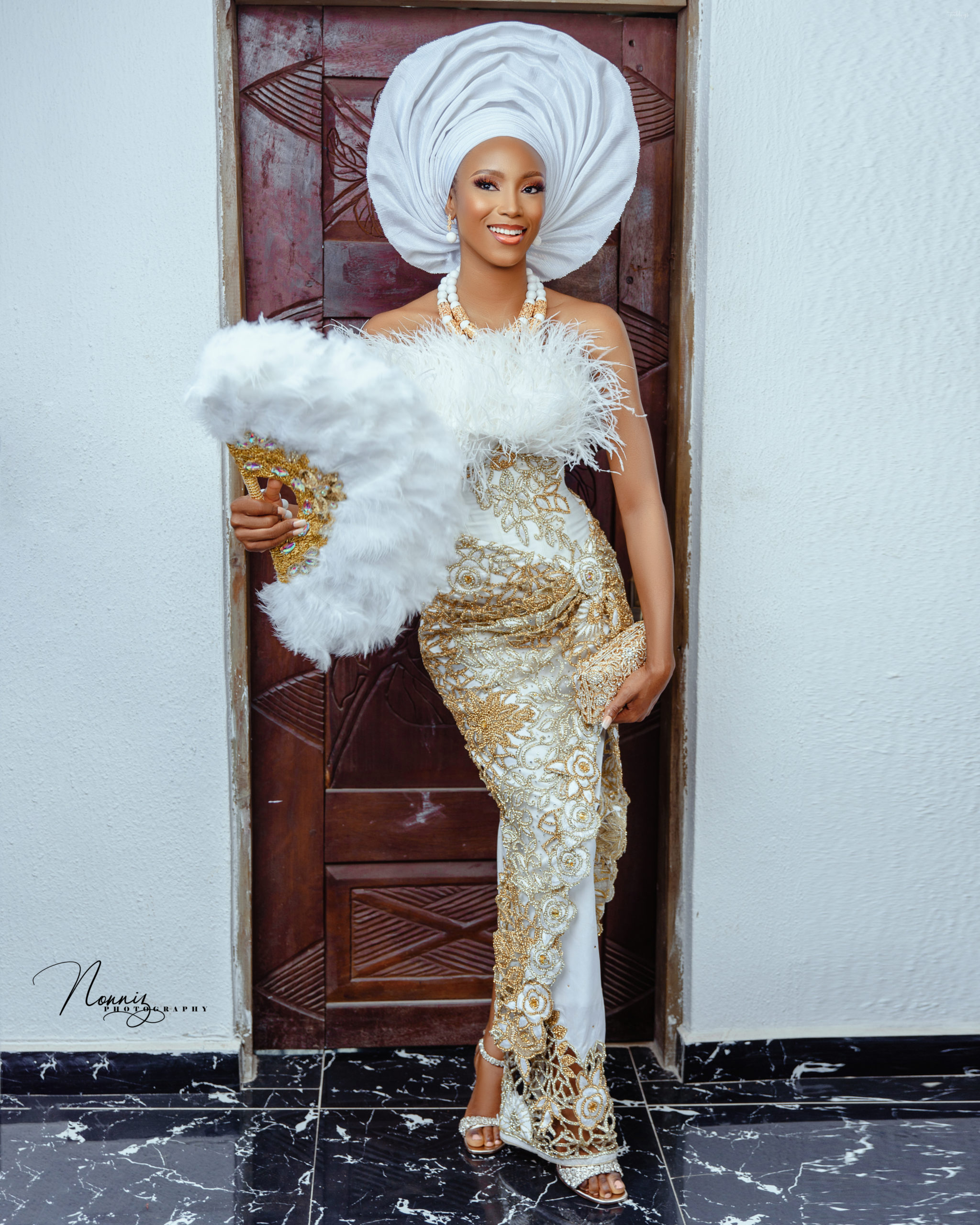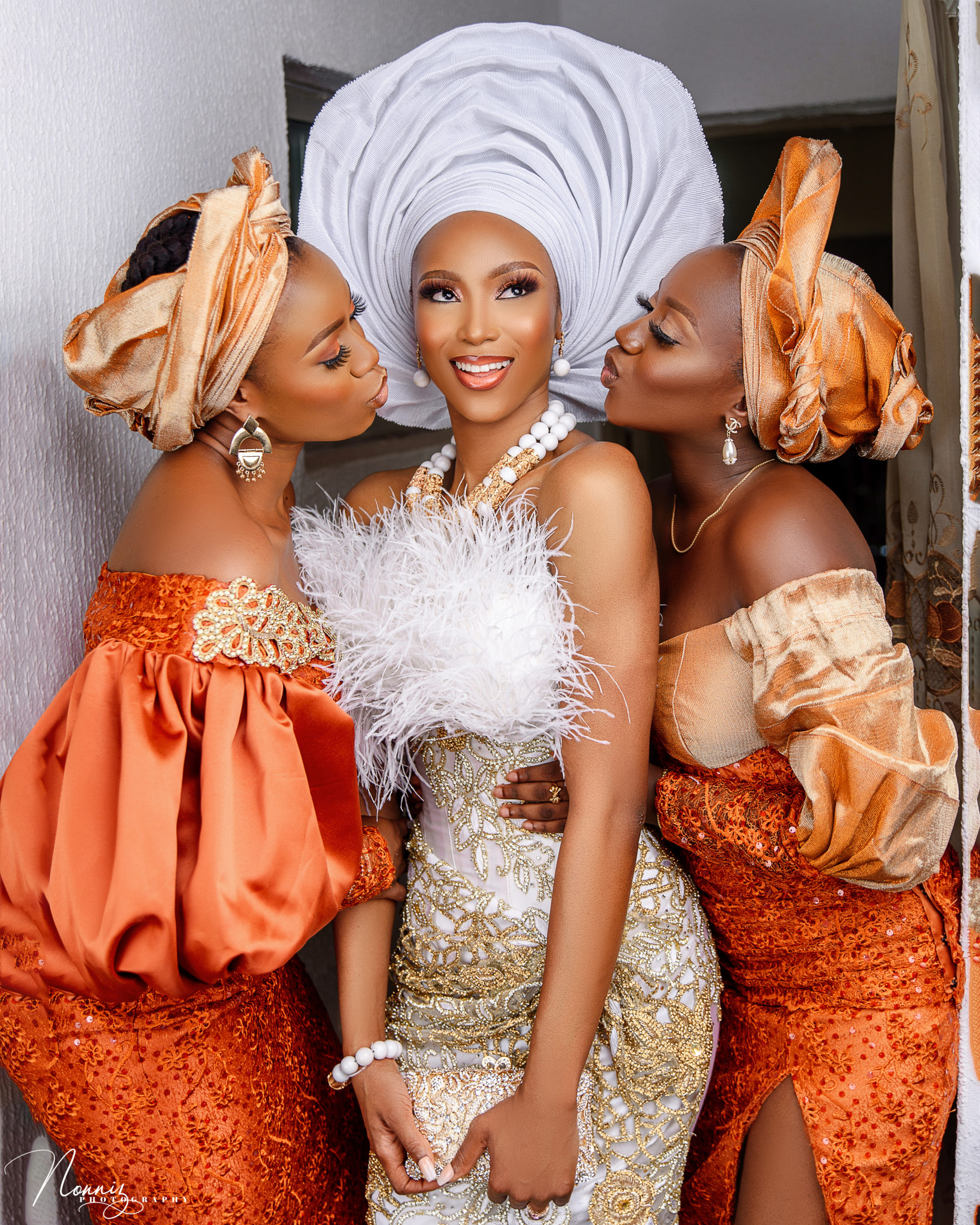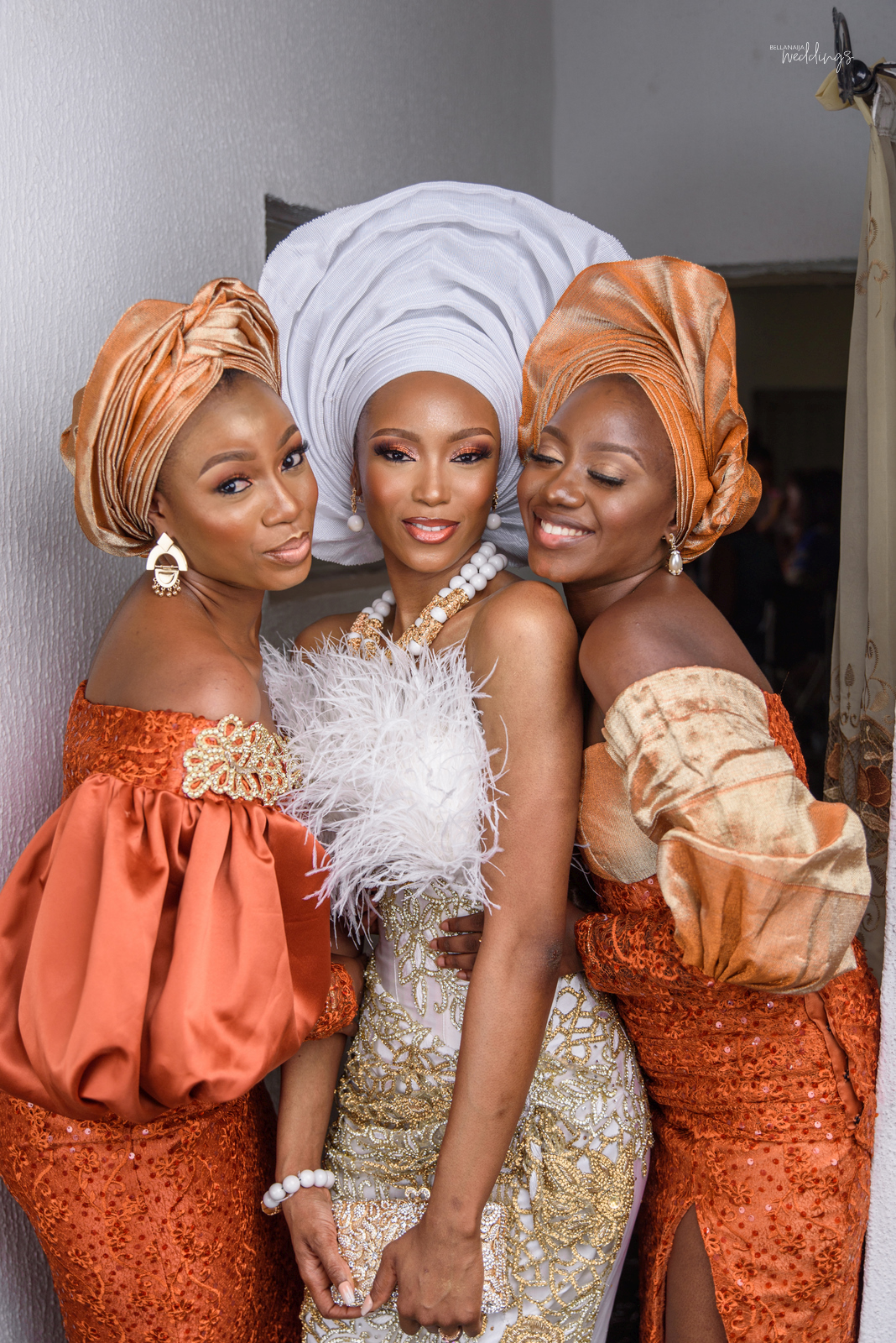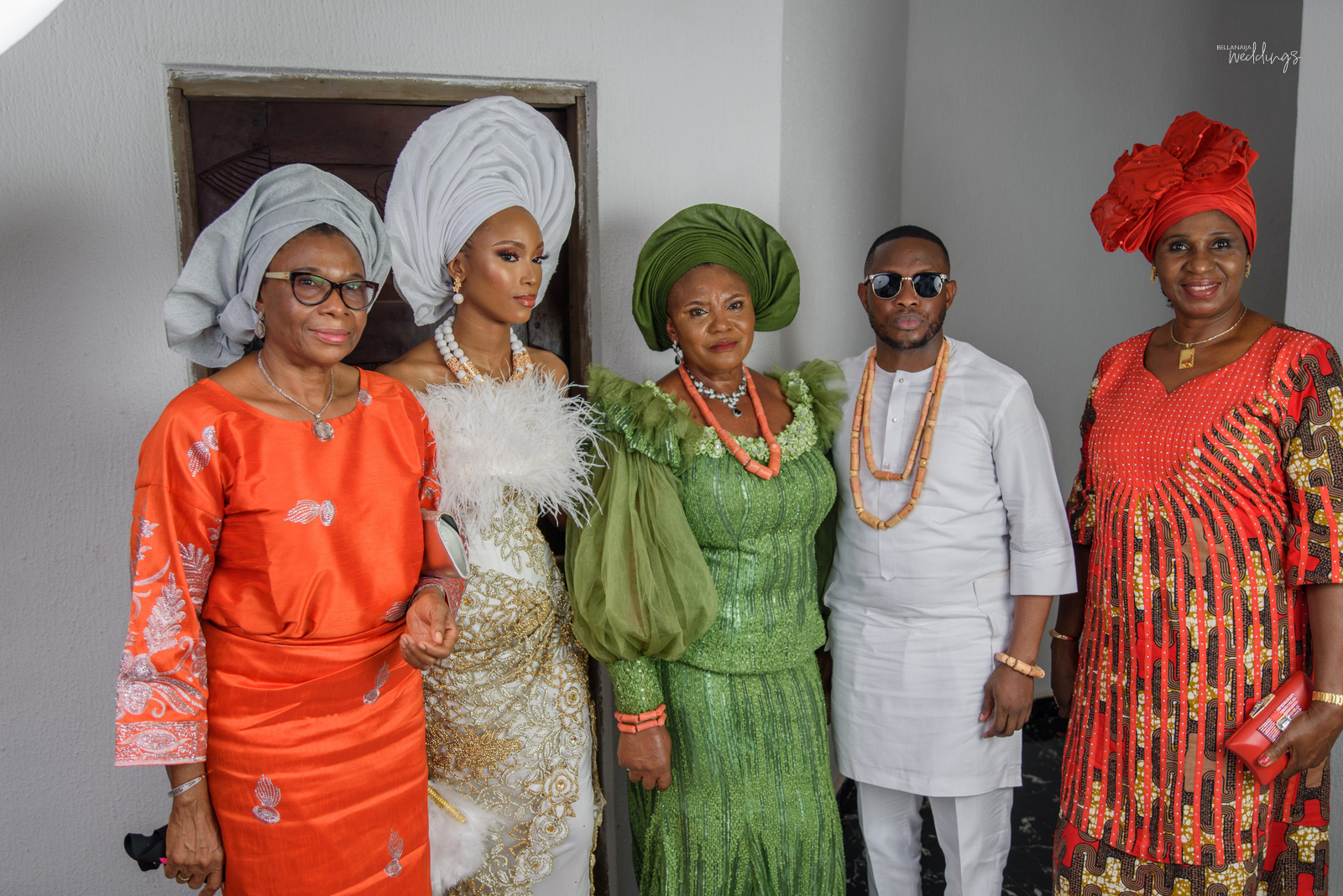 Let the ceremony begin!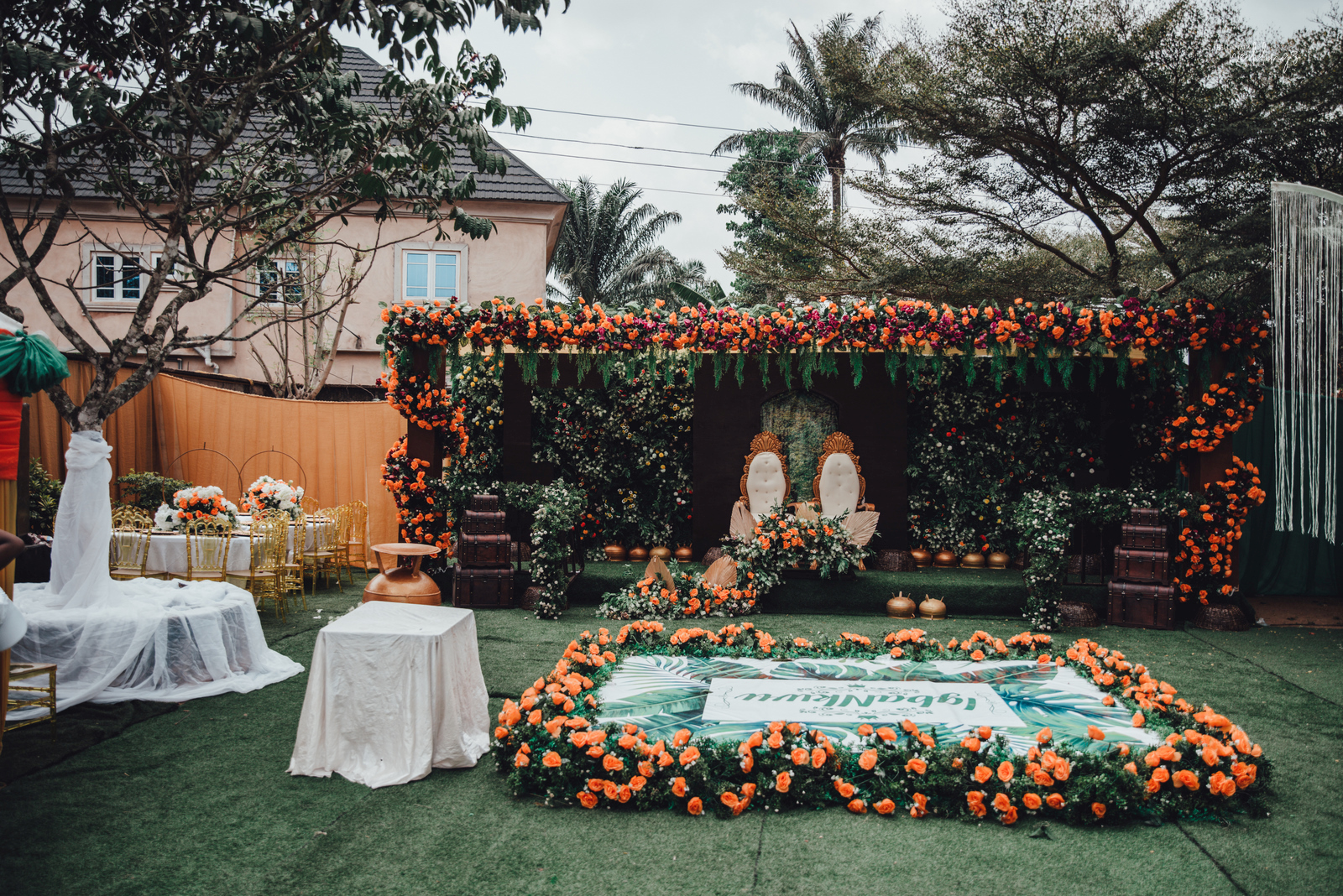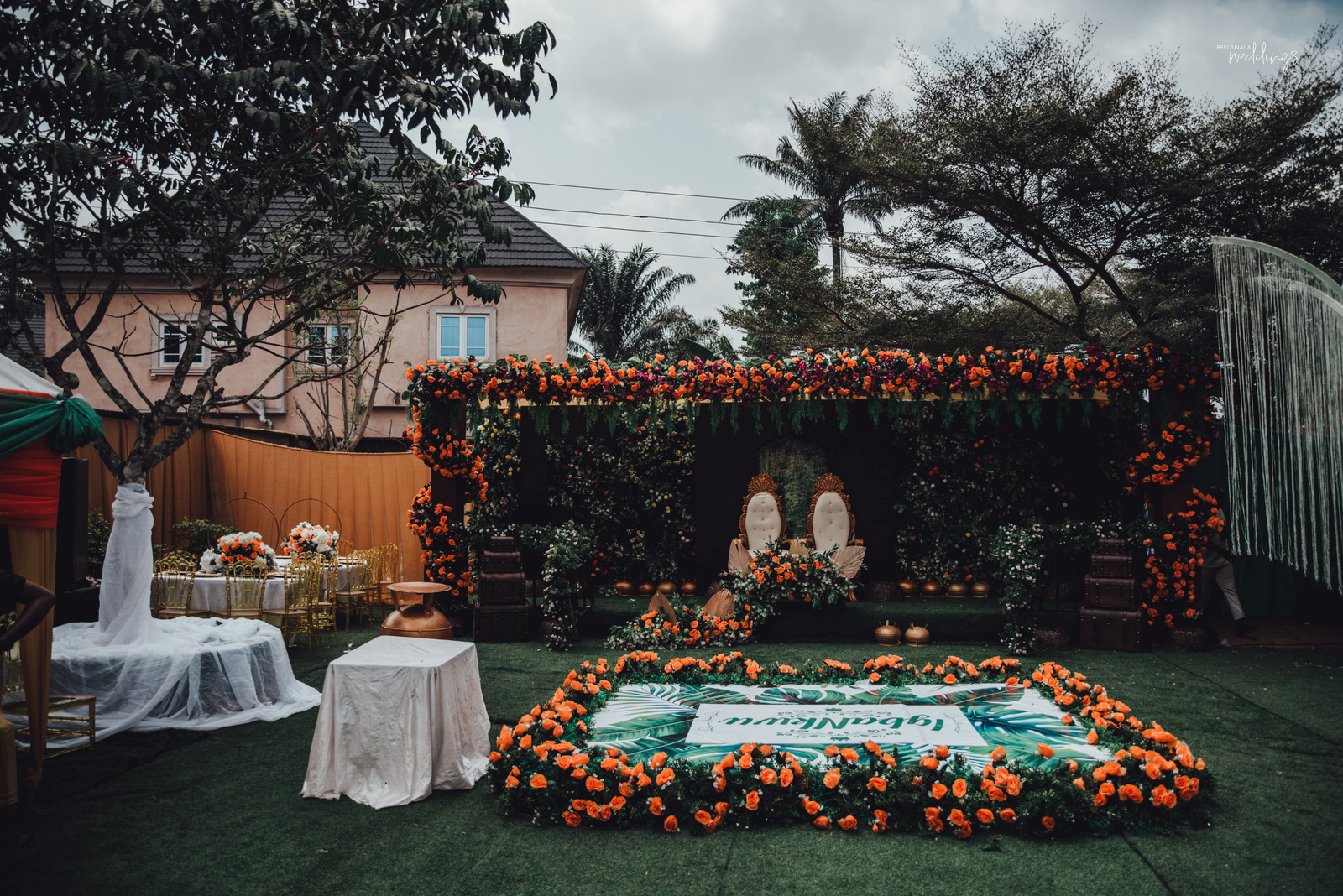 The groom and his lit squad coming through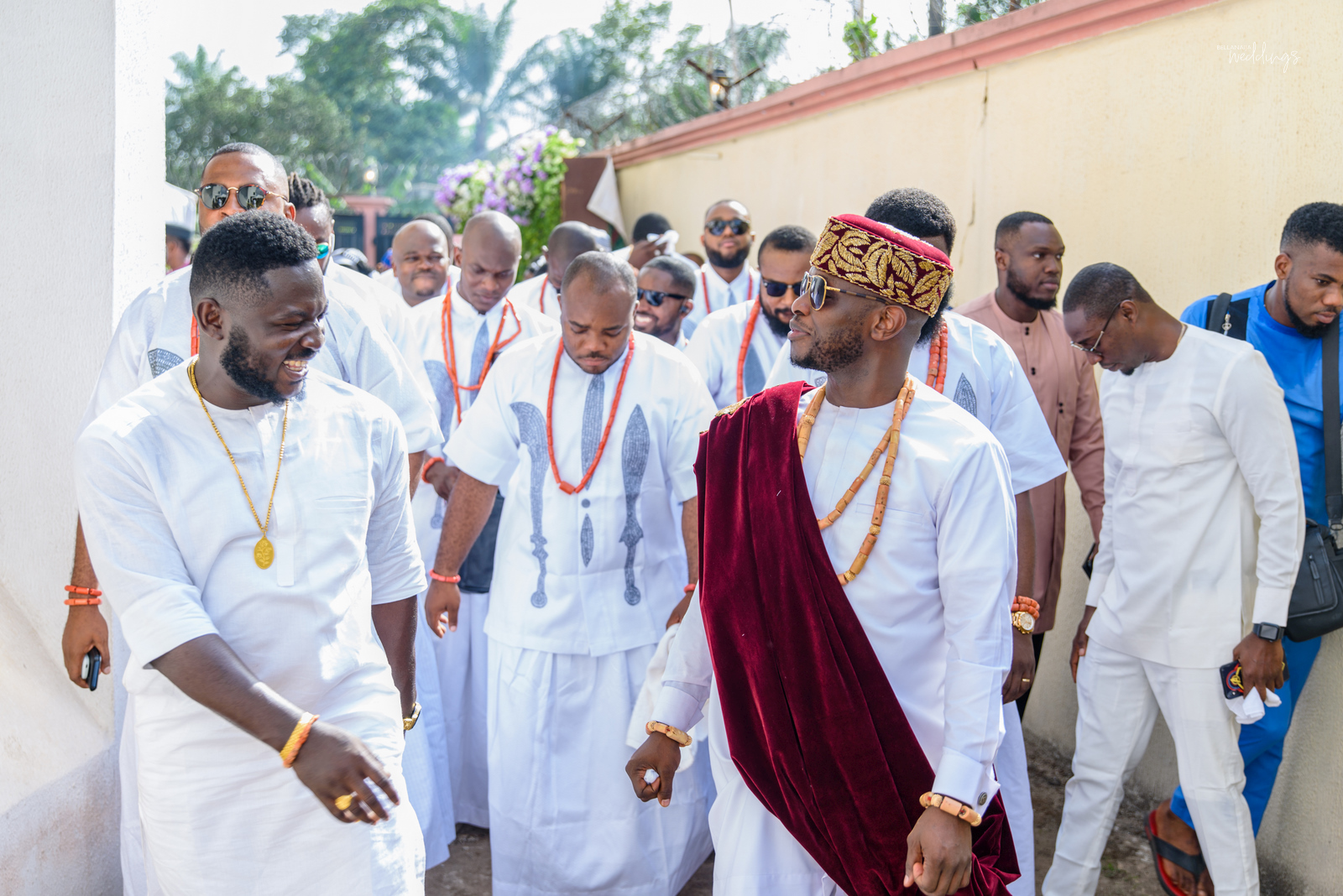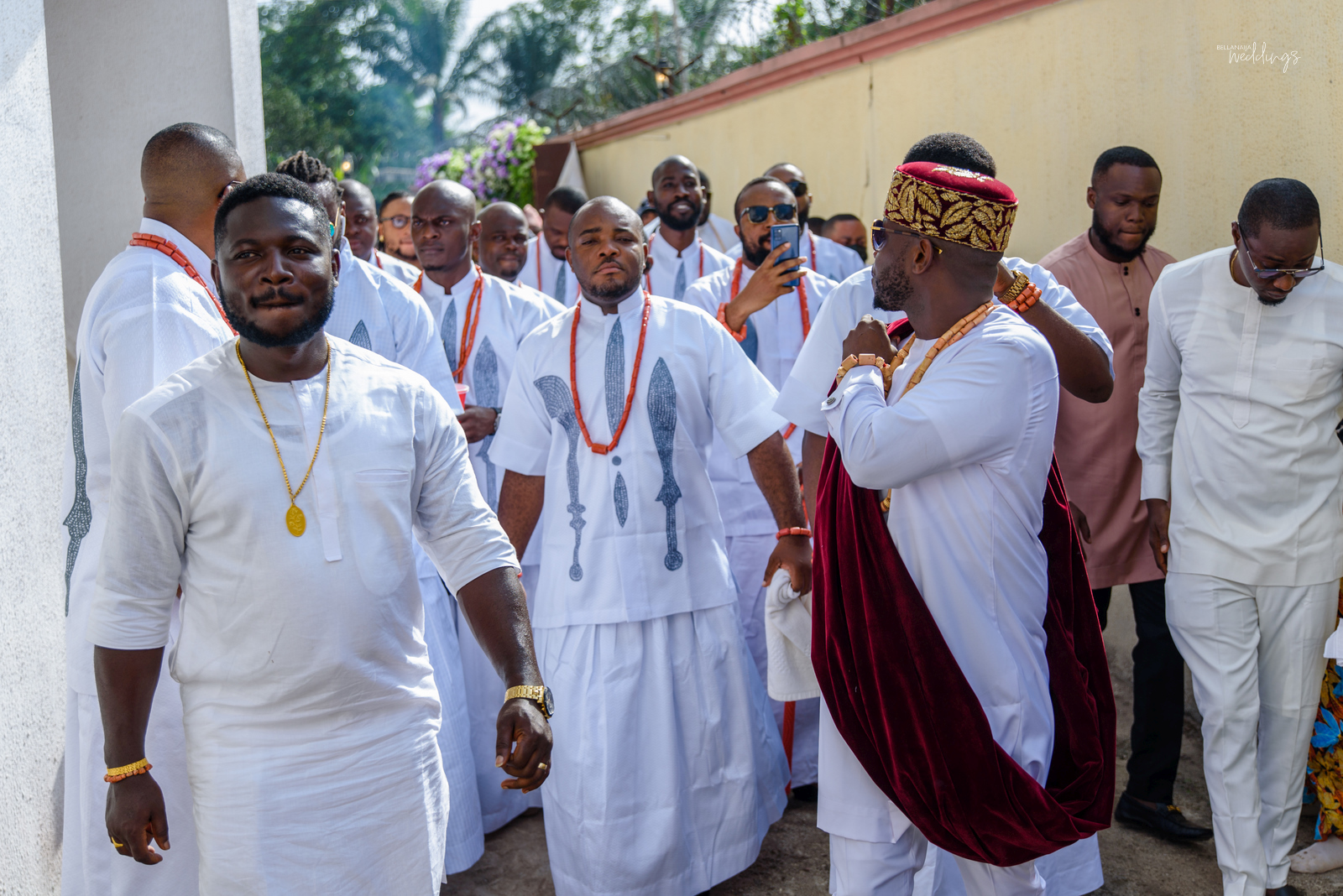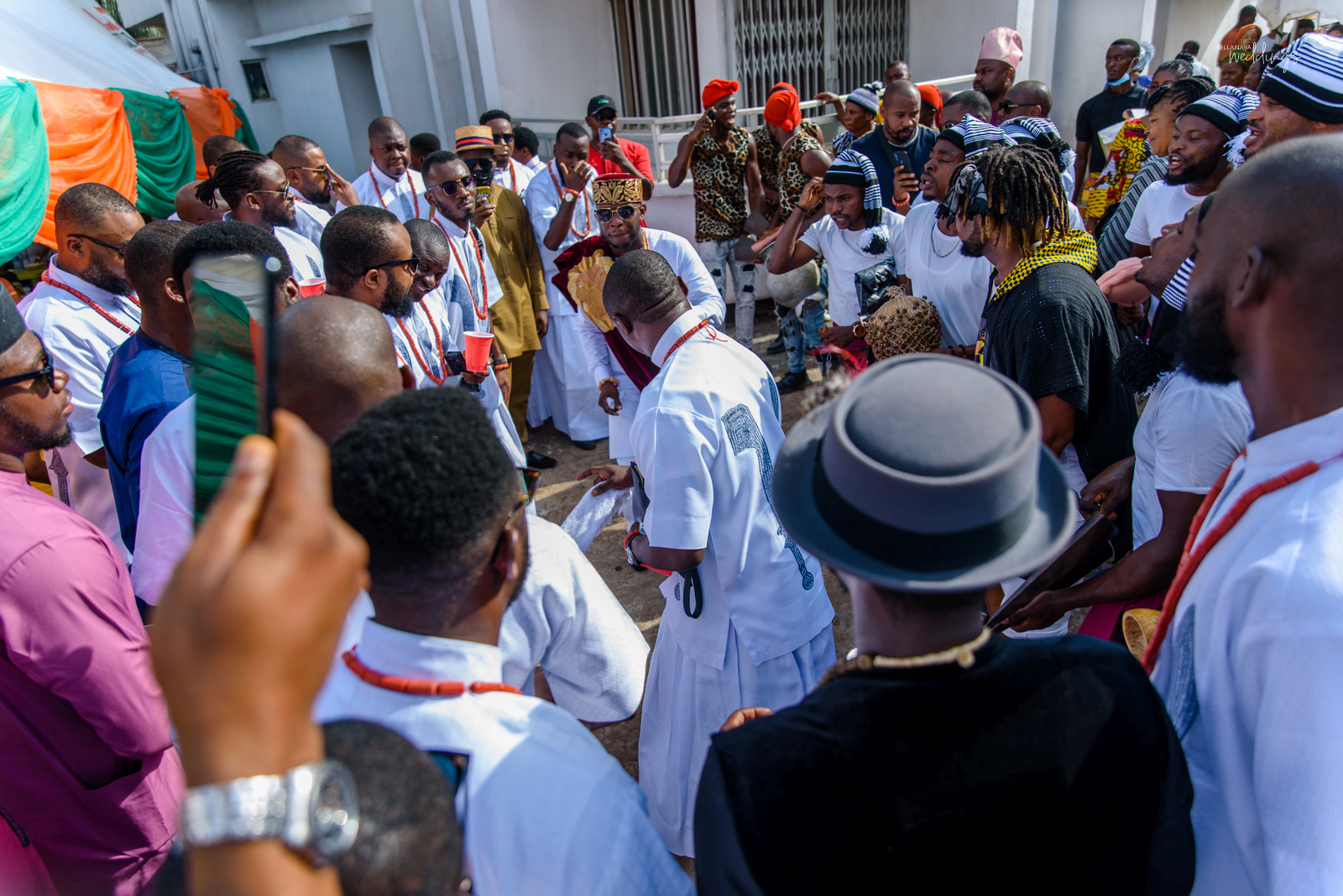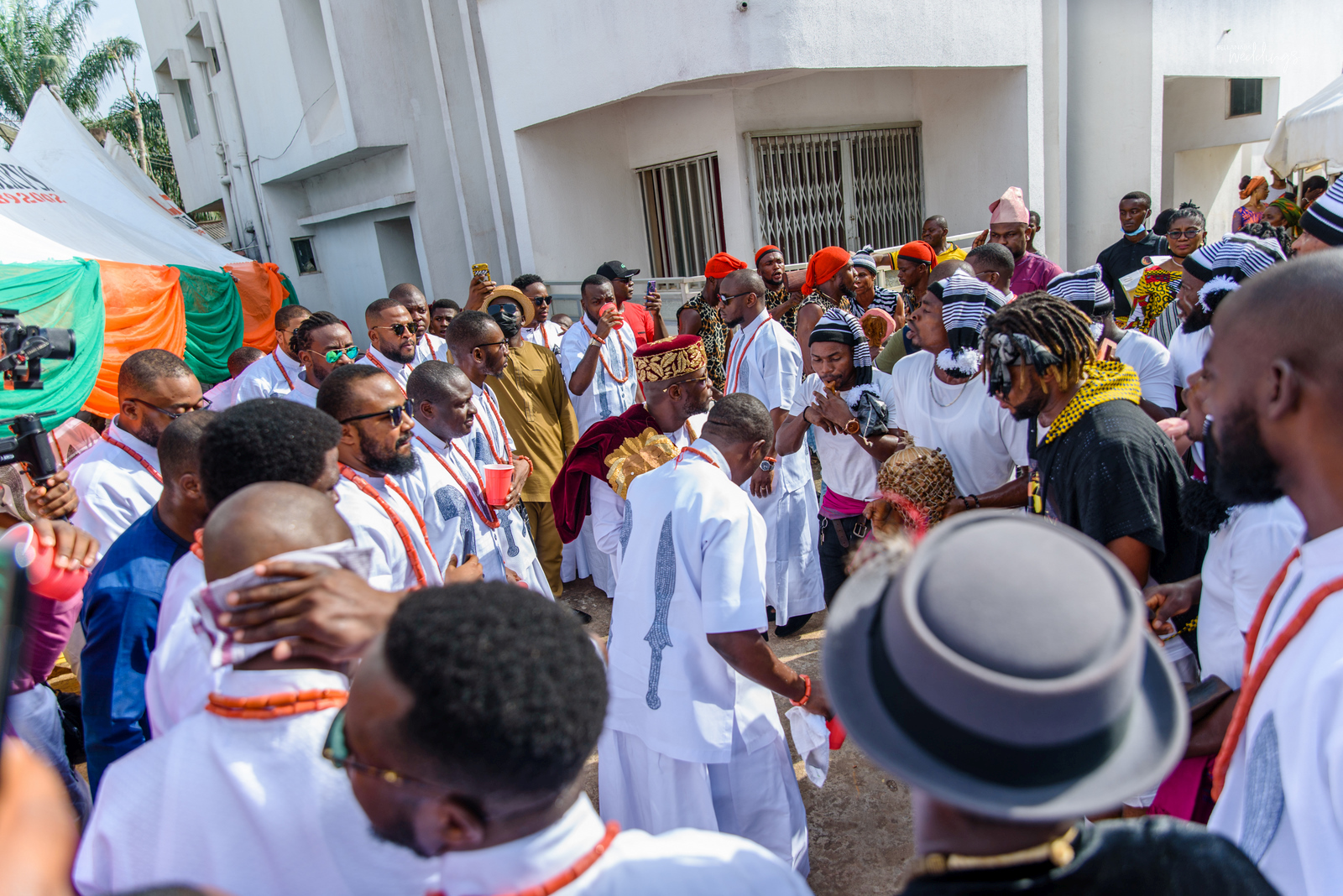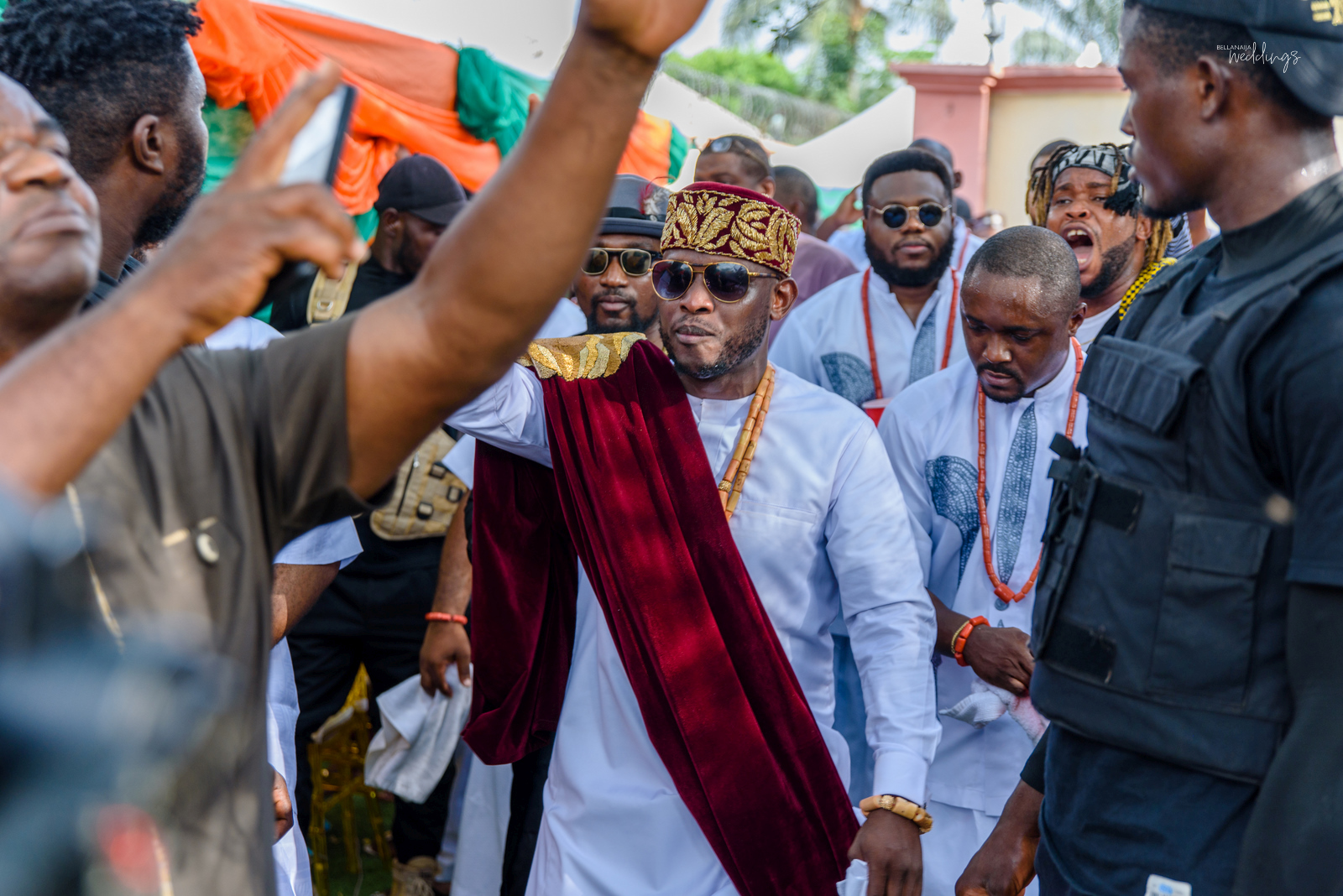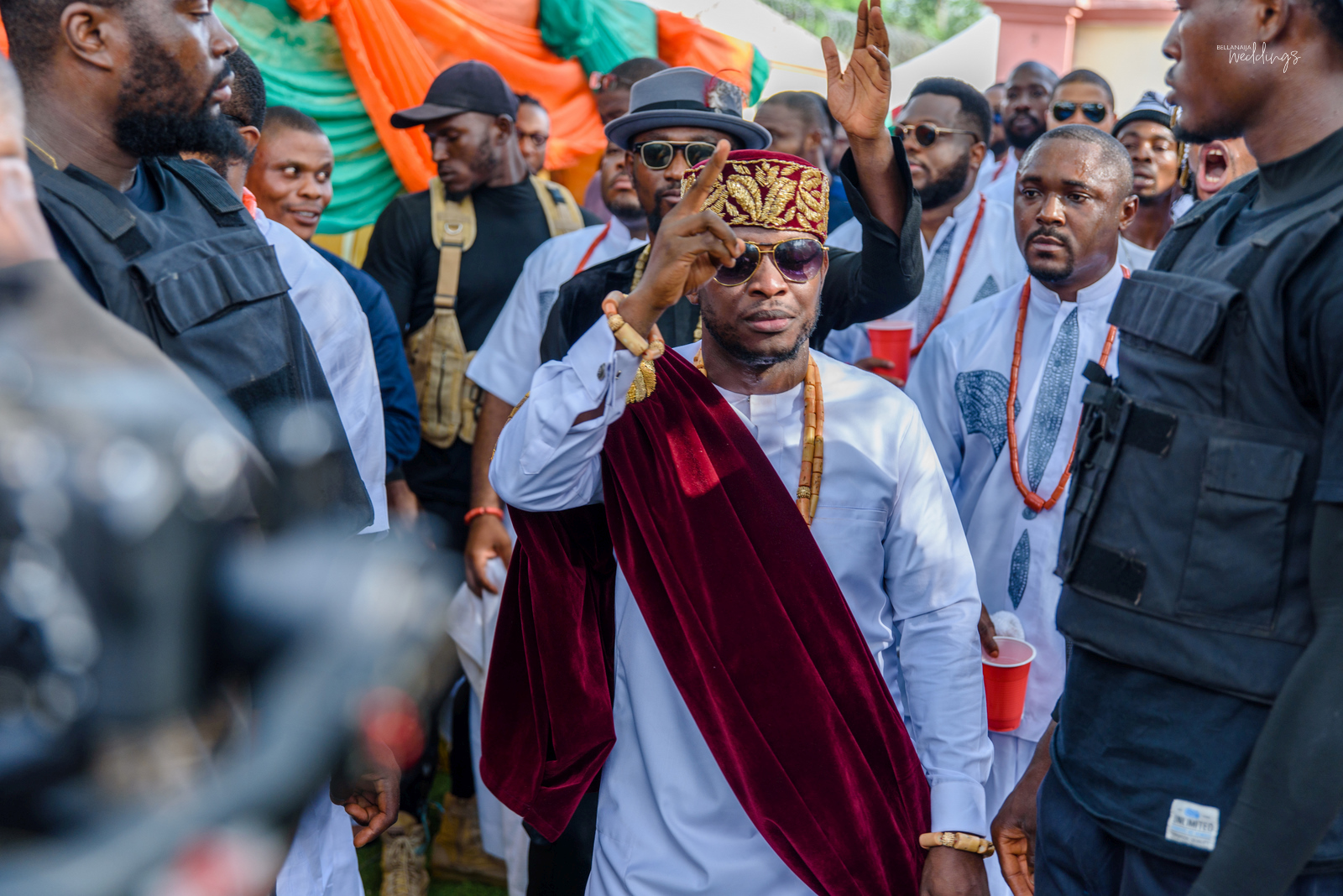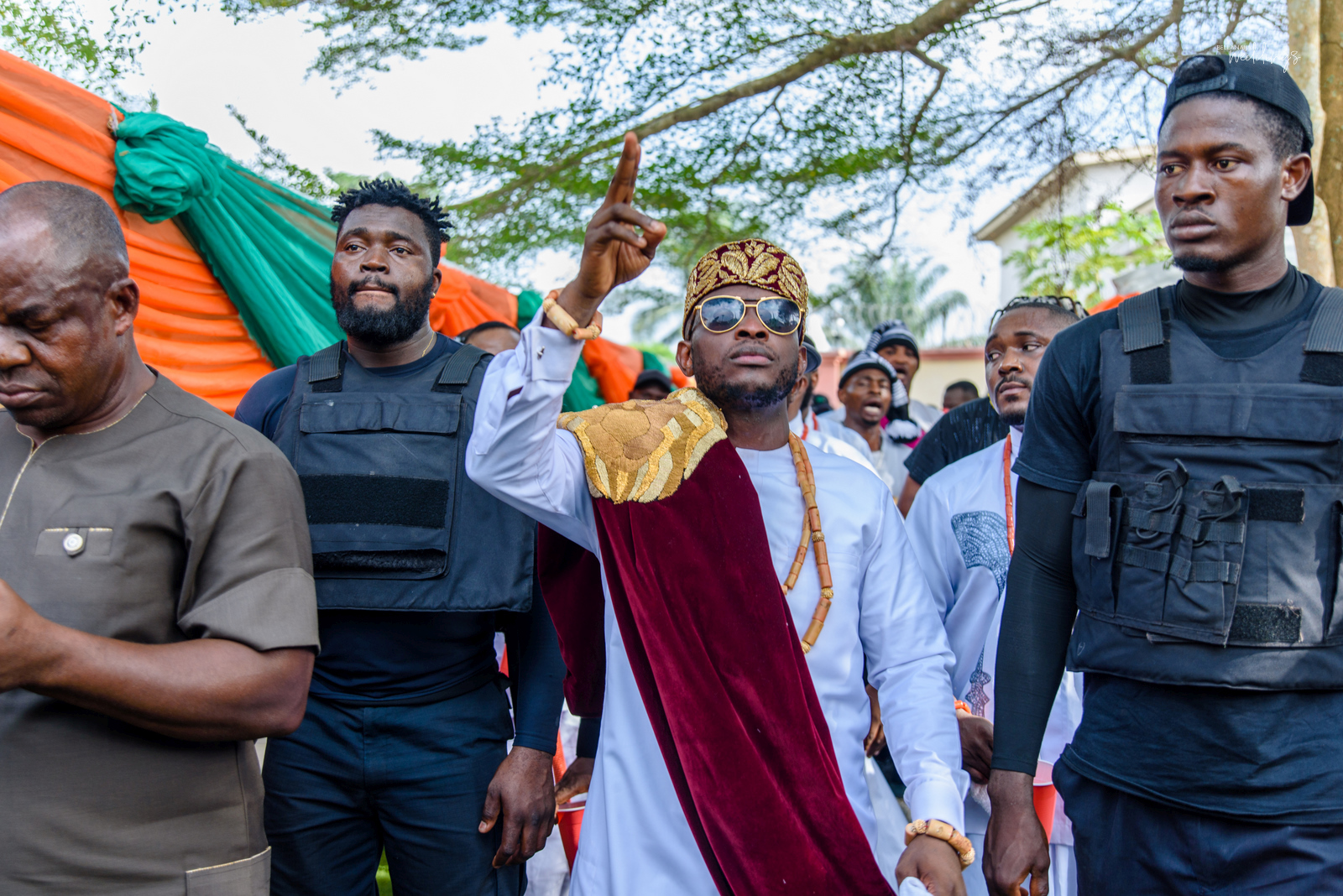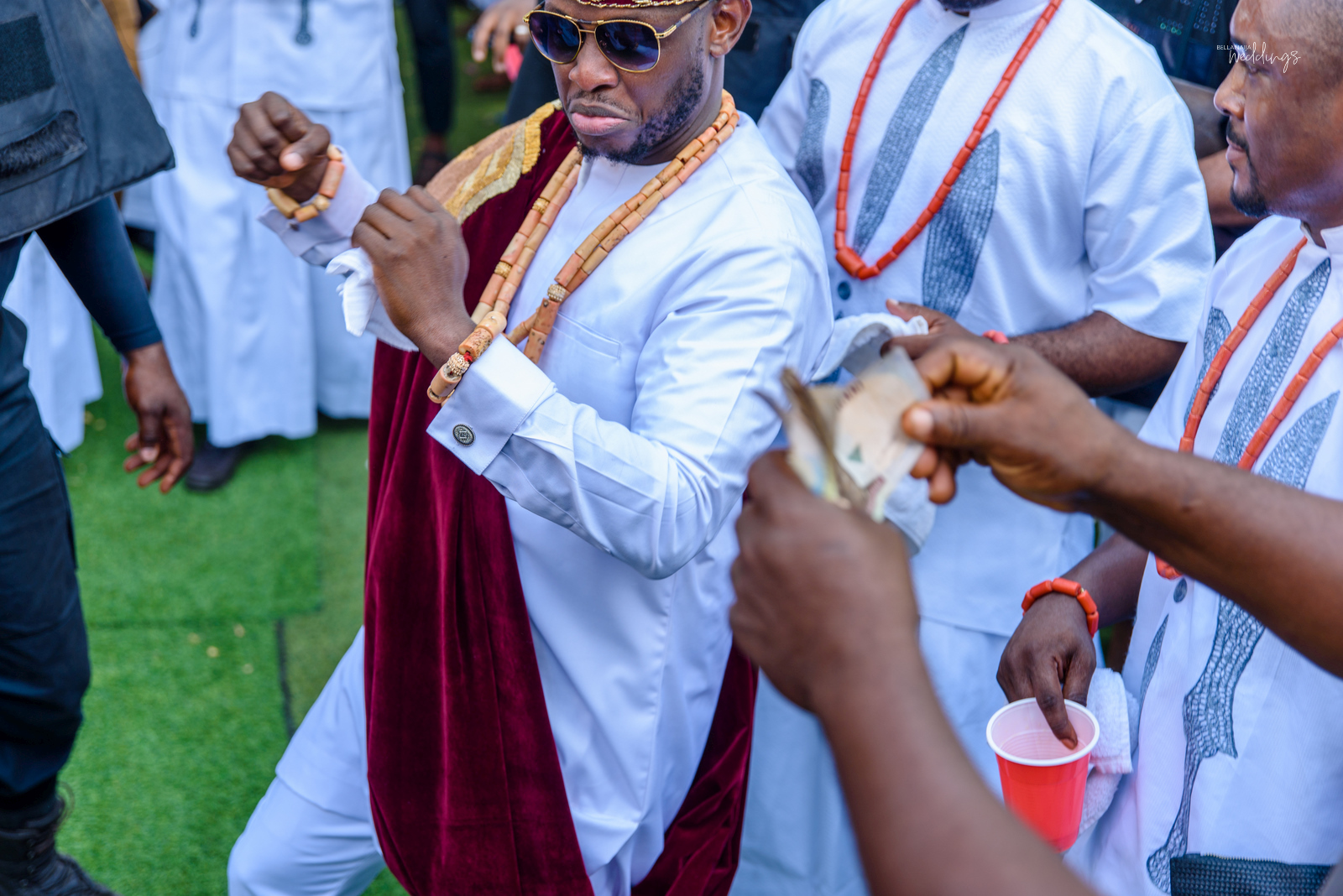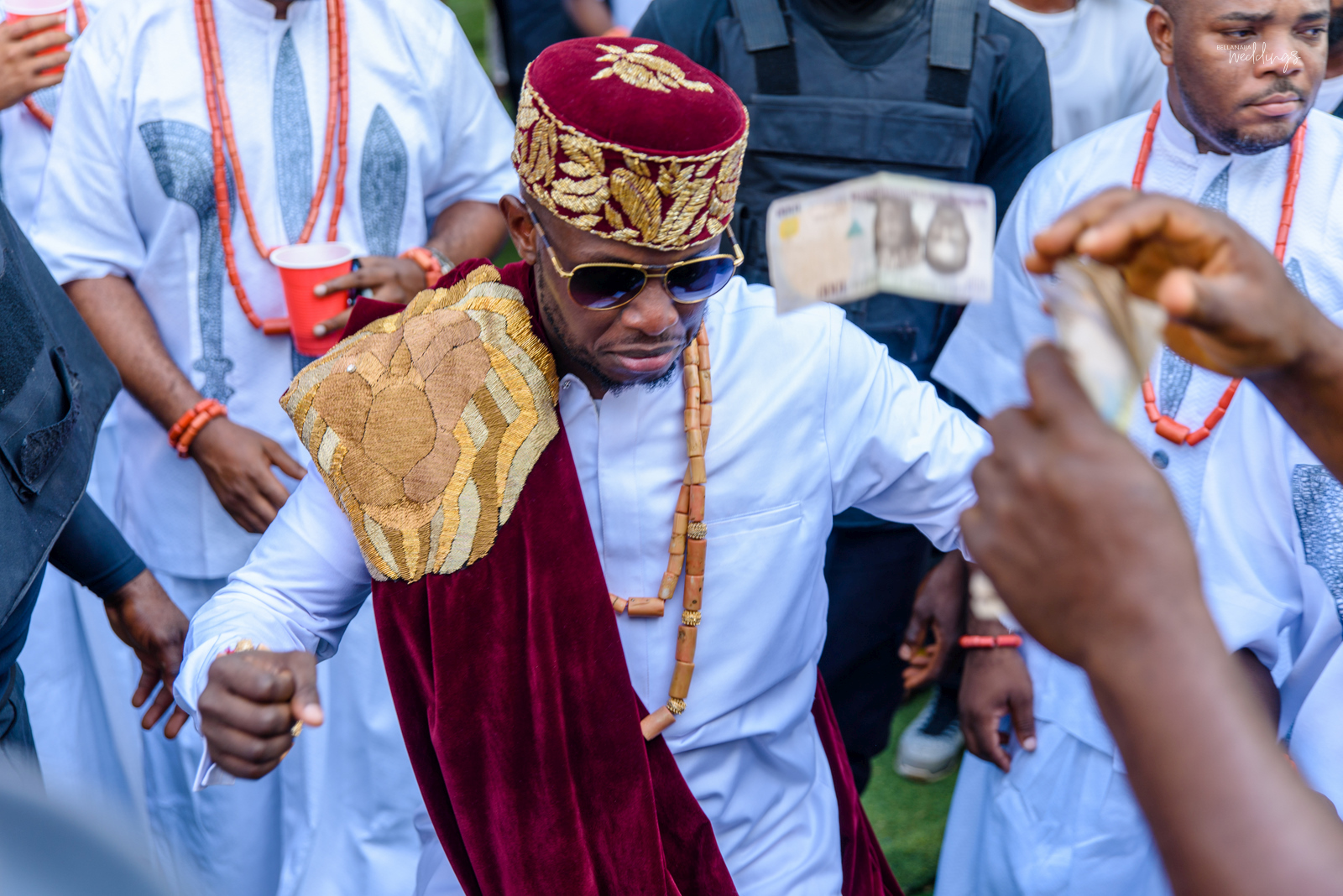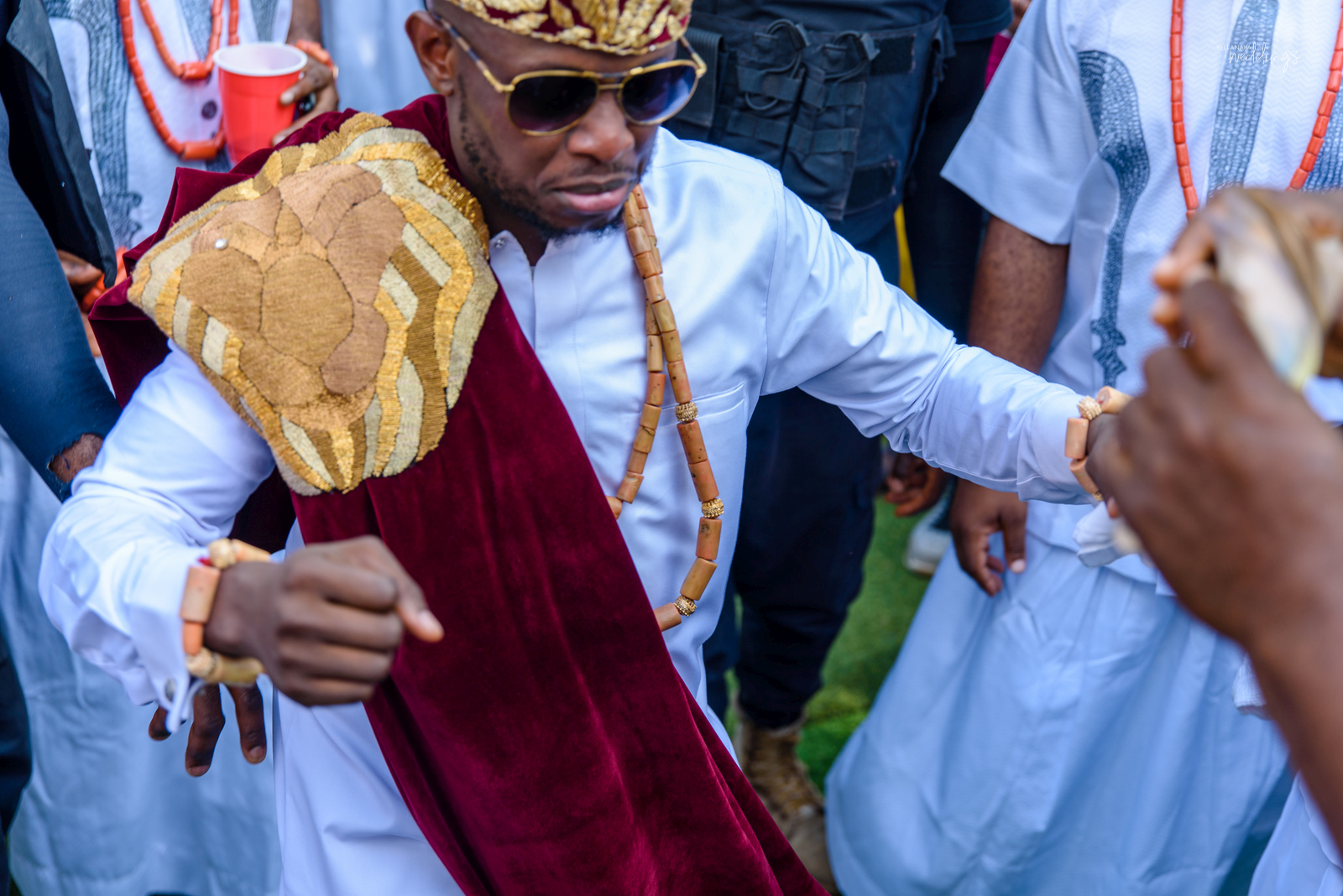 The beautiful Kelechi accompanied by her gorgeous #AsoEbiBella ladies makes her first appearance…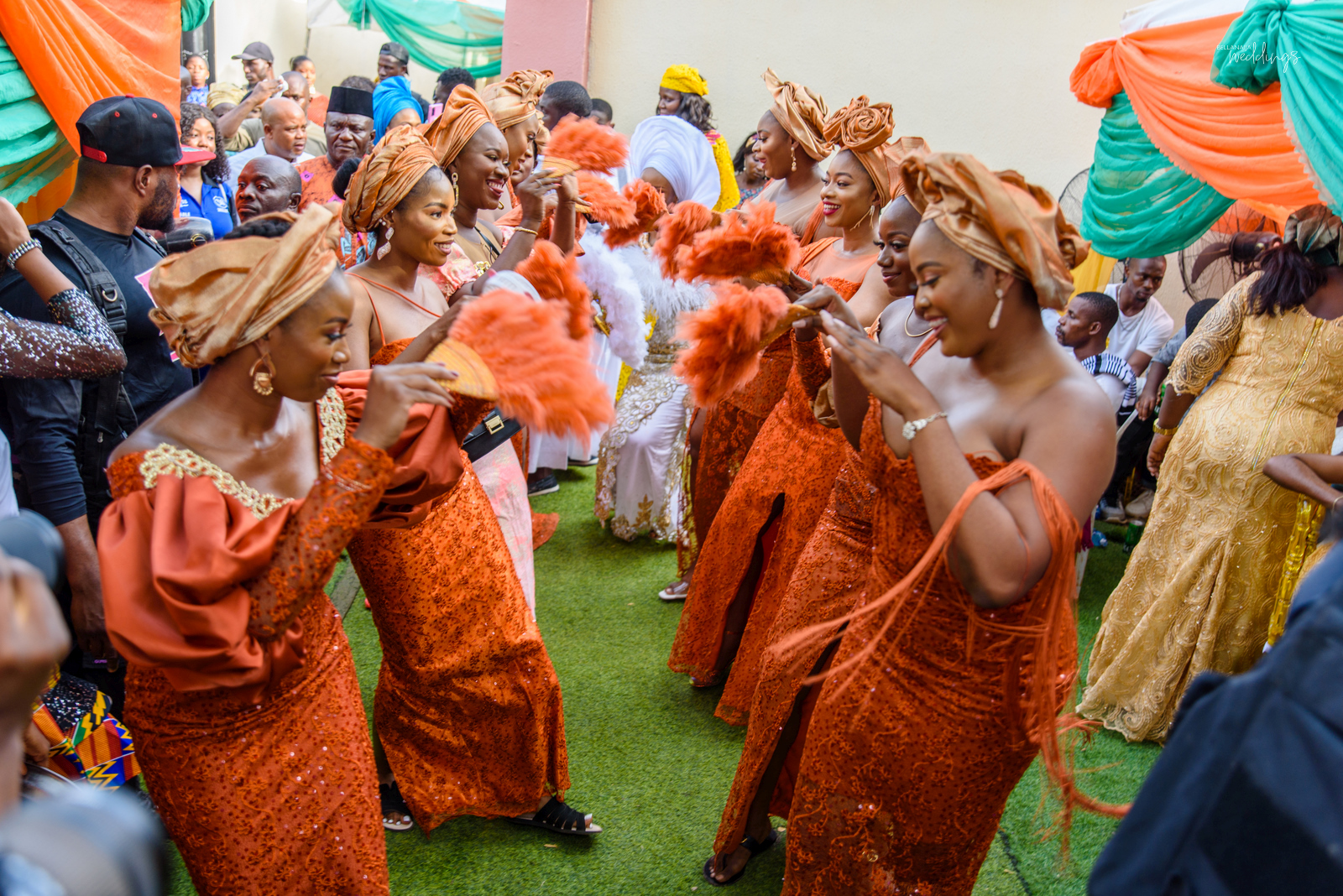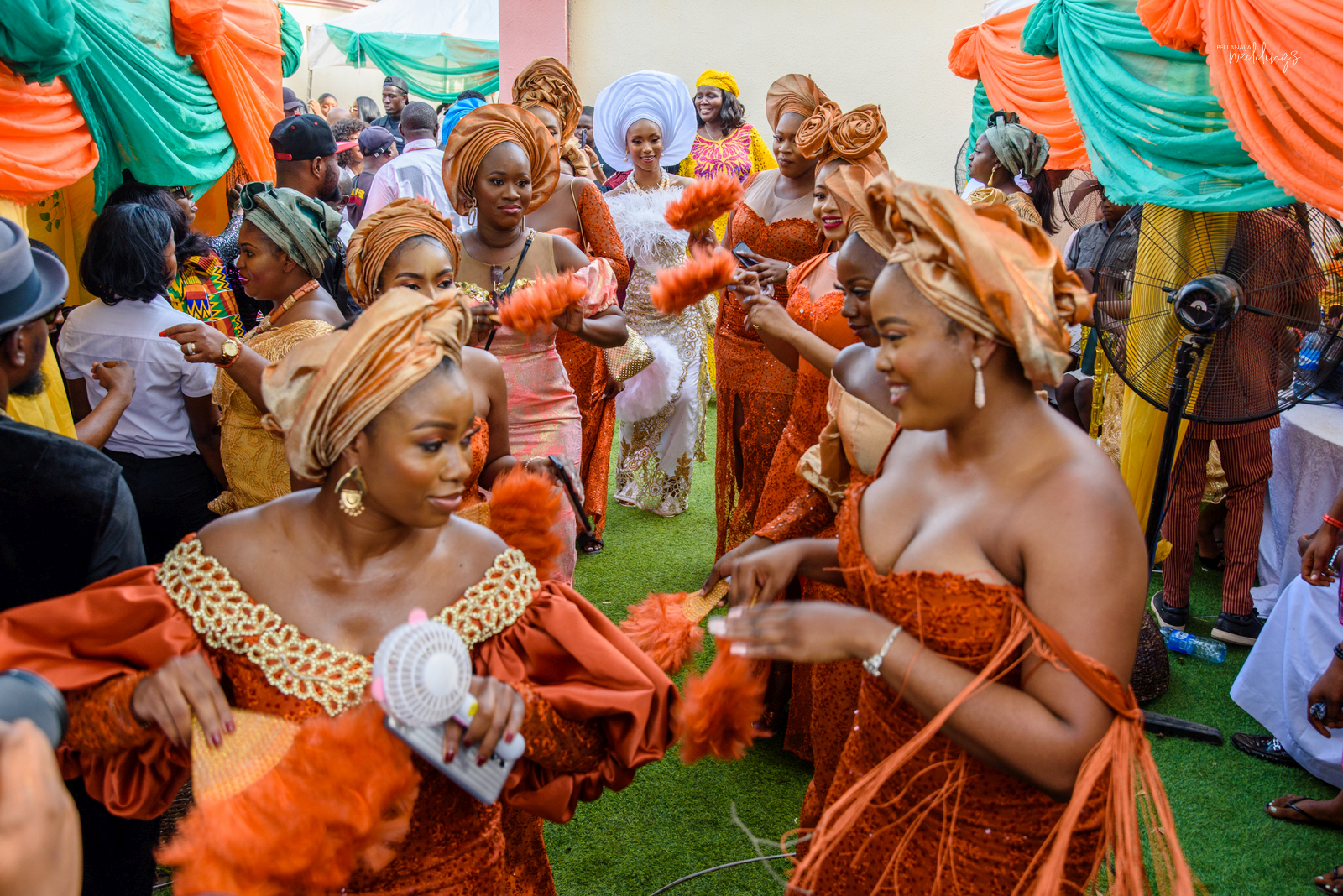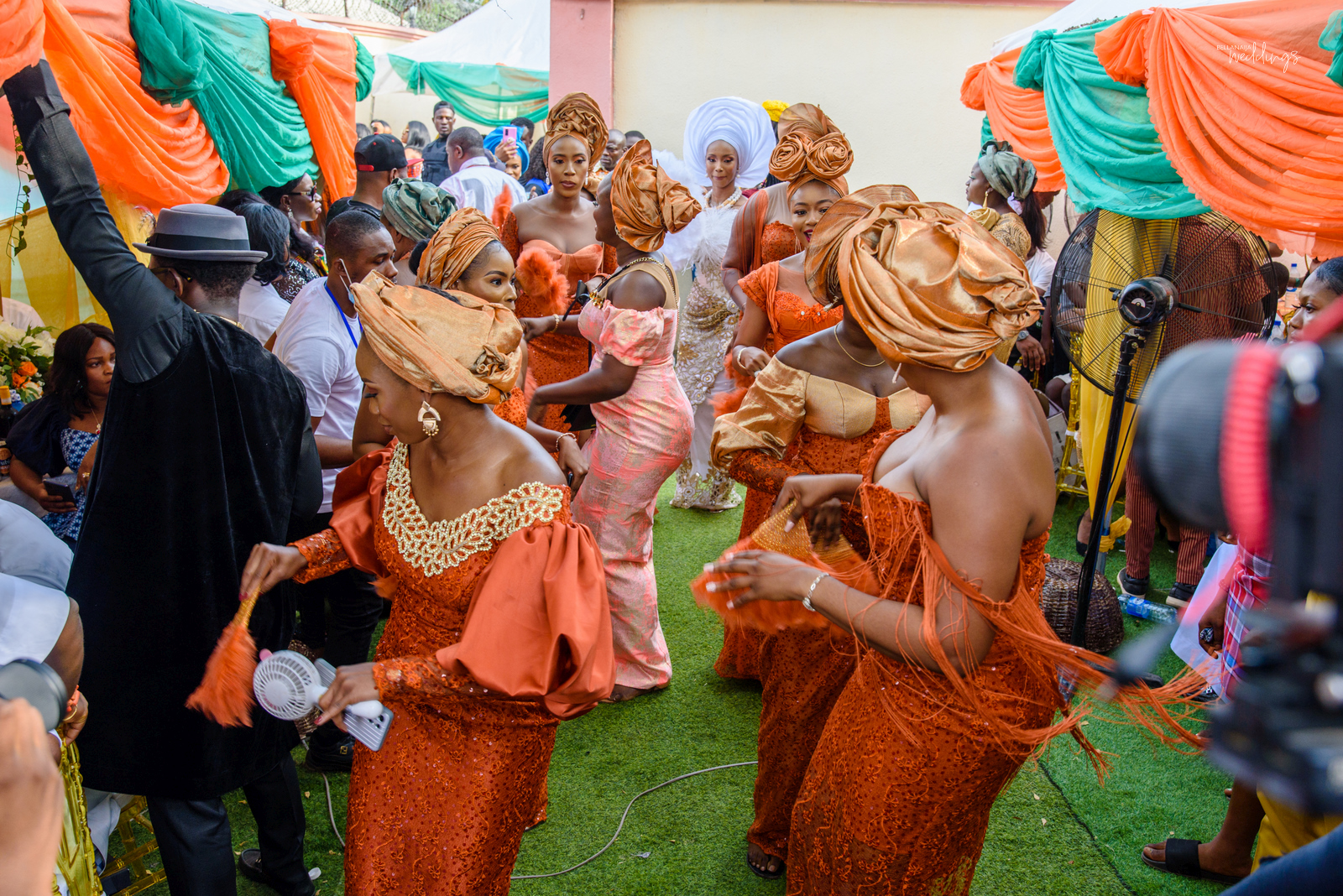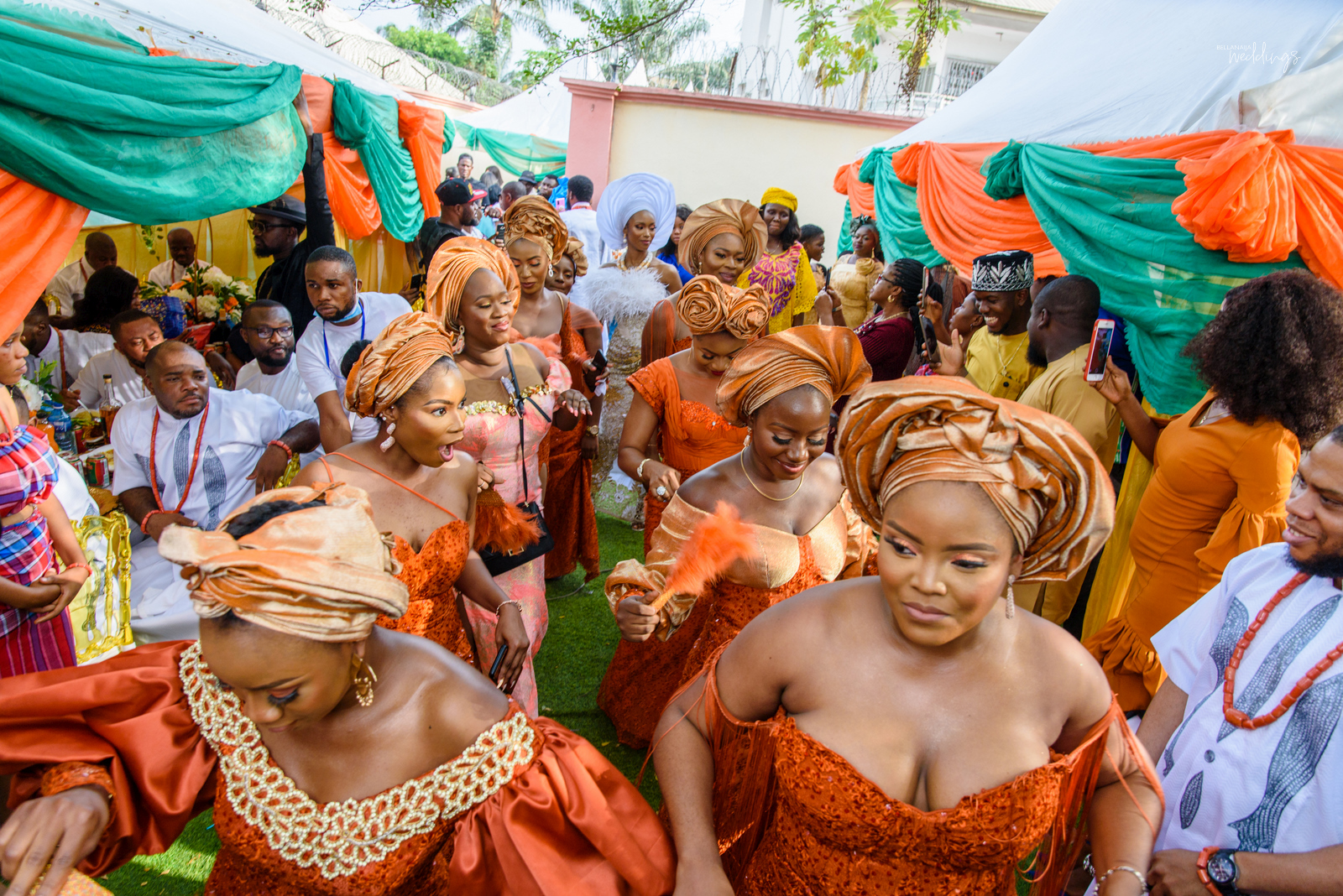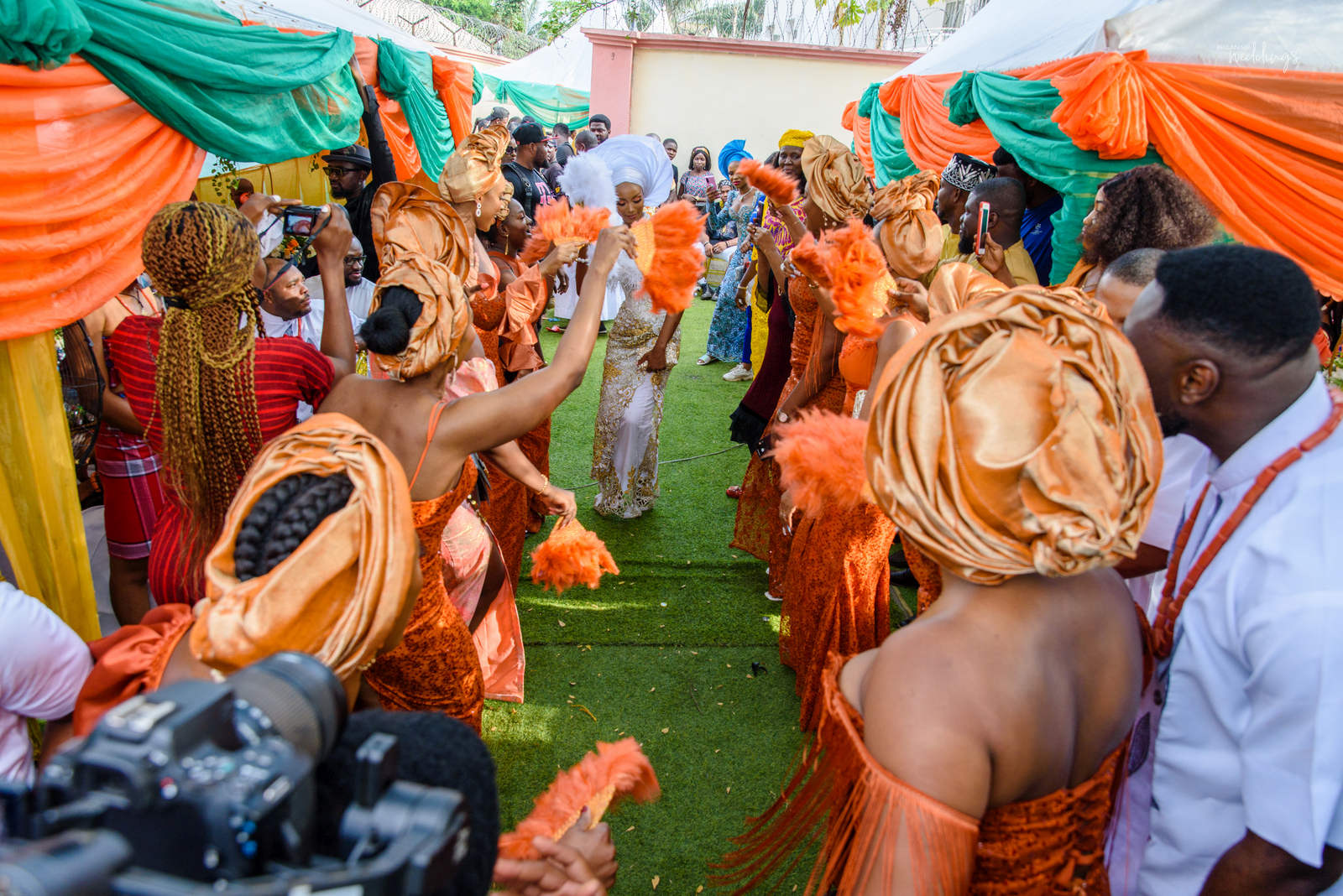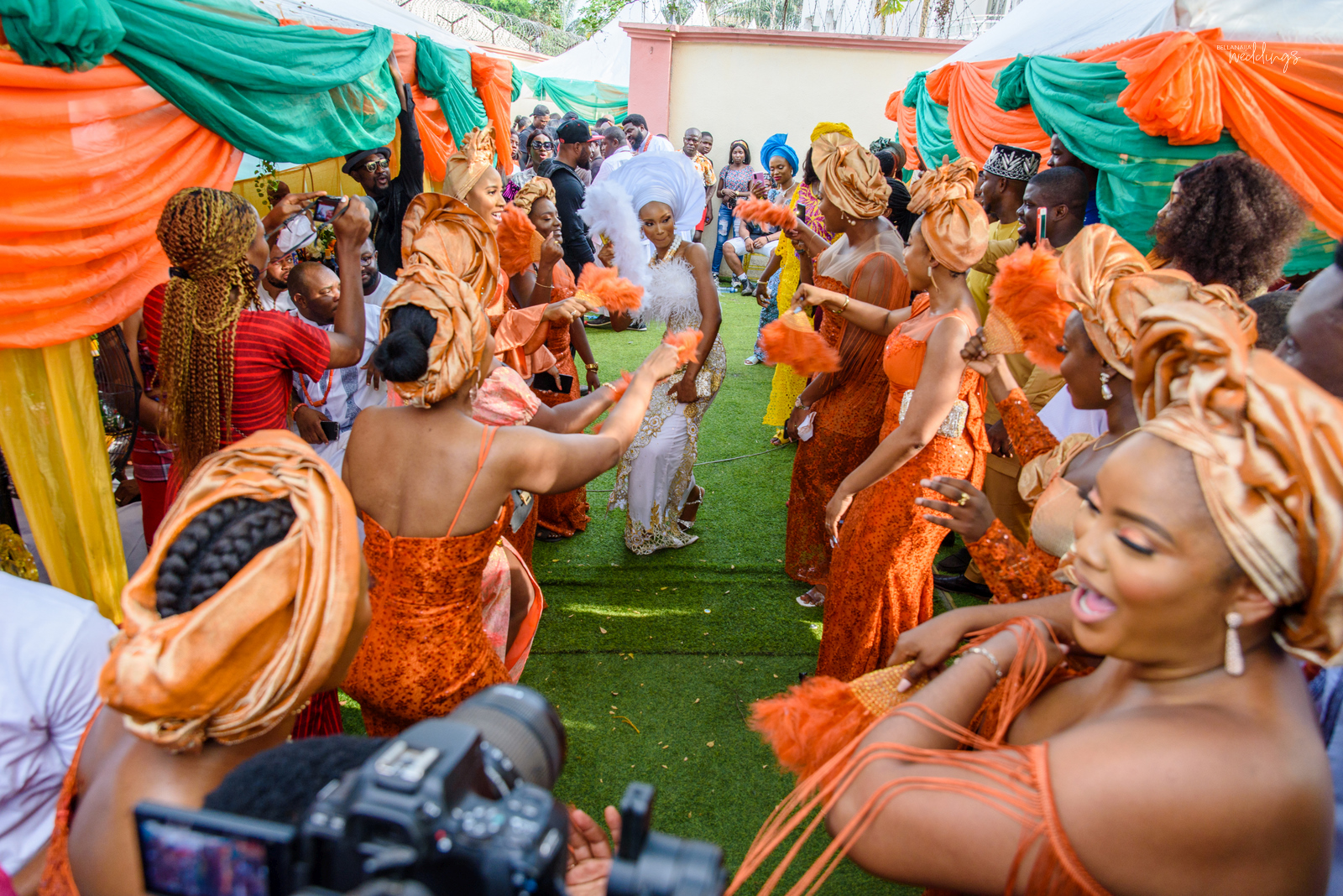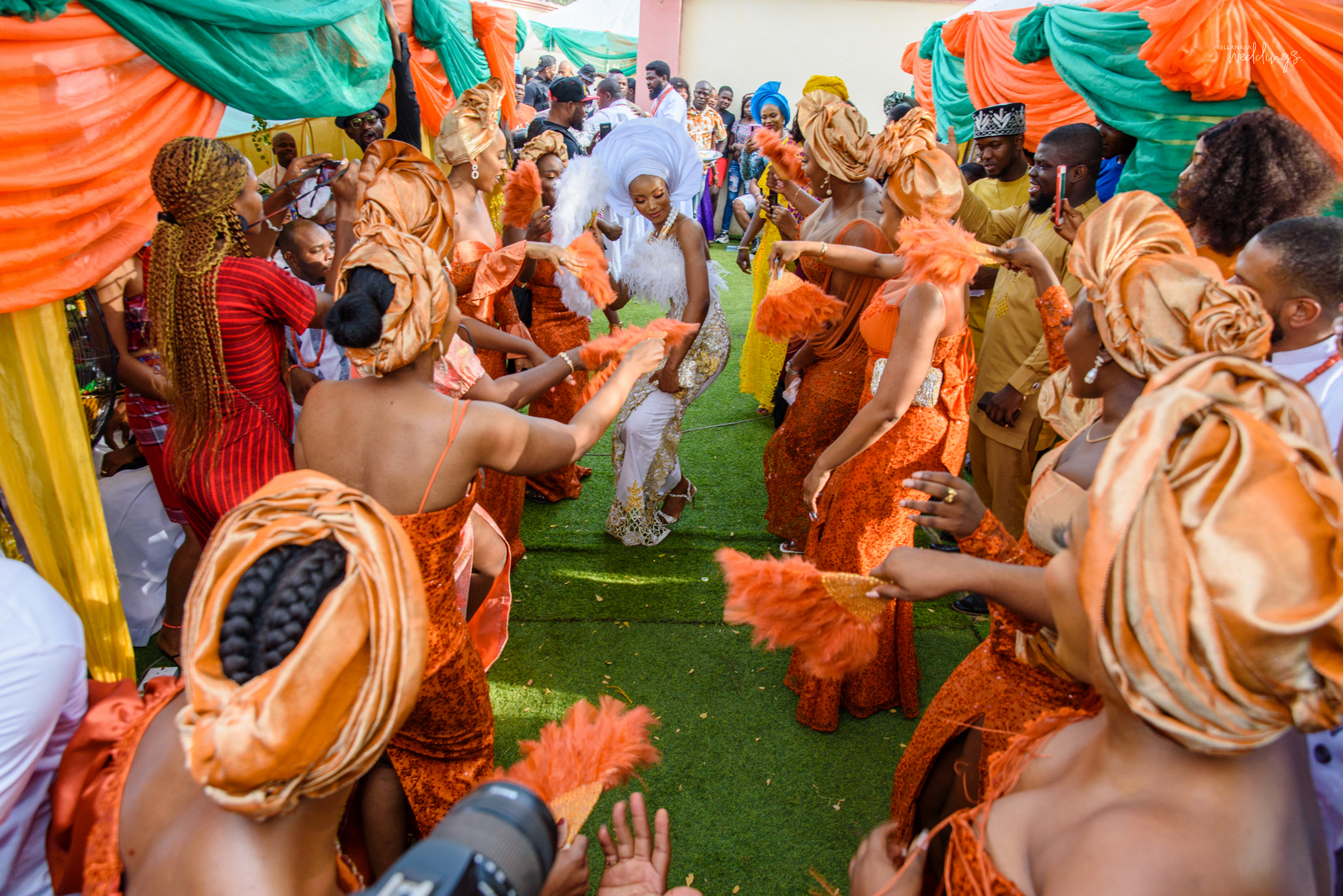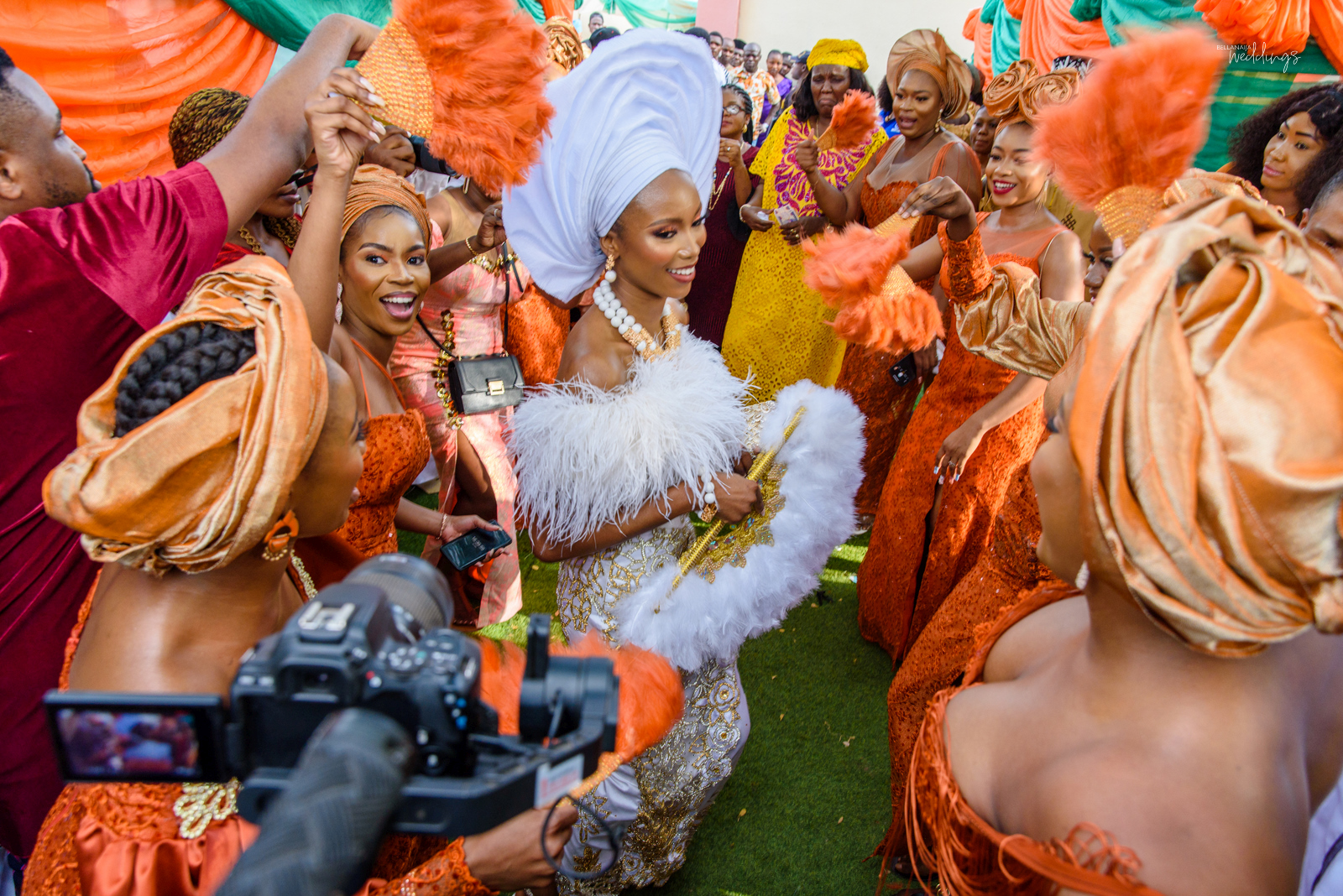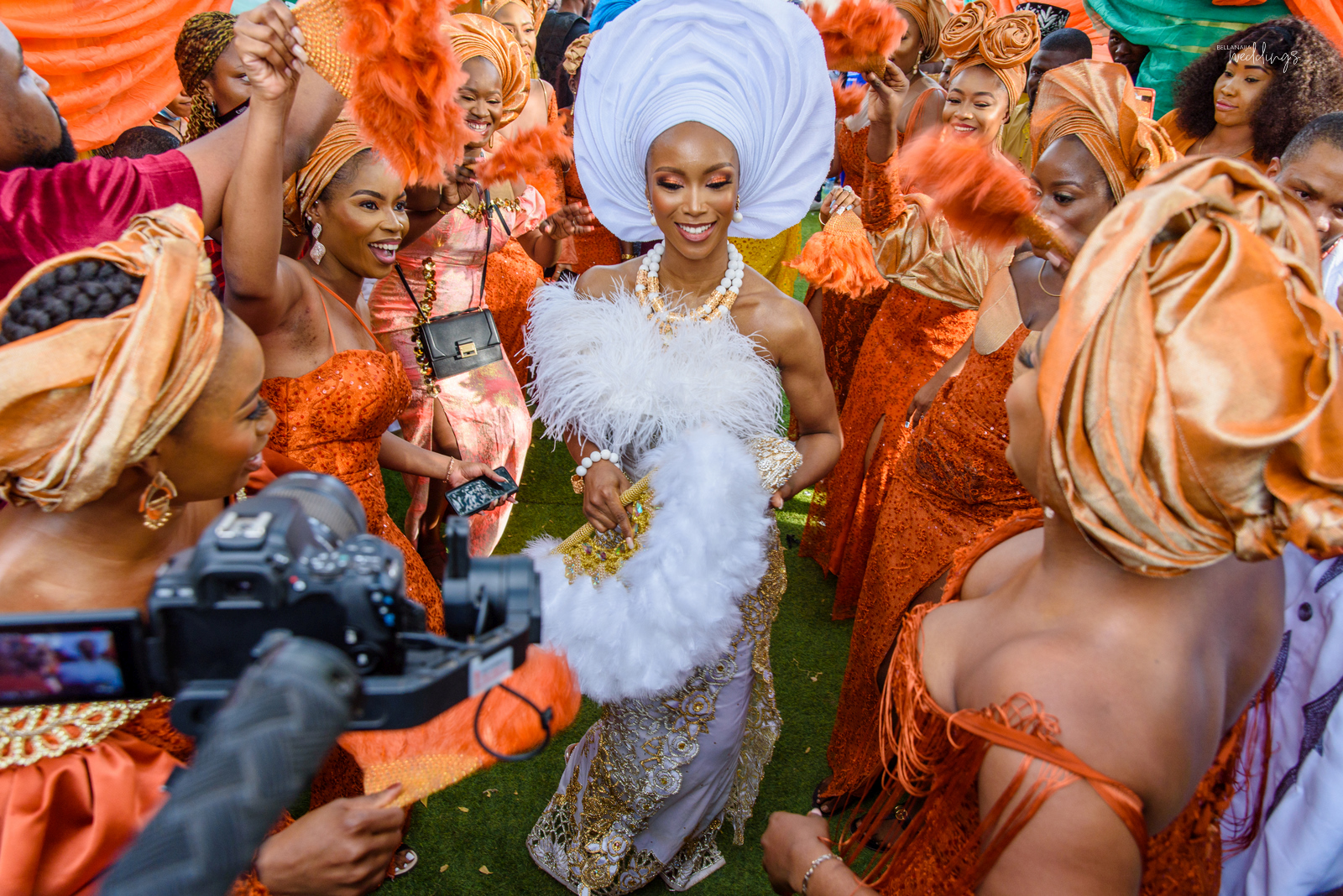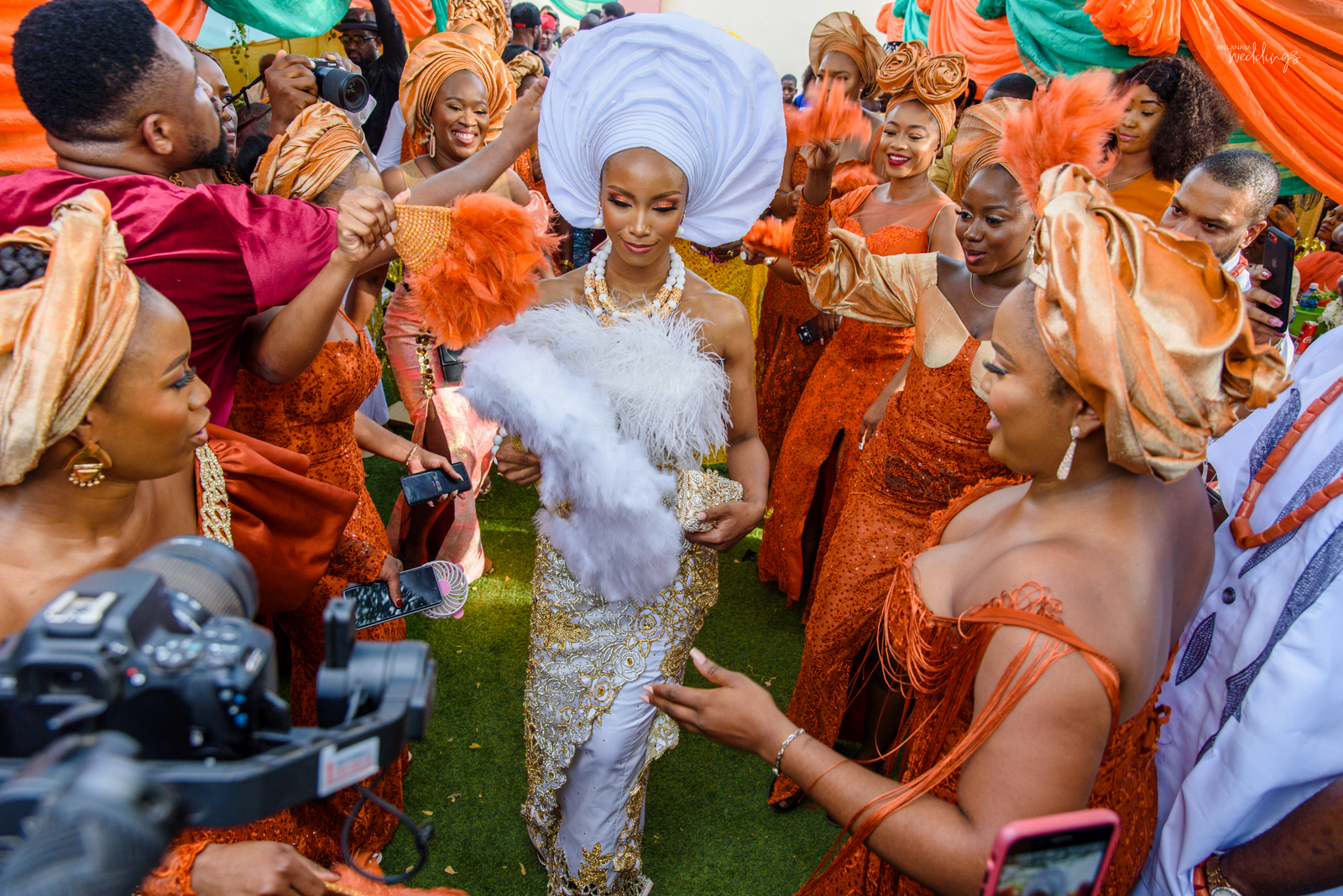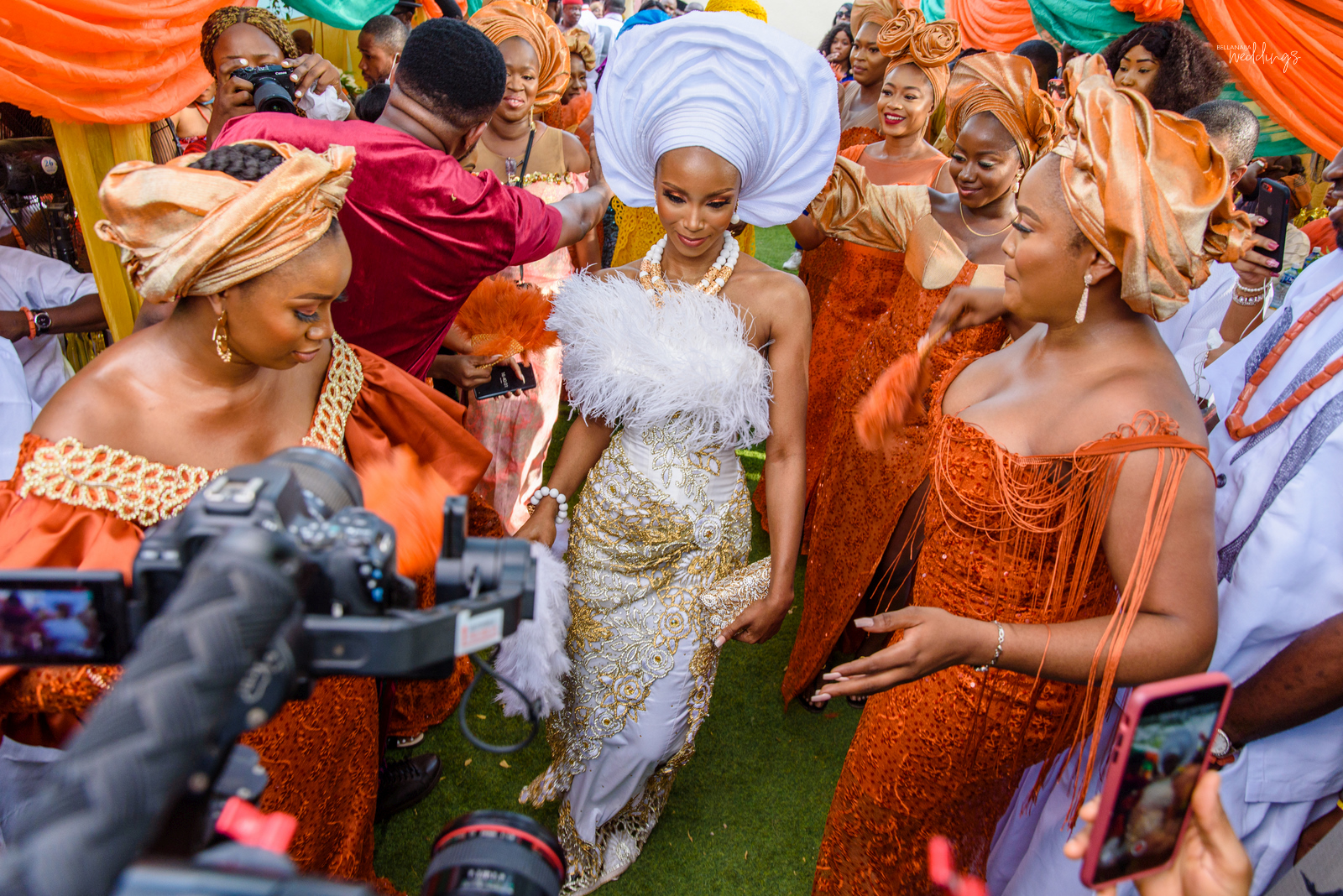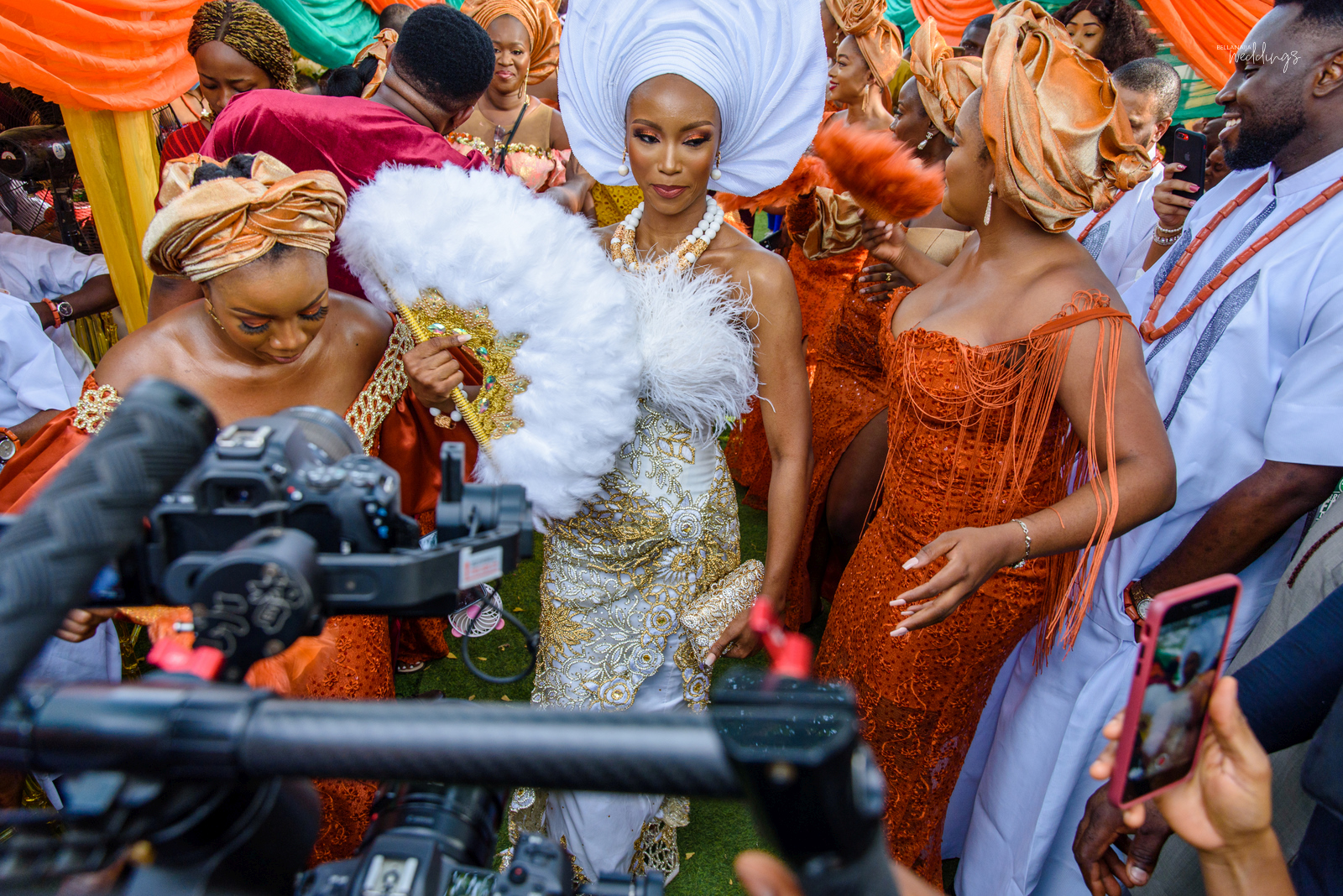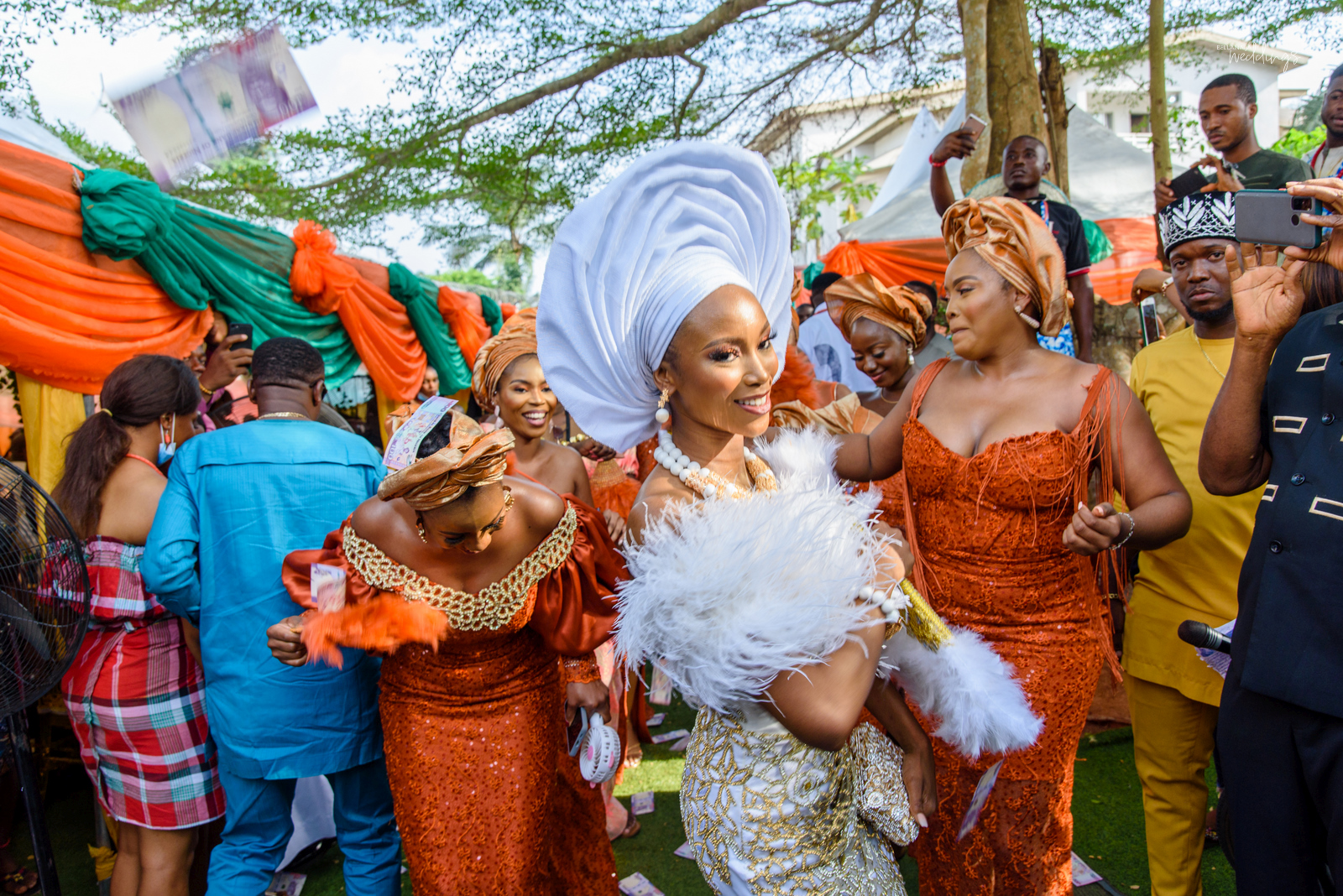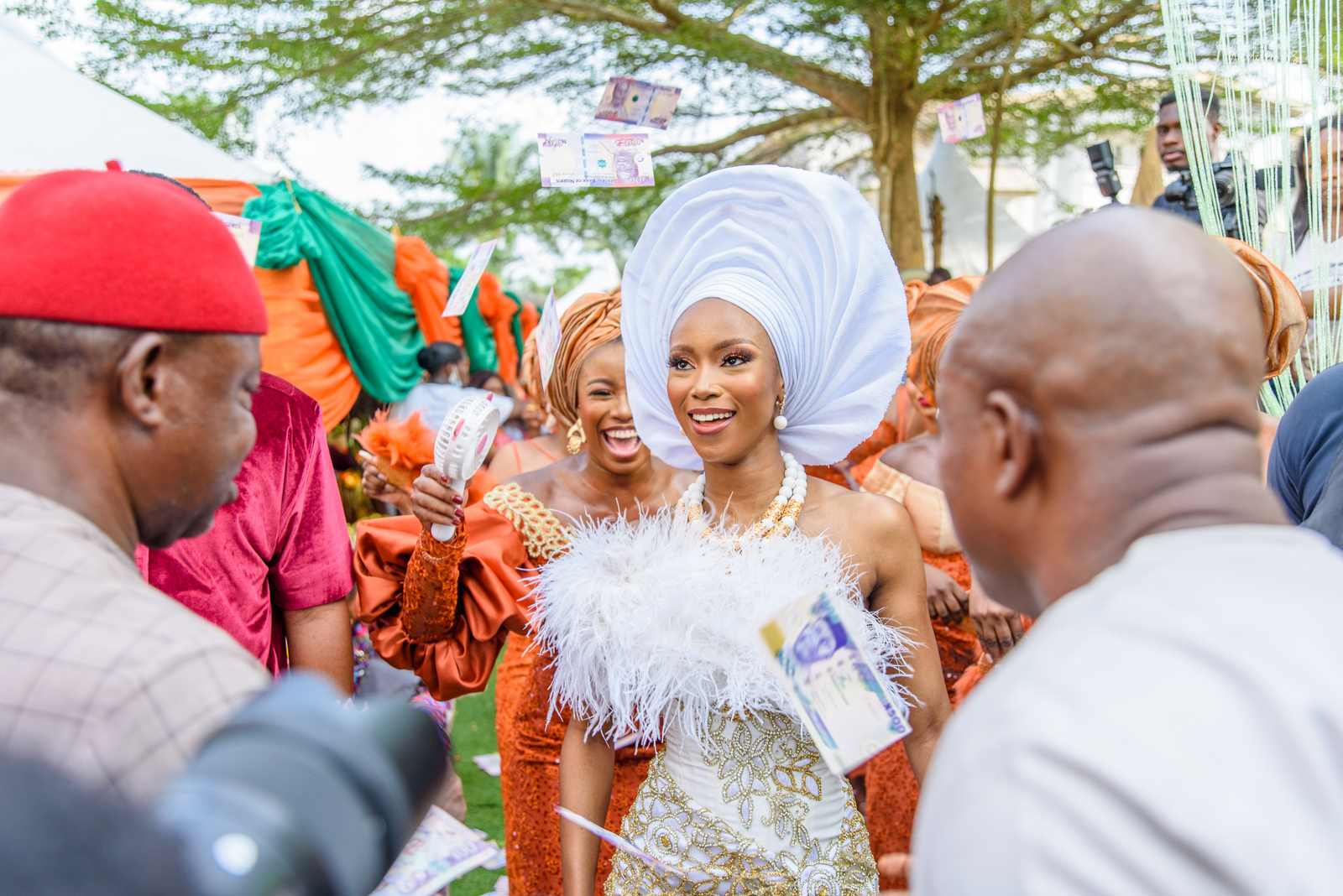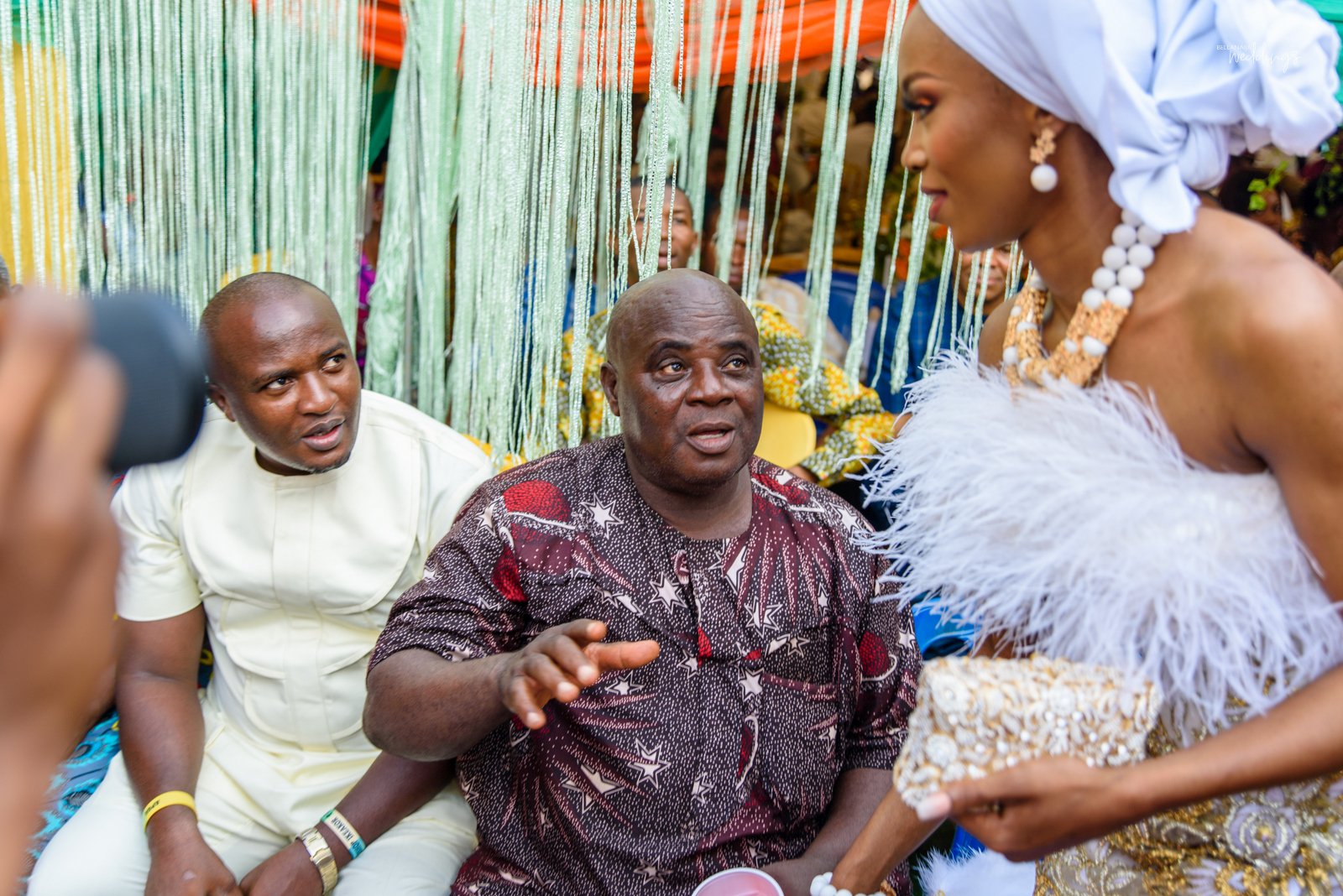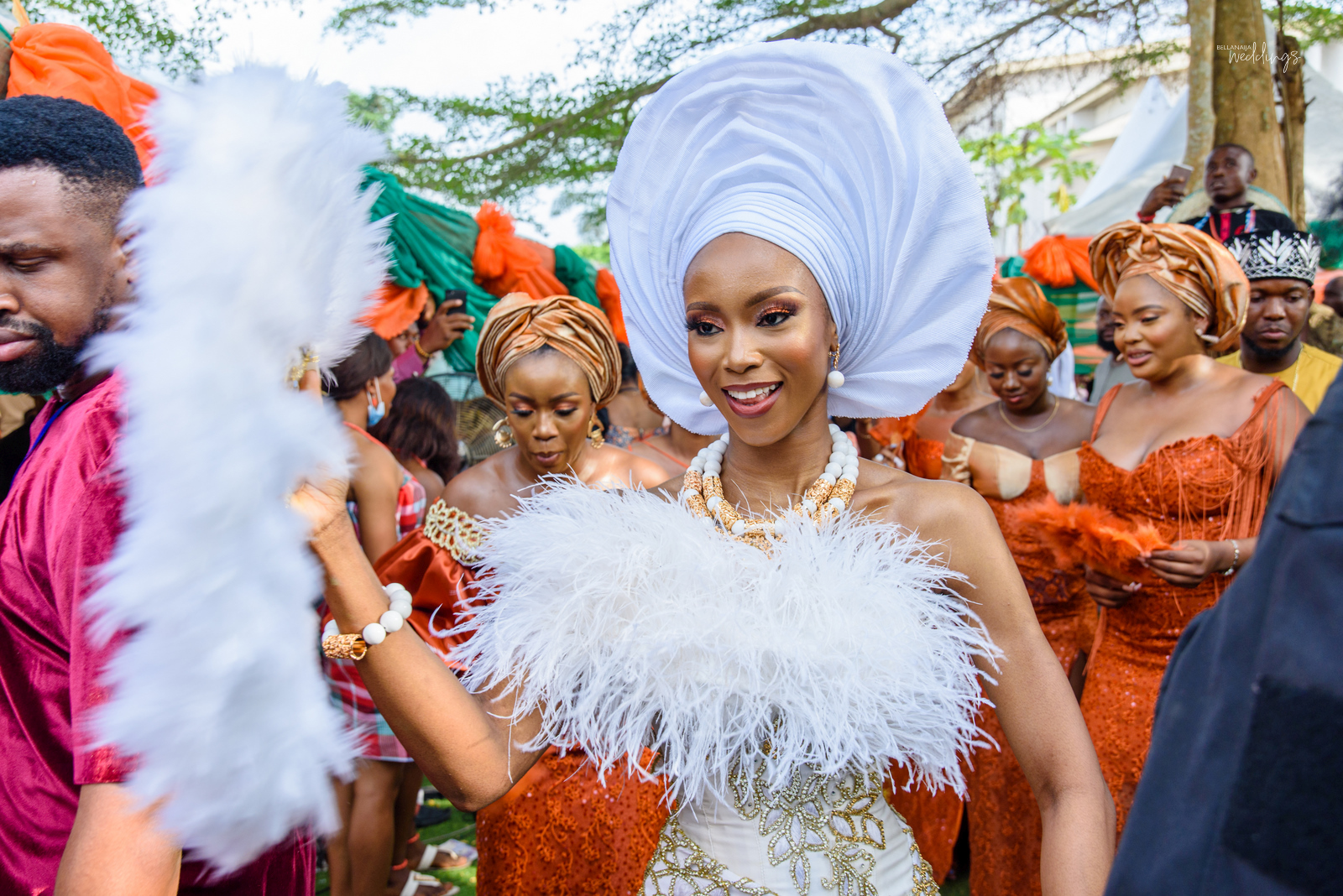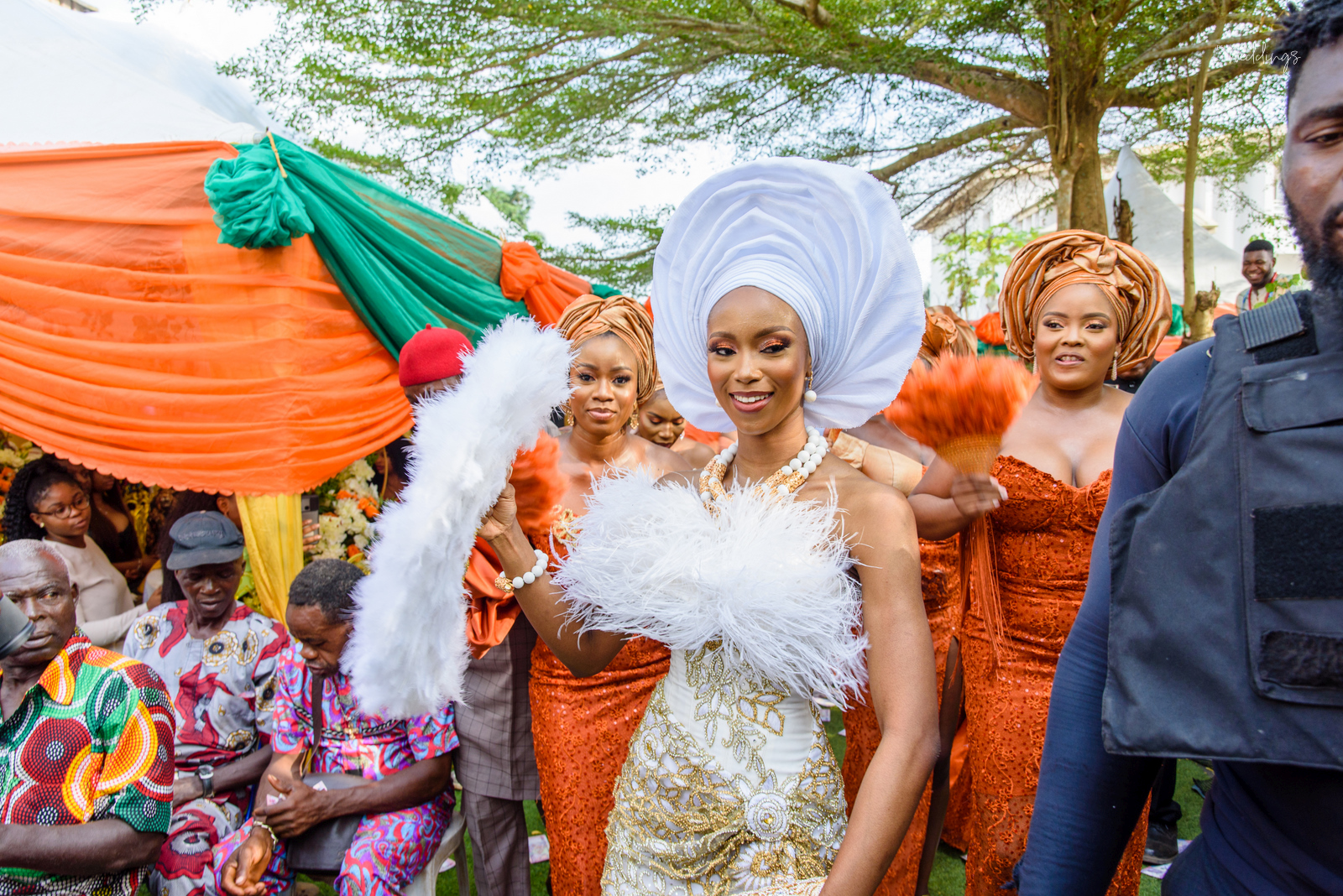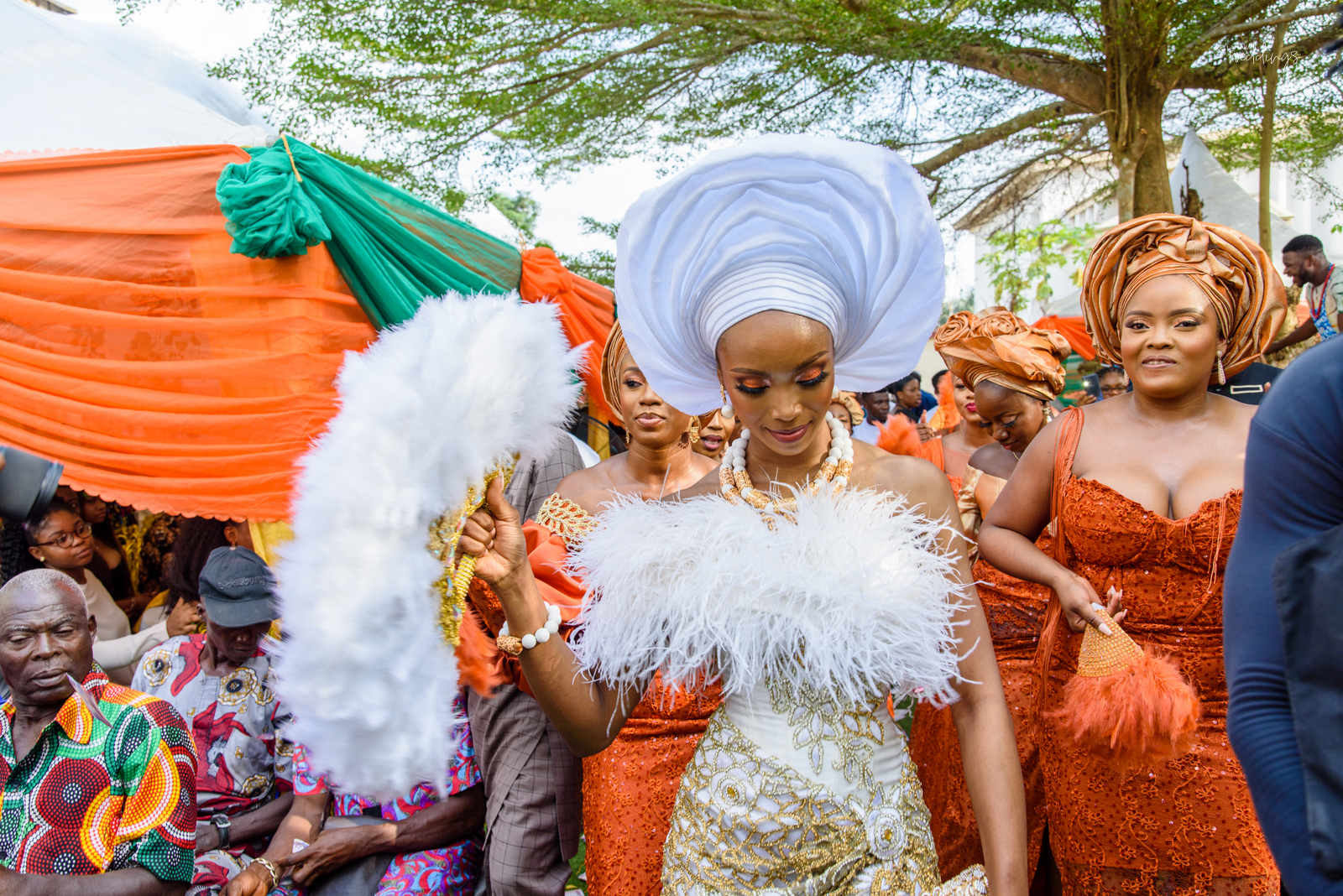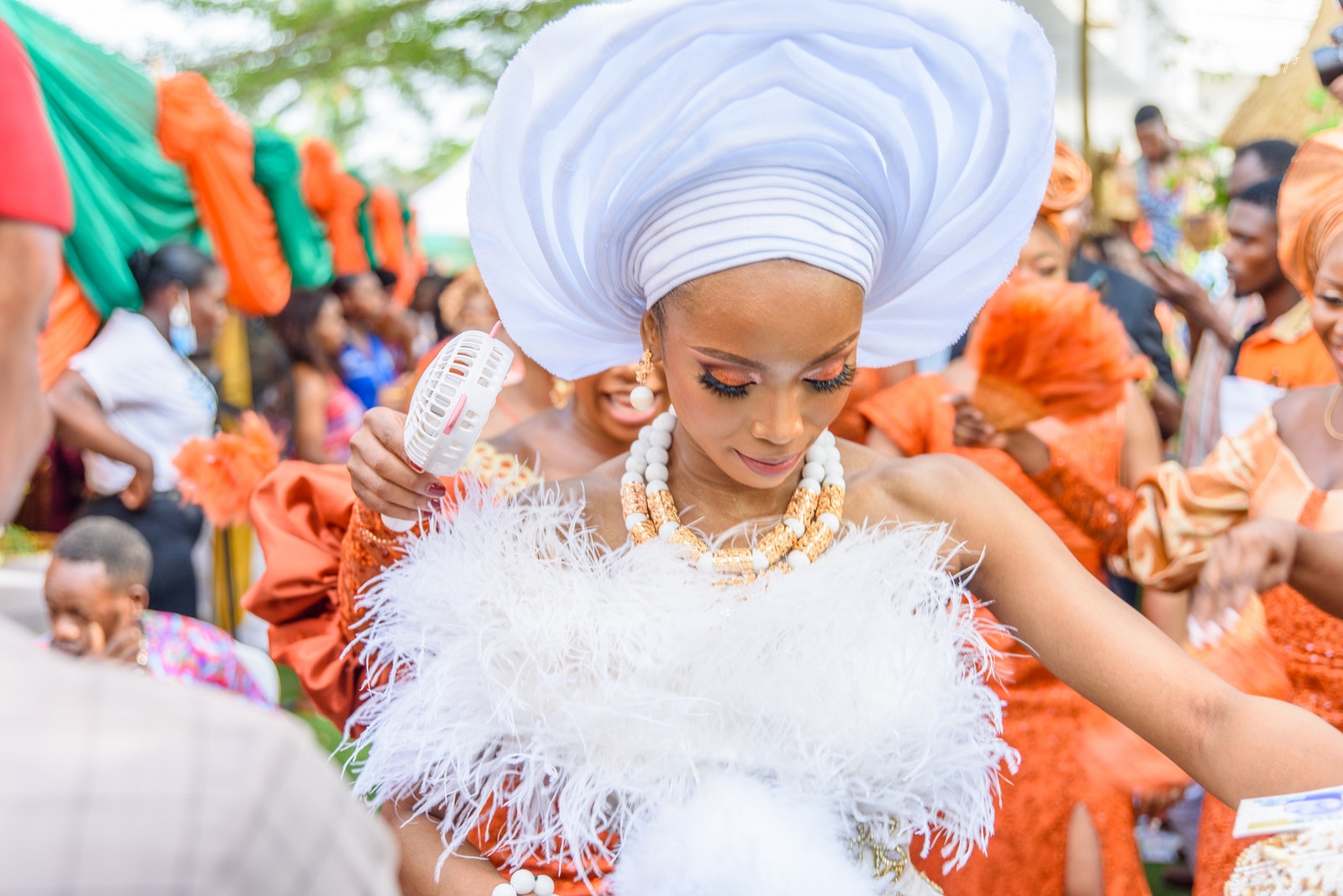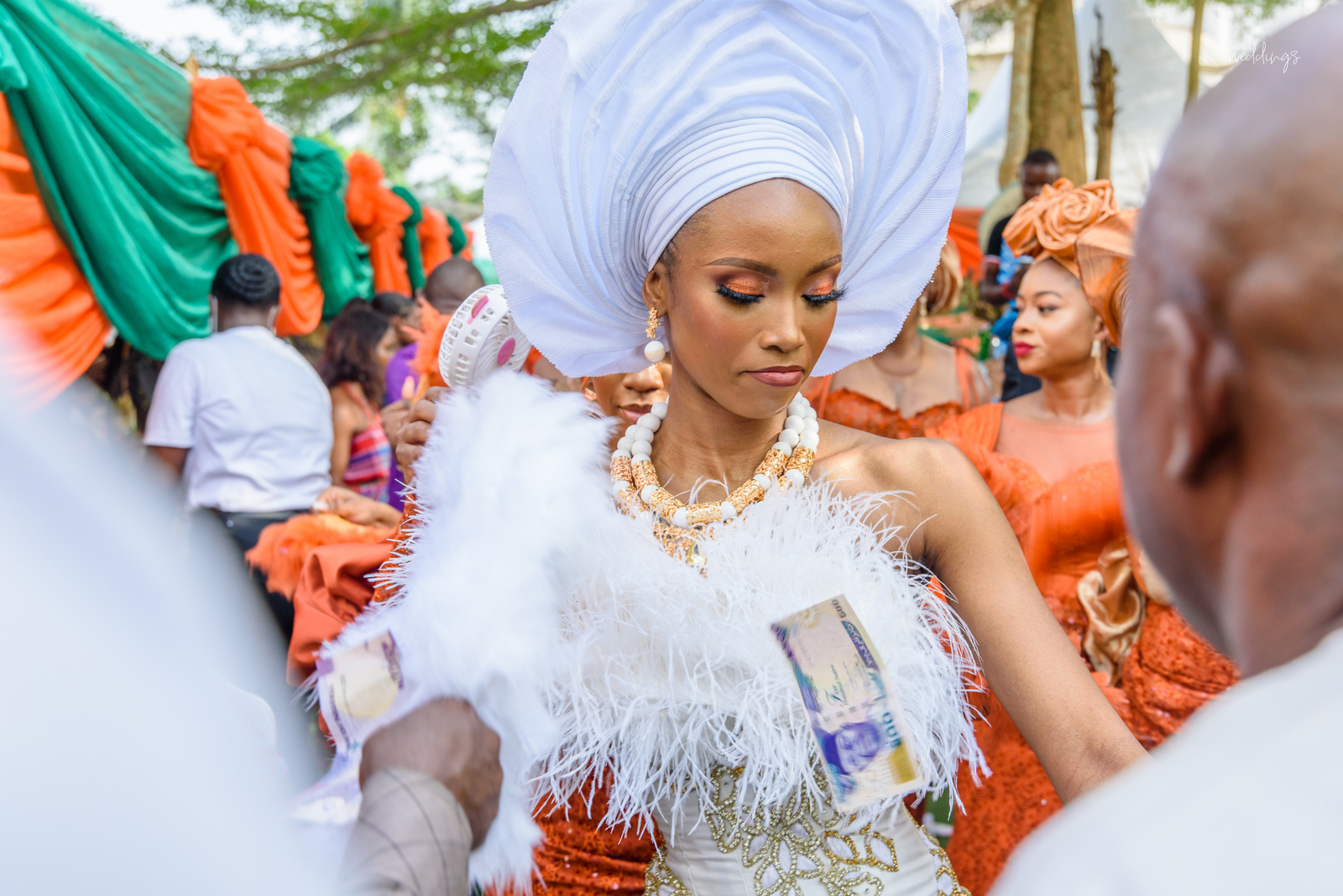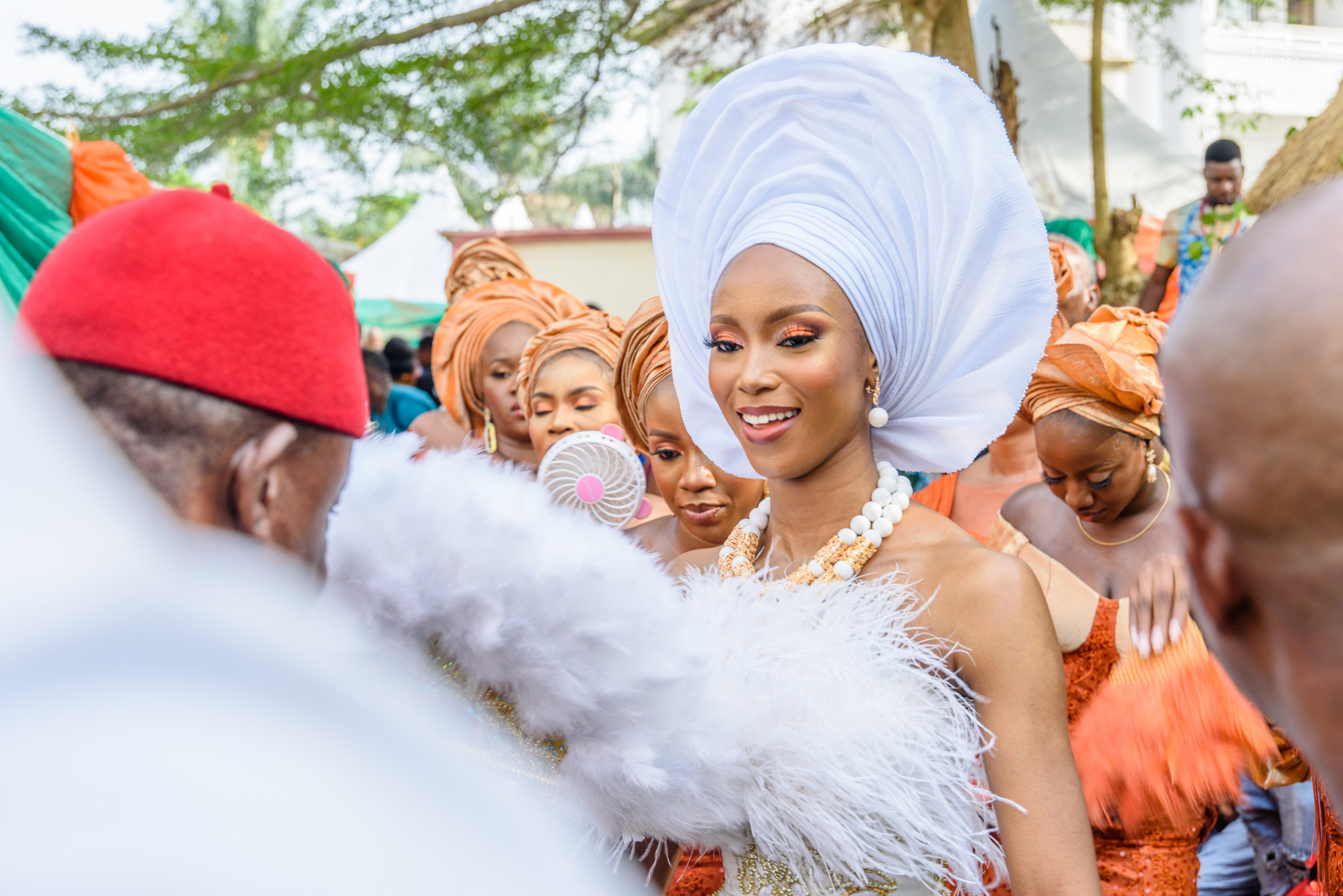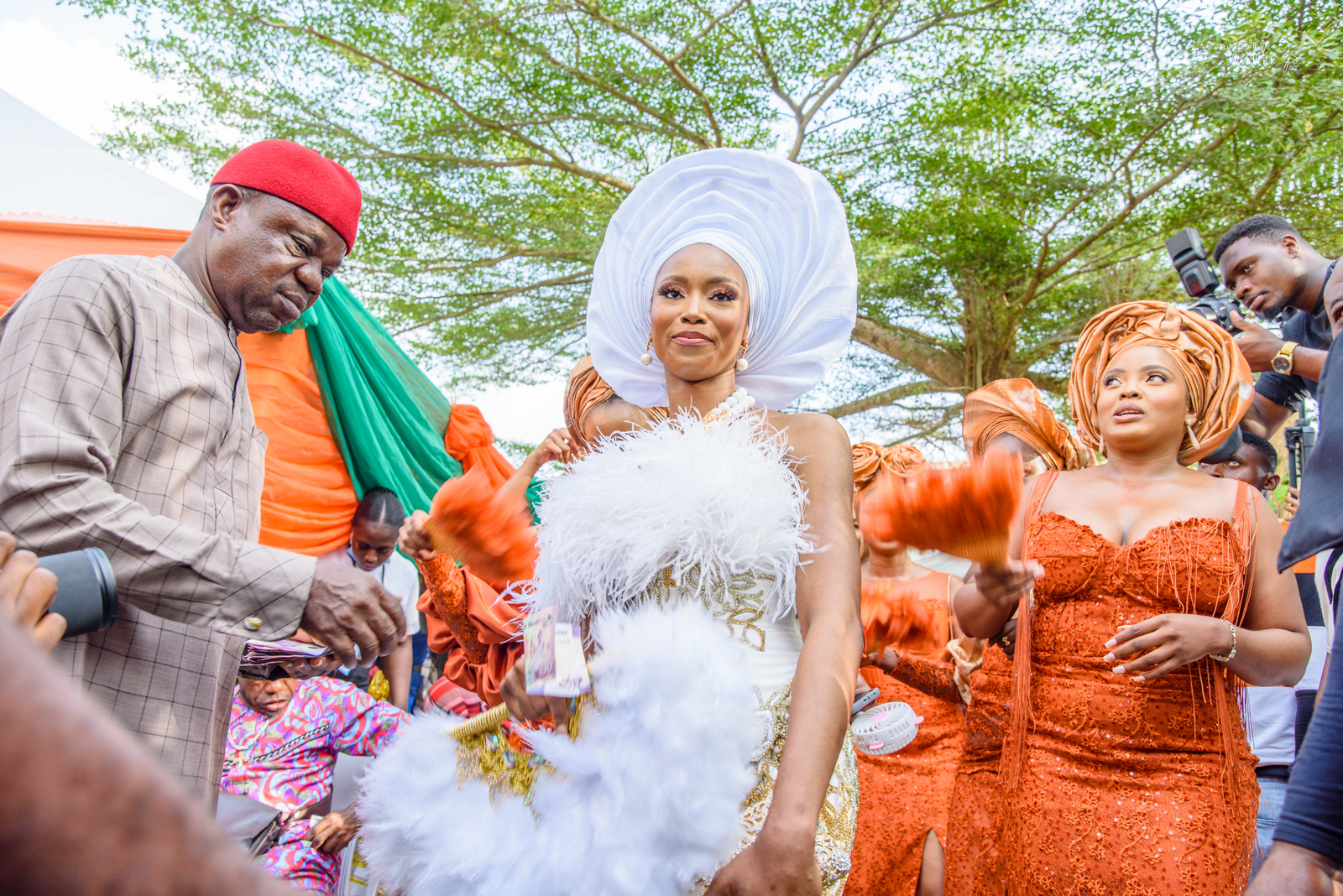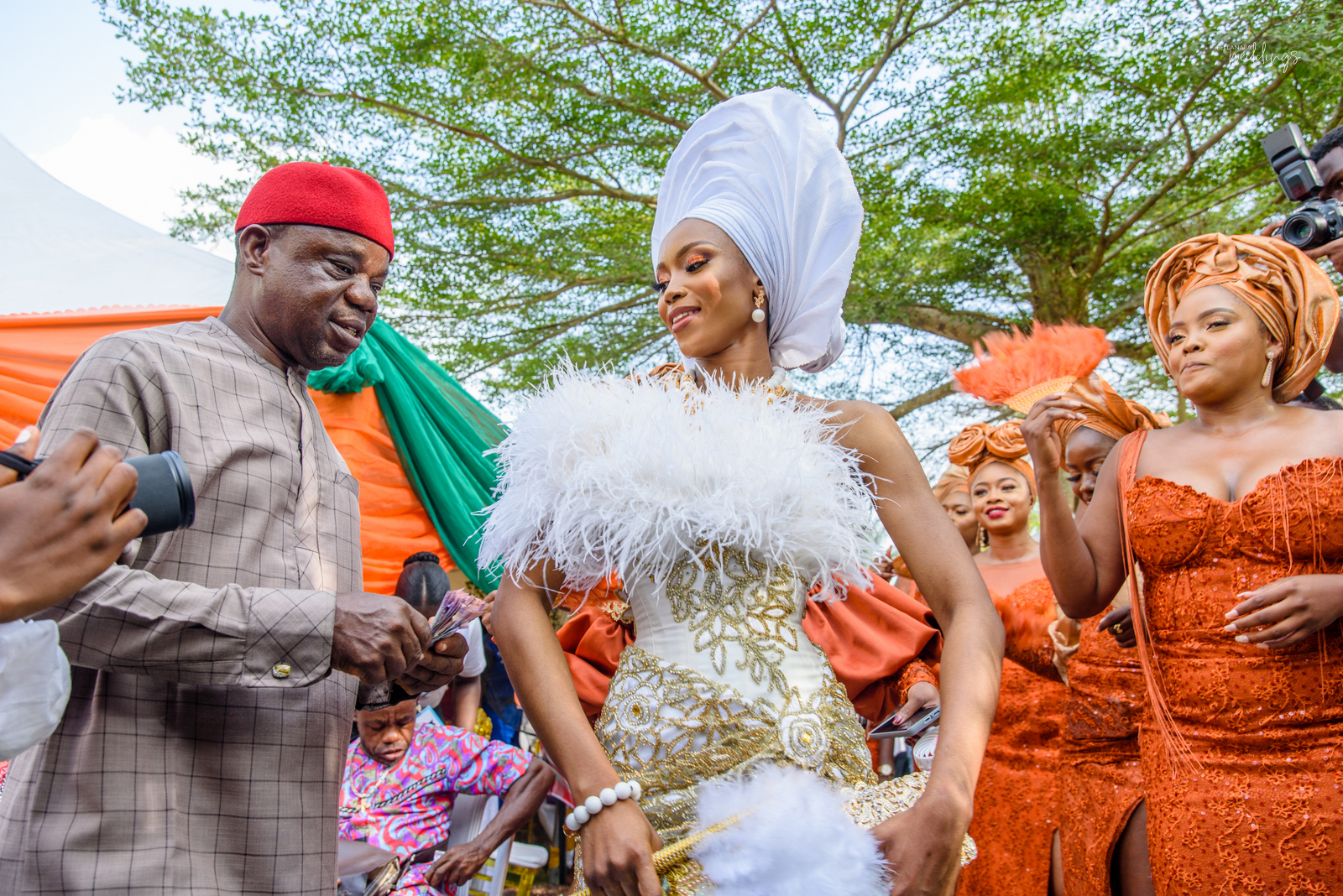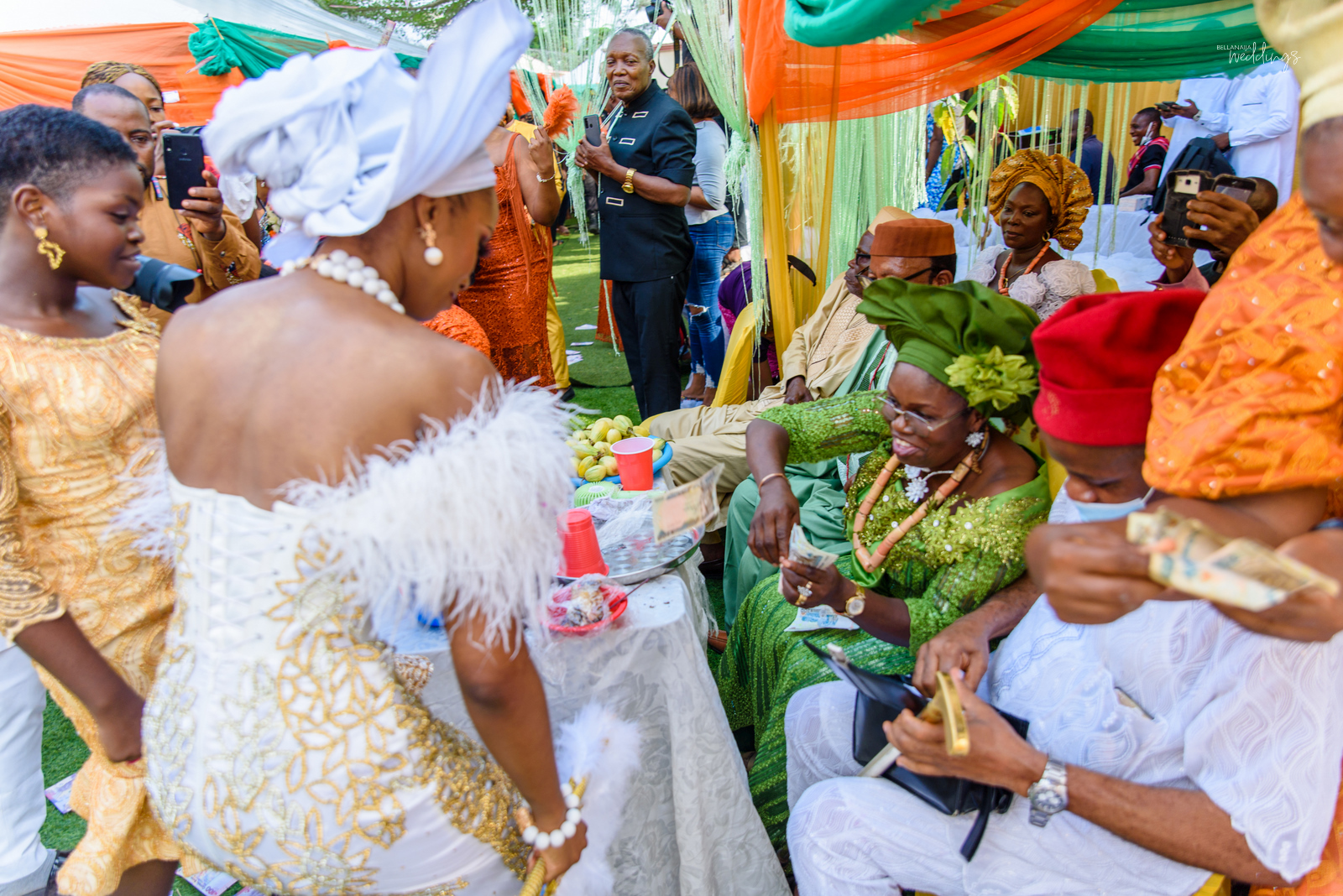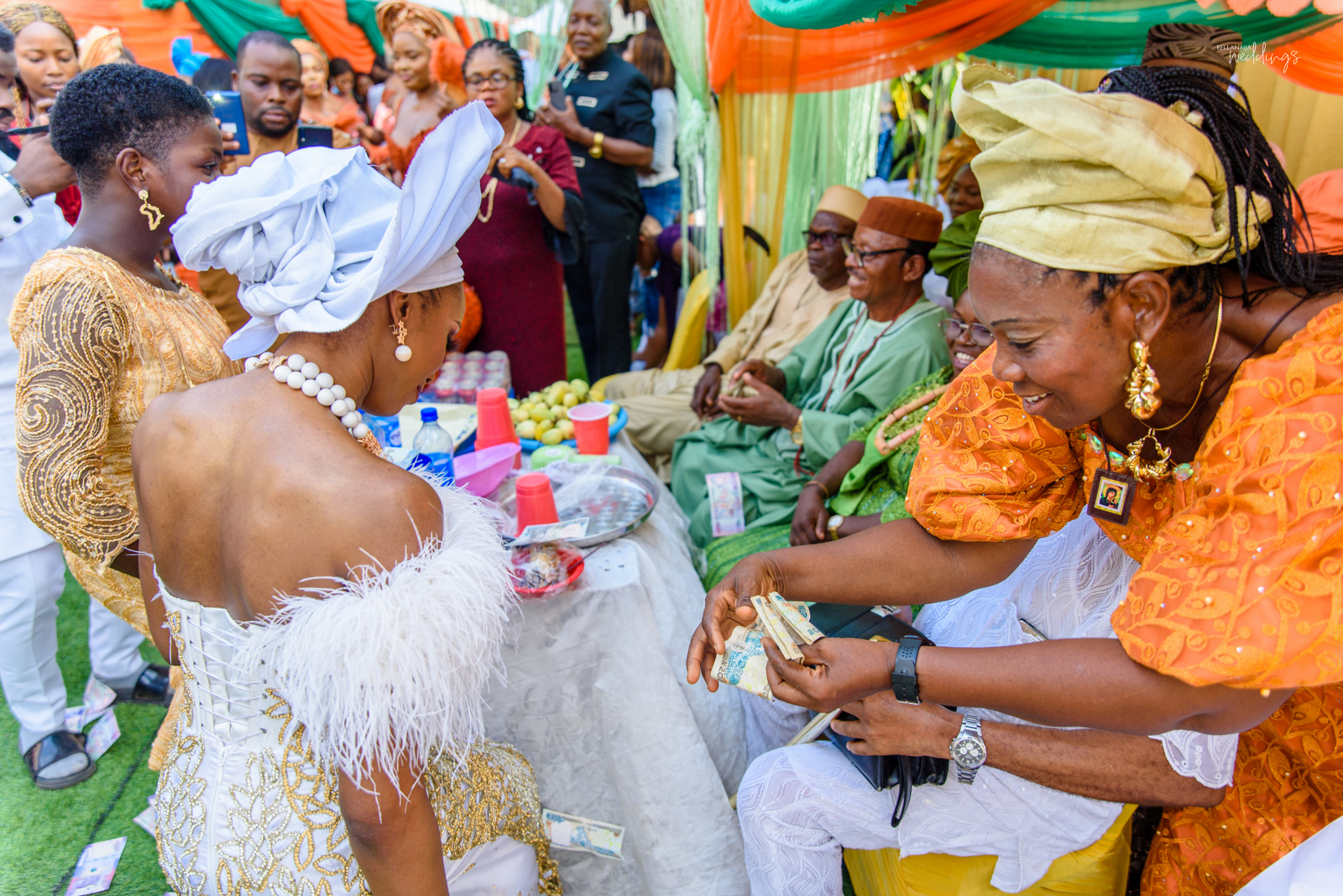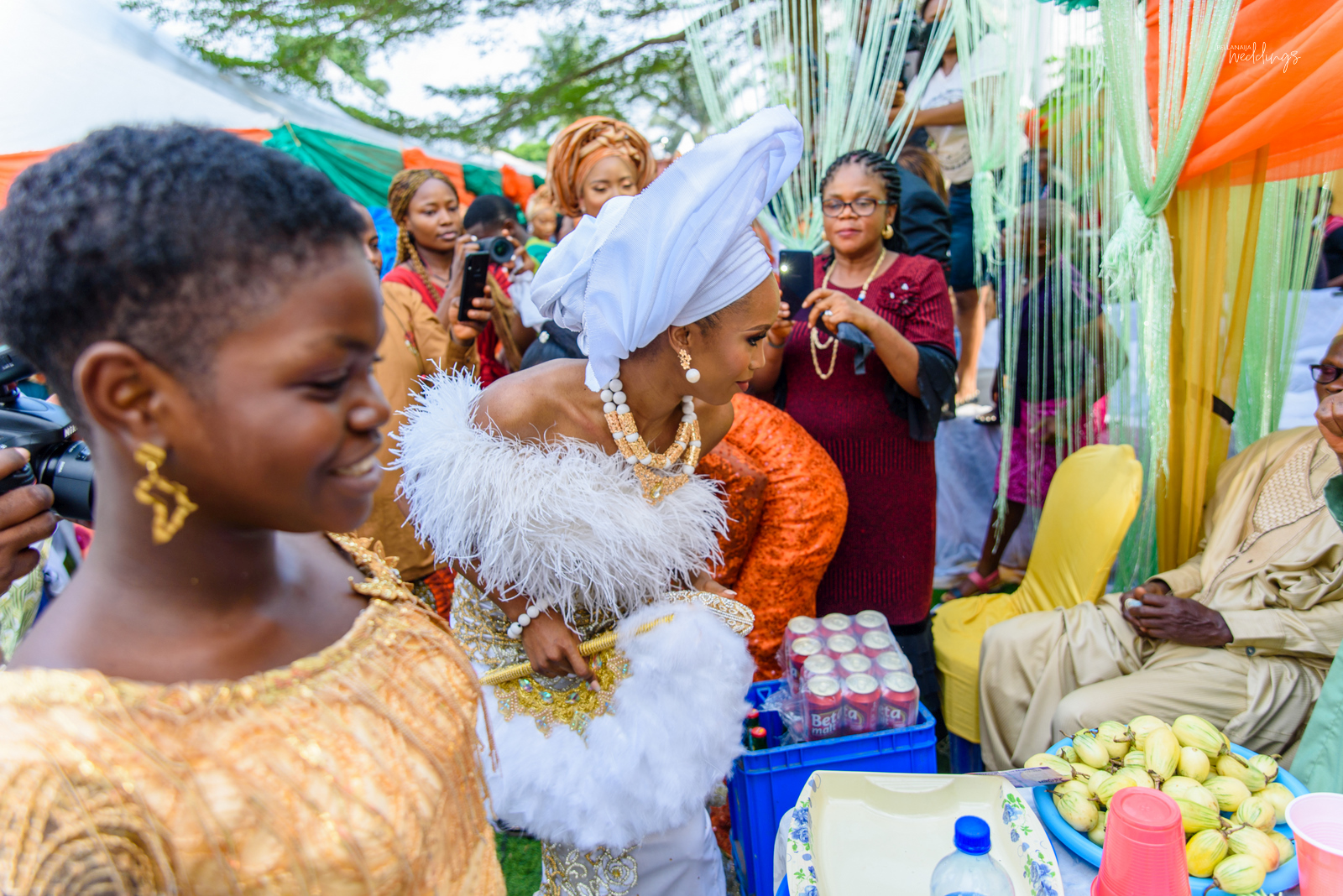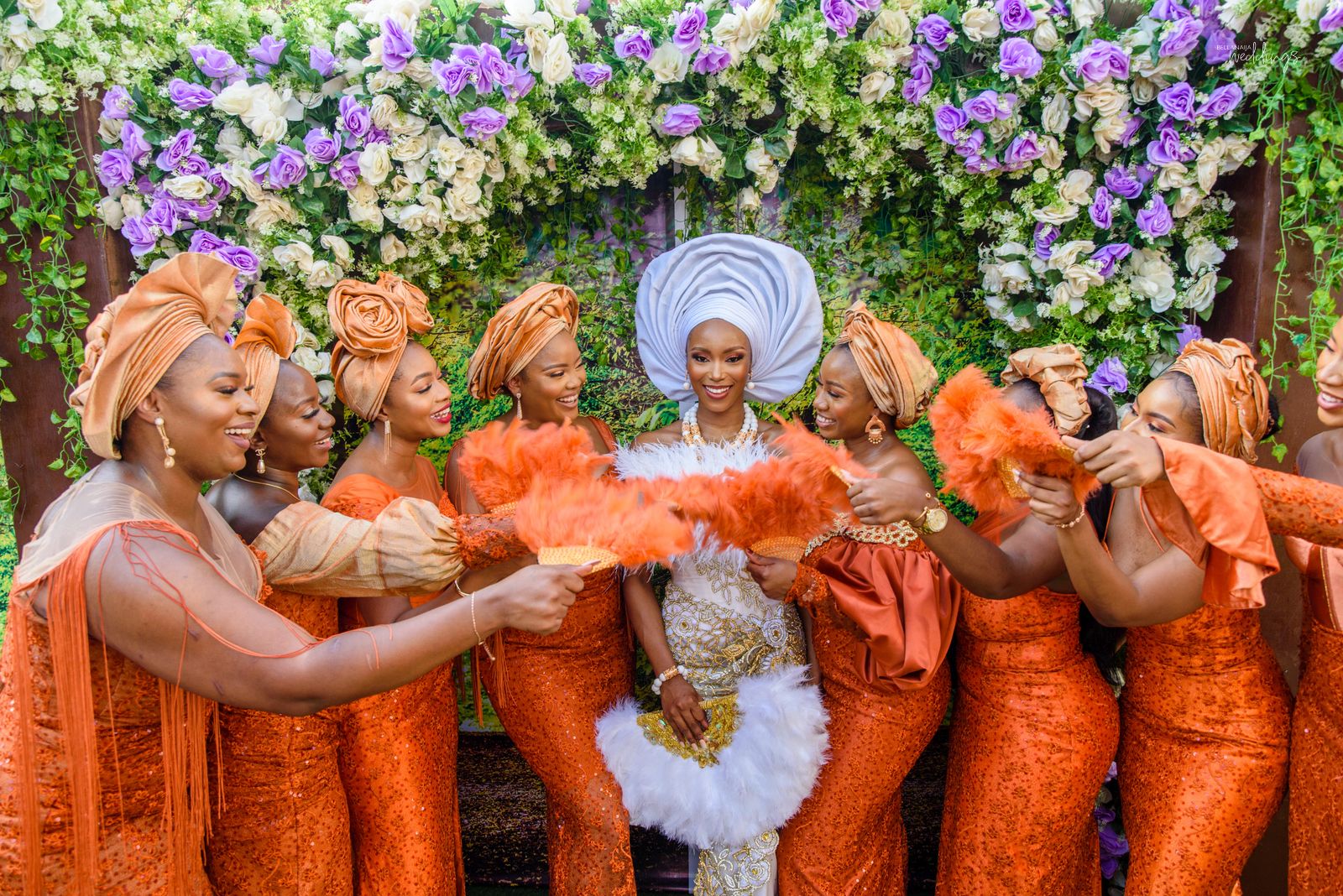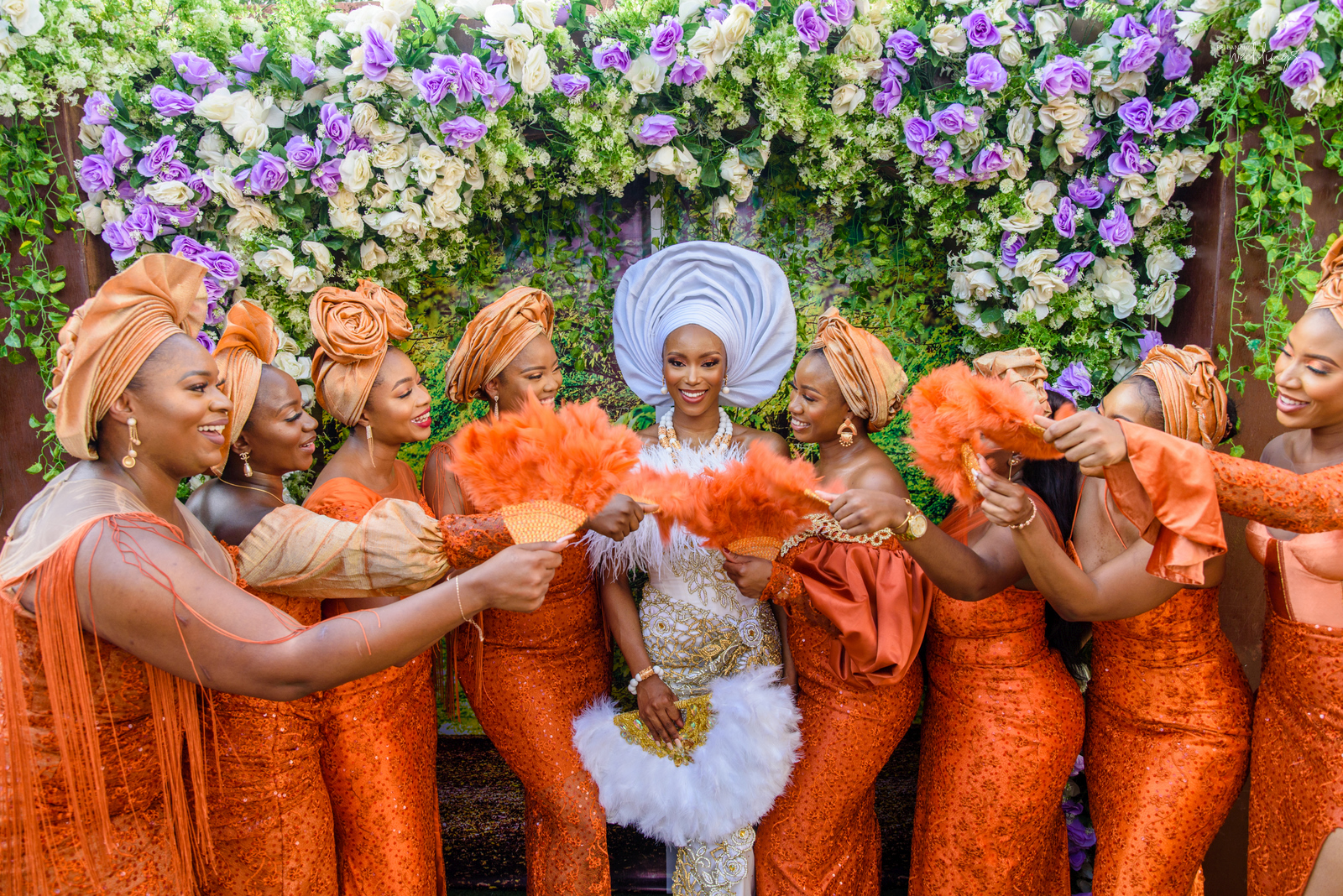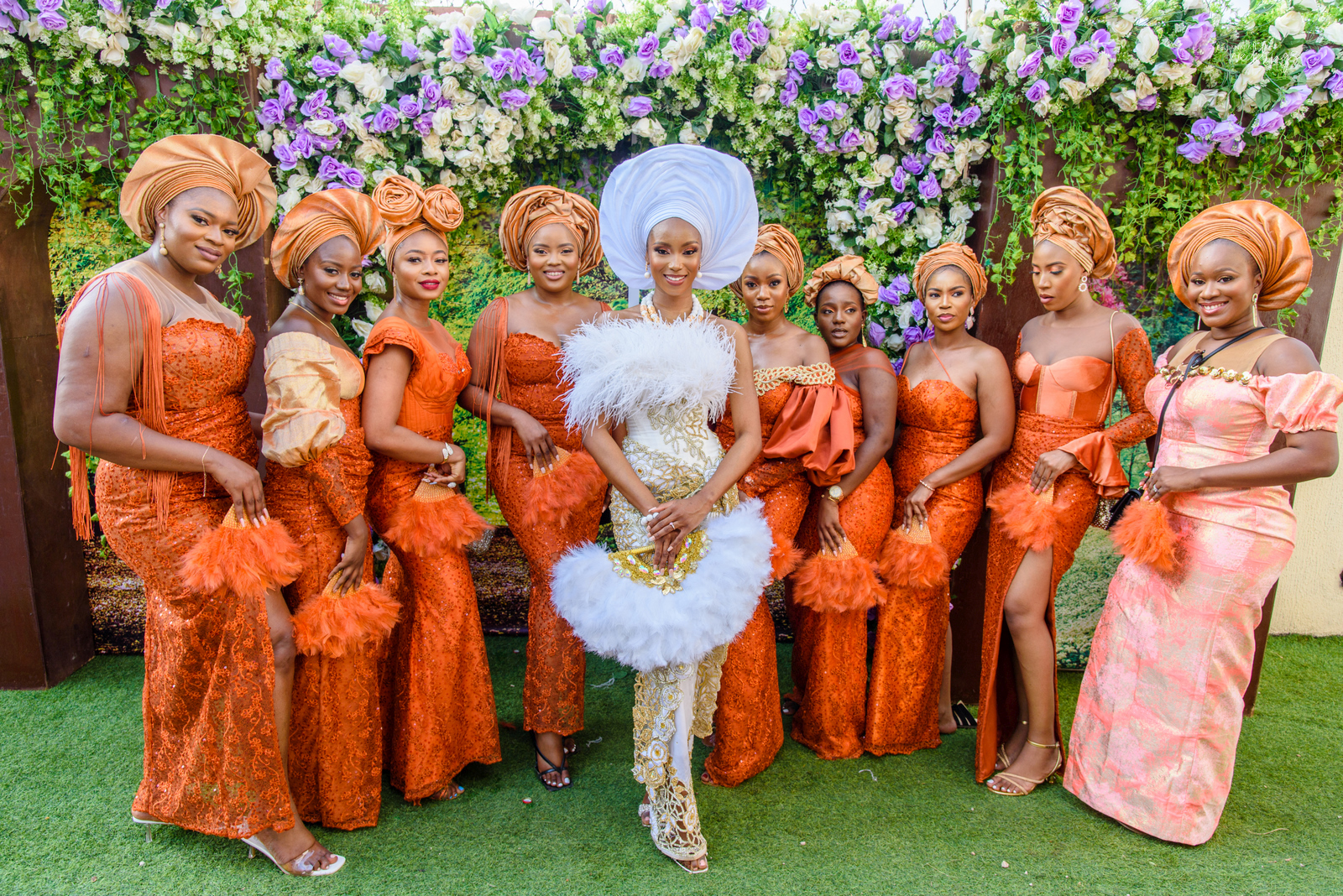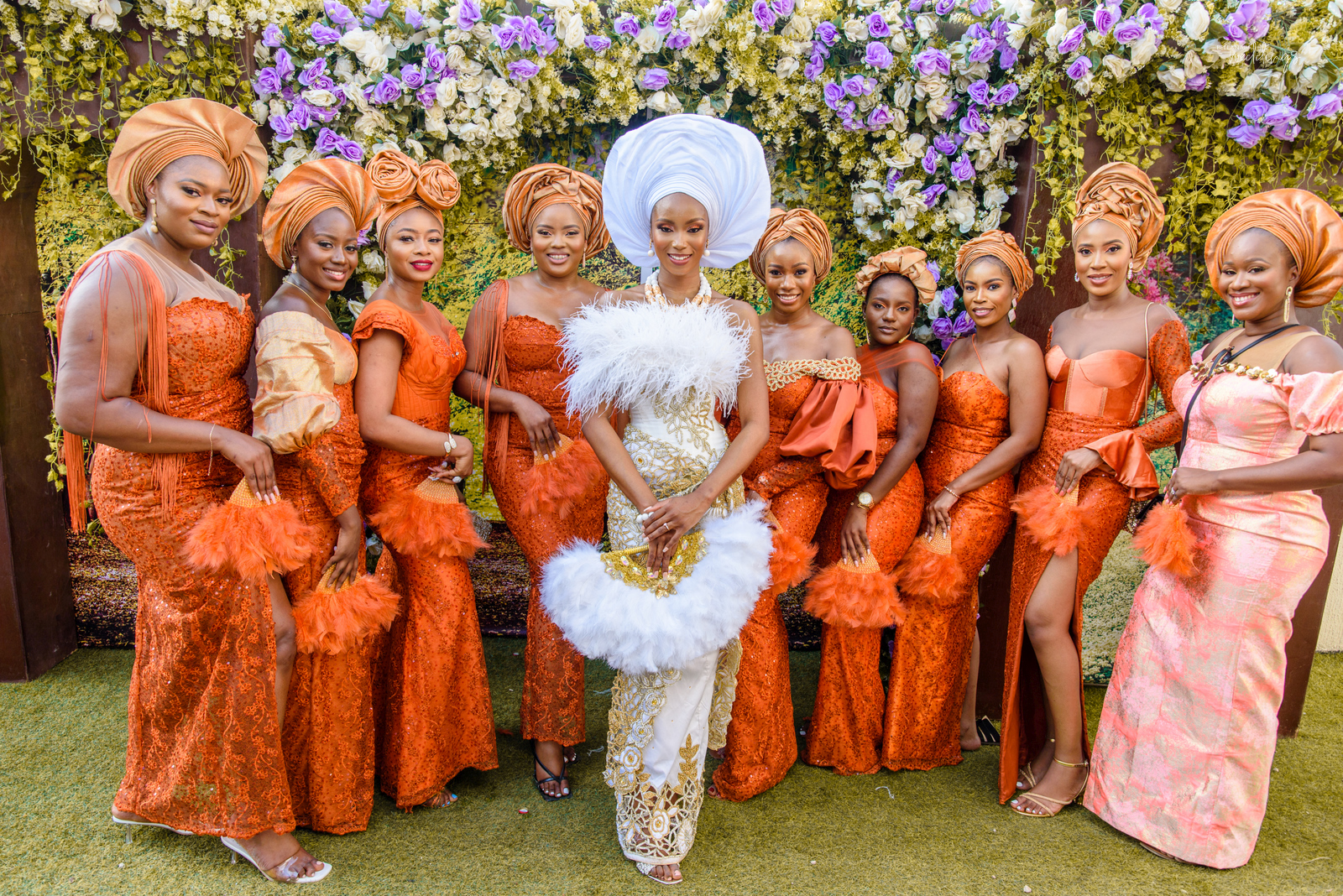 Now Collins goes to get his beautiful bride Kelechi as they make their first appearance together.  ?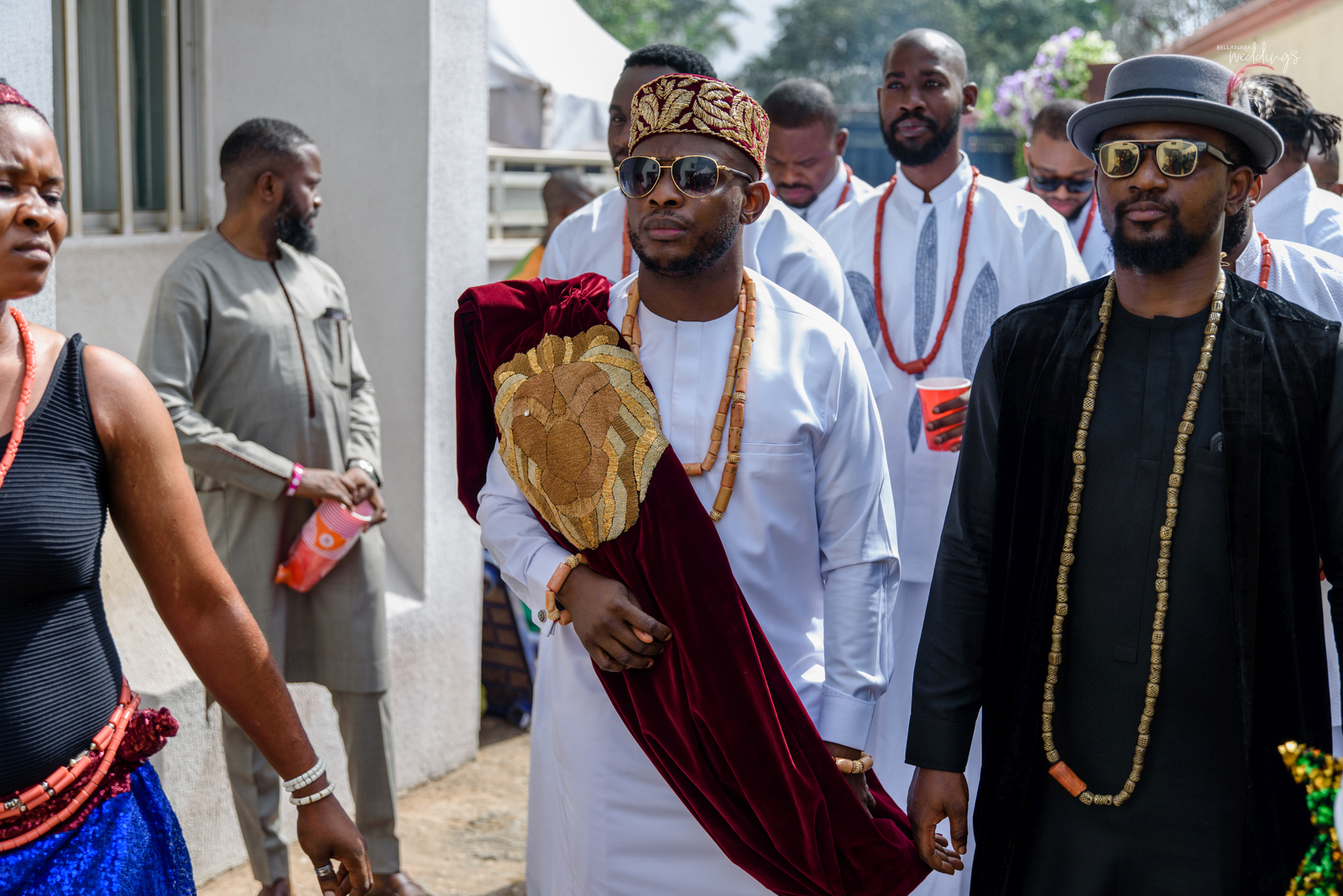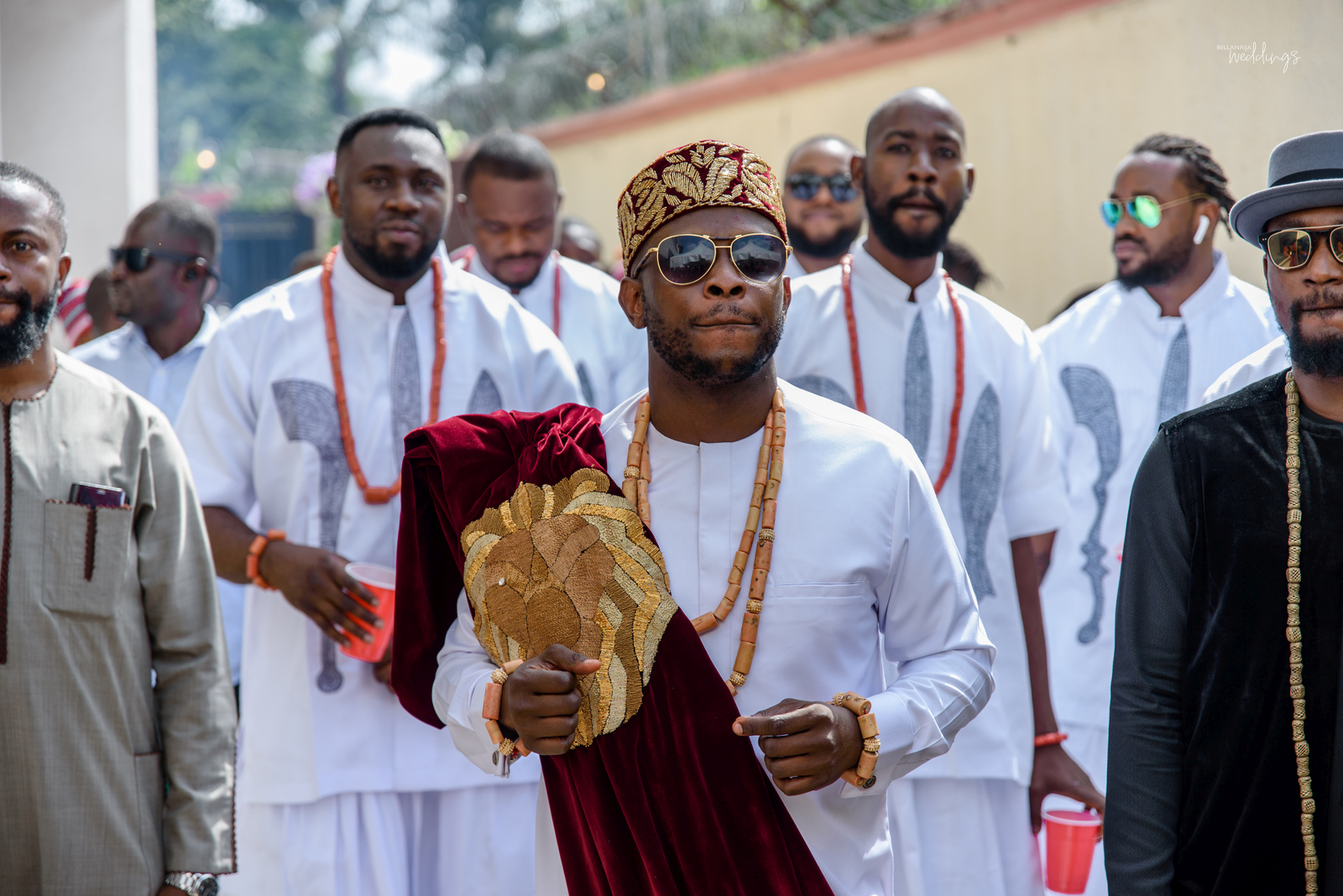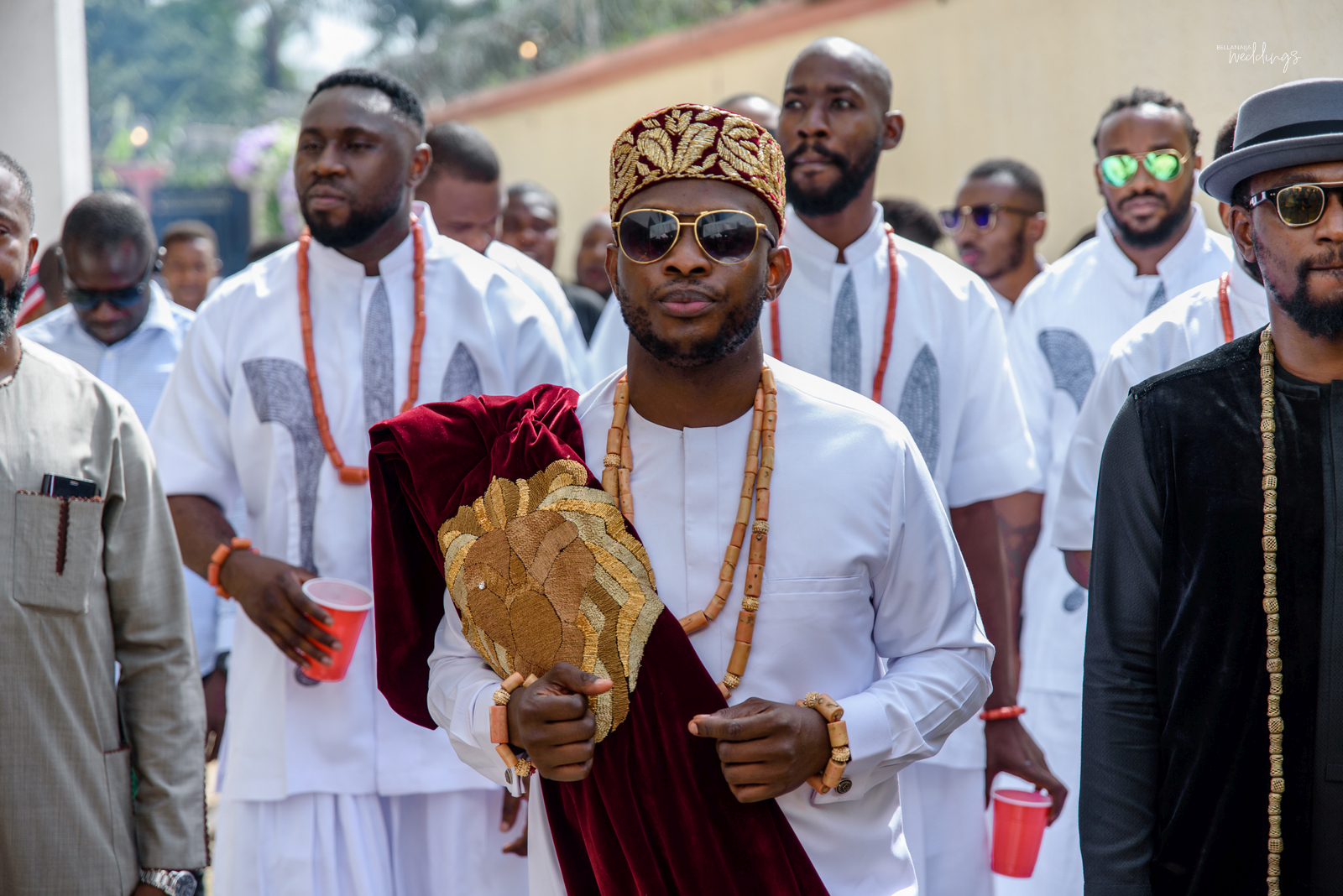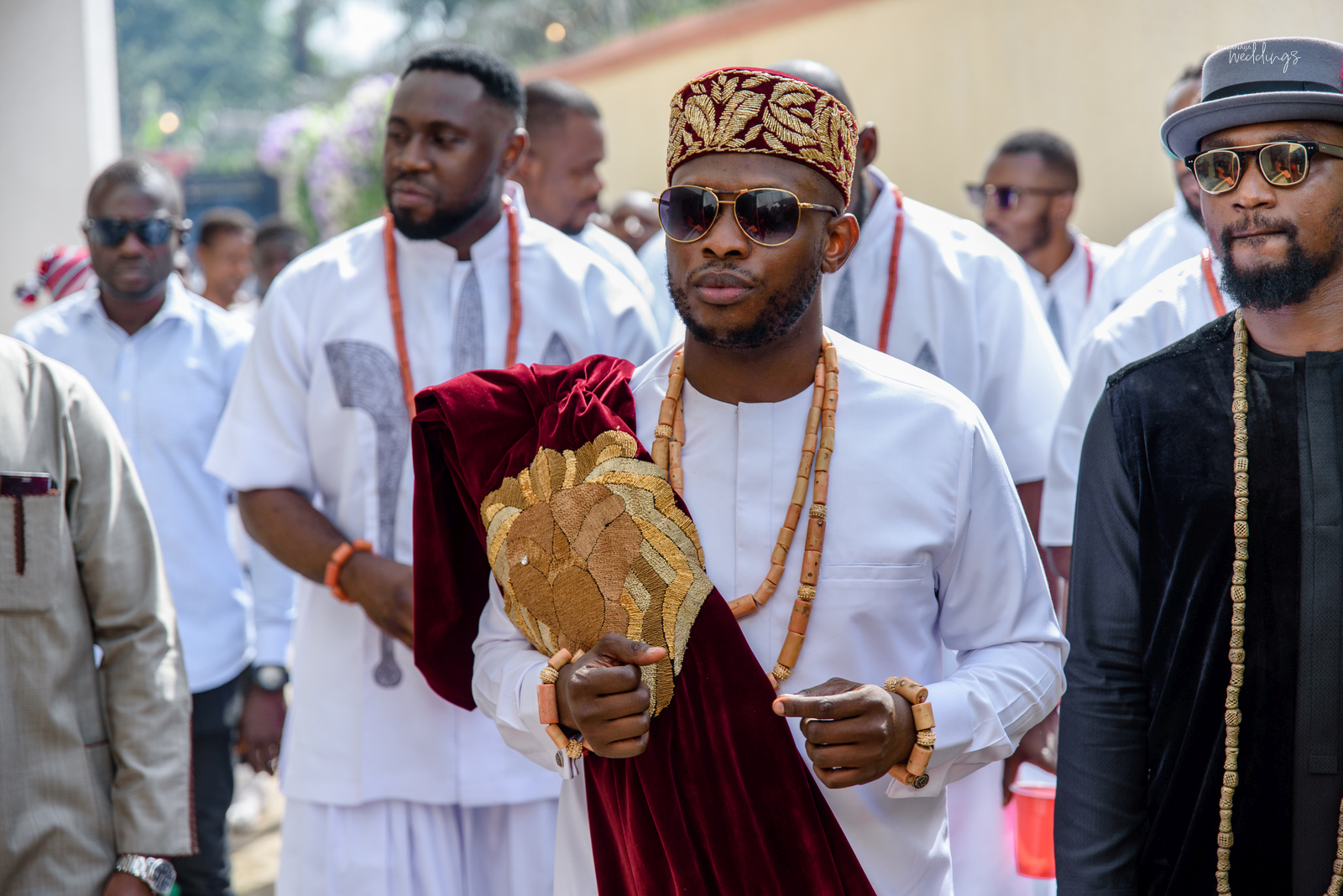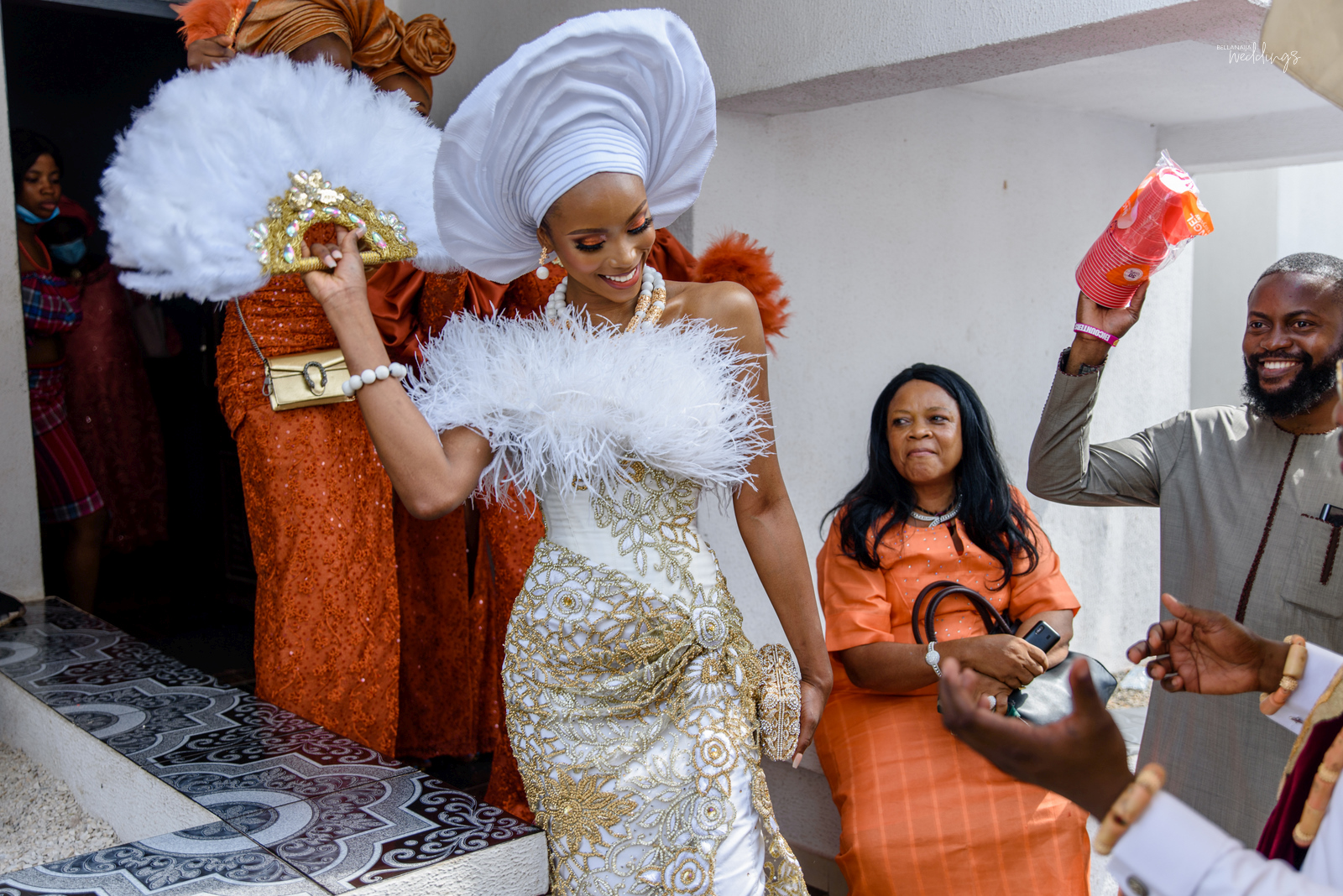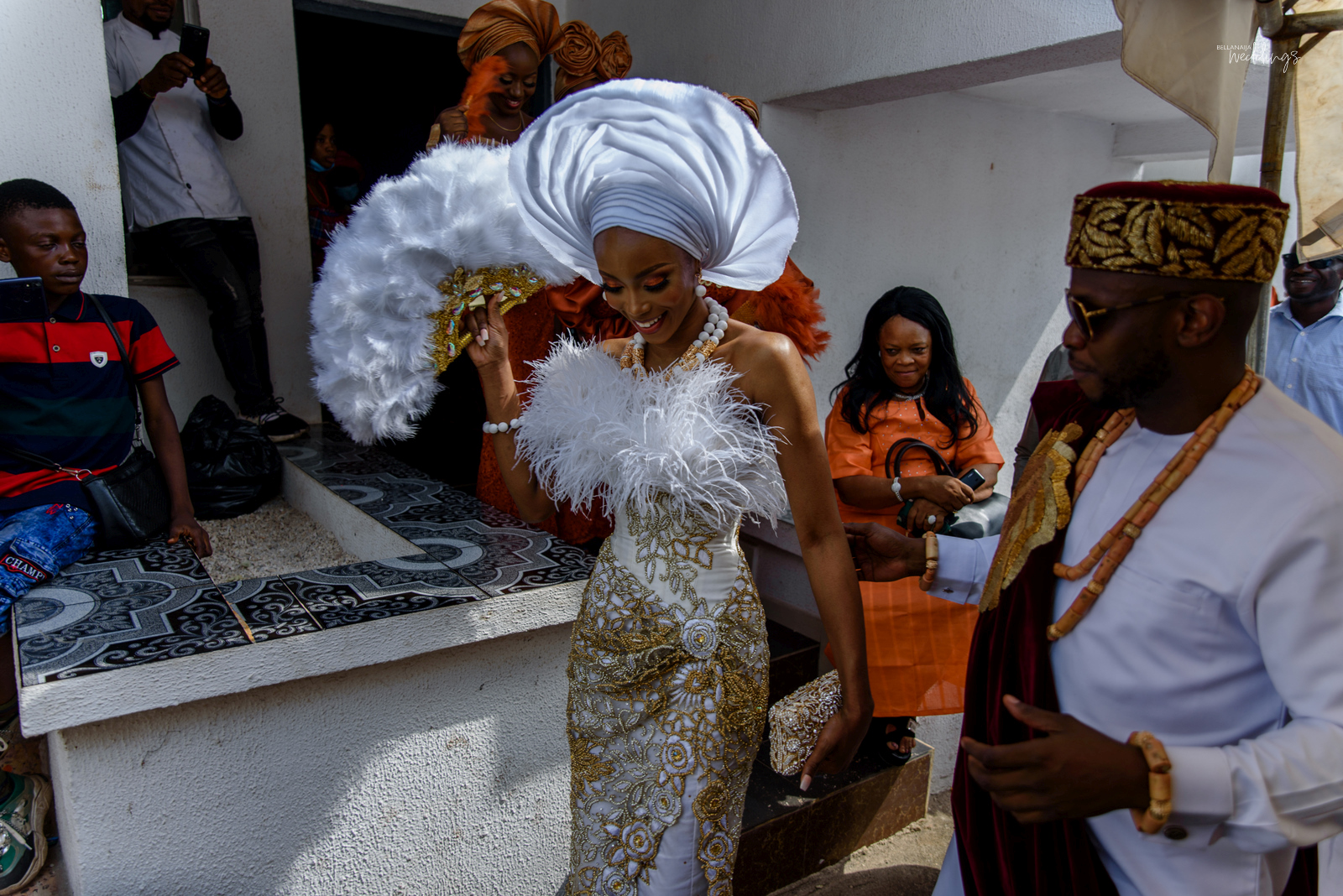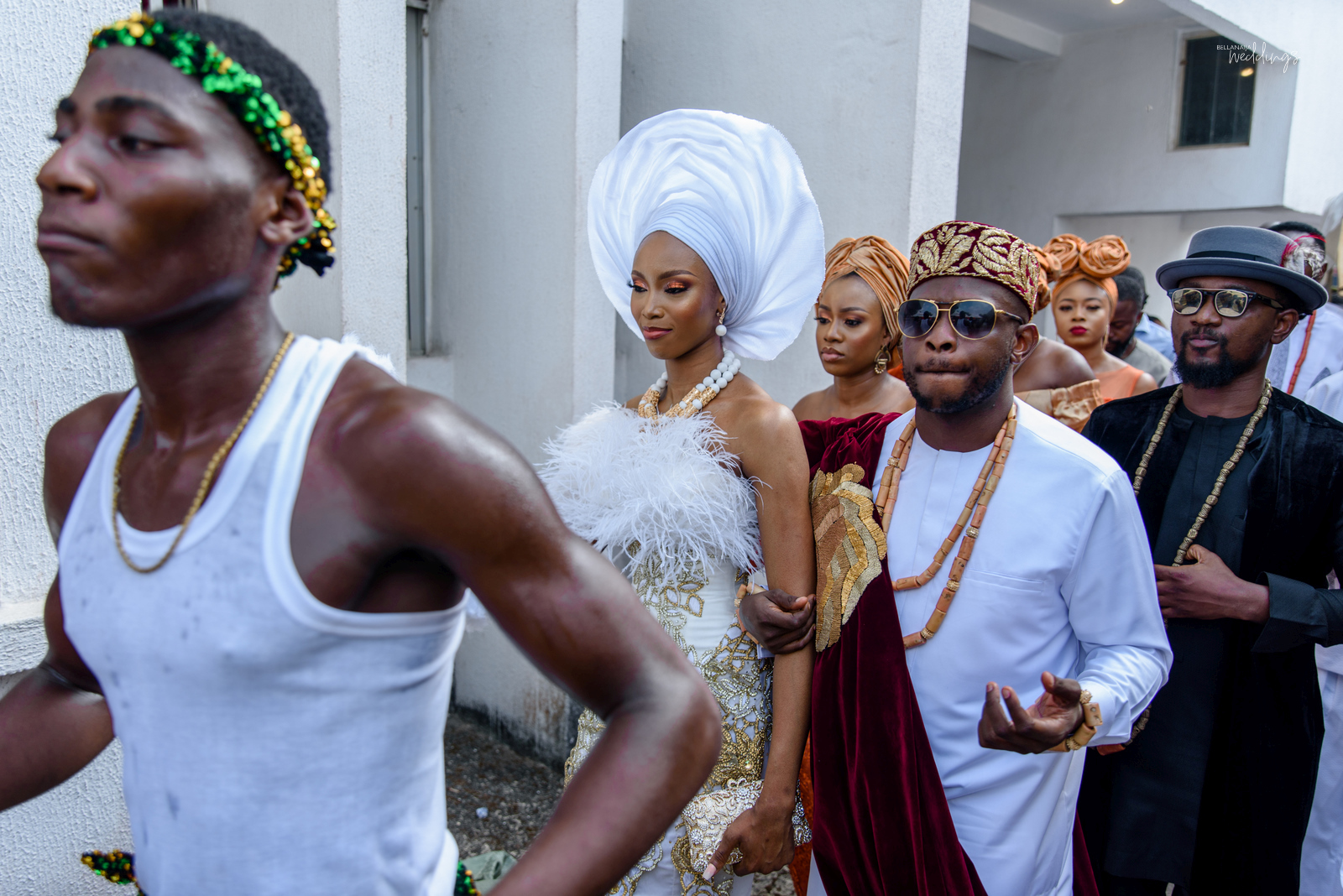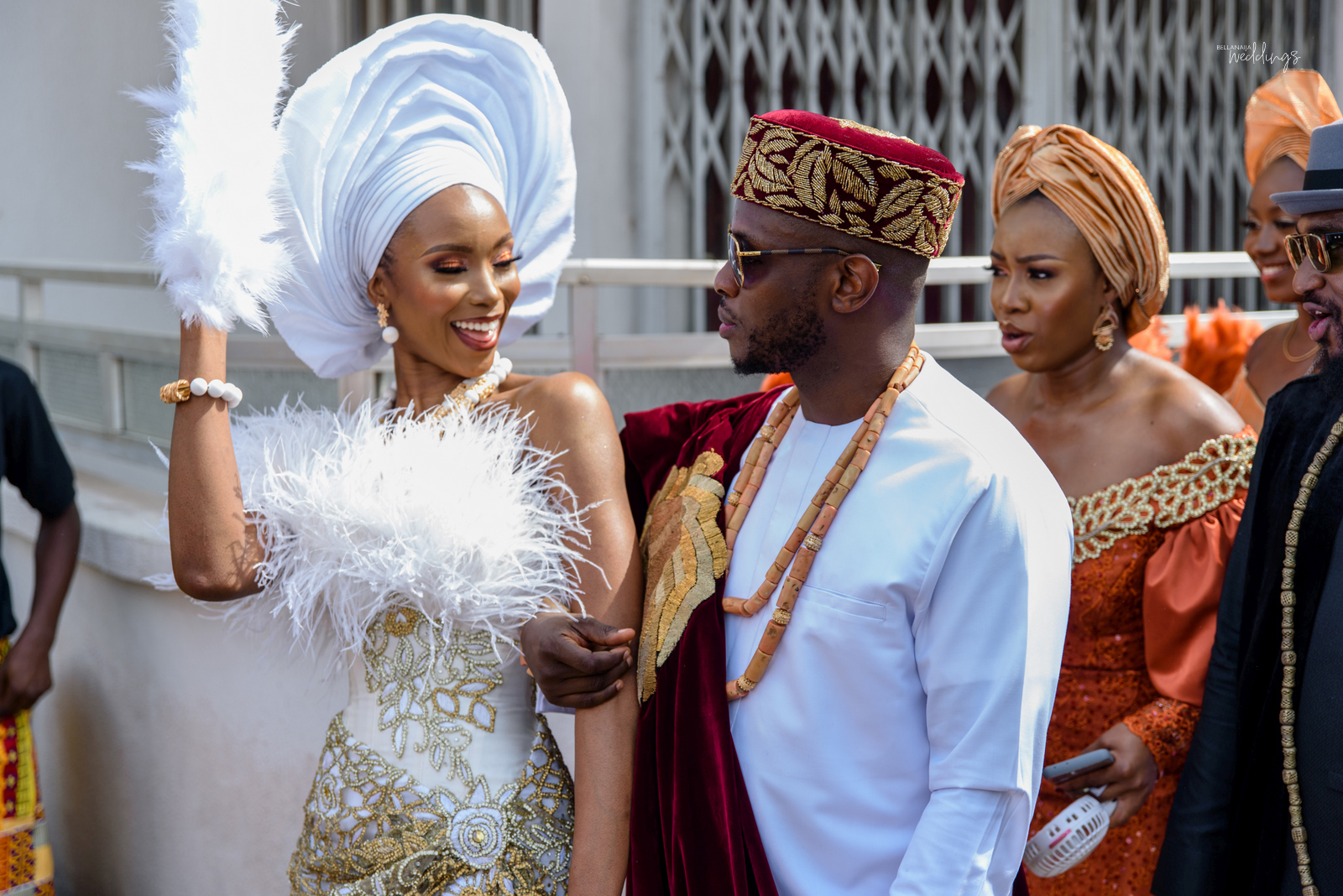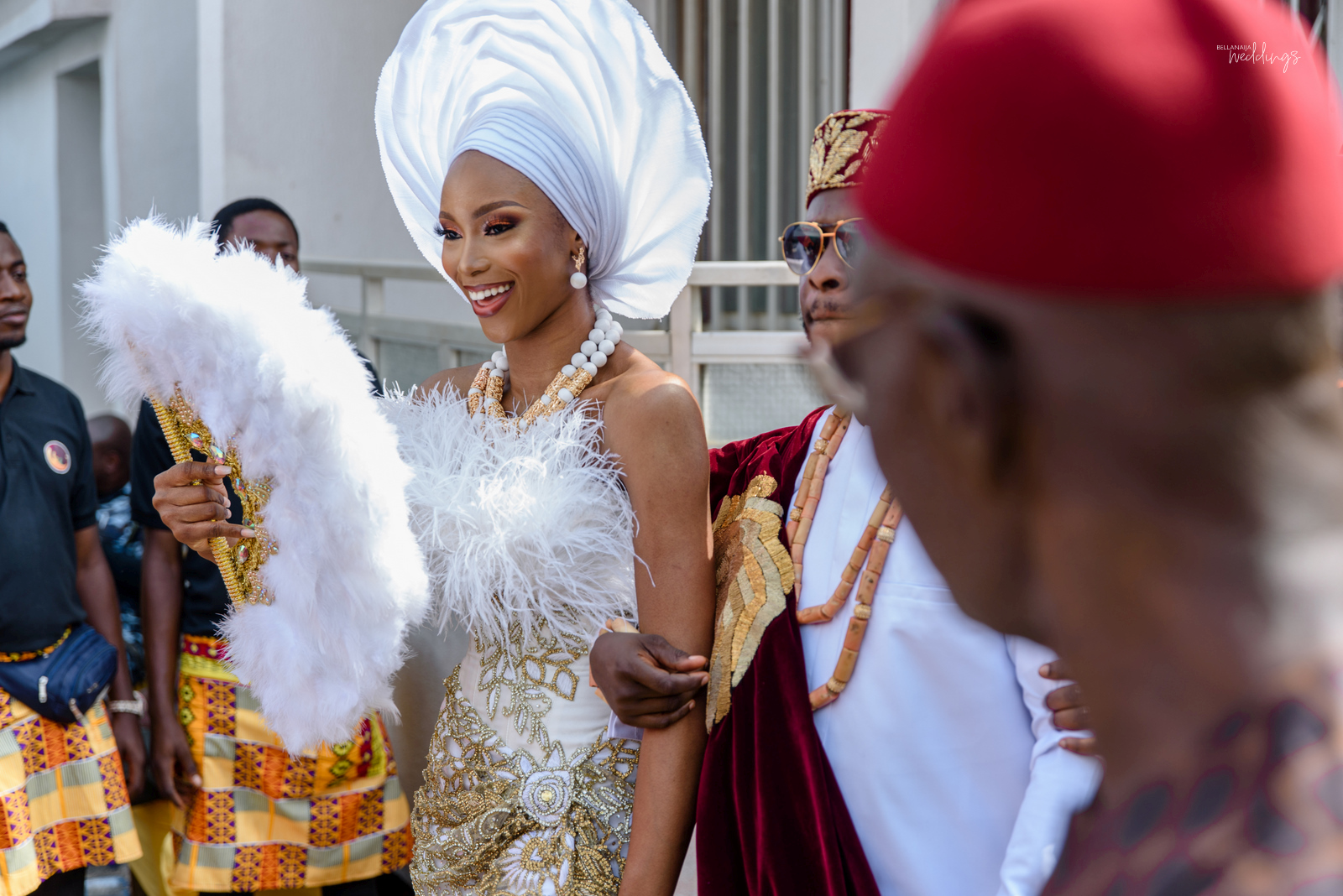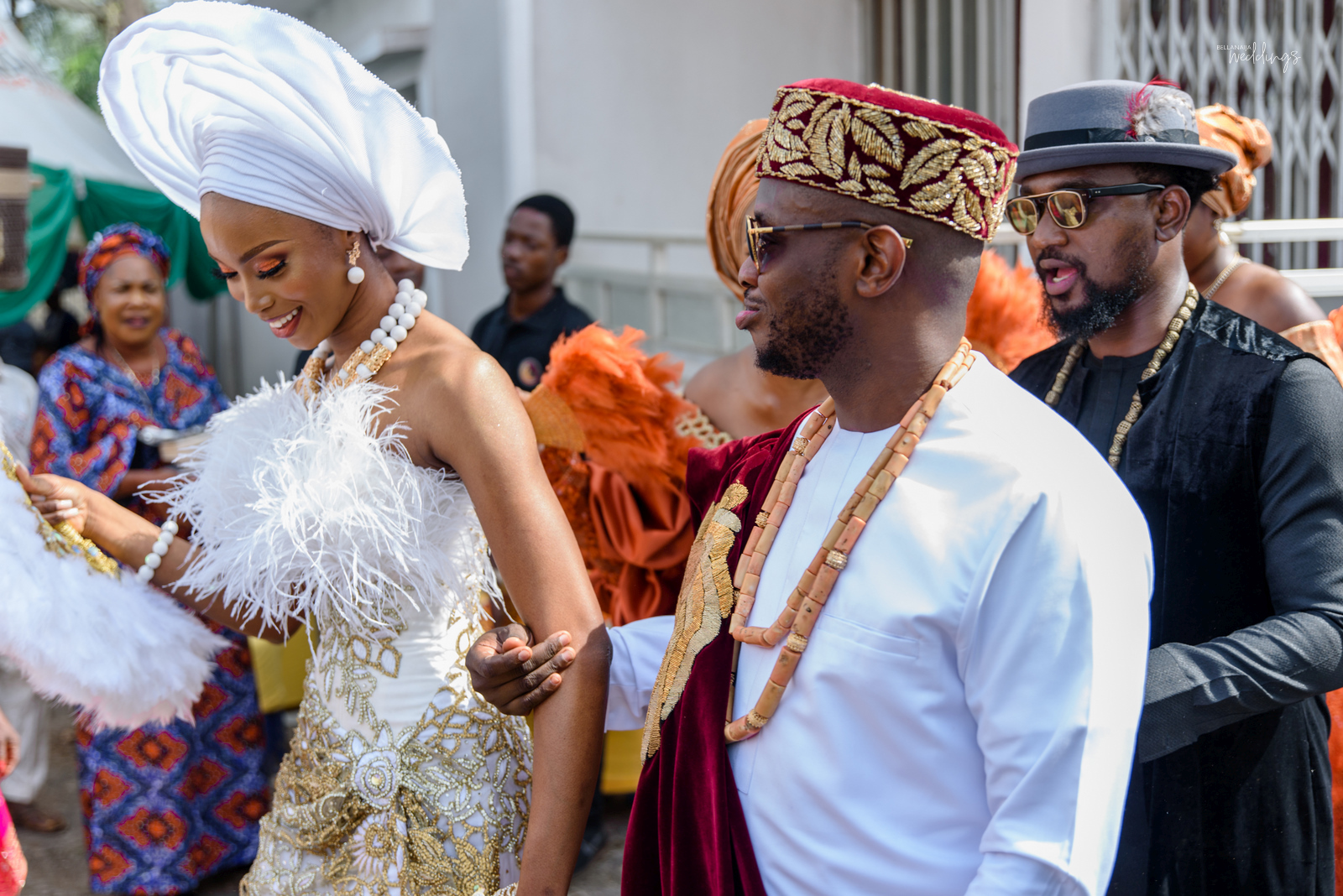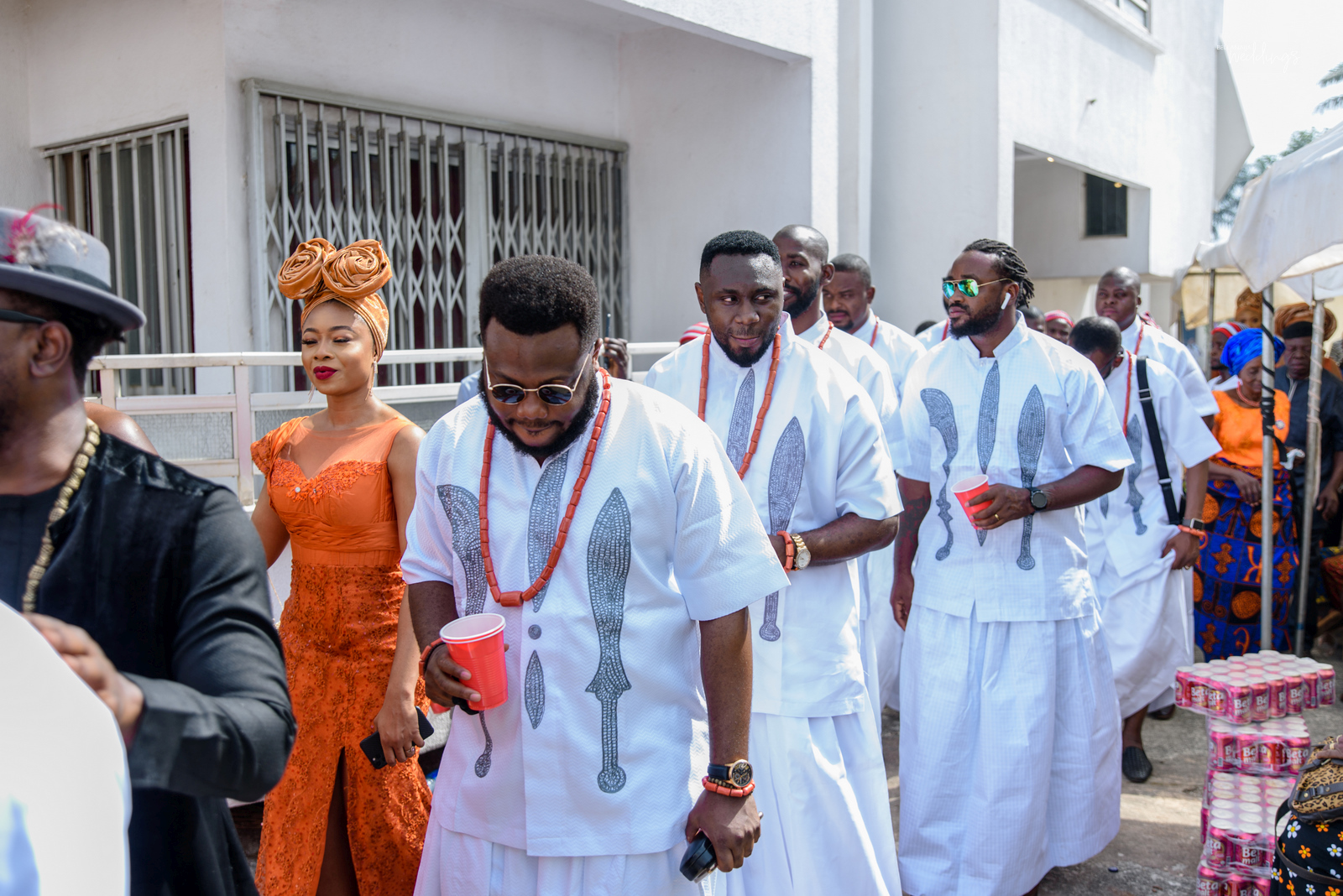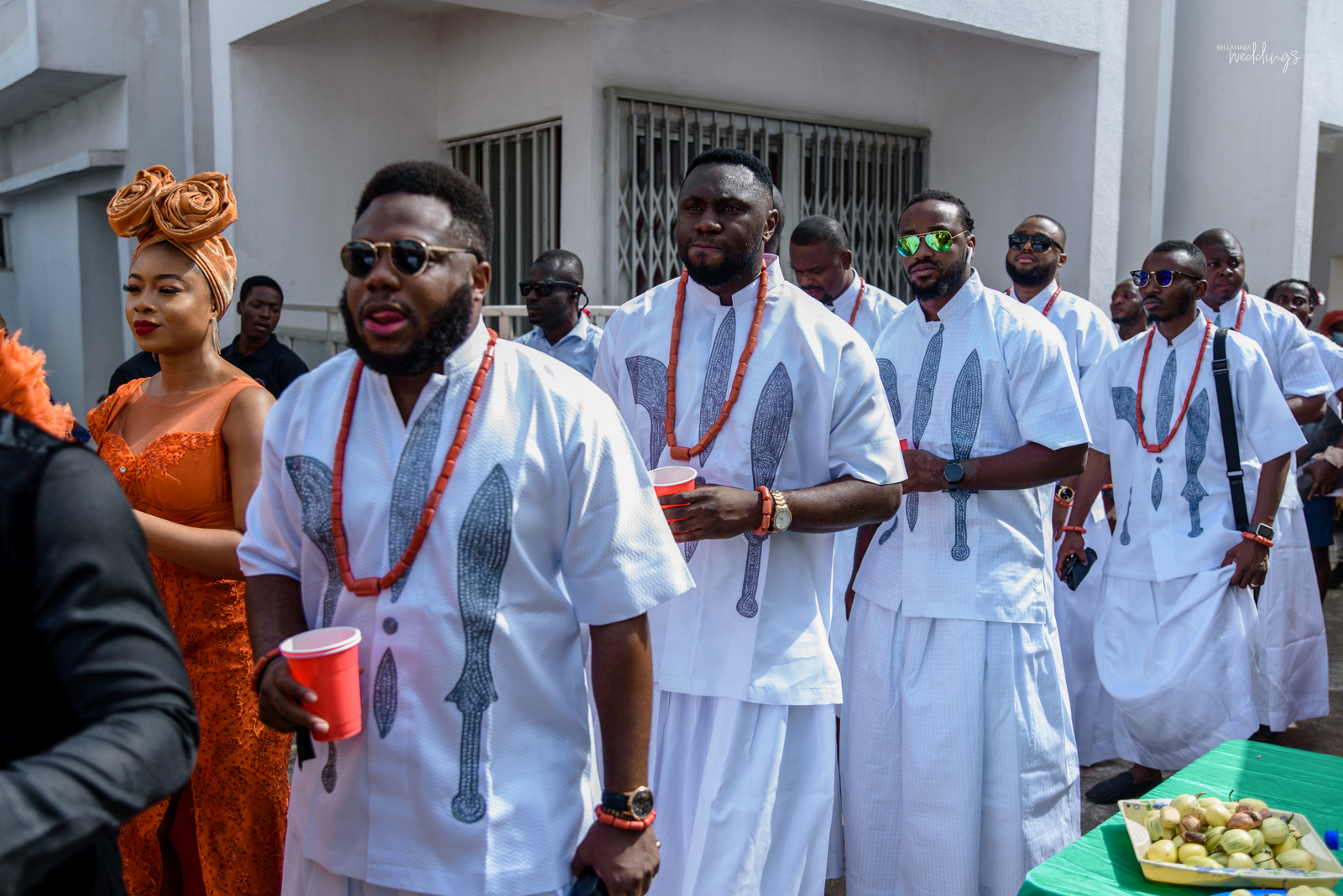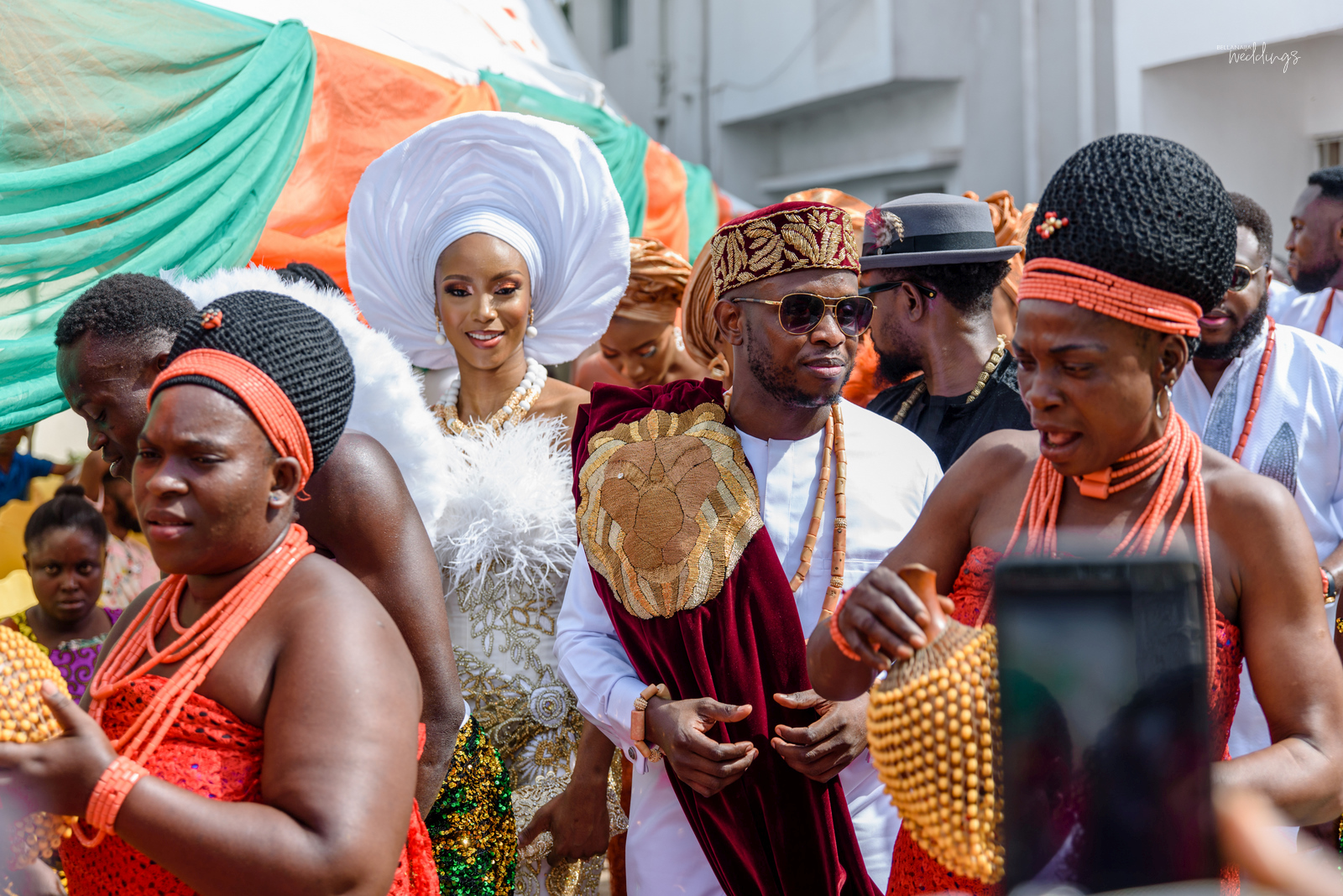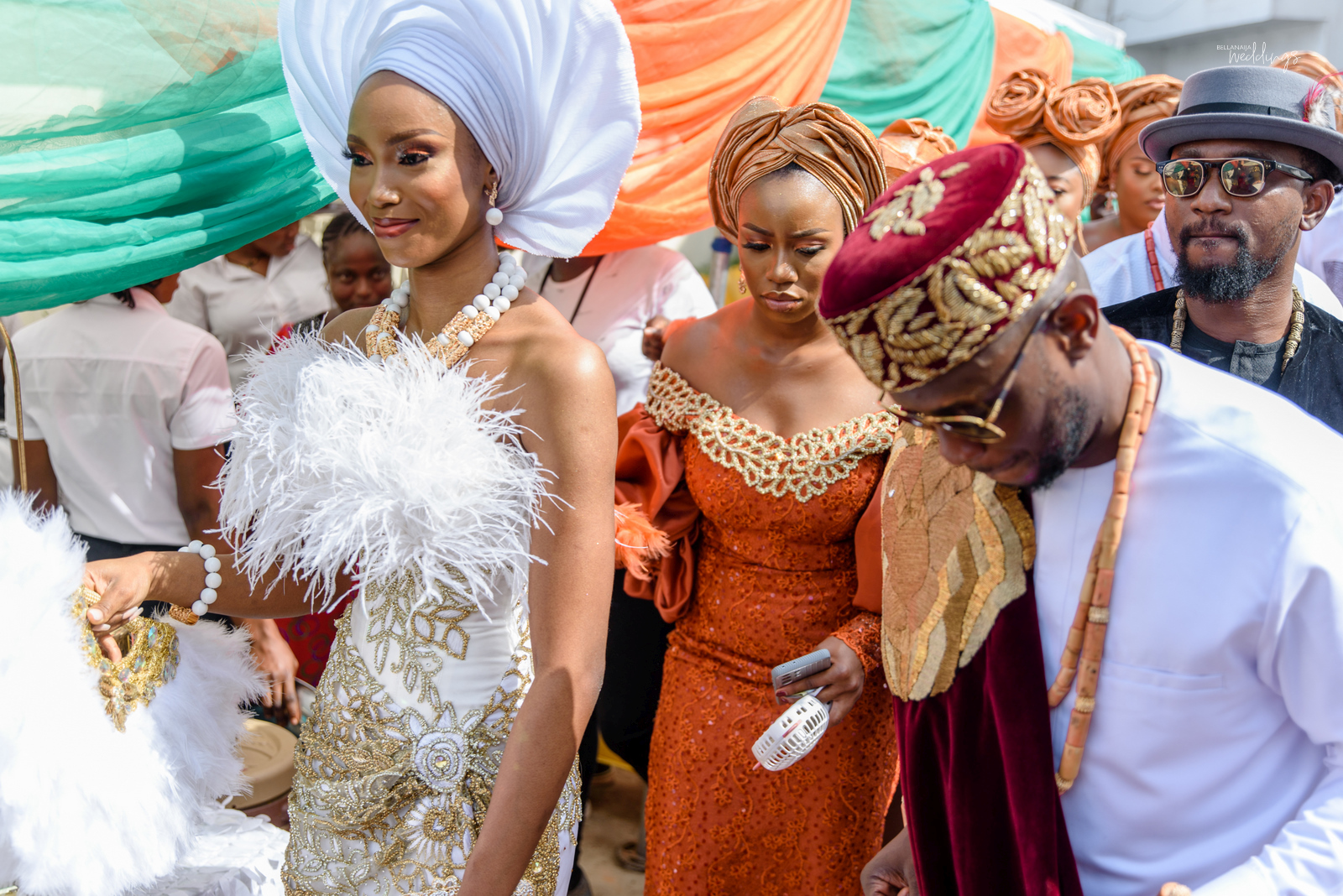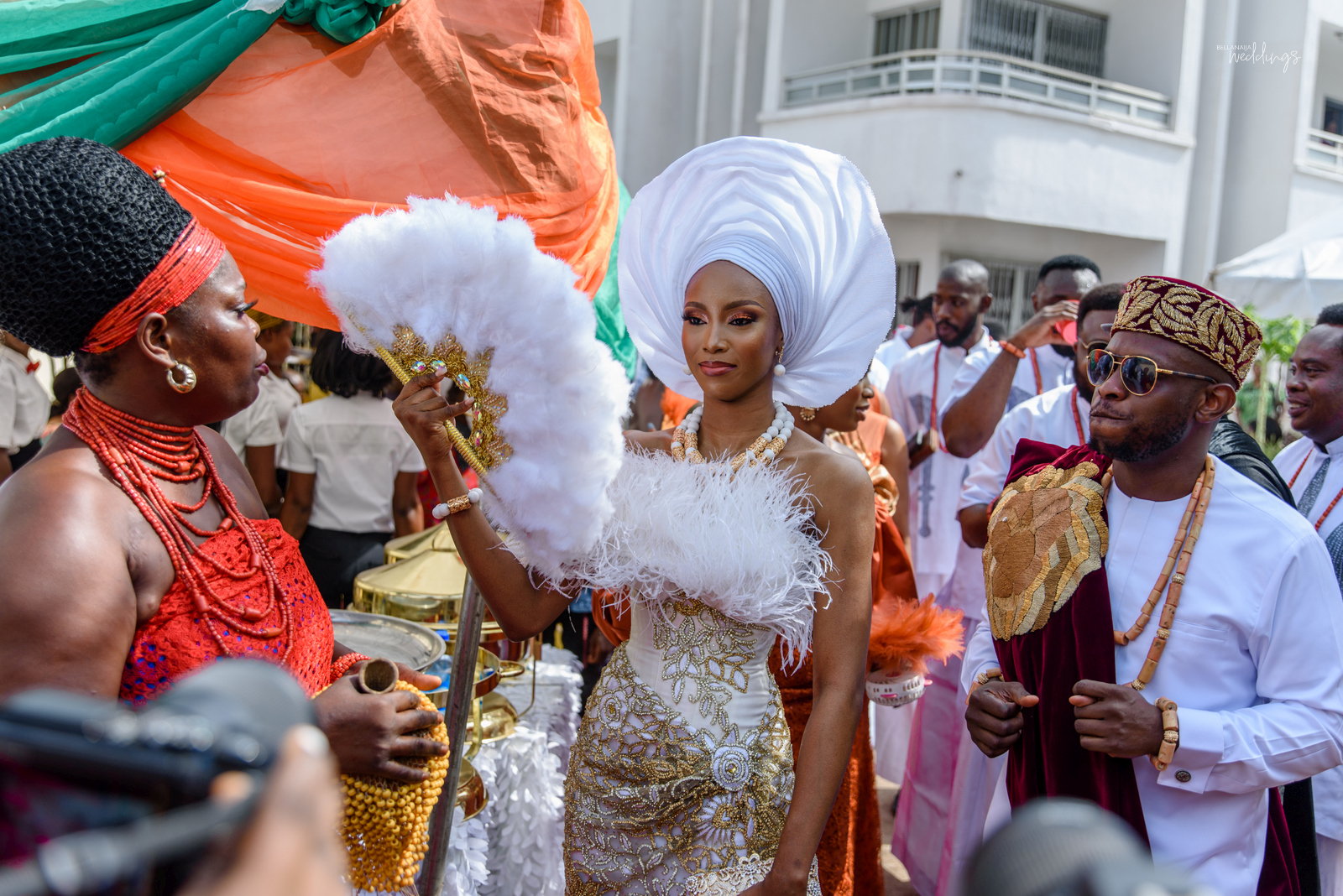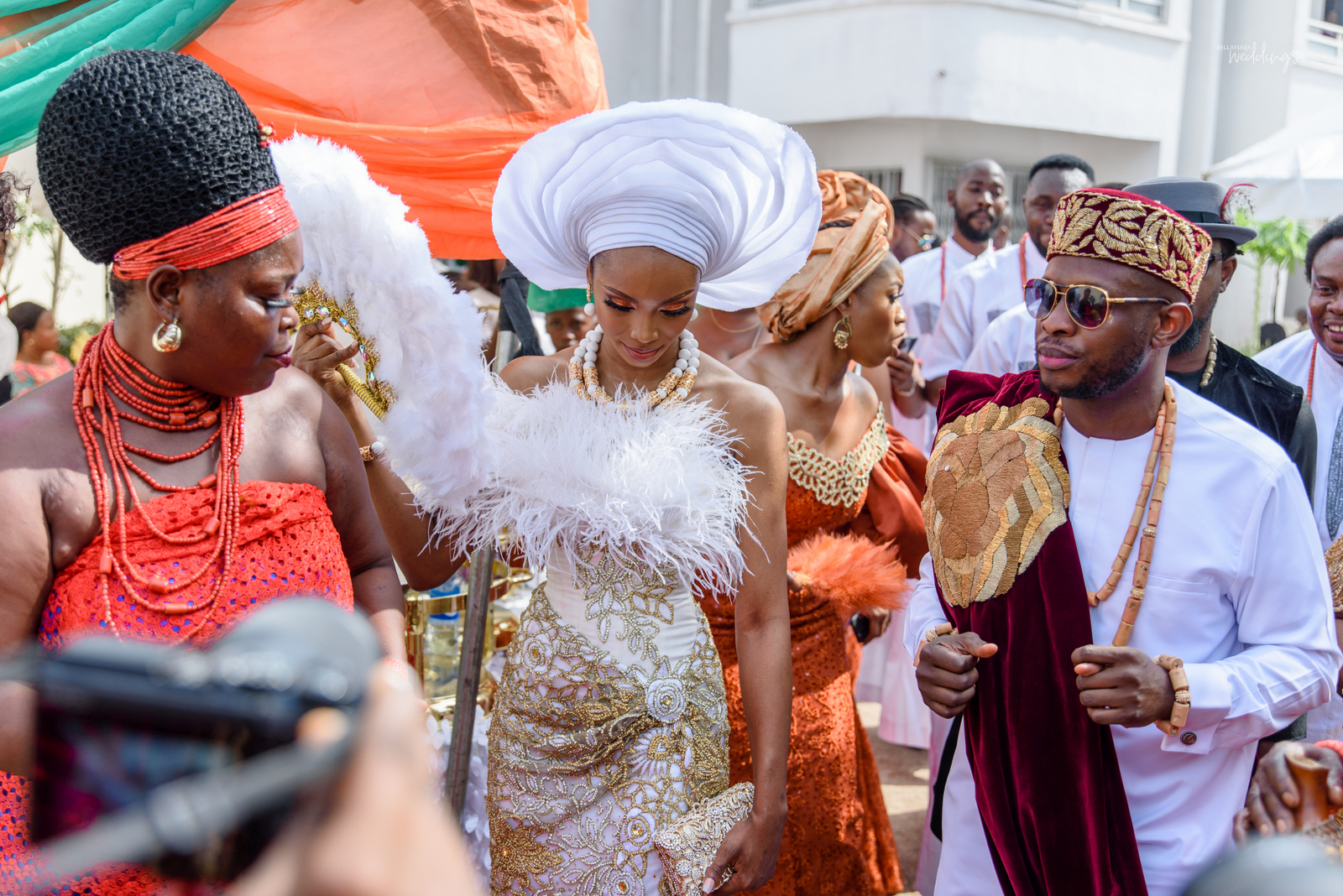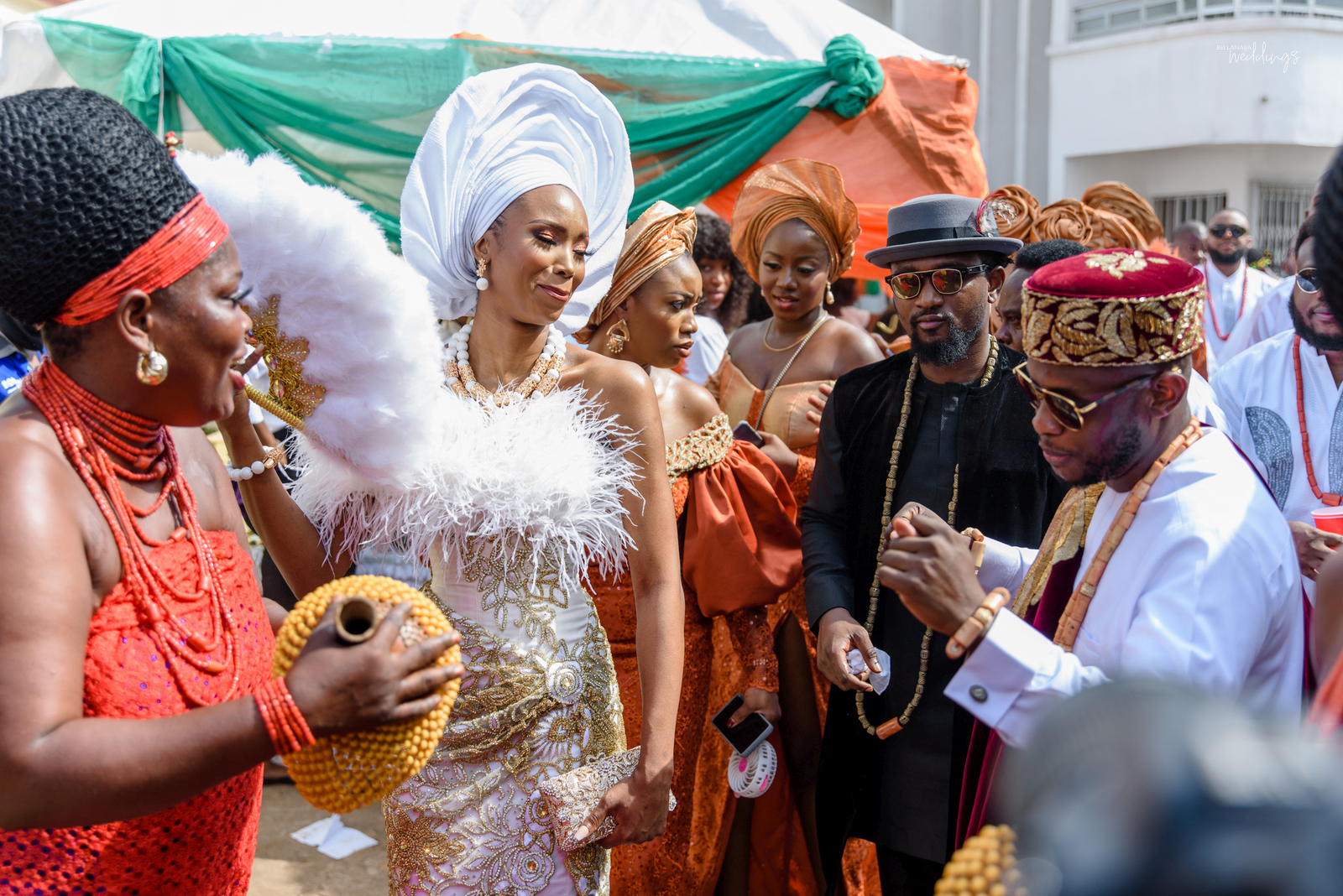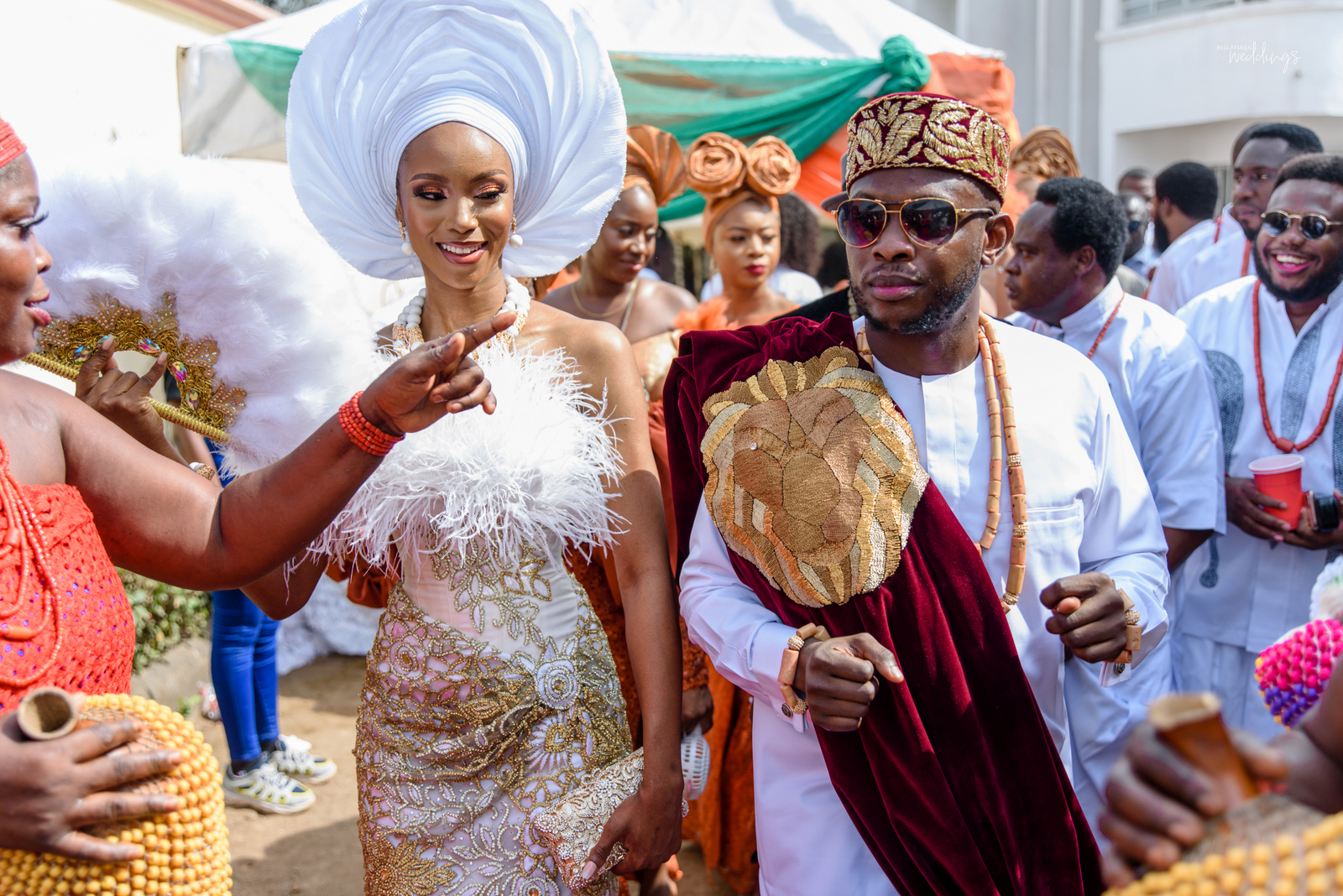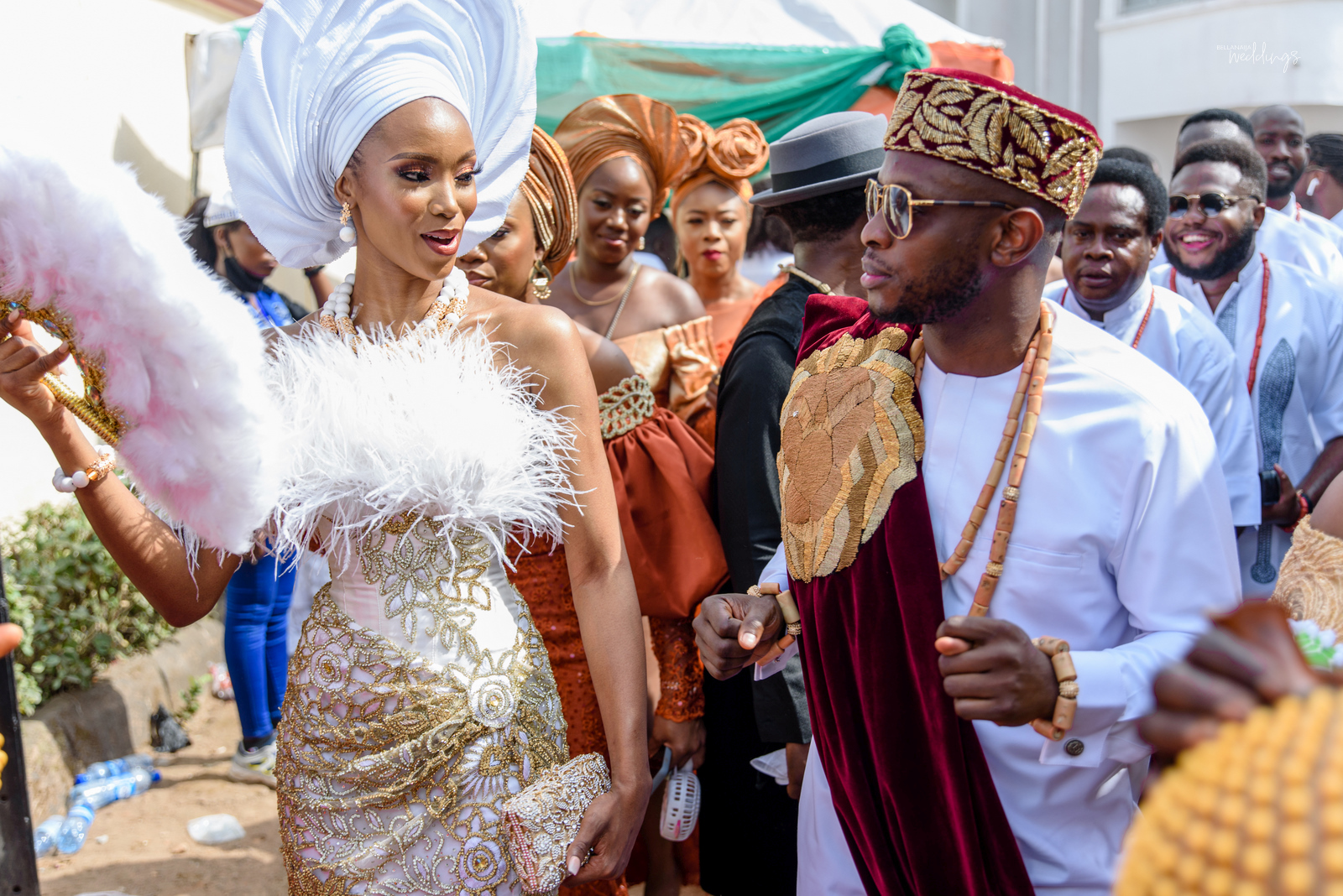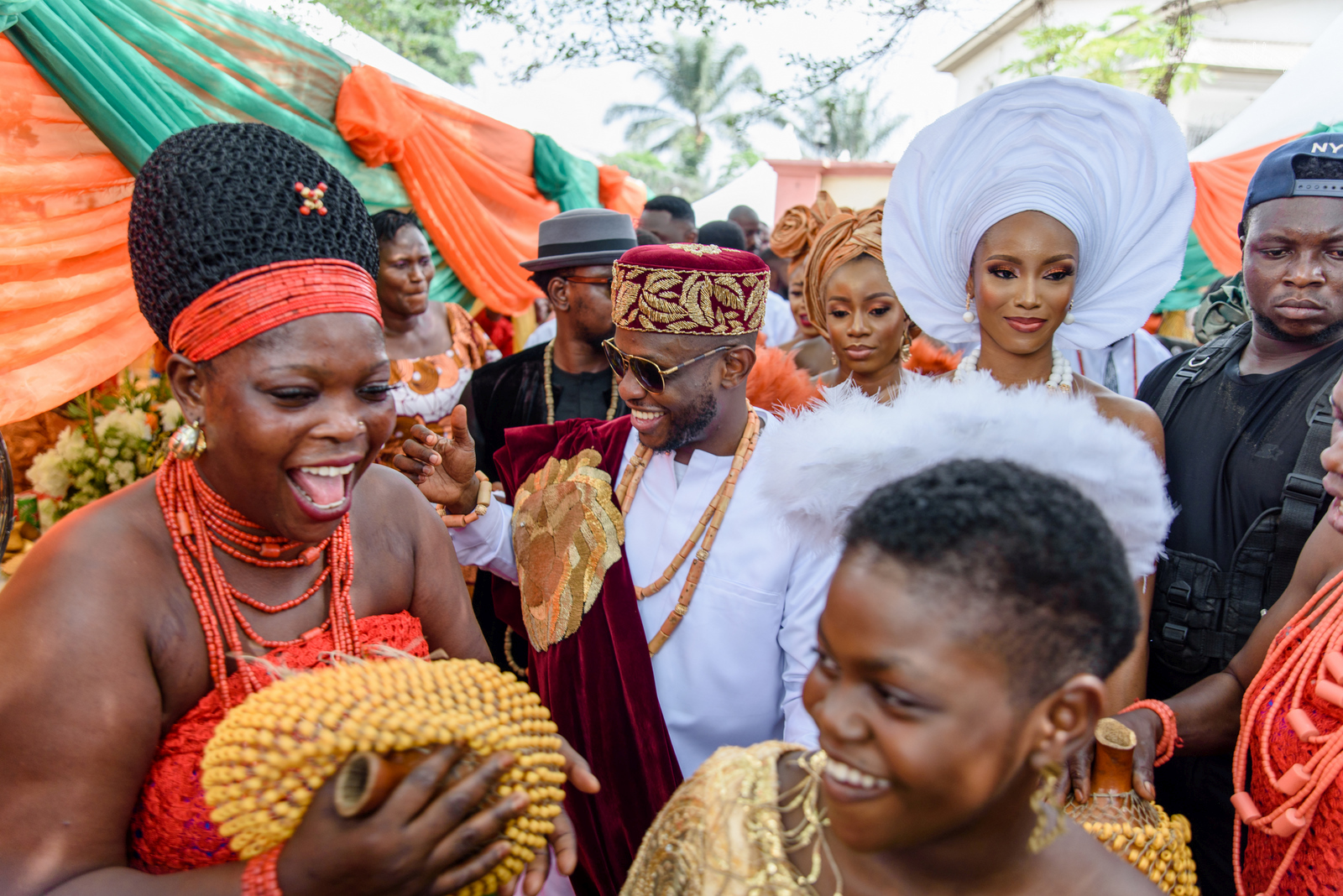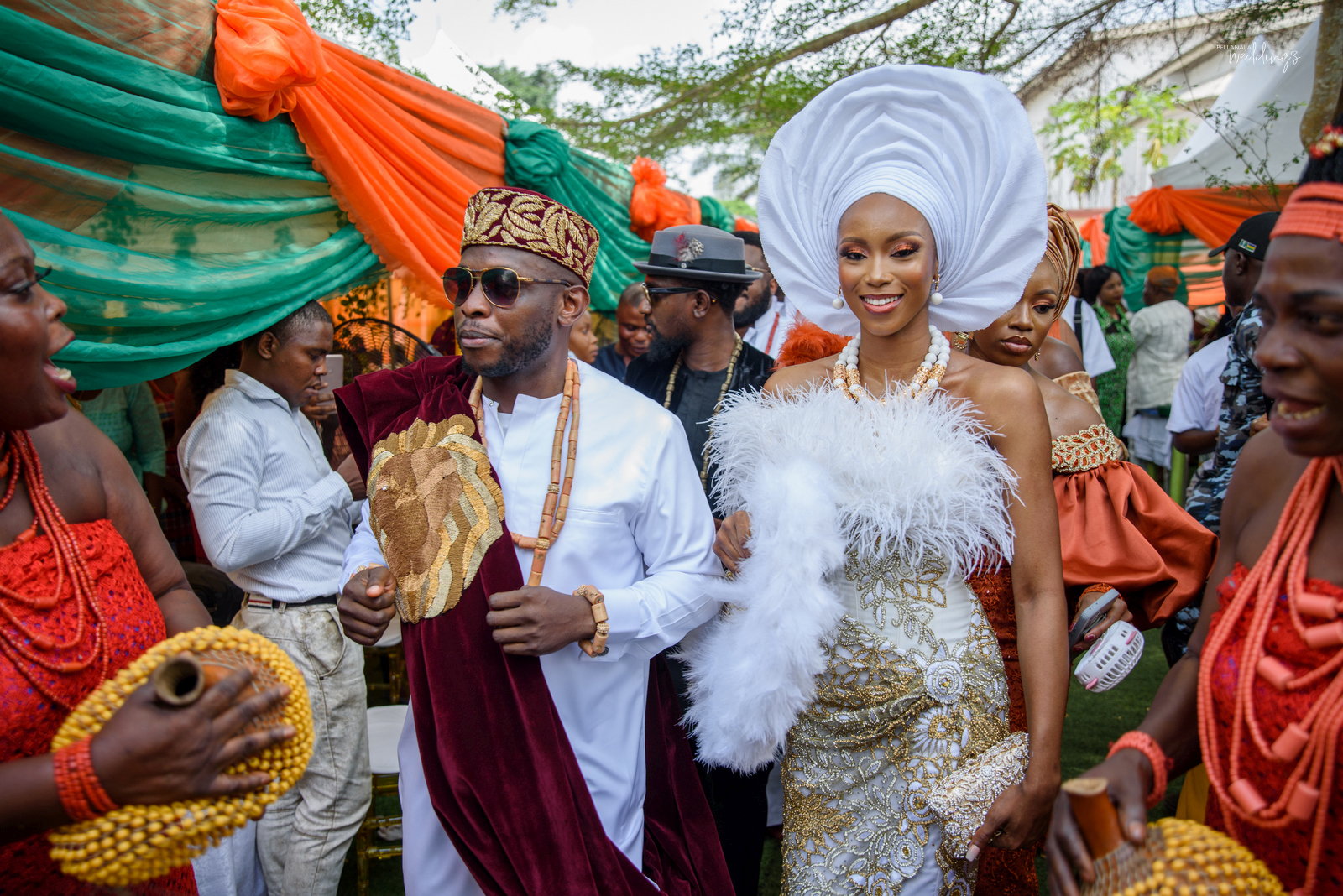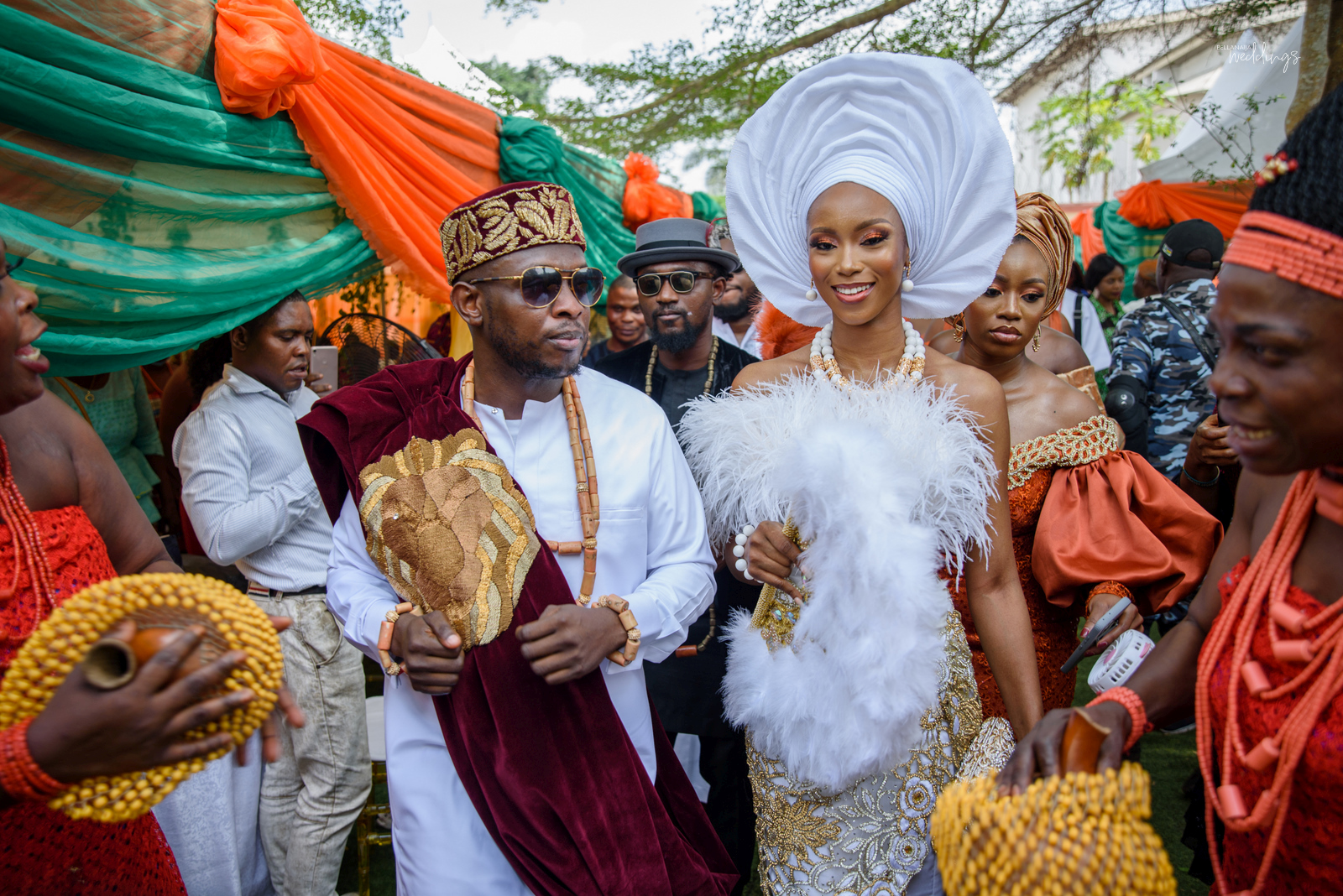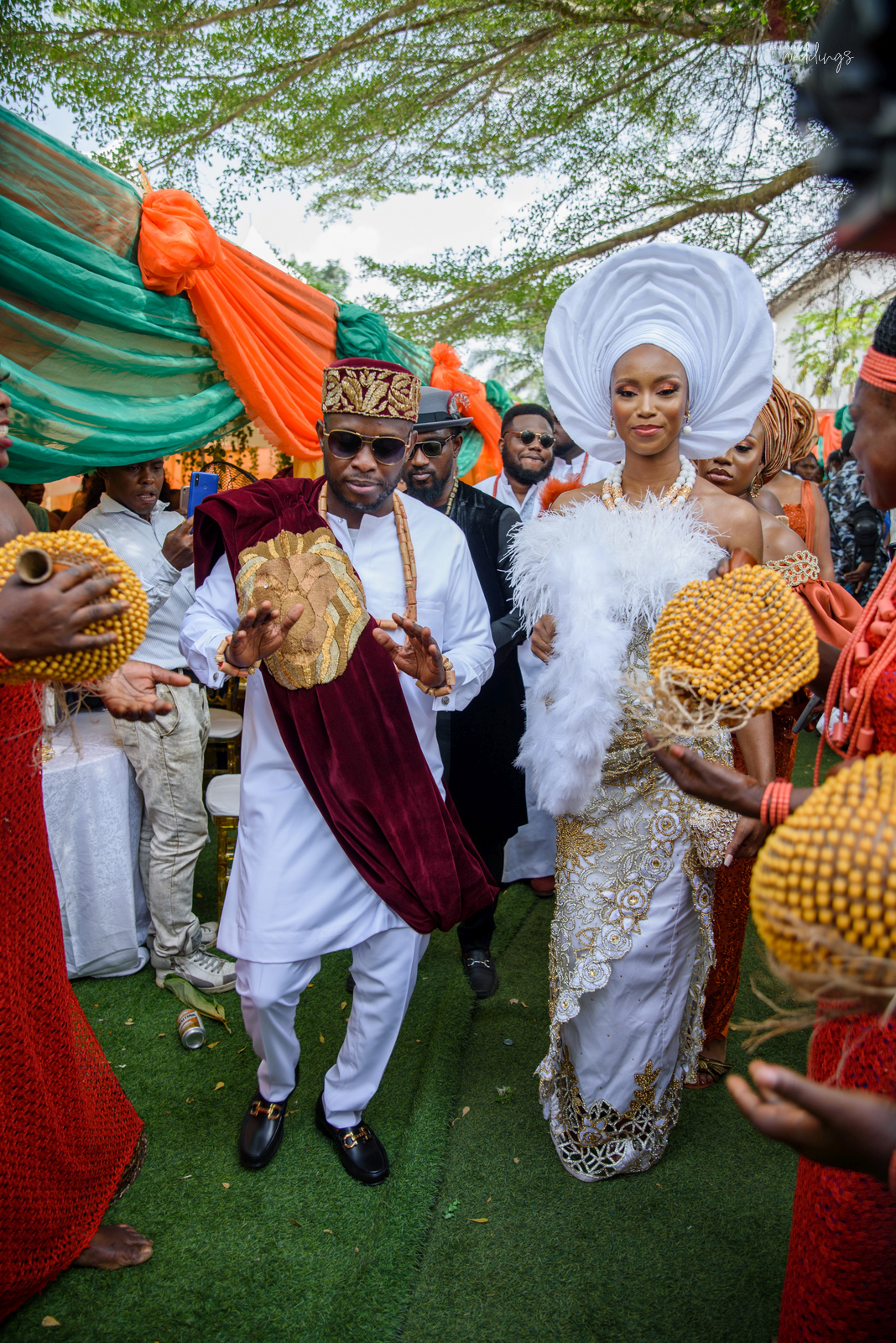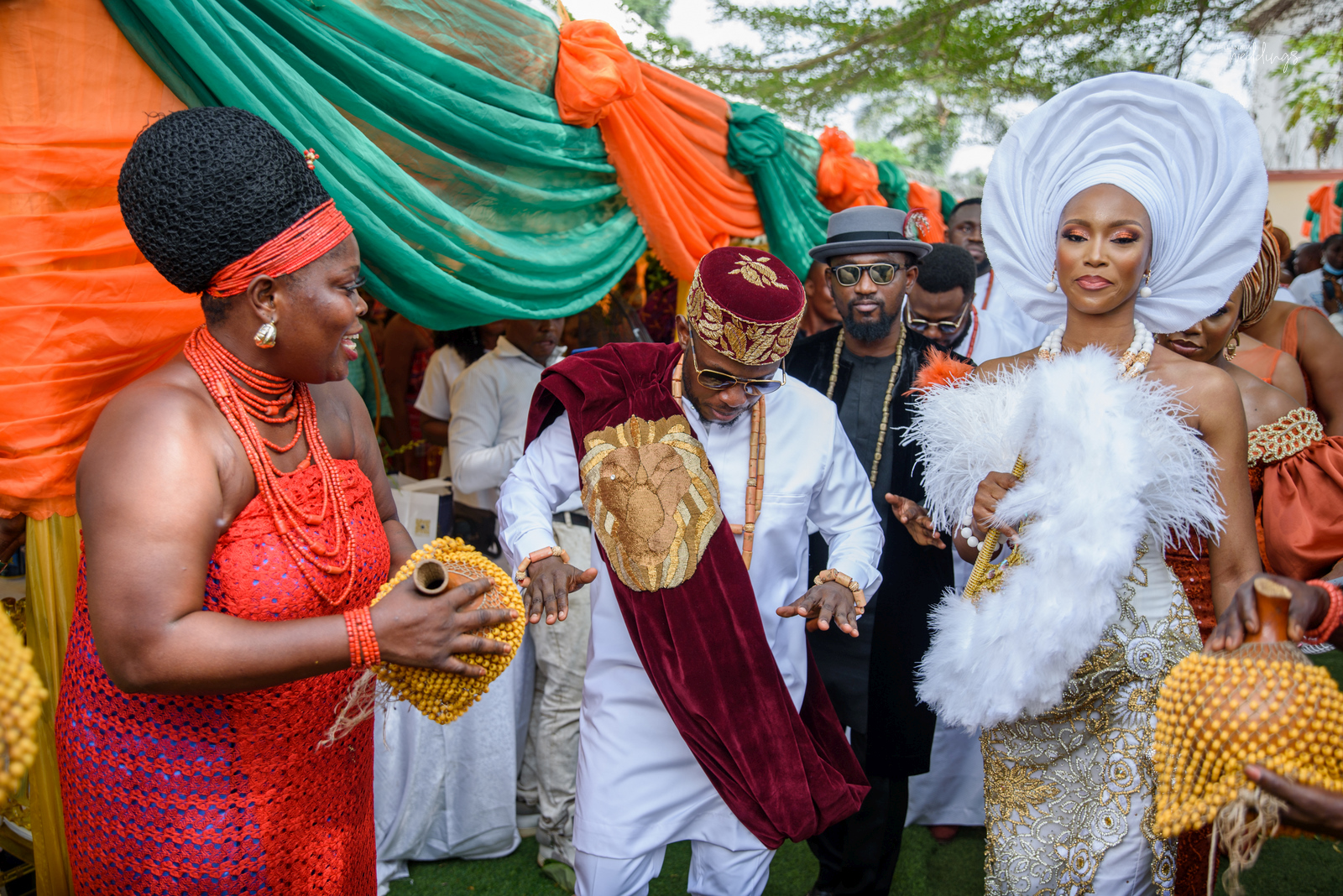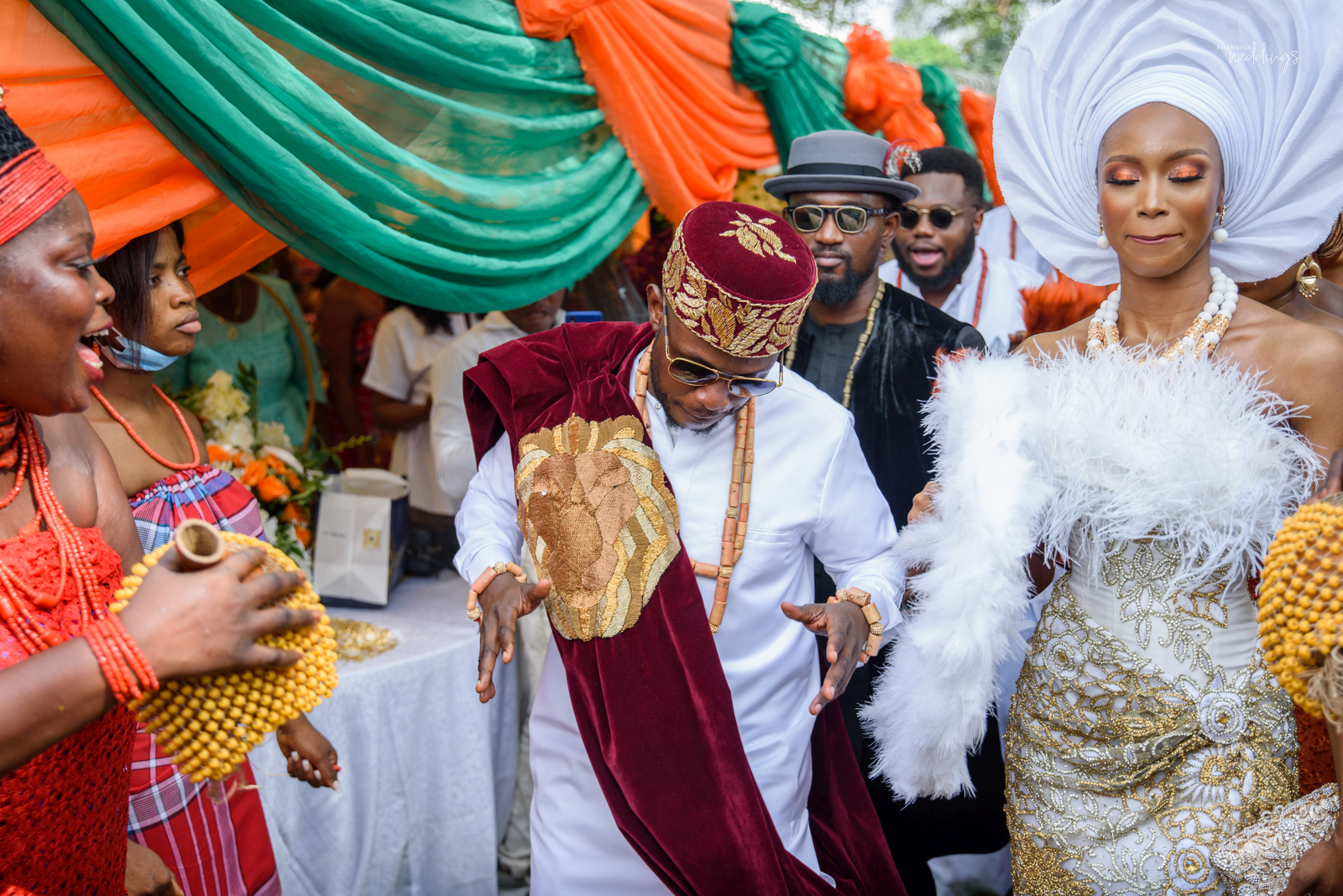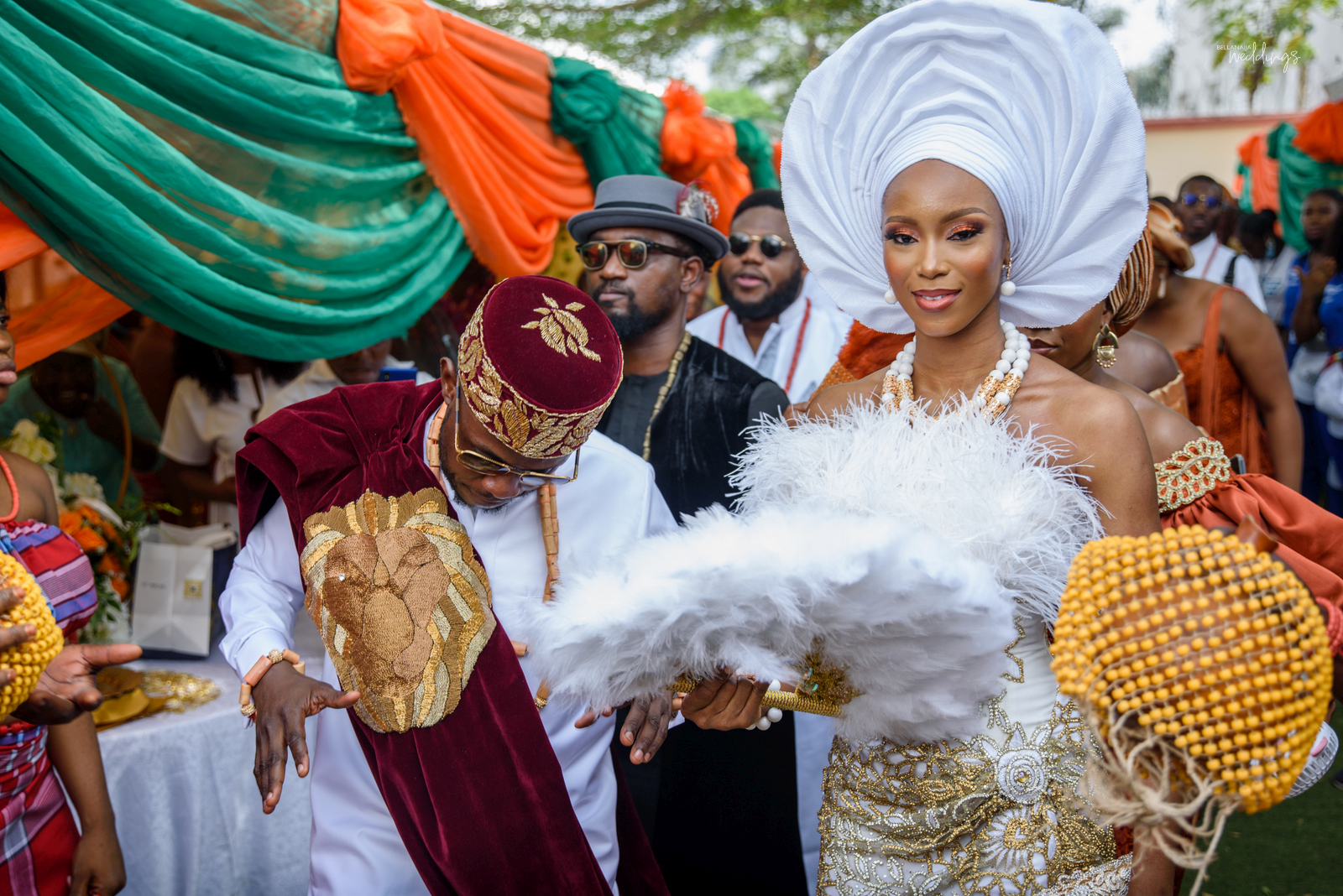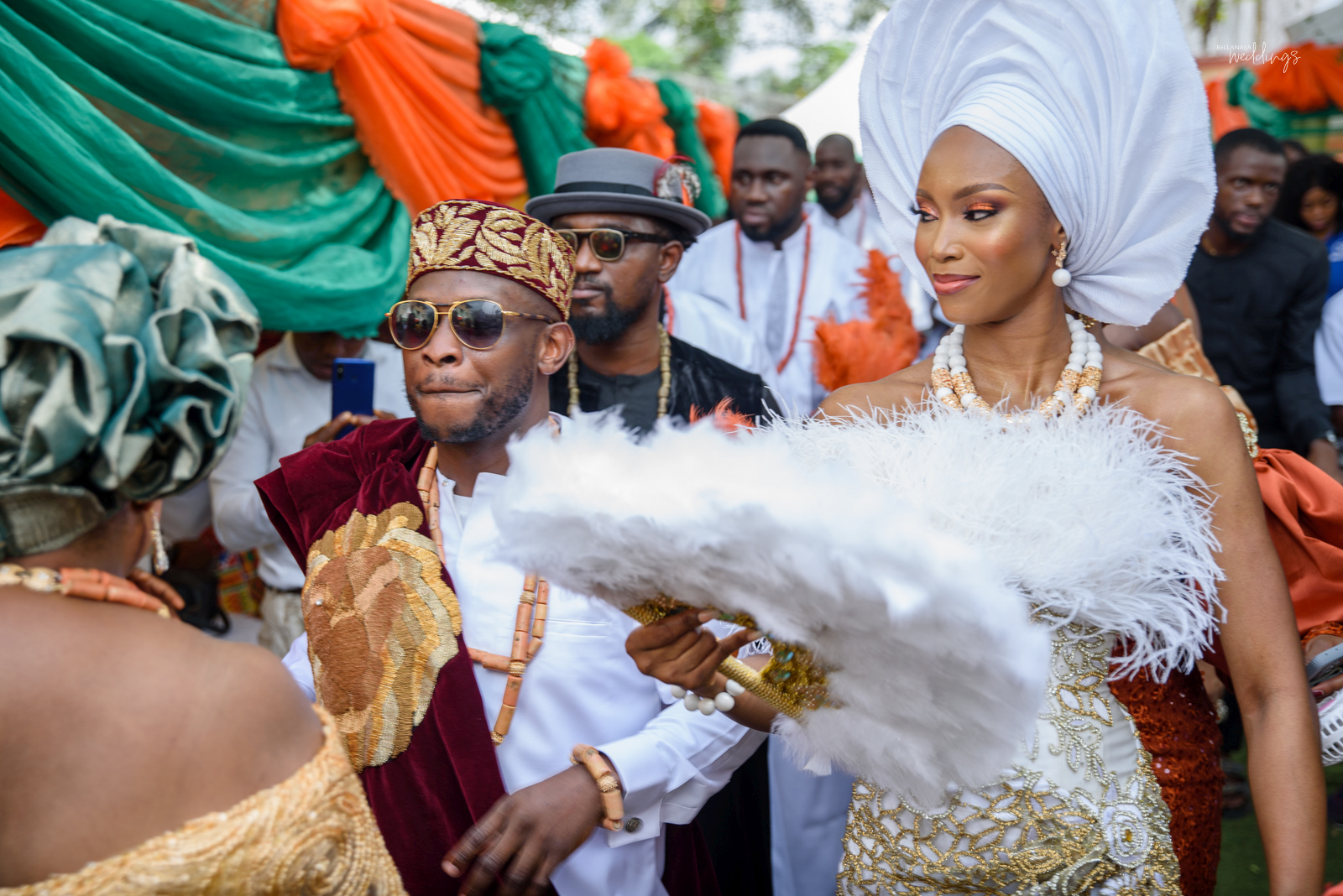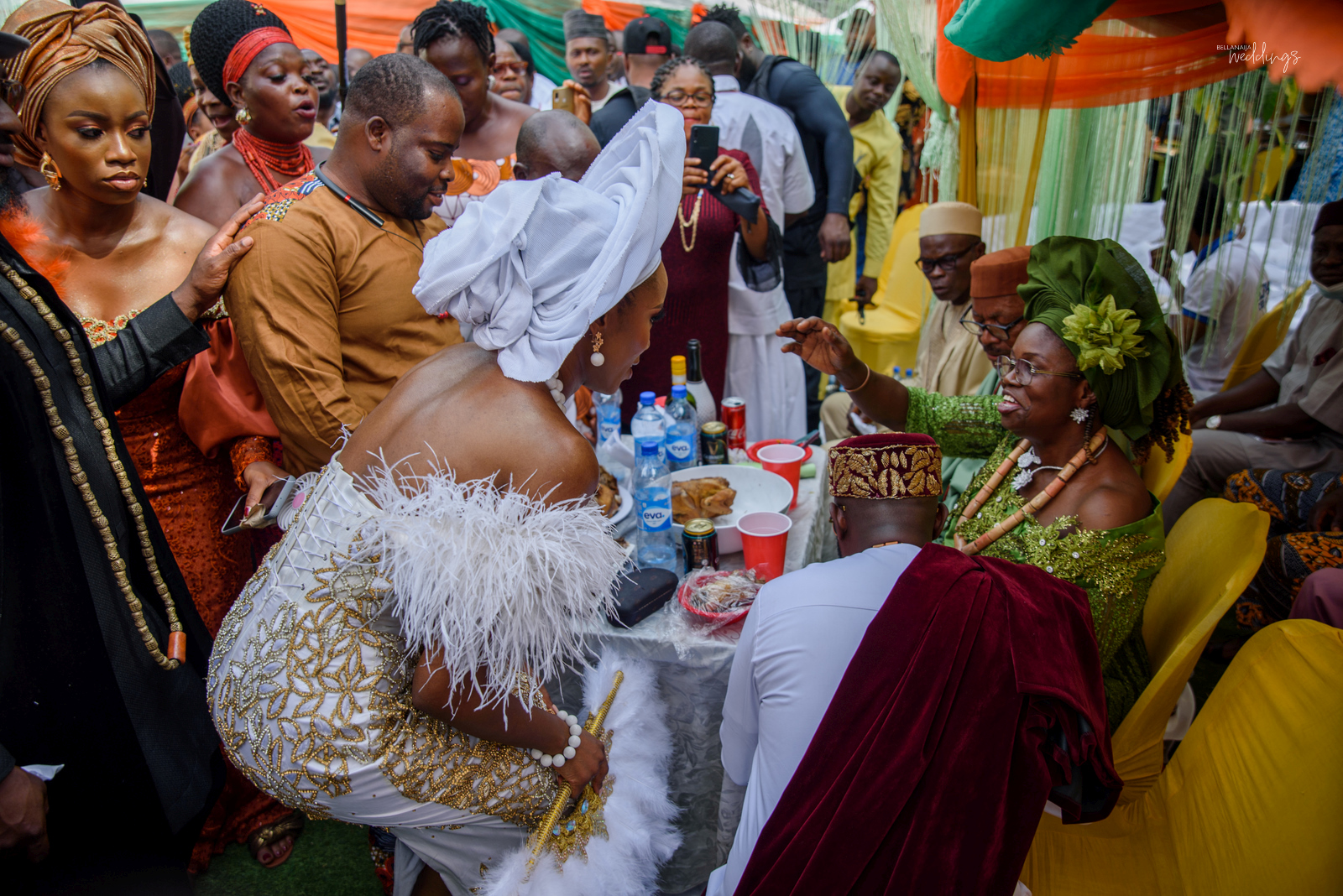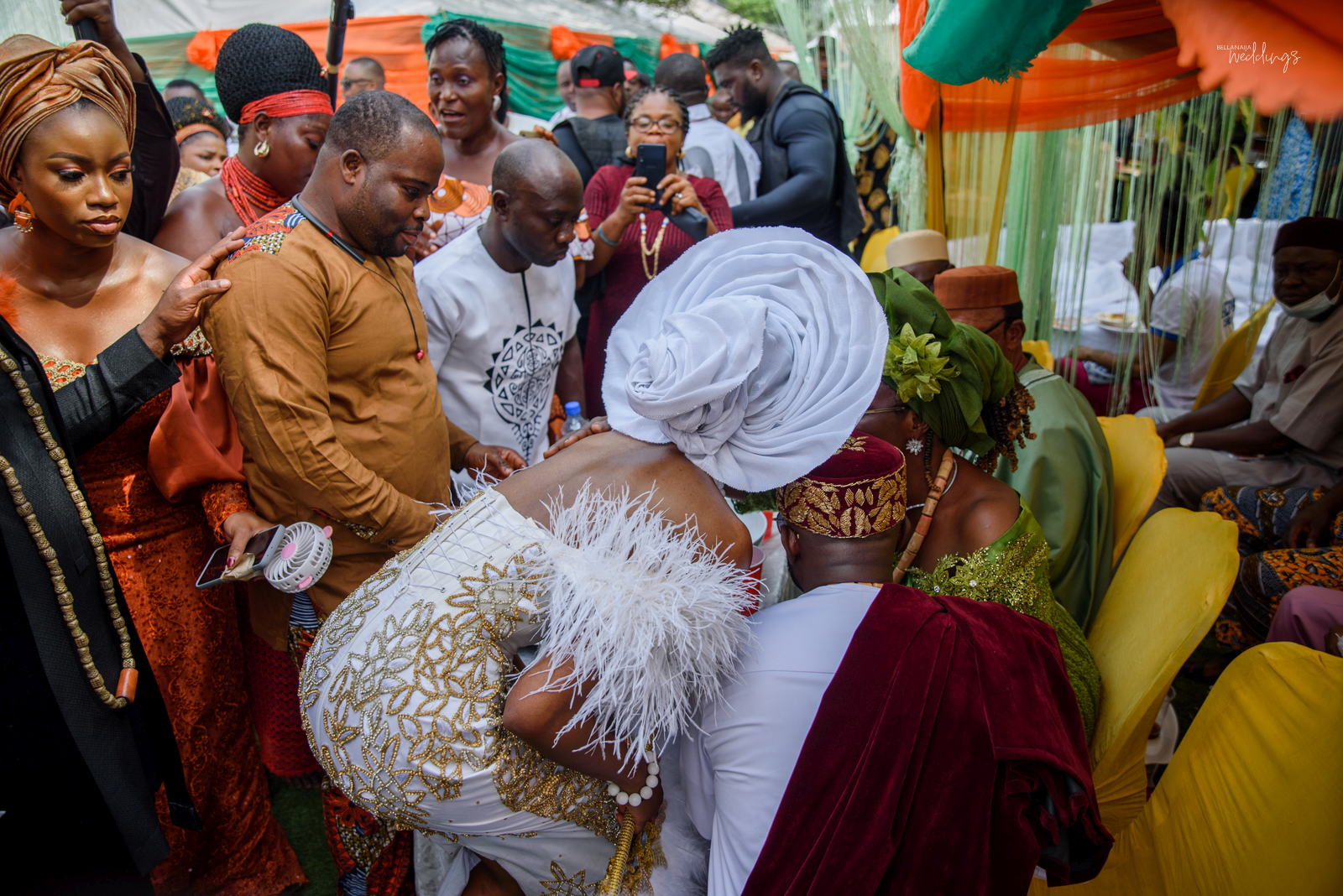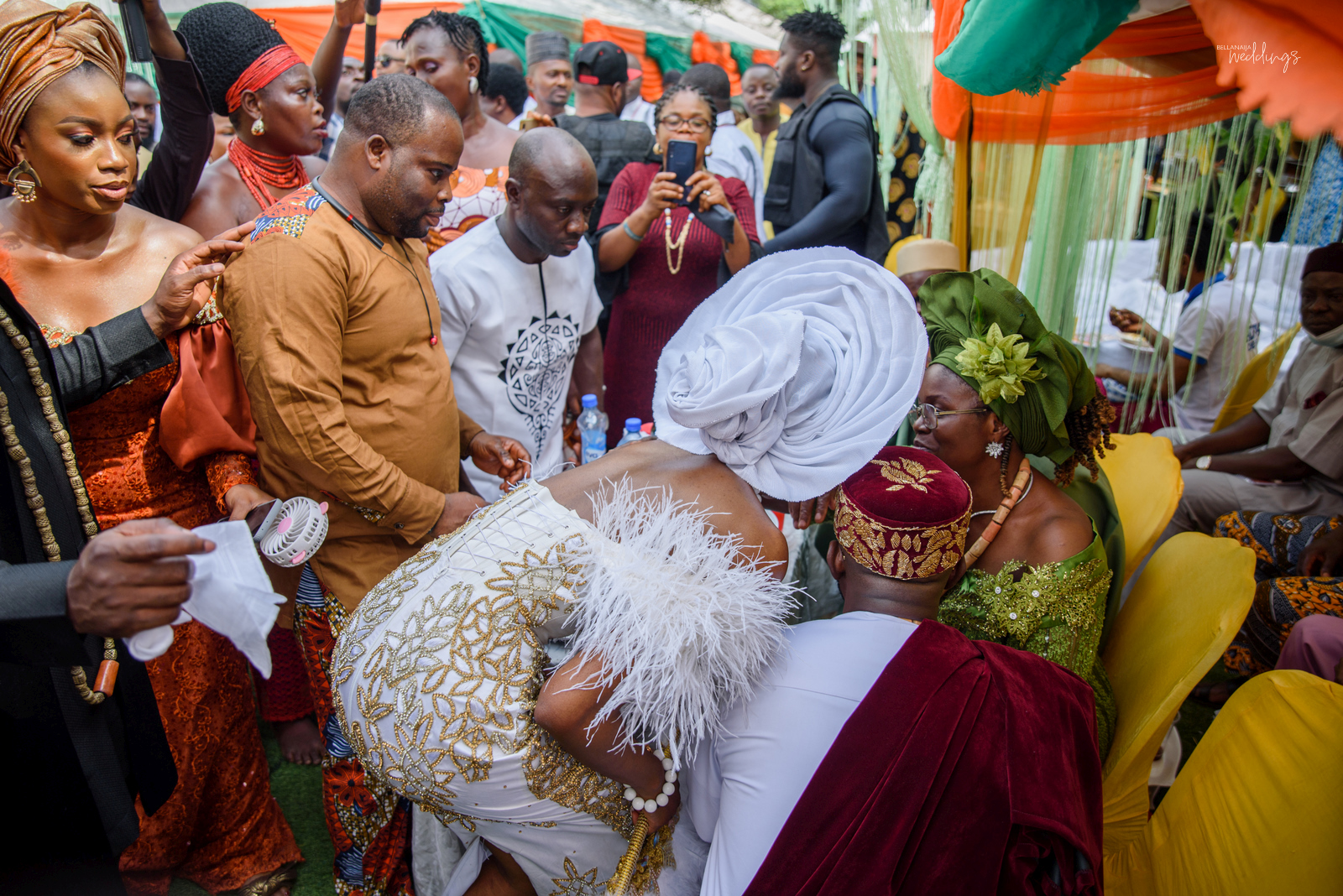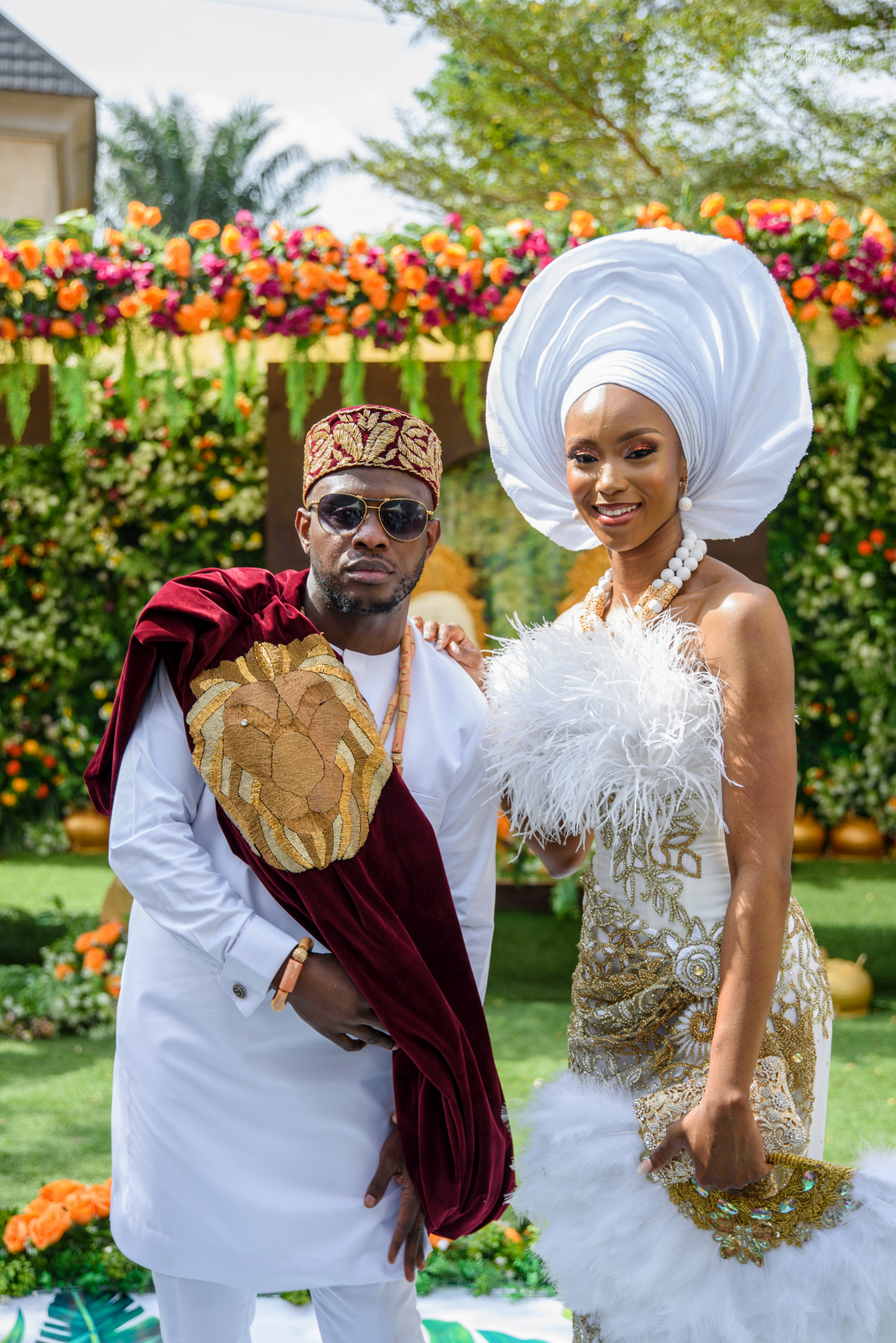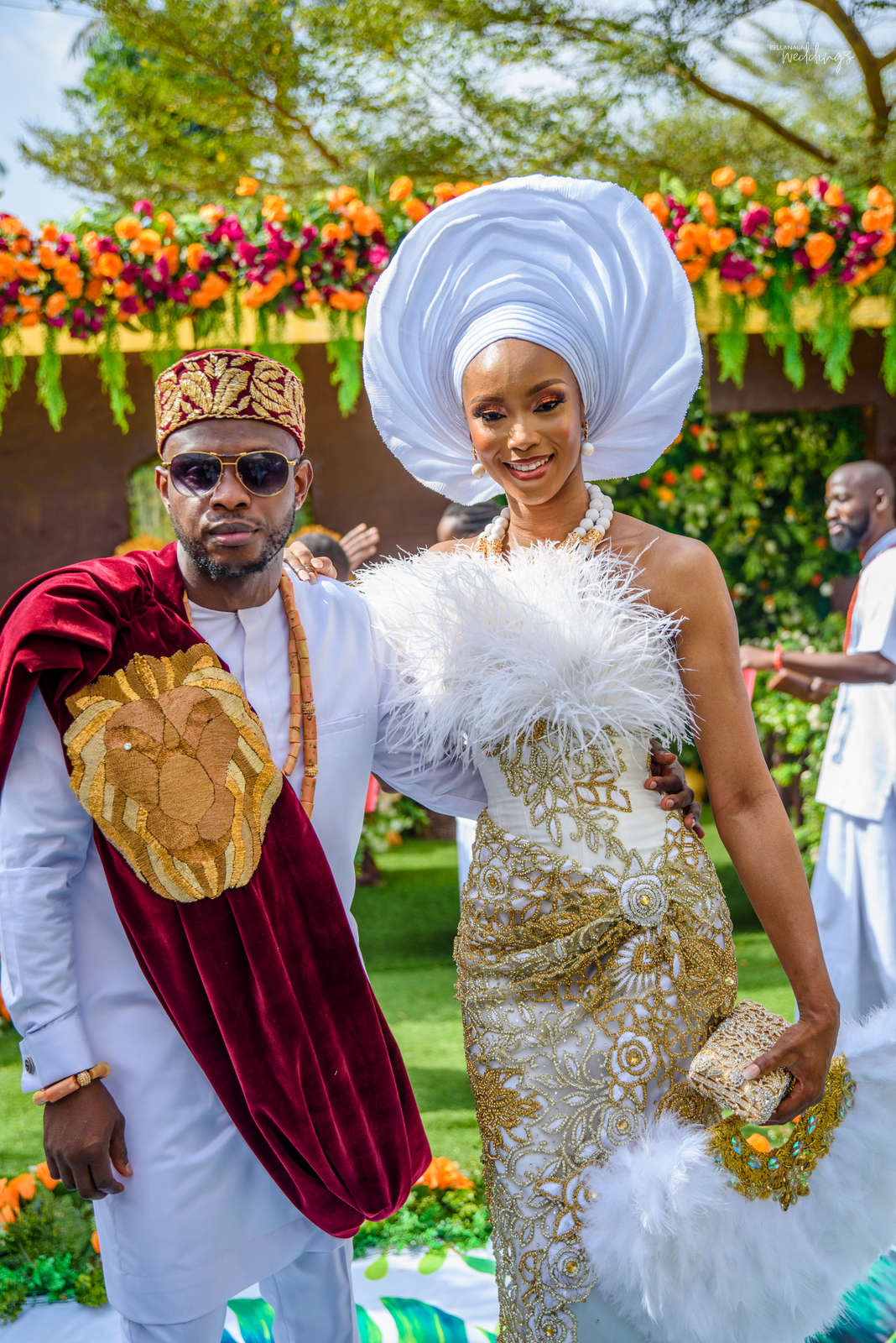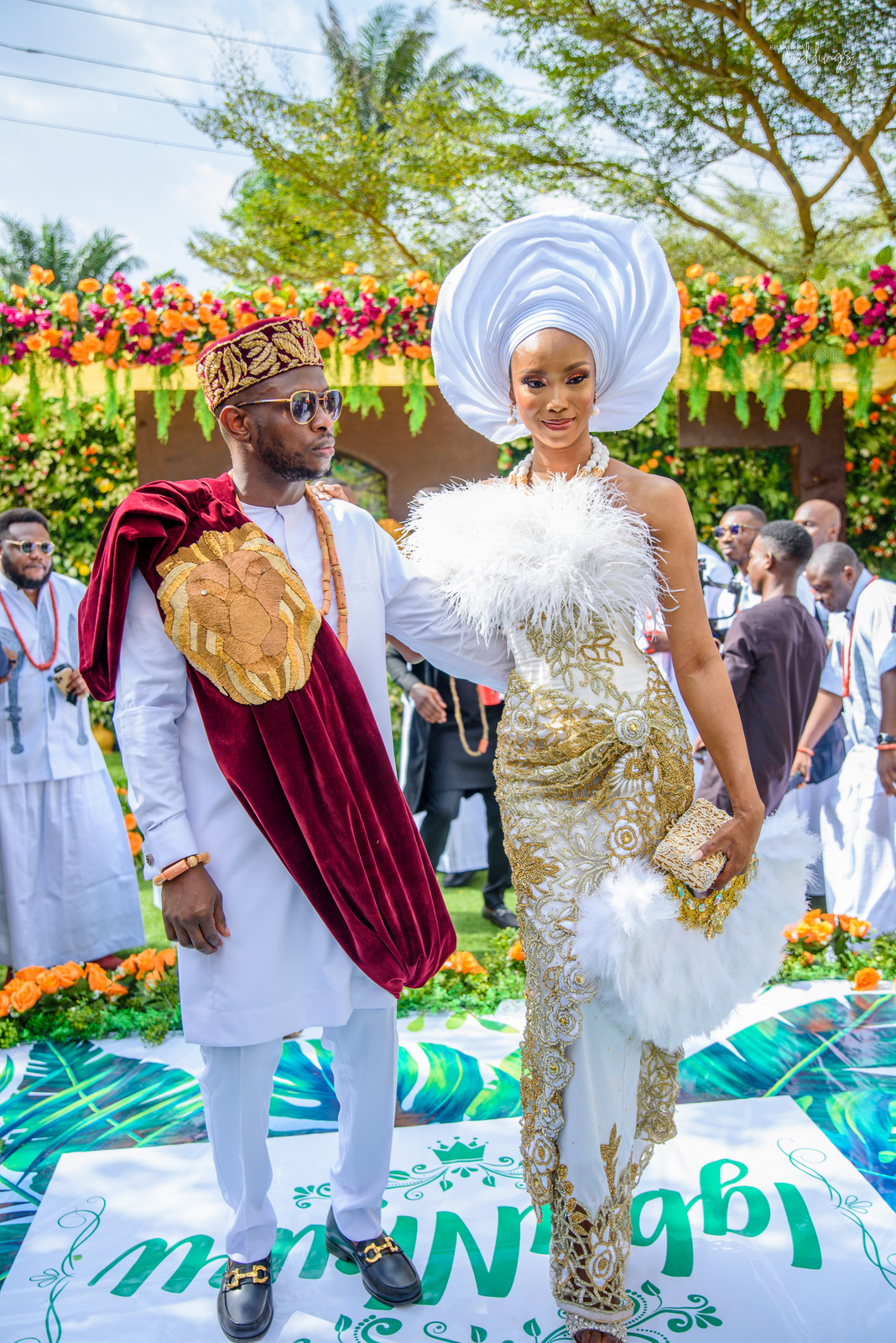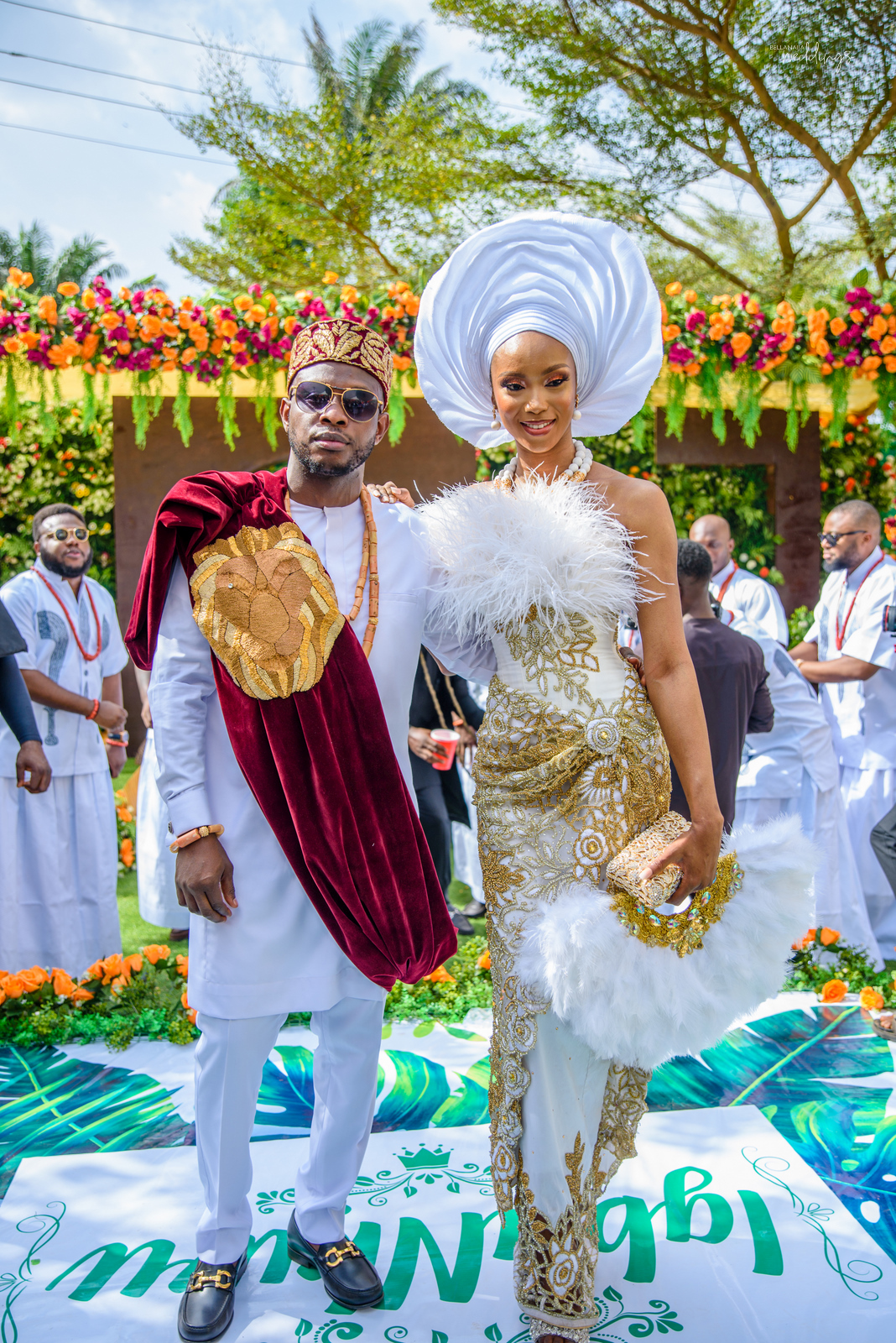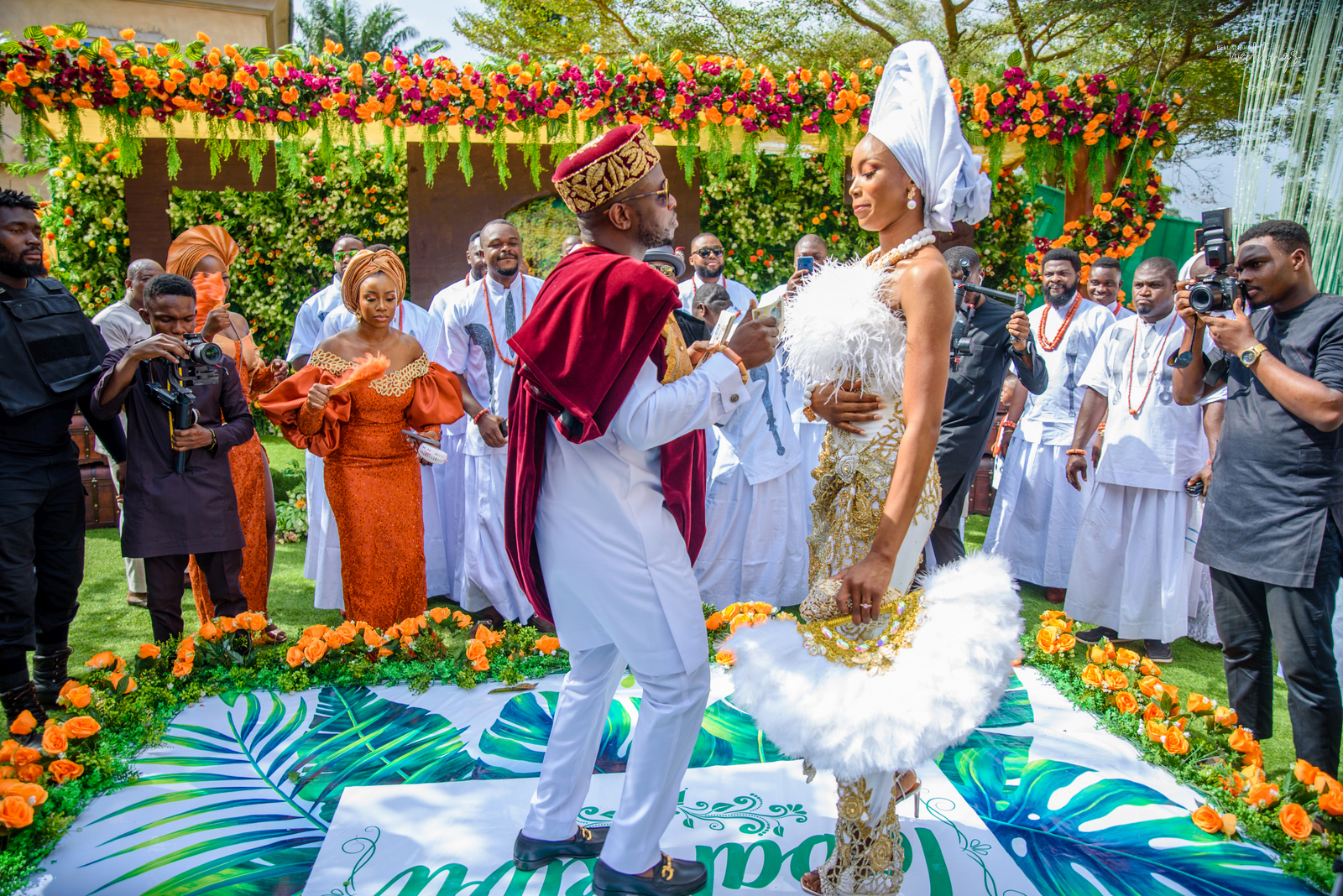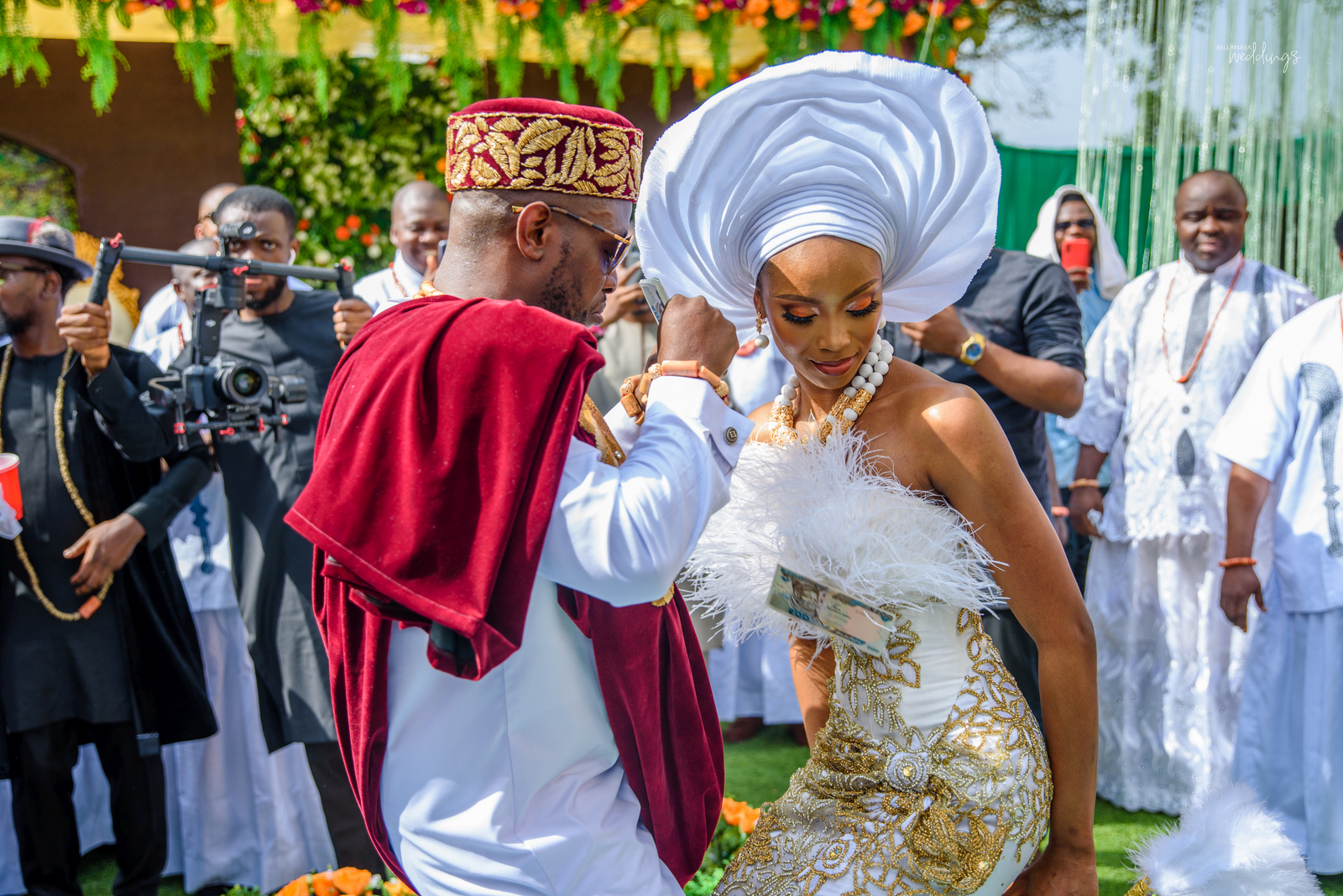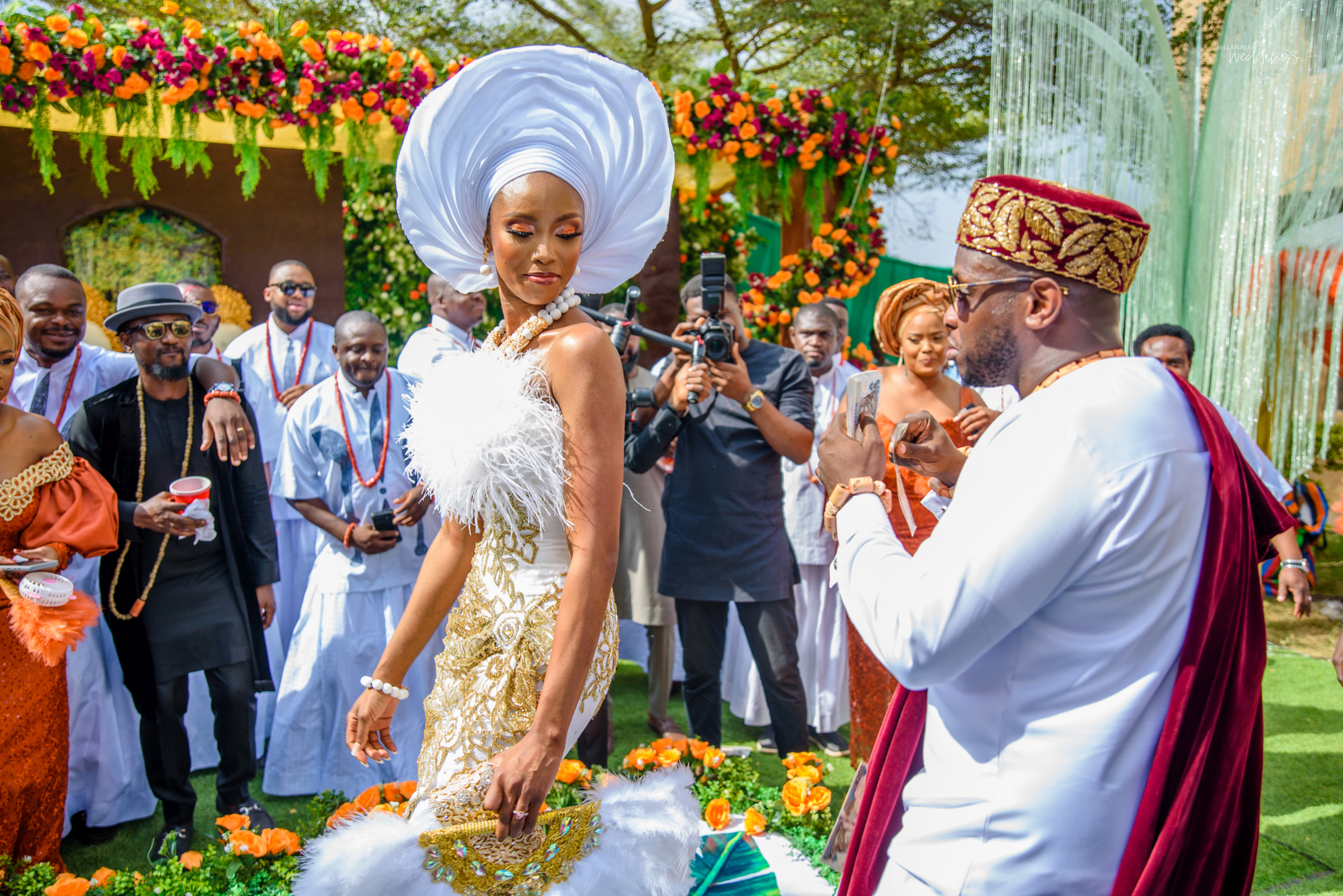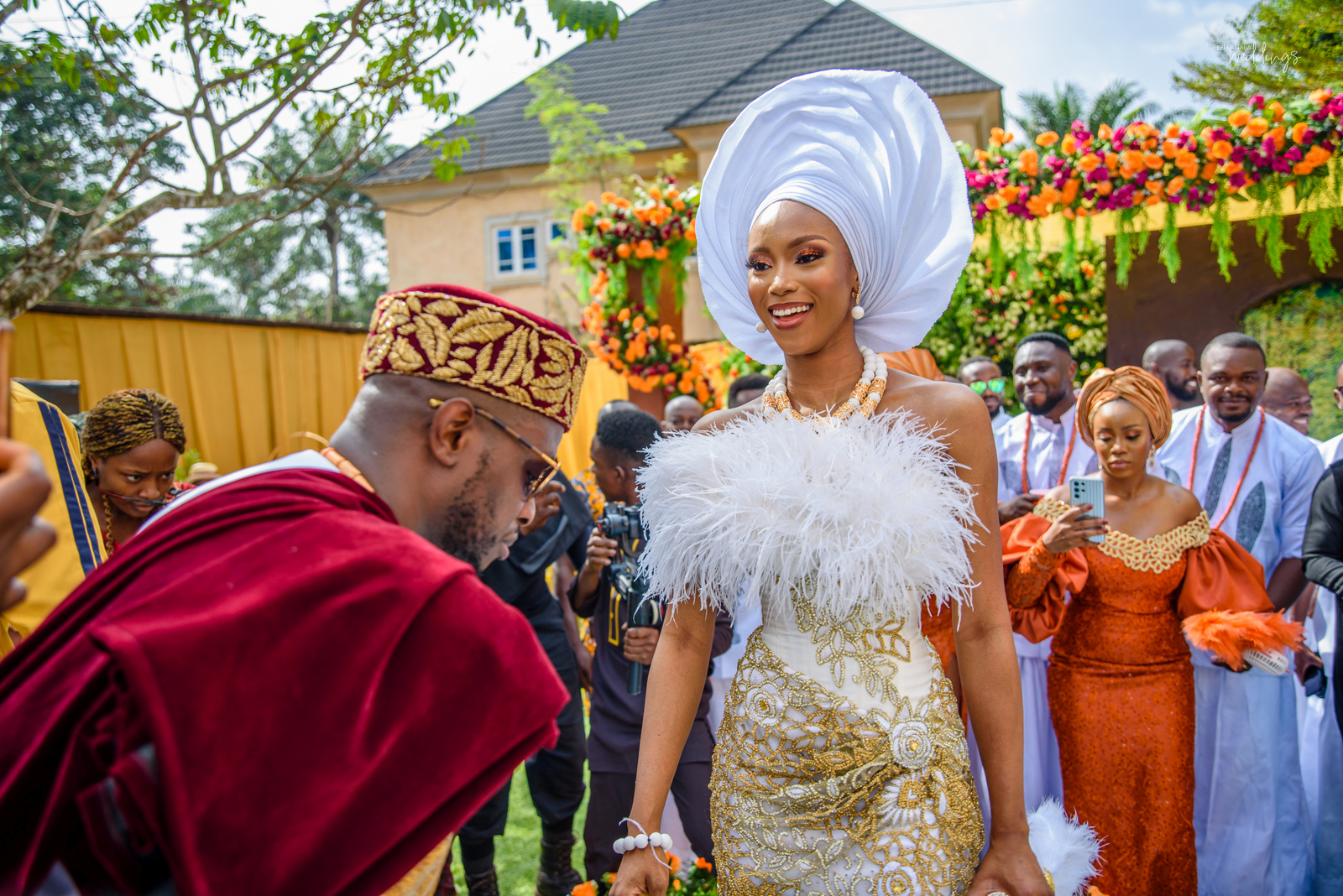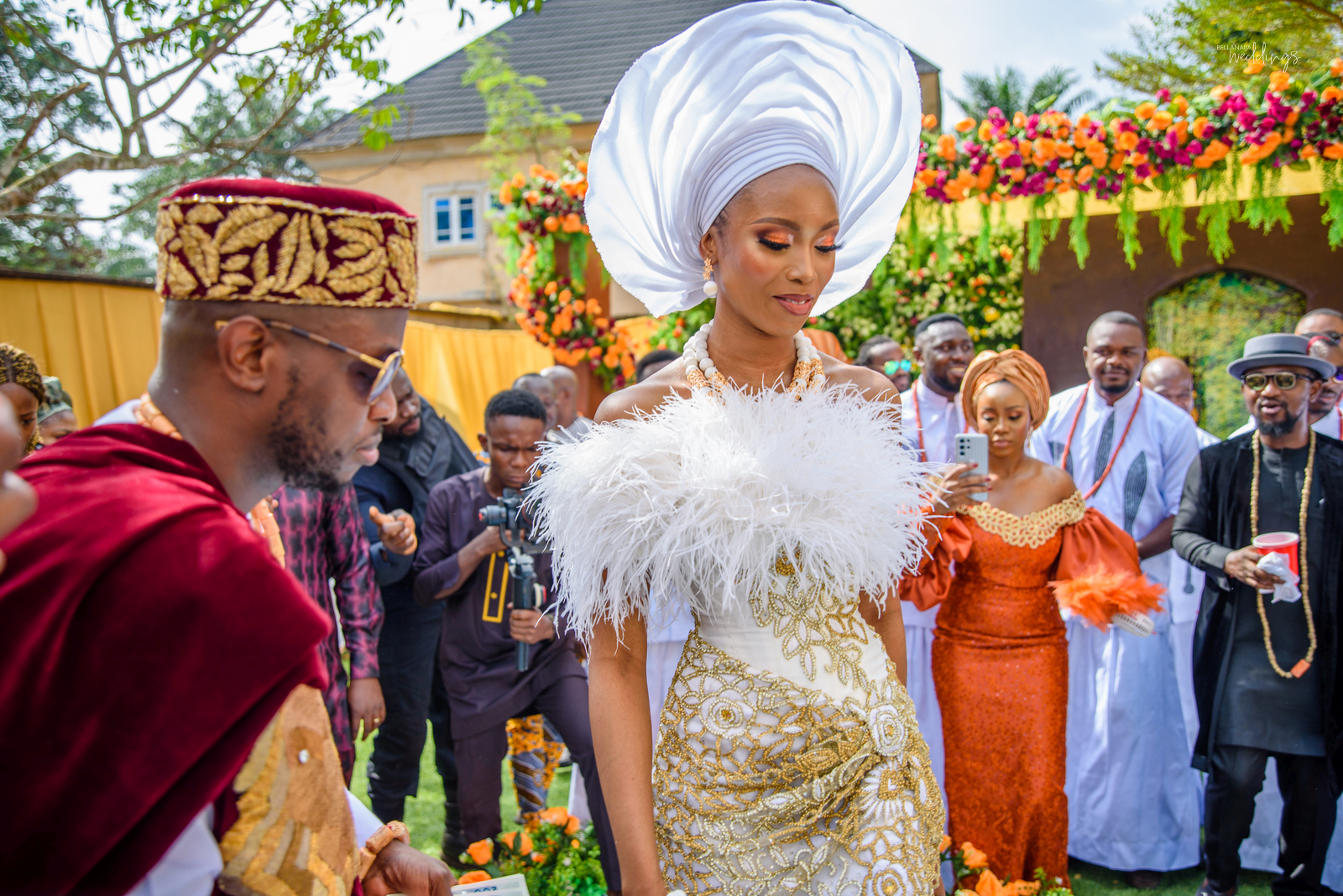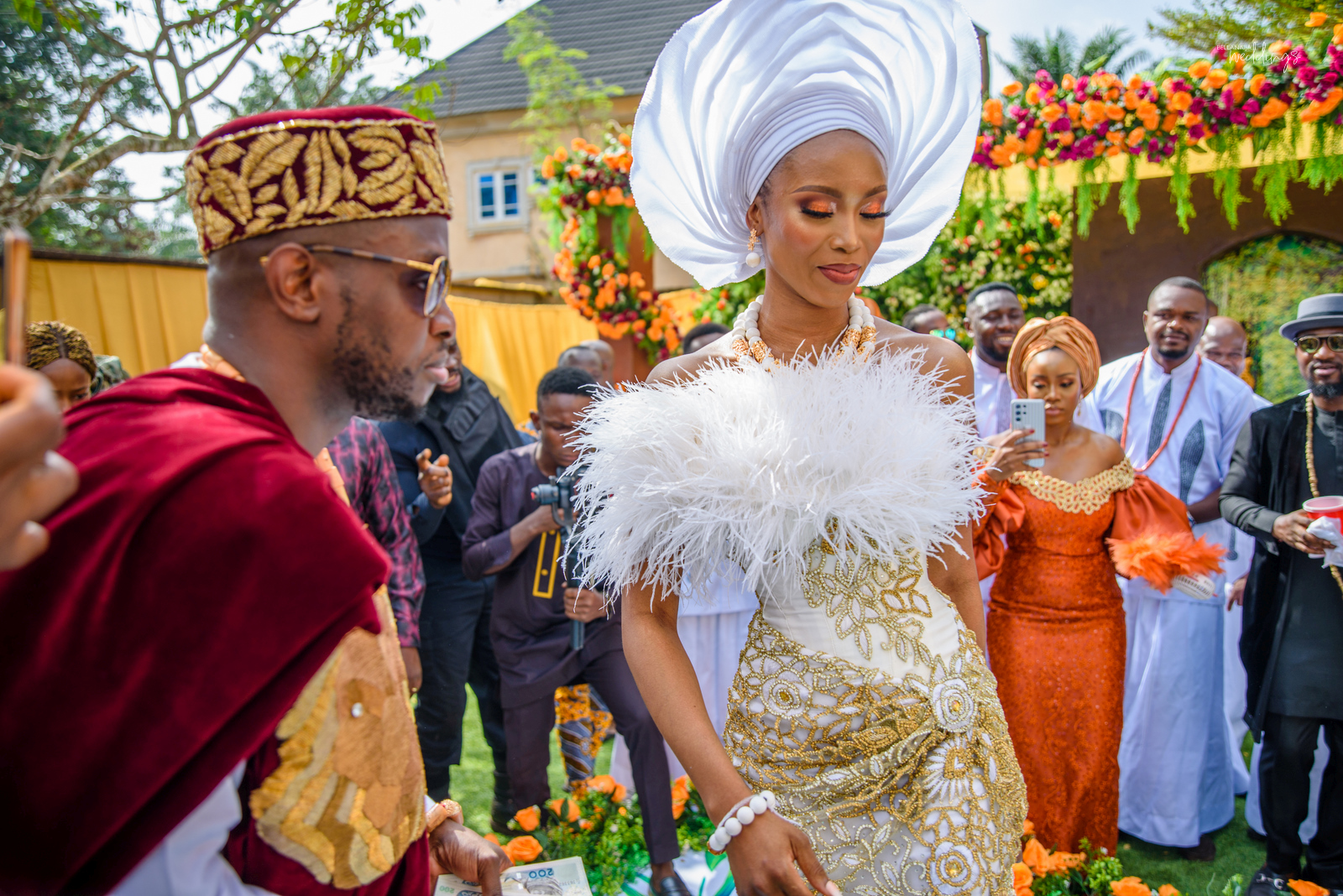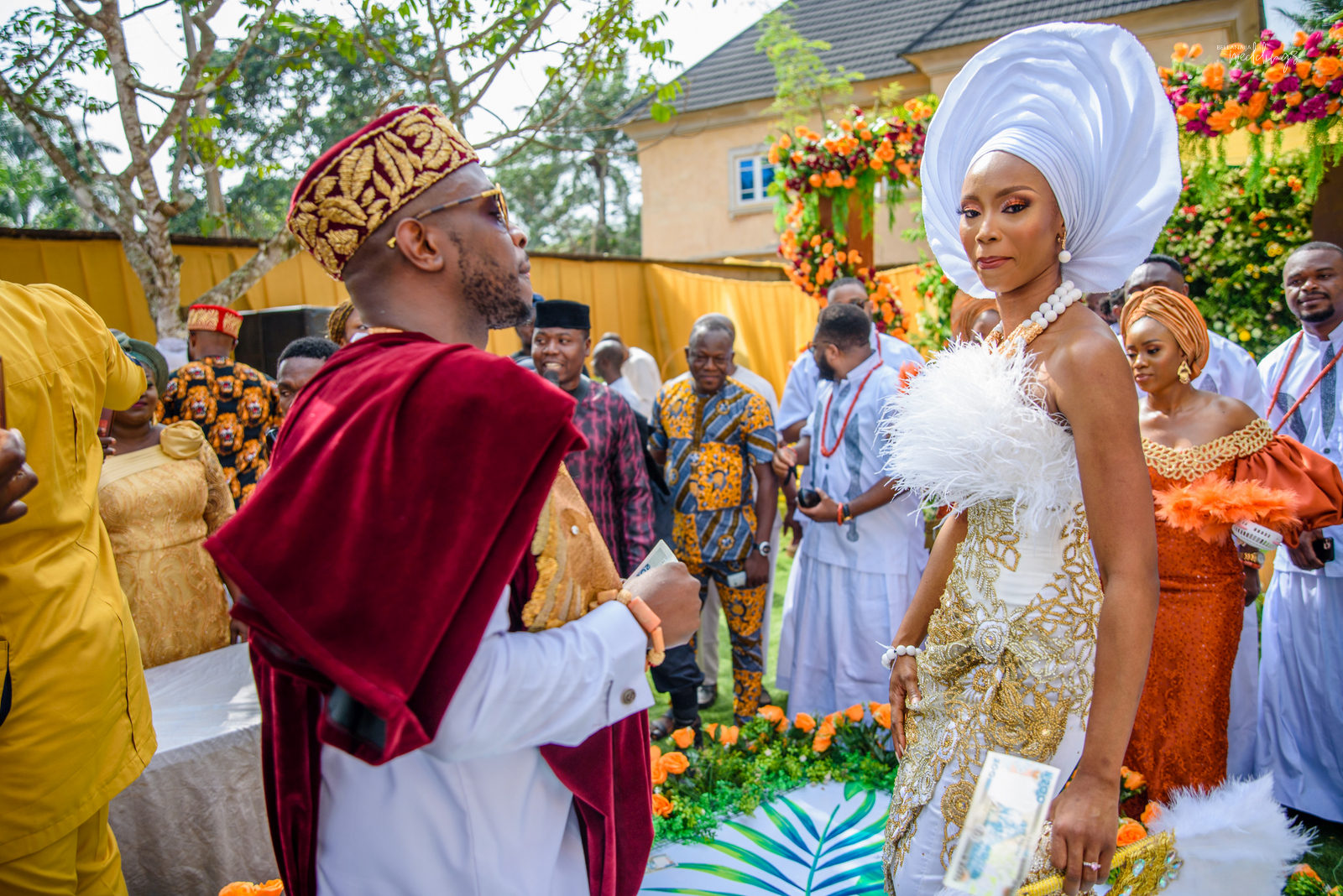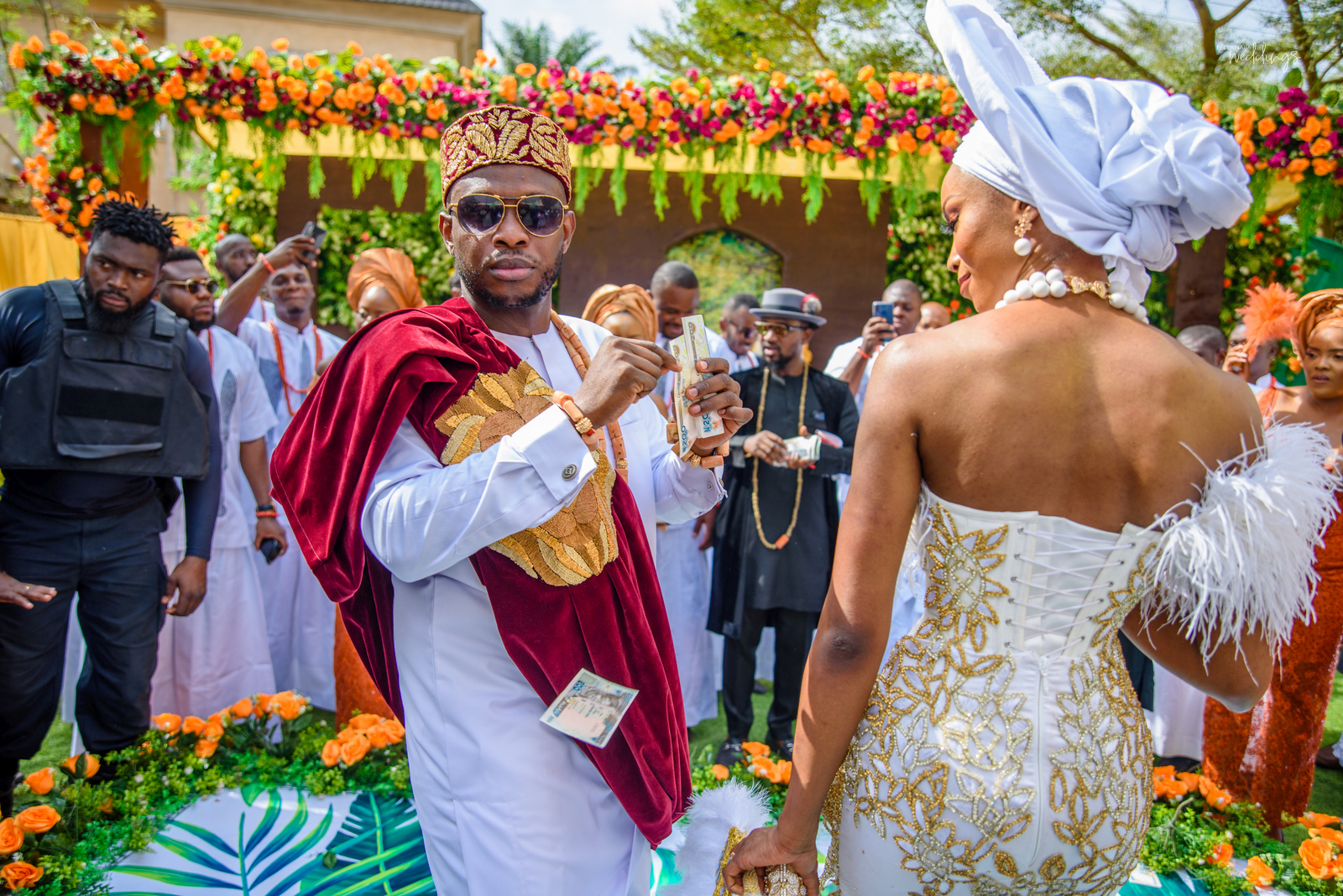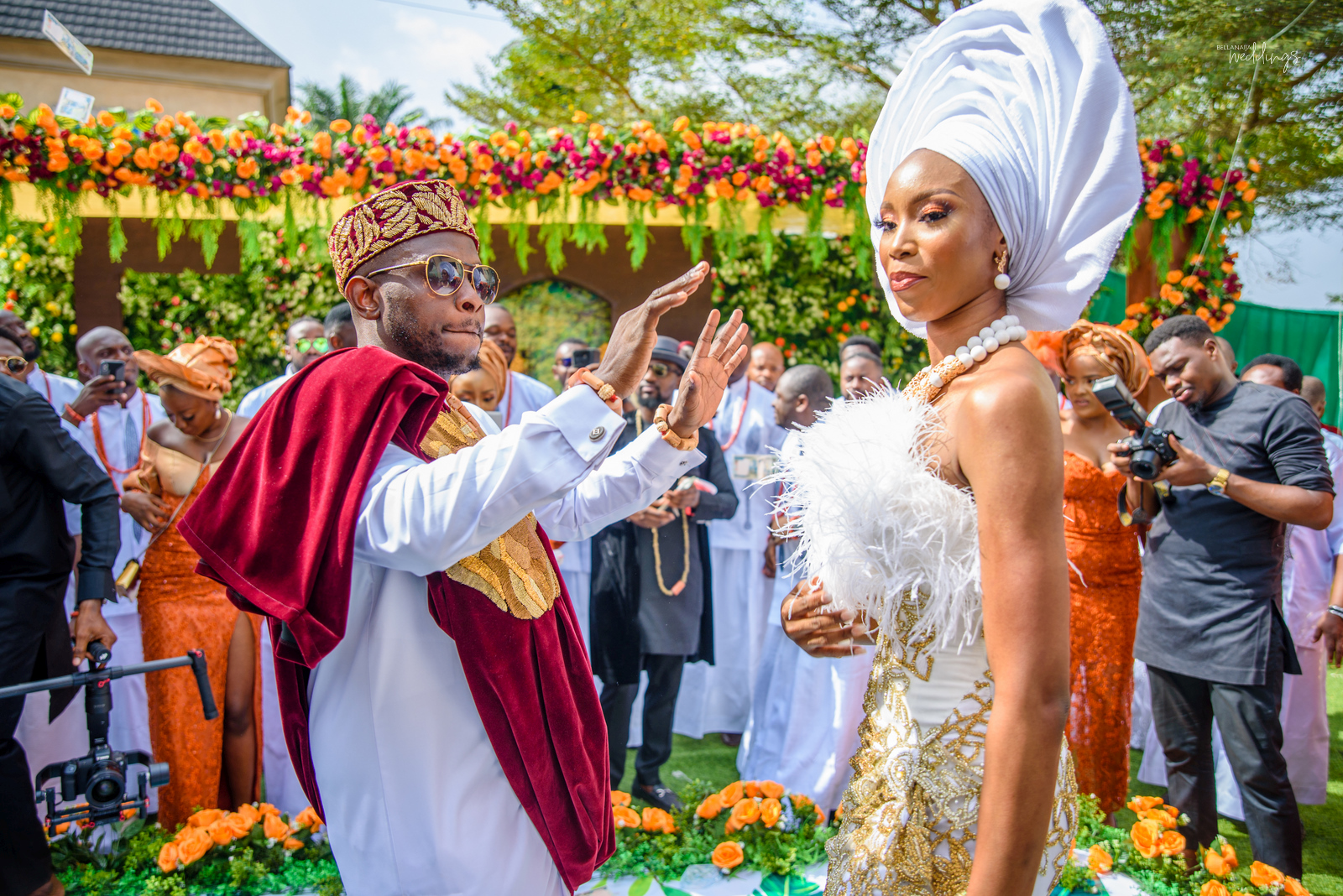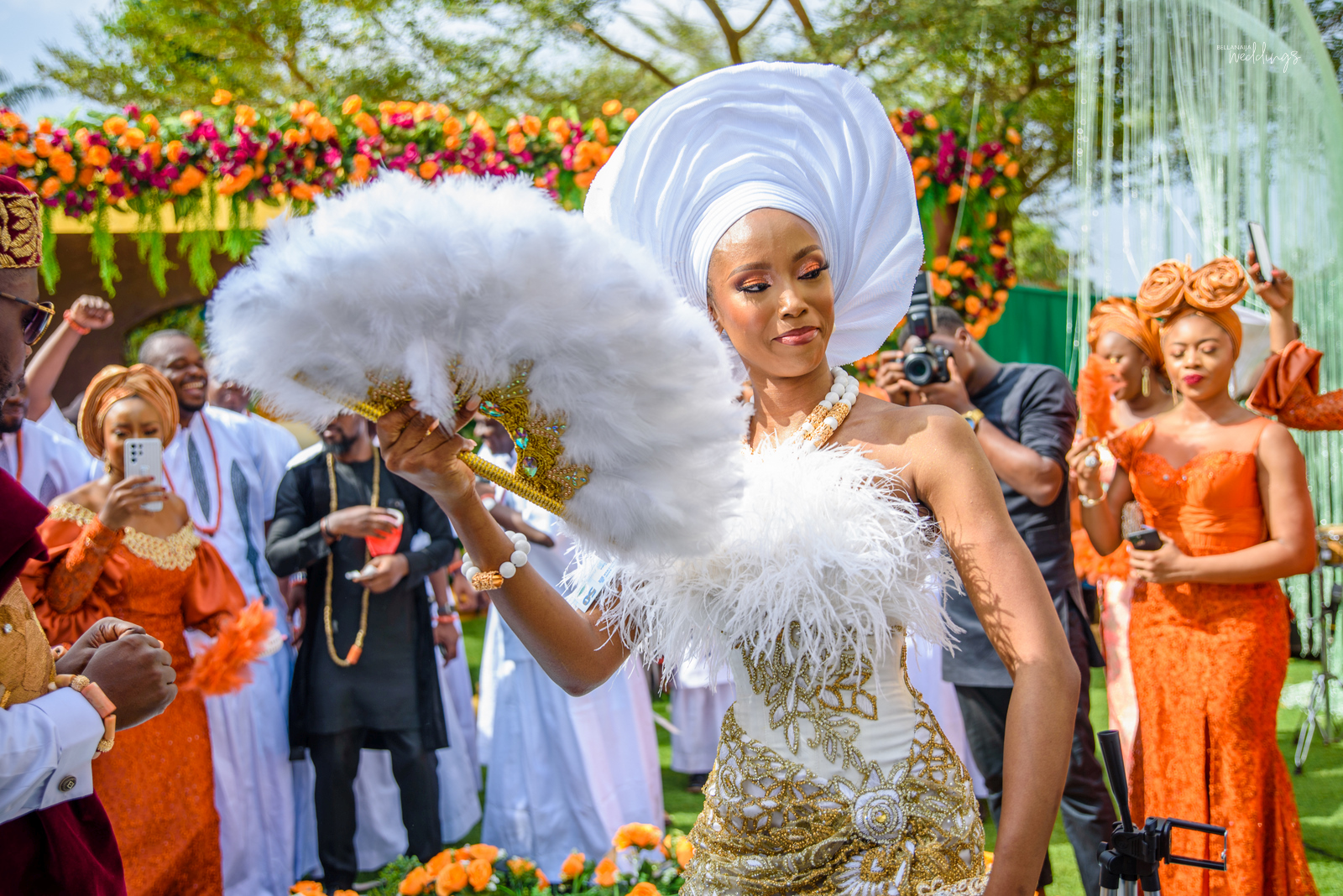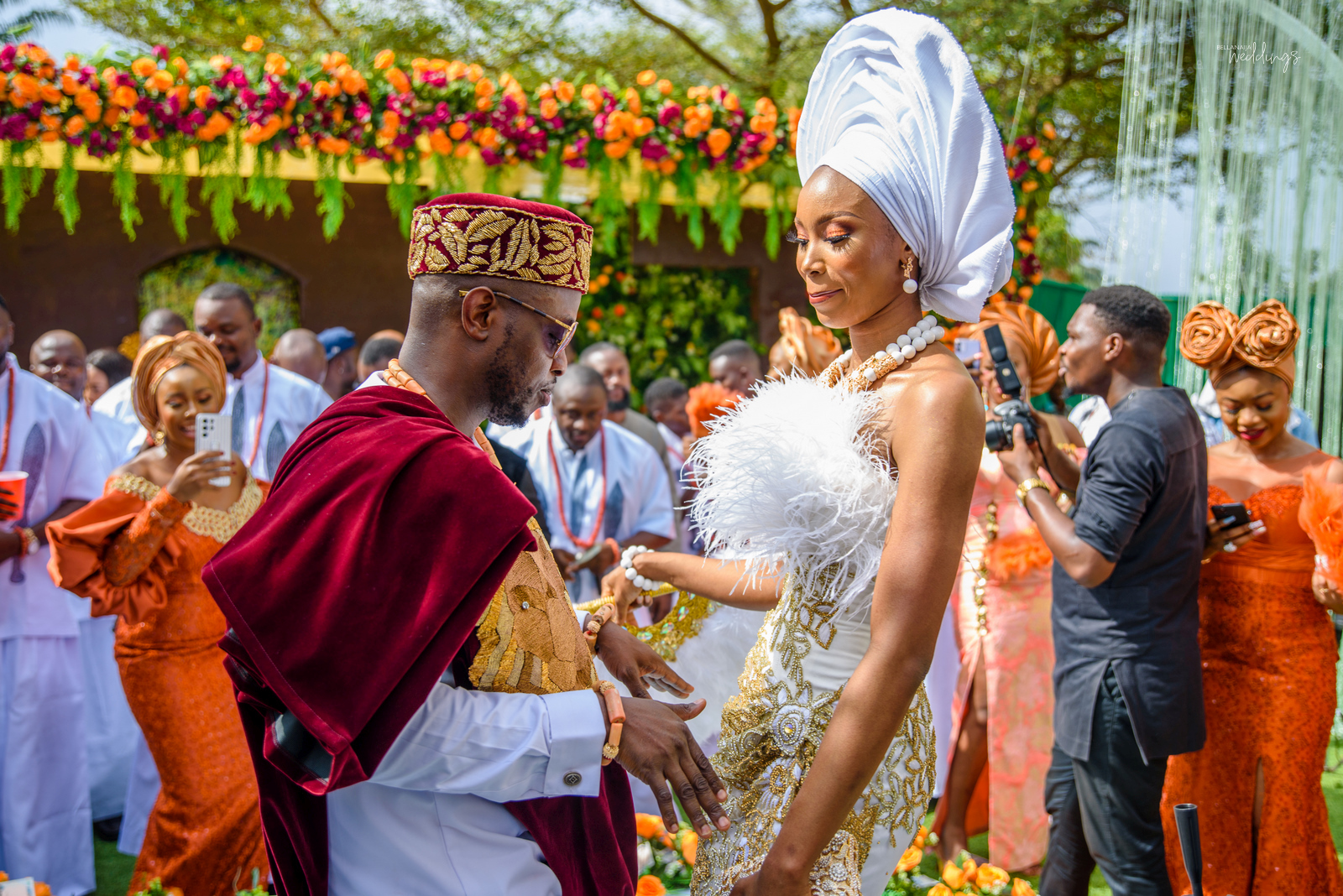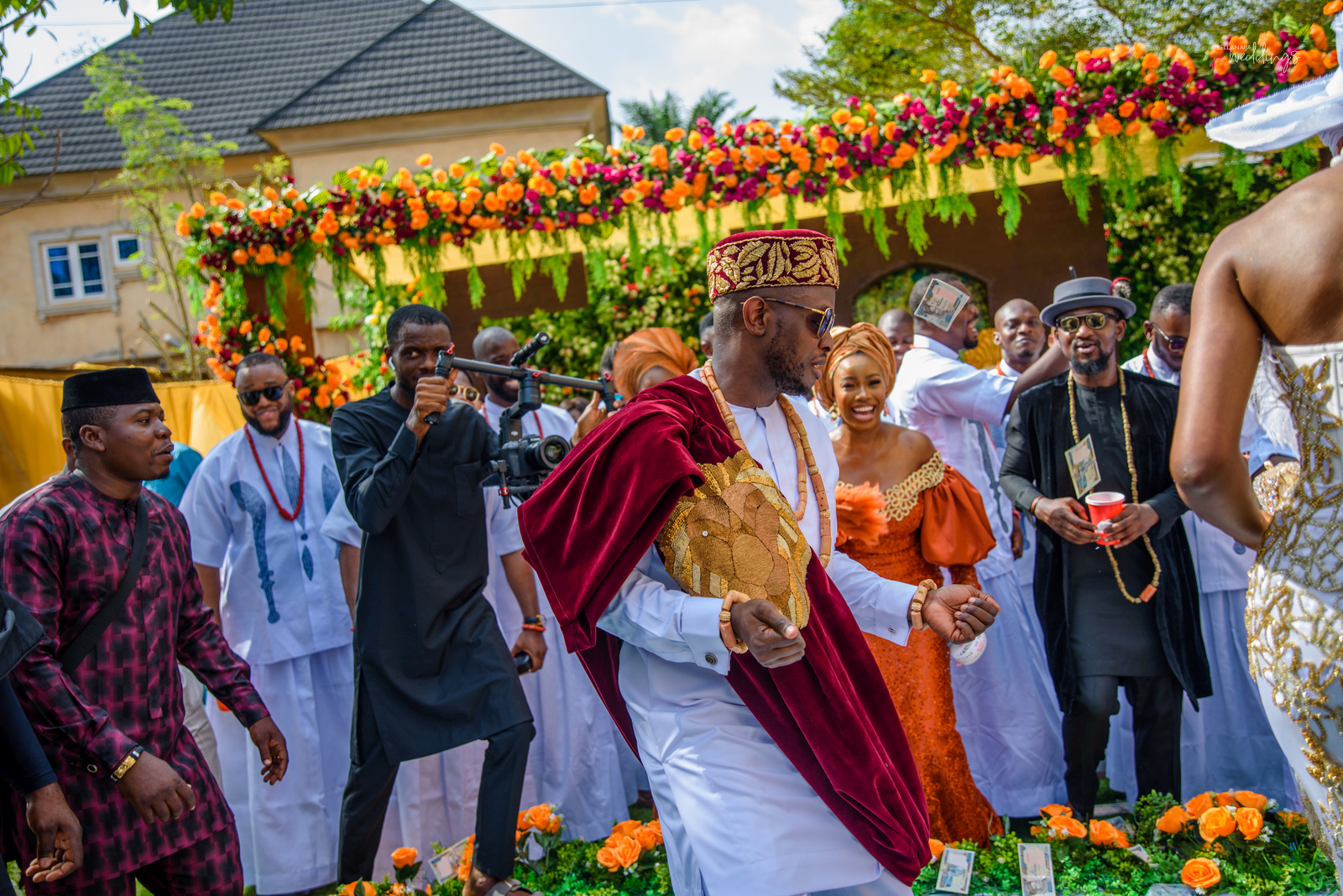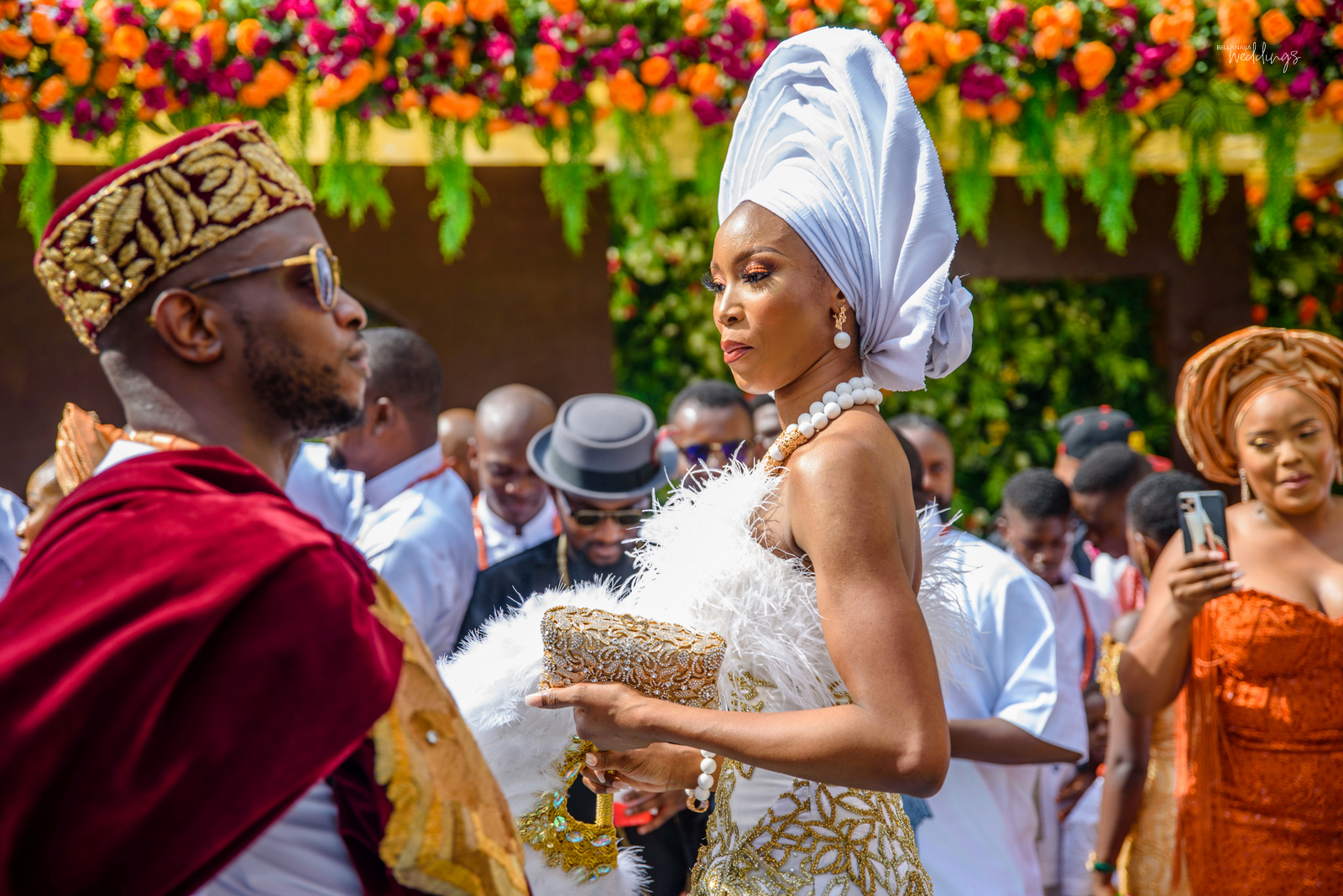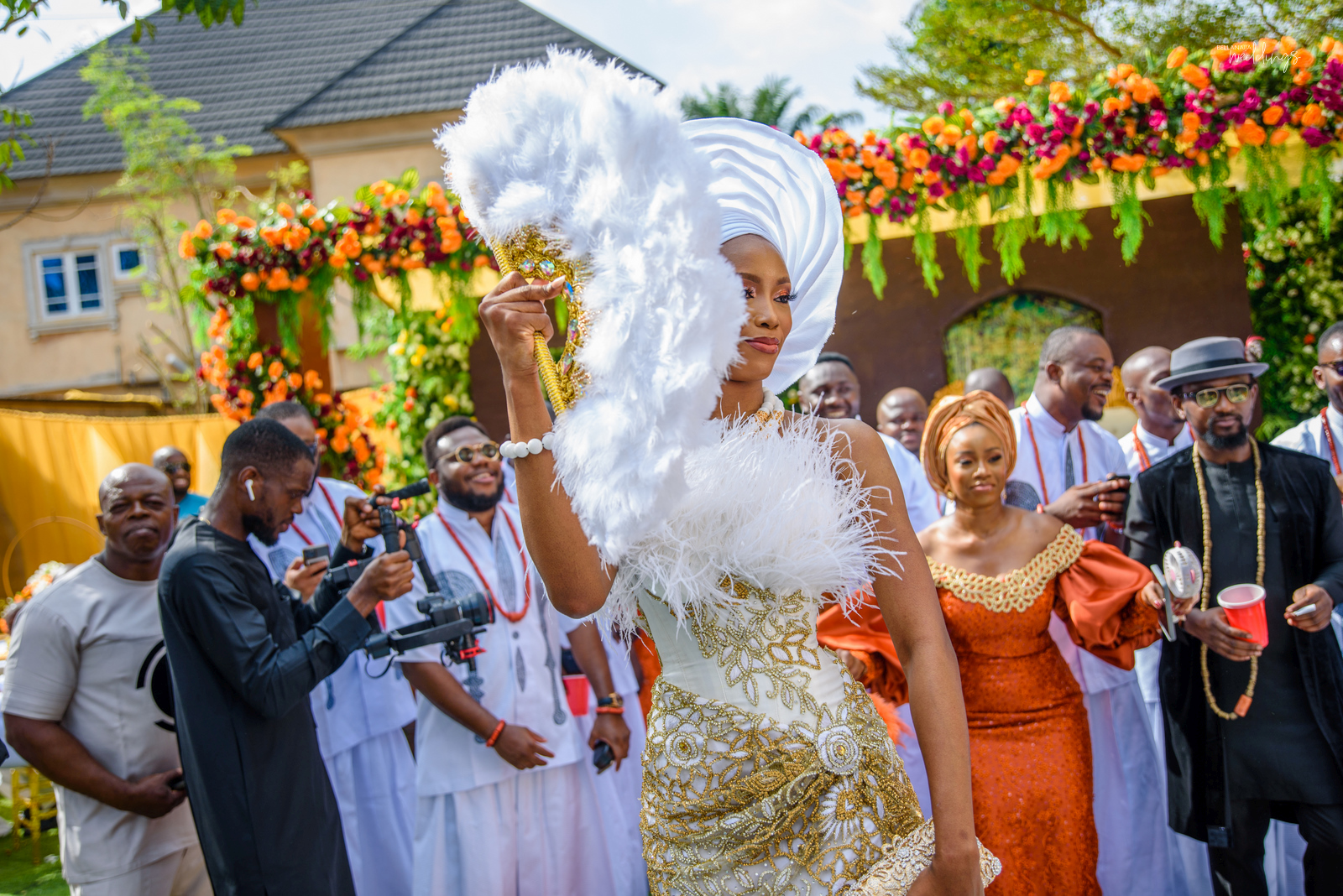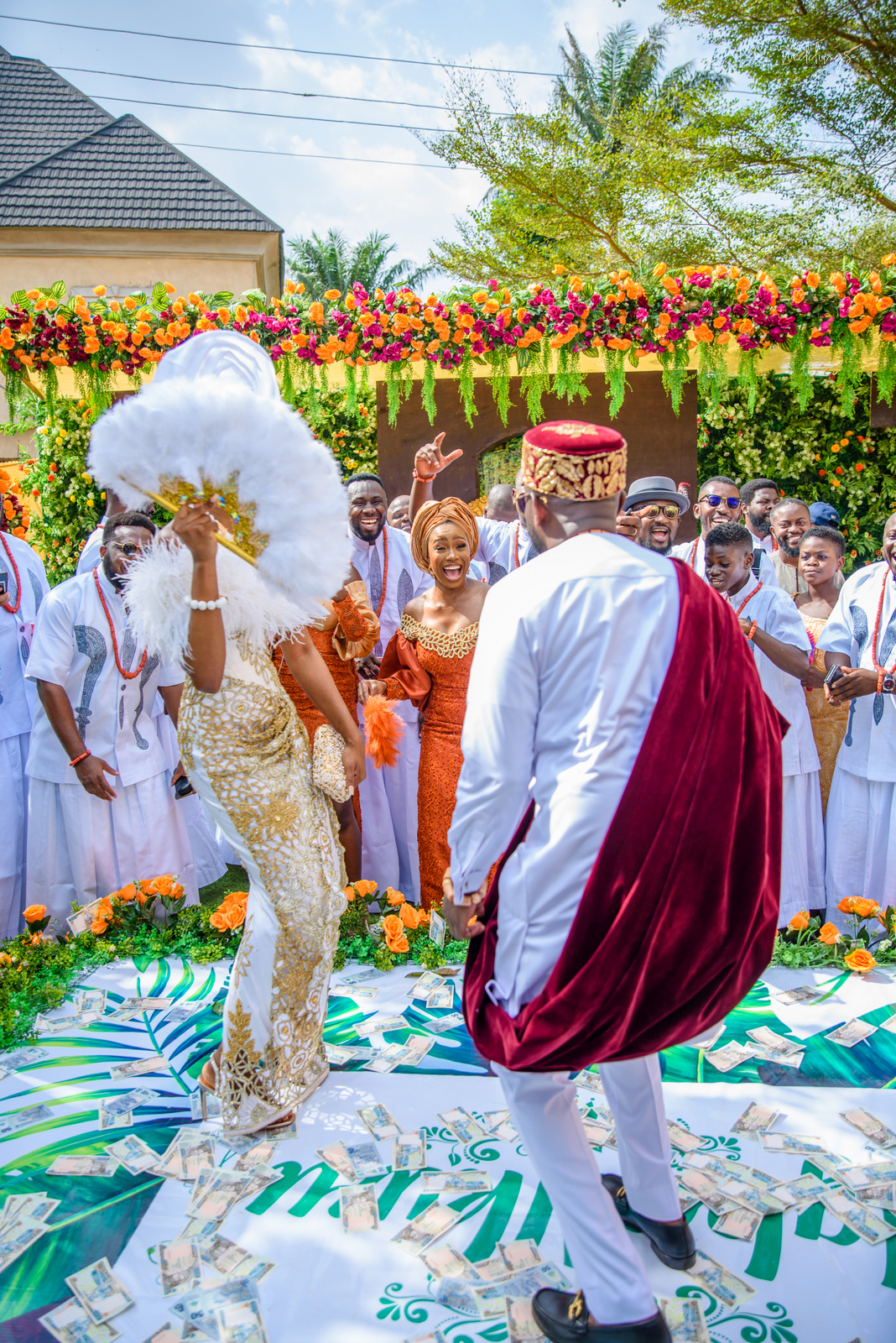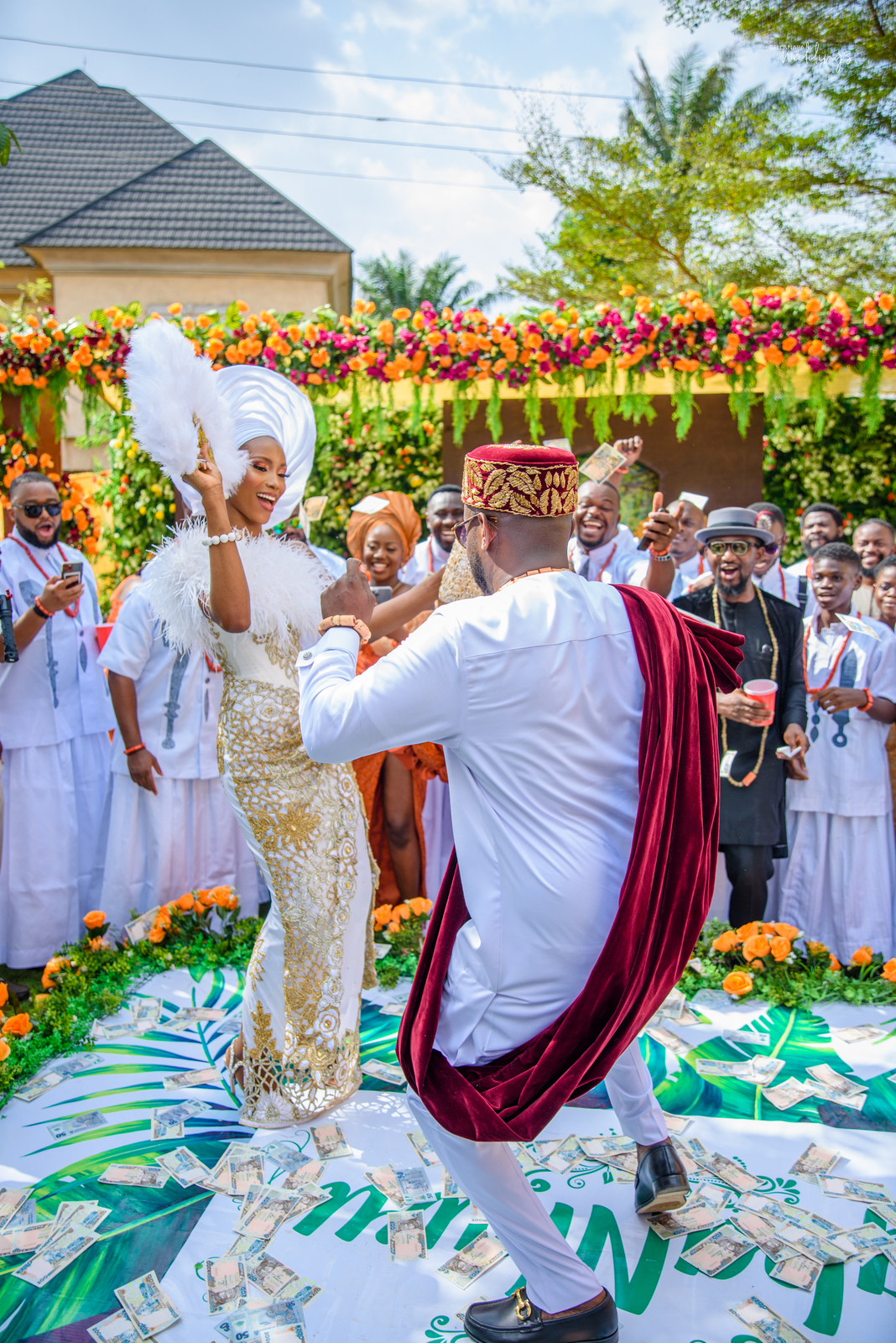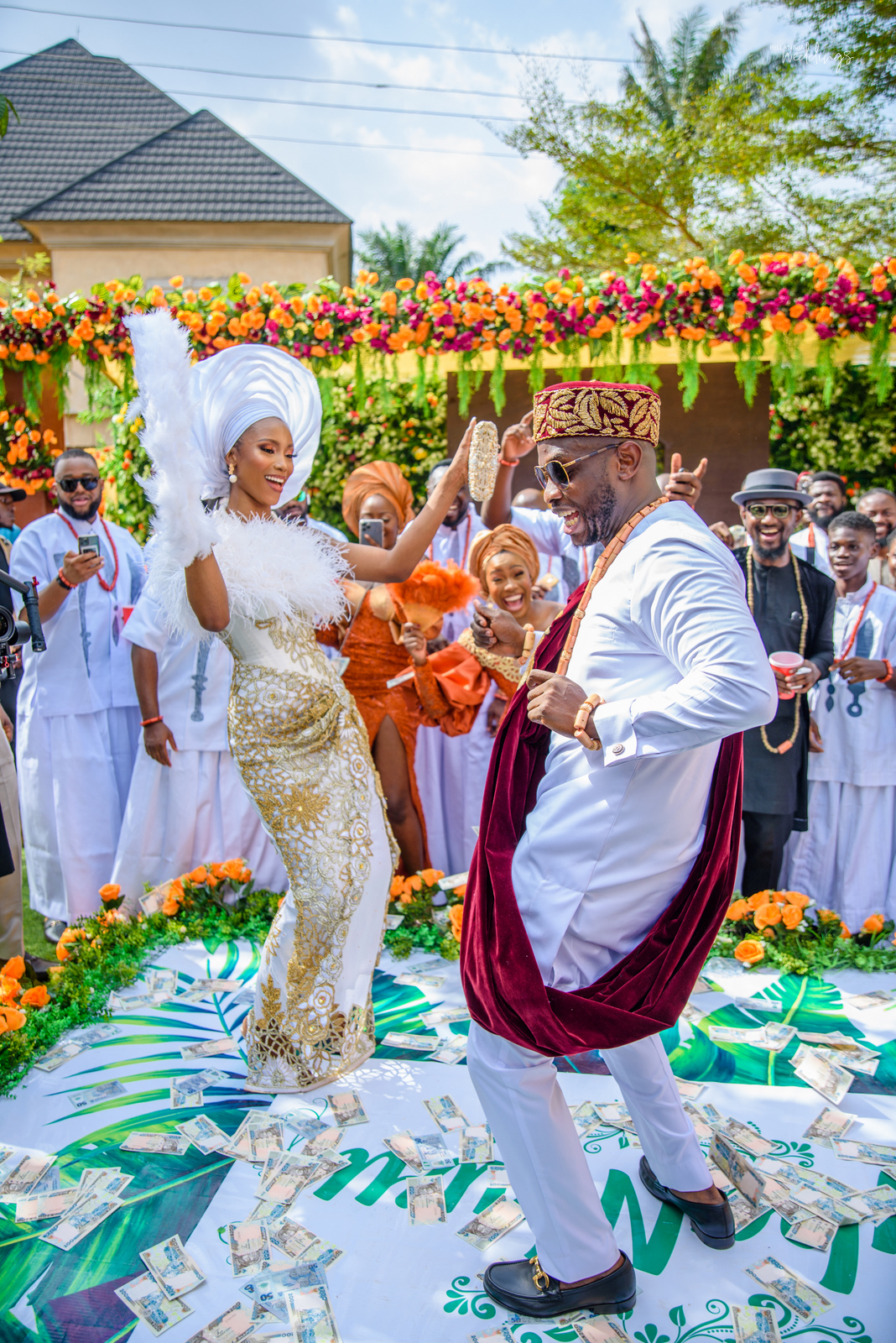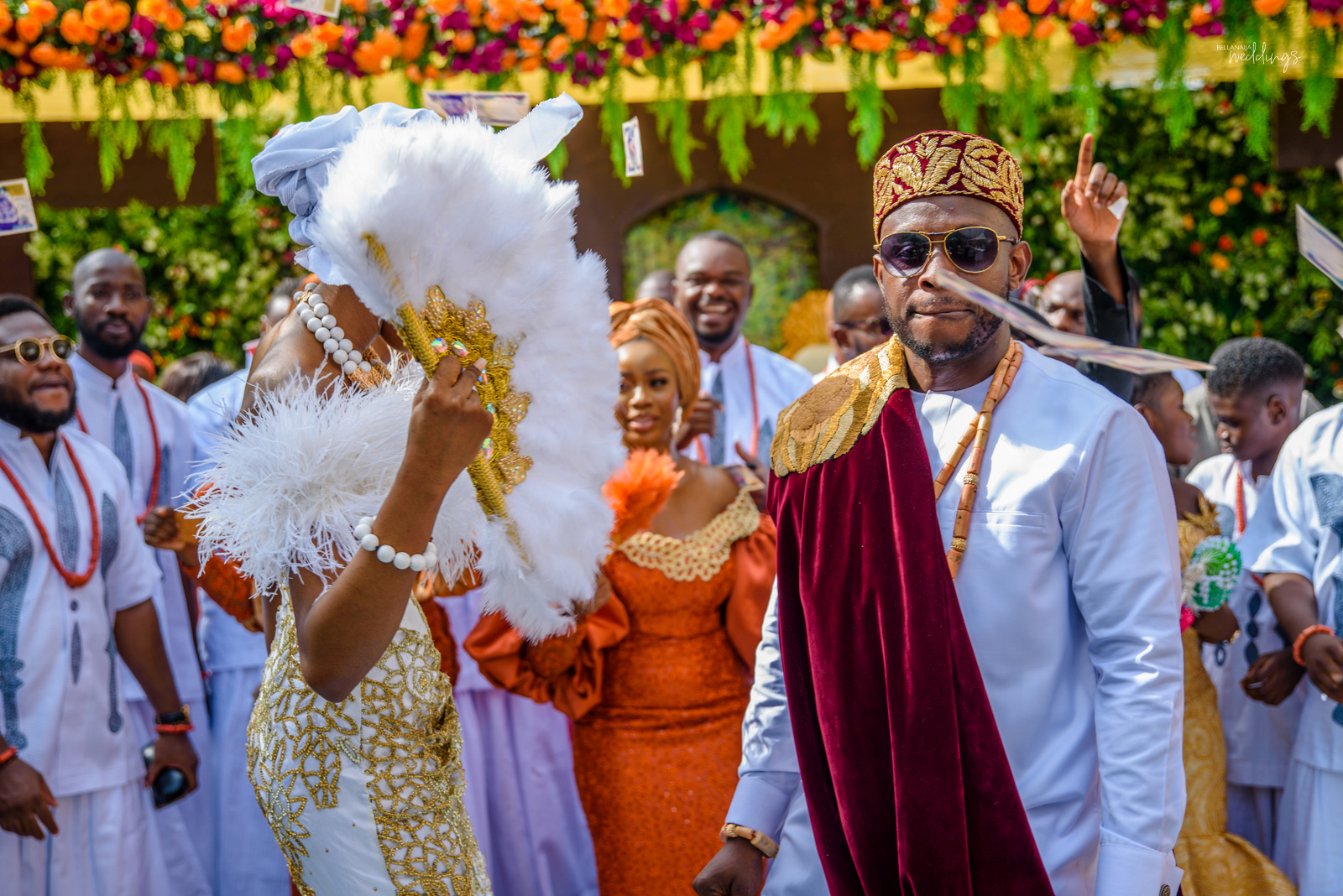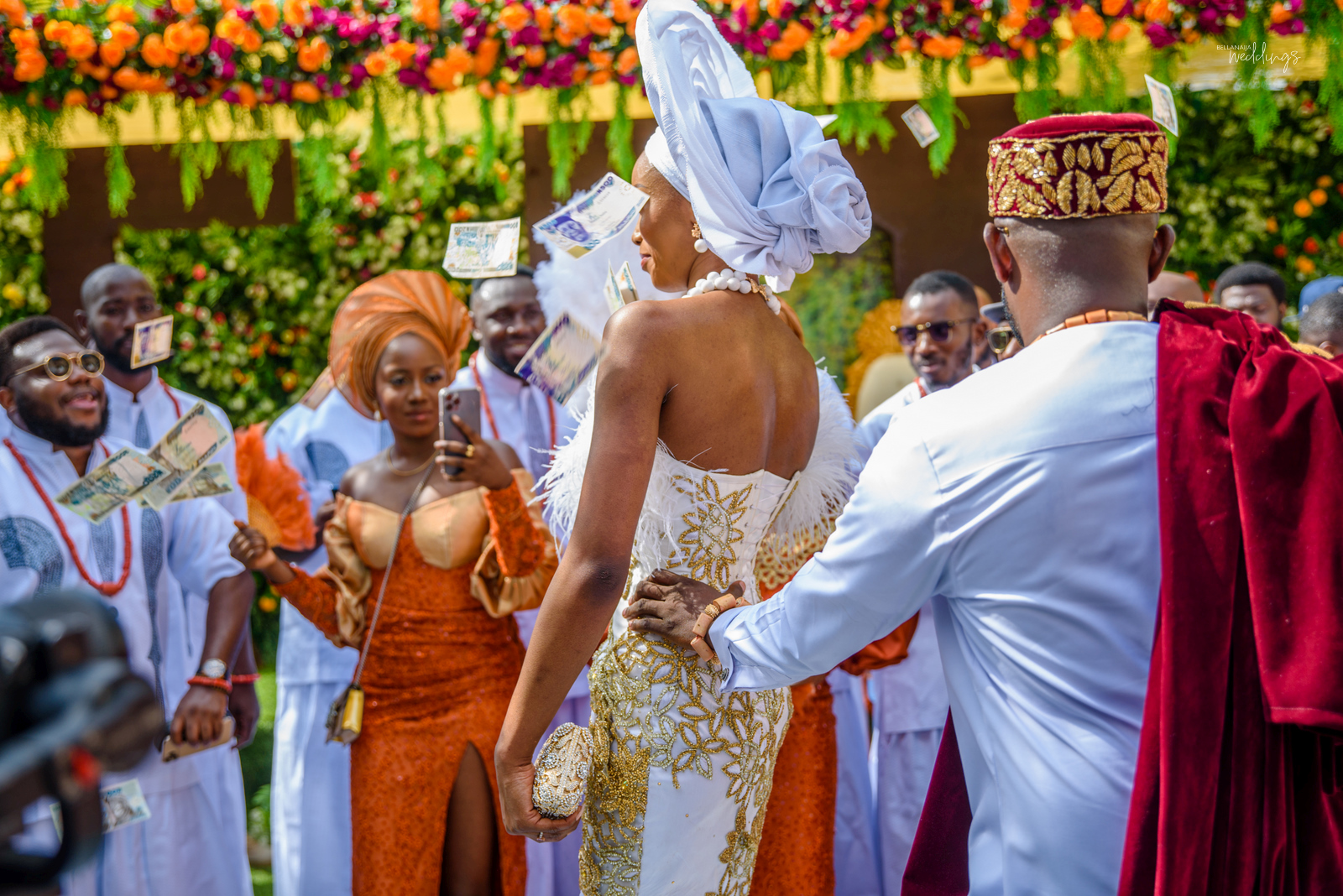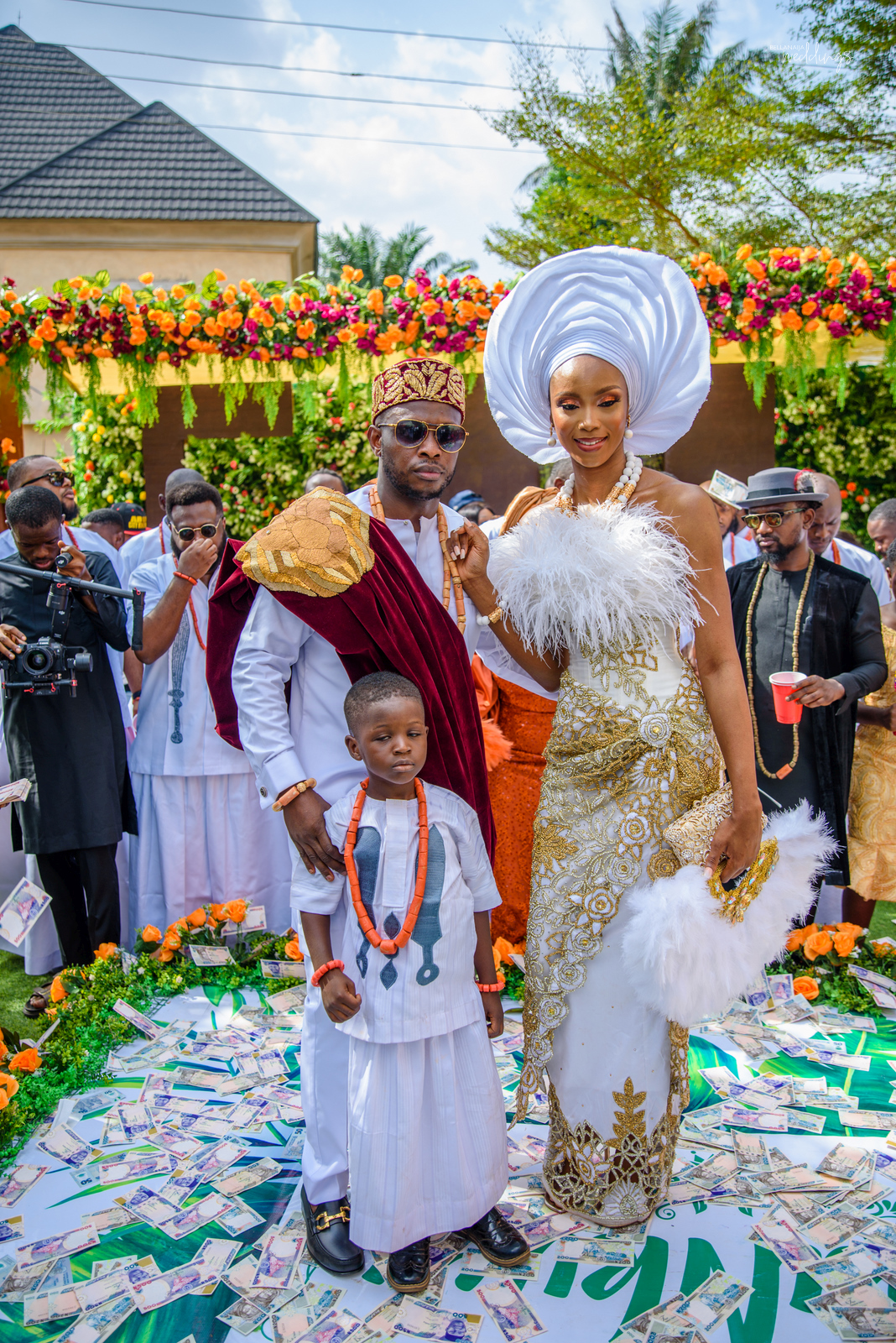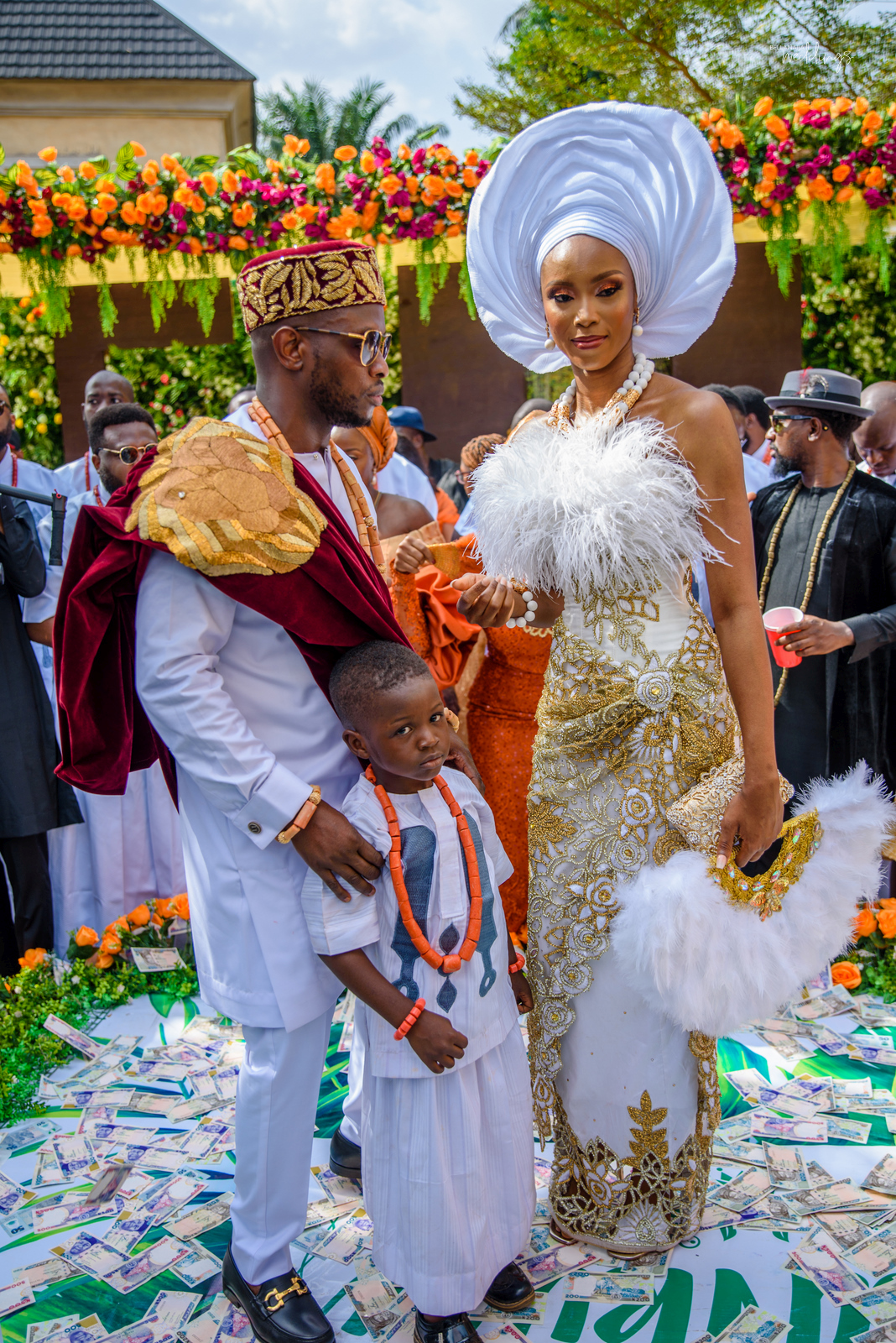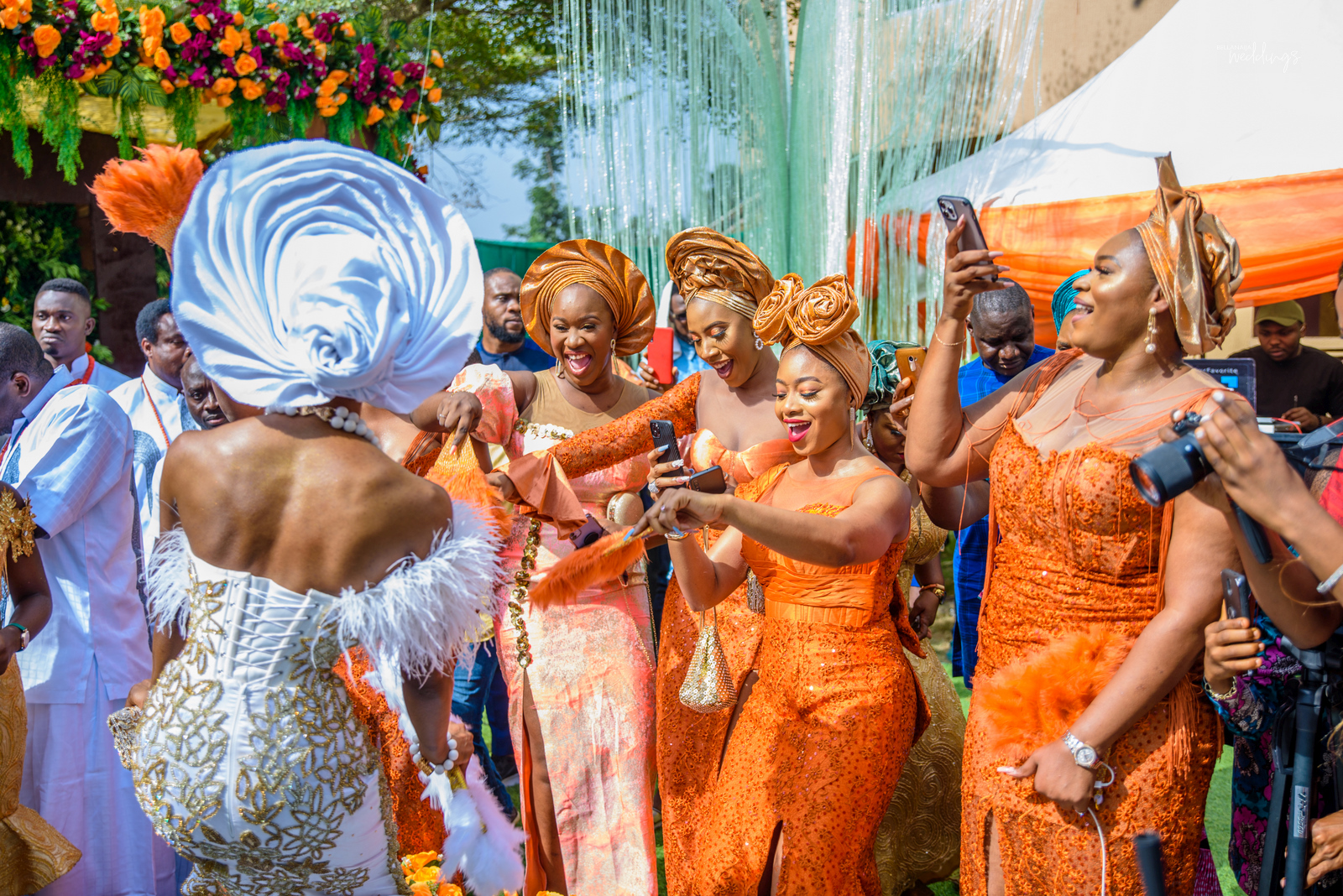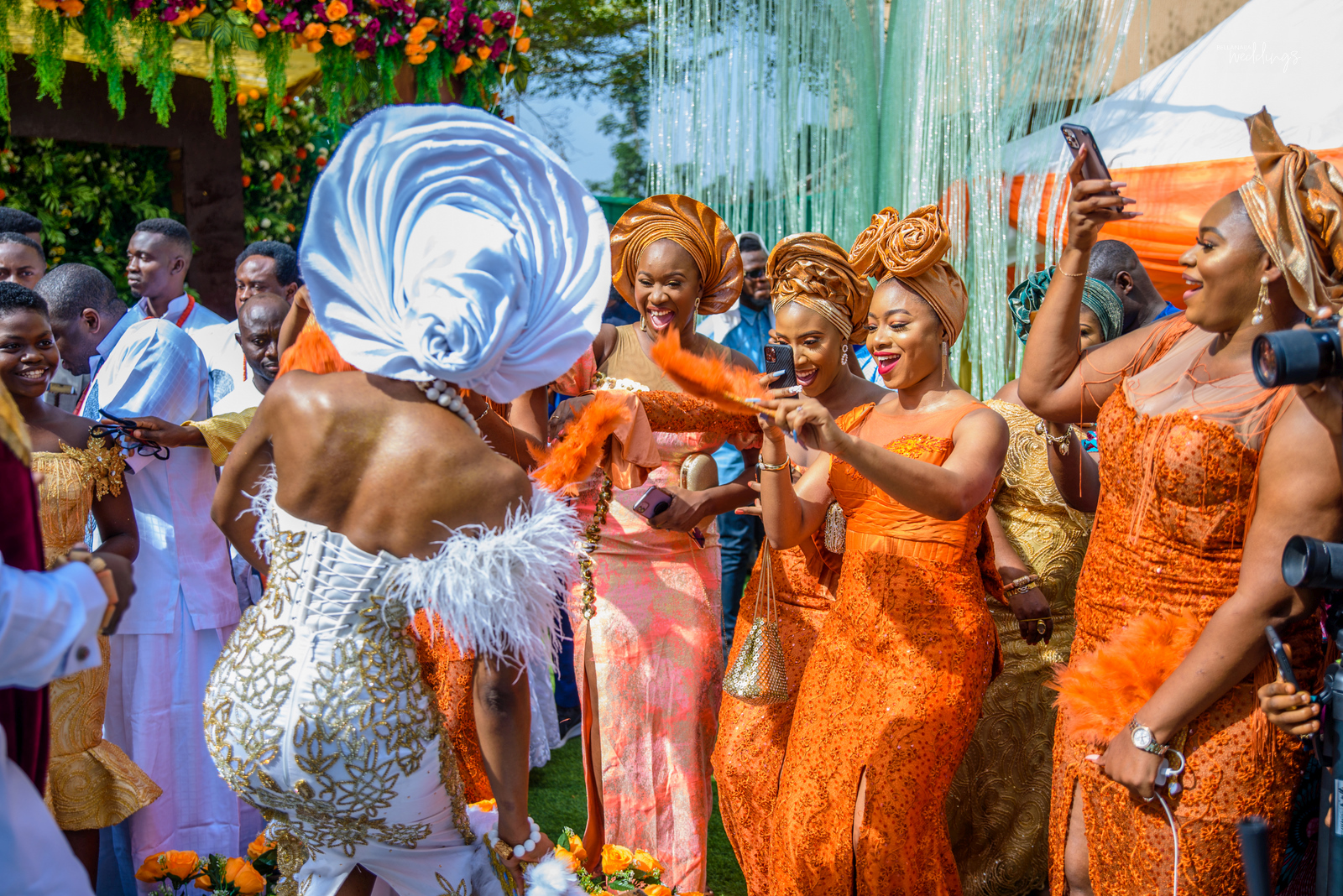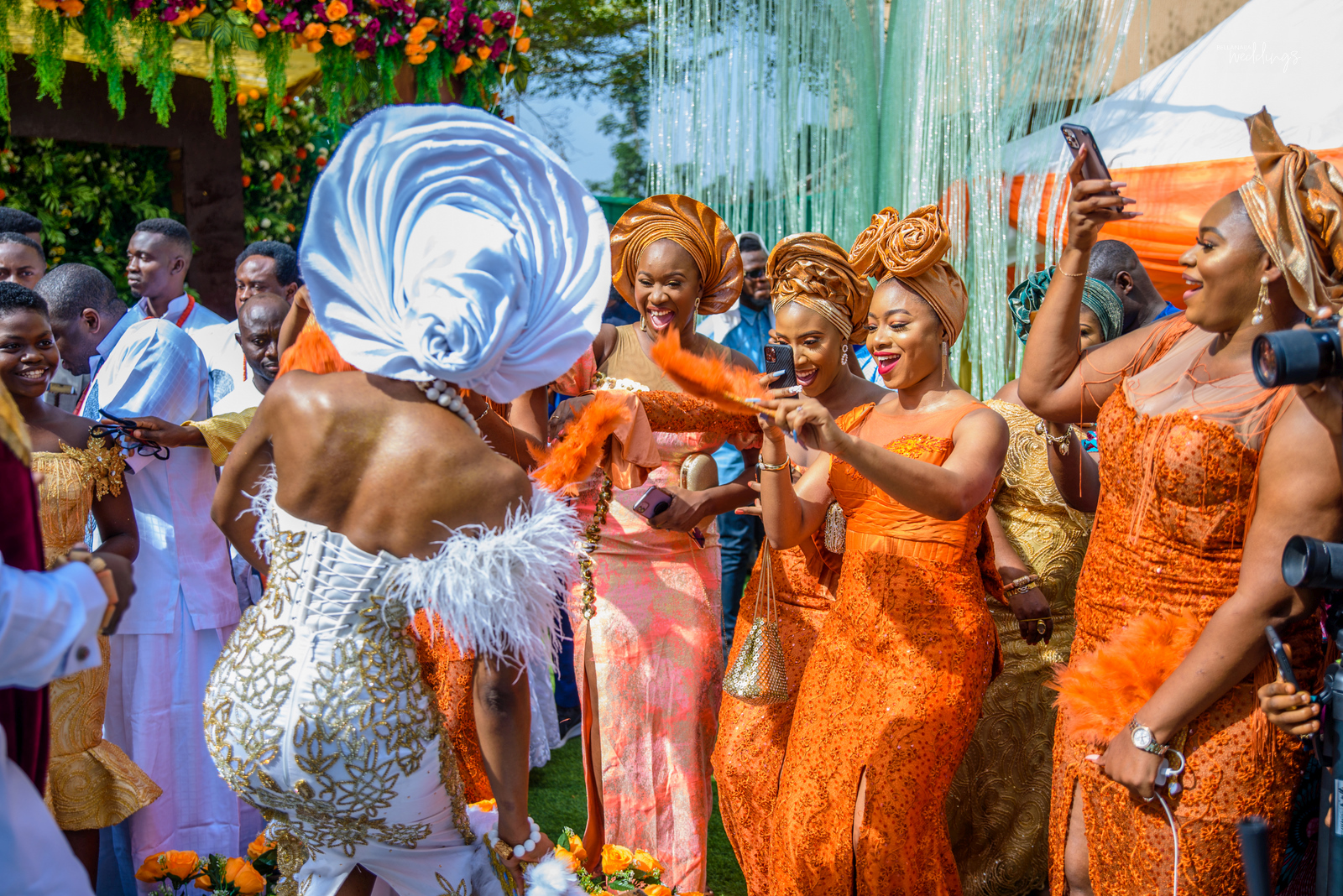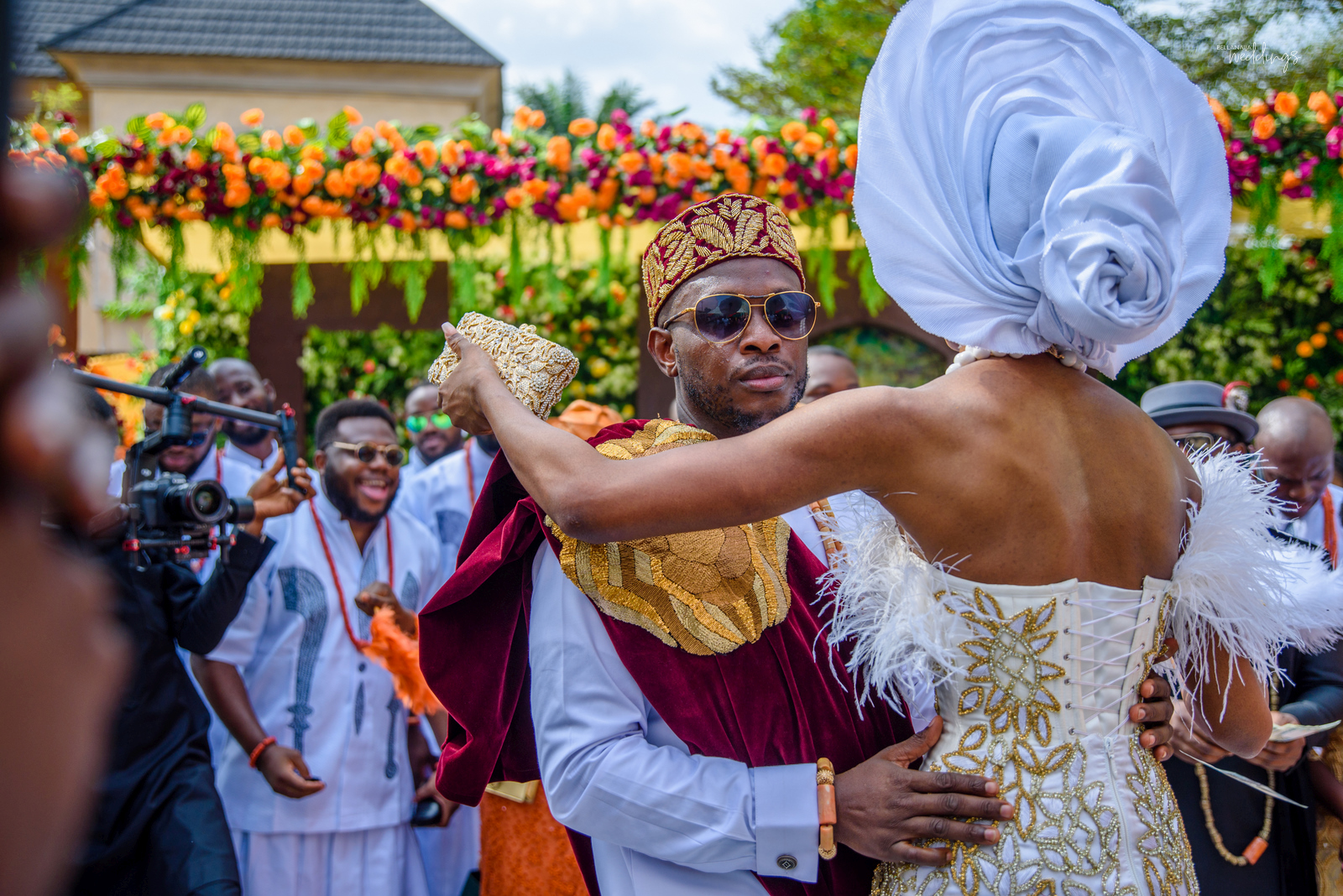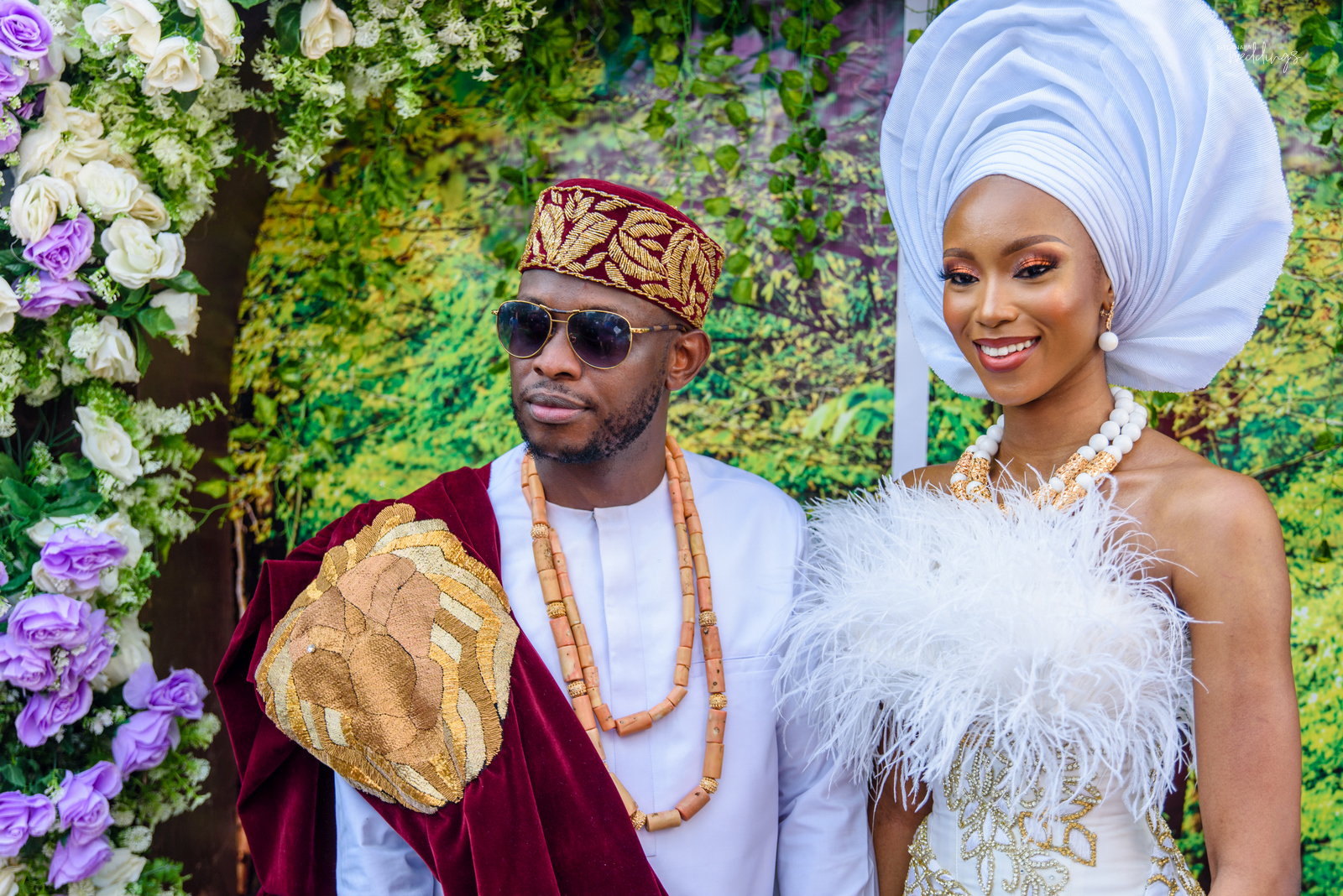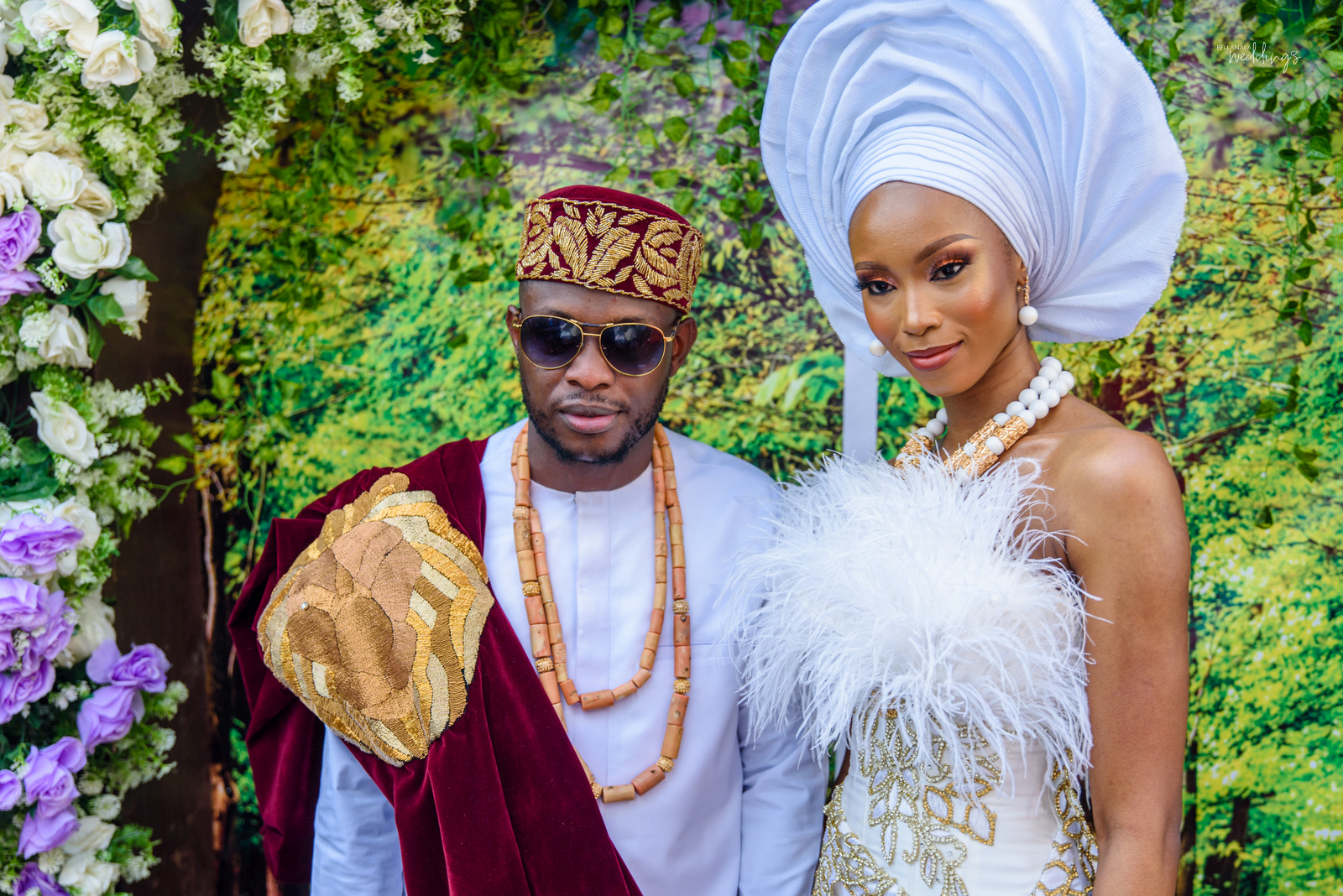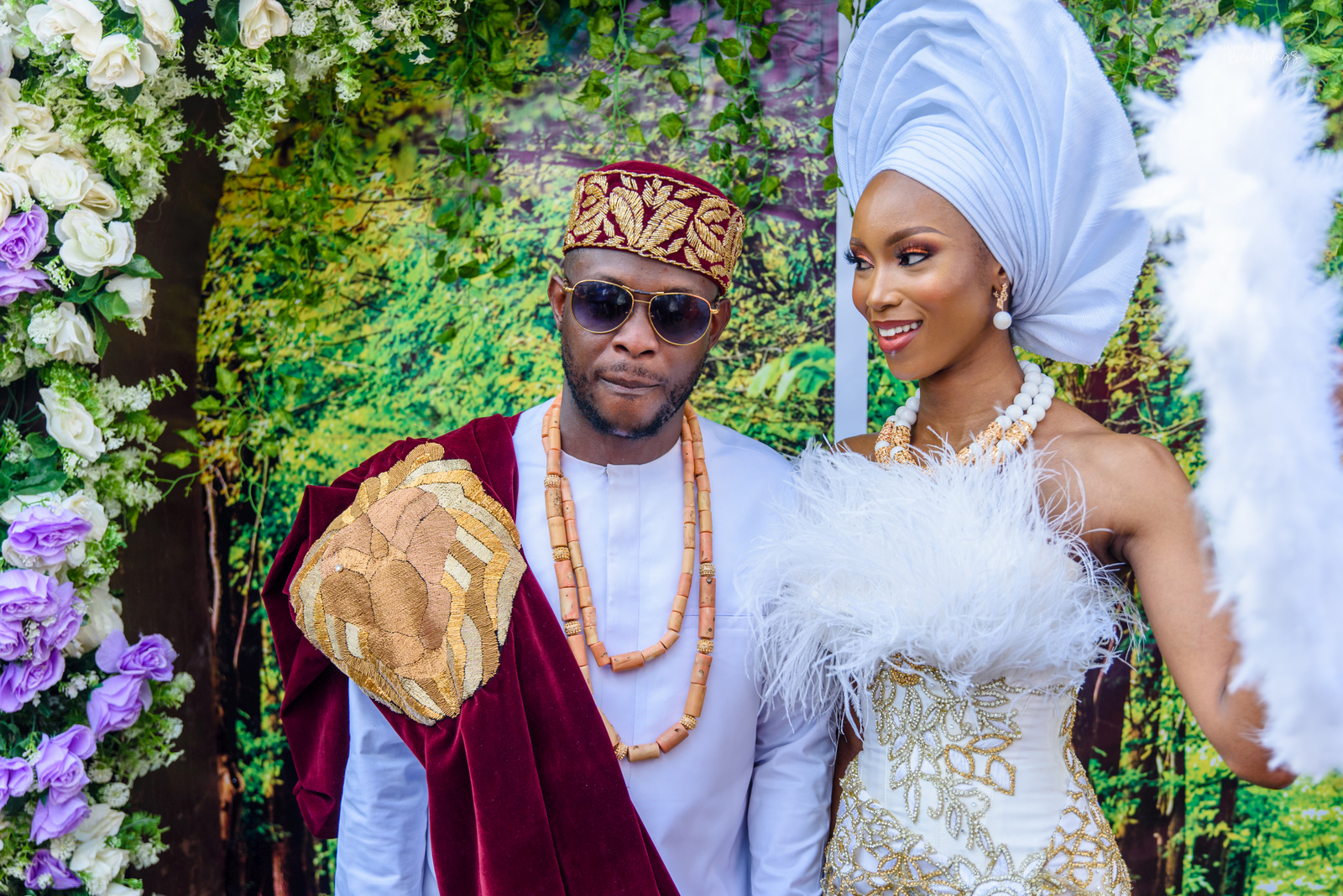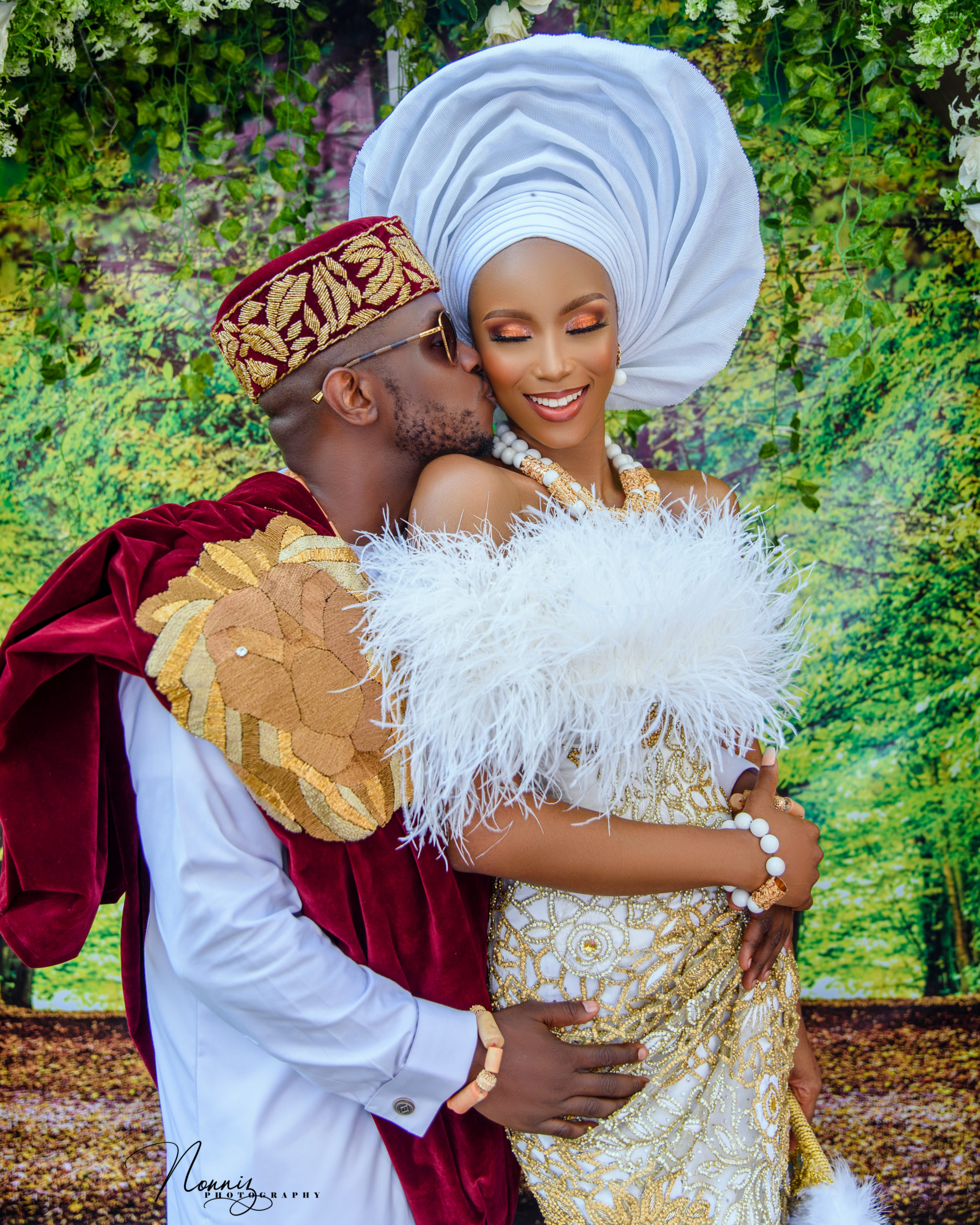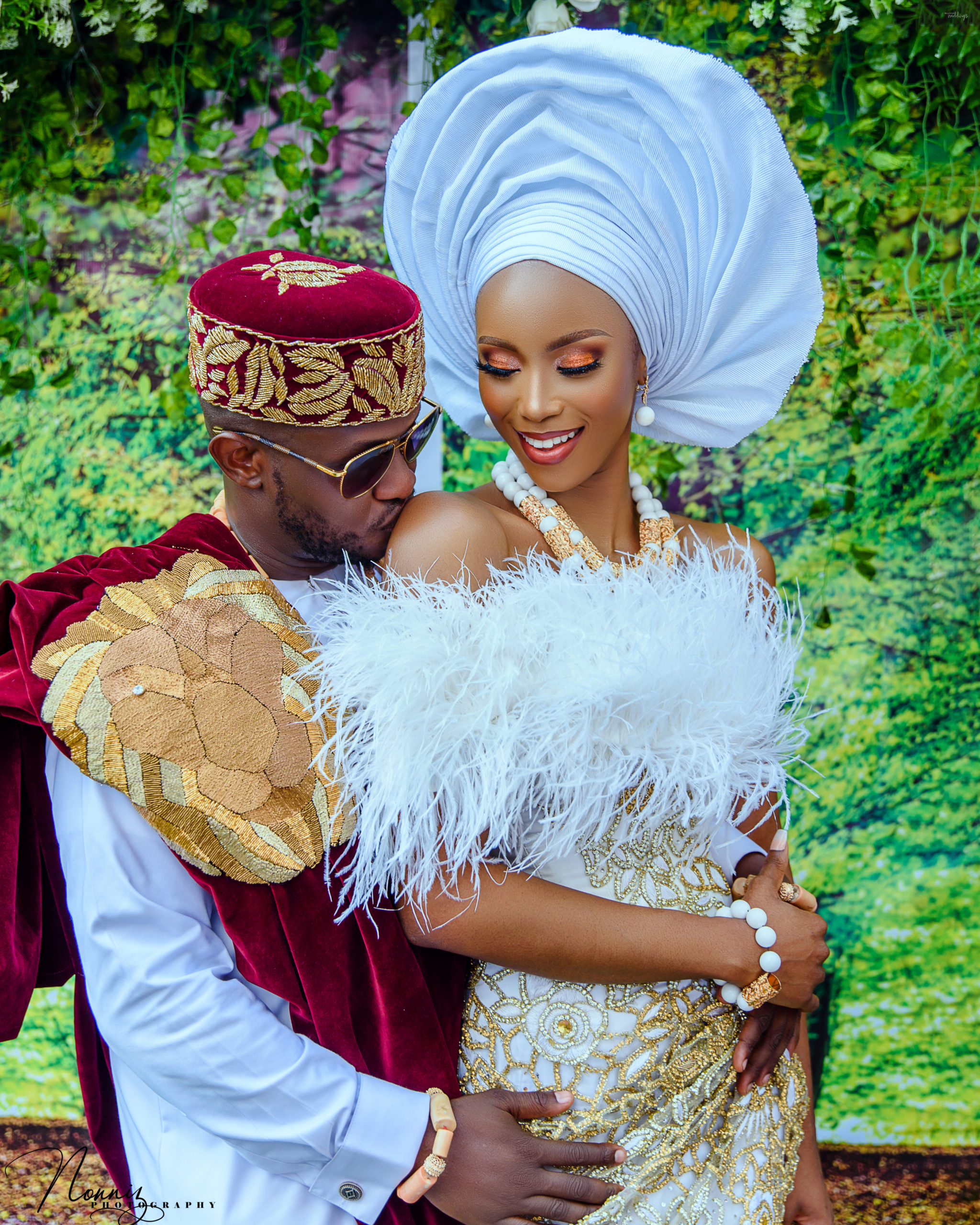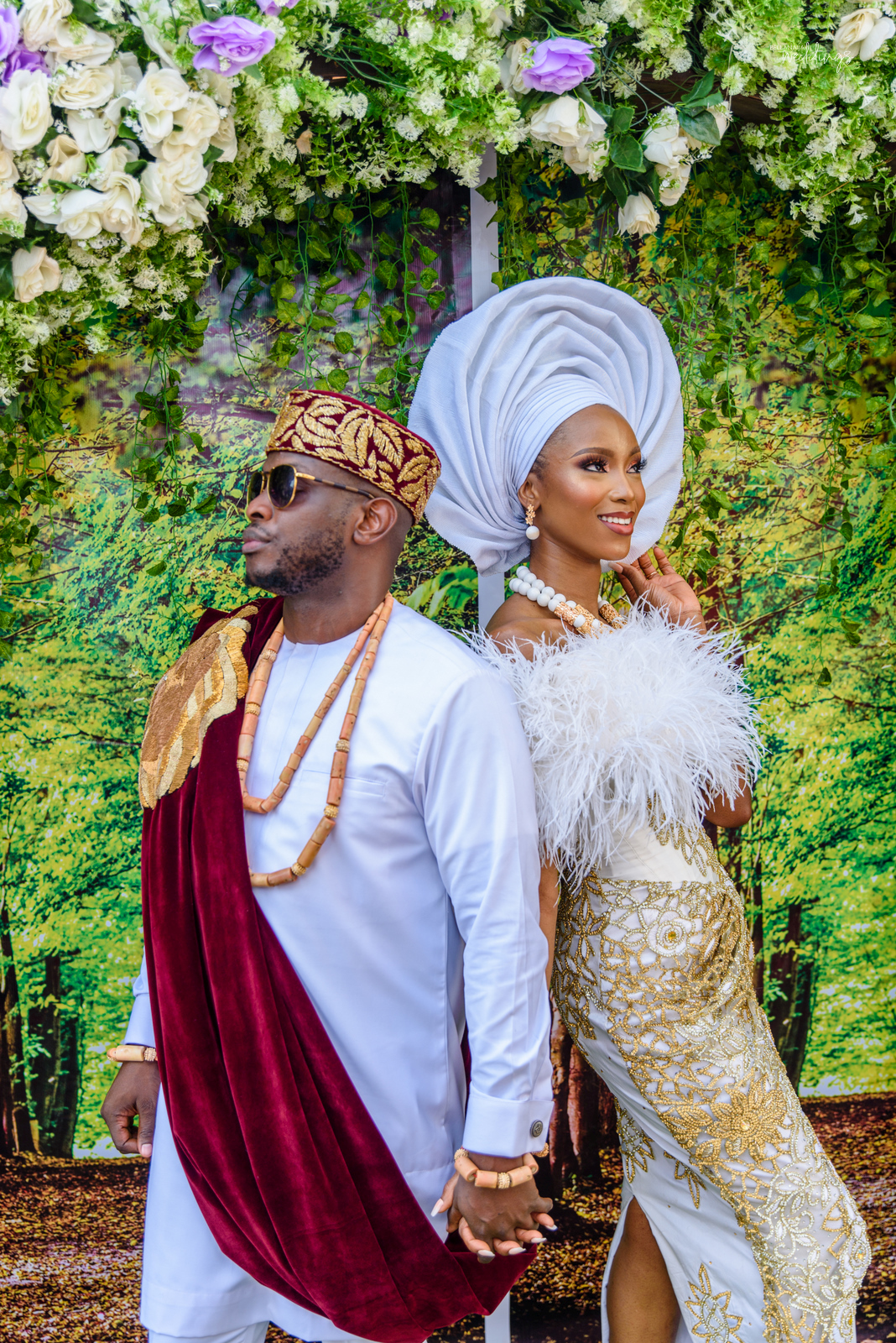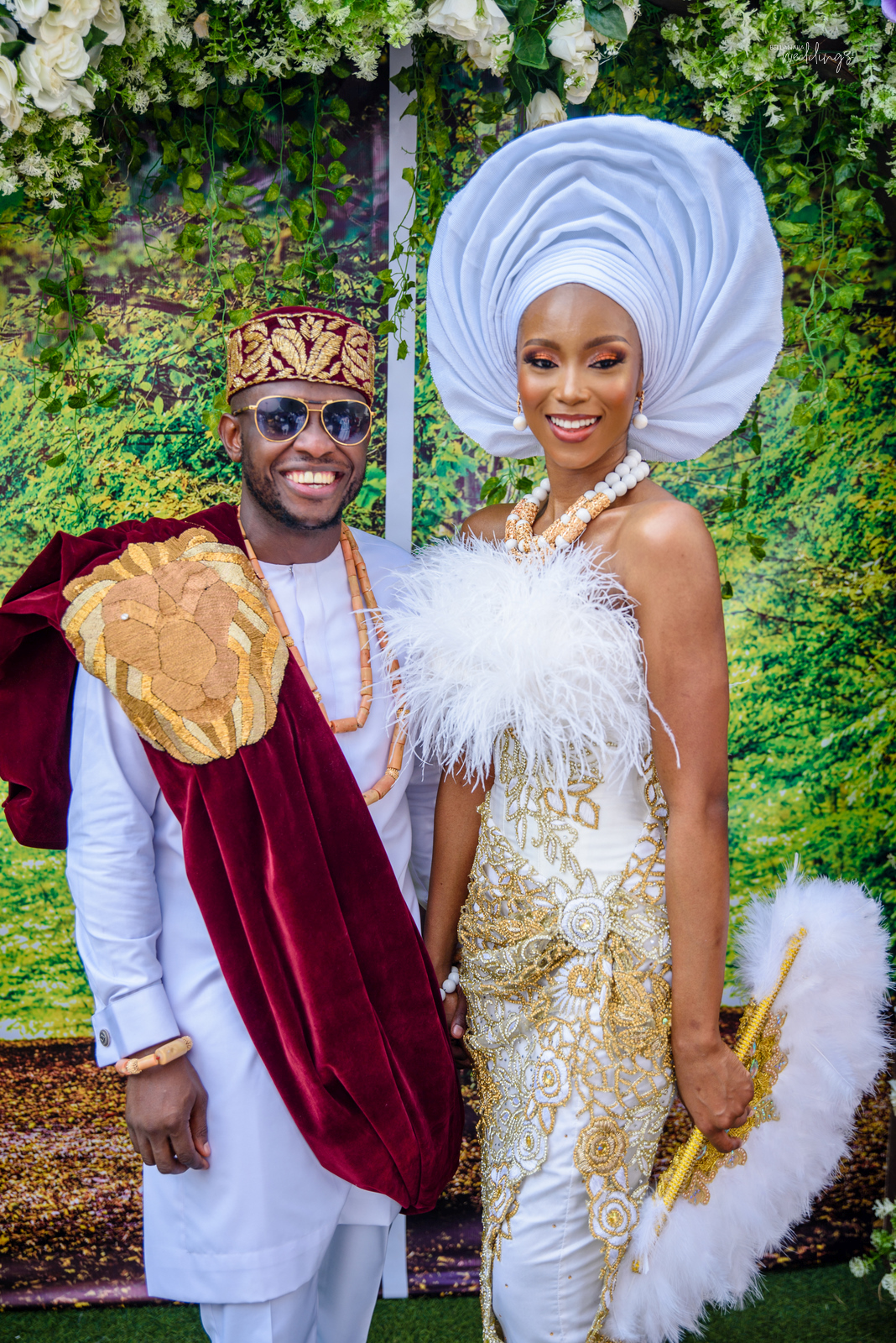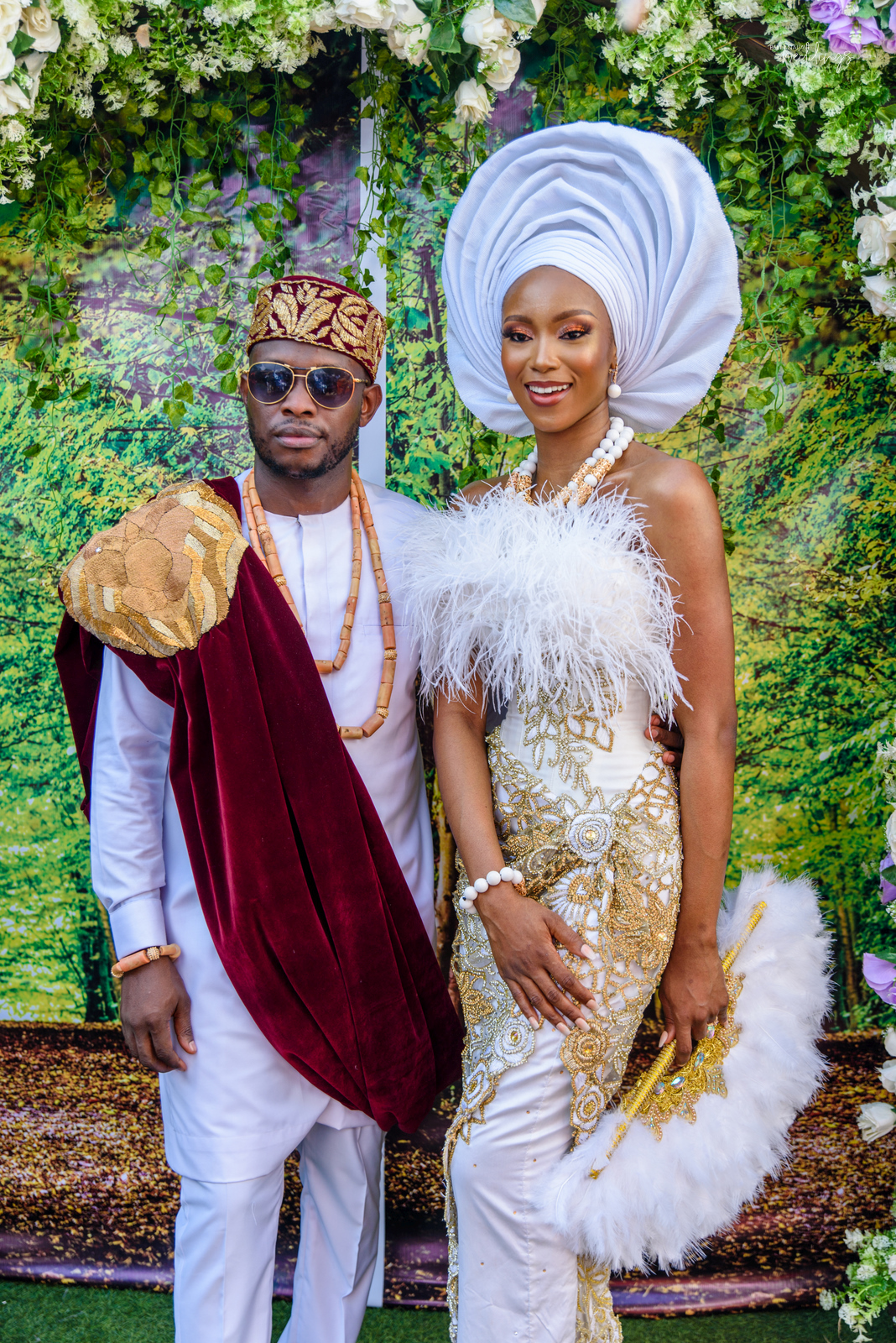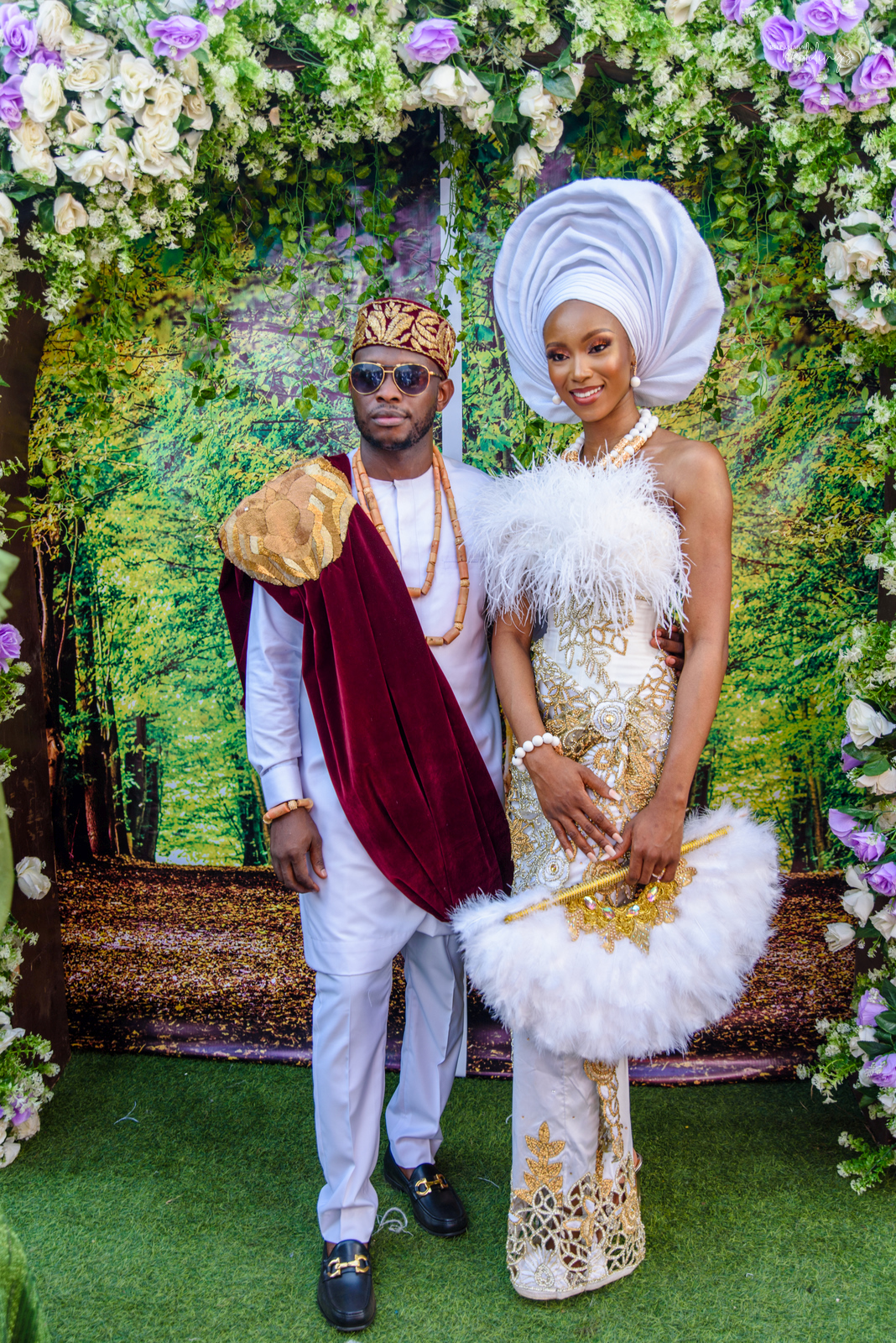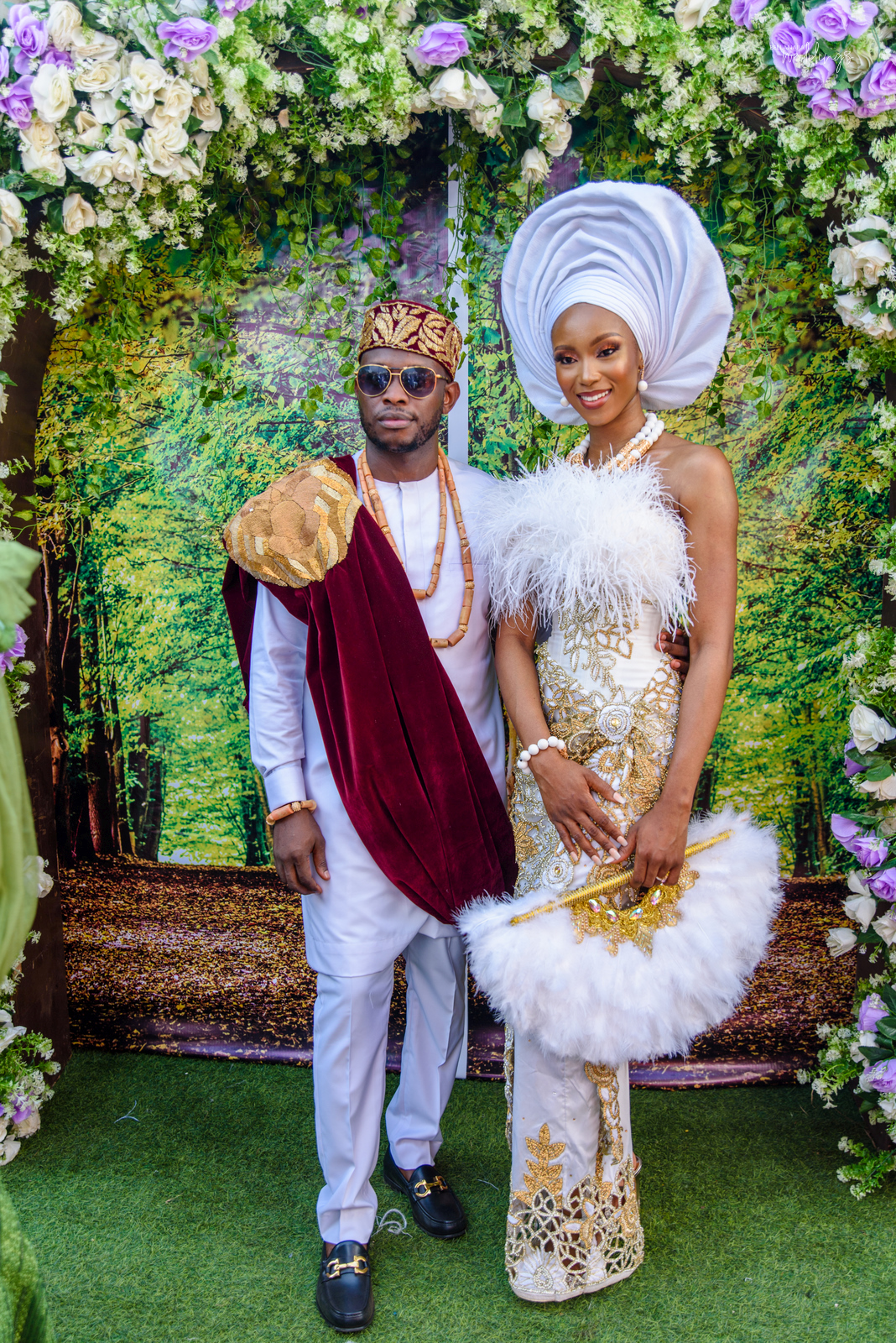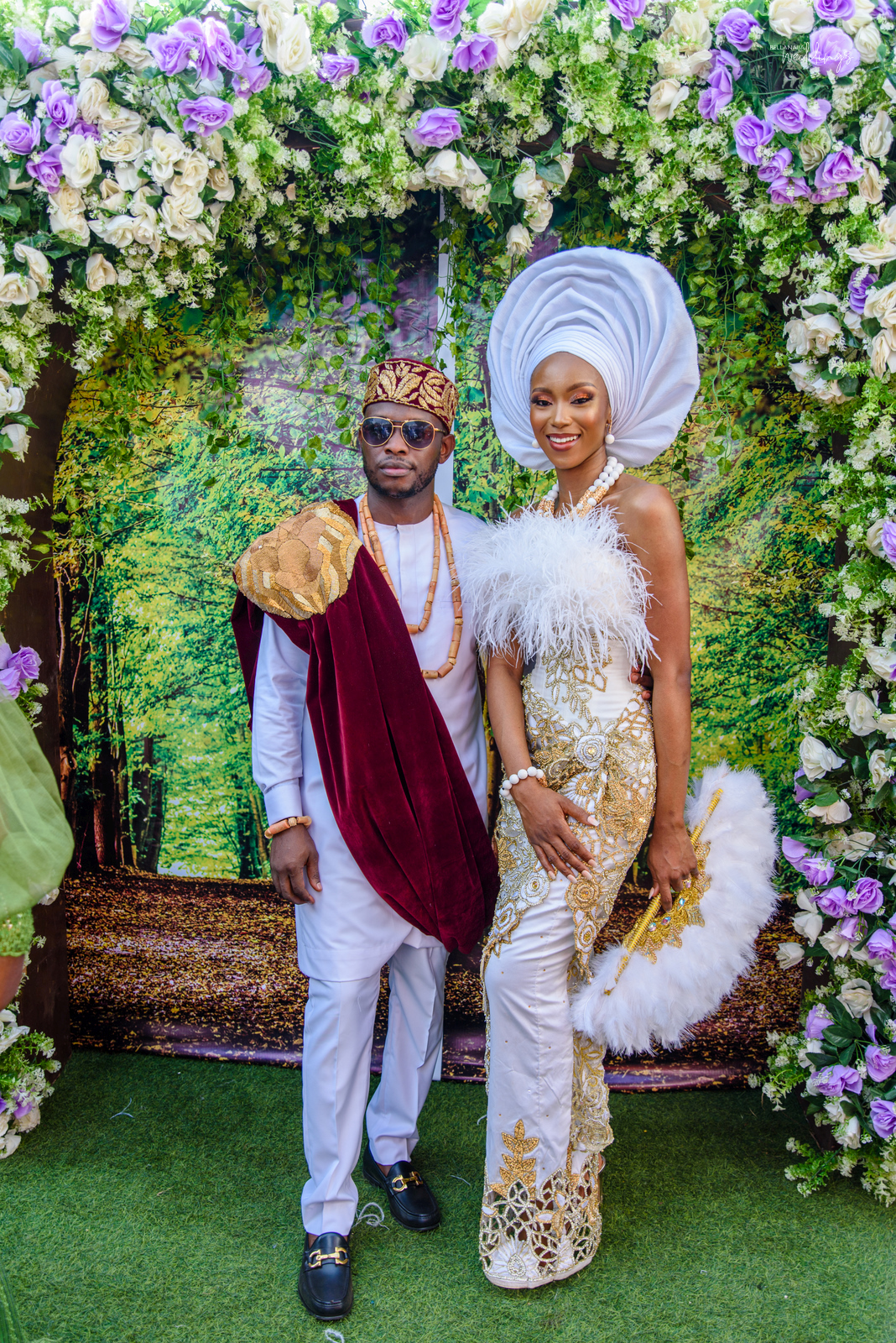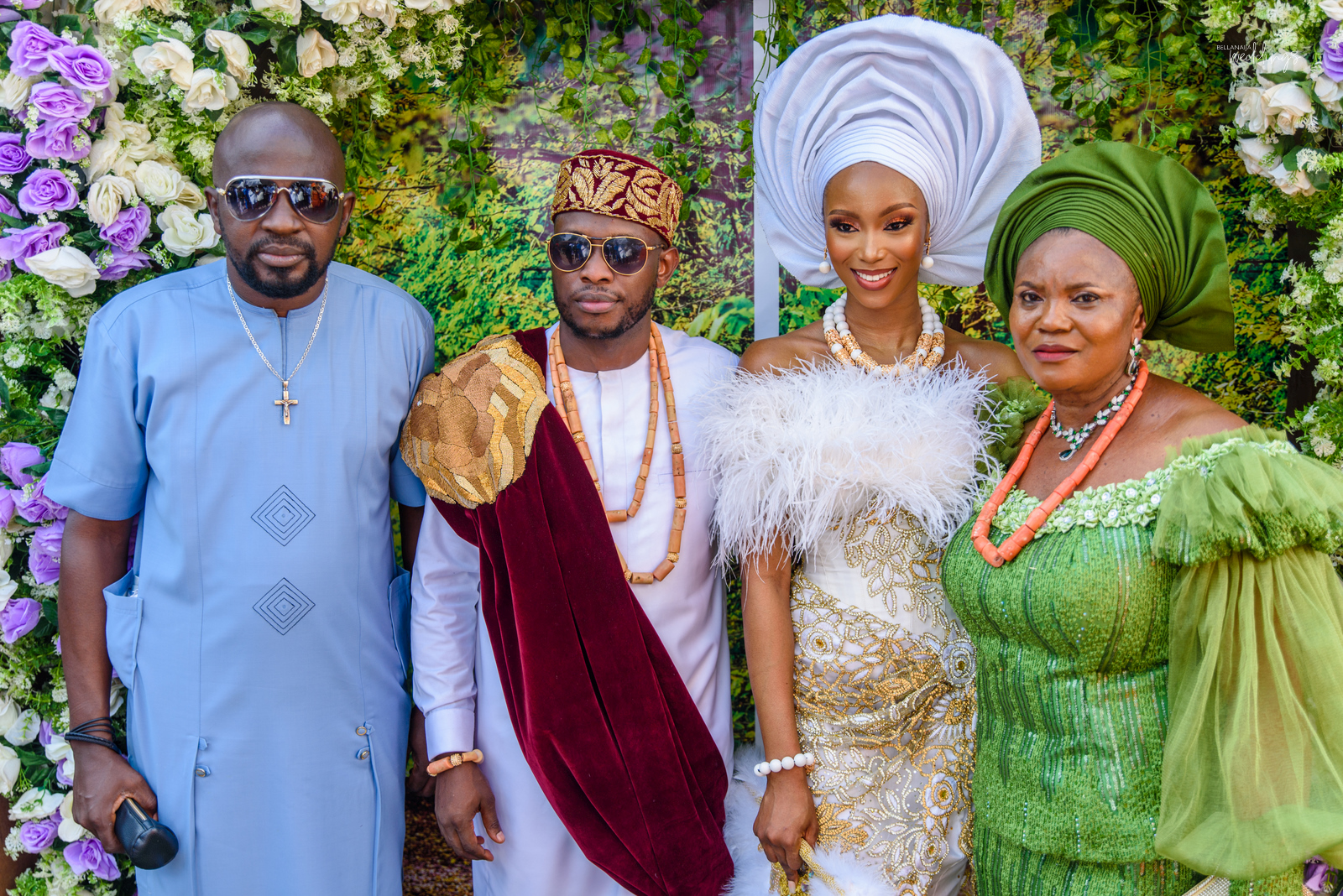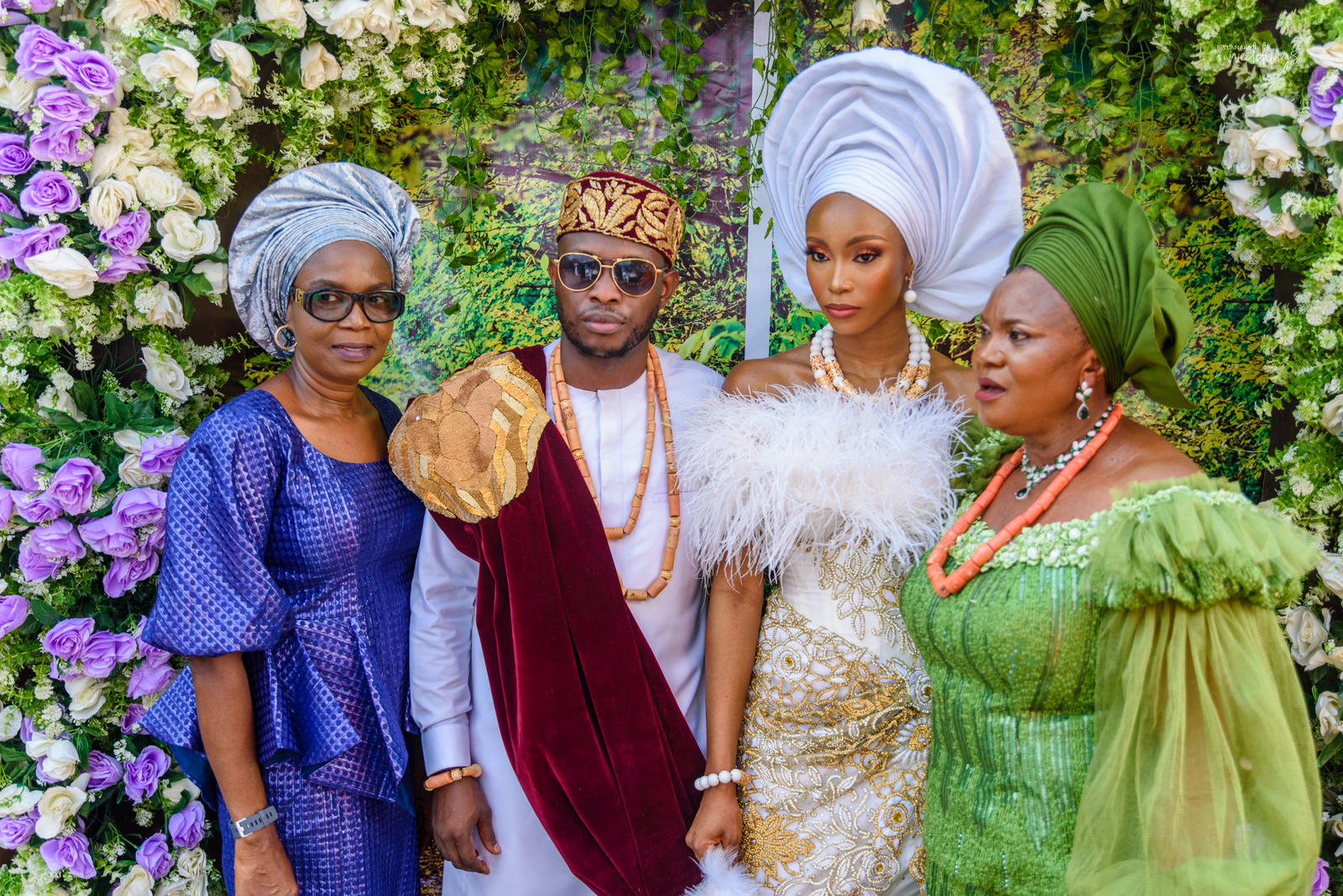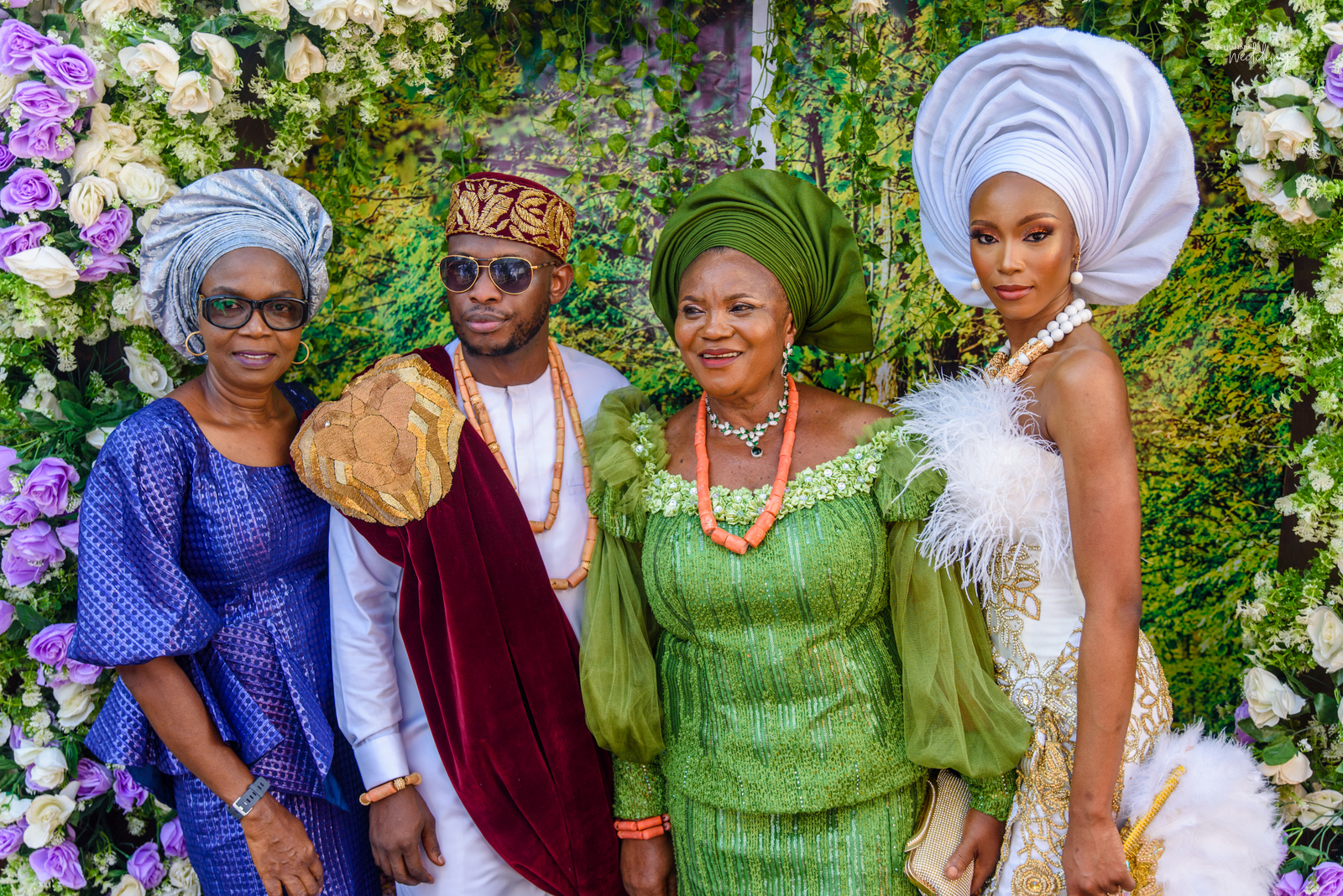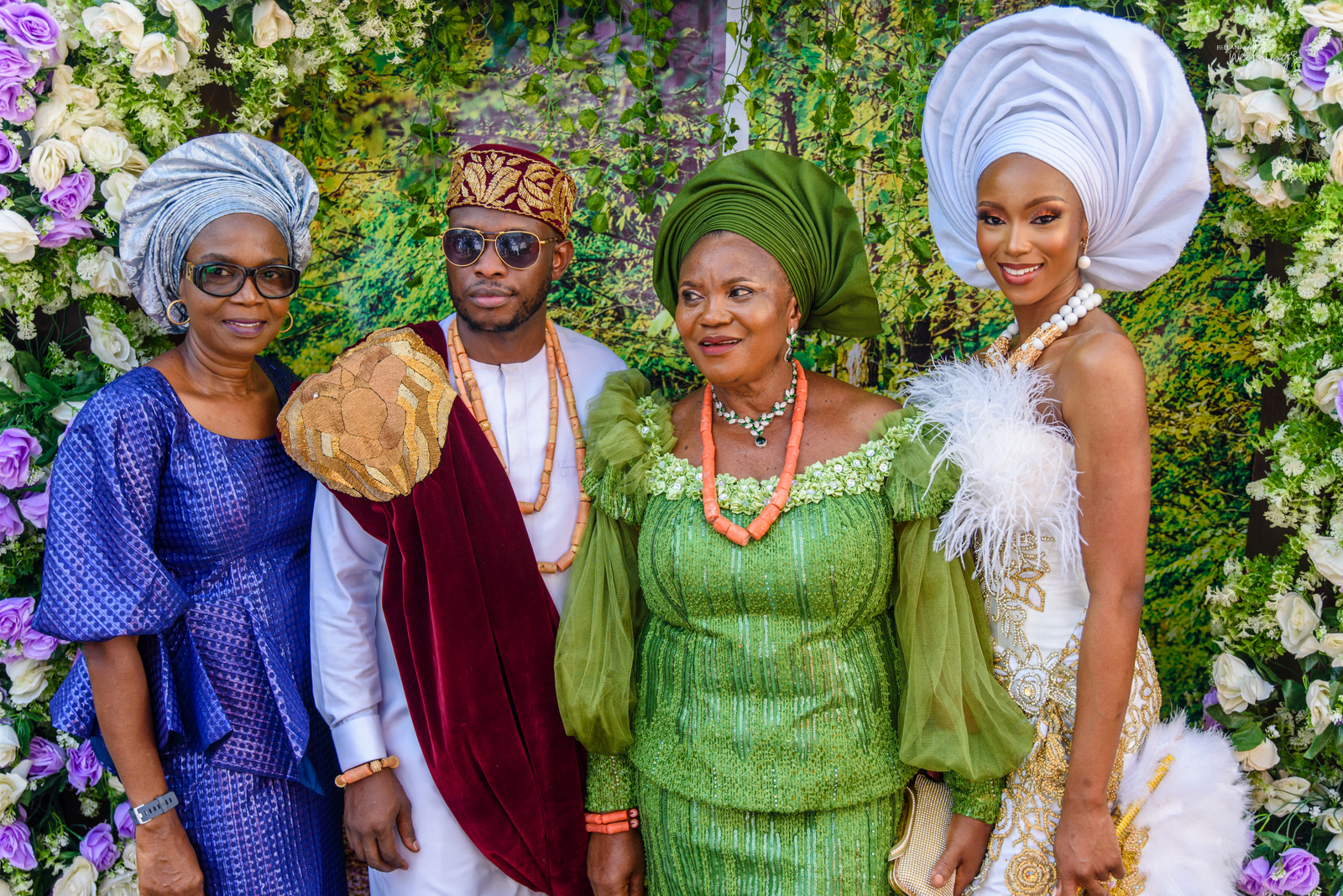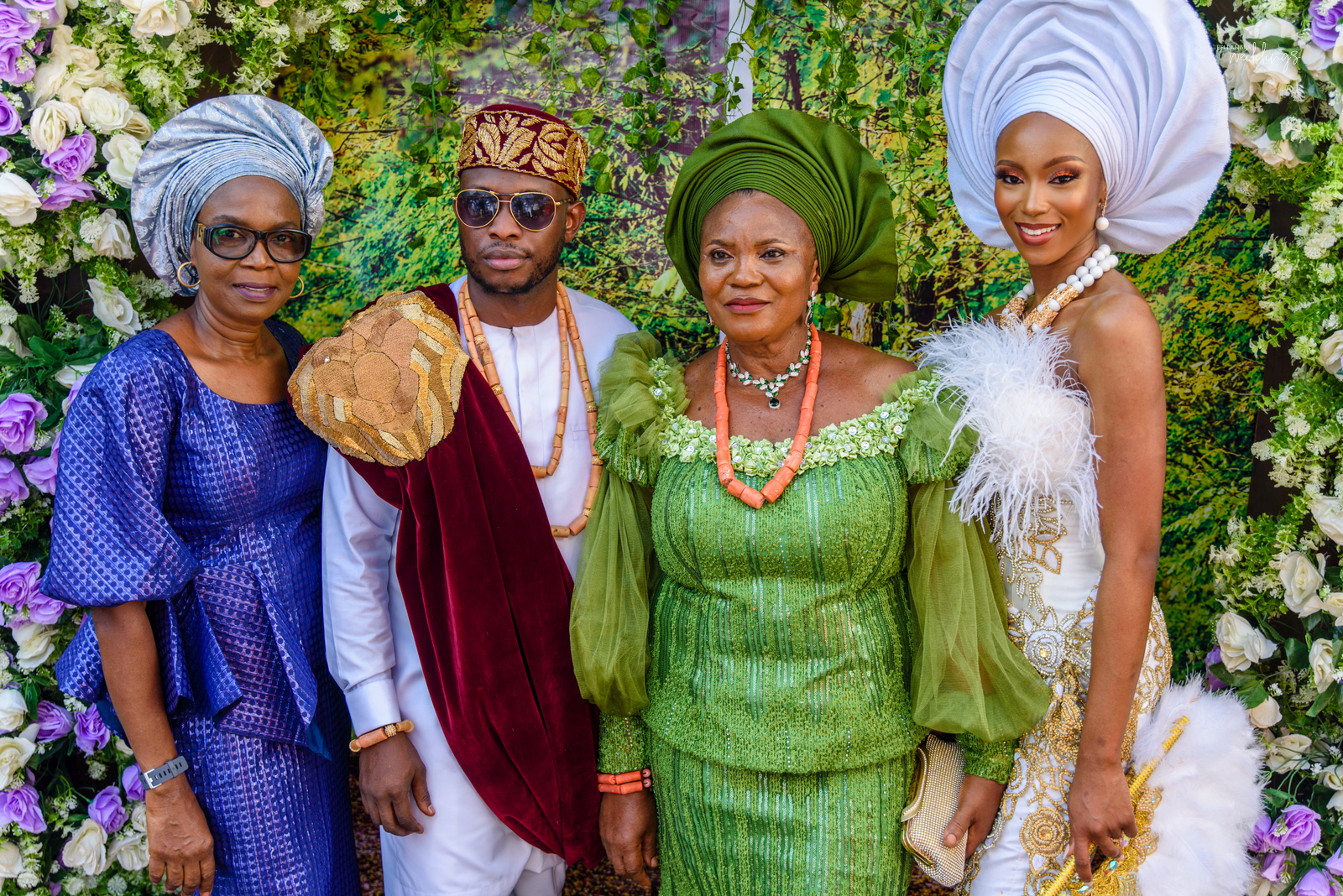 For her wine carrying ceremony, Kelechi was fully representing the Edo culture.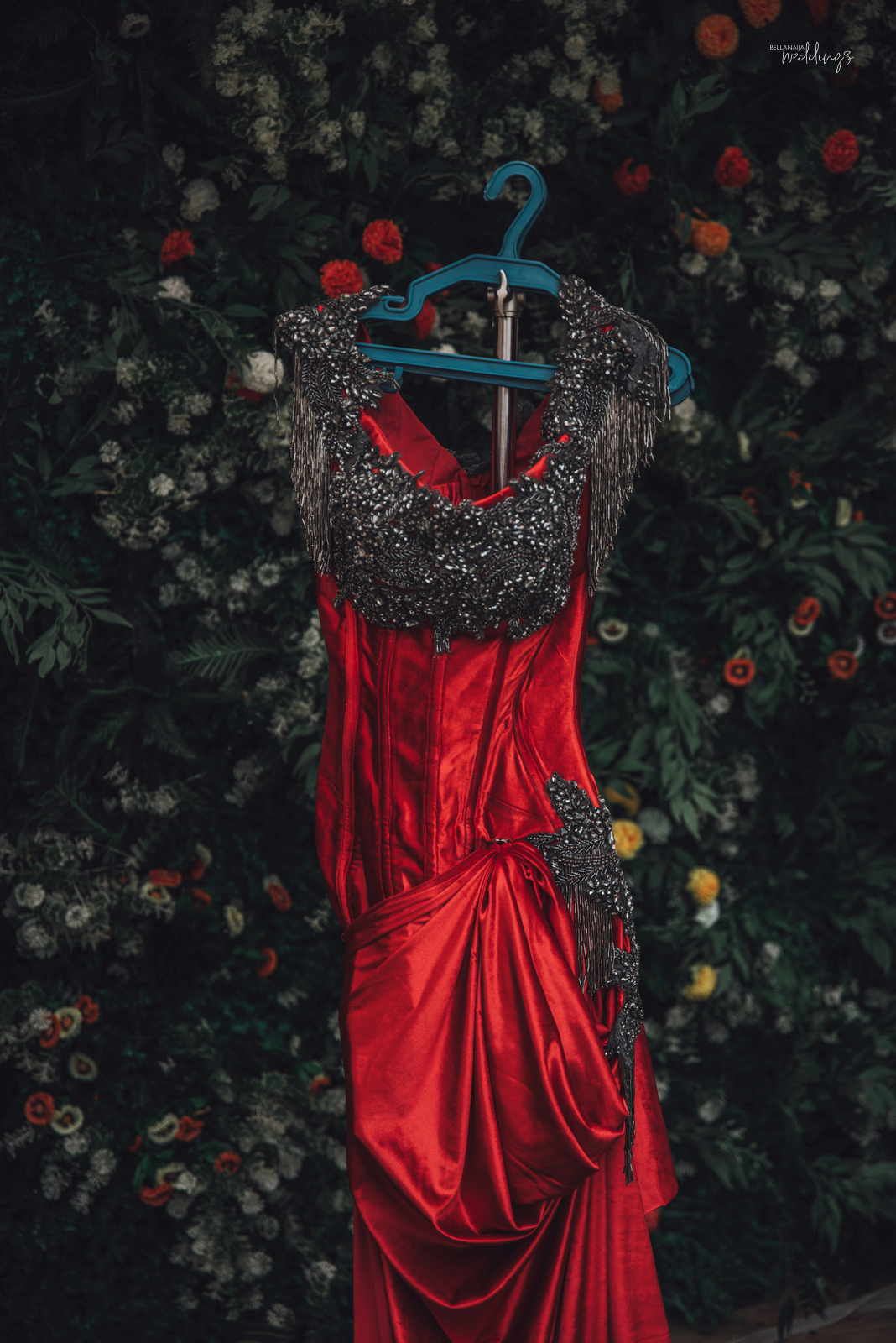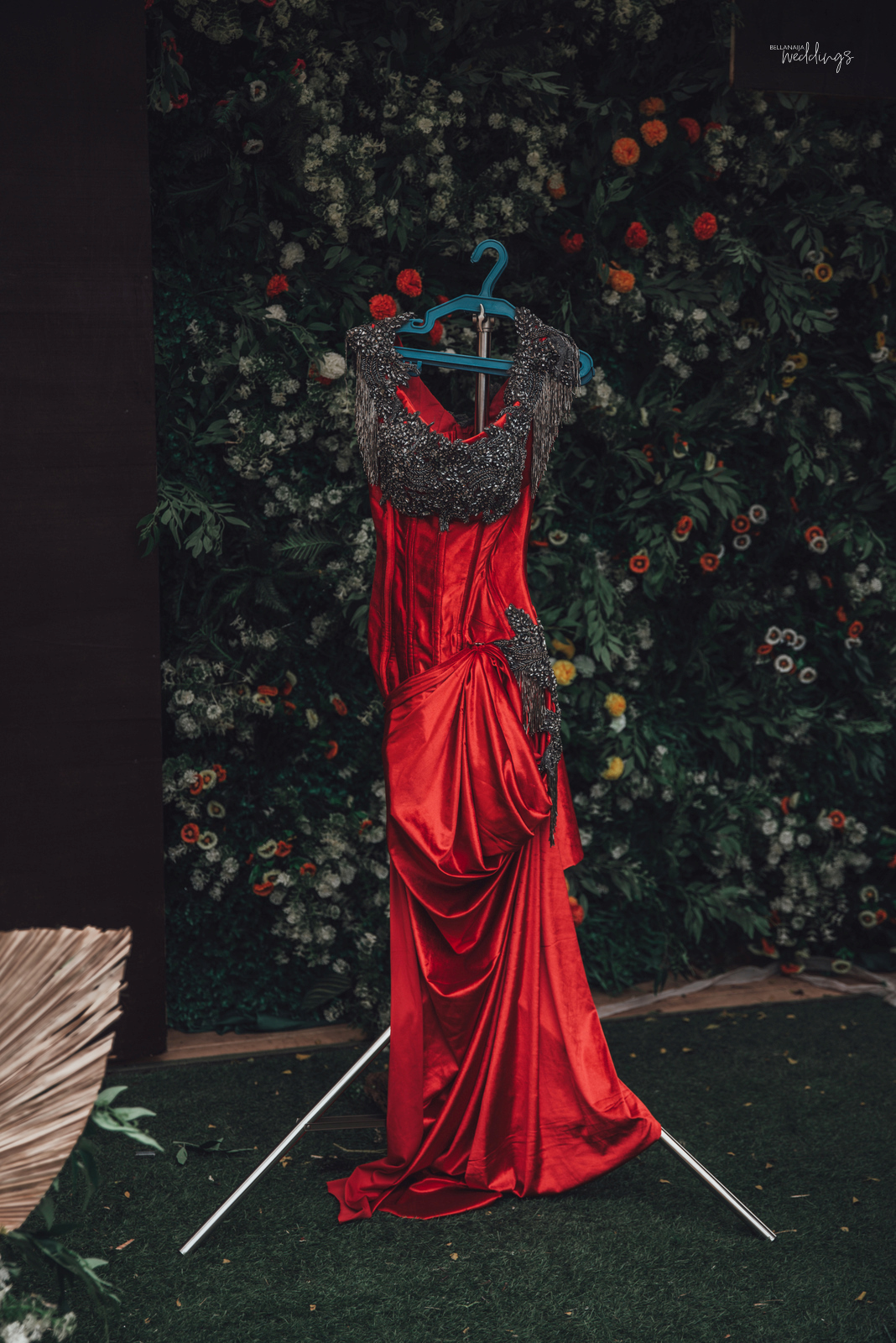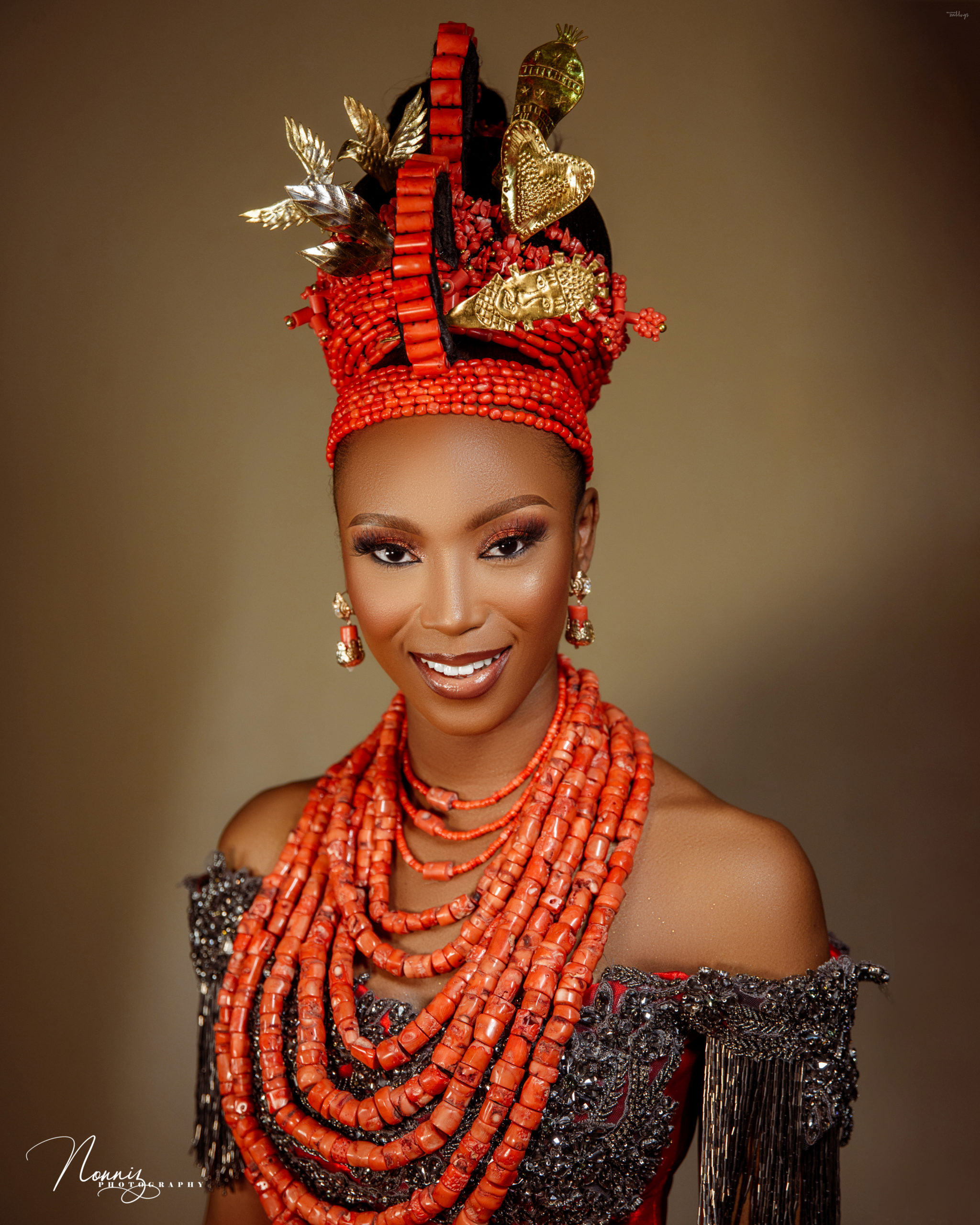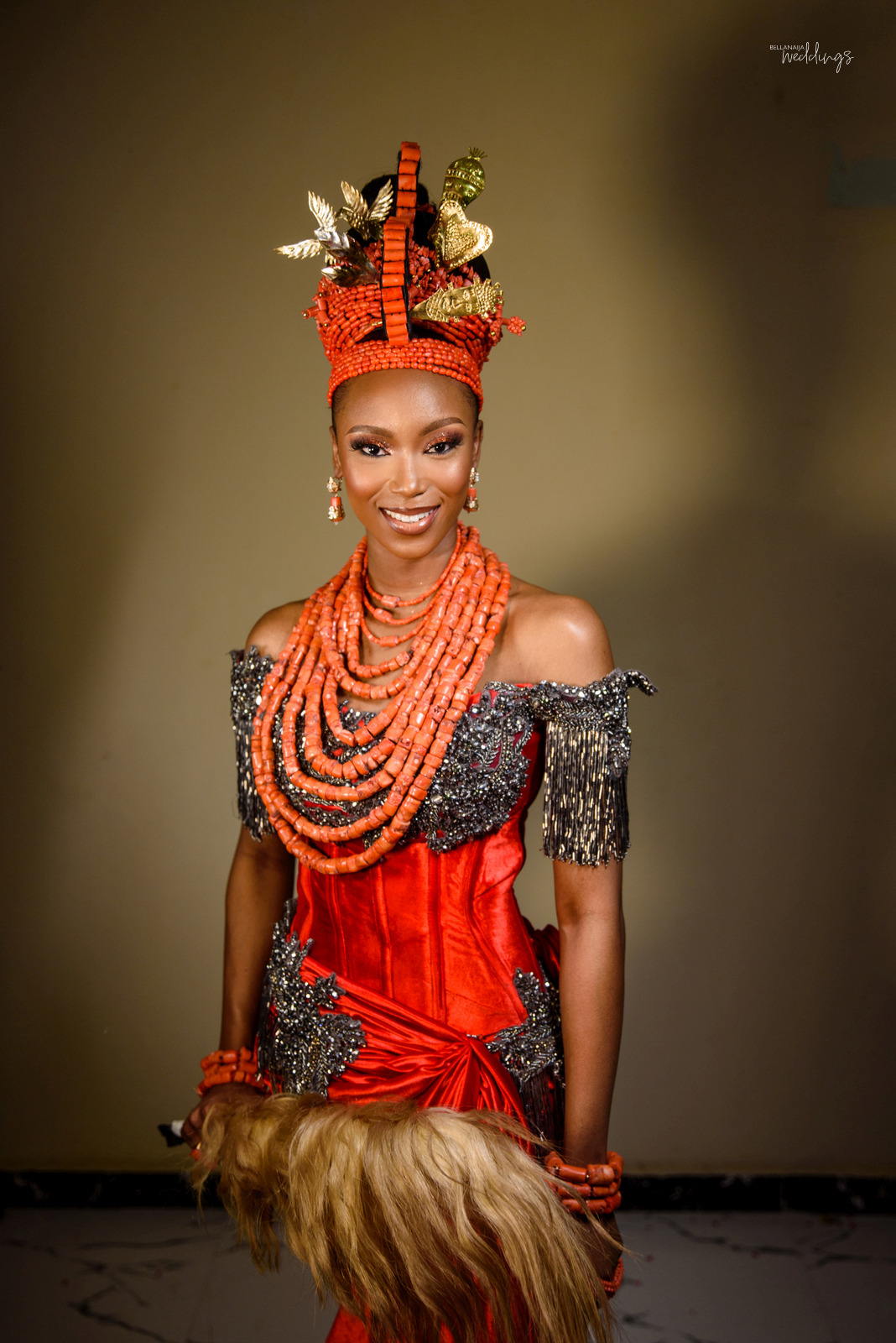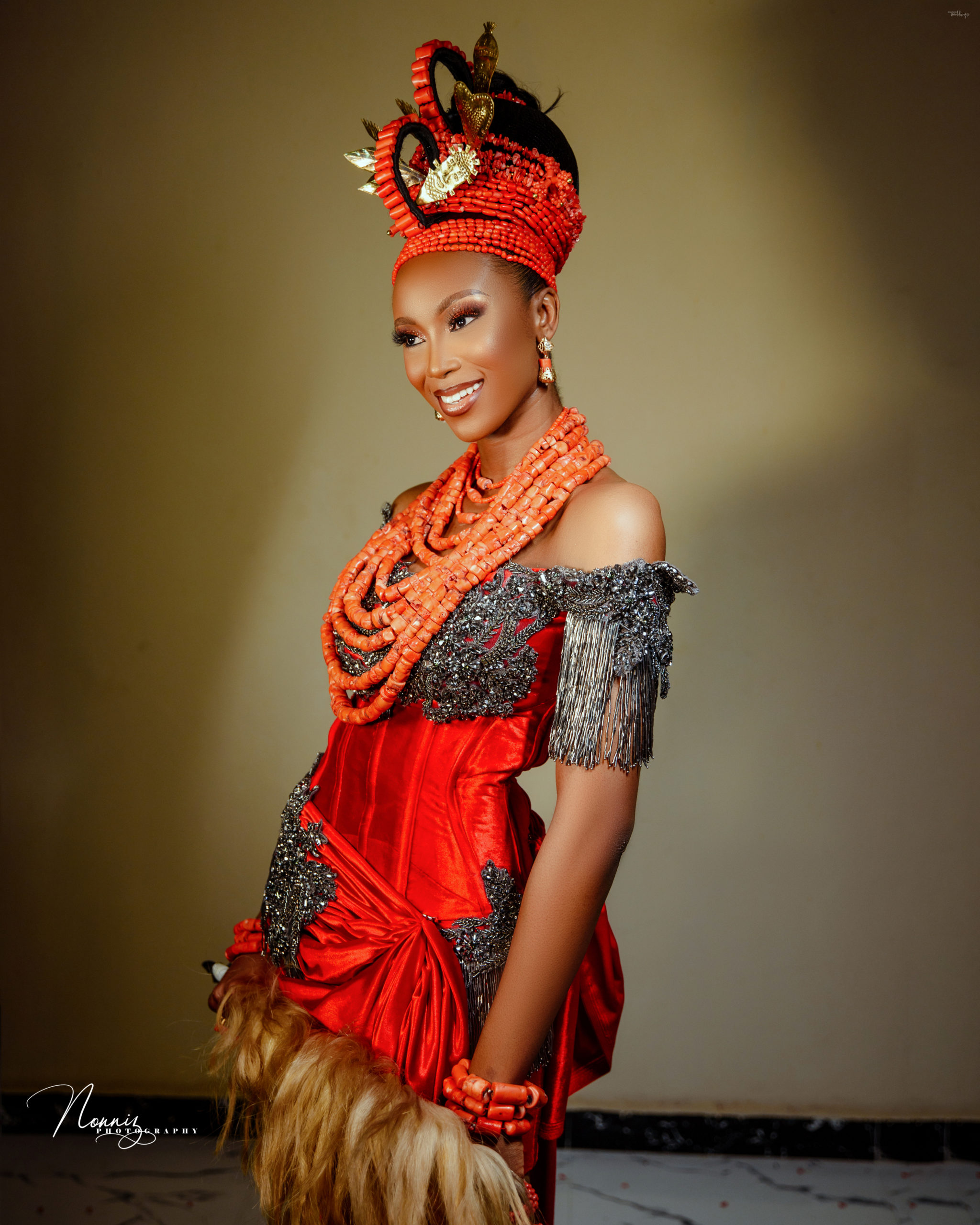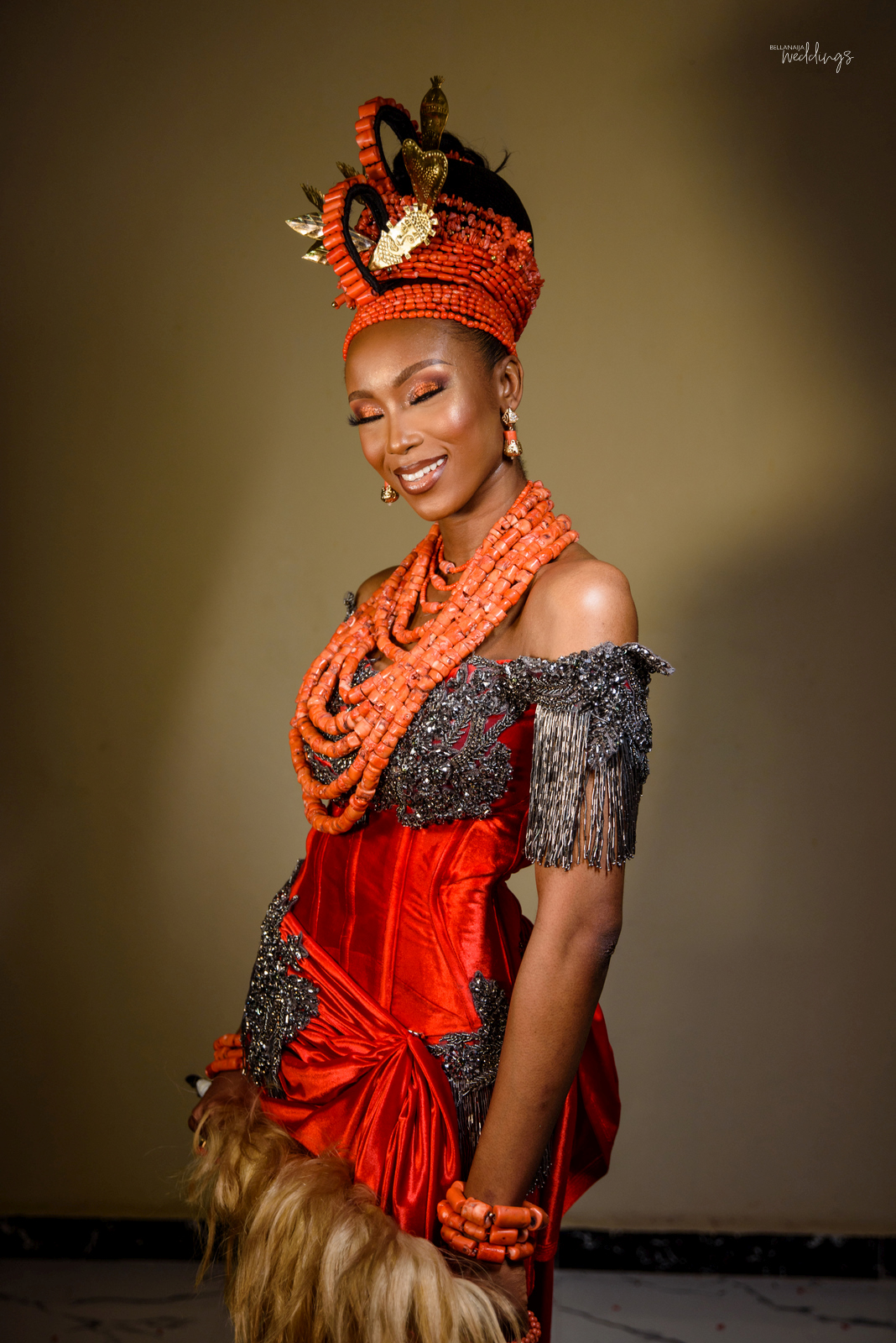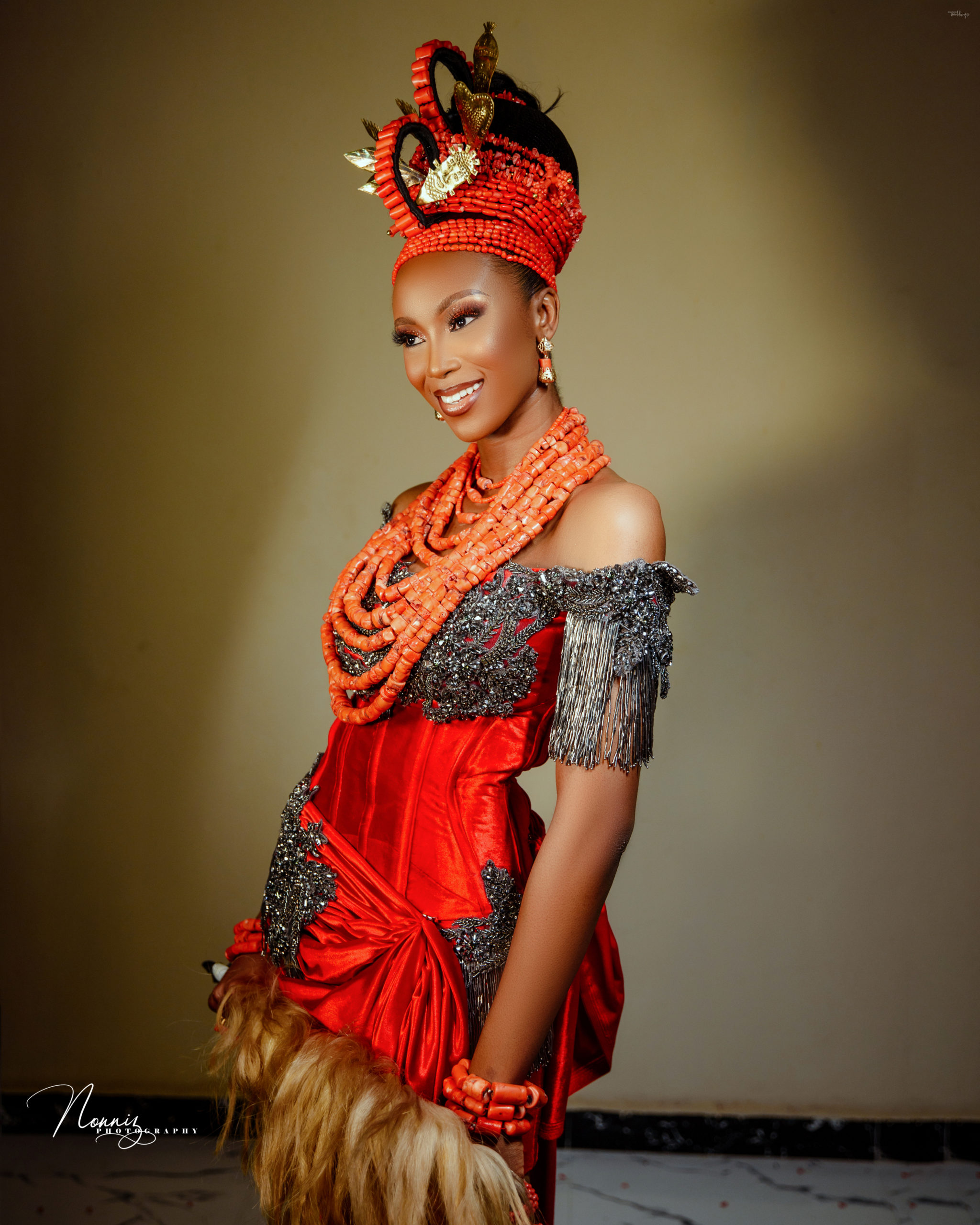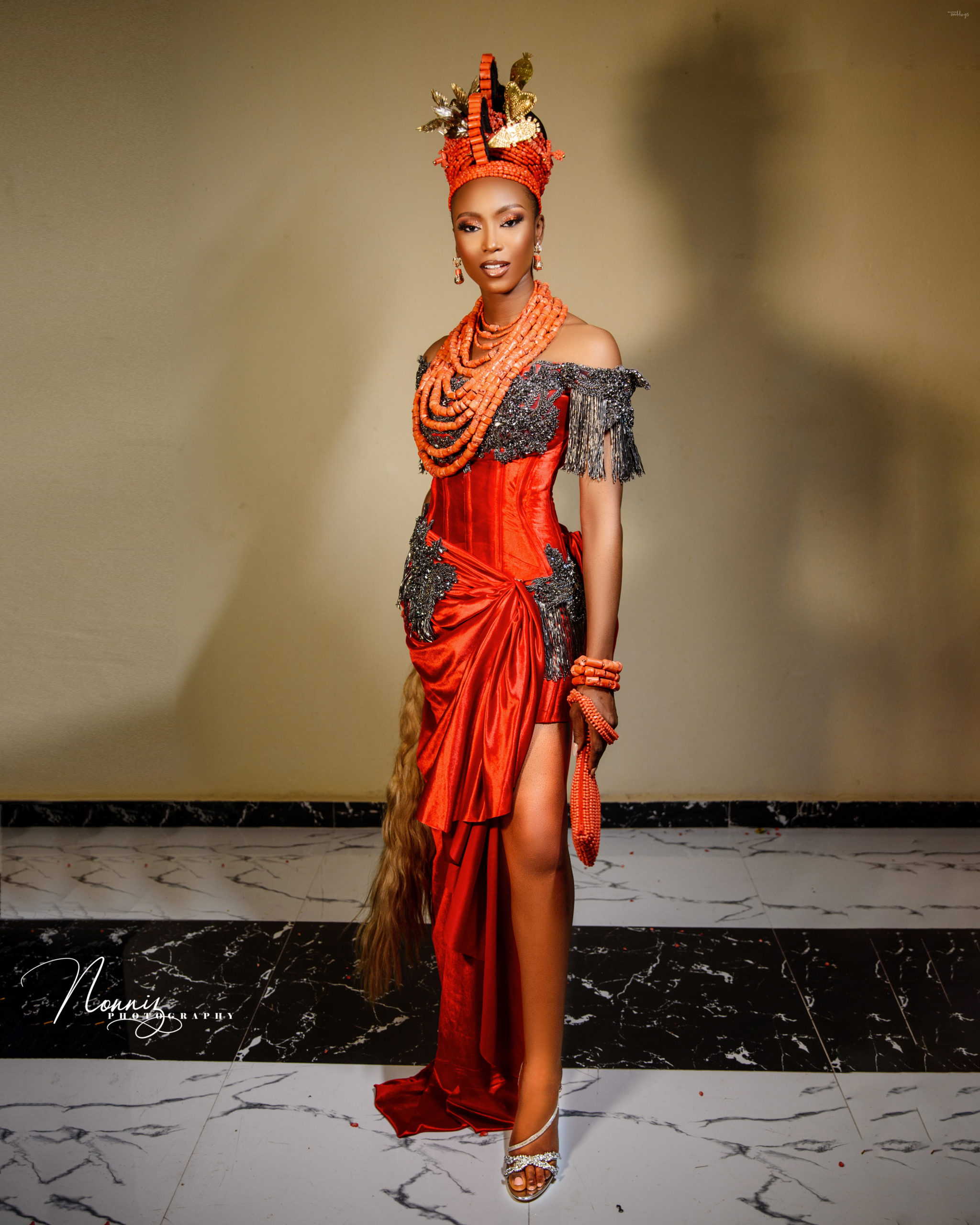 Collins and his squad in their full Edo regalia showing out for the culture.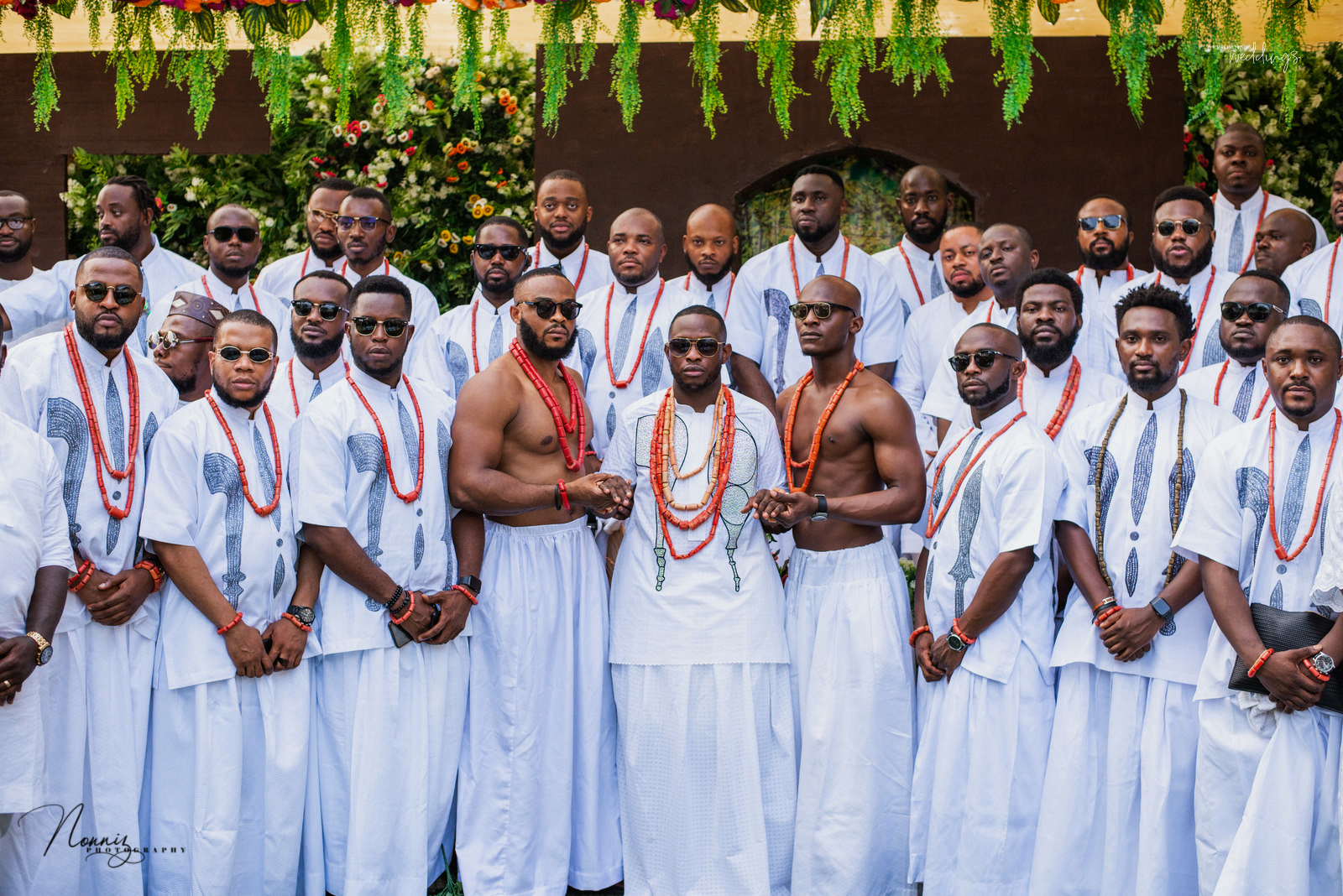 Here comes the bride, stepping out in all her glory… ?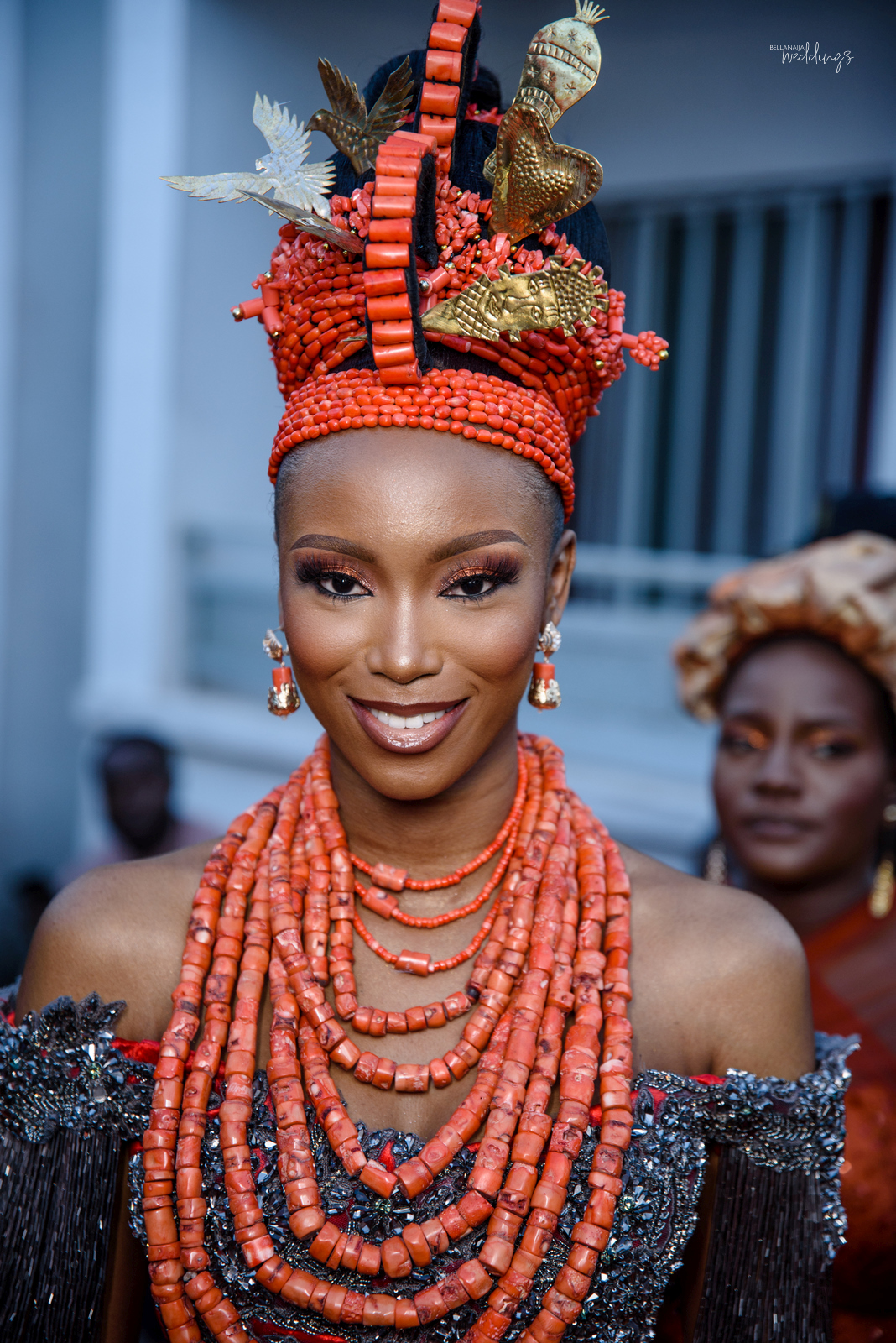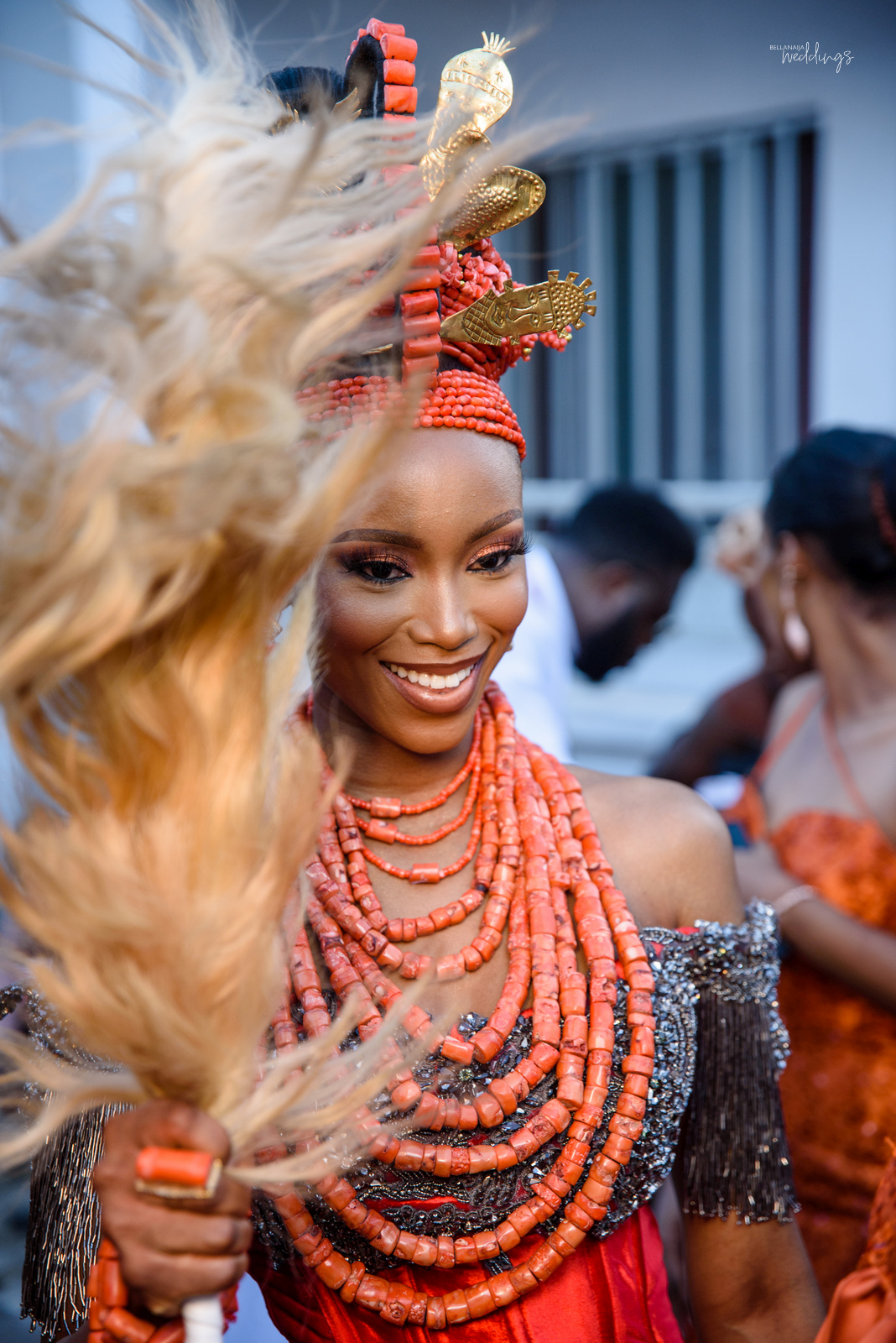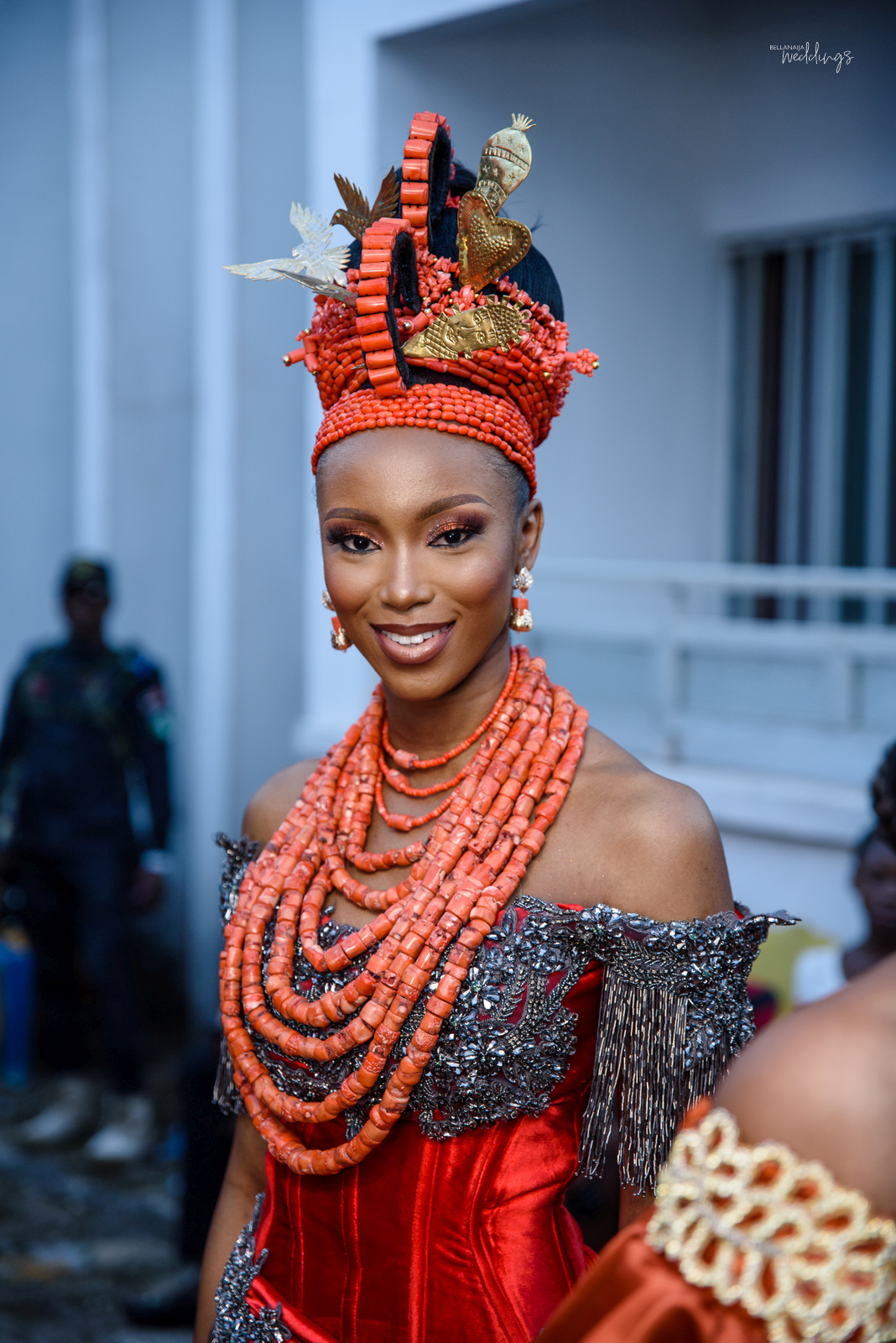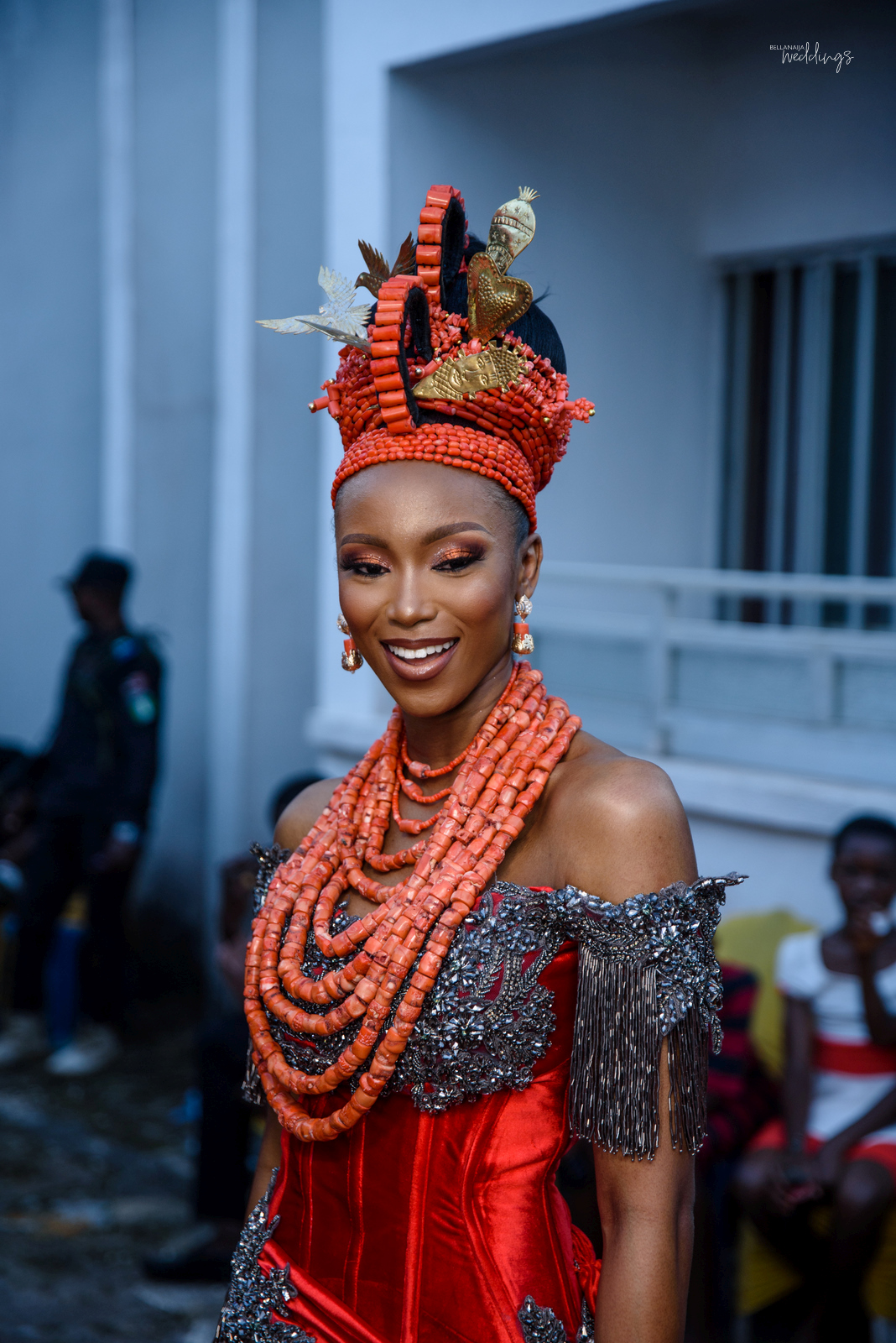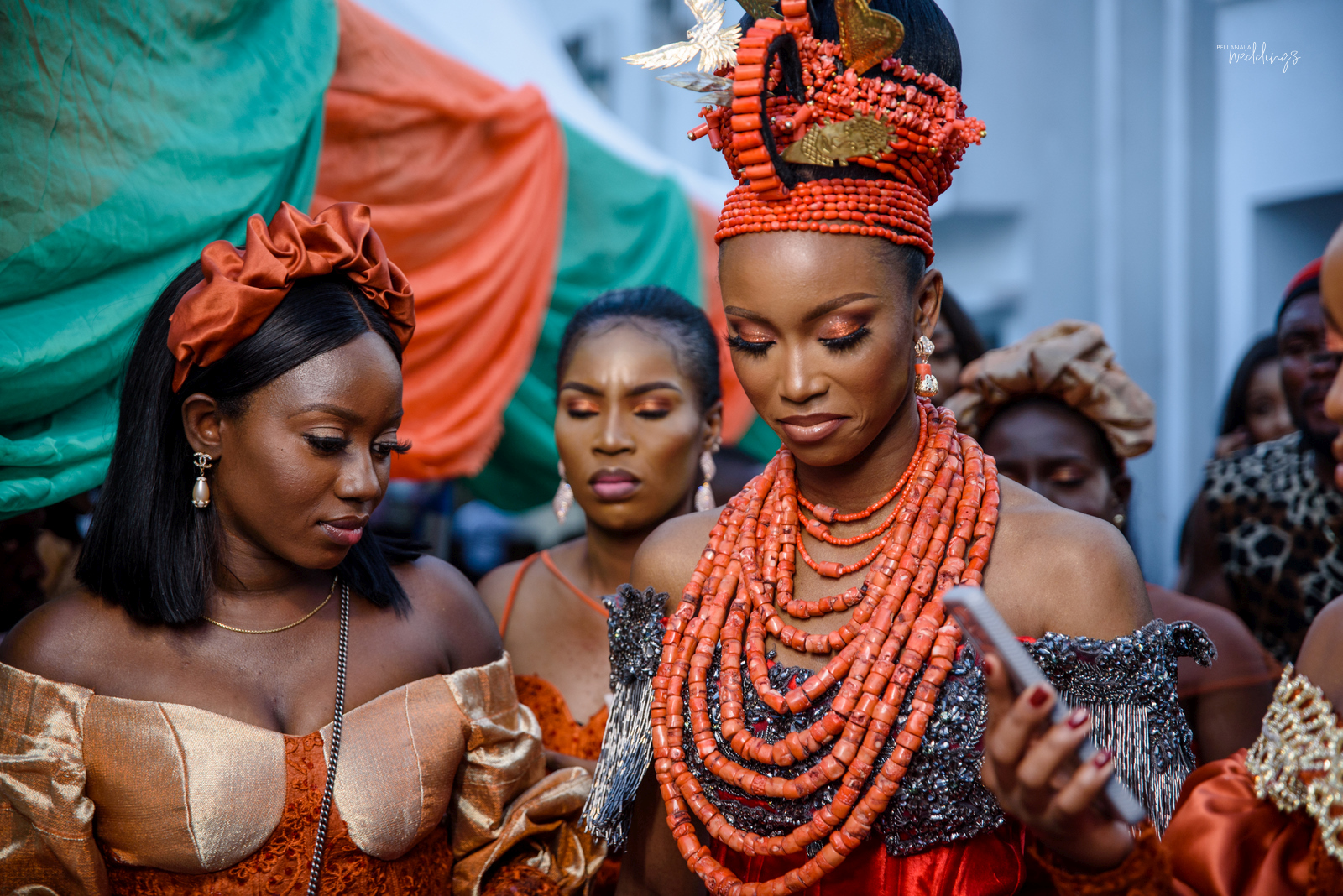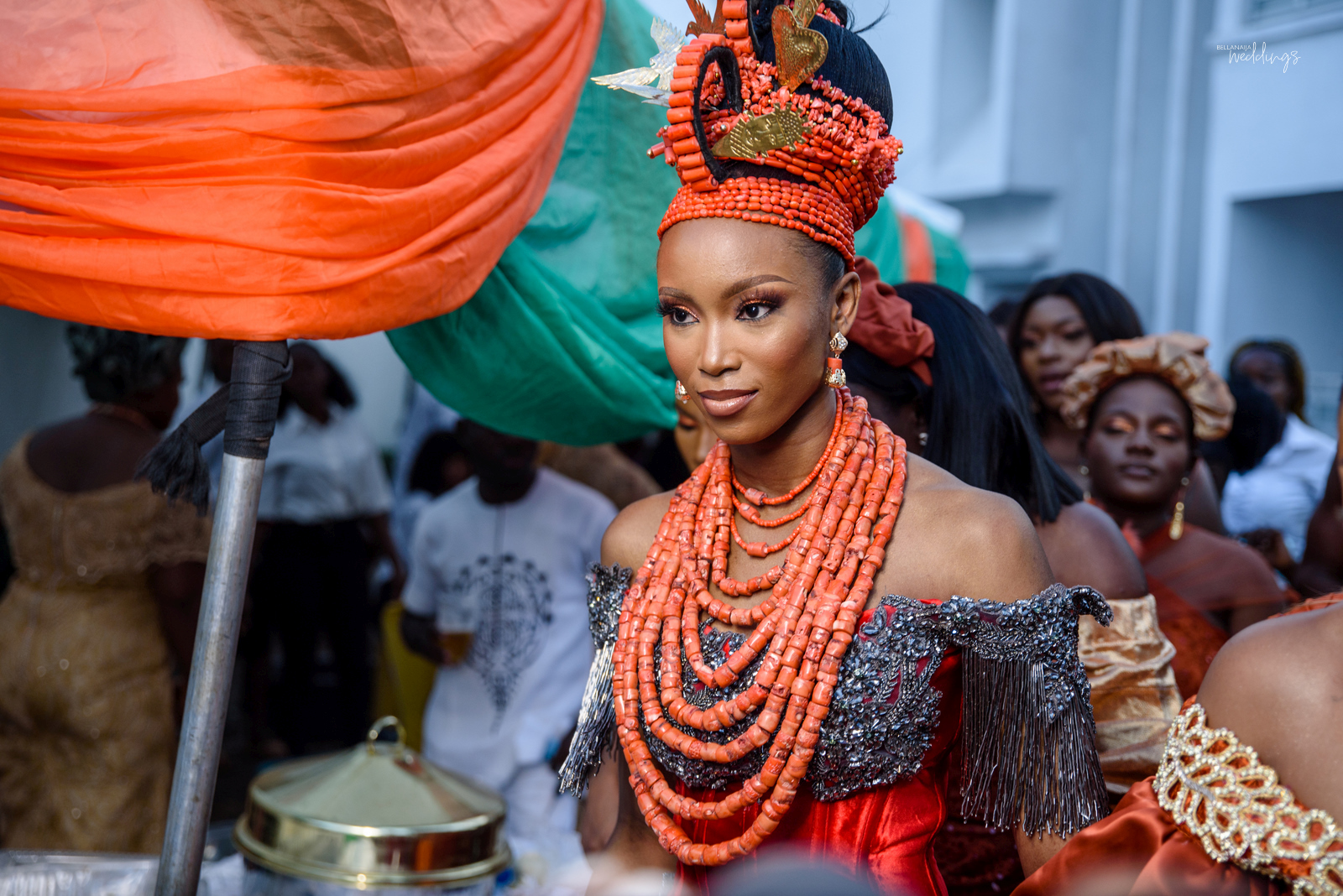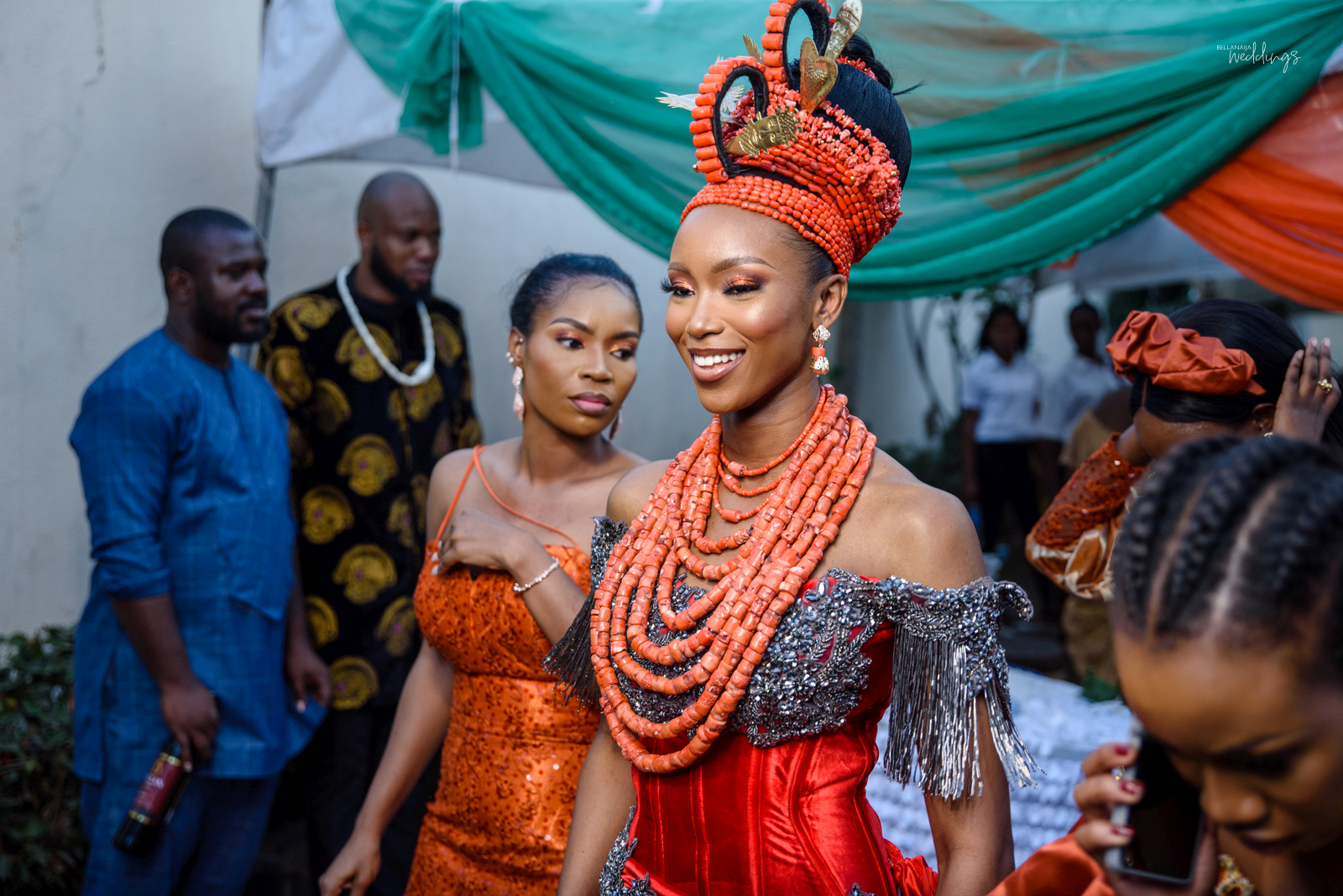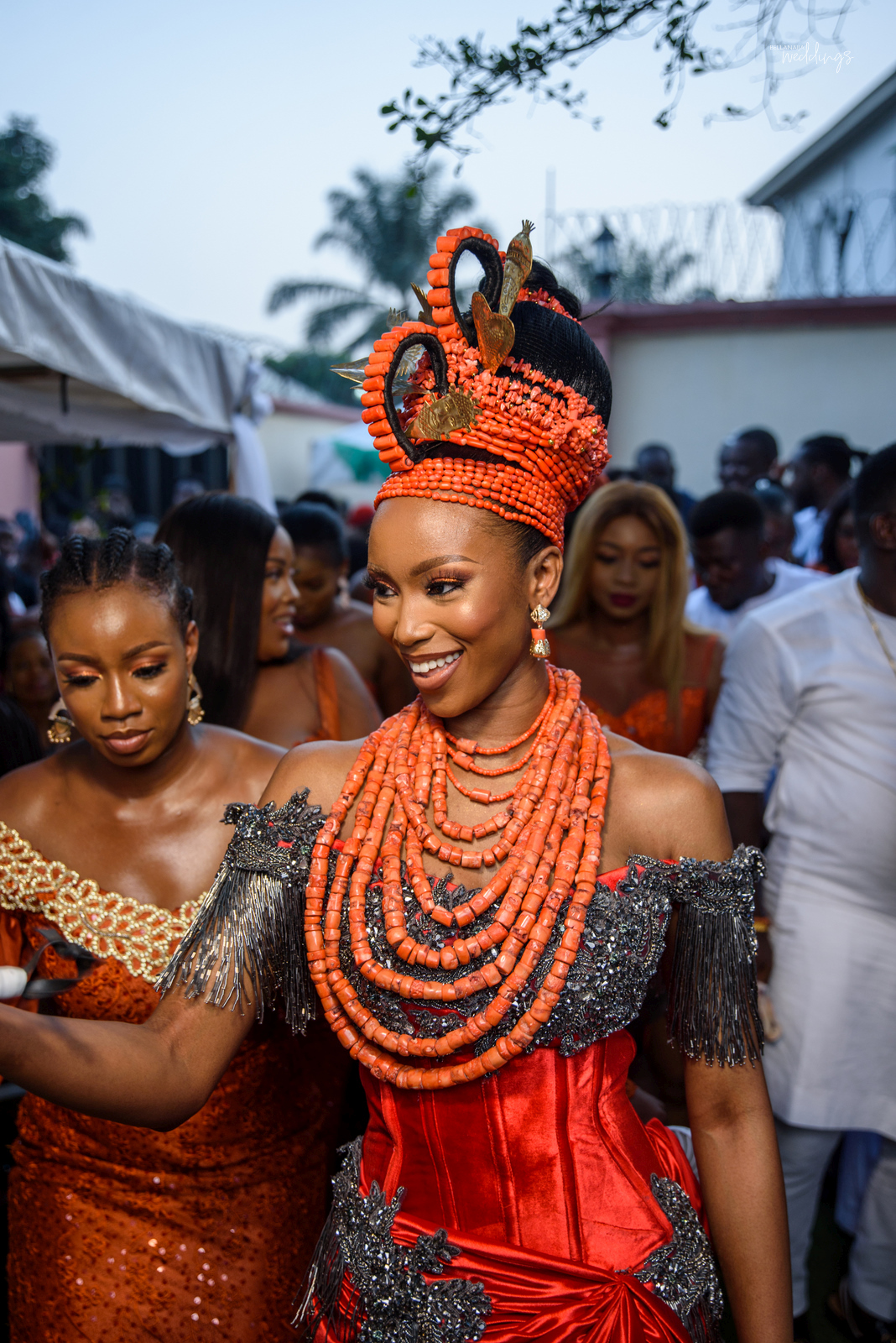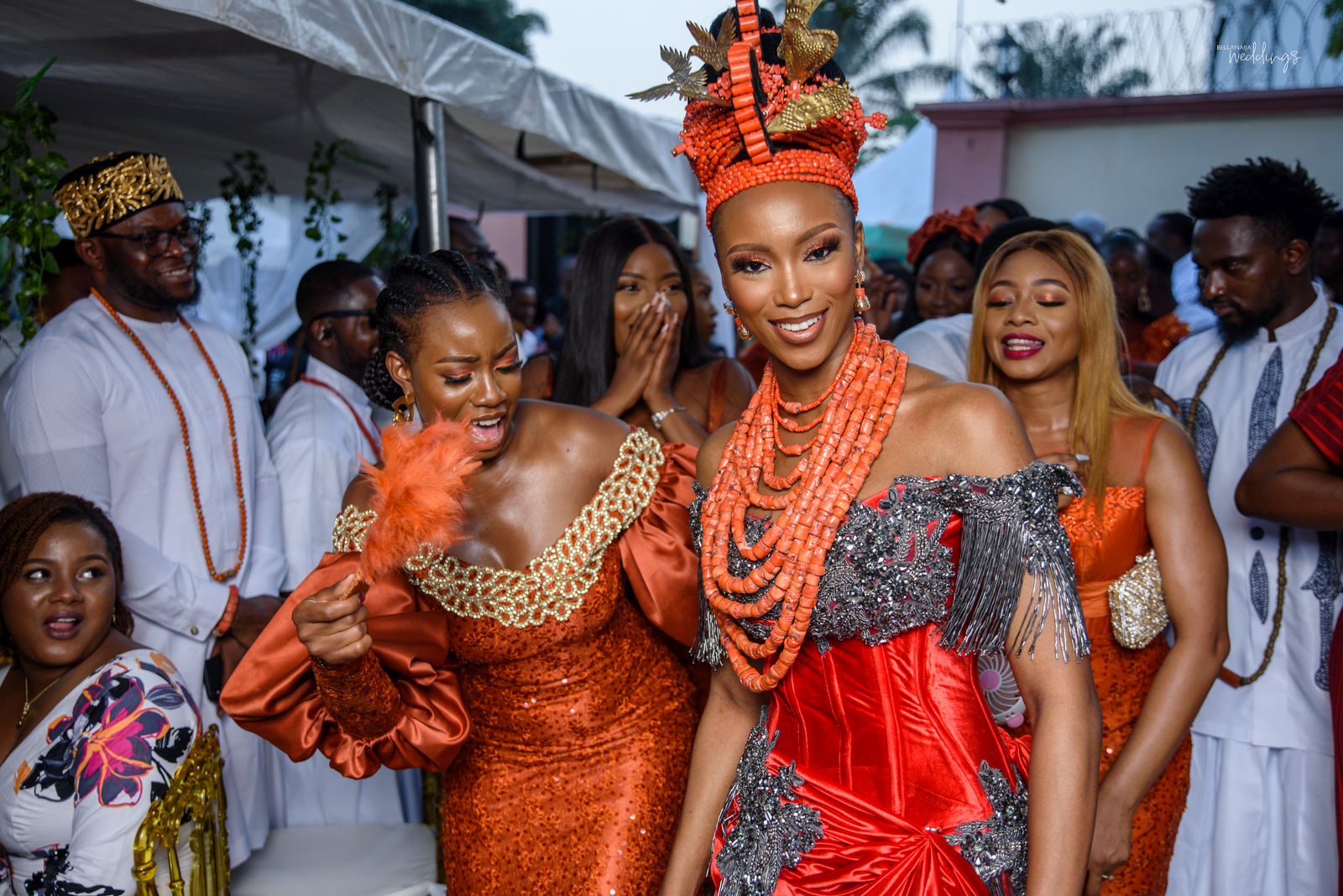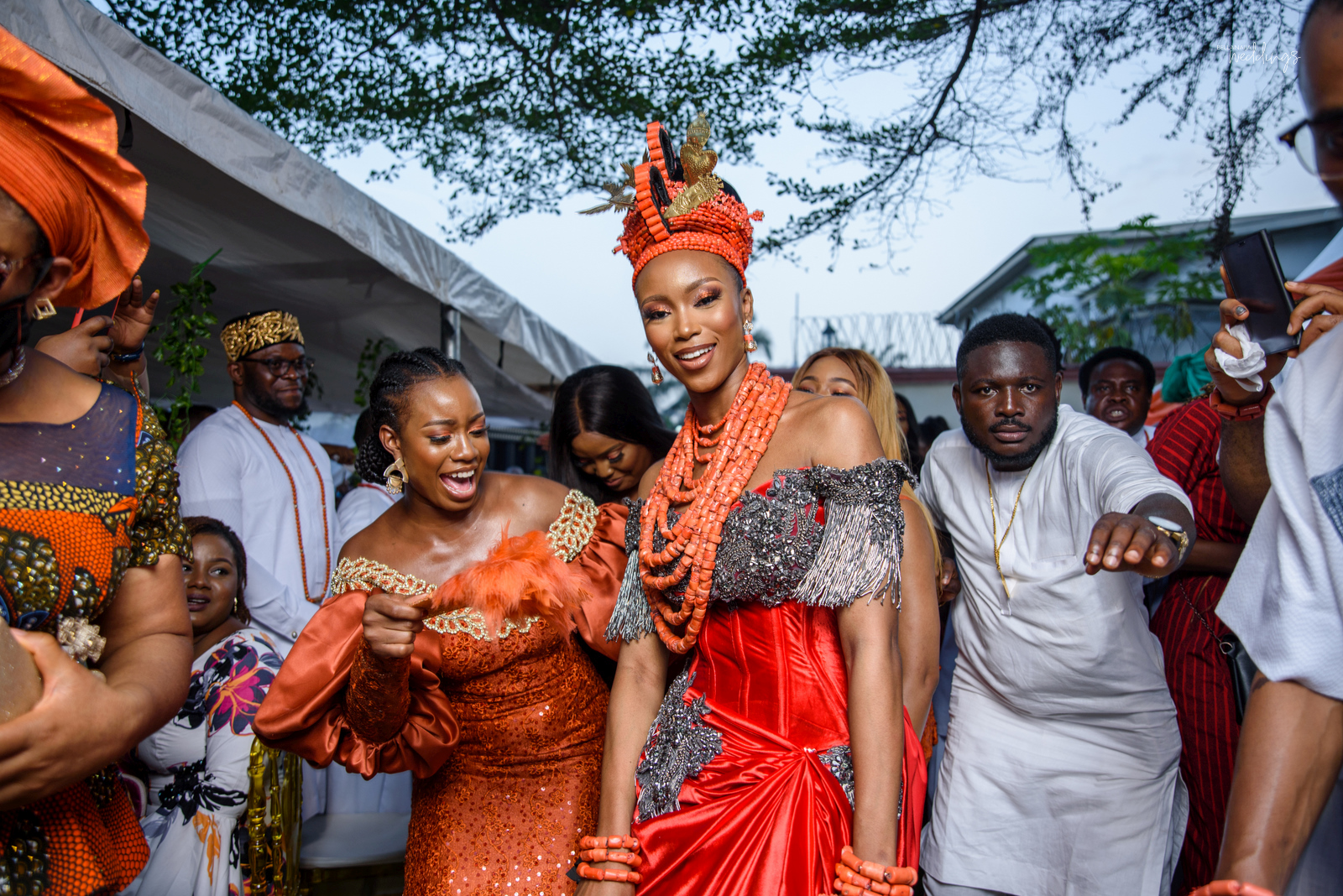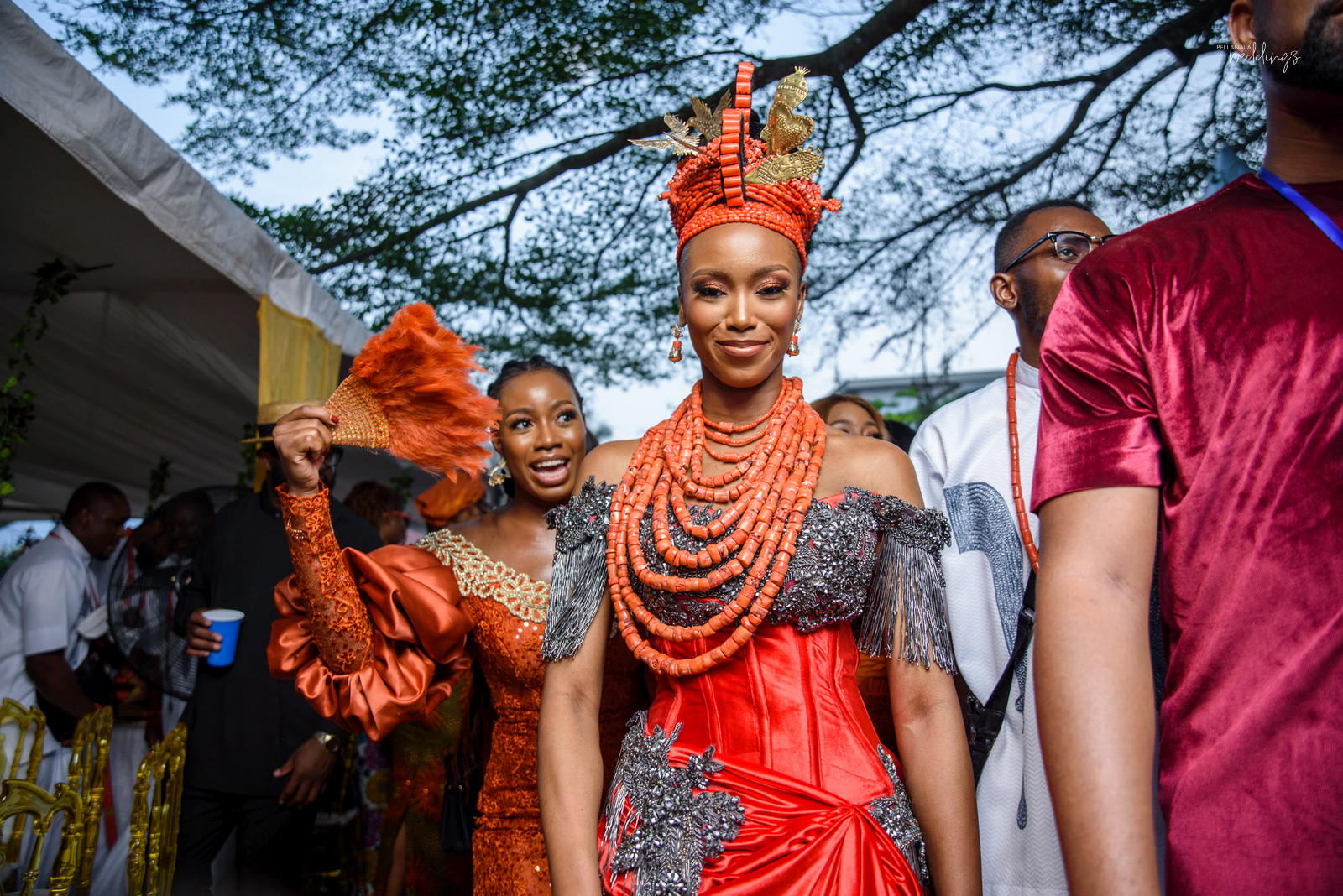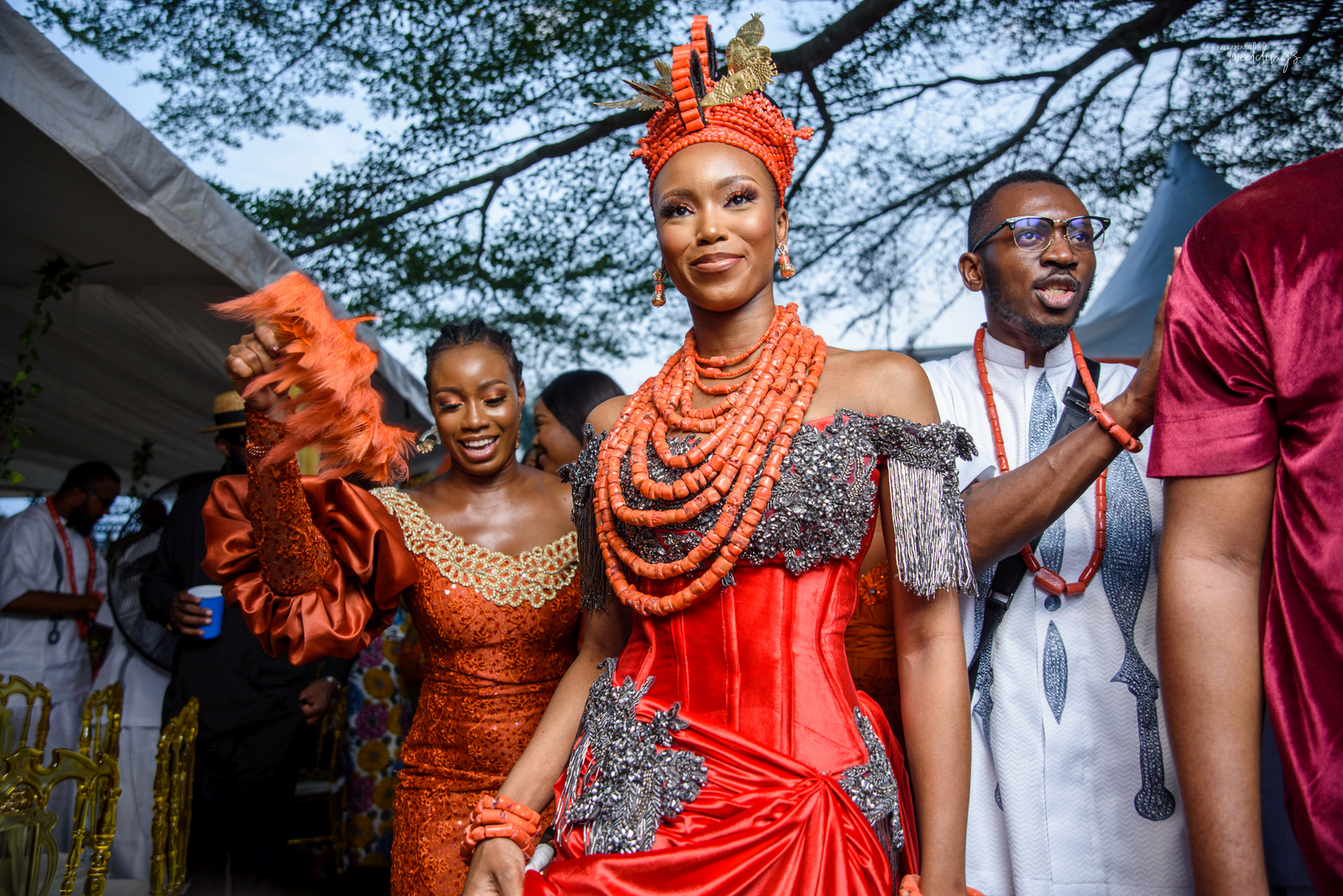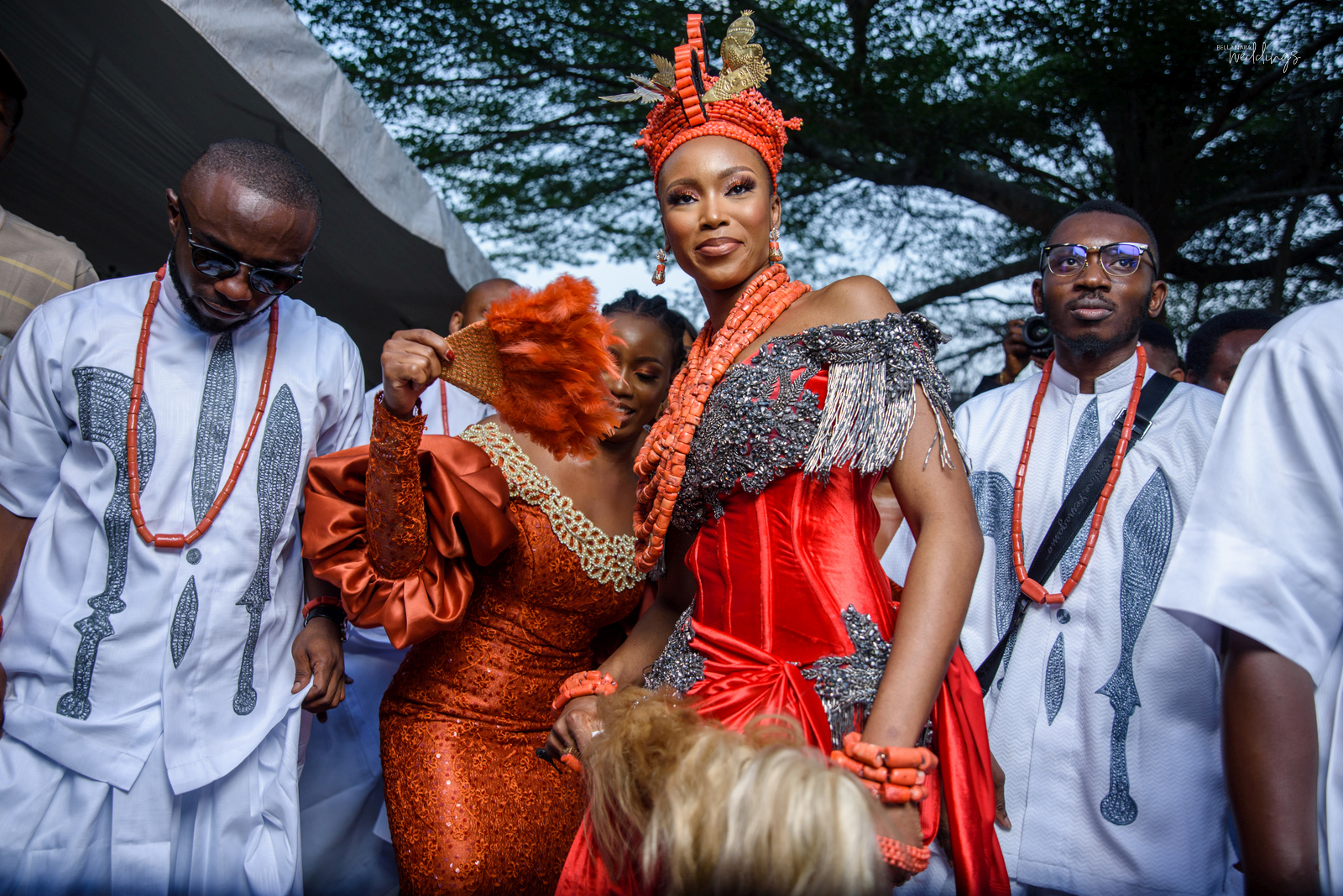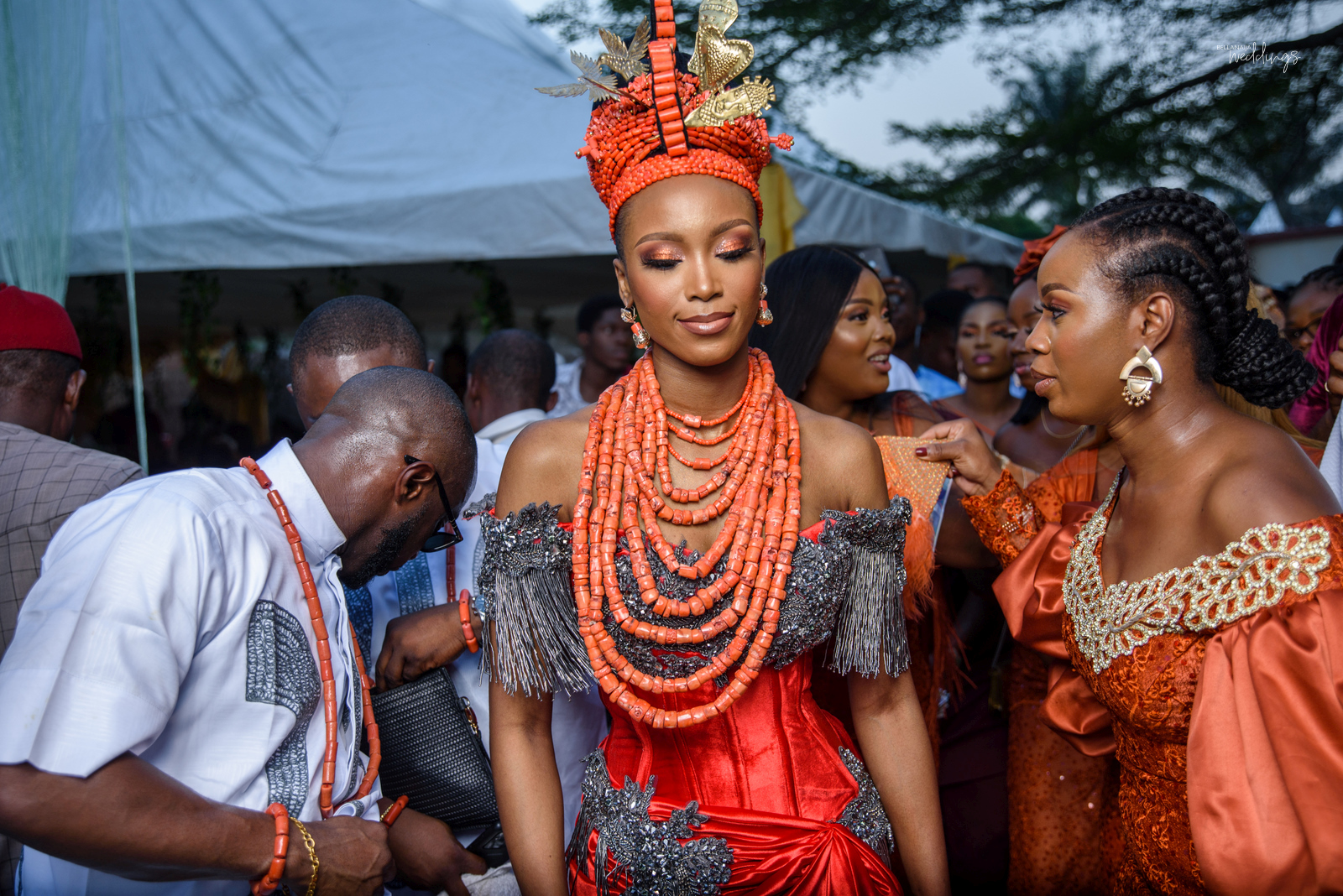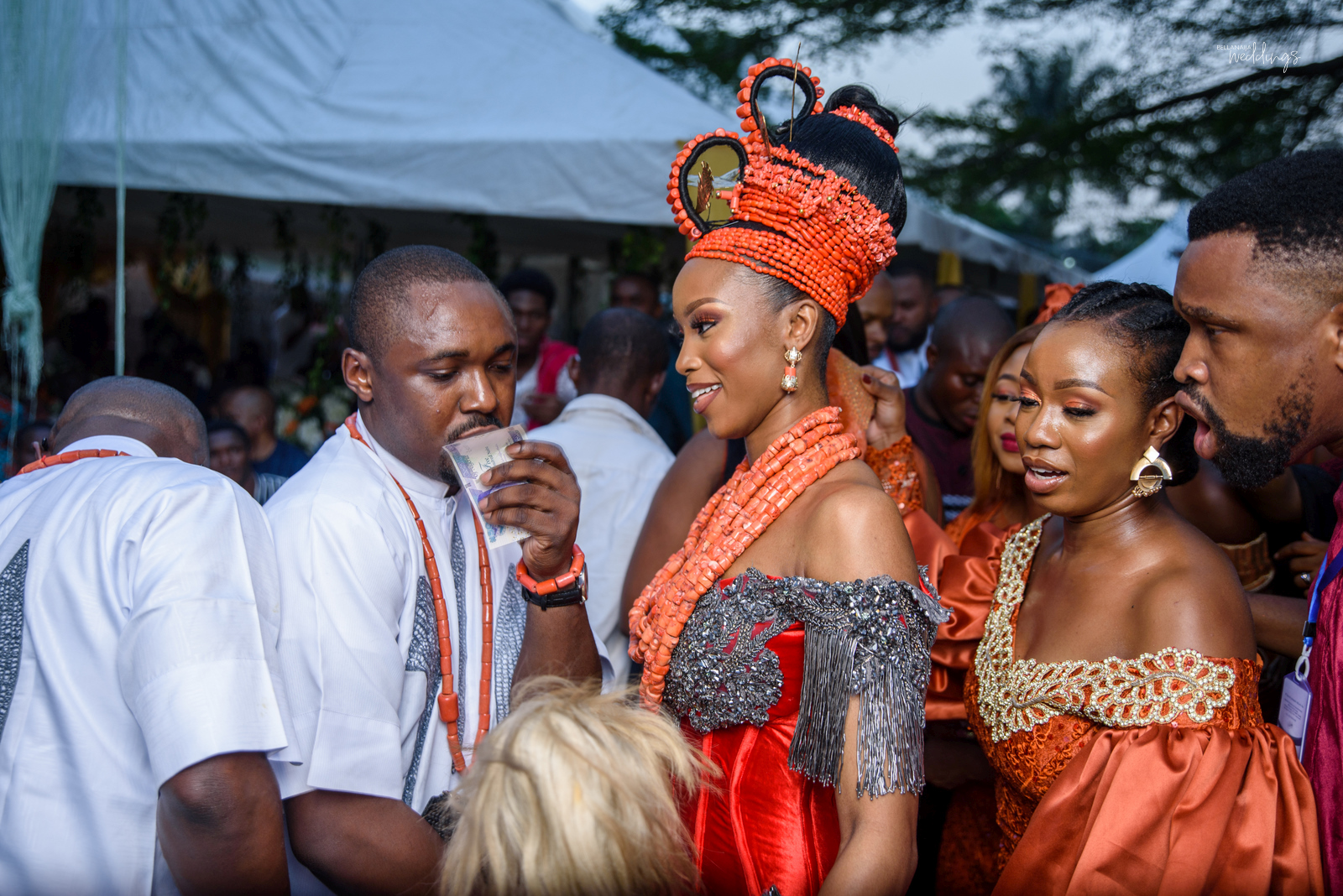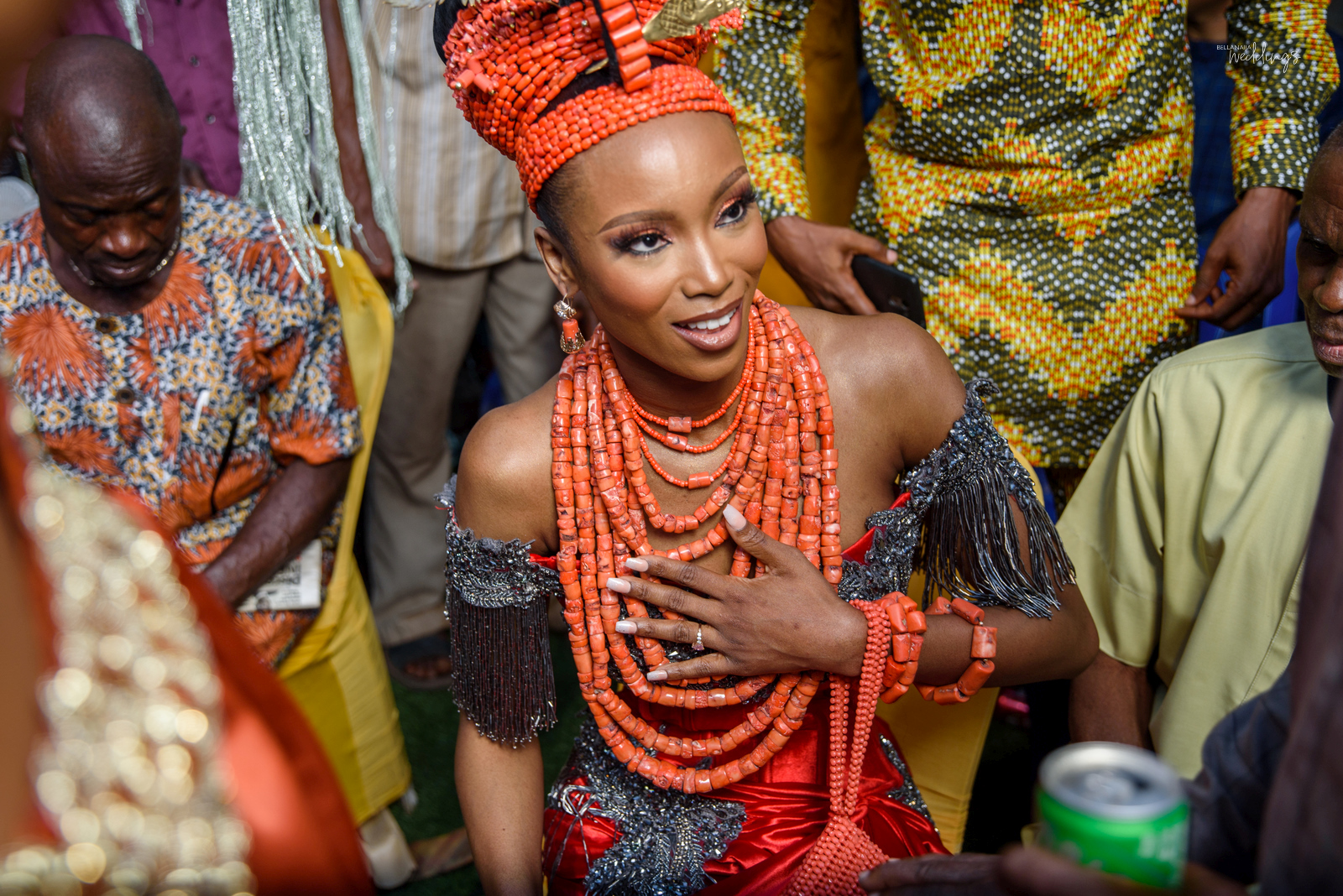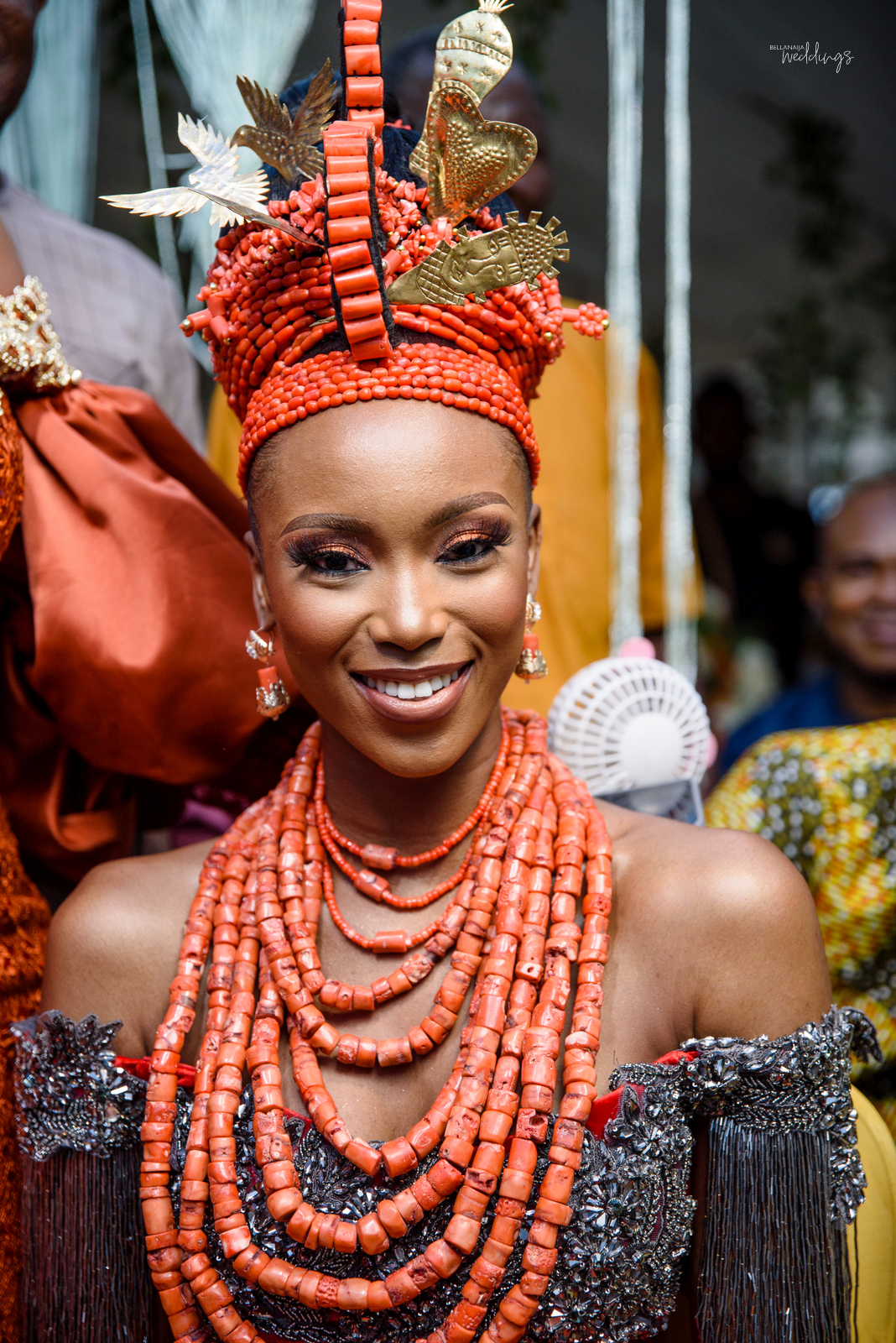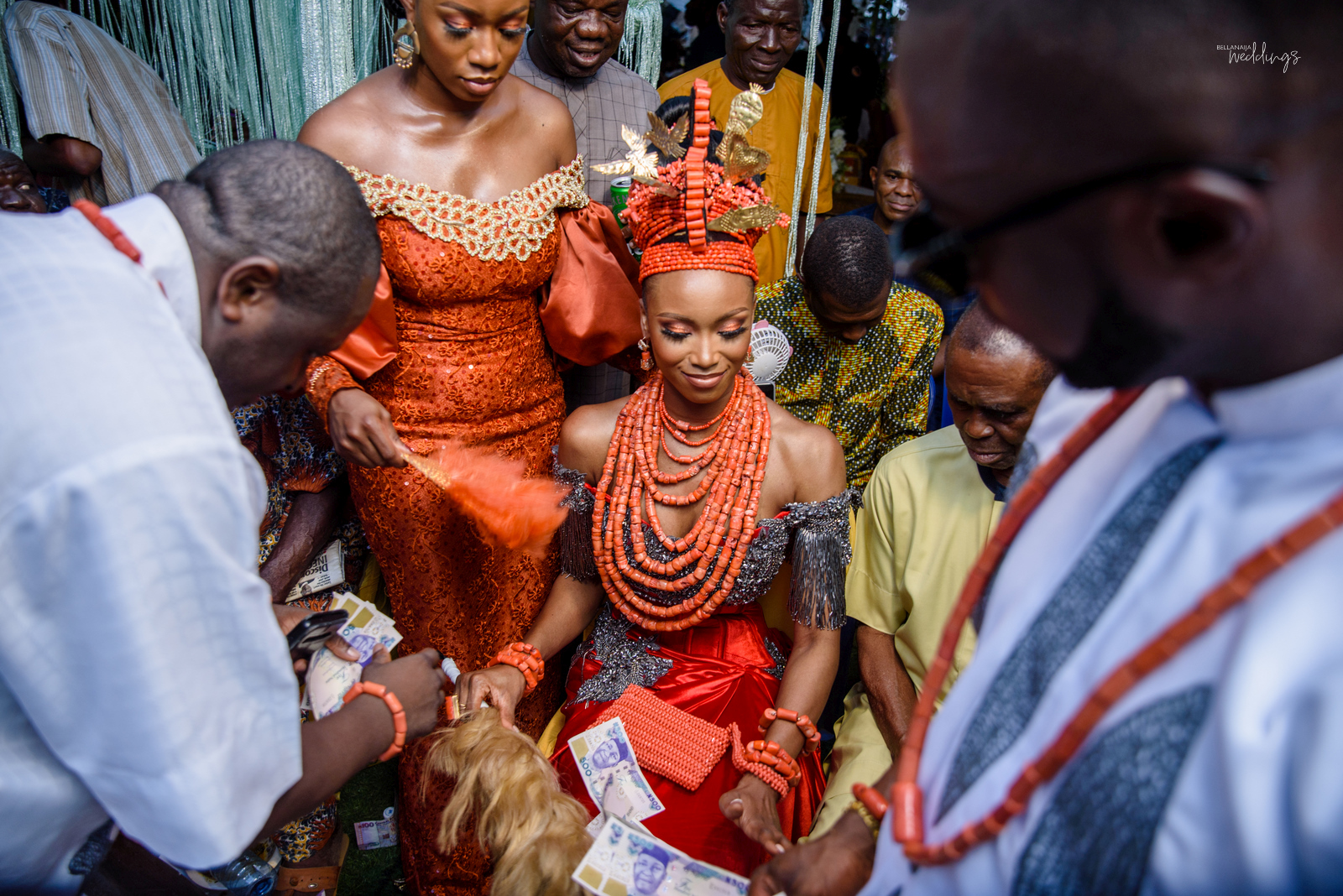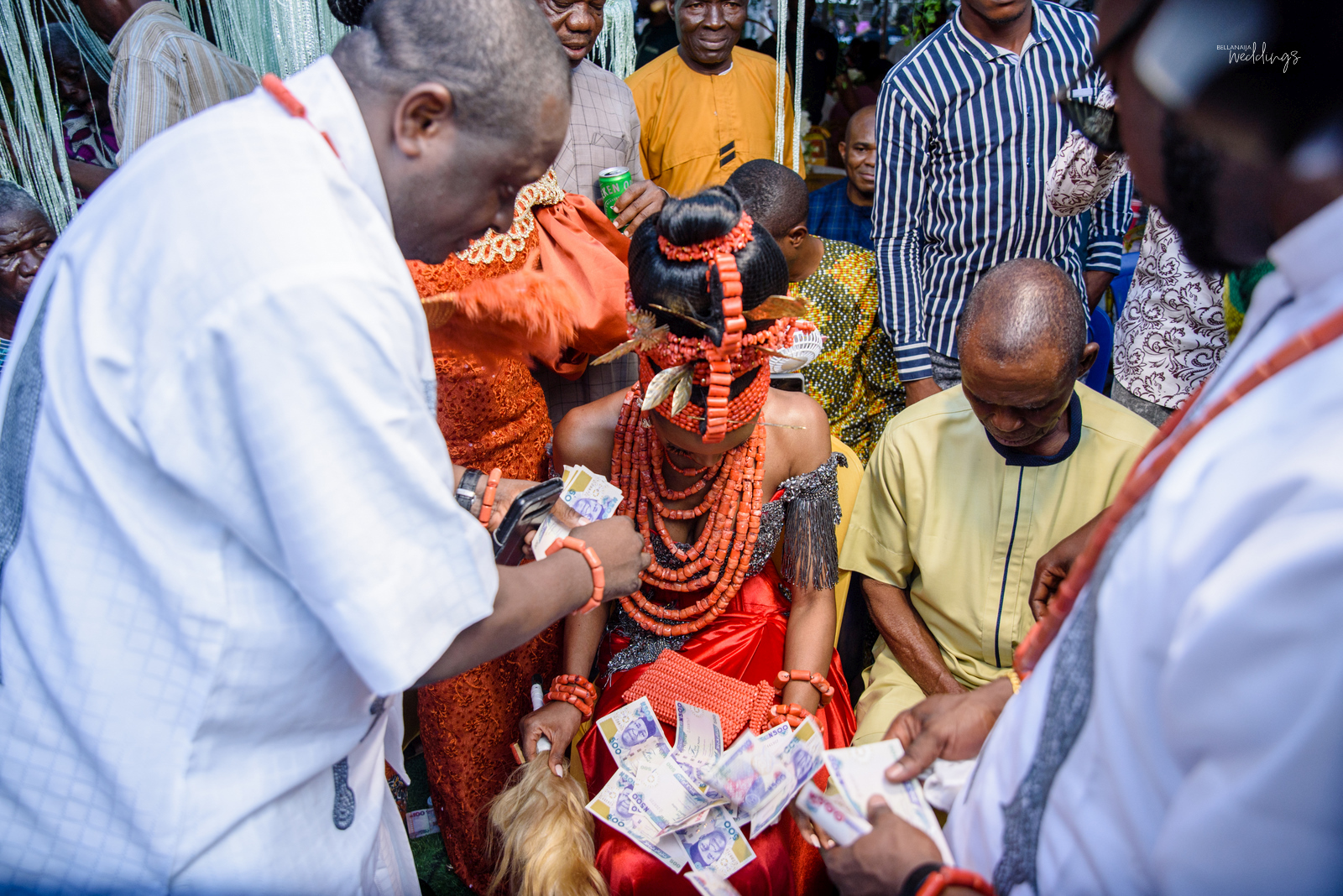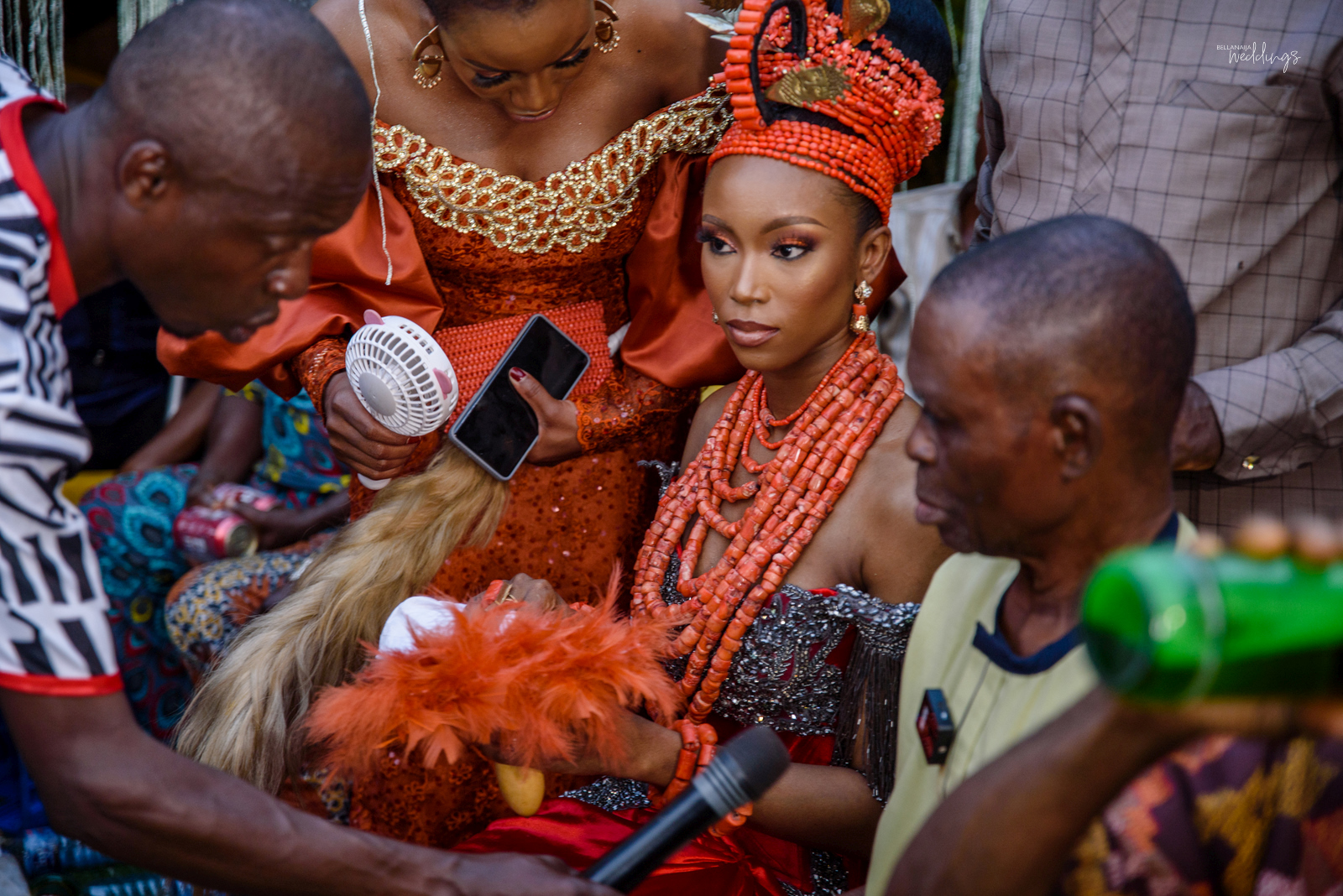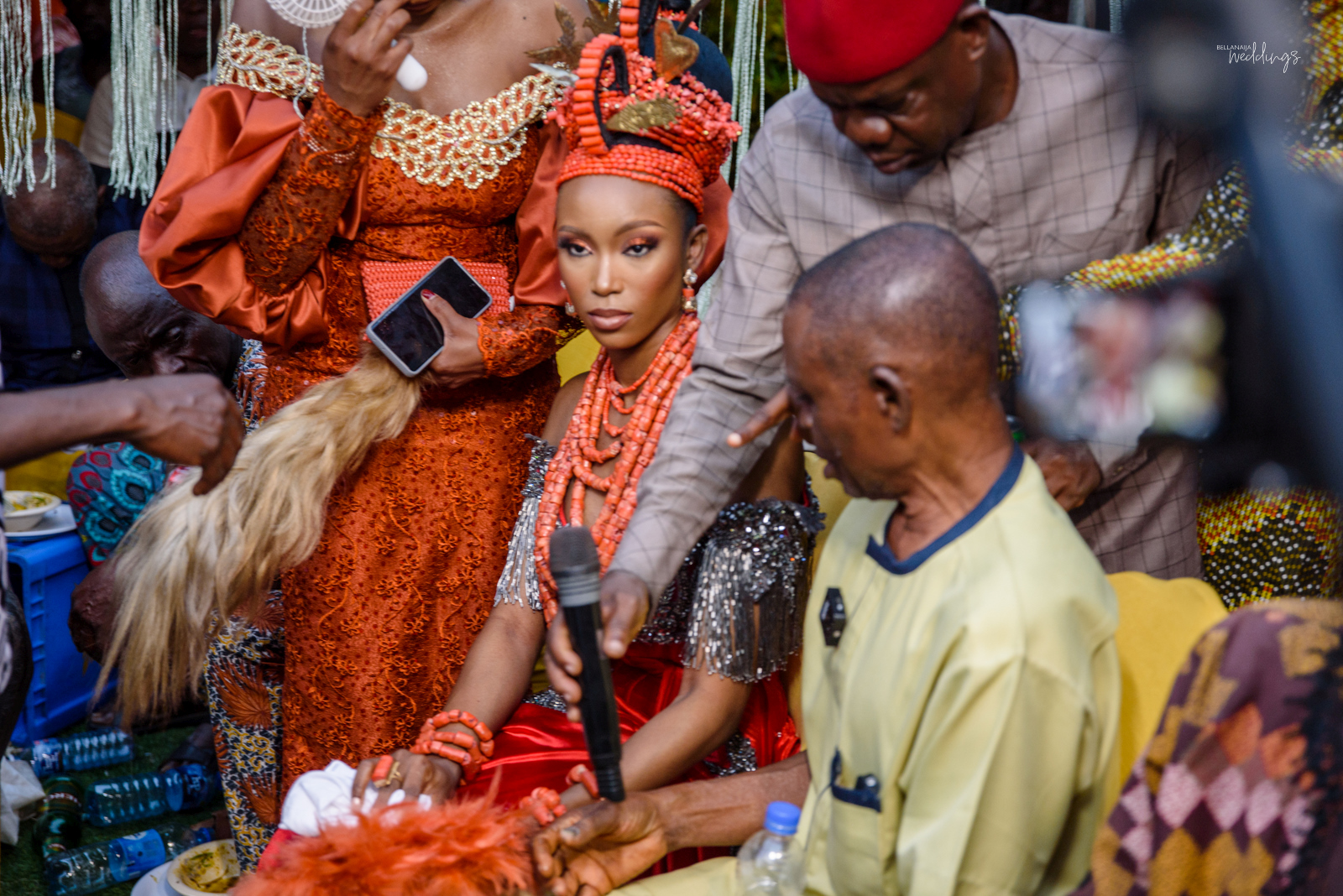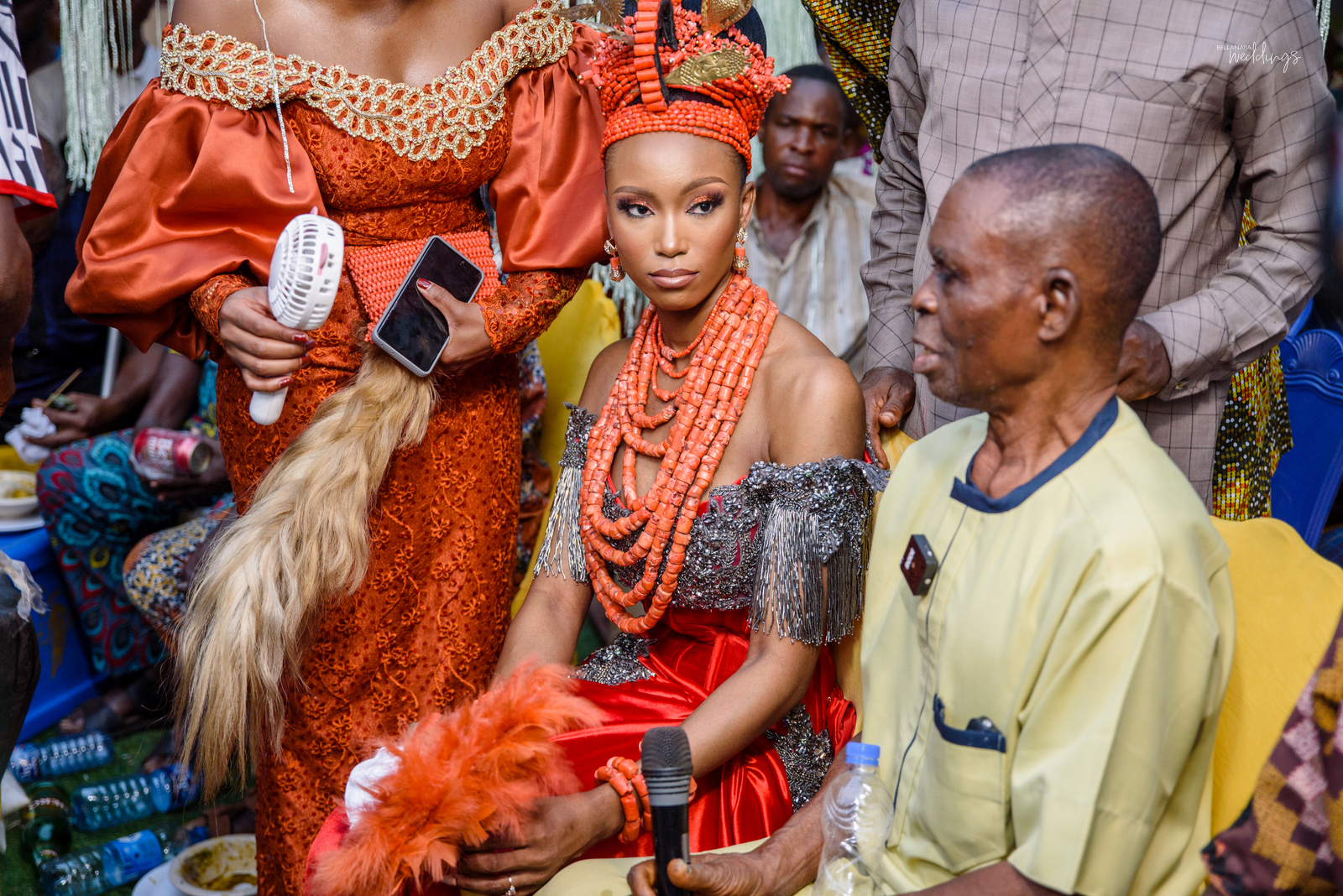 Time for Kelechi to go get her man with the wine, just as custom demands. ?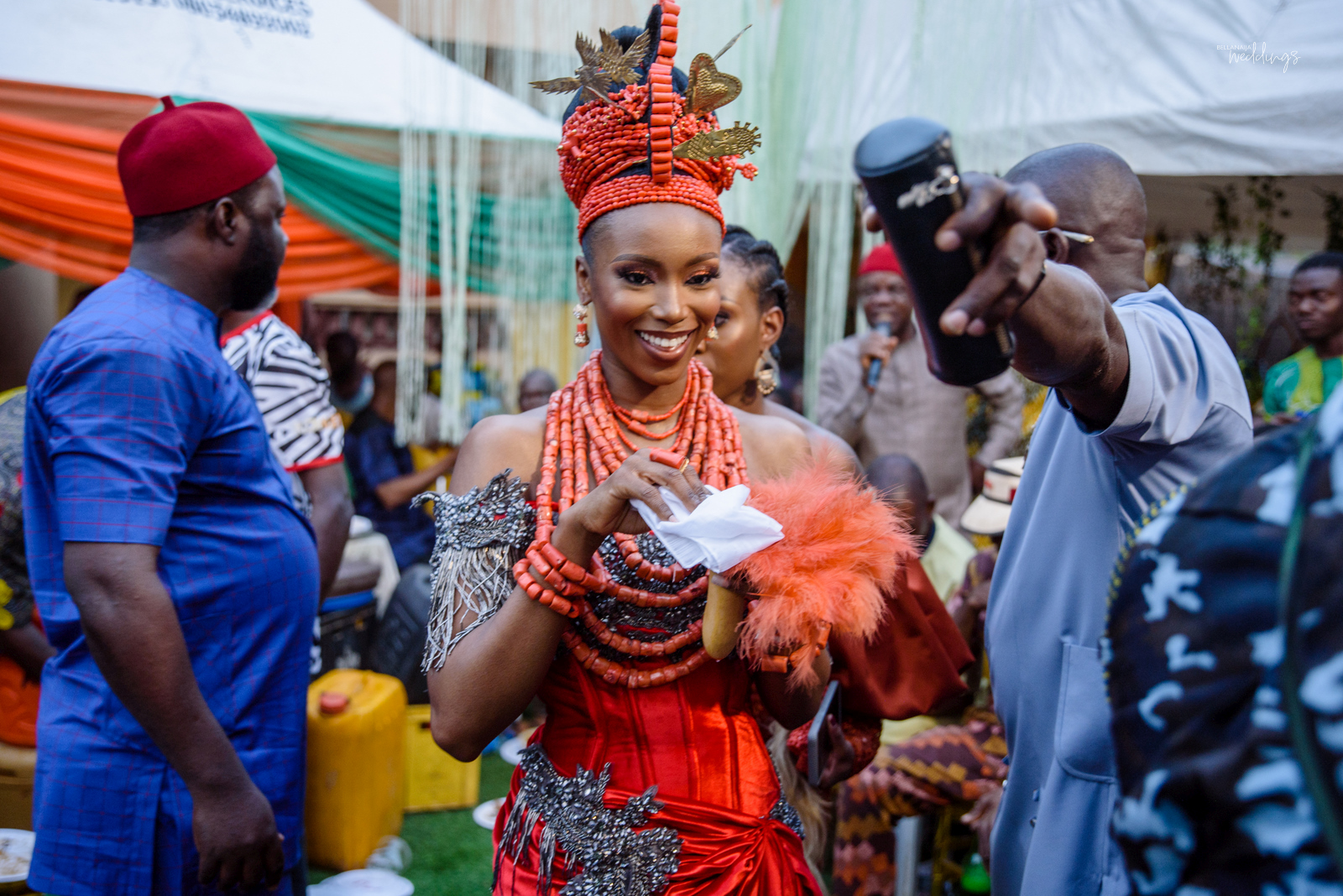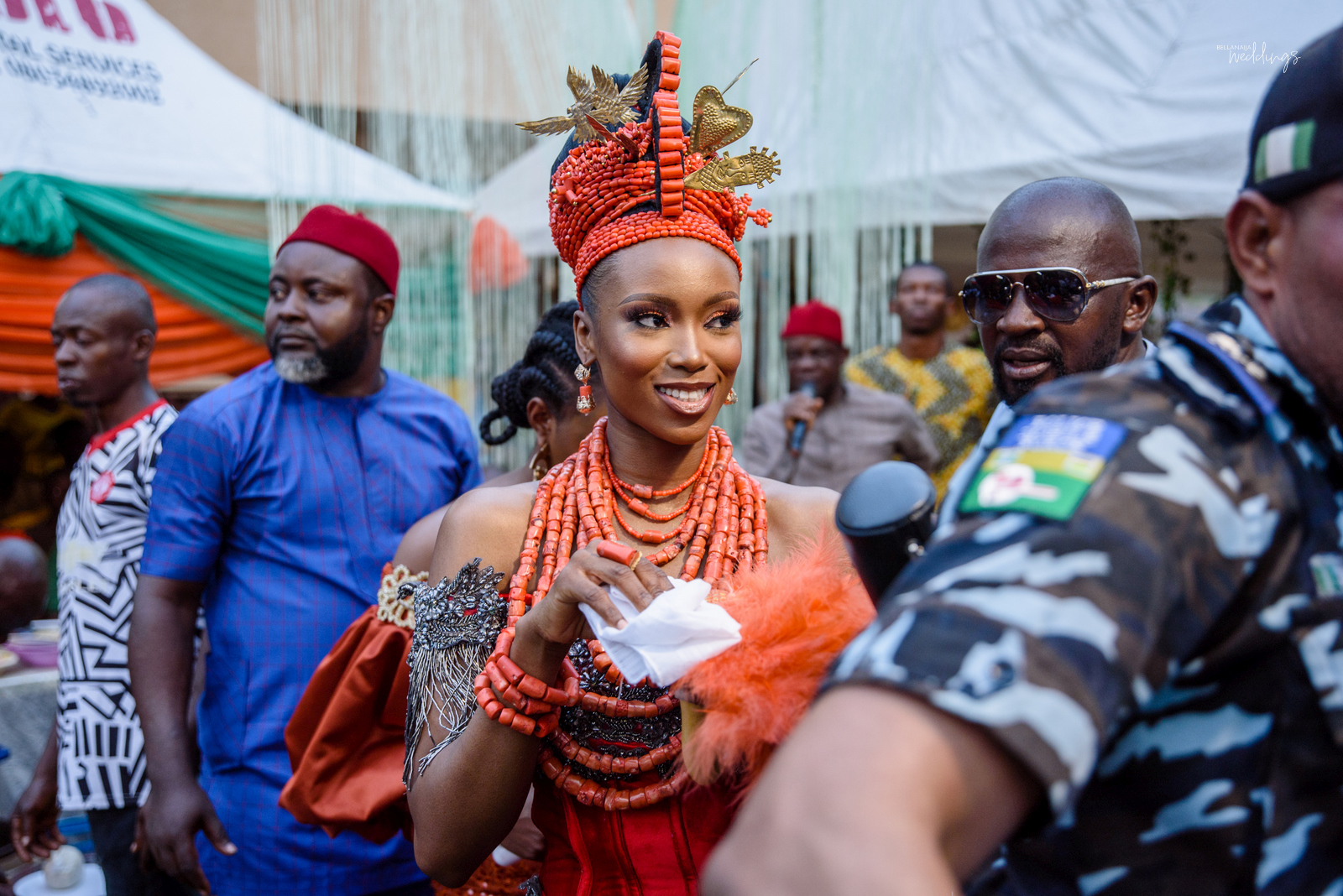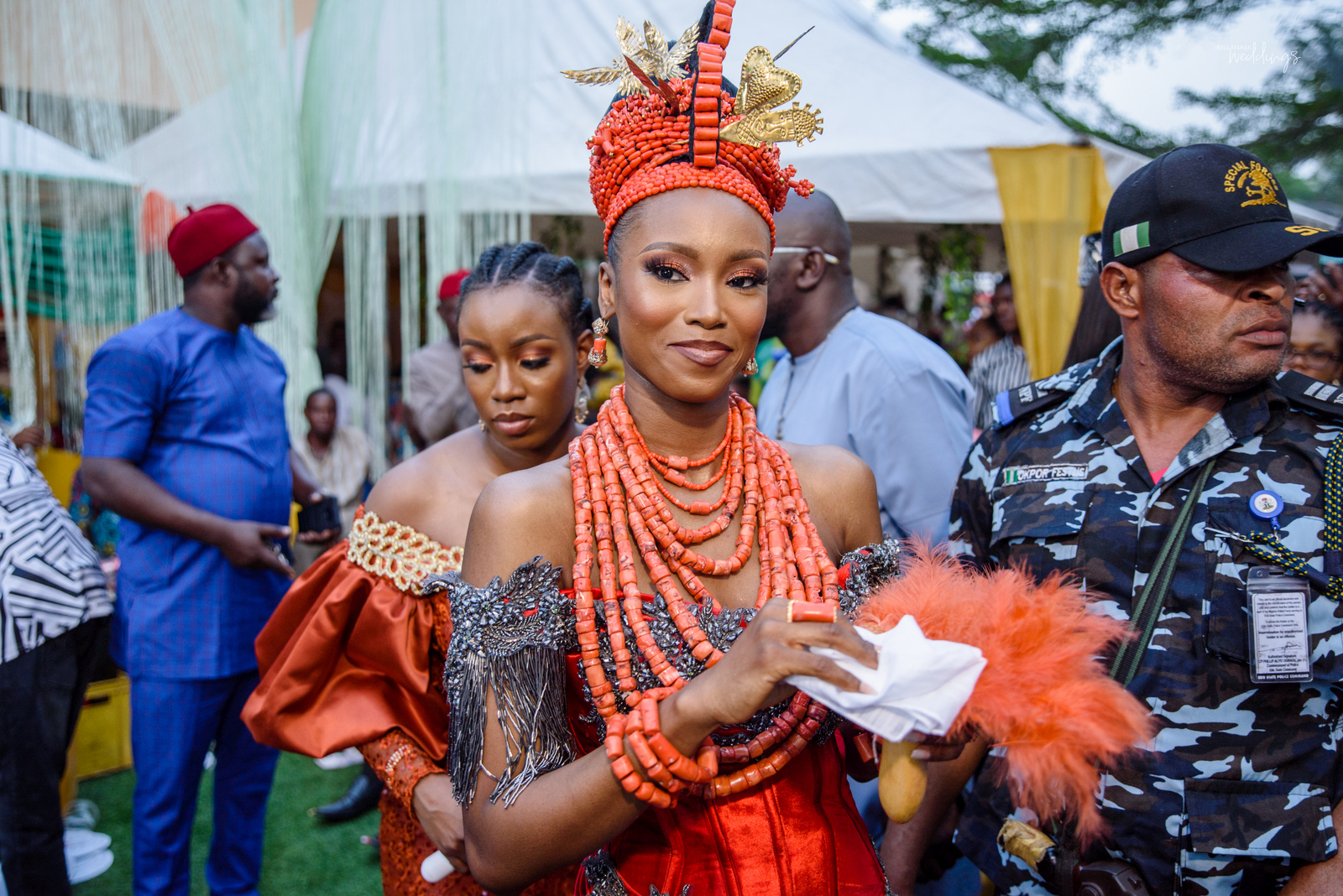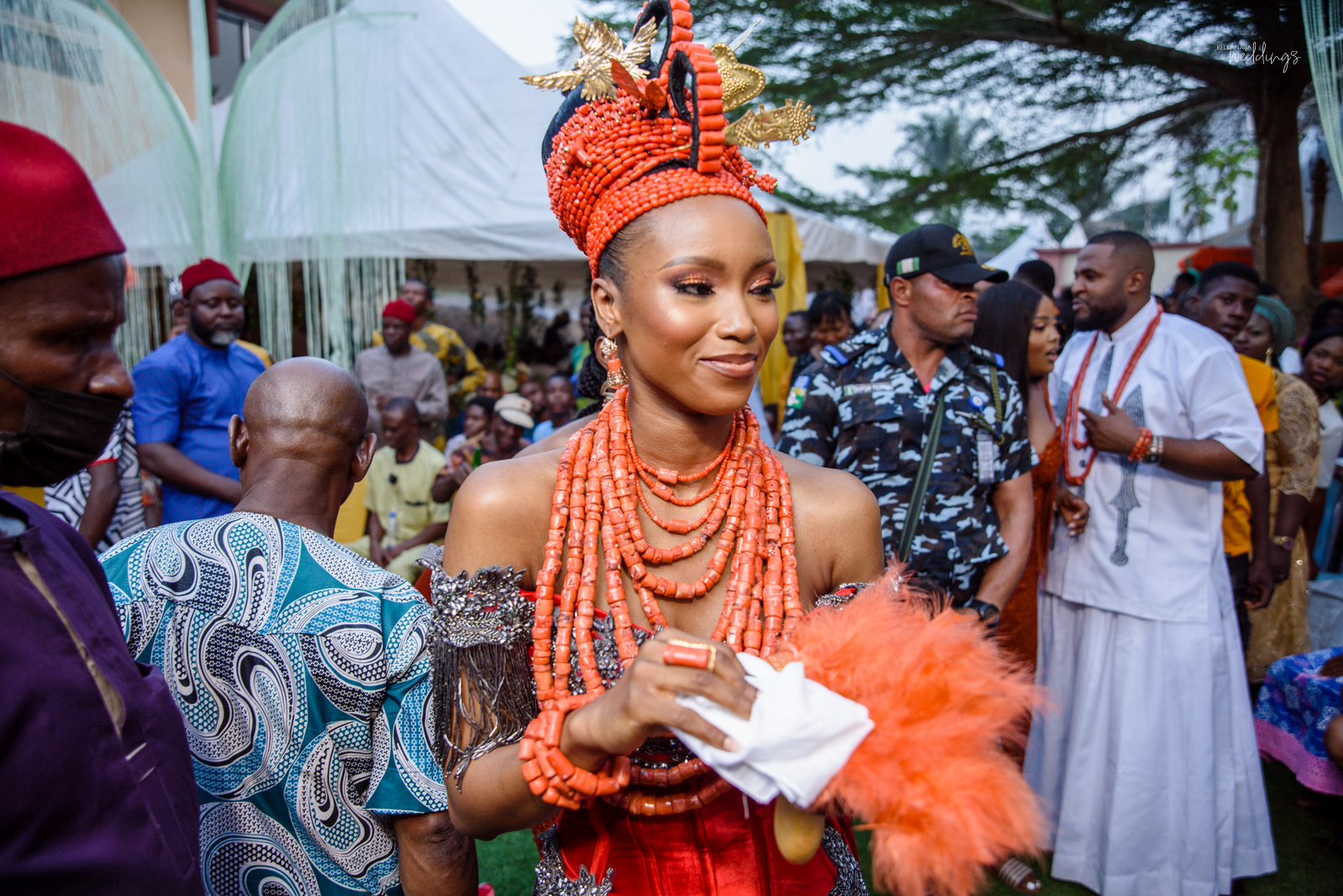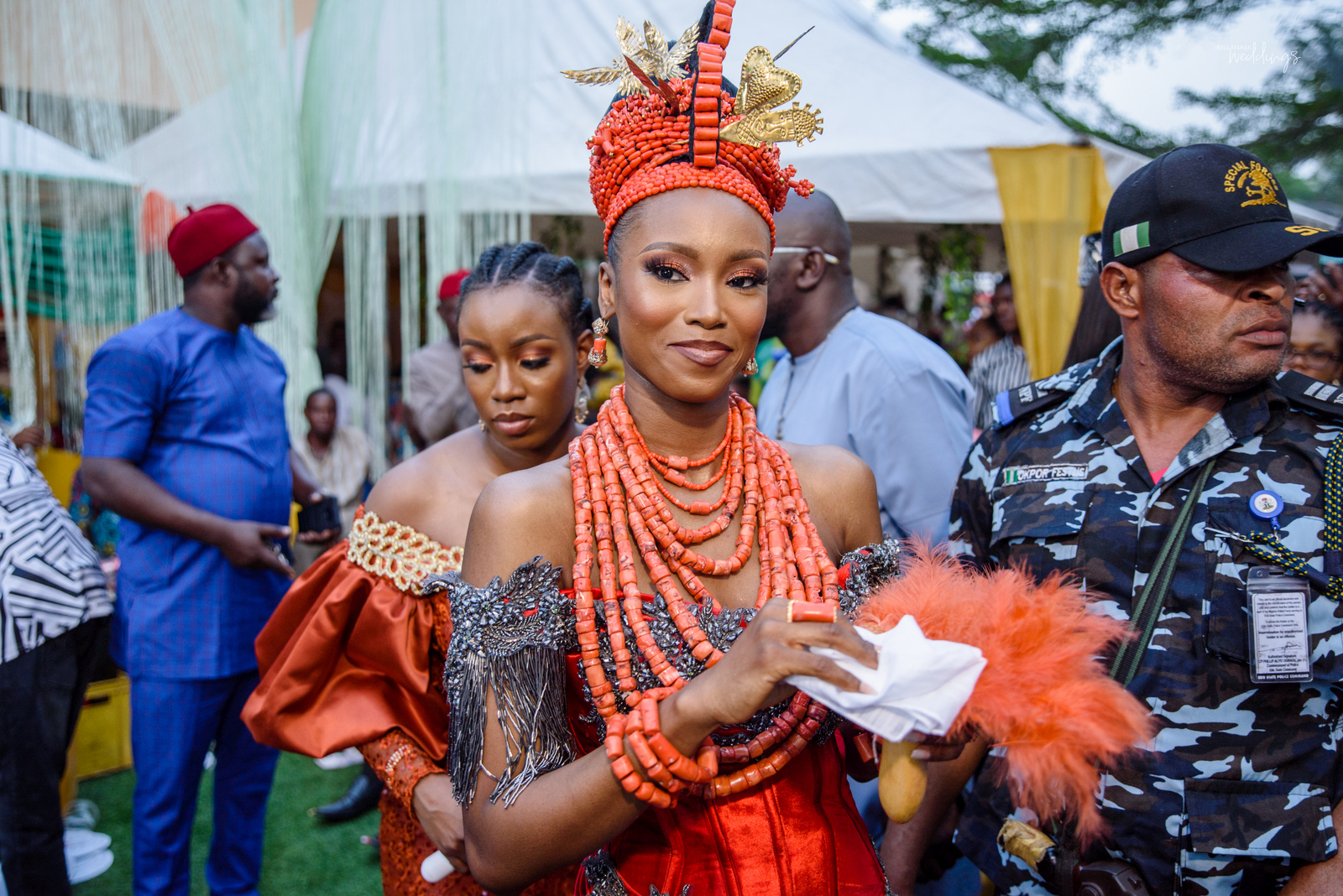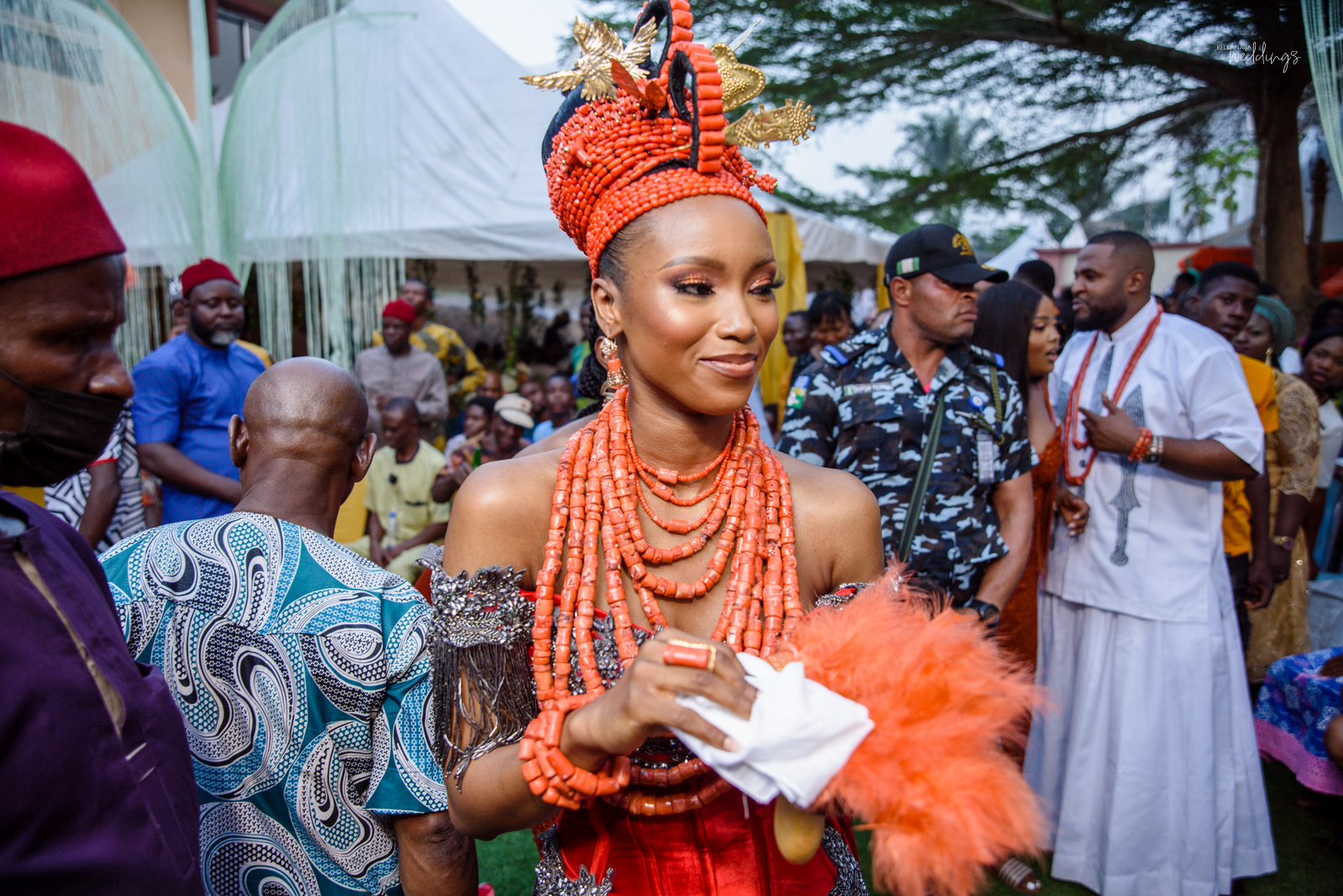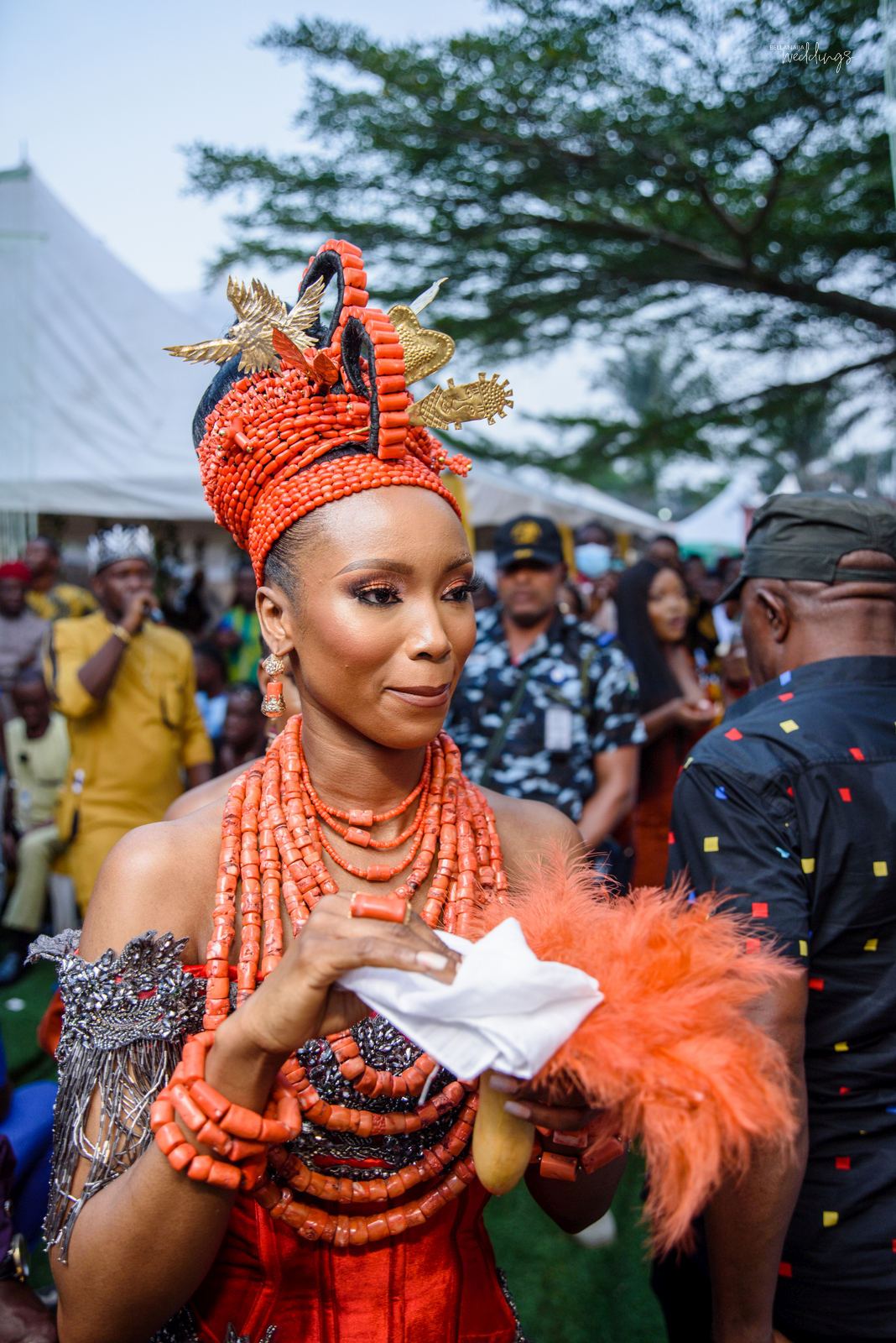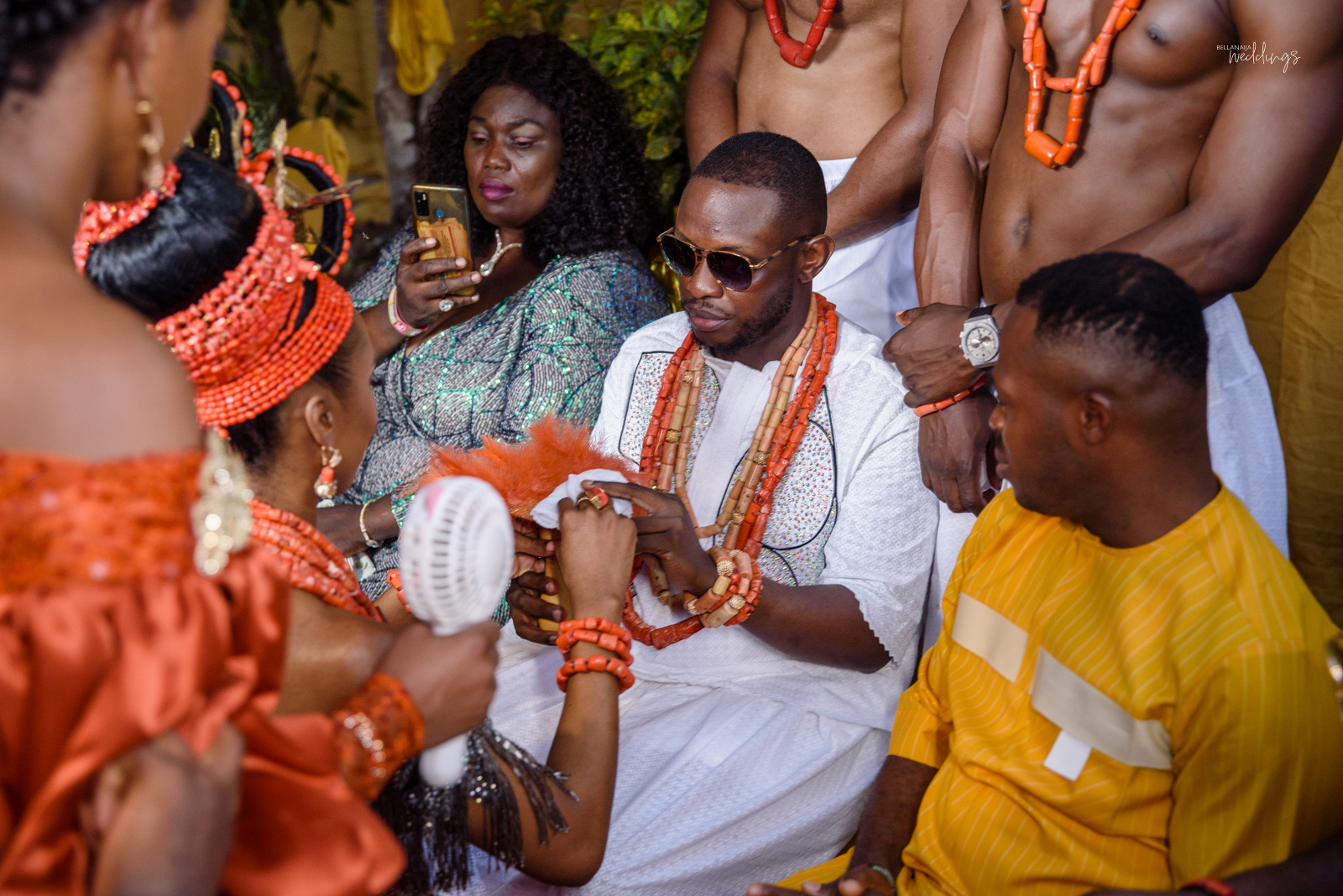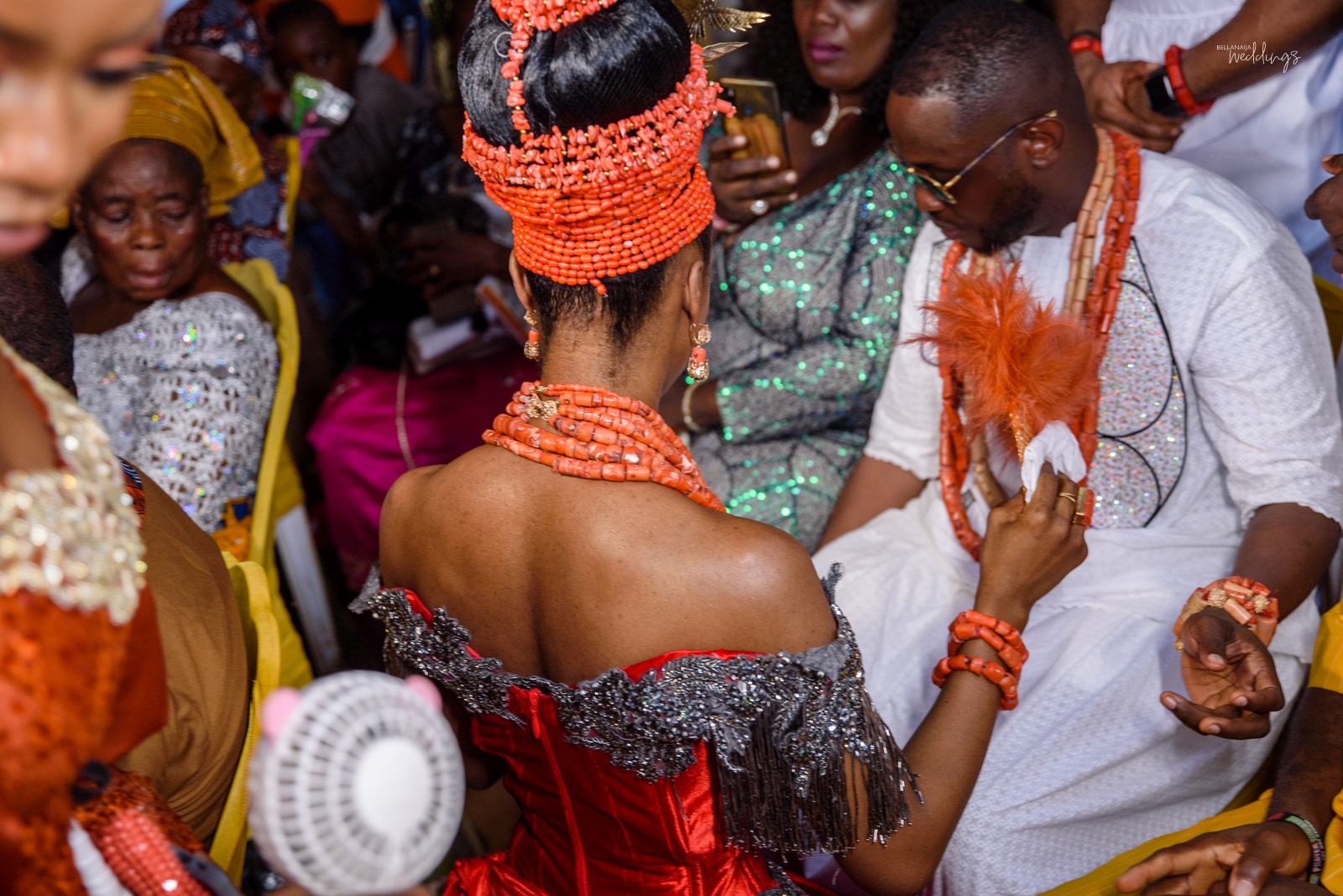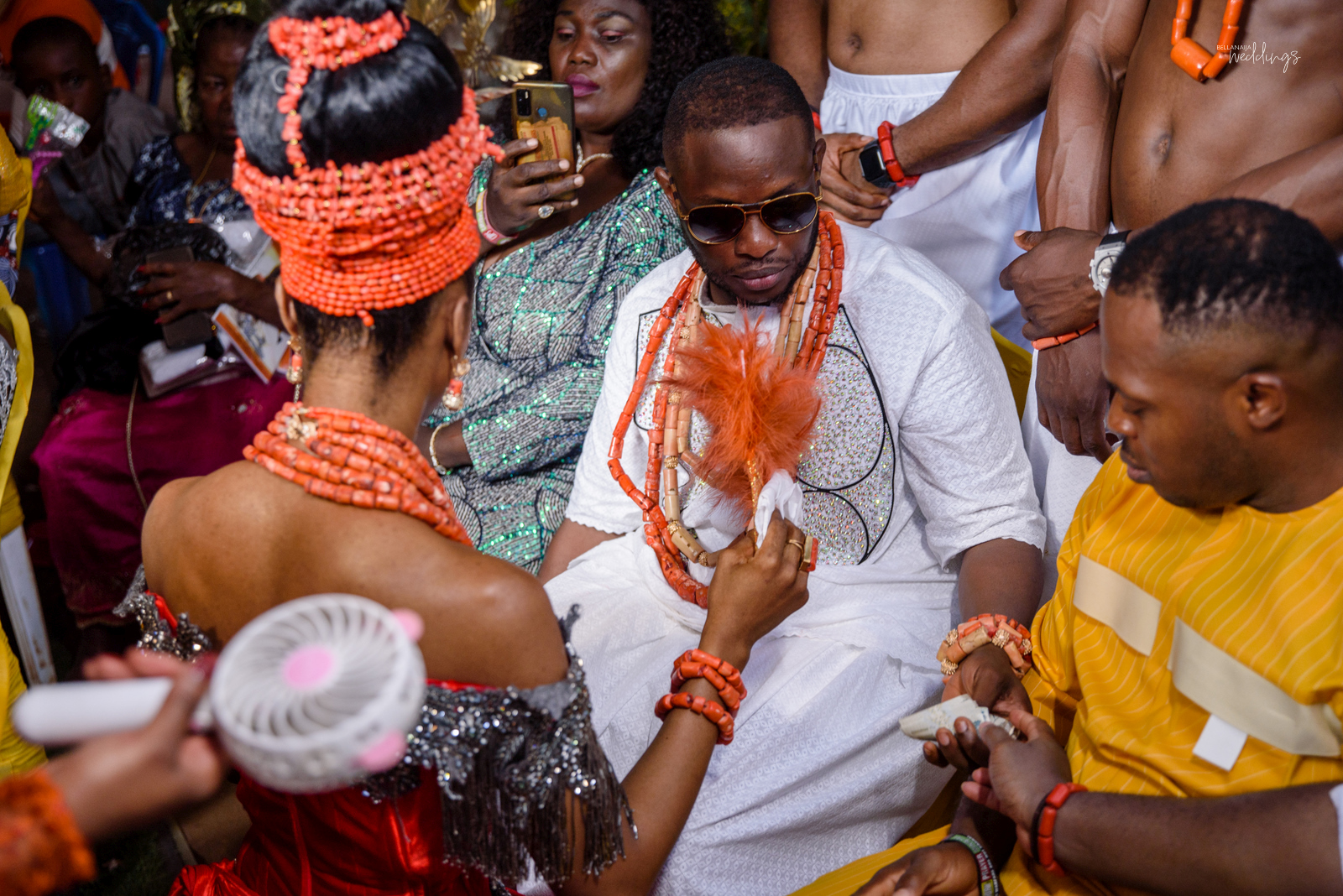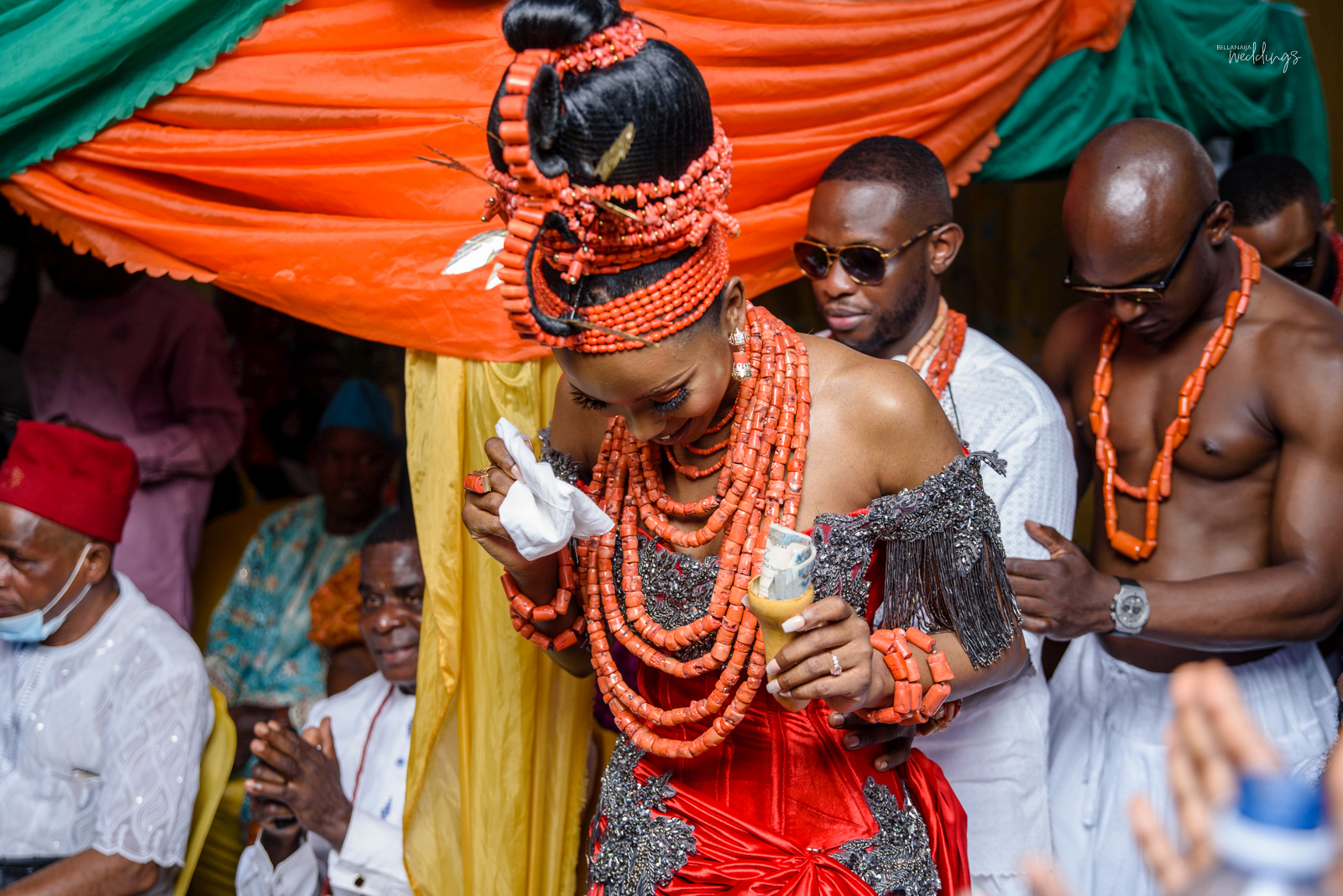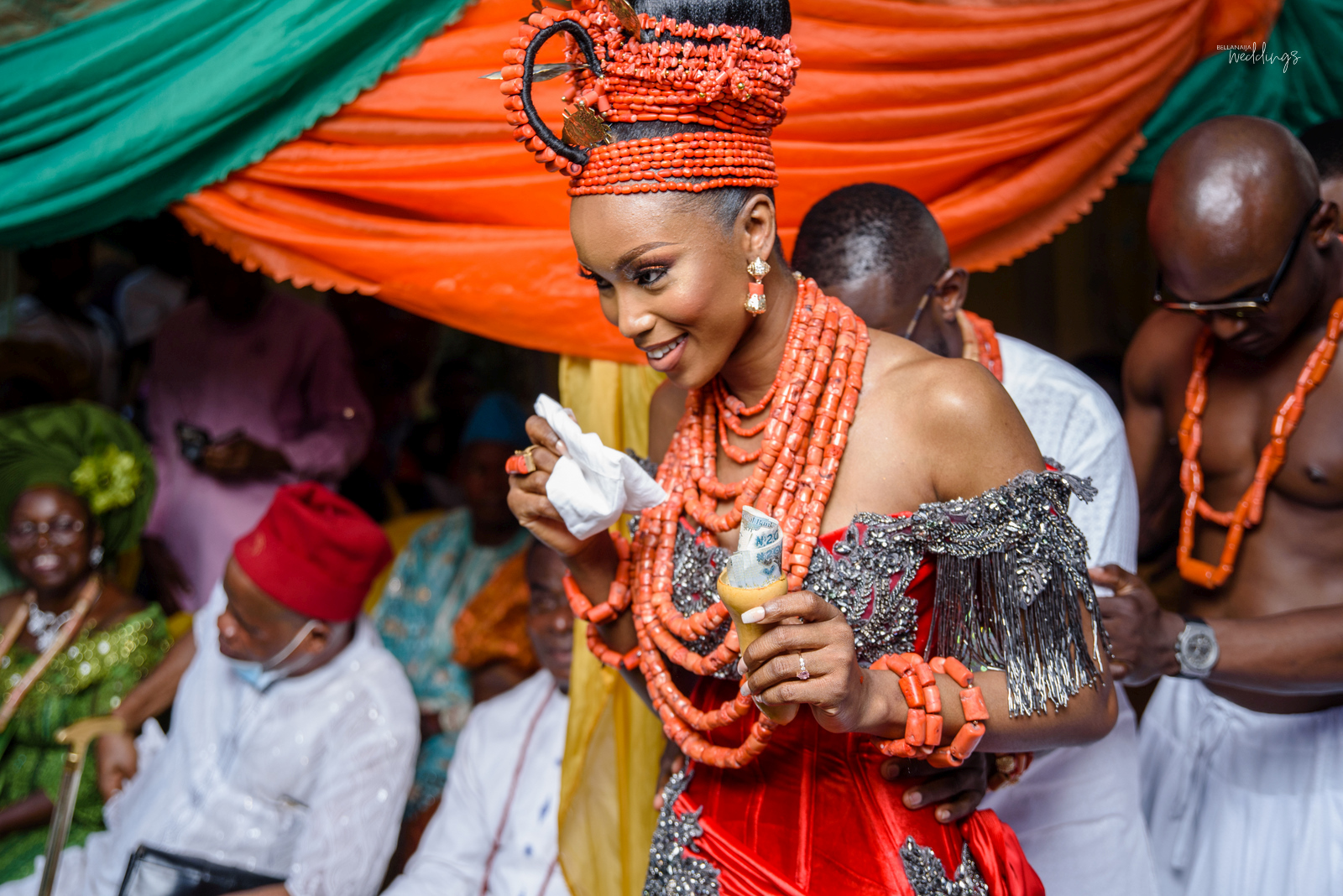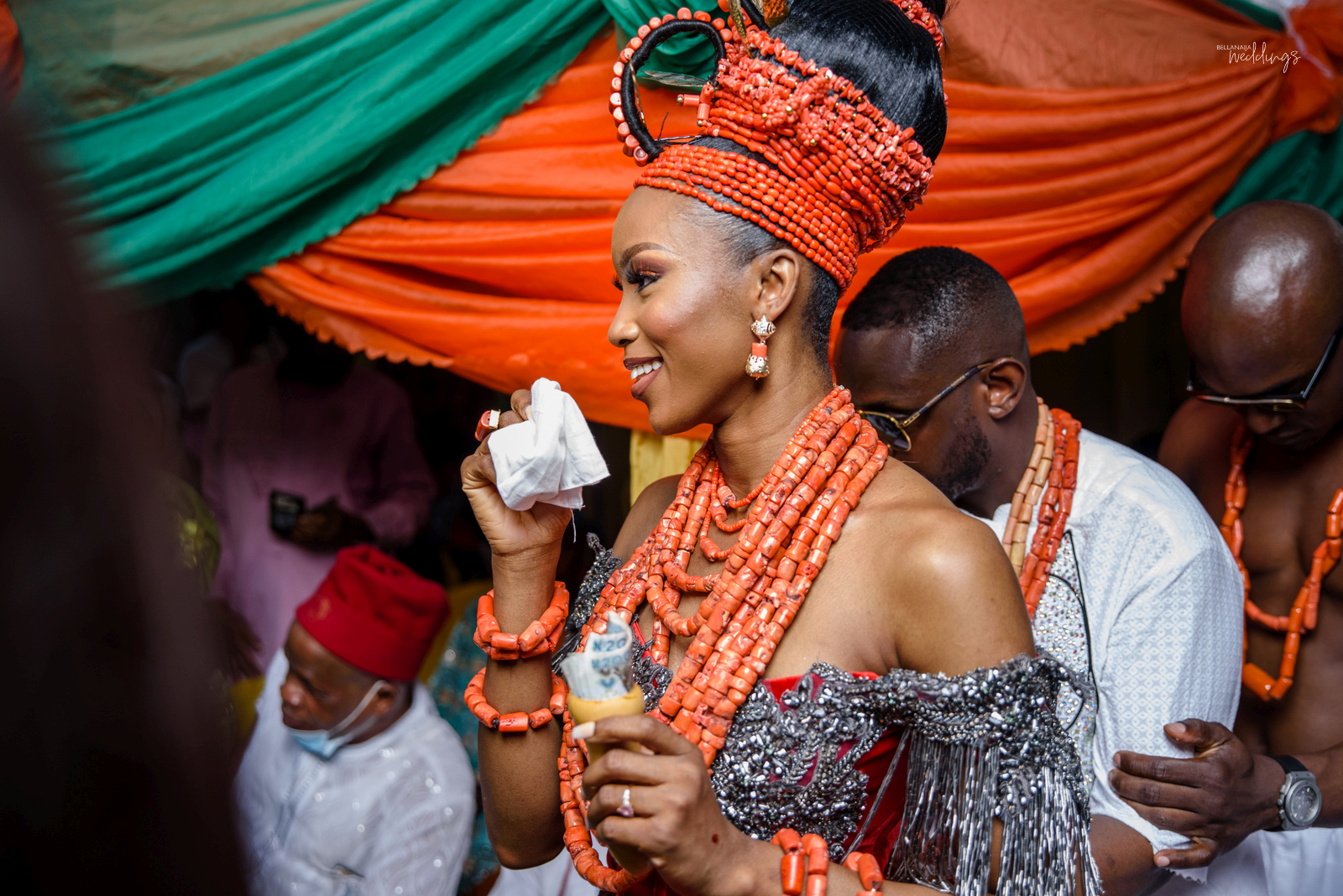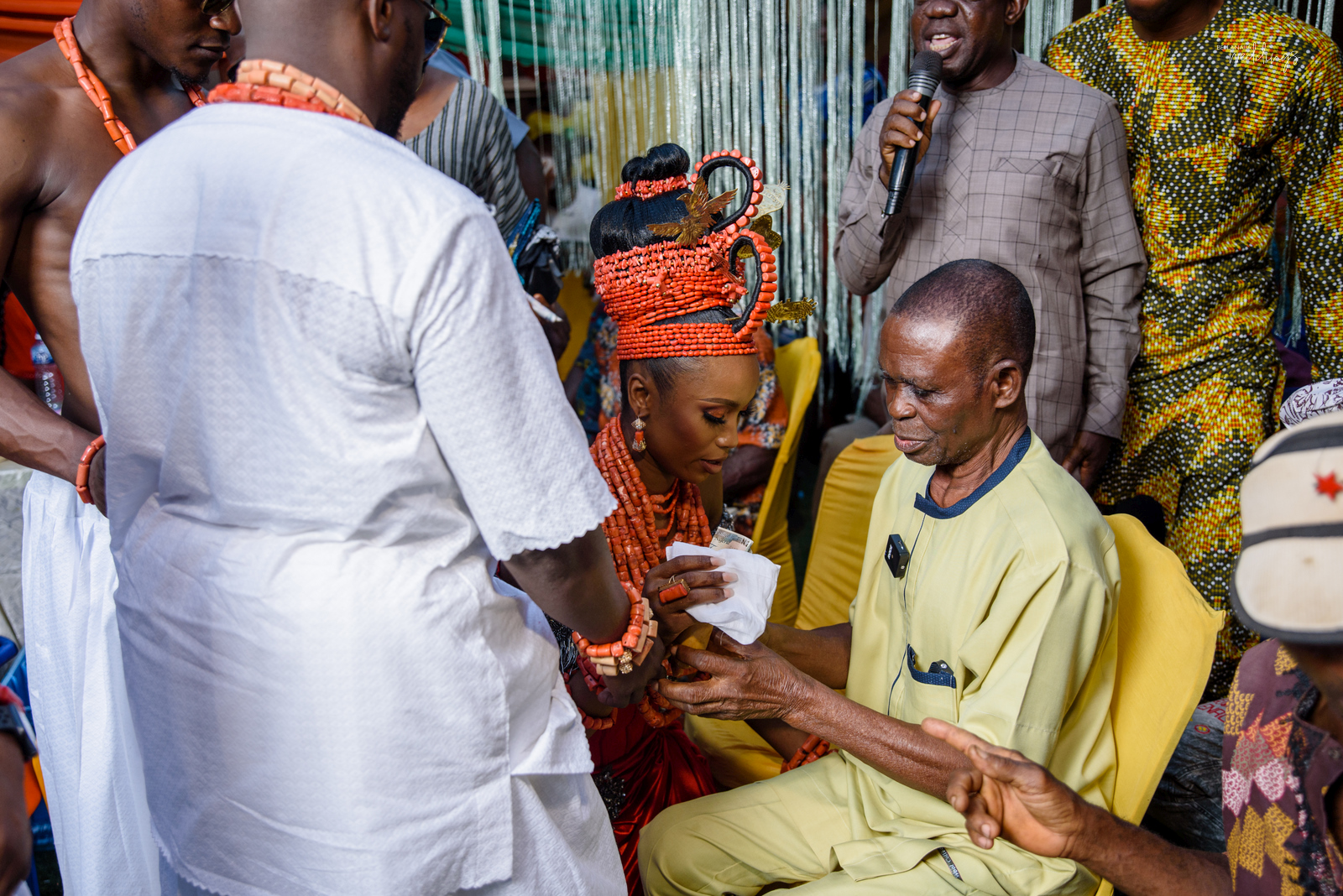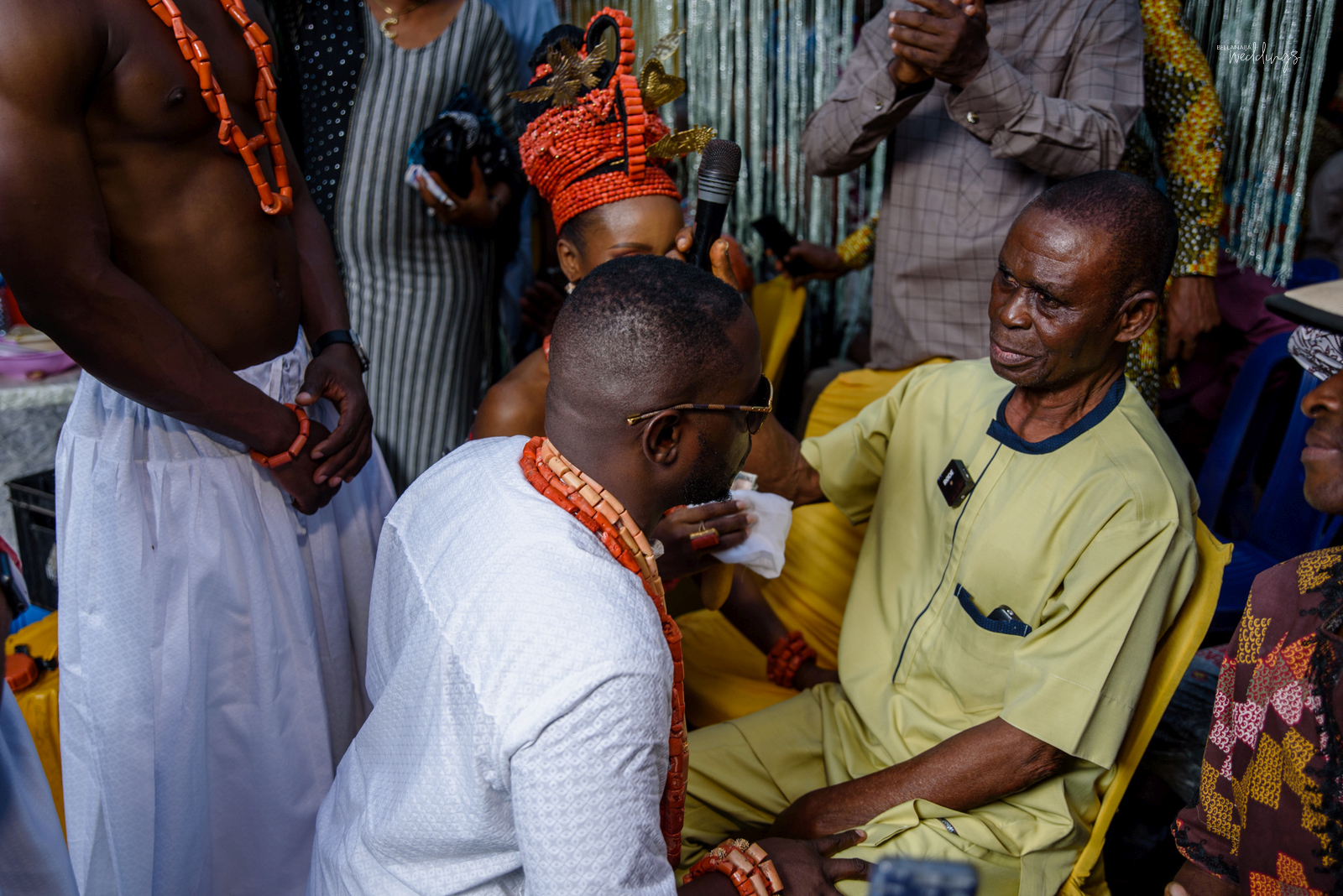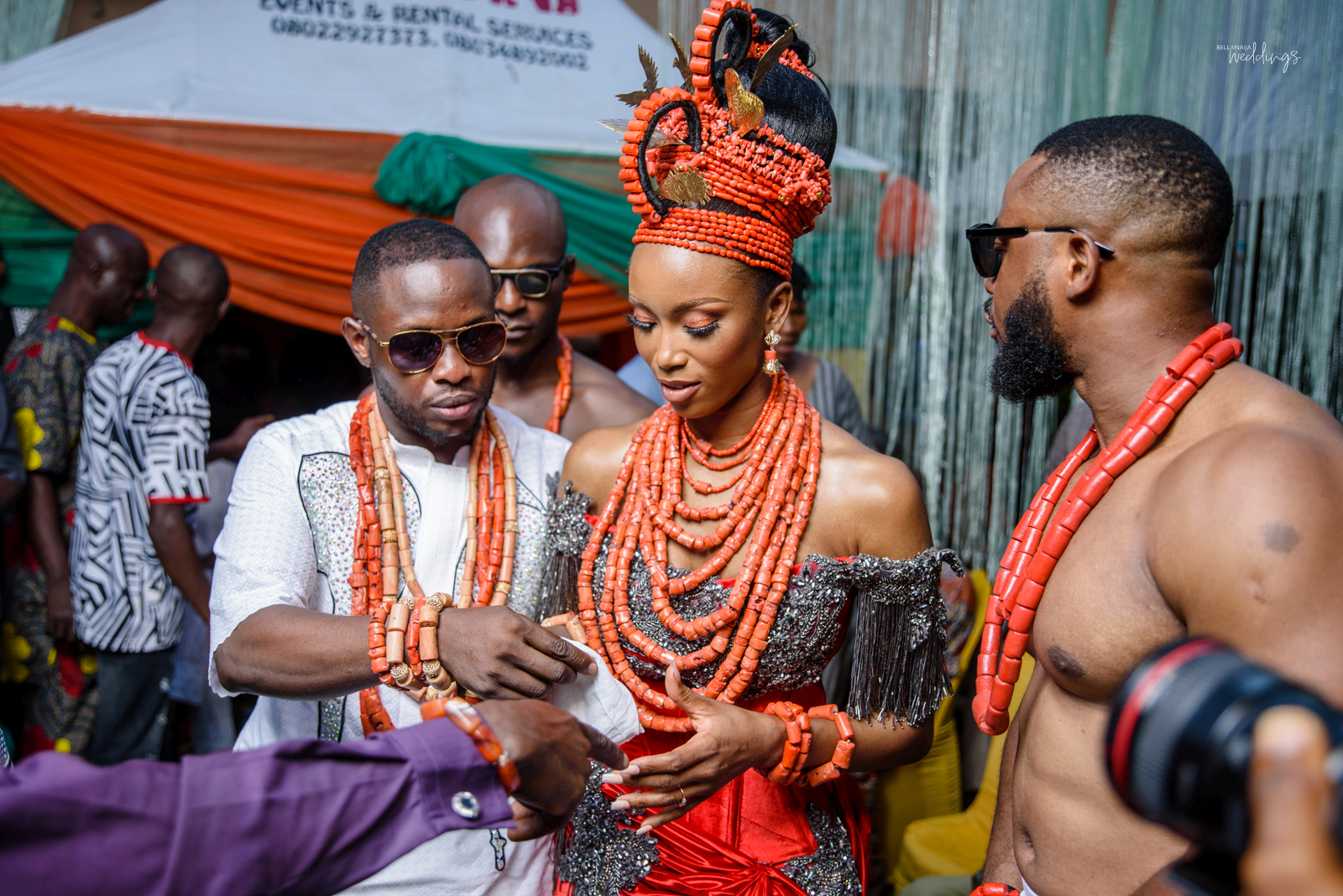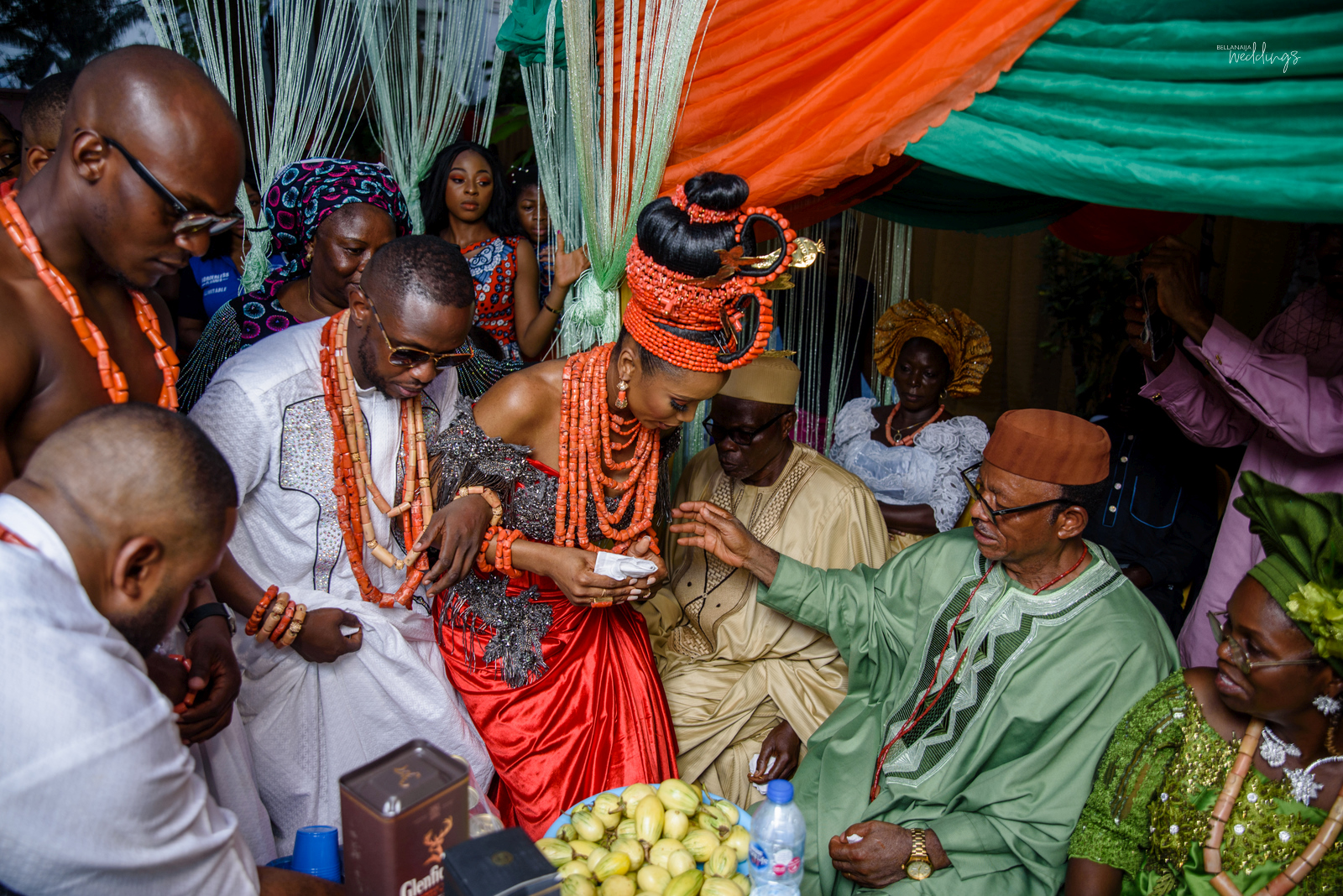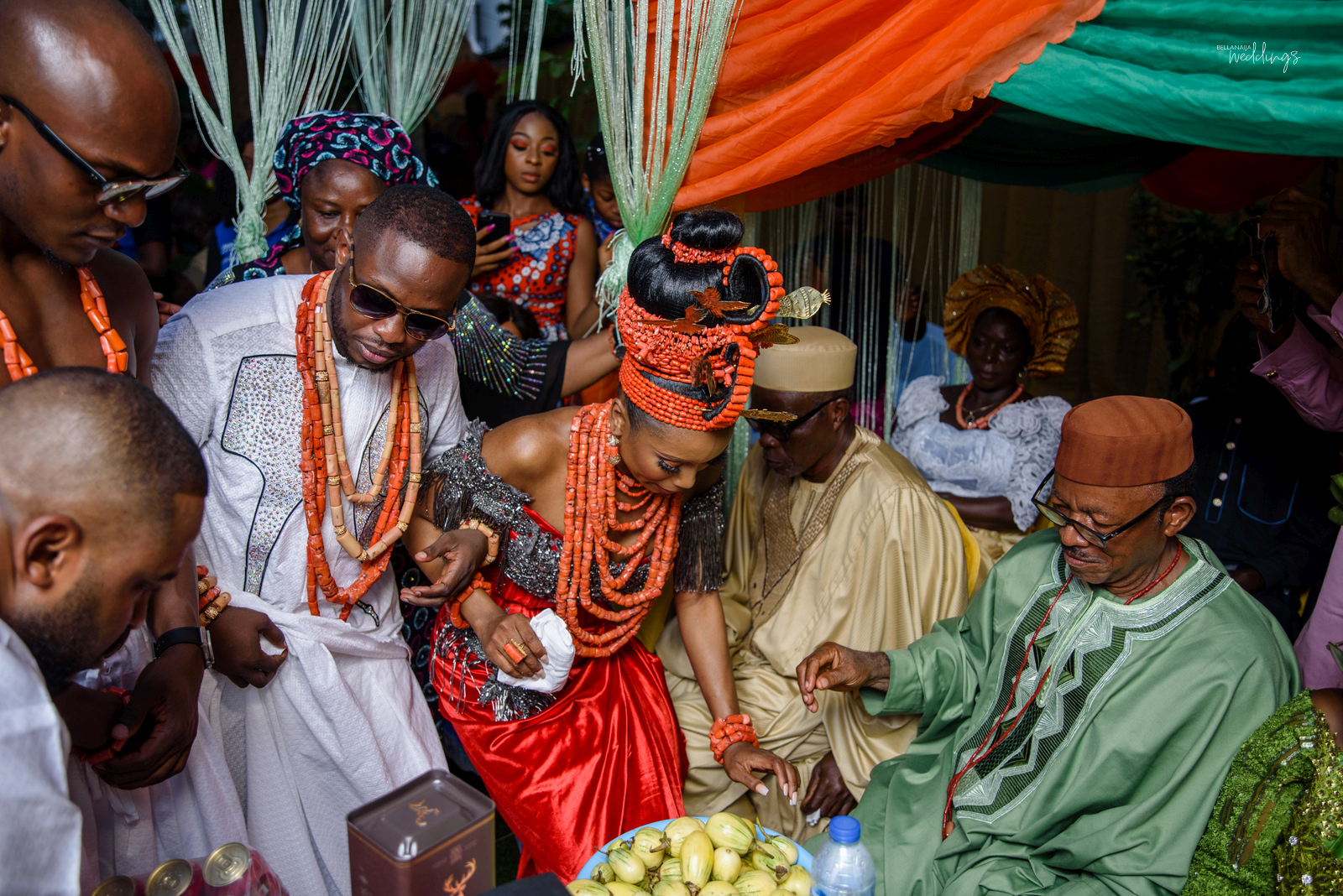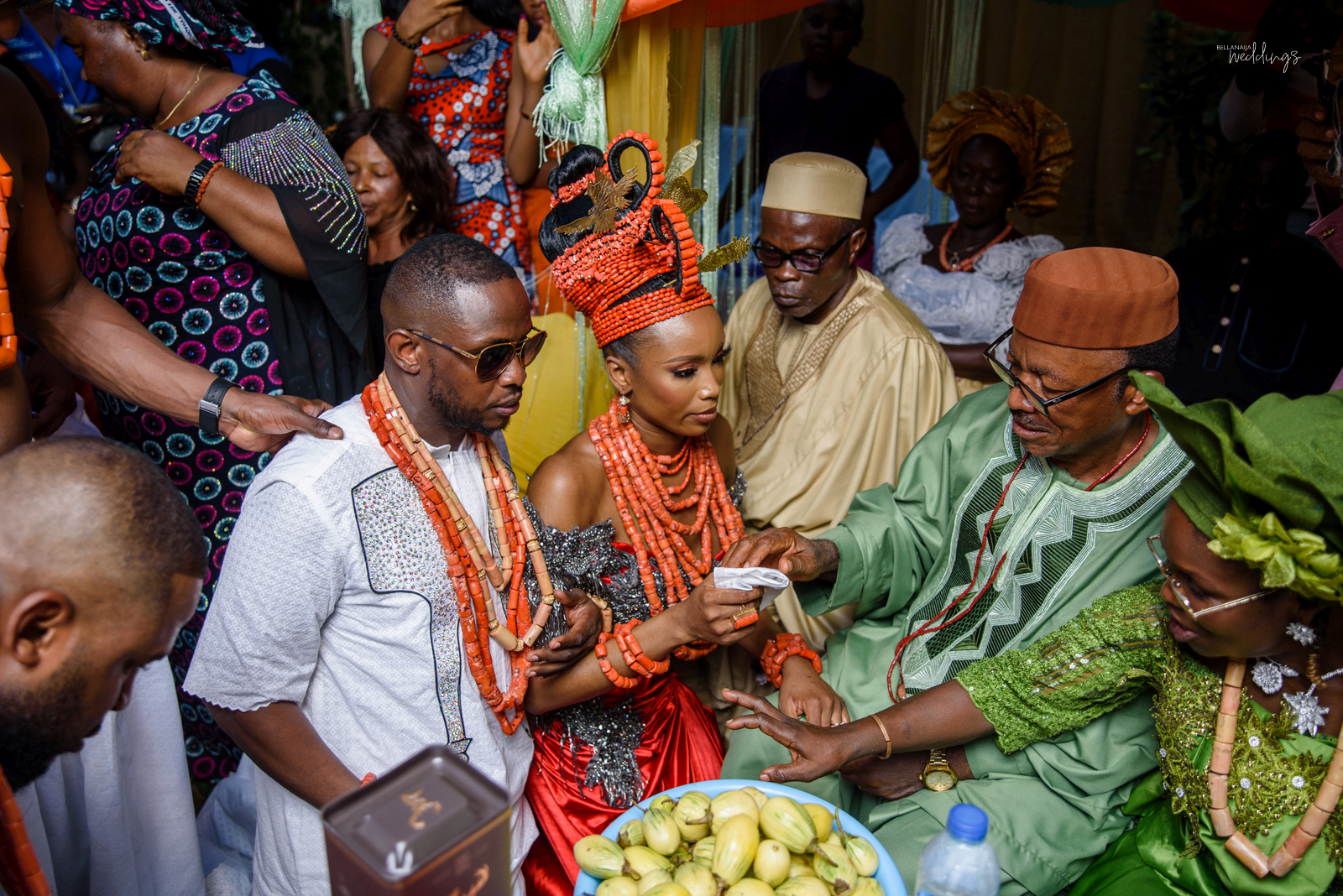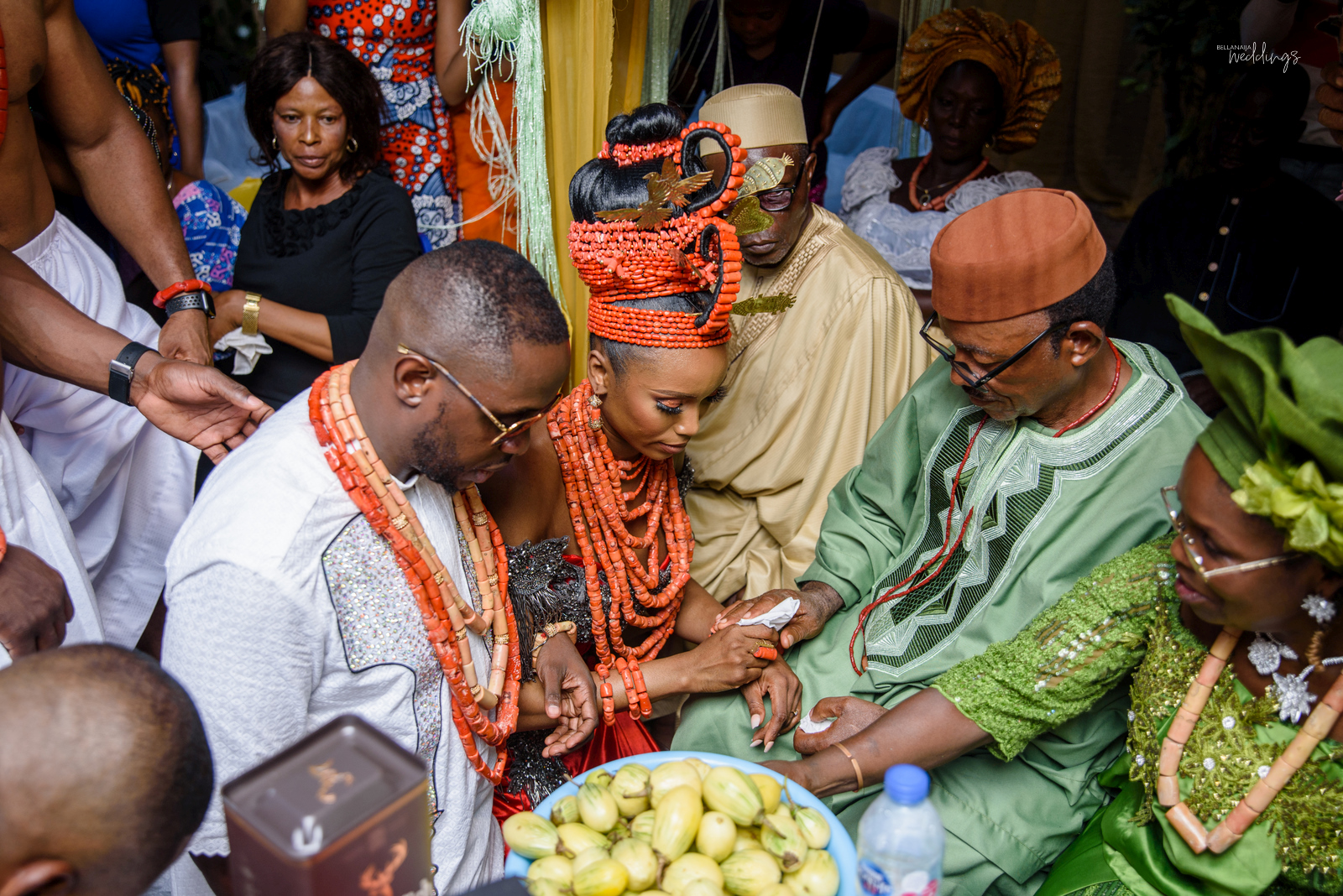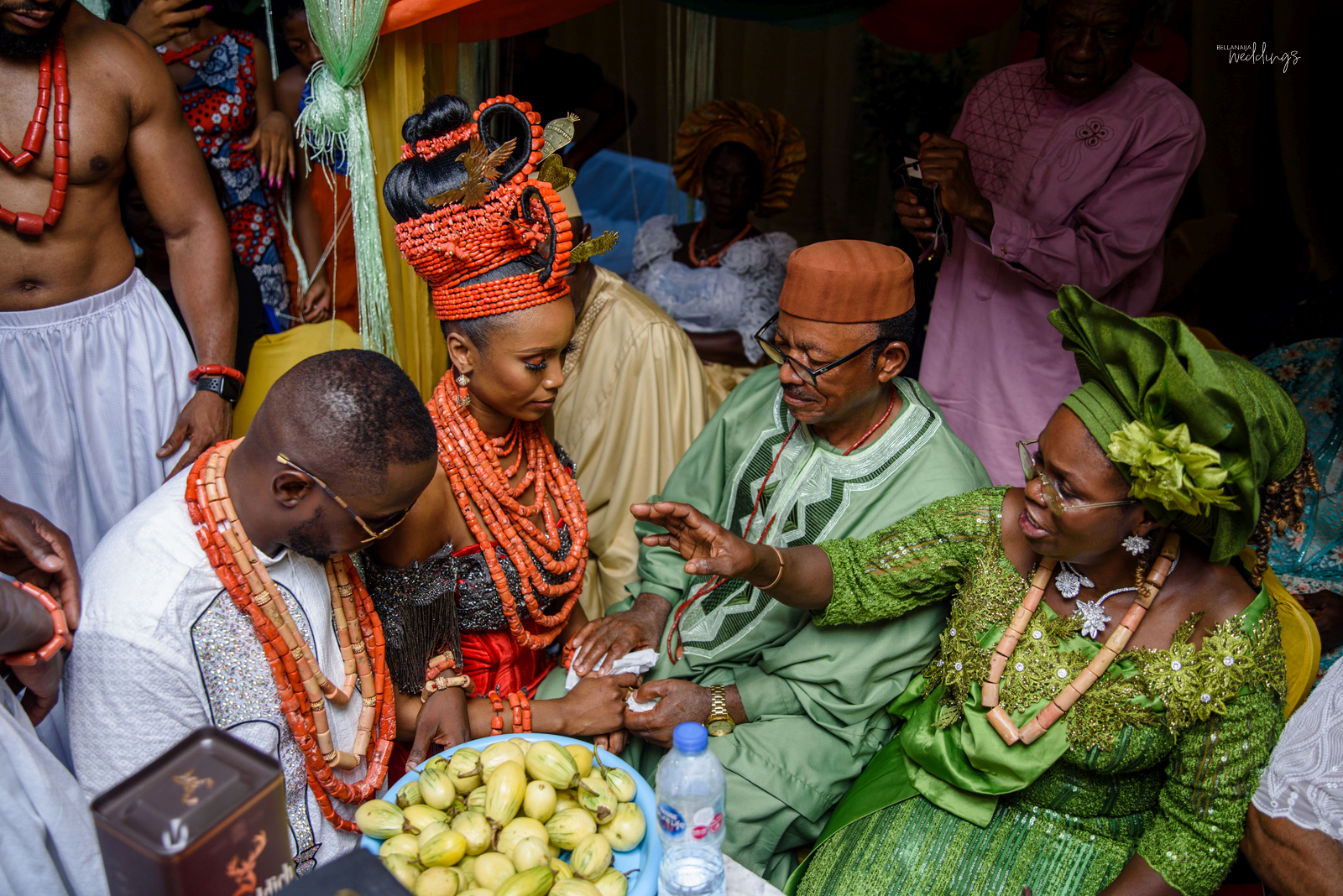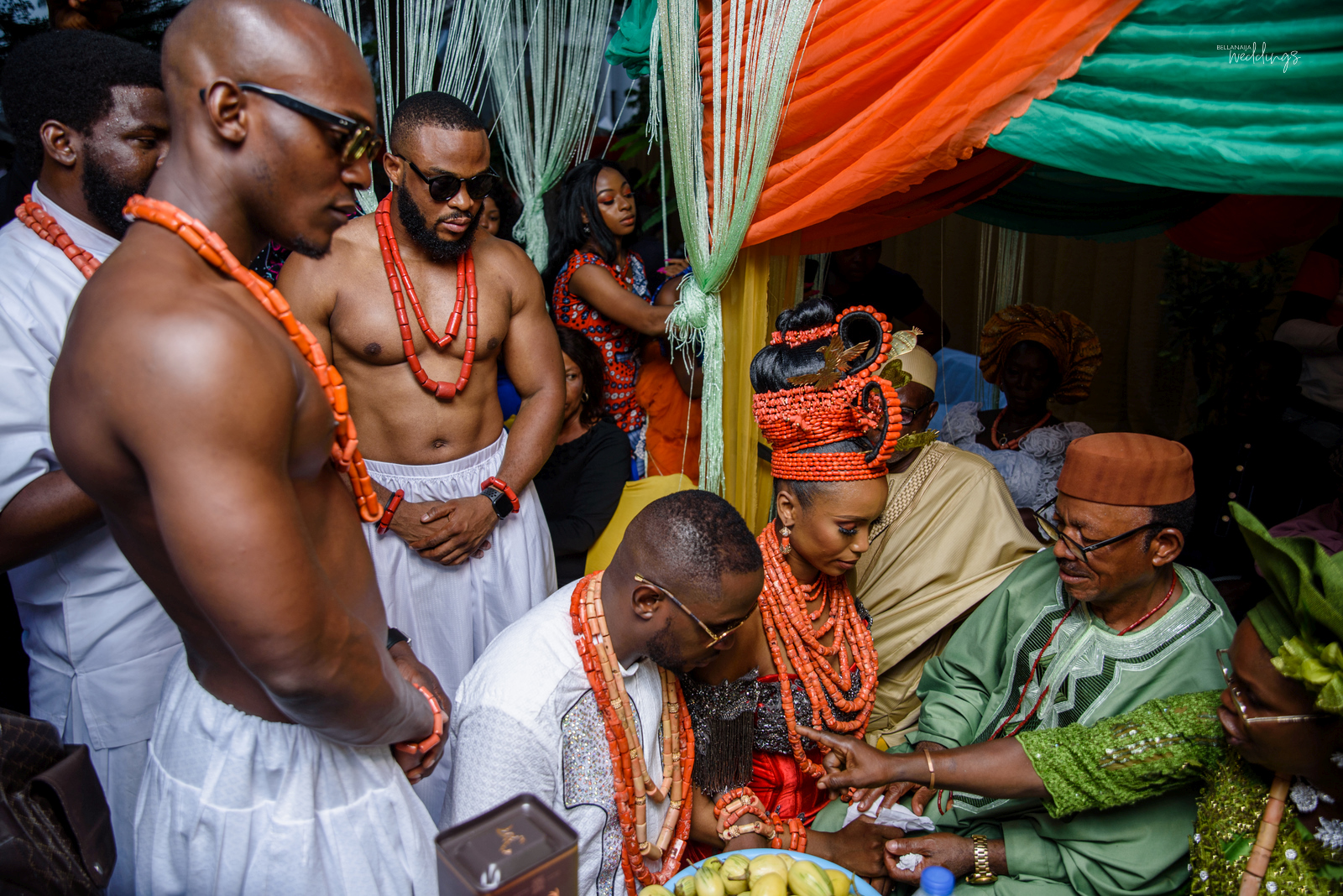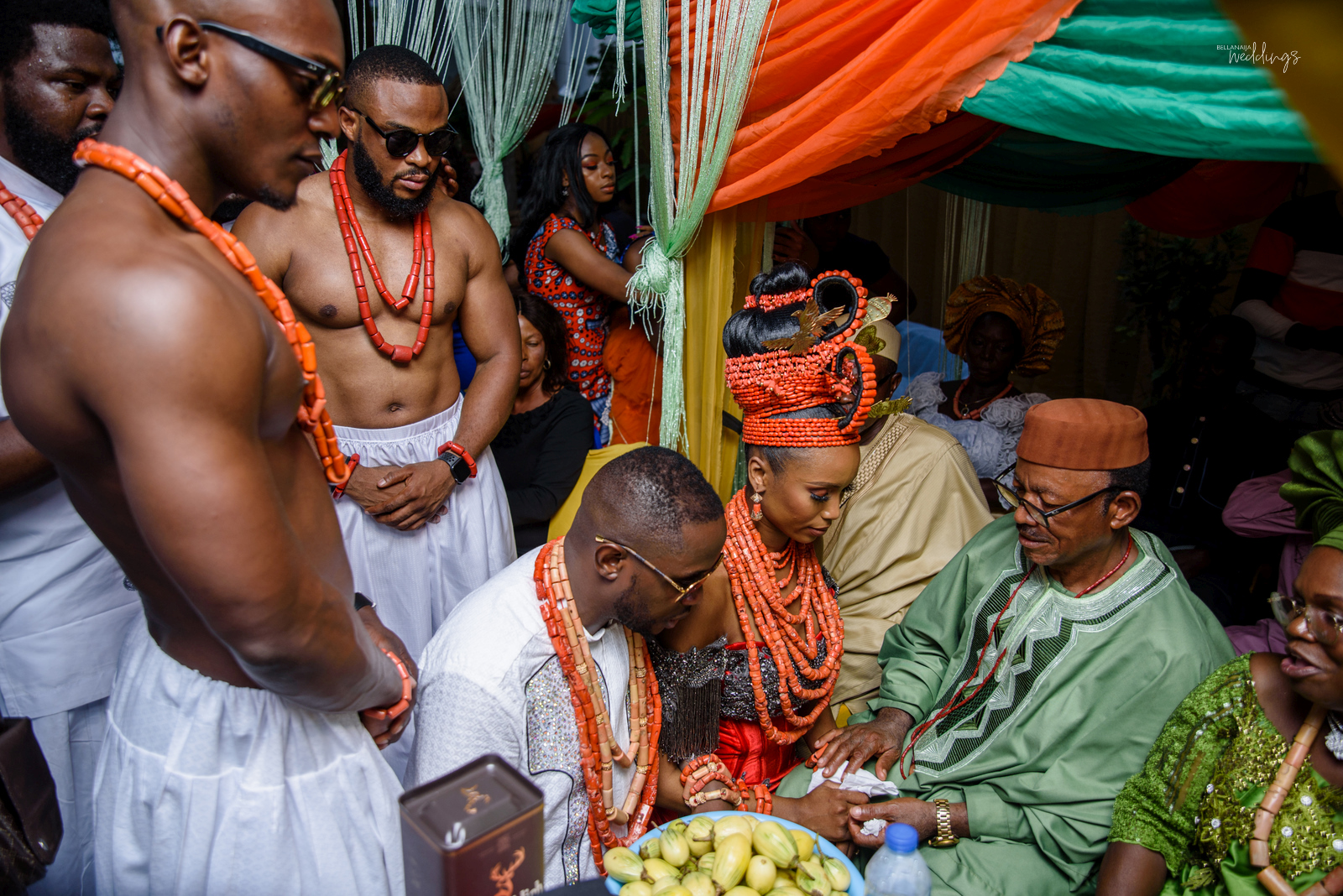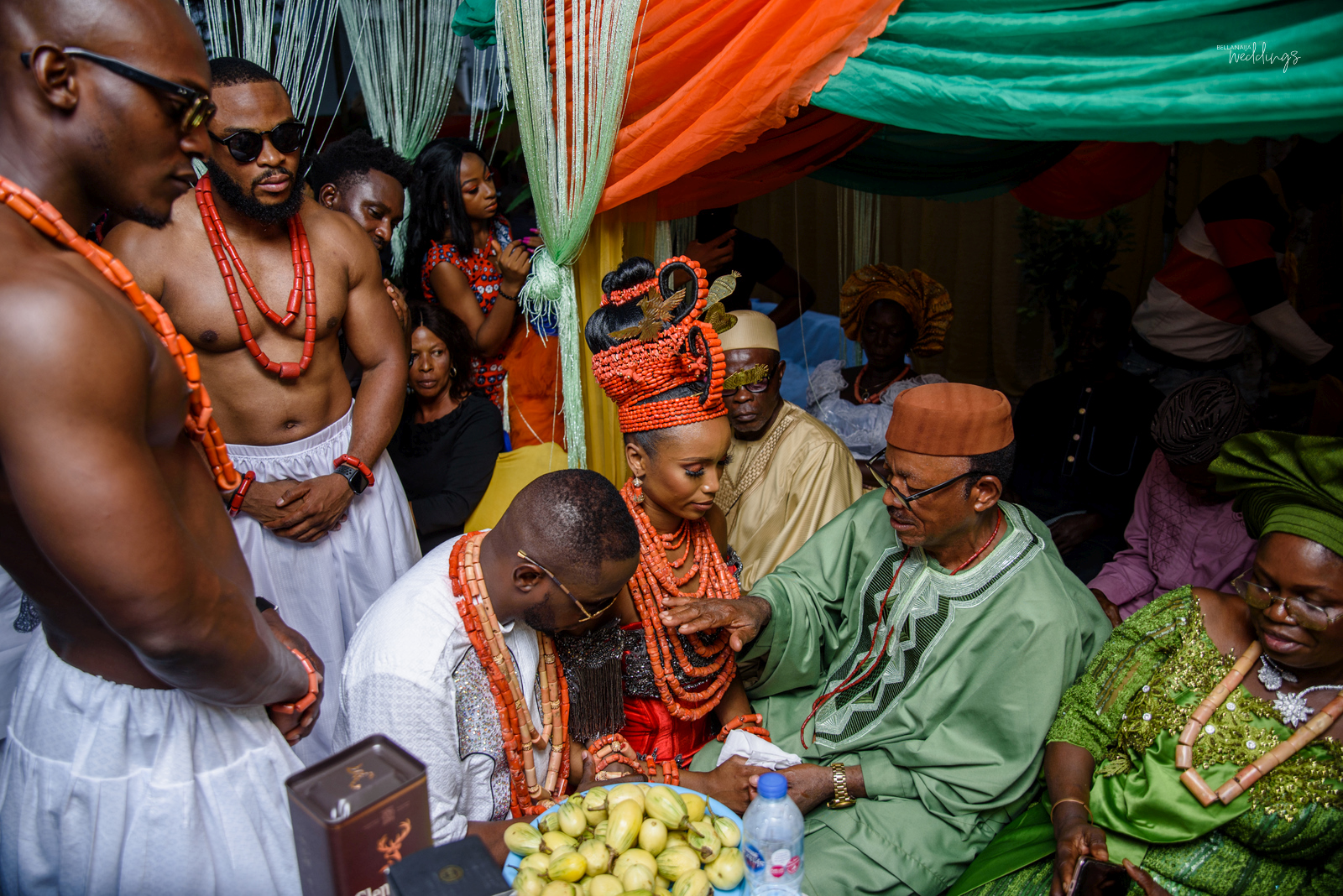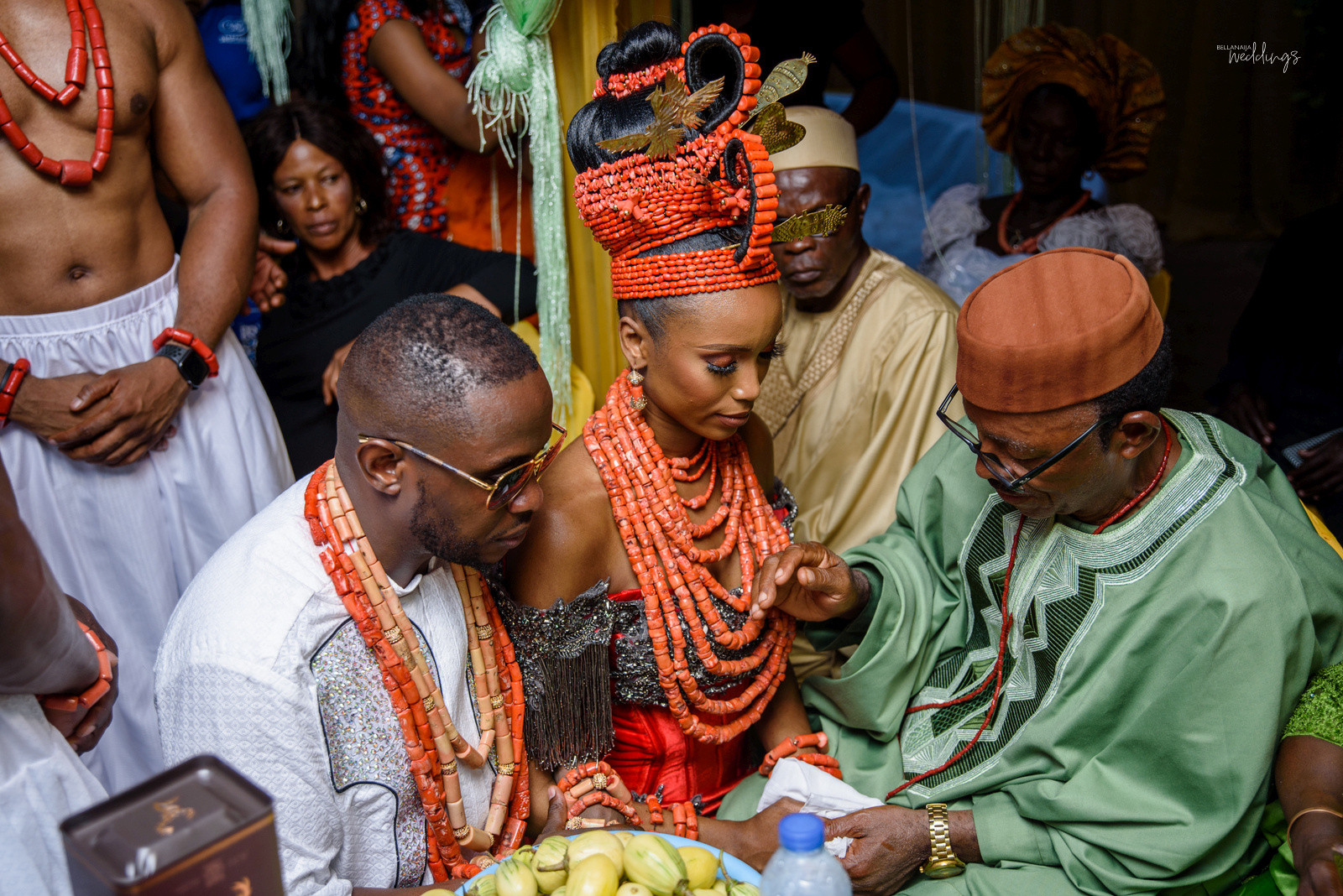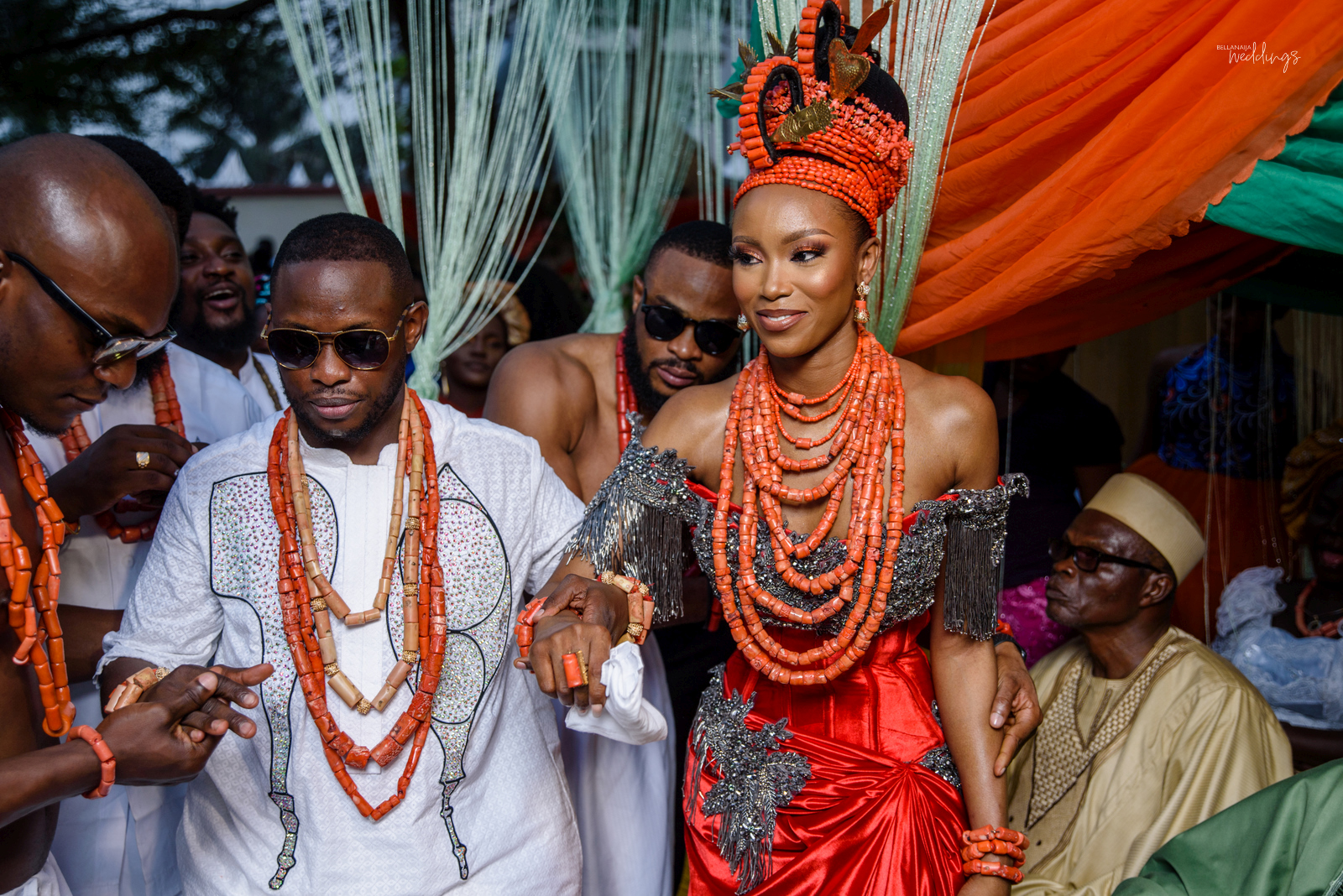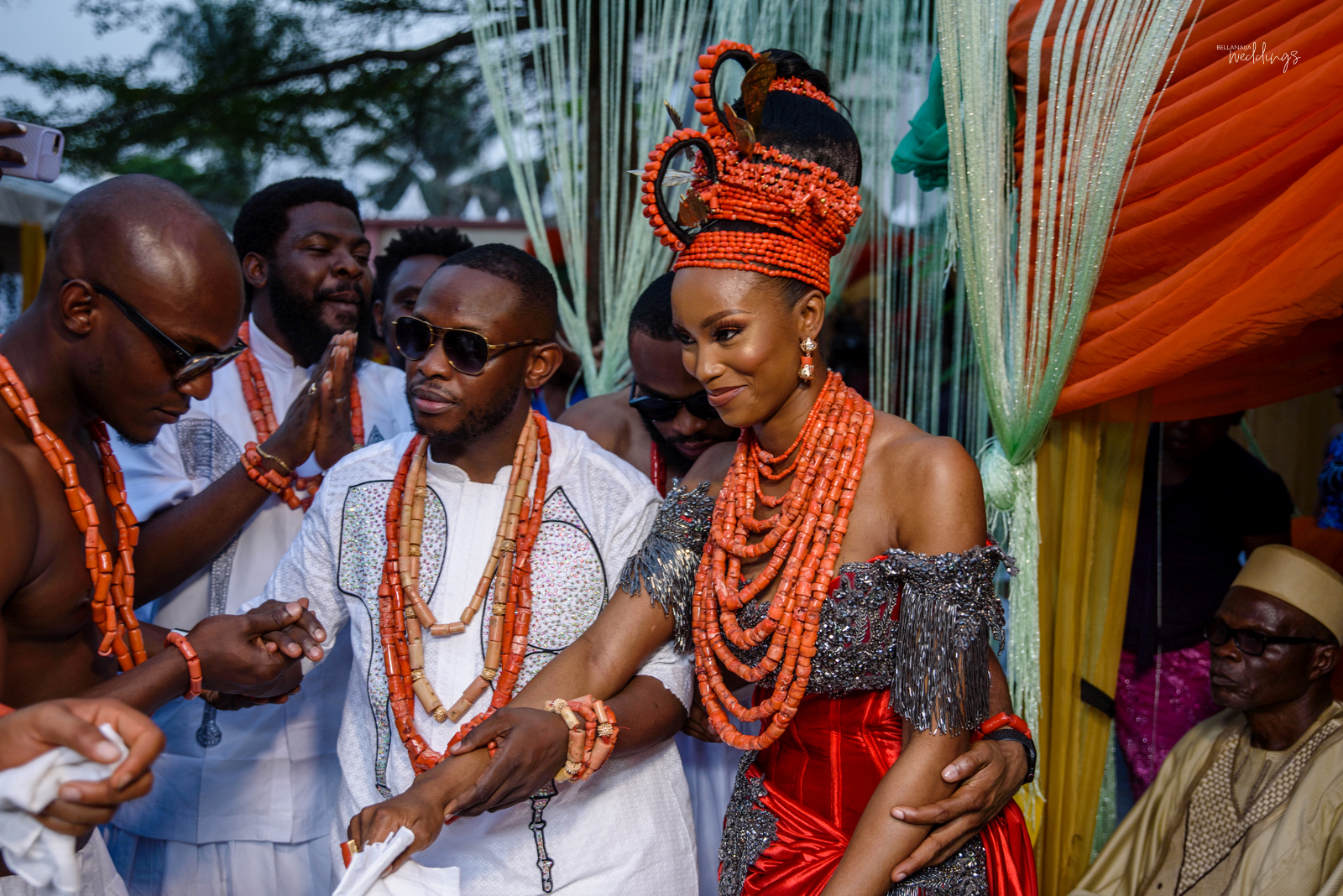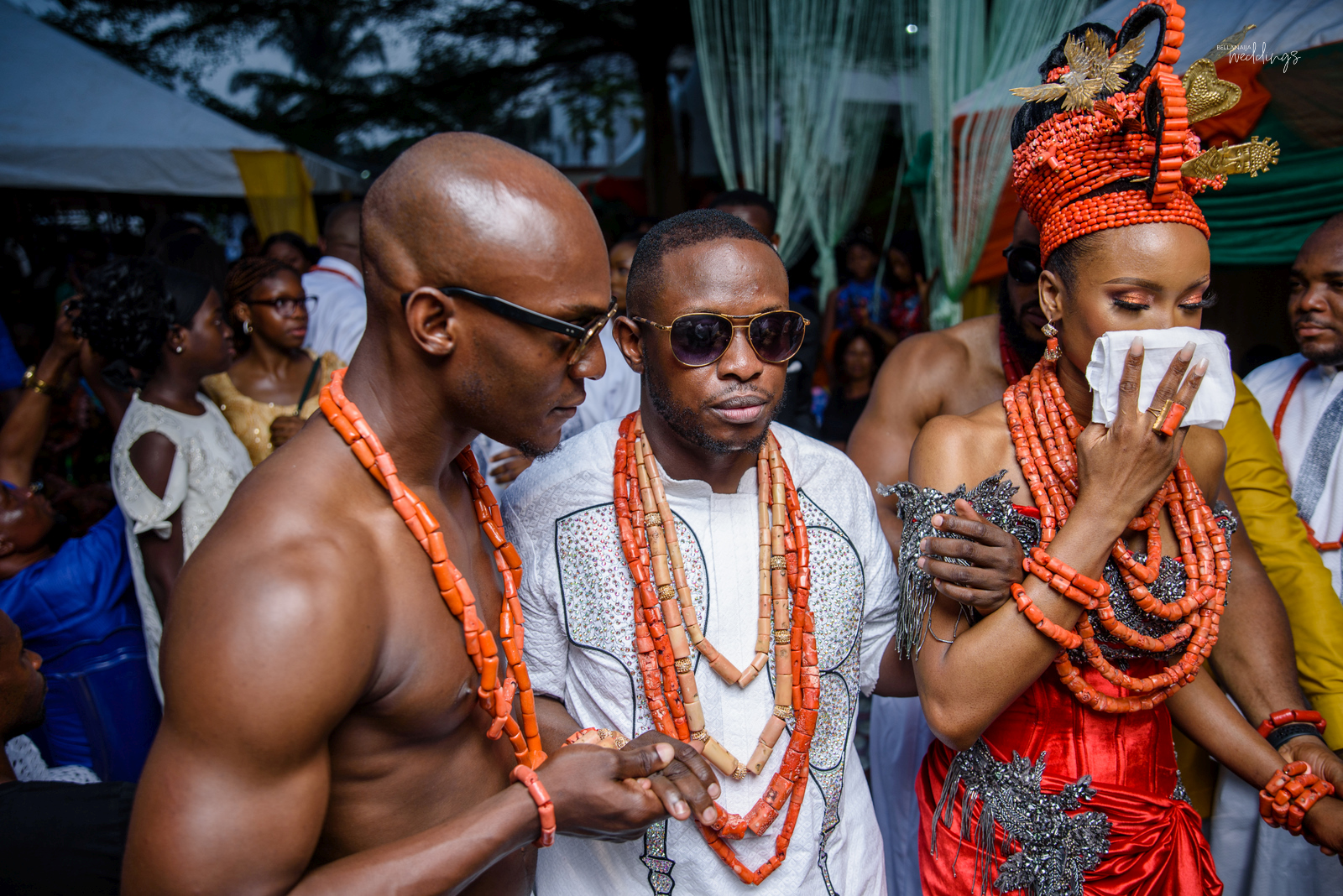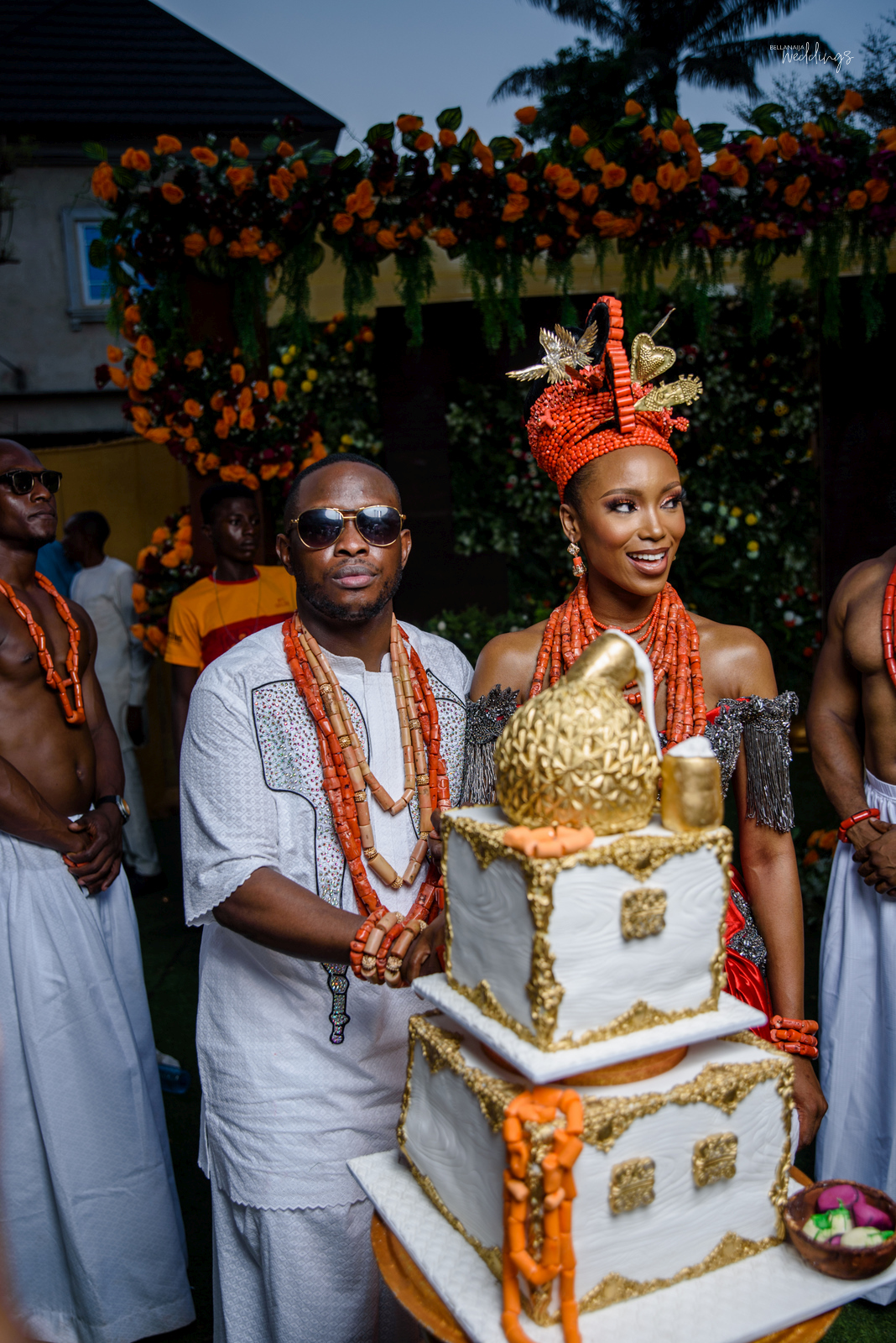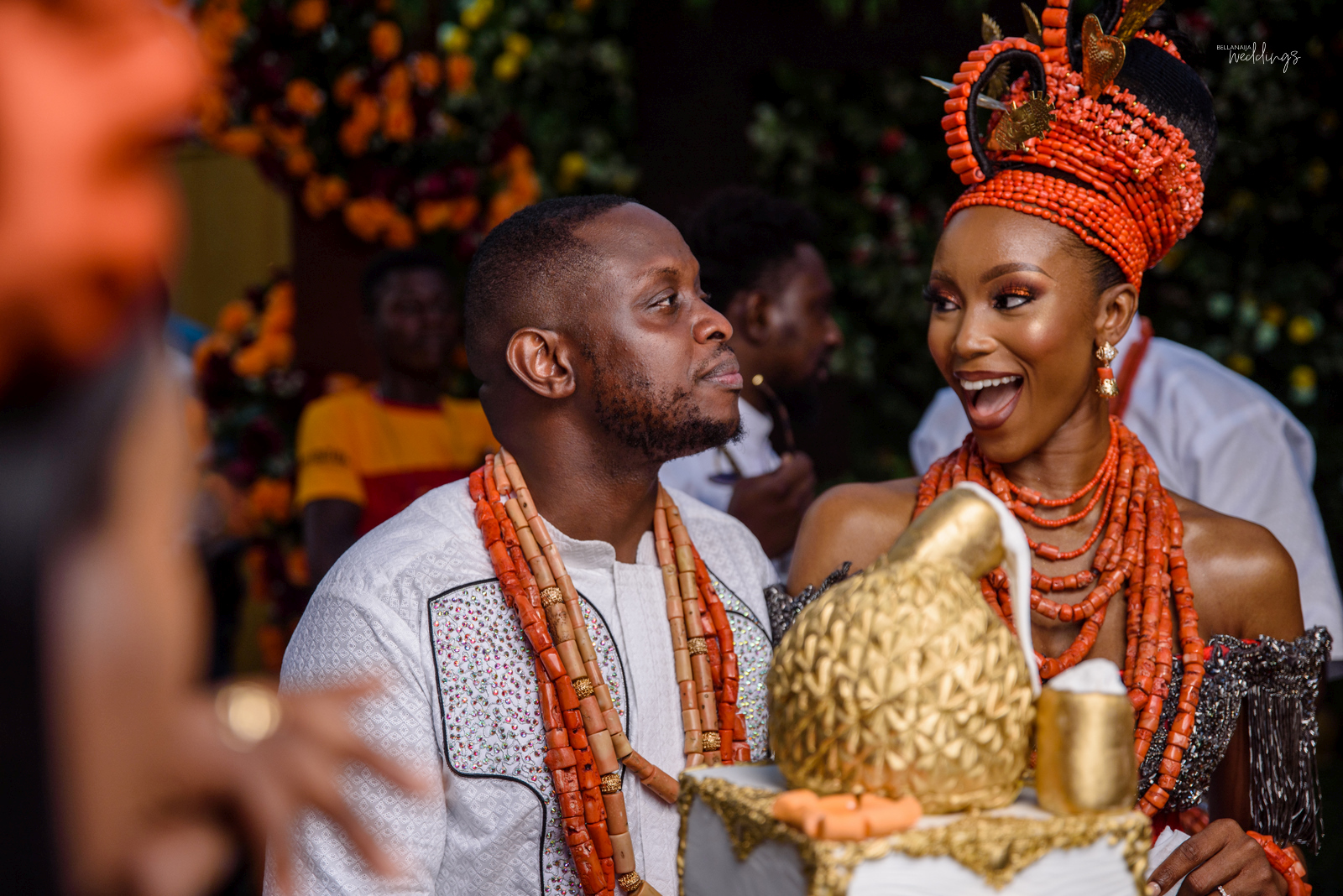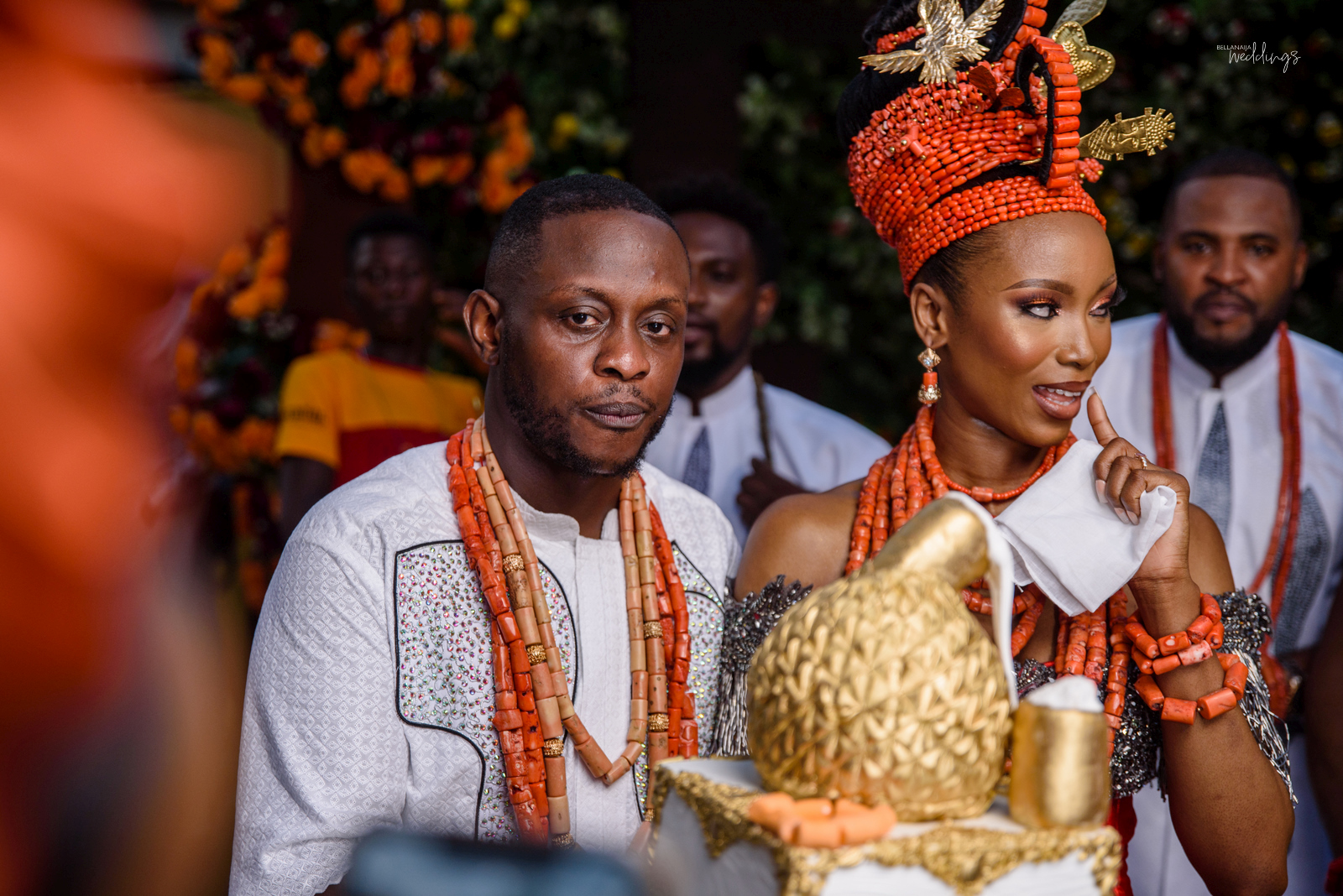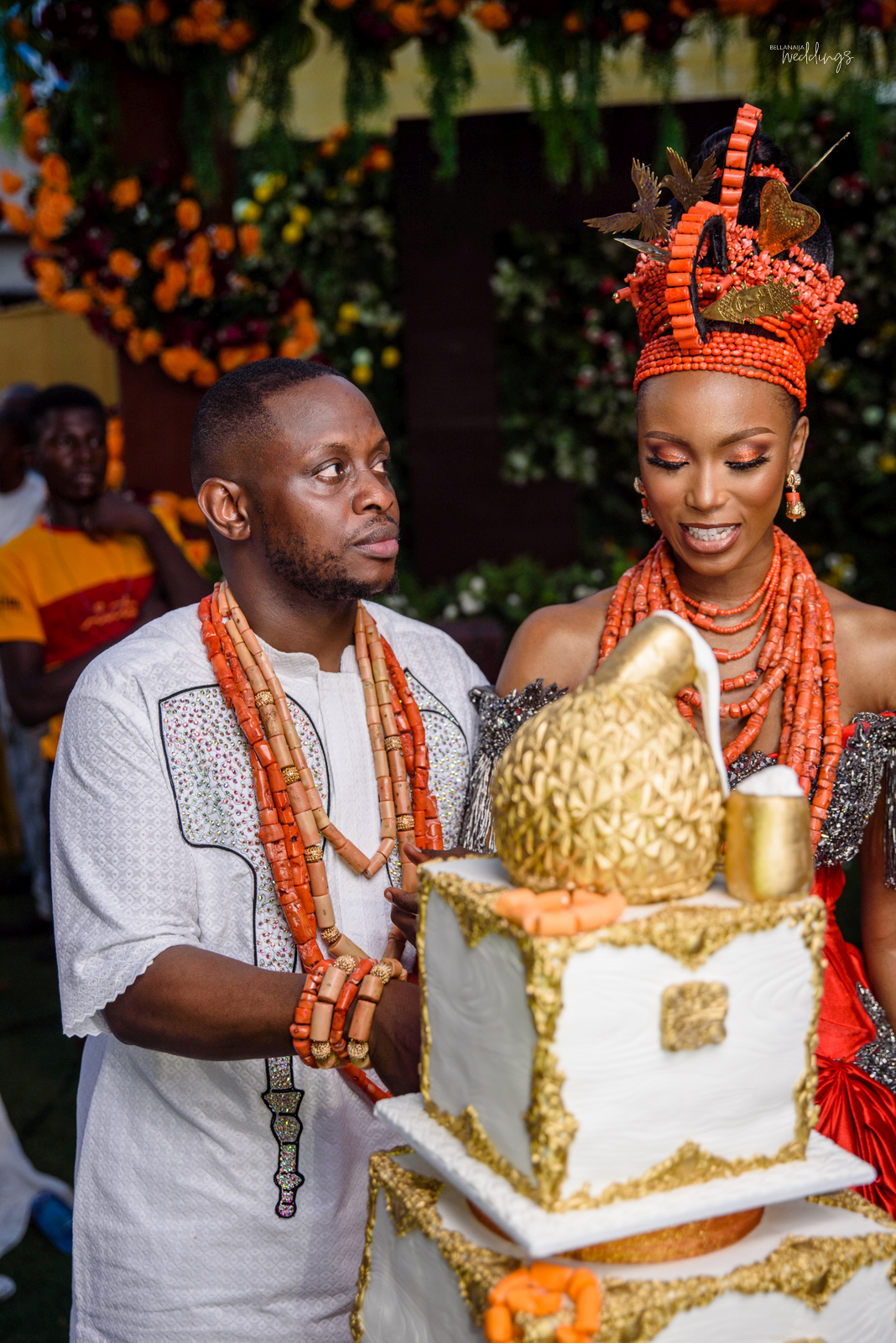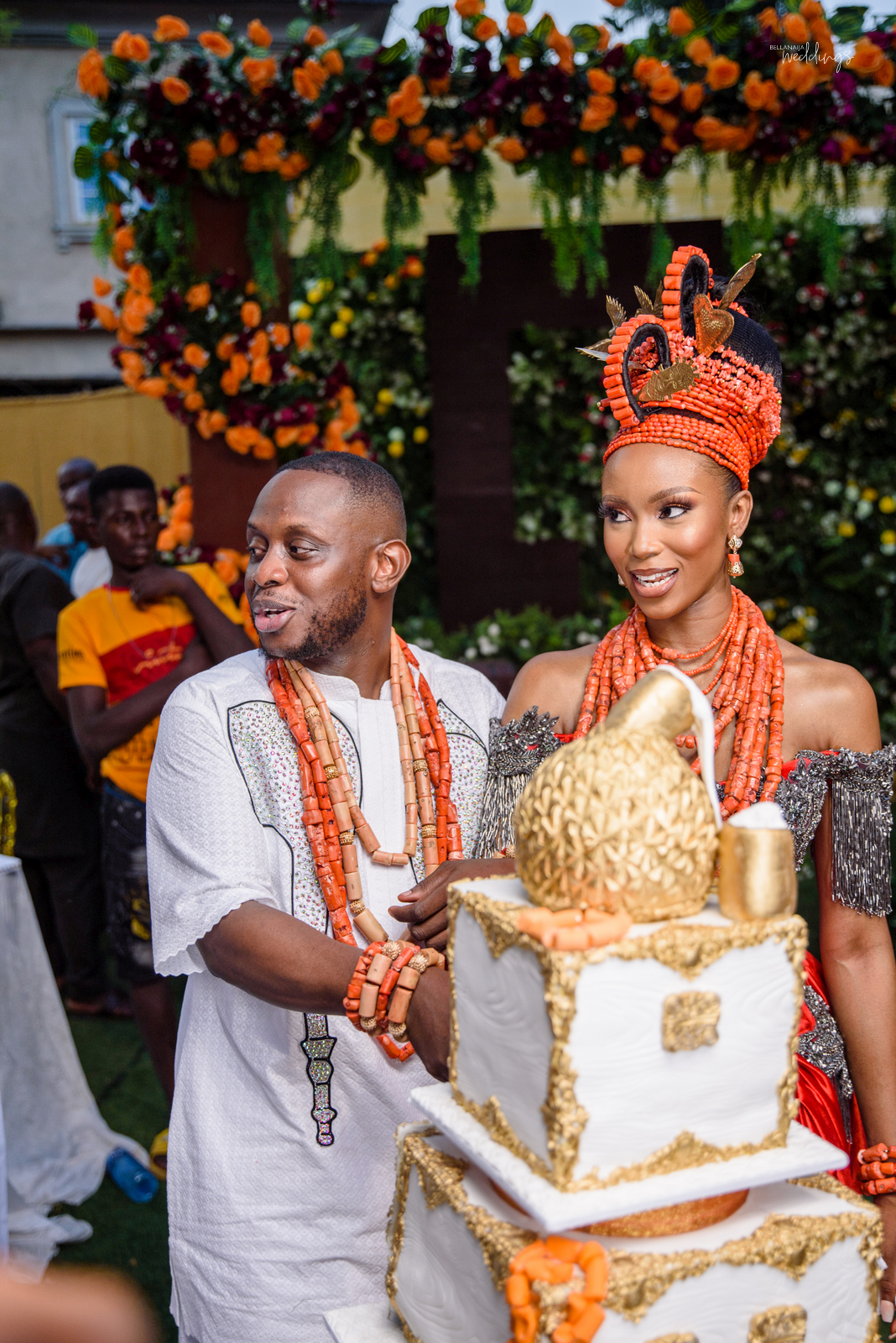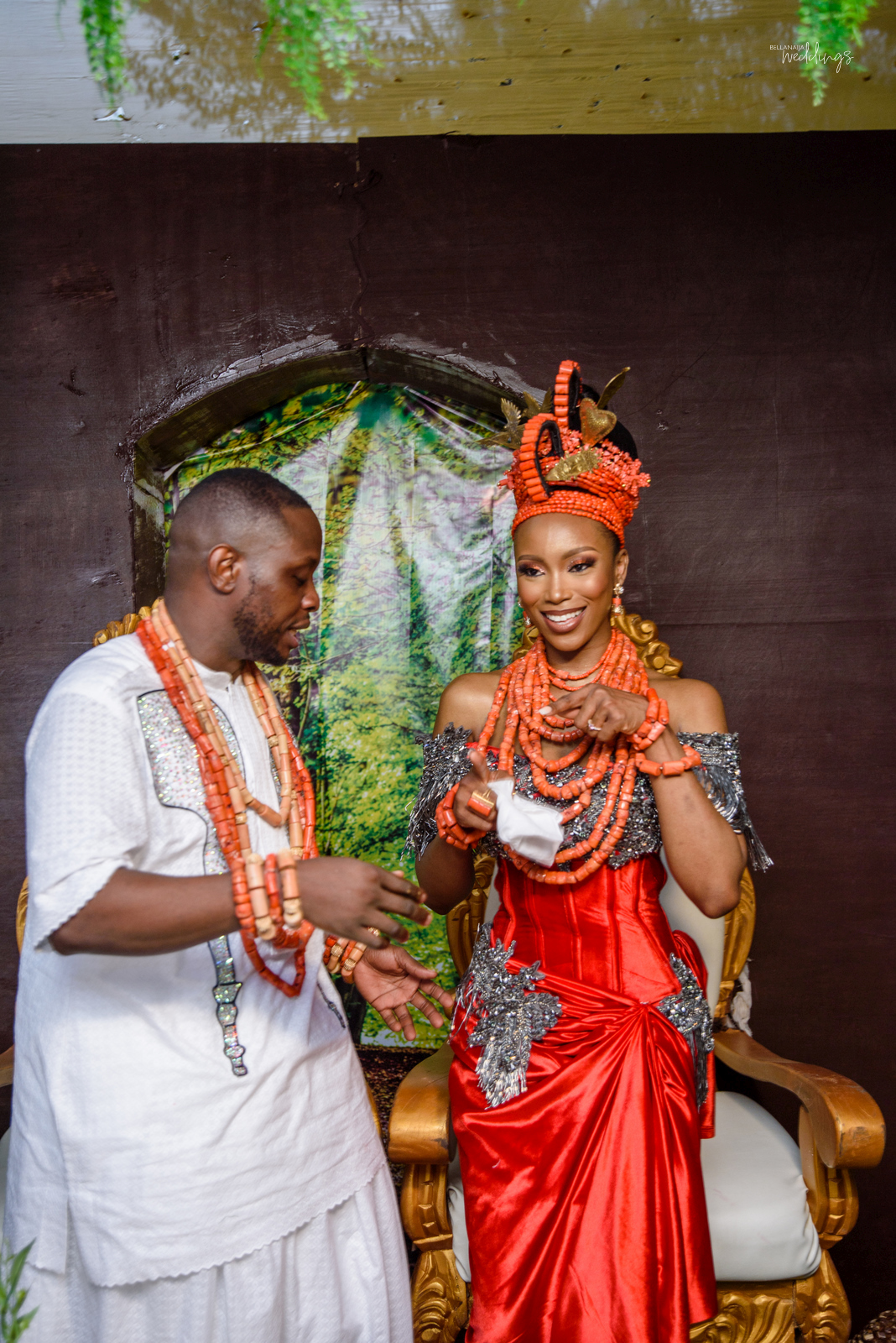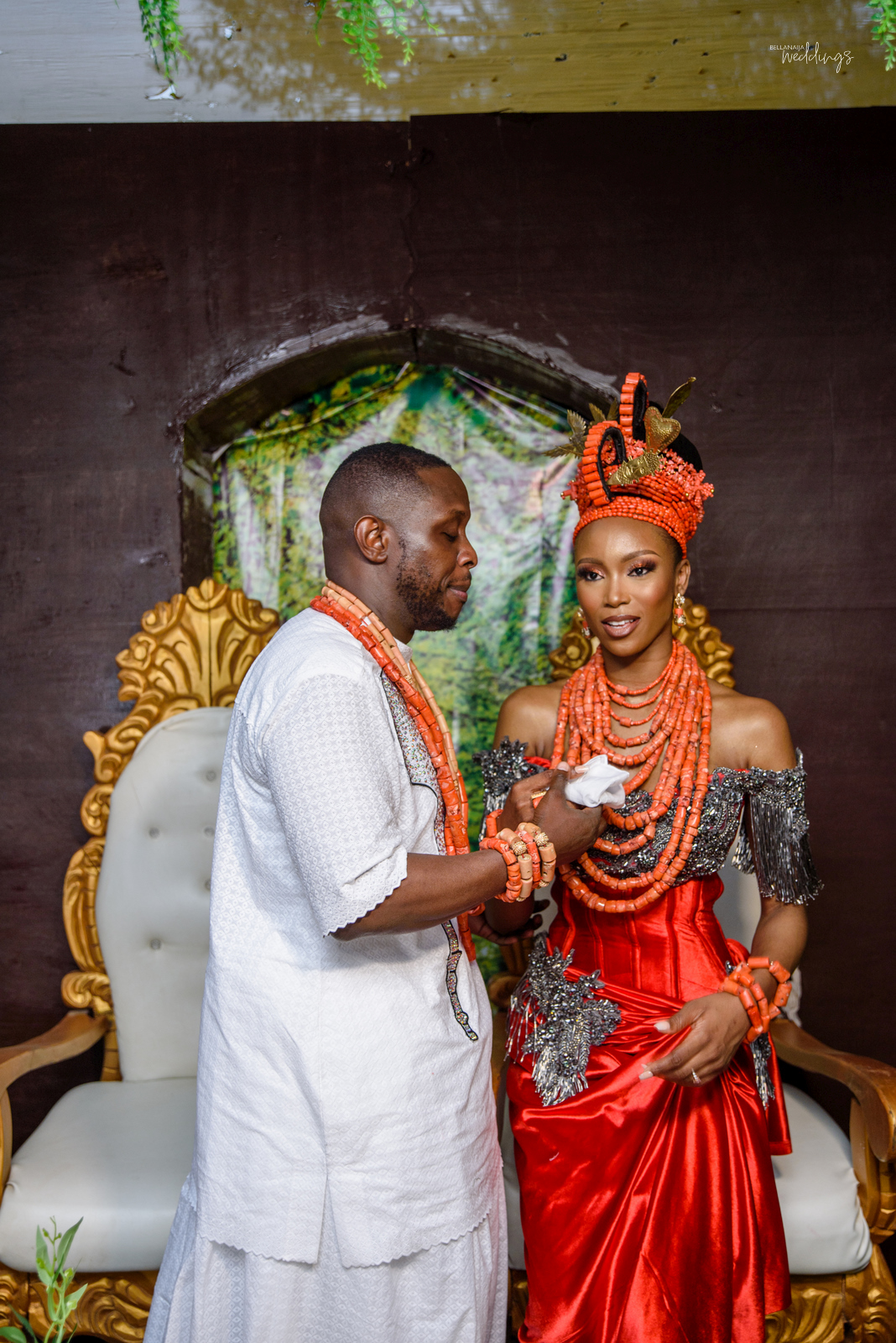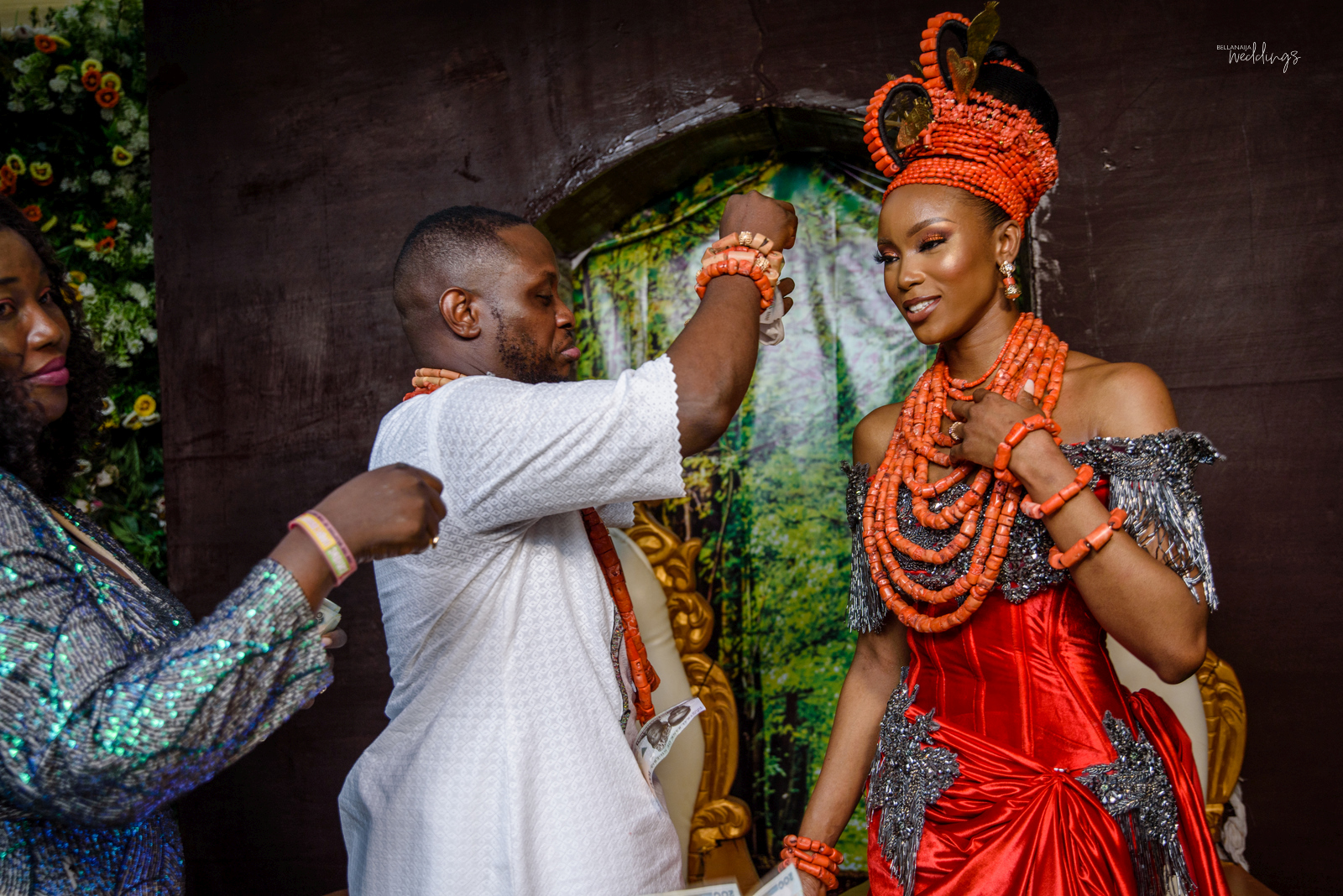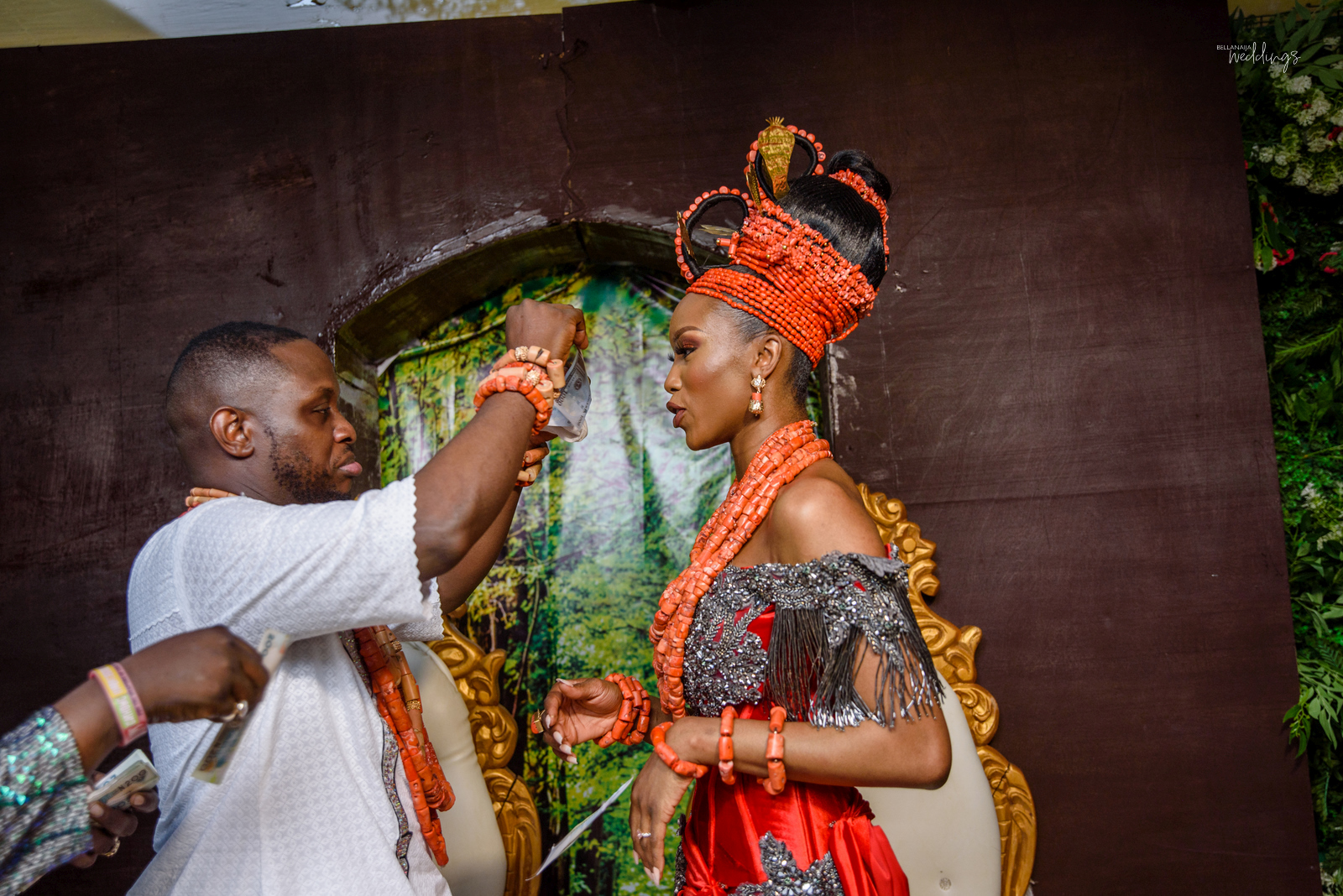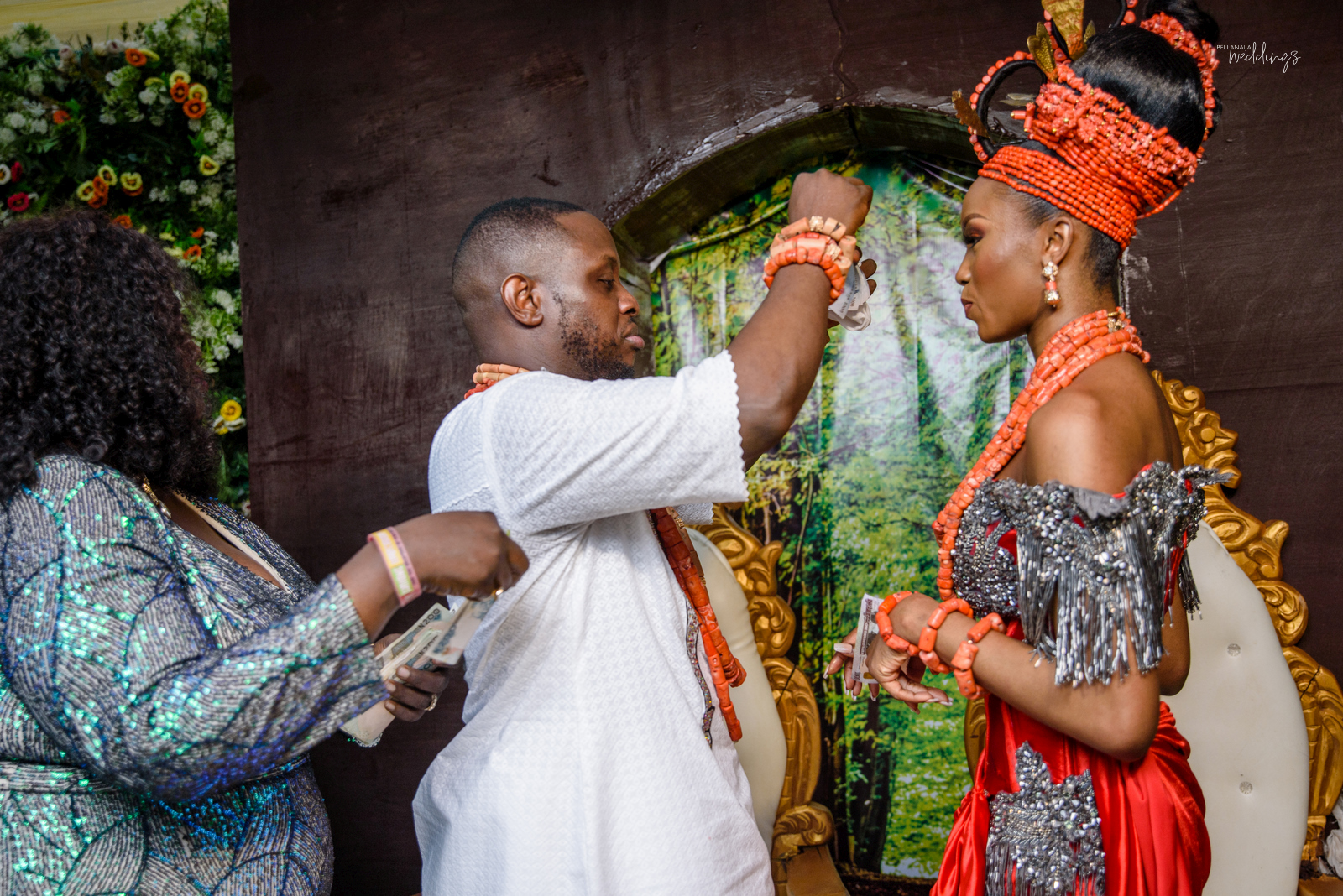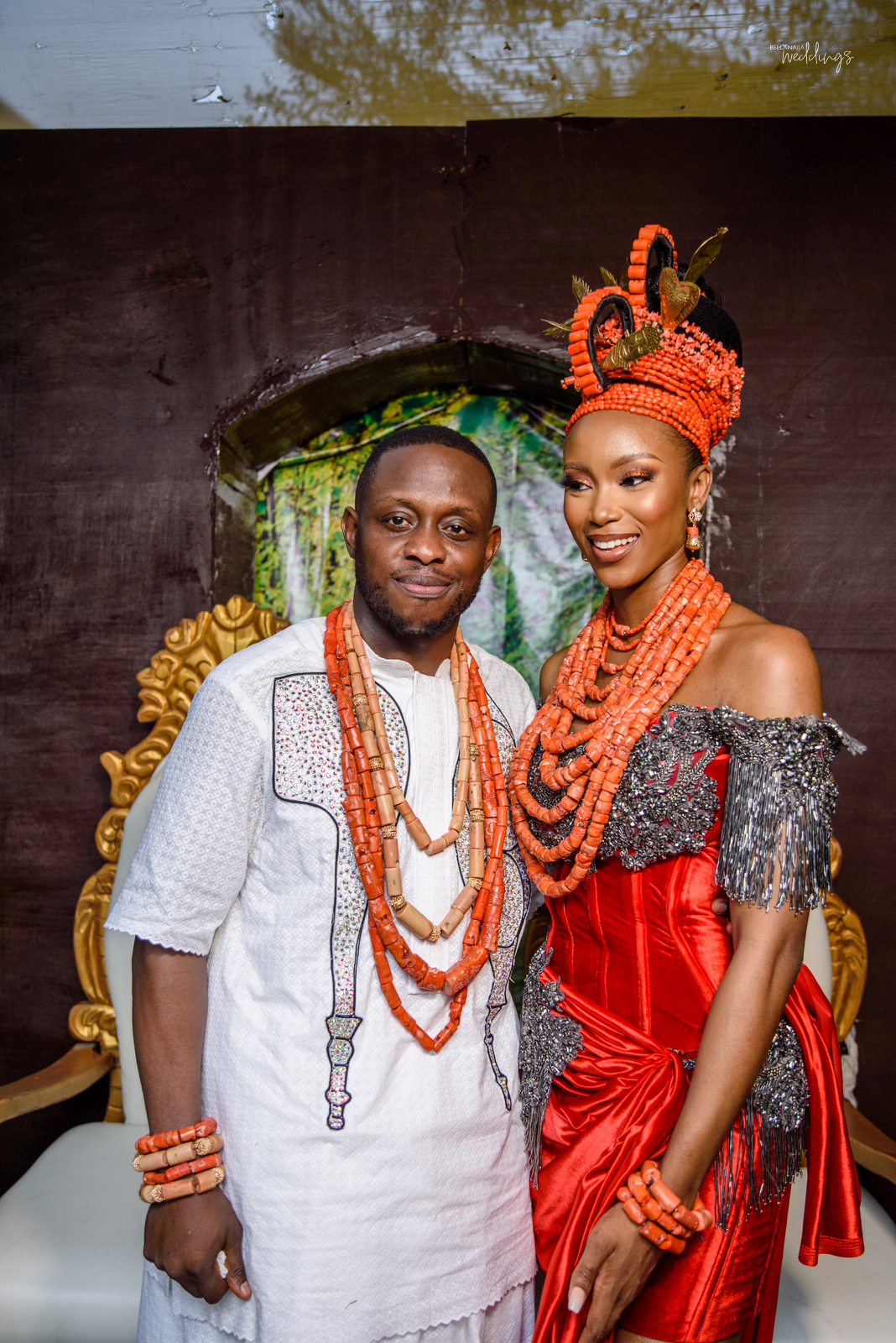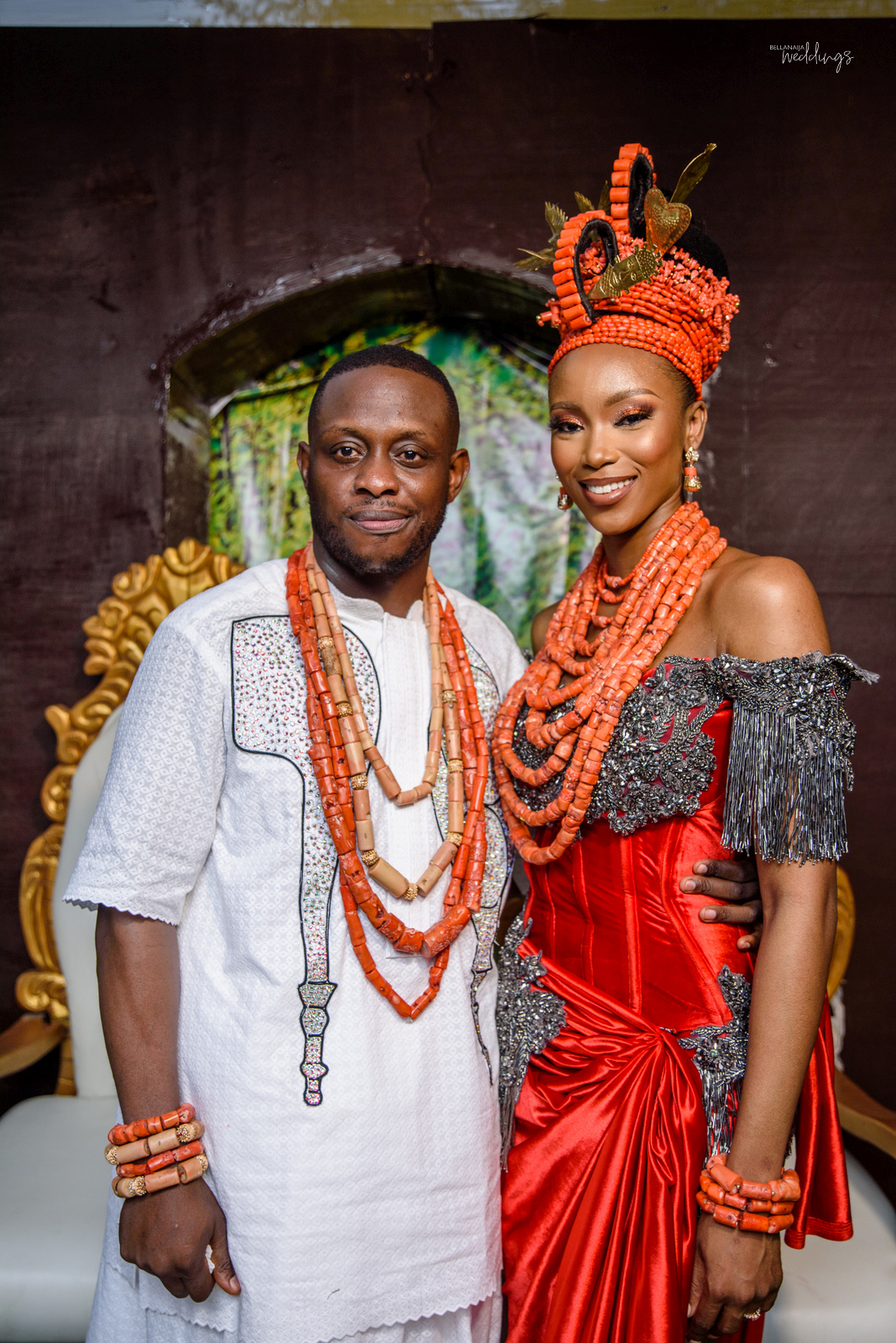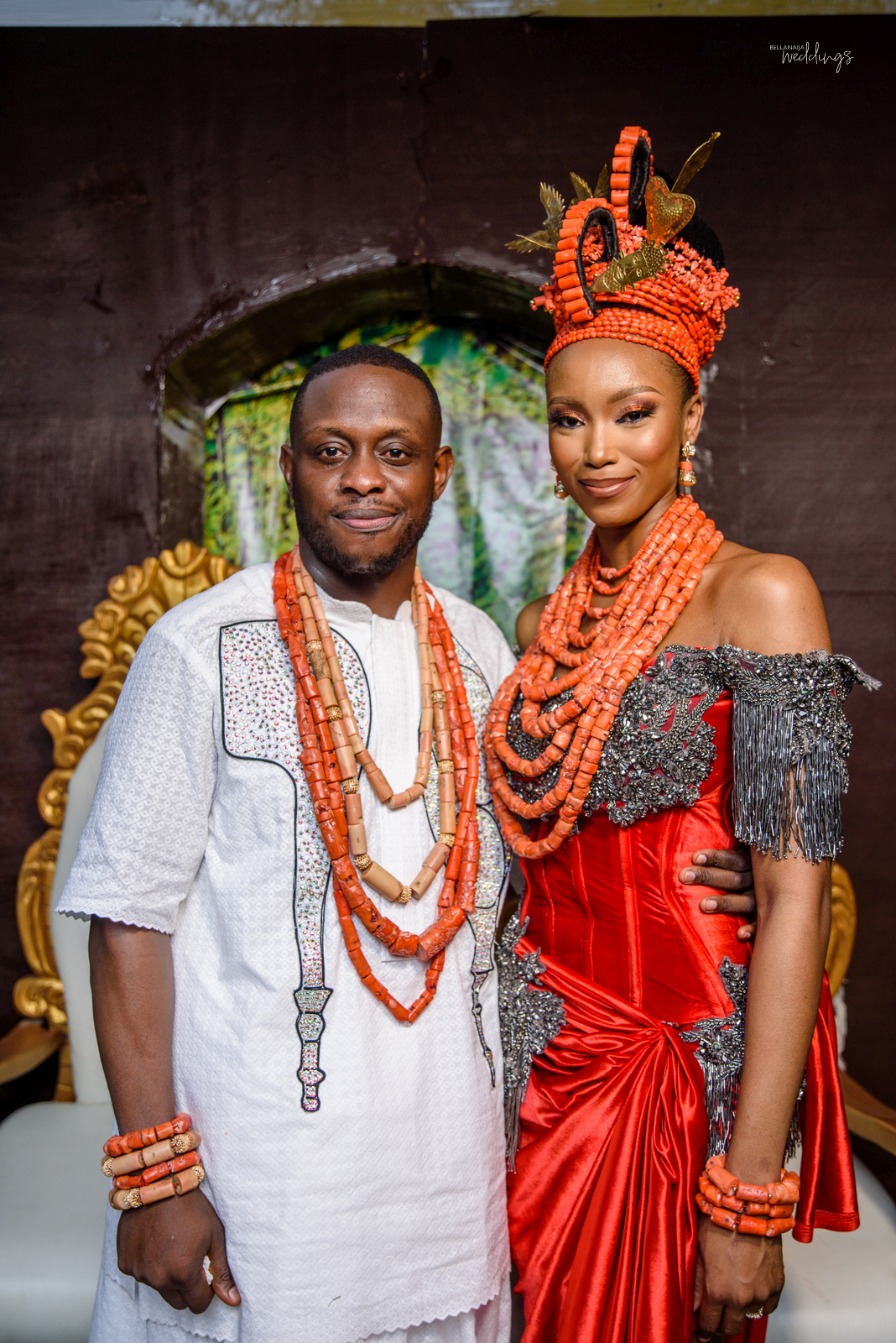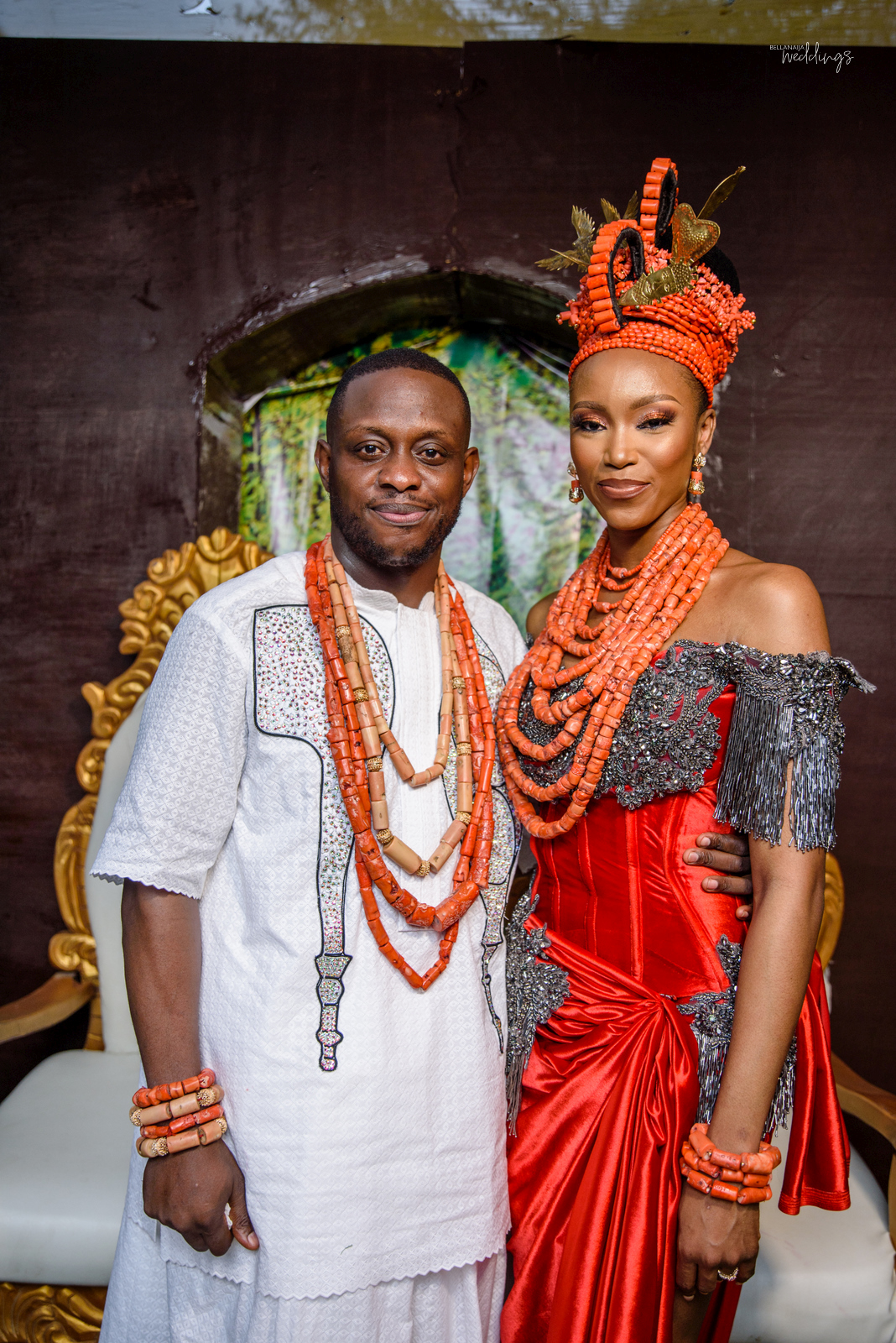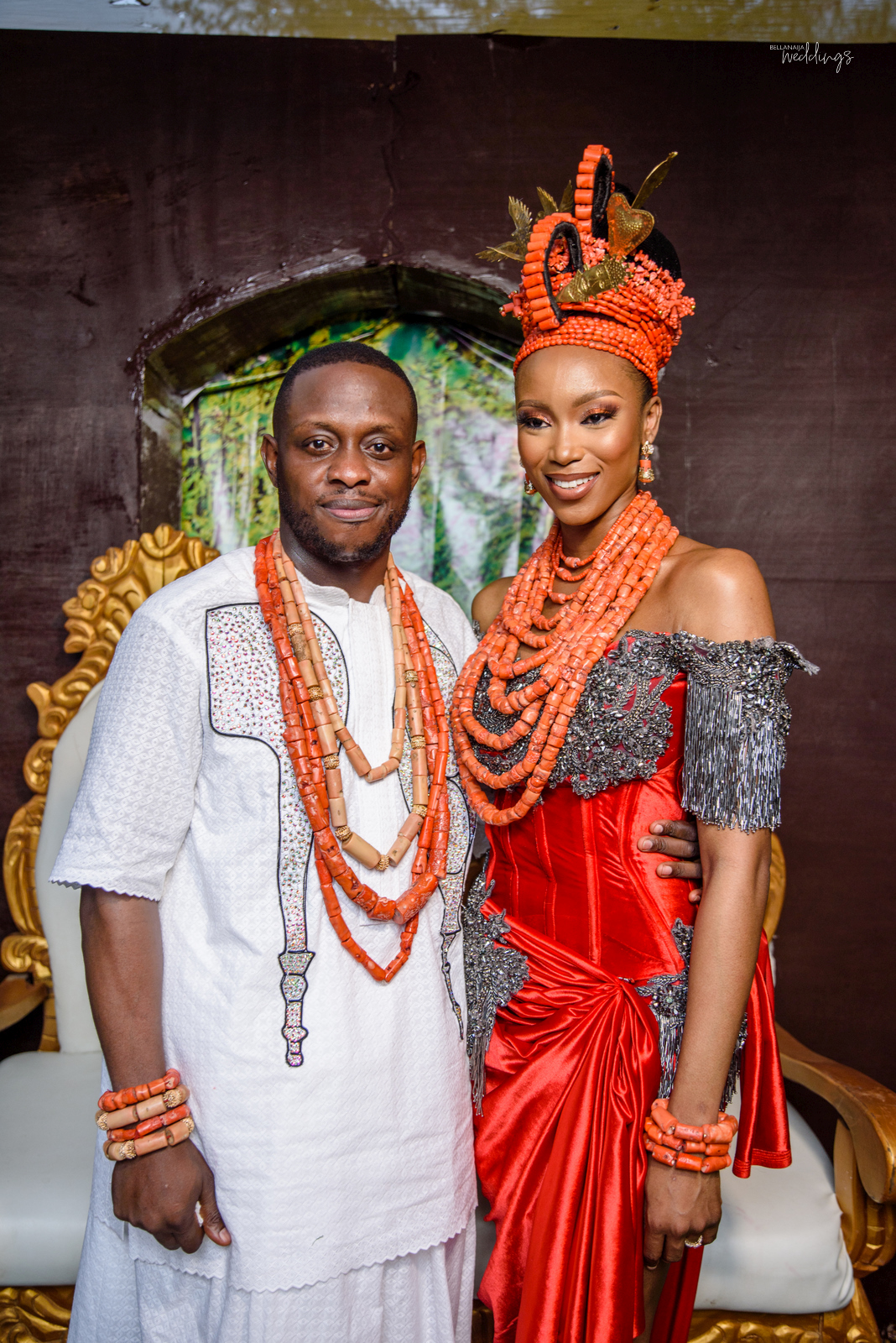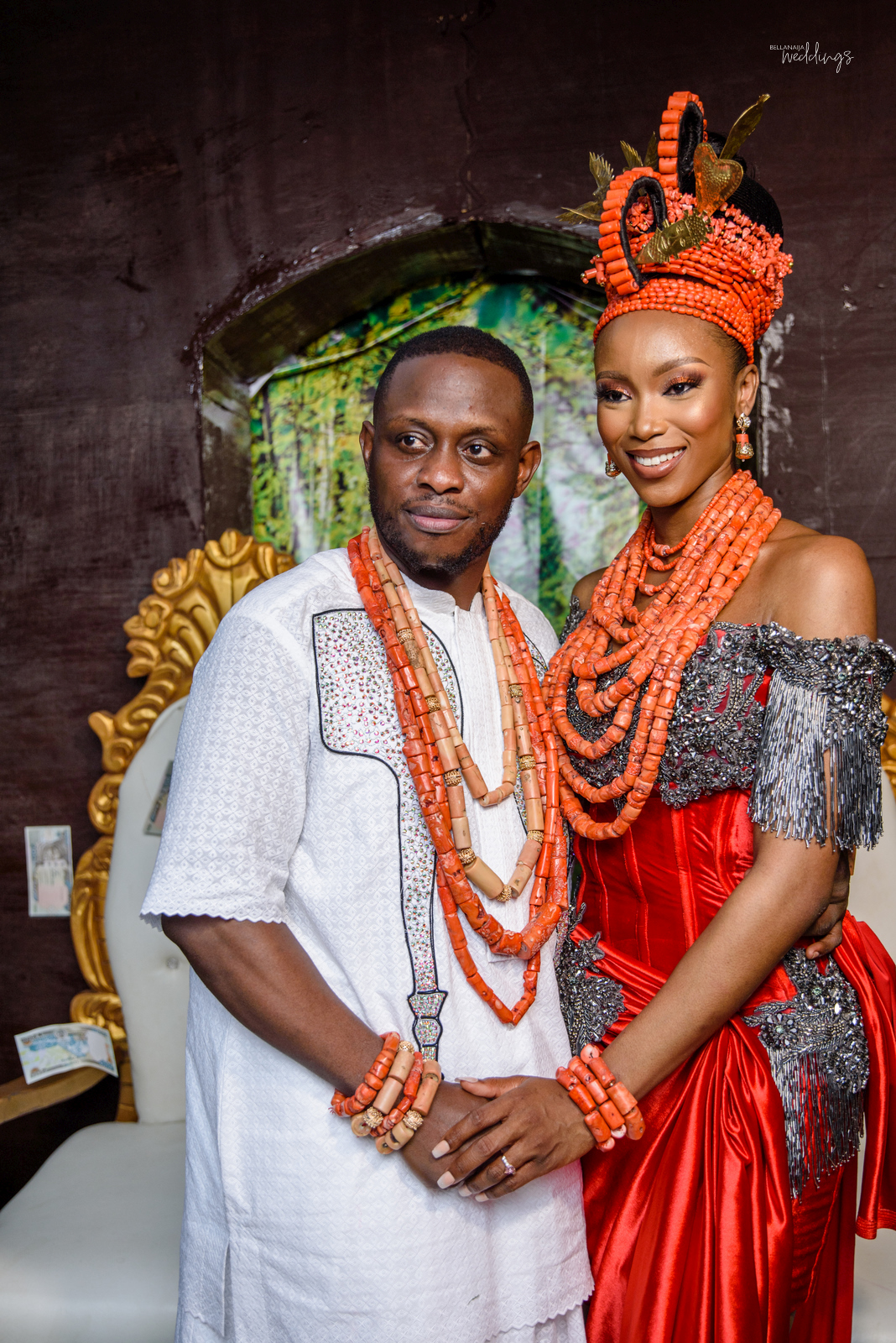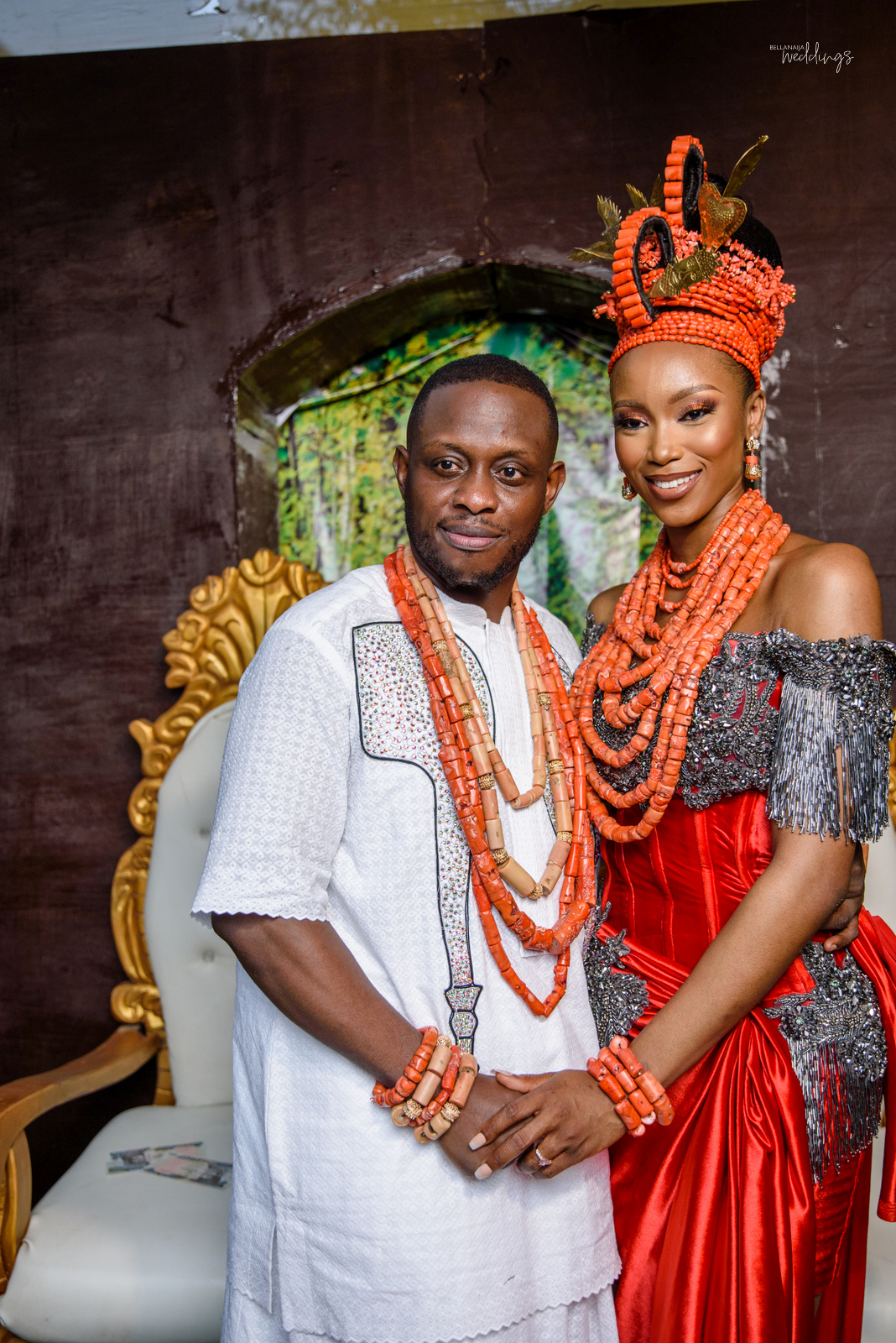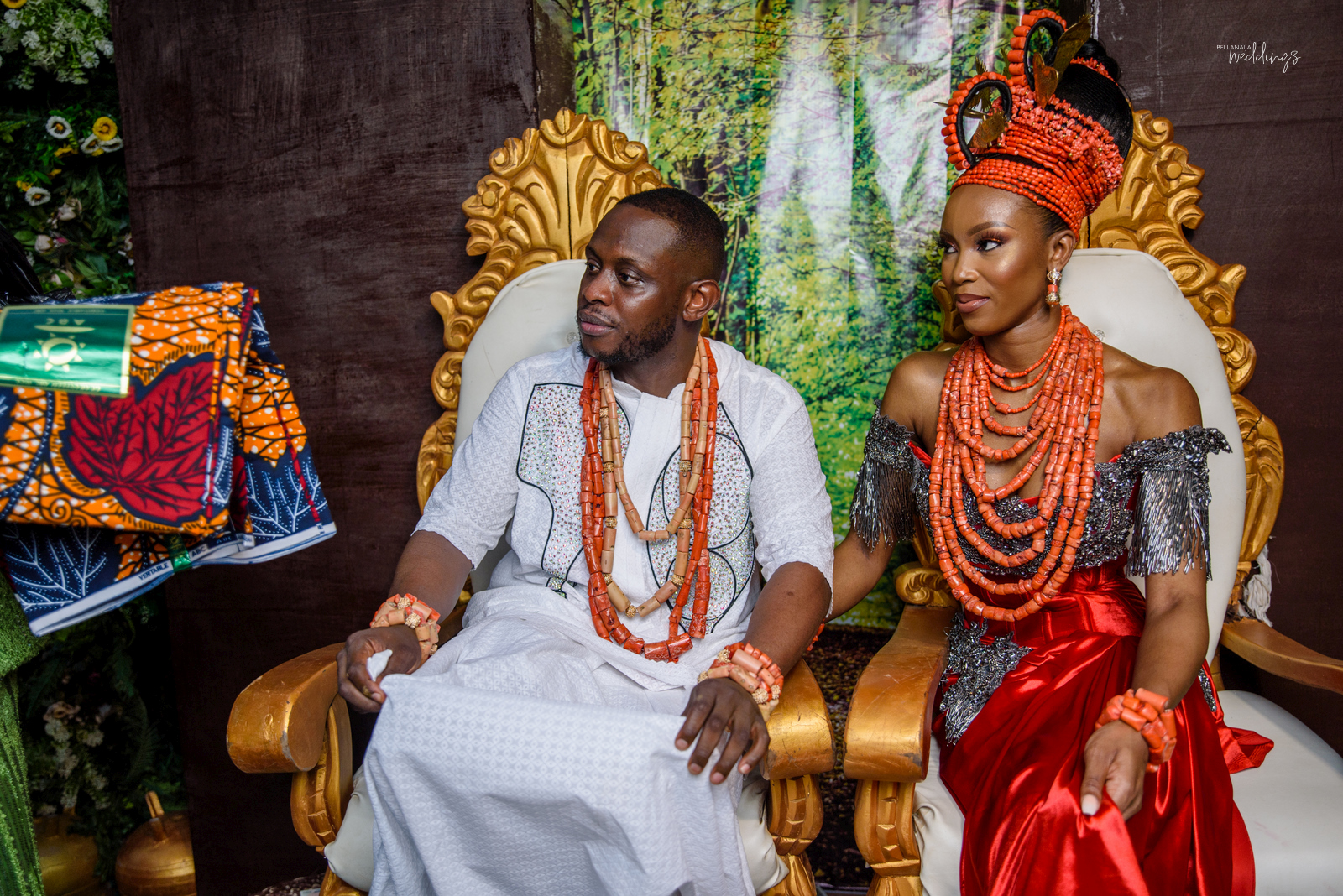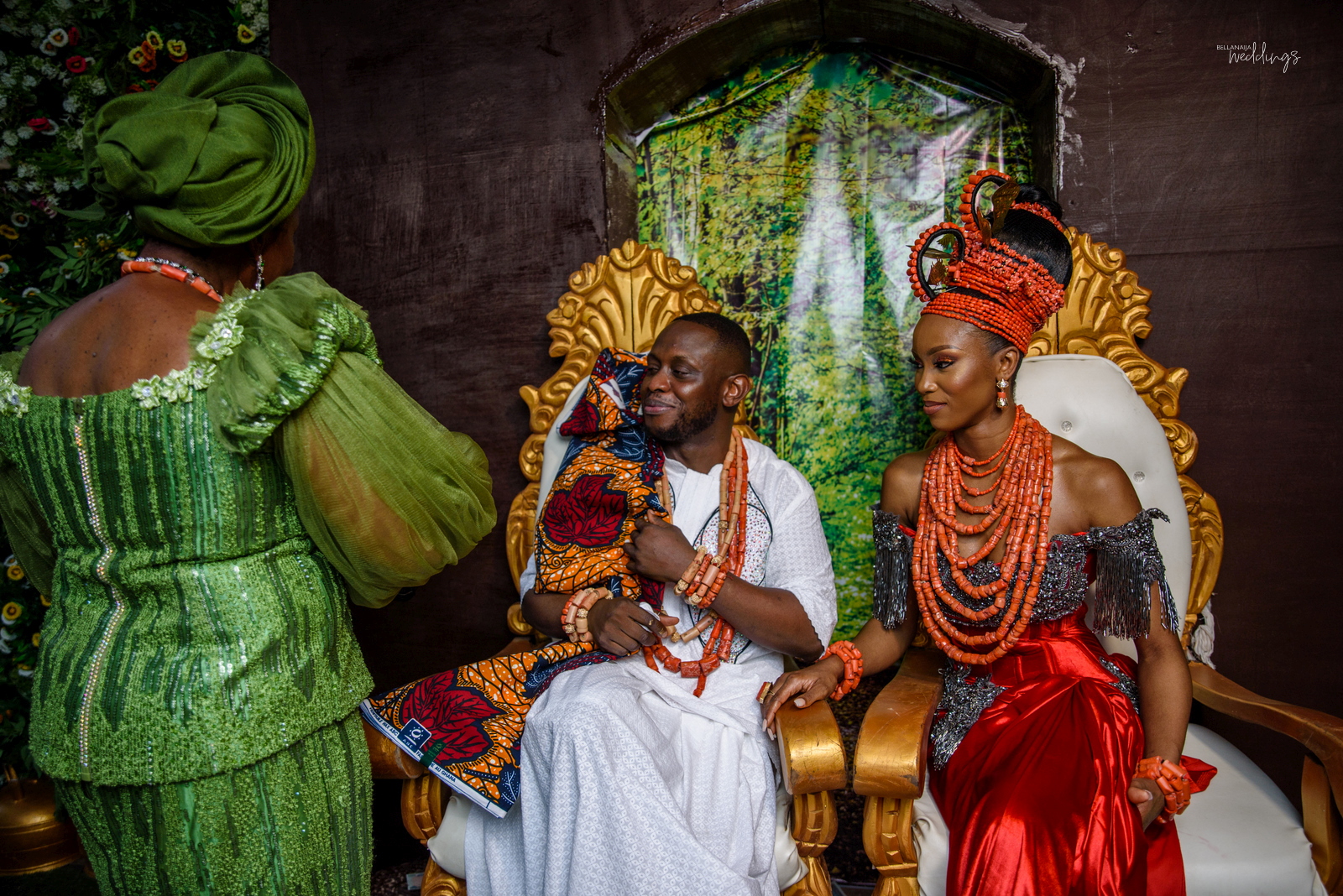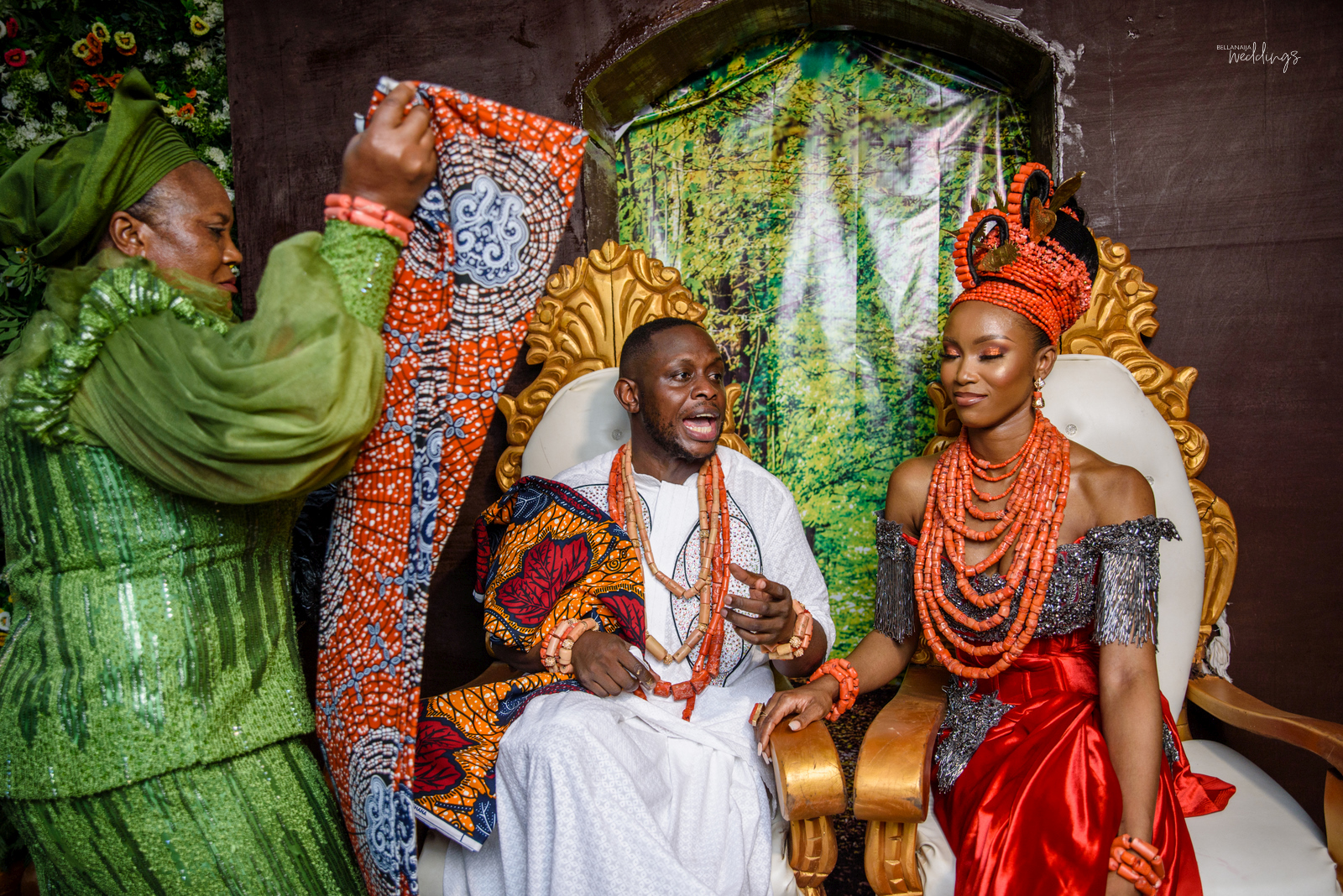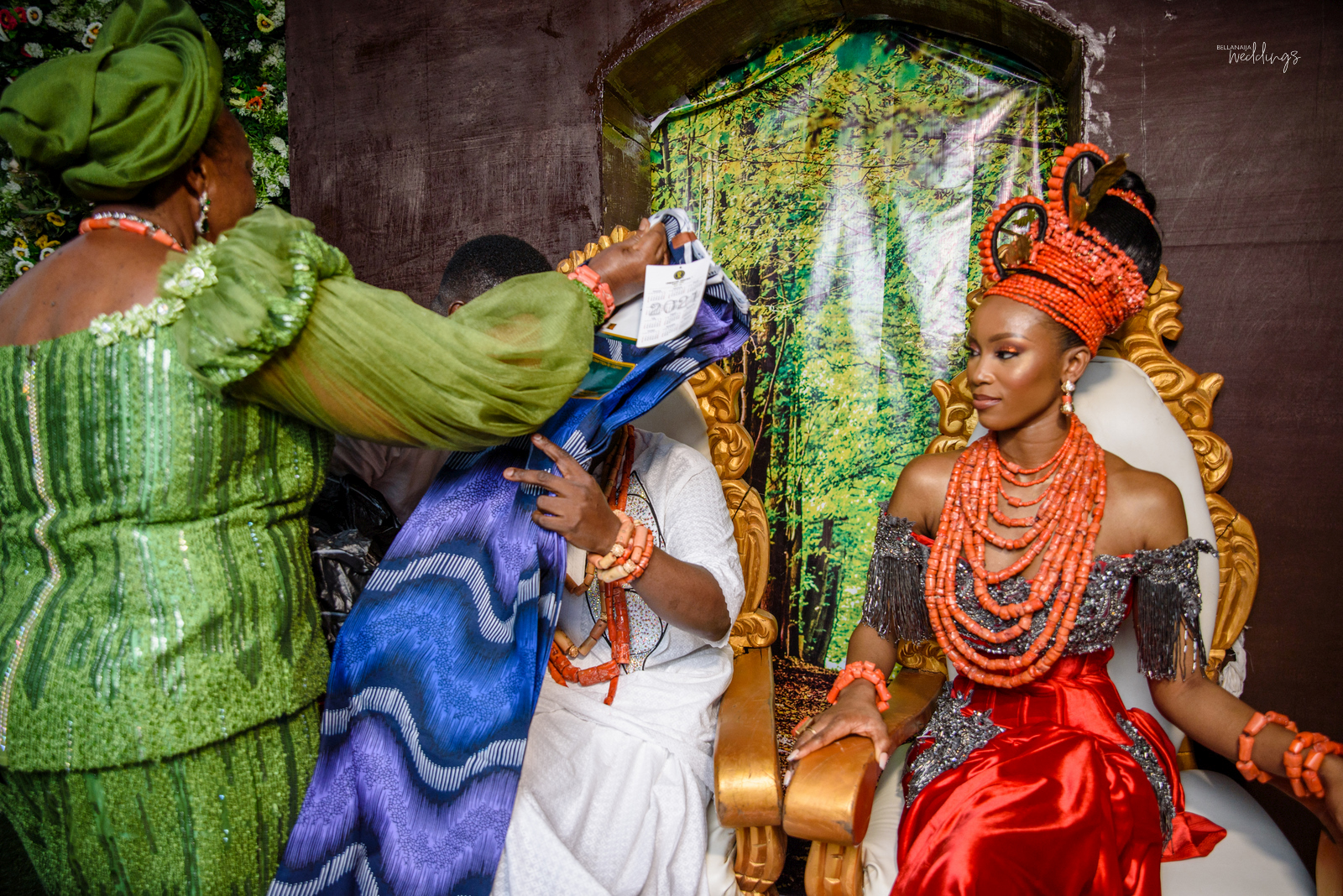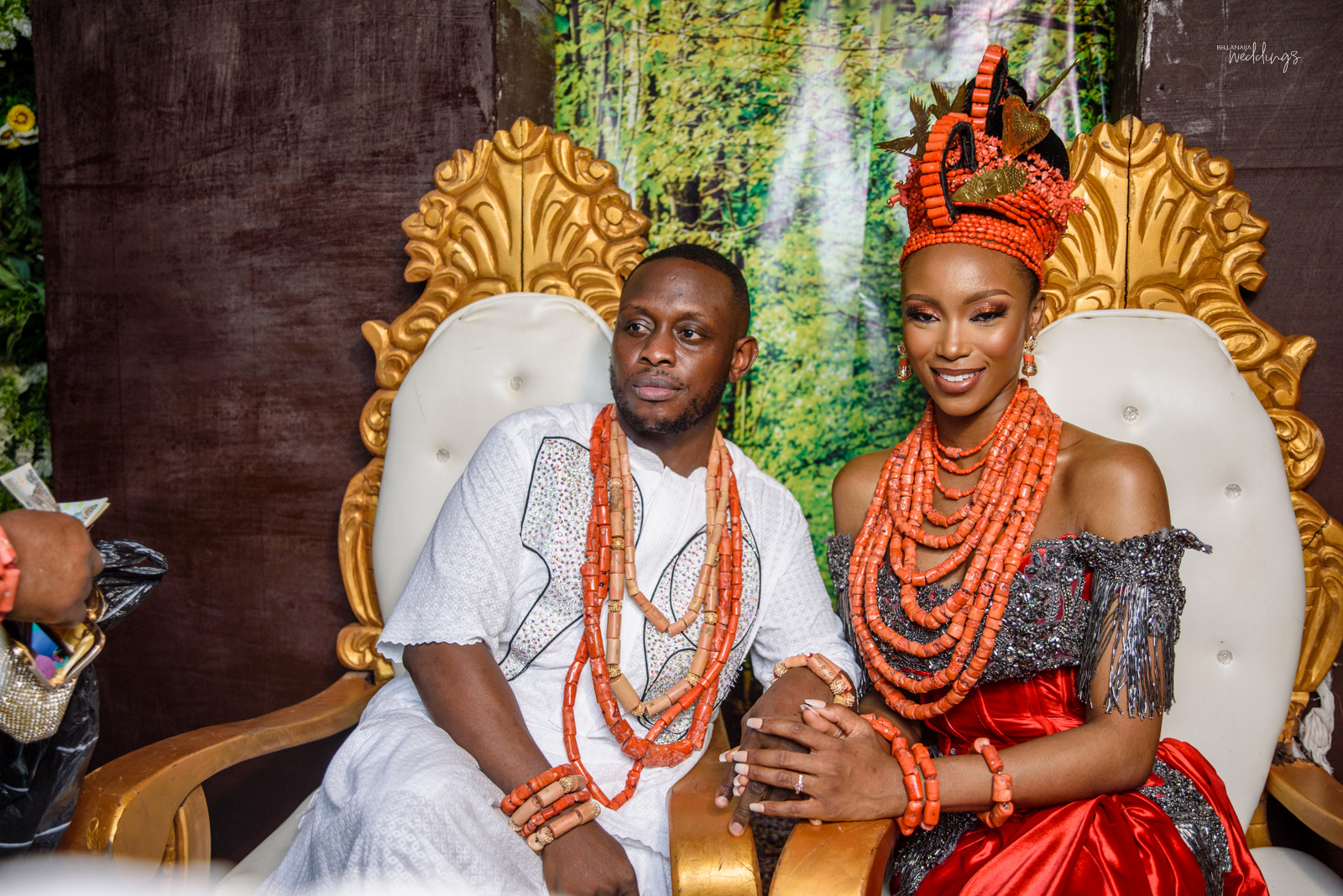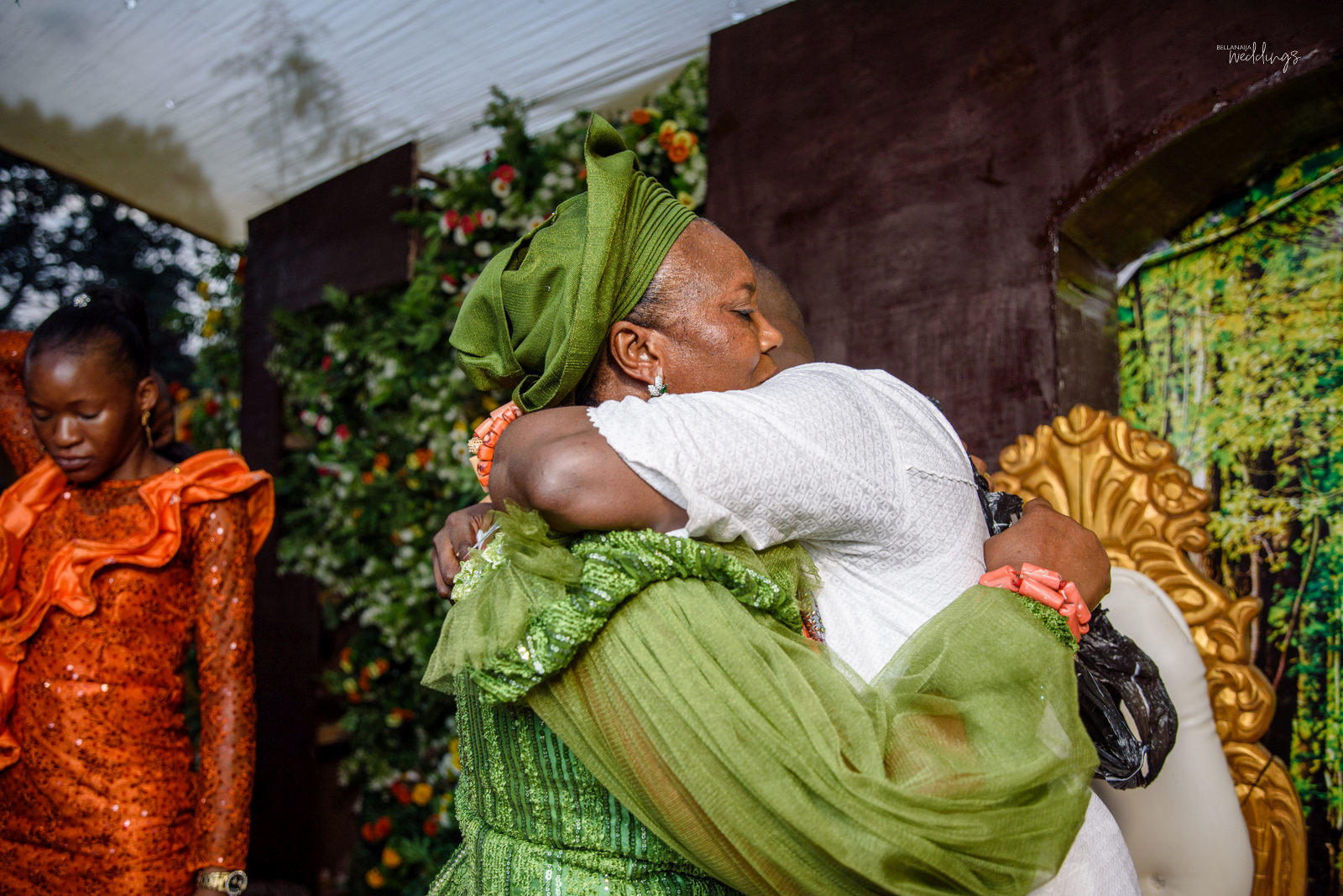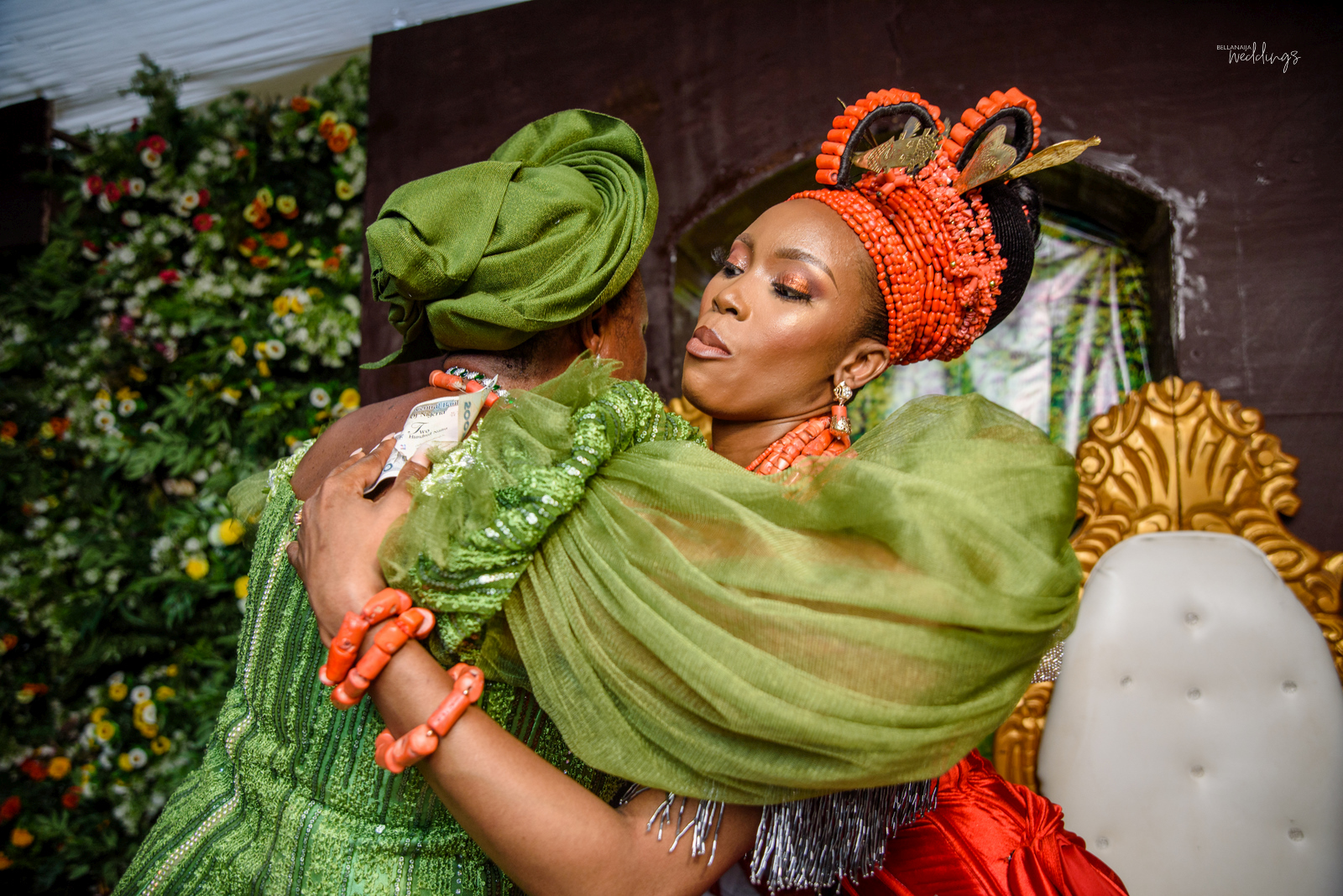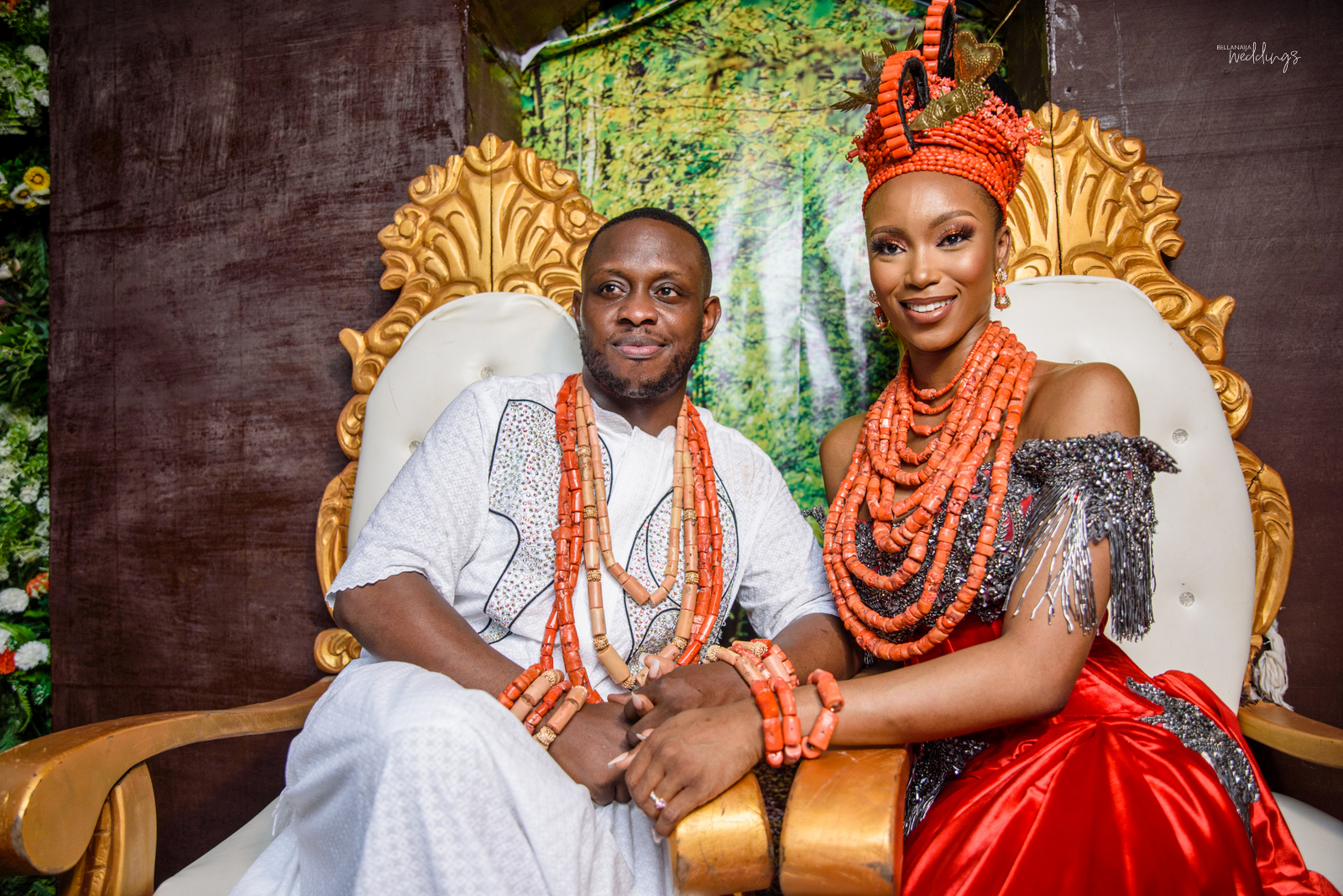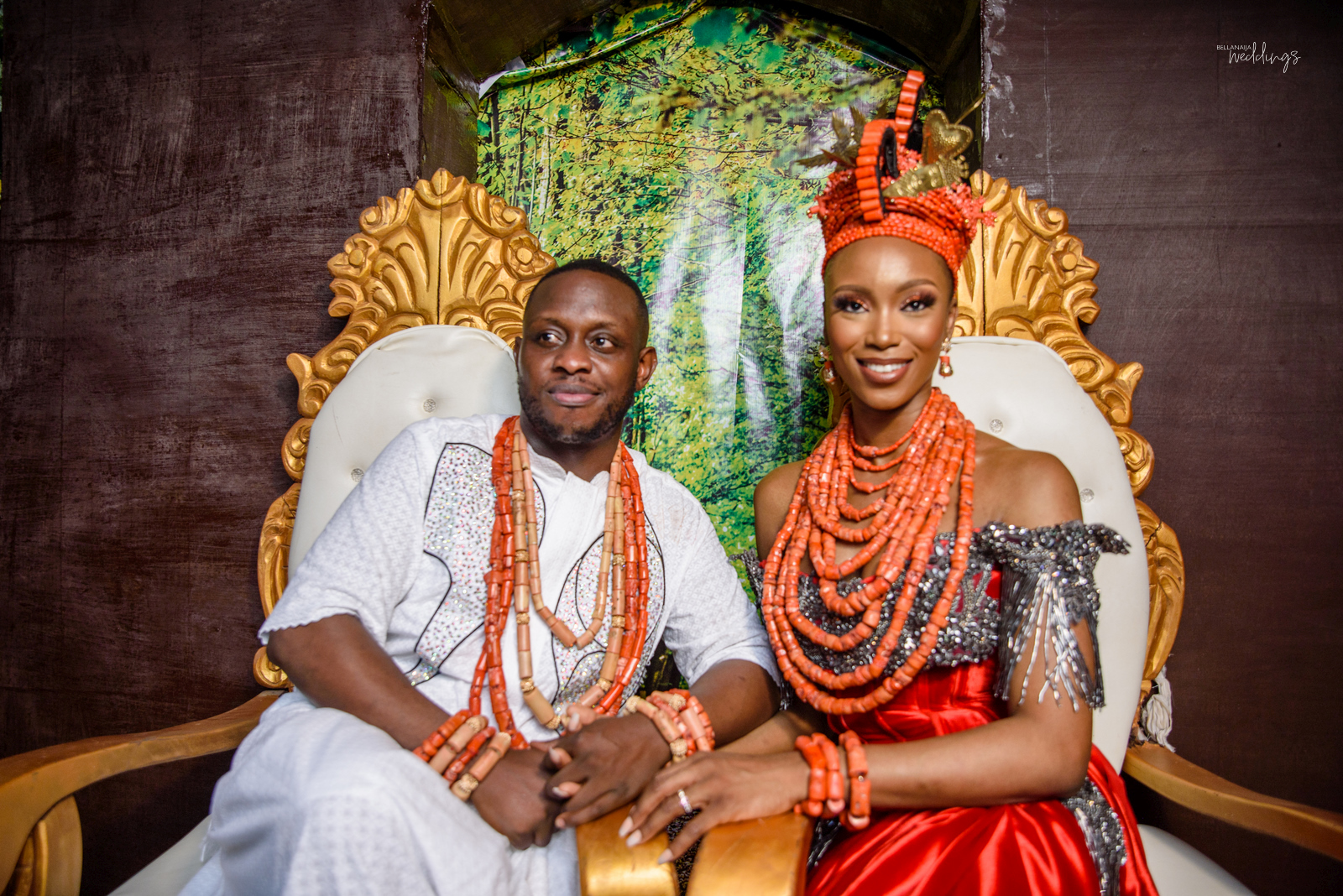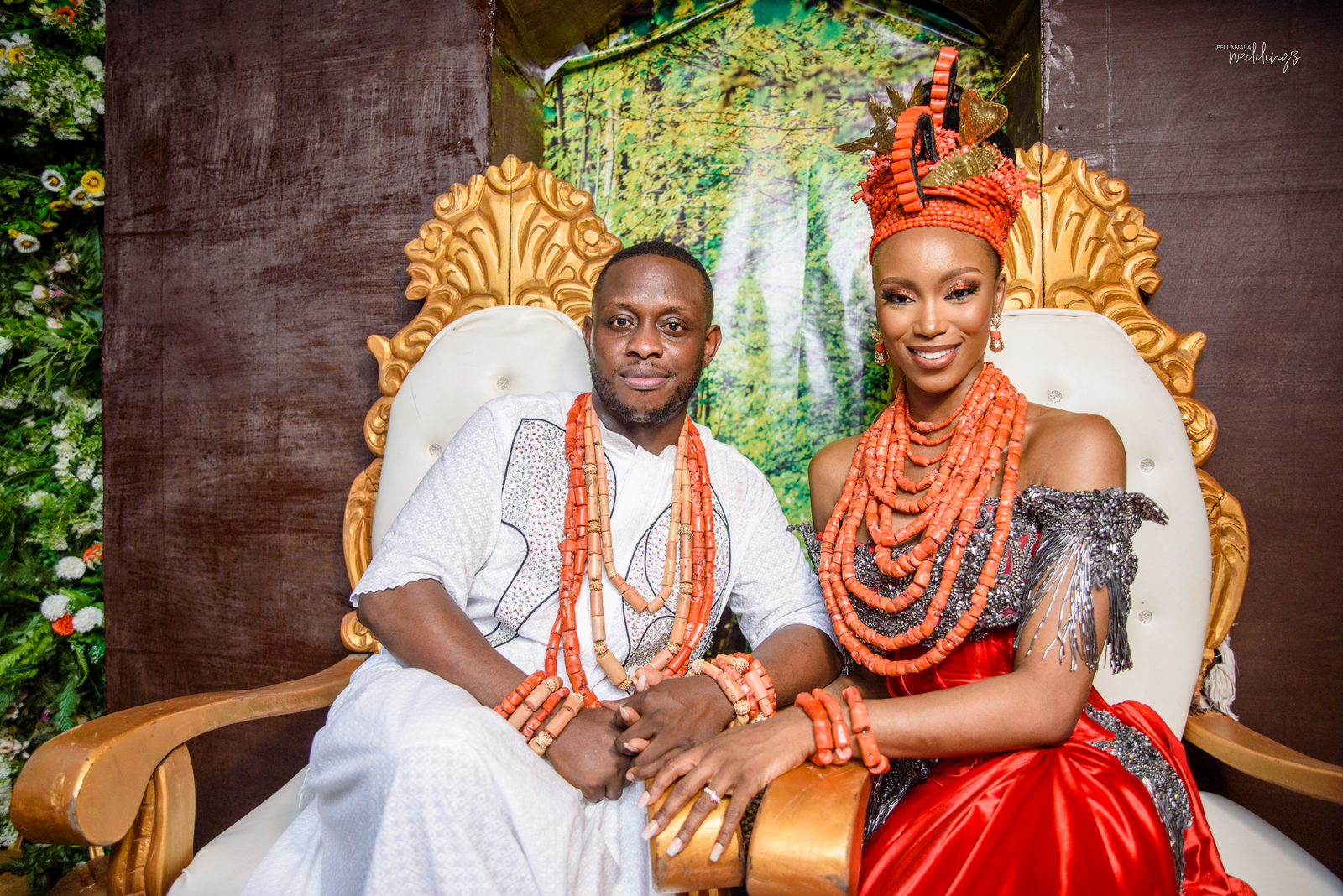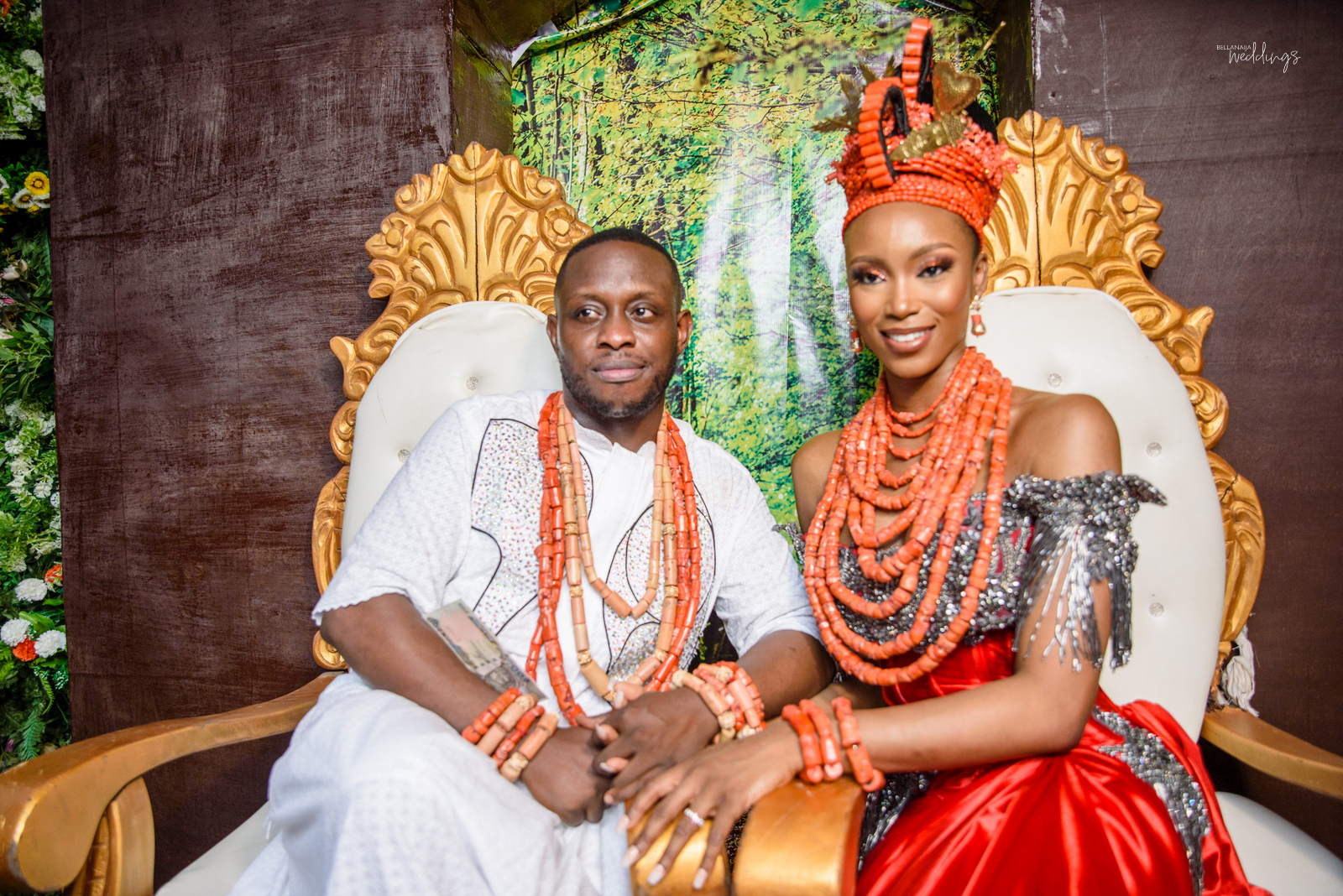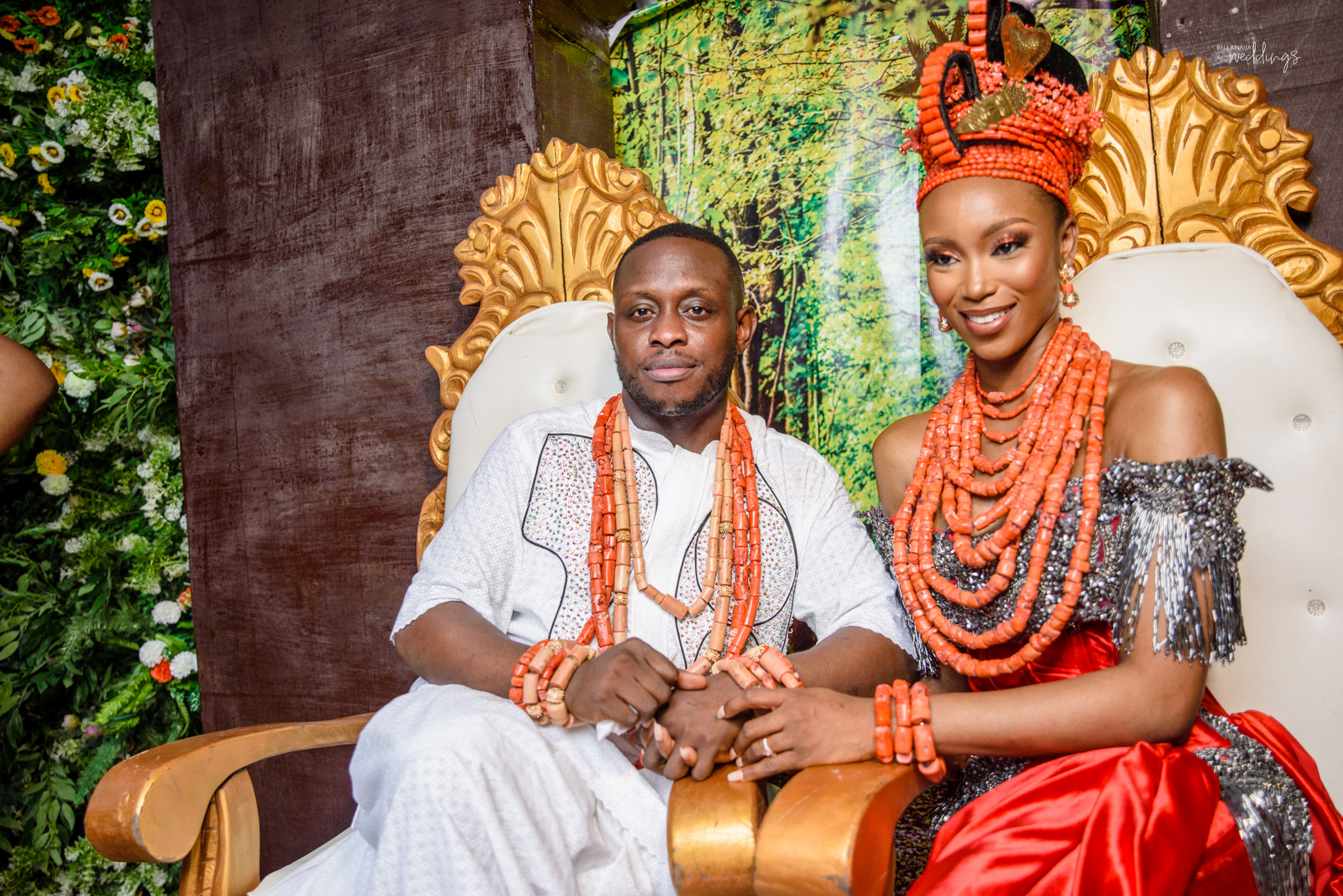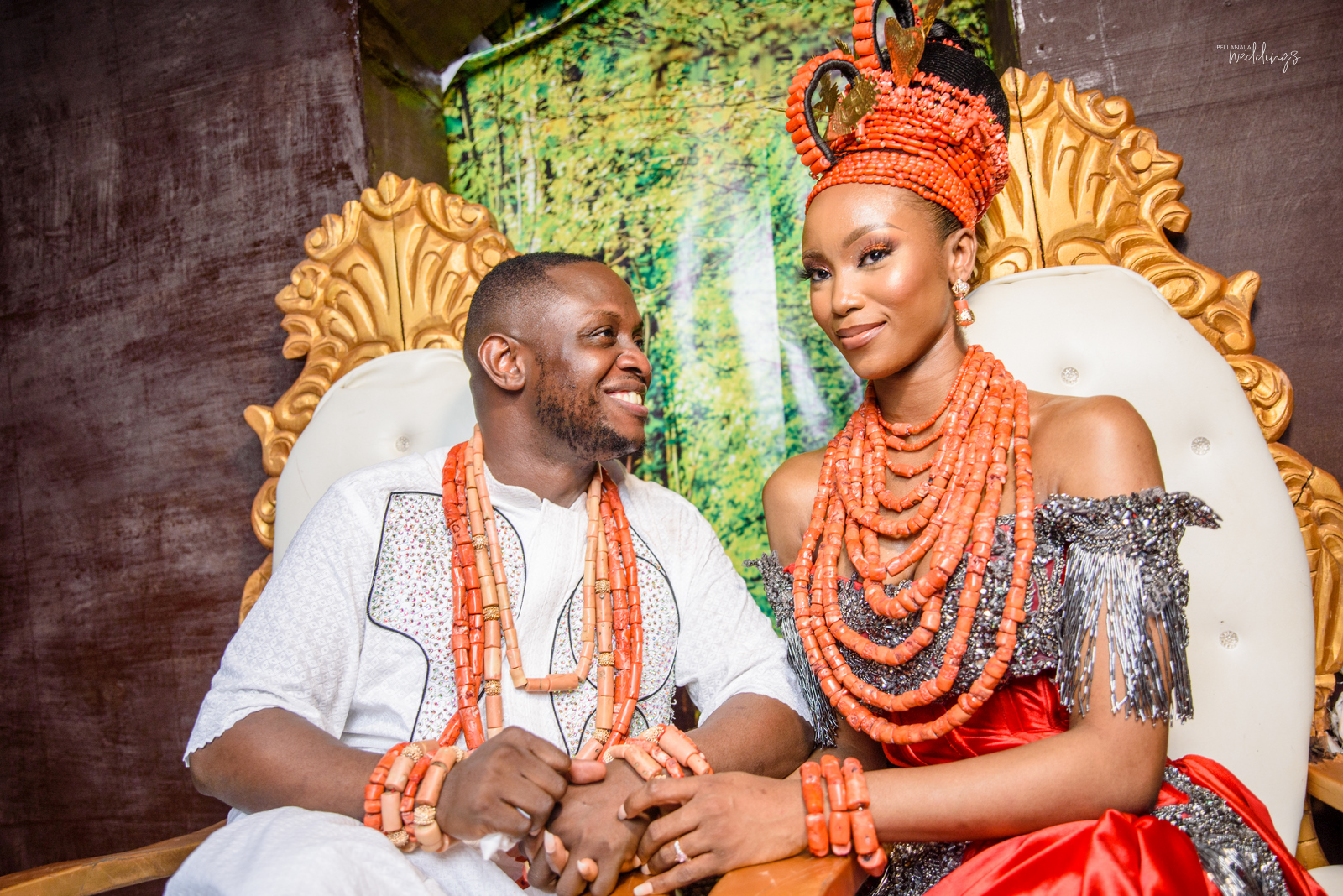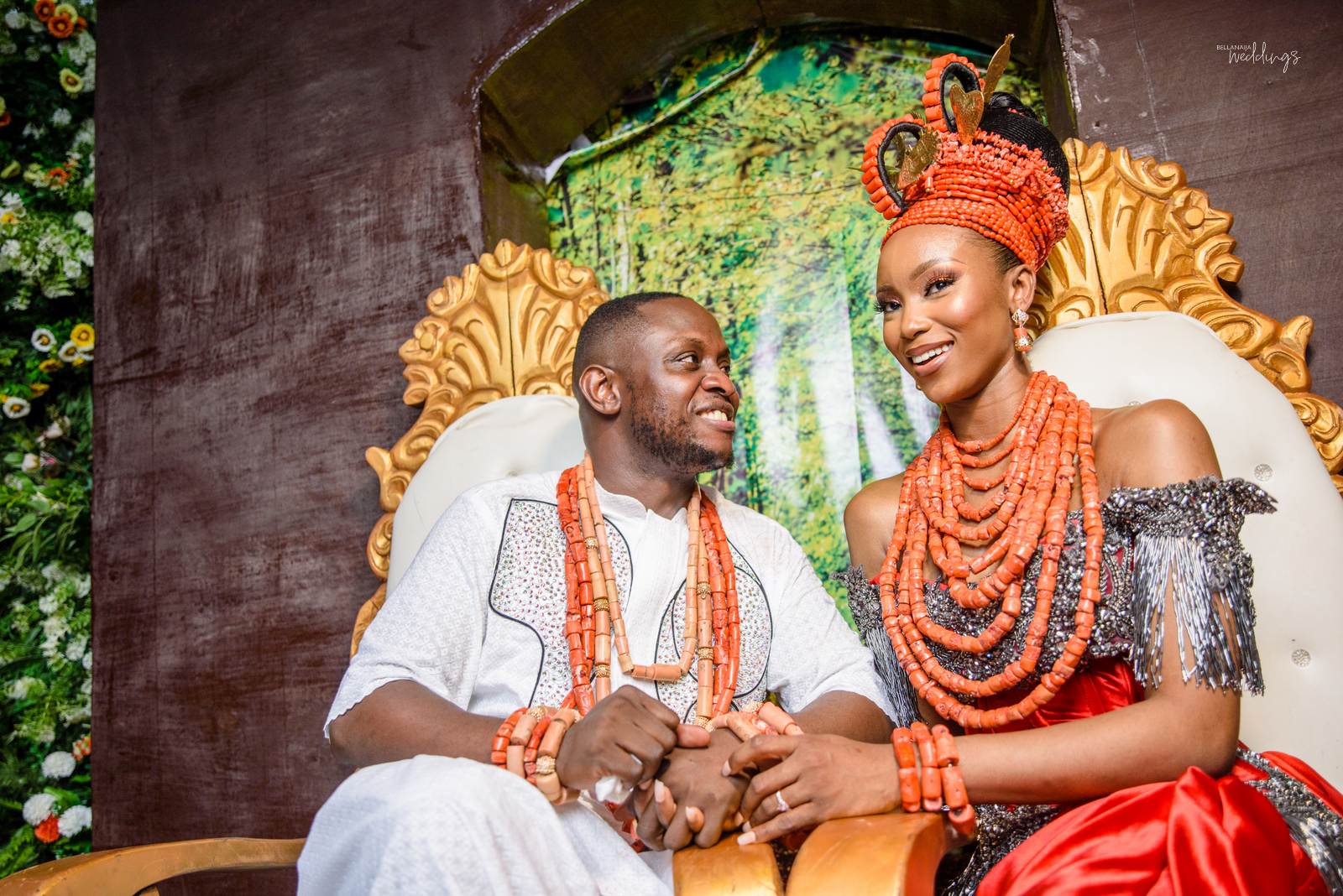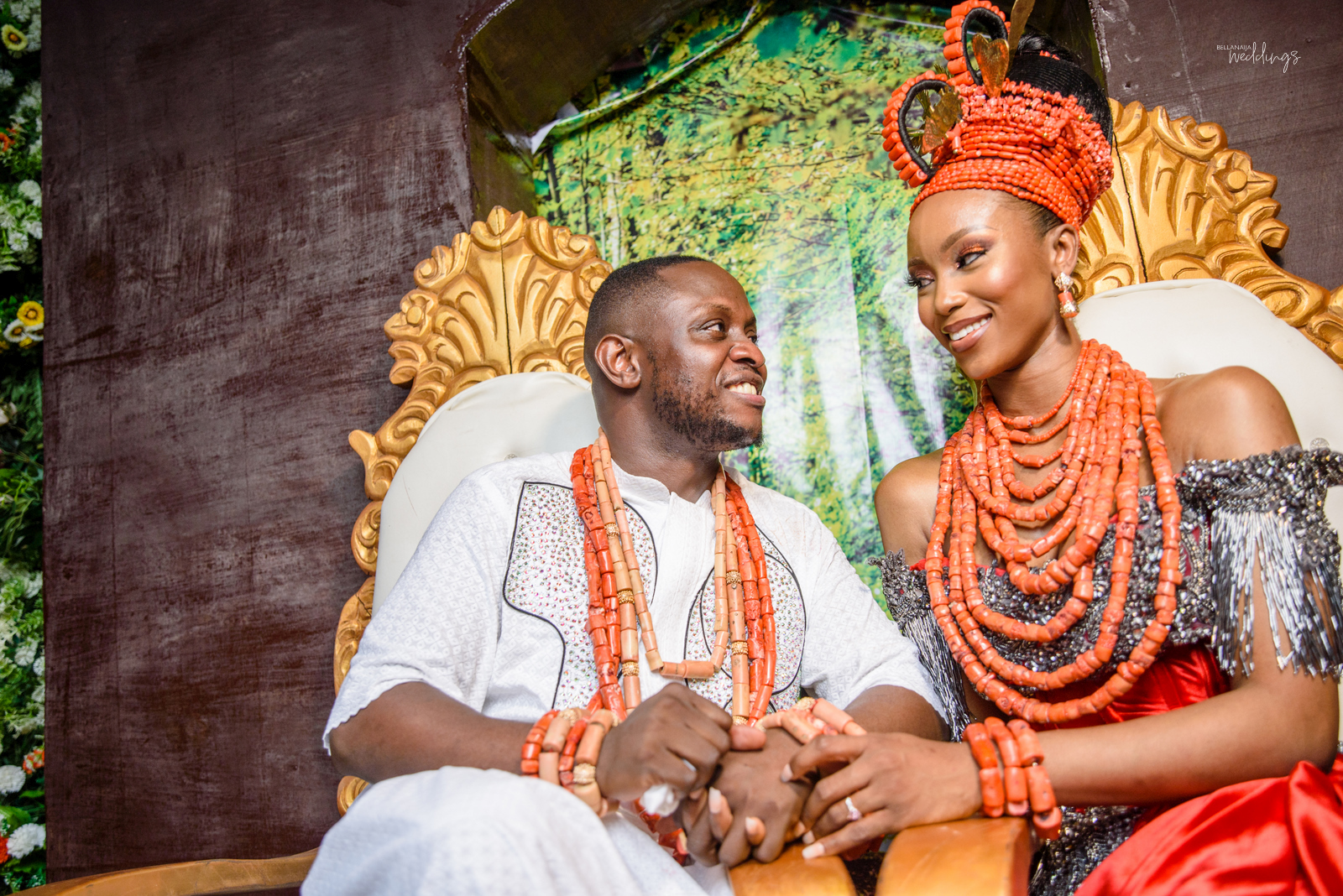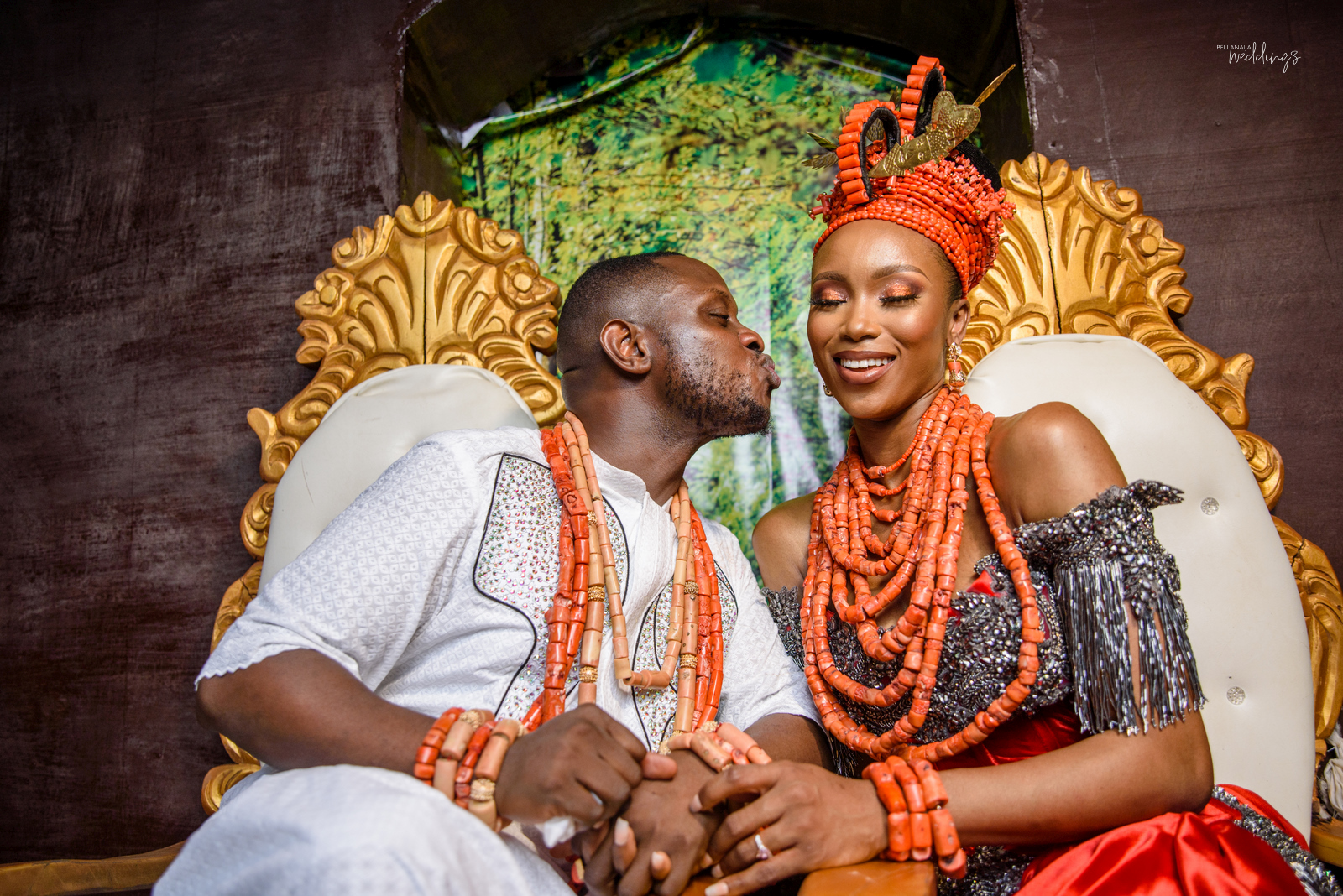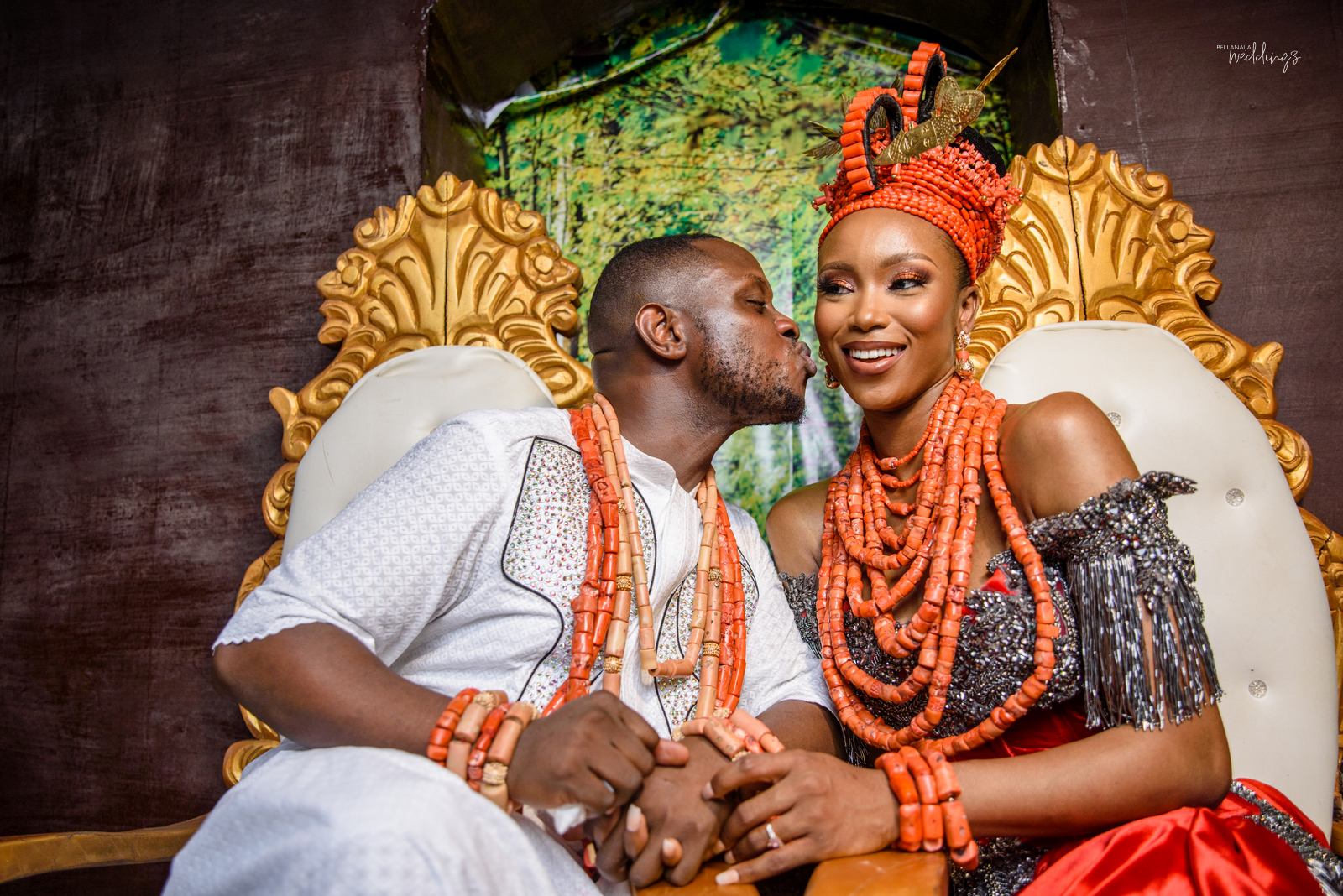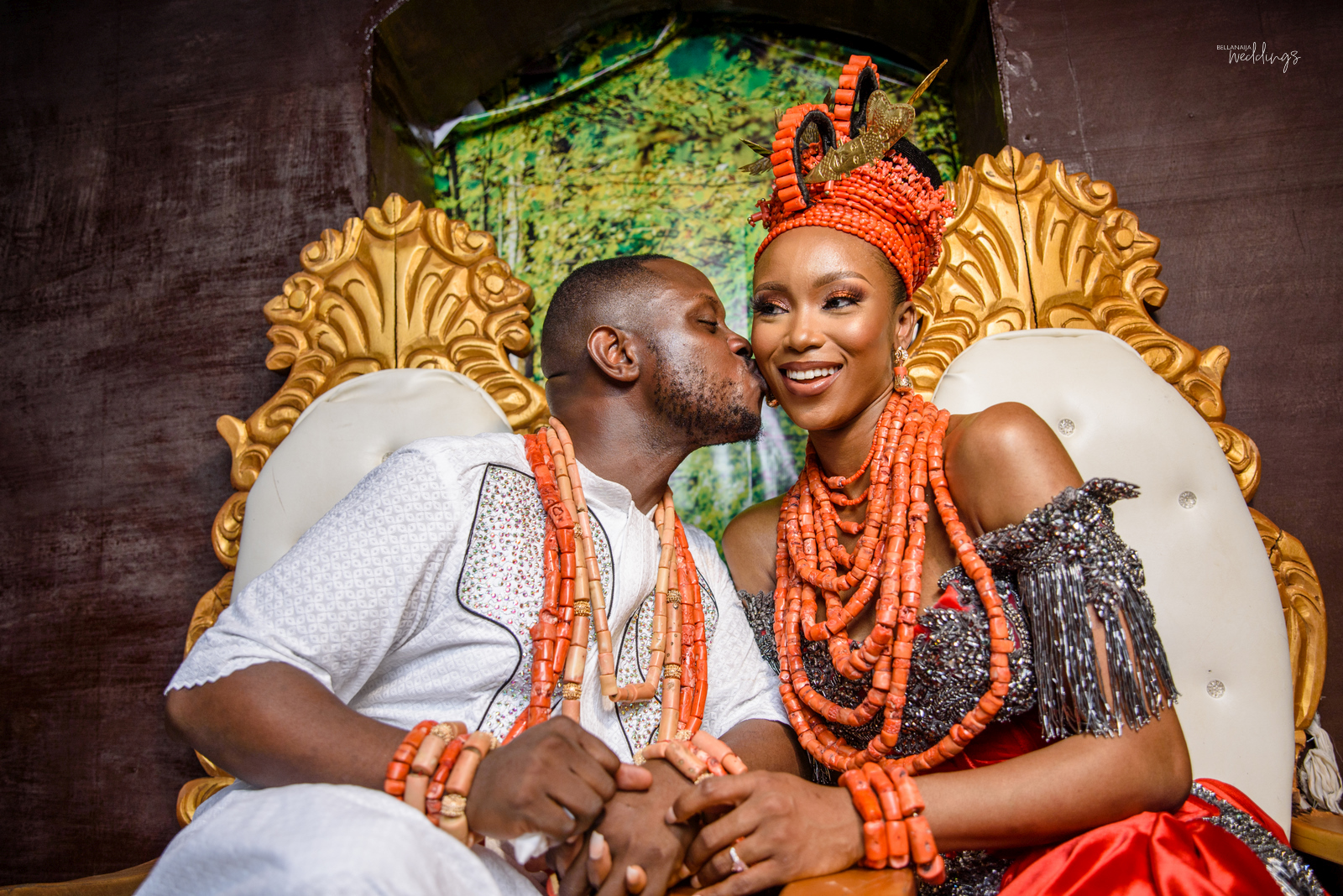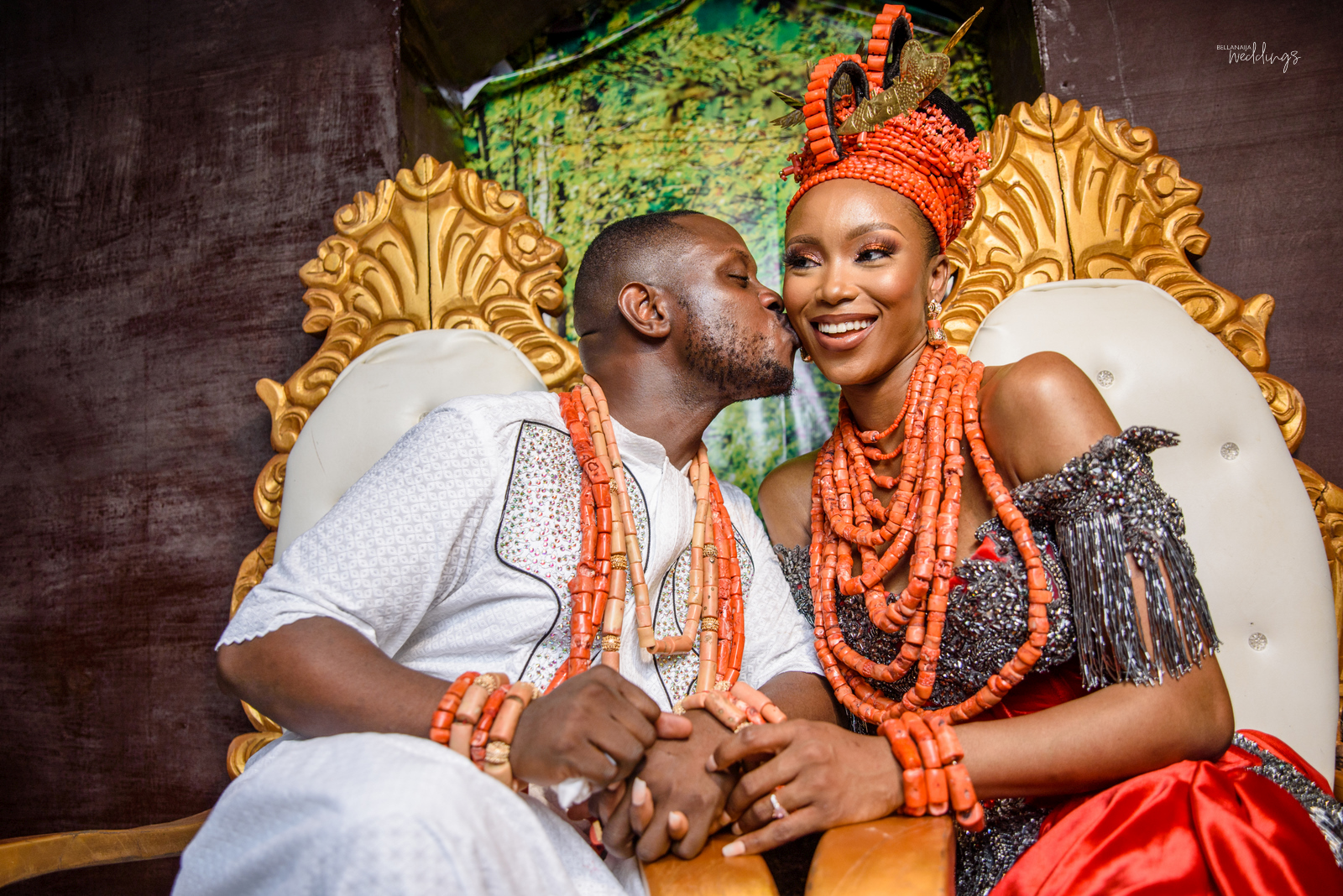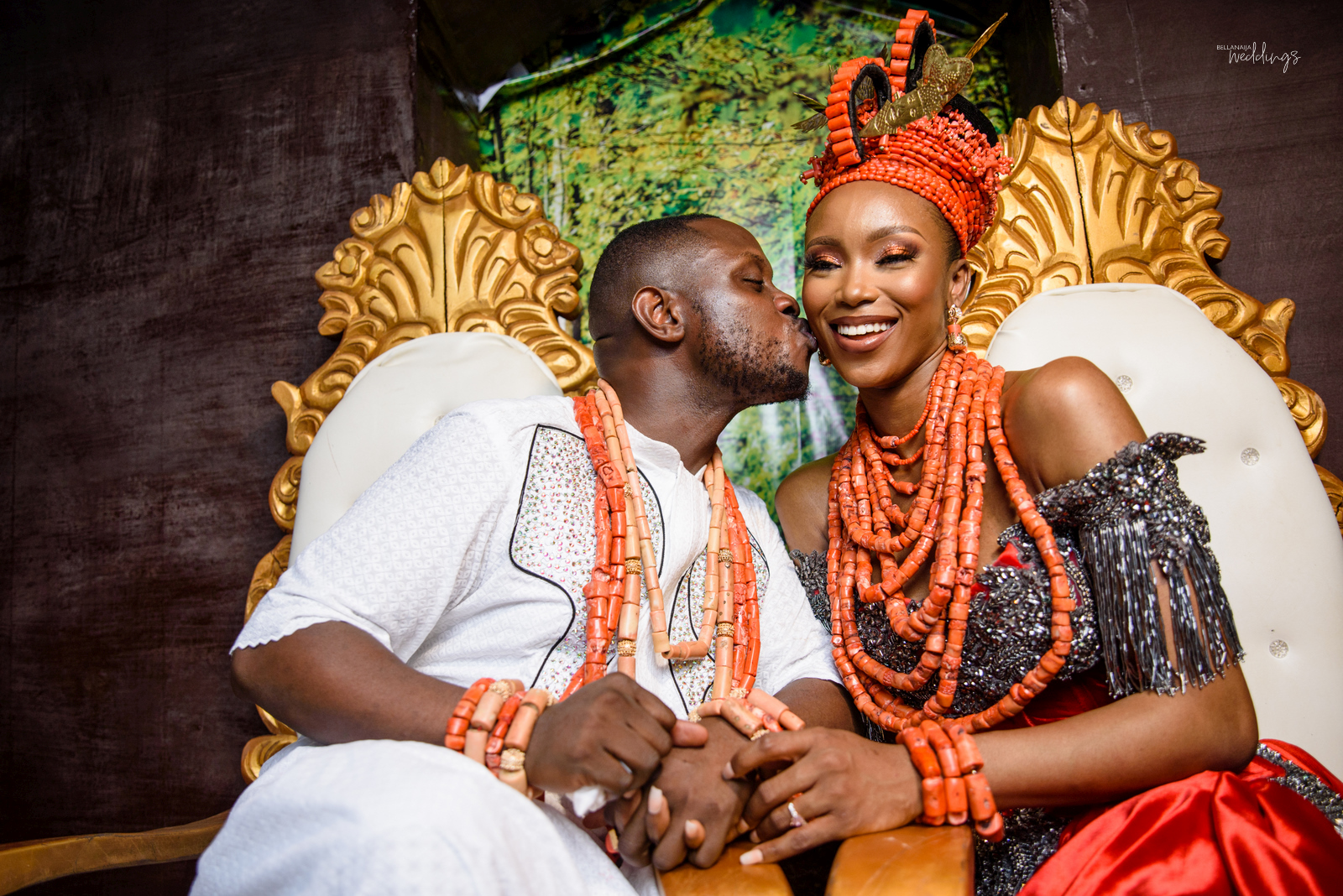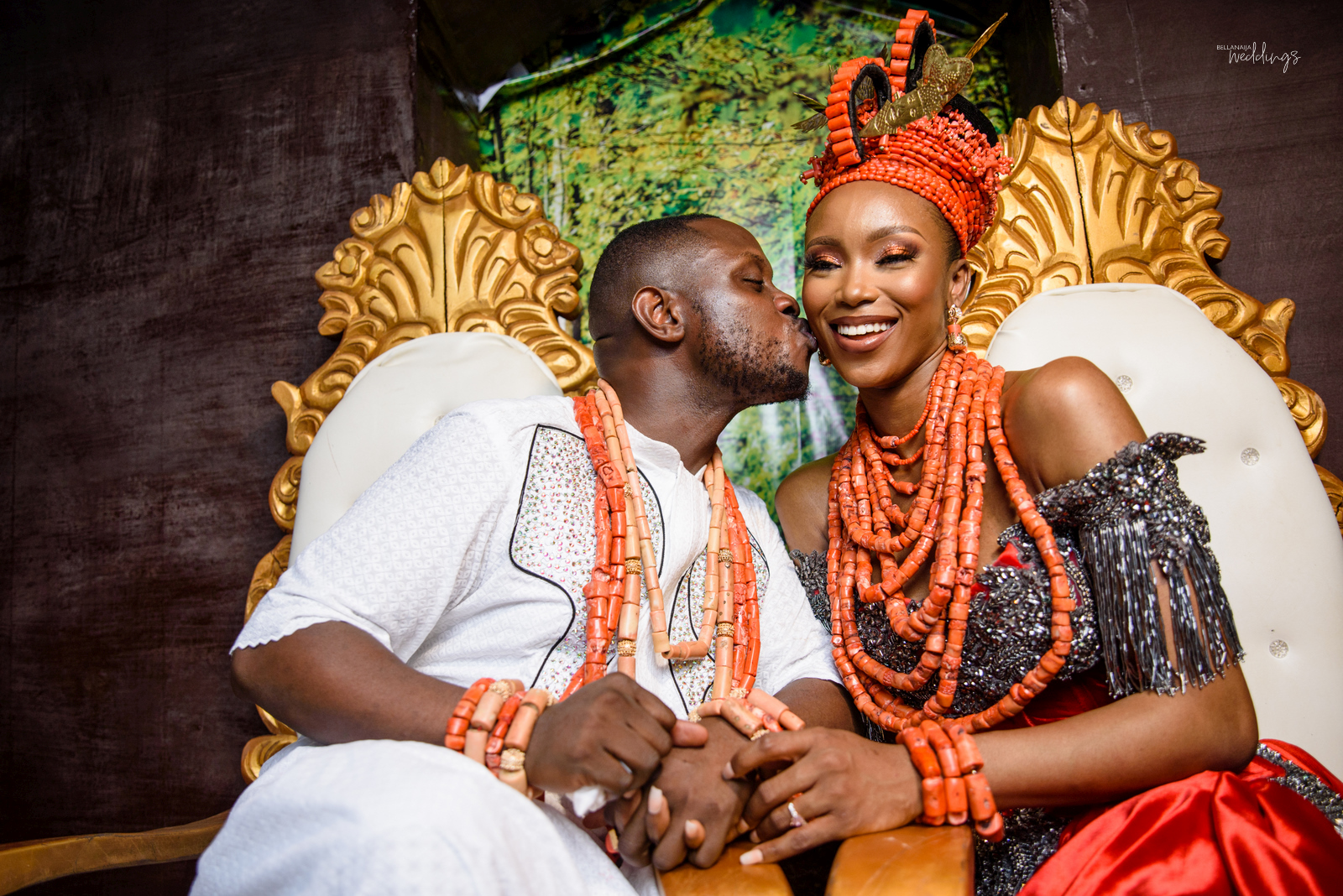 Now, you know the party isn't over without the famous and inevitable "dance.. dance.. dance!" ?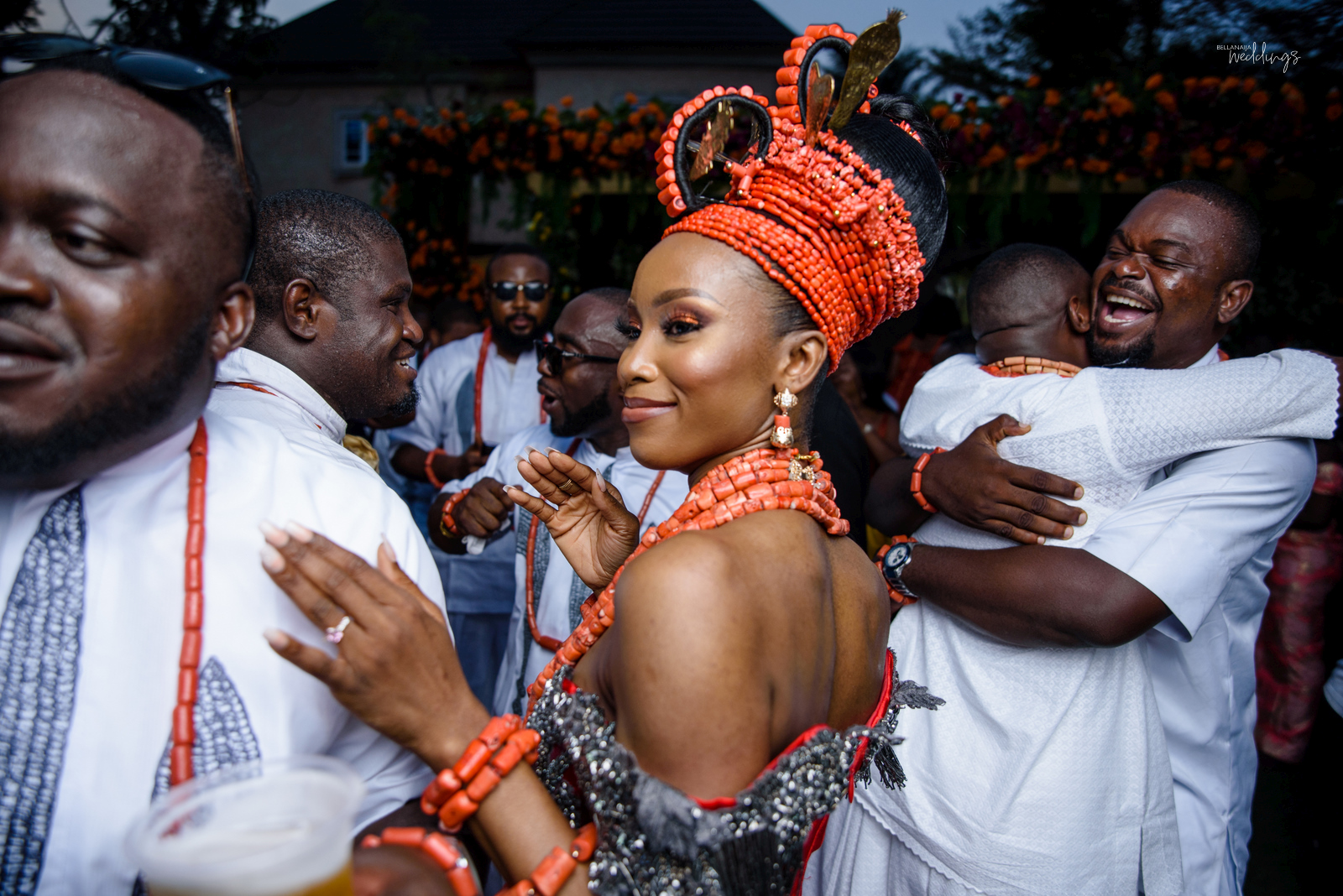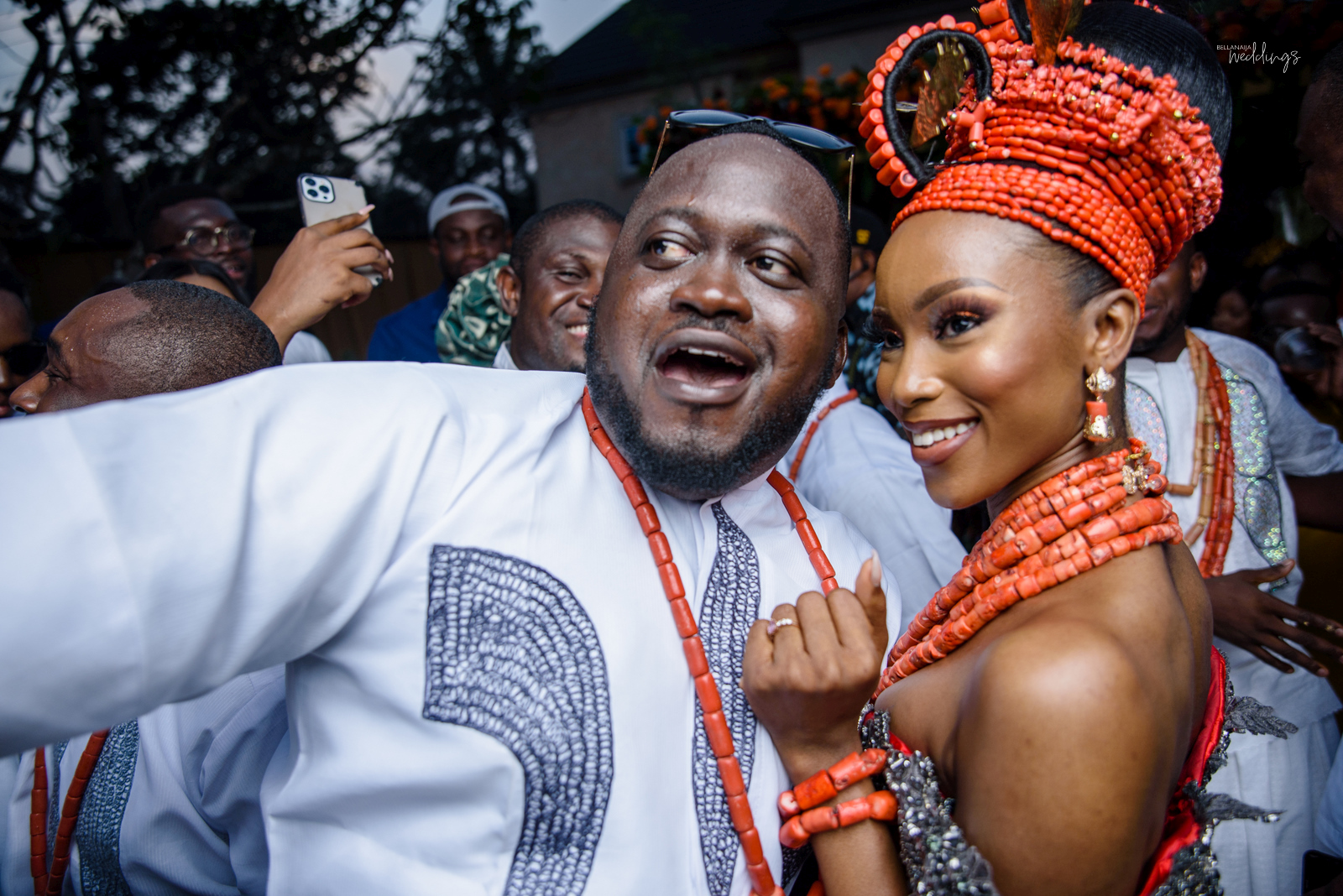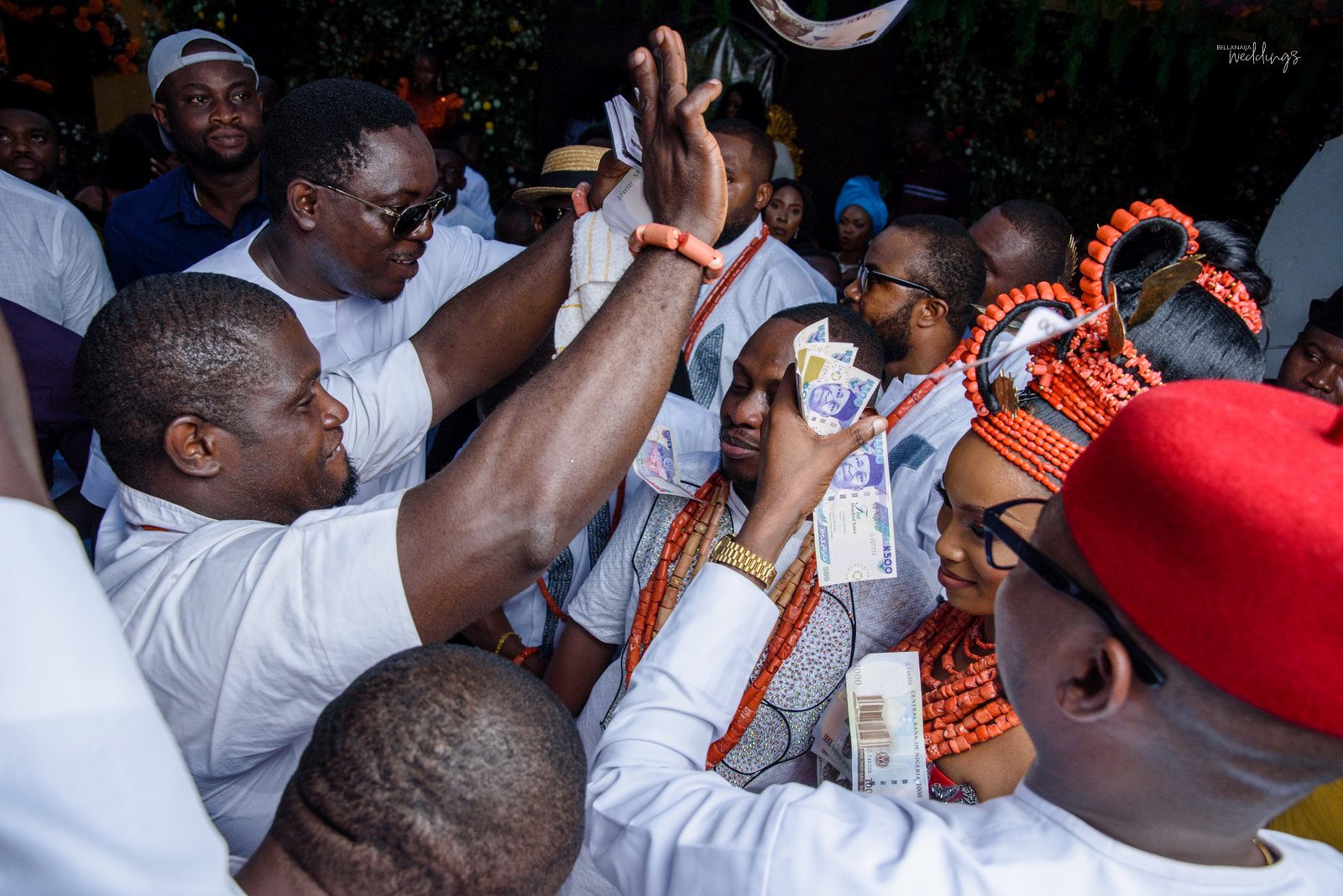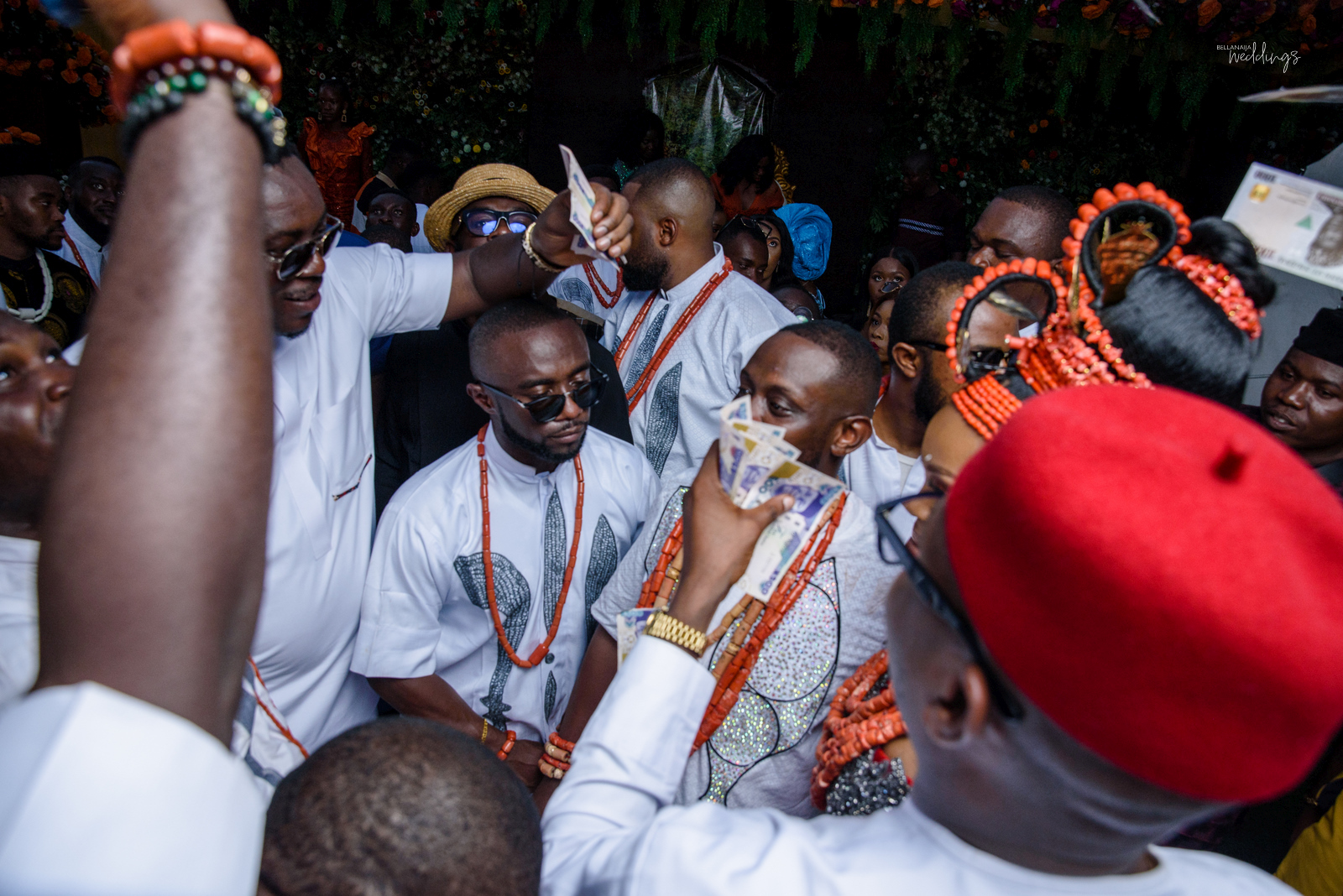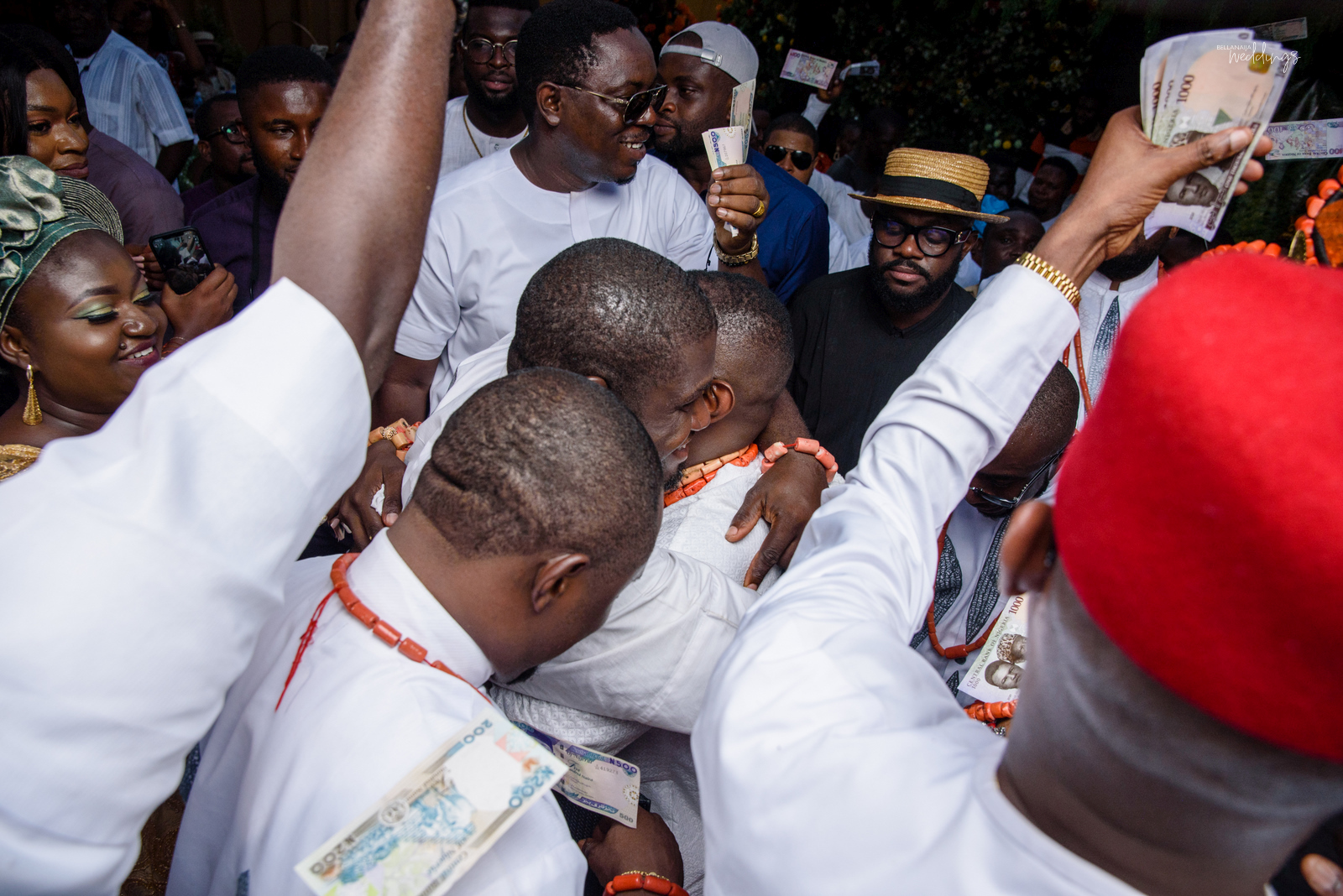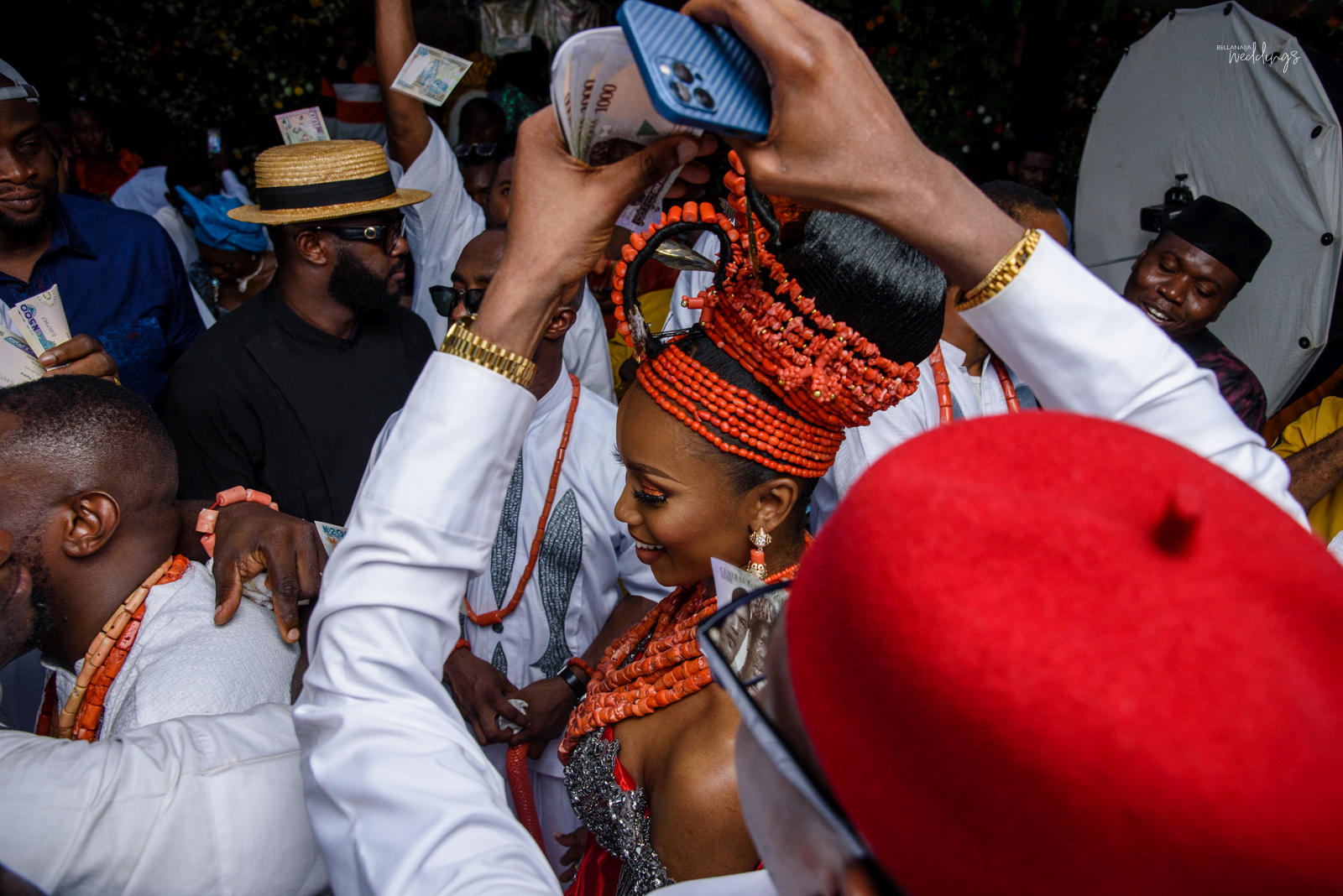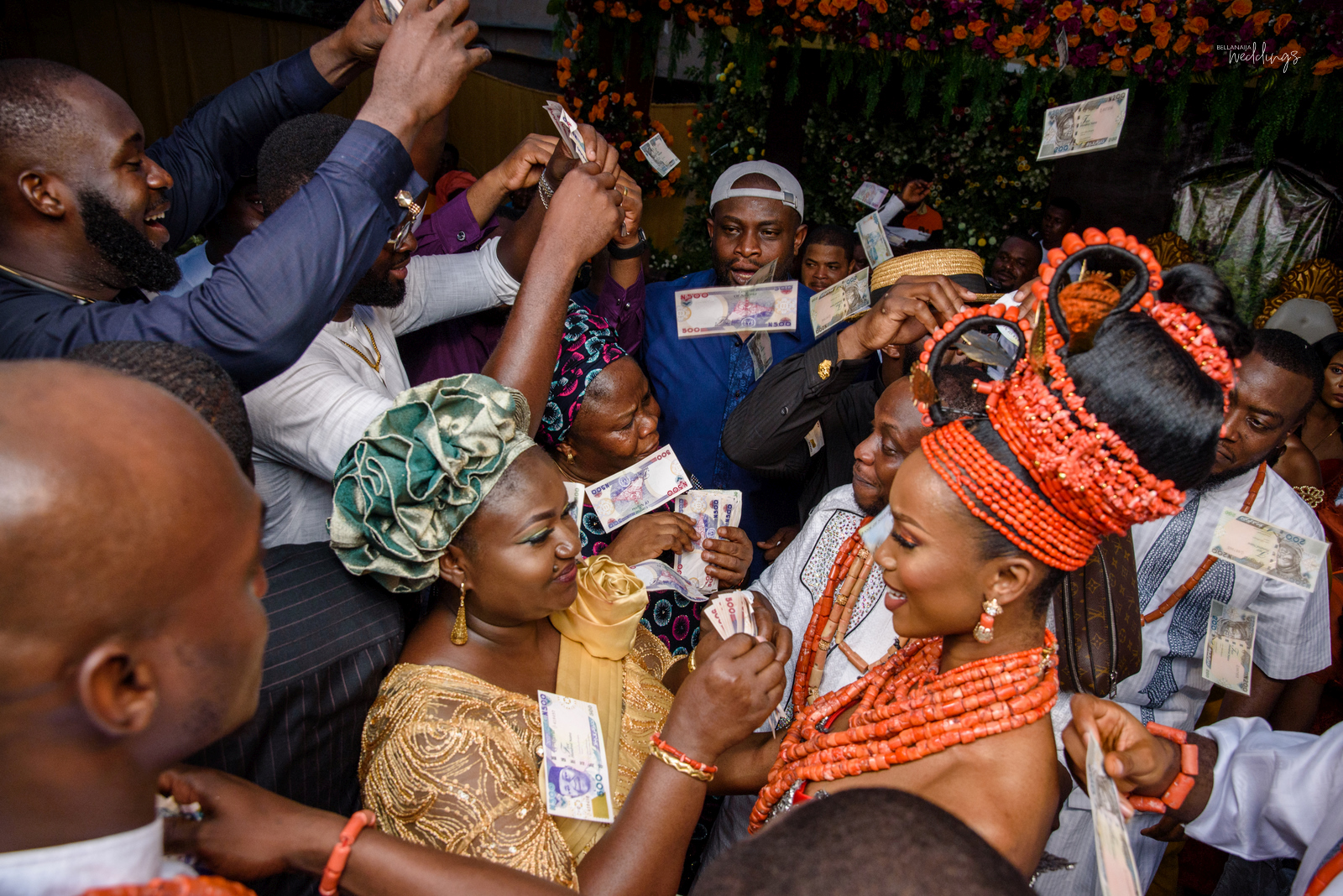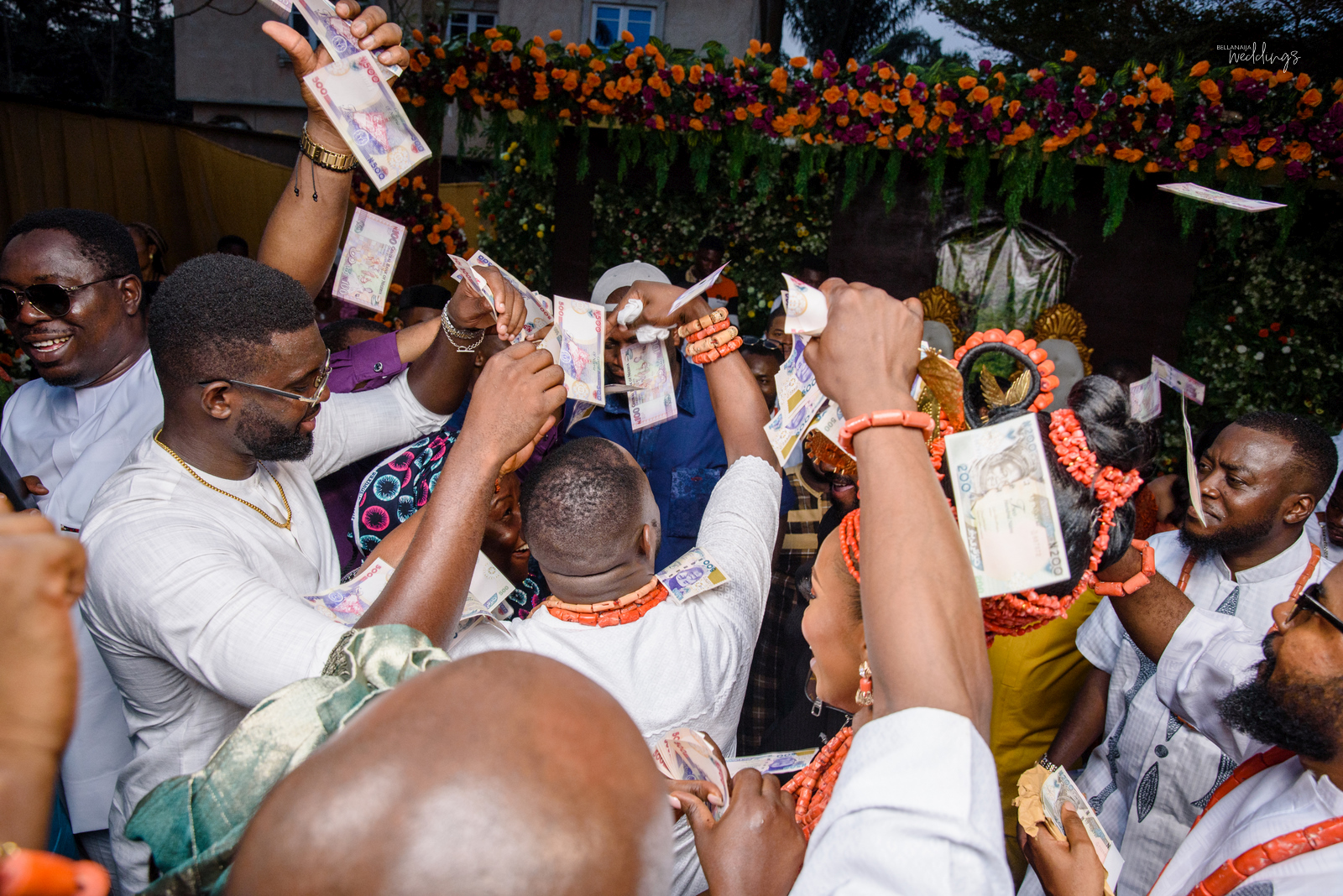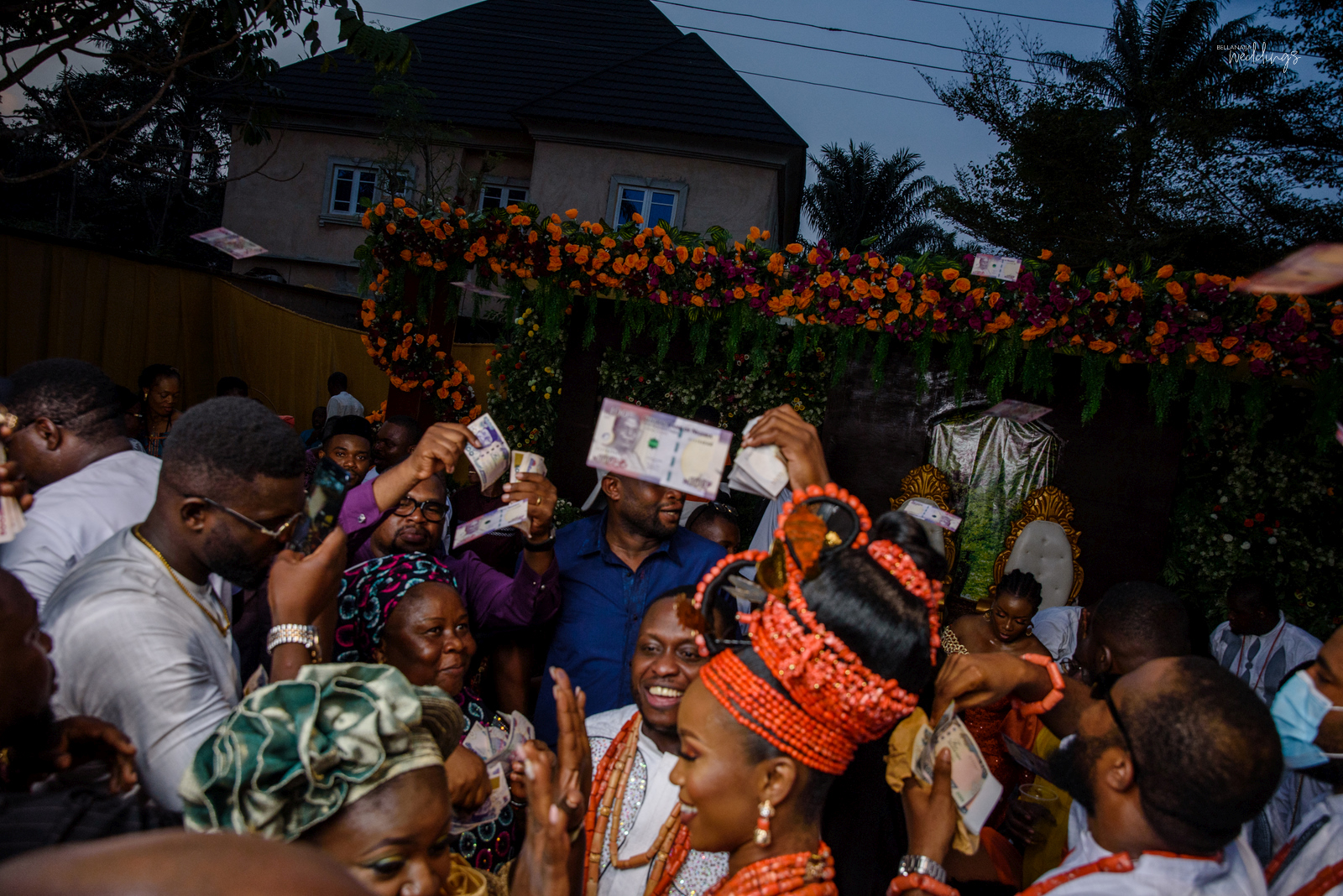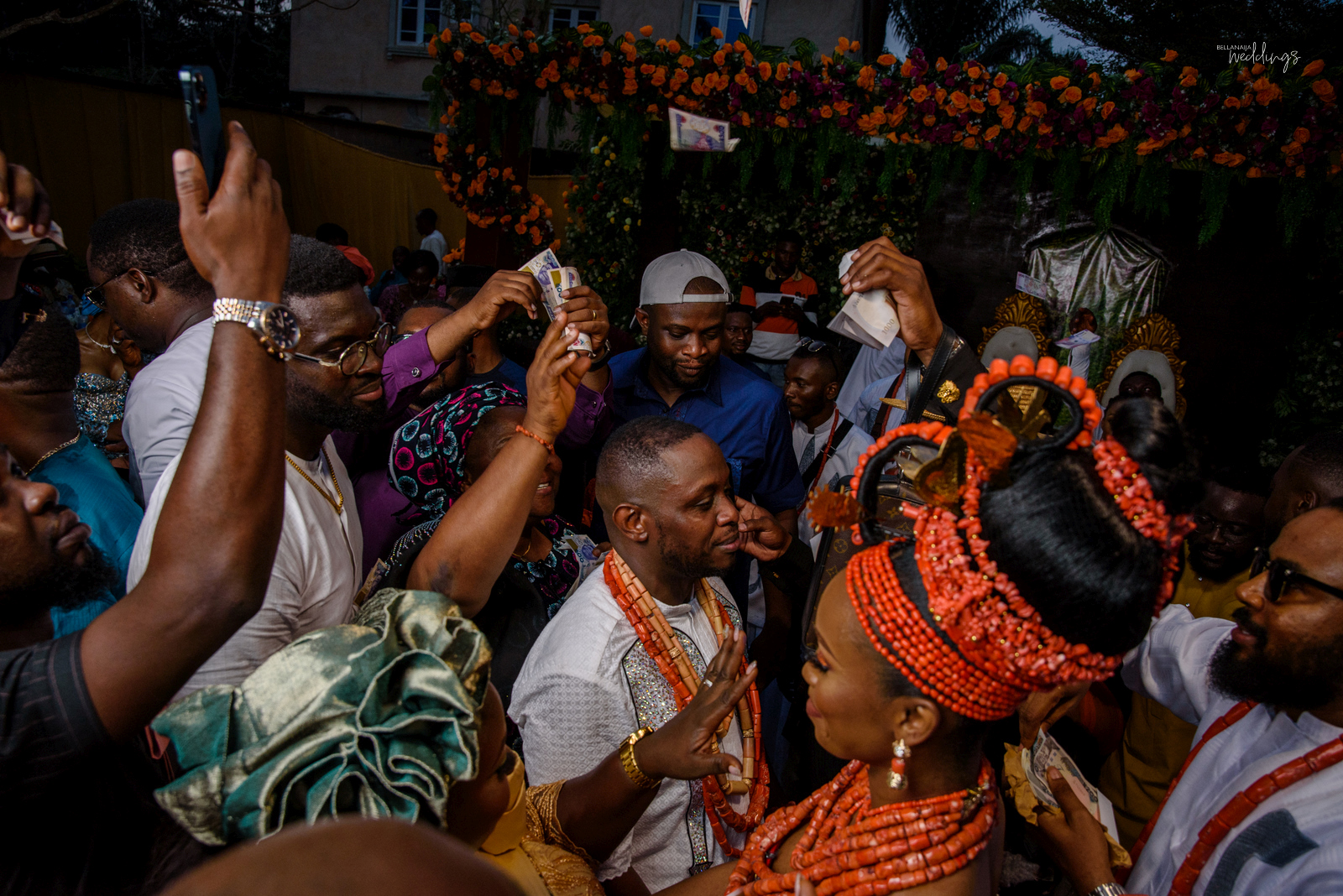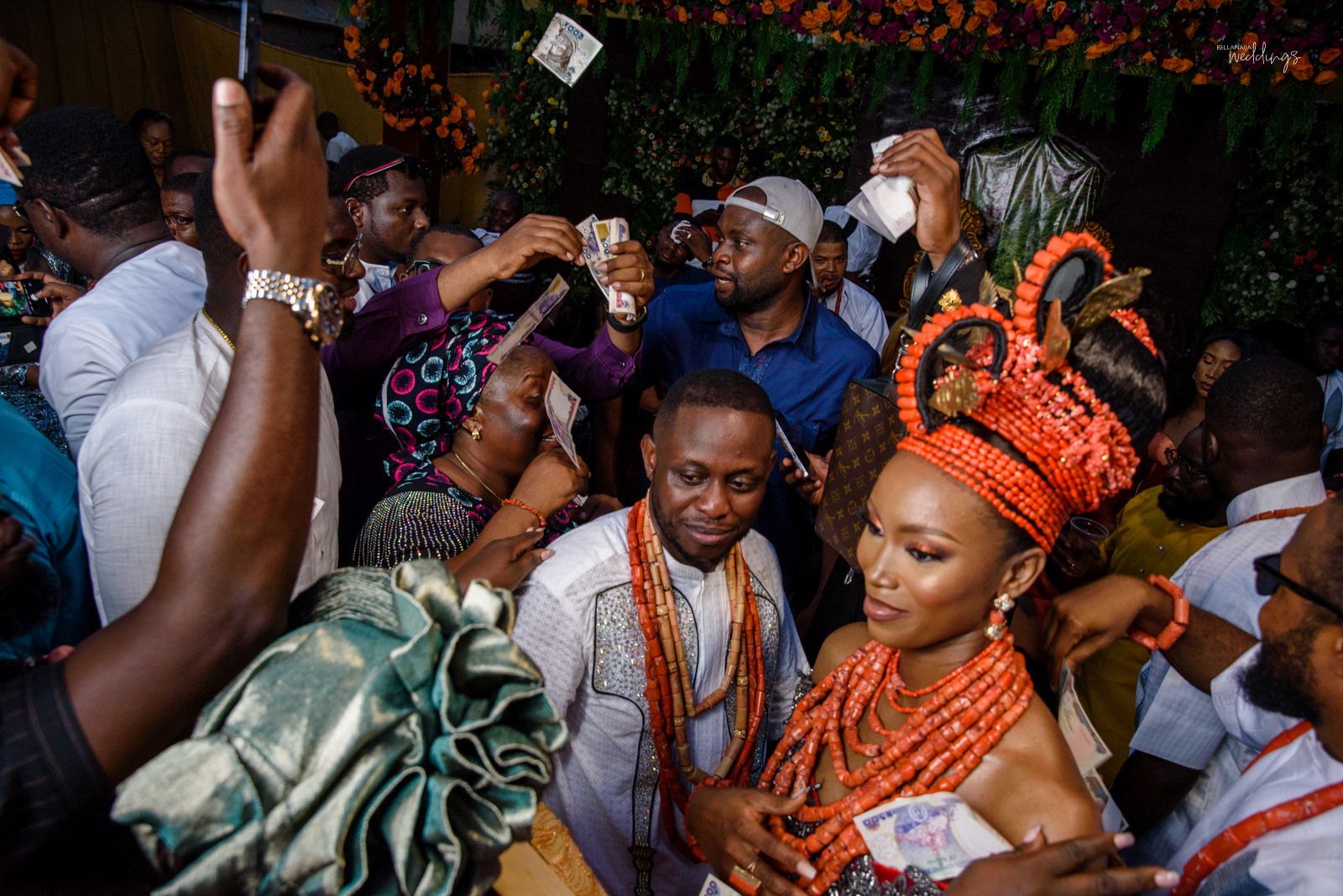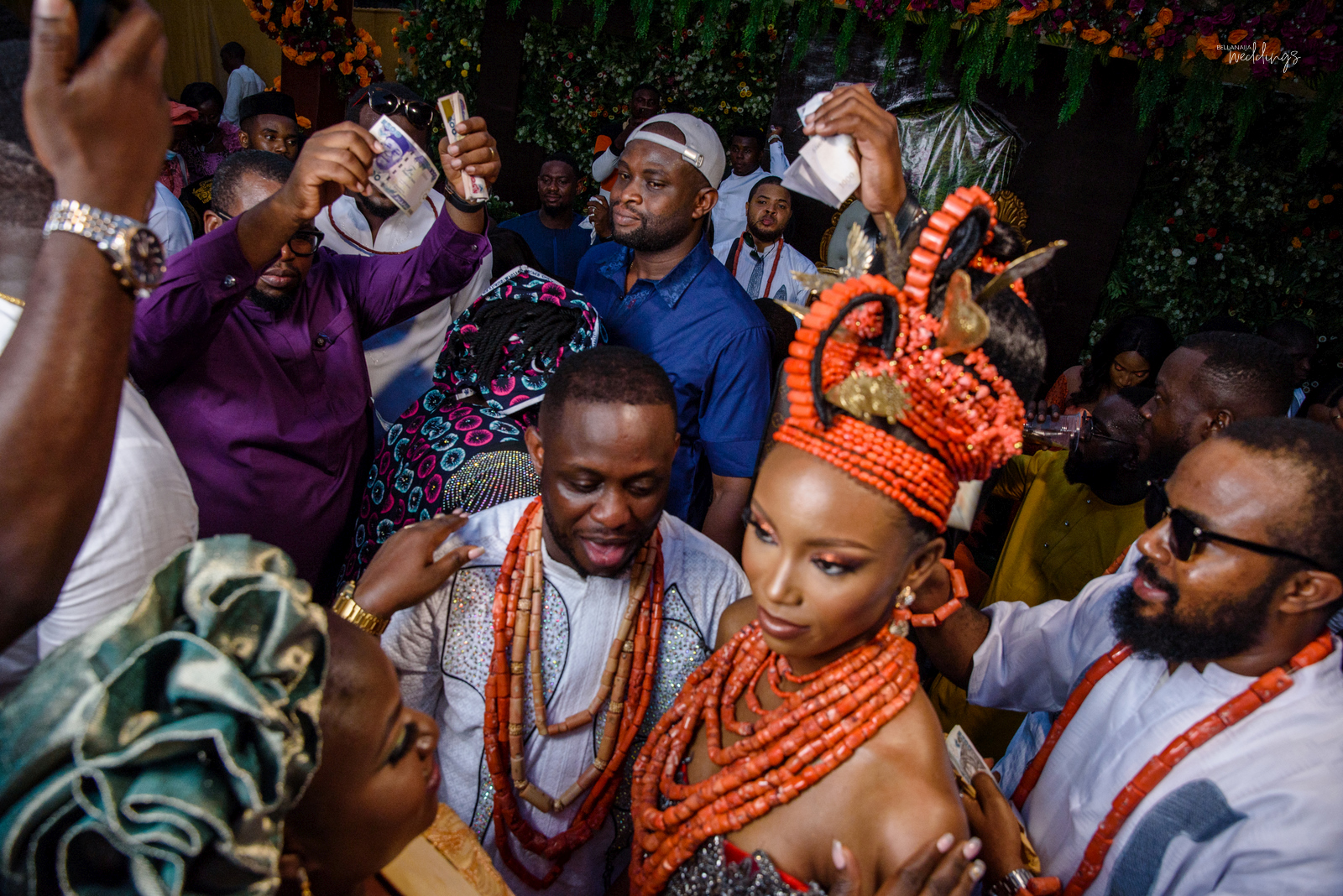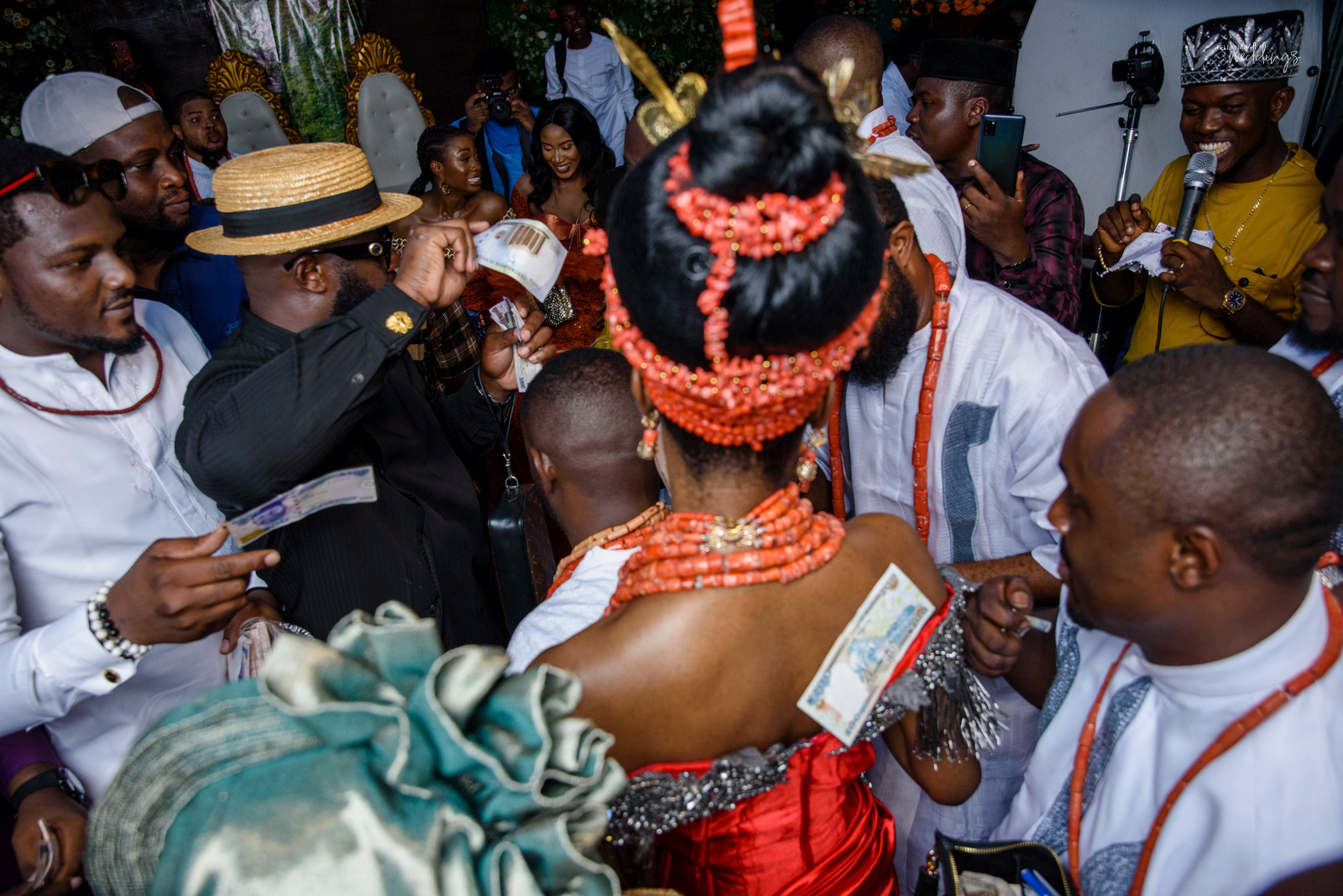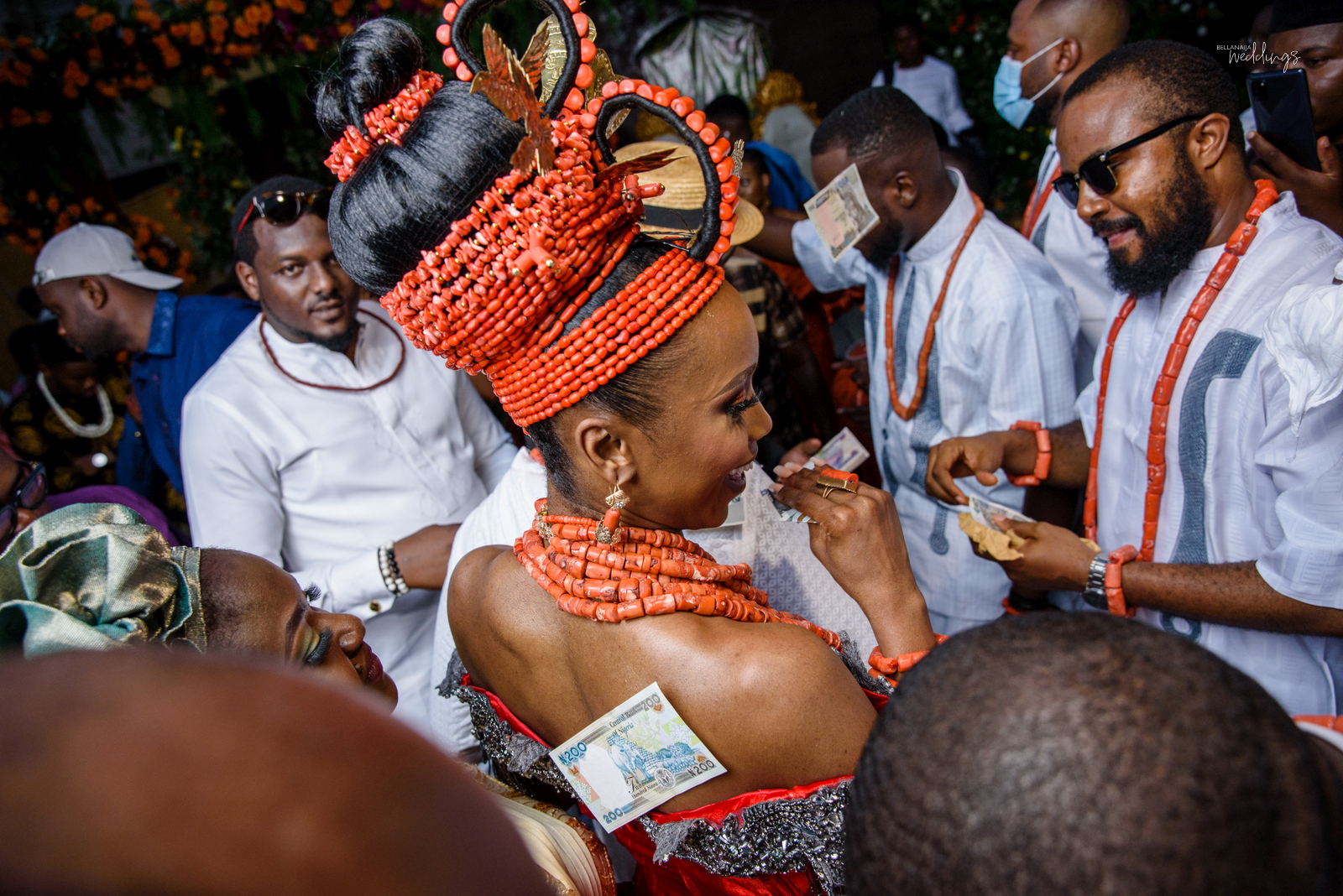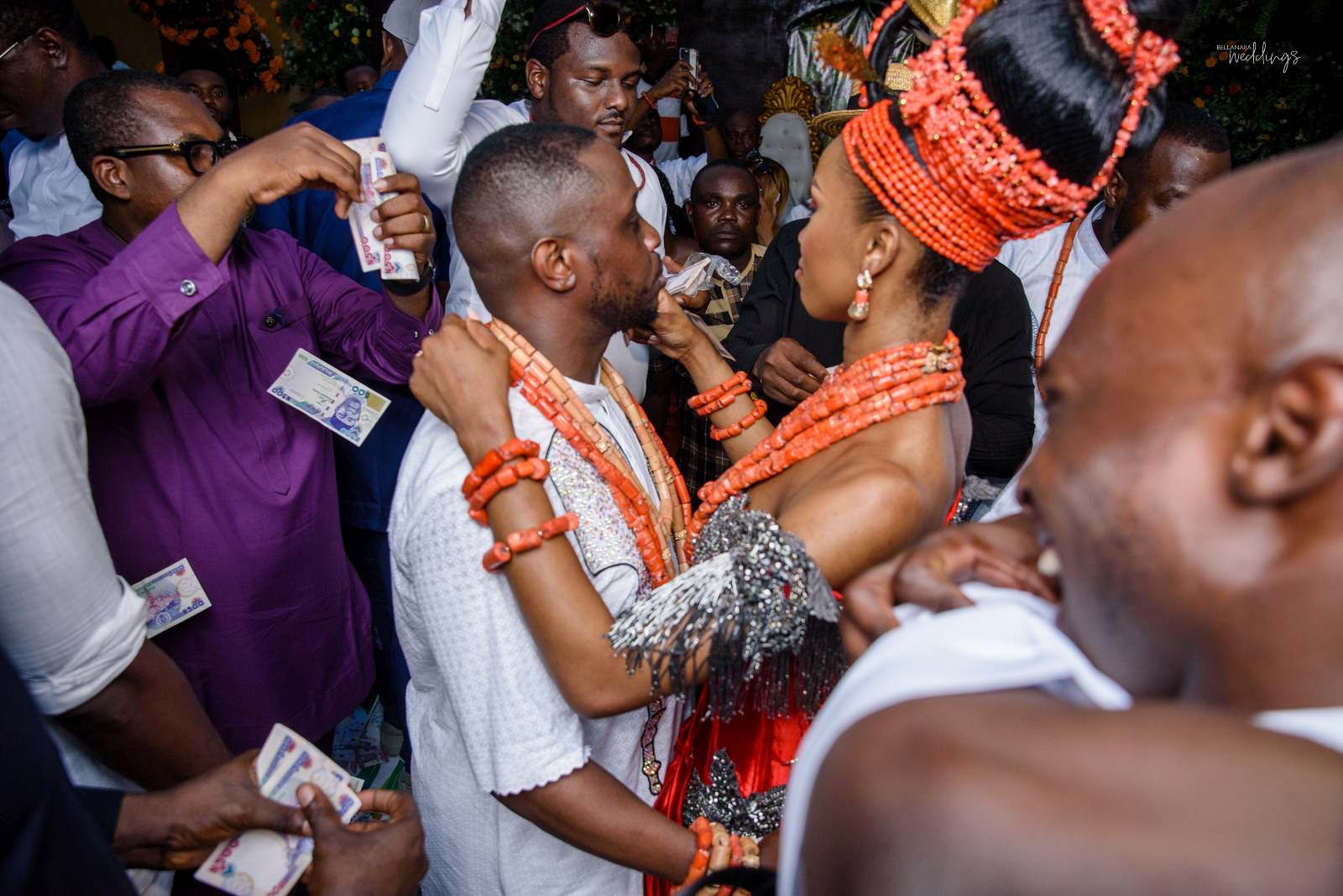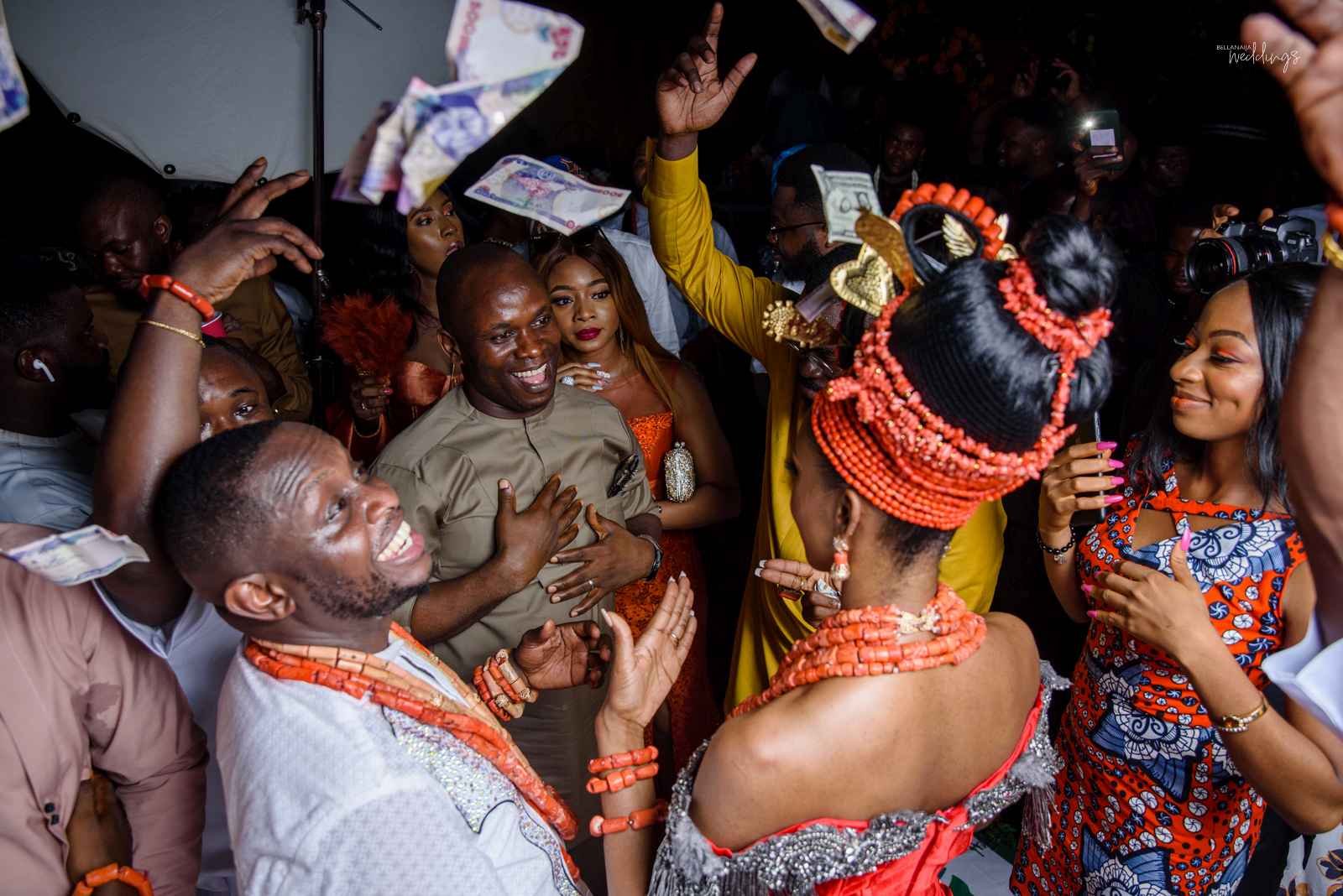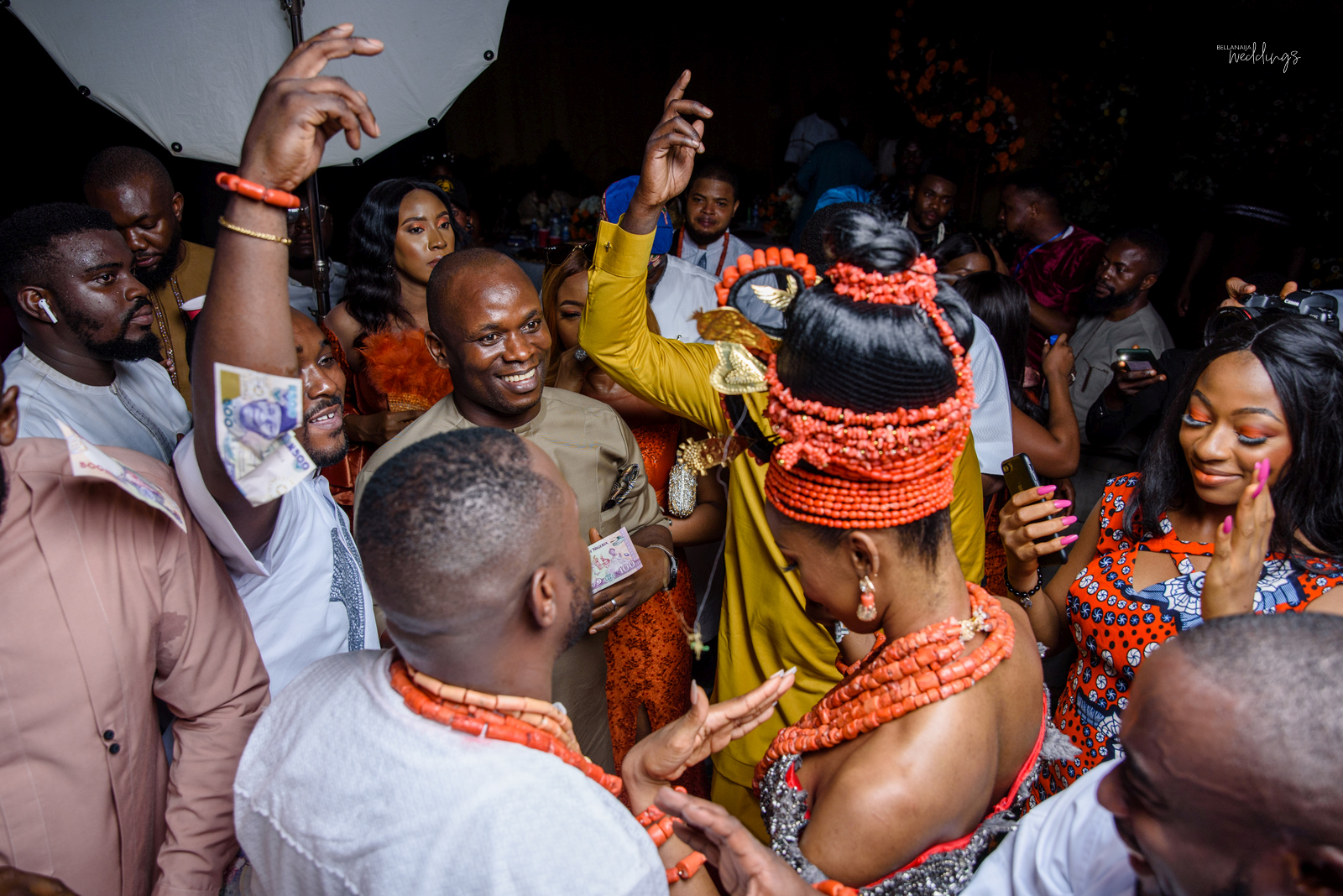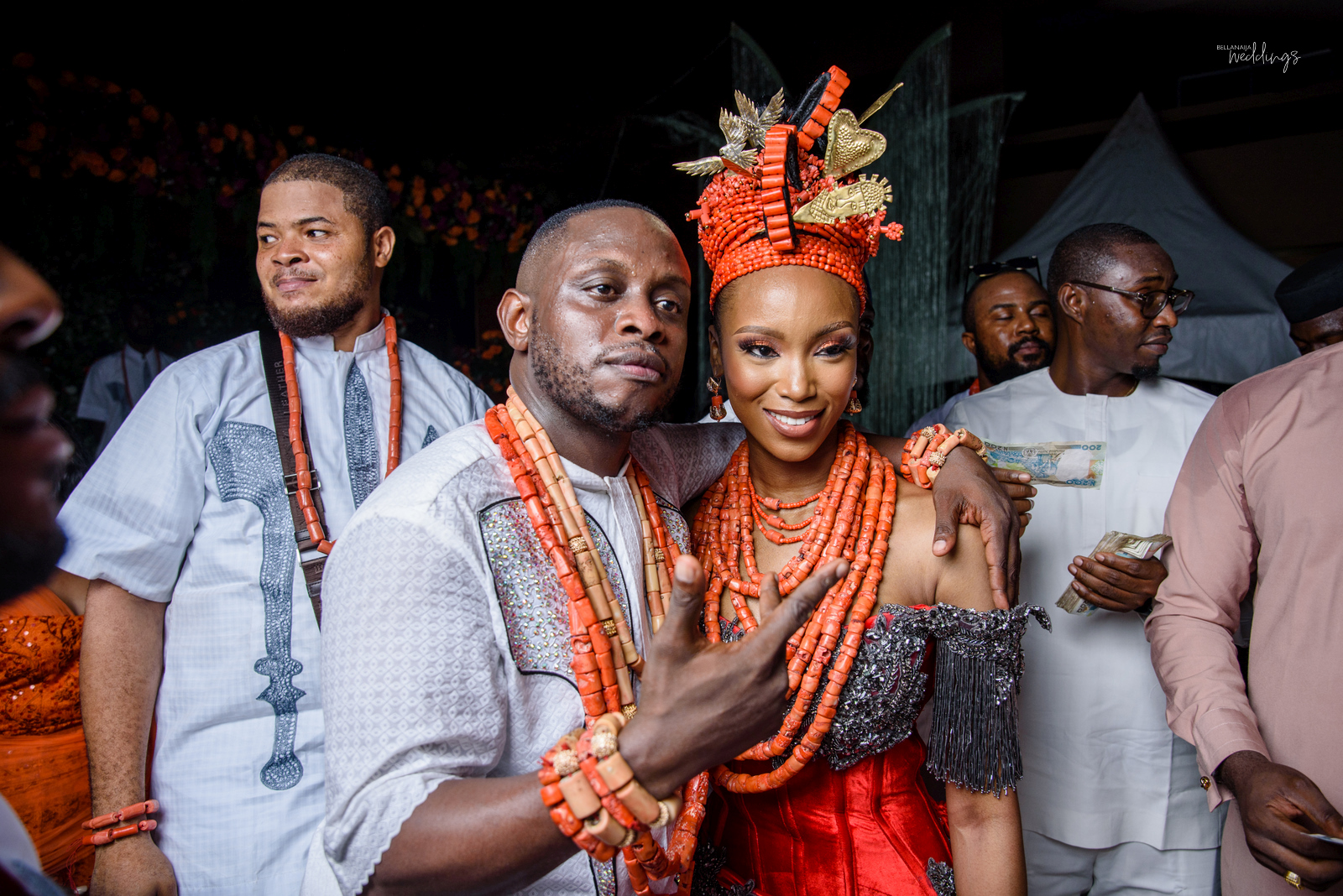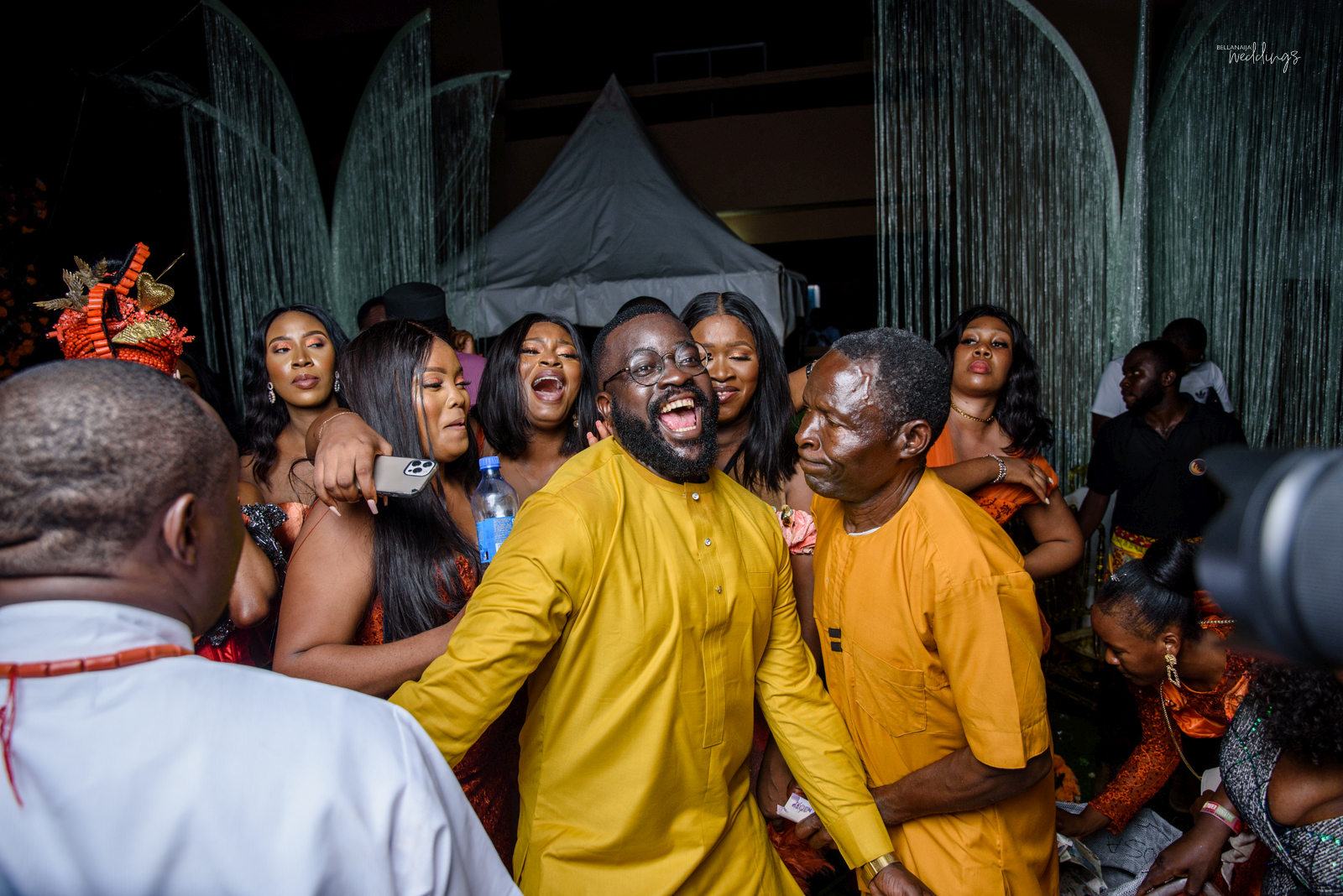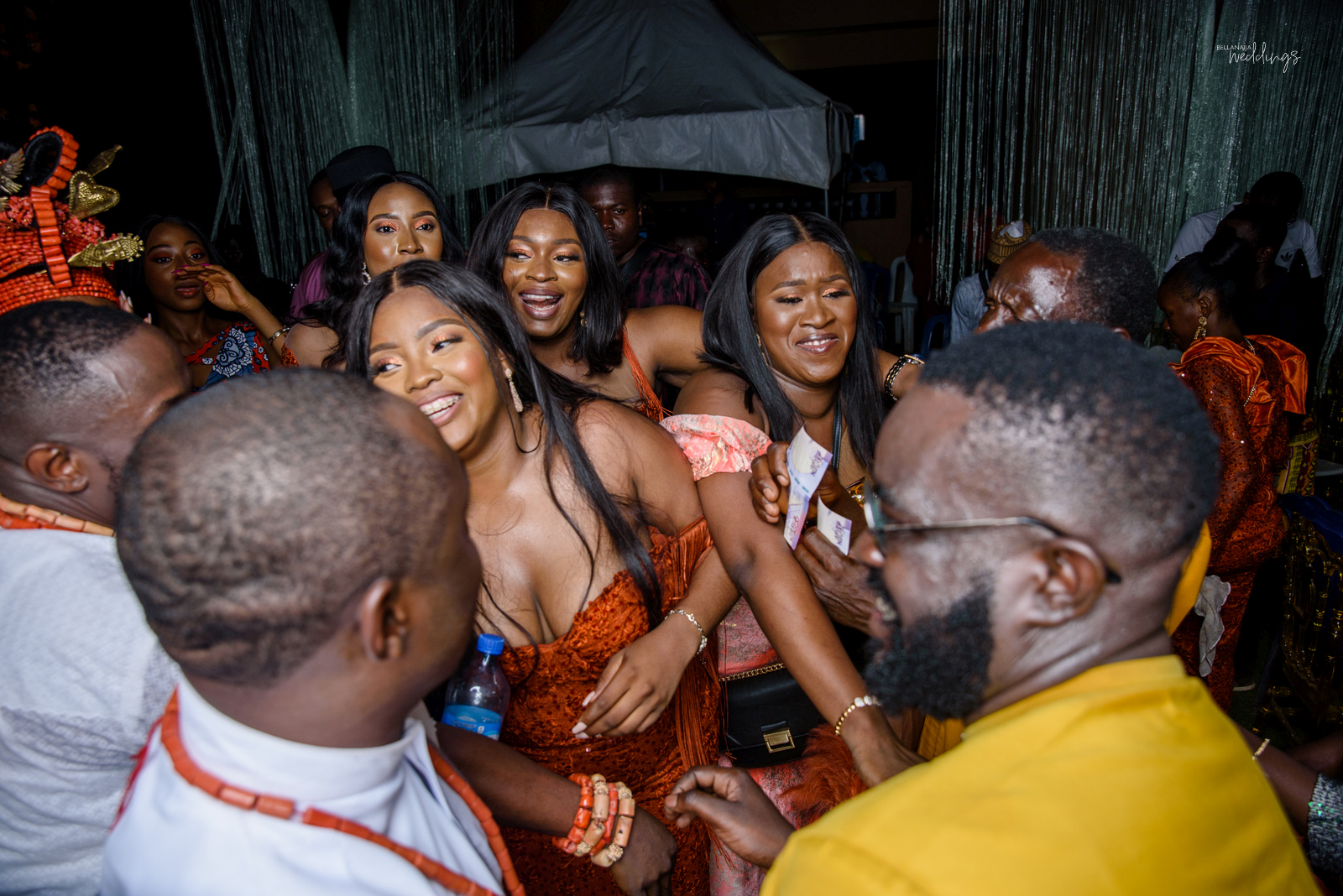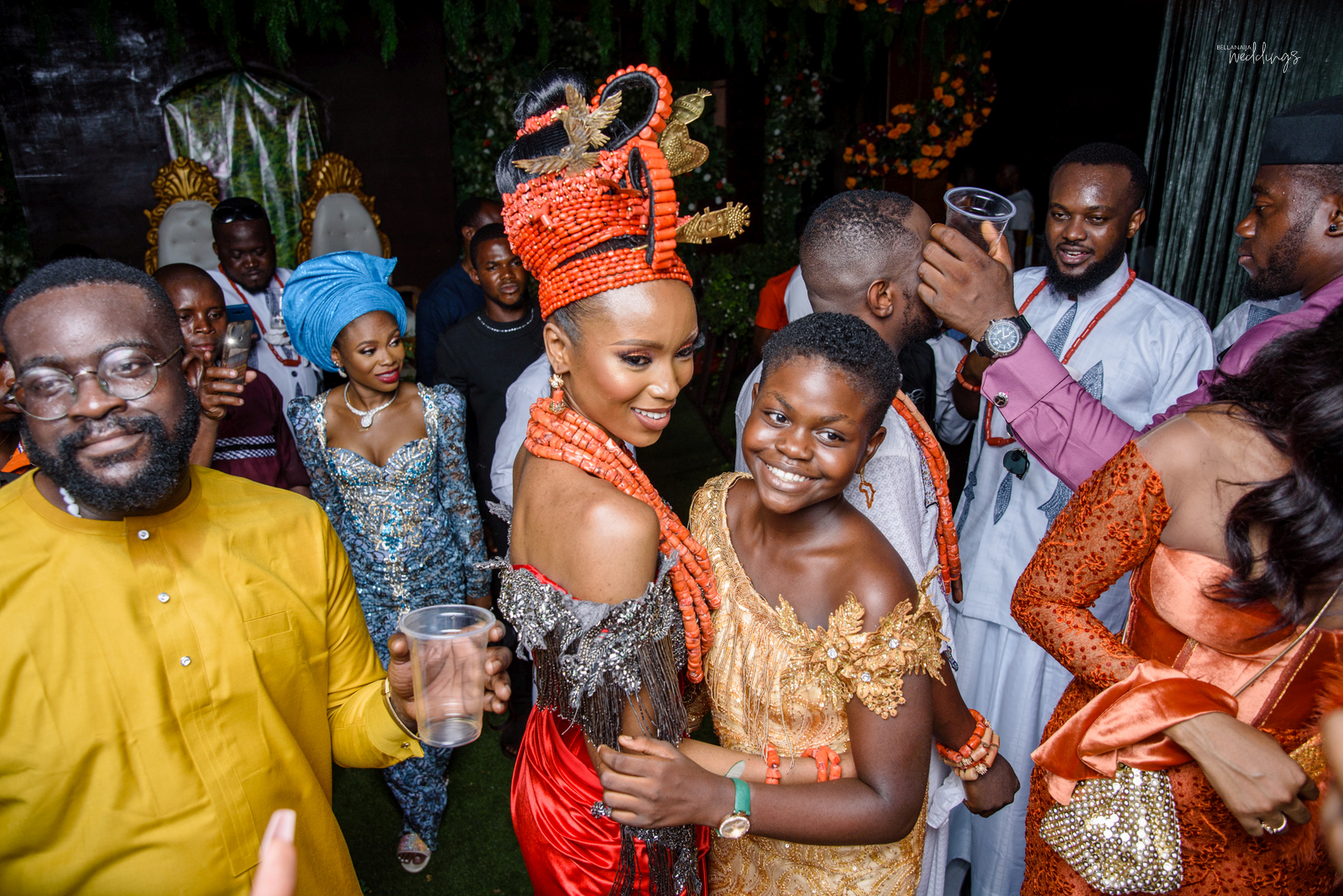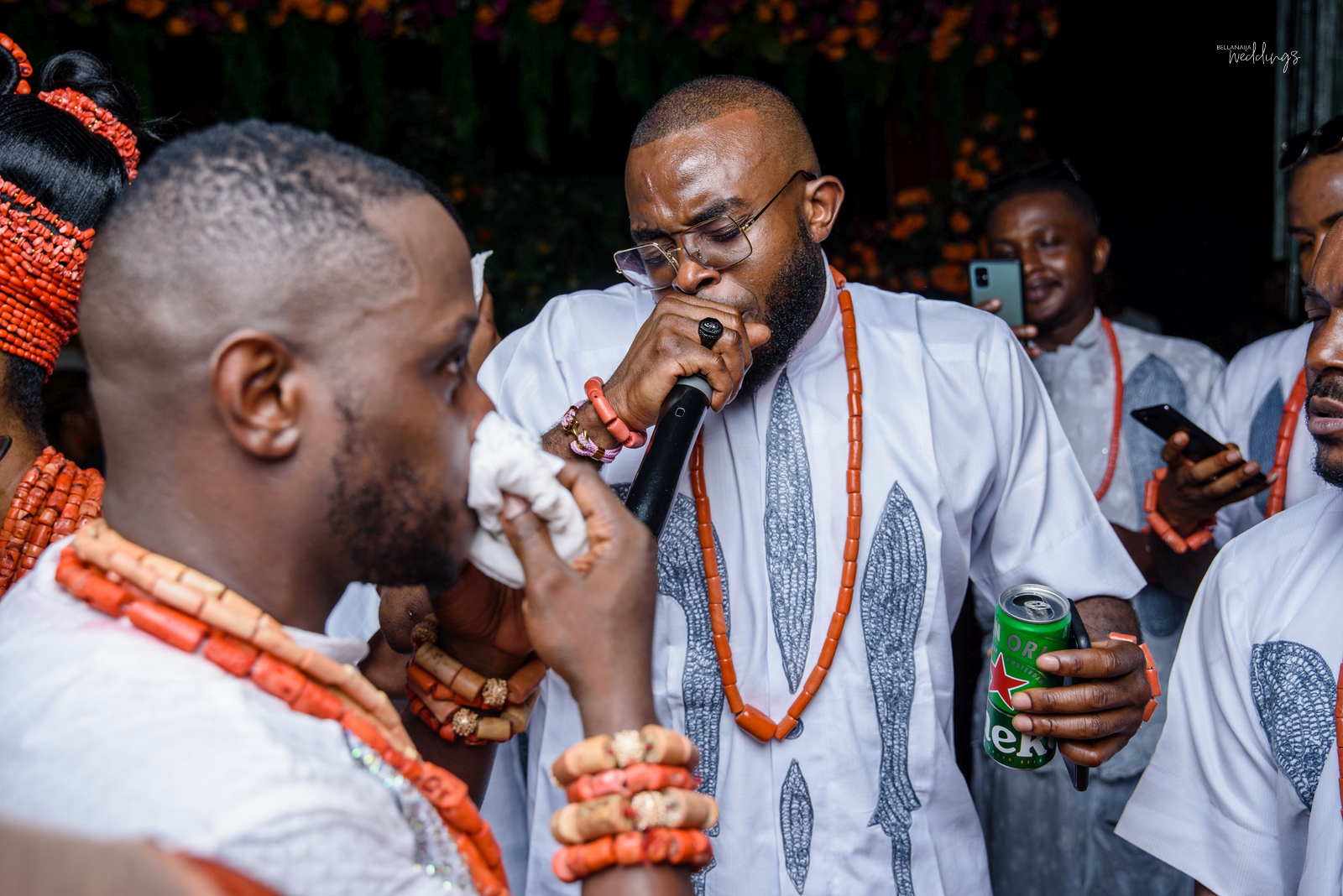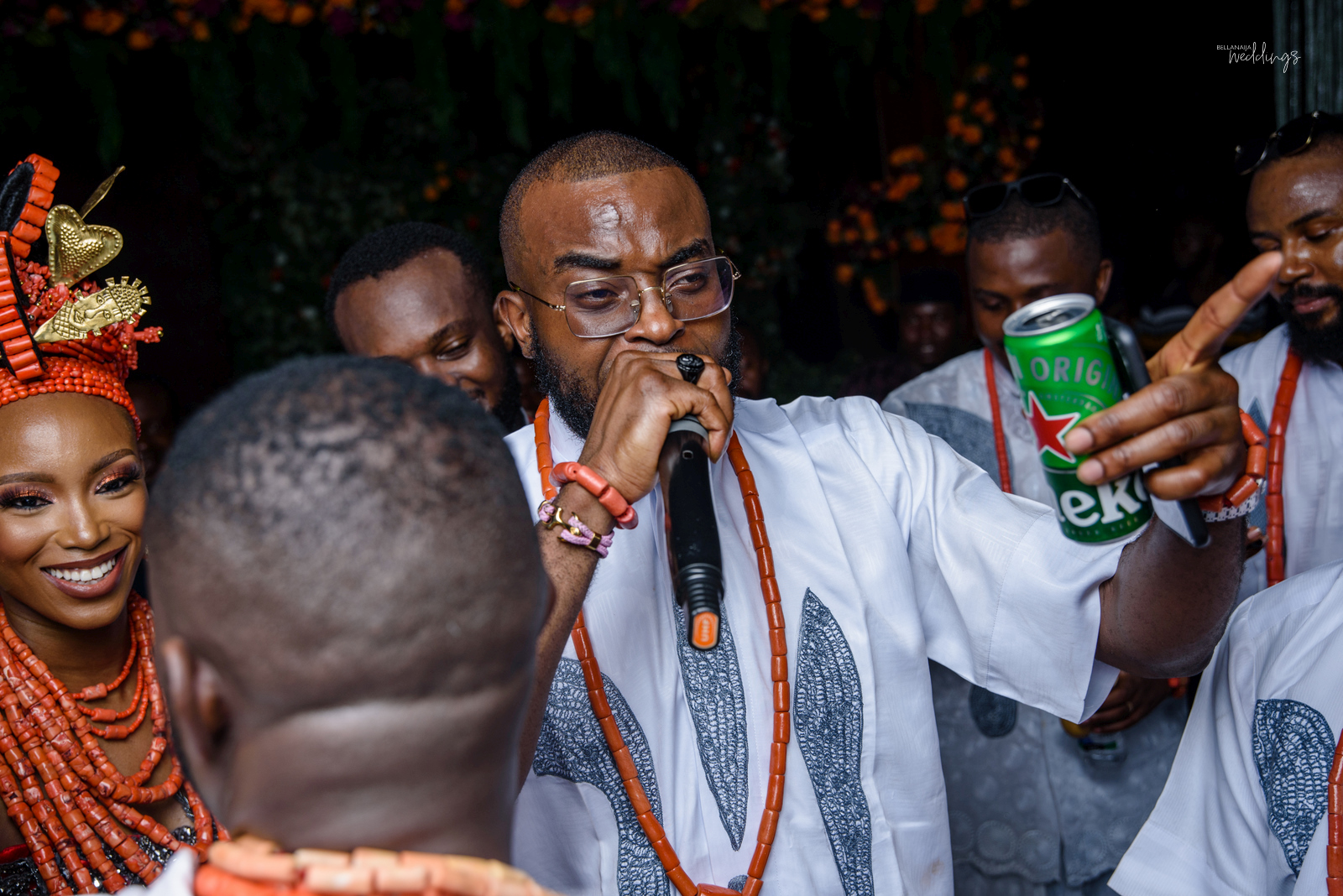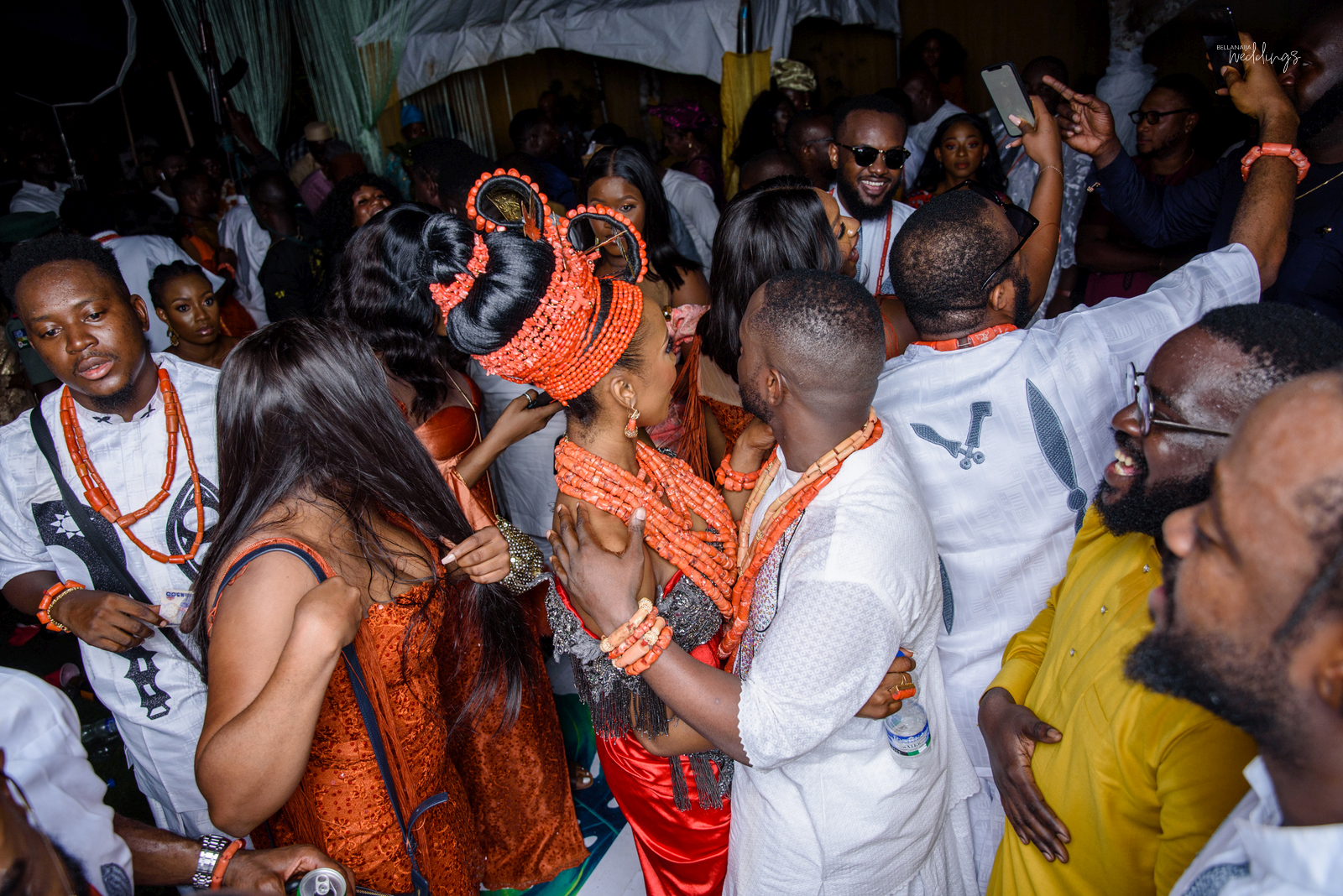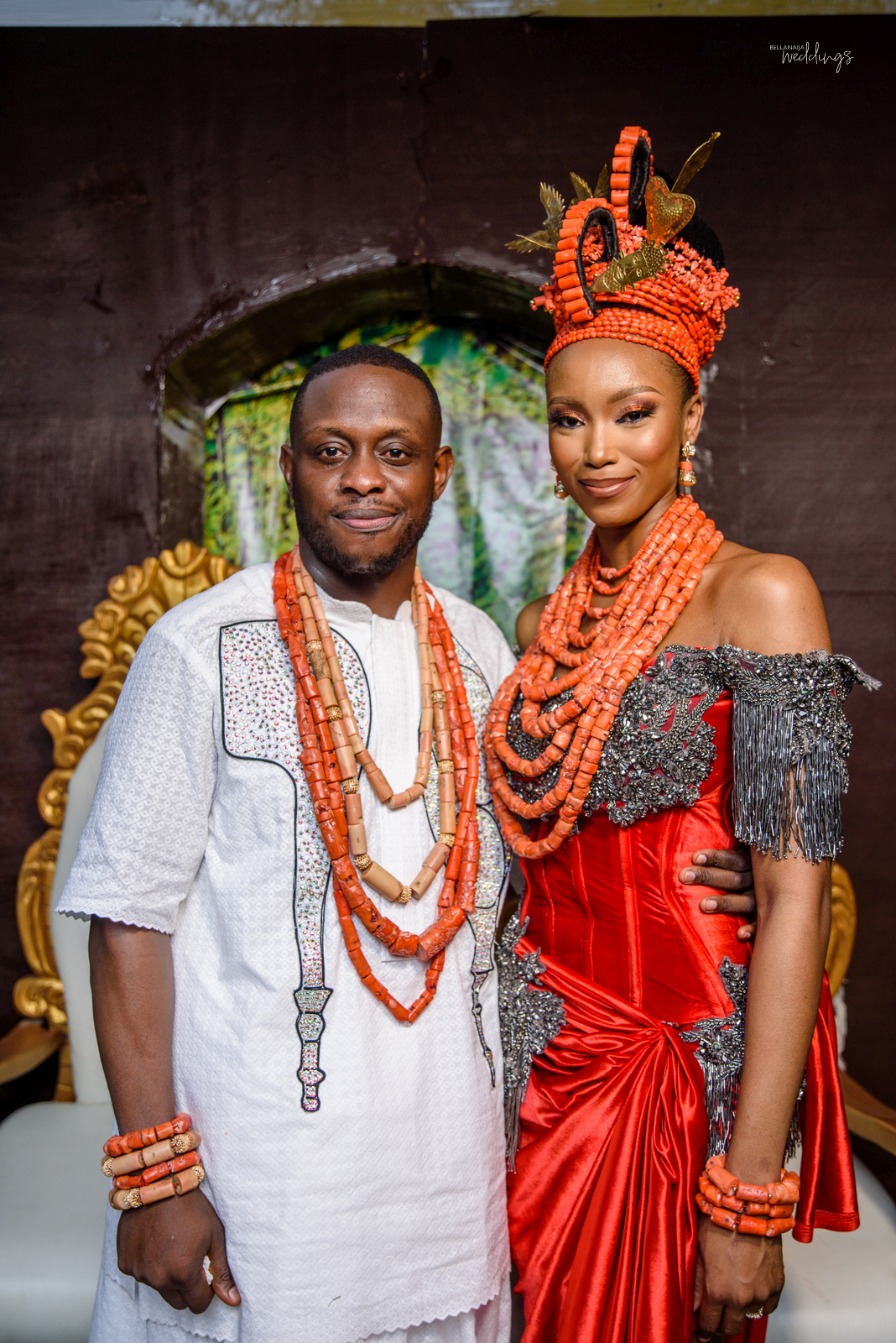 Credits
Bride: @Kelechimgbemena
Planner: @38secondsevents
Photography: @nonniz_photography
Makeup: @sleekbeautyshop
Gele: @gelebypeace
Hairstylist: @hairbygucchie
Robe: @eventstarters
George: @george_by_ruverodesigns
Outfit: @marveeofficial
Decor: @chuksbevents
Videography: @tims.med
Beads/handfan: @beadzbyz