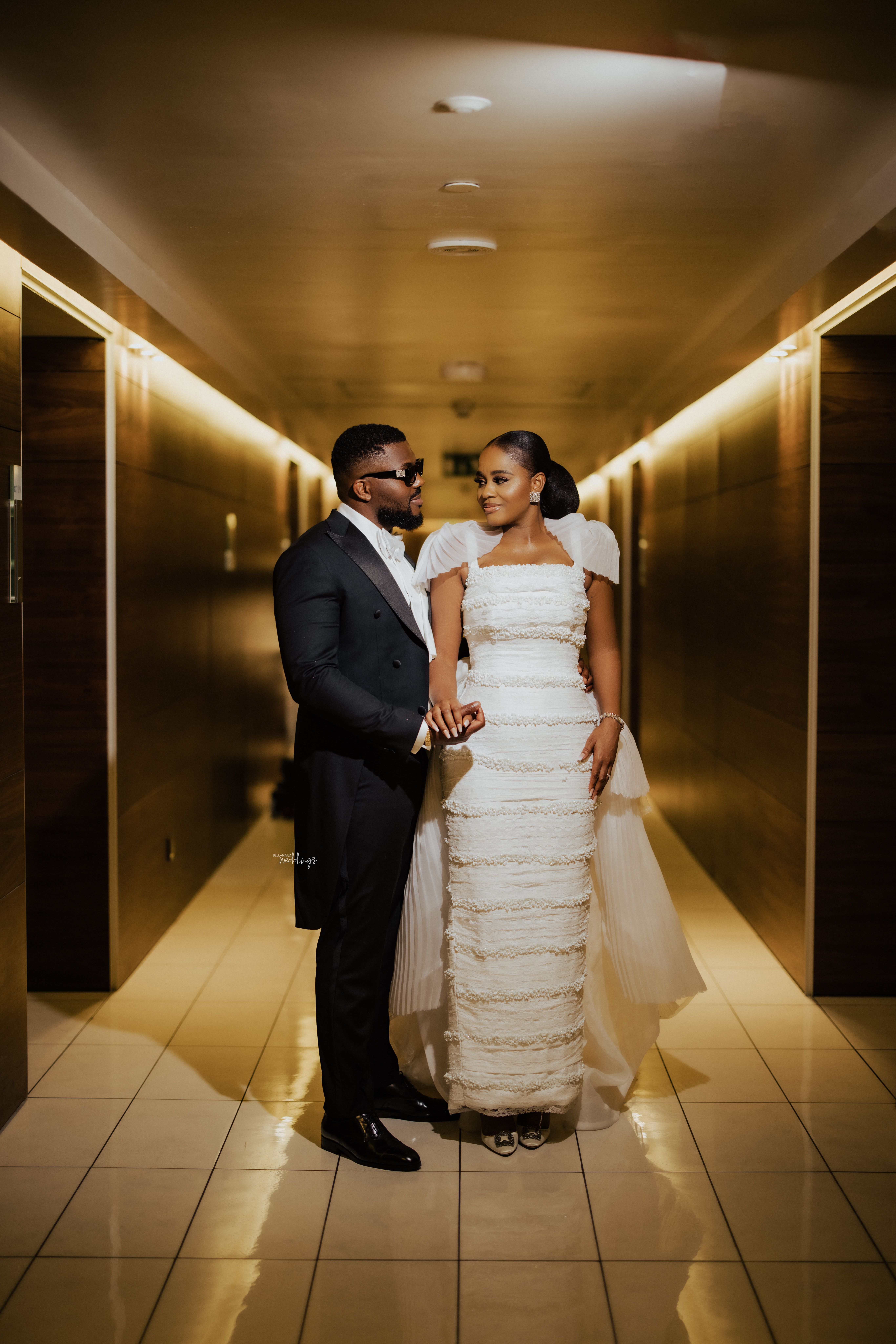 Isn't it amazing how something as little as a mobile phone can lead you to a lifetime of bliss? Well, all thanks to technology, Kylie got her Prince and they are now on their happy-ever-after journey.
It all began with a random like on Instagram. To Kylie's surprise, Prince slid into her DM shortly after. They instantly clicked and as they got better acquainted, Prince knew he had found the woman of his dreams. They exchanged their vows in a dreamy white wedding that left us in awe of all the love and beauty.
Kylie exuded such elegance in her super stylish dress and Prince slayed his custom tux to perfection. These lovebirds make such a perfect pair and their sweet love has us smiling from ear to ear. You will certainly feel the love in their photos as you scroll.
Enjoy Kylie and Prince's white wedding photos and love story below: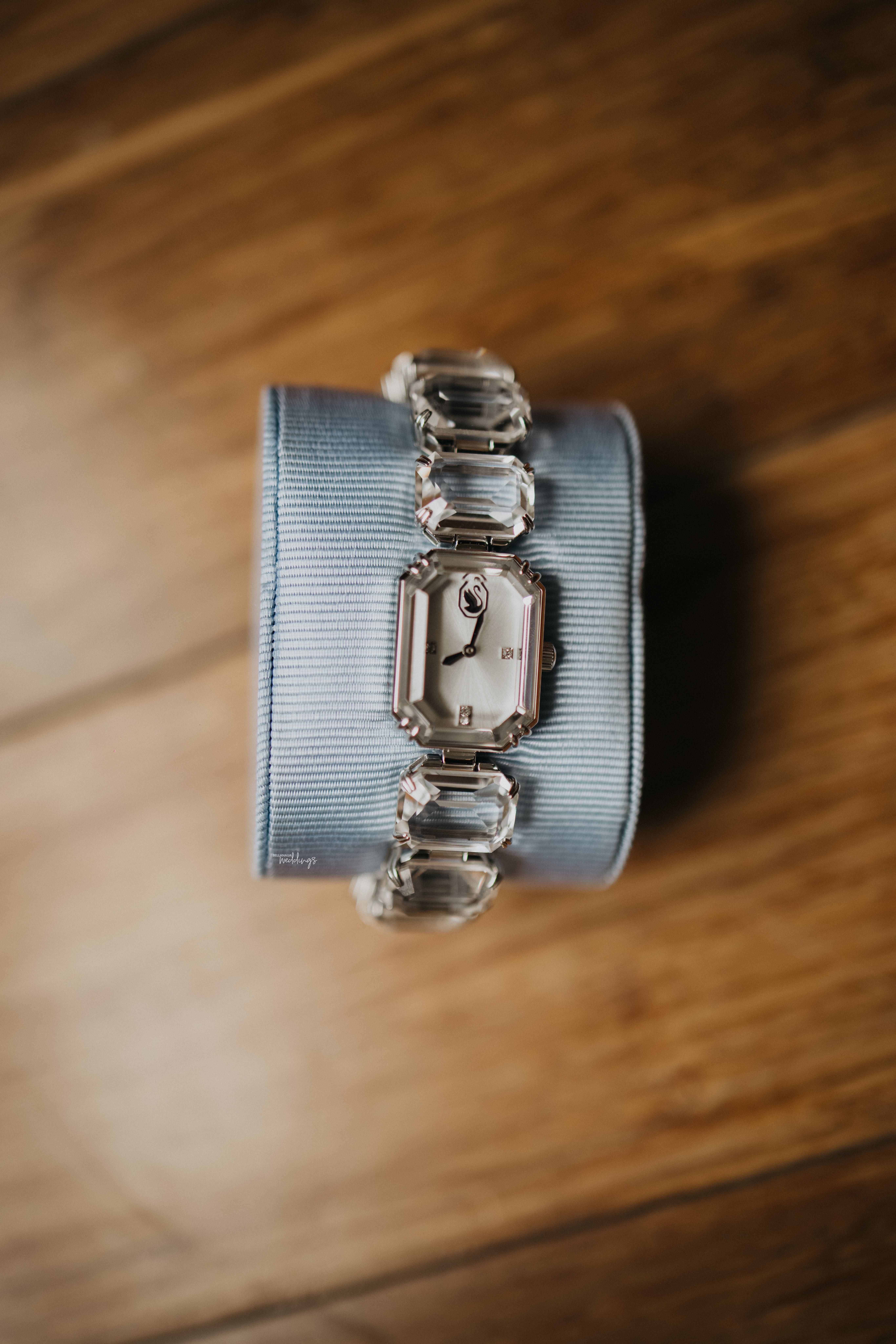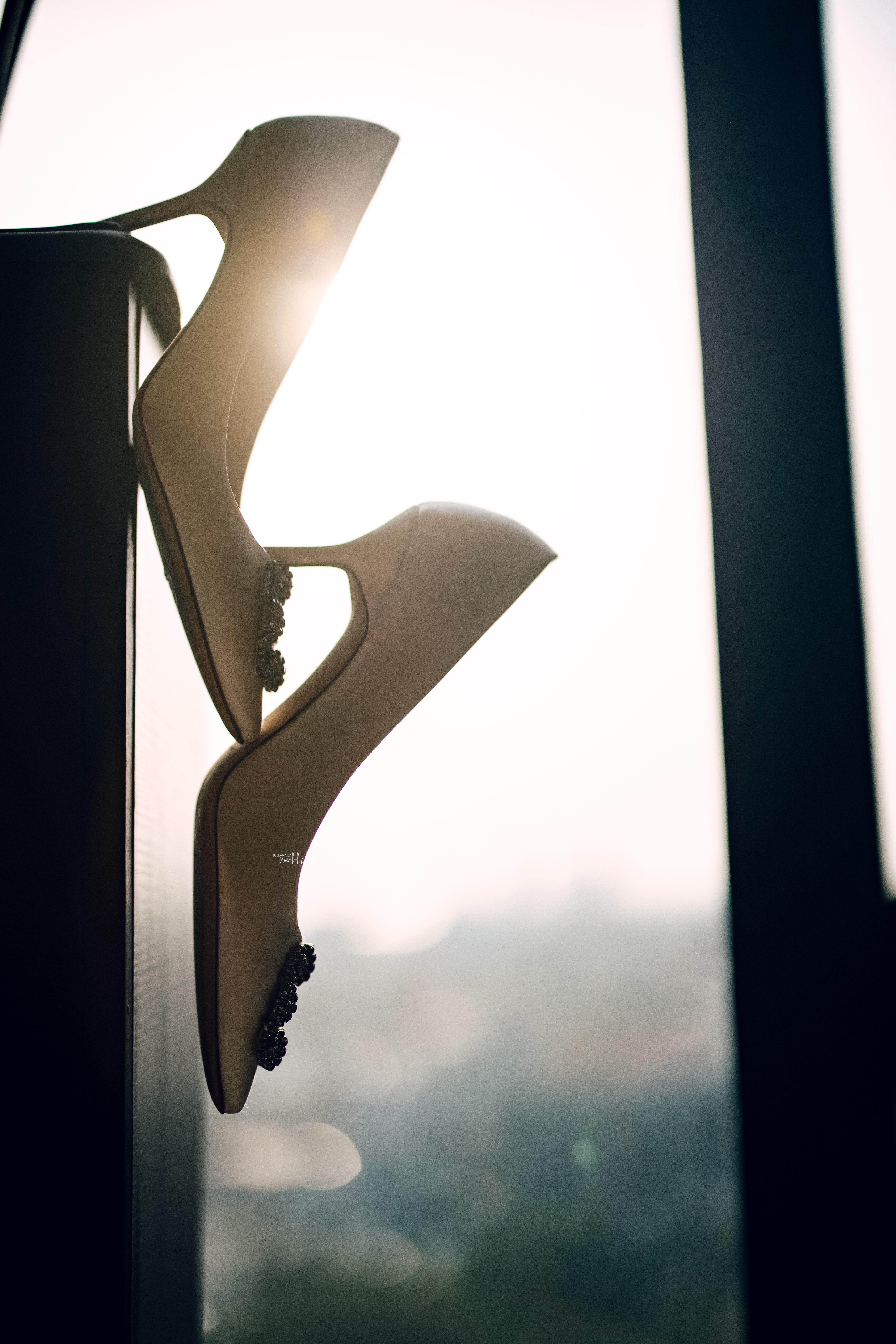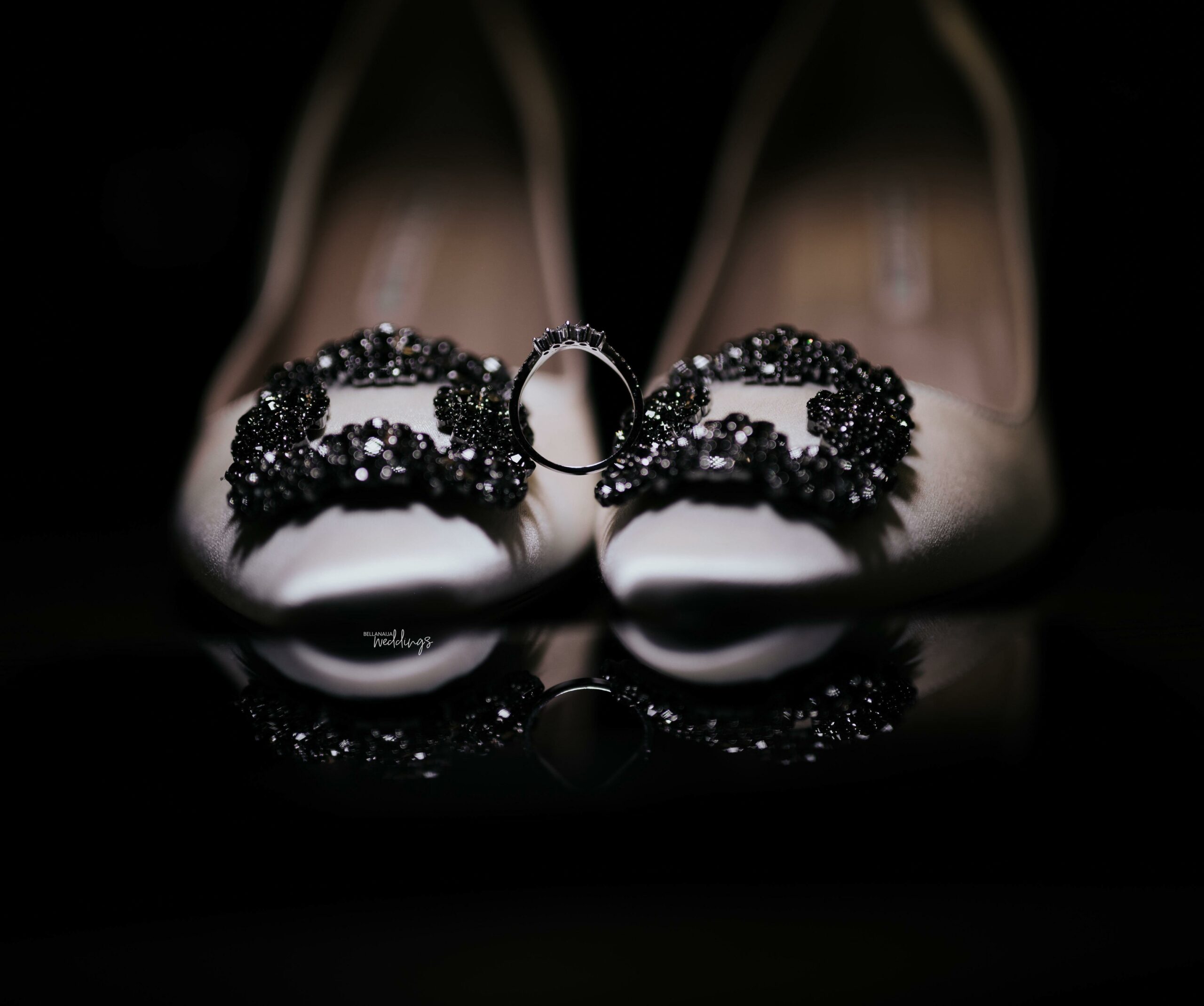 Their love story as shared by Kylie:
We met in 2019 on Instagram, I just liked his photo randomly and to my utmost surprise he messaged instantly. To be candid, we got of to a good start but didn't advance to dating till 2020. Fast forward to 2021, he asked me to marry him and we also welcomed the sweetest human.
The beautiful Kylie on her big day😍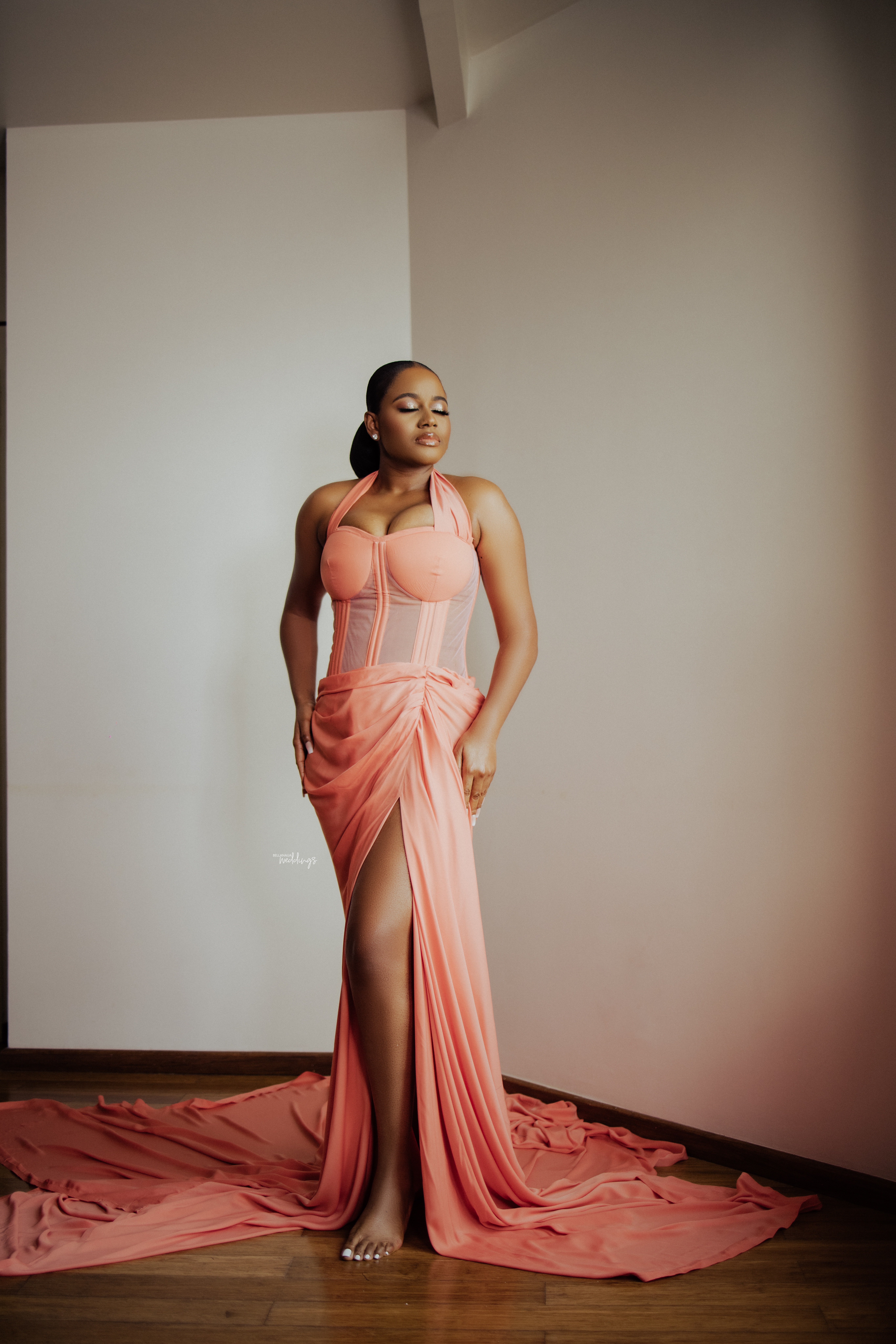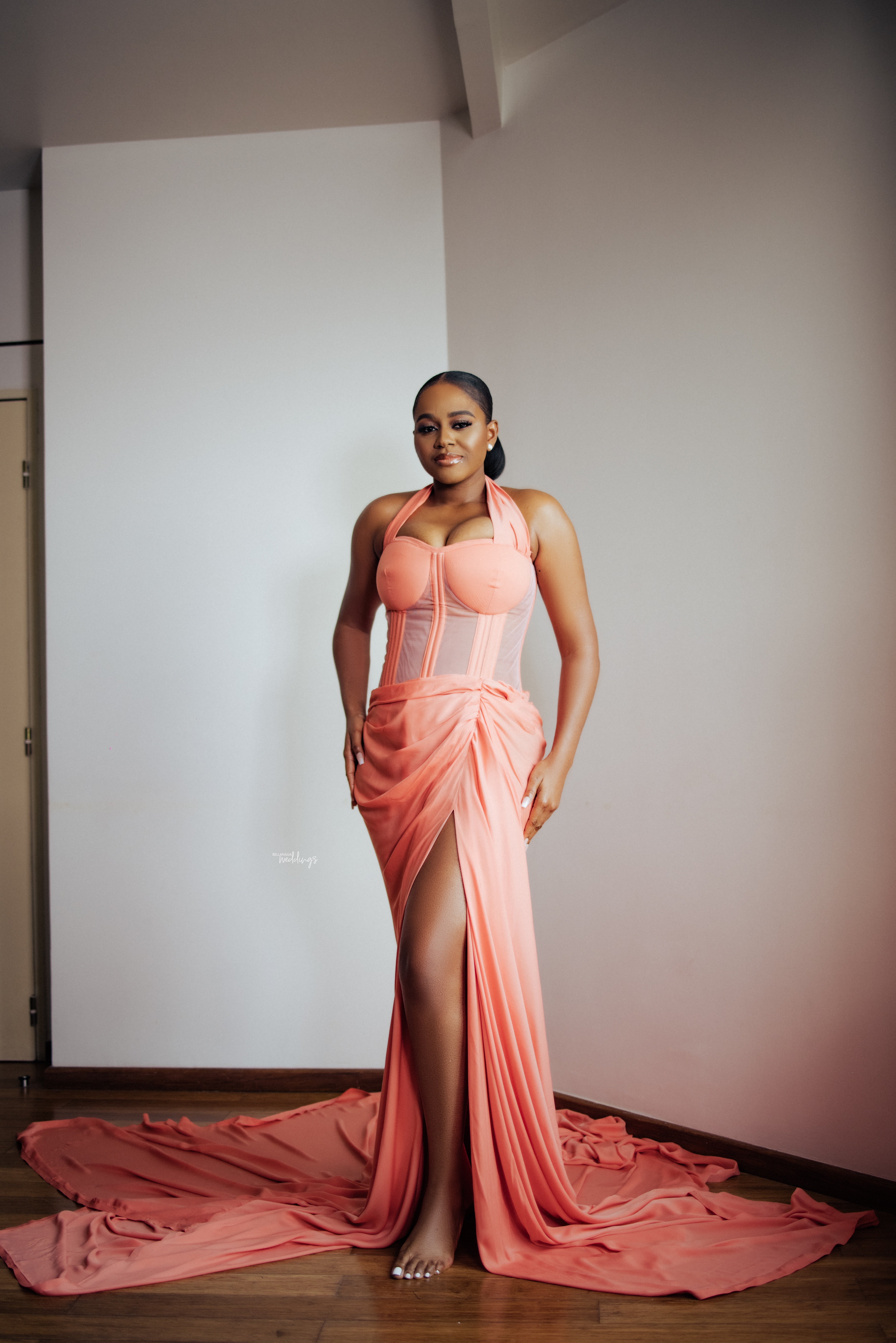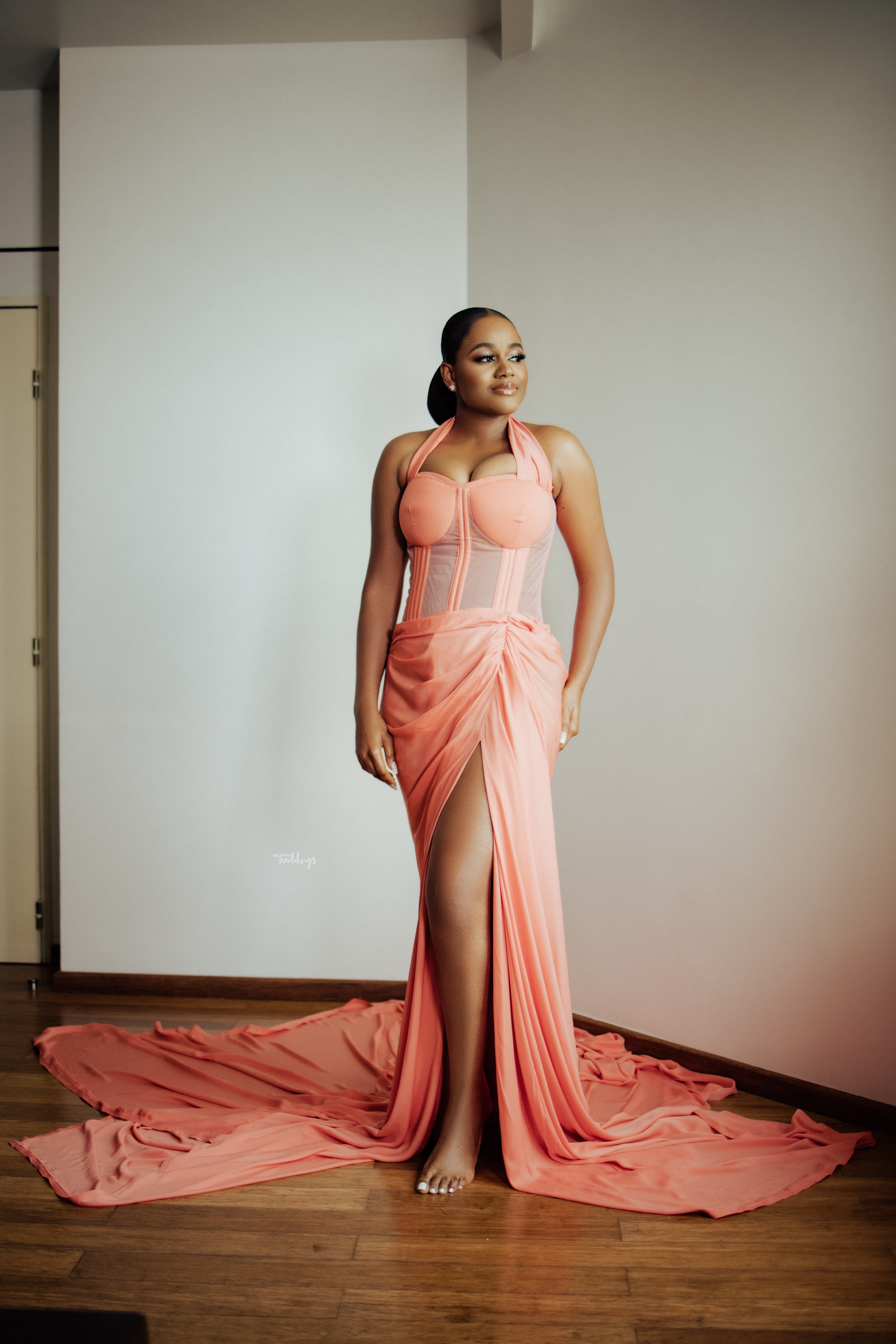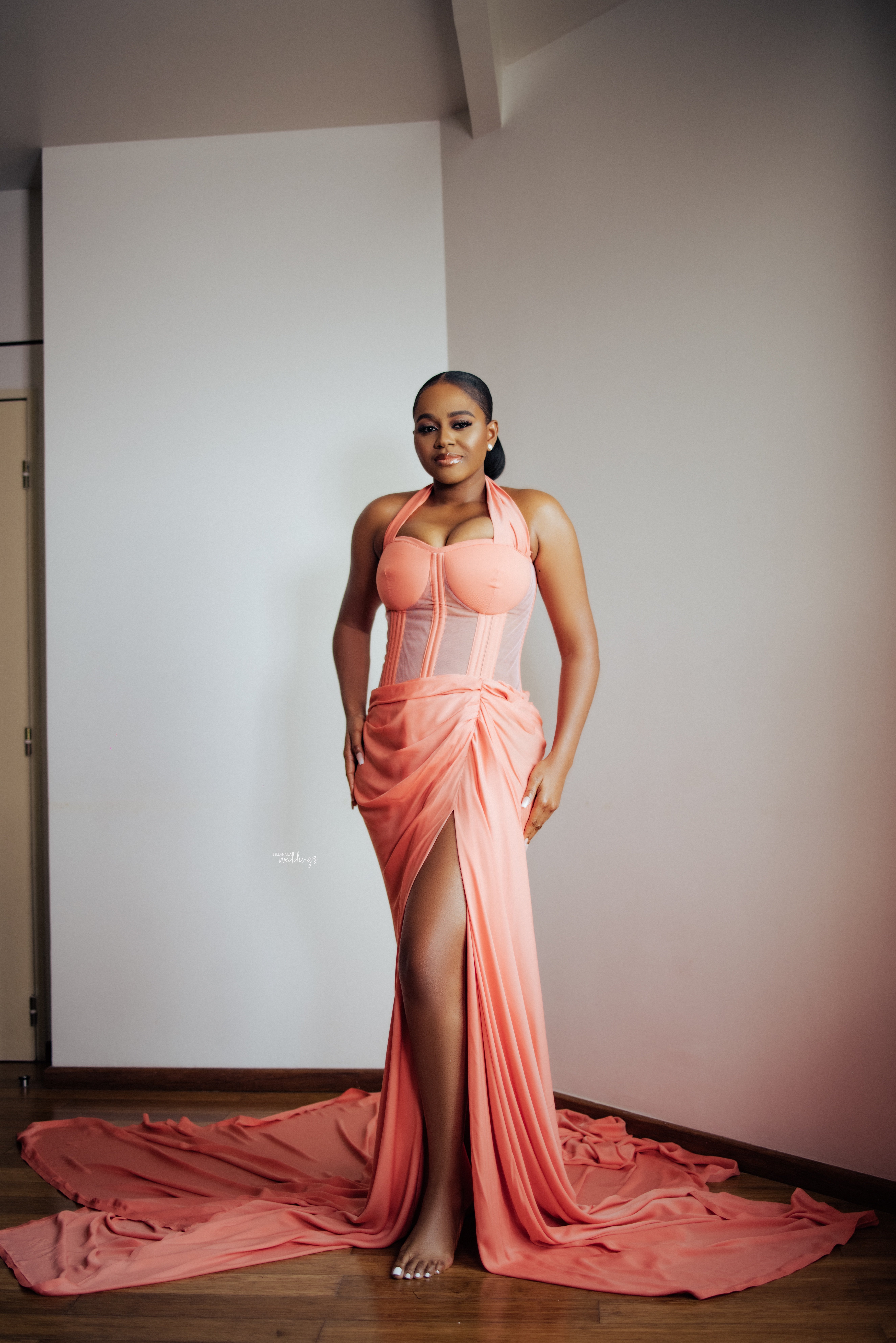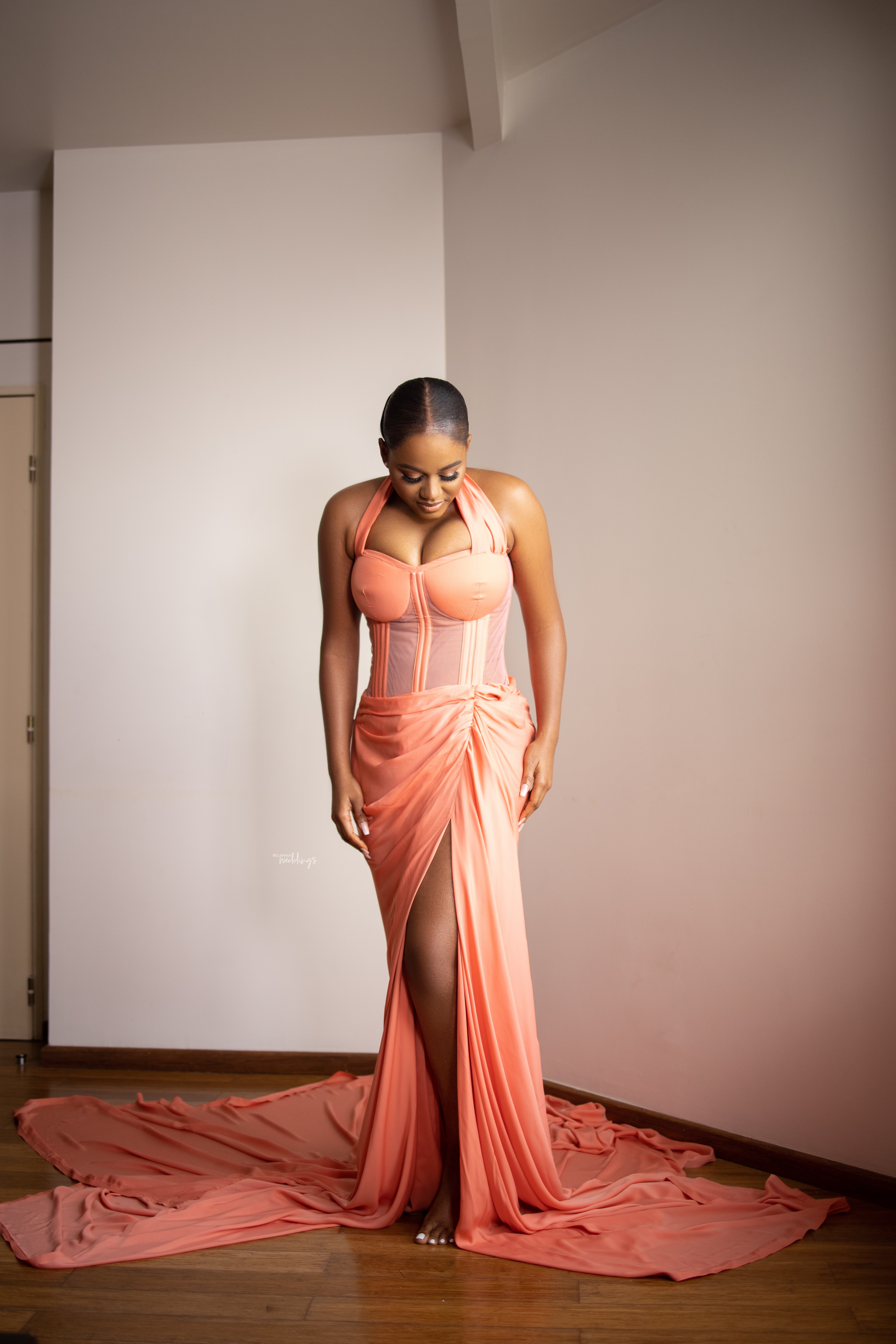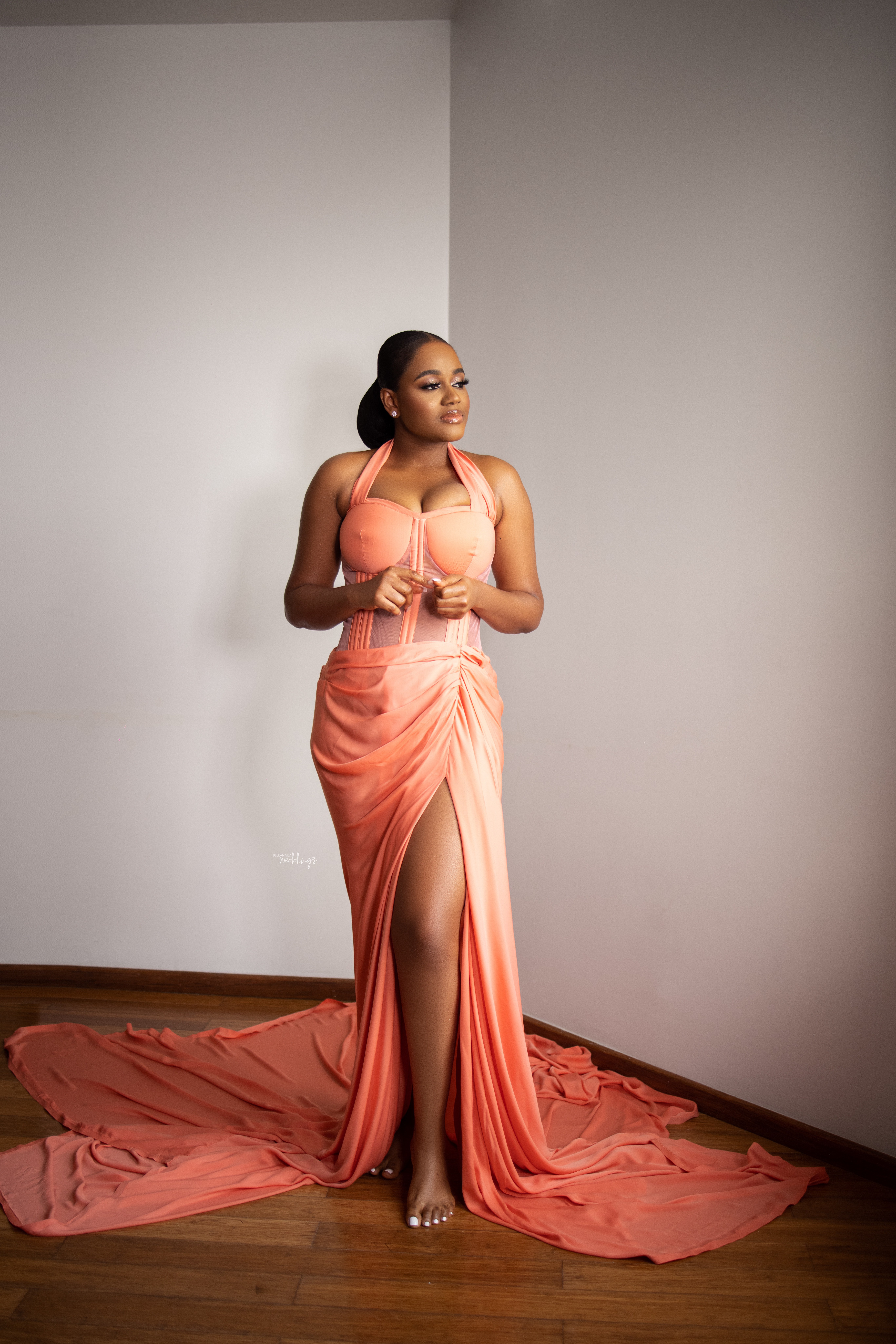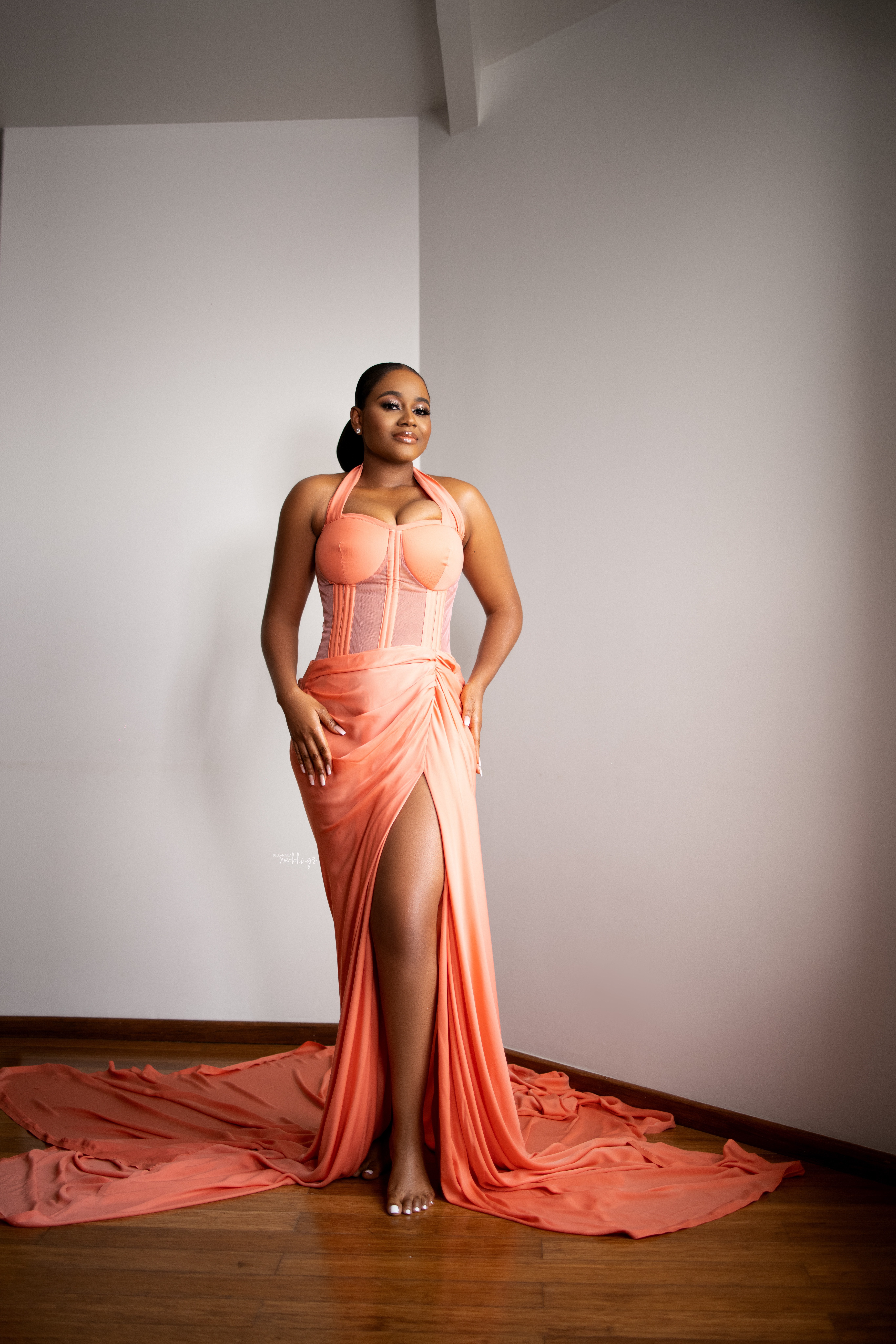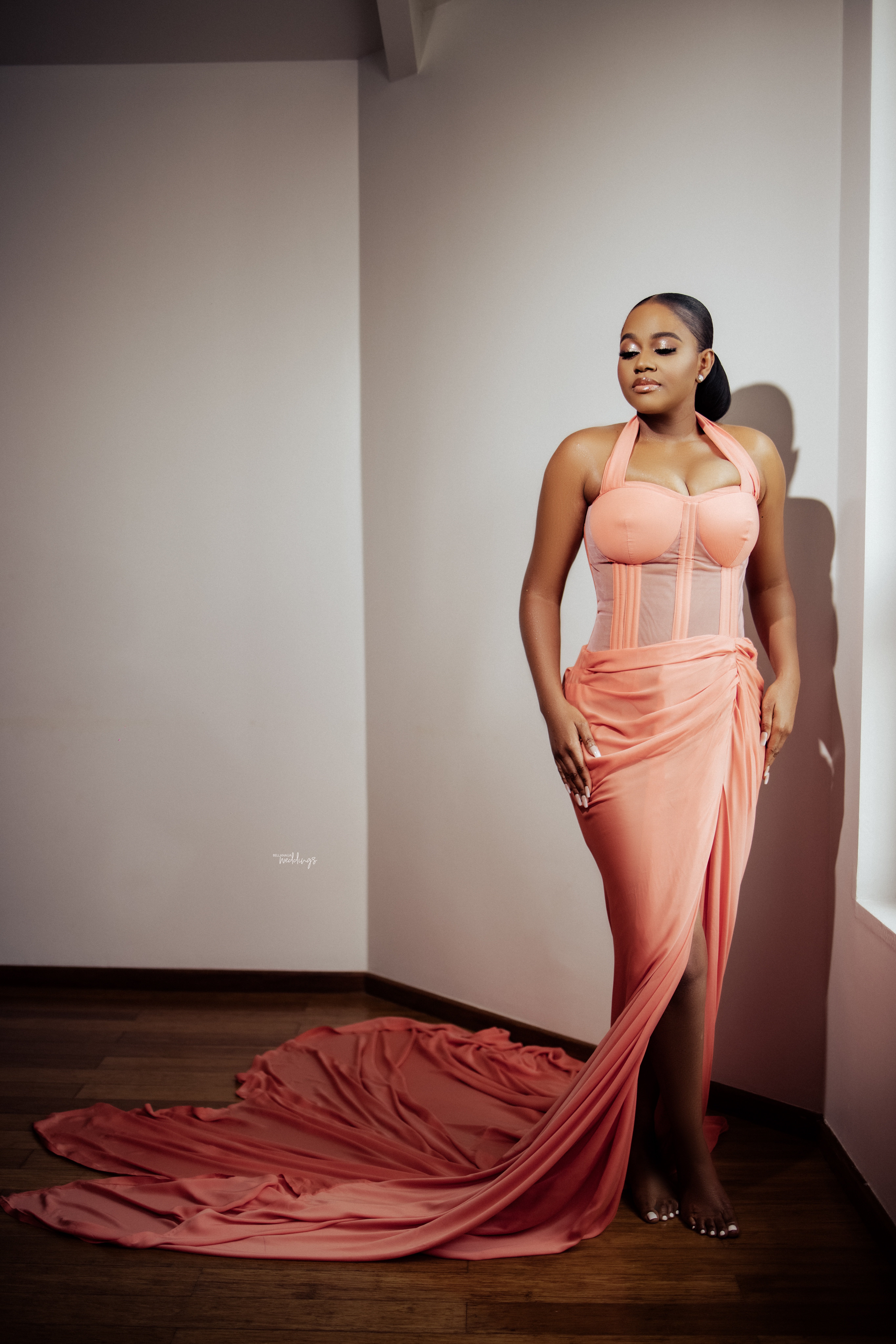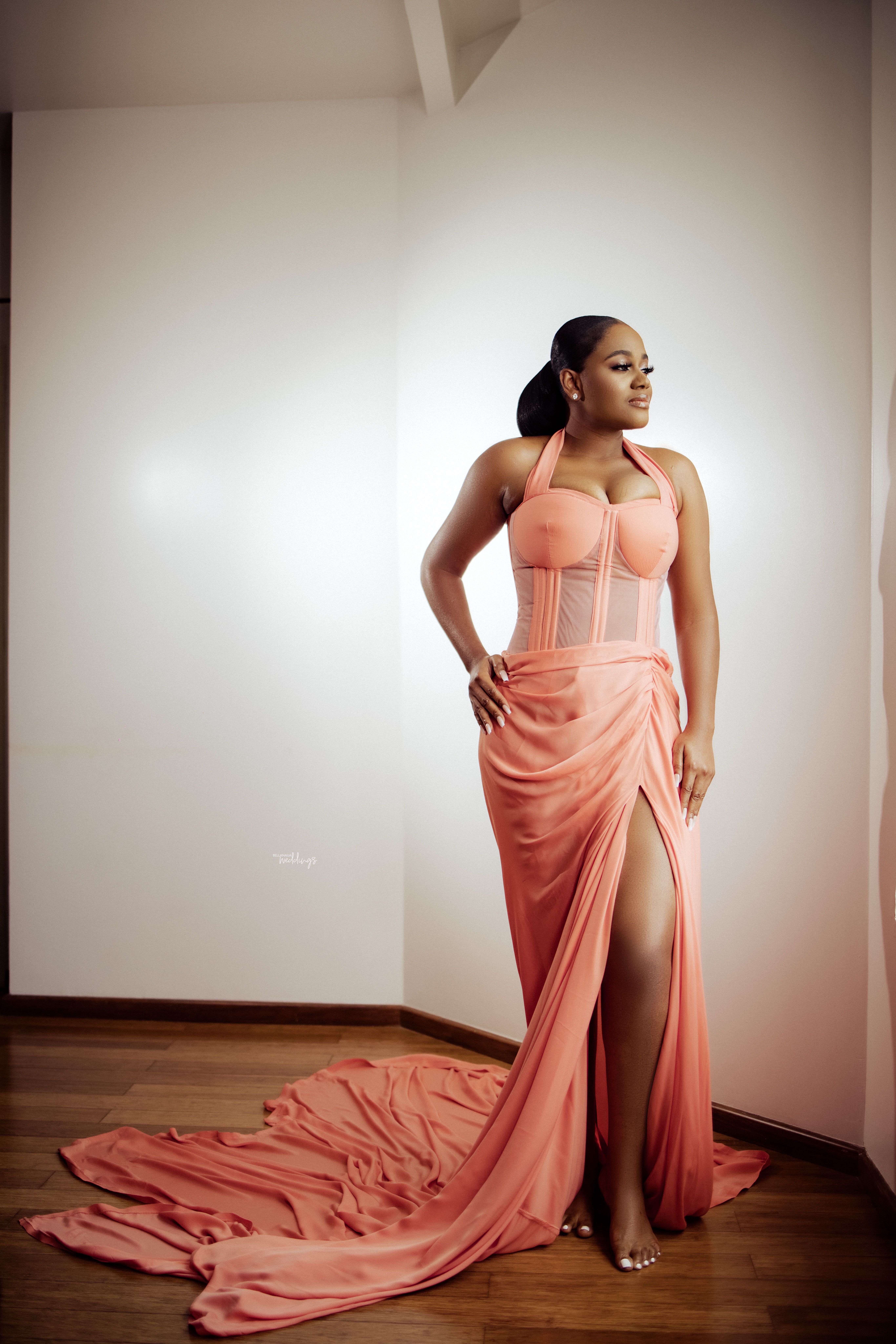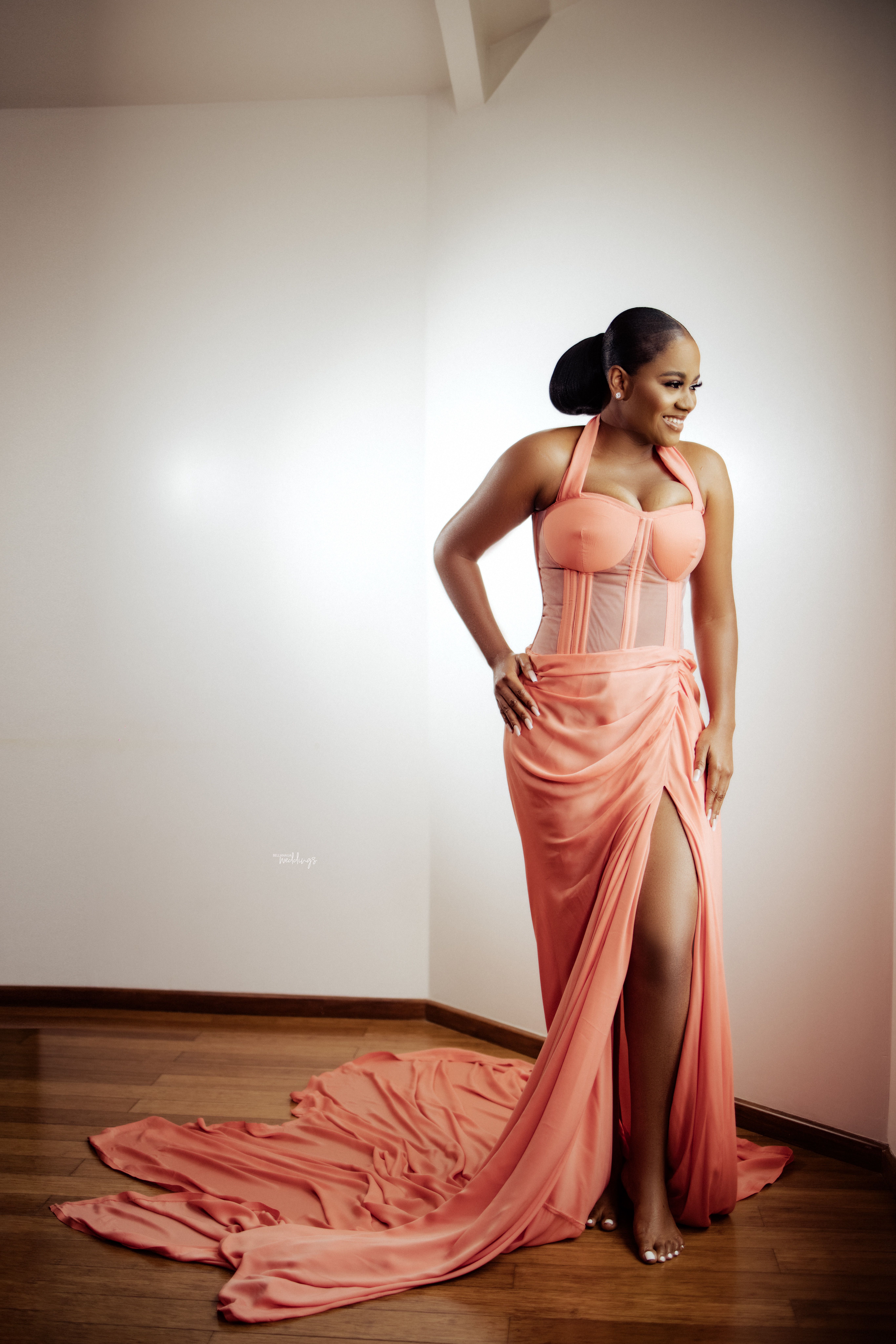 Every bride needs her best girls…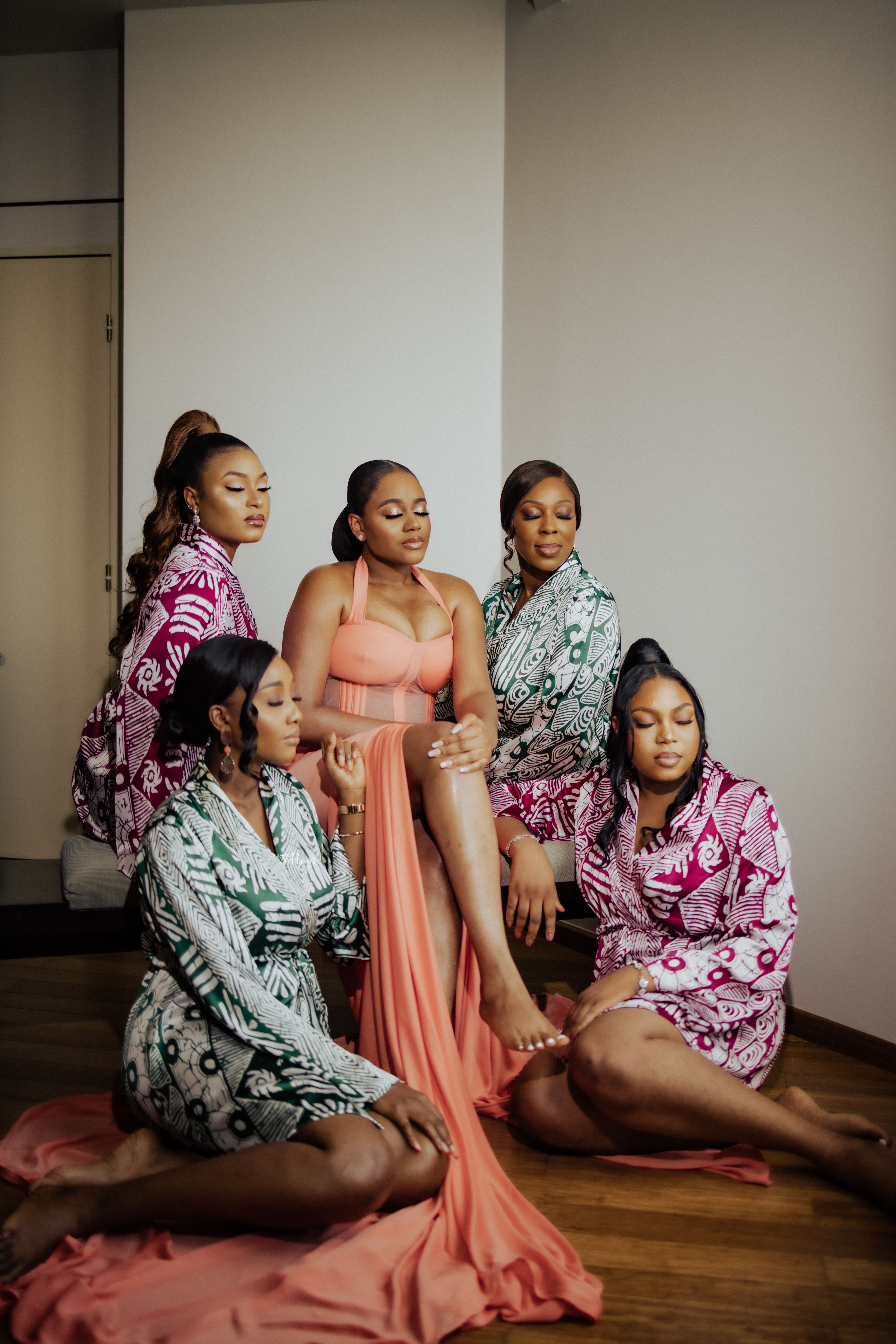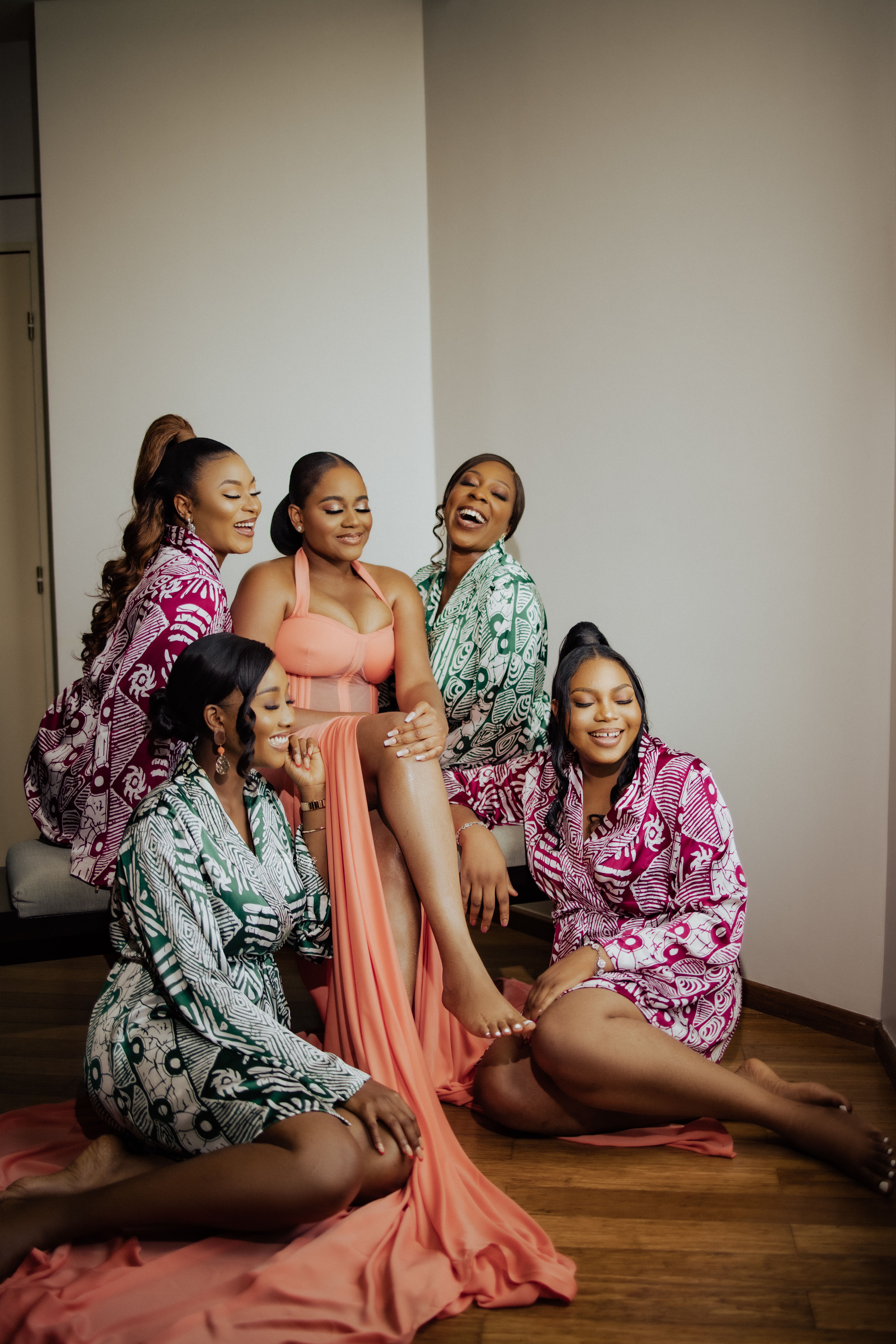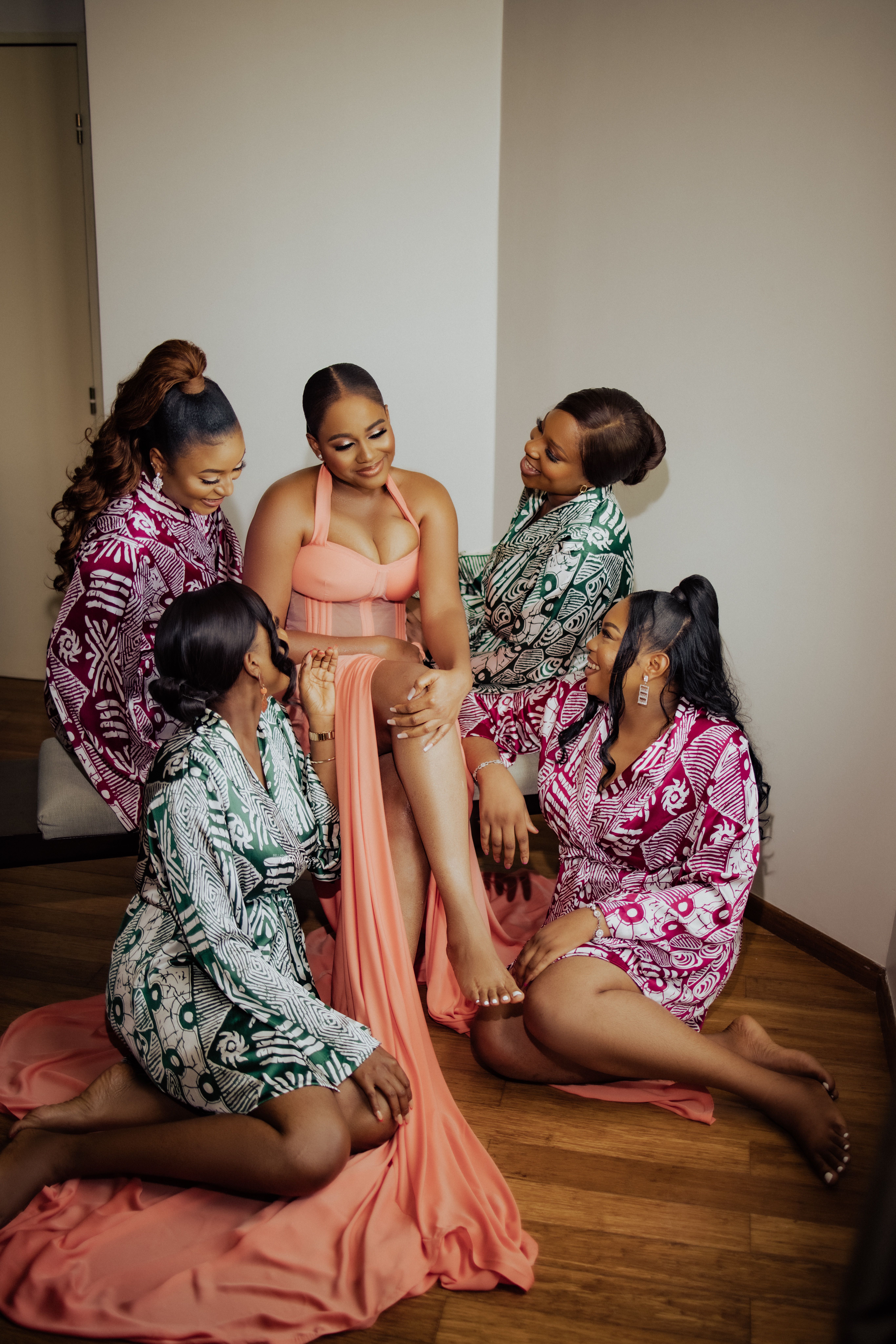 Ladies and gentlemen…her!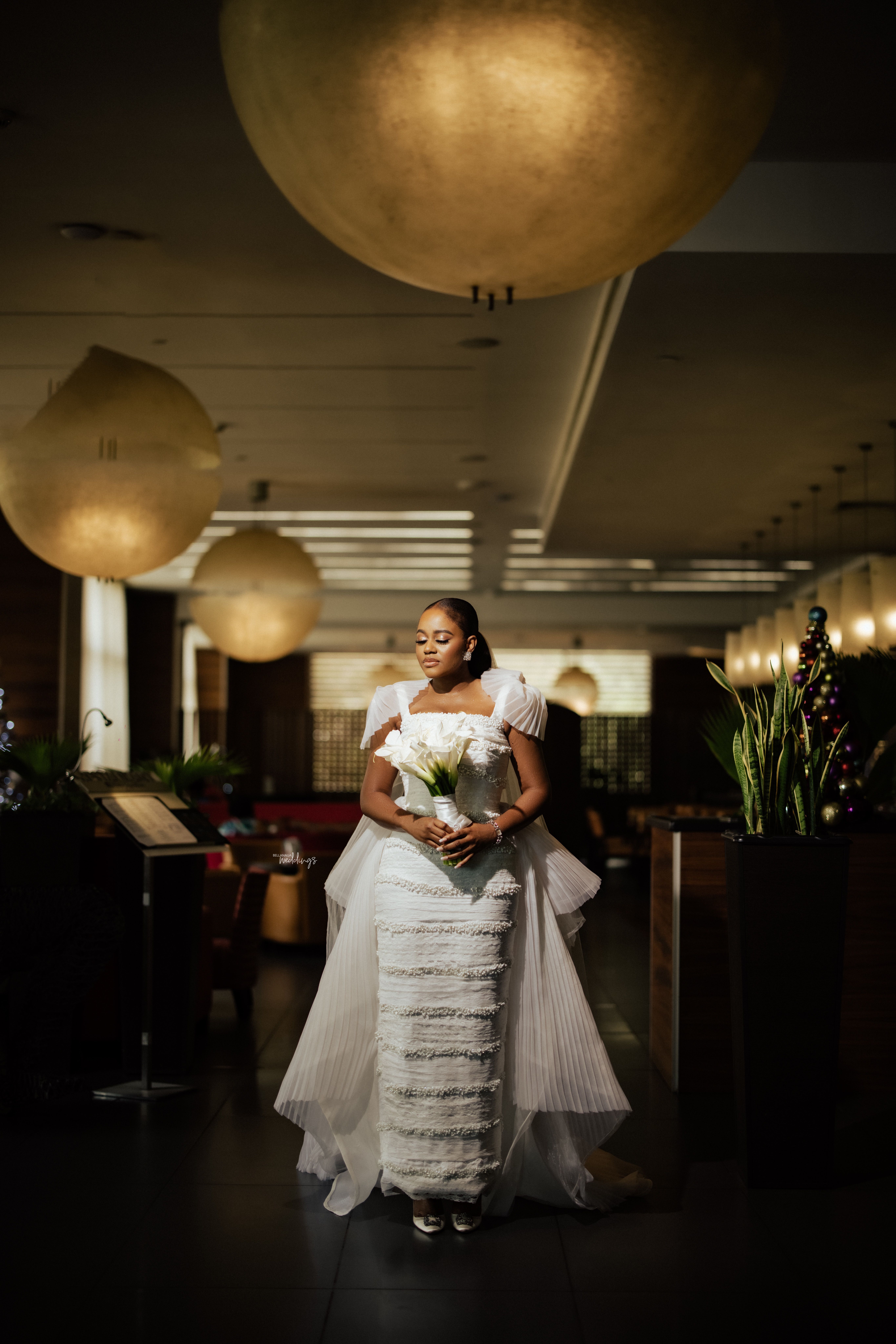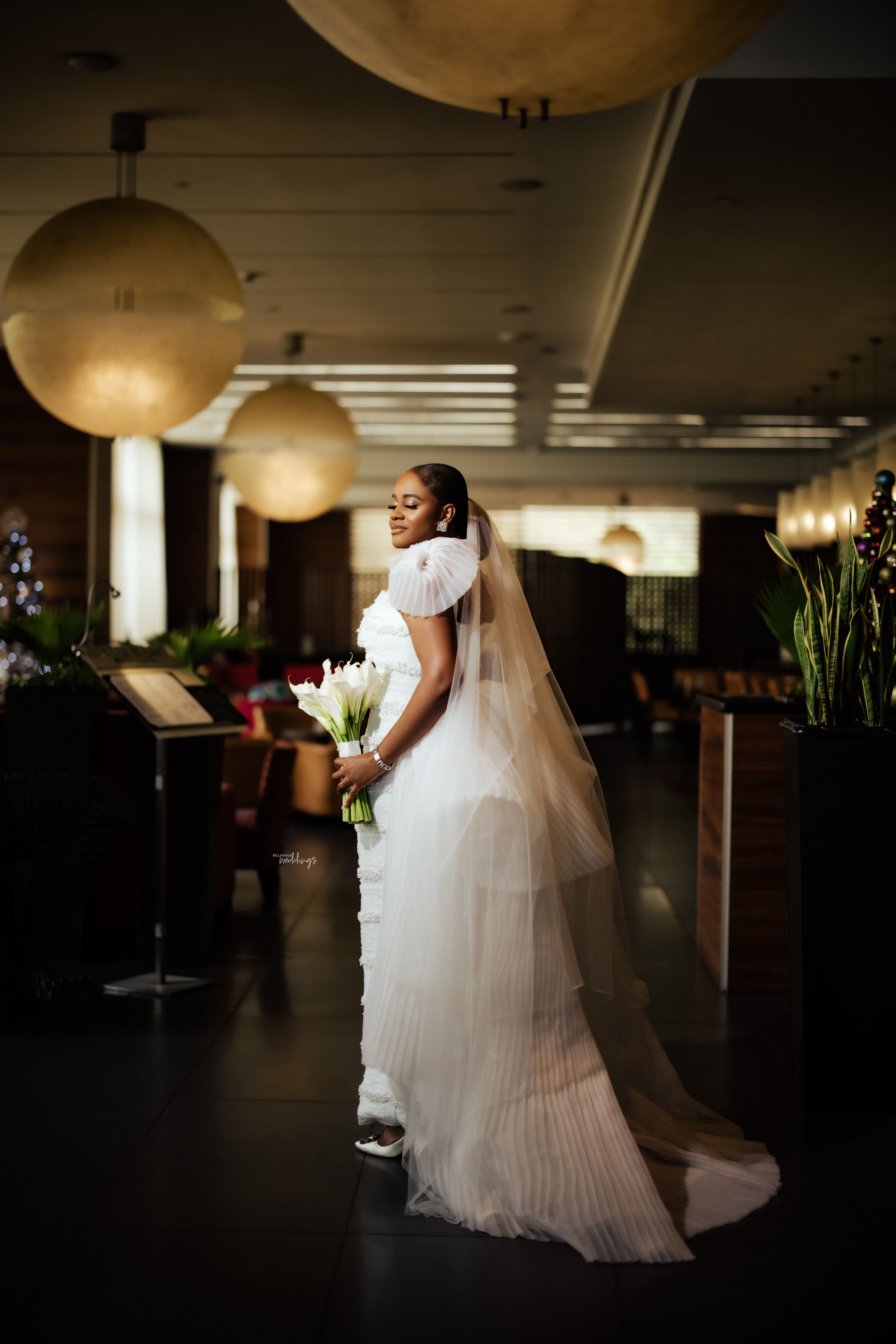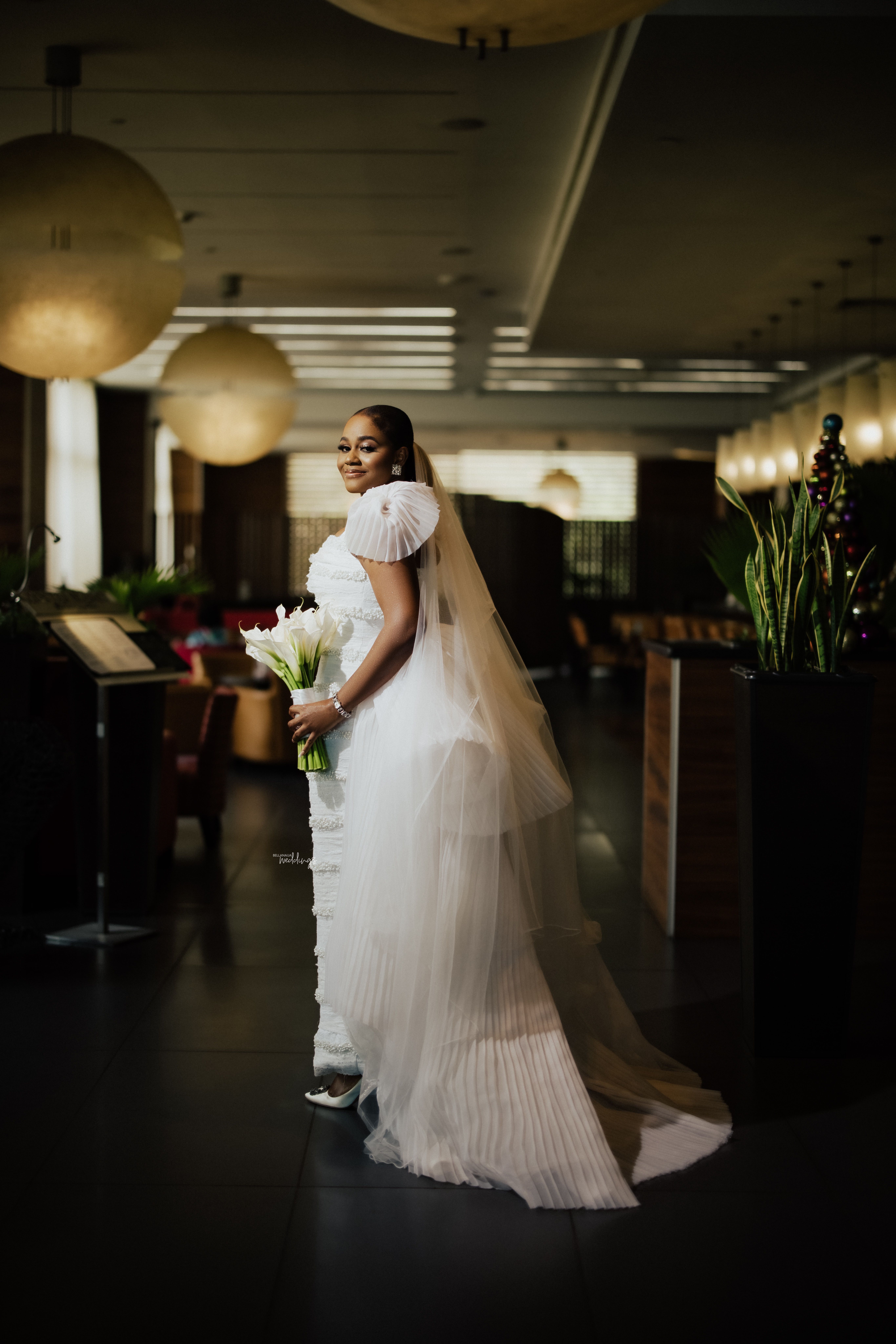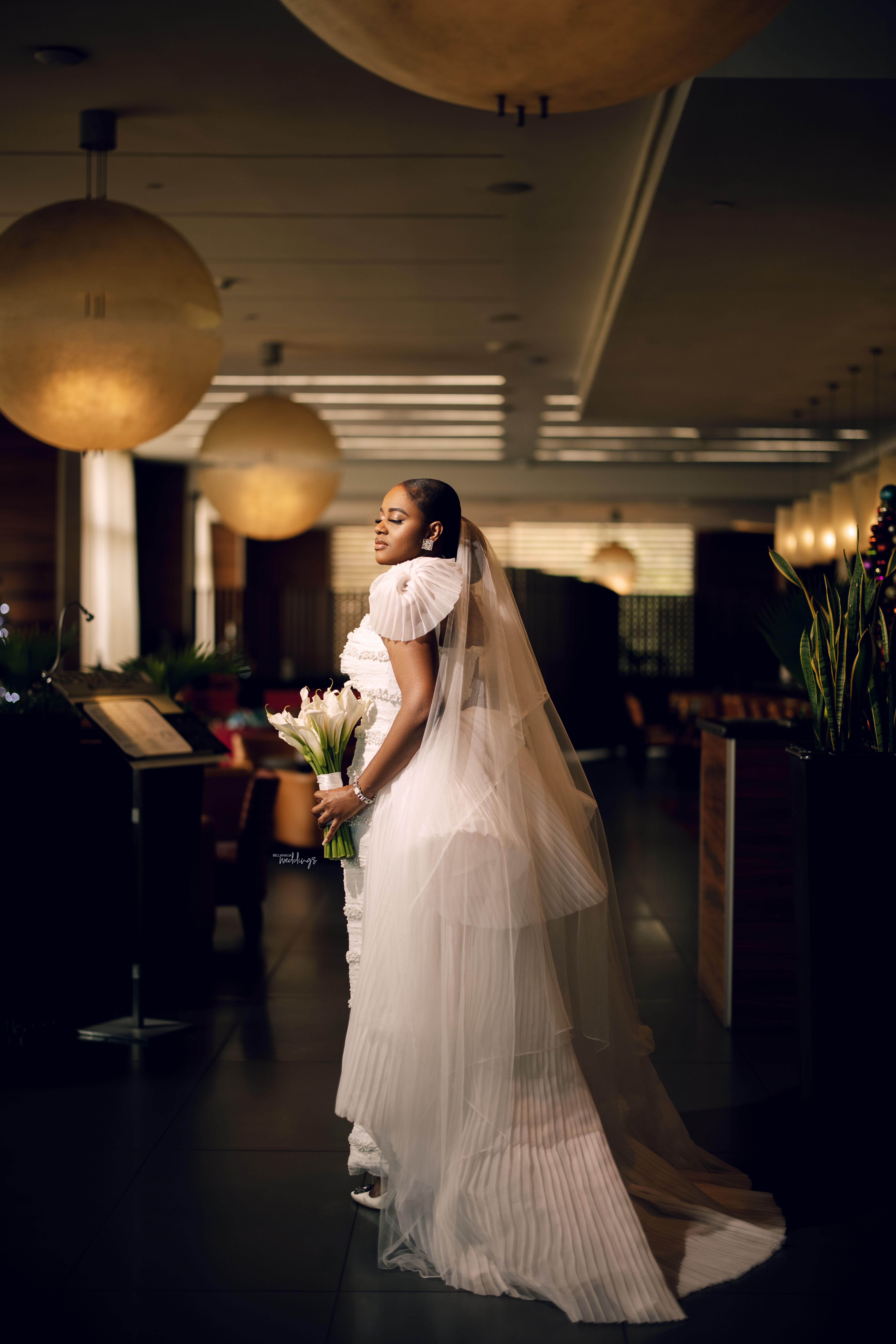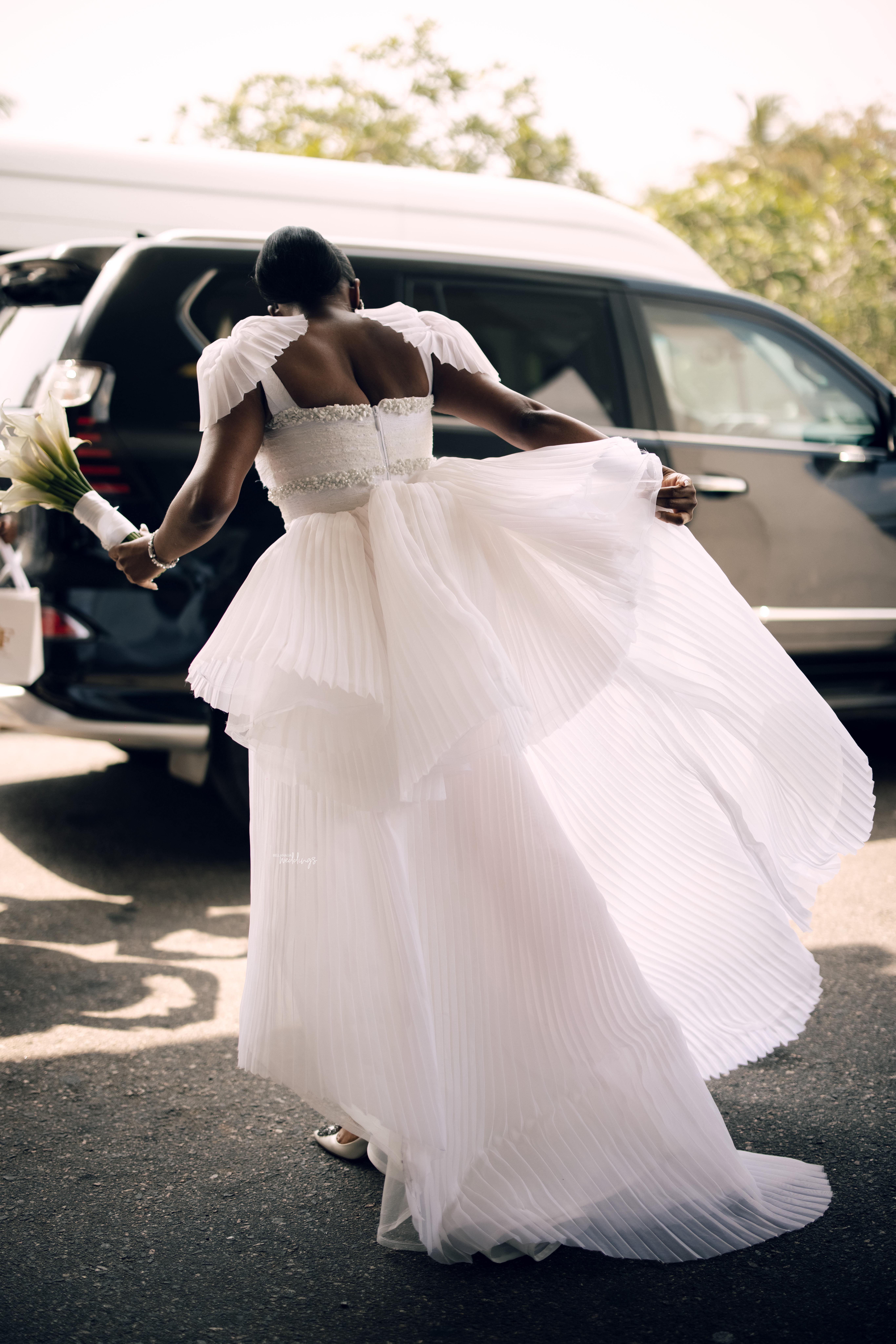 Let's check out the dapper groom!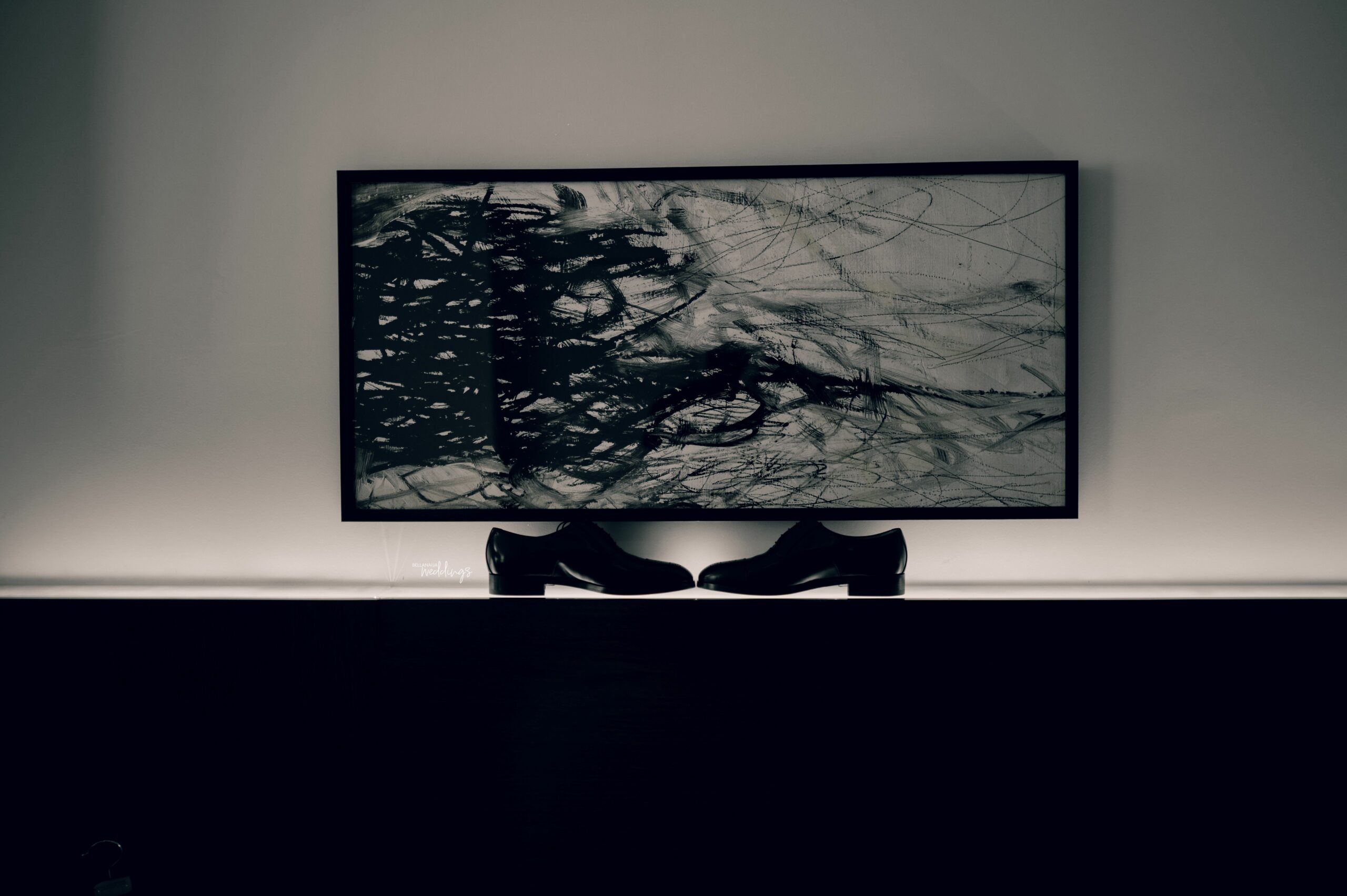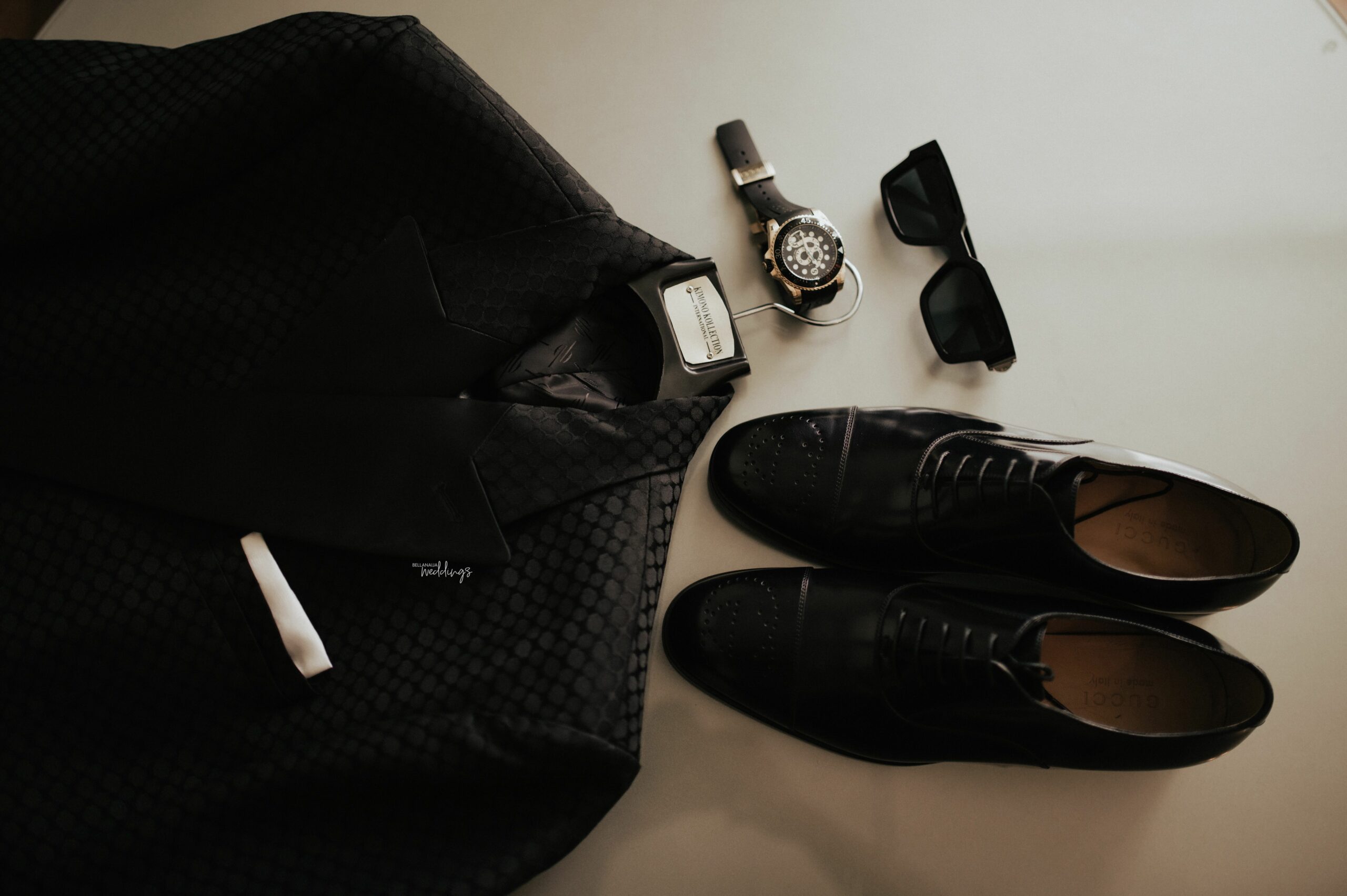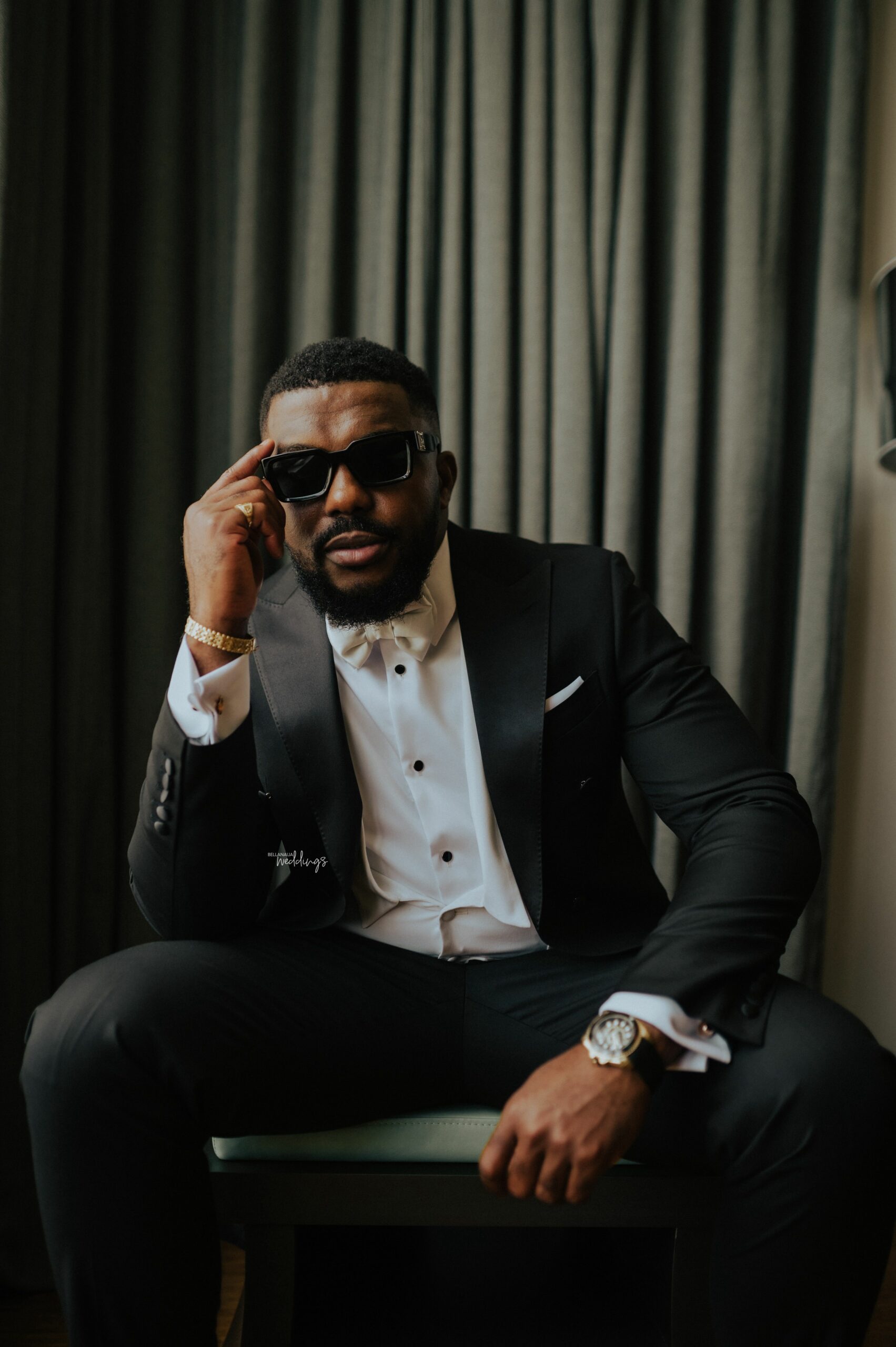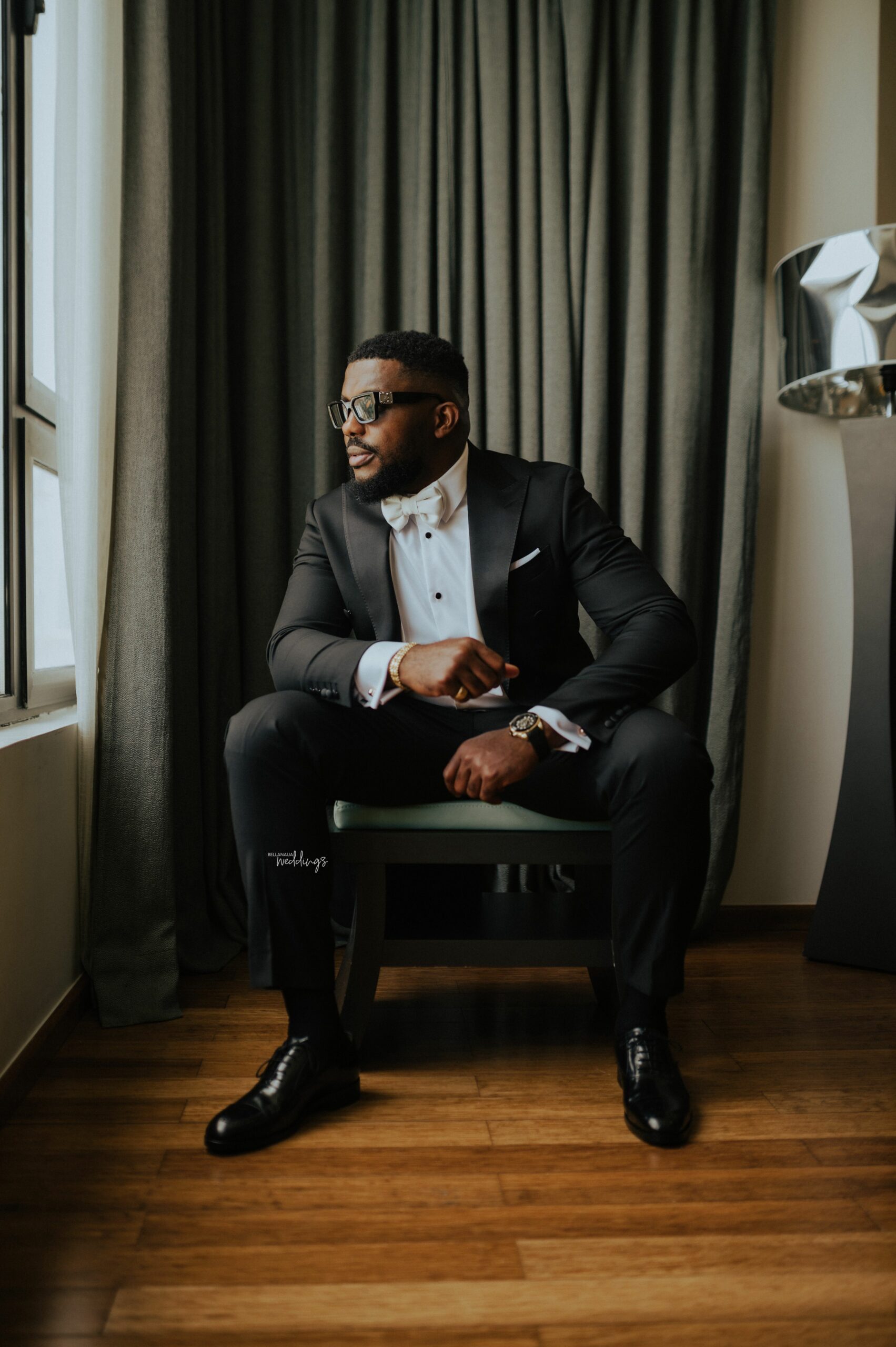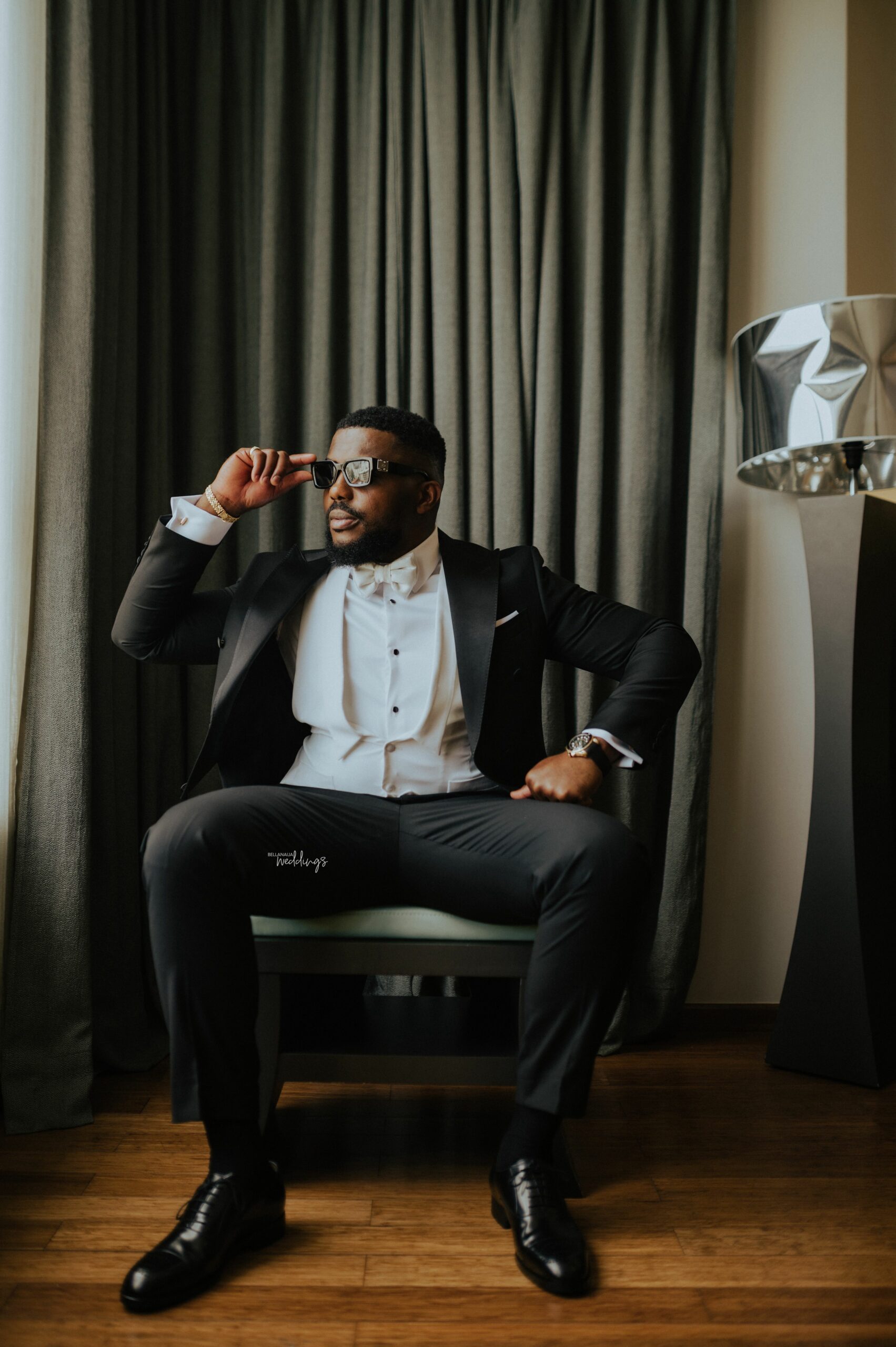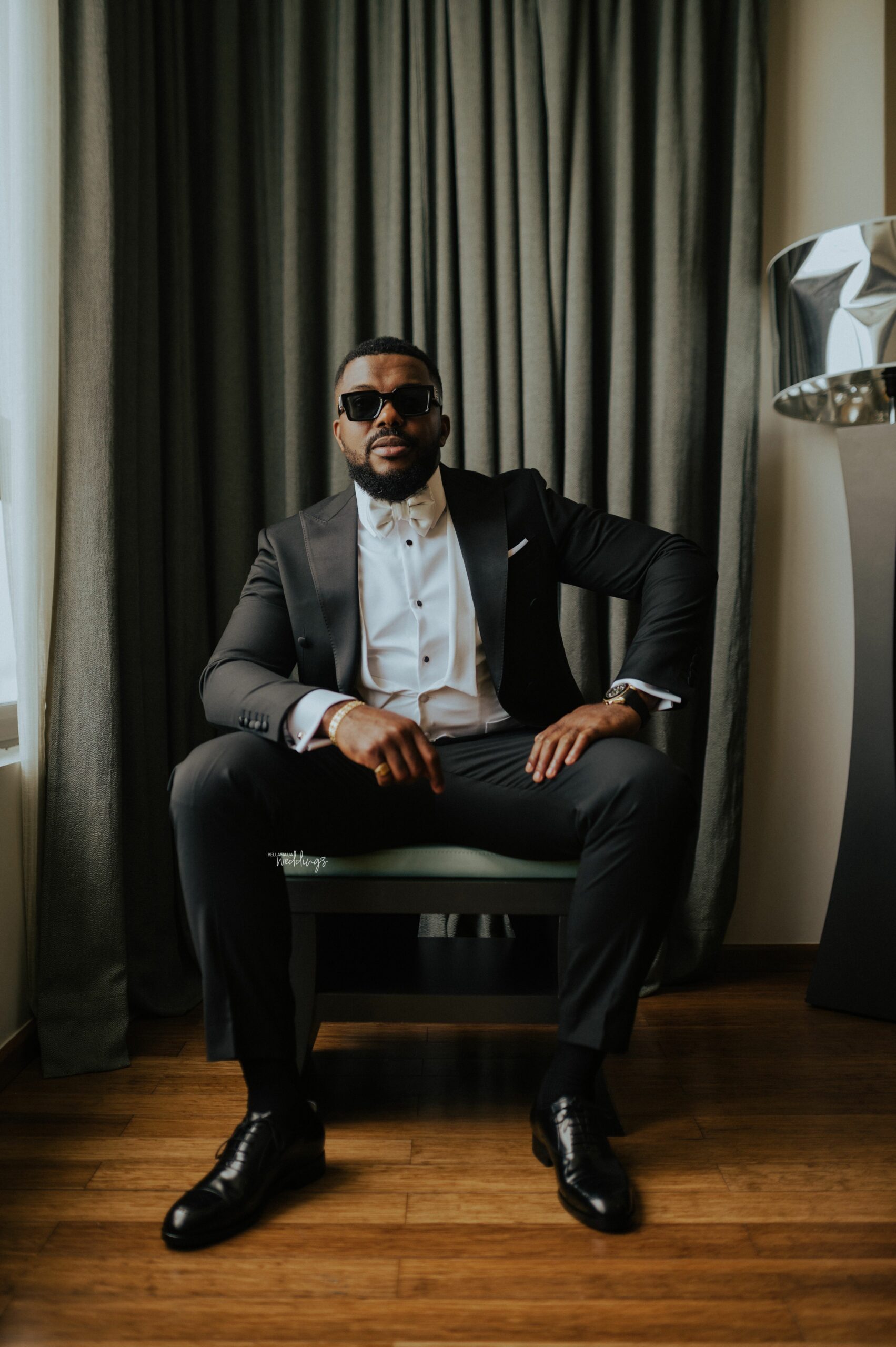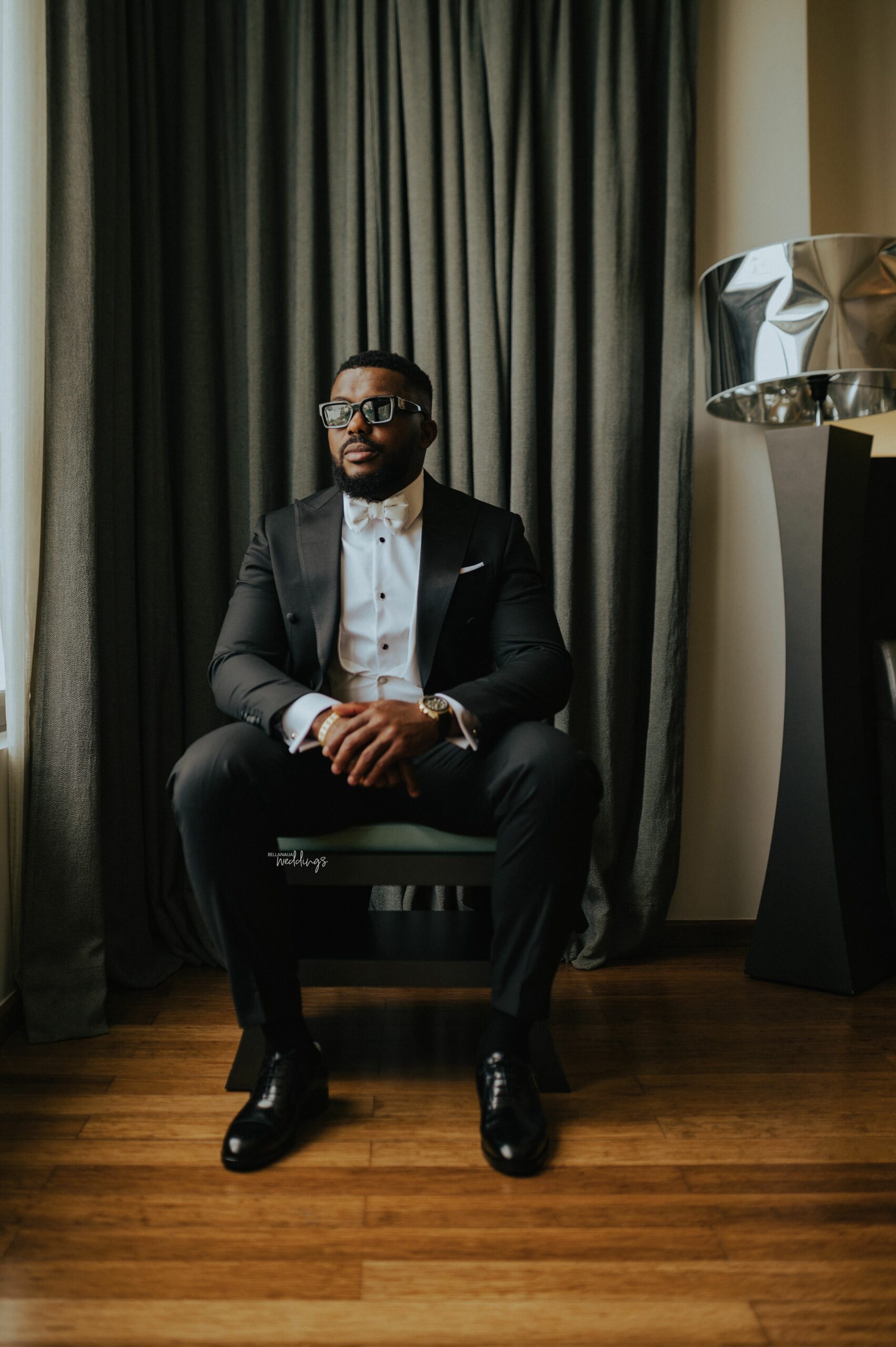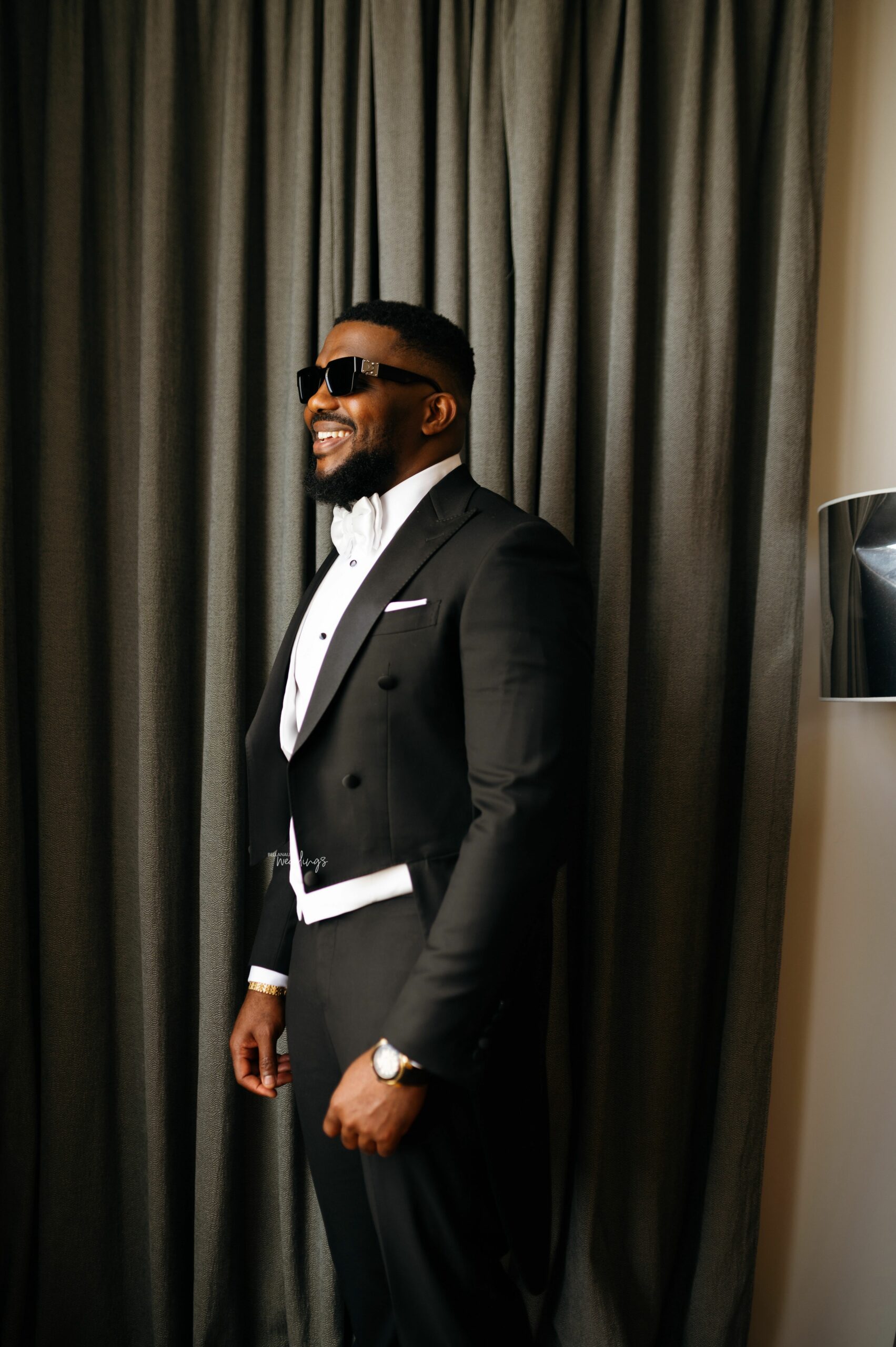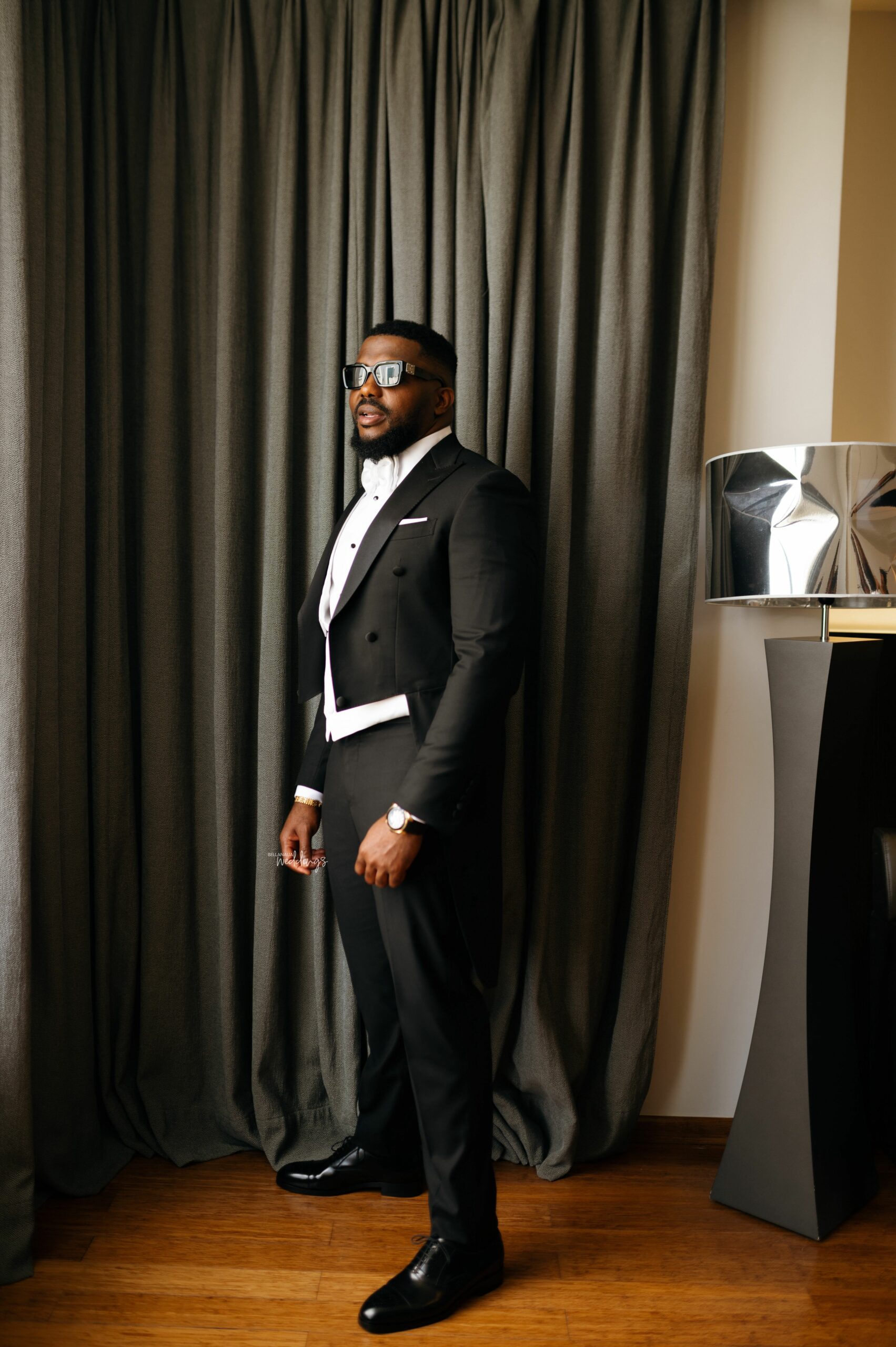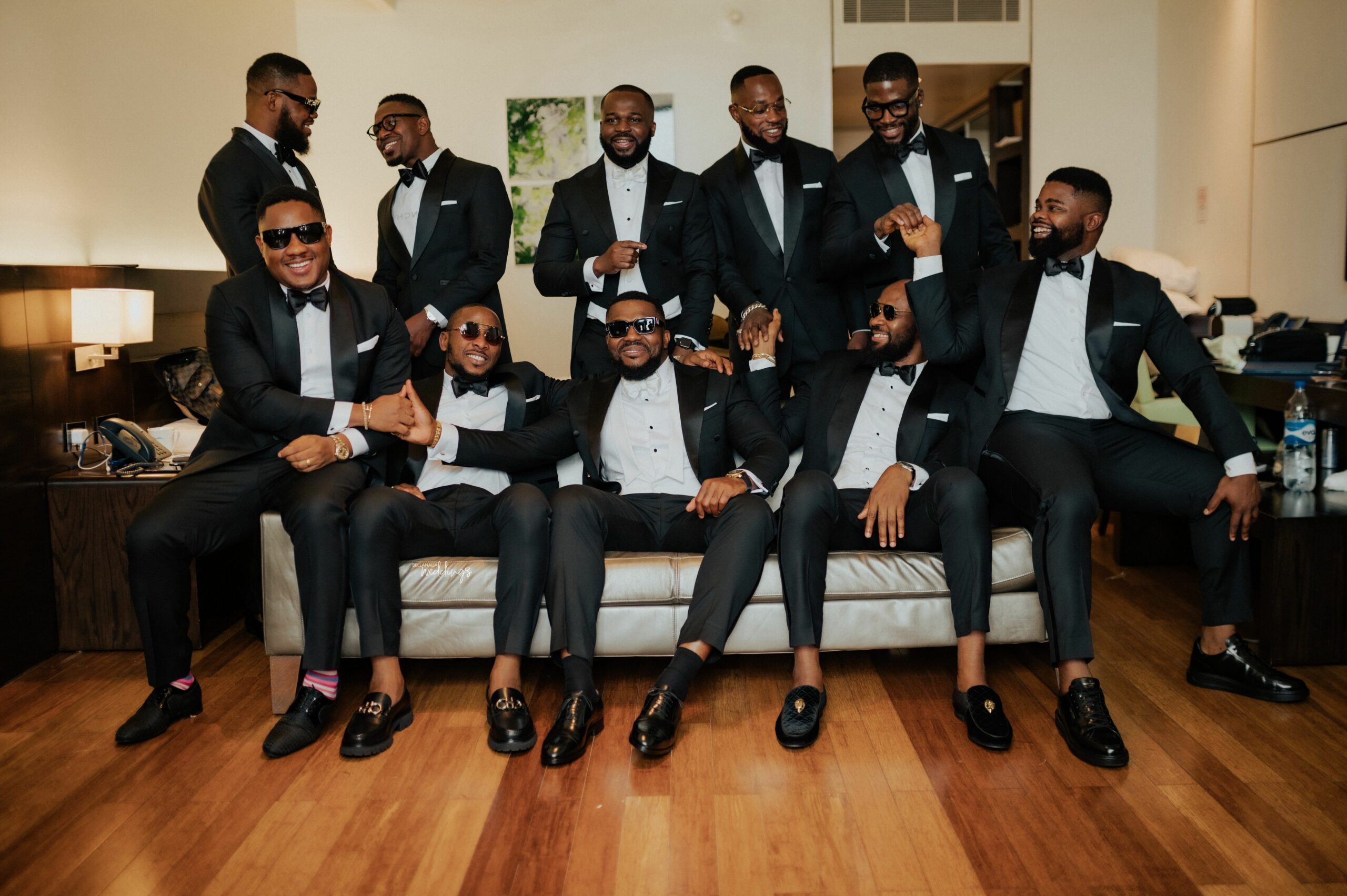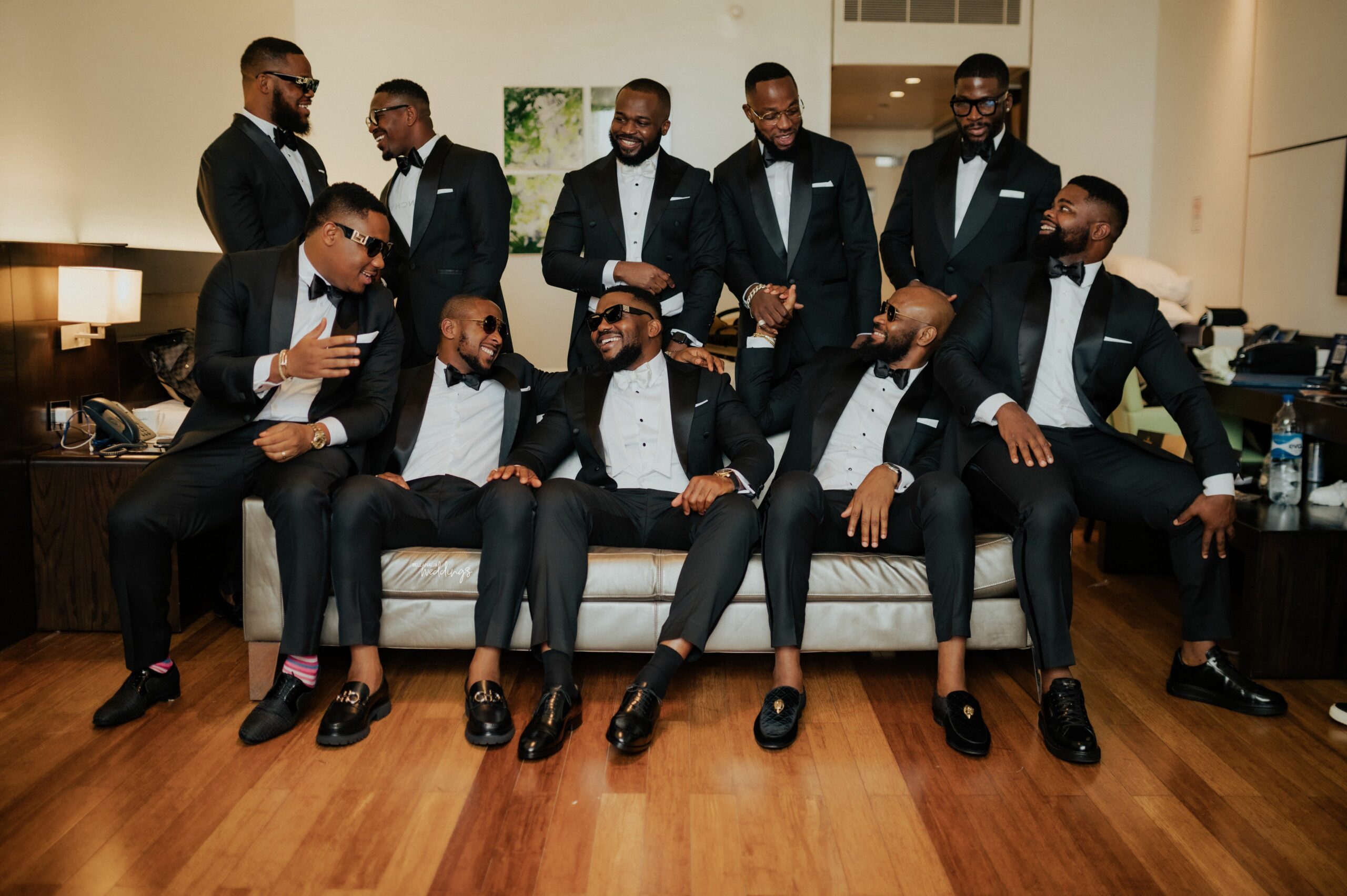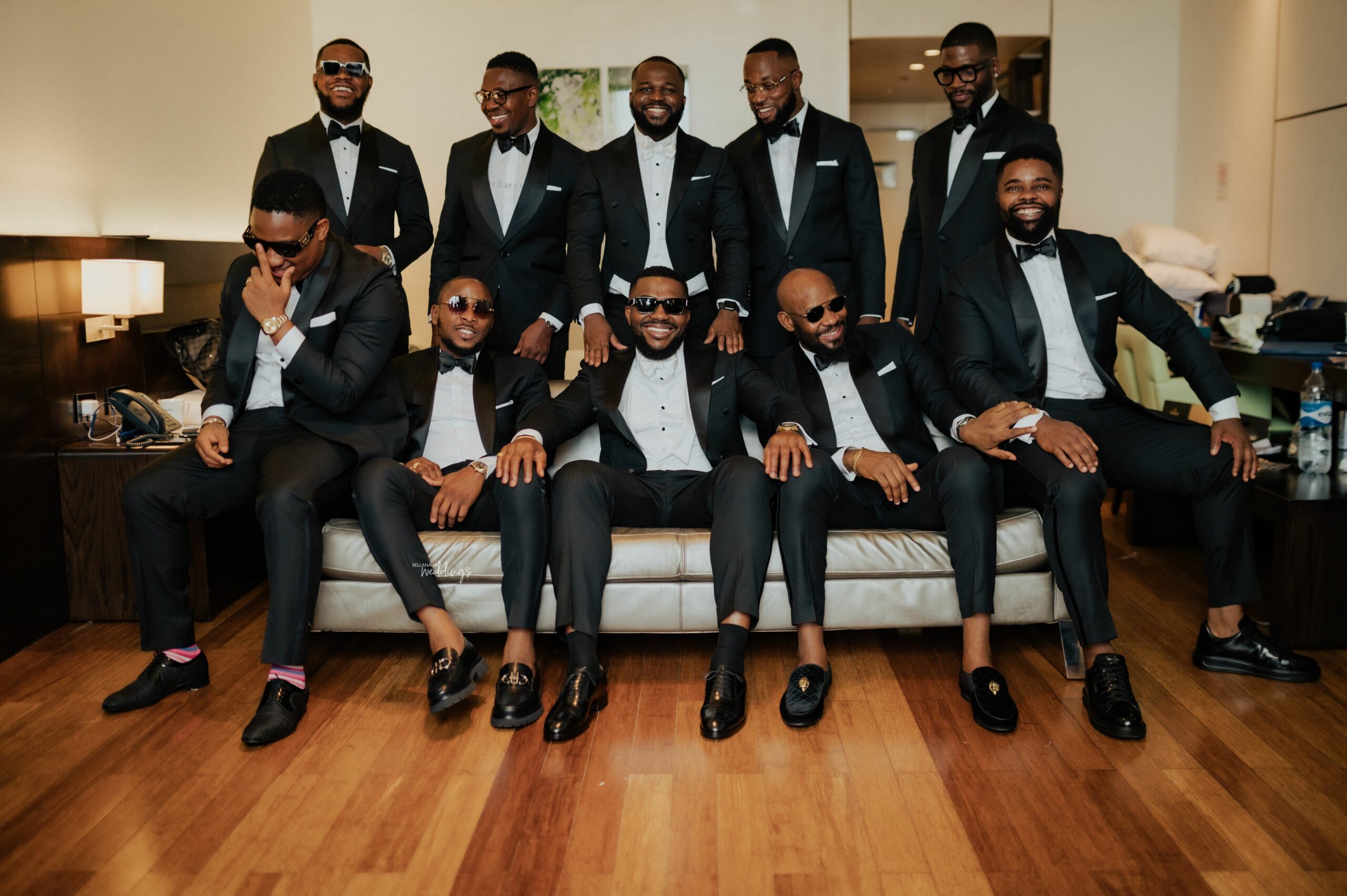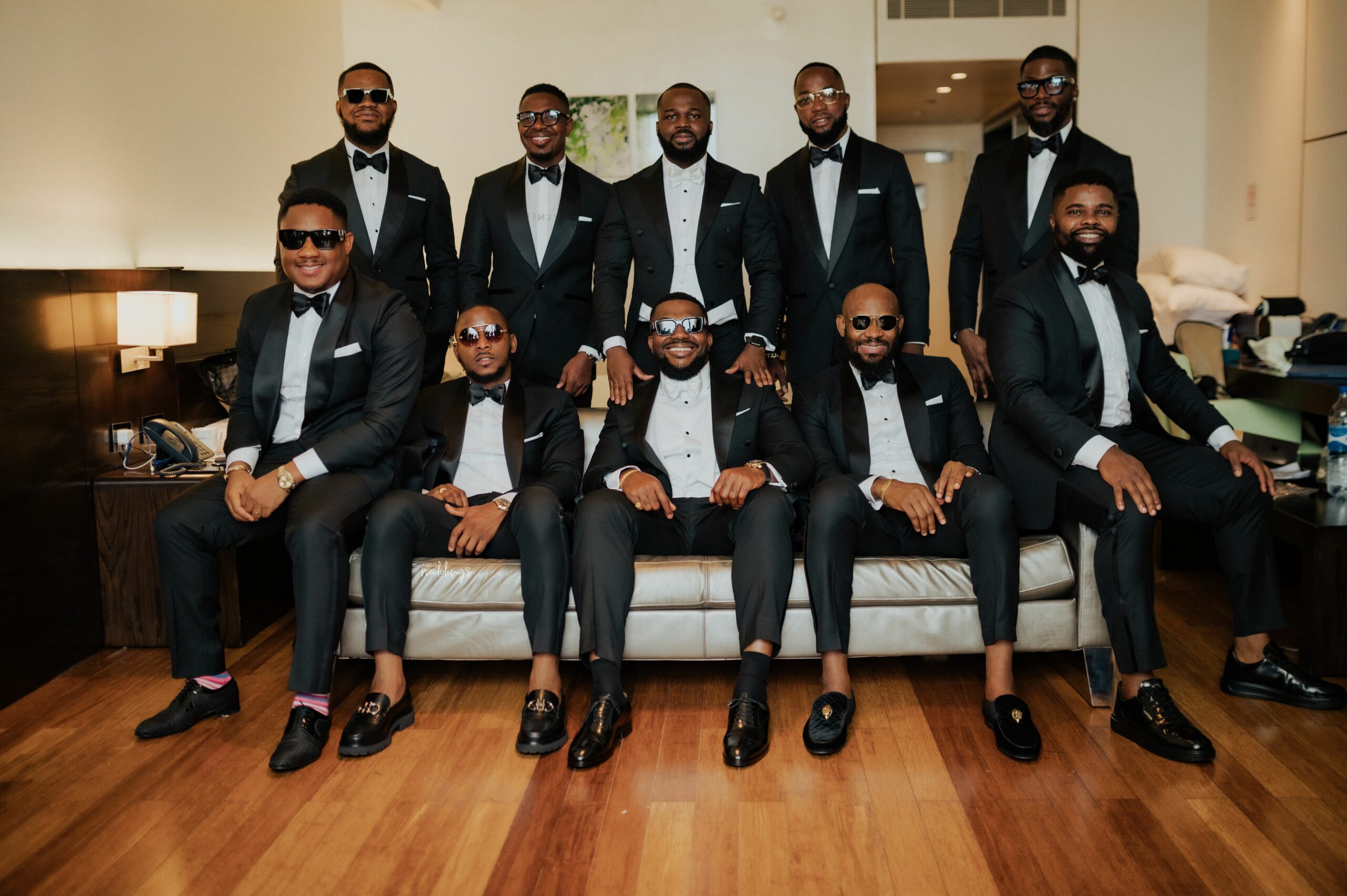 Gushing over the style and elegance!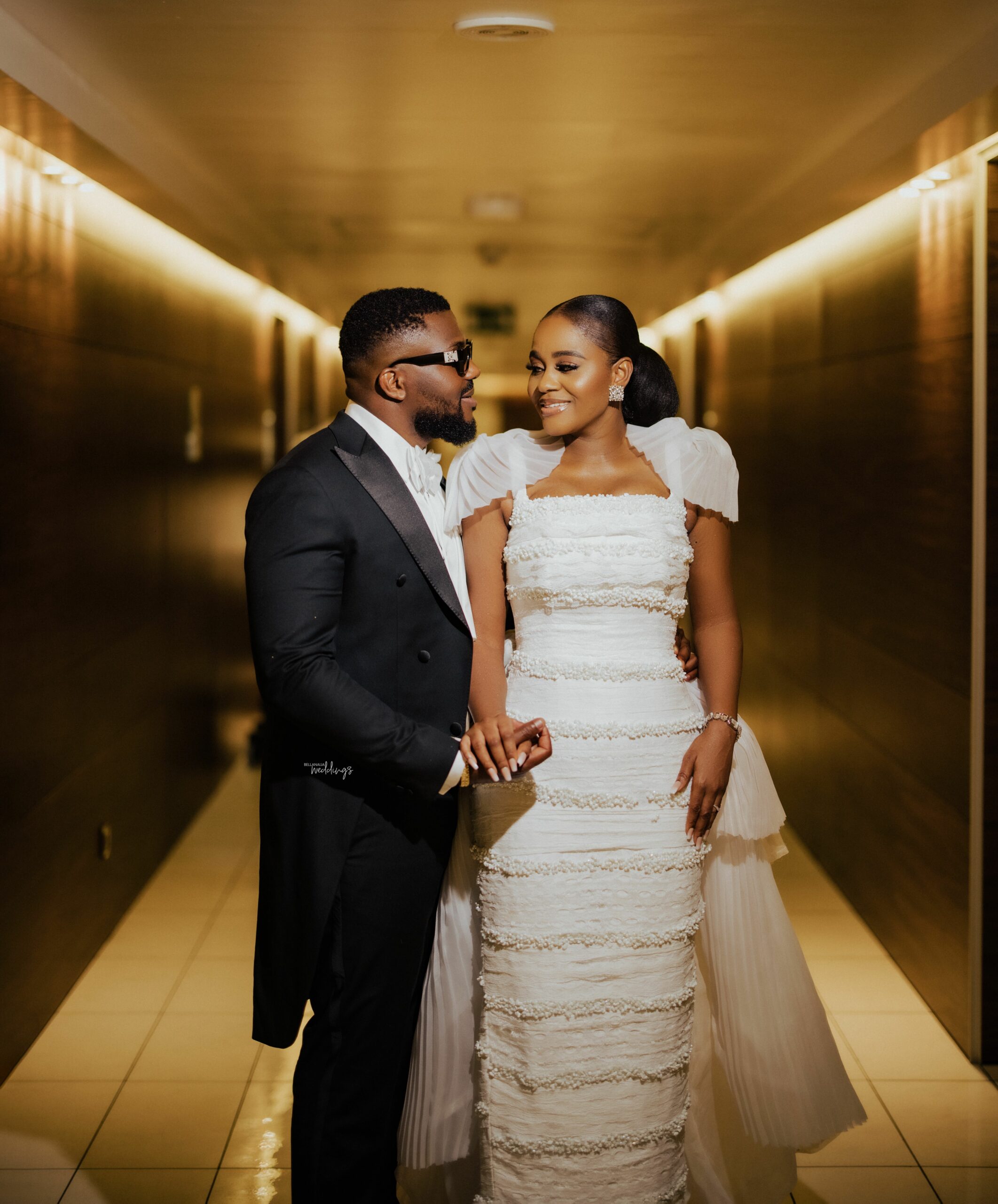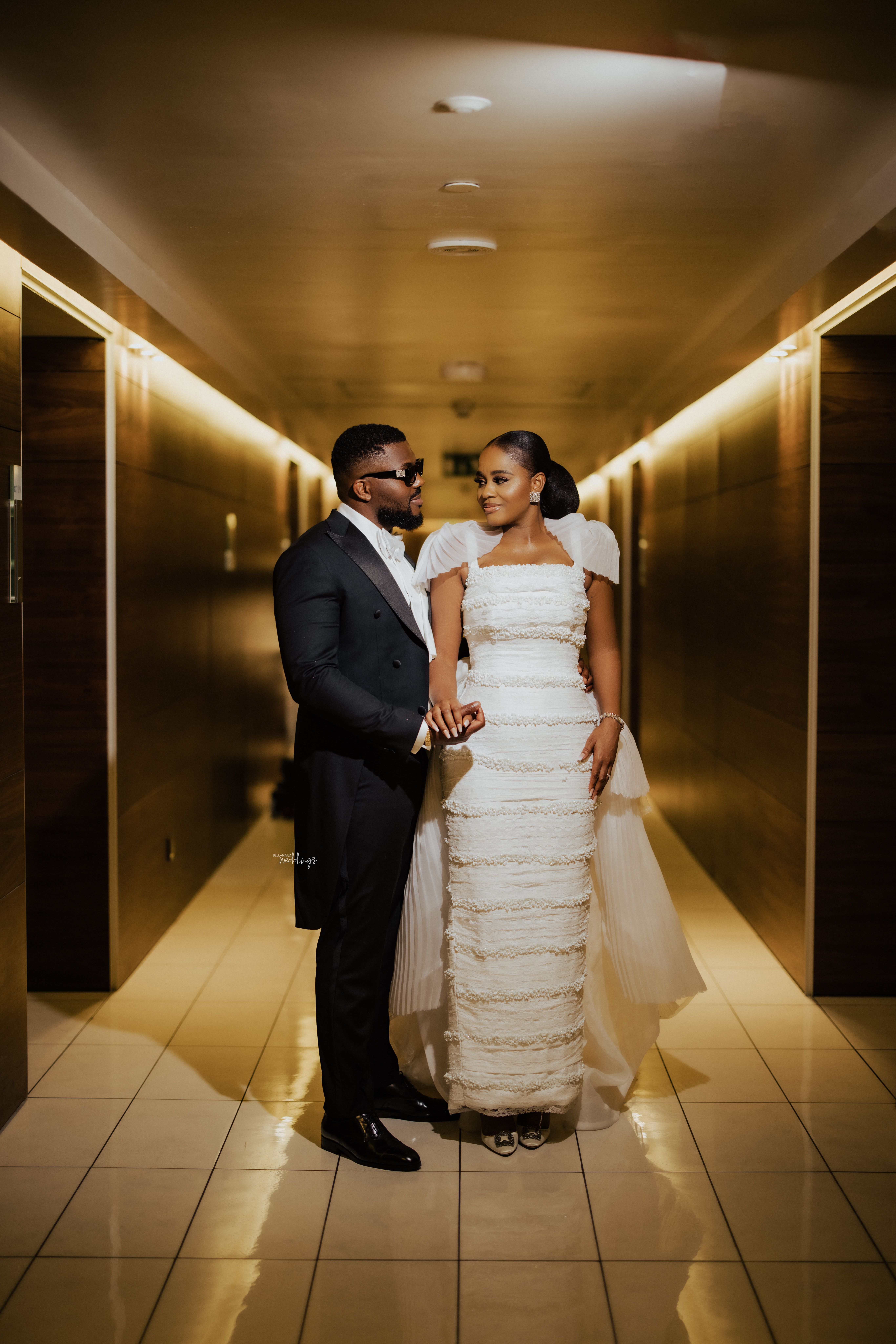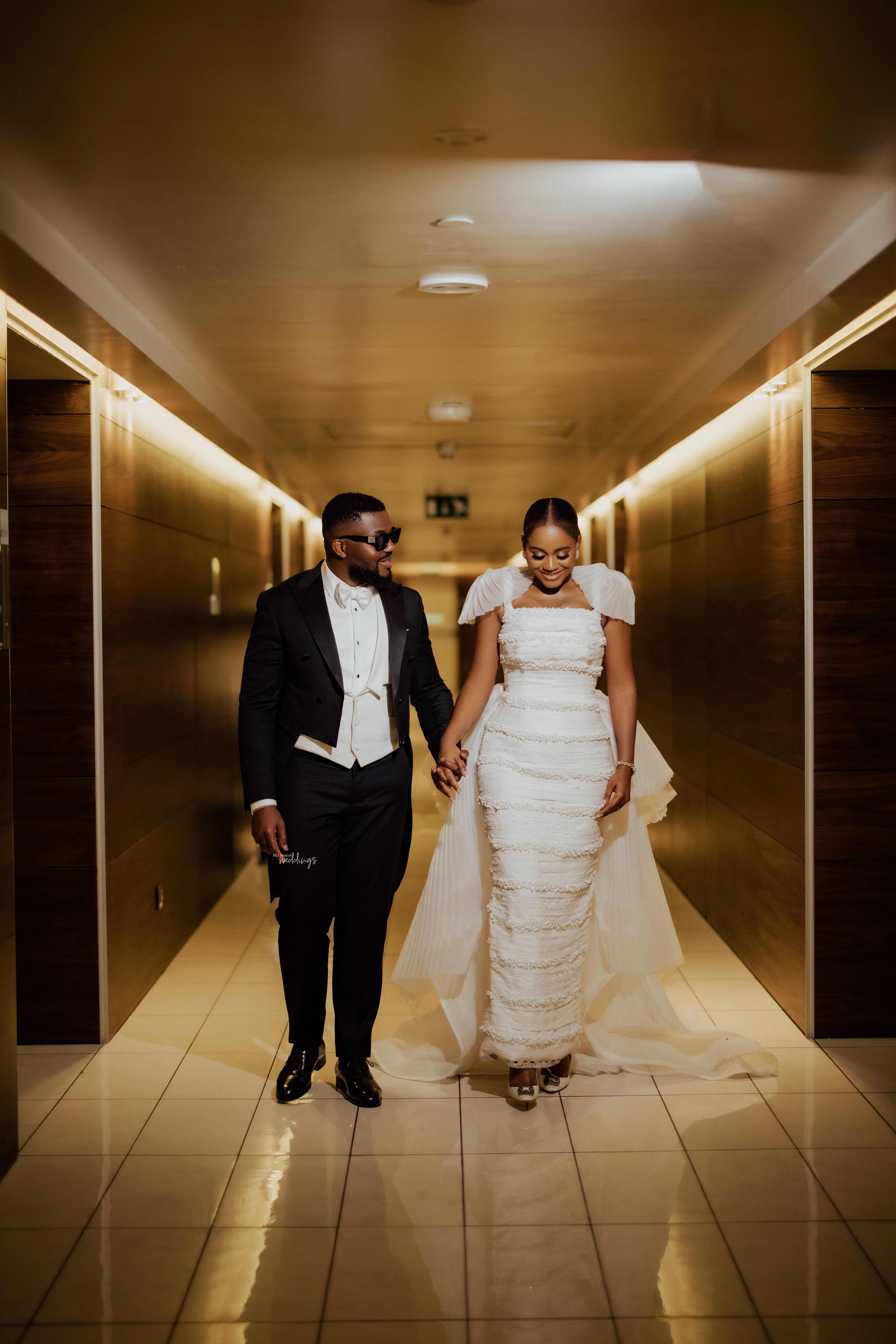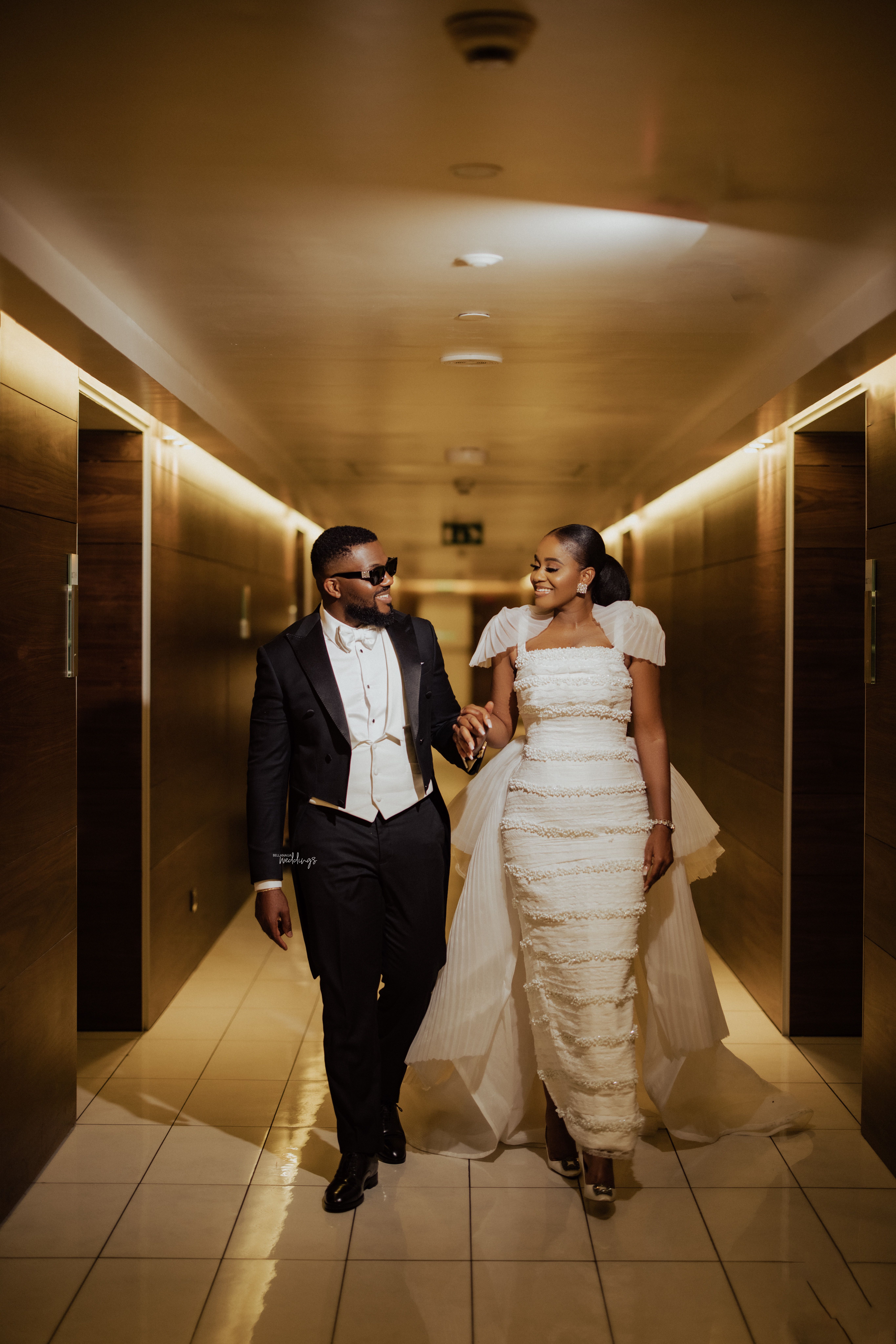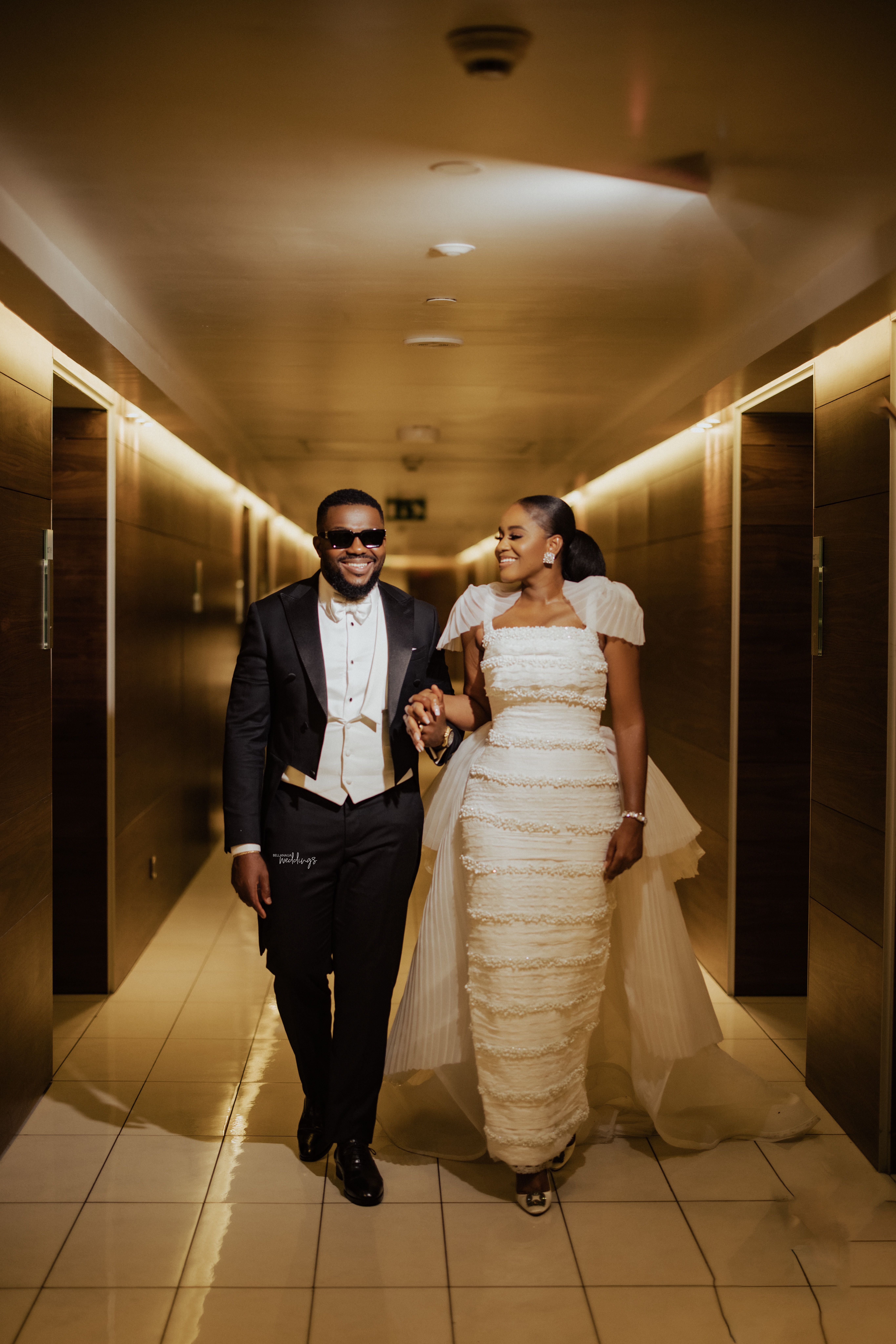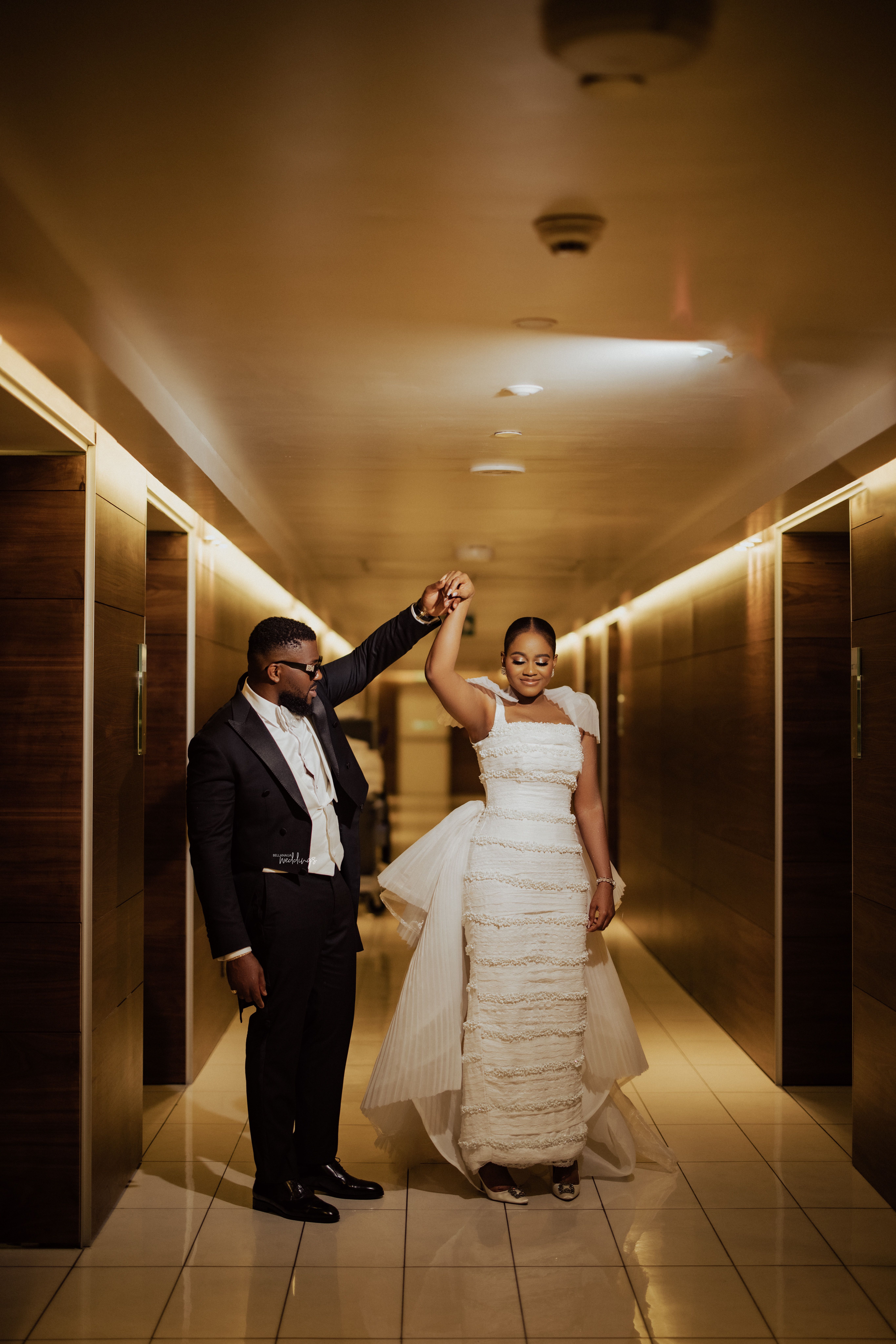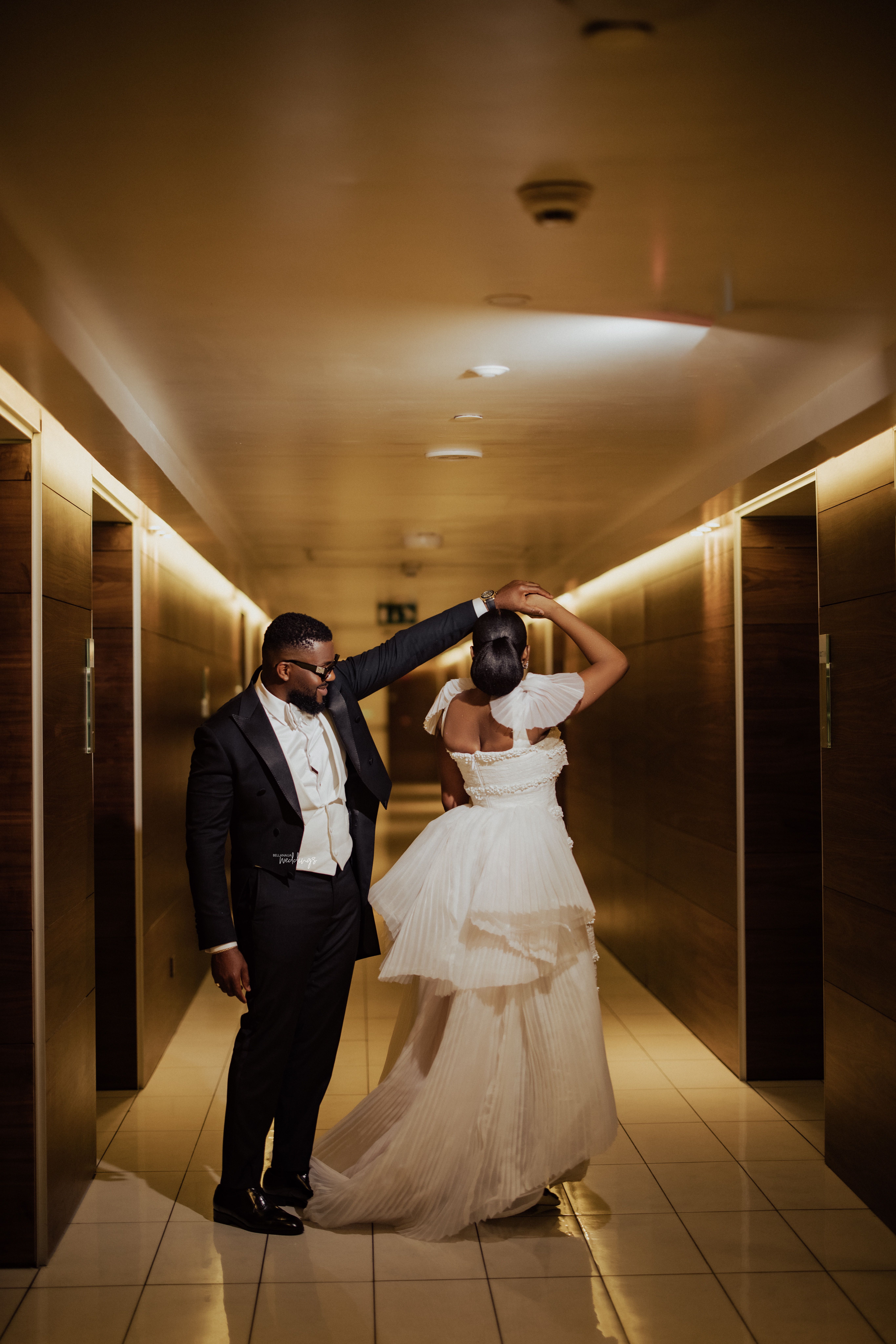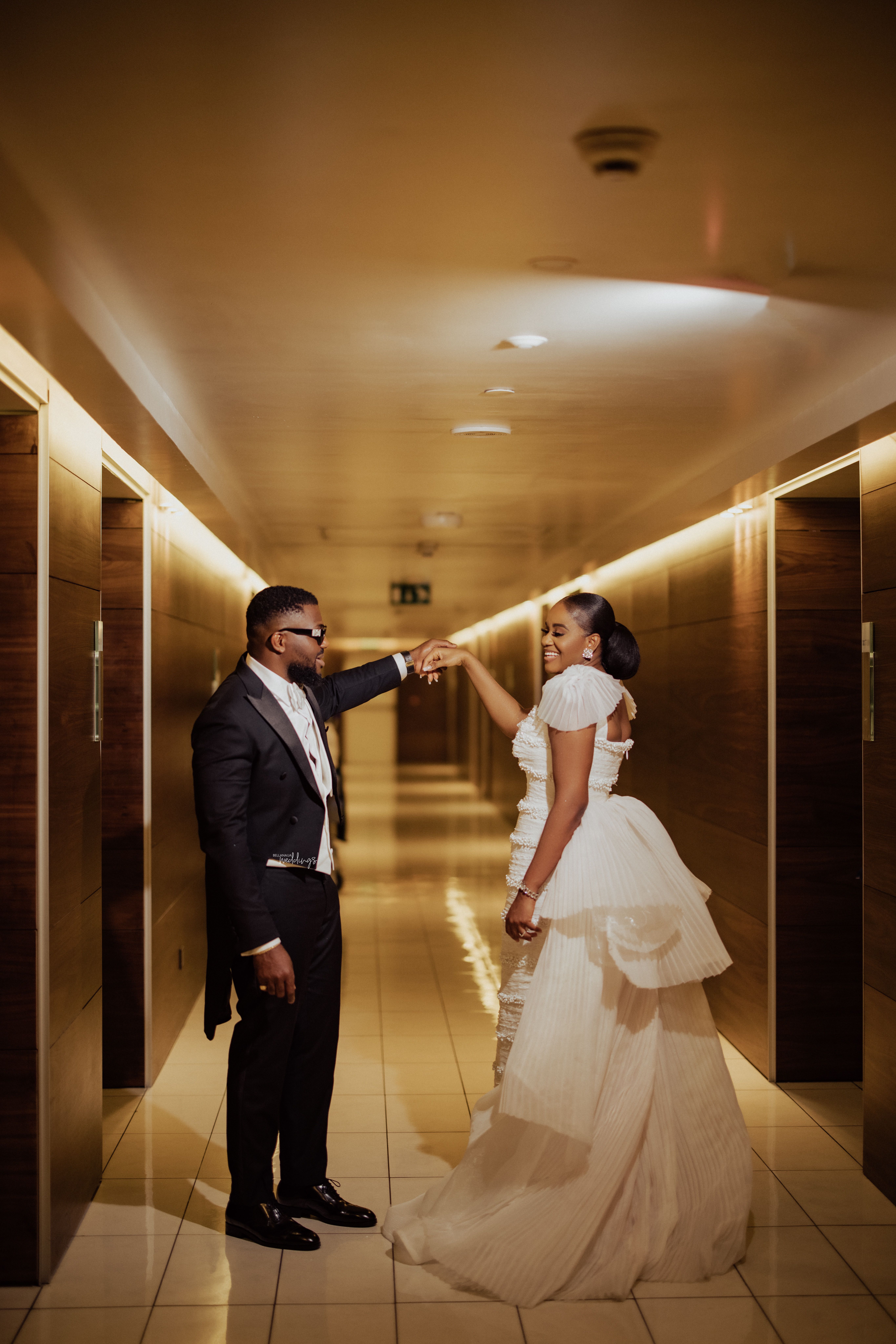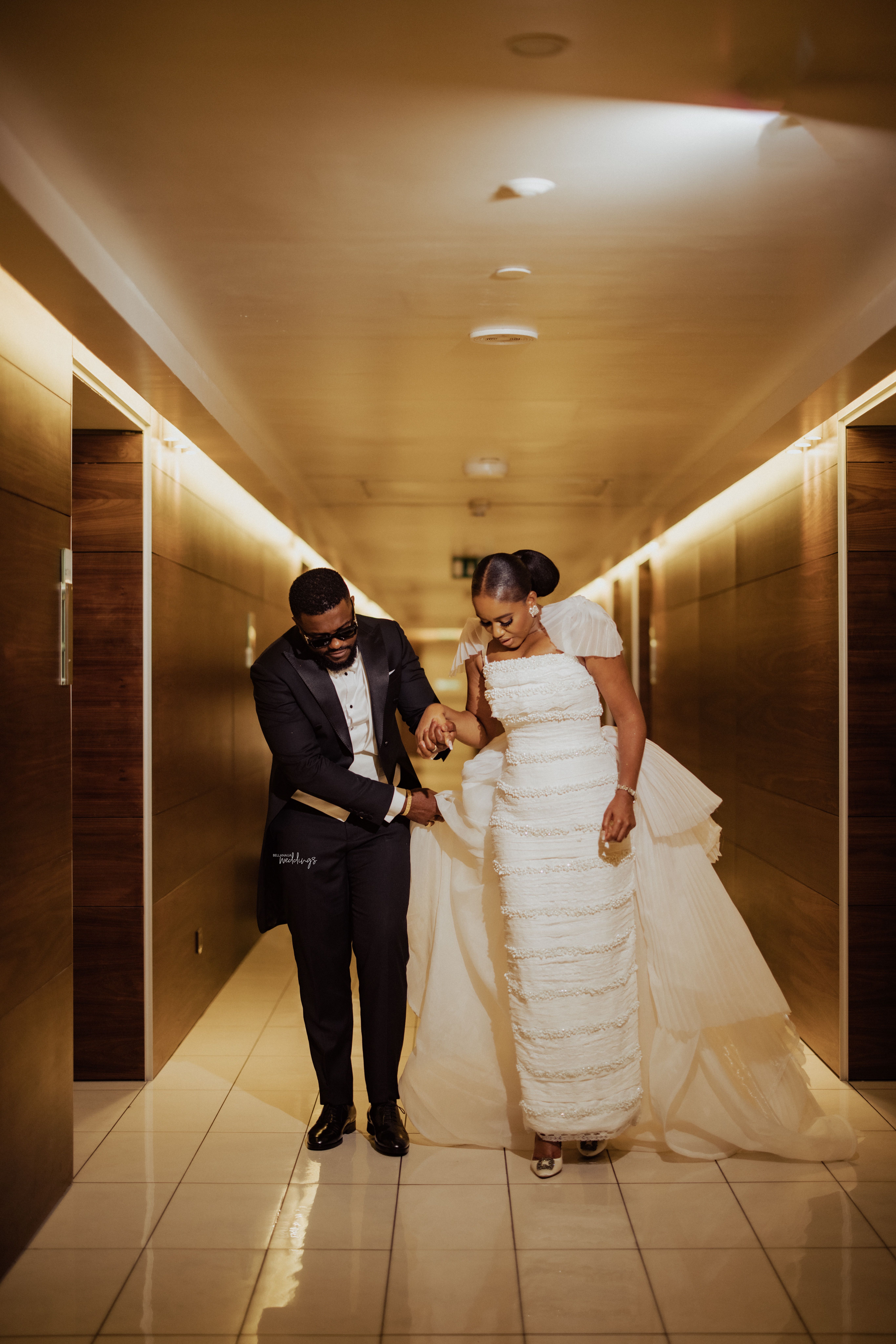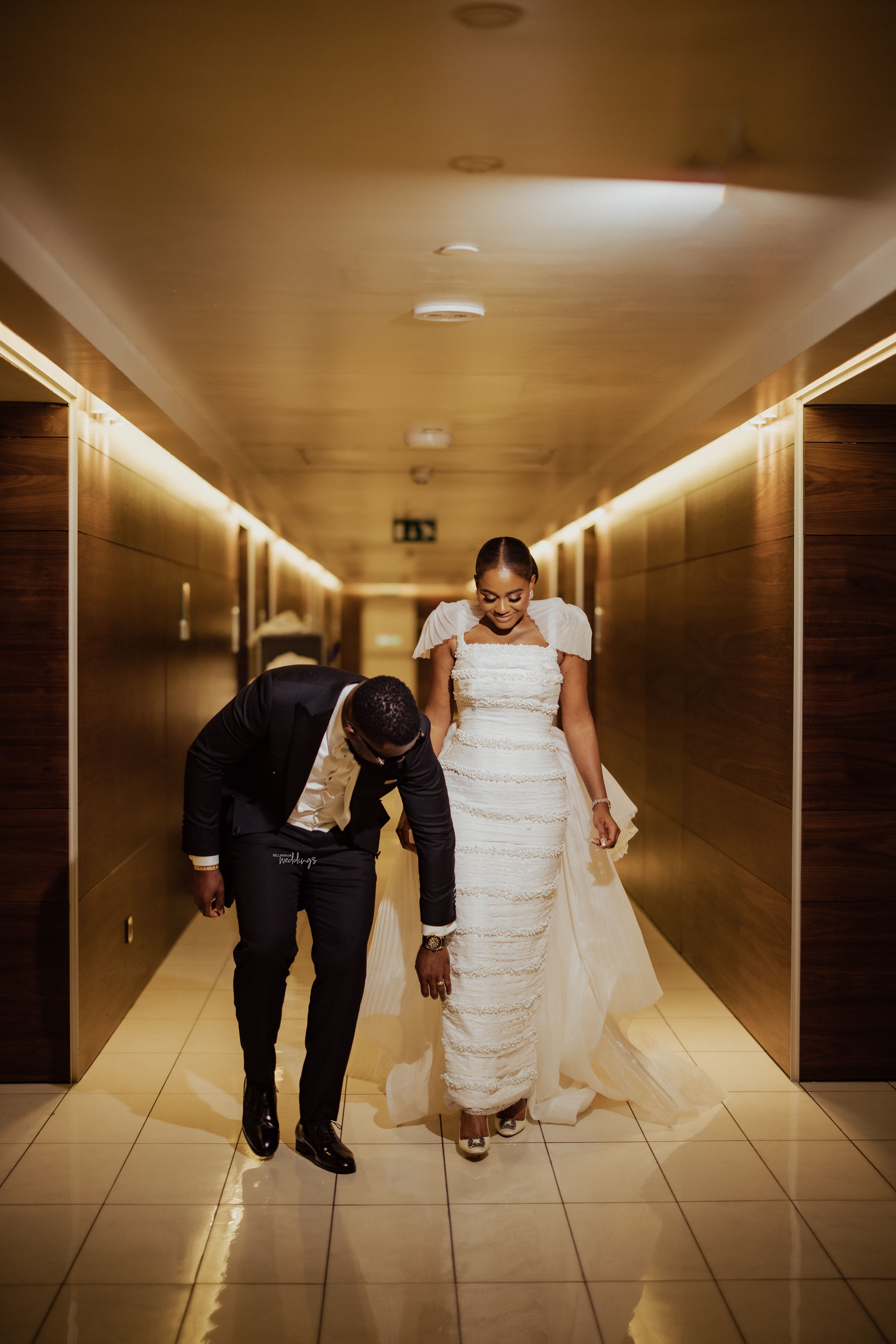 Let's get this wedding started with the bride's entrance!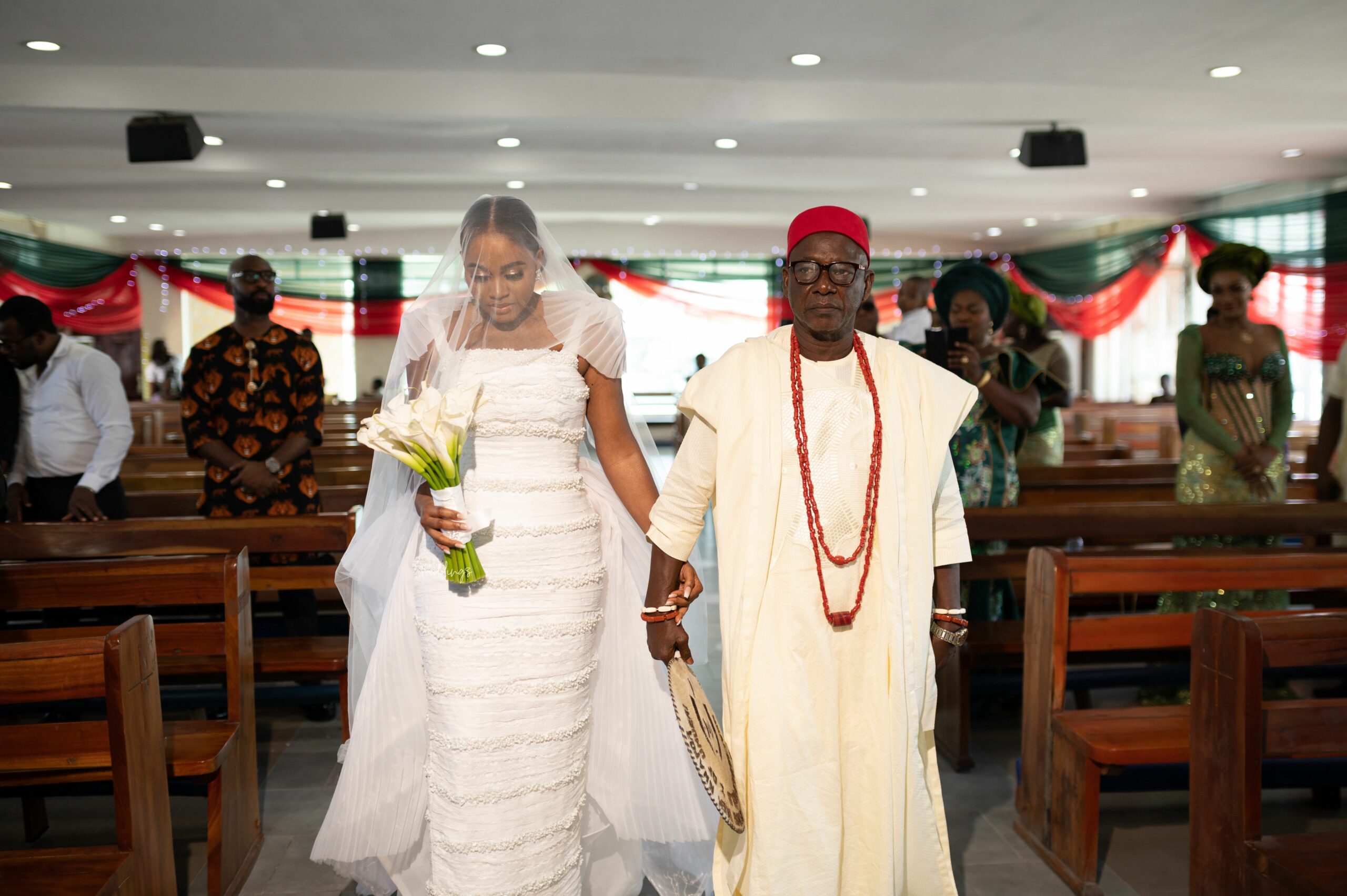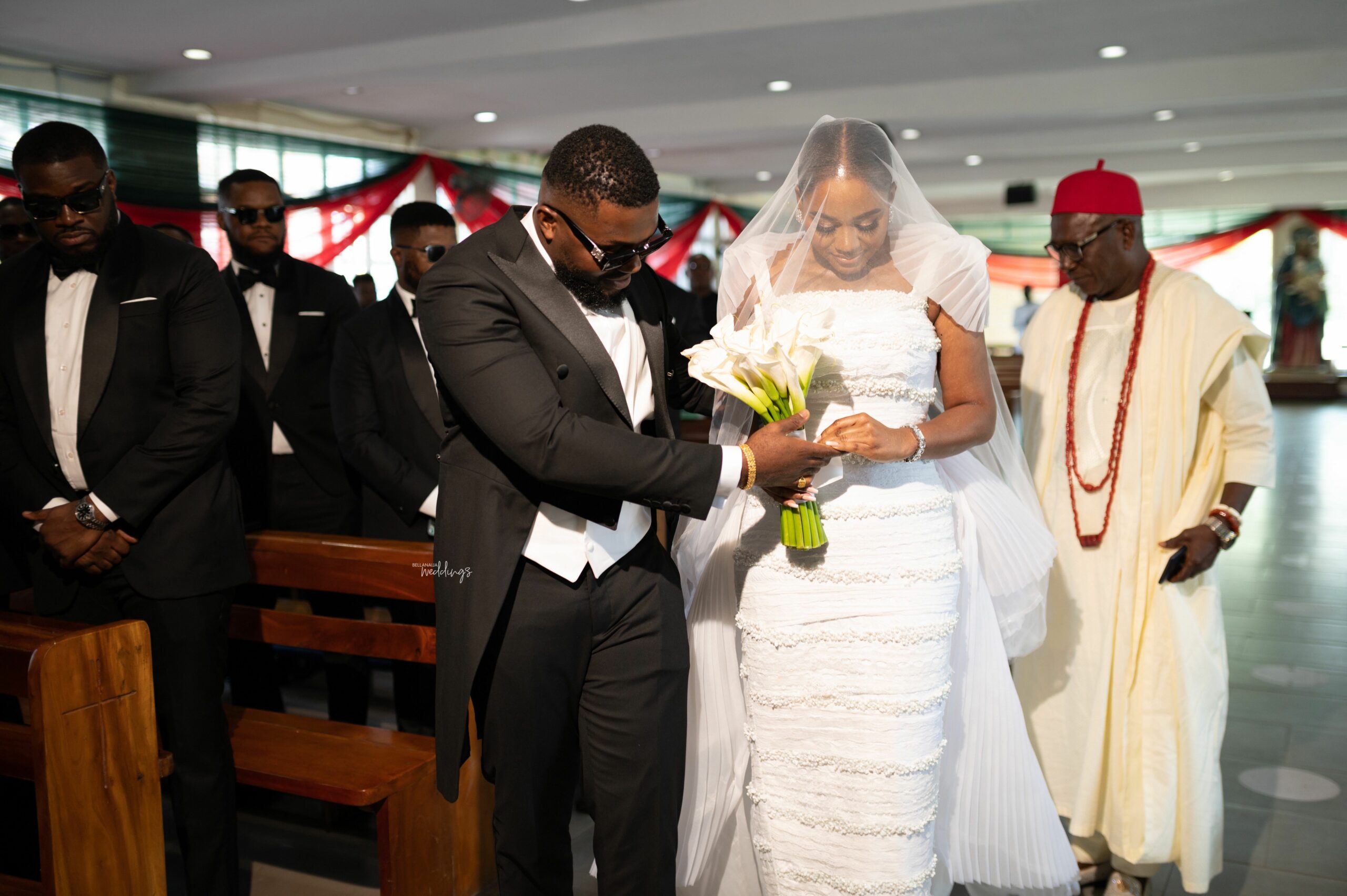 Exchanging those heartfelt vows…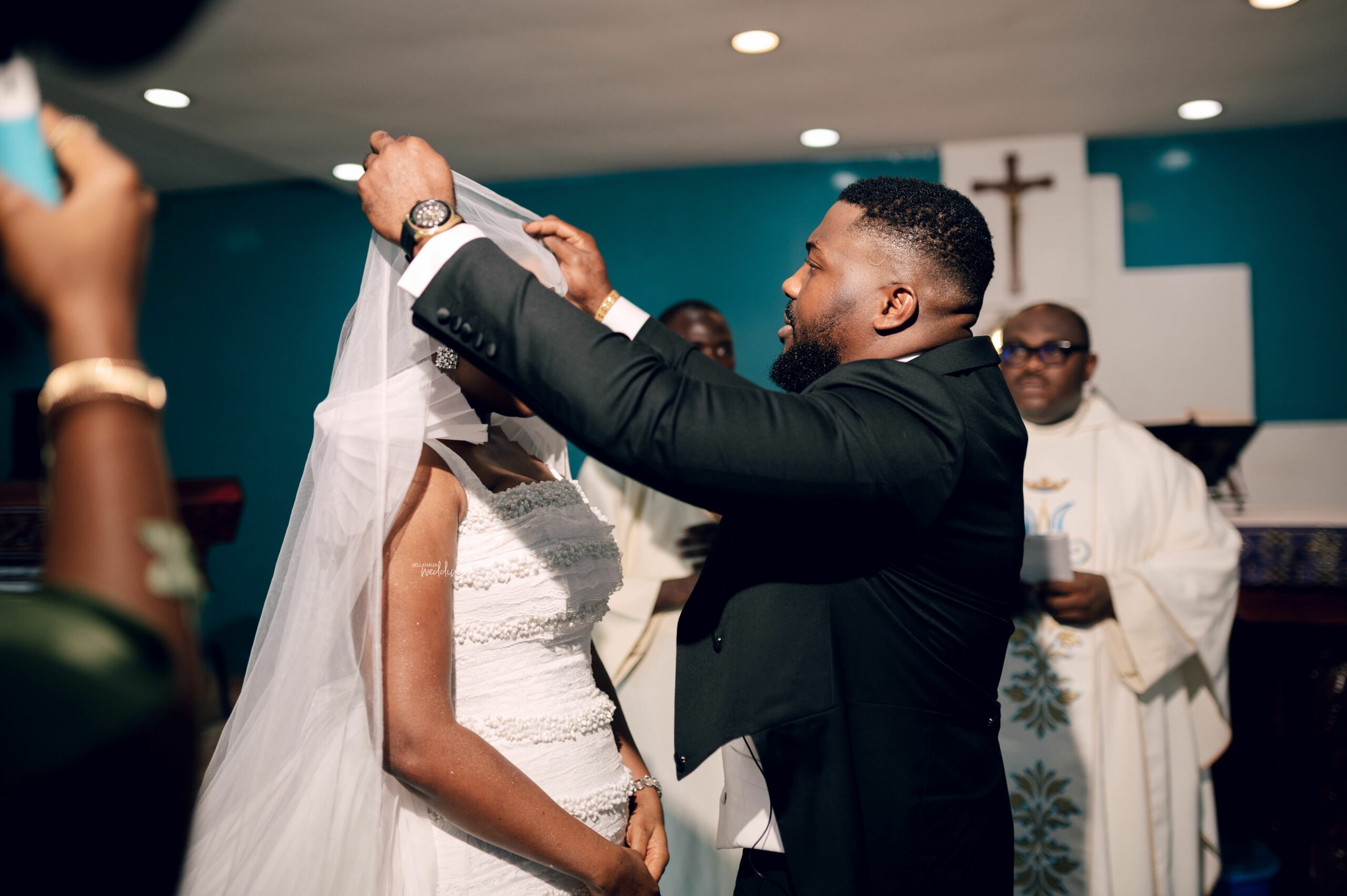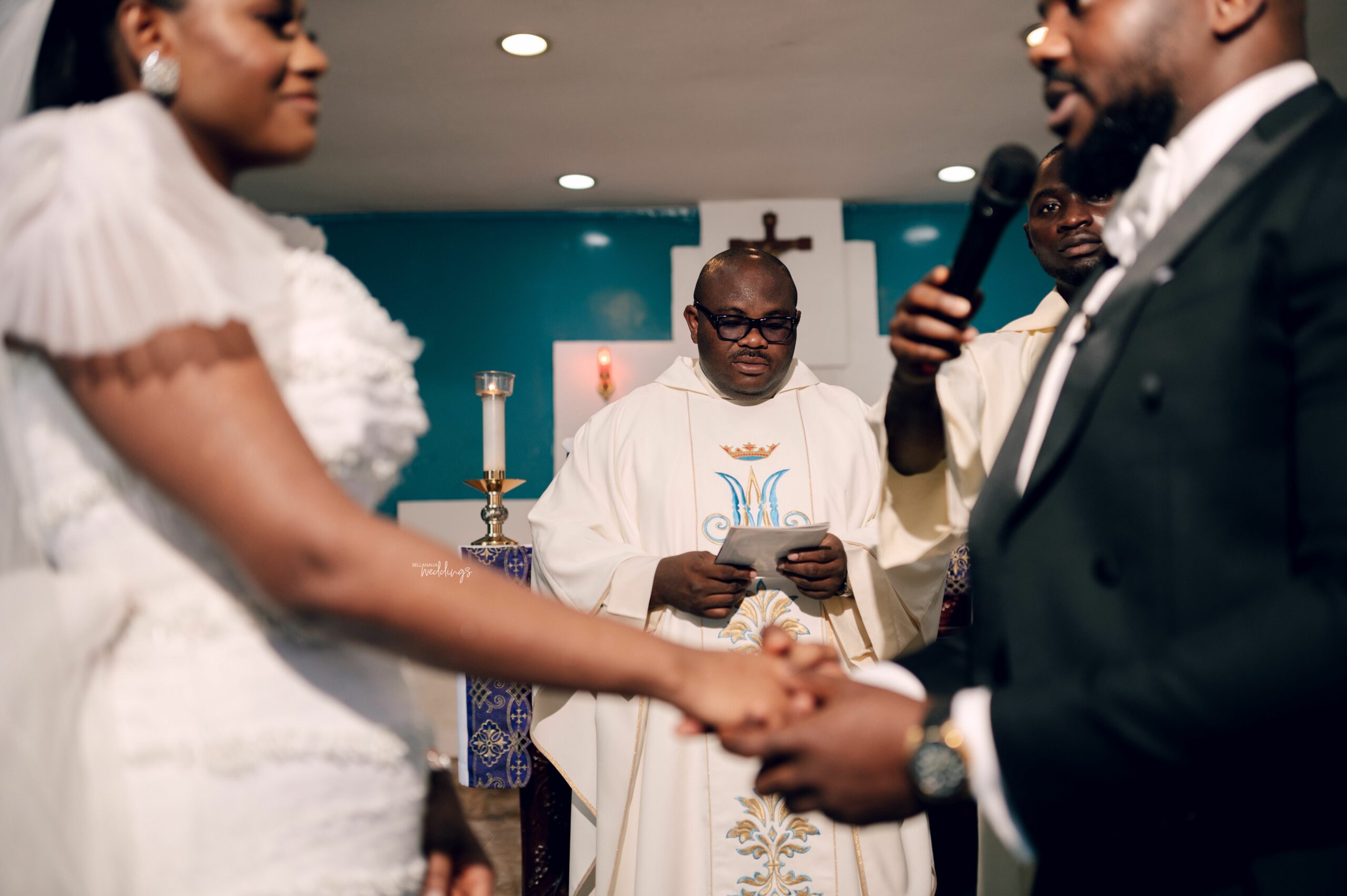 A symbol of our undying love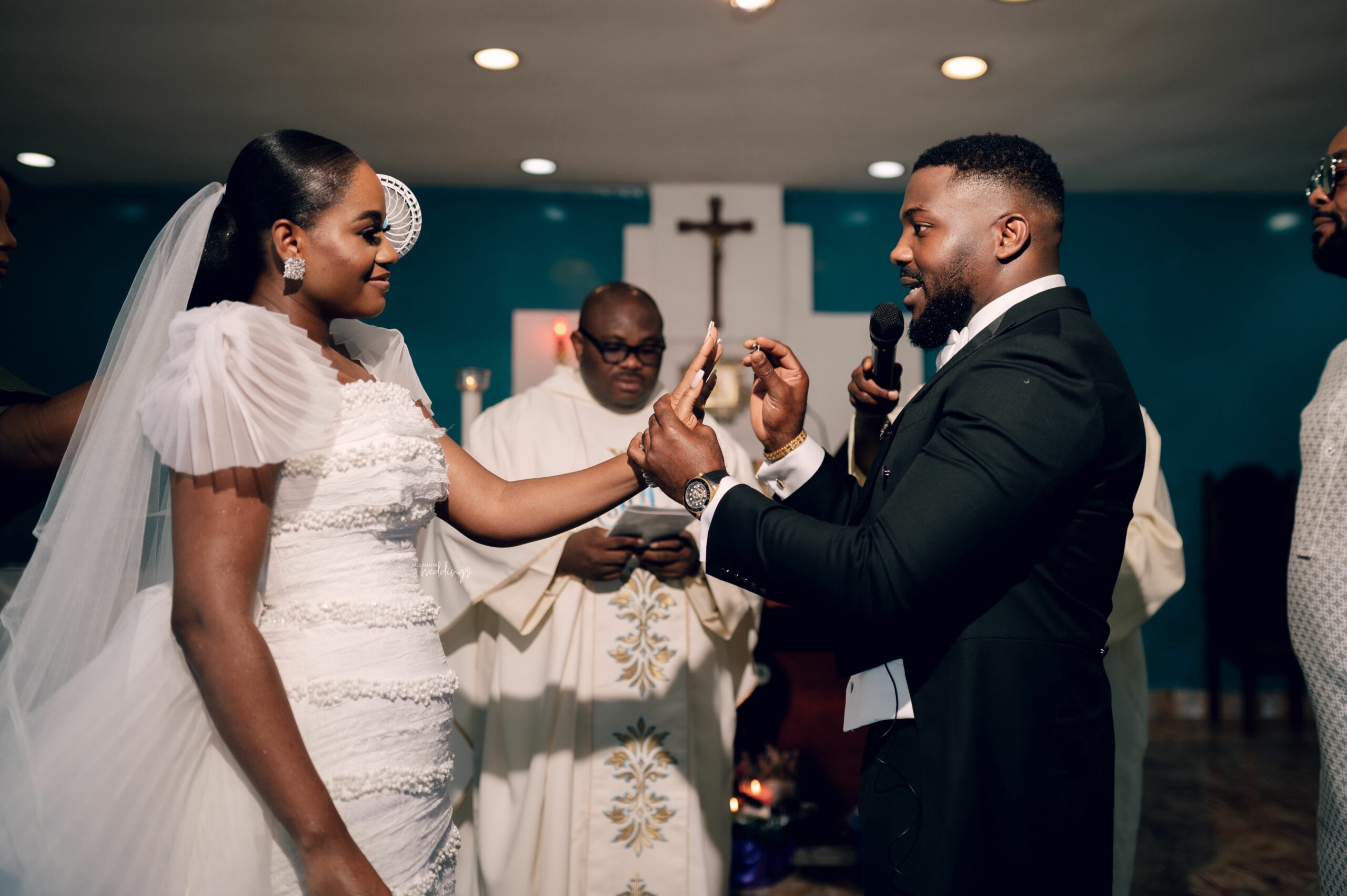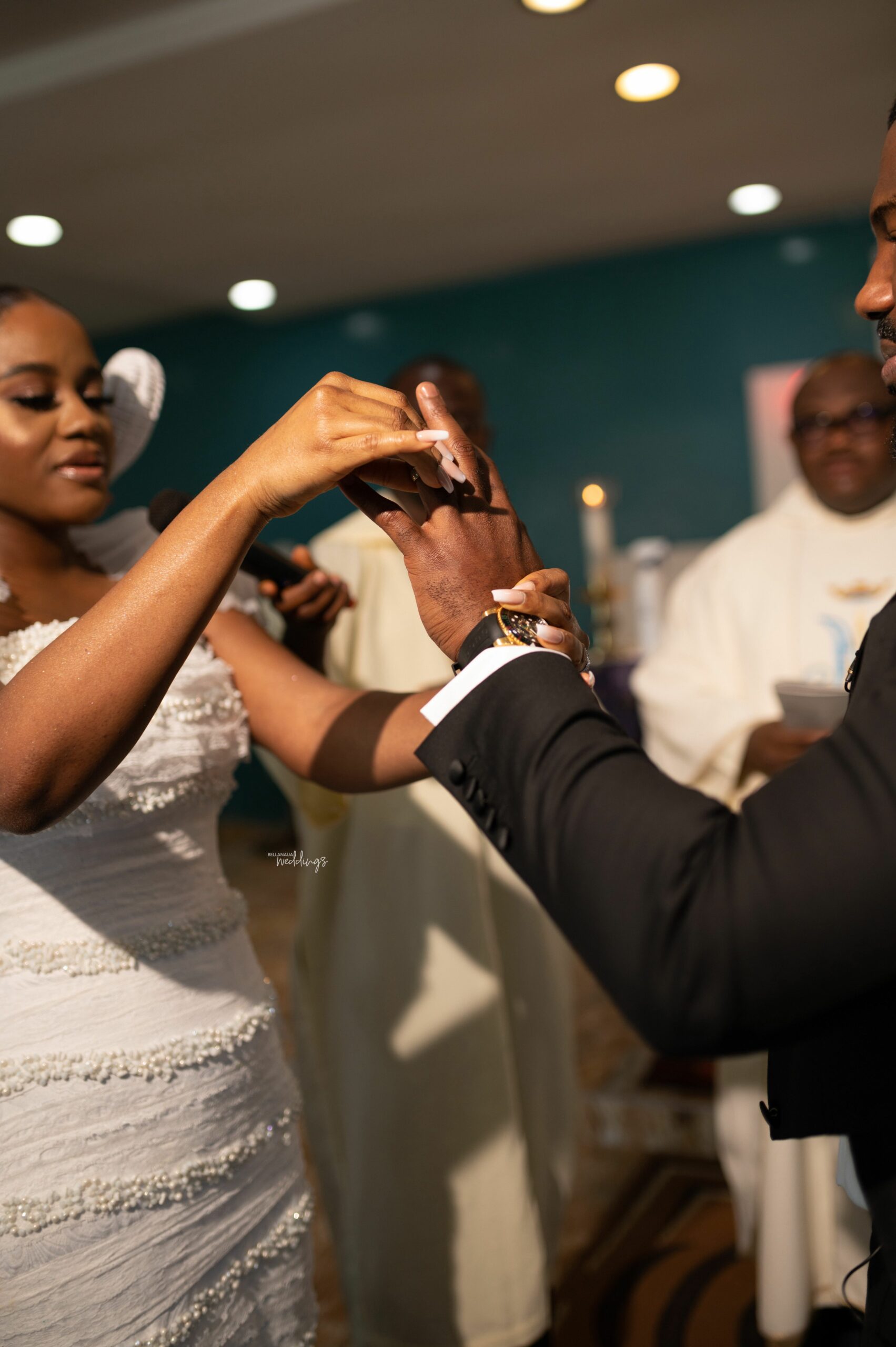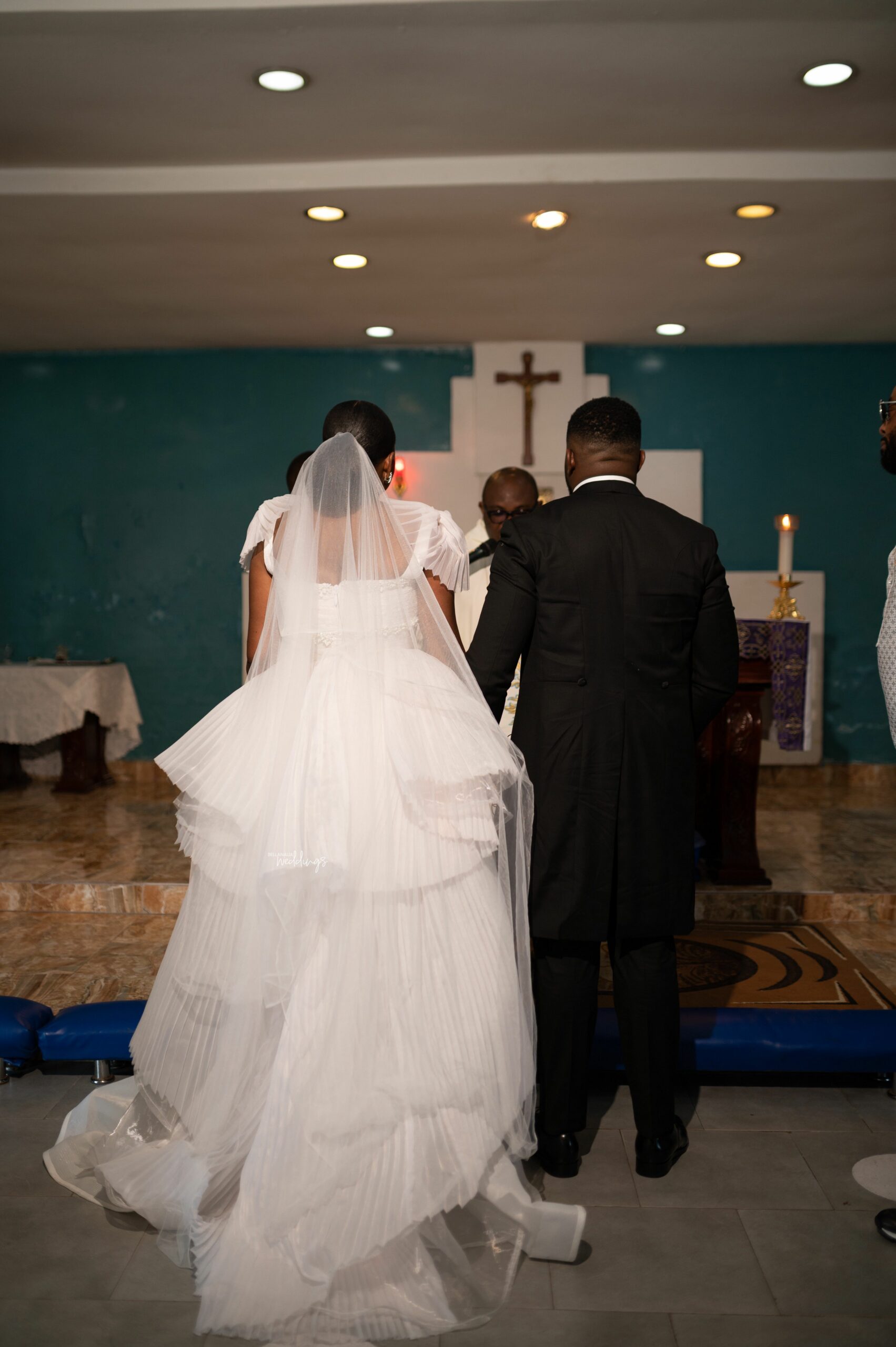 Signed and sealed!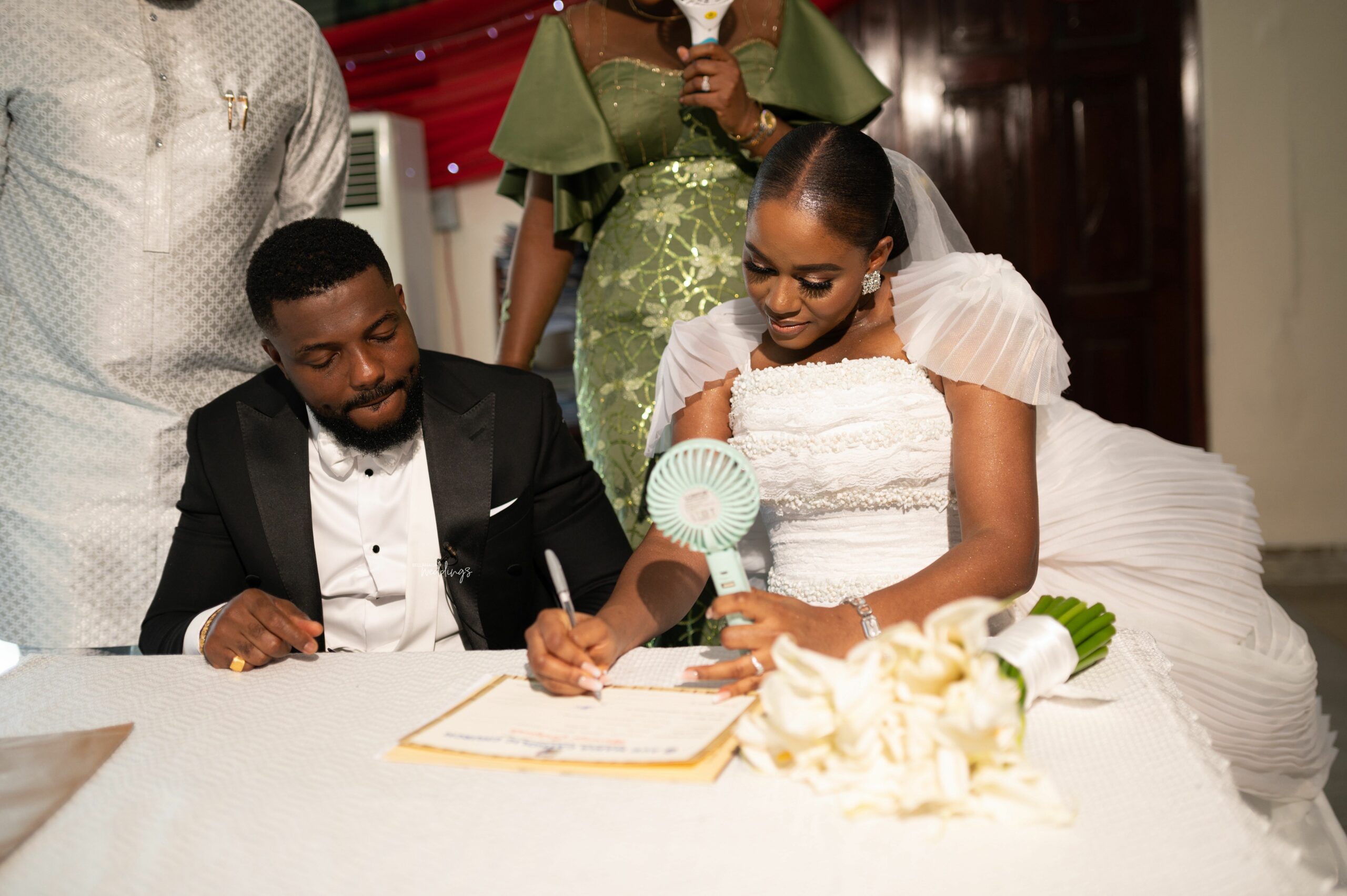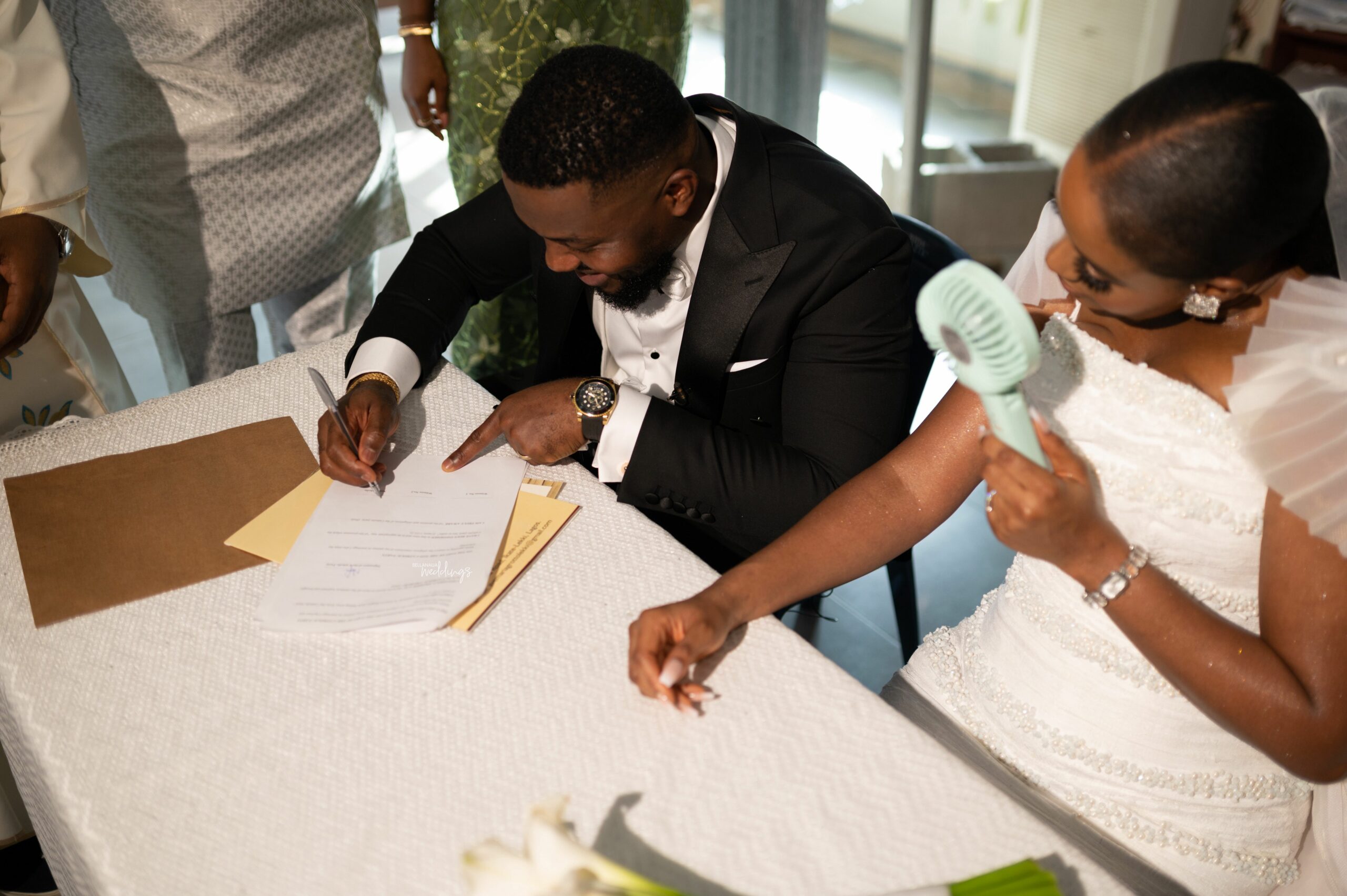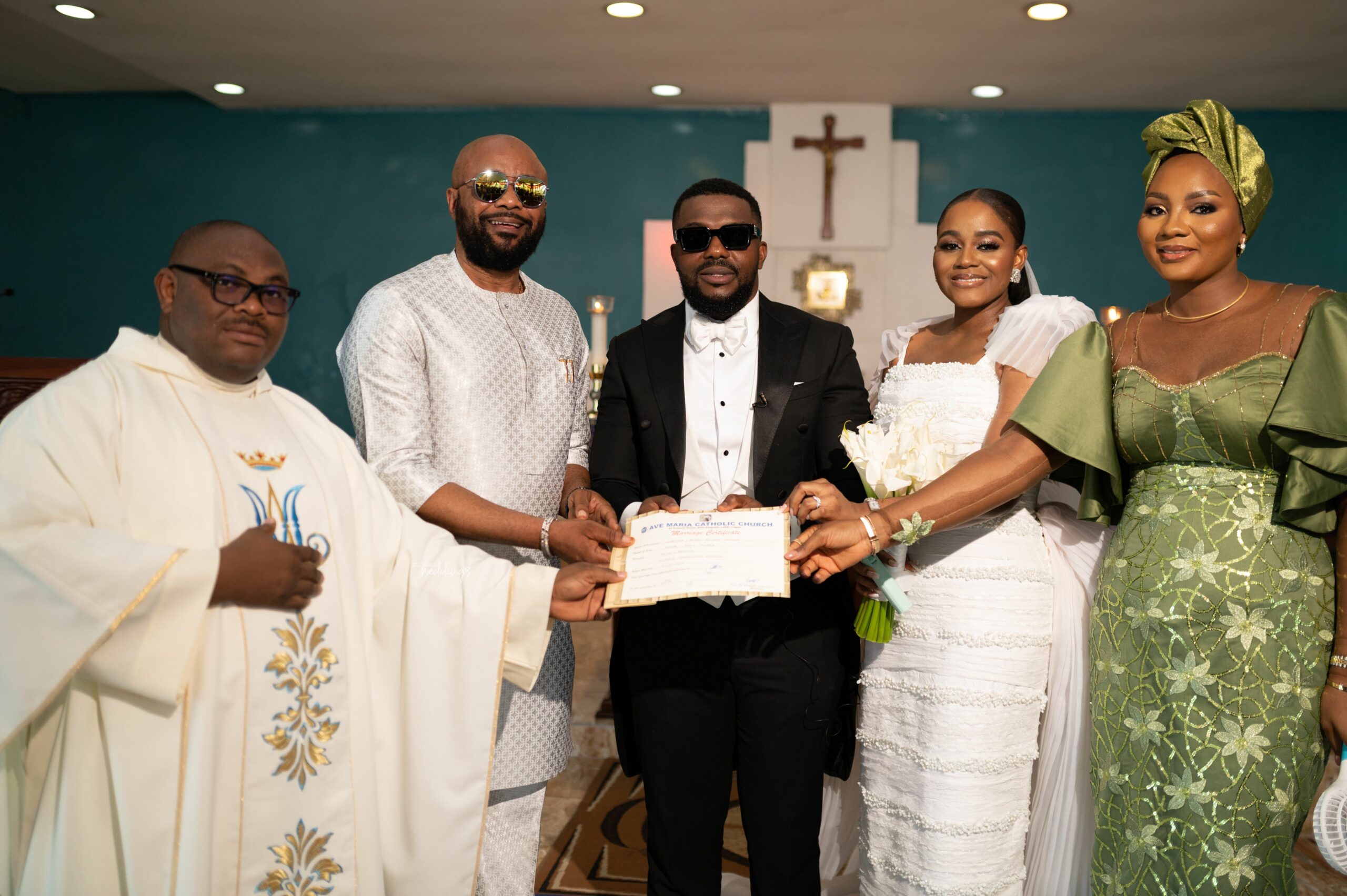 Now Mr and Mrs!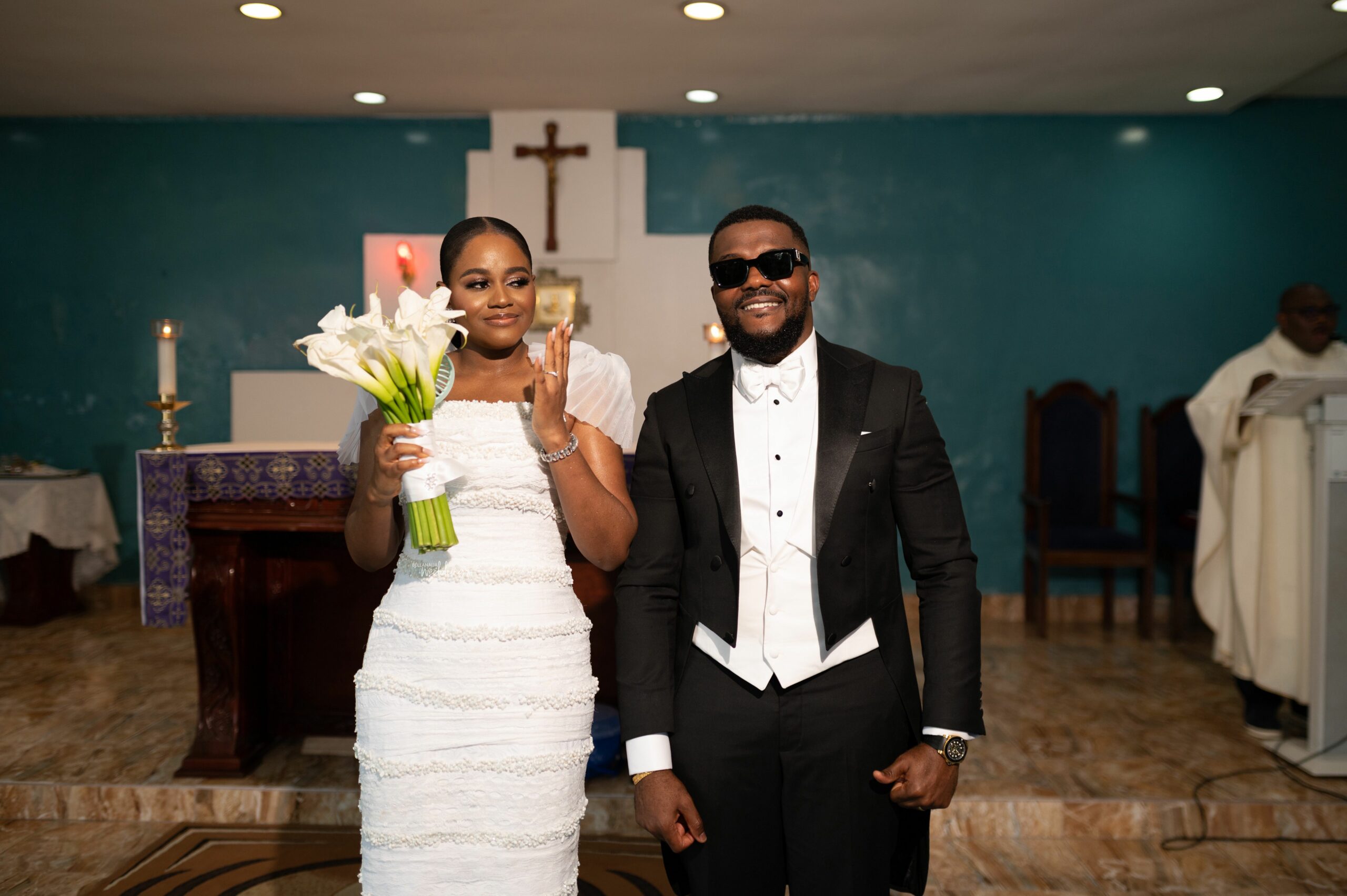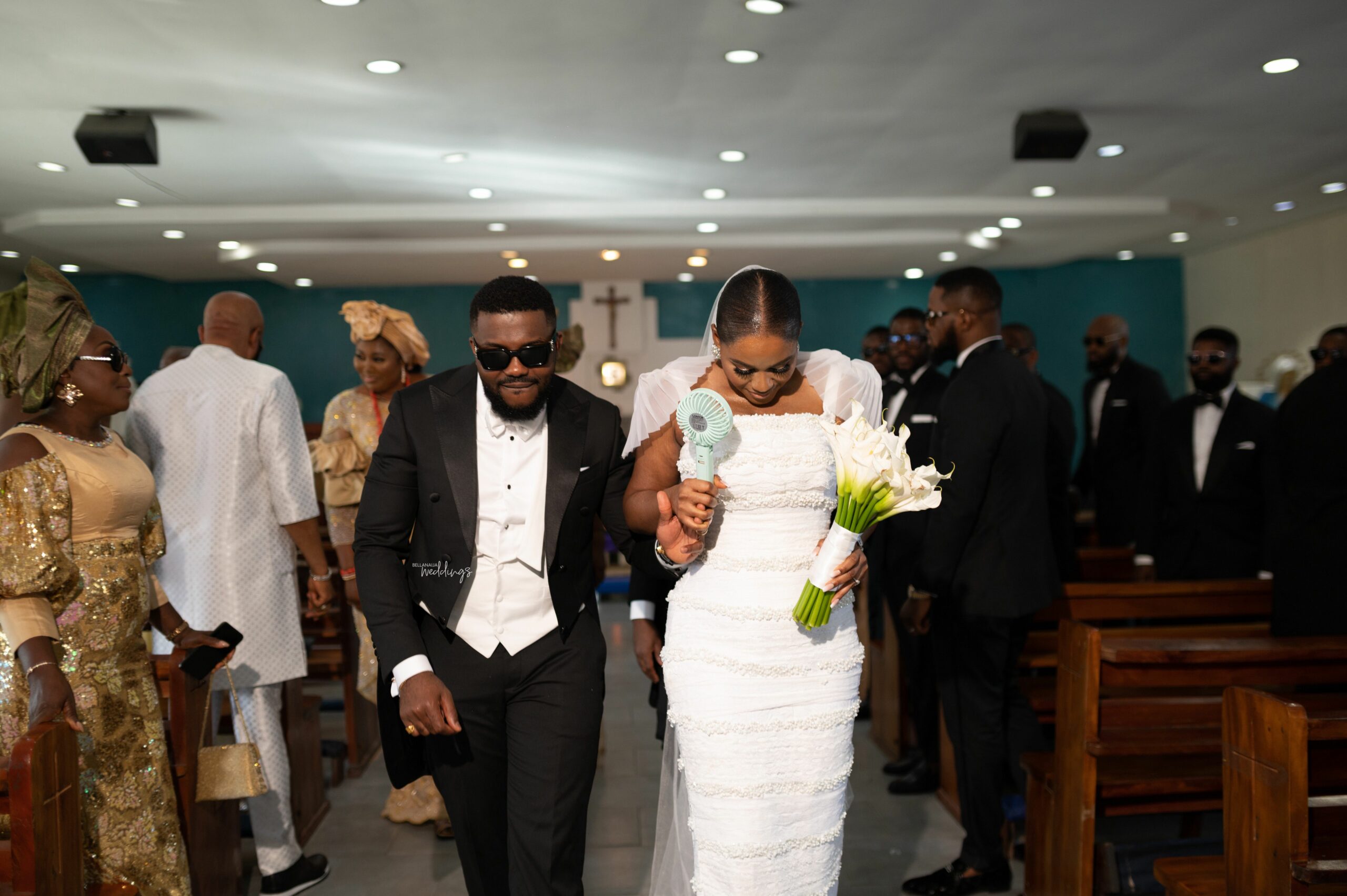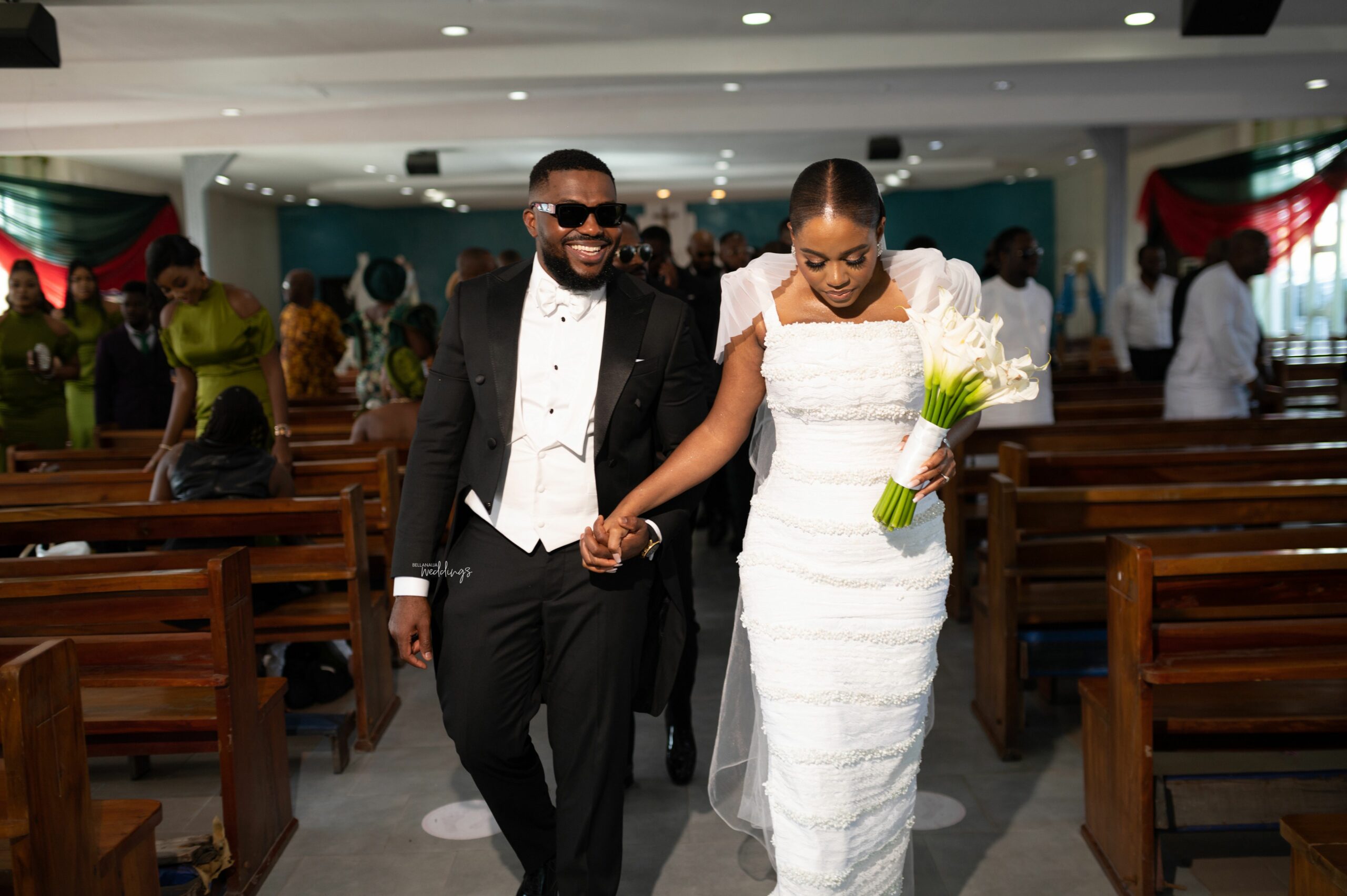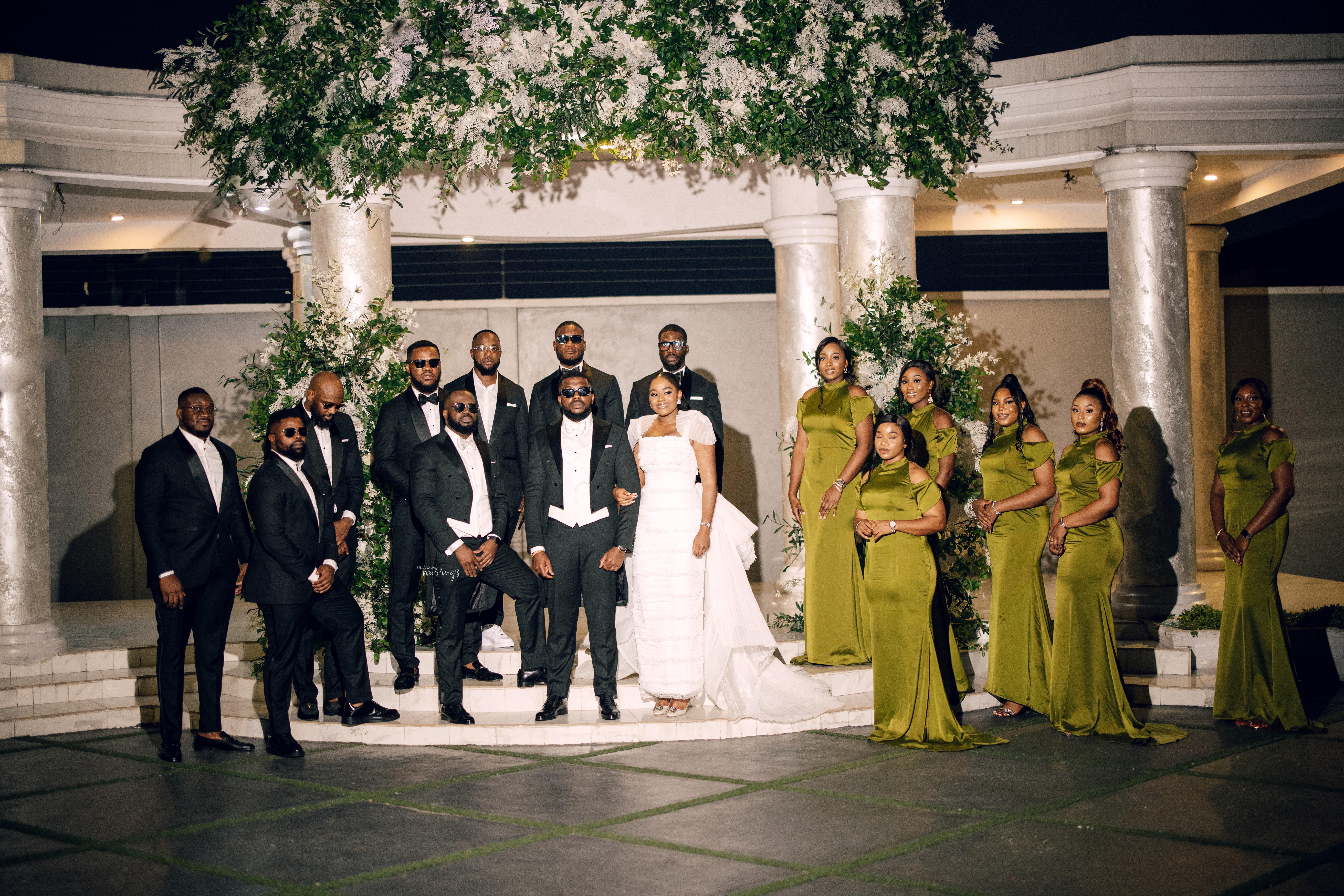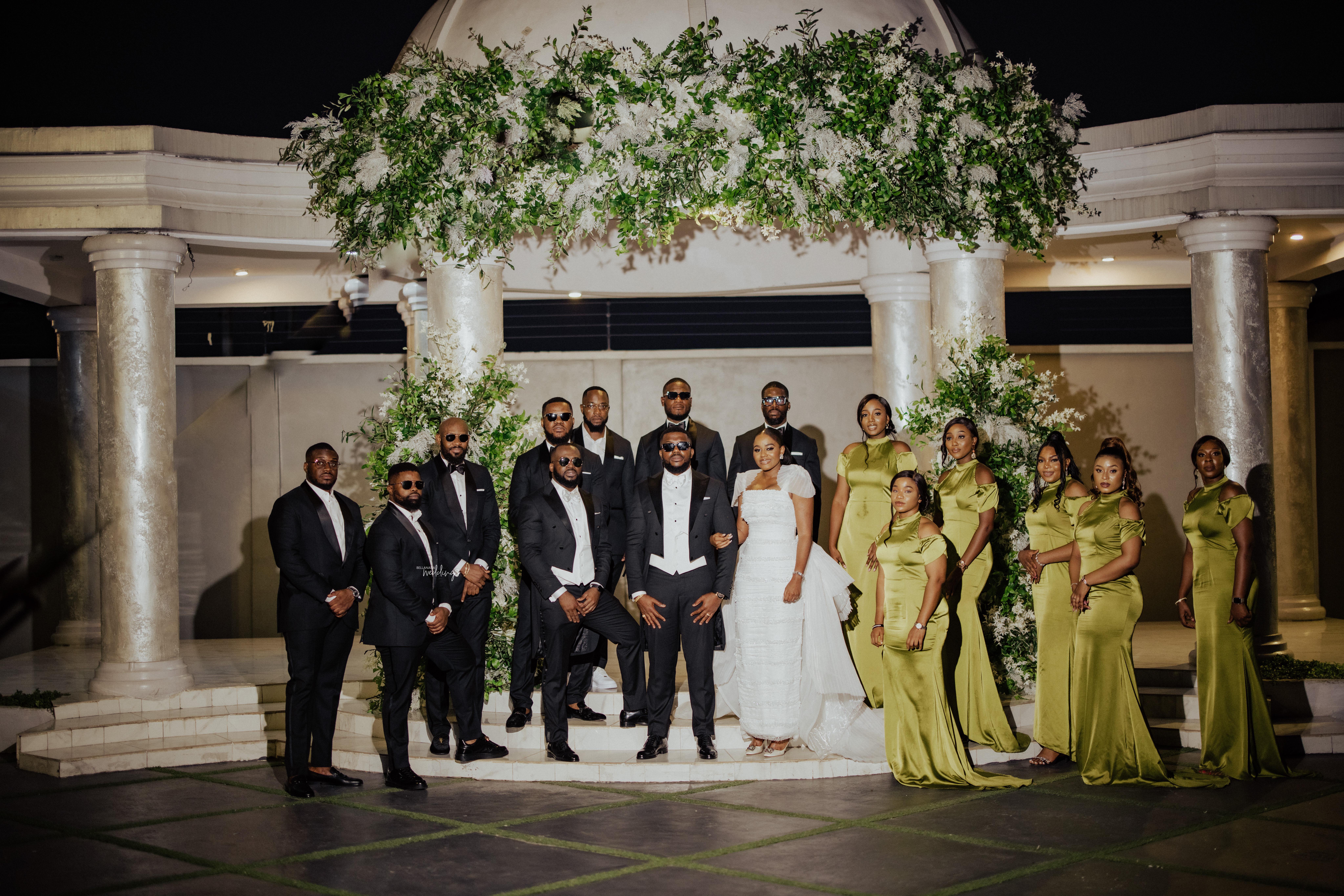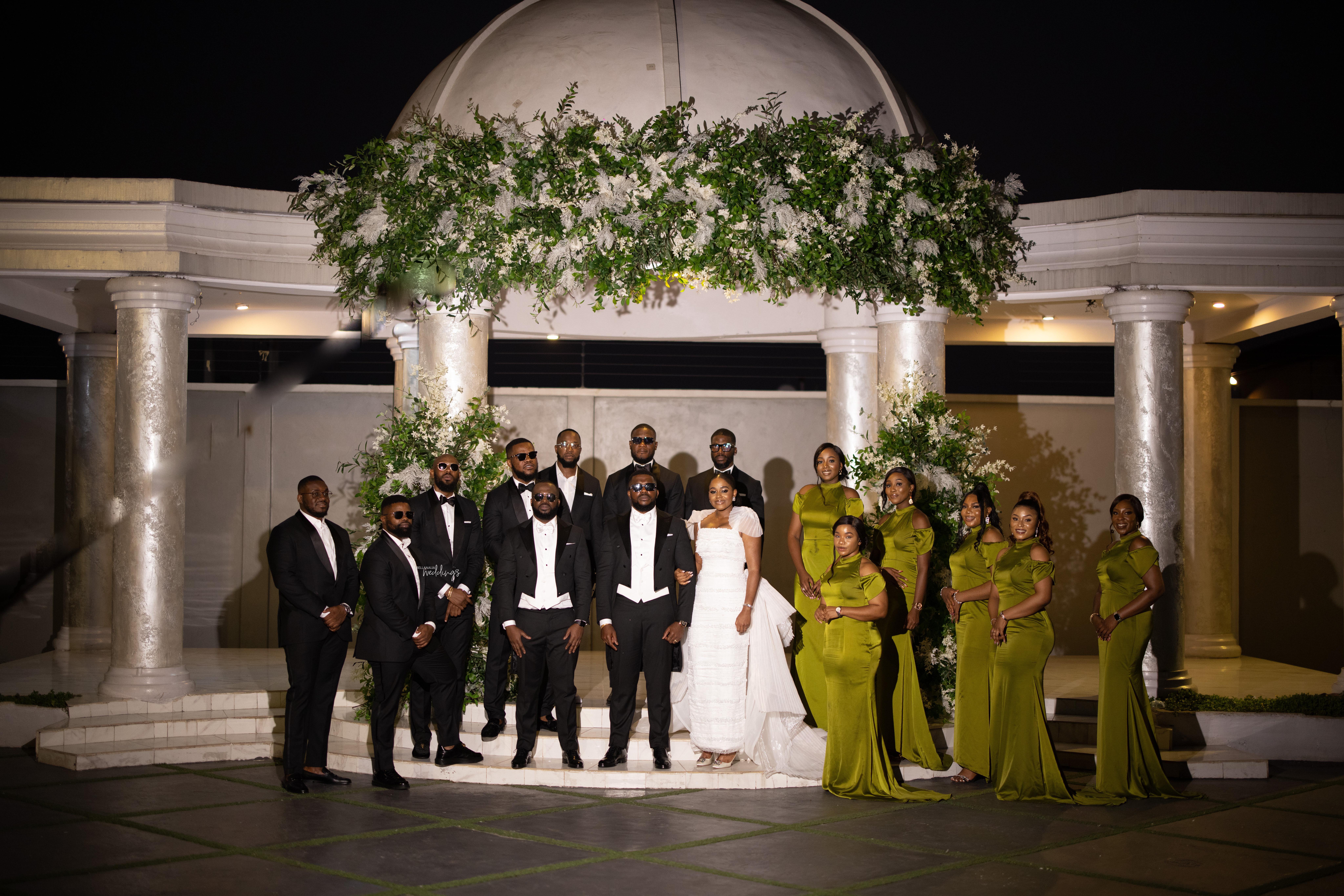 It's wedding reception o'clock! Let's take in the beauty of the decor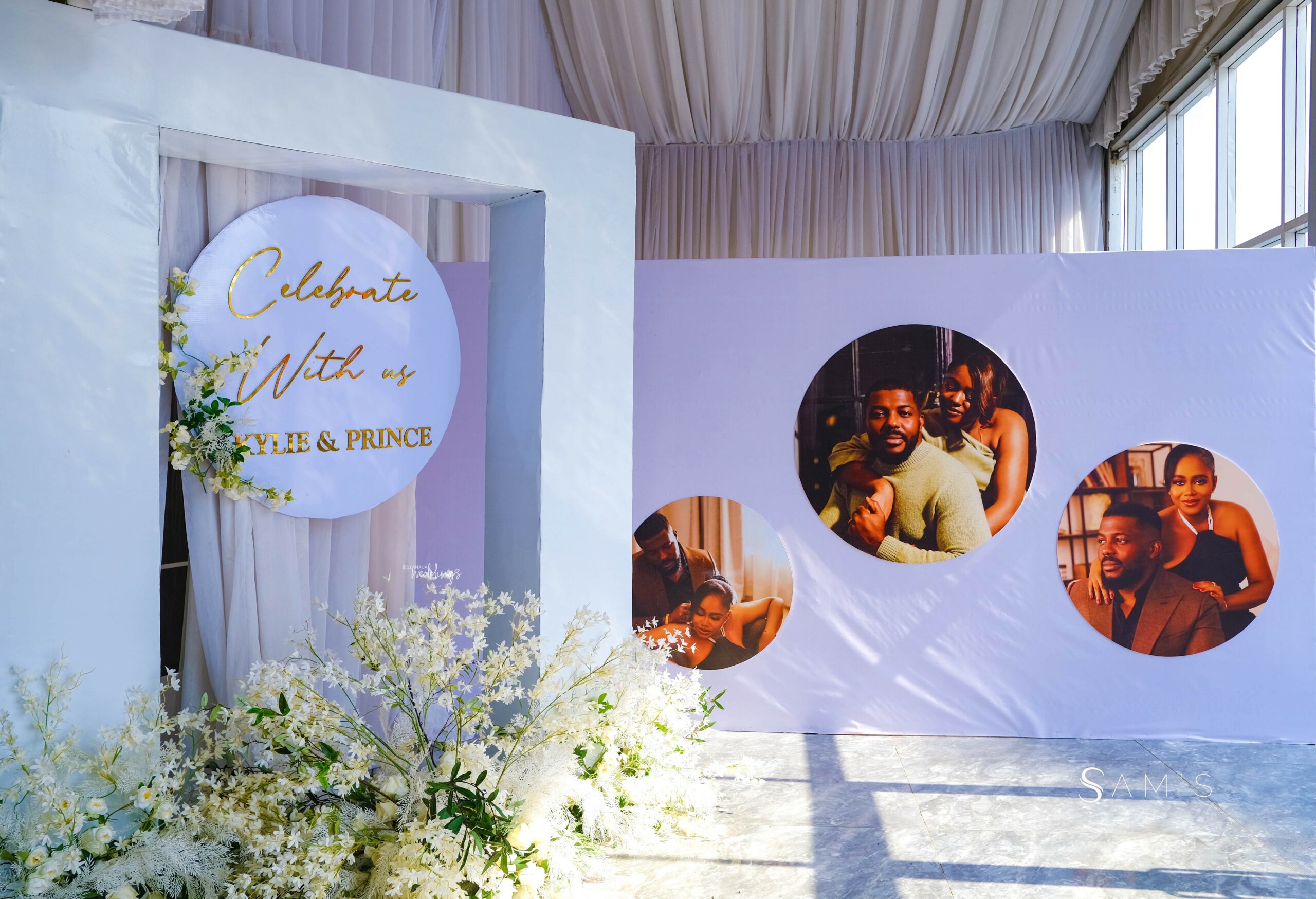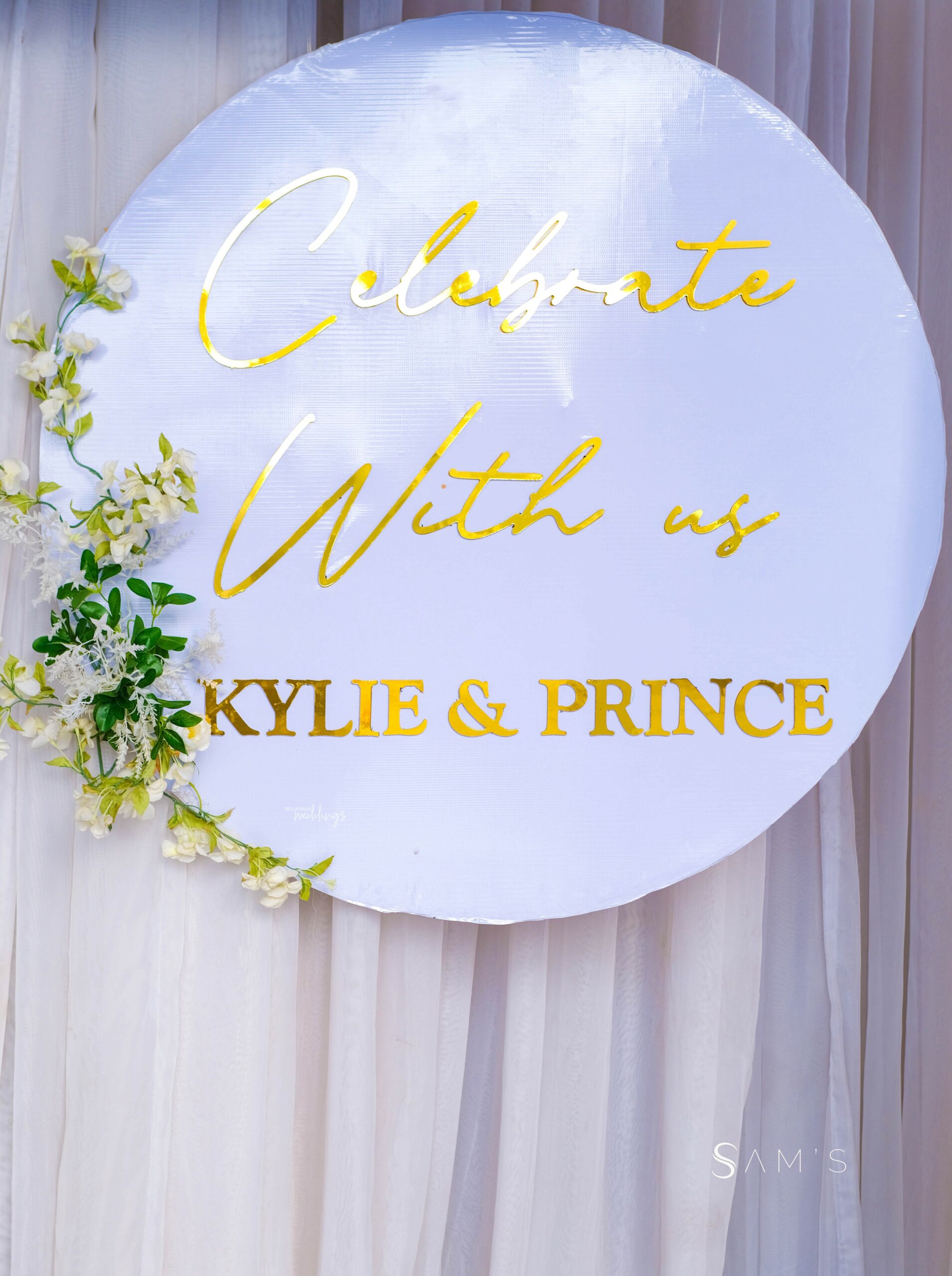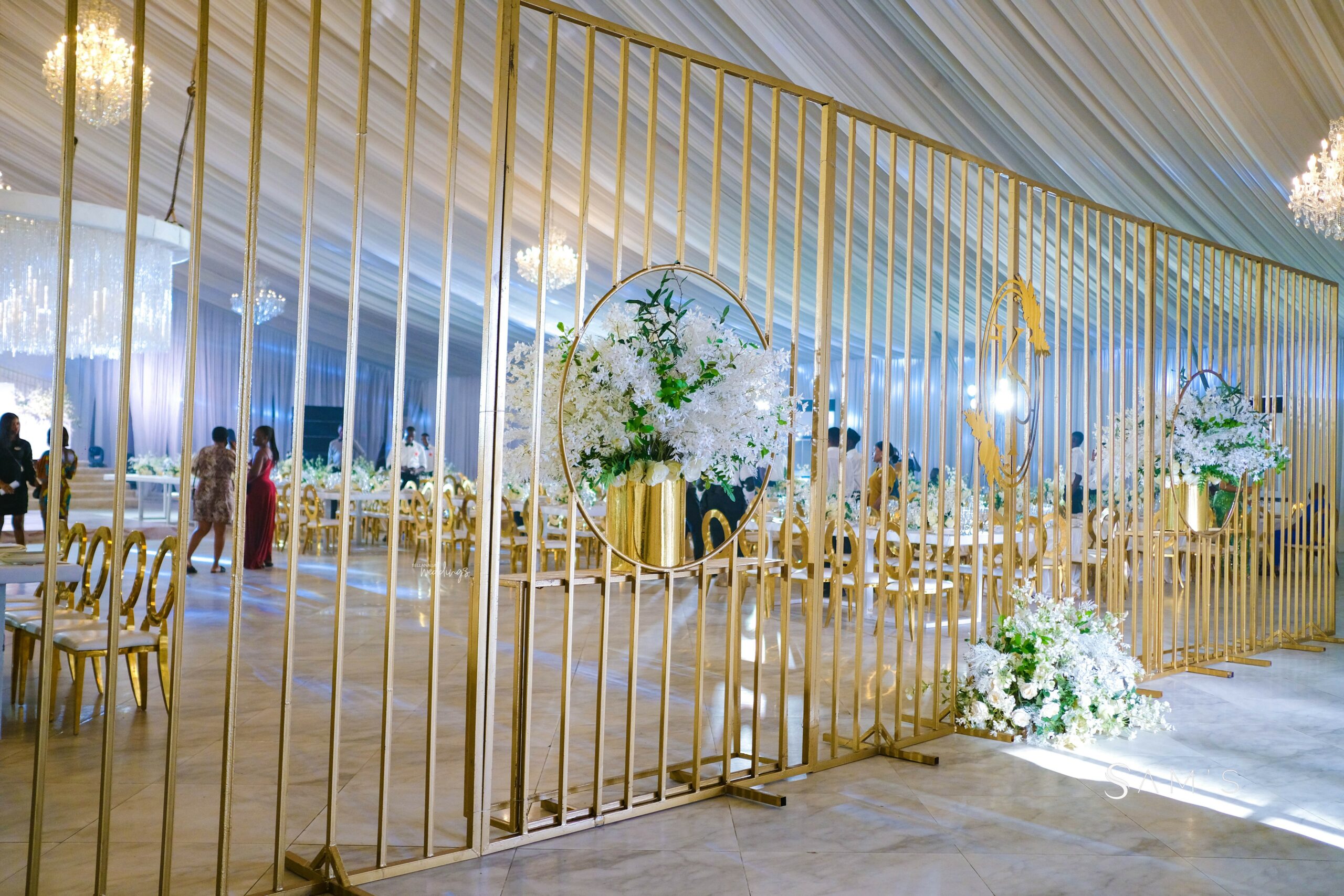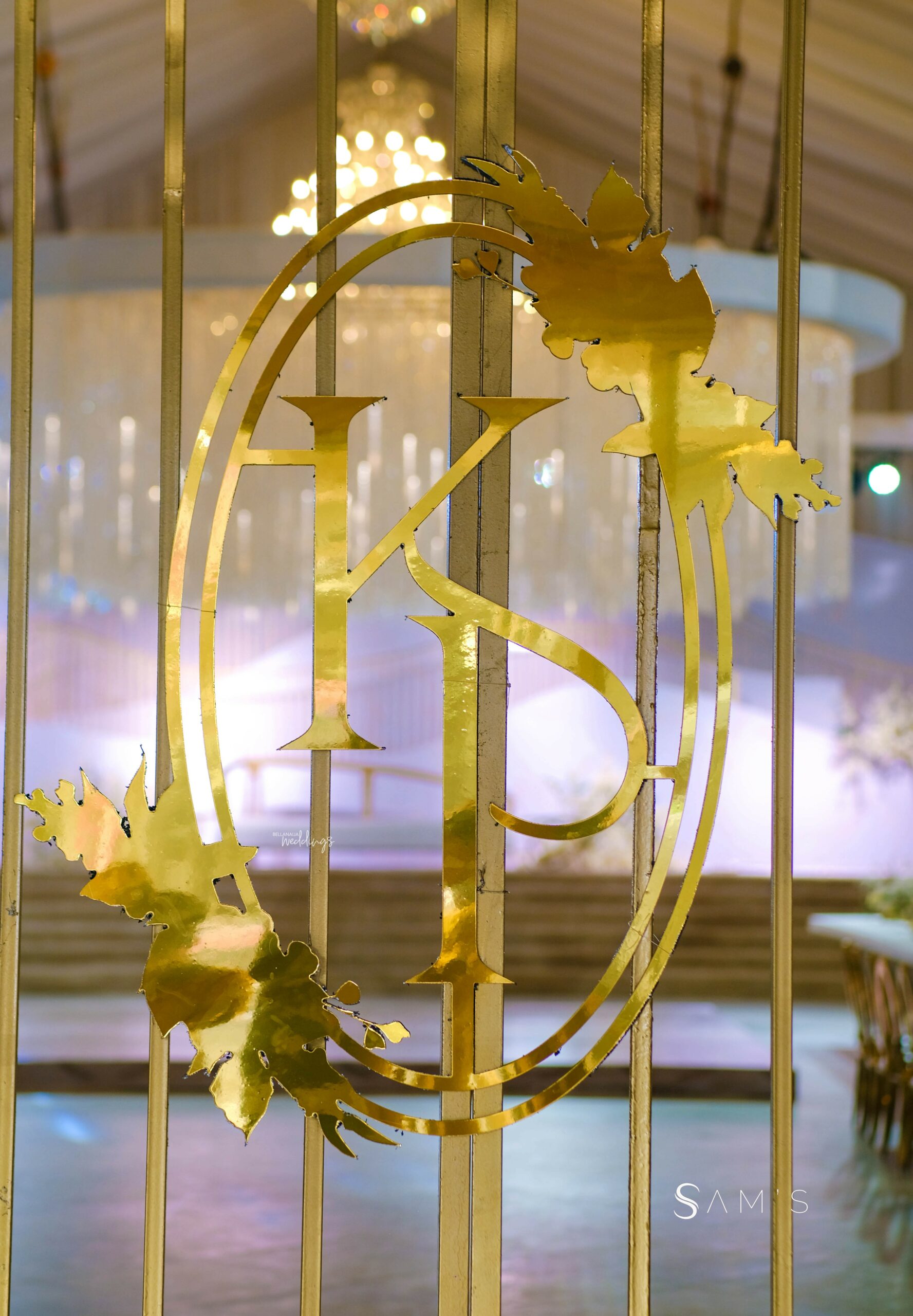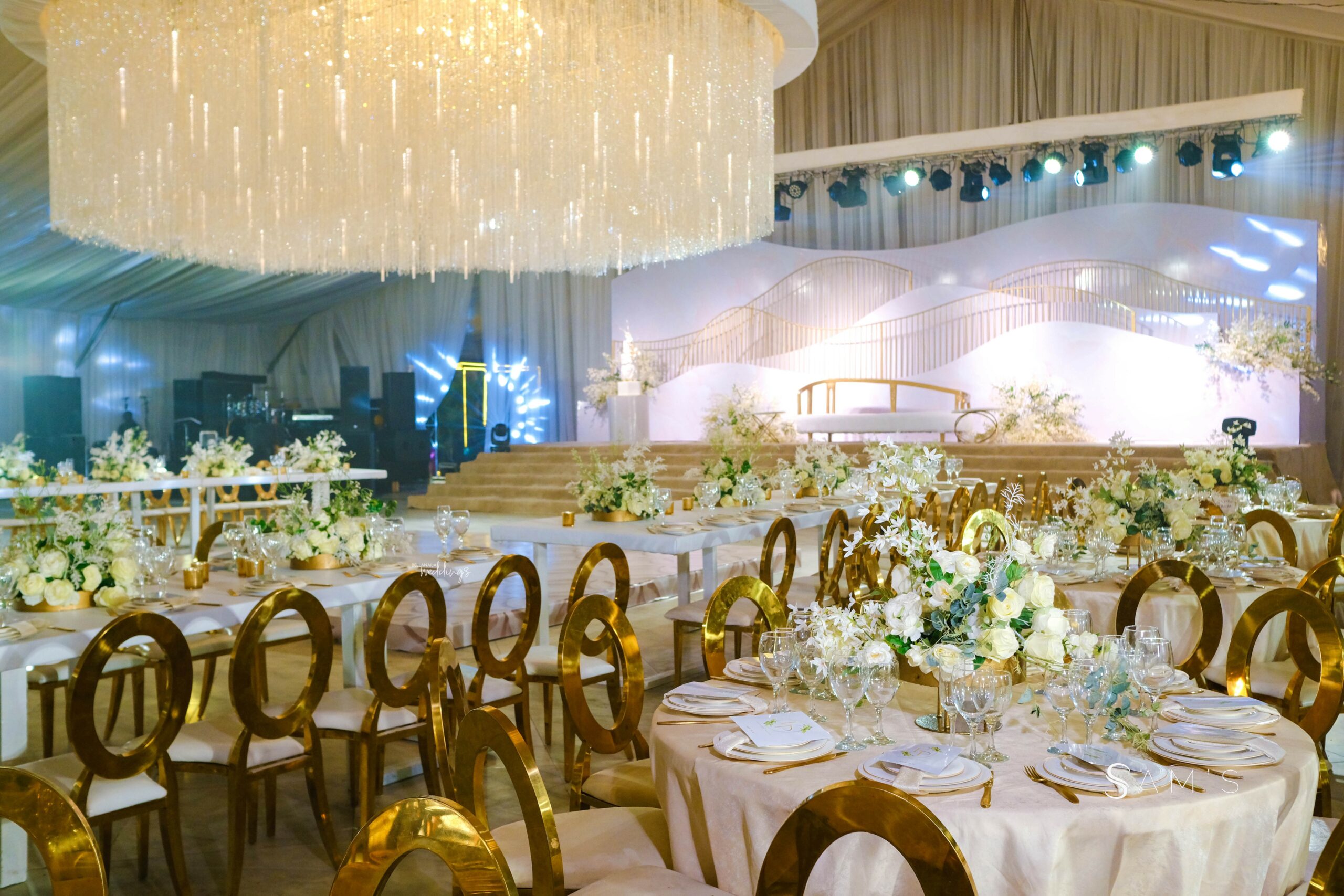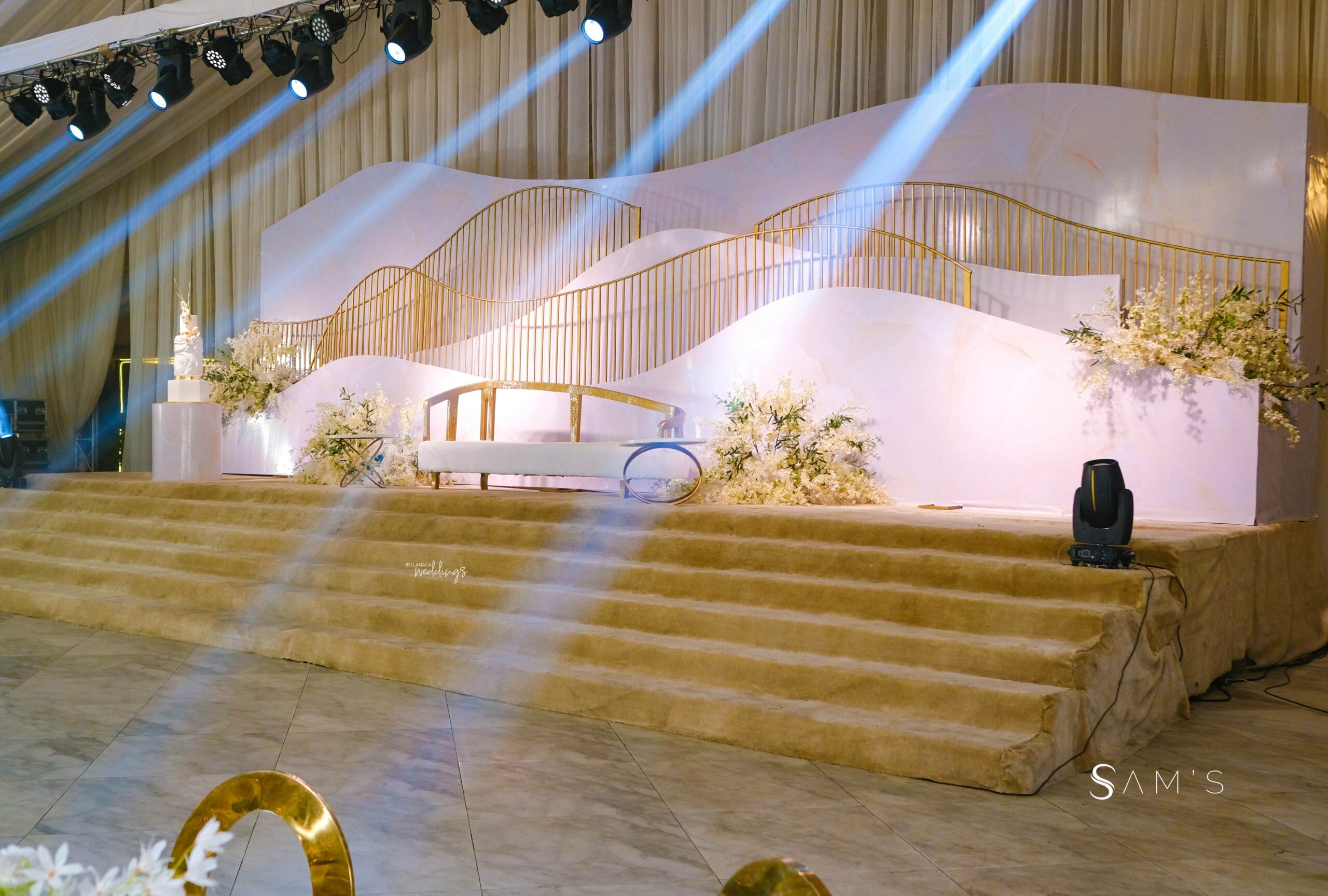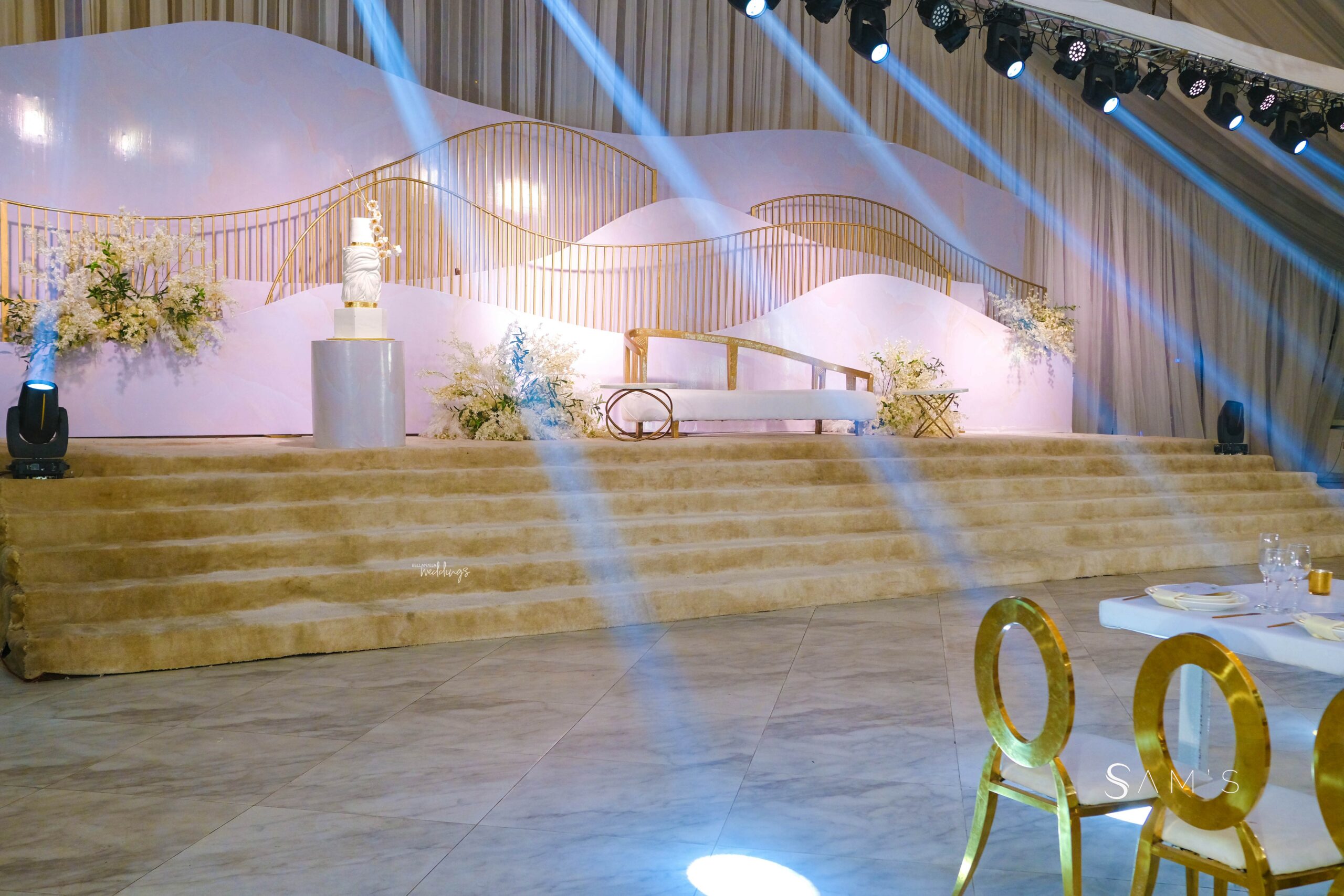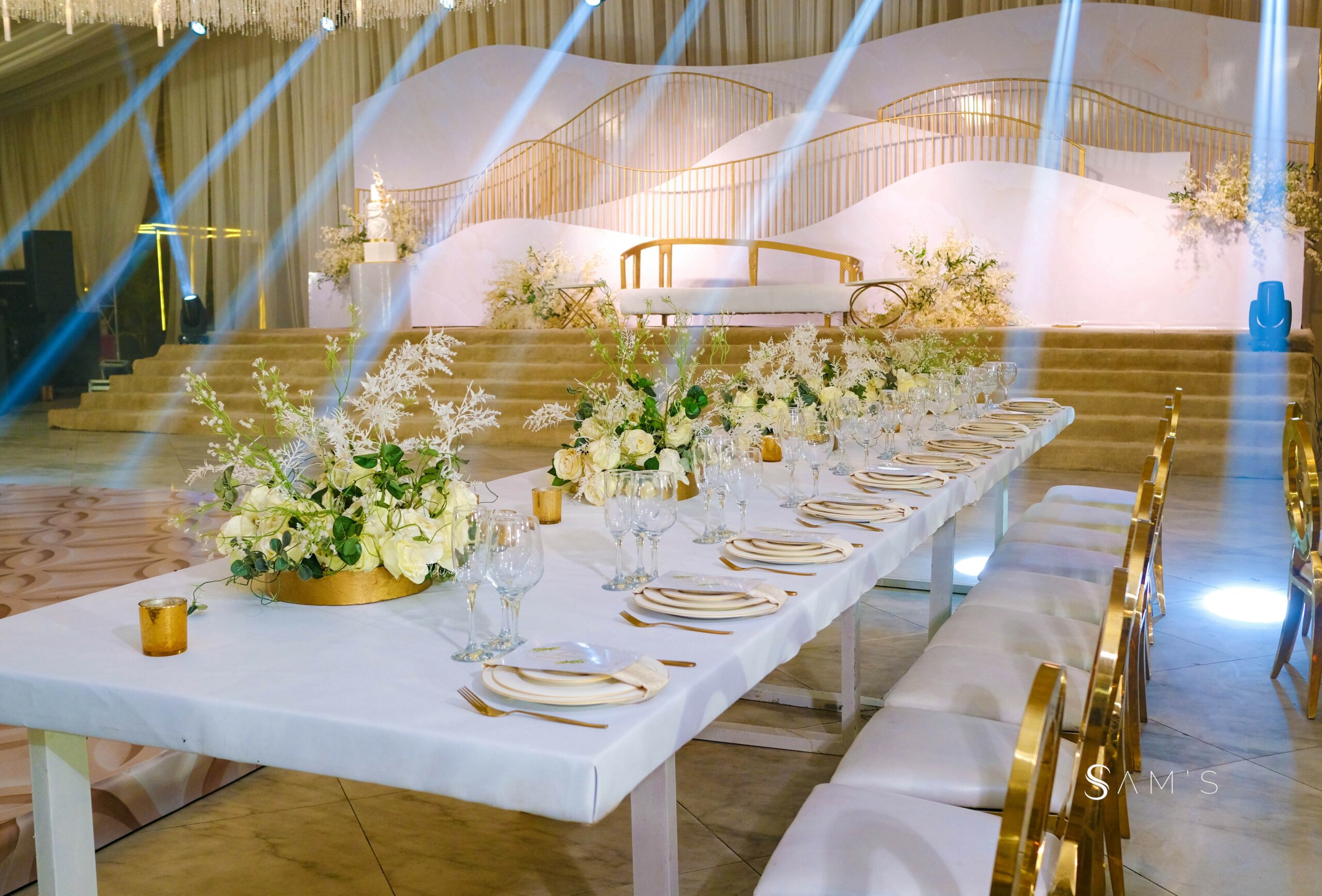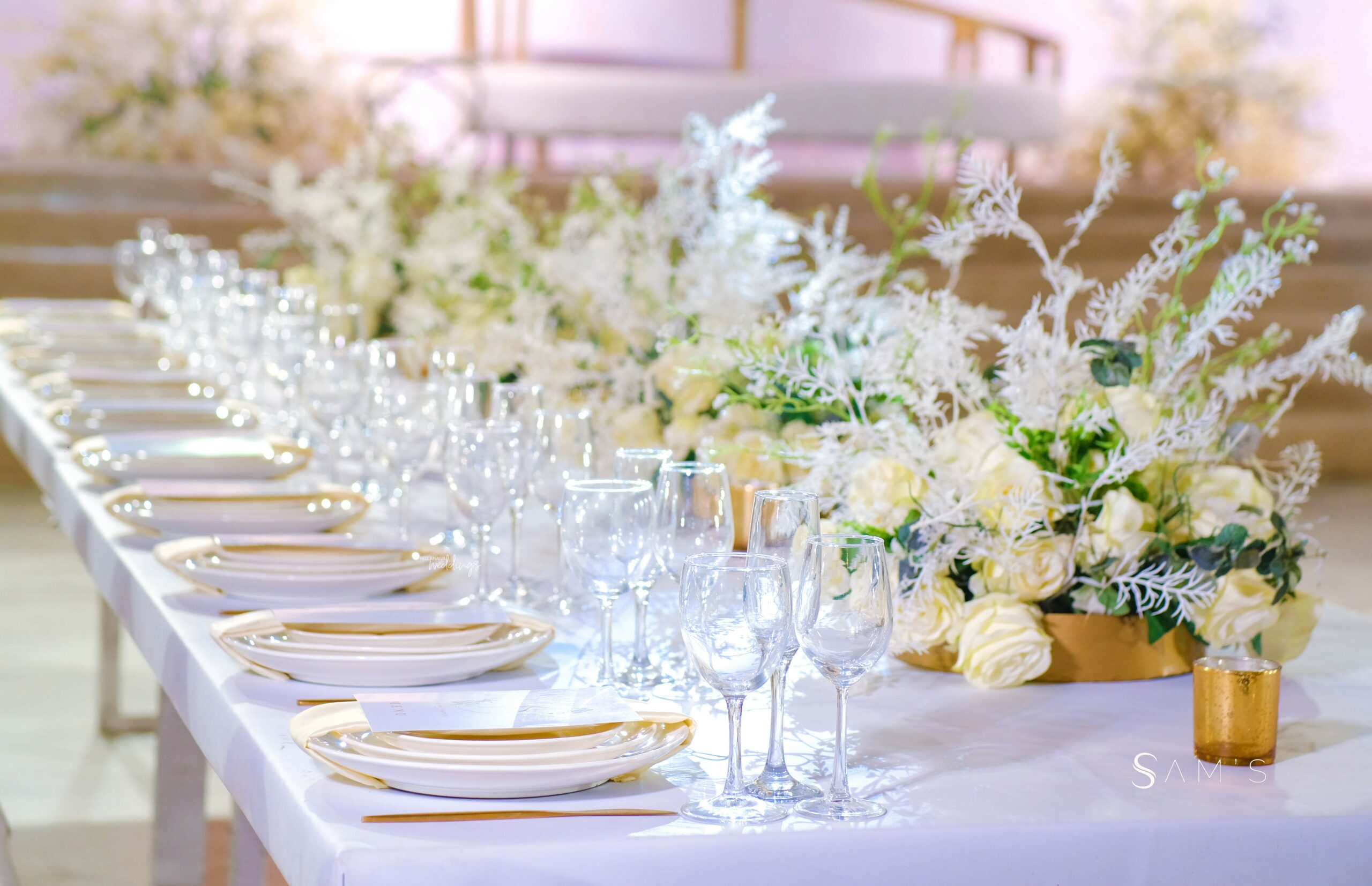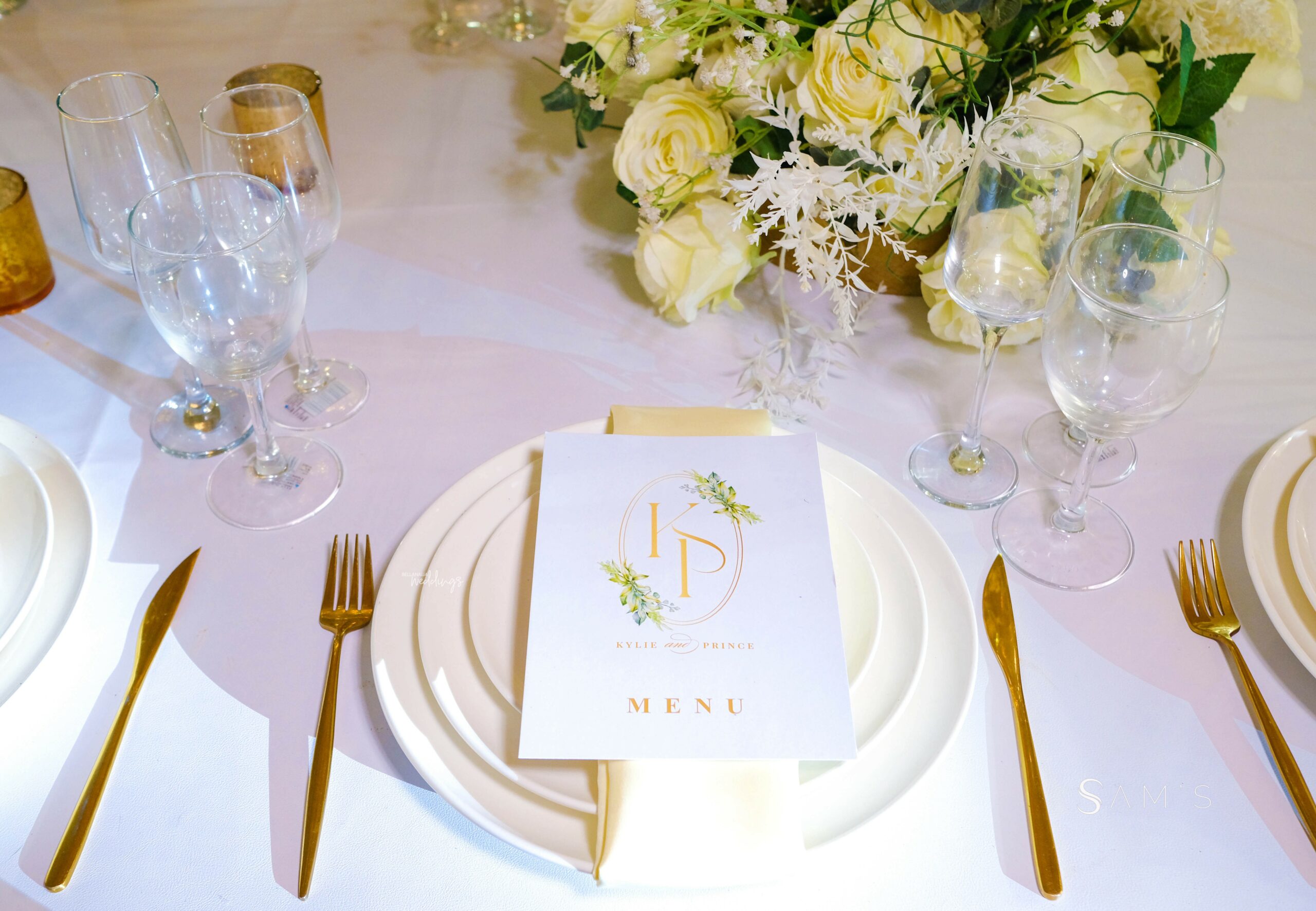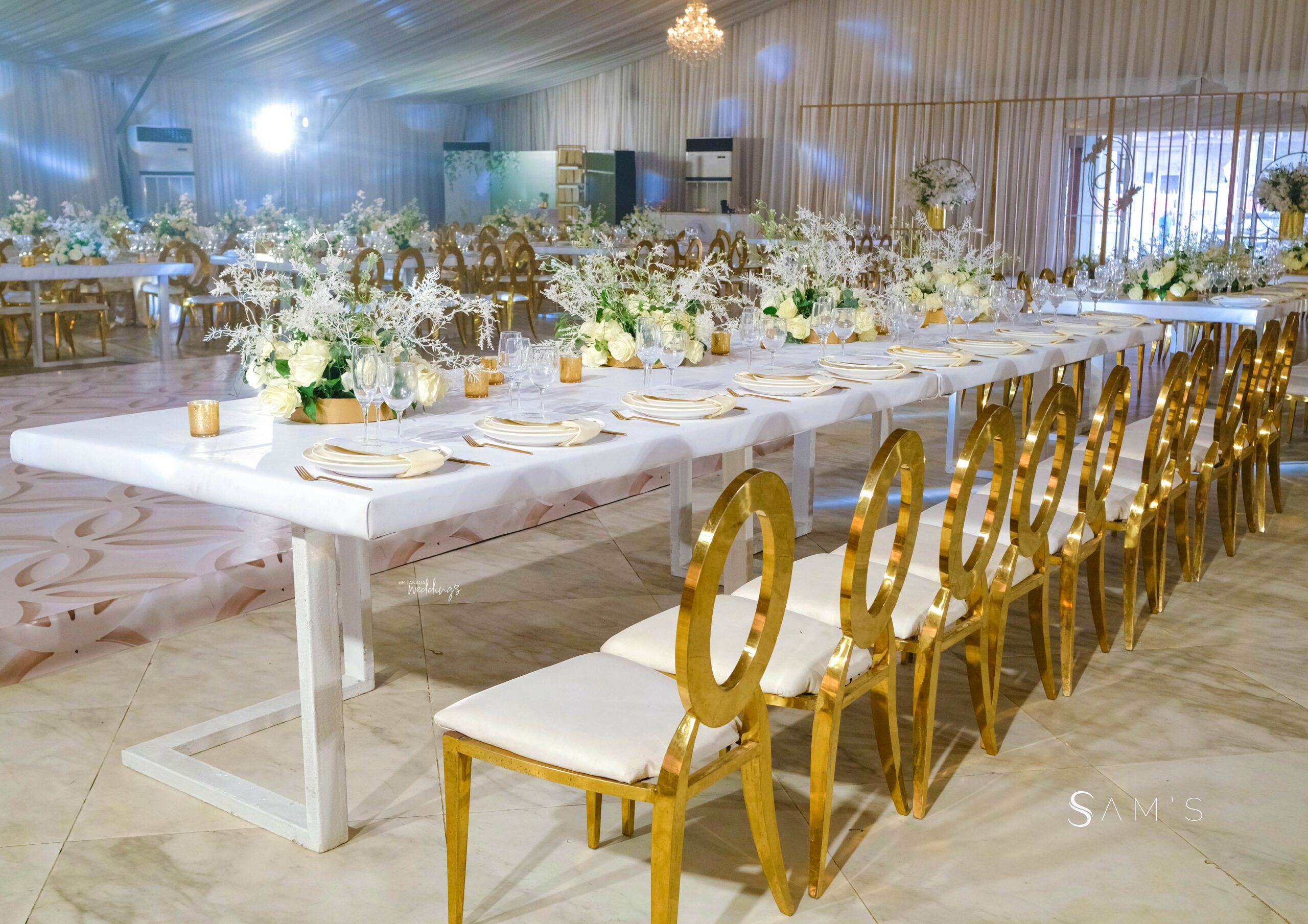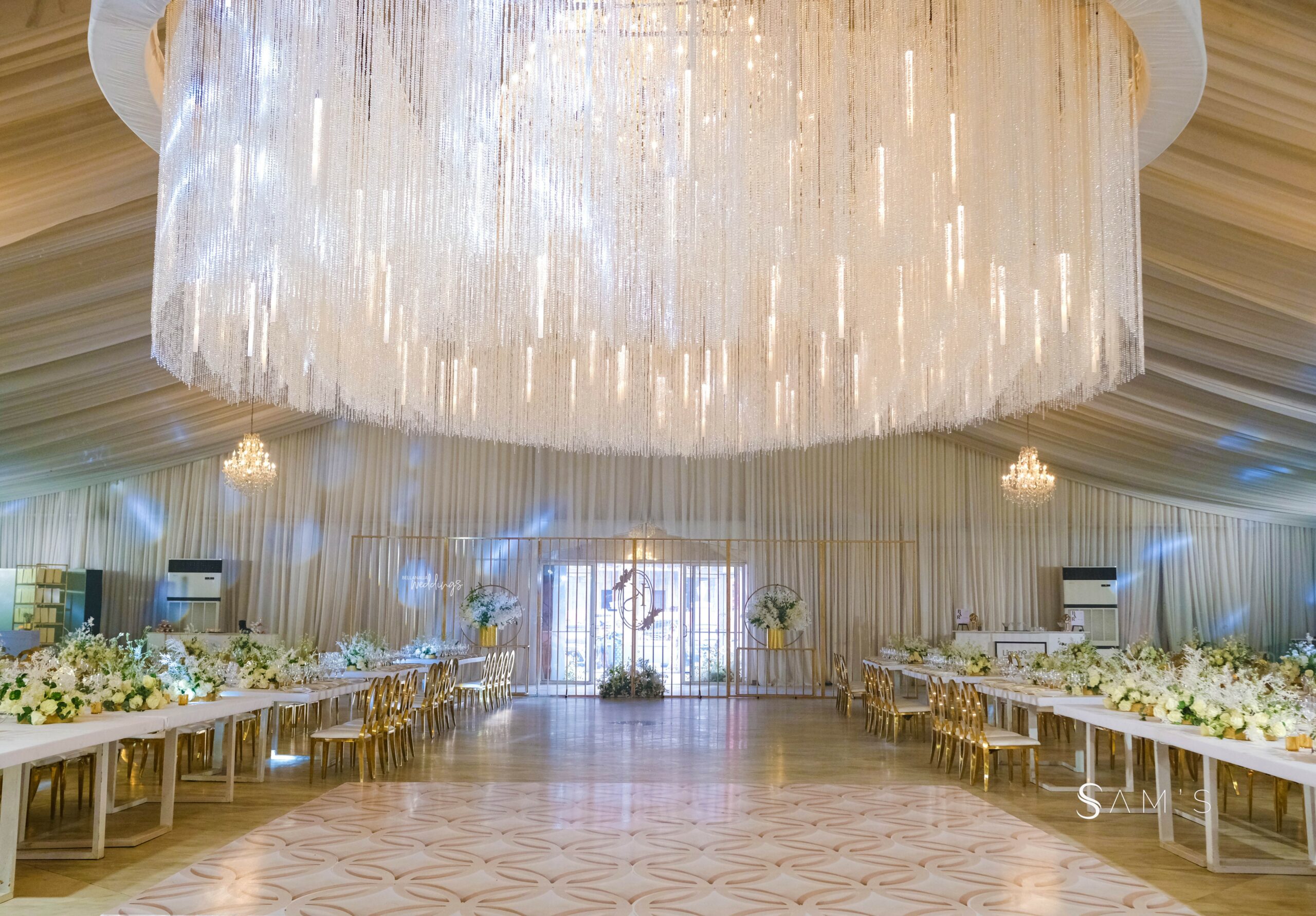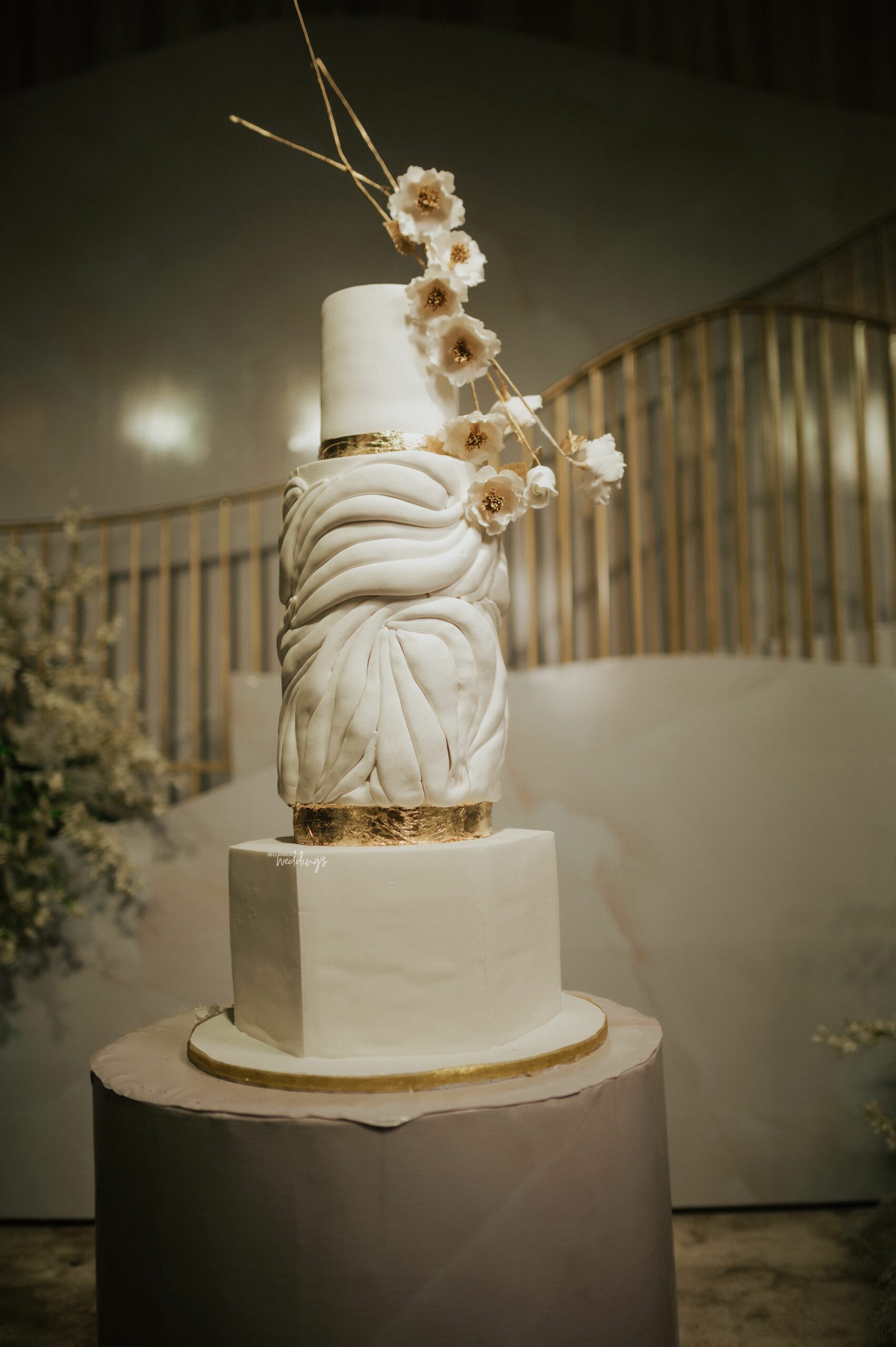 Lit squad coming through!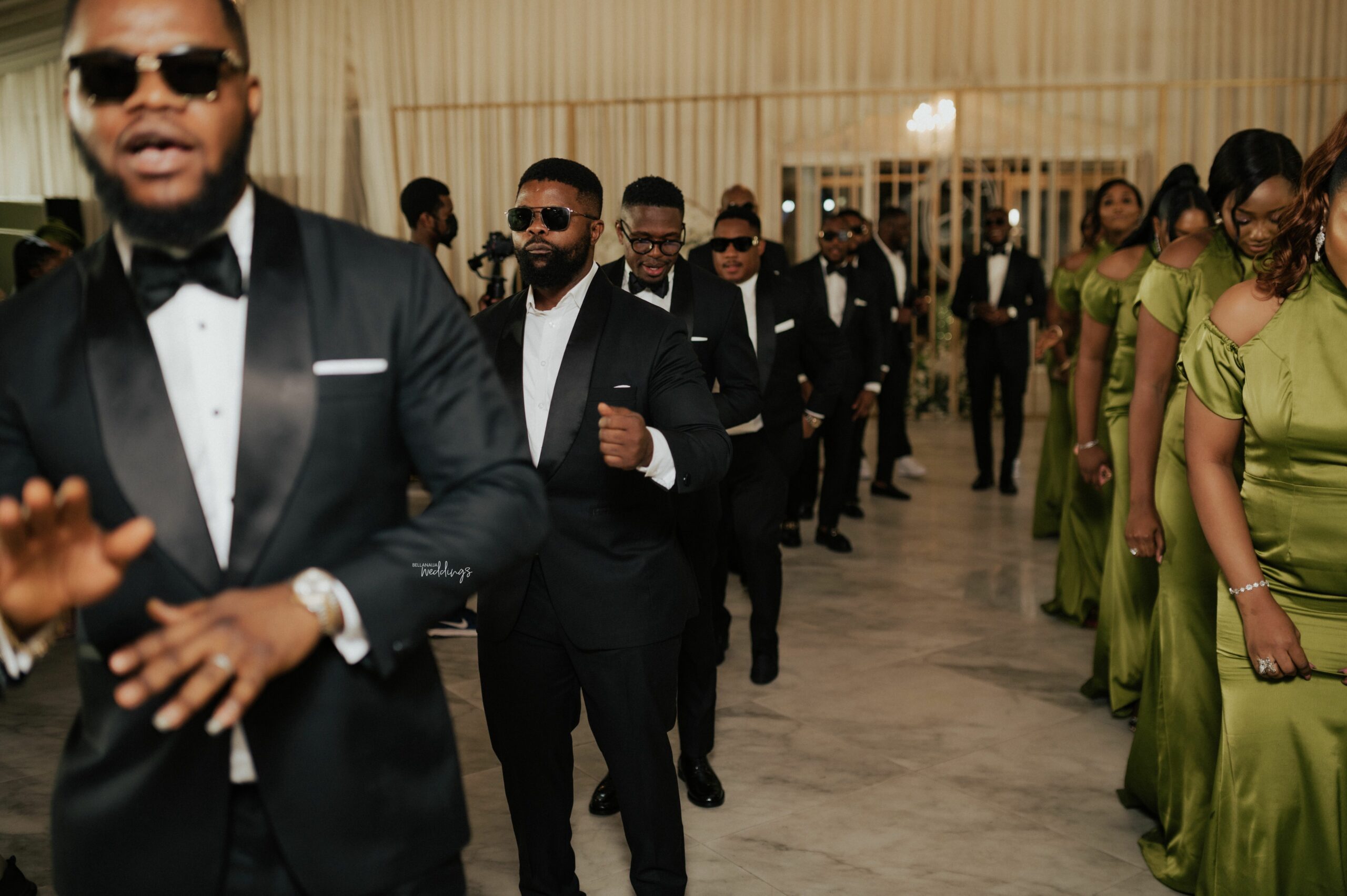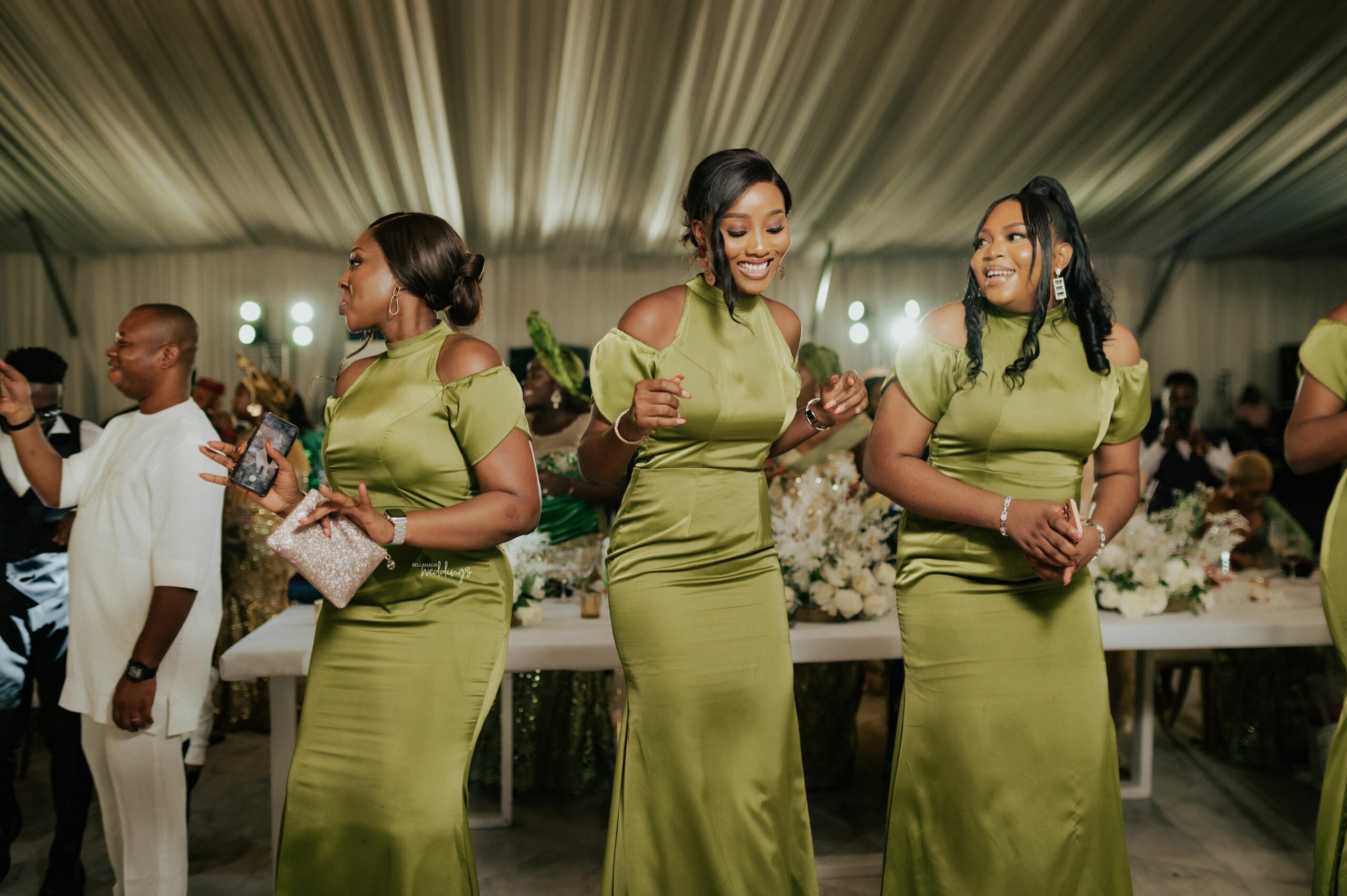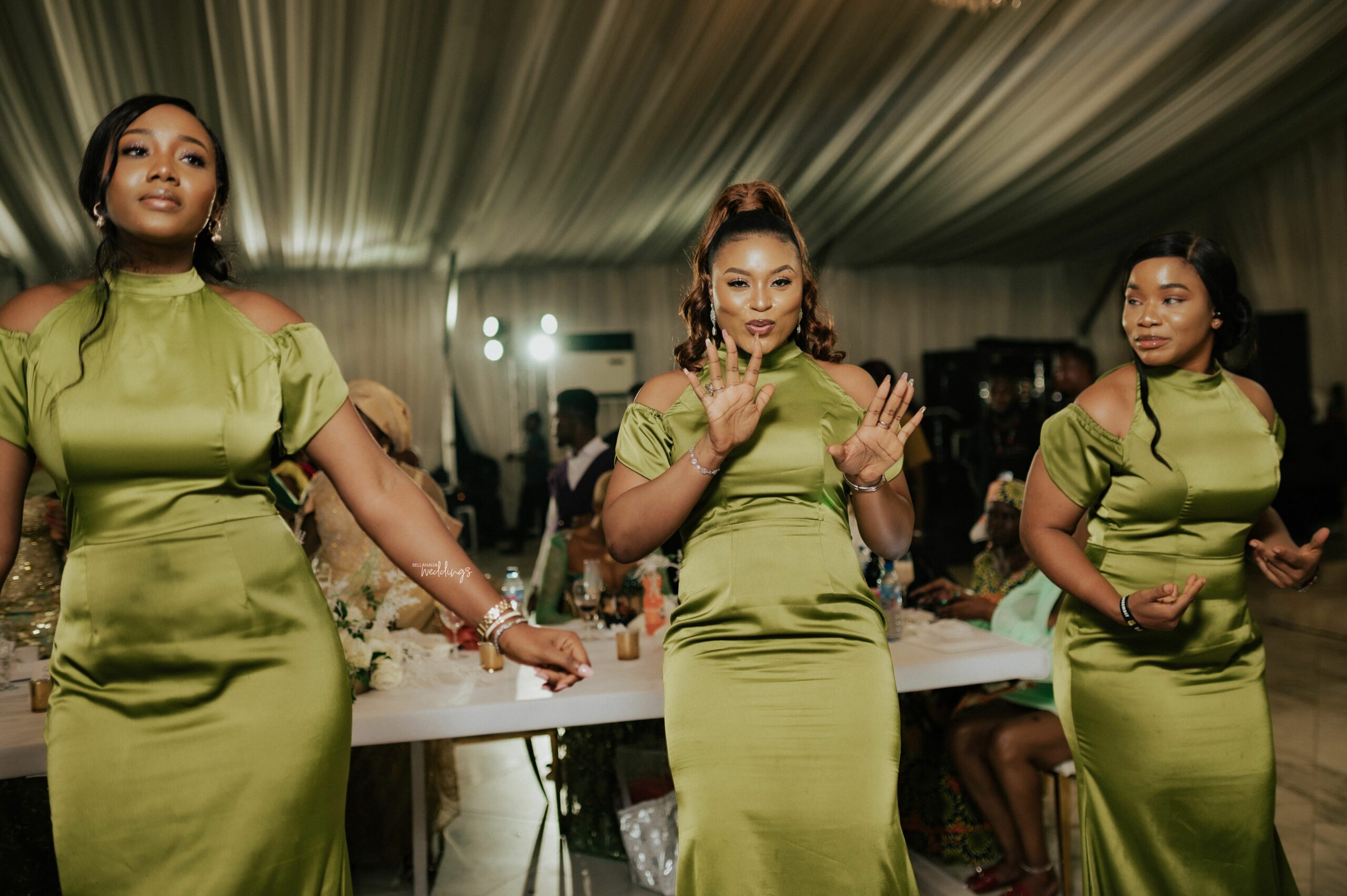 Give way for the fine couple! 😍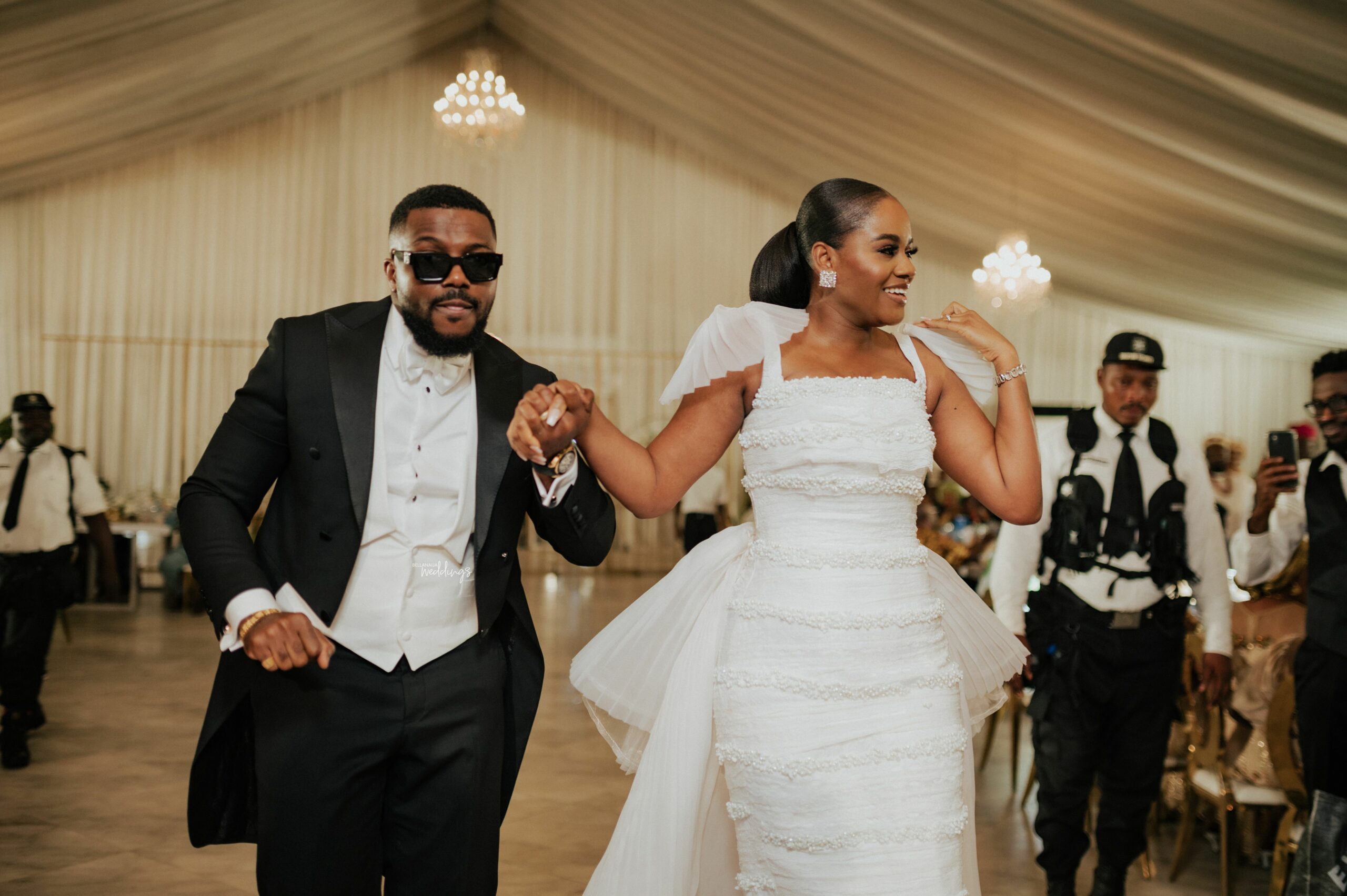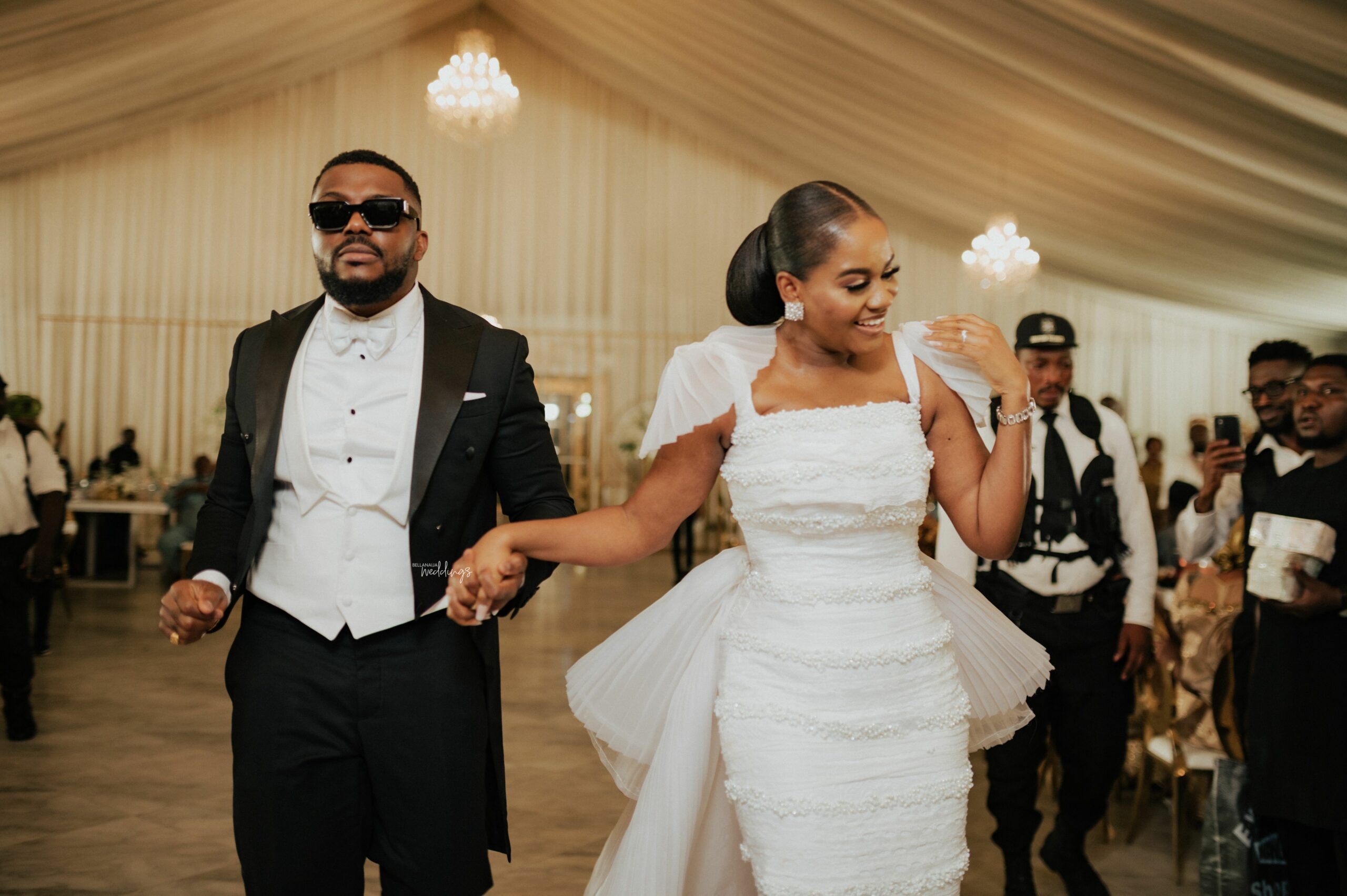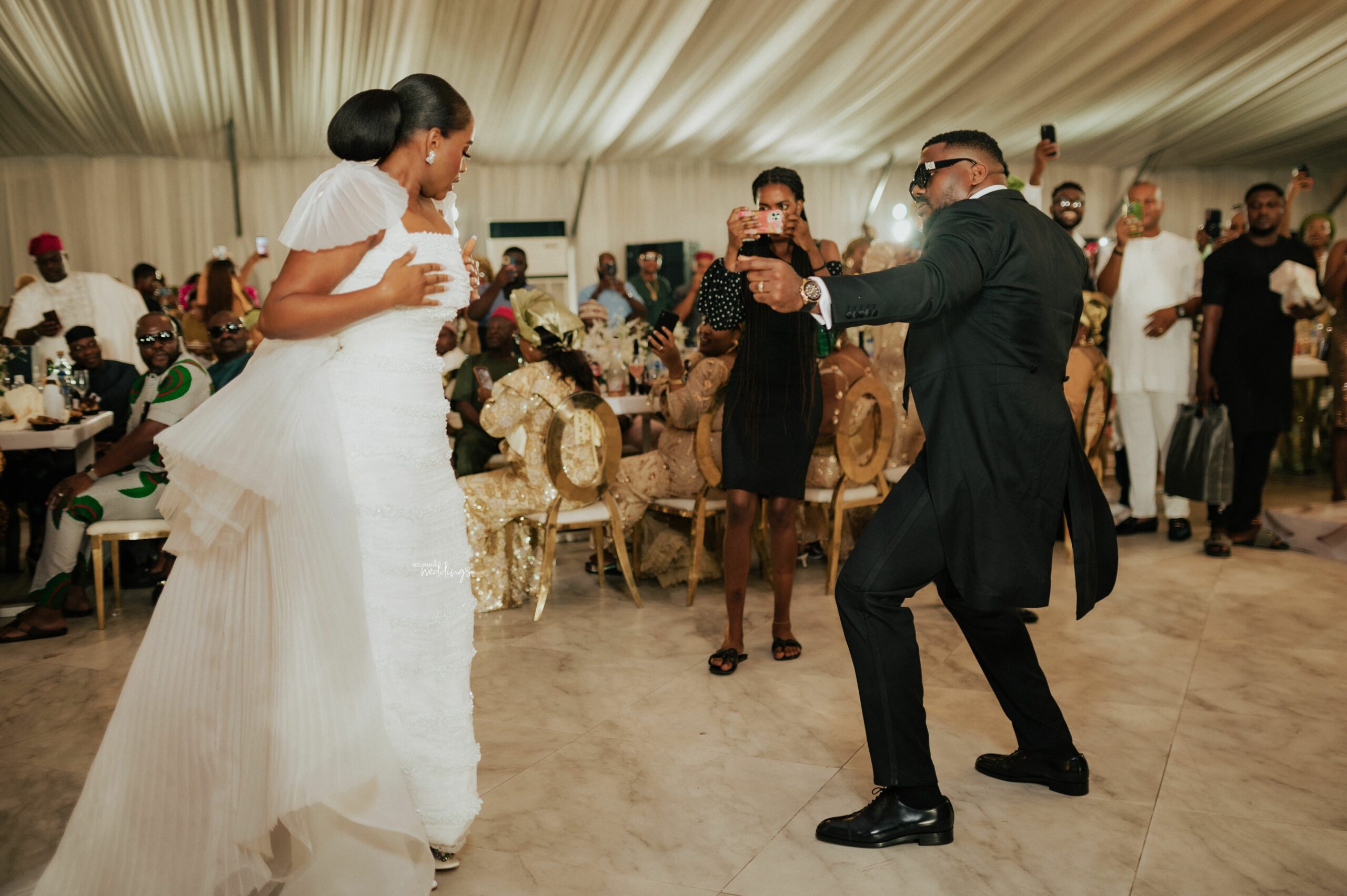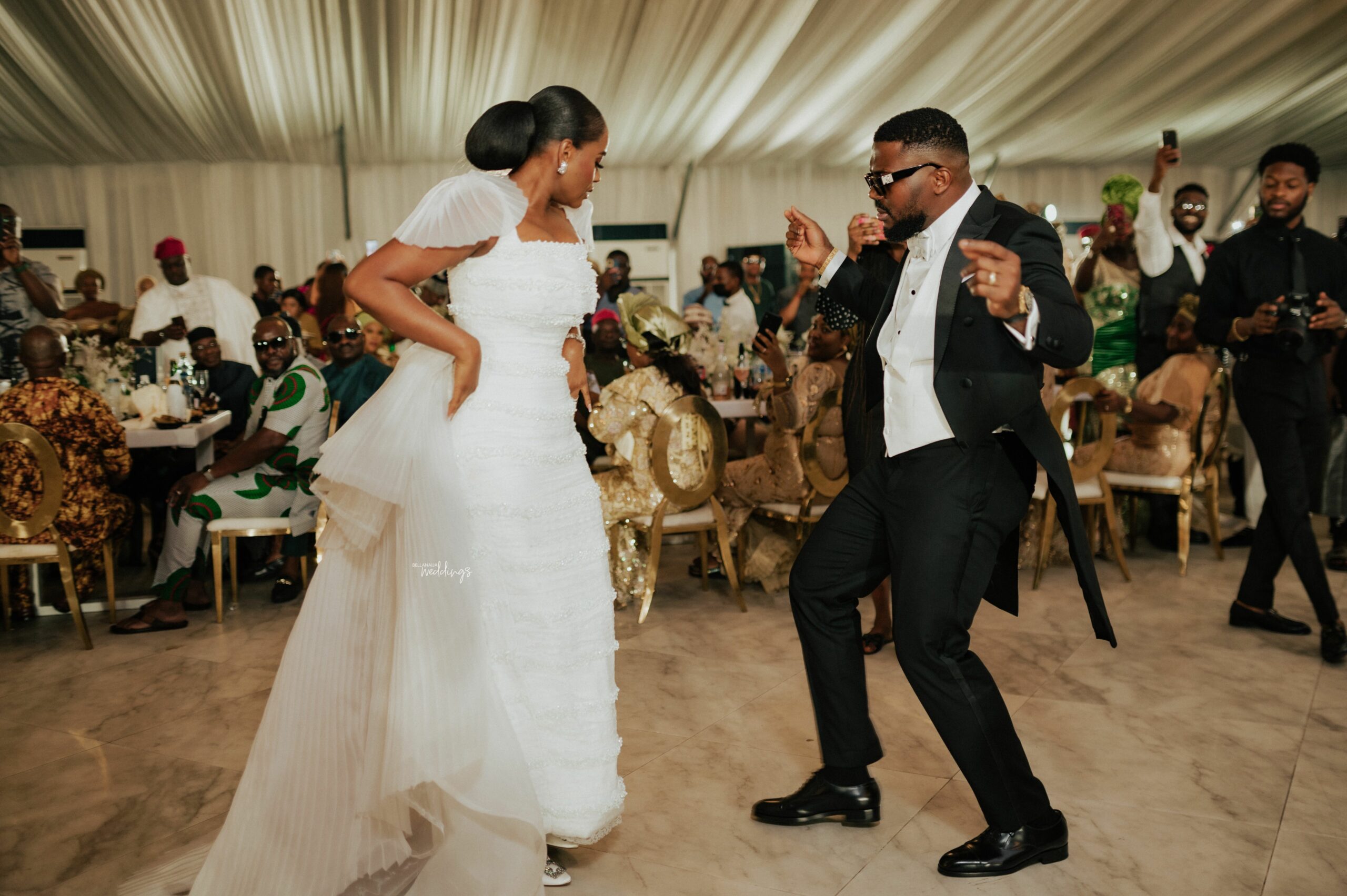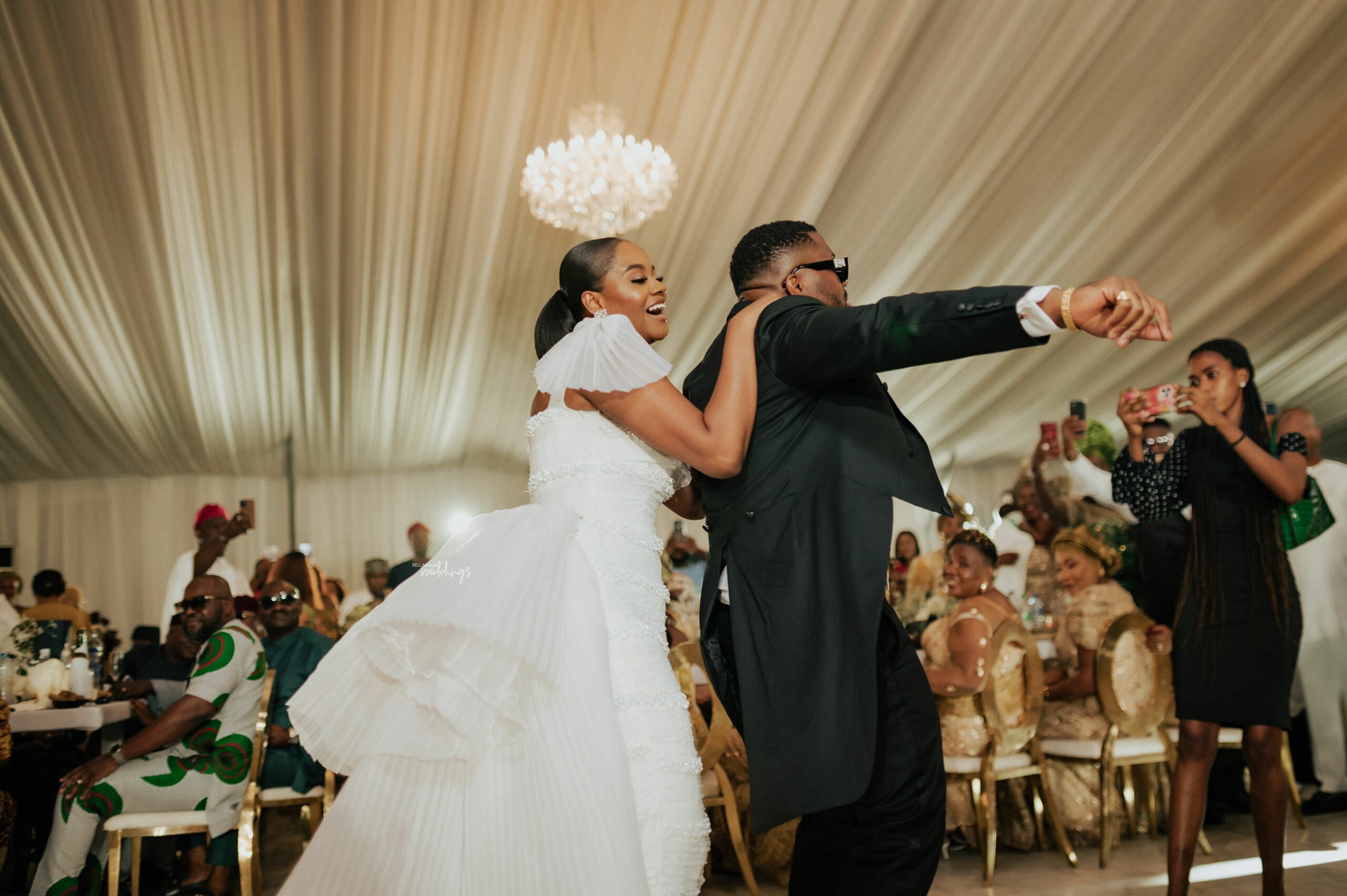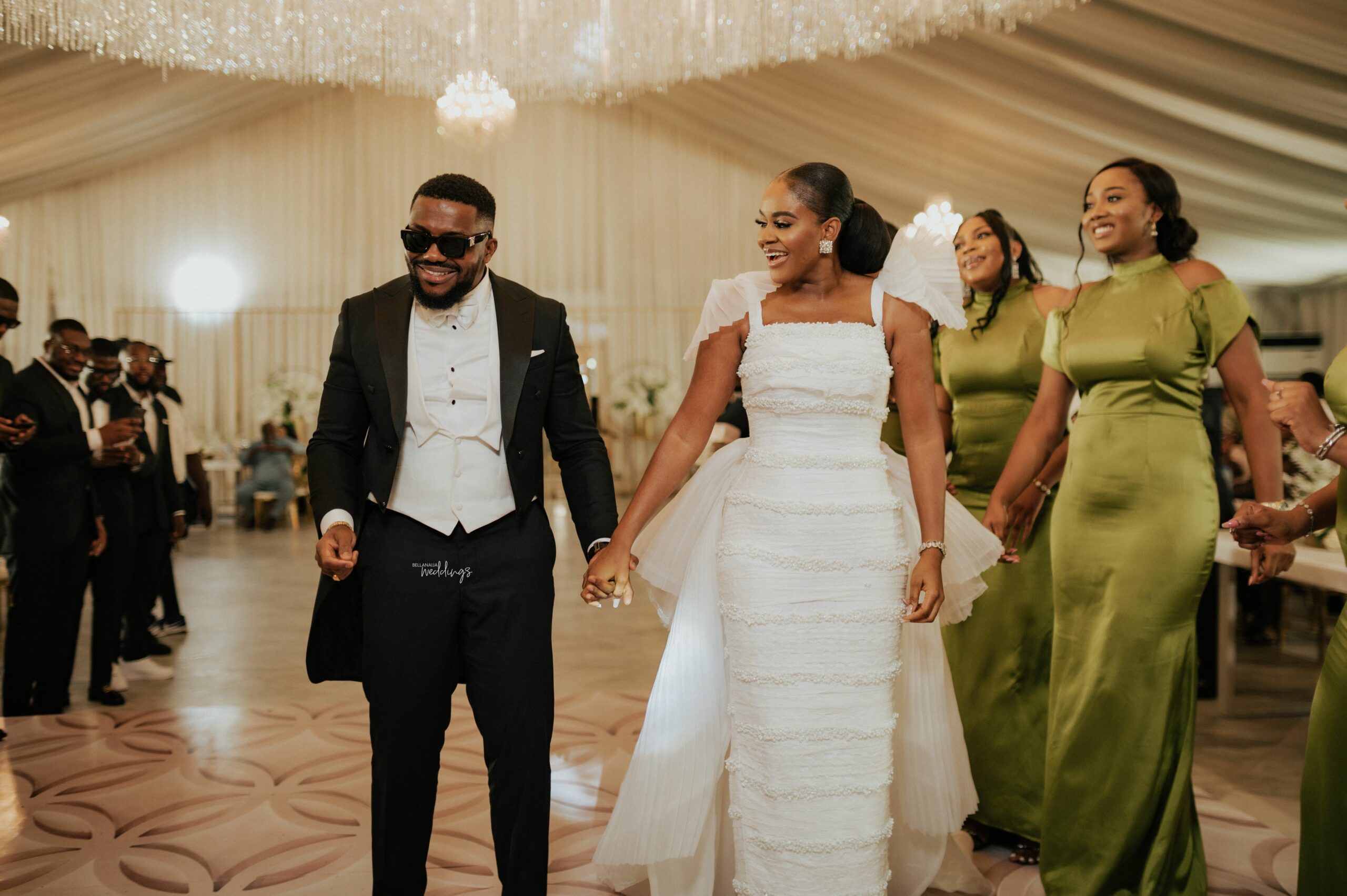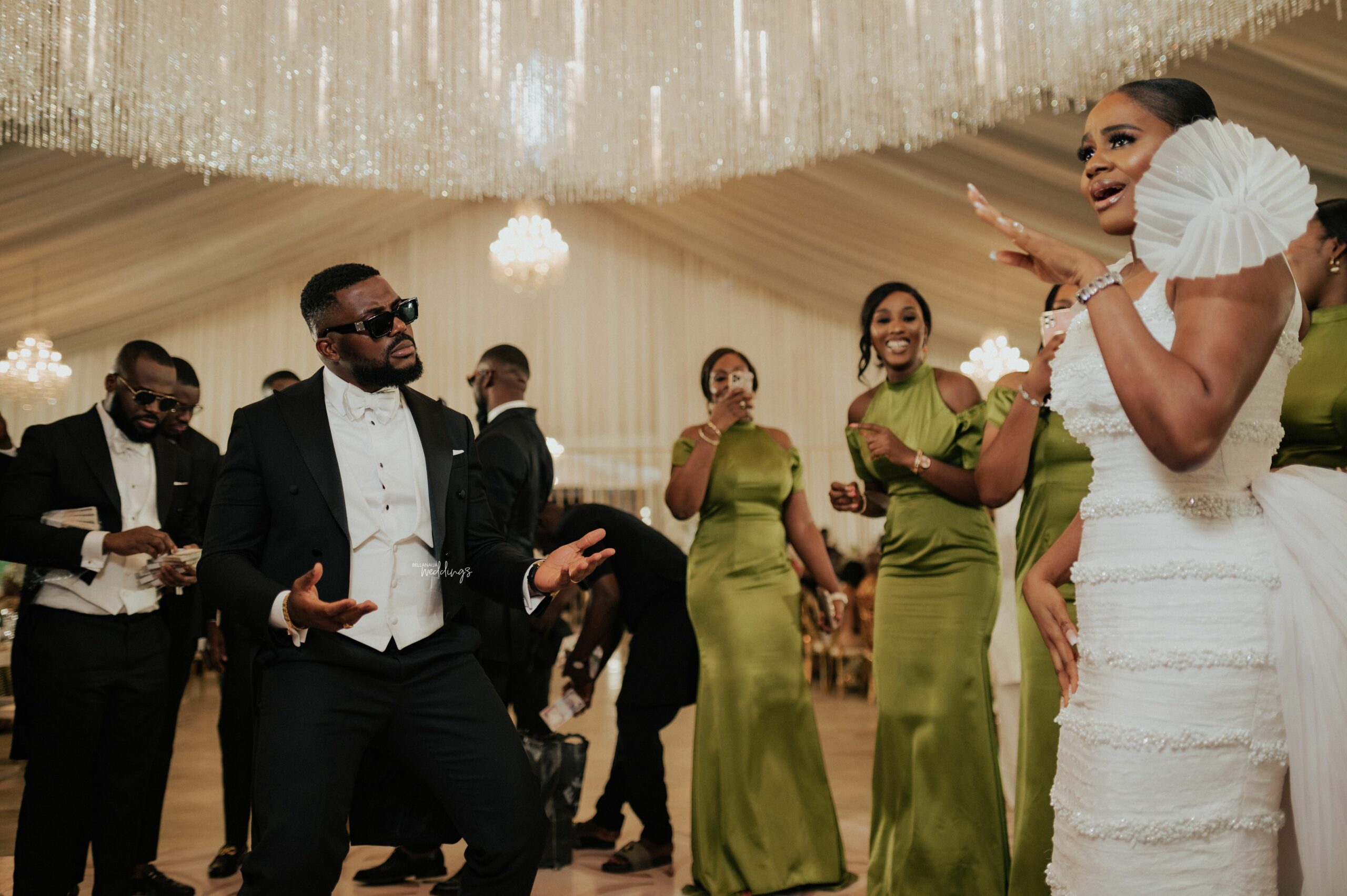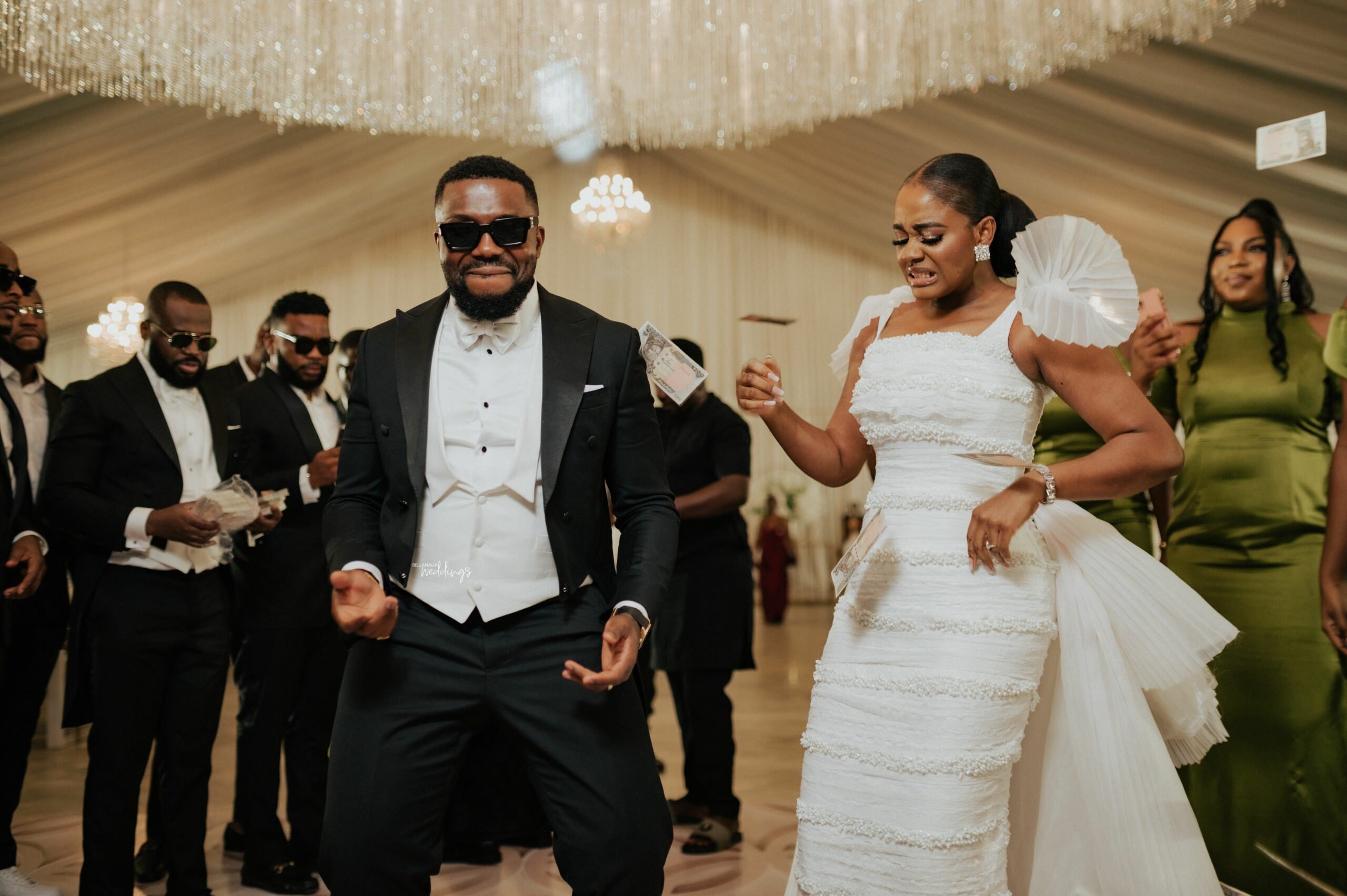 The sweet mother-son dance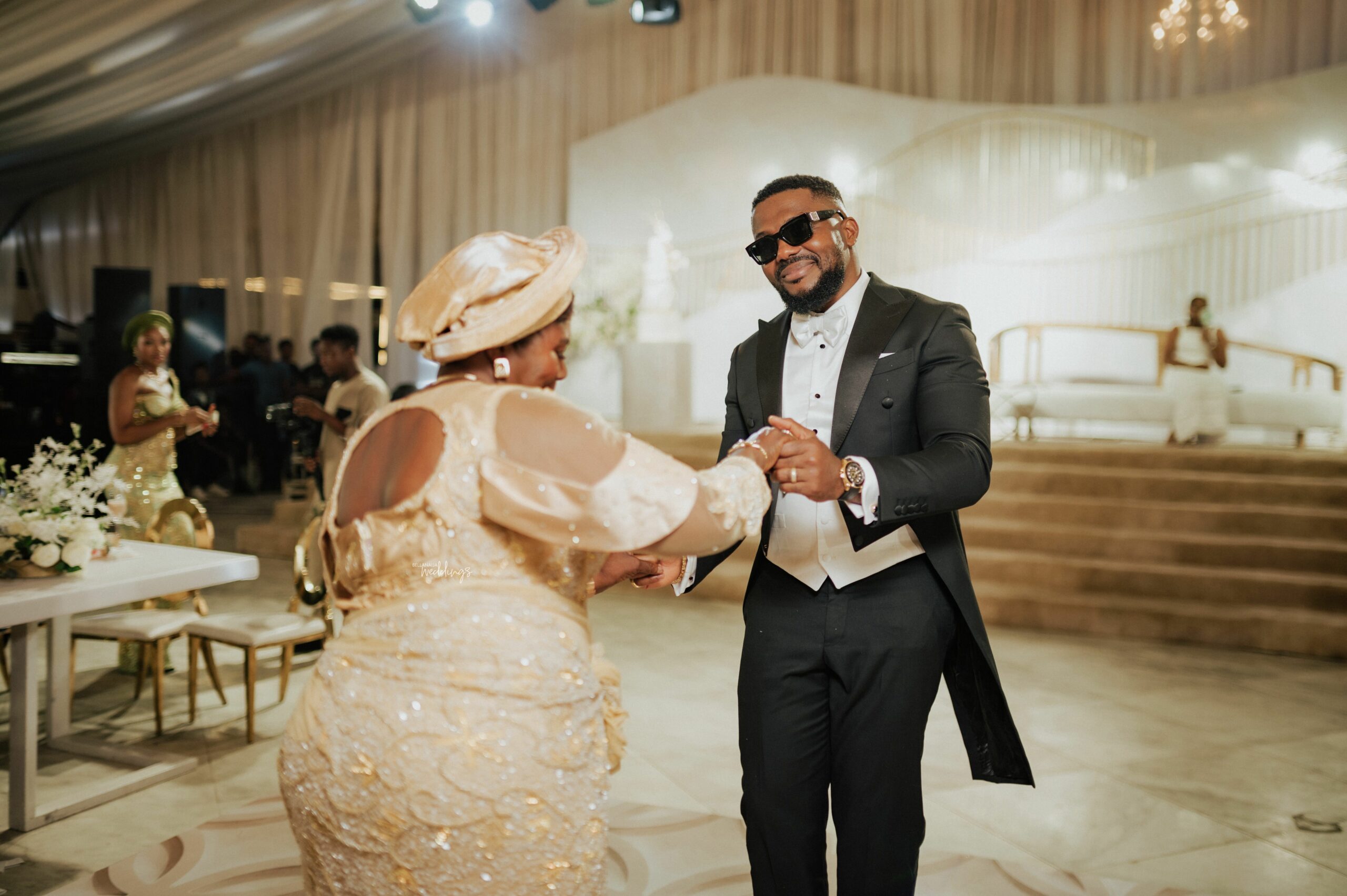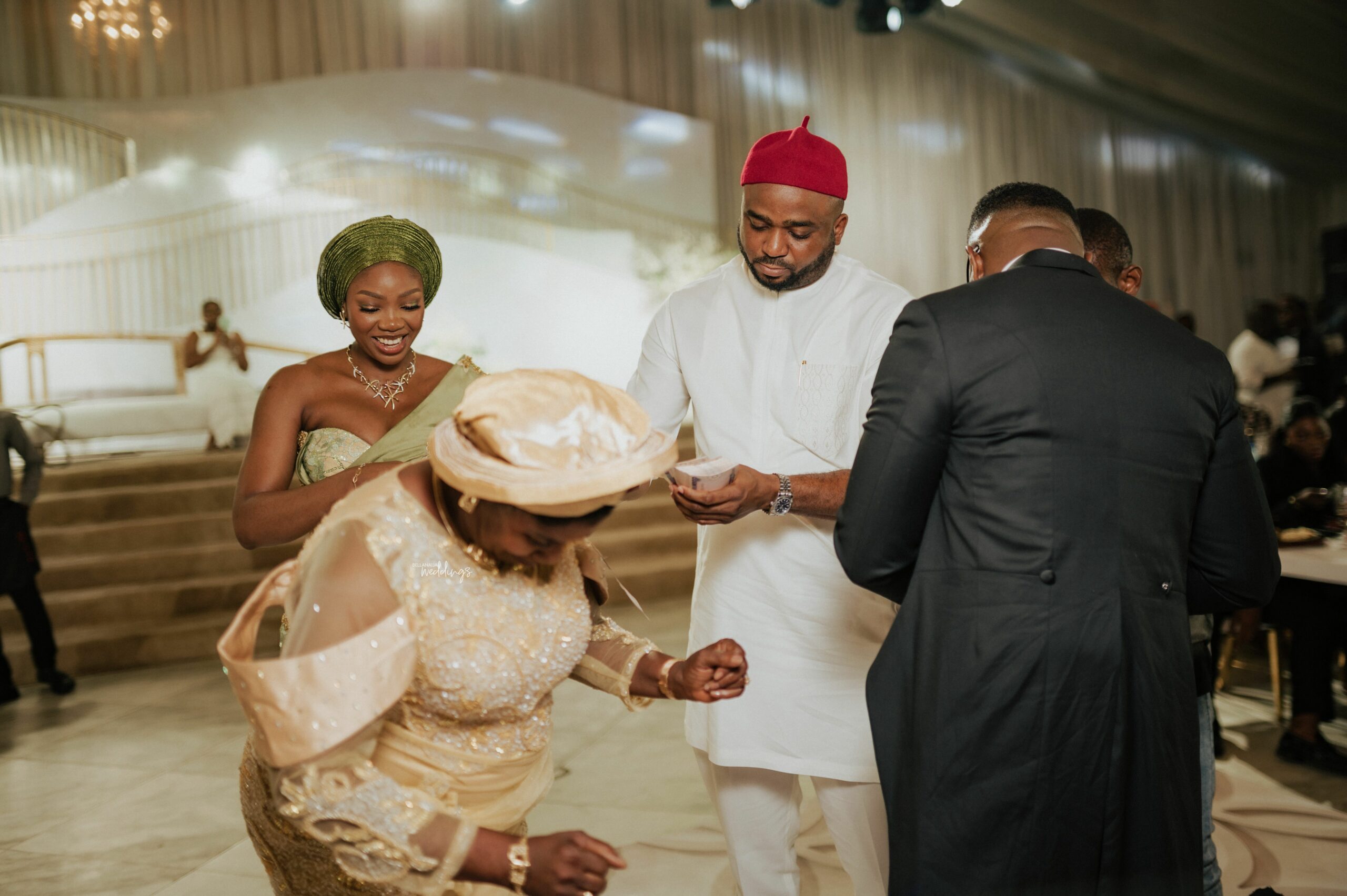 Daddy's little princess…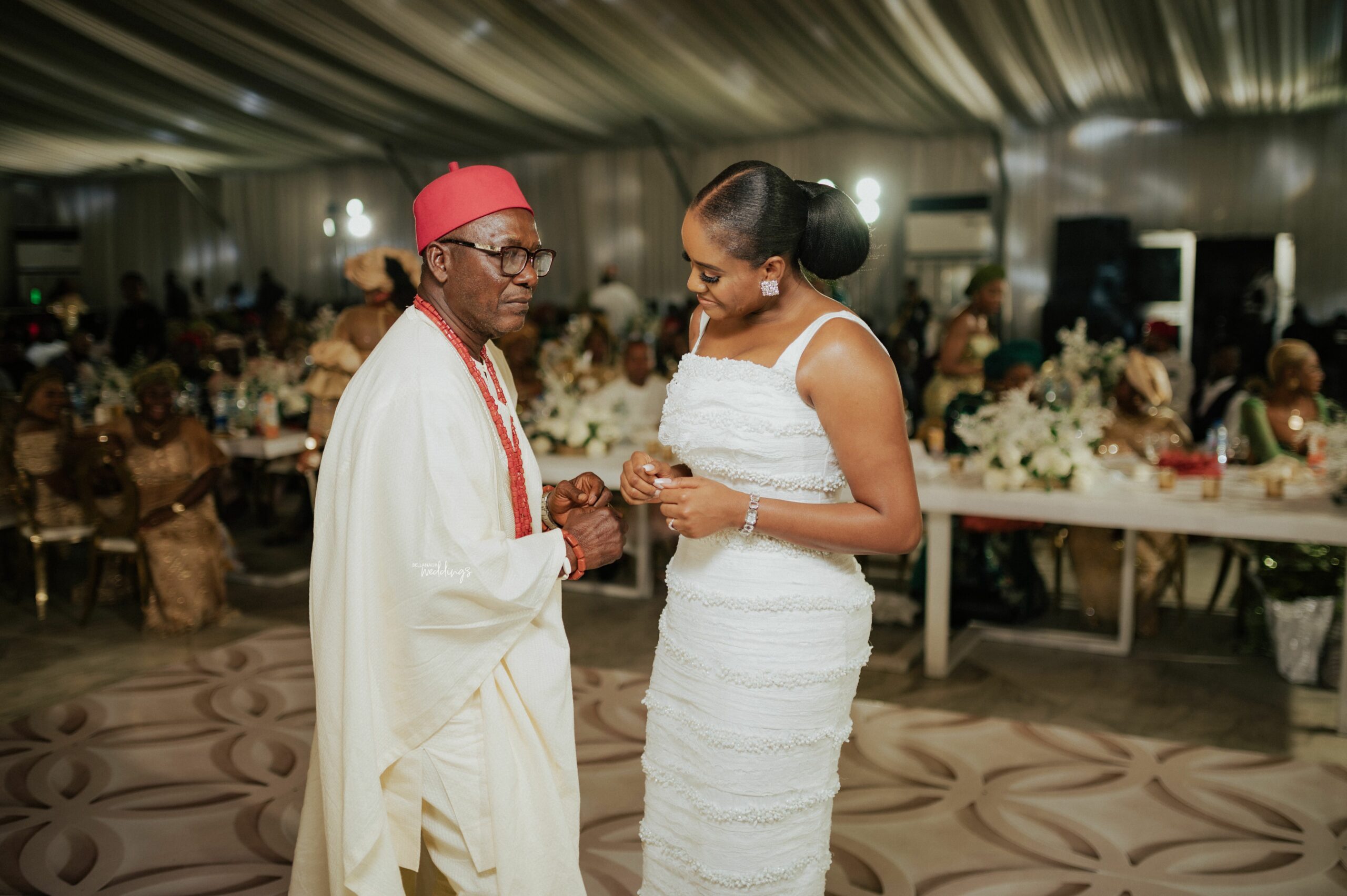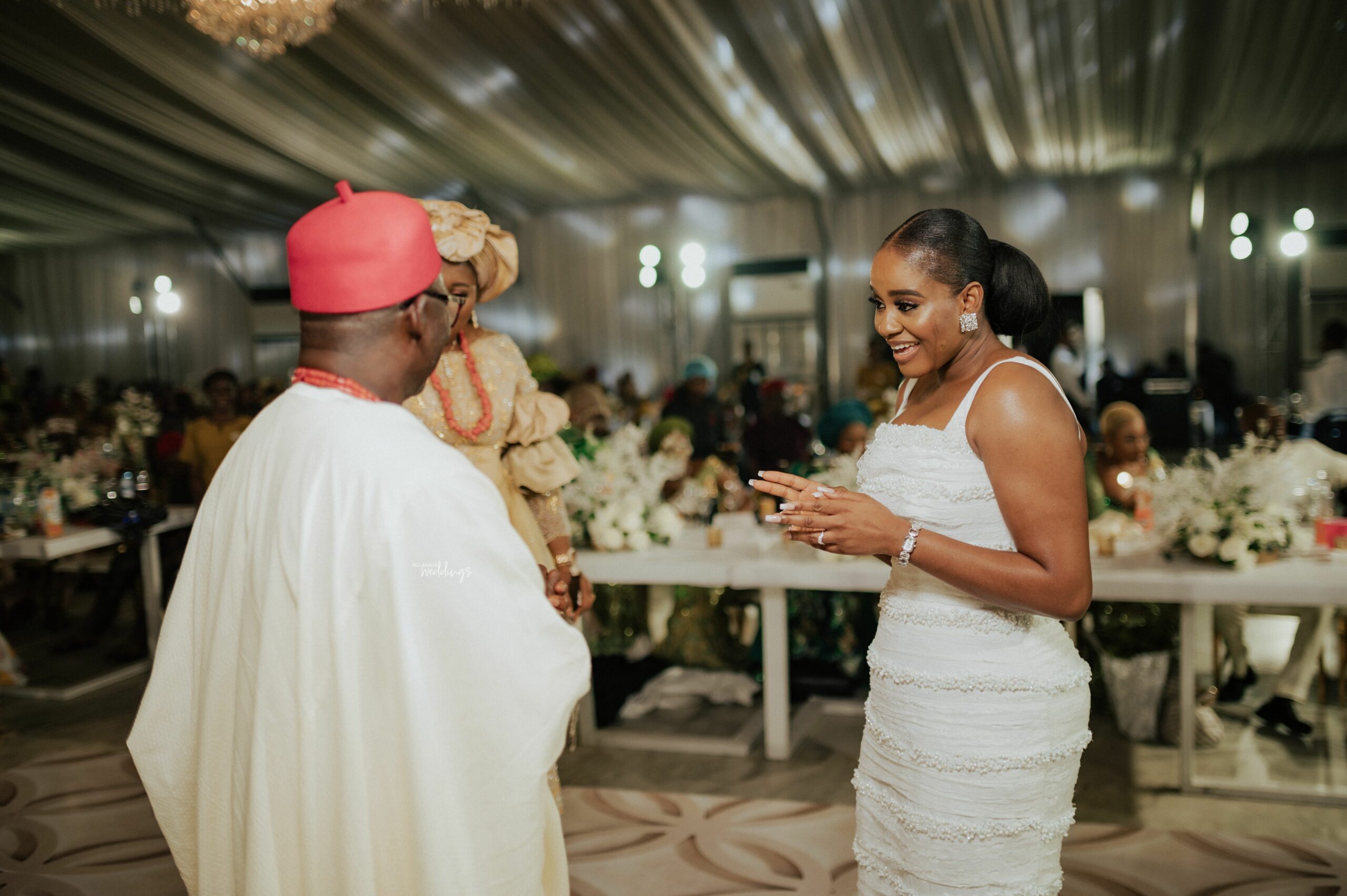 Aww…The beautiful first dance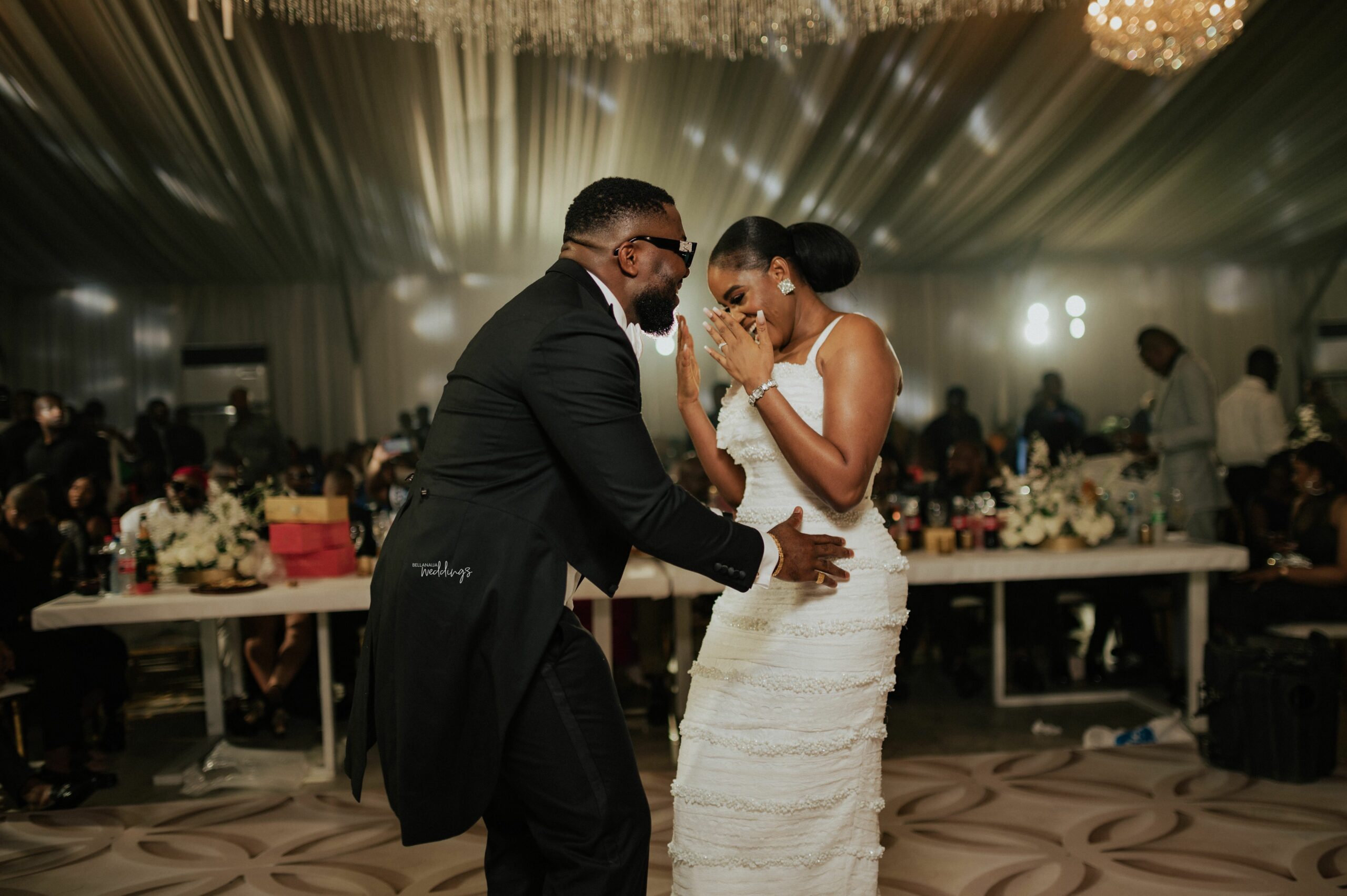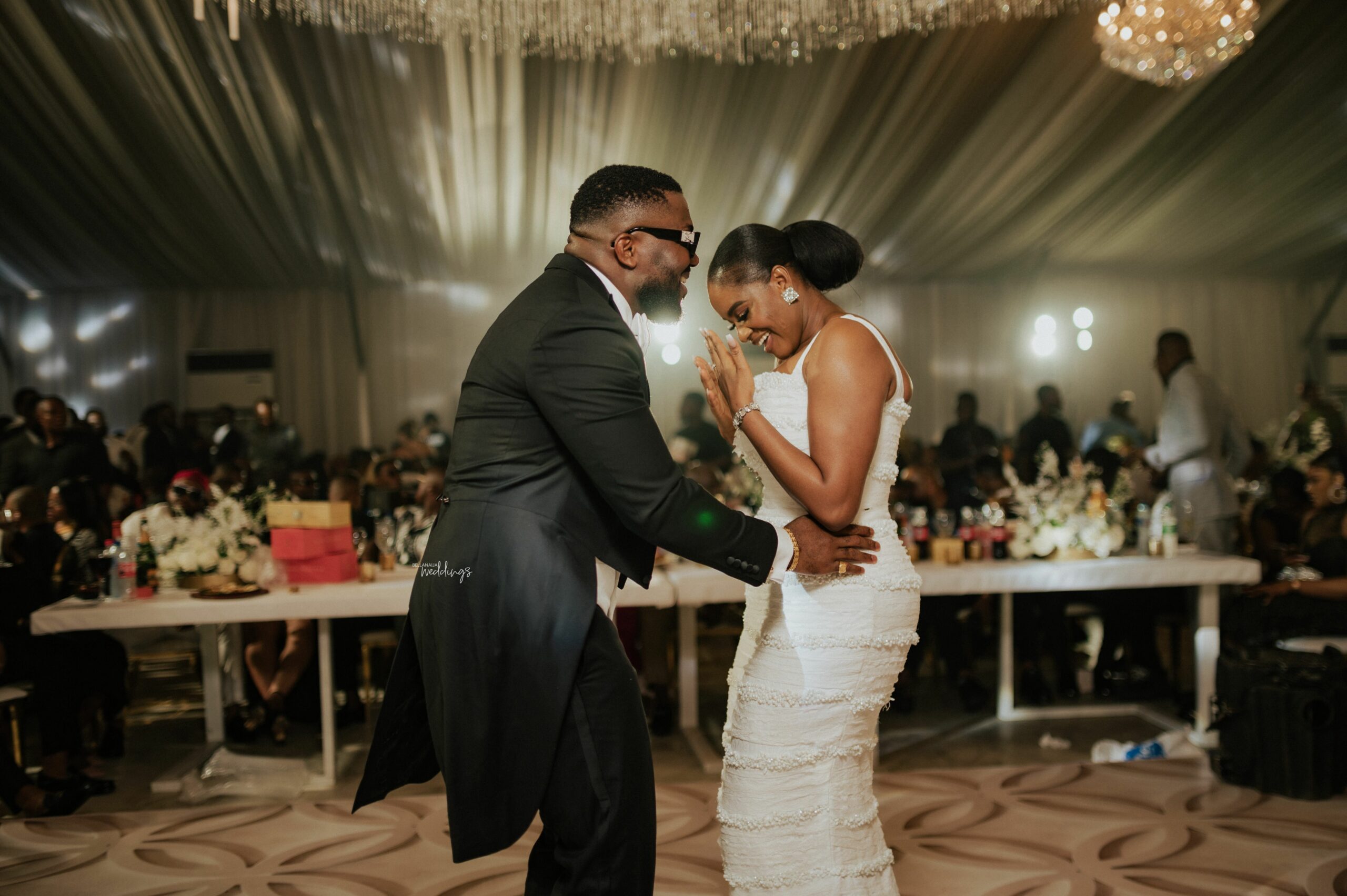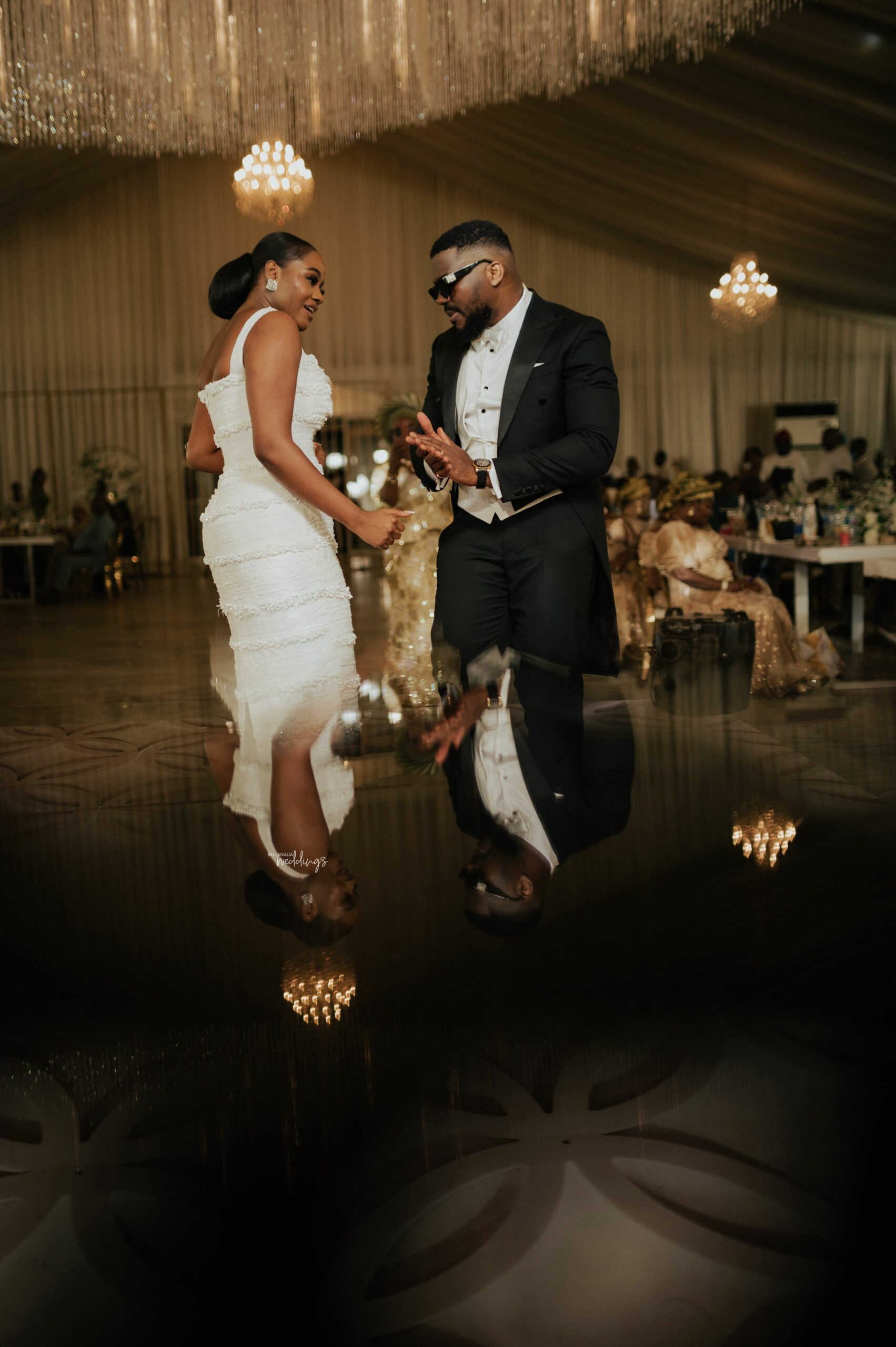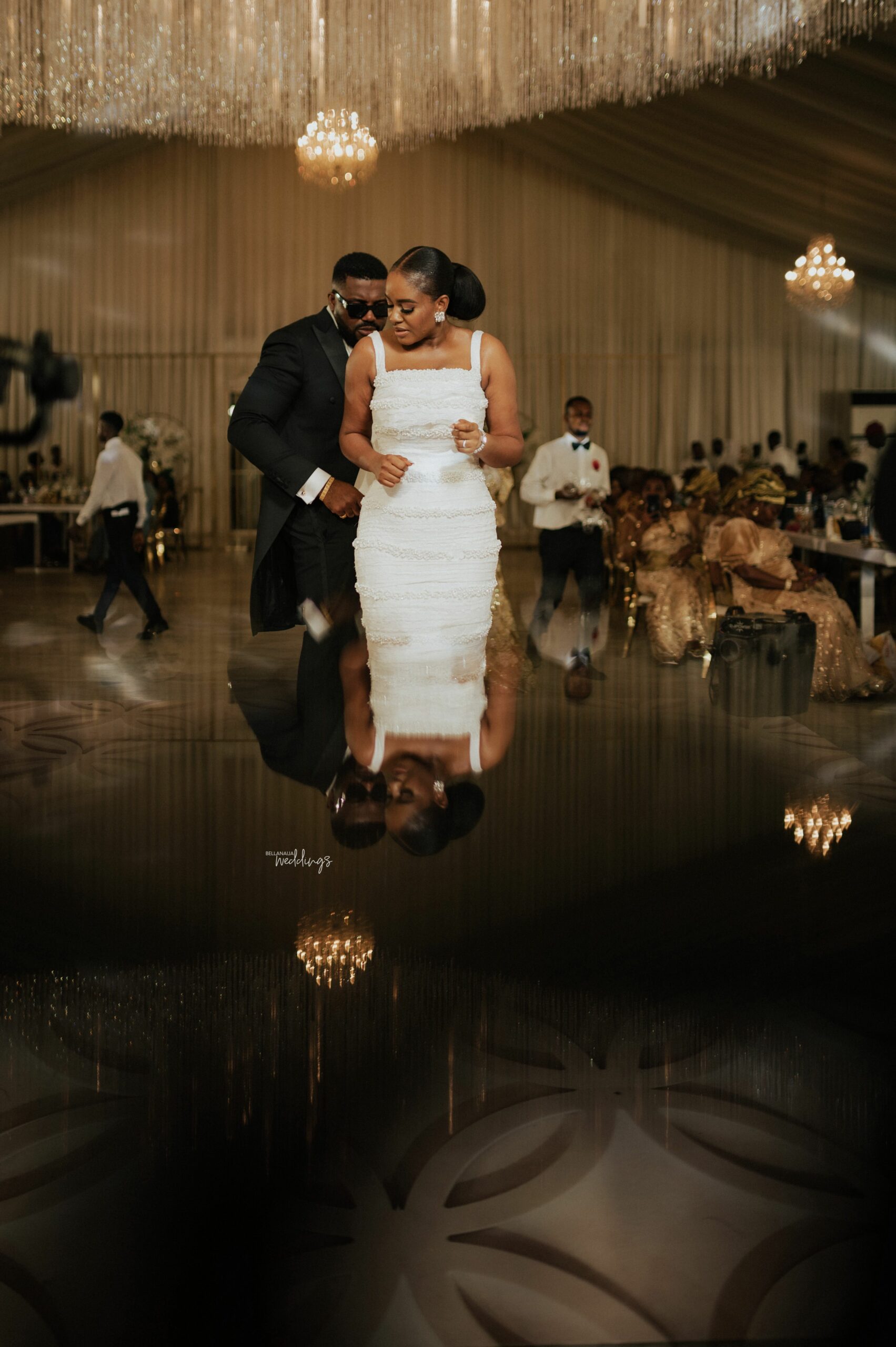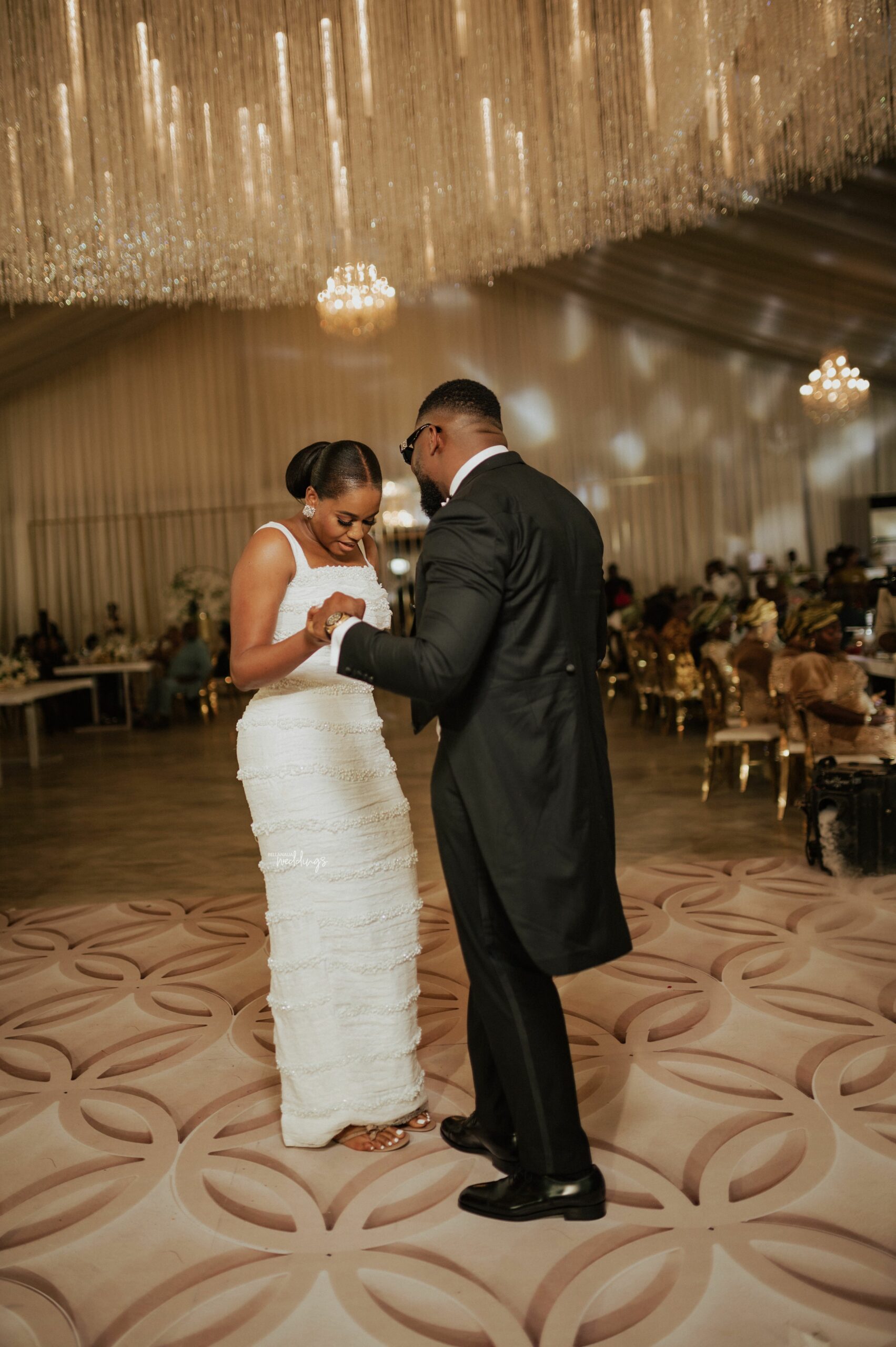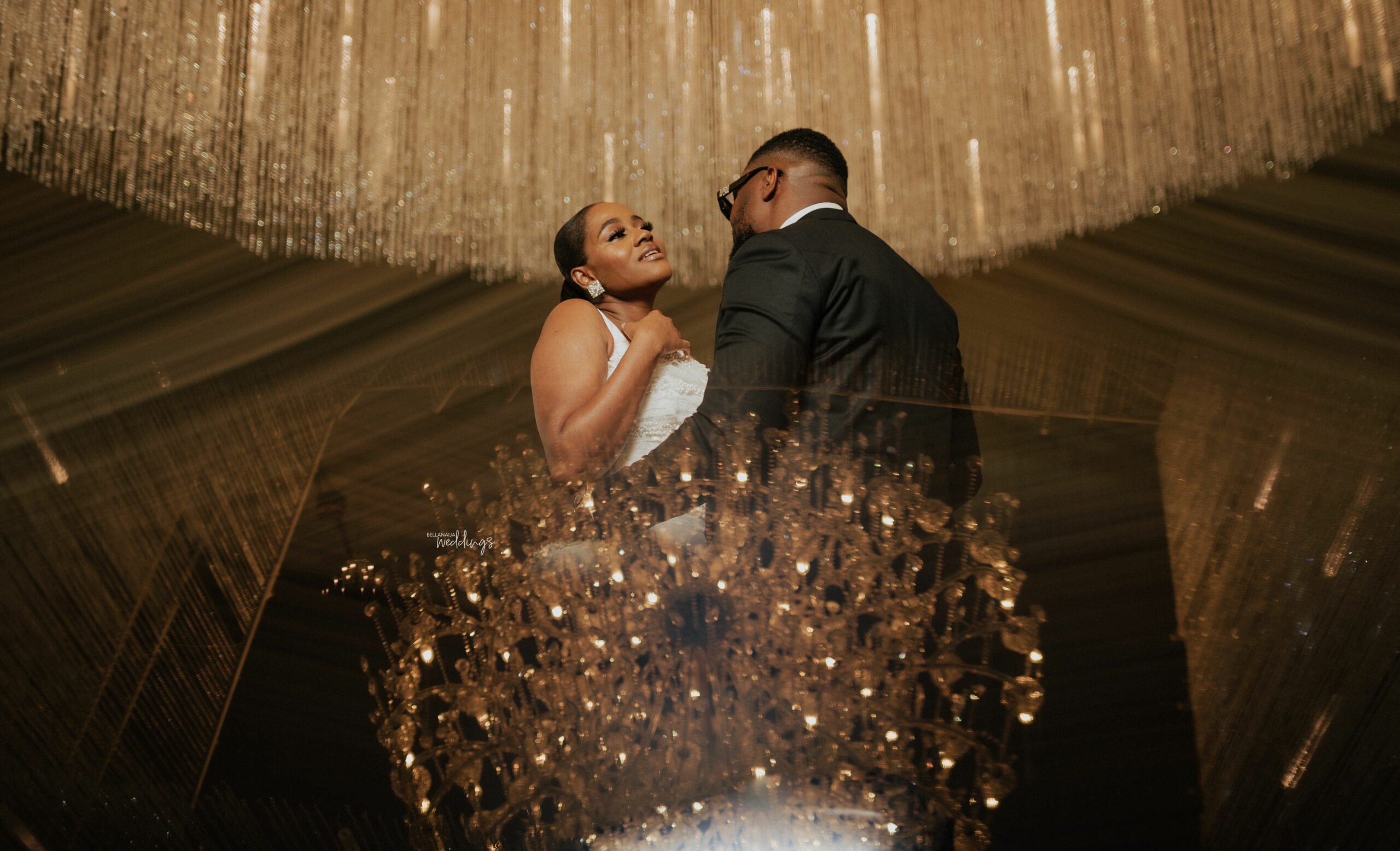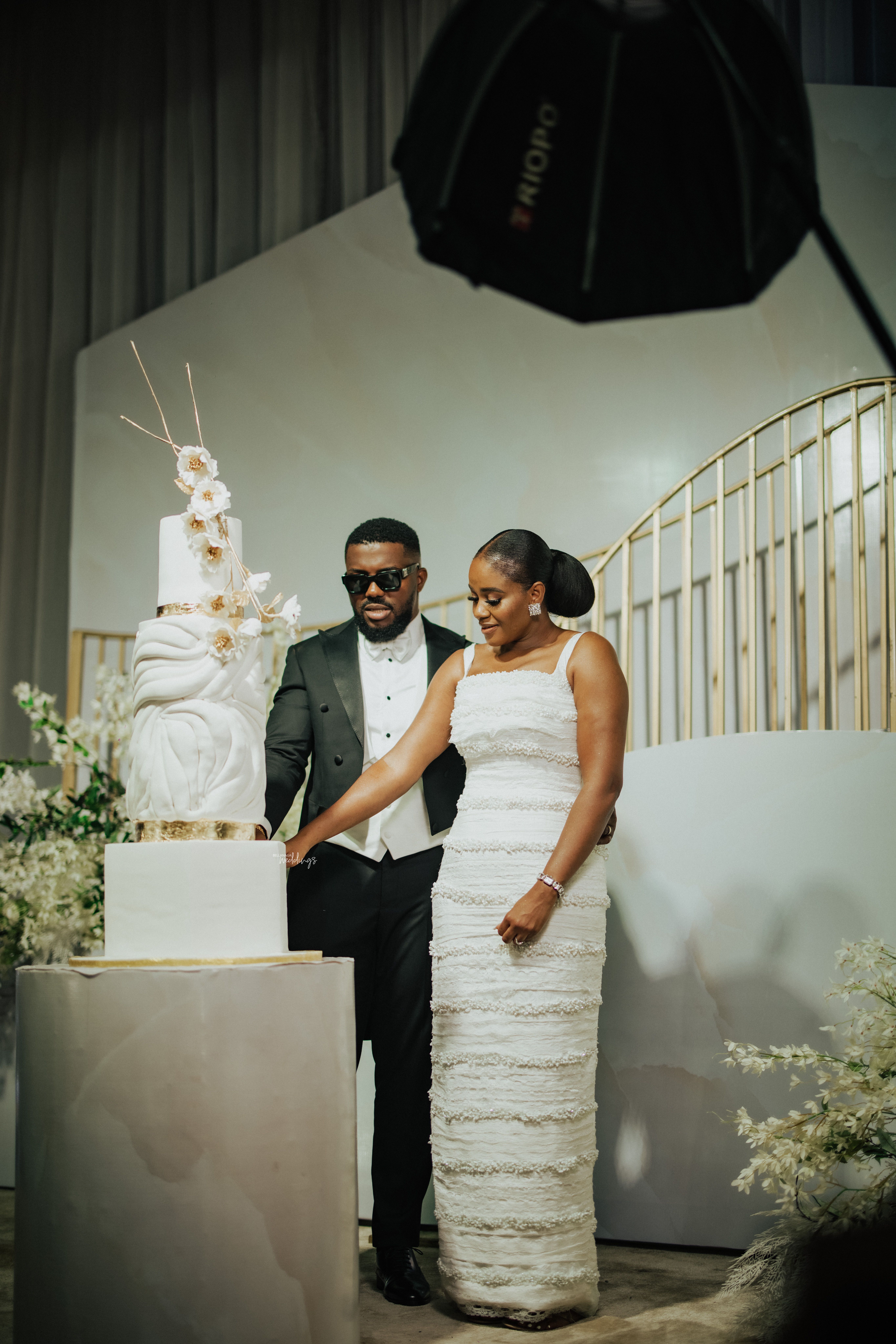 Yay! Cake because why not?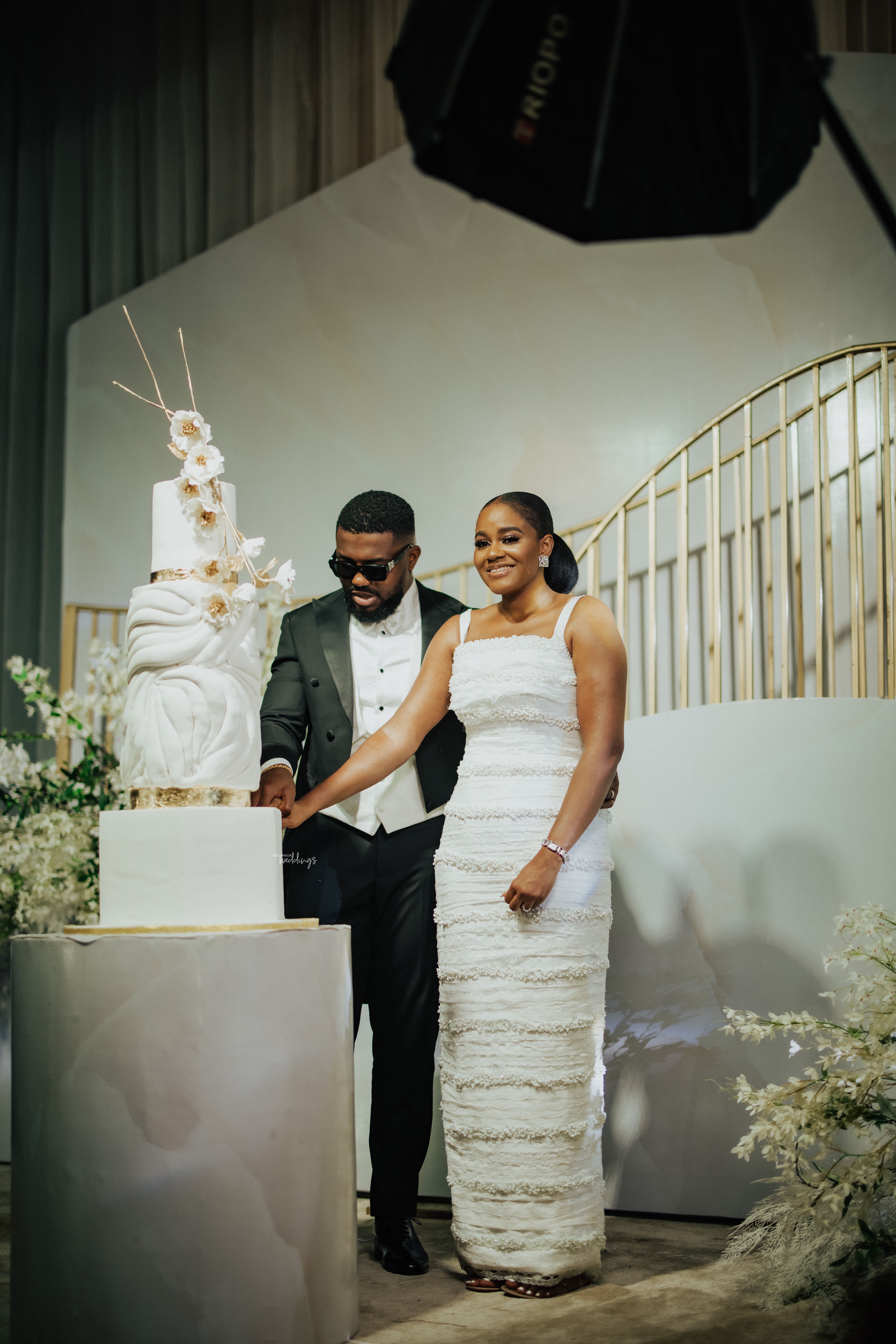 Whoosh! Is it just us or it's getting hot in here?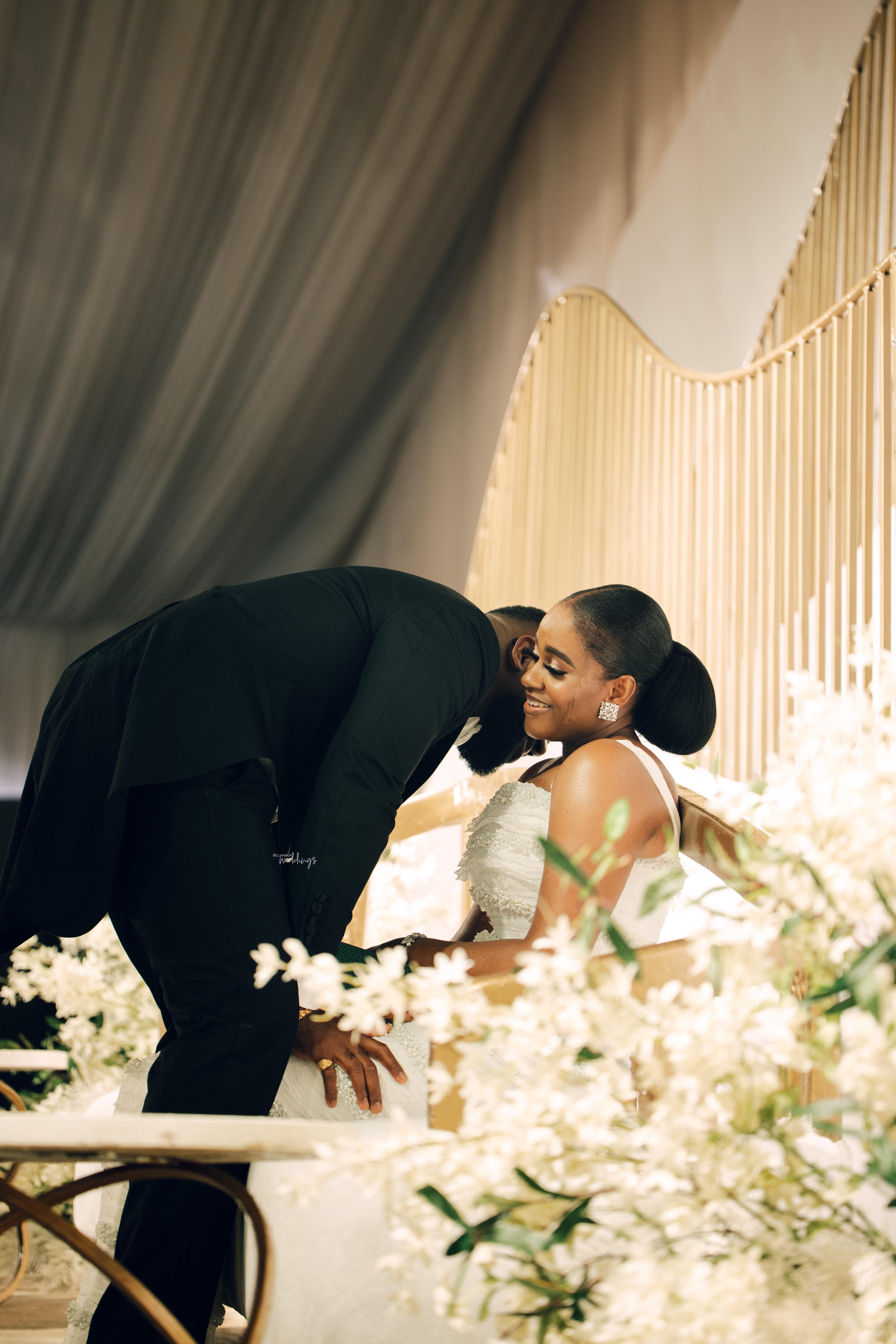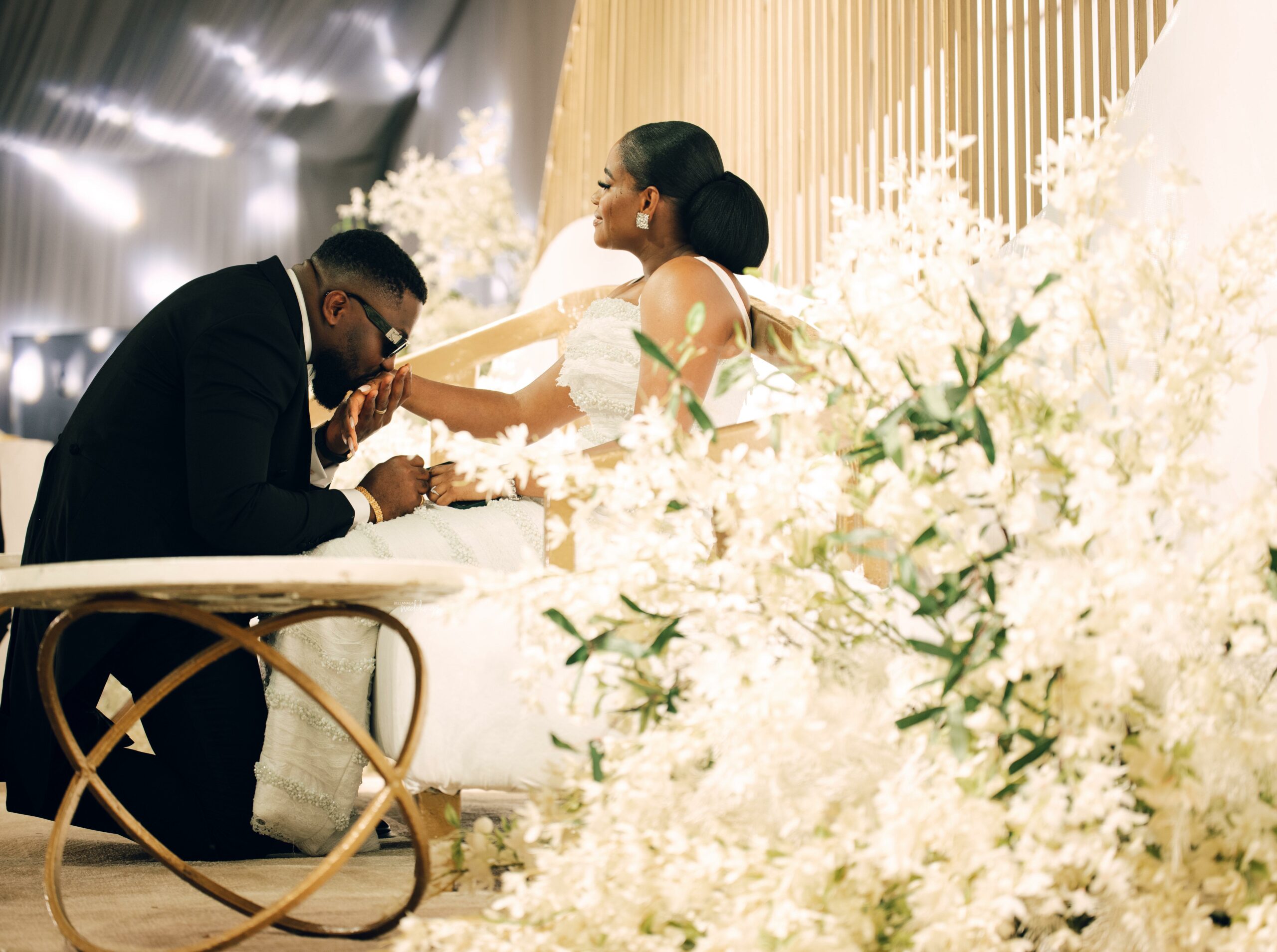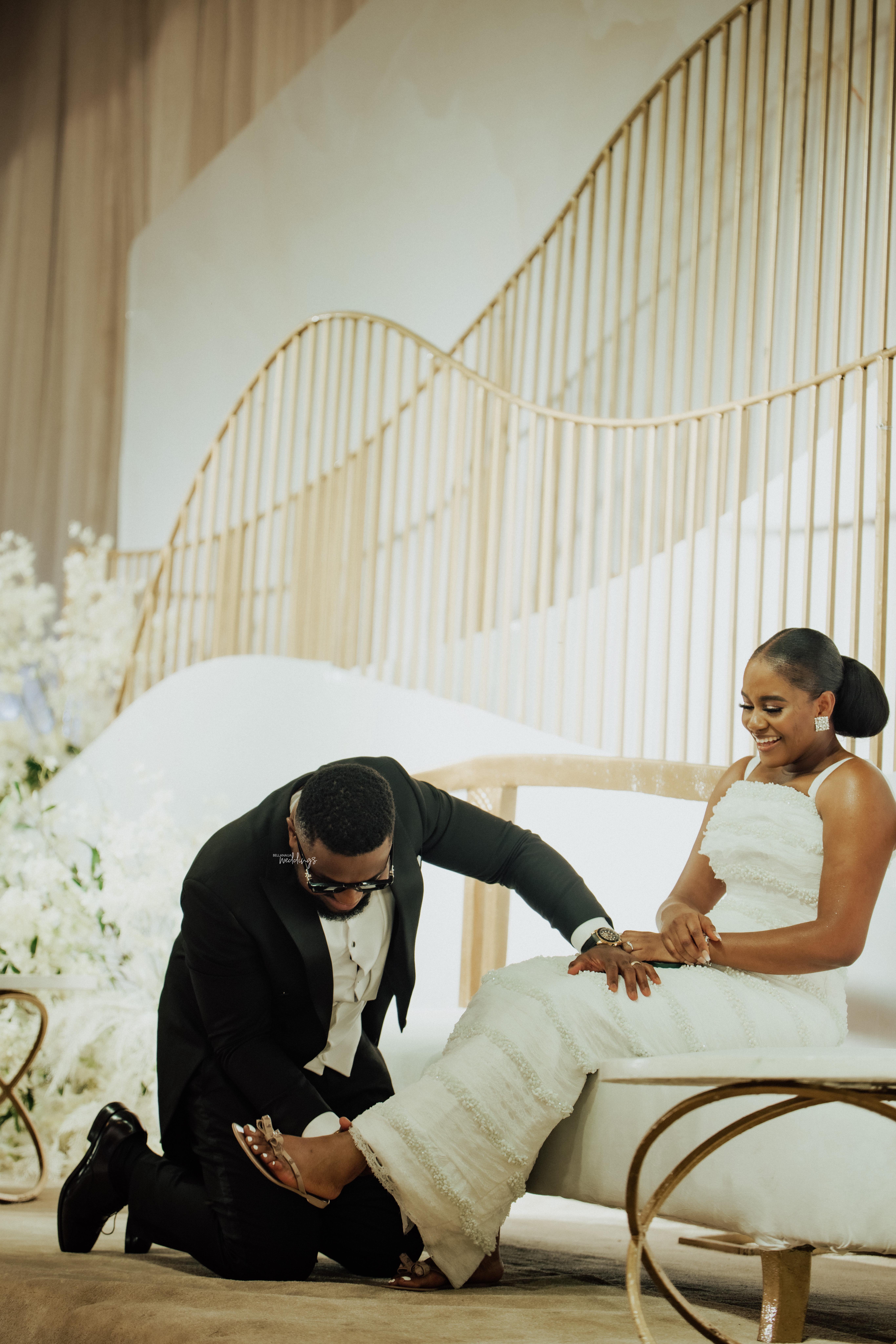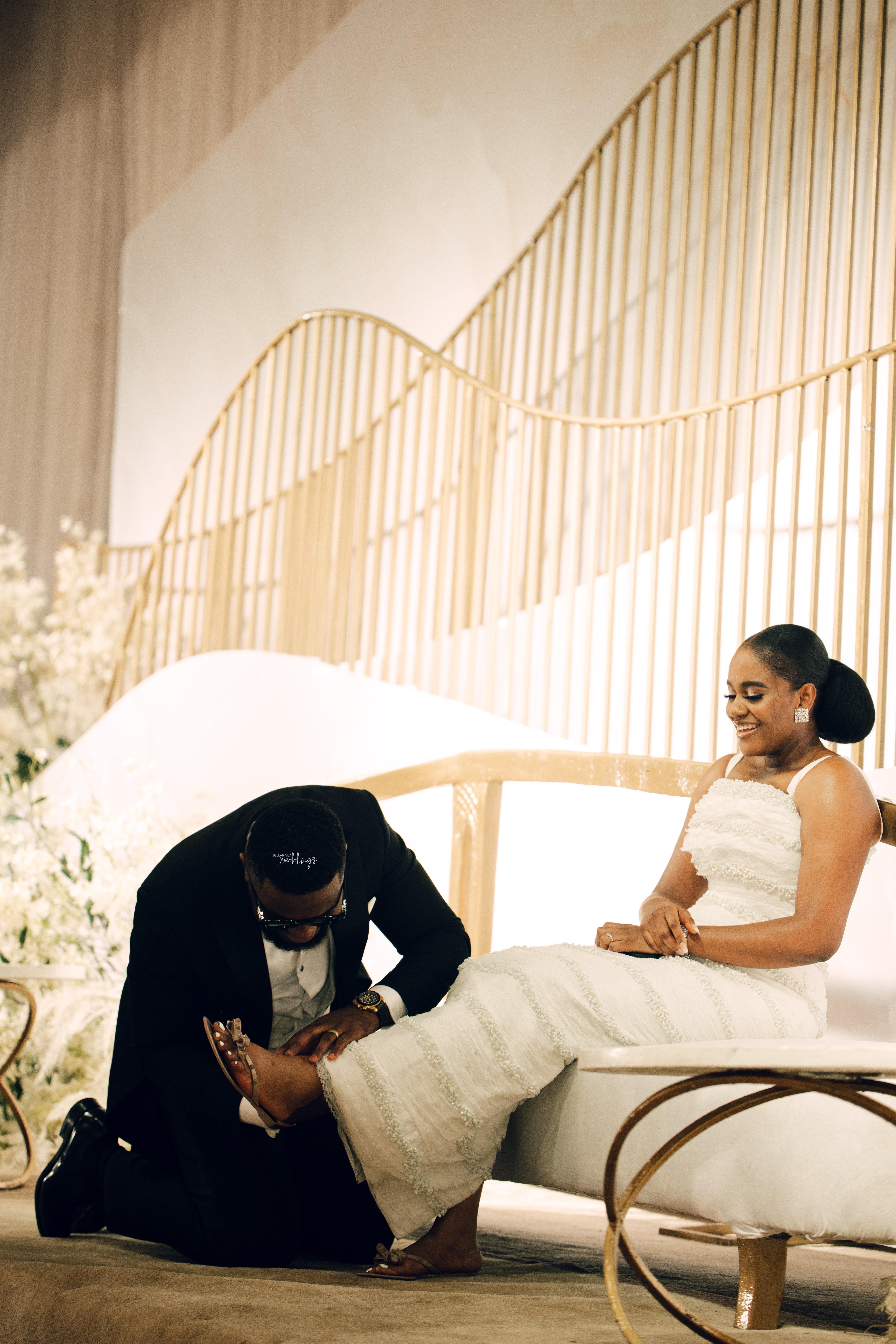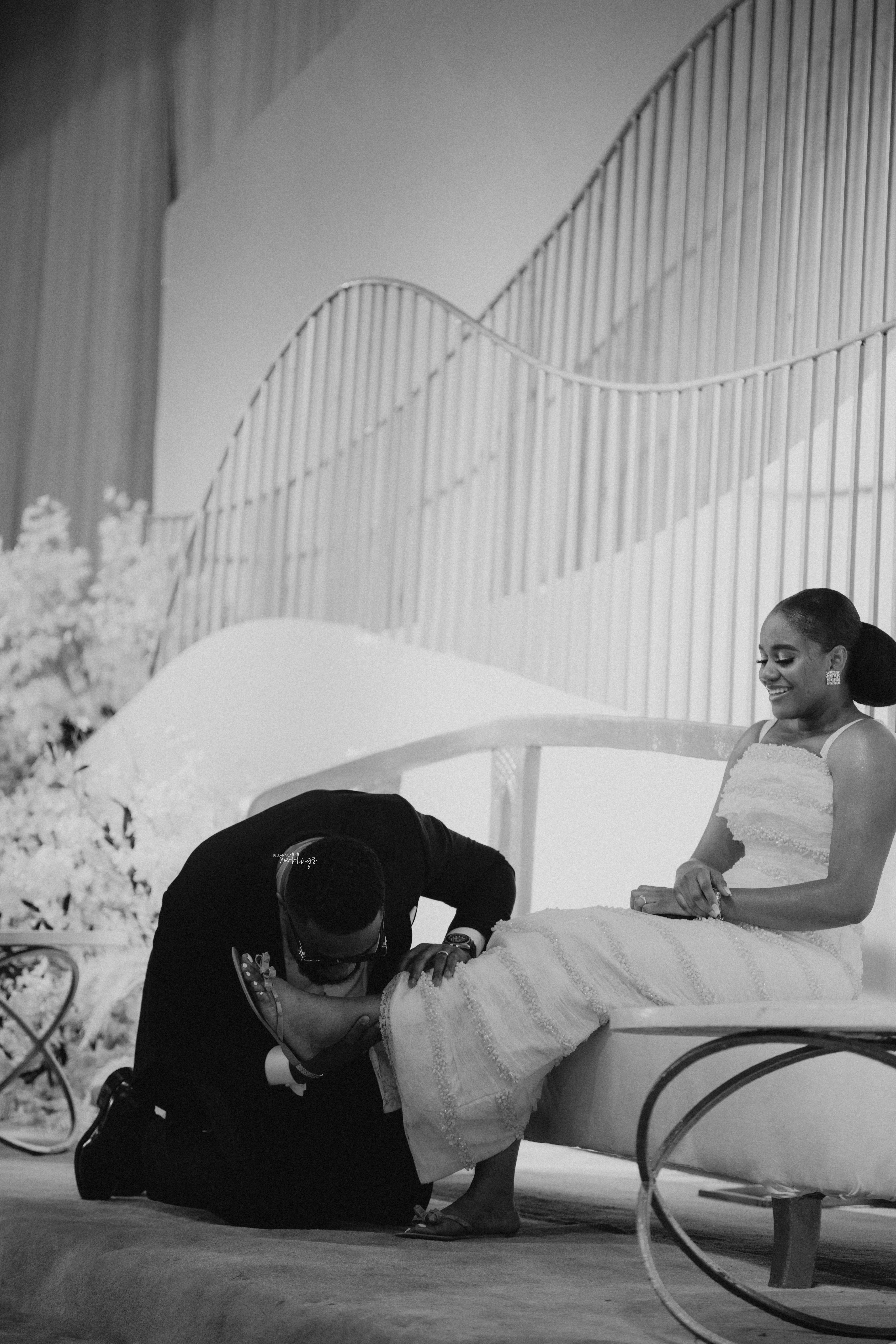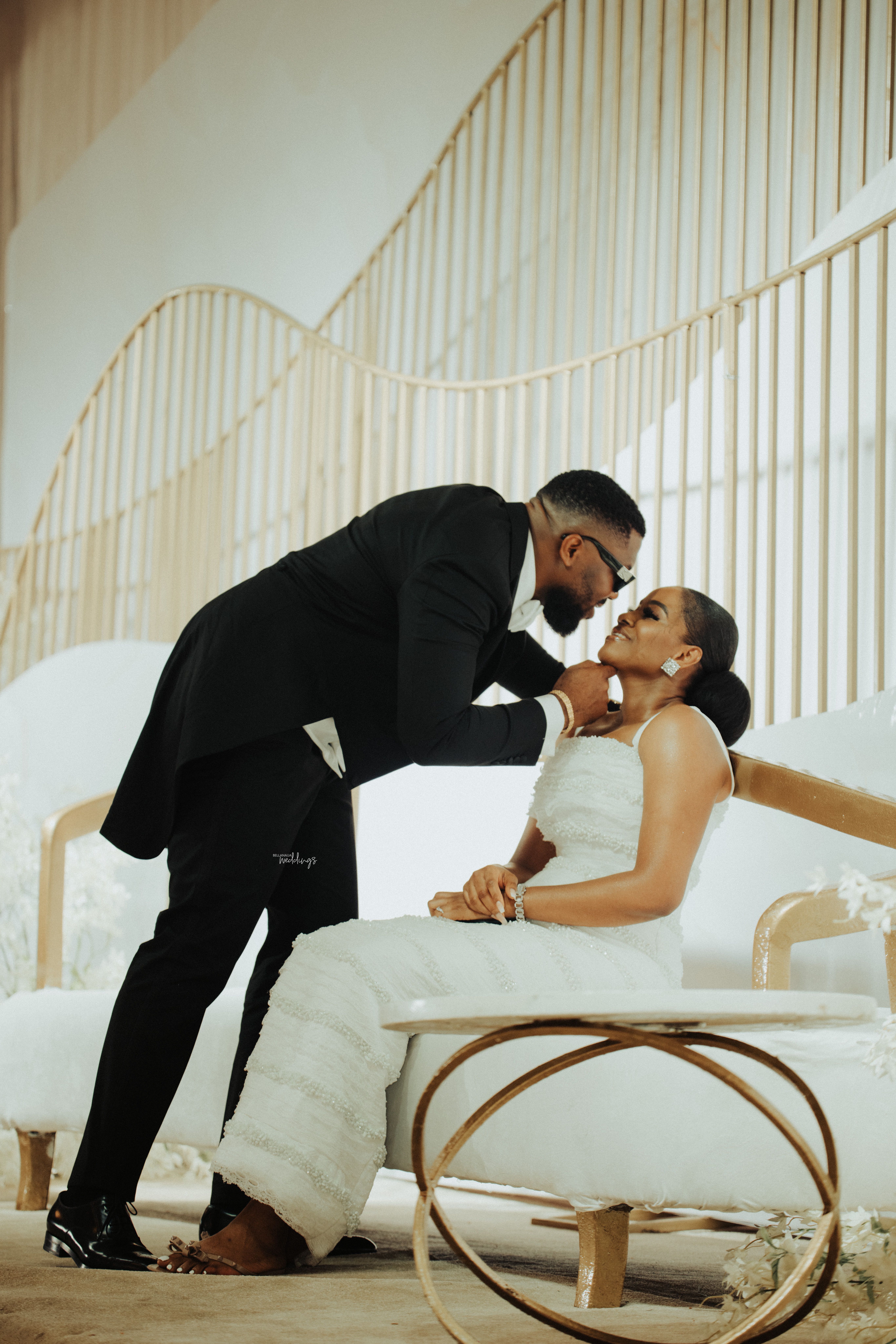 Outfit change…You know it's time for the lit after-party!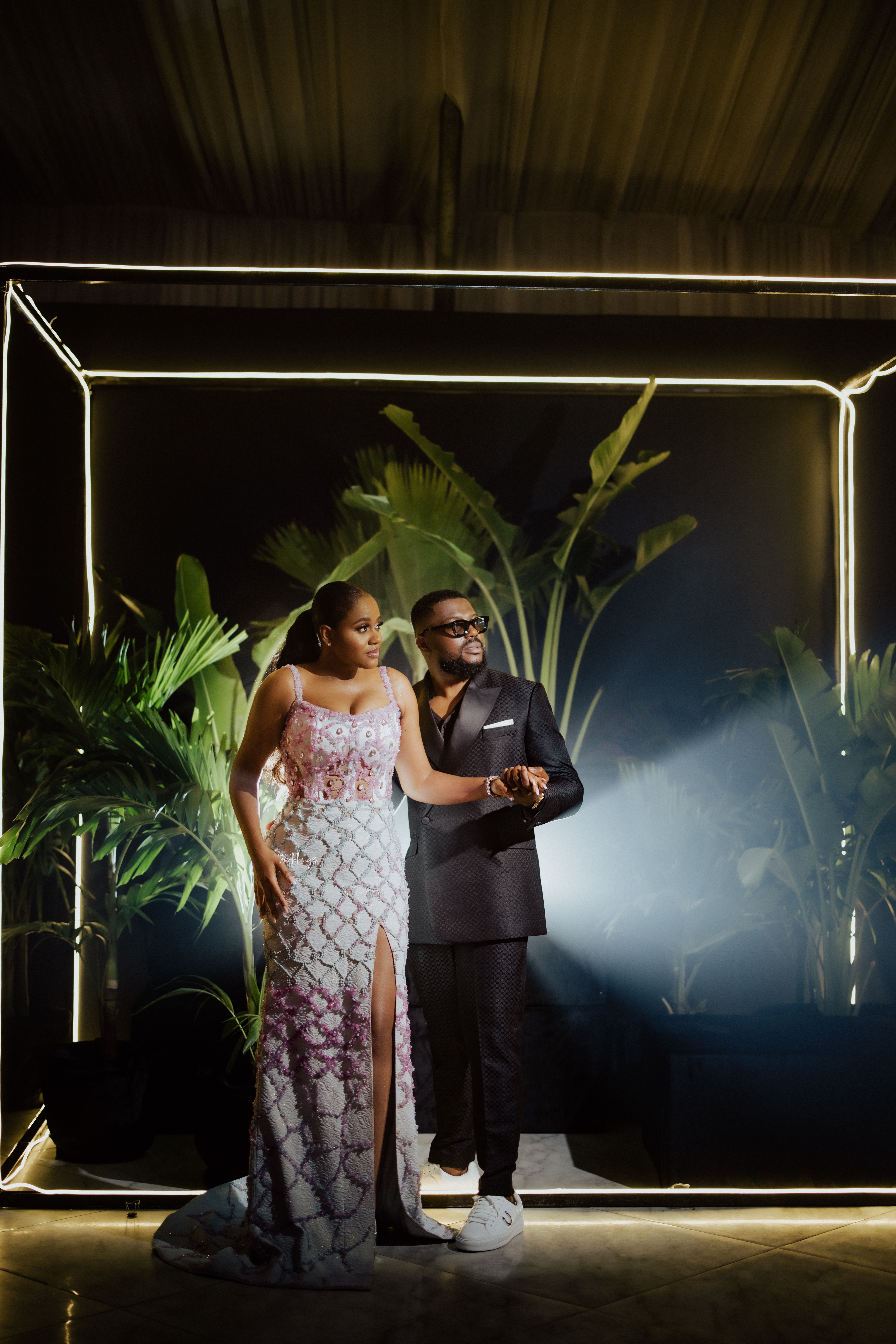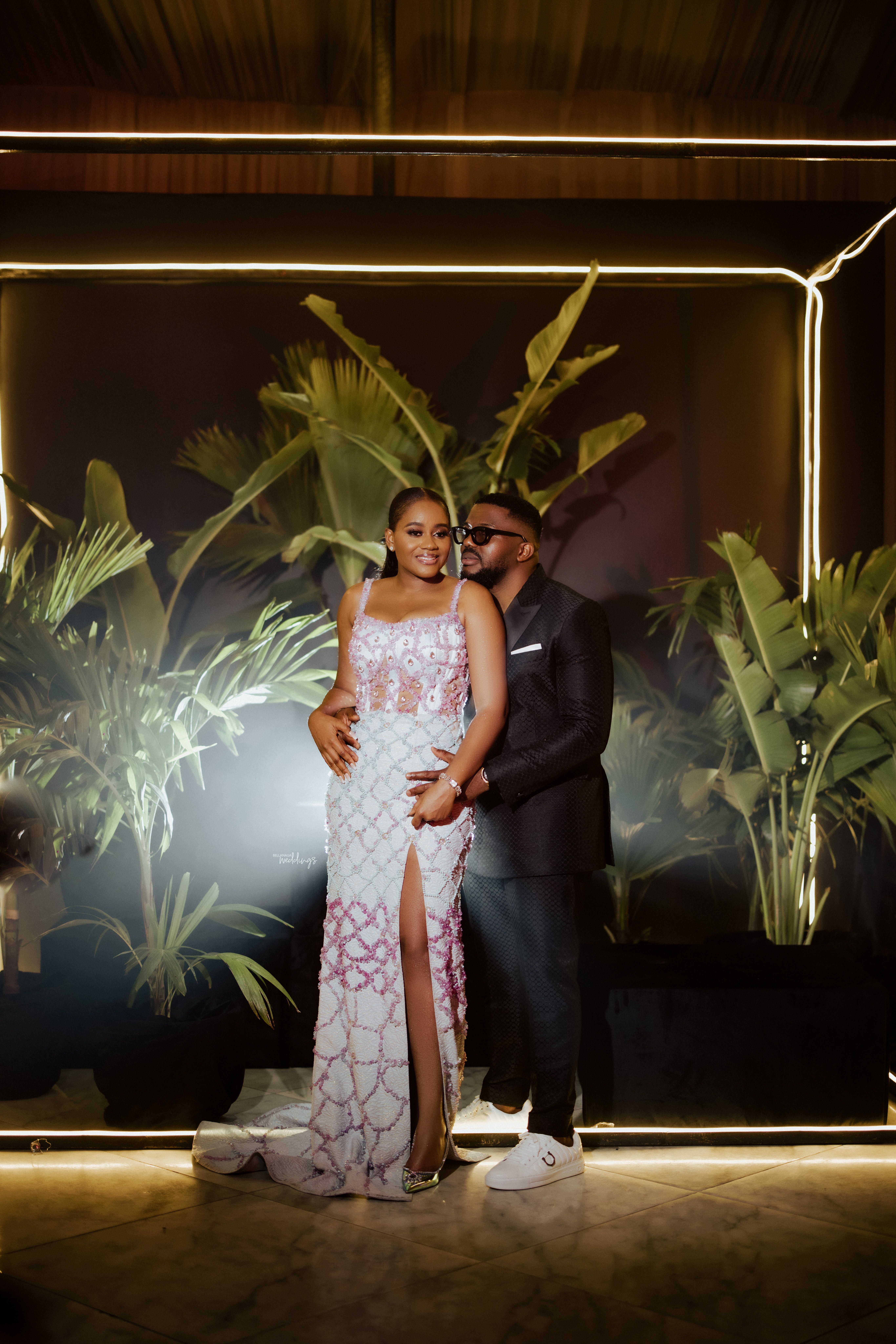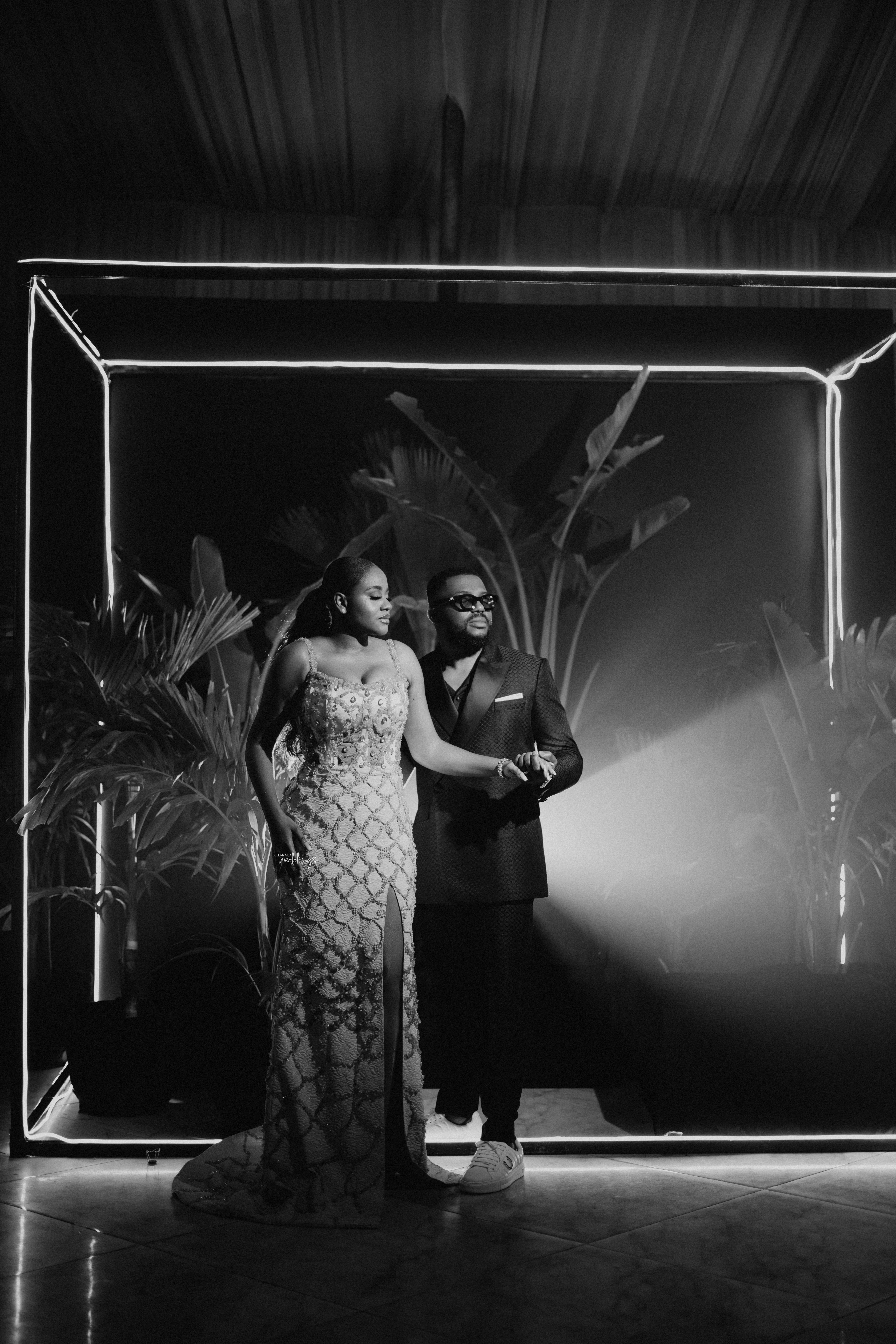 Lovebirds coming through!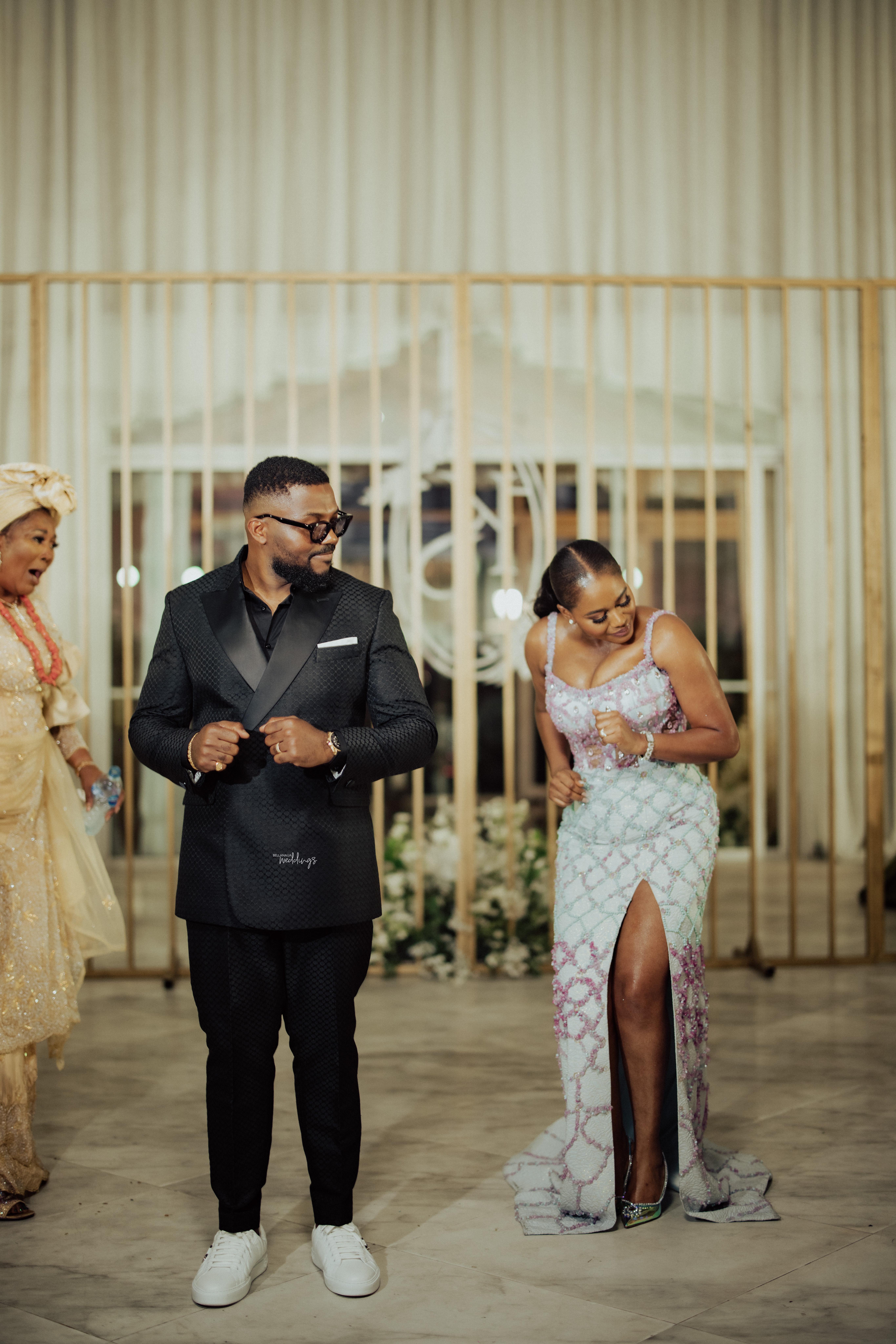 It's all fun from here💃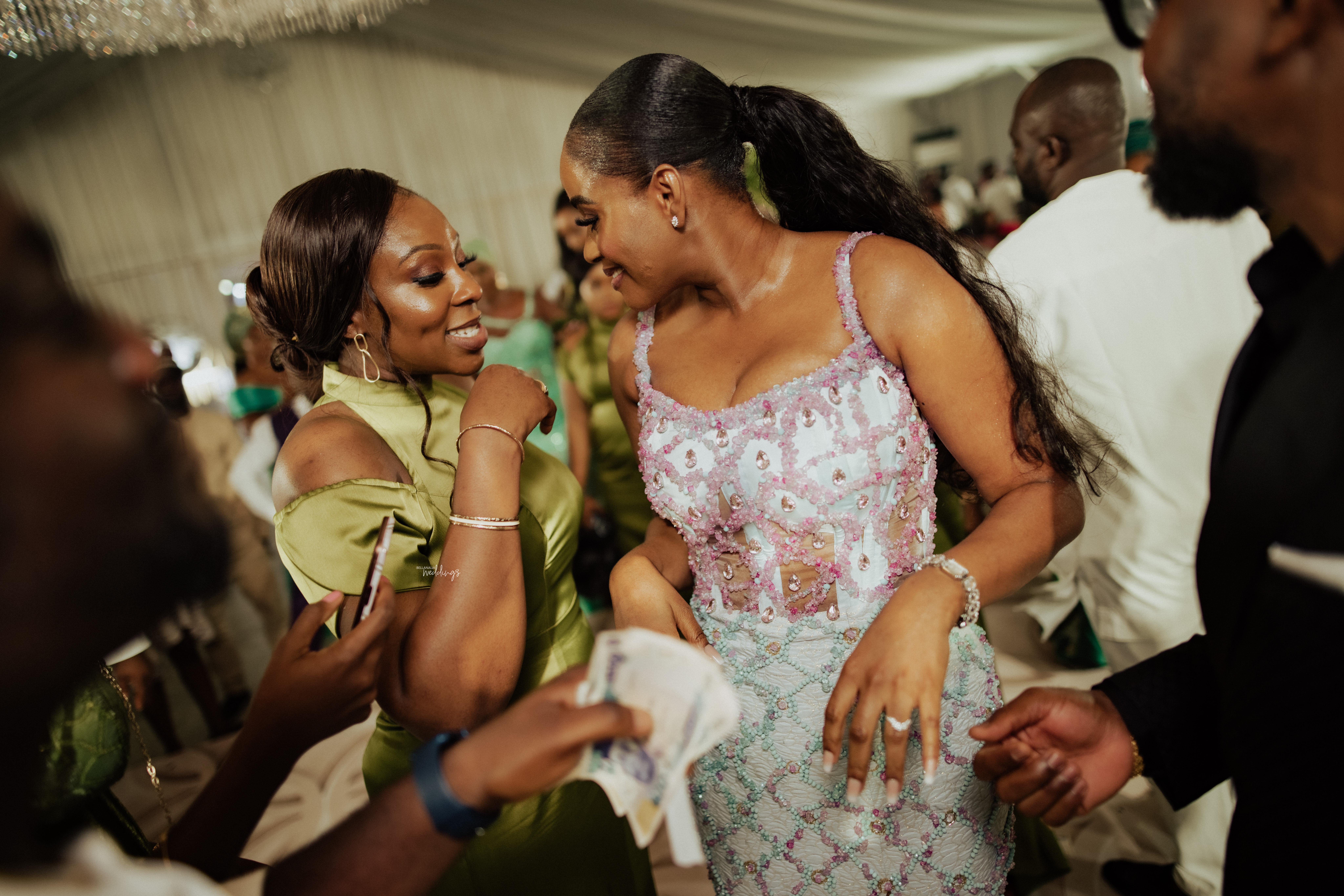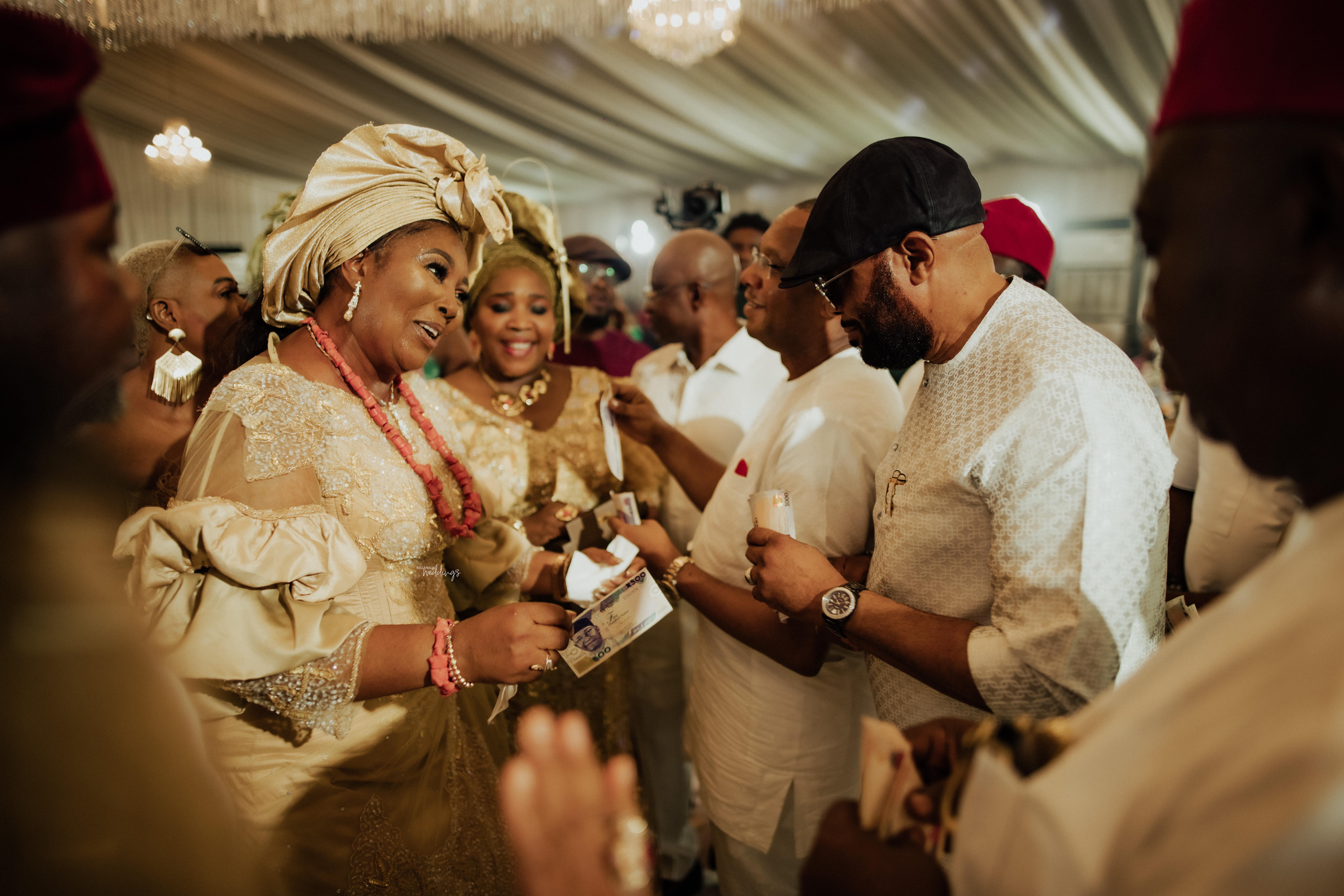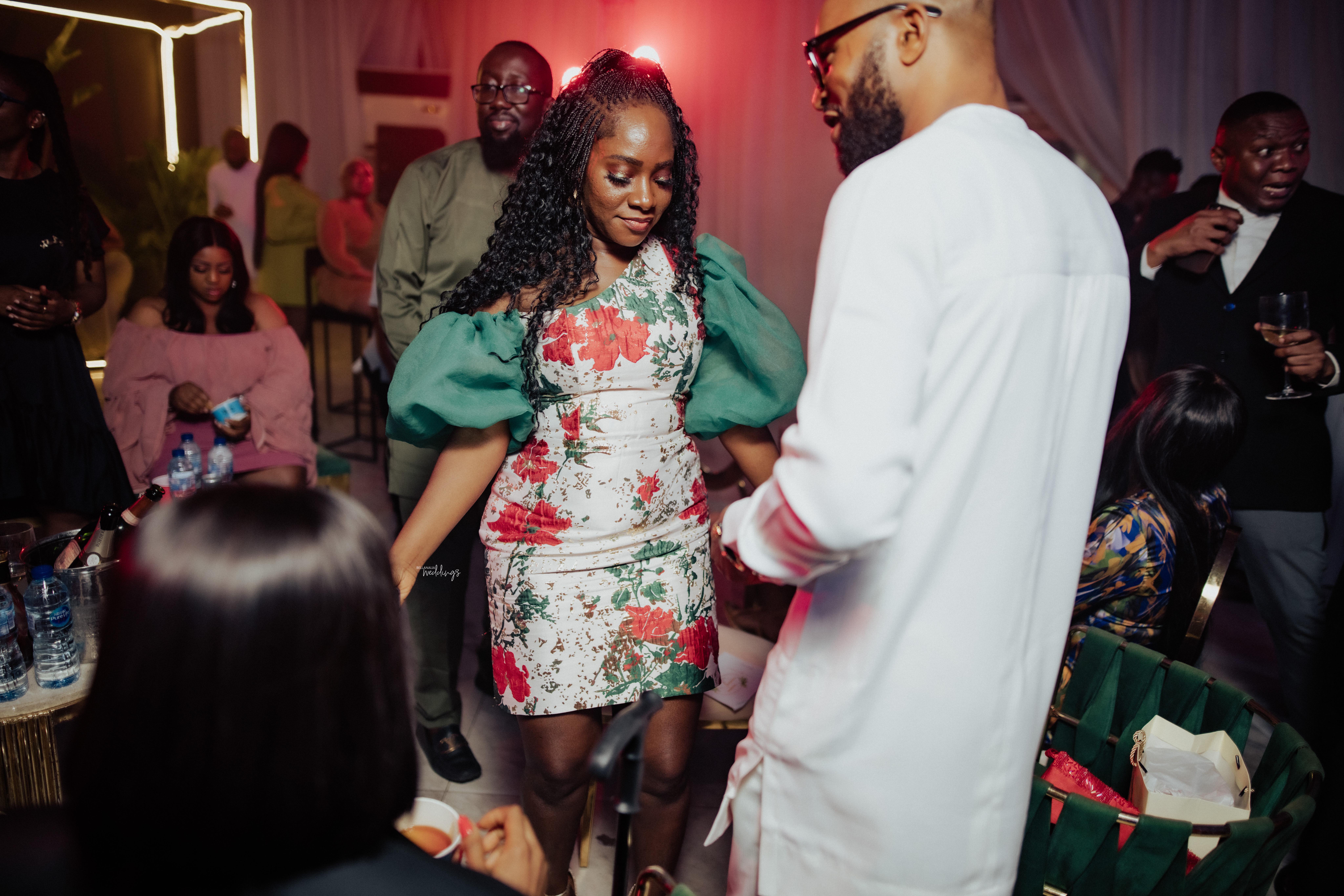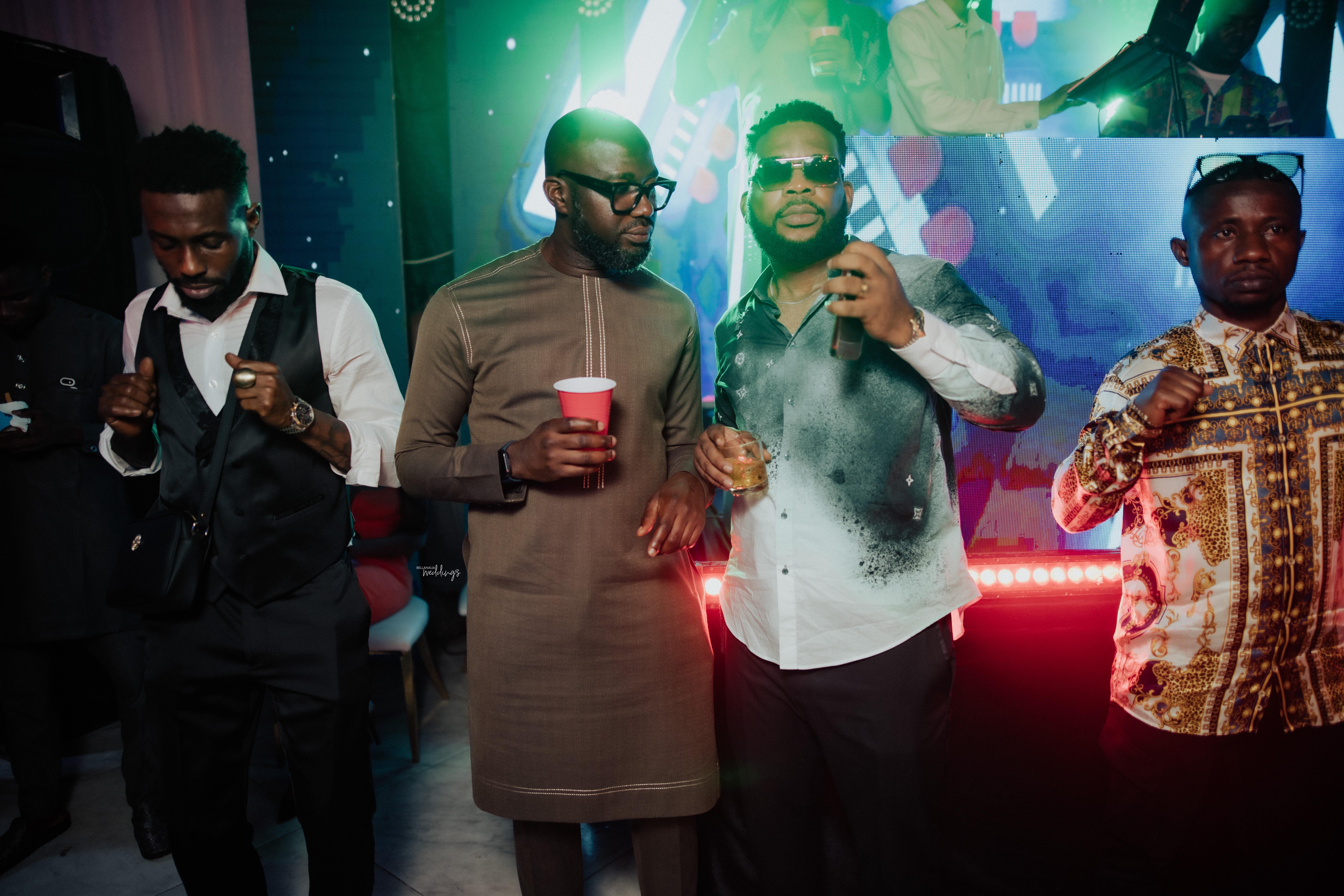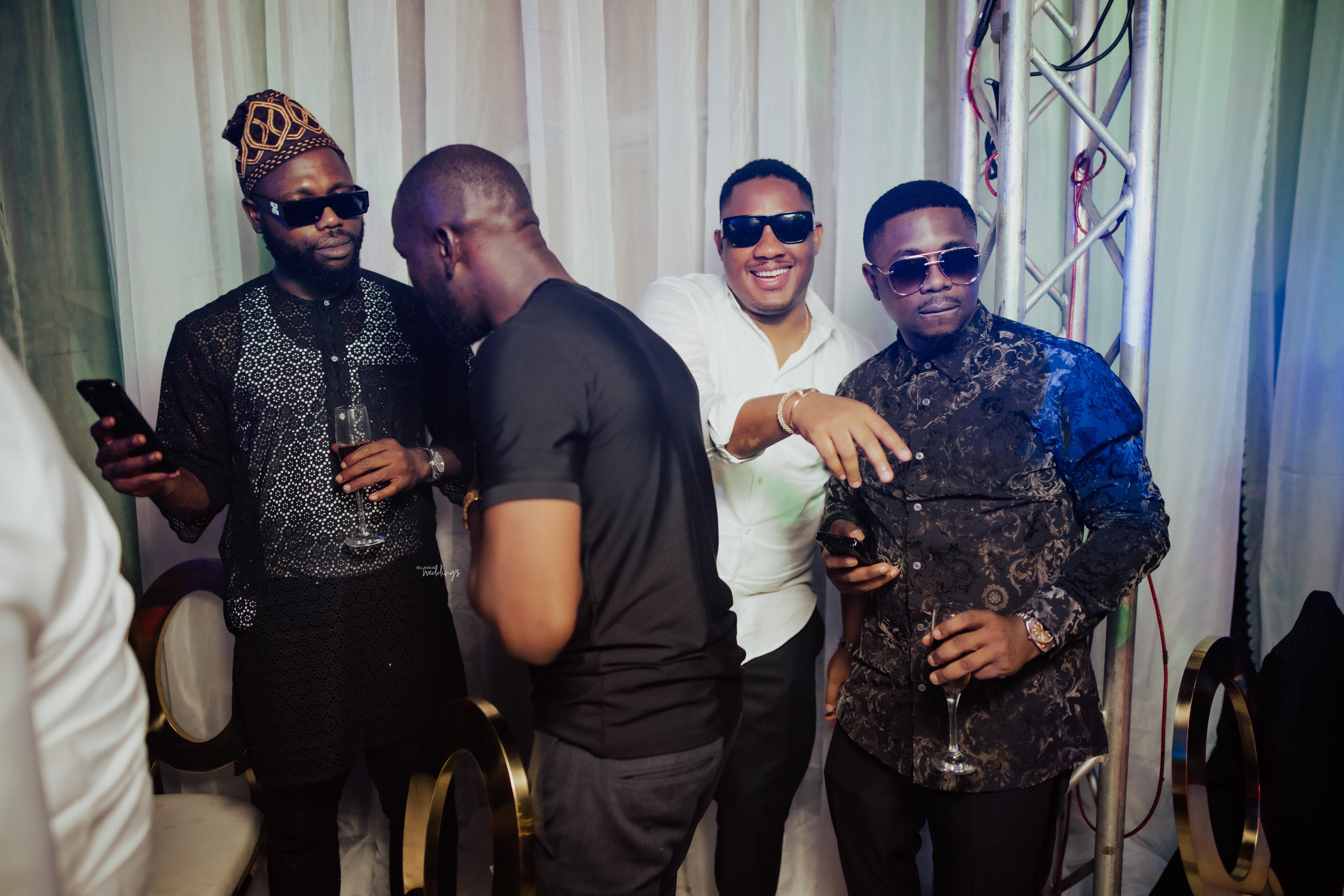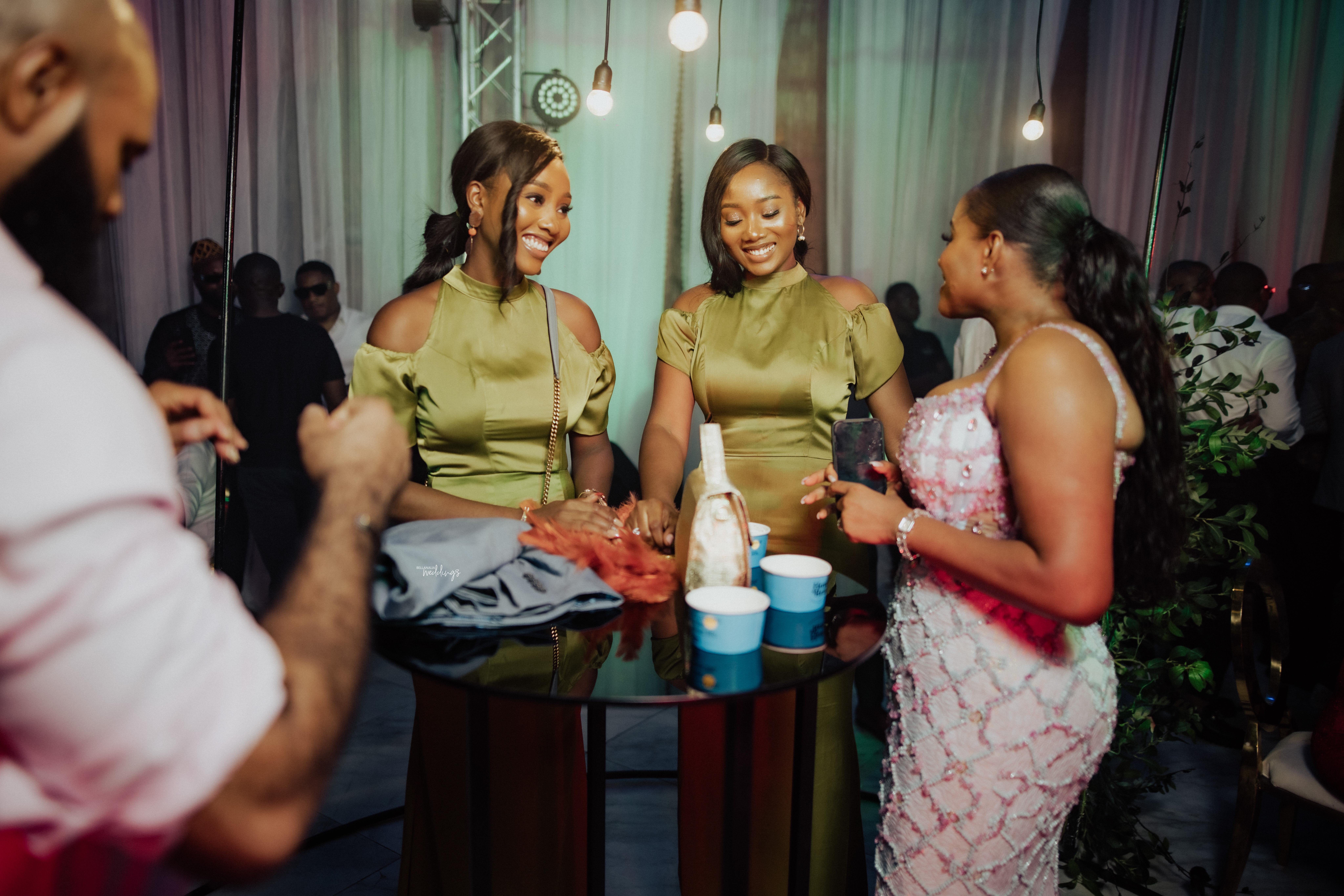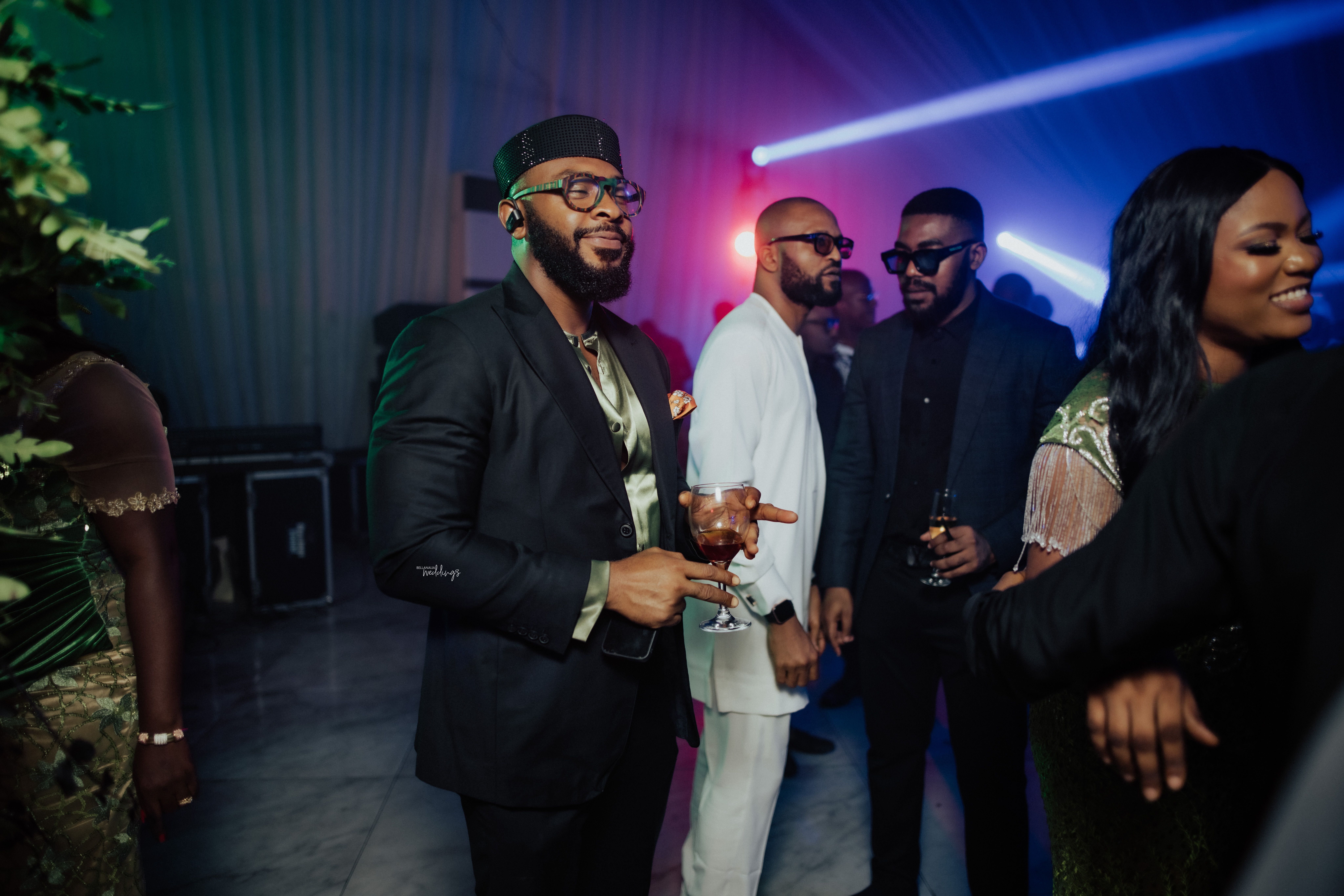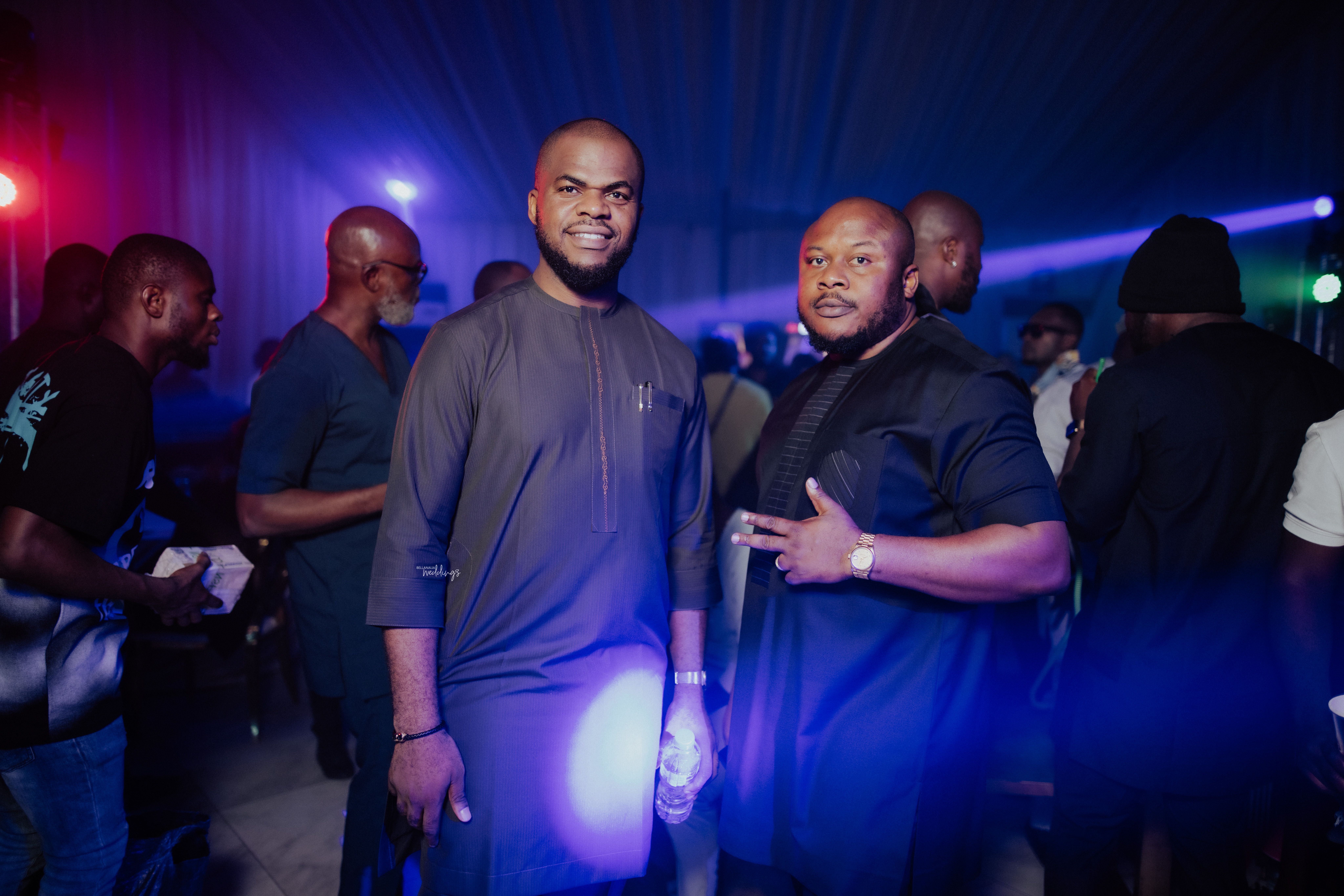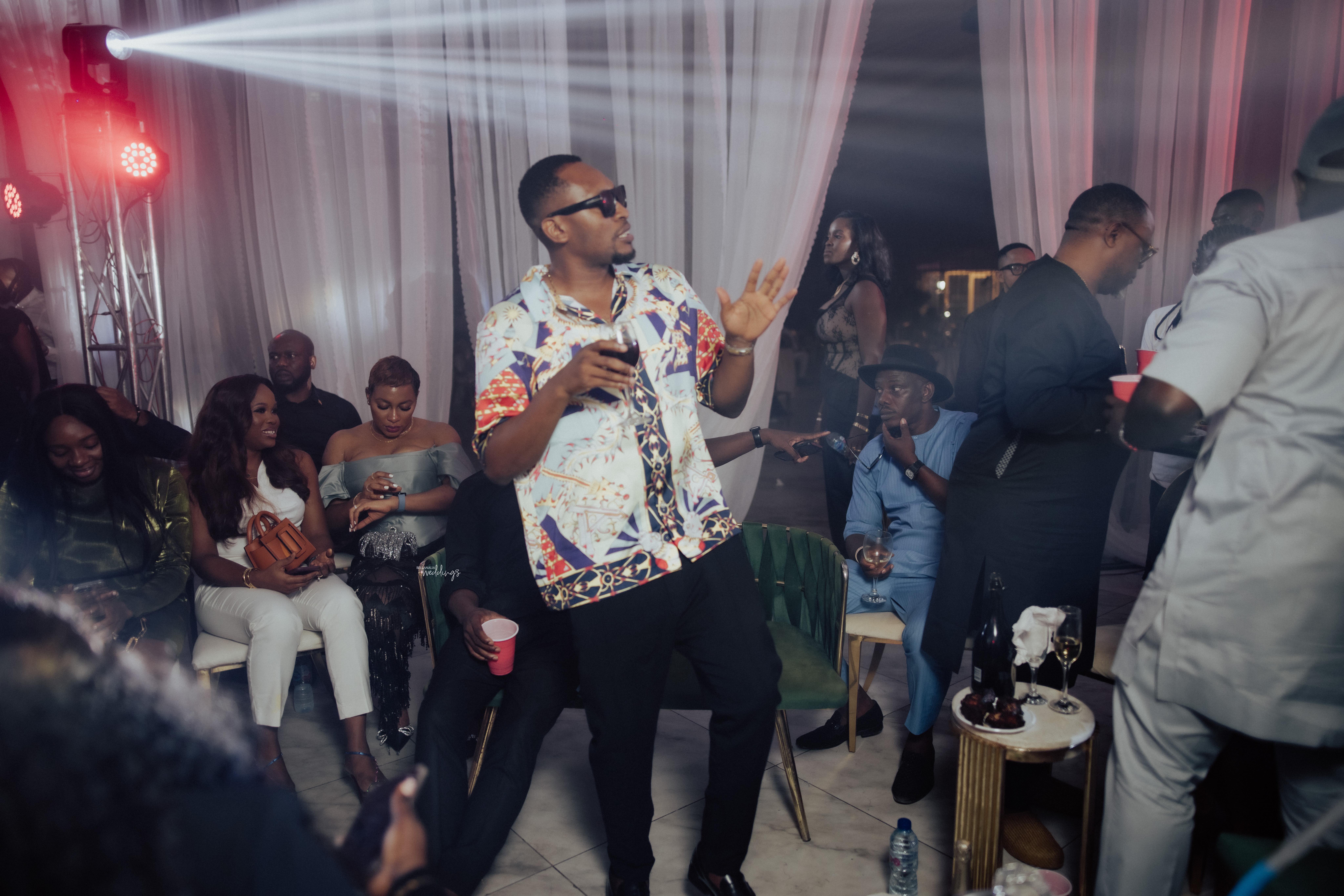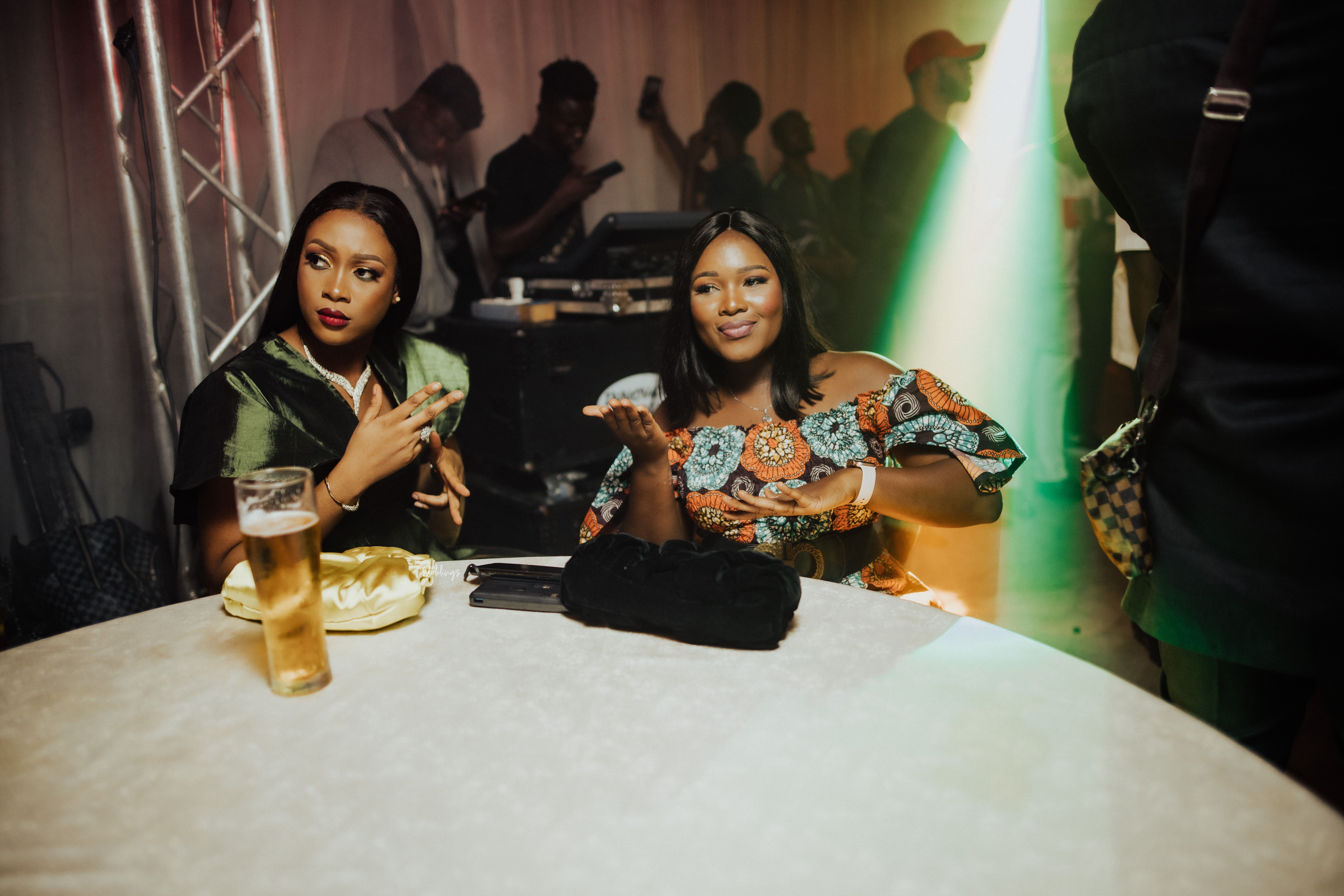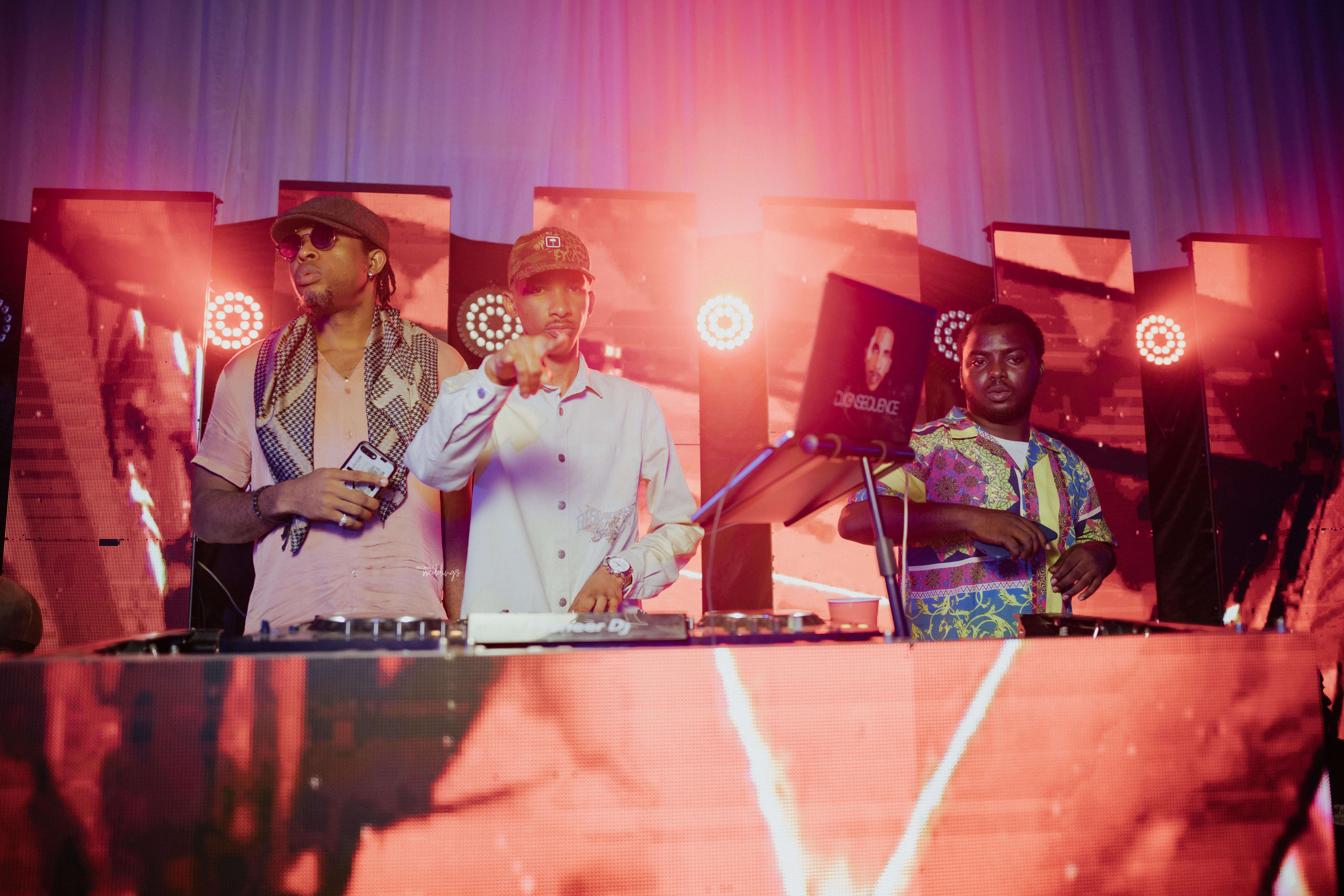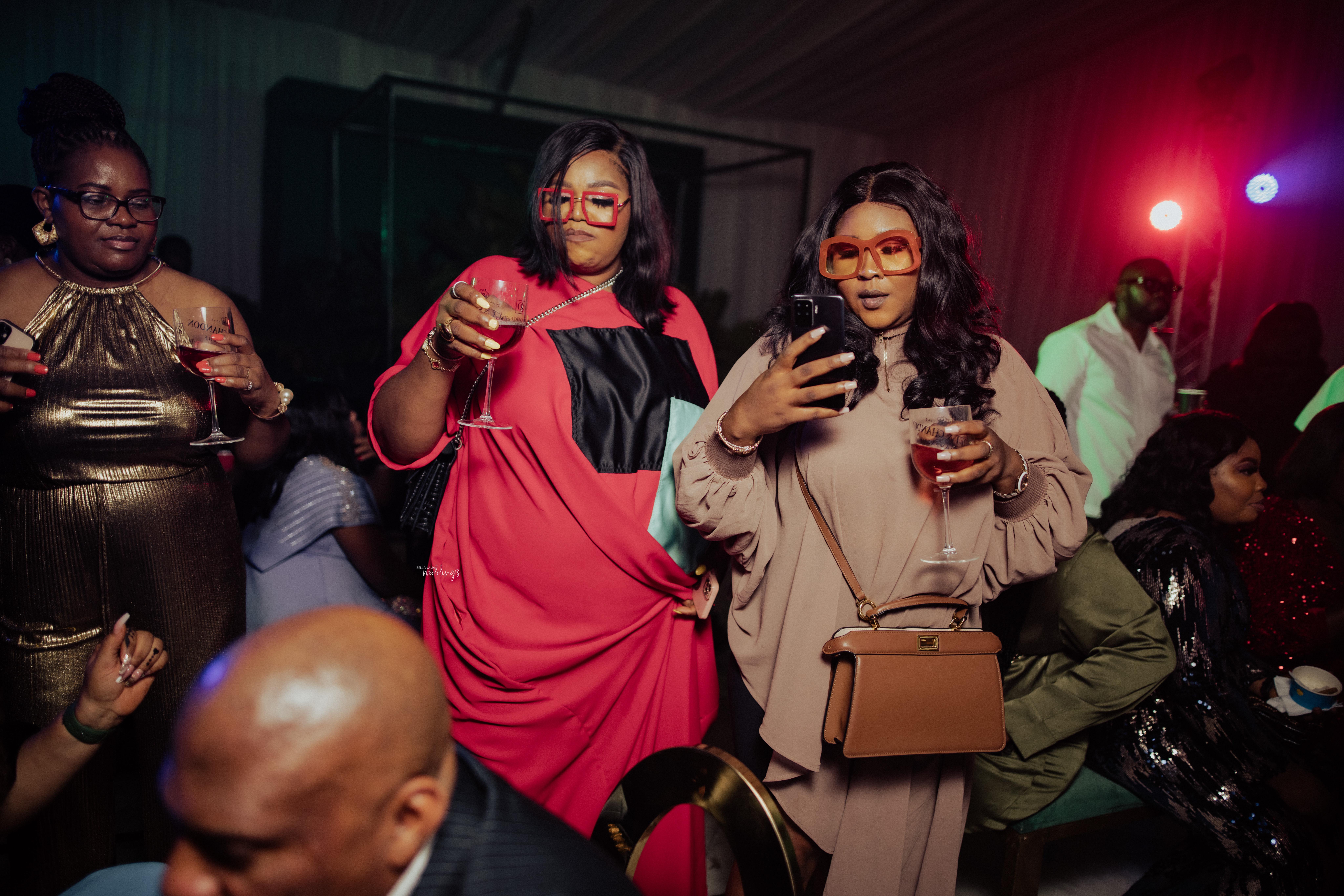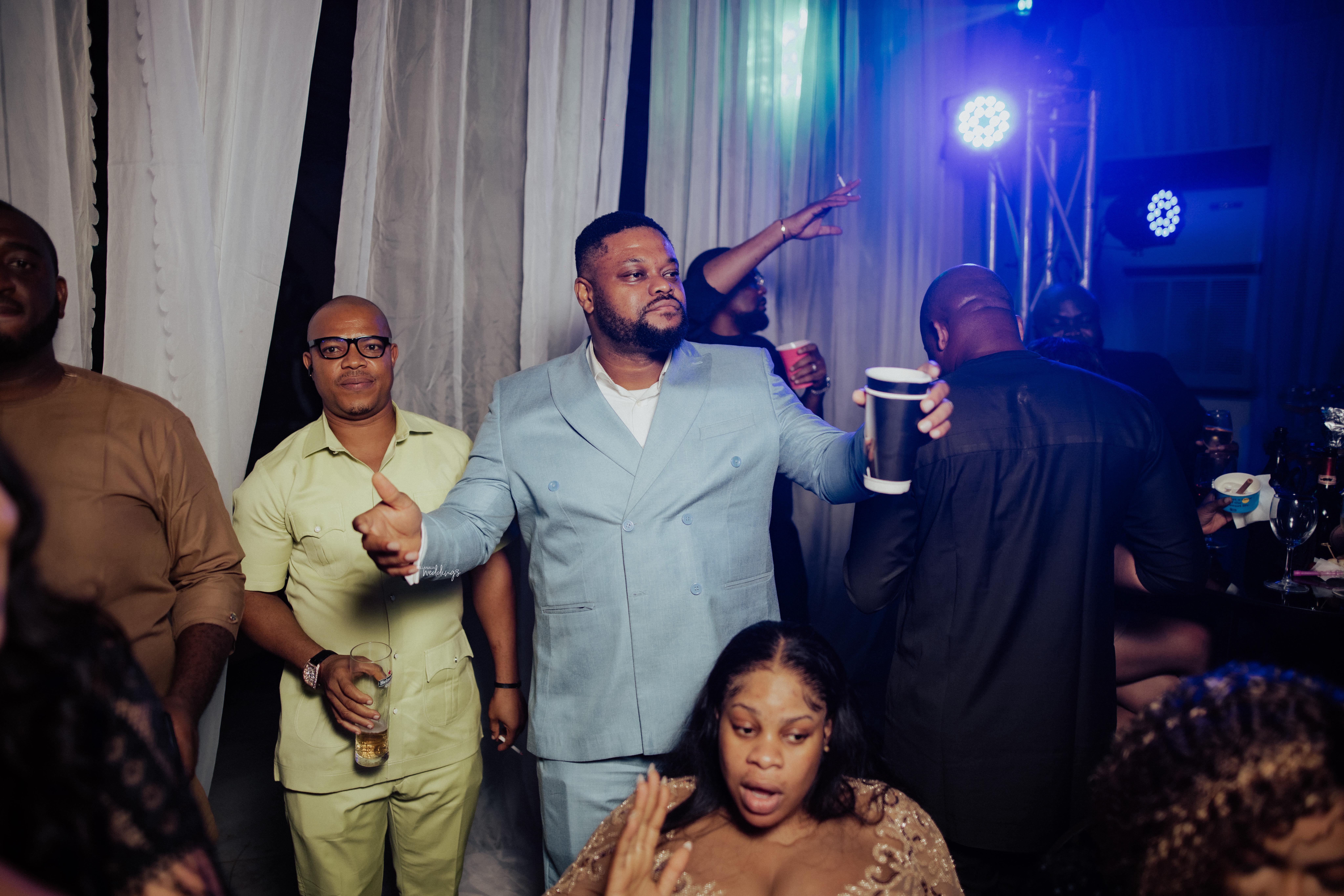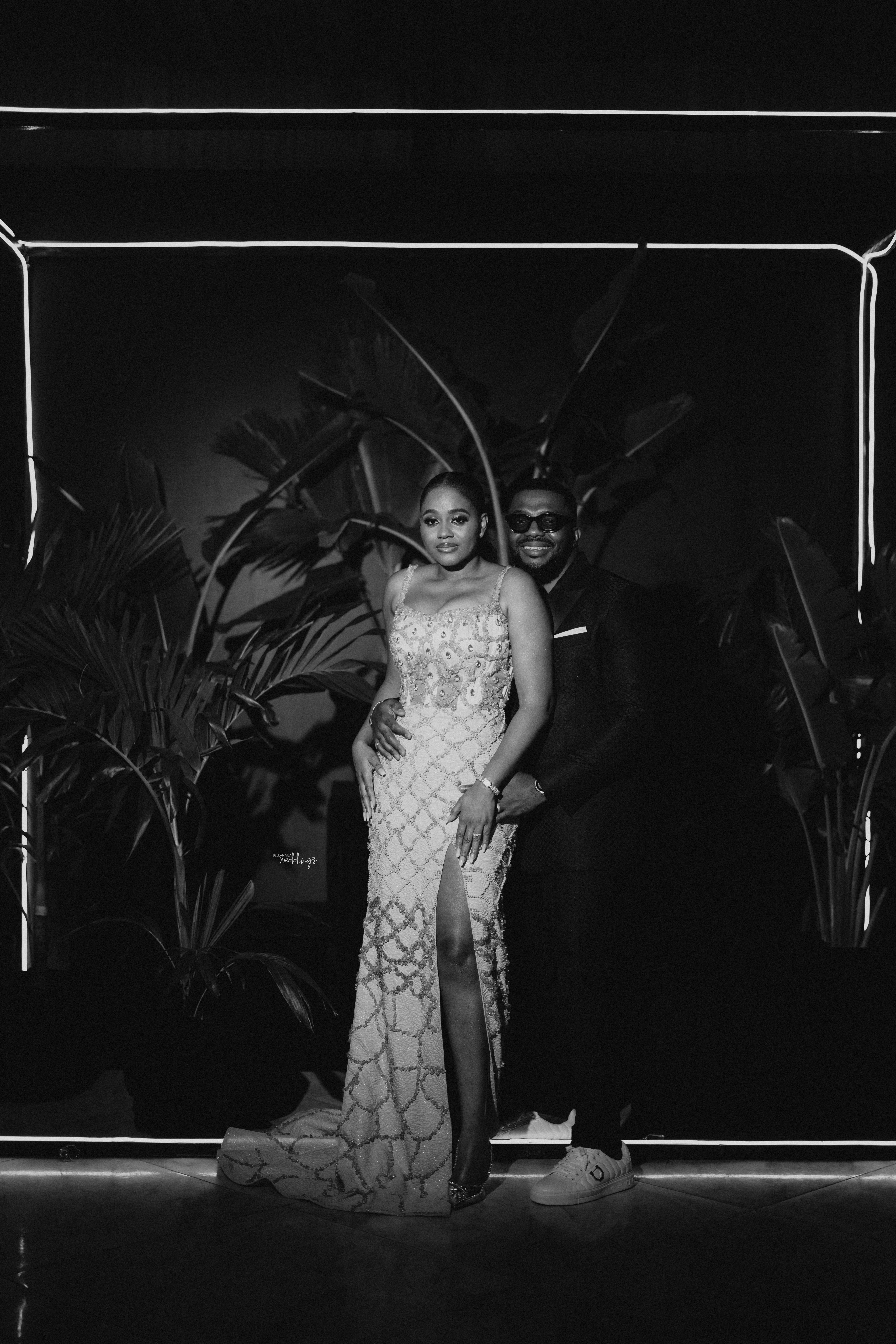 Credits
Bride @skin_by_ky
Planner @2706events
Bridal and Groom Stylist @thestyleindifel
Makeup @bimpeonakoya
Hairstylist @ferdinardshair
Dress @nkadumeje
Tux @atafo.official
Shoes @manoloblahnik
Photography @thedavidmartinss
Videography @kolefilms
Wedding cake@heladodelicia
Decor @btg_decor
Decor Photography @detailsbysam
Location @thefivepalm