Love is in the air, I mean what's more beautiful than meeting your bride-to-be at a wedding.
Laila and Kazeem were introduced by their mutual friend at a wedding where they were both guests. In her words, she noticed his cute beards, and he could not stop smiling. So sweet! The meeting later grew into a close relationship and then they started dating, went through a breakup, got back and now here they are! Ready to walk down the aisle together.
But before then, we have their beautiful pre-wedding pictures captured by Klala Photography. We love how they switched from the traditional looks to the jean and chilled theme and then finally in their gorgeous dress and tux style. See all the pictures below and also read their love story by the bride-to-be, Laila.
You can check out more features here.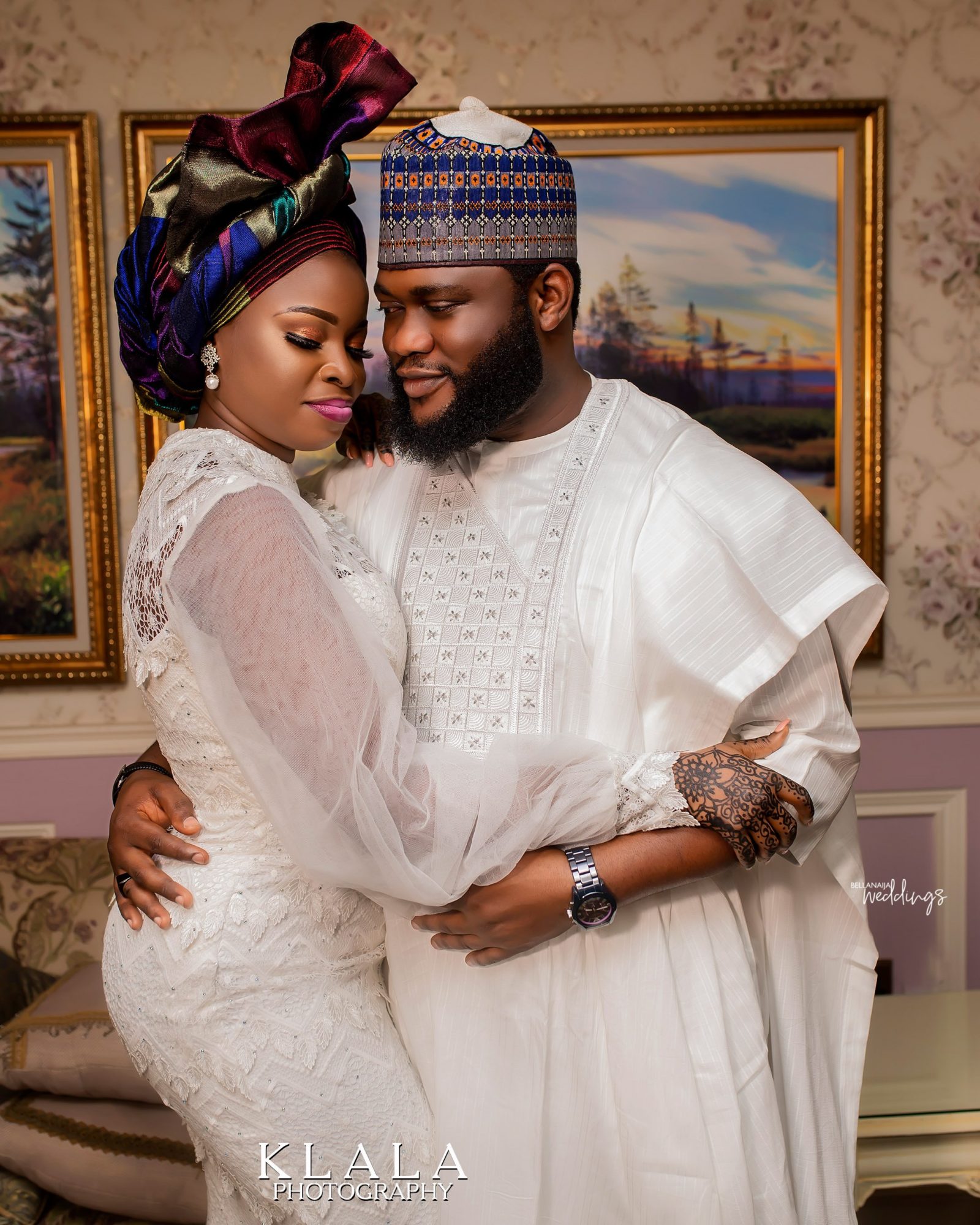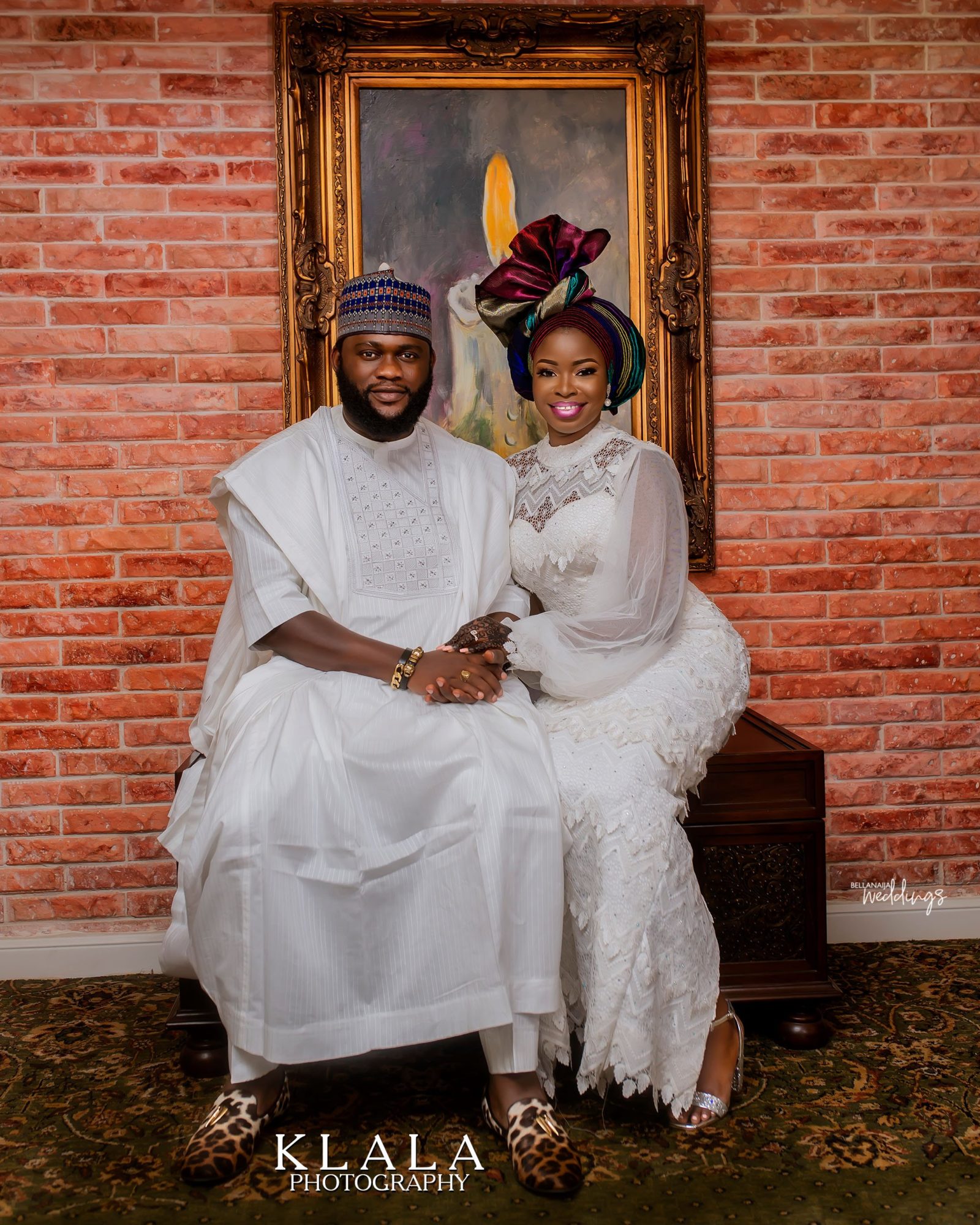 In the bride-to-be words, this is how it all started:
Kazeem and I were guests at a wedding. I was with my friend who happens to be Kazeem's childhood friend when he walked up to us with this beautiful beards to exchange pleasantries. In my mind I kept thinking "who is this fine guy" but as a shy girl, I only said hello and looked away while he kept chatting with our mutual friend.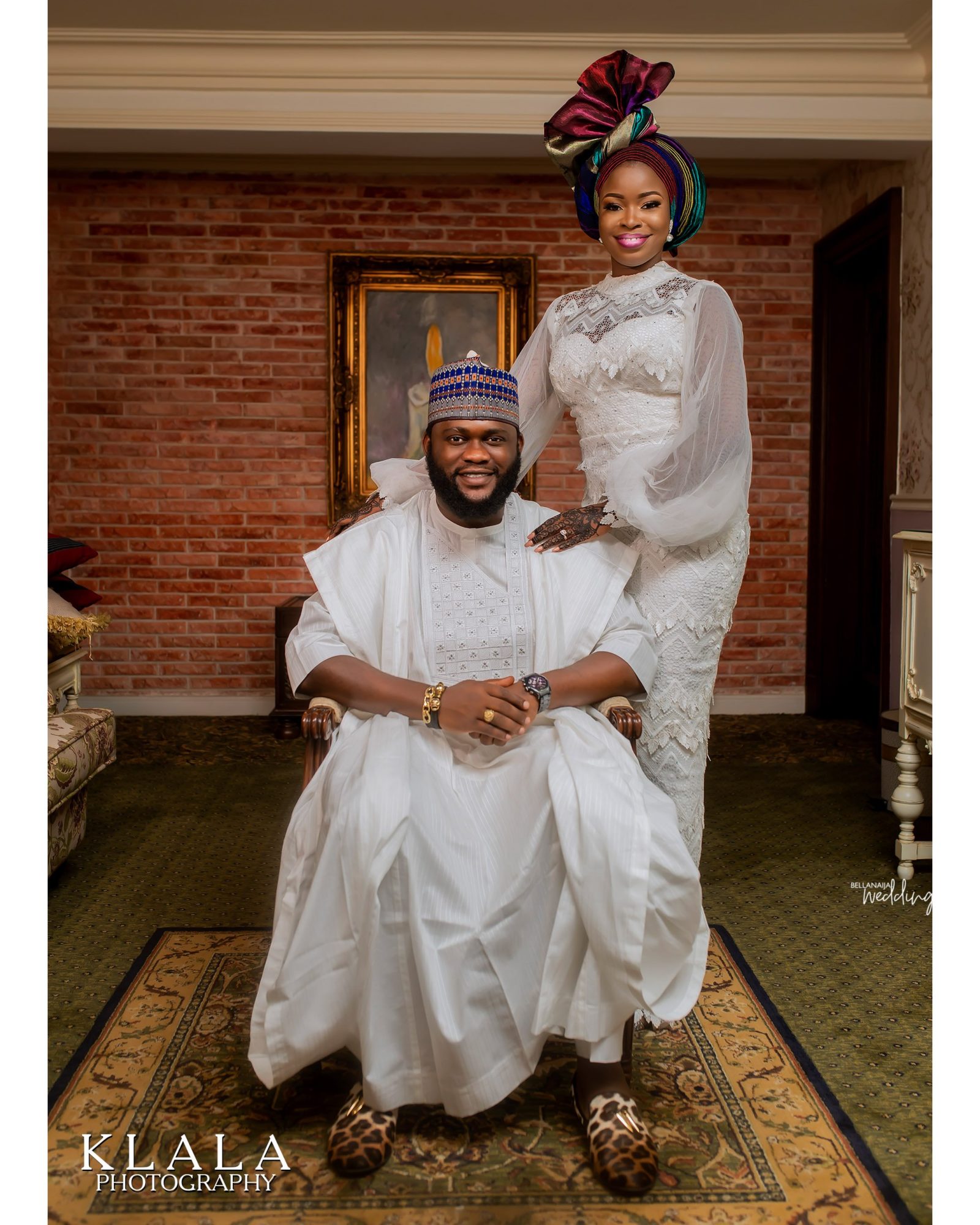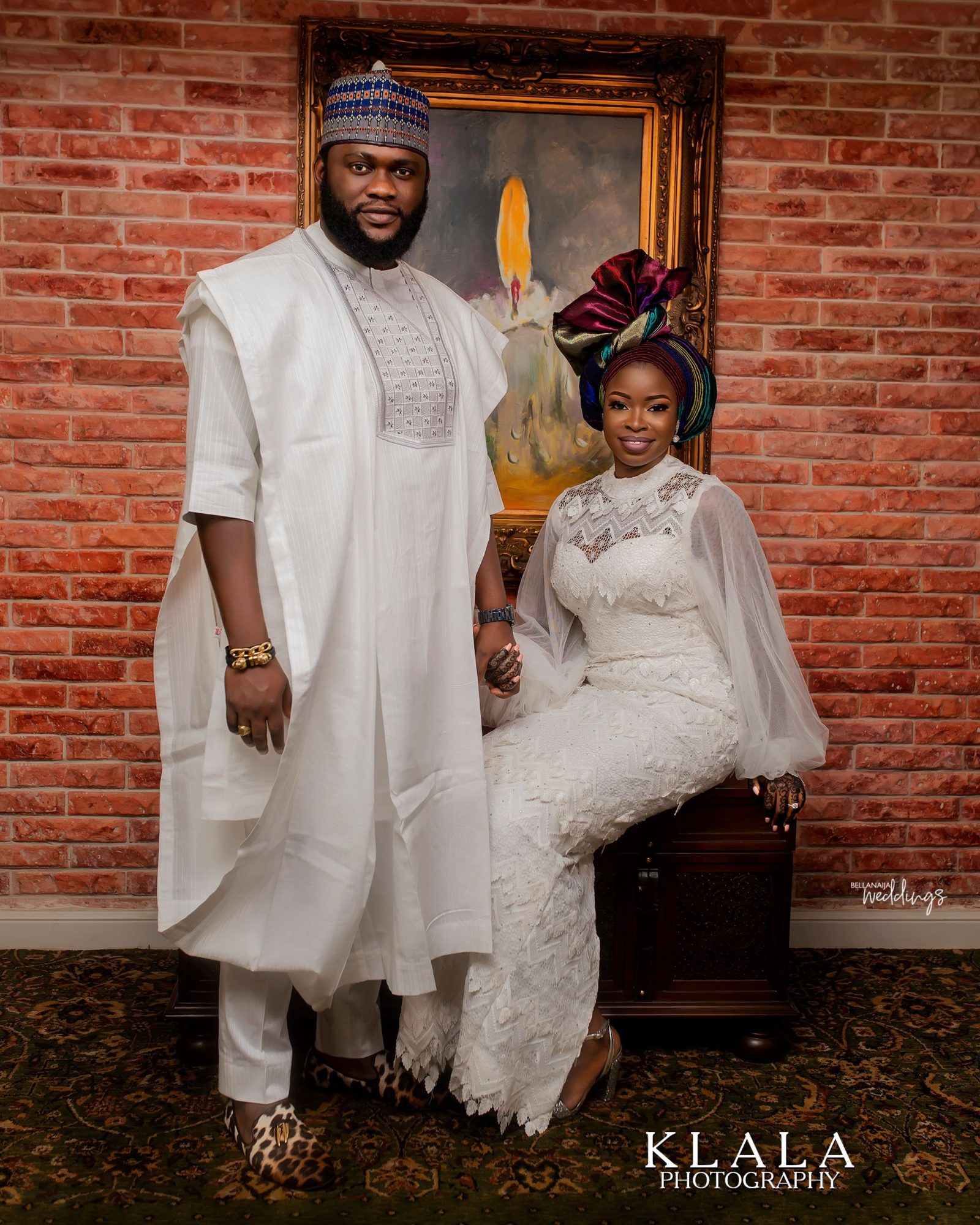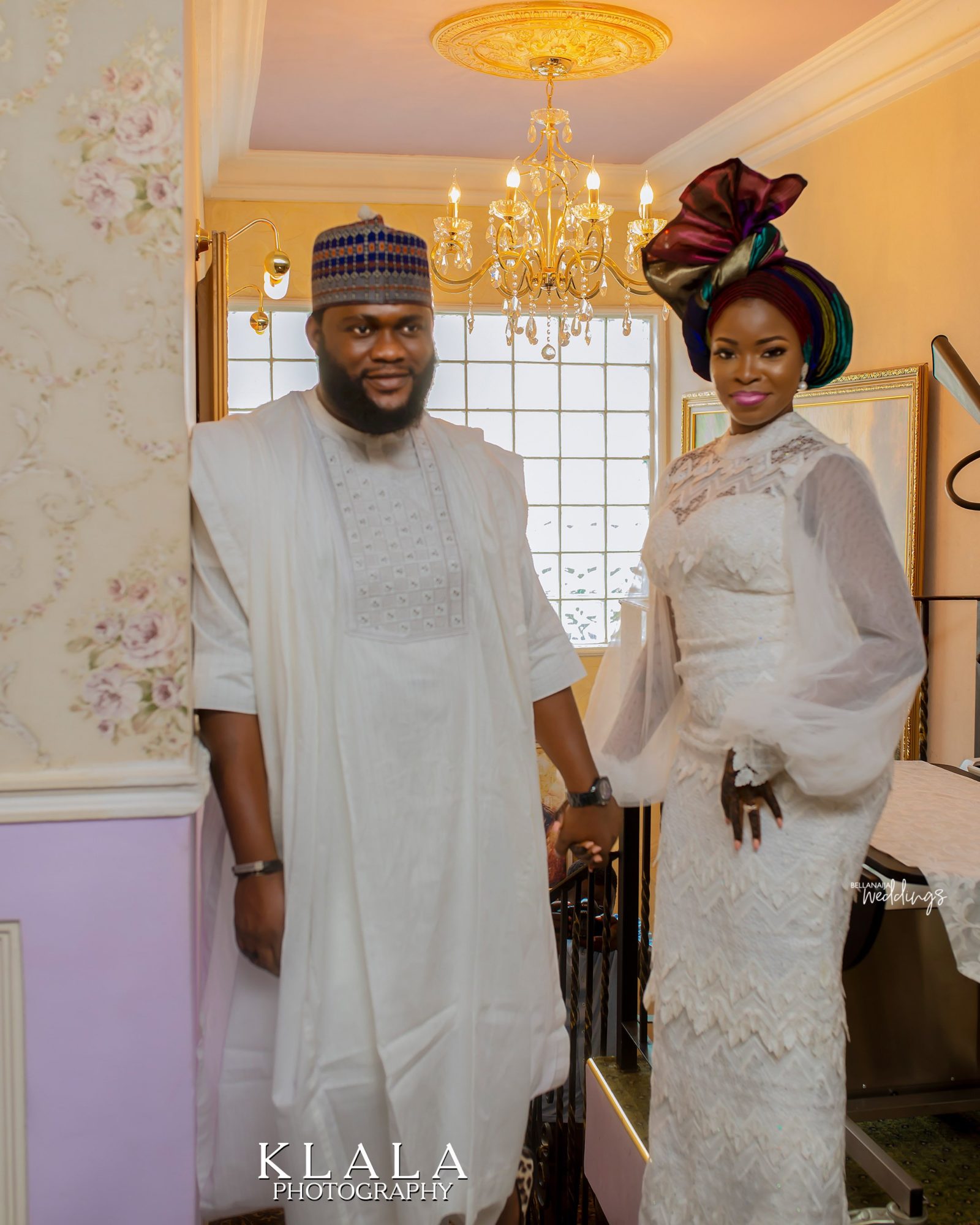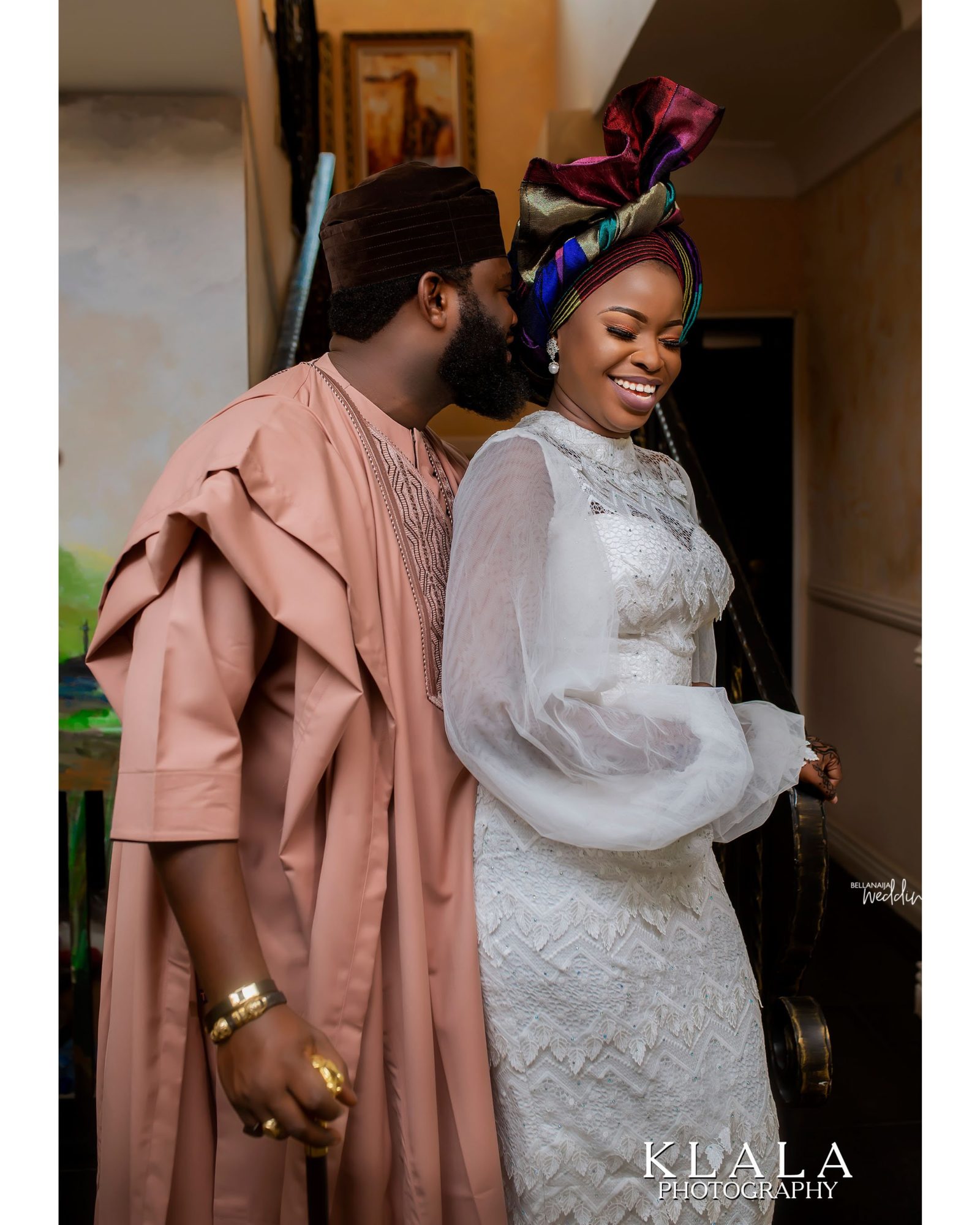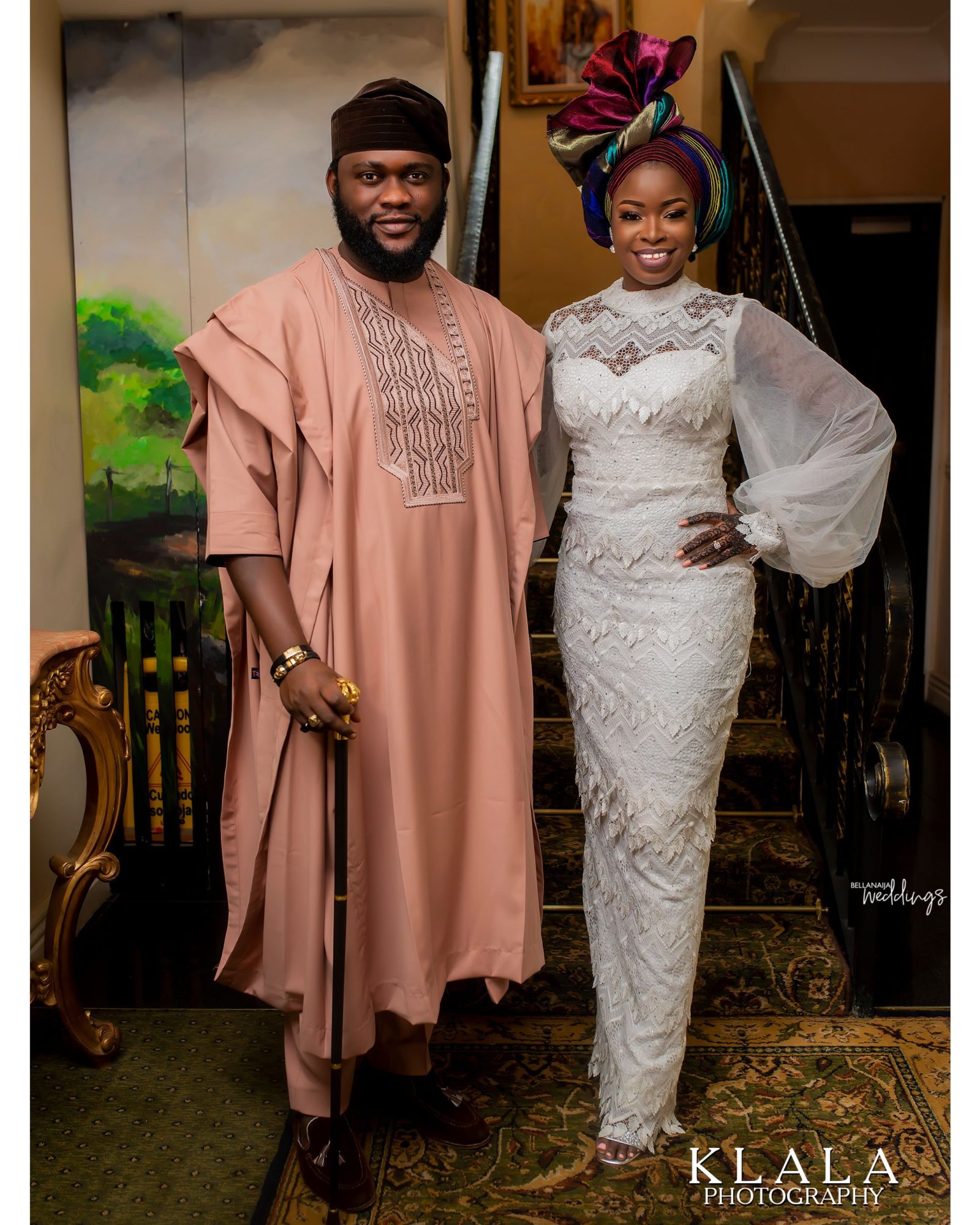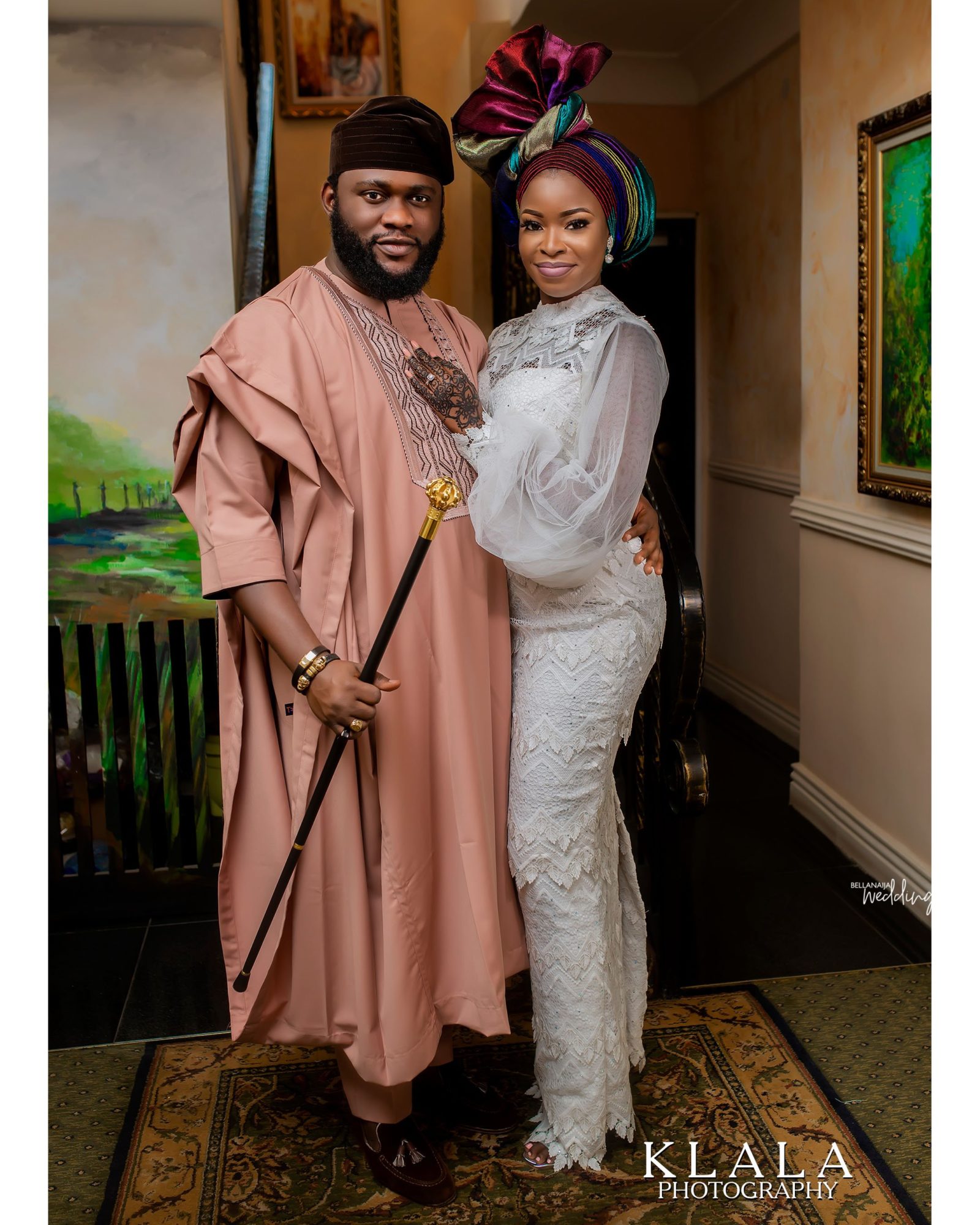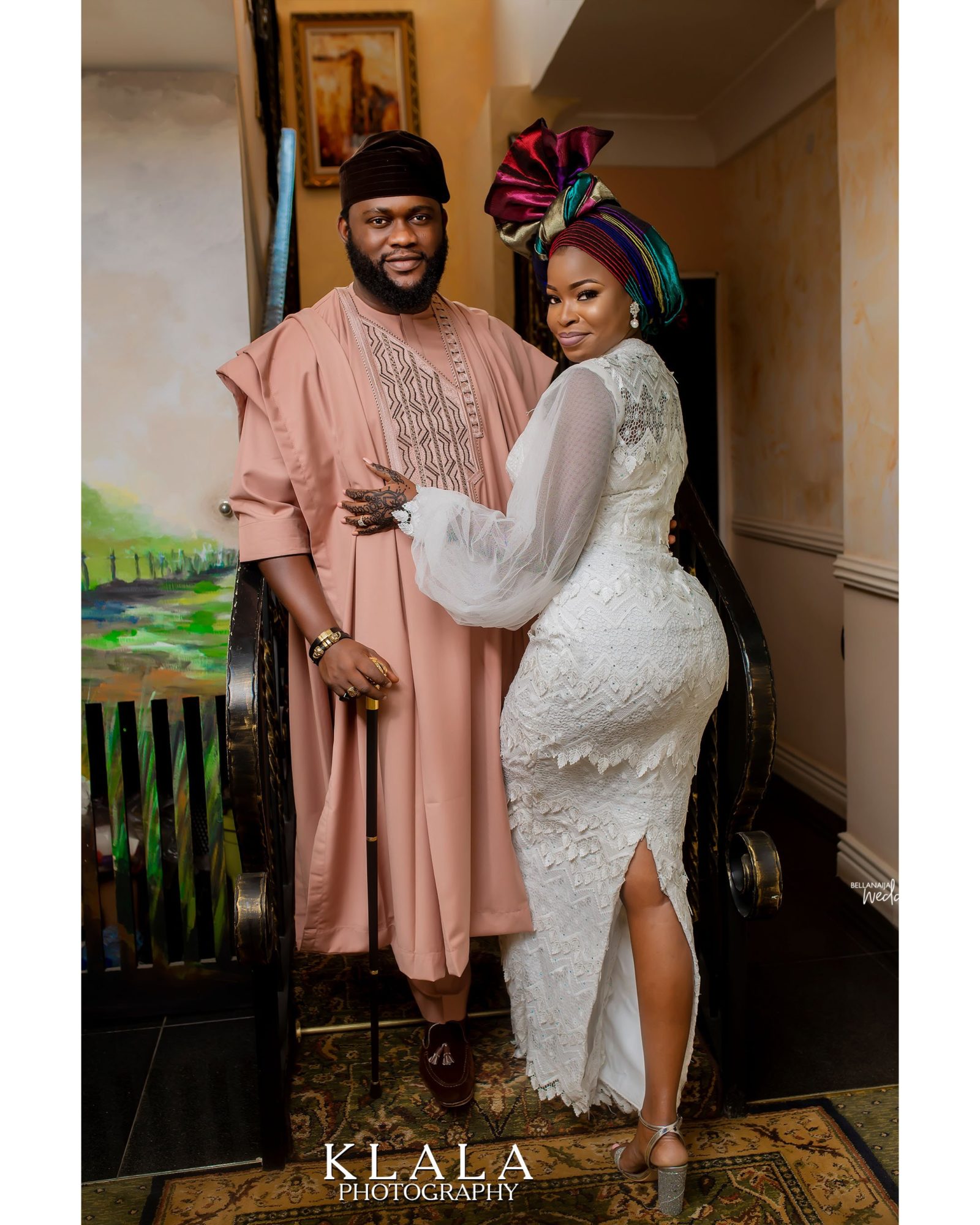 Kazeem kept looking at me with a big smile on his face (I can still remember that big smile like it was yesterday). I got shy because I knew they were talking about me. After disturbing her friend, he got my number and I received a message saying "Hello, my name is Biodun and I got your number from your friend". But as a correct girl, I was still forming at that time even though I was totally crushing on him.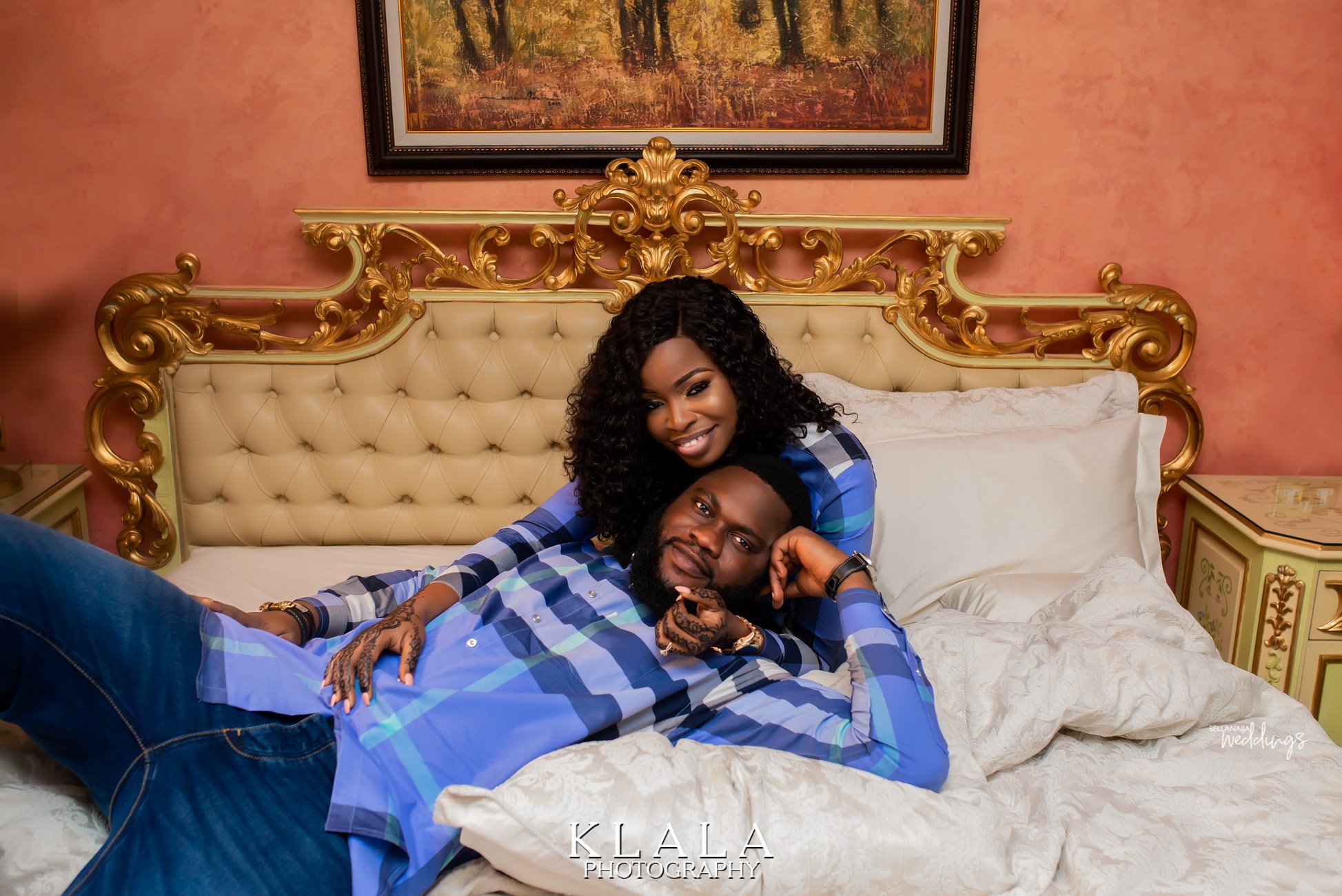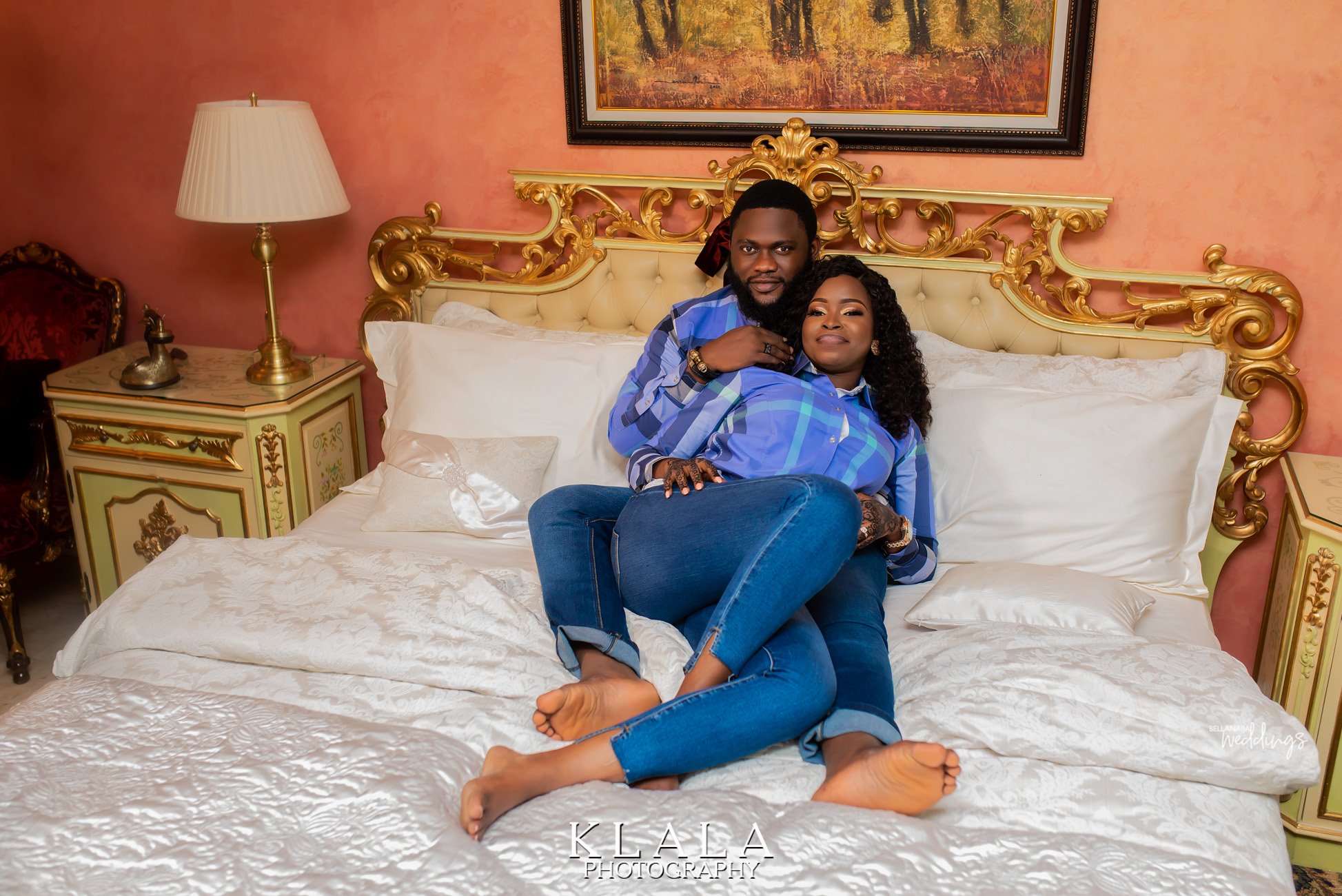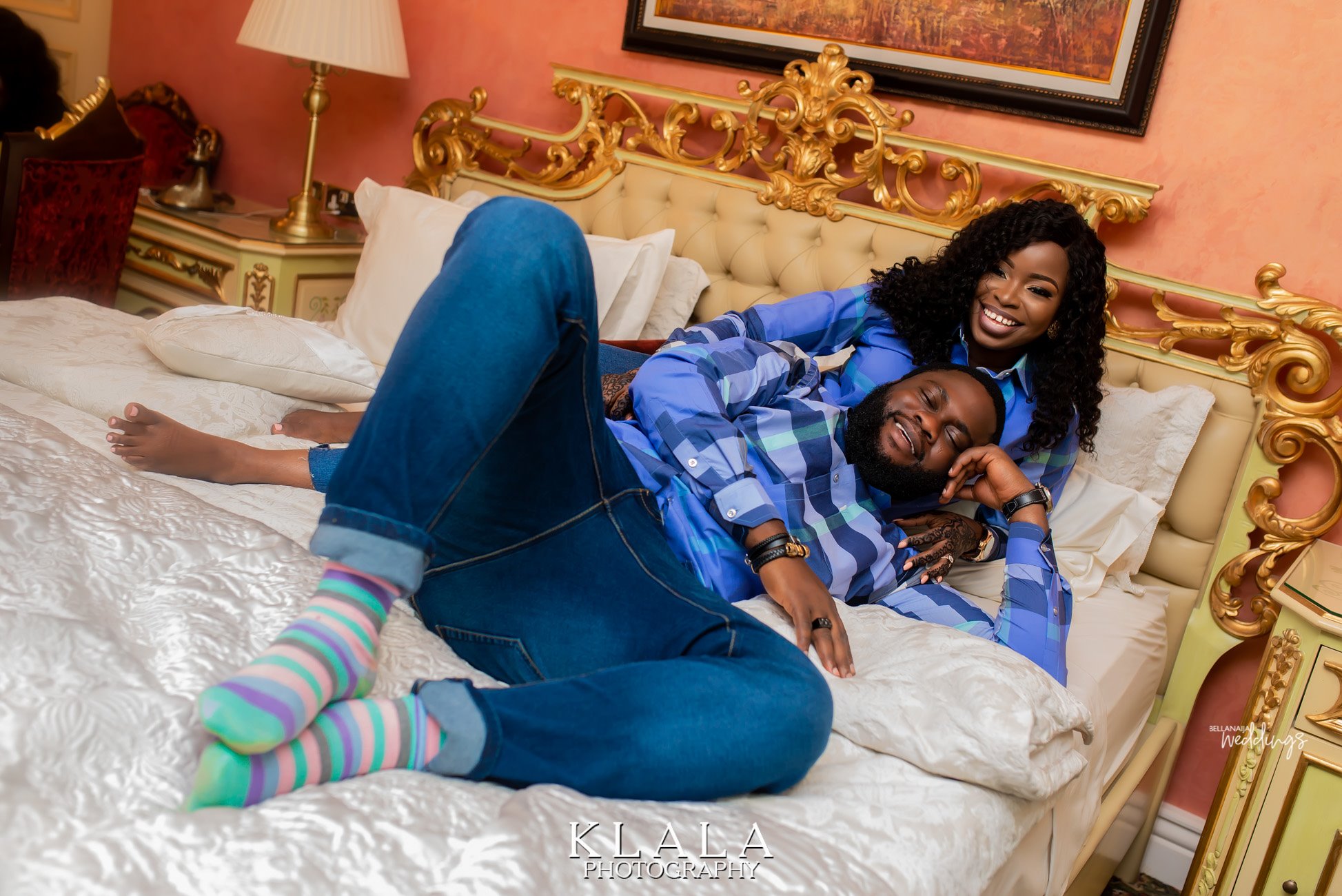 We became friends that chatted every day and then the story changed. After a few months of dating, things didn't work out as they both hoped and sadly we broke up. He found his way back to me a few months later, well the saying what "would be, would be" played out and we became friends again and I invited him to my Mum's birthday. He came and told my Mum he was back for good.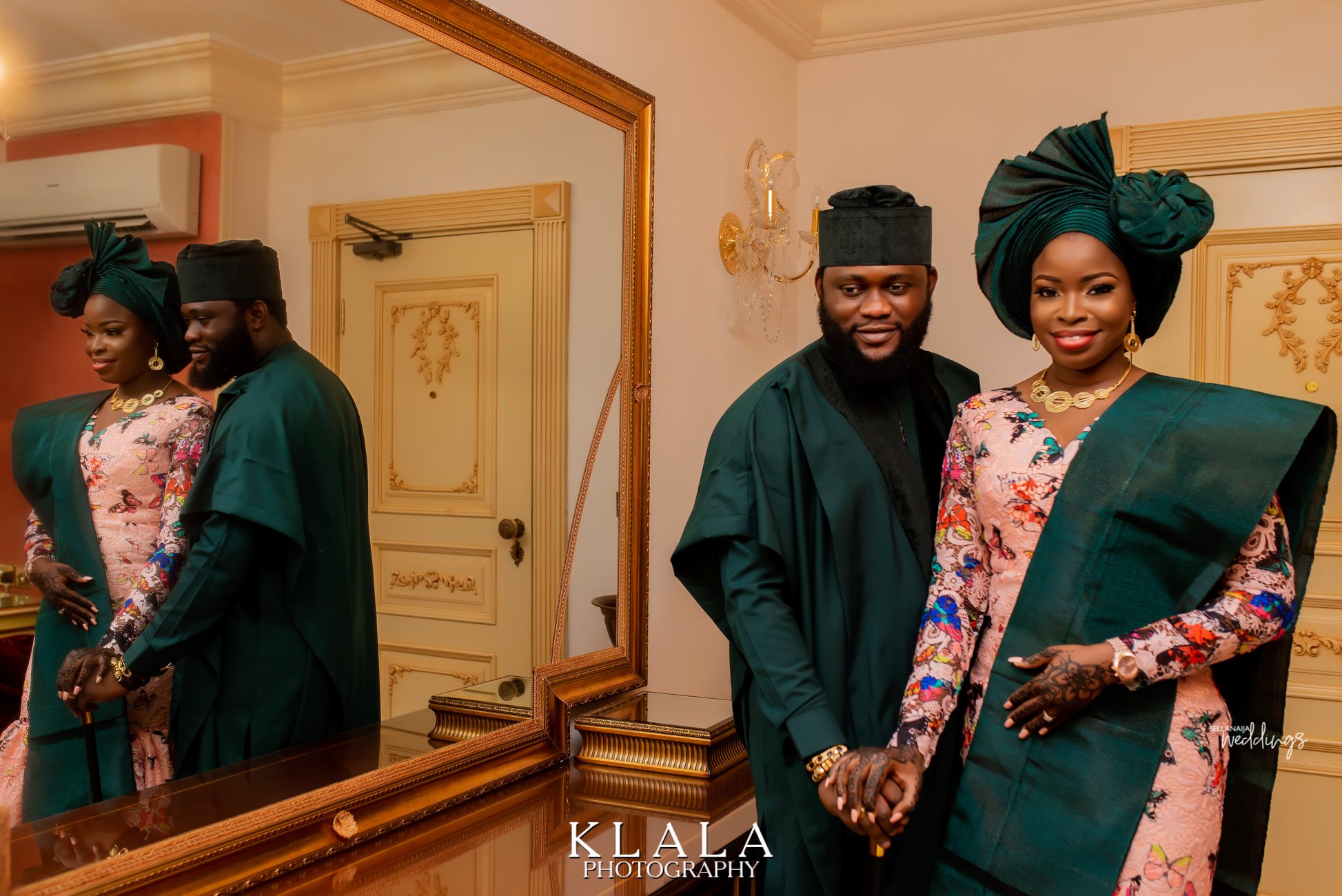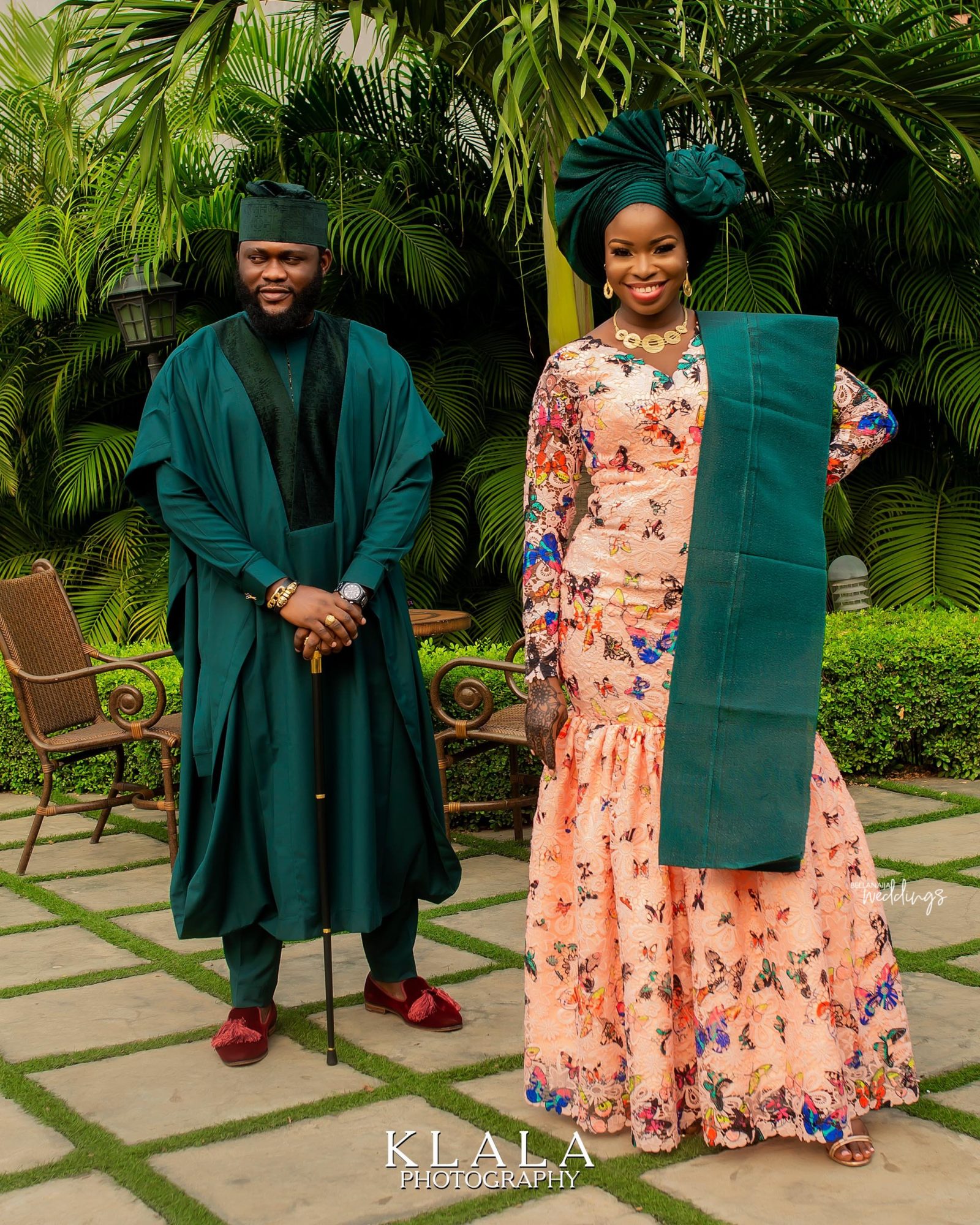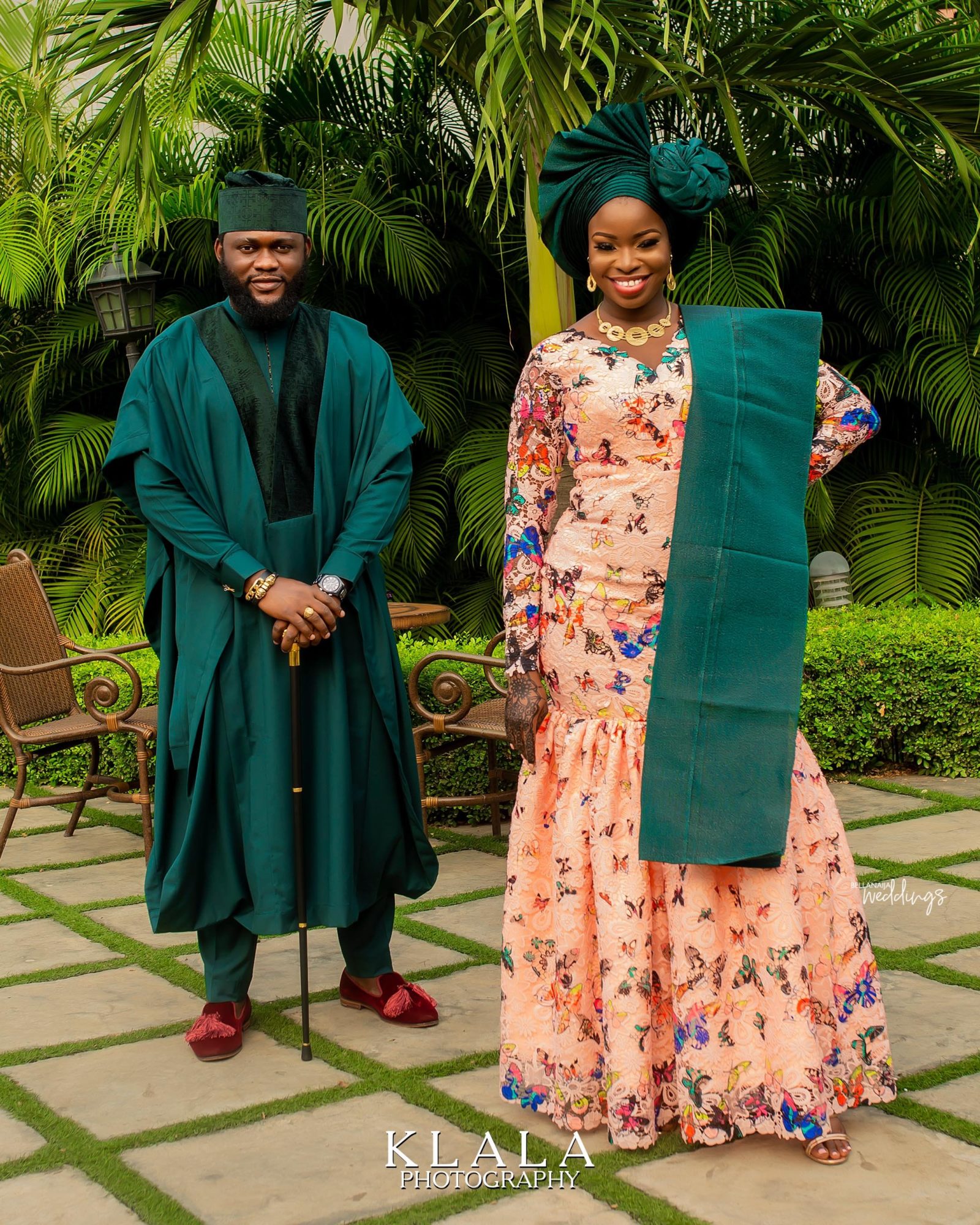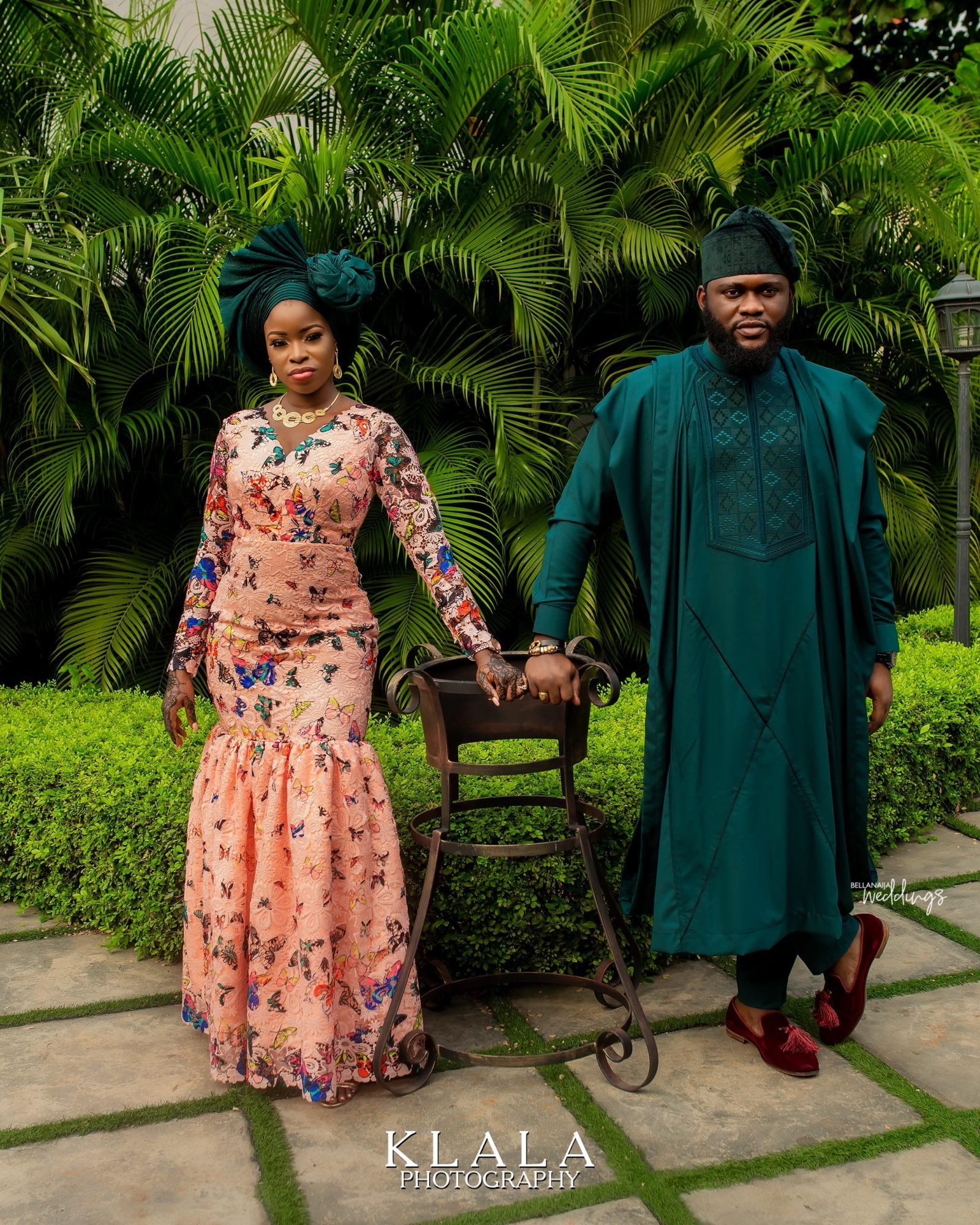 In Kazeem's words "Till date, that is probably one of the highlights of their relationship". With her, I realized I don't have to be anyone else but myself, each time I see her face I know I am right where I should be. No one said the journey was easy but we found a way to prove our love to each other even at the lowest moments with this exceptional human!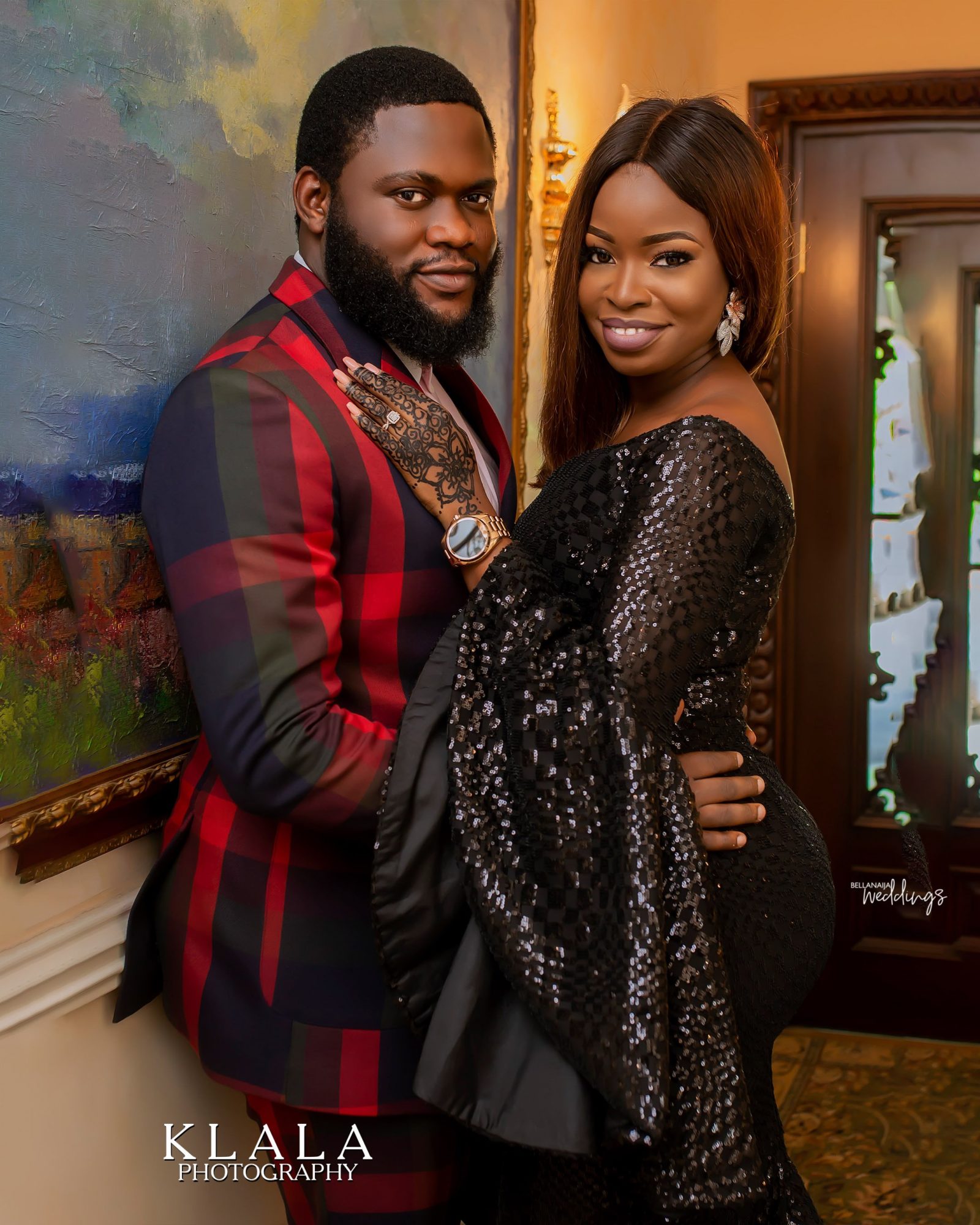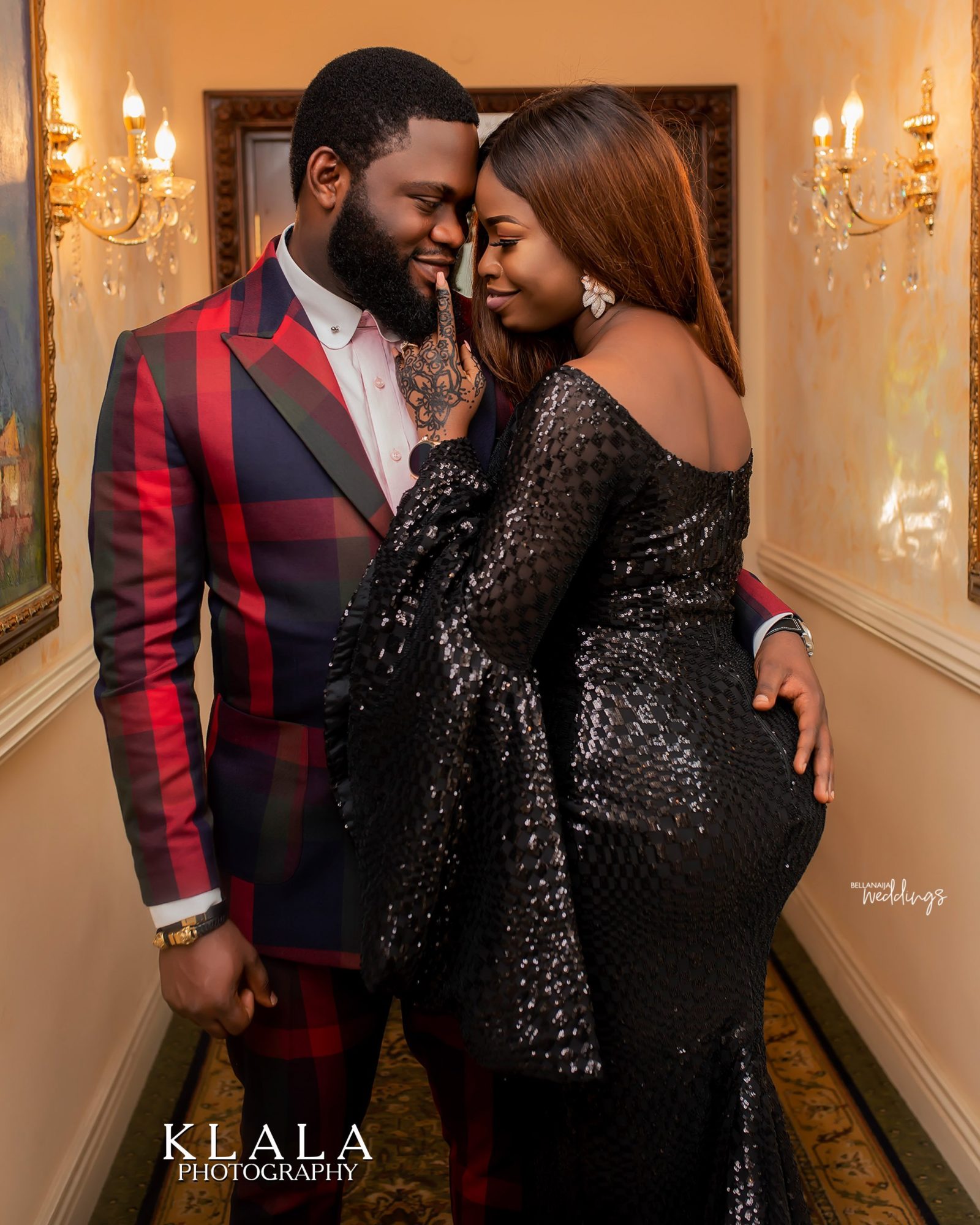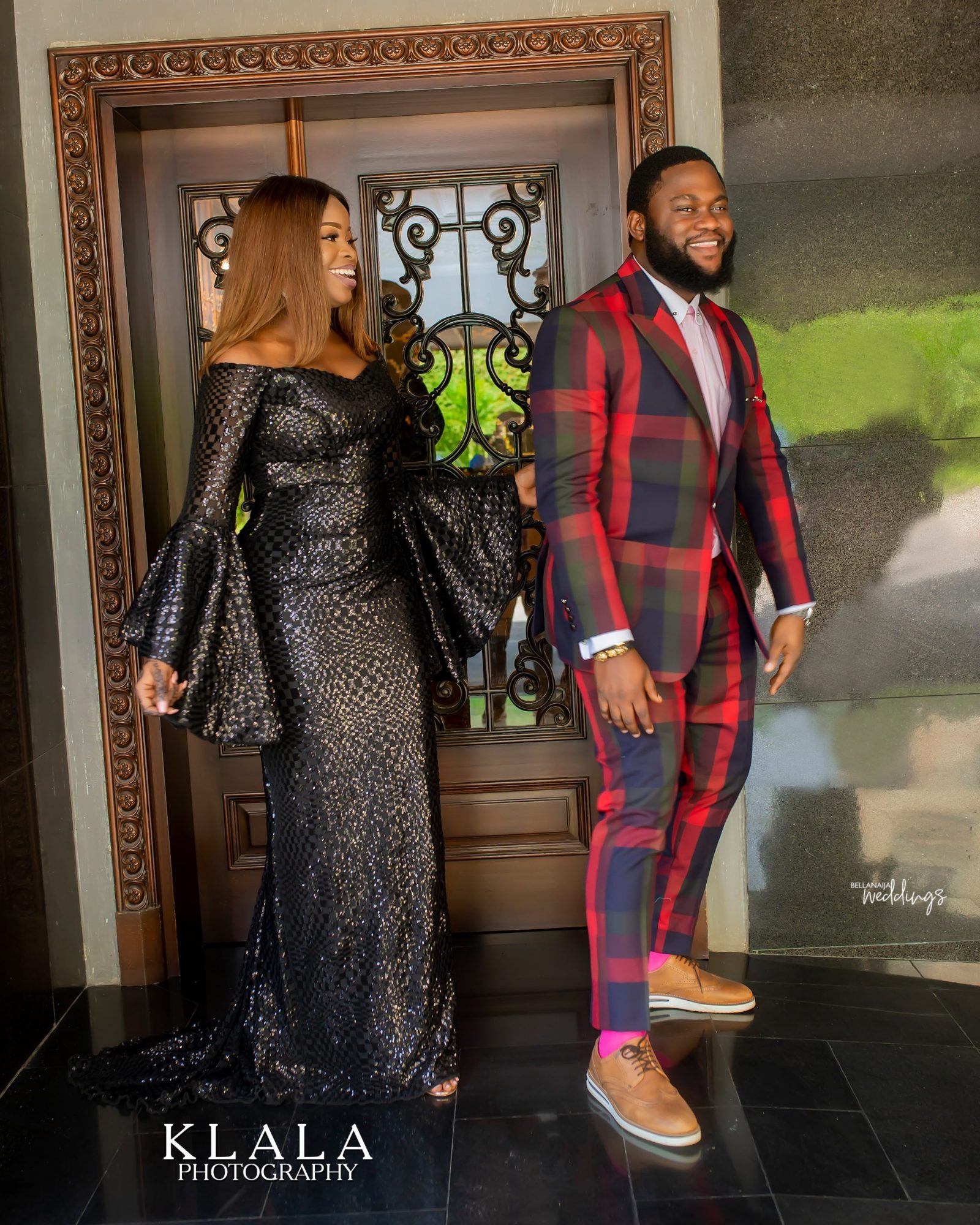 Every girl's dream is to marry the guy she's dating when in love. I'm glad that we share our love together and inspire each other to be better people. Love is not just to be said but also to be shown. We are here now planning our happily ever after. Thank you, baby, for loving me better than I could ever love myself.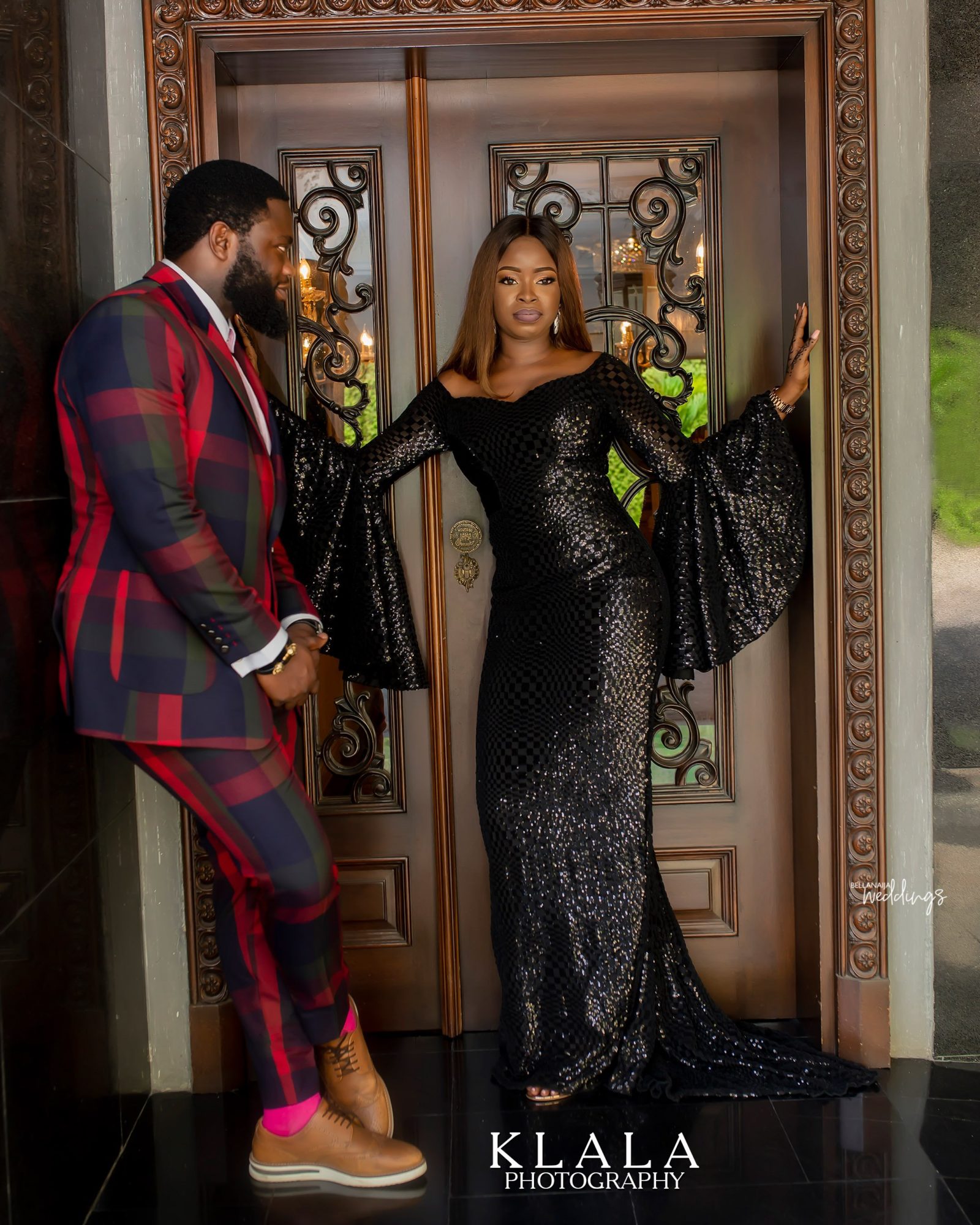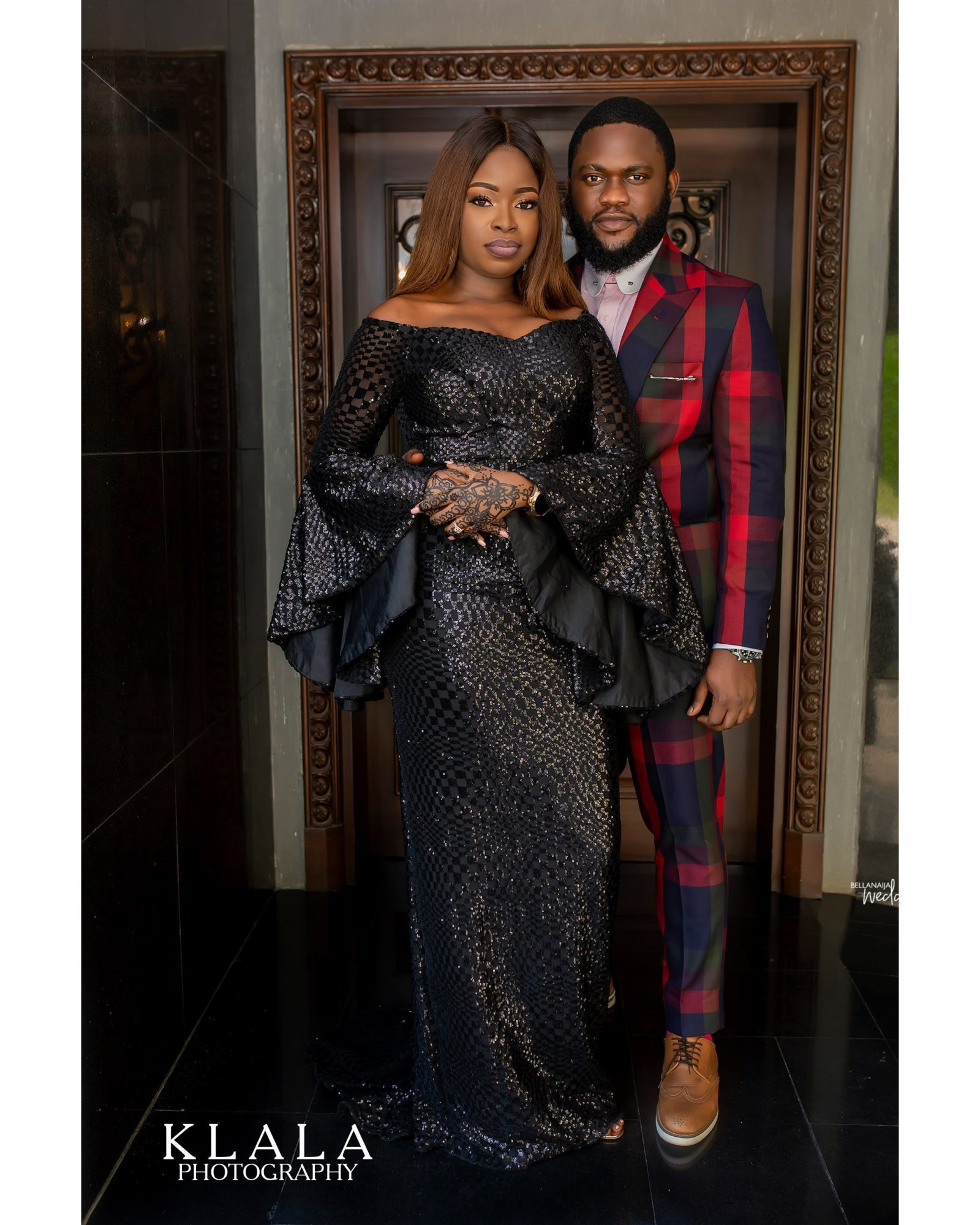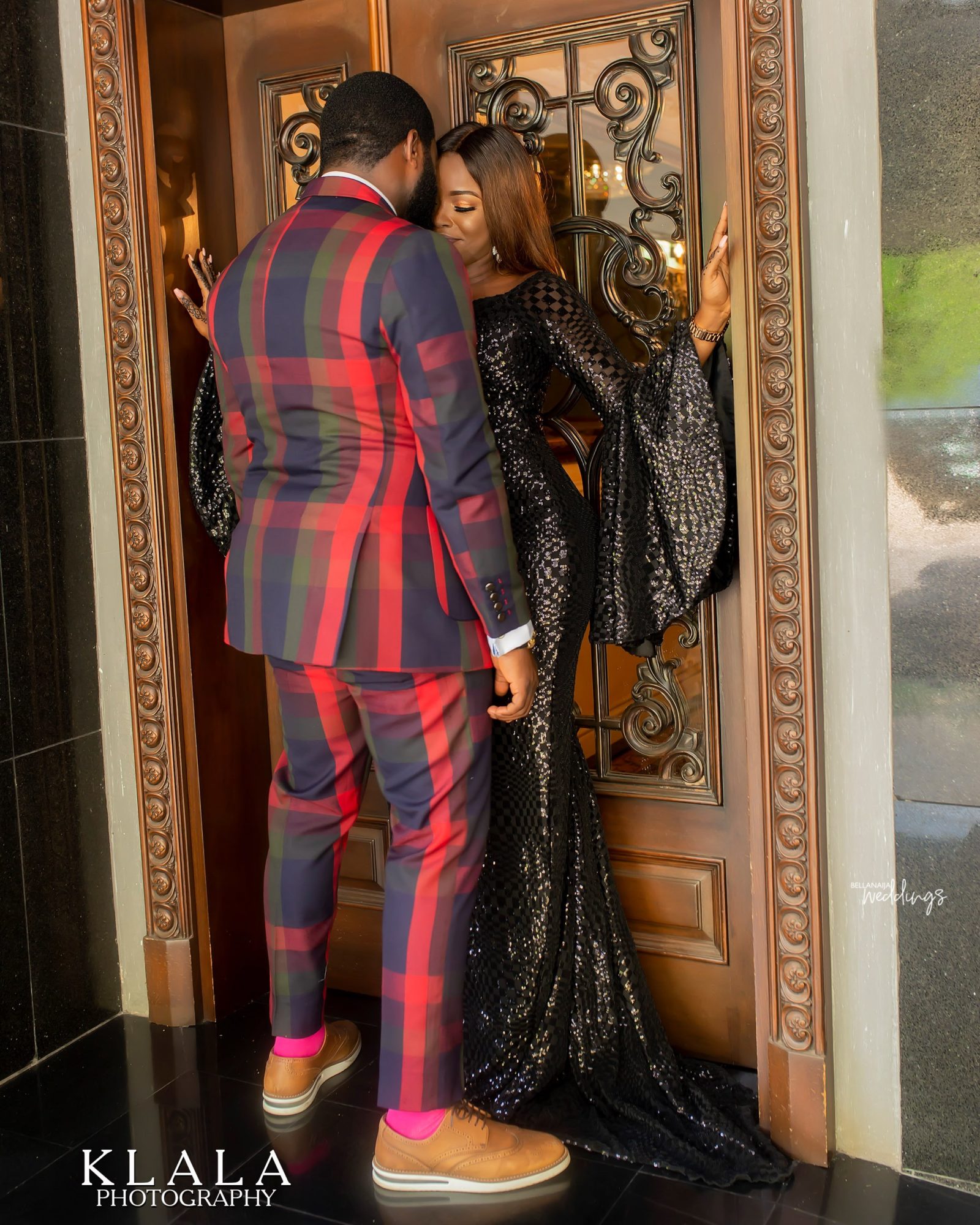 Credits:
Bride-to-be: @anike_isijola
Groom-to-be:  @tlrcouture
Photography: @klalaphotography
Planner @eventories
Videography: @klalafilms
Asooke: @deroyalfabrics
Groom's outfit: @tlrcouture
Bride's outfit:@elanfashion_ng
Makeup: @dutchsignatures
Gele: @temmabeadsconcept
Henna: @makeup_by_may_ng