There's no doubt that bridal robes are now an important piece in a bride's wardrobe for her big day. So it is only right that there are options to choose from.
So if trendy bridal robes are a thing for you, Lessandras Beauty has some robes that you will love.  Consisting of 8 robes named Thia, Nura, L'amore, Sapphire, Nife, La' Belle, Rahman, and Hadassah are definitely worth bookmarking ahead of the big day. So while you are getting all glammed up, here's a good way to get comfy.  Here's how the designer, Lessandras Beauty describes the collection:
Allure Collection is a luxurious bridal robe collection created for the bride looking for something sexy, glamorous, and spectacular. It consists of 8 robes all designed to make brides embrace their inner confidence and feel charming the morning of their wedding. Simply making your morning more alluring.
Let's take a look at the robes below: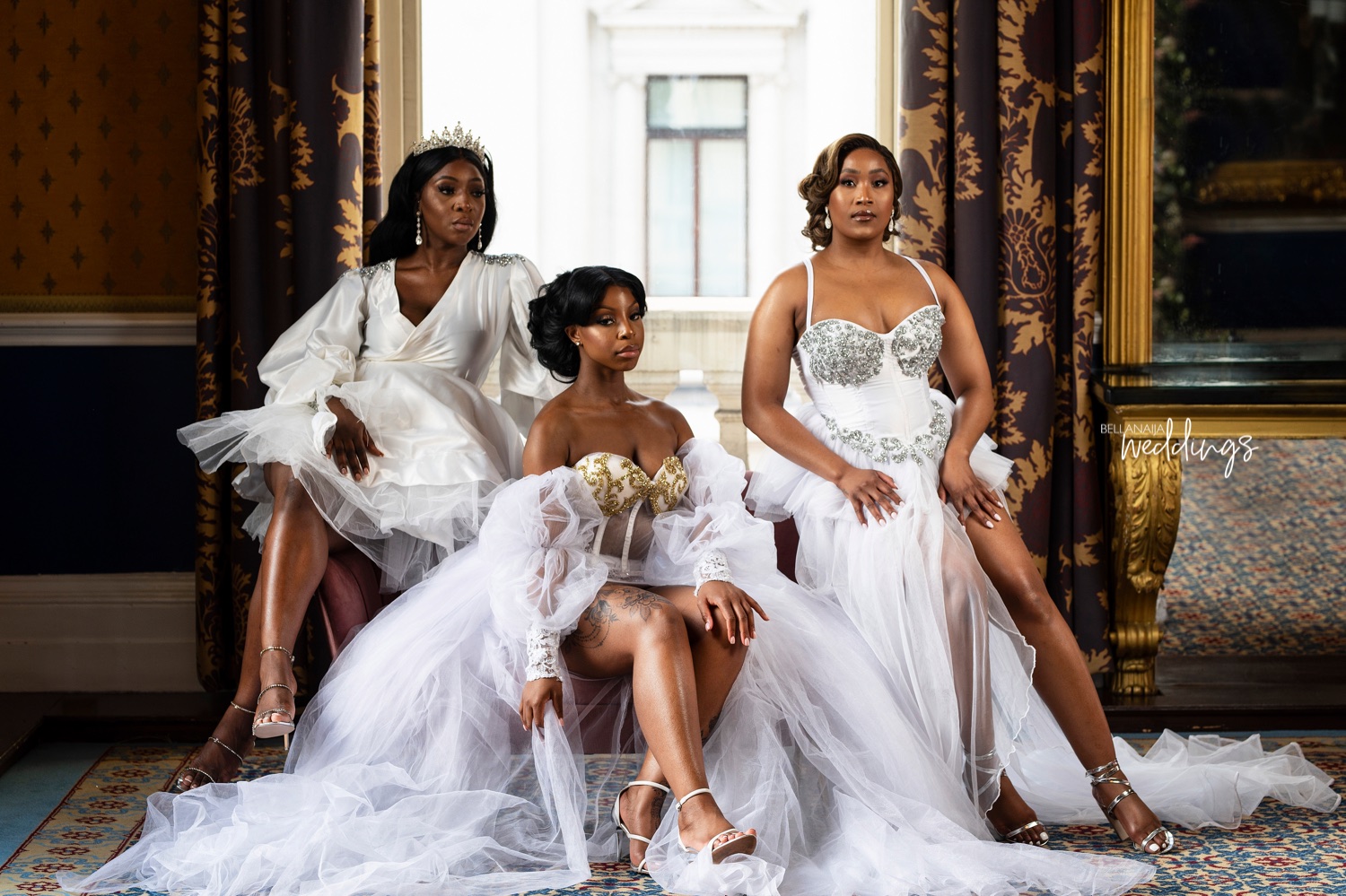 L'amore Robe
If you are going for colour, this robe's rich pink colouring adds to the warm feeling of love and happiness on your special day. Inspired by its sister robe Sade, its high slit, one-shoulder ruffles, and darling inner two-piece corset and skirt strikingly complement any skin tone and body type.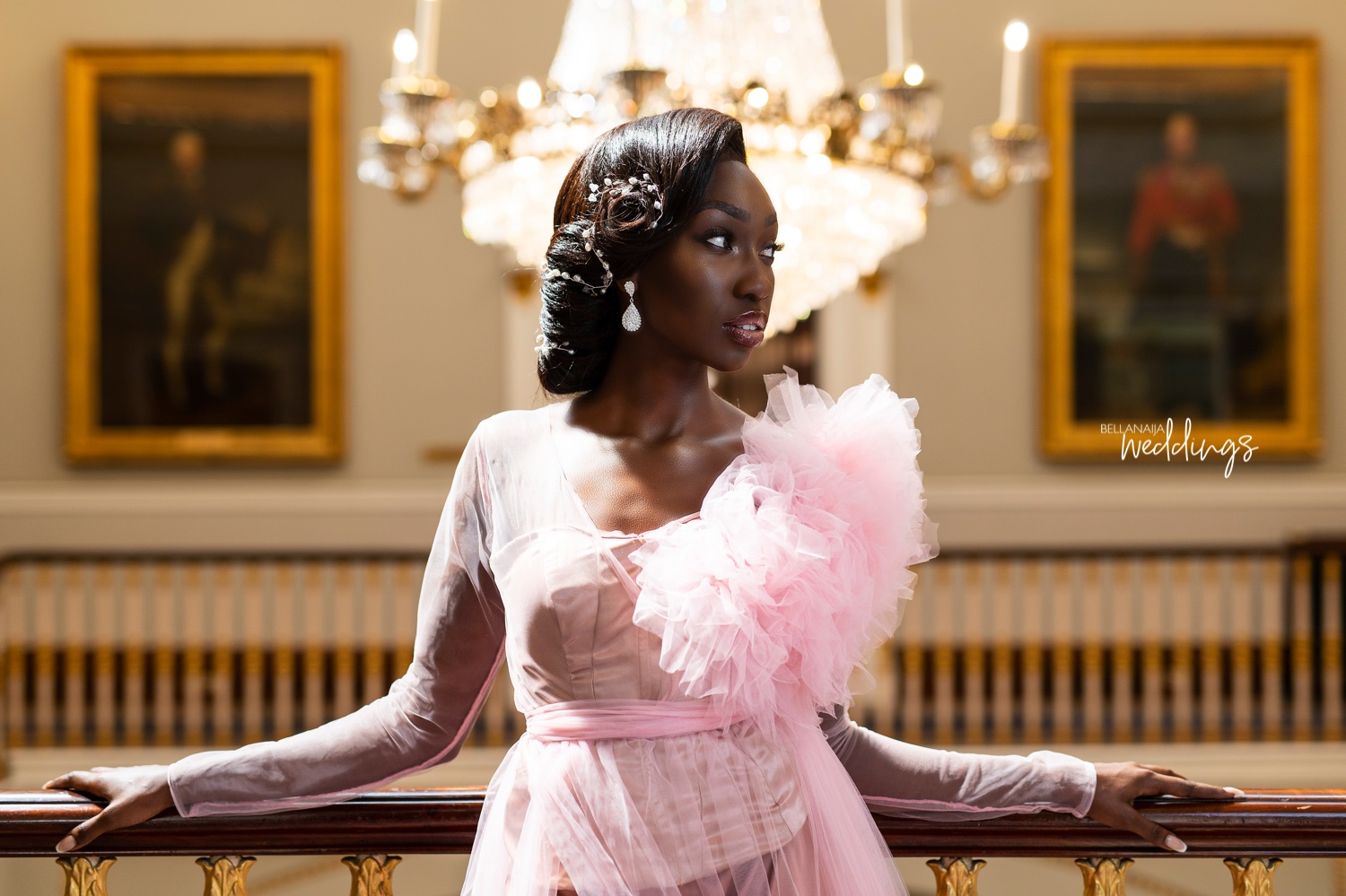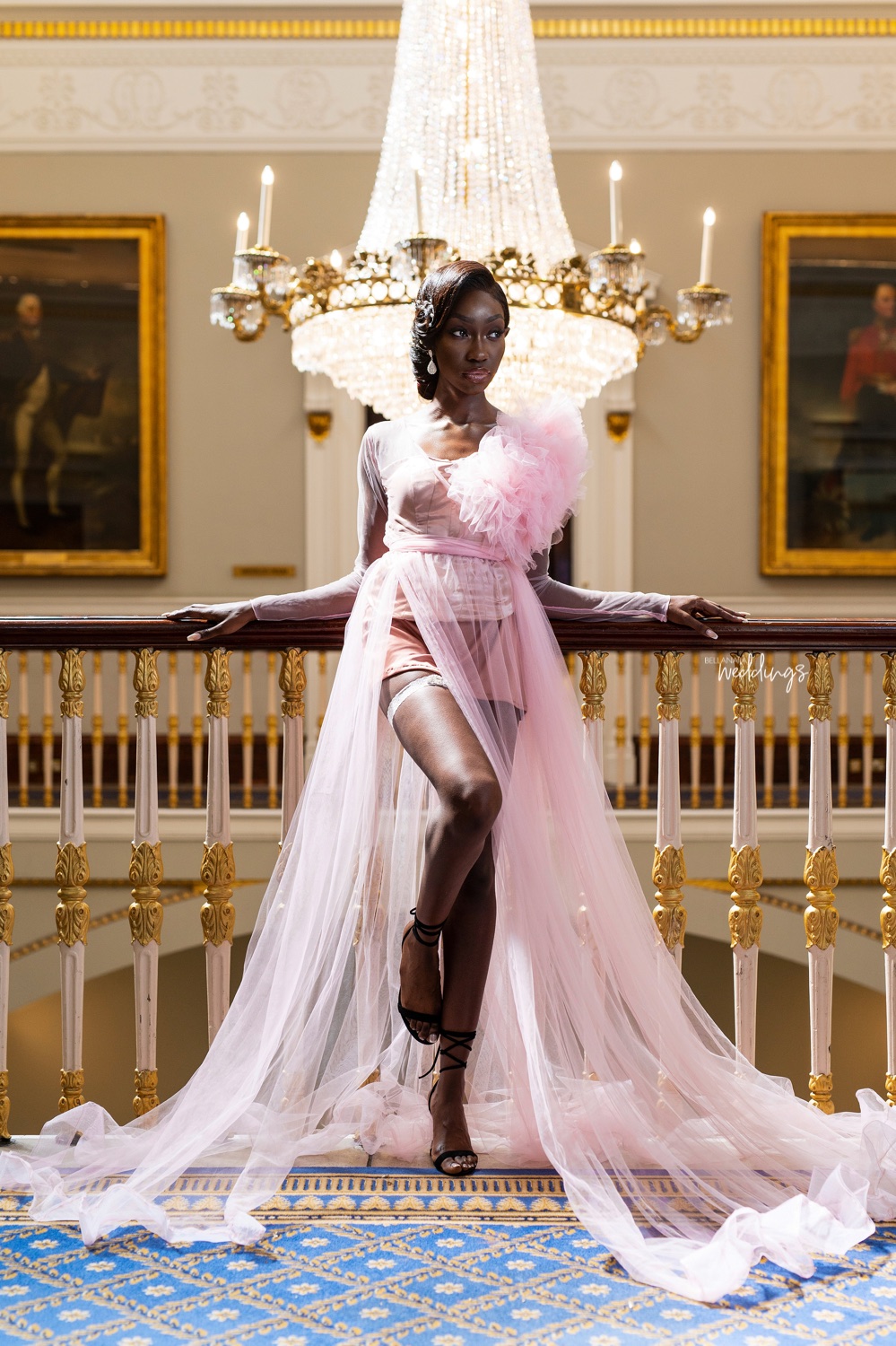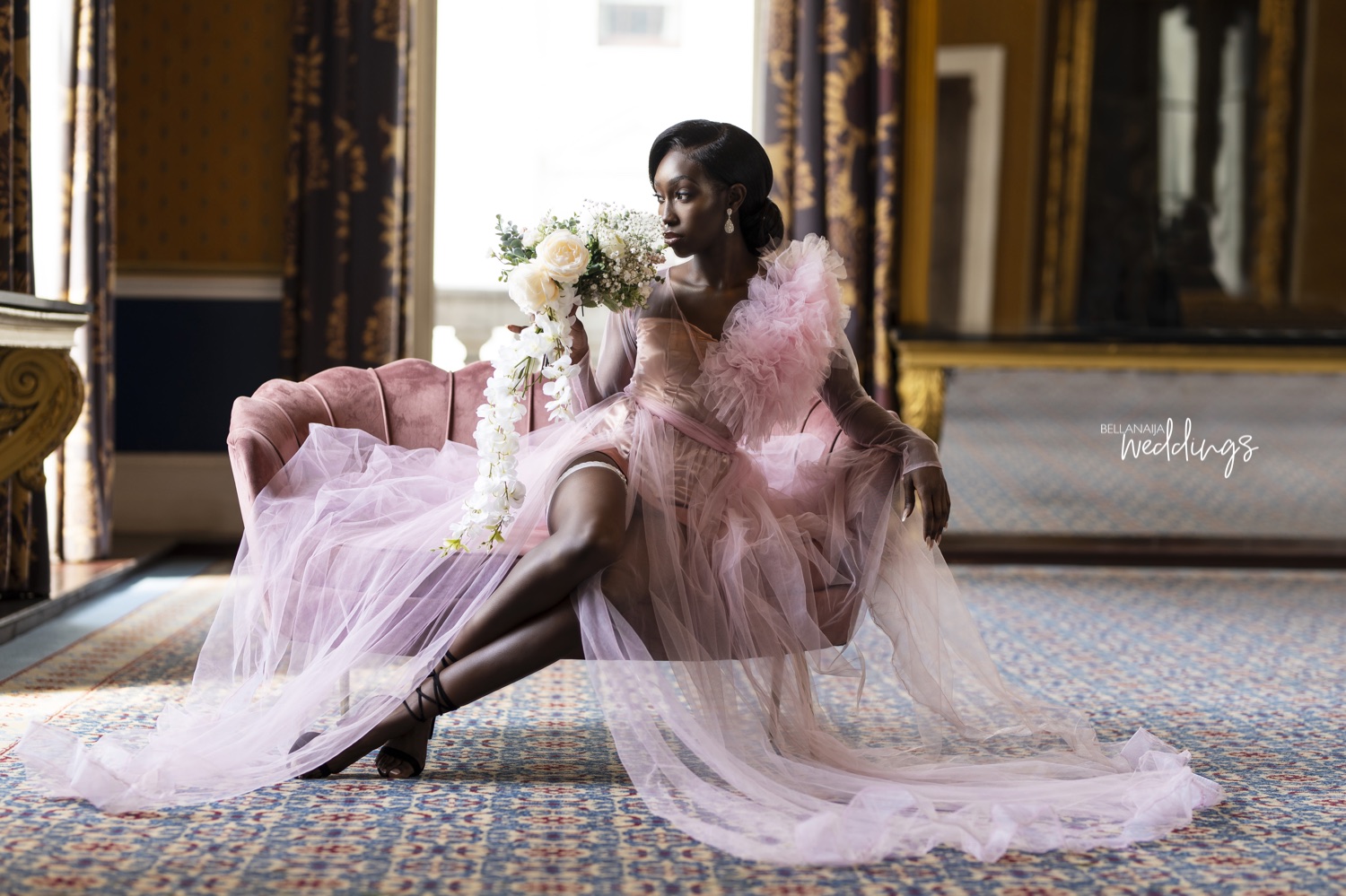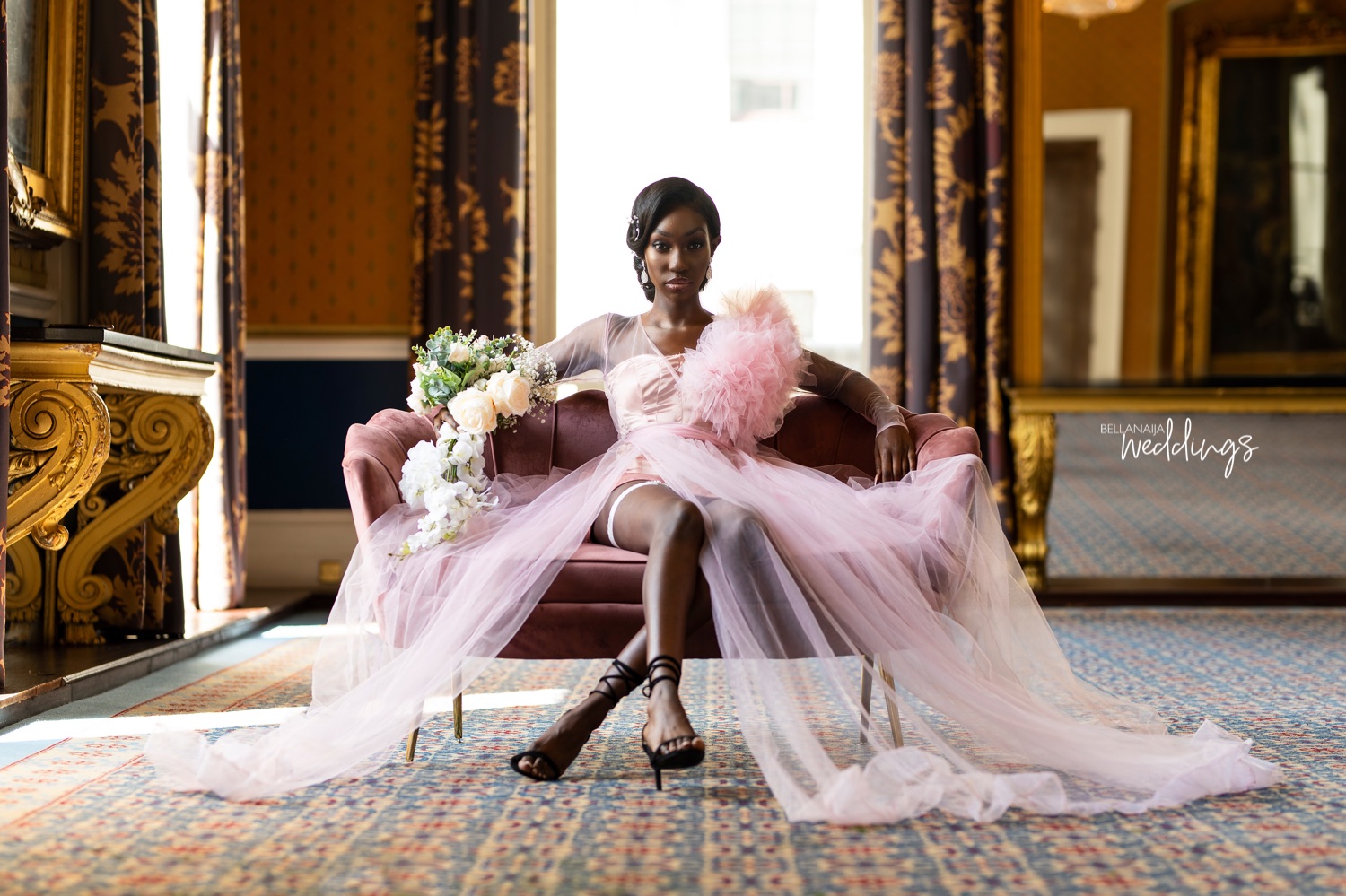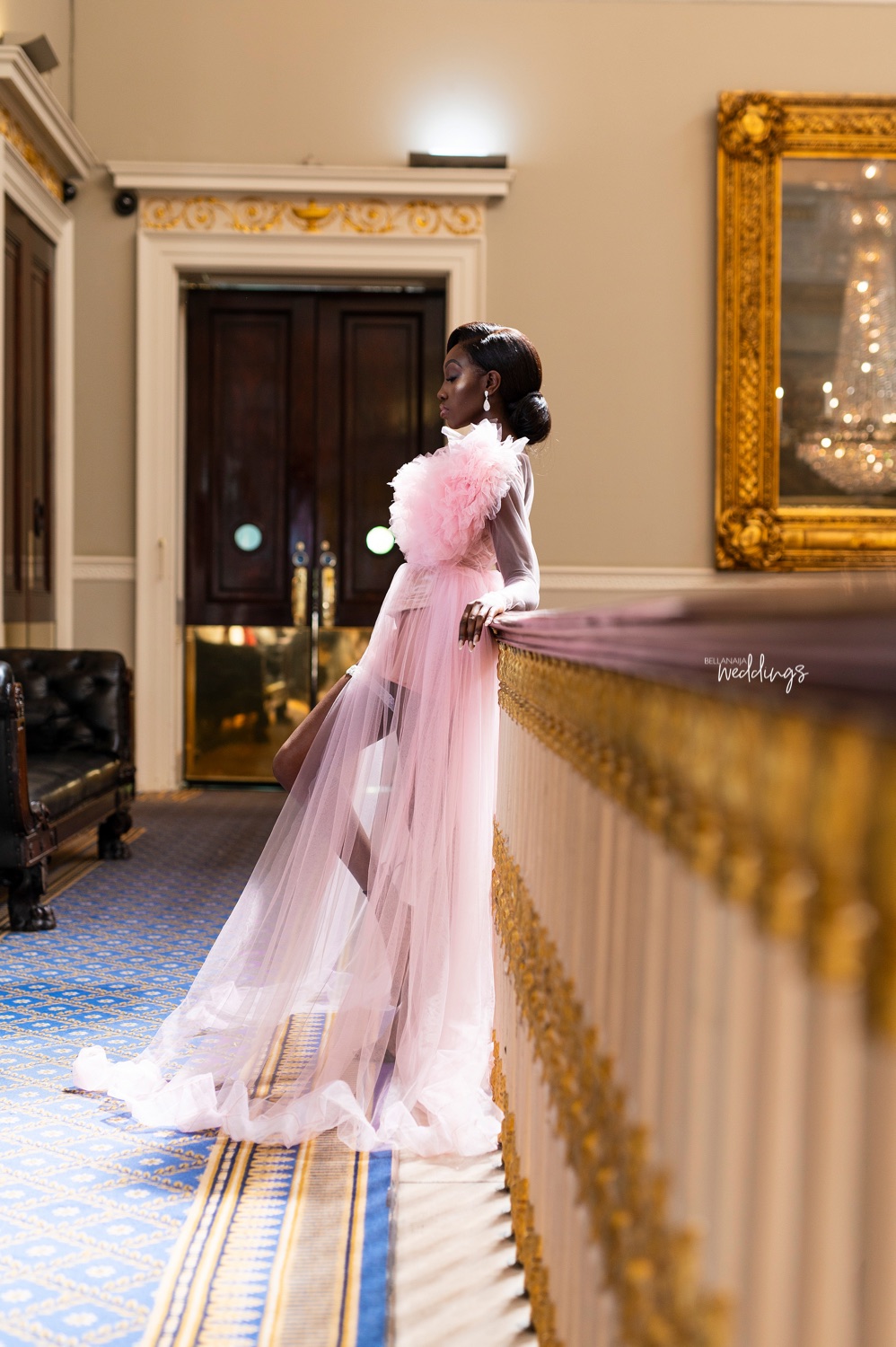 L'amore Rhaman
A truly stunning robe purposely created for the Muslim brides. The opaque silk material and mesh ruffles not only elegantly reflect the modesty of the bride but coupled with a long silk inner dress, headscarf, and extra-long train it radiates pure glow and sophistication.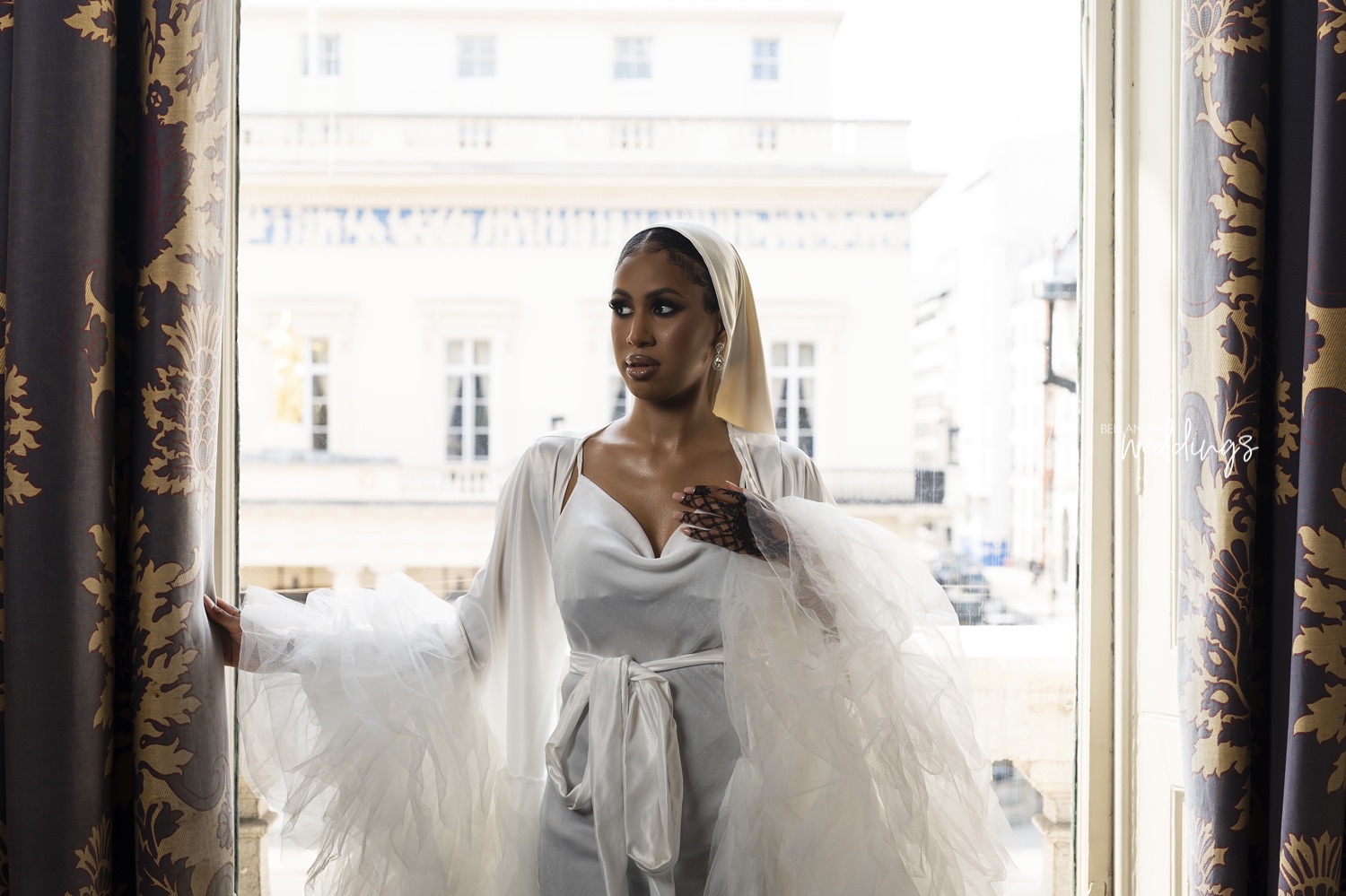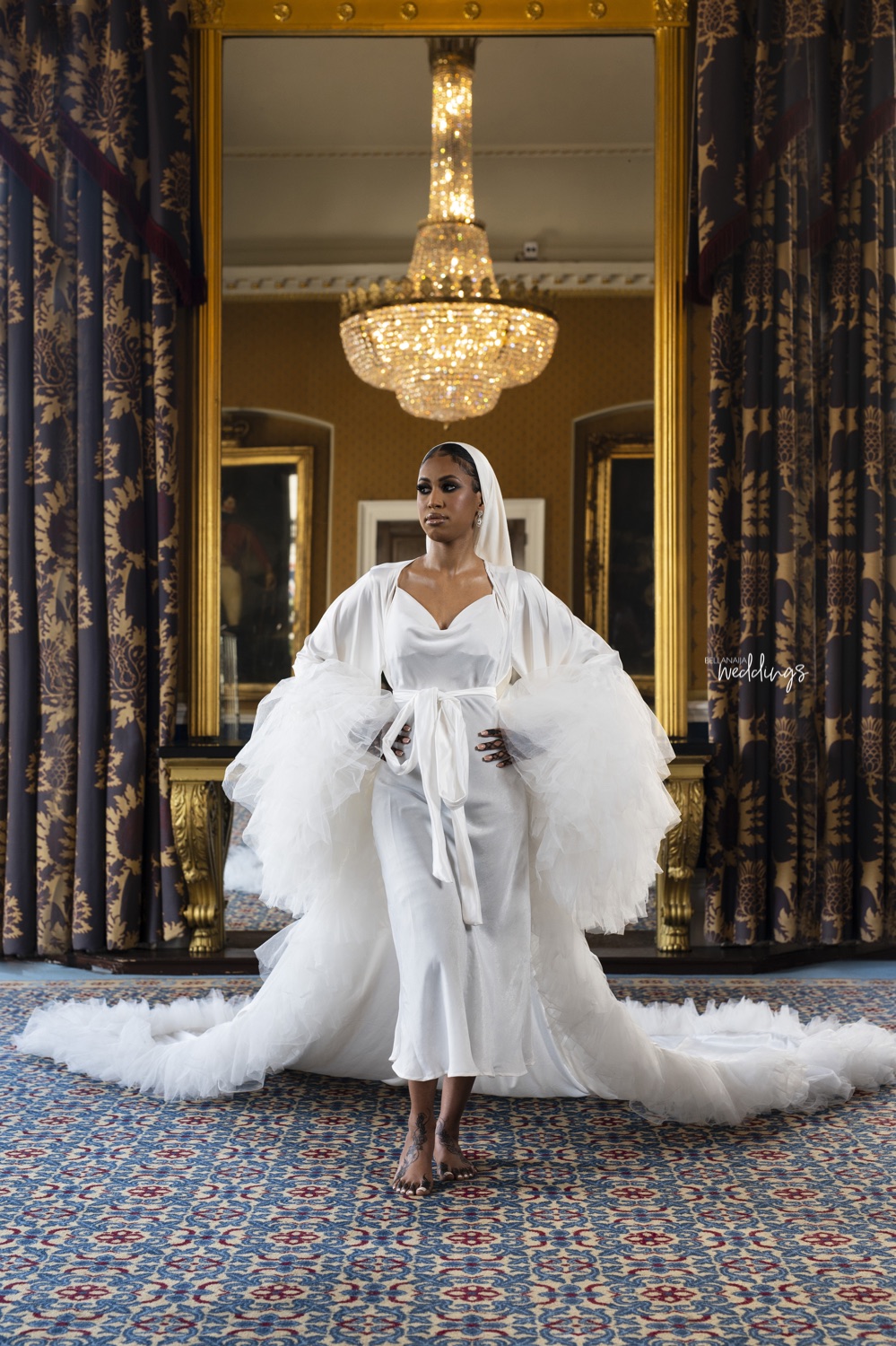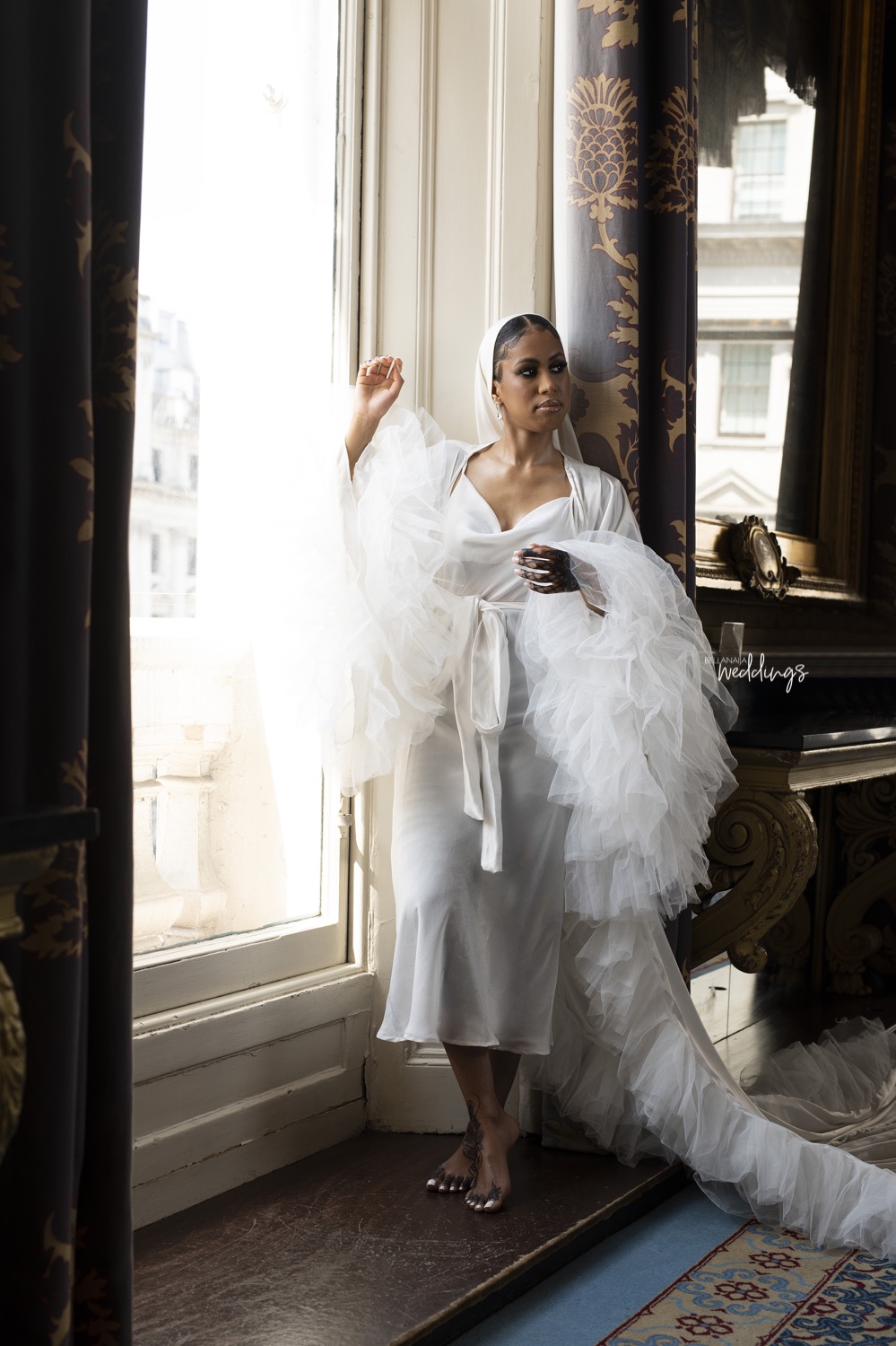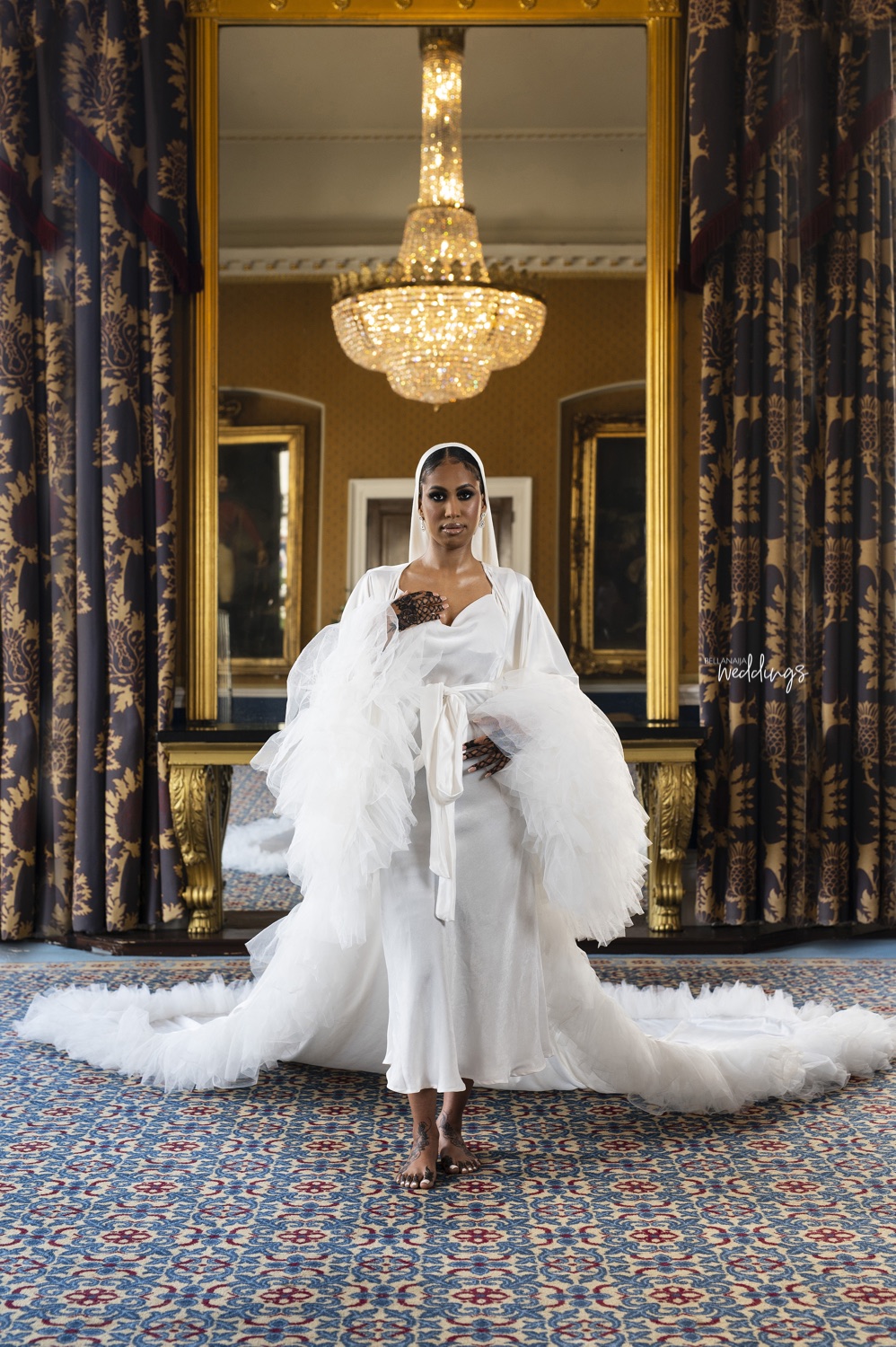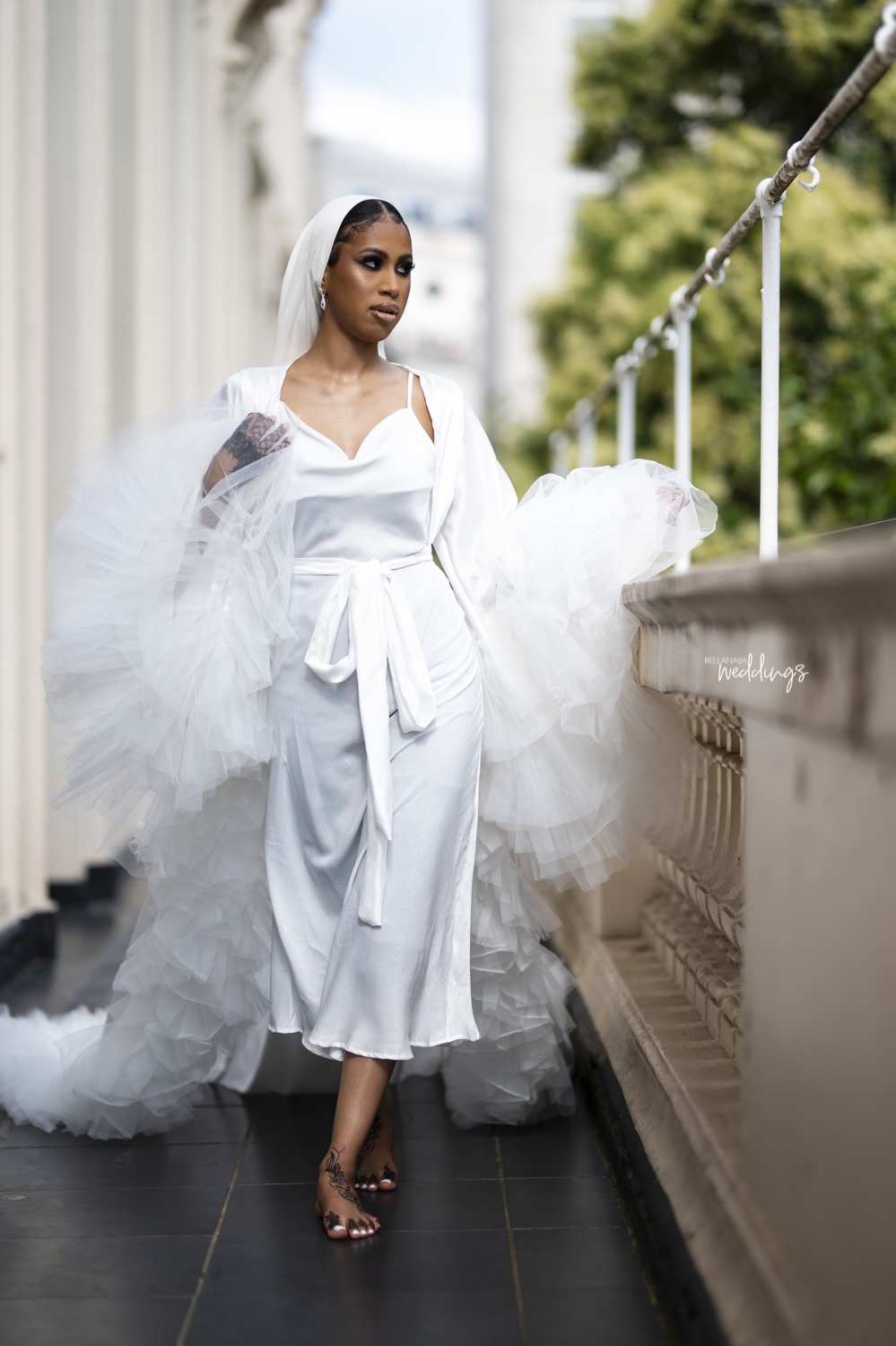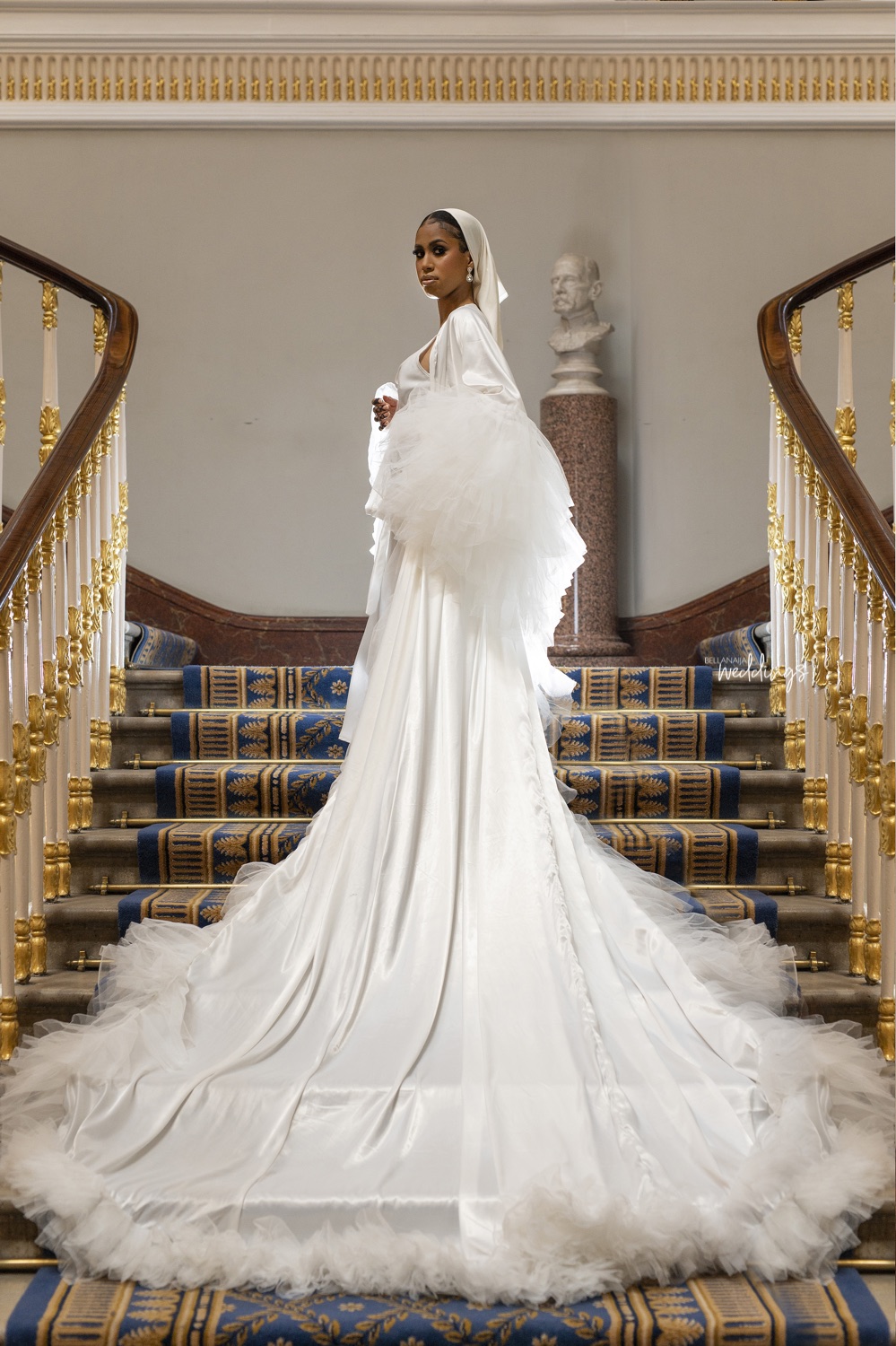 Thia
This jaw-dropping robe, arrives as a one-piece with elaborate detailing, enriching the bridal experience. Its puffy sleeves and inner corset dress with gold embellished bust draws attention to the bride's womanly curves making her evolve into the Goddess she truly is.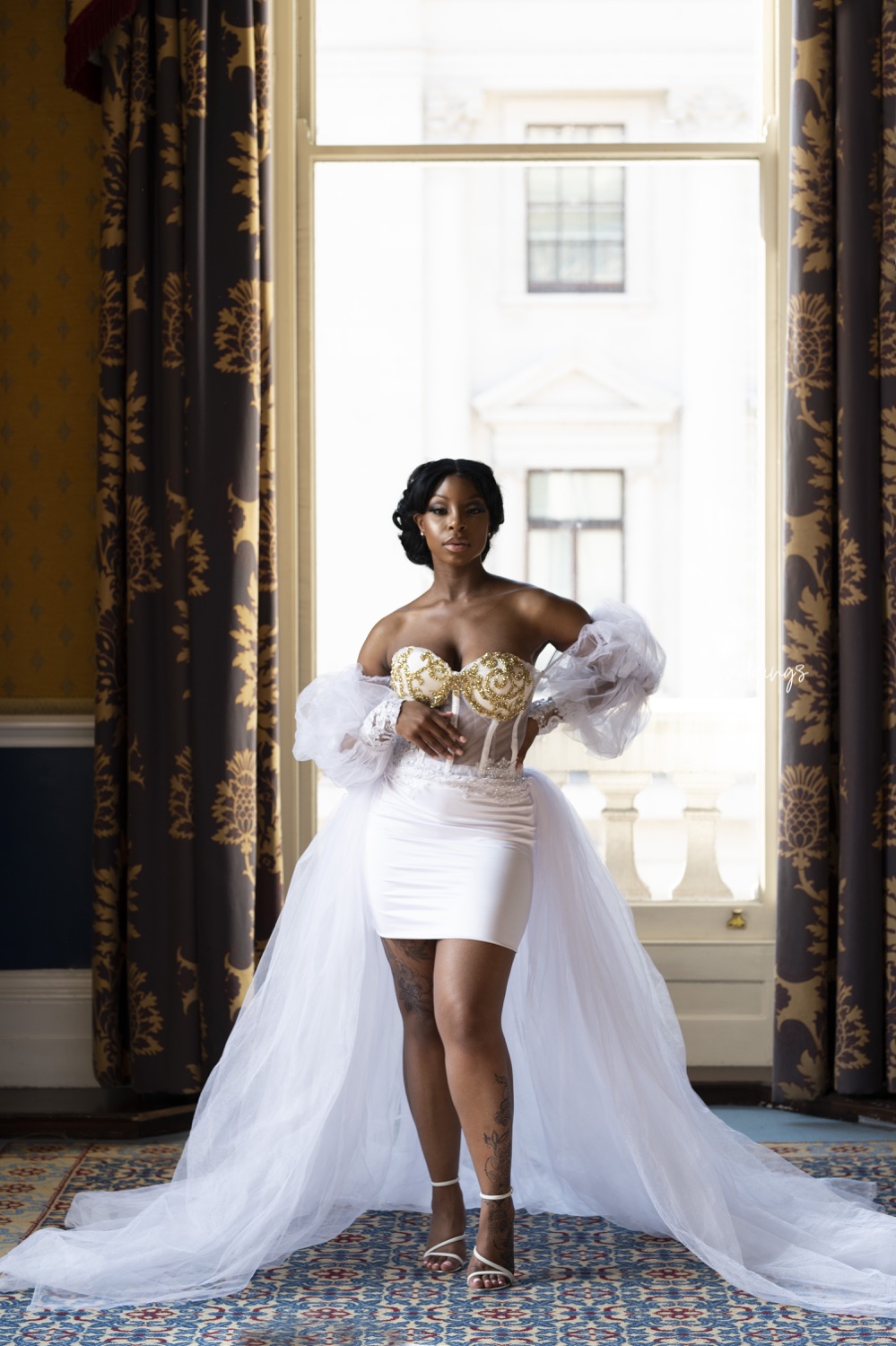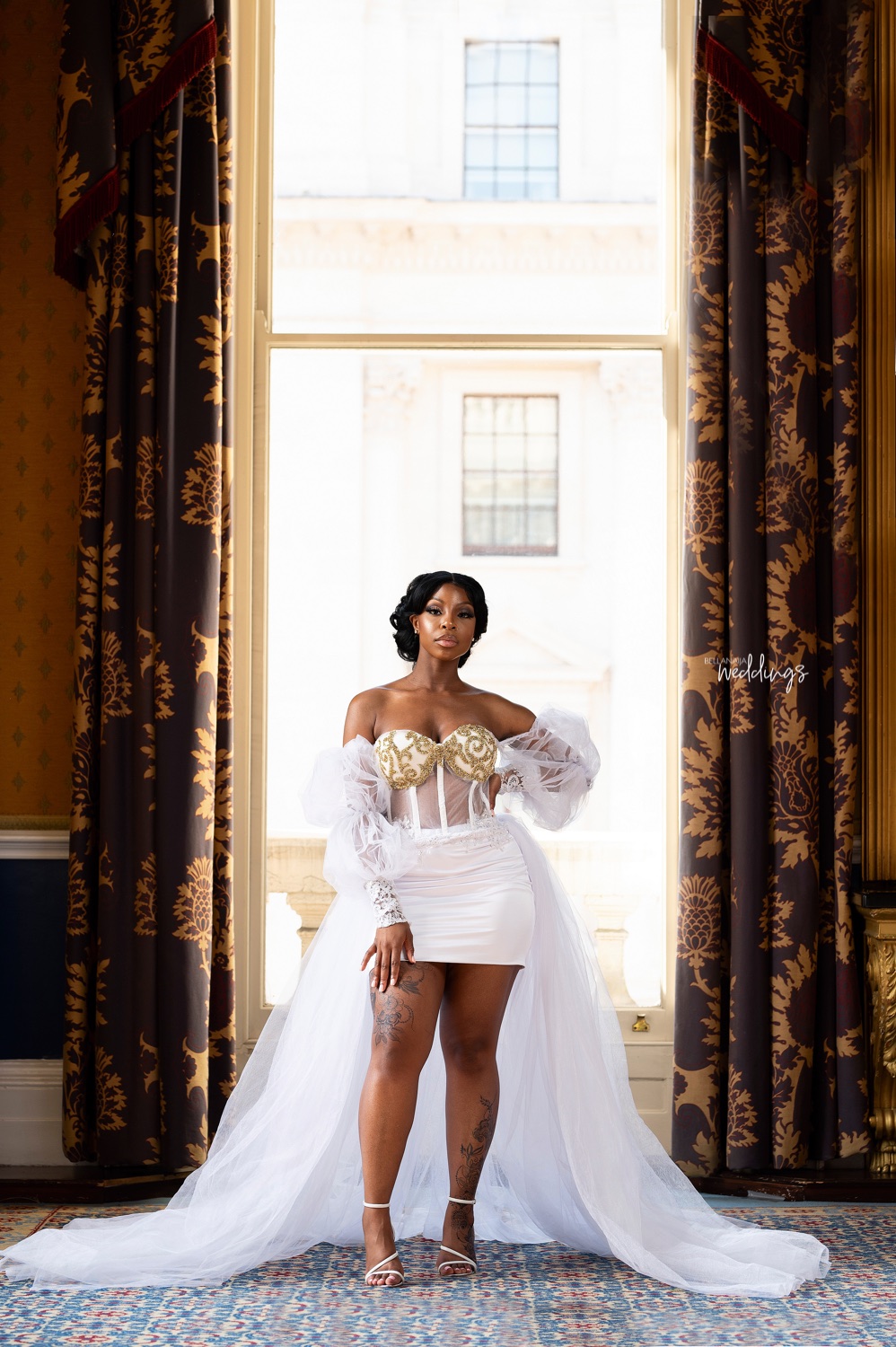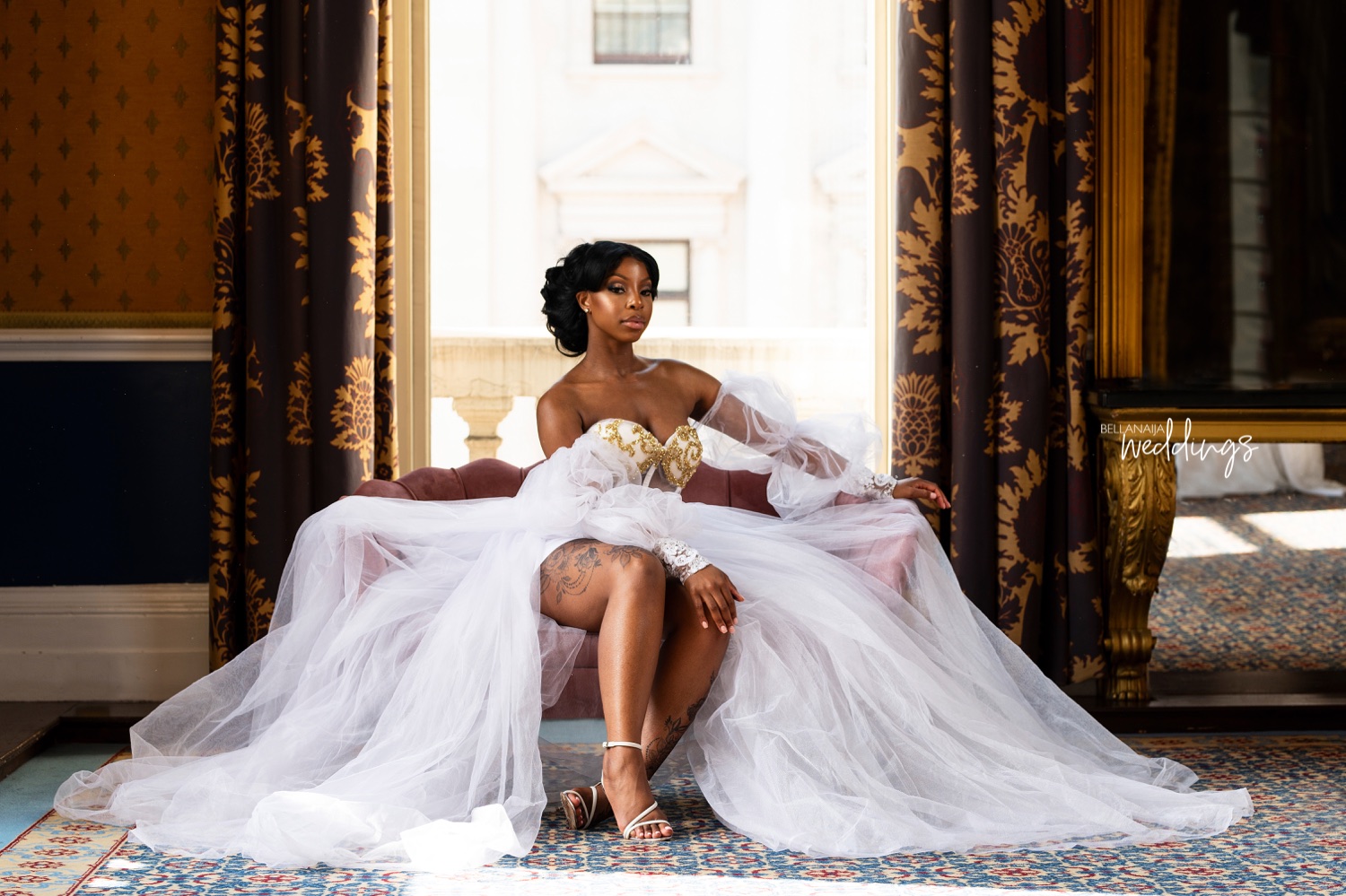 Nura
A mystical-looking piece with gorgeous bust and waist embellishment, including a corset that offers full body contouring. Along with tulle tutu and detachable skirt, it brings out the bride's audacious side, perfect for both the wedding morning and night.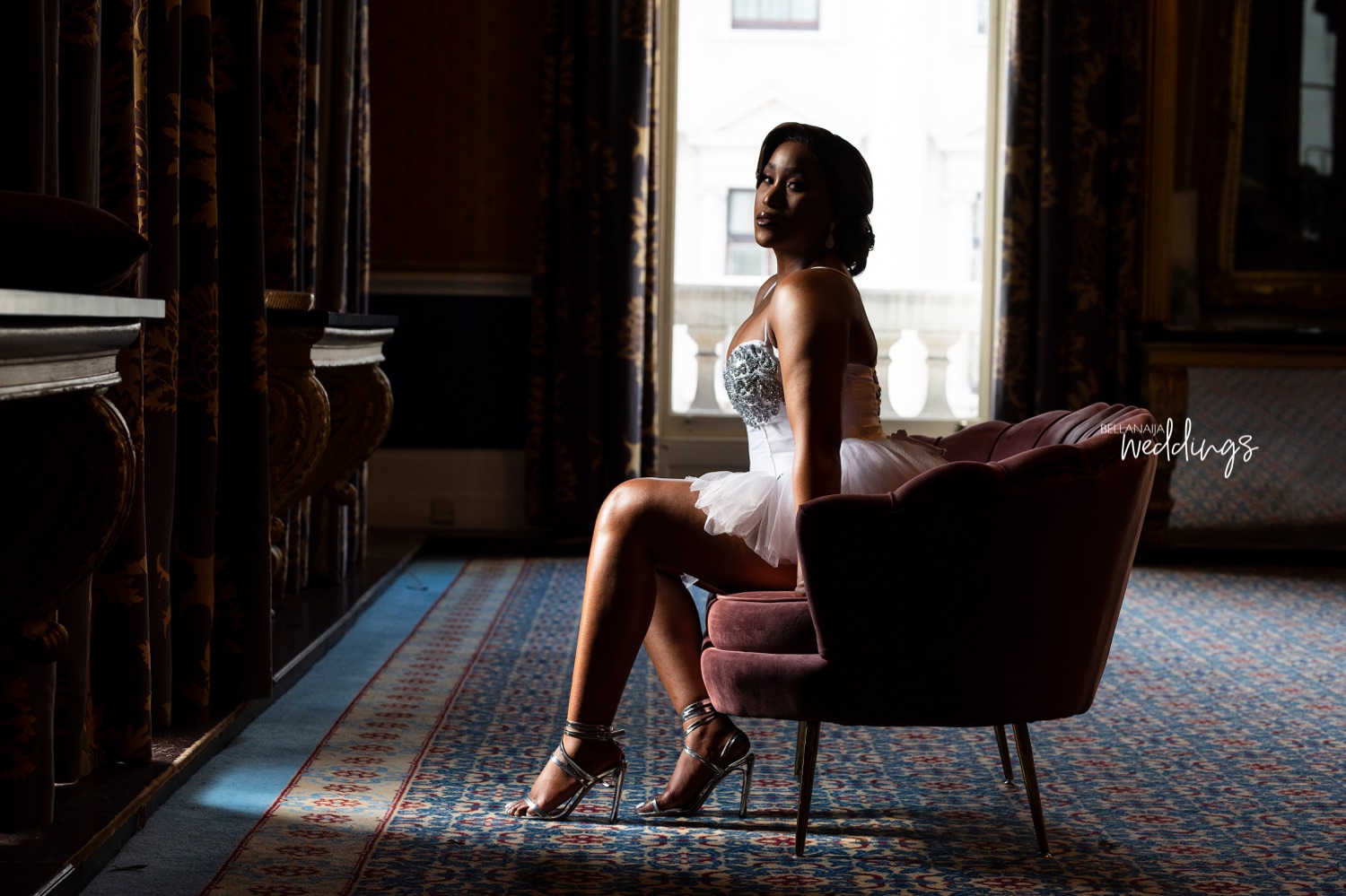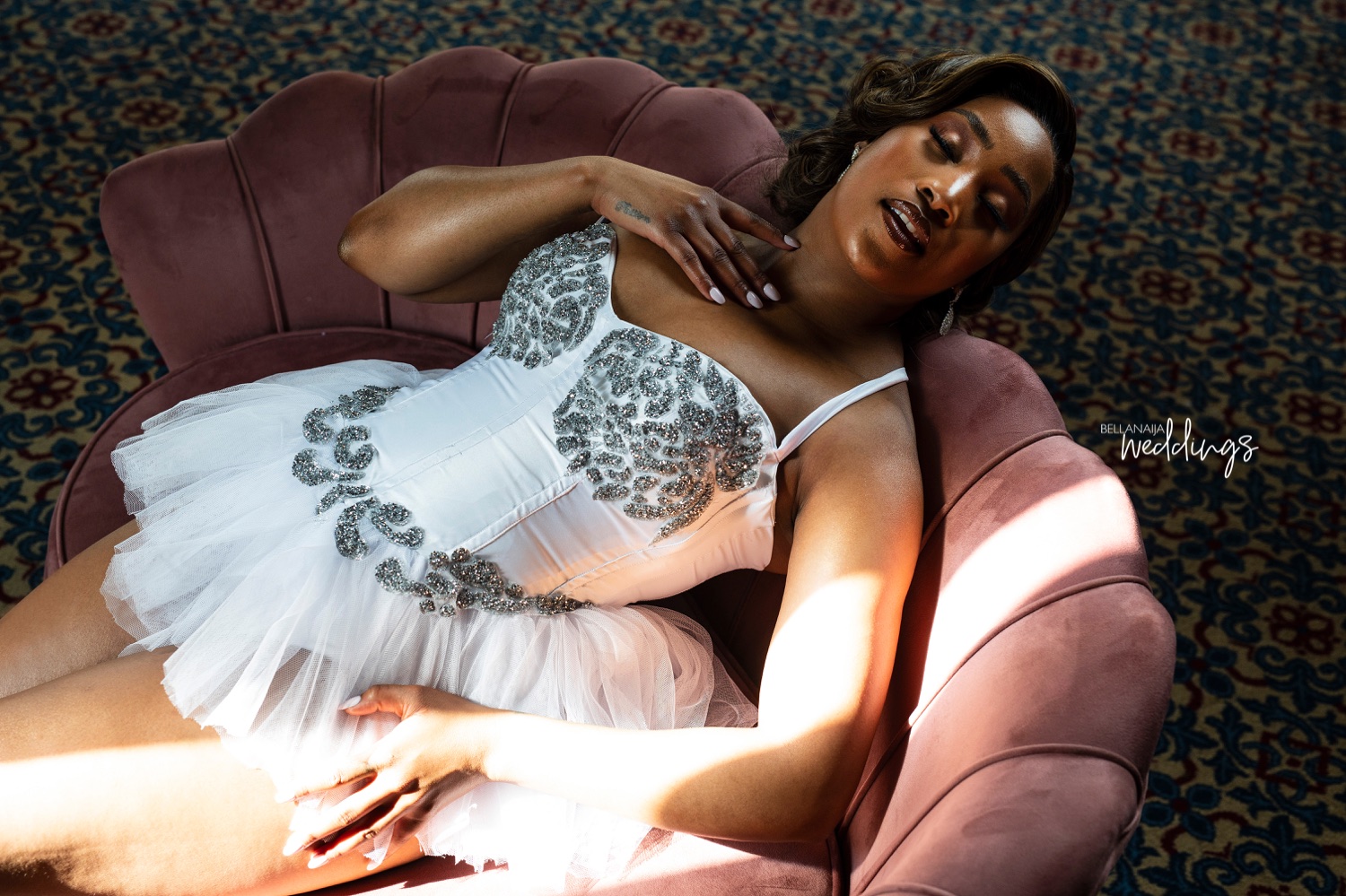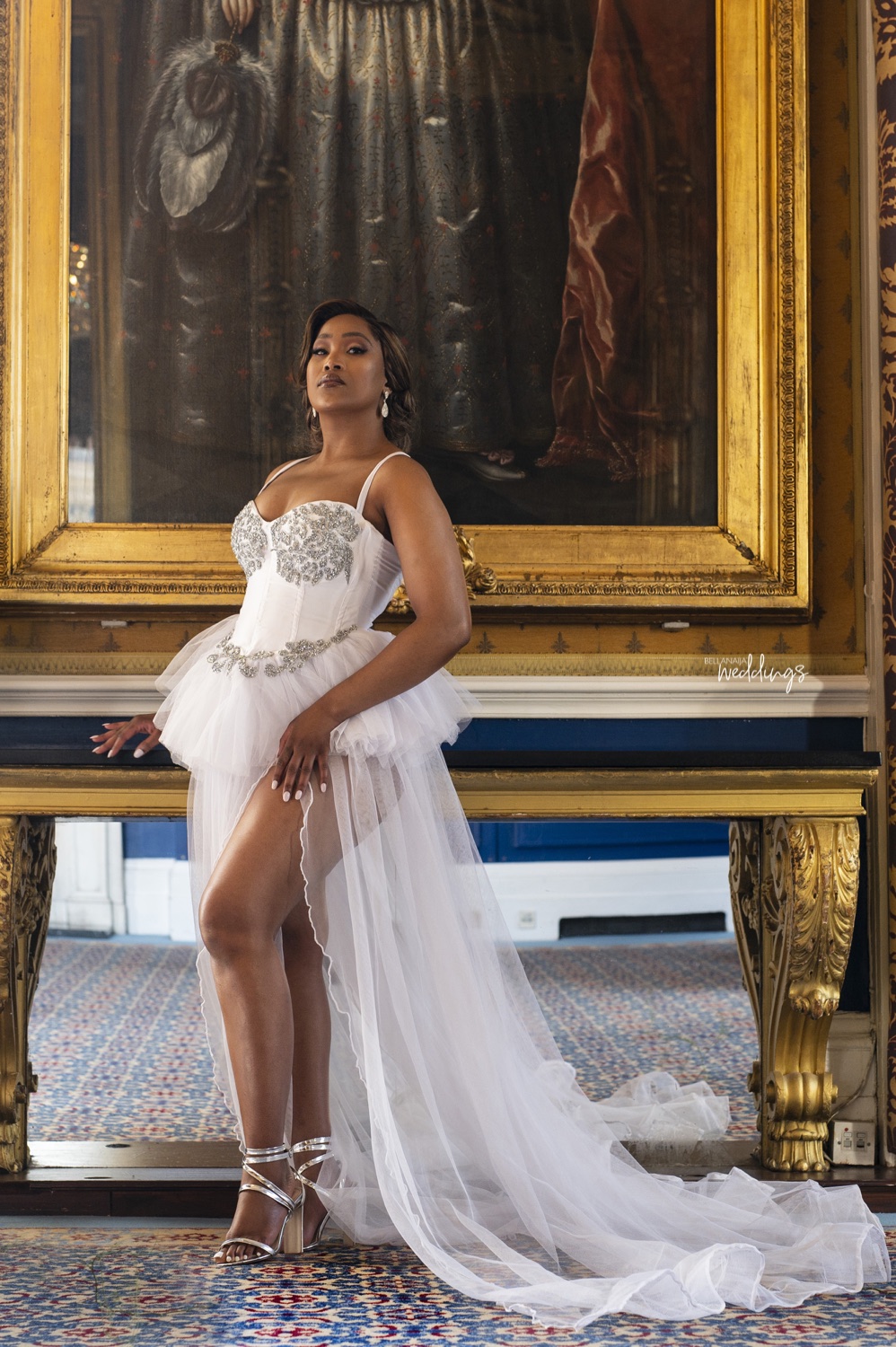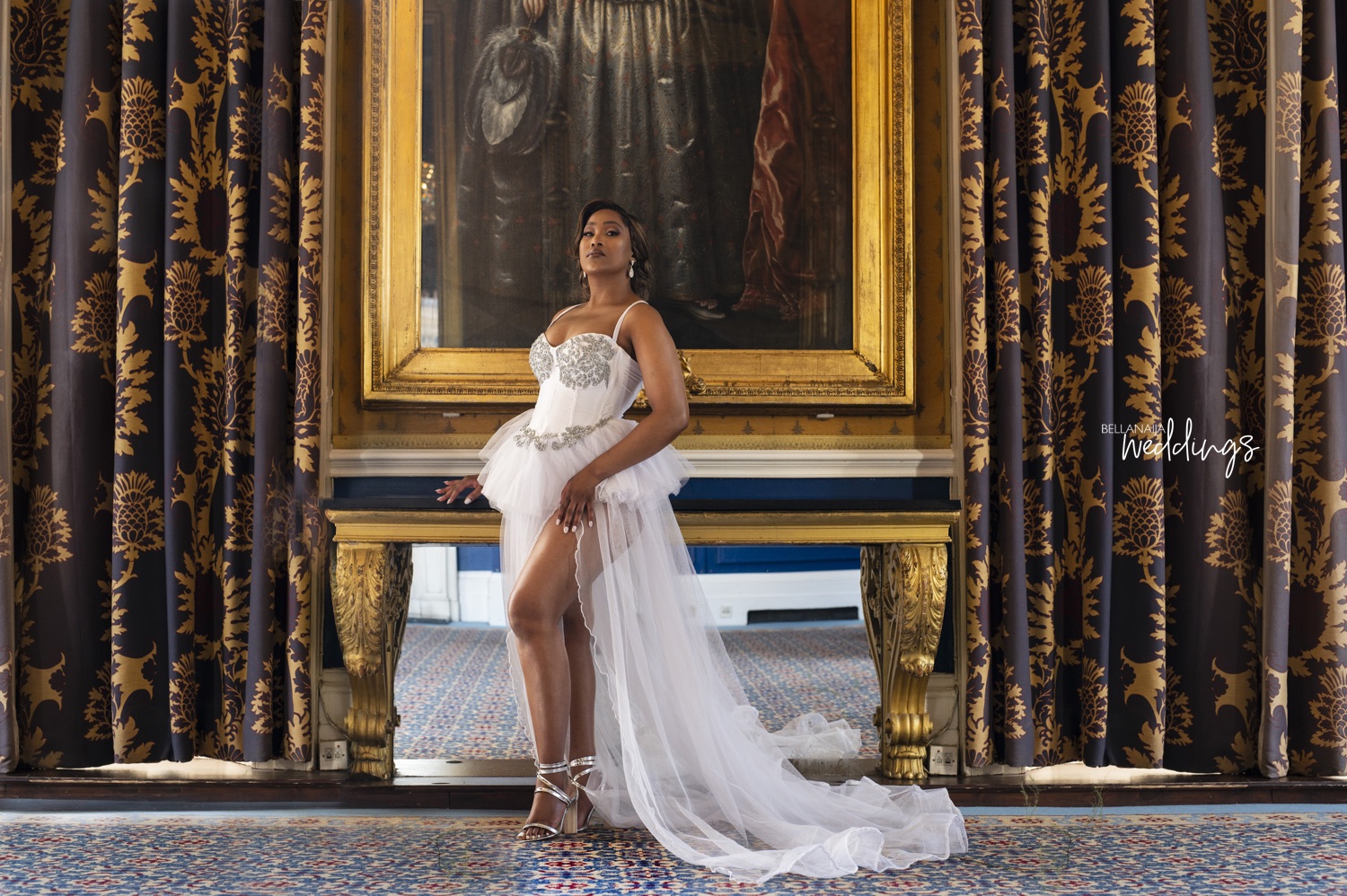 Nife
This is not your standard bridal robe. Its original short tulle tutu layered skirt, silk wrap overlay and dazzling shoulder embroidery allow the bride to show off her gorgeous legs and stance with elegance, suitably complementing her refined confidence on her special day.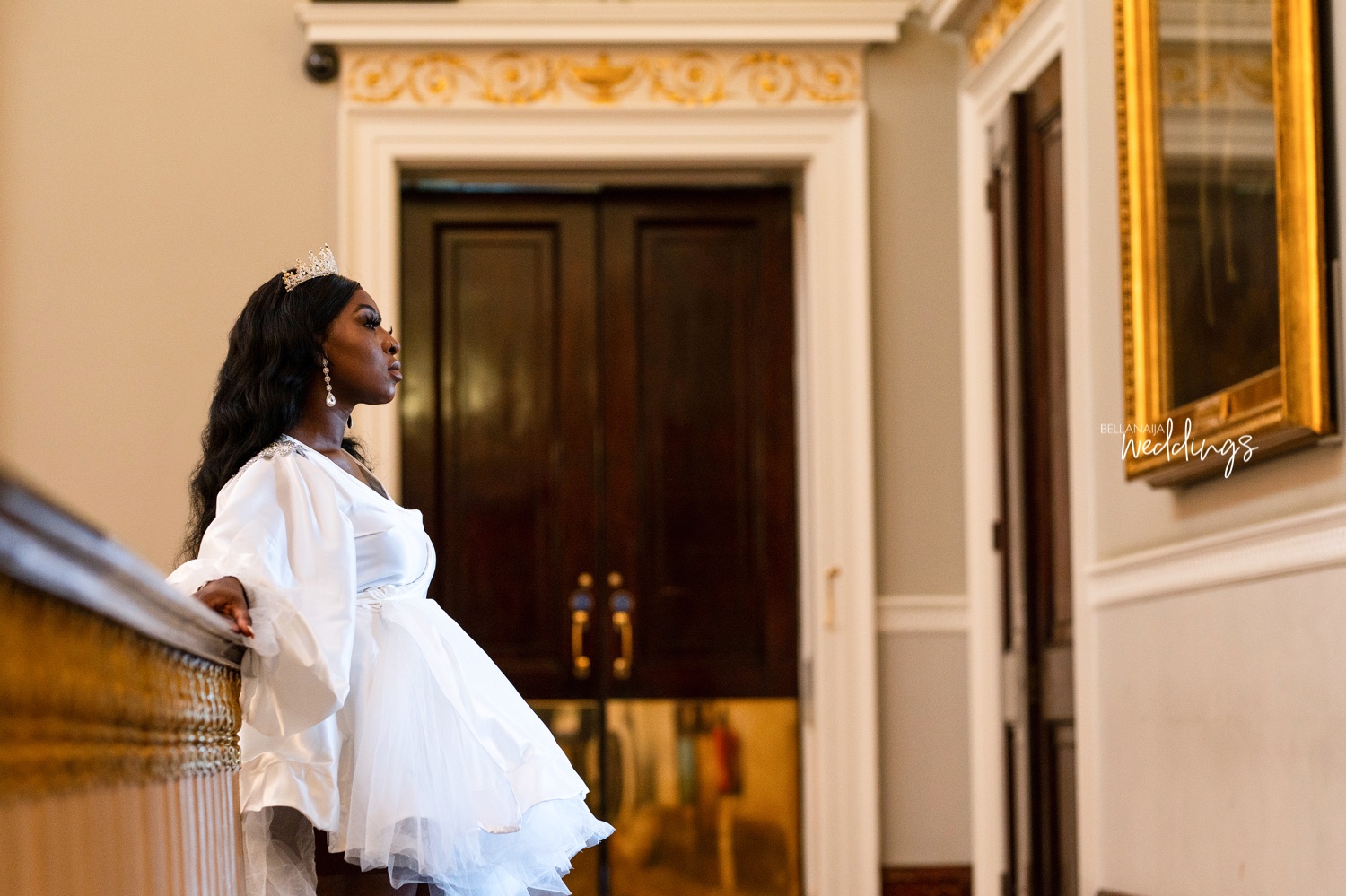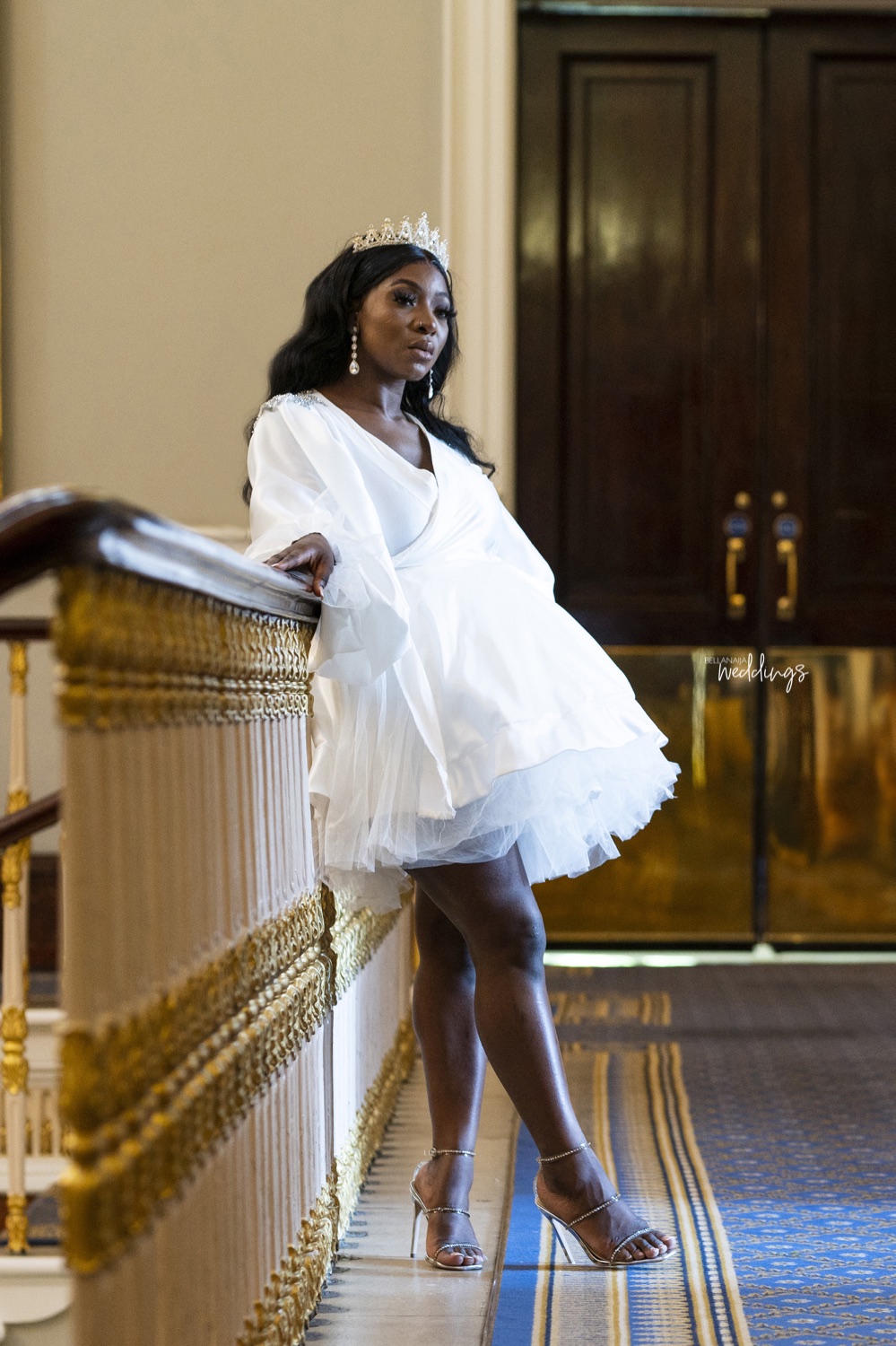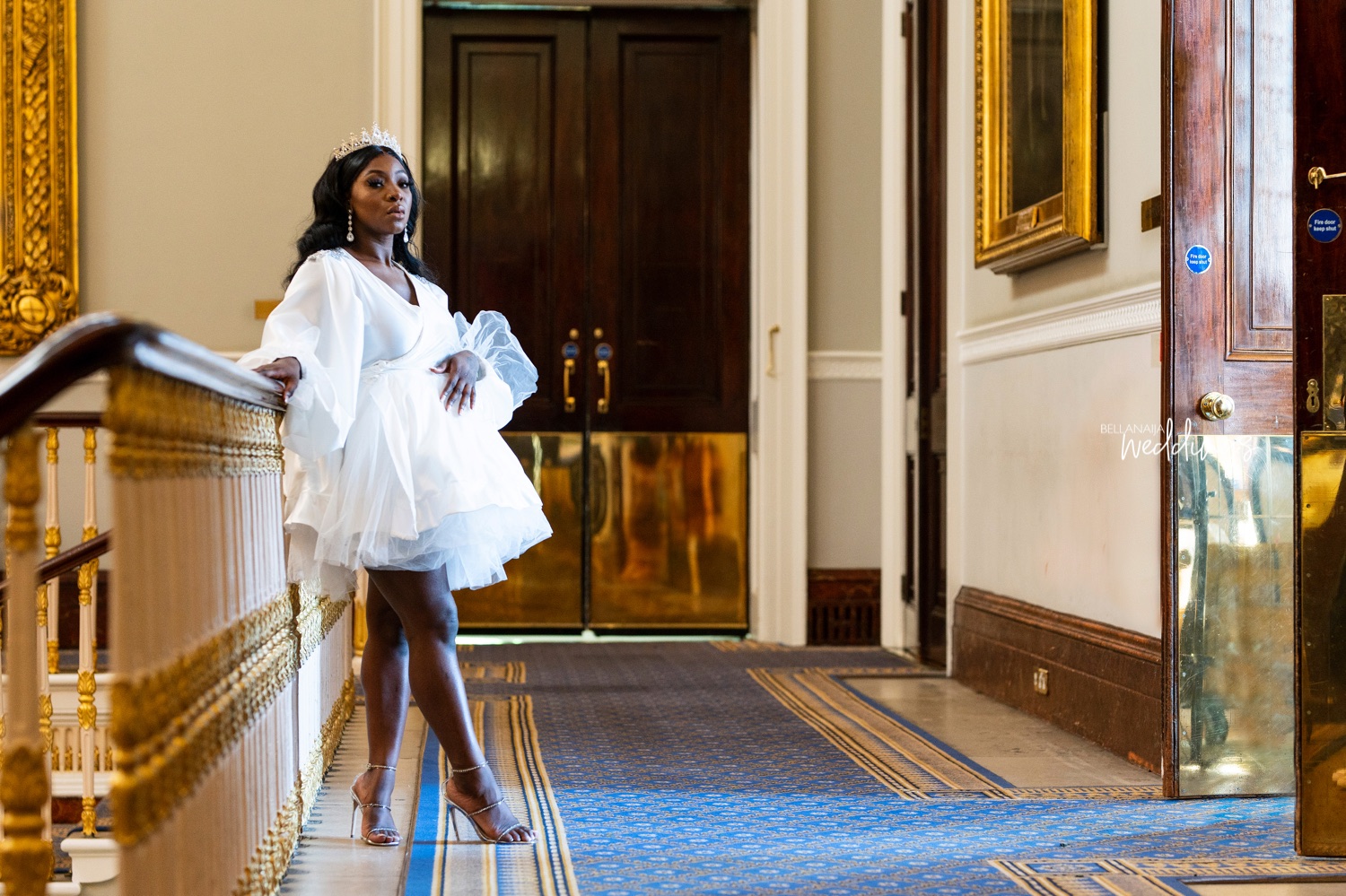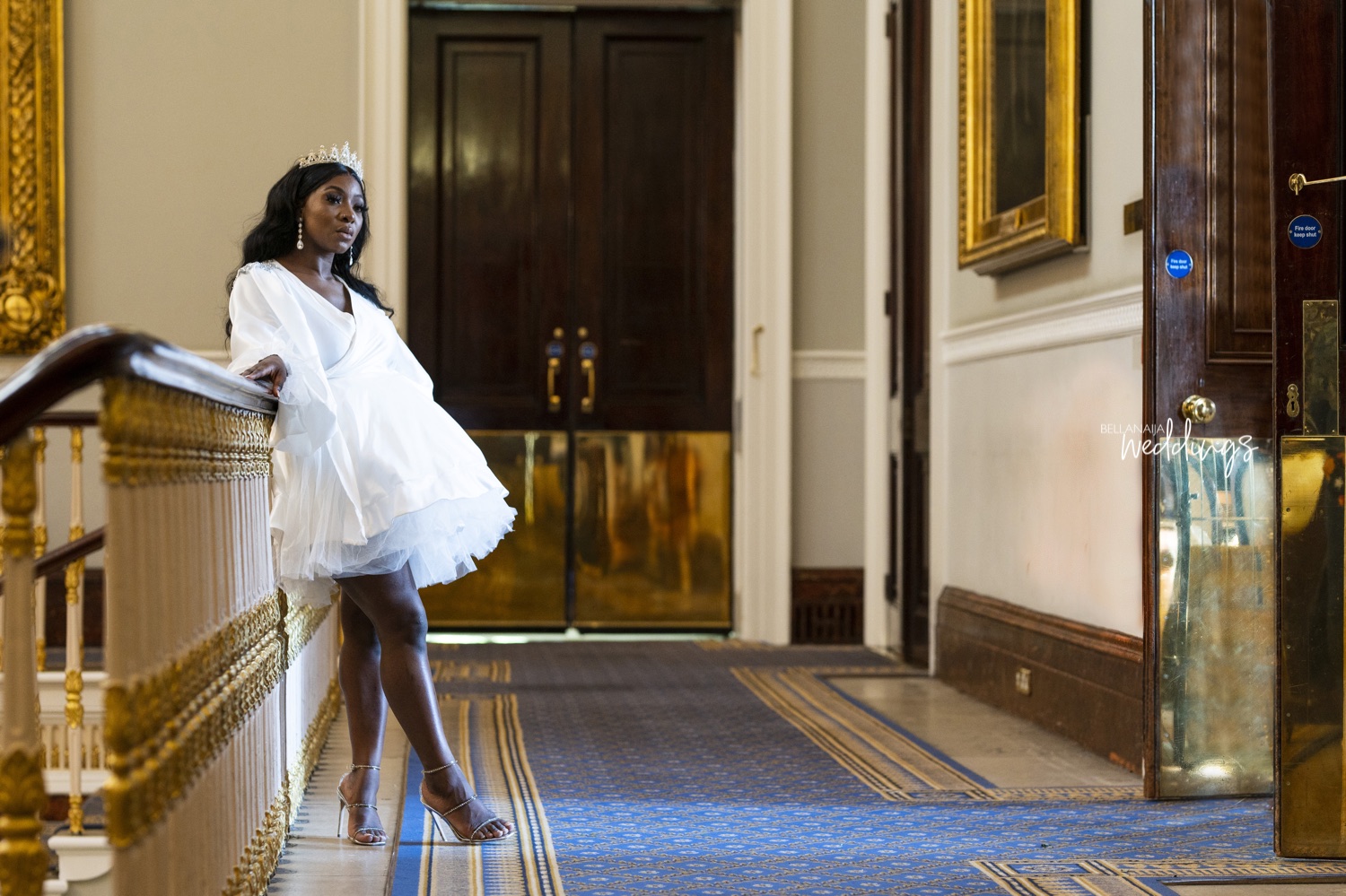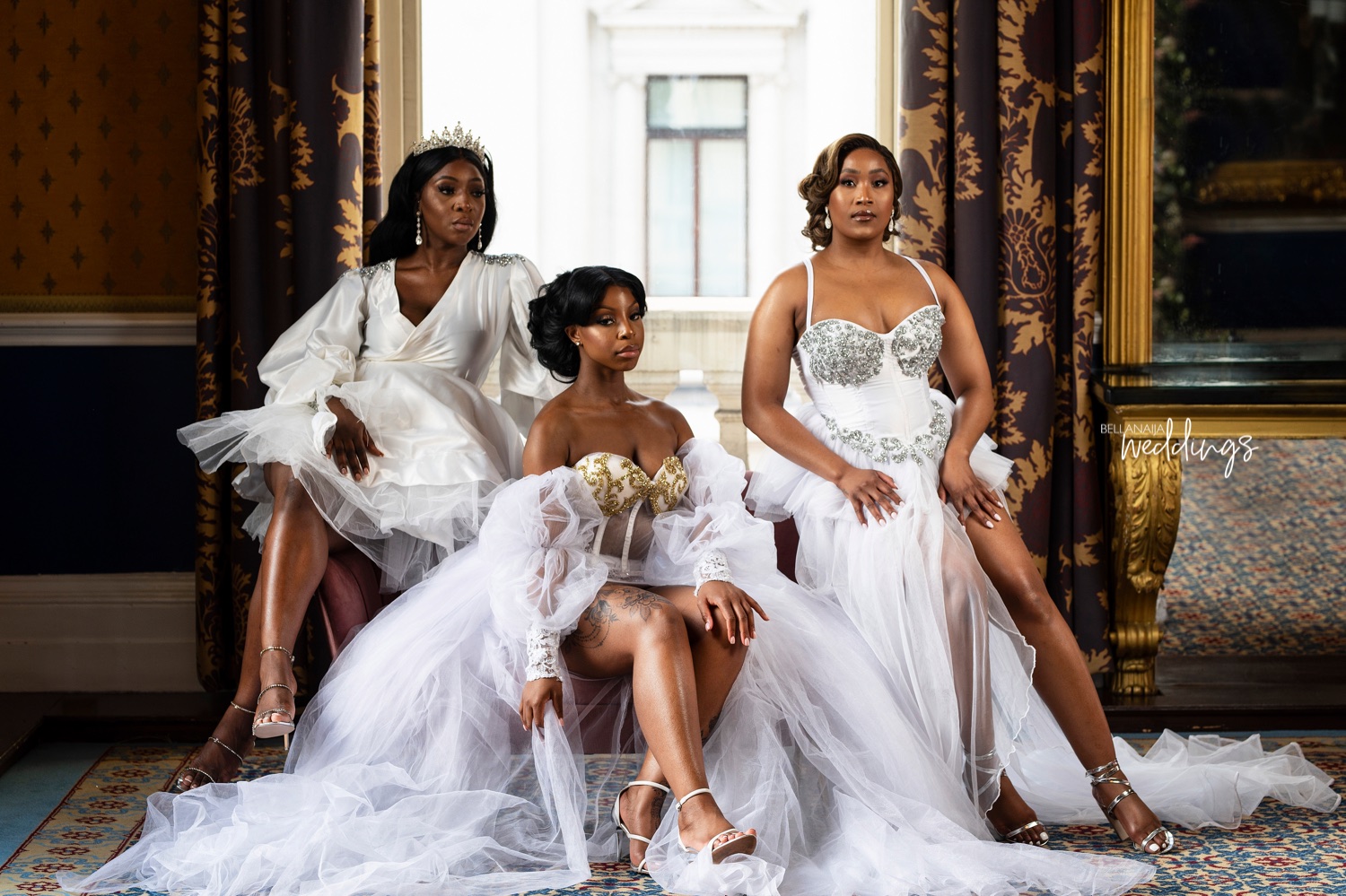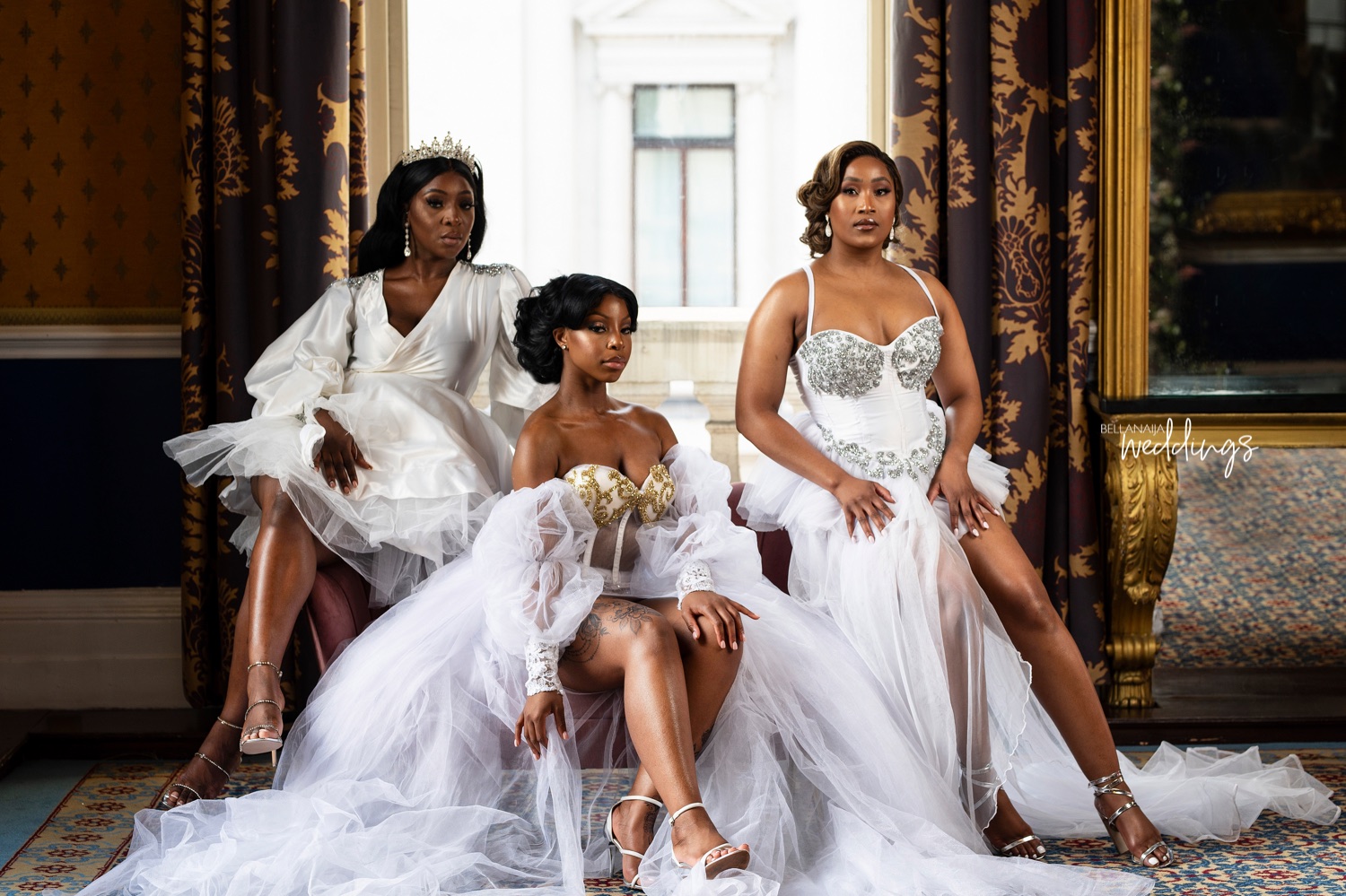 Hadassah
A masterpiece inspired by its sister robe Nala, sharing its magnificent exaggerated ruffles but superbly different as this robe will define the moment a woman turns into a bride. Its eye-catching nine mesh ruffles layers, internal corset, and patterned stripes sleeve contours one's body so eloquently. As the robe's long train glides graciously behind the bride it makes her look and be the queen that she is.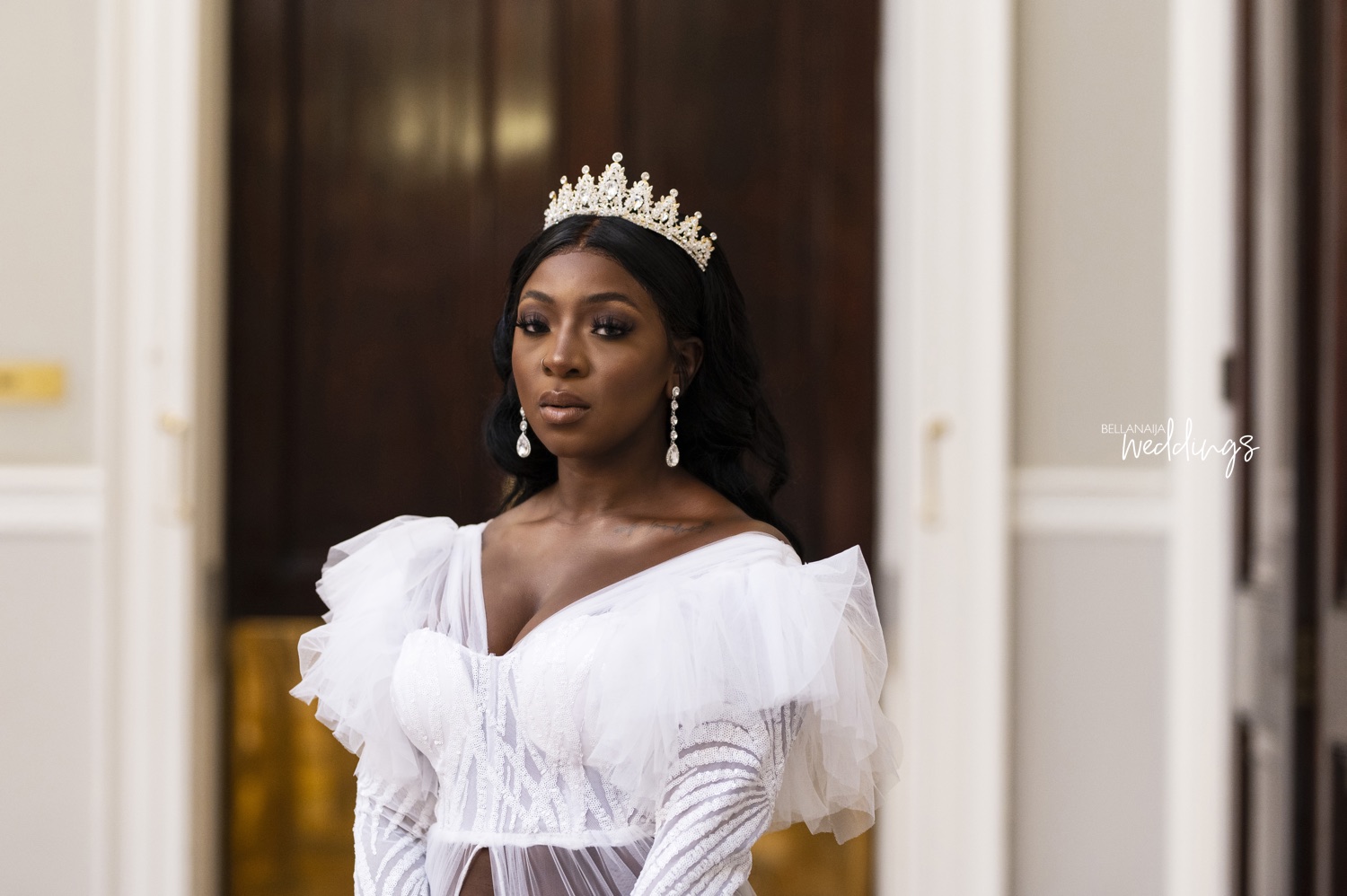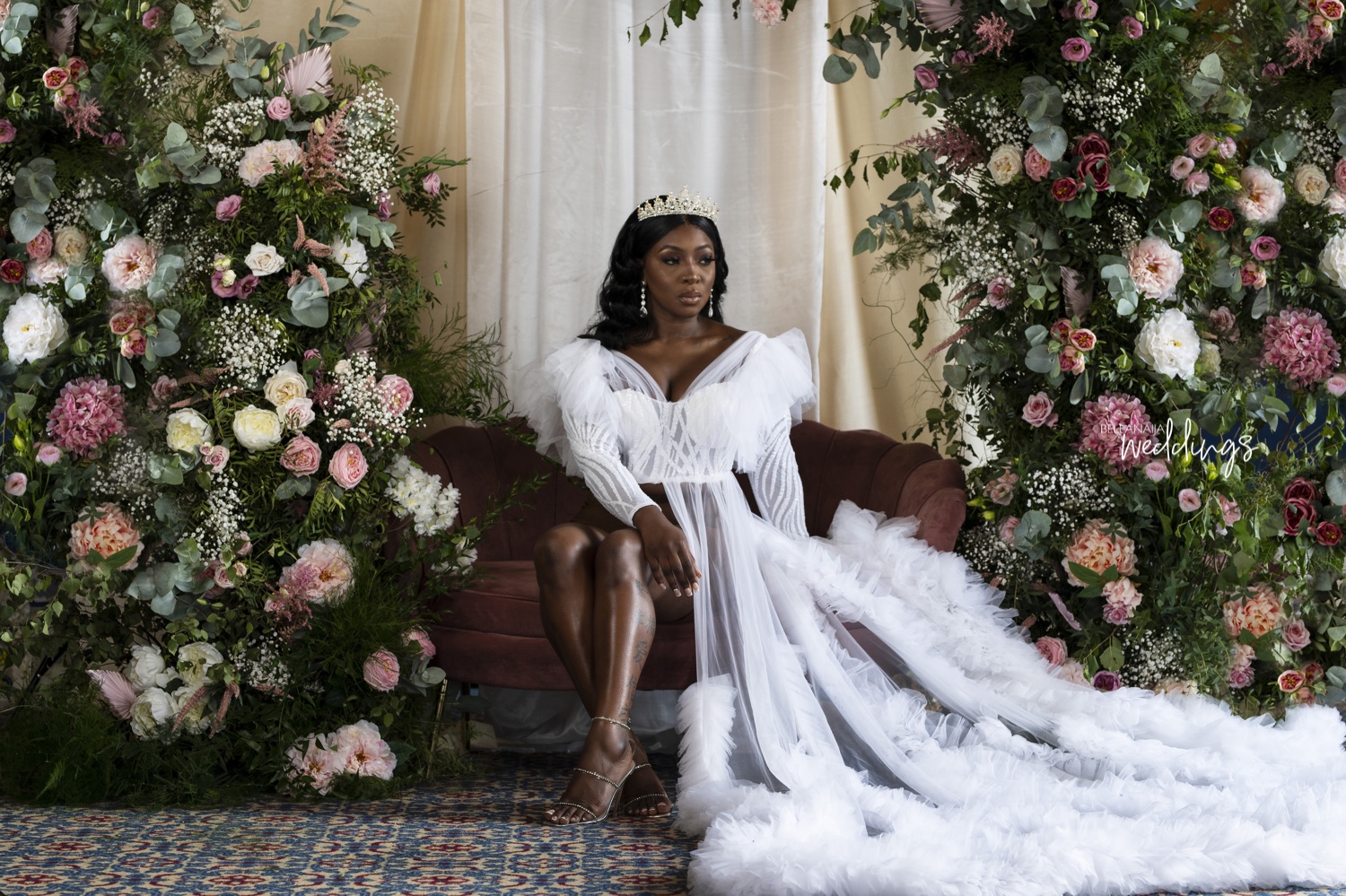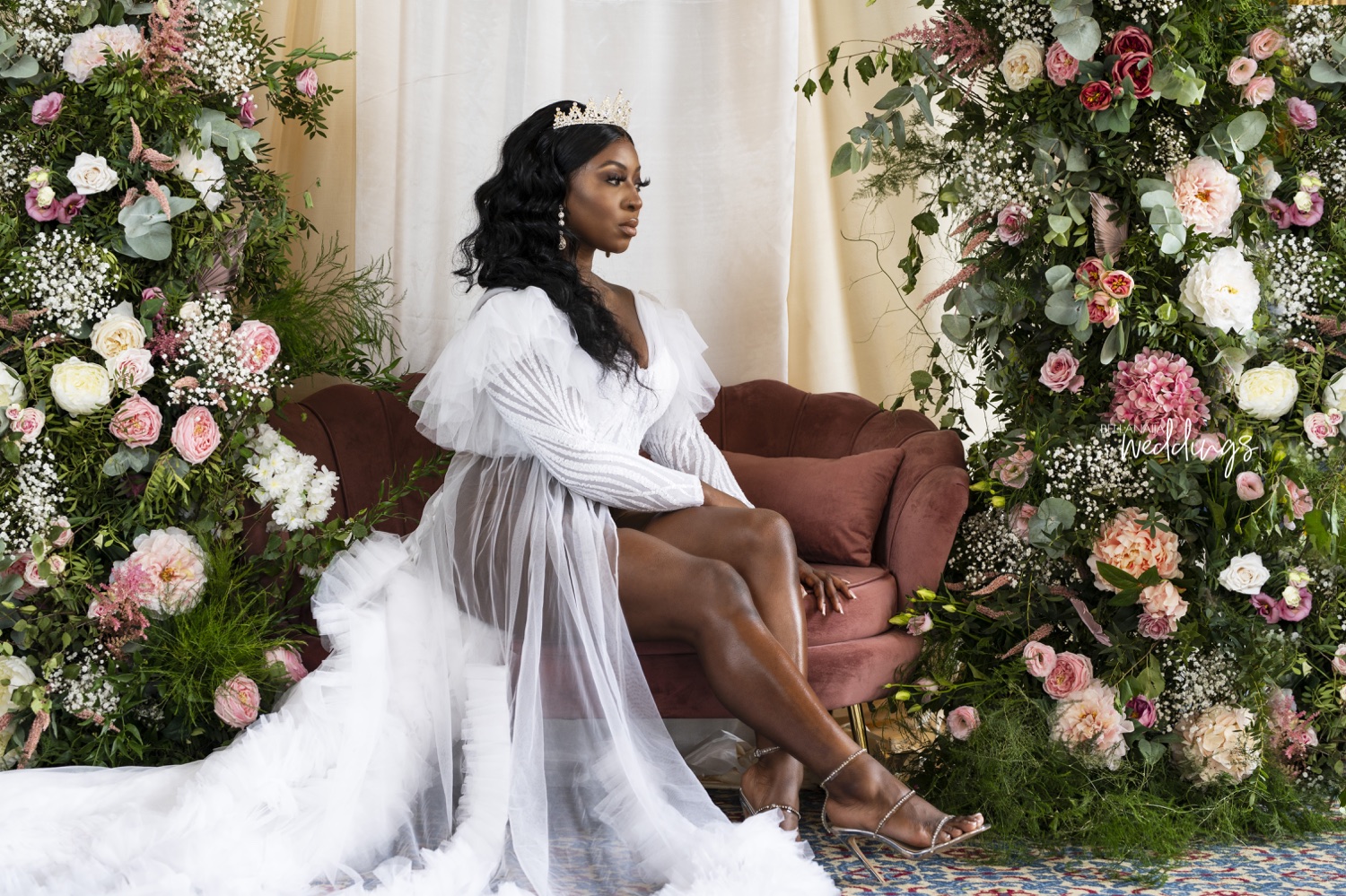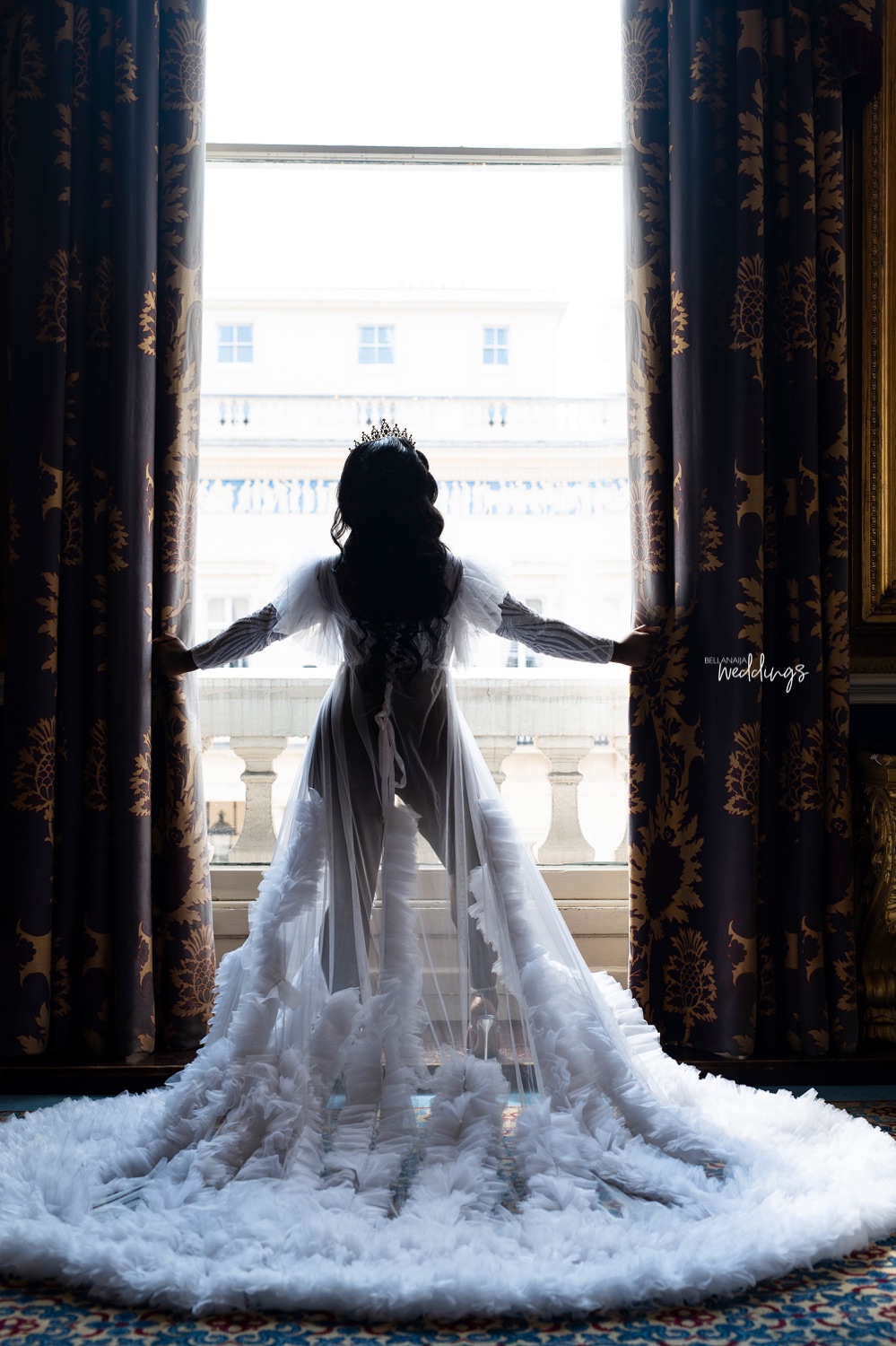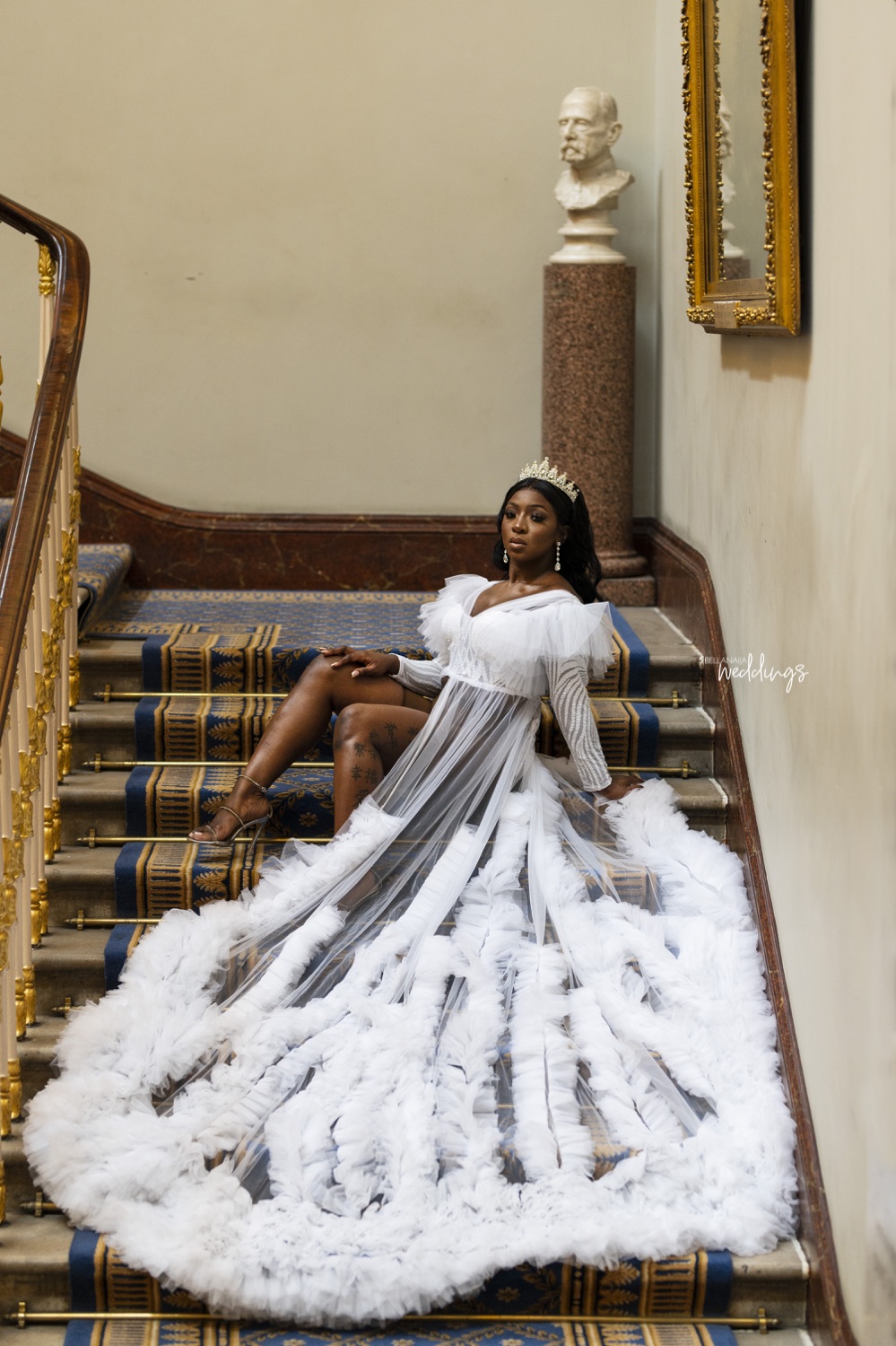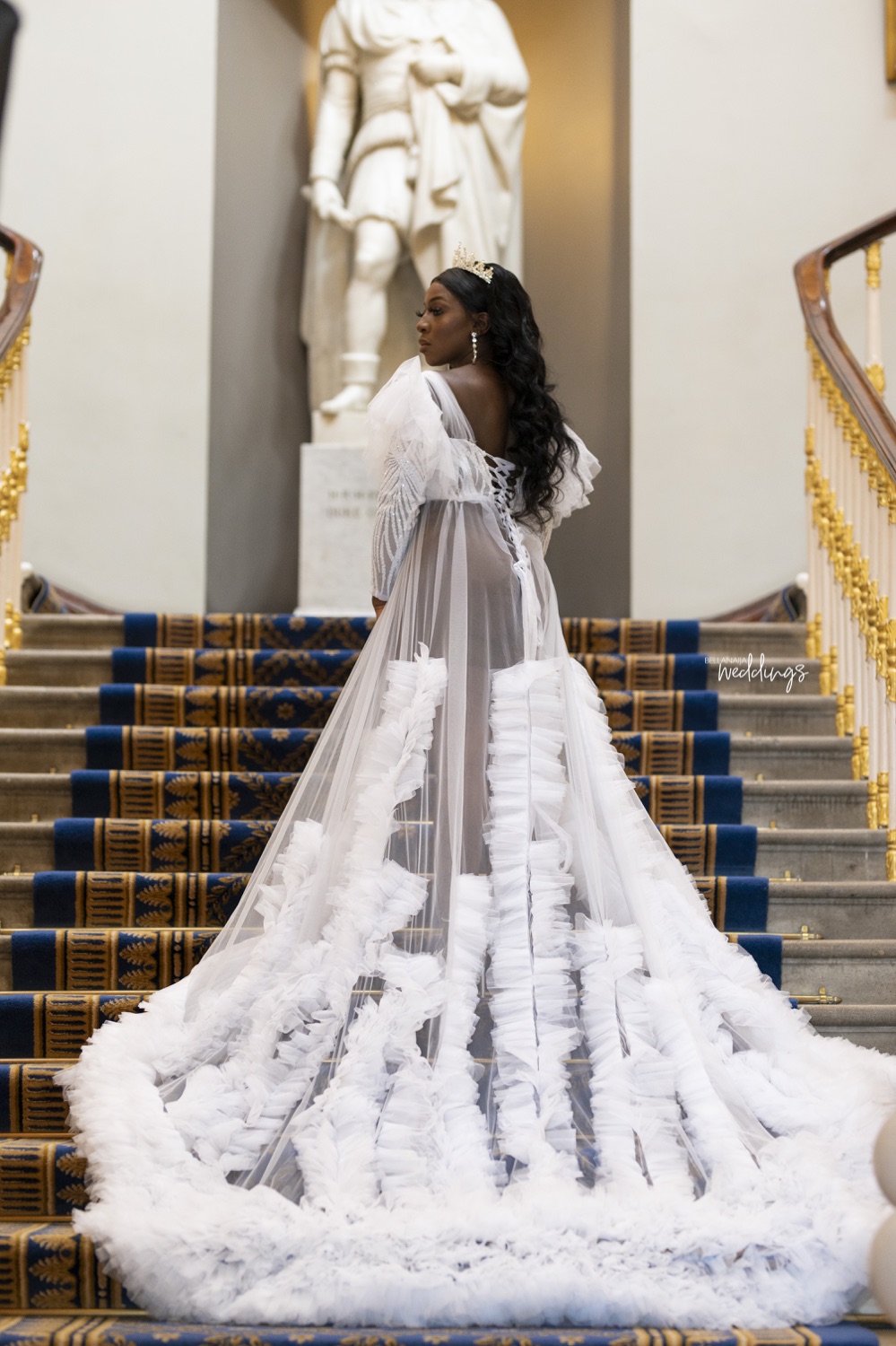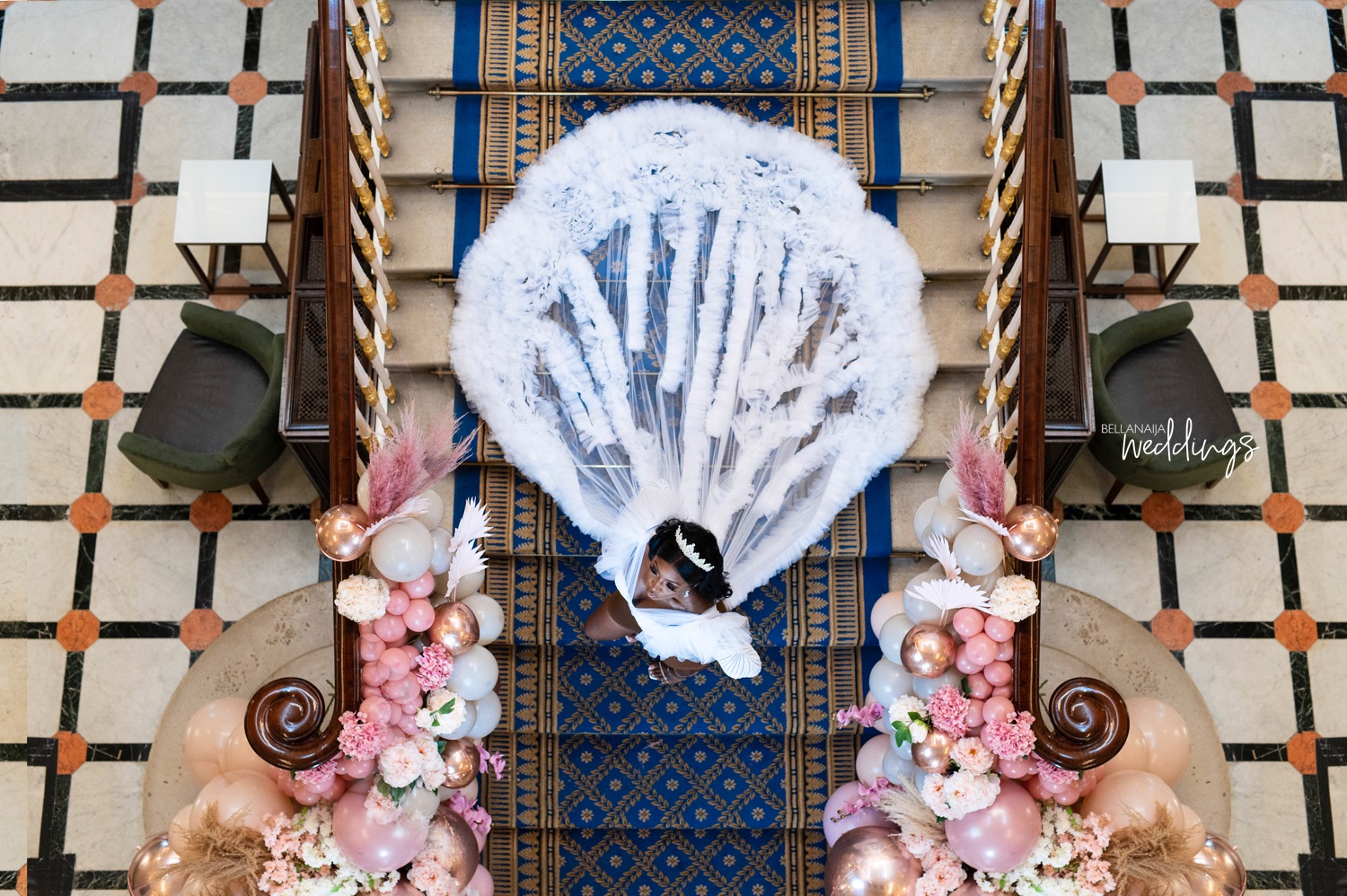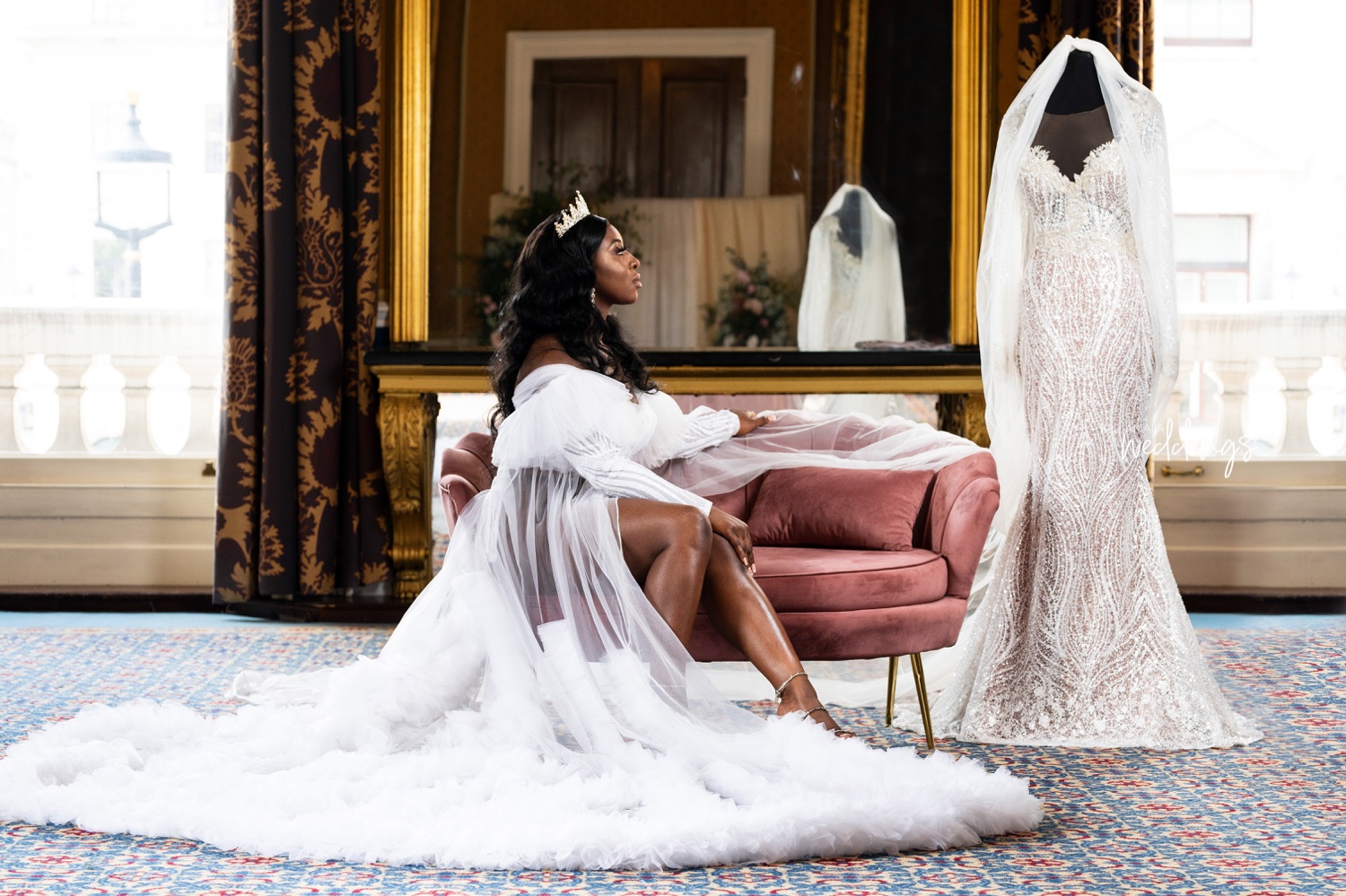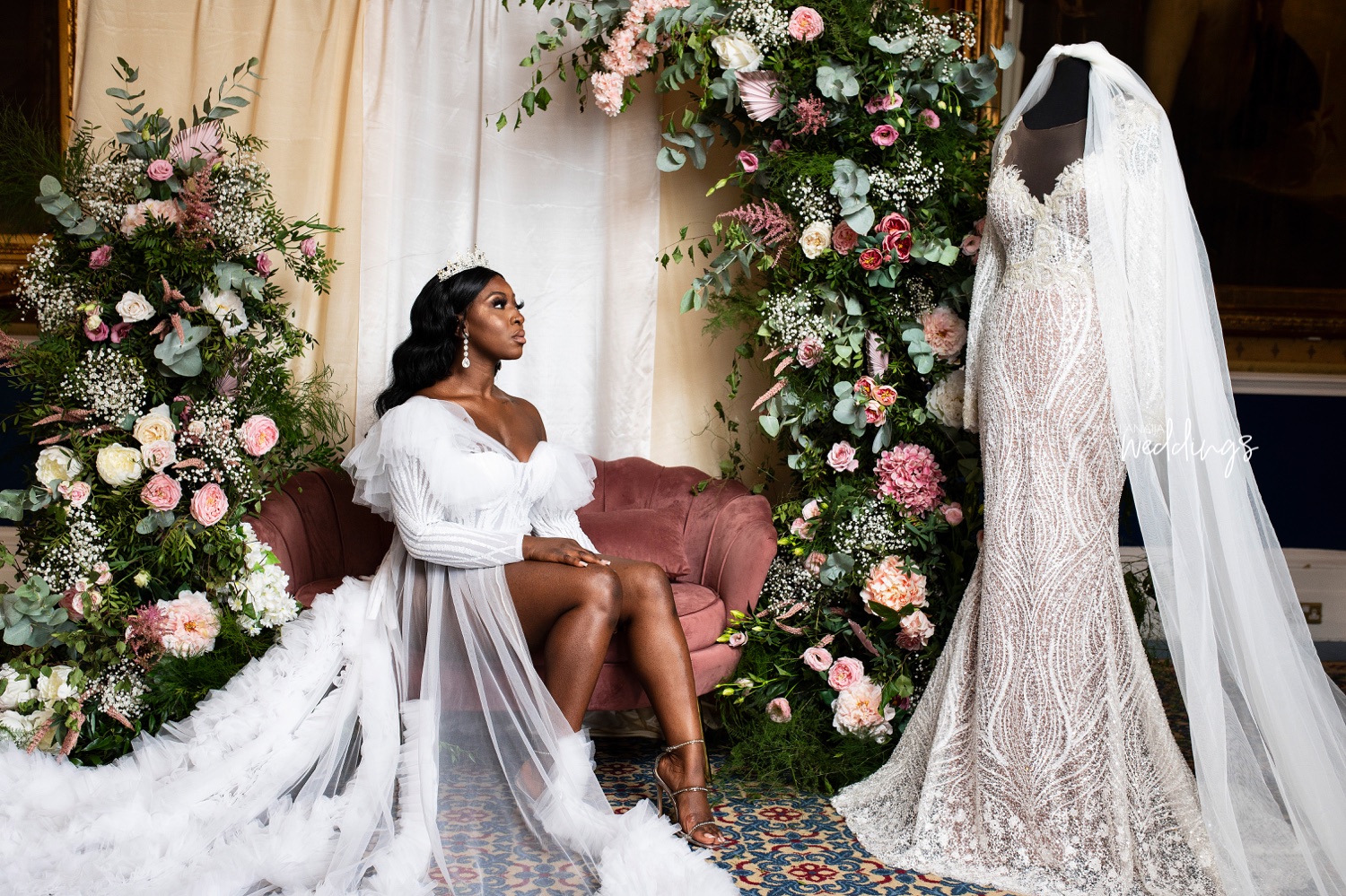 Sapphire
This timeless robe is aimed more for minimalist brides who enjoy and appreciate classic styles. The detailed lace embroidery covers the body generously whilst pleasingly showing her figure with its sensual backless feature. Alongside large puffy sleeves beaded embellishments around the waist and wrists, it adds to the classical glitz and glam all brides.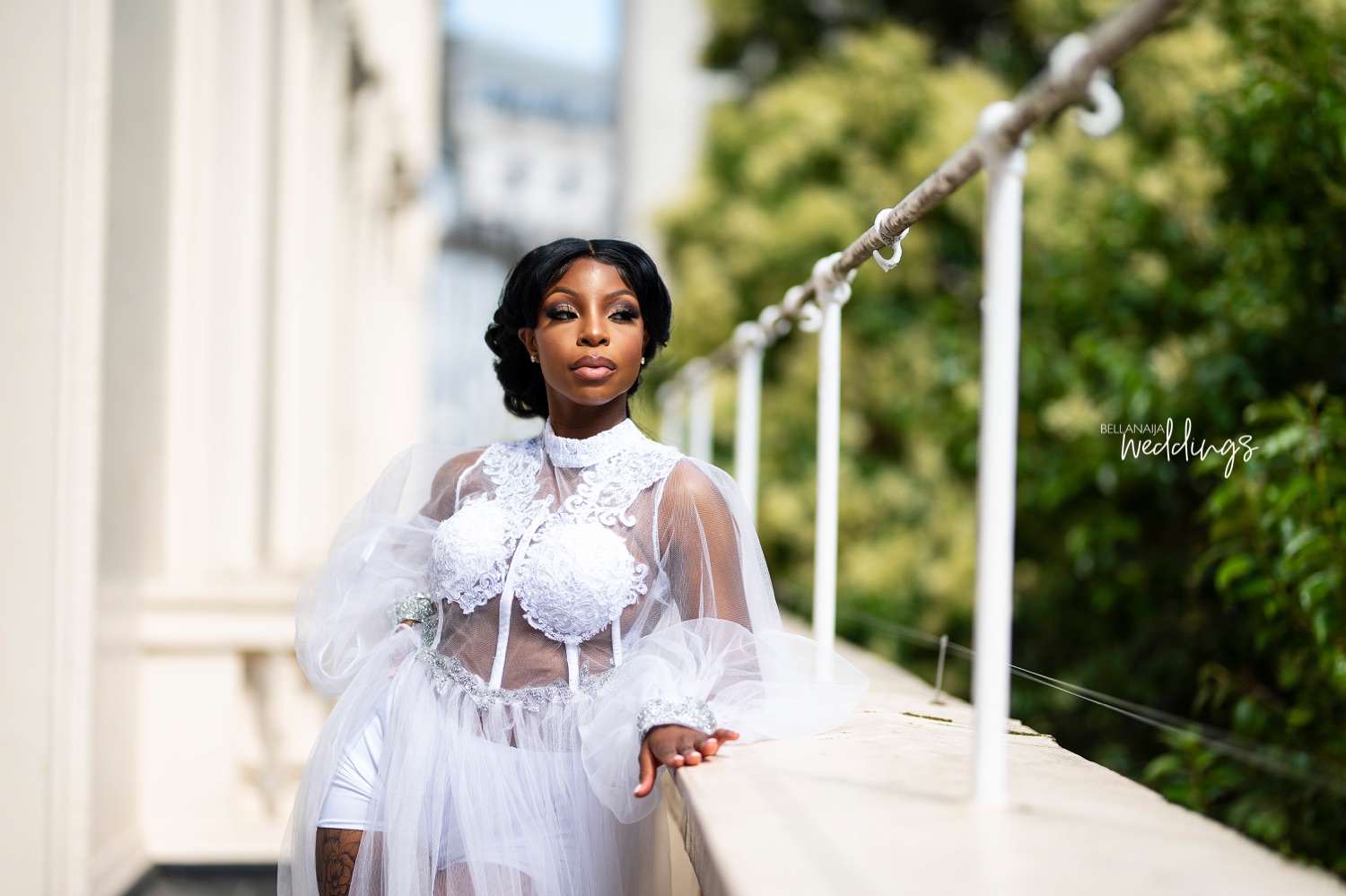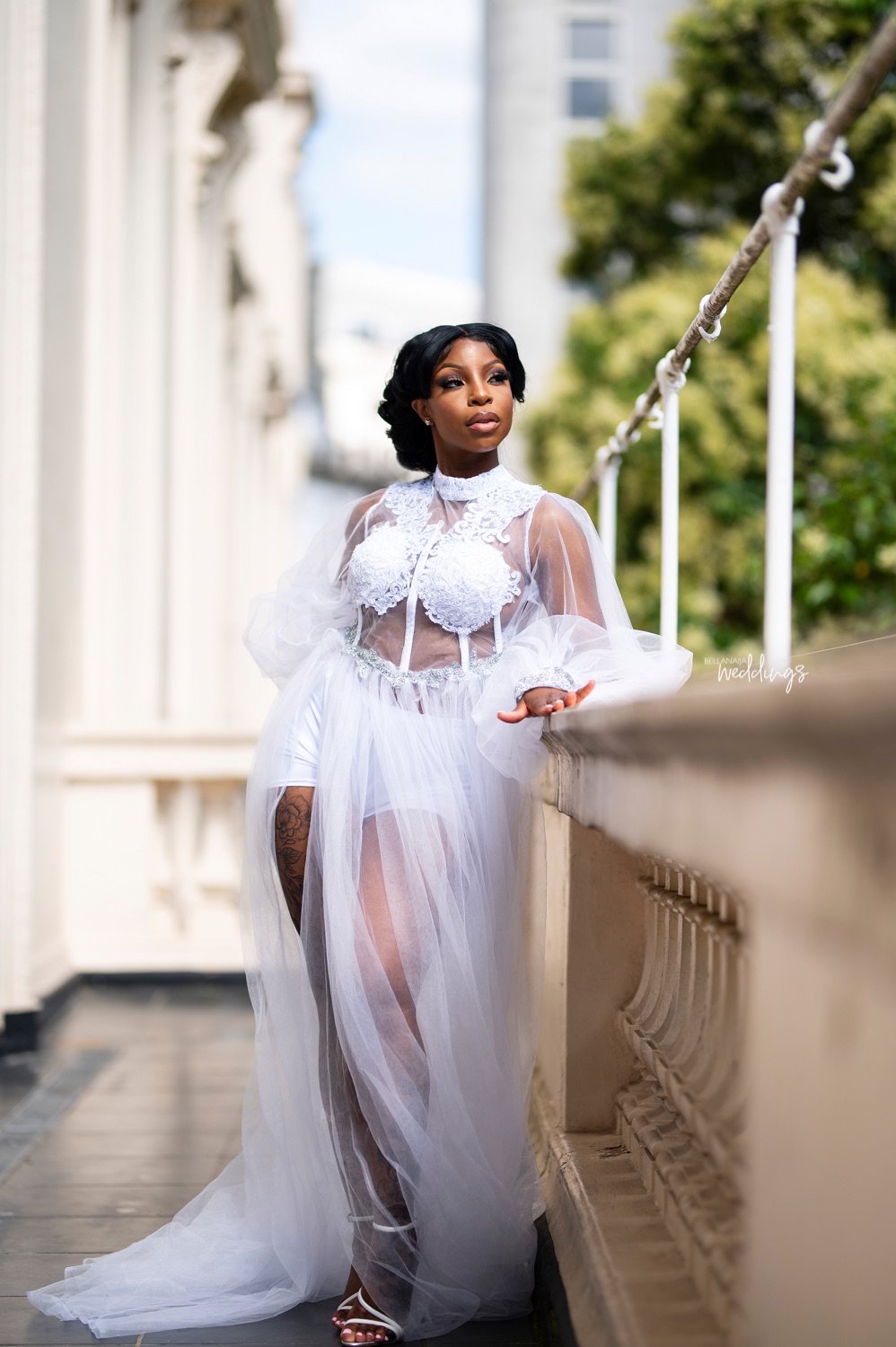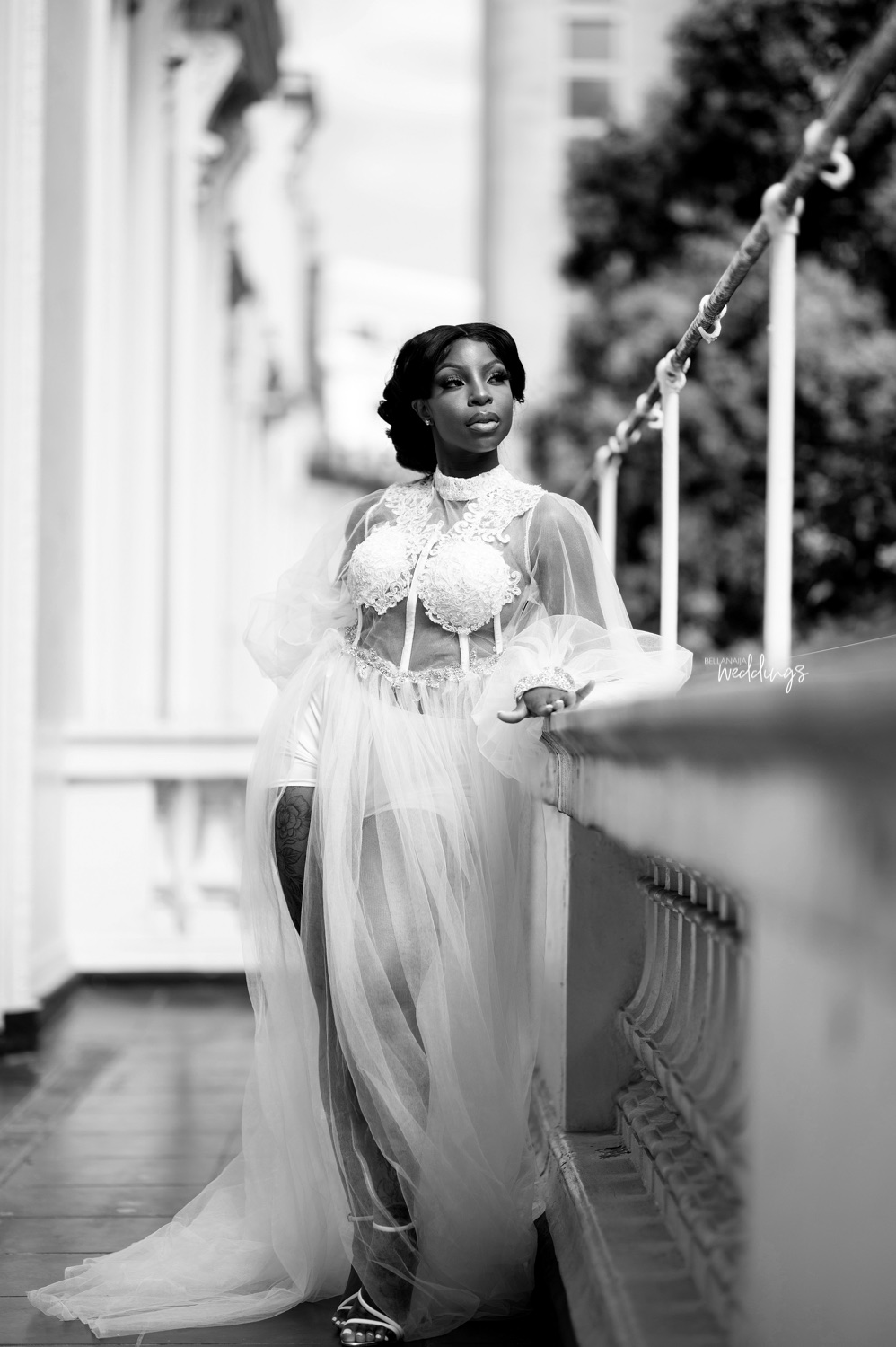 La ' Belle
This robe speaks, flamboyance and glamour with its eye-catching mesh turtle neck design and layered mesh detailing with a corset strapped back, amplifying the bride's figure even more stunningly. This classical design will ensure to make her stand out and dazzle everyone in her presence.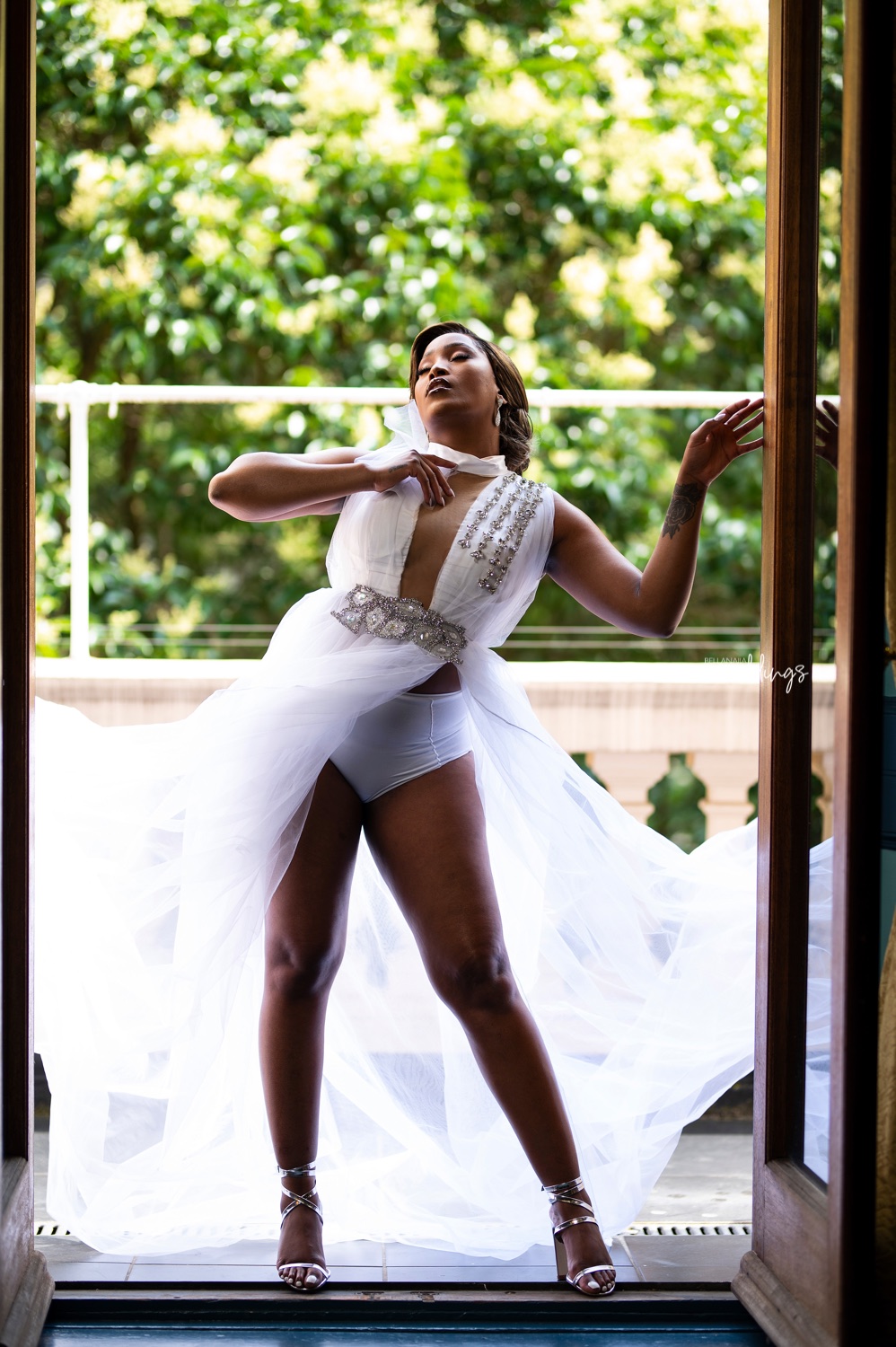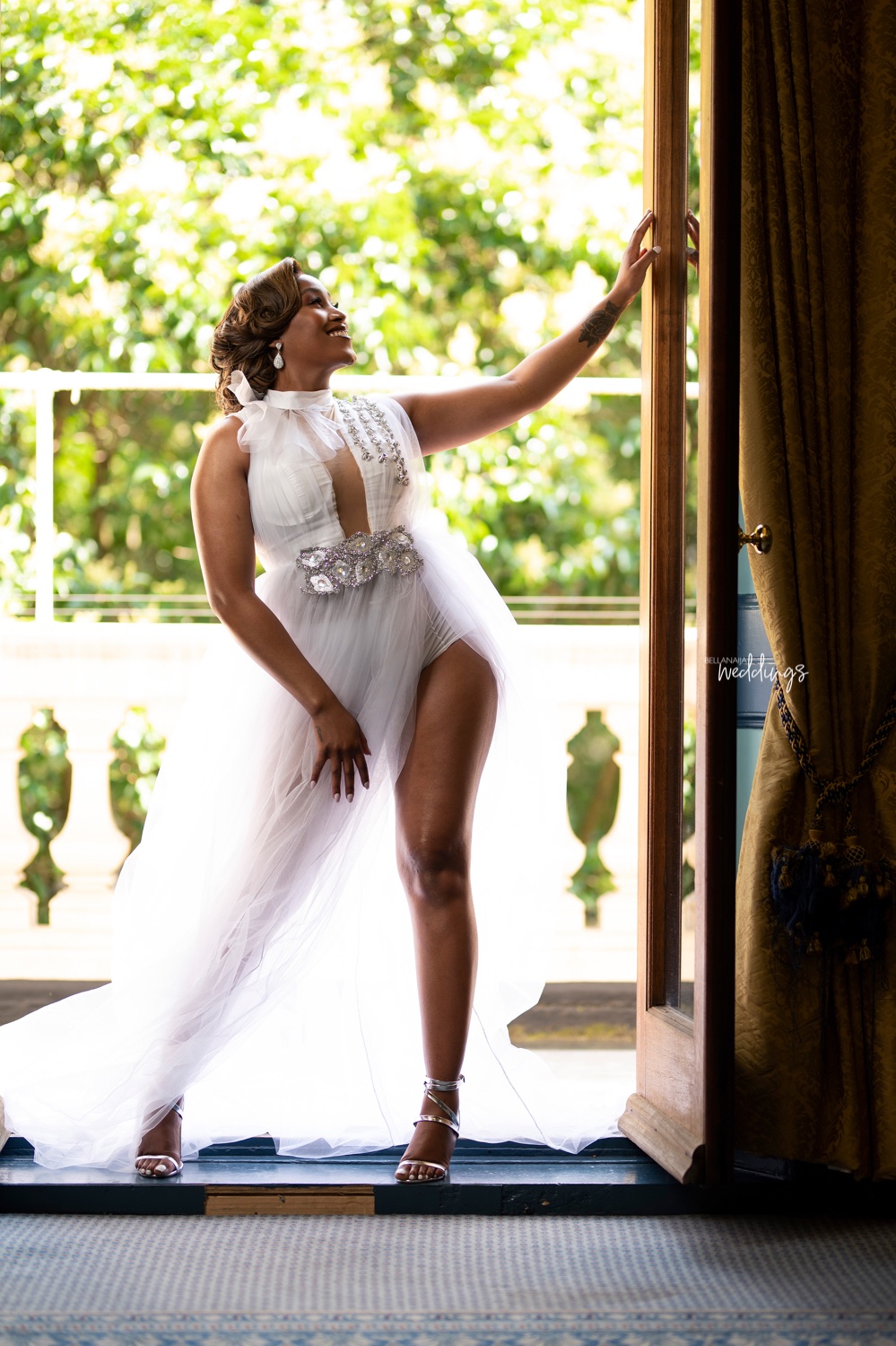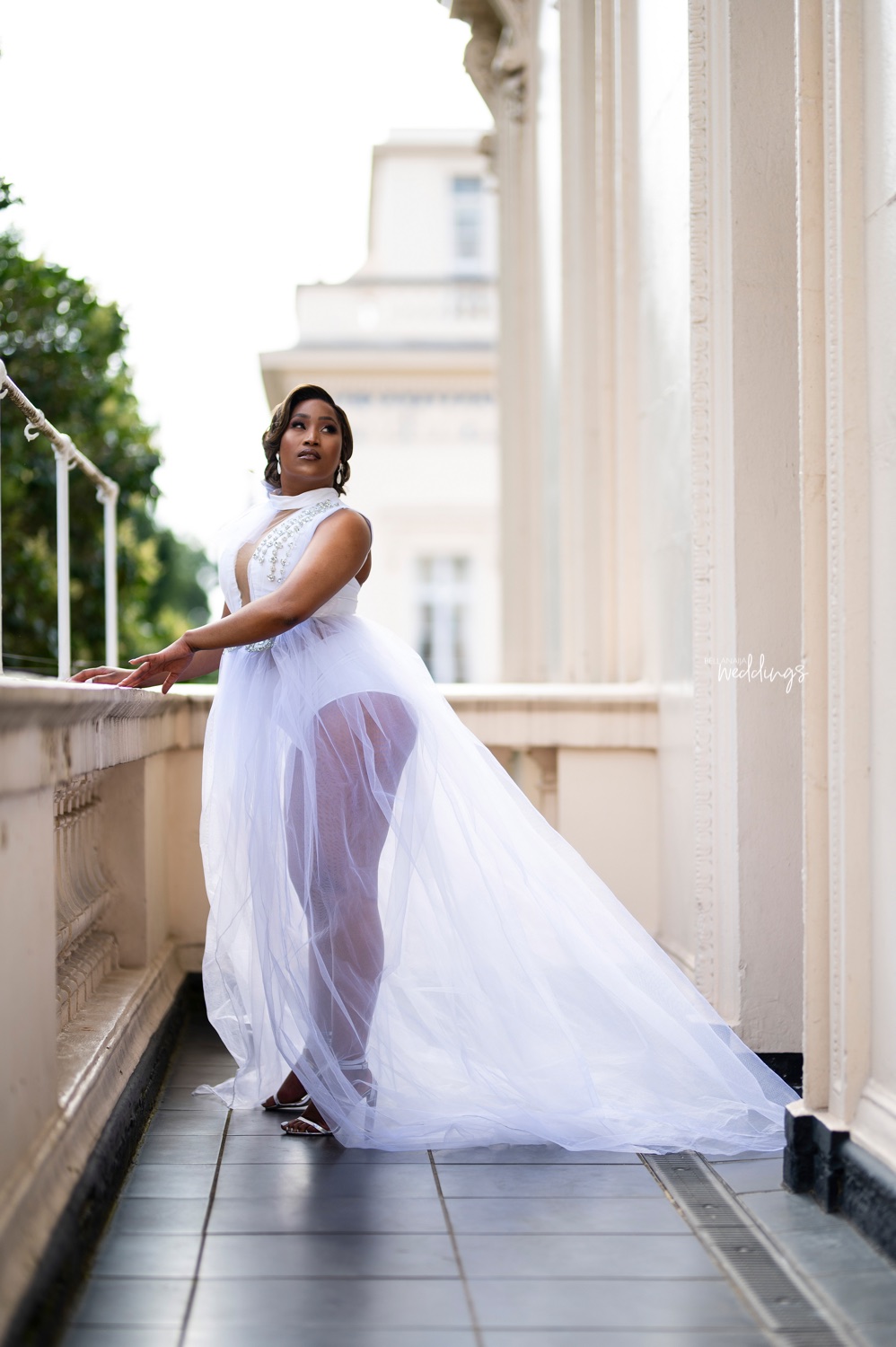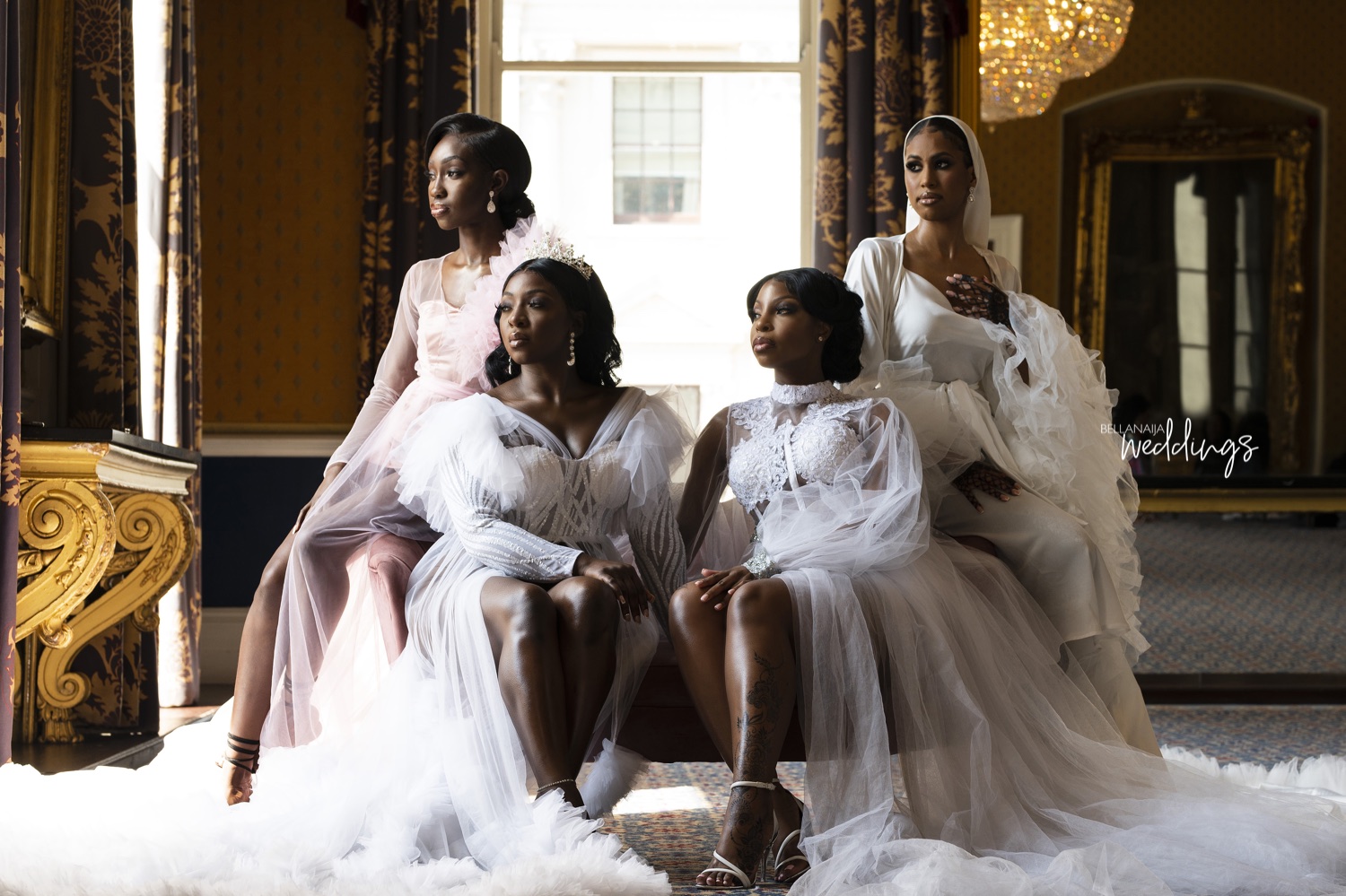 Credits
Robes: @lessandrasbeauty
Planner & Creative Director: @cyehisevents
Venue: @116pallmall
Florist: @tubesfloral
Balloon Design: @ballooninspirations
Photography: @affinityq
Videography: @gtrulyweddings
Makeup: @misdeemakeup |  @yeyesbrides | @oluchionuigbo | @mana.mumin | @brionabeautemakeup
Hair Stylists: @hairwithblessingbride | @hairwithblessing @lessandrasbeauty | @officialhair2thethrone
Henna: @henna_aminamuridi
Models: @kimberleyakello | @nqobiledanseur | @mzstephvee | @taniaoxox | @tumaaa_