In the world of bridal fashion, we've got brides who love to keep it simple all the way and brides who love to go all out. Then we have the ones who want a taste of both. Are you a bride-to-be who would love to stand out exquisitely without having to do "too much"? This is for you!
Top-notch Nigerian brand design, Matopeda Atelier is out with the Matopeda 2021 Bridal Collection and it is a dream come true for brides! Using Magnifique designs, intricate patterns, and embellishments, the bridal collection brings the perfect bridal fantasy into reality. If your big day is coming and you haven't gotten a dress yet, then you absolutely want to go through this collection. You should also check out more bridal collections here.
Here's how the  Design Brand describes the collection:
Famous for her Haute couture experience in pure opulence using the intricate yet grand art of fit, fabrication and embellishments to elevate her Signature yet subtle silhouette, Matopeda Atelier has flagged its latest bridal narrative that figuratively describes the woman's frame as a puzzle and wonderland in her "Puzzles of Wonderland".  A clear antidote to the idea of saying "I do" the traditionally minimal way, the bridal collection visually, aesthetically and flamboyantly parades herself in an array of self immersive opulence that lives not just in dreams of fantasies but reality.
Let's take a look at all the dresses below…
Look 1: If you're looking to stand out for your vow ceremony, then this look is for you.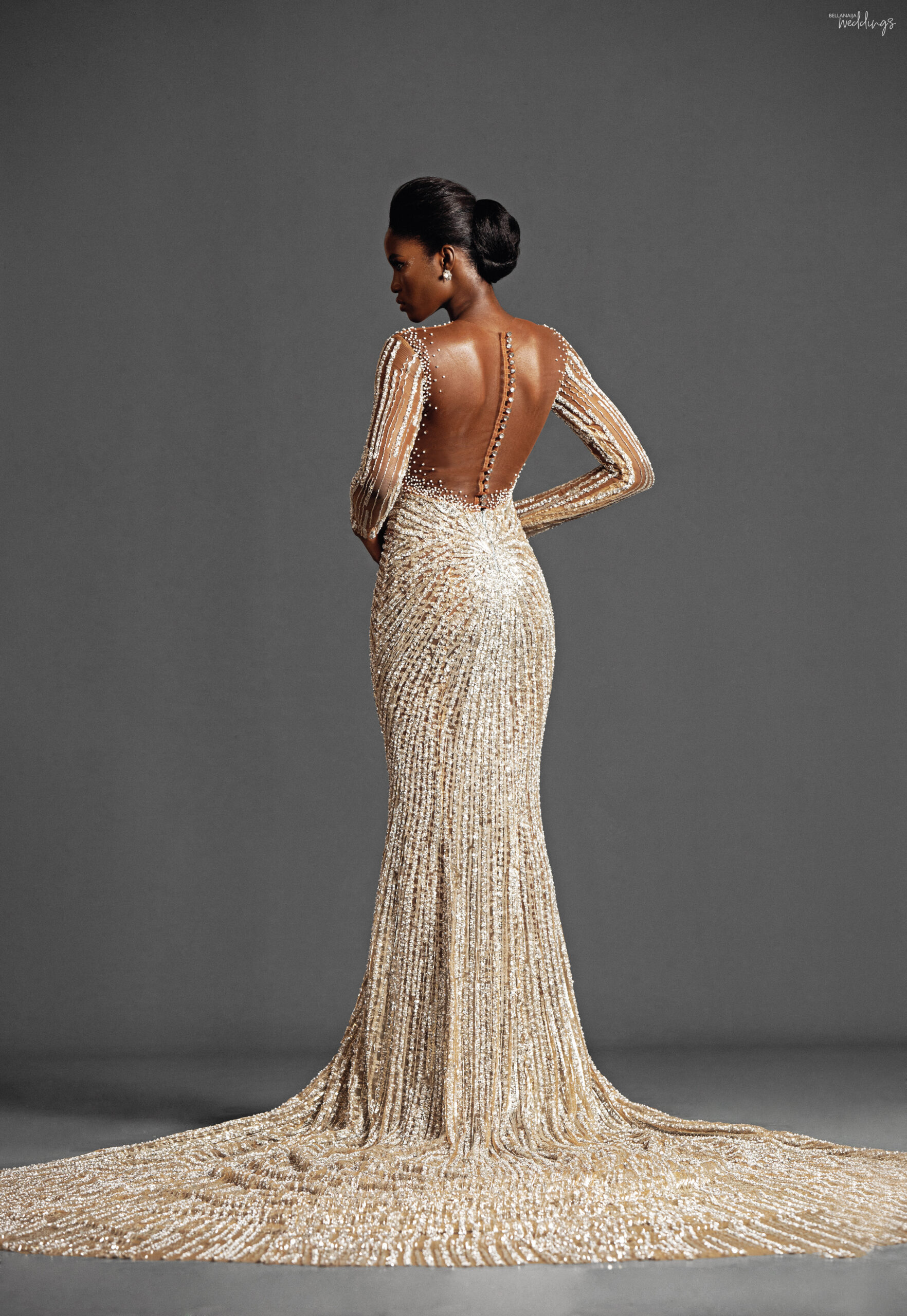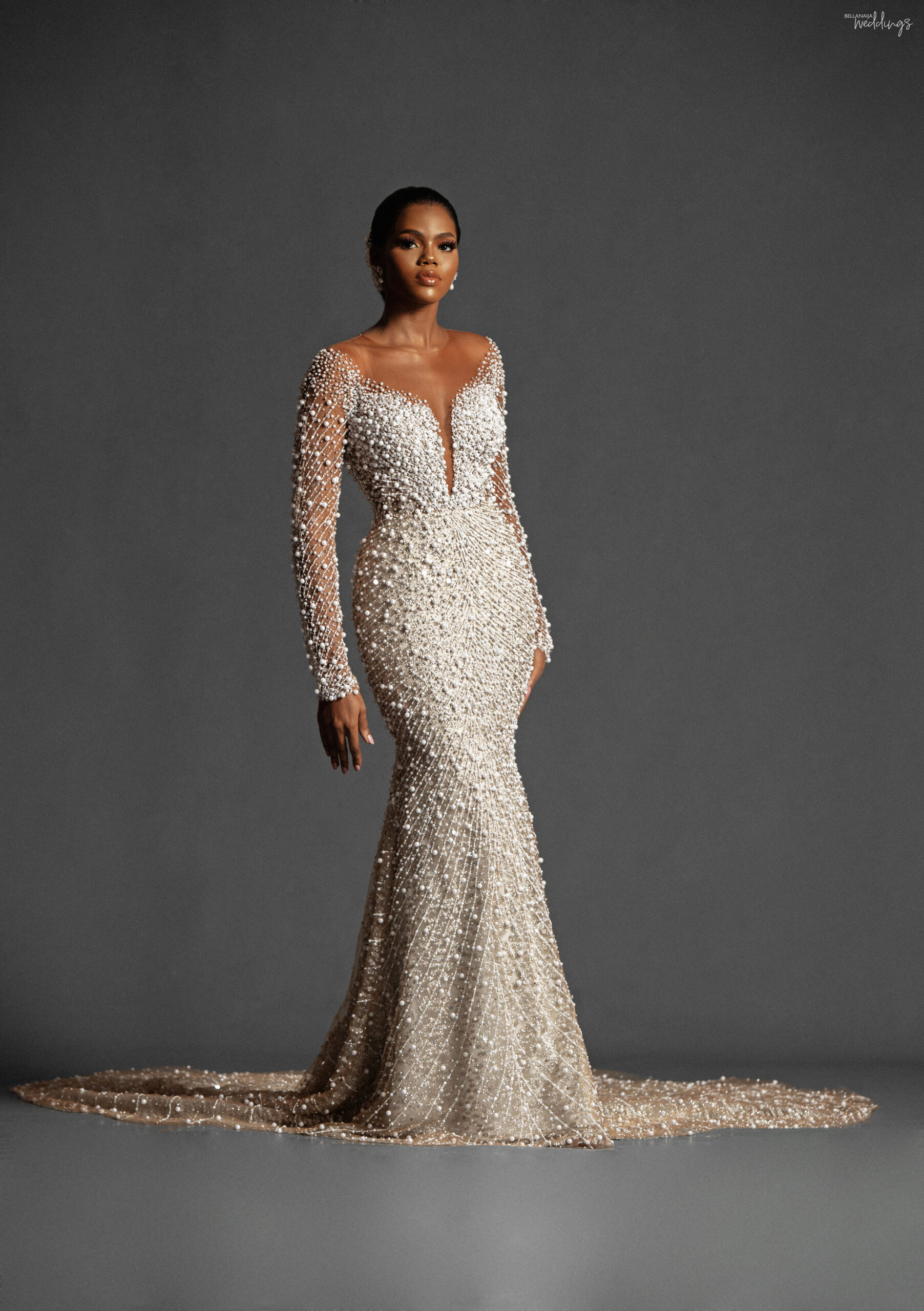 Look 2: Looking for a multipurpose dress? You can wear this in 3 different ways! From church to your reception and then the afterparty. An all-in-one package is always a great deal.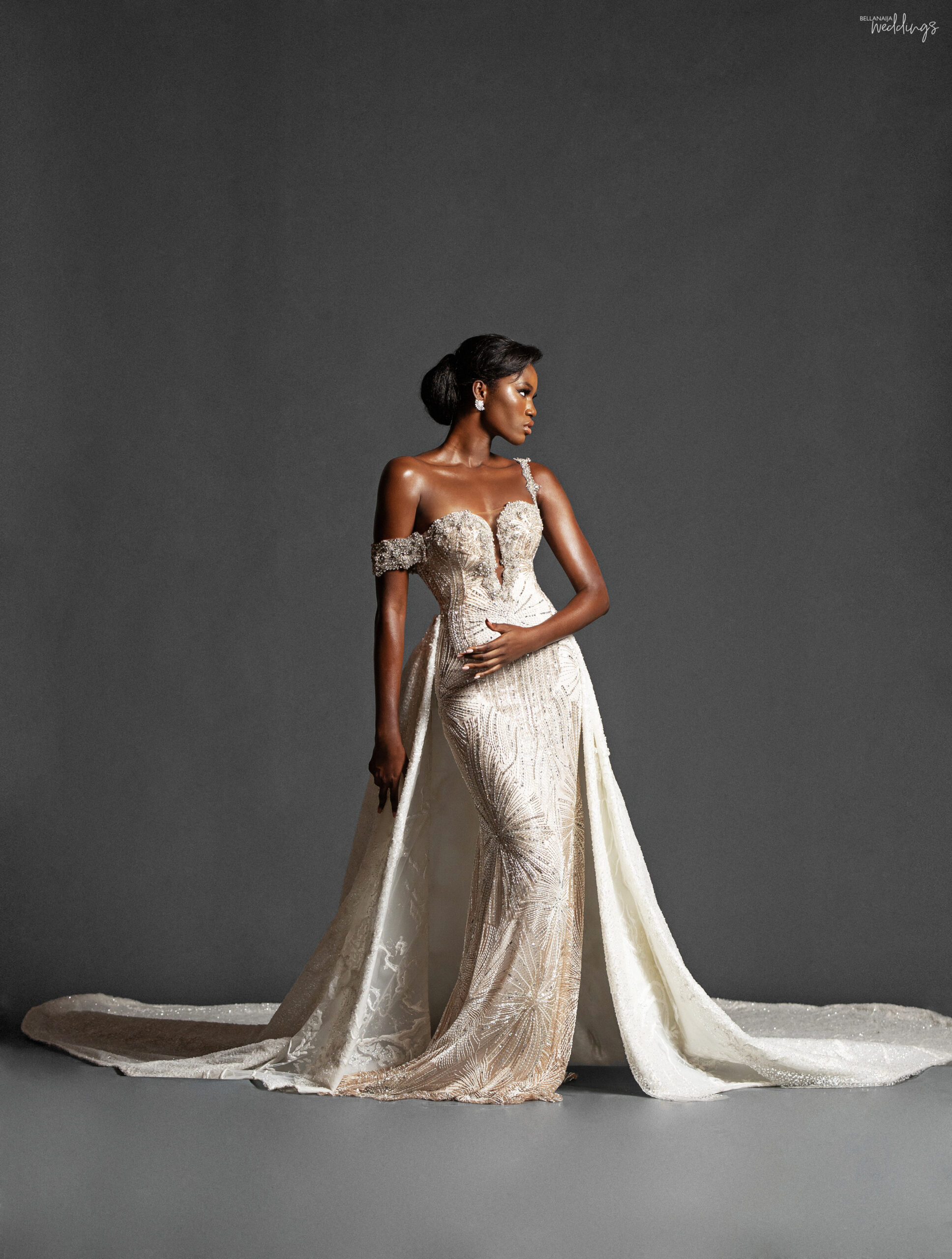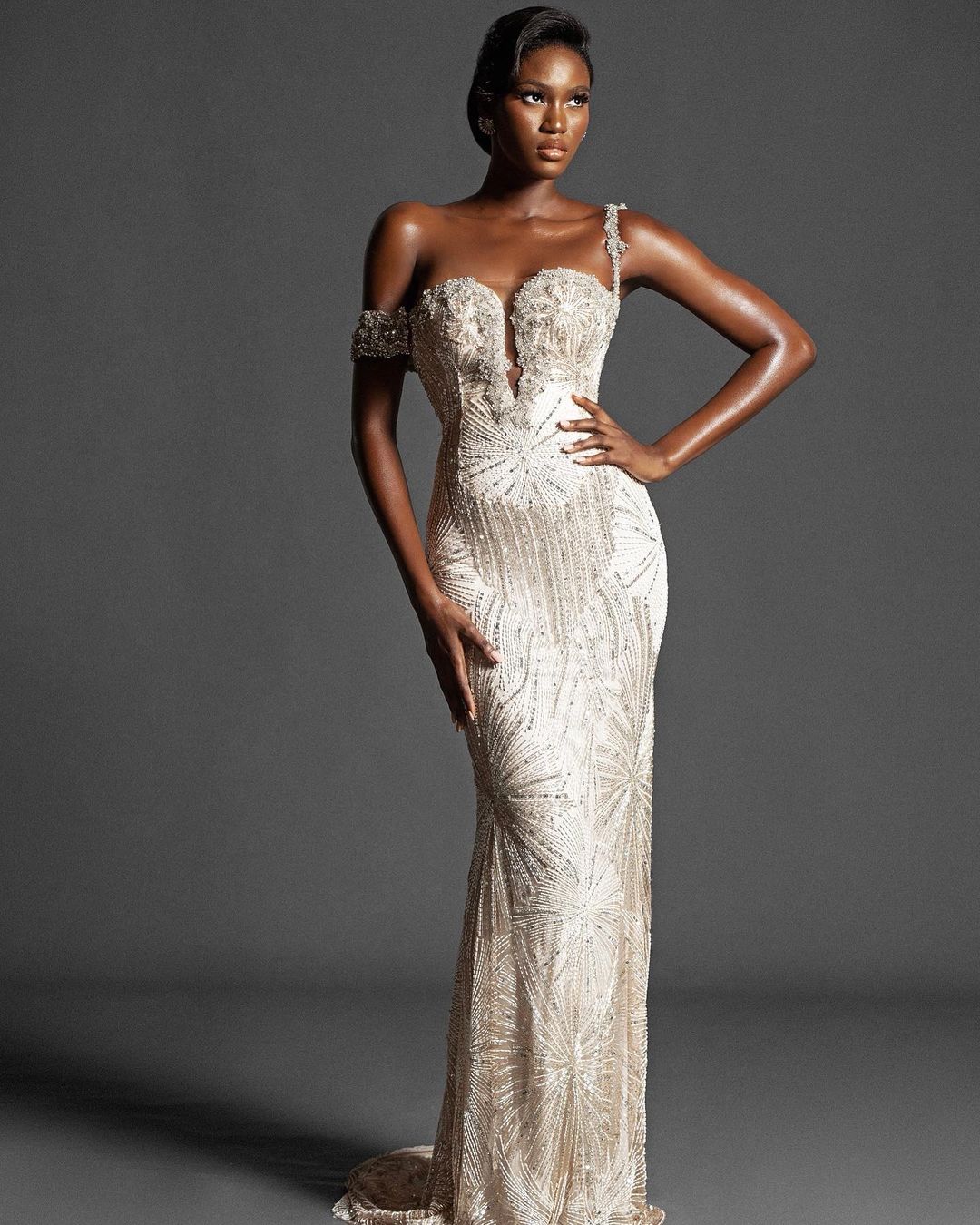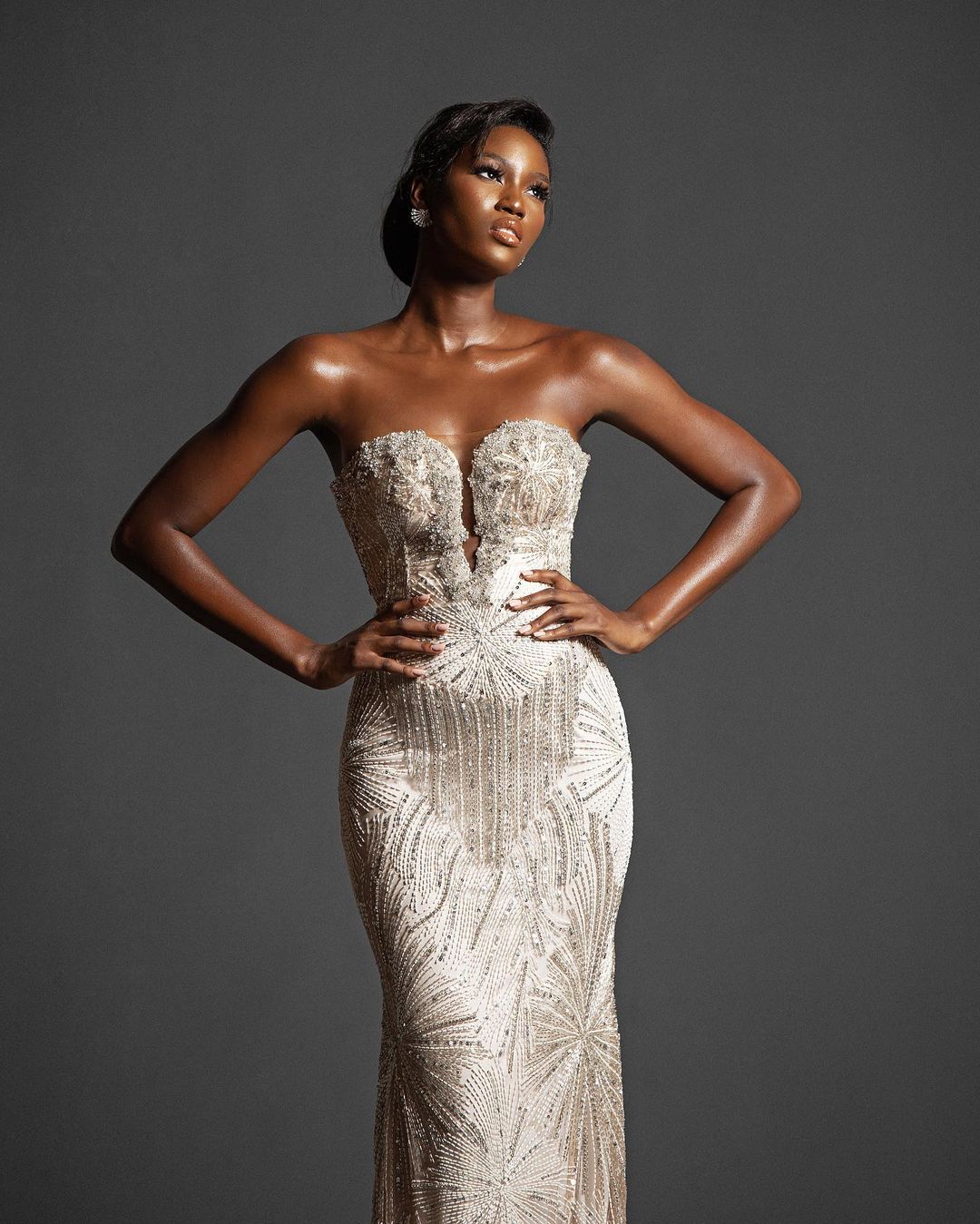 Look 3: This can also be worn in 2 ways… Take off the train and you've moved from wedding ceremony slay to a chic jumpsuit reception.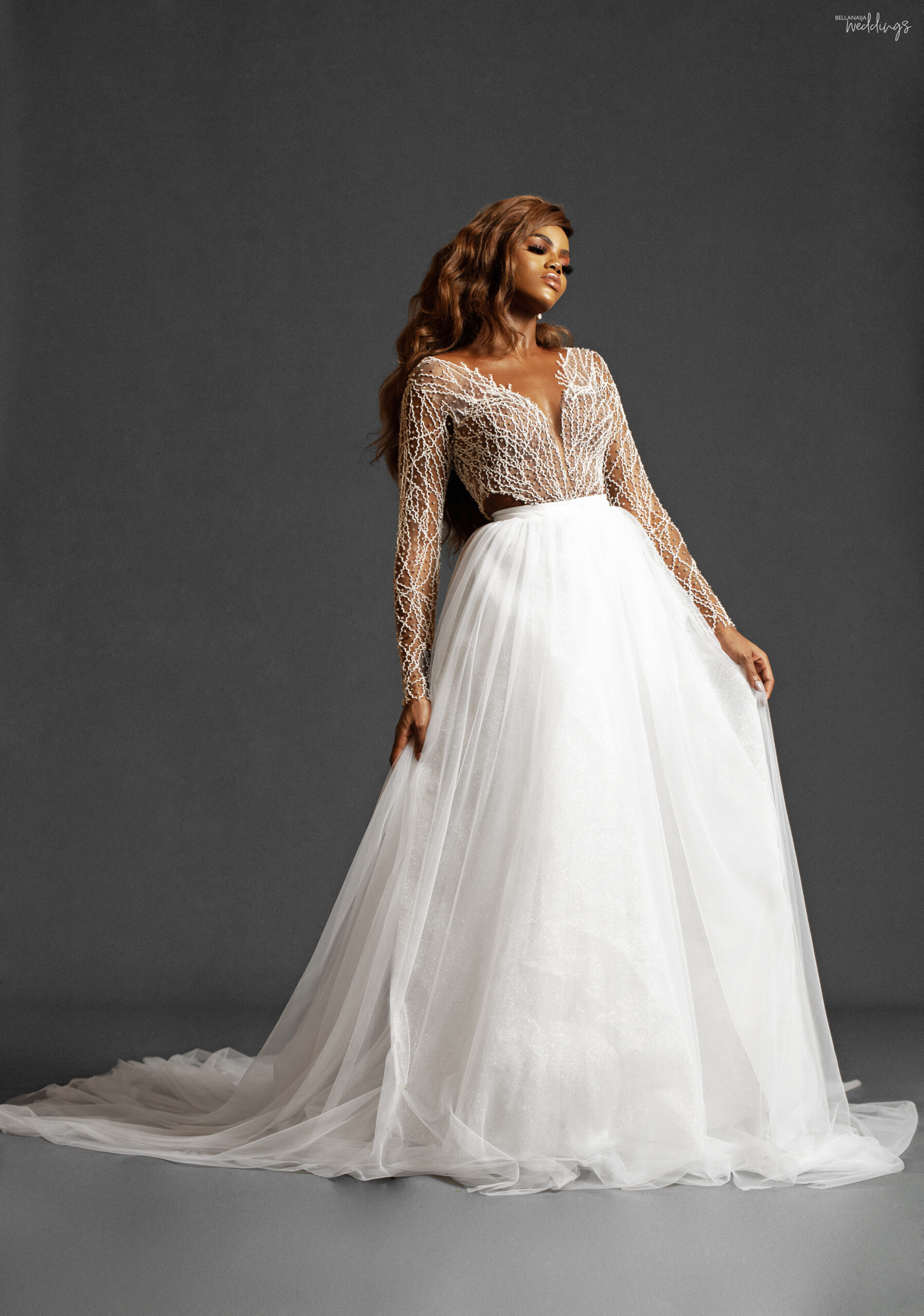 Look 4: Team jumpsuit, you are fully covered.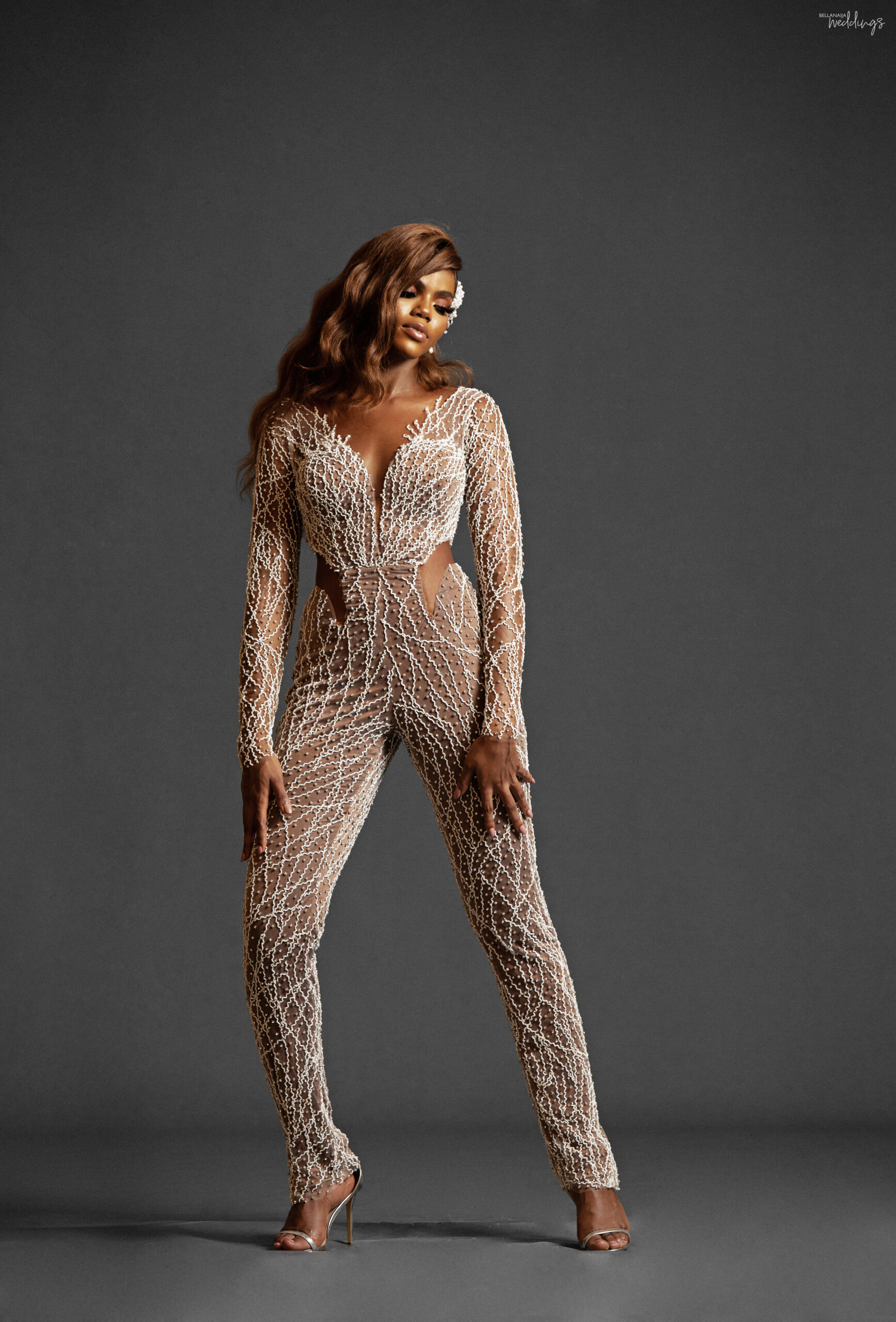 Look 5: Here's a perfect mix of elegance and style for your vow exchange…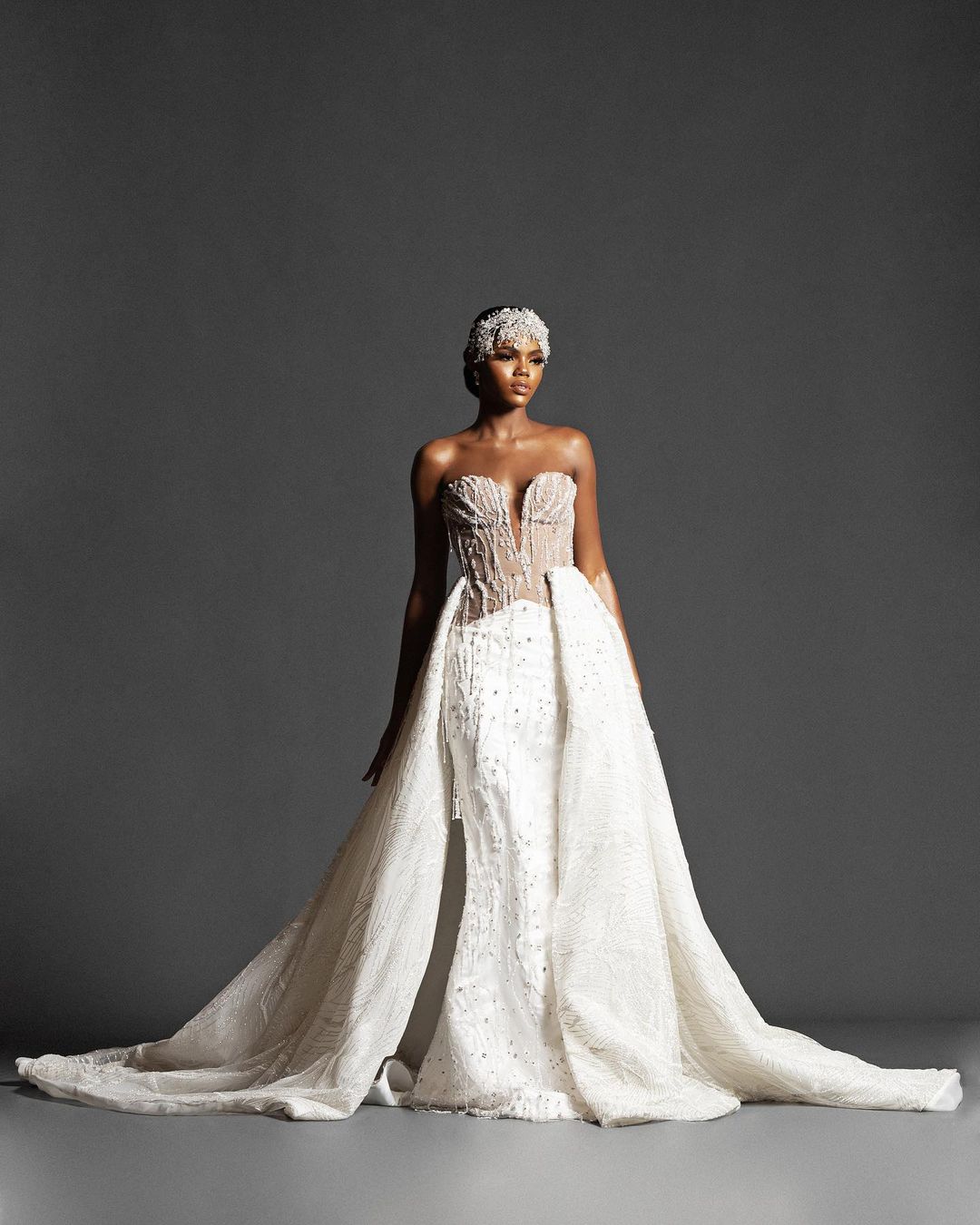 Look 6: Now let's talk about your reception look. You sure can rock these to your reception and make a standard statement.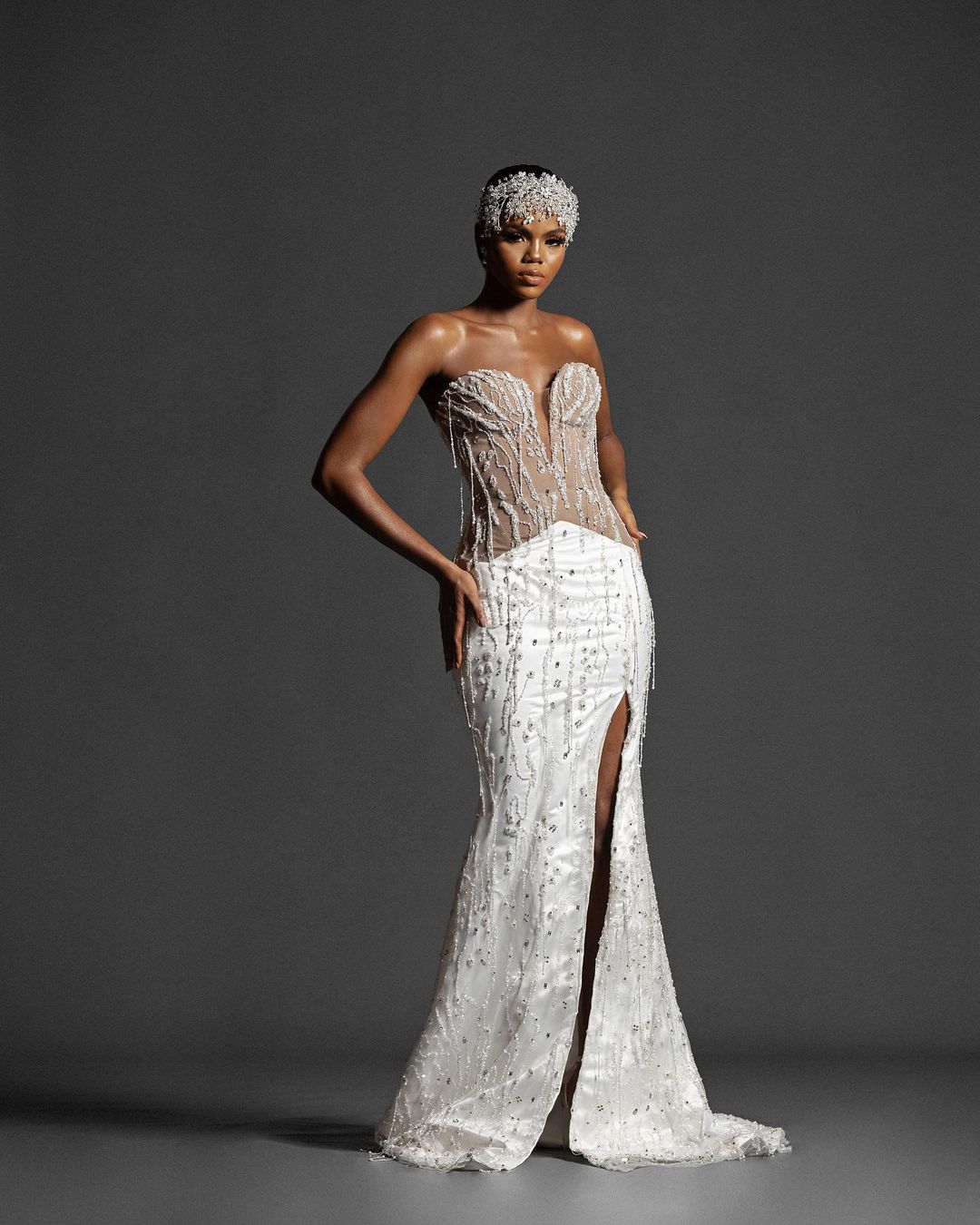 Look 7: Another big win for a reception look.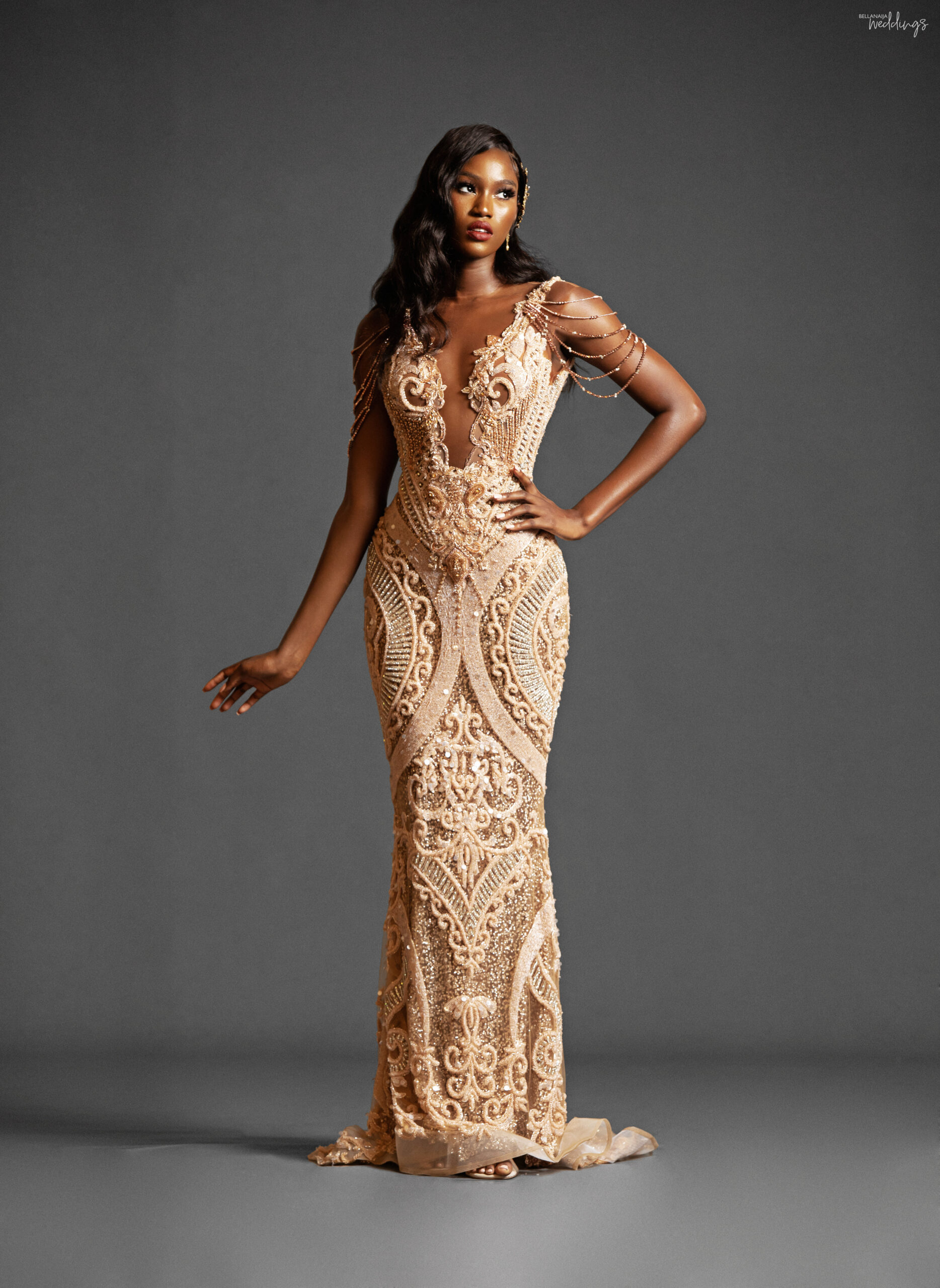 Look 8: If you certainly want to rock a mix of browns and white for your reception look, here's one for you.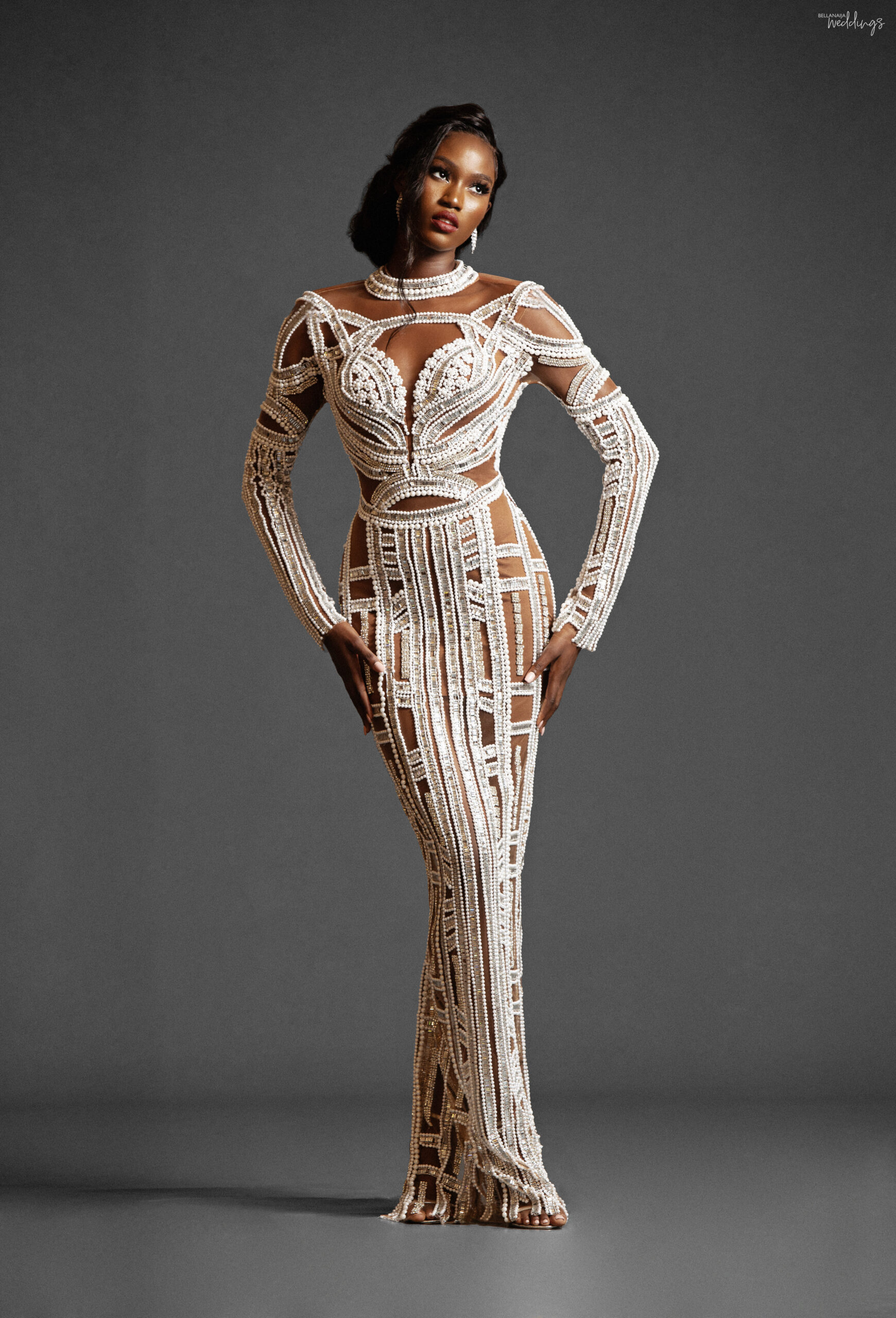 Look 9: Team high-slits, this reception dress is absolutely calling for you.
Look 10: If there's one dress that speaks after-party in this collection, this is it.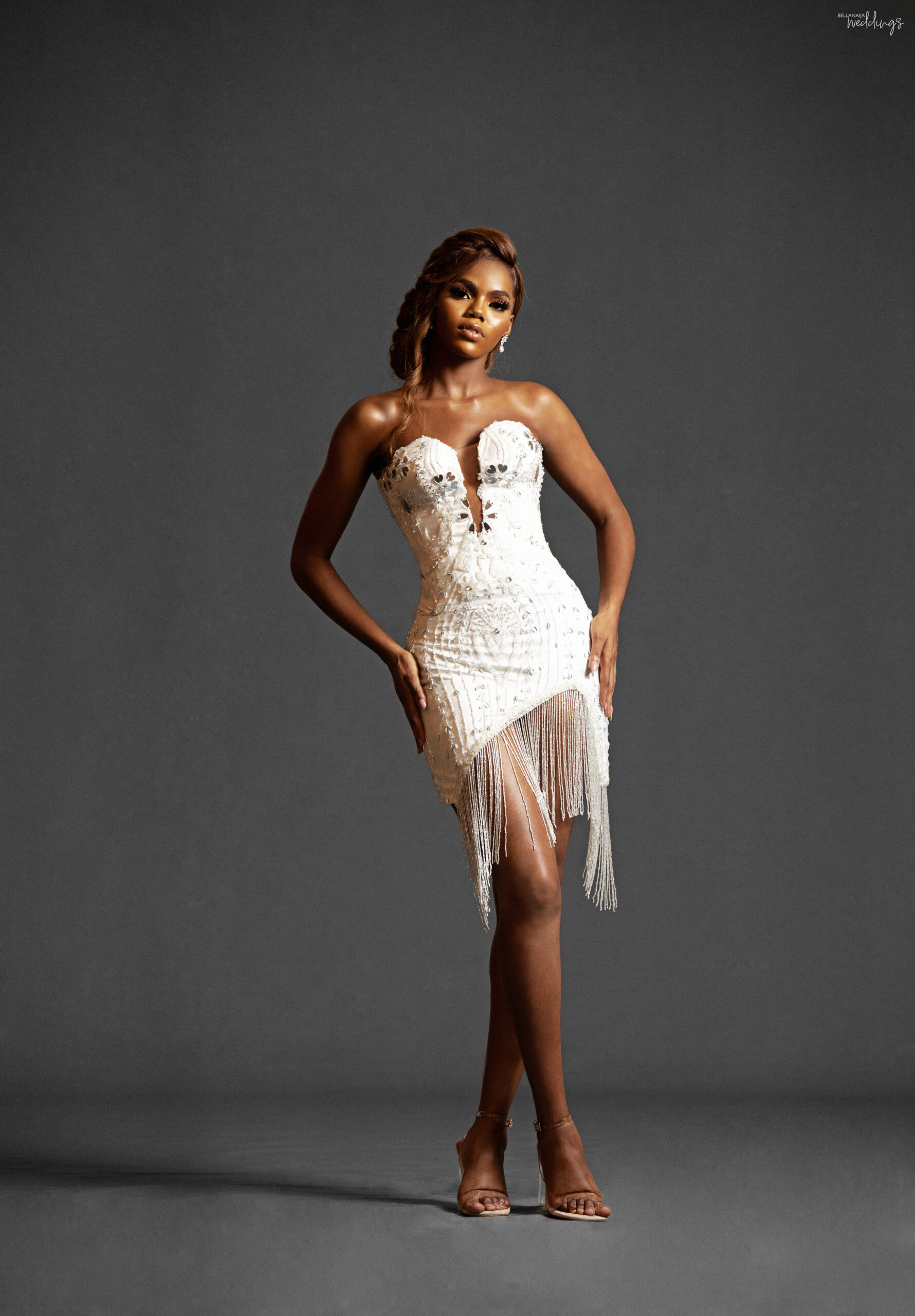 Credits
Design Brand: @matopeda.atelier
Videography: @cinematicsng
Photography: @adebayophotographer
Model: @bethmodelafrica
Hair Stylist: @ferdinandshair
Makeup: @anitabrows
Venue: @themonarcheventcentre
Hair accessory: @thebridalwardrobe
Hair Extensions: @beedaisyhair