Have you ever been somewhere for a particular reason and then the moment you get there,  something entirely different catches your attention? Mayomikun and Seun's love story started like that and would have you laughing all through.
Seun met Mayomikun at his friend's wedding and though the only intention, of course, was to have fun and celebrate with his friend, a new agenda was added to the list the moment he laid his eyes on the beautiful Mayomikun! The gentleman knew he had to get close to her and he started to devise different ways. Seun's determination sure paid off in the end and now we get to #MeetTheOlurindes! The lovebirds are now ready for that journey of love that lasts forever and we're absolutely here for it.
Enjoy their beautiful pre-wedding photos and how Seun shares their love story below.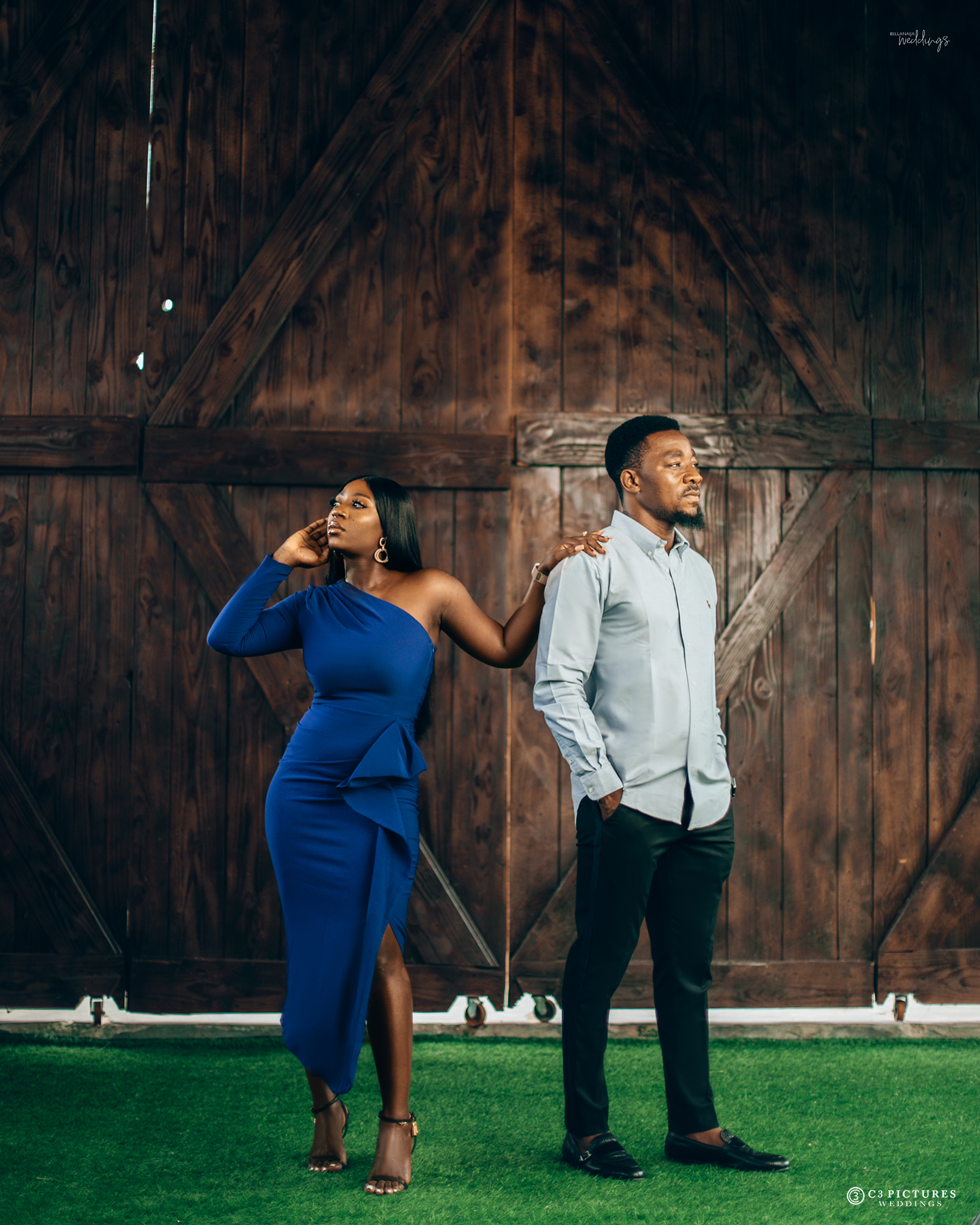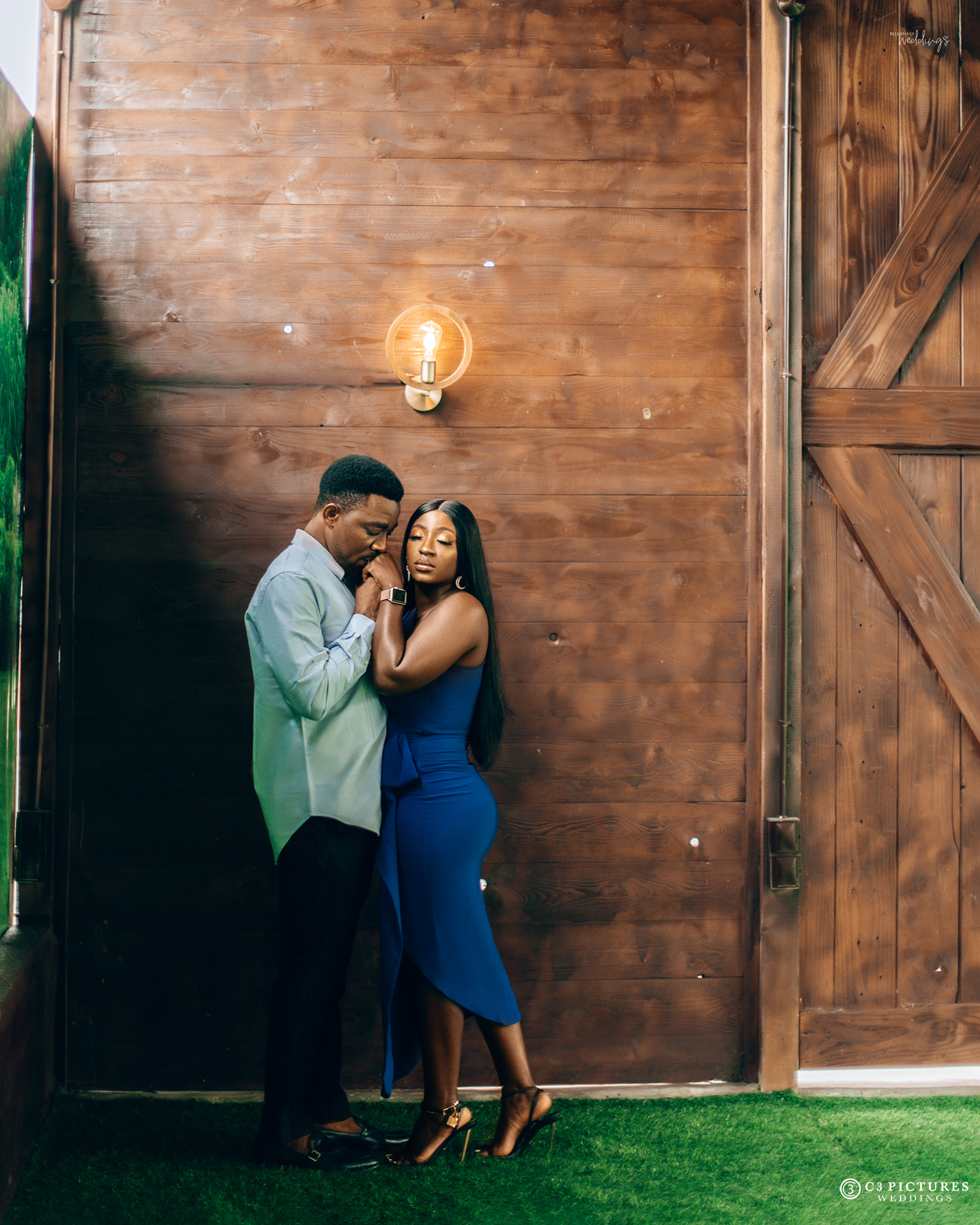 Their love story according to Seun:
It happened that I was to attend a friend turn brother's wedding at Ibadan, dated 5th of August 2017. I sighted her on her arrival at the hotel we were meant to stay. So I called my friend's attention (Jide) to the caramel (Mayomikun). I  told him, "that will be one of the bride's friends…" I didn't see her again that night and didn't get to talk to her. The next day happened to be the engagement day. I was talking to other ladies since I didn't see her, trying to shoot my shot on them. I approached the first one and we got acquainted. Later on, I was told she is married with 2 kids! I took to my heels, facing the next "candidate" 😂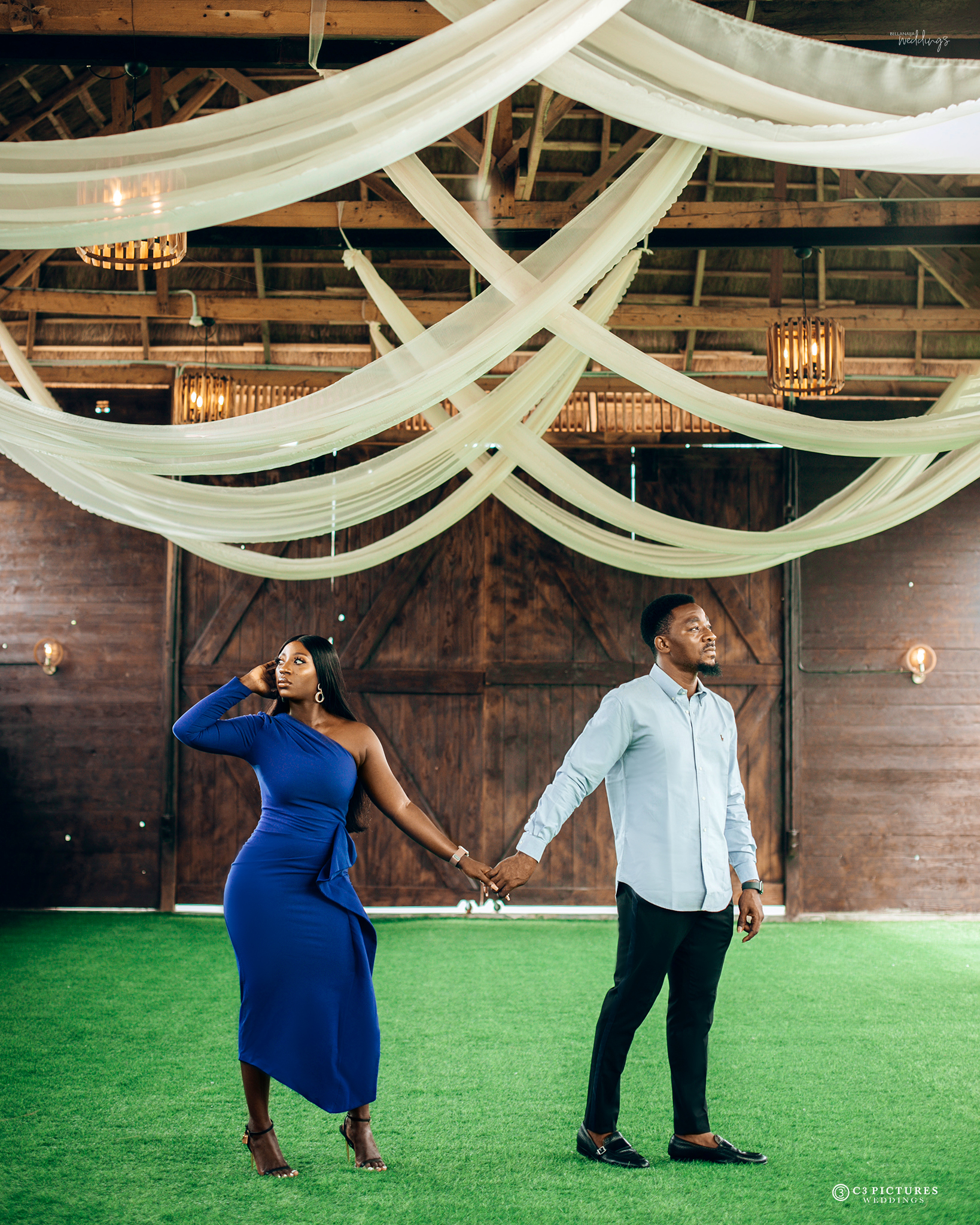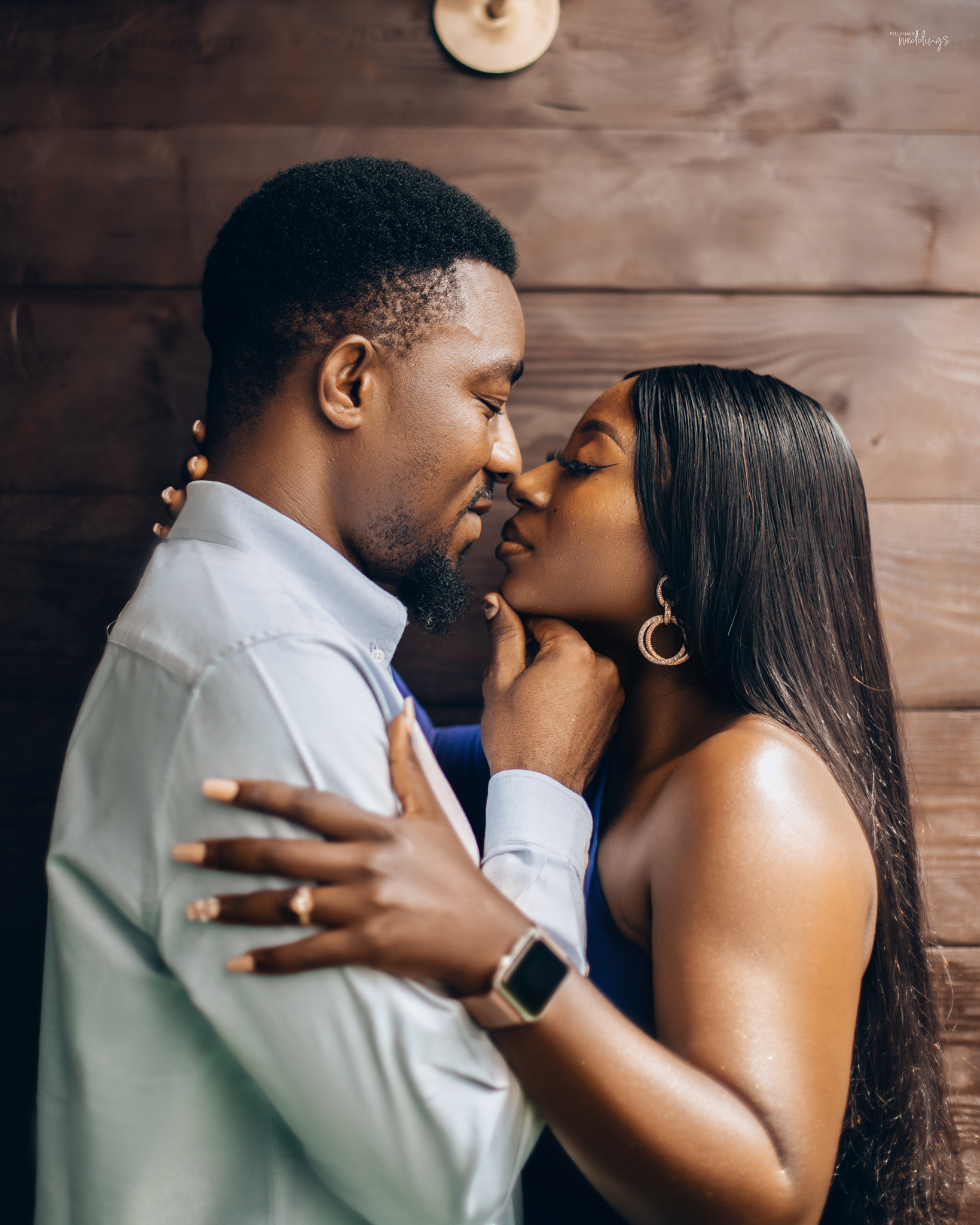 I approached another and we got talking, laughing, along the line, lo and behold I saw my Mayomikun again. This brain of mine did a manual reset and left the one I was talking to. So, I started stalking her not knowing that my right-hand friend already got her number because he was among the groomsmen and she was among the bridesmaids. I told him that I like her and will like to have a serious talk with her.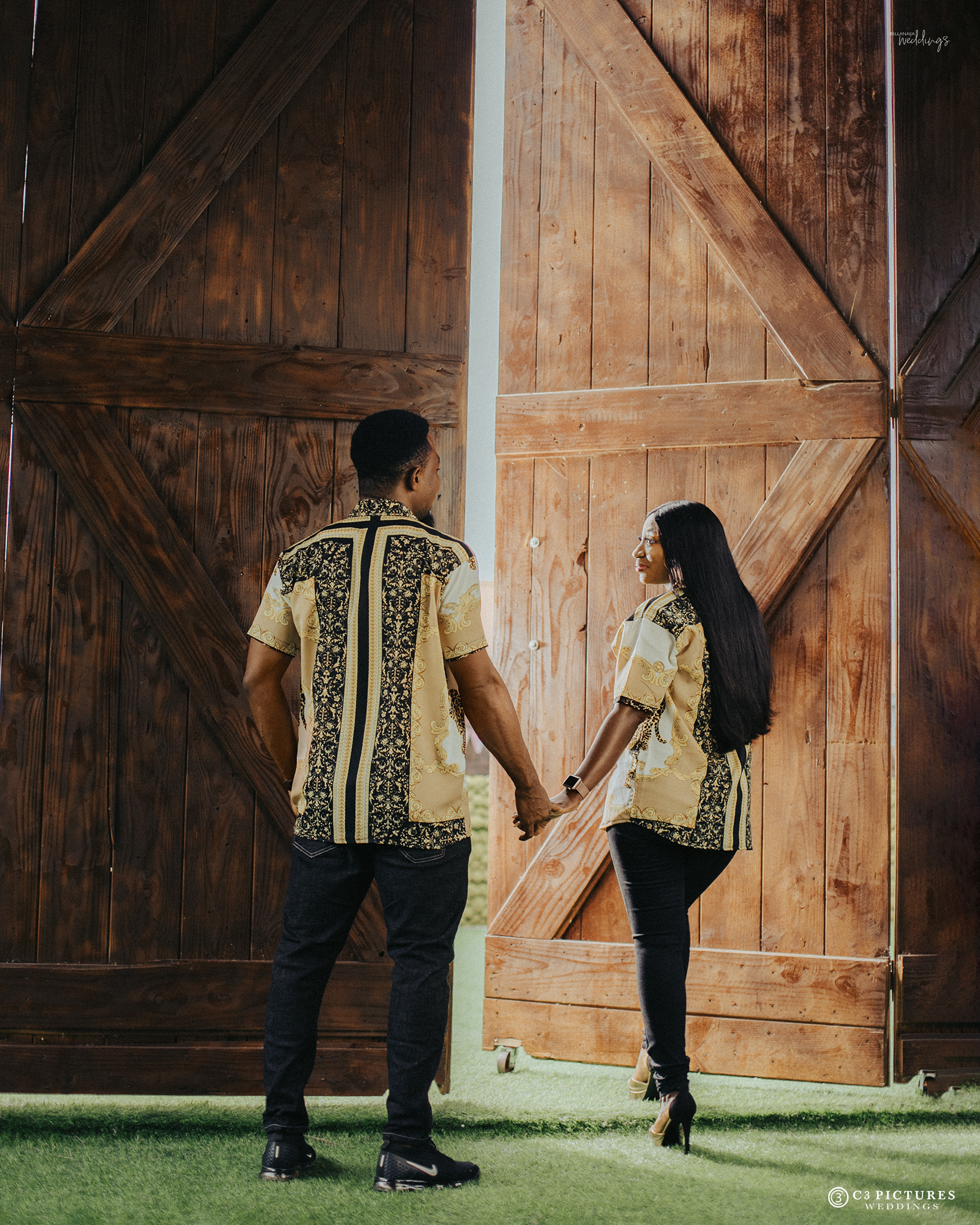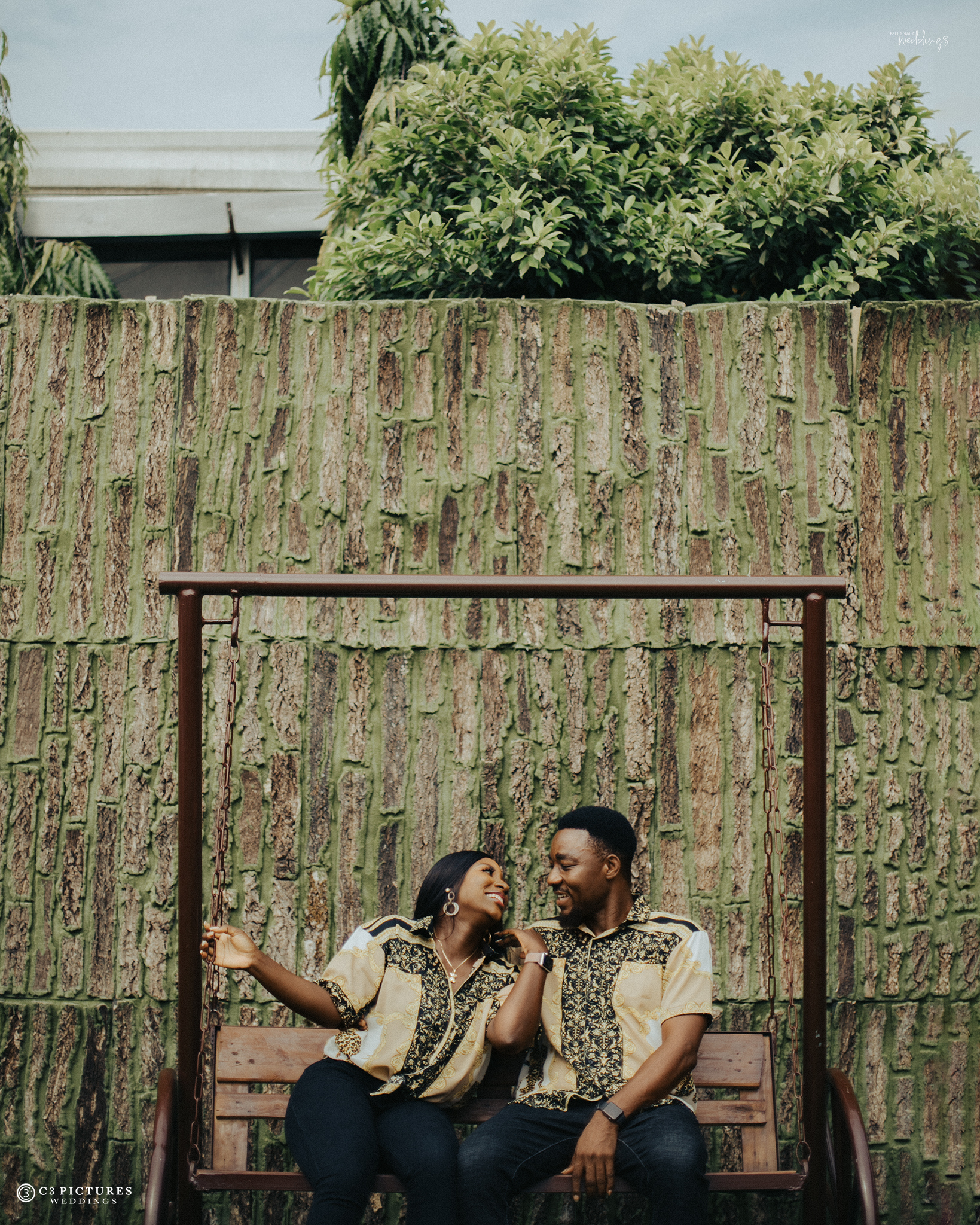 Each time I tried to talk to her, I always met her with one guy or the other trying to talk as well. I felt like I was in an Olympic sports competition. Feeling down that someone got there before me, but something within me said go for her and don't relent. I waited for a free and clear road to make my own gentle move. I saw her walking towards where I was sitted and I stood up to meet her halfway. Though she wasn't coming to meet me, when I noticed she was alone, I didn't let that chance slip!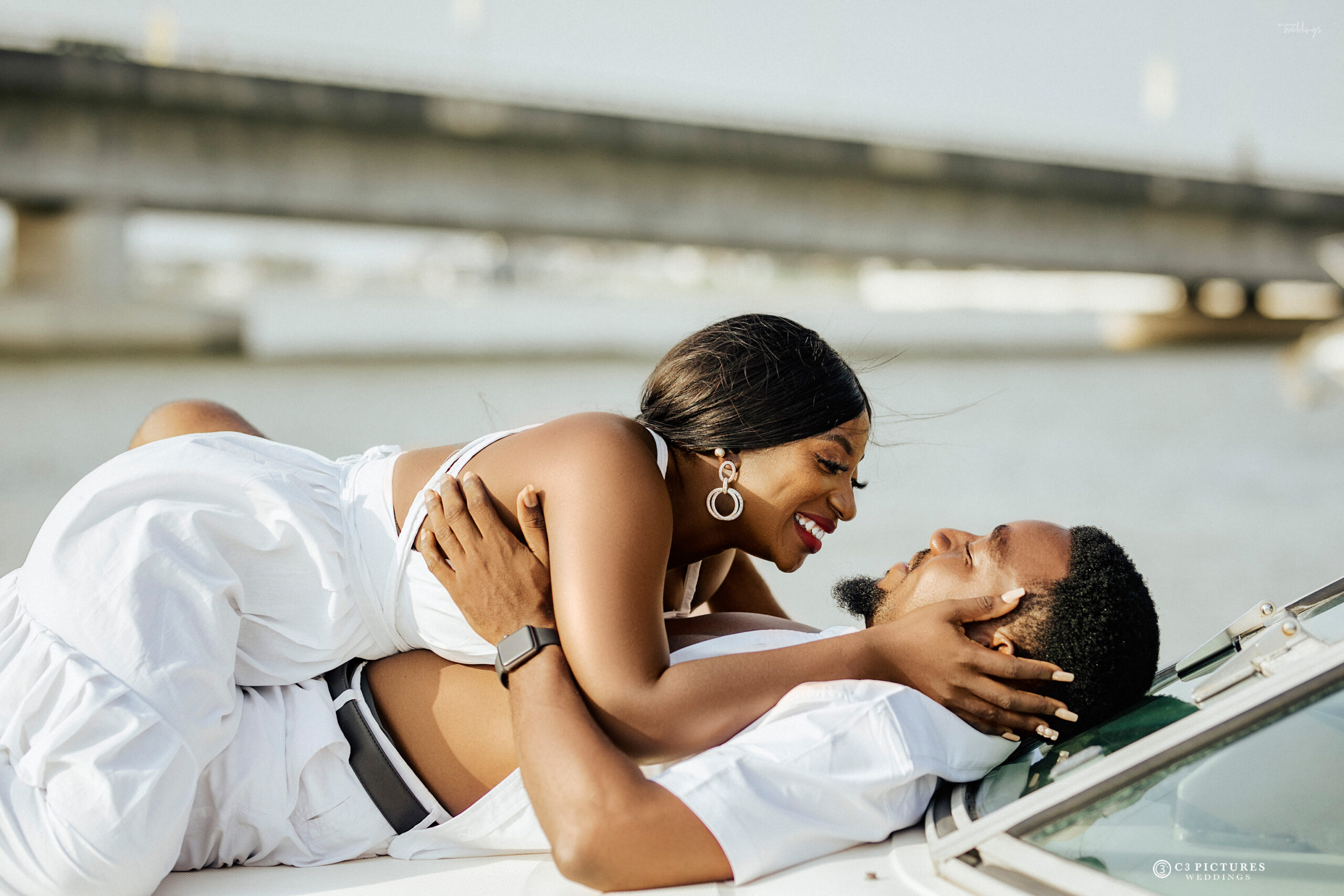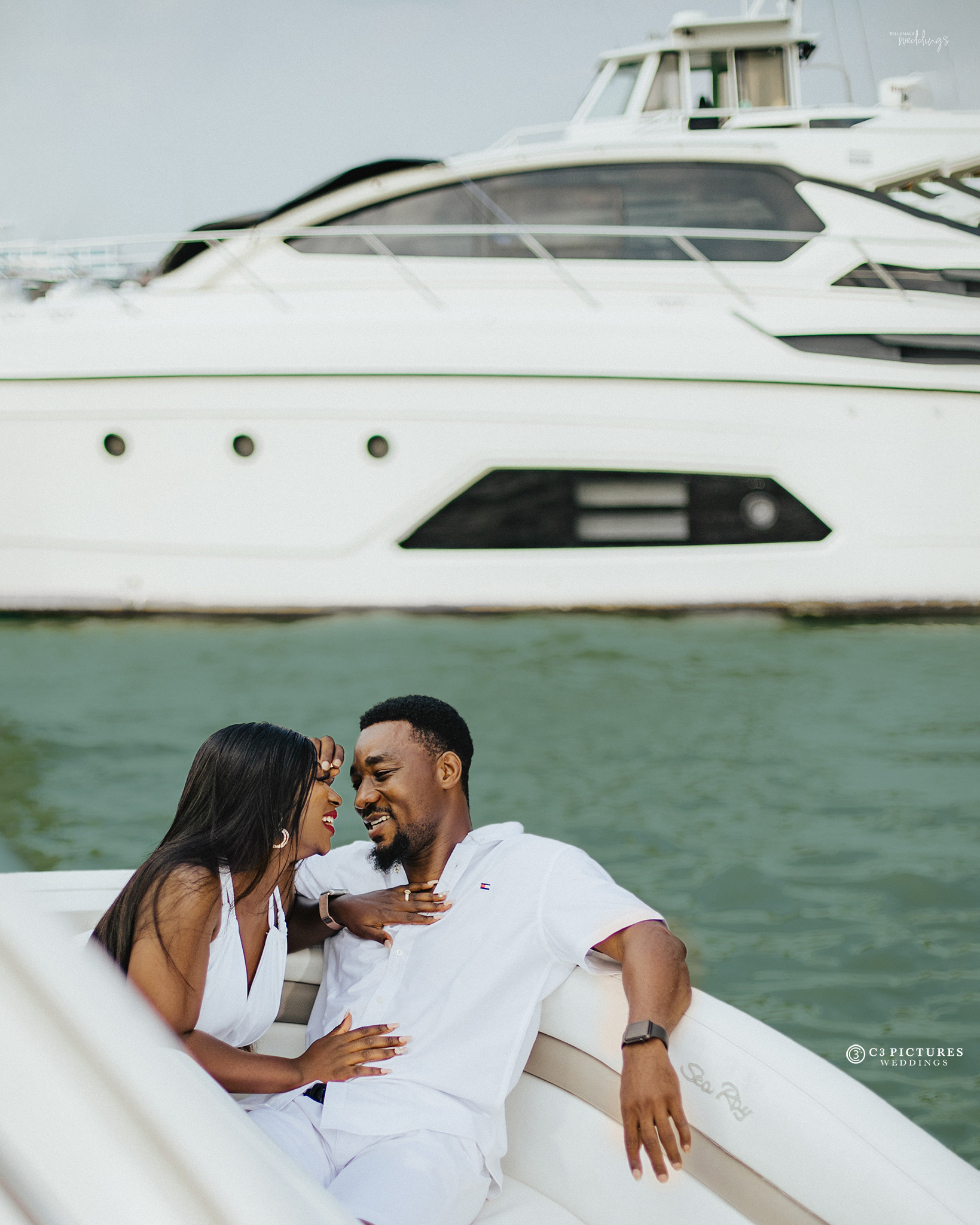 I went, "Hello beautiful, the name is Seun and you are ?.." Despite the fact that I knew her name. She replied and we made small talk. I asked to exchange contacts with her. After the engagement program, we got talking that night till 3 AM. We had to discharge each other to go to our different rooms. Imagine me calling her to tell her I was in my room and asked if she was inside as well 🤦🏾‍♂️😂. We spoke for a while and I sent a text to seal the night.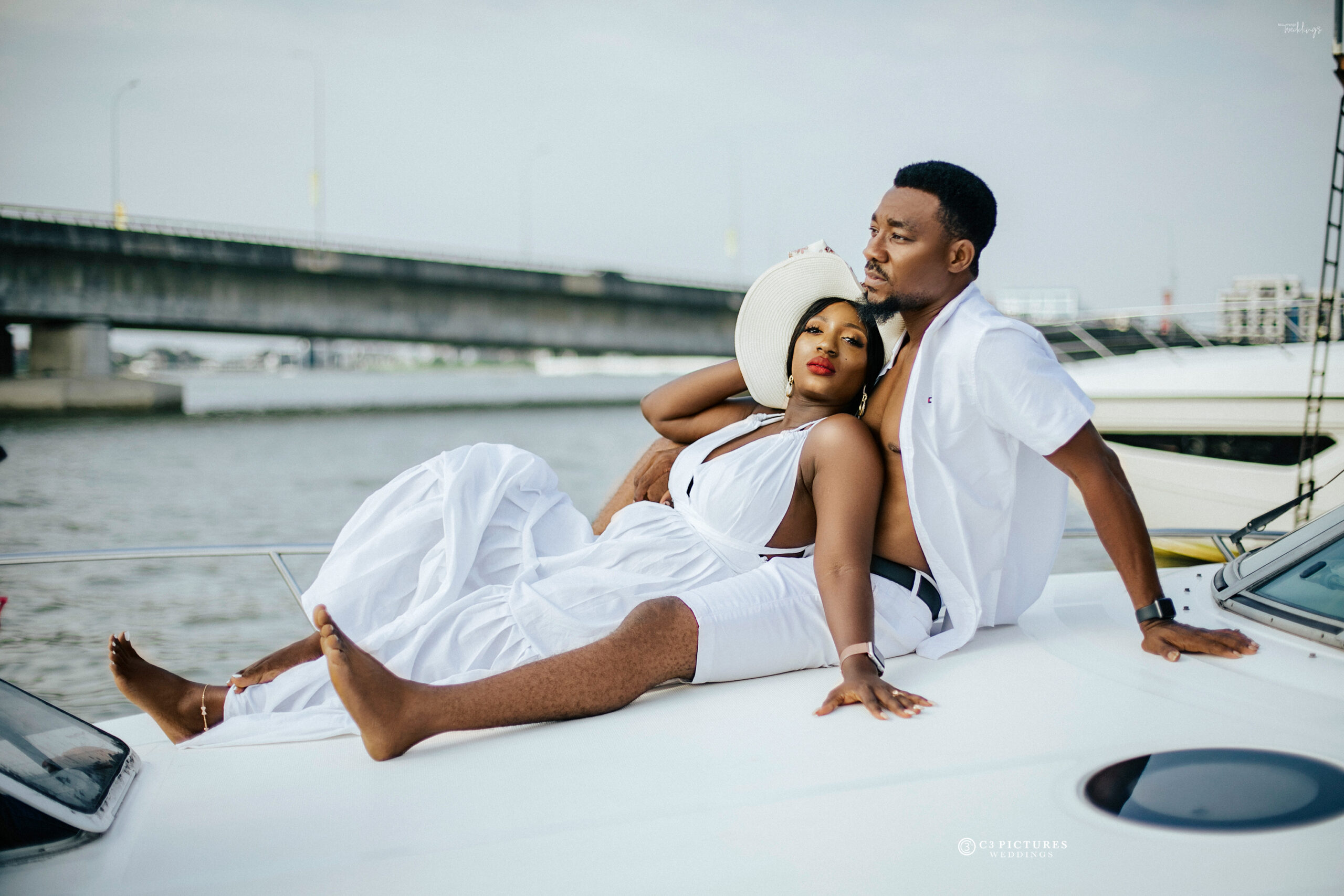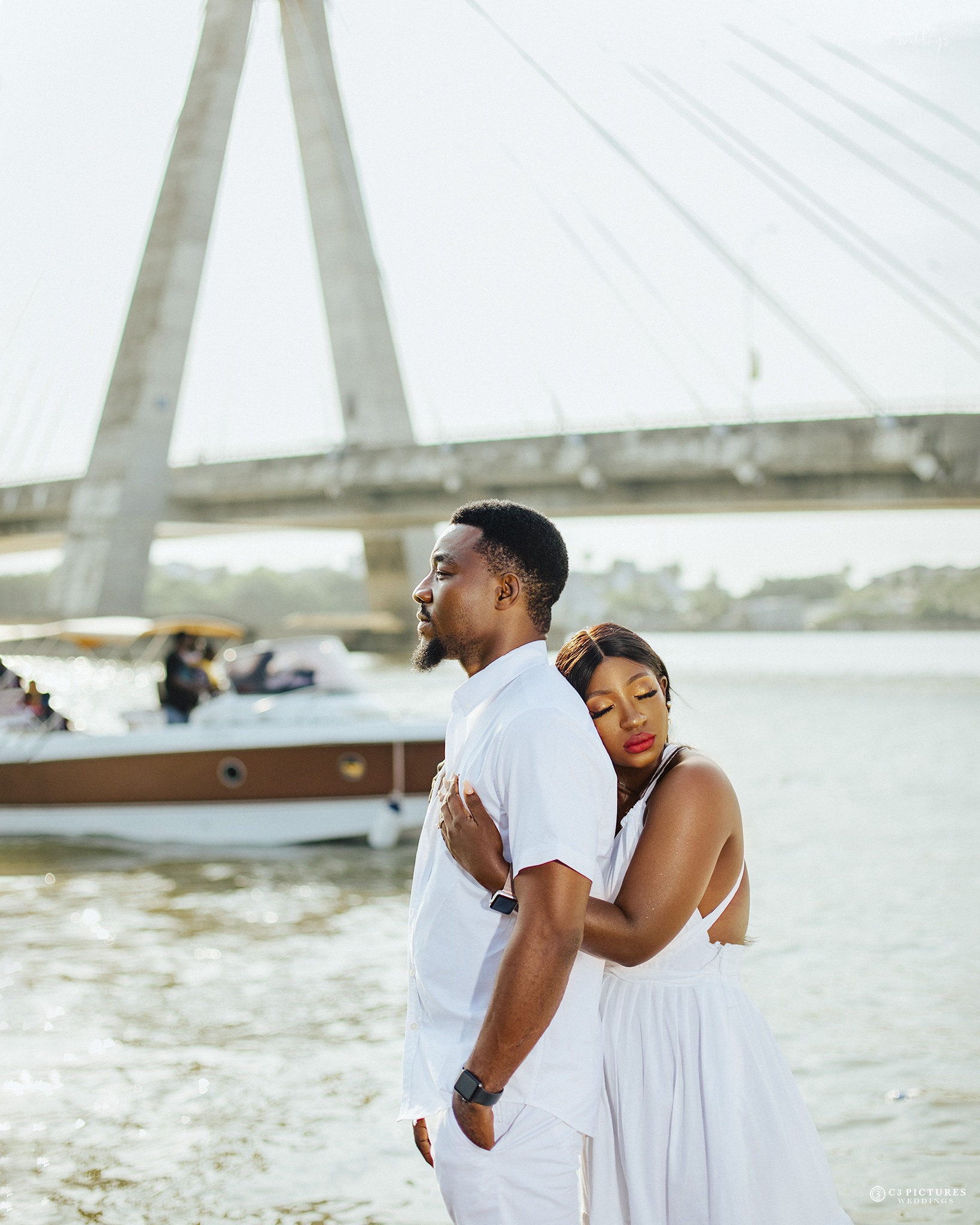 The next day was the wedding. I was chilling at the pool of the hotel, and the moment I sighted her taking pictures with the couple, I jumped out of the pool to walk past her just to steal a glance…lol. No one should call me a woman wrapper please.😭 I went straight to my room to wear my Aso Ebi so as to meet up and make sure nobody clinched to her. I got to the venue and resumed my "stalking". When I noticed her without anyone, I asked if we could take a walk. So we did, and had a little chat and were together for the rest of the event…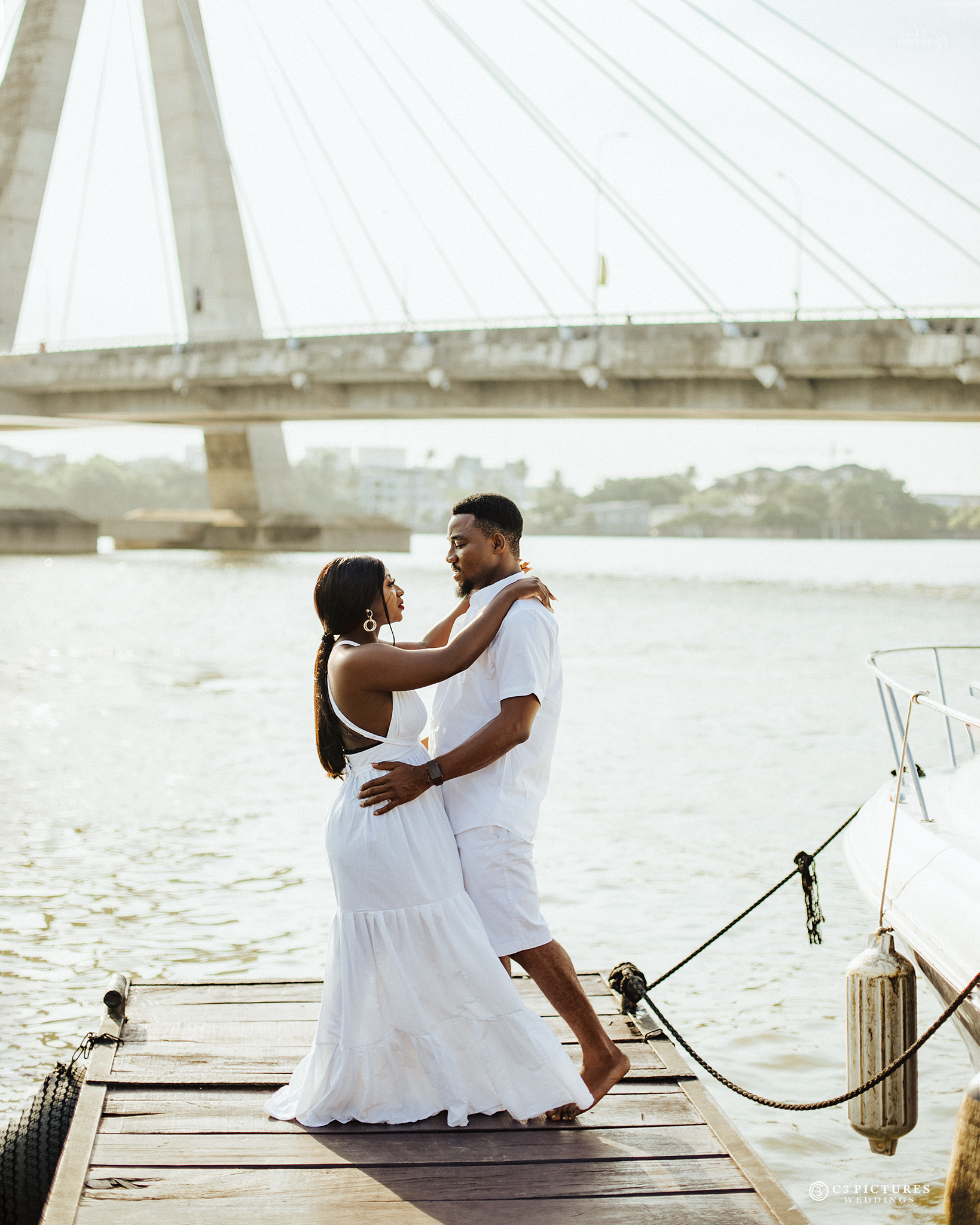 Then it was time to depart and we had to drop them at her friend's place. I wasn't cool about the departure but loved how it ended. I ended up carrying her like a baby and stole a kiss before leaving… From 2017 till date, we're still rocking each other's worlds. Despite the fact that we had a distance barrier, we stuck together. Now we have forever to go in the journey of love! ❤️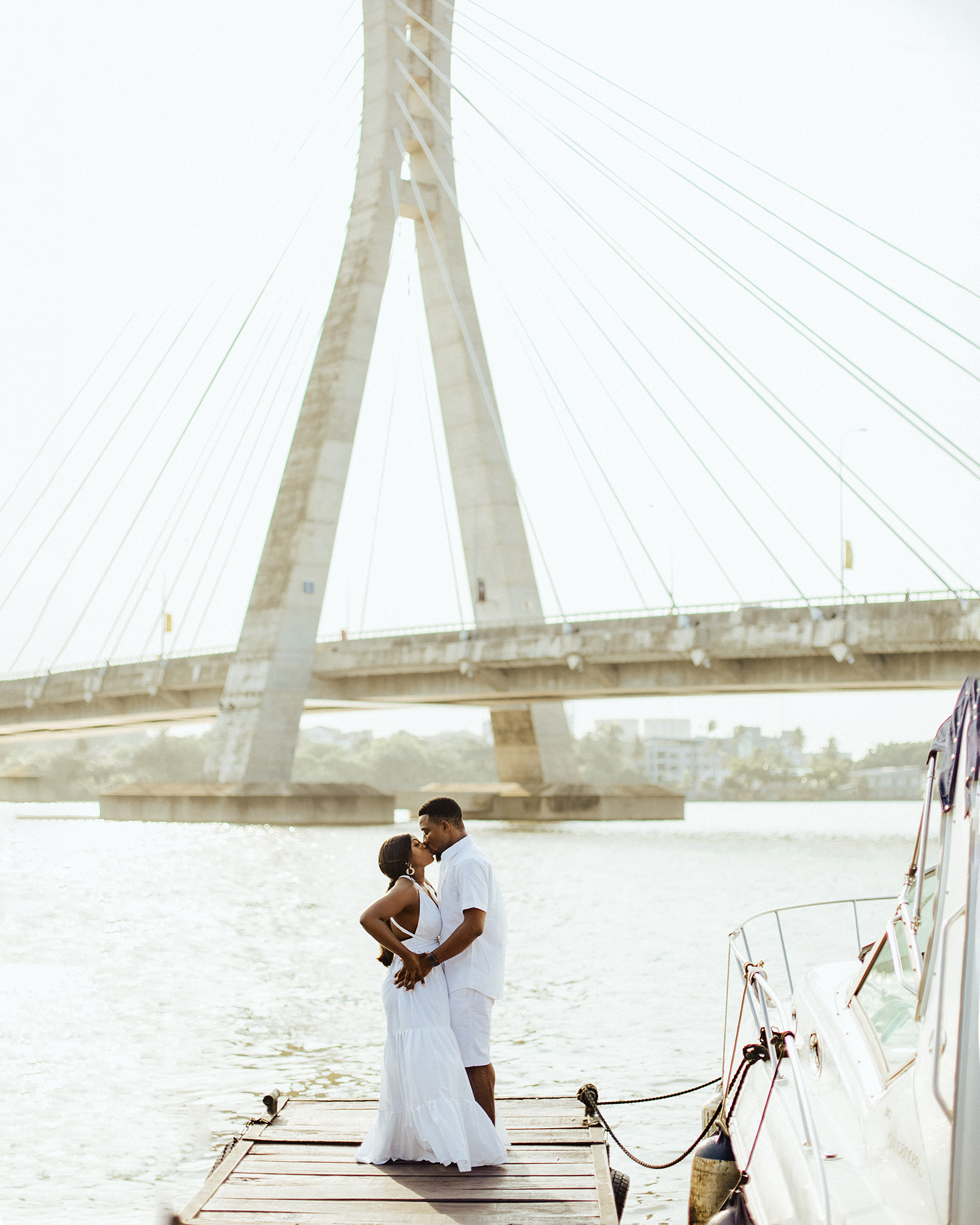 Credits
Bride-to-be: @ms_mayomi
Groom-to-be: @seanolurinde
Planner: @momentbymoevents
Photography: @c3pictures_gallery