Editor's Note: Hey there, BellaNaija Weddings Fam! It's day 3 of the BellaNaija Weddings Freshers Week. Have you been enjoying our features? We've got this beautiful wedding from Port-Harcourt-based BellaNaija Weddings Fresher planner, 38 Seconds Events.
We've mentioned countless times how the four walls of school can also be the garden for love to sprout and once again, we've got proof to back up our claims! Today, it's the beautiful love birds, Miracle, and Olamide.
Miracle met her sweetheart for the first time in school, on a bus to the bookshop. Fate then had it that they ended up being in the same department. The pair started out as reading partners as Olamide volunteered to coach Miracle in her math which happened to be his strength.
Now, it has become a happy ever after story and of course, we're super stoked for them. Miracle and Olamide said "I do" in a beautiful white wedding ceremony. You definitely want to read how Miracle narrates their love story. Their wedding photos and love story will surely bring a smile to your face today.
Enjoy all the lovely photos from their white wedding below.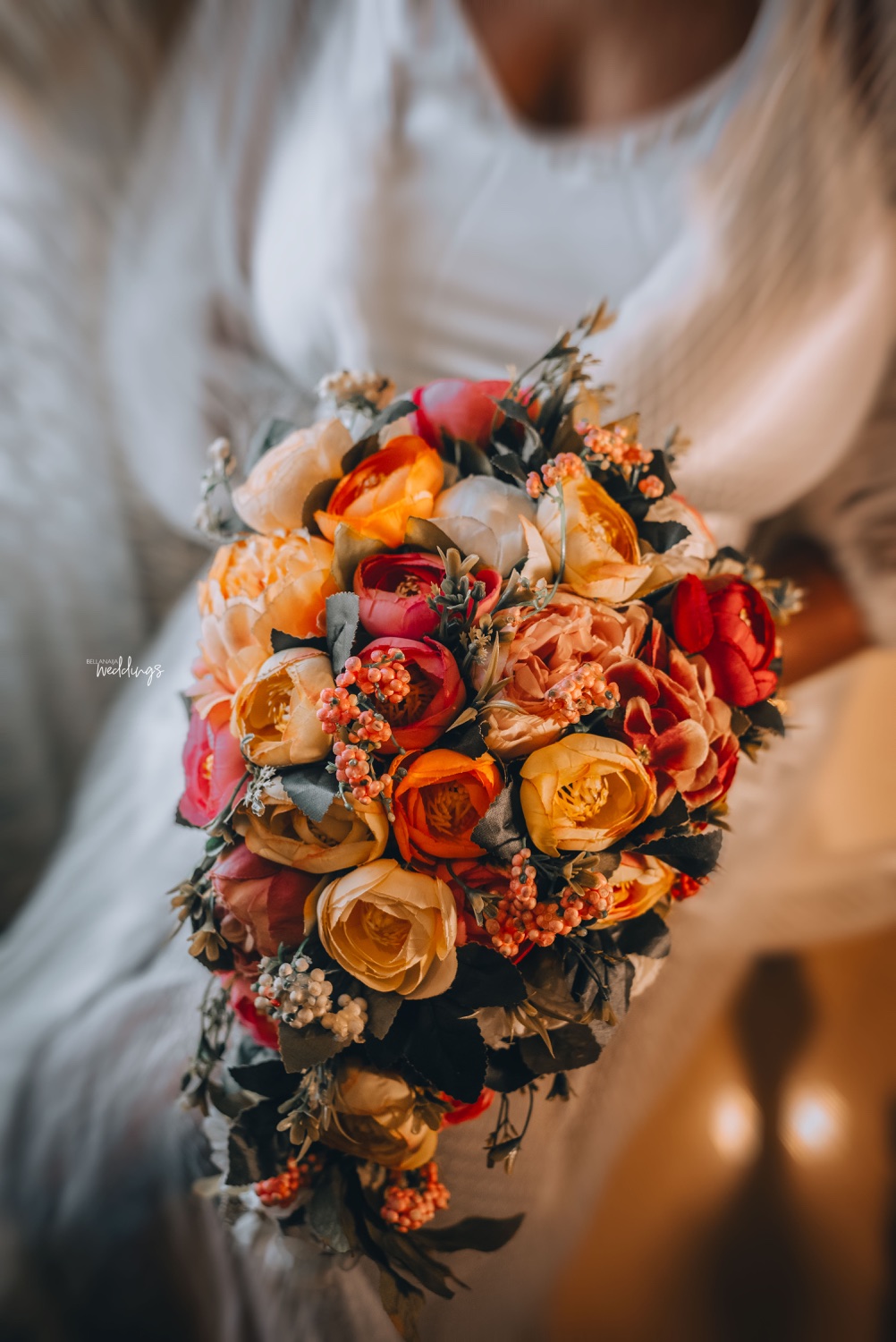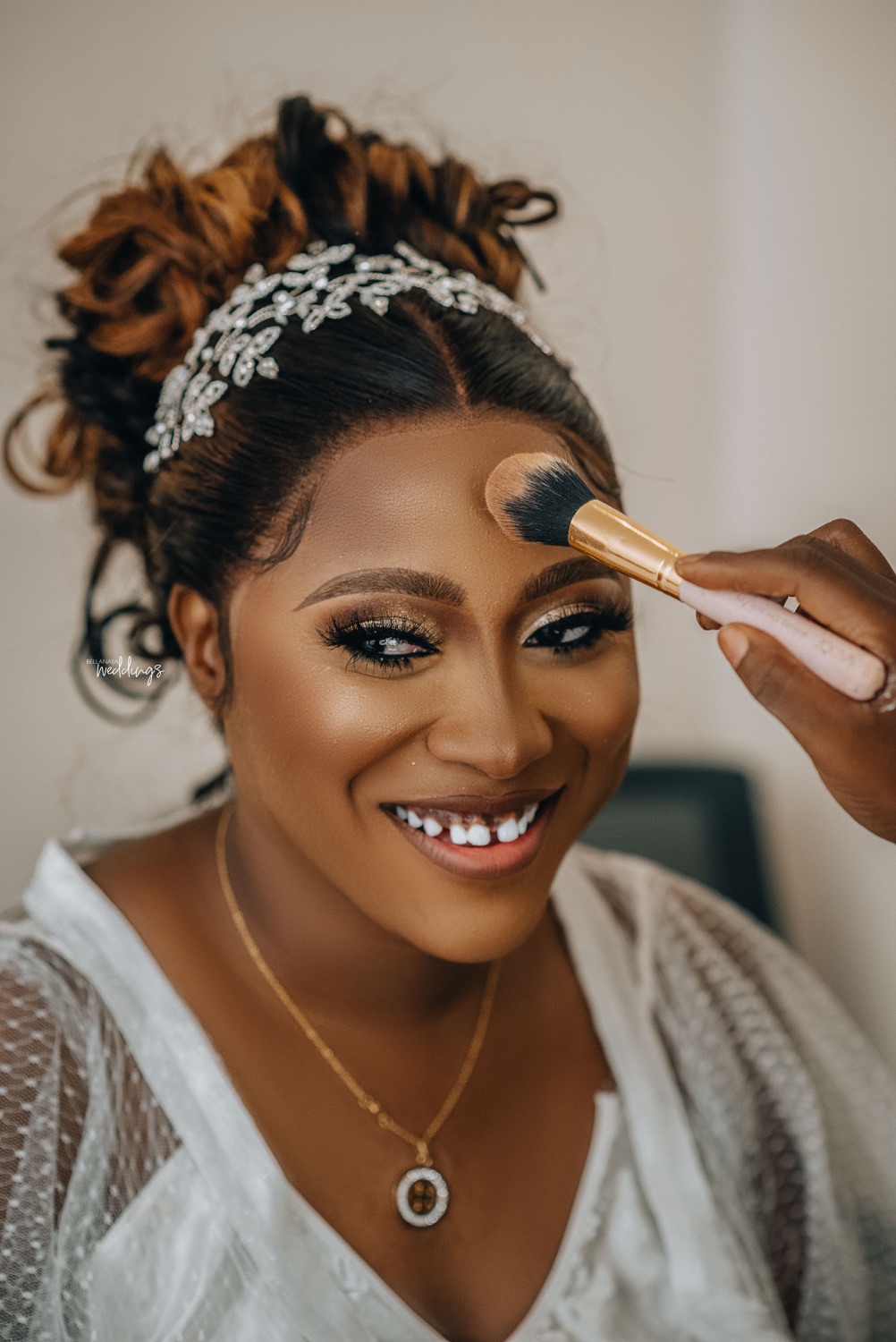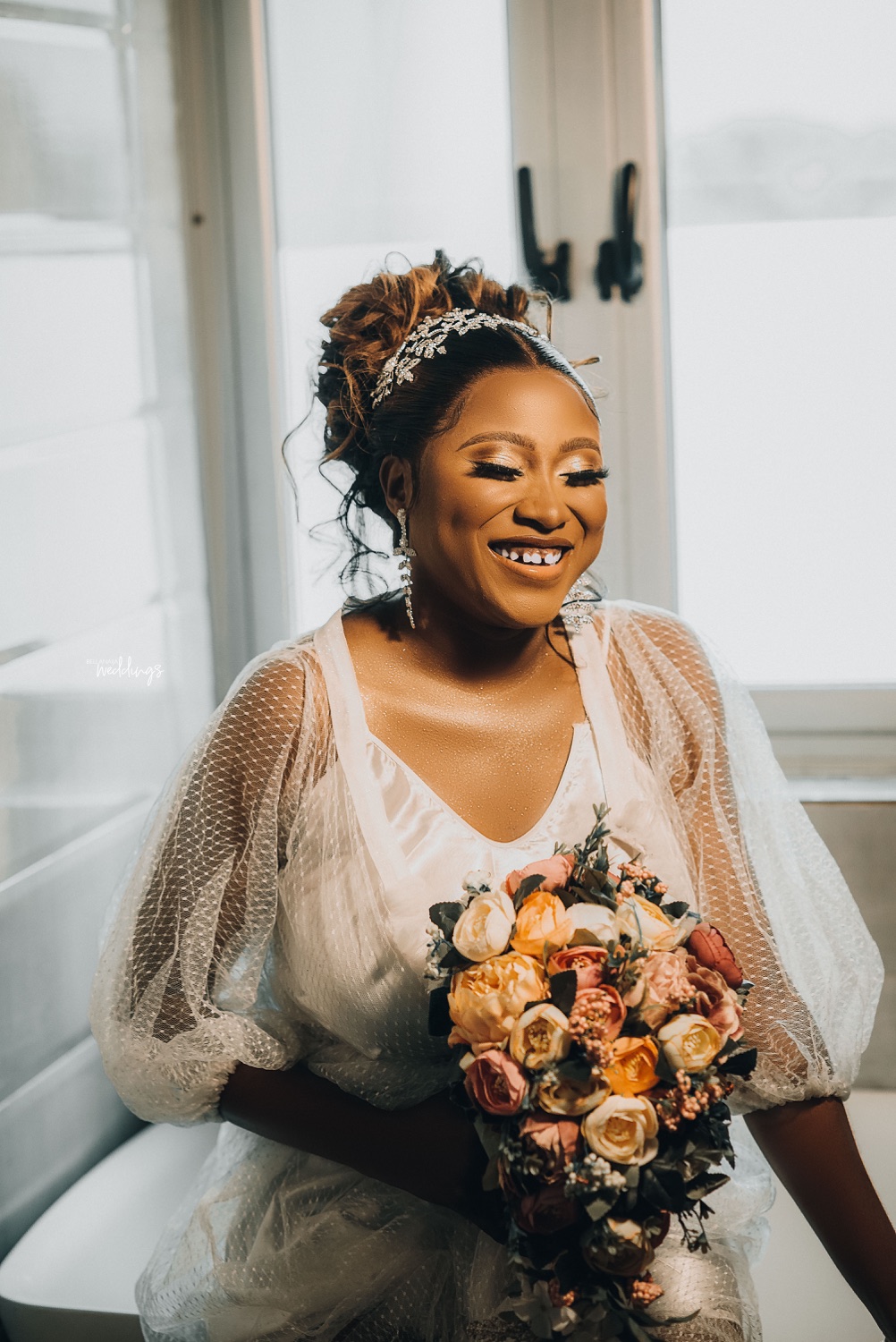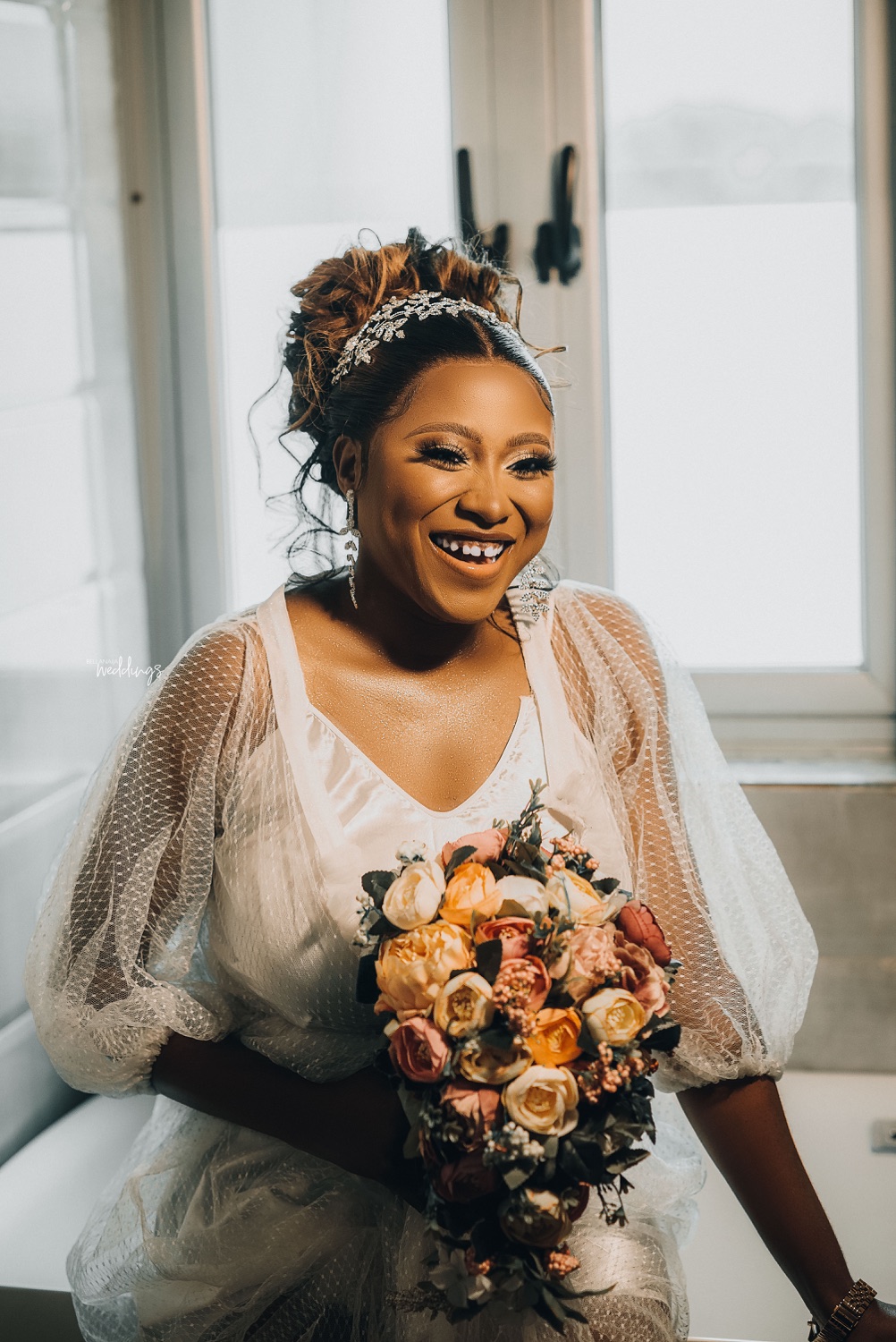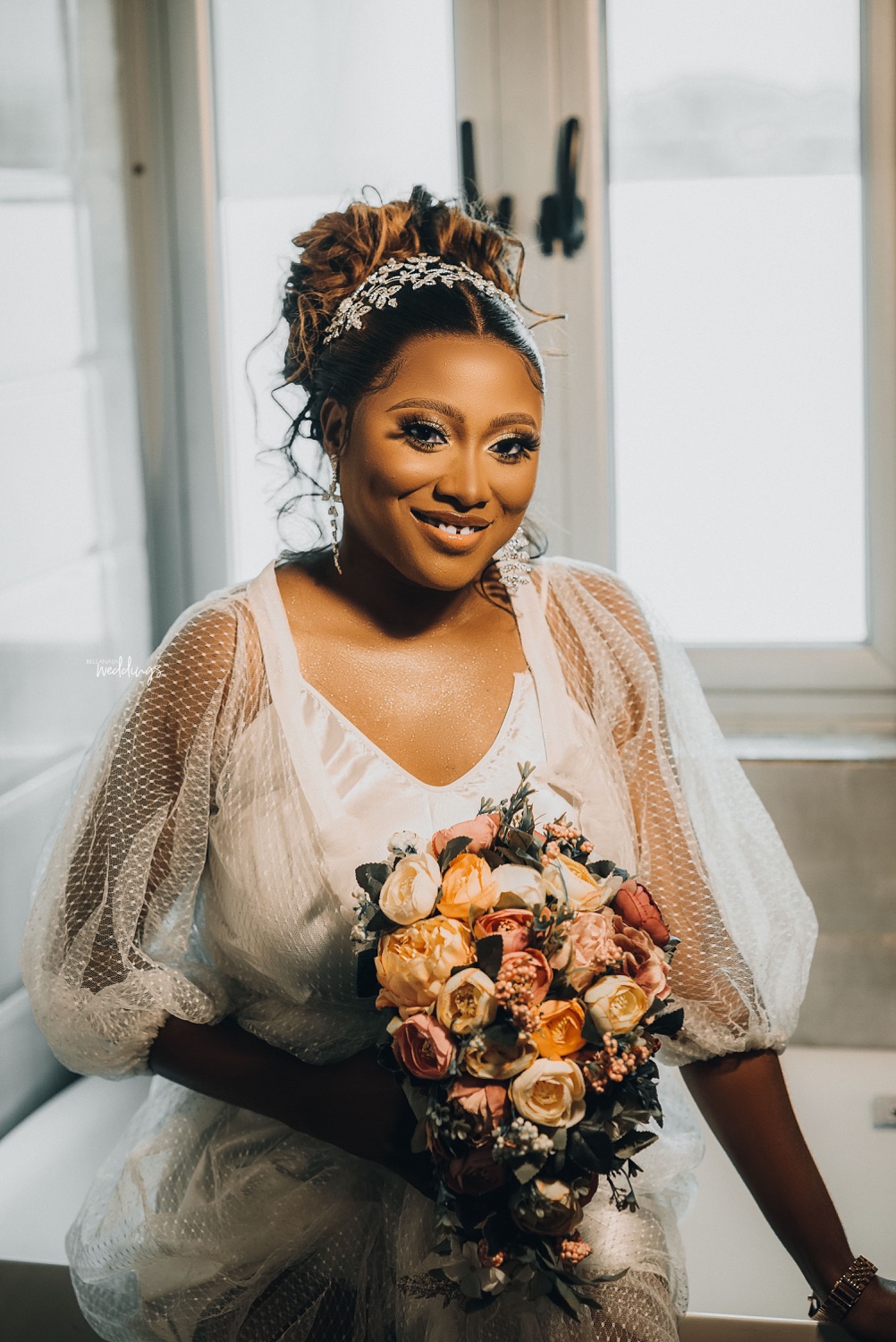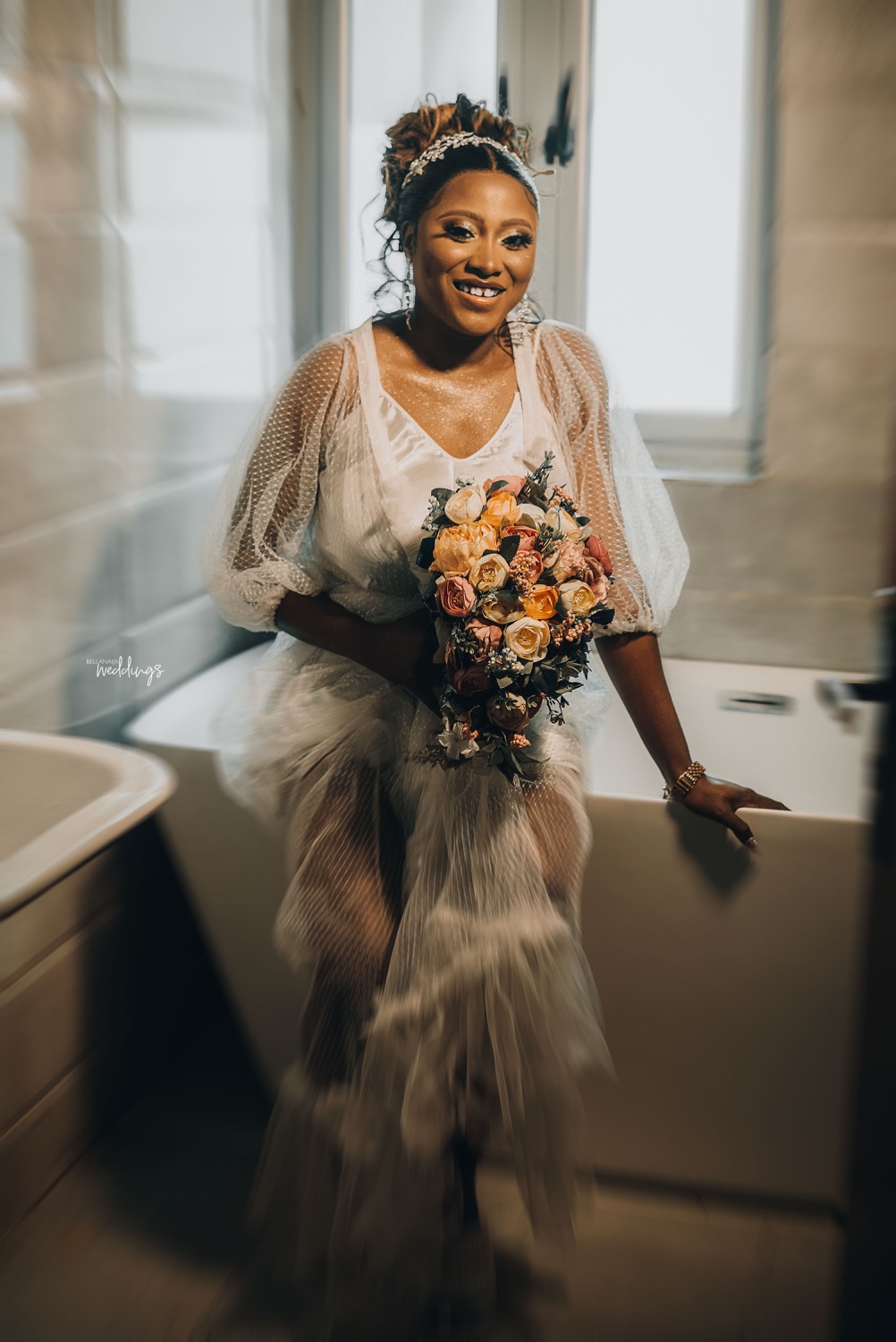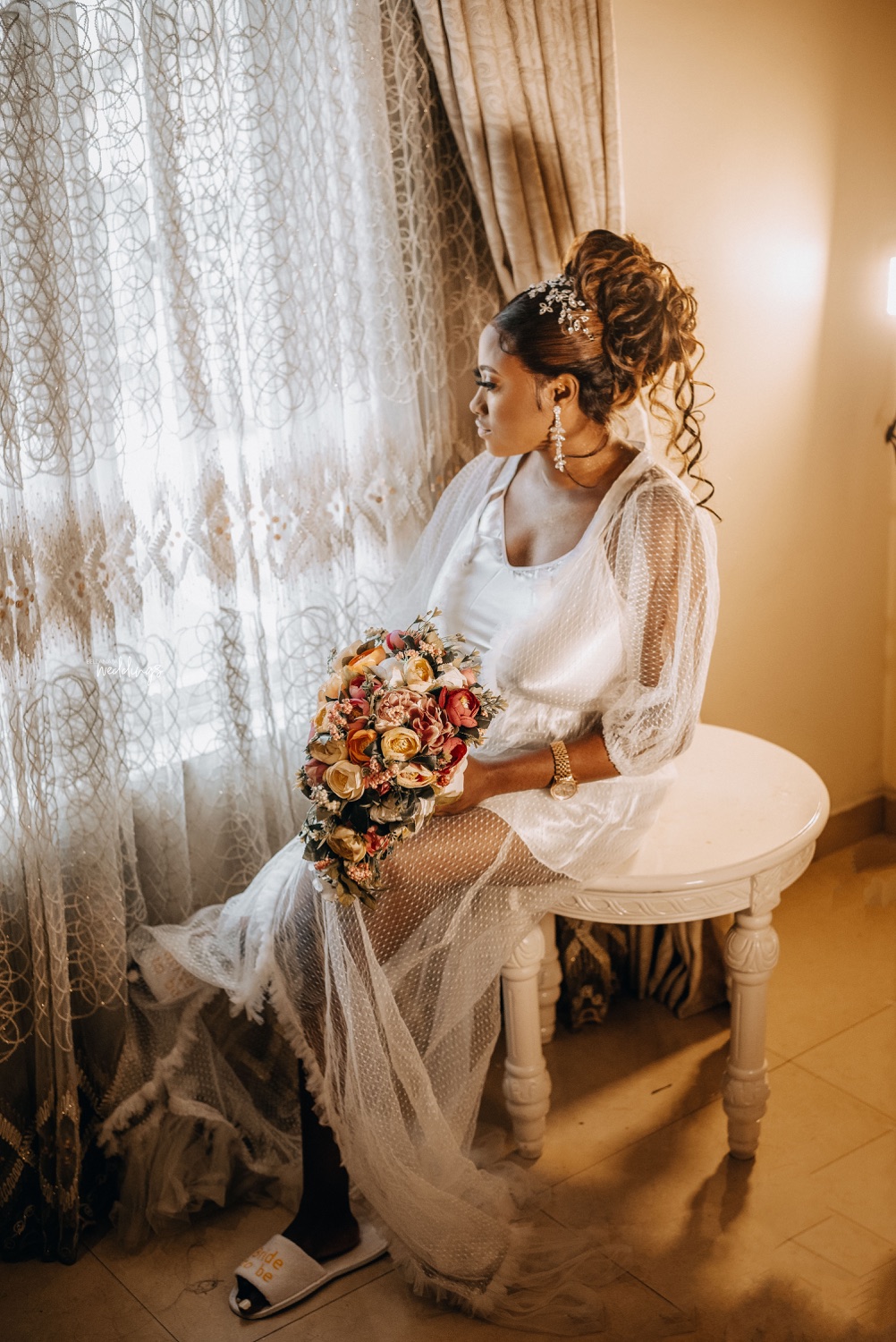 Their love story as shared by Miracle:
We met for the first time on a bus. Ololade and his friend were headed to a bookshop. He was in the front seat while his friend was beside me at the back.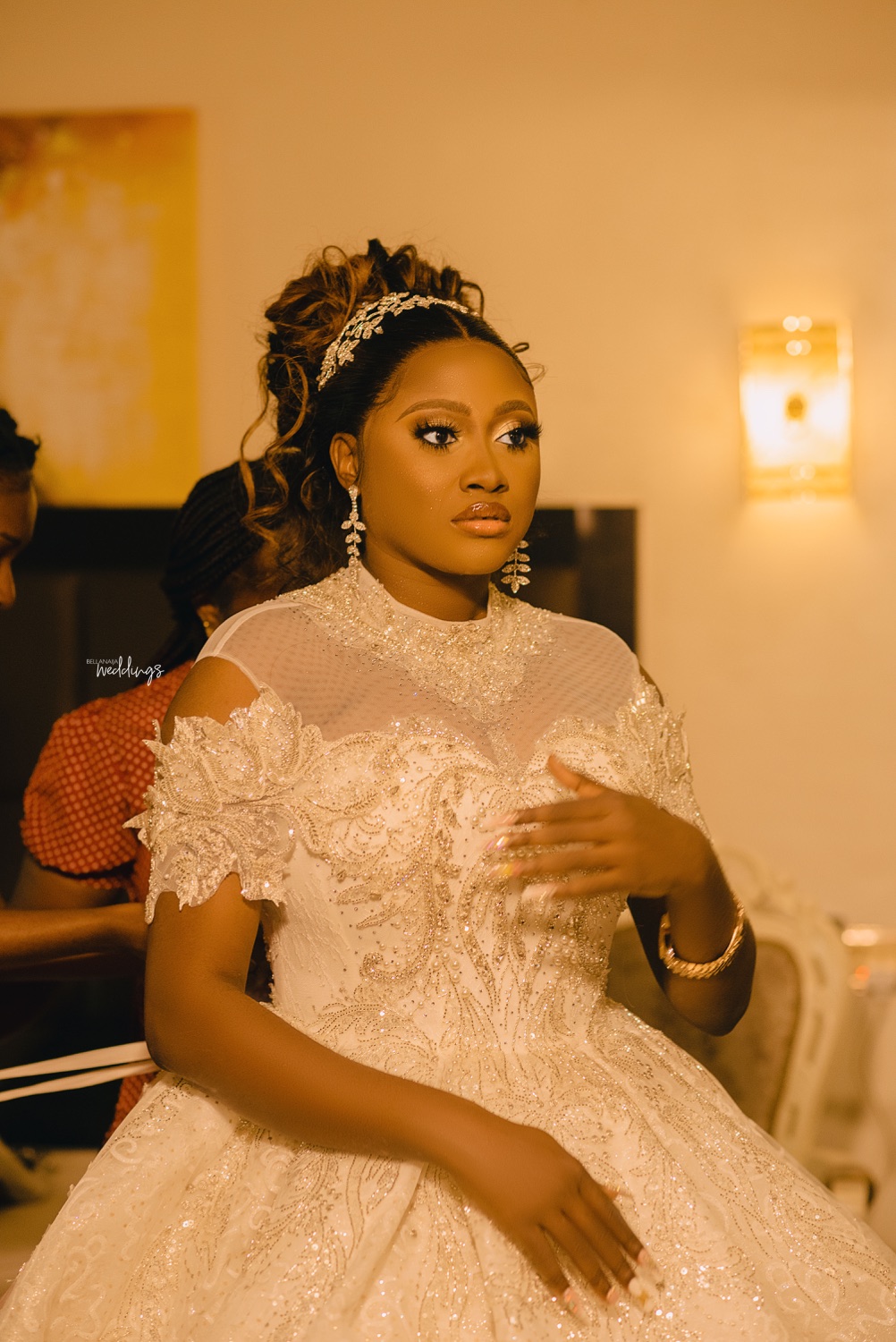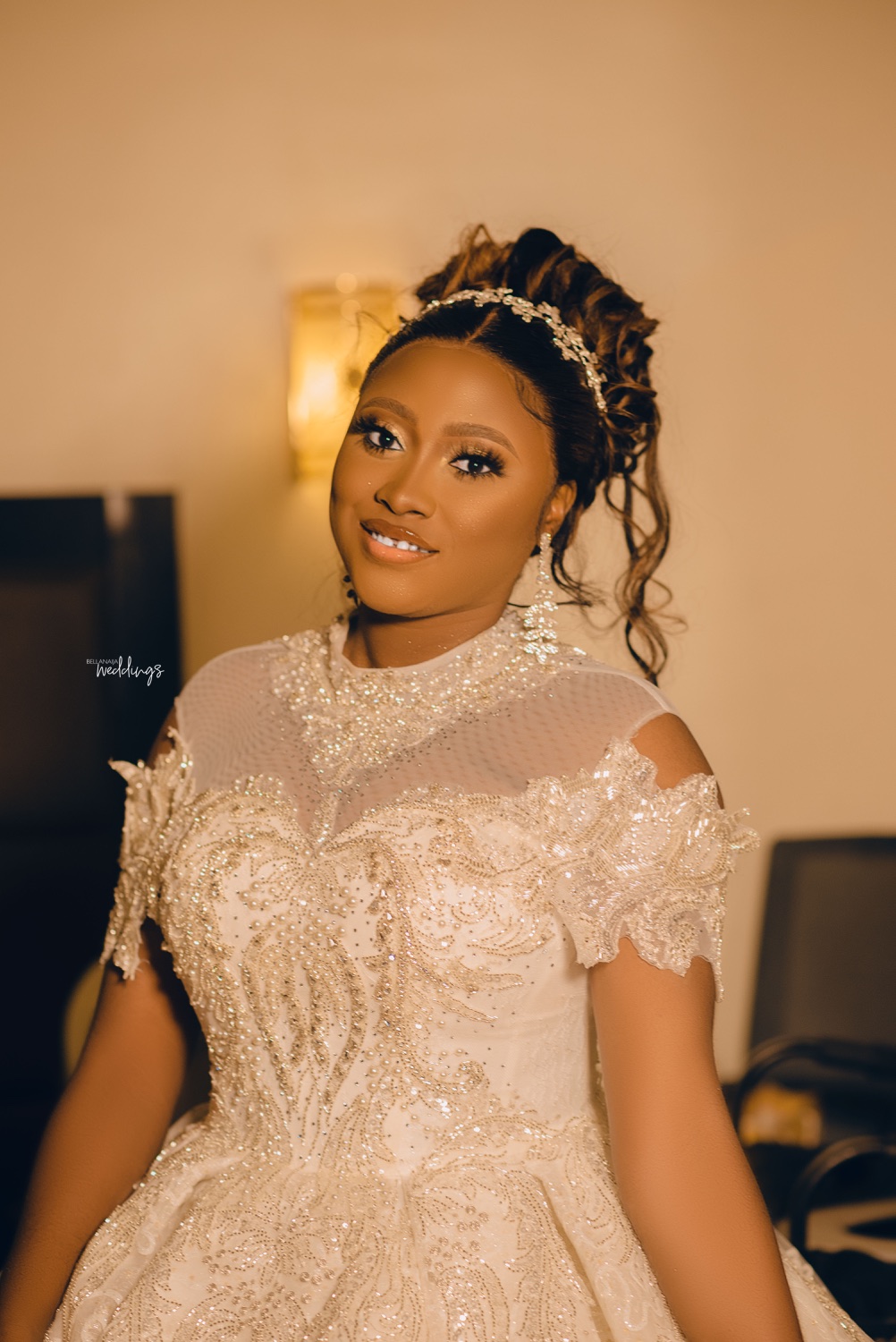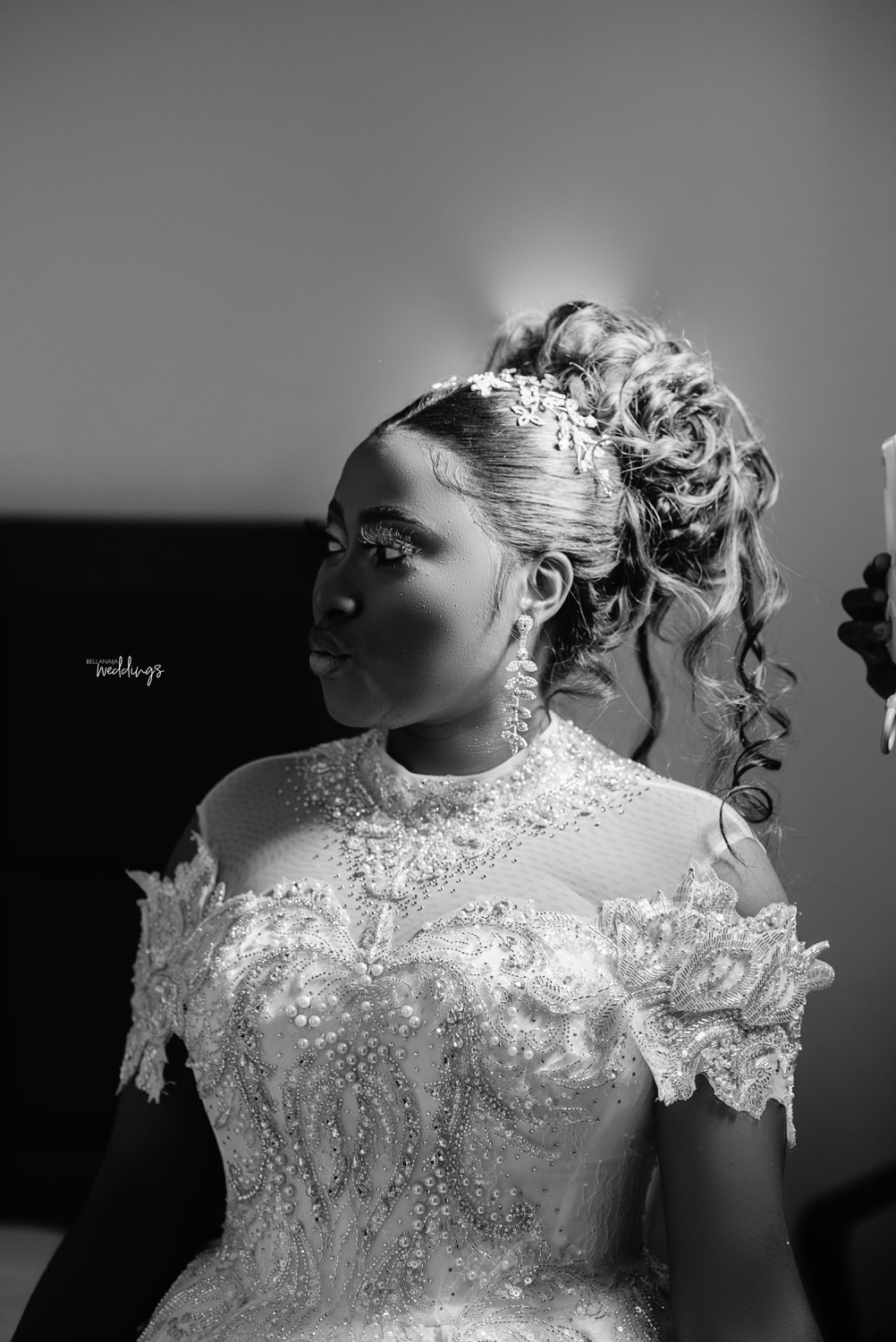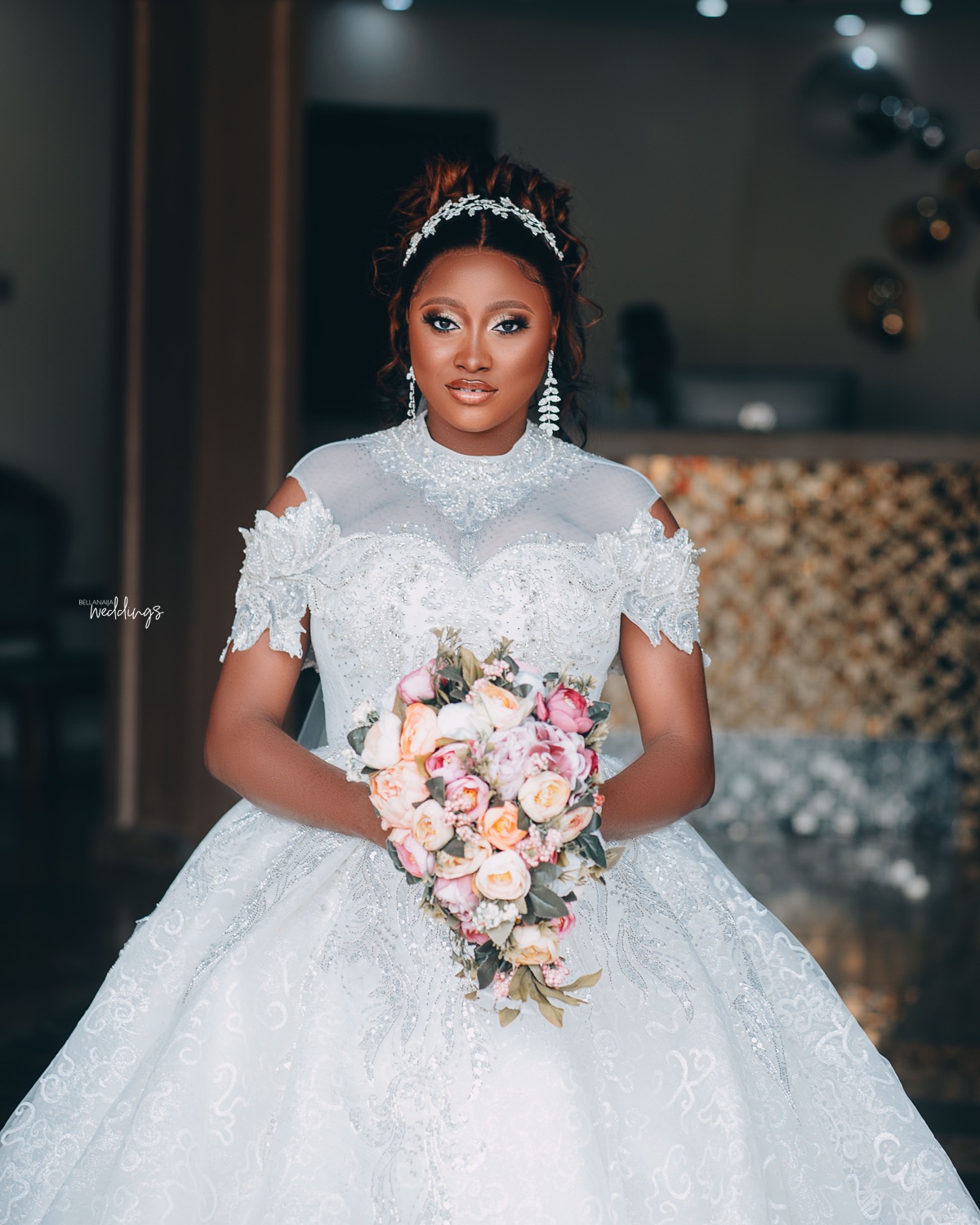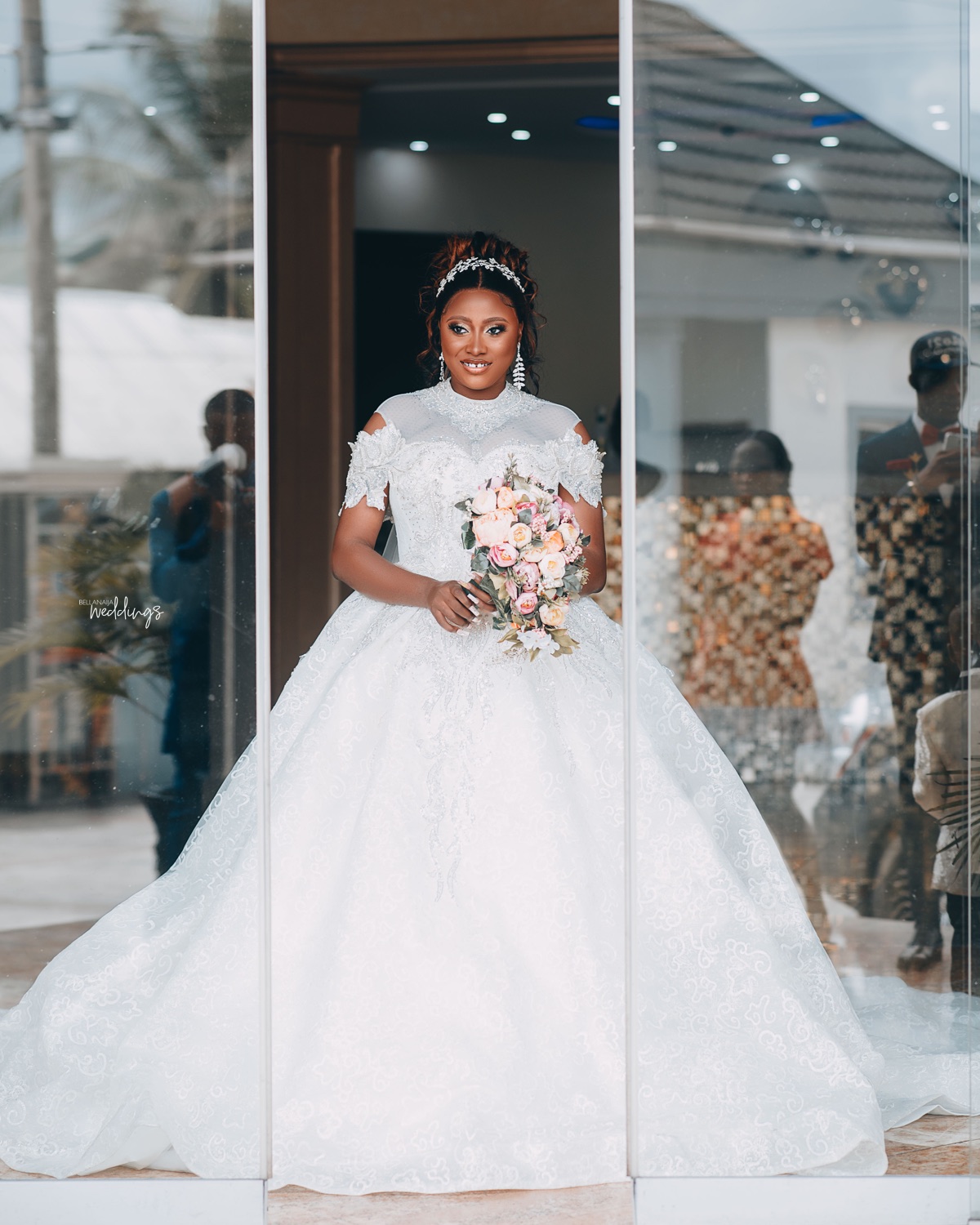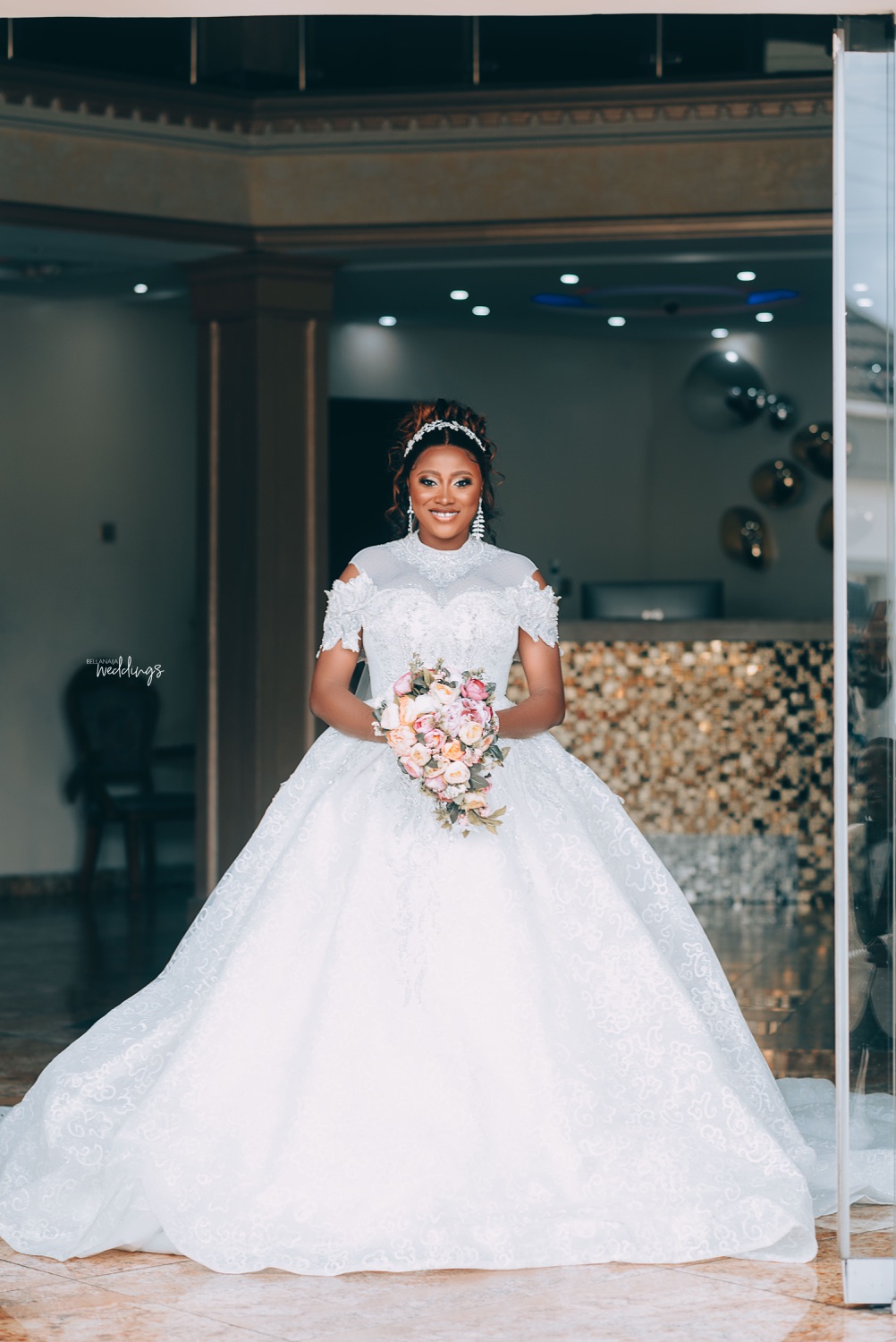 At the time, I didn't know the guy beside me was his friend. So I jokingly mentioned to him, "this guy is fine o" referring to Ololade at the front seat and we both laughed about it. We were all first-year students in the same department.
Check out Ololade and his squad getting ready.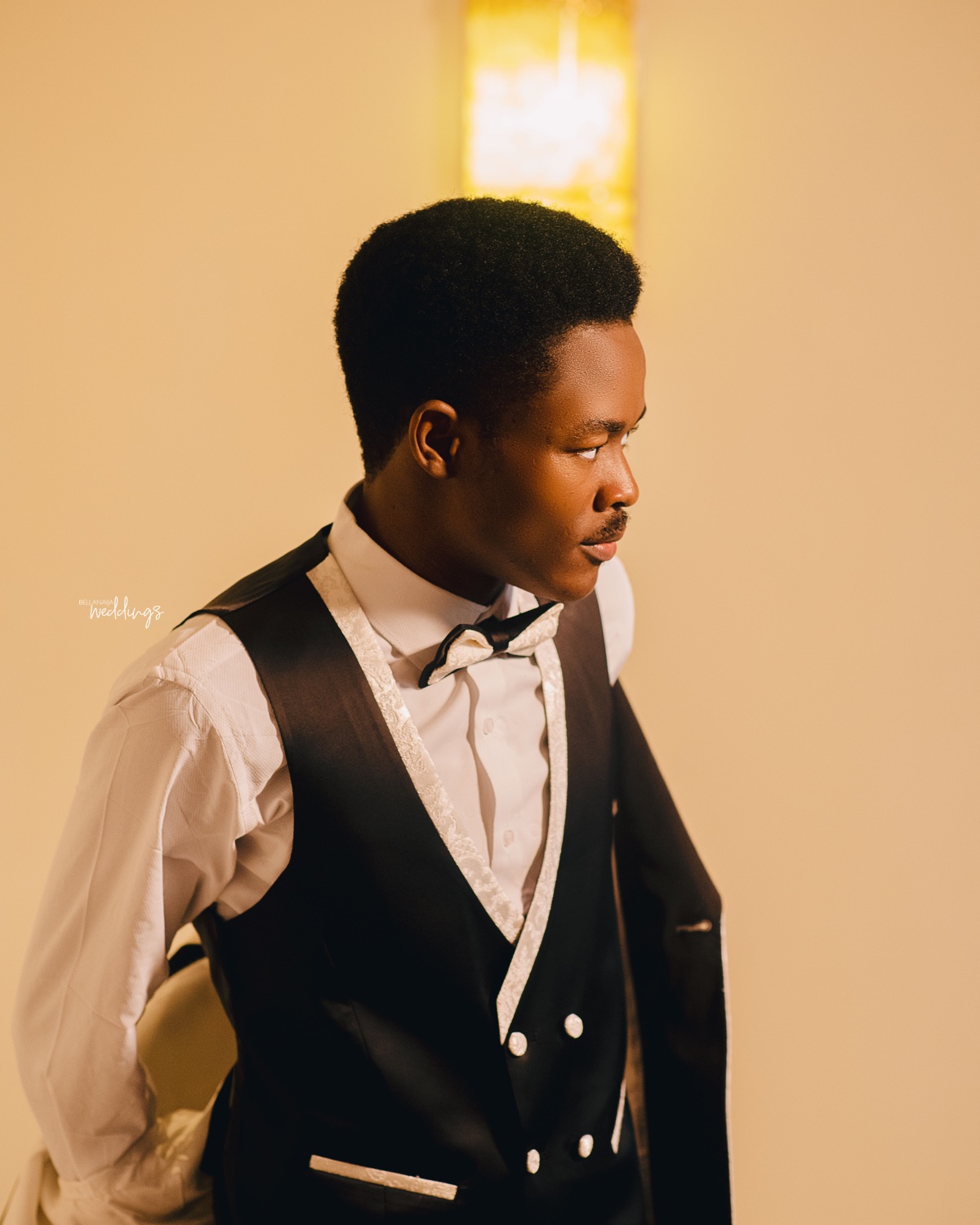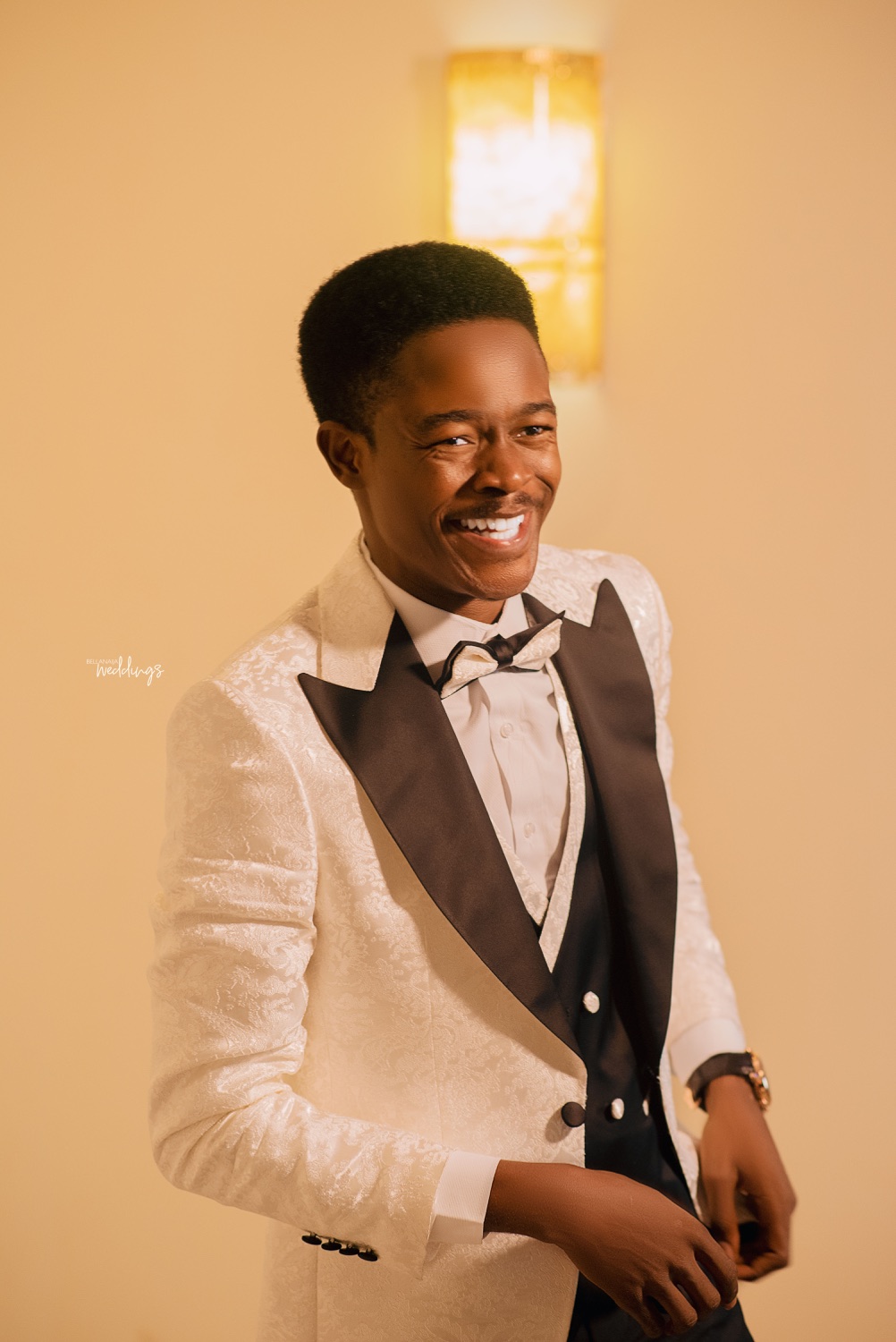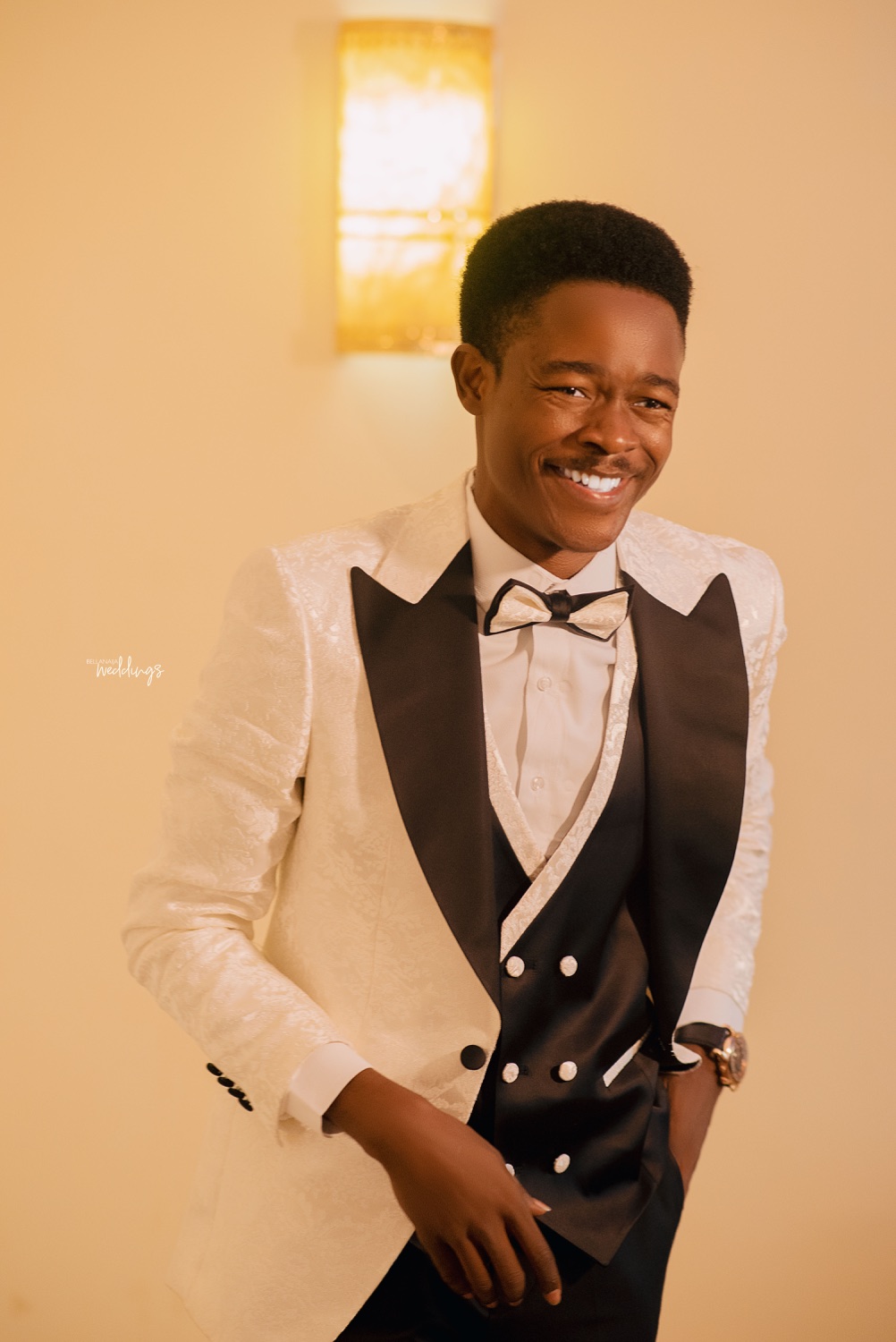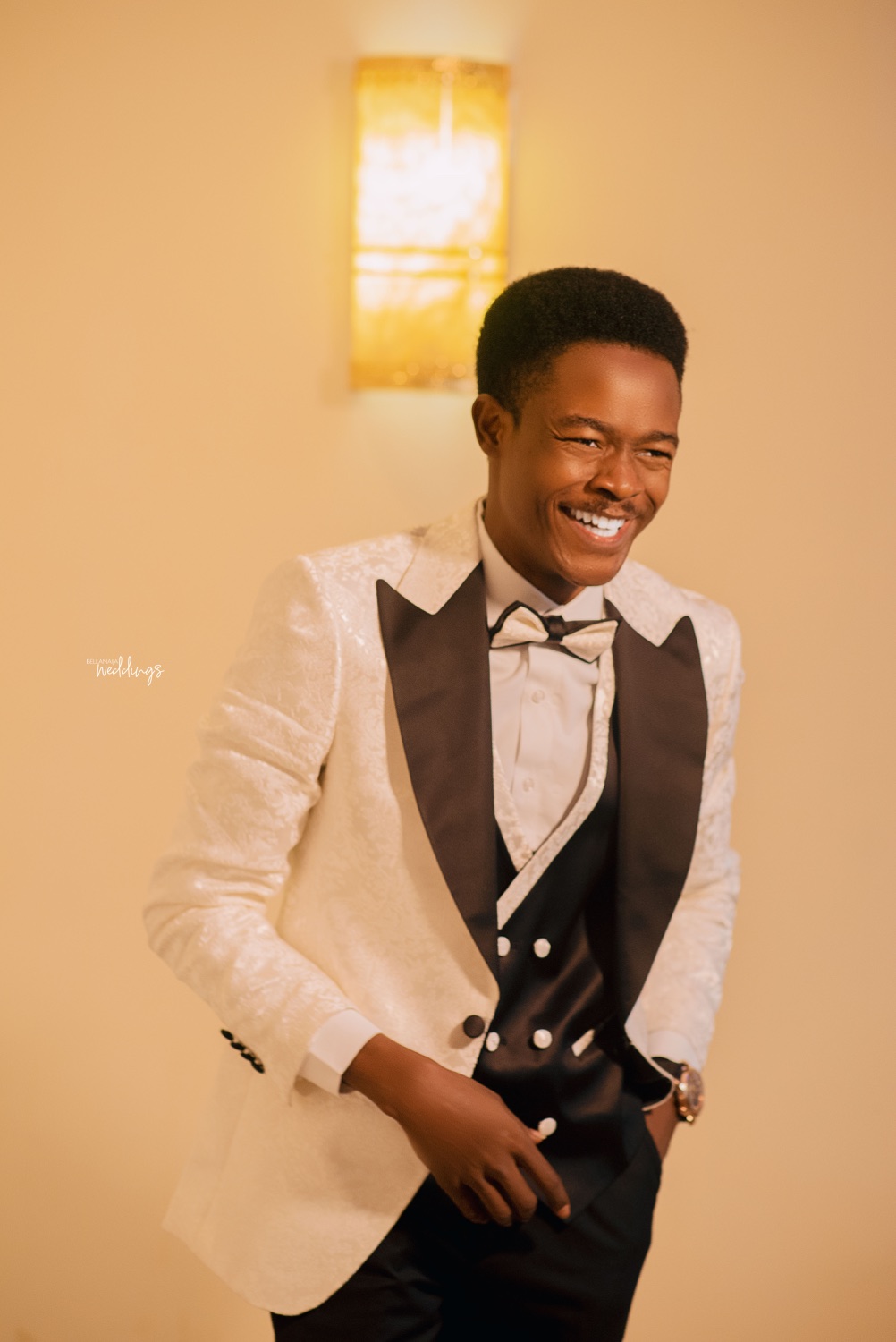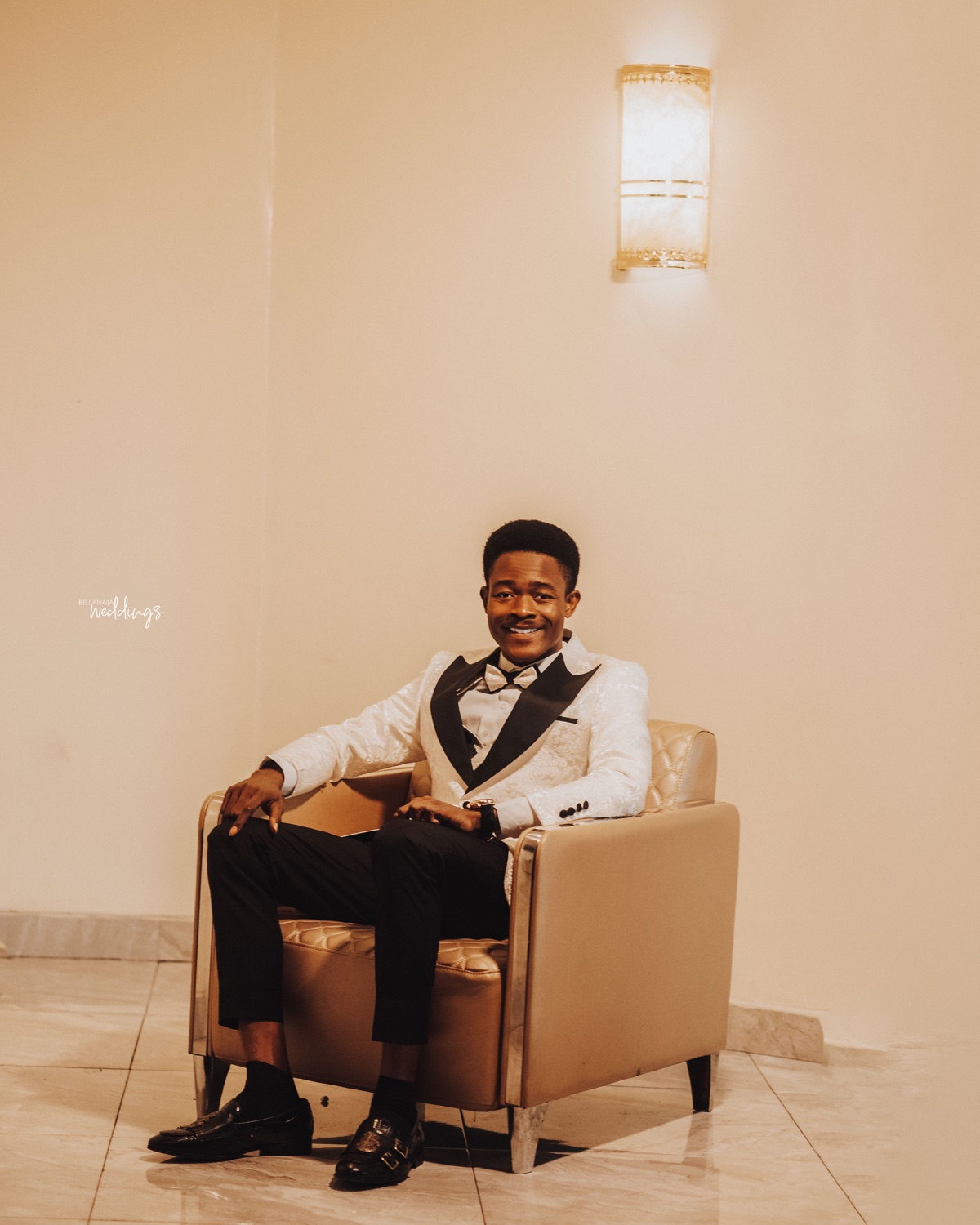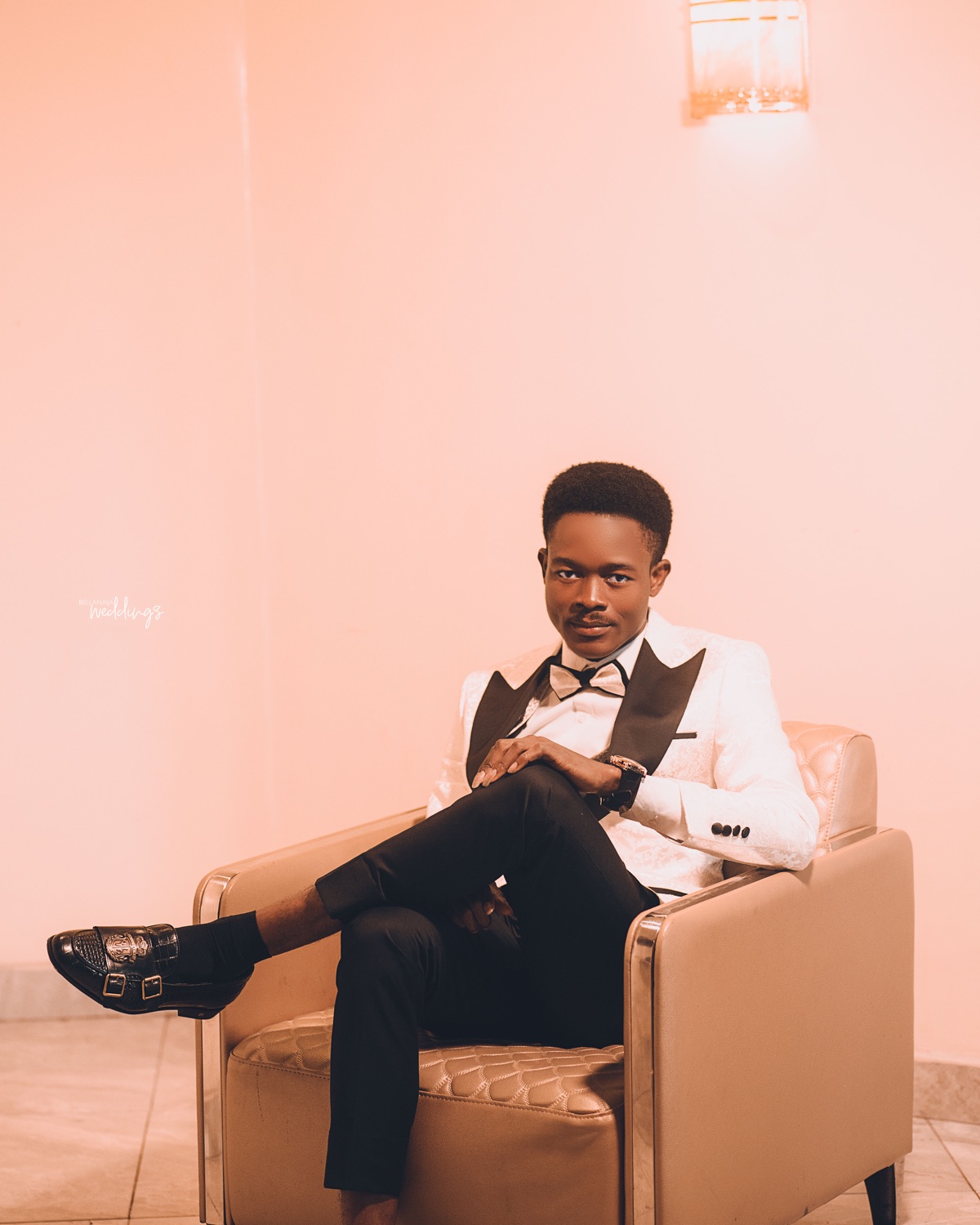 Ololade was very intelligent and always had people around him. Then in year 3, we got closer because I needed him to help me with my math. We started going to the library and night class together.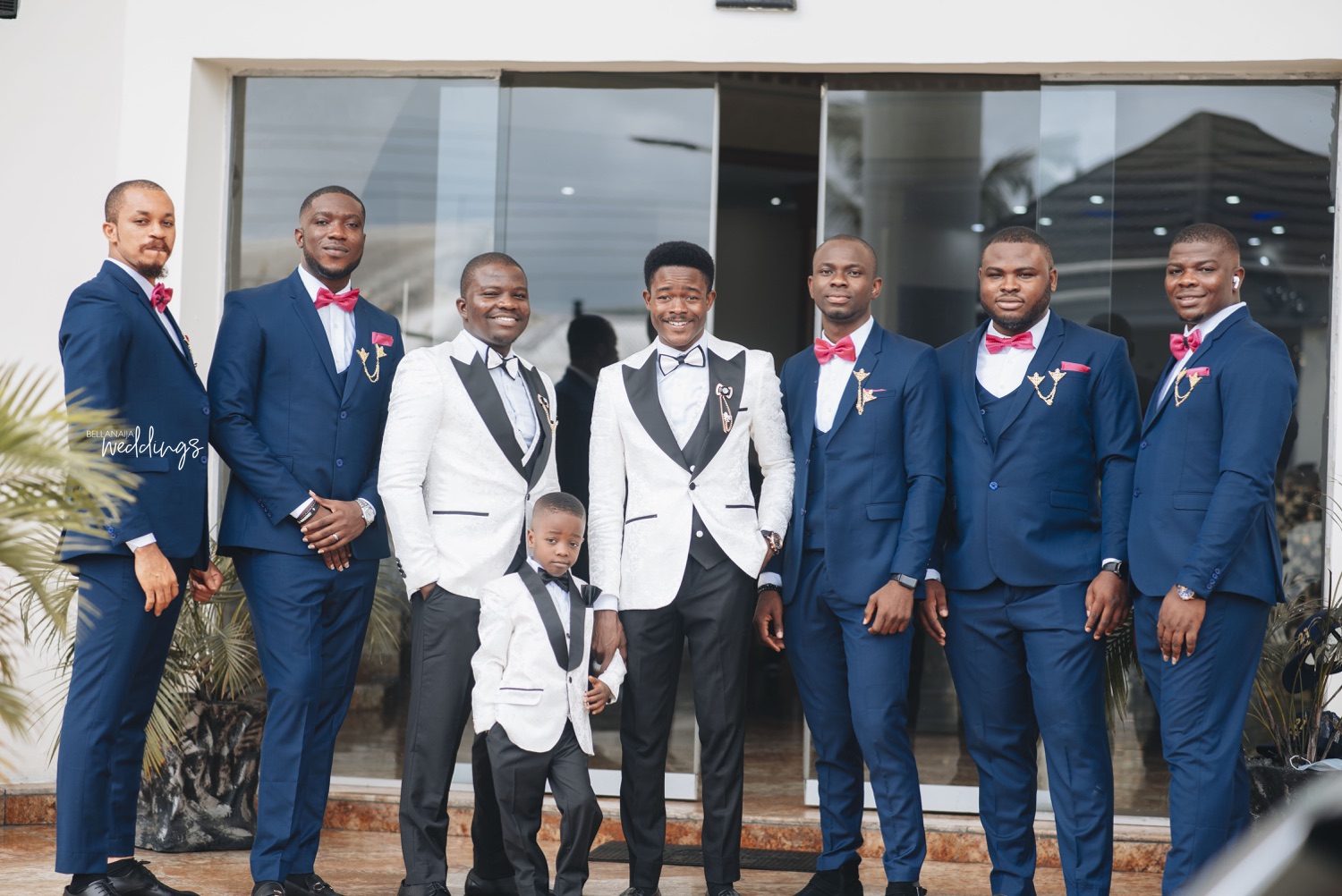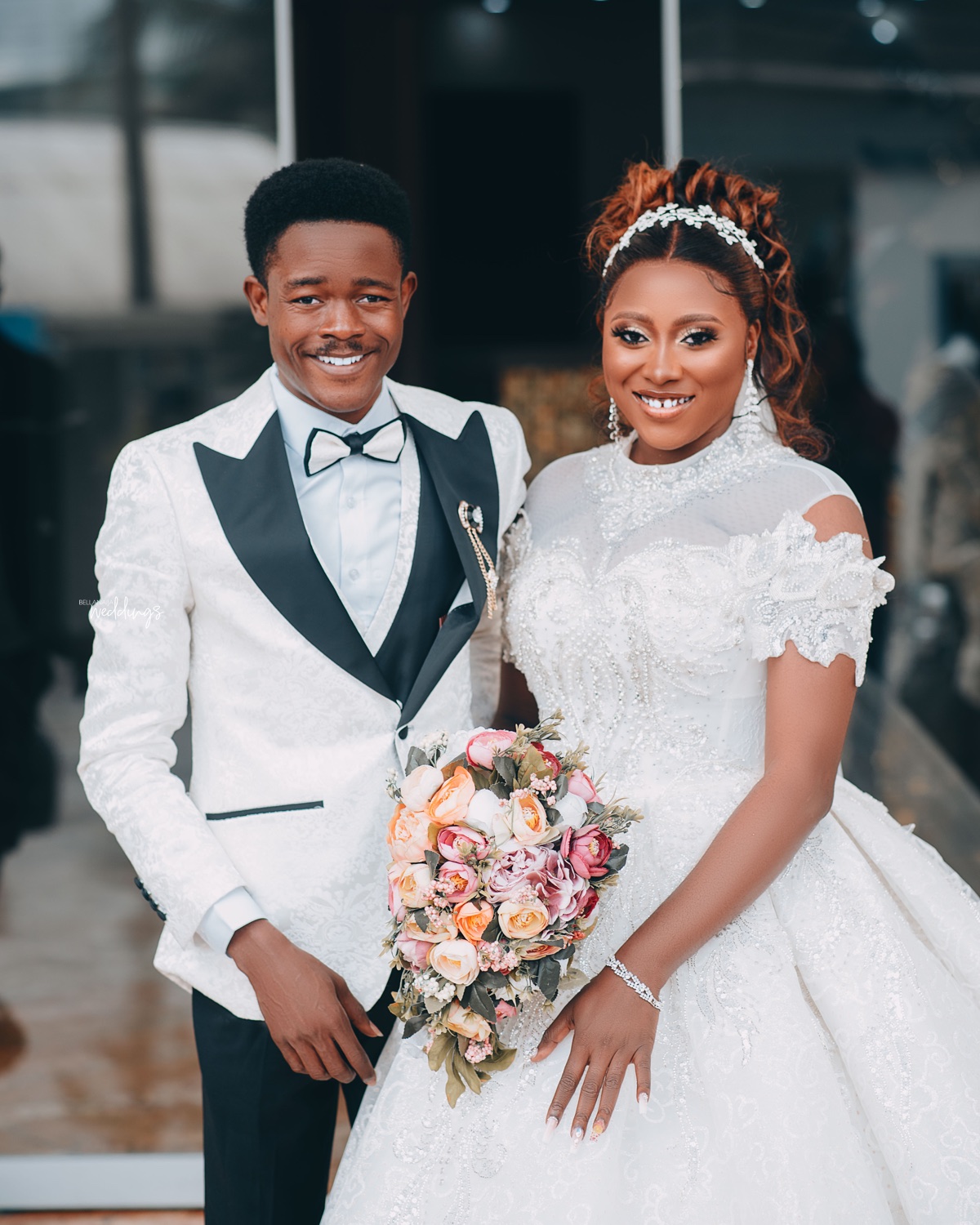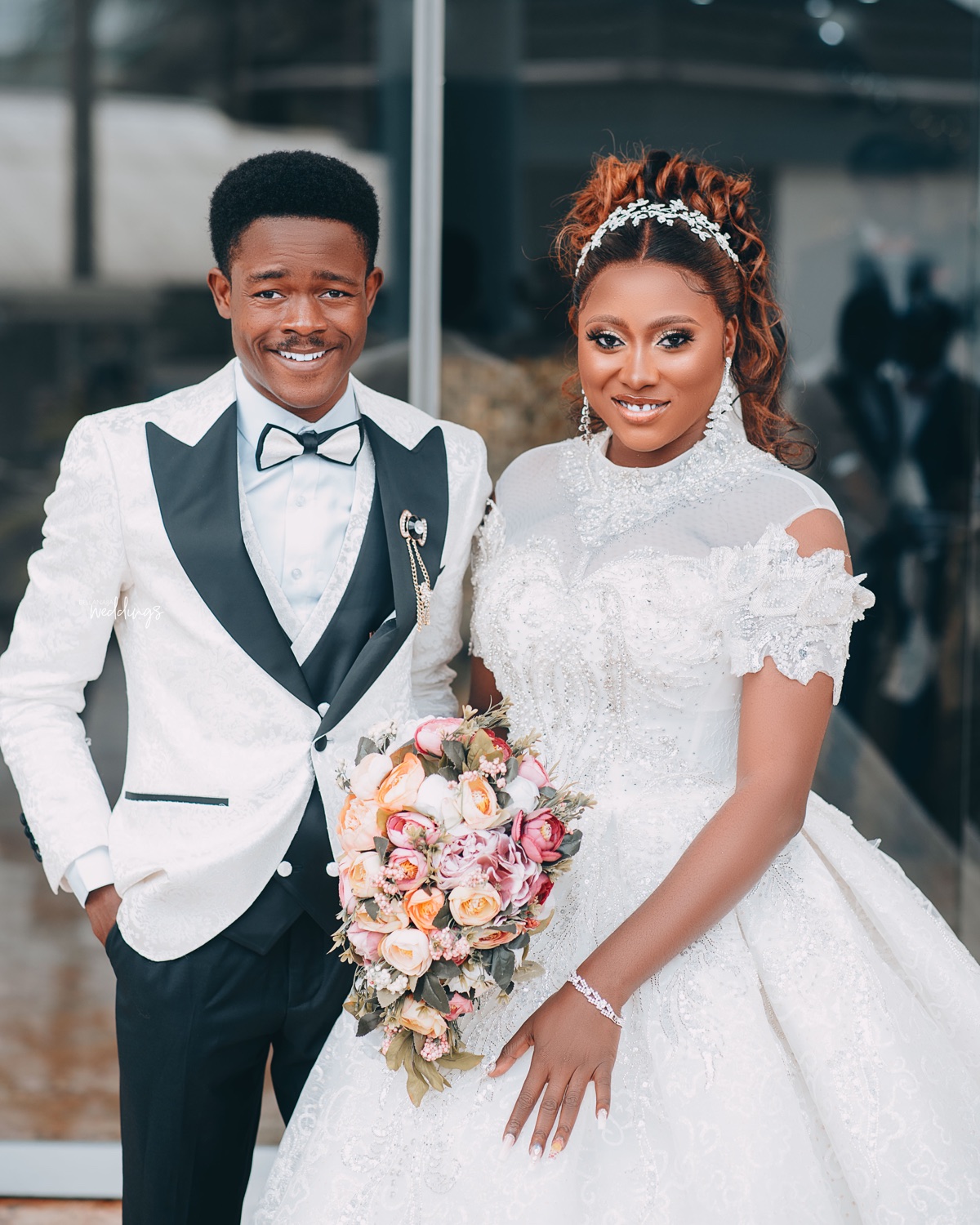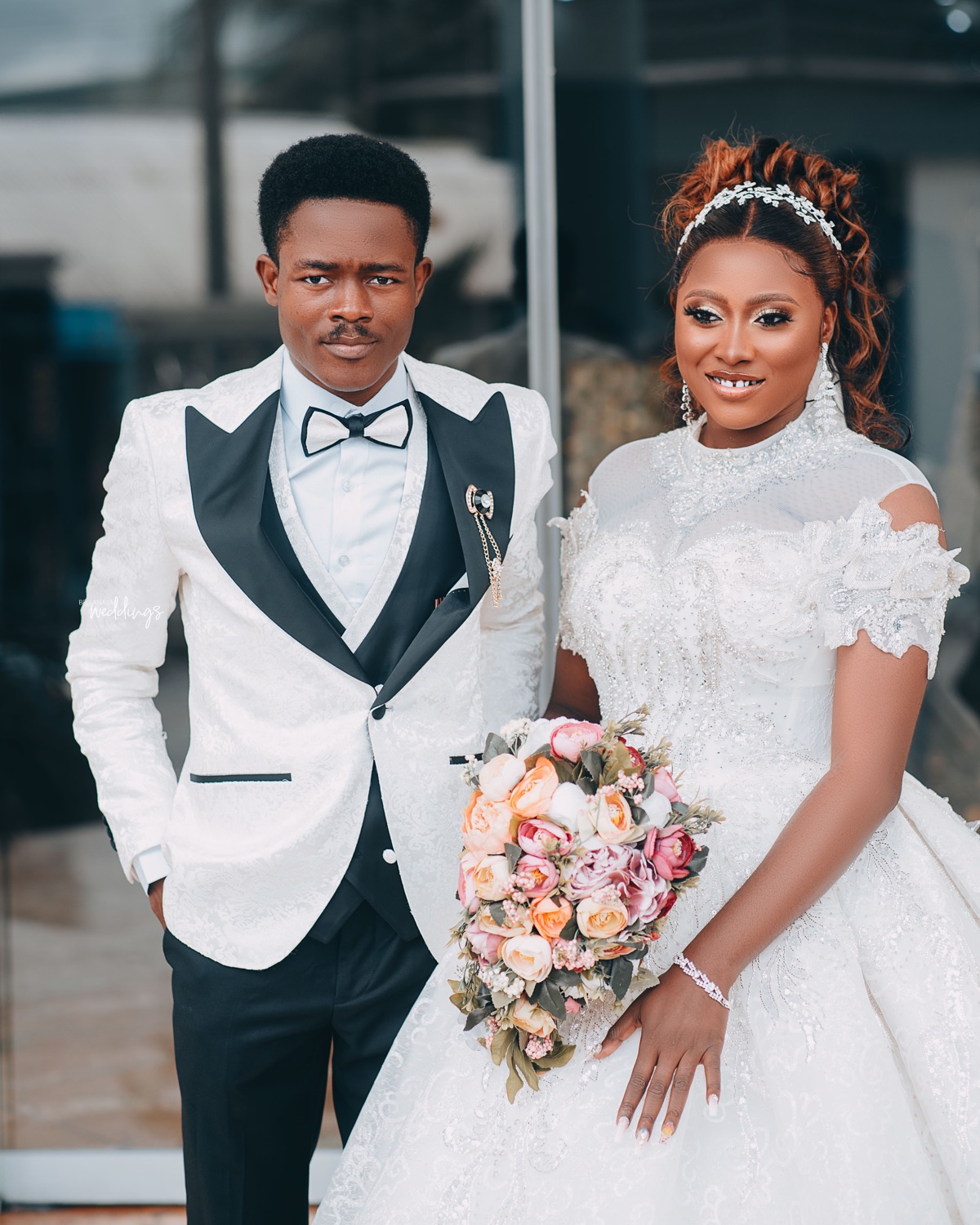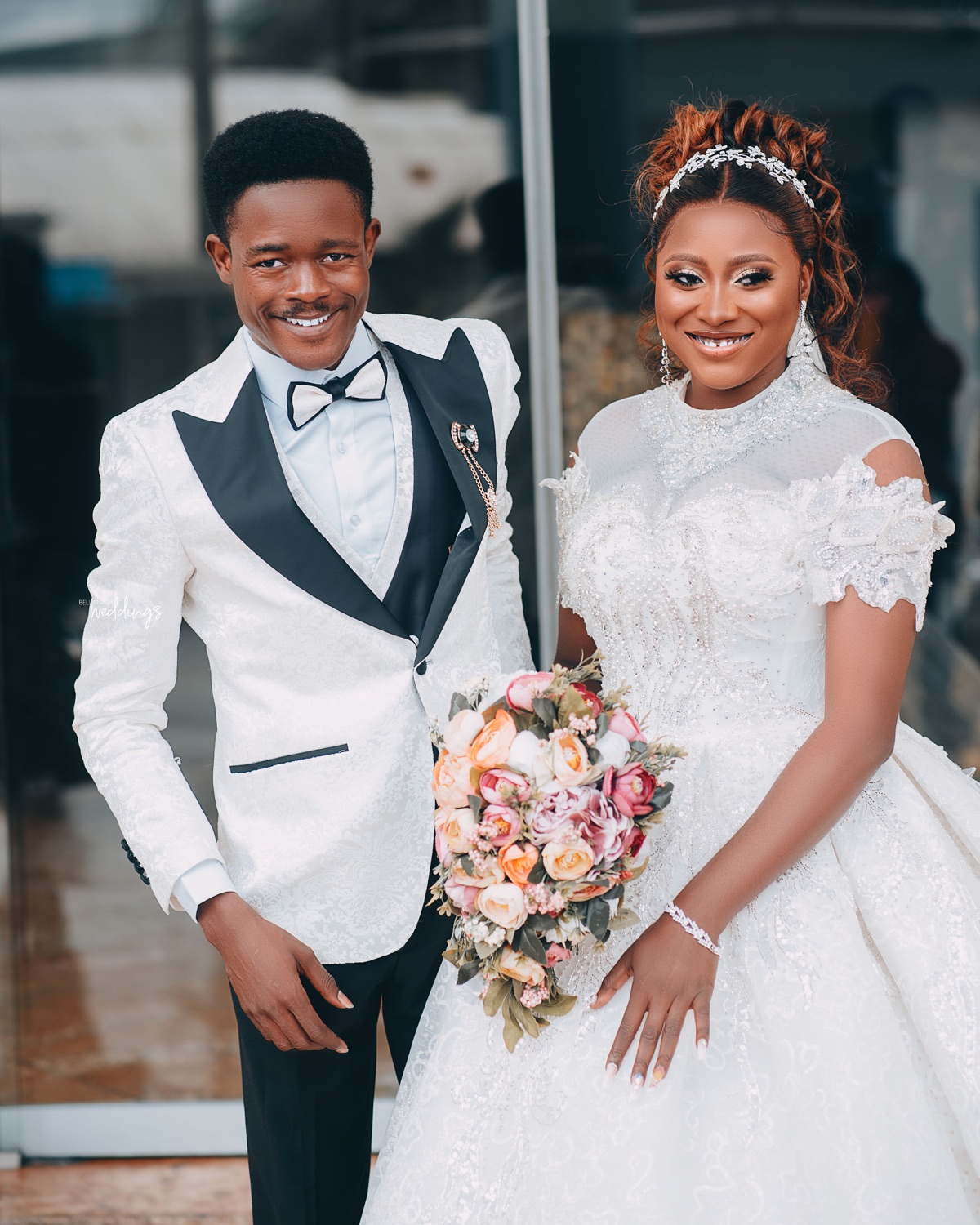 He made me more serious with my studies. At first, it was quite an issue because I felt he was overdoing it and I would say, "look, you're not my father." Lol.
Now, let's head to church…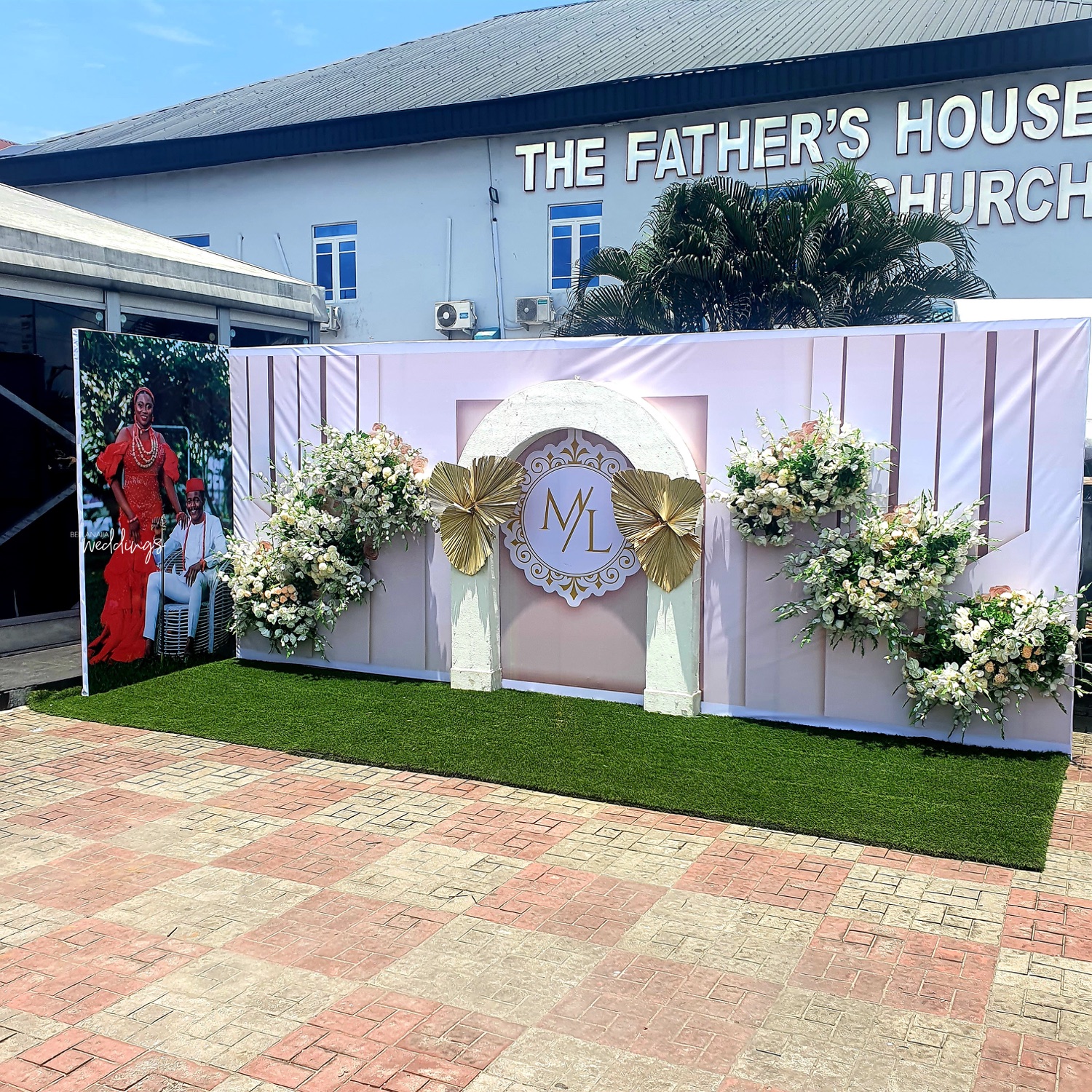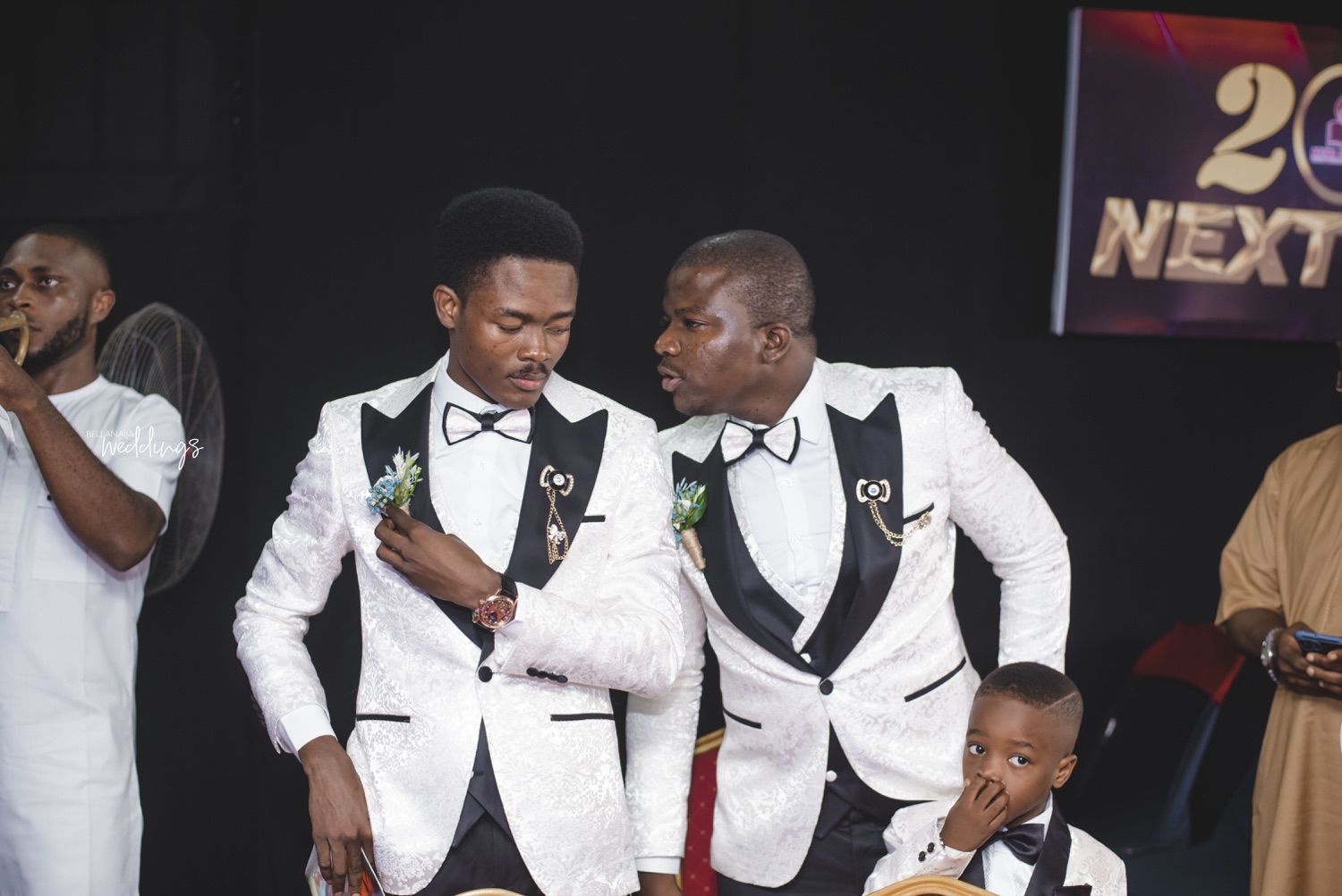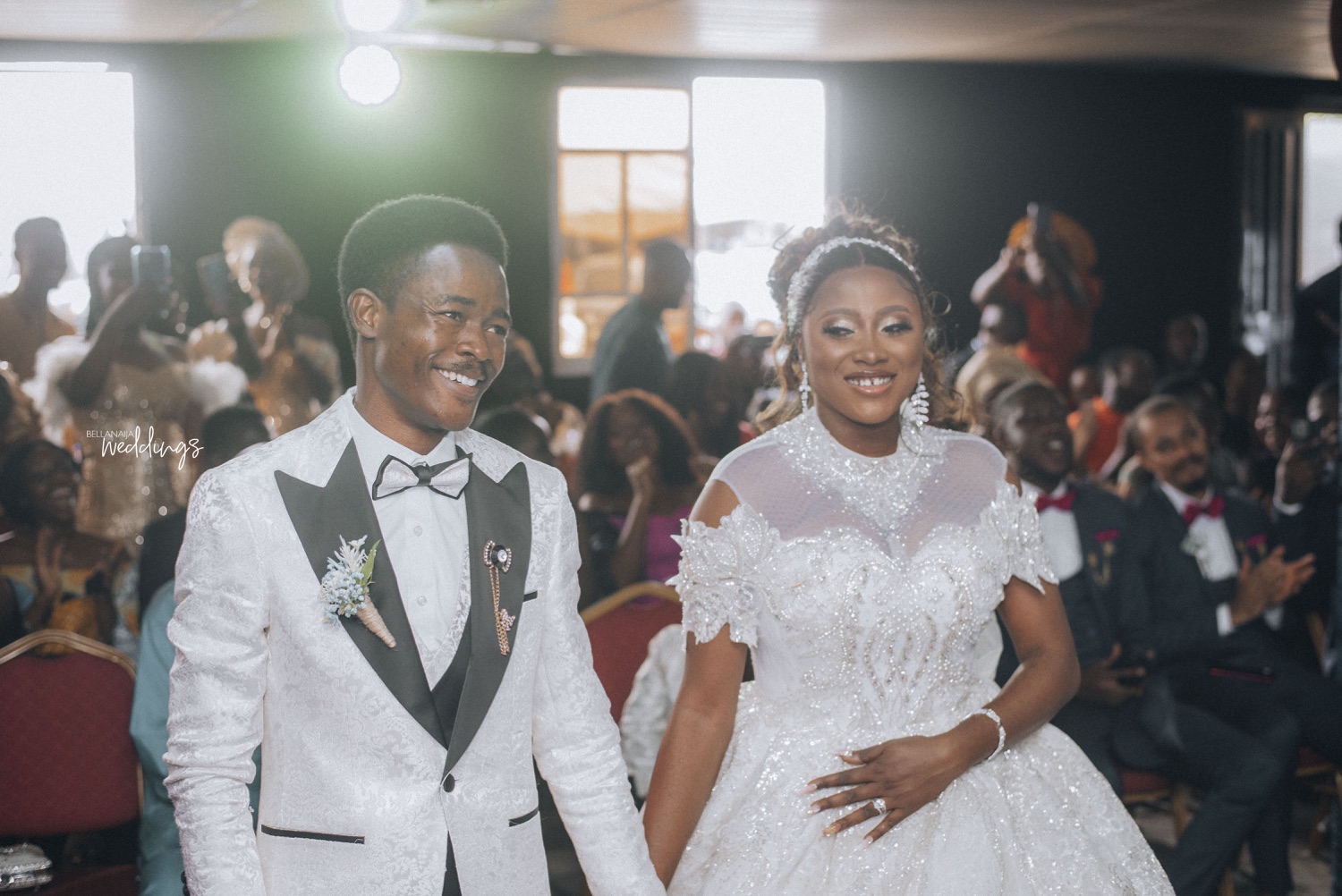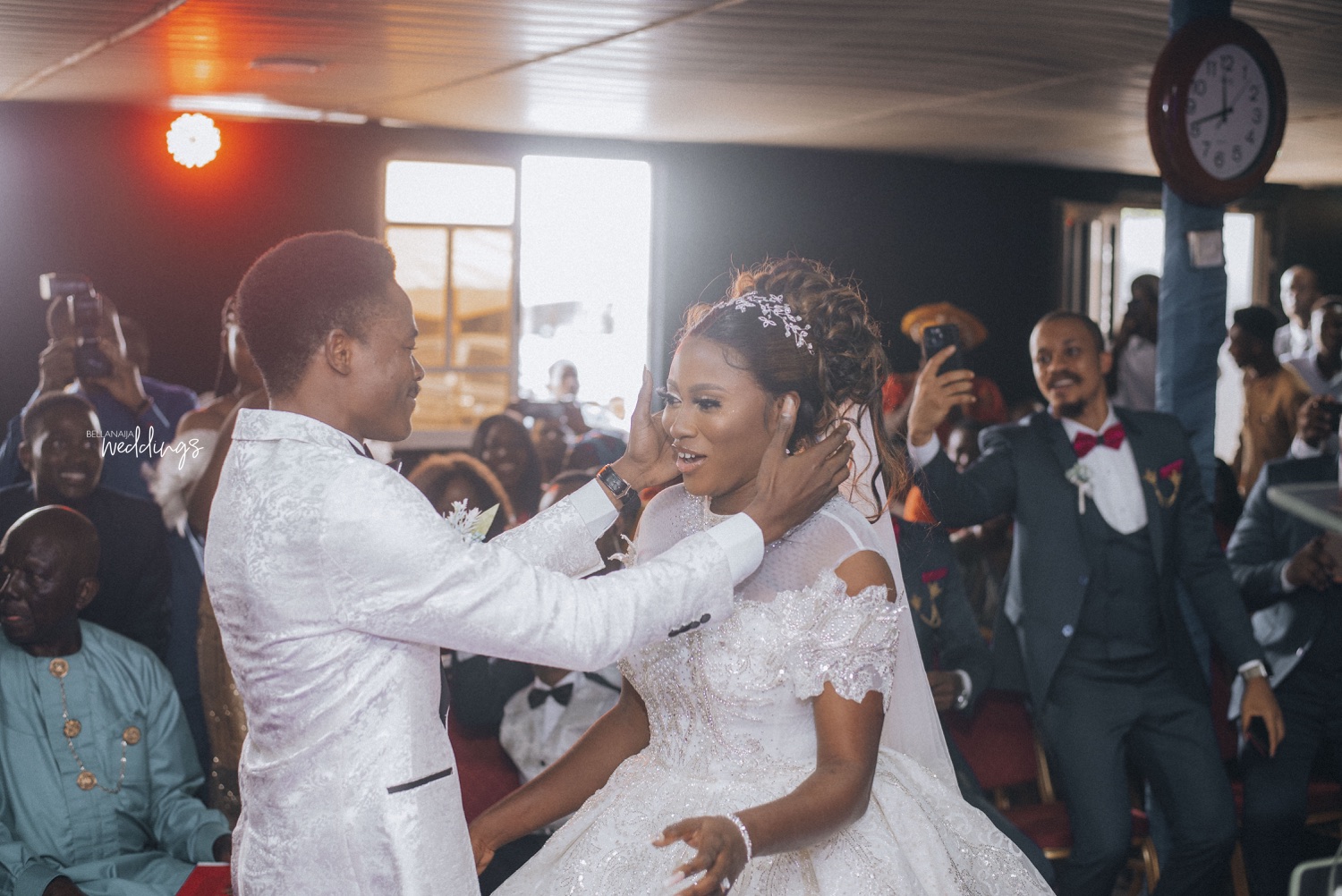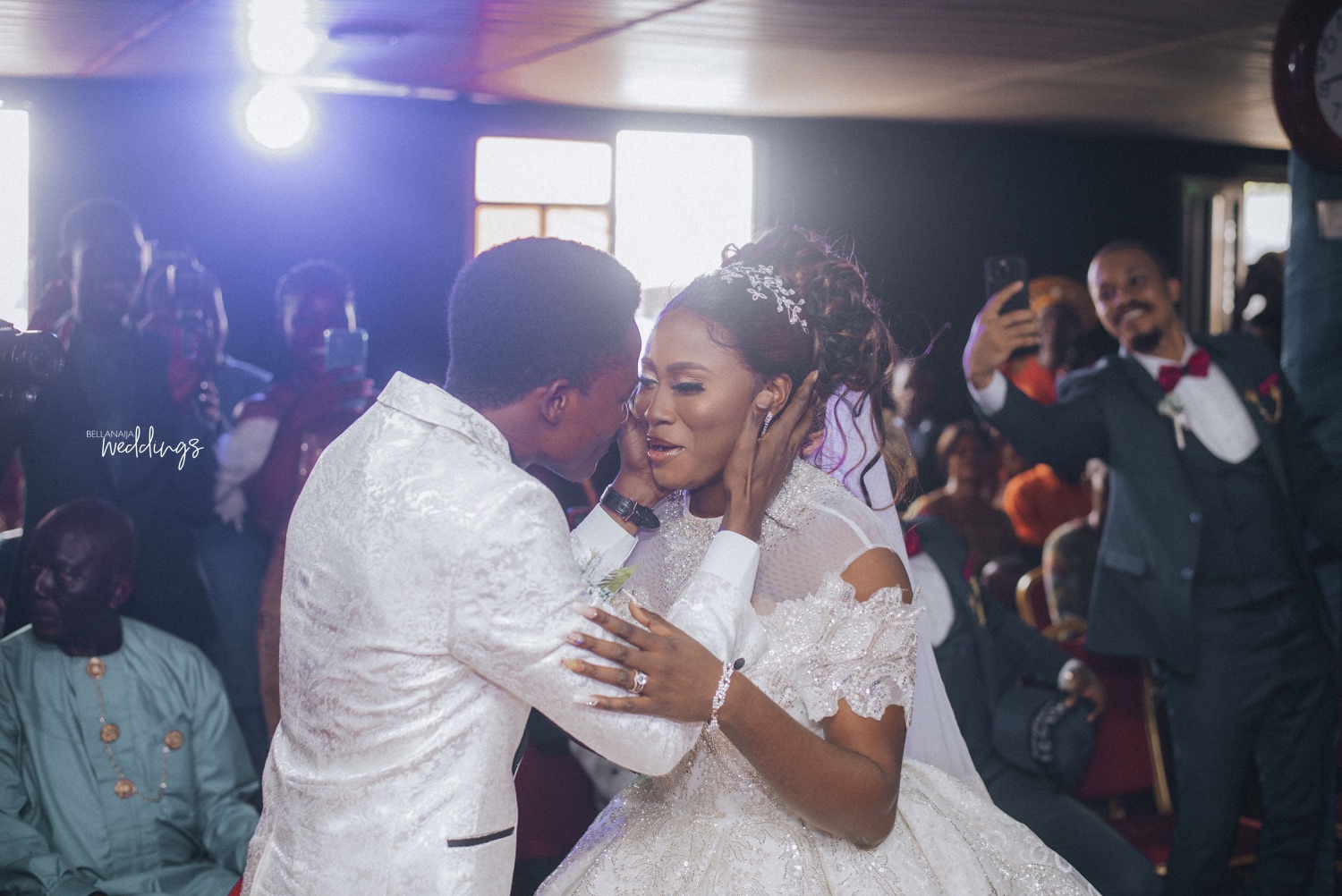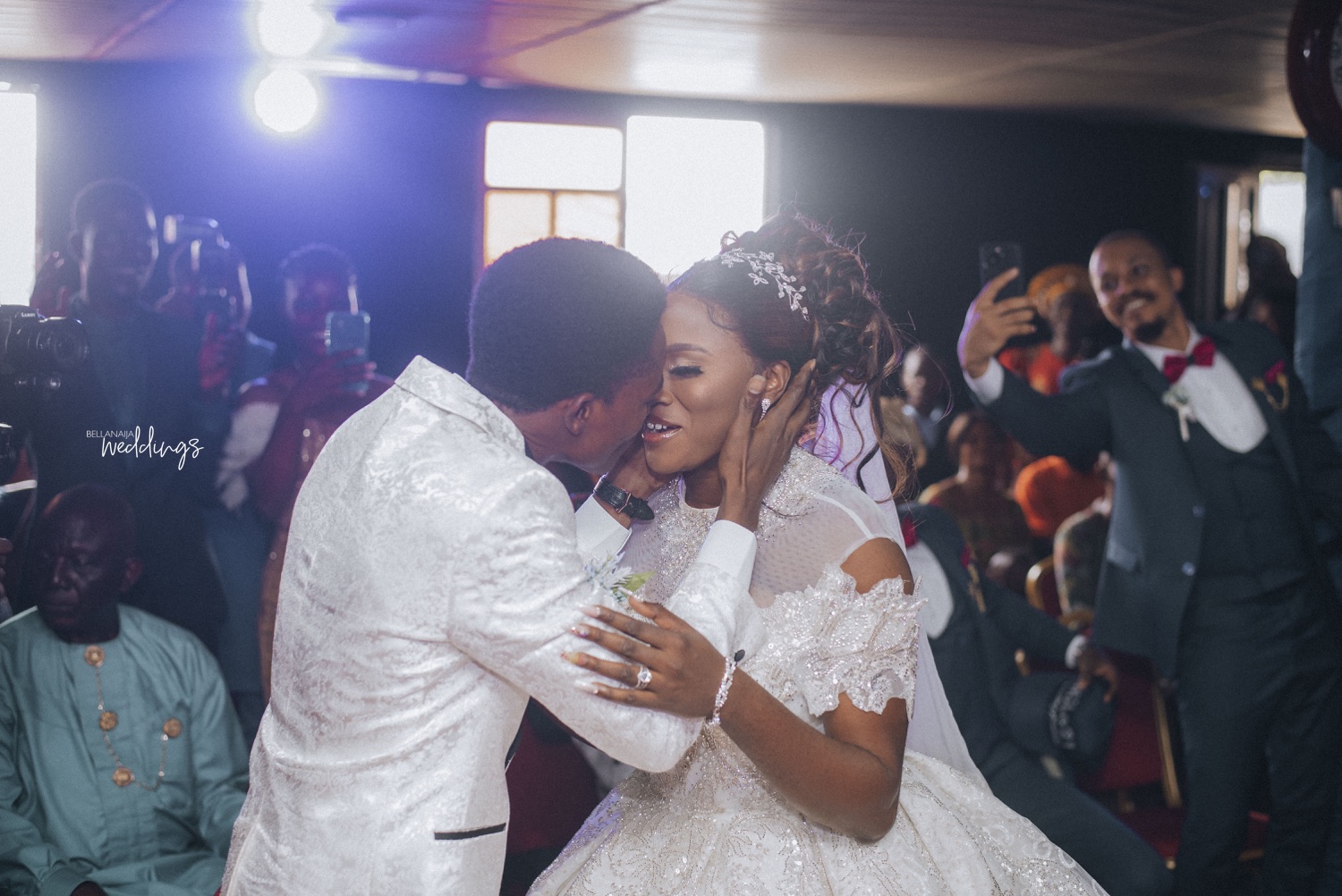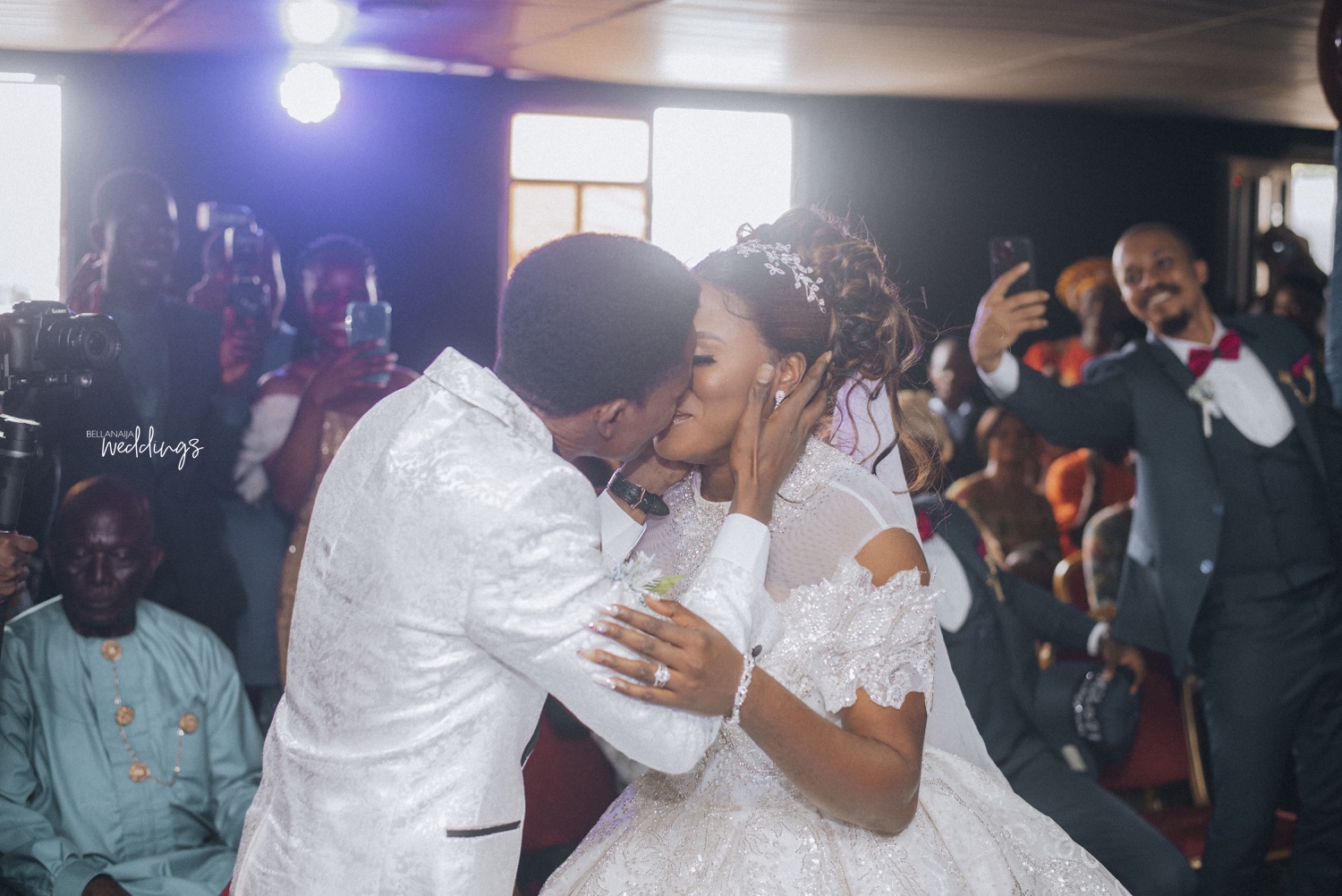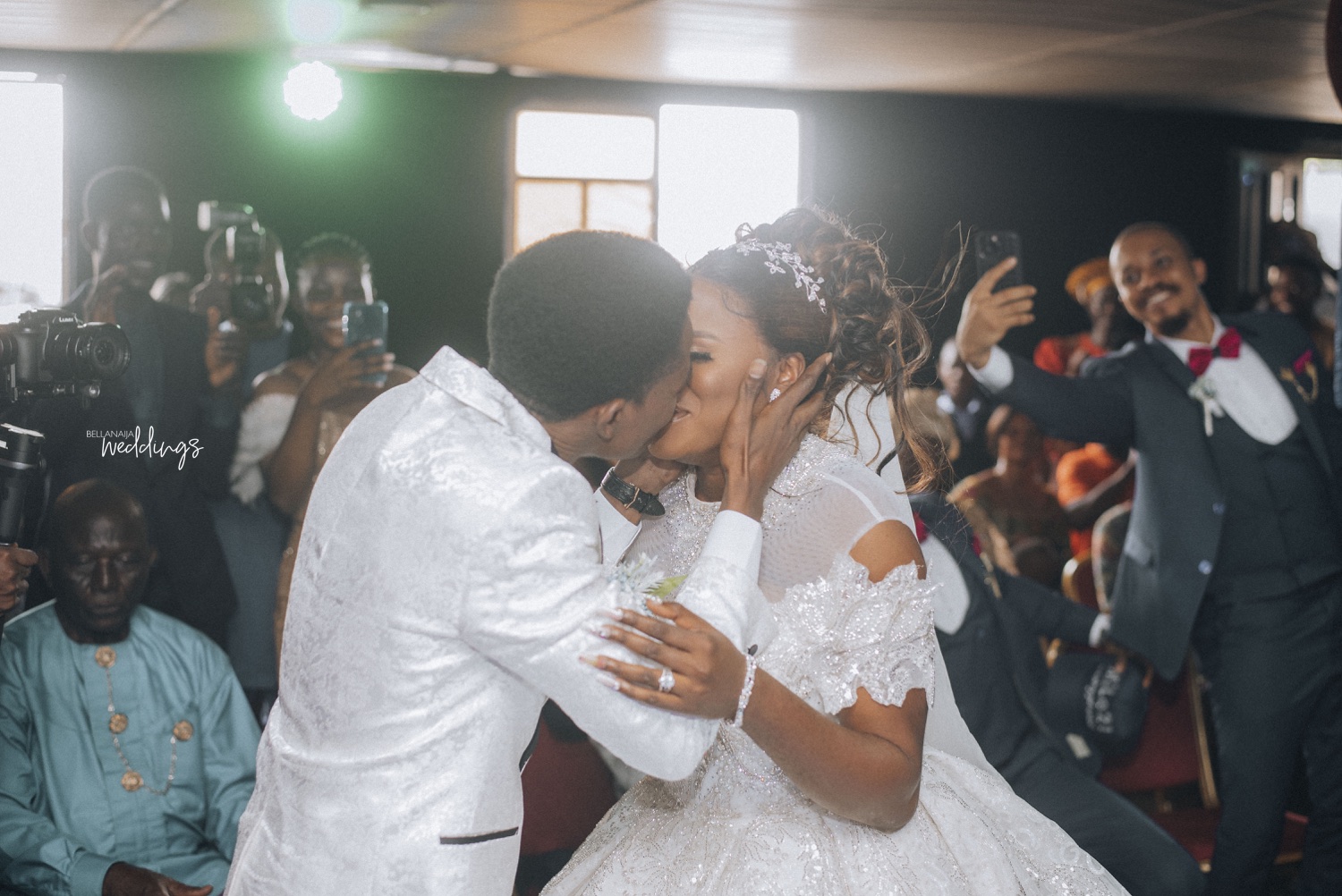 Olamide would set up reading timetables for me and make sure I adhered. My friends at the time were against the whole friendship because they felt he didn't have much to offer as we were both in the same department.
It's reception time!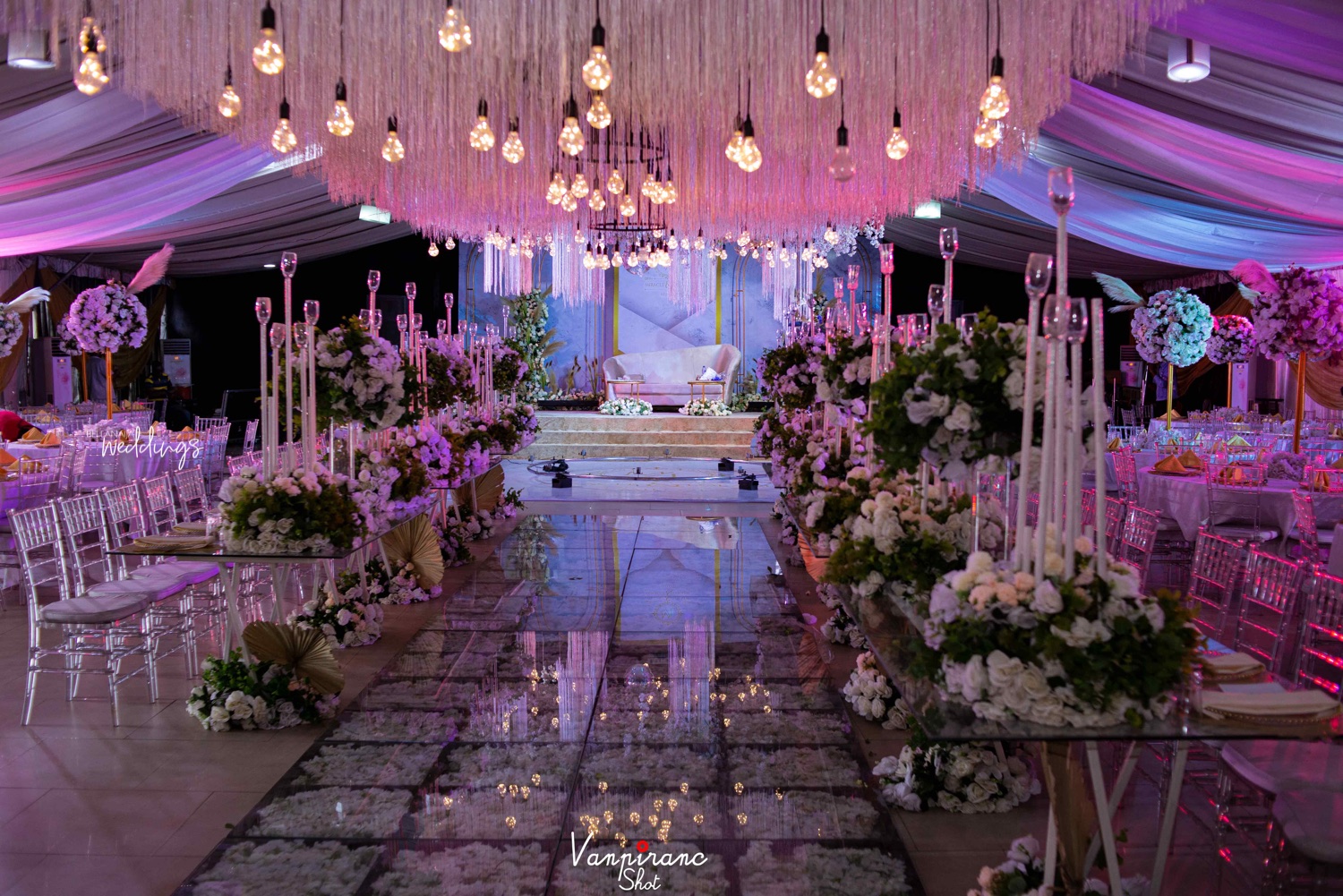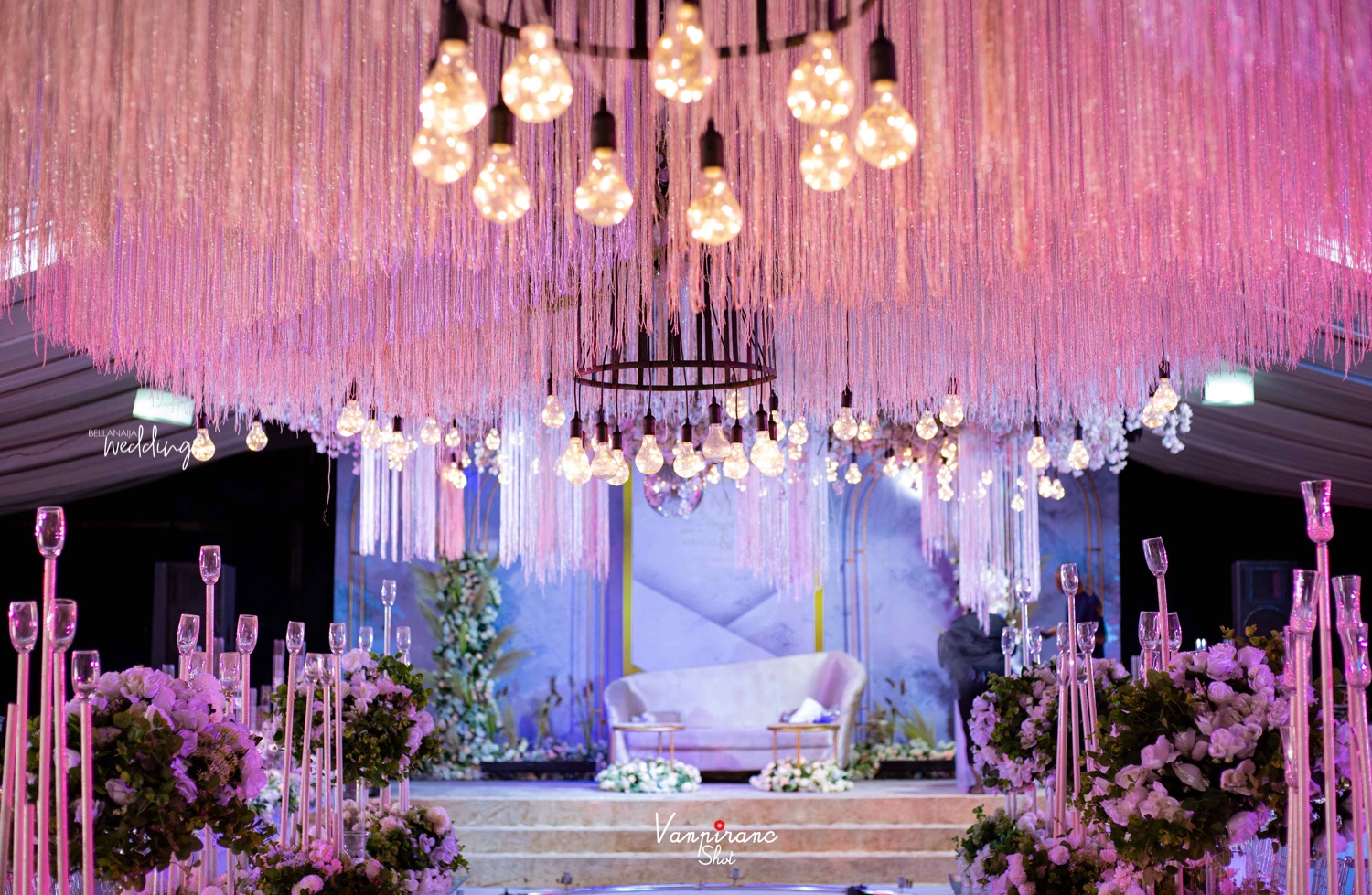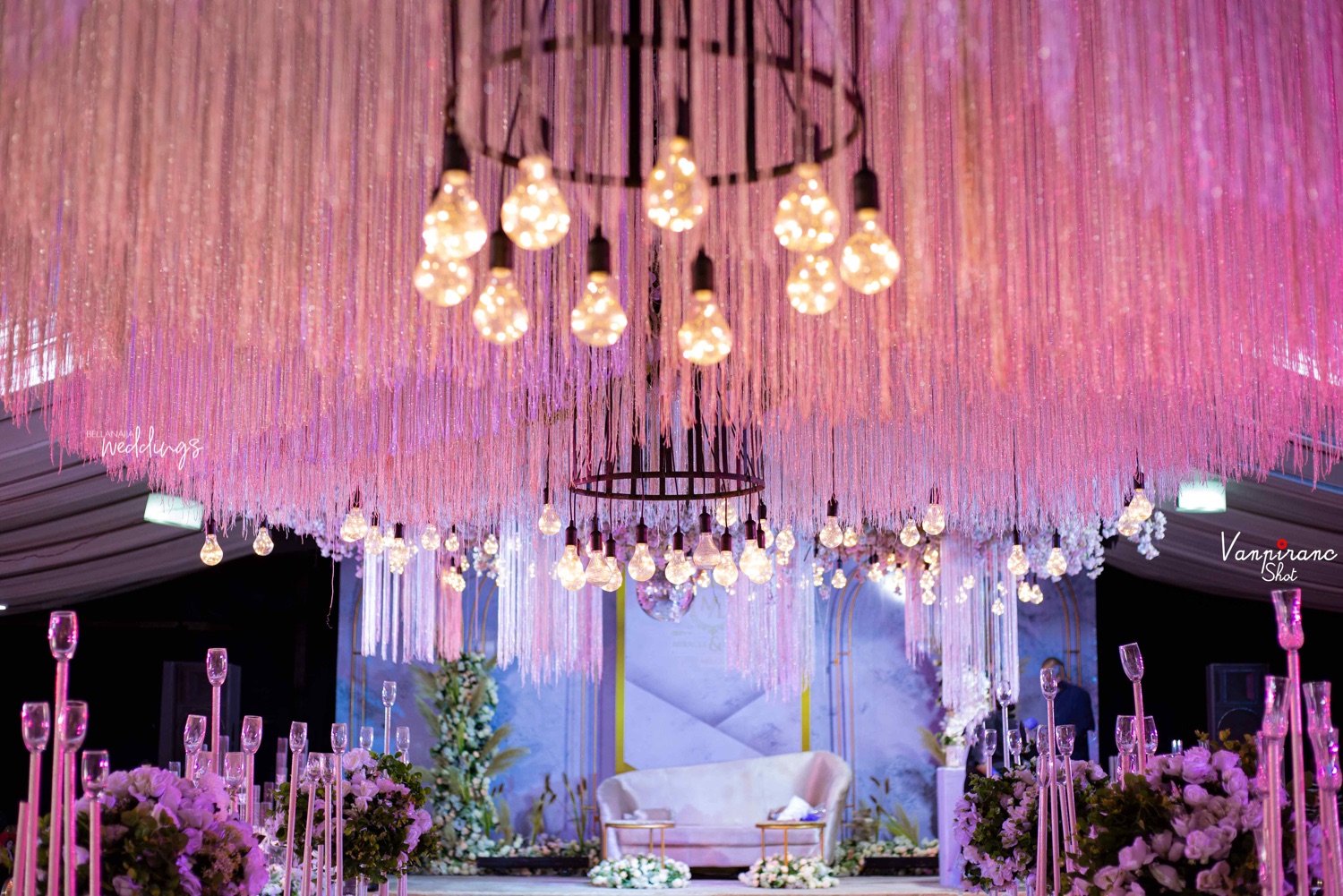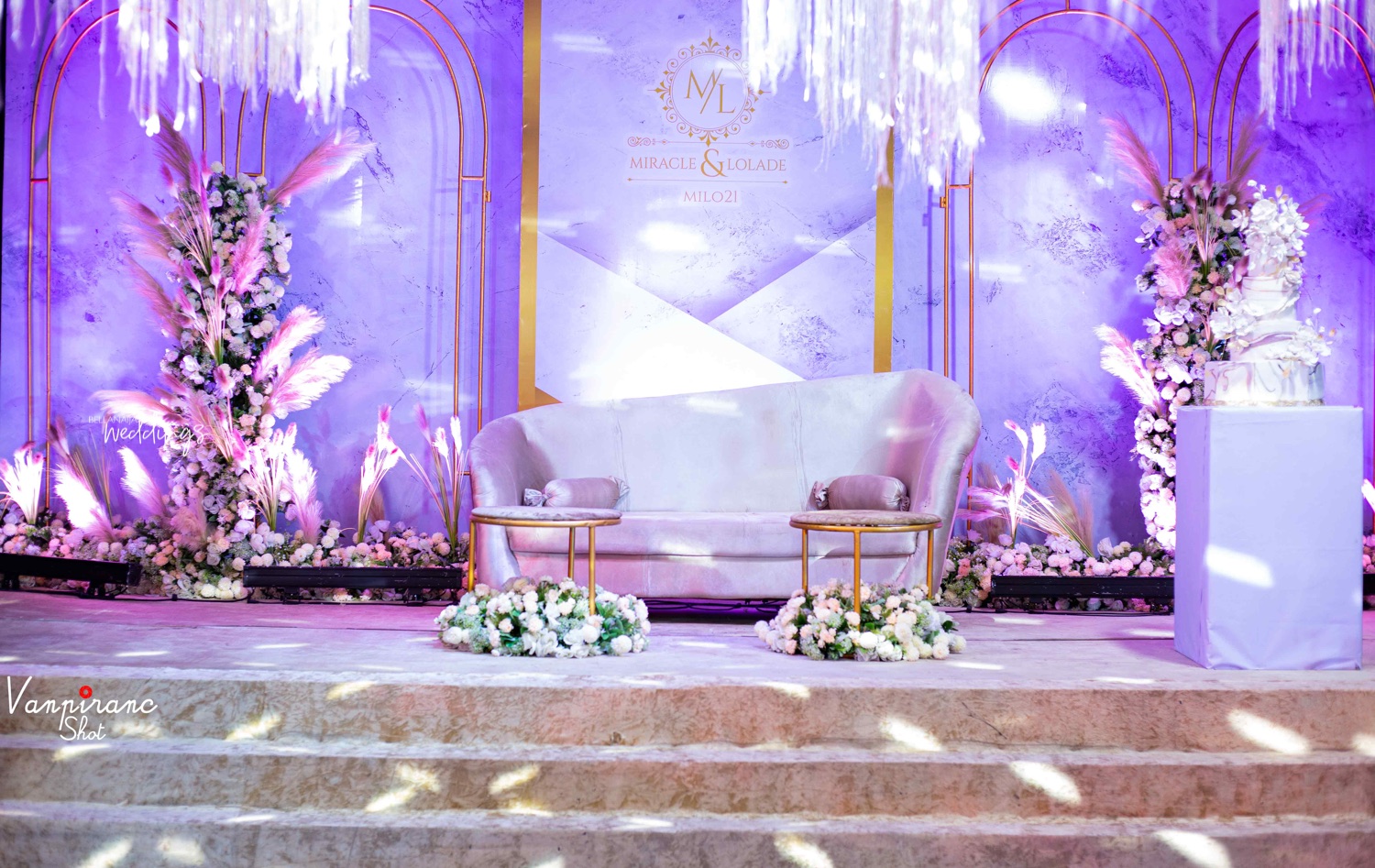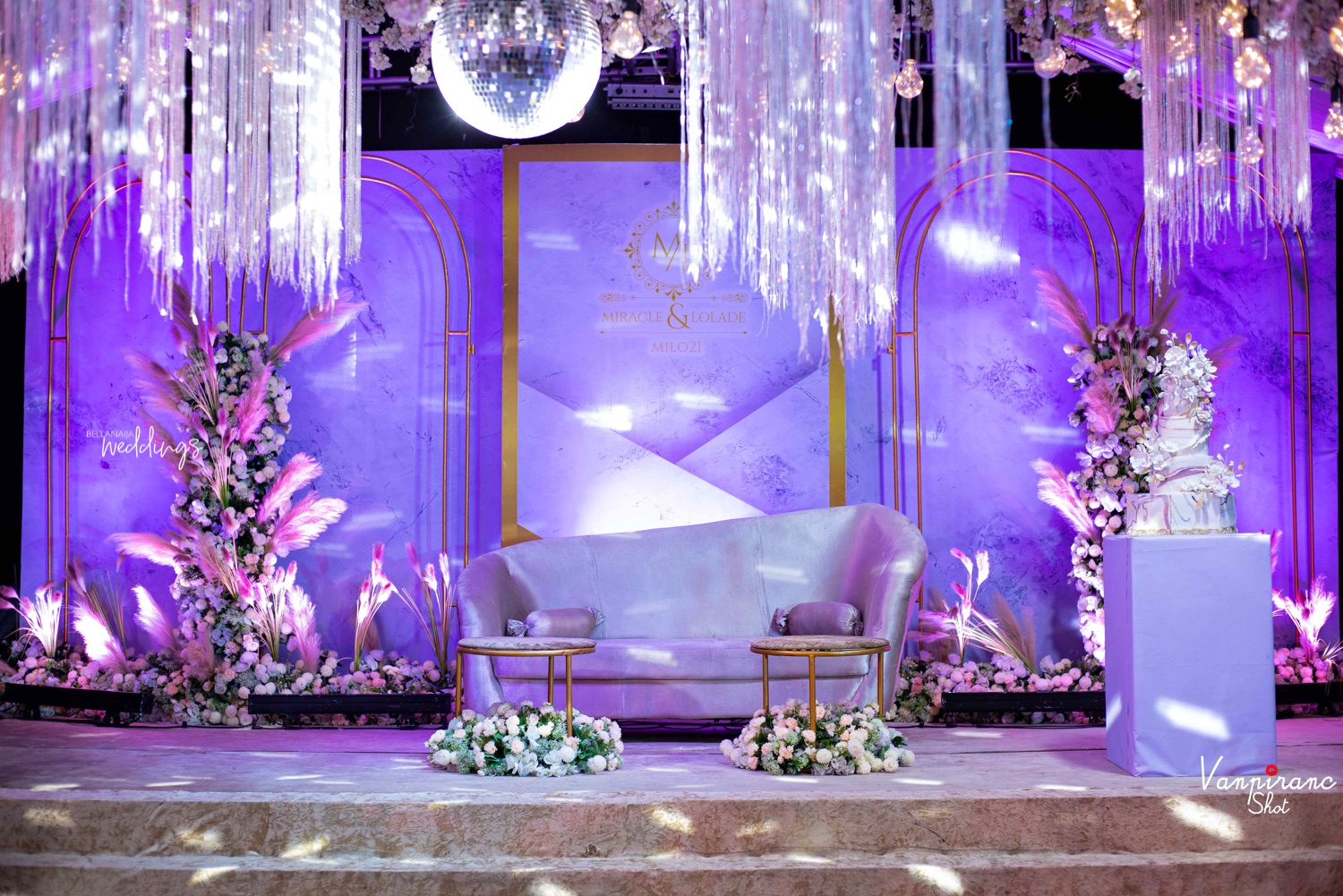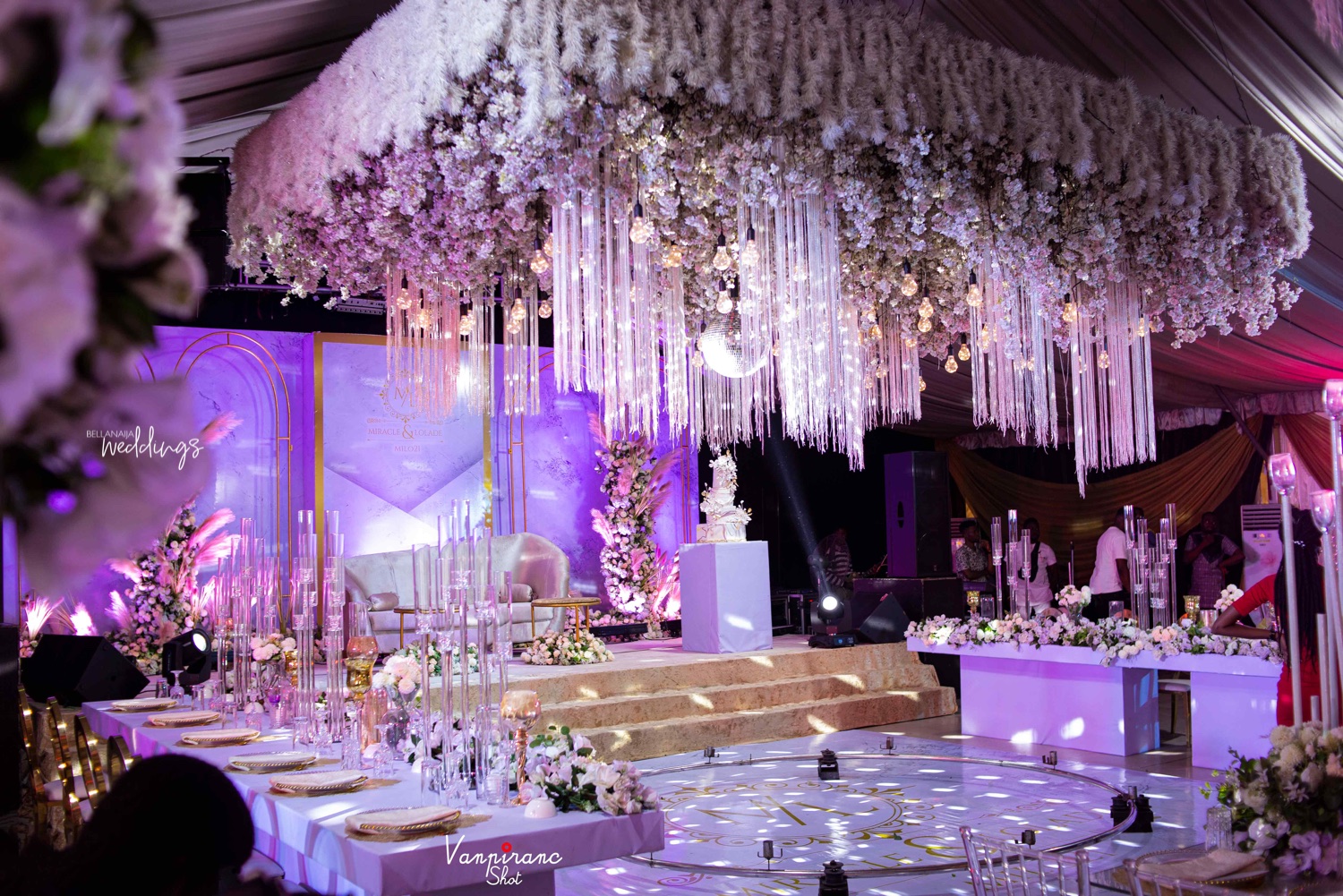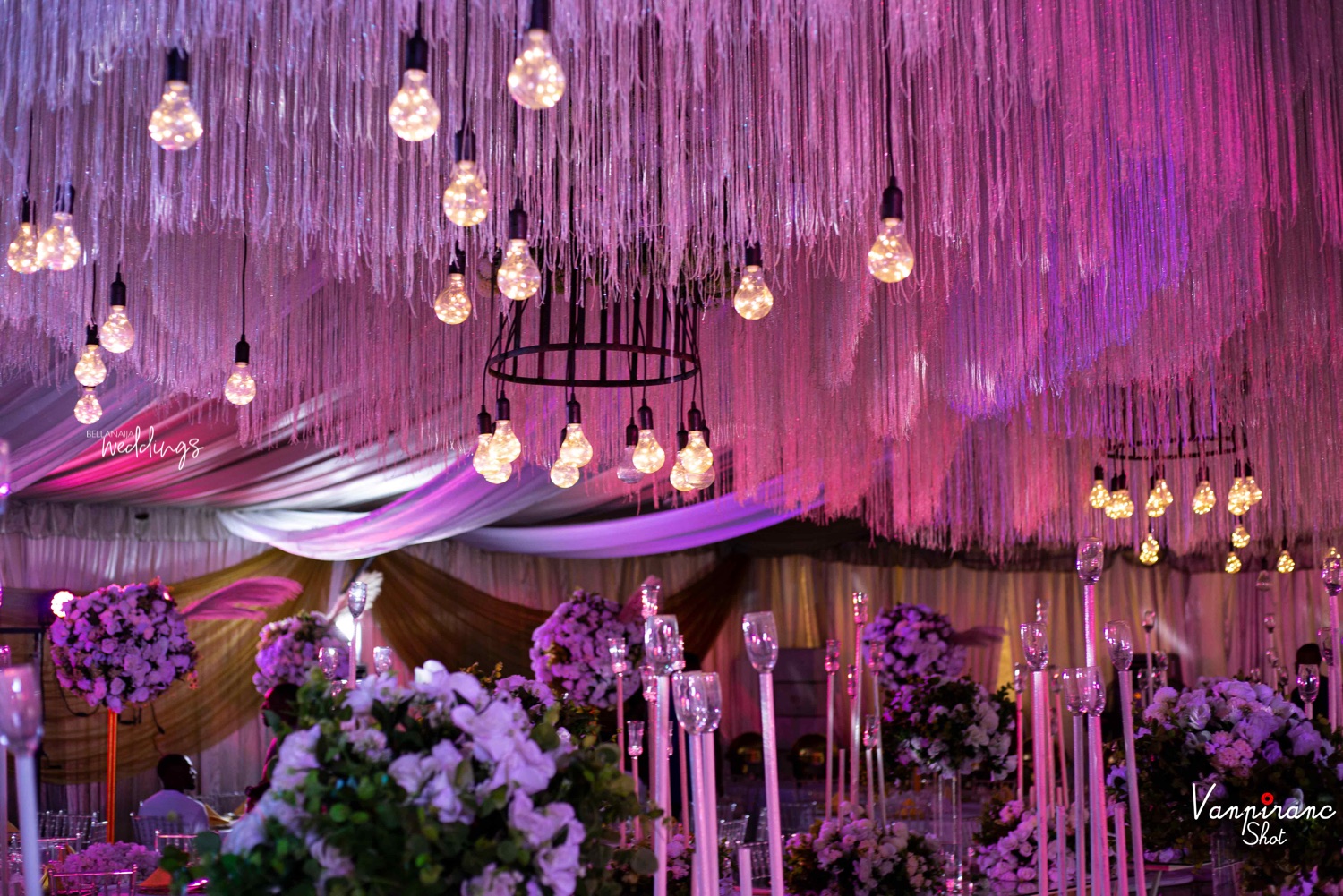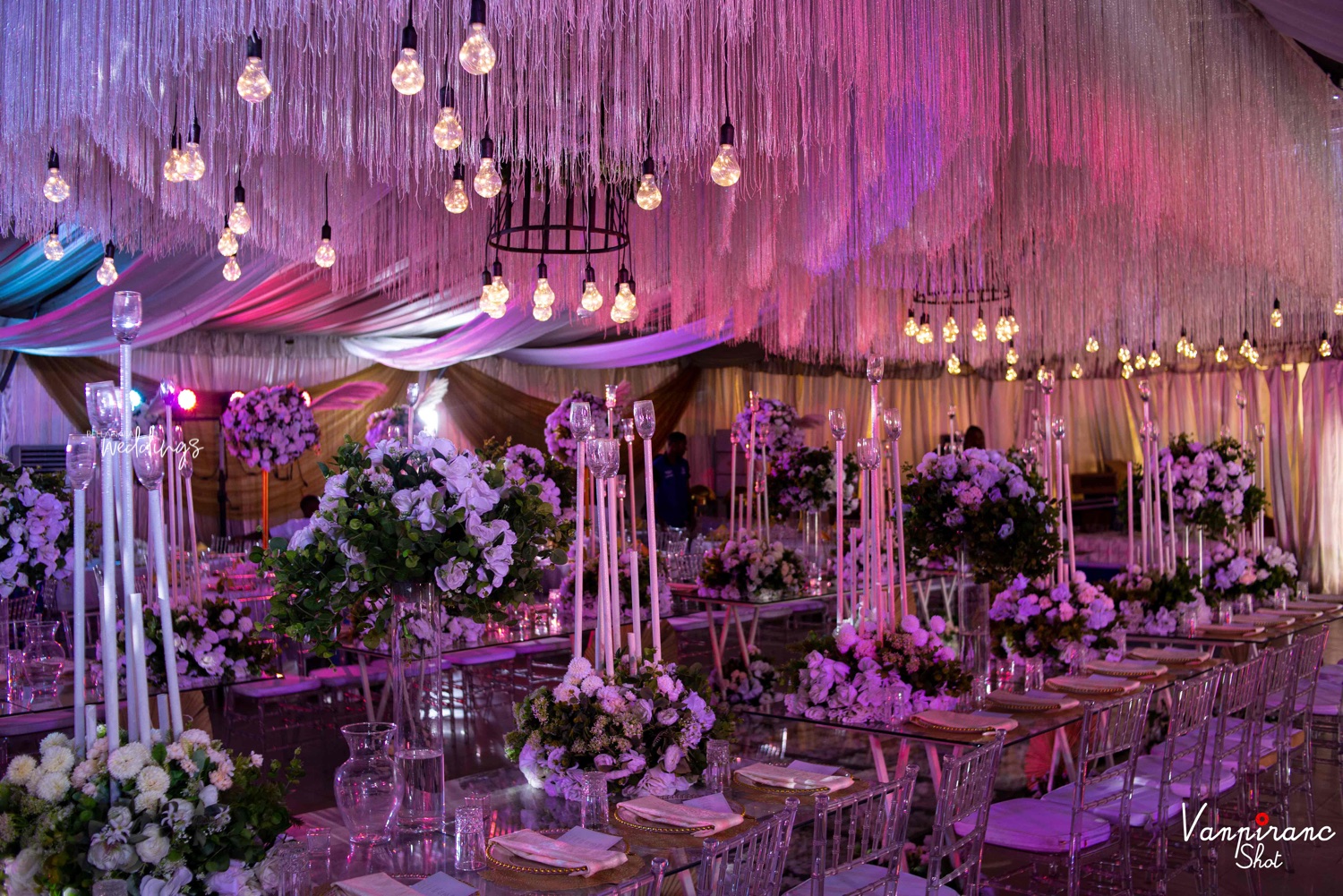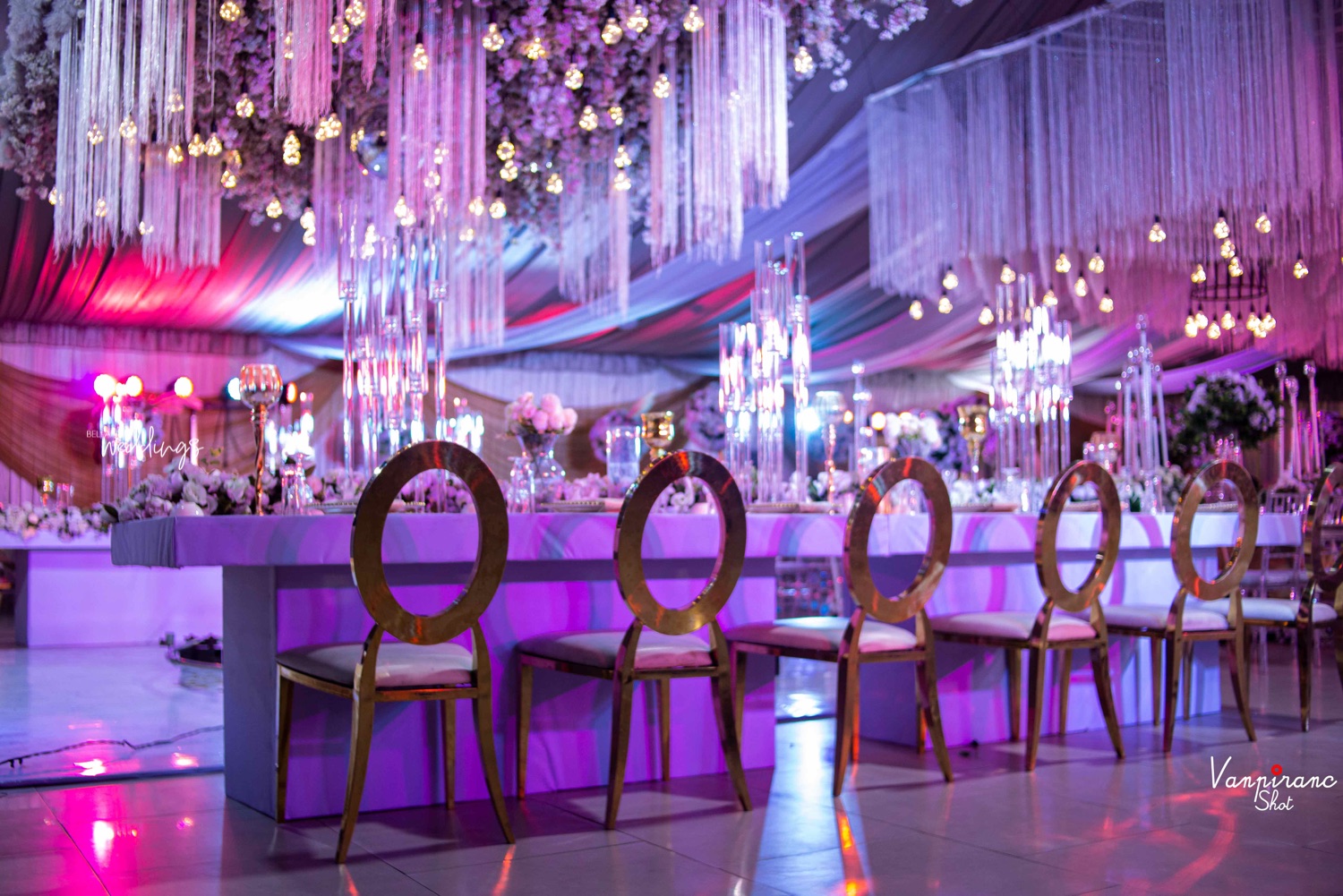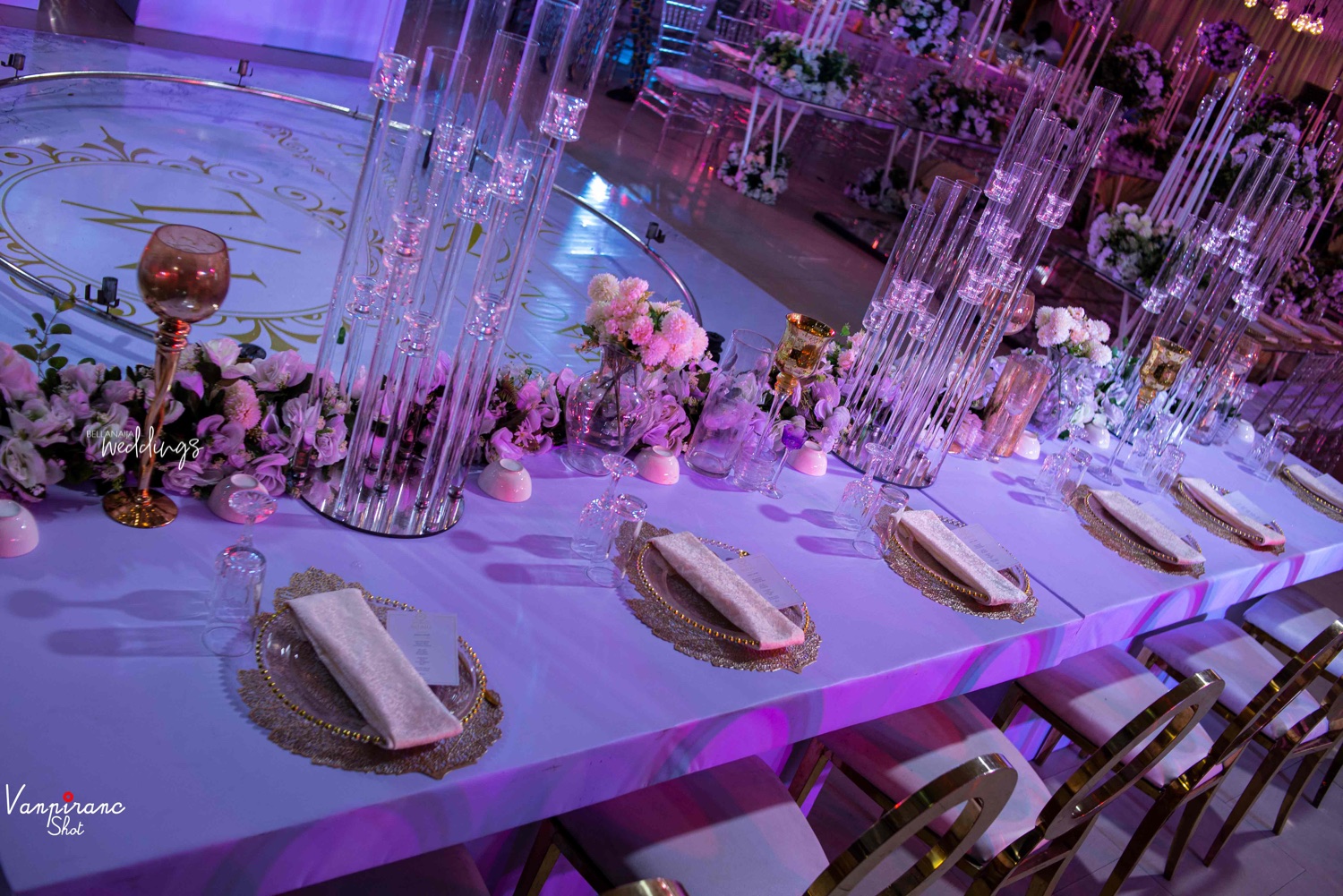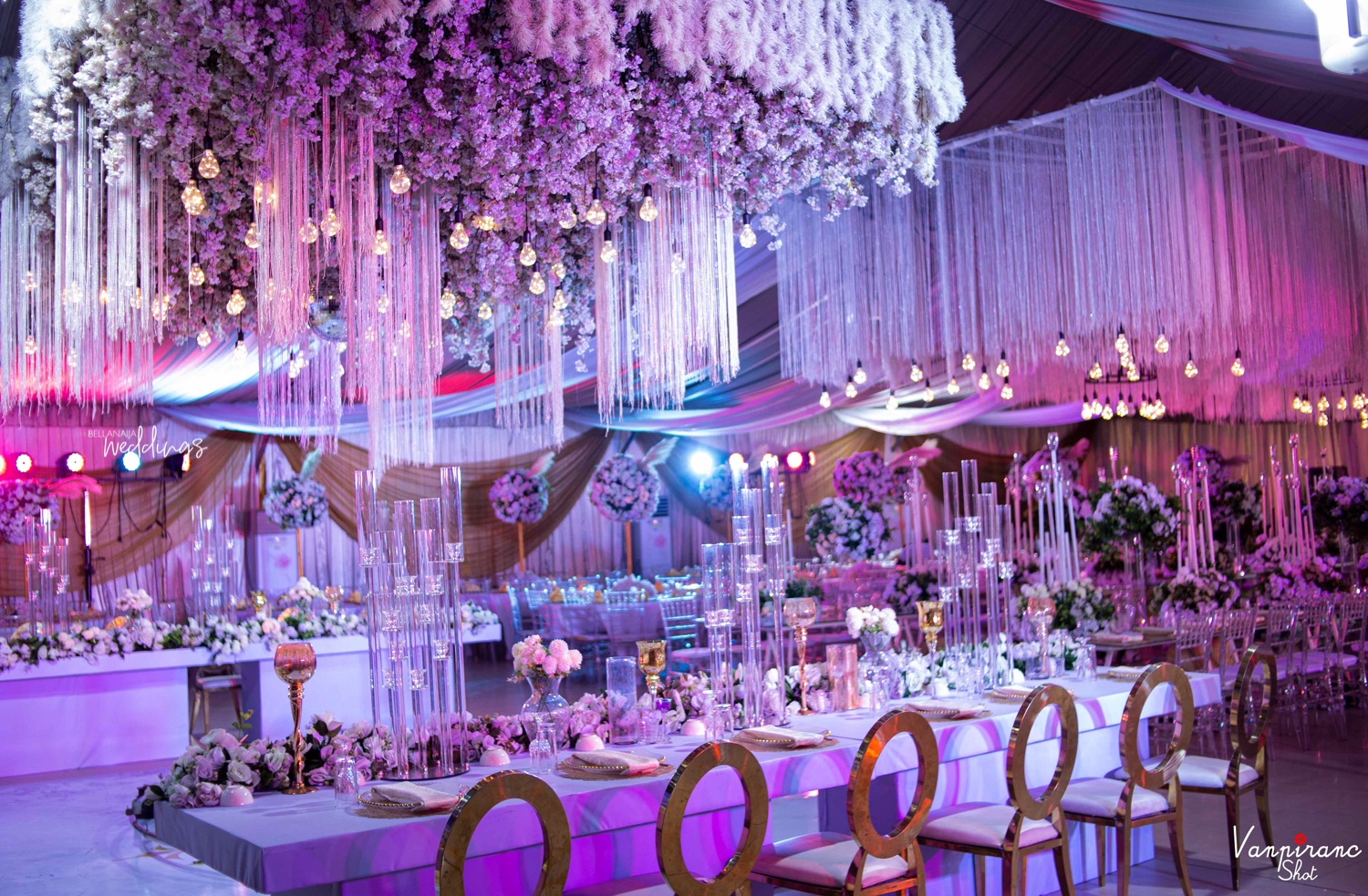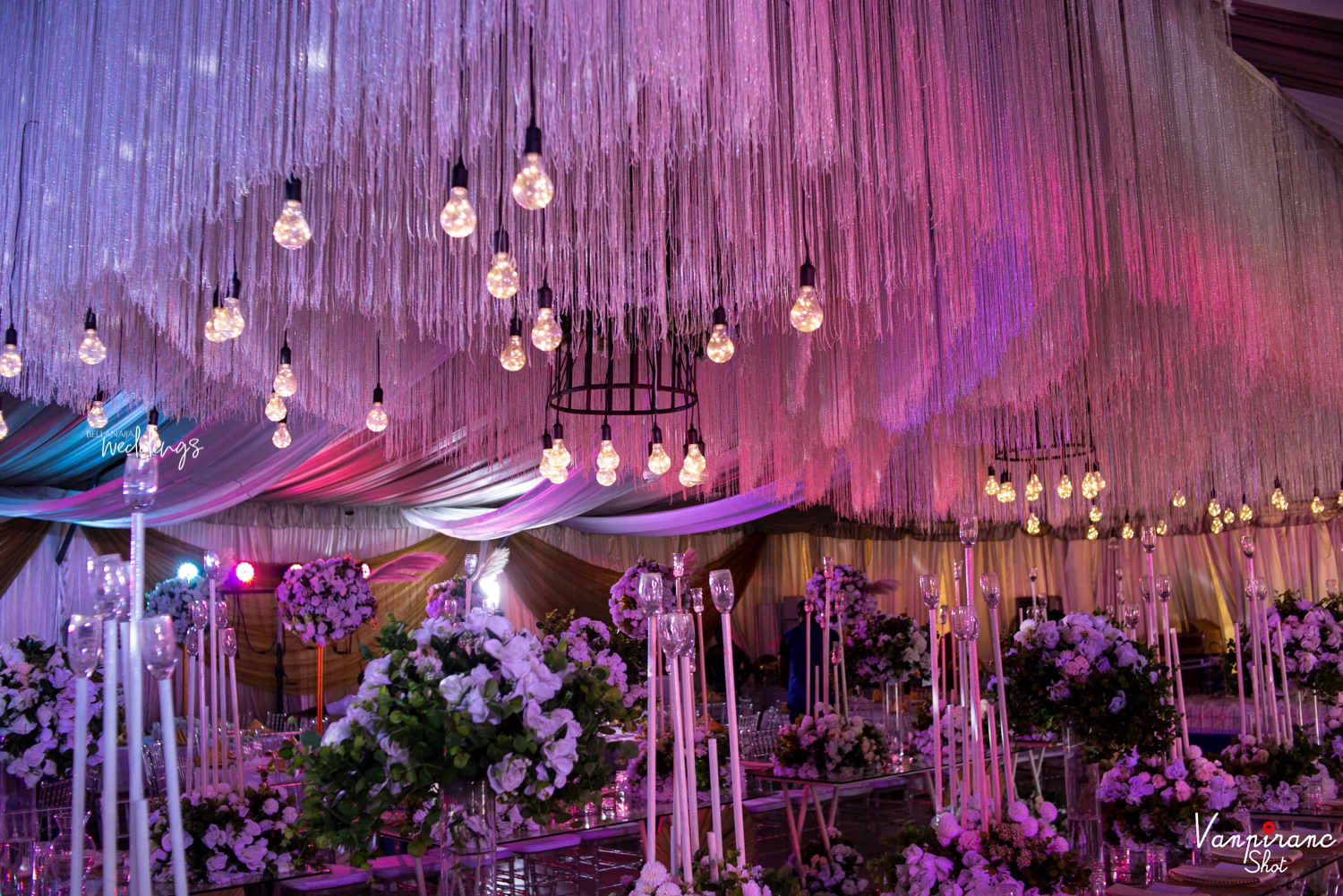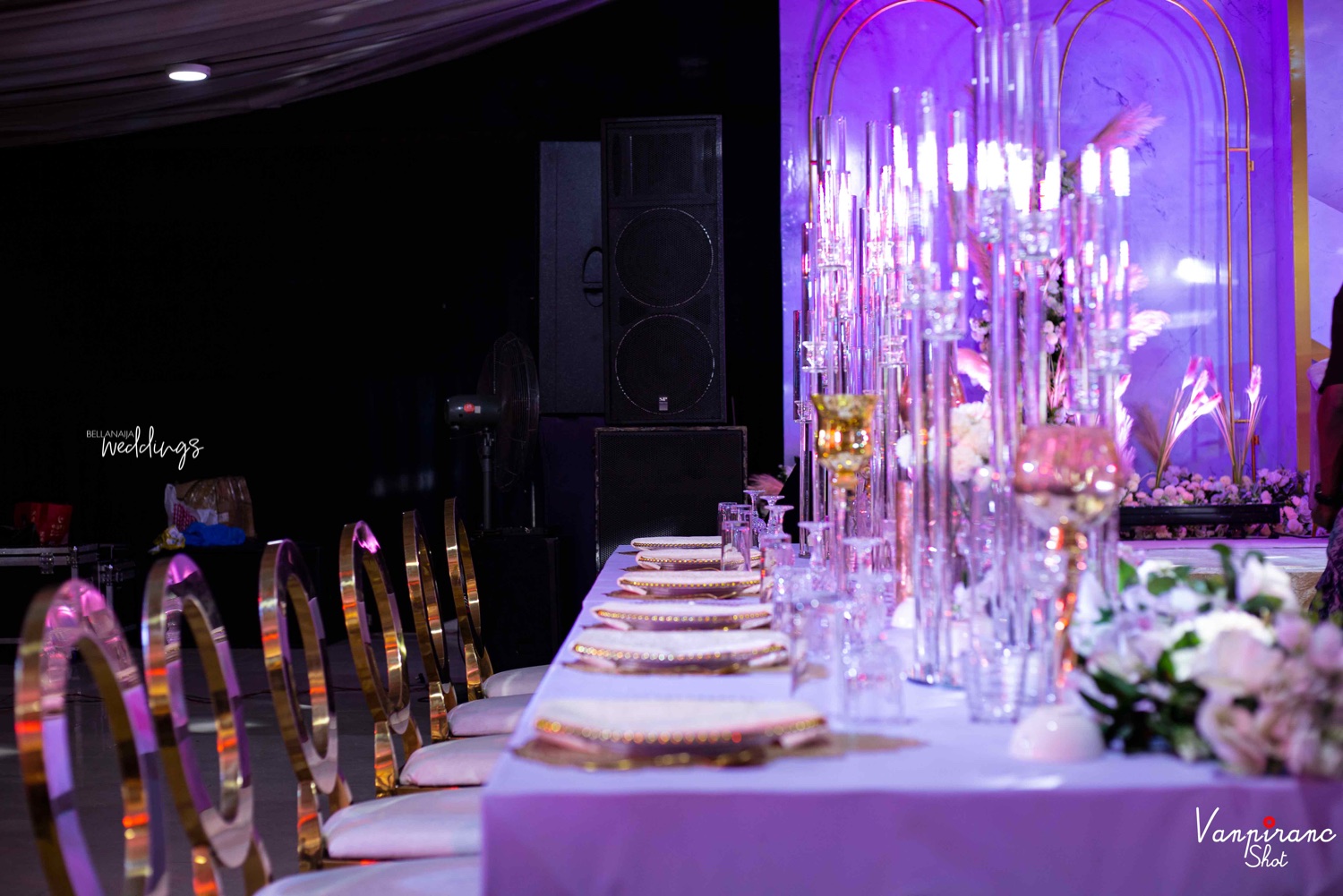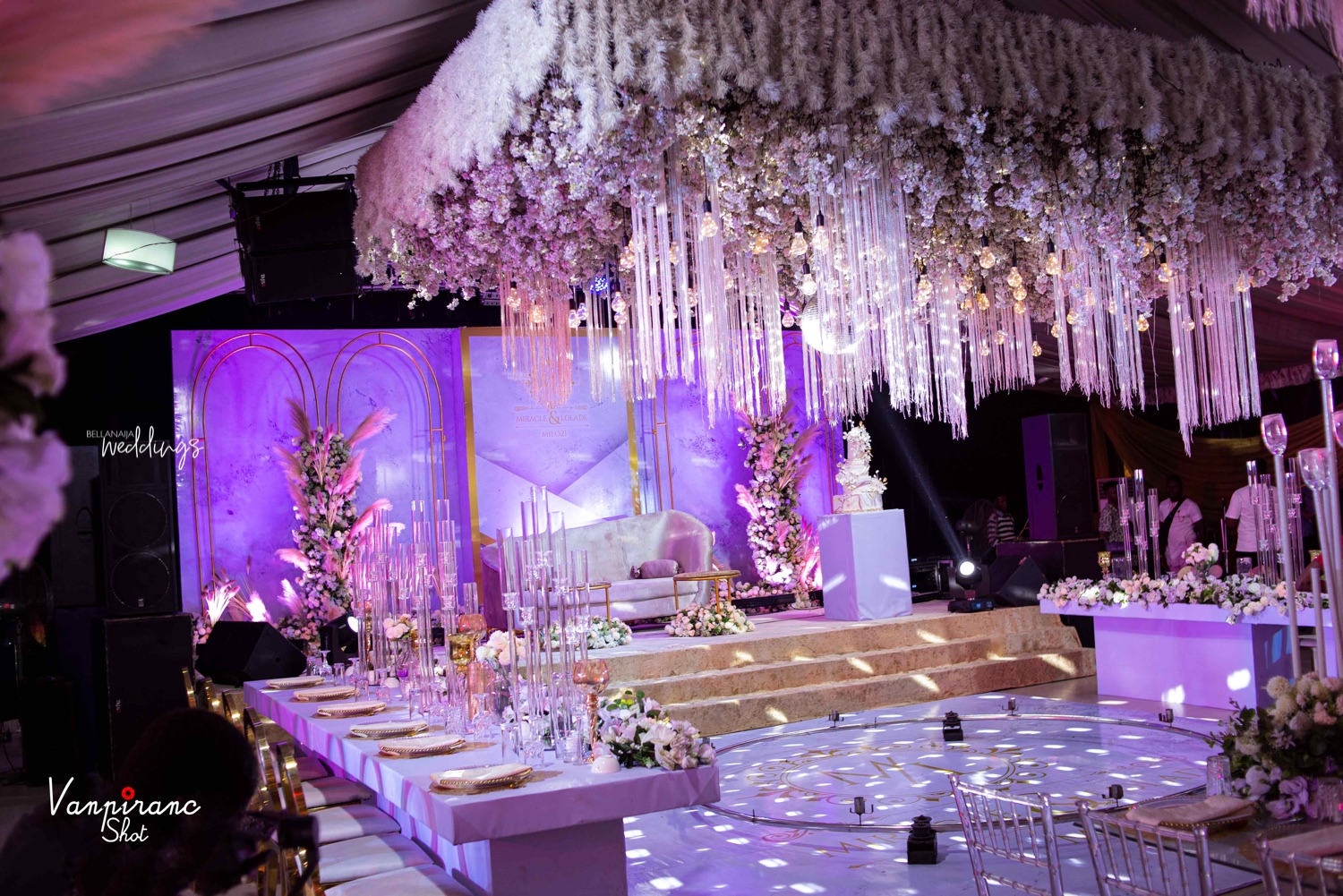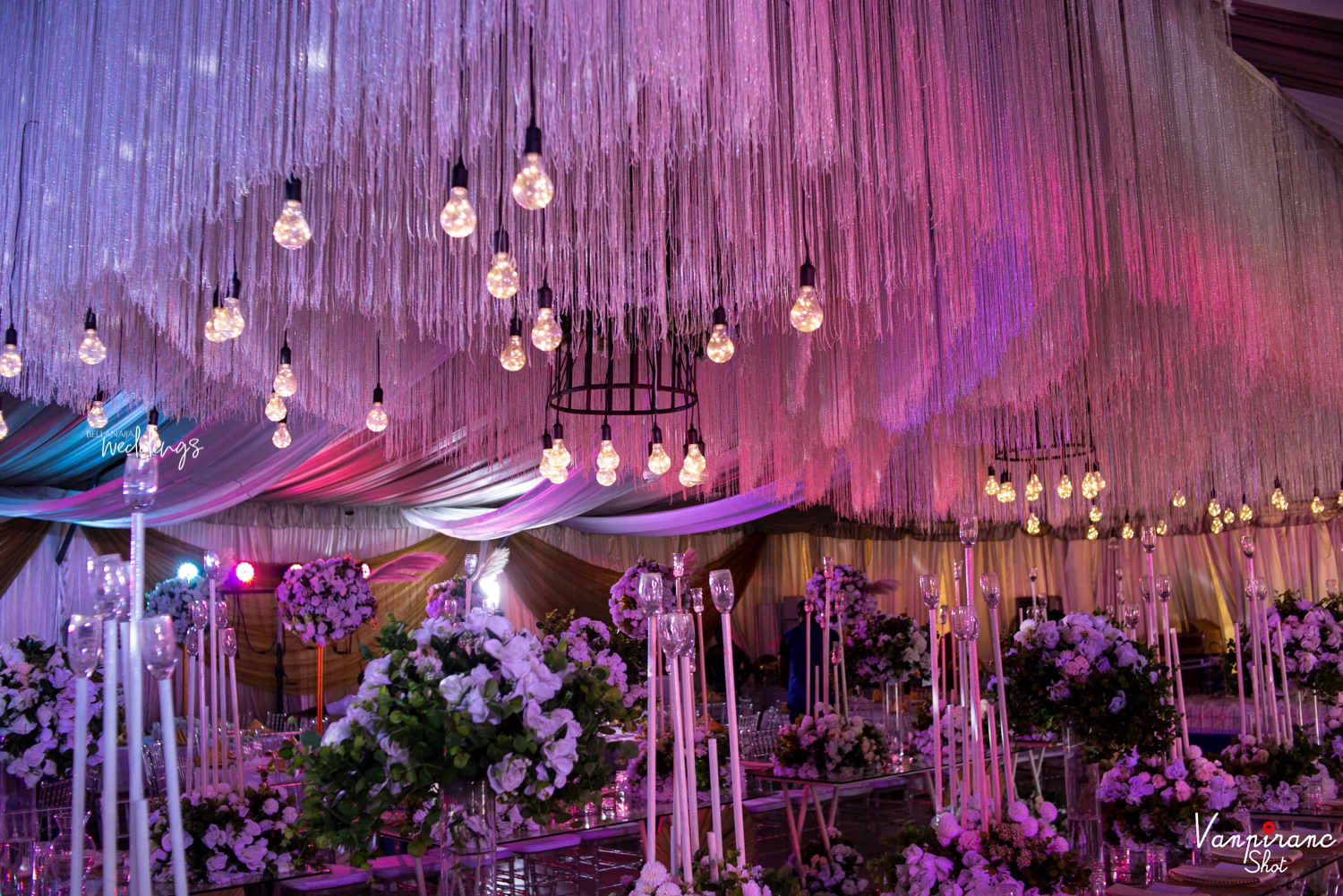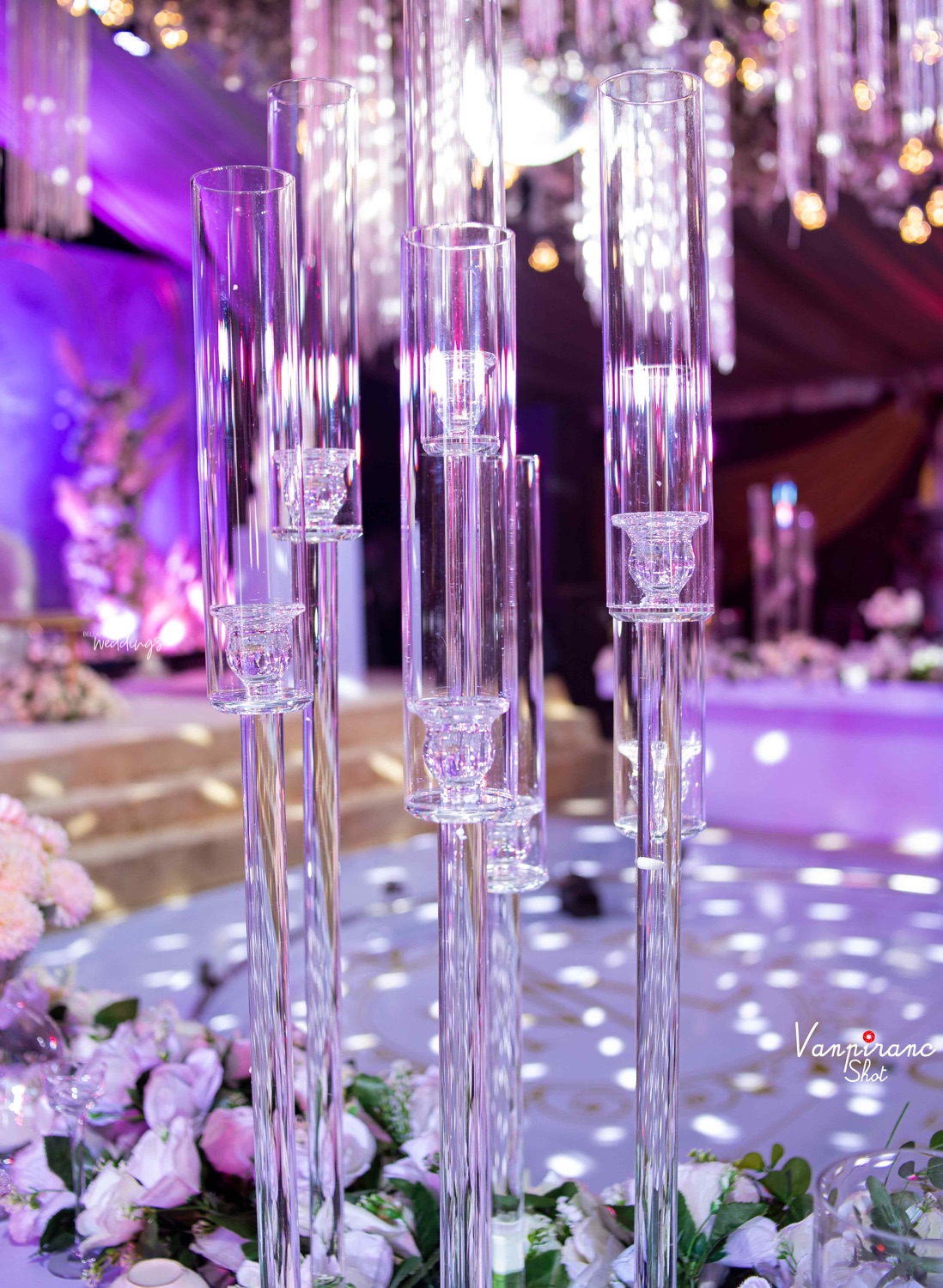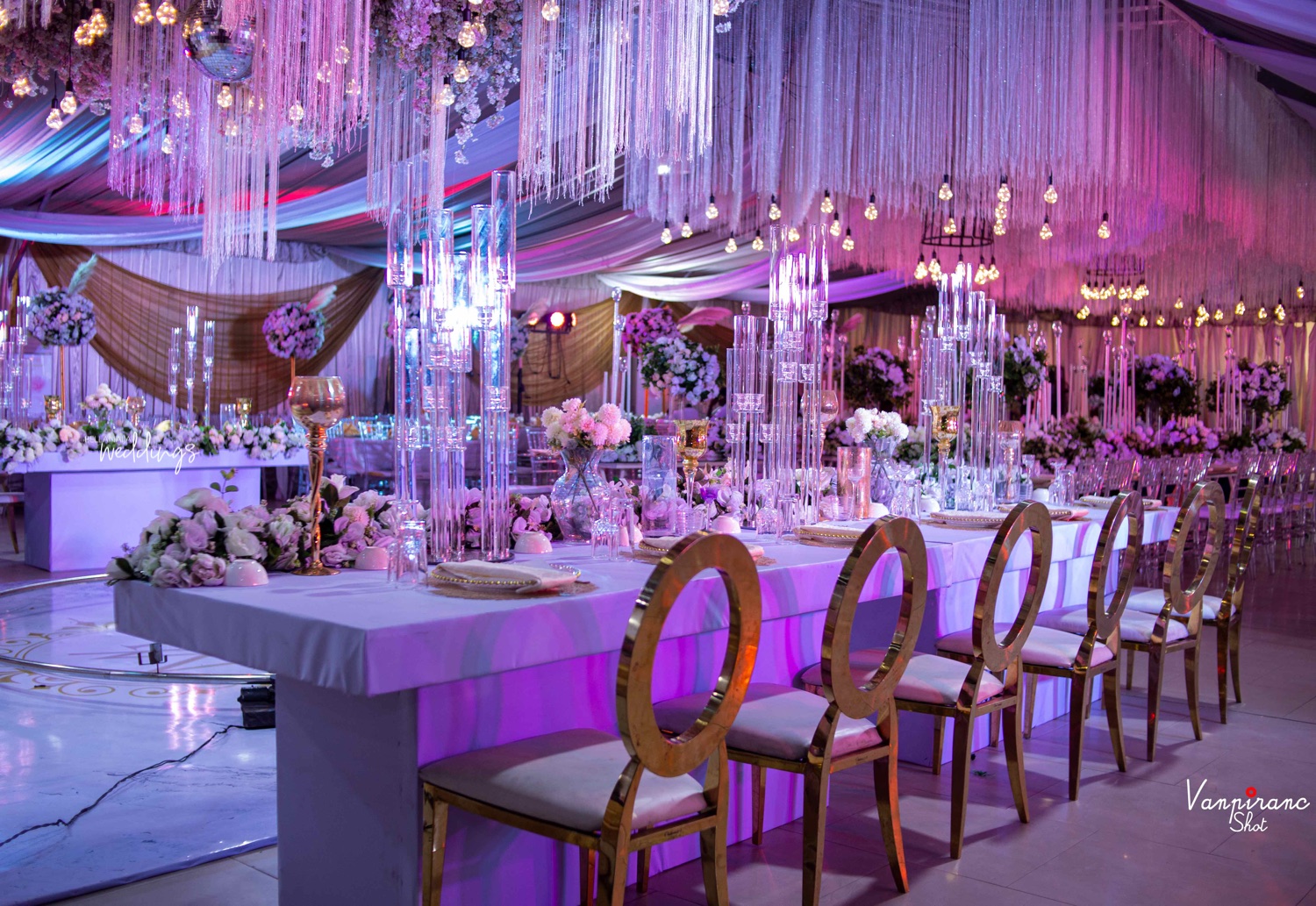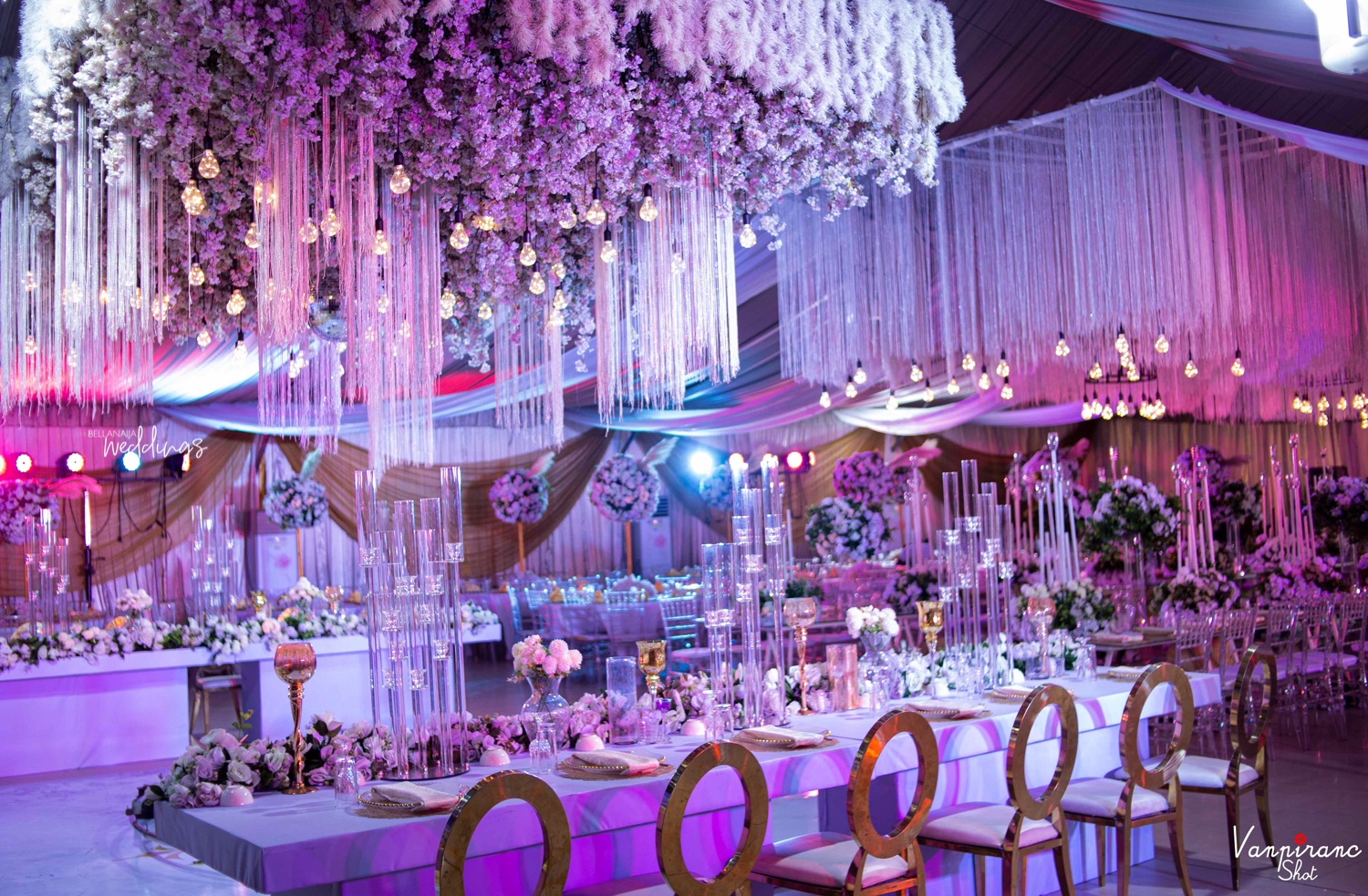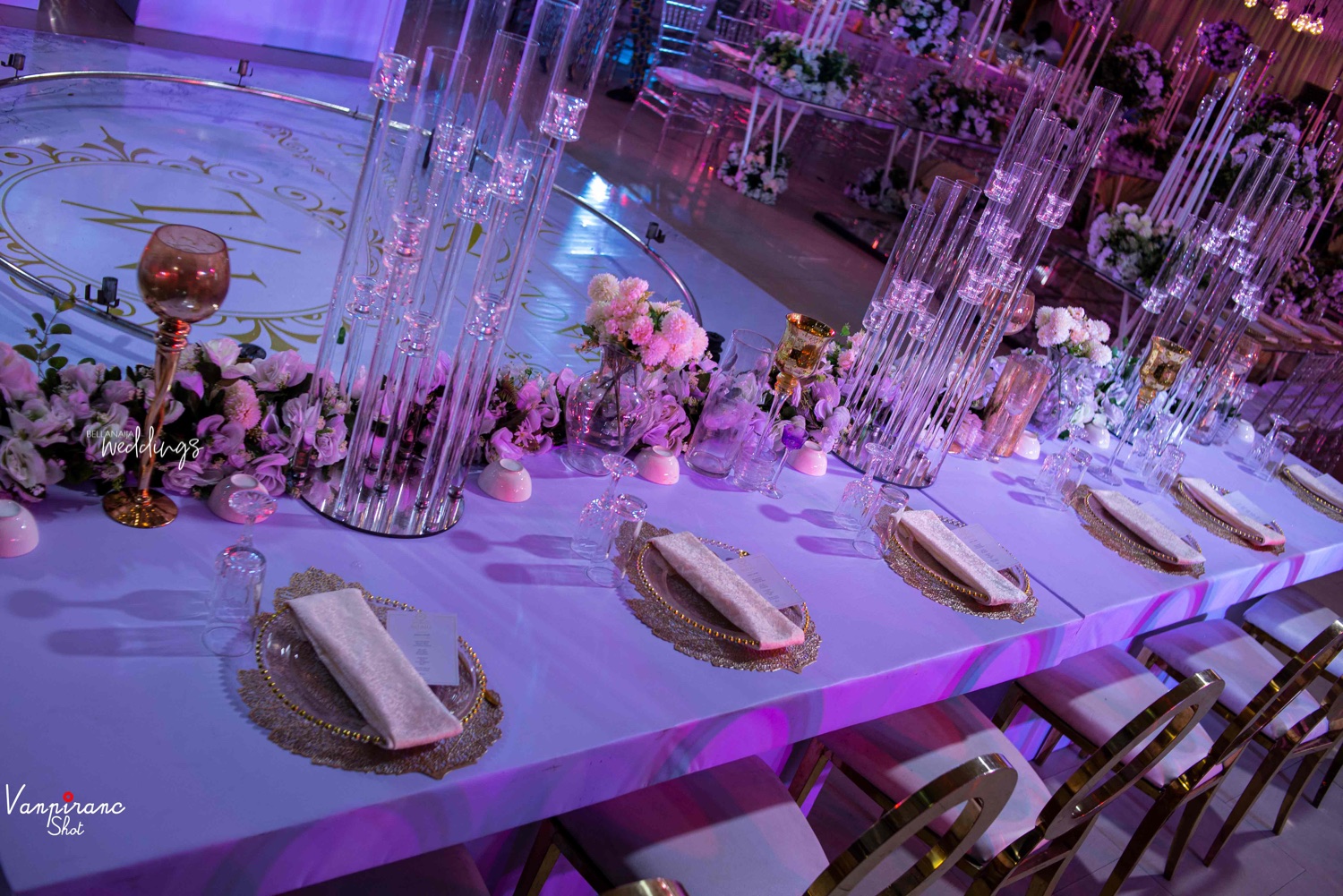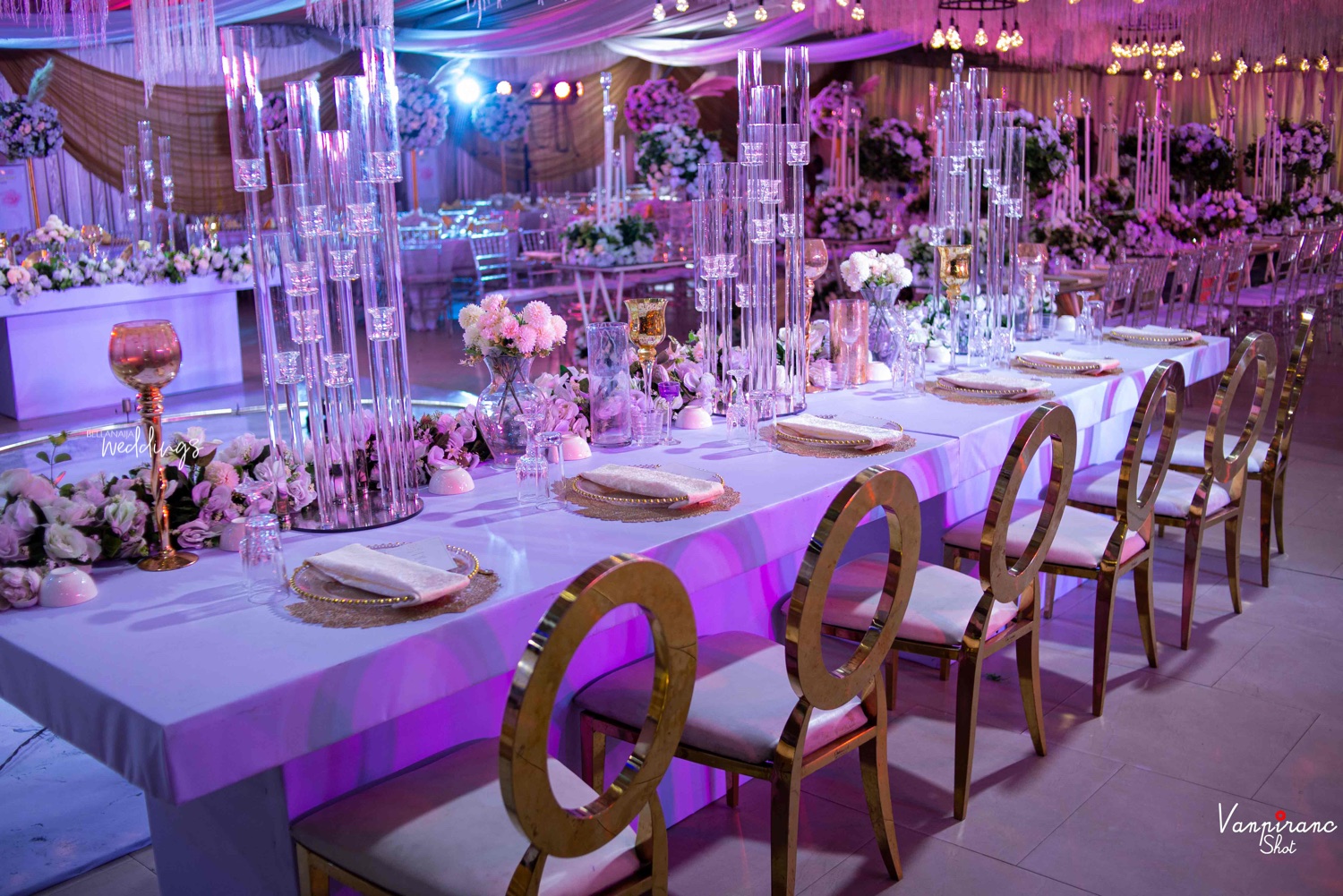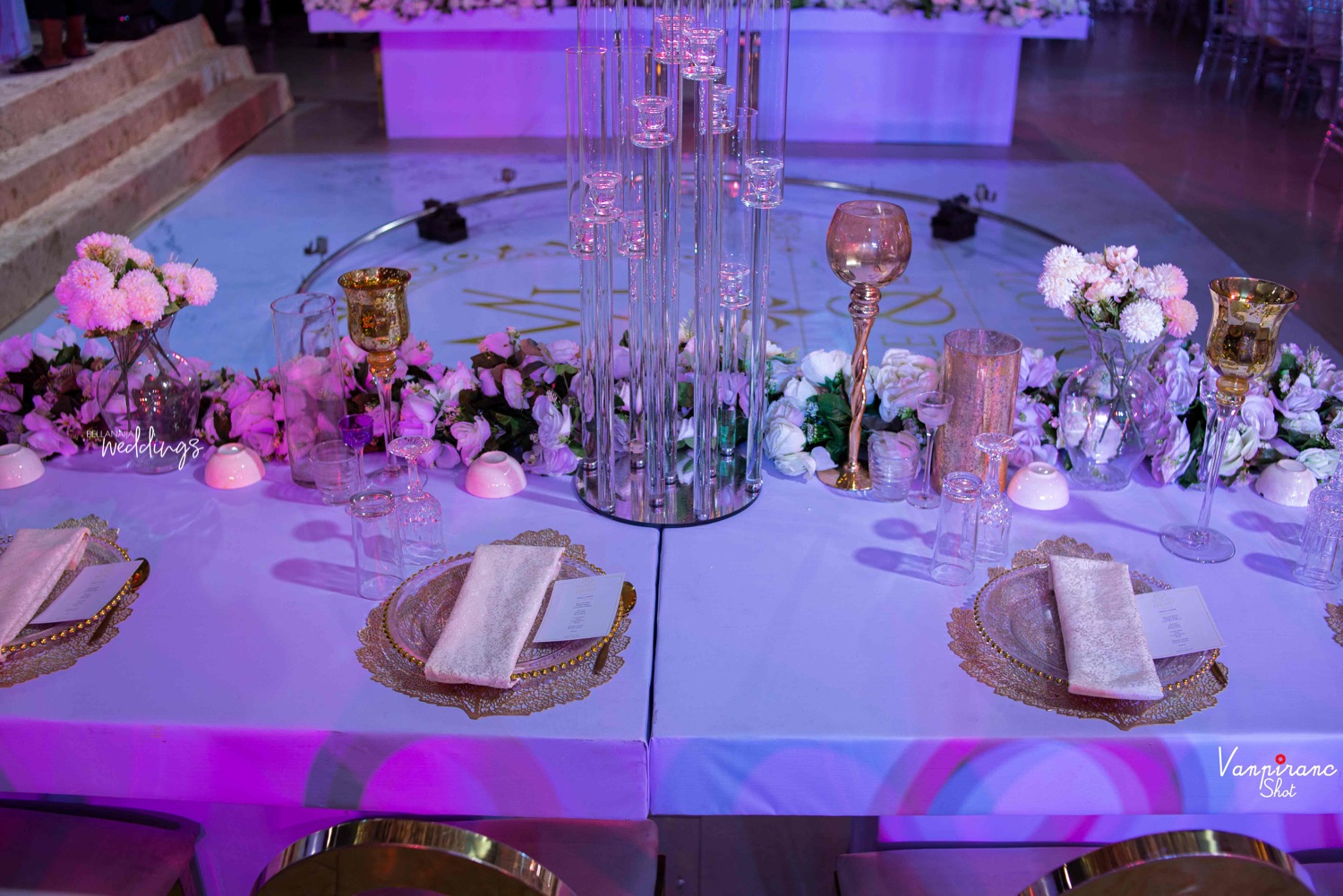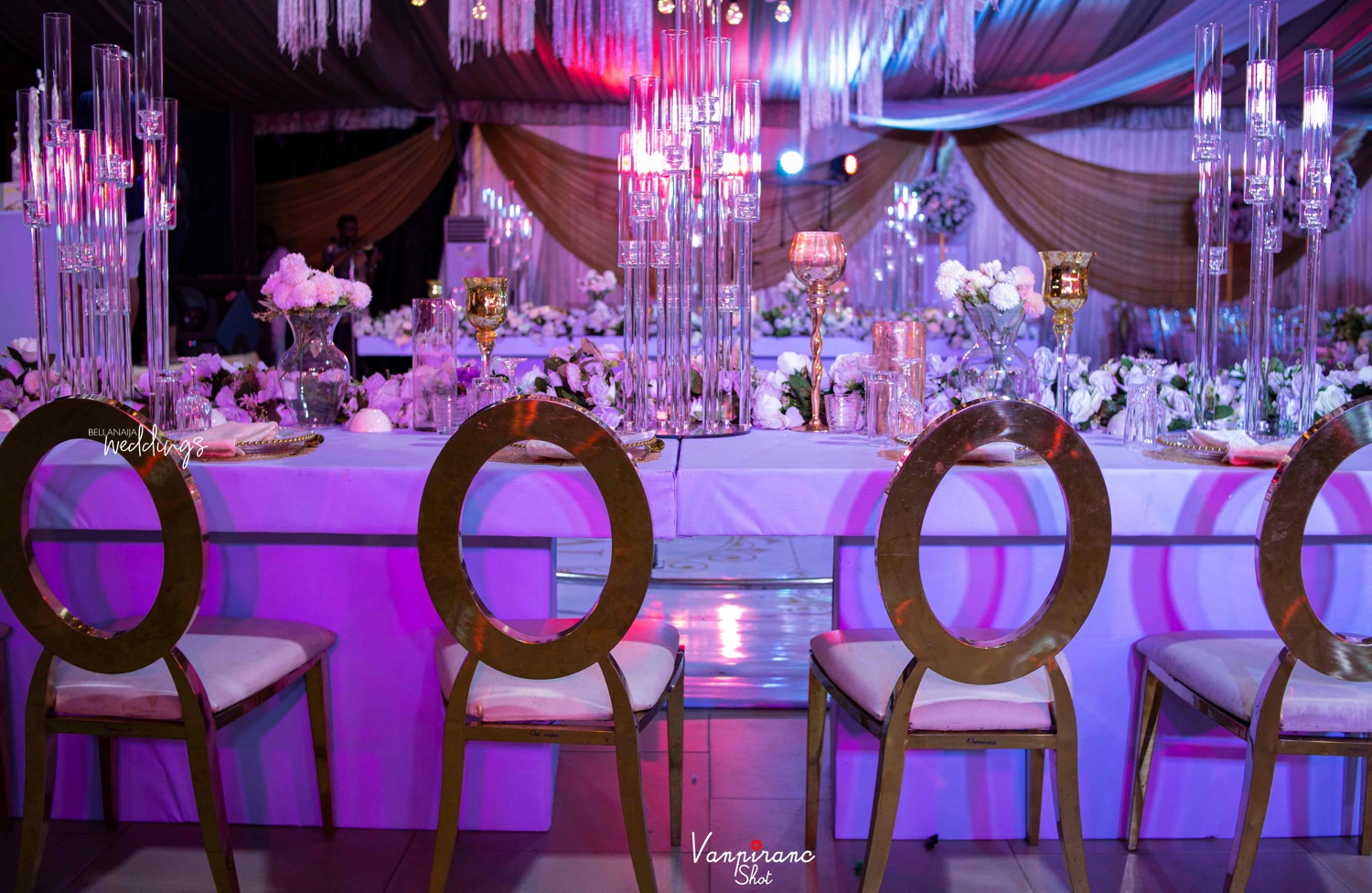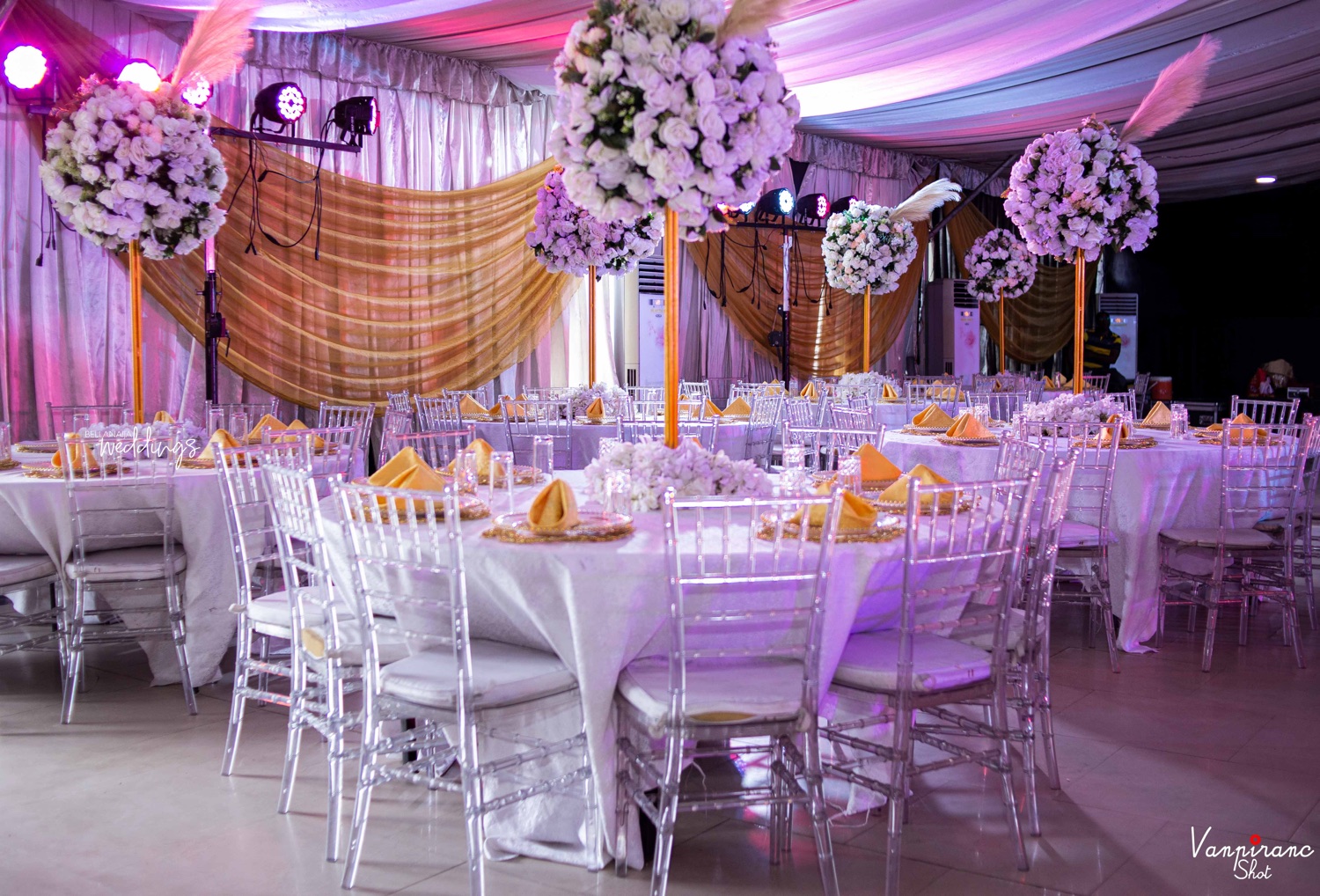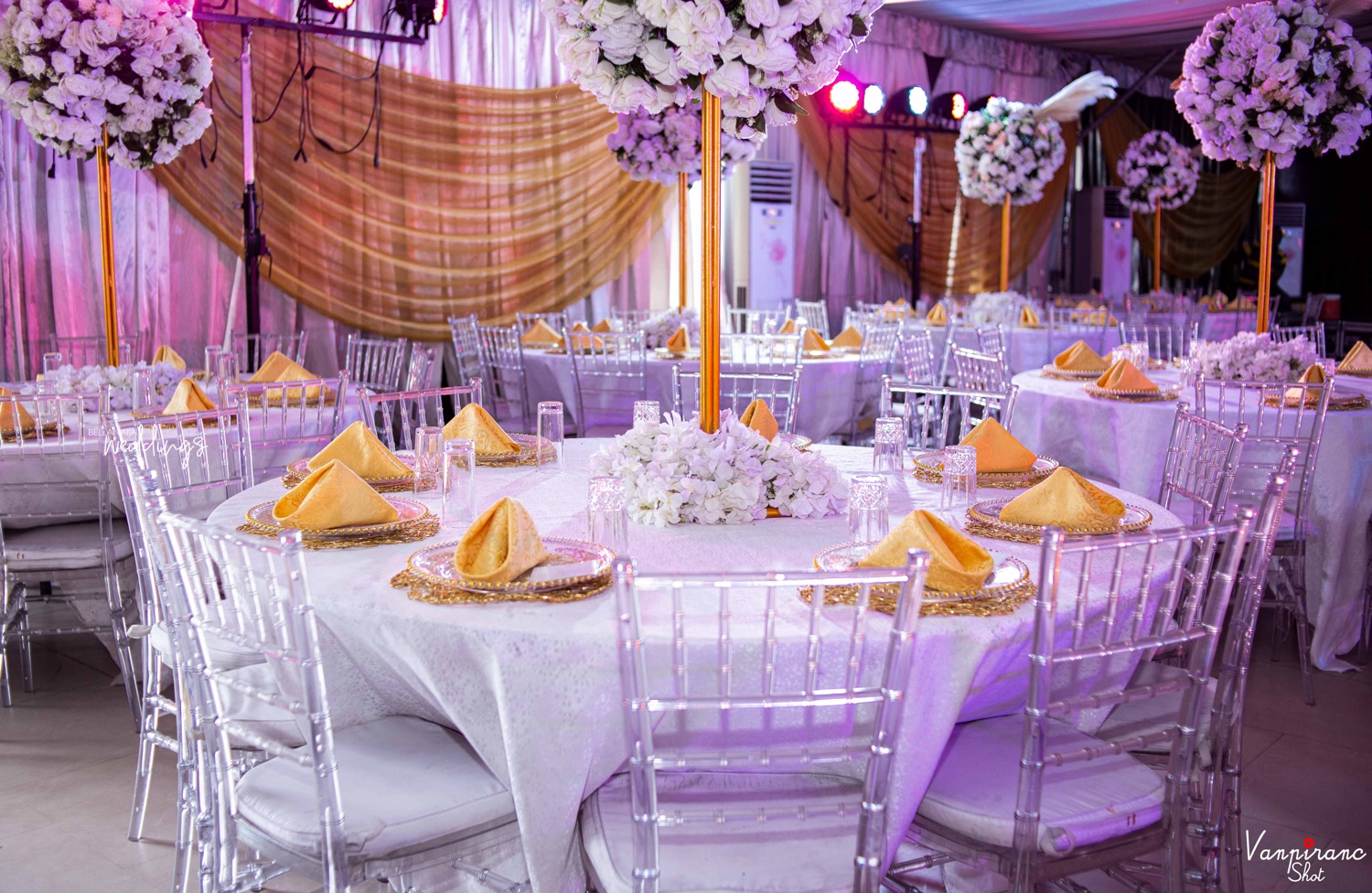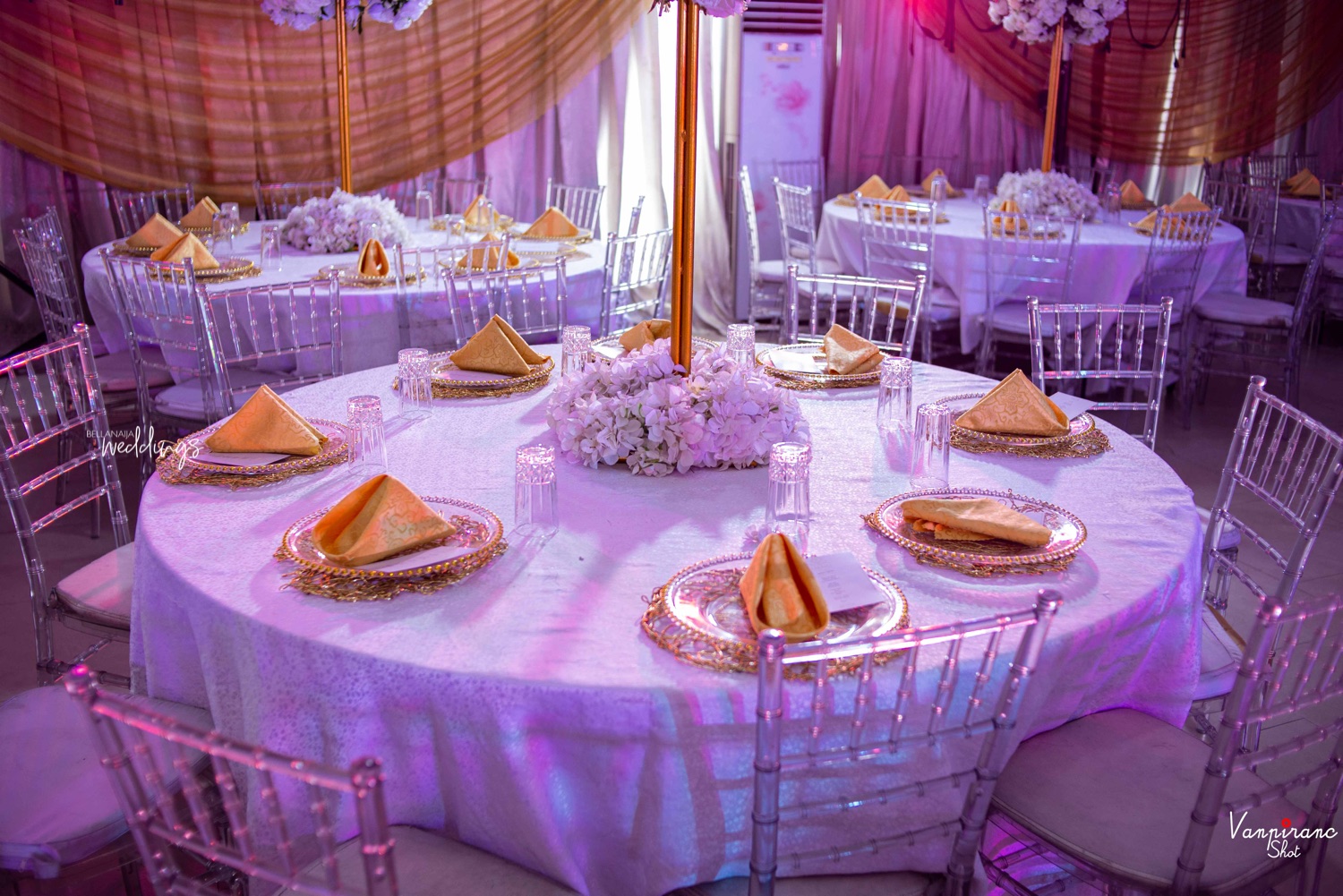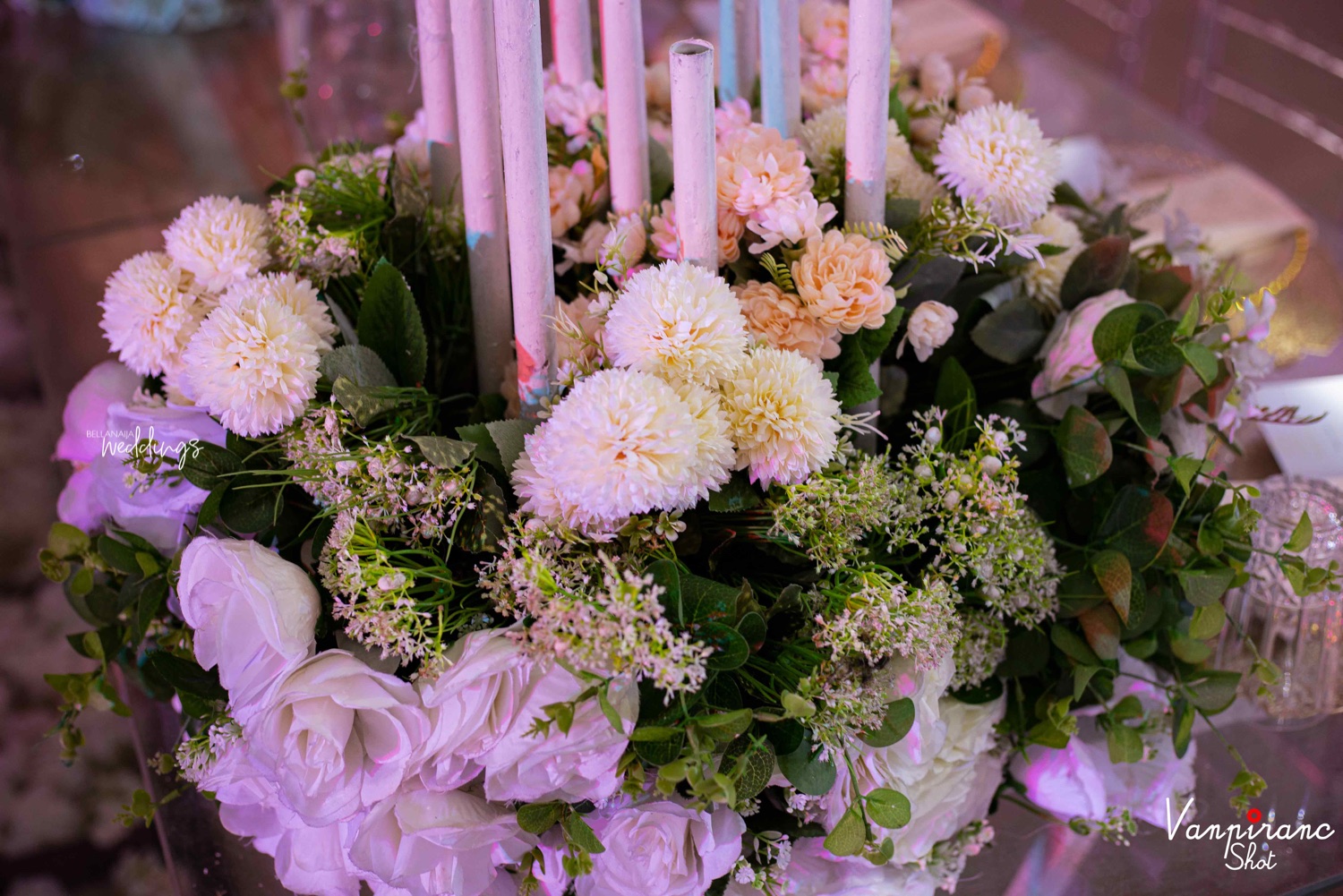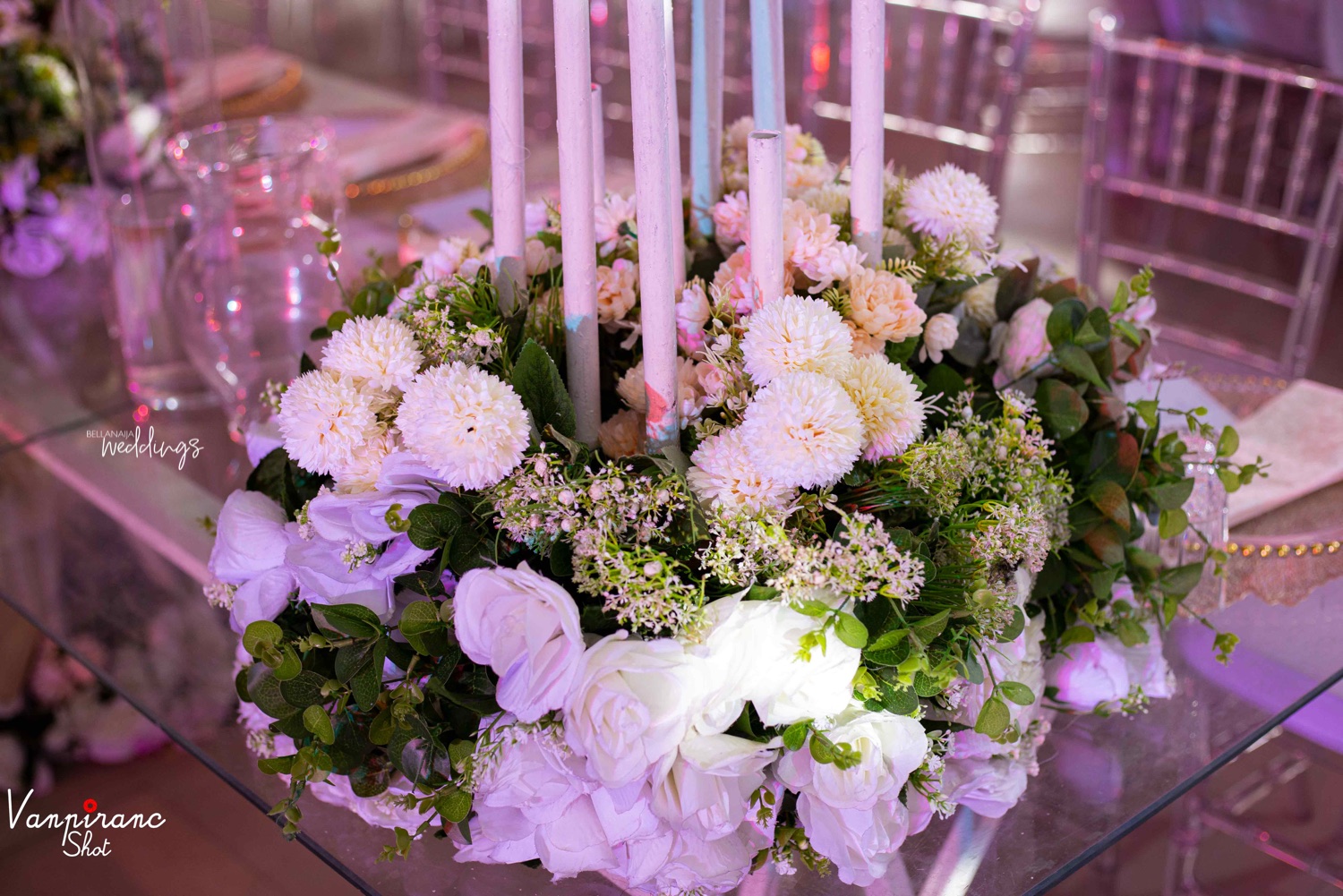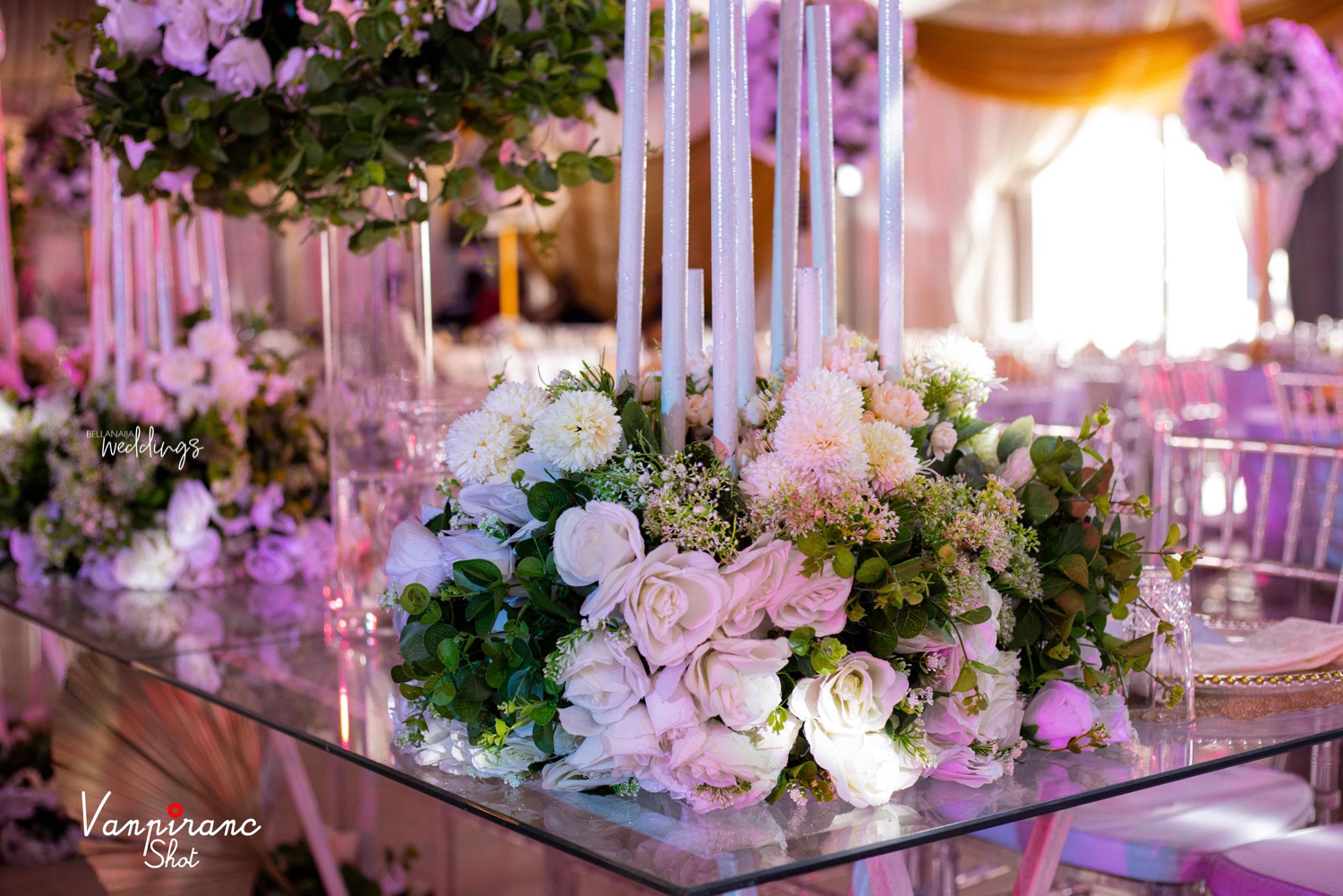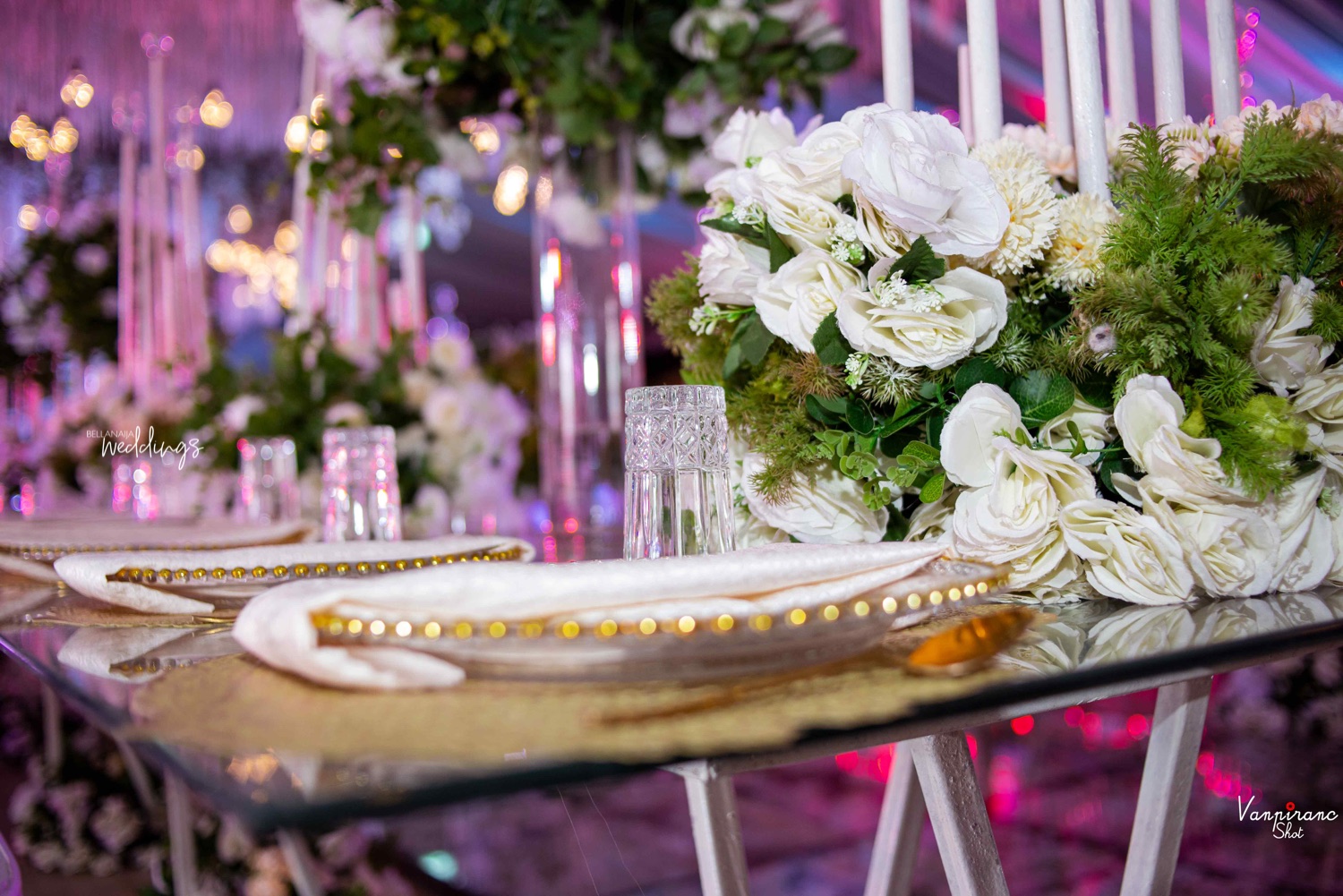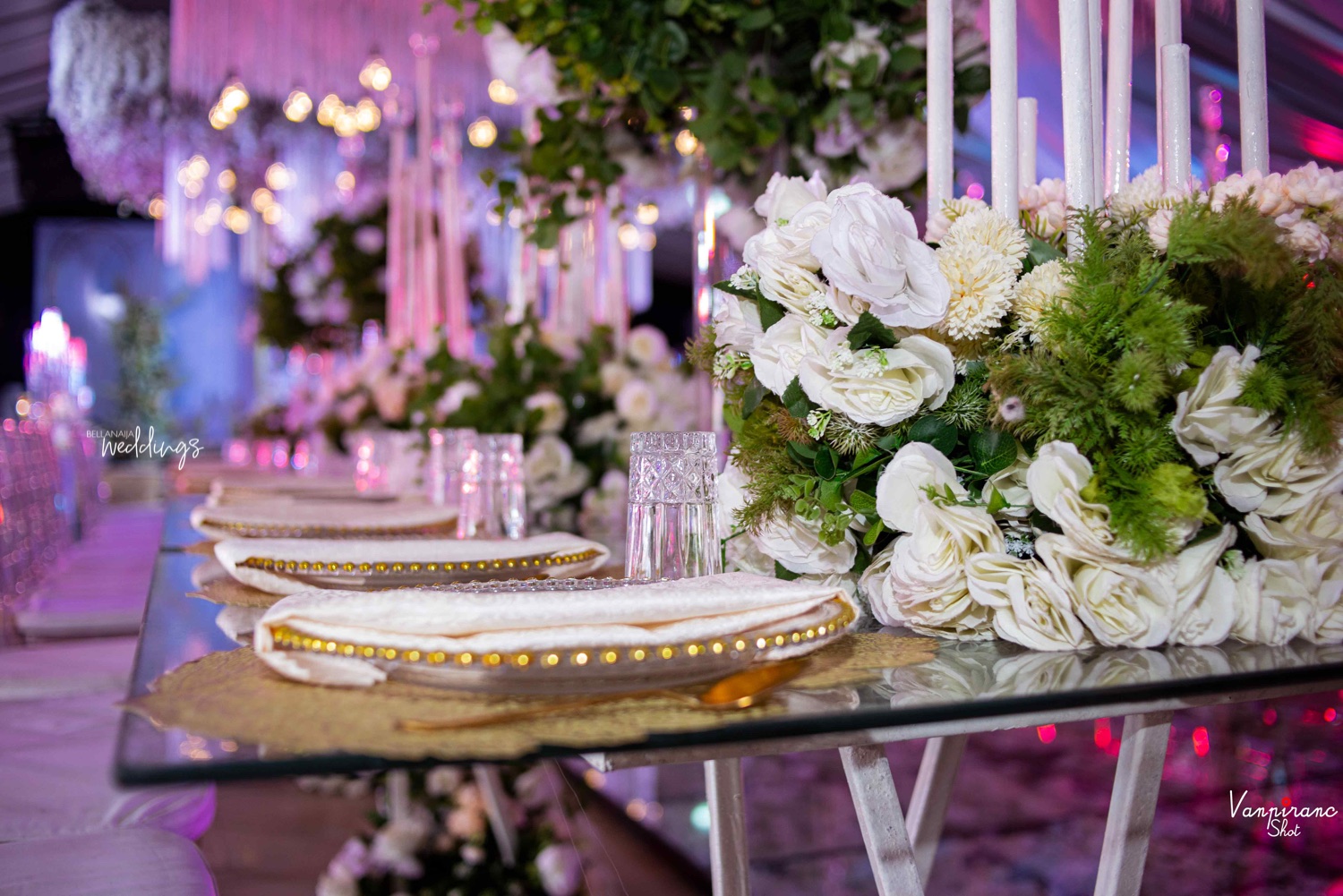 His friends, on the other hand, felt I would make him unserious. Even lecturers did not support our closeness because they felt I was unserious and he was the serious one.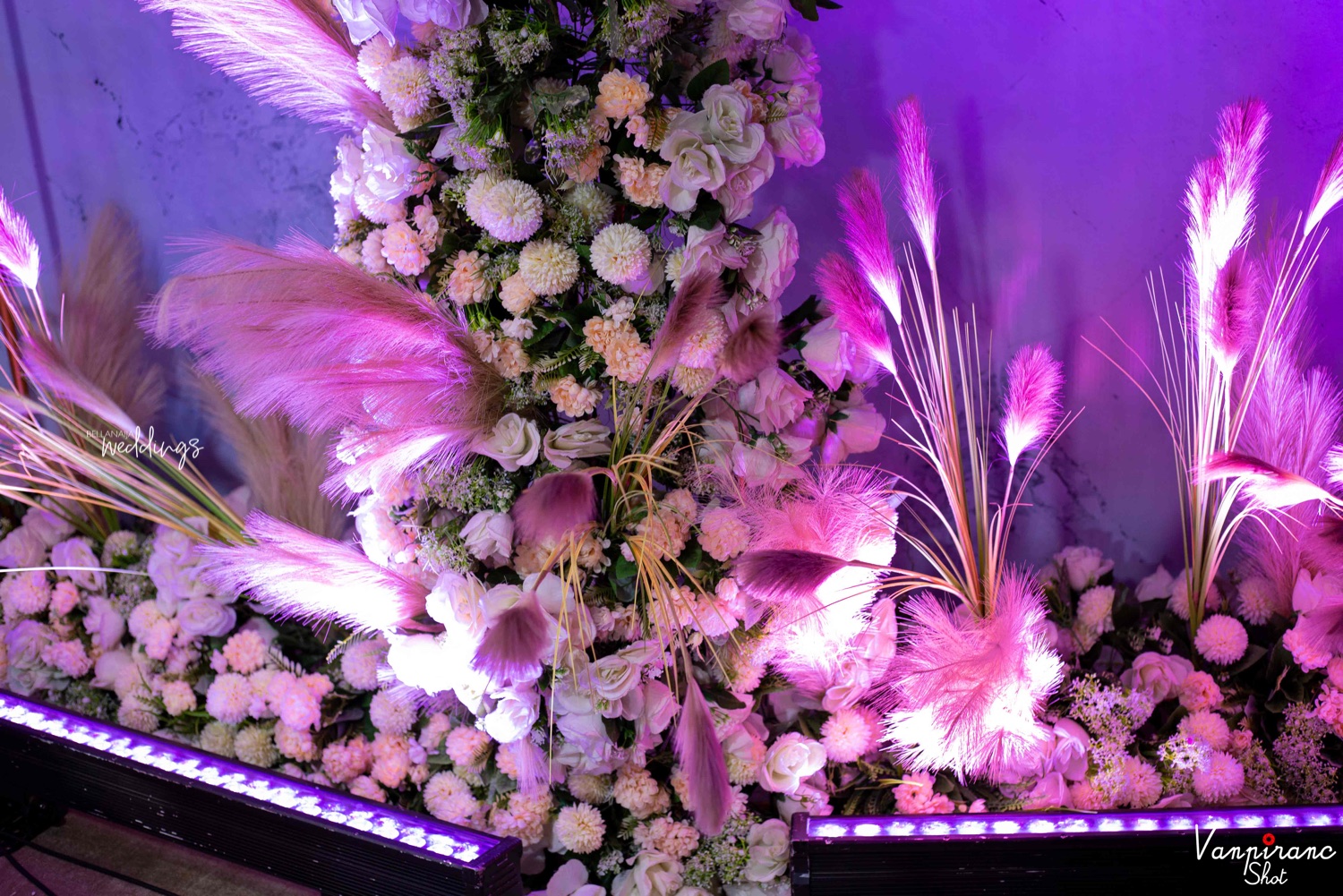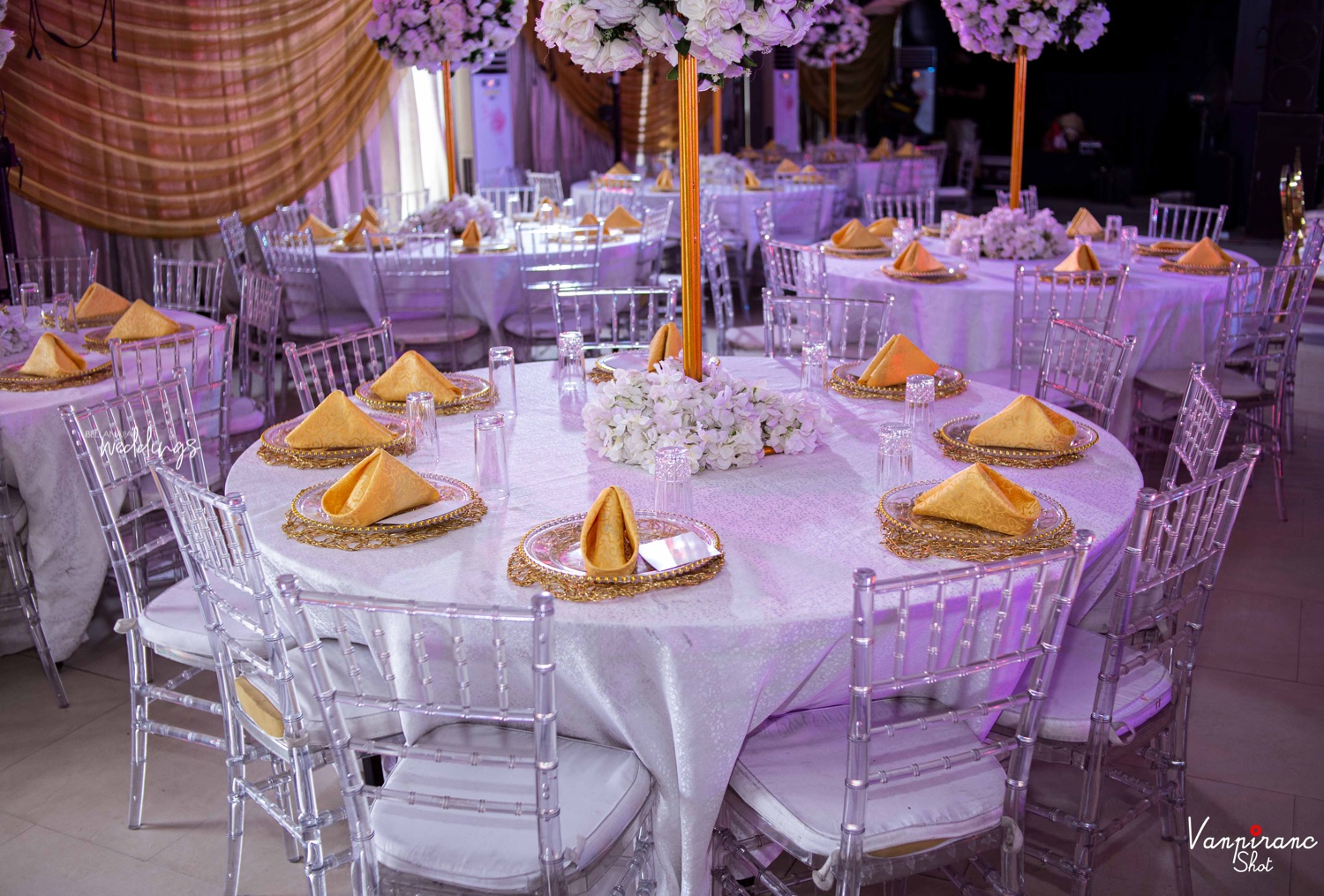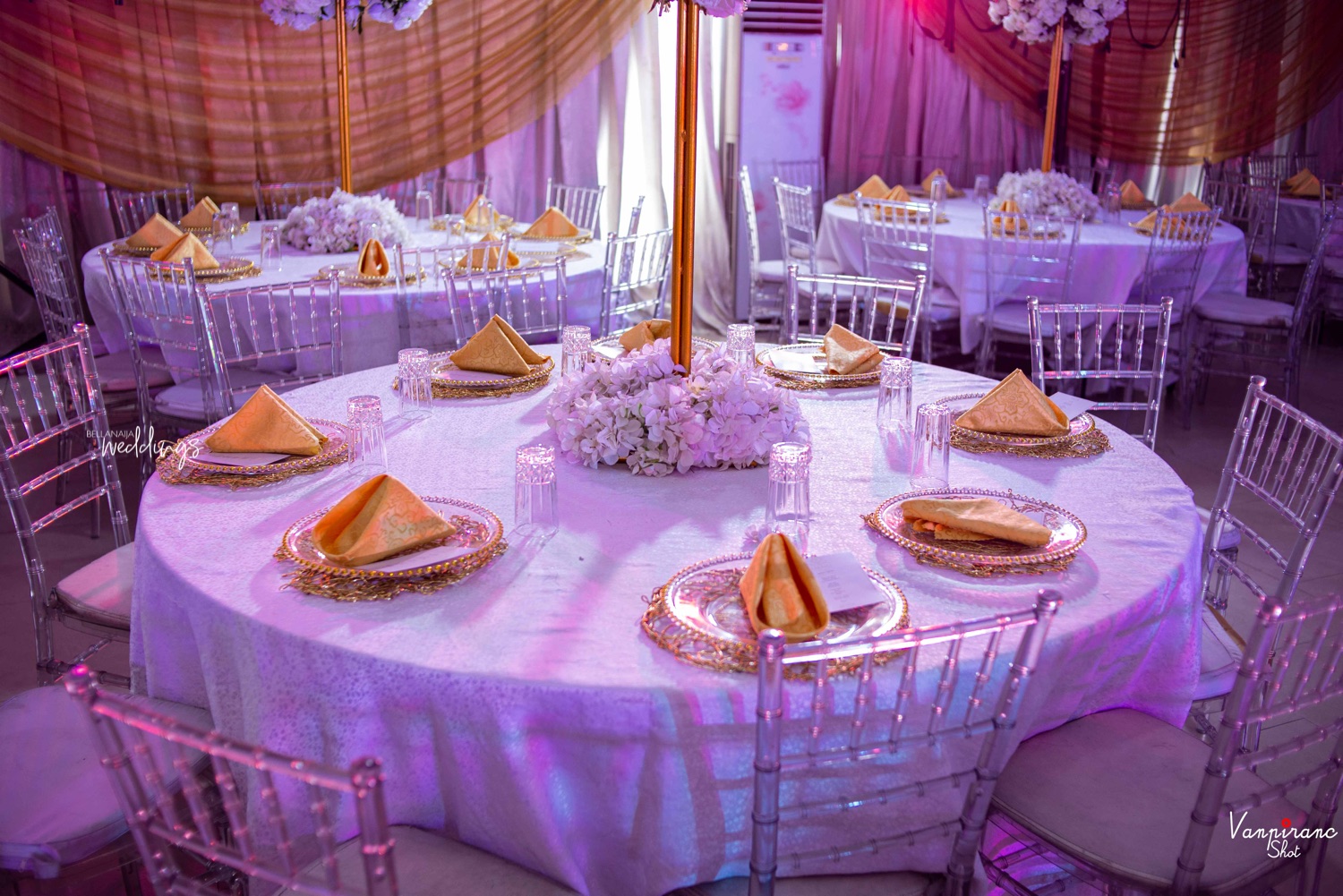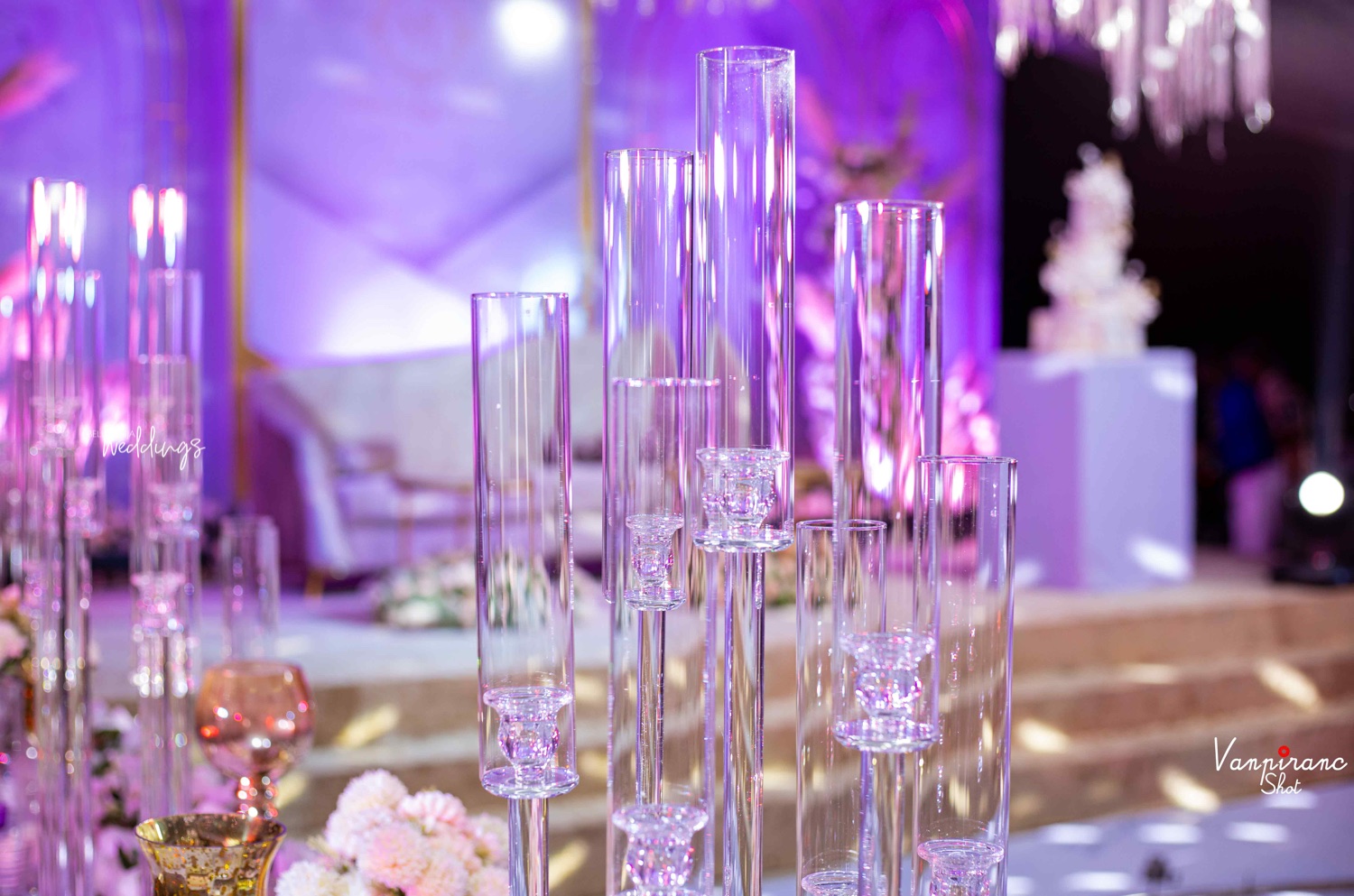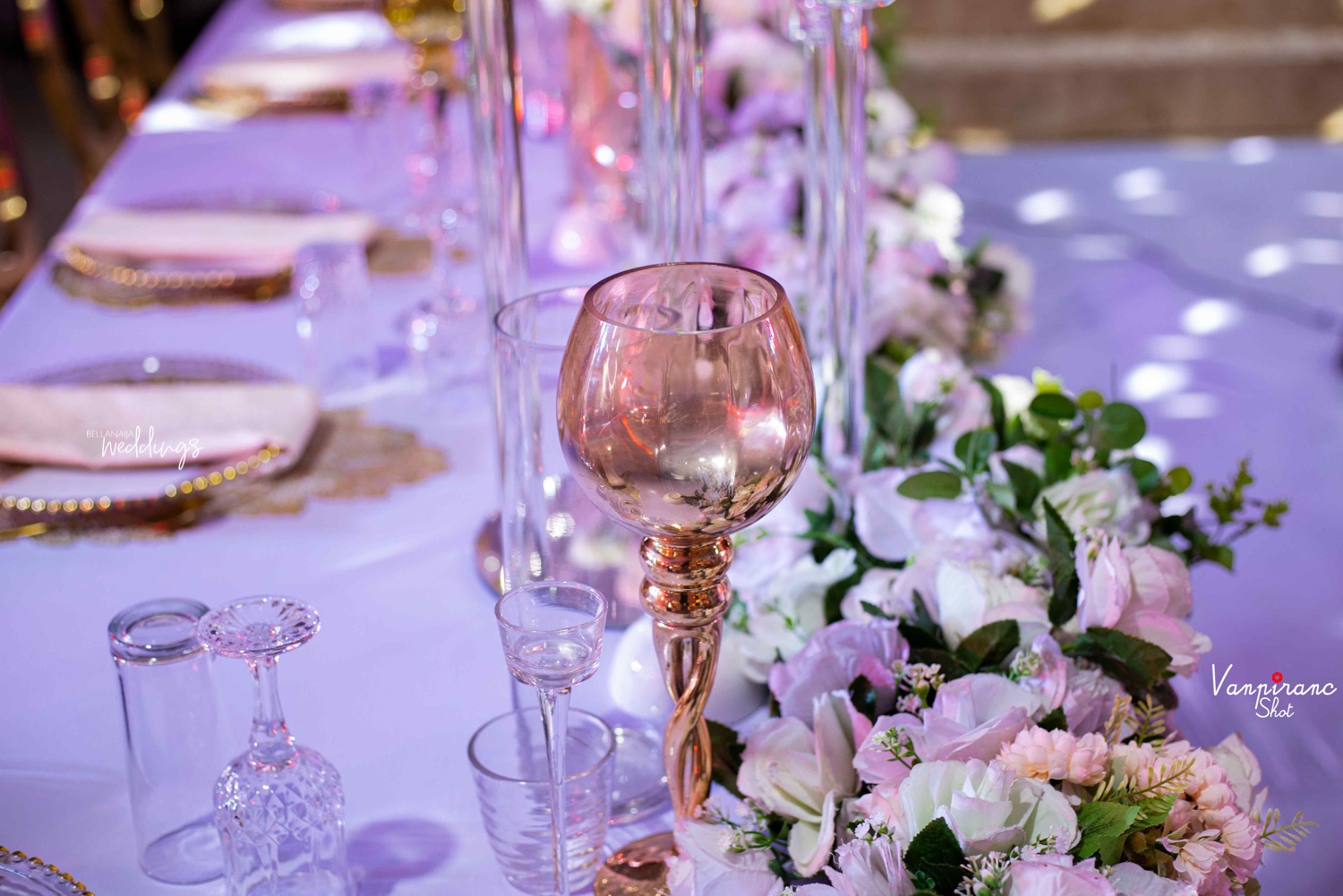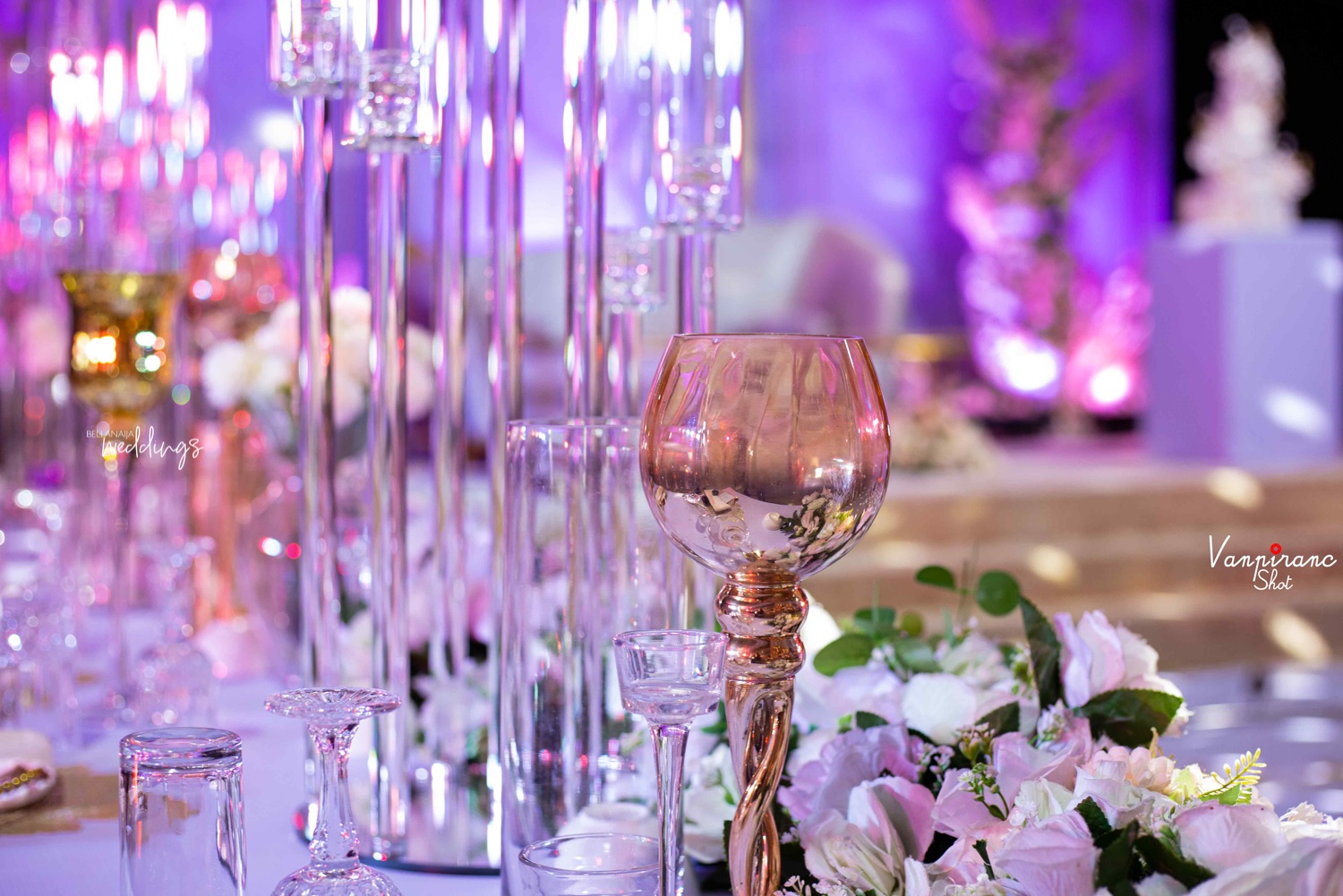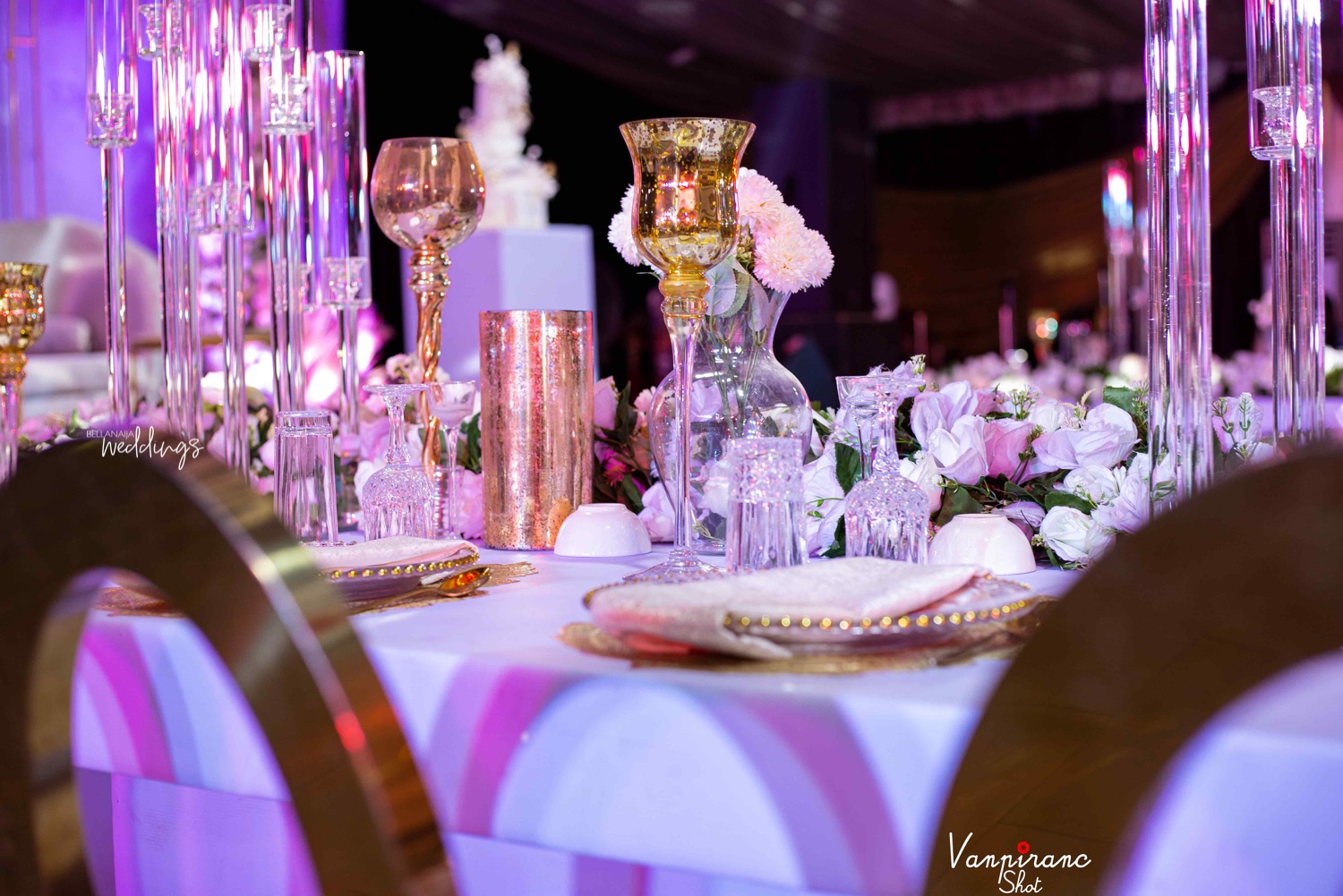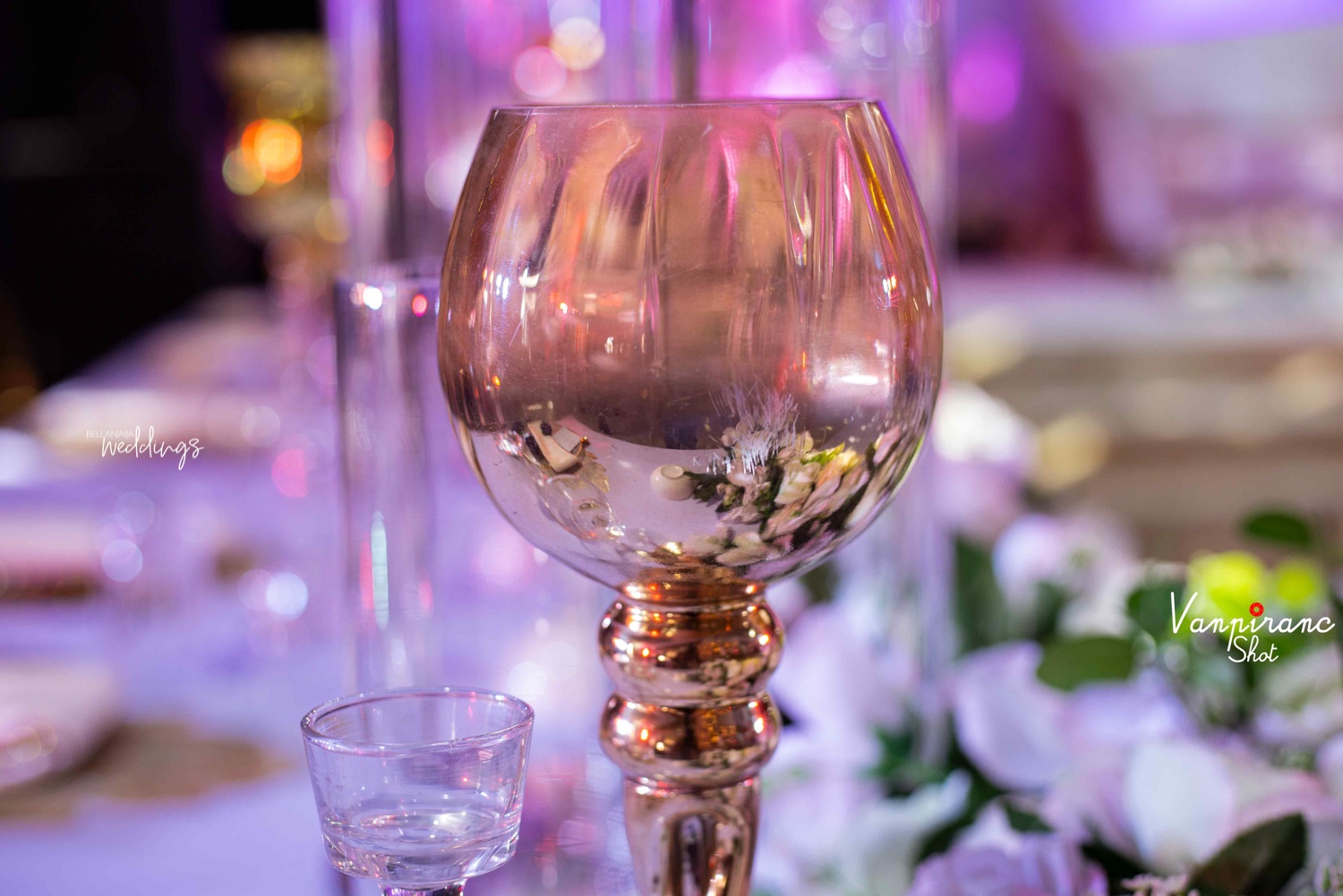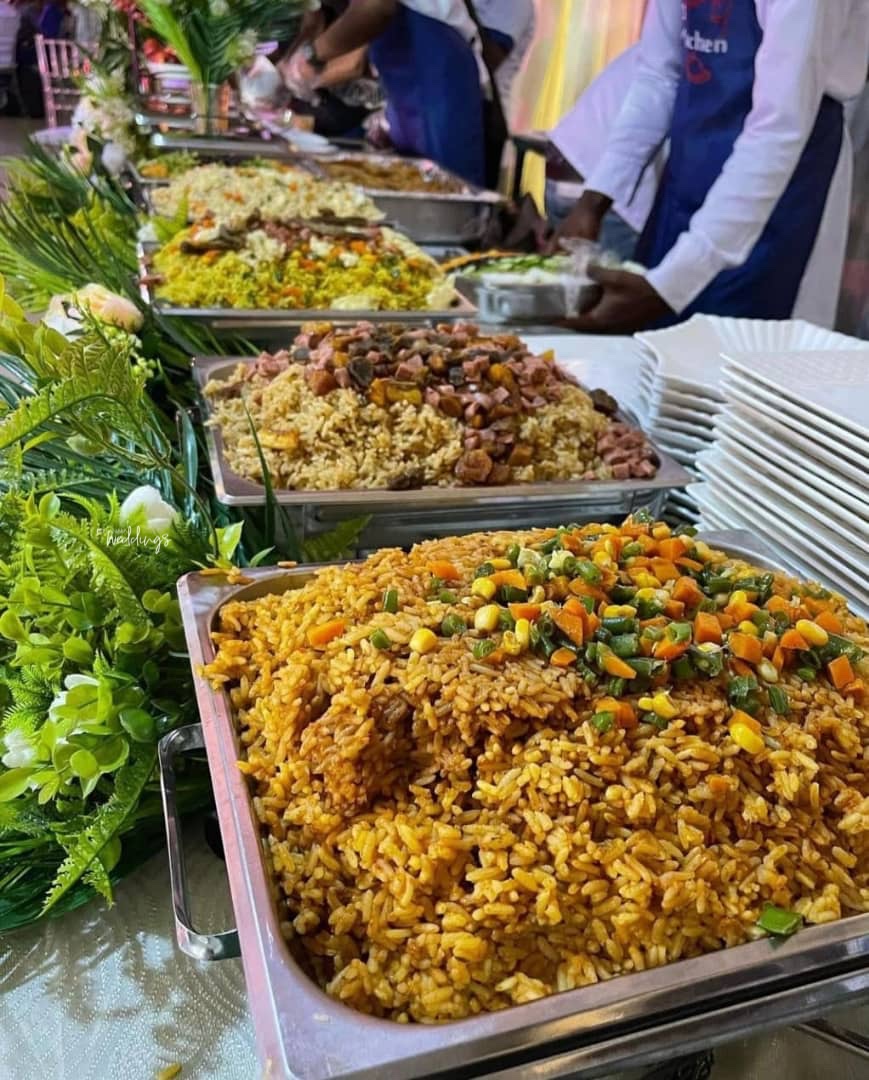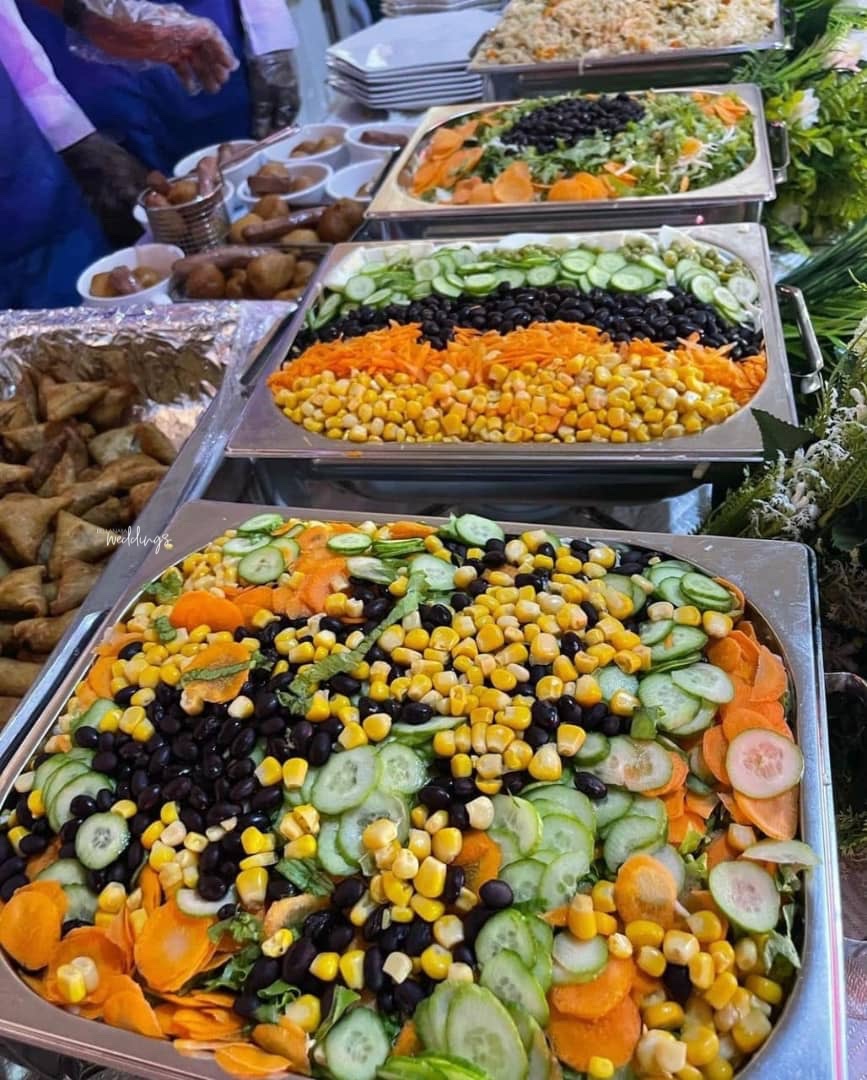 Despite all that, we only got closer by the day. He made me a better person in general. Years down the line, here we are!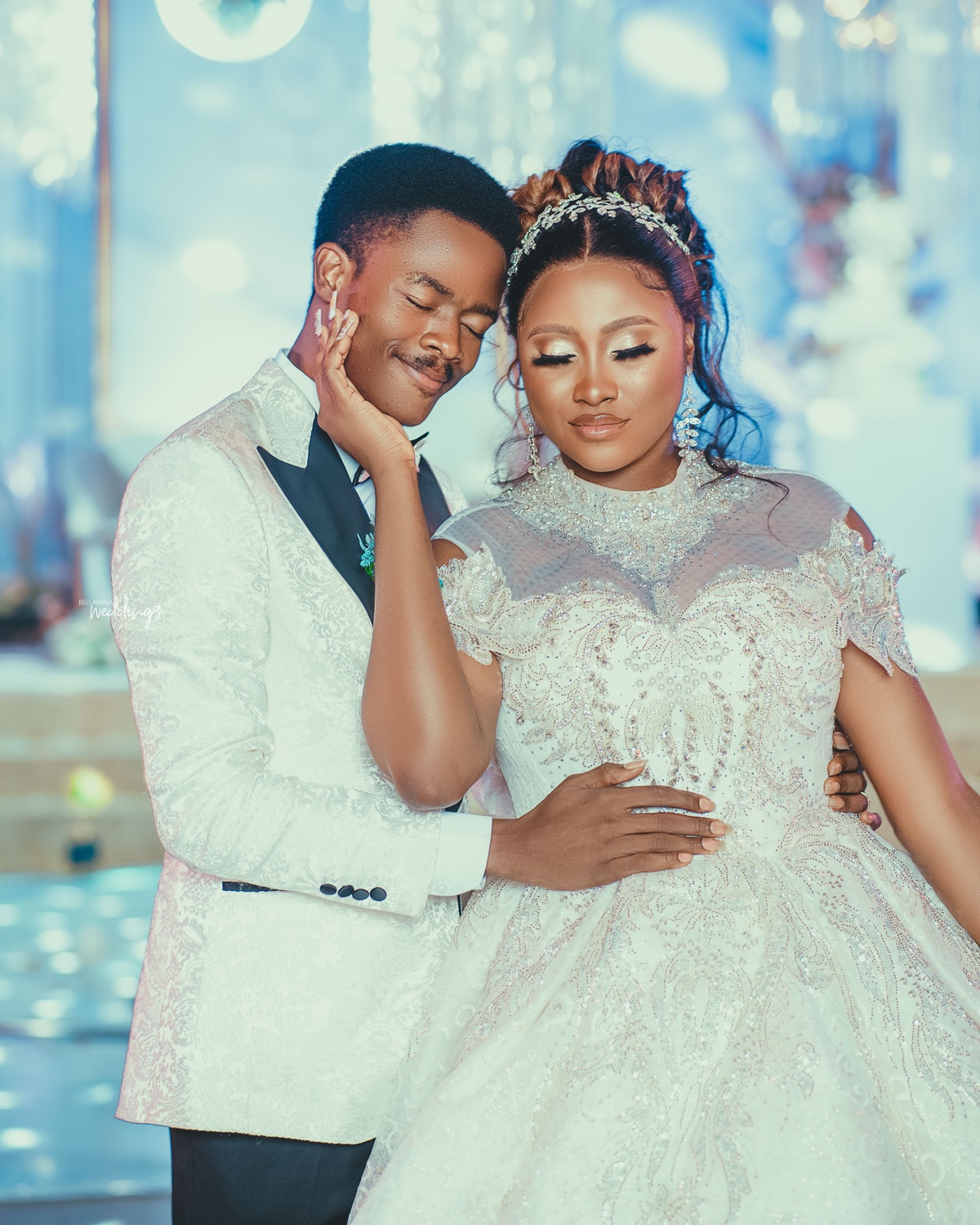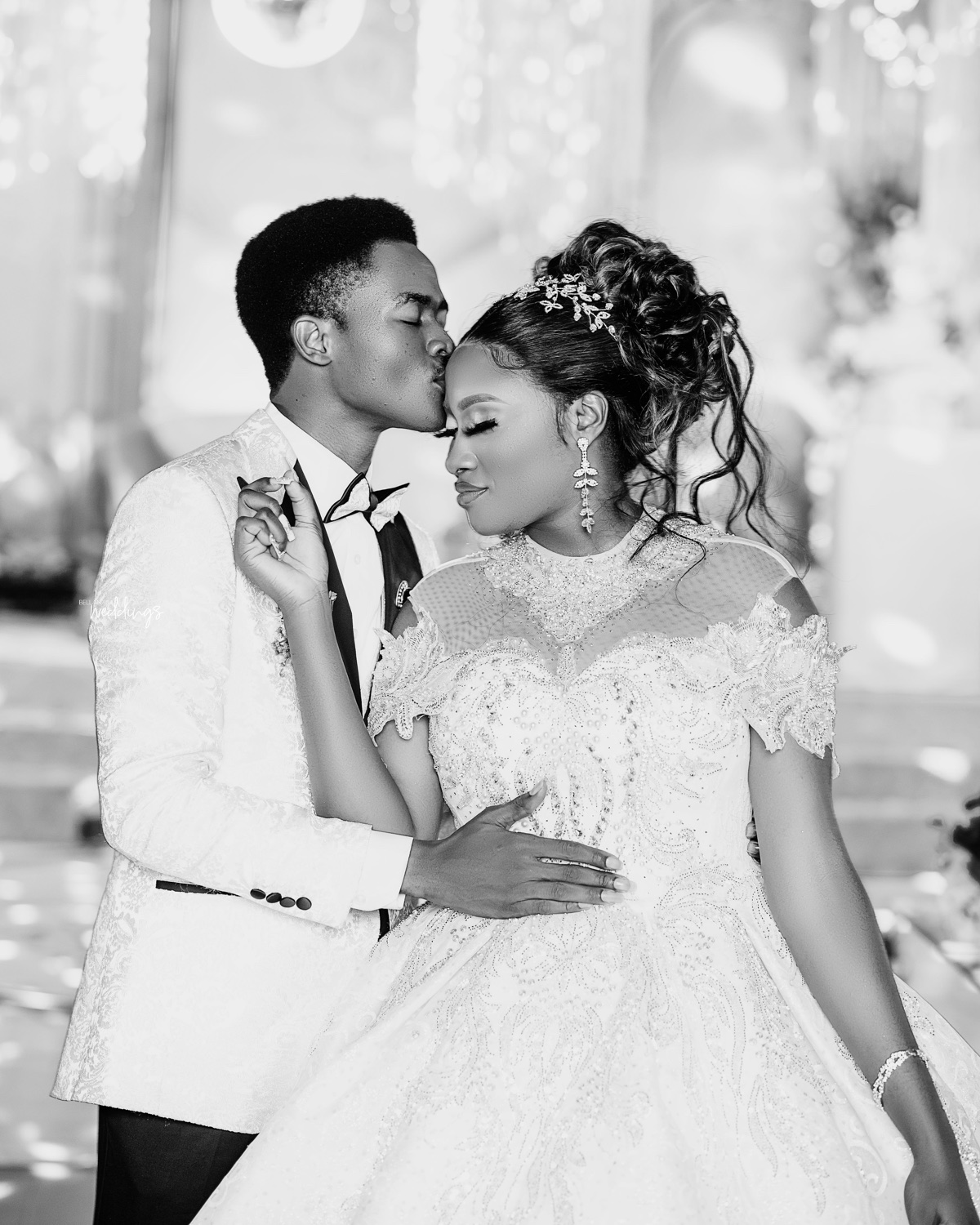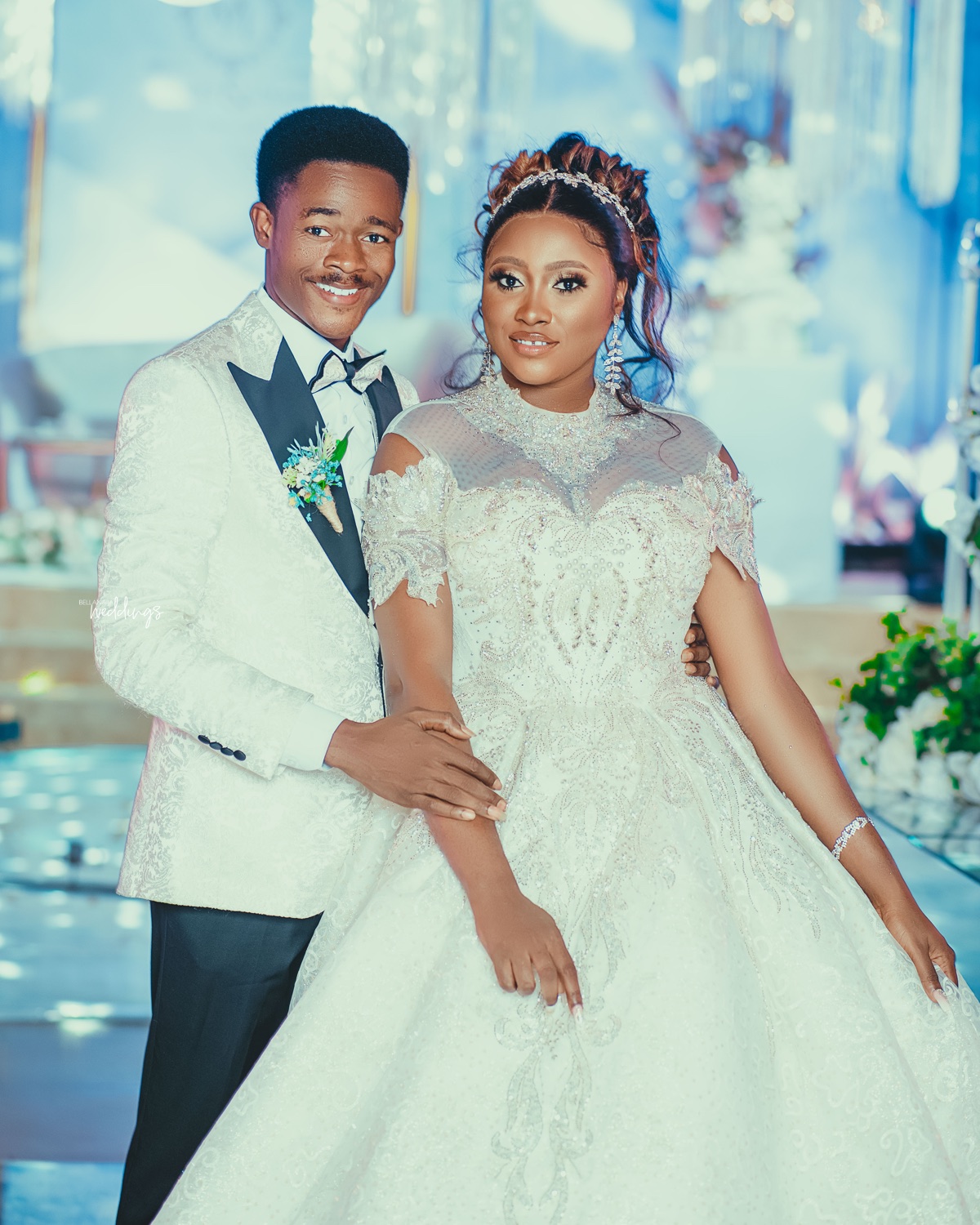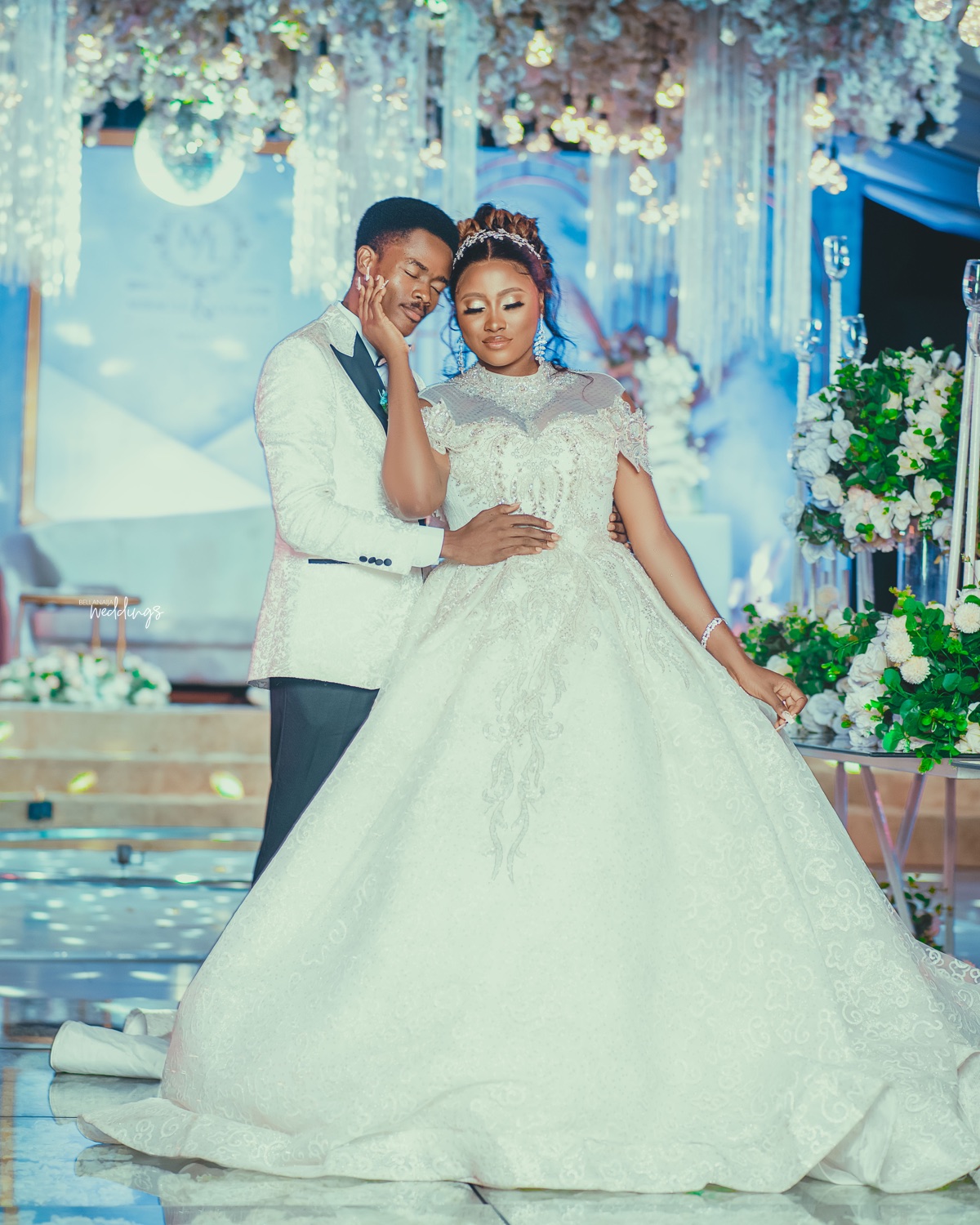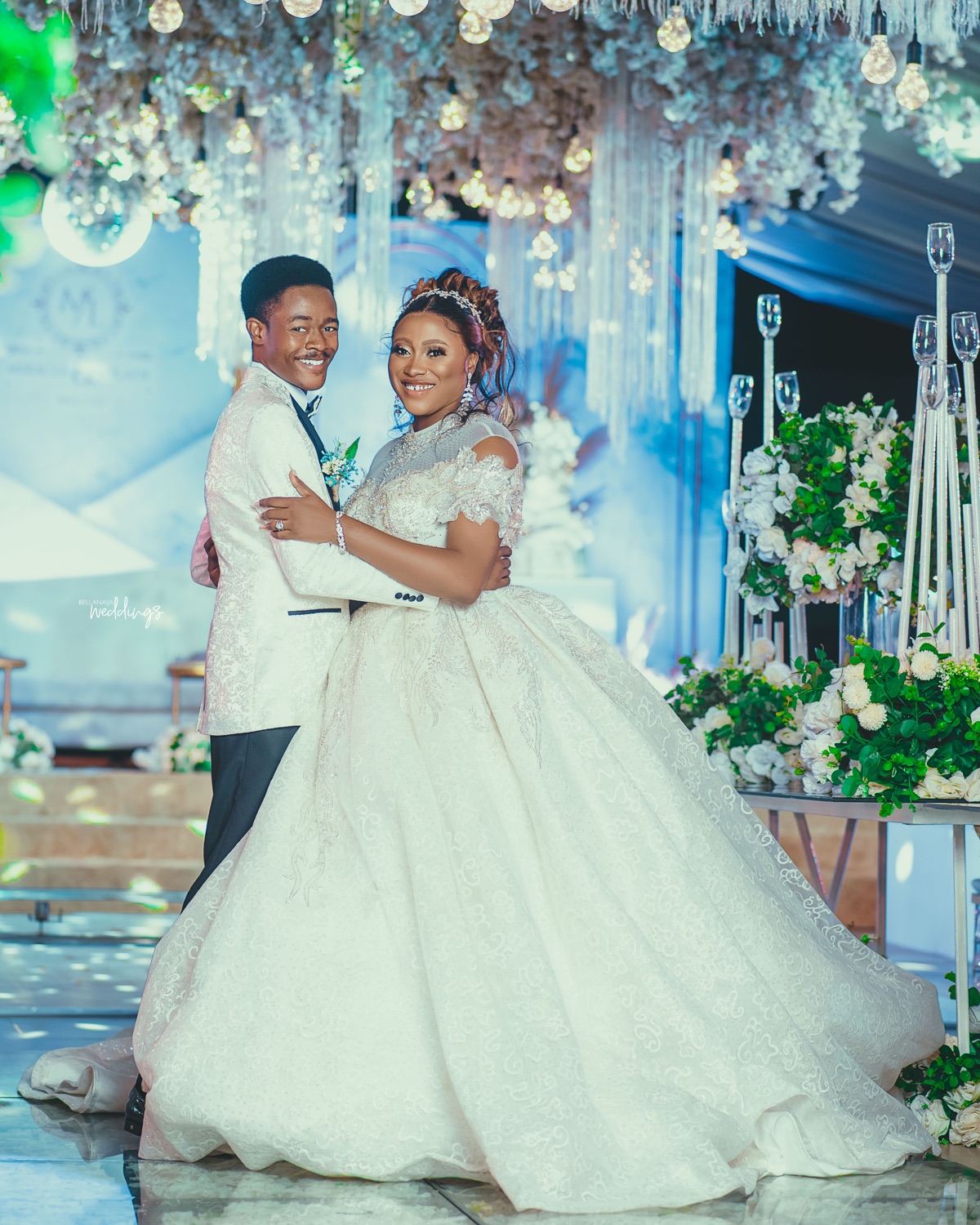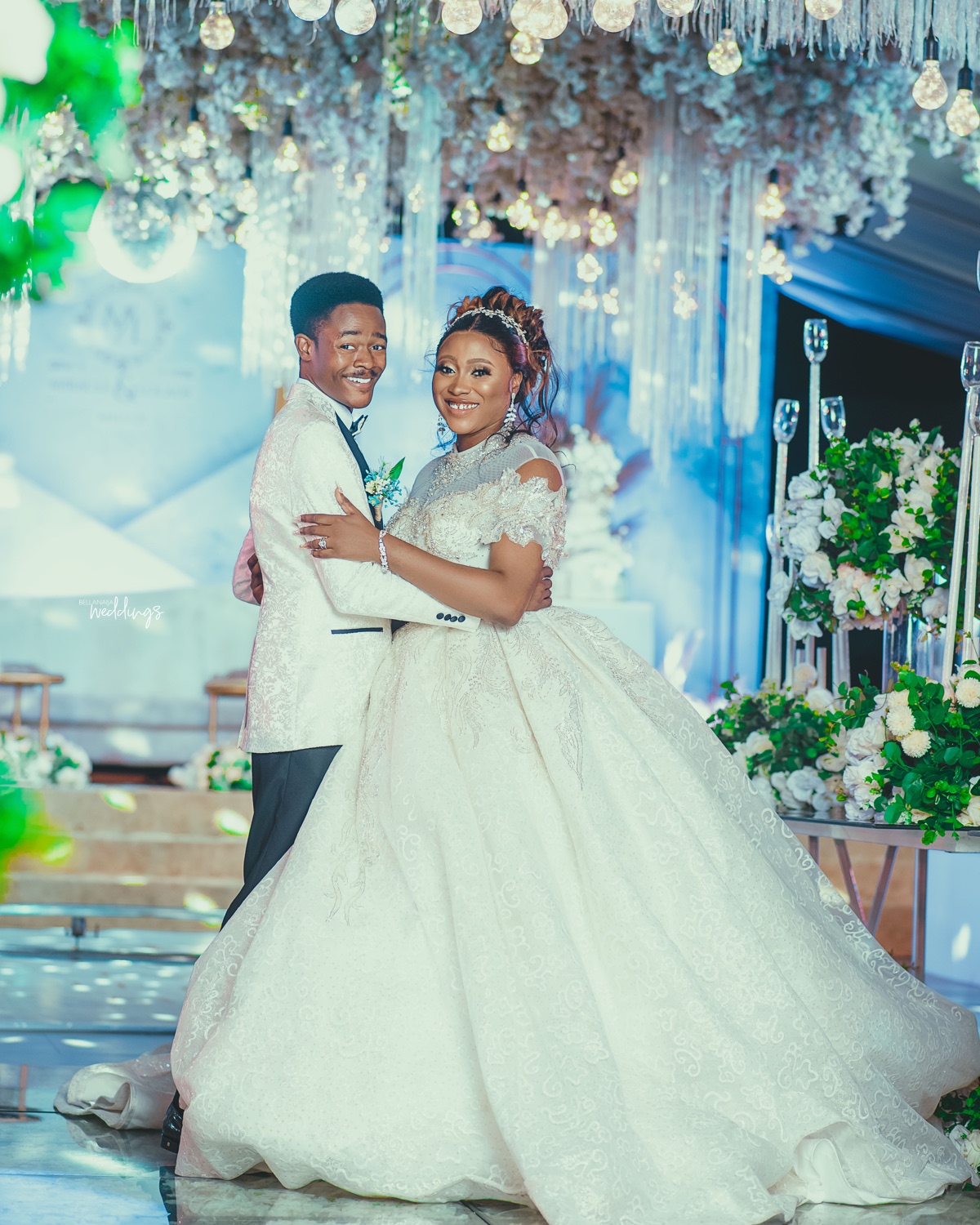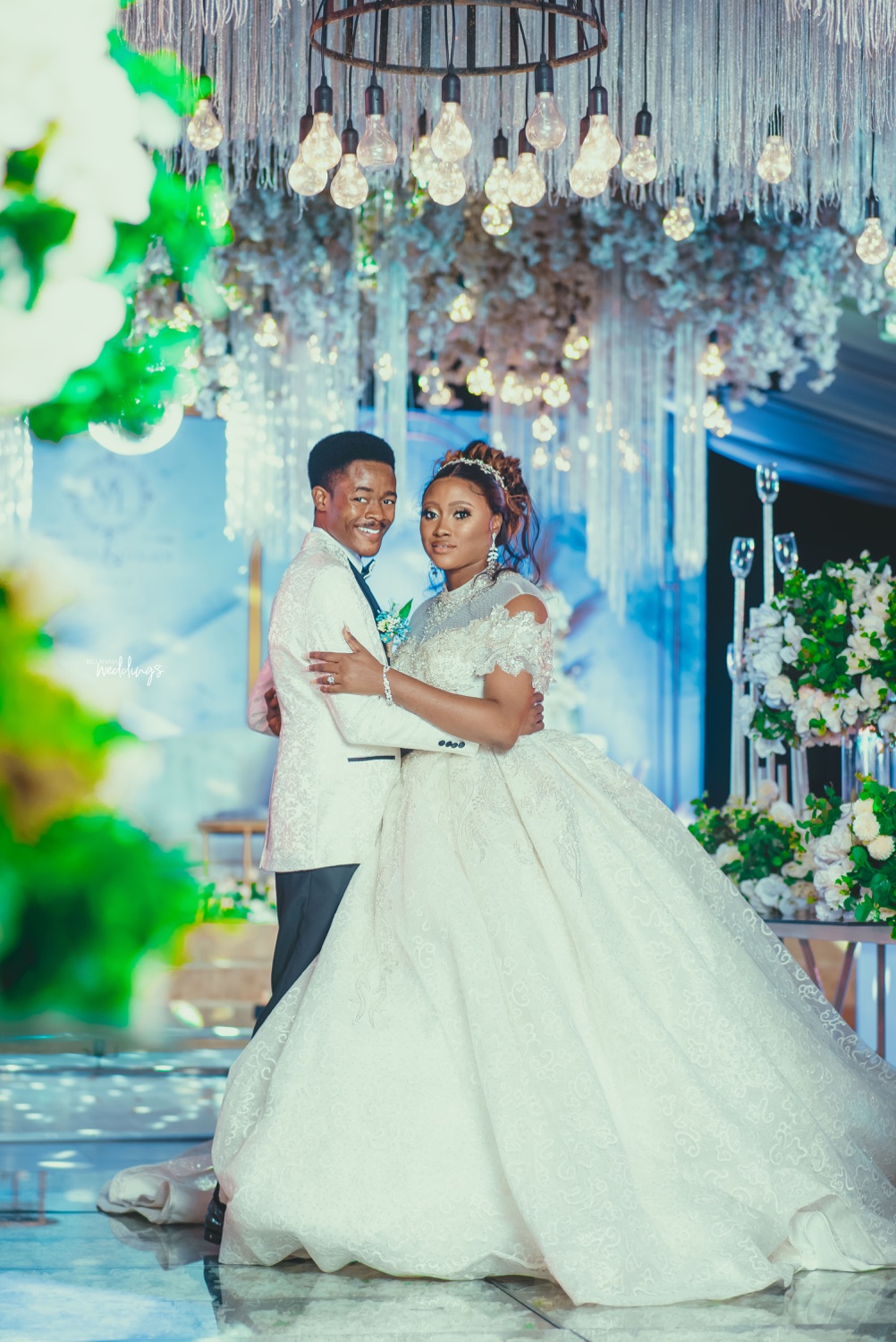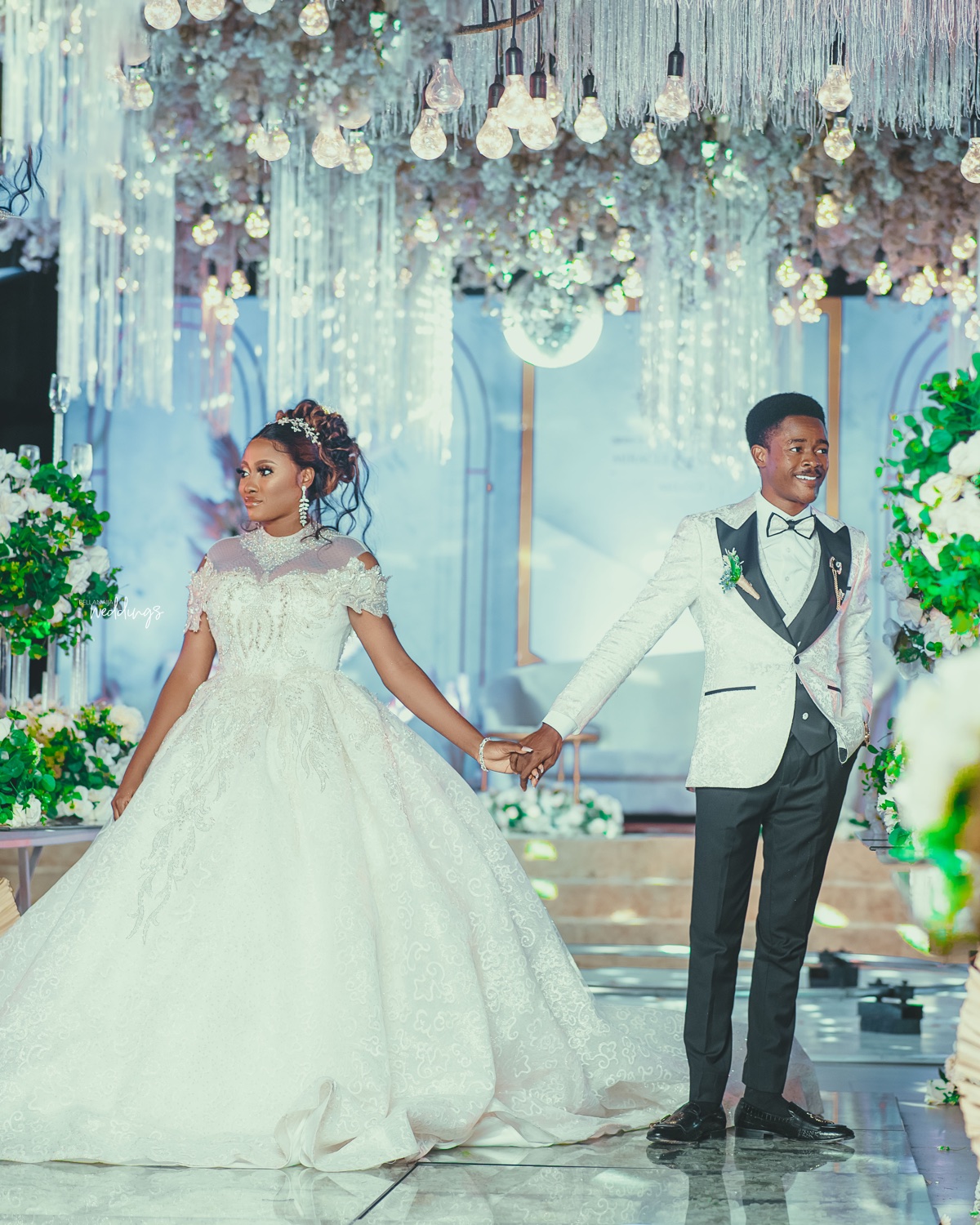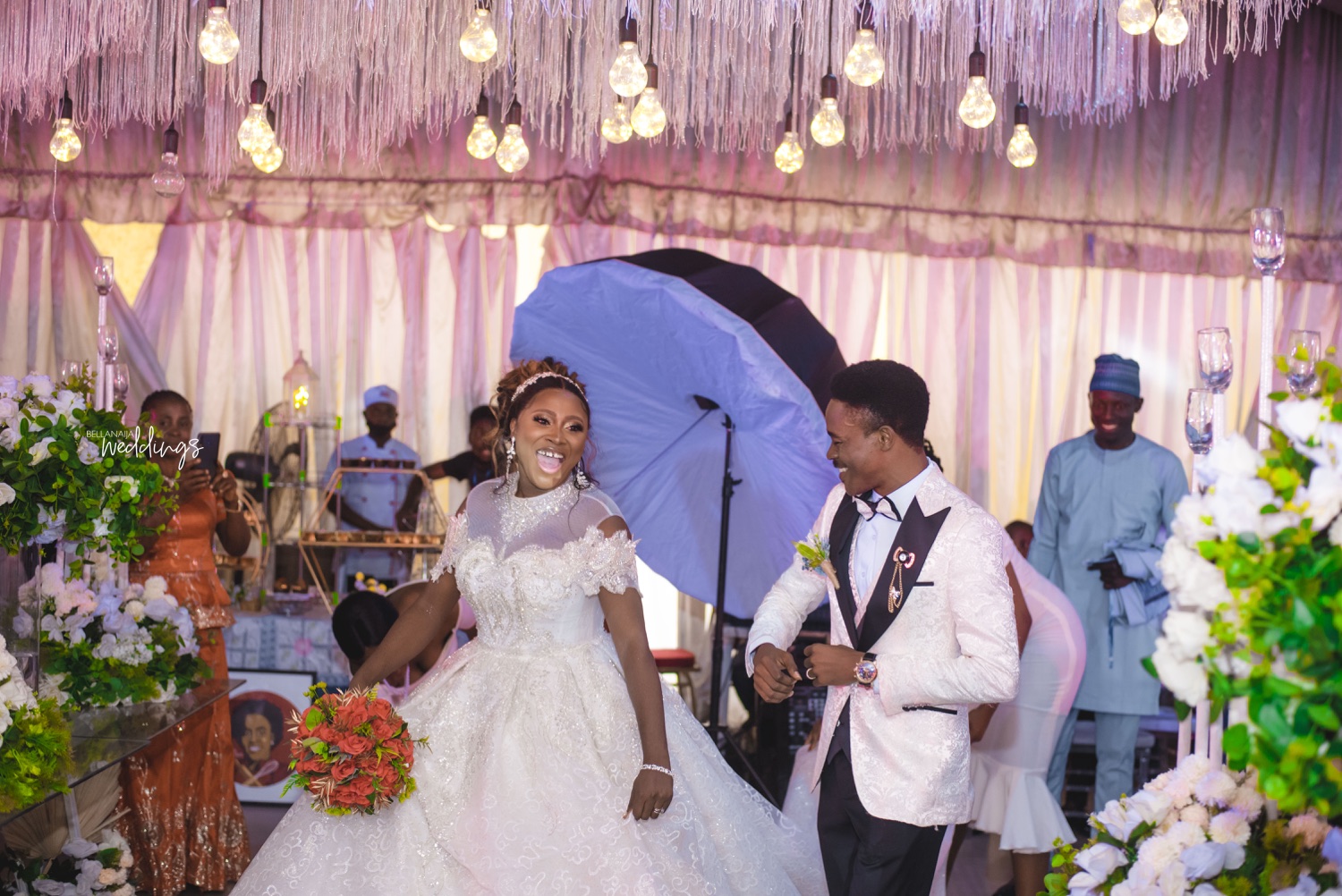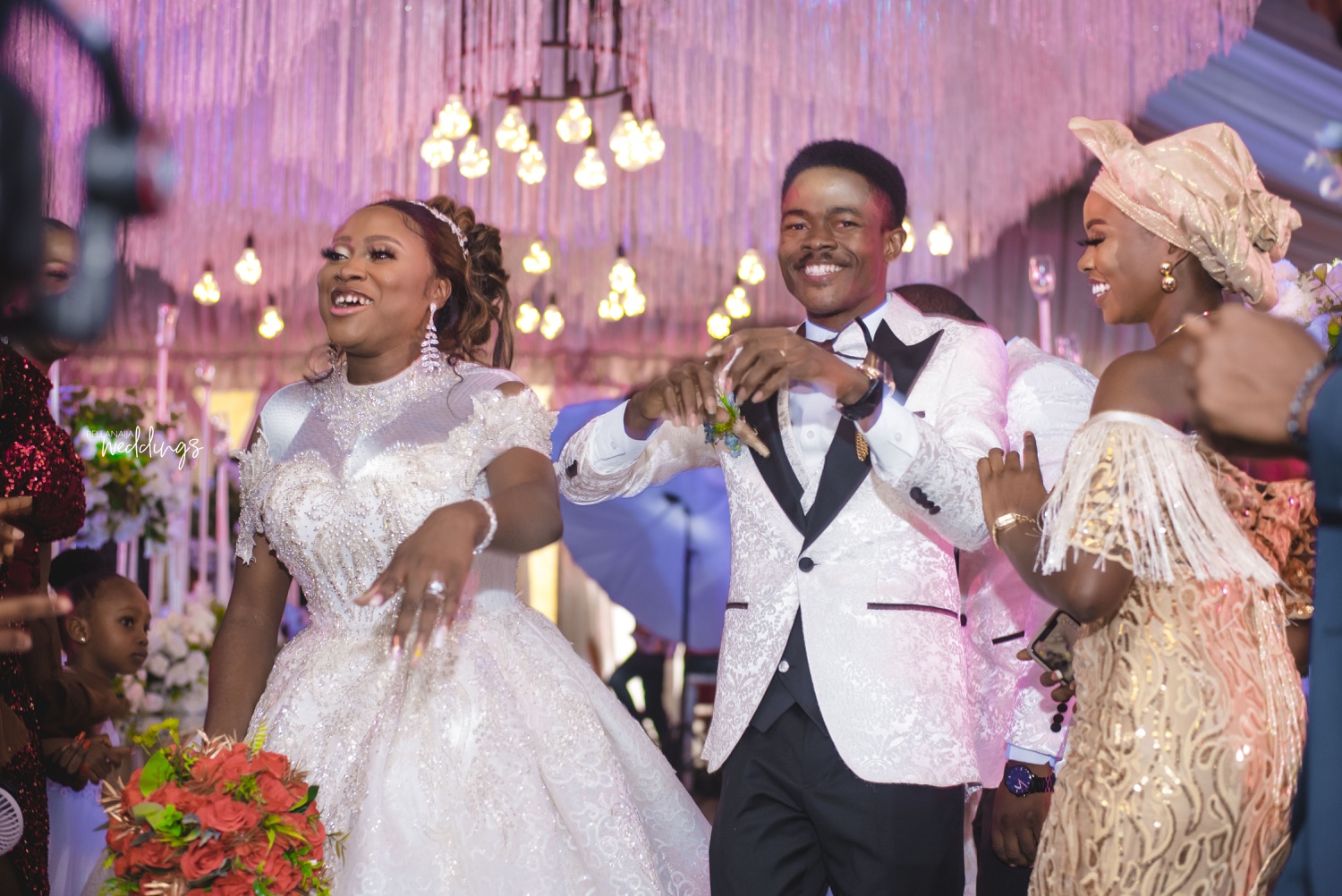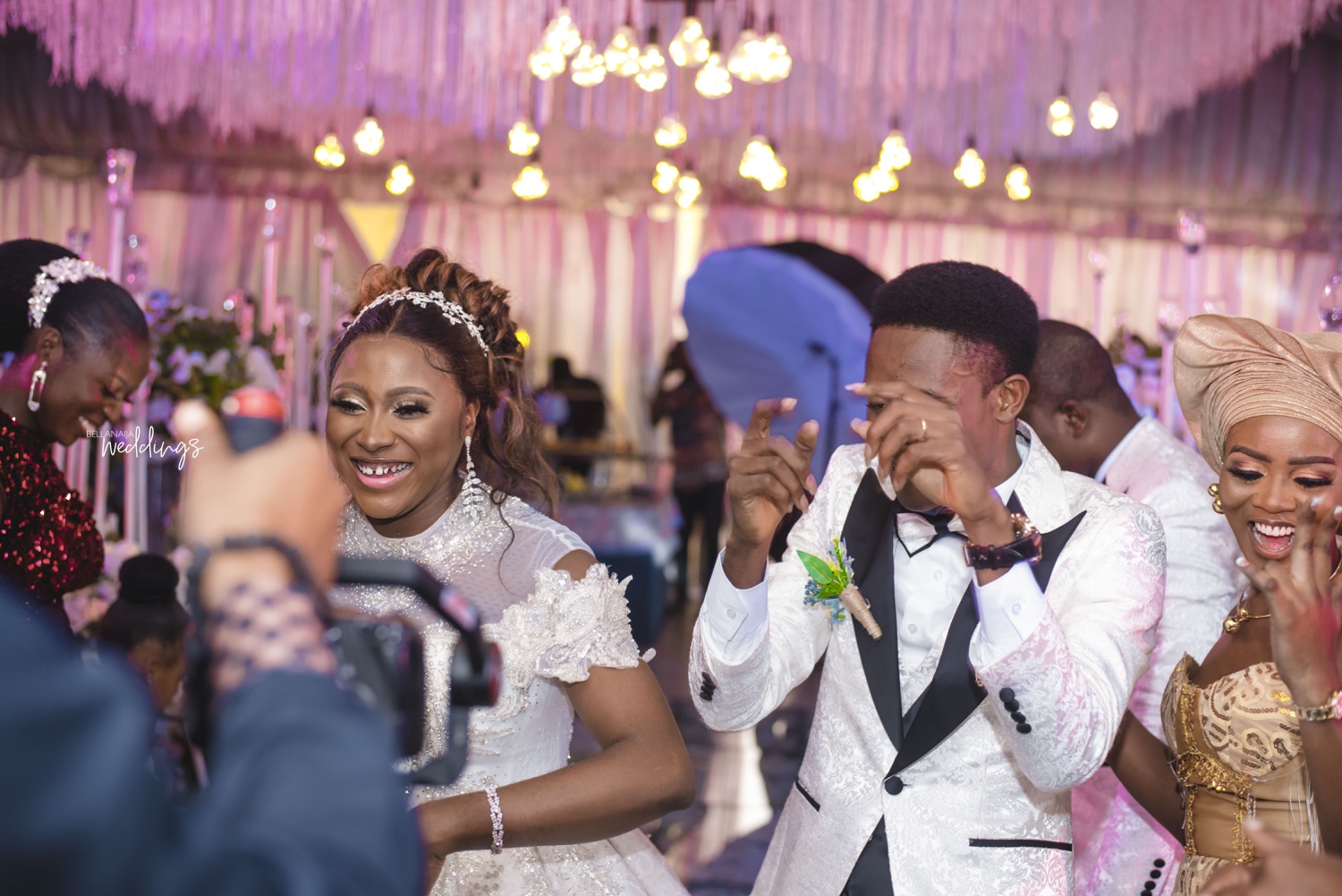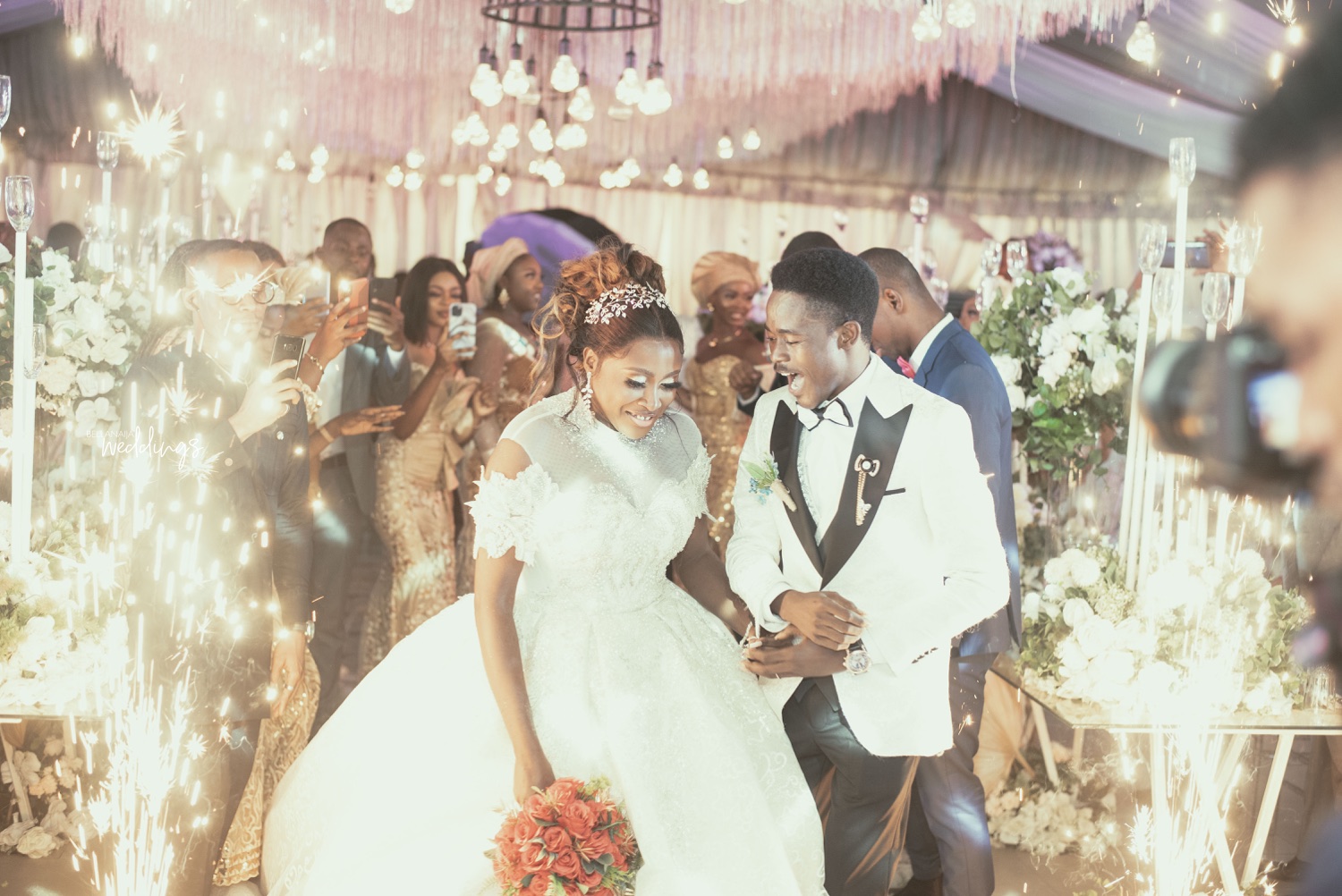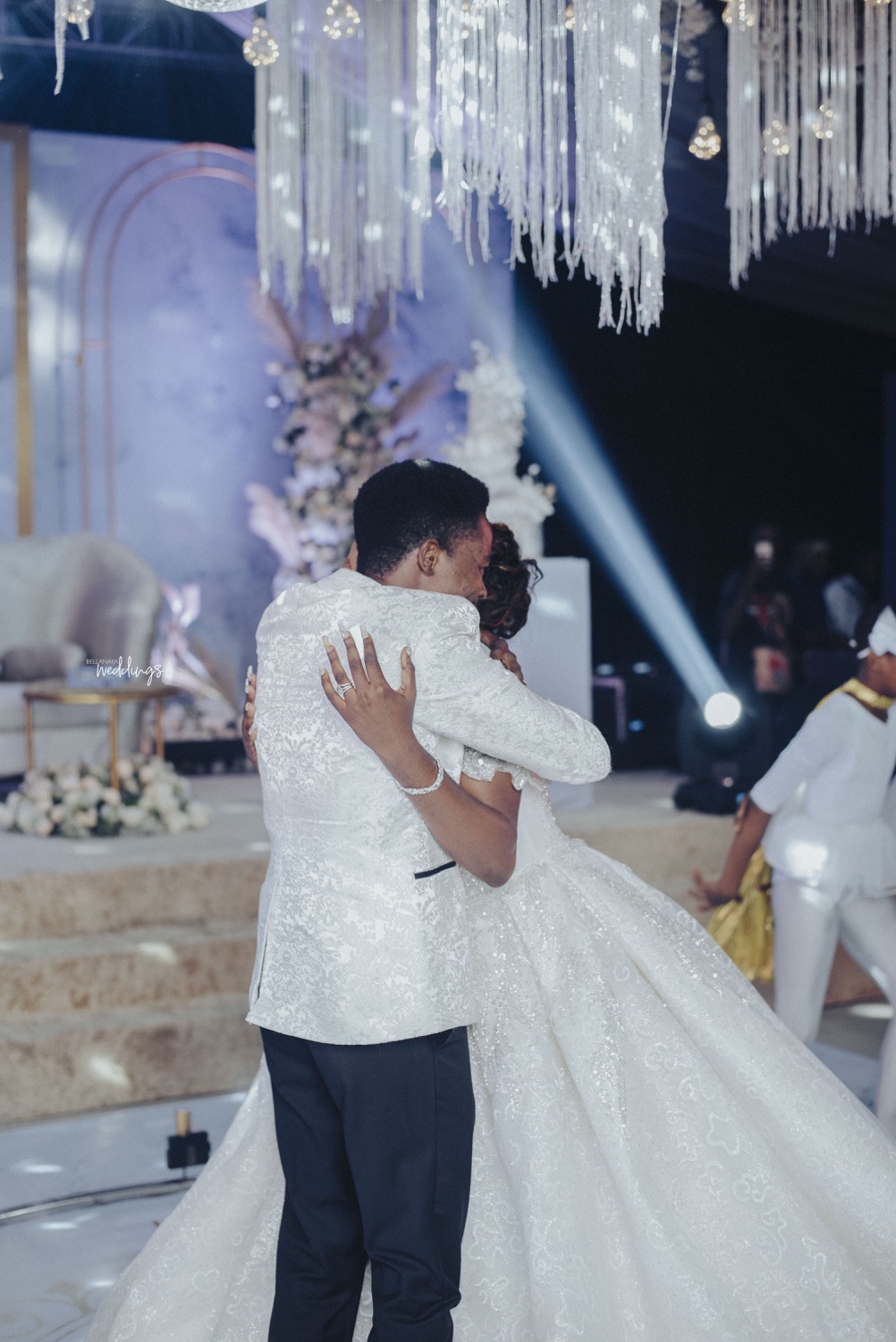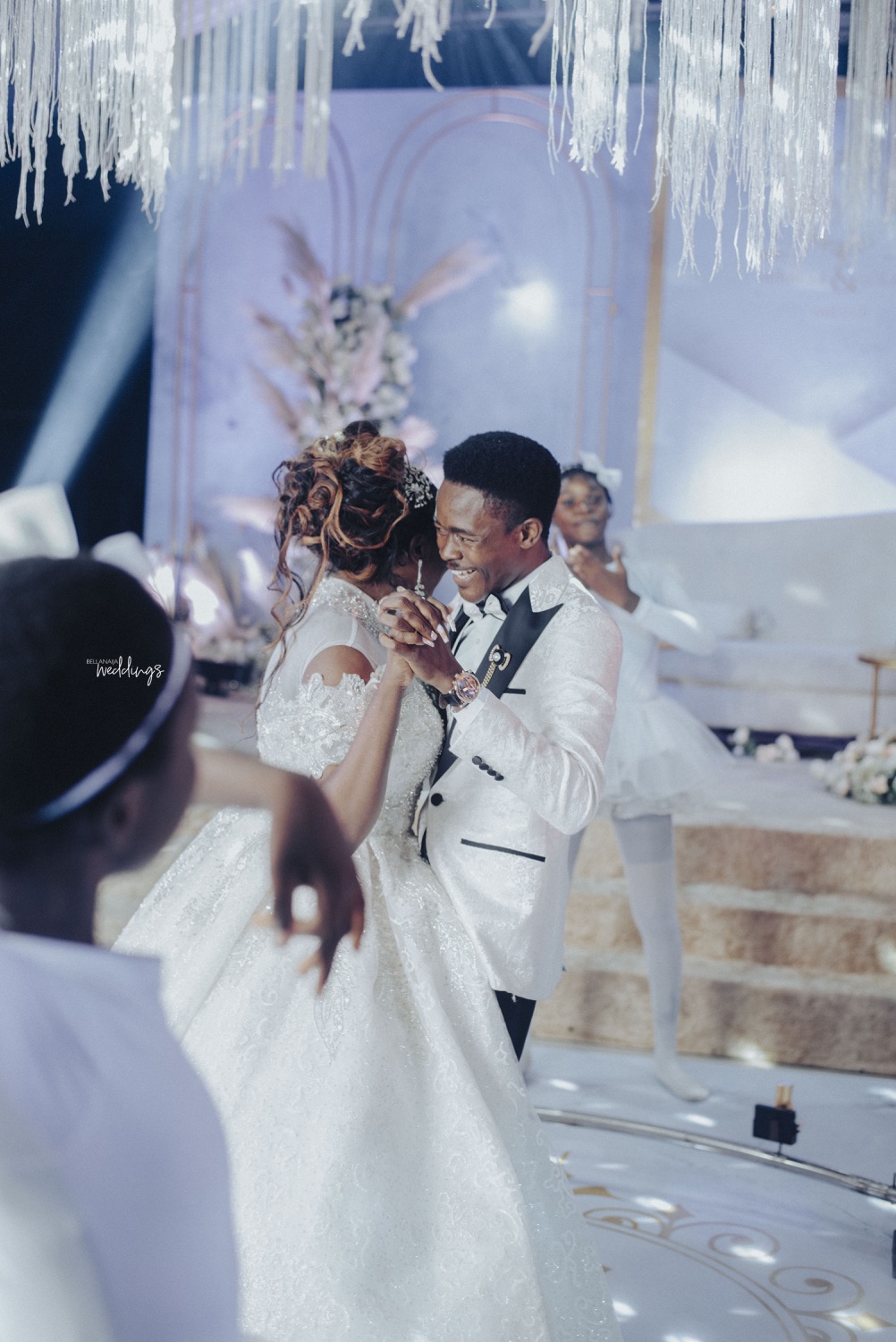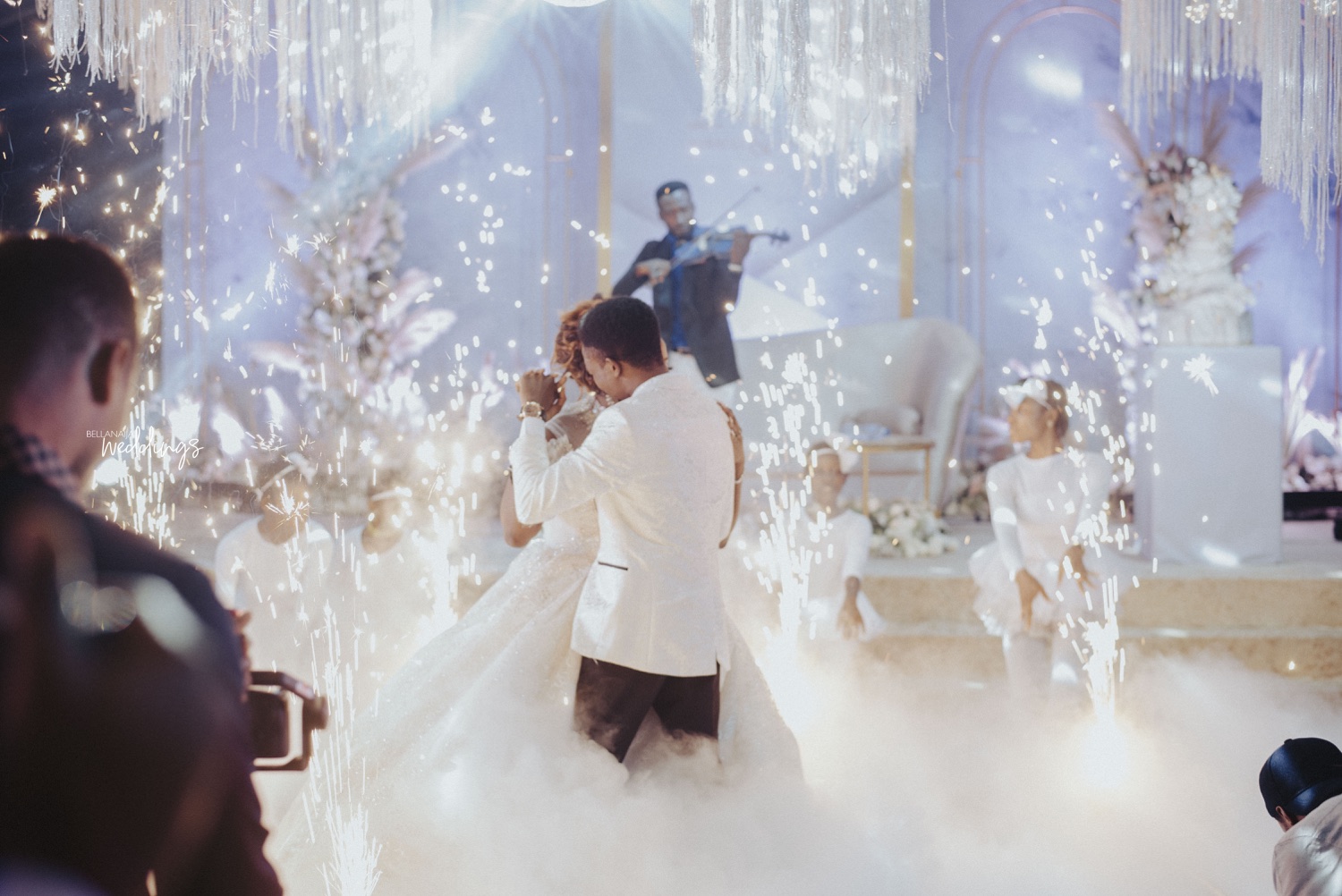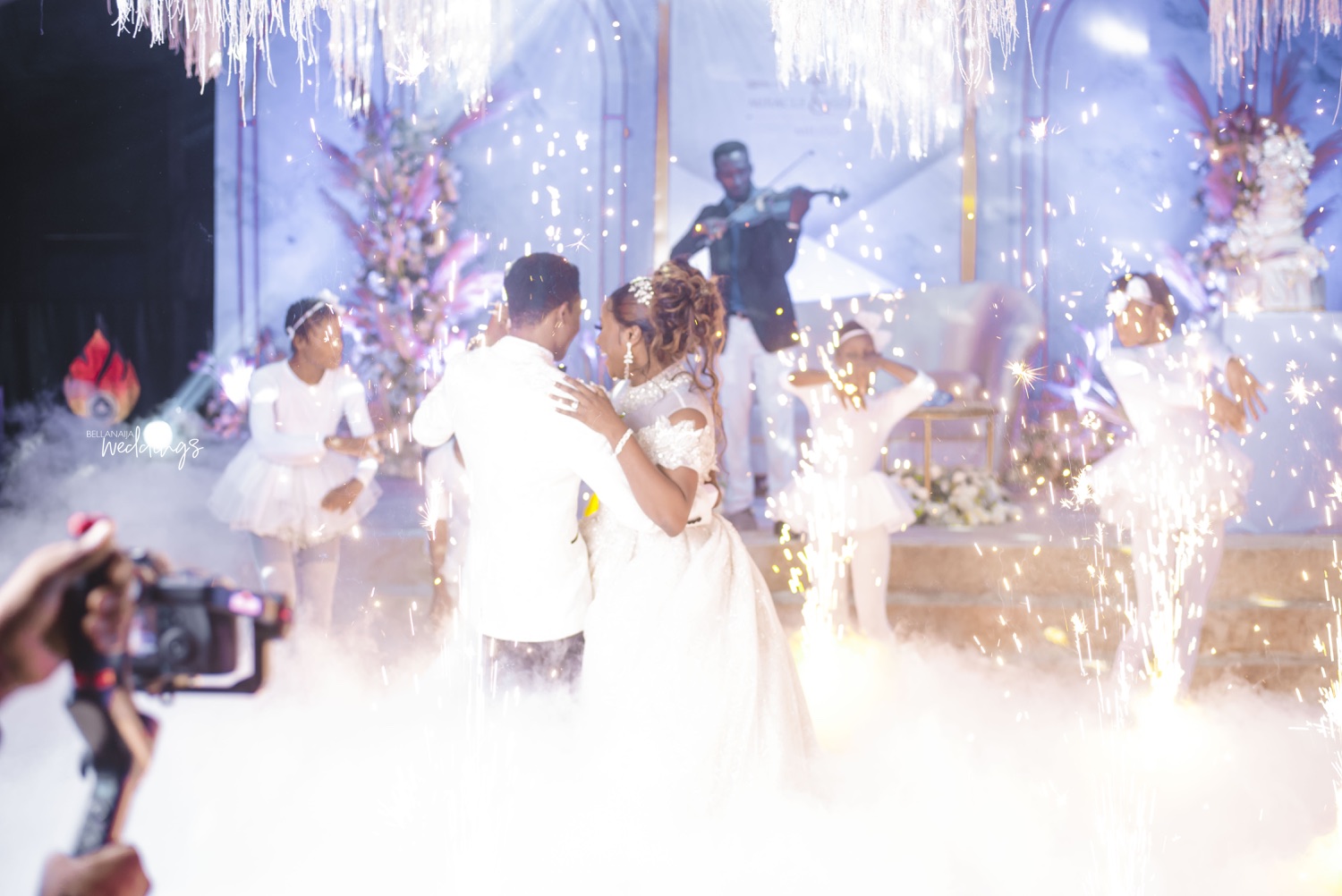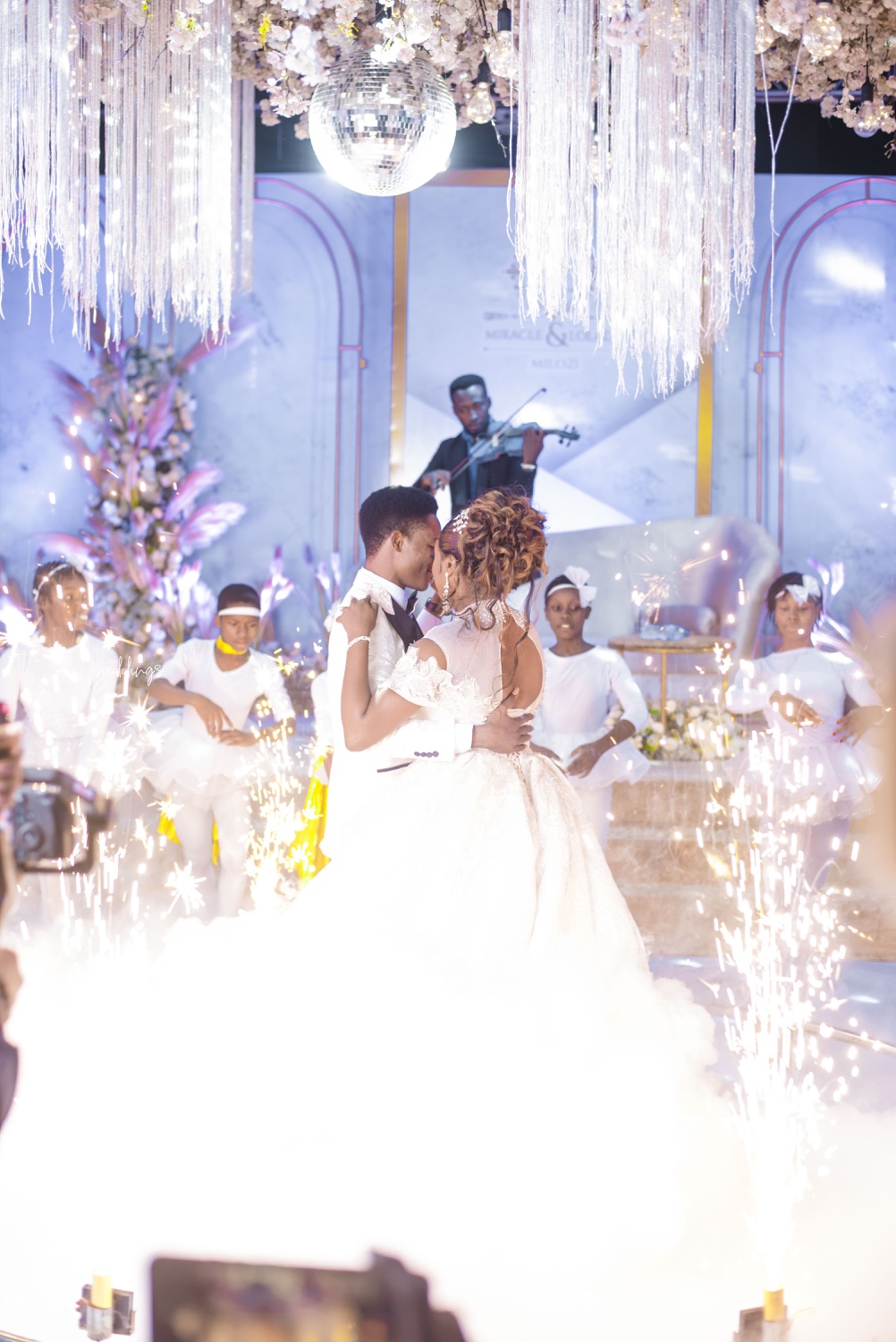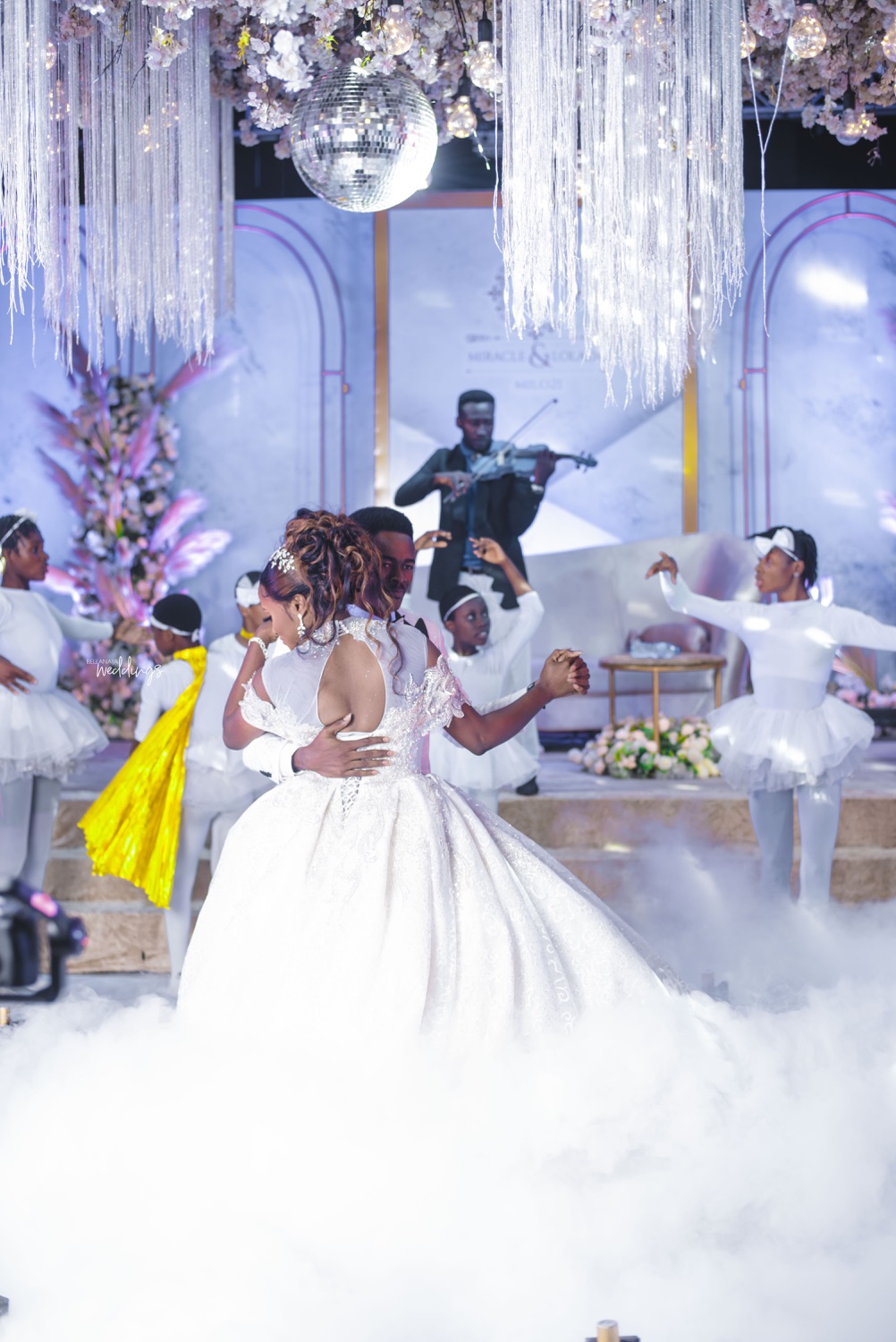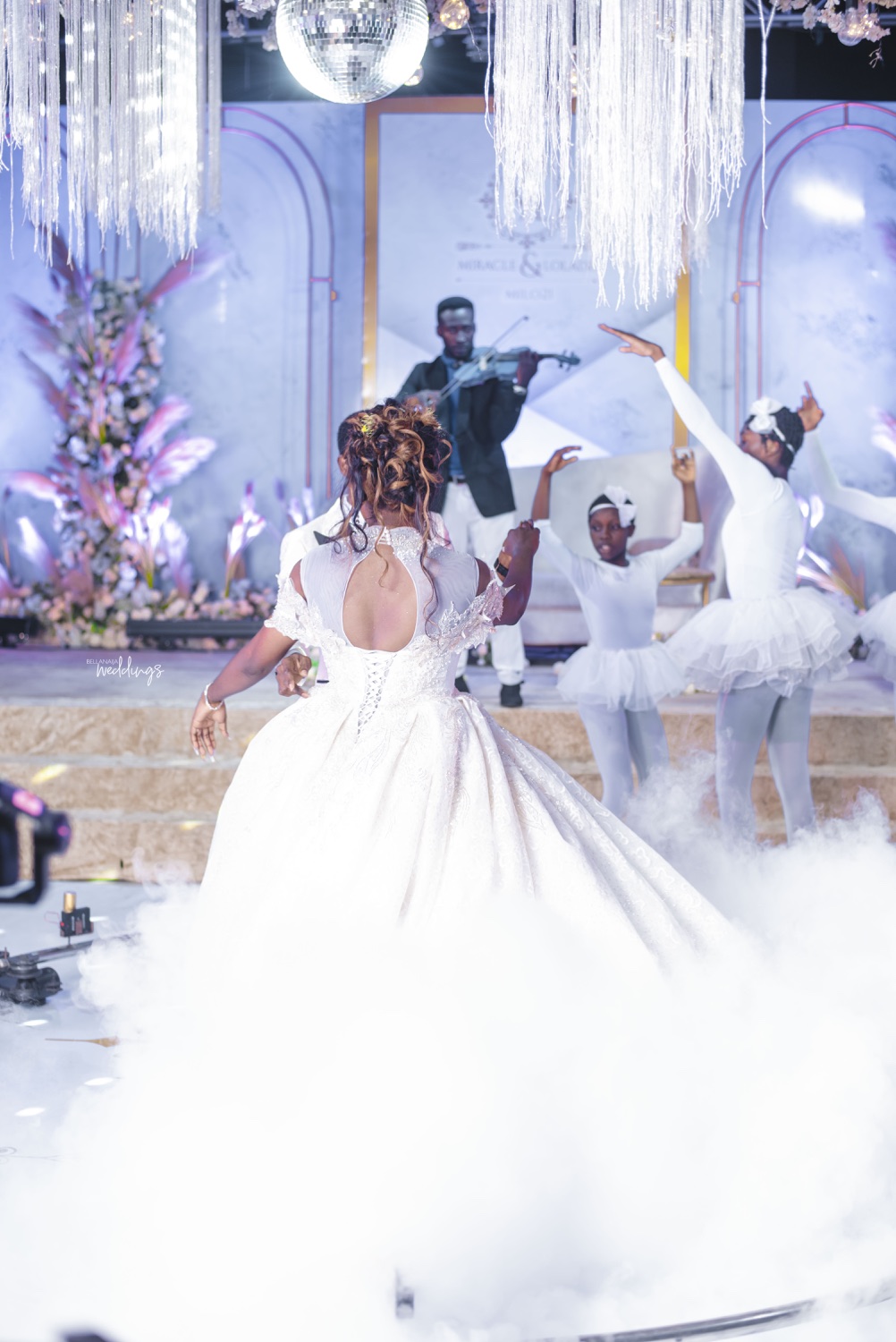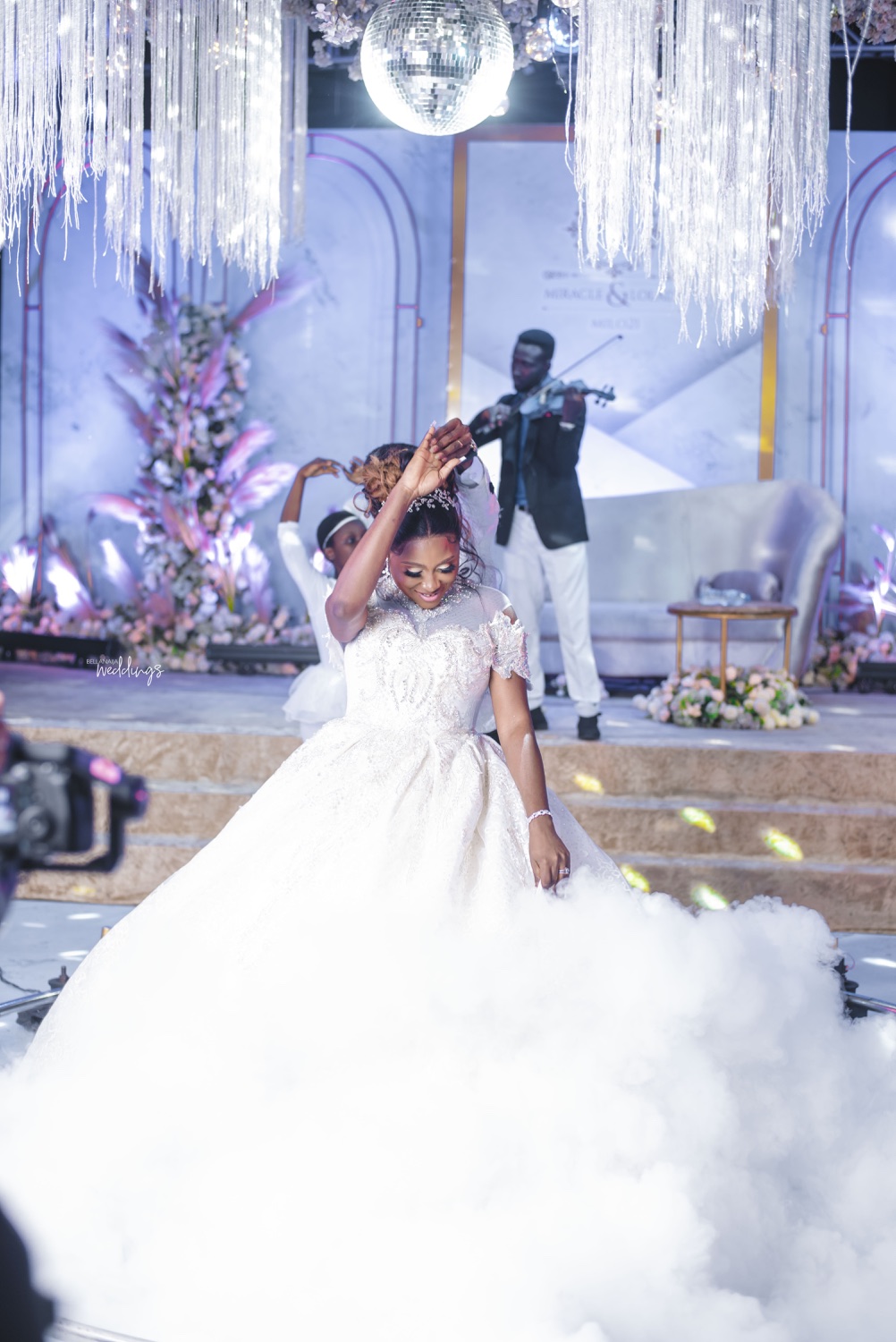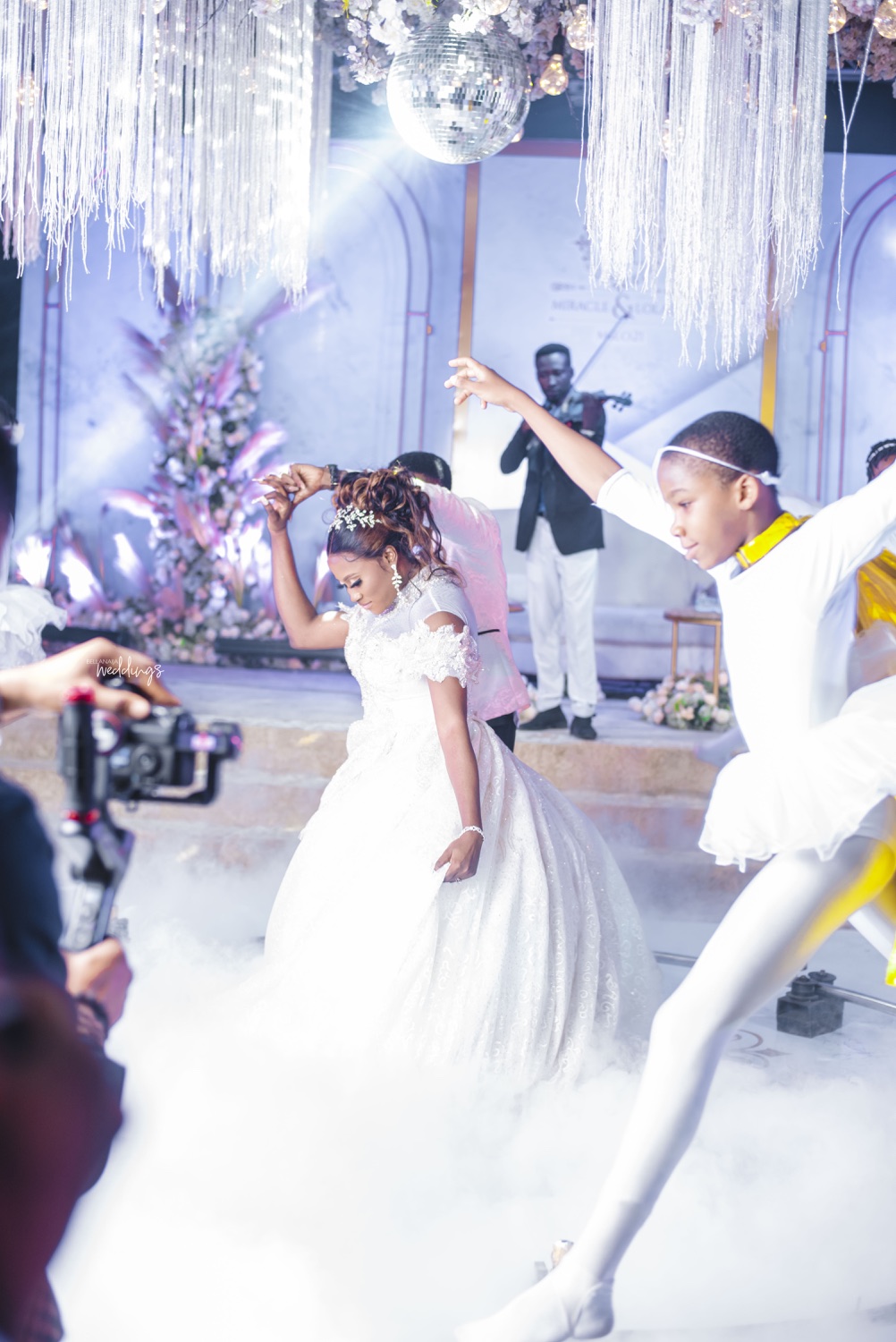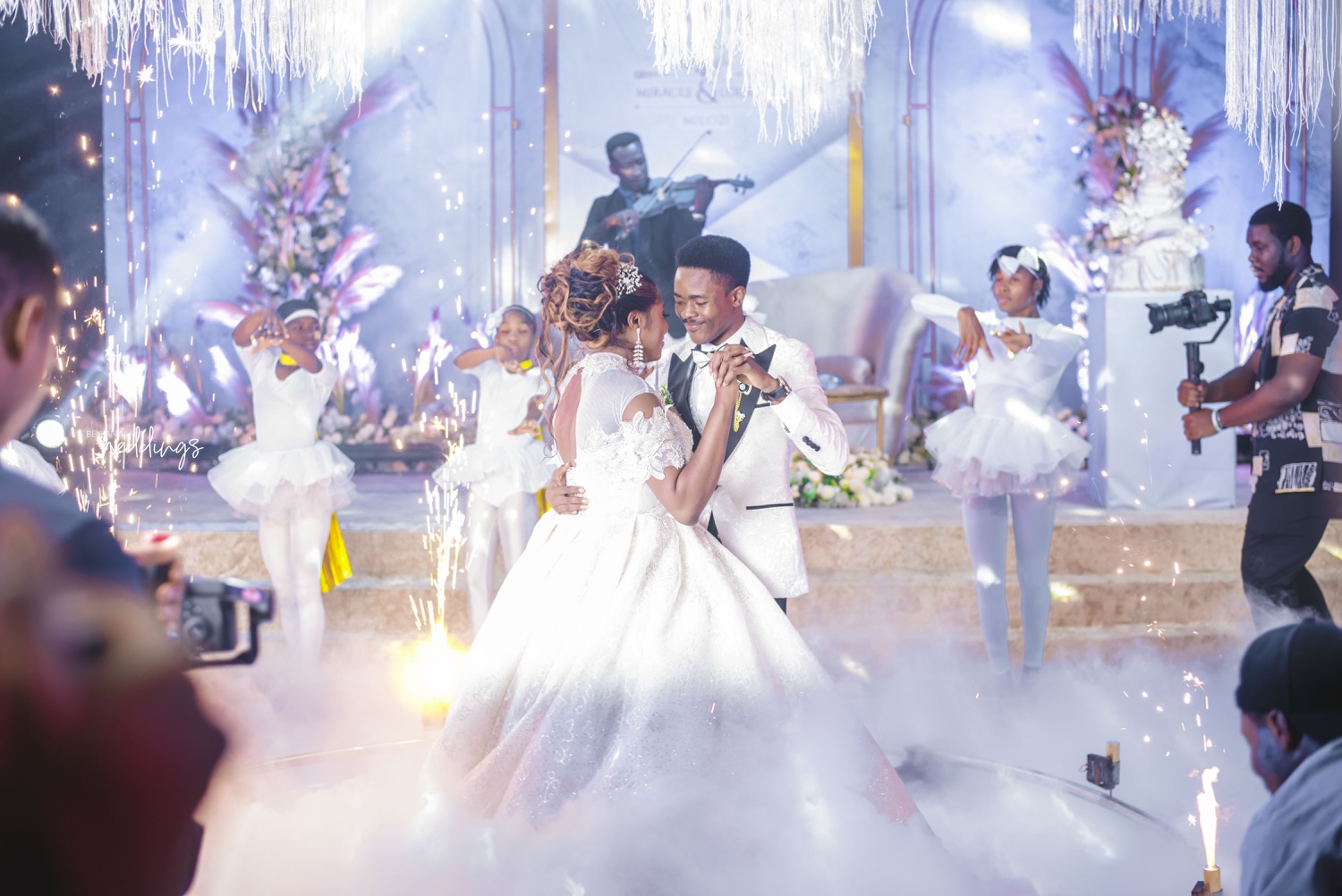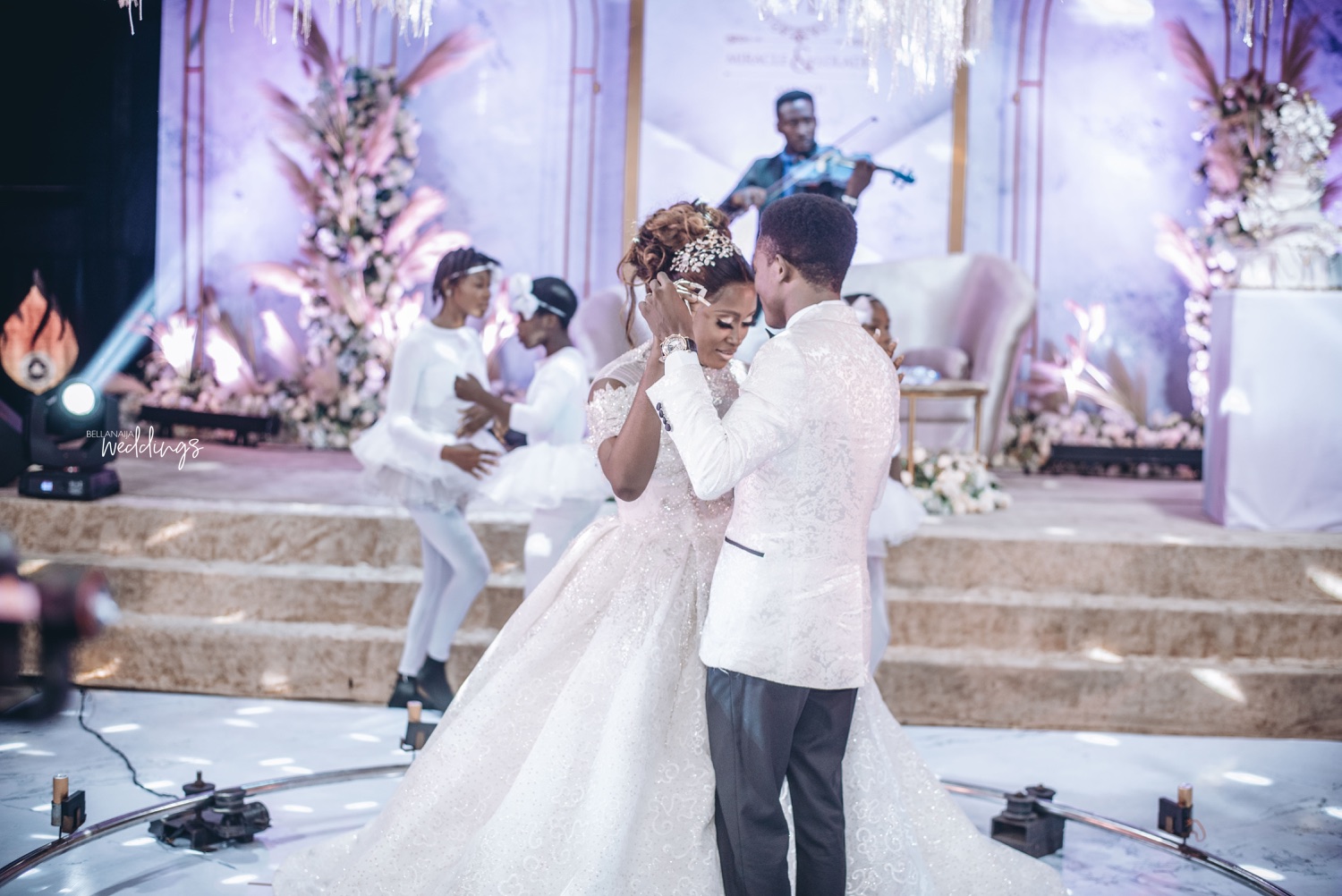 Second look of the day.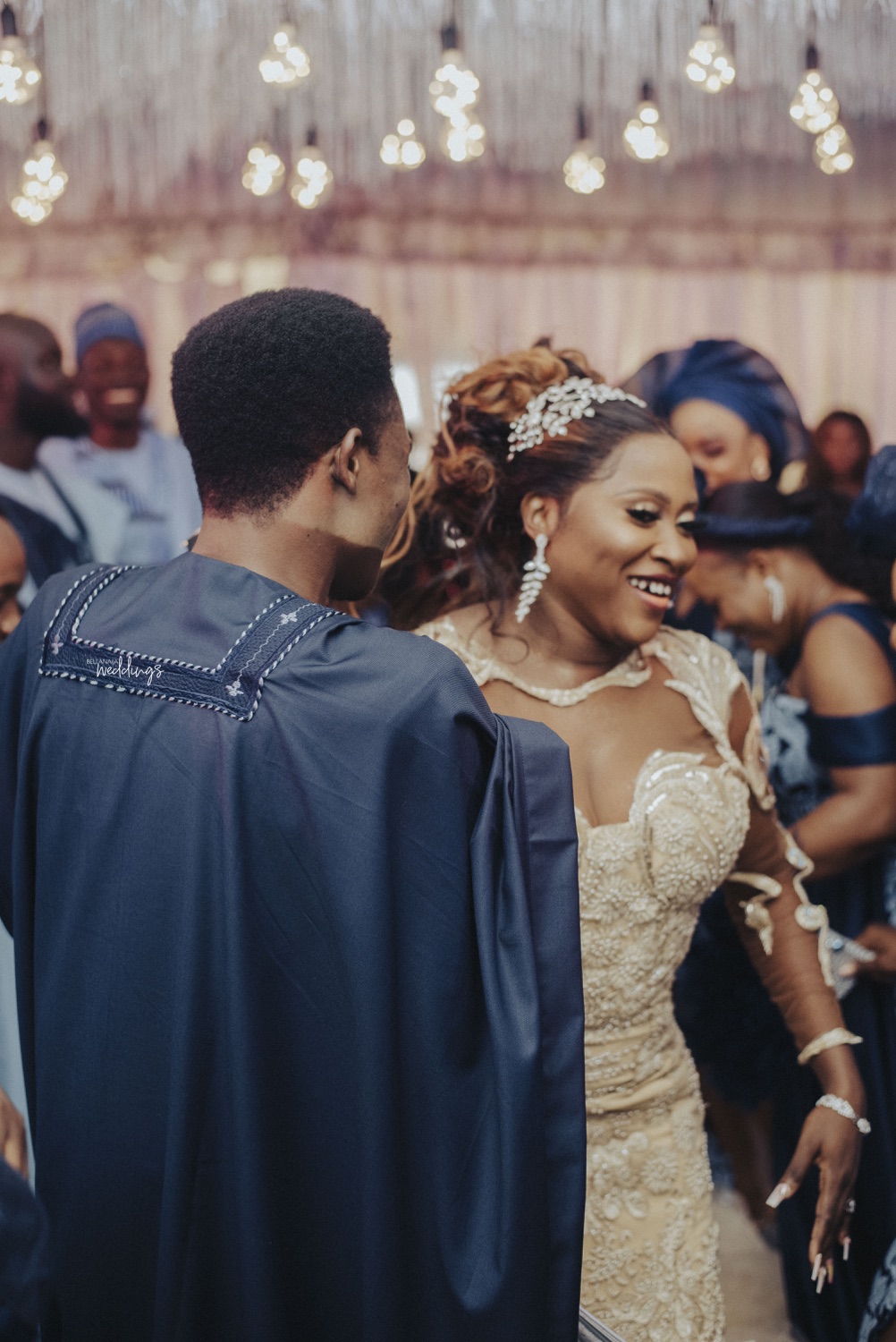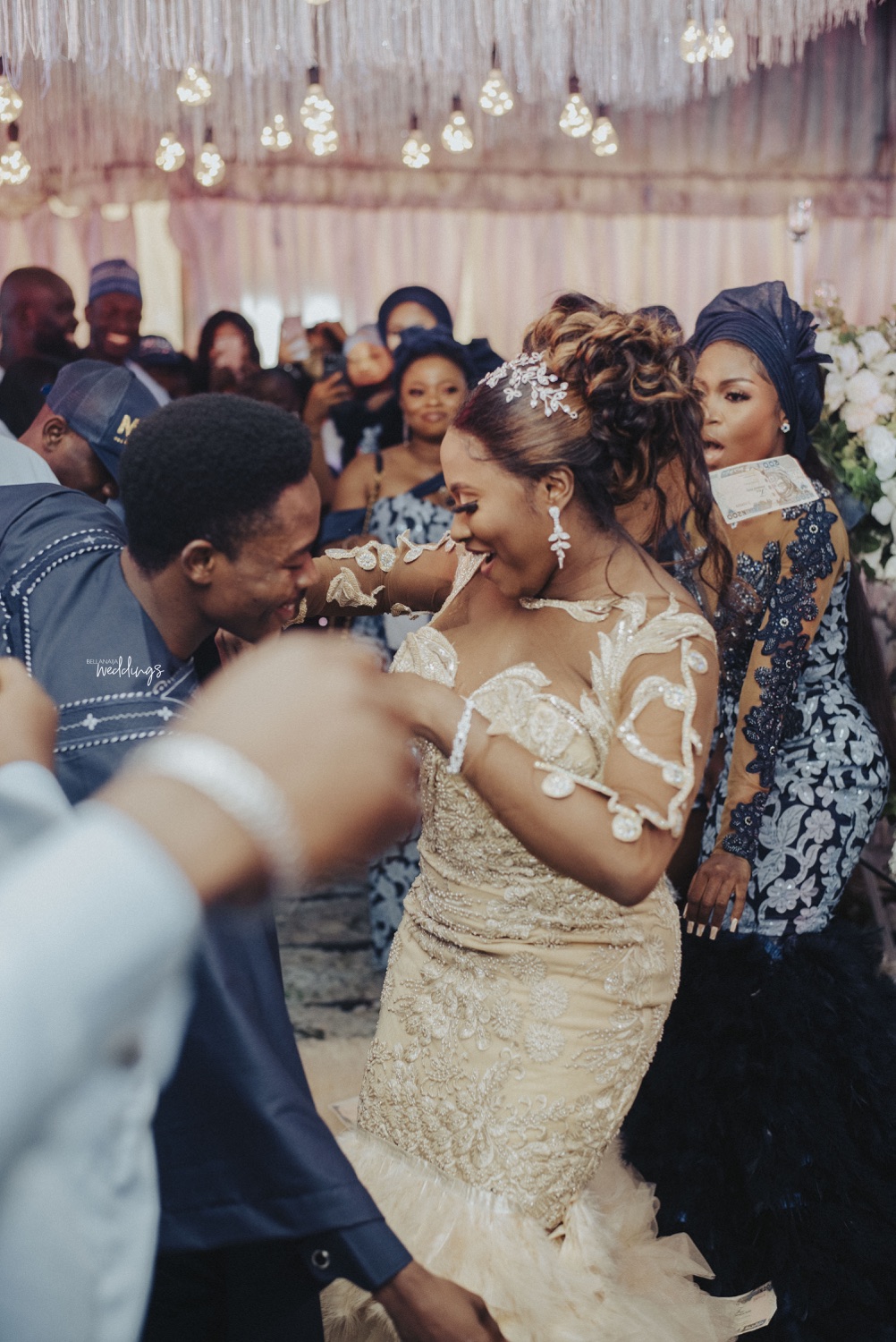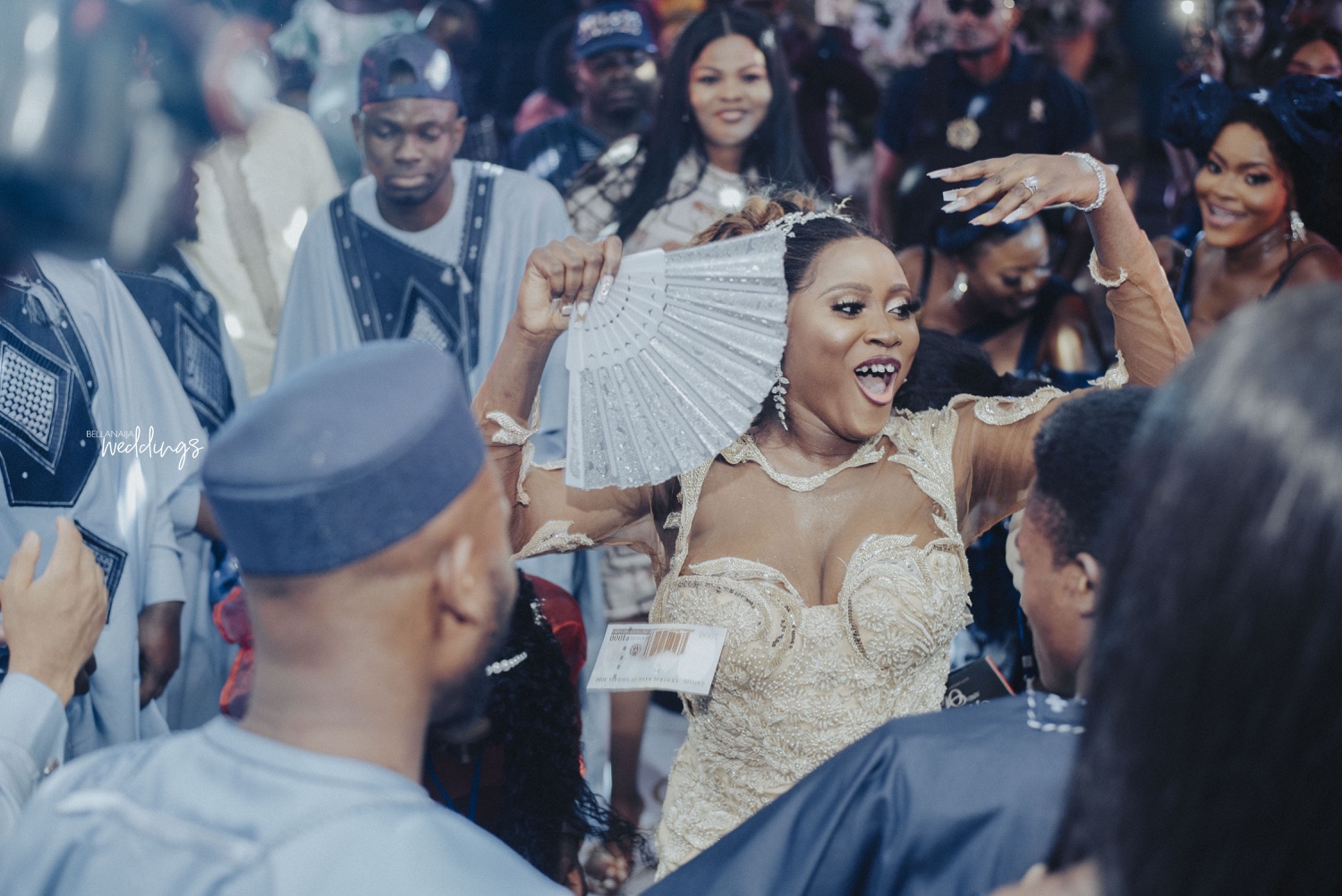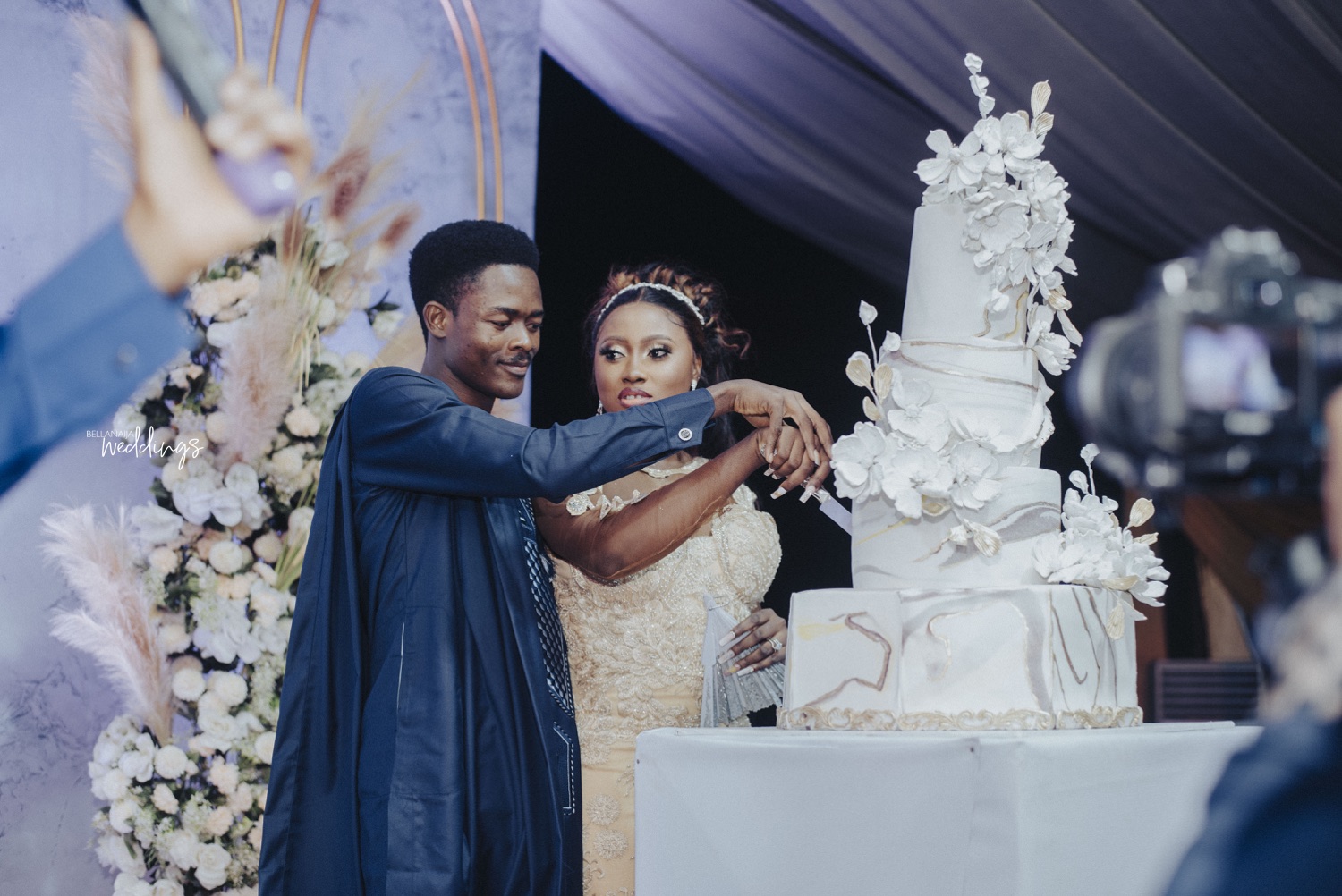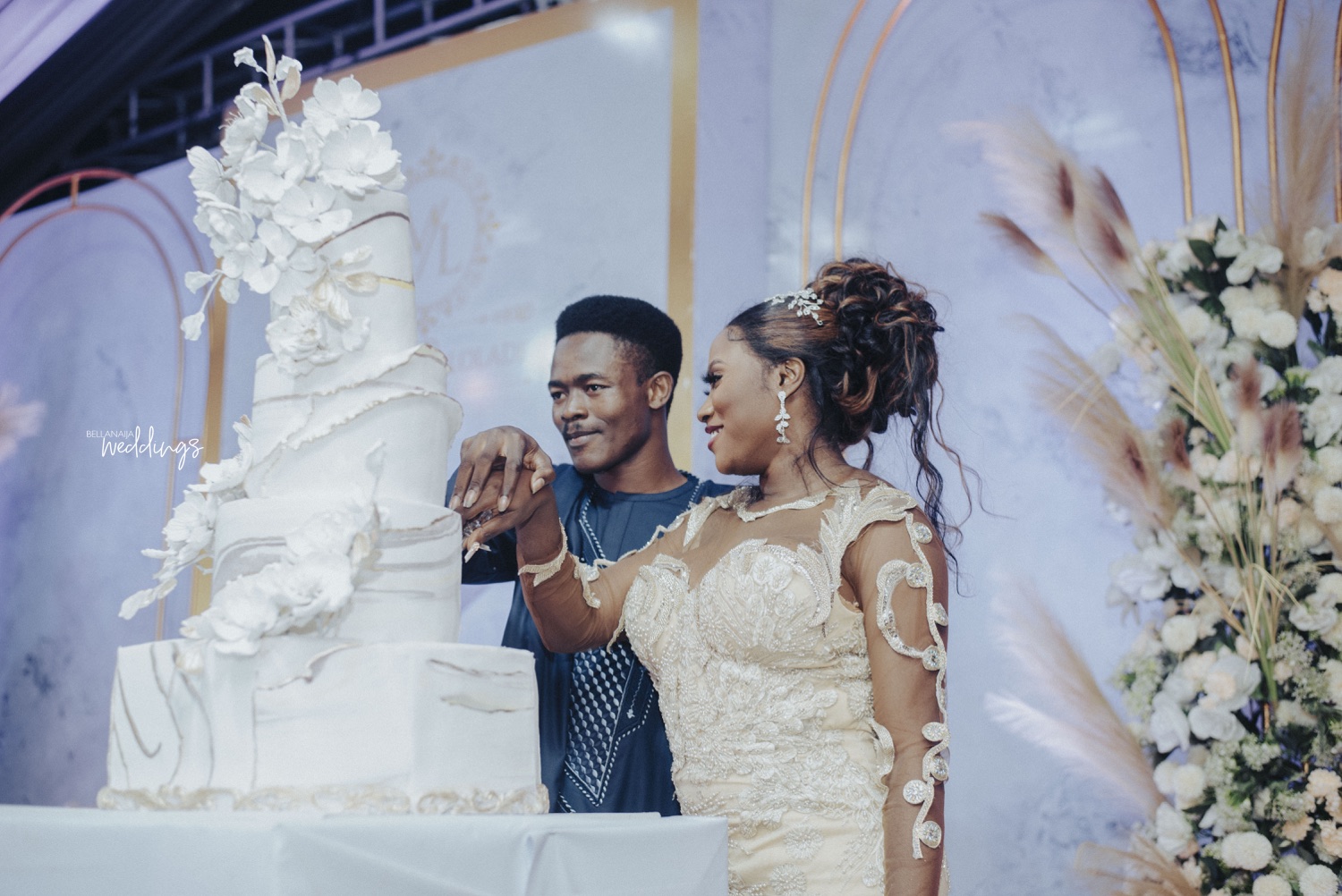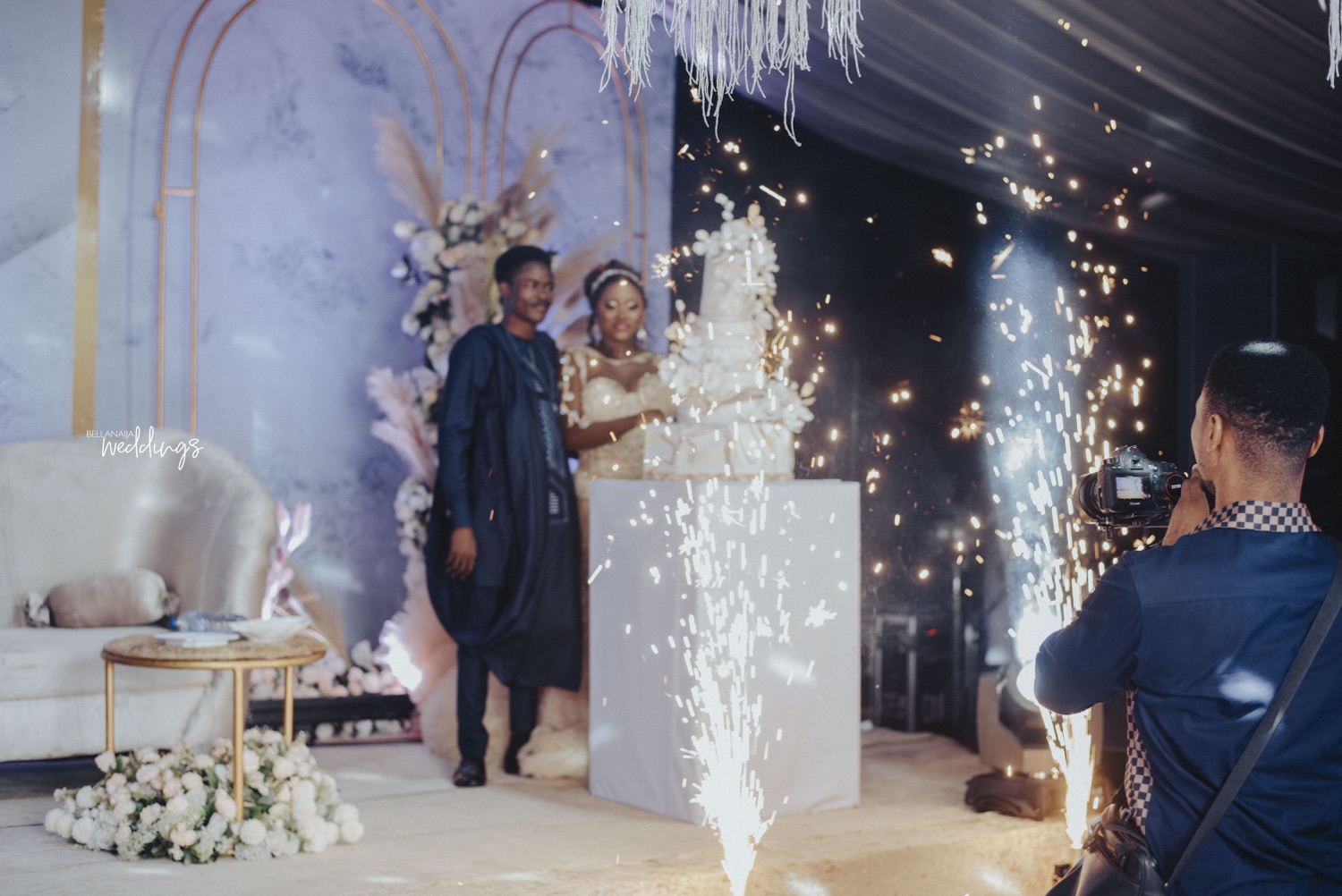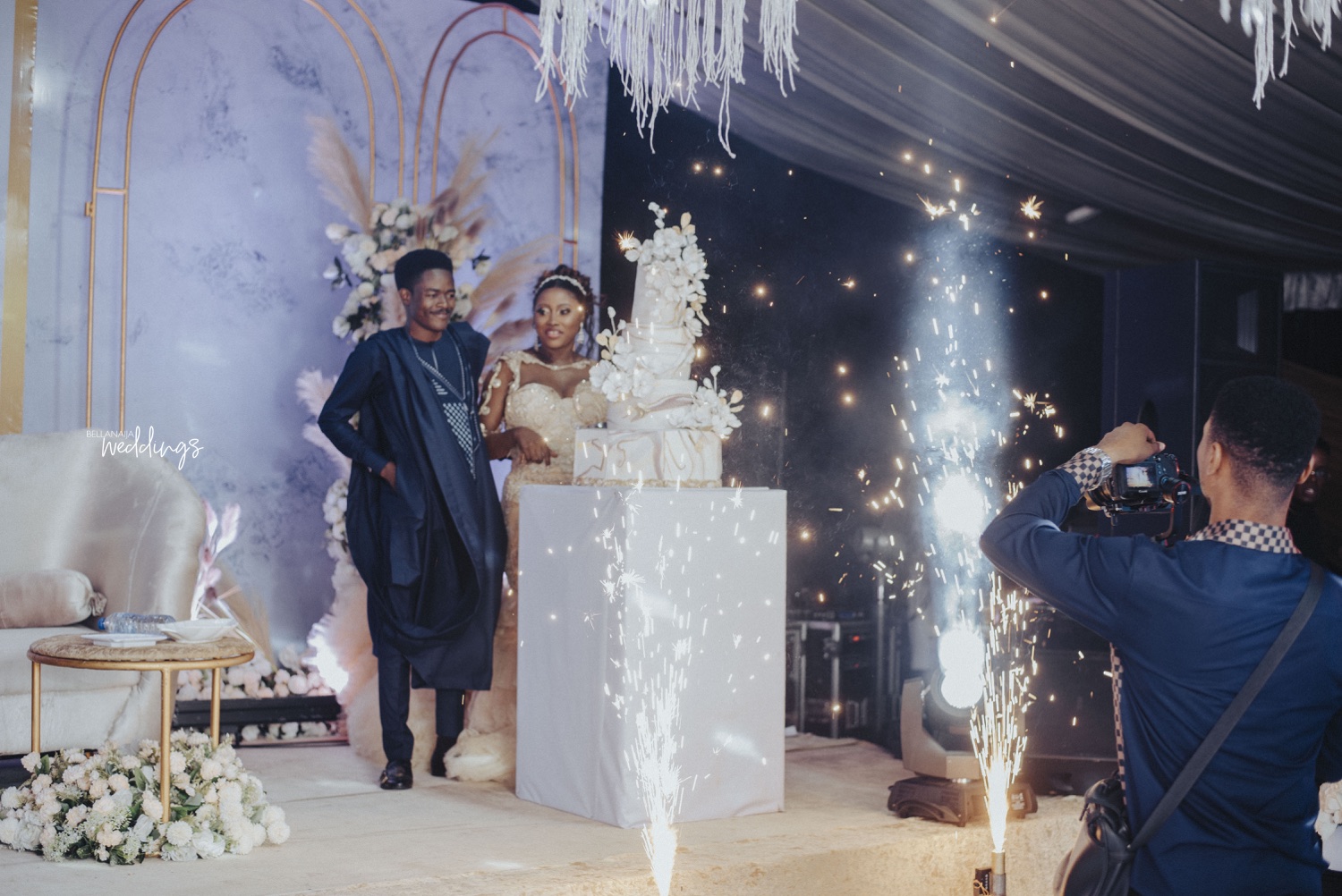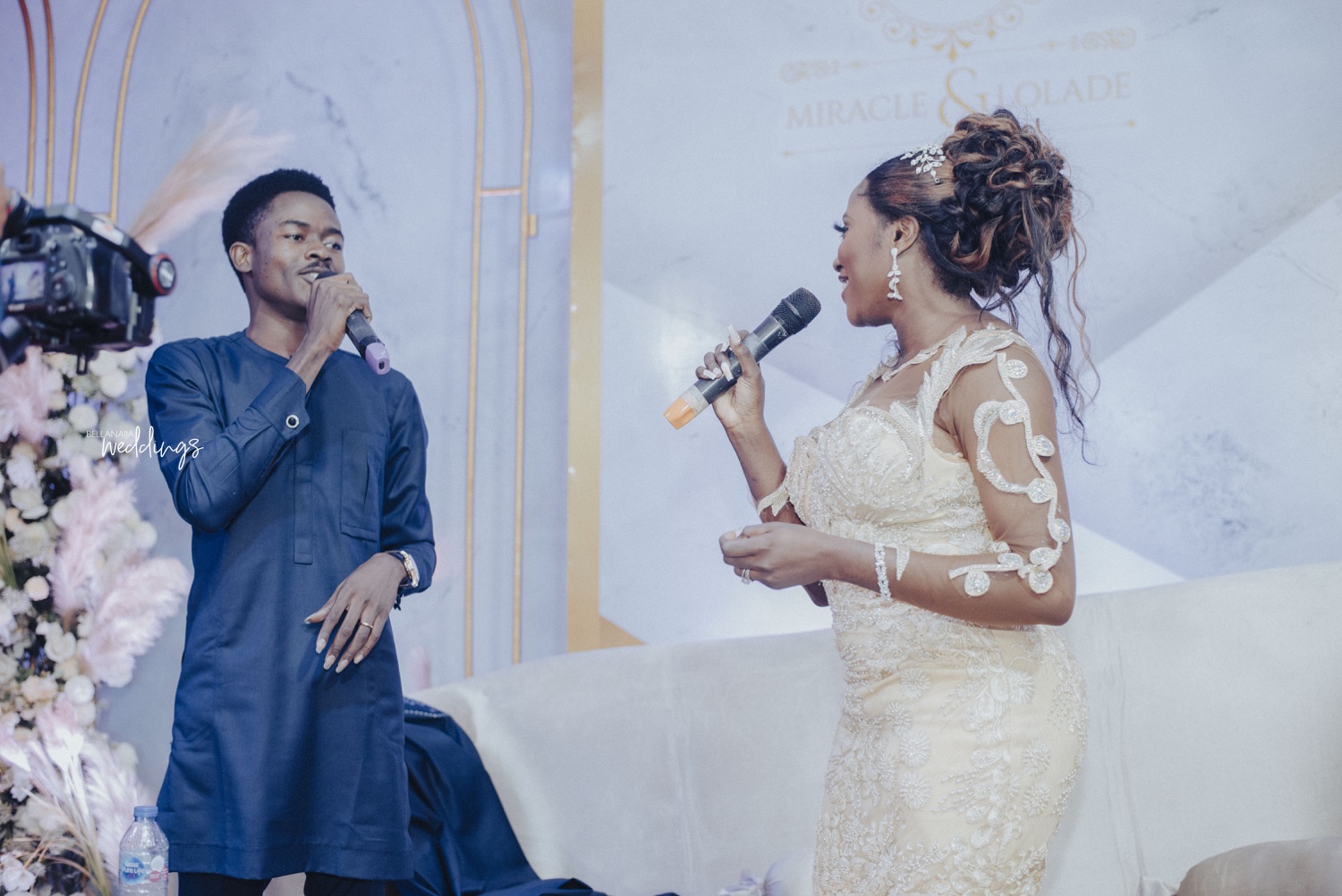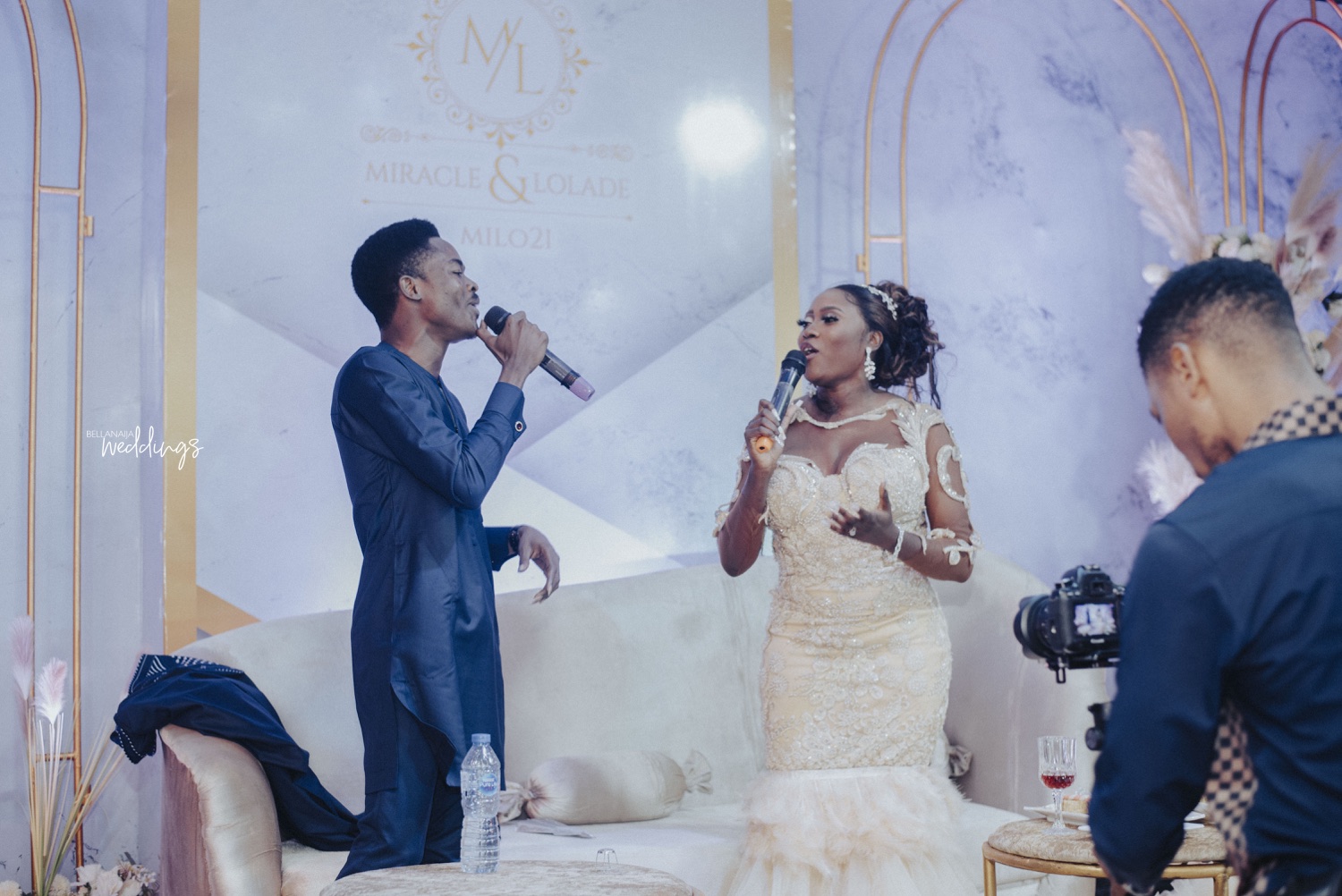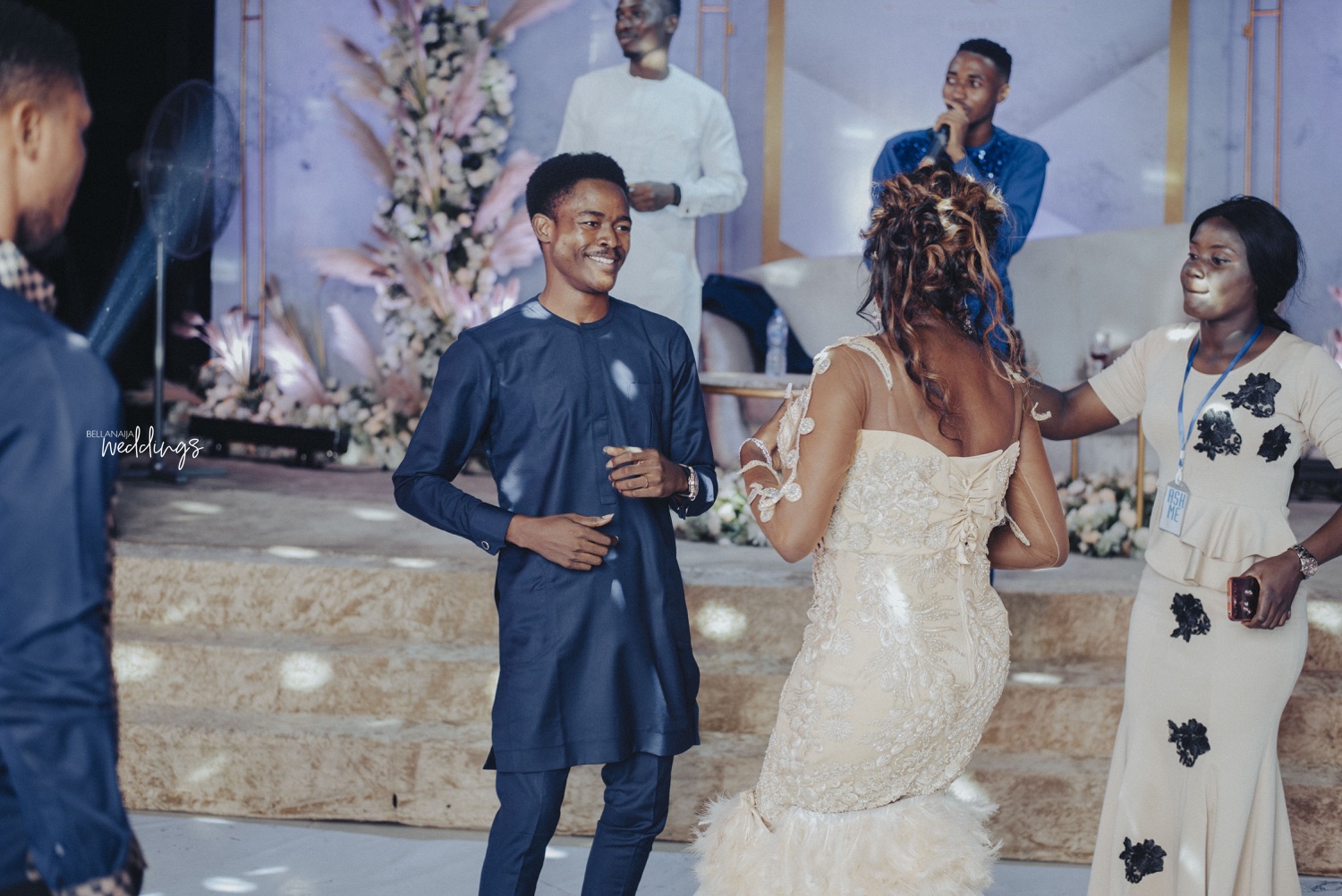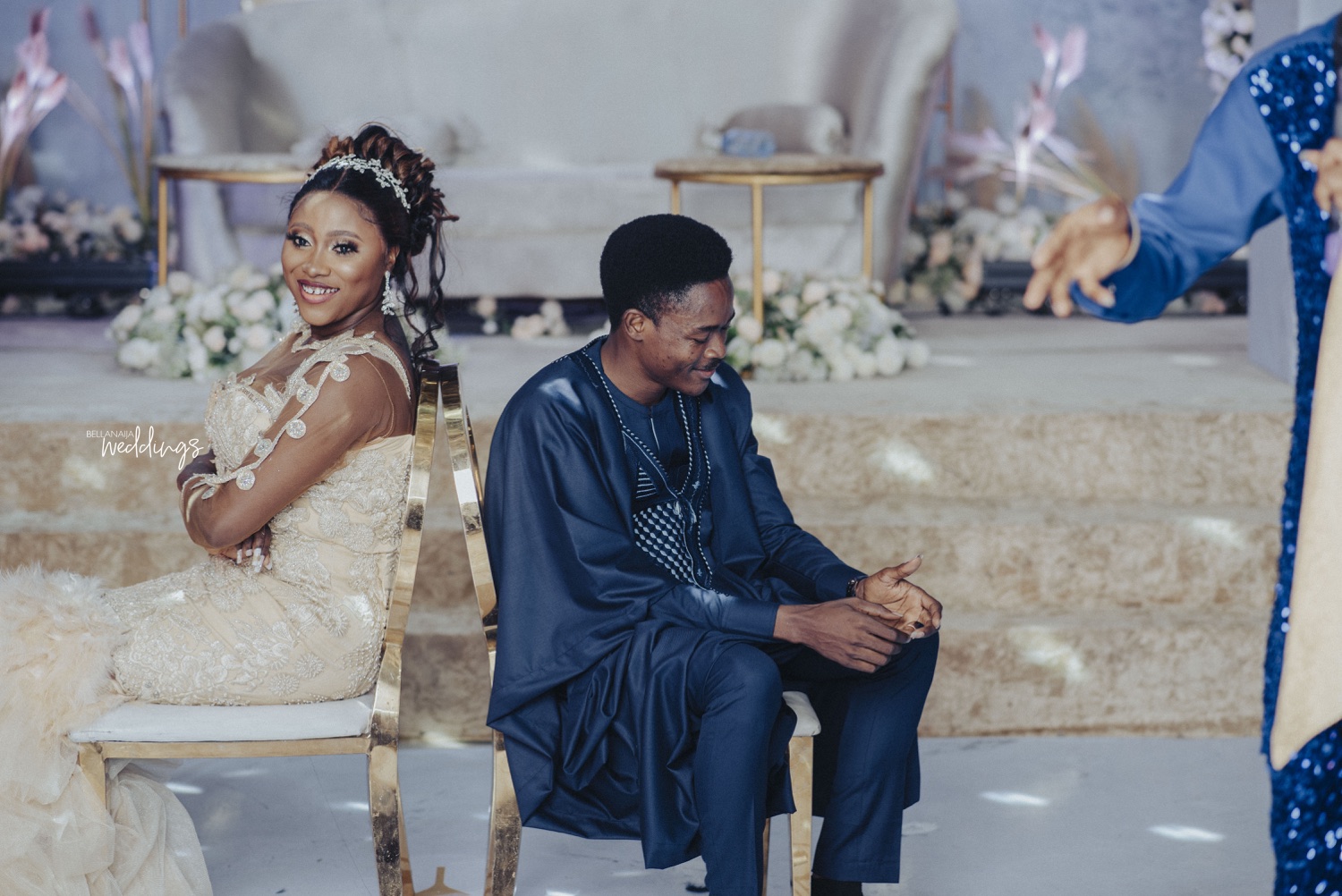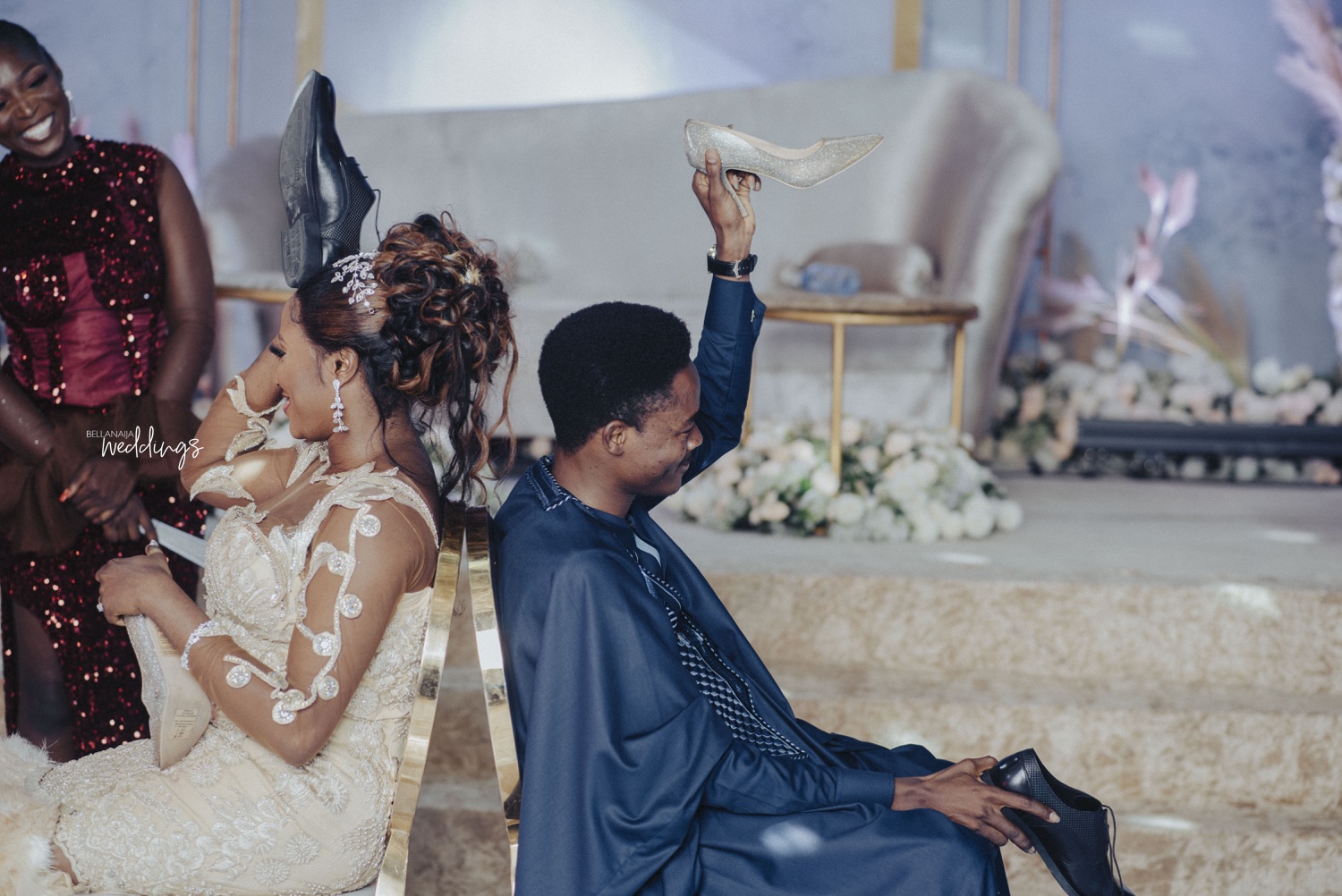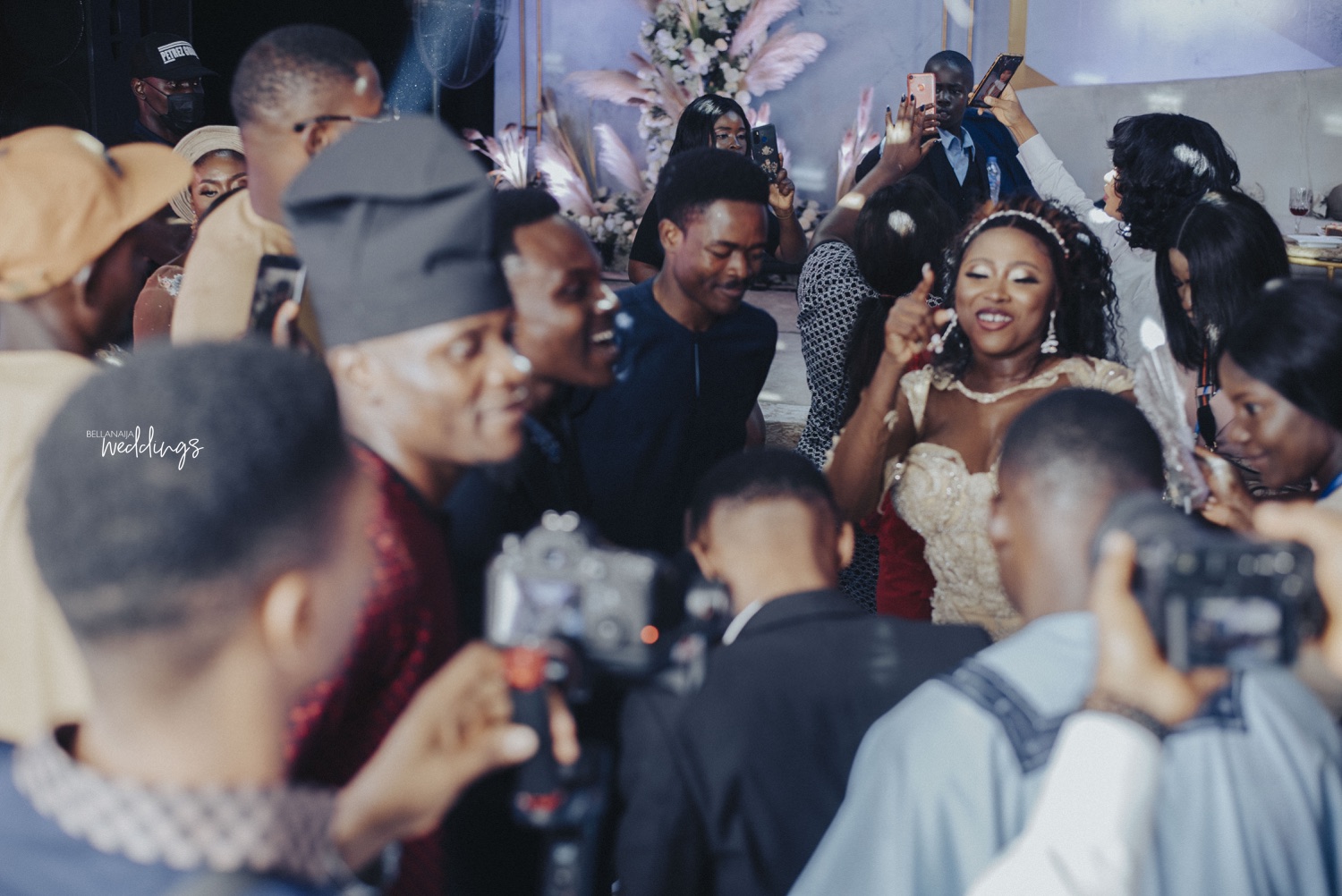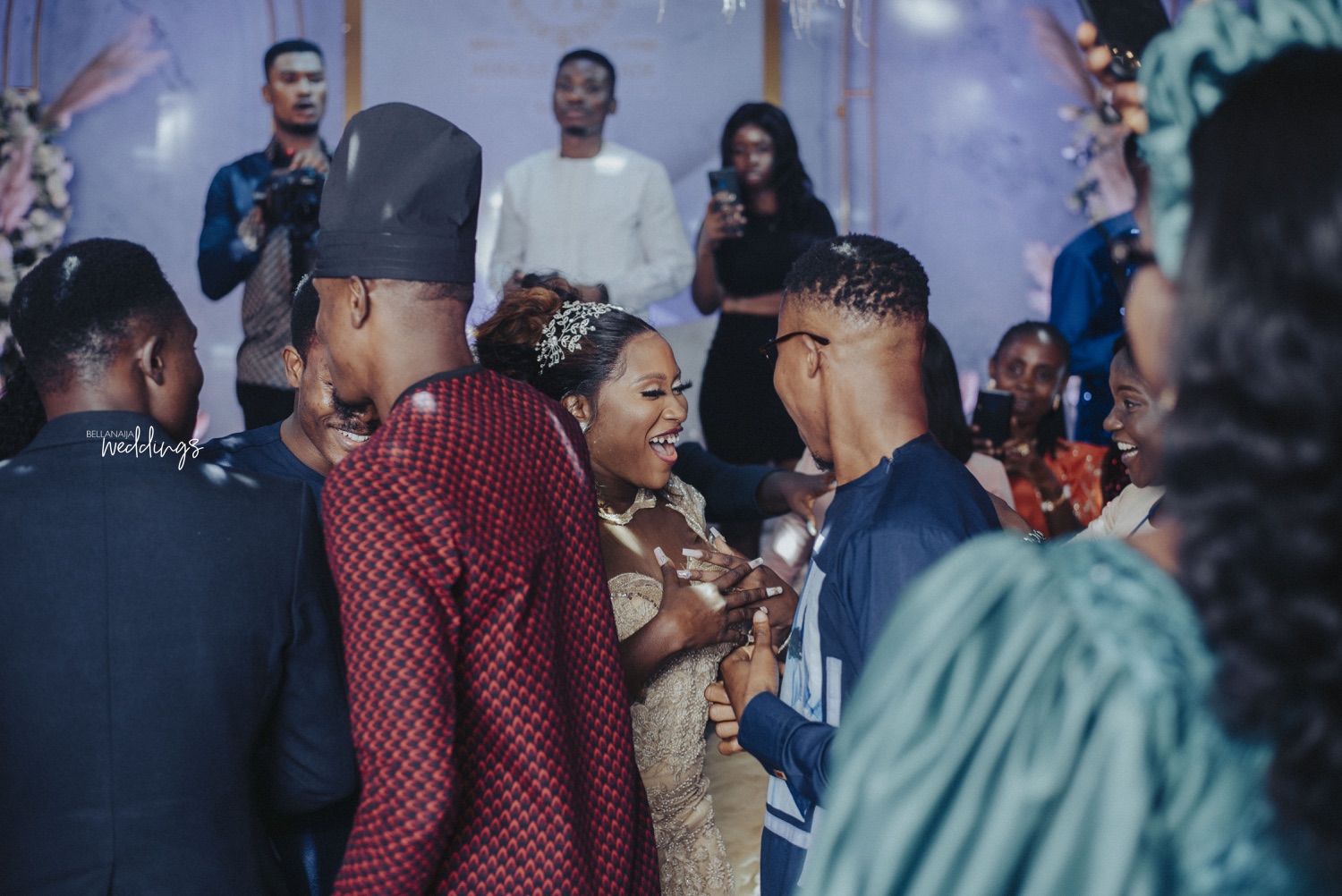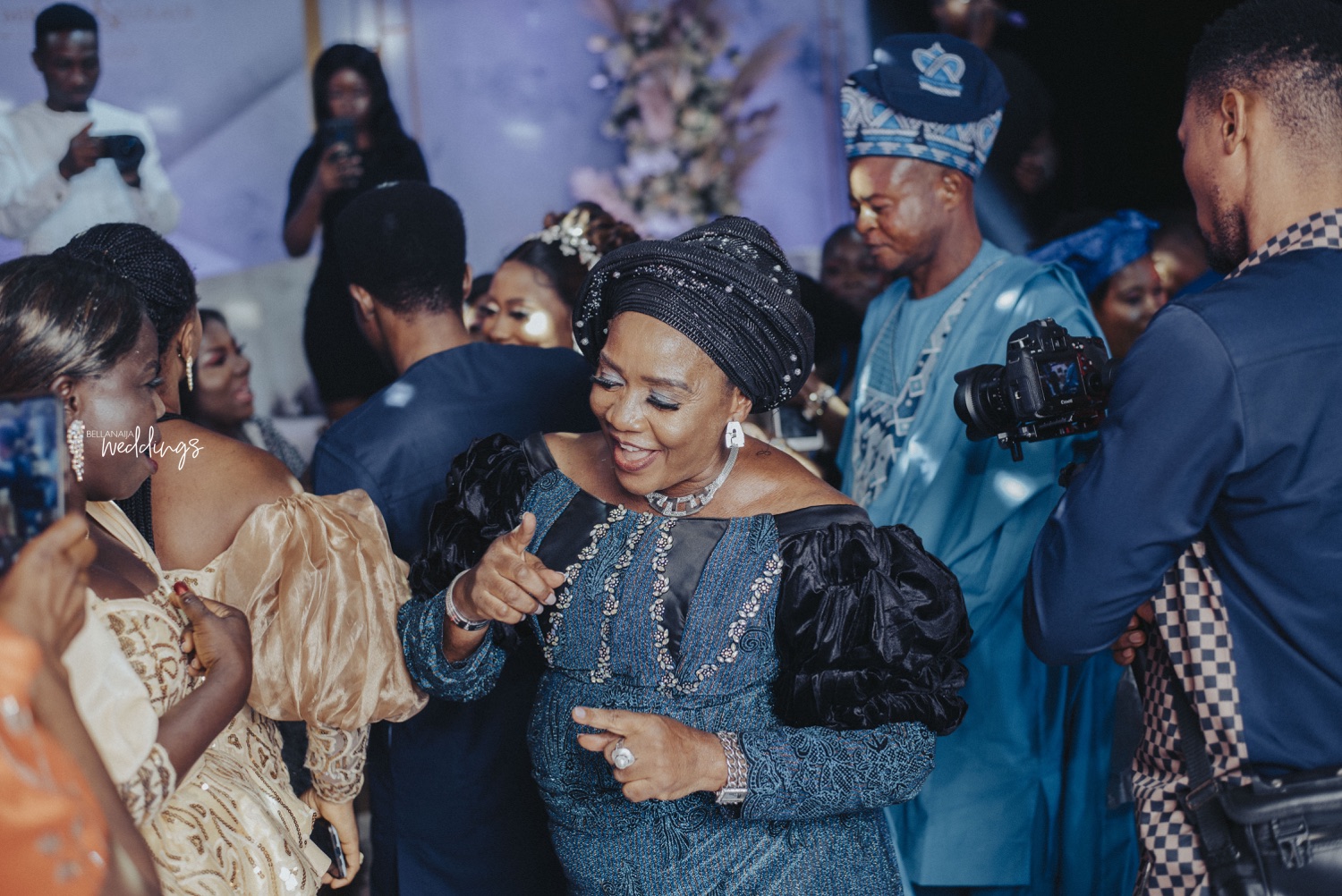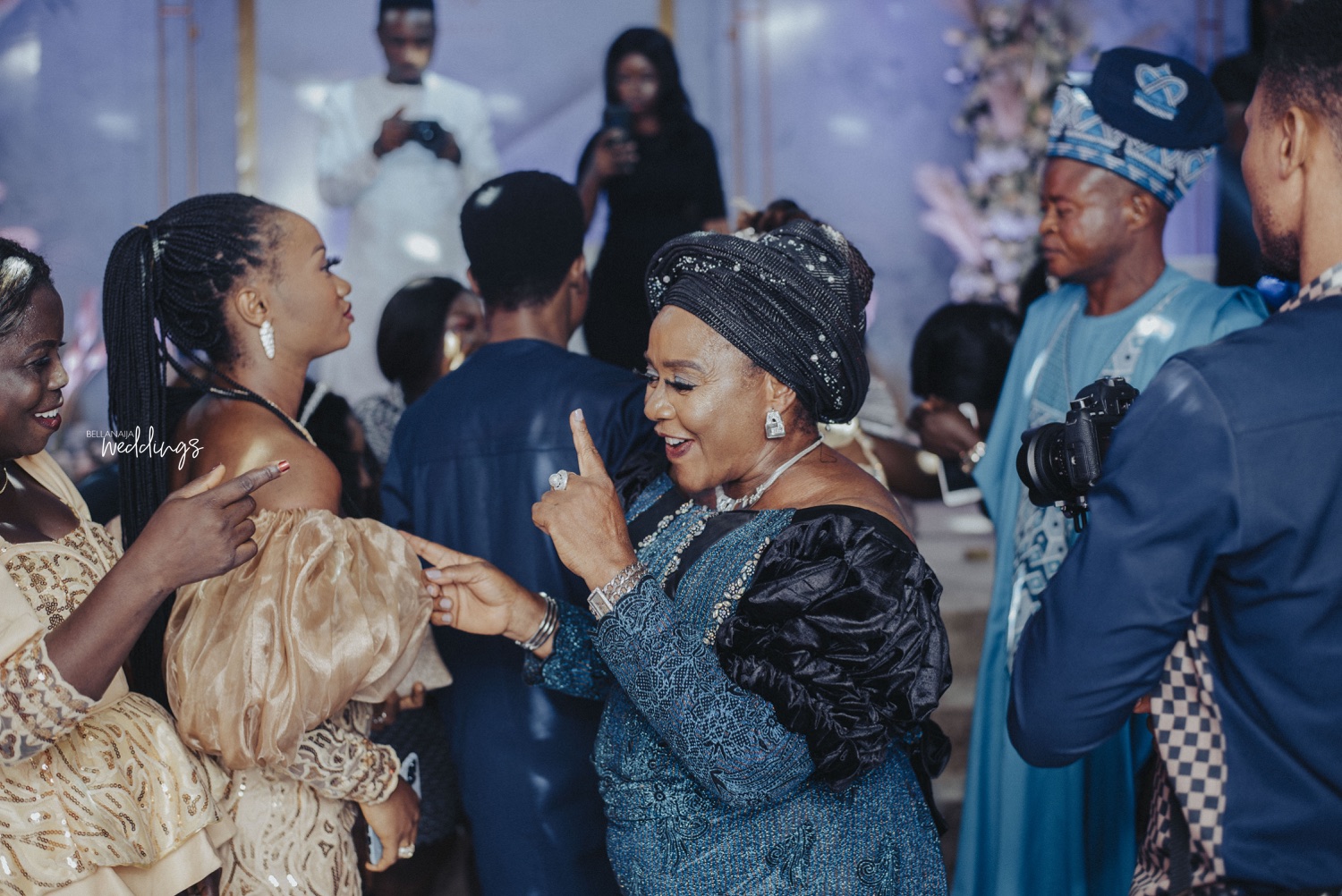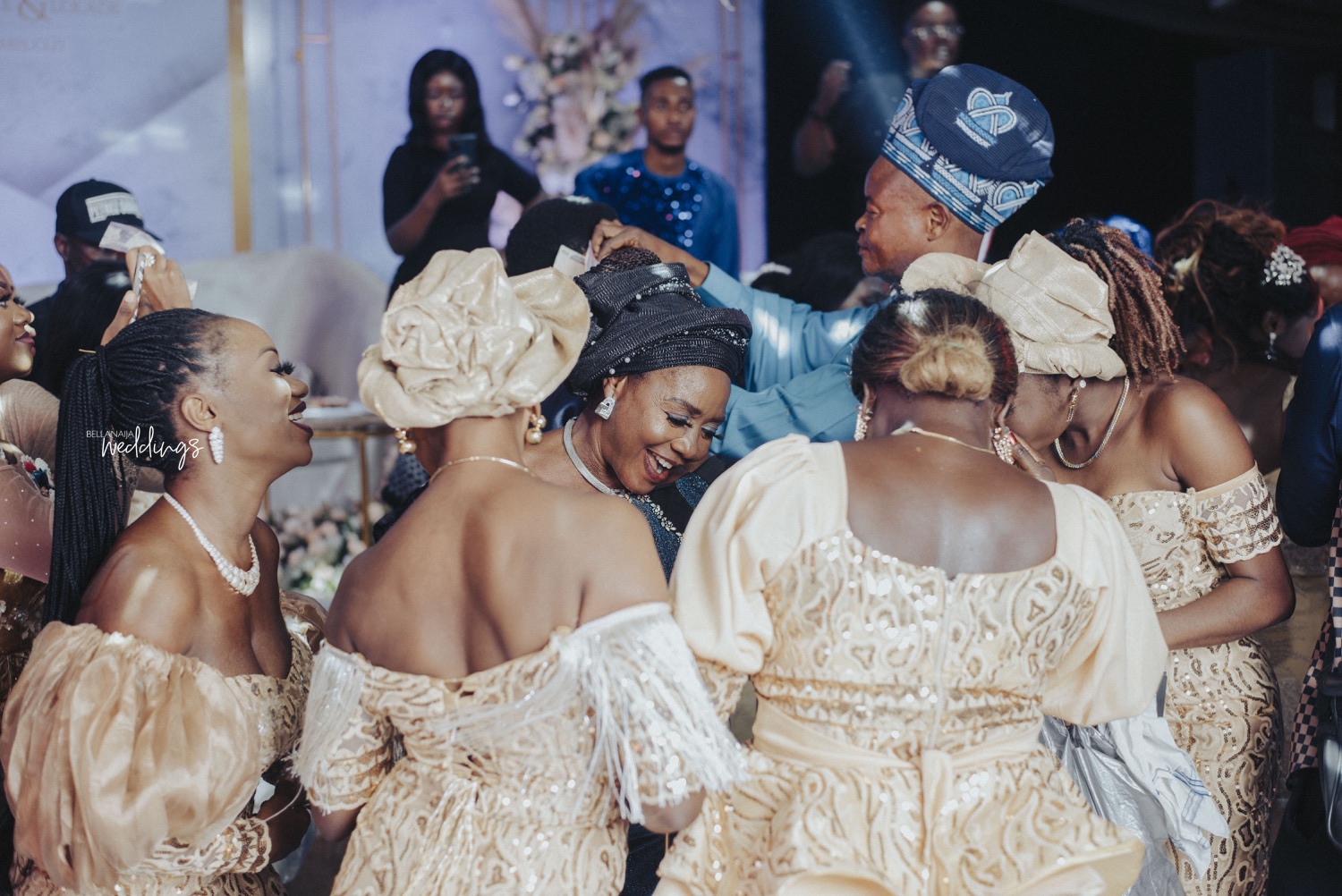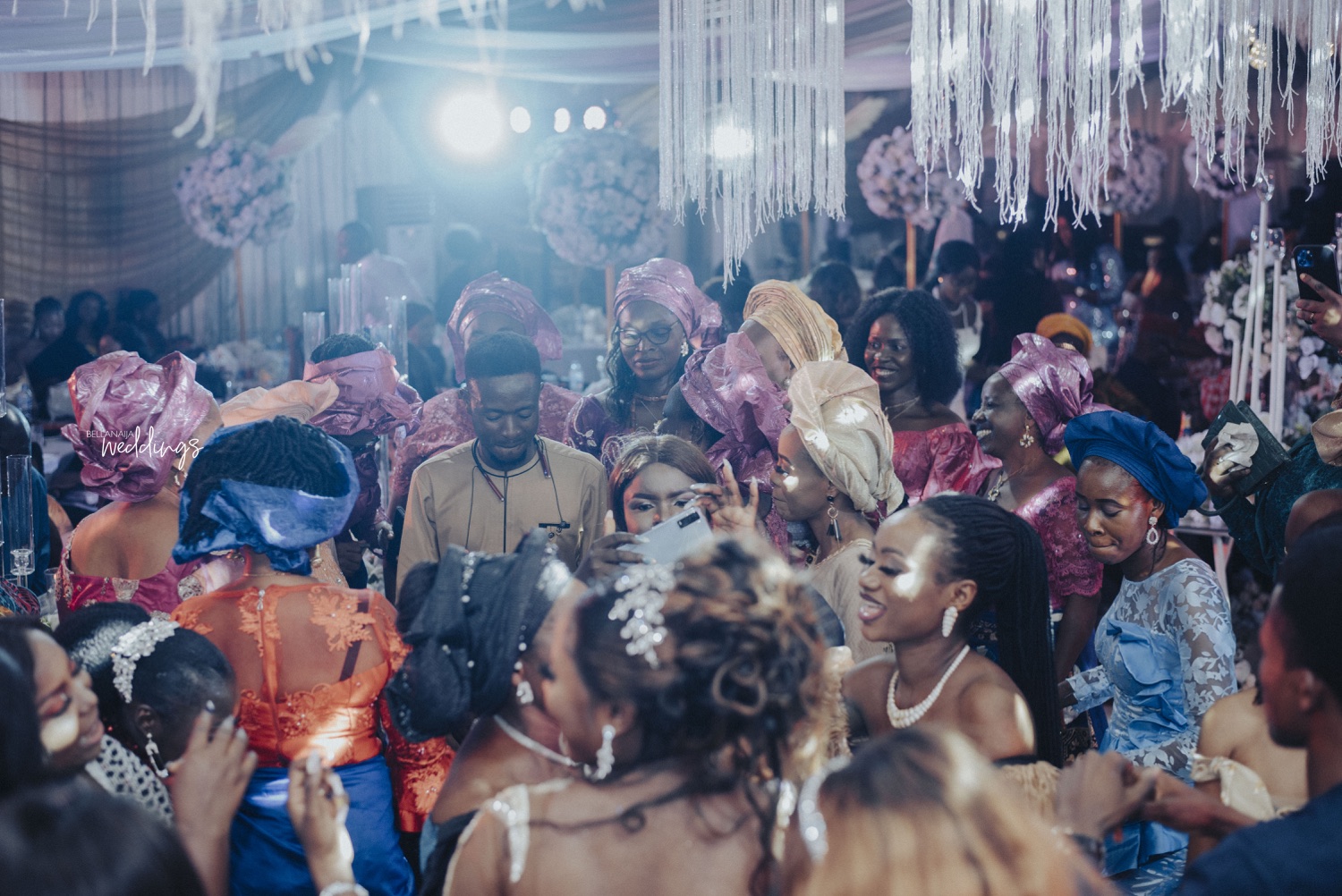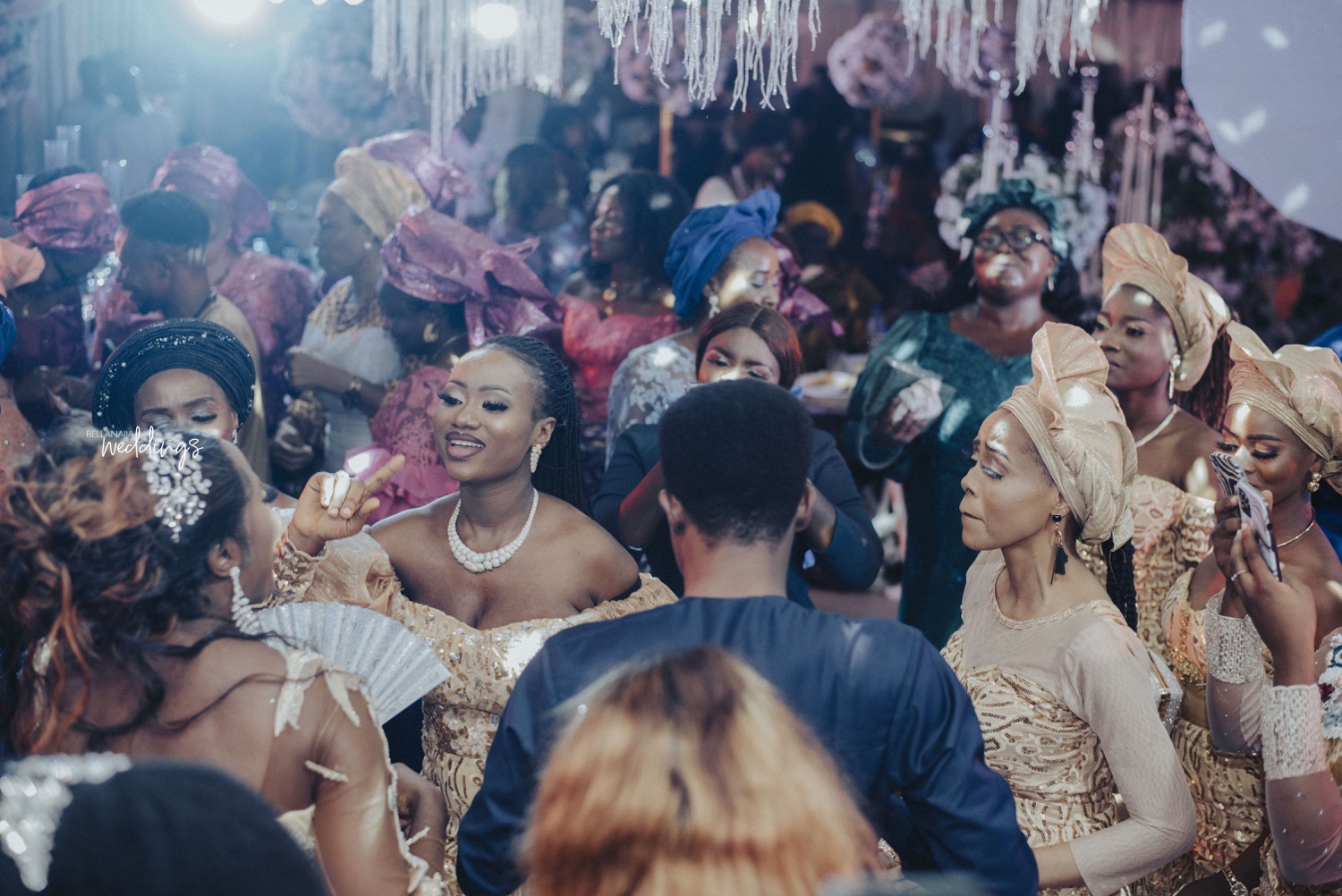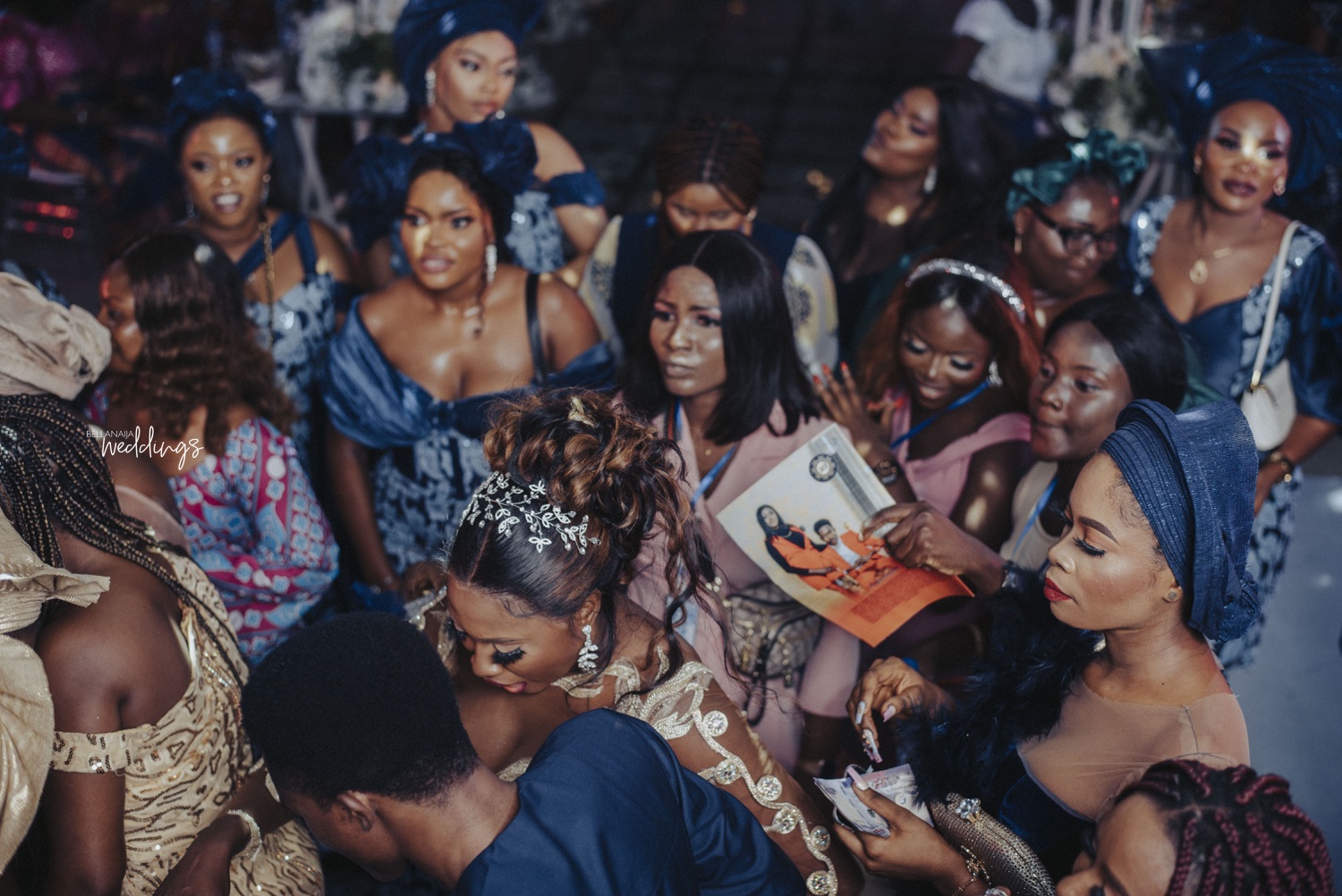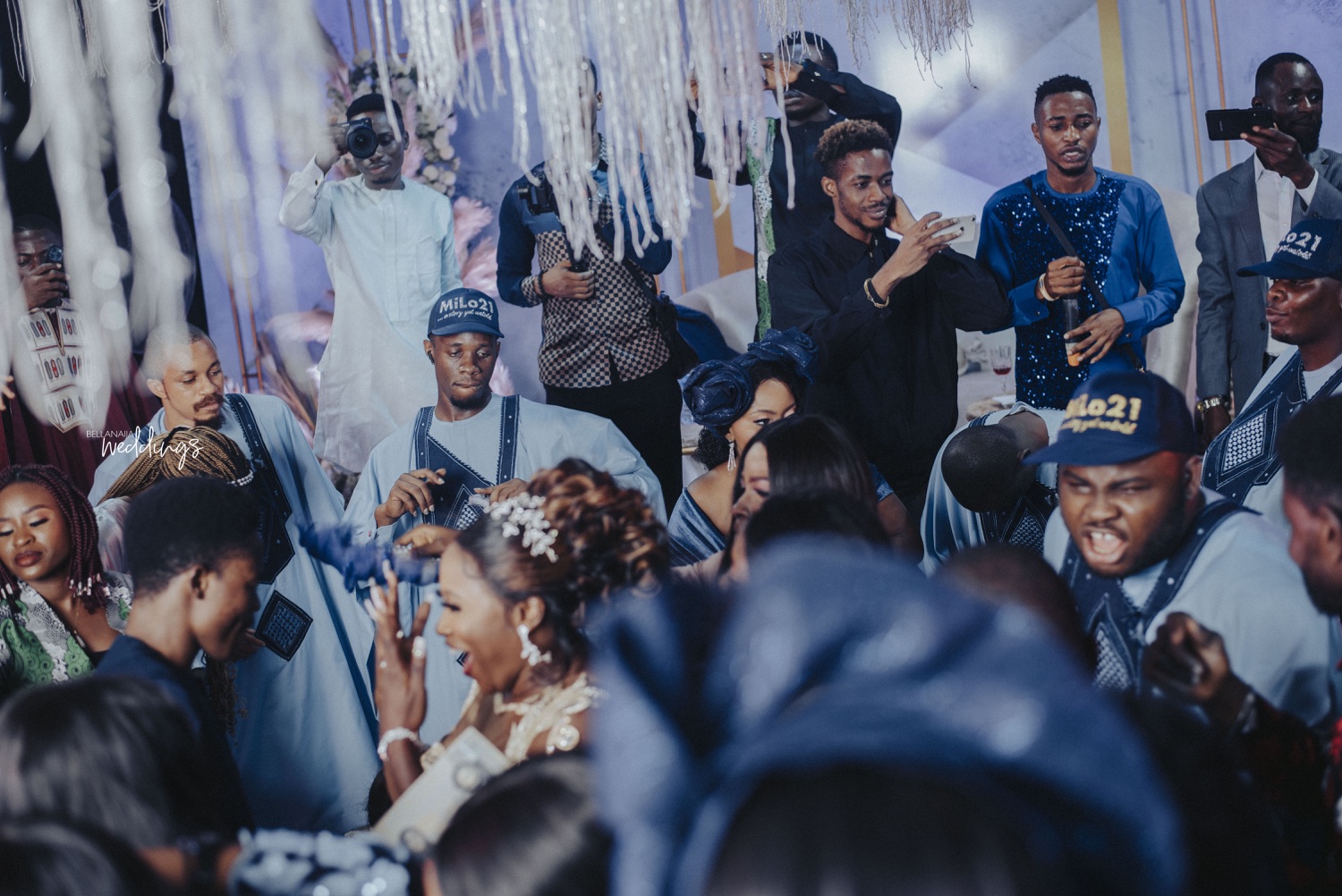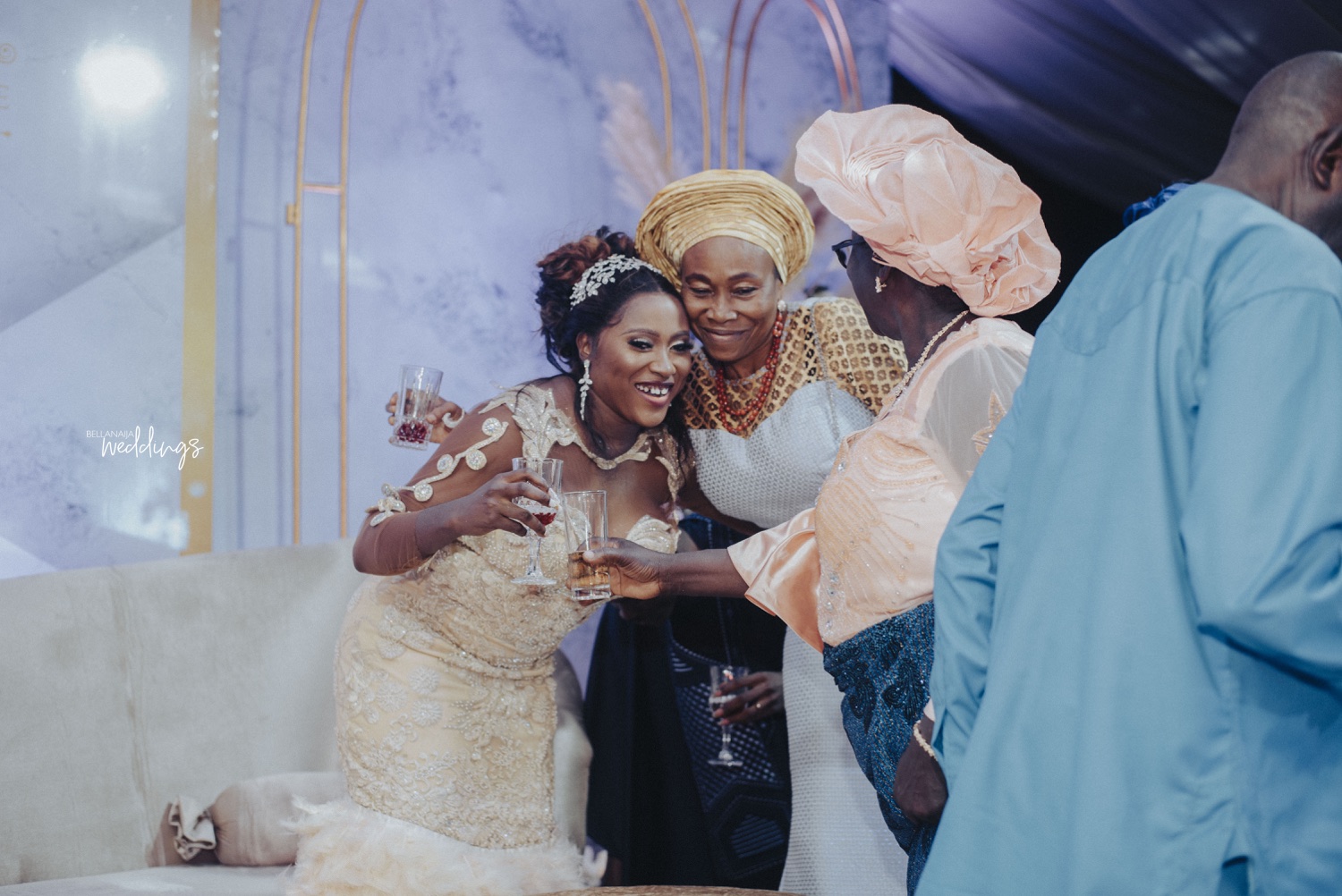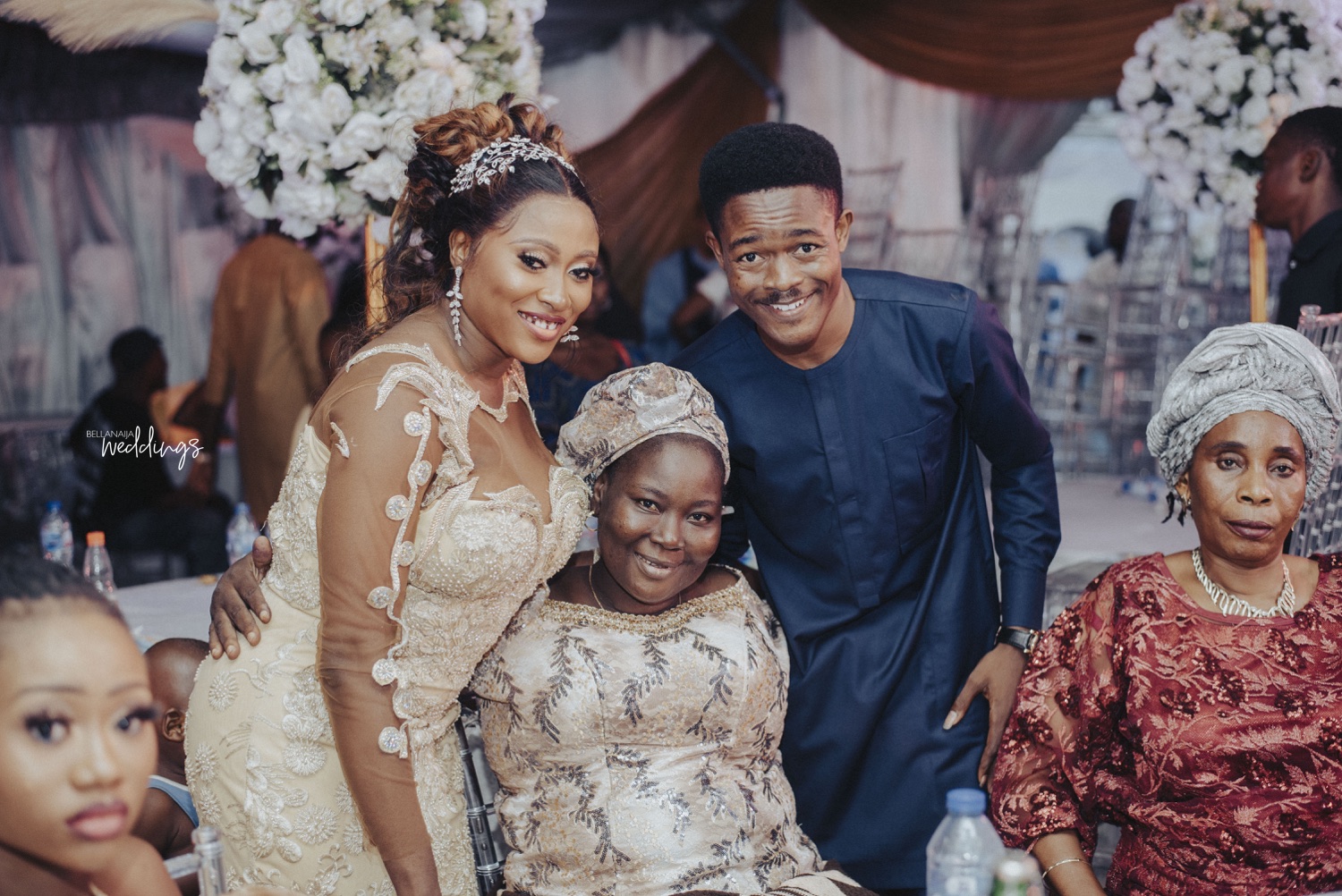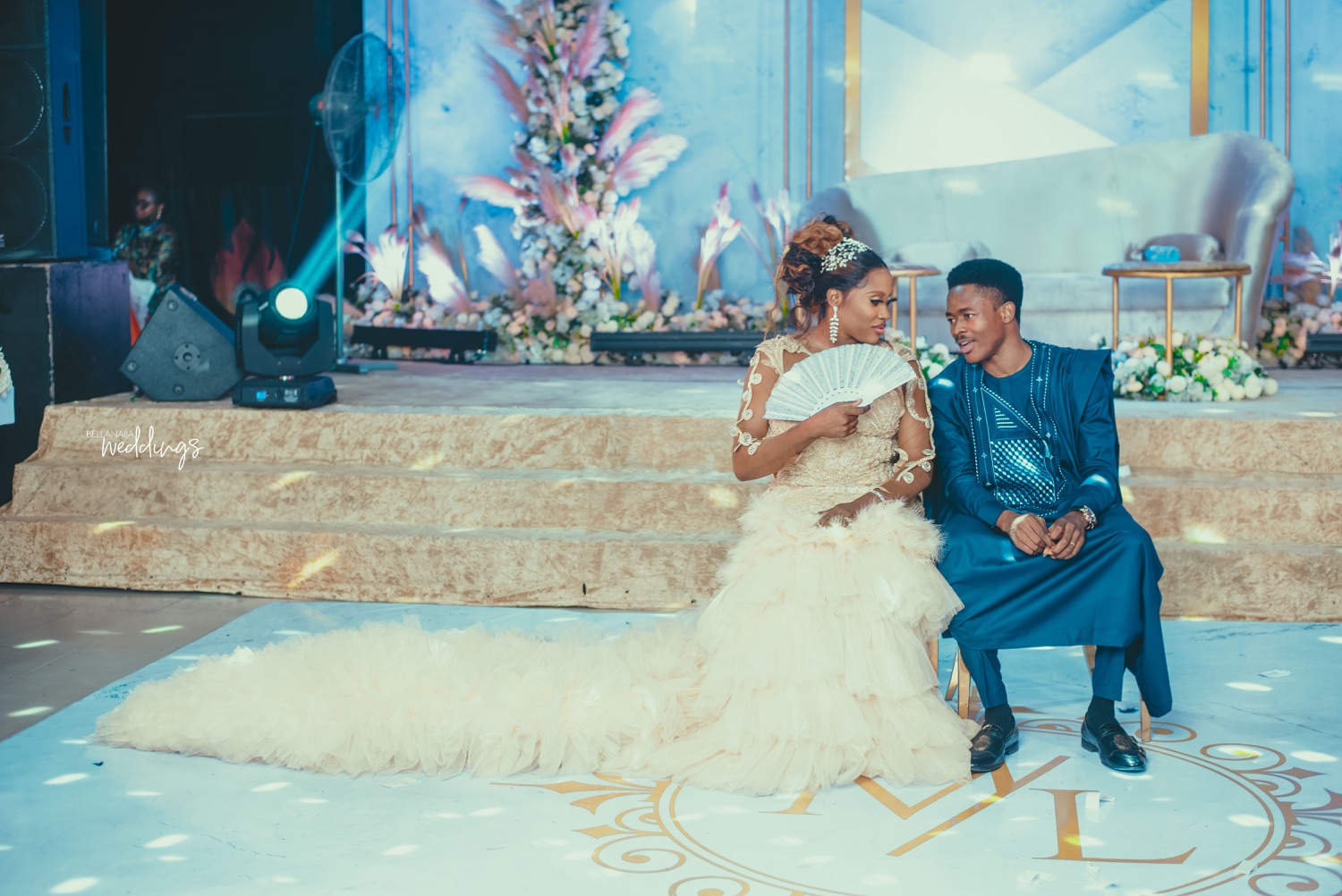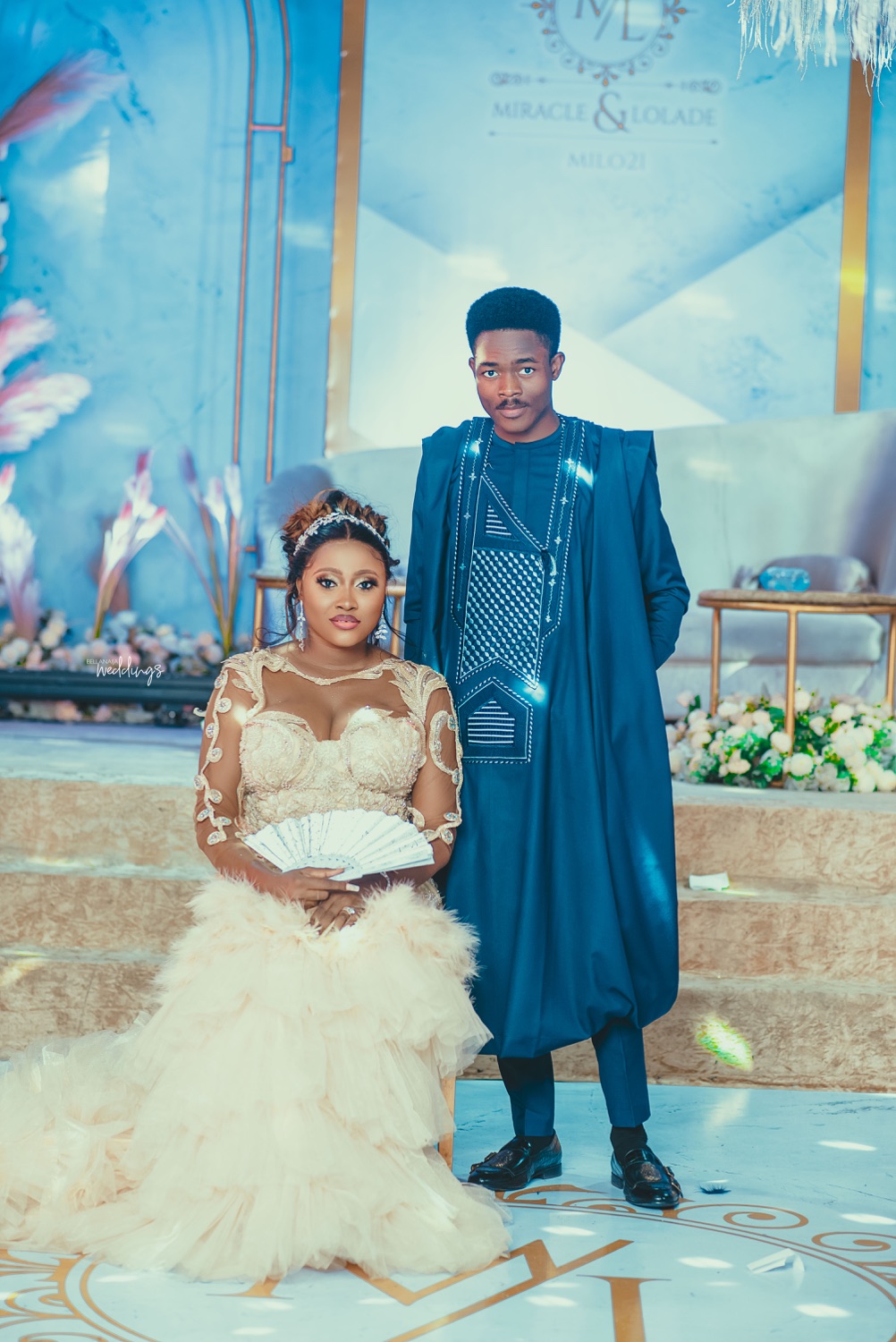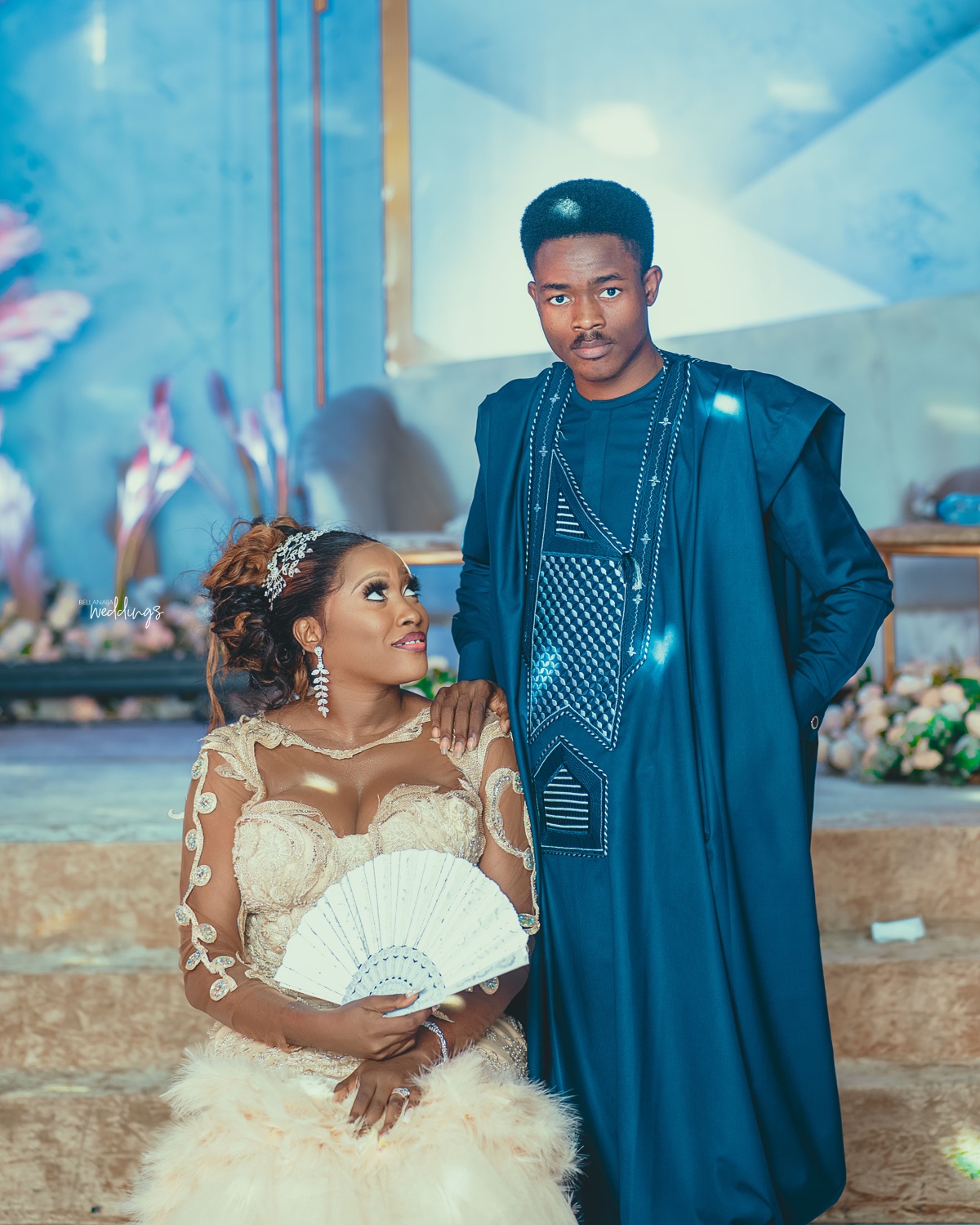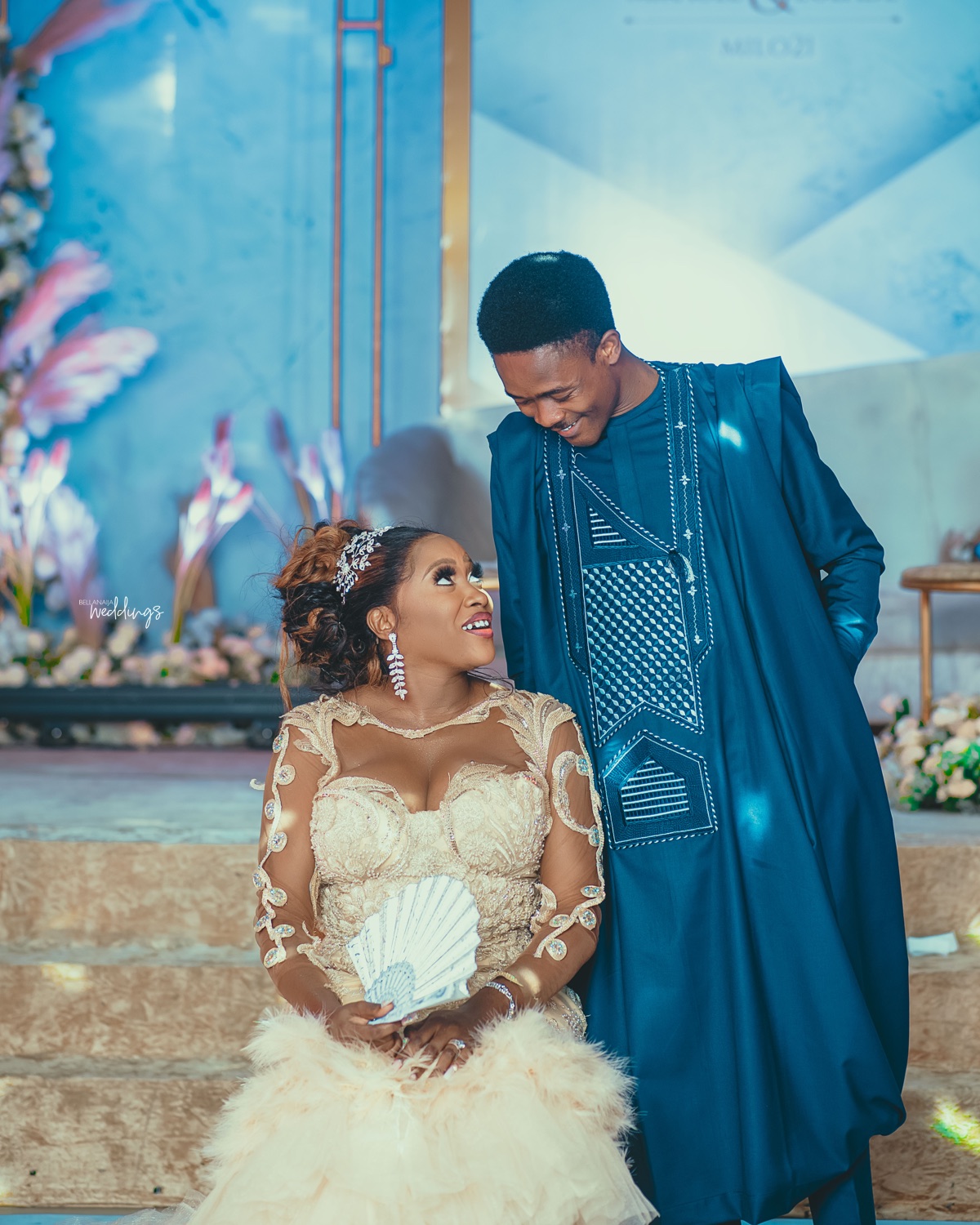 Credits
Bride: @miraclemercy2017
Groom: @ololadeisrael
Fresher Planner: @38secondsevents
Decor: @doxafredrick_event
Lighting & Special Effects: @cloudeffects
Entertainment: @eventainers
Drinks: @drinkzdotcom
Photography : @vanpiranc
Security: @petrezguards
Catering: @ticokitchen