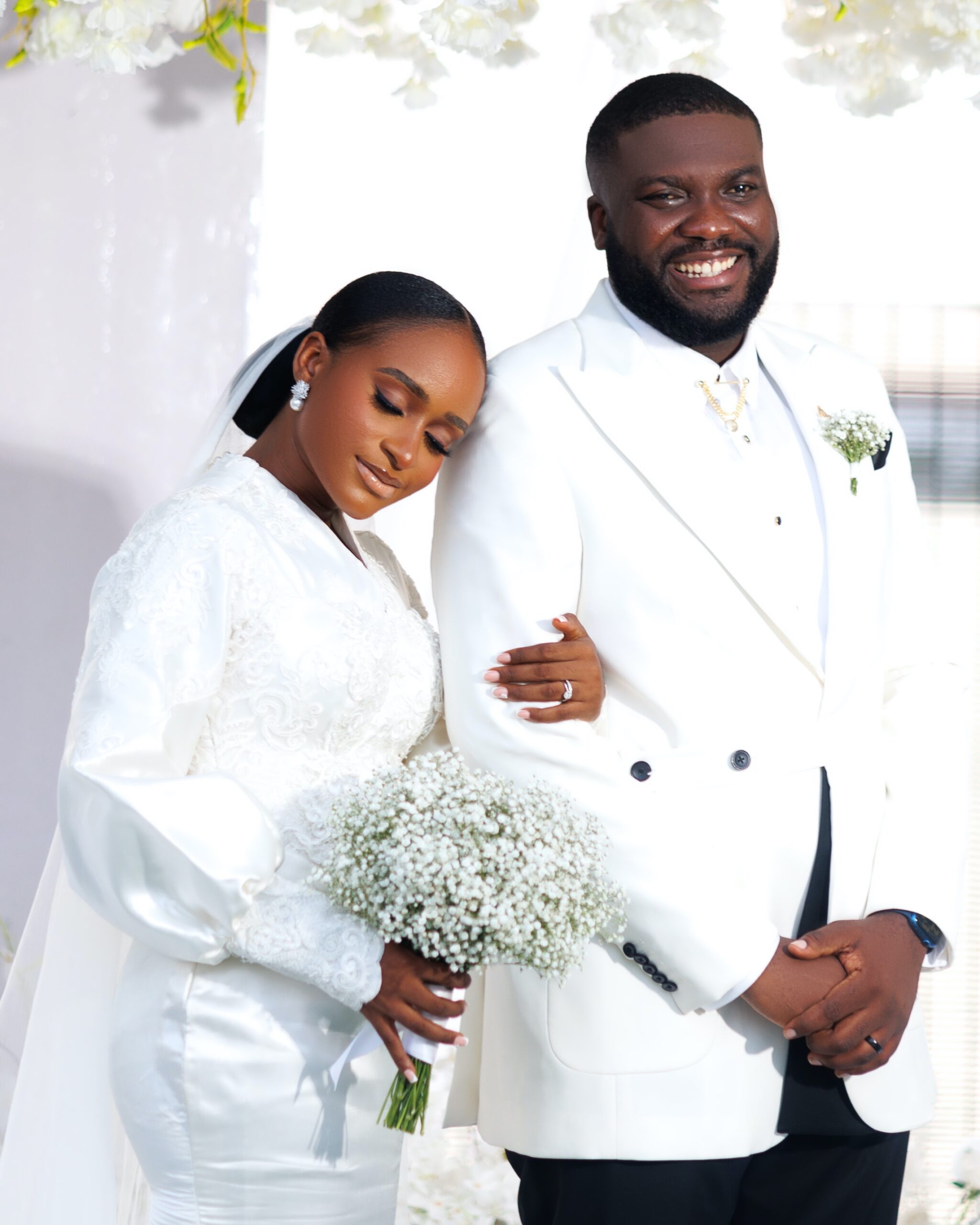 We are super giddy today and before we tell you why, let's do a little flash back. 😃 Do you remember Olorunfemi who found the love of his life, Miriam on a mutual friend's WhatsApp status? You can catch up here if you missed their sweet love story.
Well, the sweethearts have taken the forever route and are blessing our day with their beautiful white wedding photos! Exuding timeless elegance, Miriam was the star of the show in her vintage wedding dress and Olorunfemi was every bit the gentleman in his custom made suit. Their wedding was a magical day filled with love, laughter, and pure bliss! We are totally obsessed with their wedding photos and we bet you will love them as much as we do!
Enjoy their white wedding photos below and see their trad wedding photos here: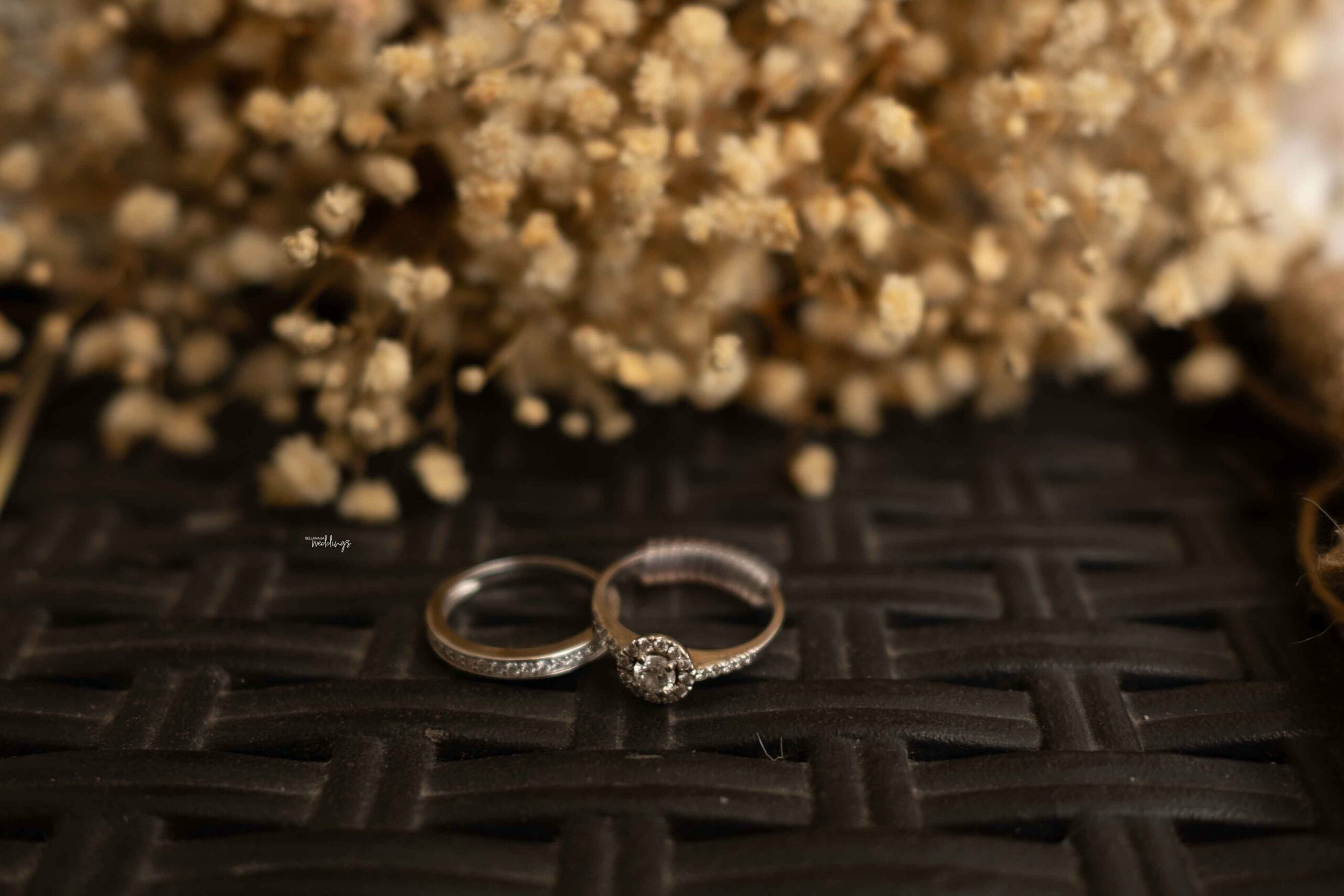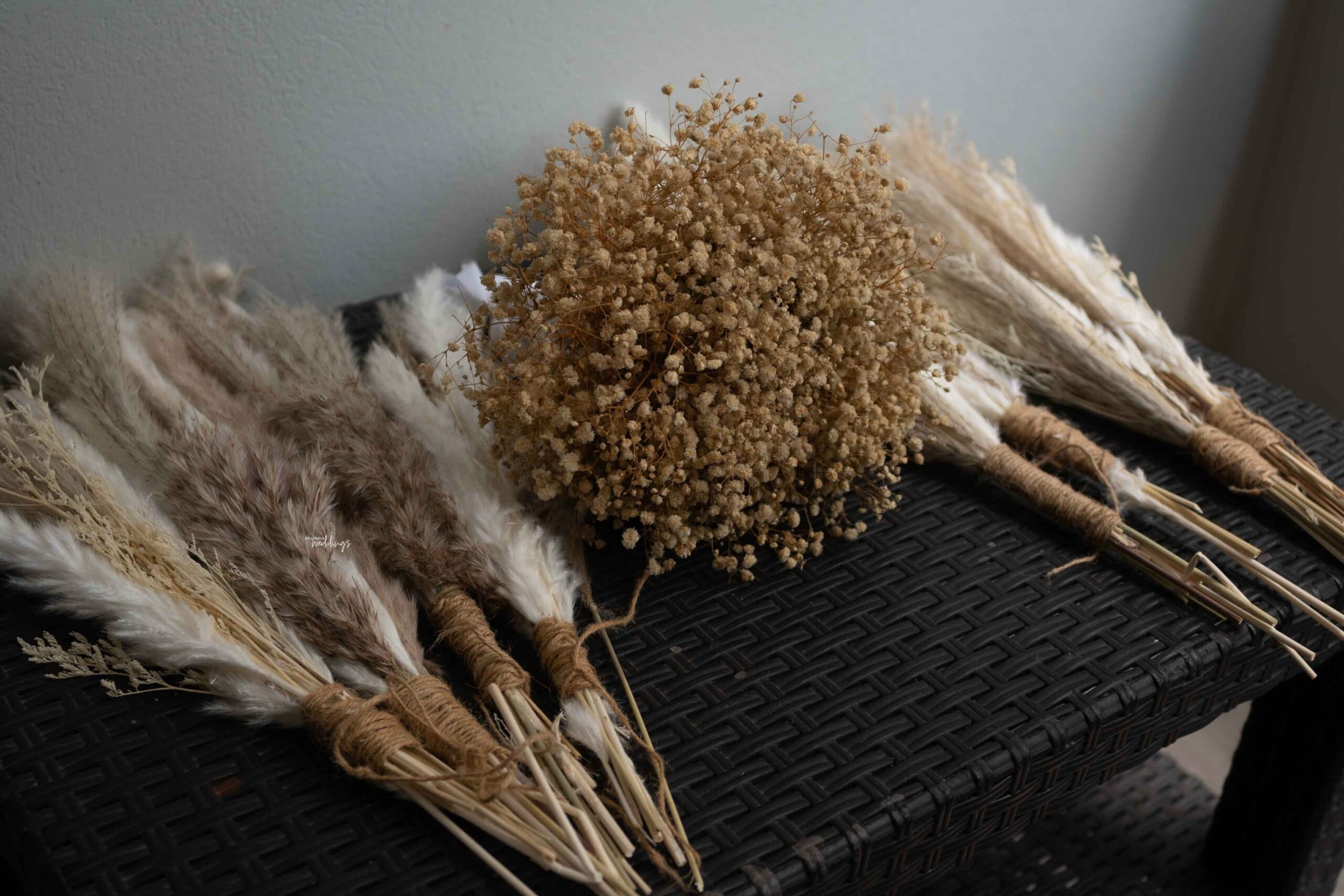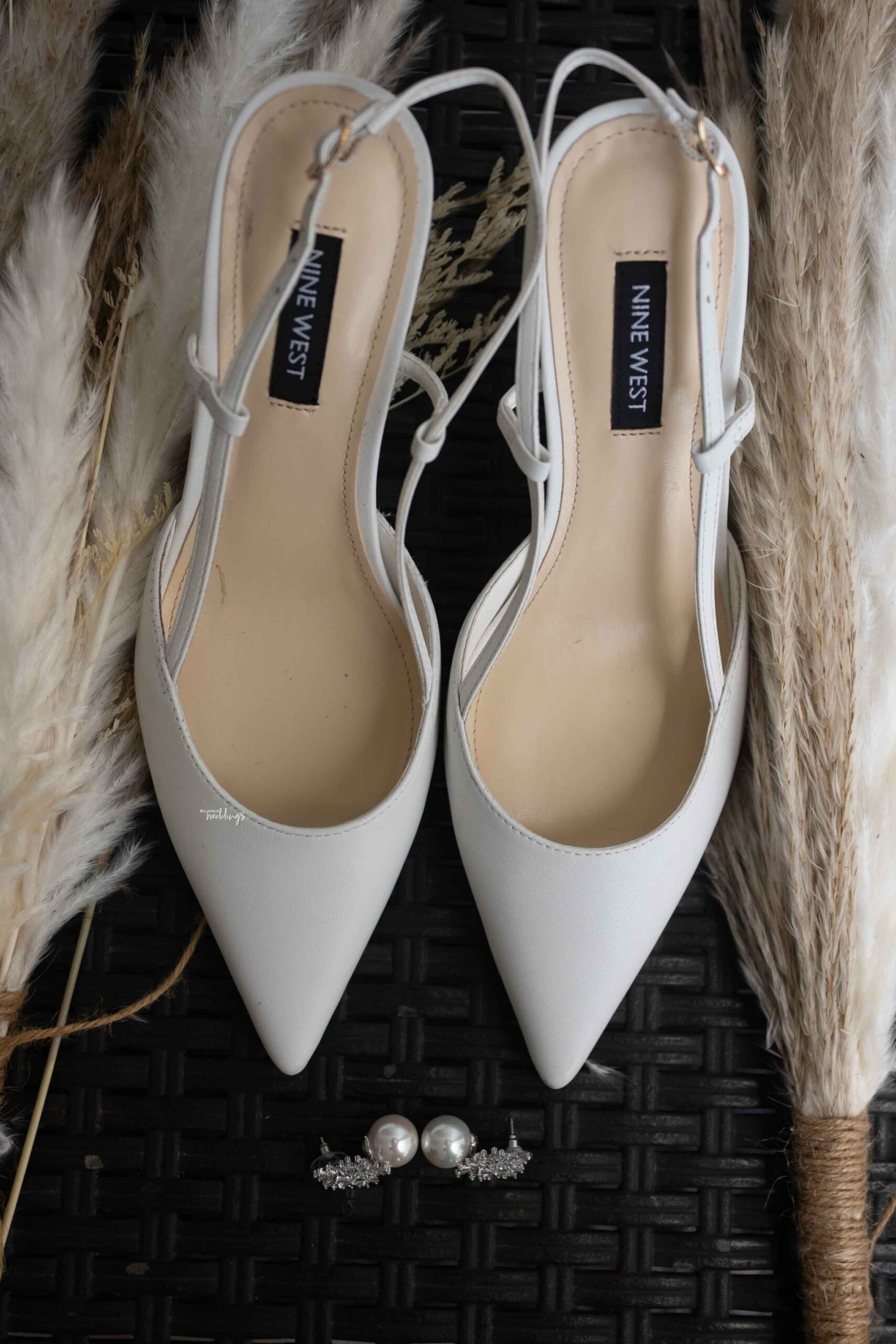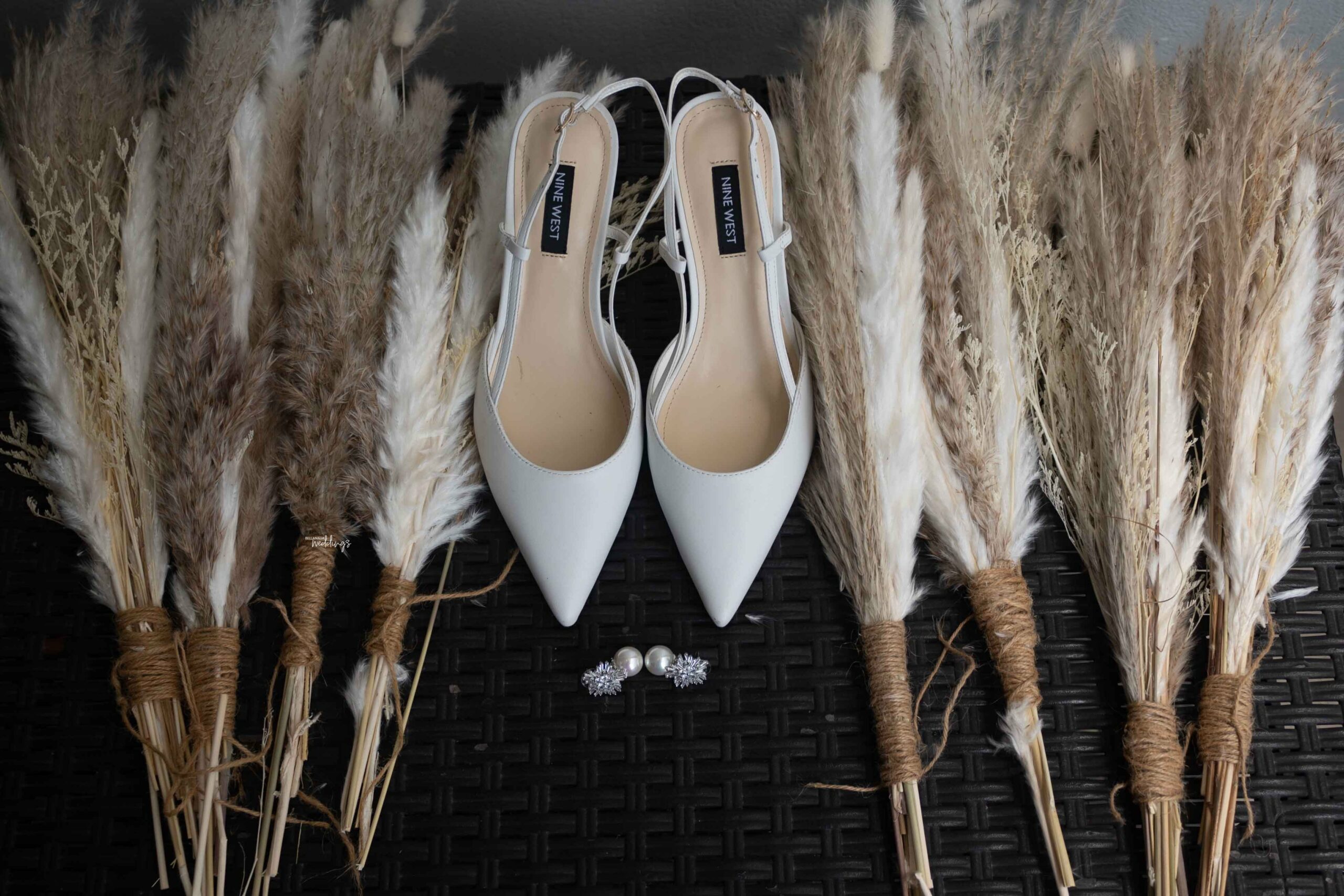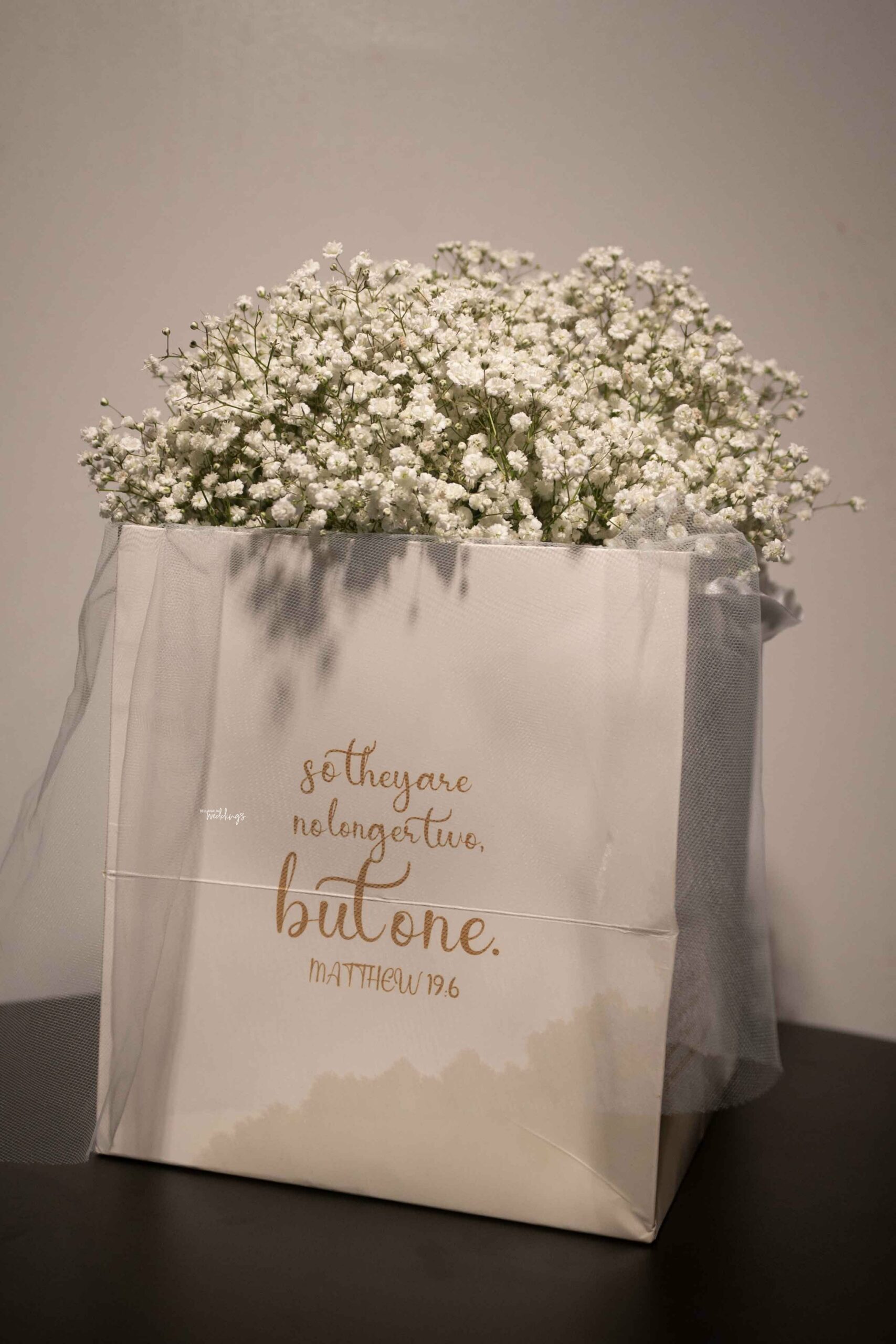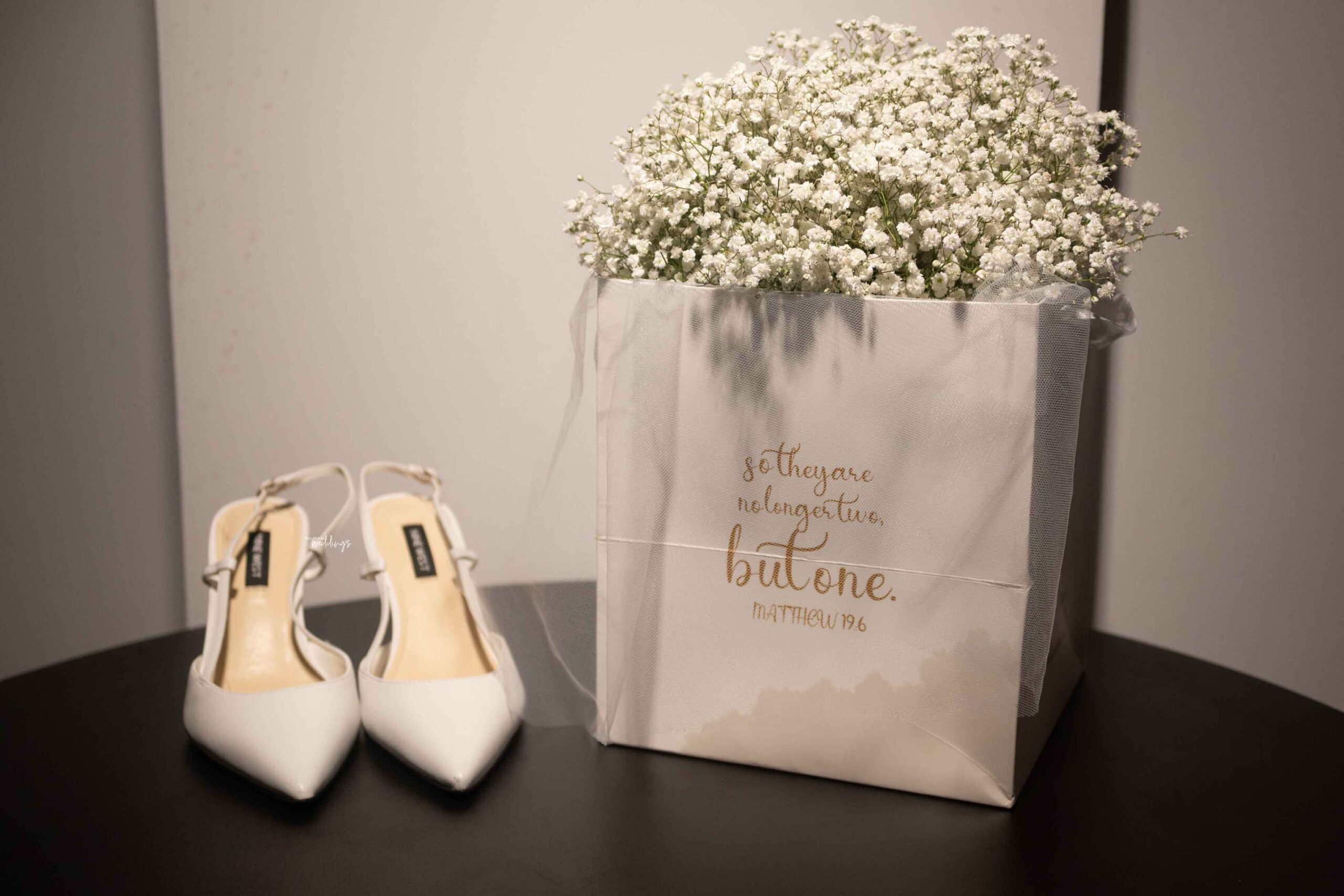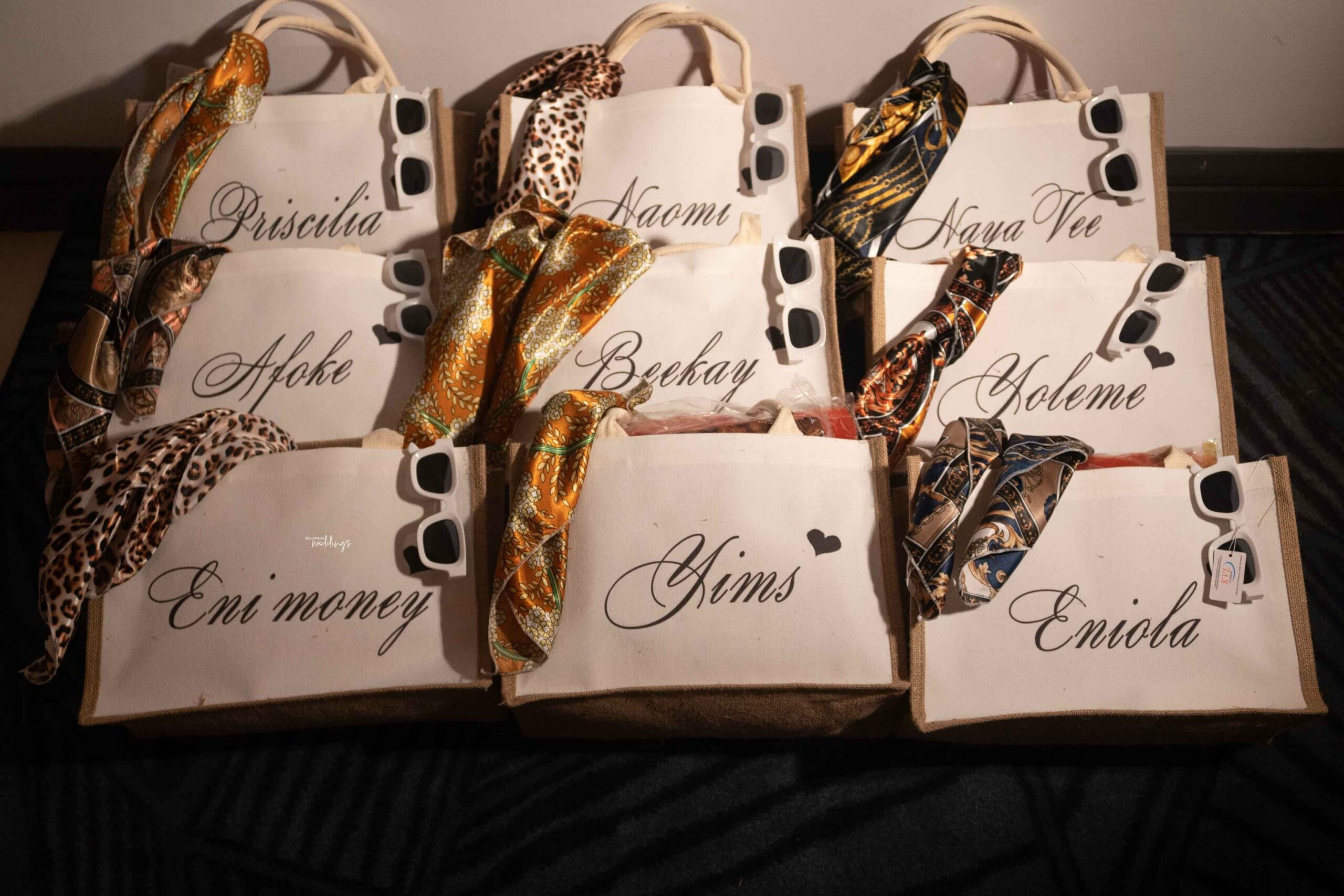 Did someone say gorgeous bride? 😍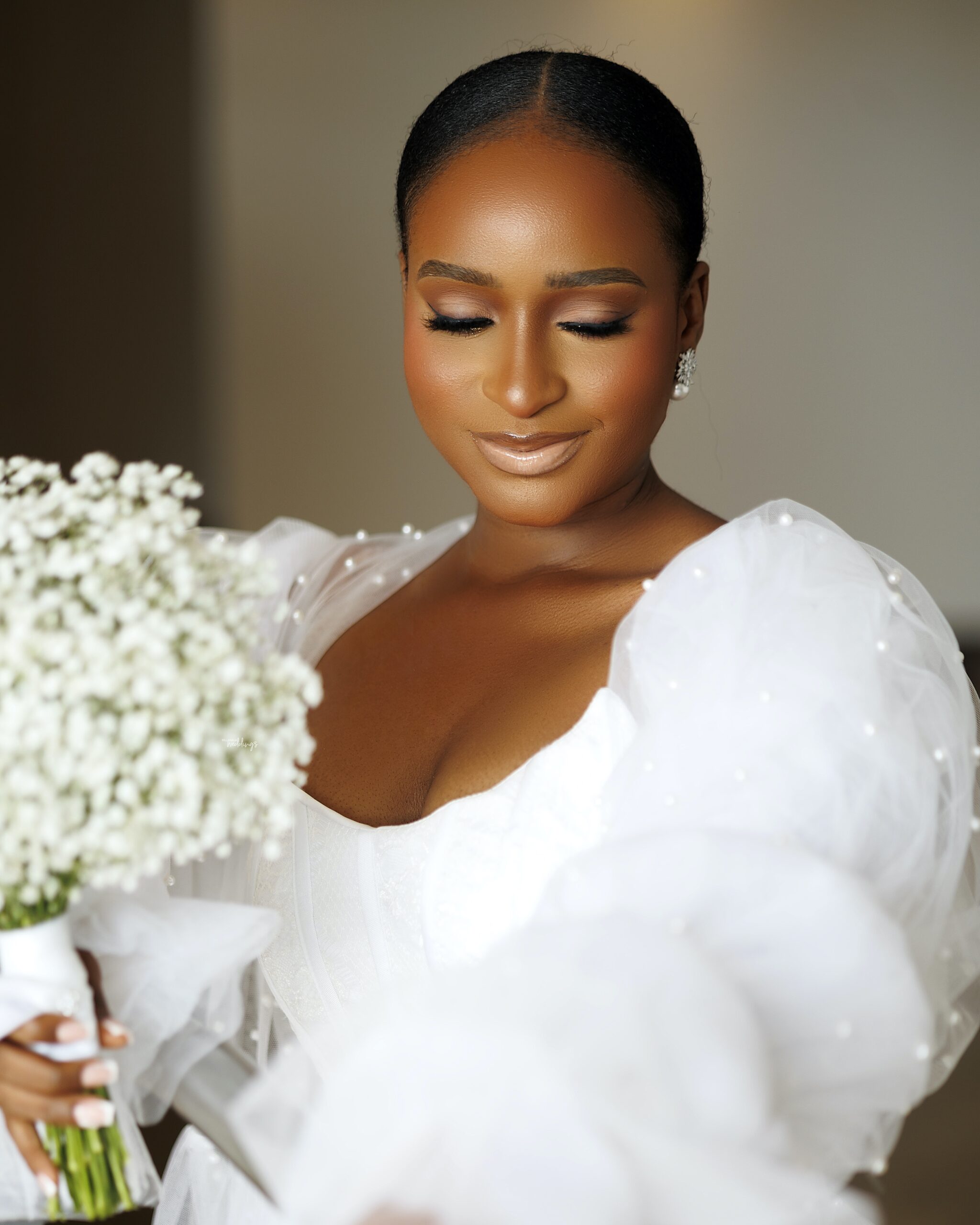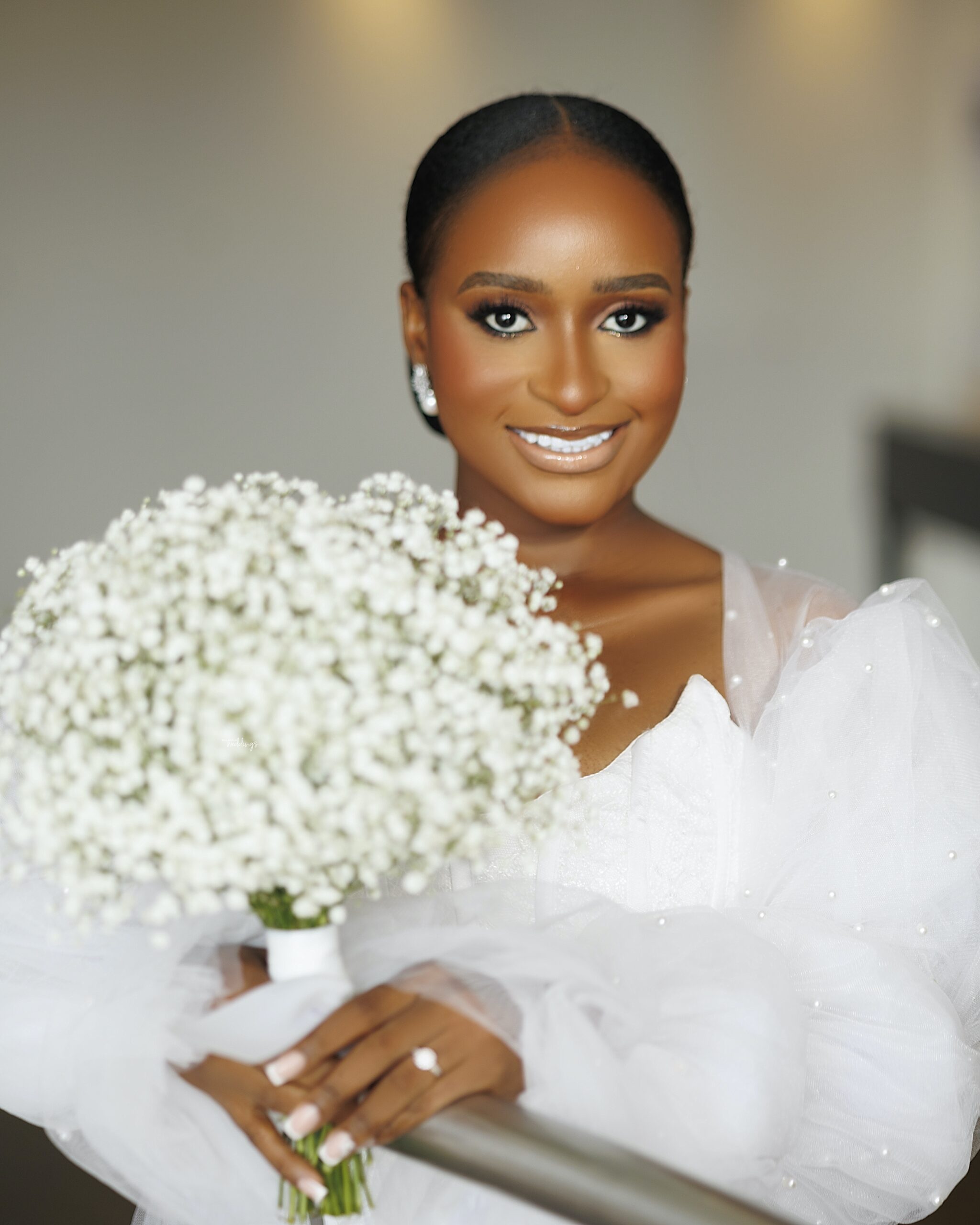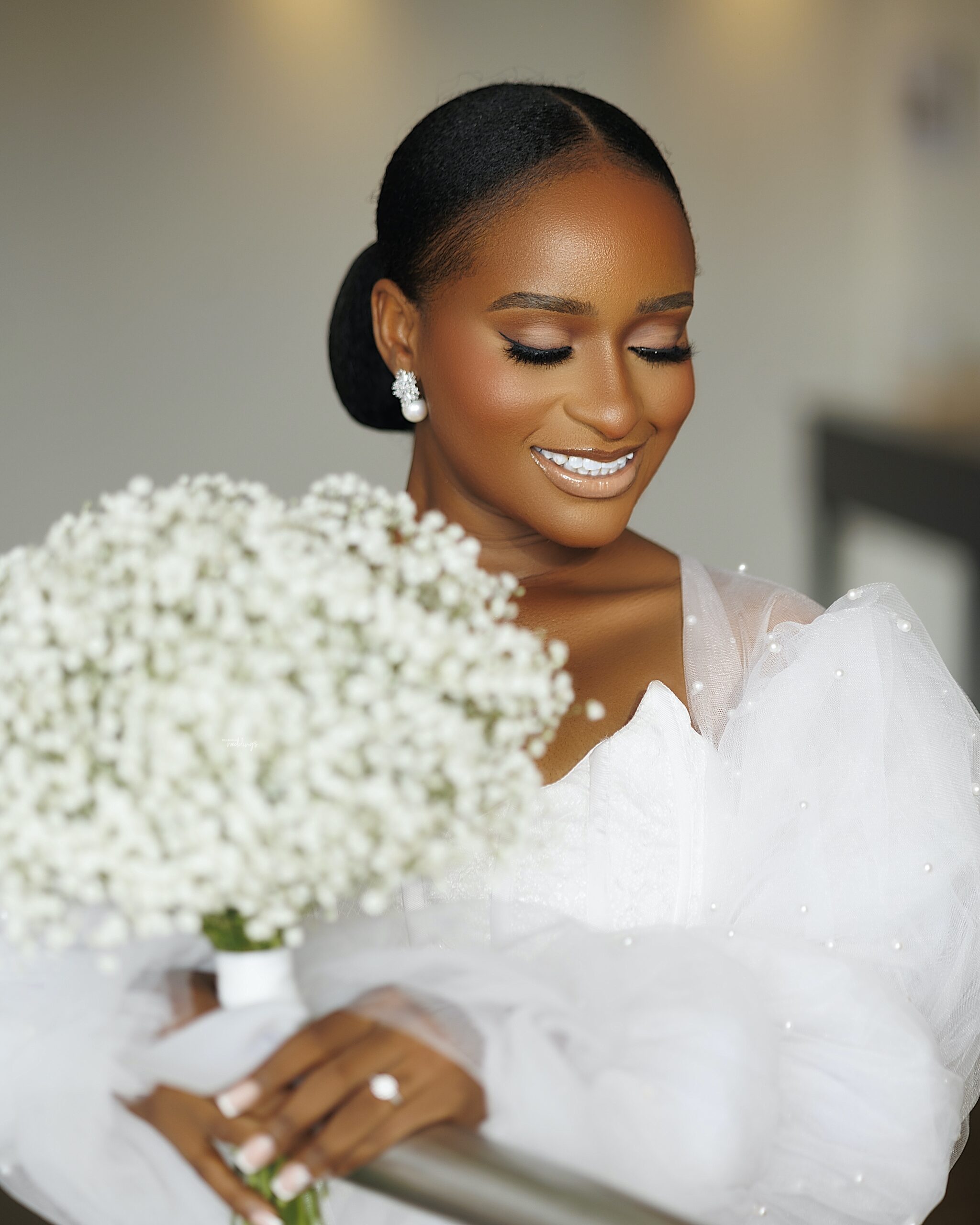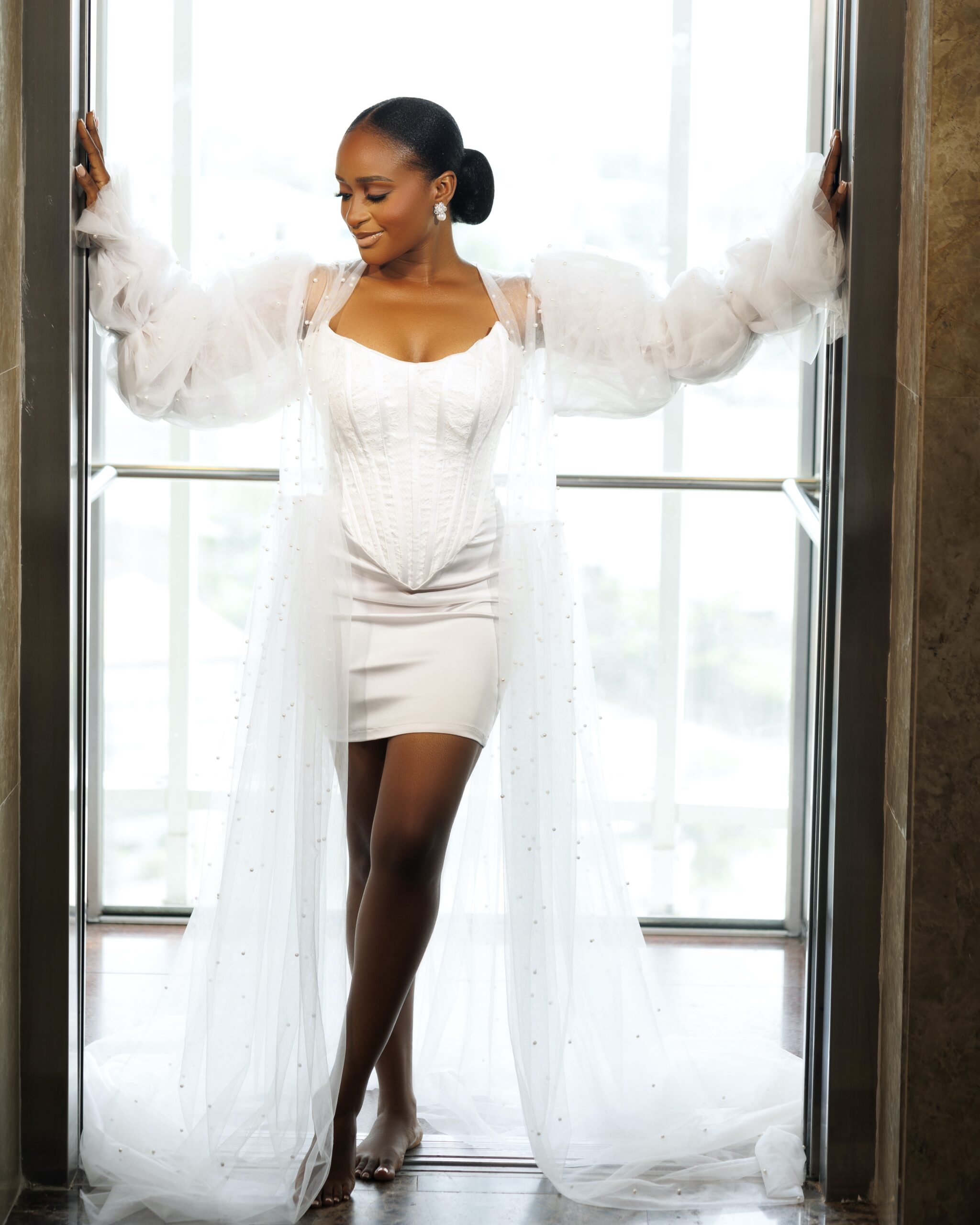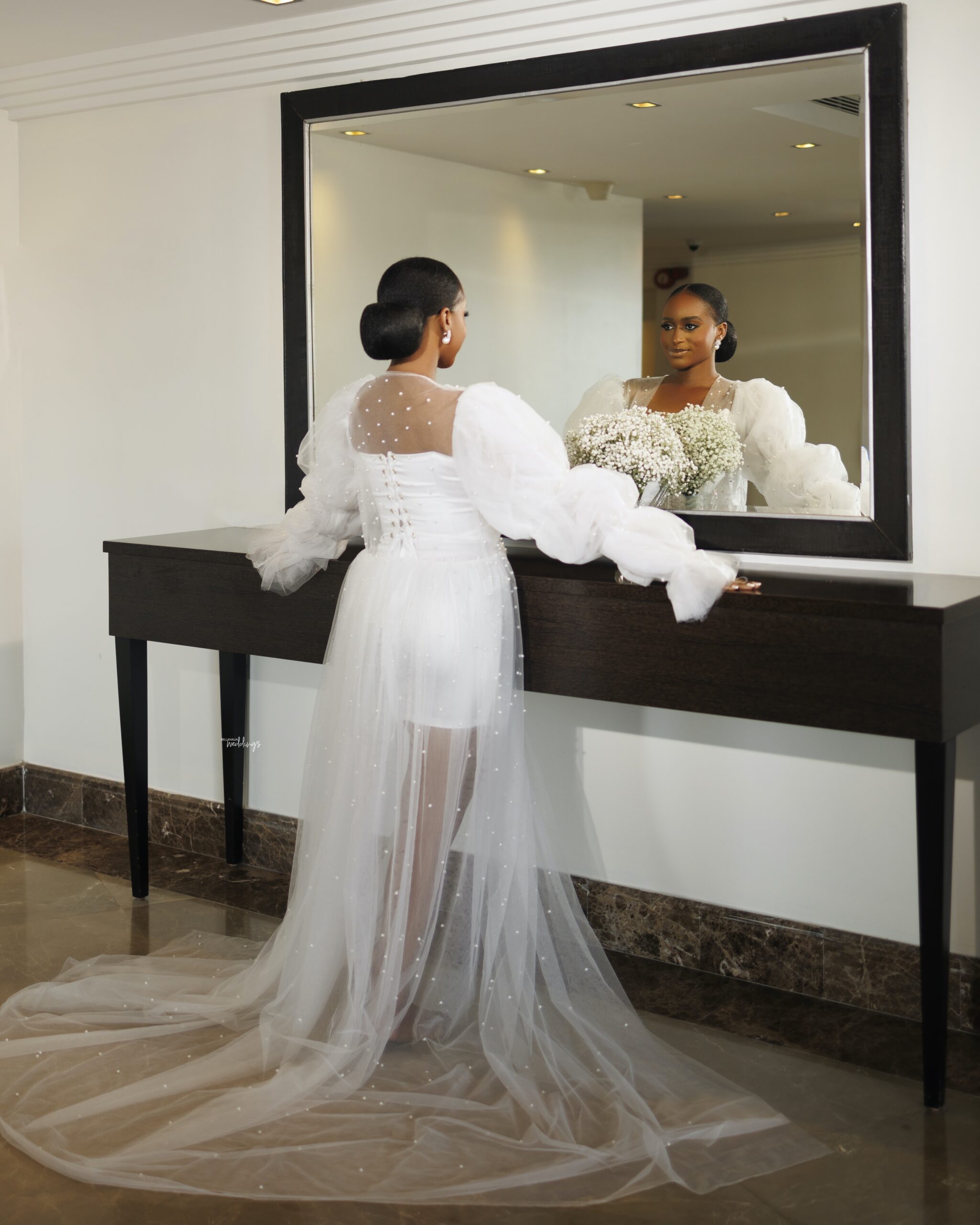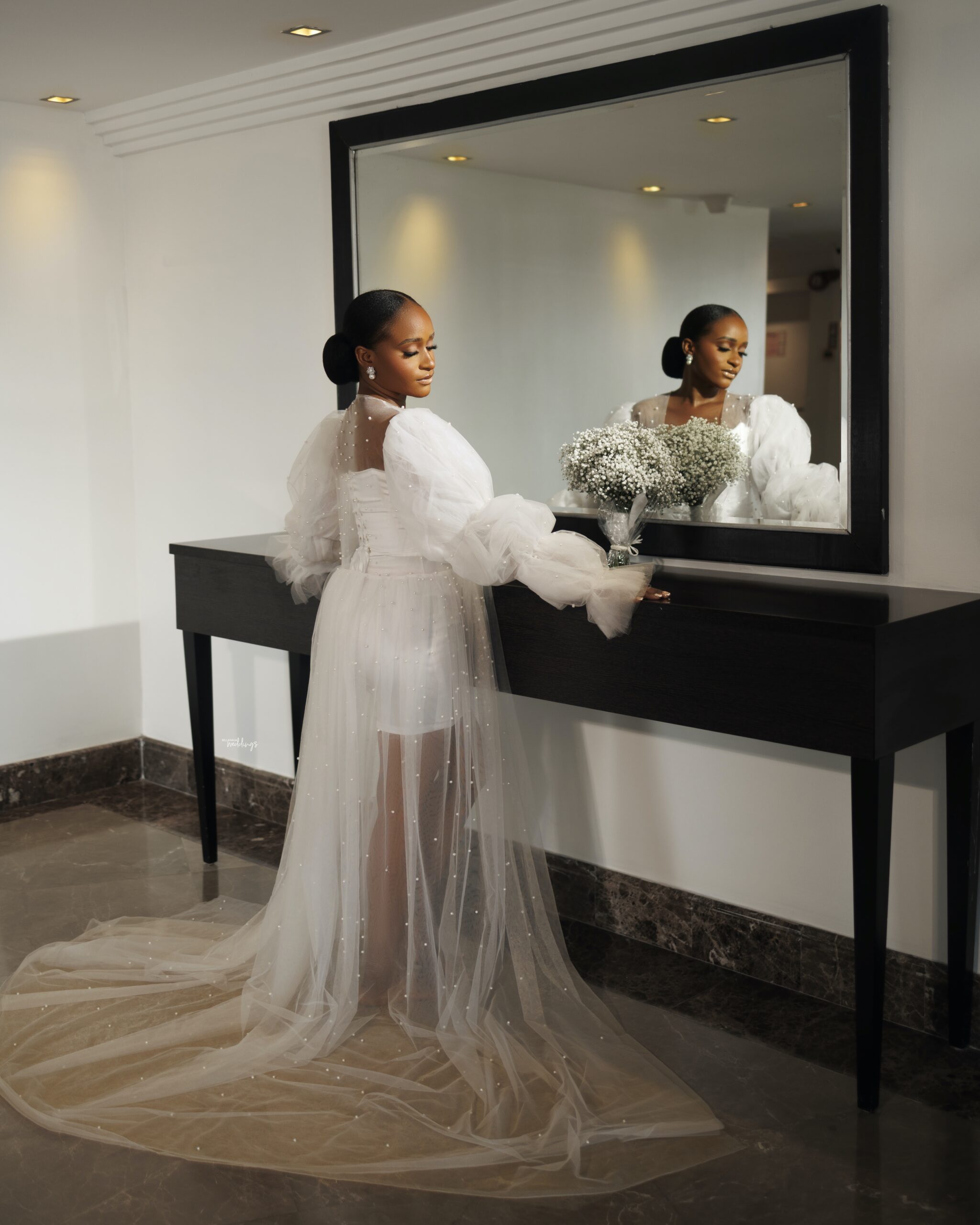 Miriam and her girls are adding colours to our day!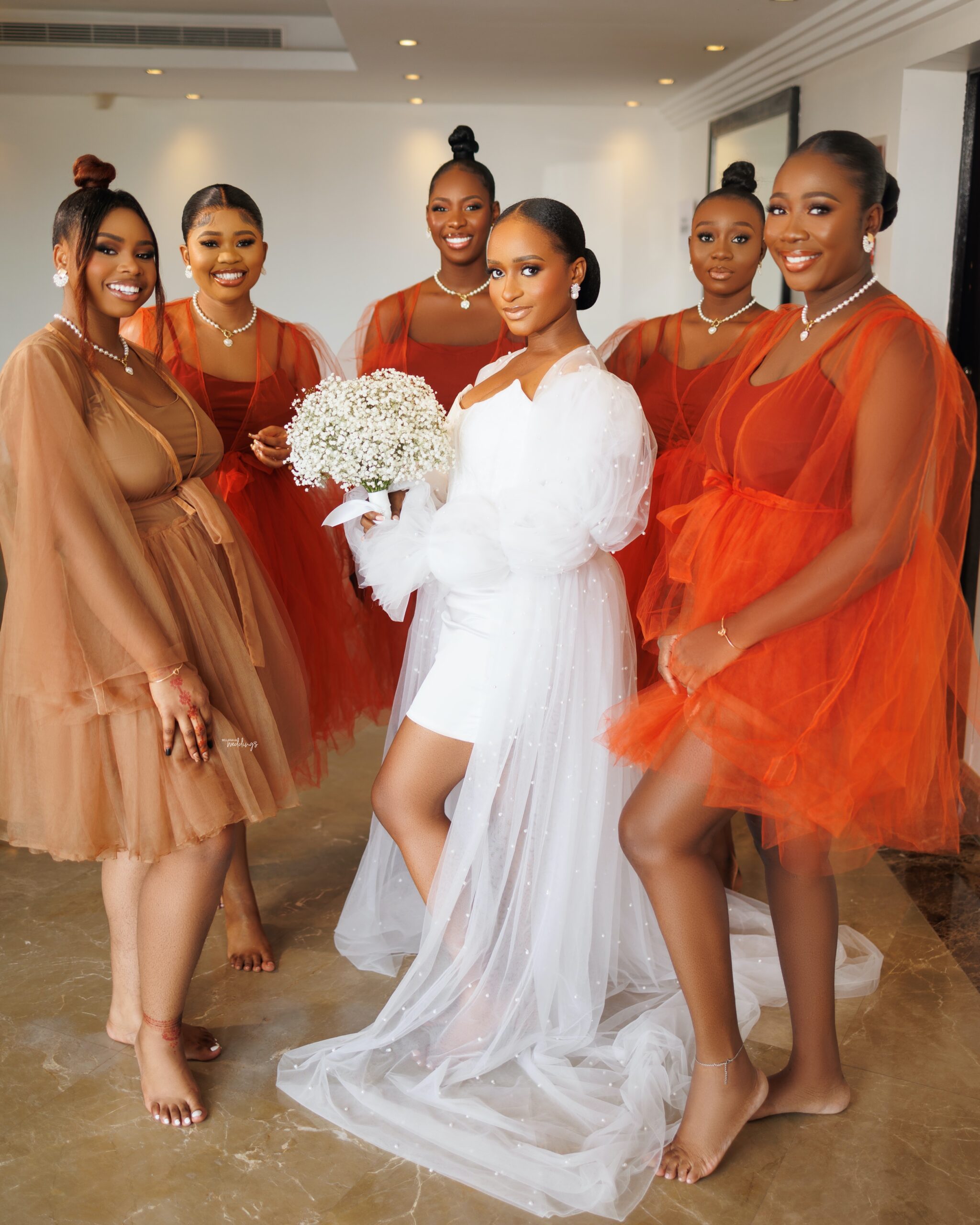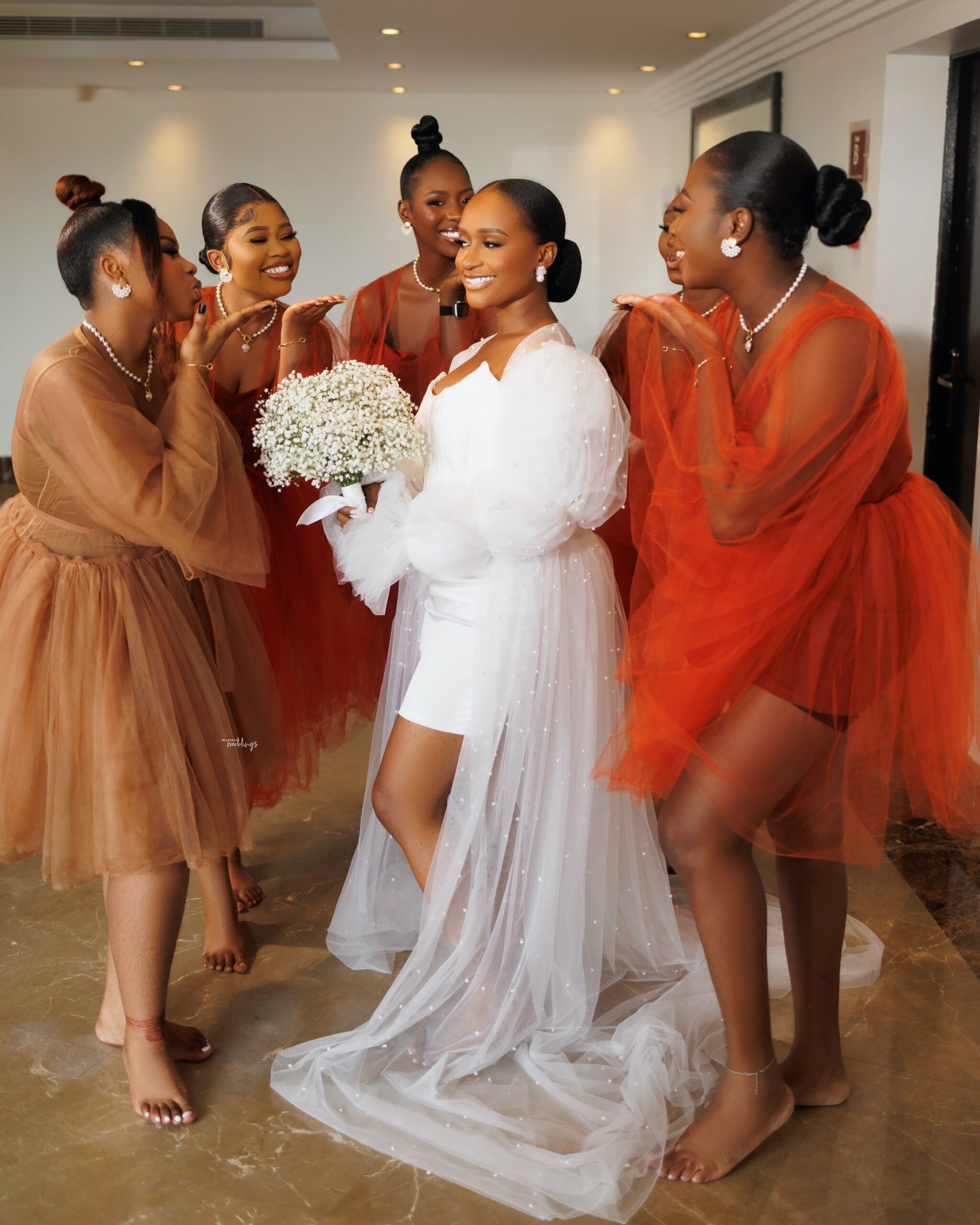 All set for the big day!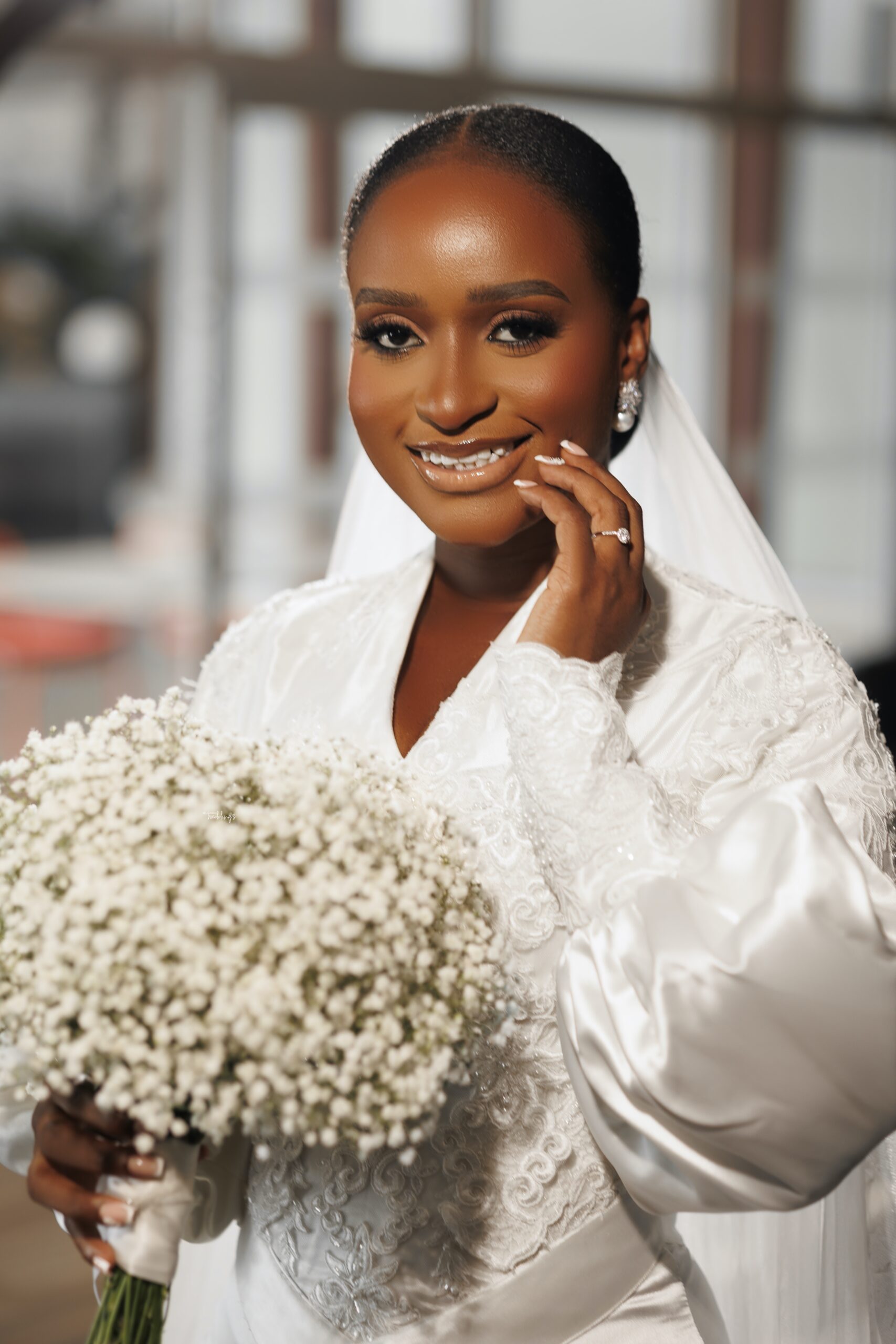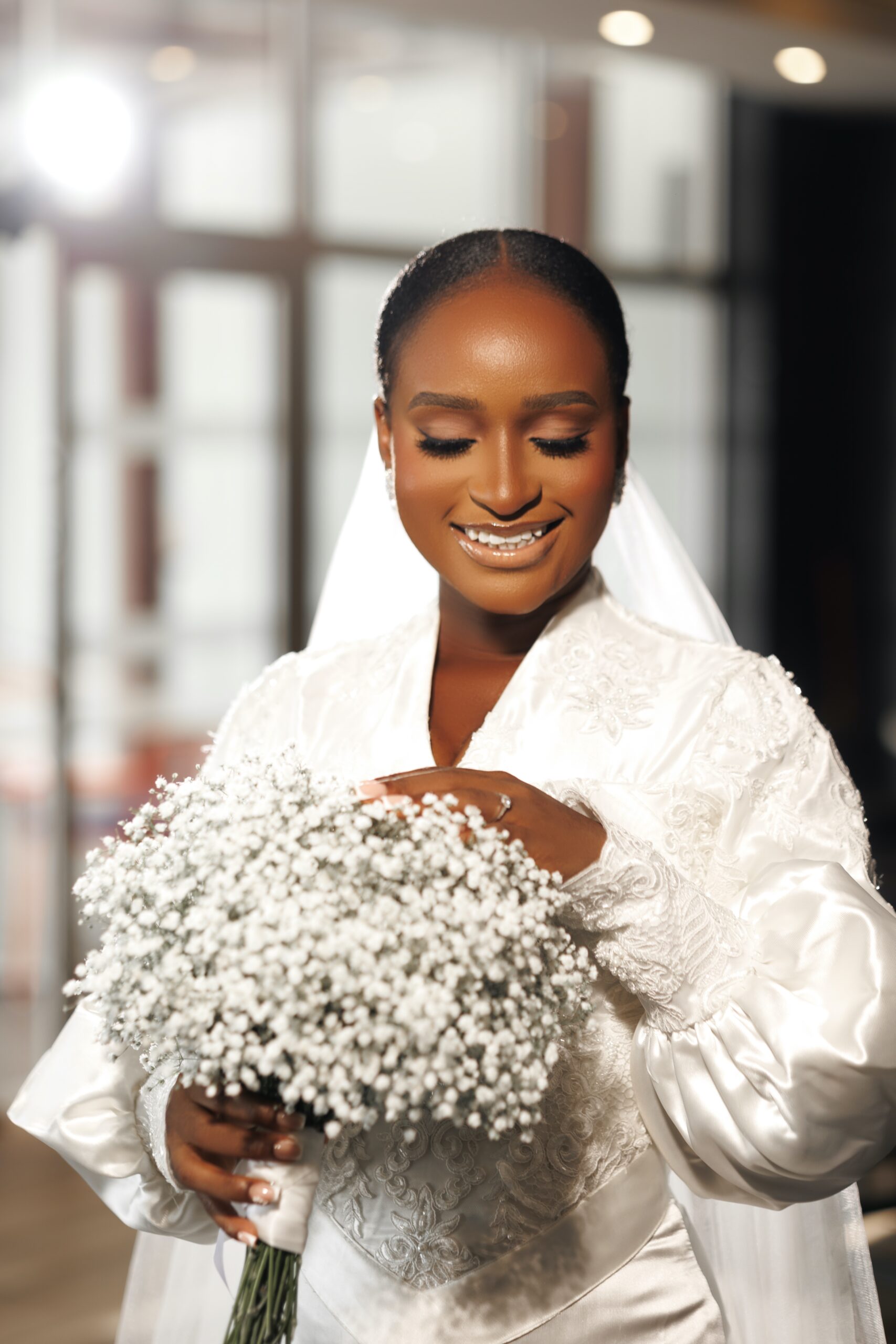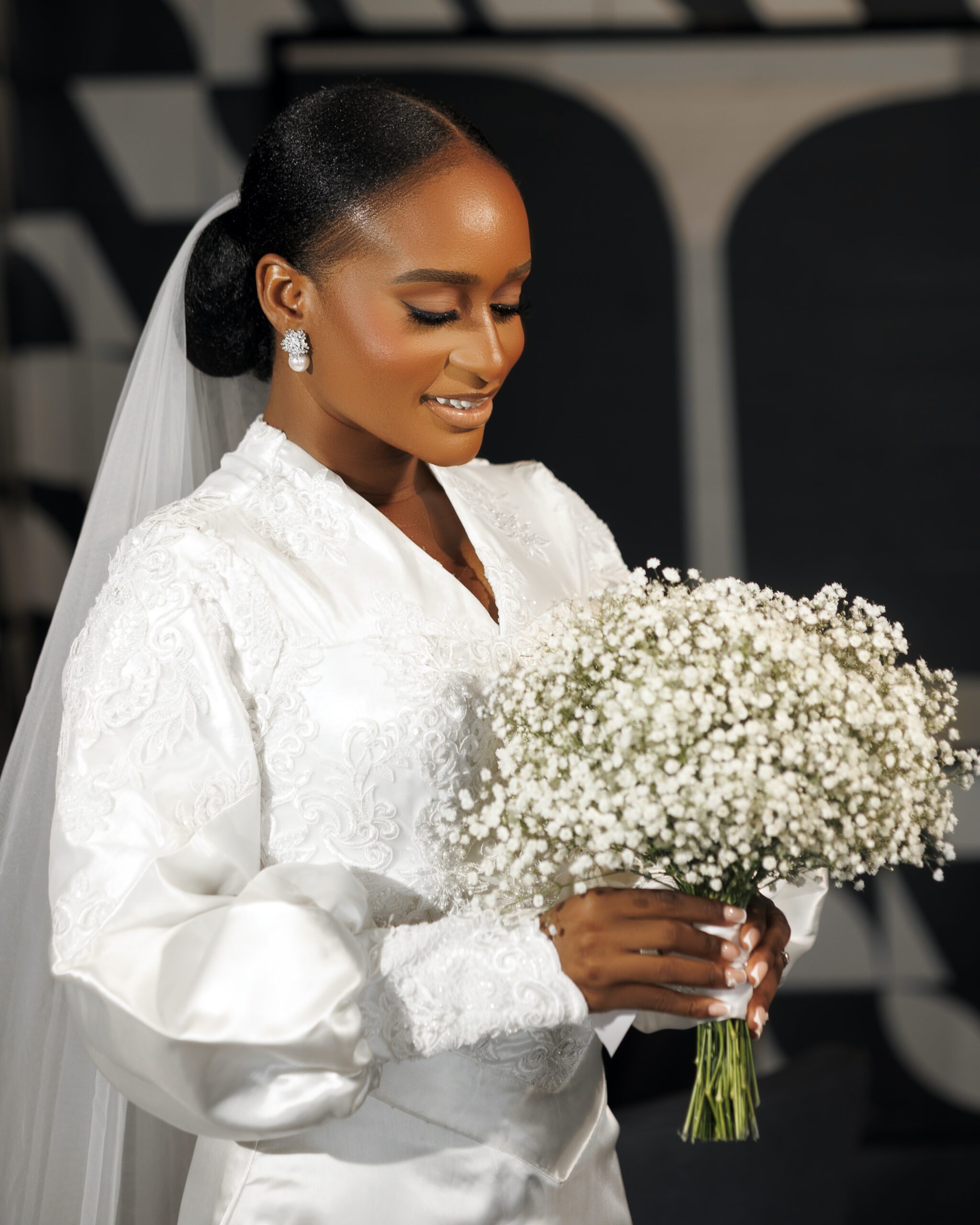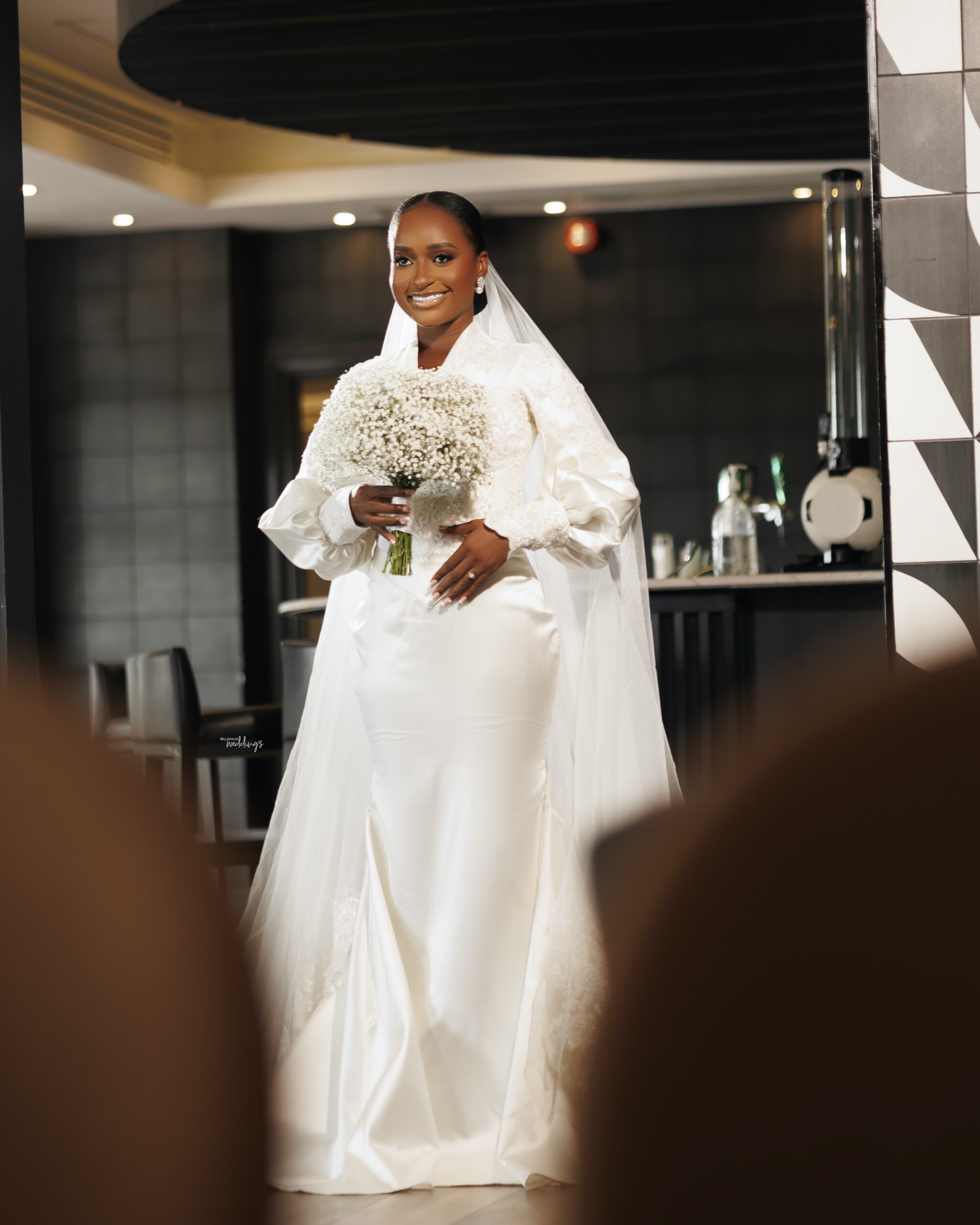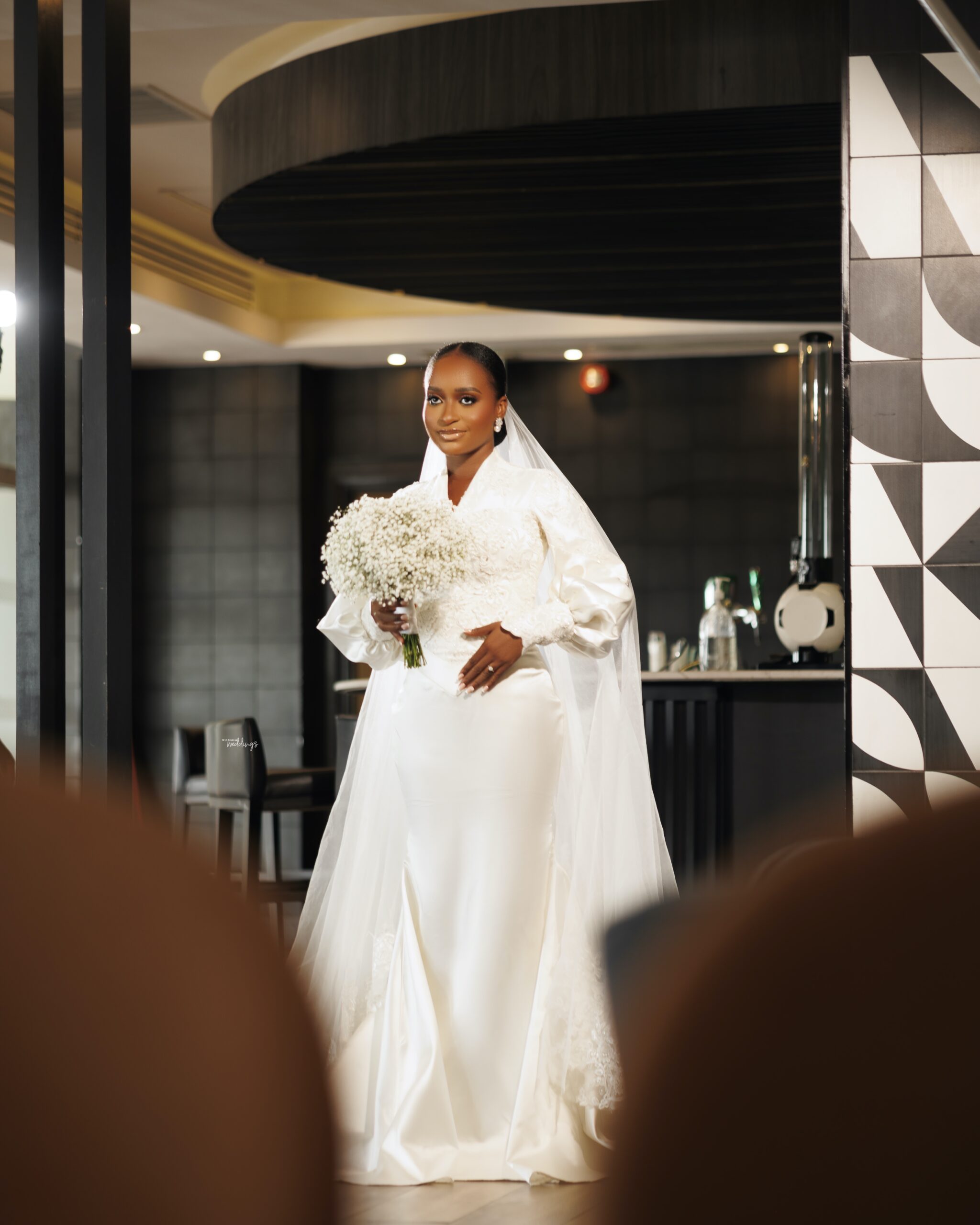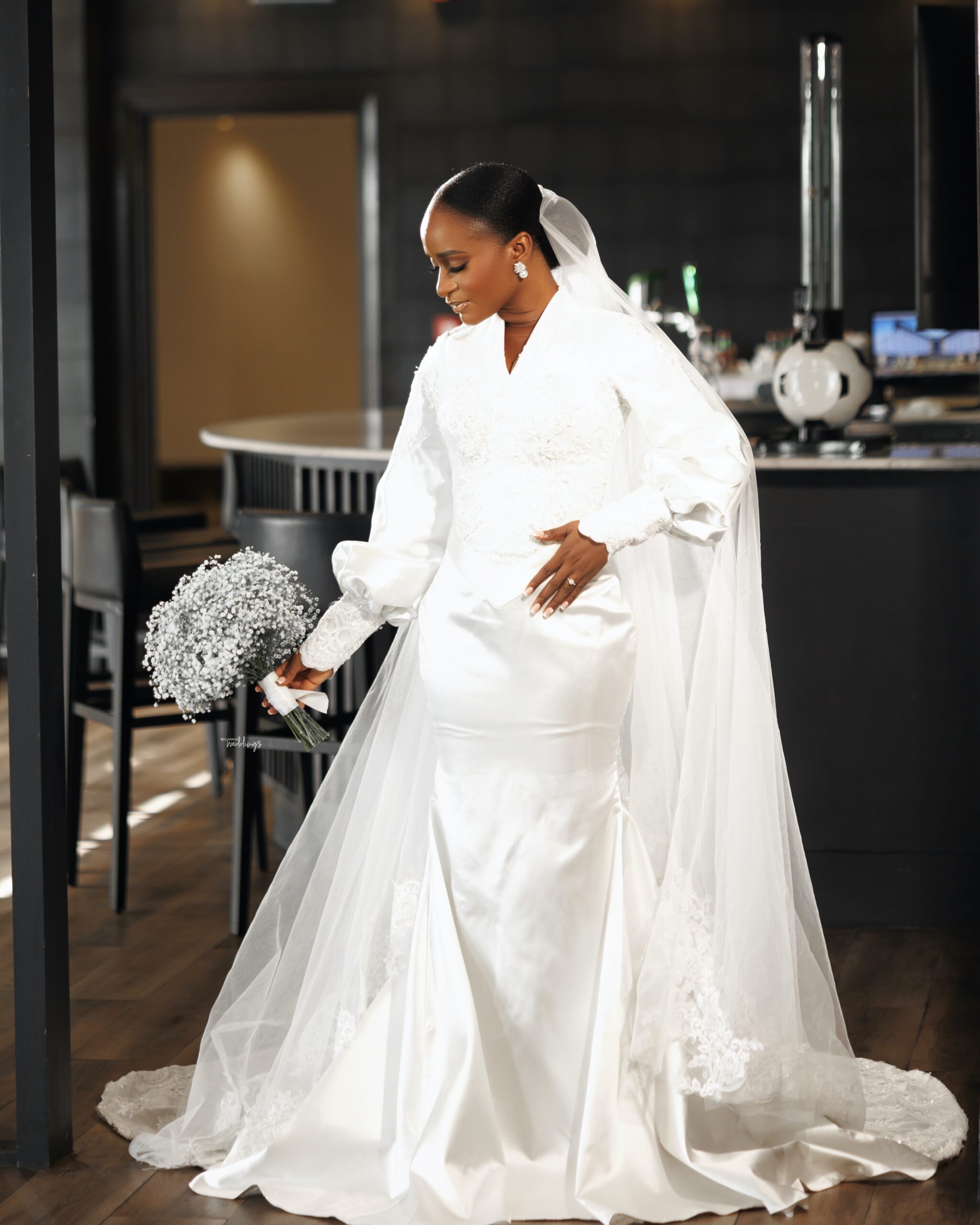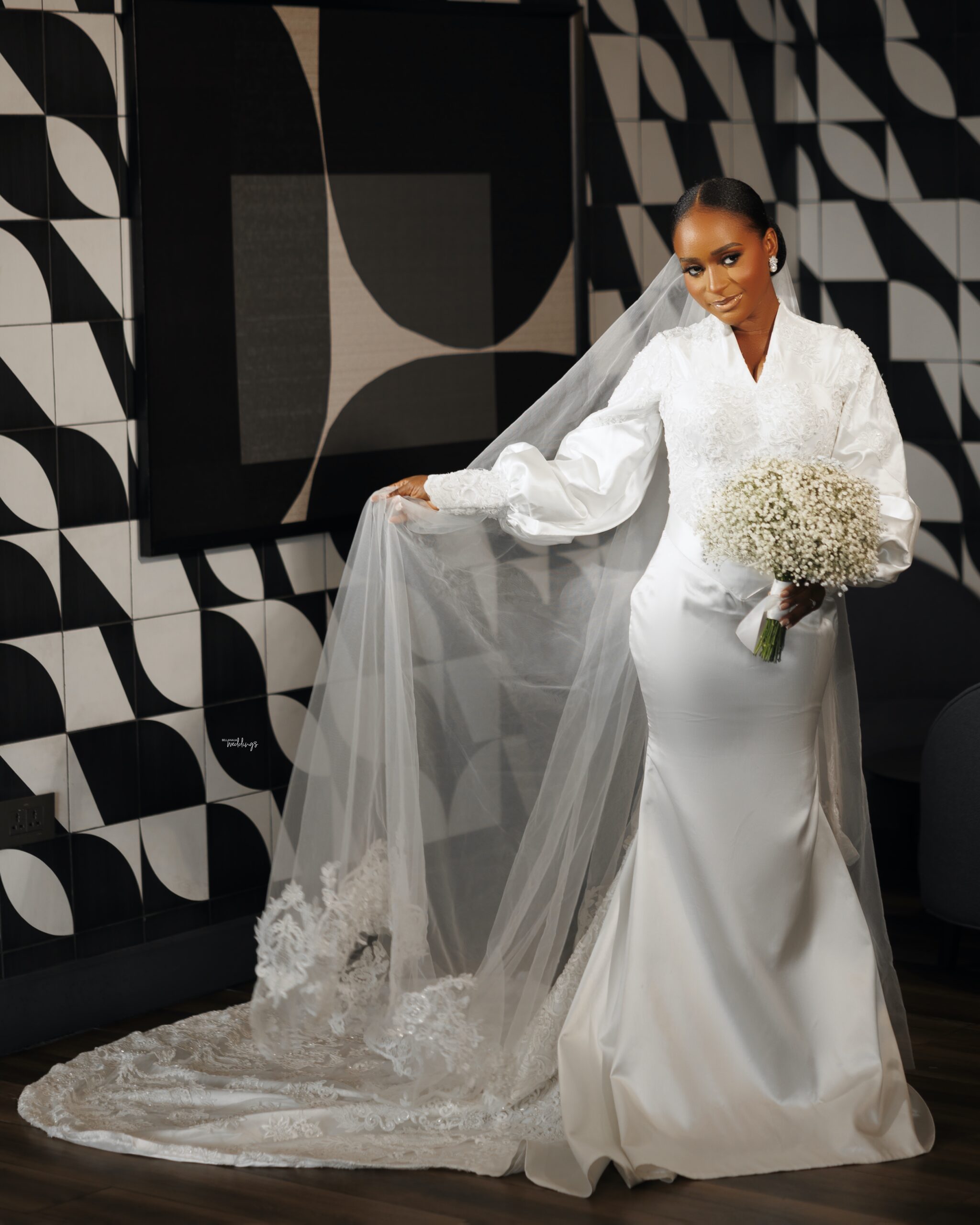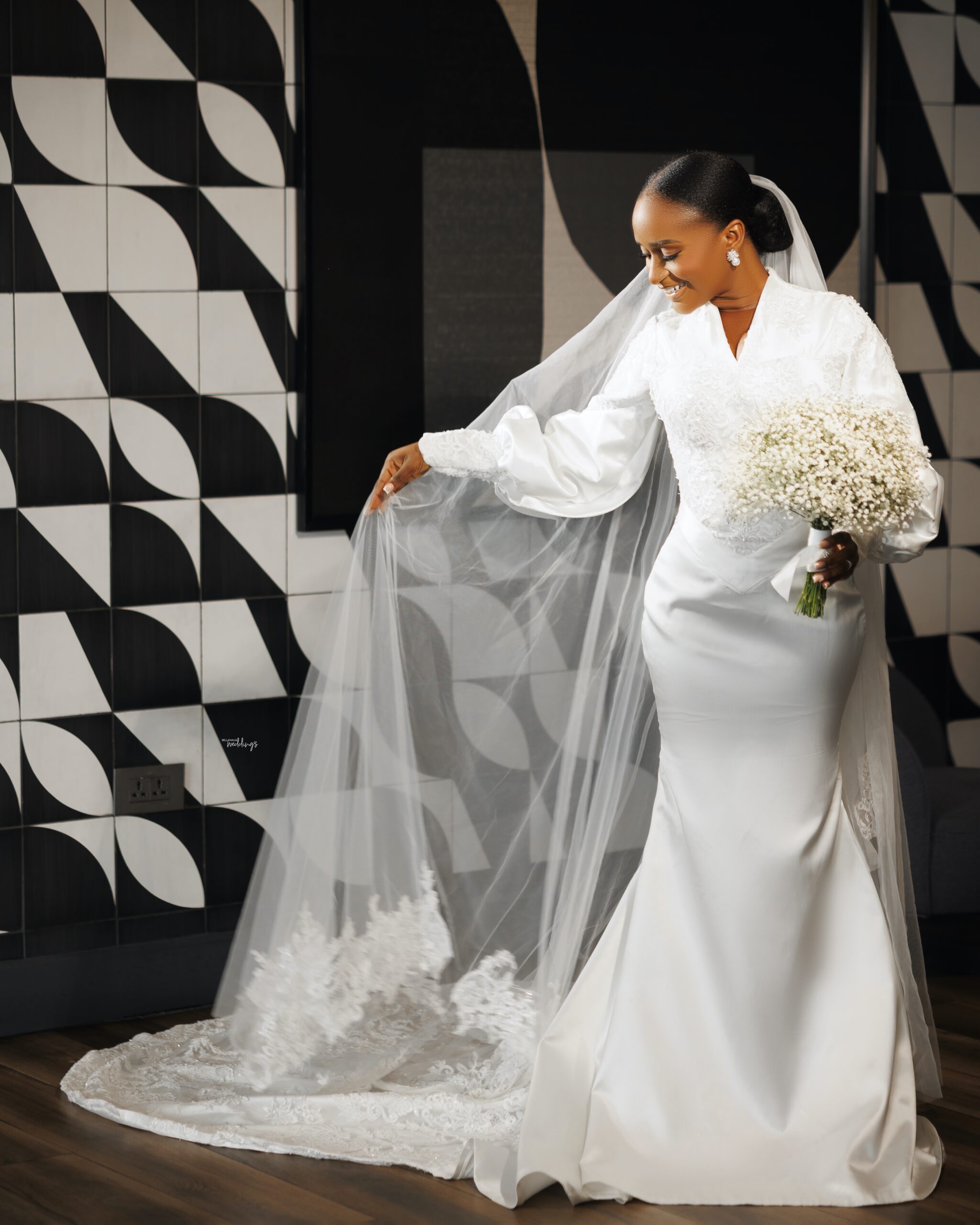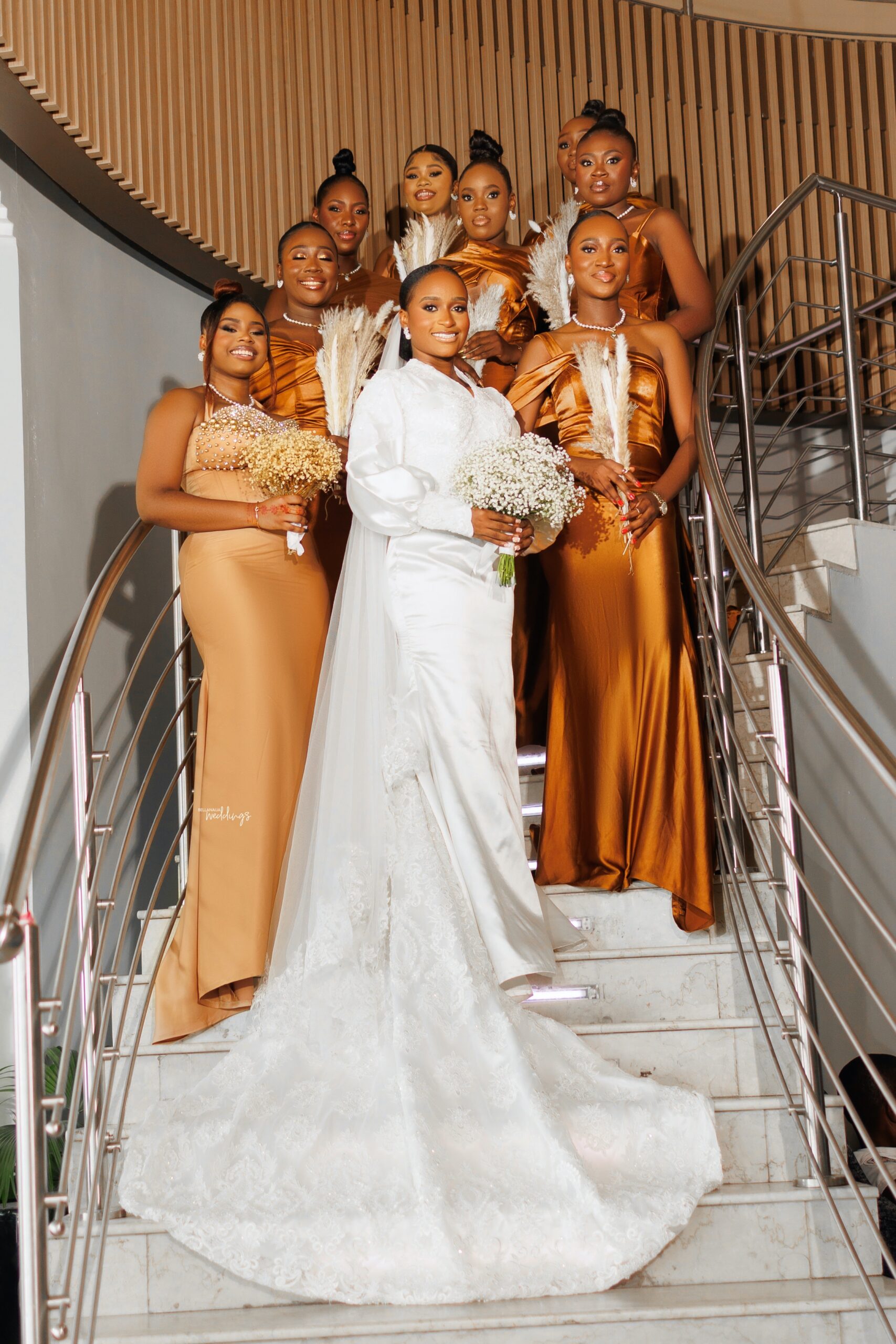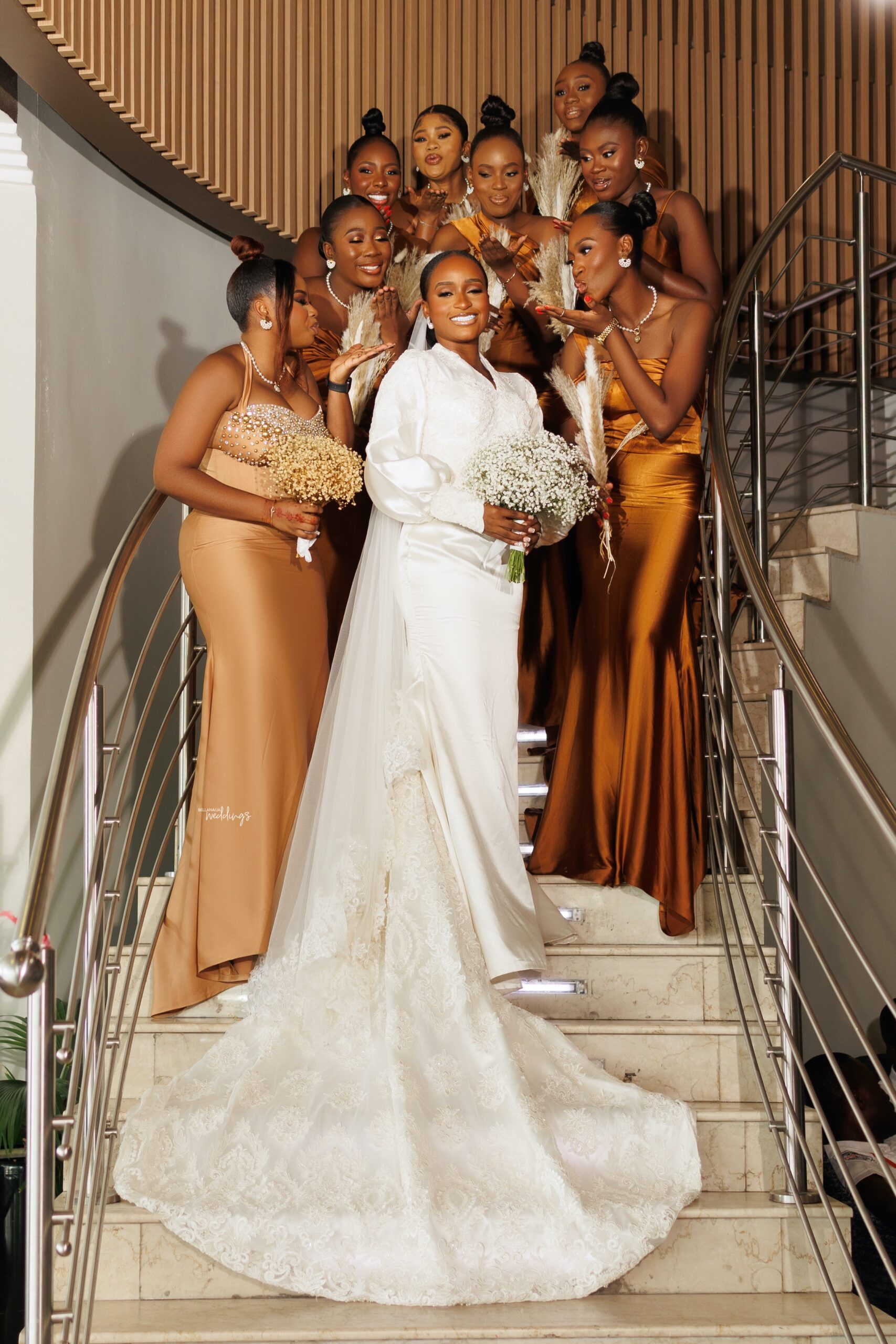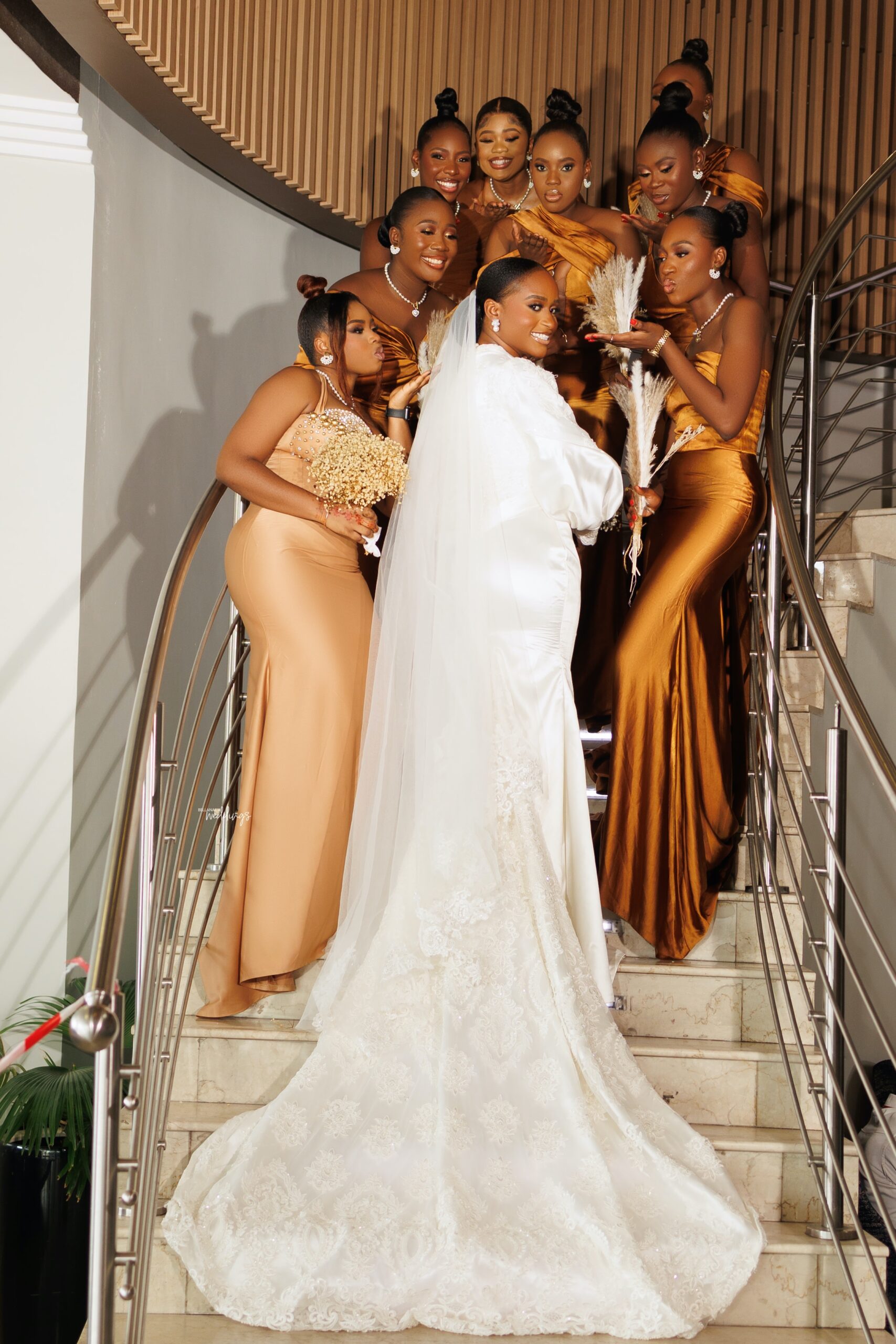 Olorunfemi made a super suave groom!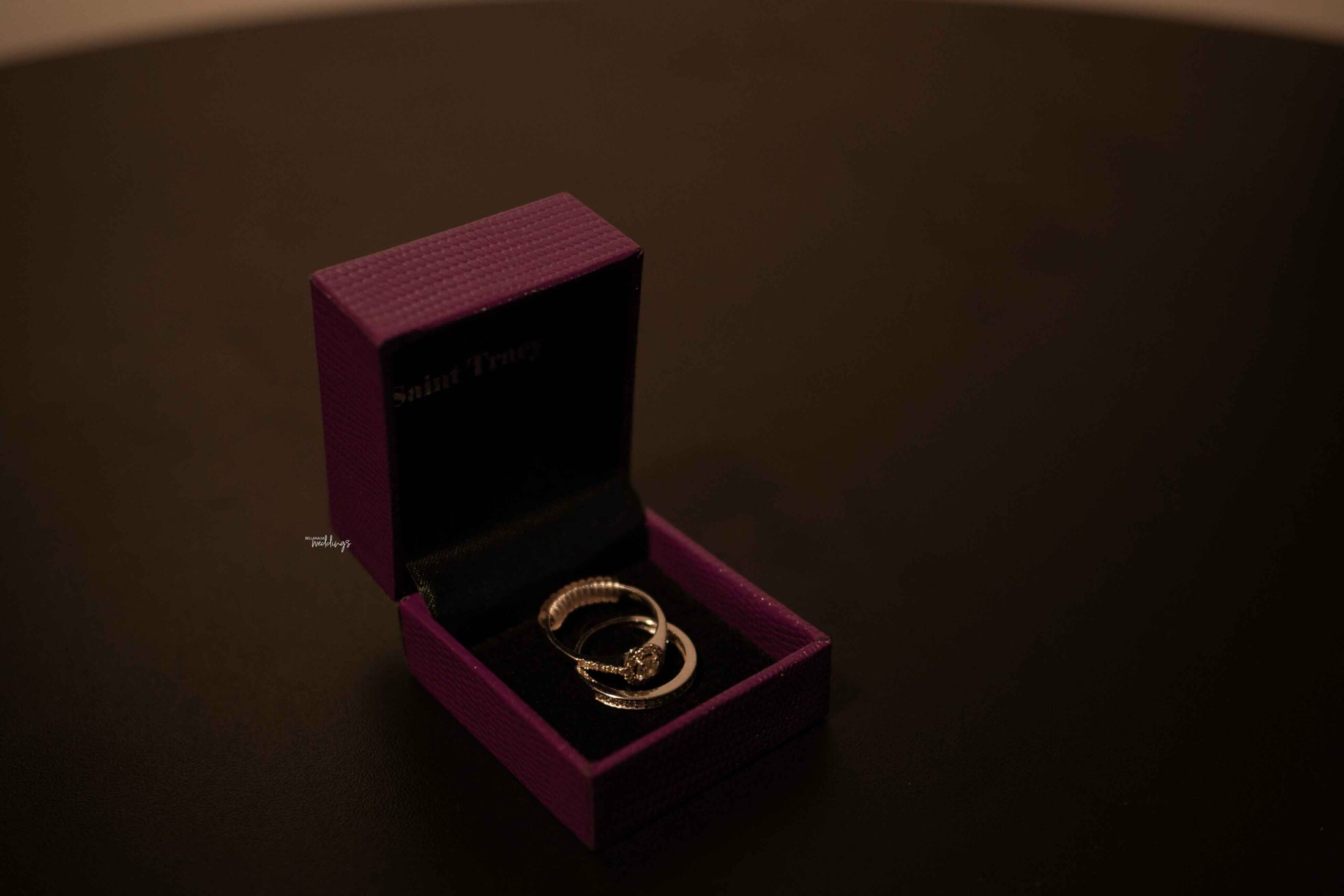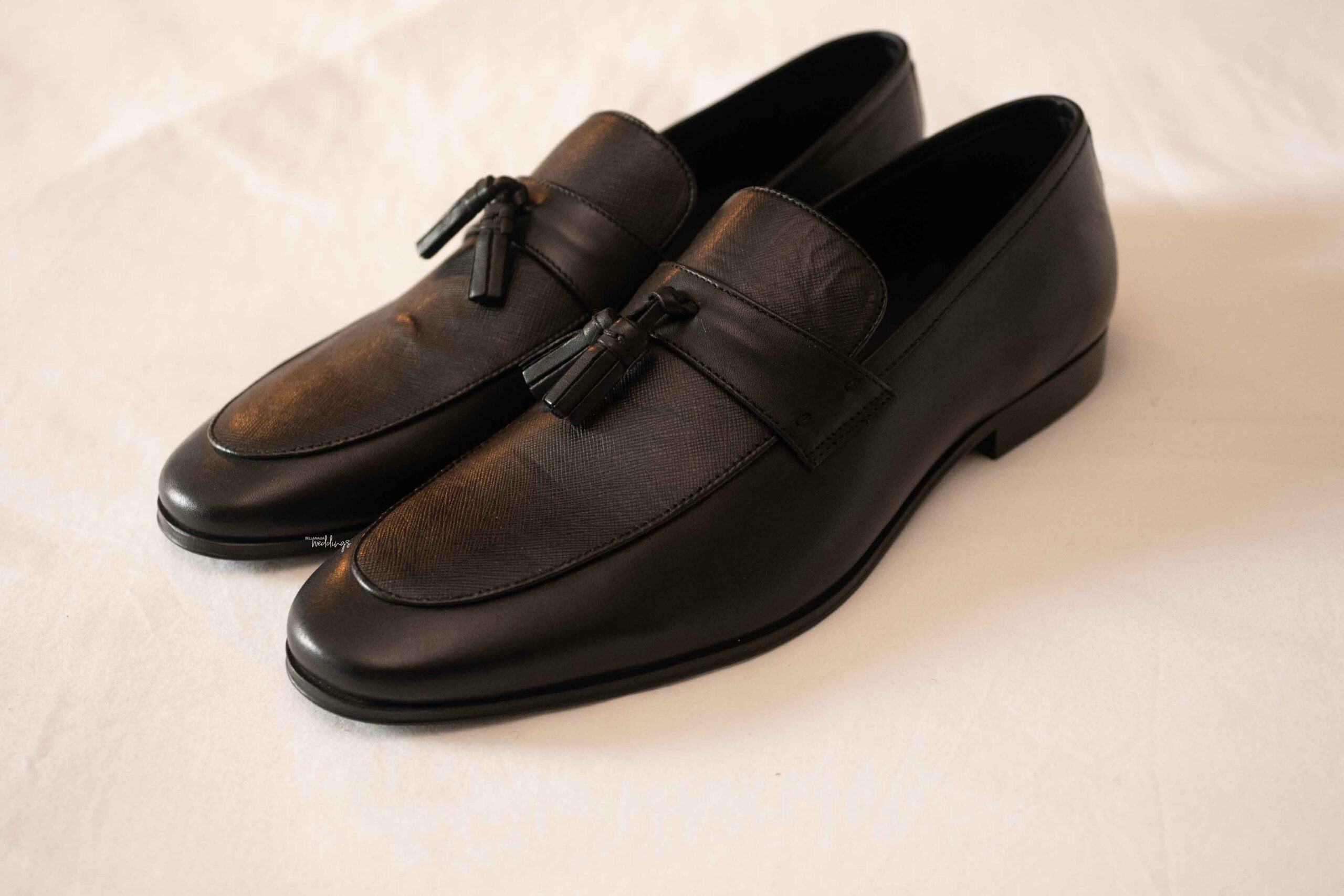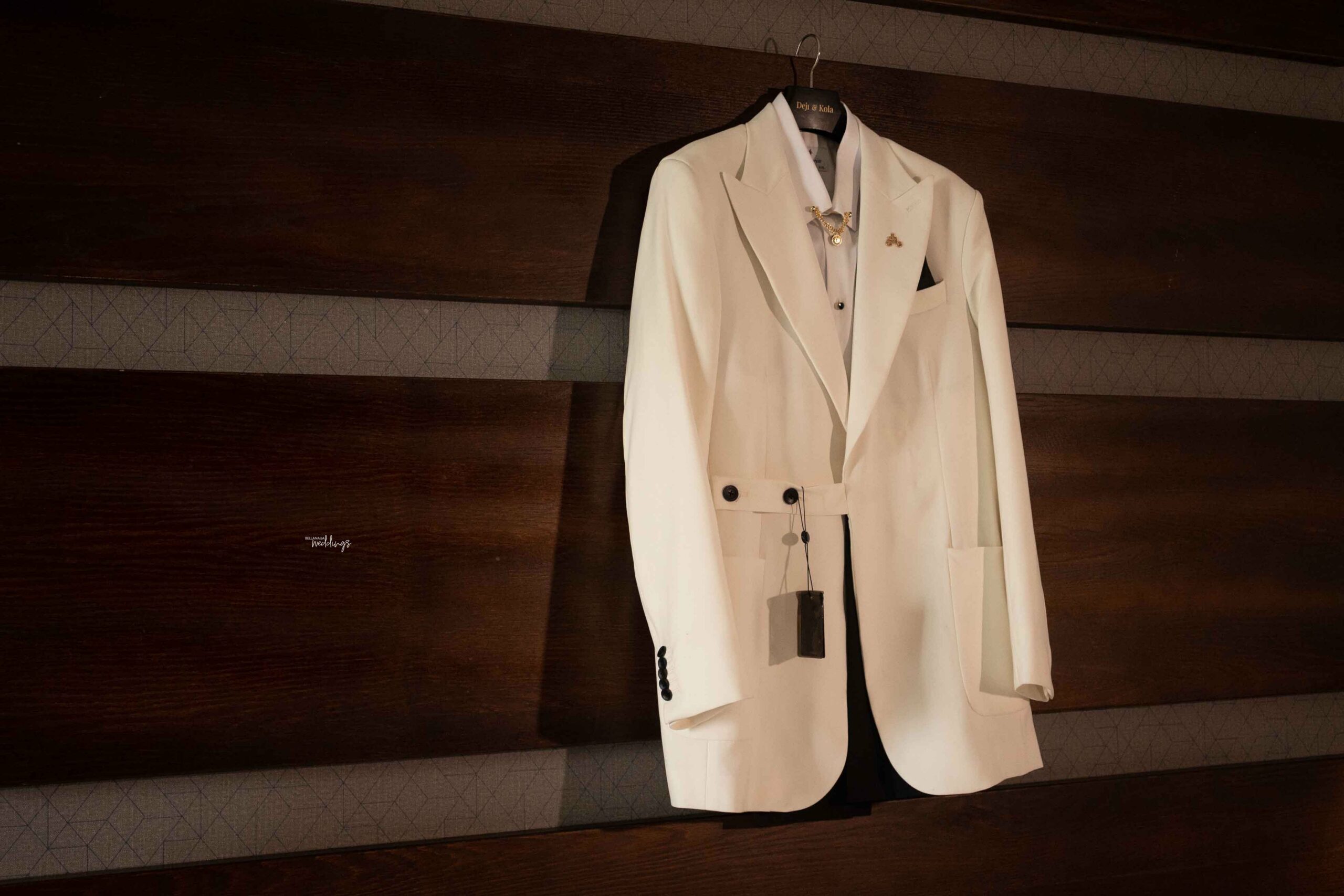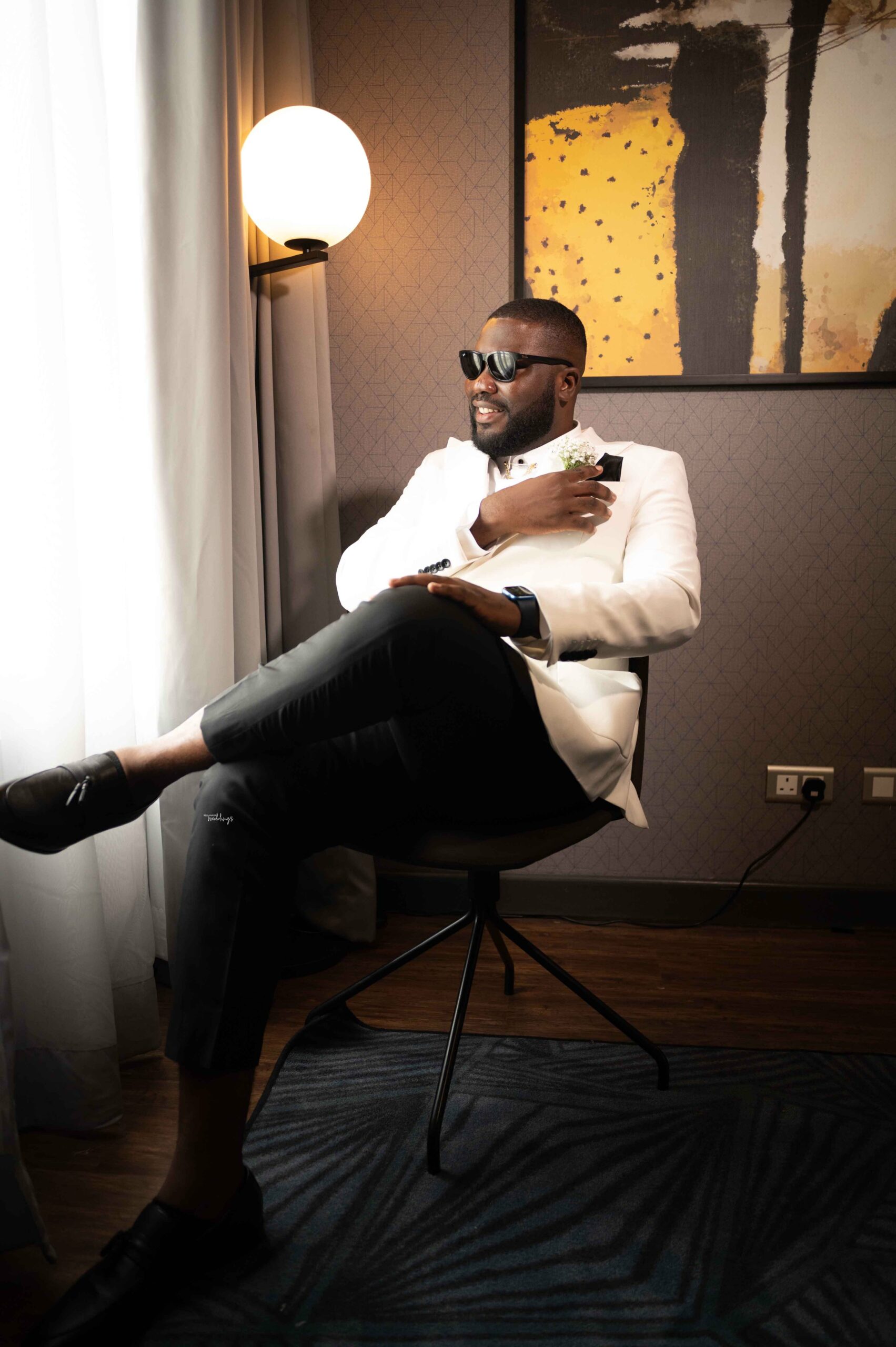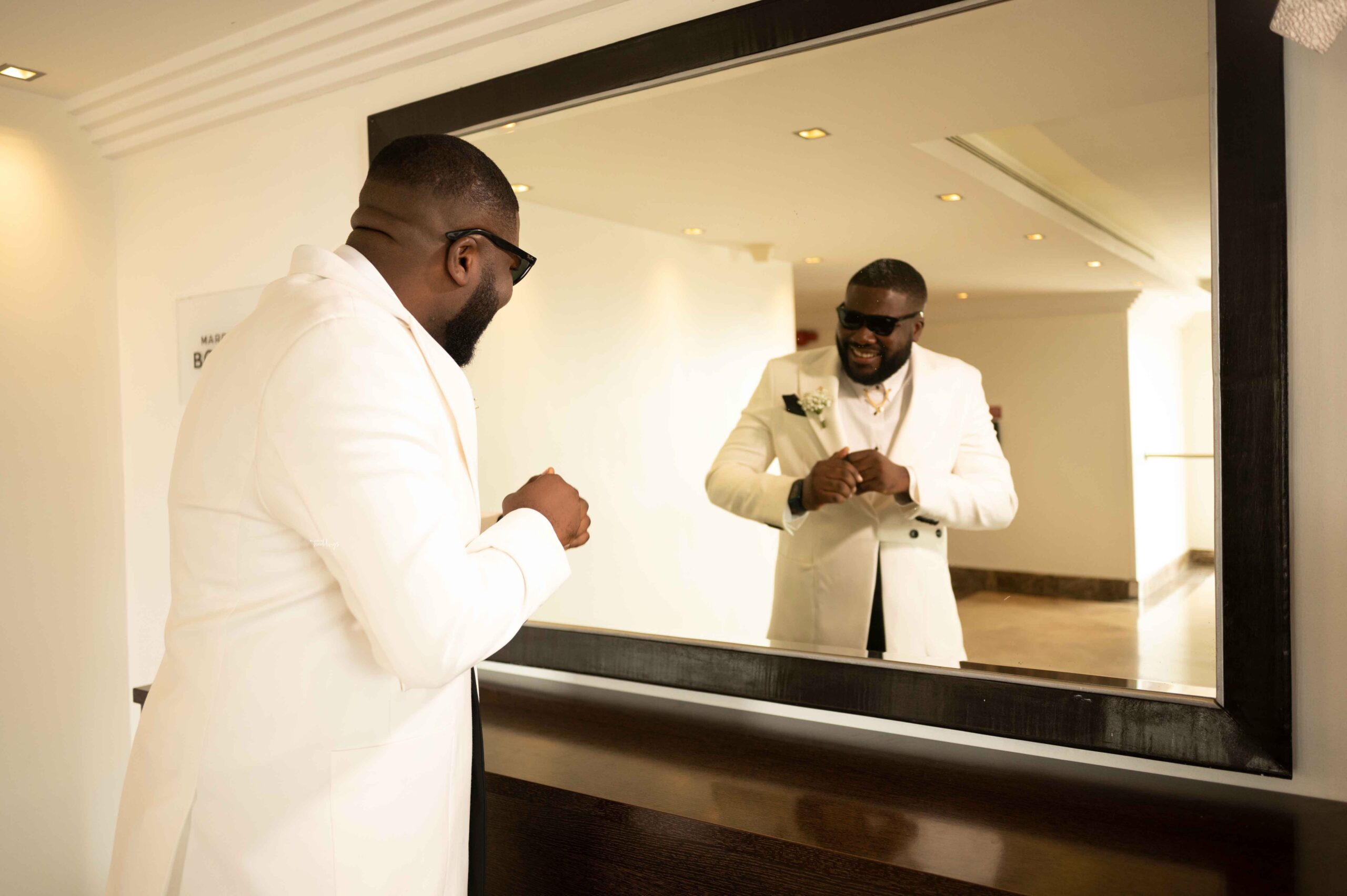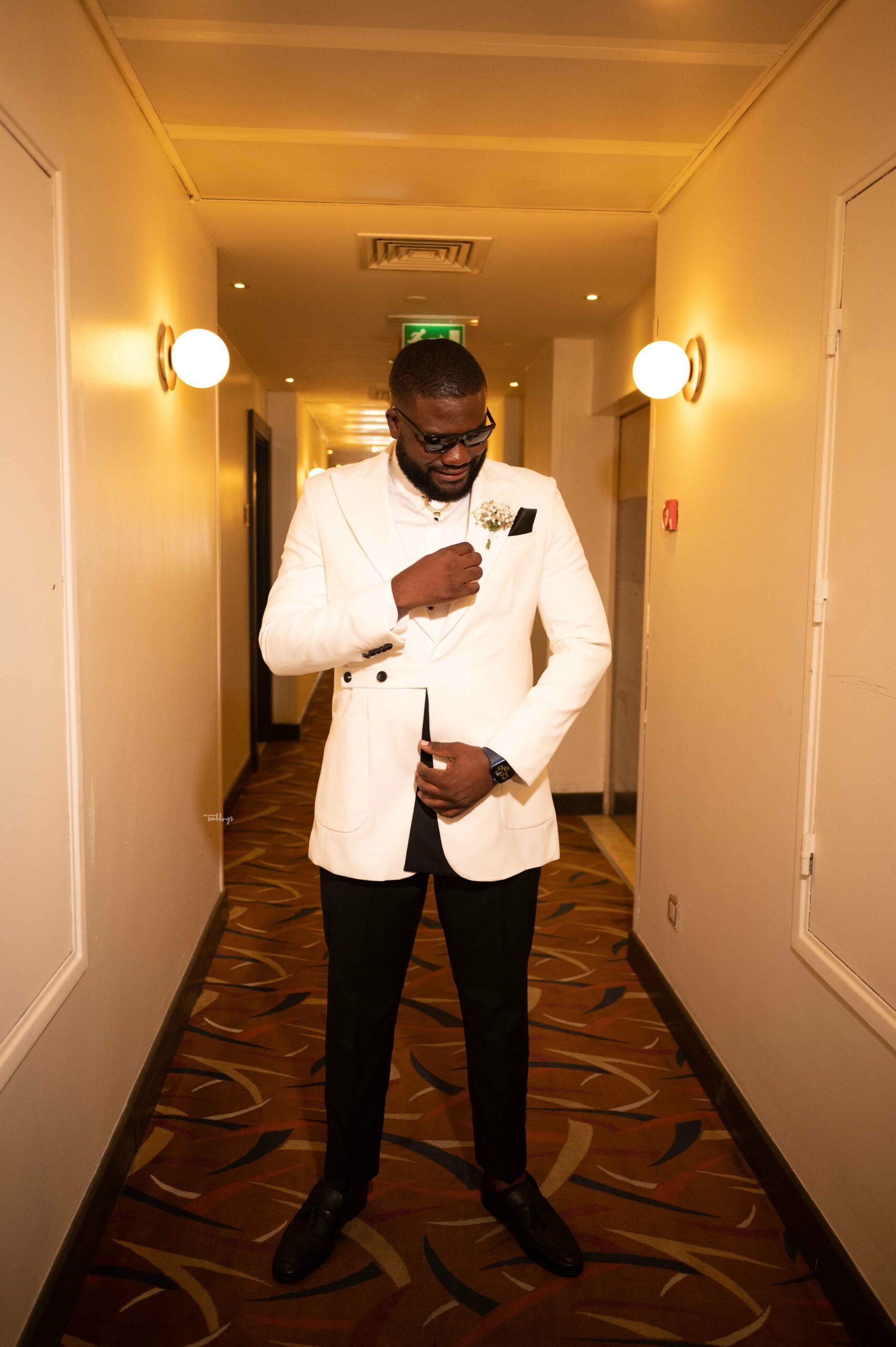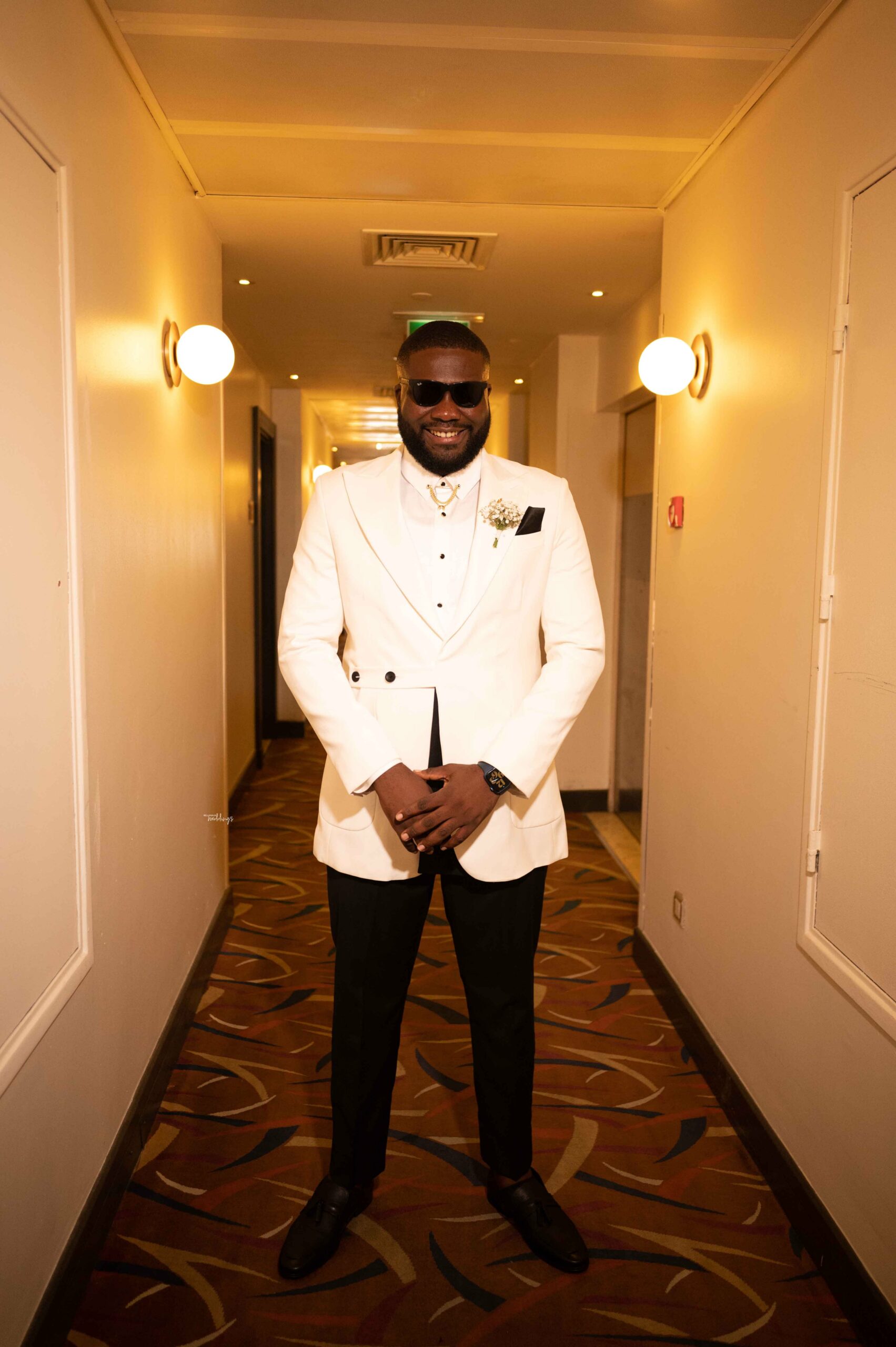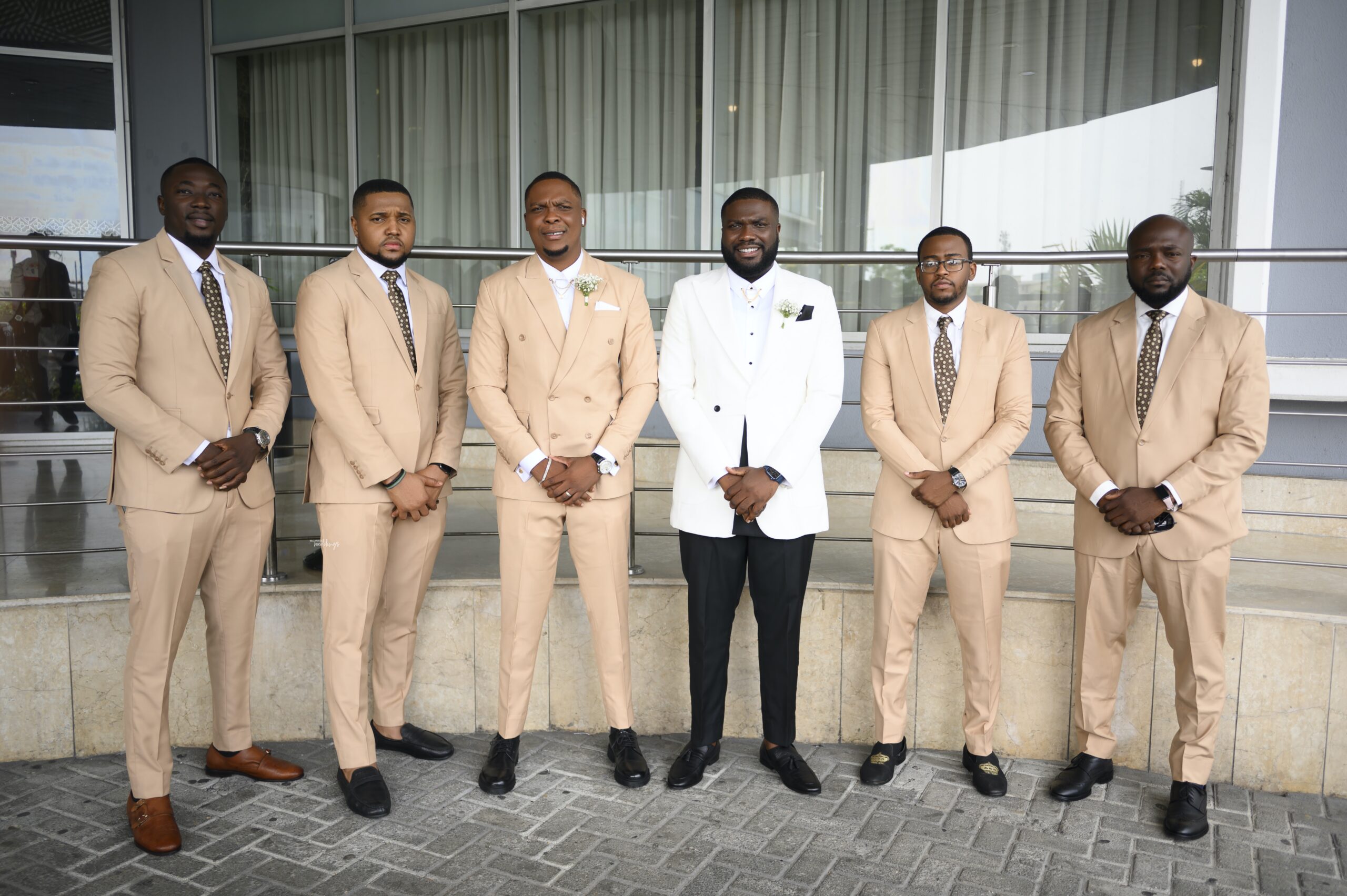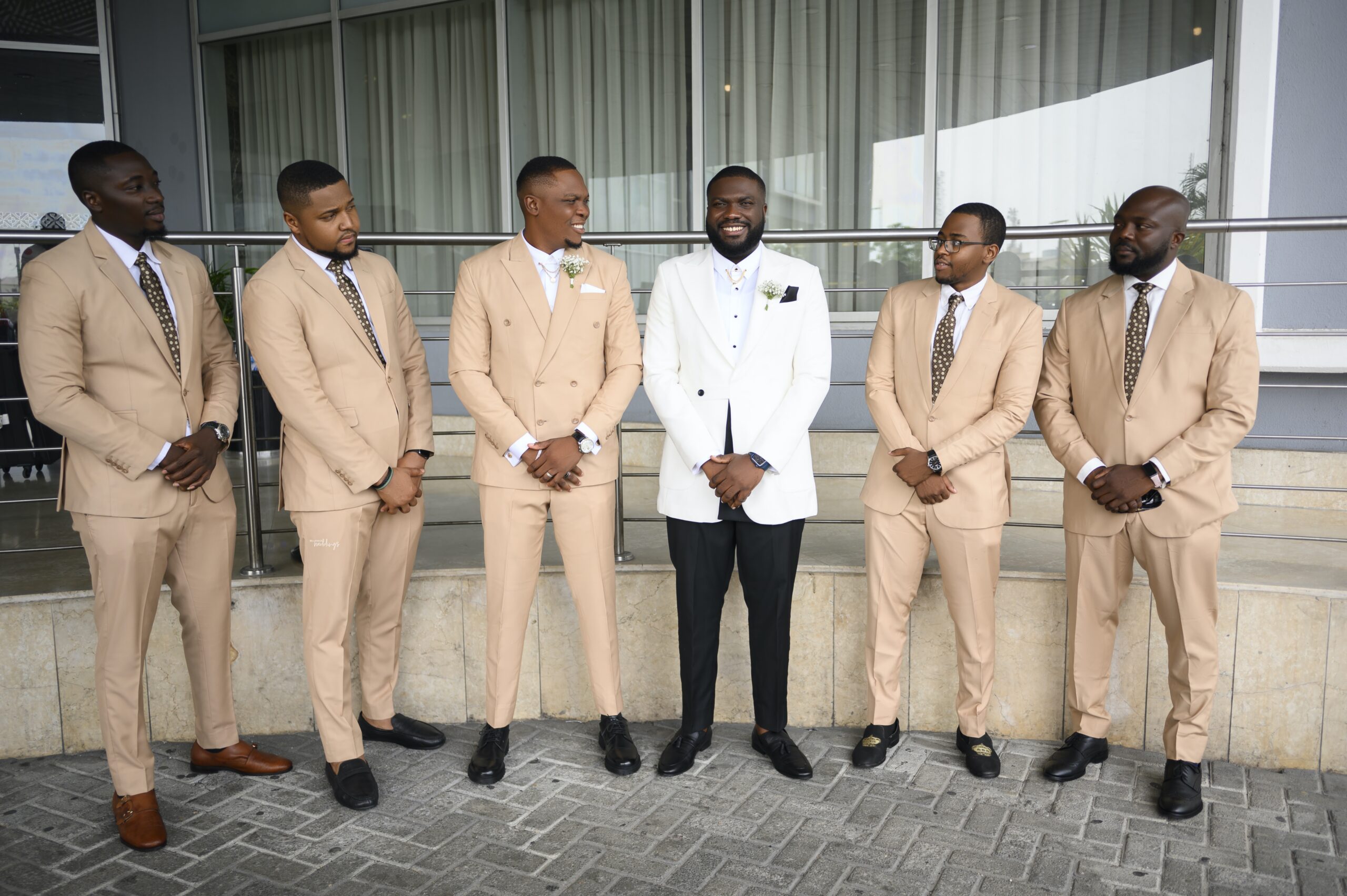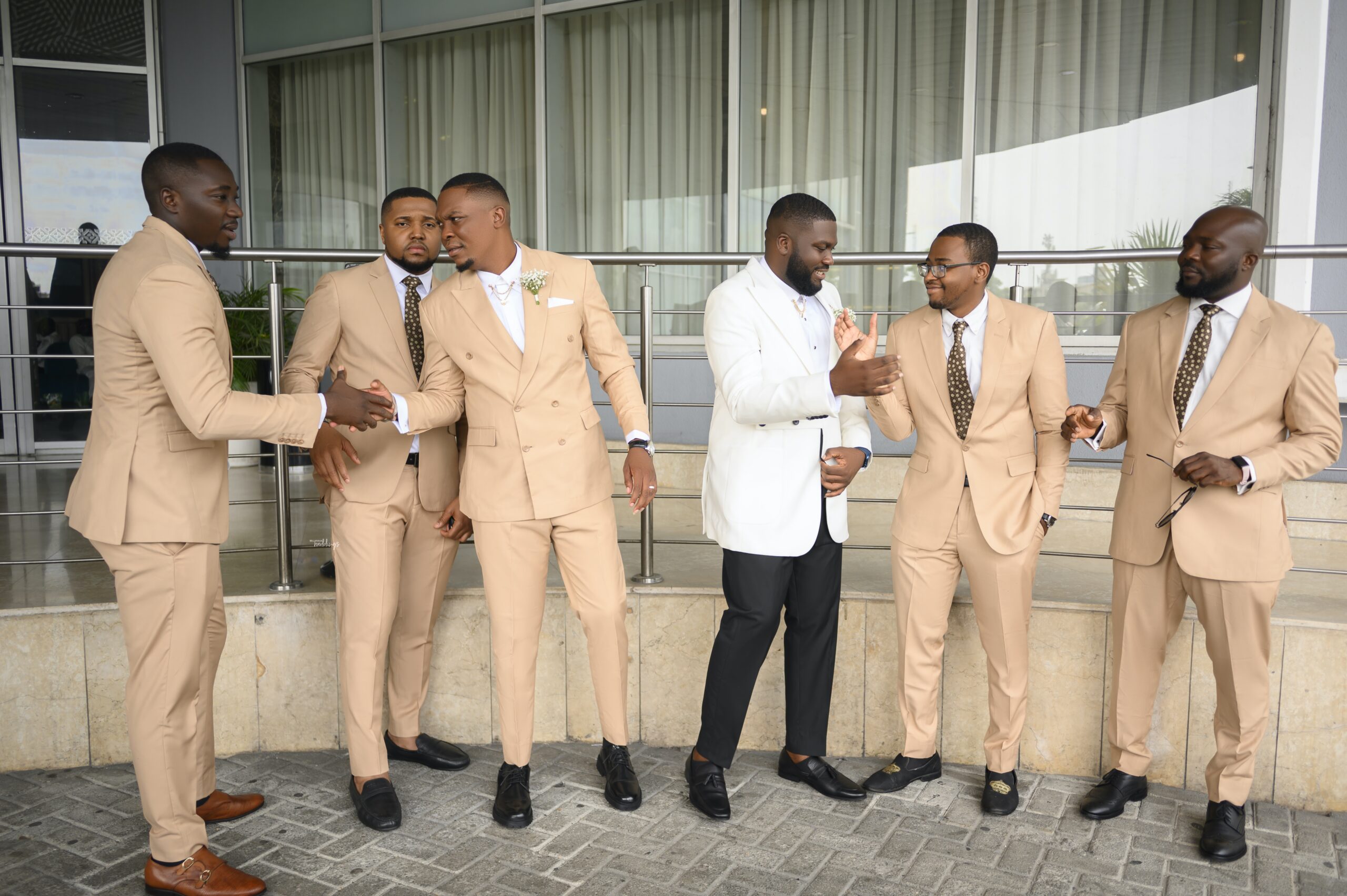 The perfect outdoor decor to say 'I do'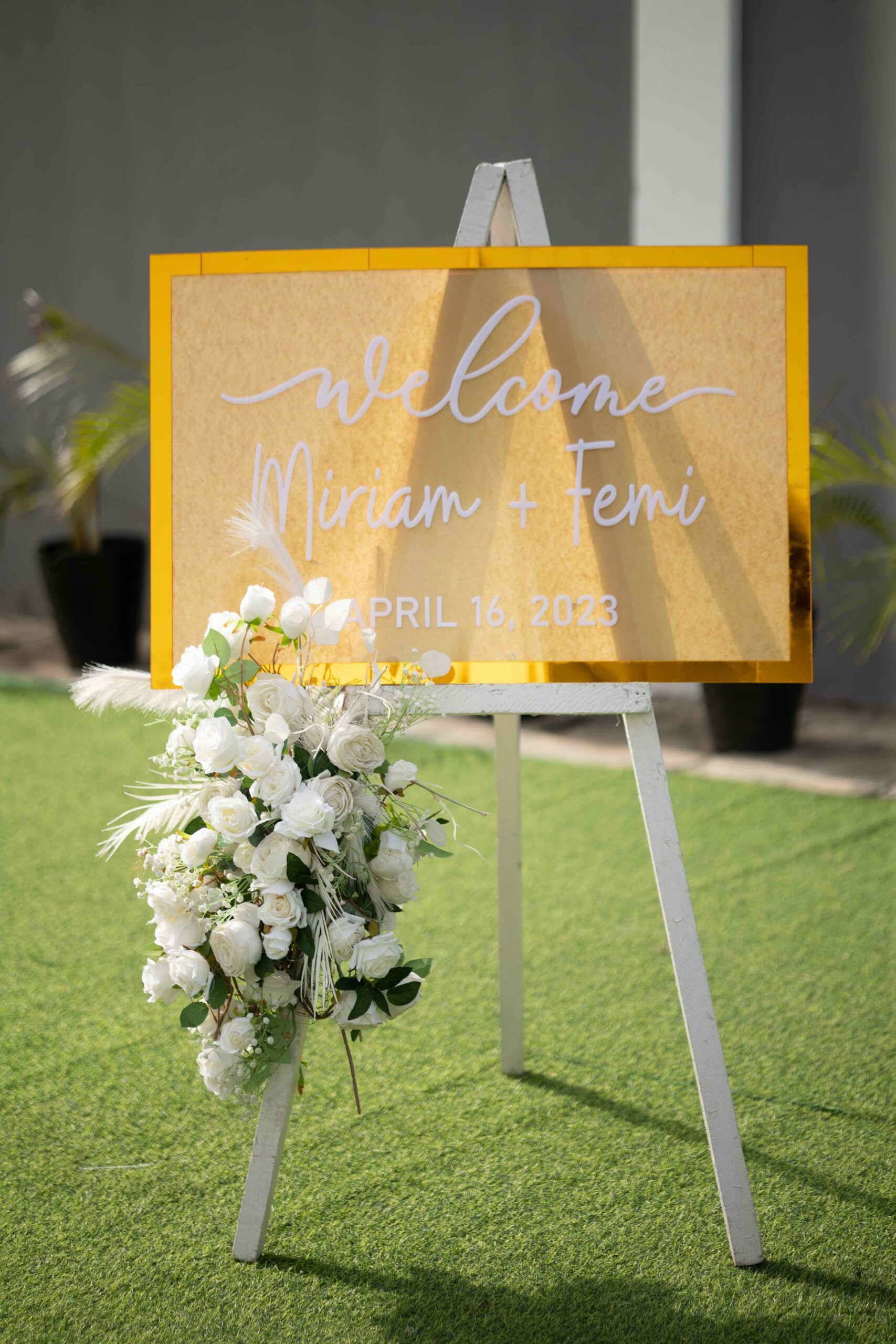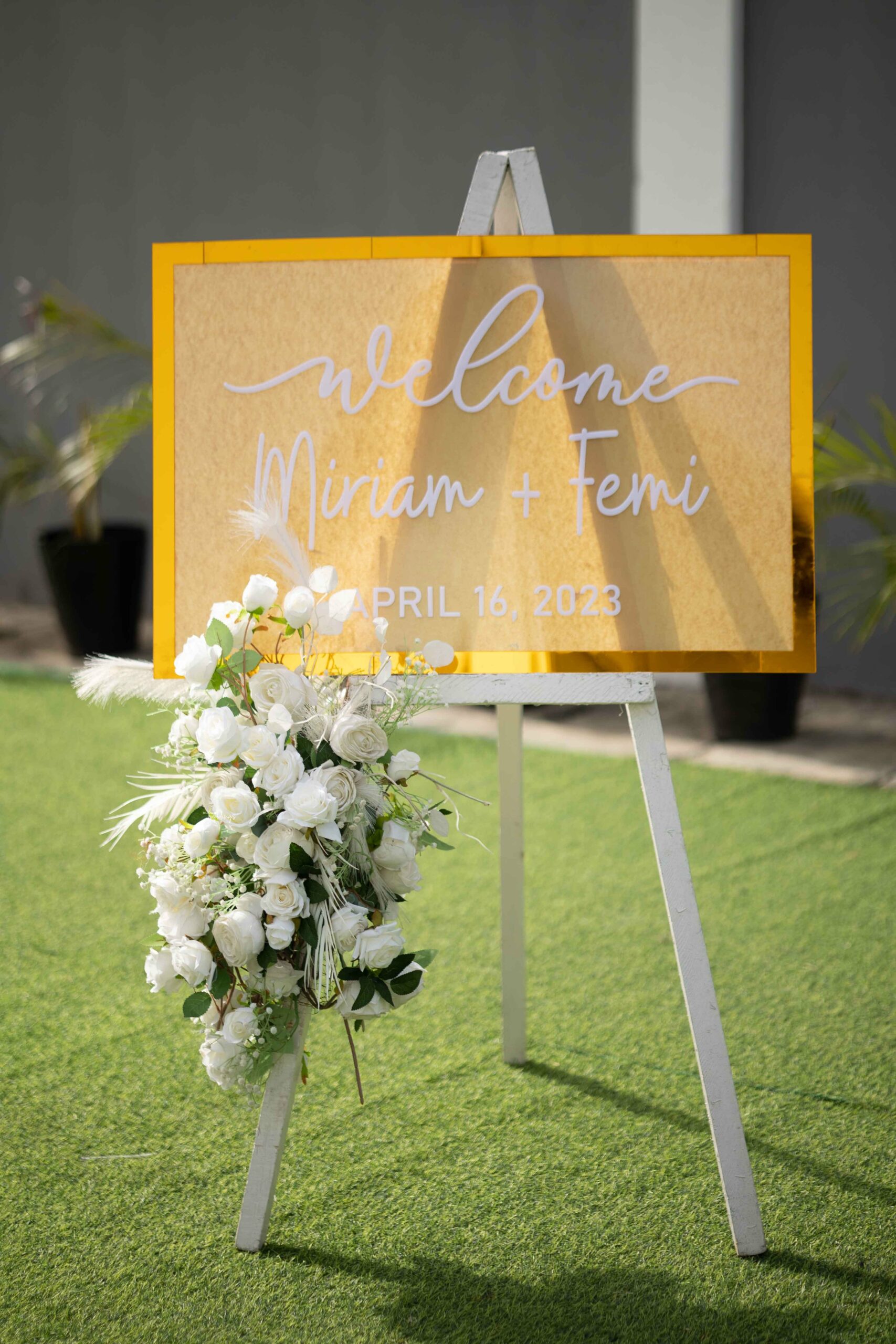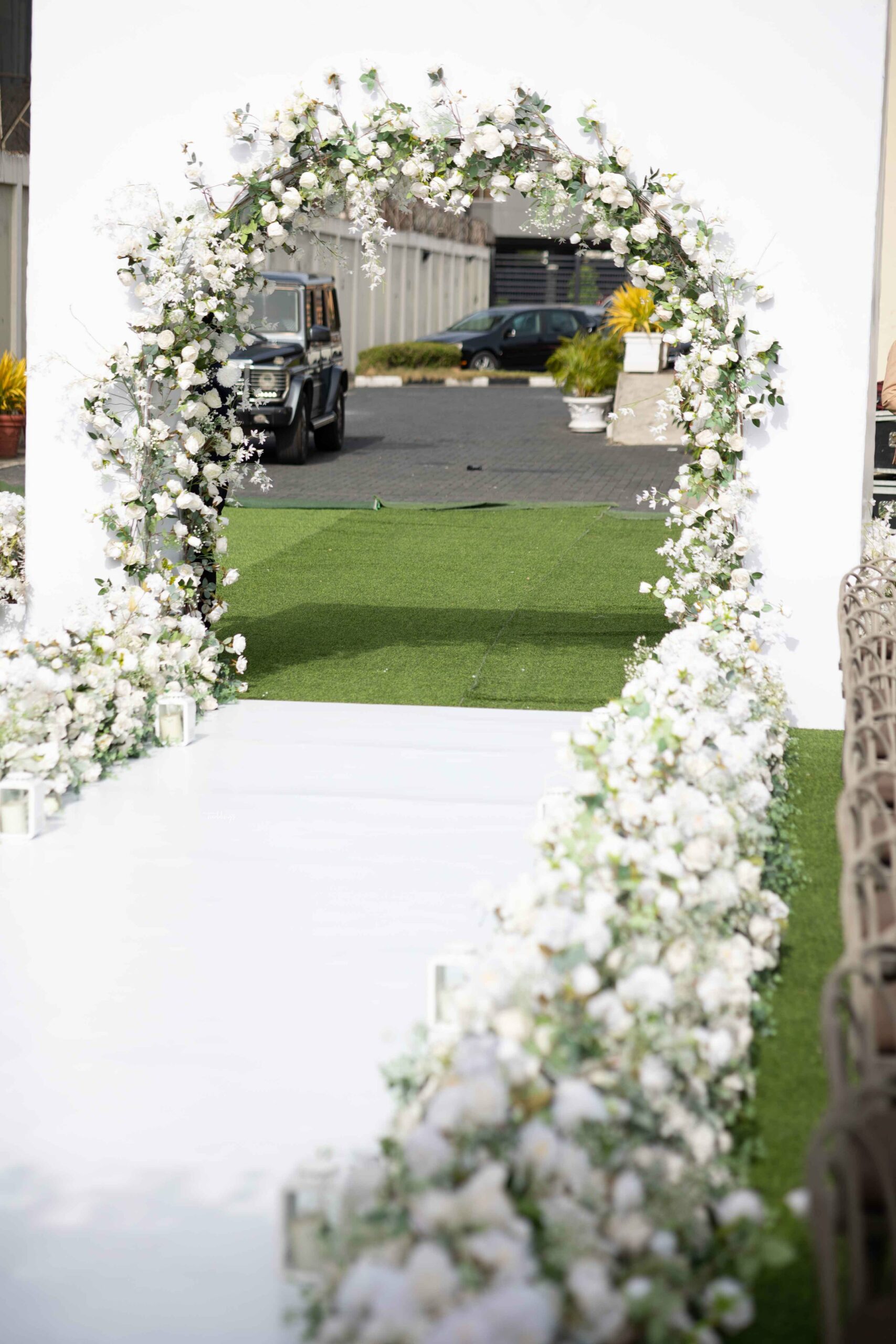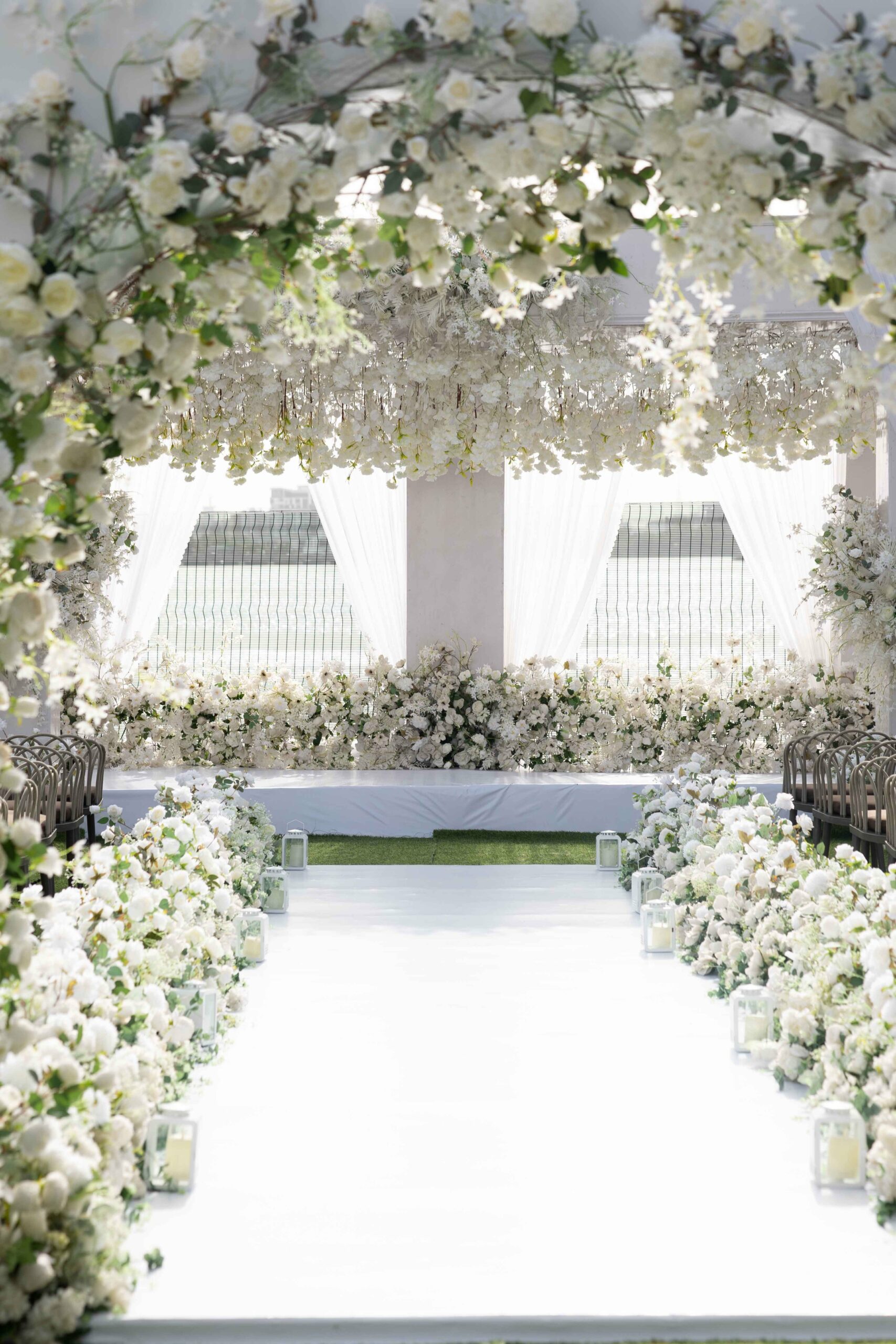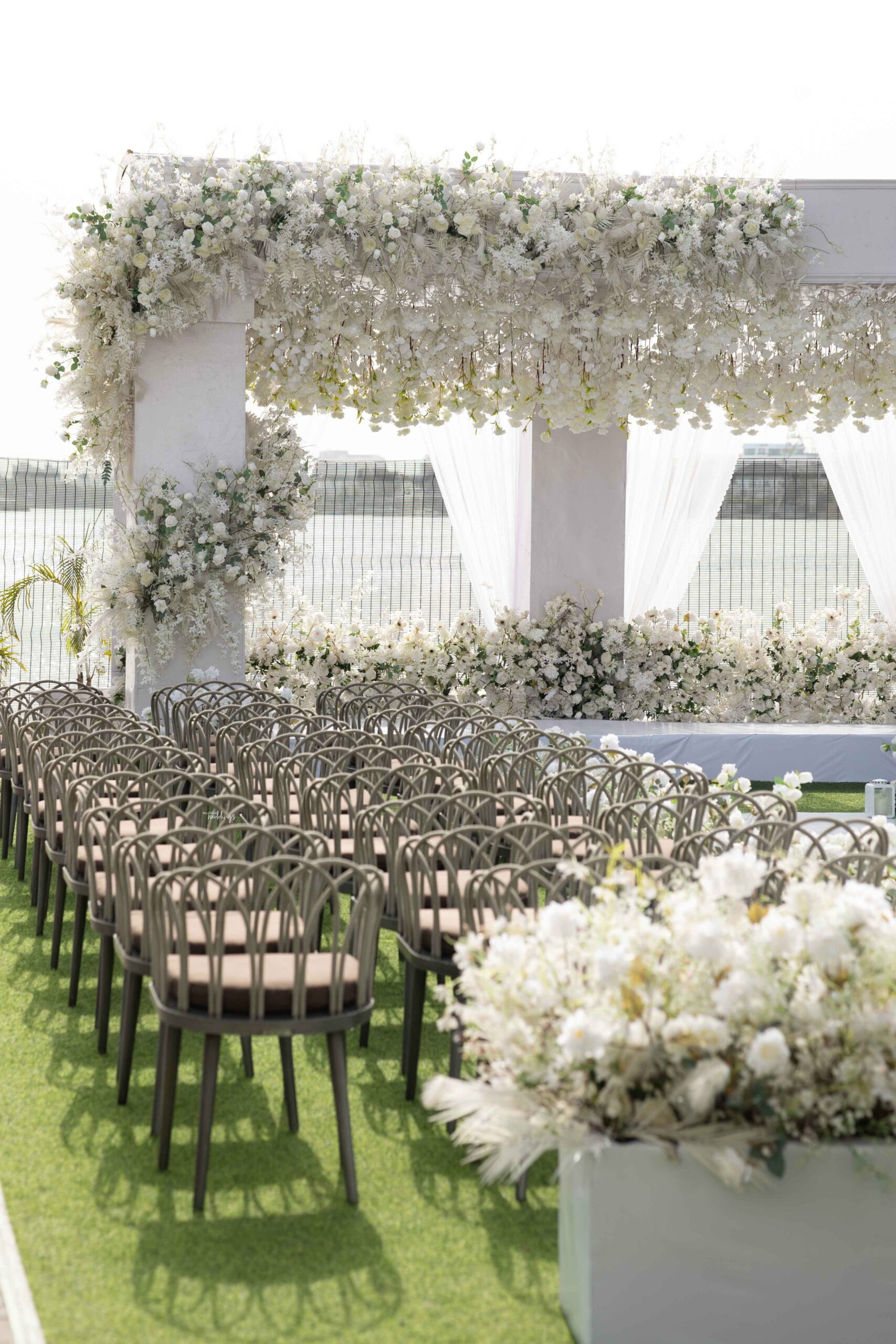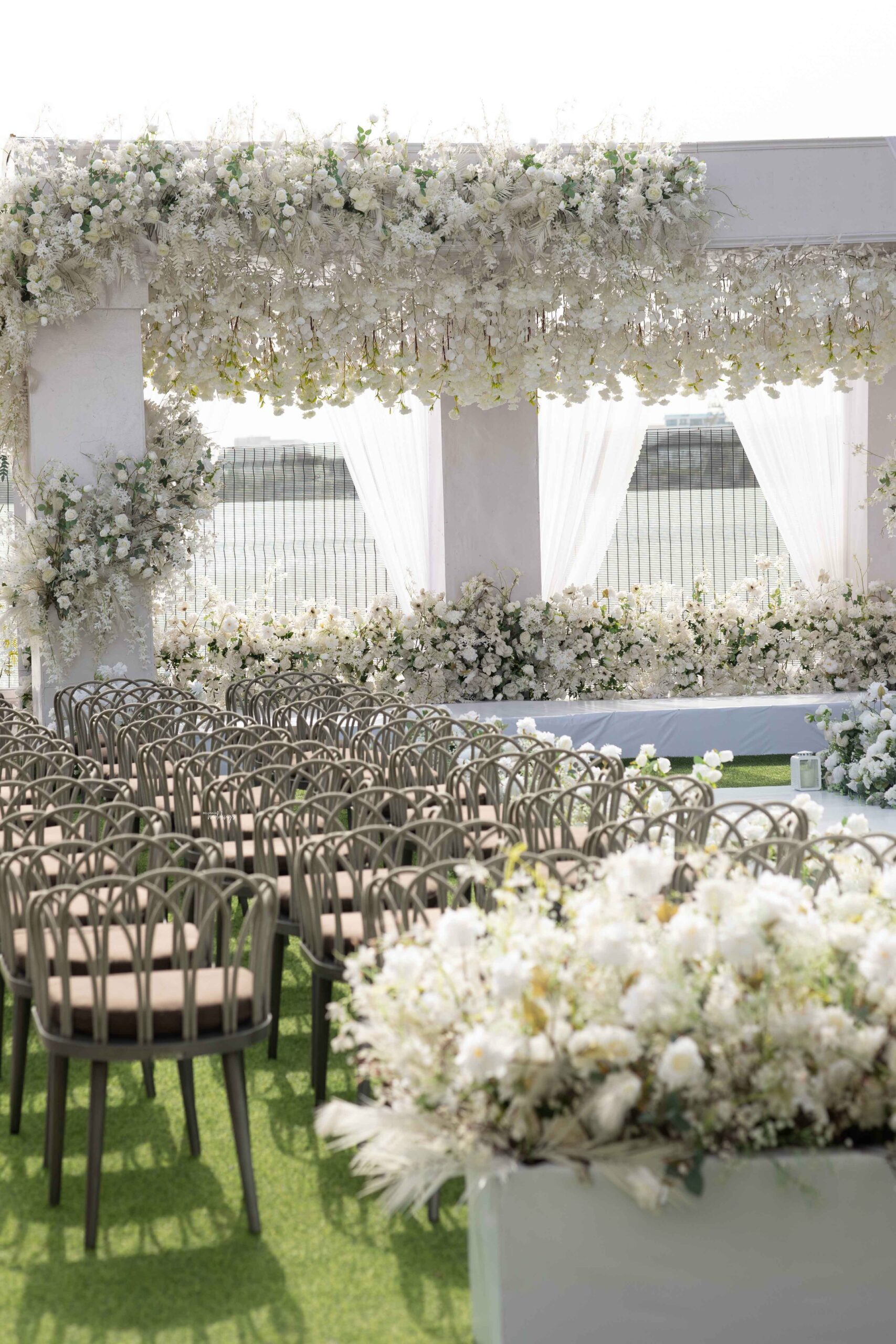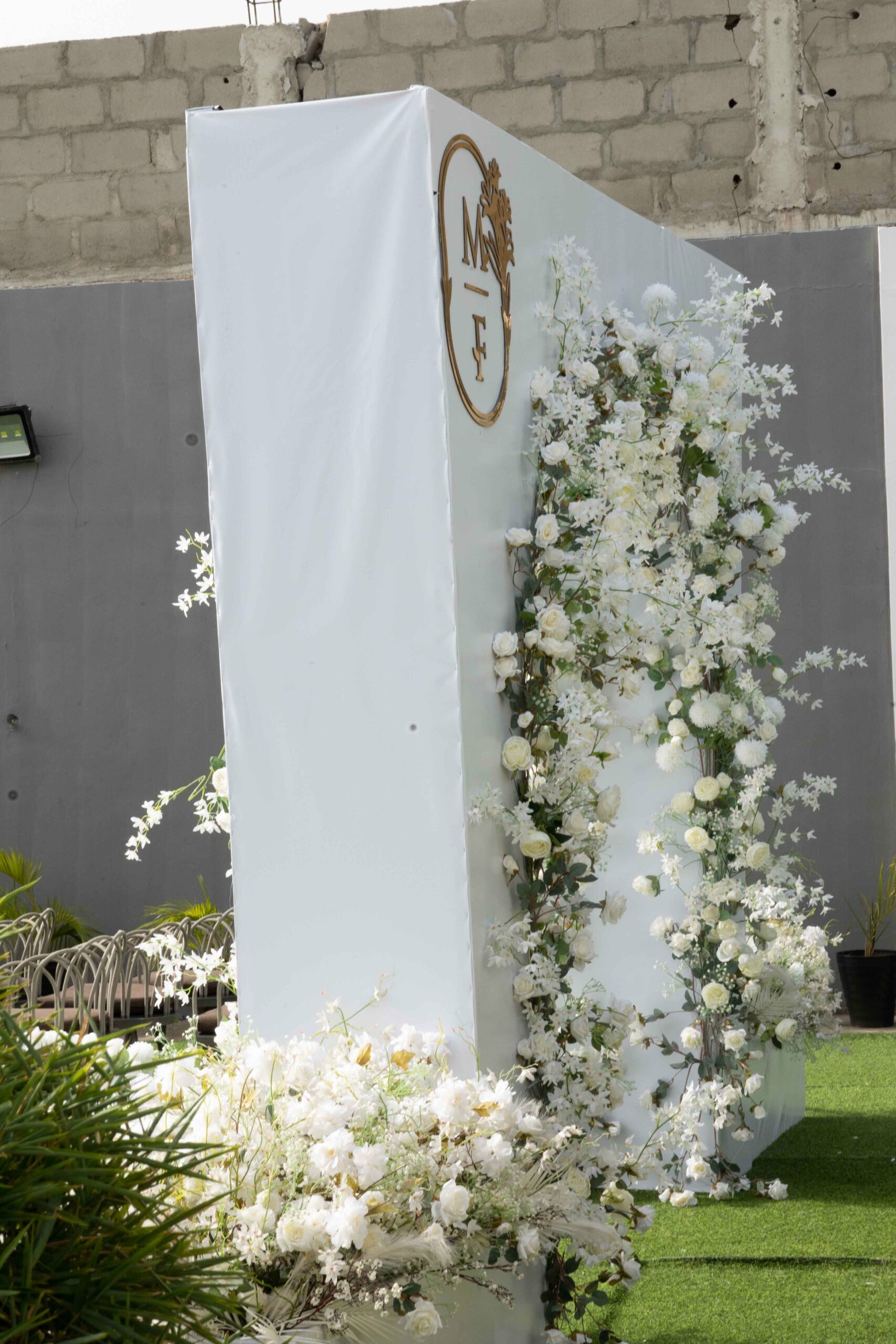 The groom is here!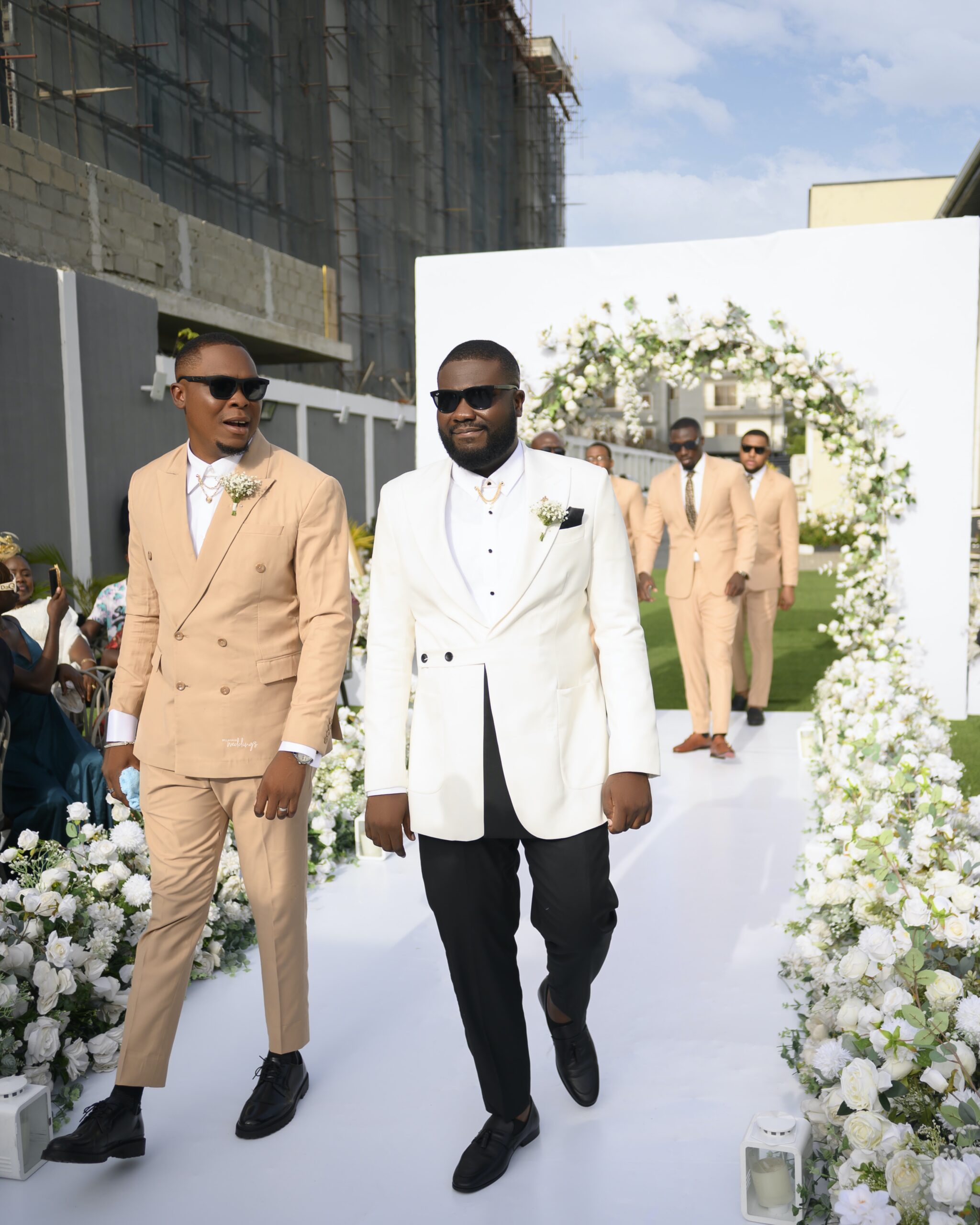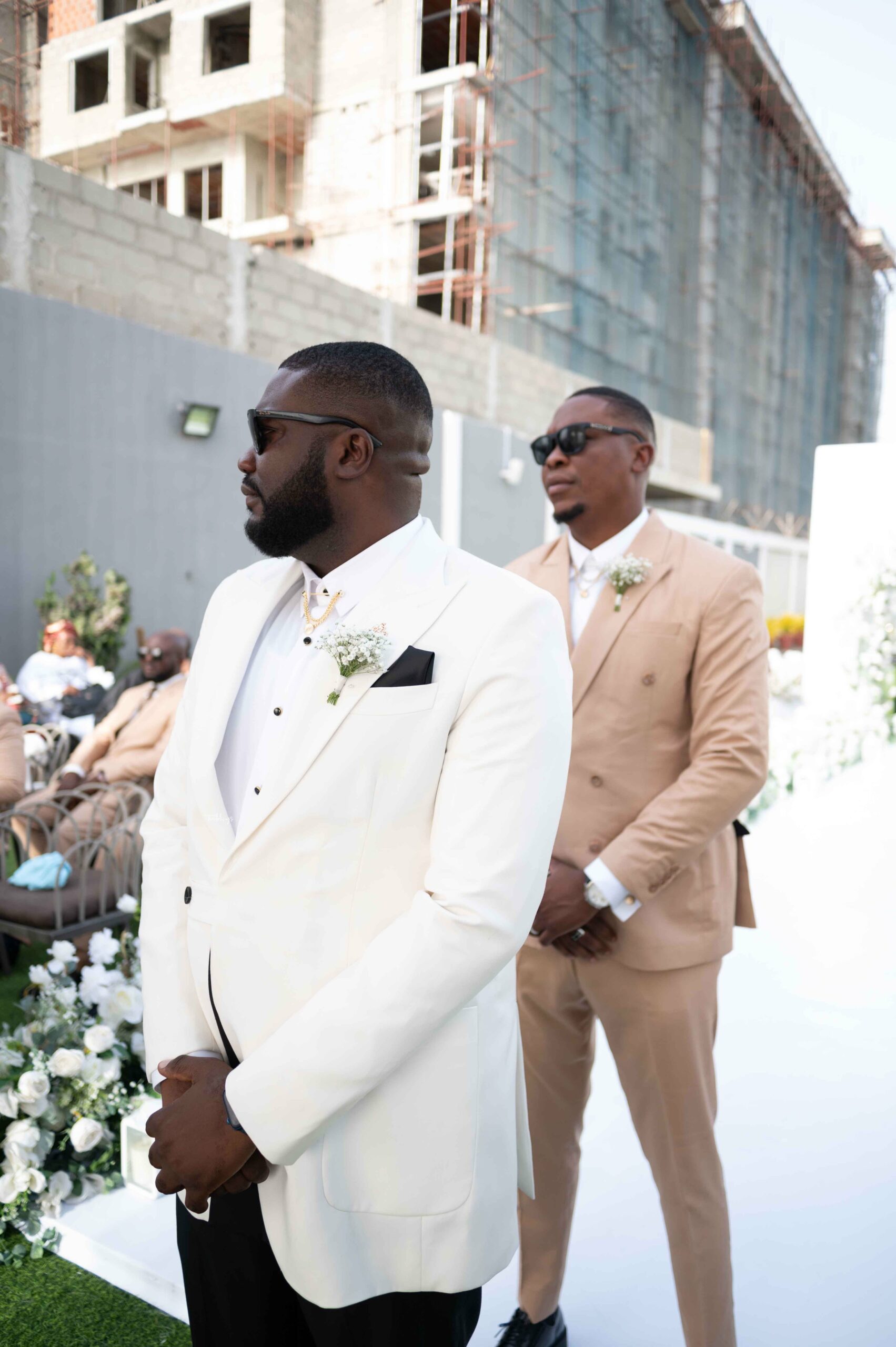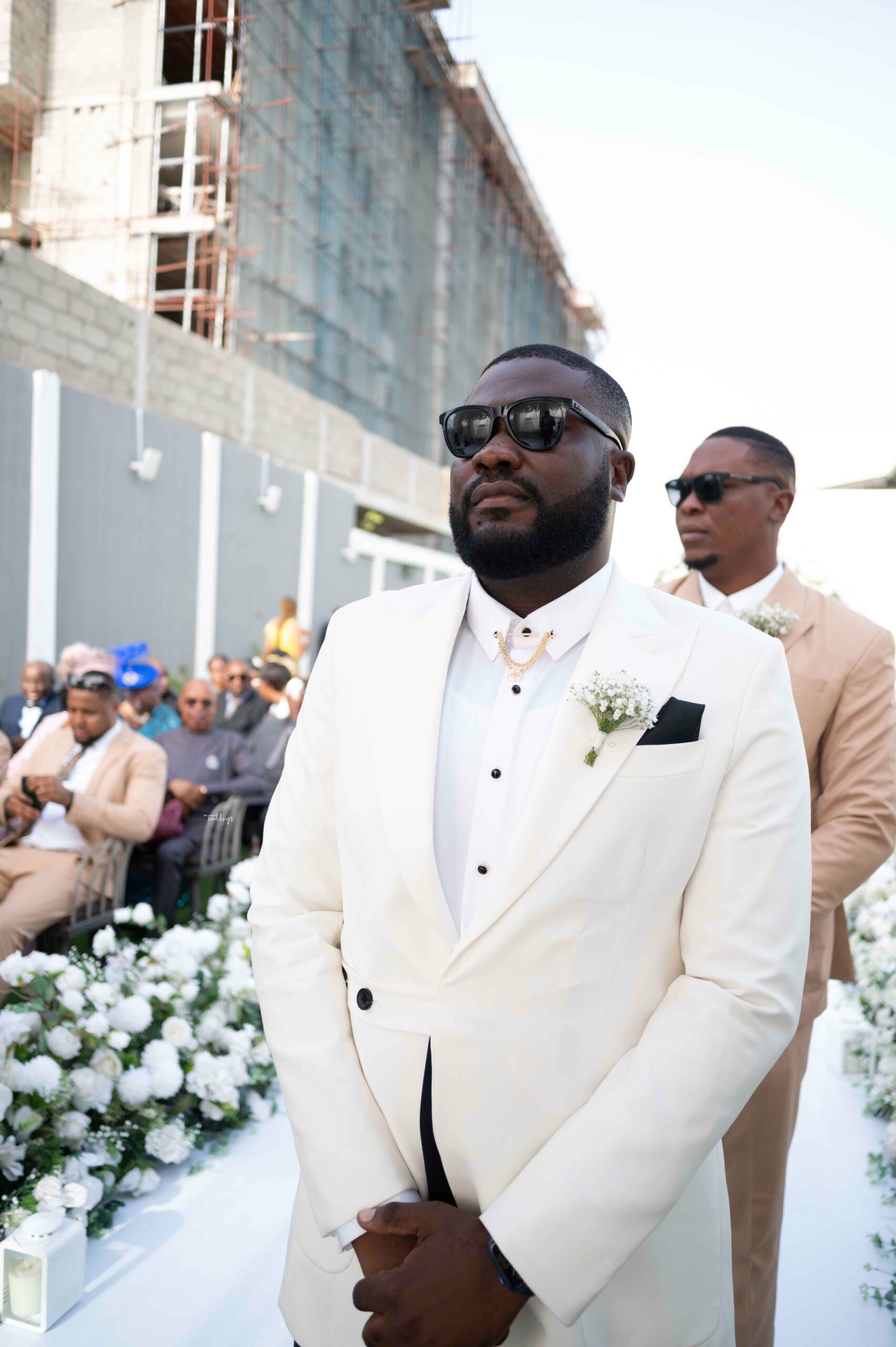 Here comes the gorgrous bride!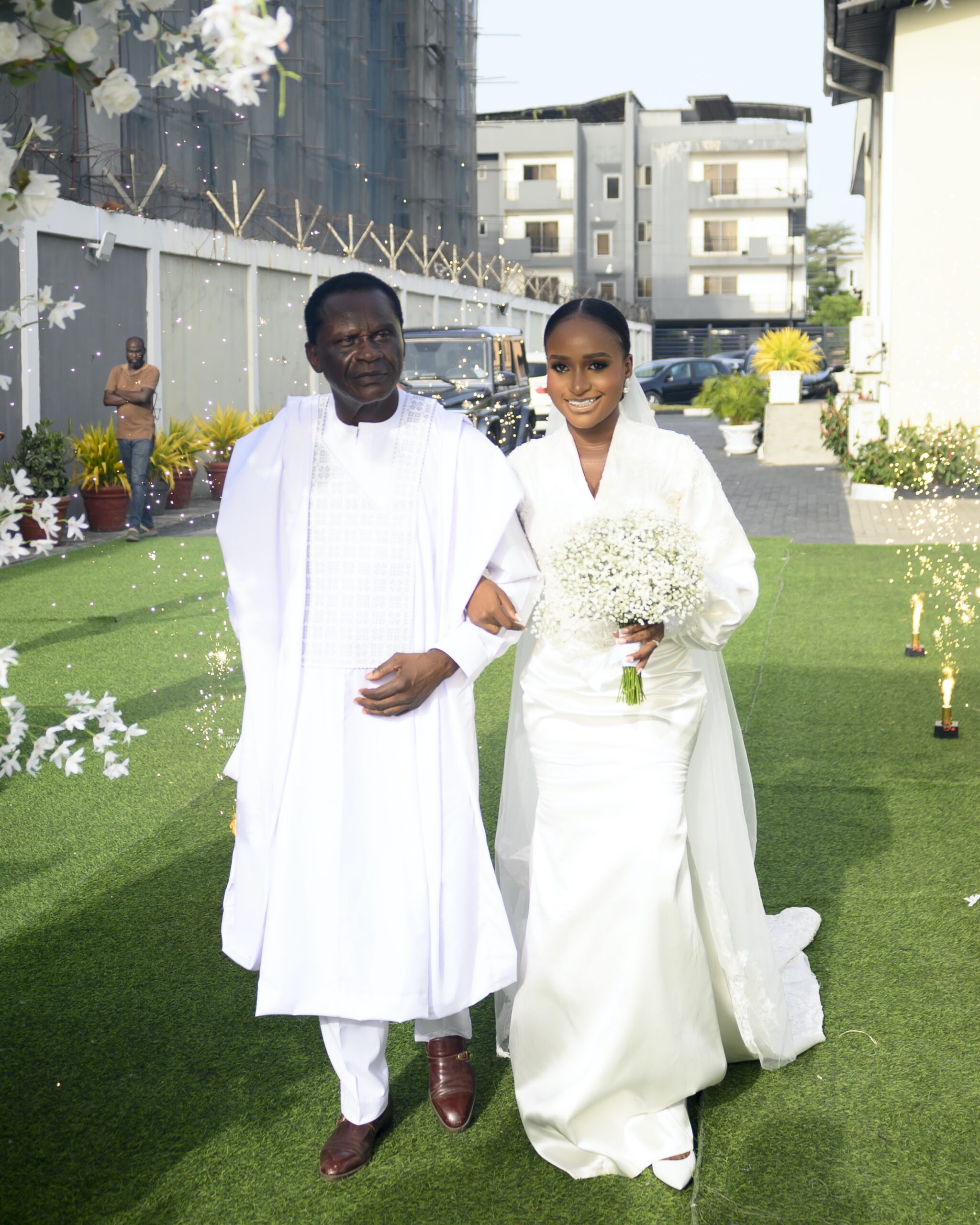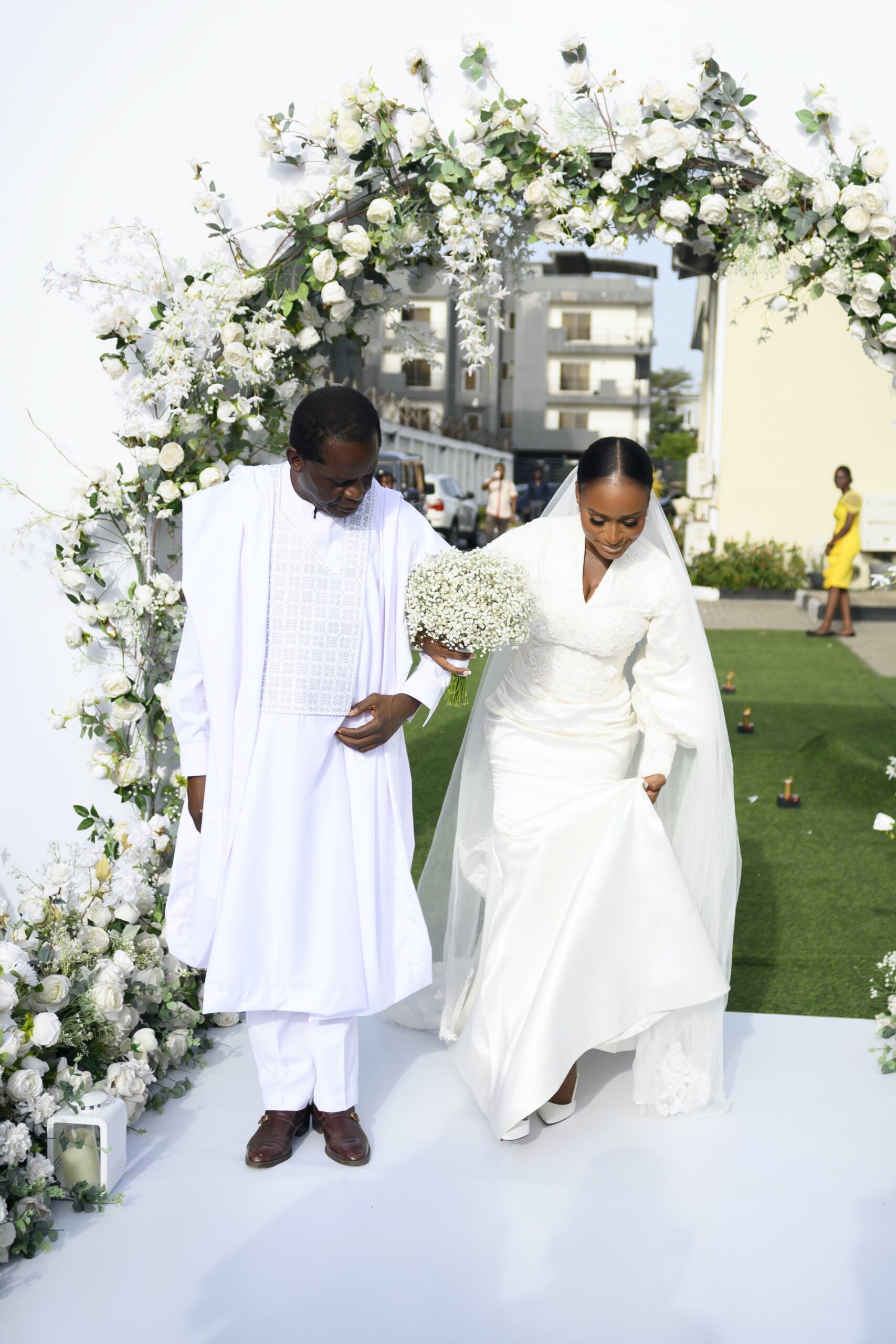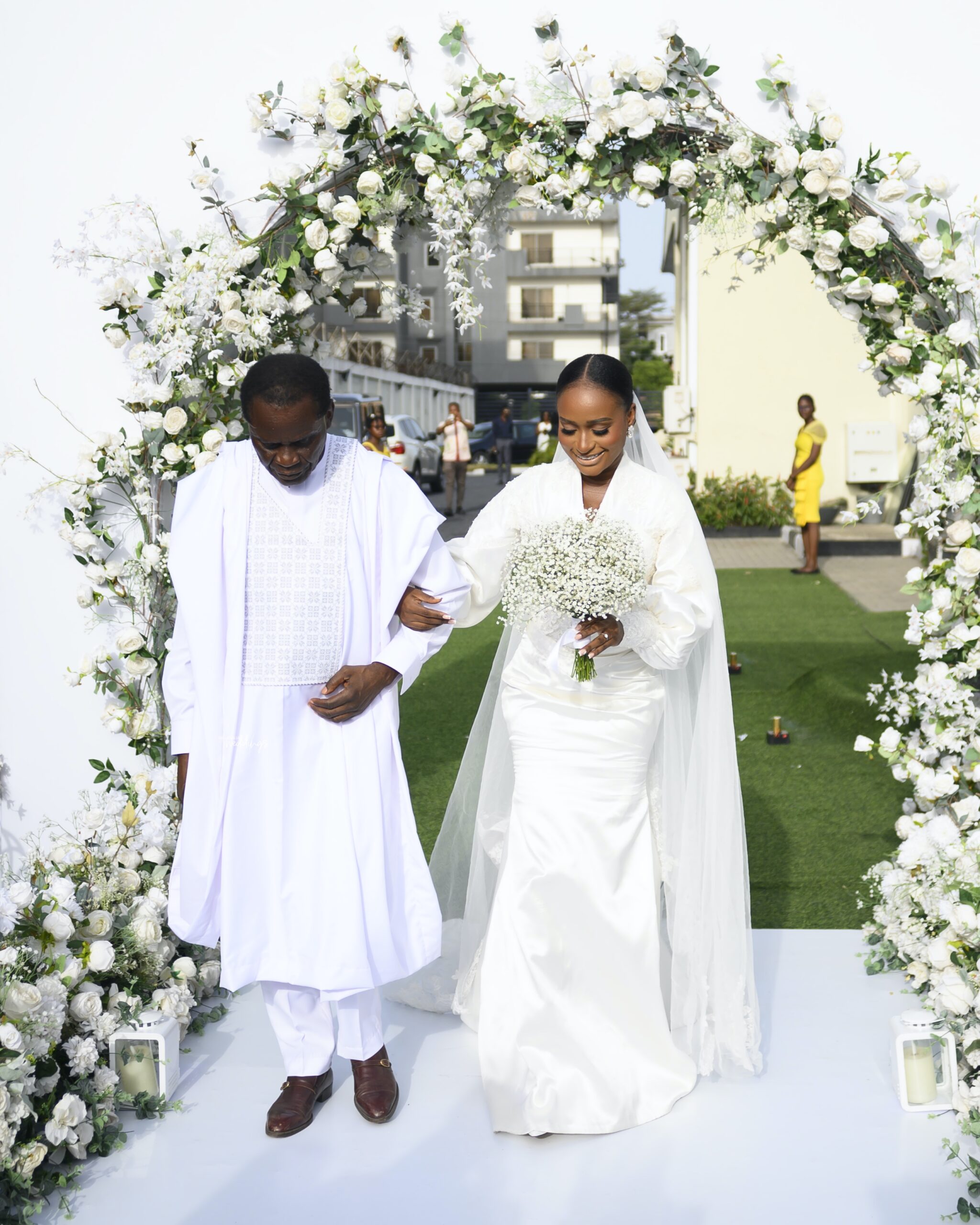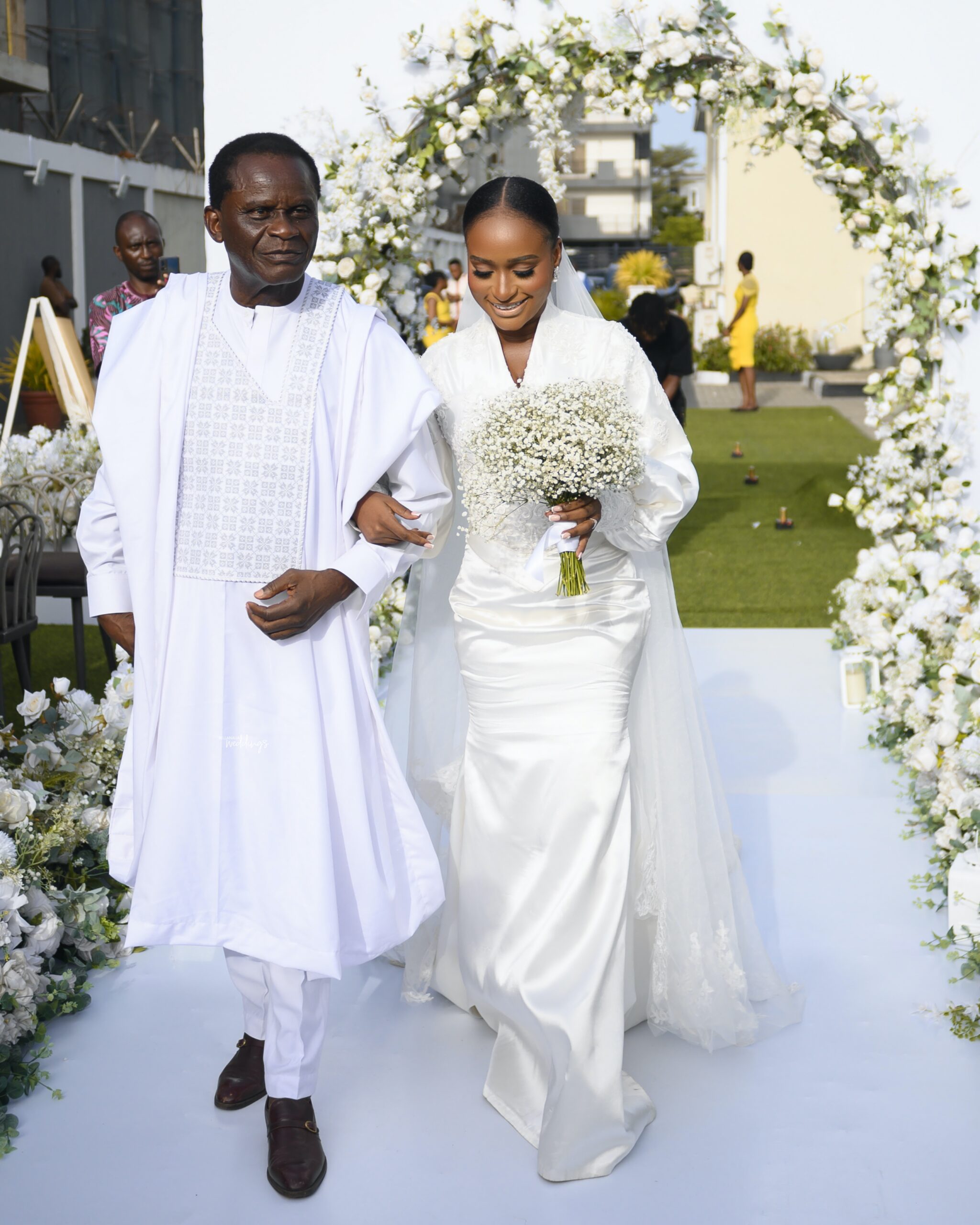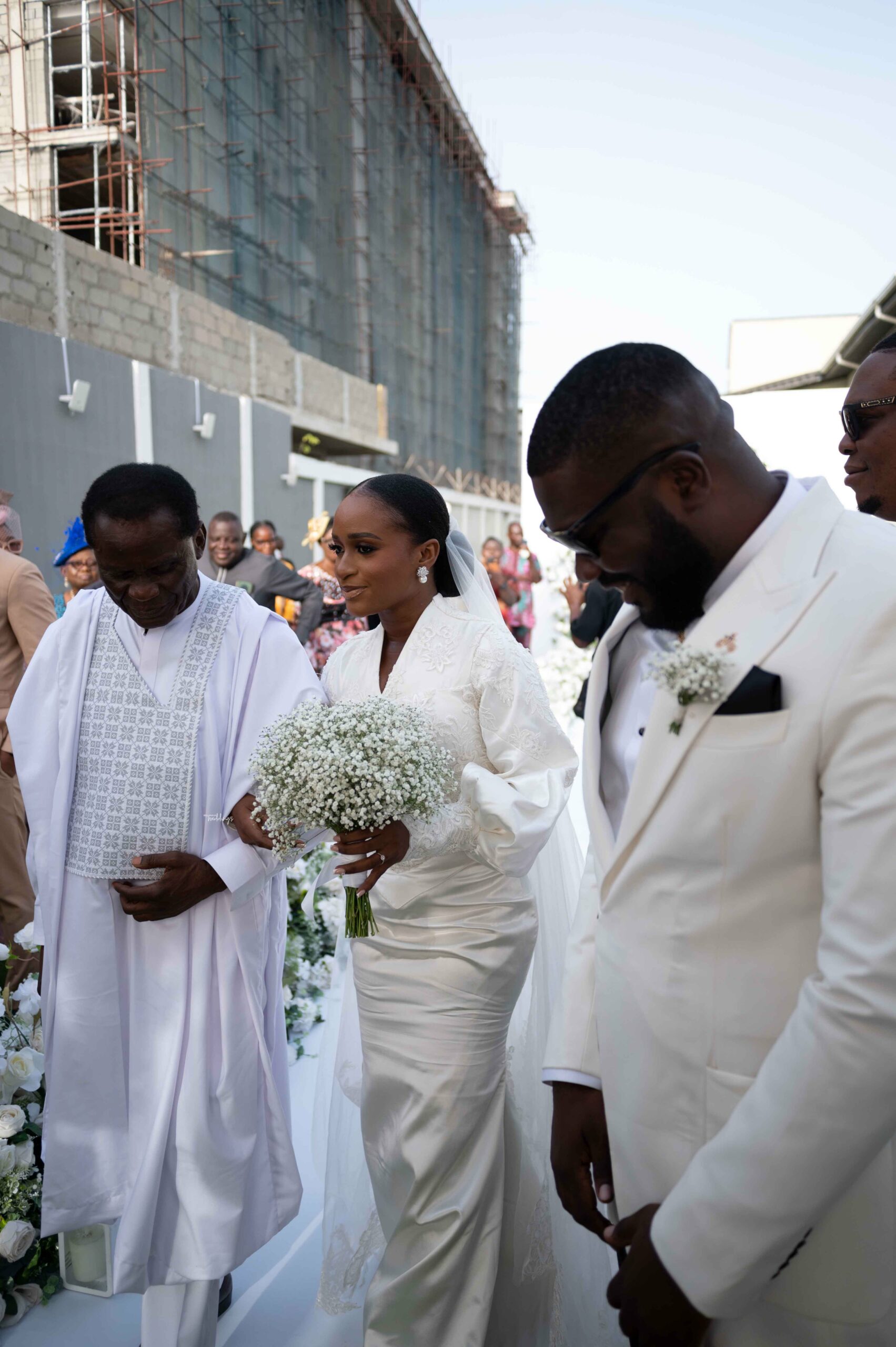 Time to be joined in holy matrimony 😍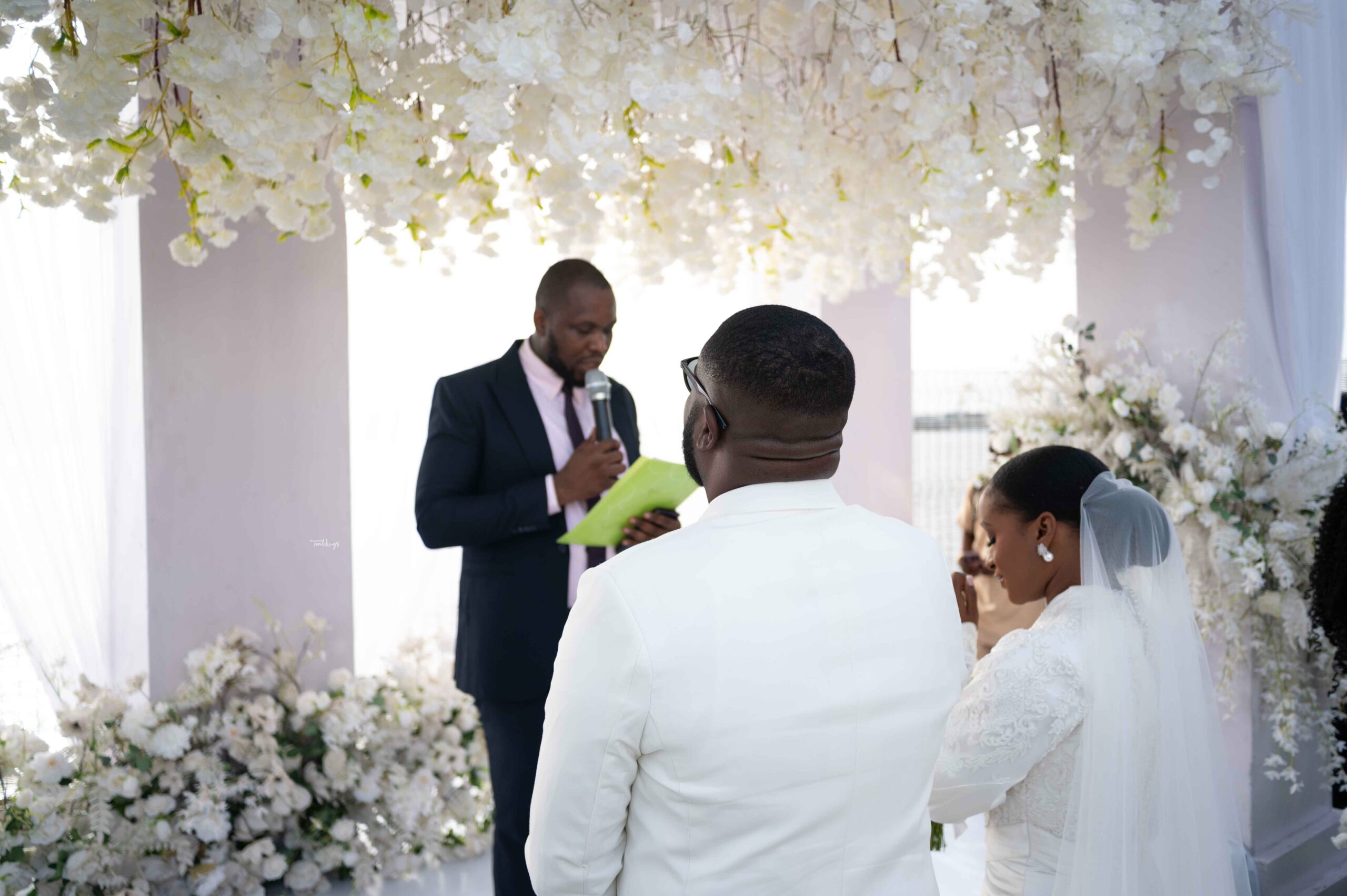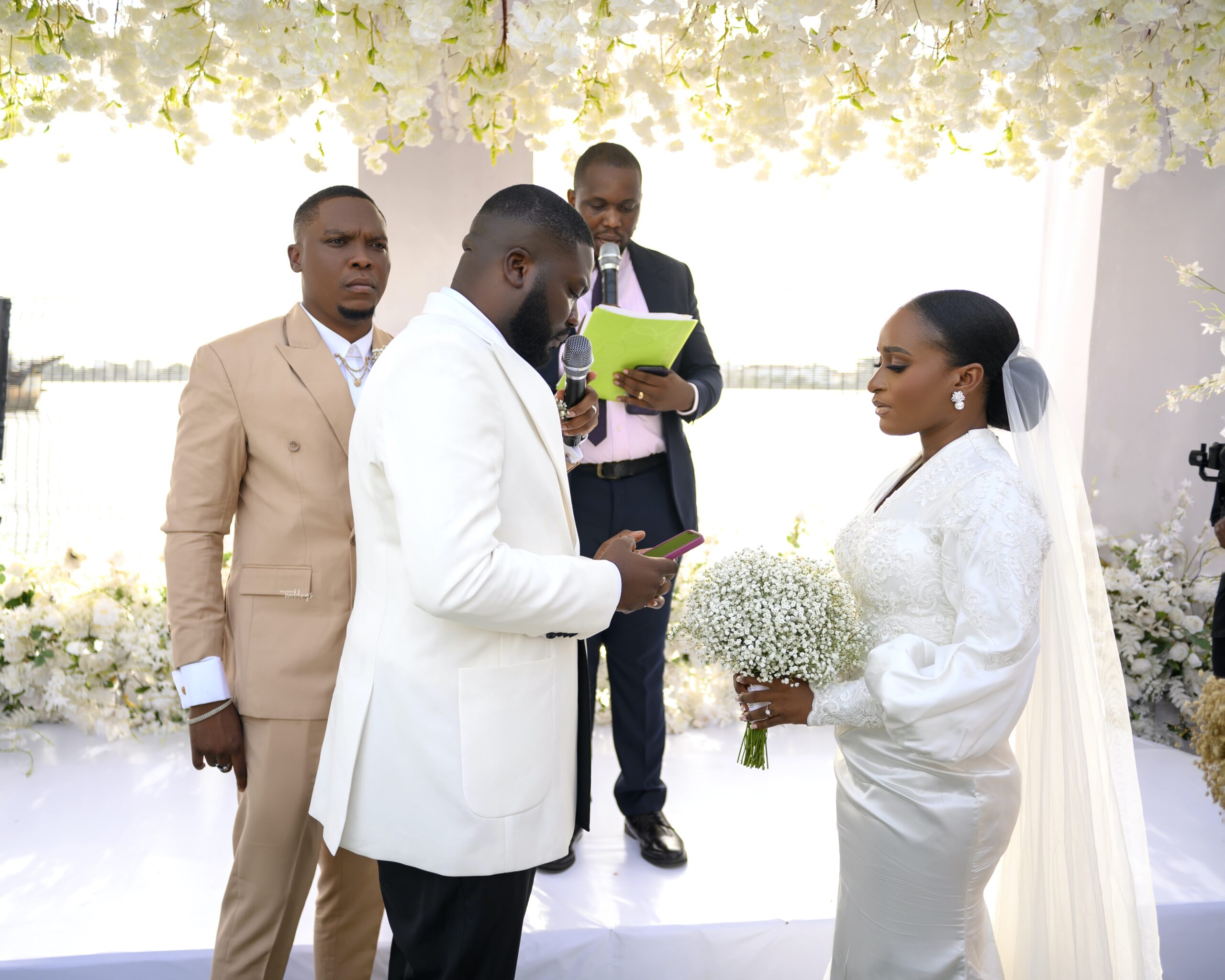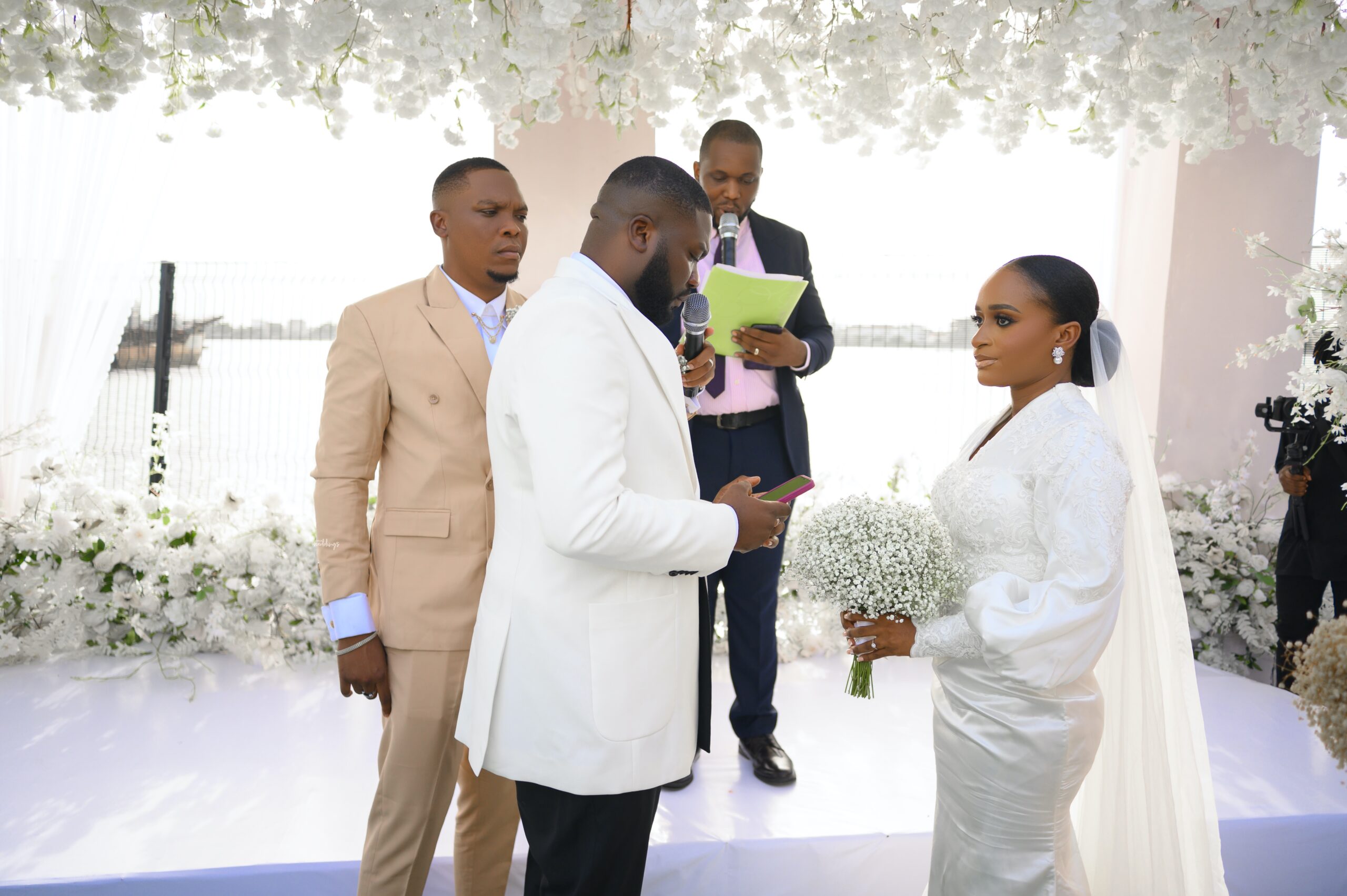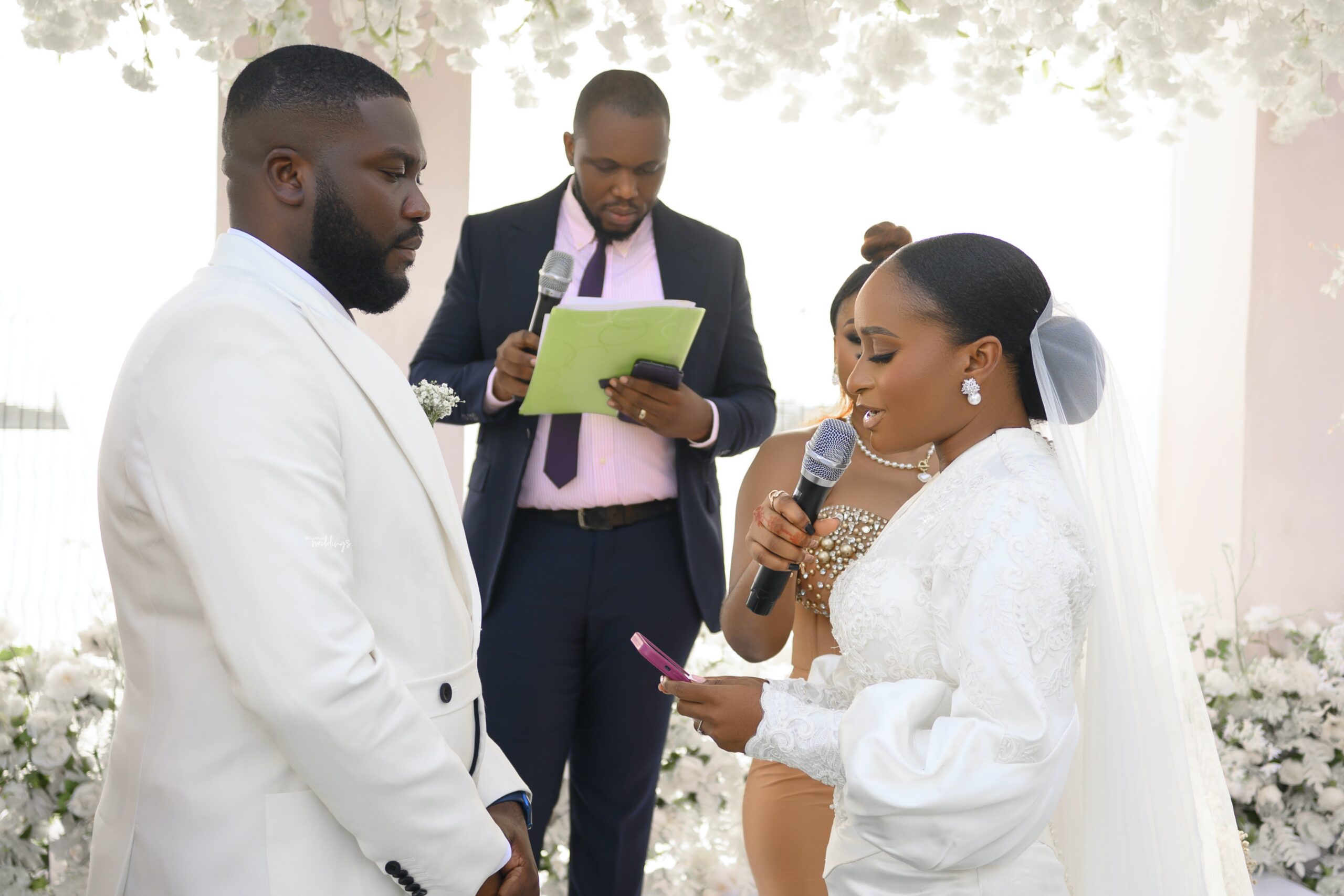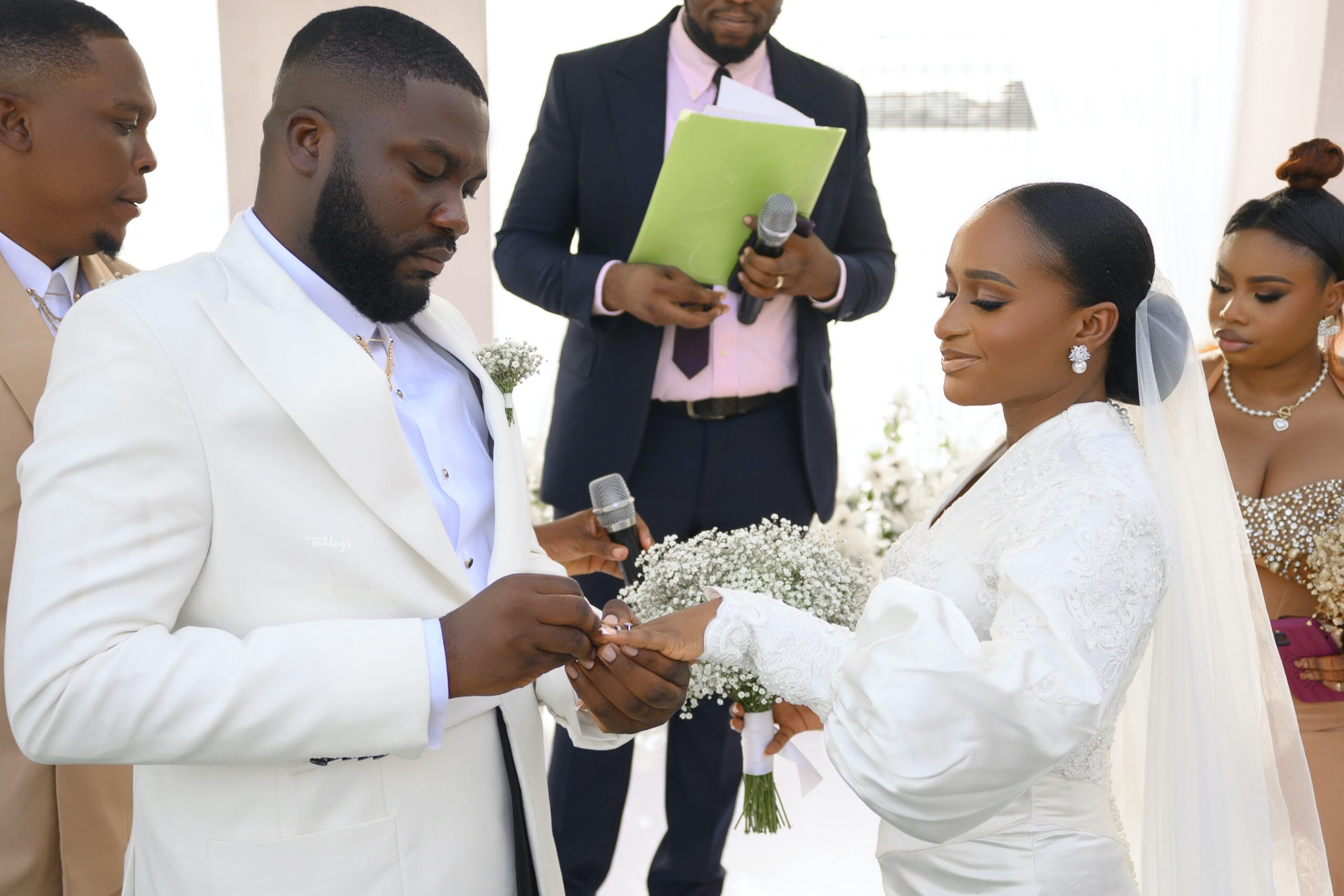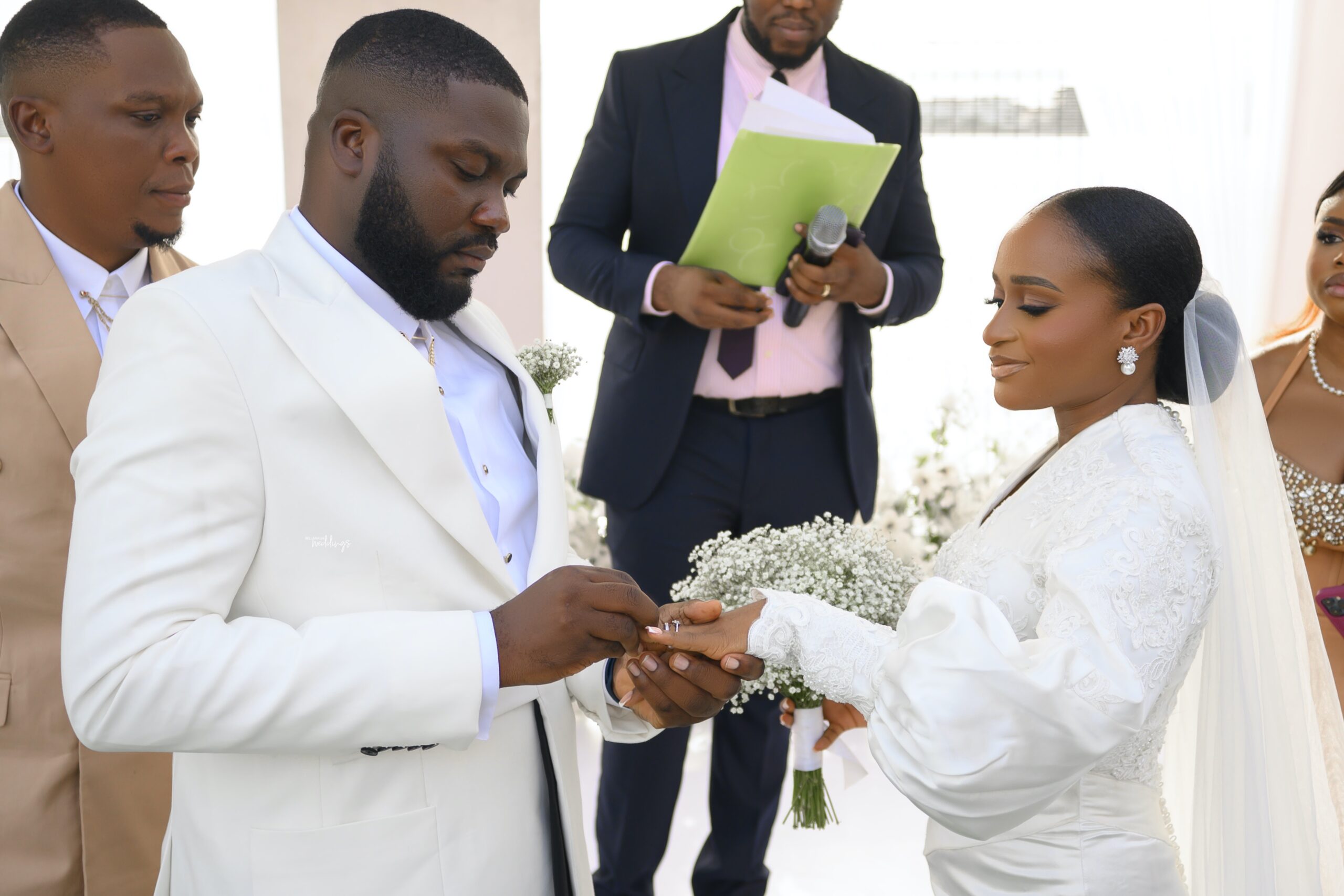 Now Mr and Mrs!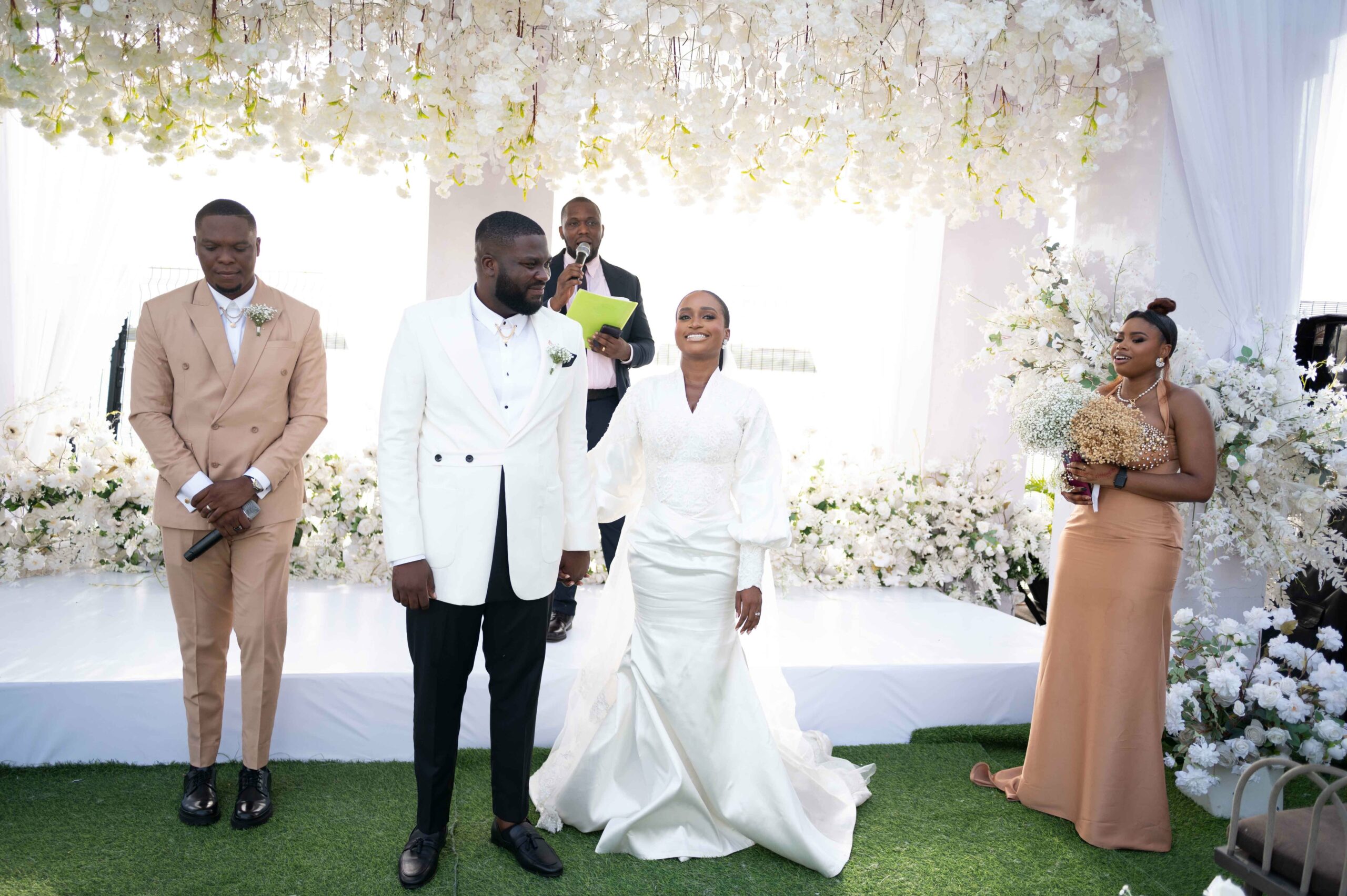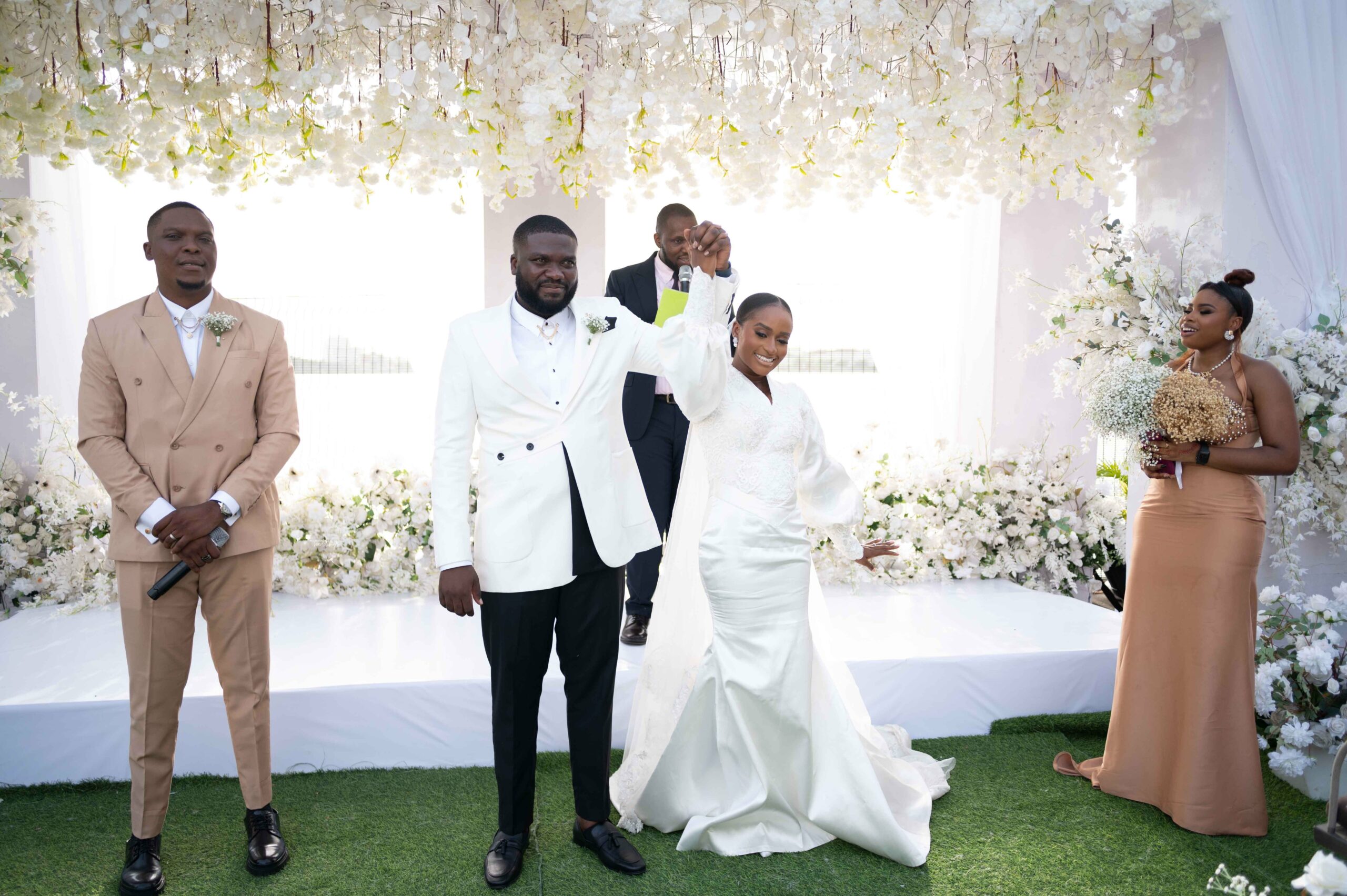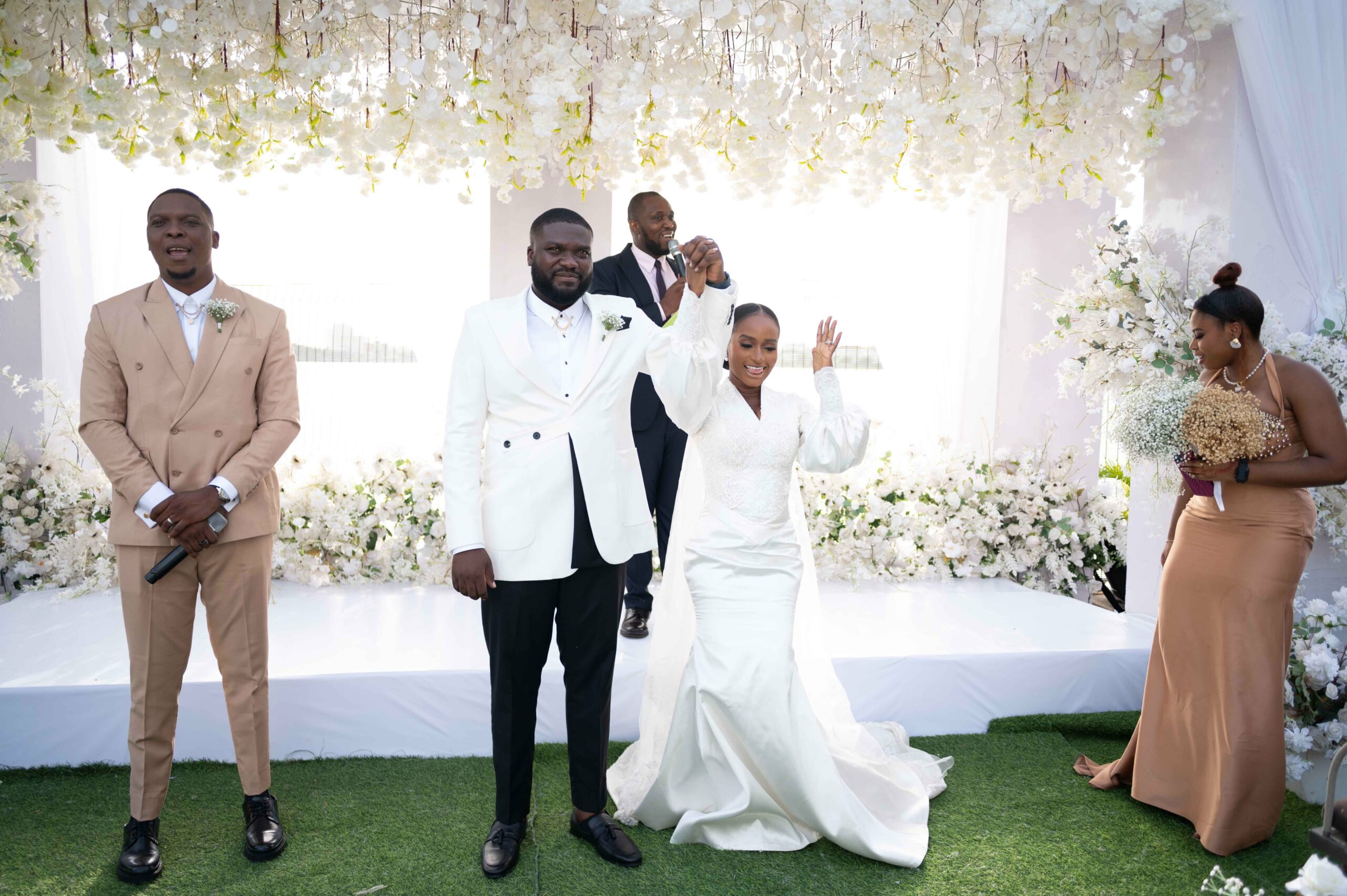 We can't get enough of these lovebirds 😍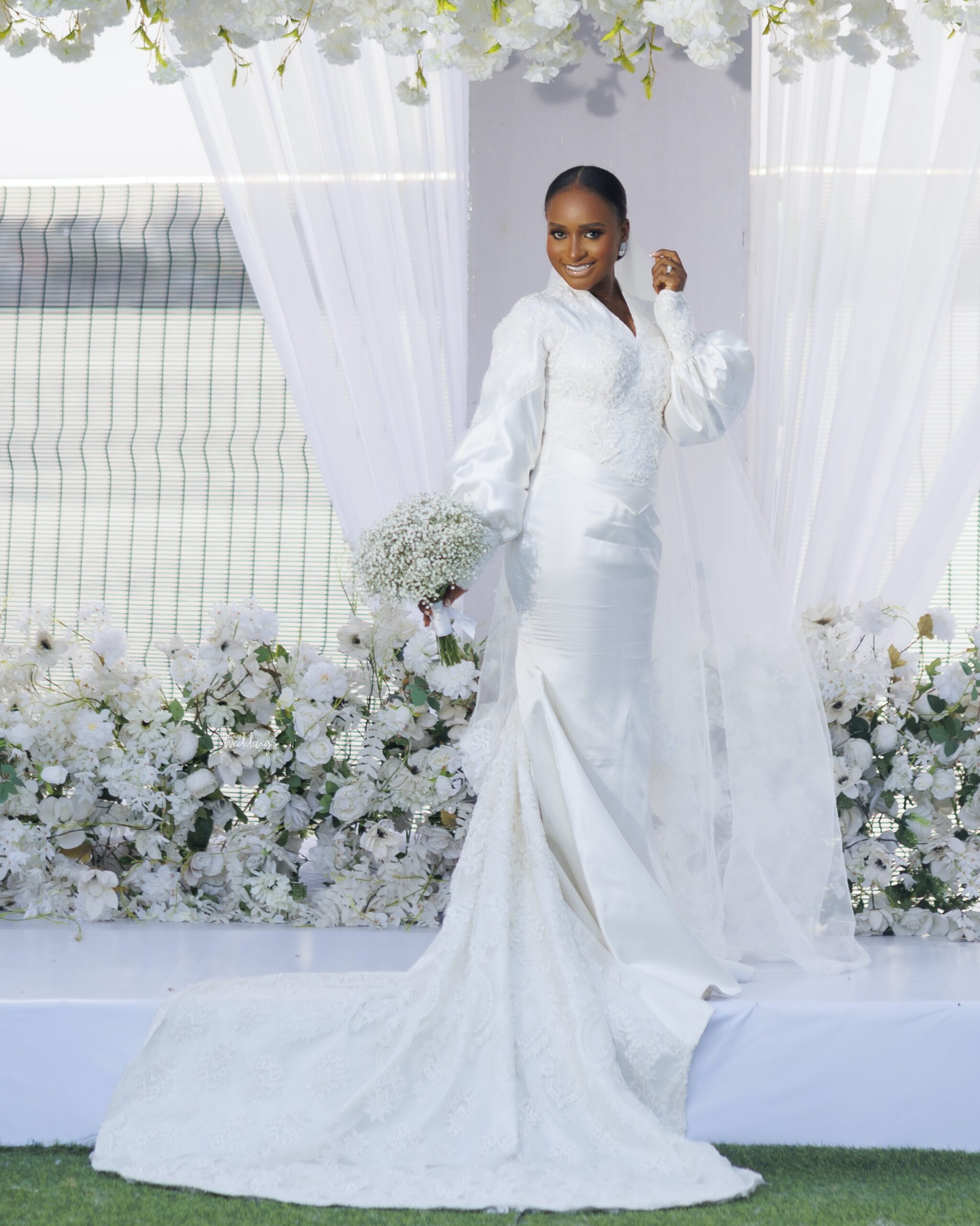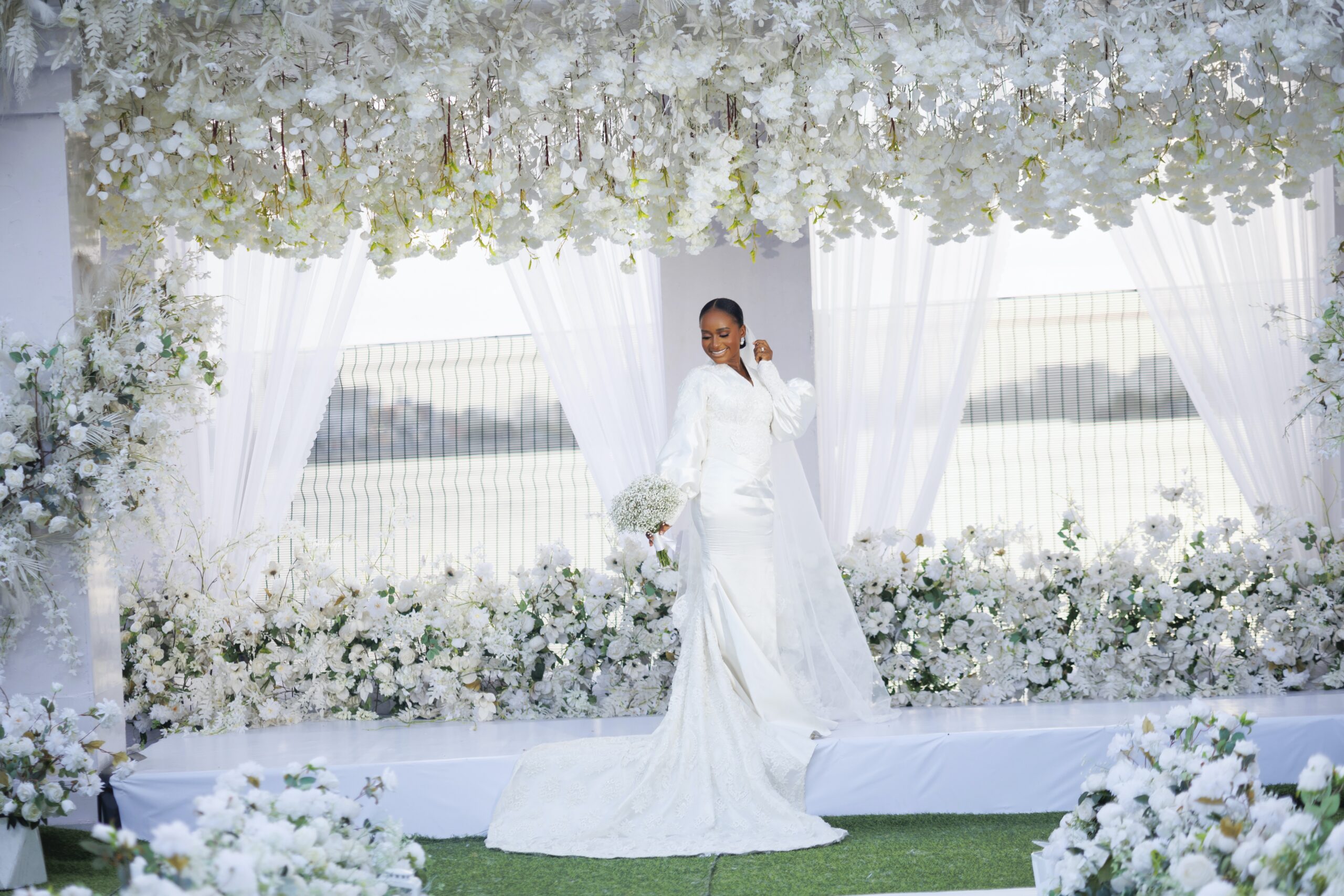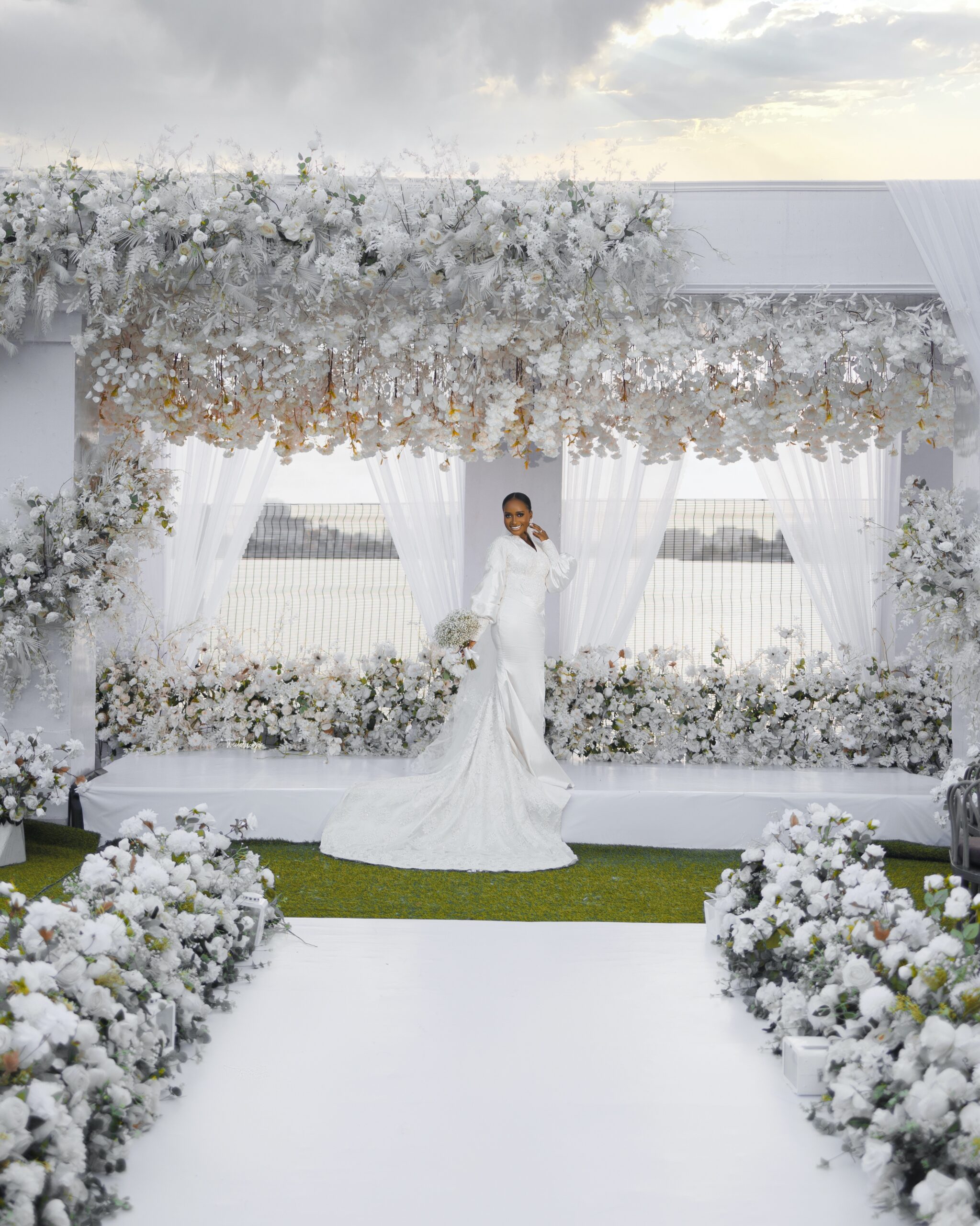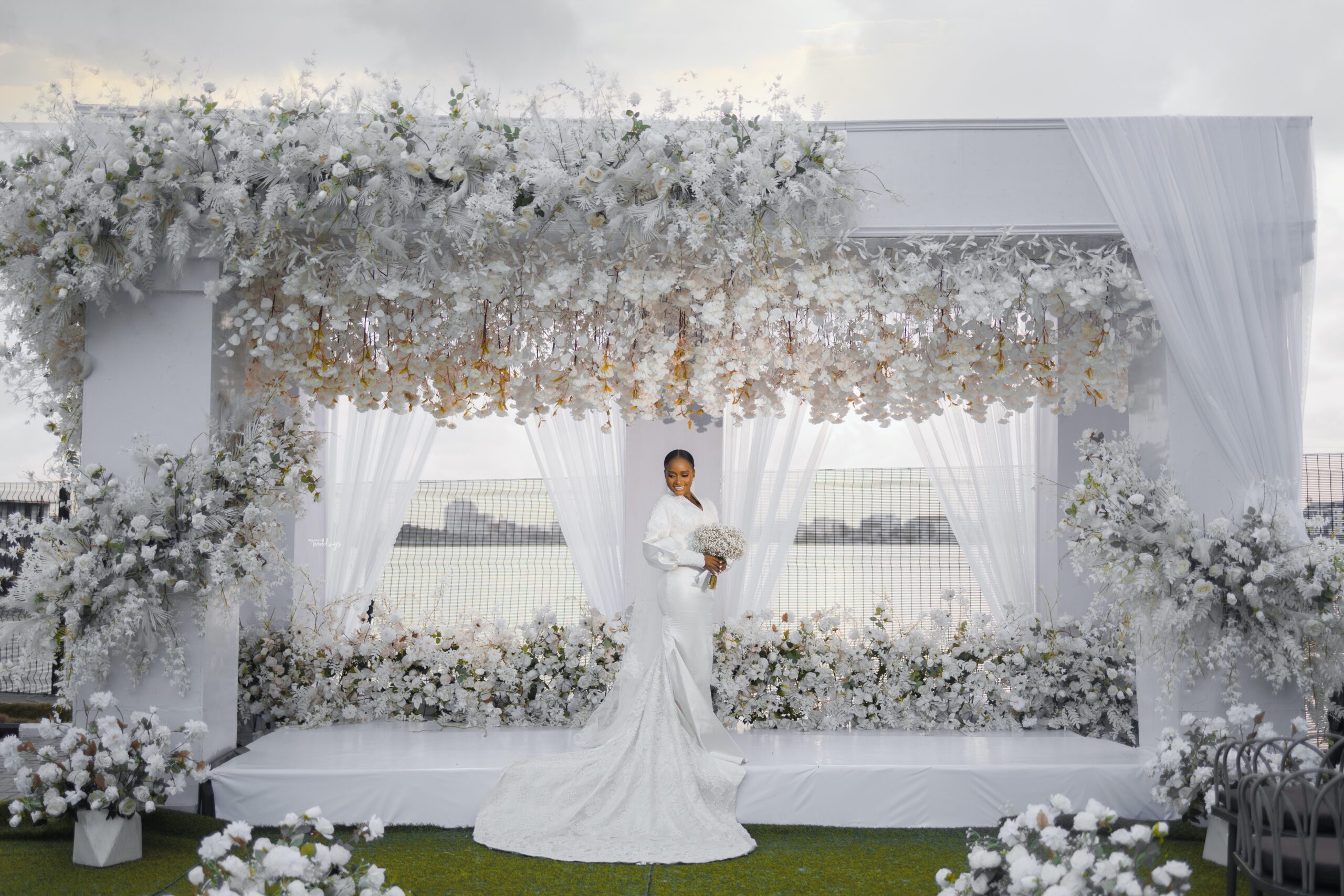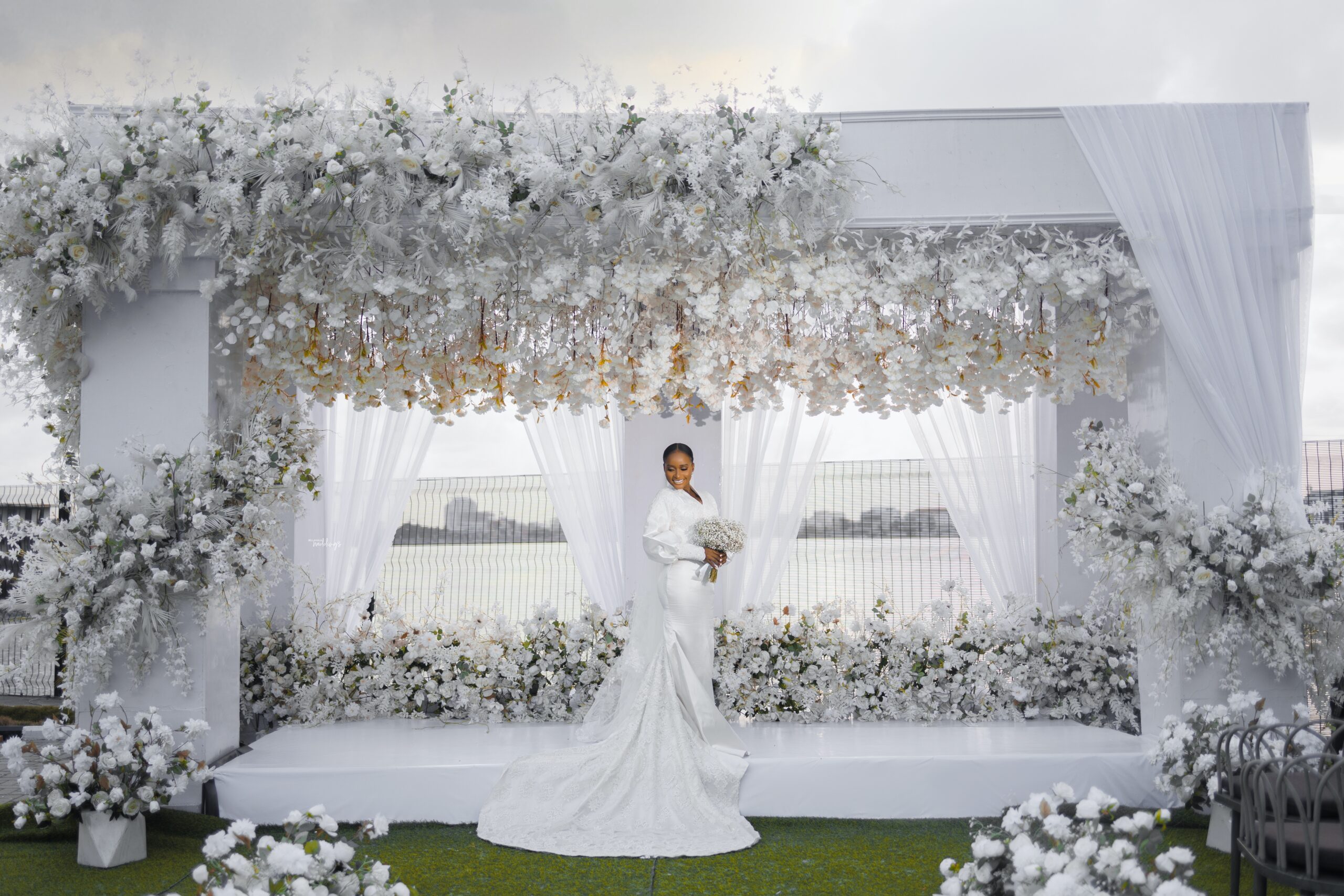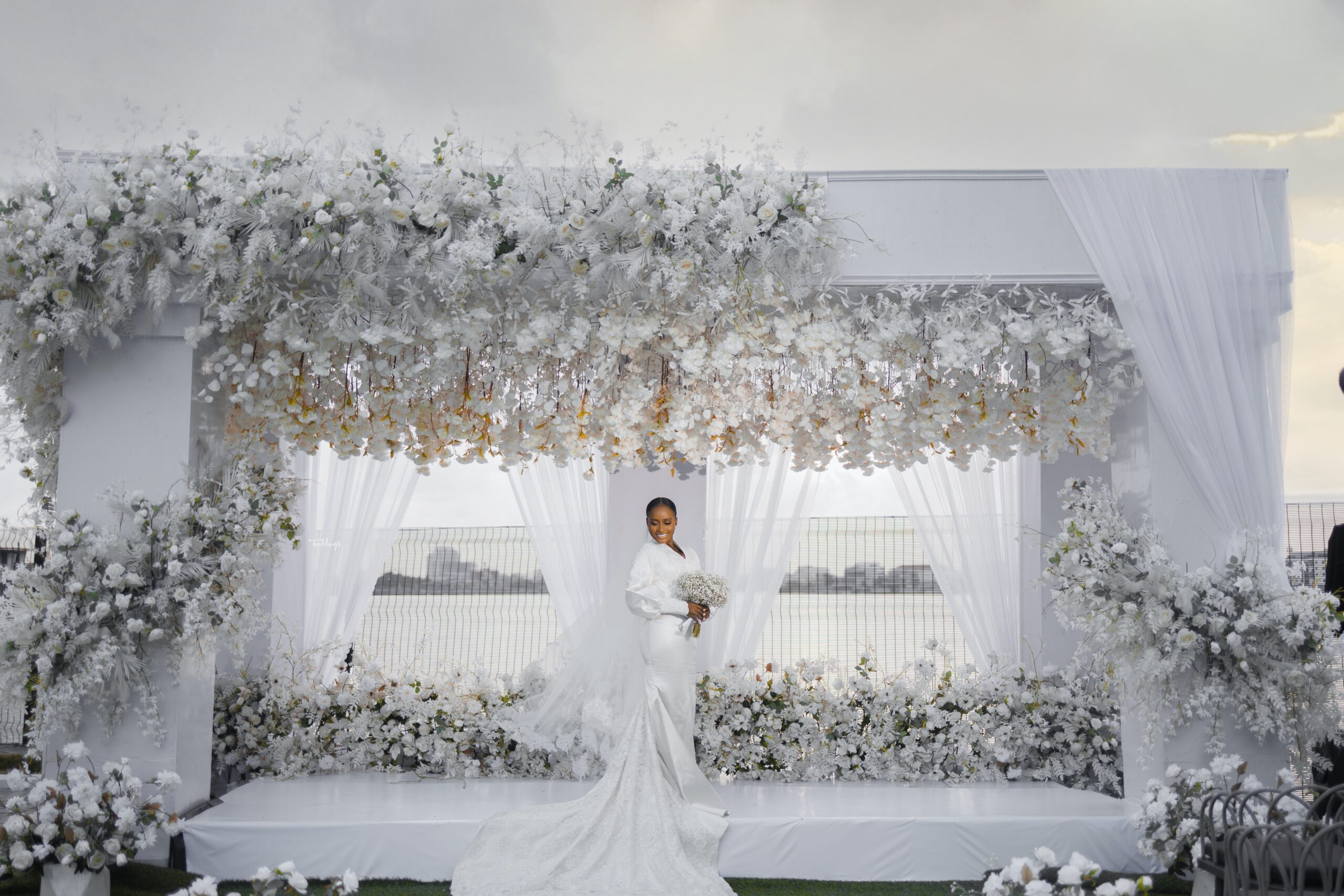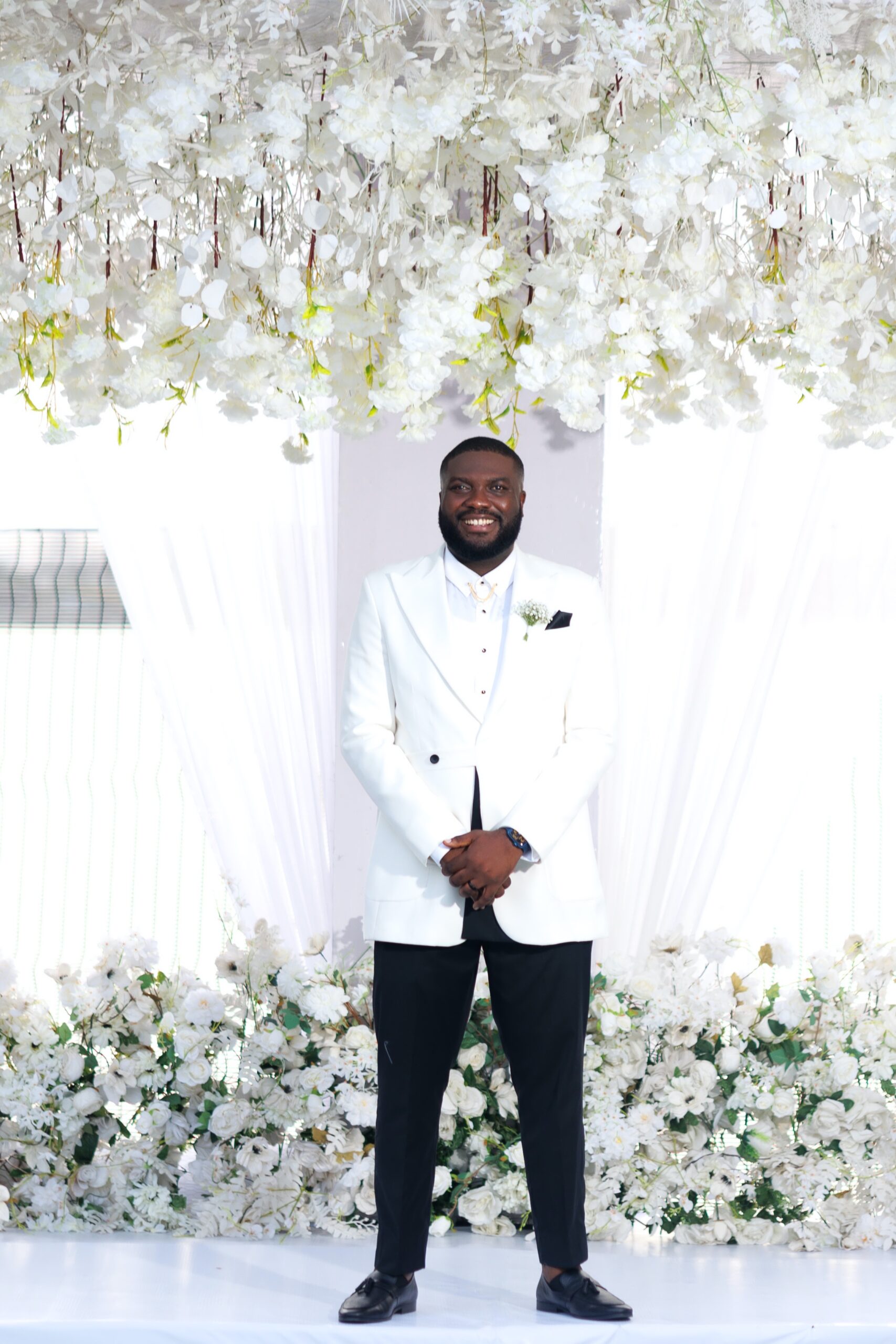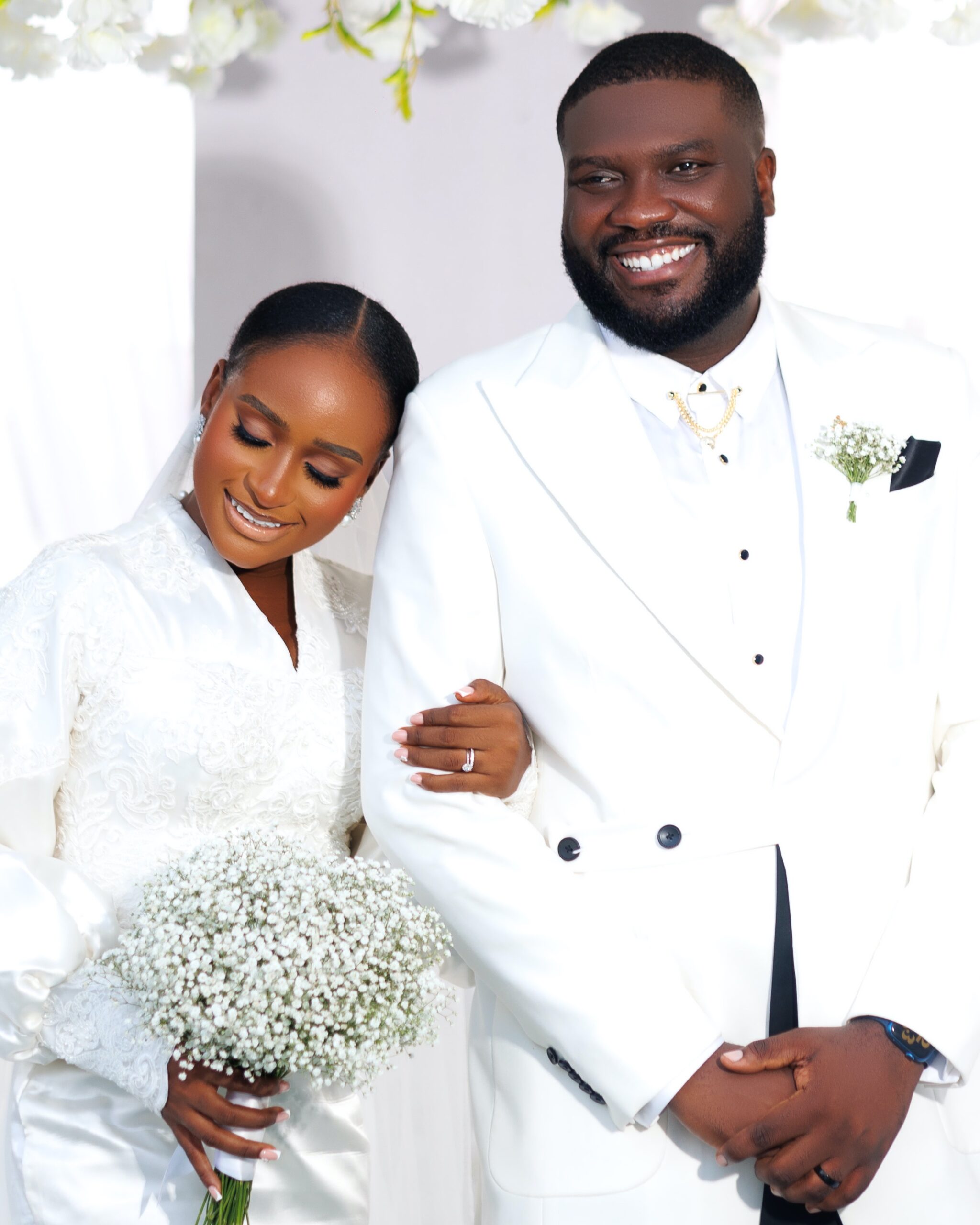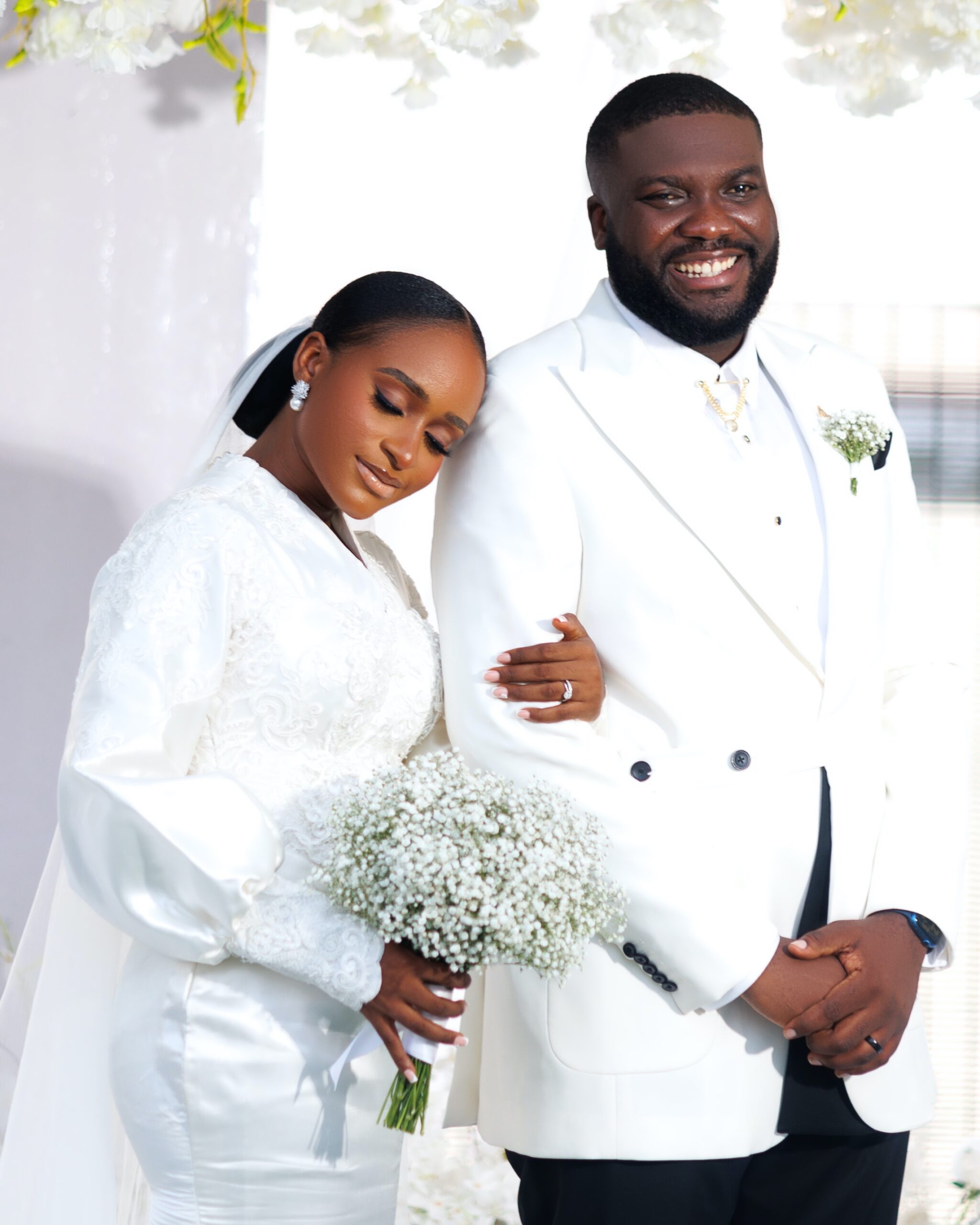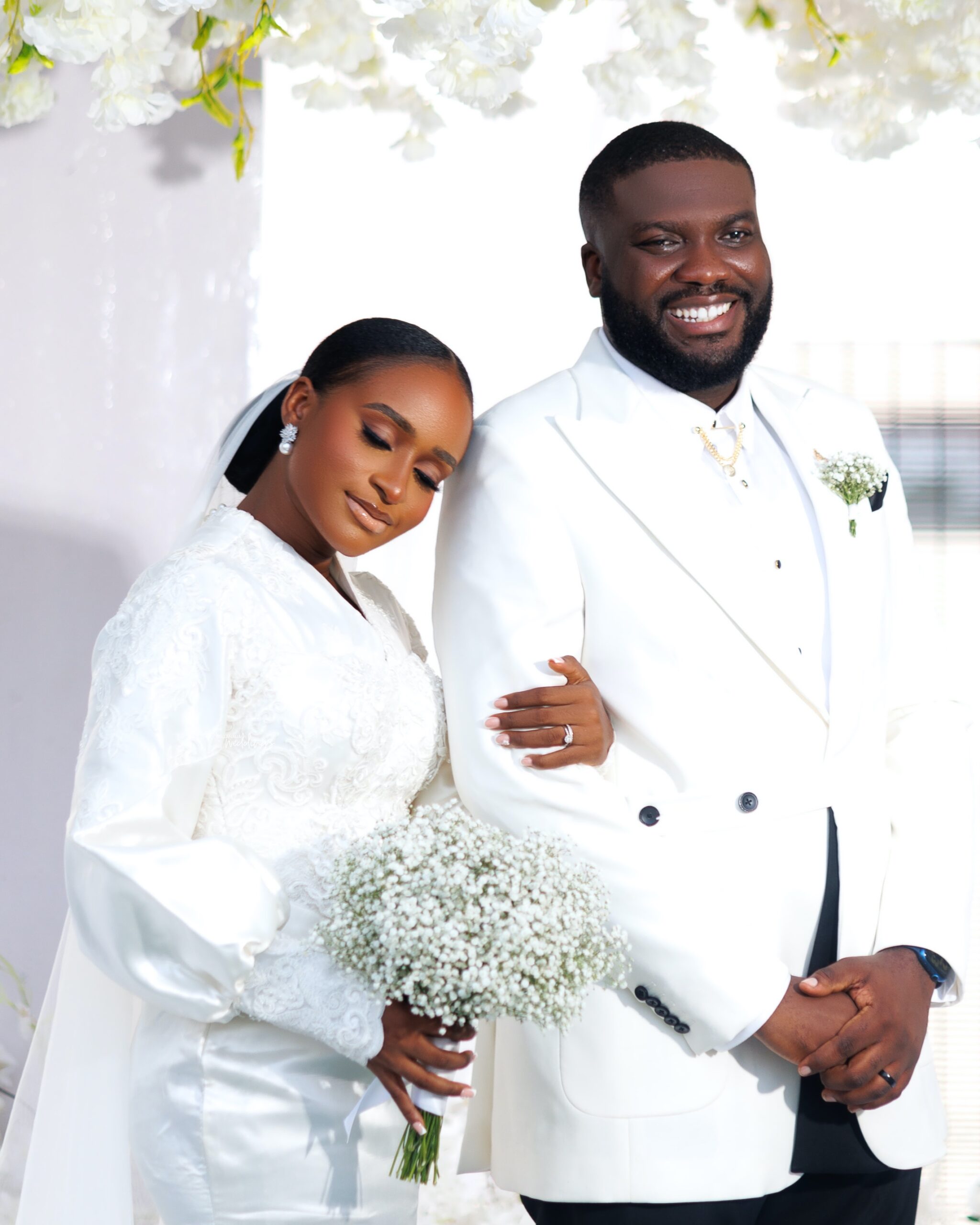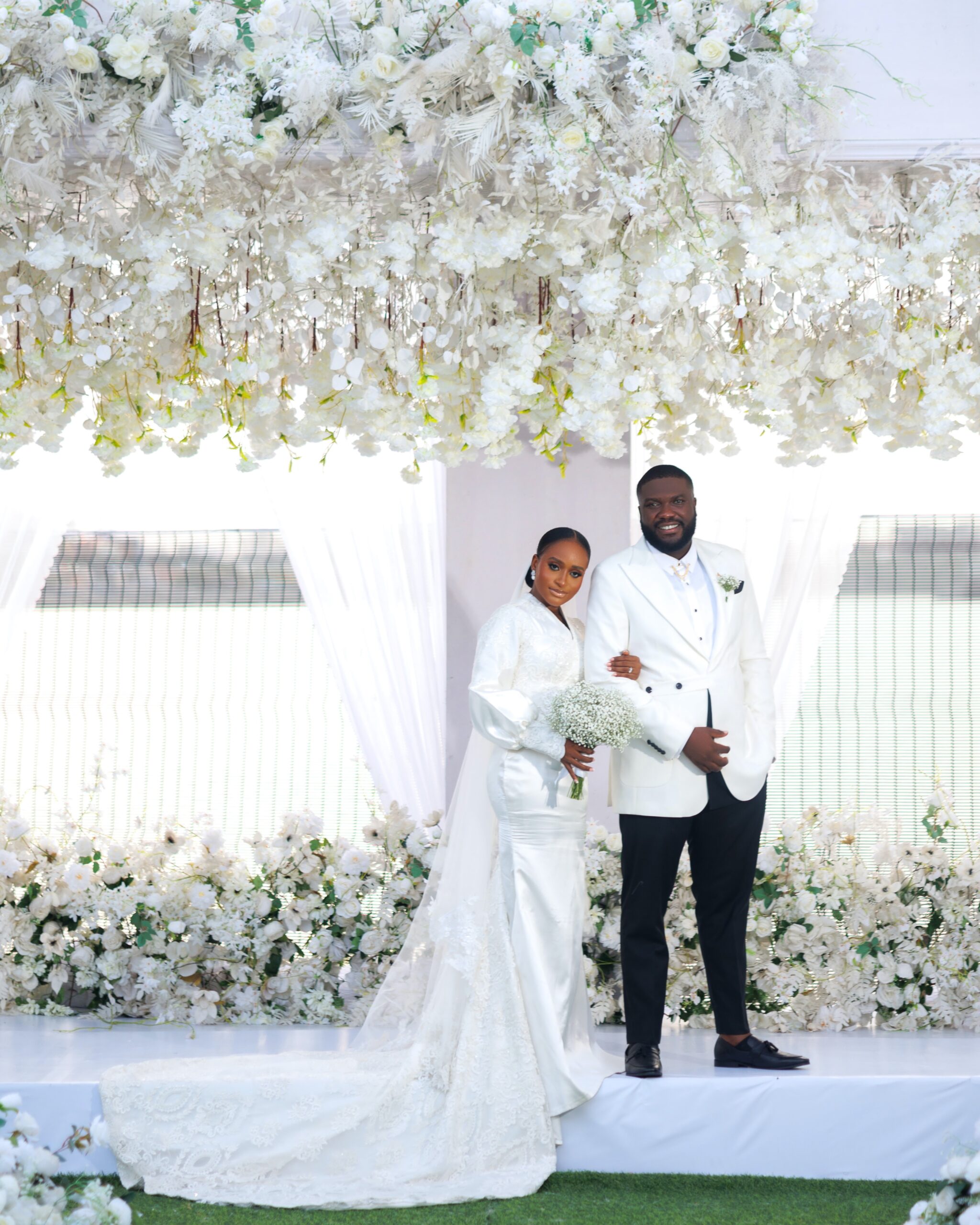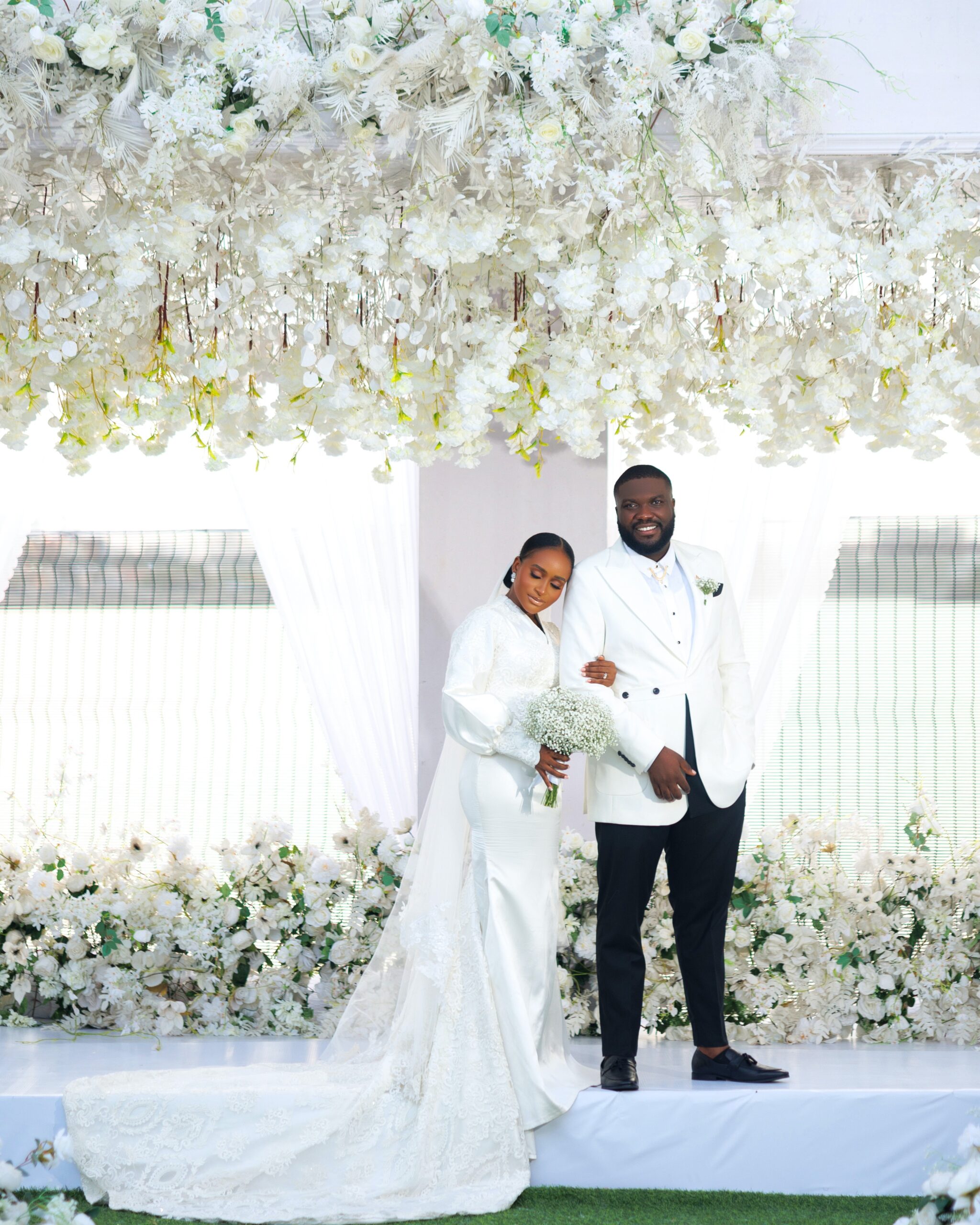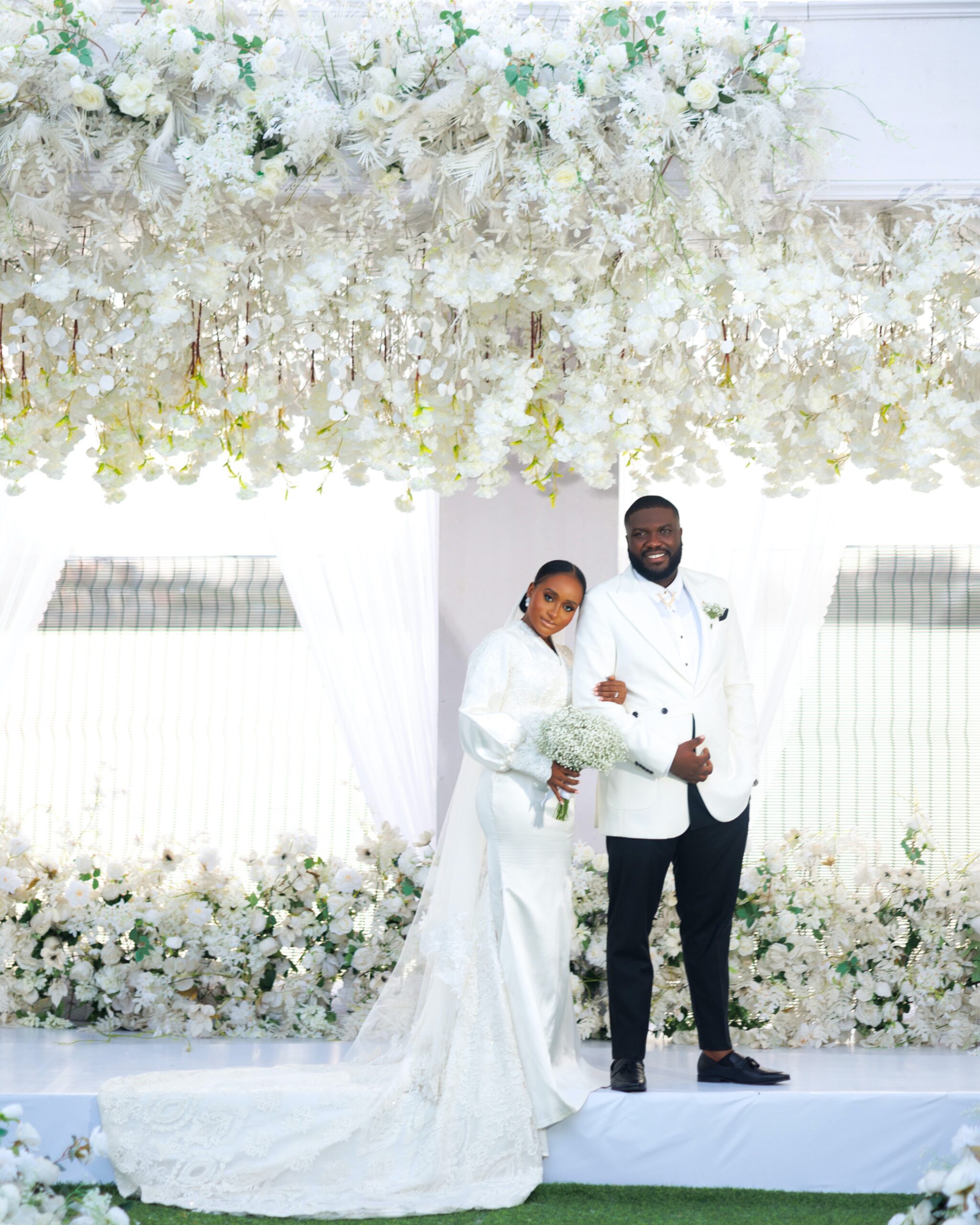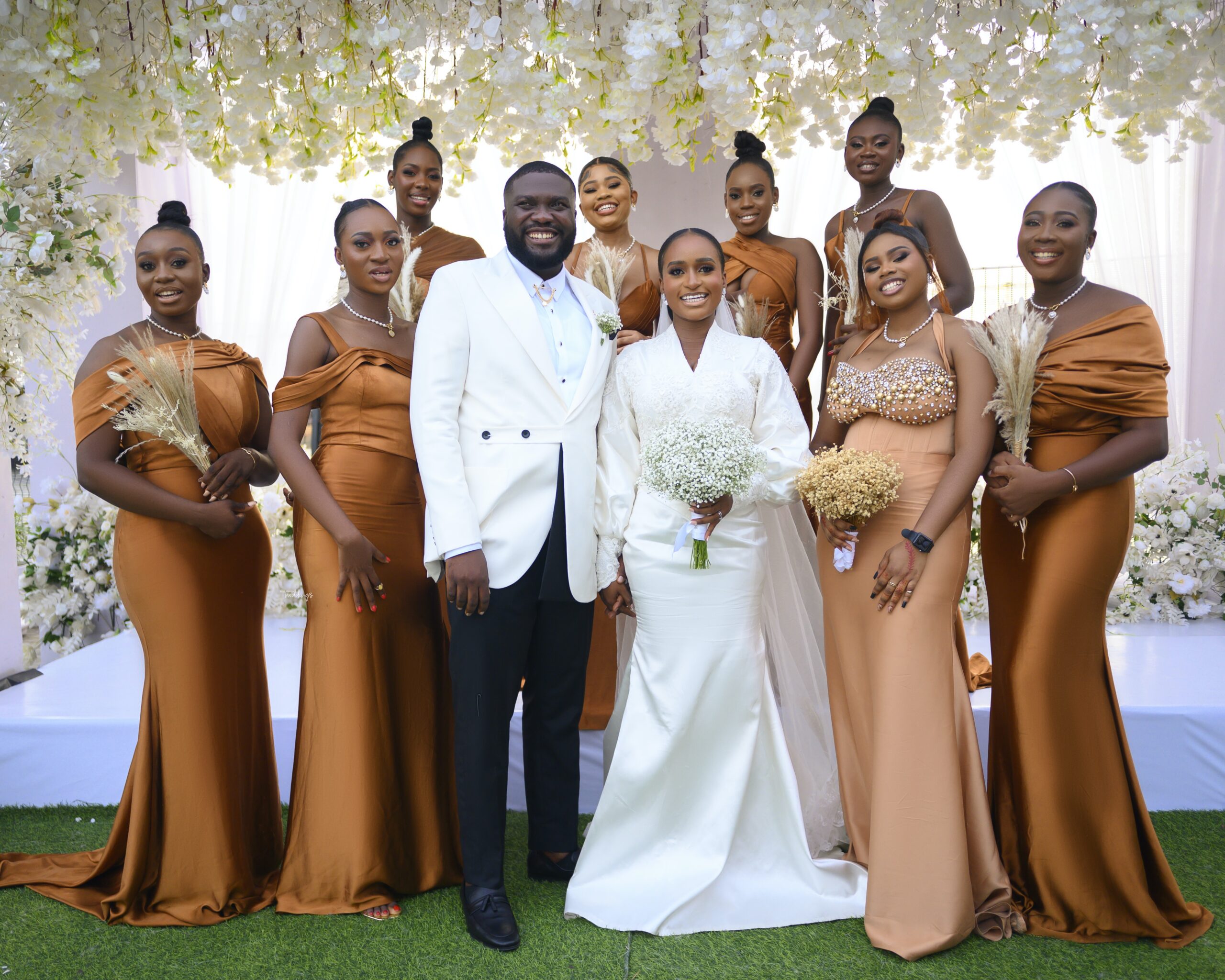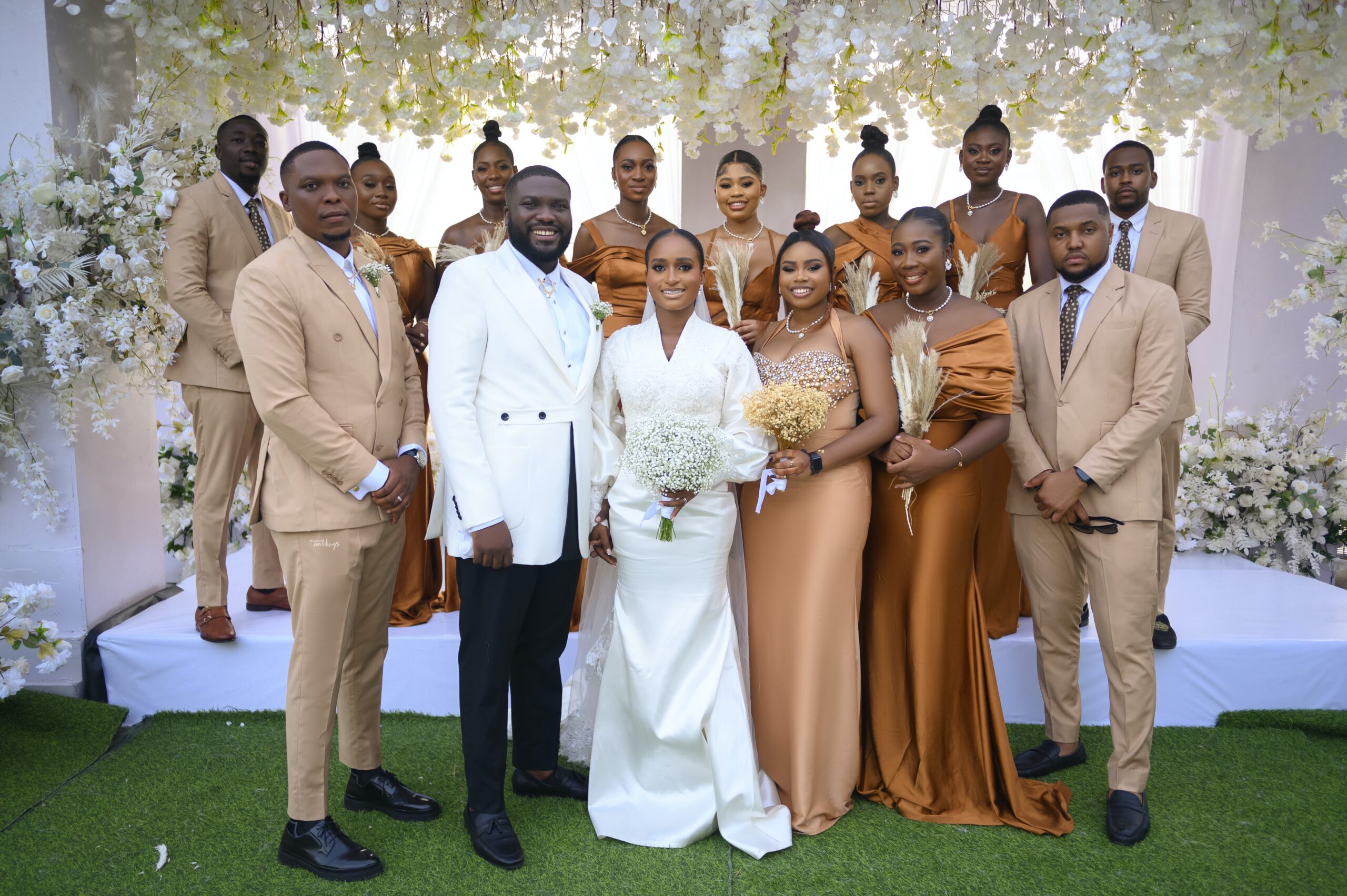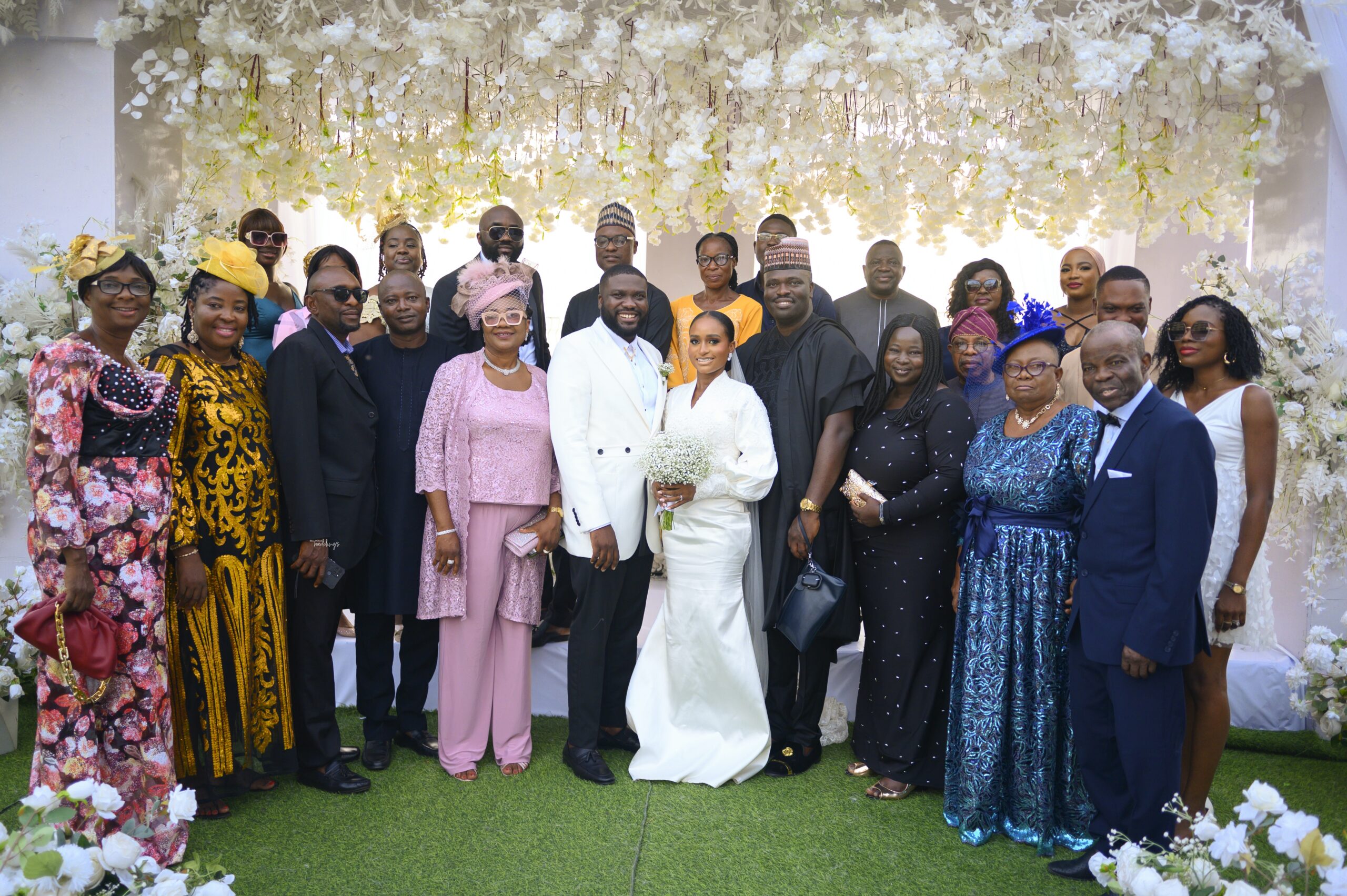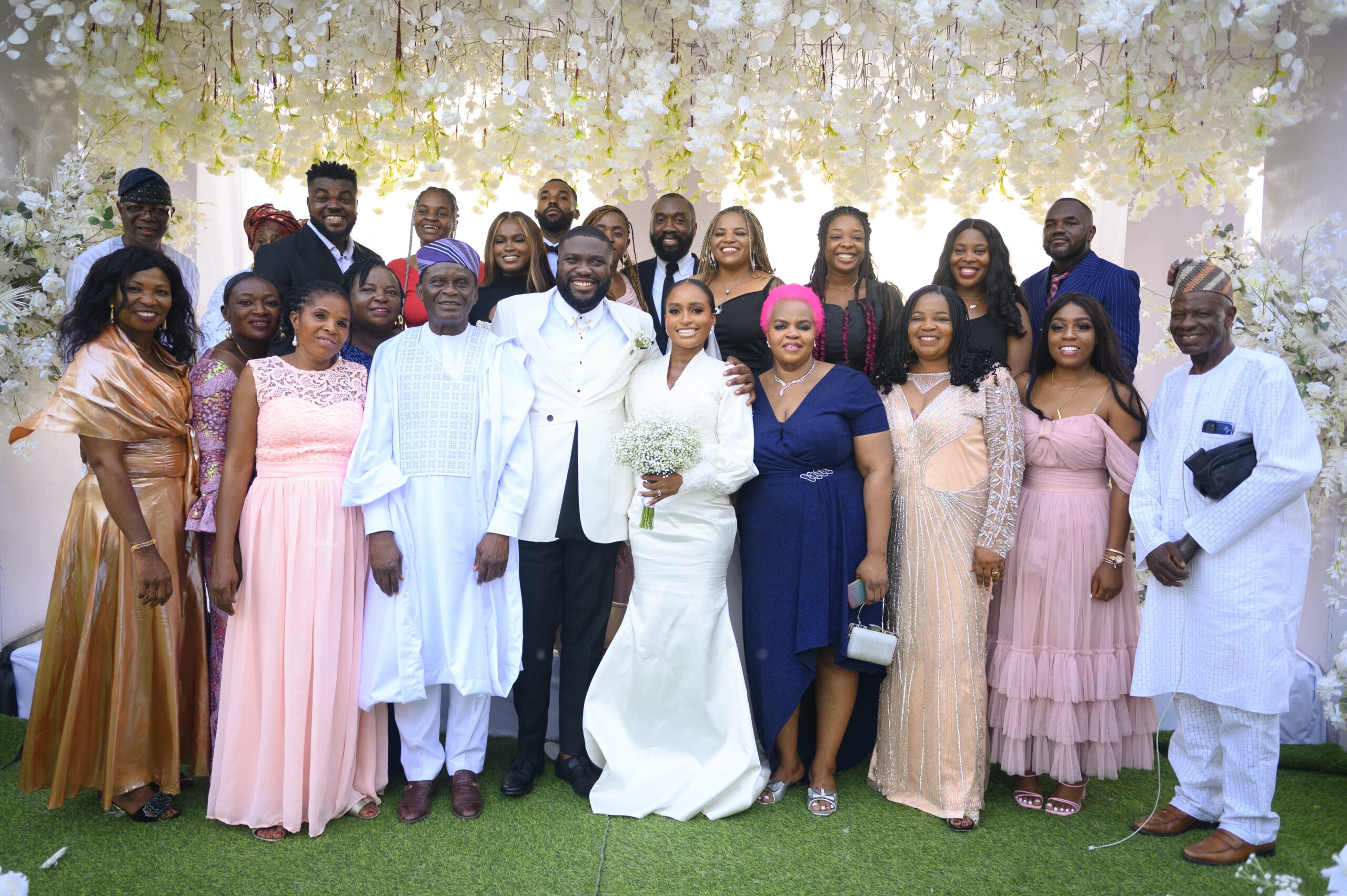 Miriam totally understood the reception slay assignment 😍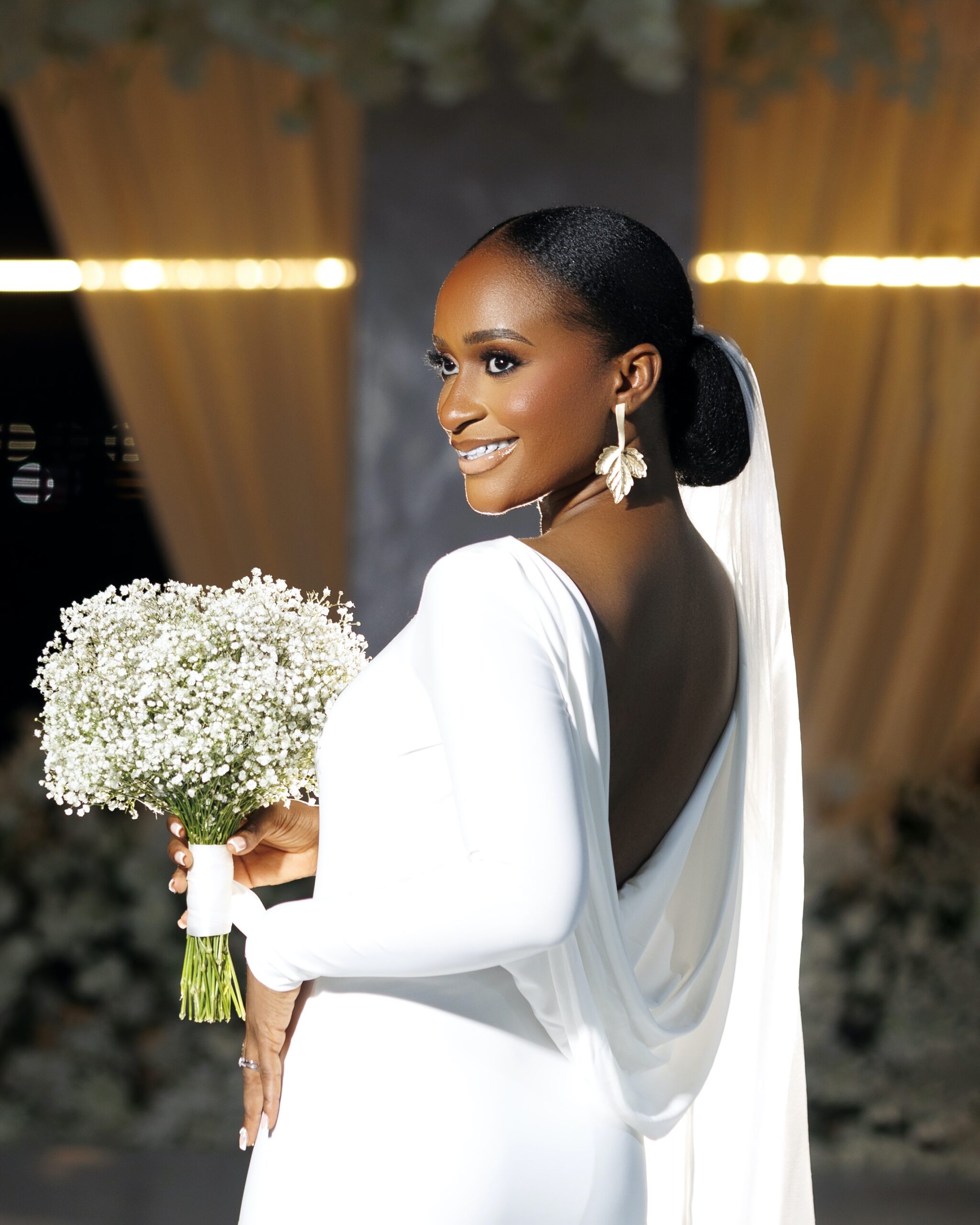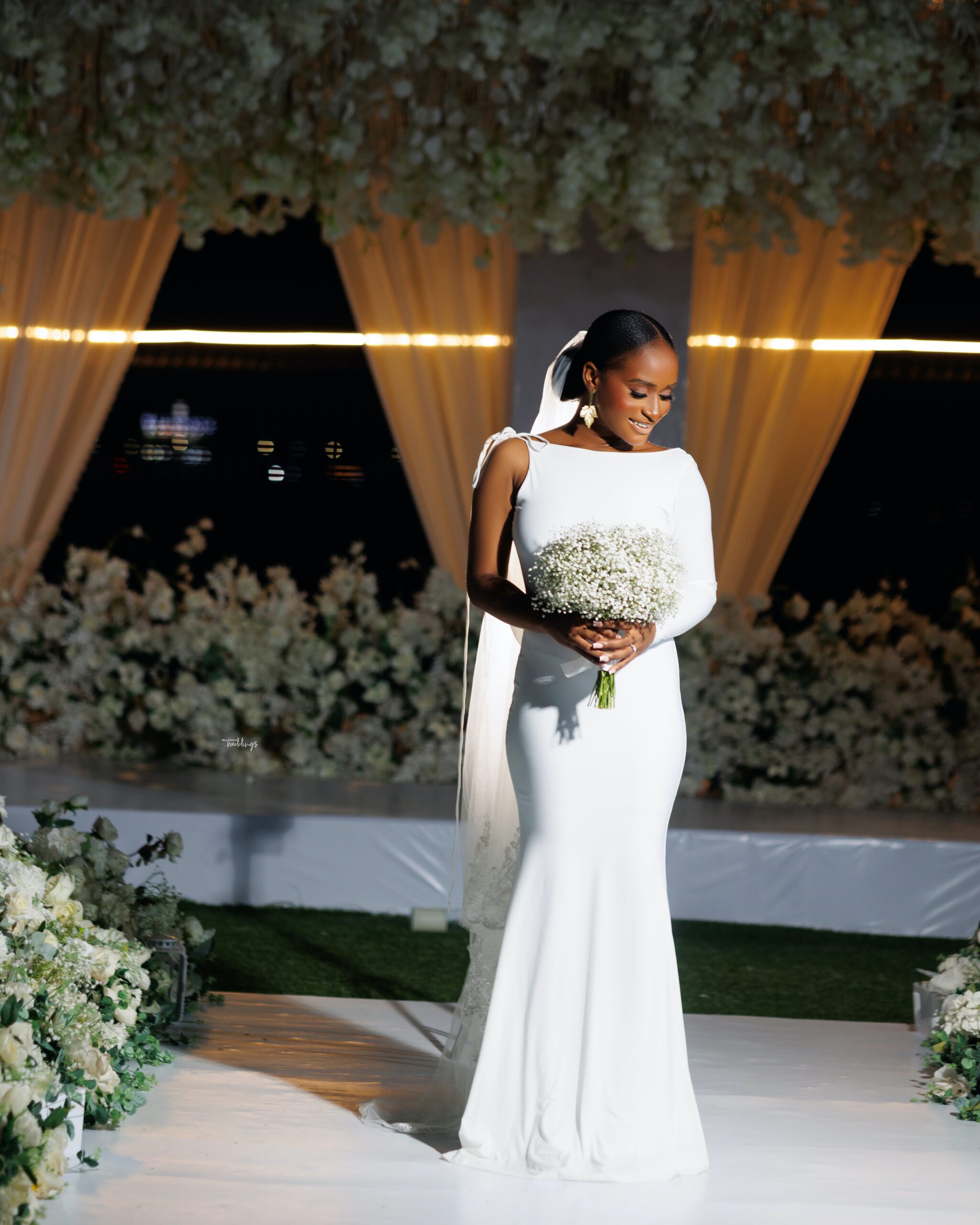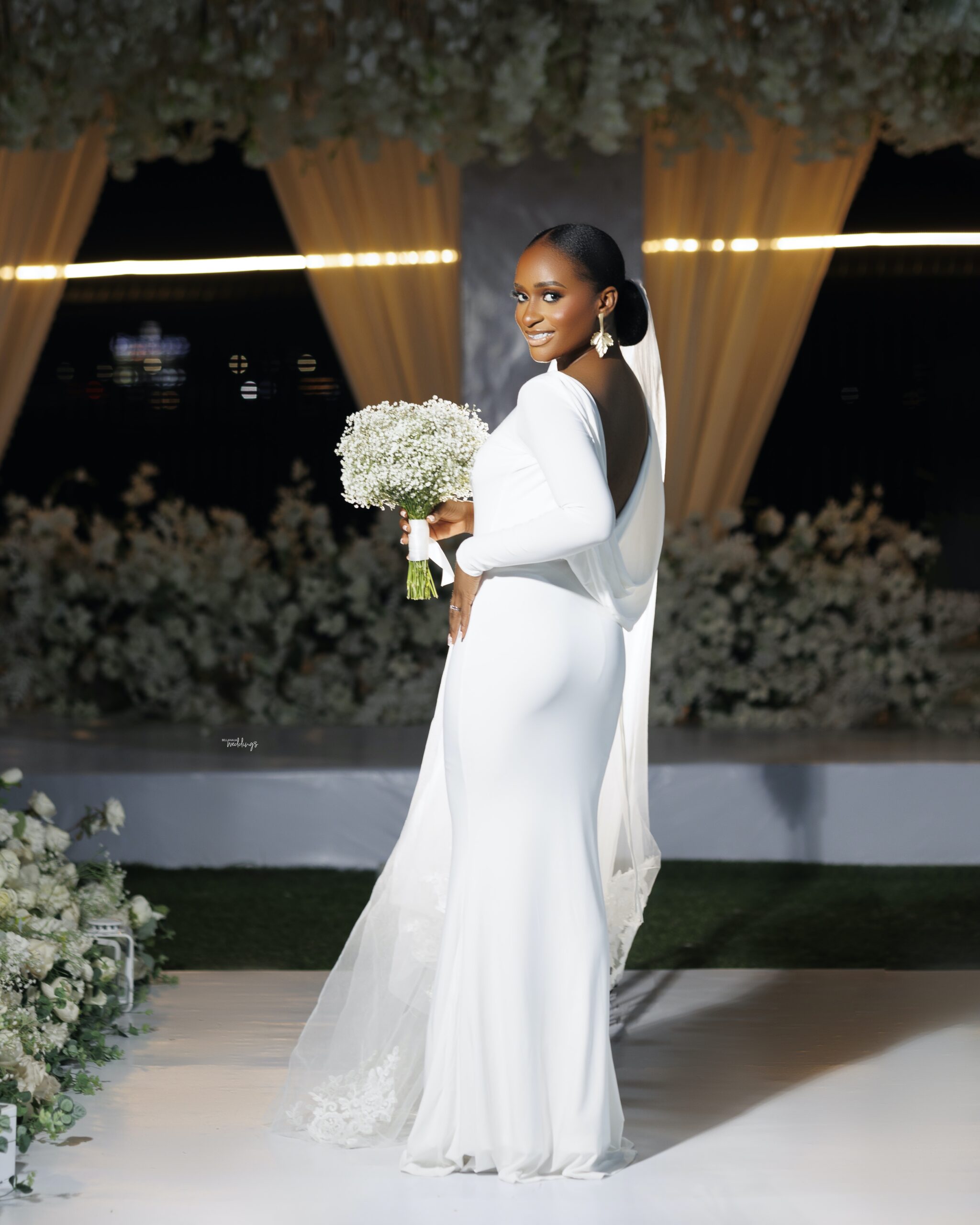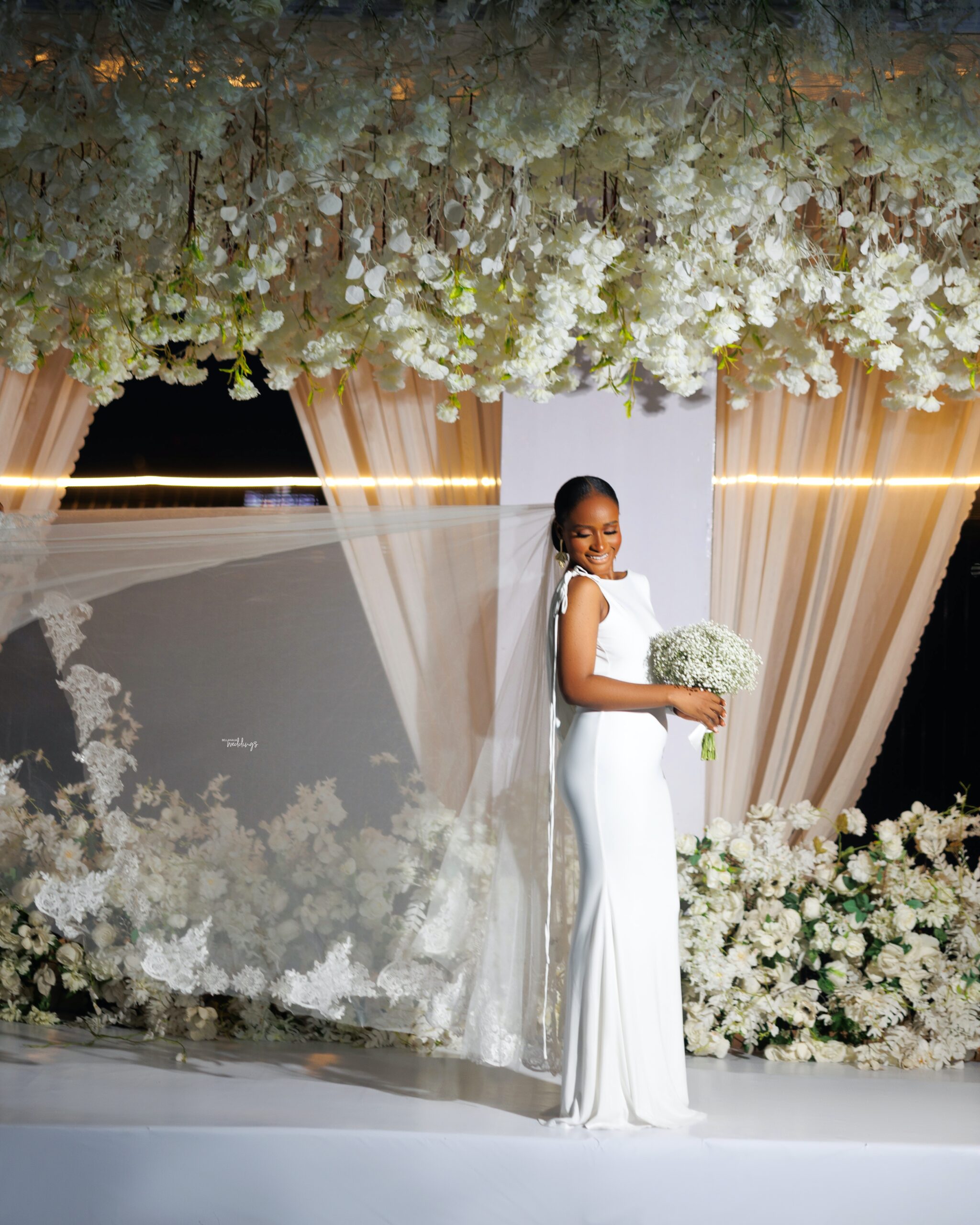 We are absolutely loving this reception decor!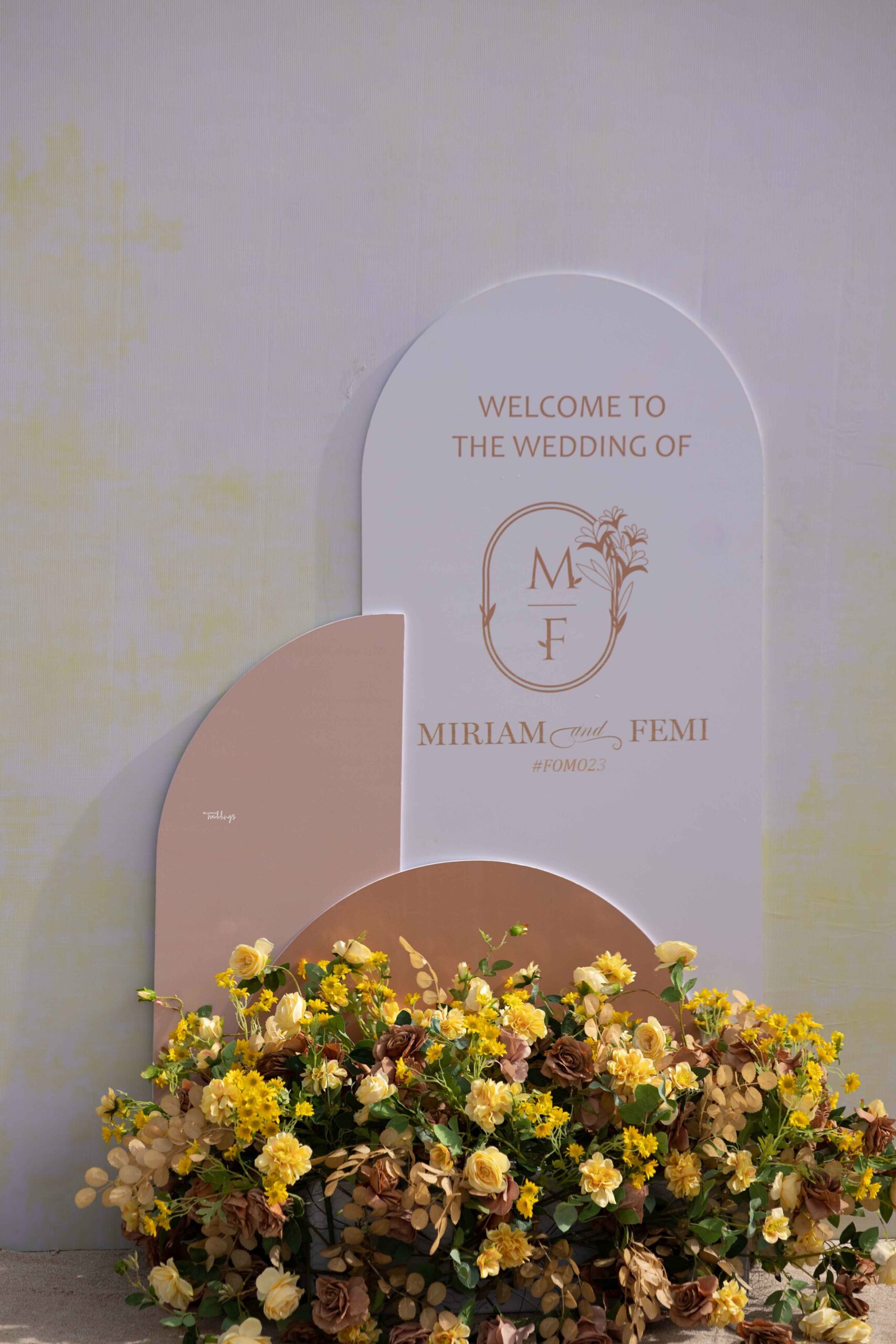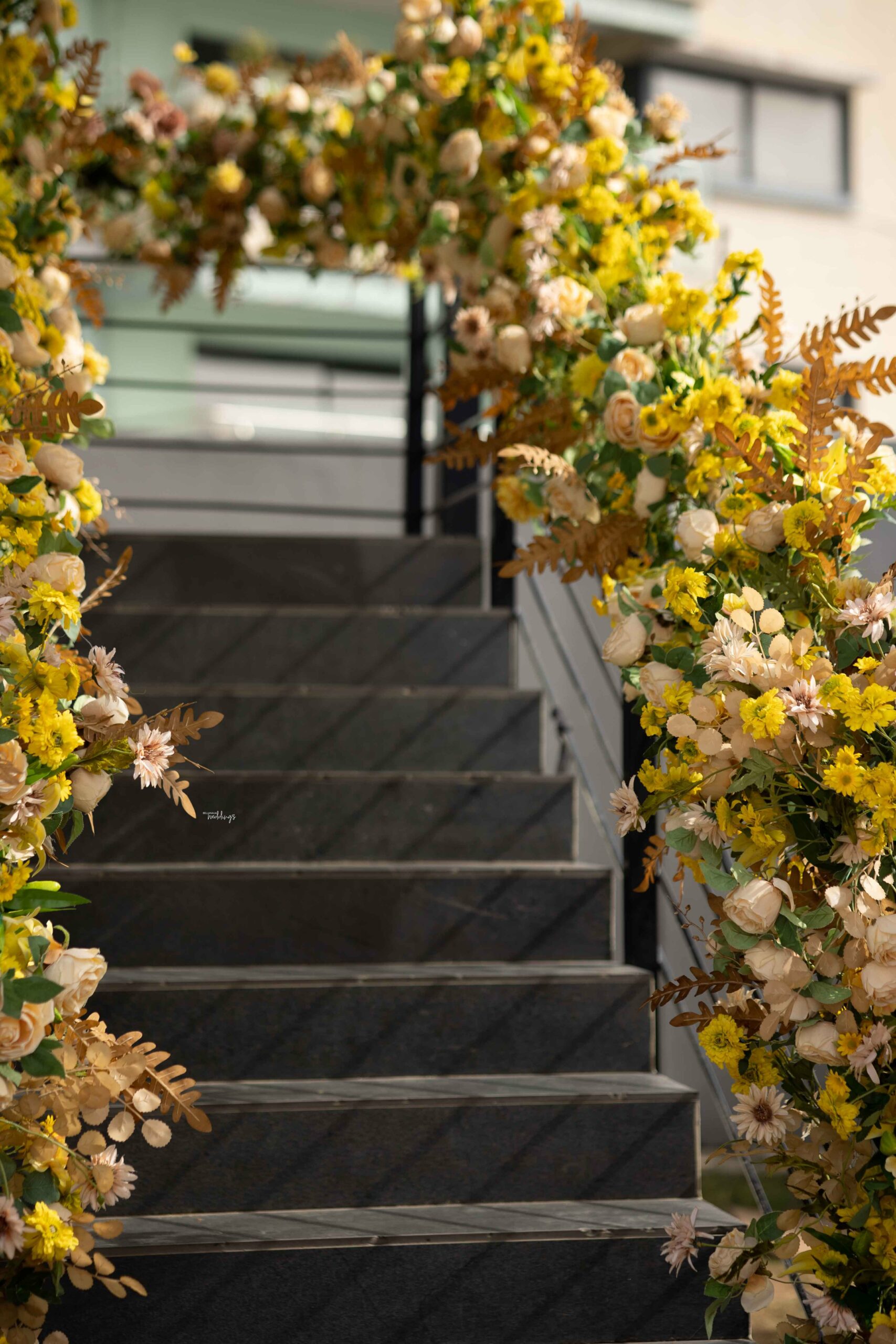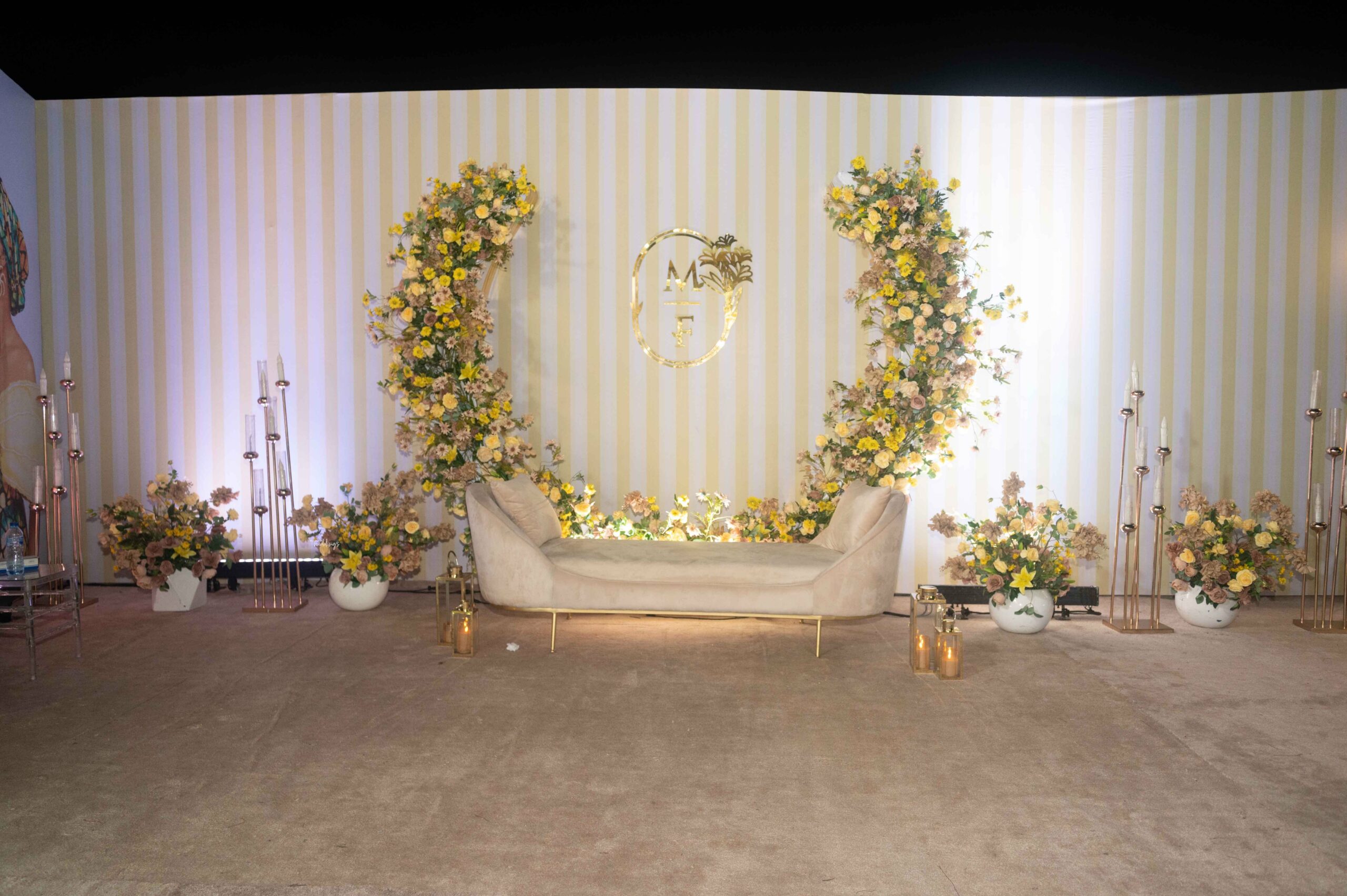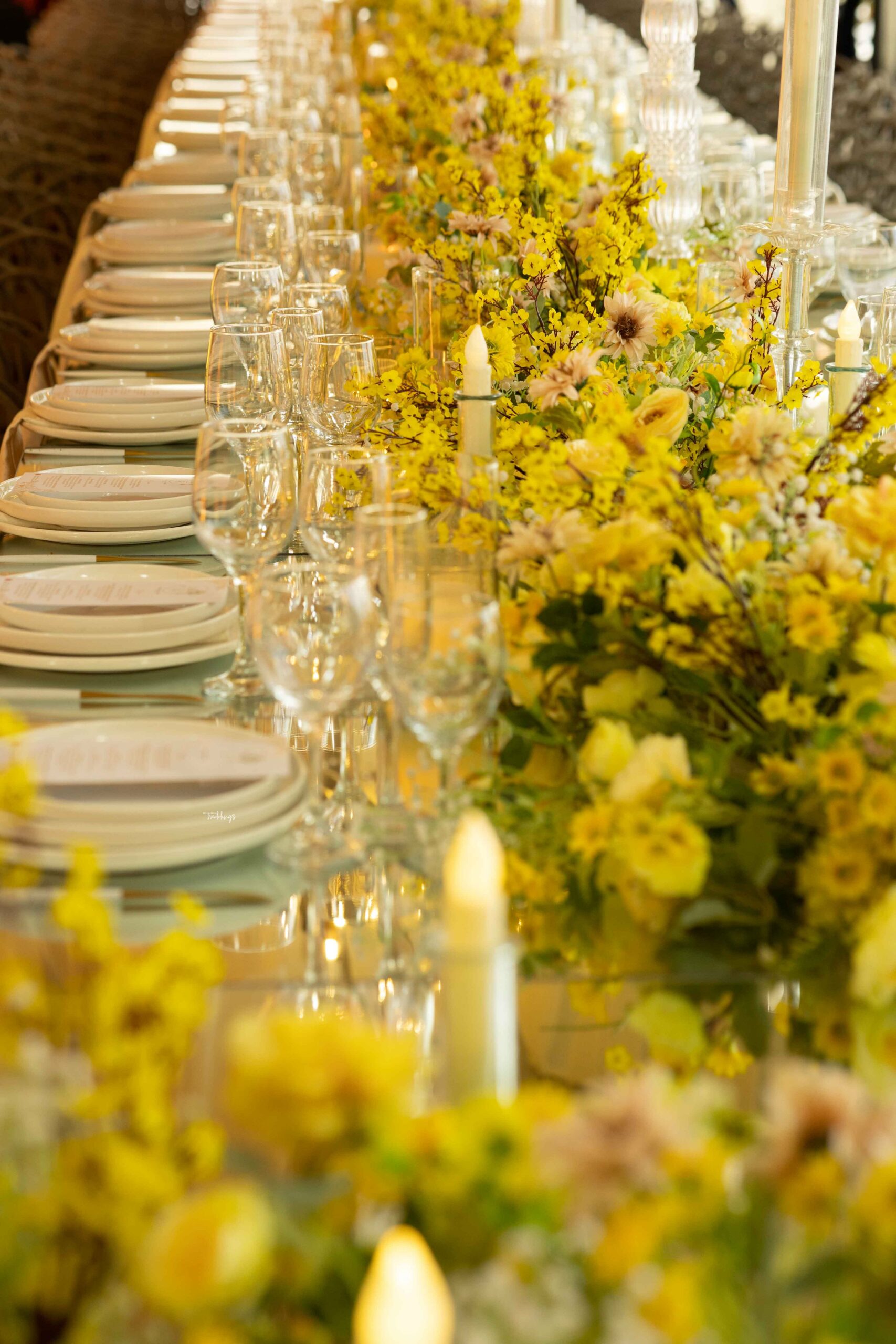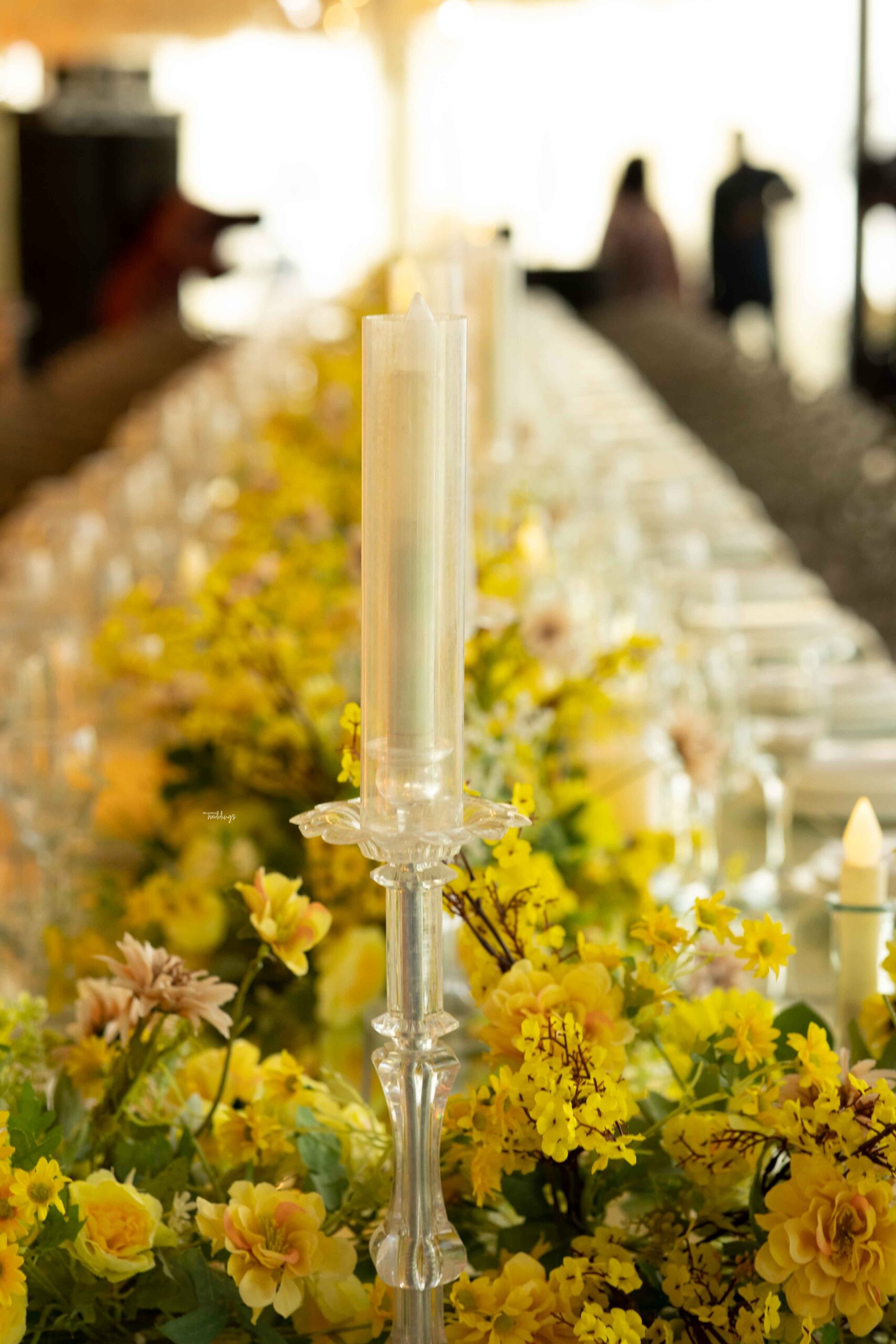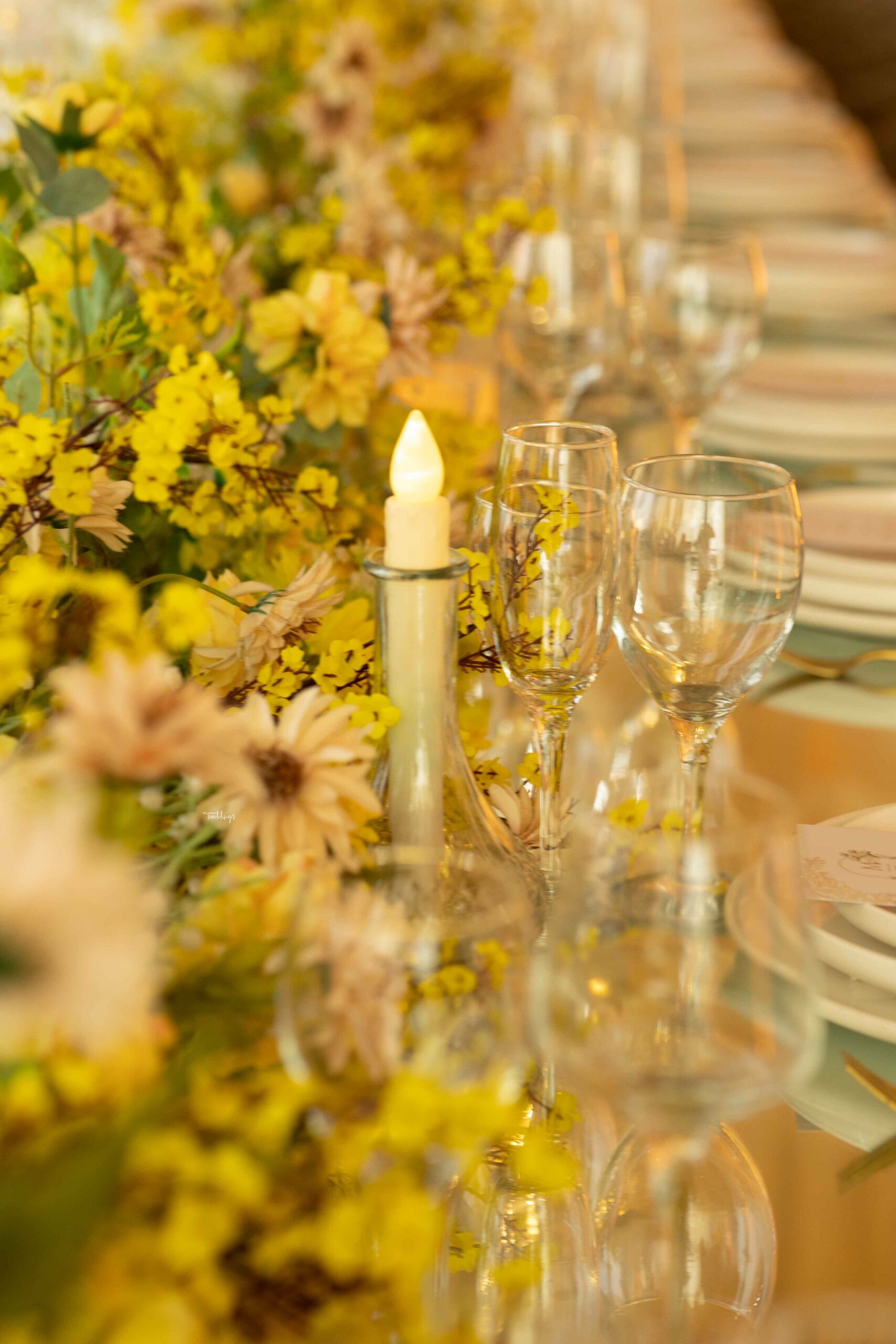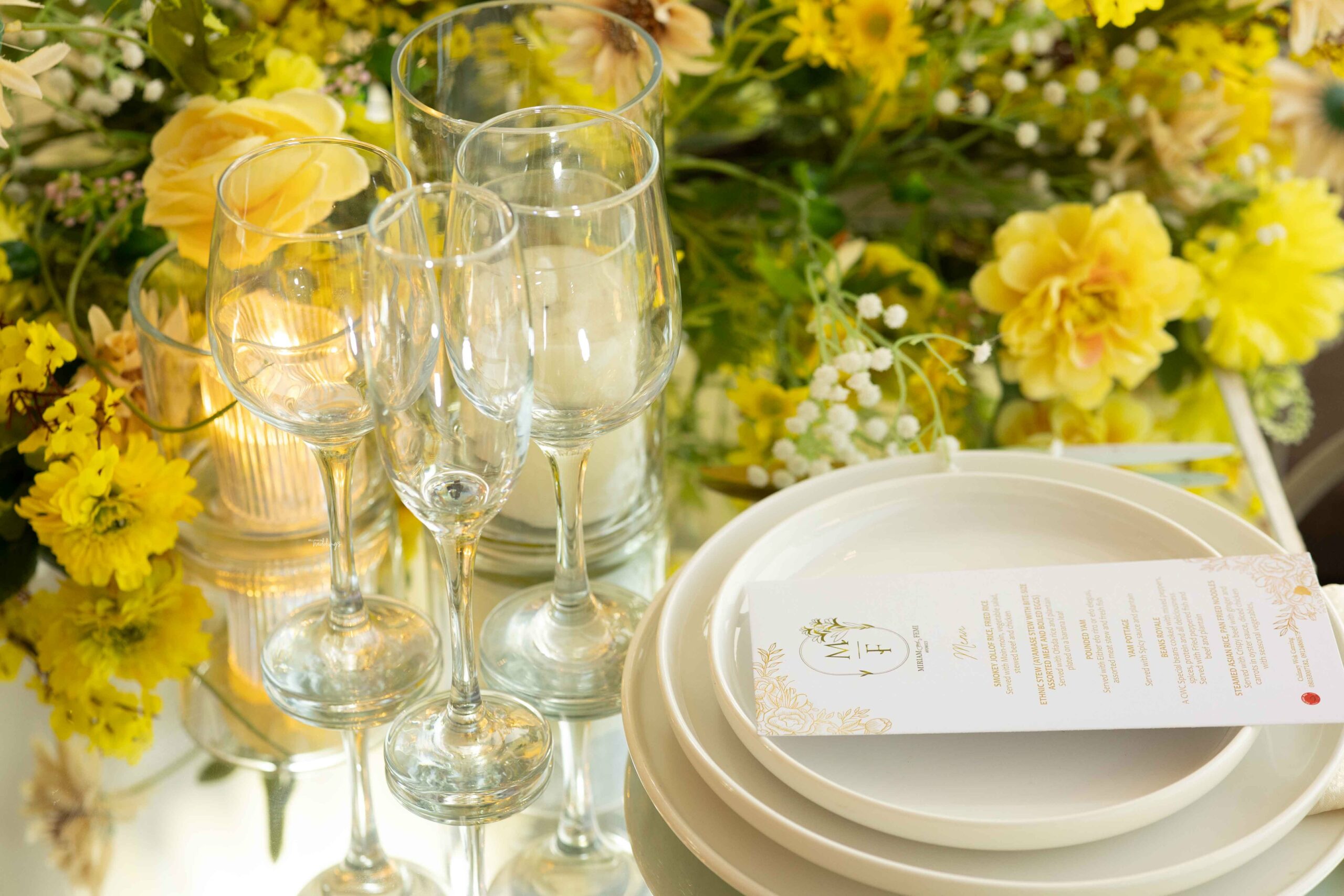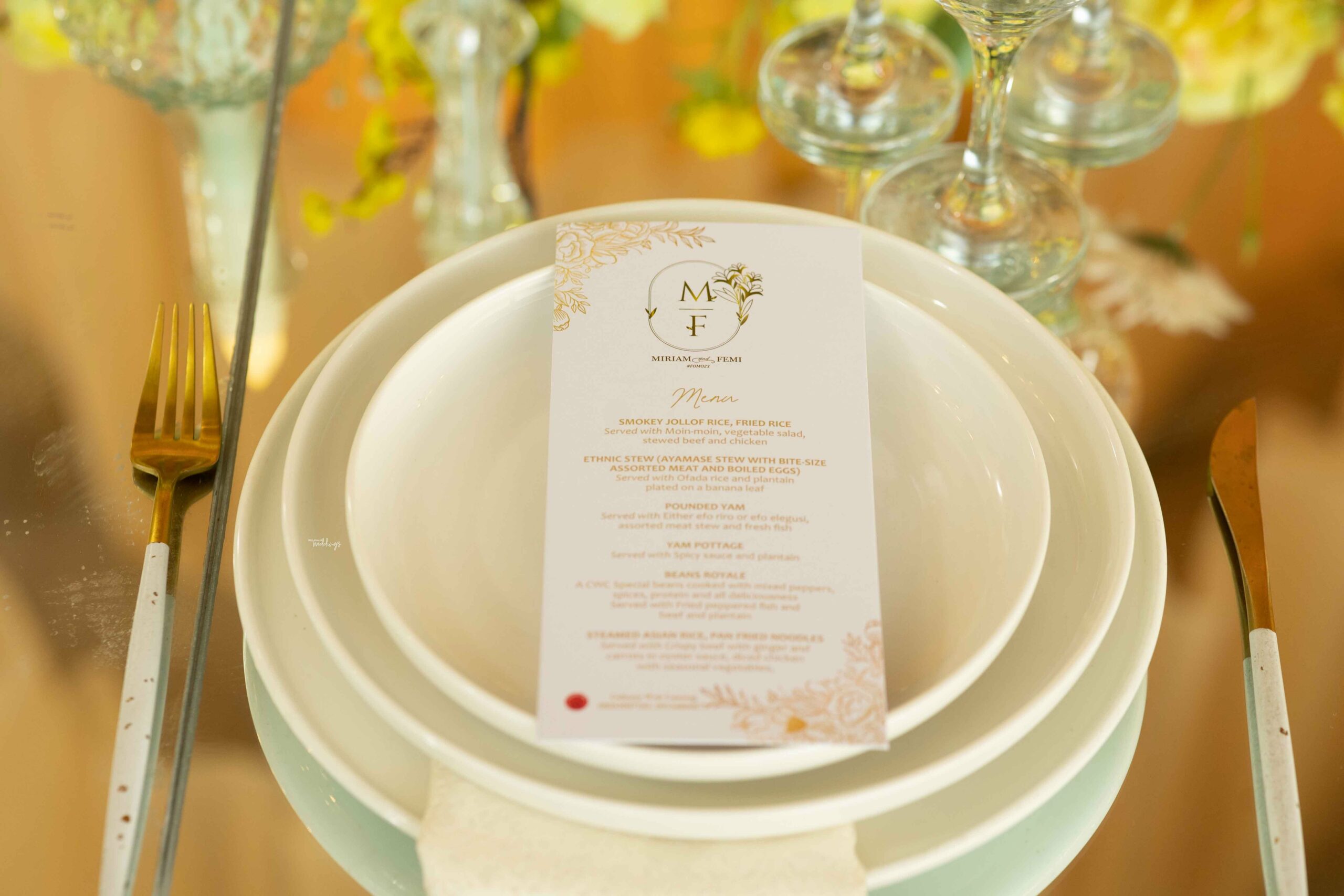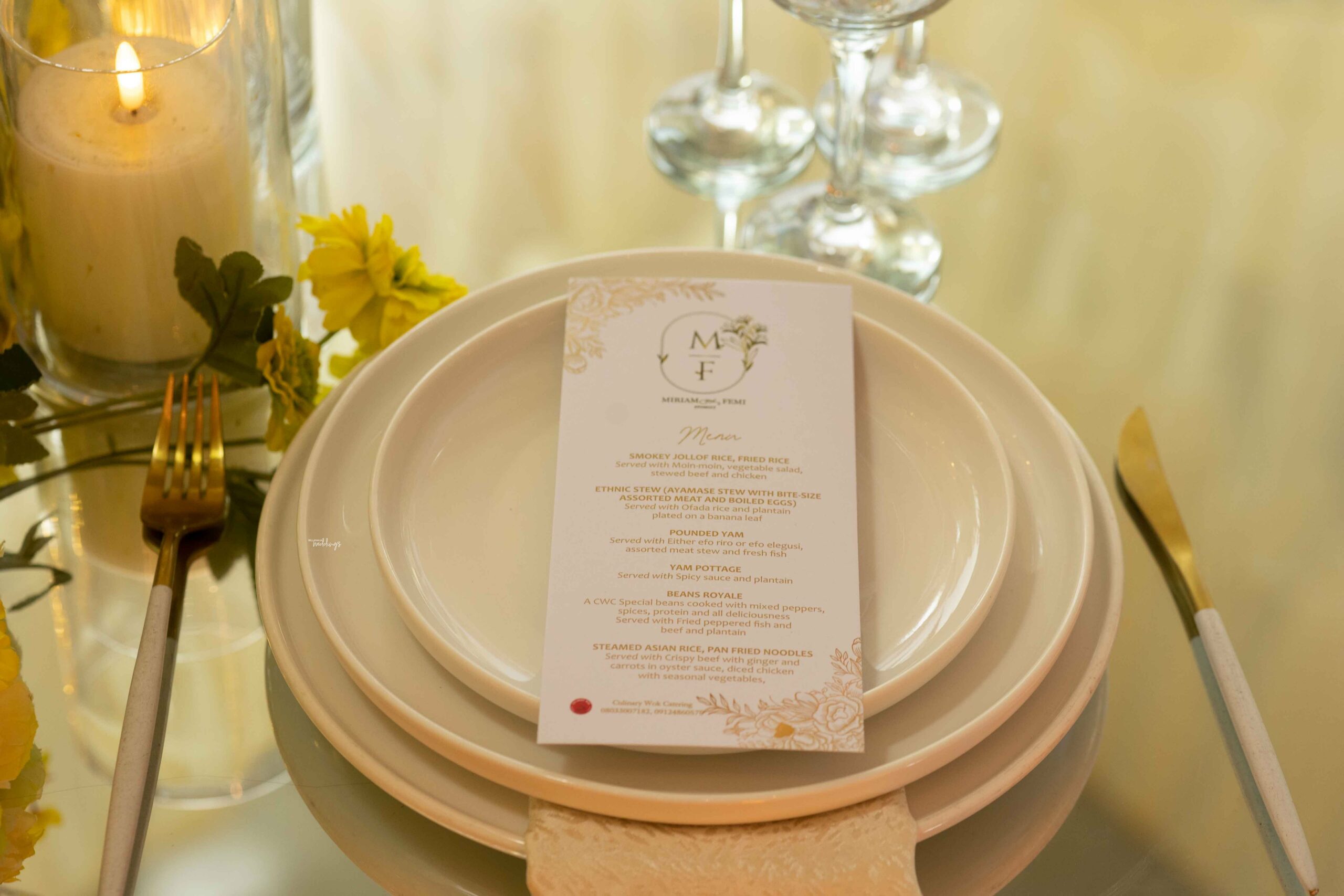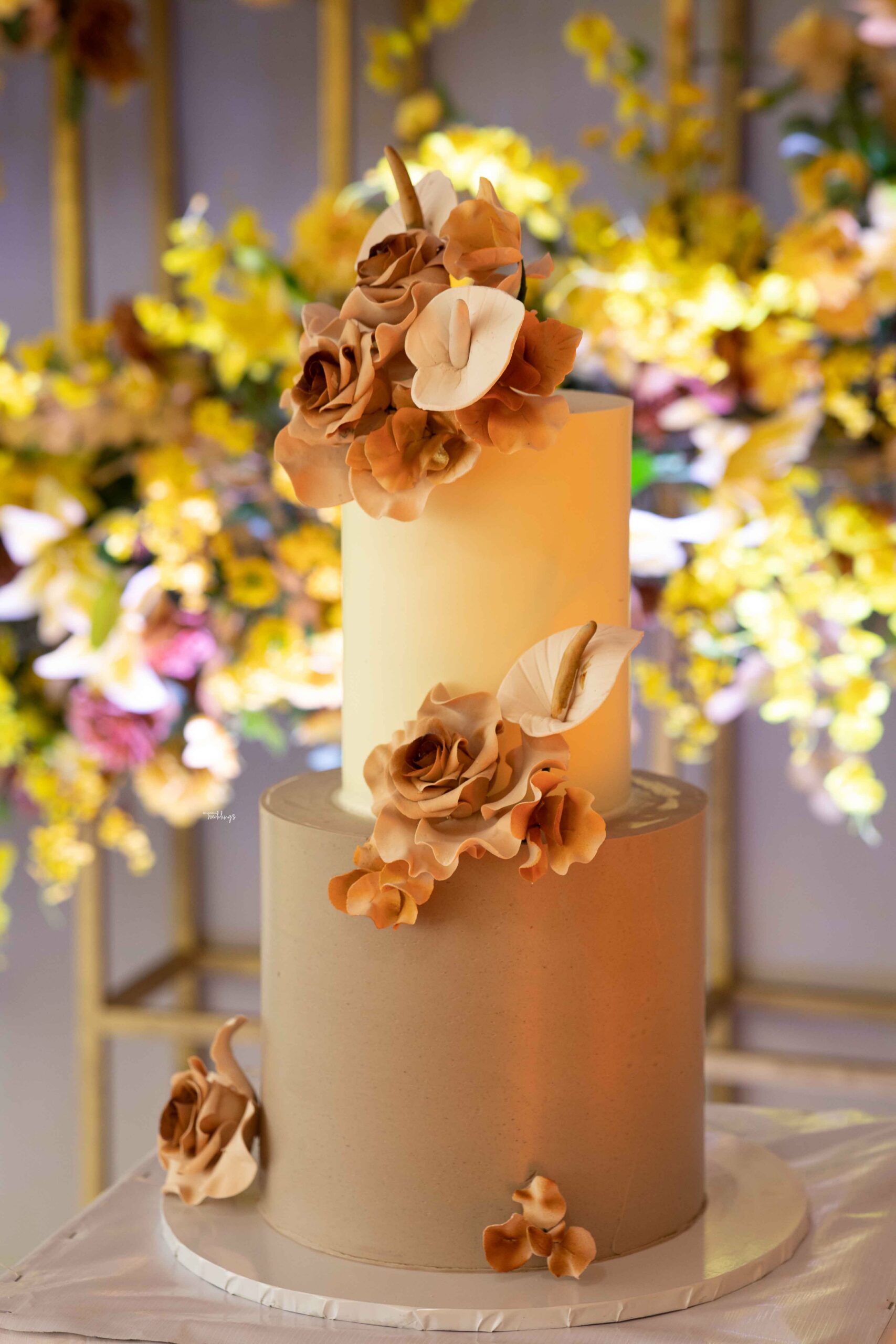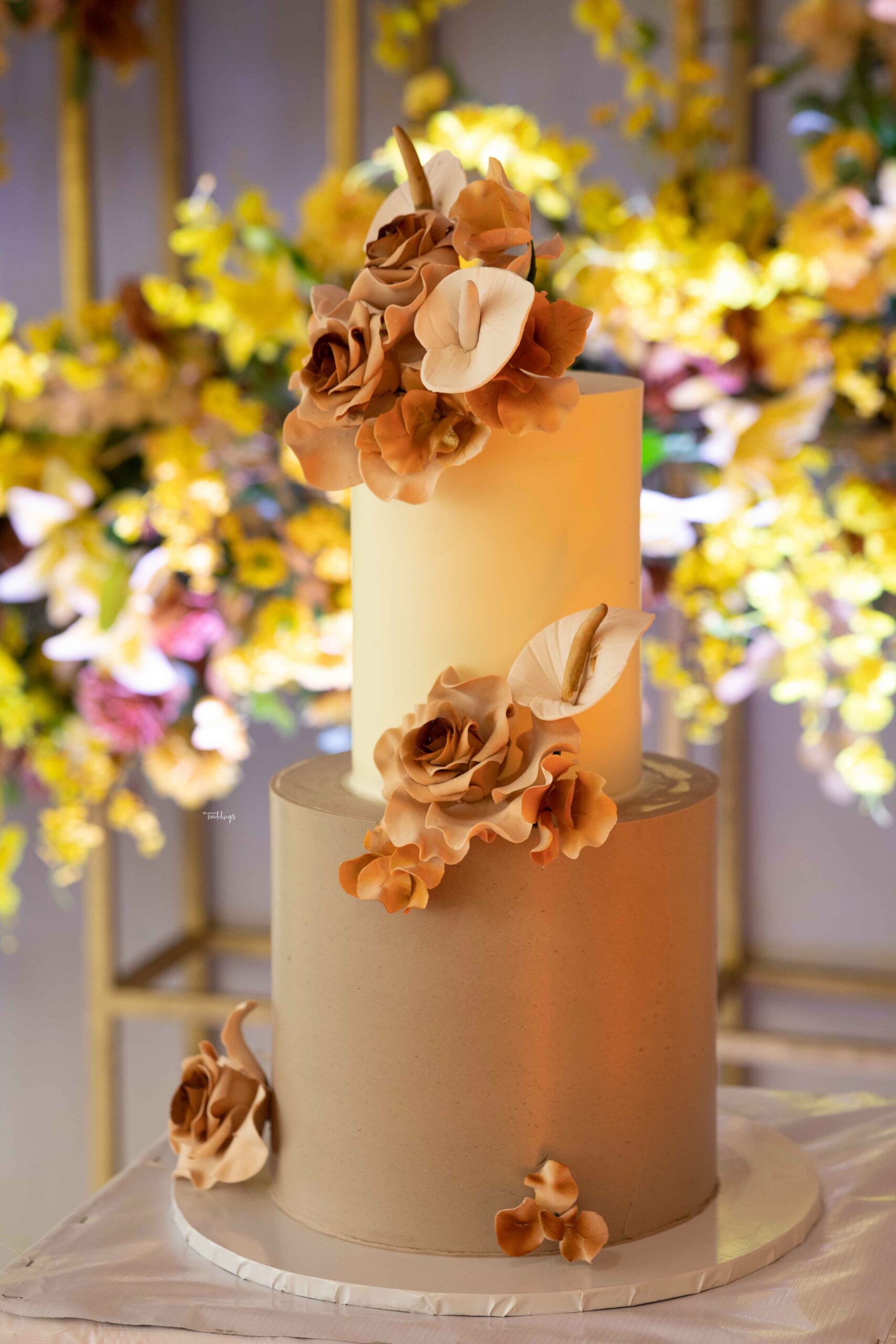 Let's get the party started!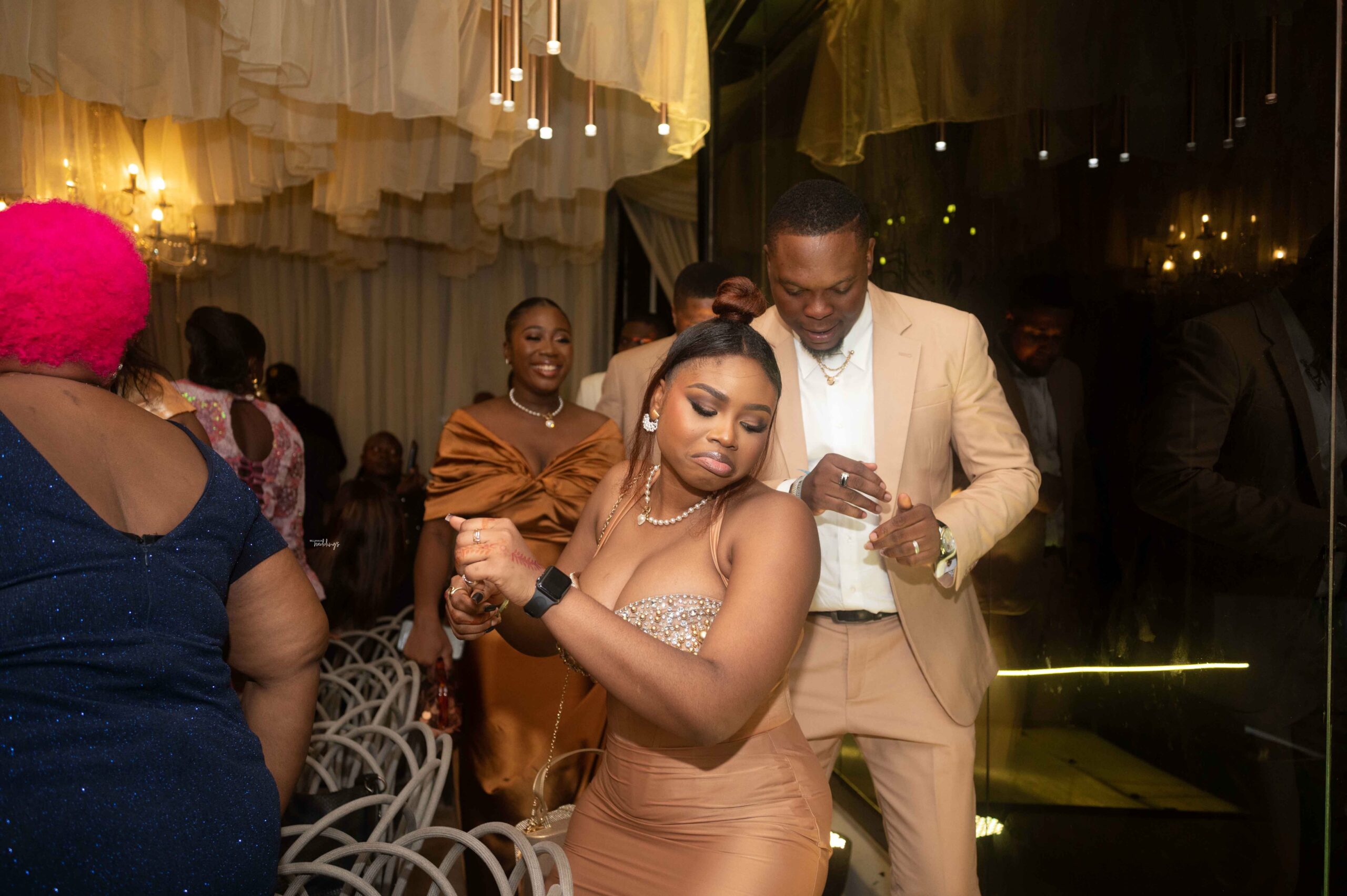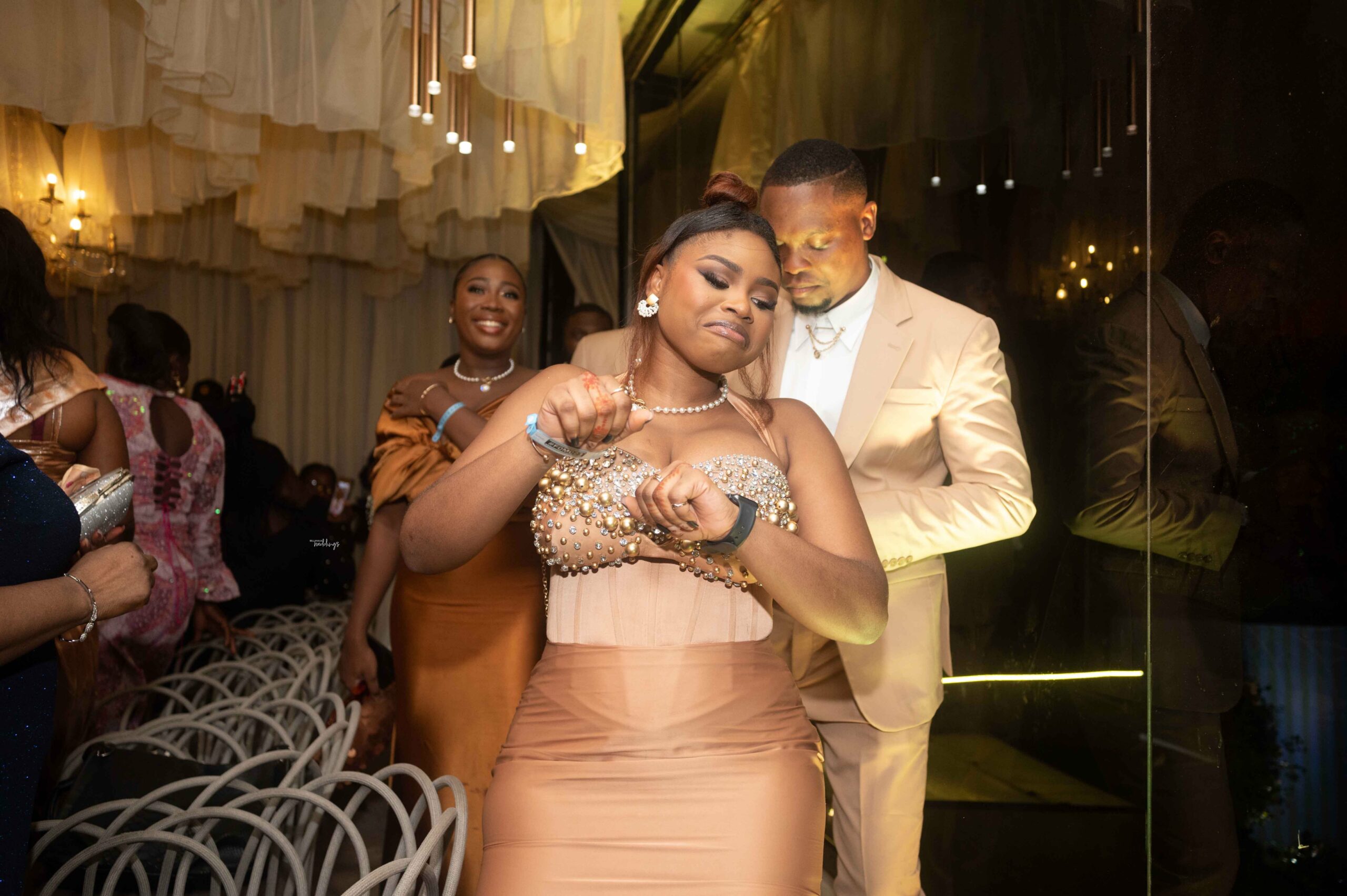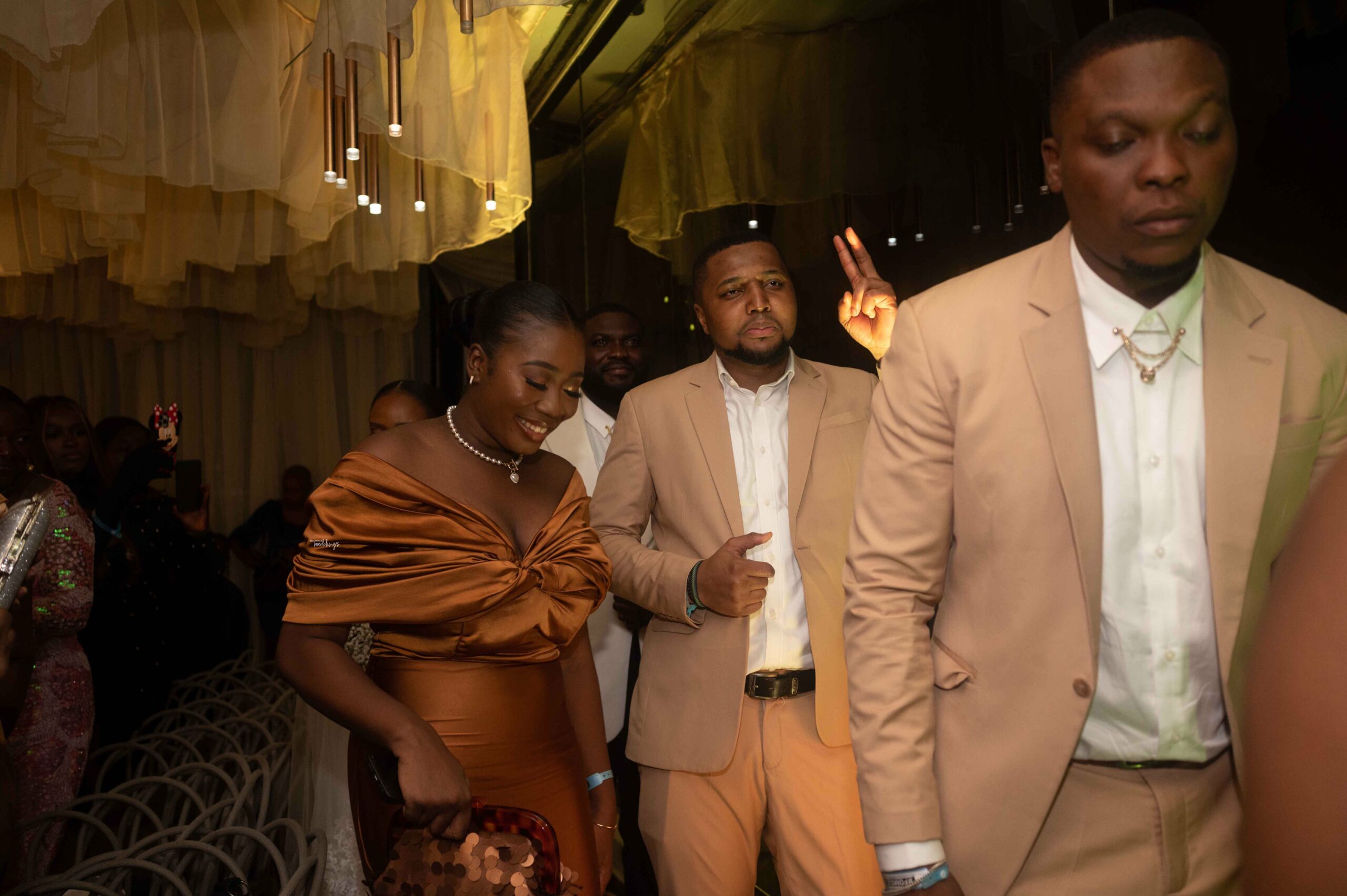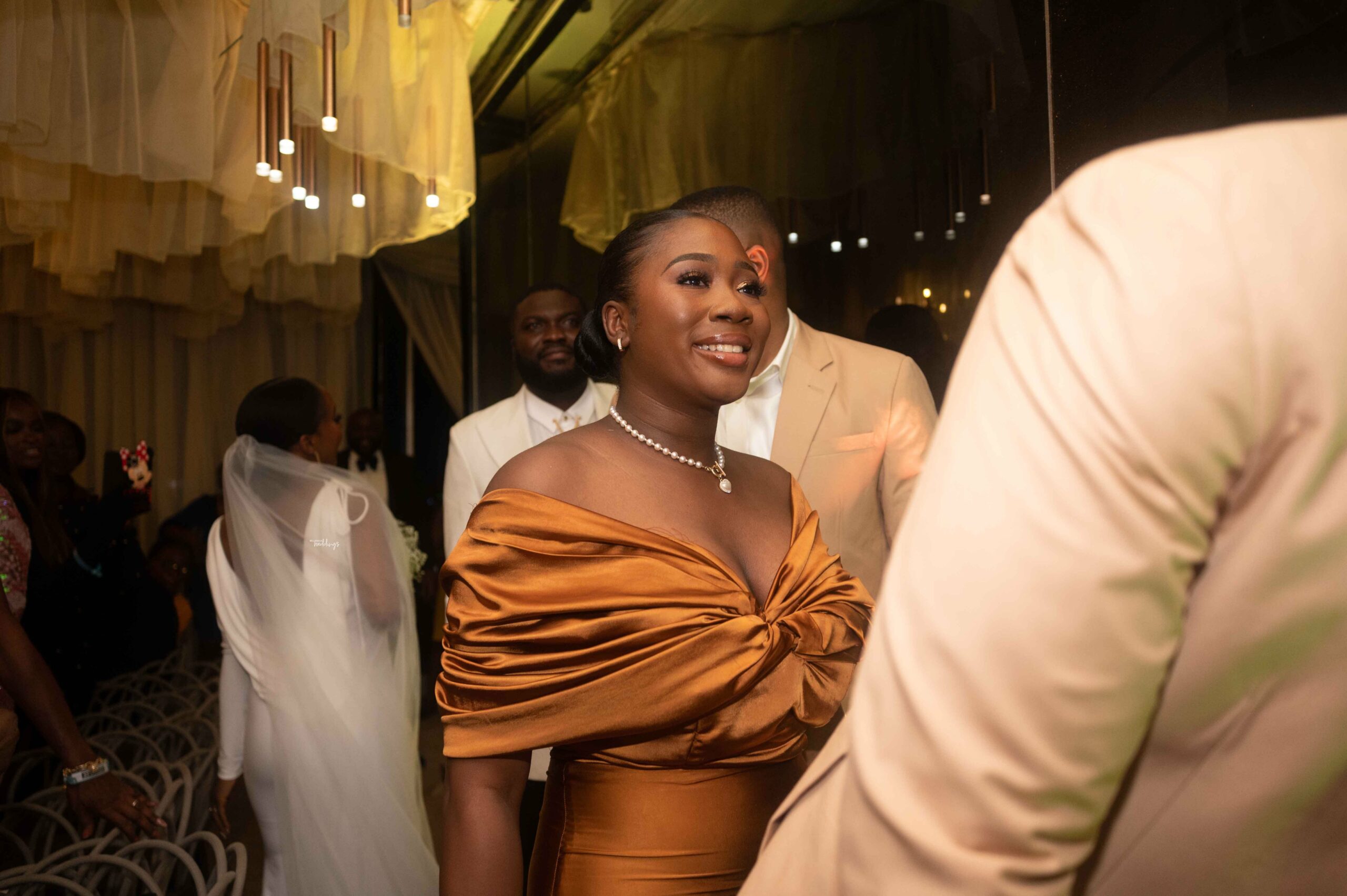 Lovebirds coming through!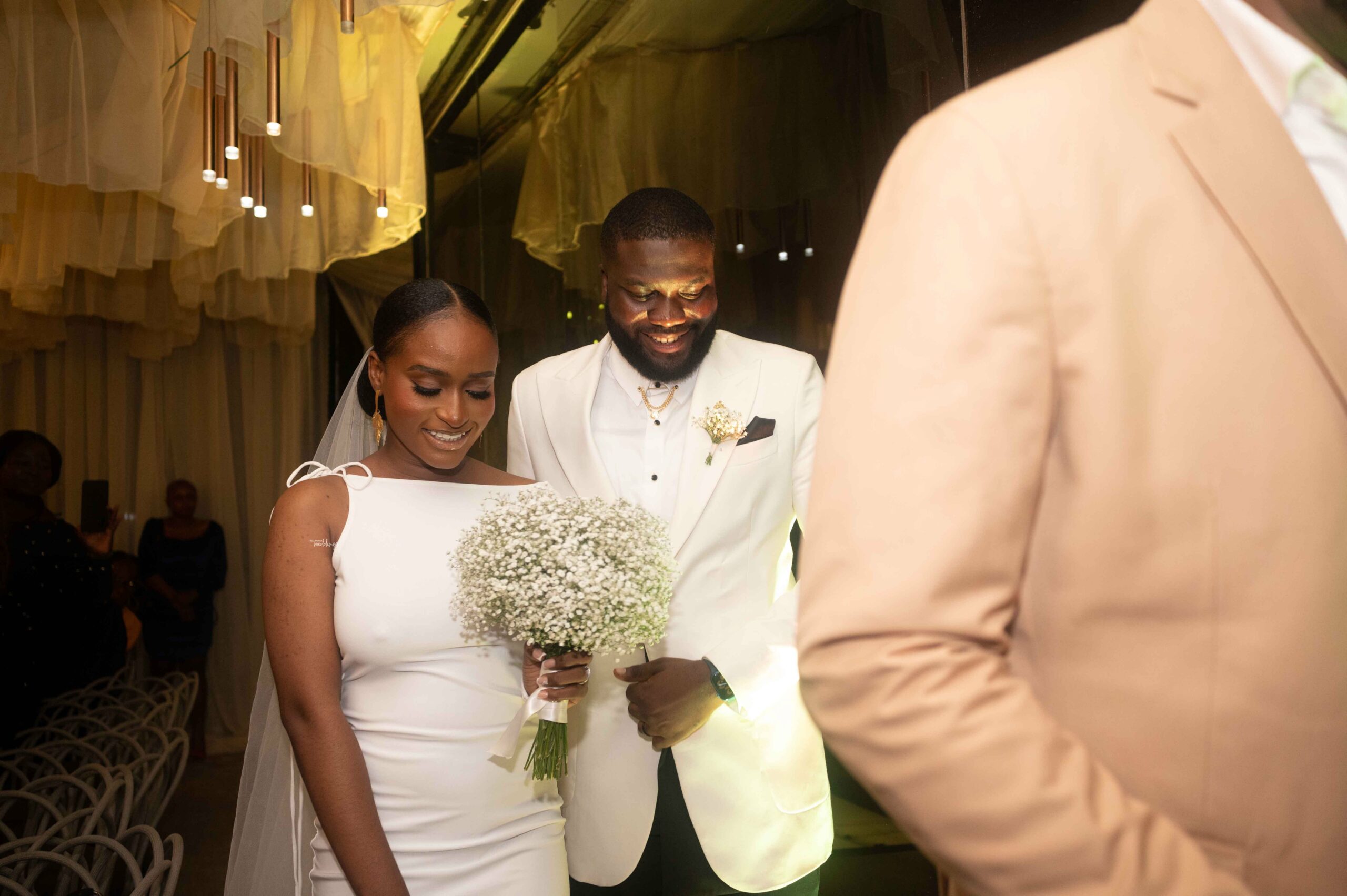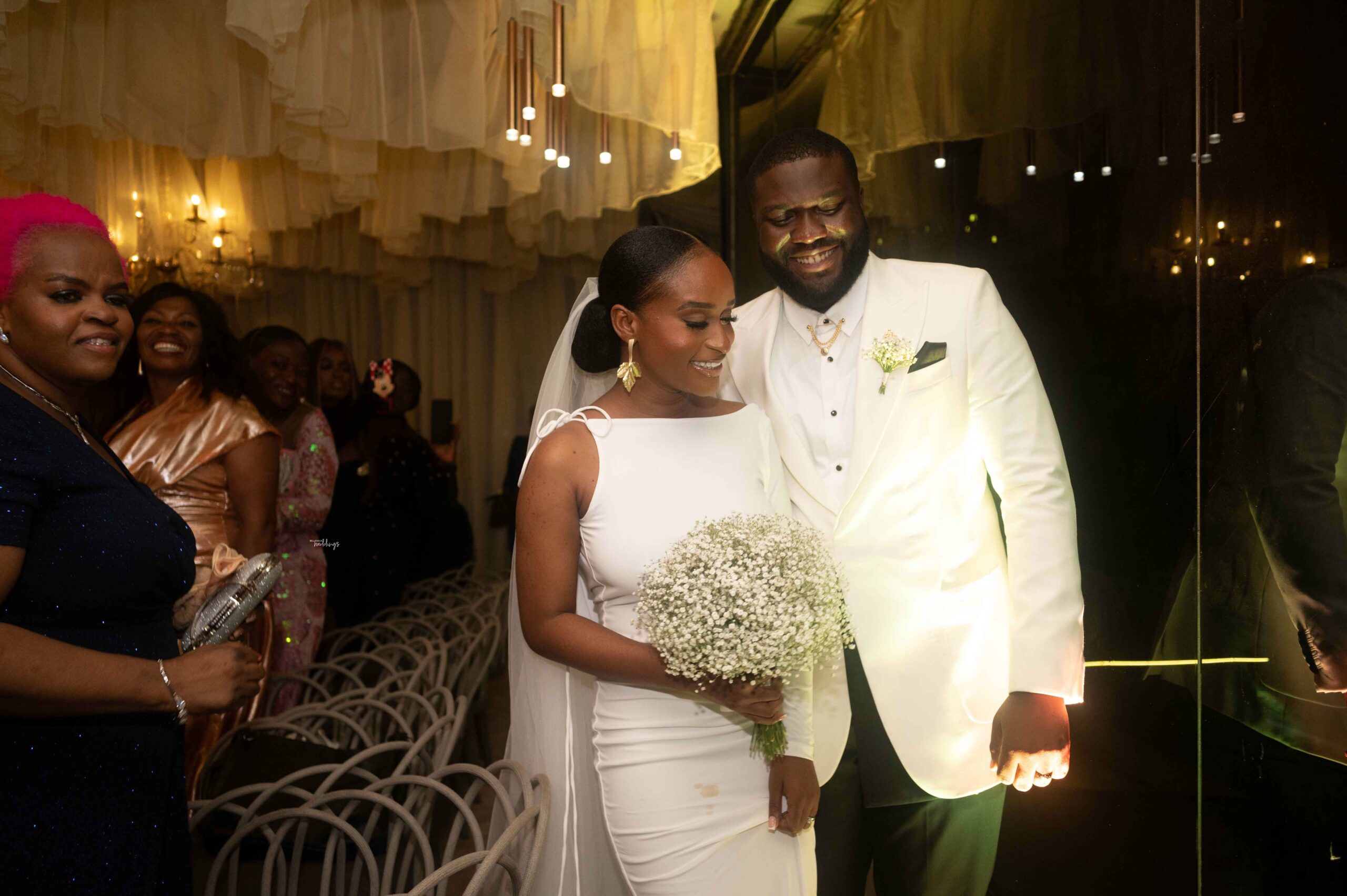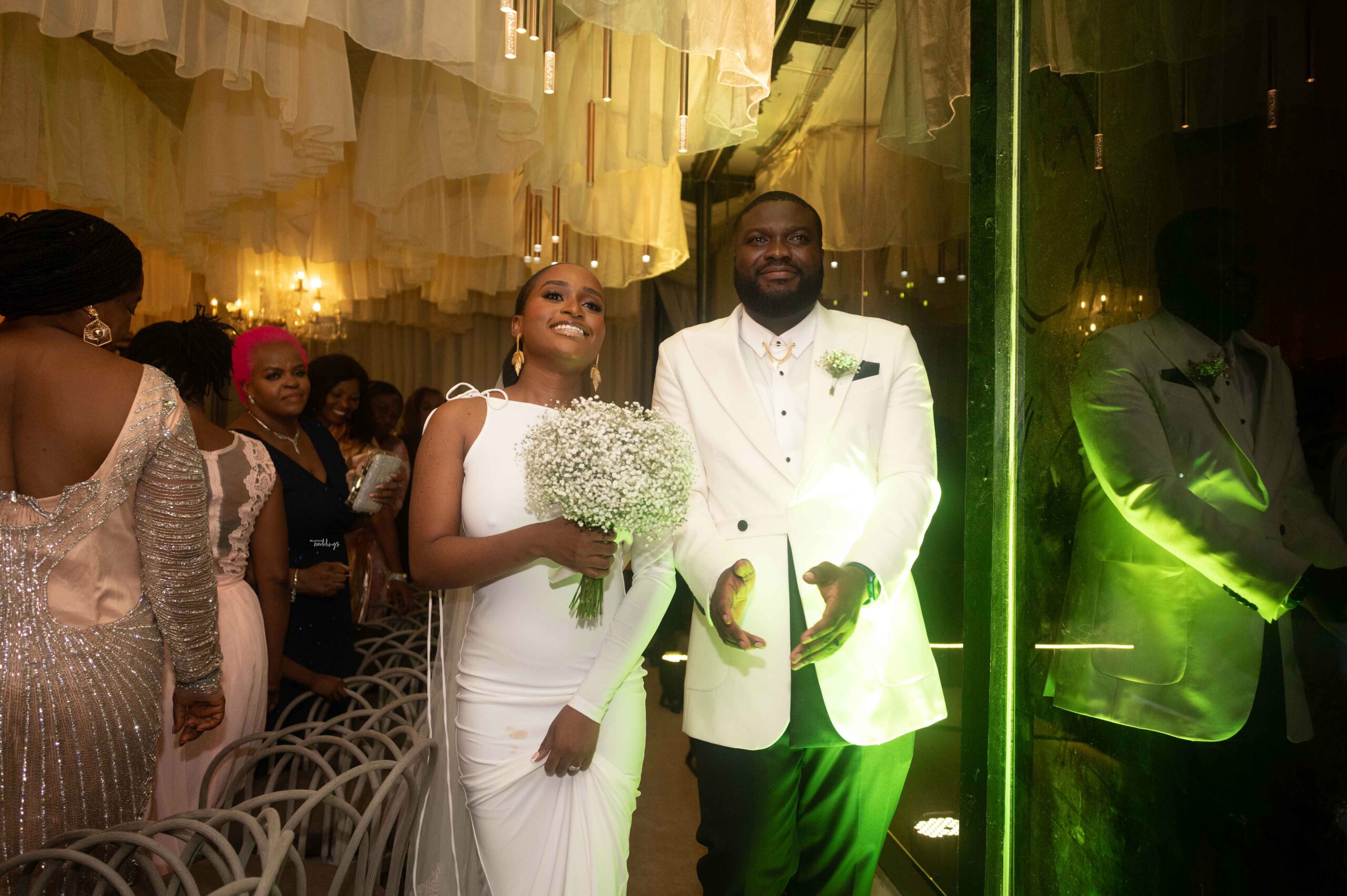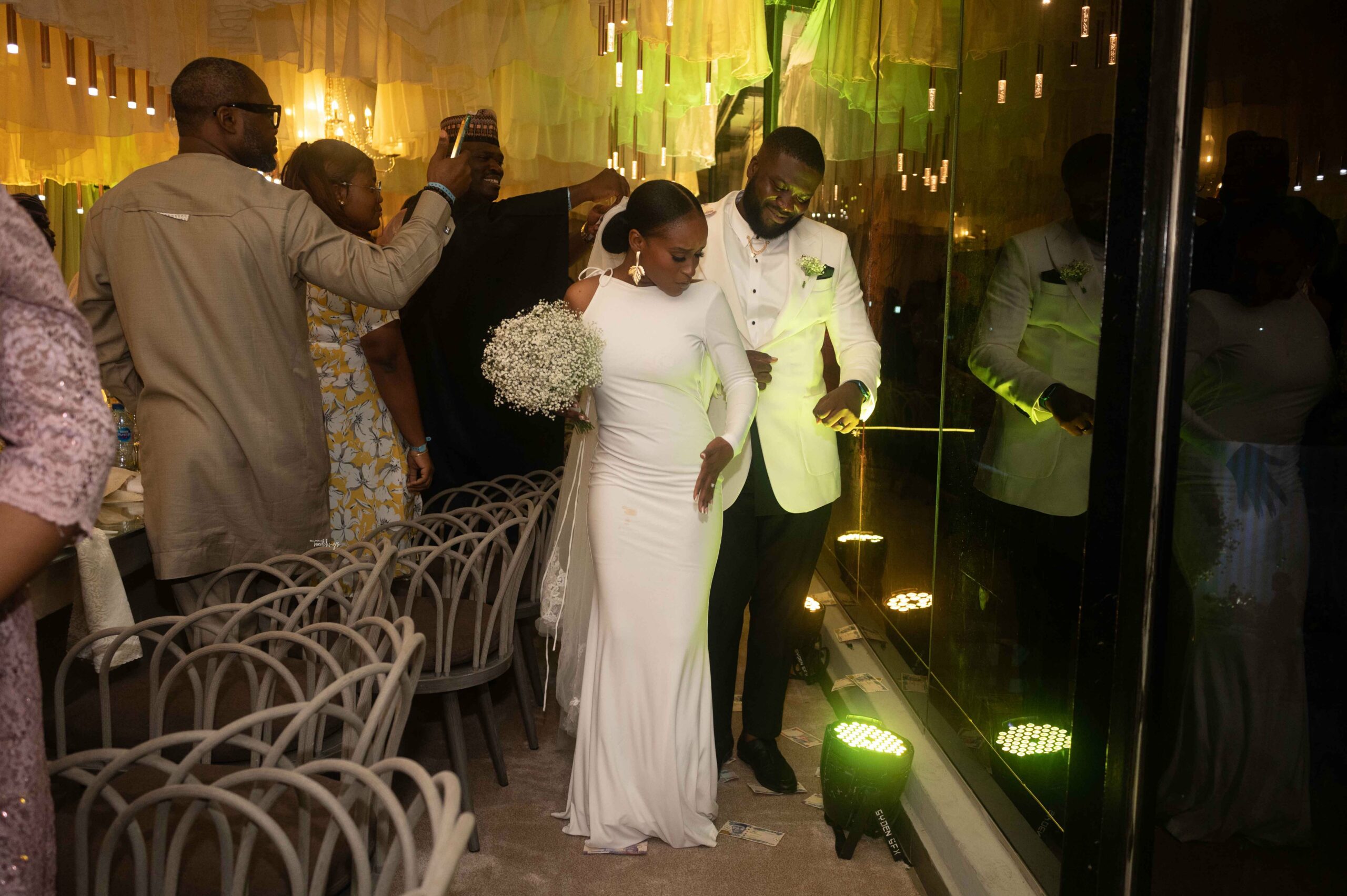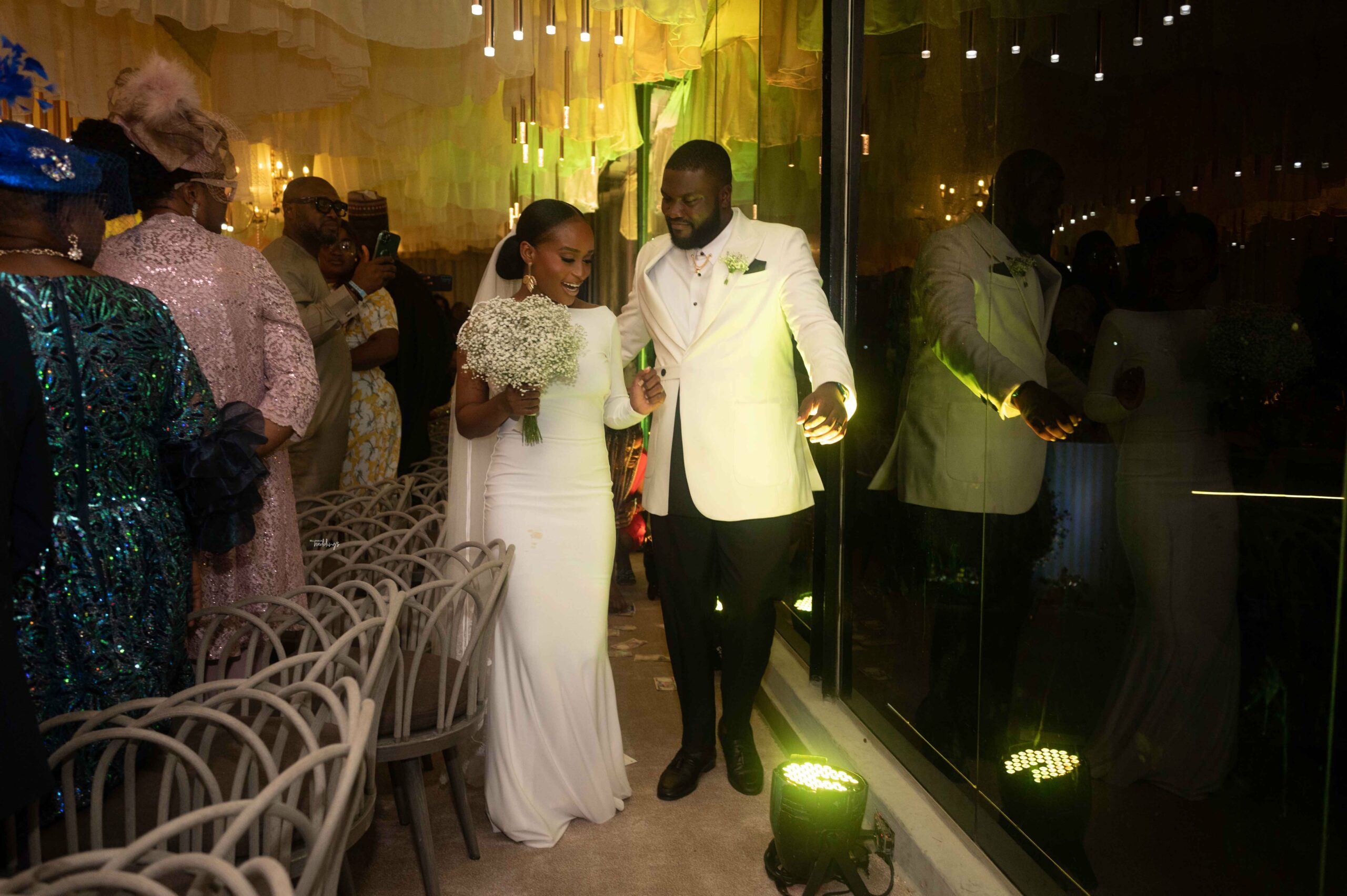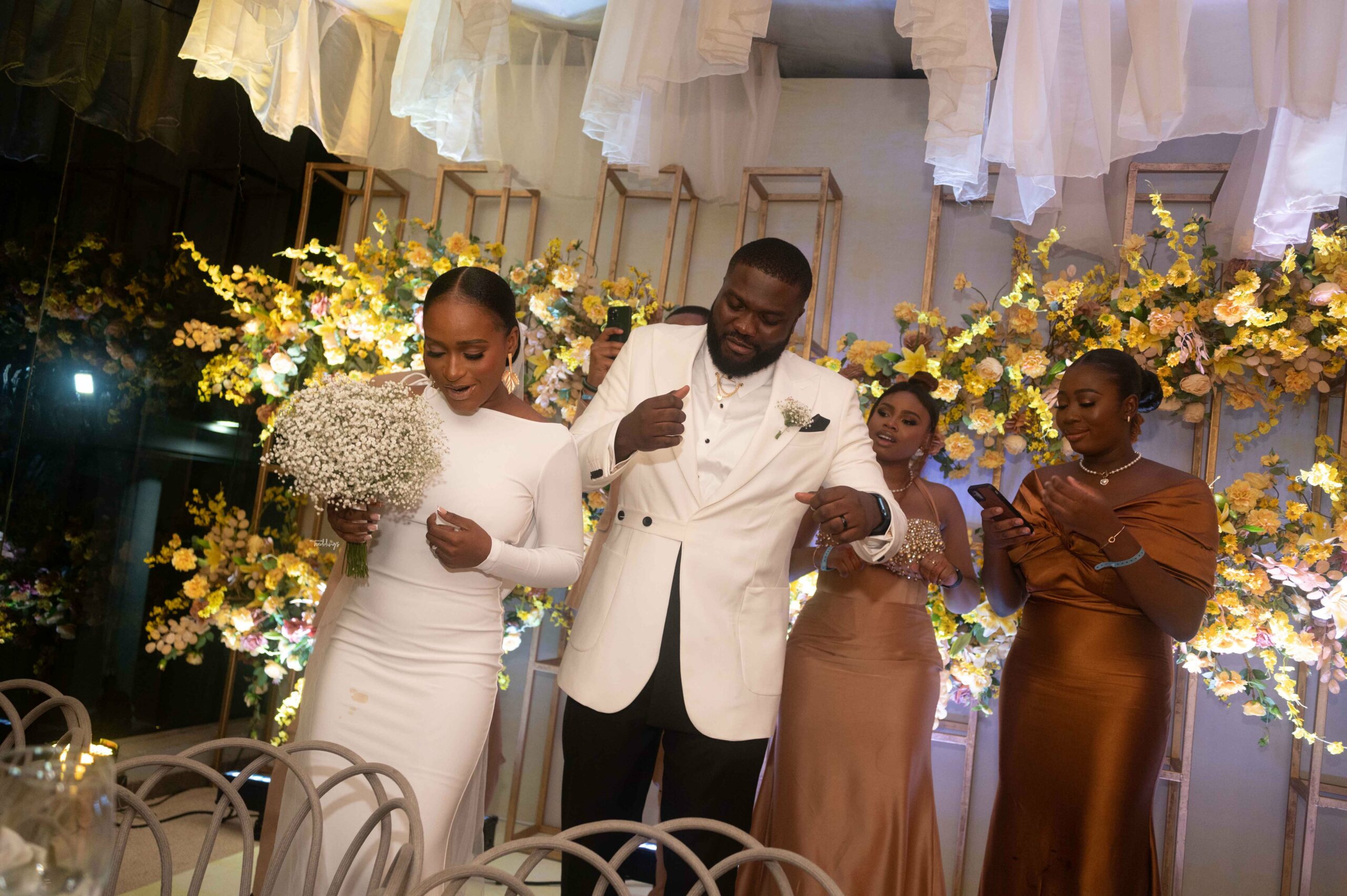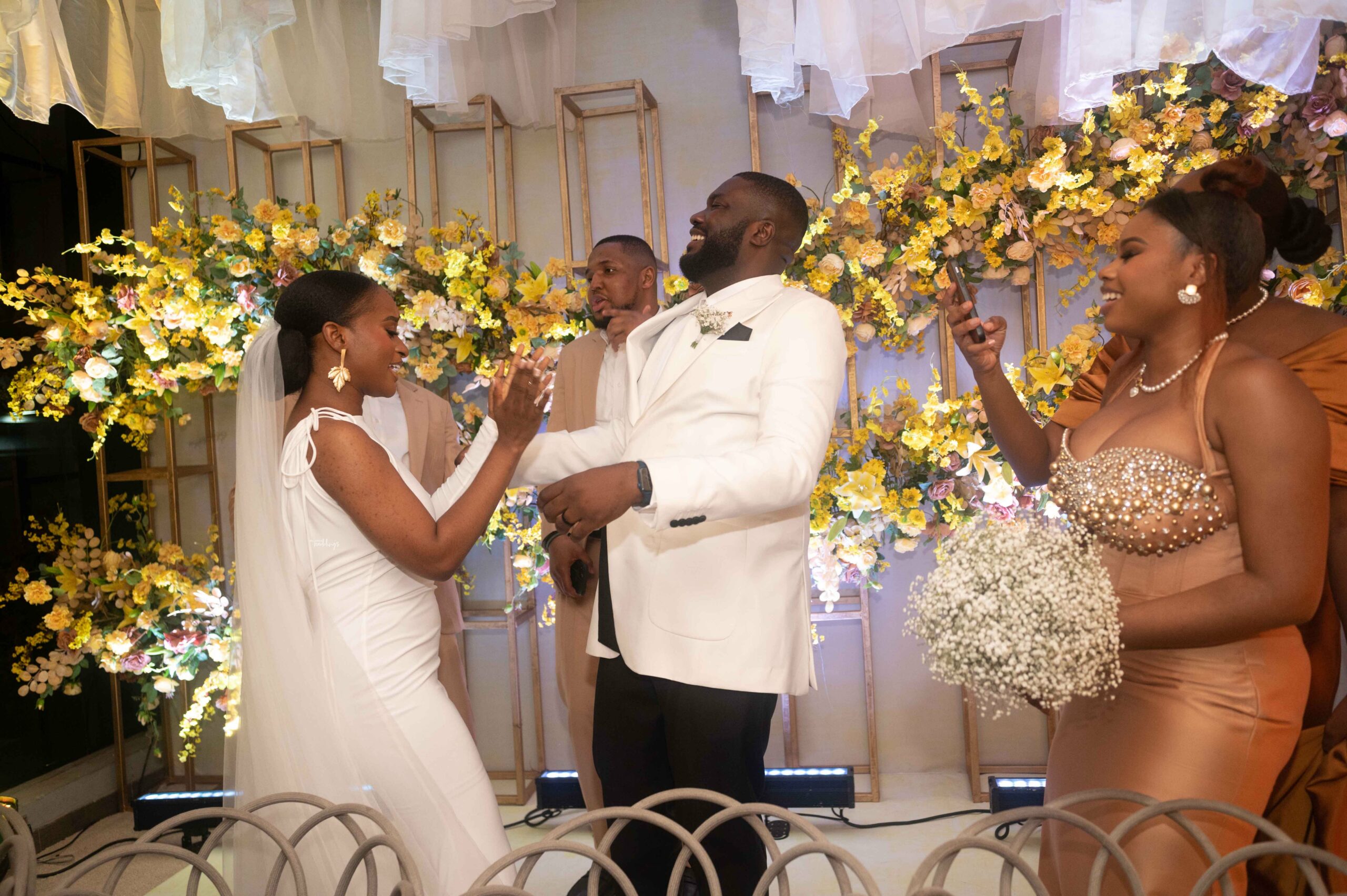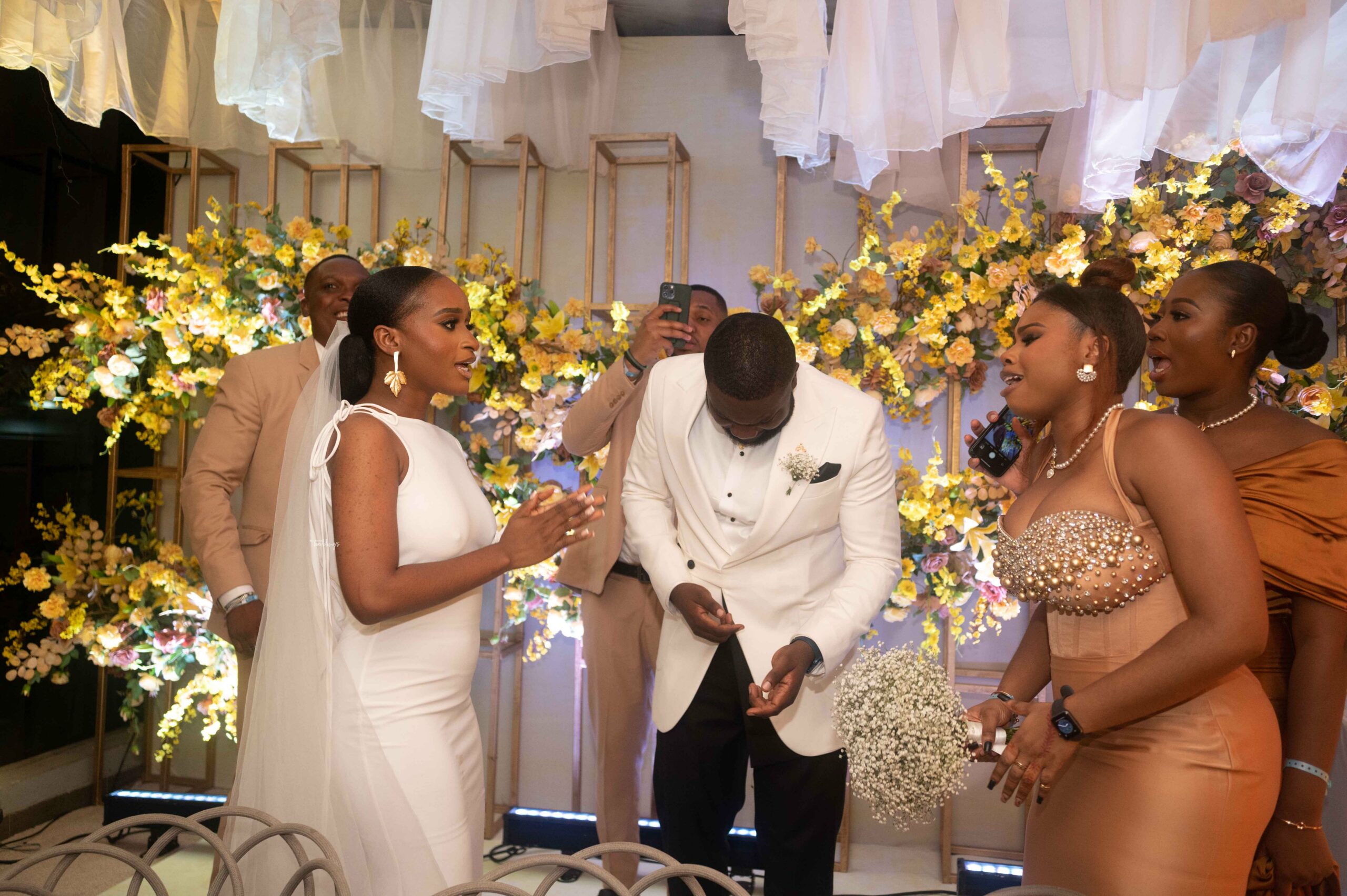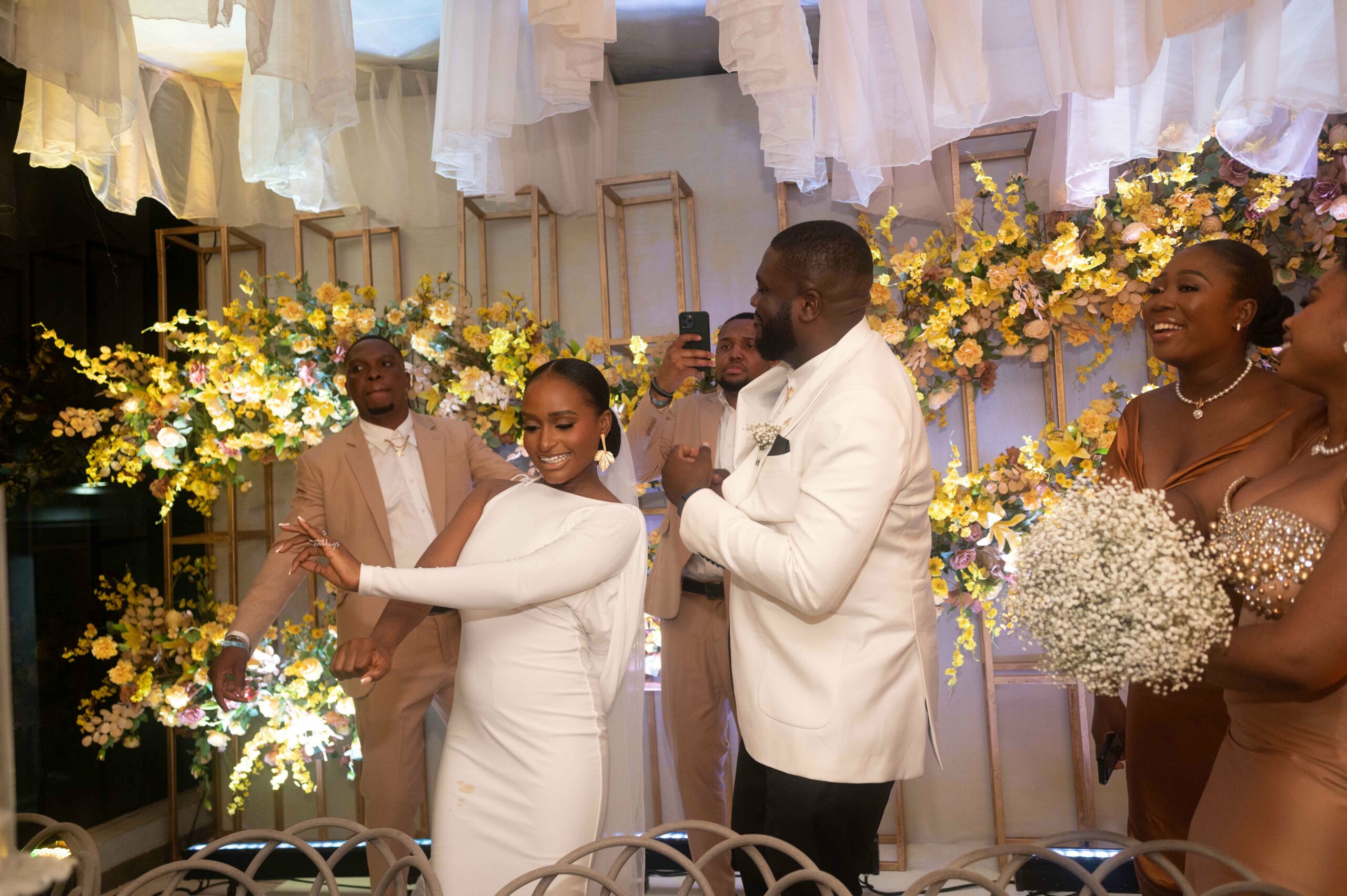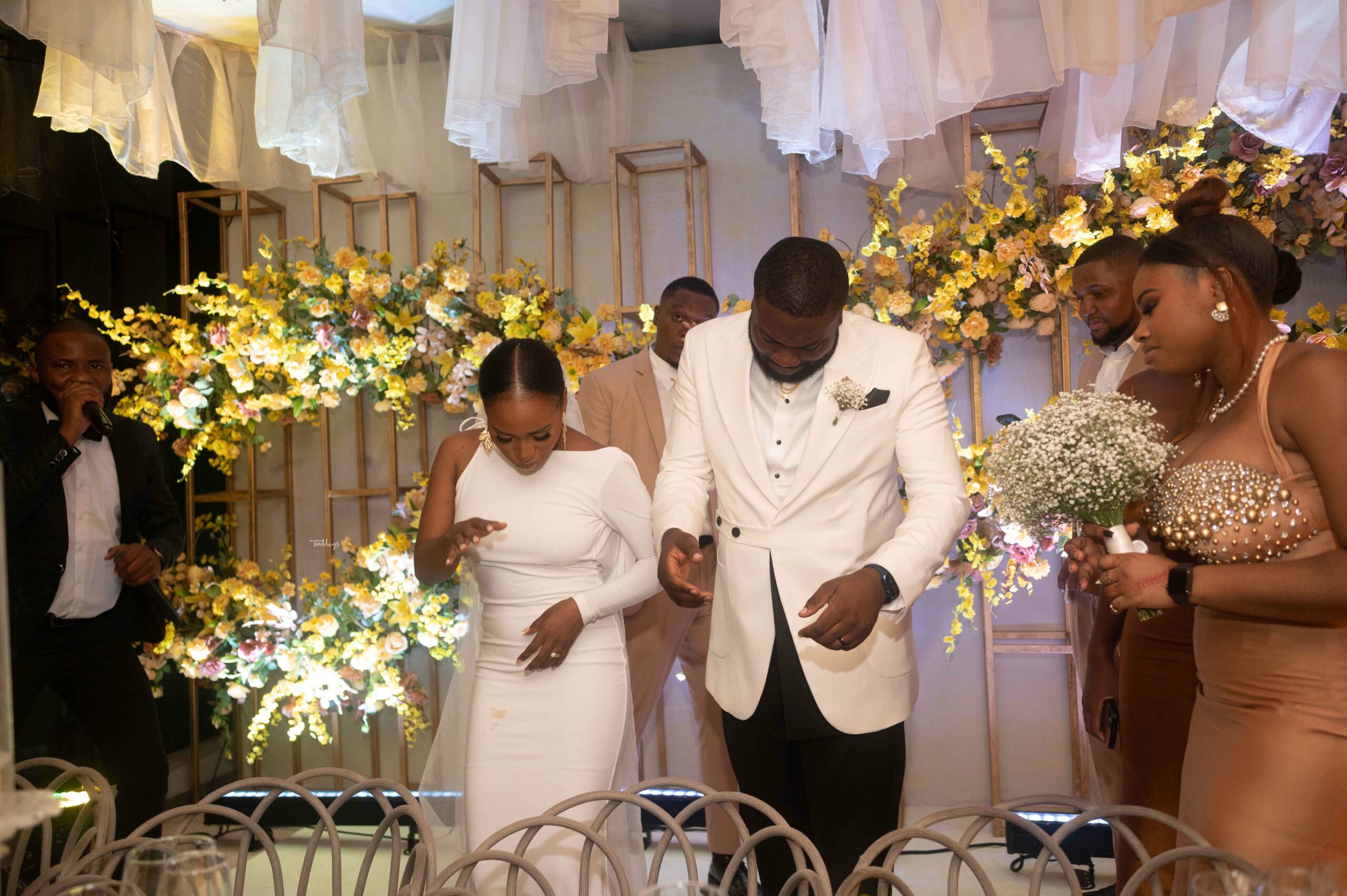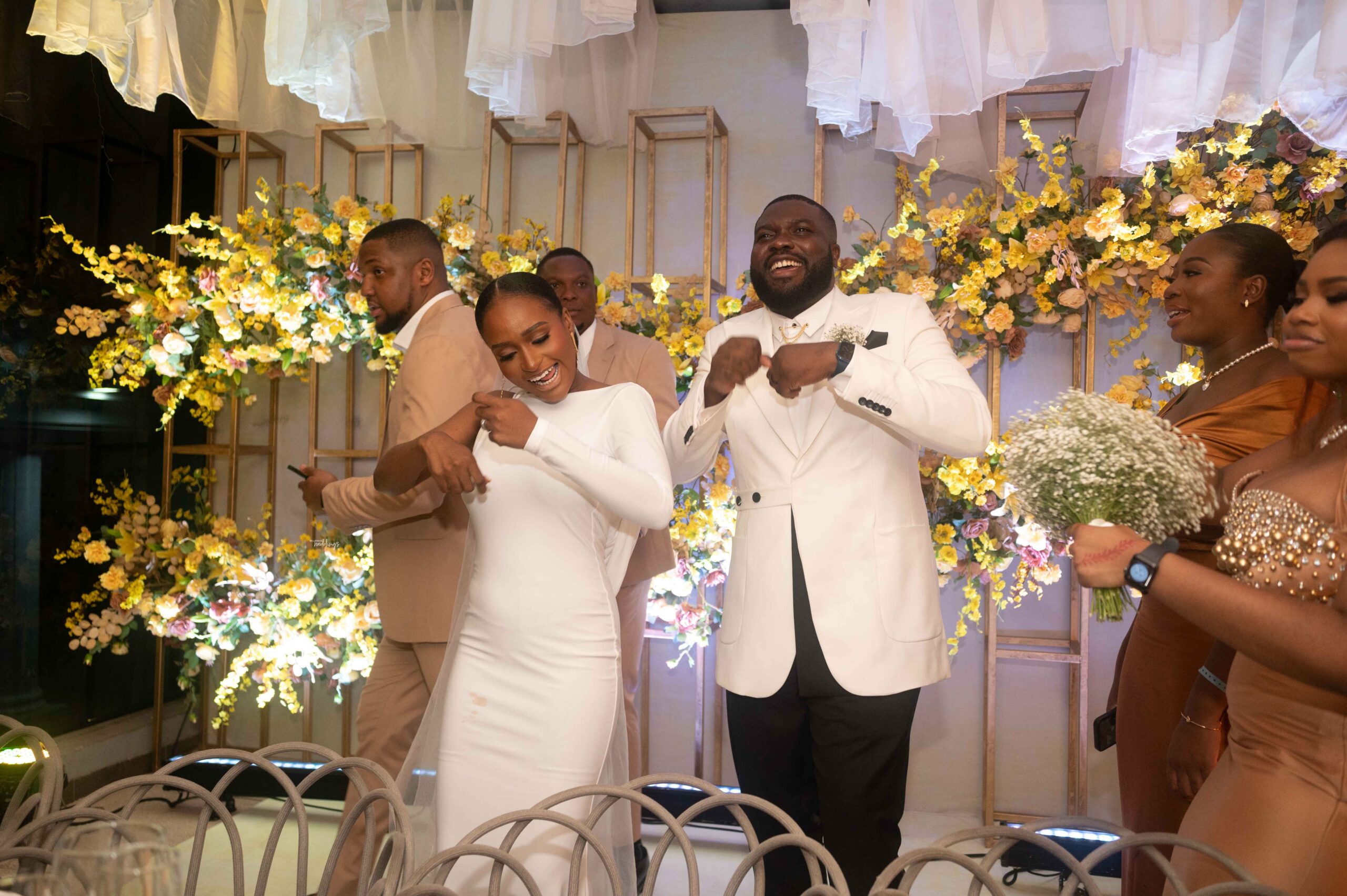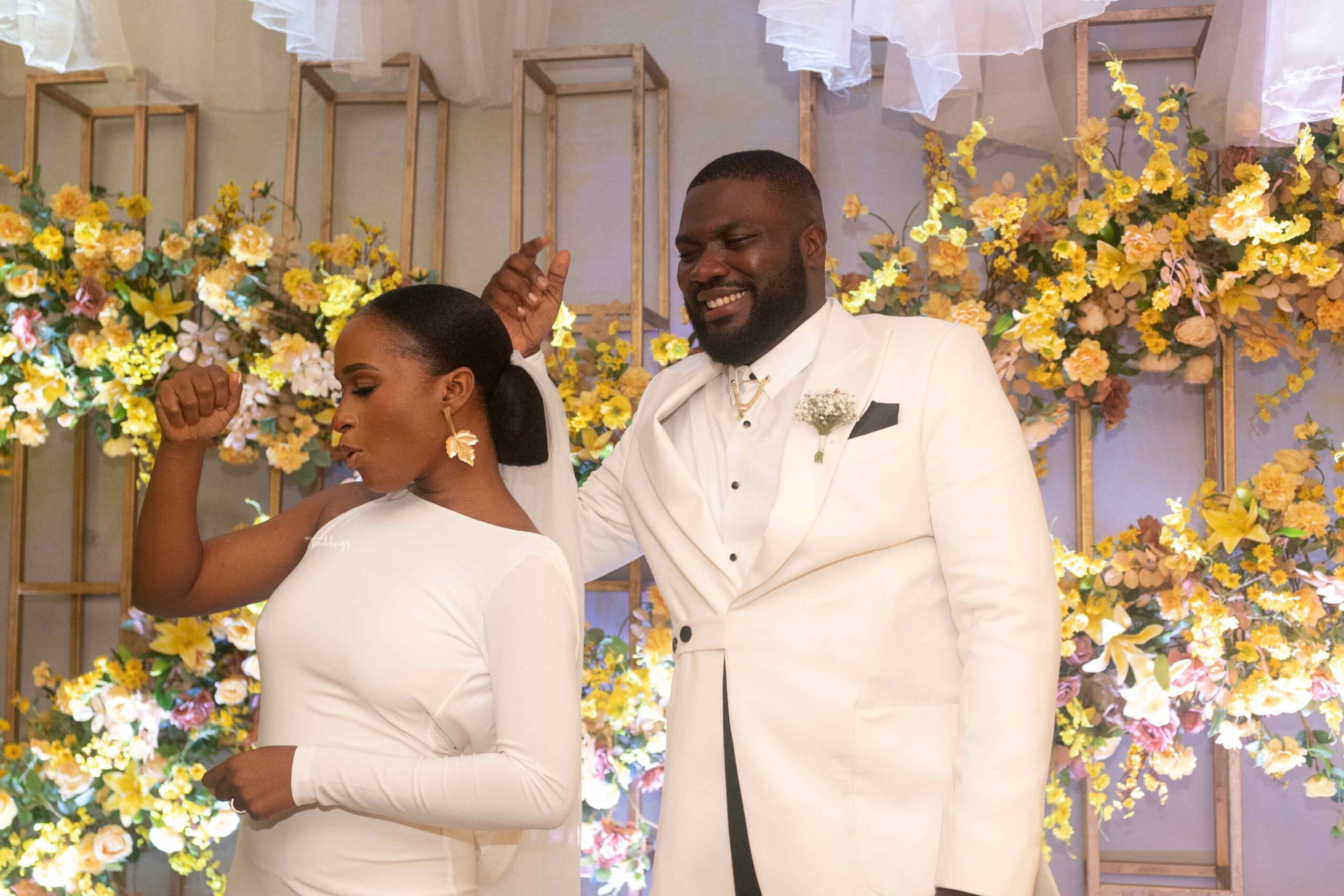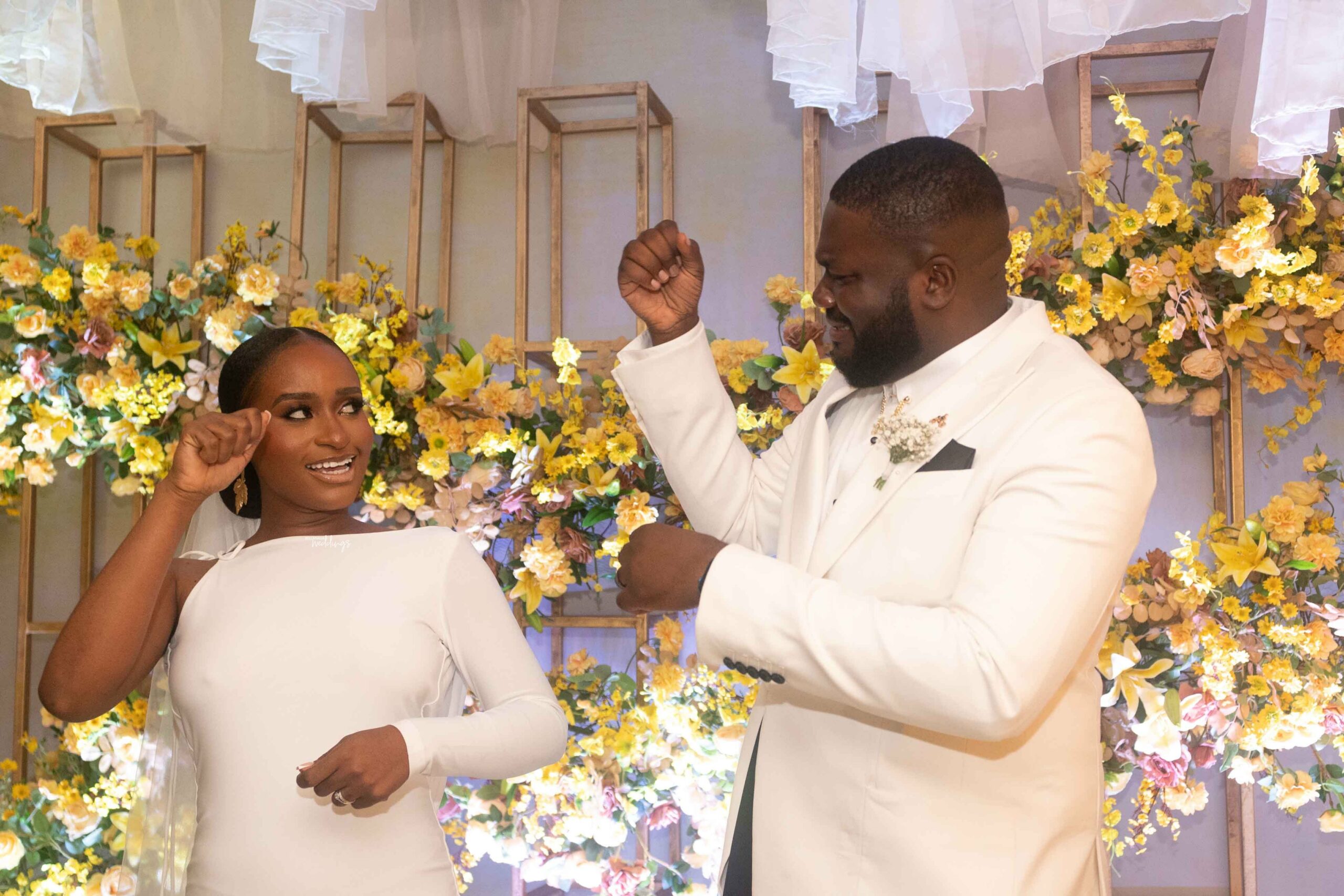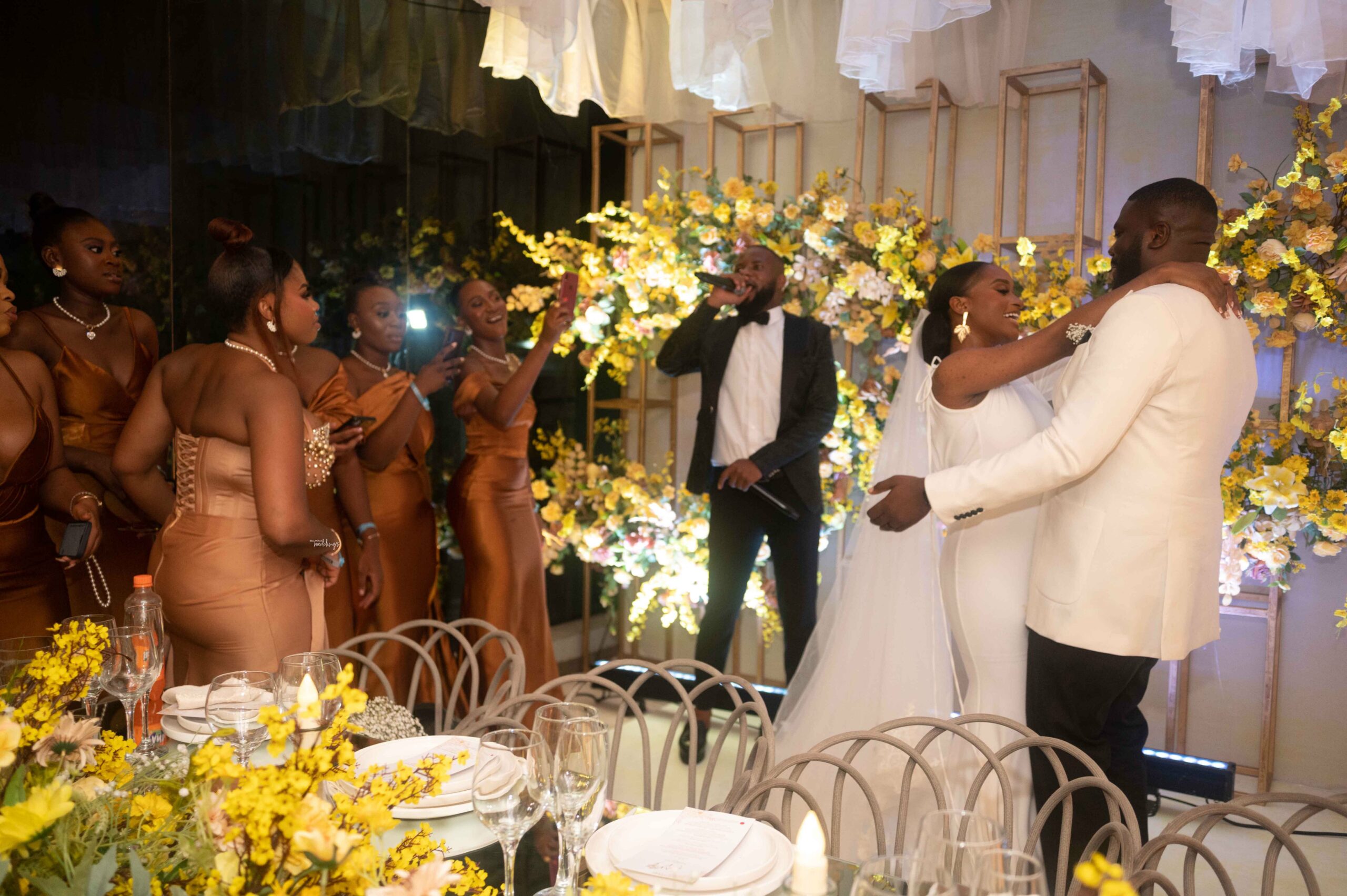 Some sweet words for the lovebirds 😍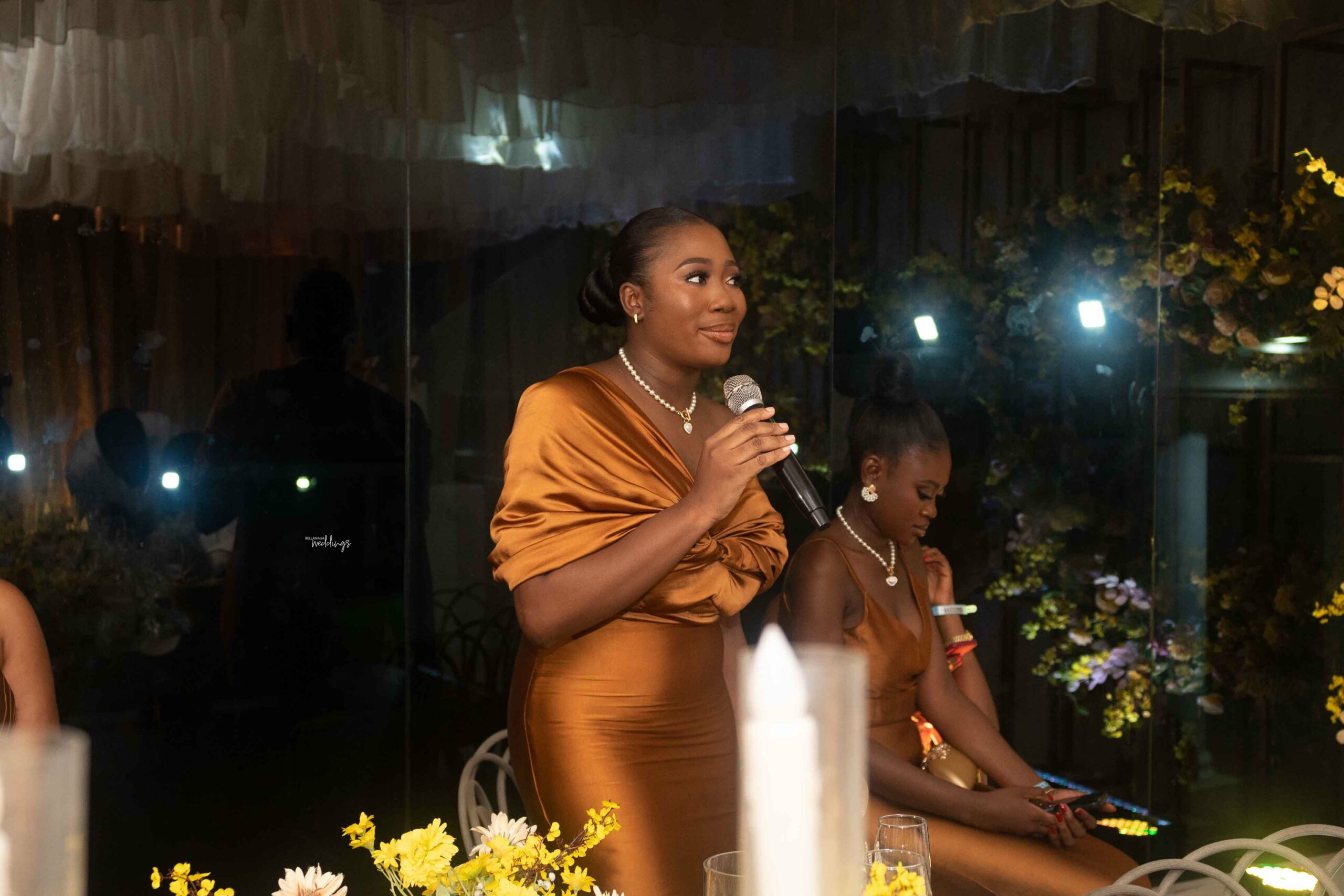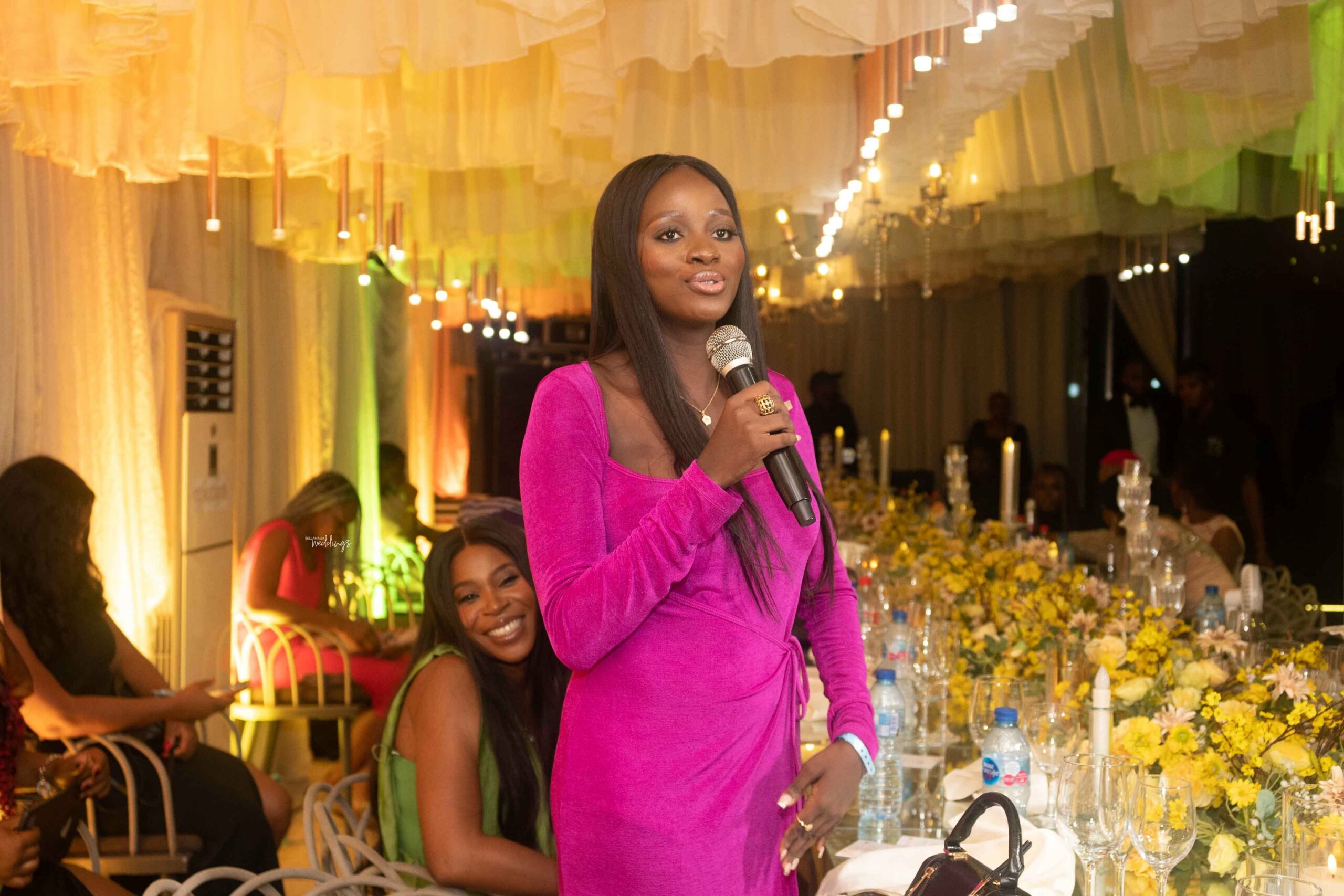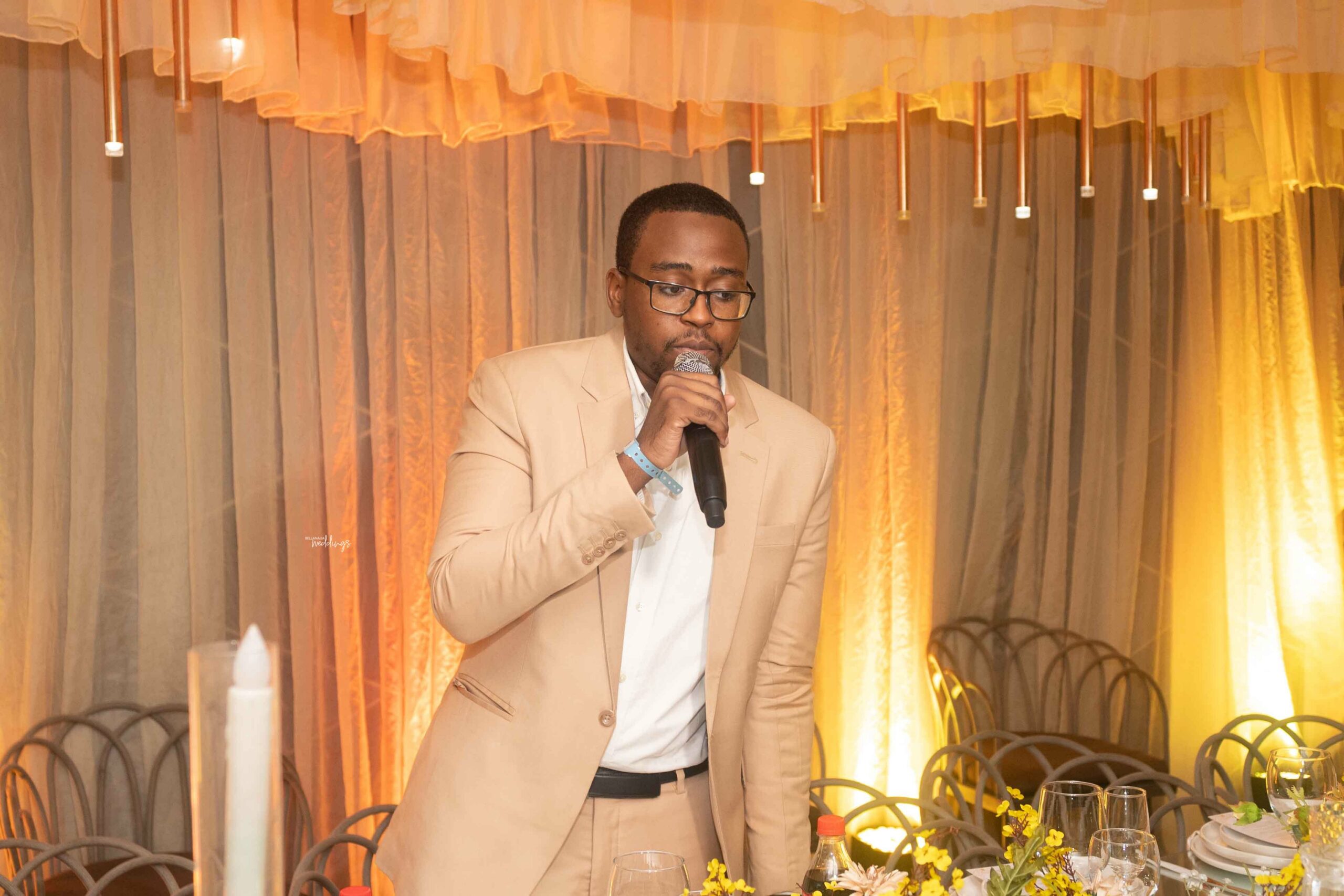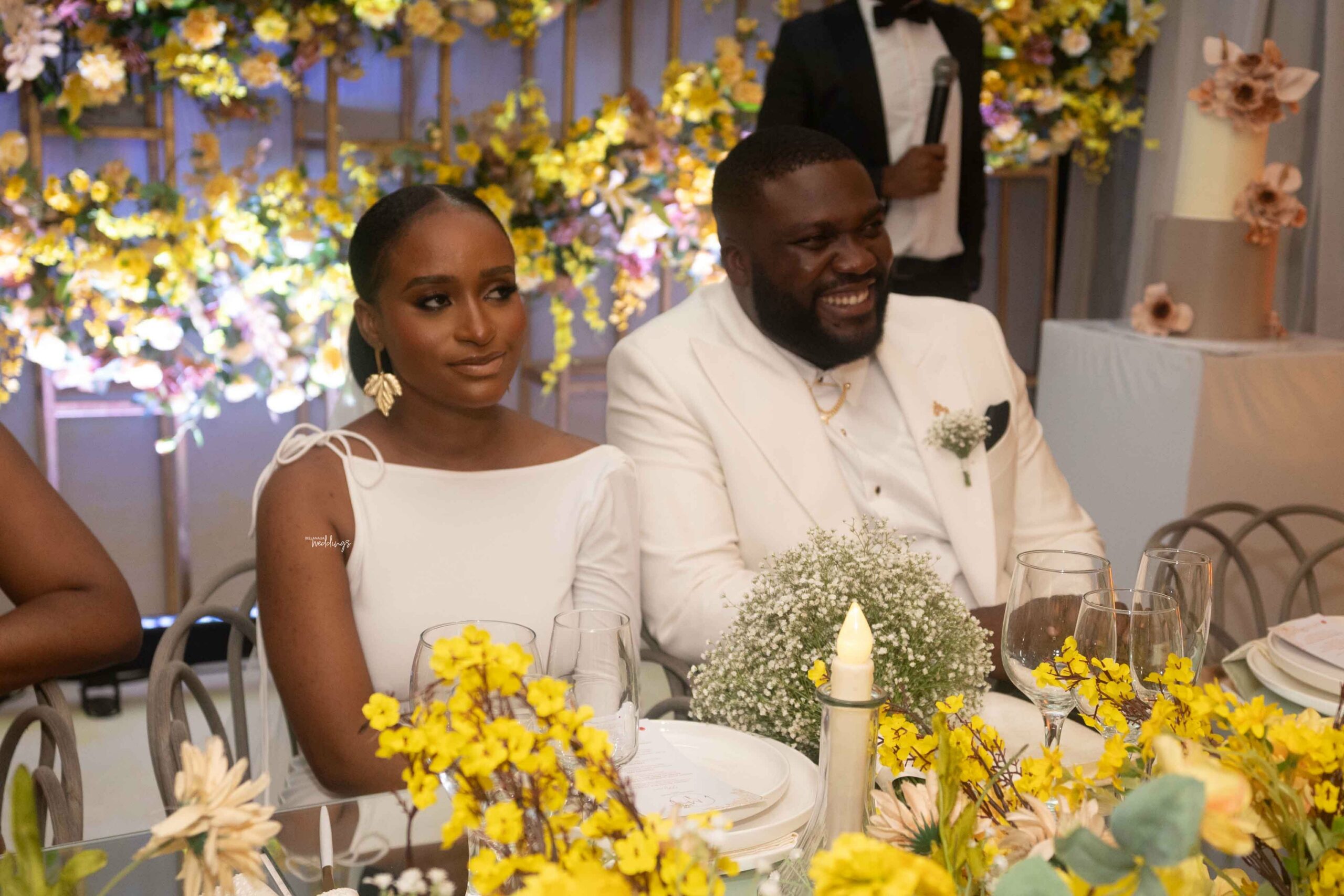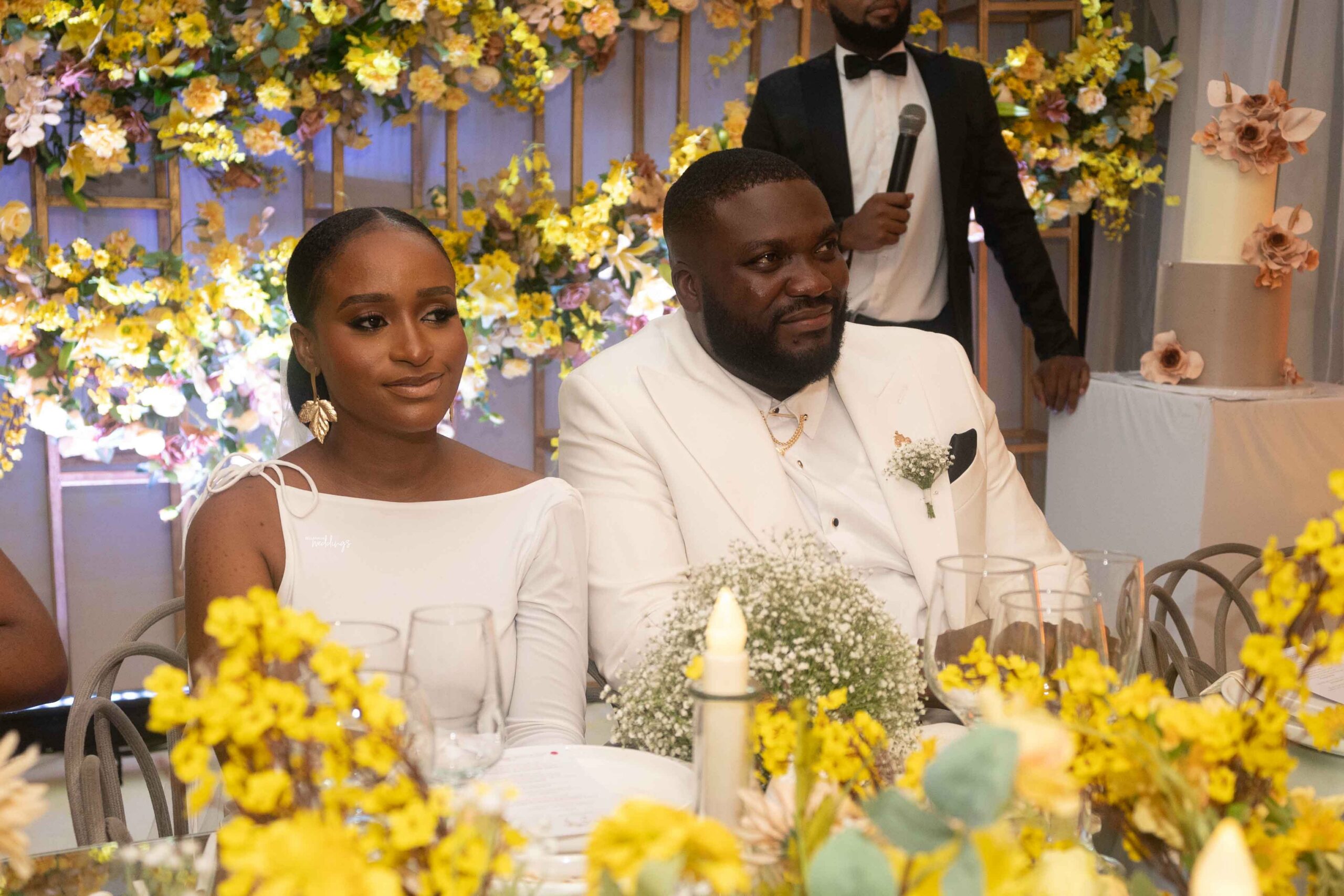 No ceremony without cake! 😍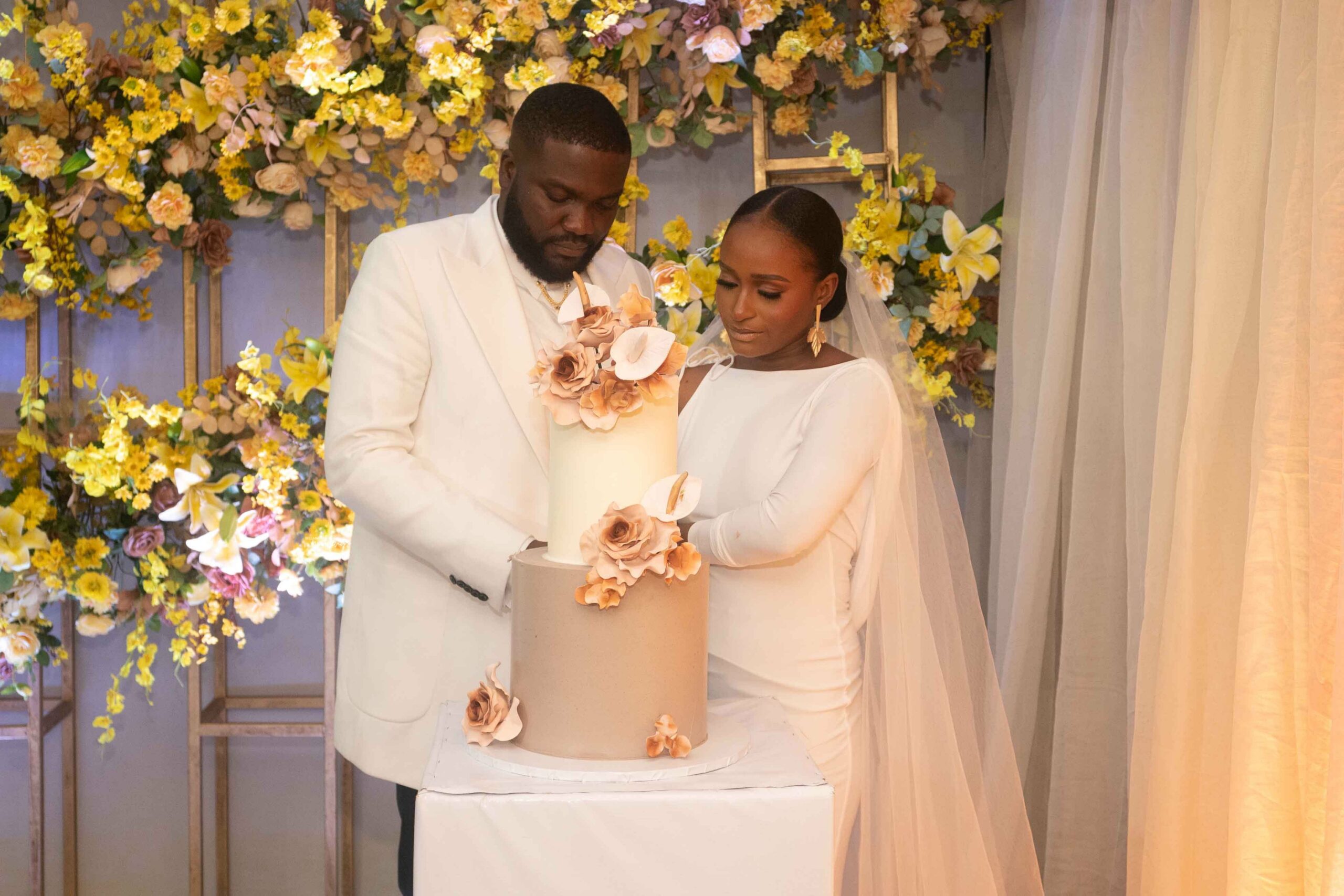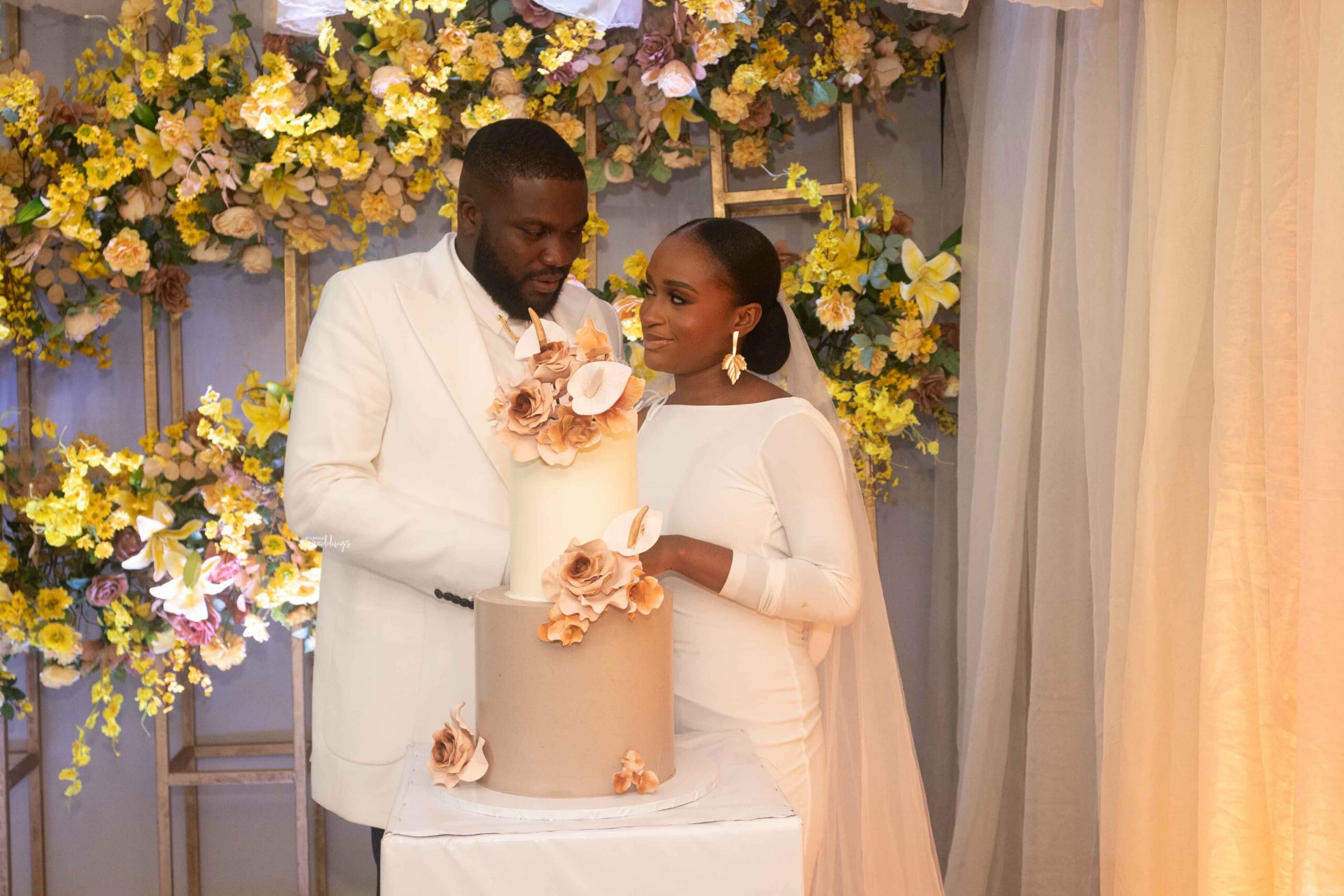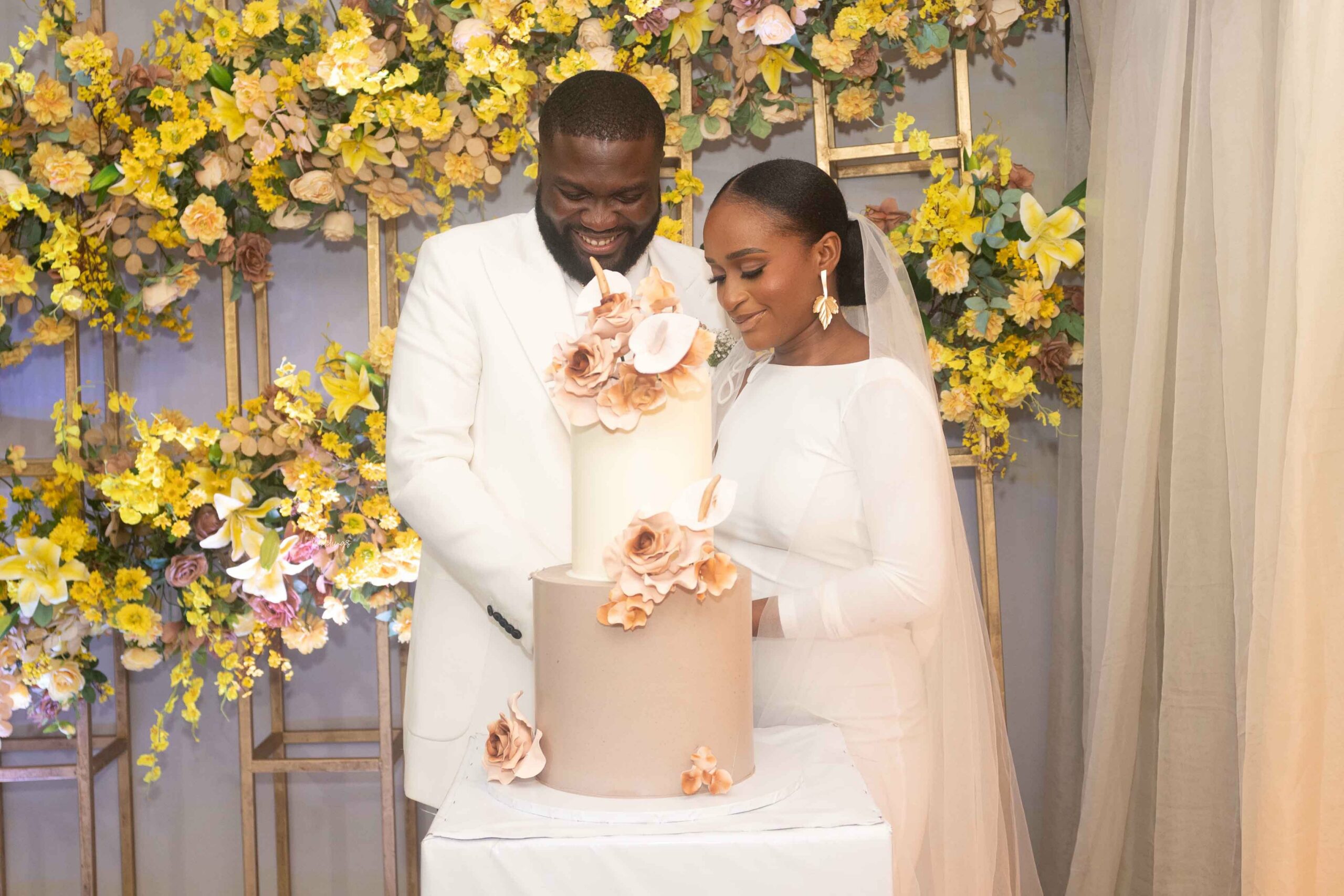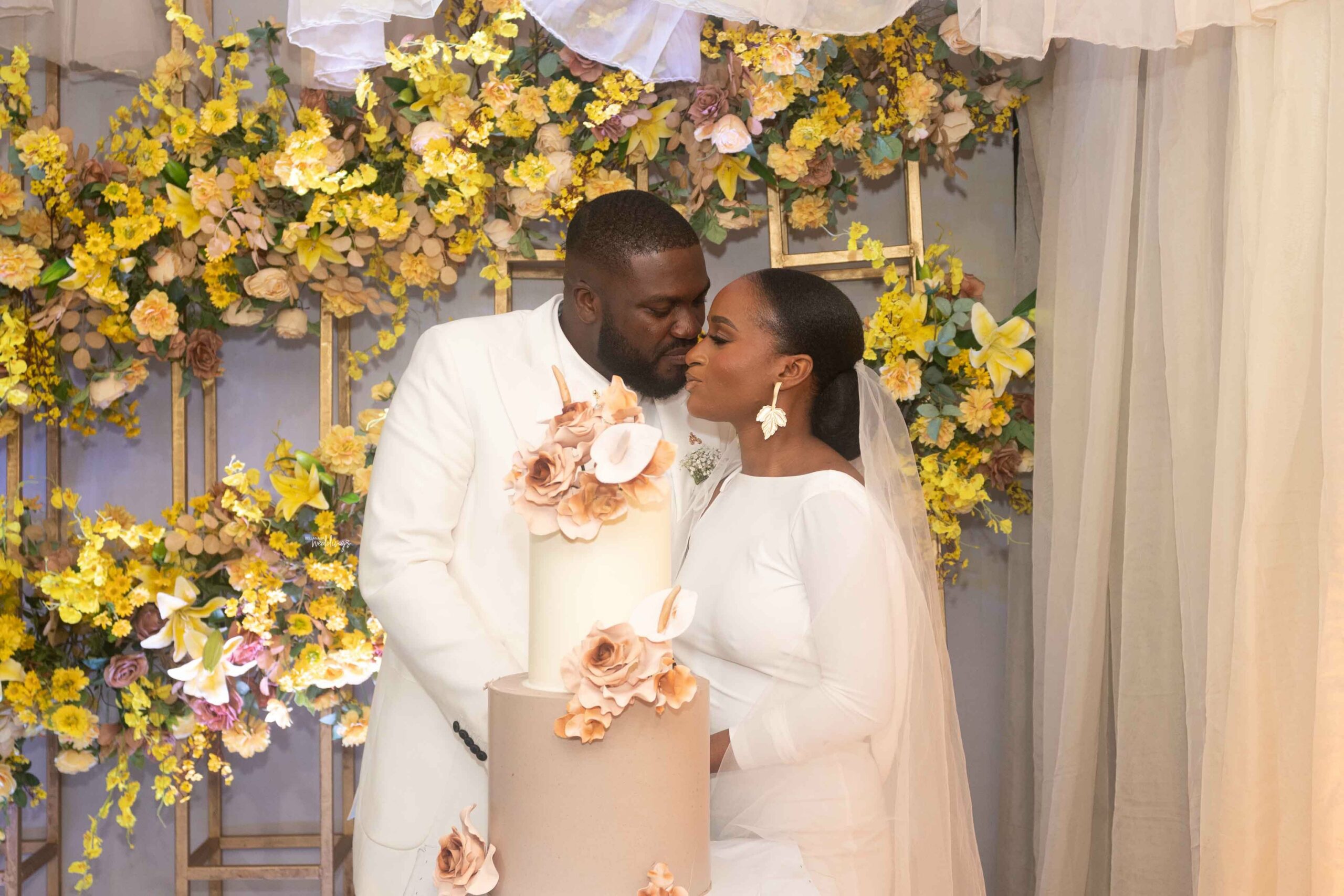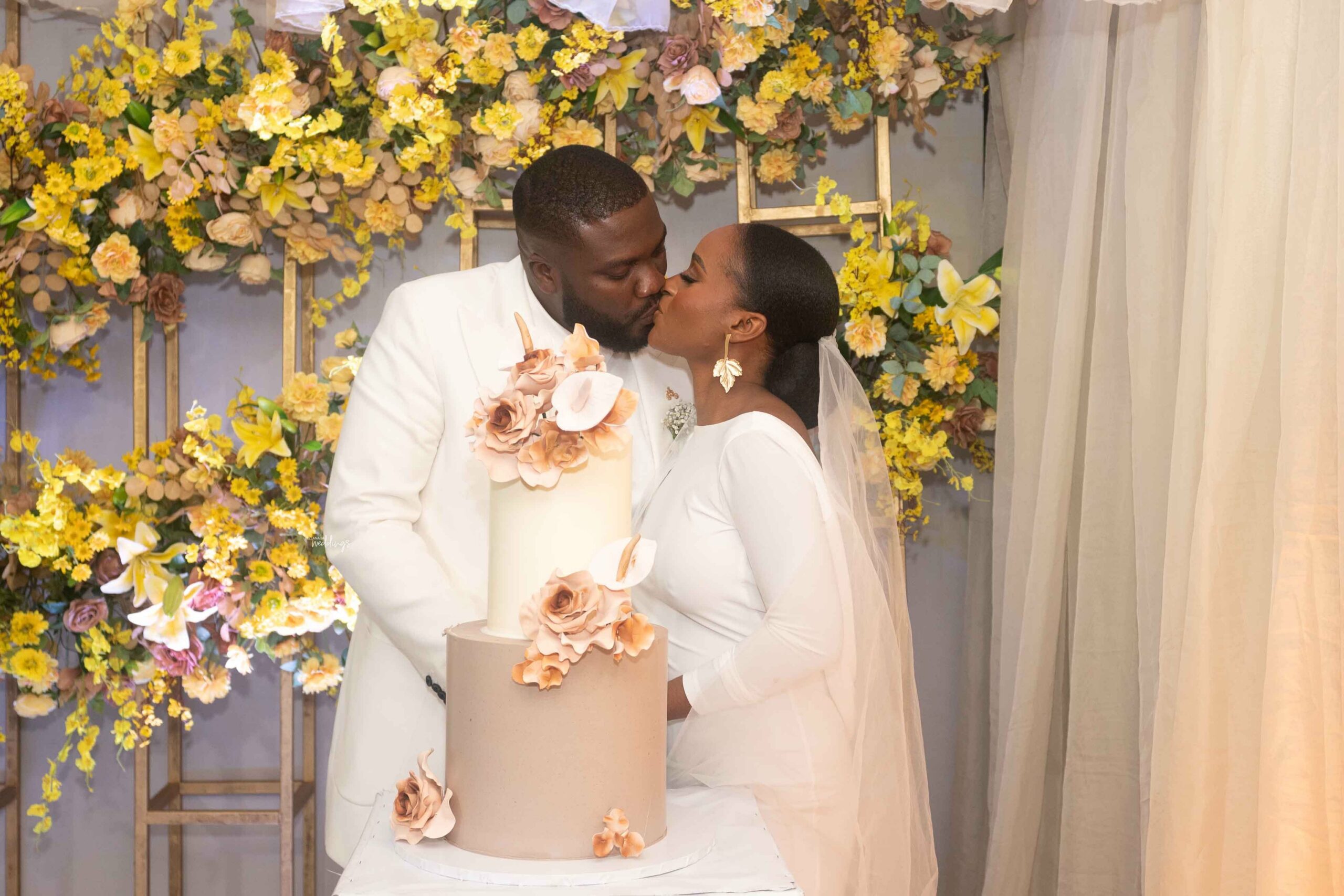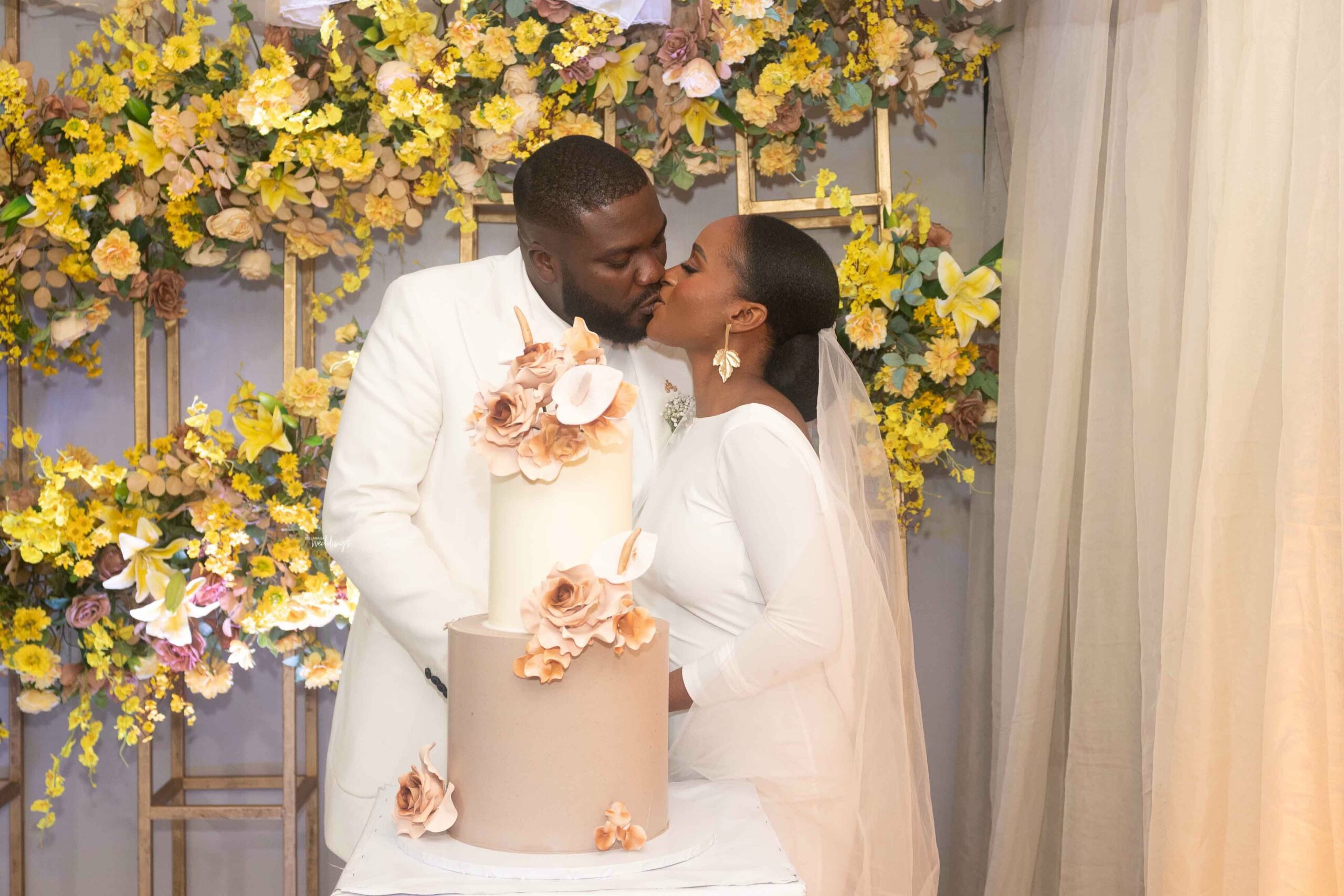 Dancing to the sweet tunes of love 🥰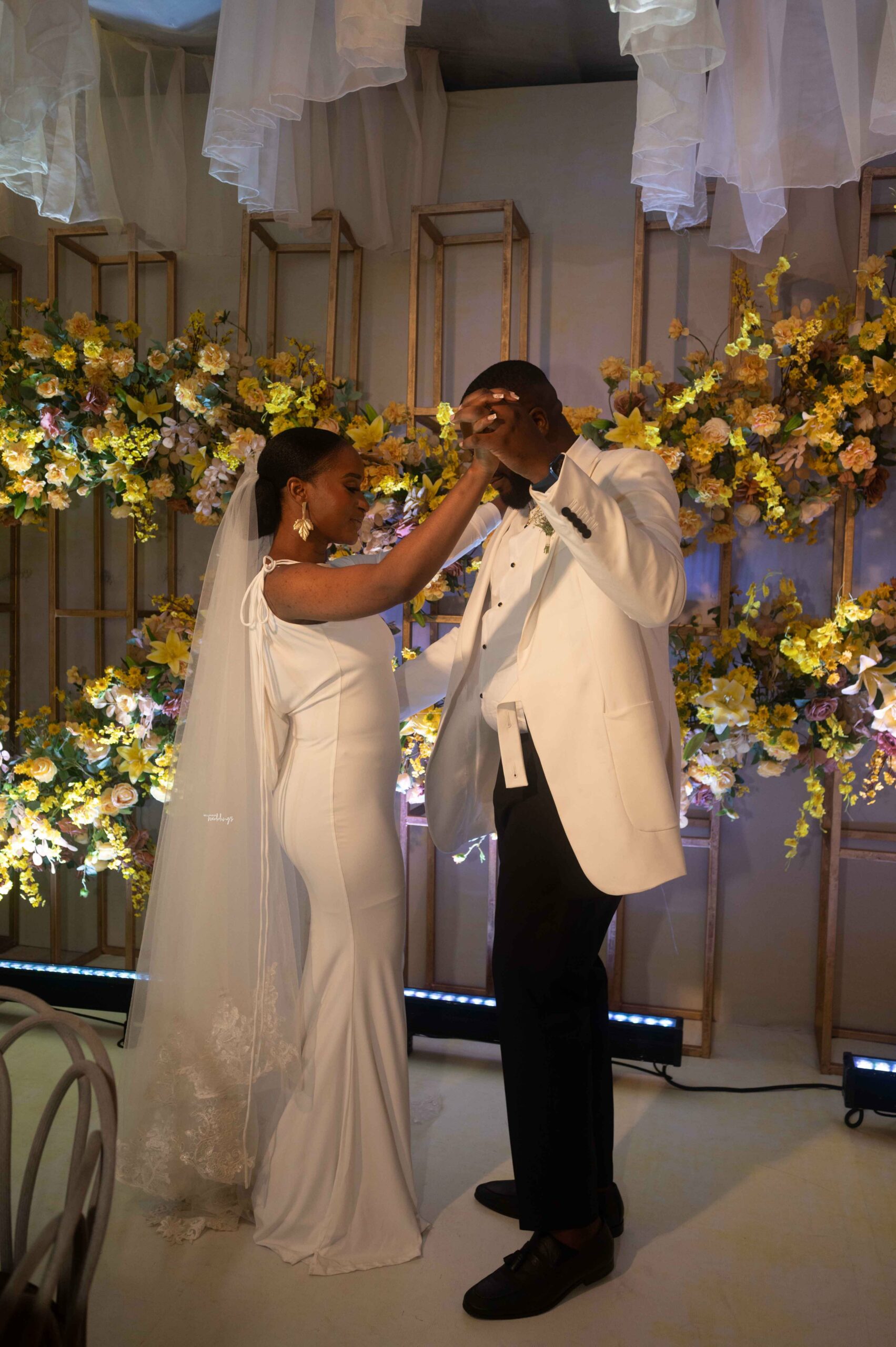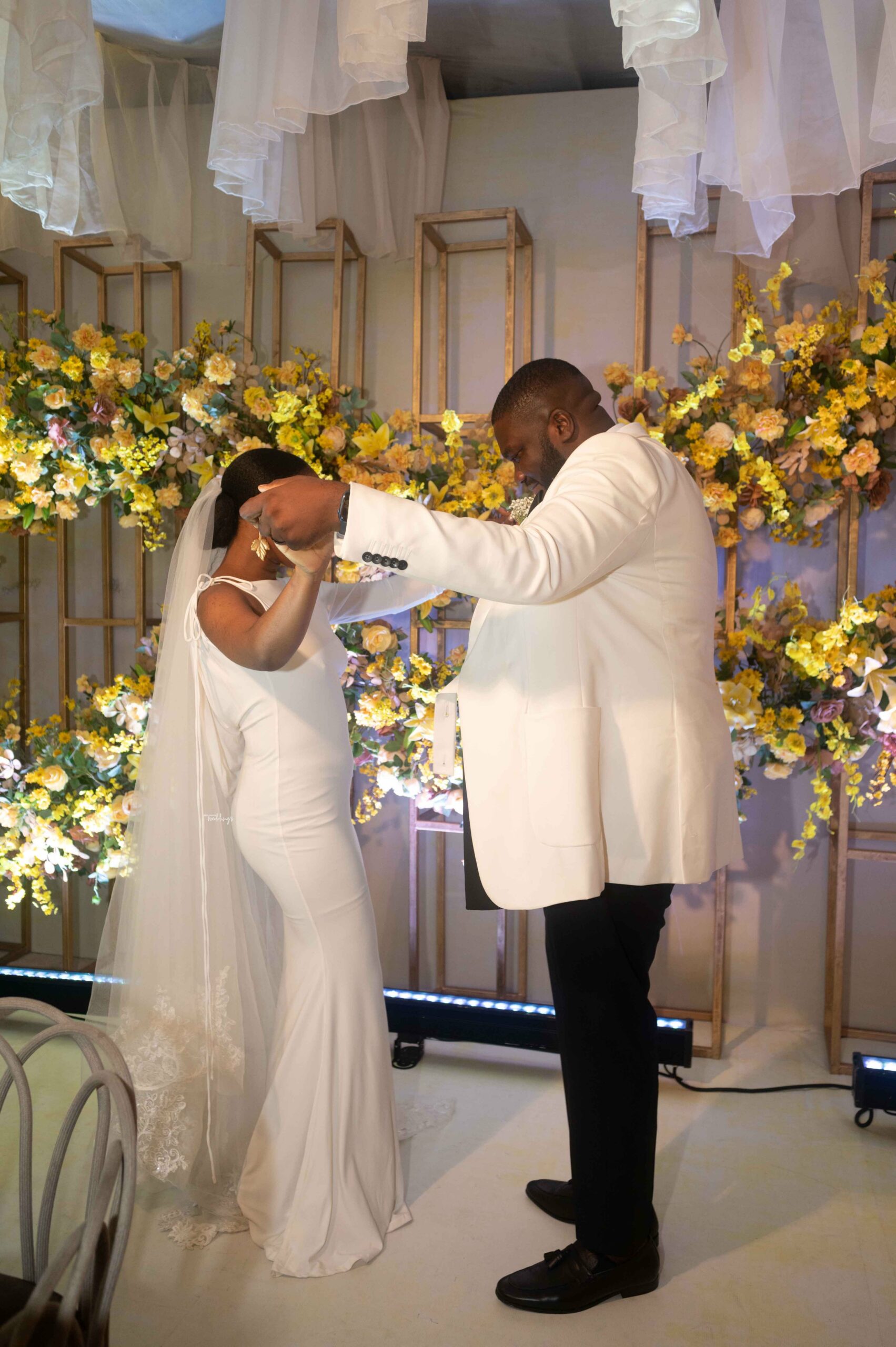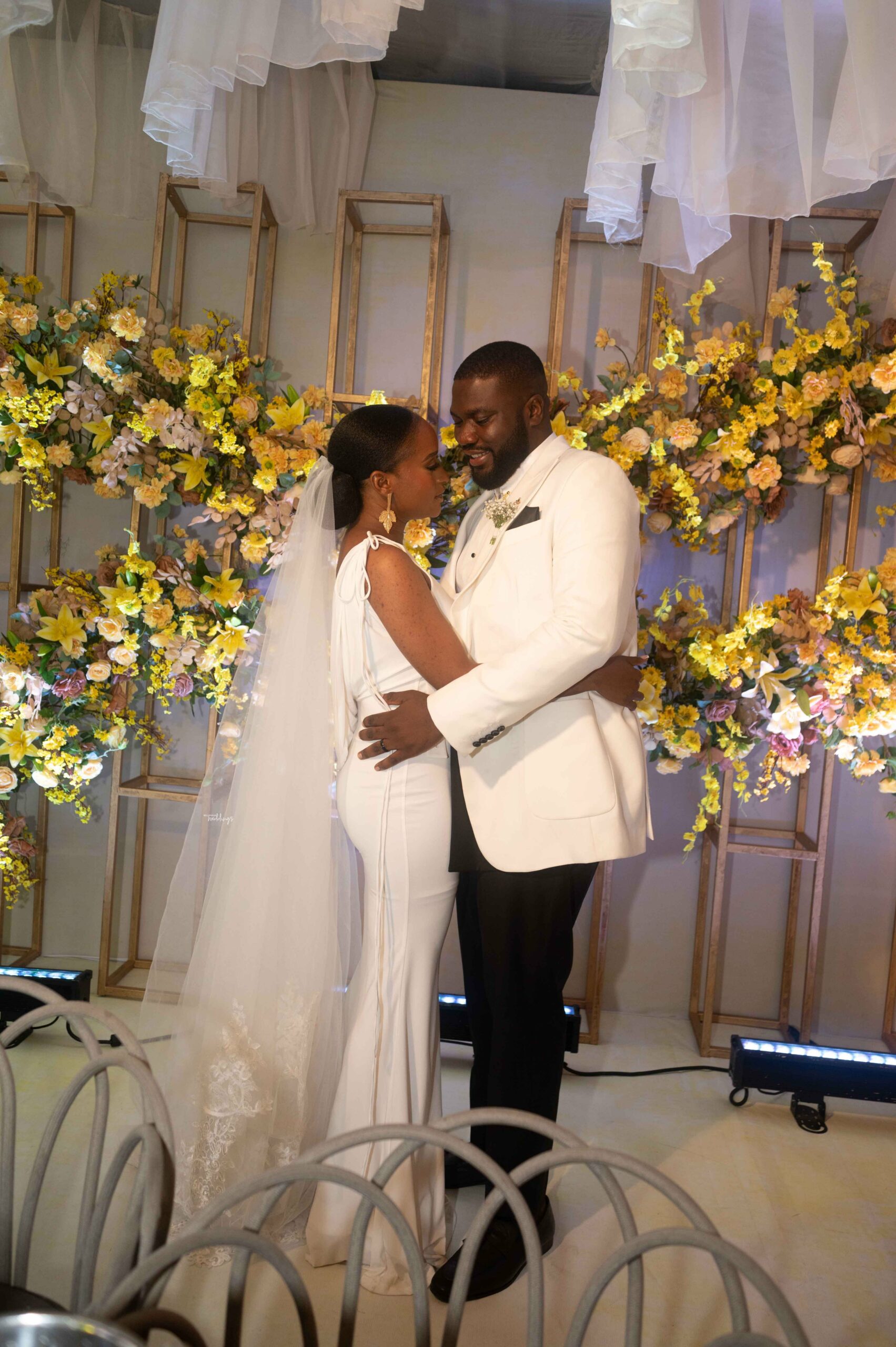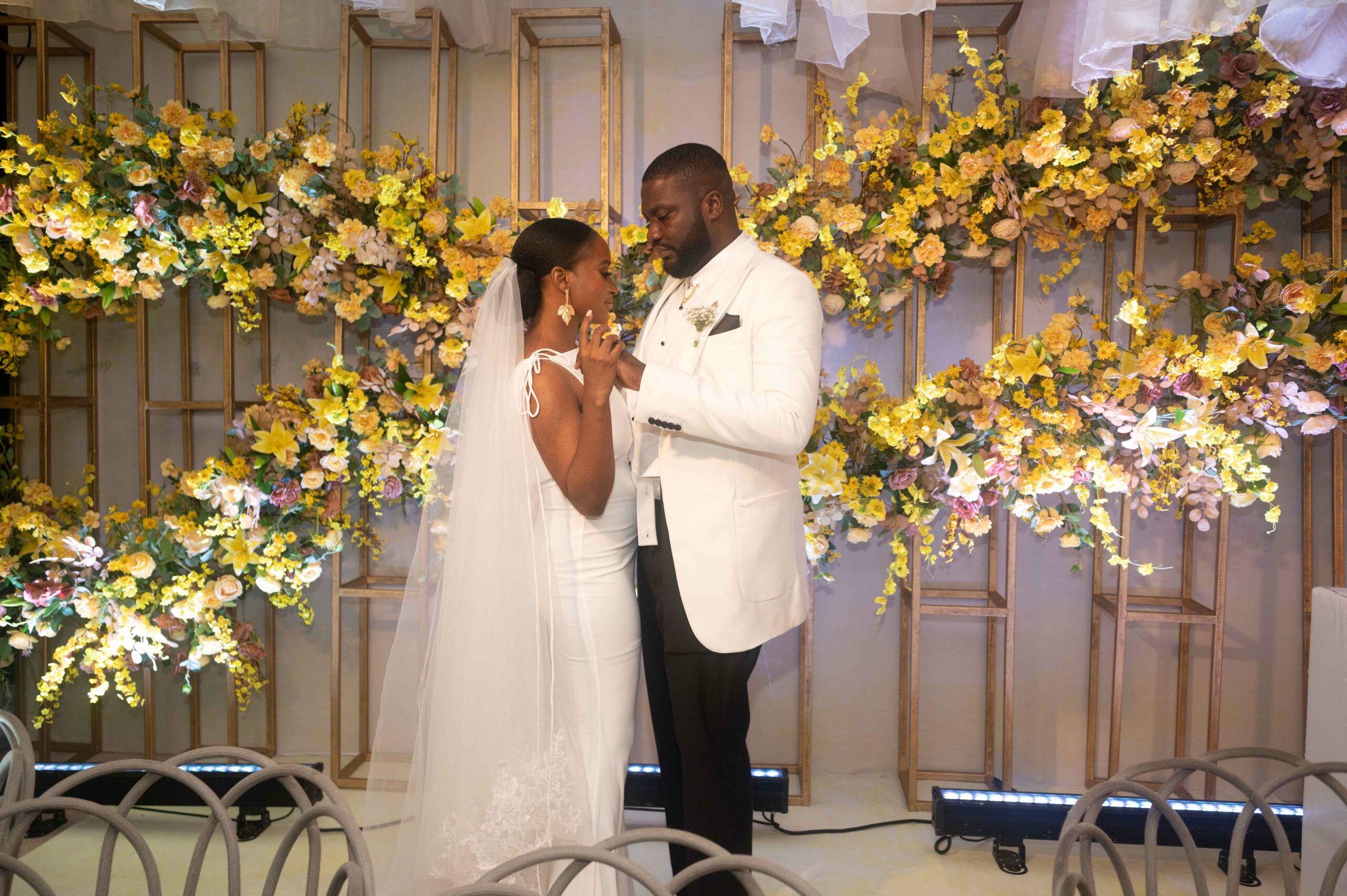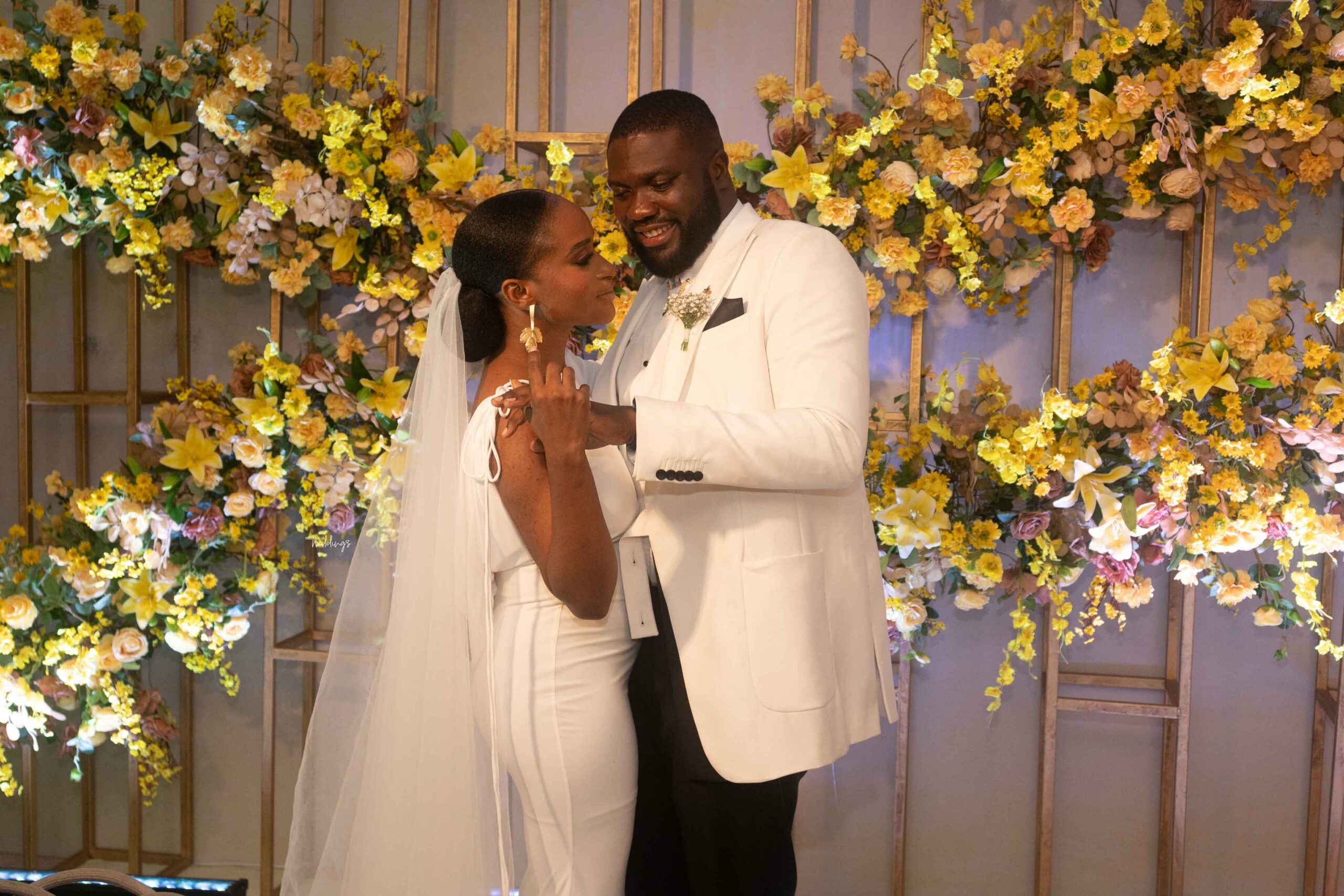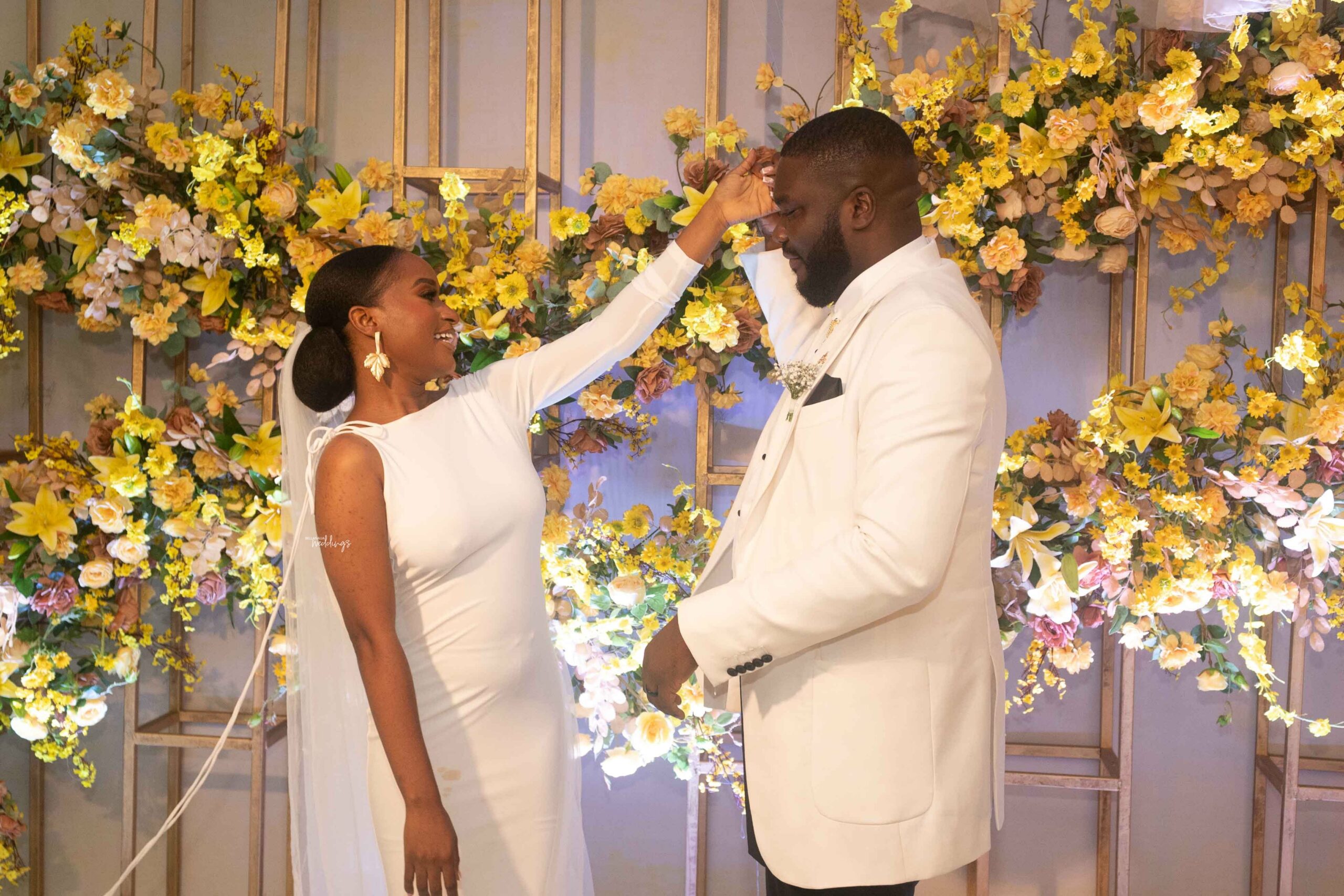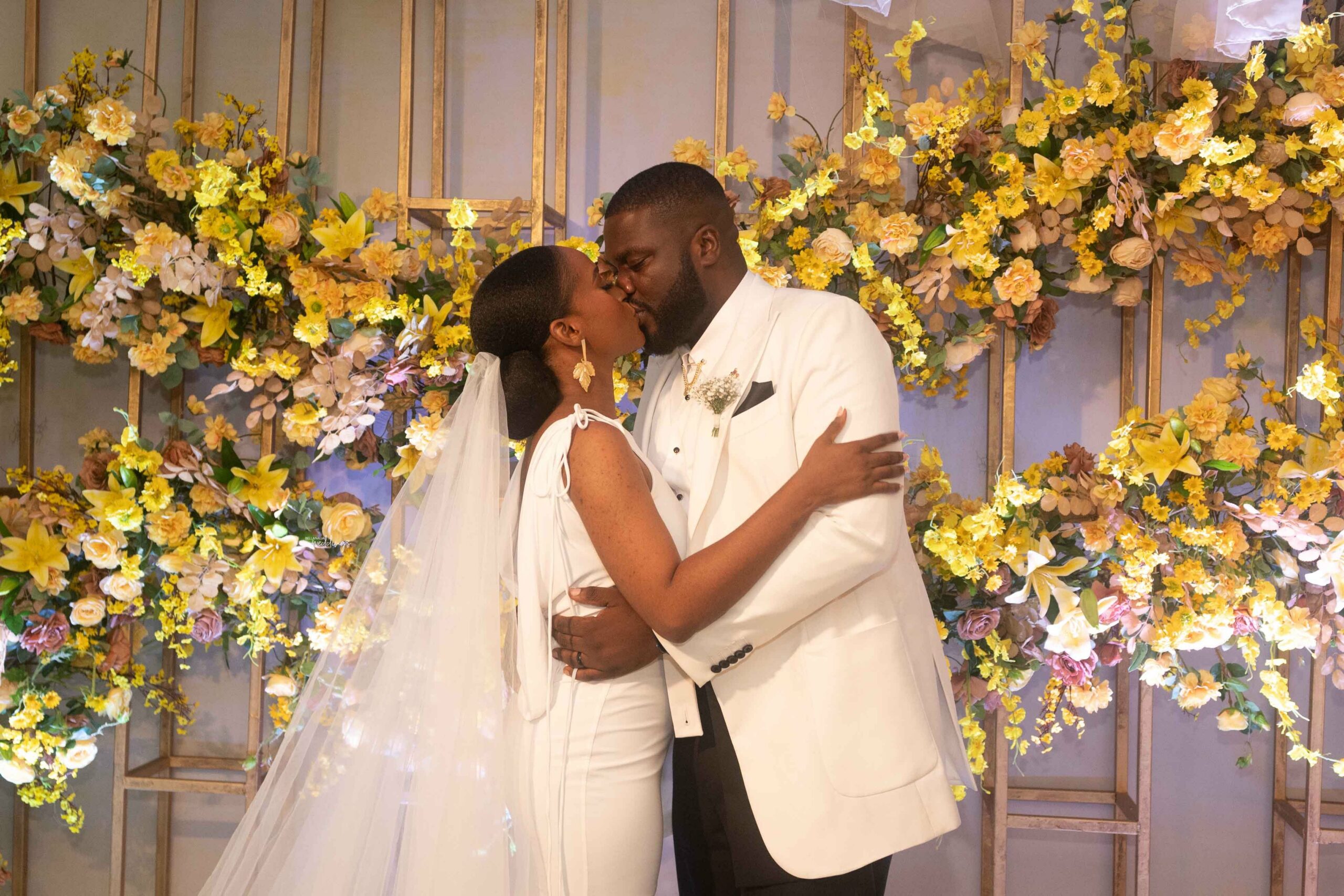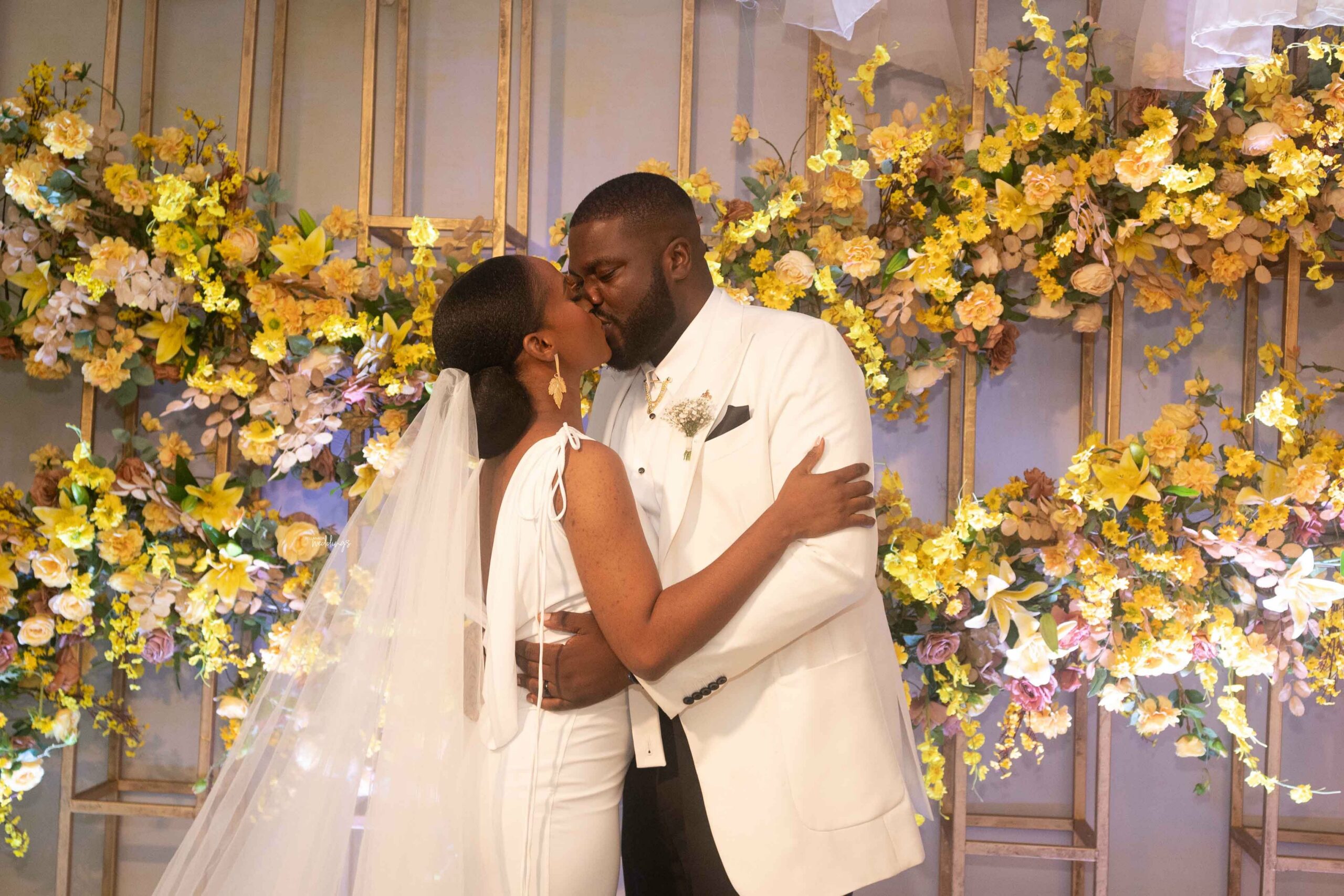 It's all fun from here!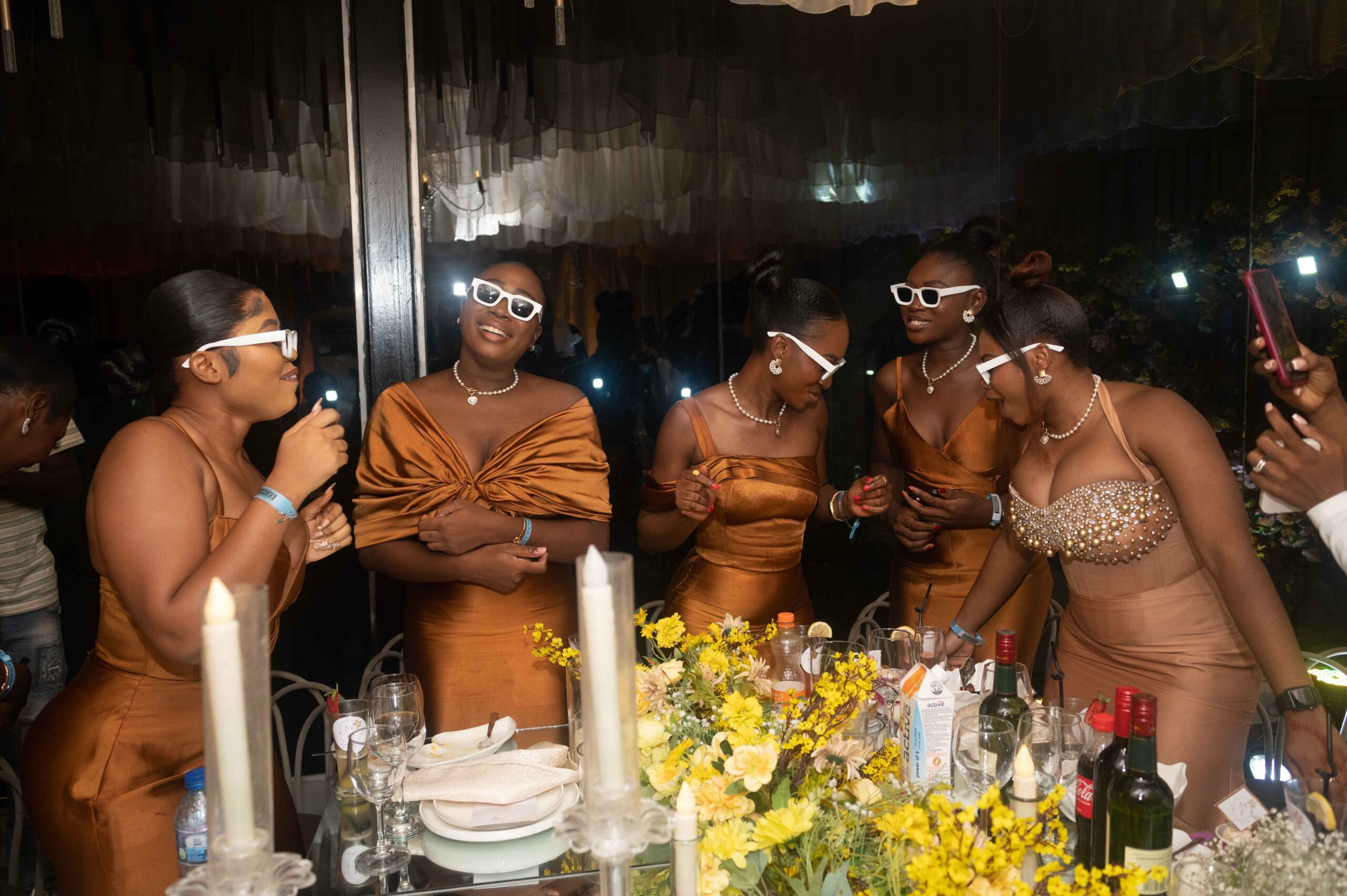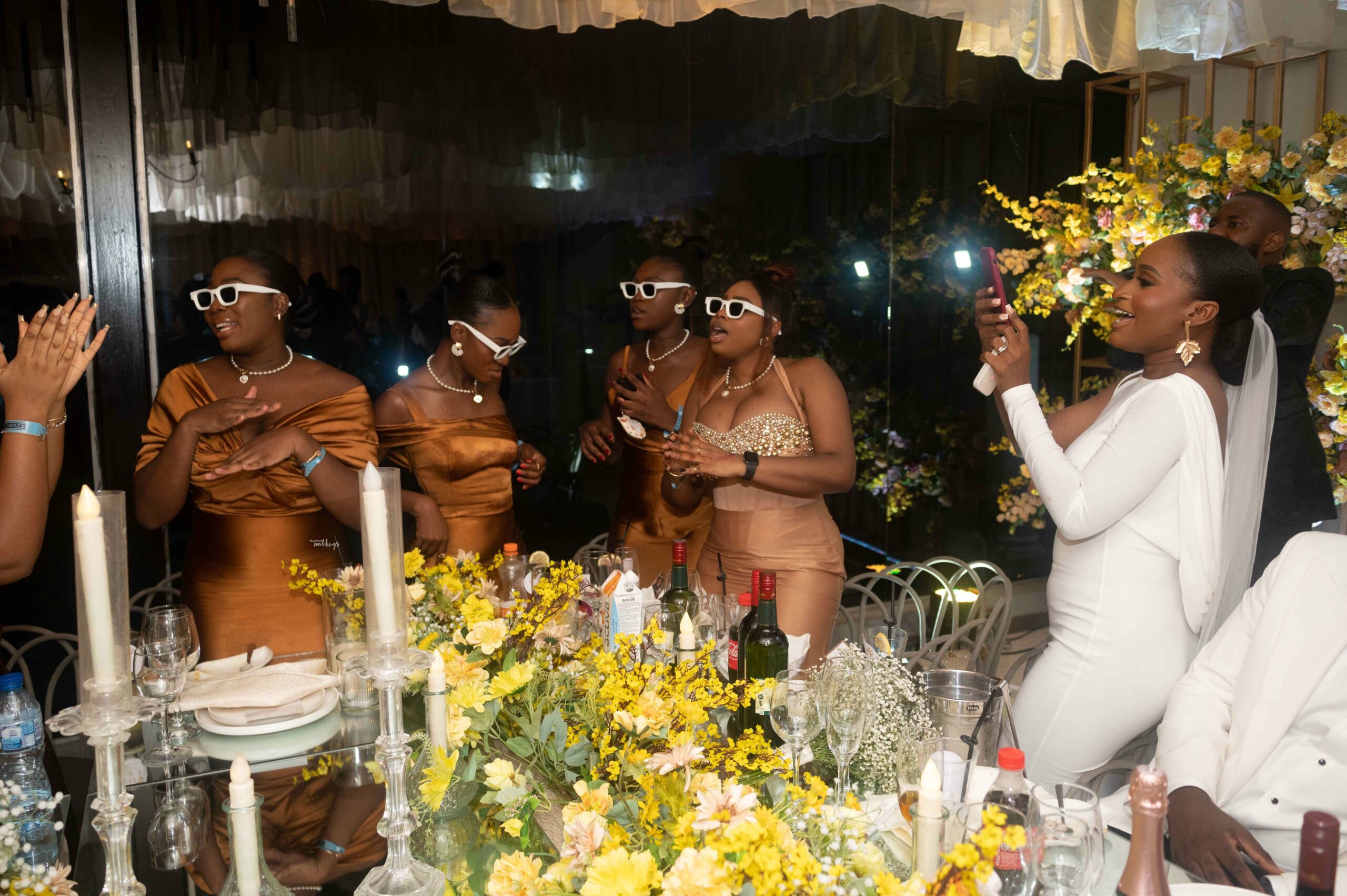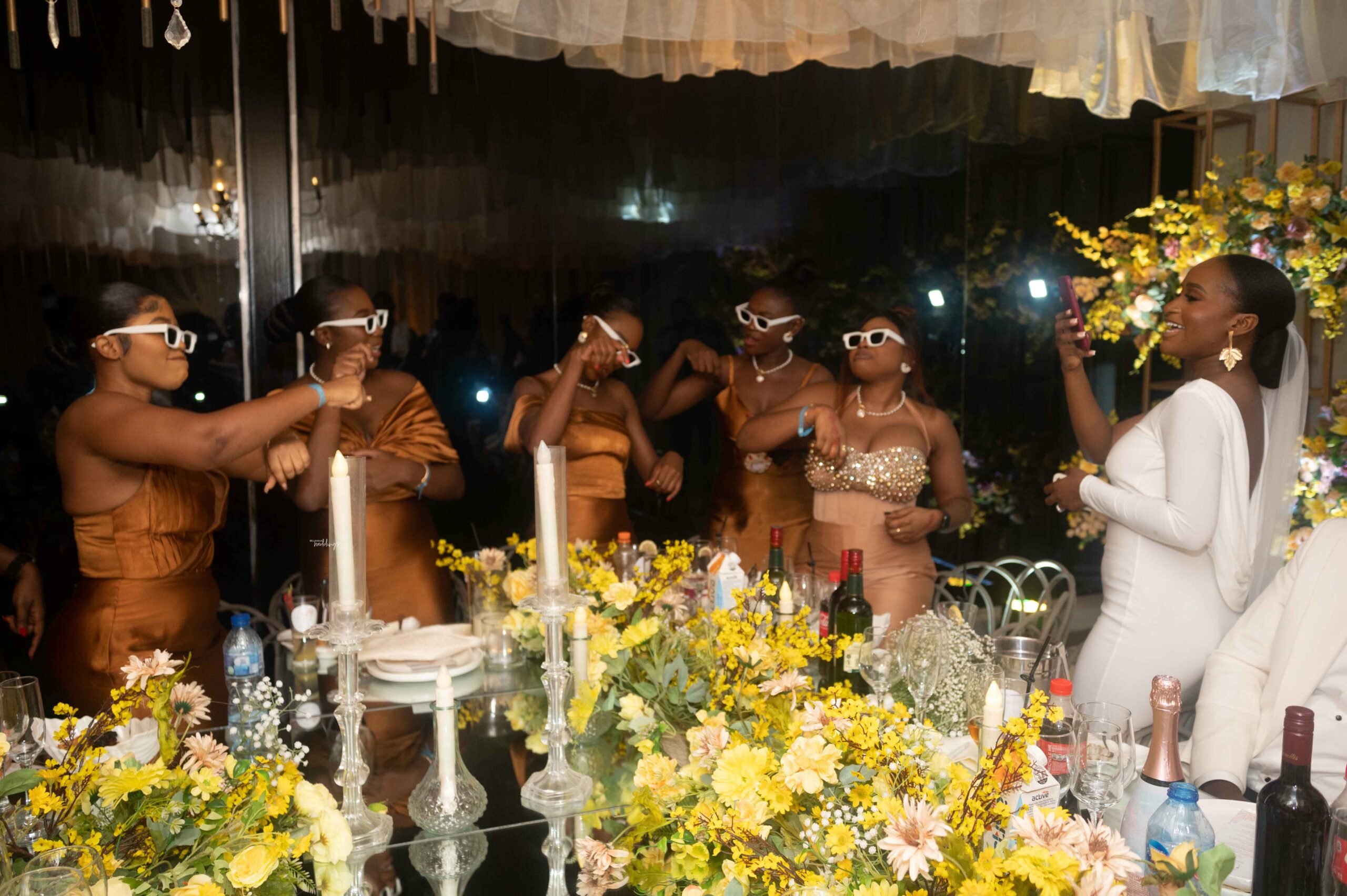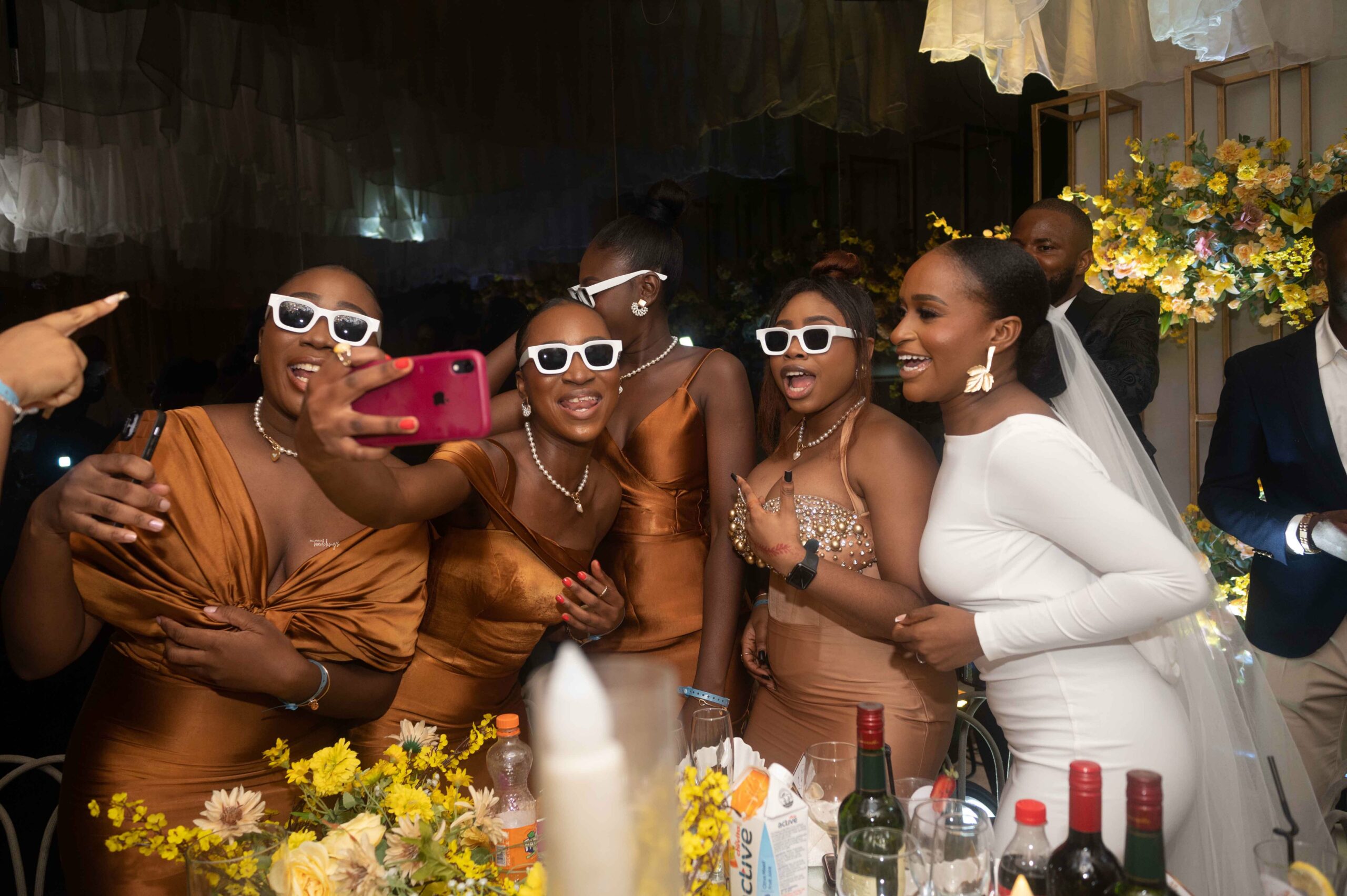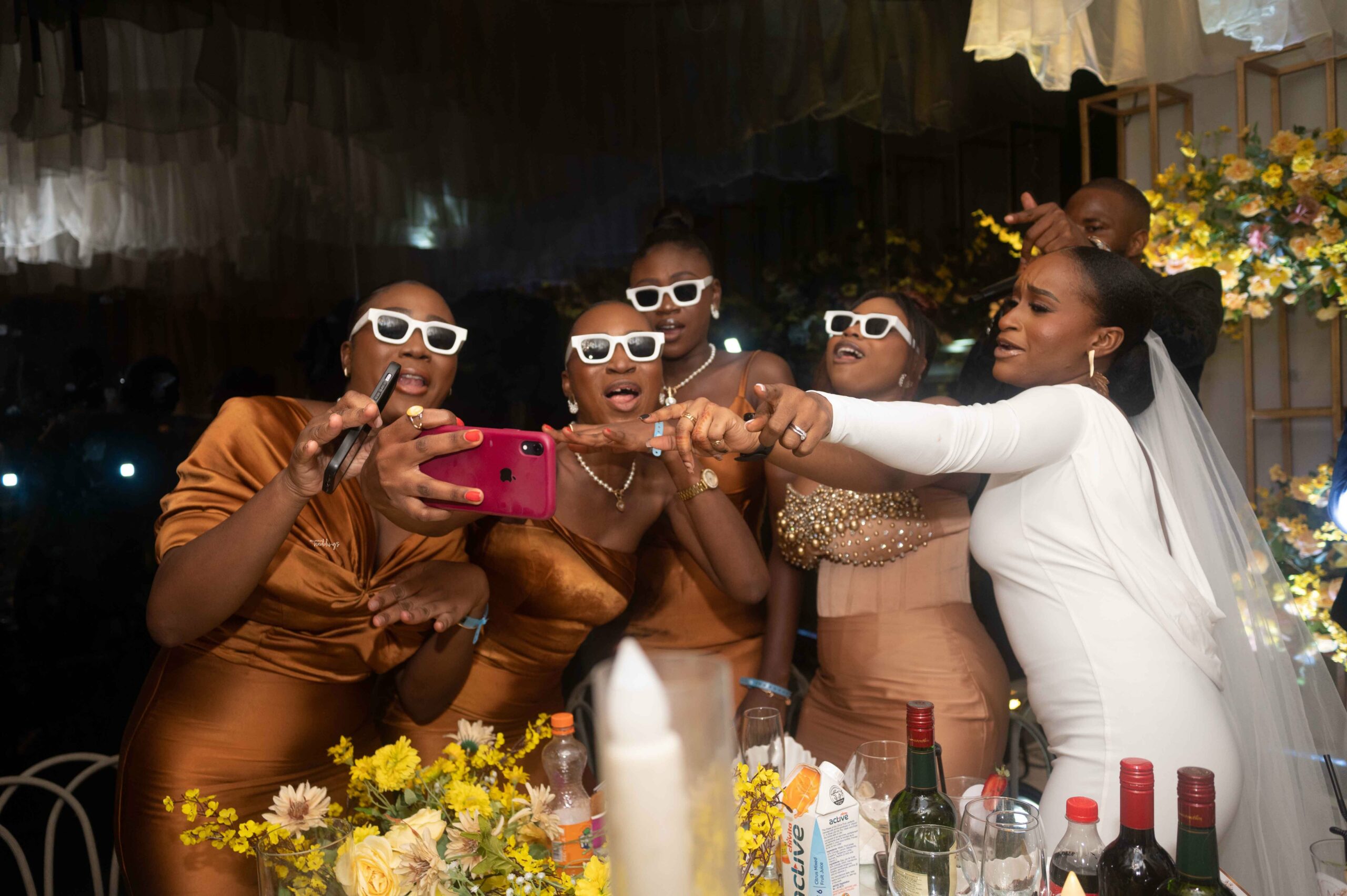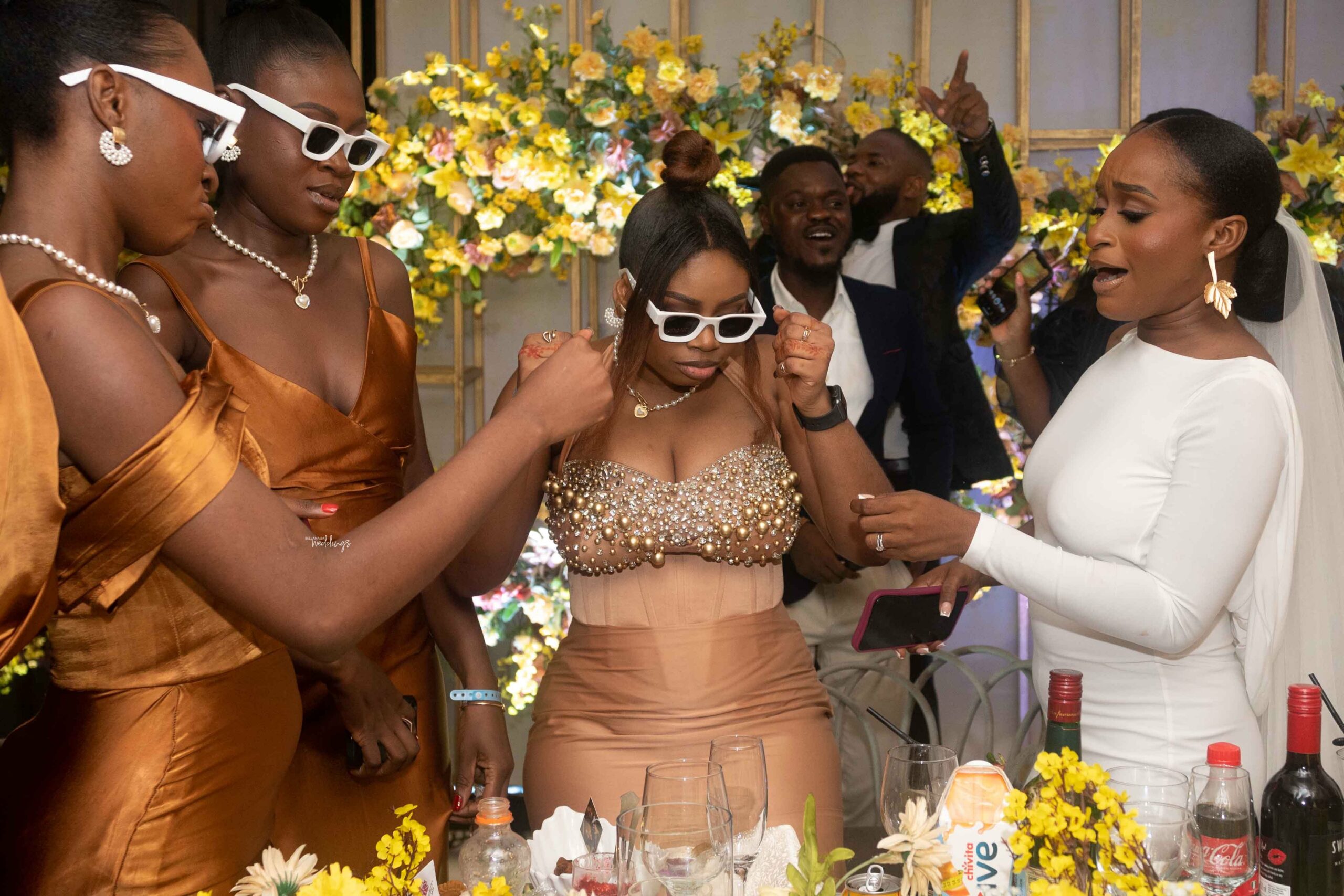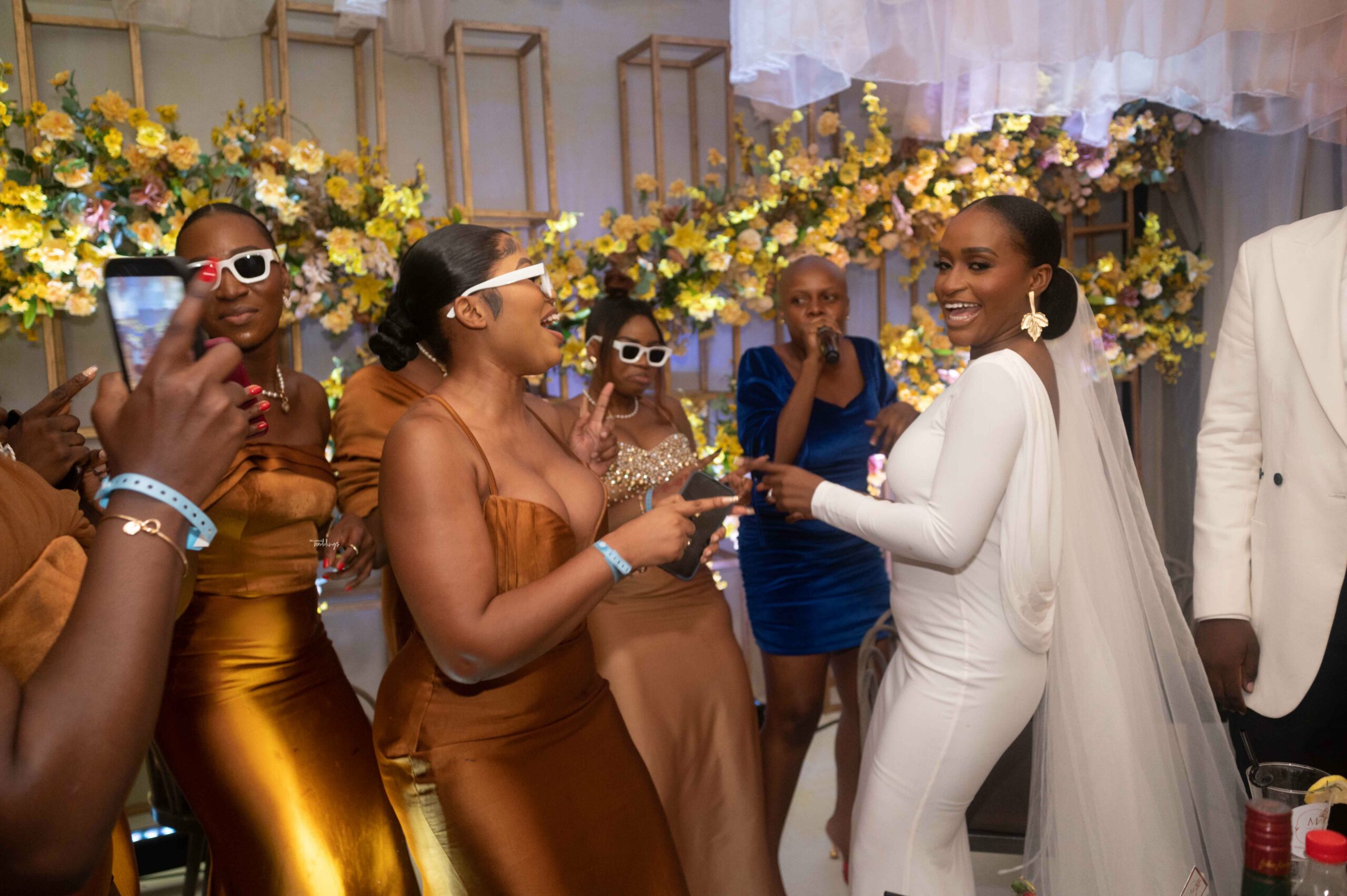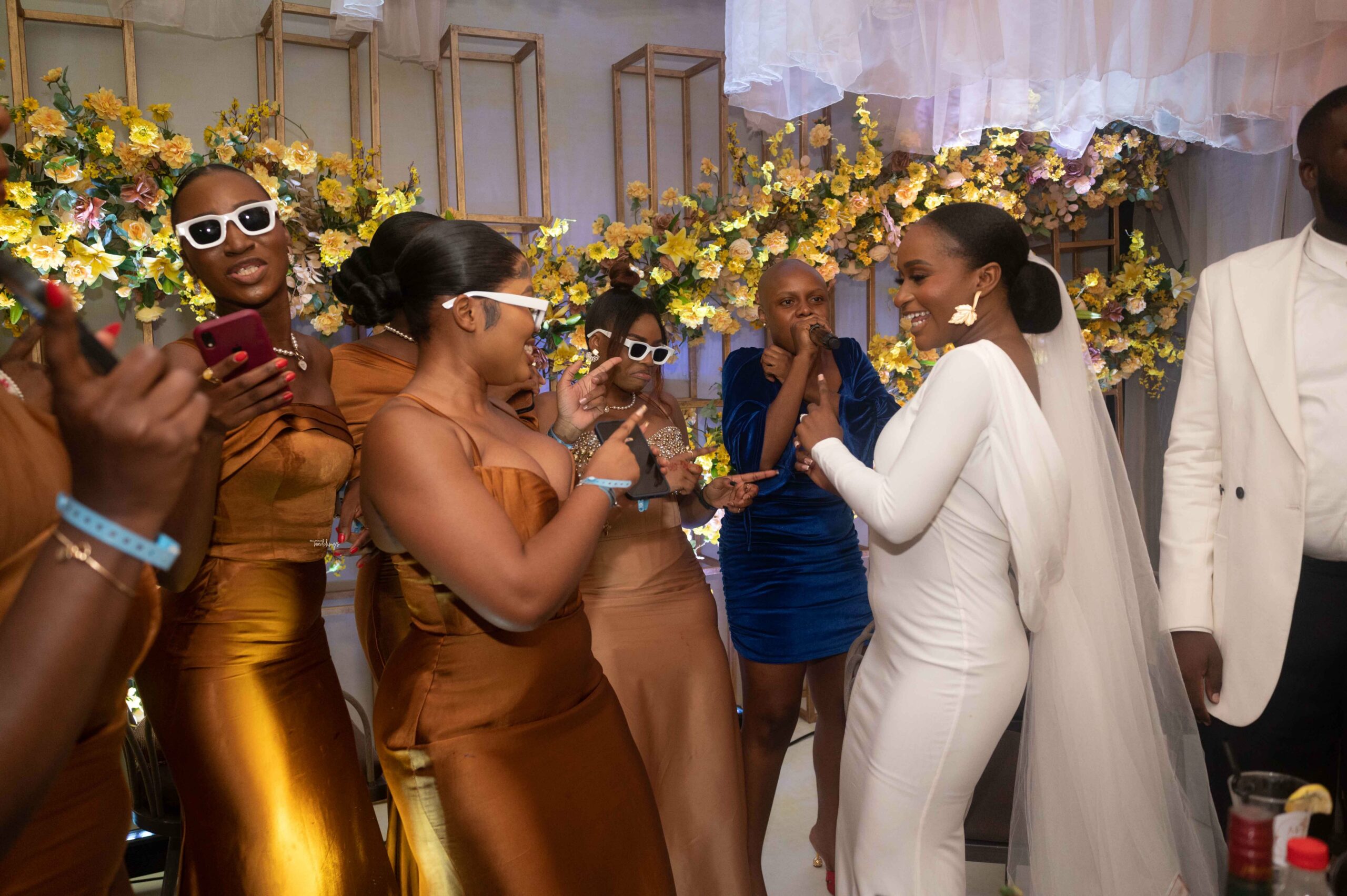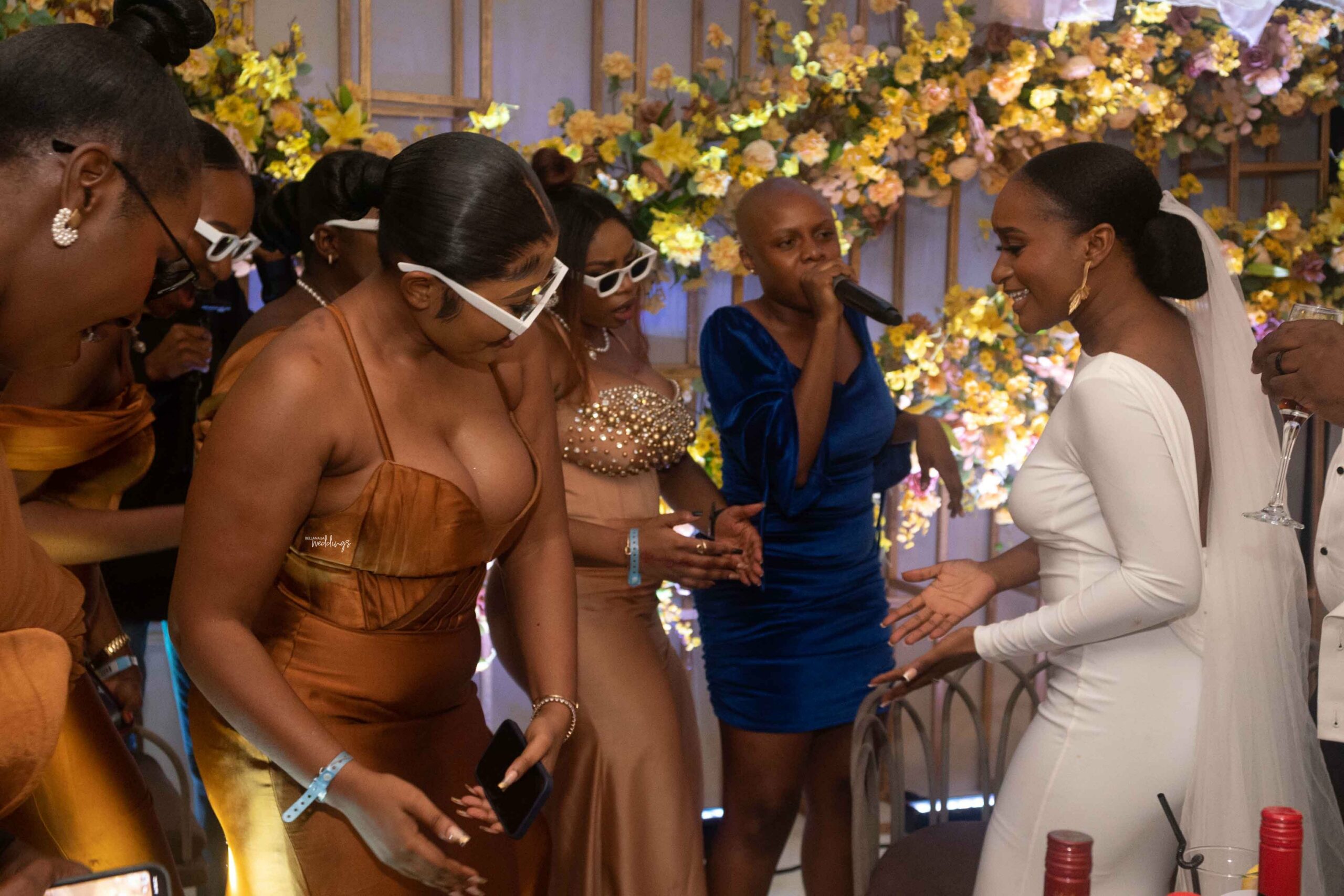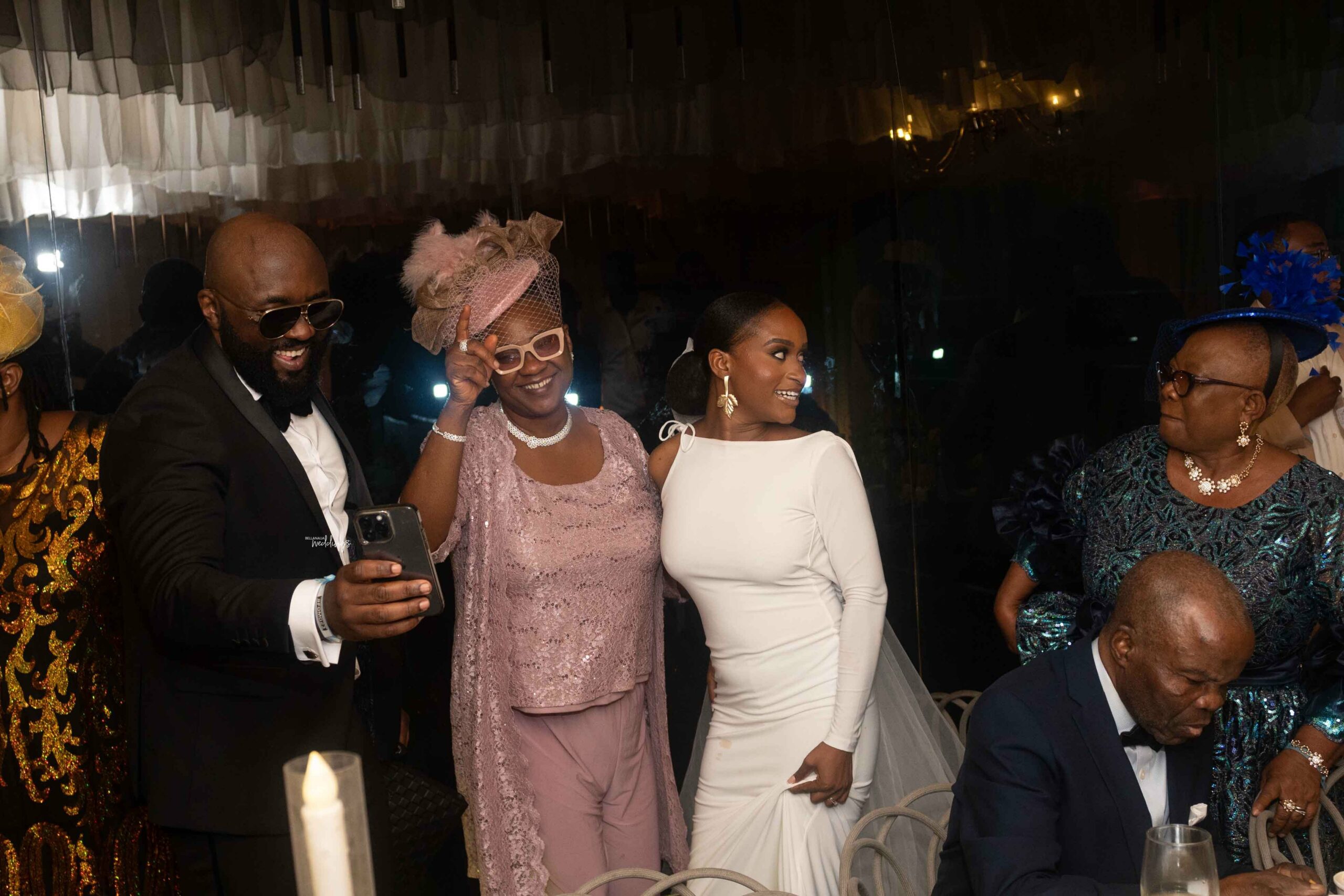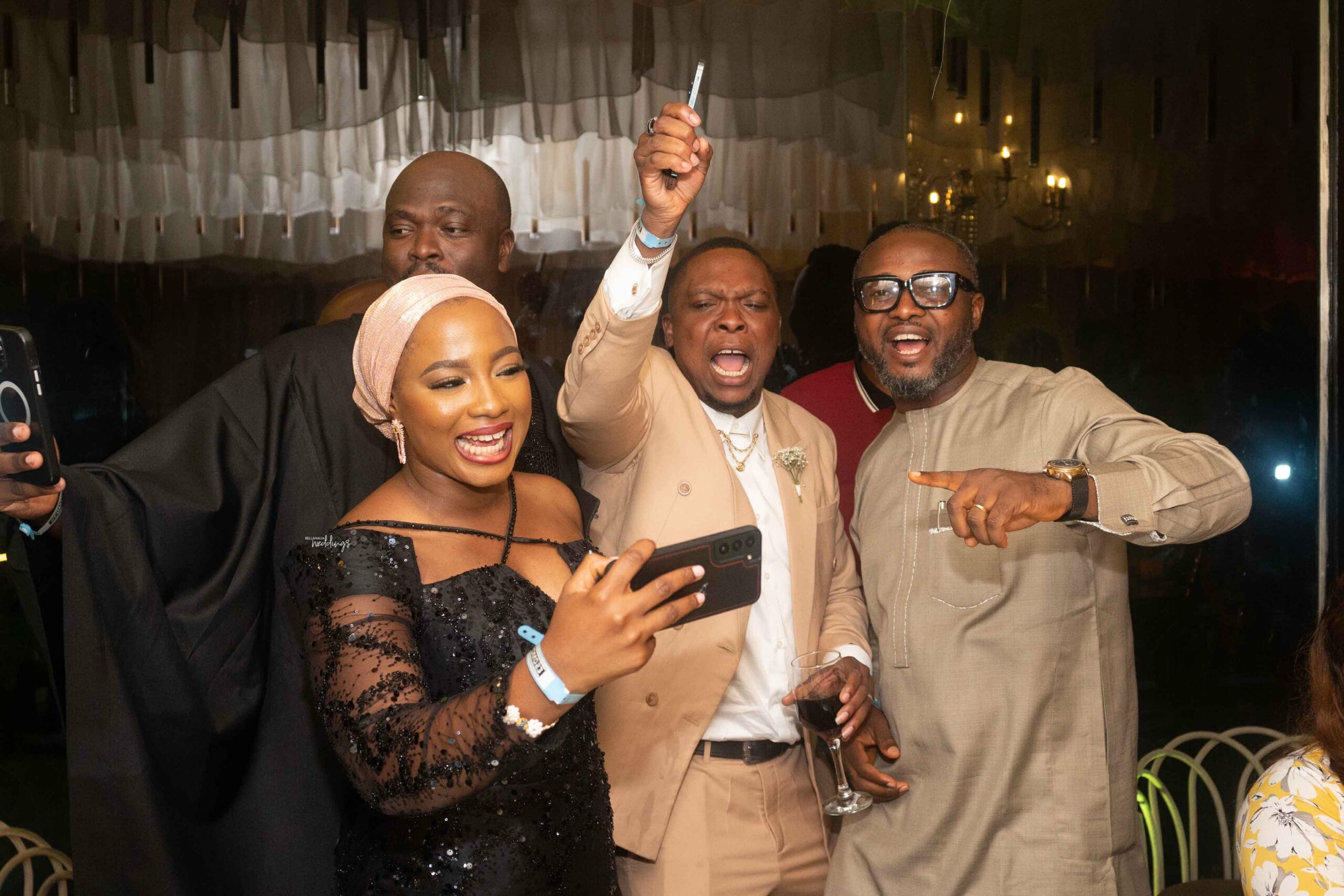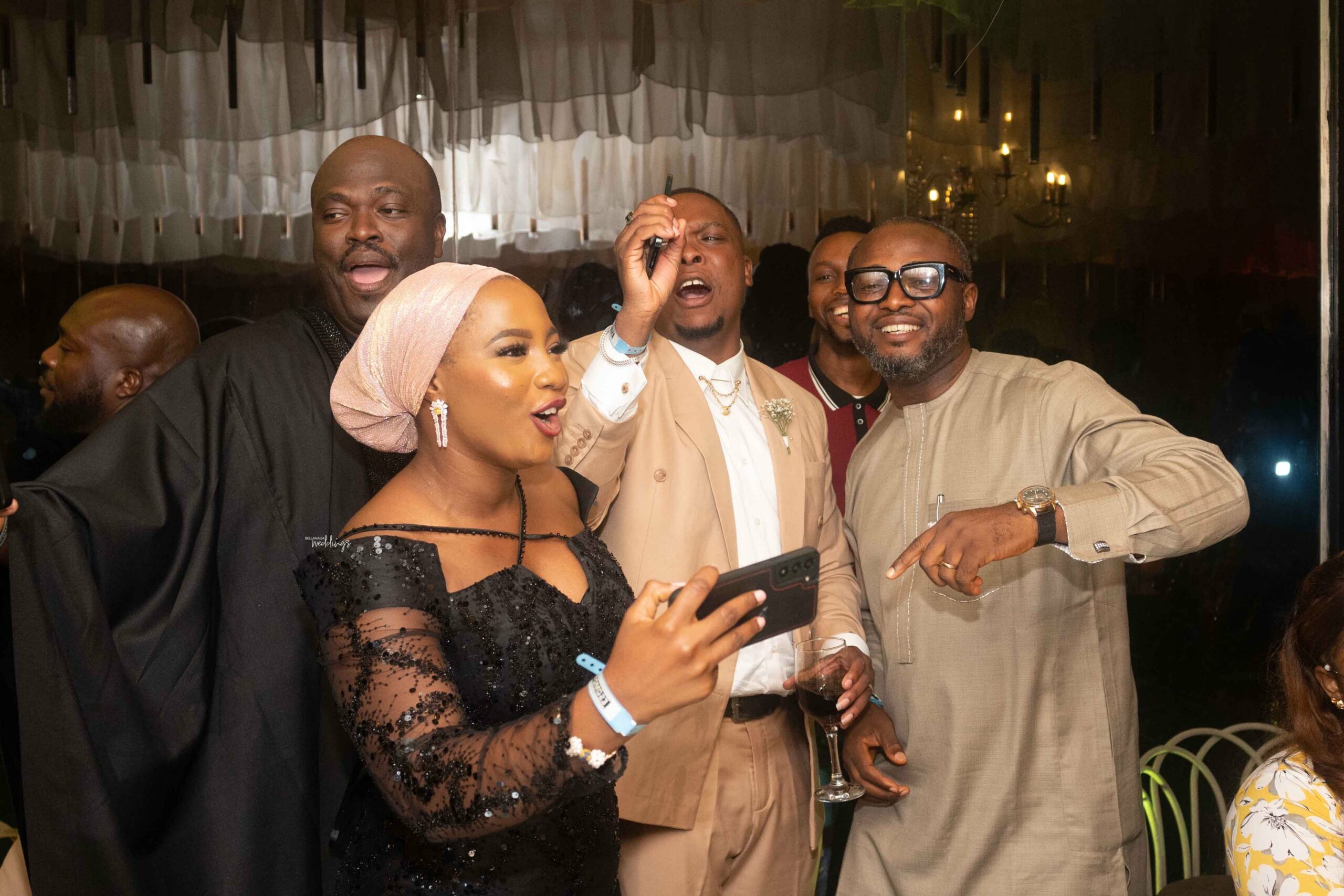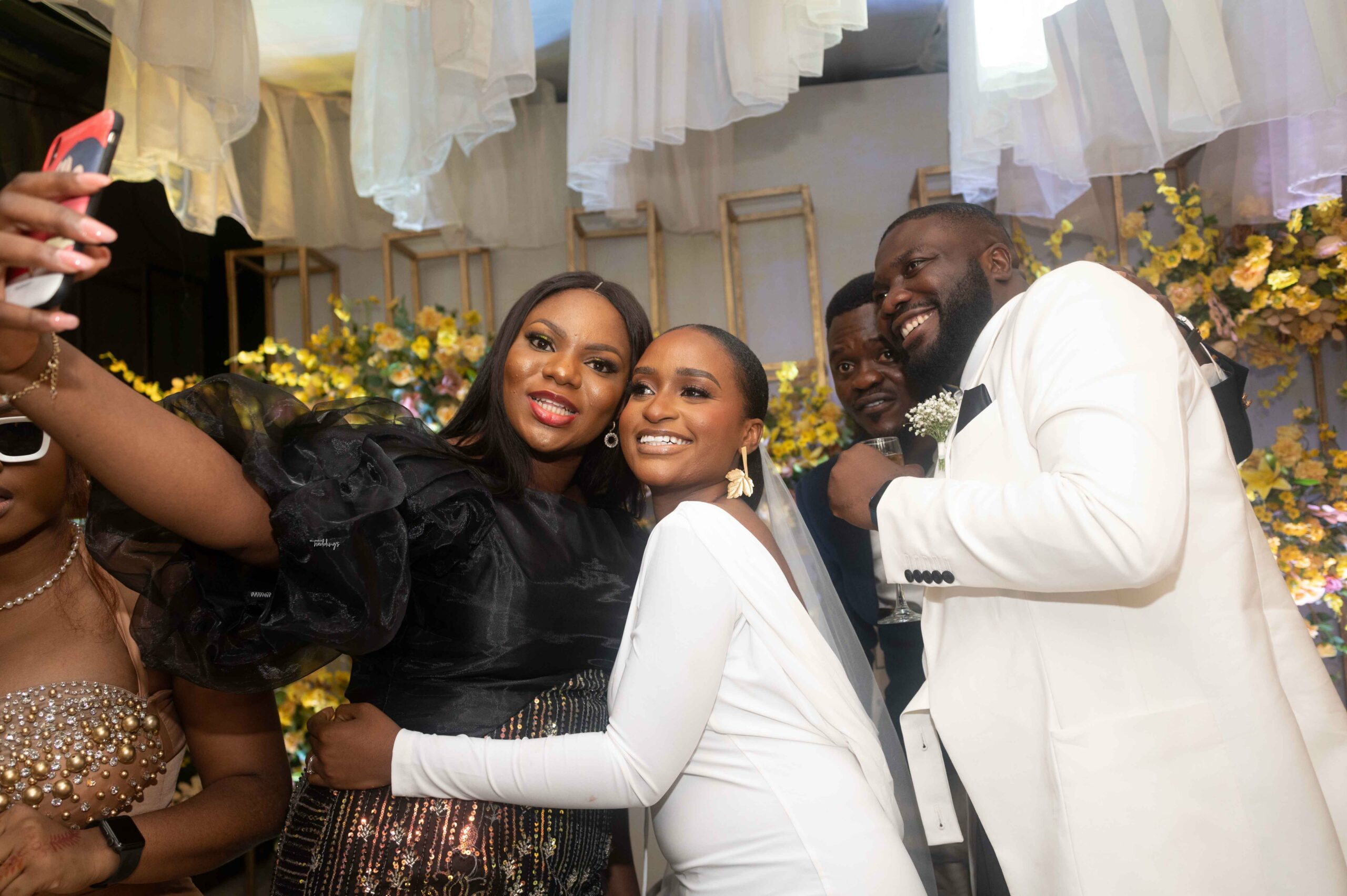 Credits
Planner @lh_events
Photography @abayomiakinaina @abayomiakinainaweddings
Makeup @olawande_mua
Hair stylist @tea.styles
Wedding Dress @chels.couture
Groom's suit @dejiandkola
Fabric @fabrics_by_maciscas
Robe @robes_by_tinakatelier
Bouquet  @adelasflowers