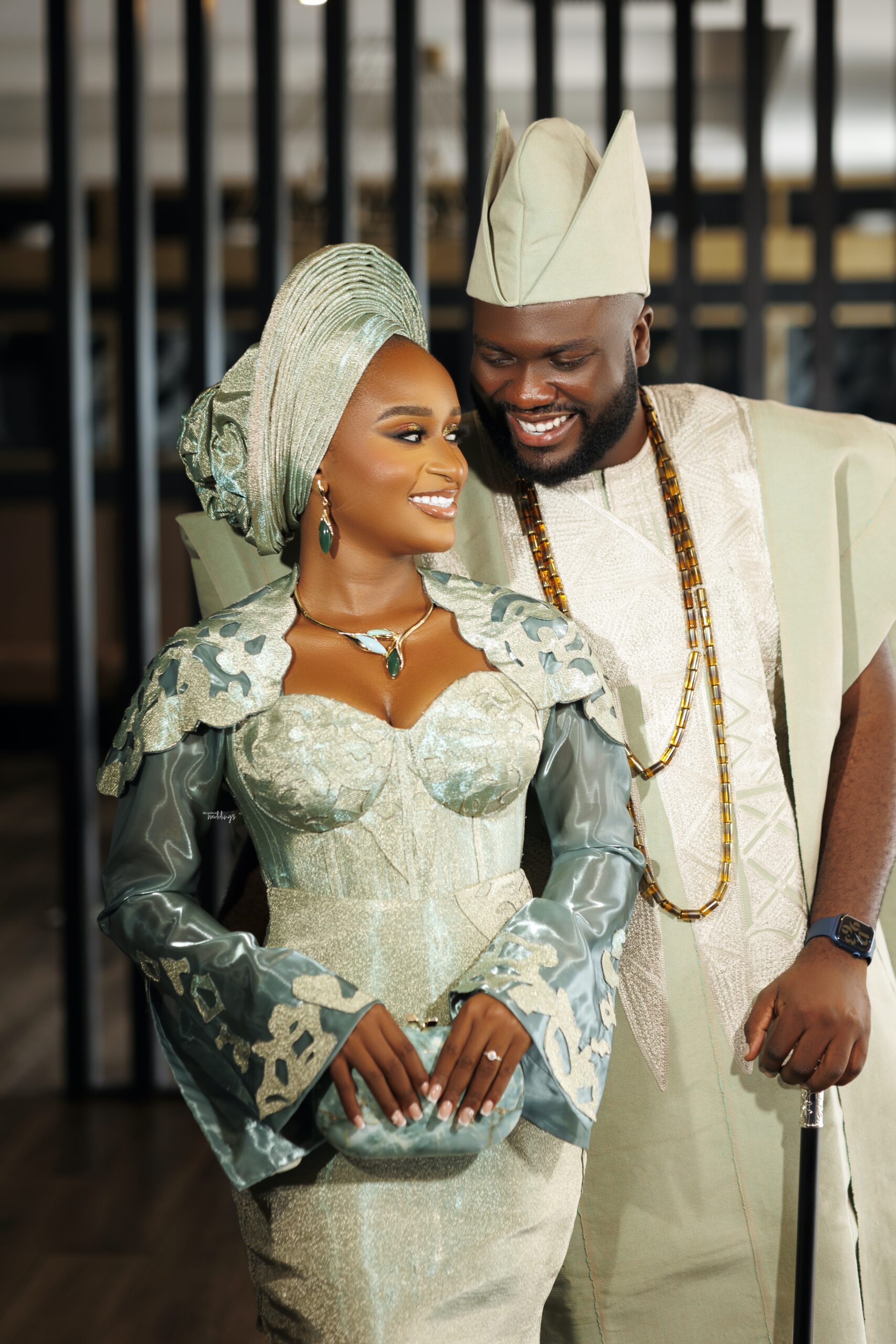 From the opulent display of culture to the vibrant atmosphere, Yoruba weddings are always such a beauty to behold.
Miriam and Olorunfemi had their Yoruba trad and brought just the perfect dose of colours we need for a bright day! The lovebirds gave us a steady slay with their stunning looks and repped their culture to the fullest! The great vibes, beauty and love evident in Miriam and Olorunfemi's wedding will definitely leave you wanting more. Once you're done with their trad, you should totally catch up on their white wedding here.
Enjoy their traditional wedding photos below: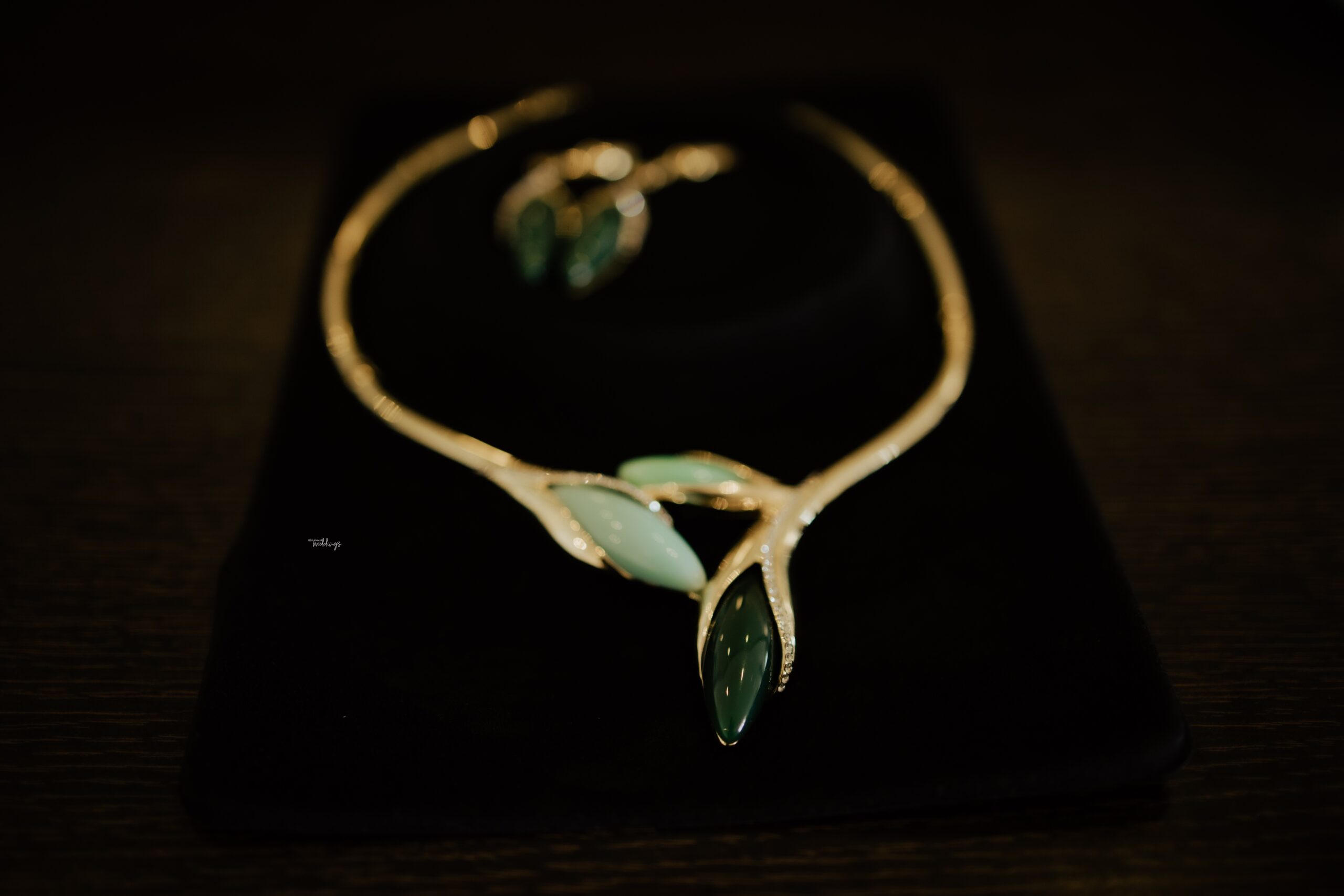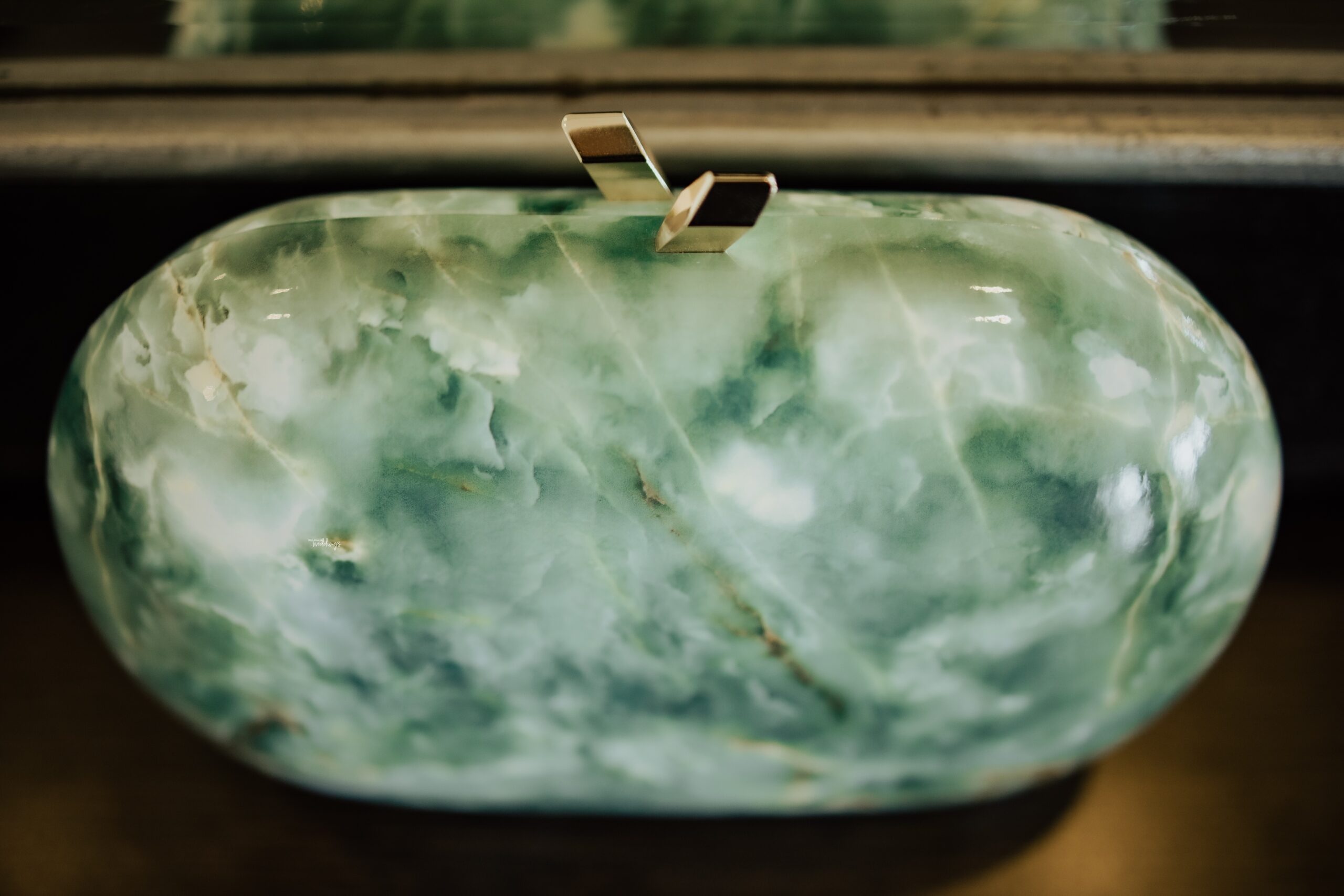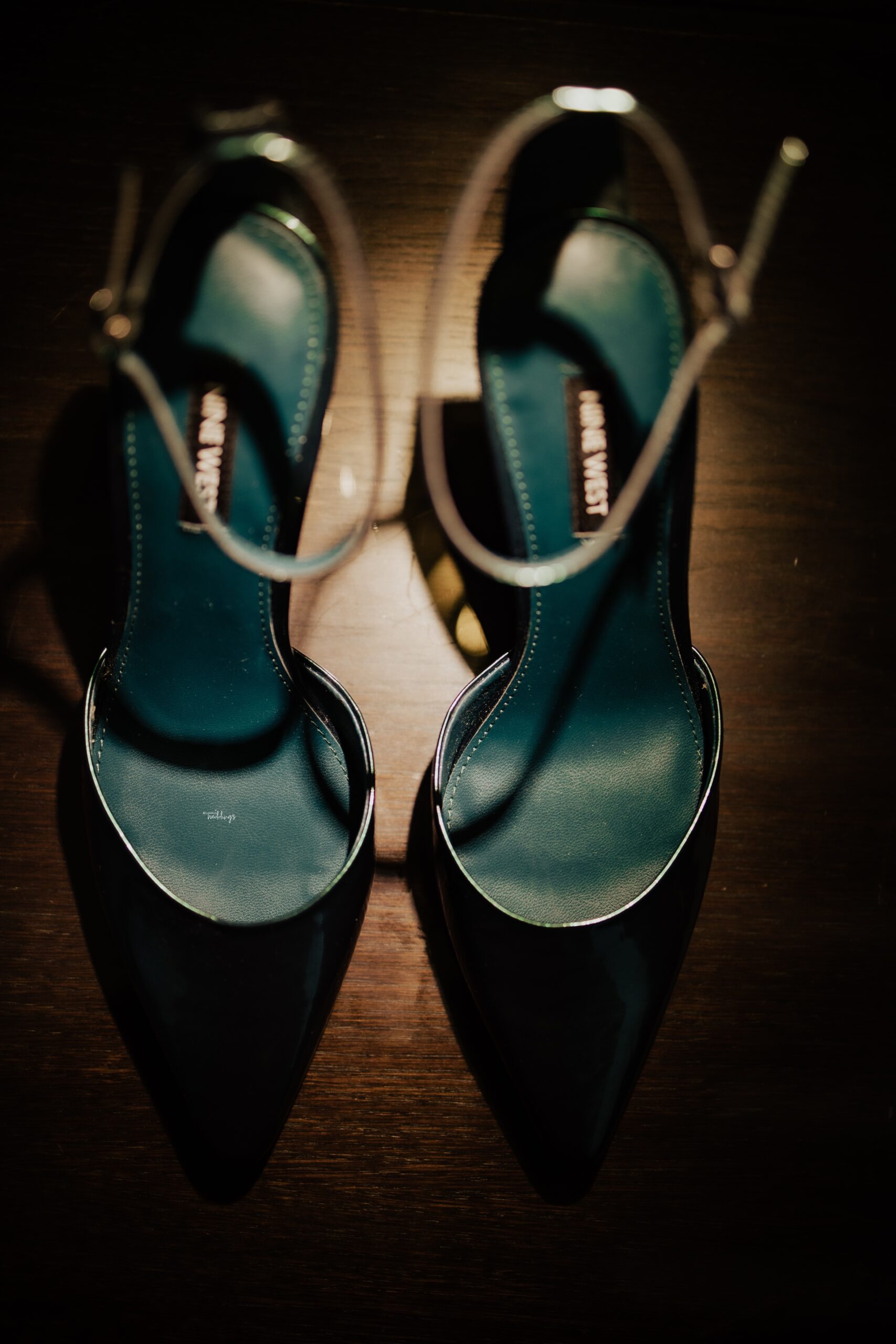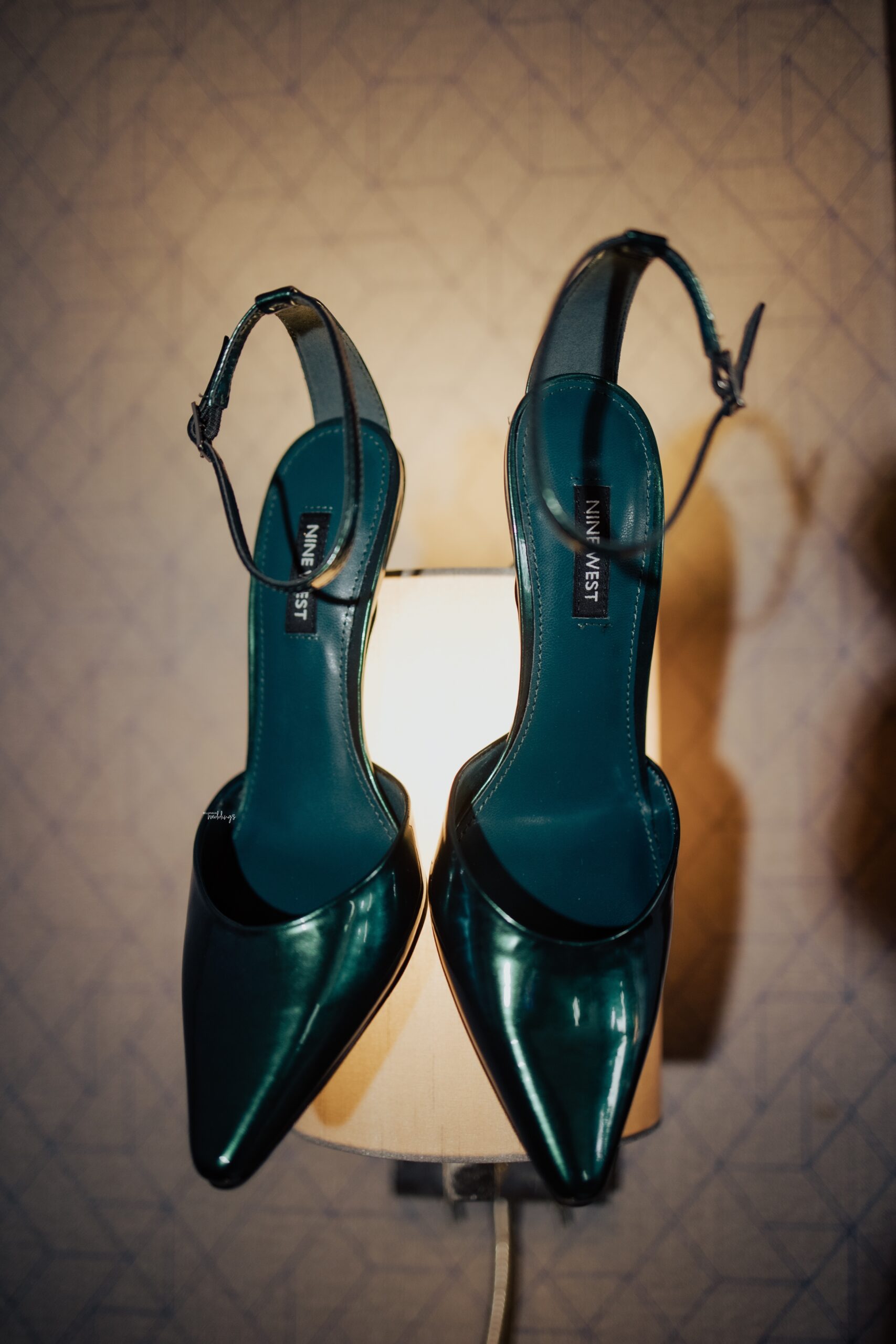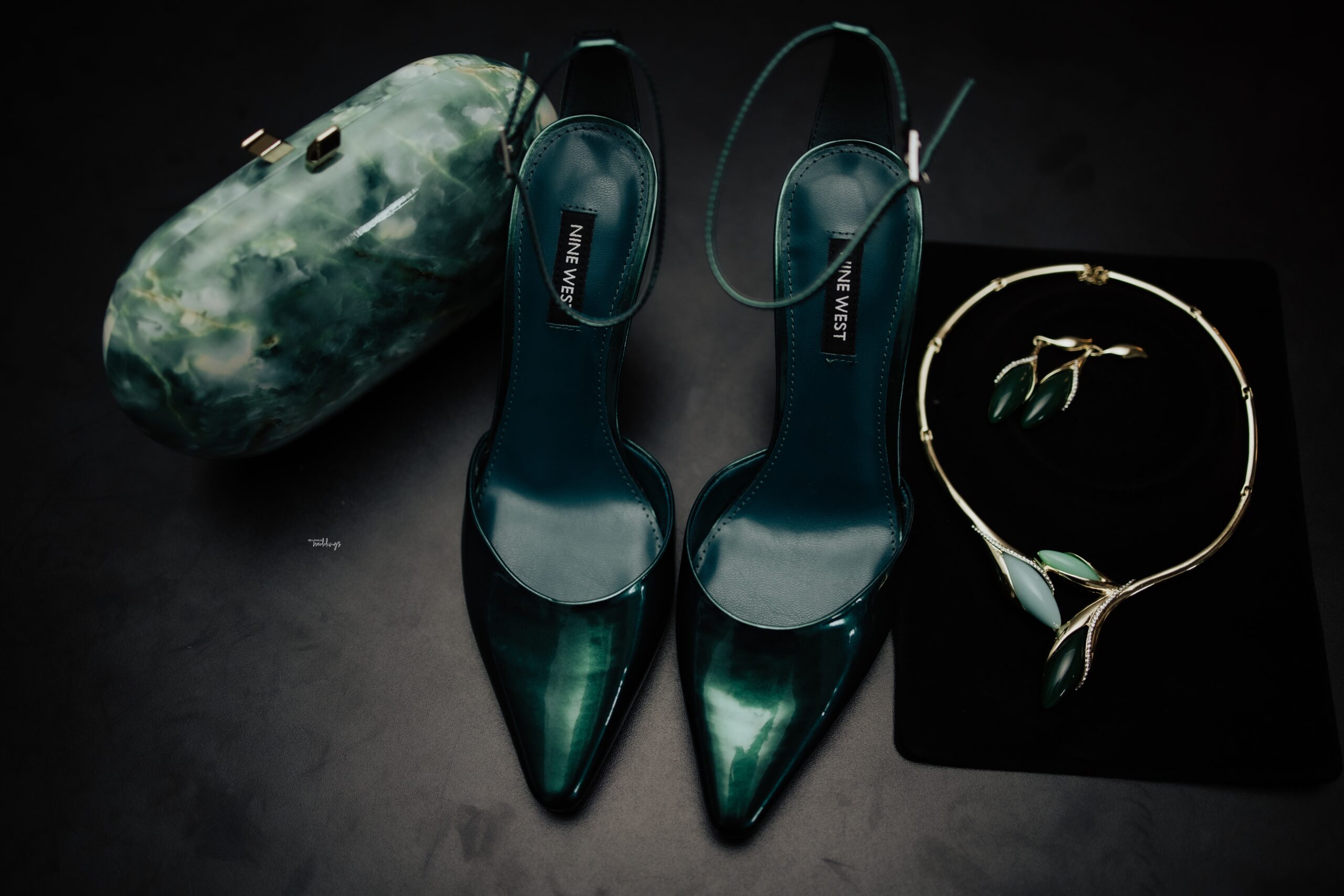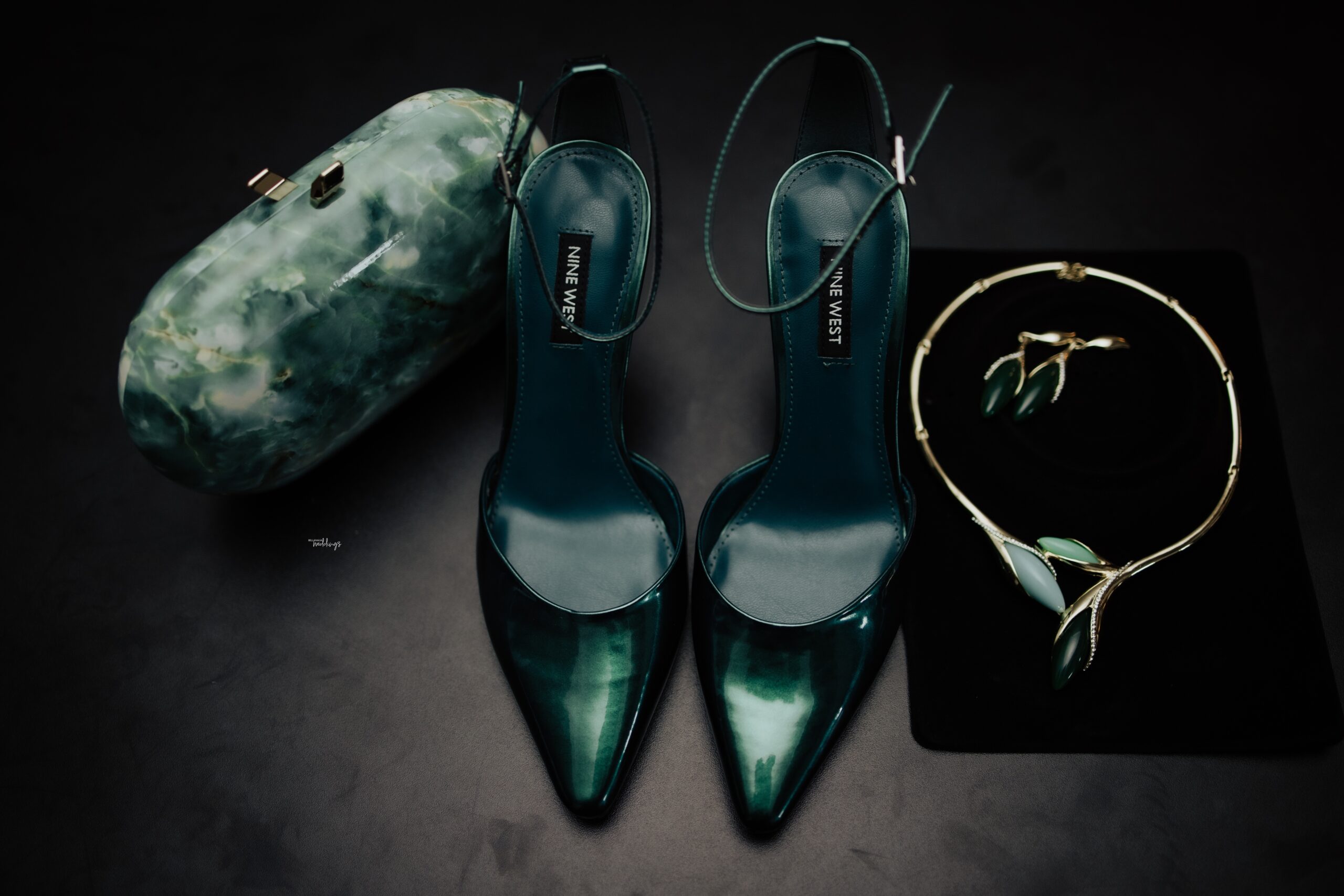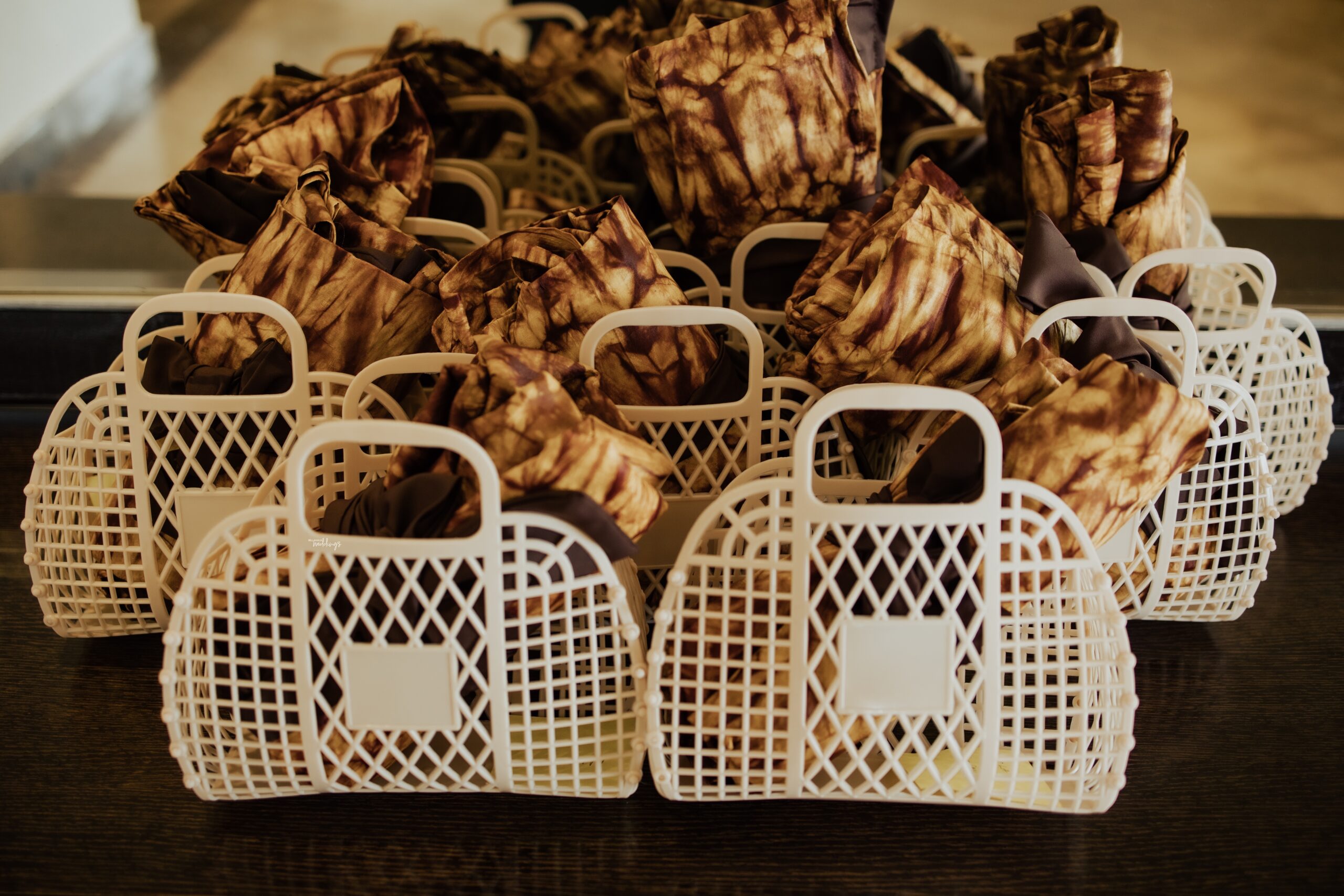 Can we take a minute to appreciate Miriam's beauty?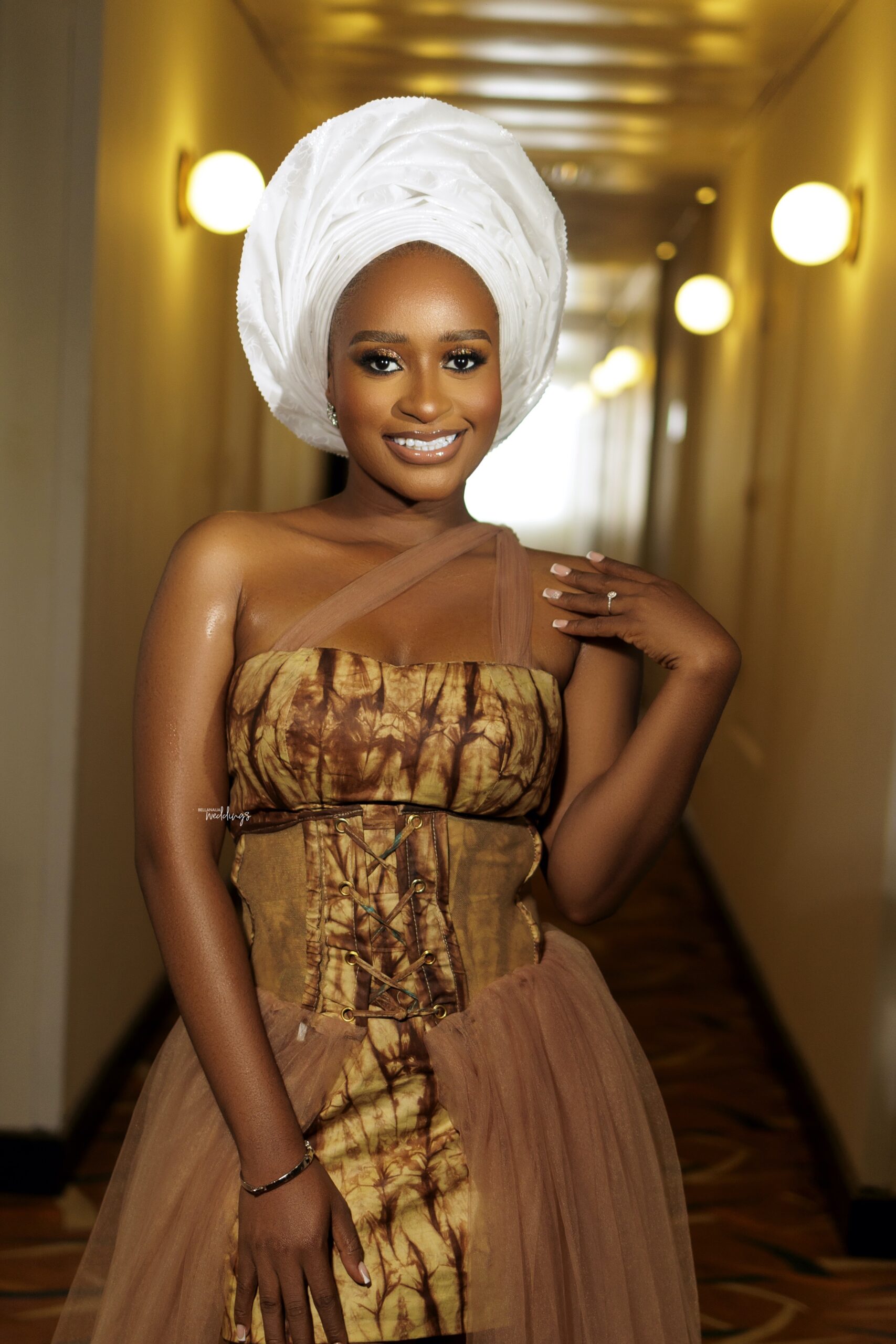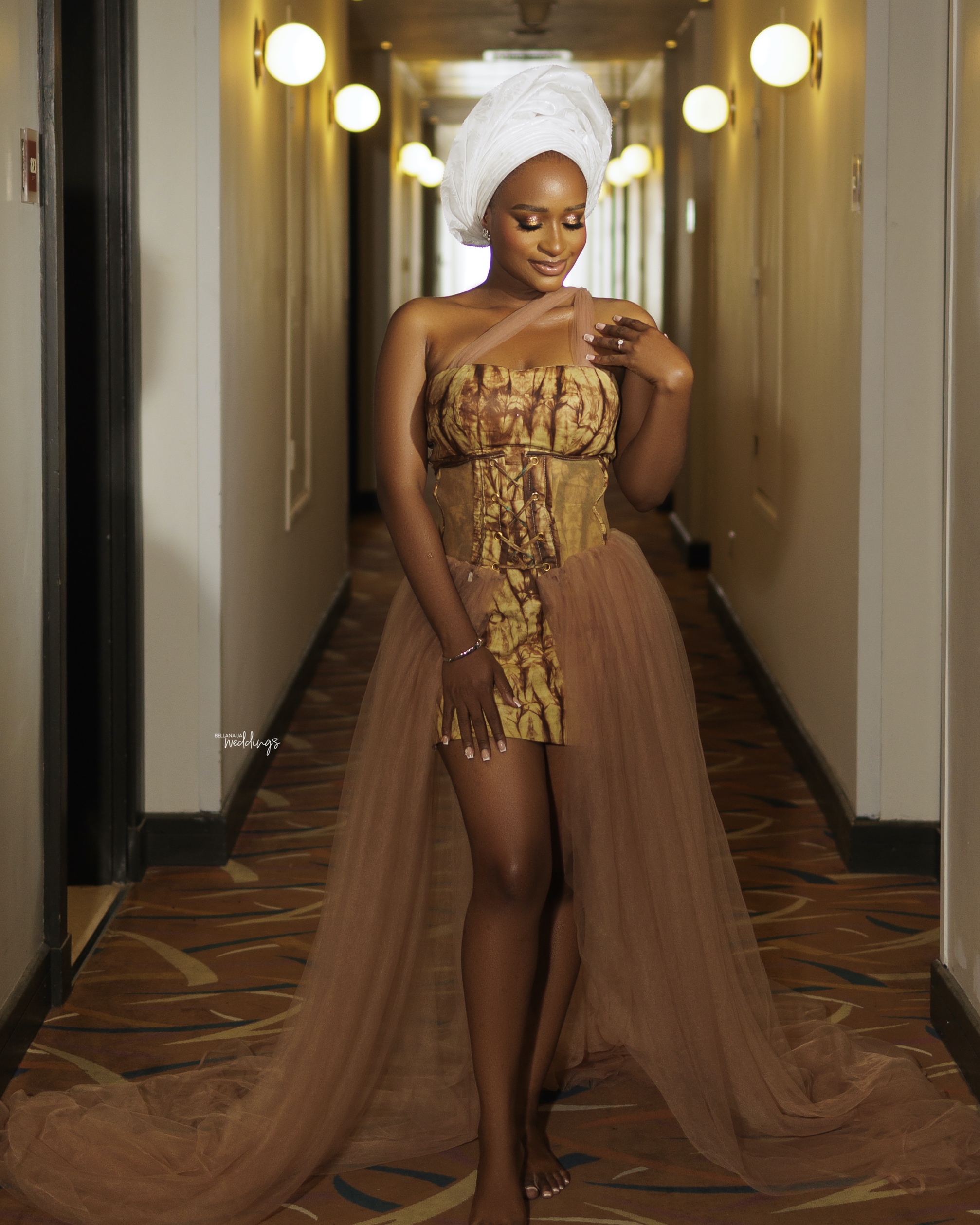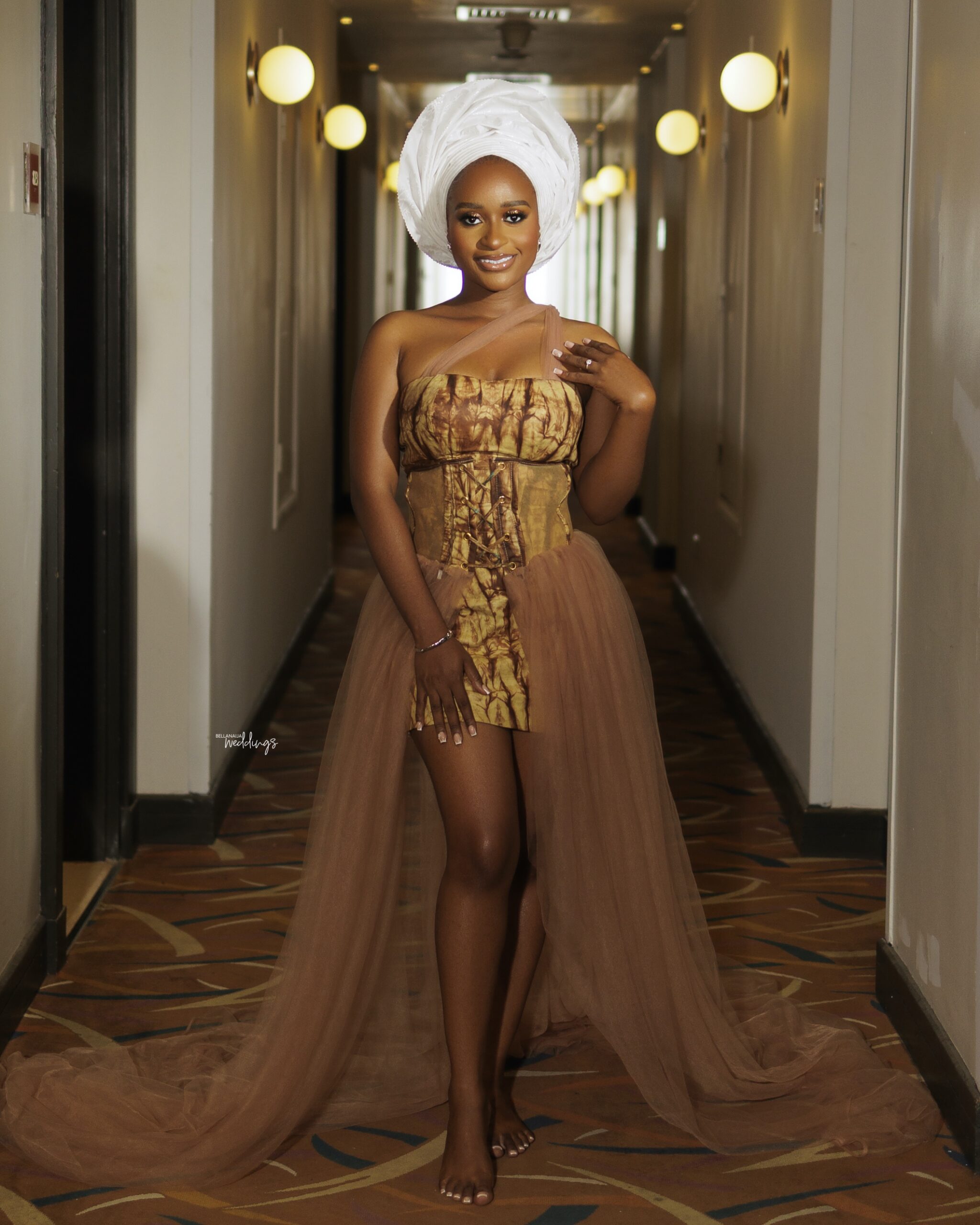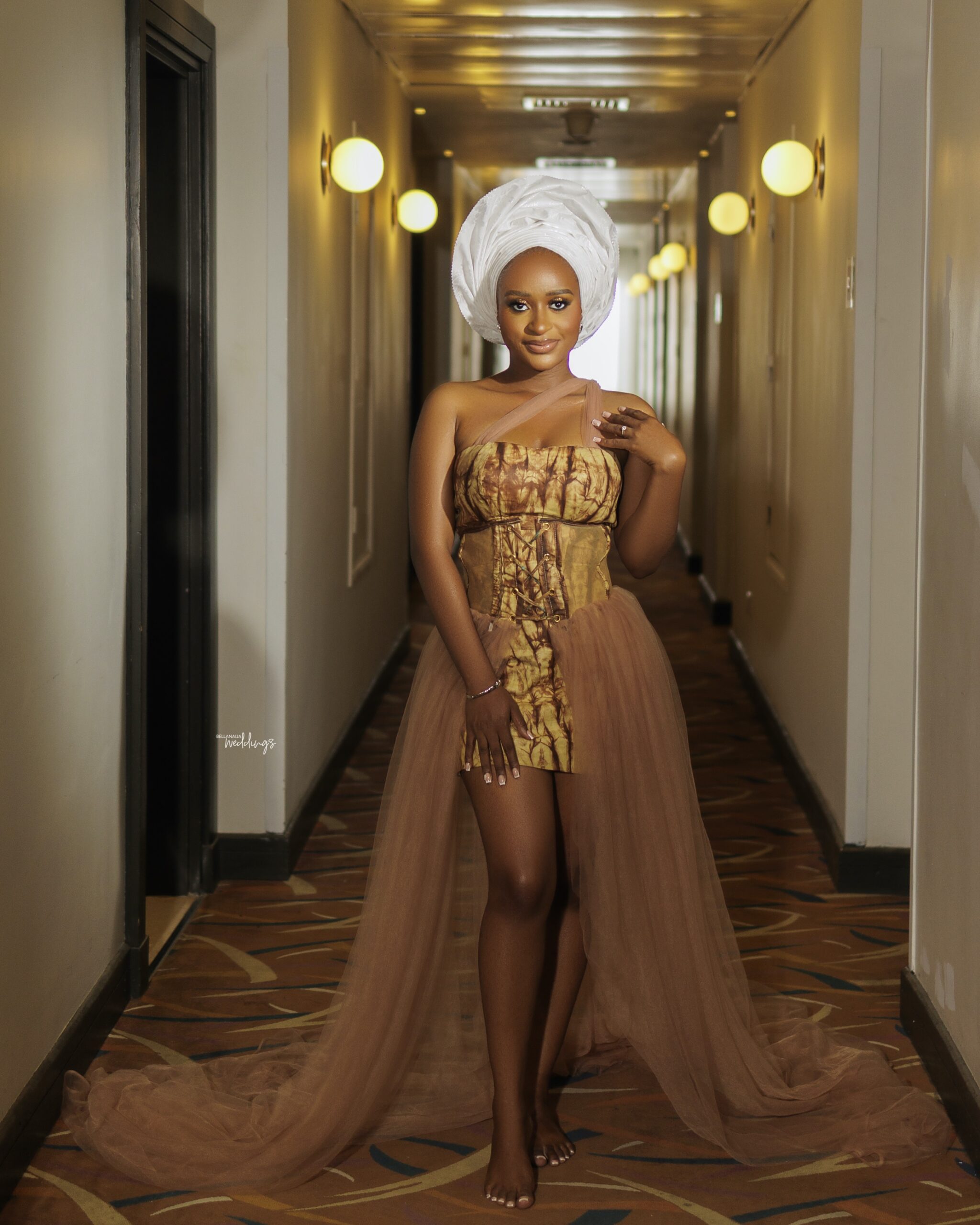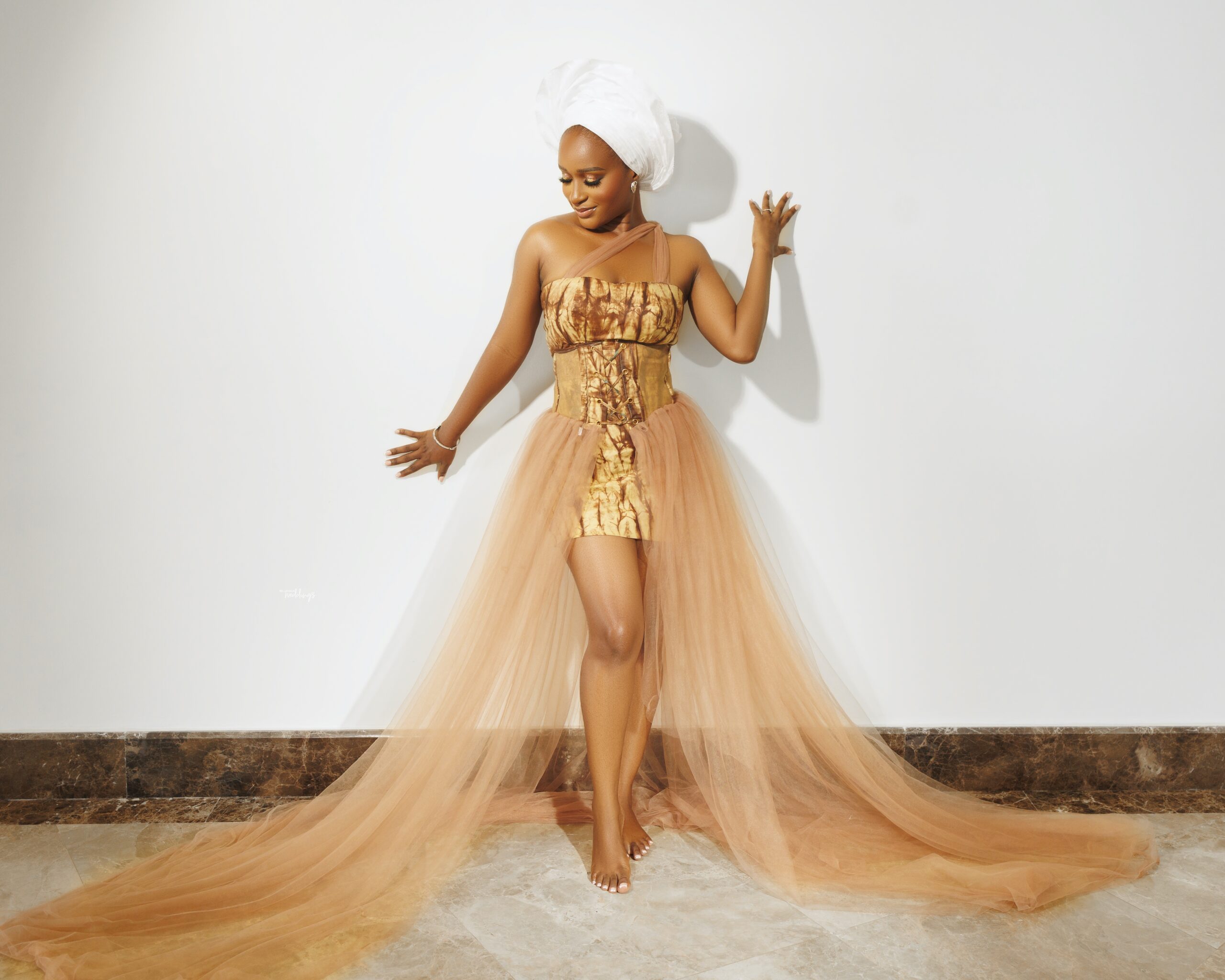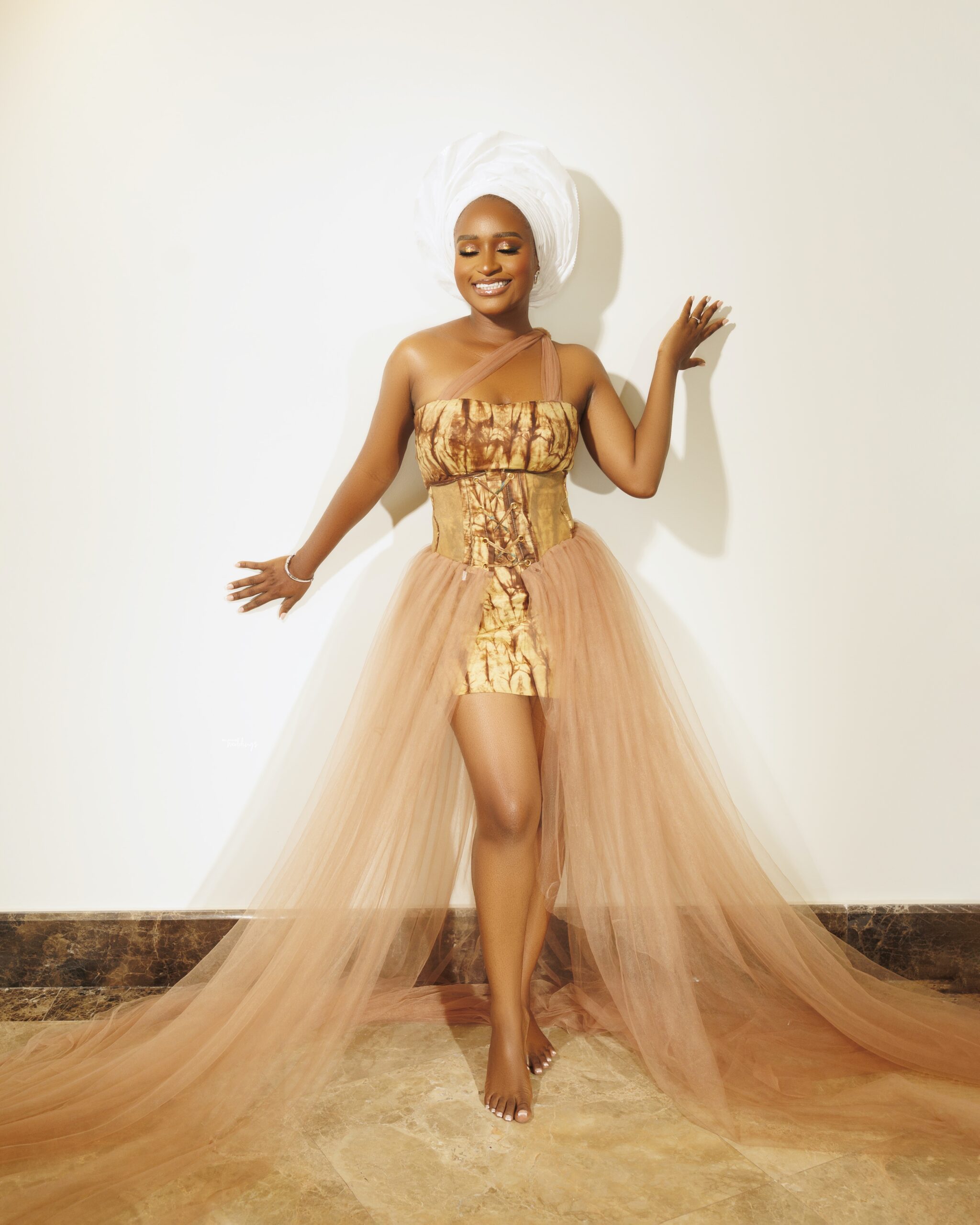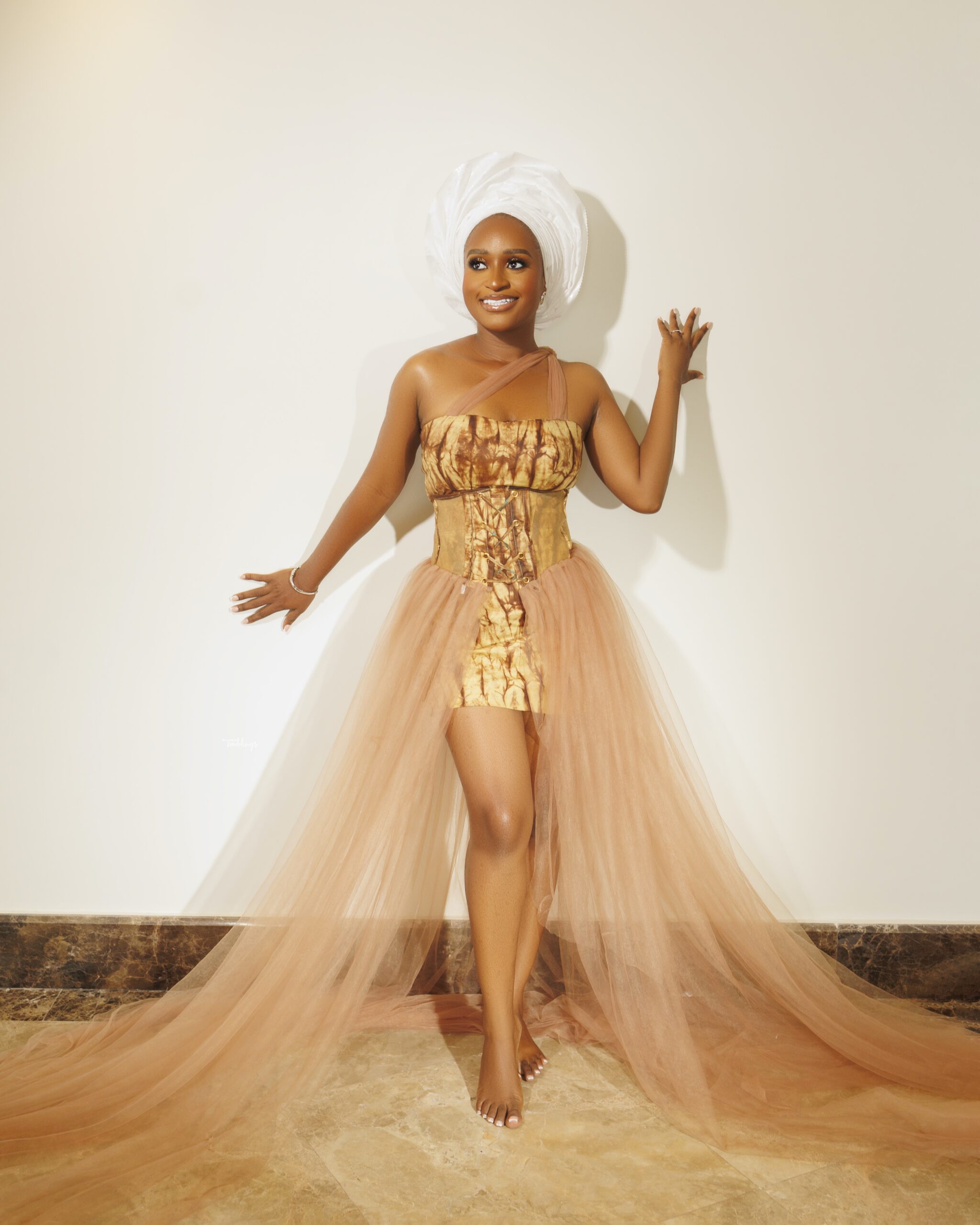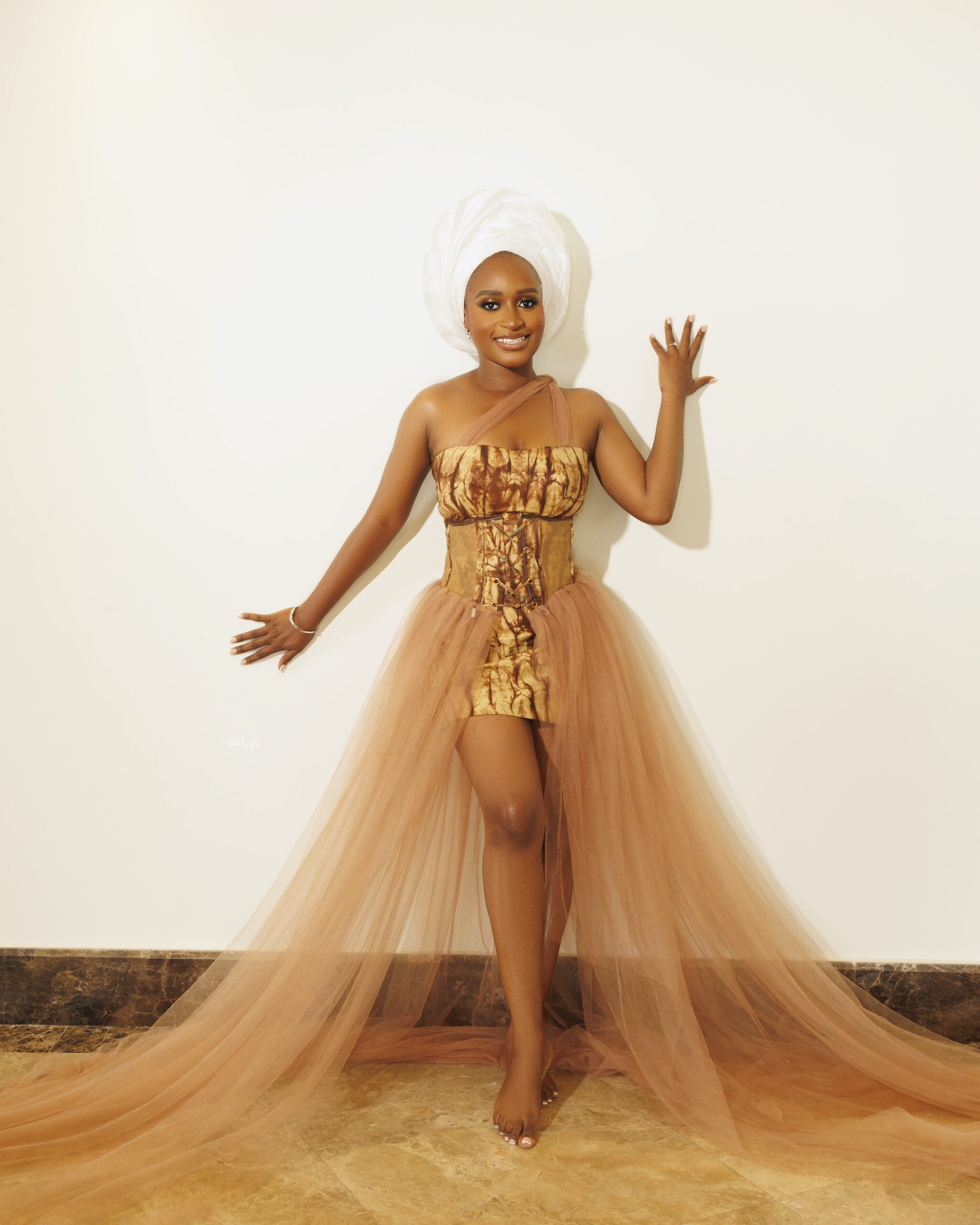 Miriam and her girls serving us some chocolatey goodness 😍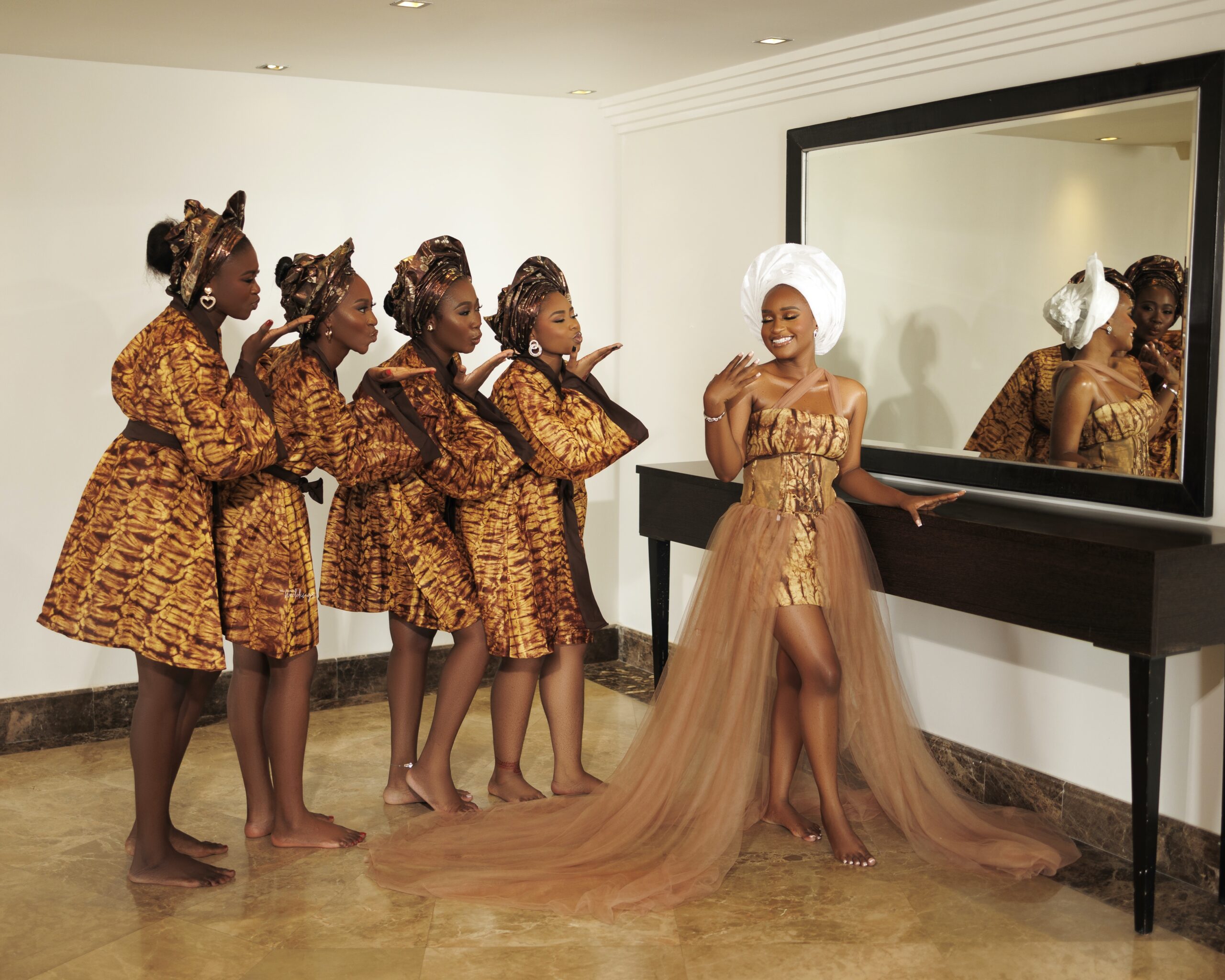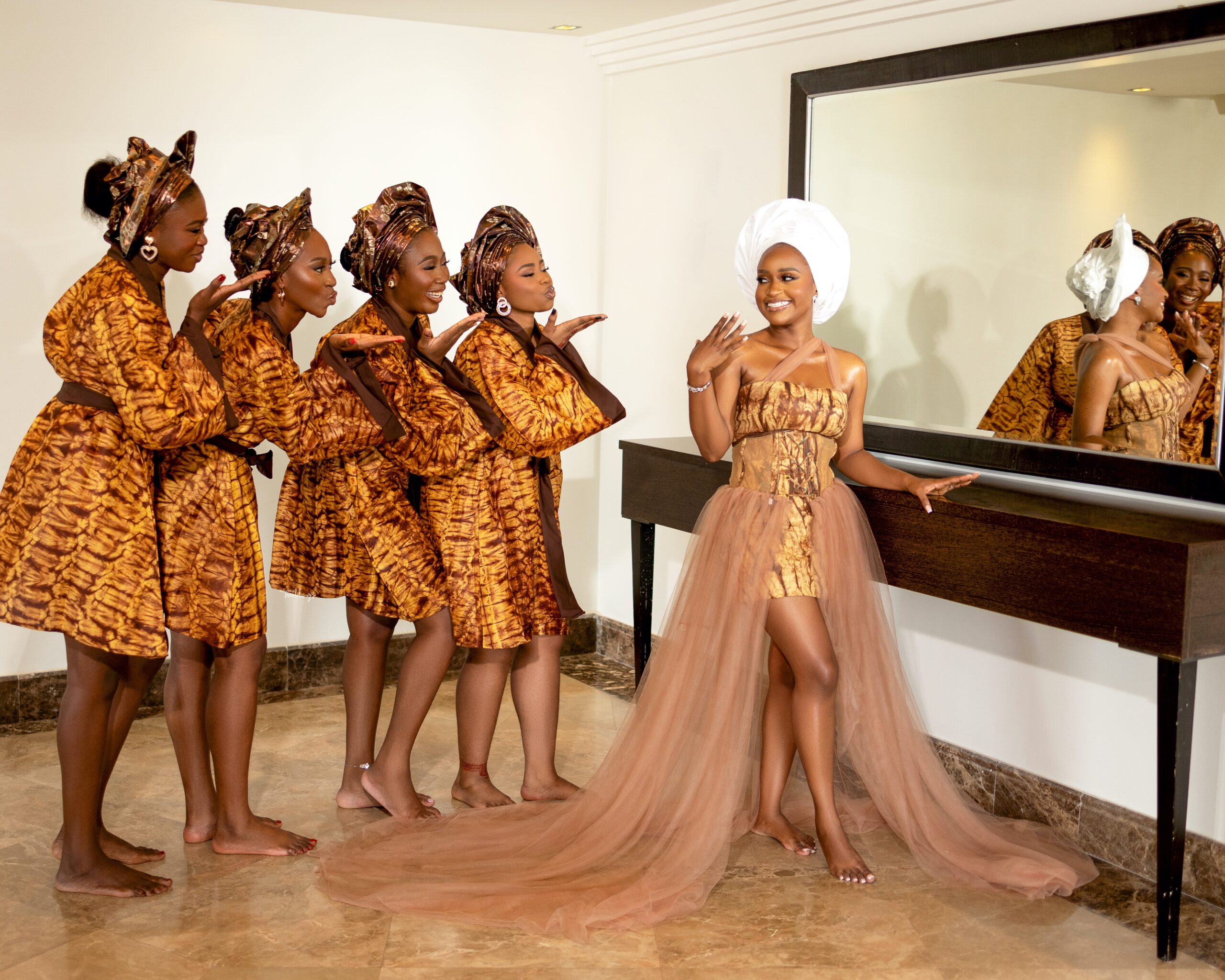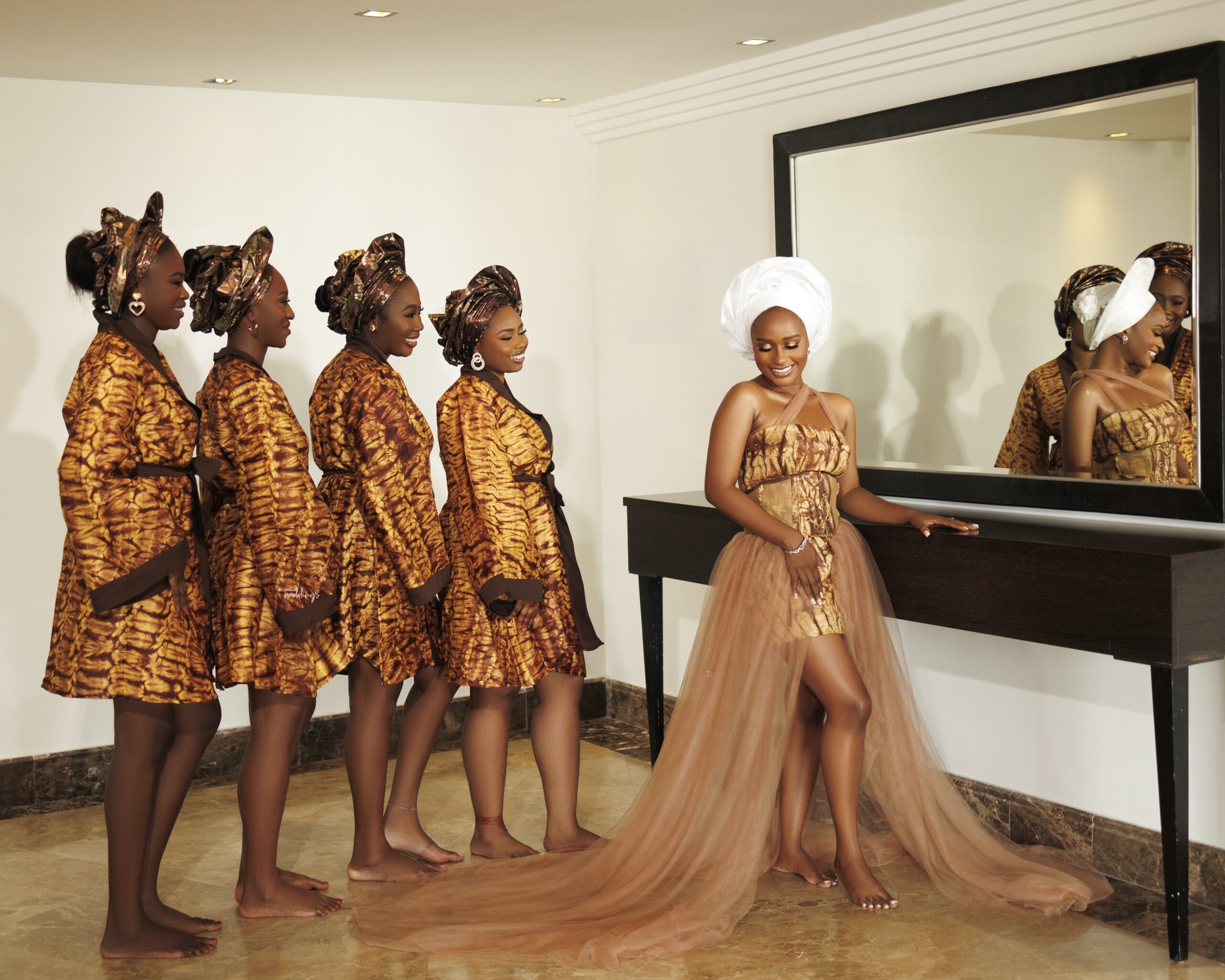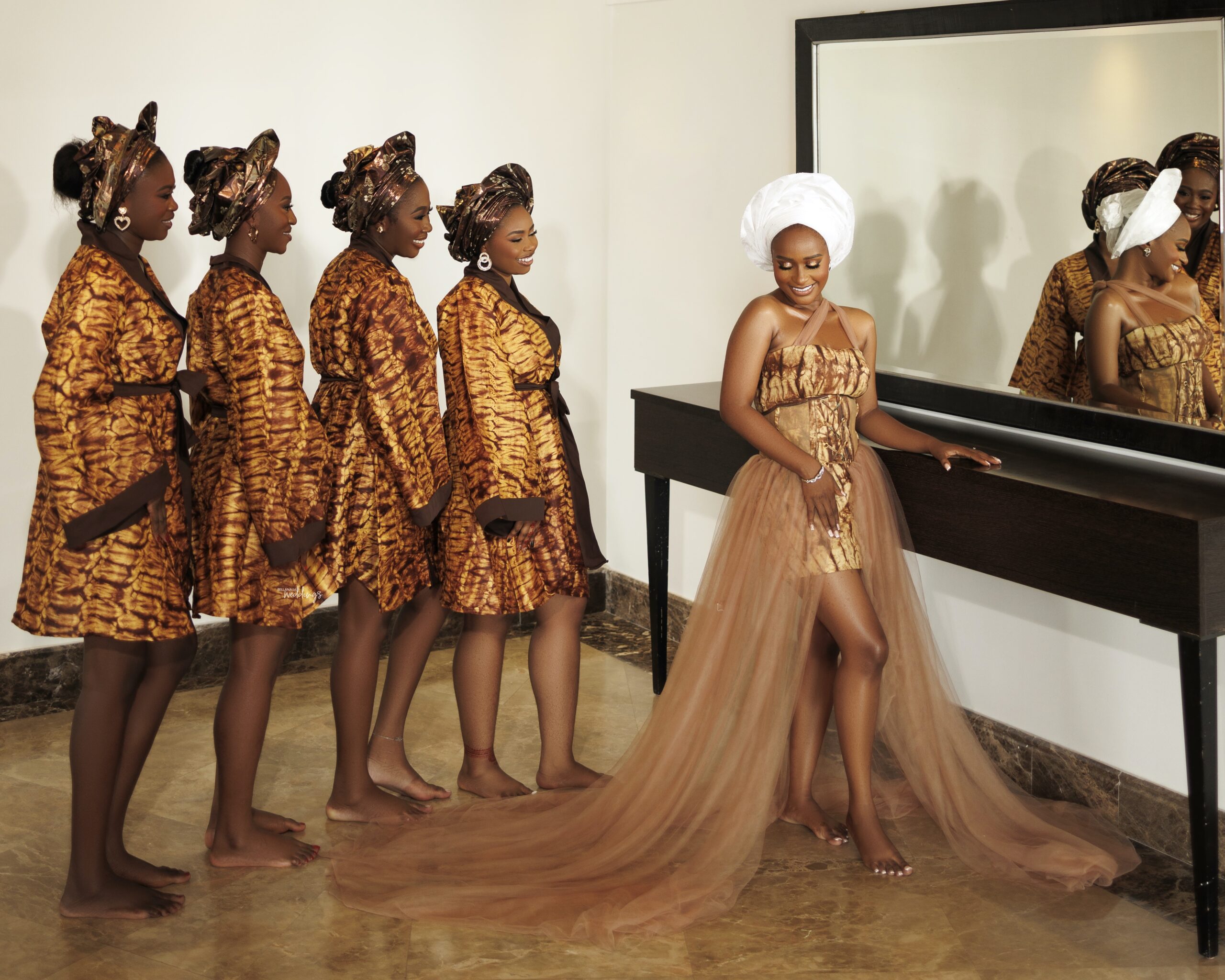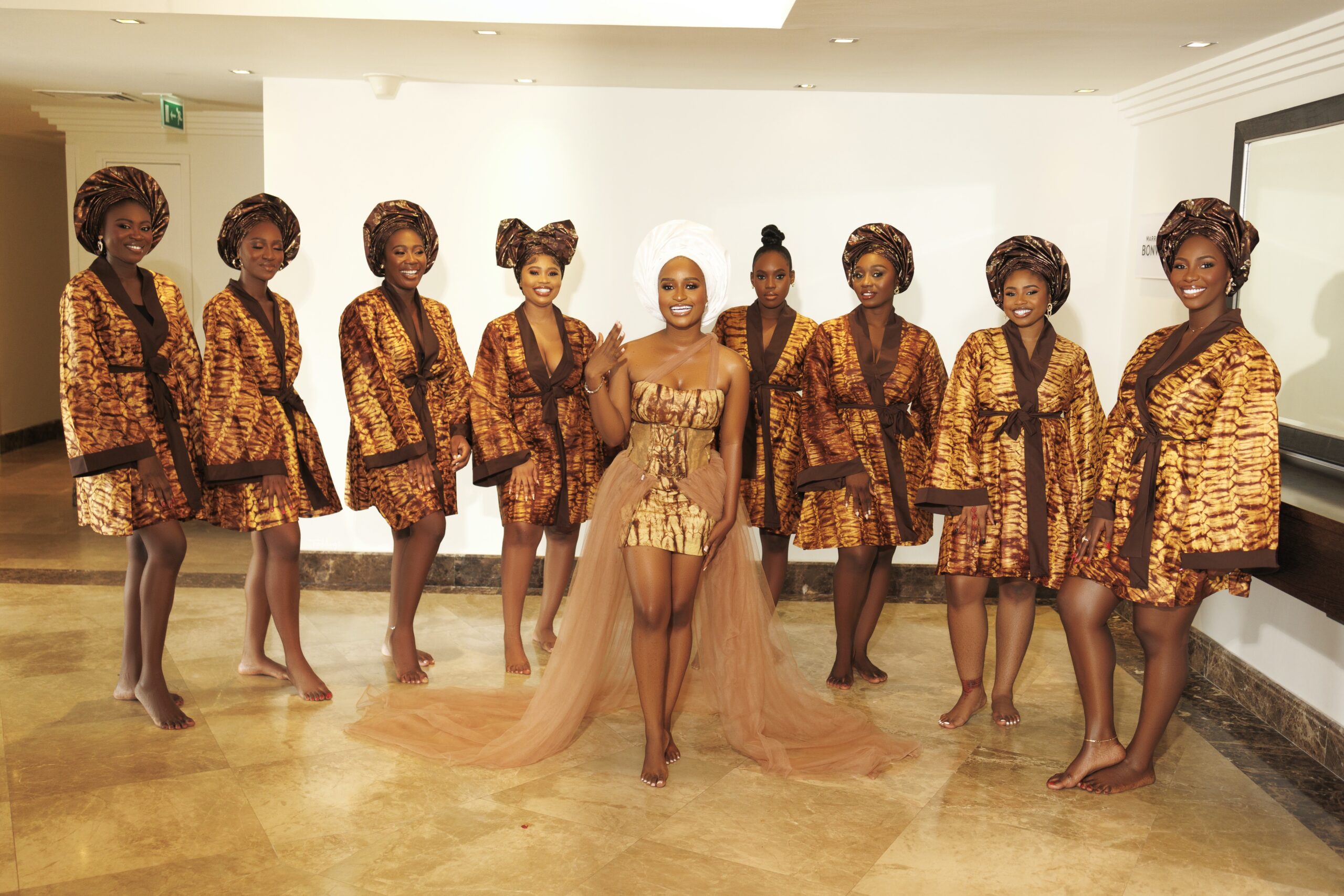 All set for the big day!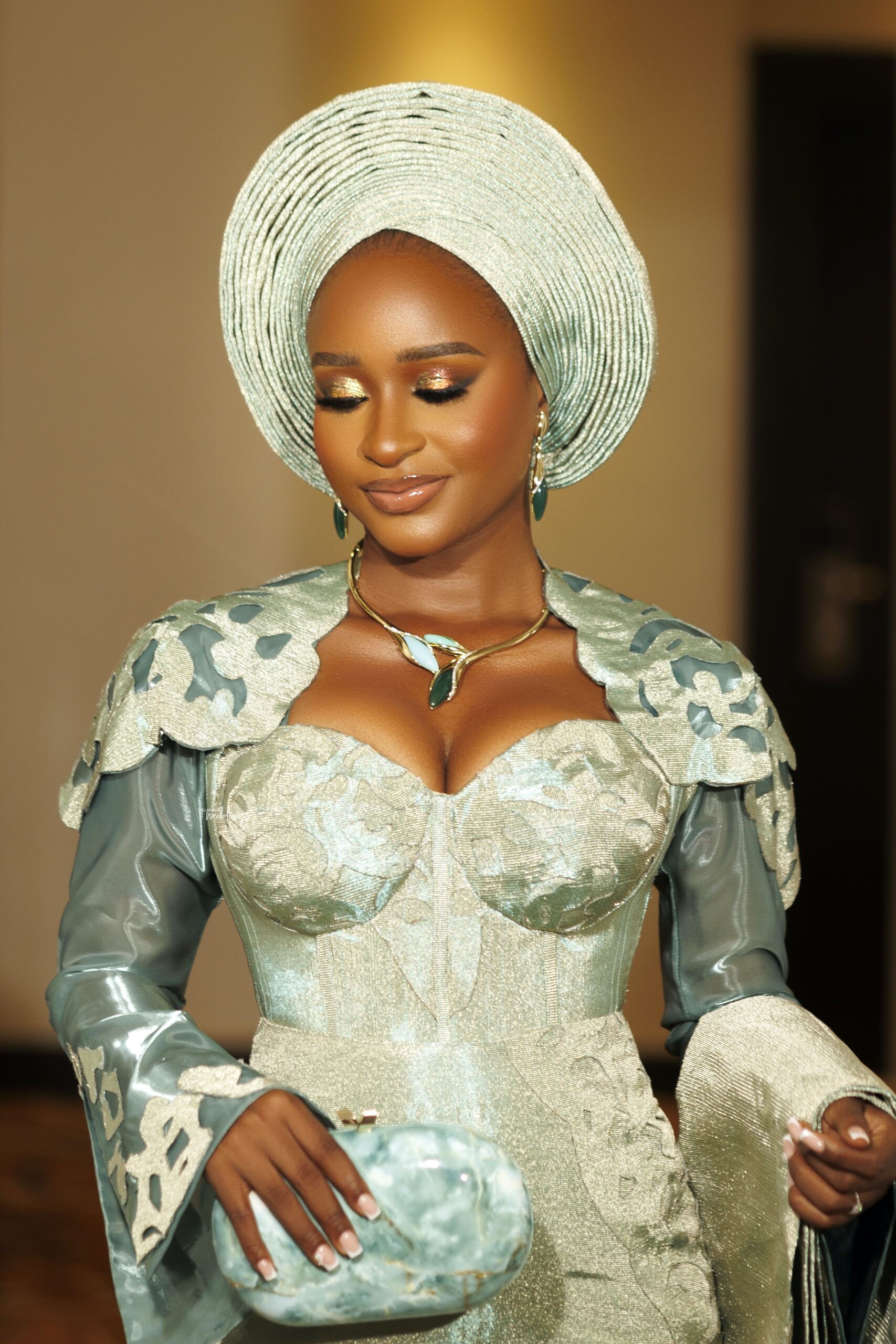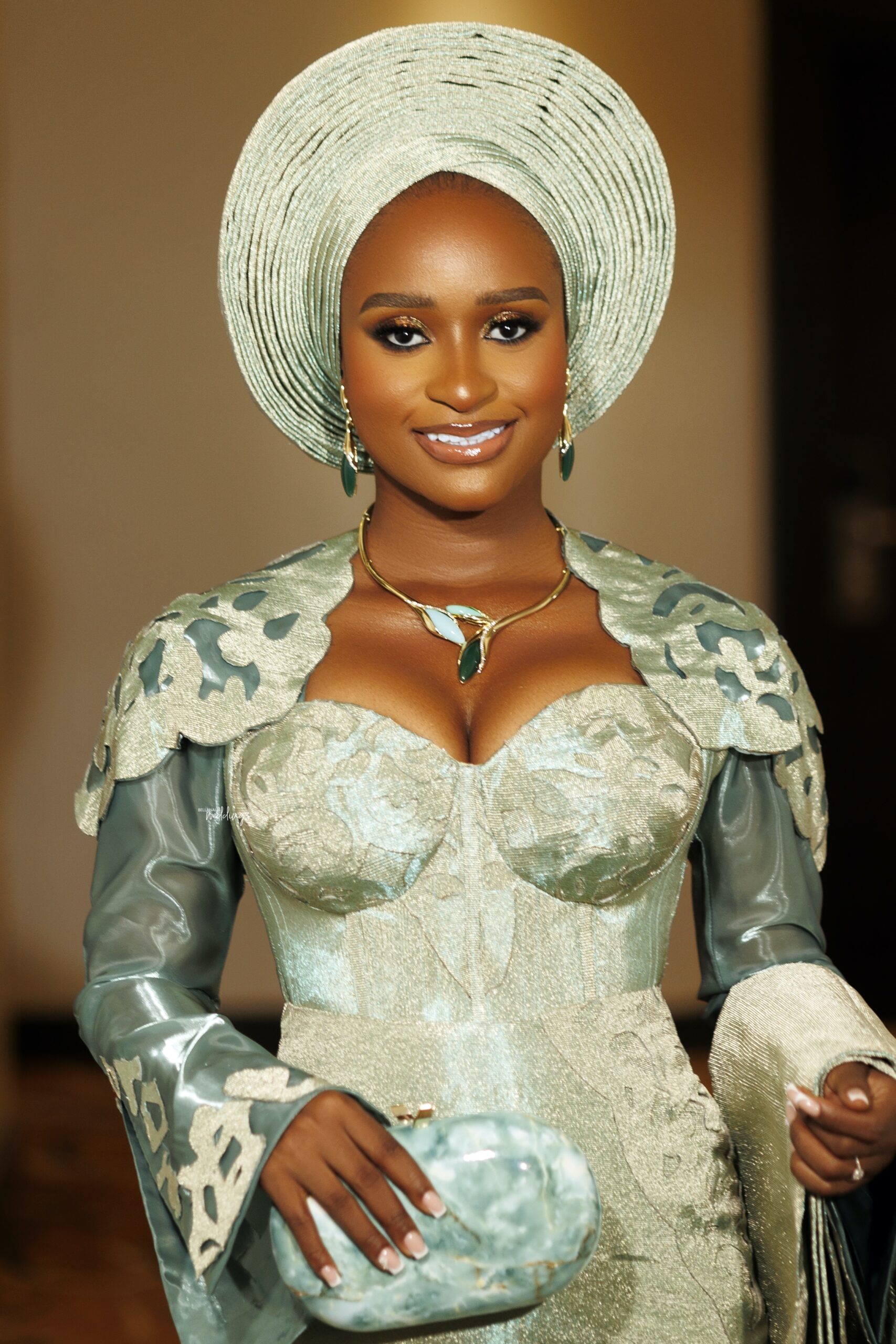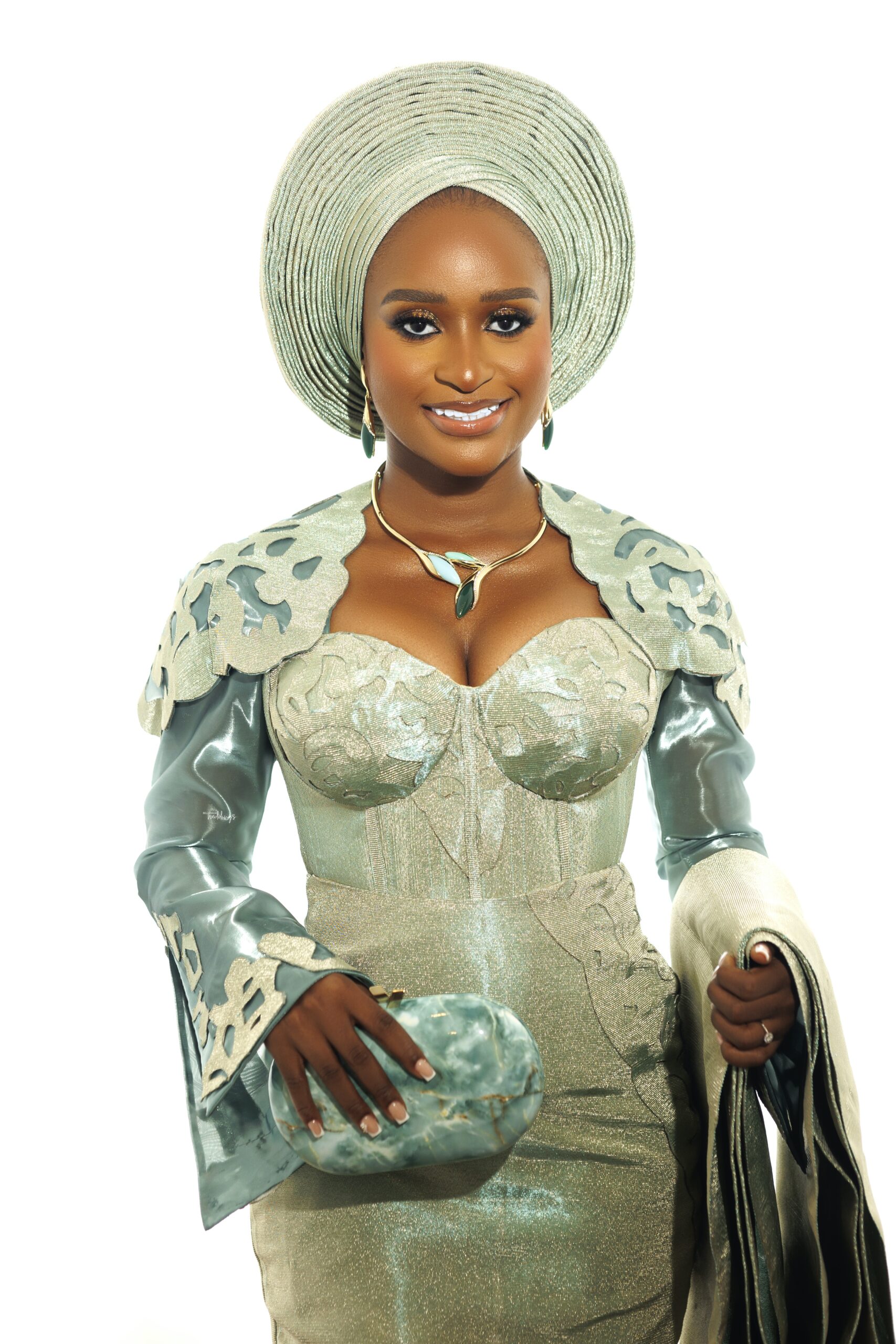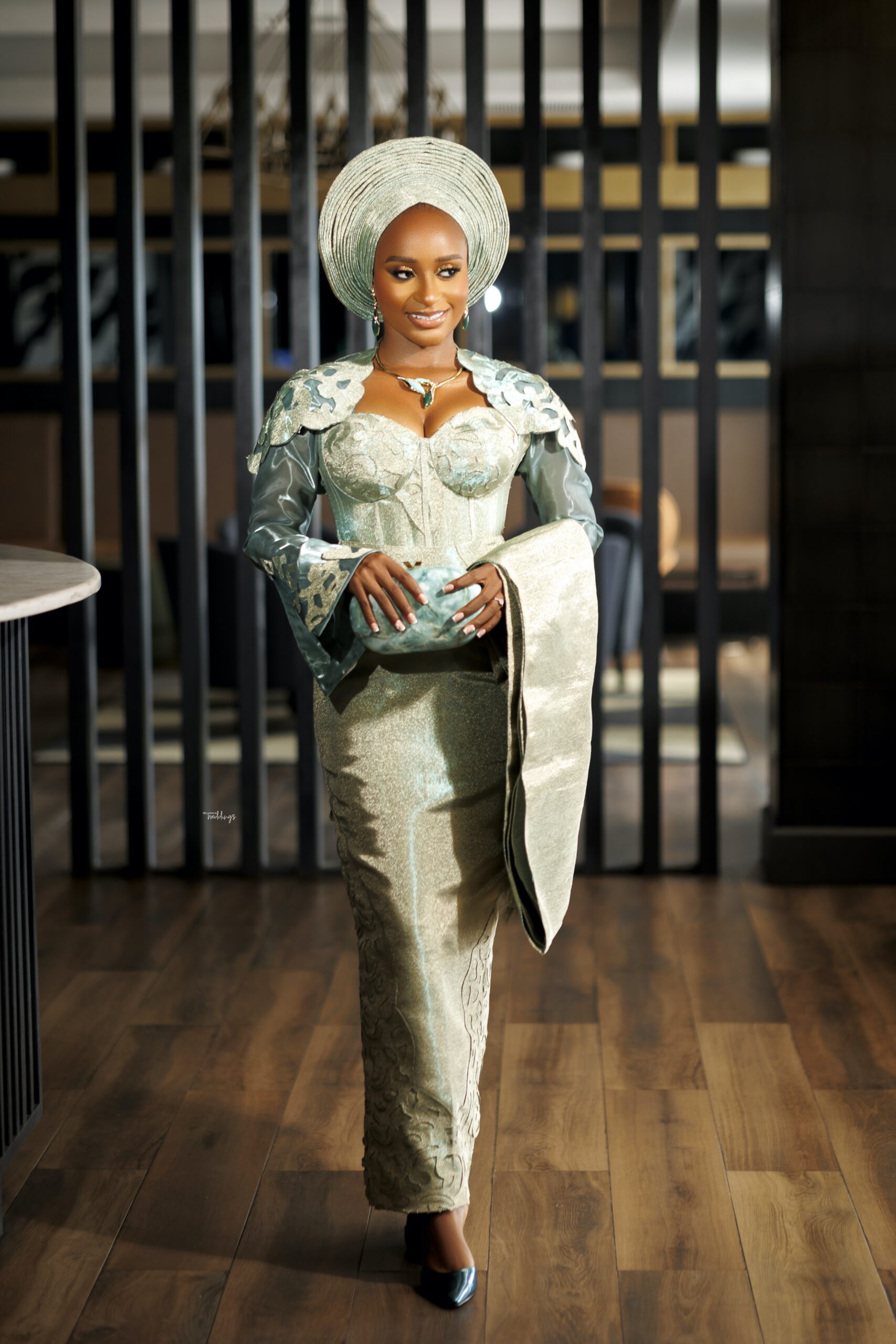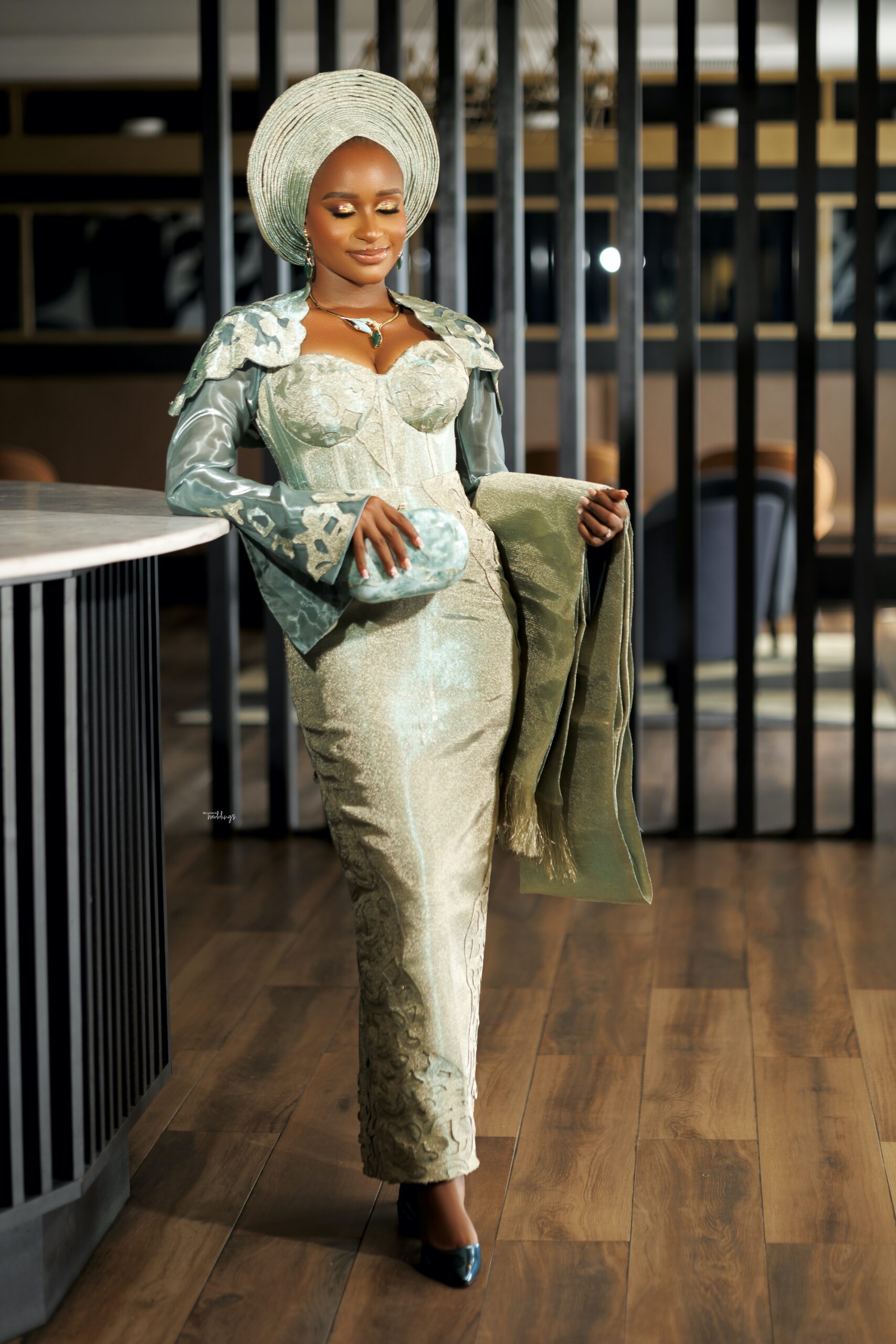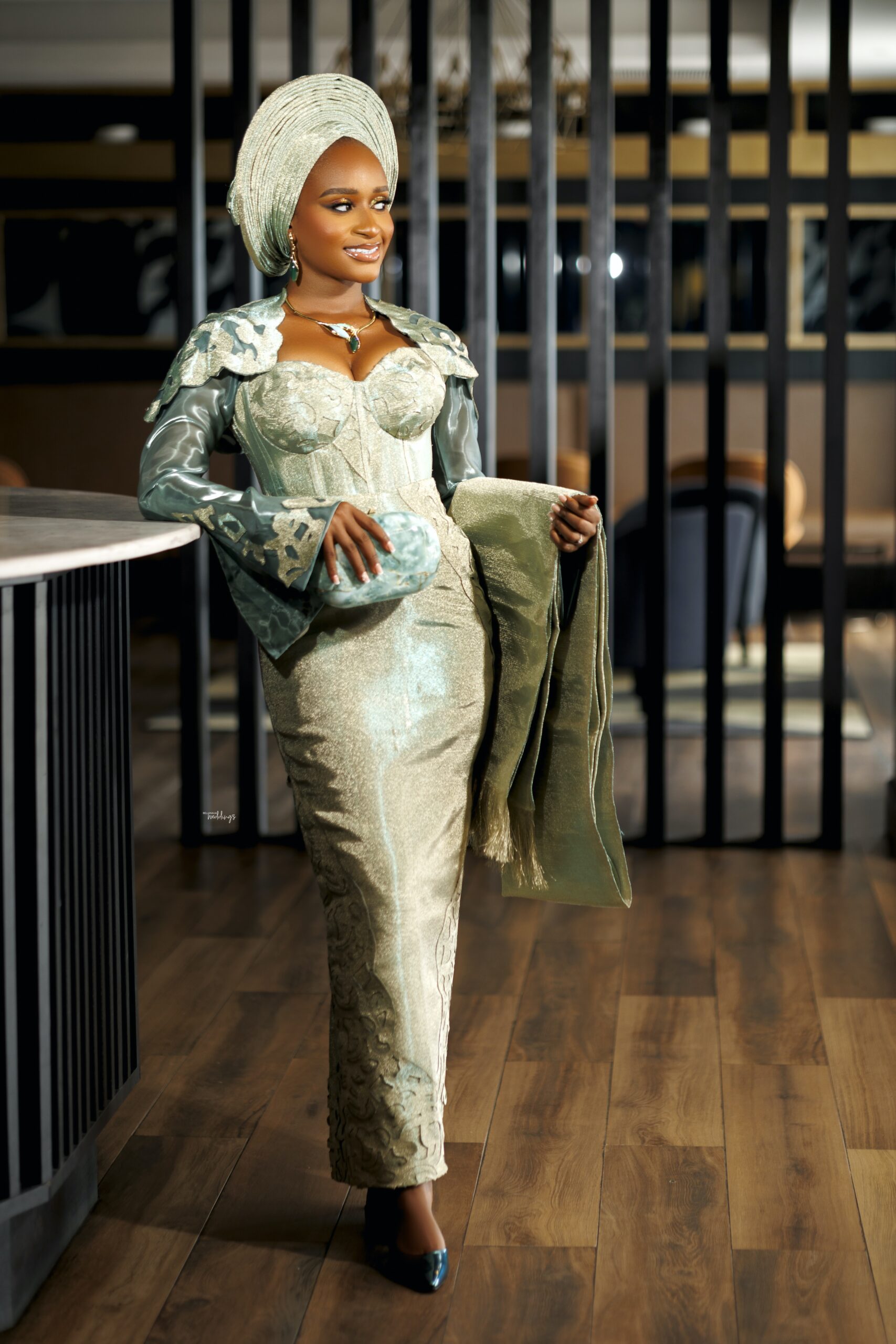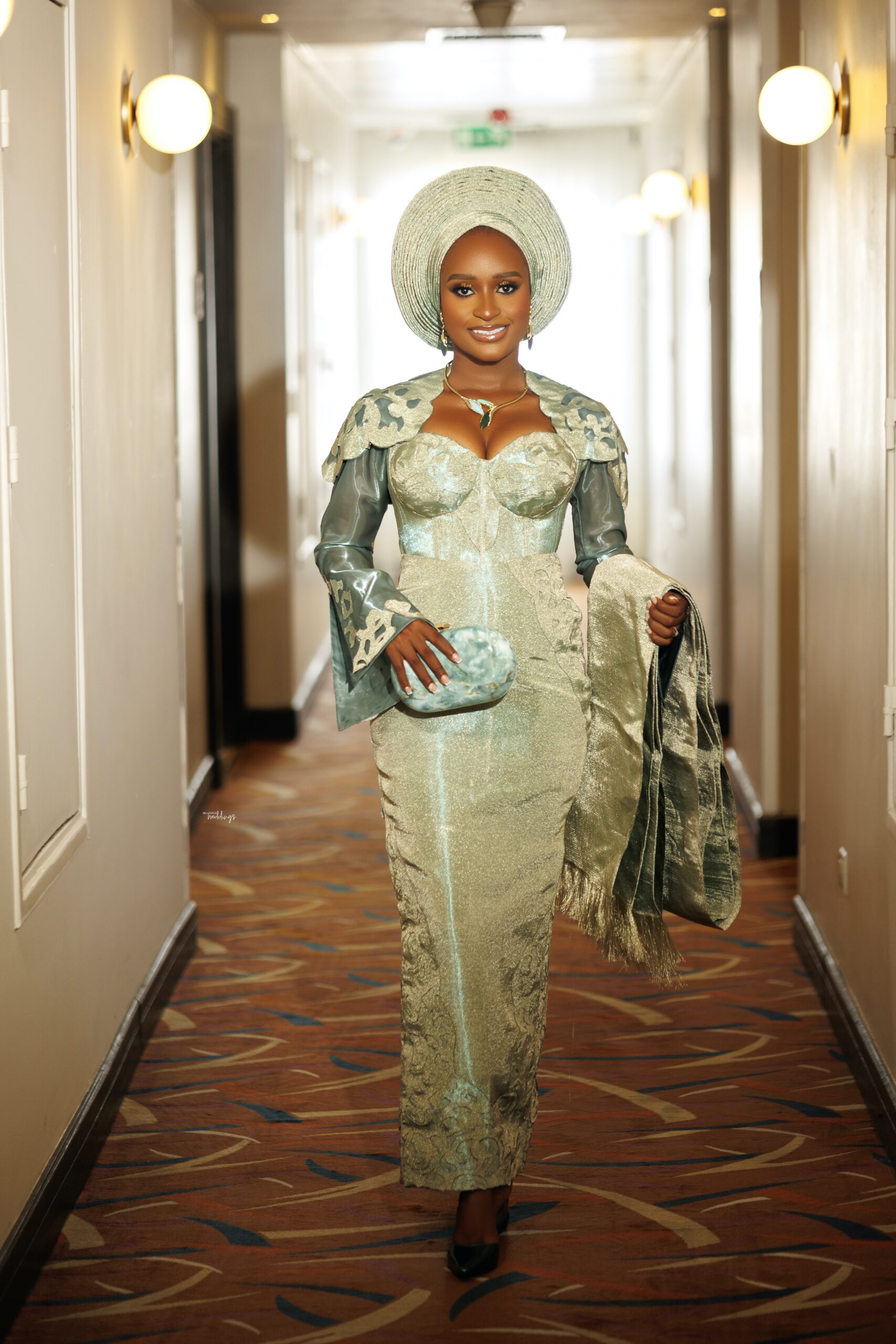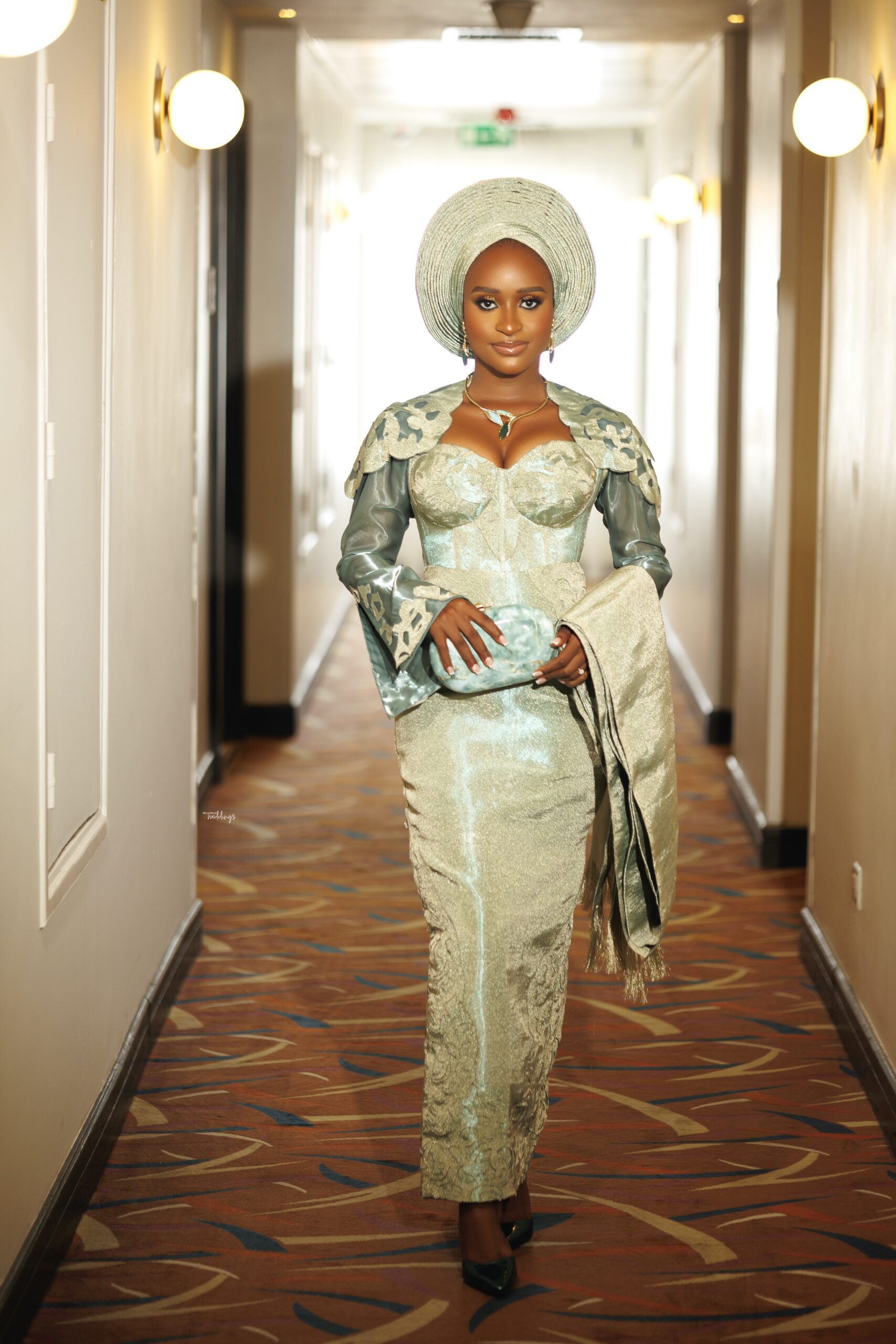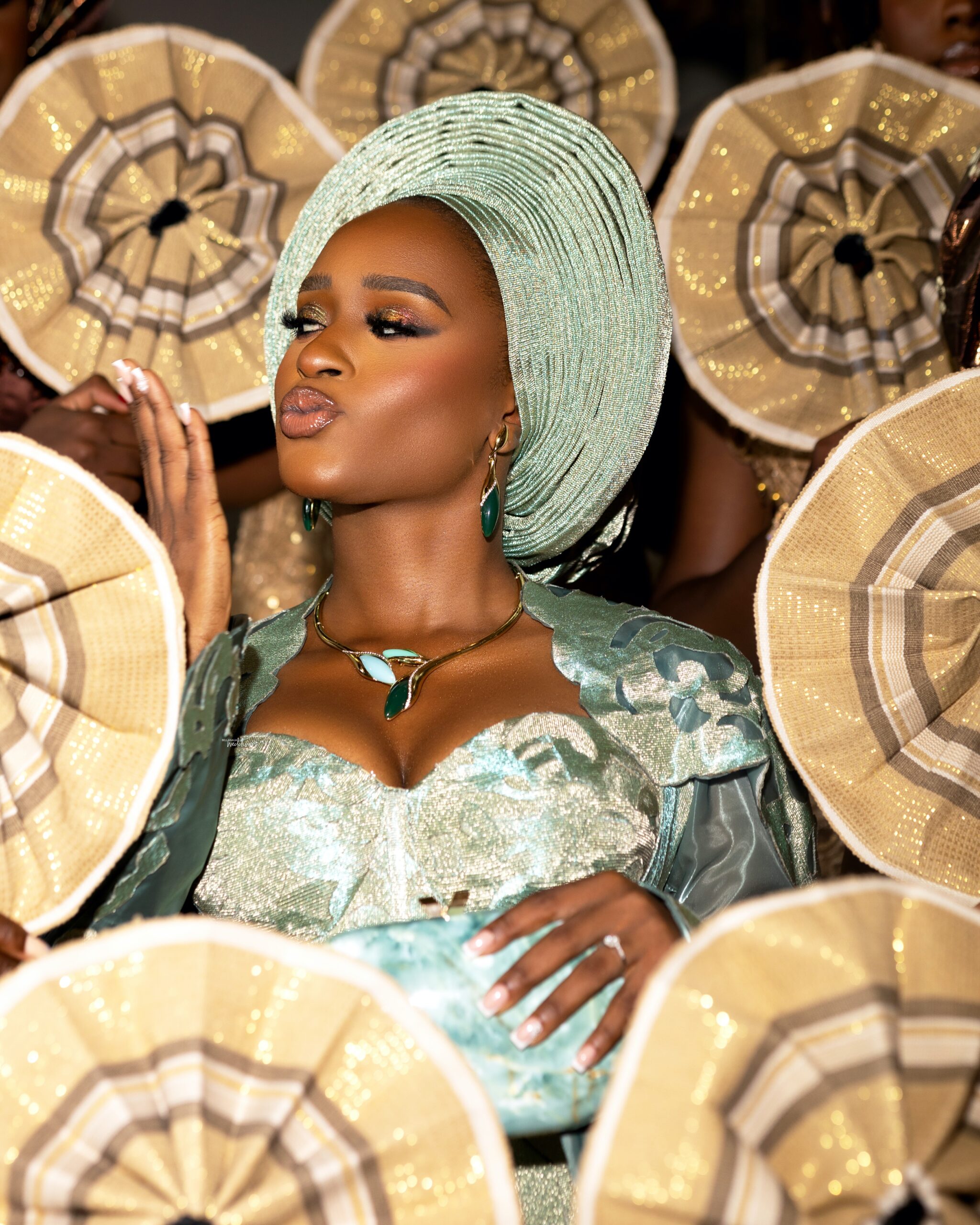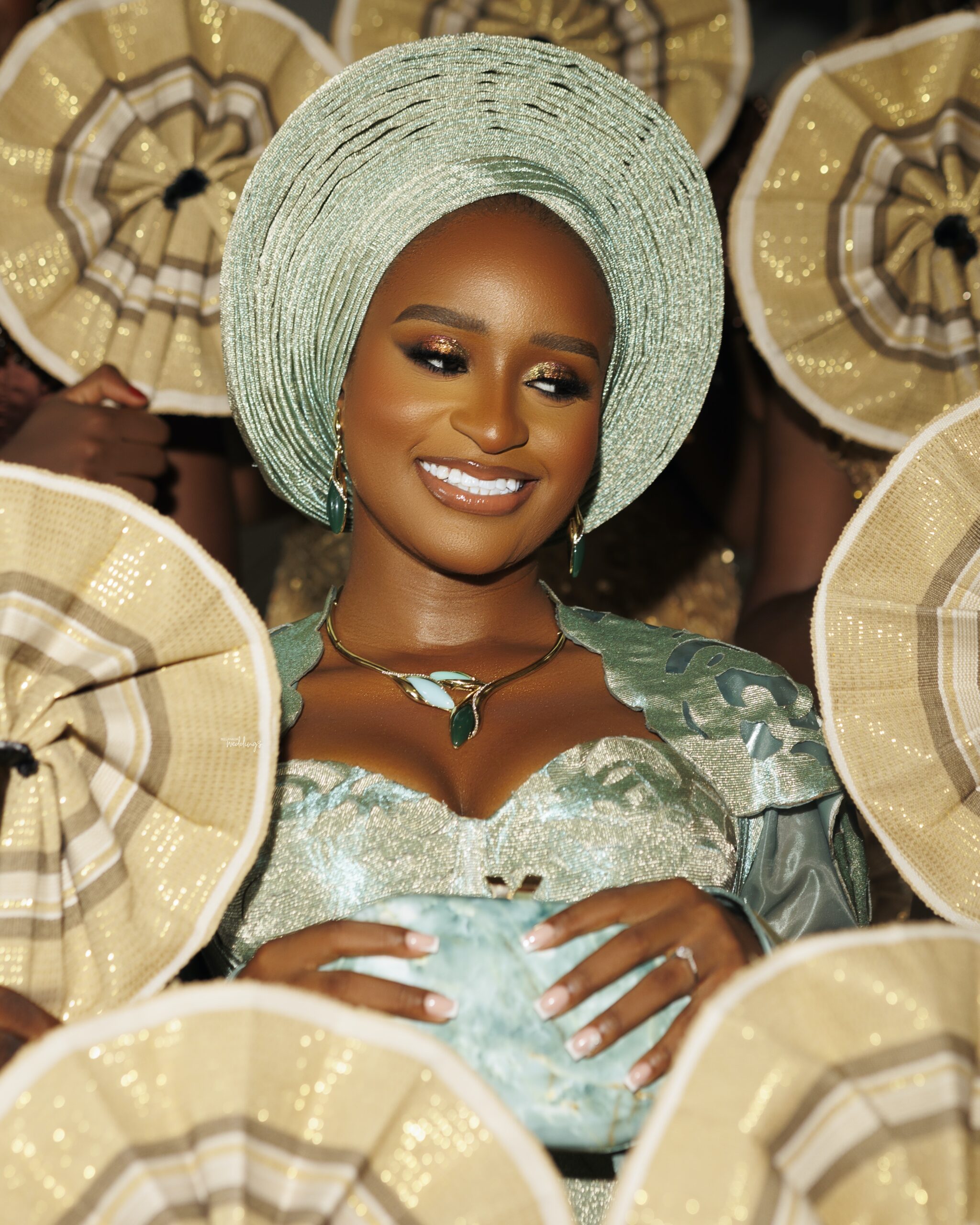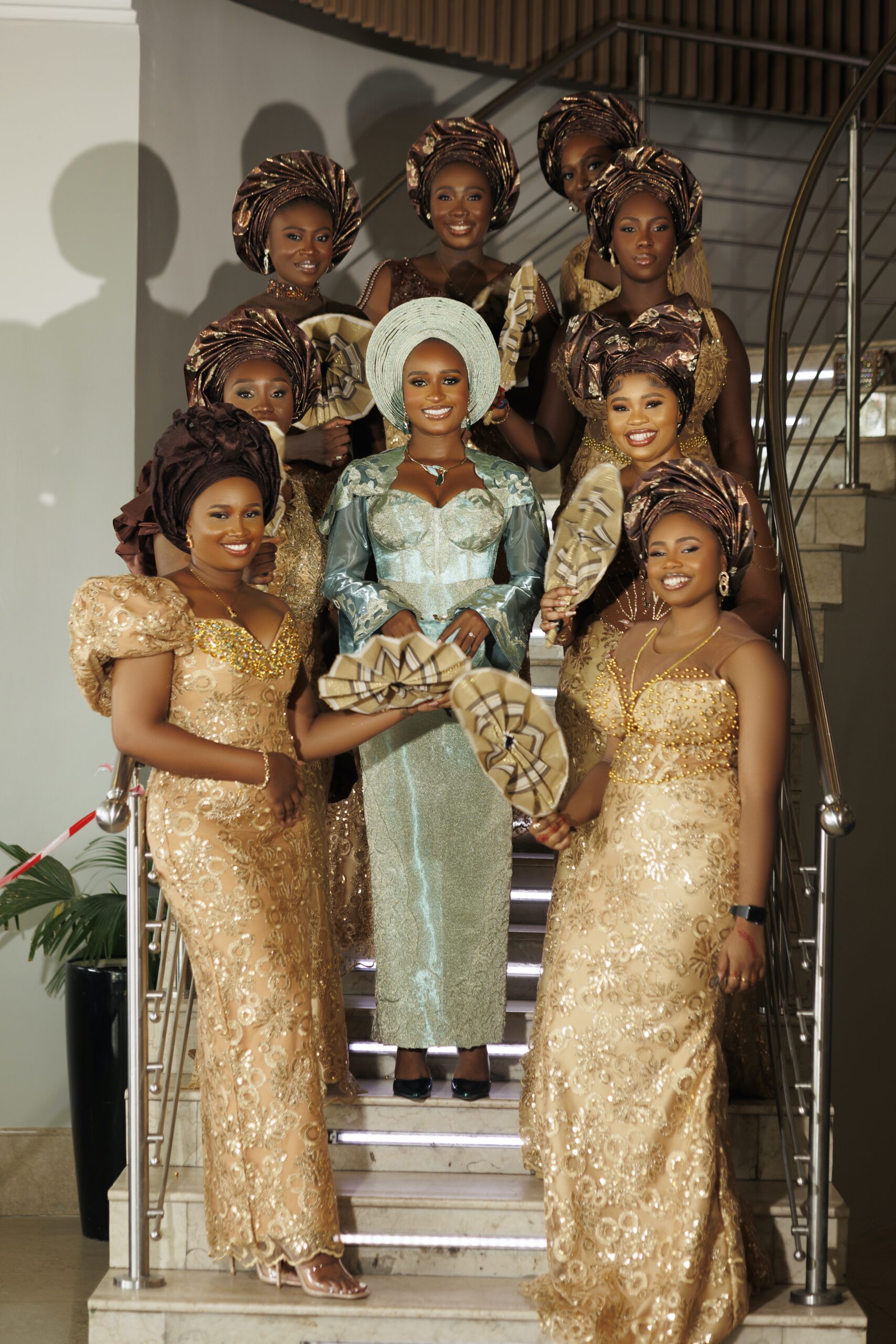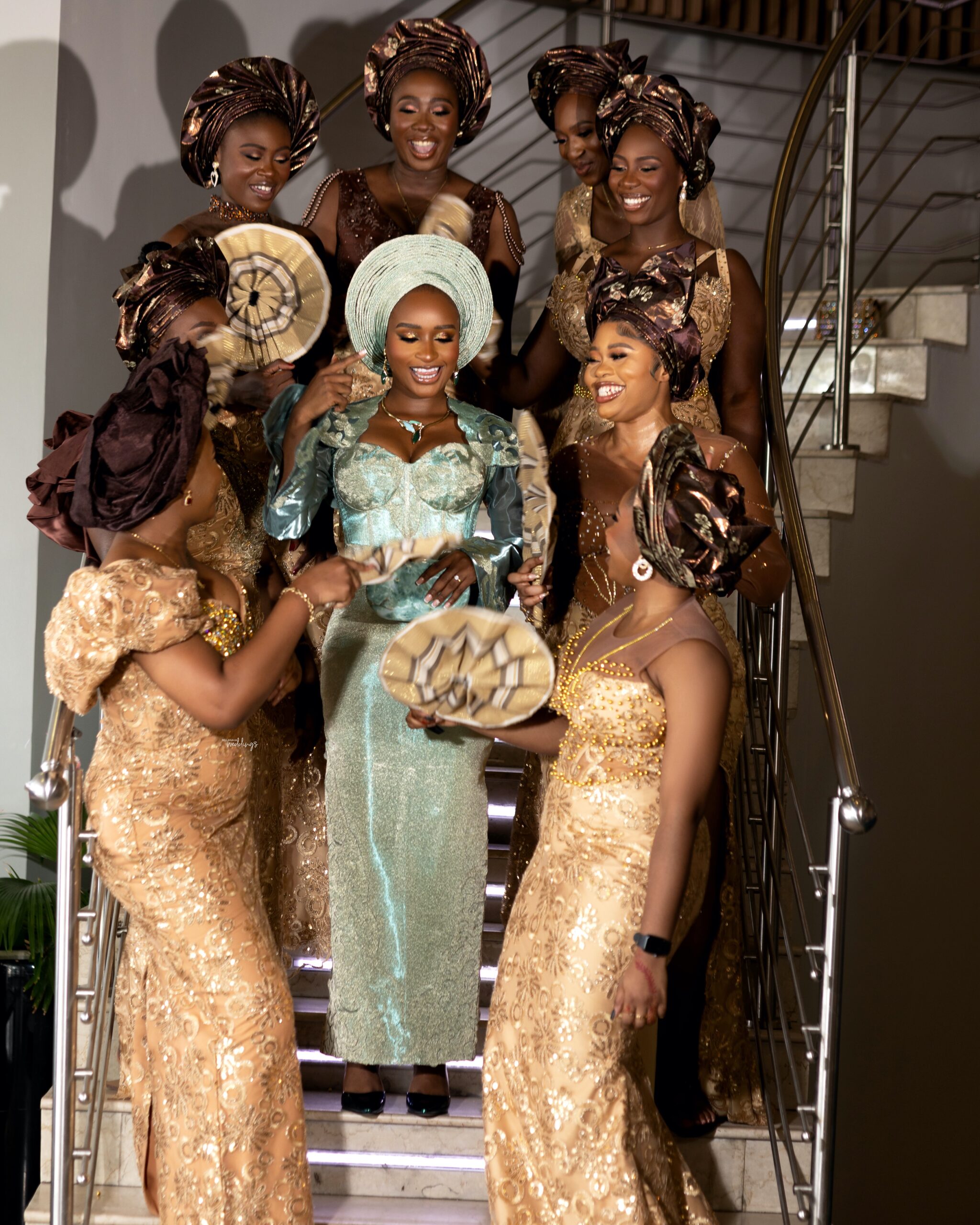 Let's check out the dapper groom!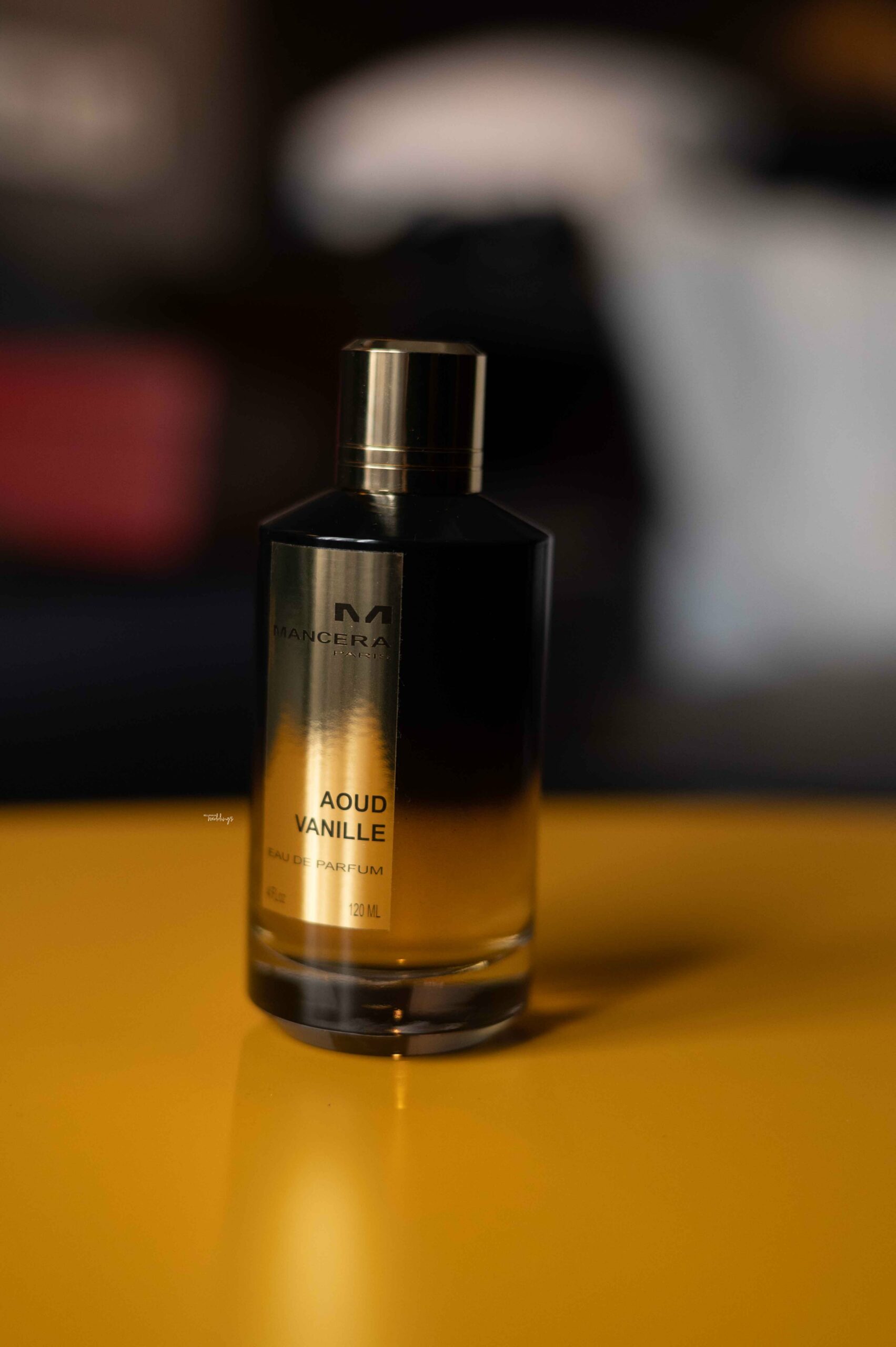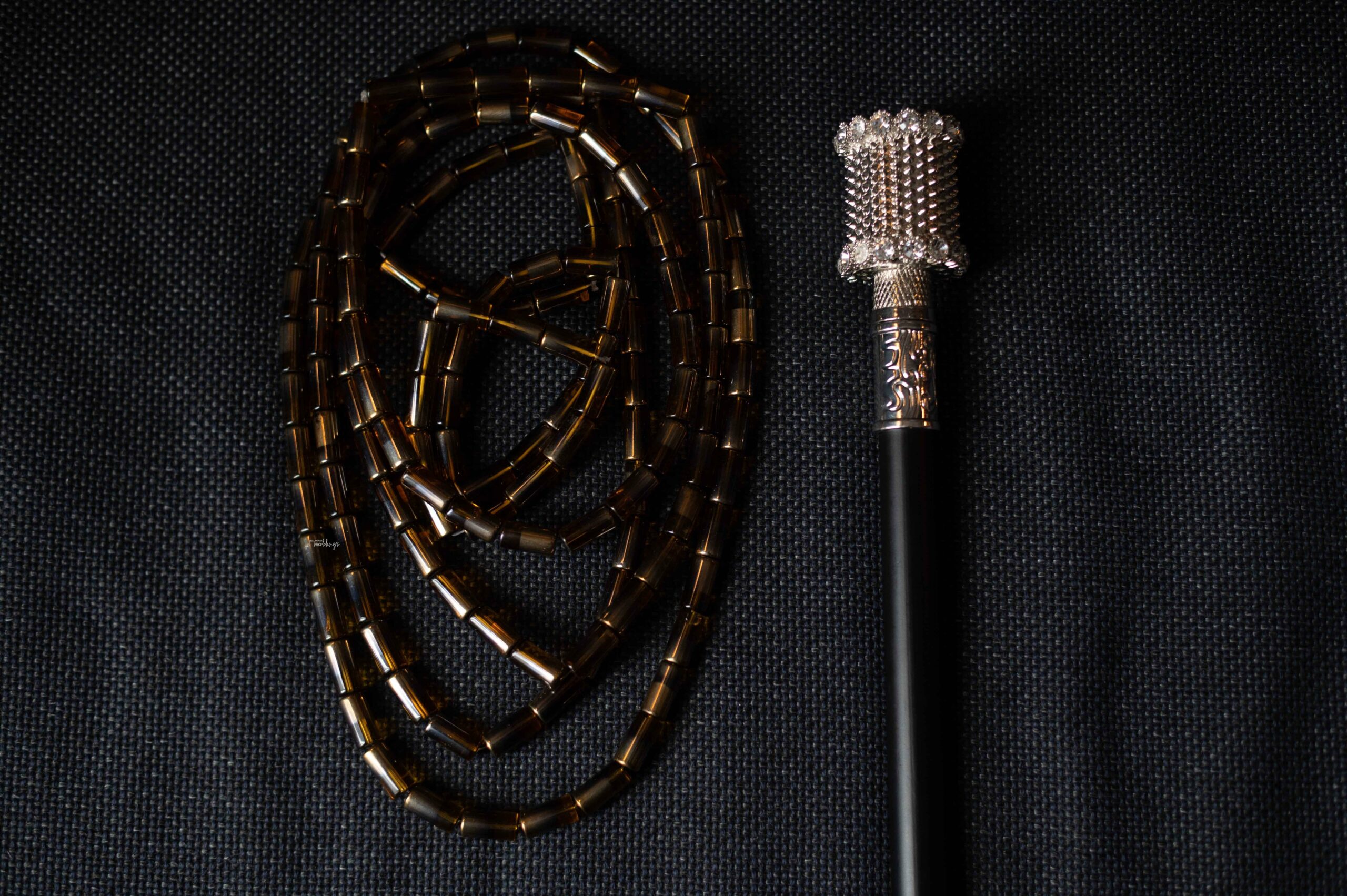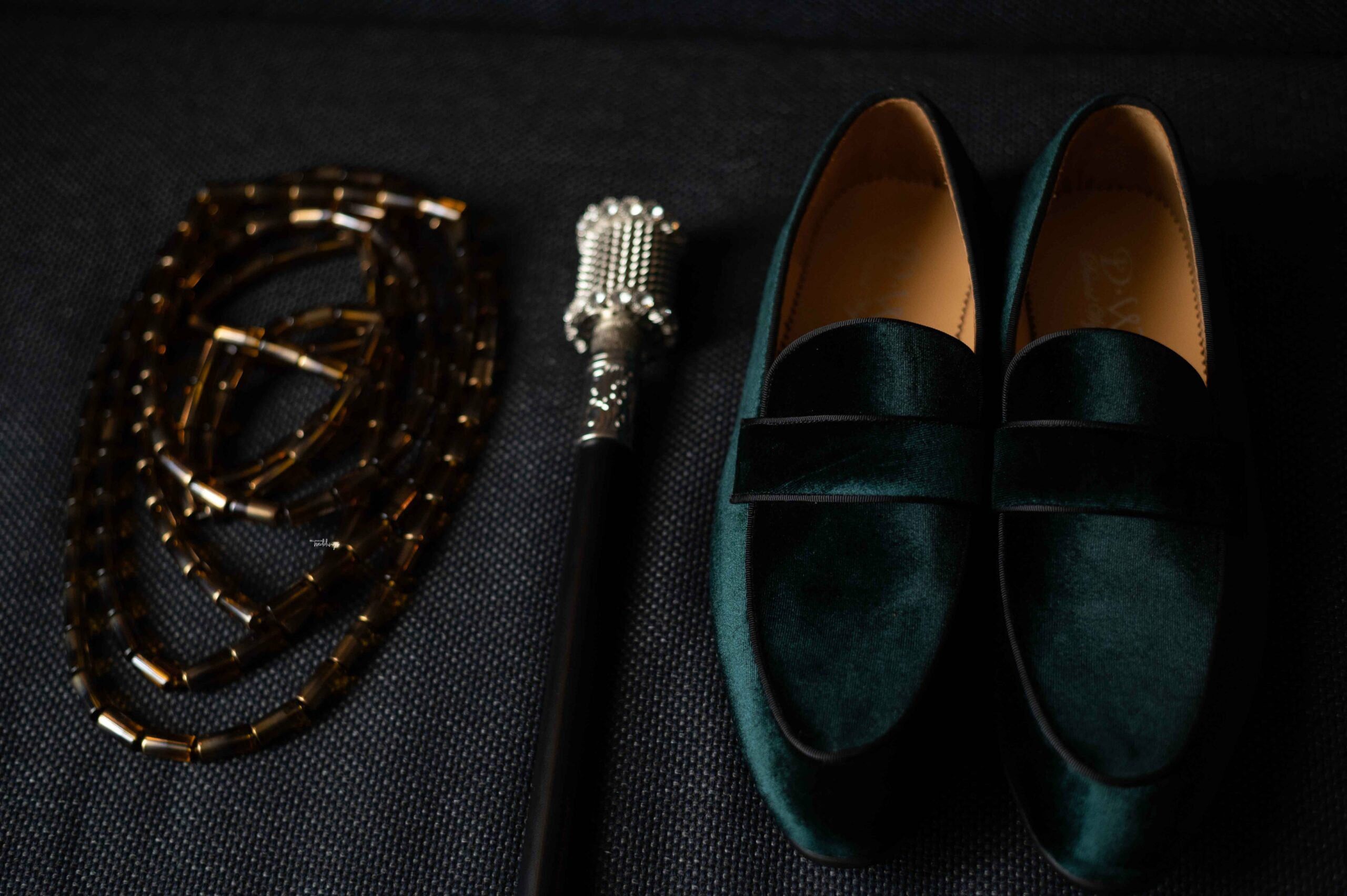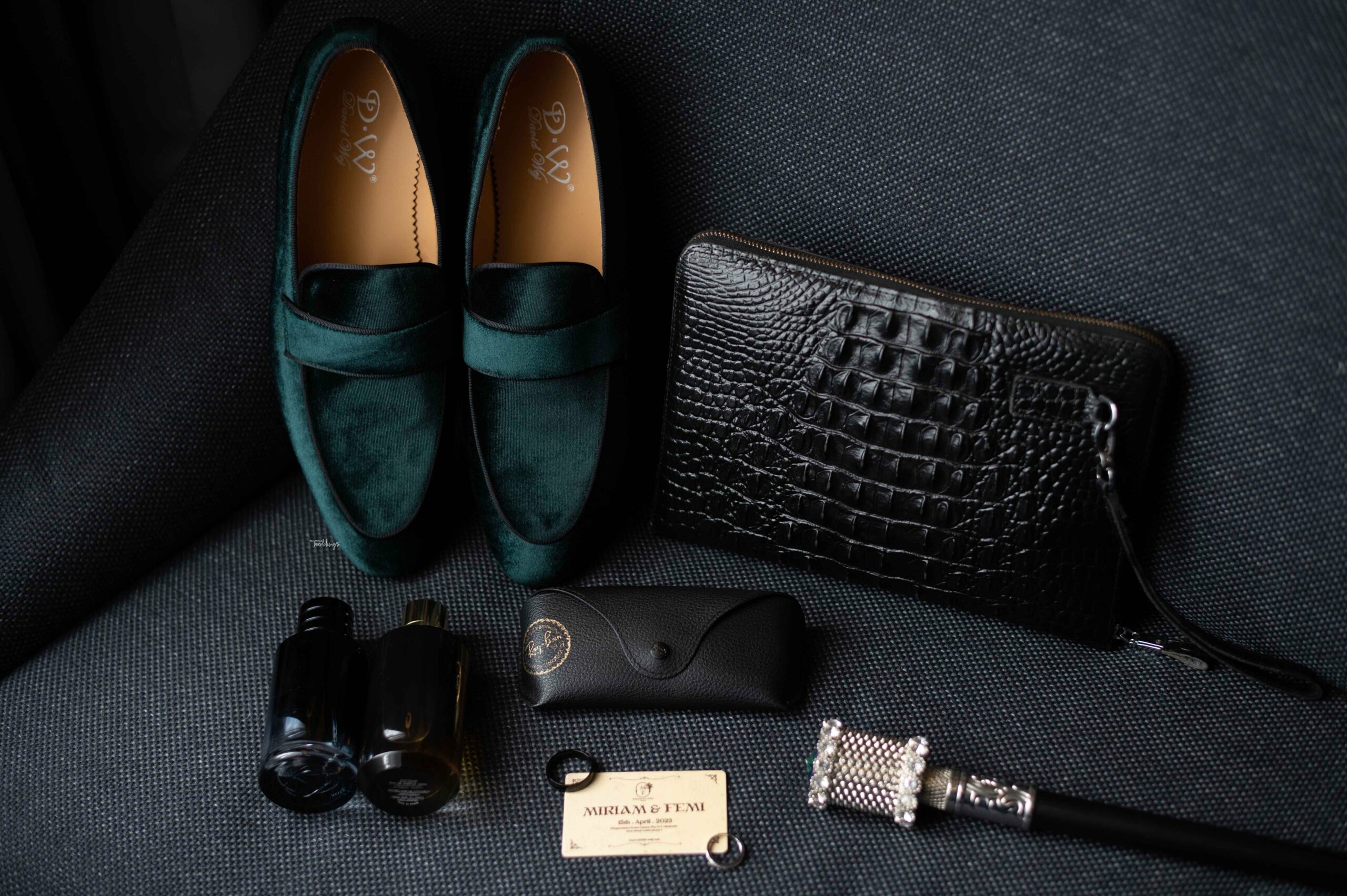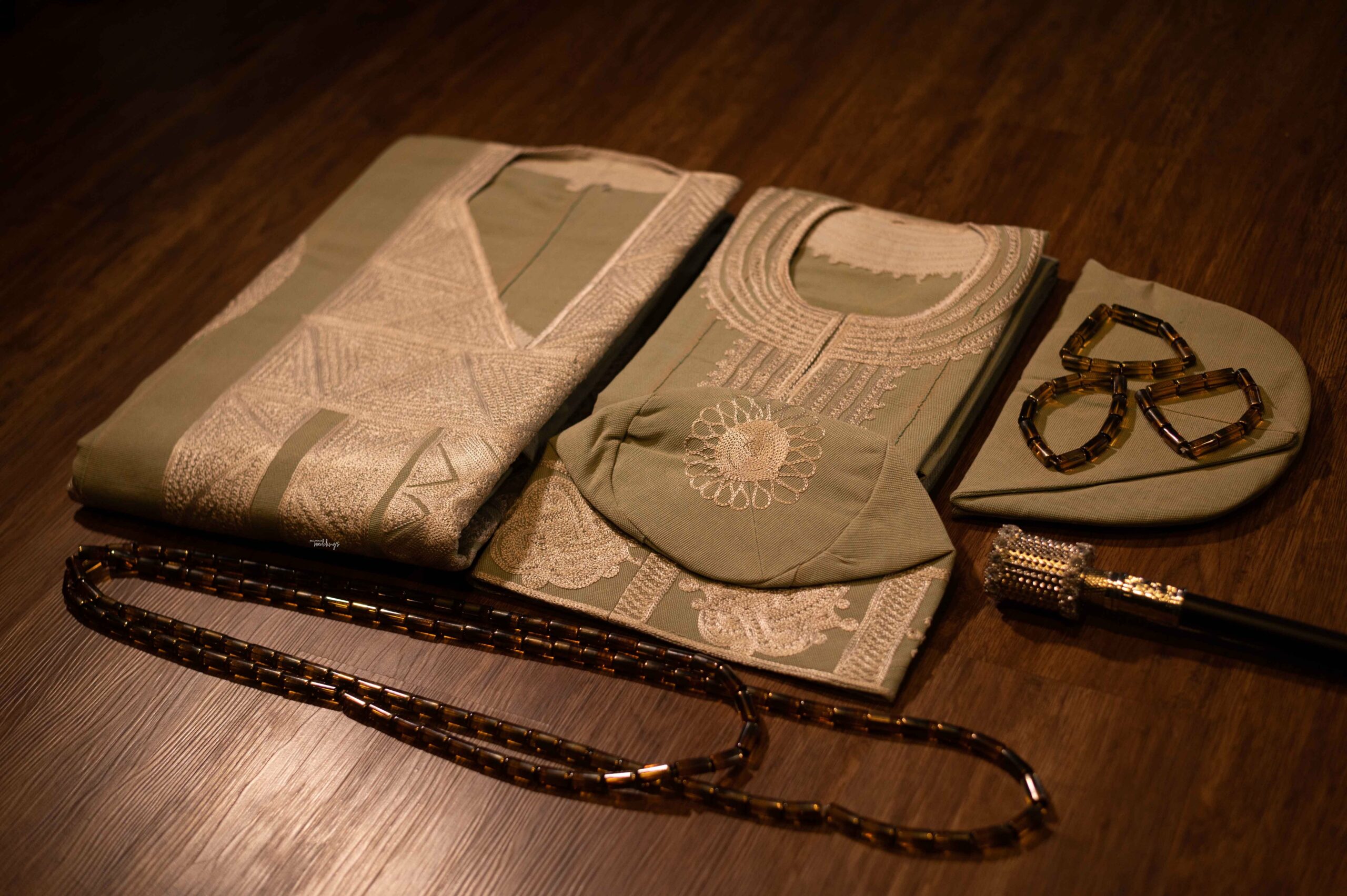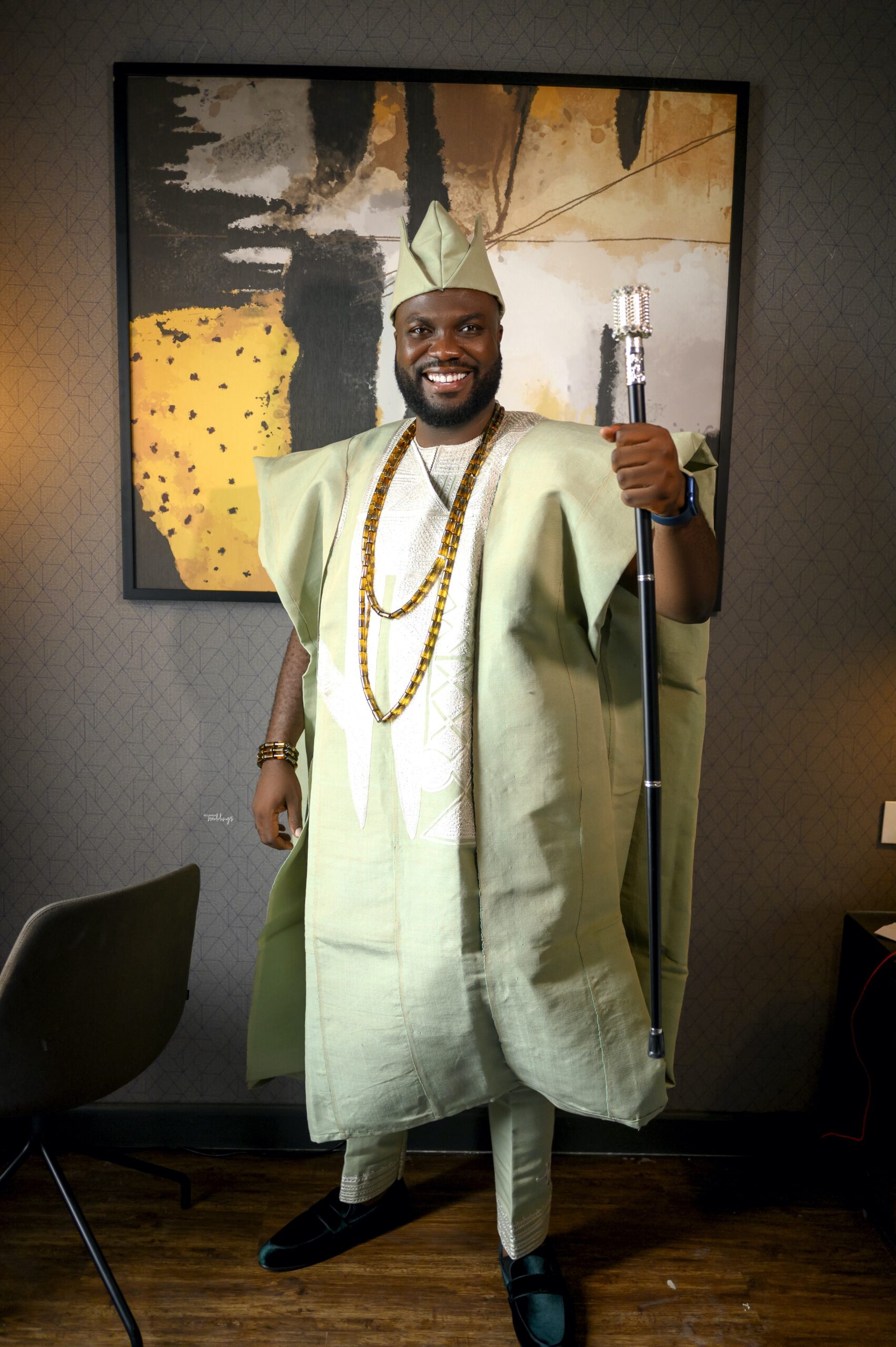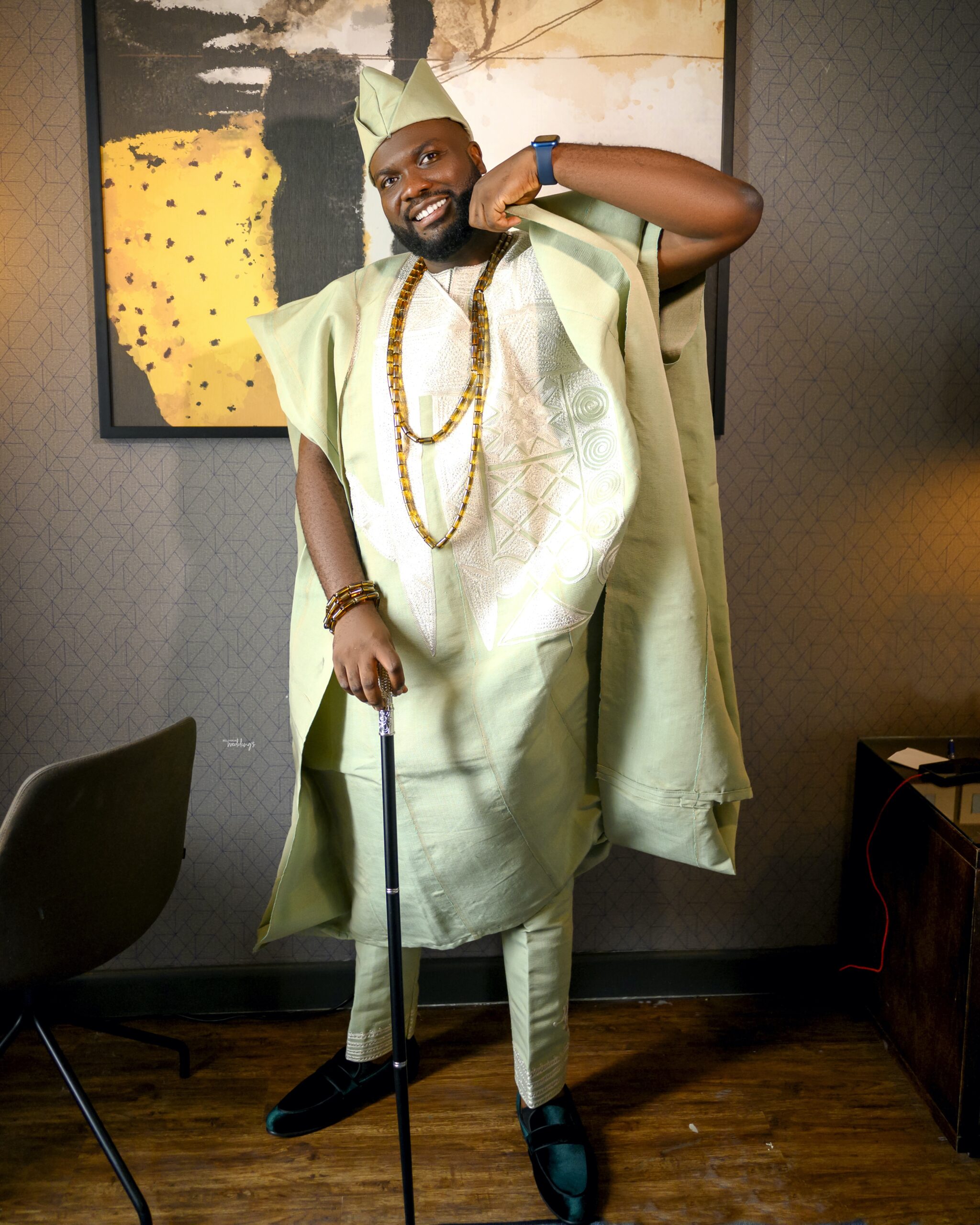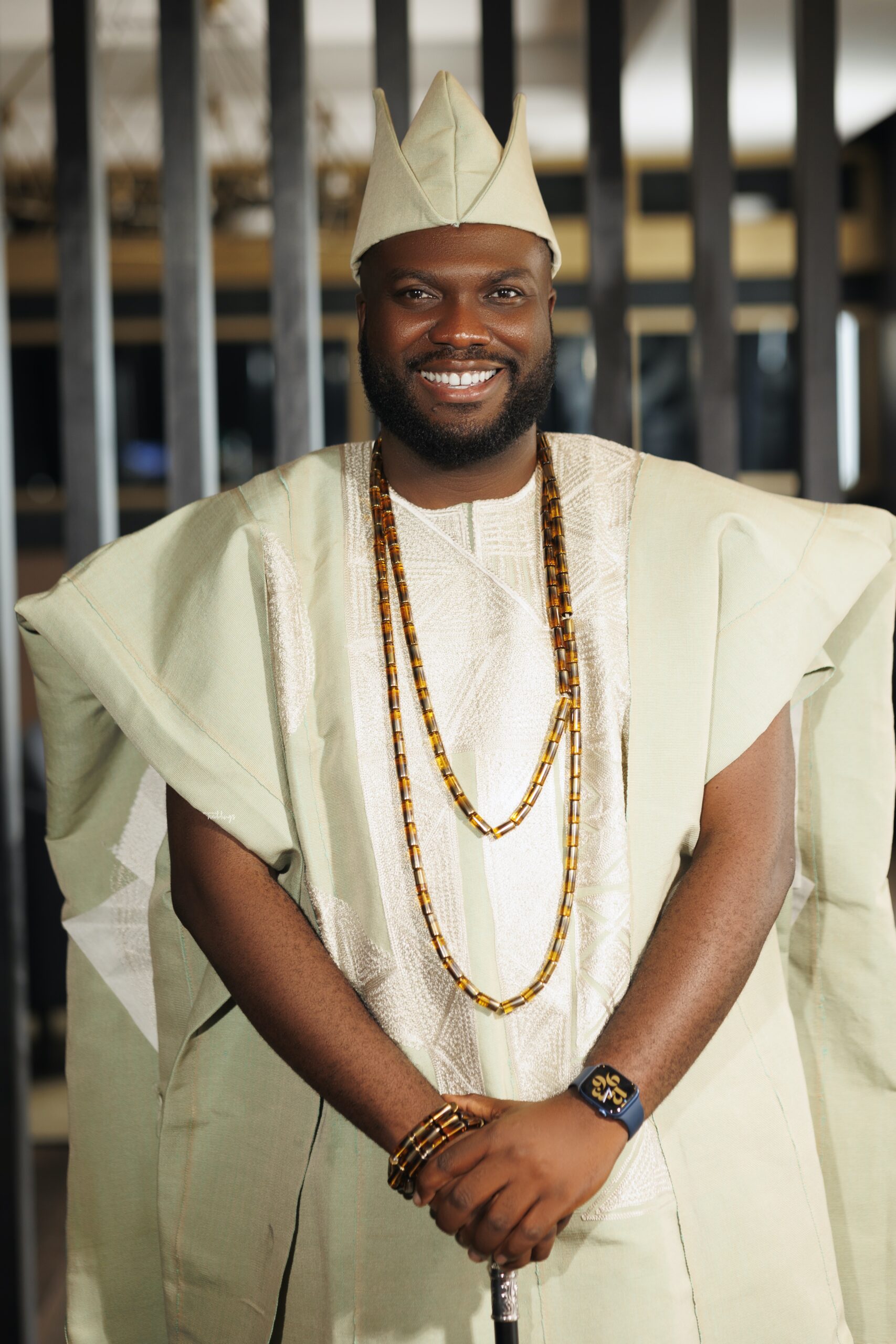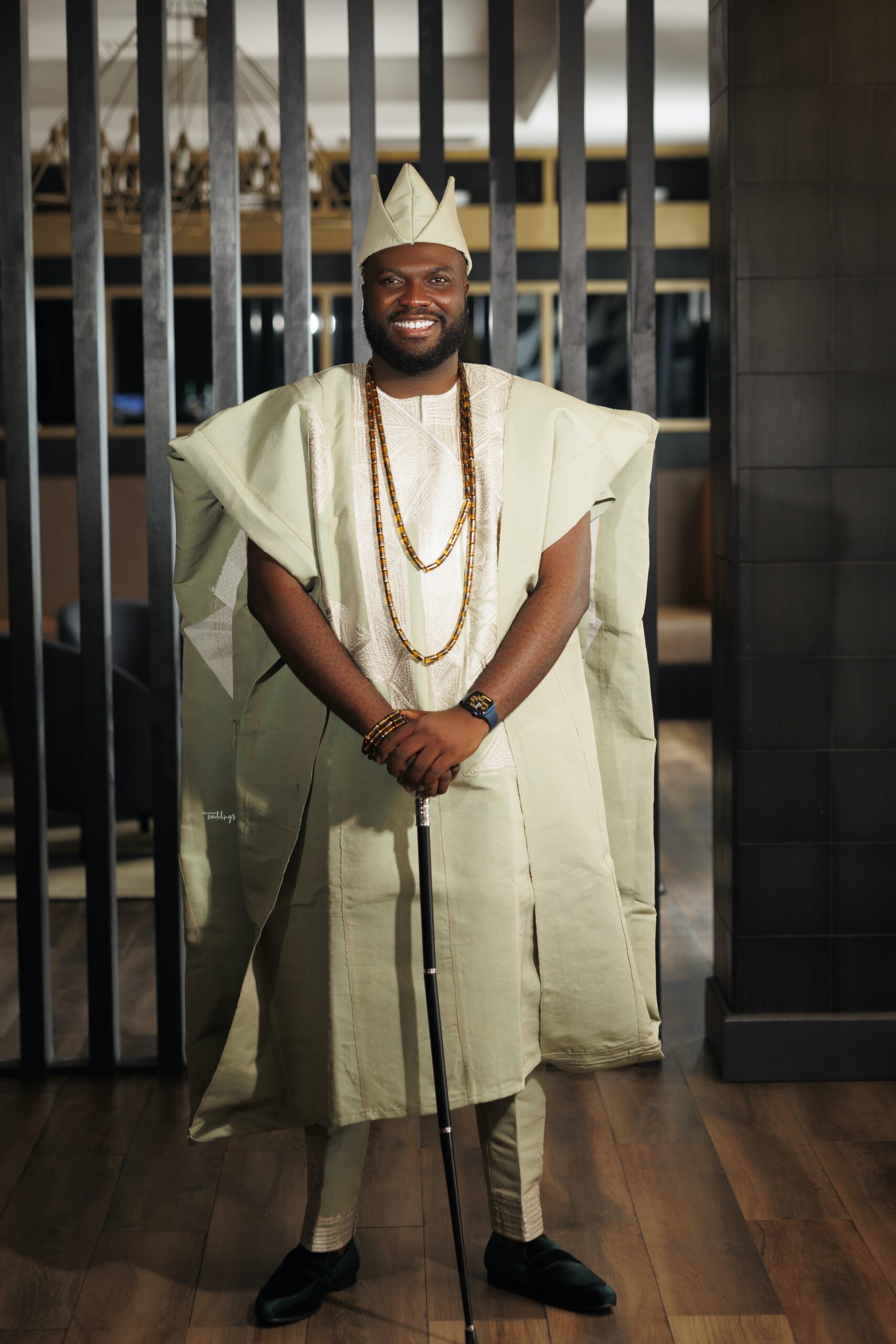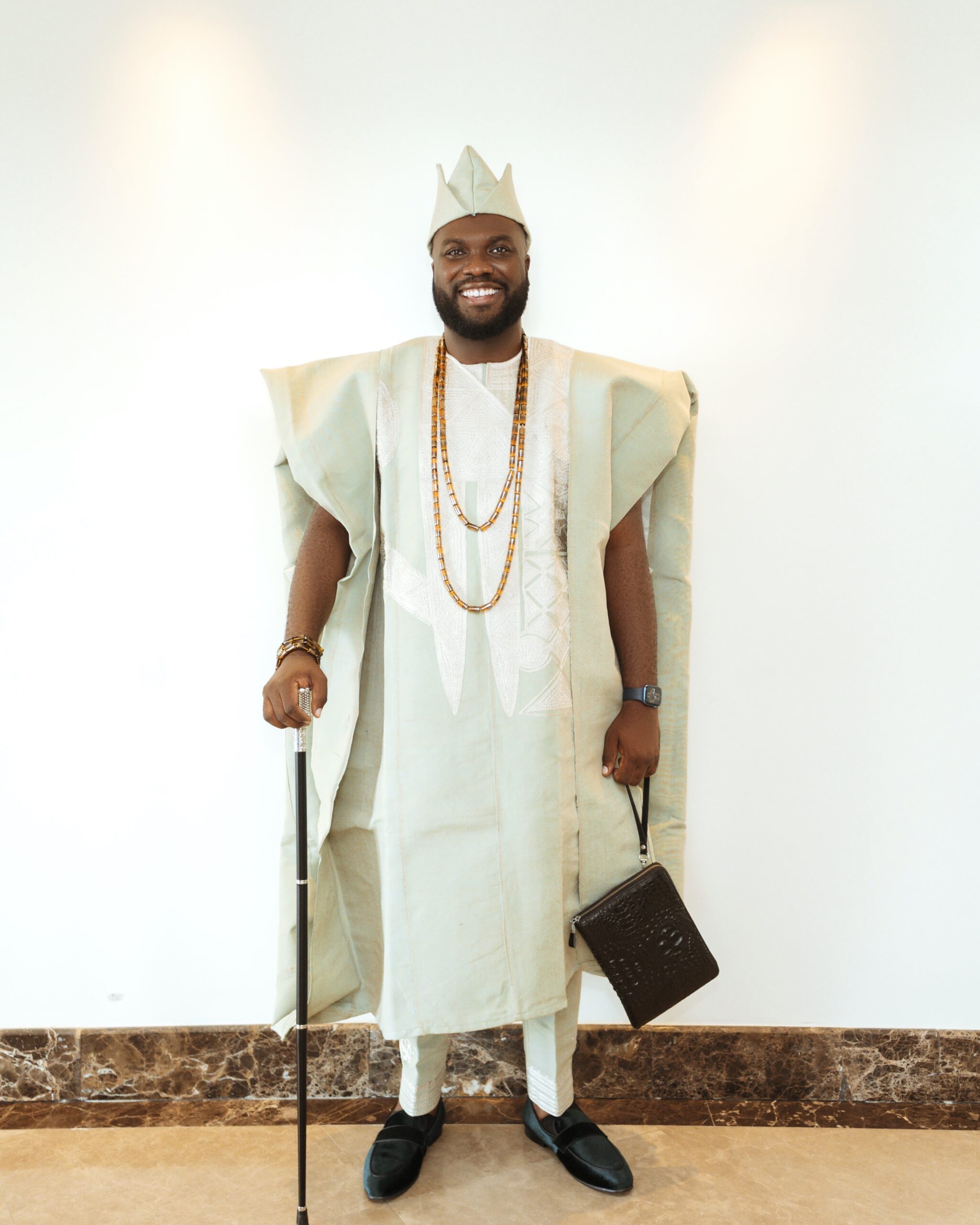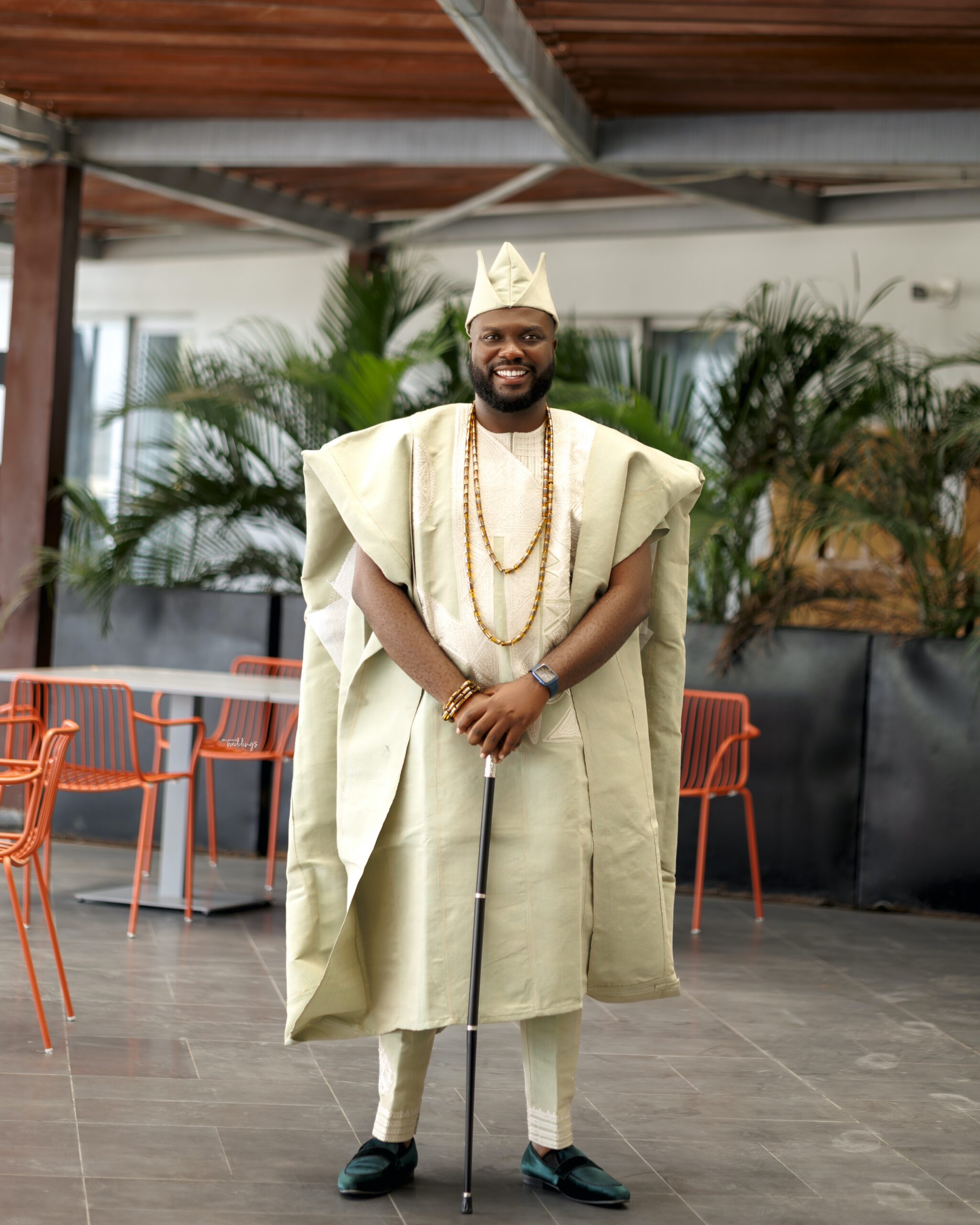 Talk about a classy squad!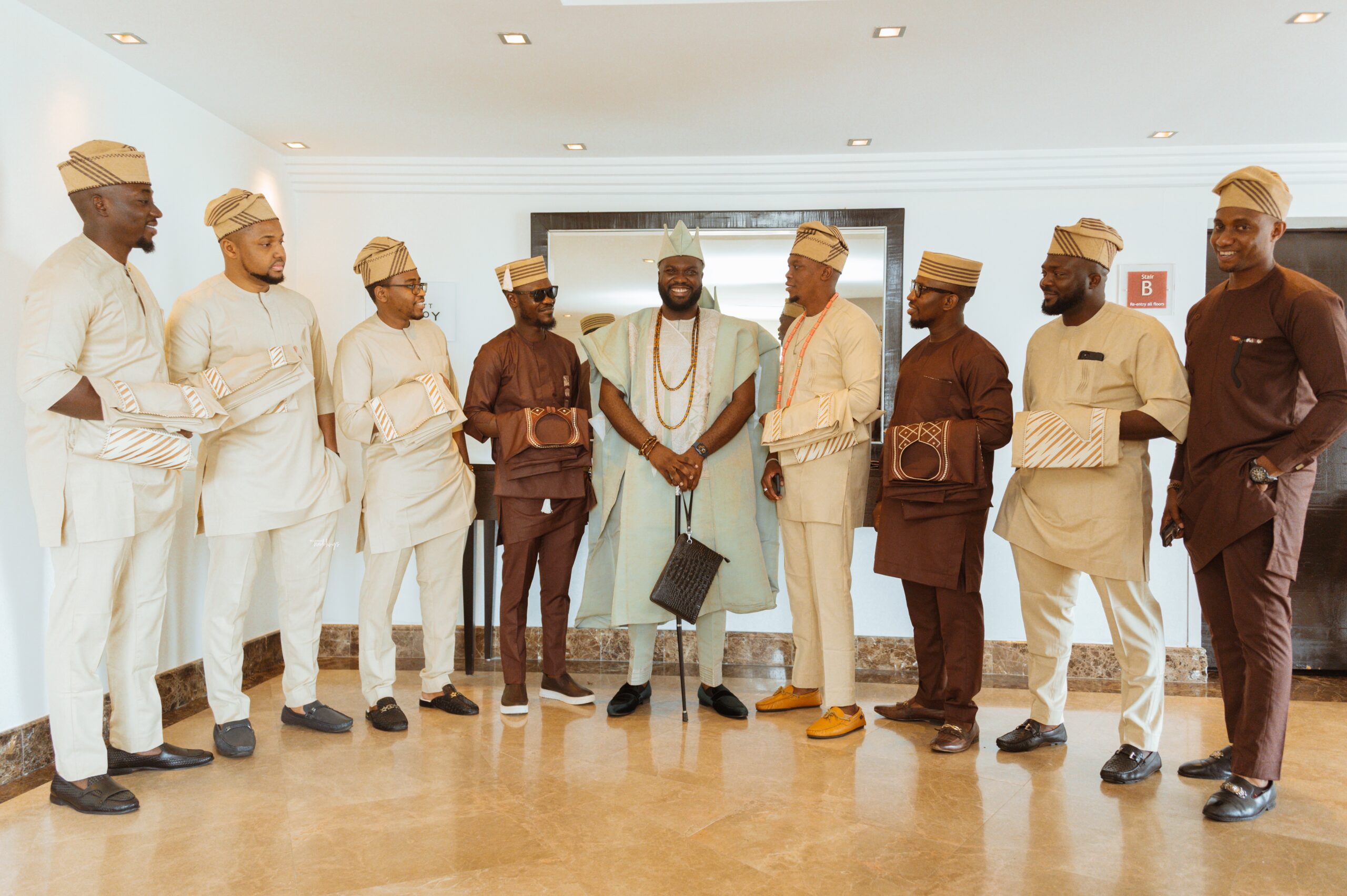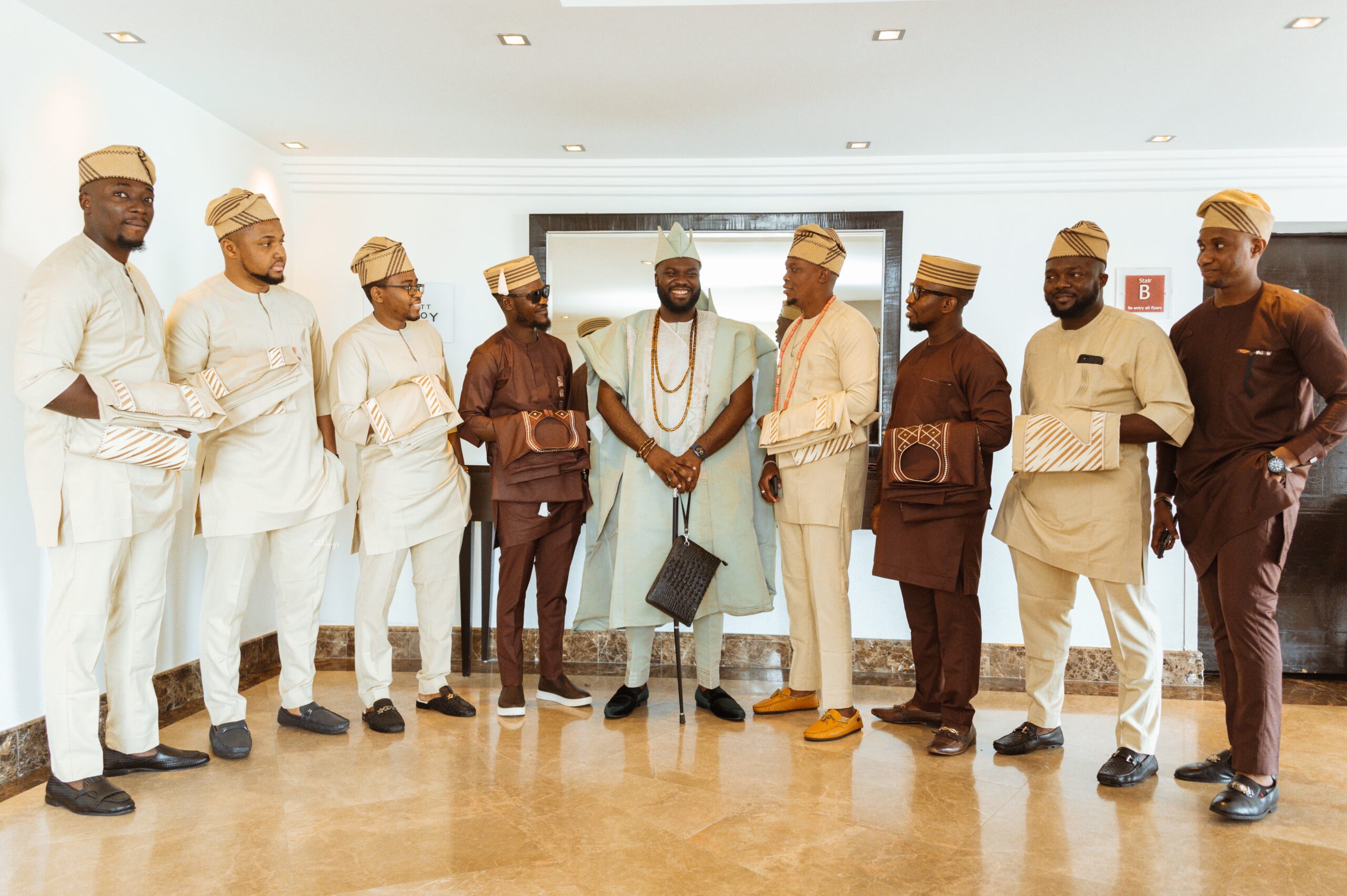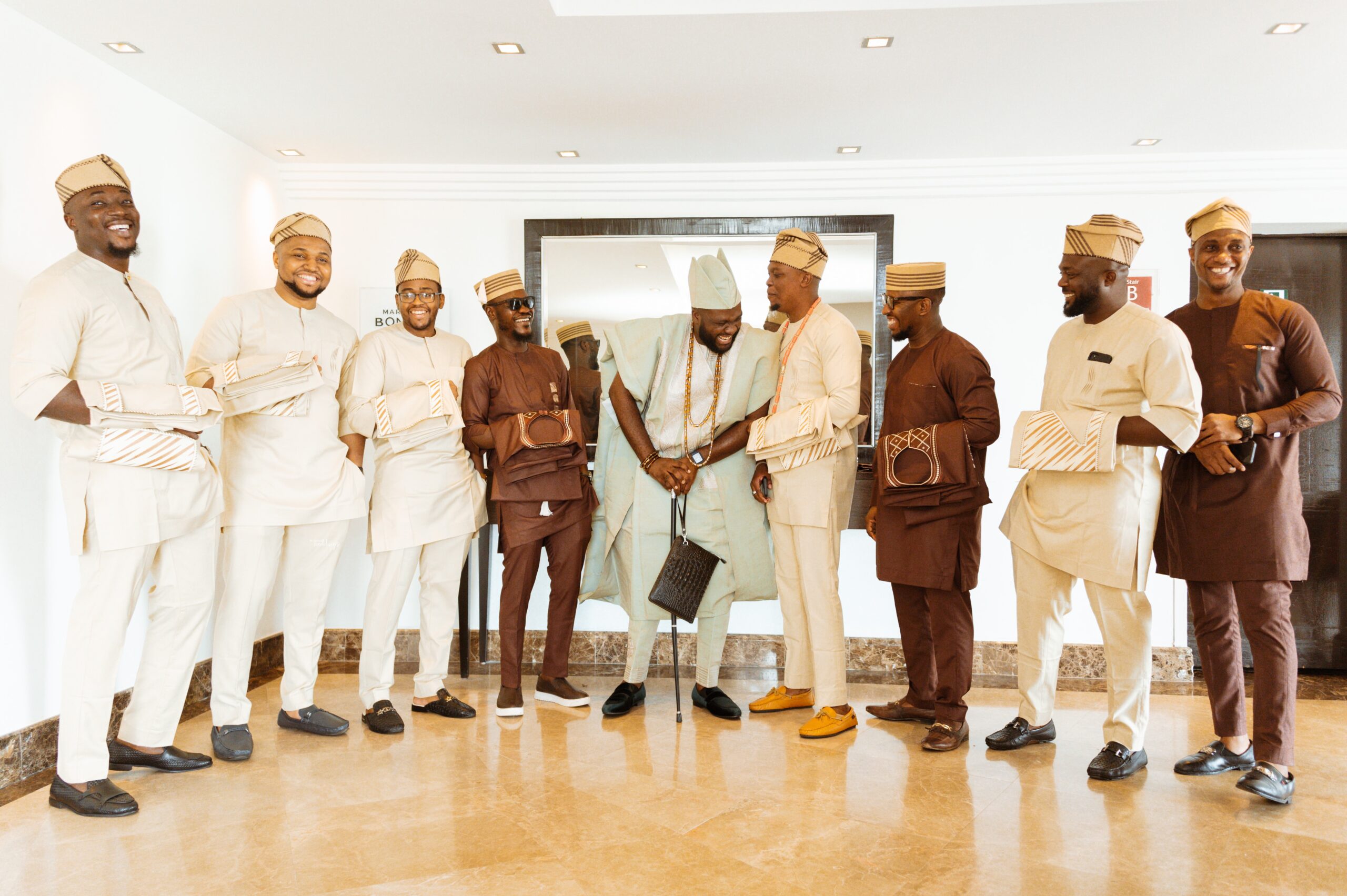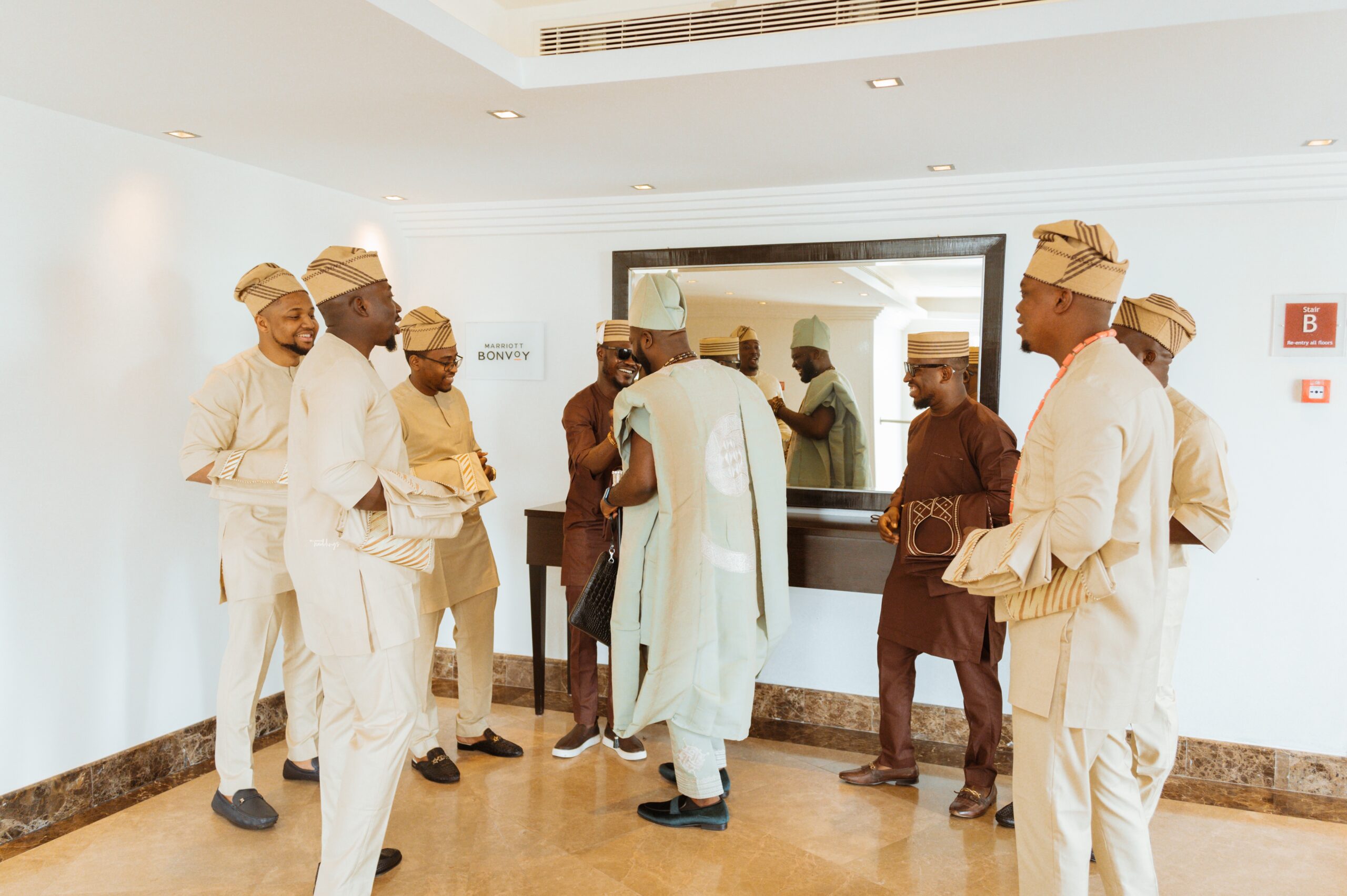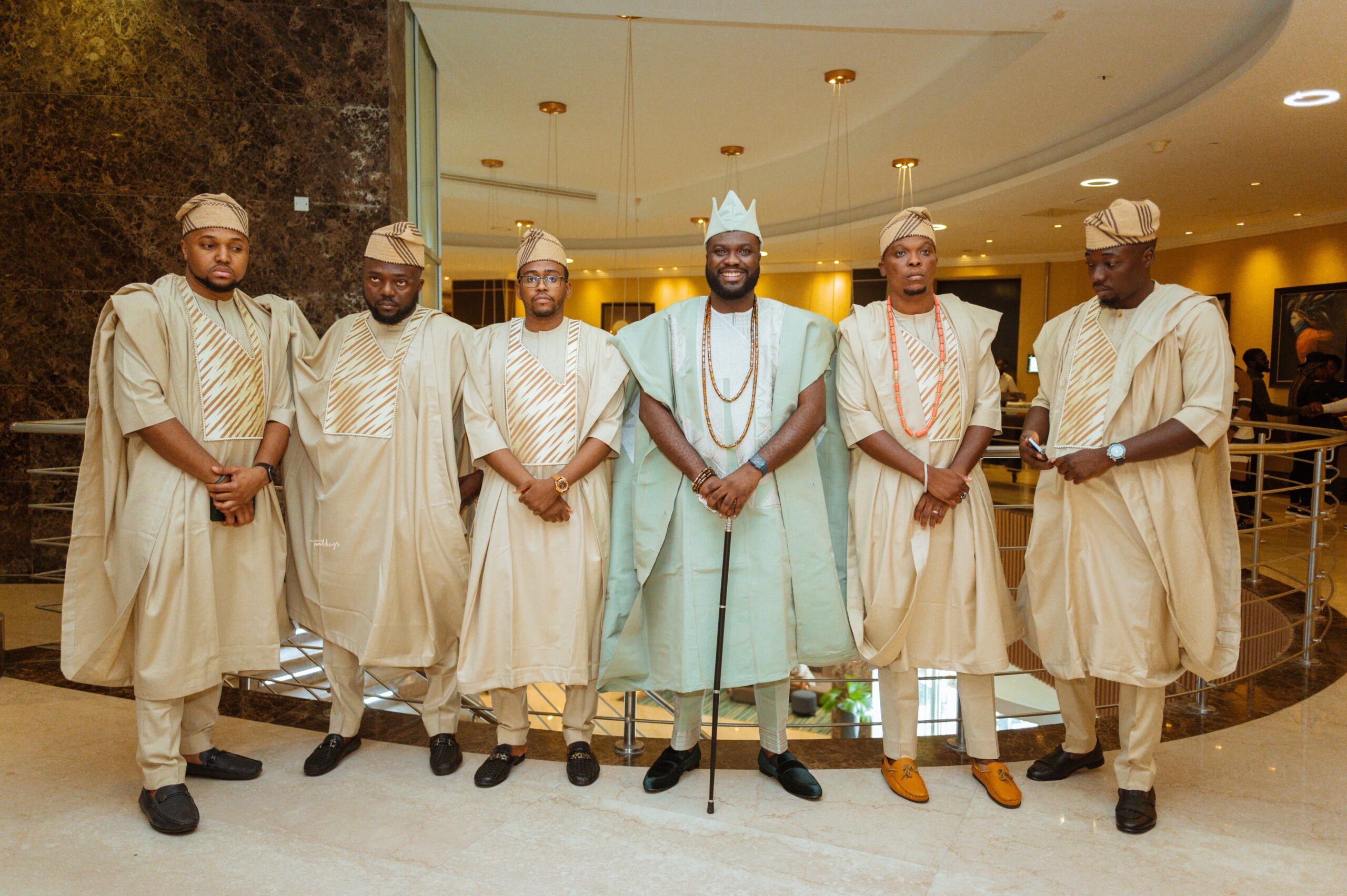 When elegance meets sweet love 😍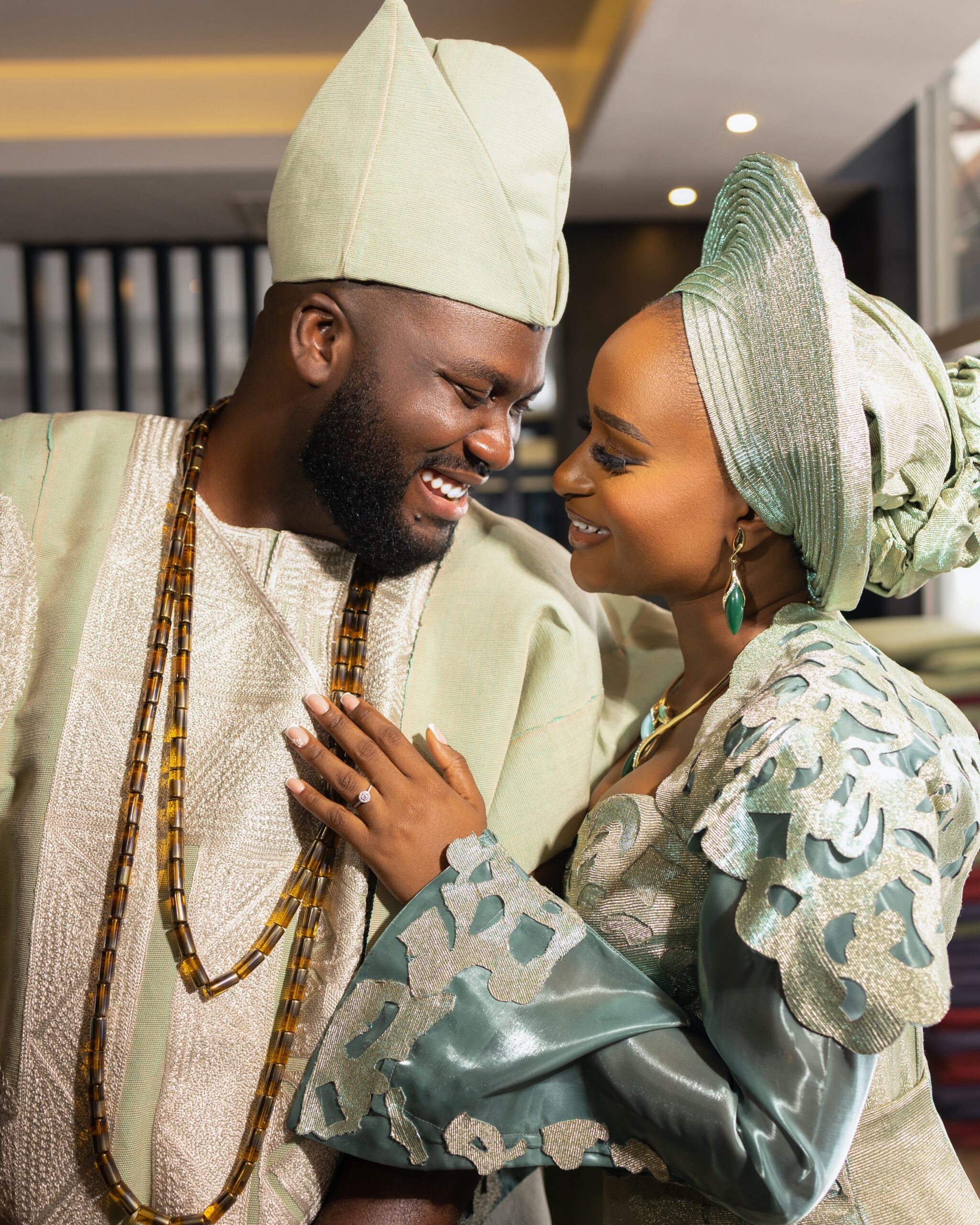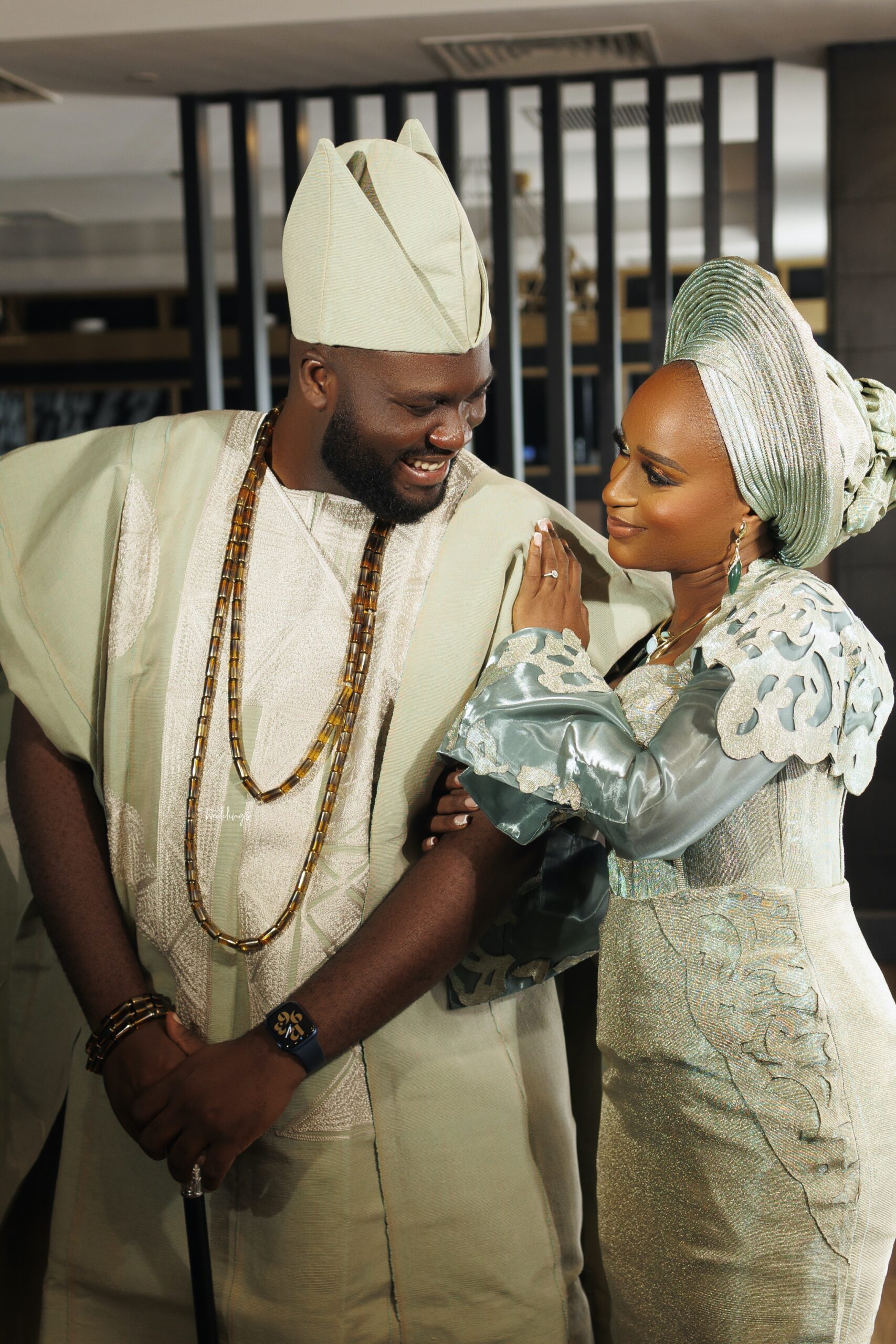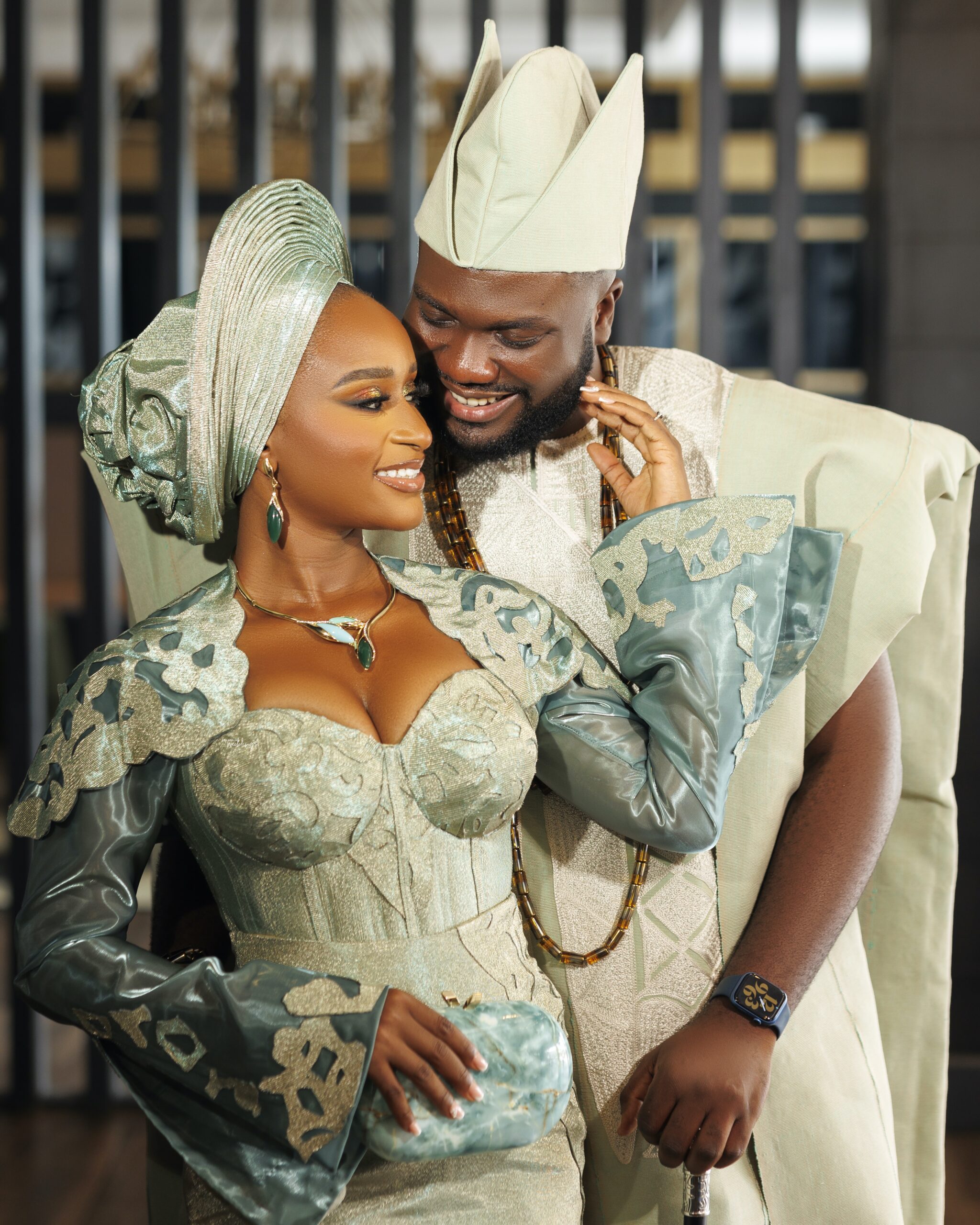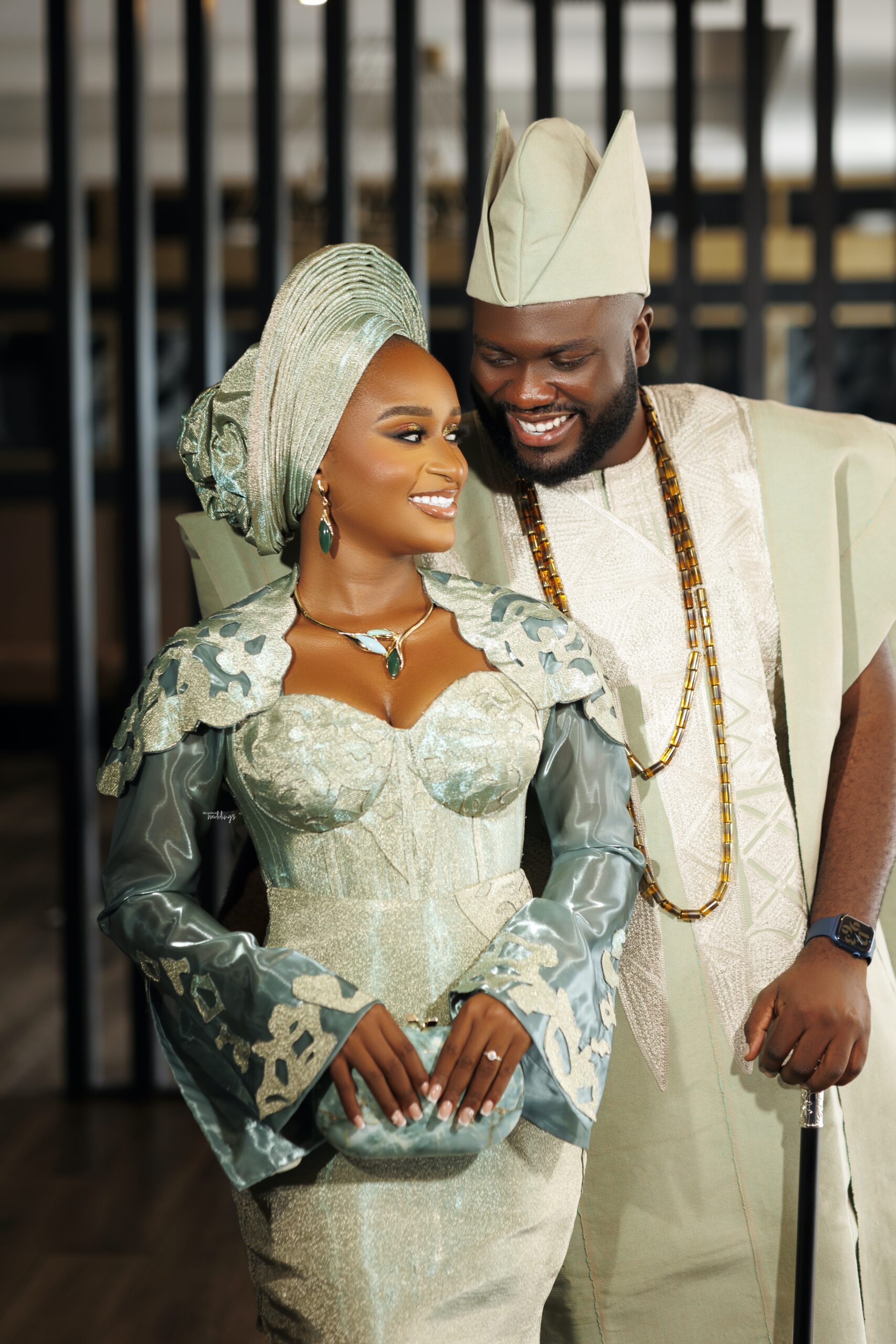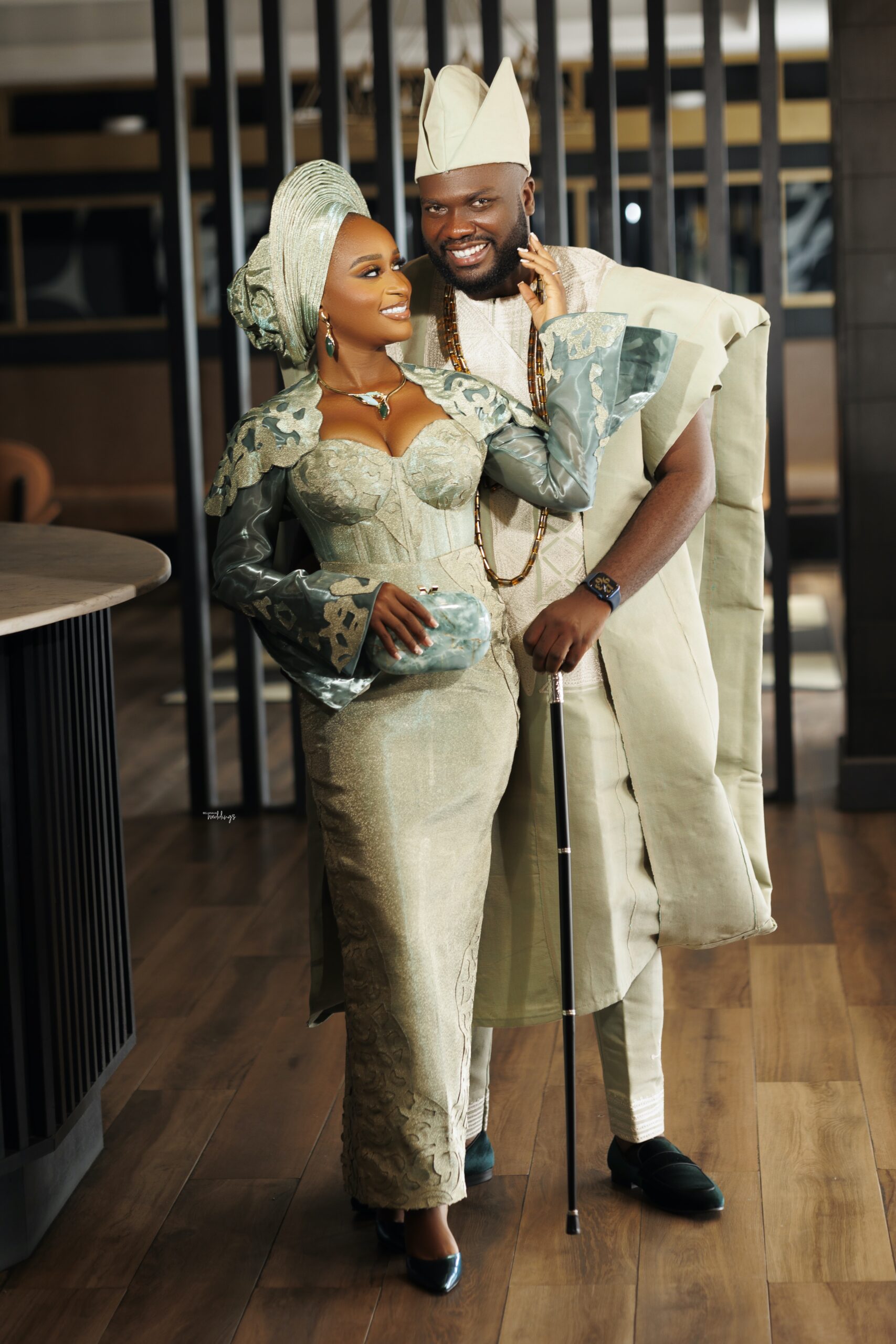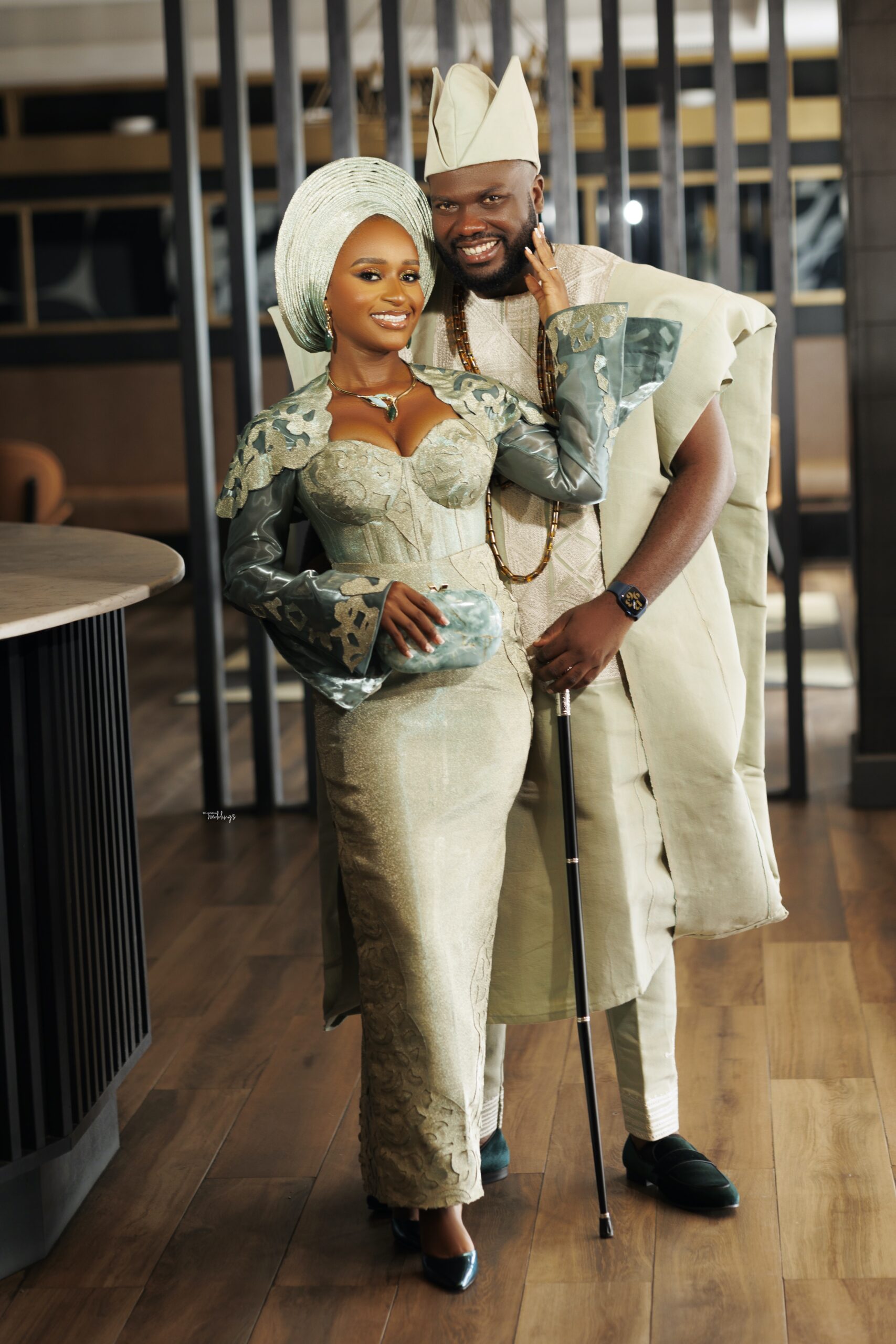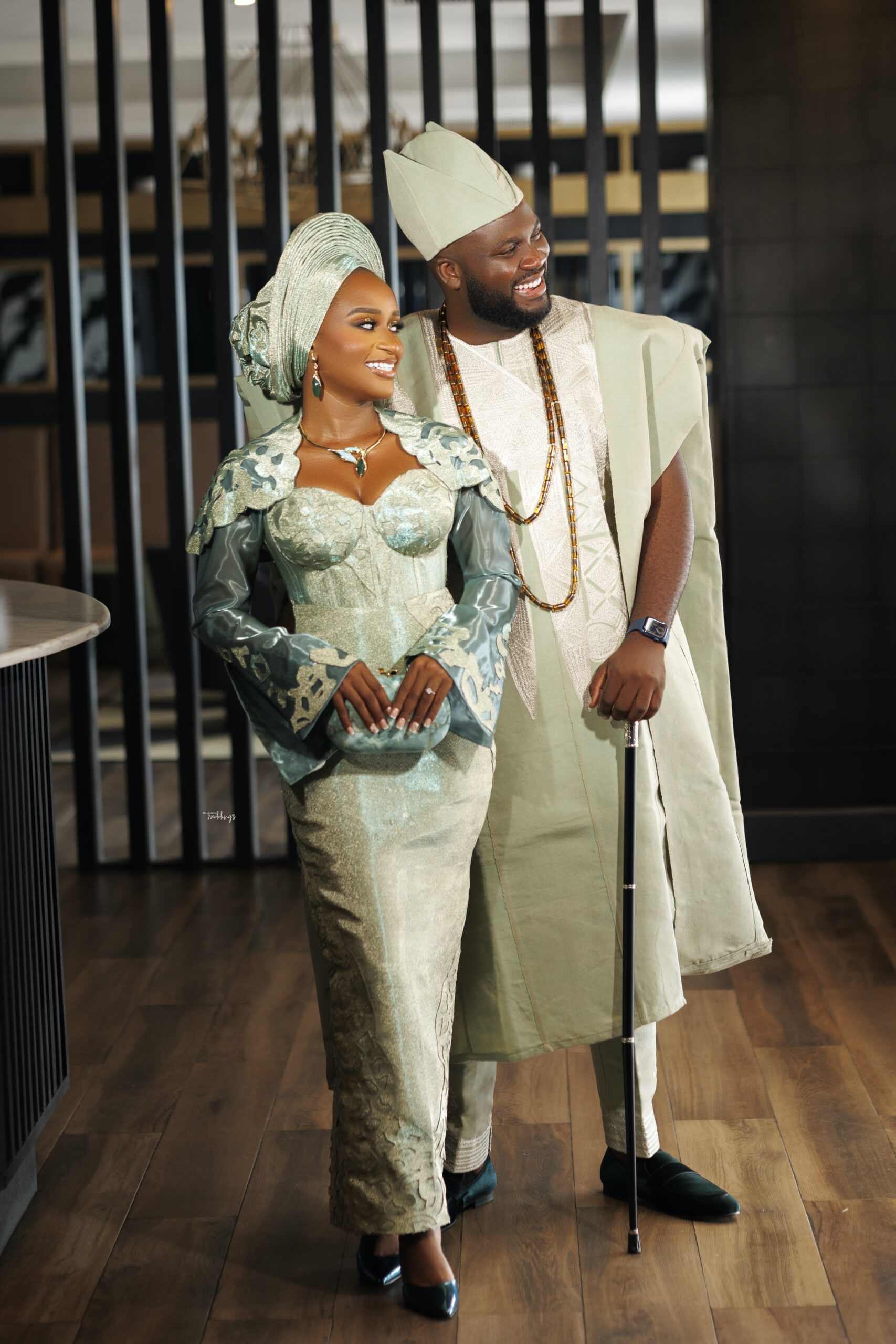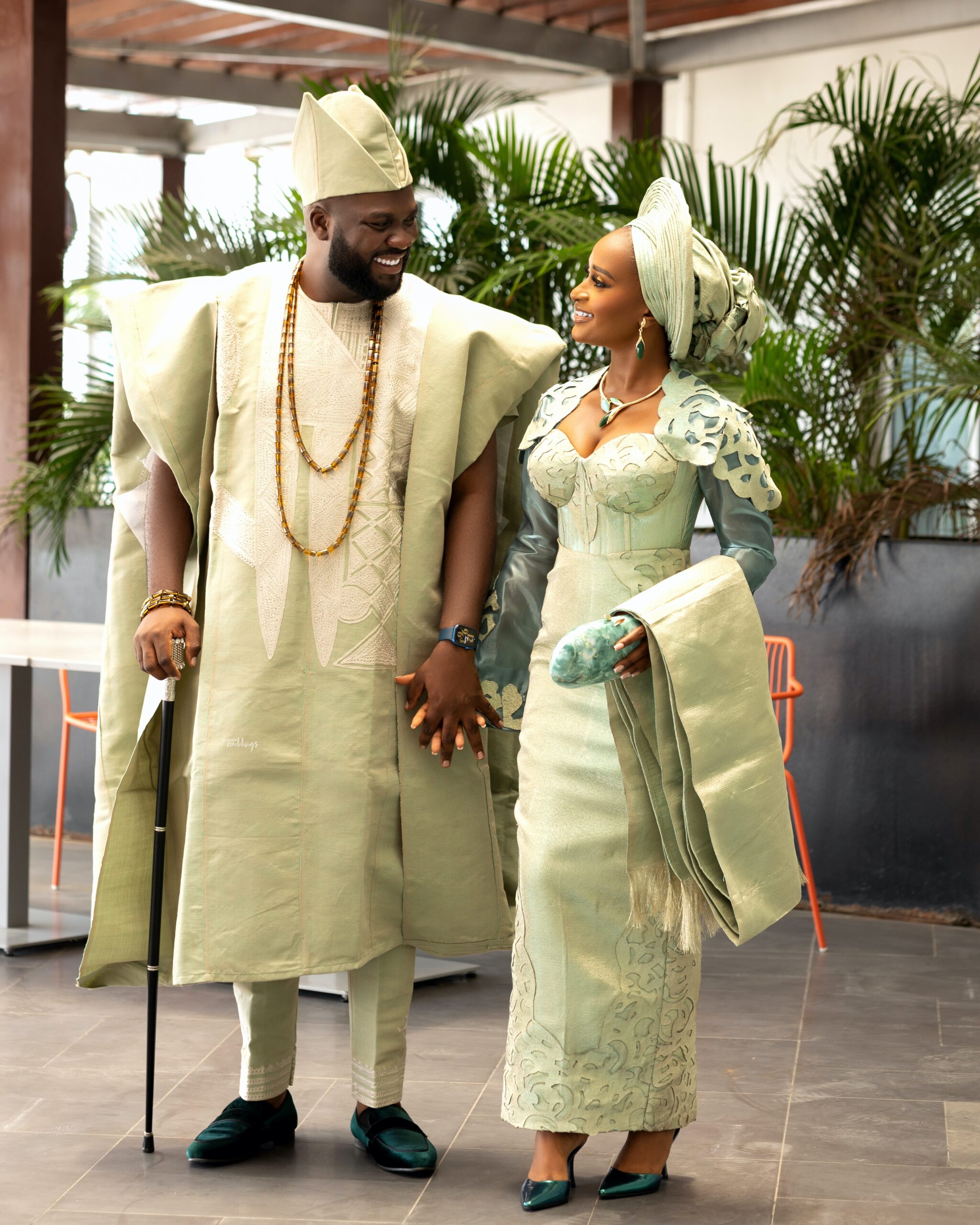 Surrounded by so much love! 😍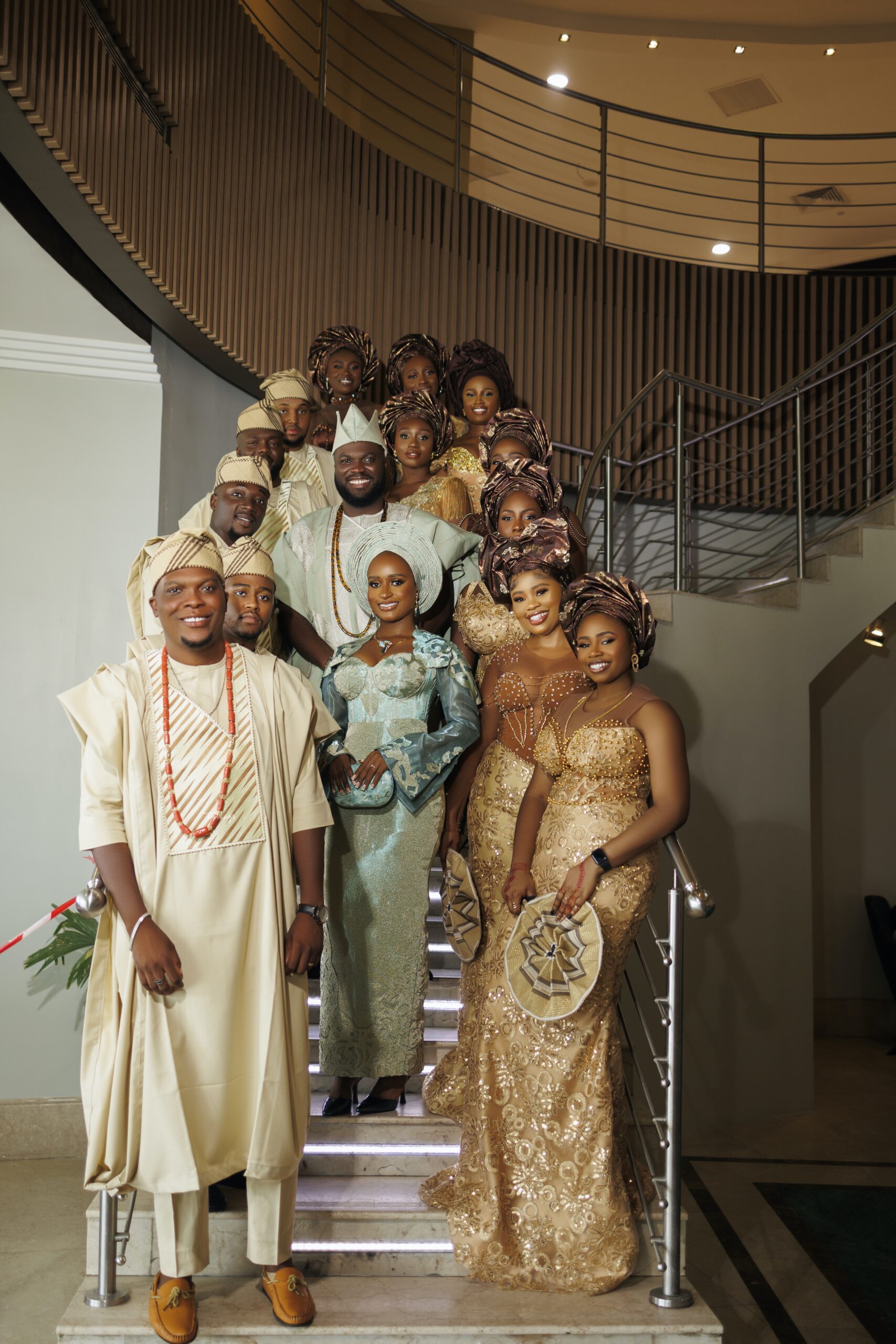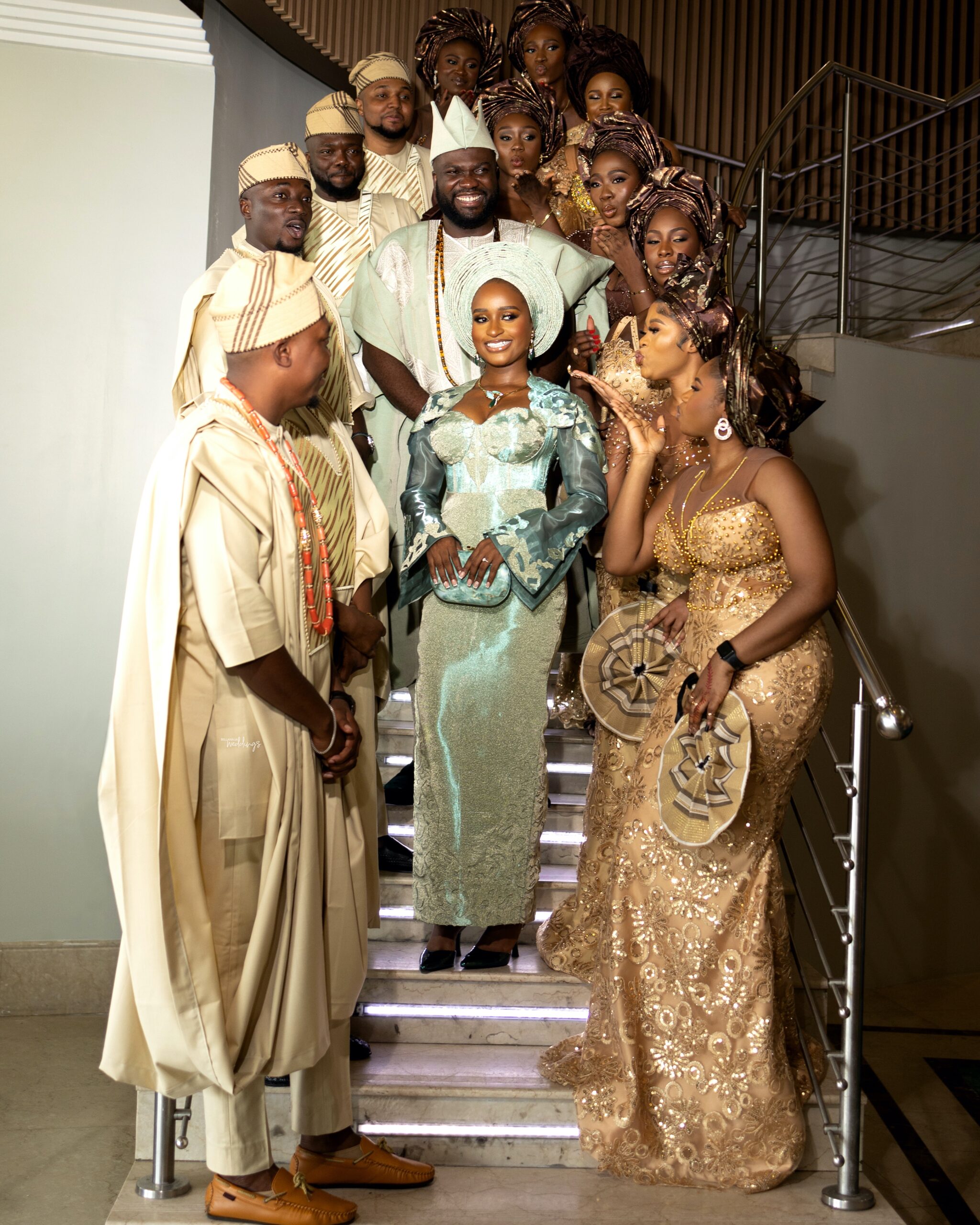 Let's take in the beauty of this lovely decor before we begin!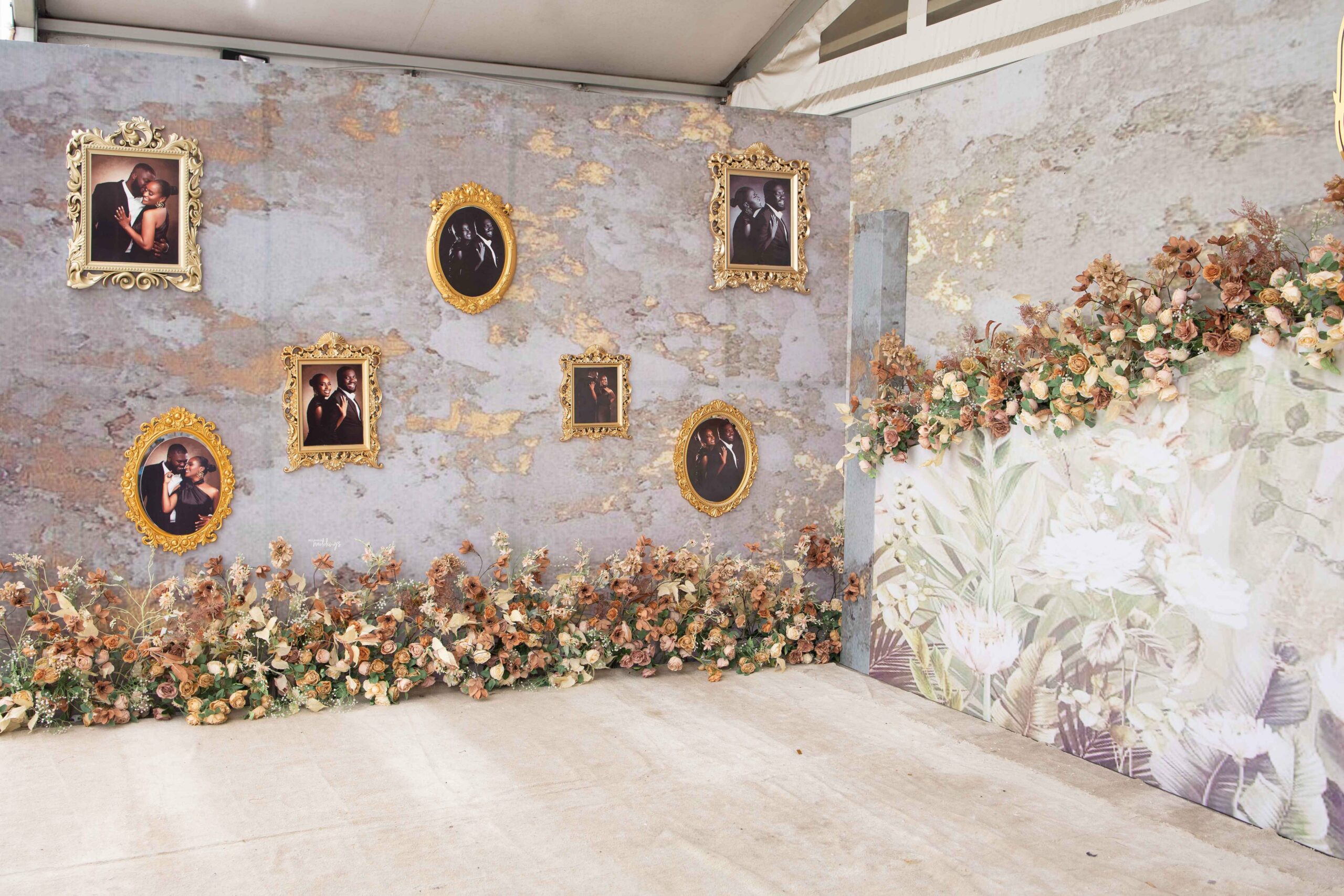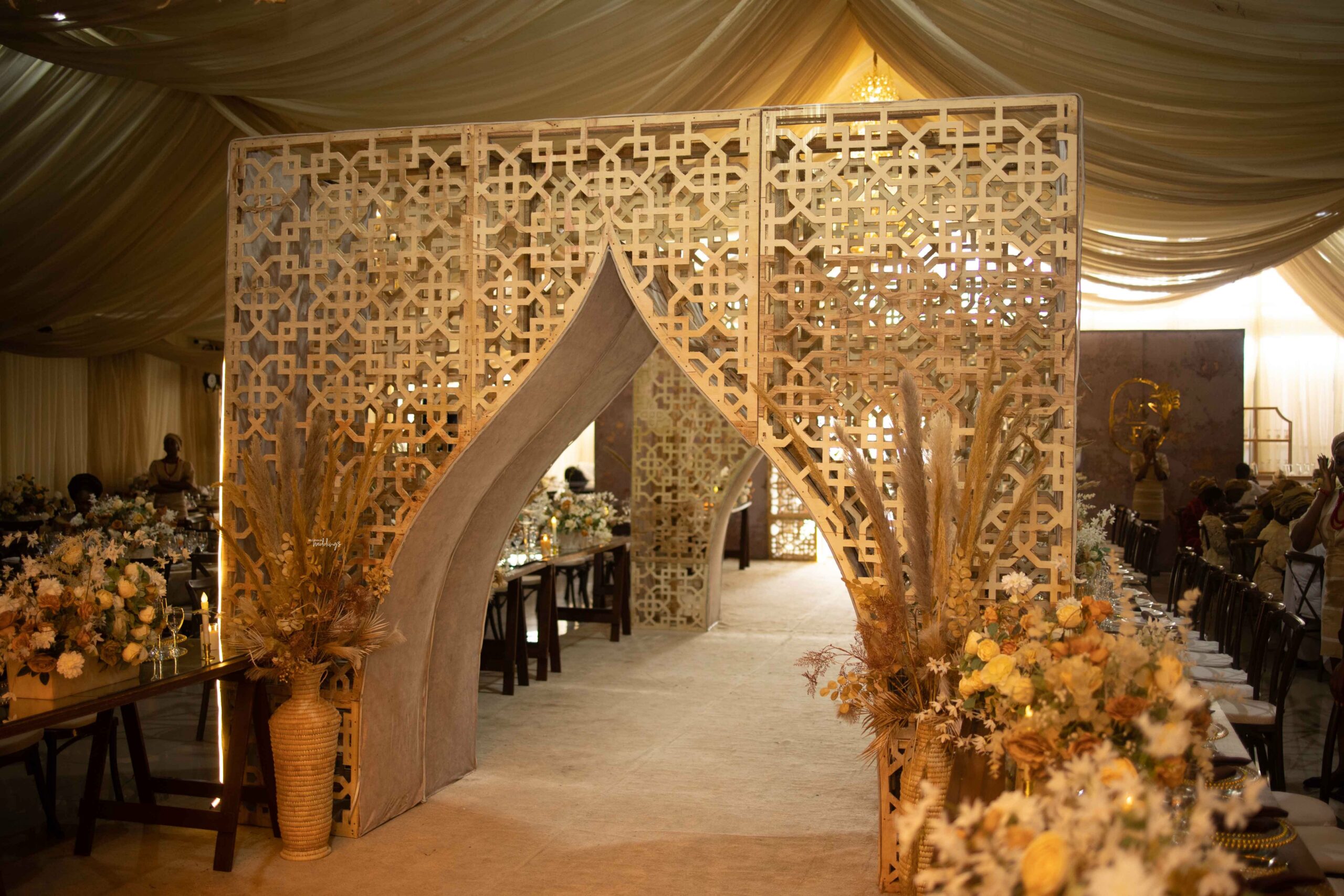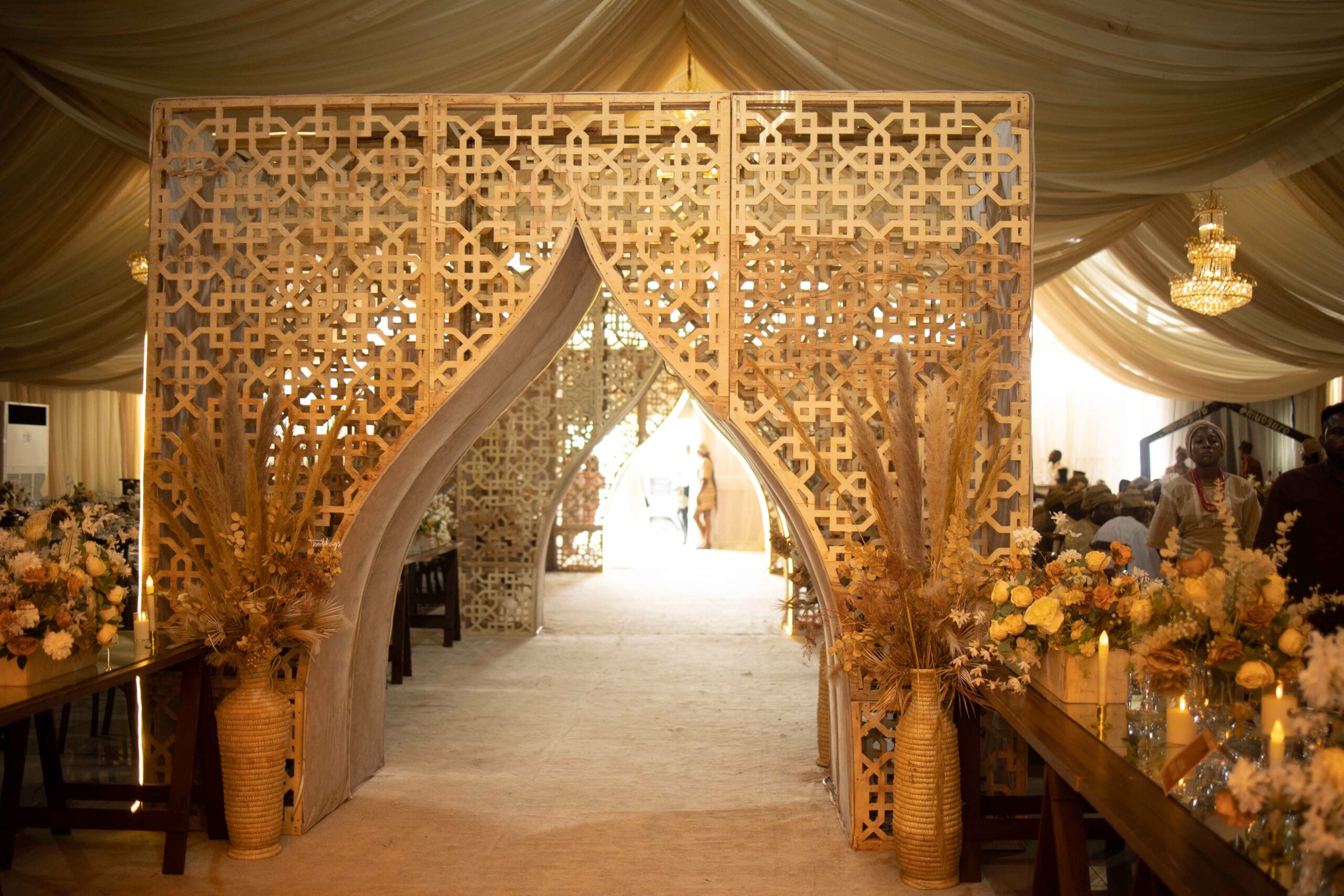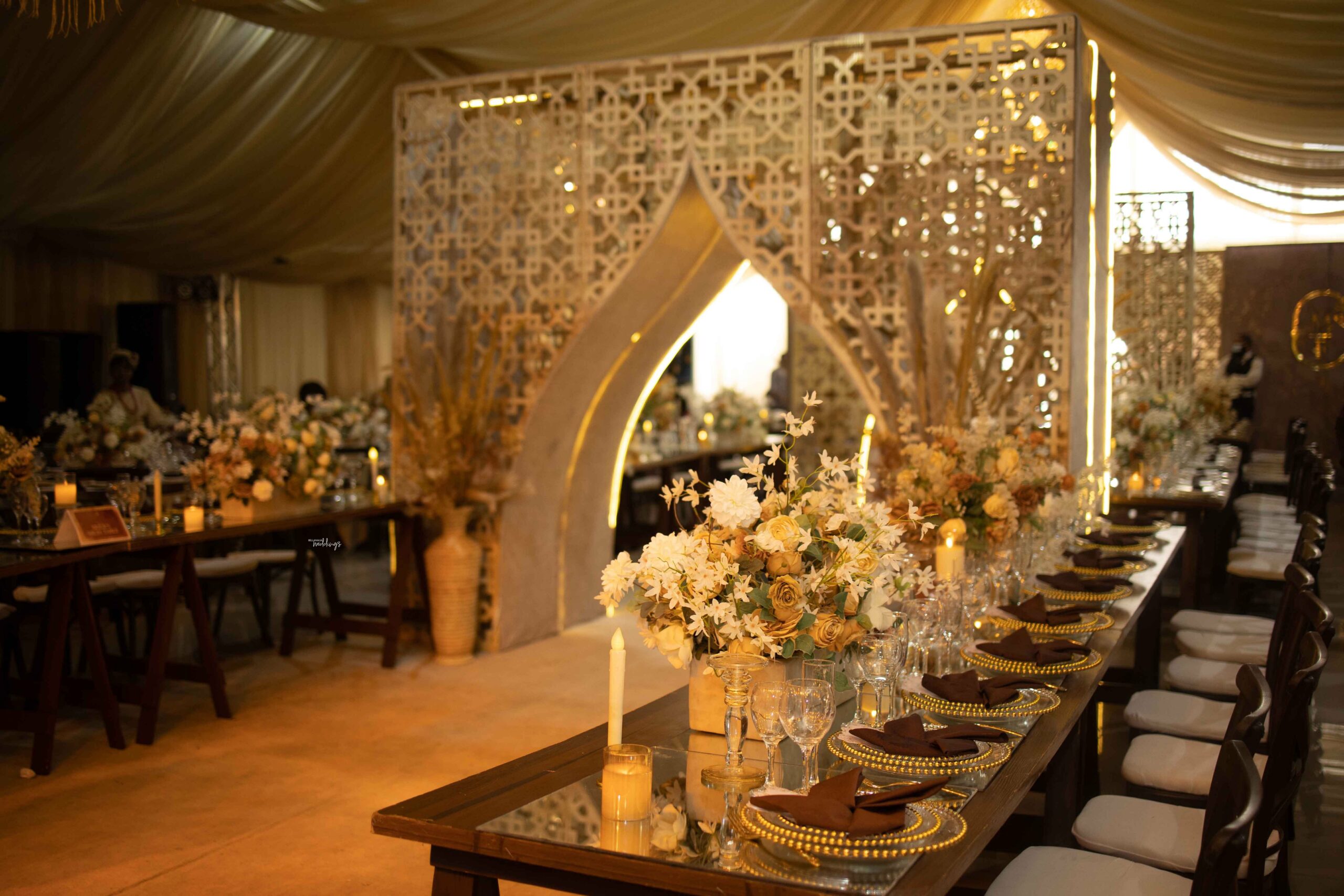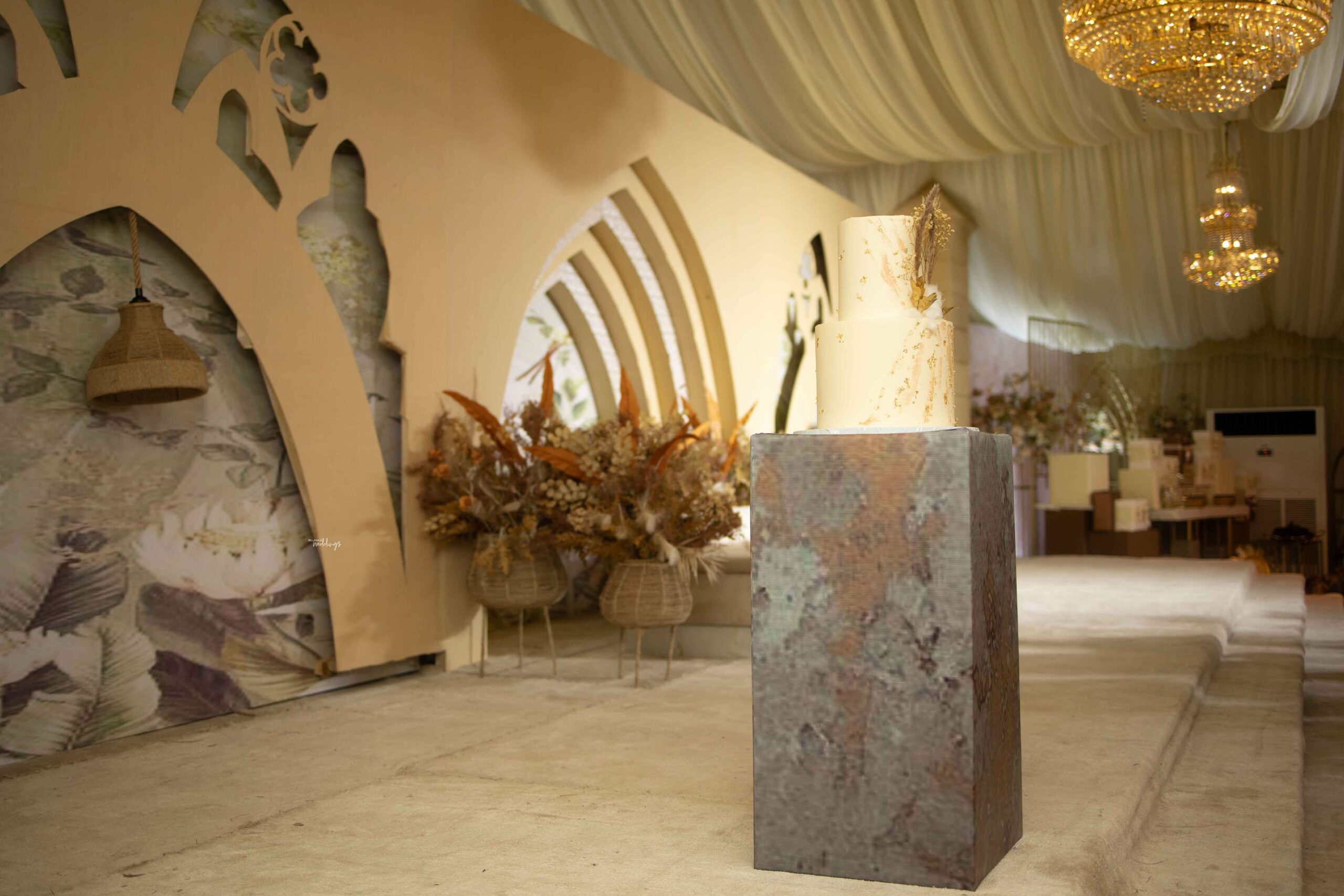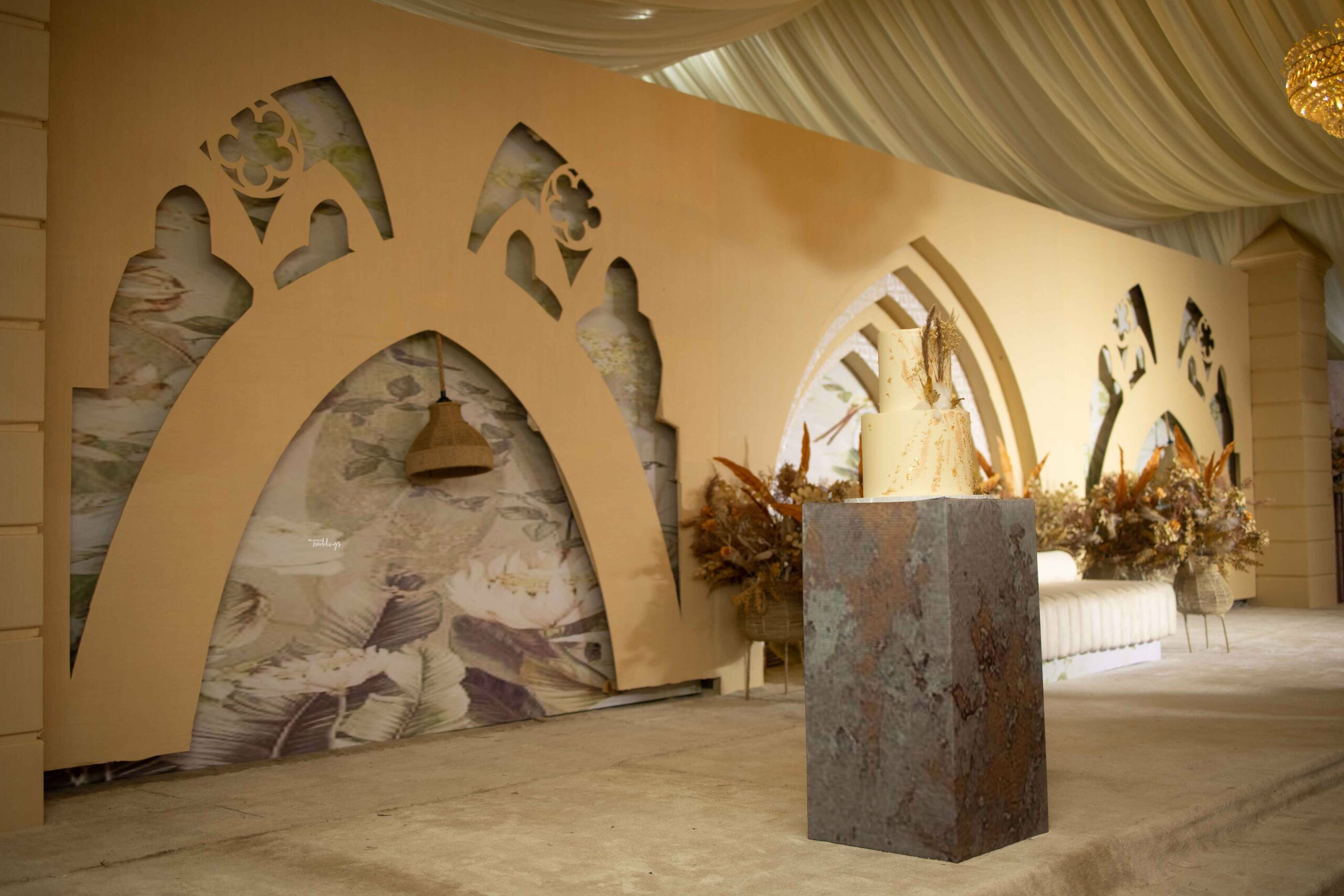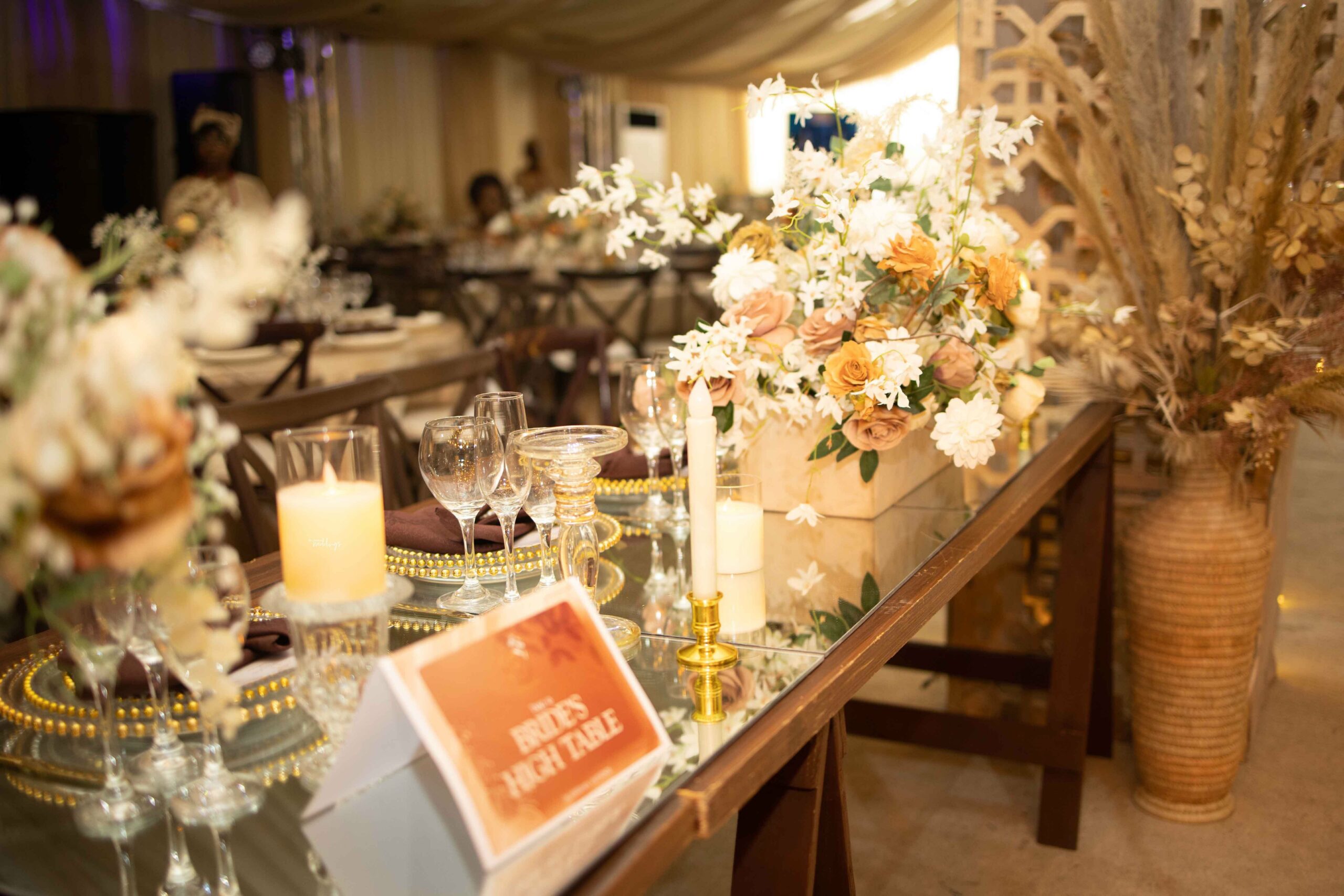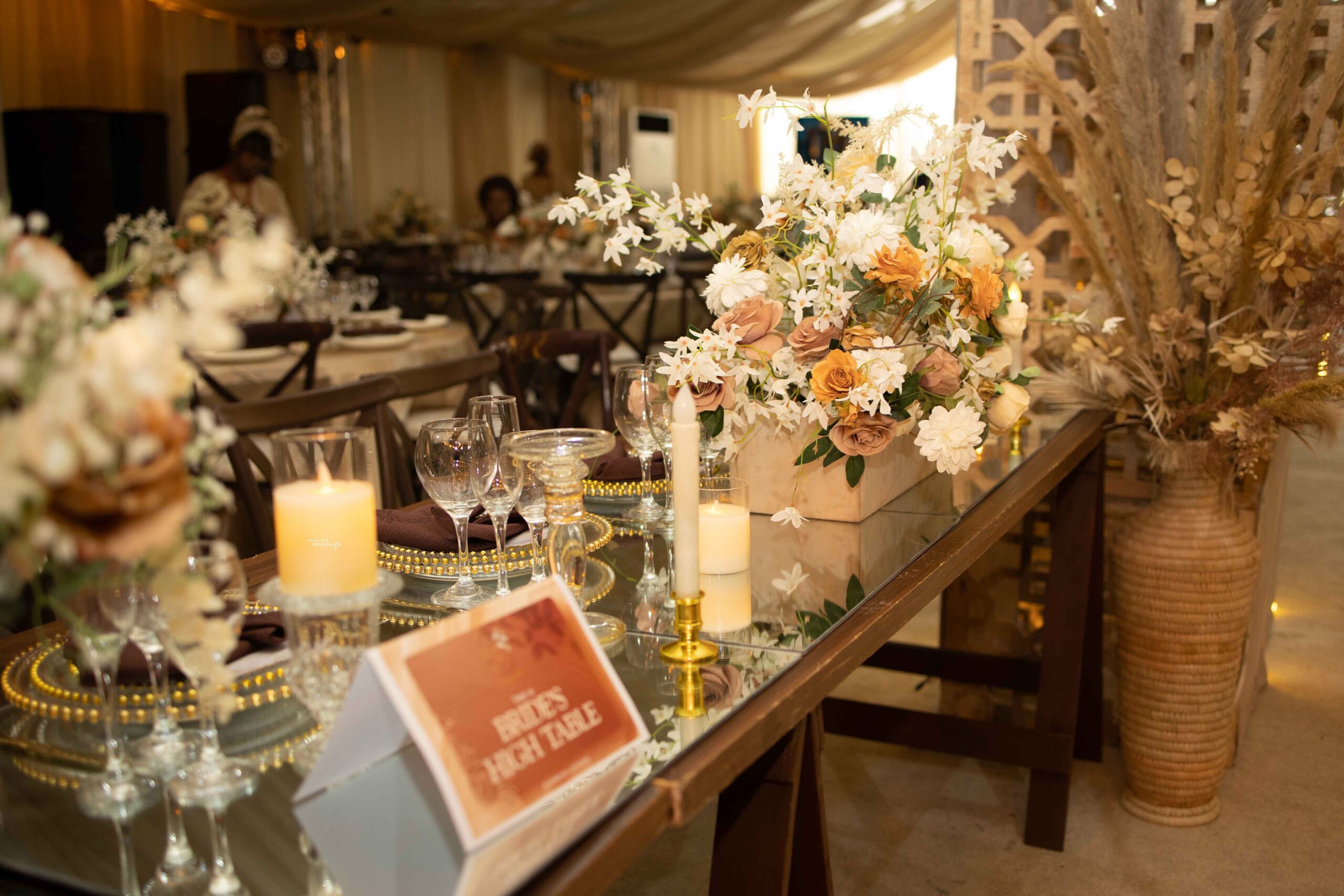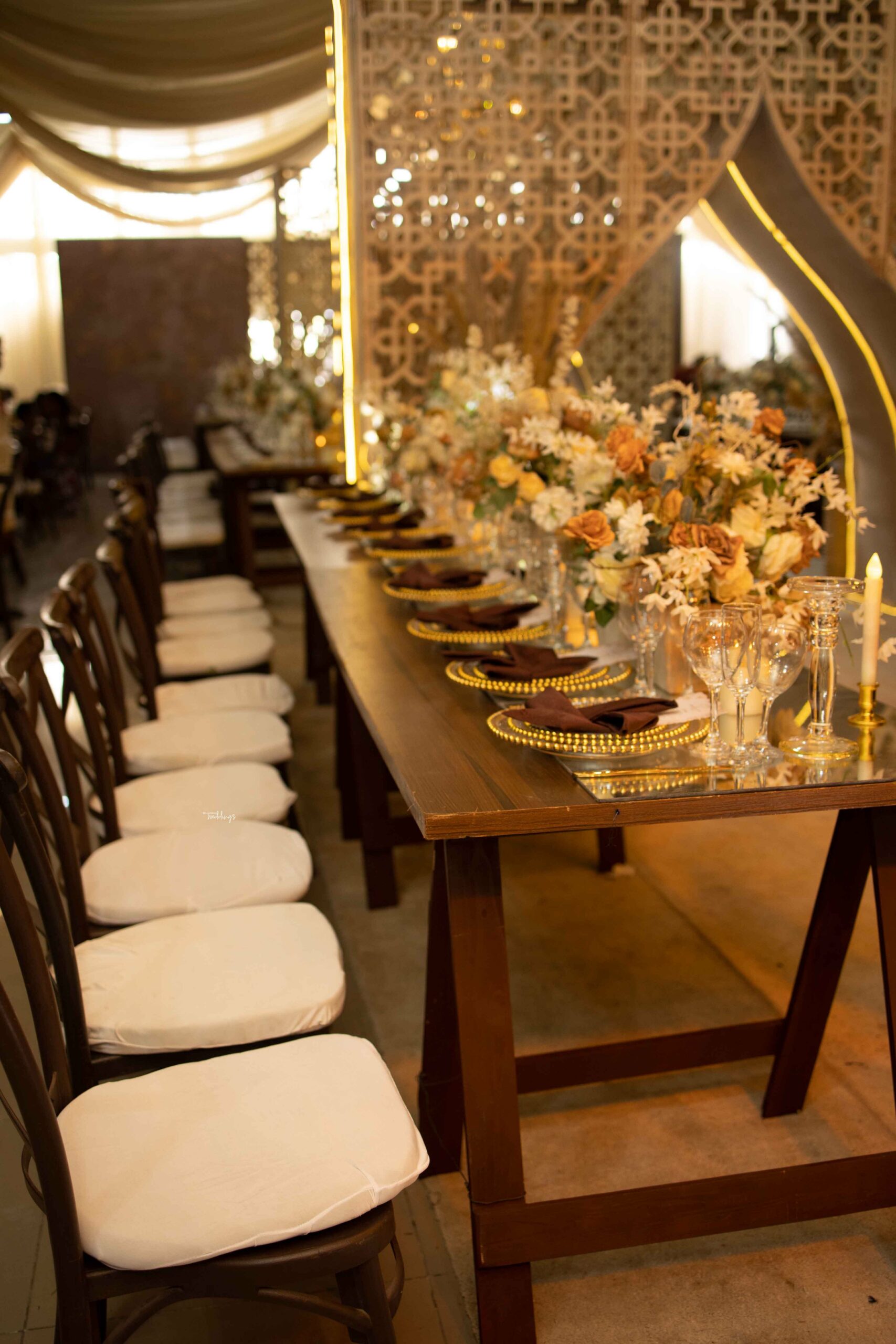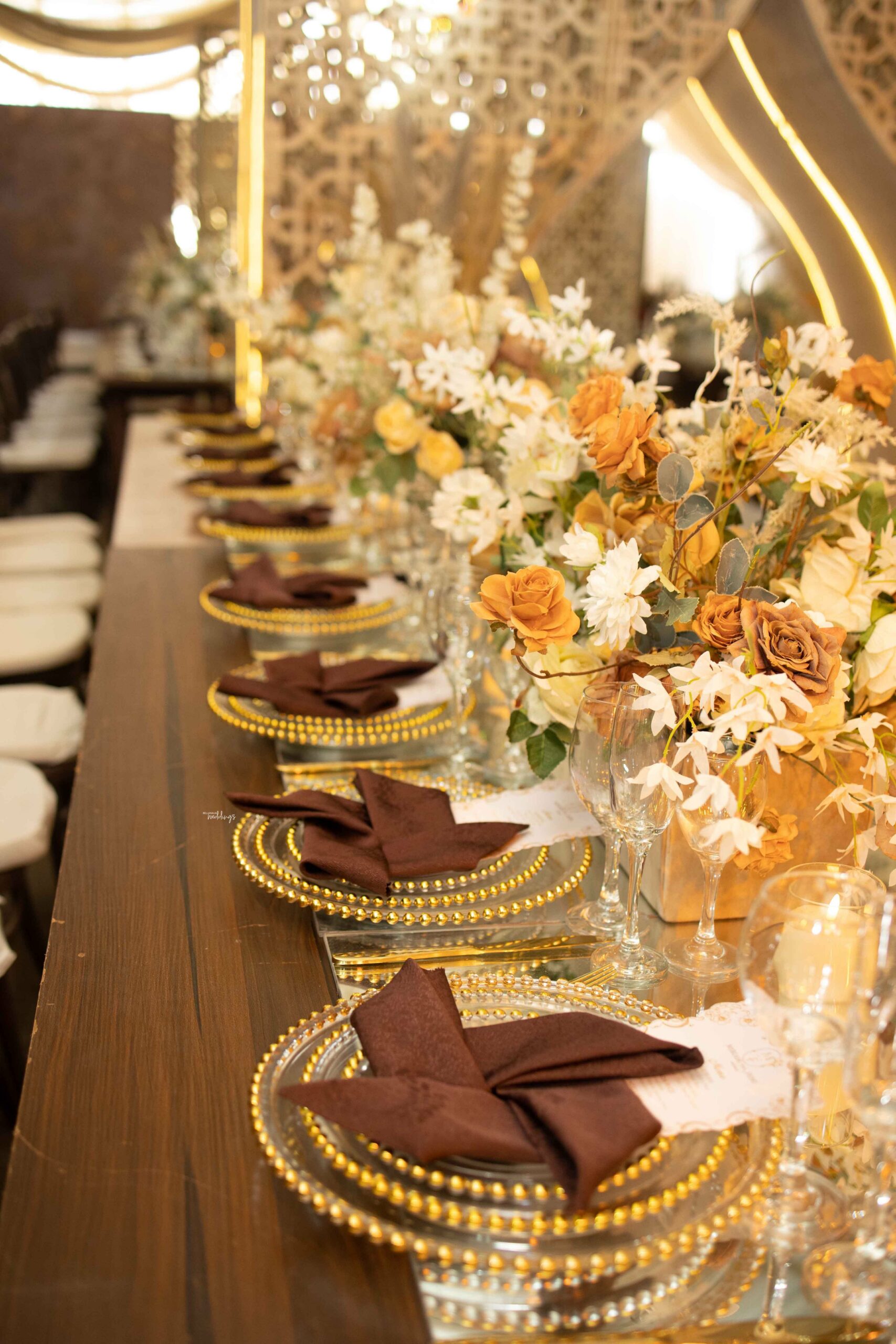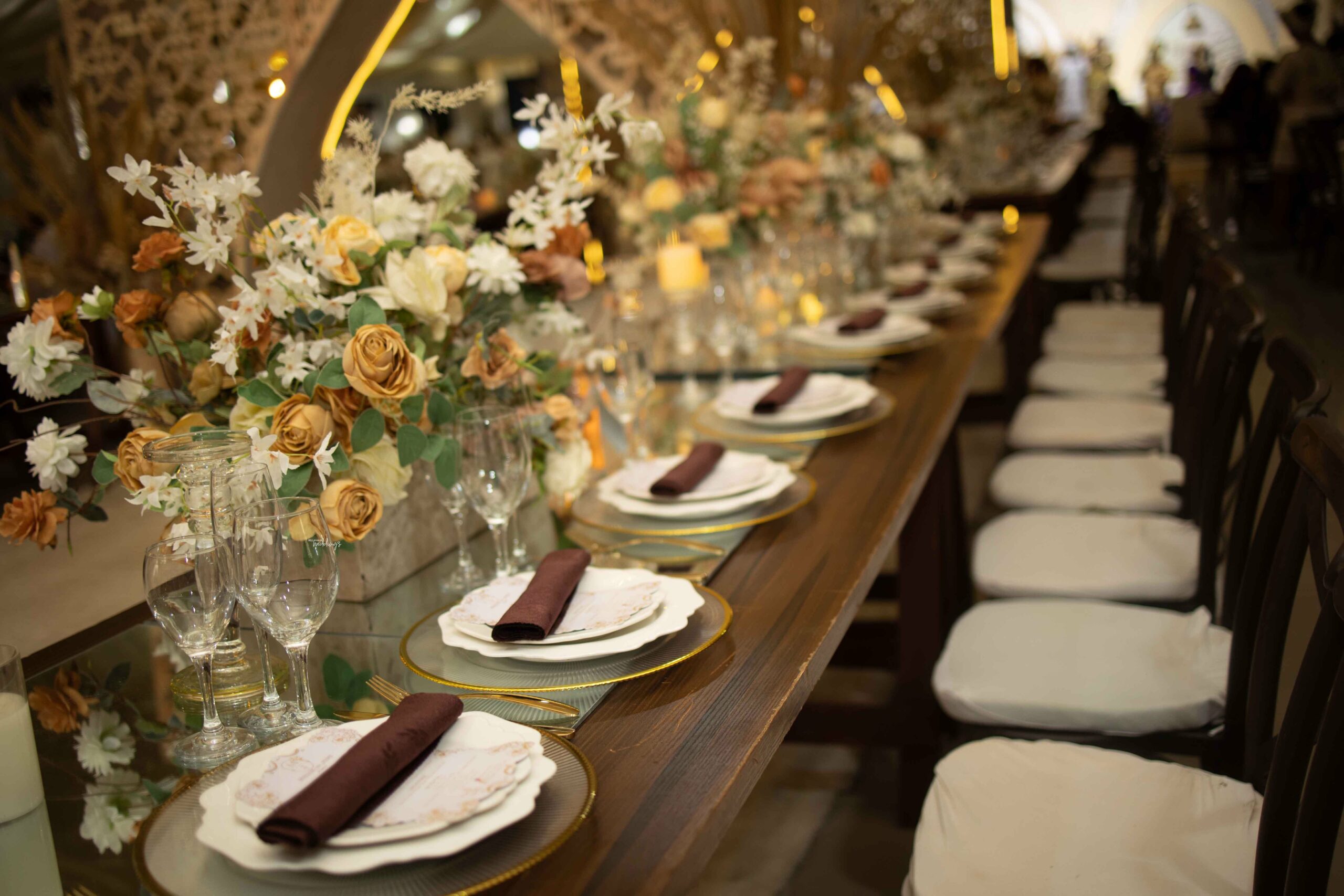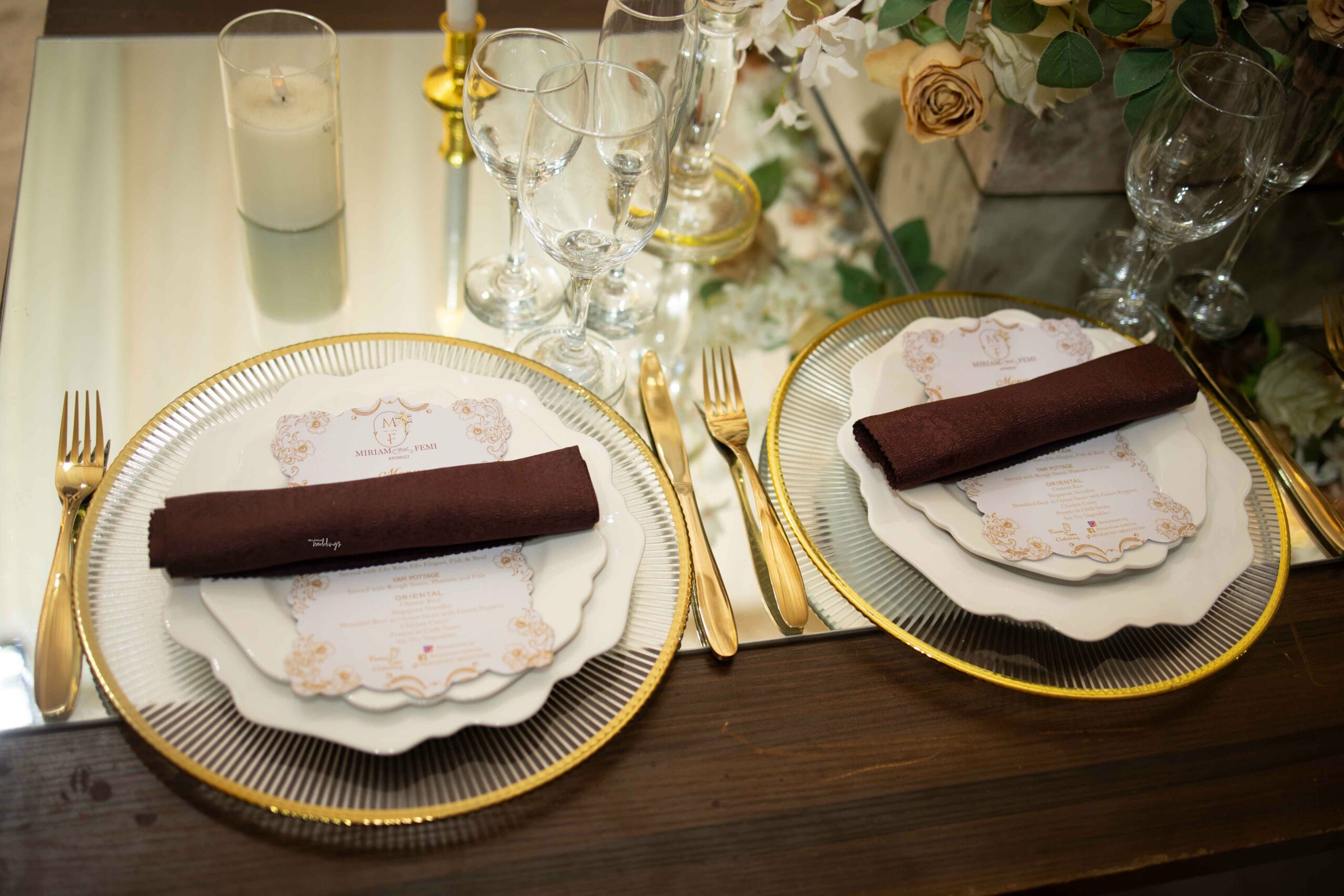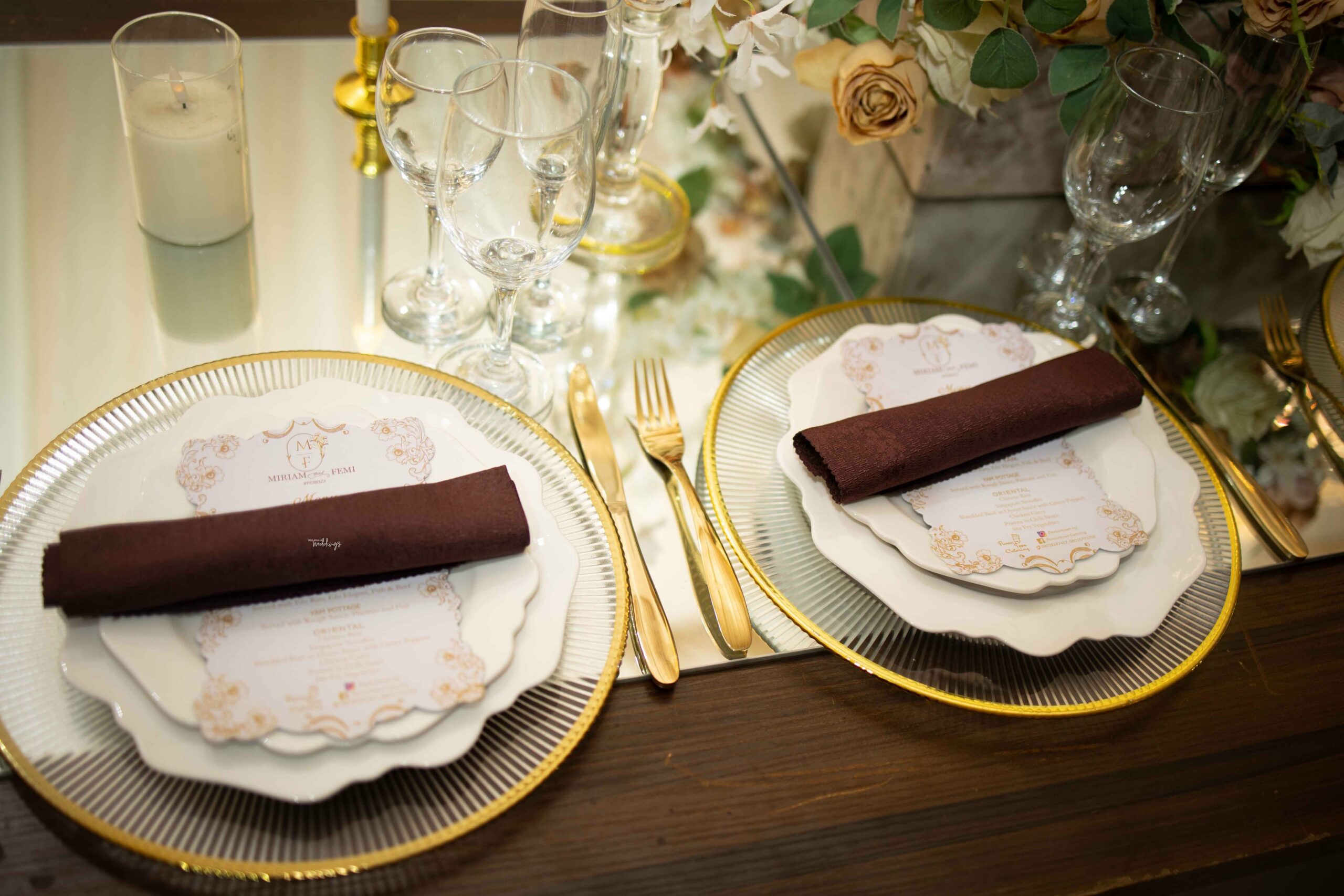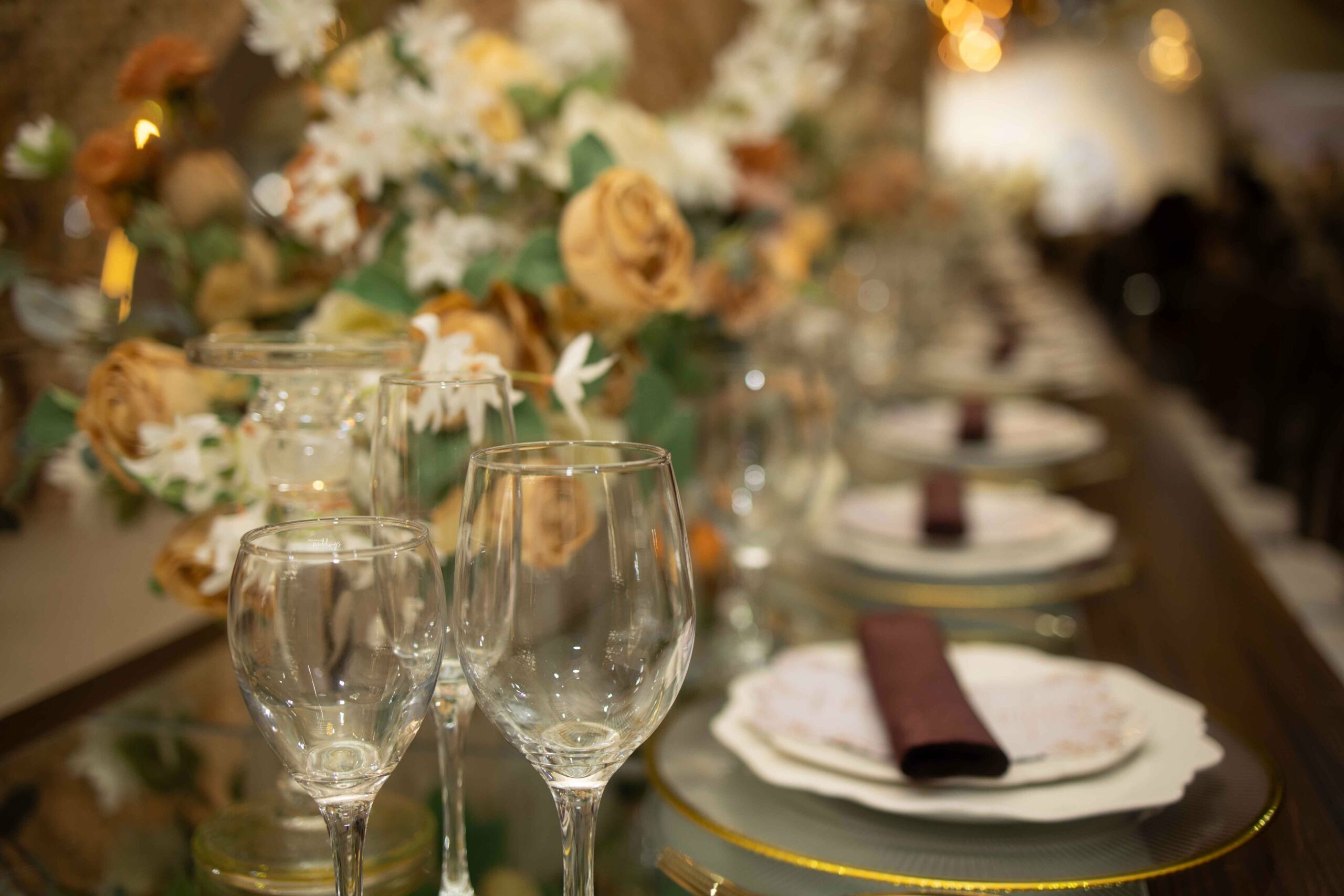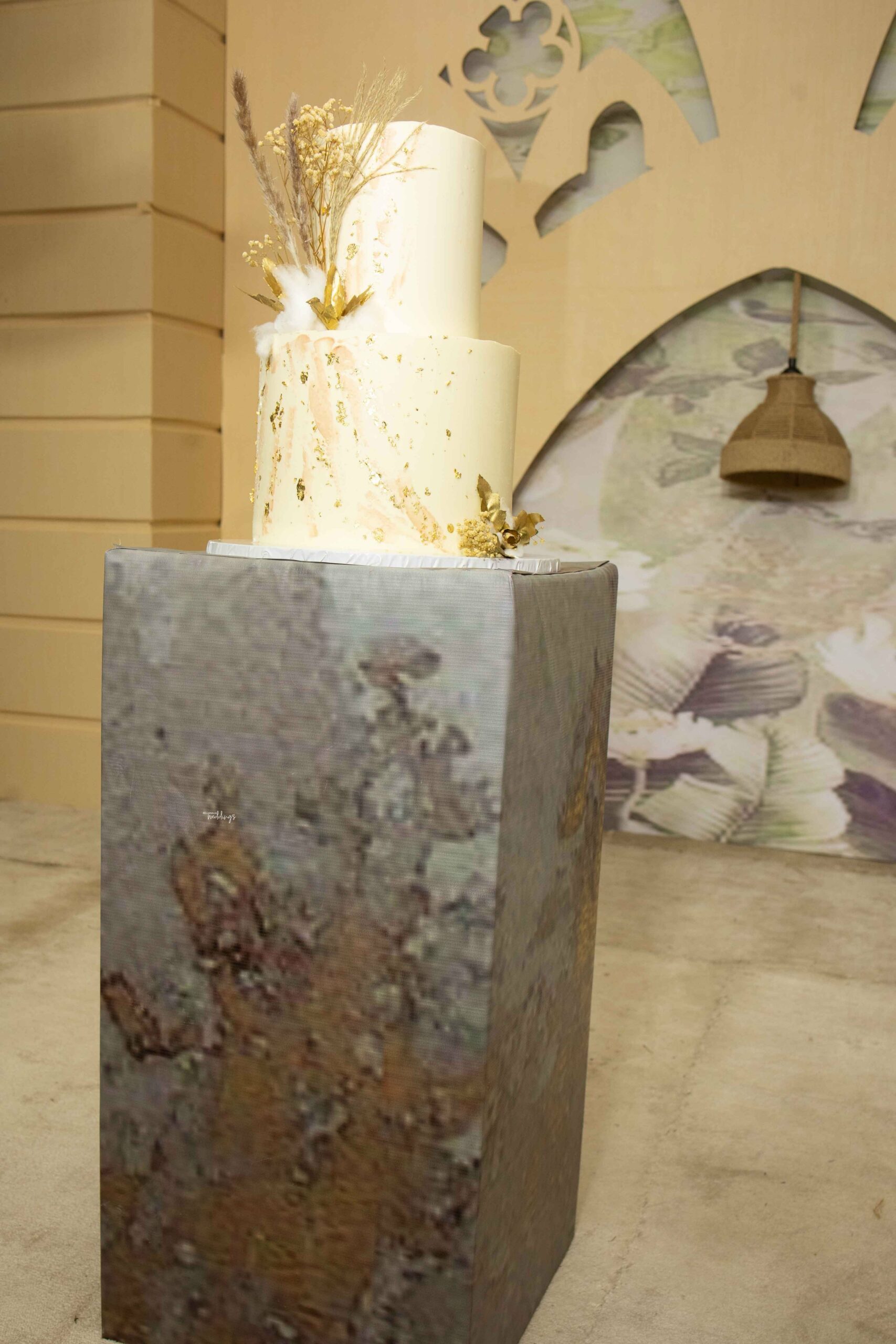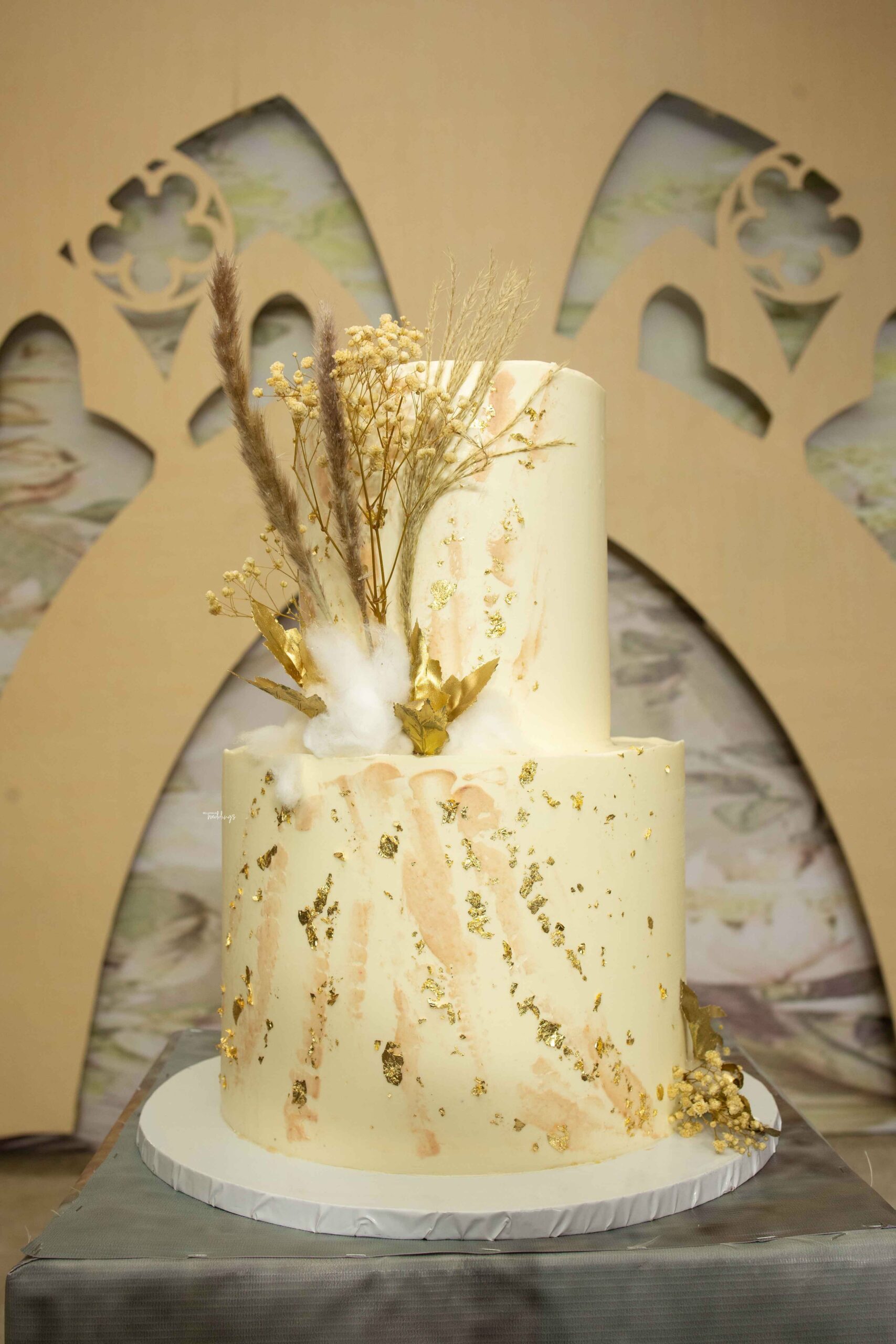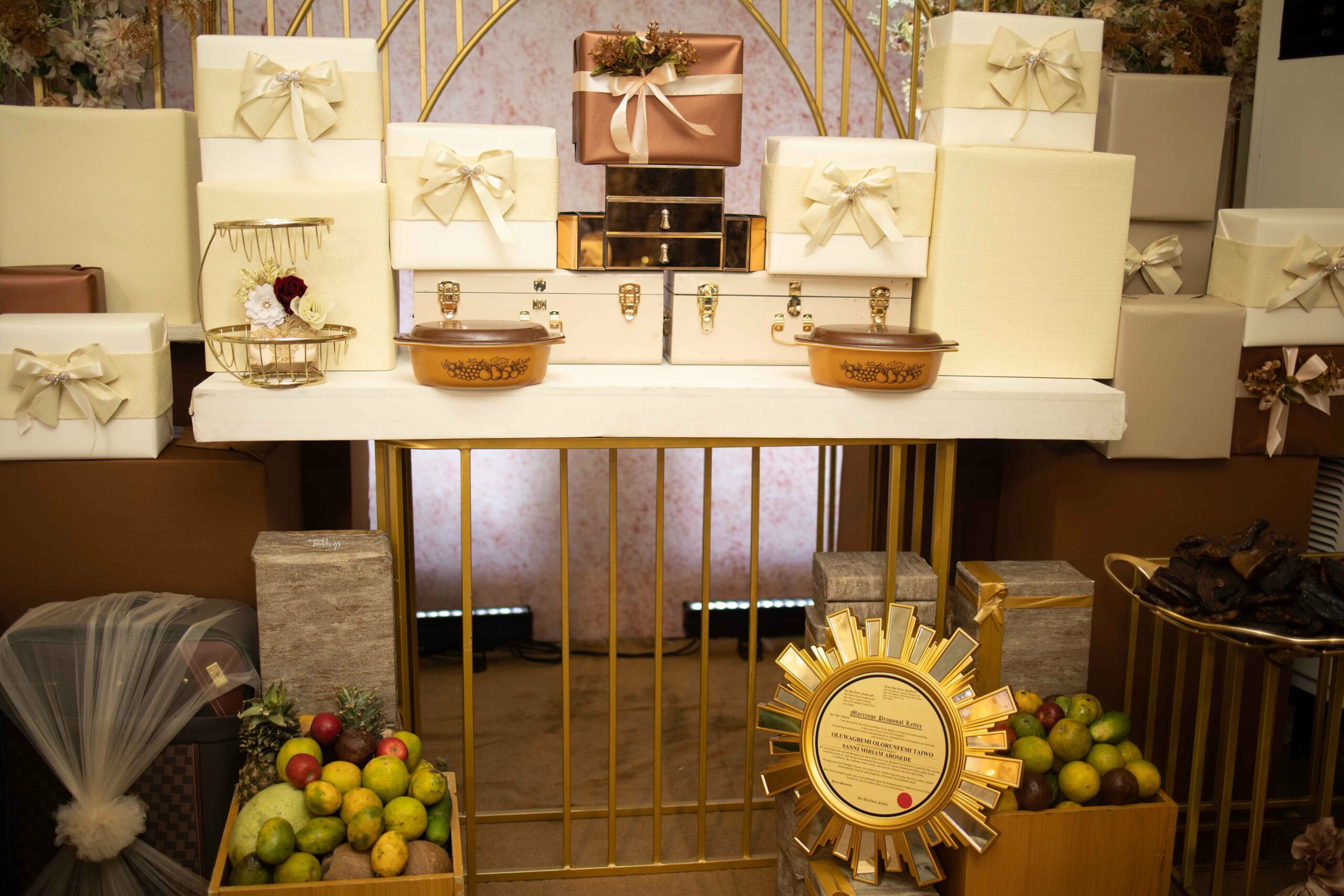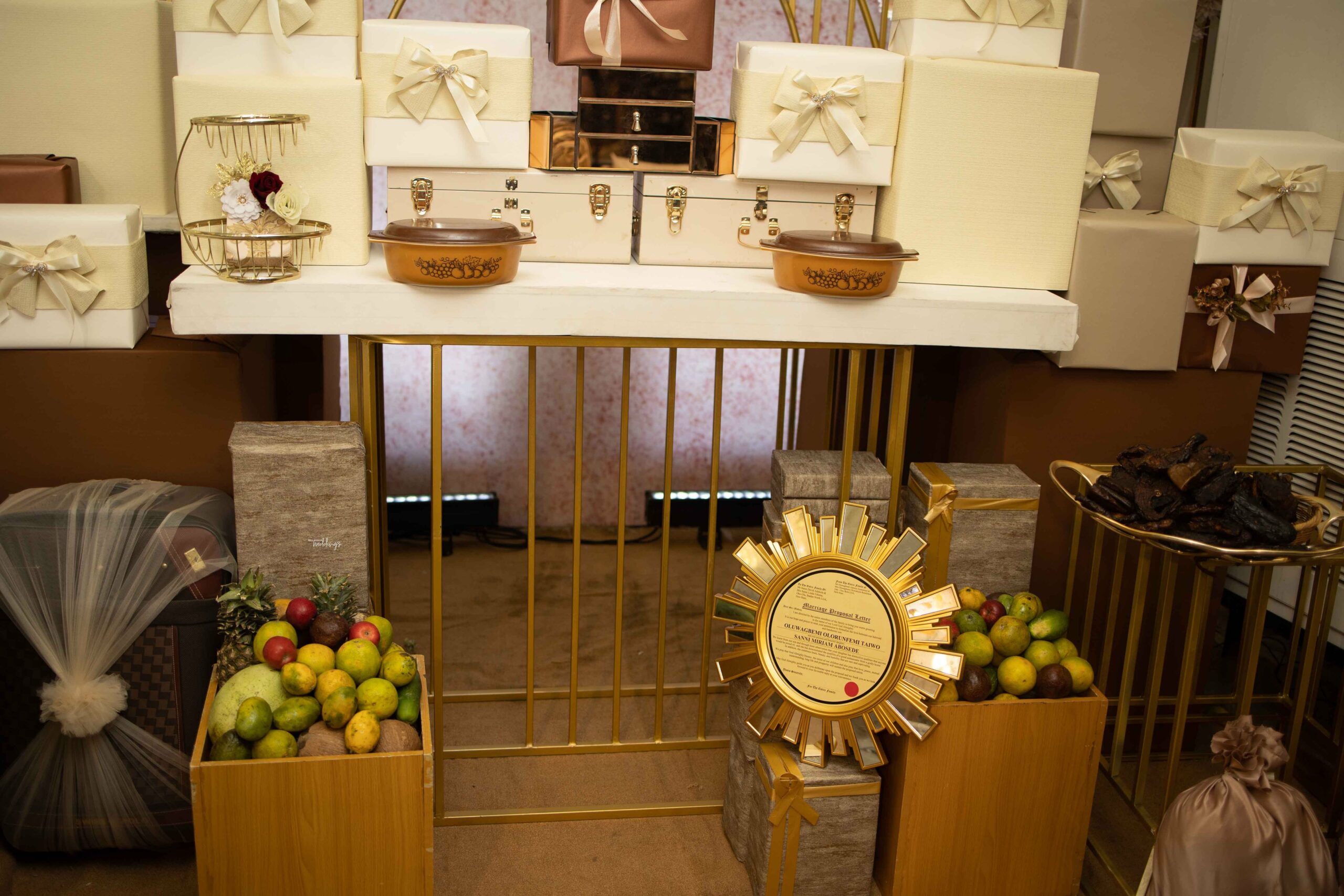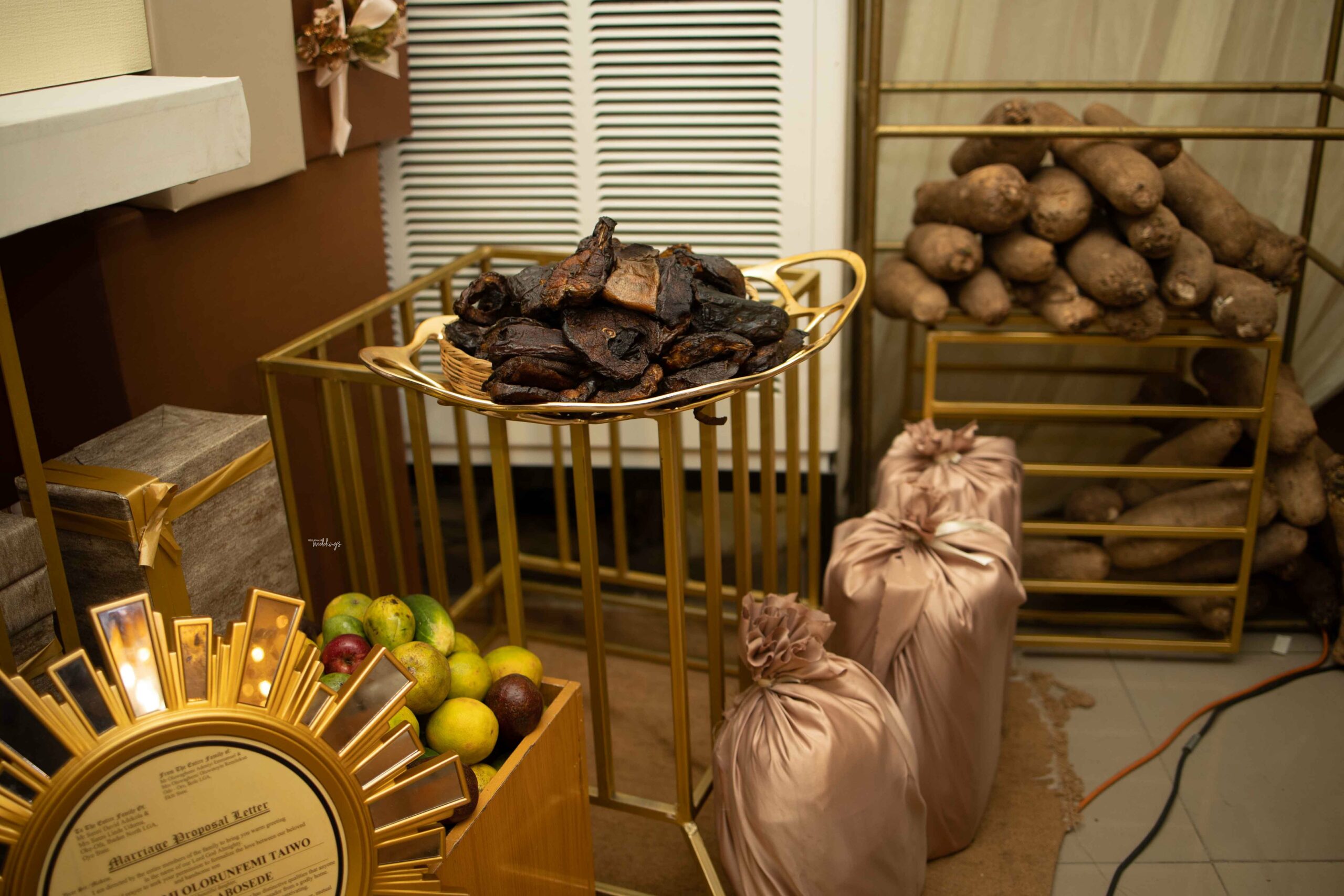 Let's begin with the groom's entrance!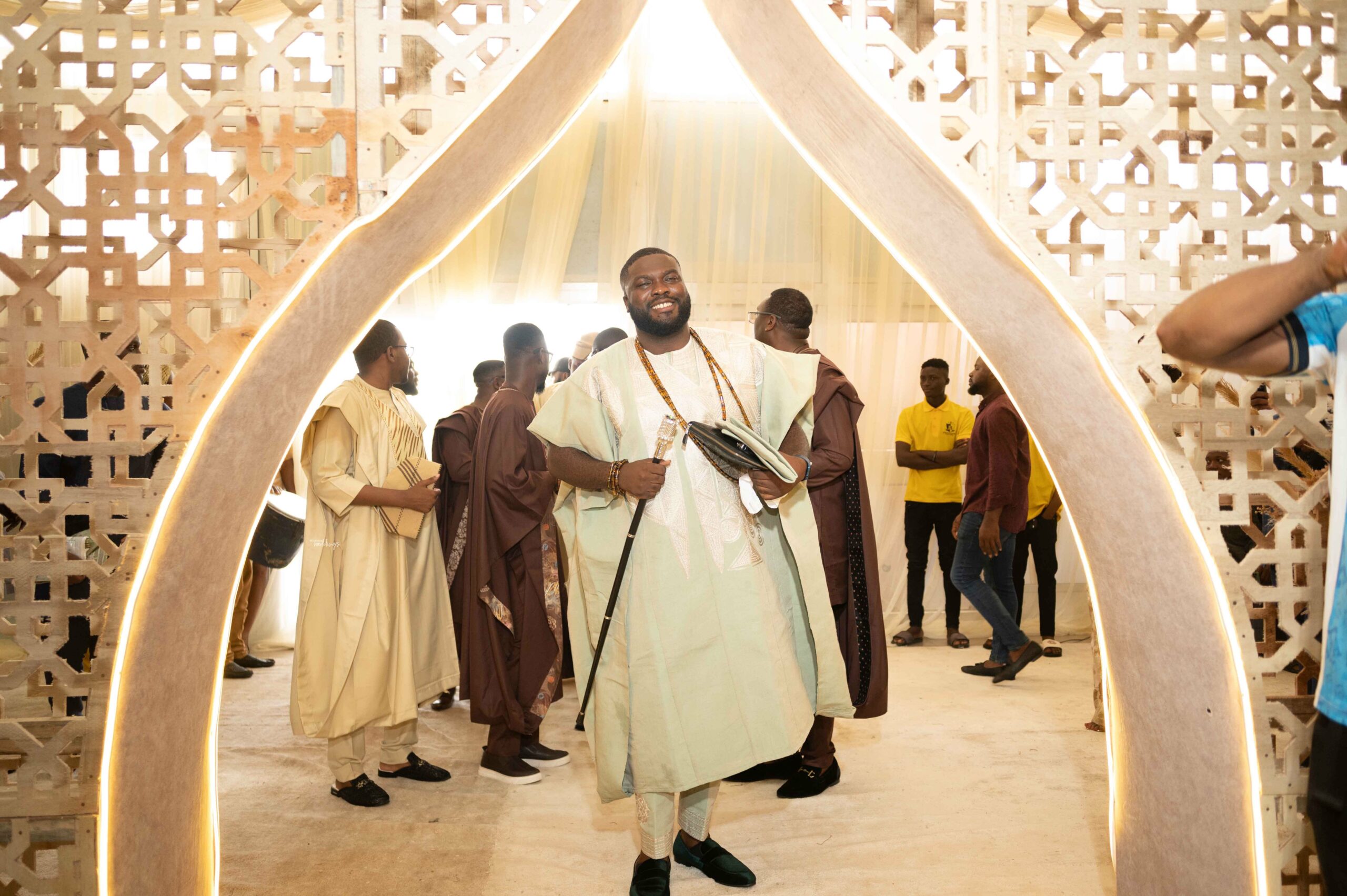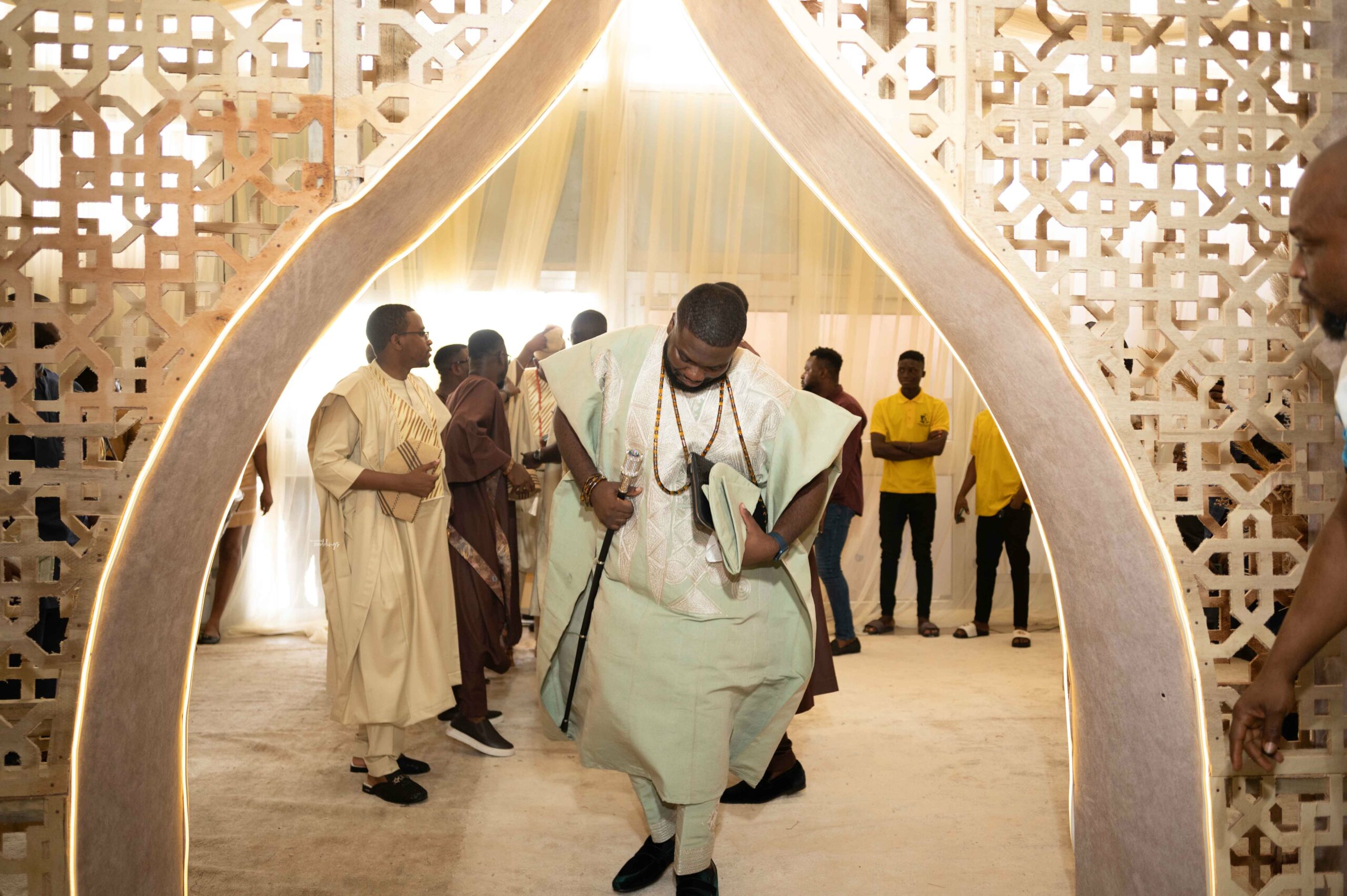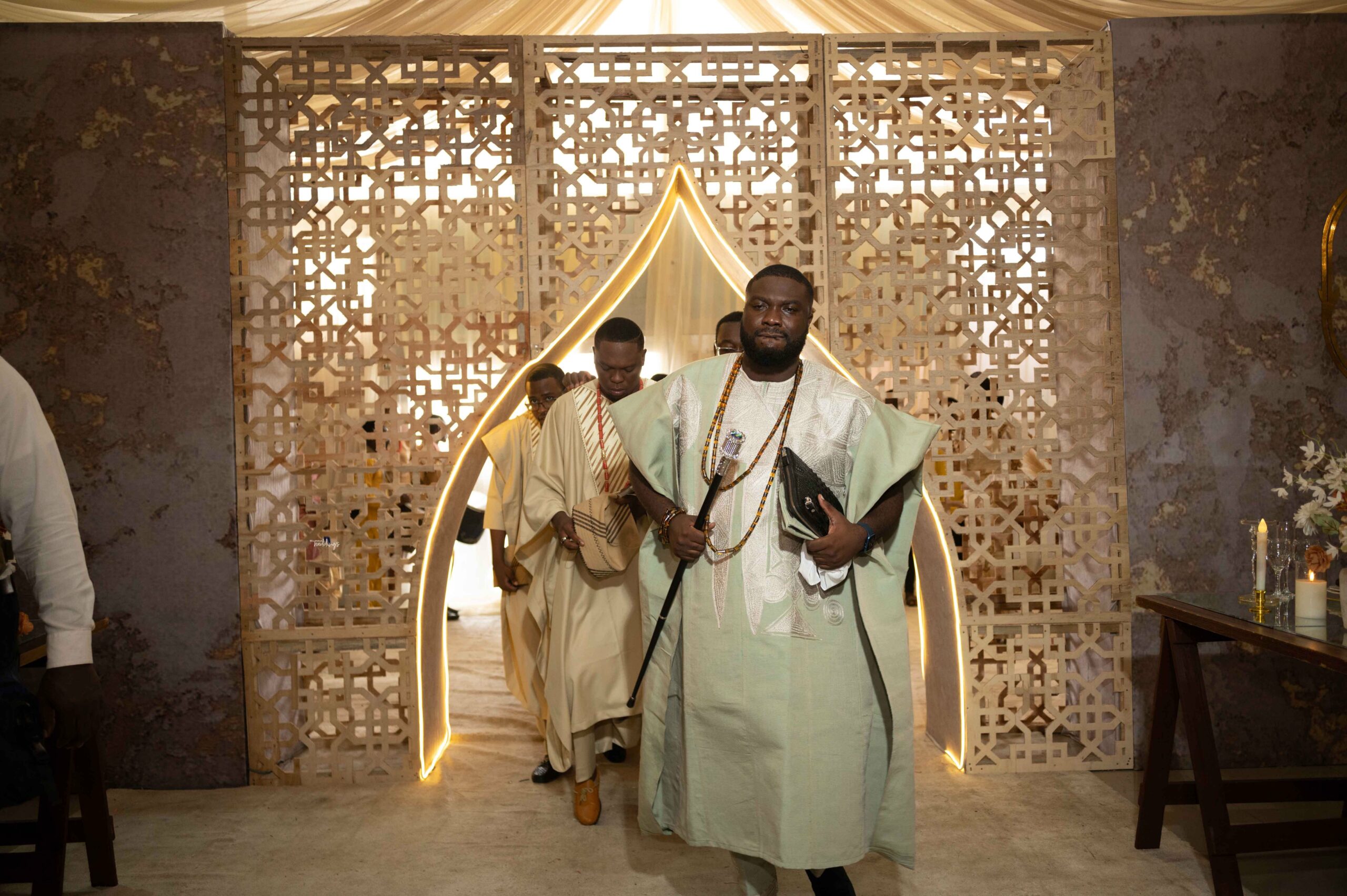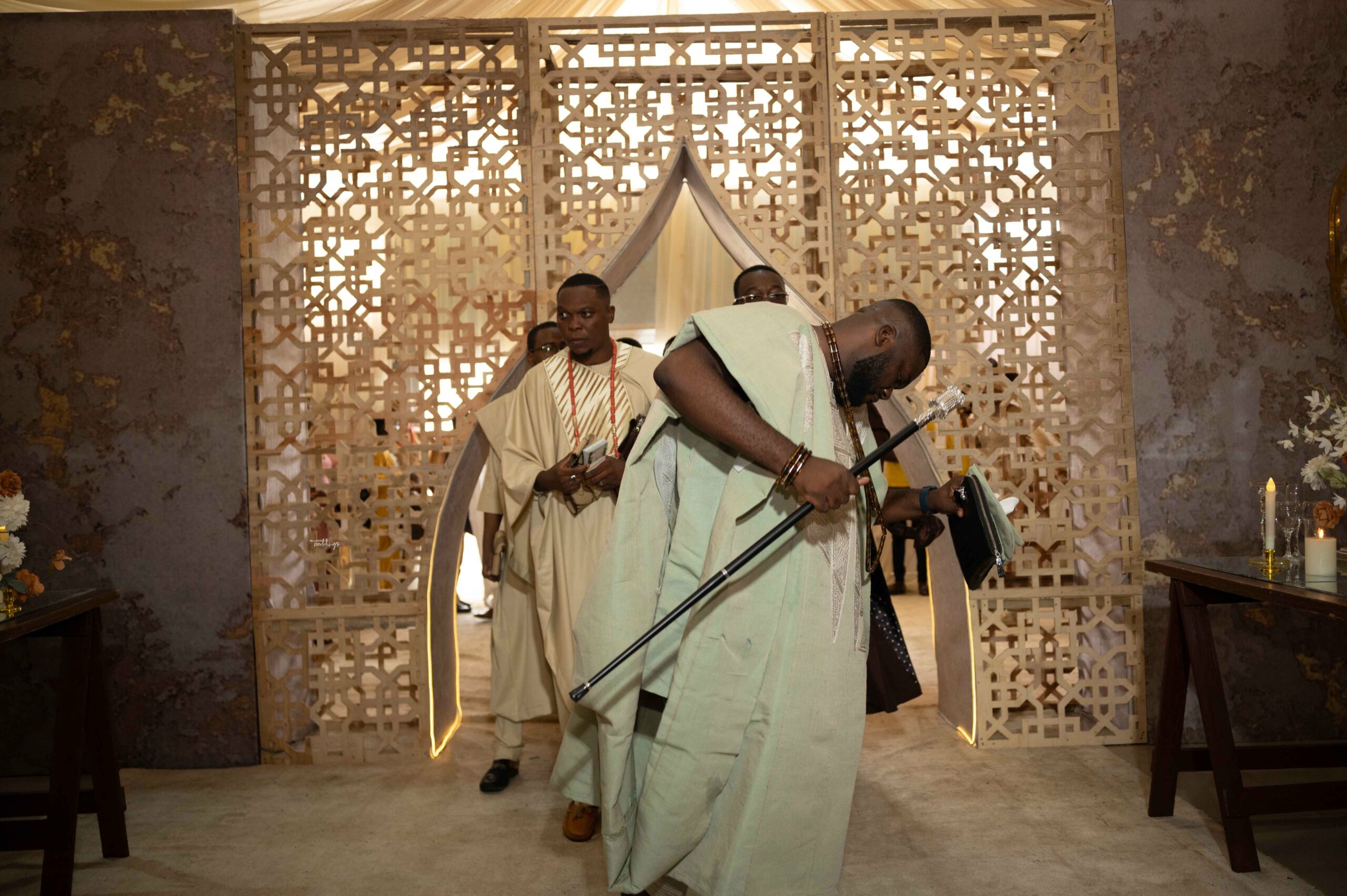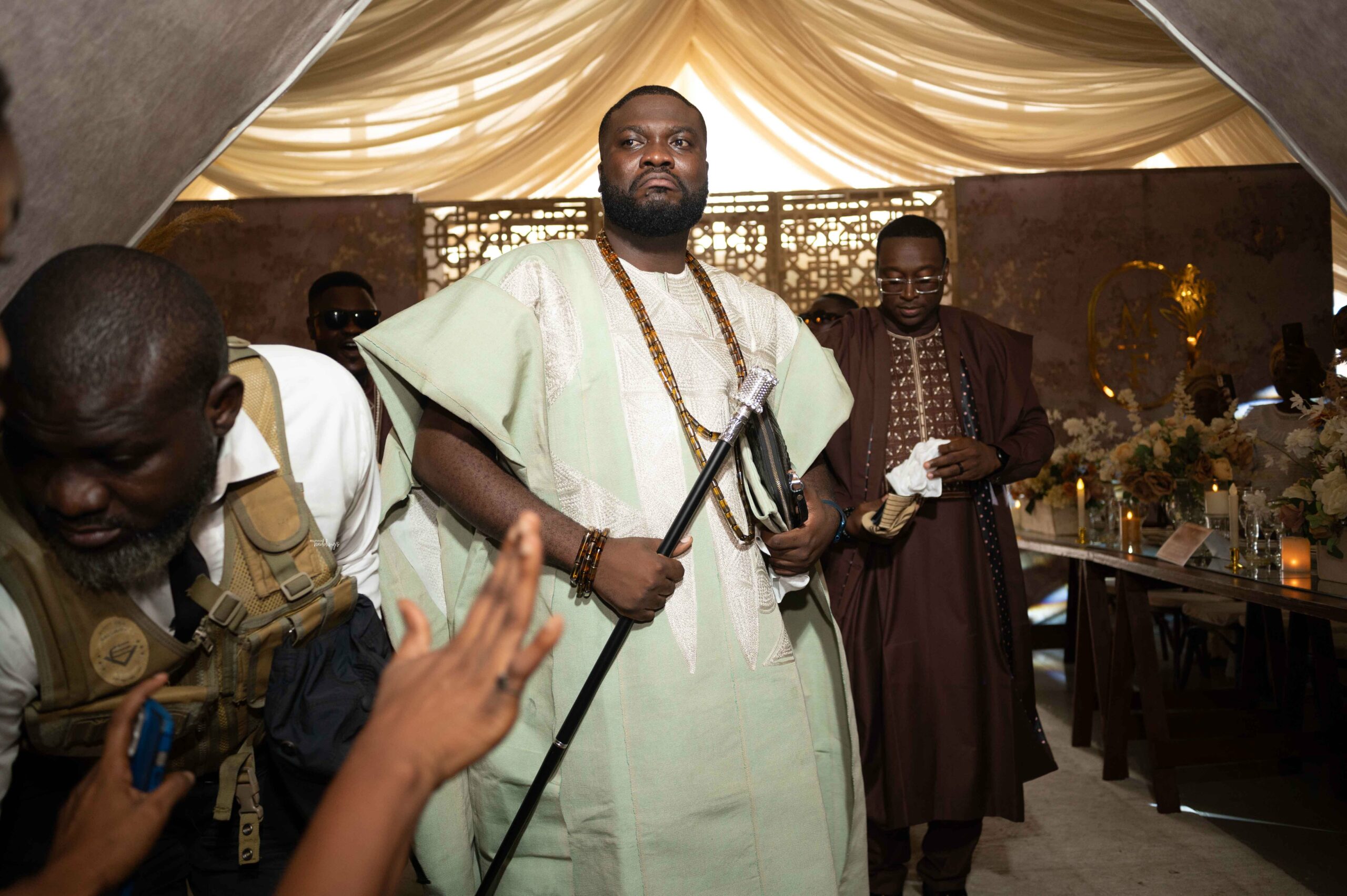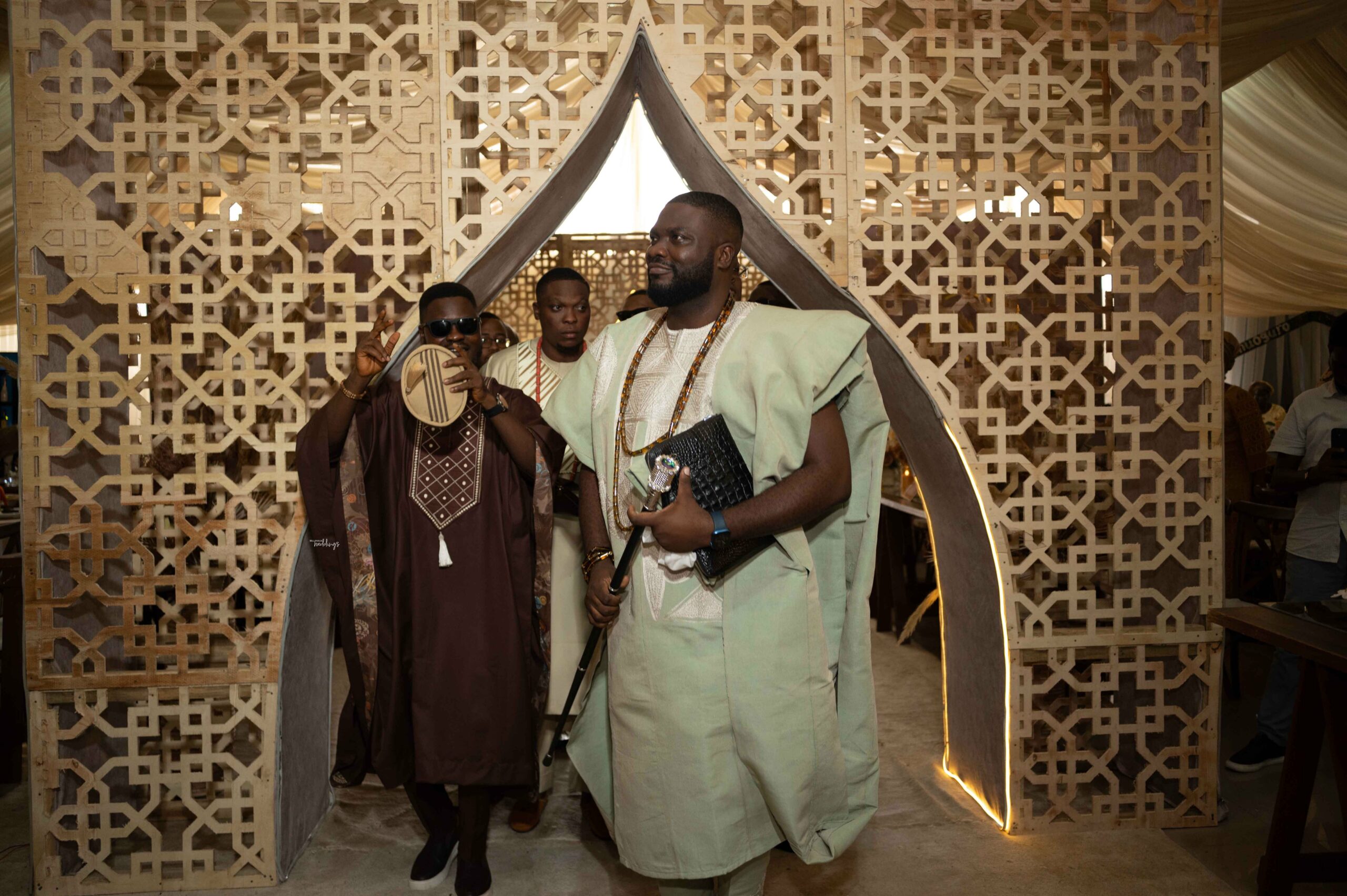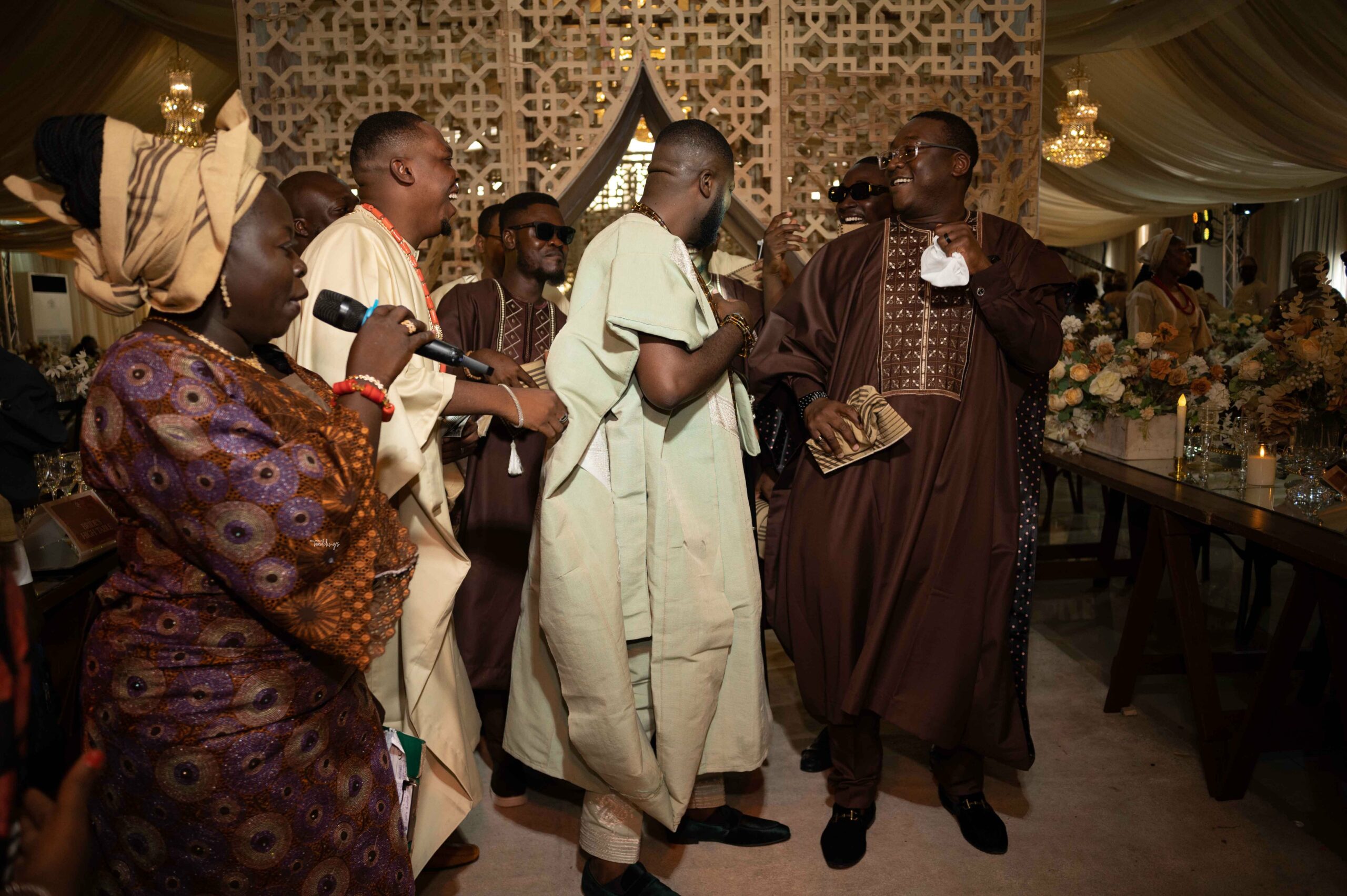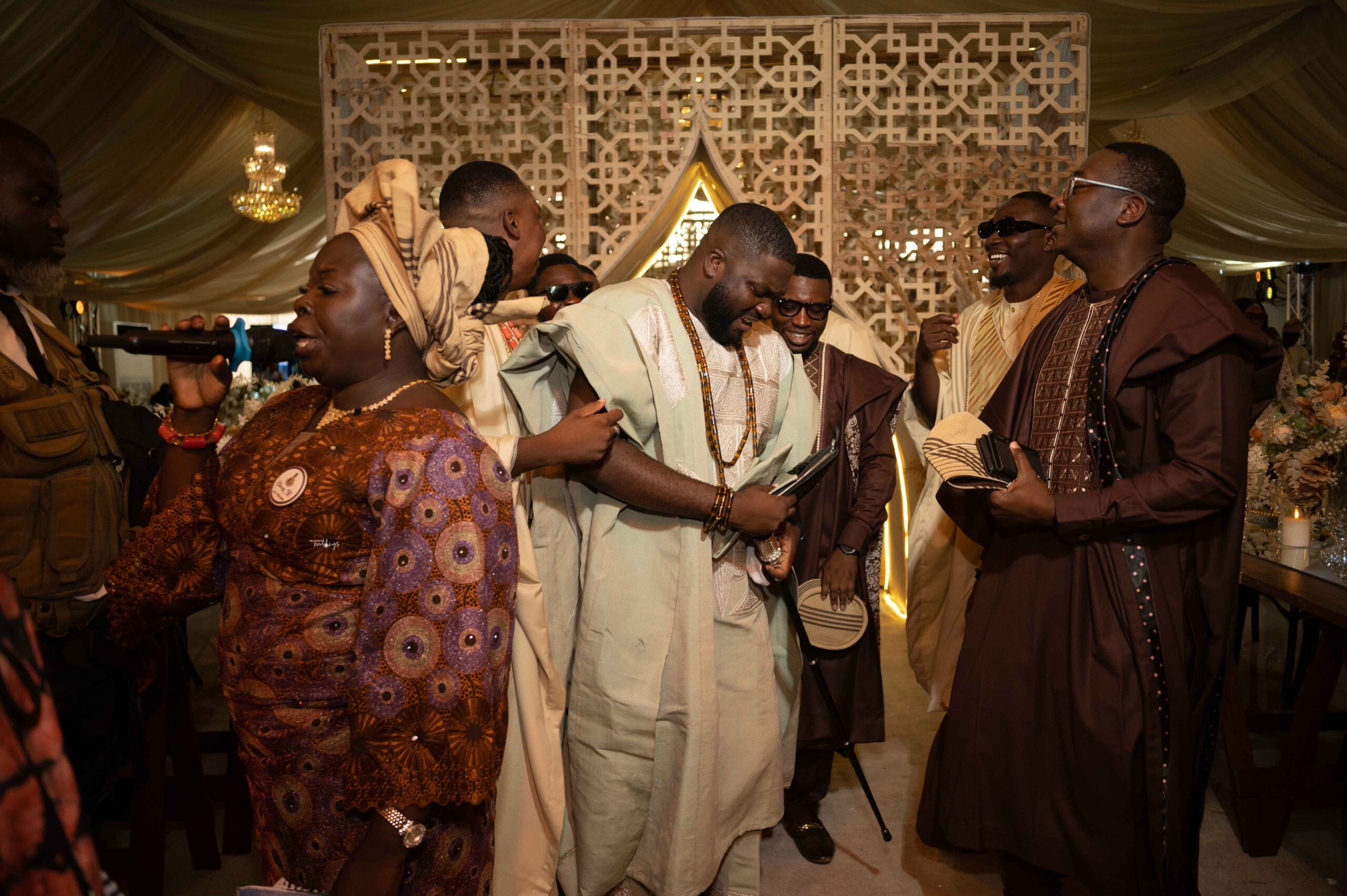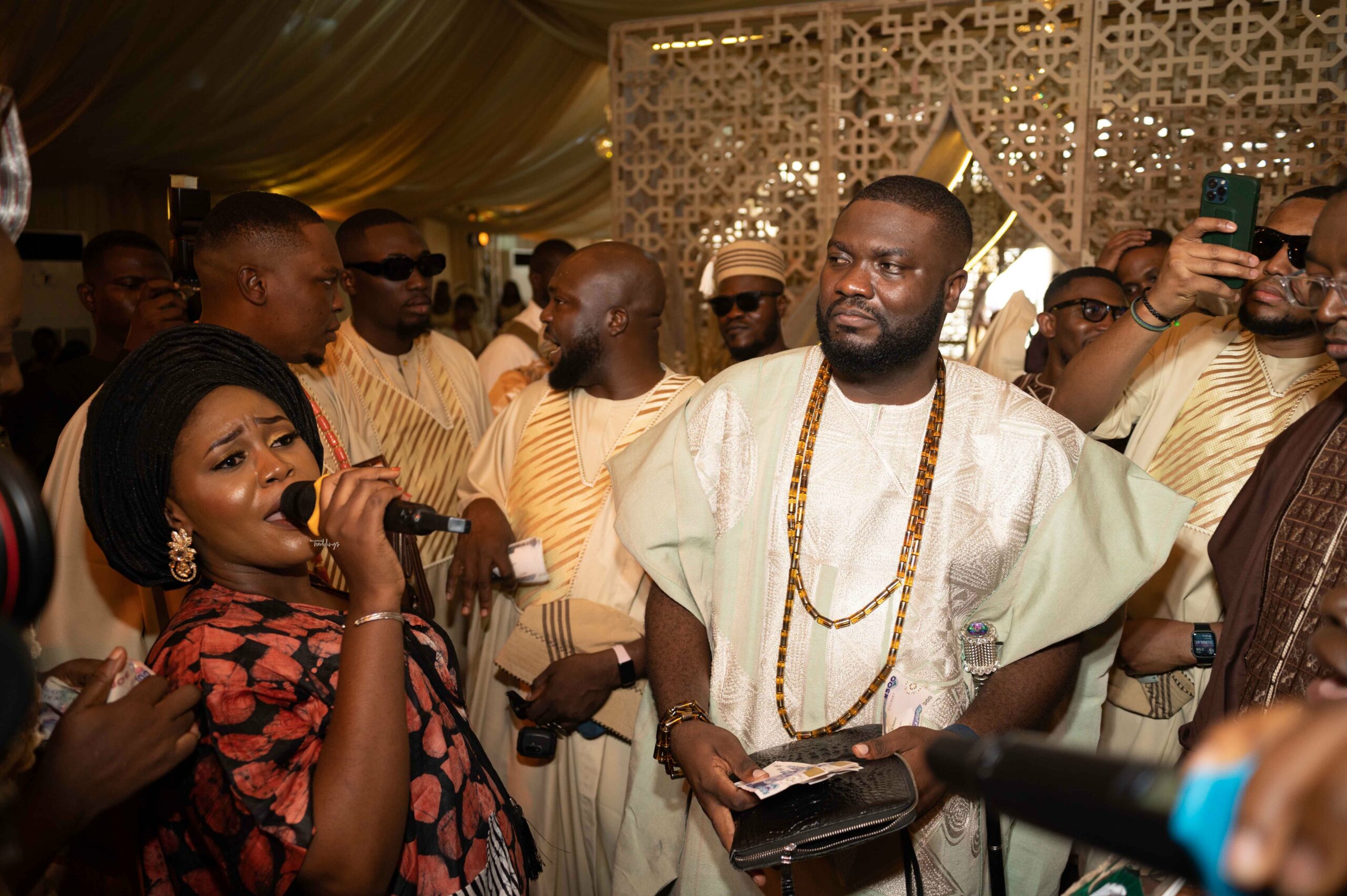 Time to pay respect the Yoruba trad way!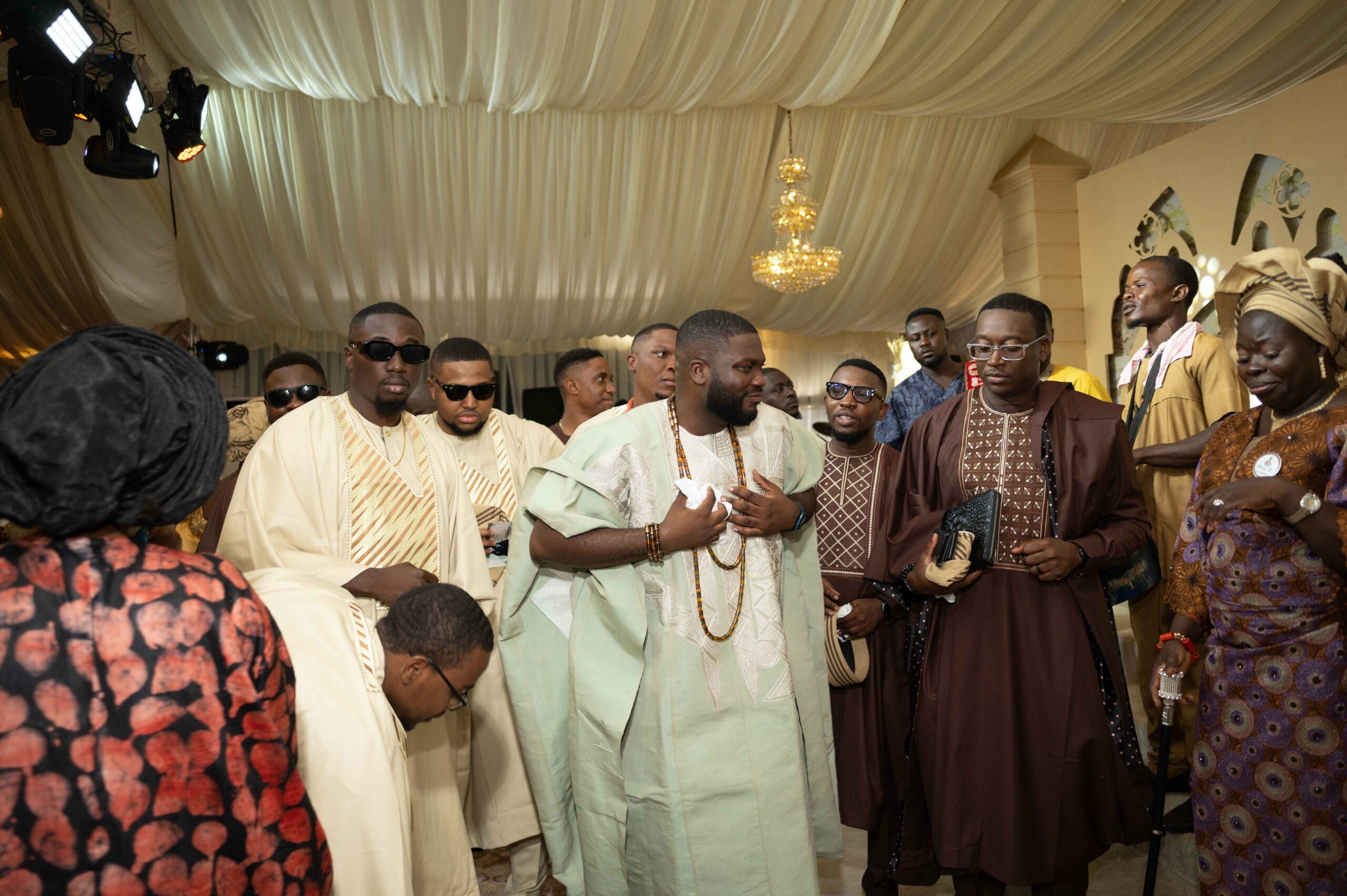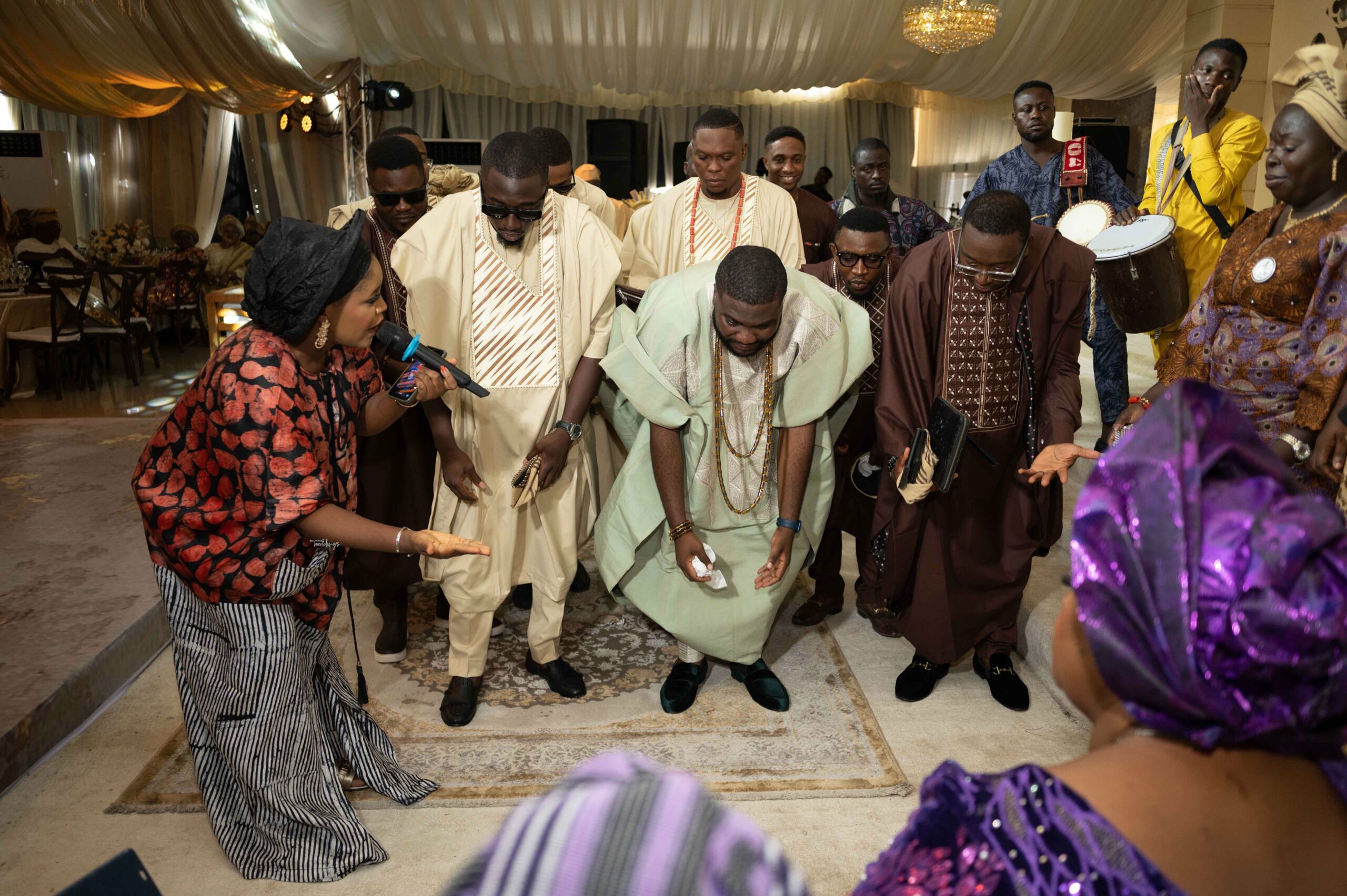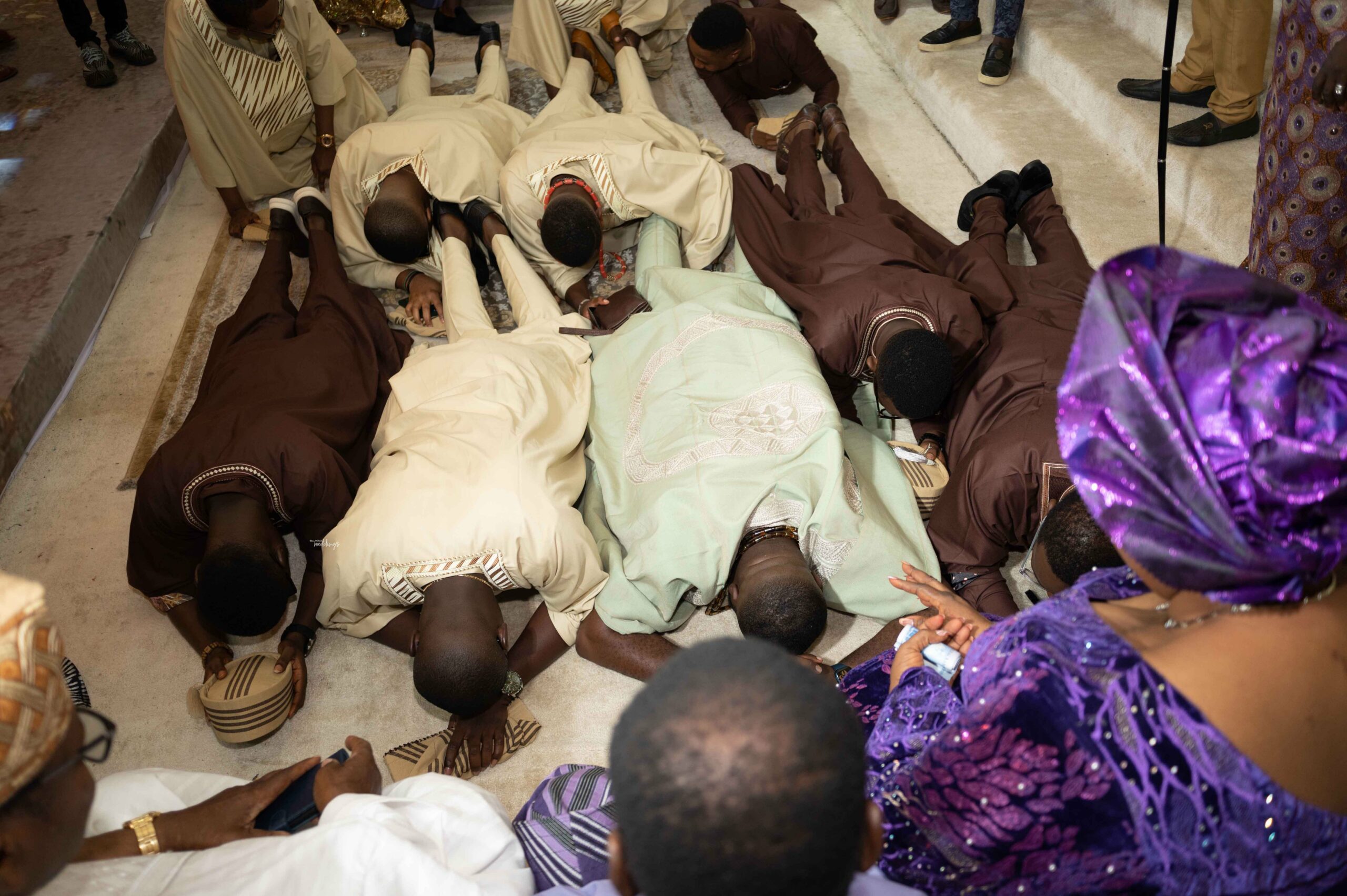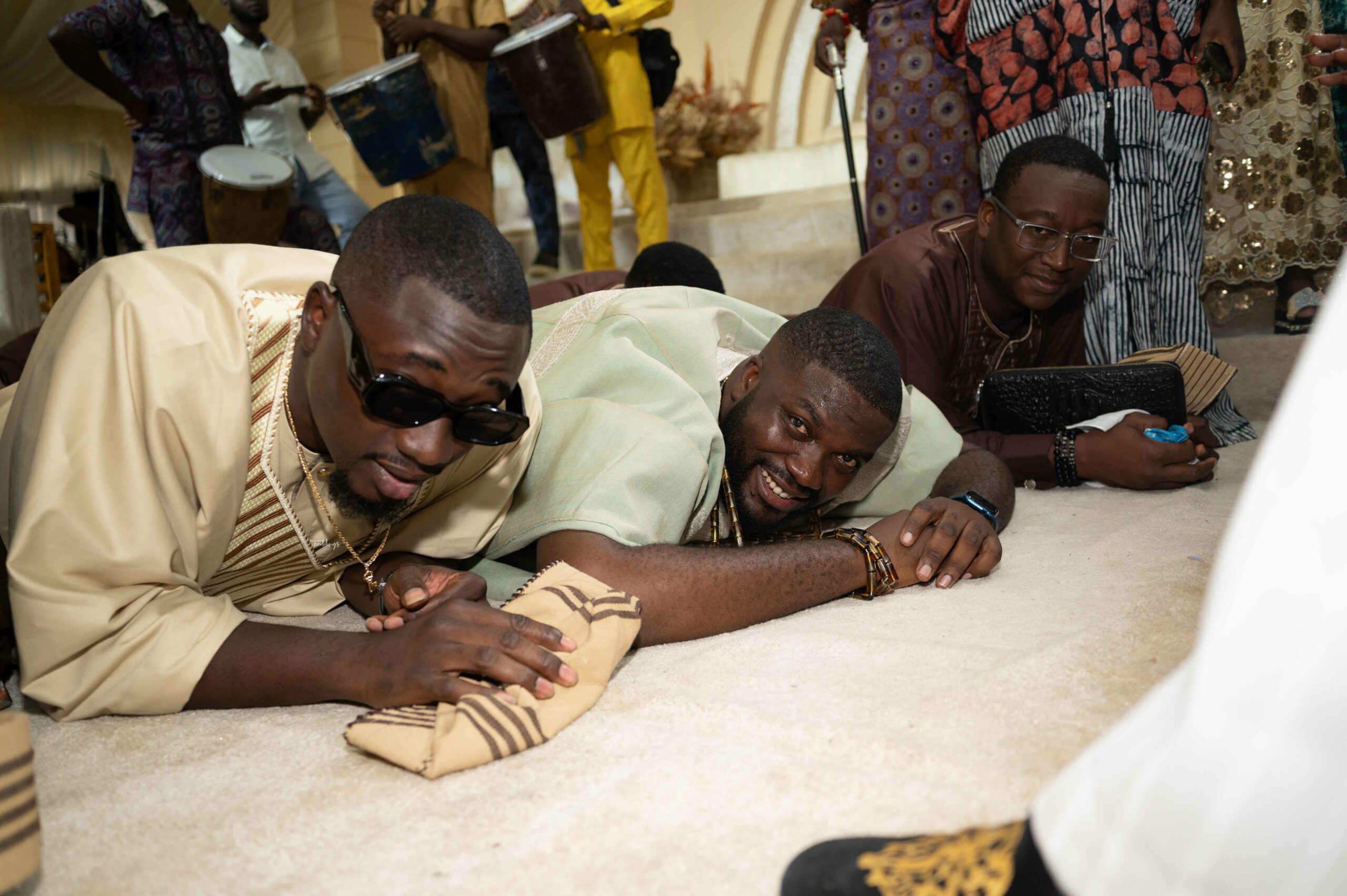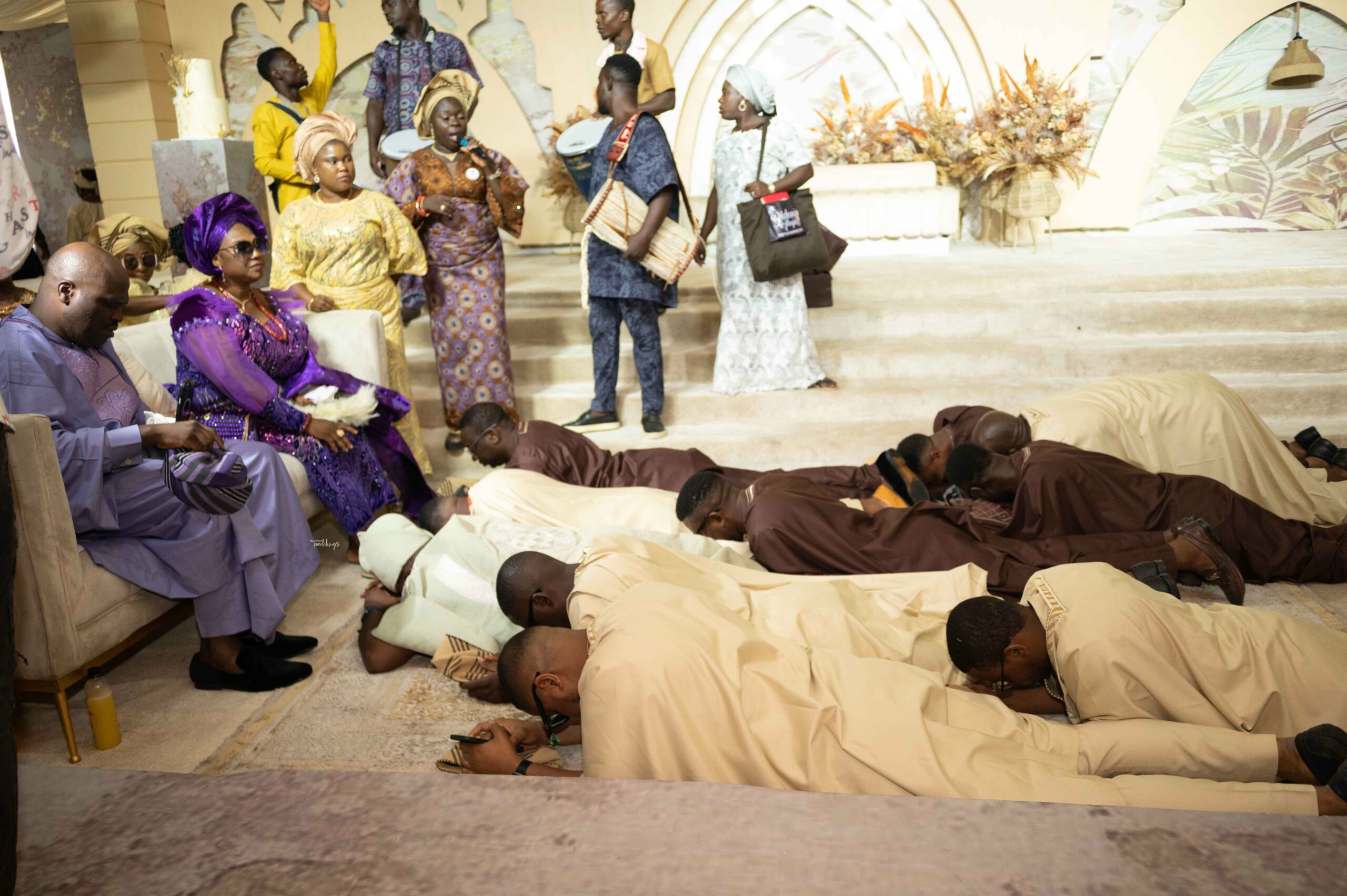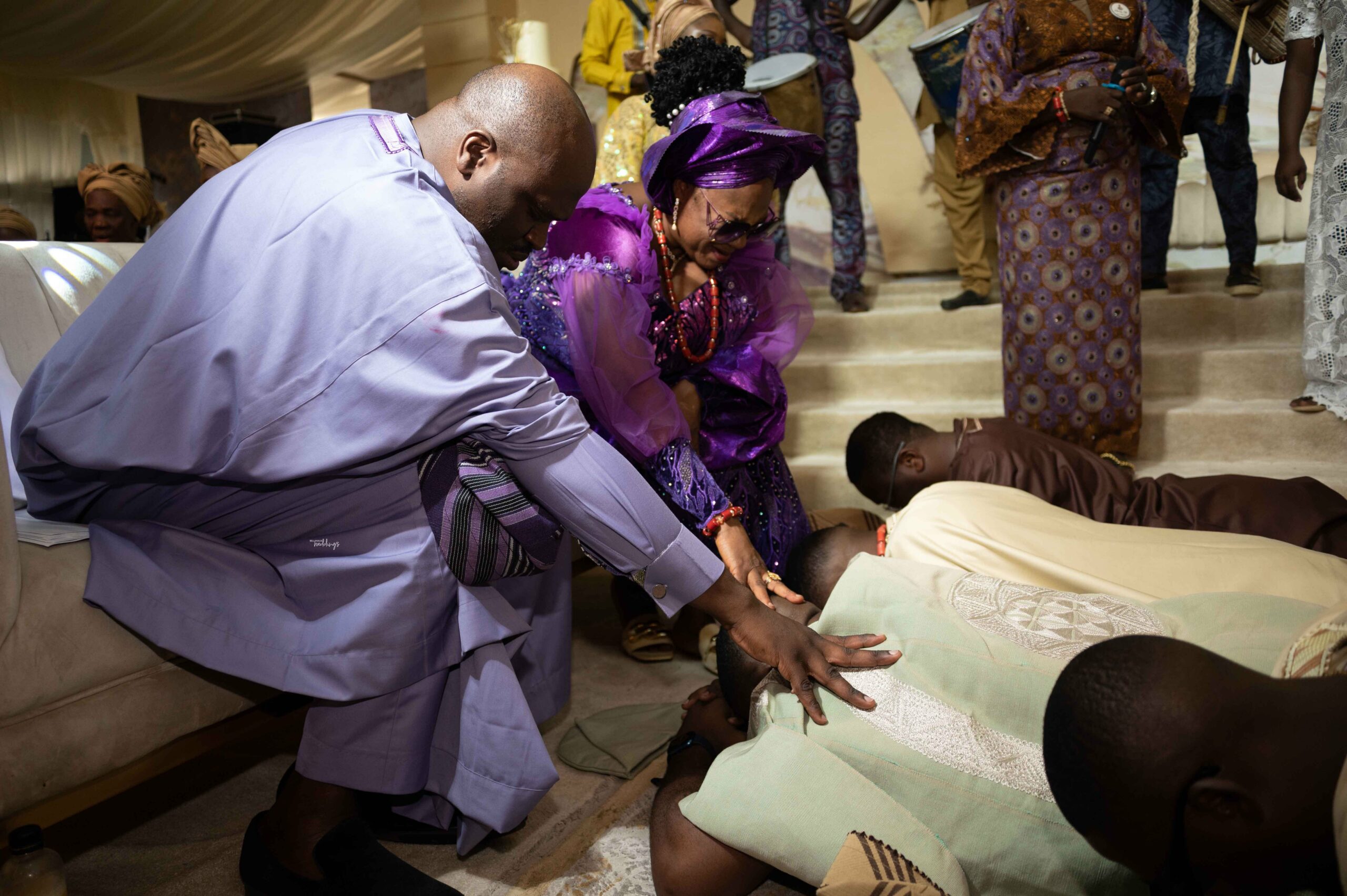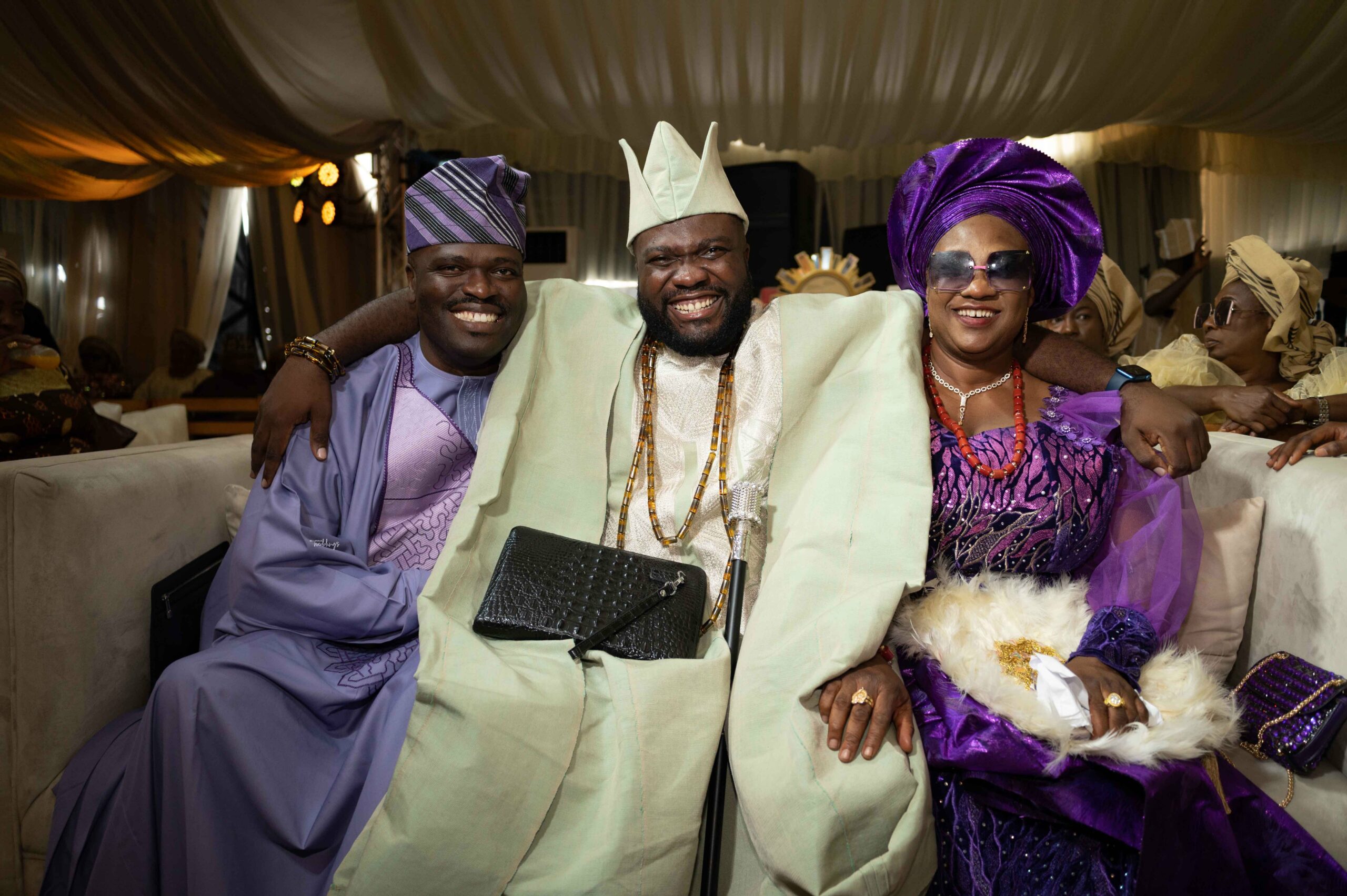 Now, we await the bride!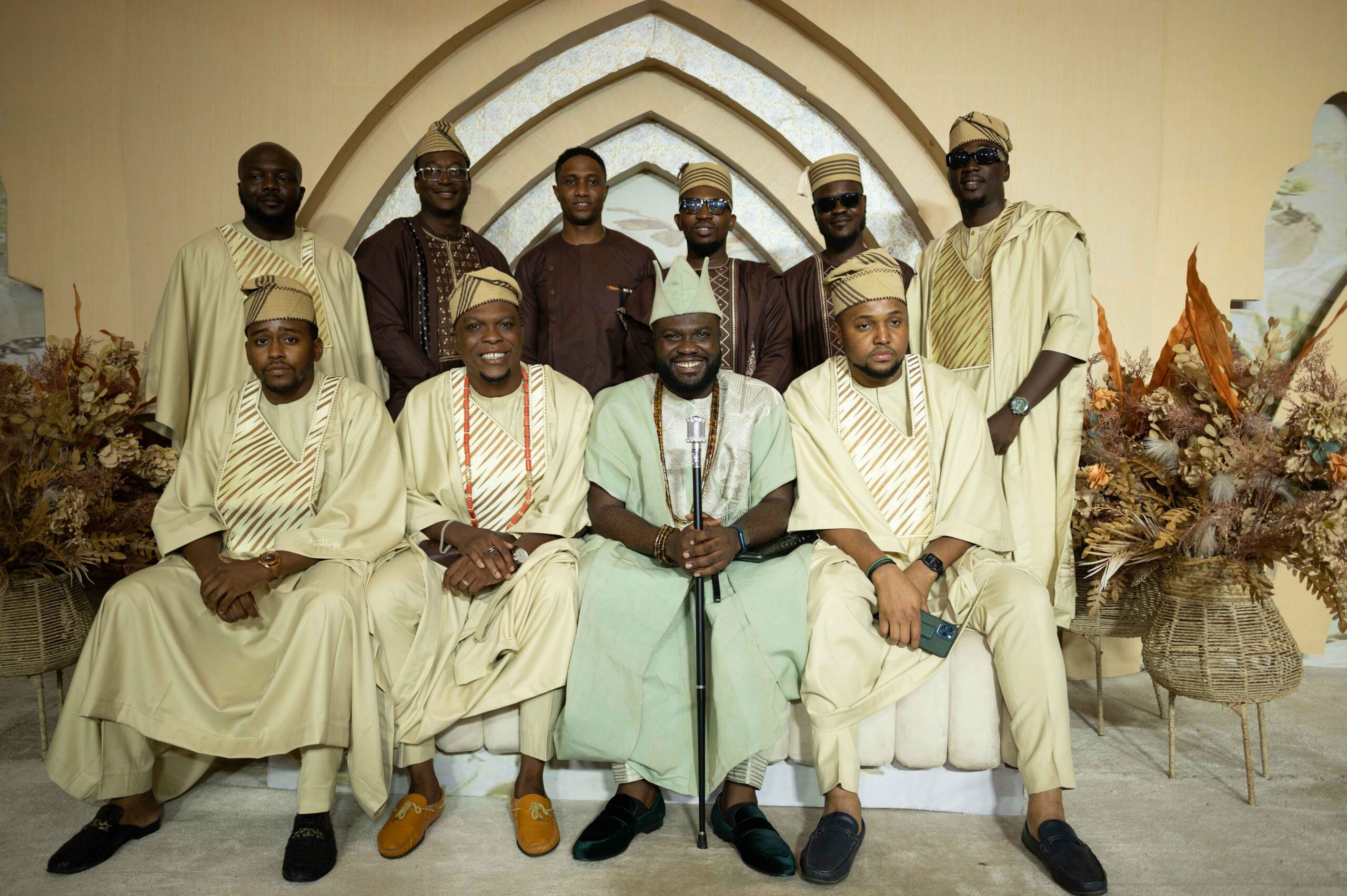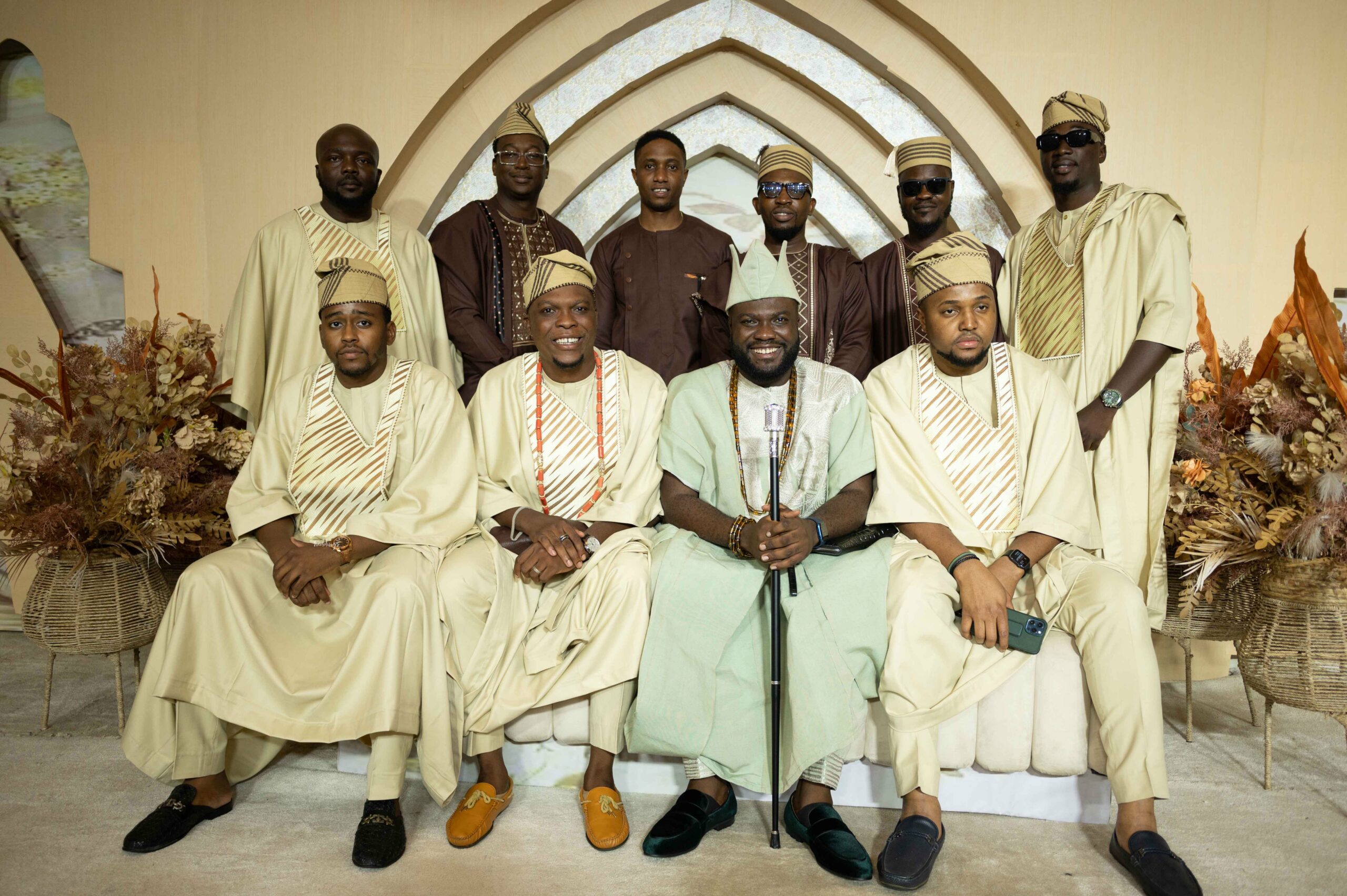 Here comes the bride in all her beauty!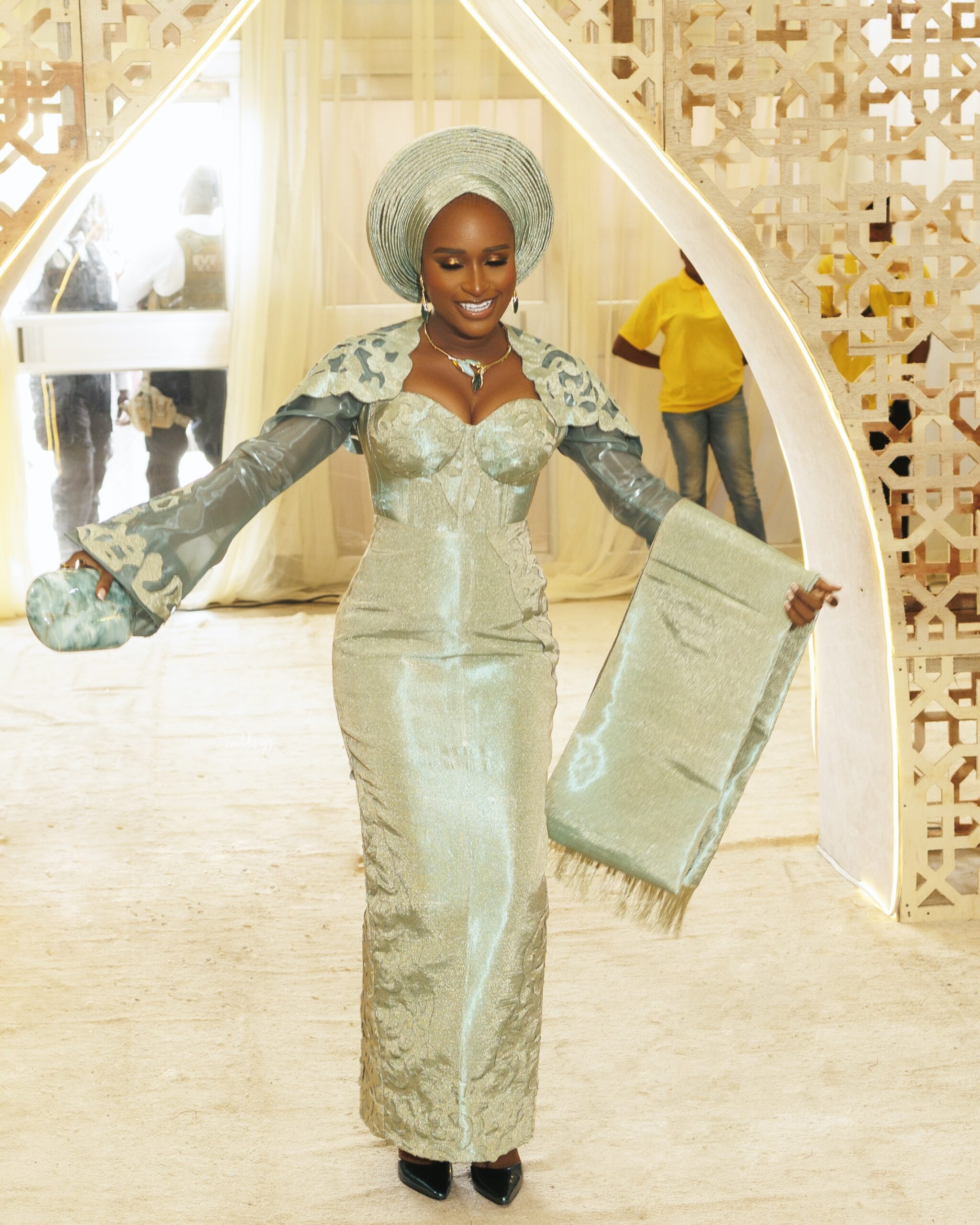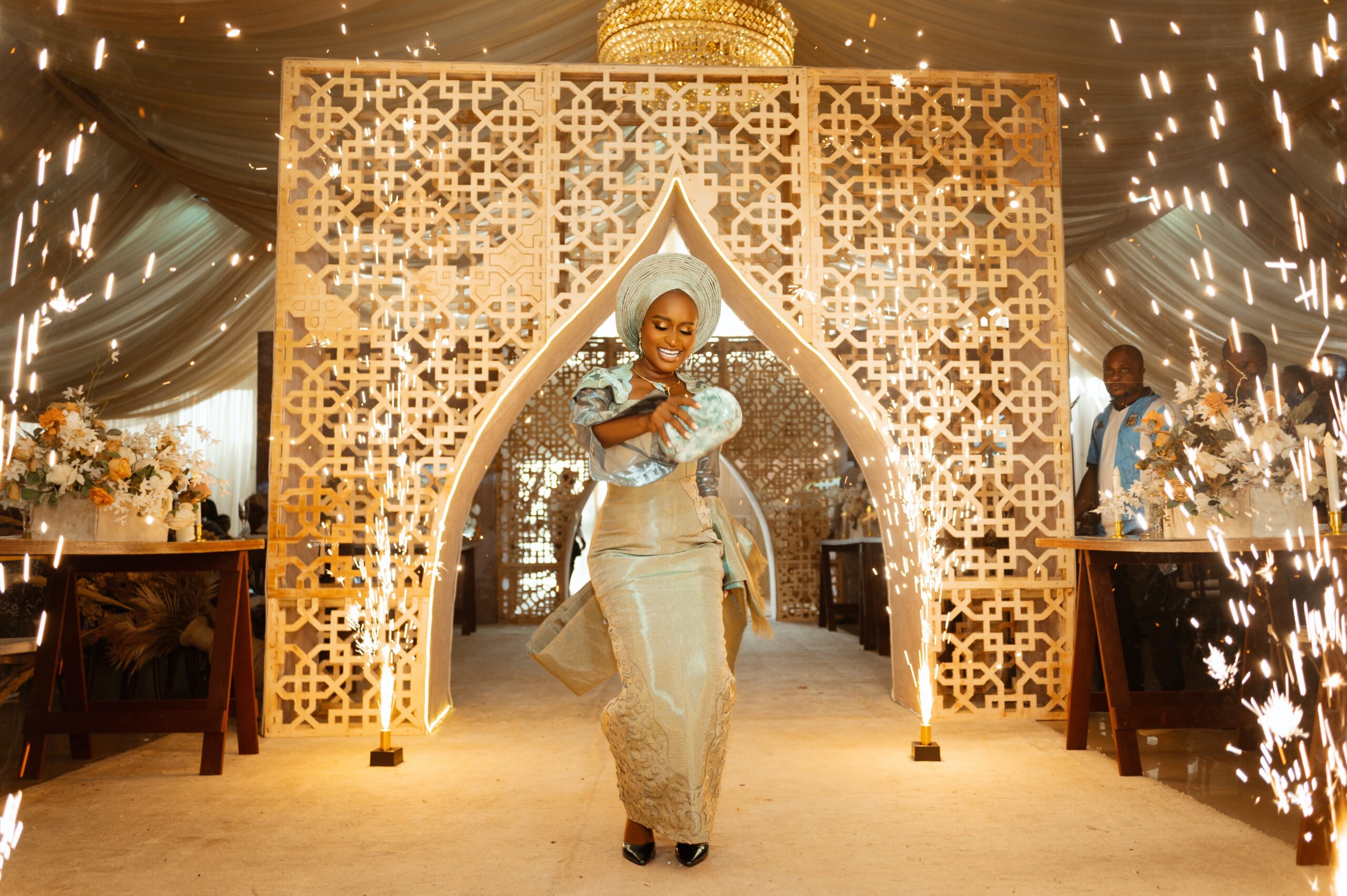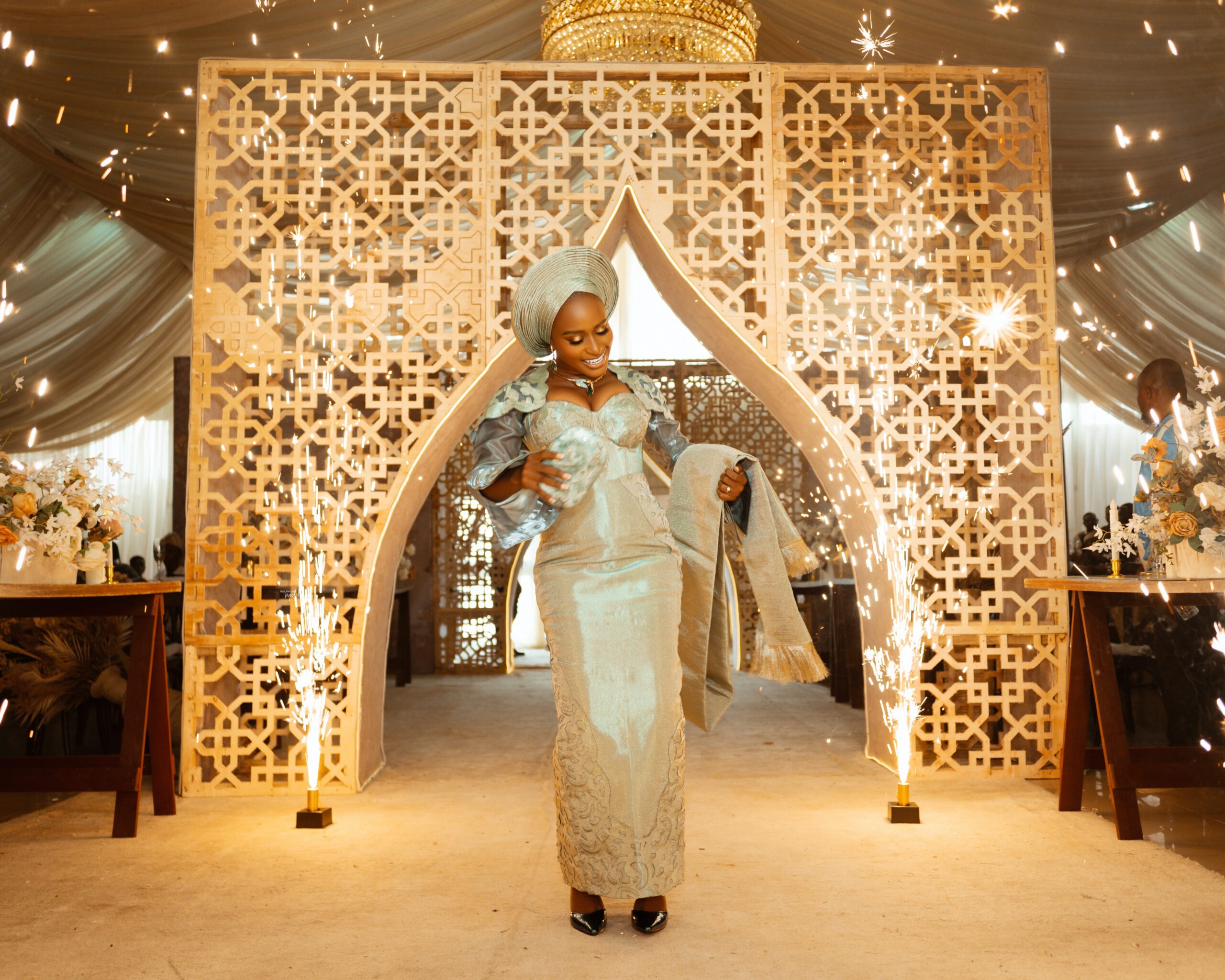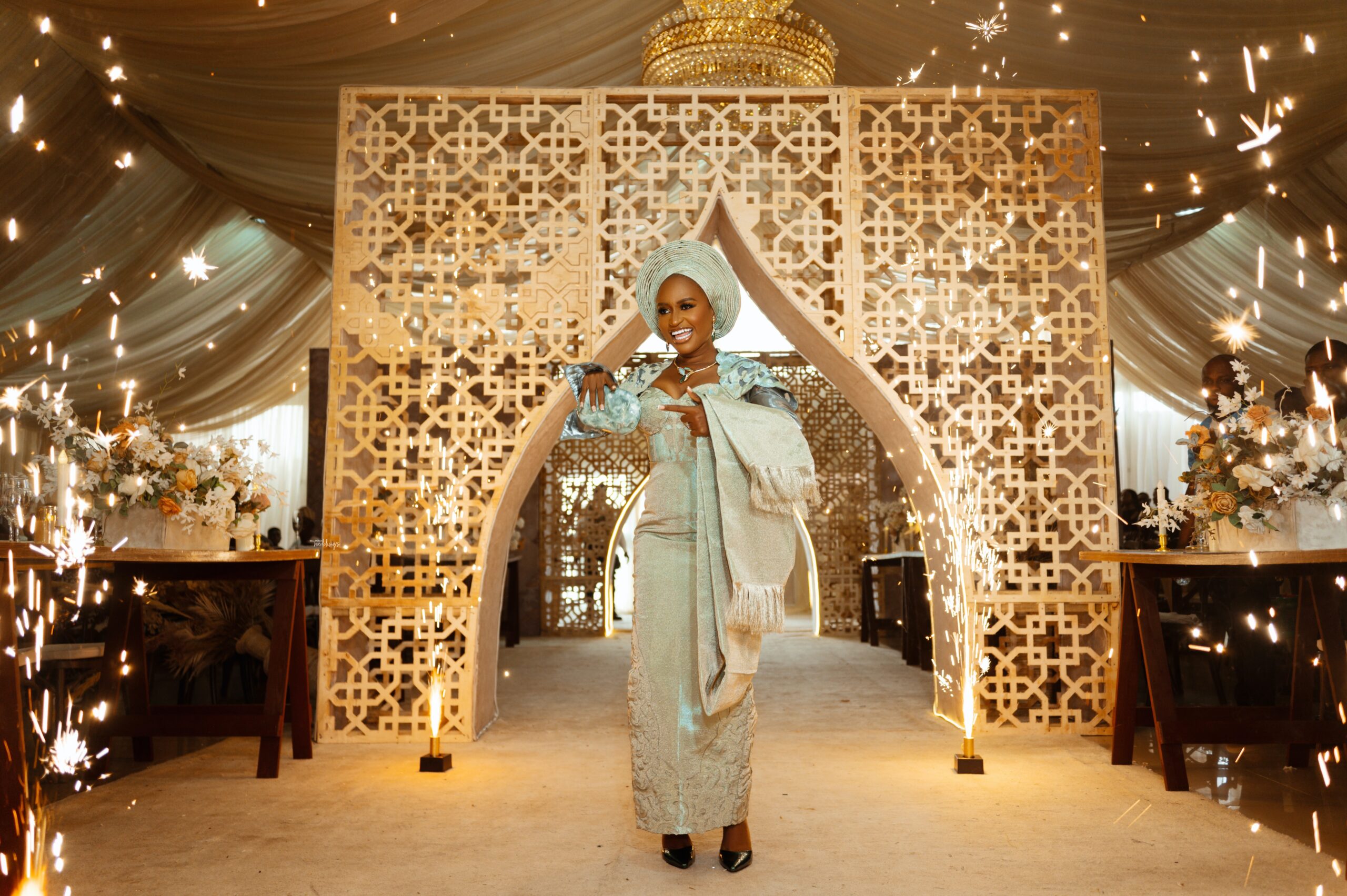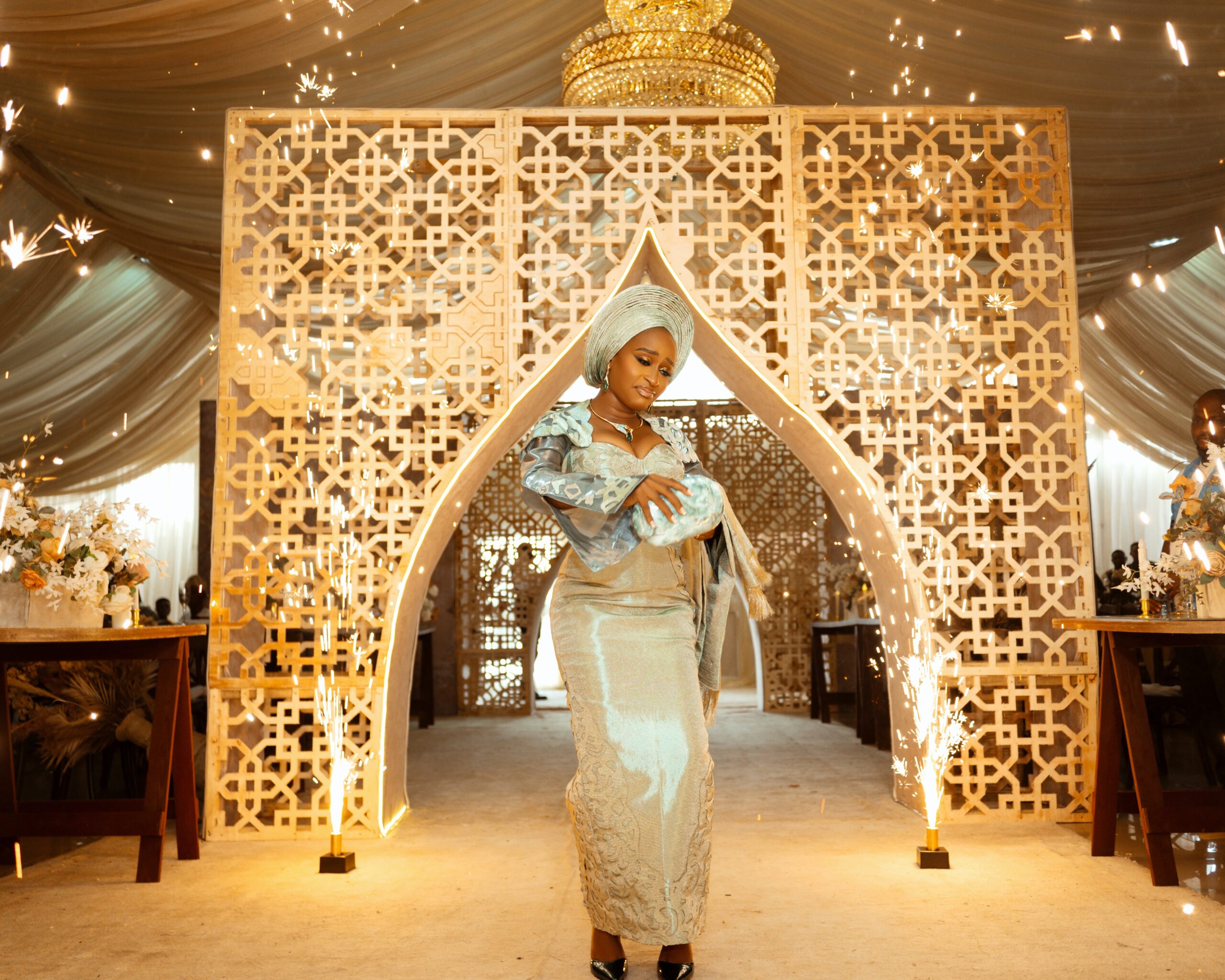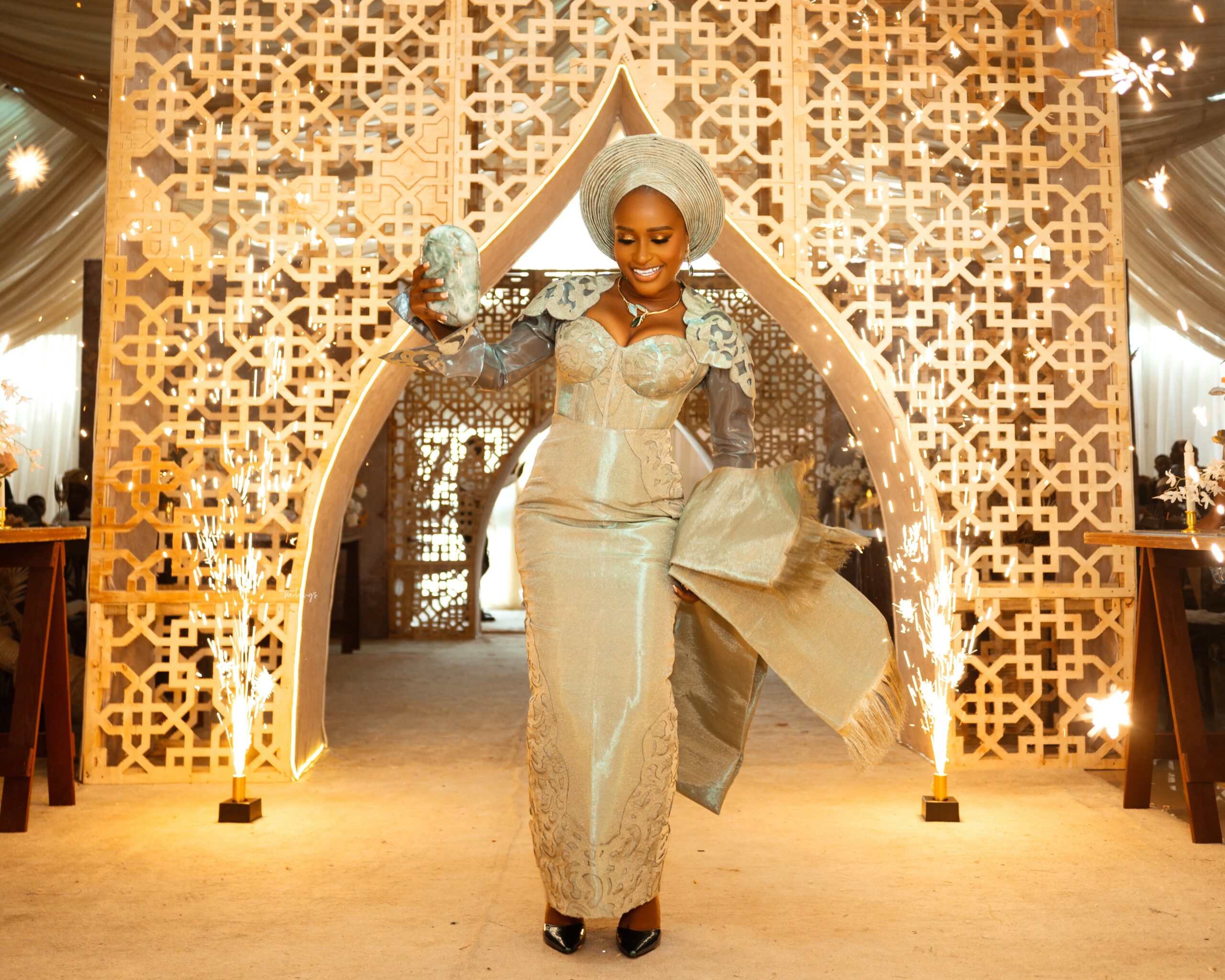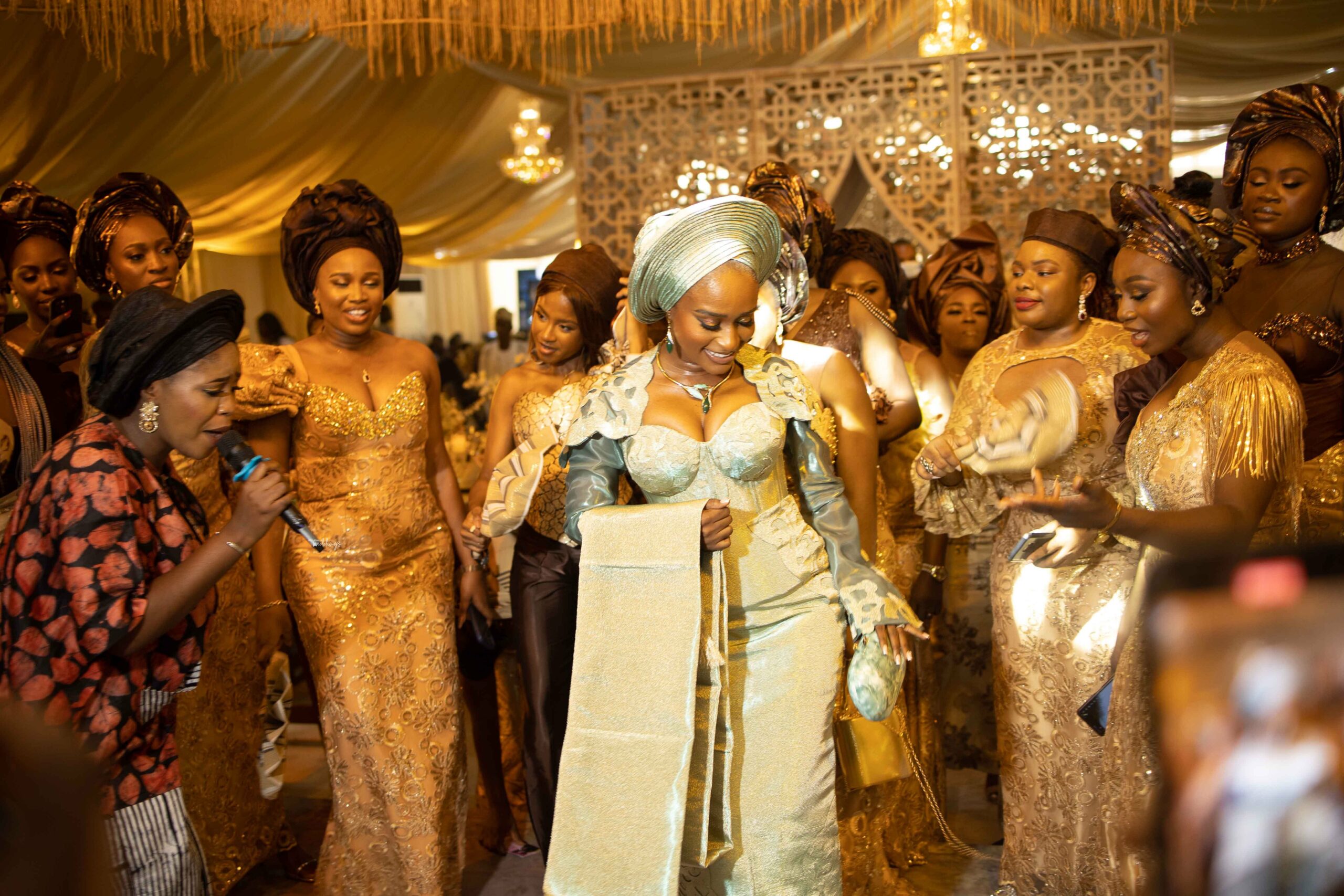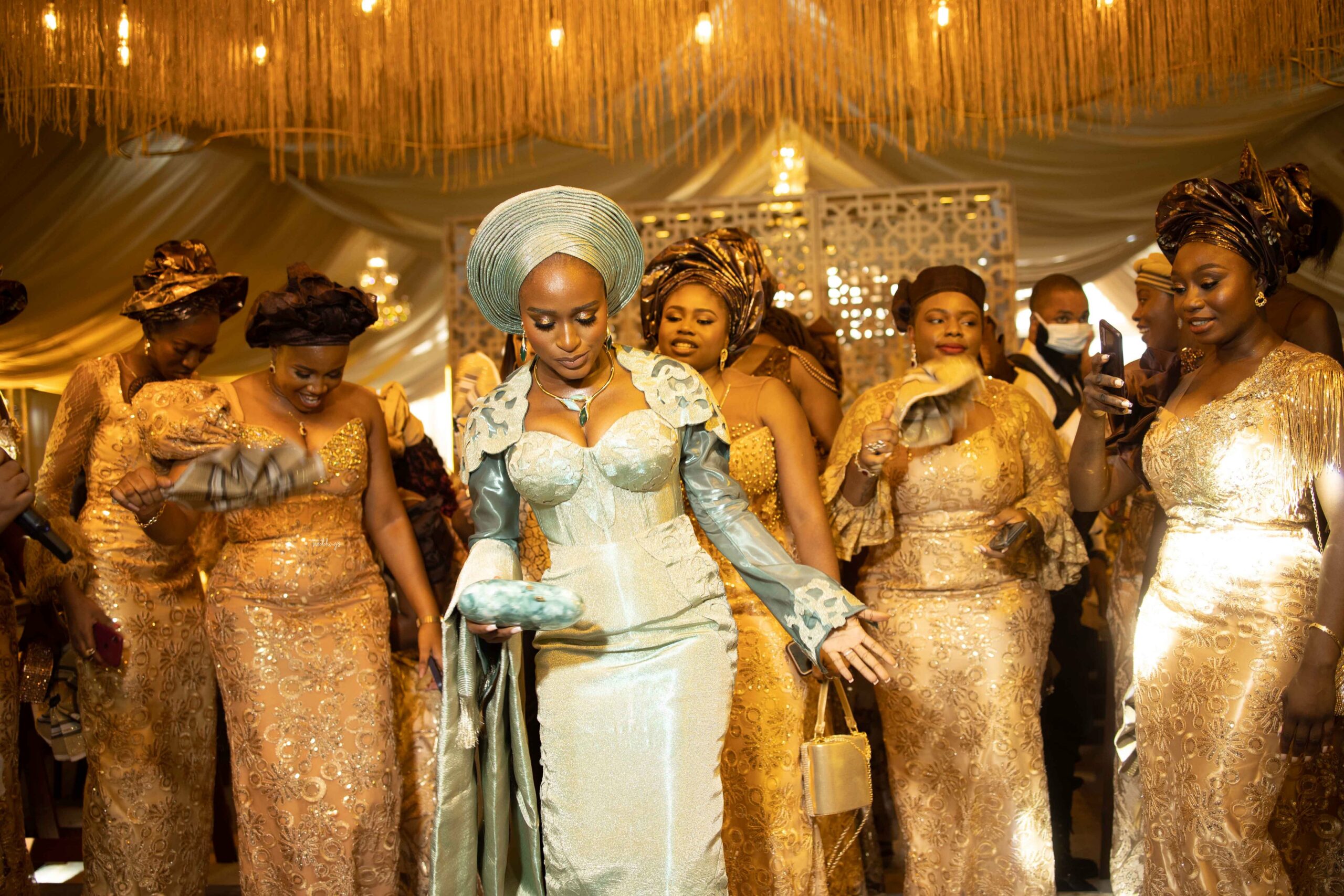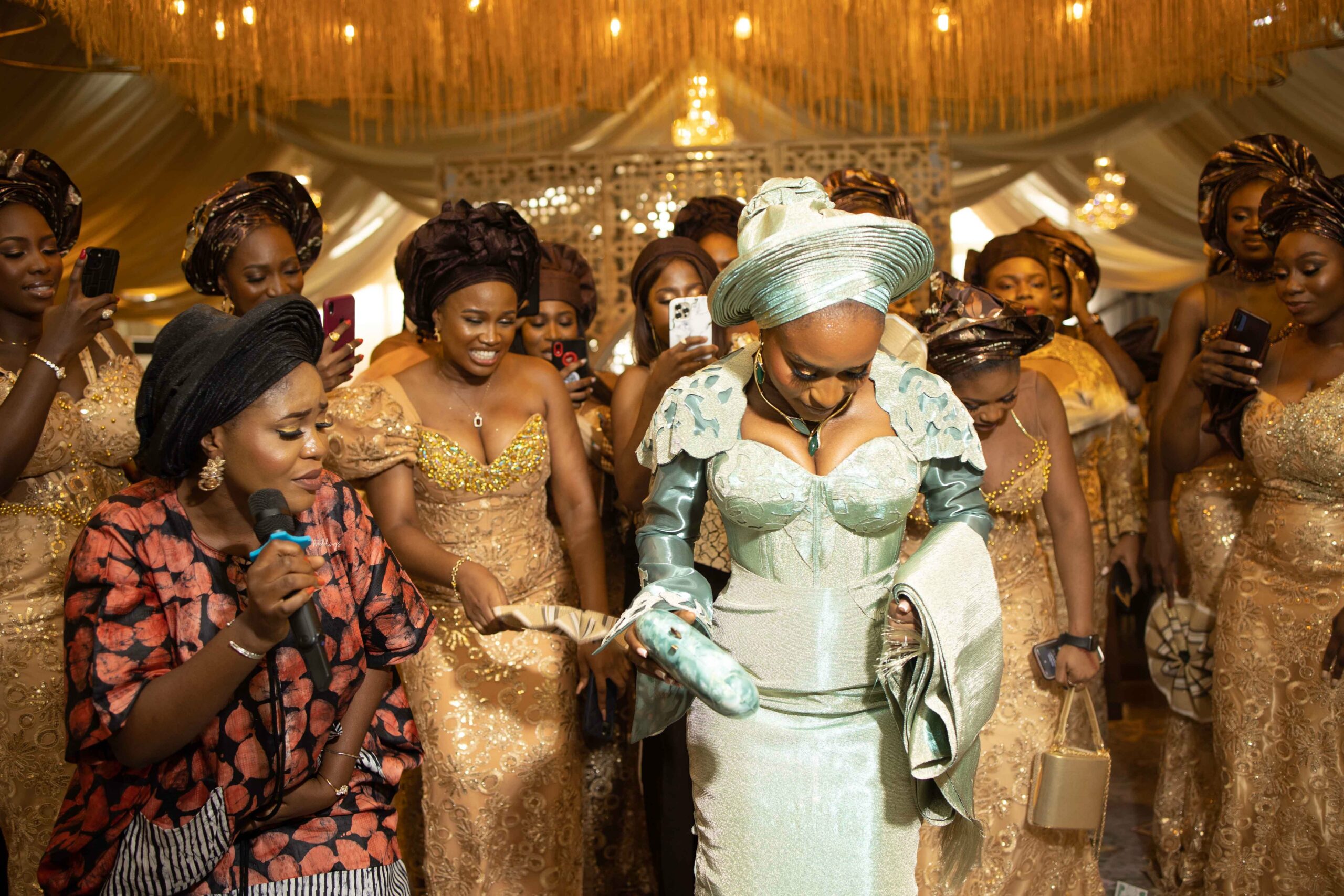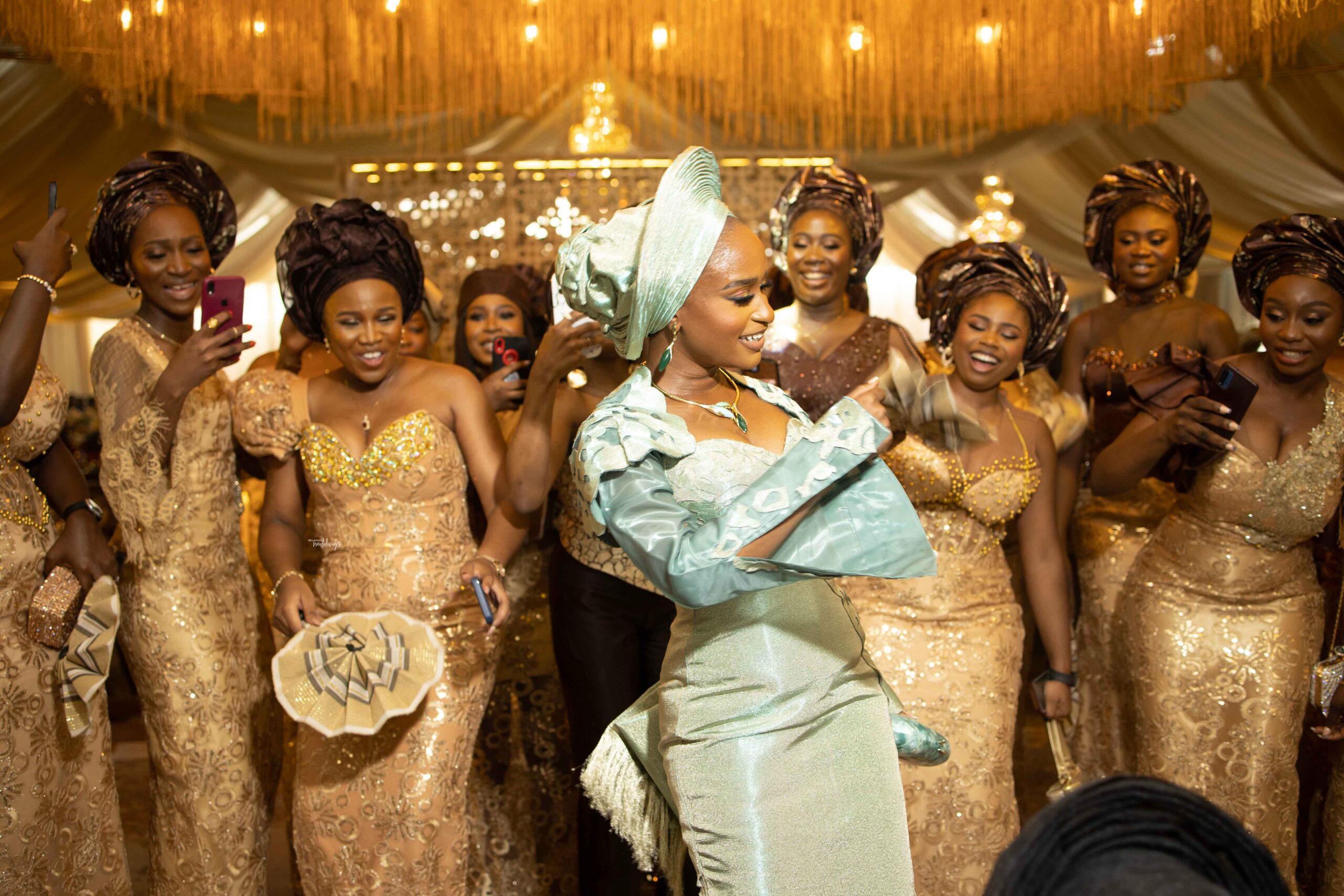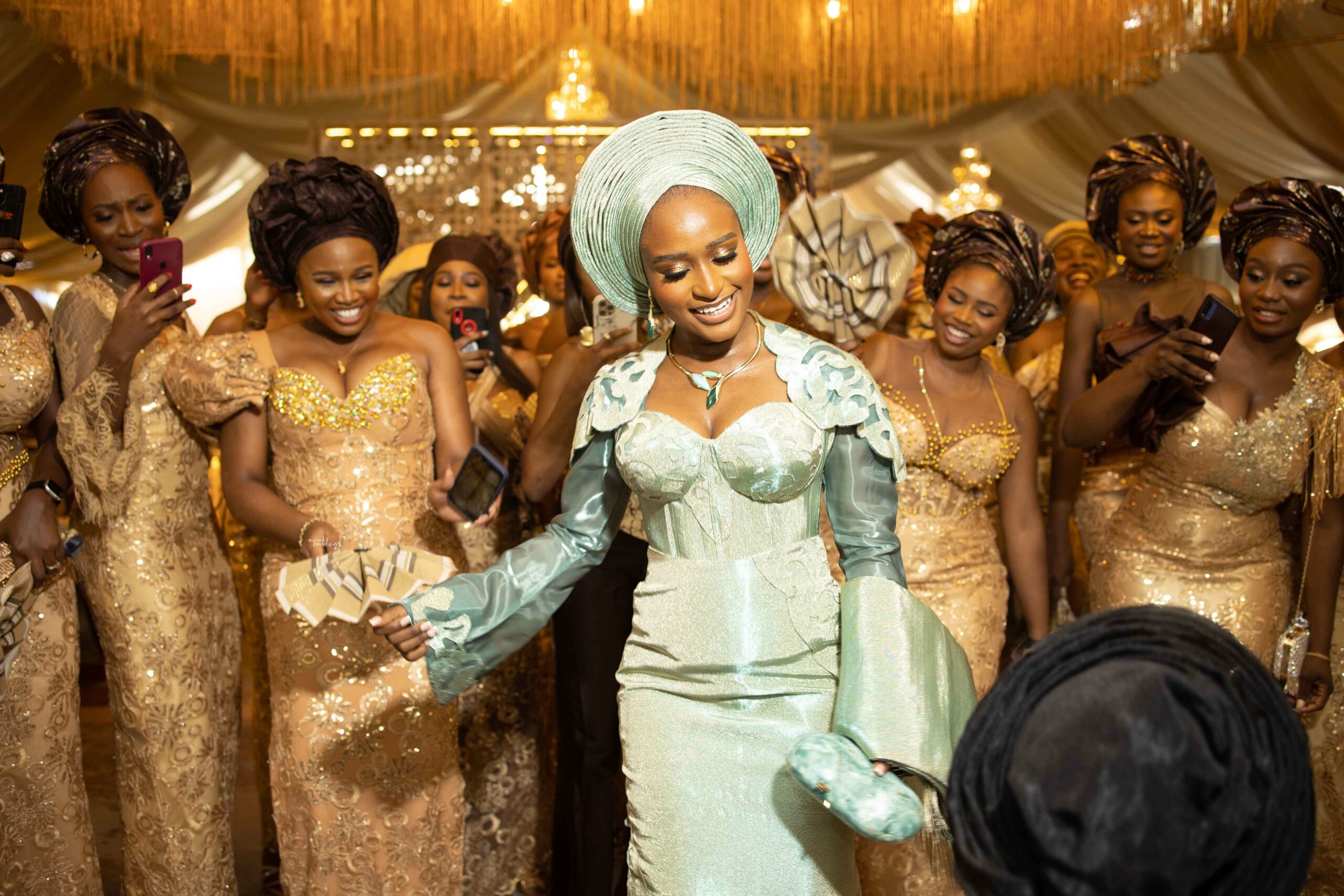 Paying respect the Yoruba way!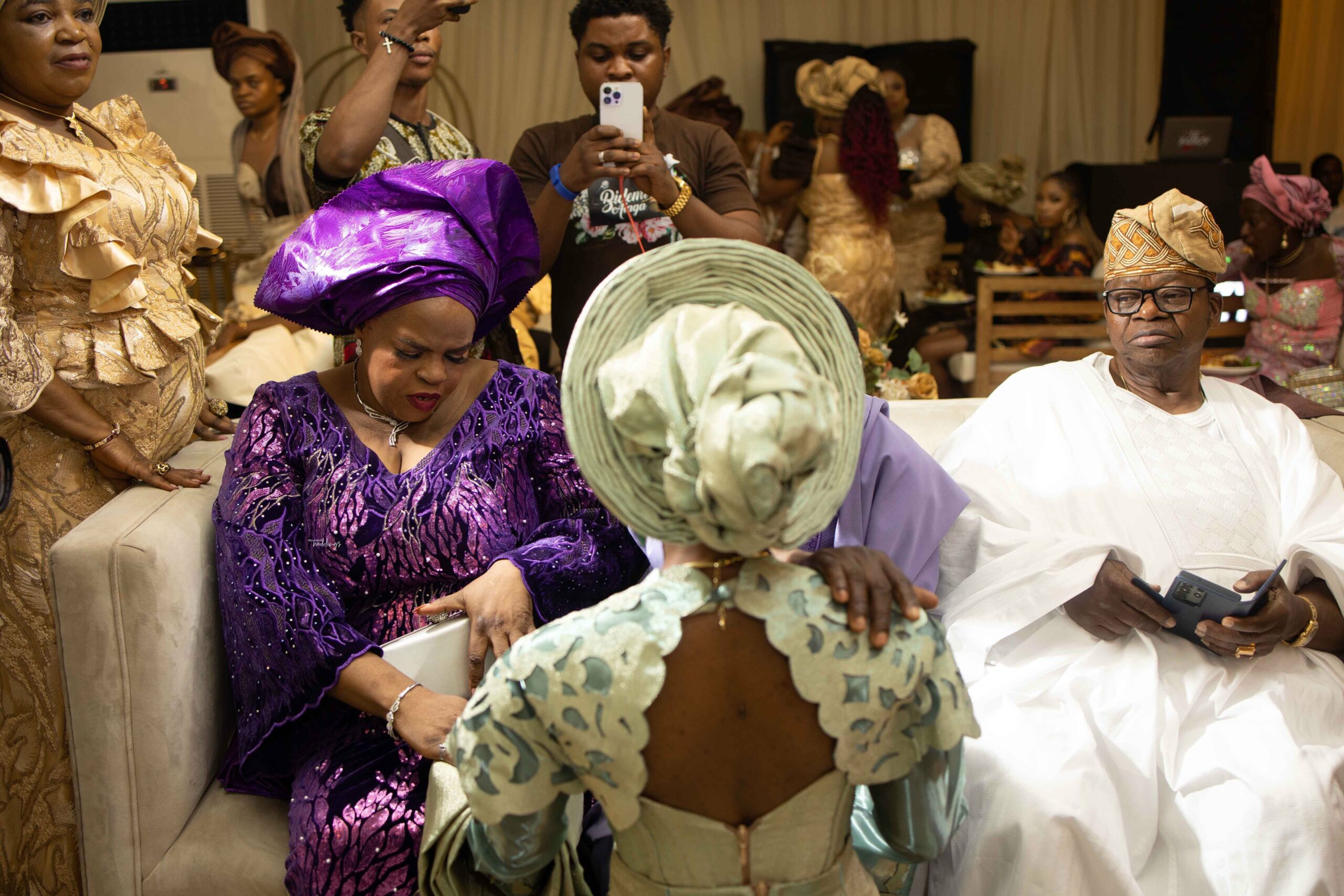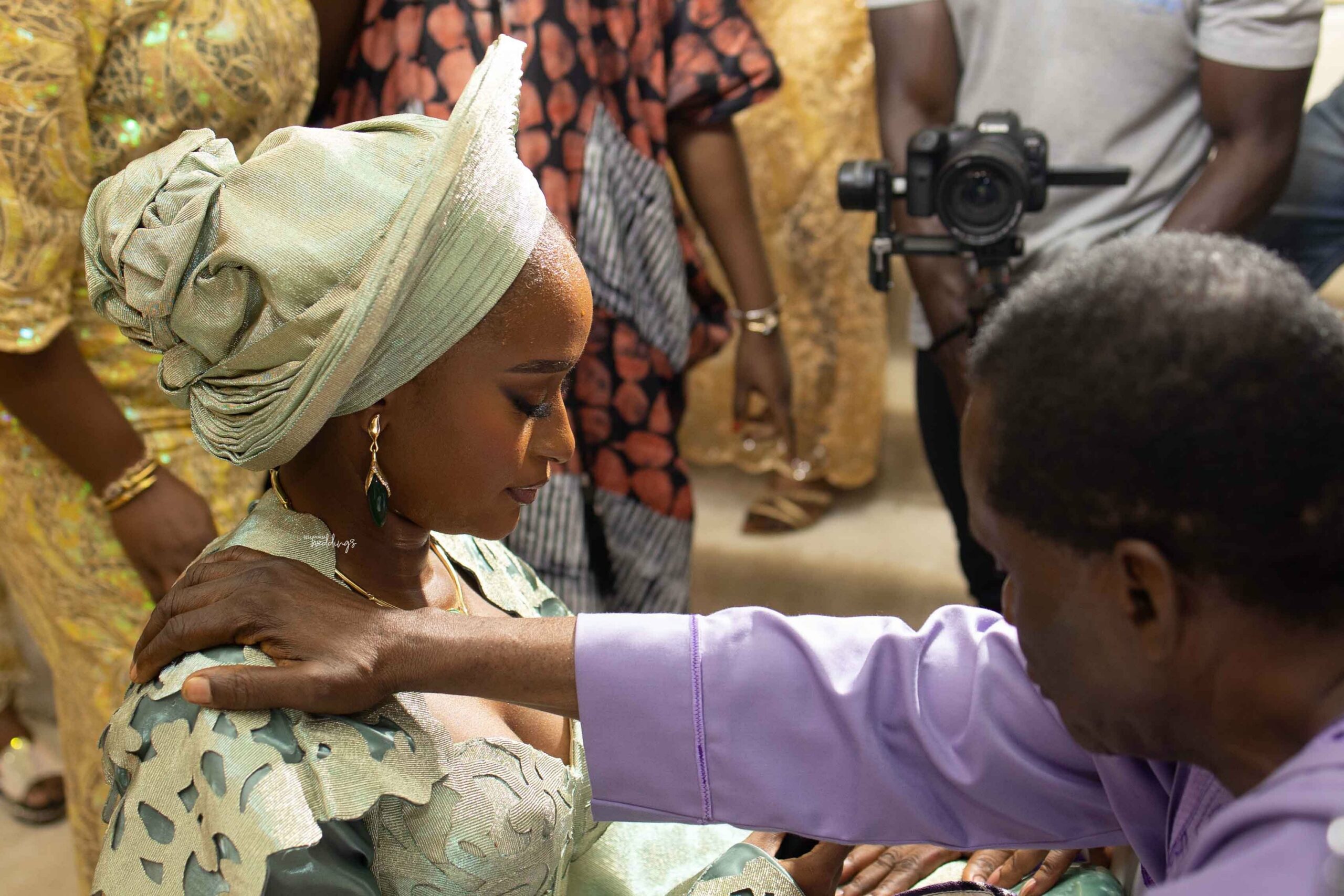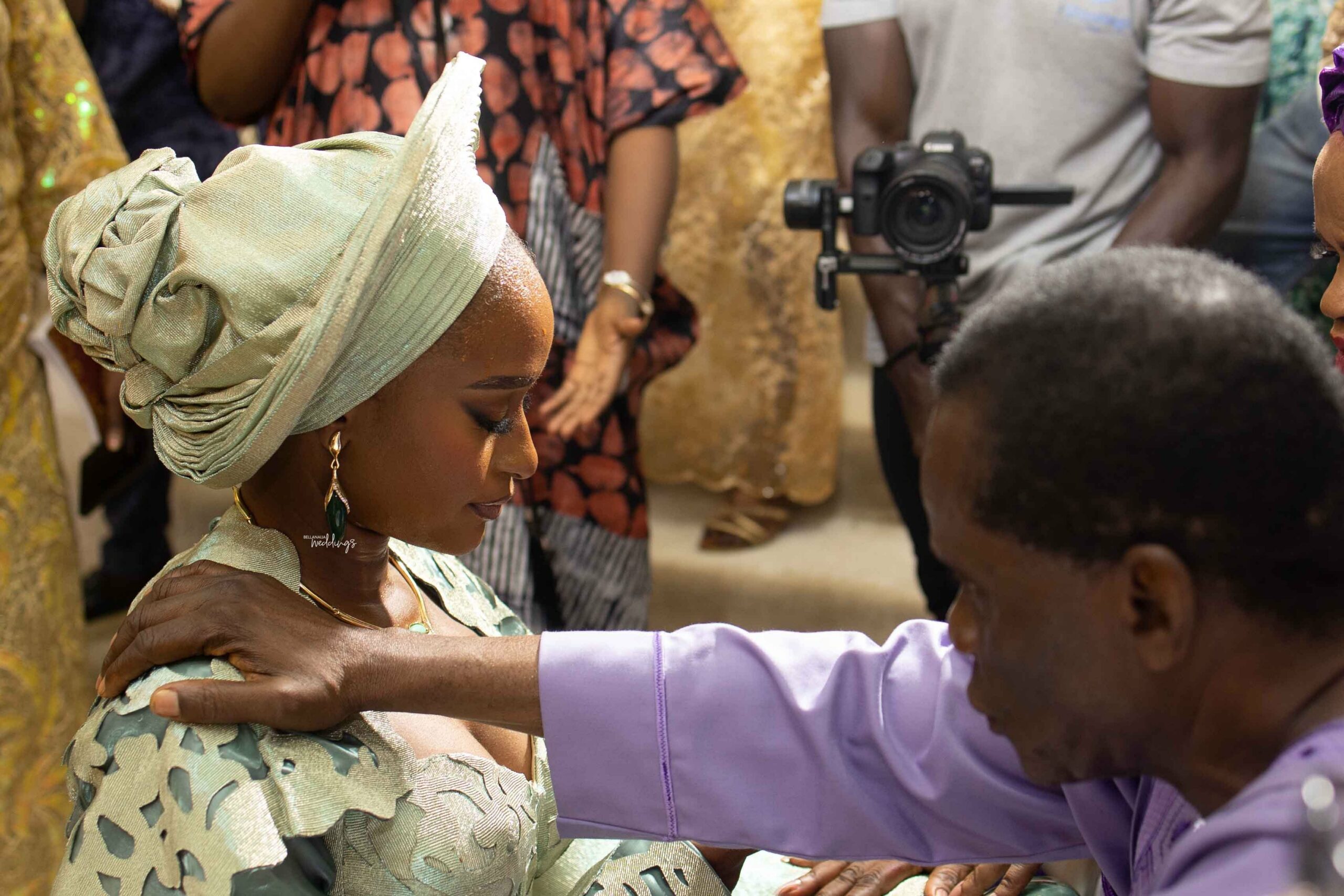 Time to meet the groom's family!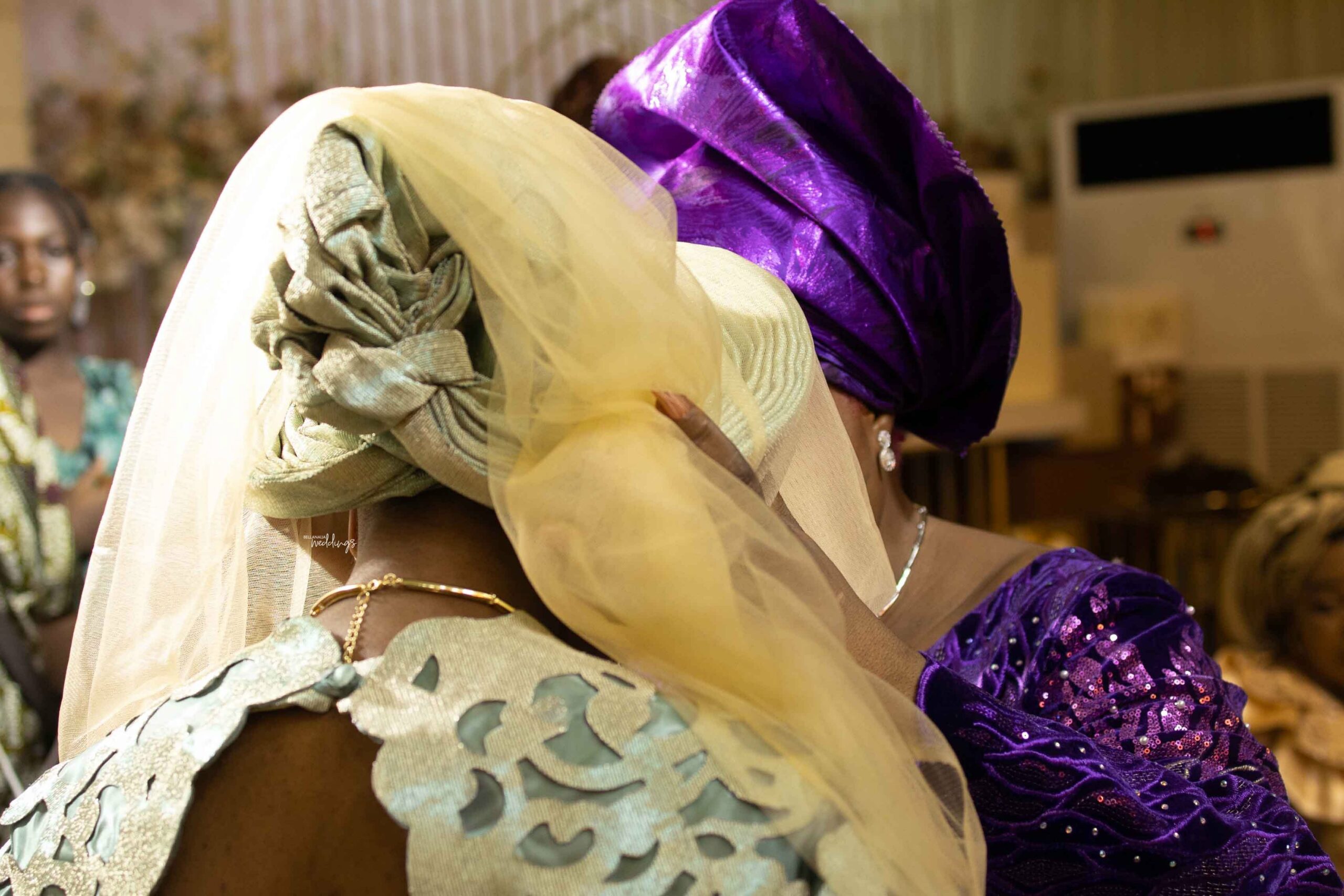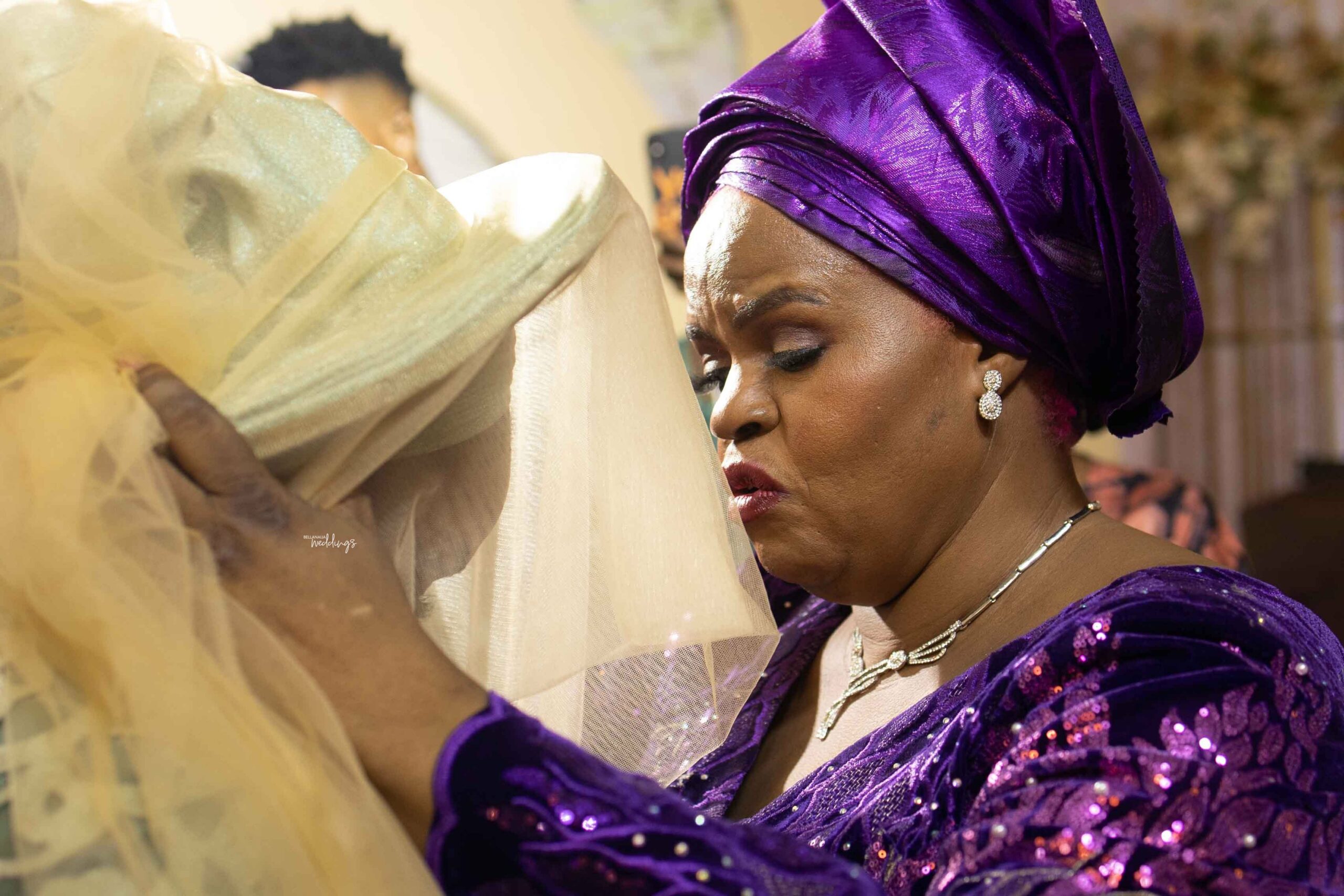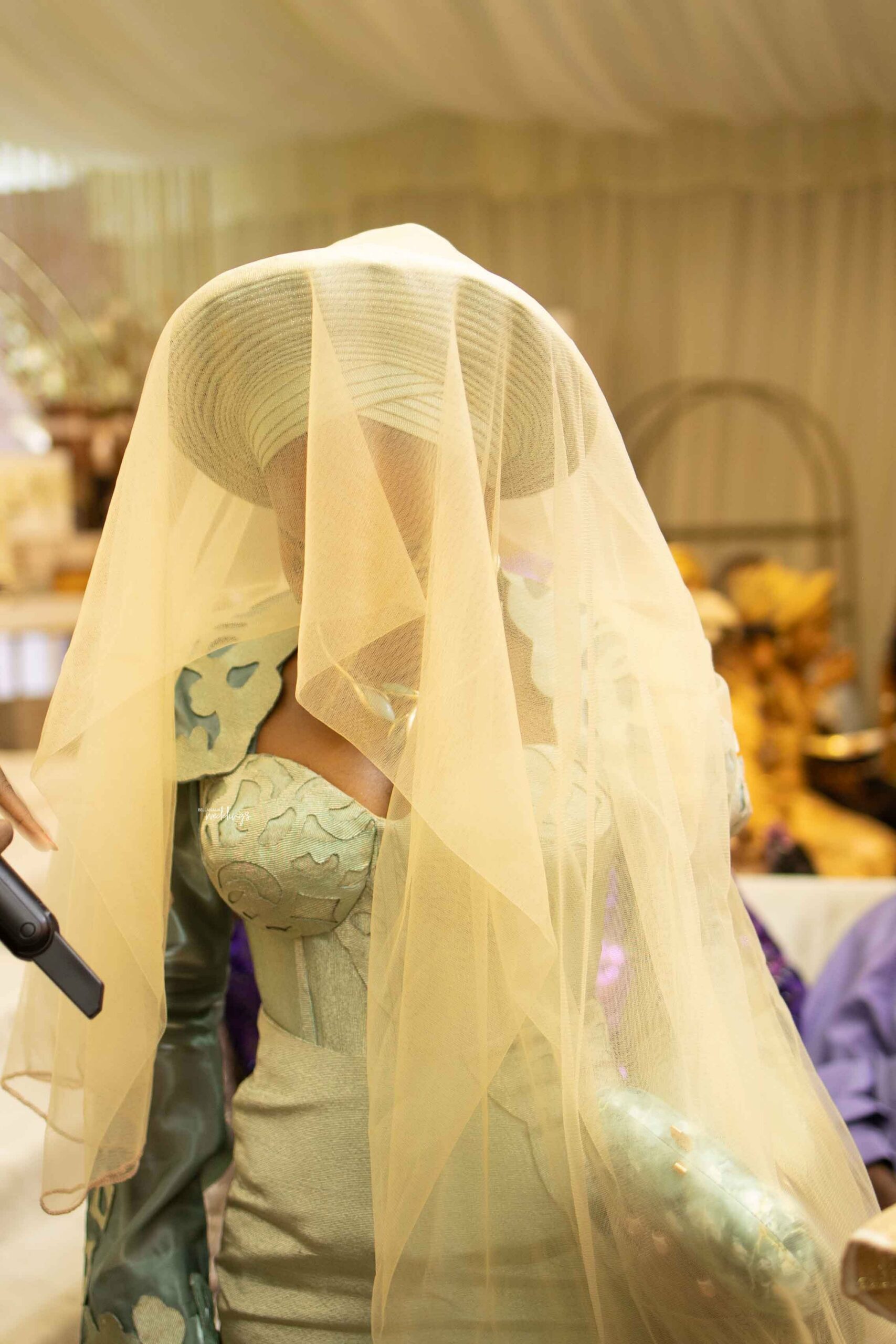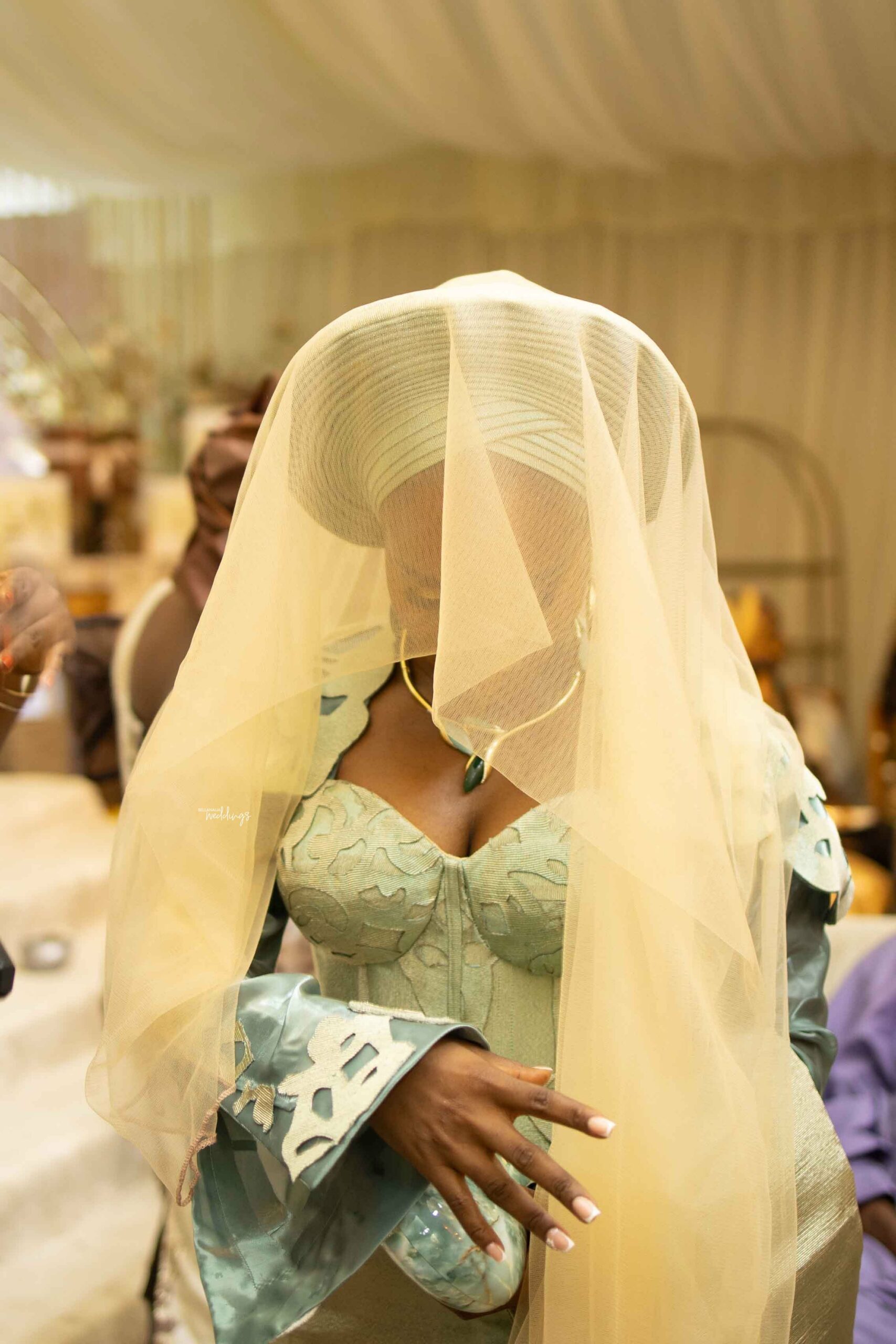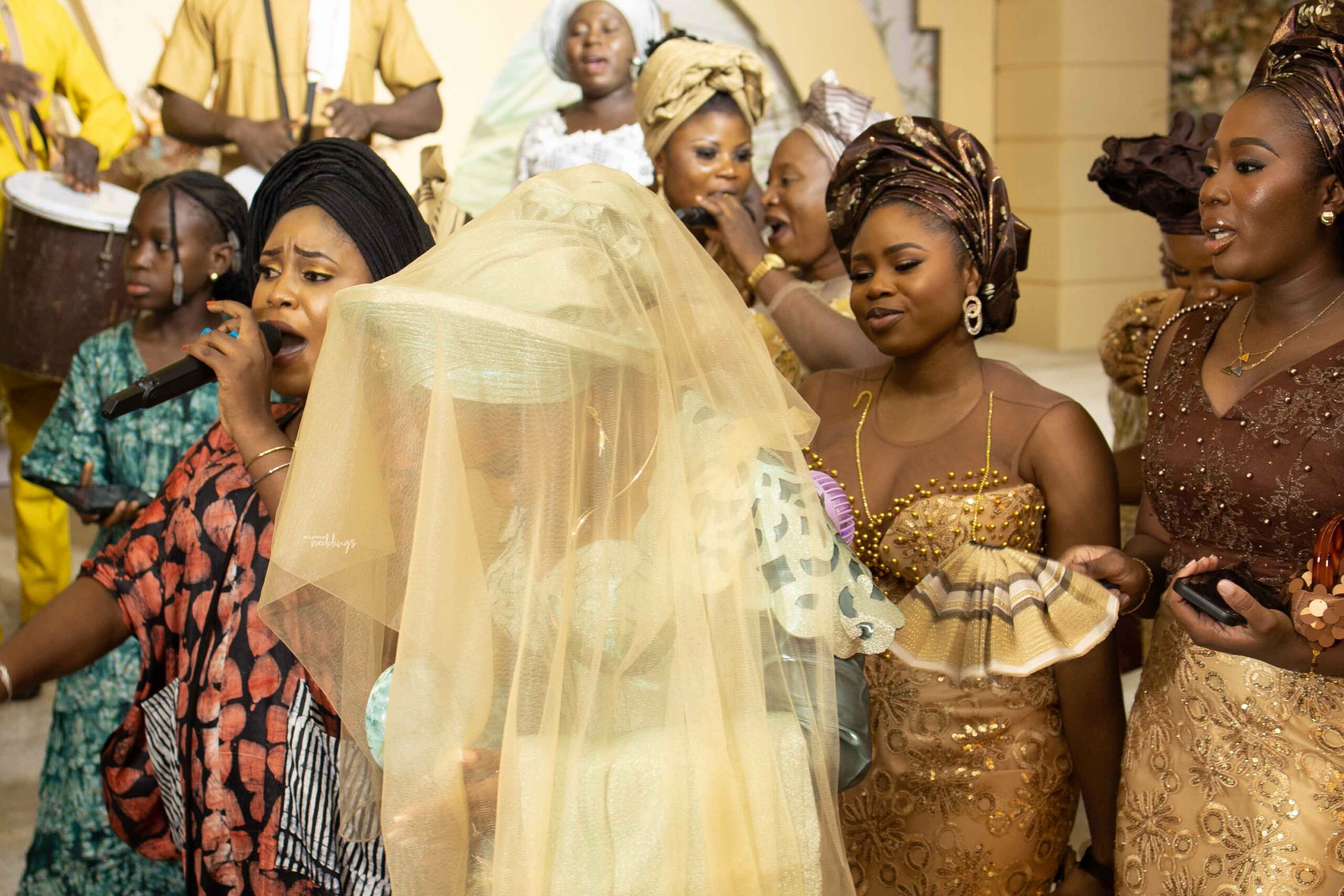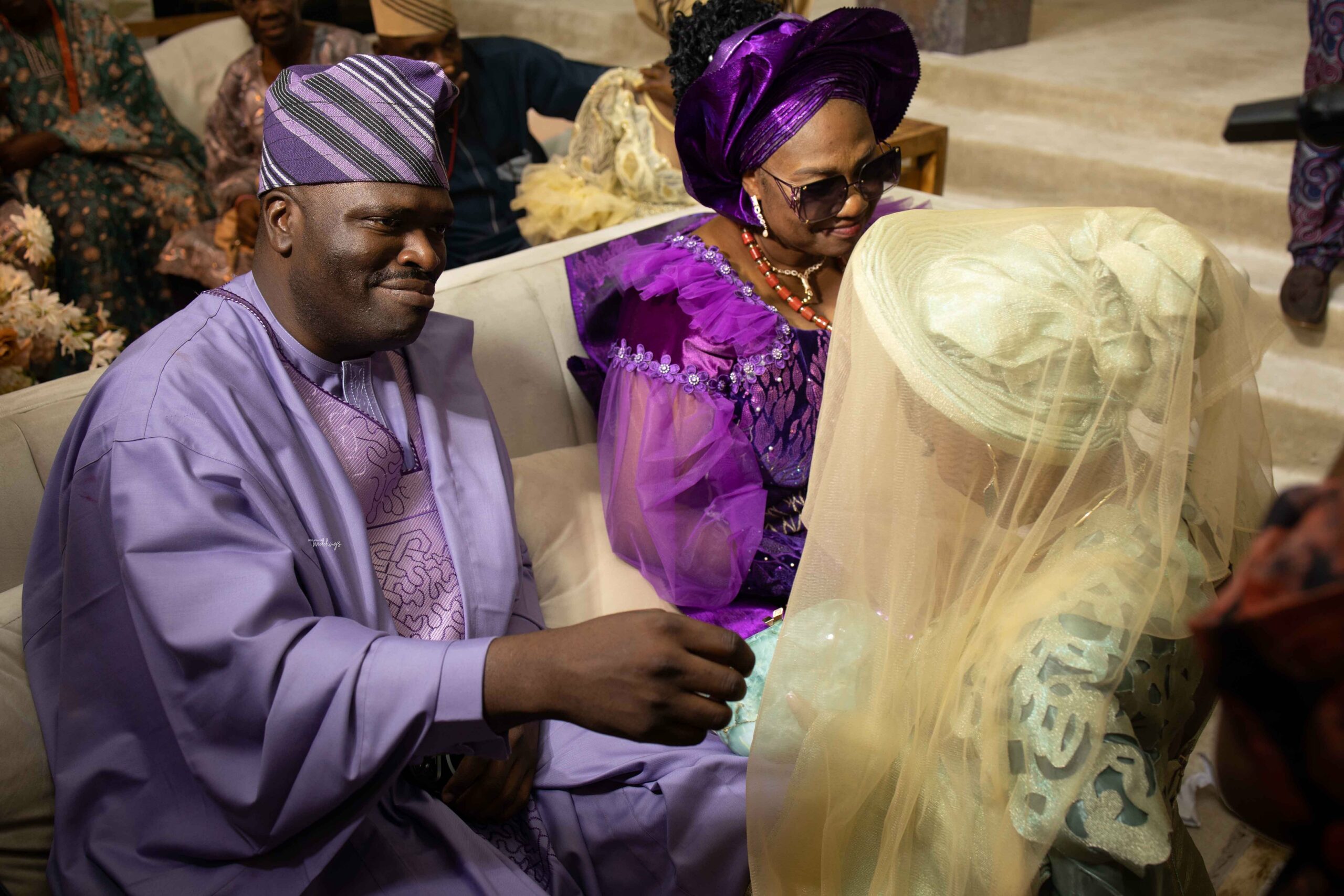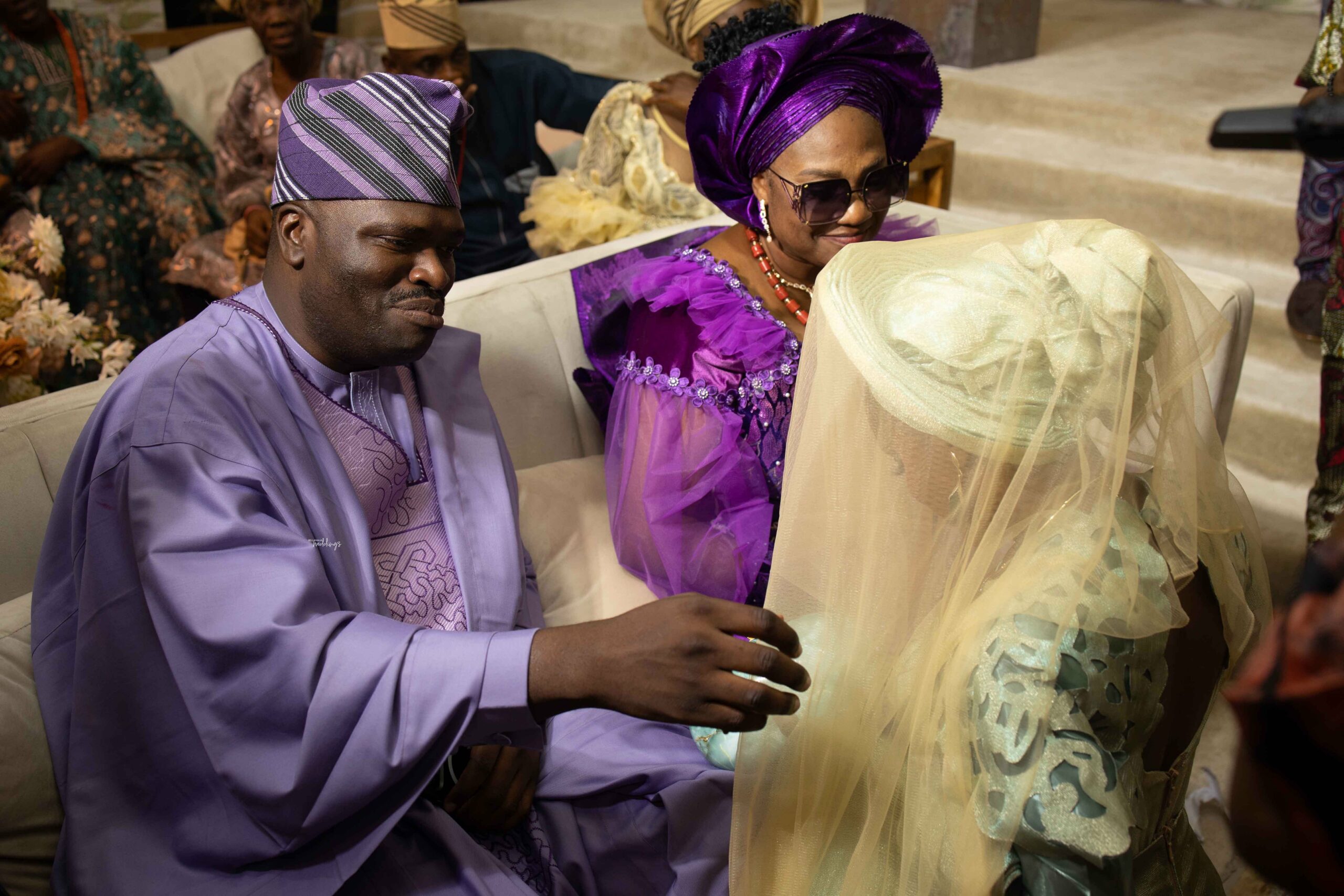 The bride has got a beffiting fila for the groom!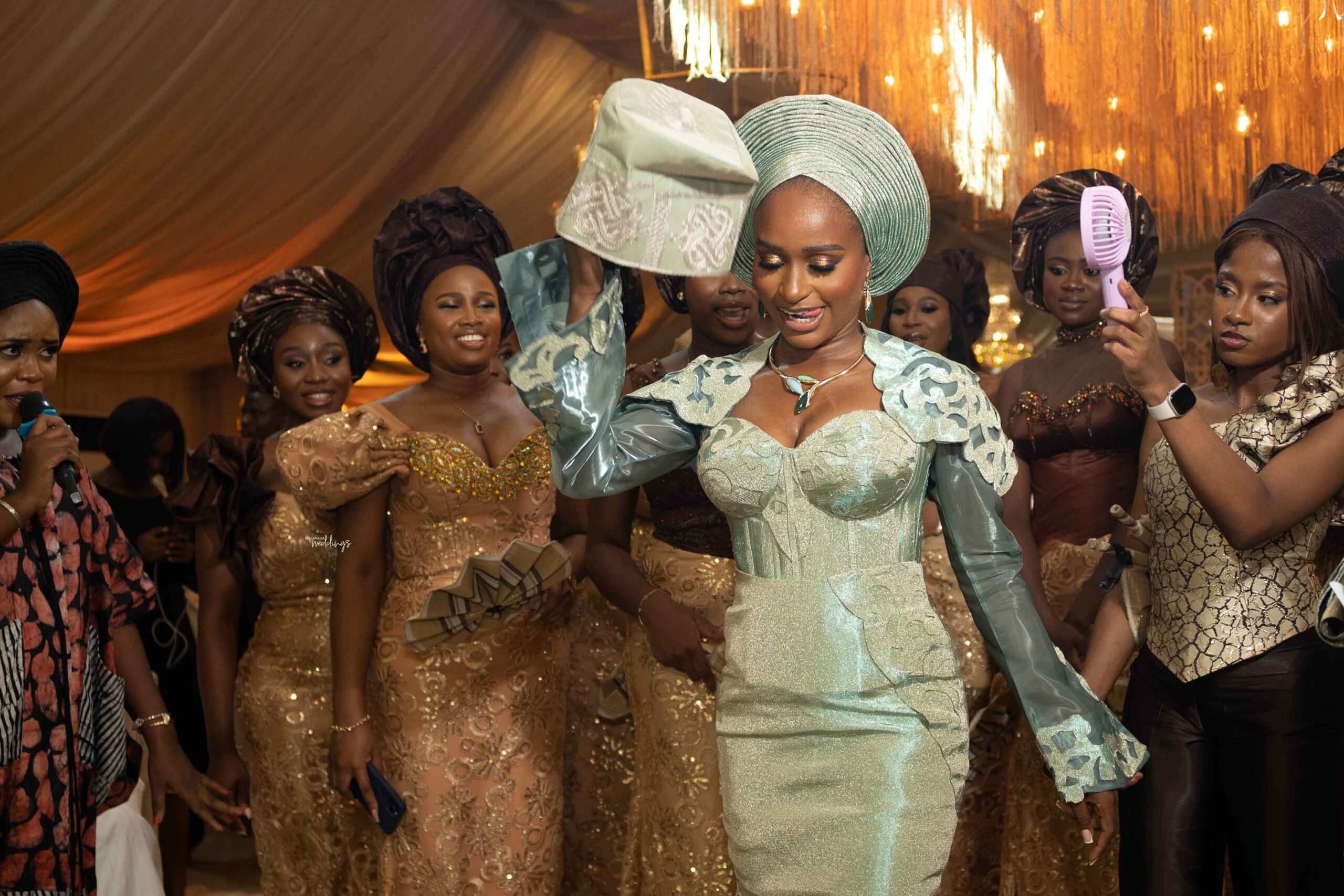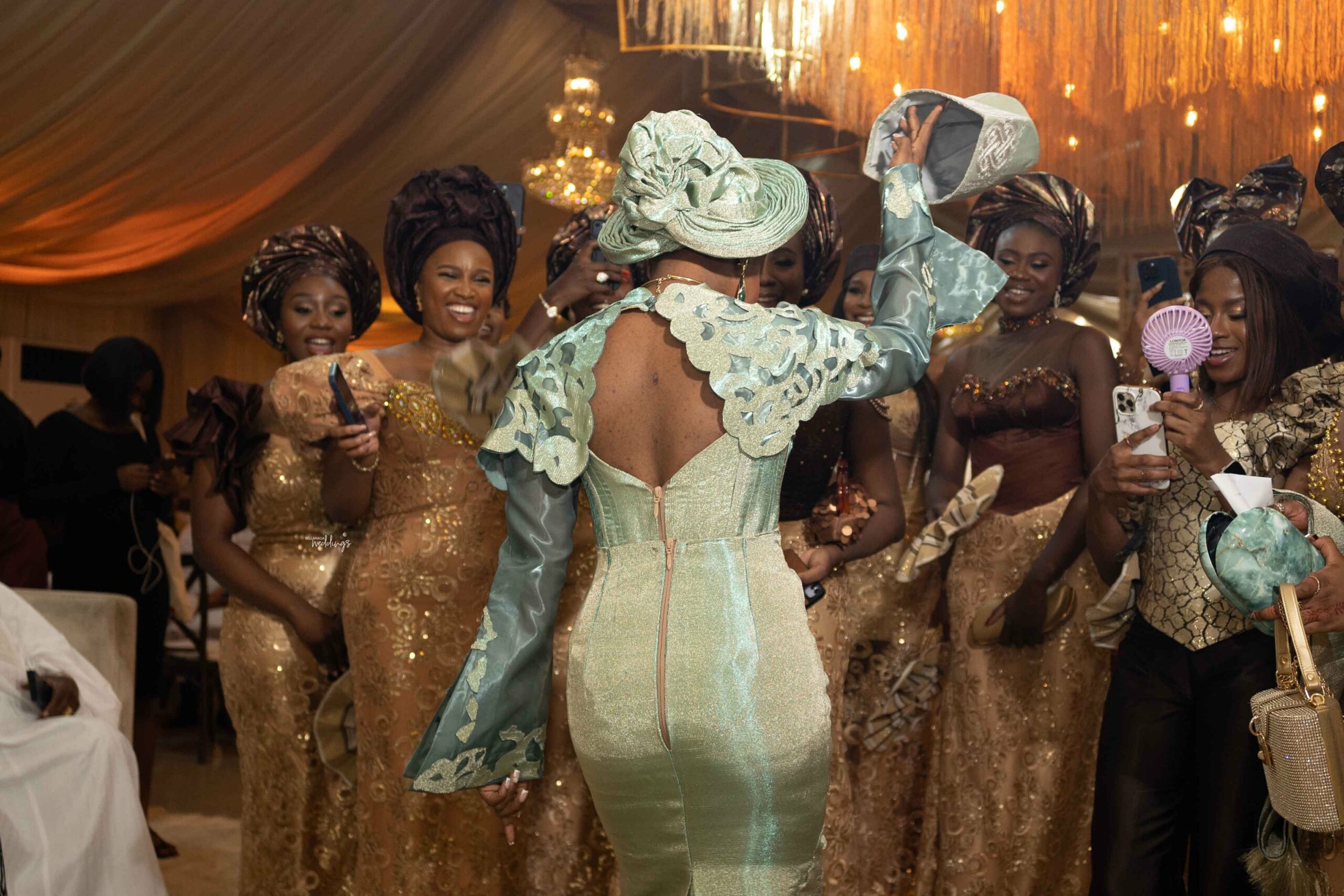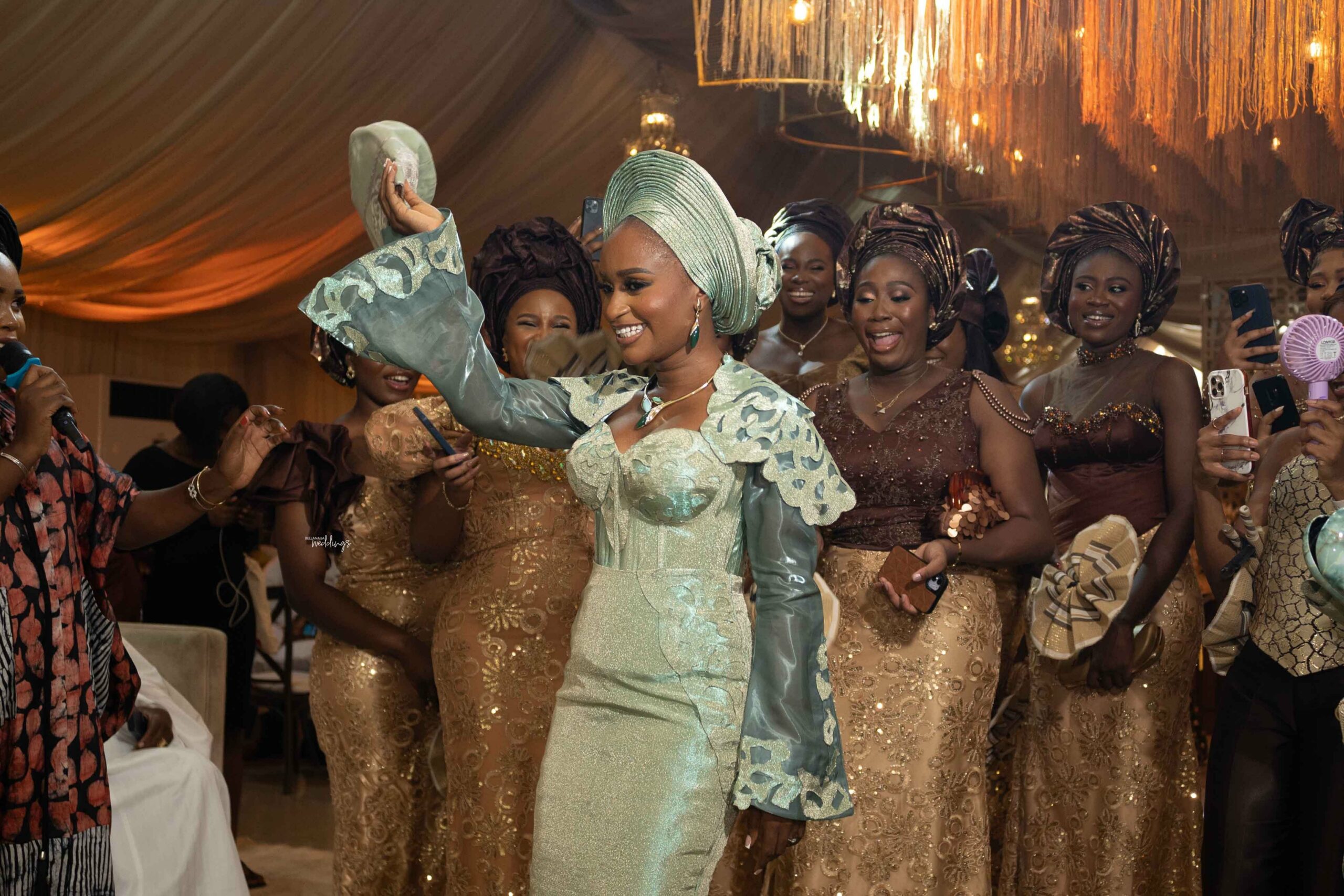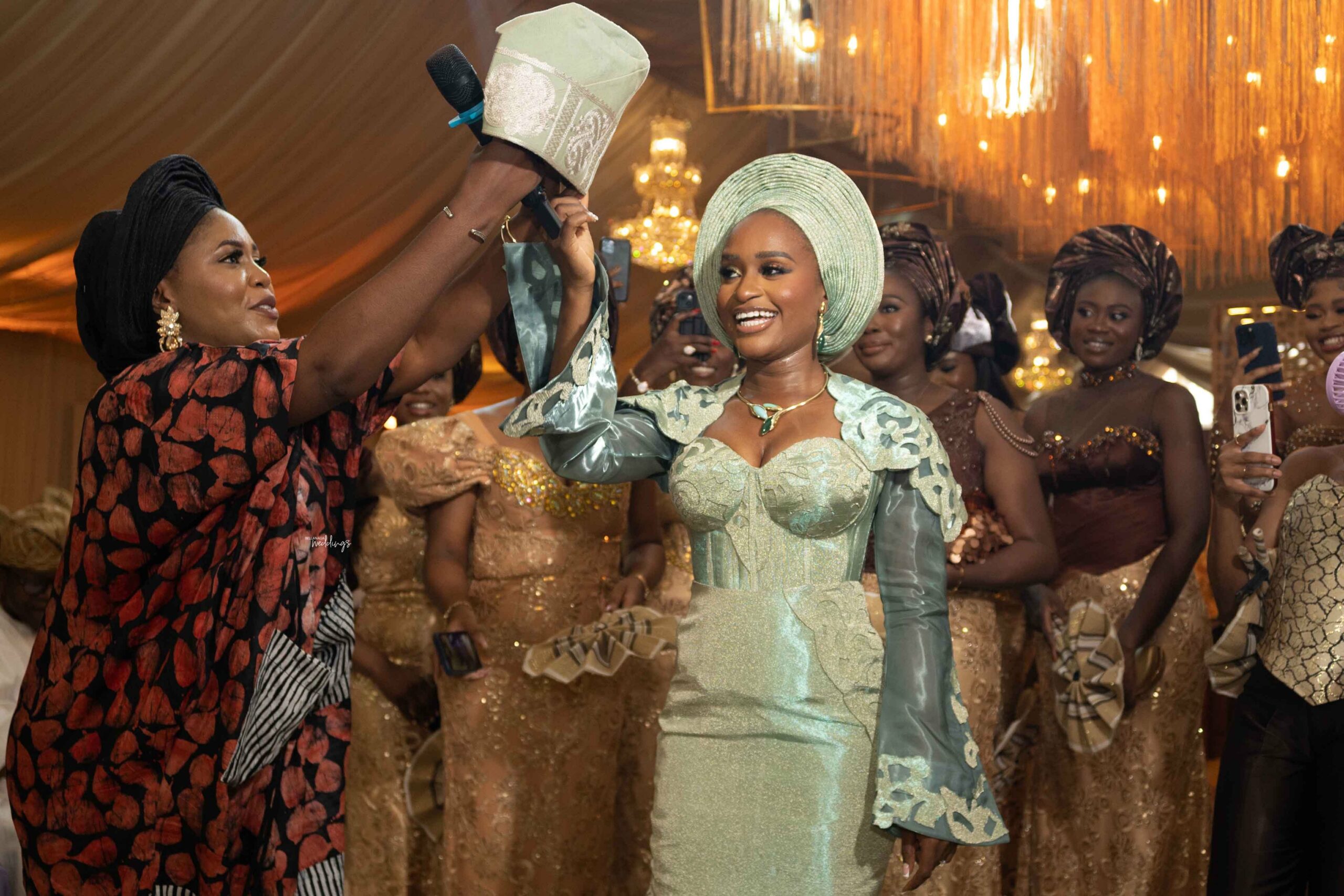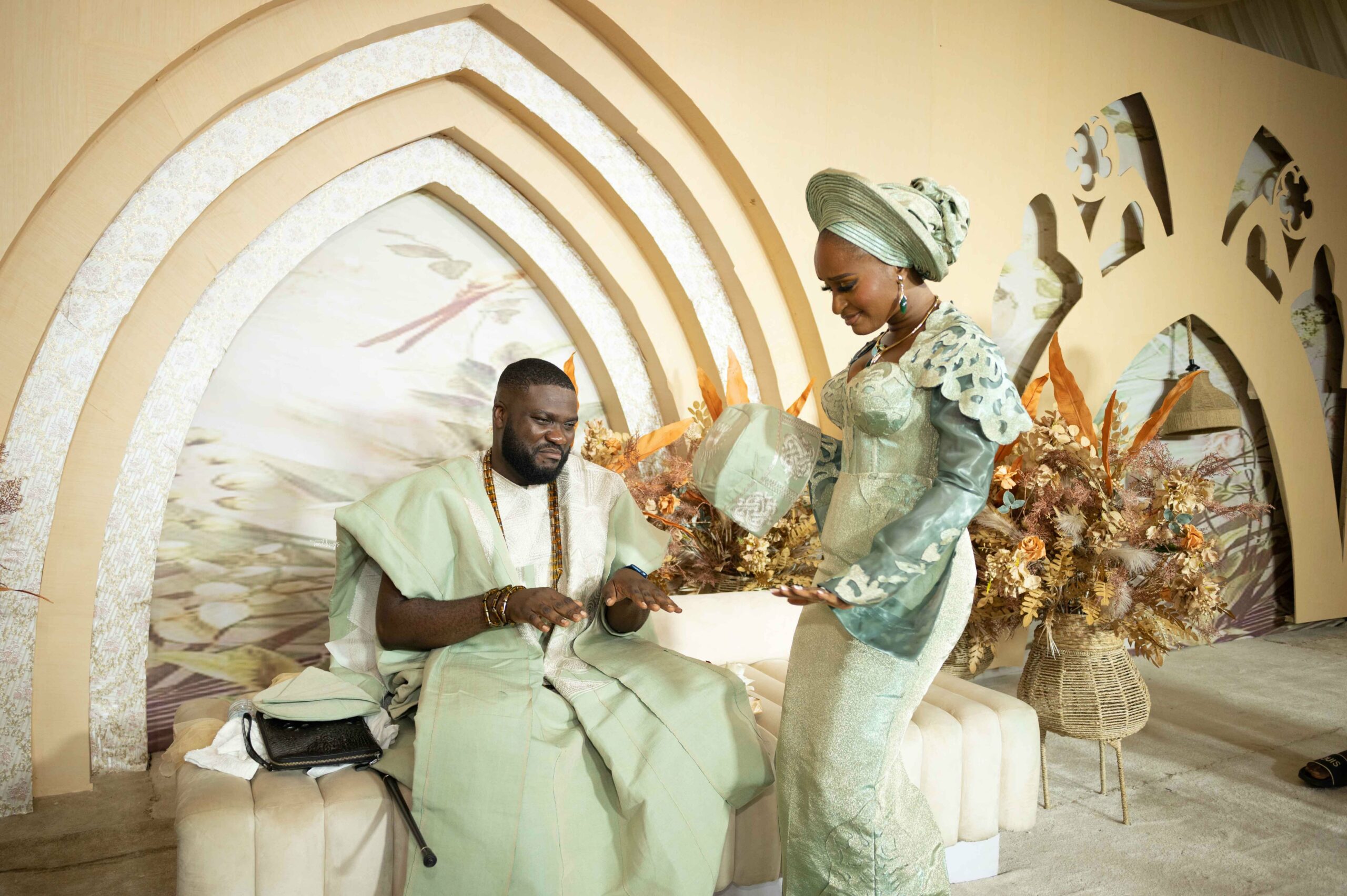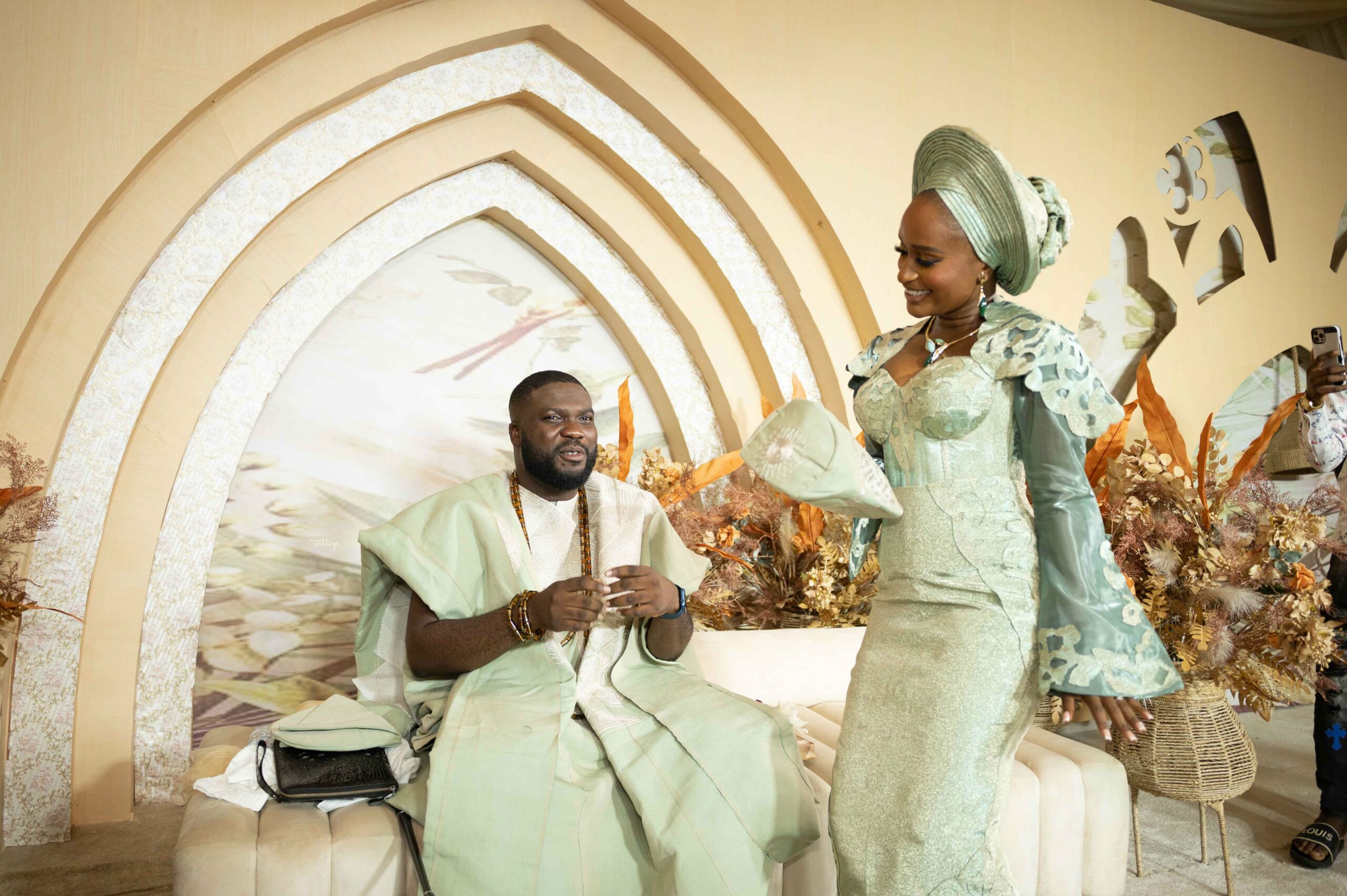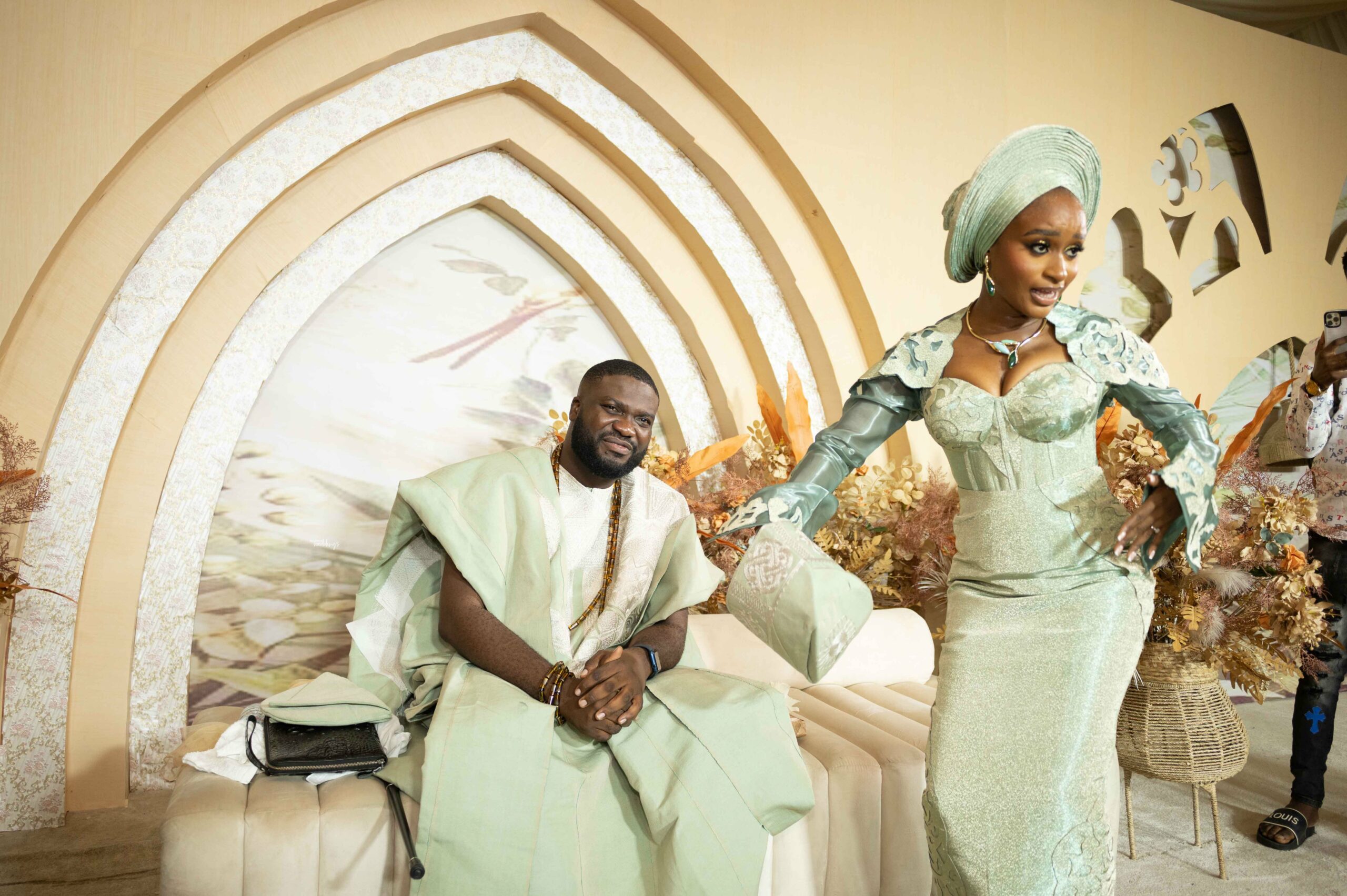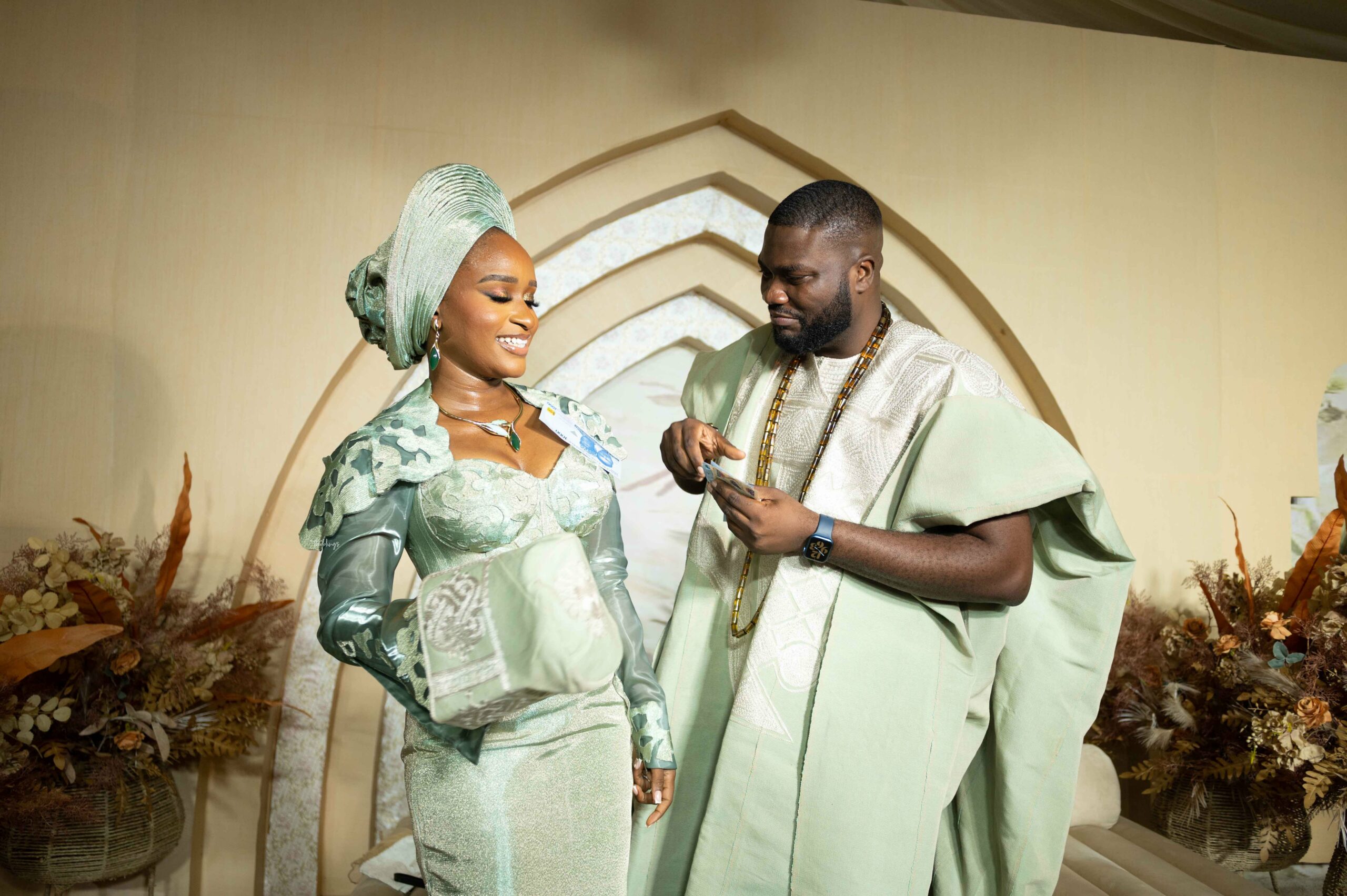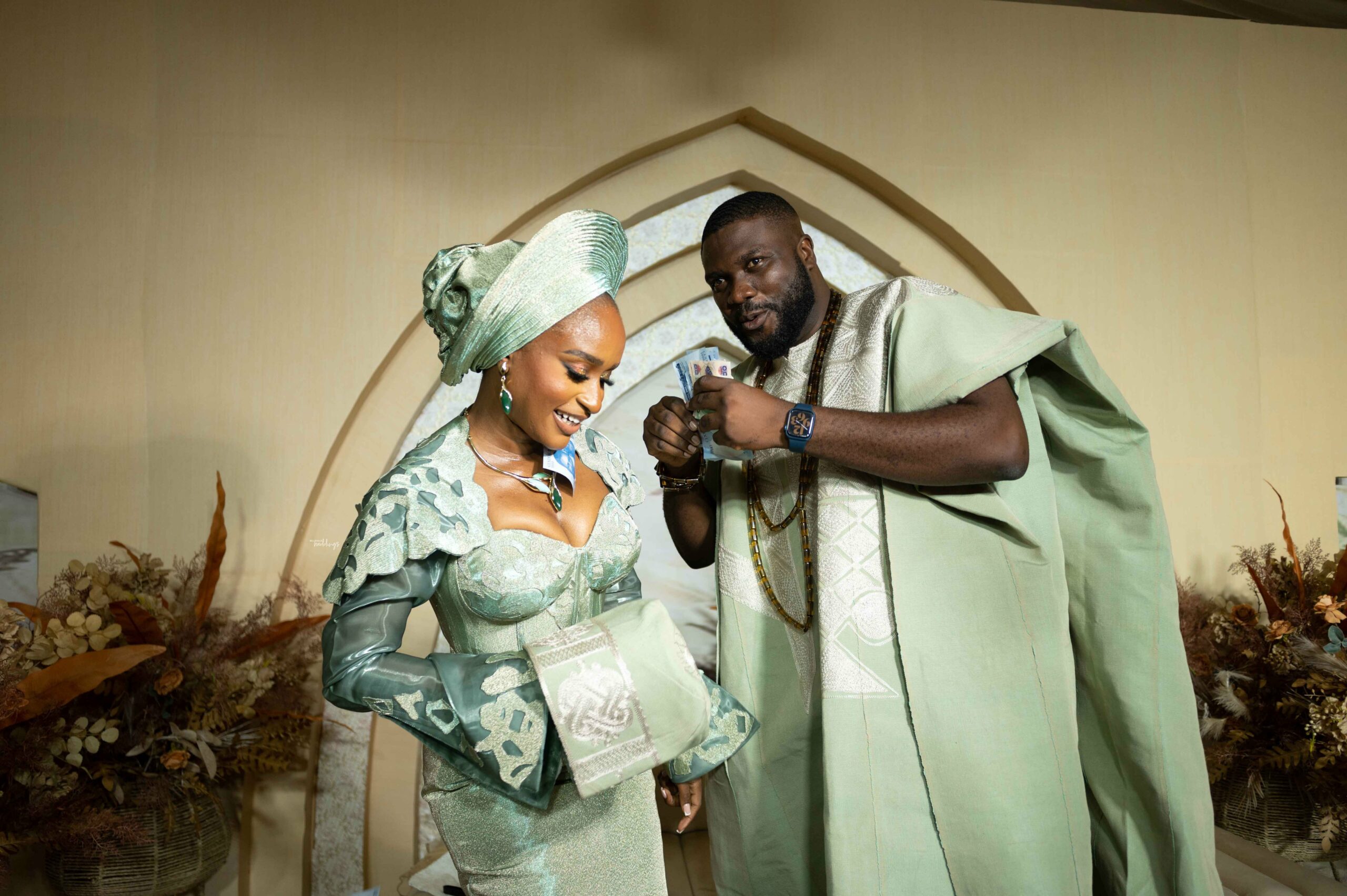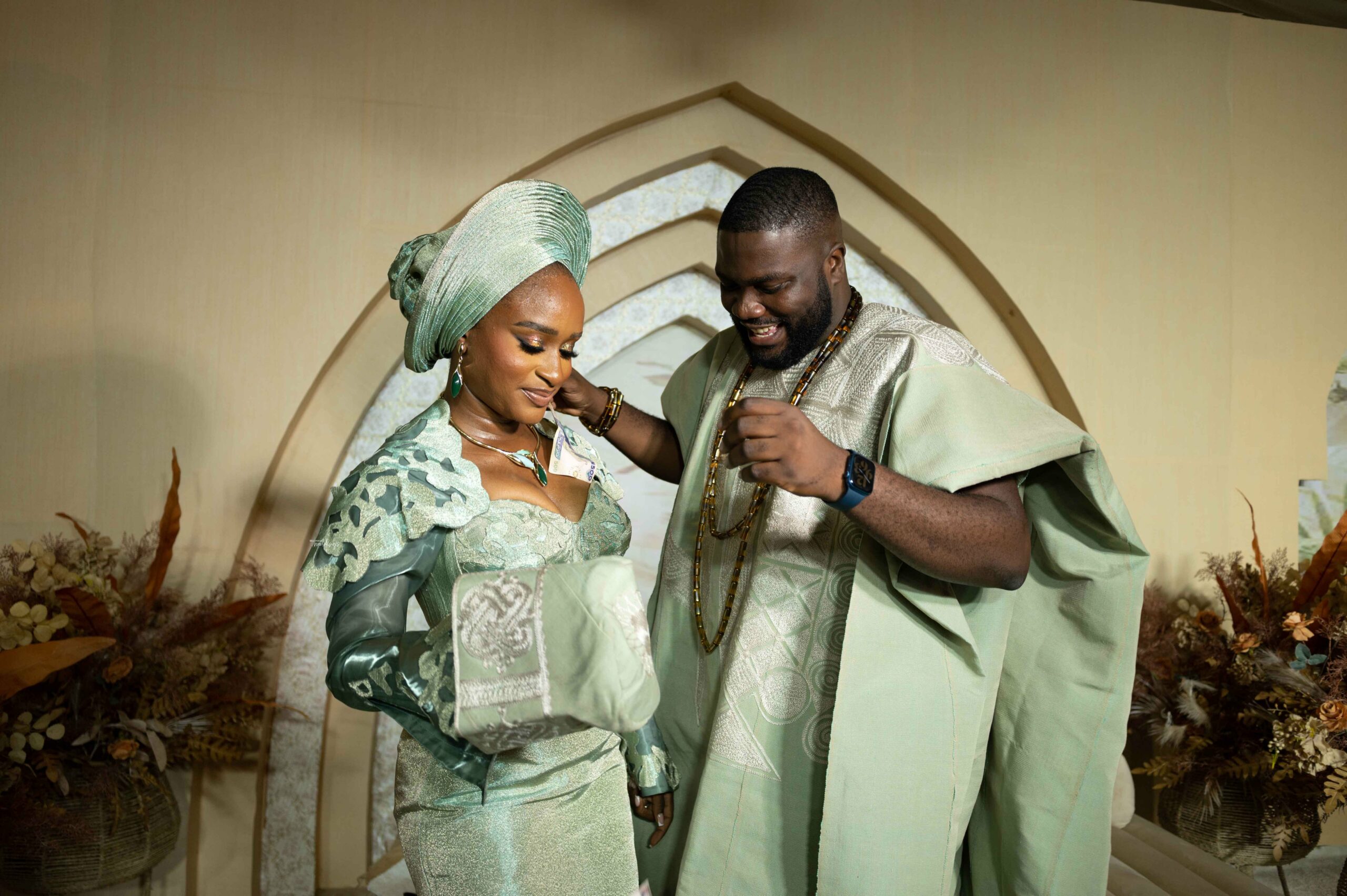 It fits perfectly!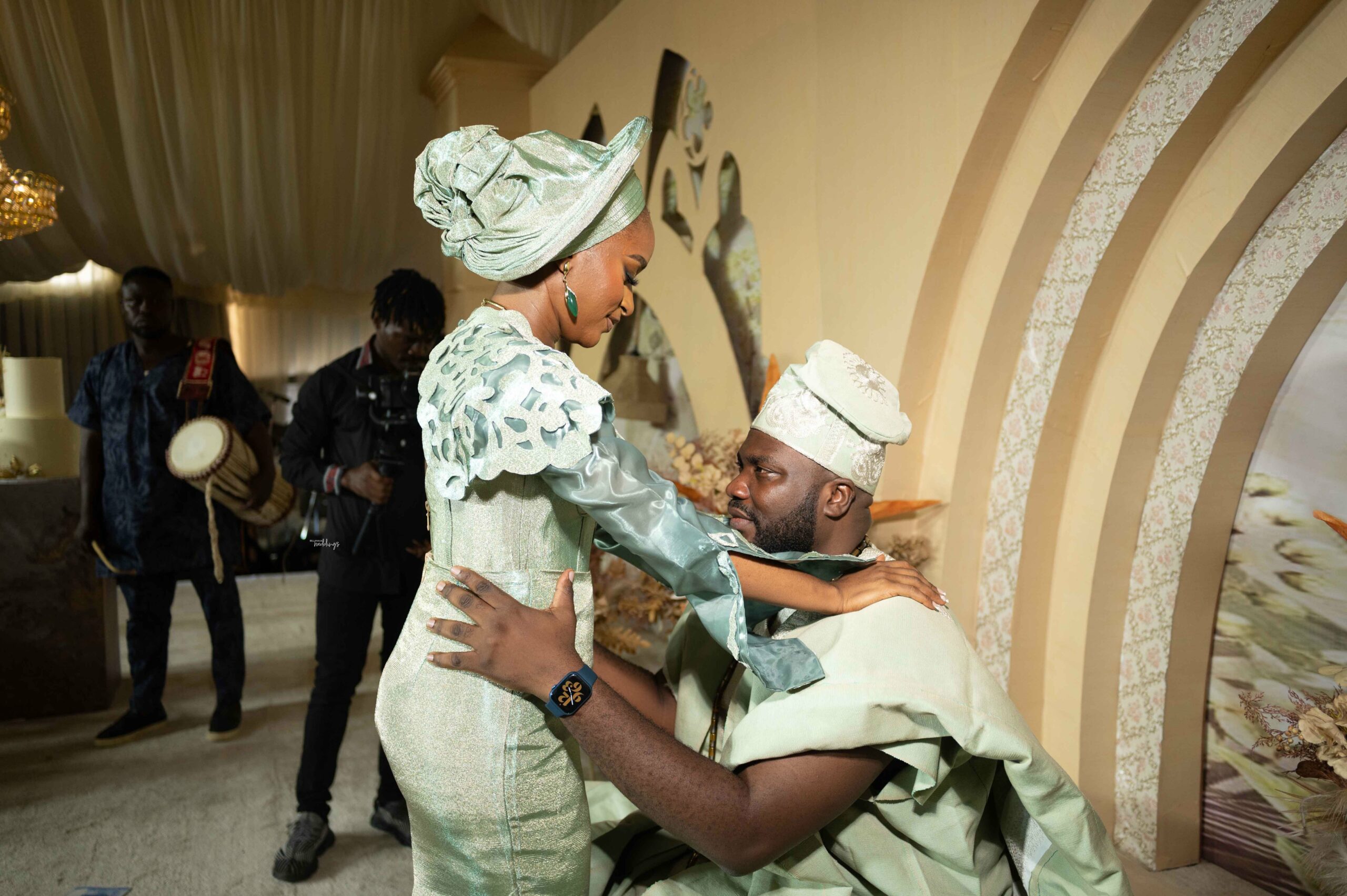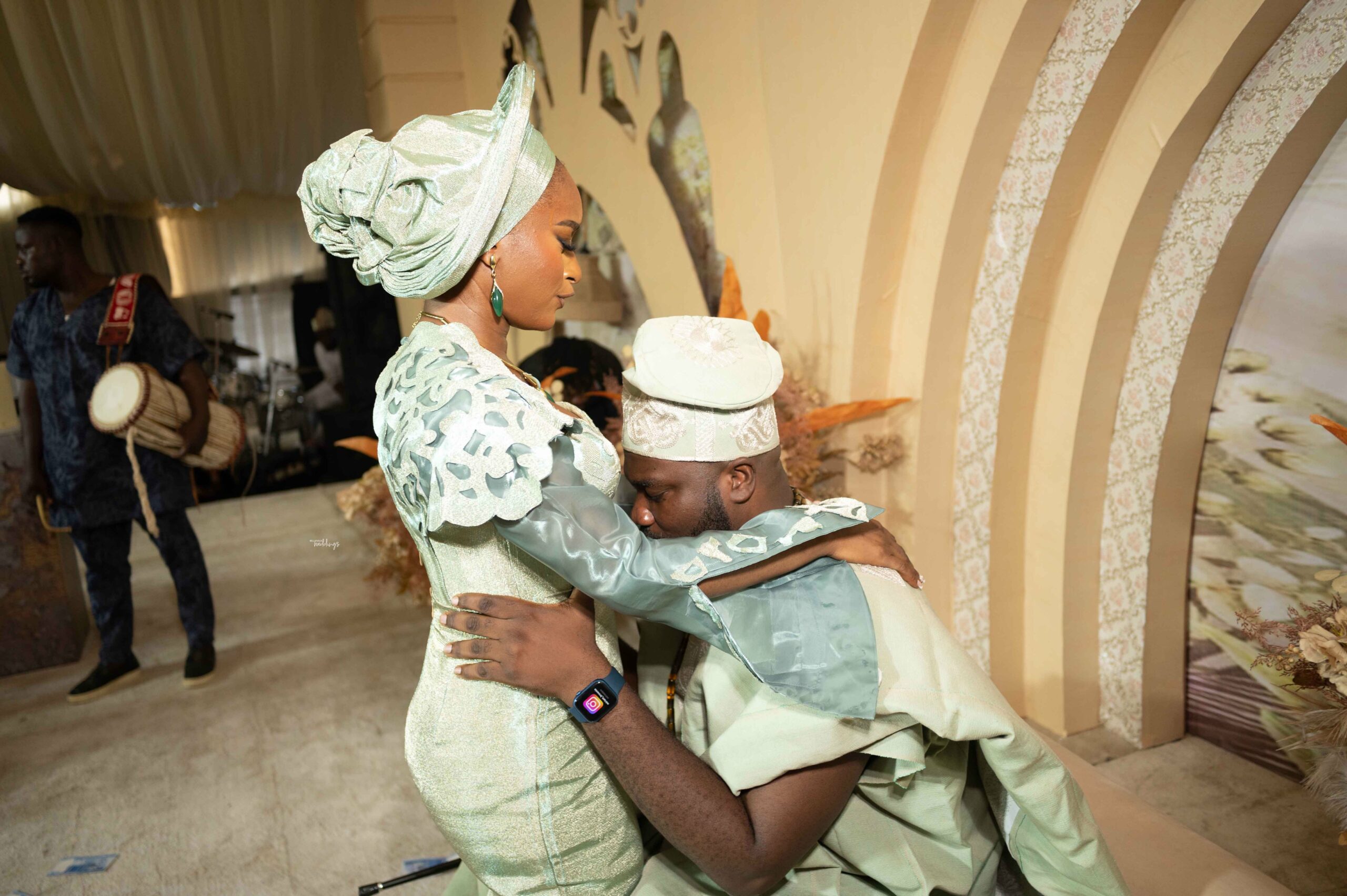 A symbol of our unending love 😍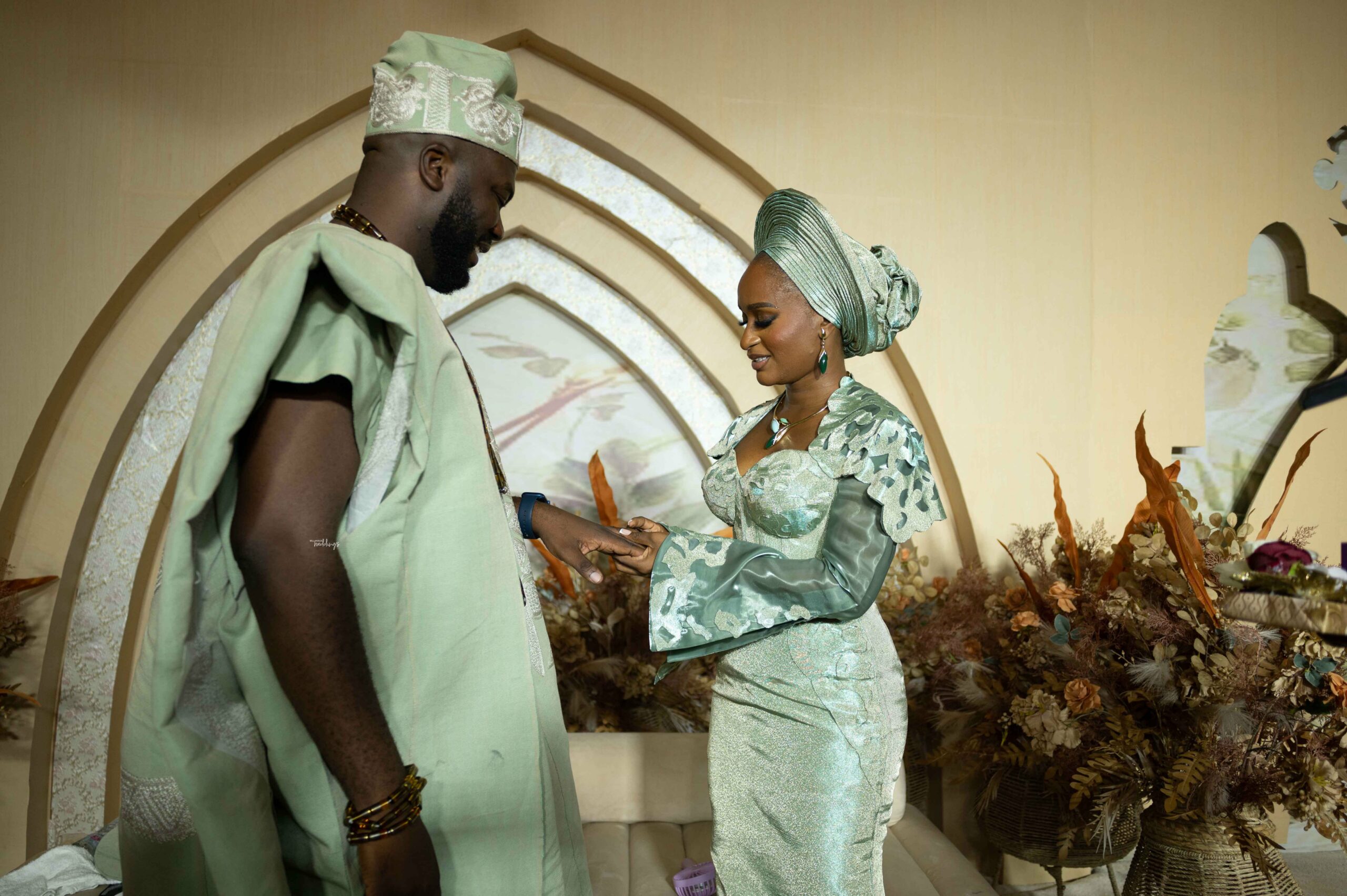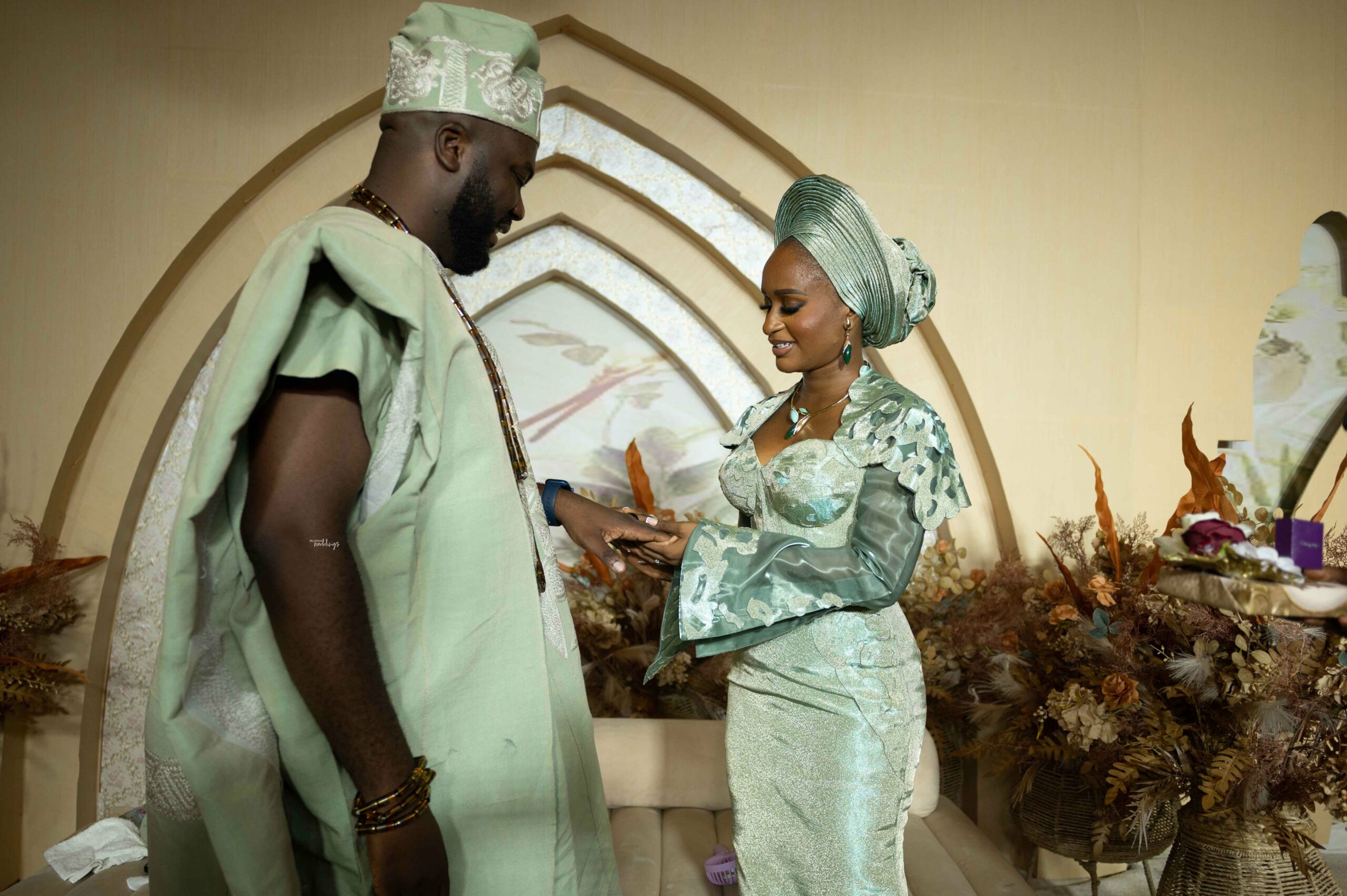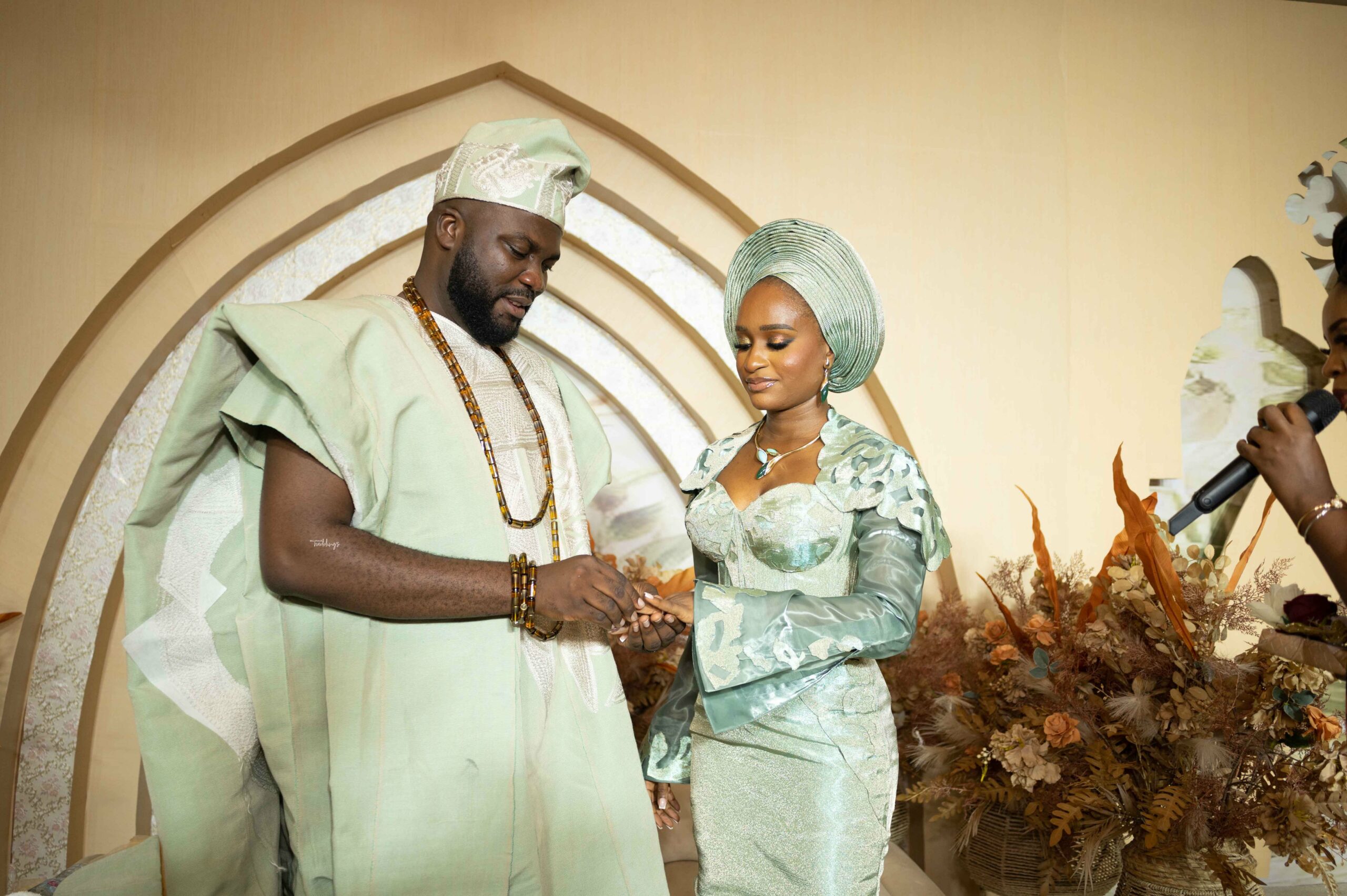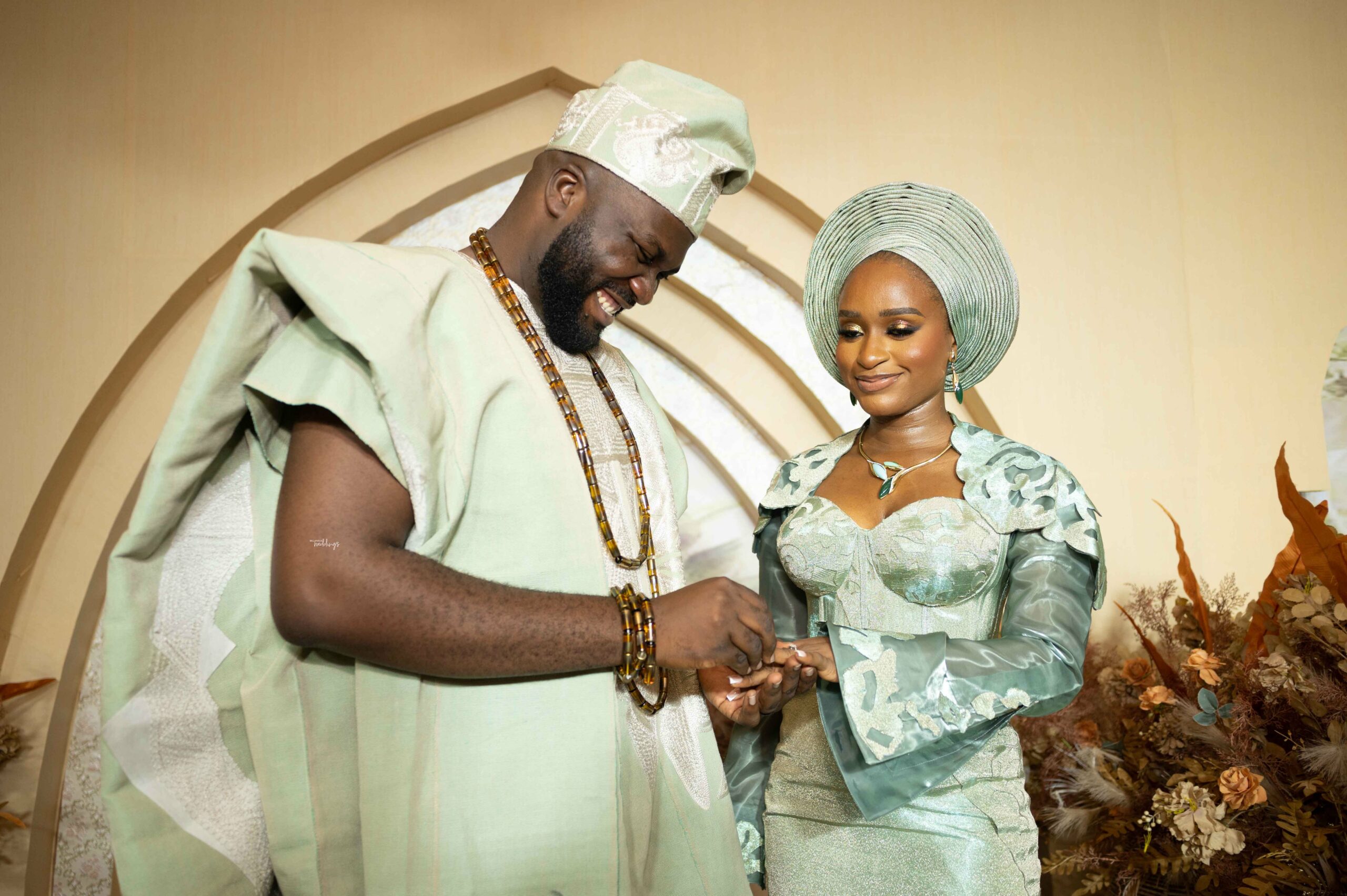 Sealed with the perfect kiss!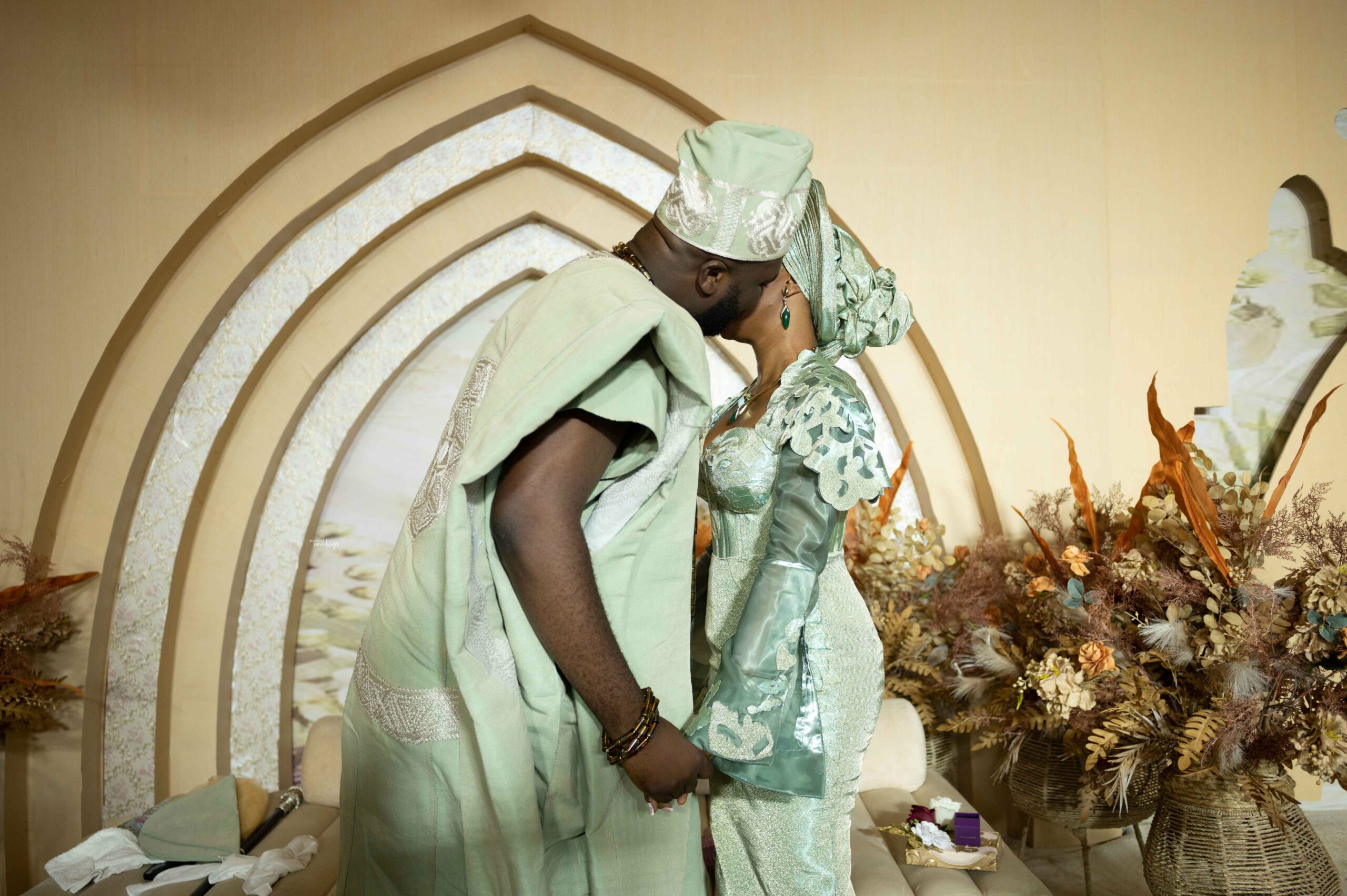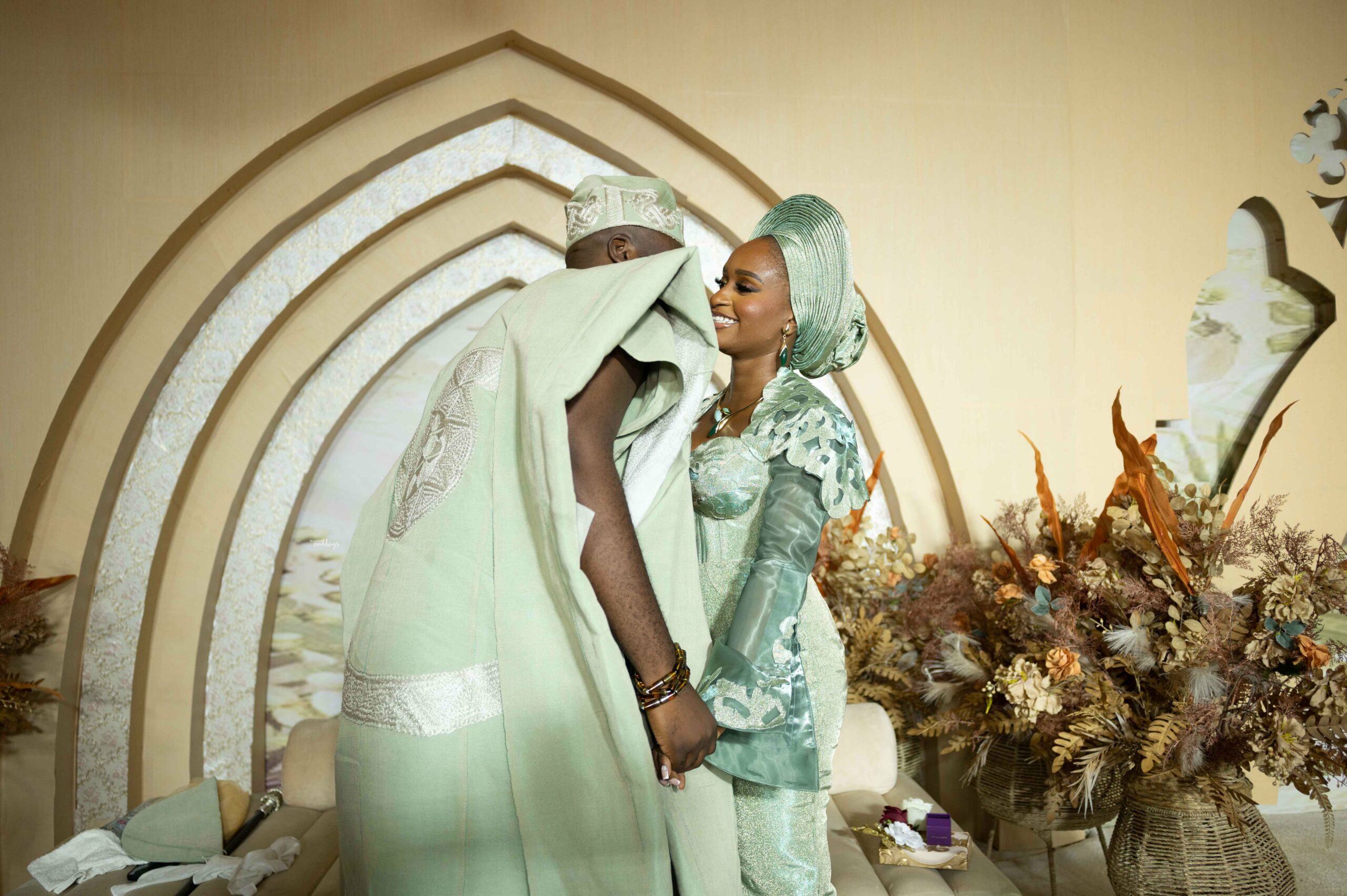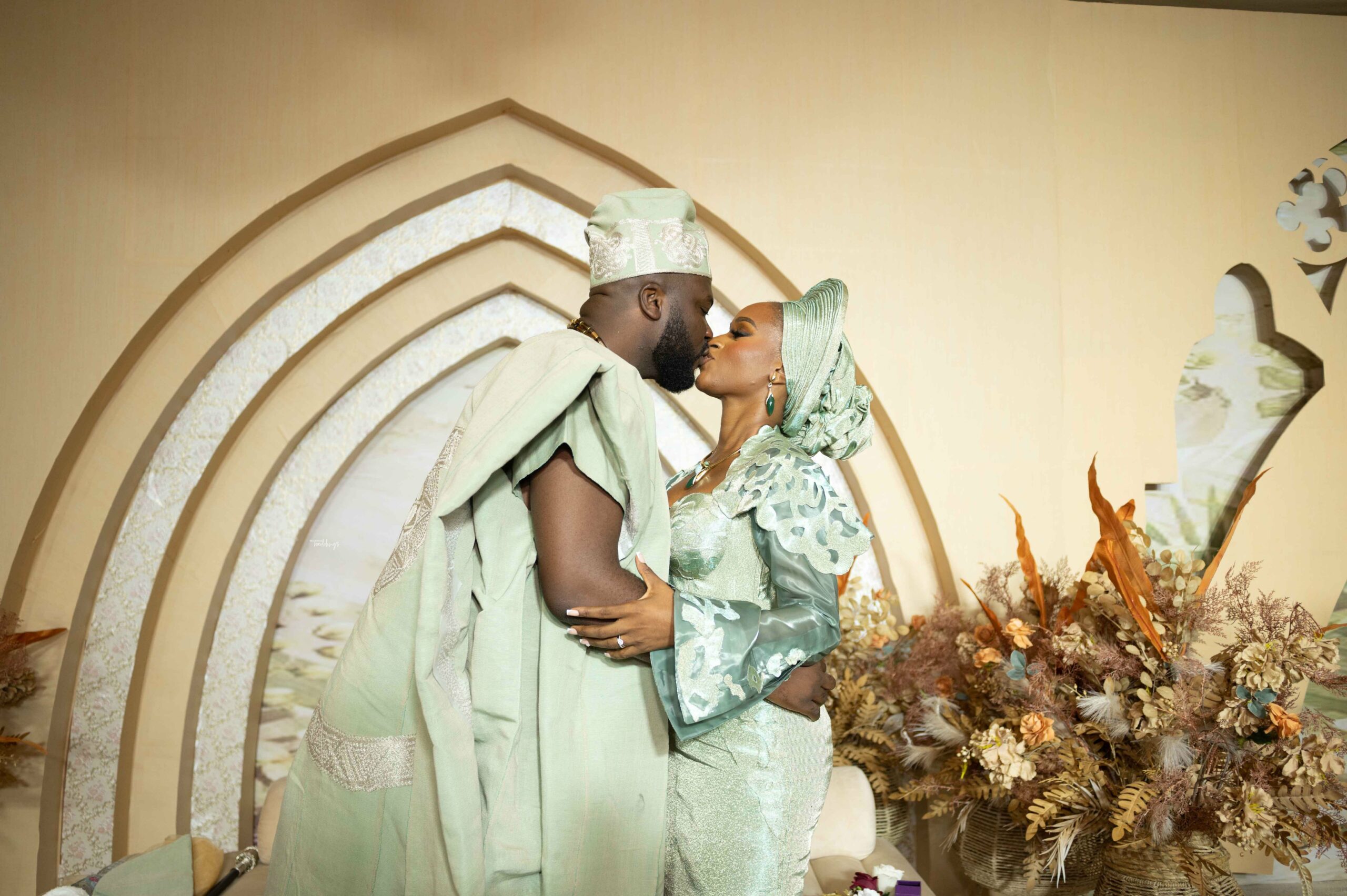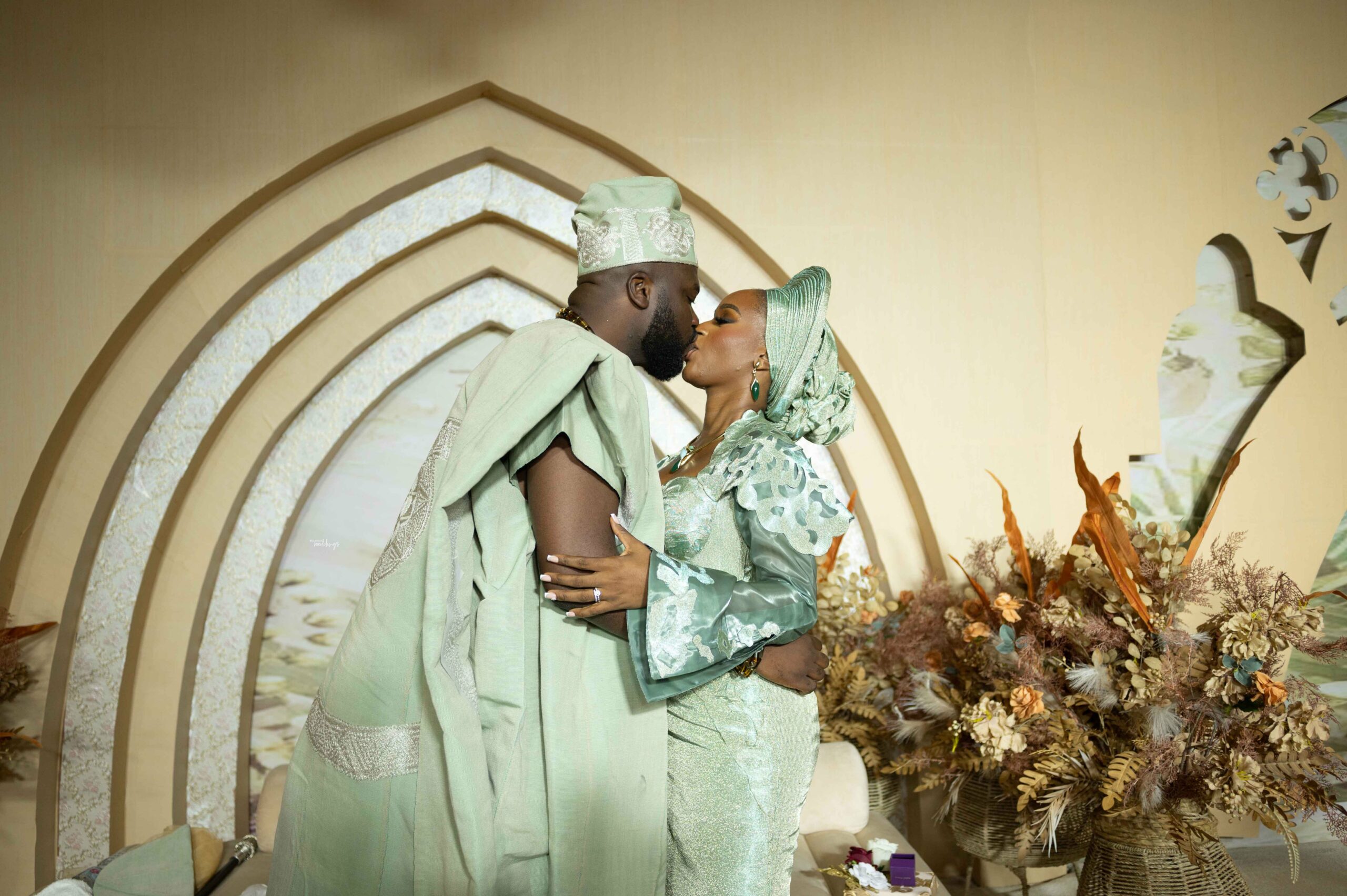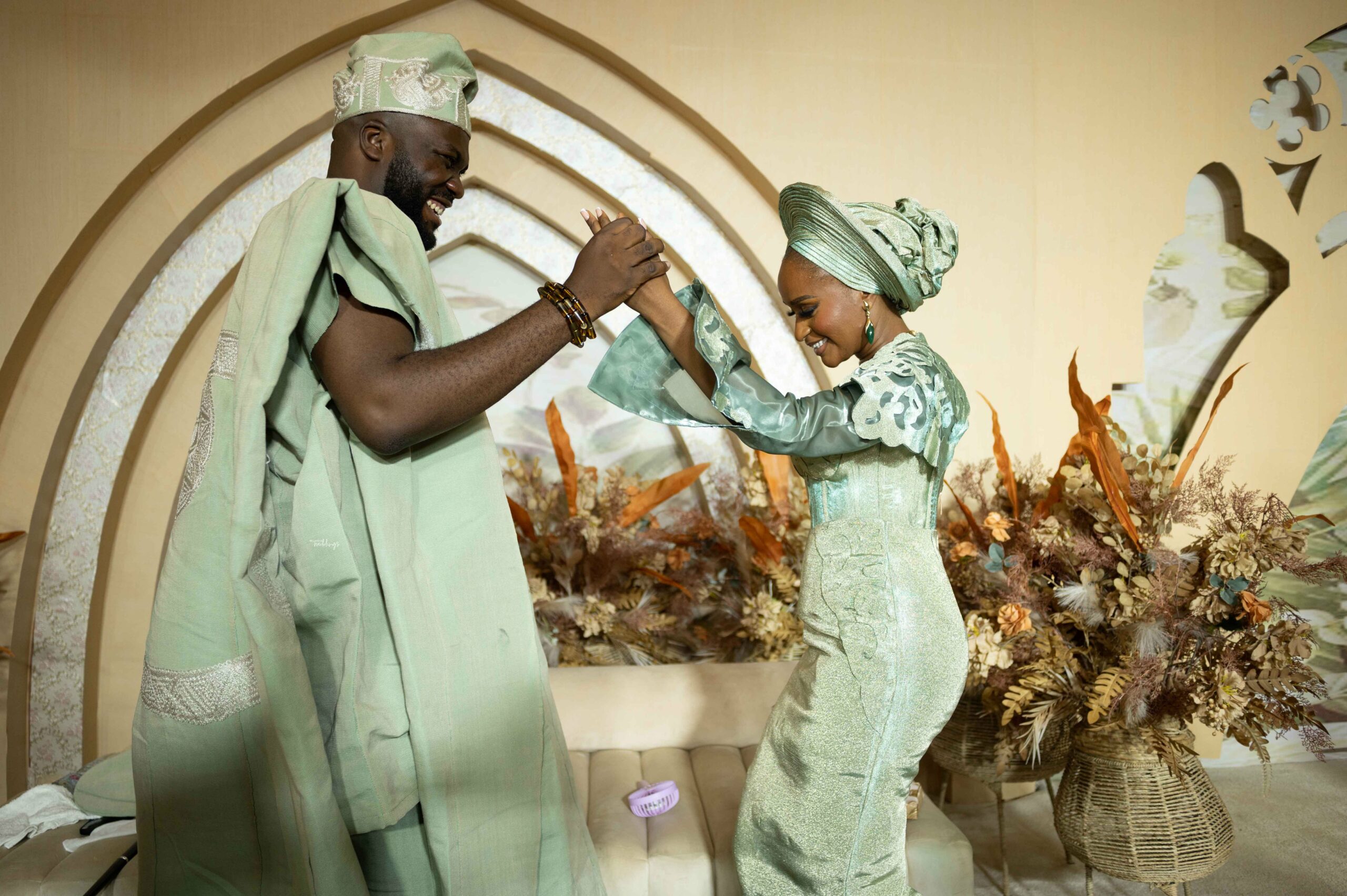 Miriam certainly understood the slay assignment!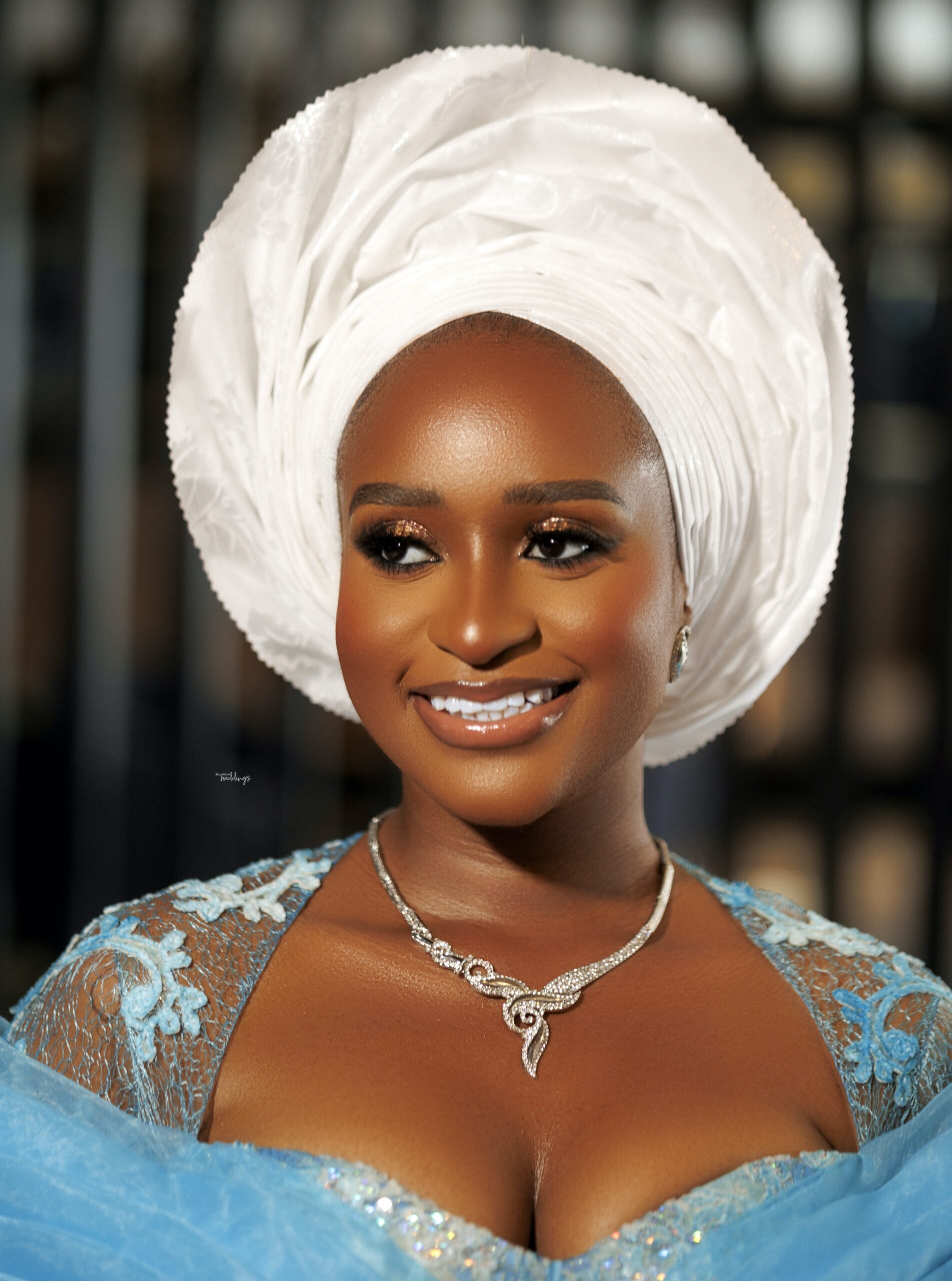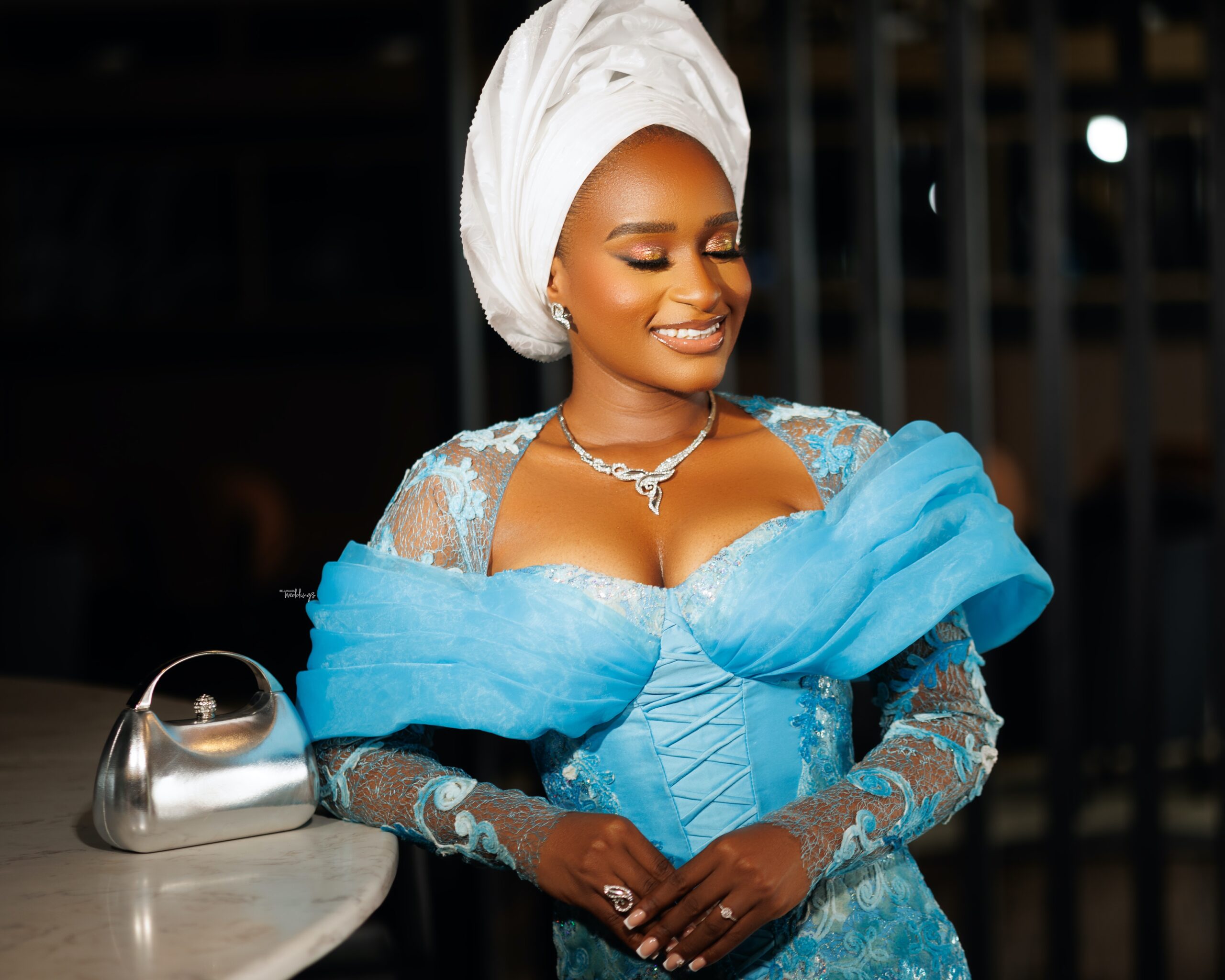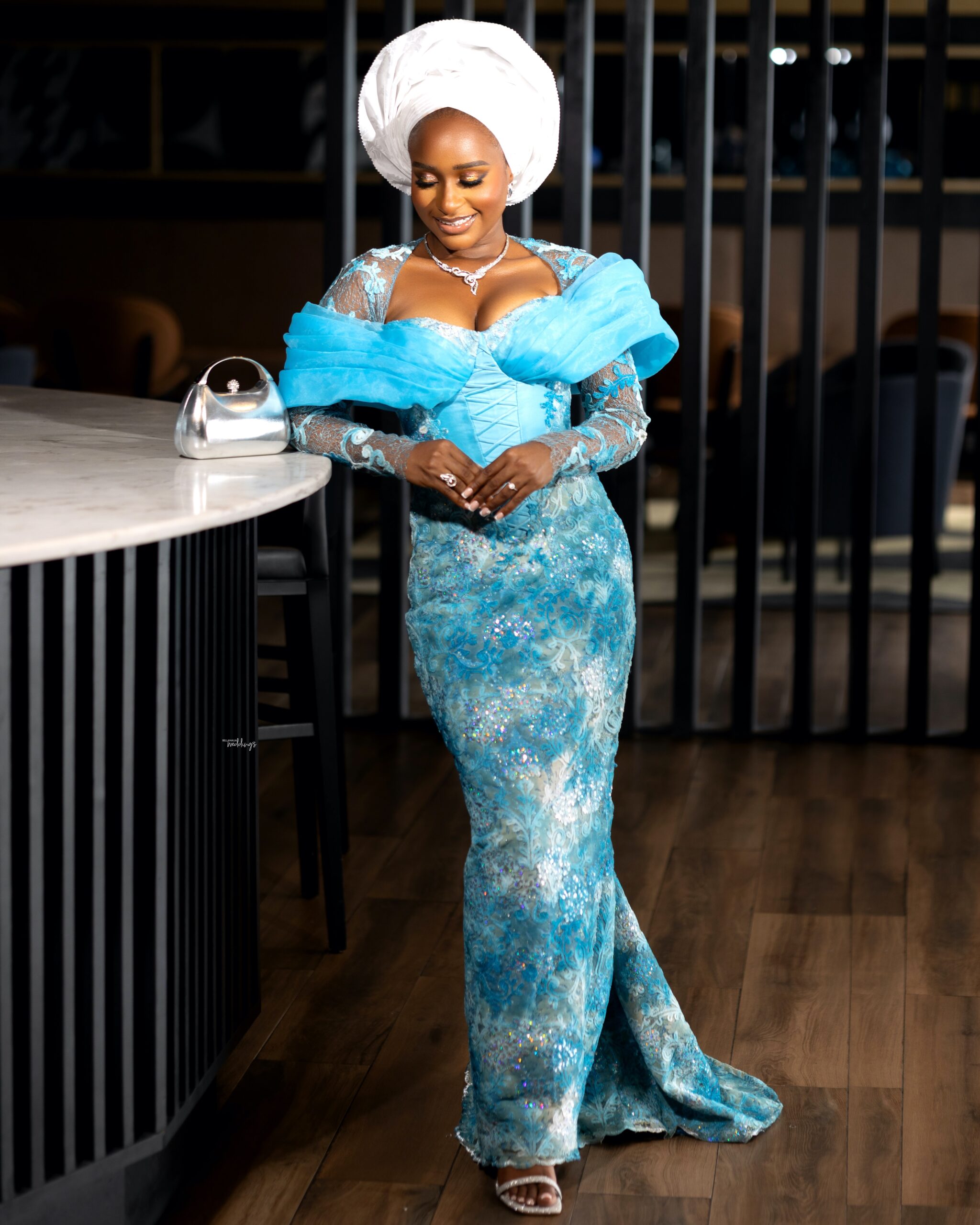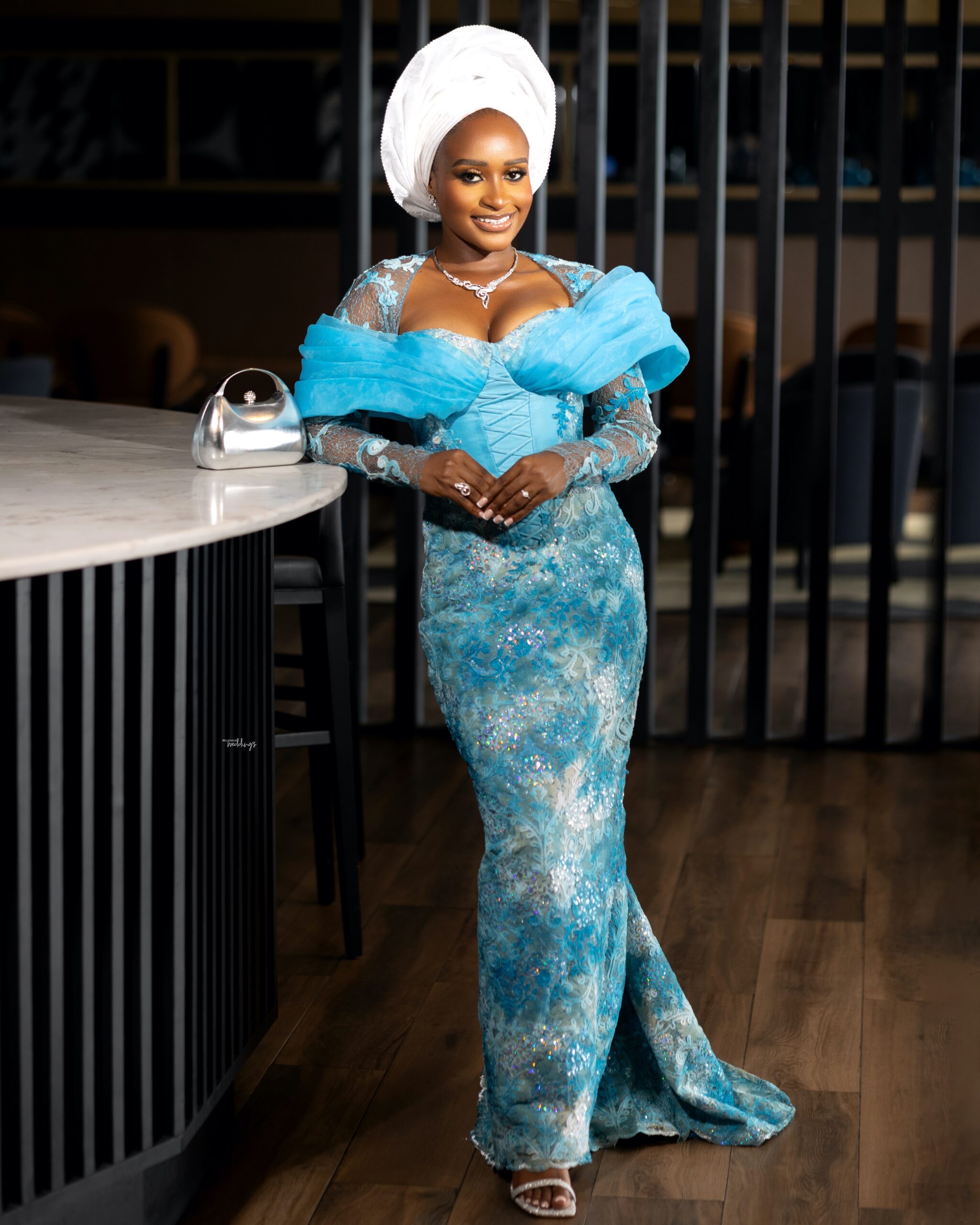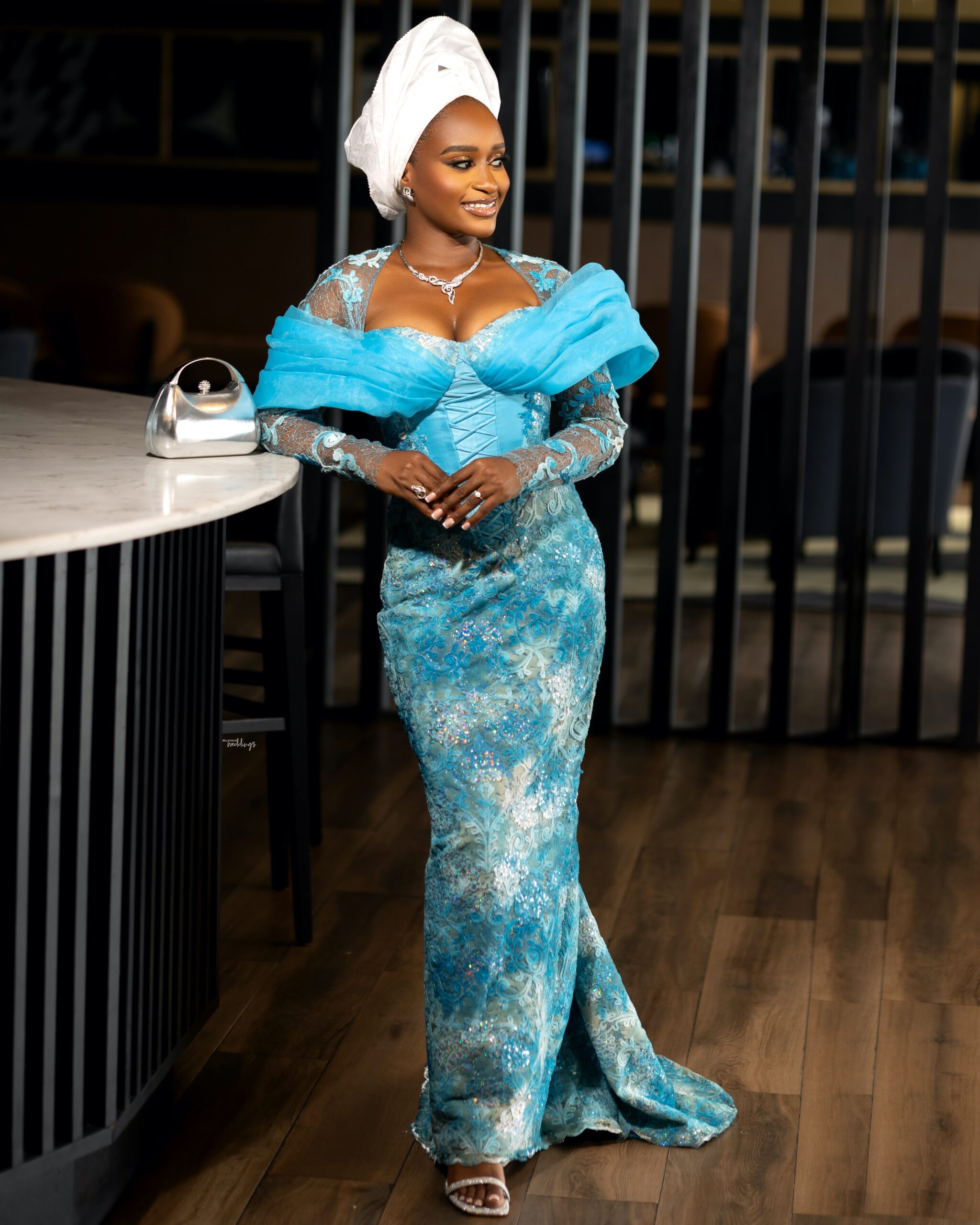 Olorunfemi is one stylish groom! 😍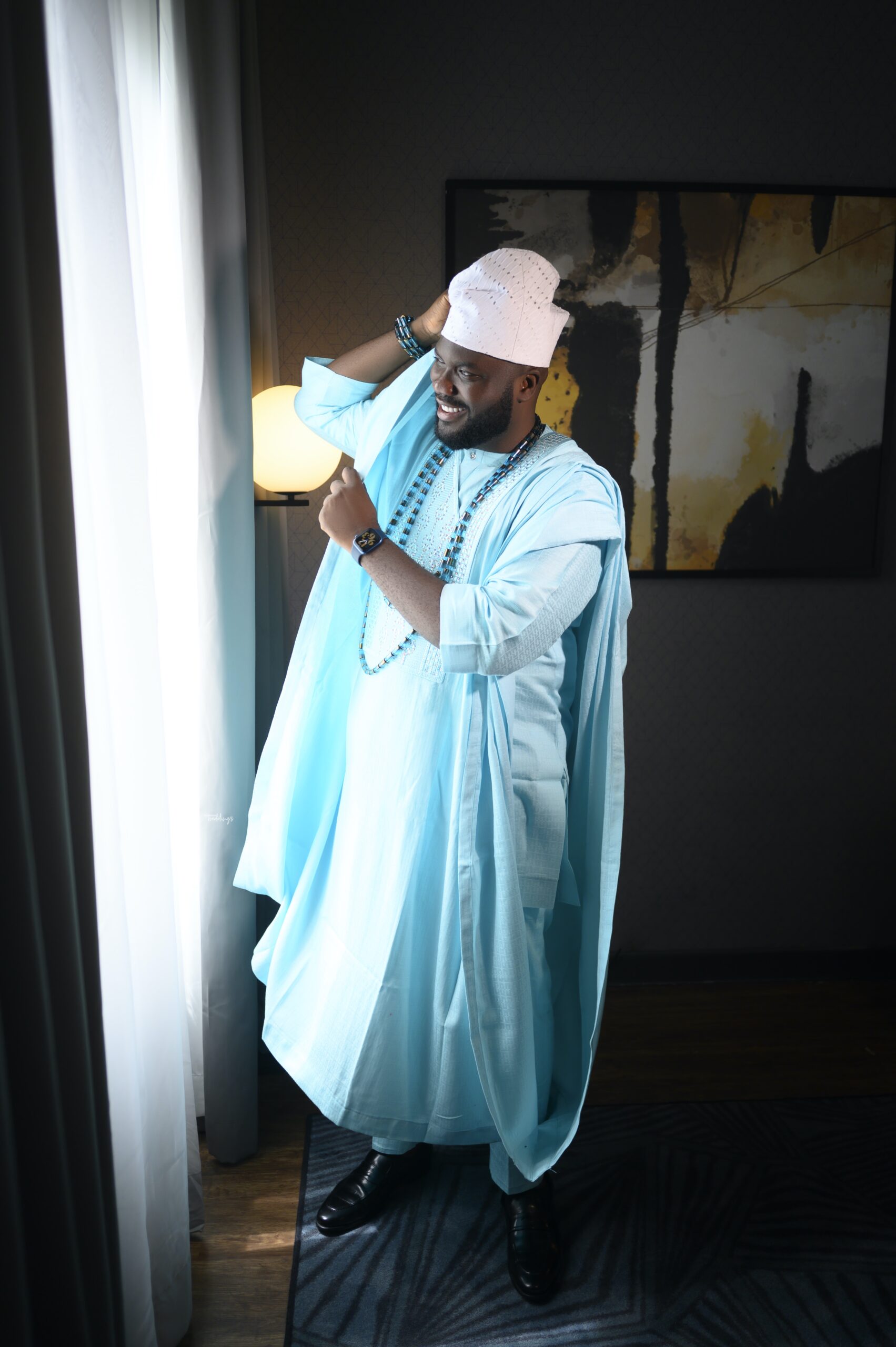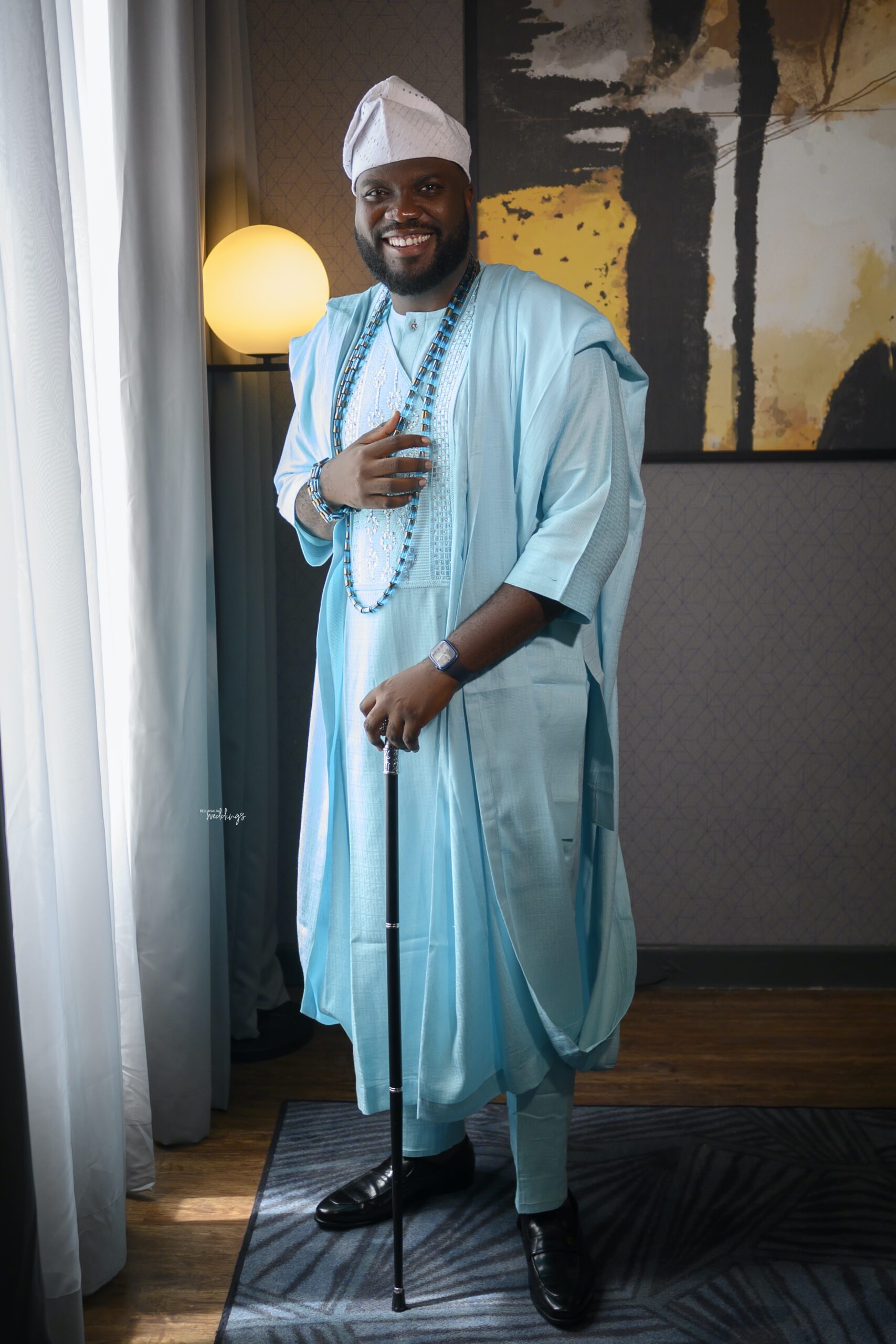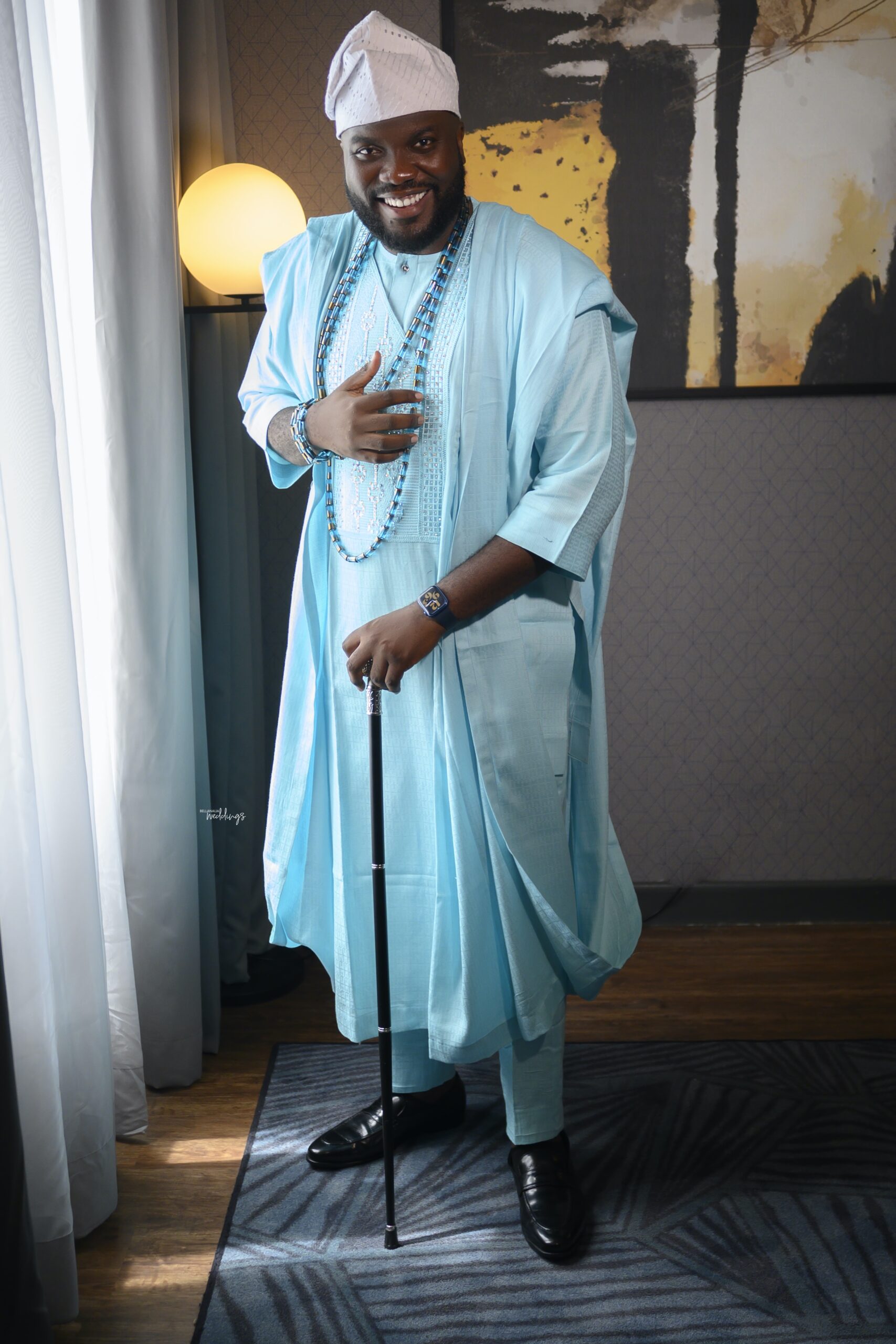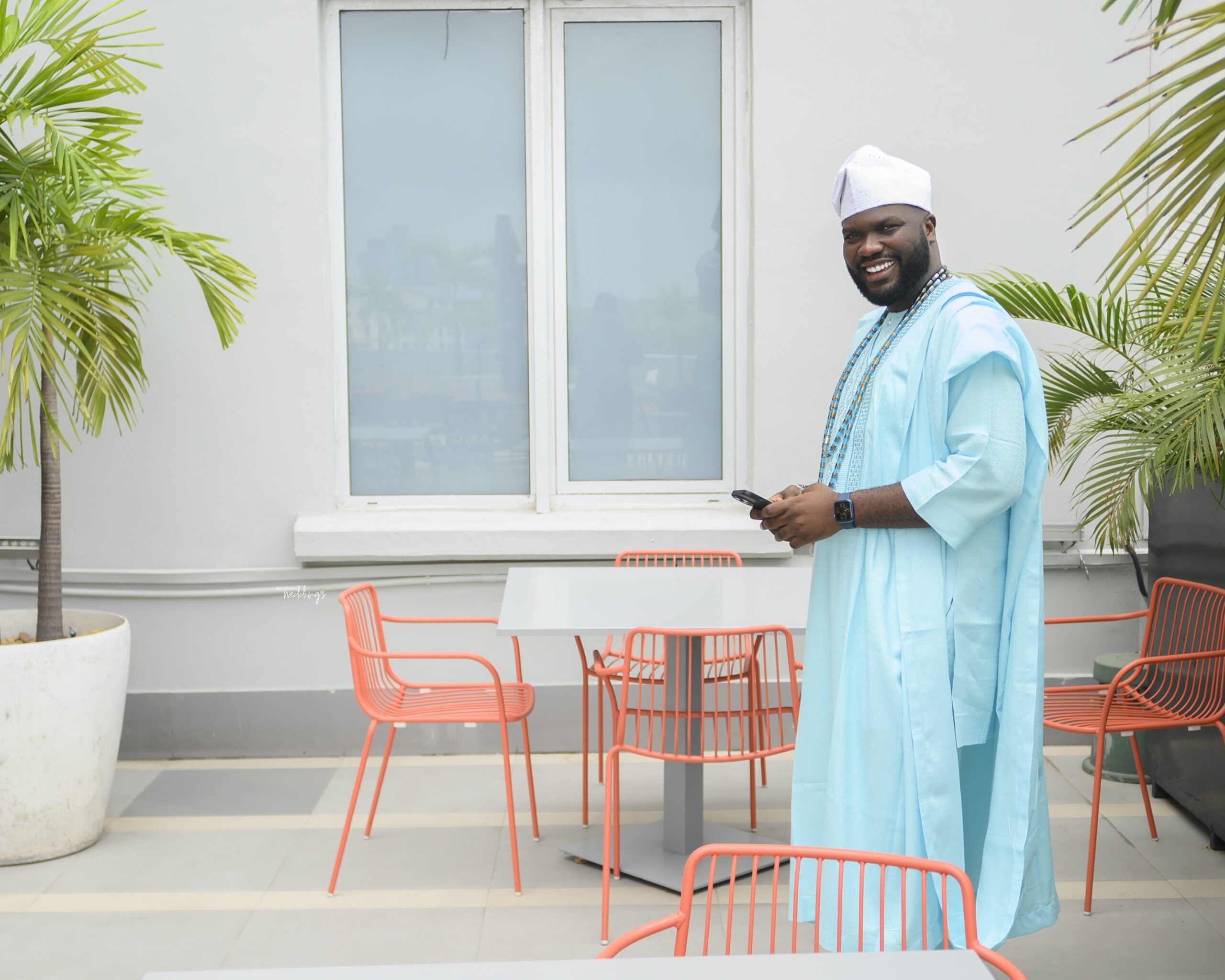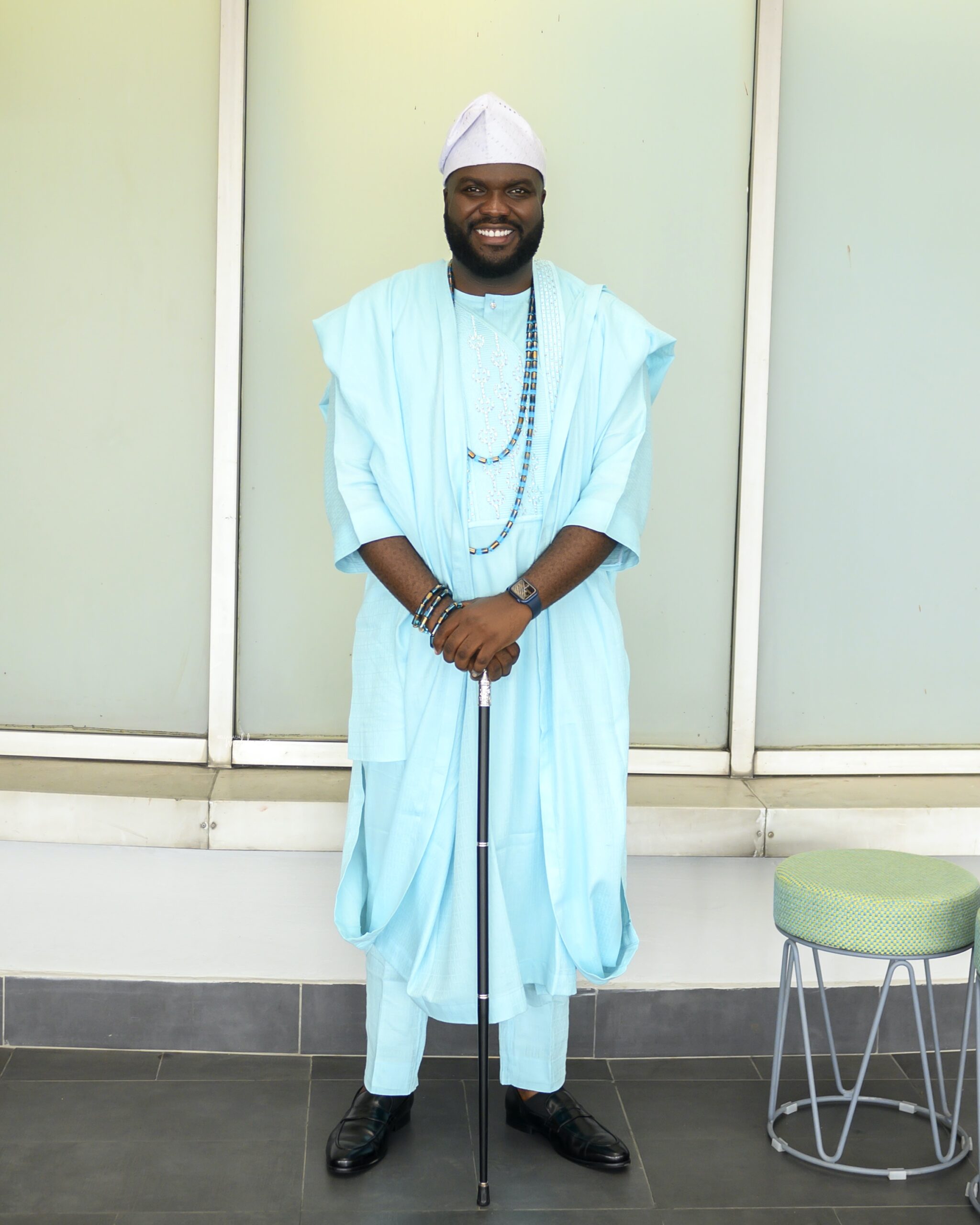 Give us a stylish couple anytime anyday!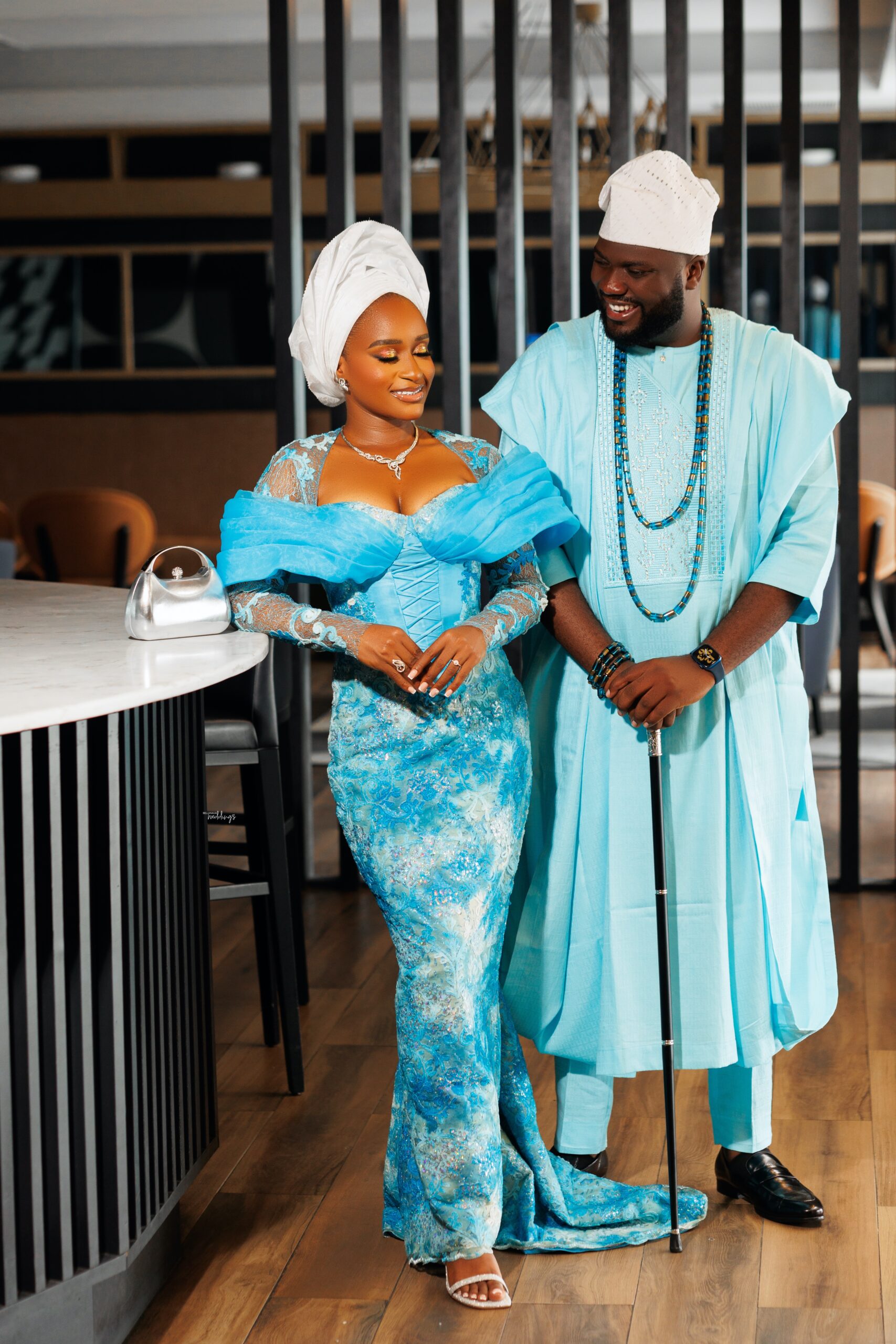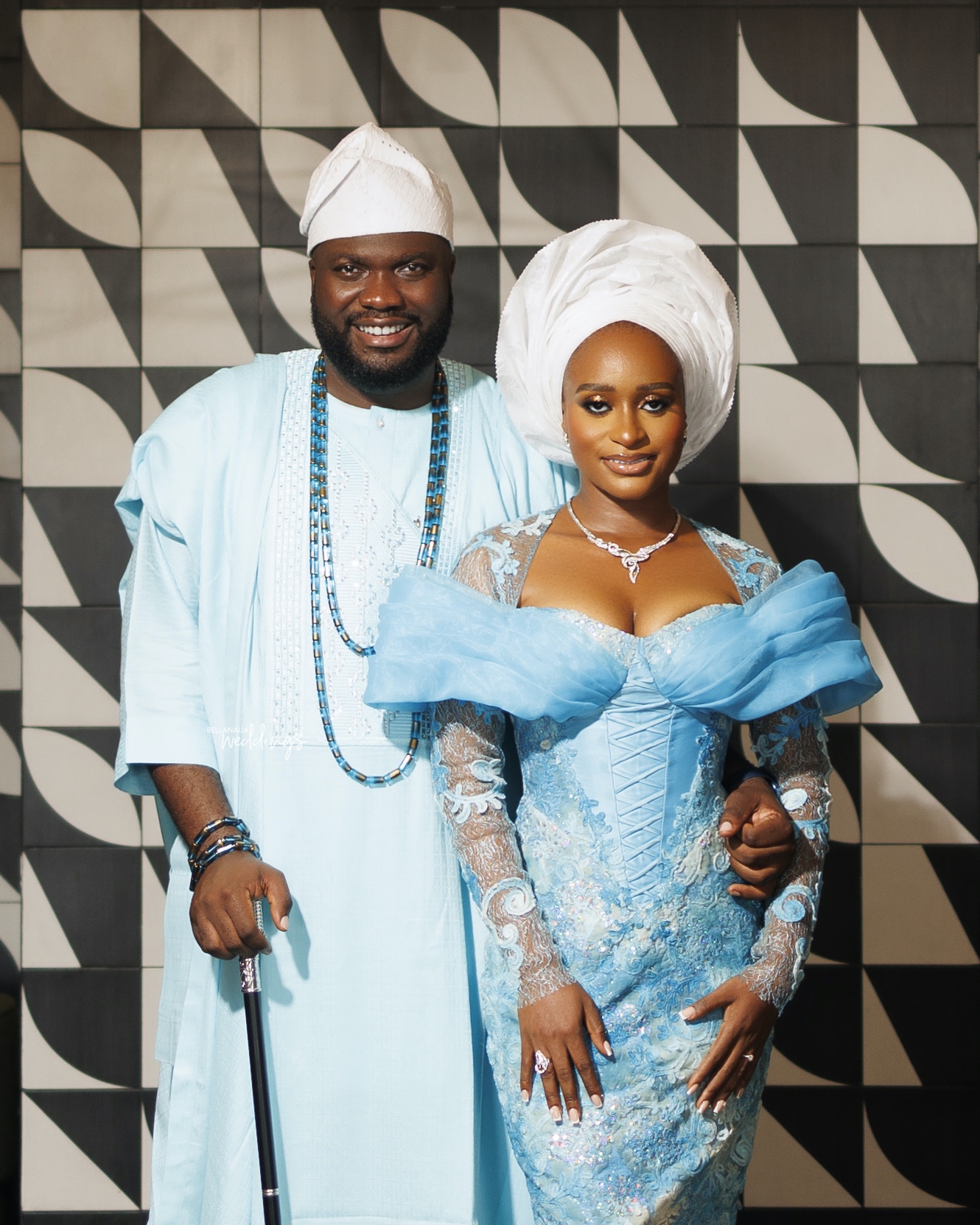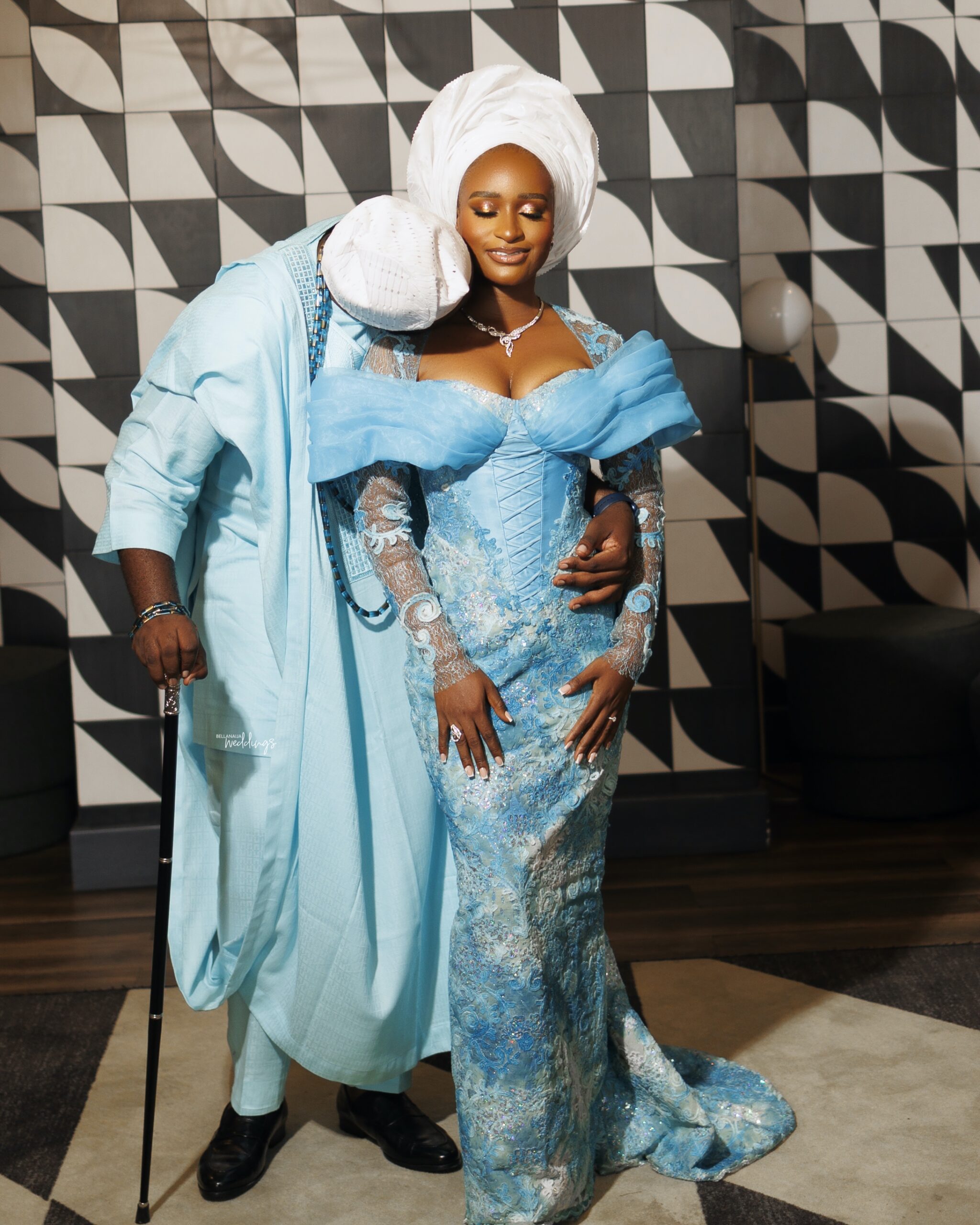 Lovebirds coming through in style!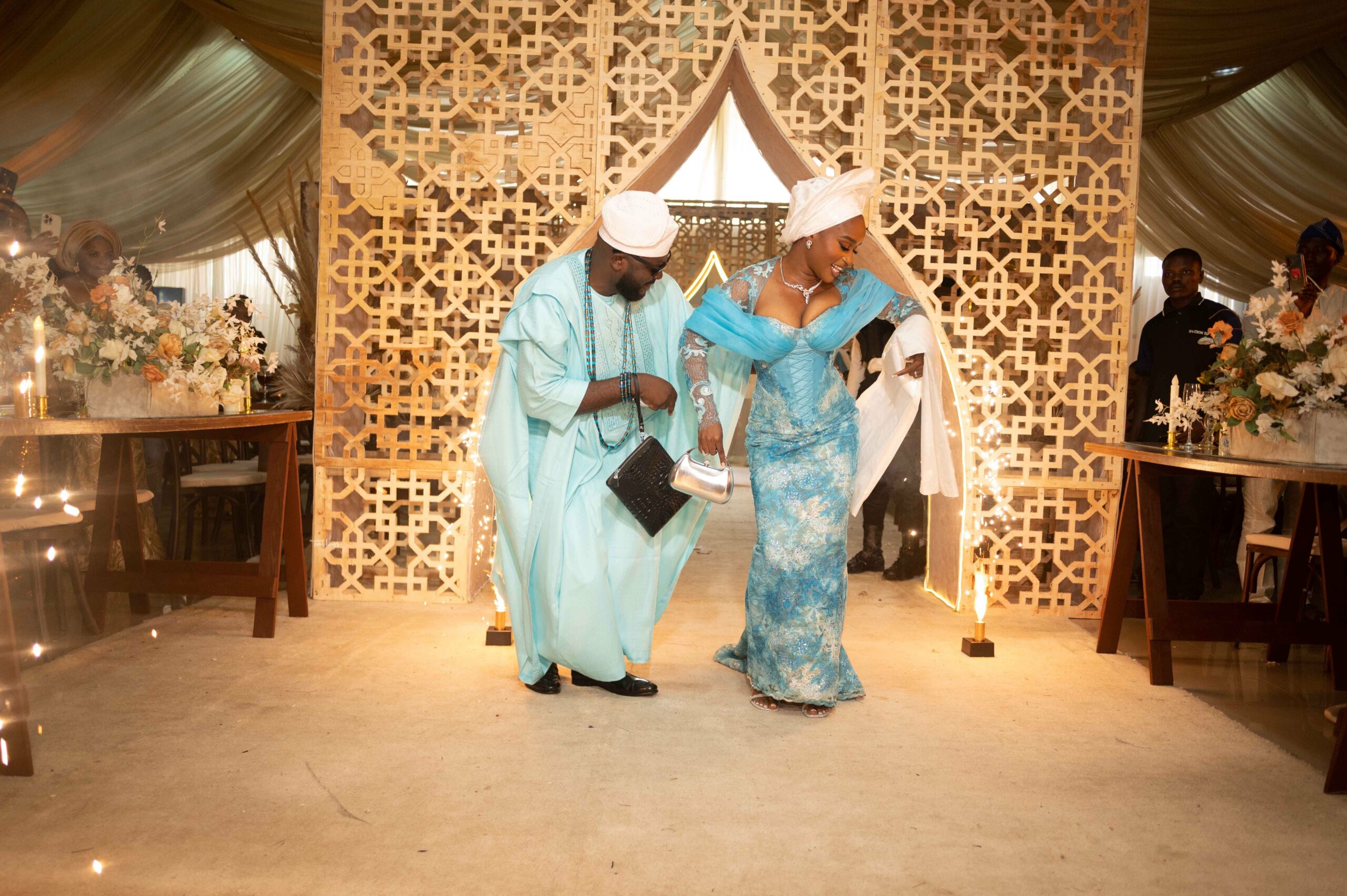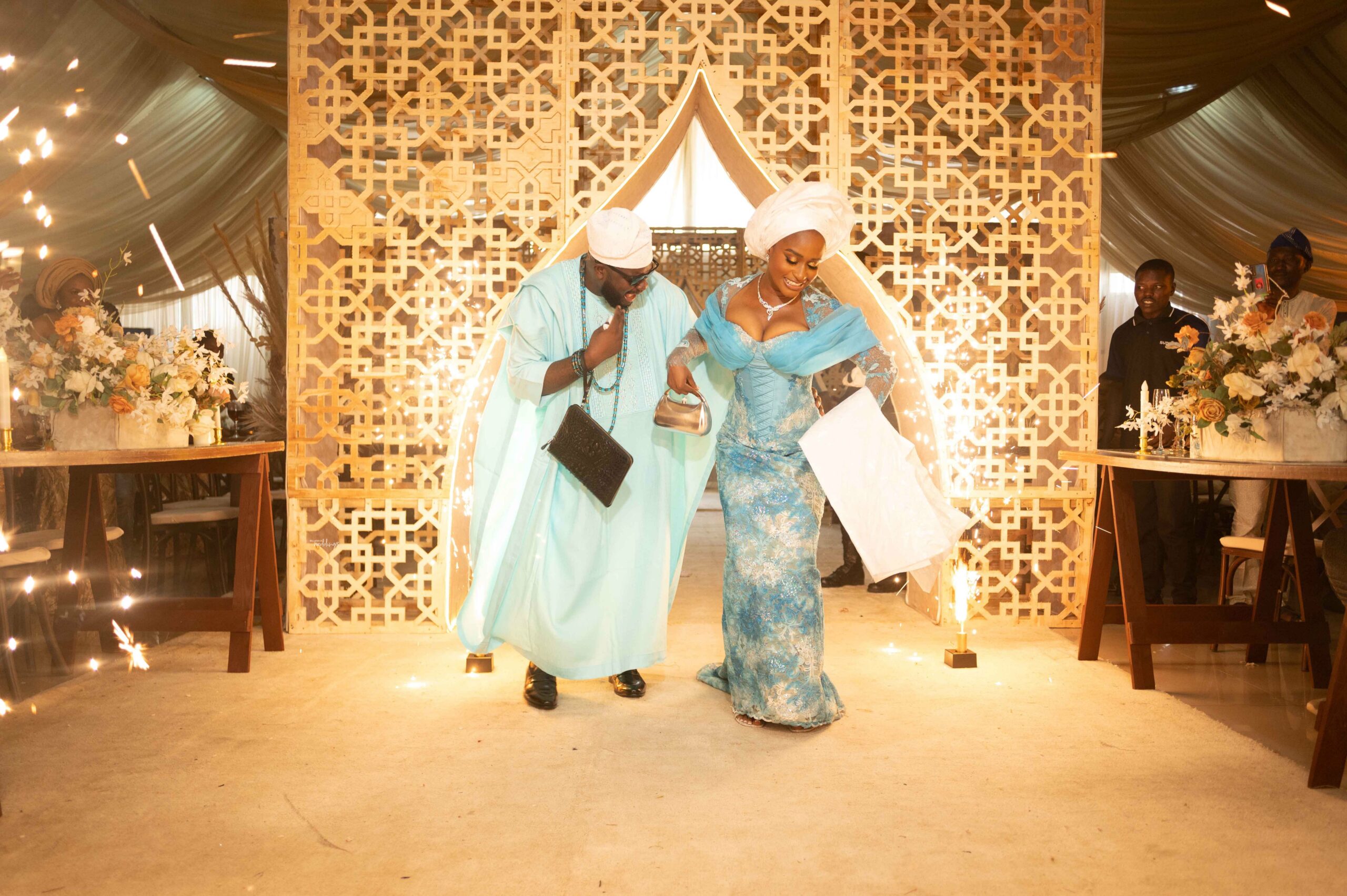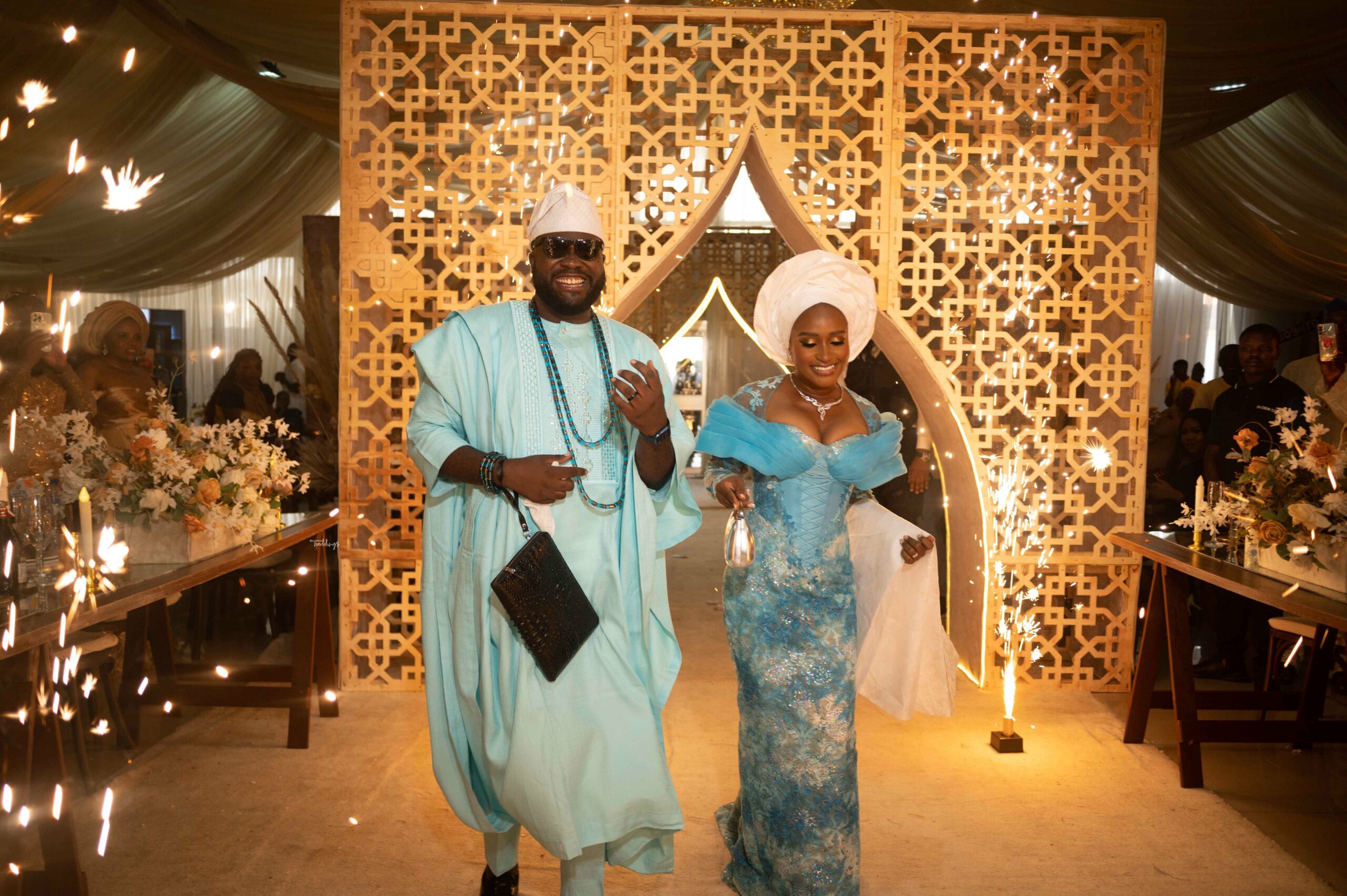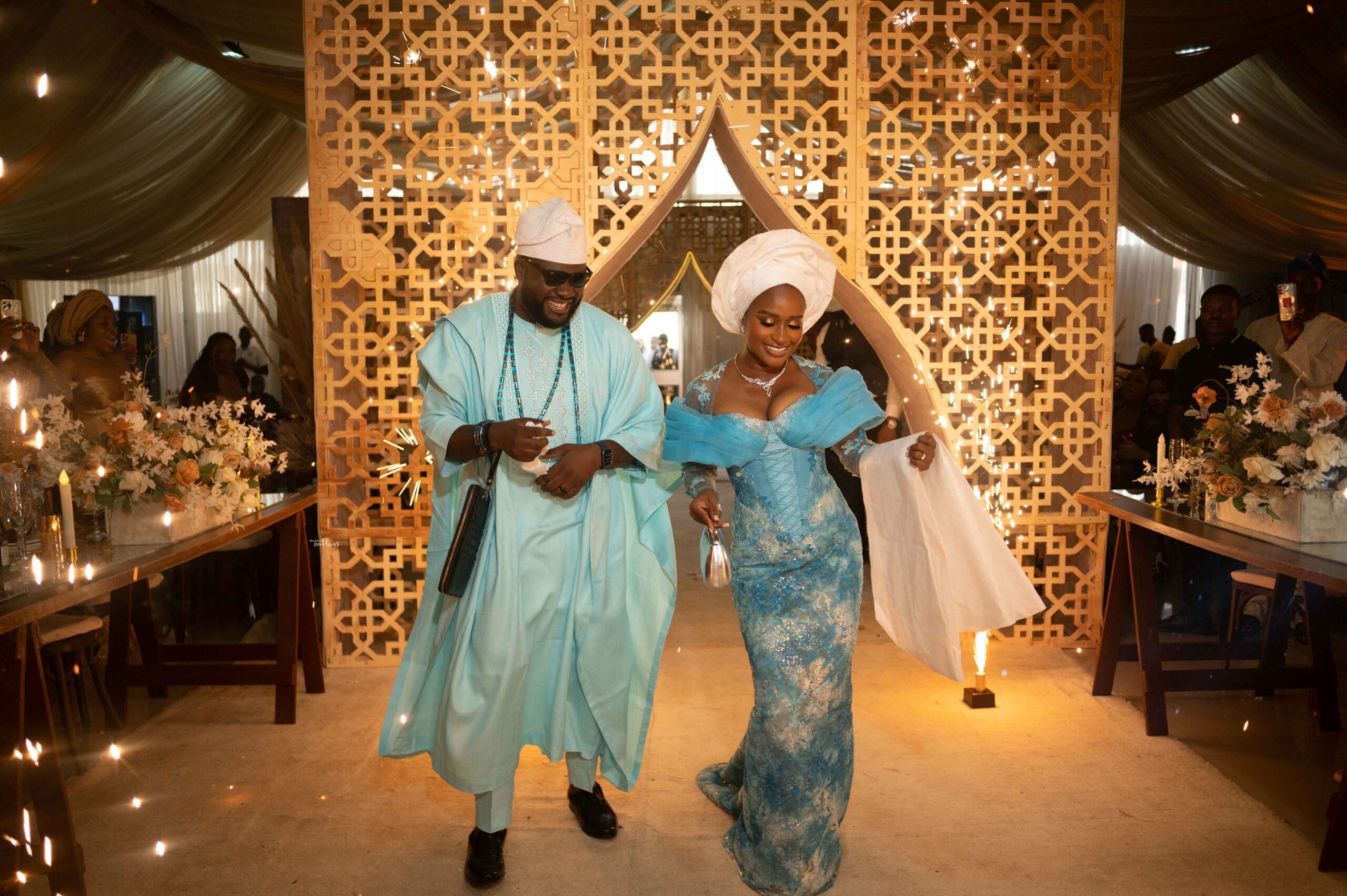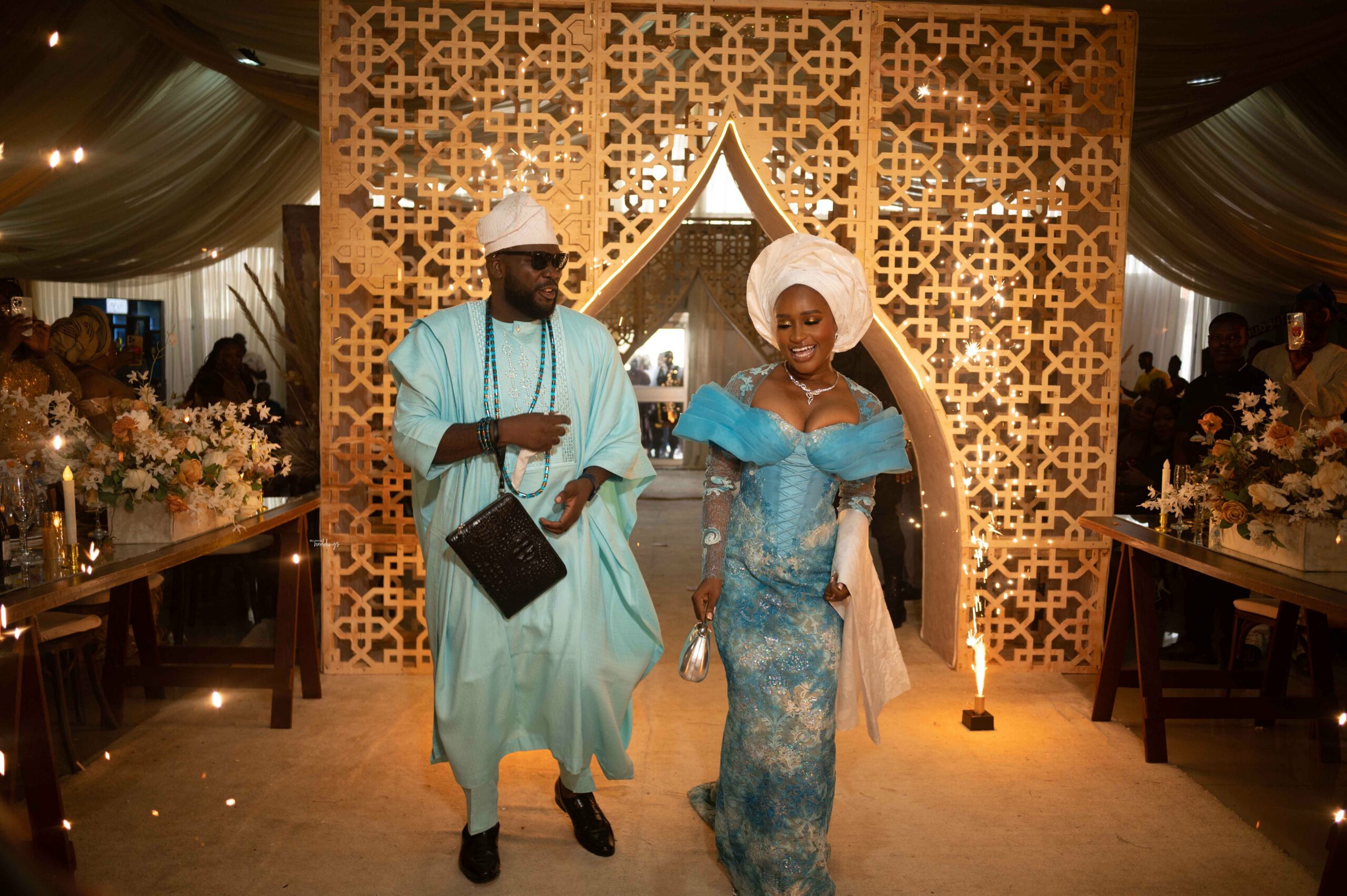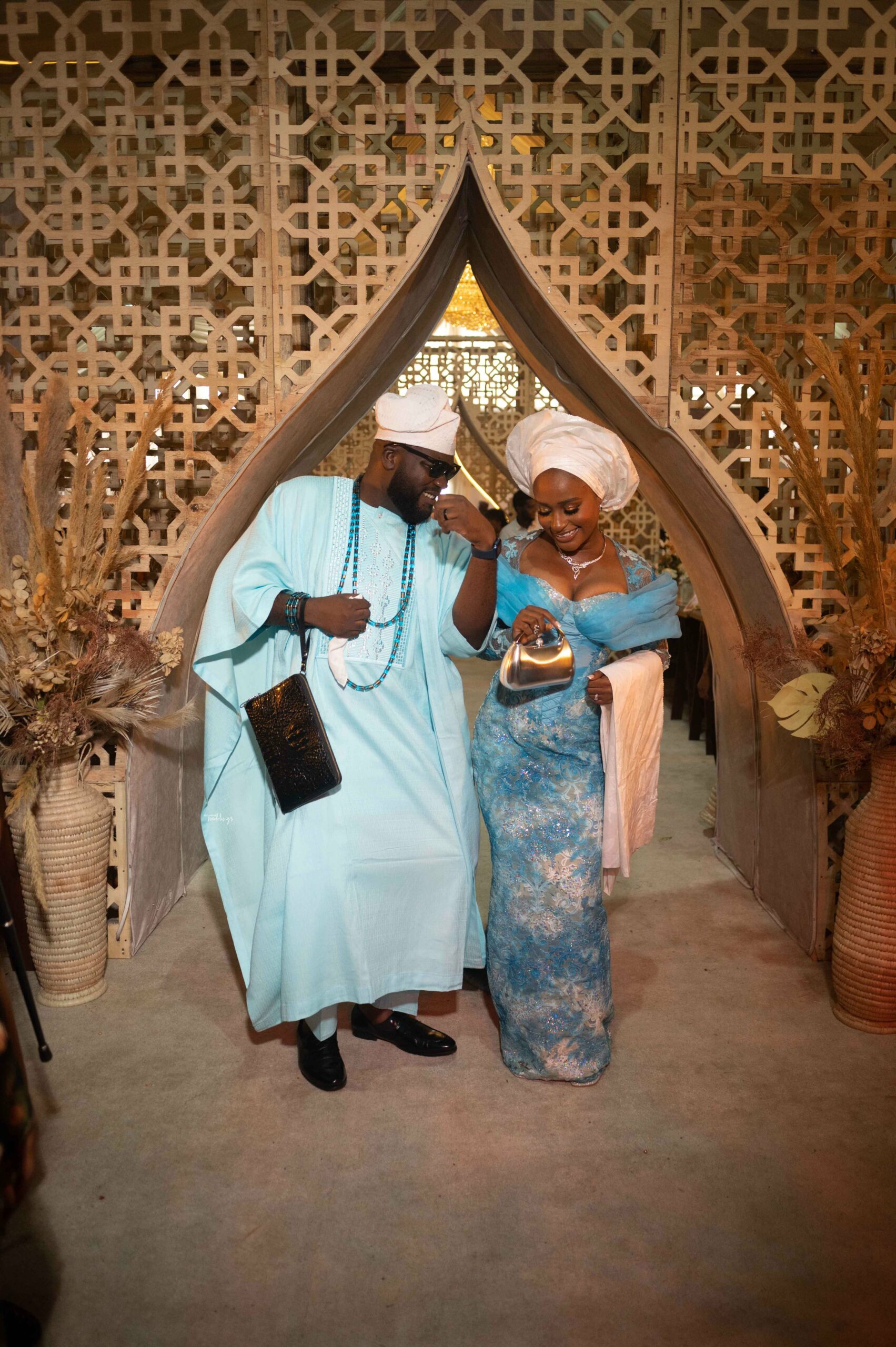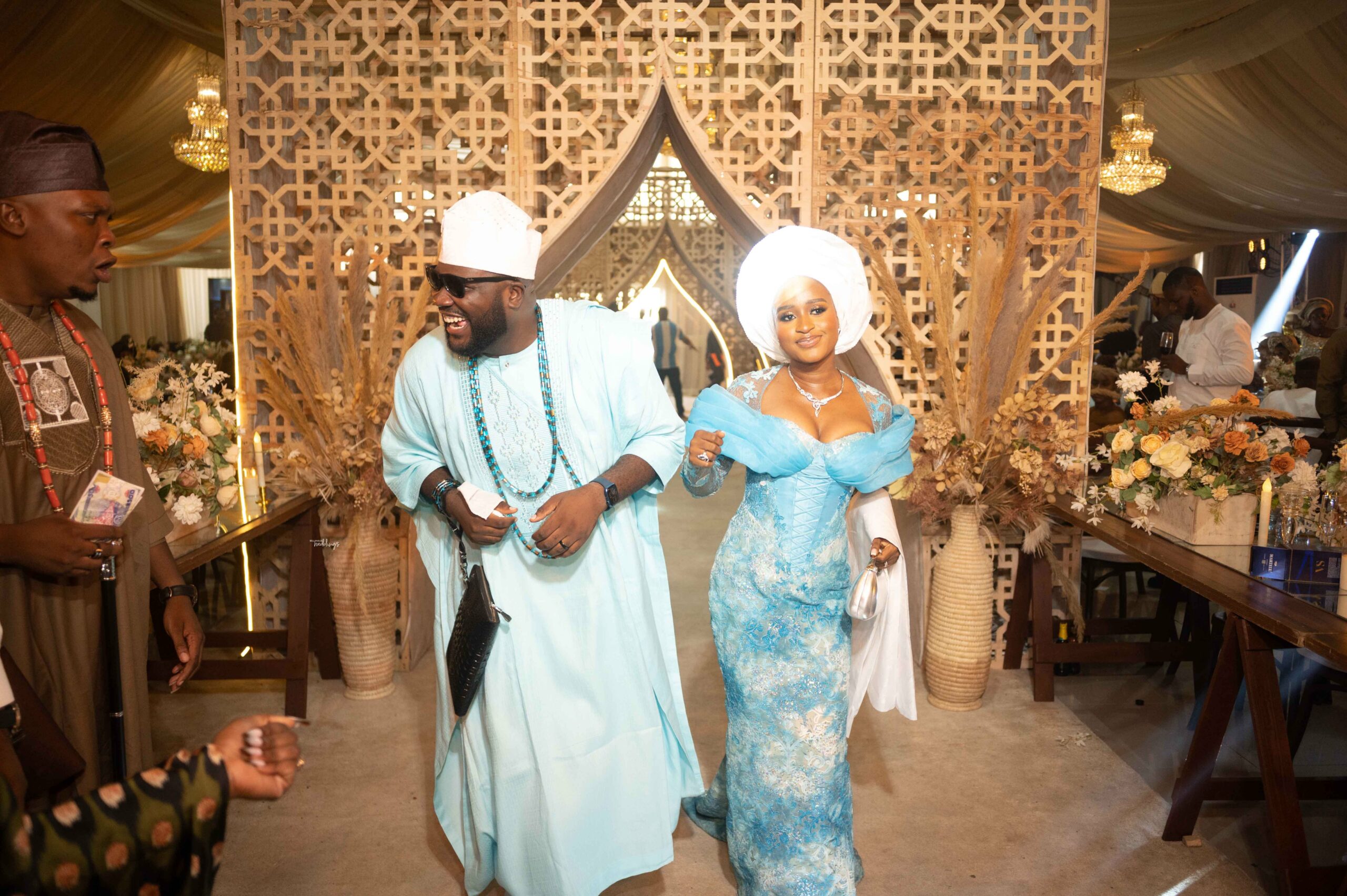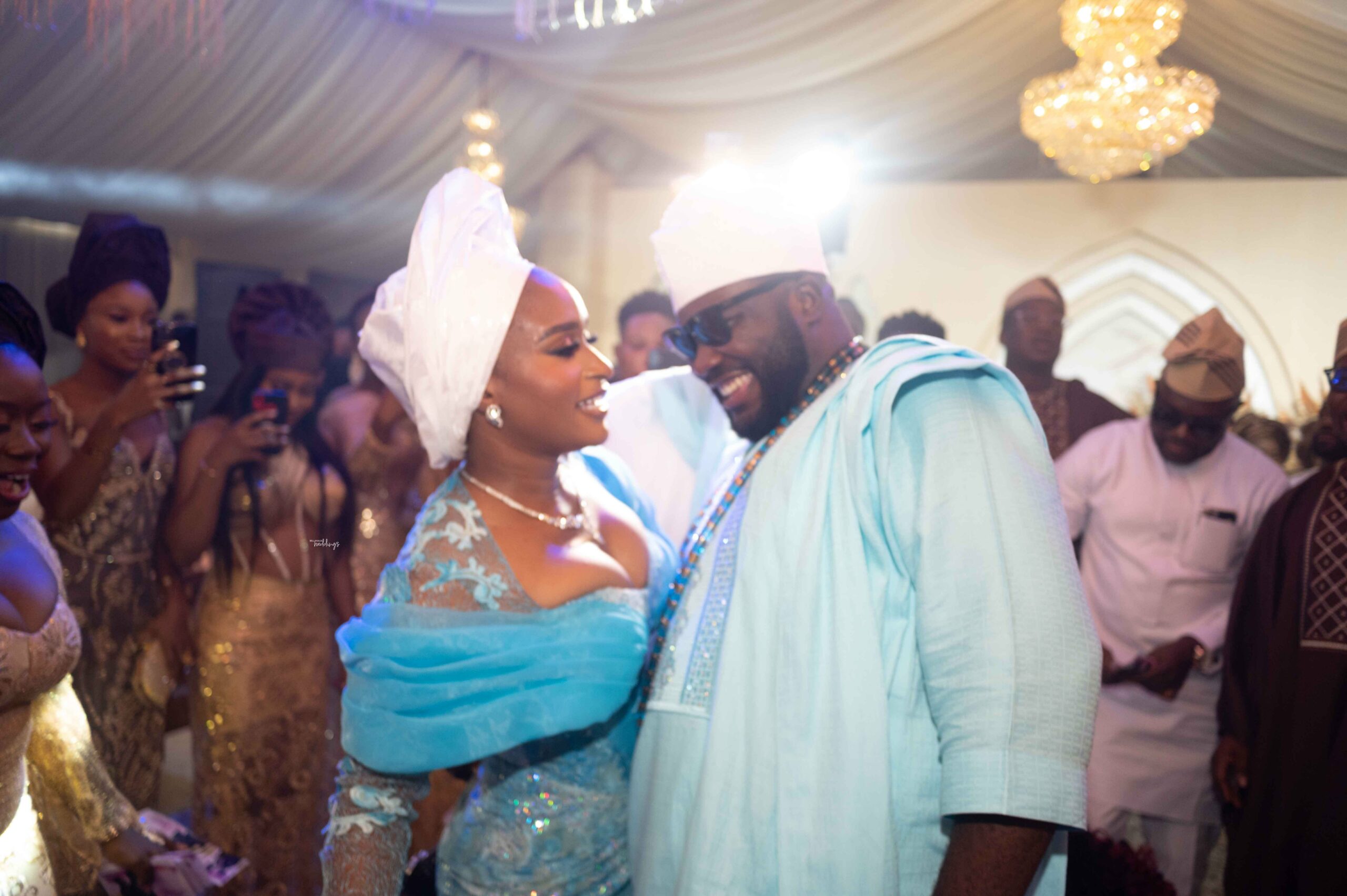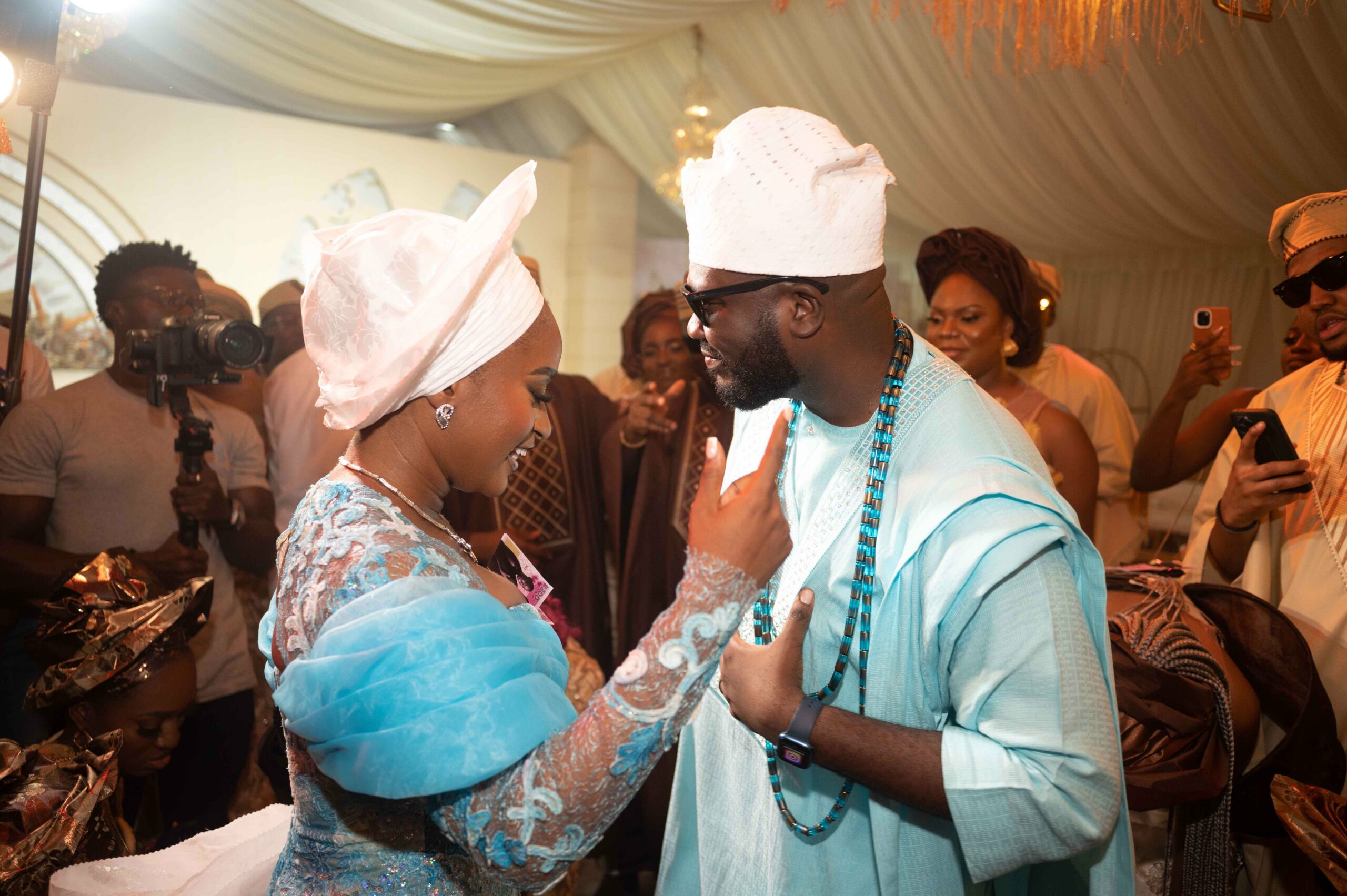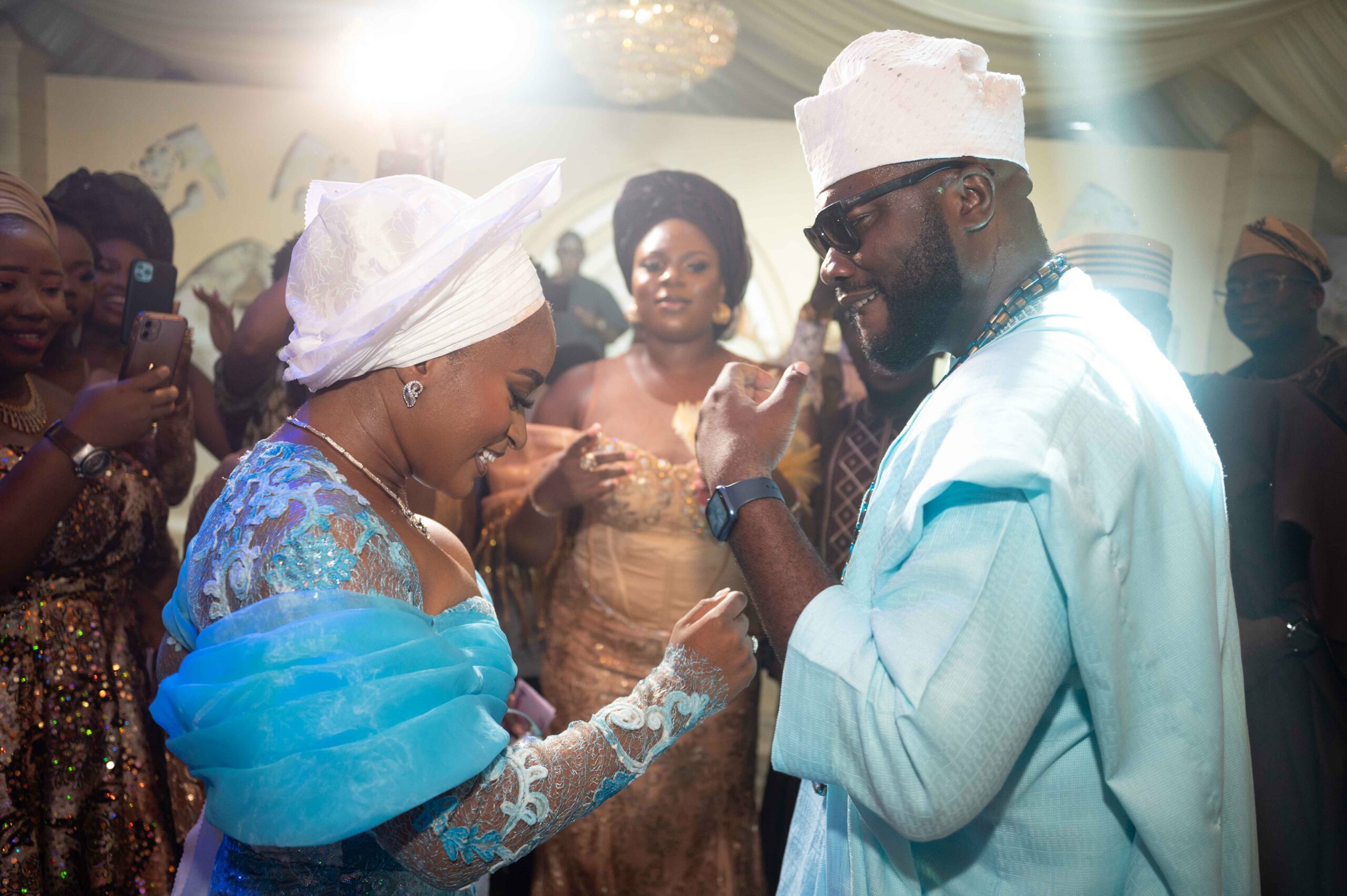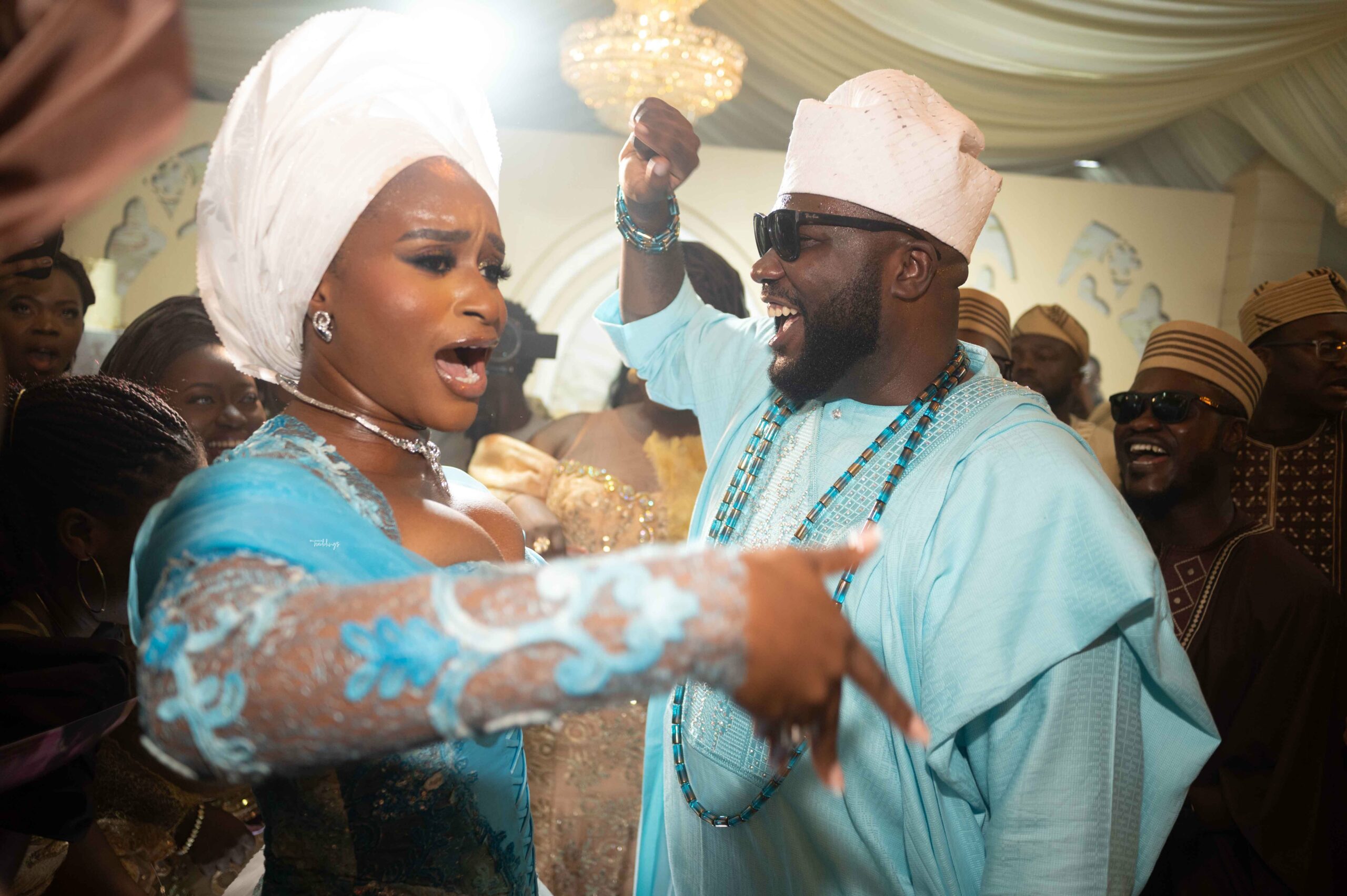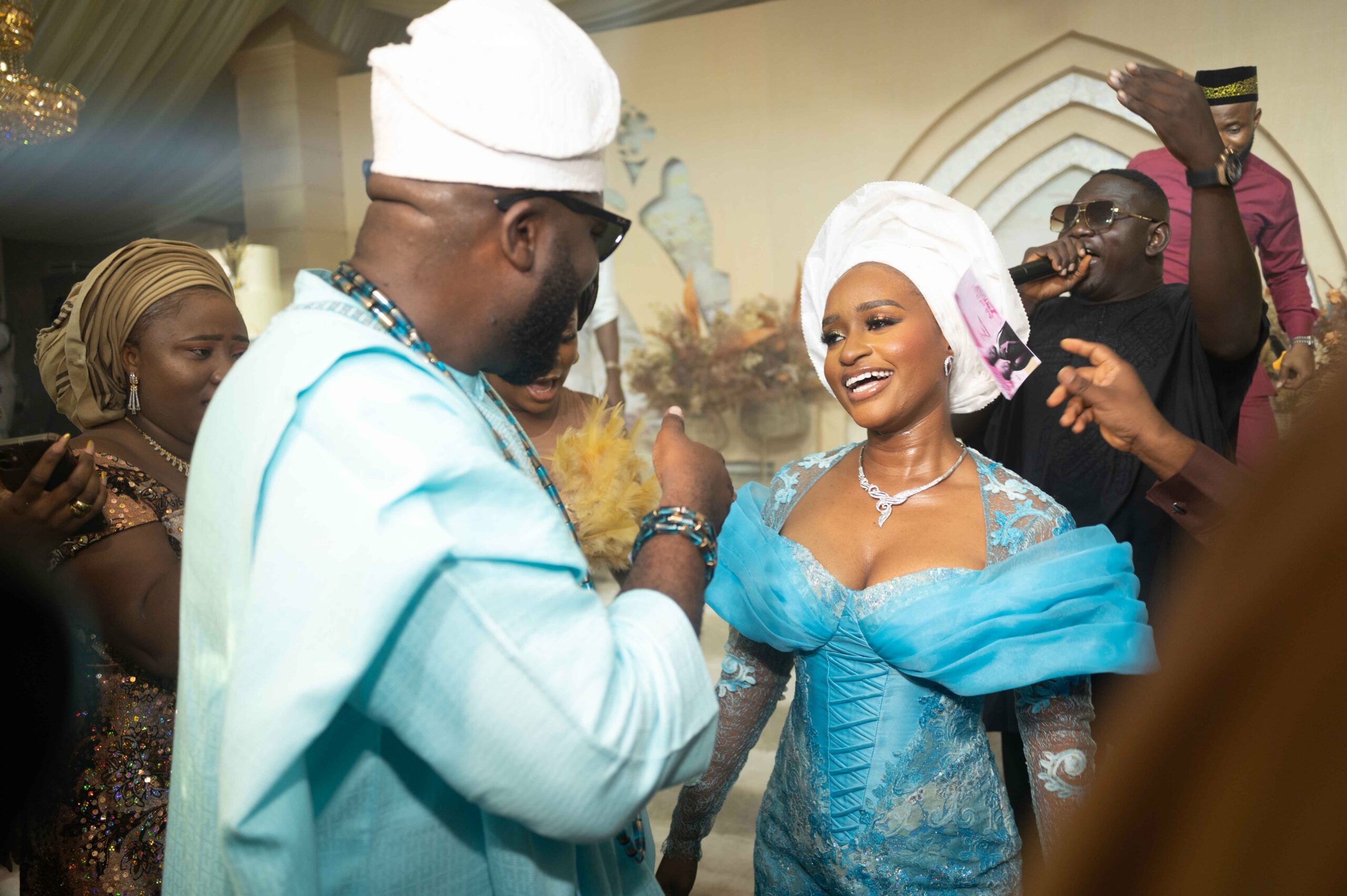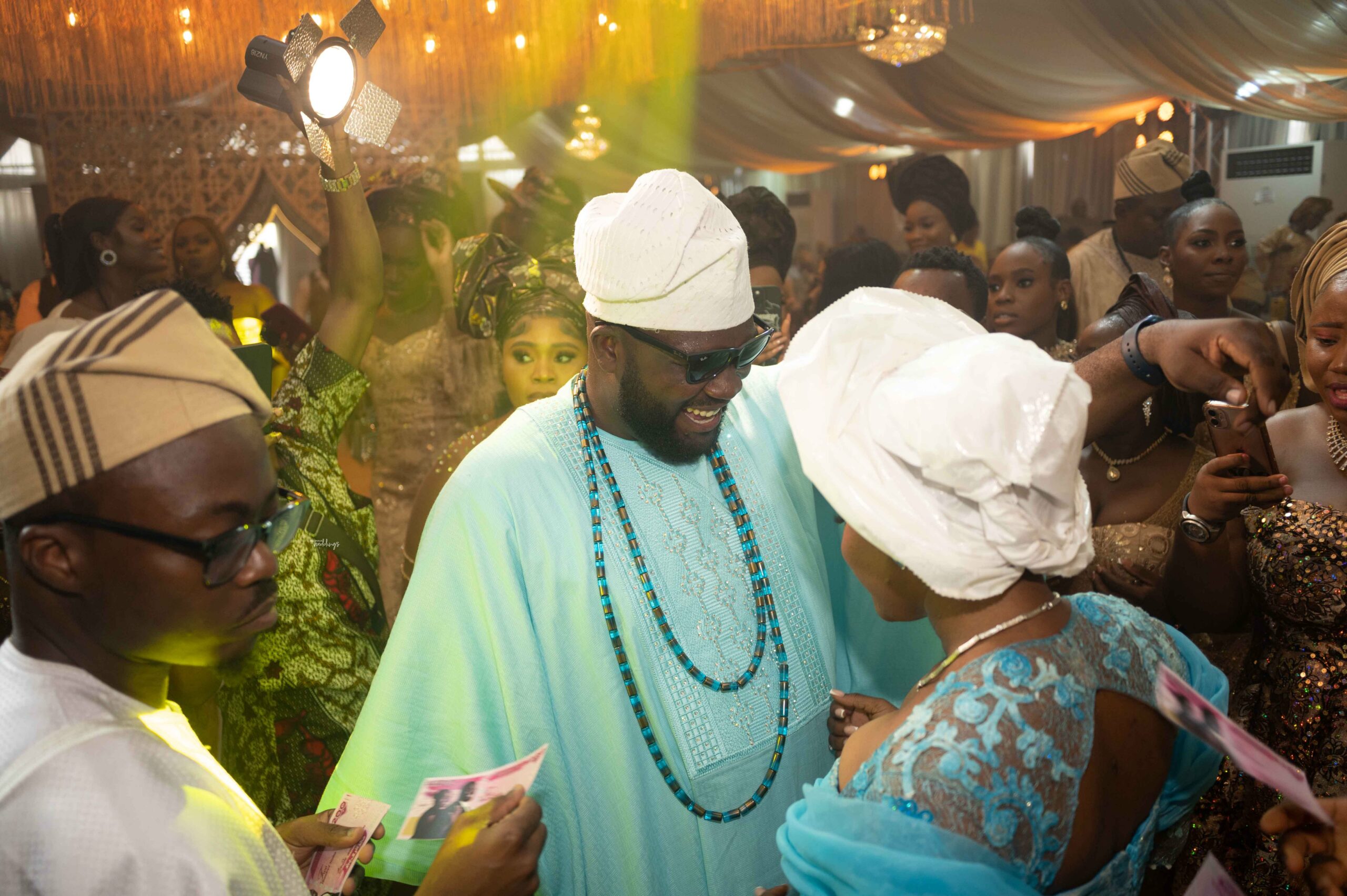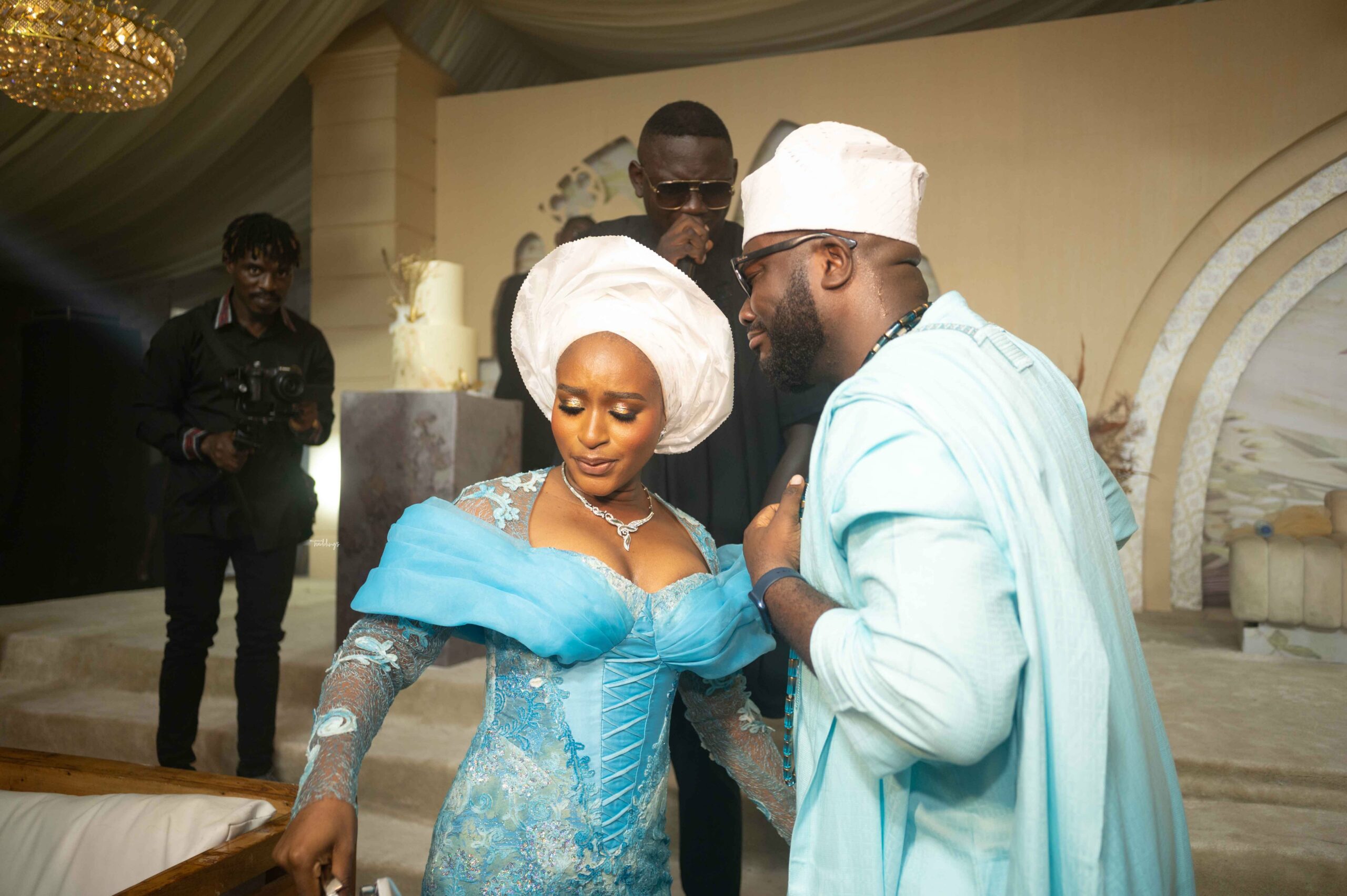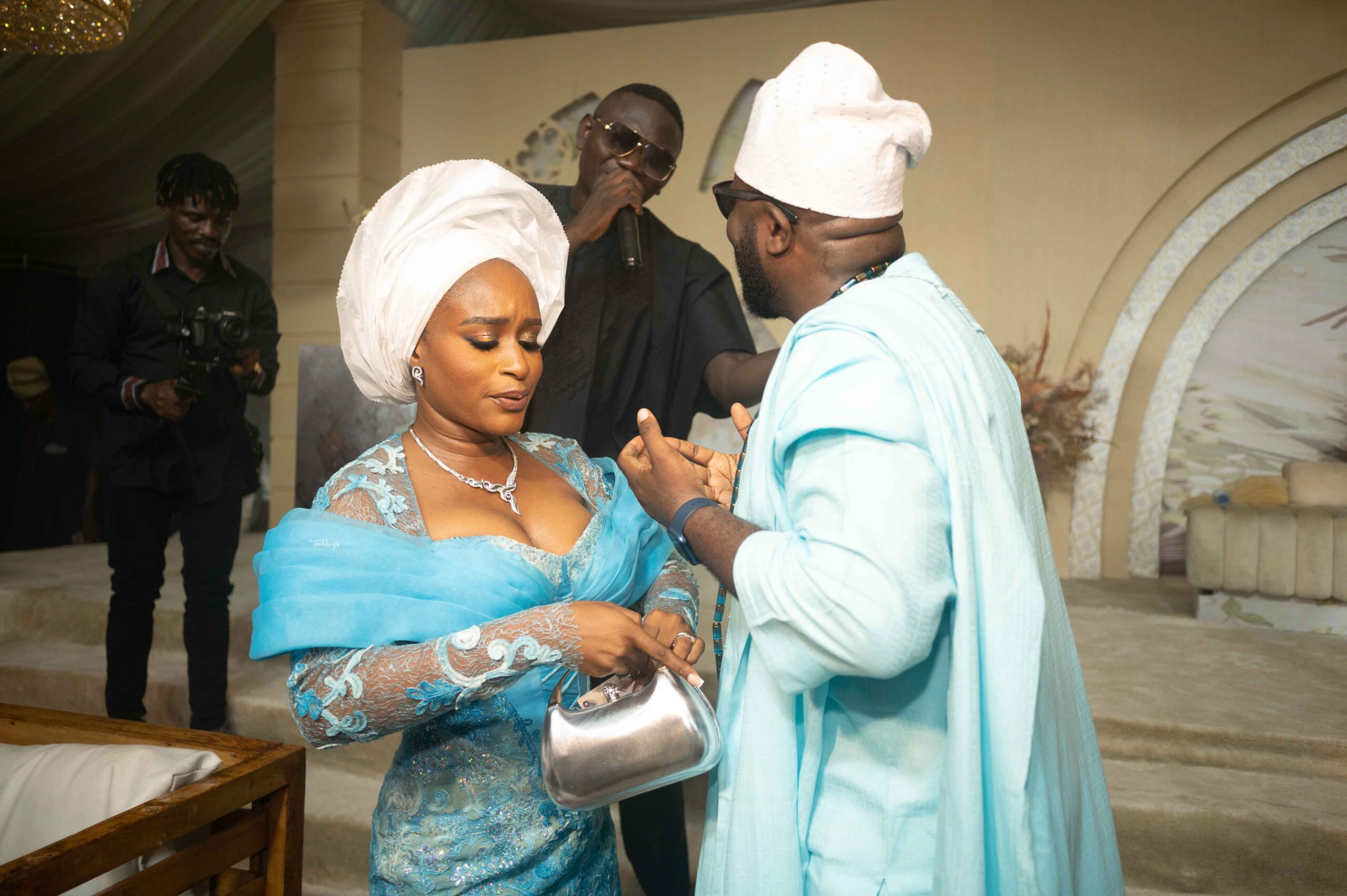 Cake as sweet as our love! 😍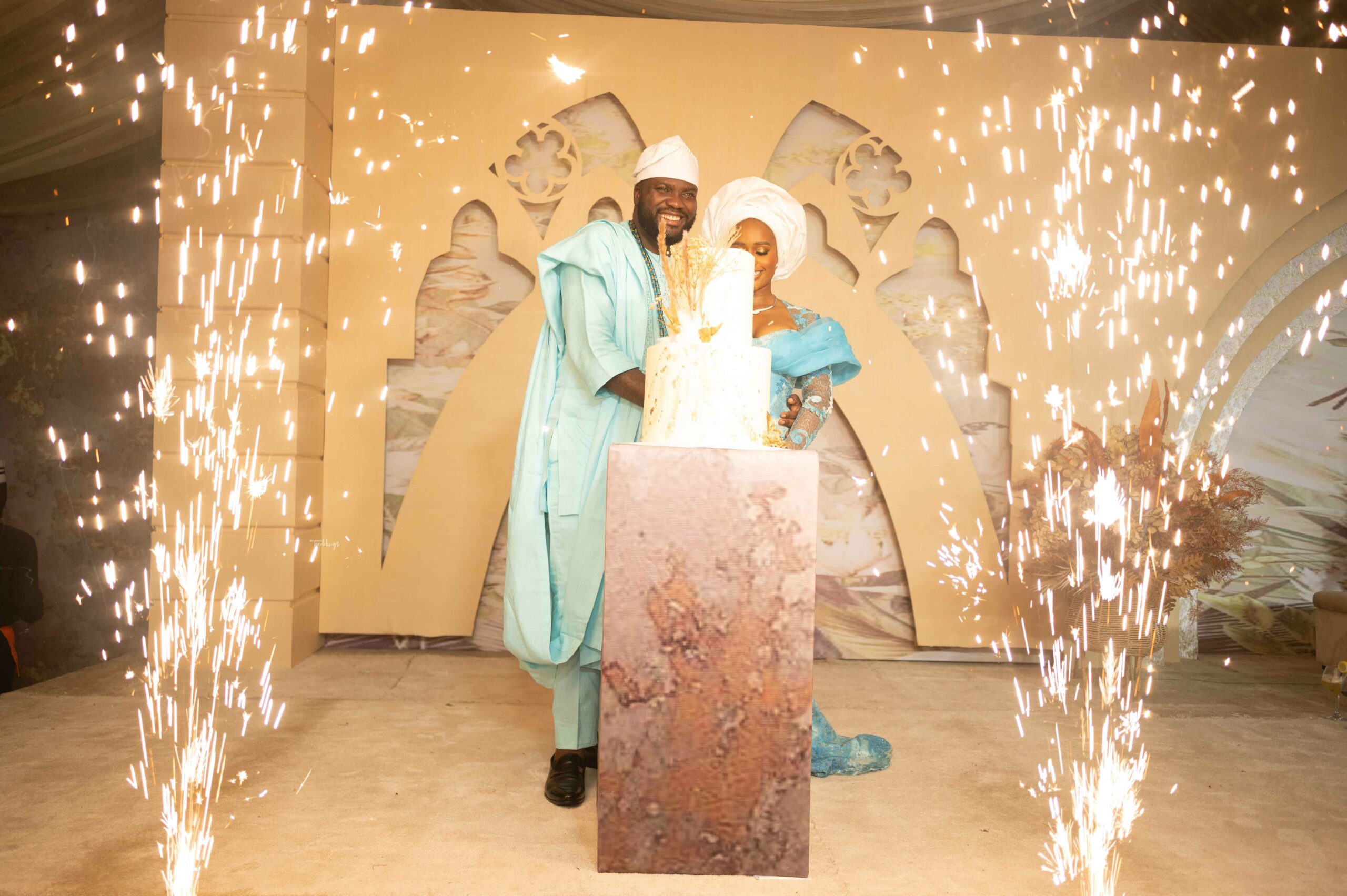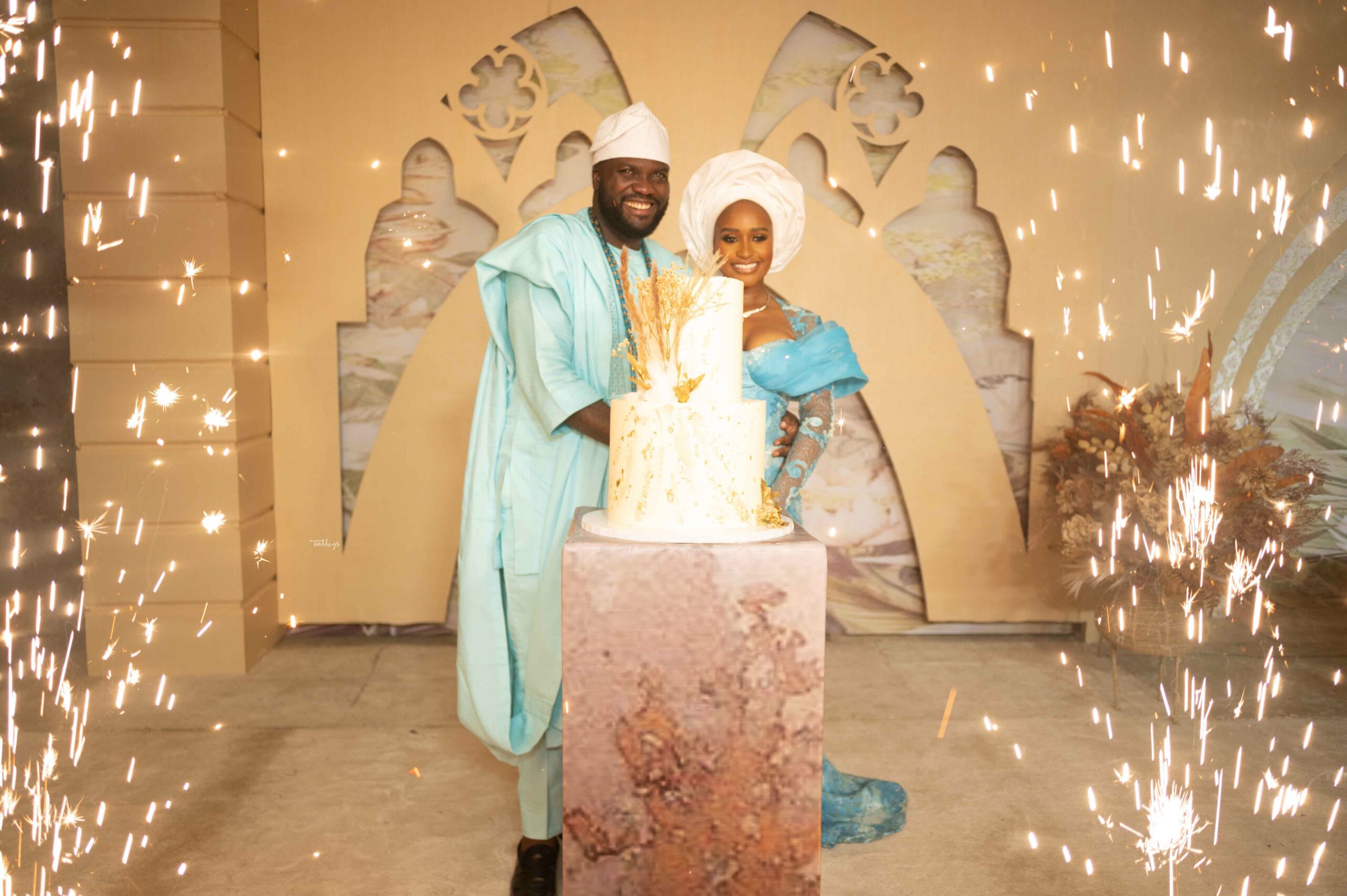 The perfect first dance 😍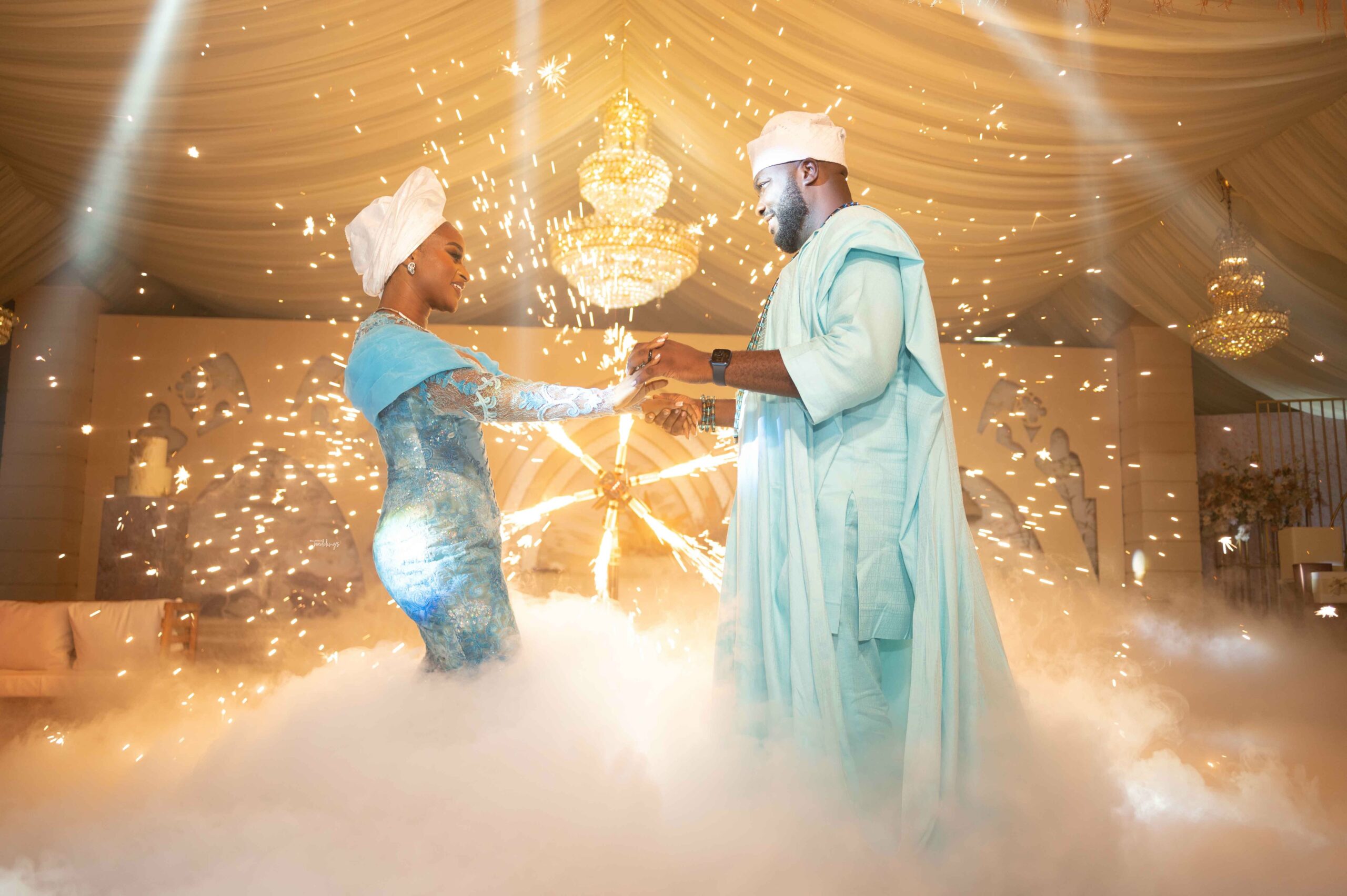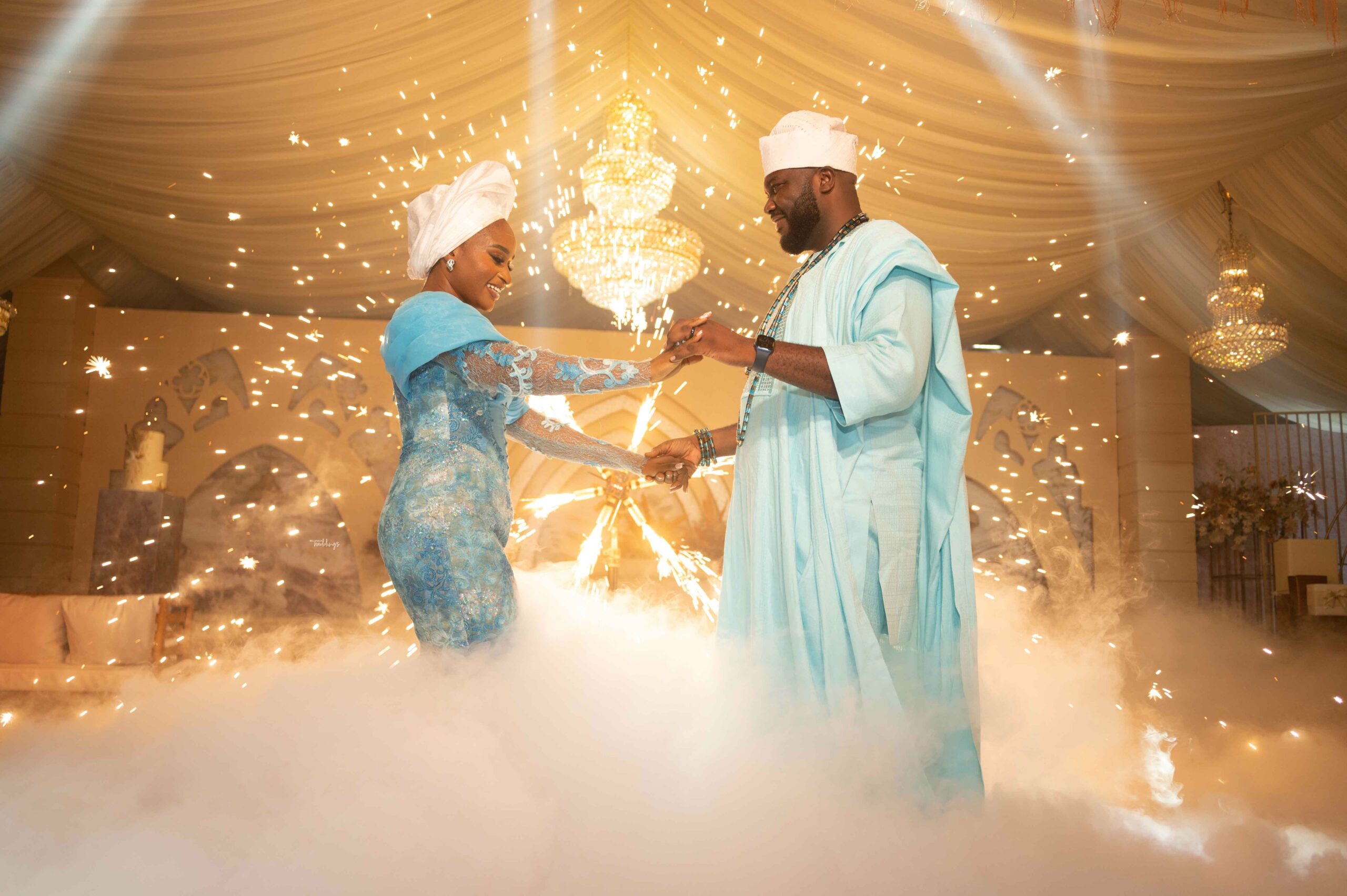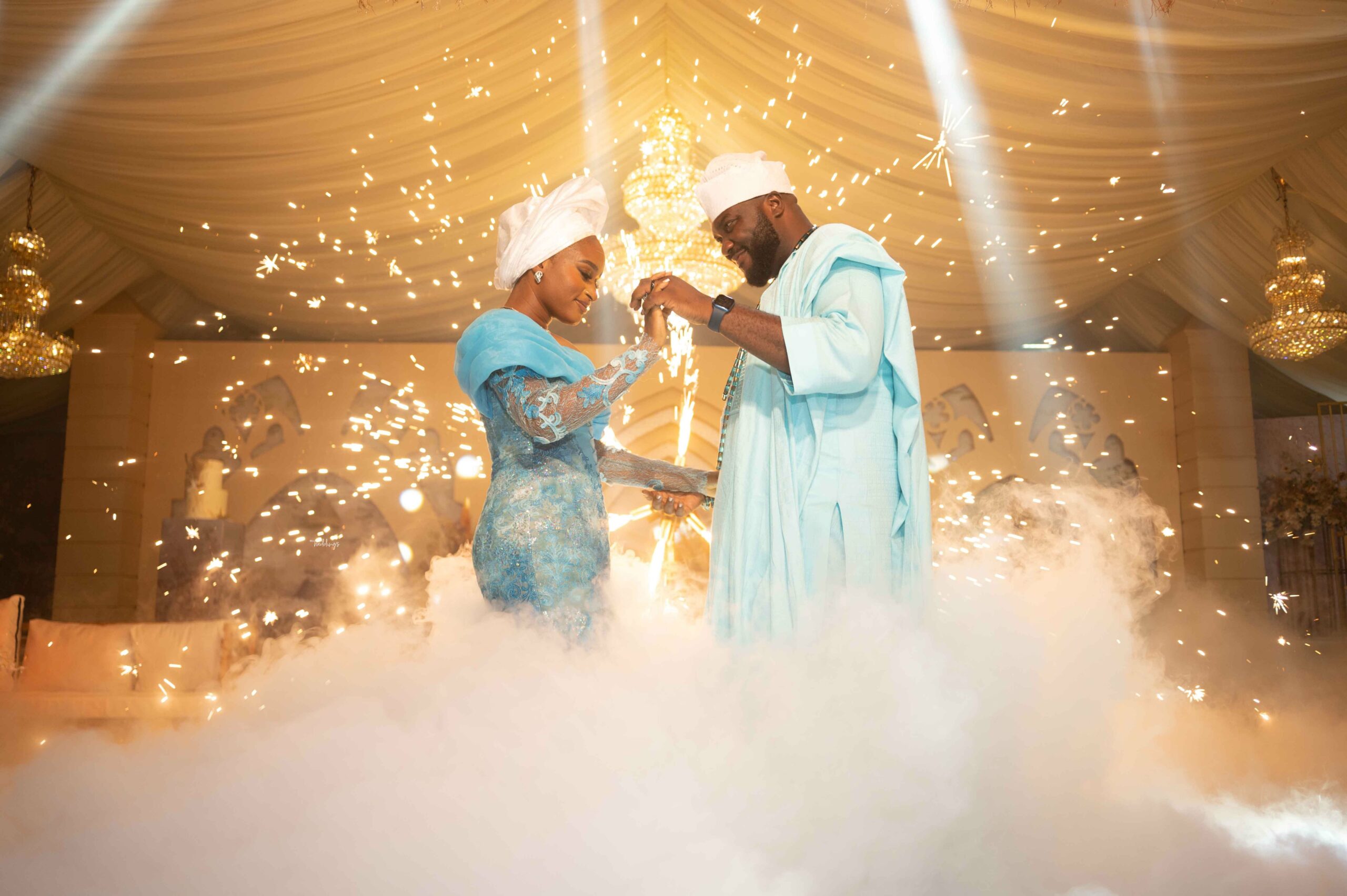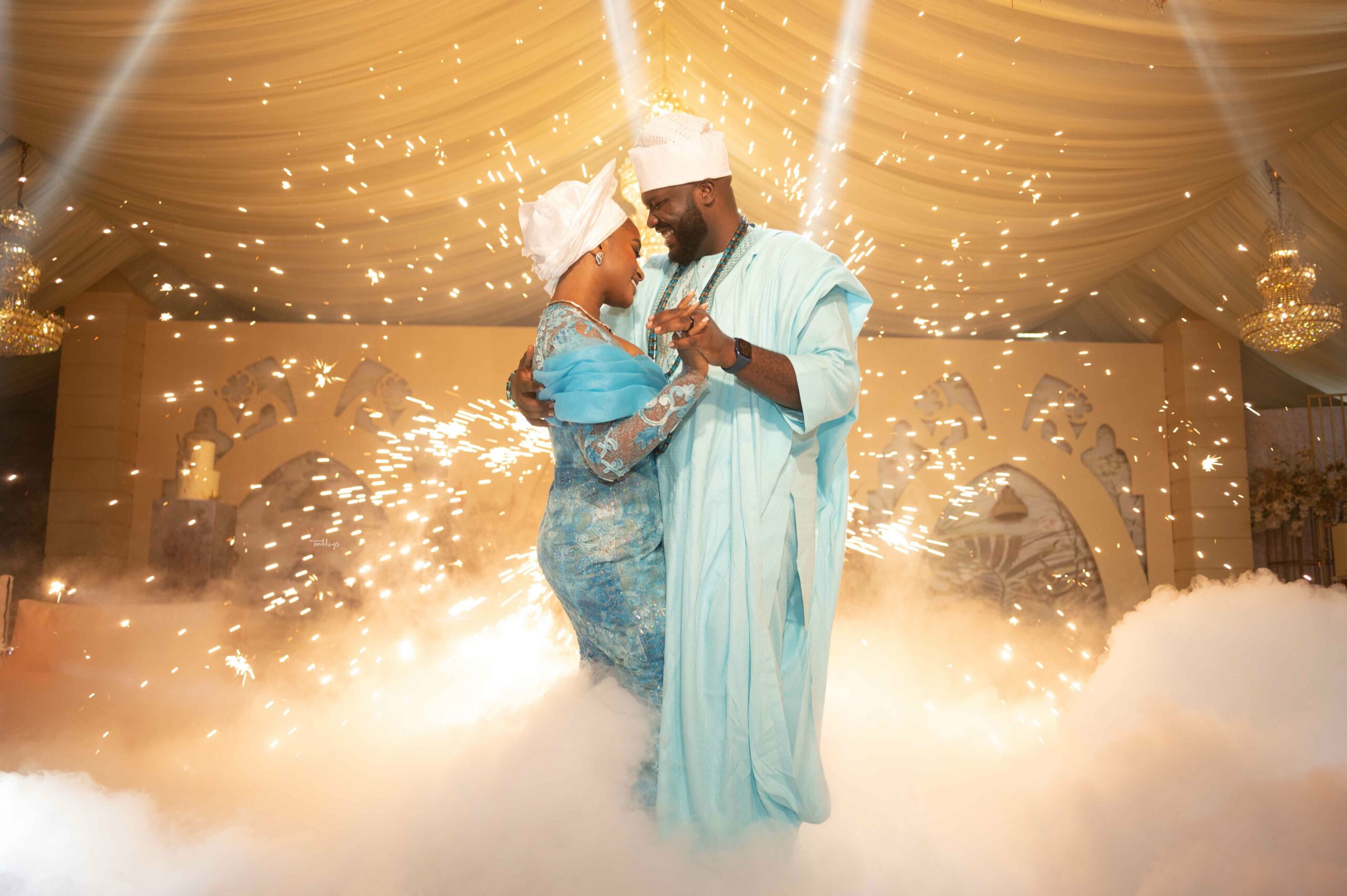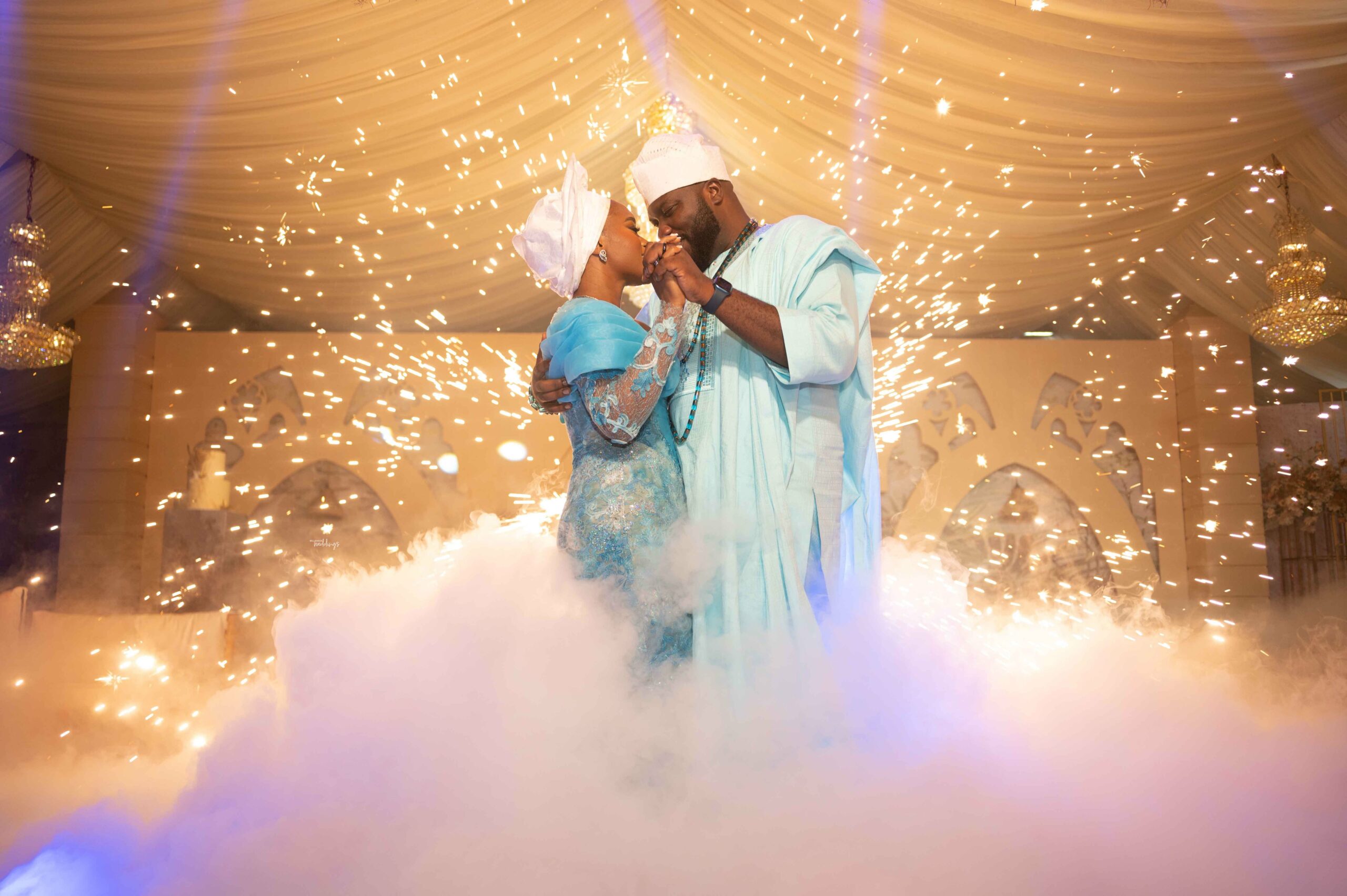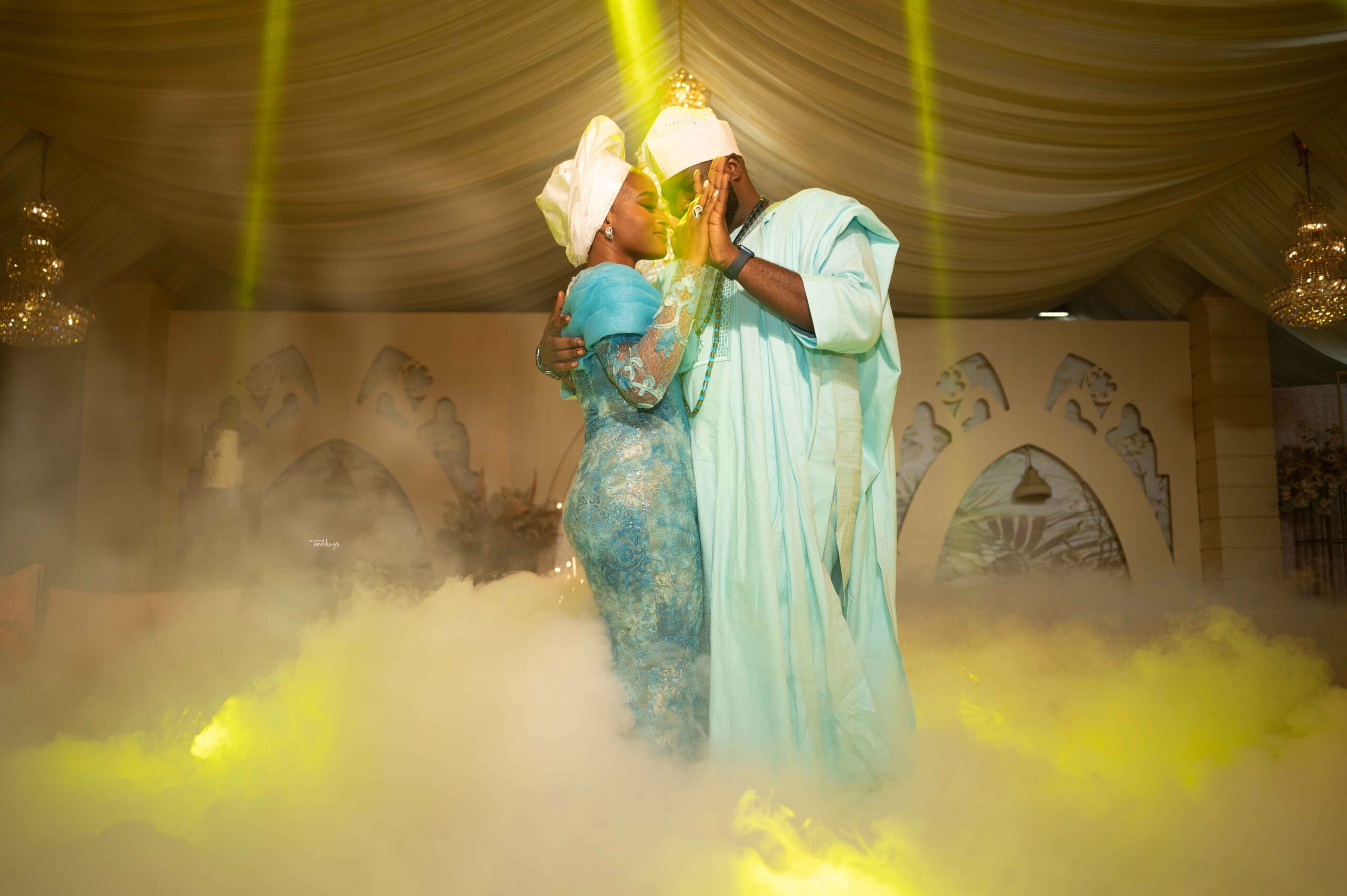 It's after-party o'clock!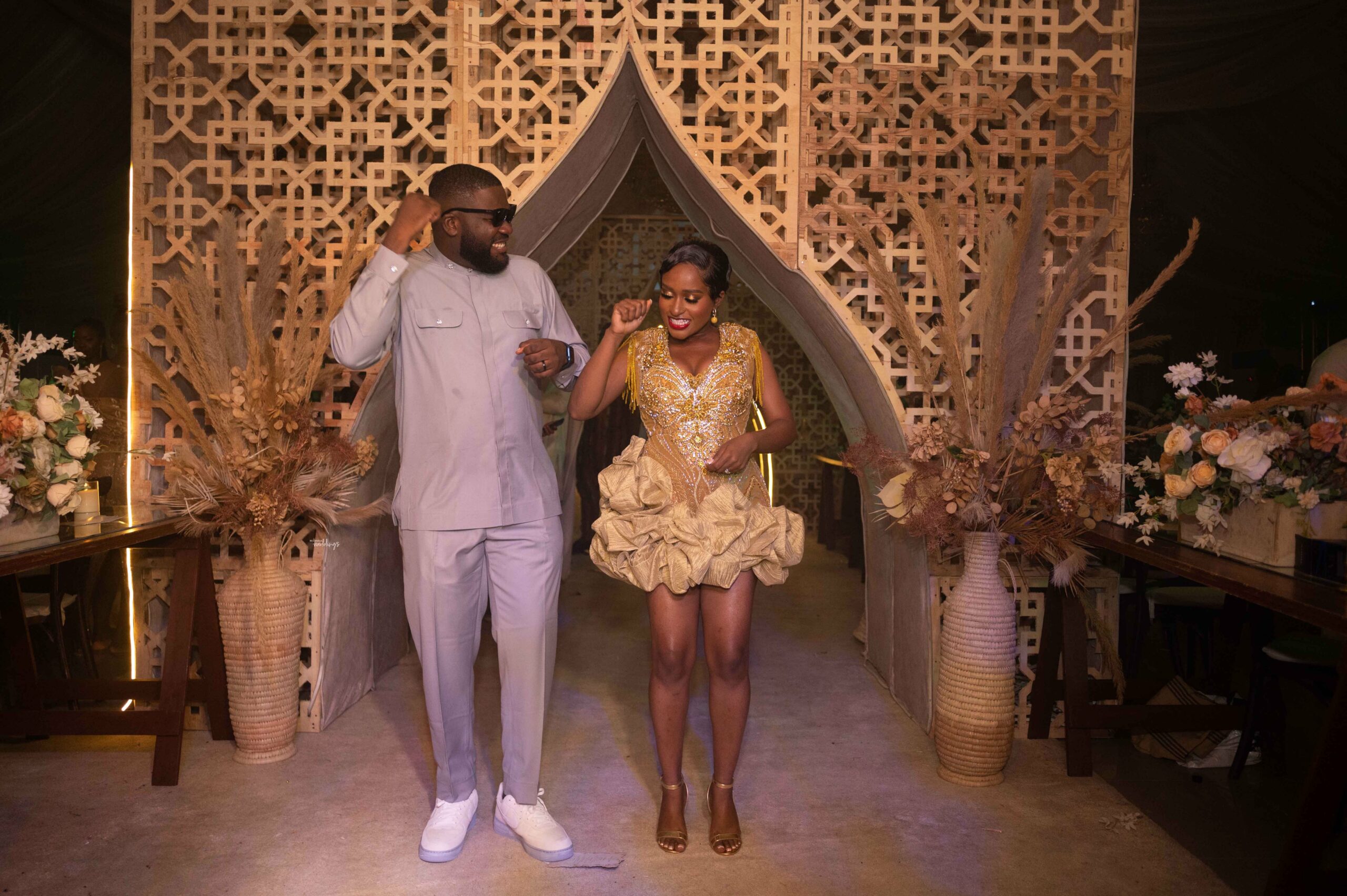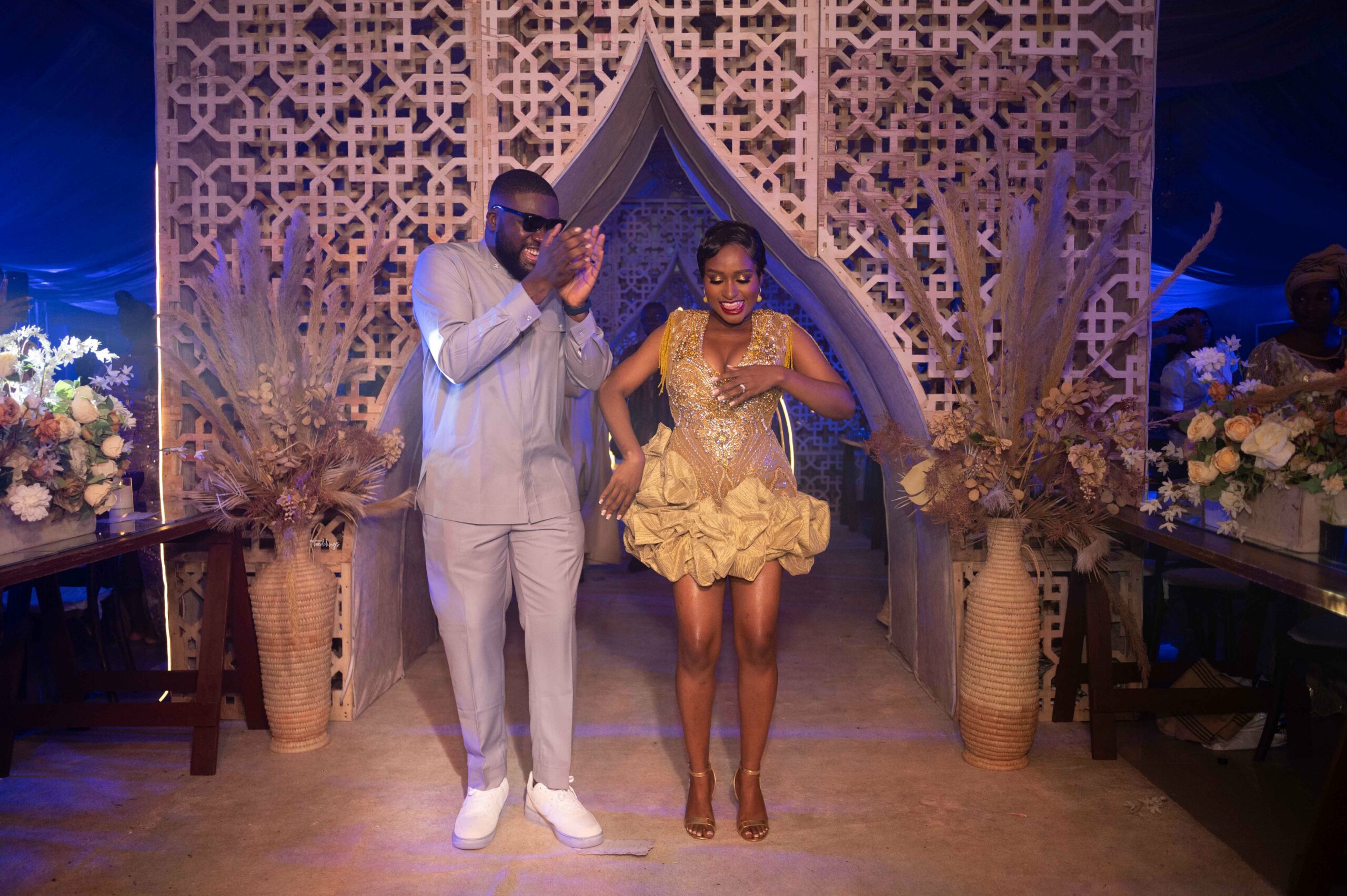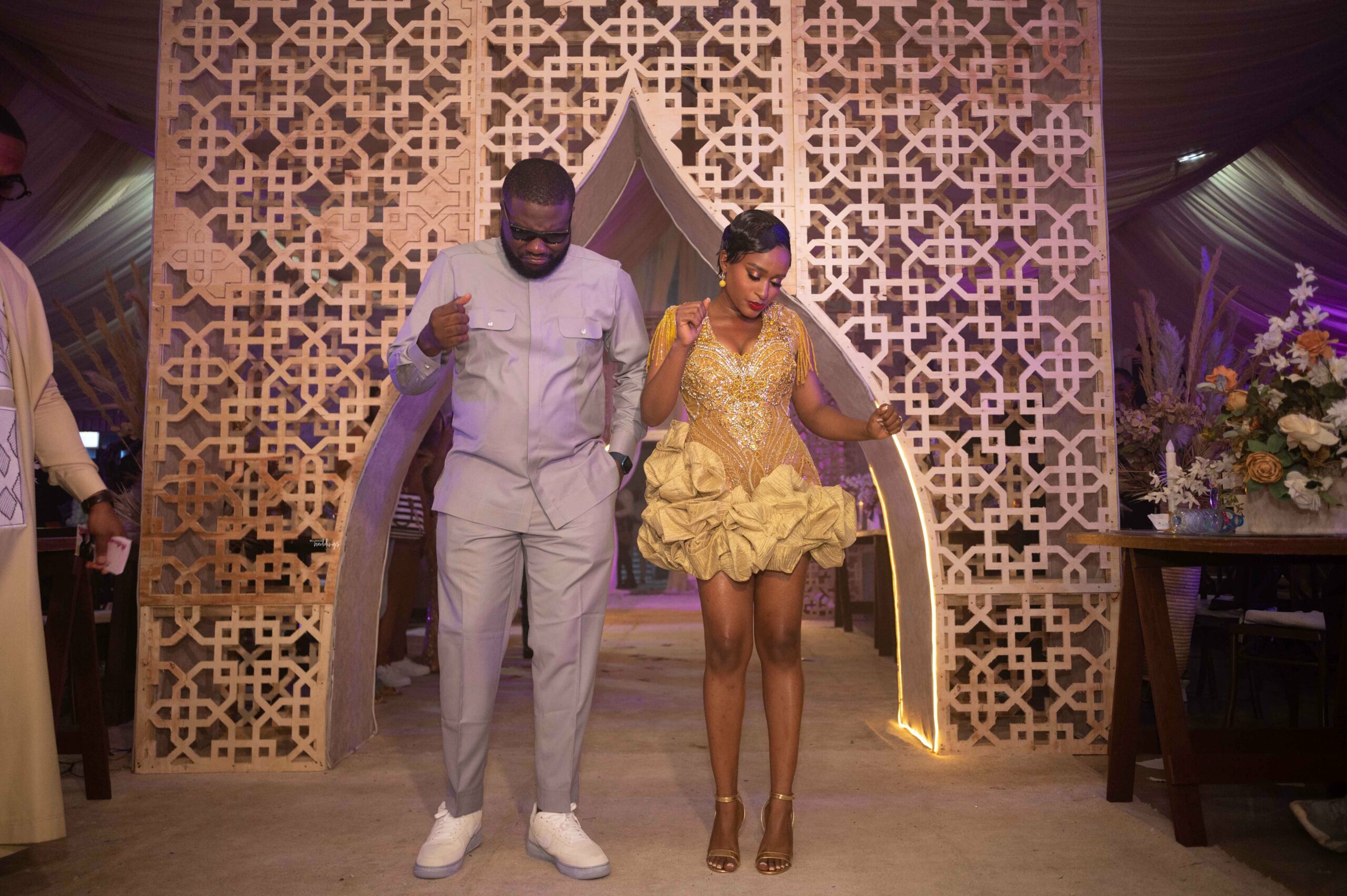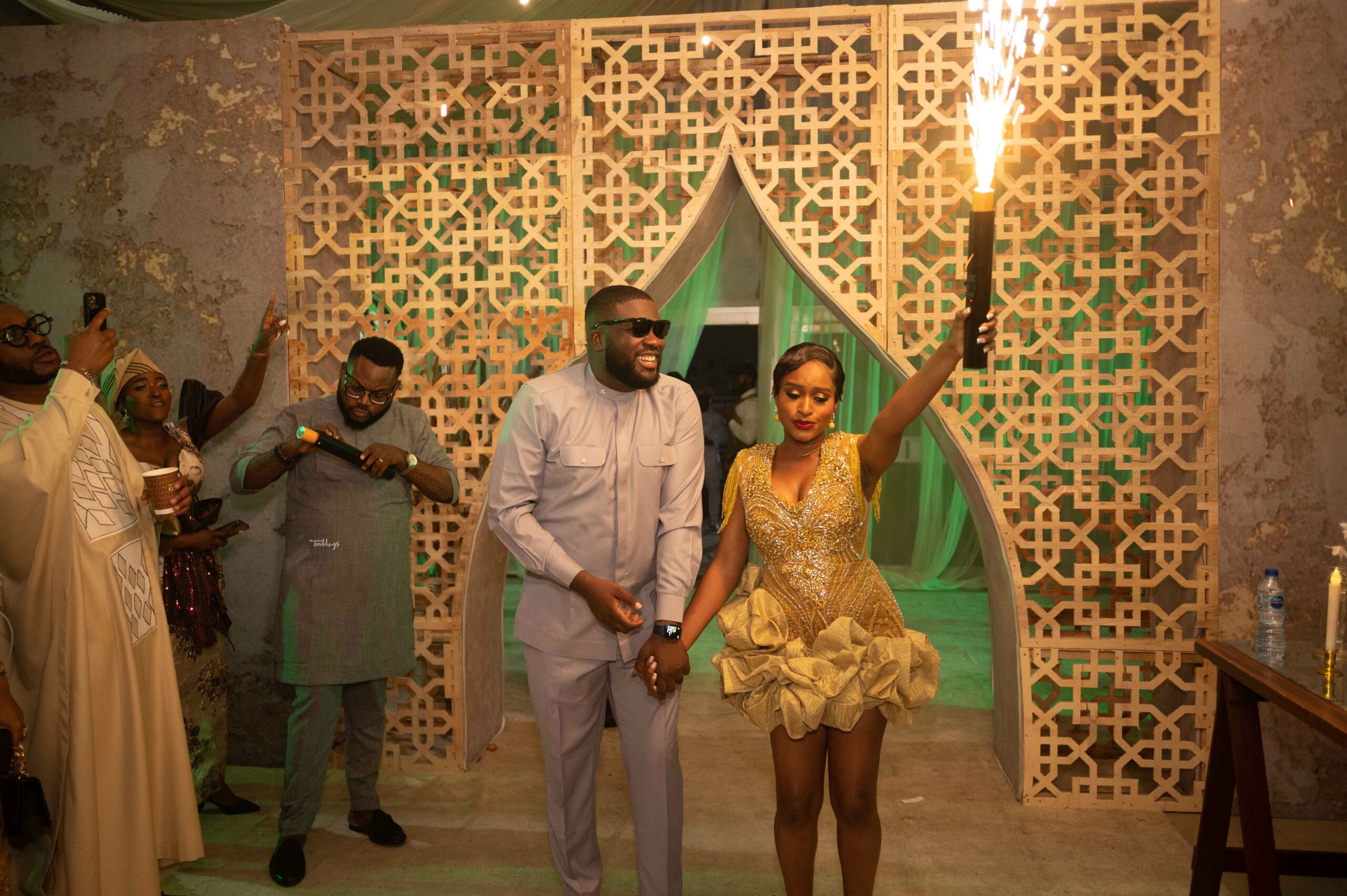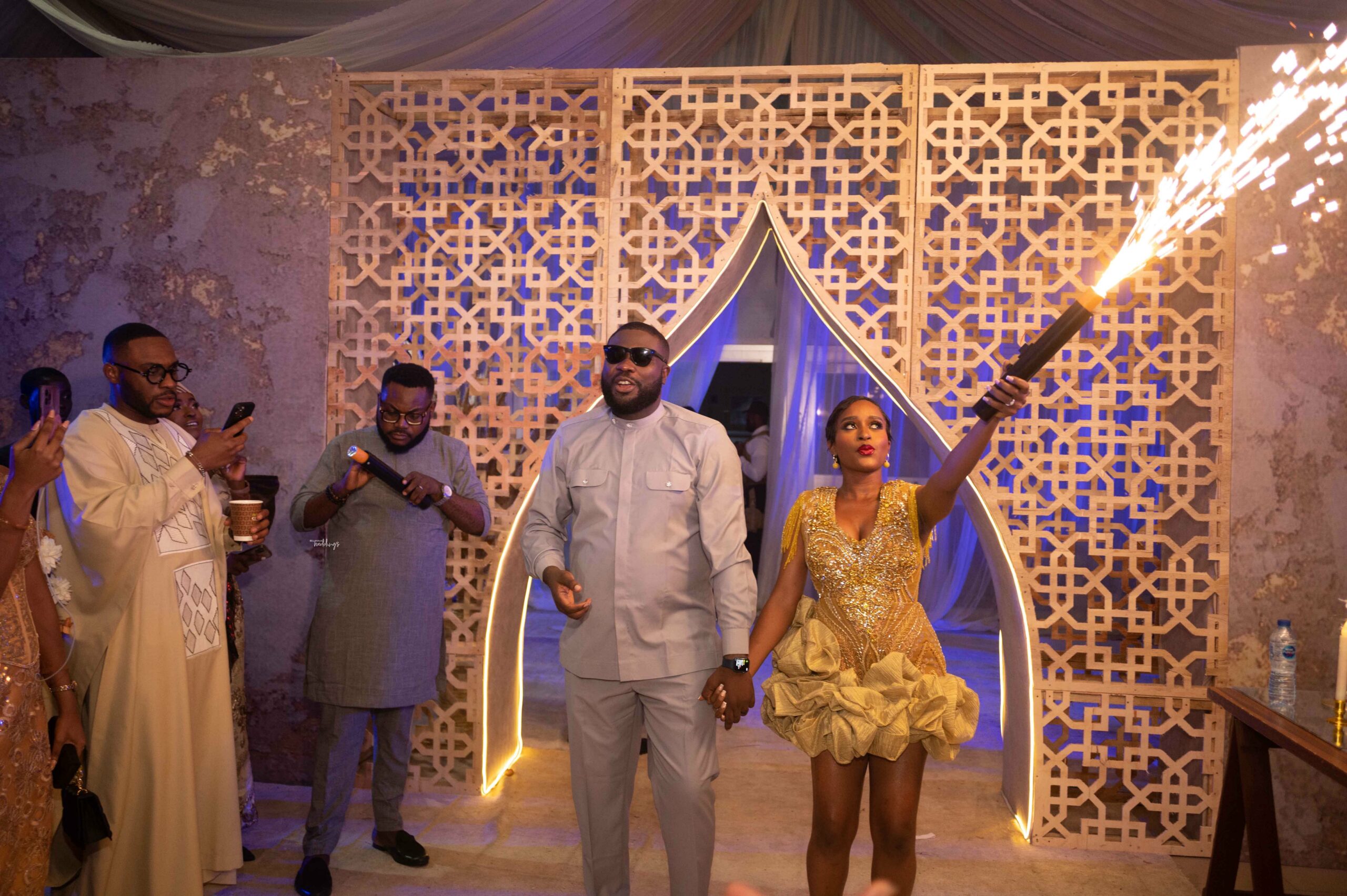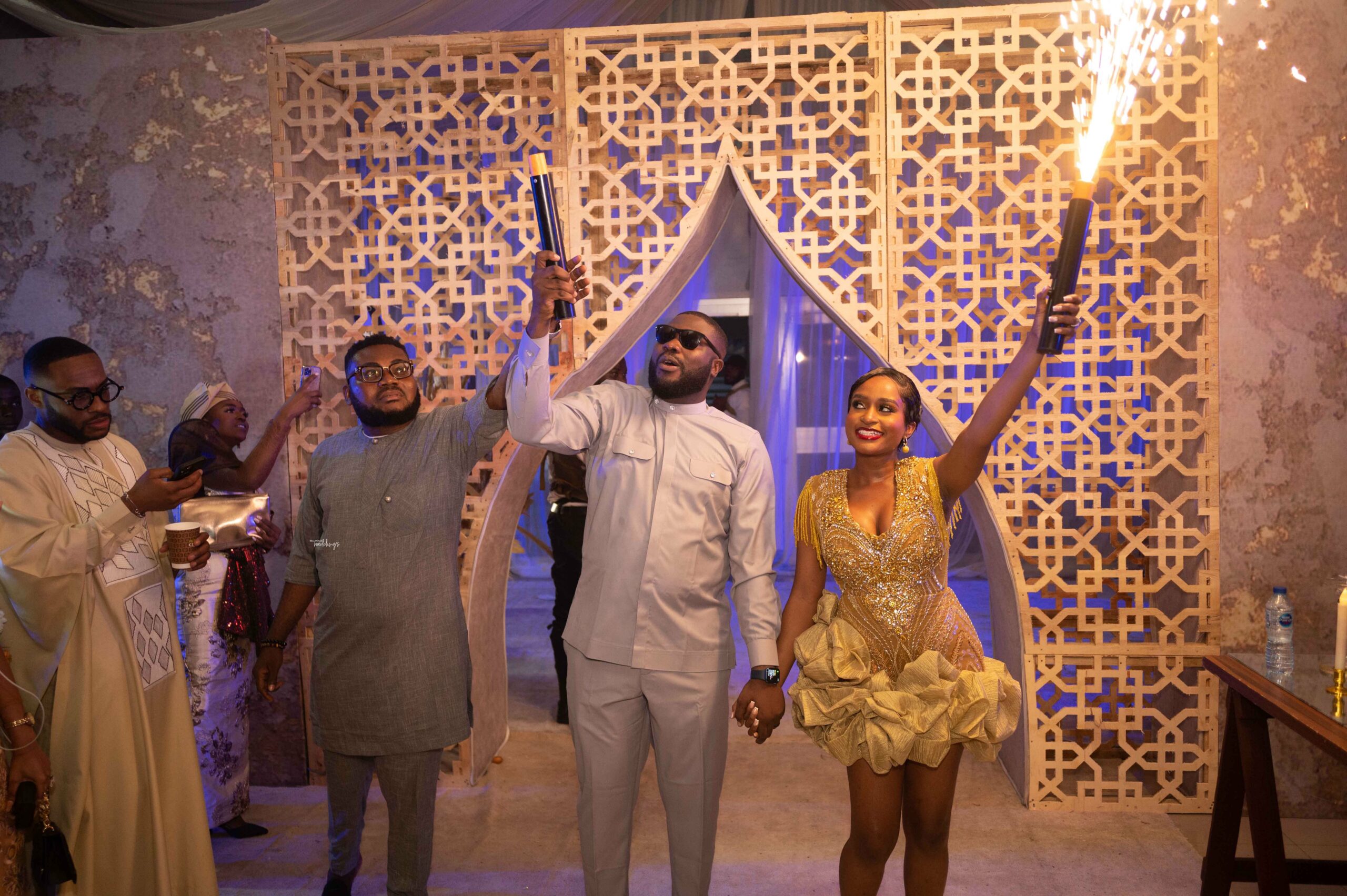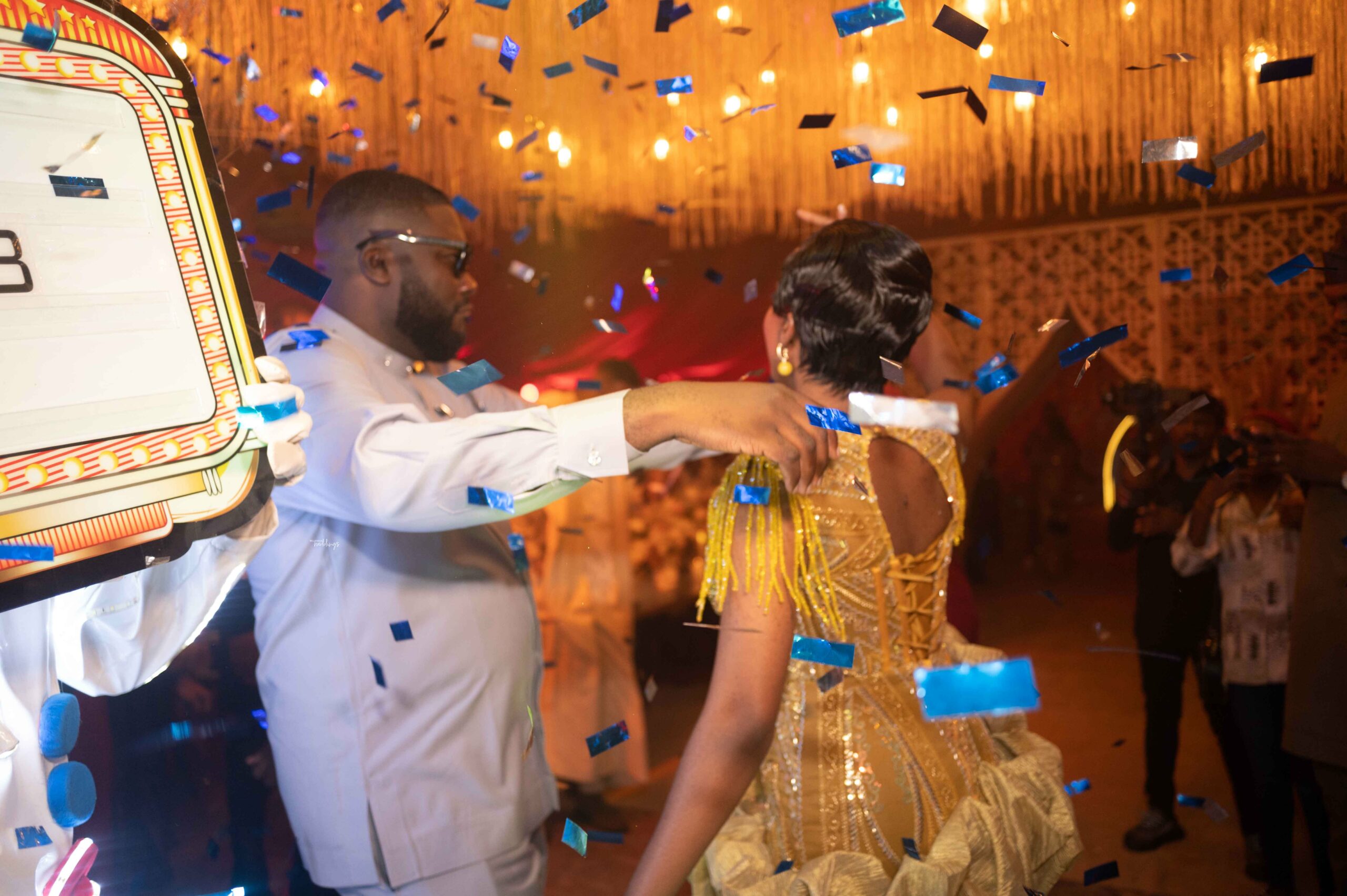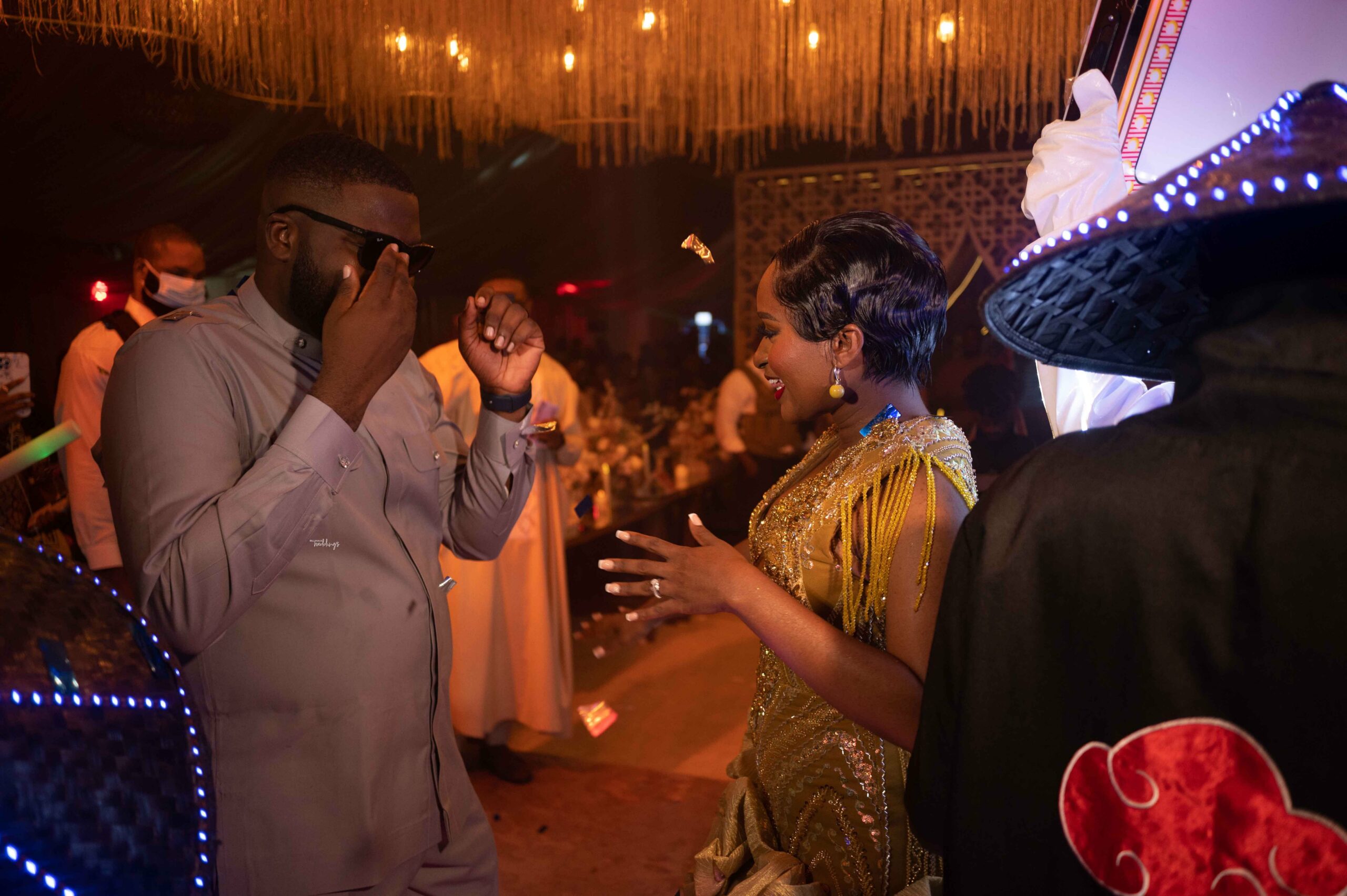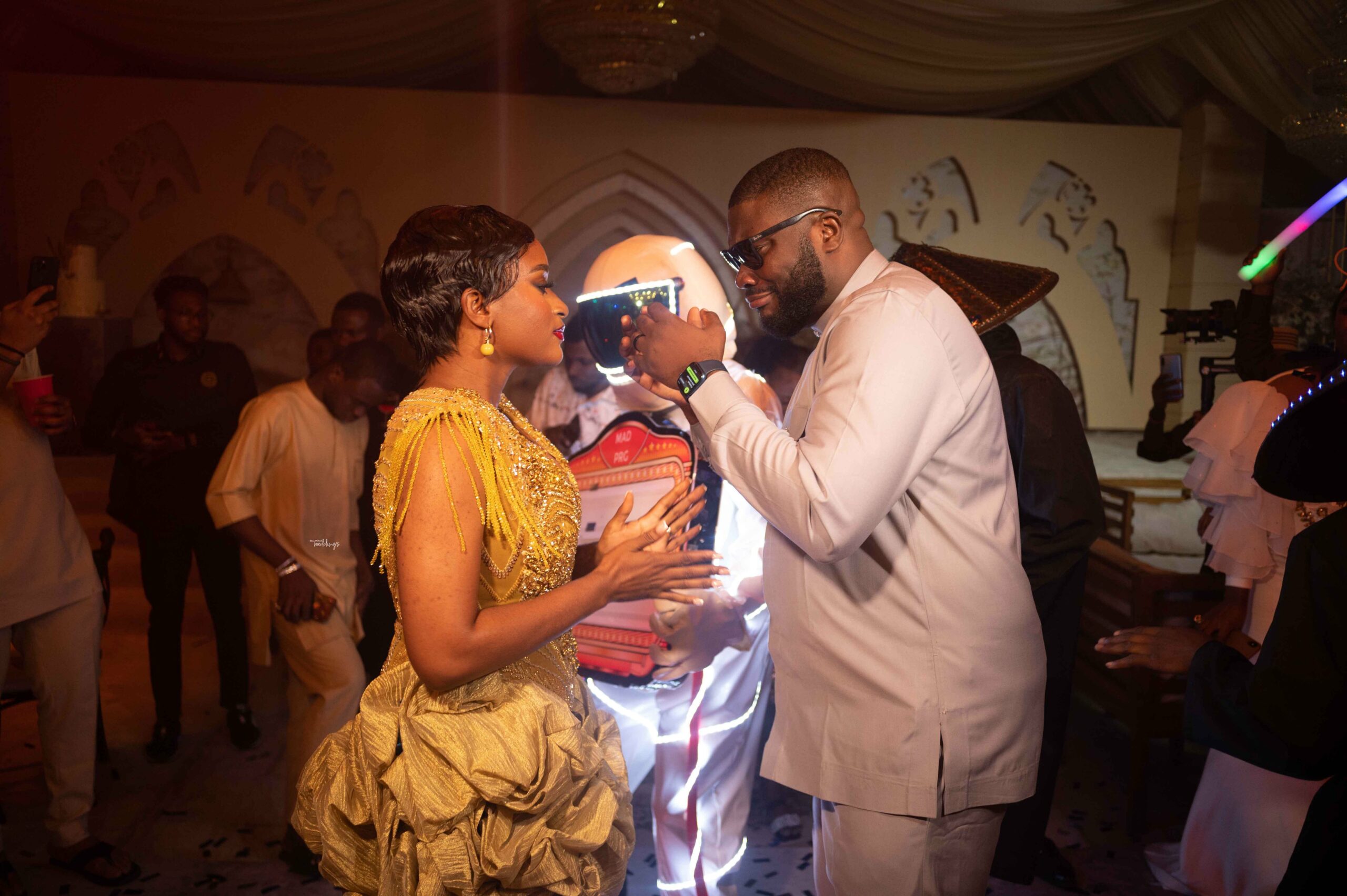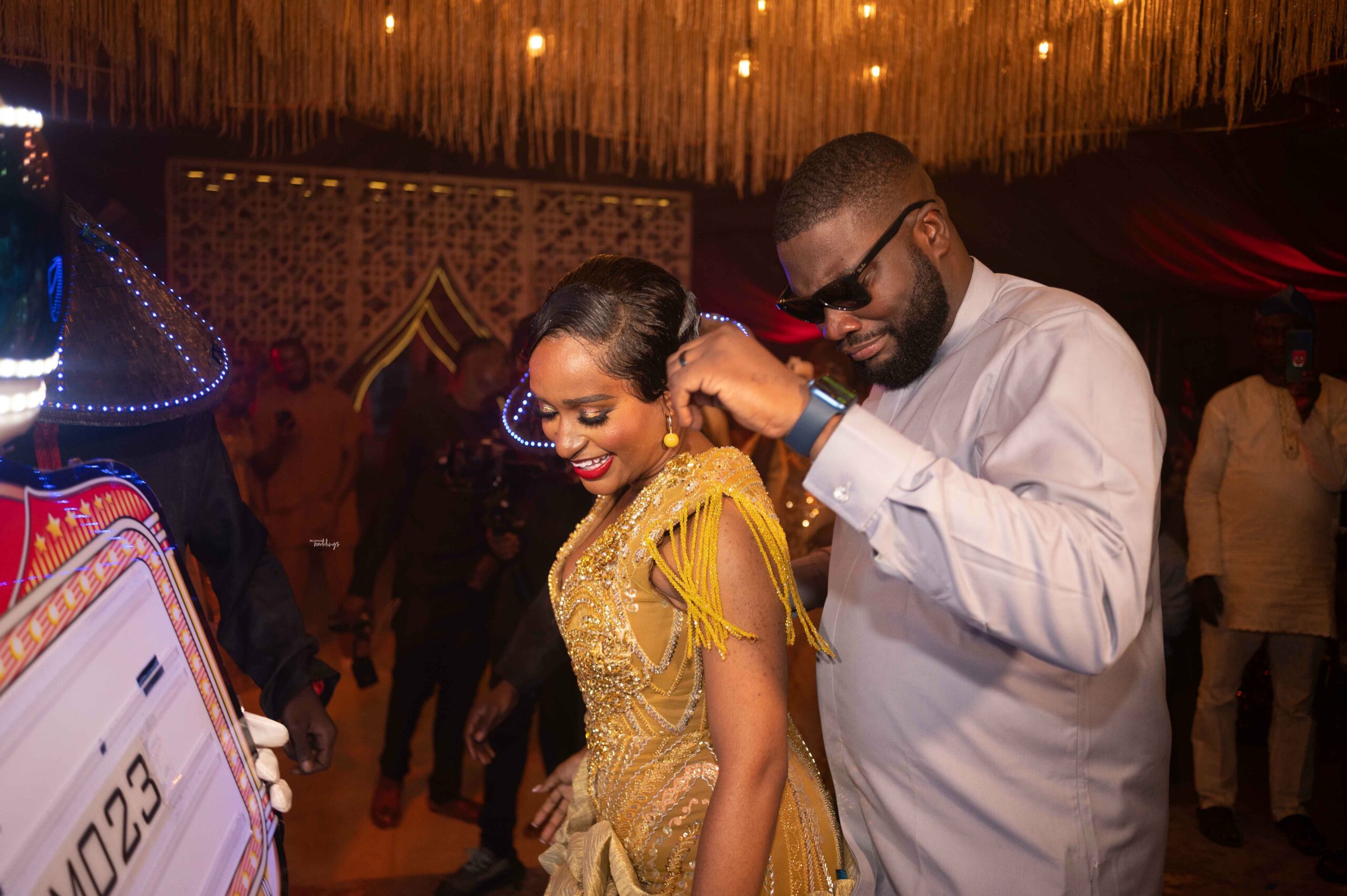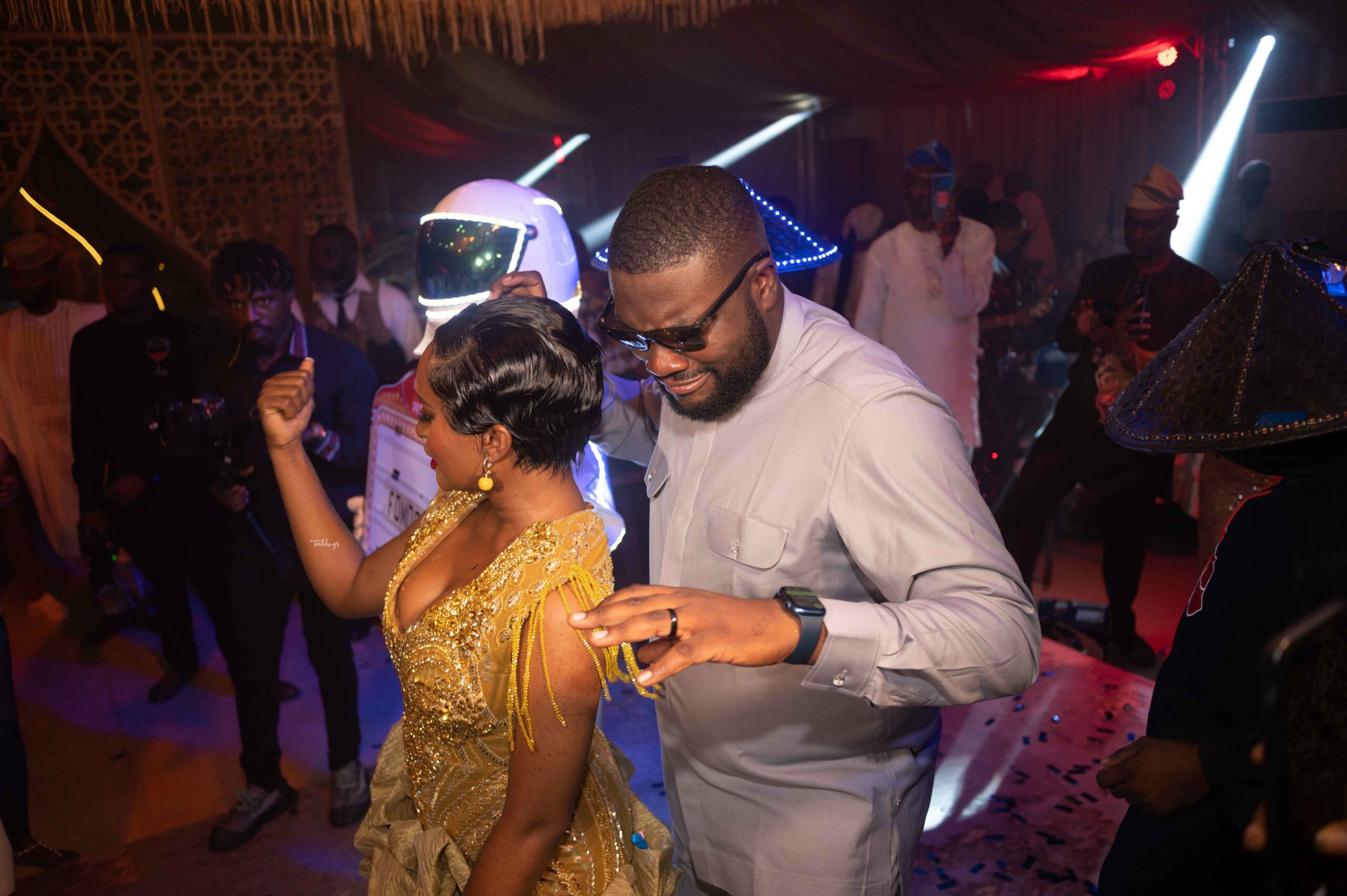 It's all fun from here!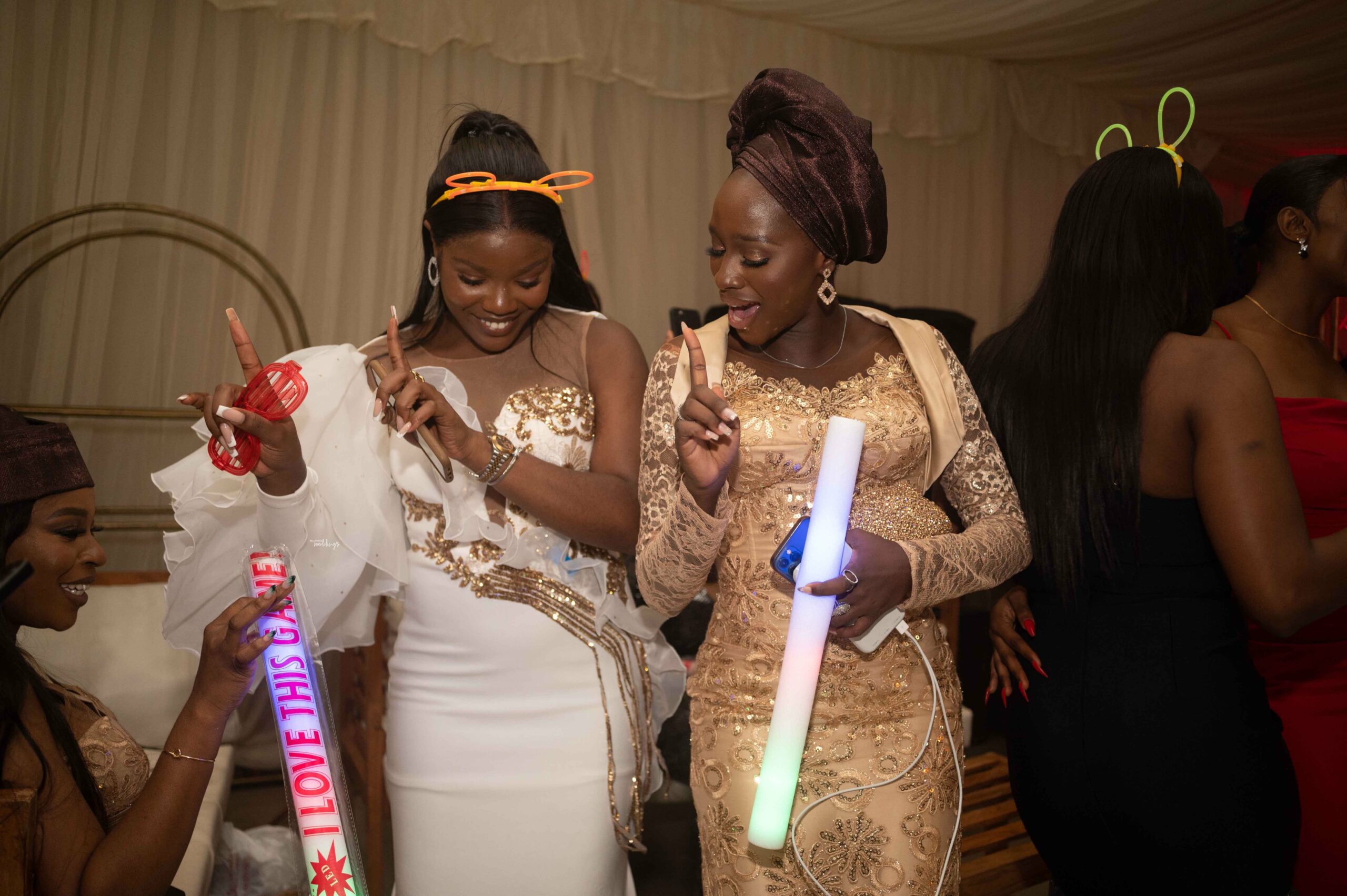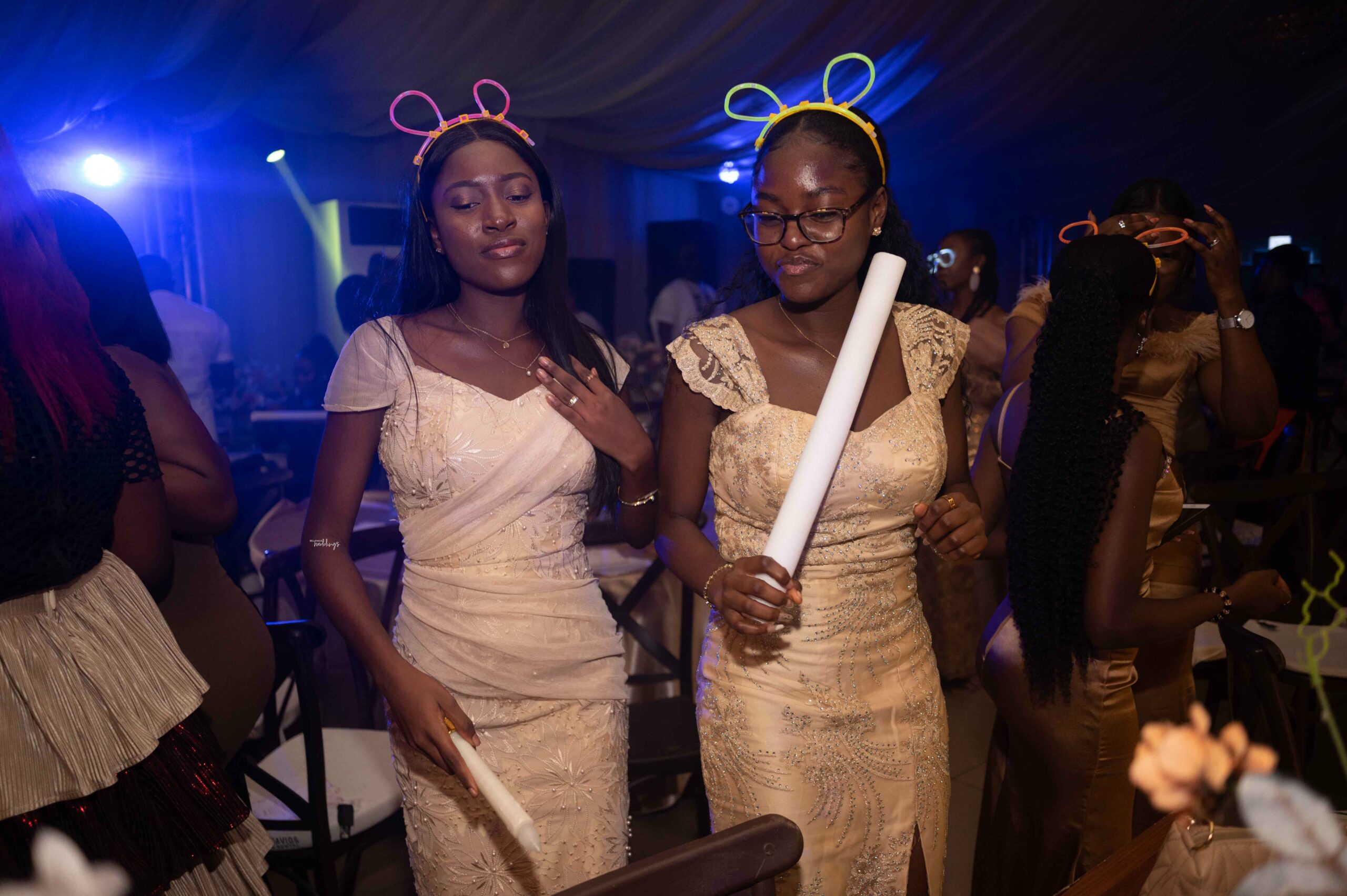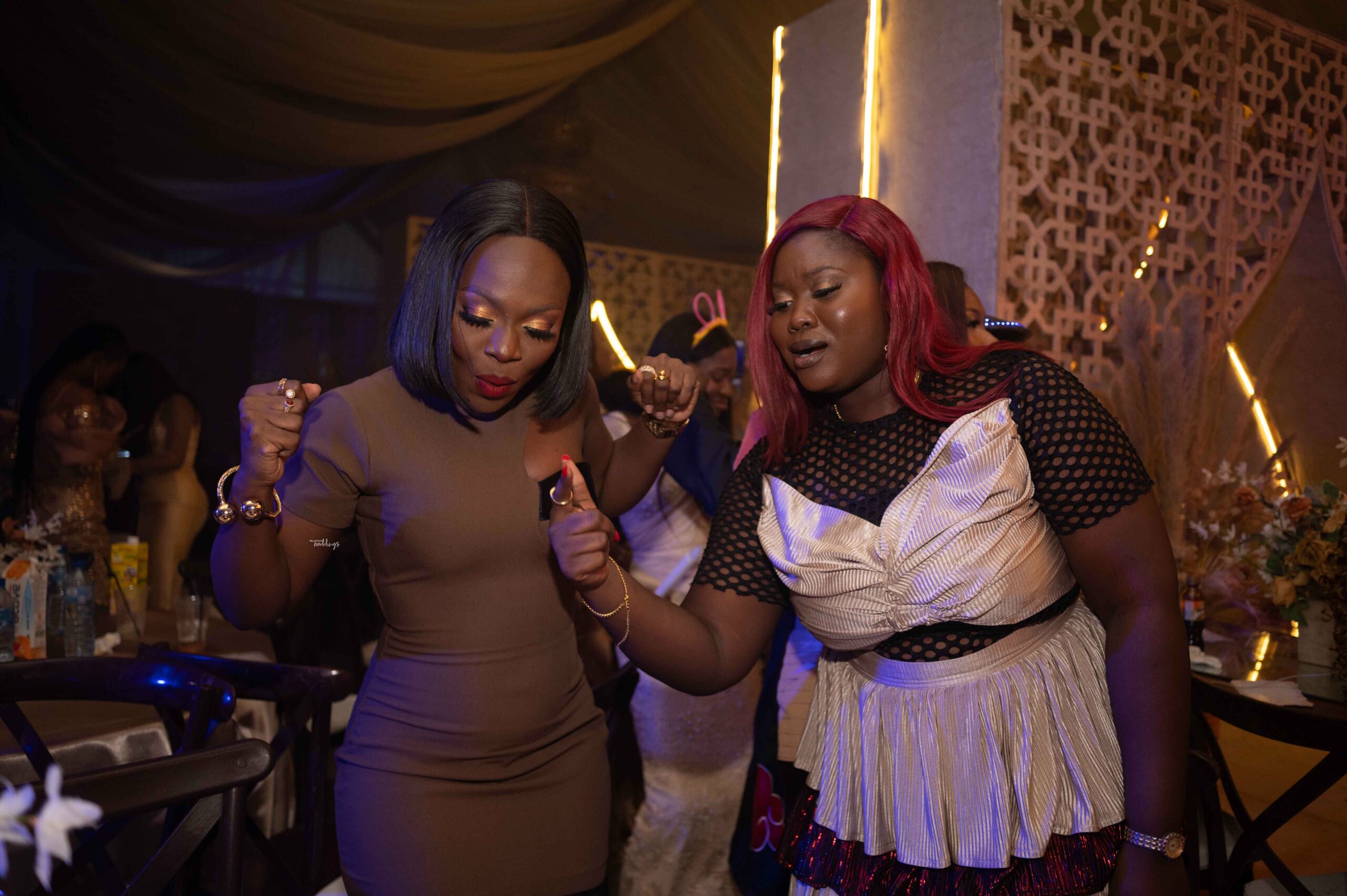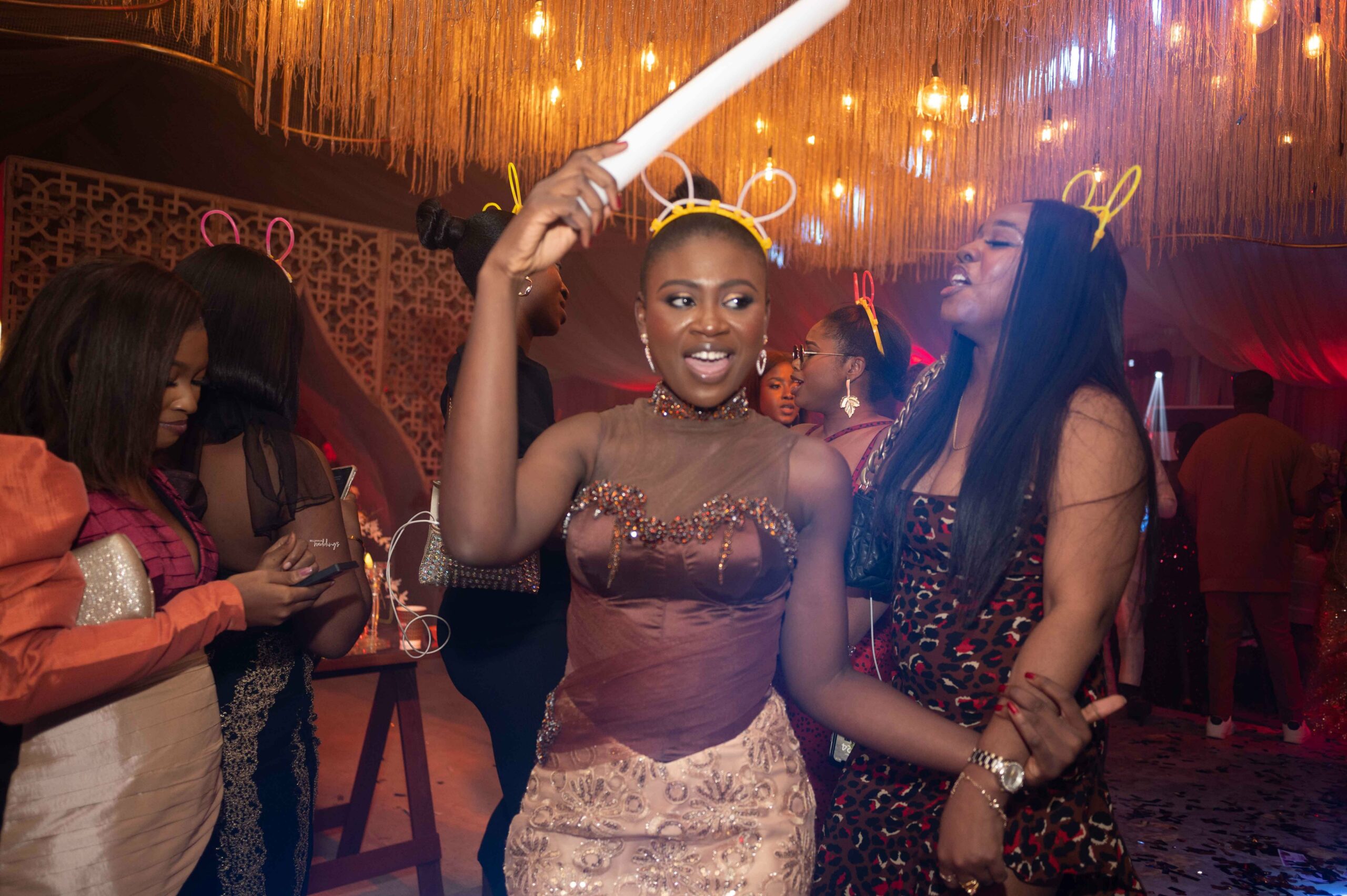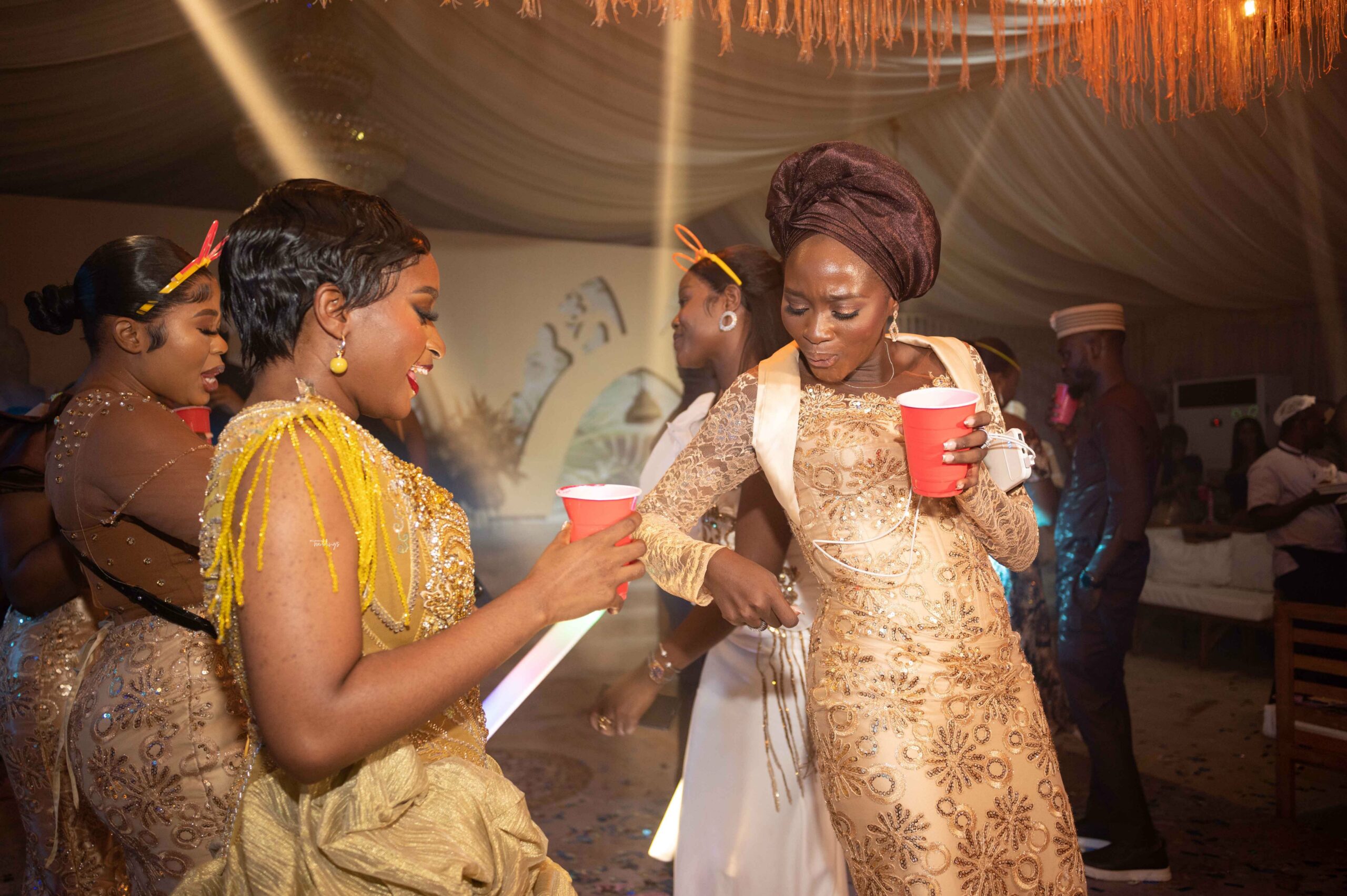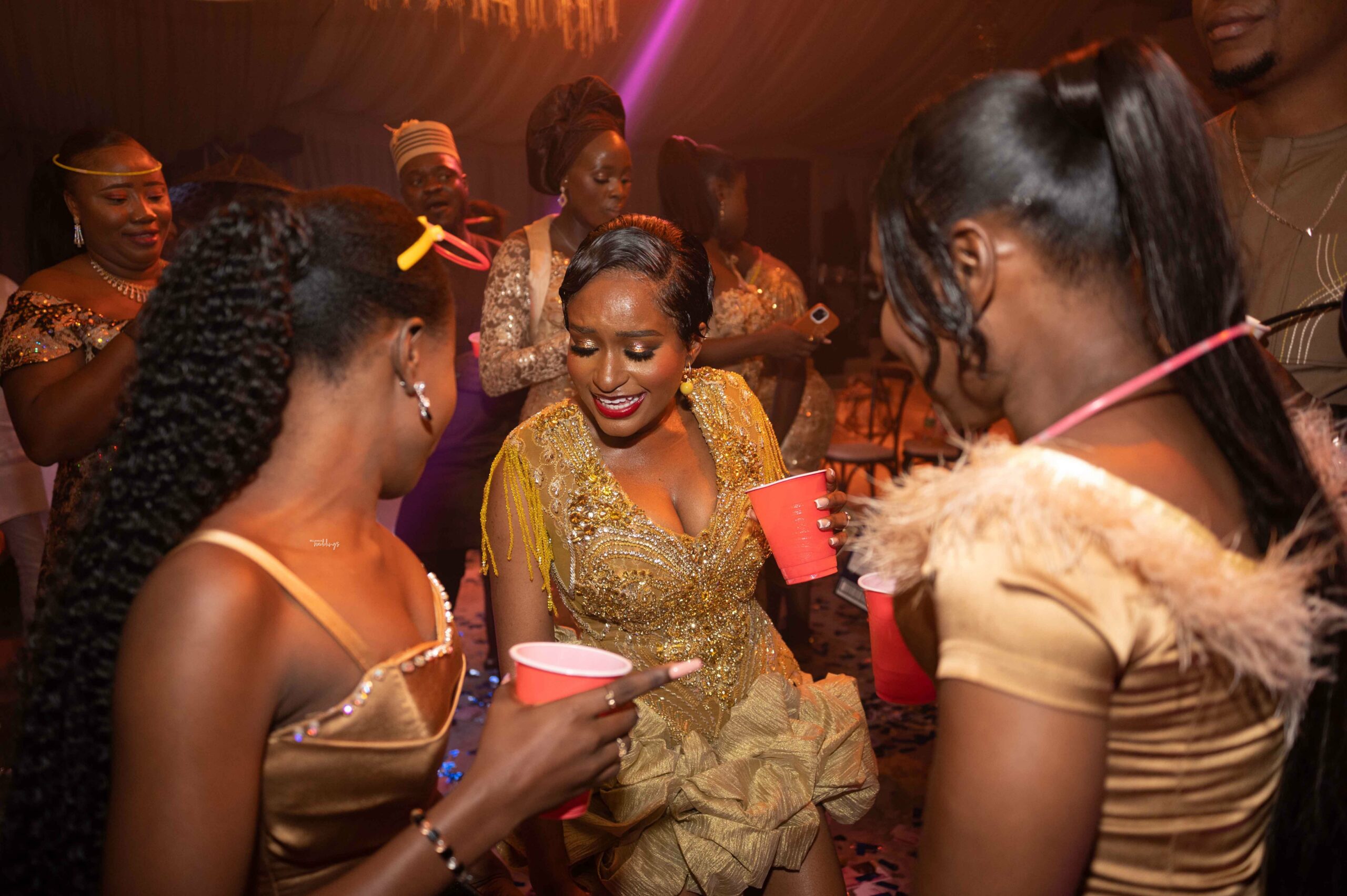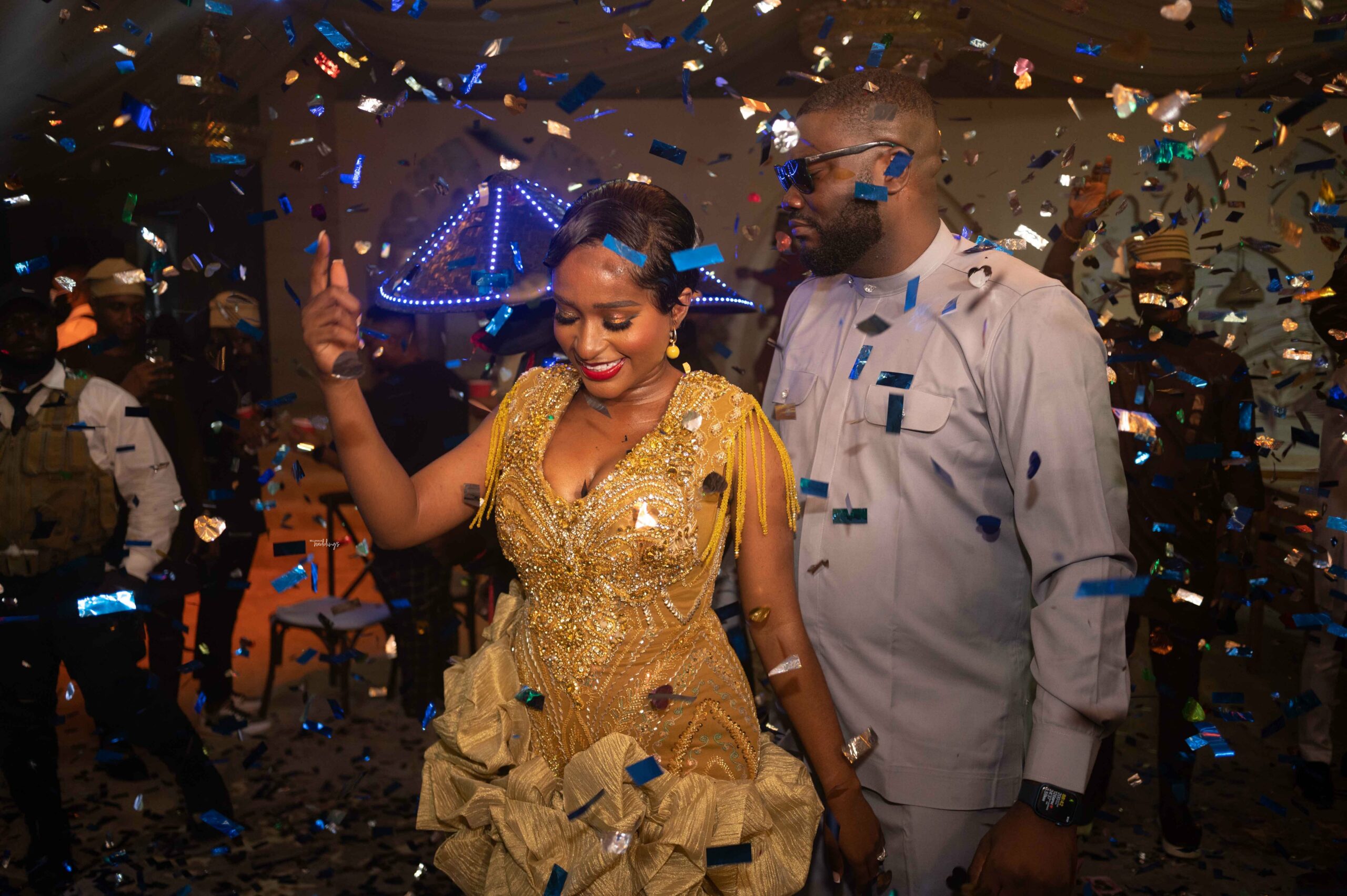 Credits
Planner: @lh_events
Photography: @abayomiakinaina
Makeup: @olawande_mua
Bridal stylist: @miriam_brownie
Green outfit: @shadiat_alasooke
Blue fabric: @kubisfabrics
Blue outfit: @mazellebridal
Gele: @dbellezza_gele
Groom's green outfit: @shadiat_alasooke
Groom's blue outfit: @dejiandkola
Purse: @olgabergofficial
Shoes: @ninewest
Groom's shoes: @davidwej
Jewellery: @rf_accessories