Nana and Kwab are giving us incredible feels with their pre-vow renewal photos. But that's only the tip of the iceberg. Along with their lovely photos, we also get to enjoy the sweet story of how they met, how Kwab proposed, and even blush sheepishly at their sweet notes to each other.
We're now used to the idea and beauty of people shooting their shots online. But long before it became a rave, Kwab shot his shot online ten years ago! He had sent Nana a DM on Facebook and that was the beginning of a lifelong relationship. Beautiful stories like this make us believe that some people were truly destined to be together. Nothing could keep them apart, not even the seeming barrier of cultural difference.
It's not hard to see how smitten Nana and Kwab are by each other. After their first meeting ten years ago, the lovebirds are evidently still head over heels in love and their photos are here to prove it.
Enjoy every bit of Nana and Kwab's beautiful love journey and their adorable photos below: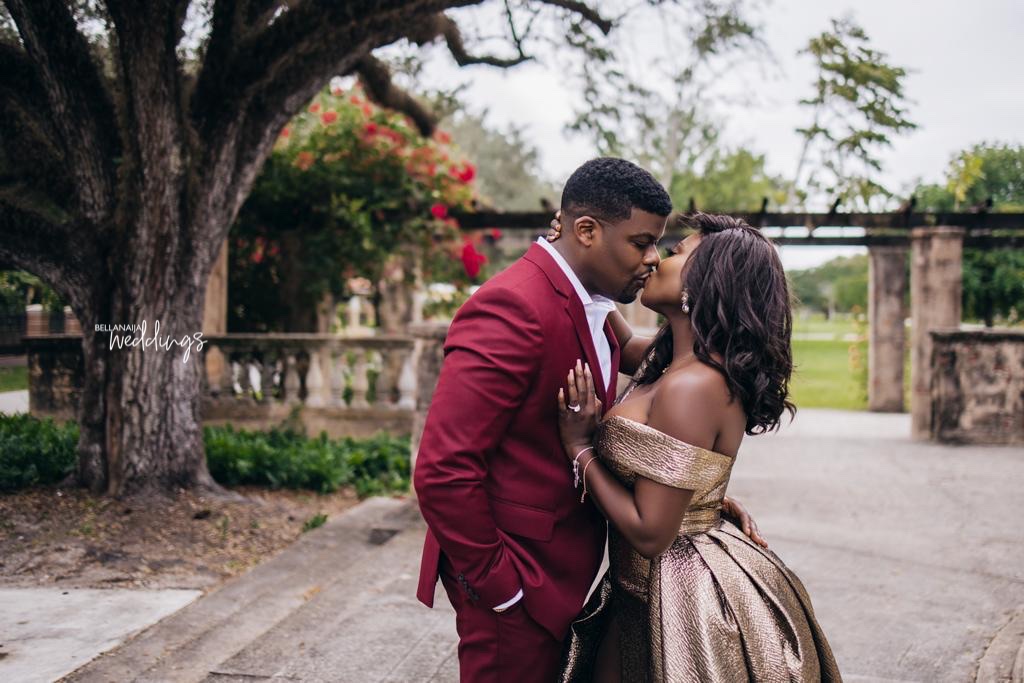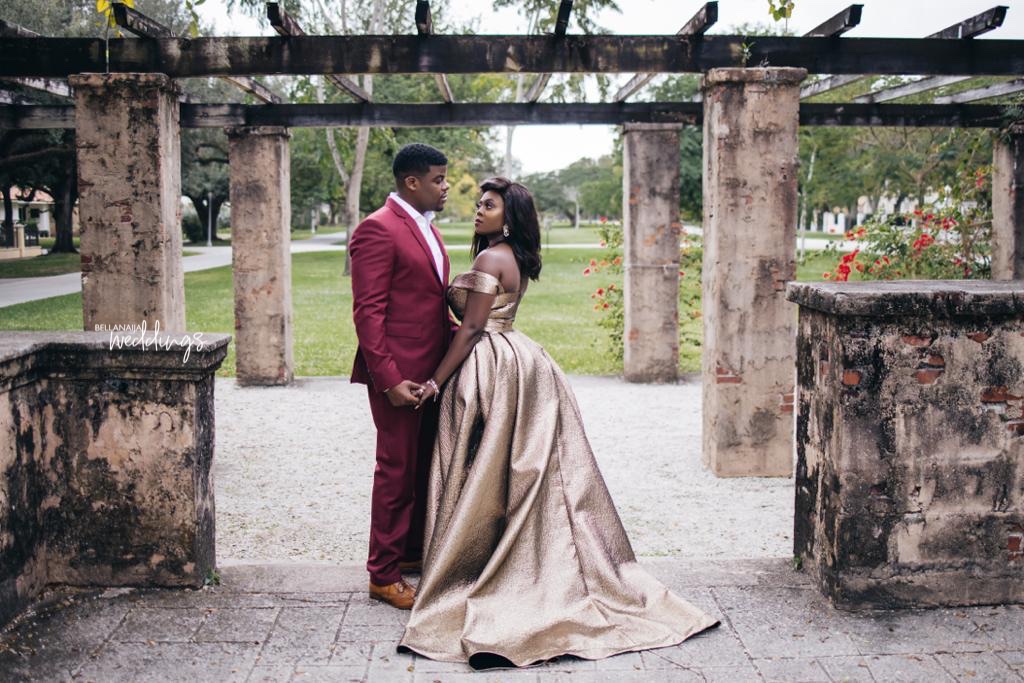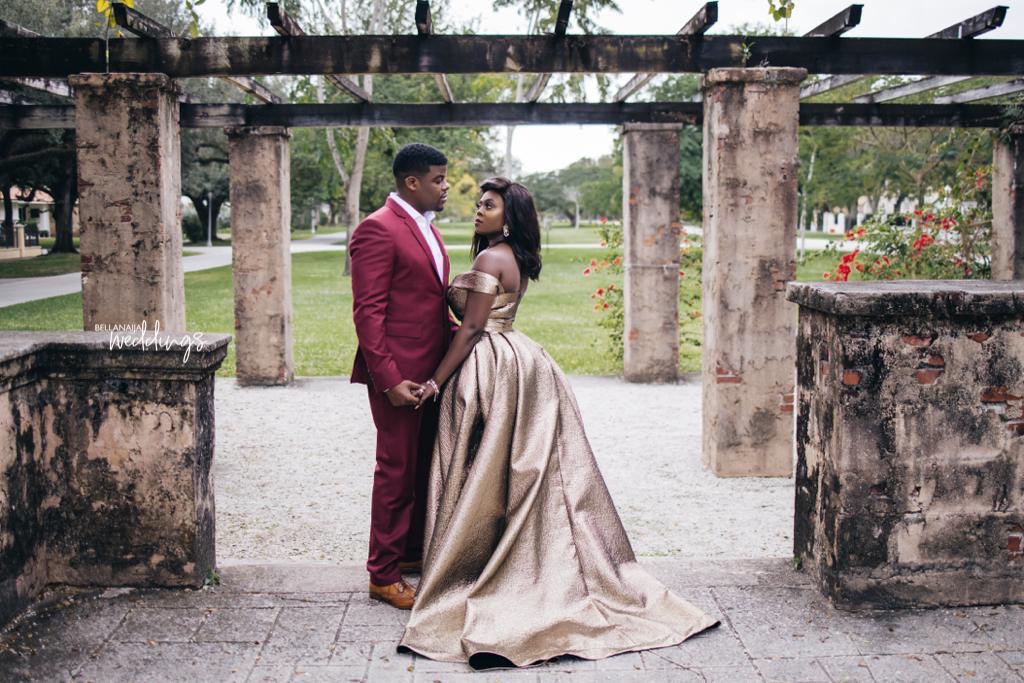 Their Love story according to Nana:
Never would I have thought that what we have now, started a decade ago. From a friend request from Kwabena to me on social media. Of course, our love story didn't start at that moment. However, day by day, overtime our connection grew and became stronger. Of course, today it will not be unusual to meet your soulmate online but given that it was ten years ago, some would have thought we were out of our minds.

Kwabena boldly made the first move by messaging me. He said it was my beauty that caught his eye. While he admitted this, over time he realized that in addition to my physical traits, other qualities had him develop even stronger feelings, and regard me as a precious gem he was fortunate enough to come across.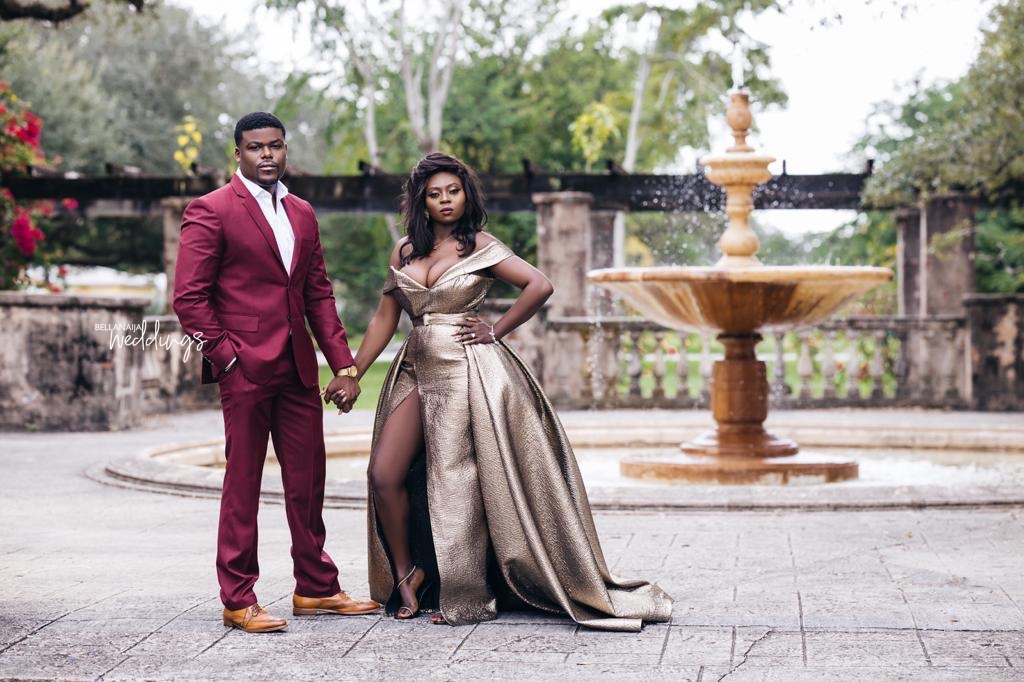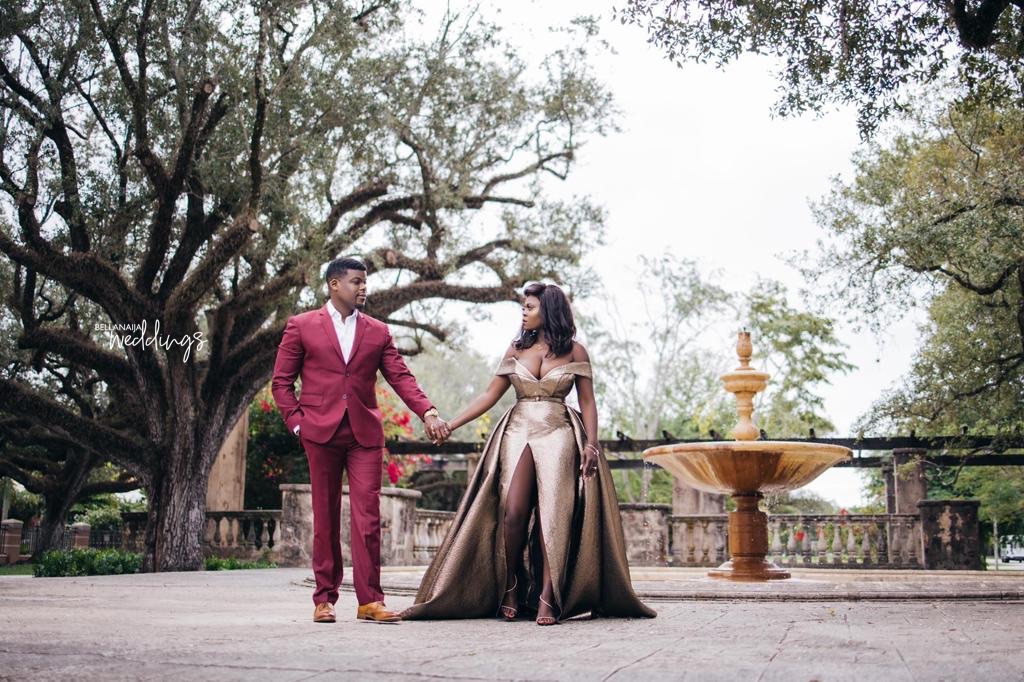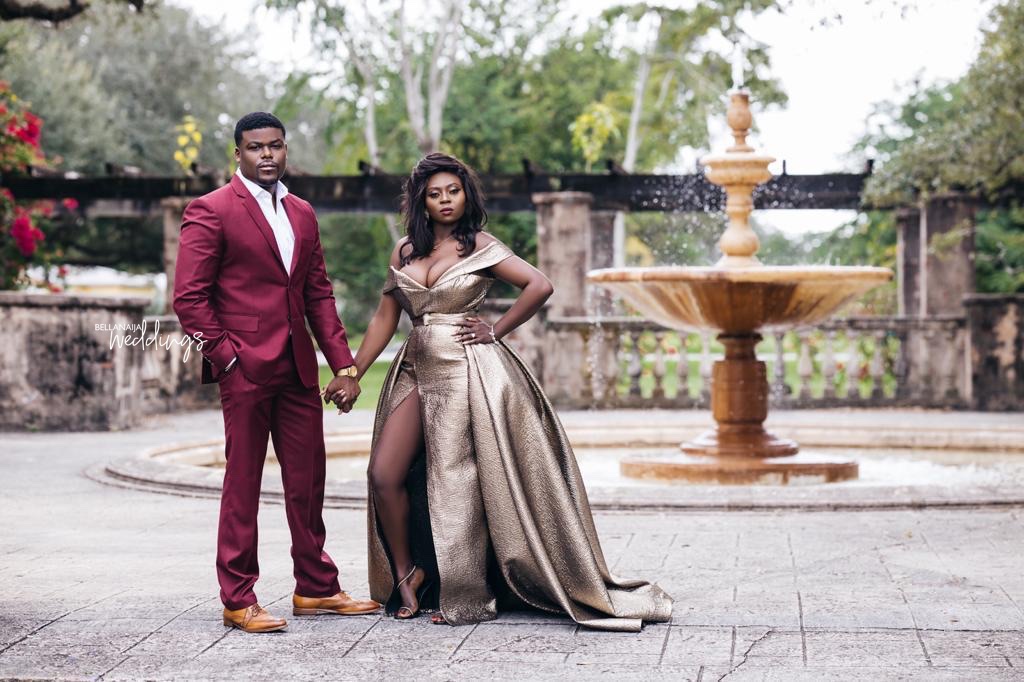 As we communicated online, his profile picture was set to Ed Reed (brackets the famous former player from the Baltimore Ravens). Now of course I didn't know who that was at the time. So one can't blame me for expecting a big muscular guy to show up at our first date. It caught me off guard to see a nerdy-looking guy and he explained the profile picture to me. As we spoke and got to know each other, it didn't take long for me to realize how sweet, smart and caring he was – not only to me but to other people in his life.

Over the years we grew closer, learned each other's personalities and started to cherish each other. There was something about the way we fit together which led us to foster an open relationship. Before long, we could see that we both had found something wonderful and we held onto it tight. Every year that went by, our relationship became stronger. To those around us, it was clear that what we had together was love.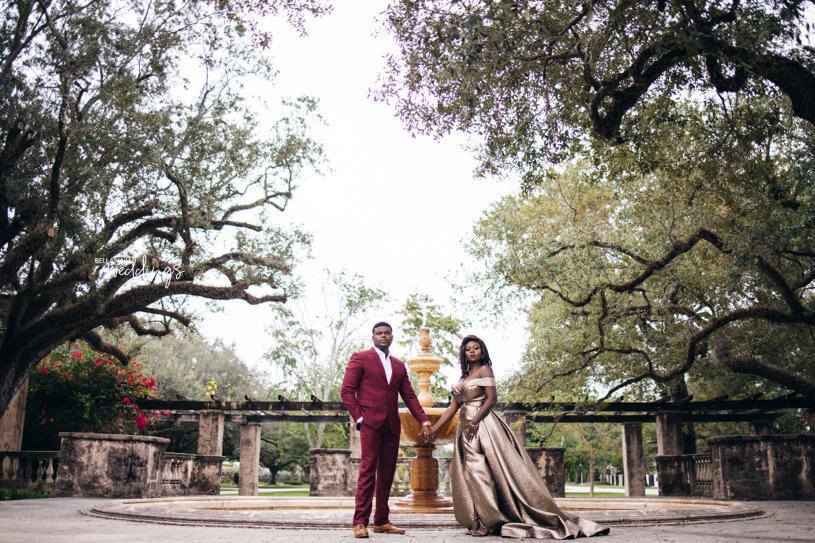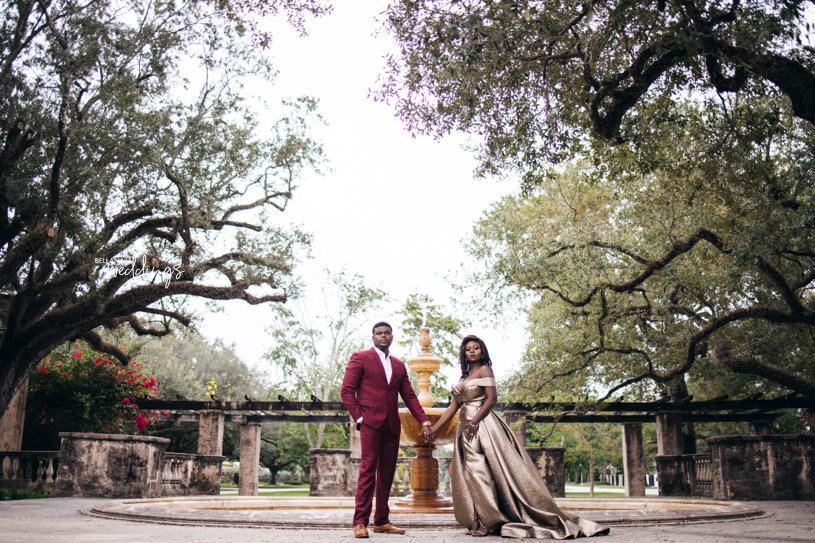 Nana goes on to gush about her prince charming…
I always dreamt of meeting a man who could make me smile the way that Kwab does. I never thought that someone could send me into hysterical laughter in one moment and then leave me feeling a little annoyed in the next, but that is who Kwabena is to me and I will not change anything about him.

Through all our ups and downs together I have only grown to love him even more. I appreciate all his quirks, his peccadilloes, all the habits that he picked up during his years as a Bachelor. Everything about him, I fully embrace. He has taken my Ghanaian culture as his own and shares his American culture likewise. Our home forms from two backgrounds intertwined.

He proposed in the kitchen – modest arrangements for two people who would much rather dedicate their resources to more adventure and more excitement in their lives. That was five years ago and we got married a few months after.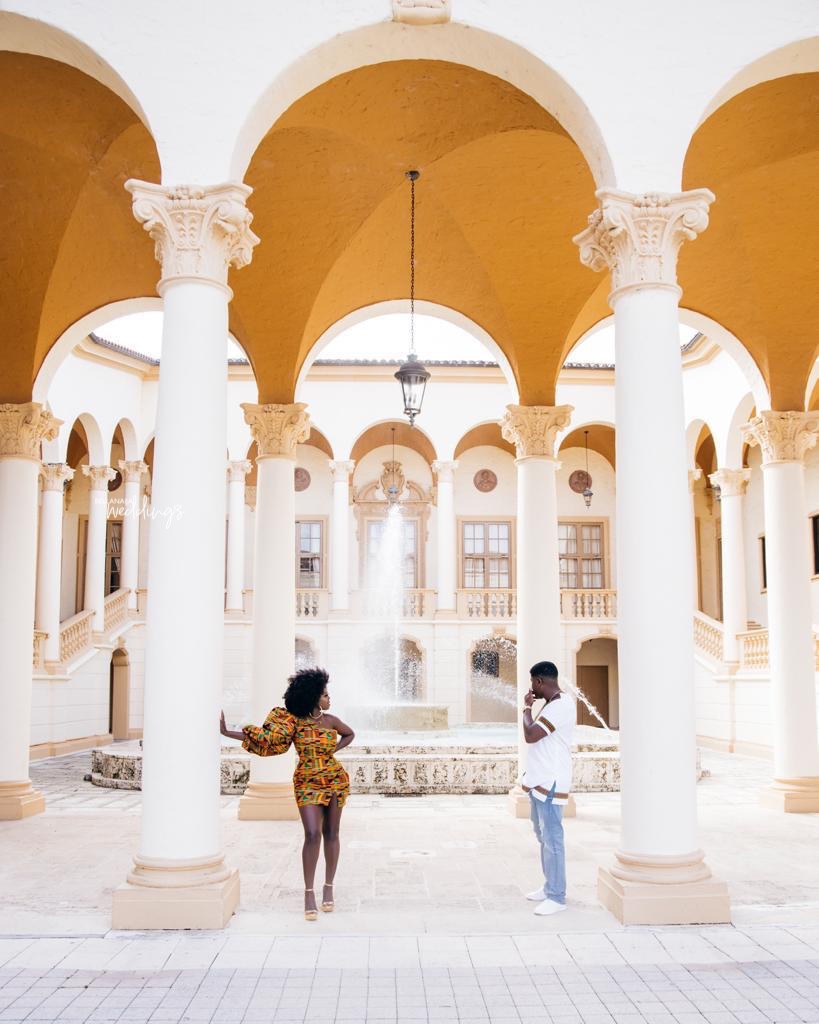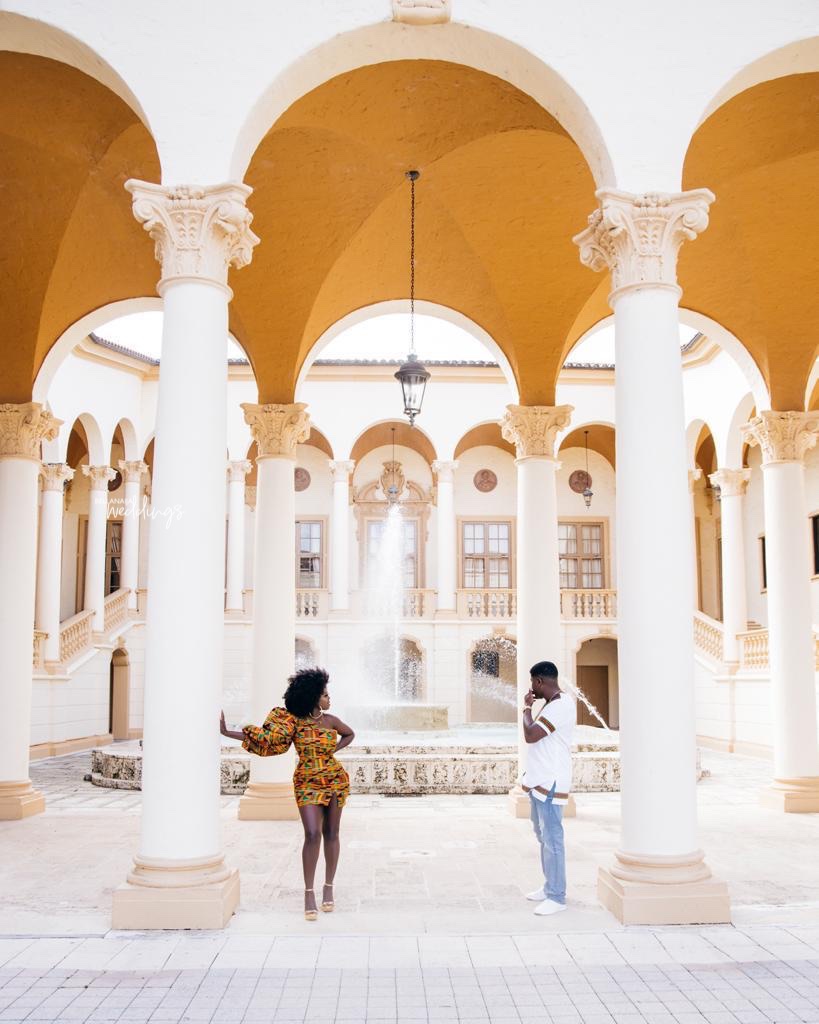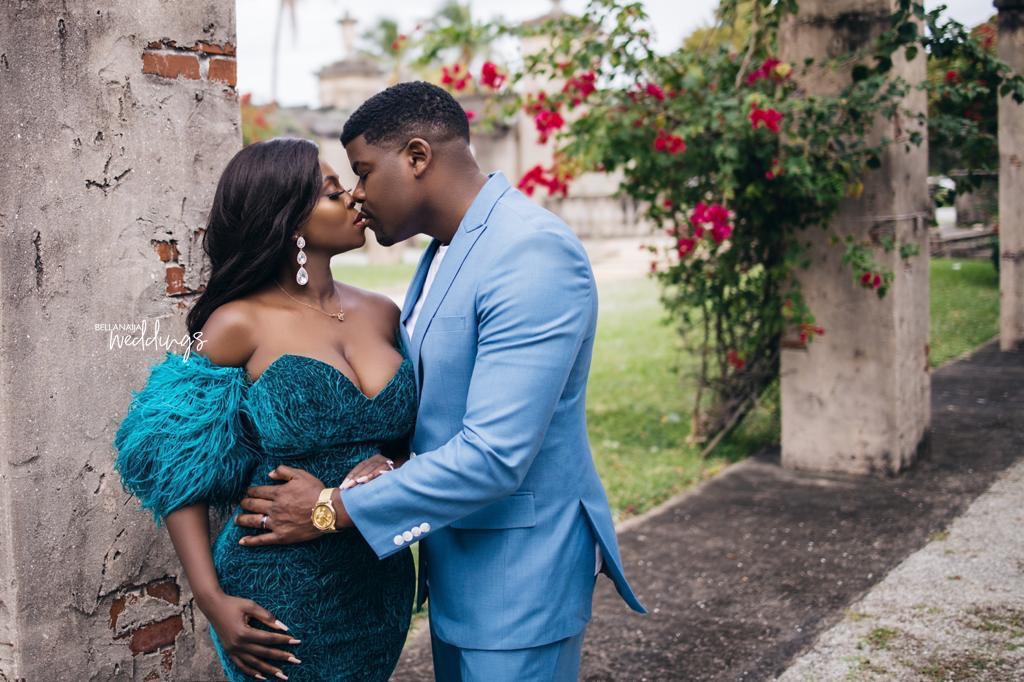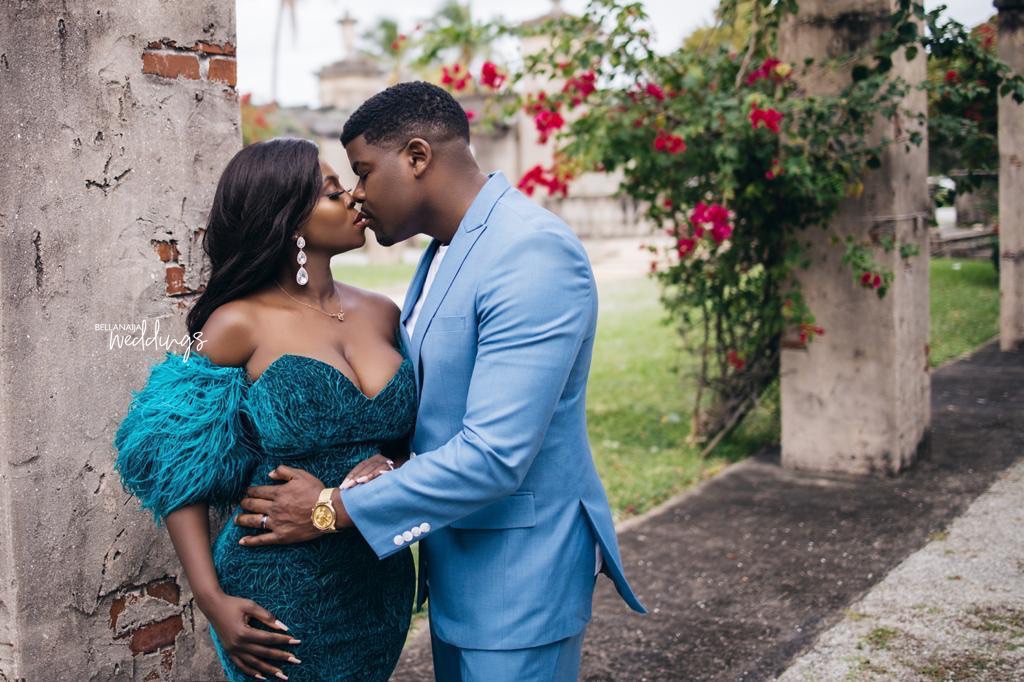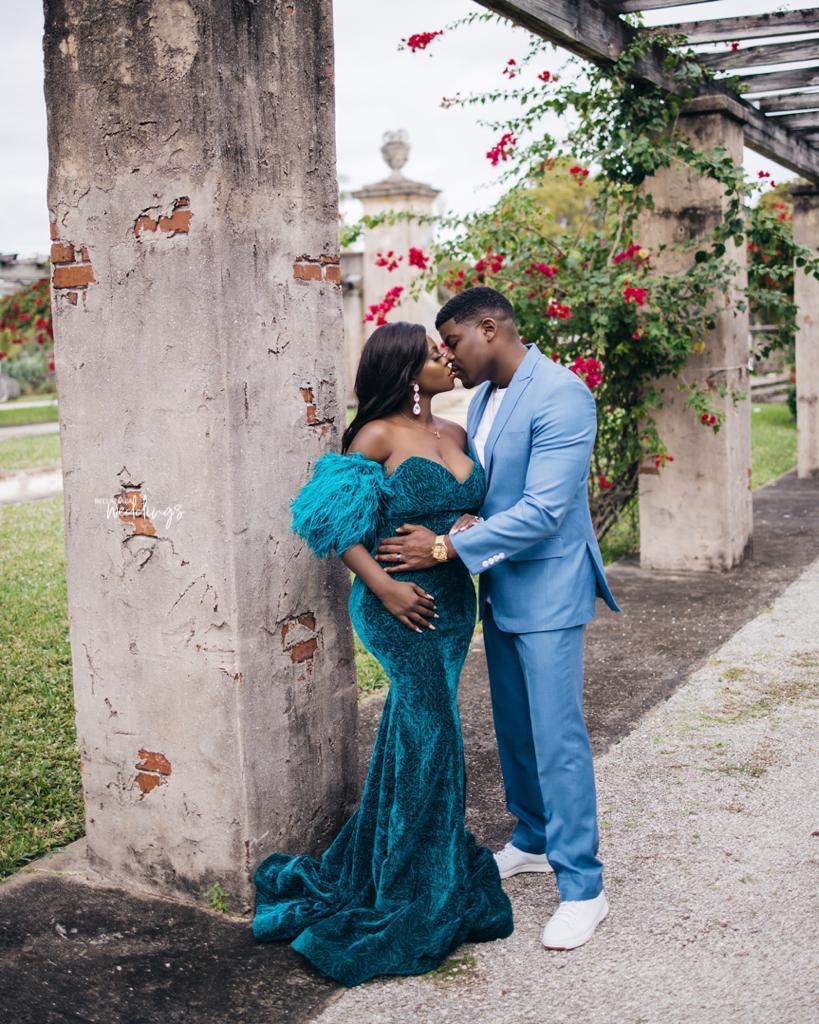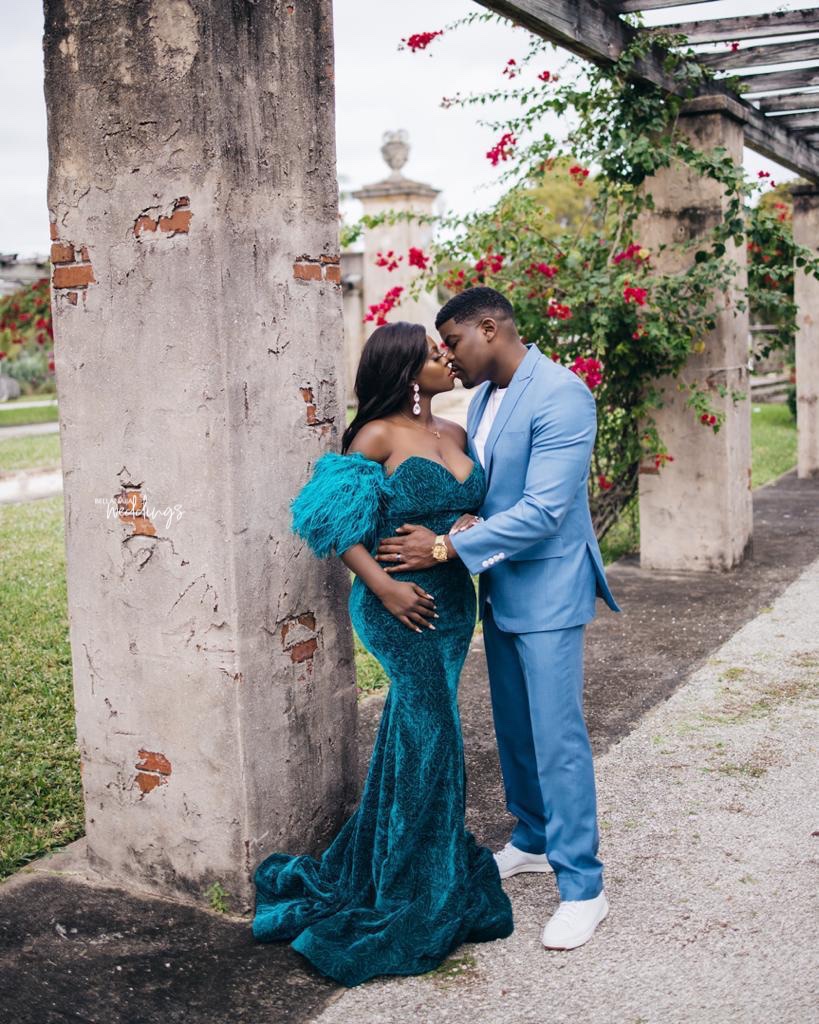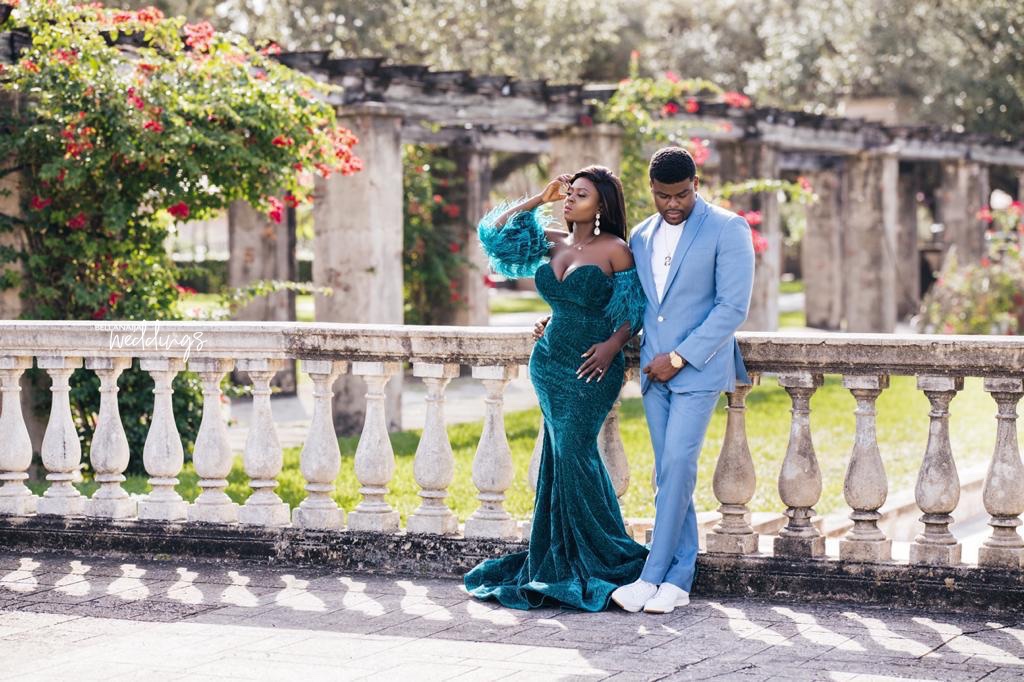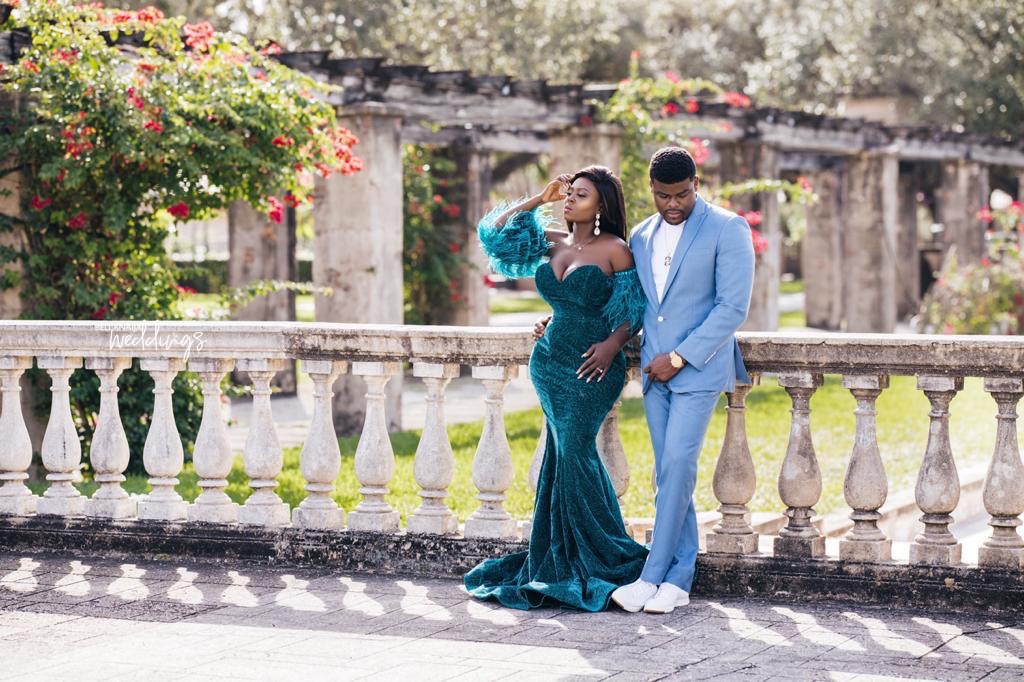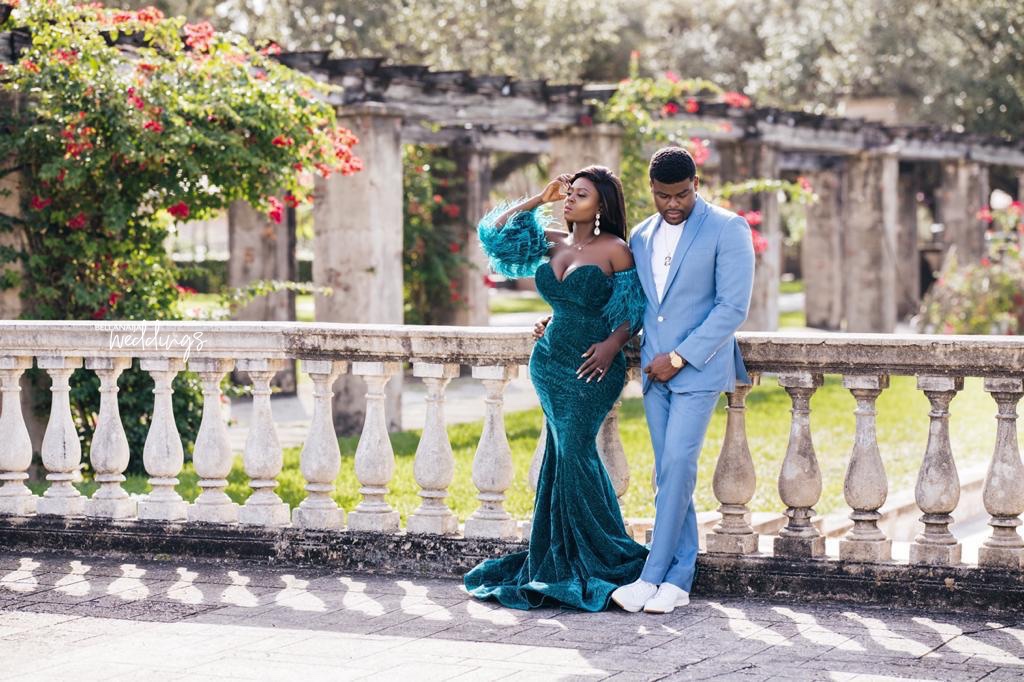 Credits
Photography: @stanlophotography
Makeup: @mua_ttt_tia
Stylist: @Vtabi_official