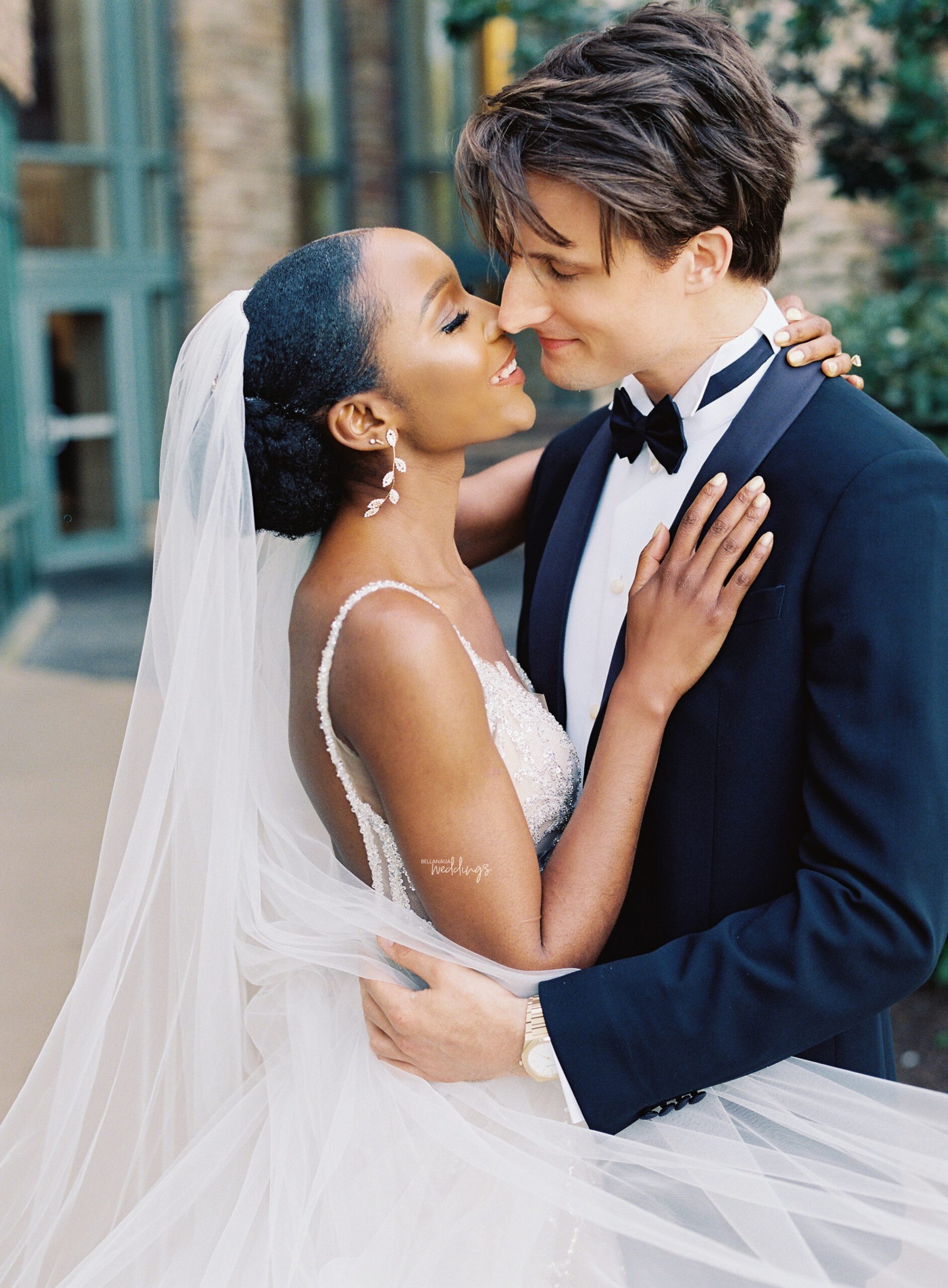 It is another beautiful day on the streets of love and Nonny and Brendan are adding sunshine to our day!
They say soccer has a way of bringing people together and how these sweethearts met is enough reason to believe this. Yes, they crossed paths while playing for the soccer team at the university. They eventually became friends and their friendship blossomed into something even more beautiful. Brandan went down on one knee and asked the love of his life, Nonny to marry him and of course, she said 'yes'!
Now, it is love in the air as they say 'I do' in a dreamy outdoor white wedding ceremony. Their sweet love is sending us one key message – finding the love of your life comes with so much happiness! We simply can't get enough of the warmth and beauty of their white wedding and we bet you will love them as much as we do.
Enjoy their white wedding photos below: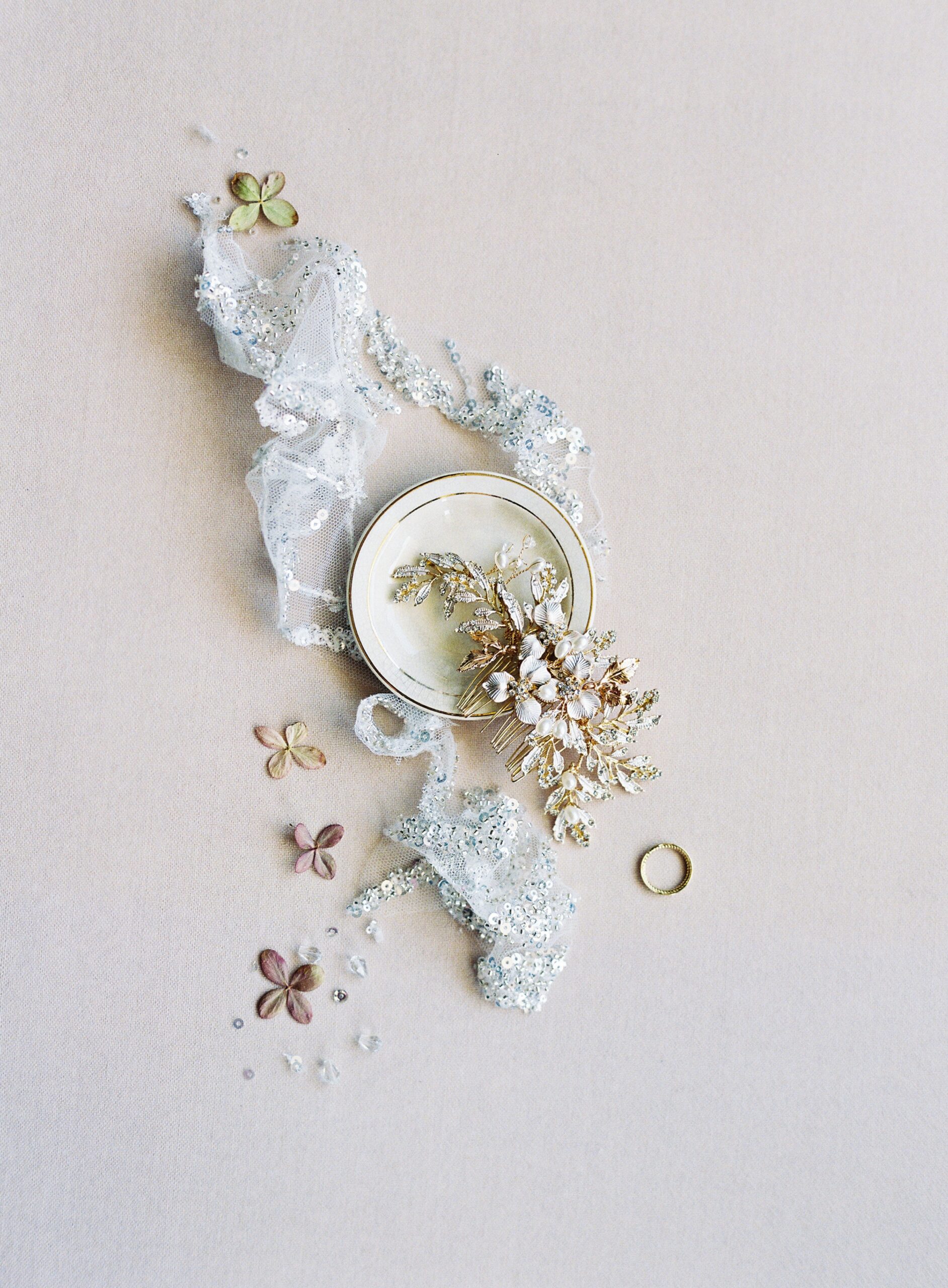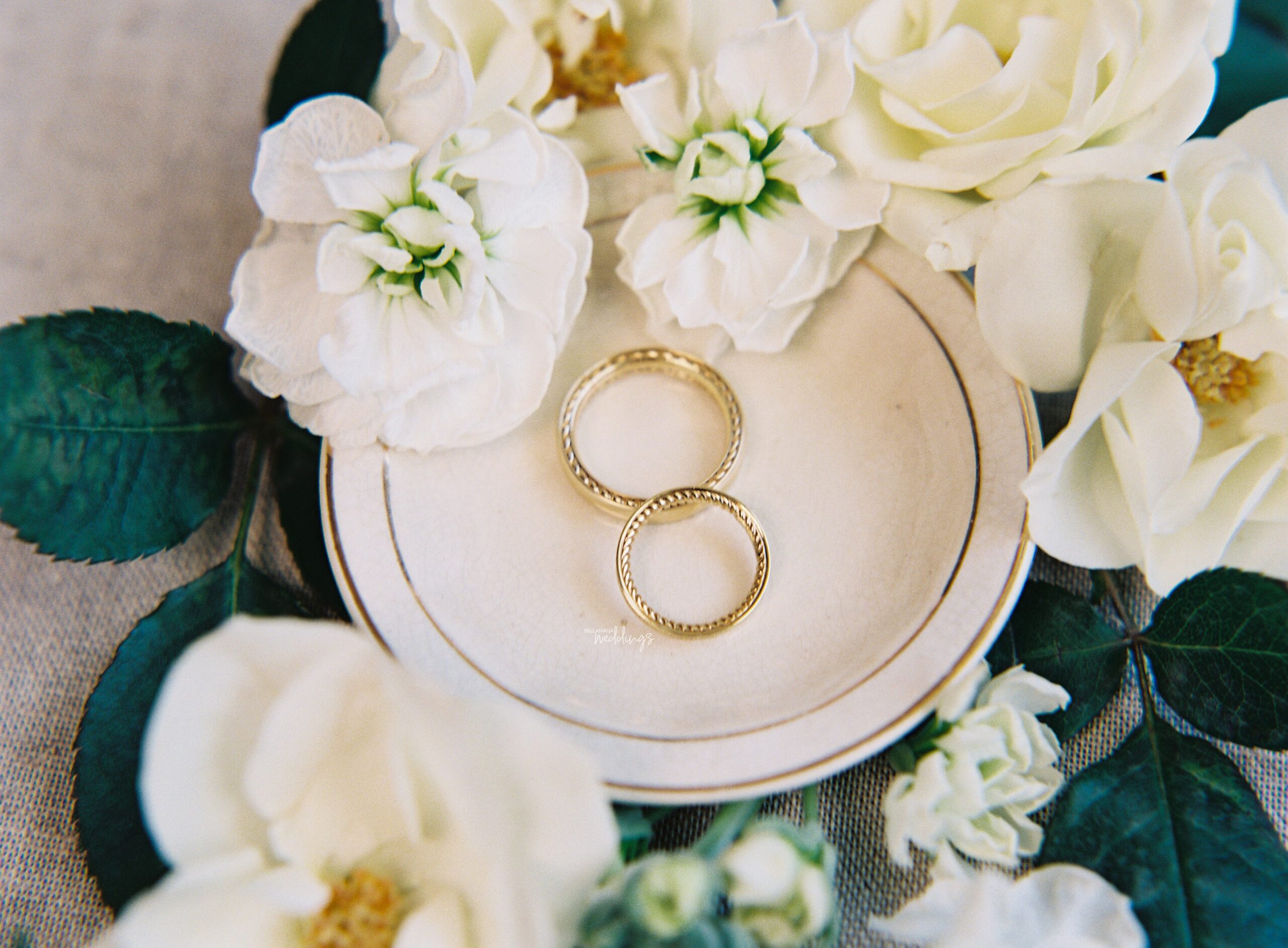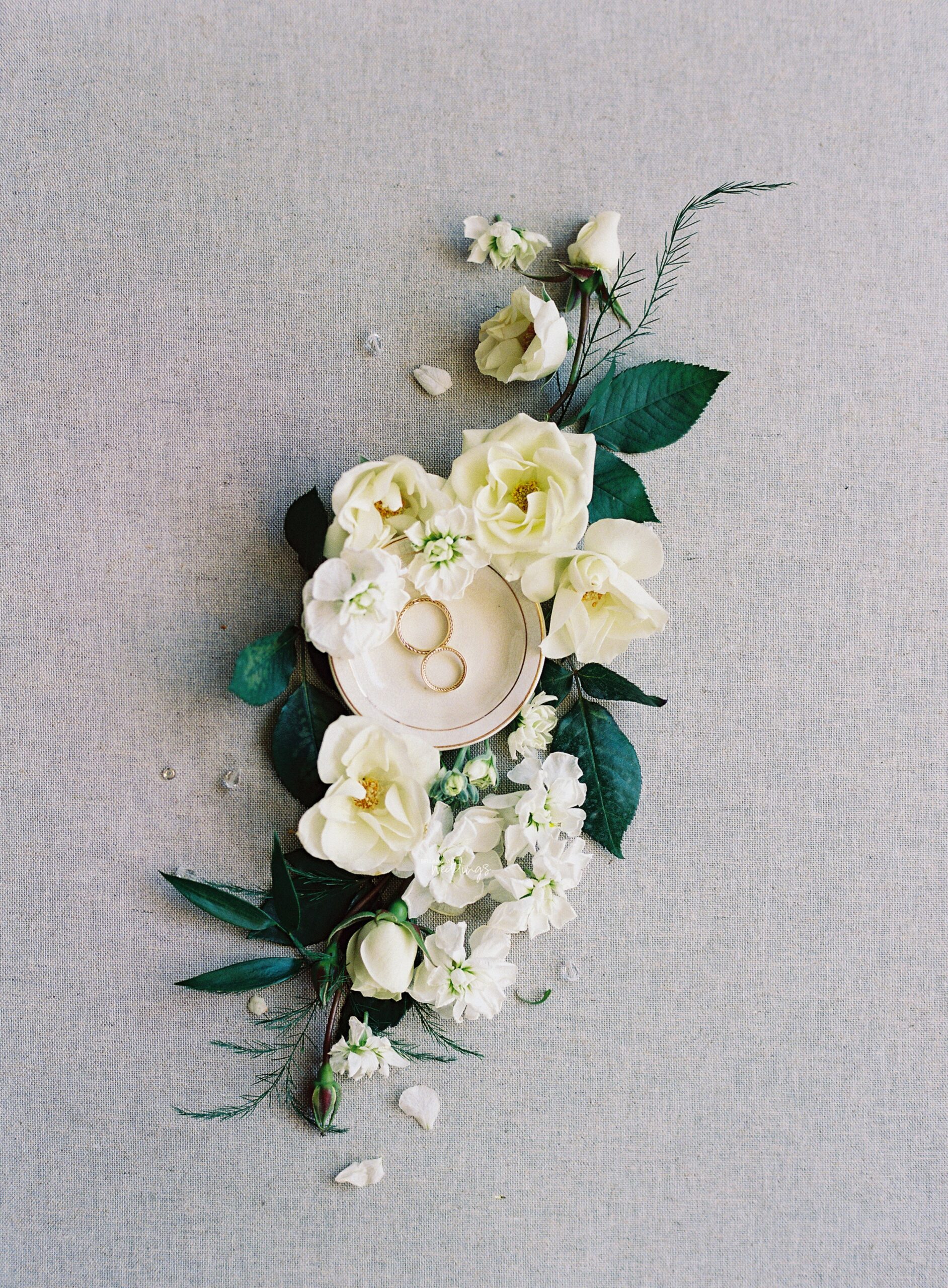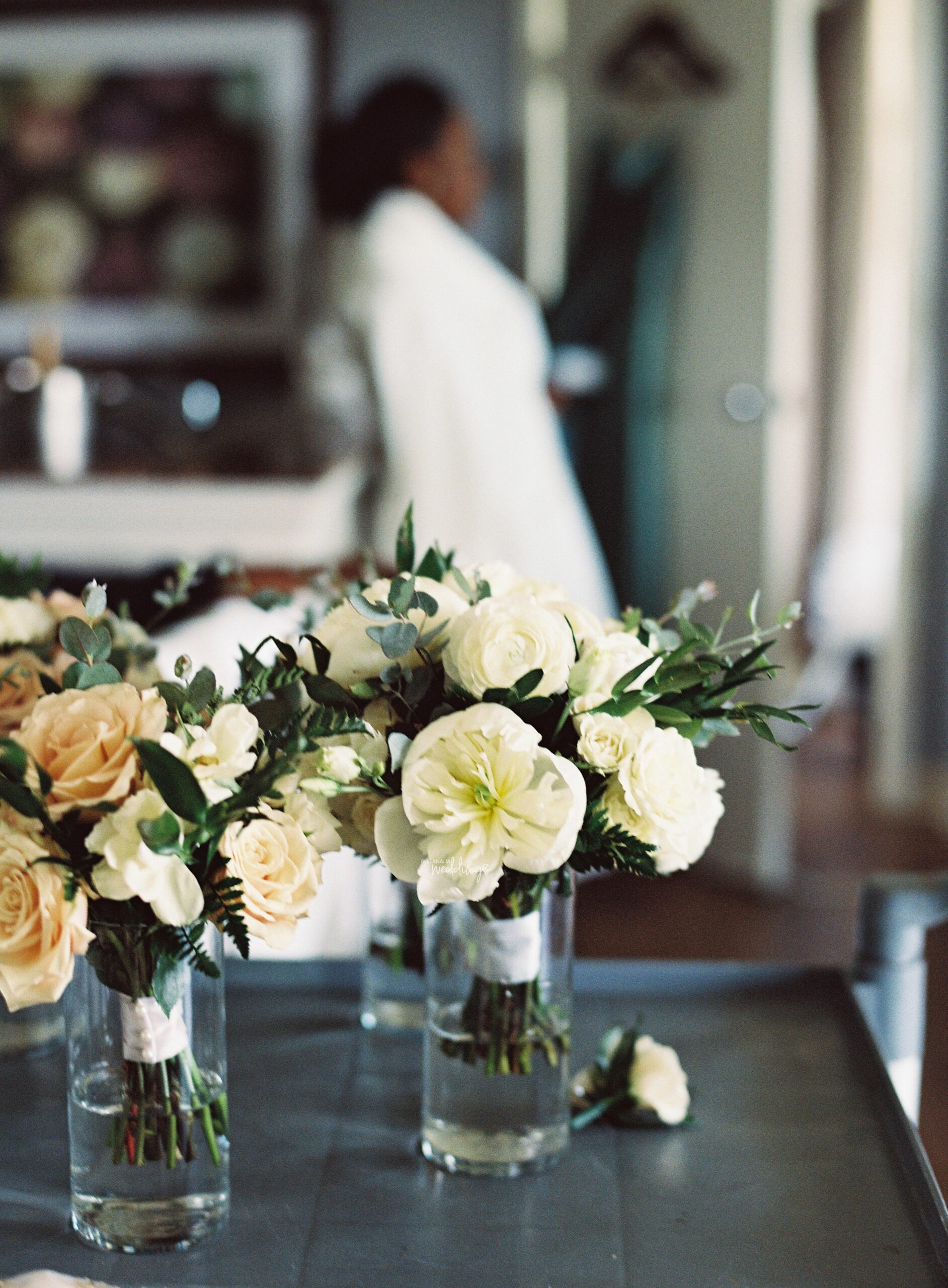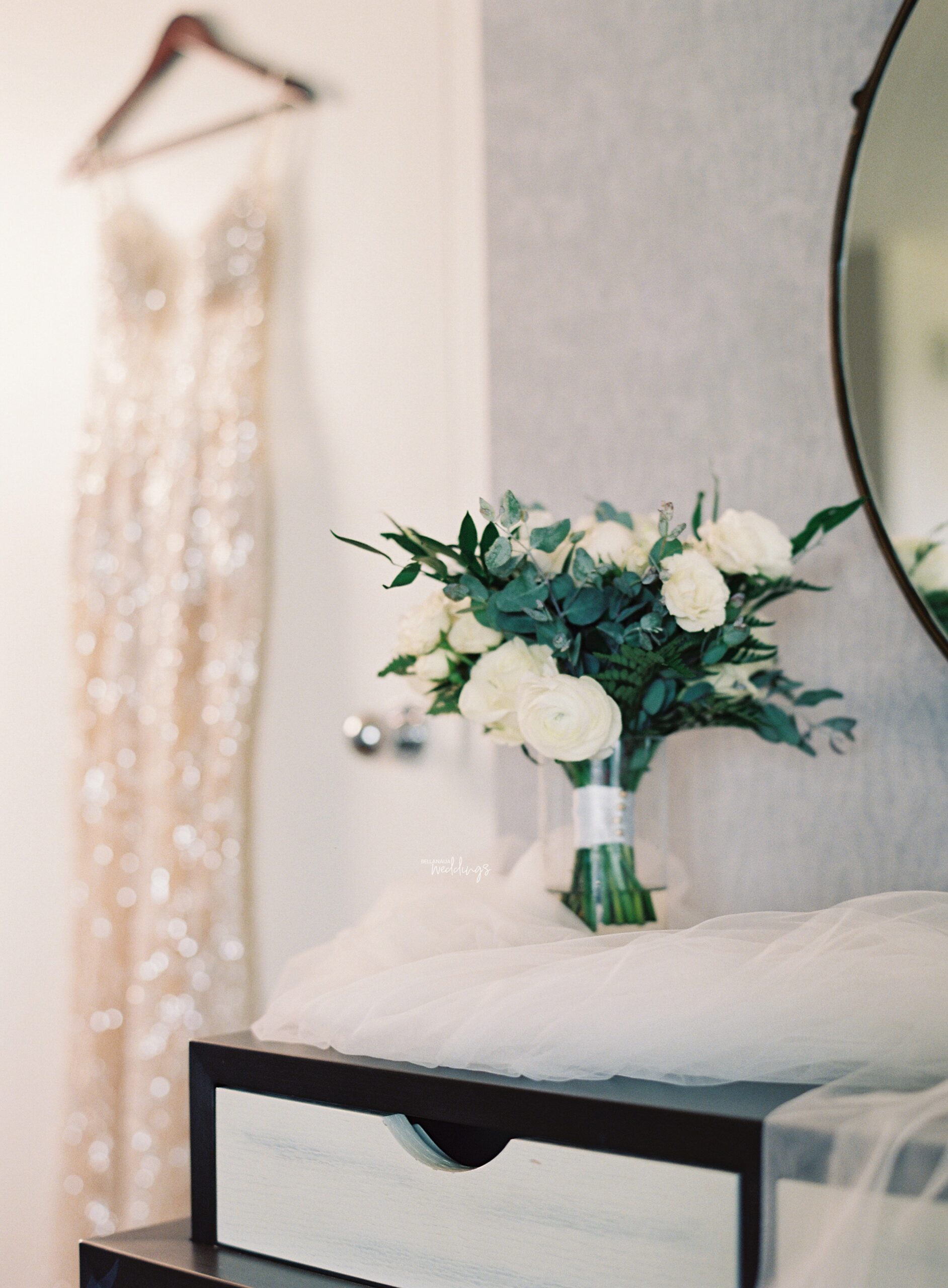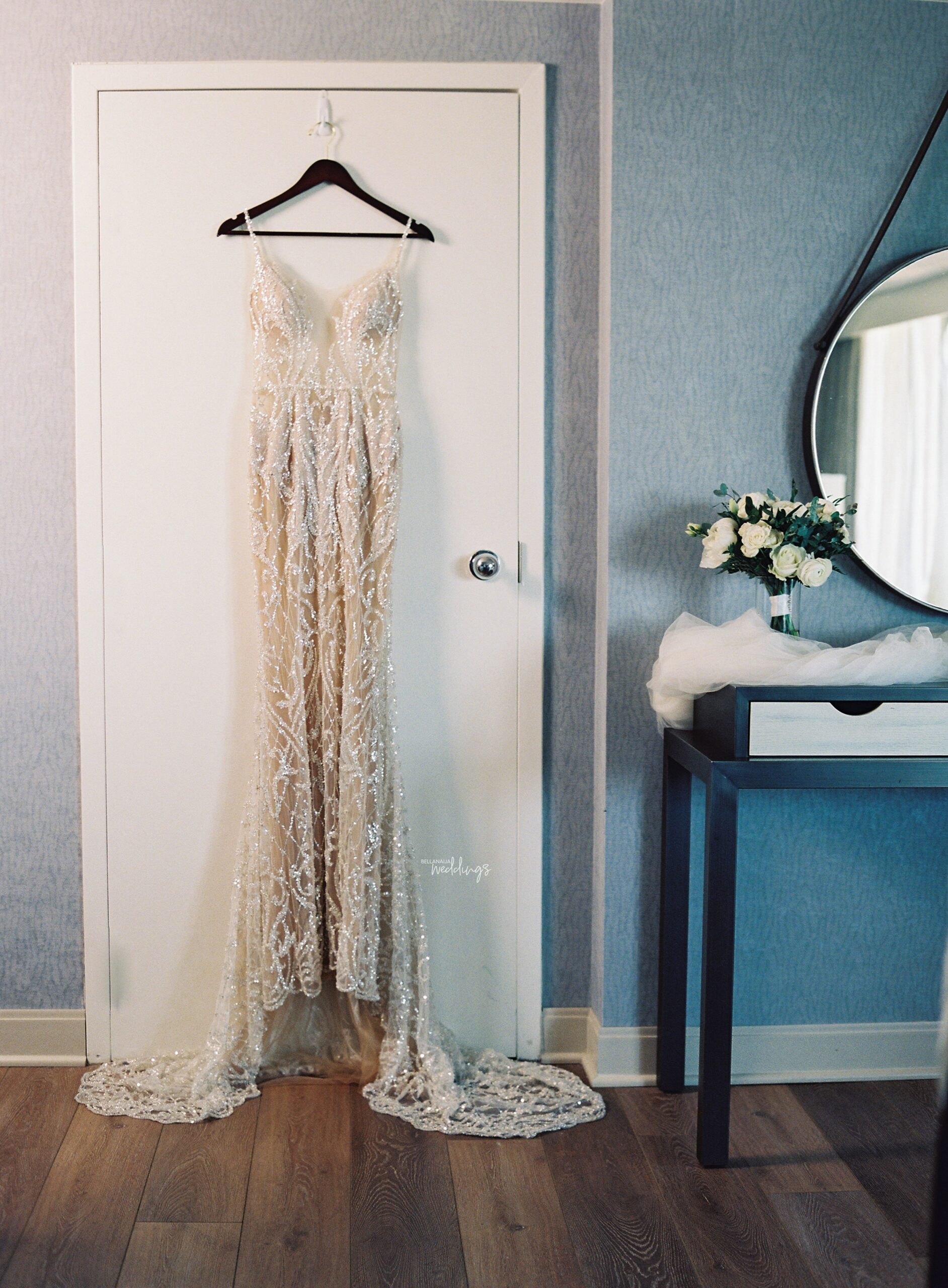 Their love story as shared by Brendan:
Nonny and I met on one of the first days of my sophomore year of college in 2009. We were both playing soccer as part of the men's and women's soccer clubs, and during the walk back to our dorms with a small group of friends, we ended up walking next to each other for a bit. We saw each other more through mutual friends and started sitting next to each other in our psychology class later that year. We also walked back from class together often.
Nonny and her favourite squad!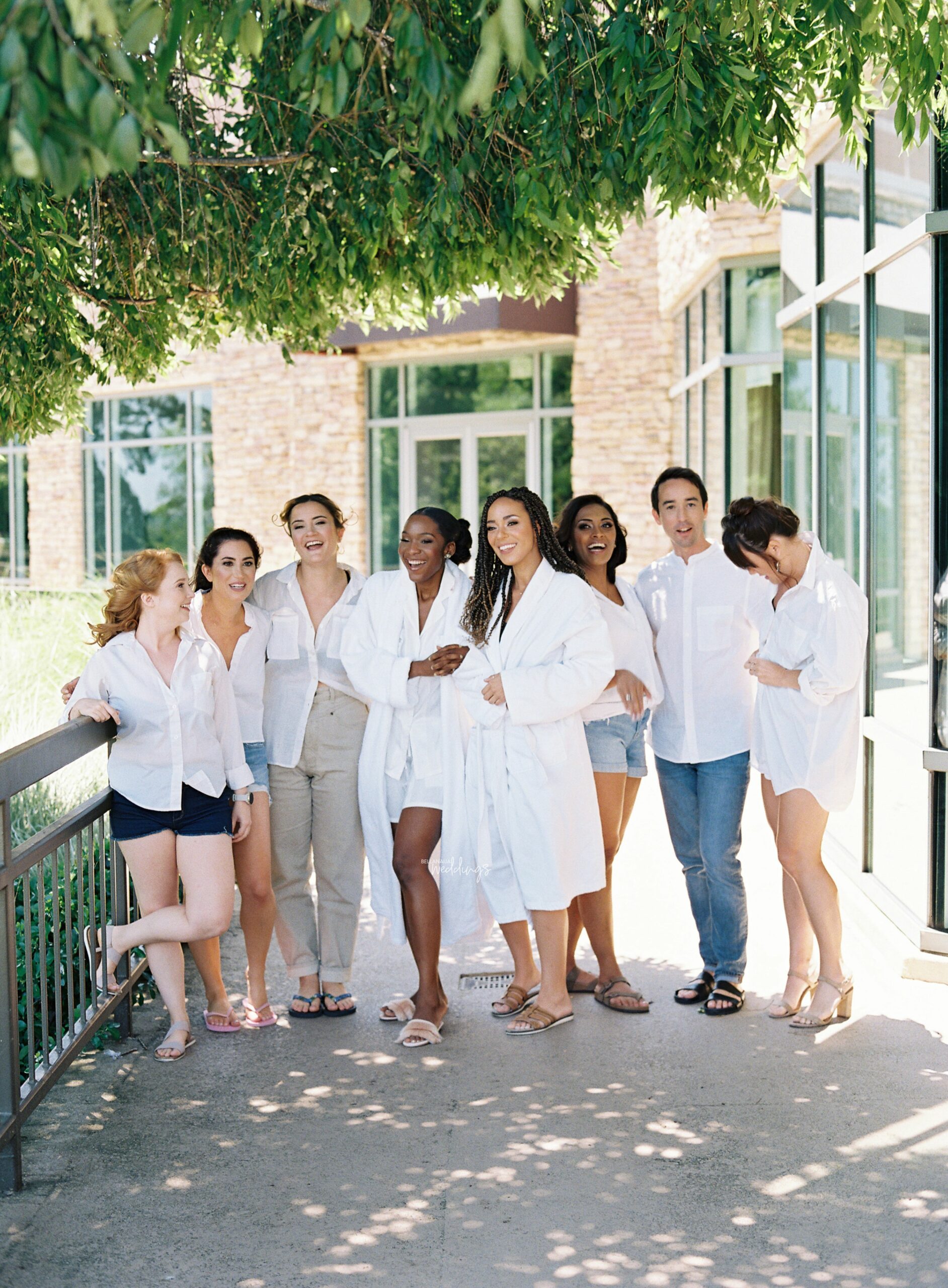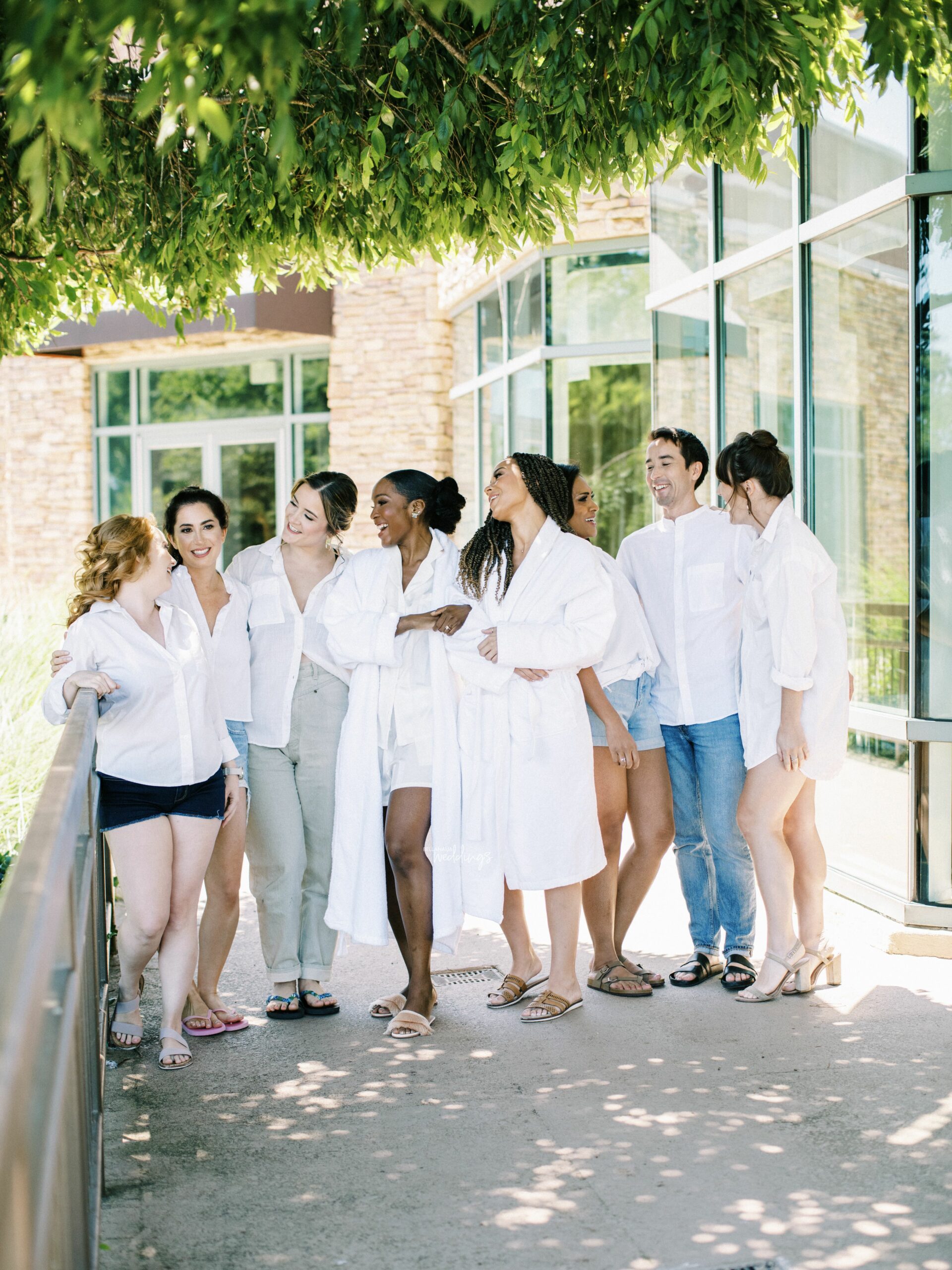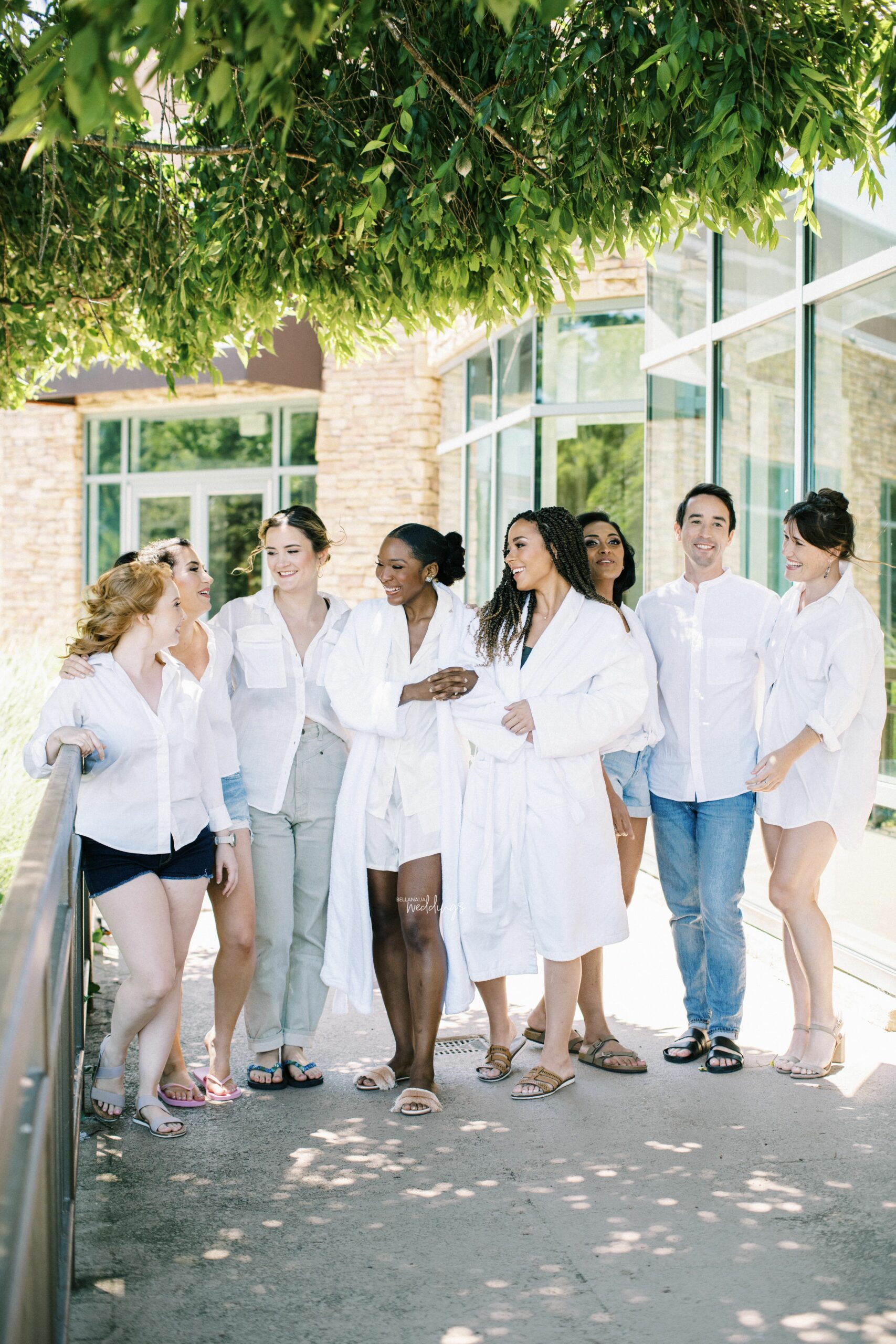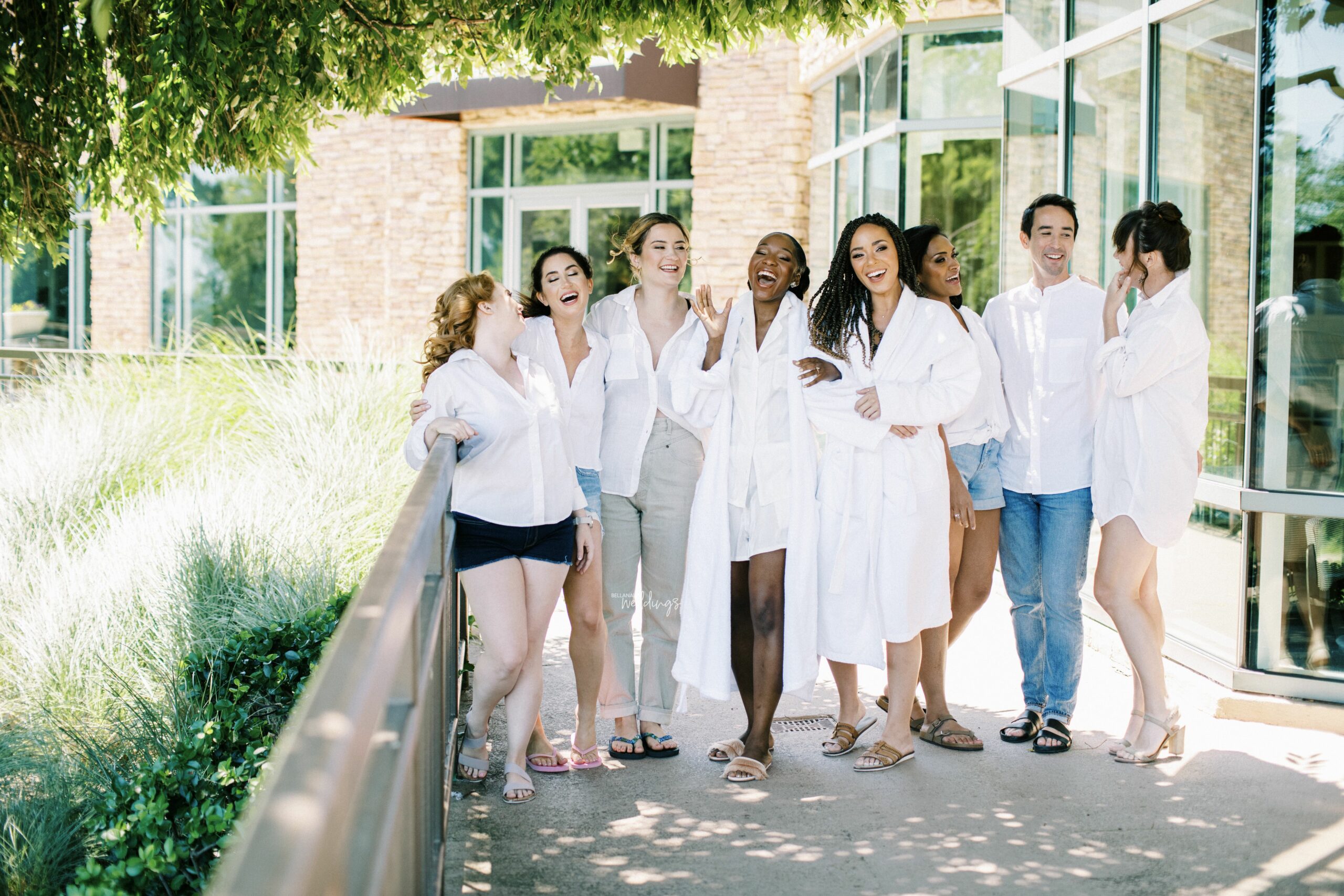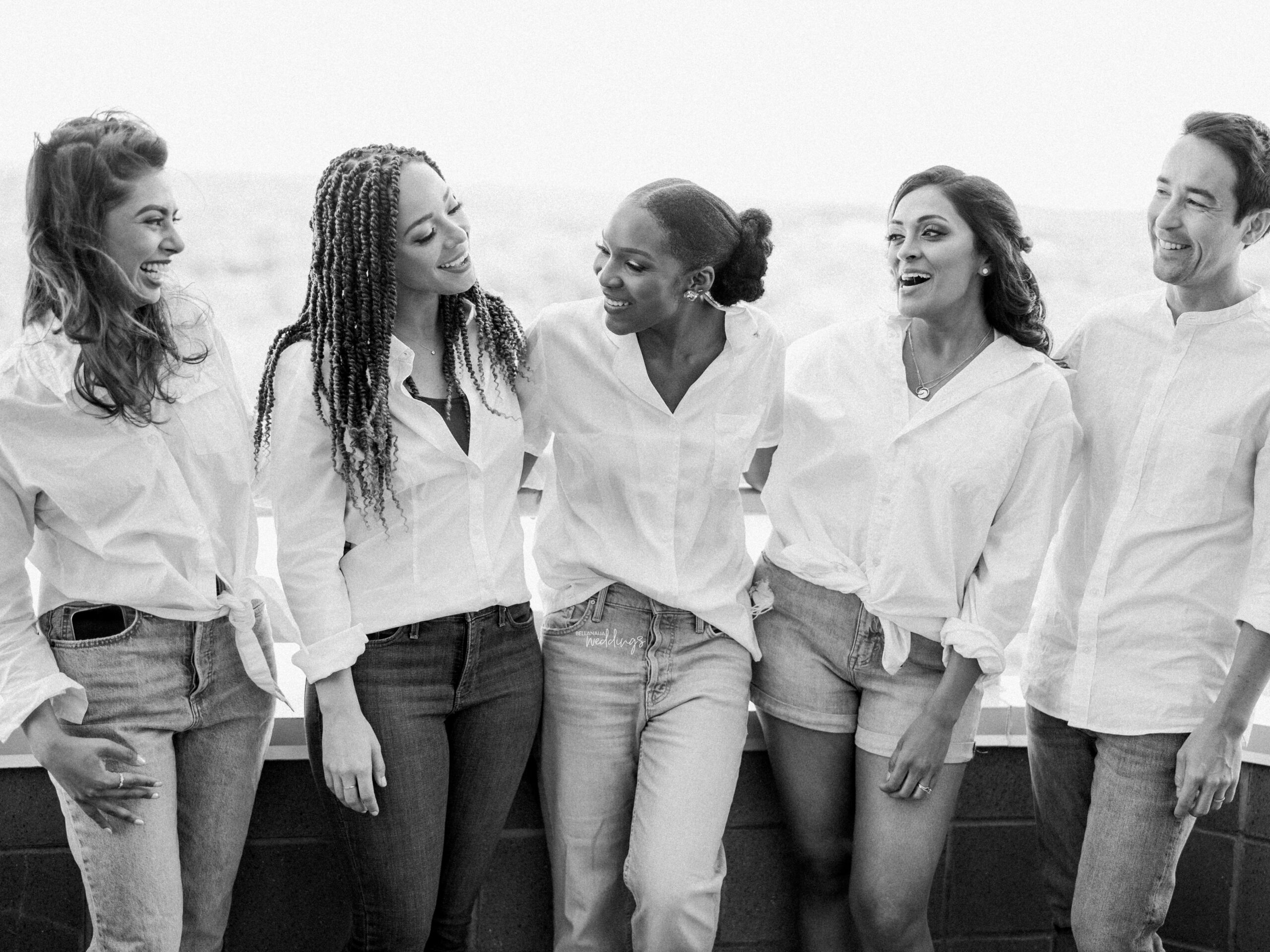 We gradually became closer through lots of hangouts over the years, and finally, friendship turned into dating our senior year. After a year of travelling the world, often to different places, we moved to NYC together. We have been through so many phases together – Law school, living in separate boroughs, living in the same studio apartment, living with each other's families at the beginning of the pandemic and eventually, making our Brooklyn apartment a real home.
Awww… So precious!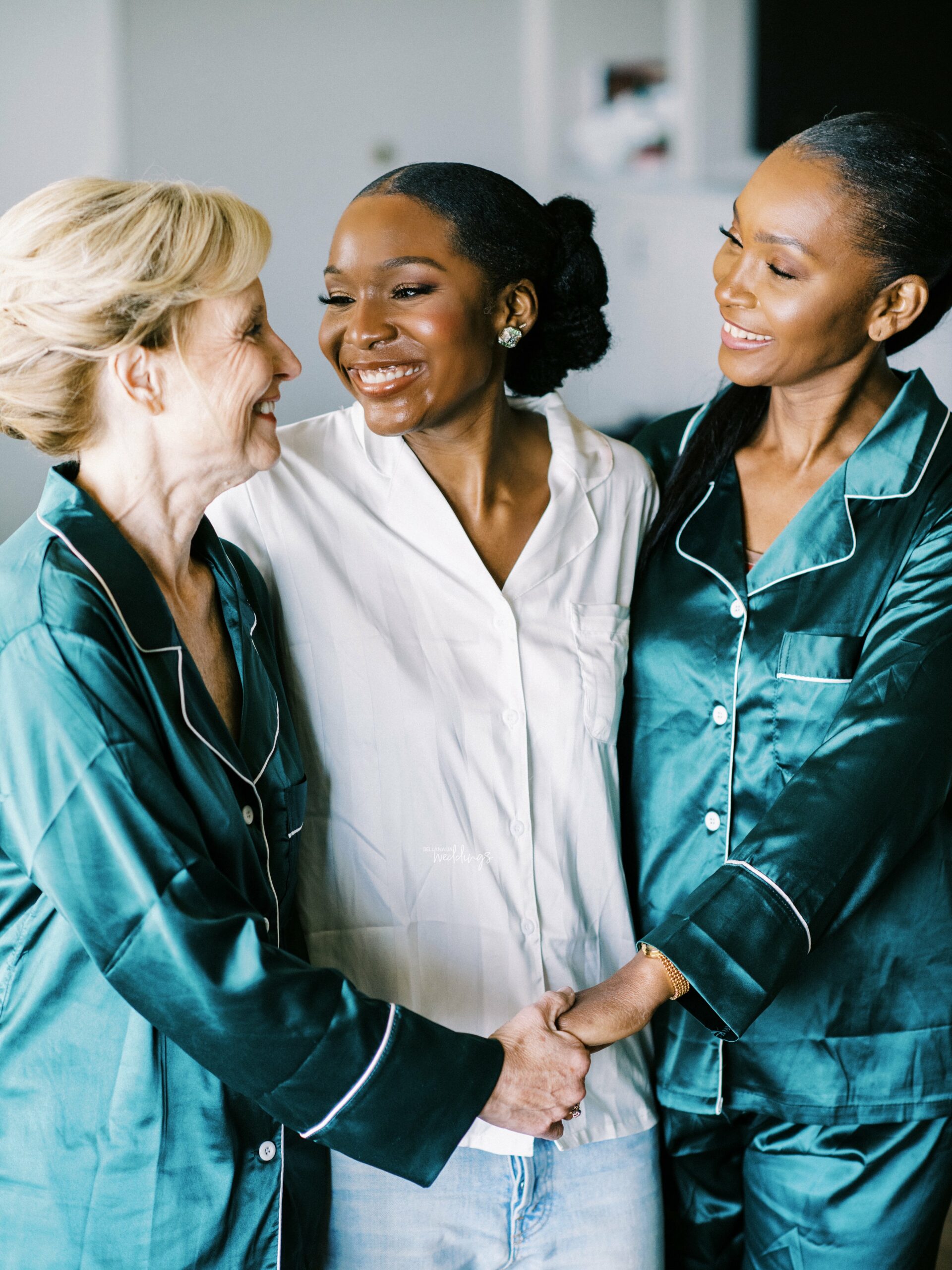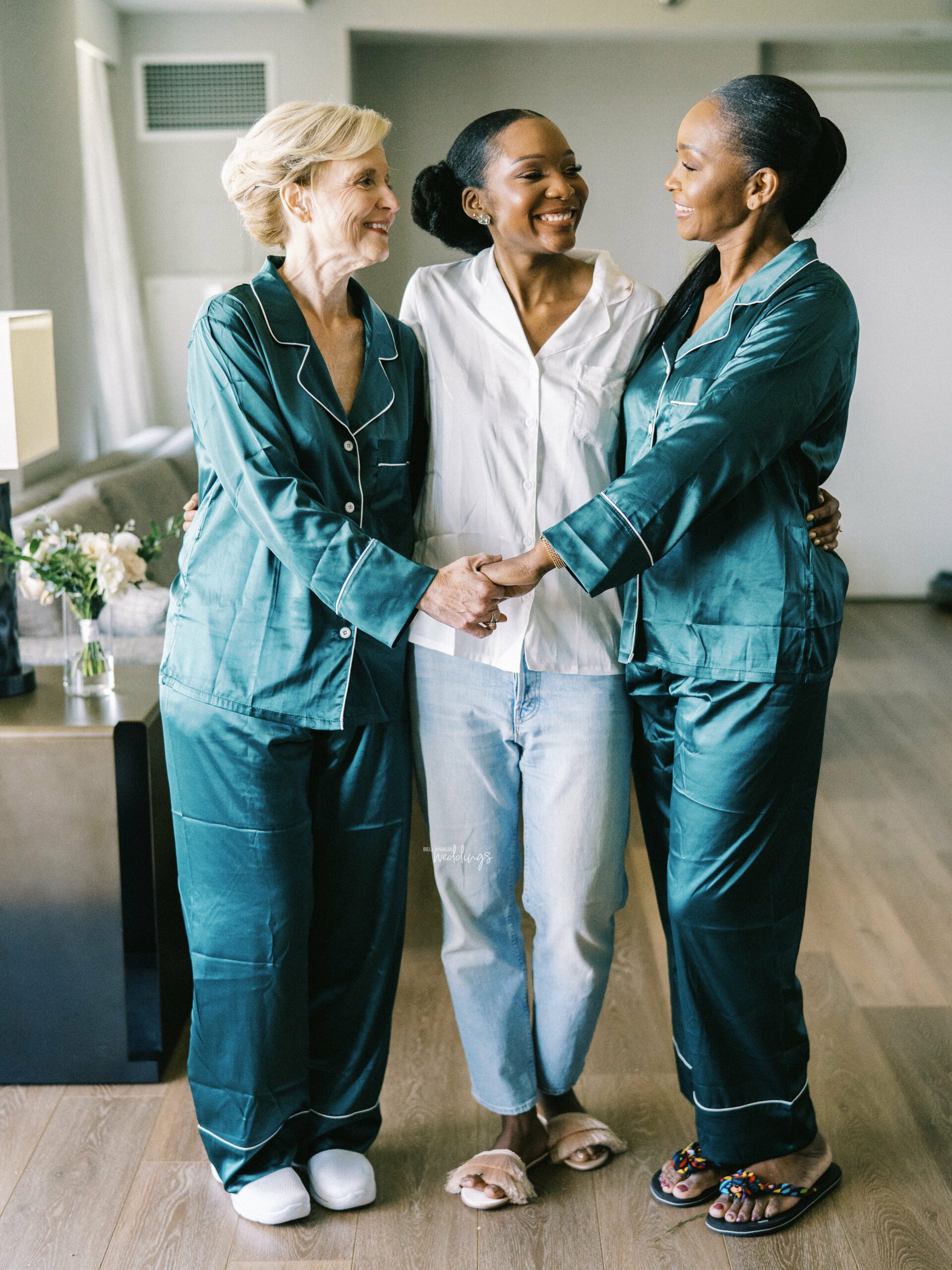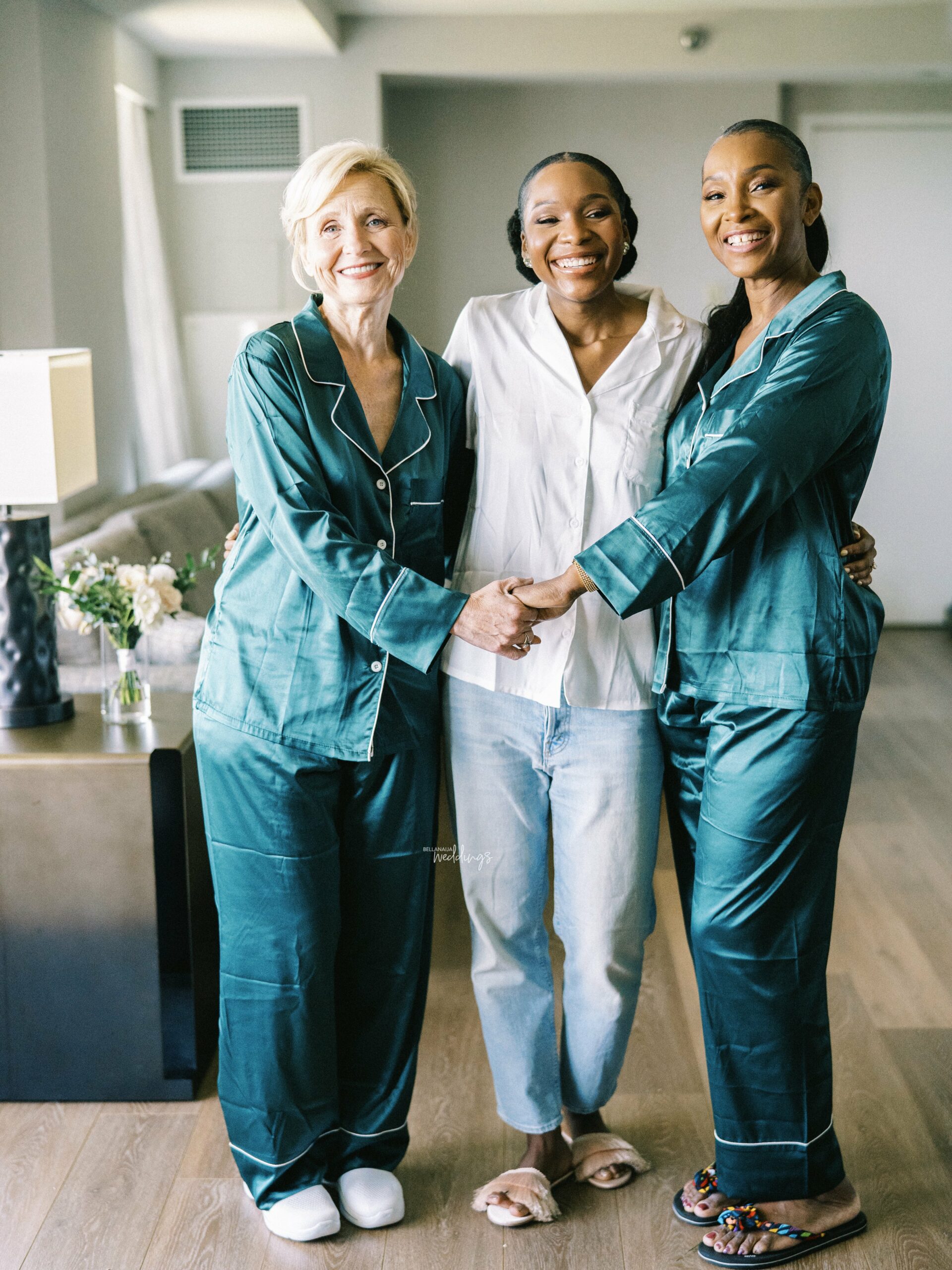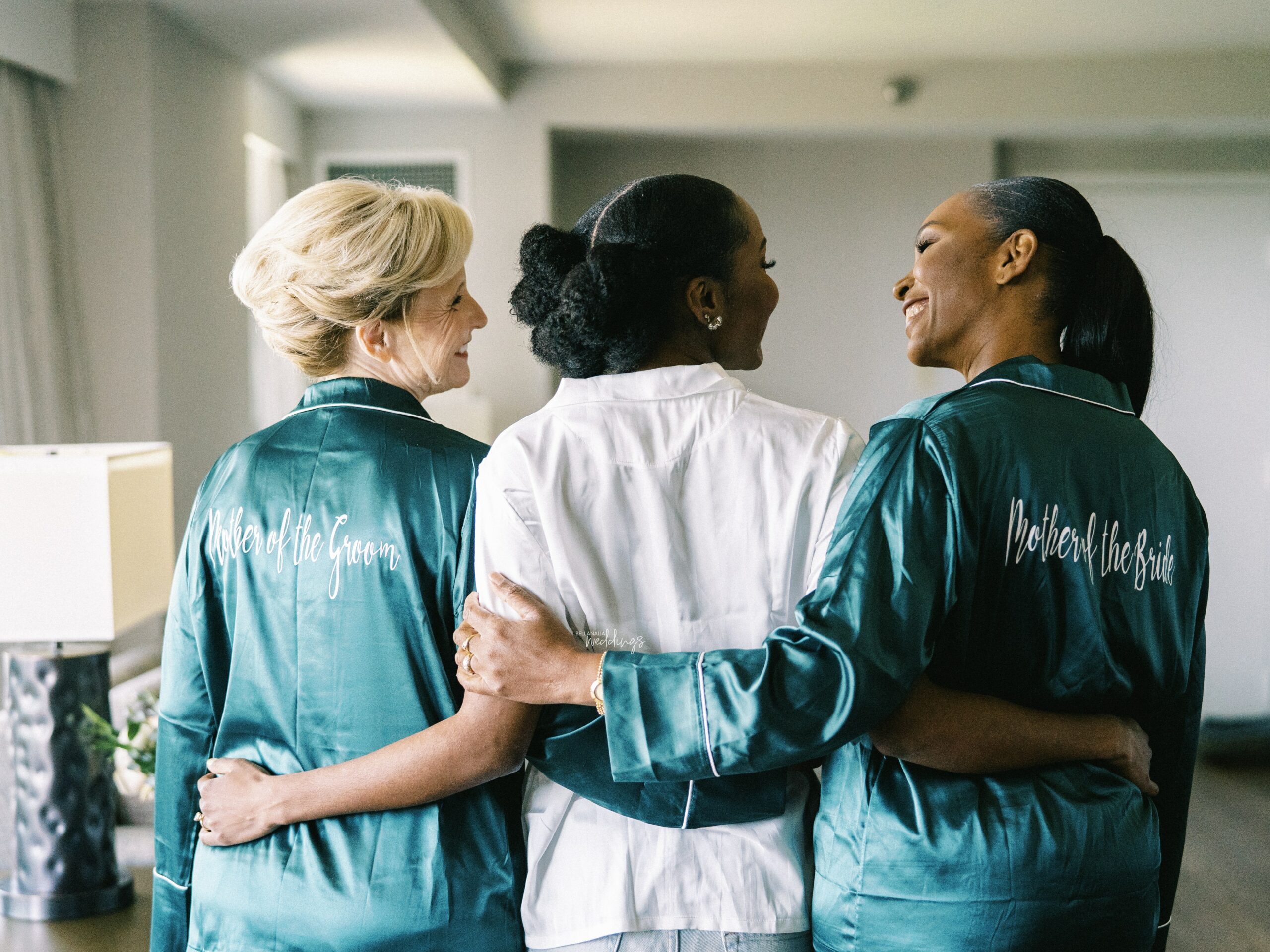 Nonny is so special to me because she gives great hugs, and her smile lights up every room she is in. She is someone I can learn more about every day, even after 13 years of knowing her. She is someone that I enjoy sharing with because she is so kind to others and has a selfless approach to the world. It is easy to want to see her smile and do well.
Nonny made such a stunning bride!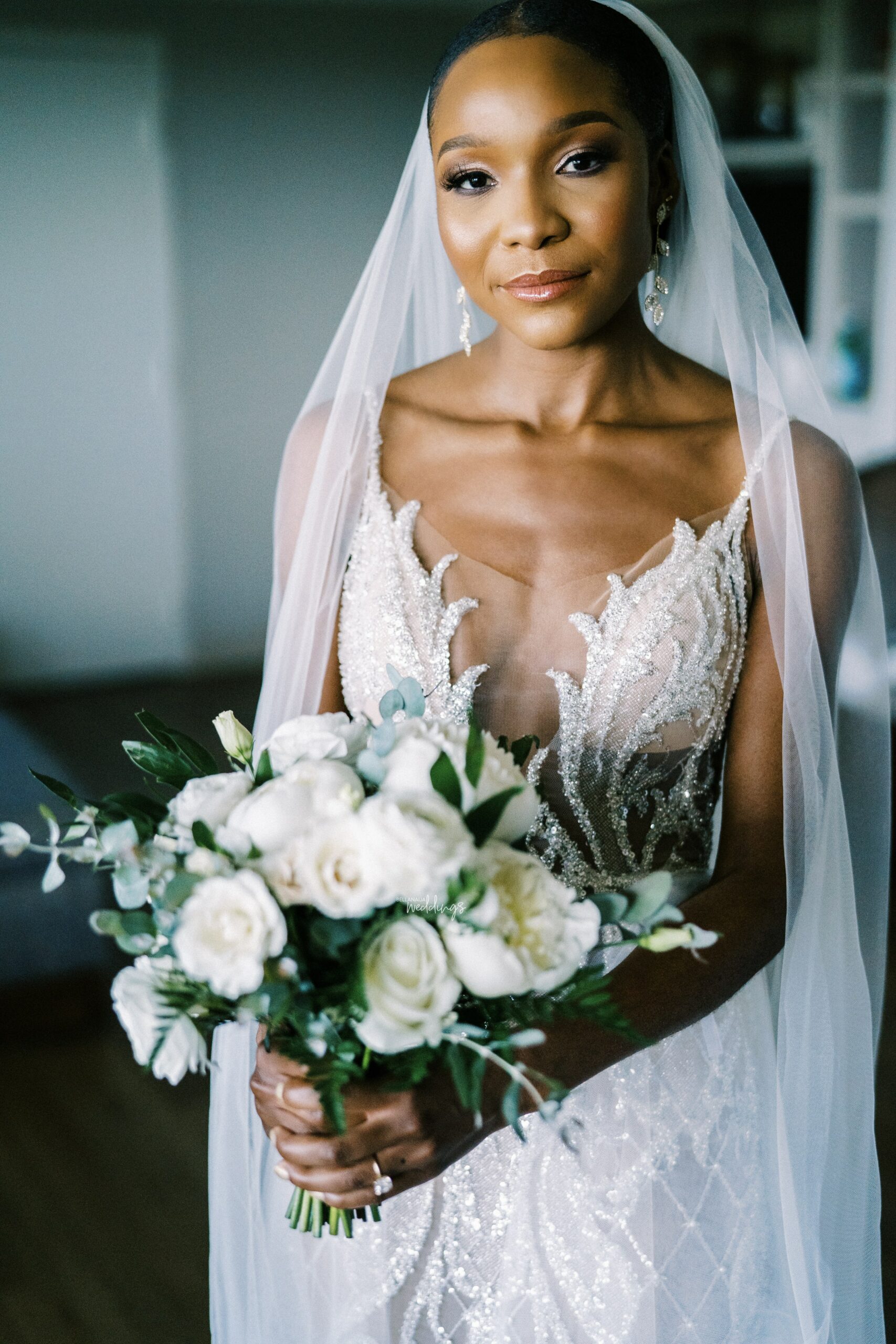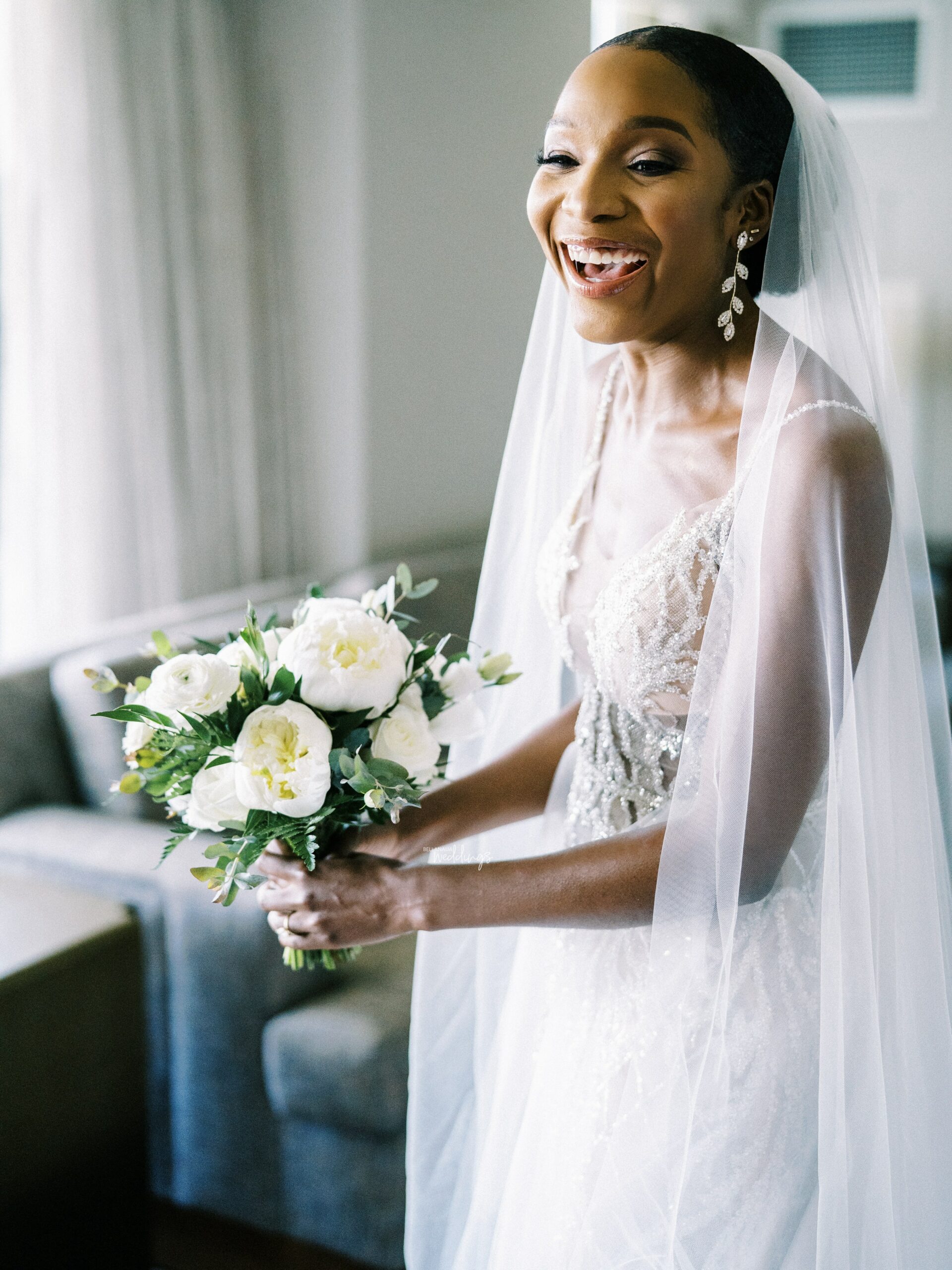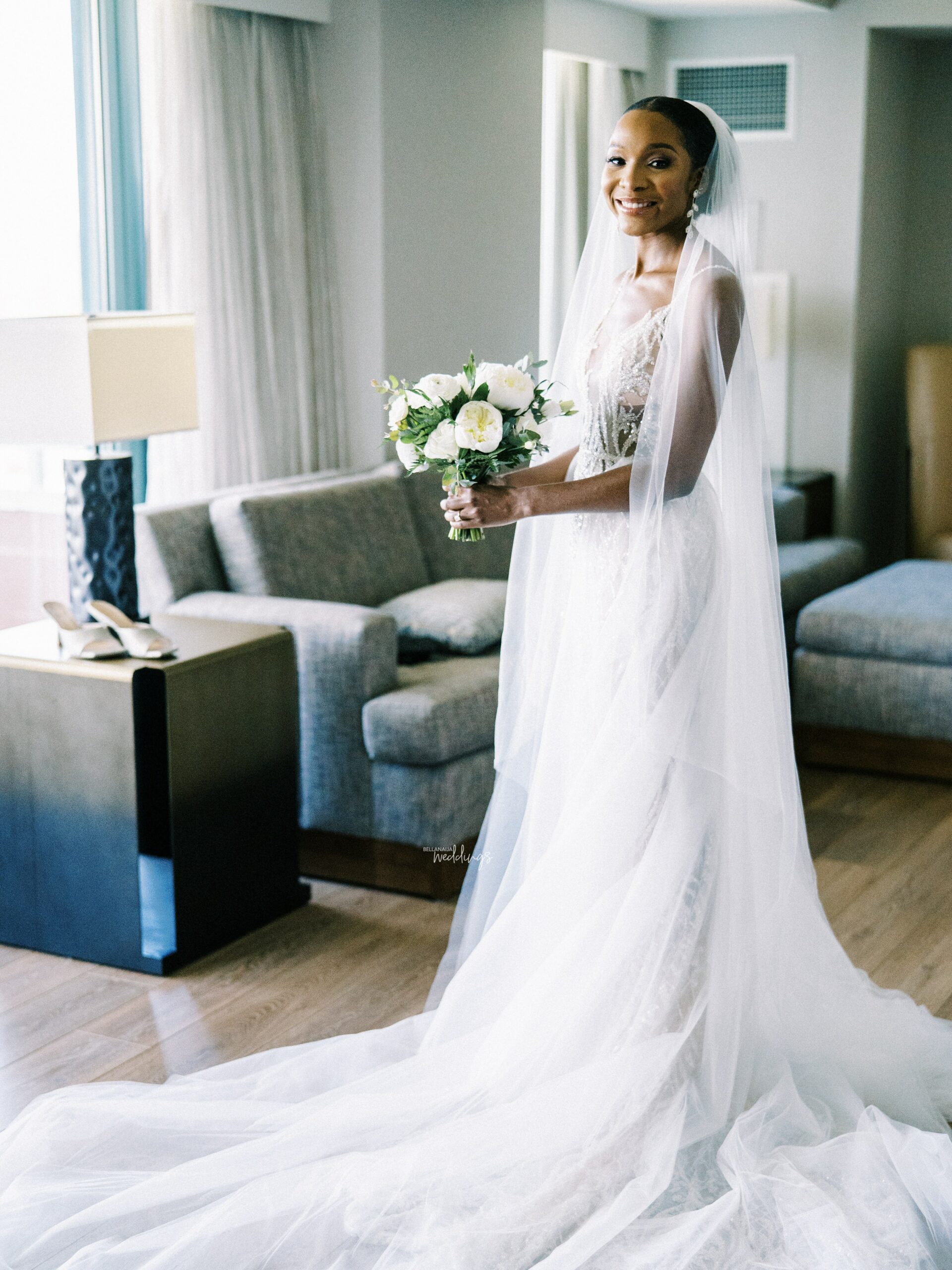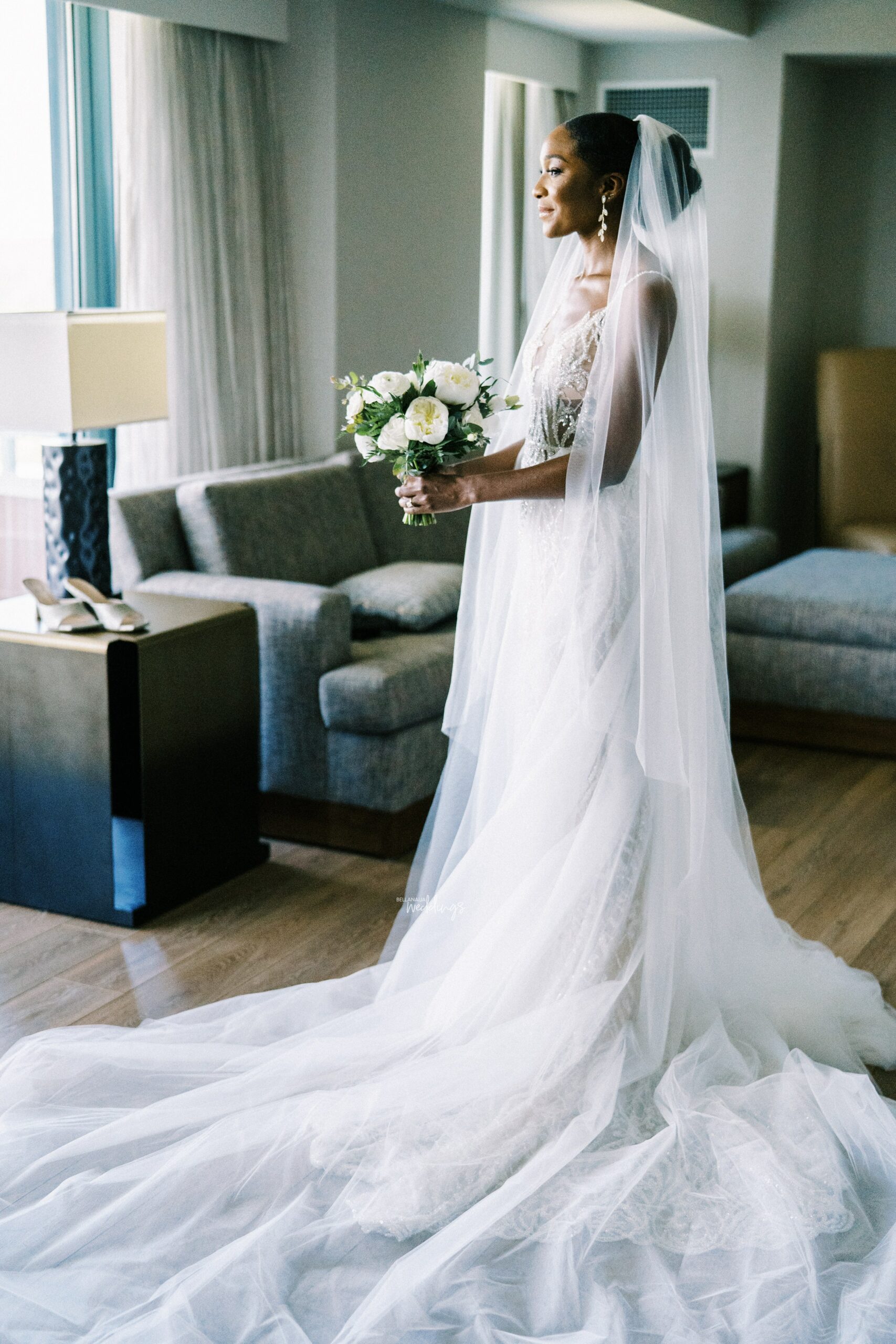 We enjoy playing soccer together, walking around the neighbourhood in Brooklyn, going to the farmers market, chilling, and dancing to music in their apartment. We laugh at my singing poorly or made-up songs, at lots of inside jokes about silly things, at made-up scenarios about our future selves or our family and friends, or old stories.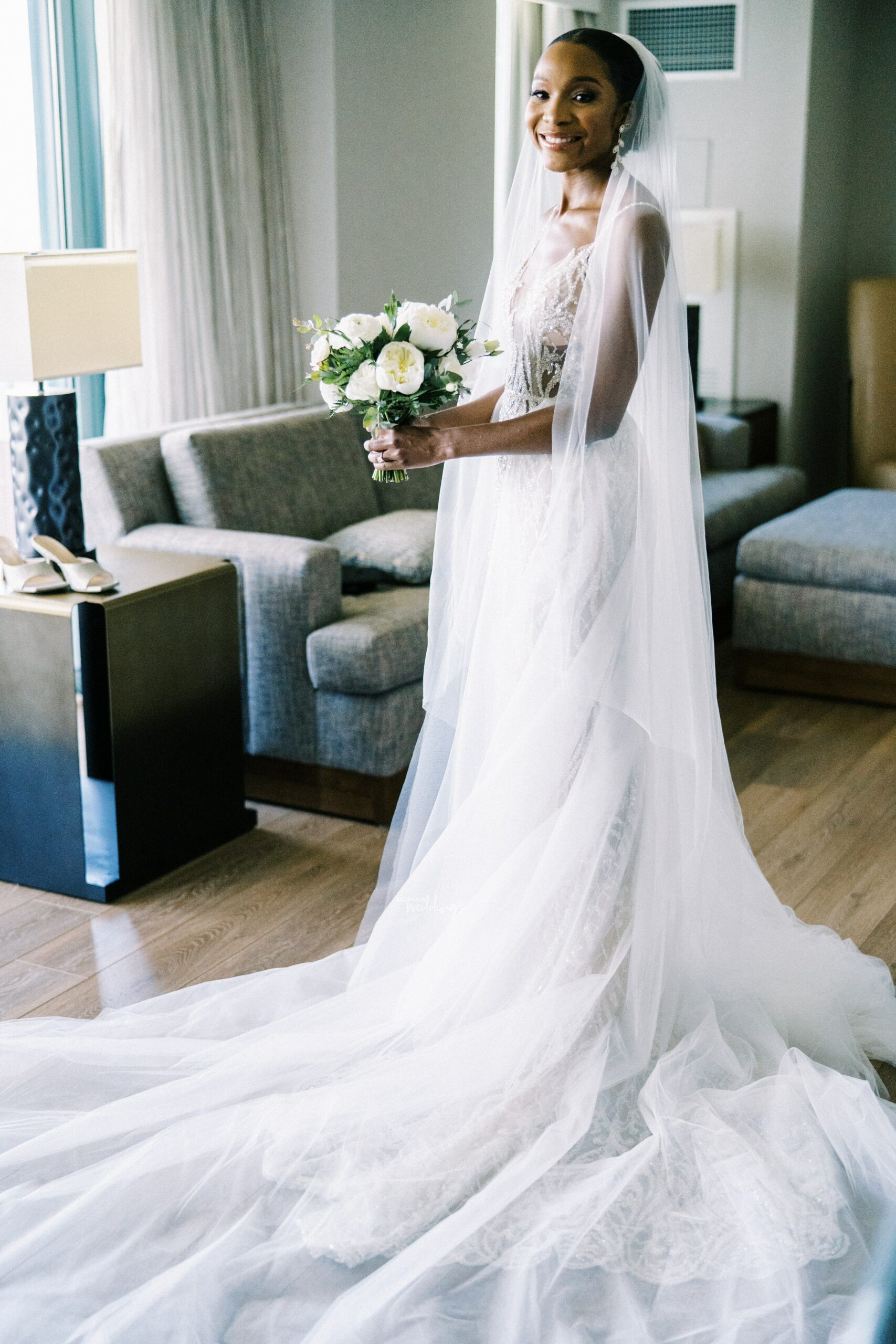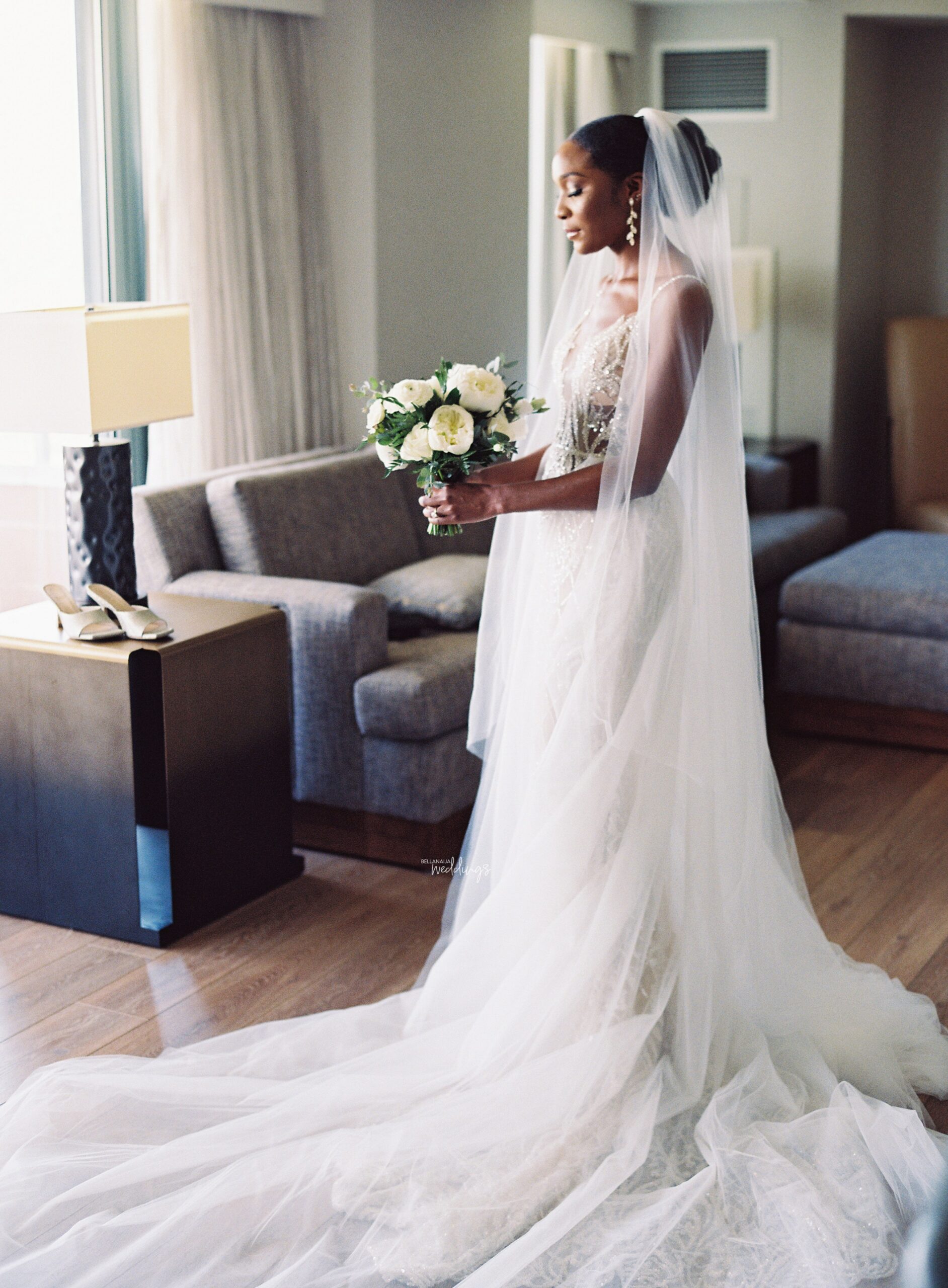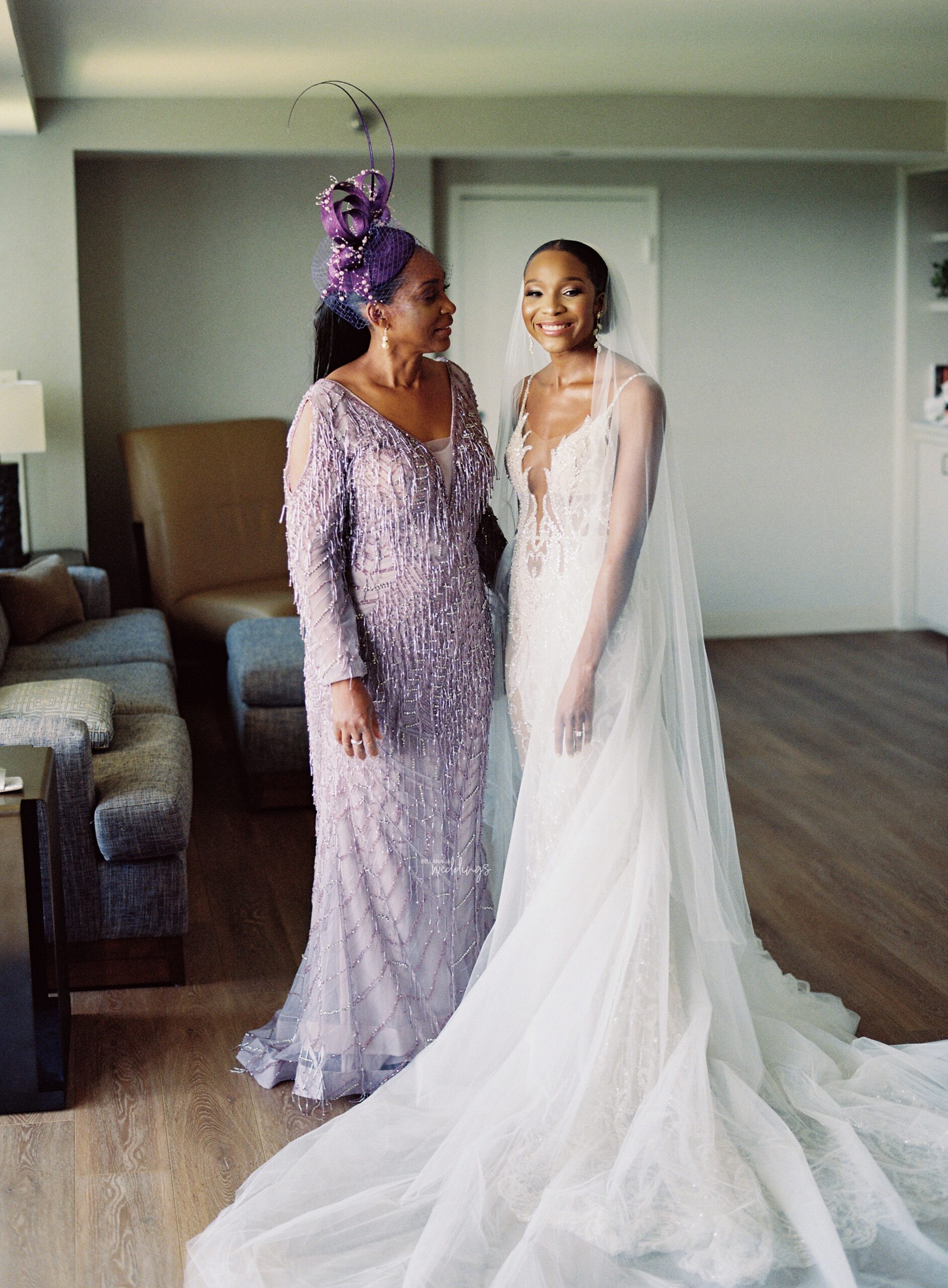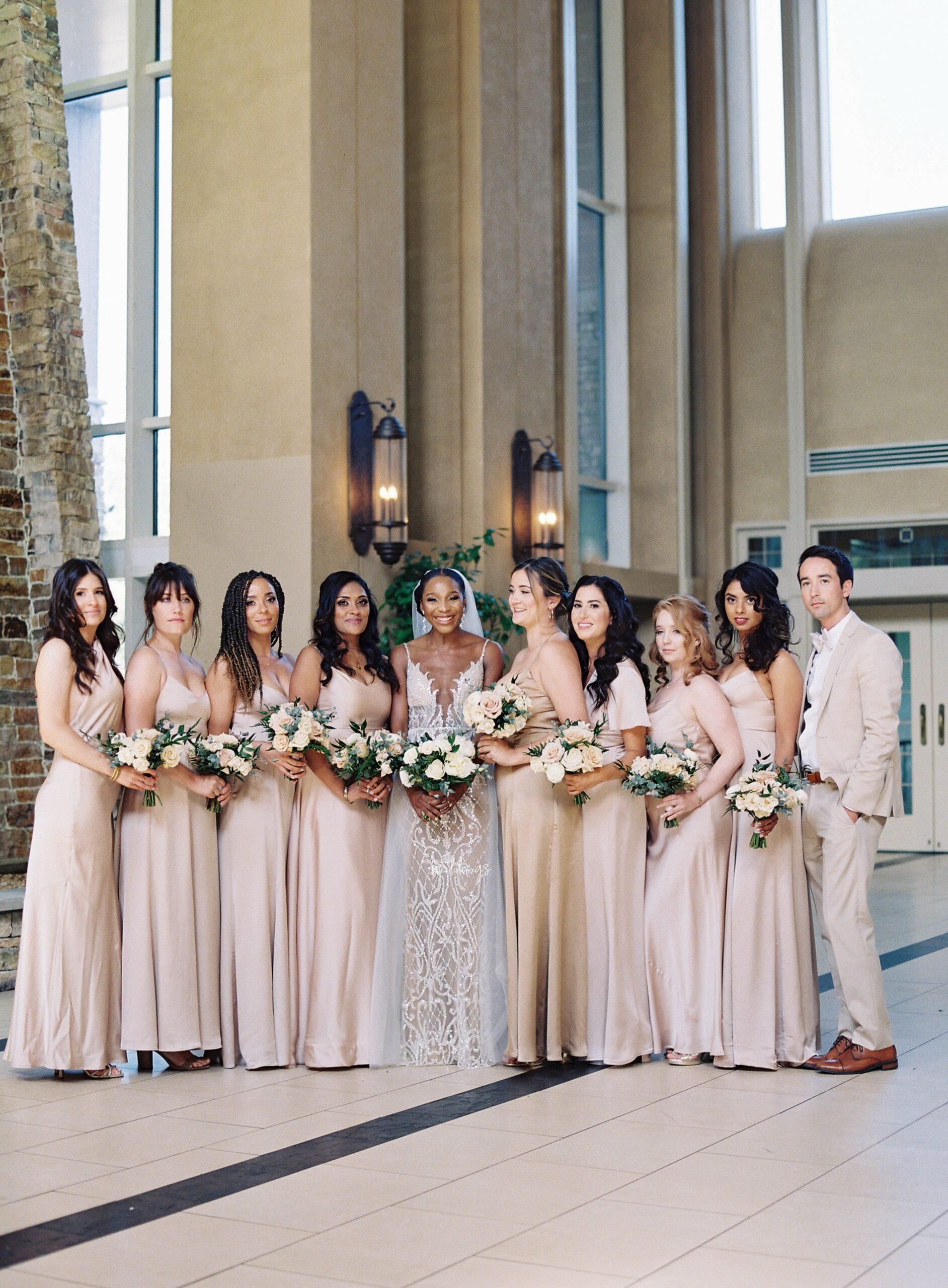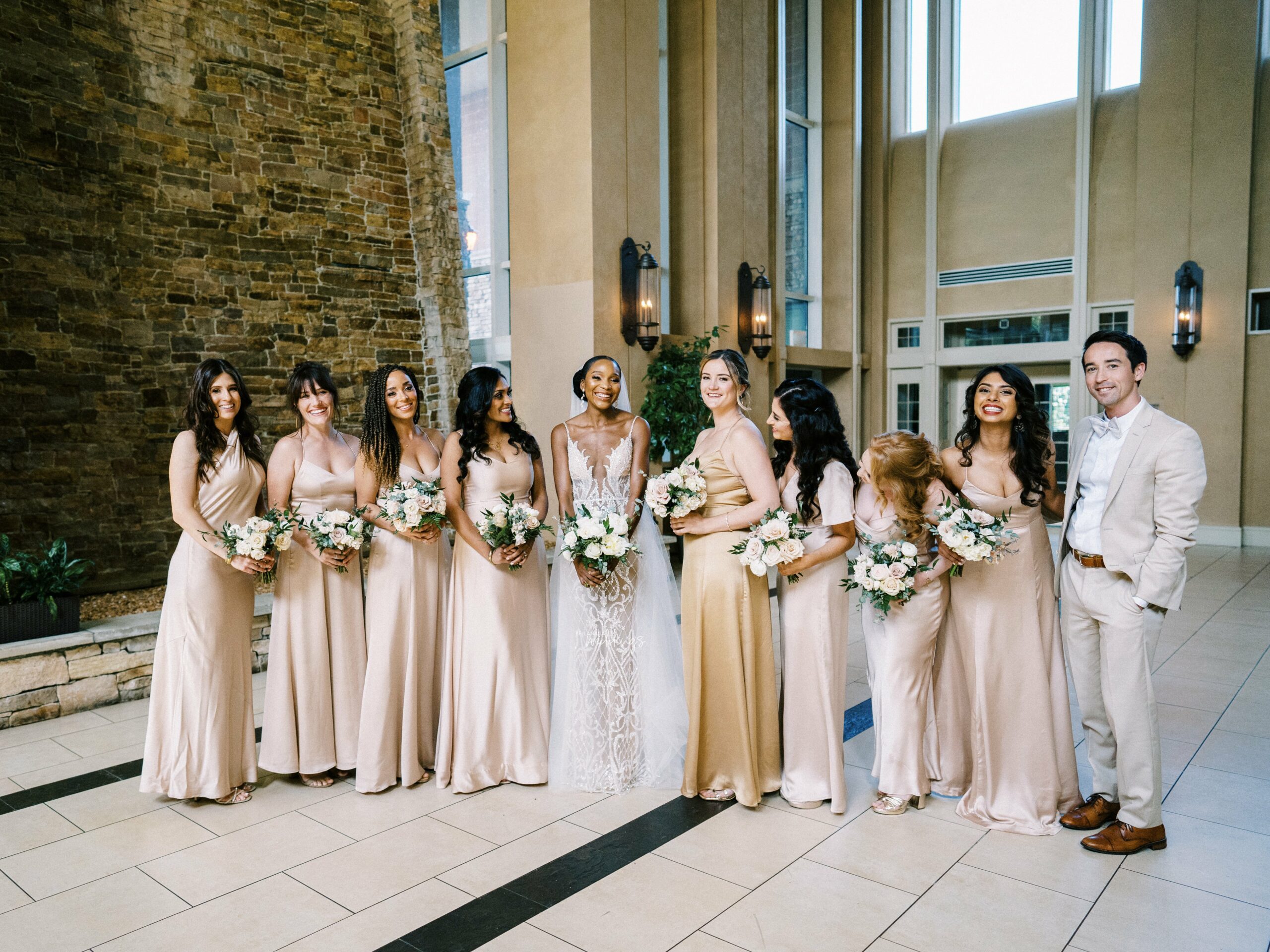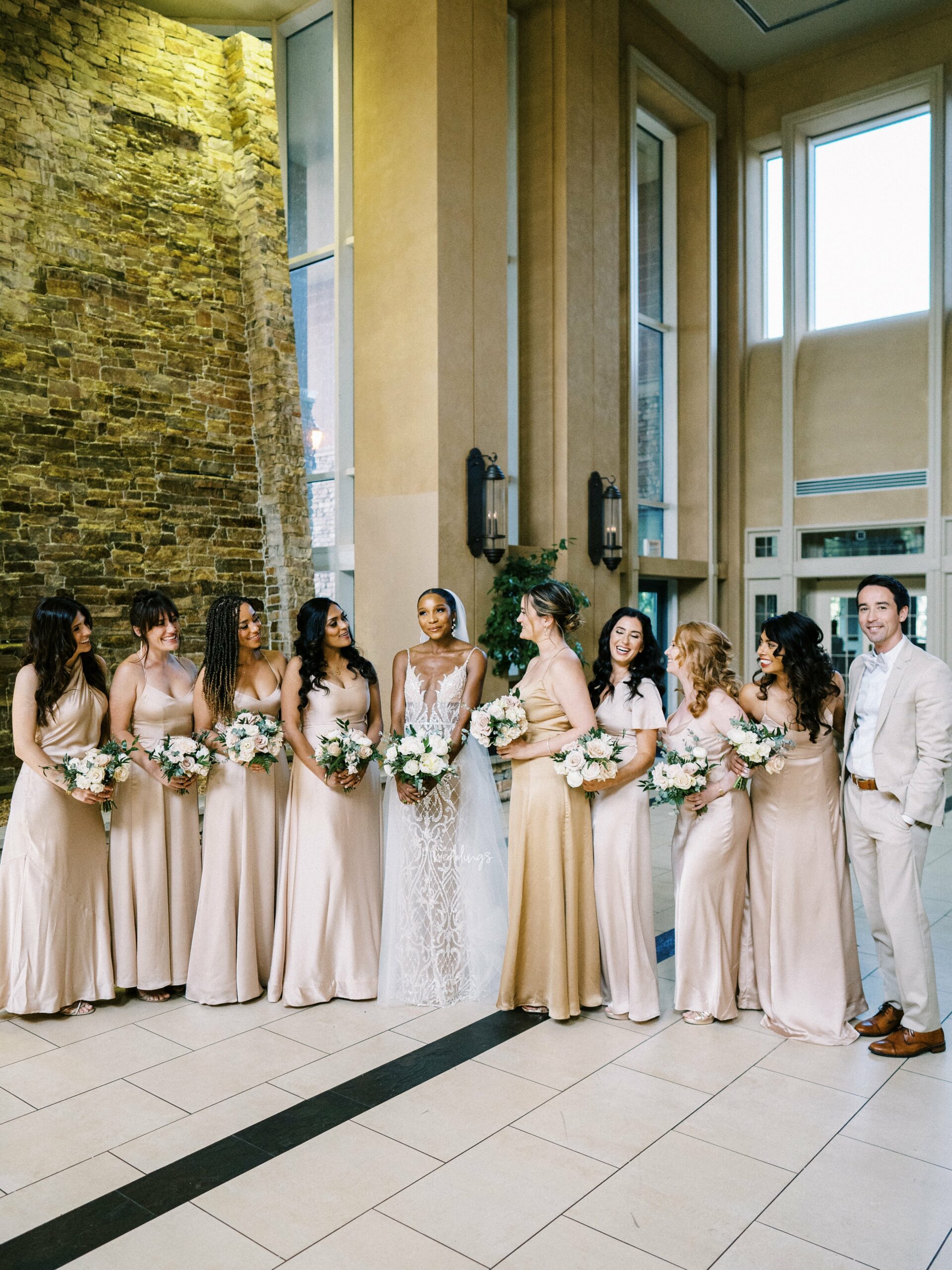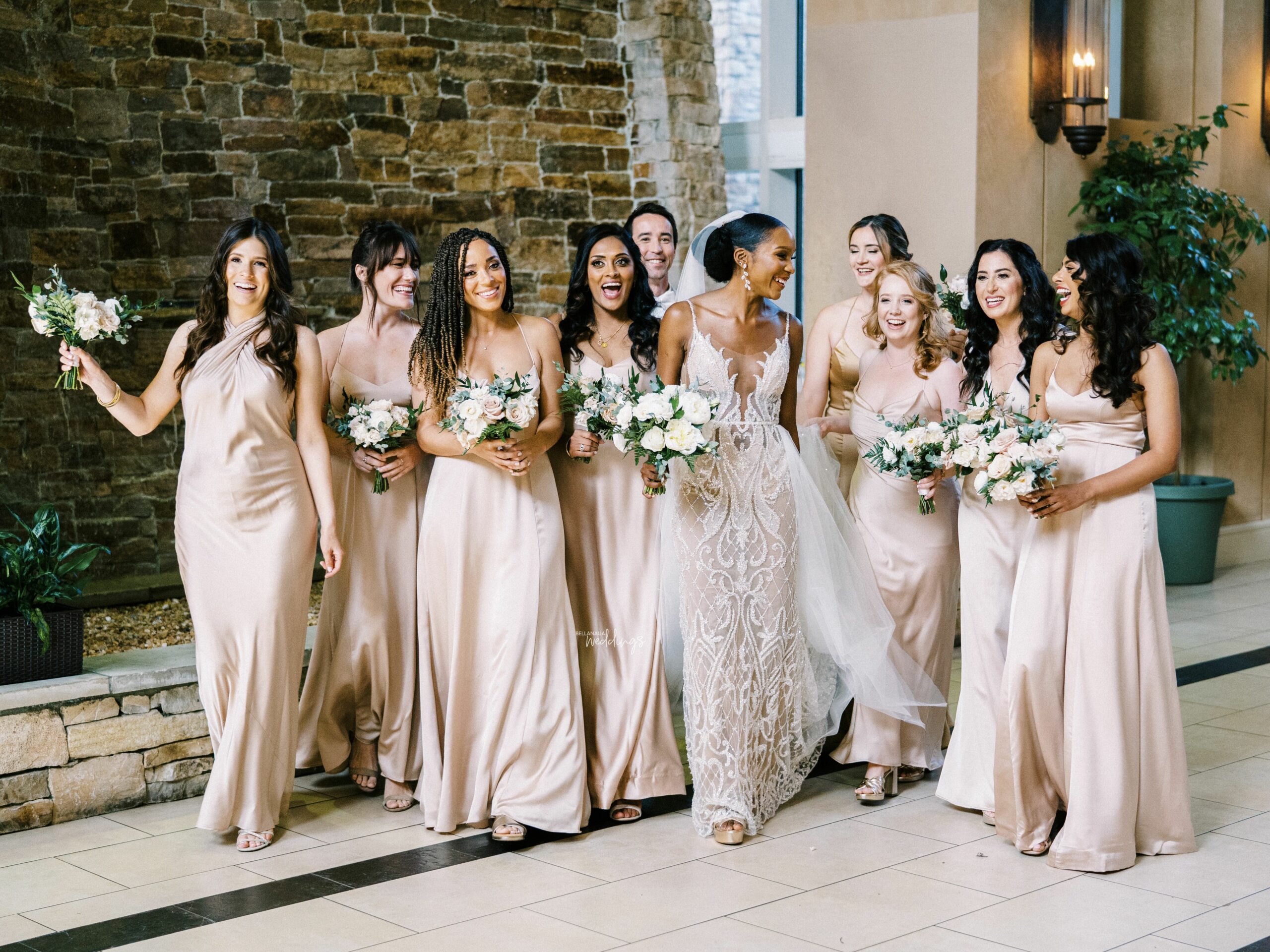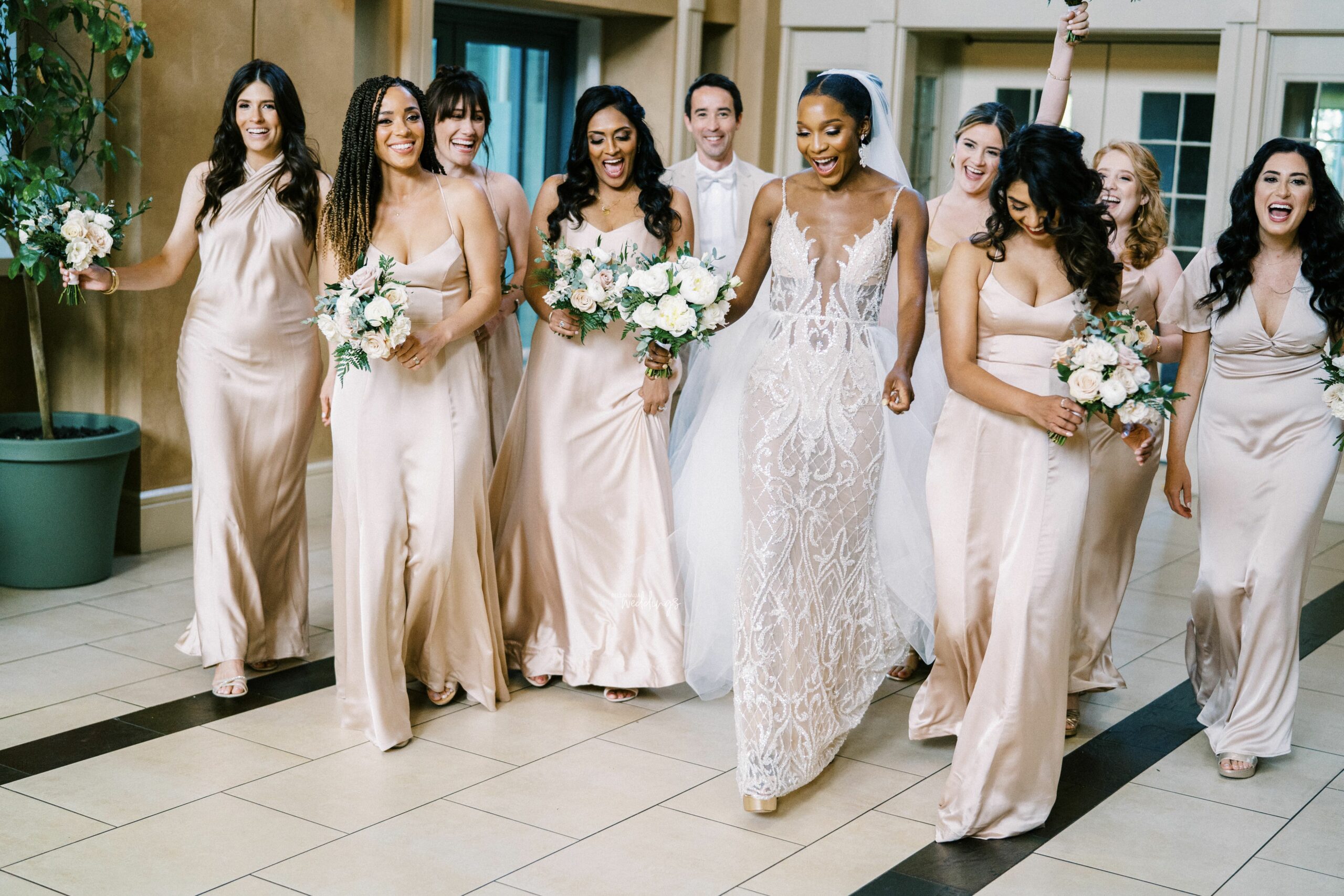 This is how Brendan popped the question:
Nanny's friends had a girl's trip to Joshua Tree, CA. A few months in advance, Nonny casually suggested they have a photoshoot like she meant they would snap some photos in the desert. Brendan insisted that they needed a photographer. Since I love a good photo of himself, maybe too much, Nonny didn't think anything of it. So we dressed up and started the photoshoot in front of the magical landscape. The shoot ended at sunset when Nonny turned around to see me on one knee; the rest was history!!!
Now, let's check out the dapper groom!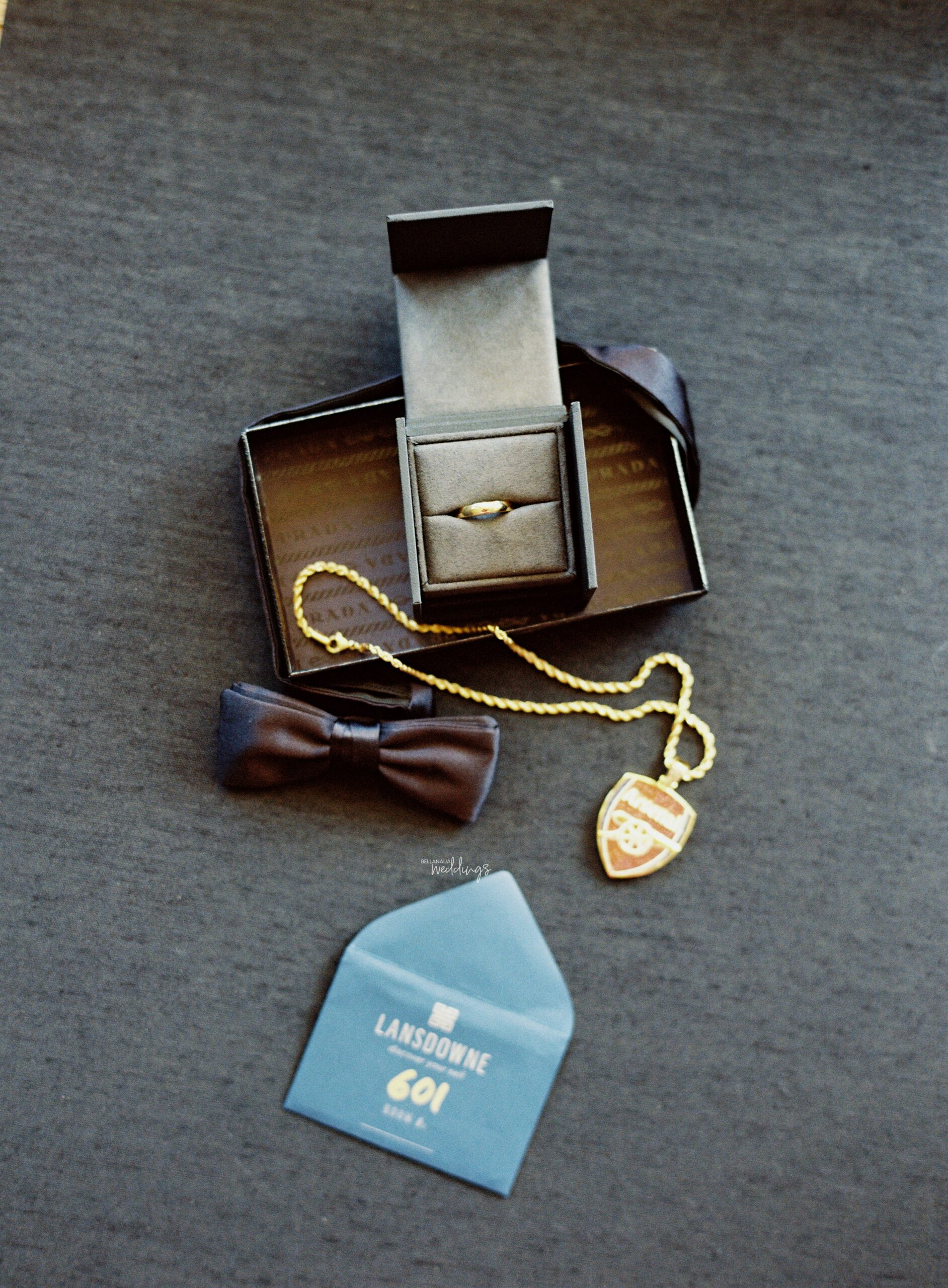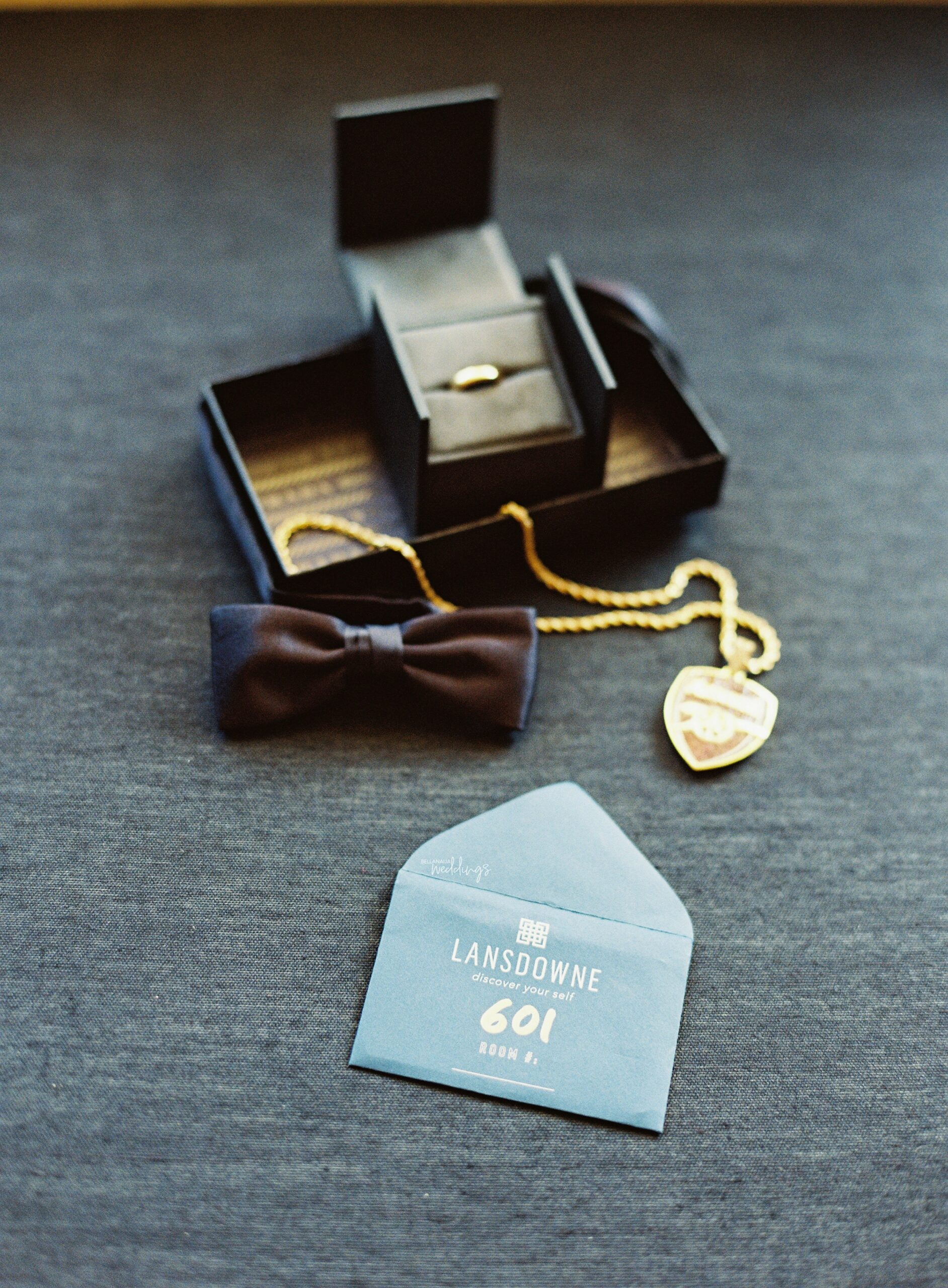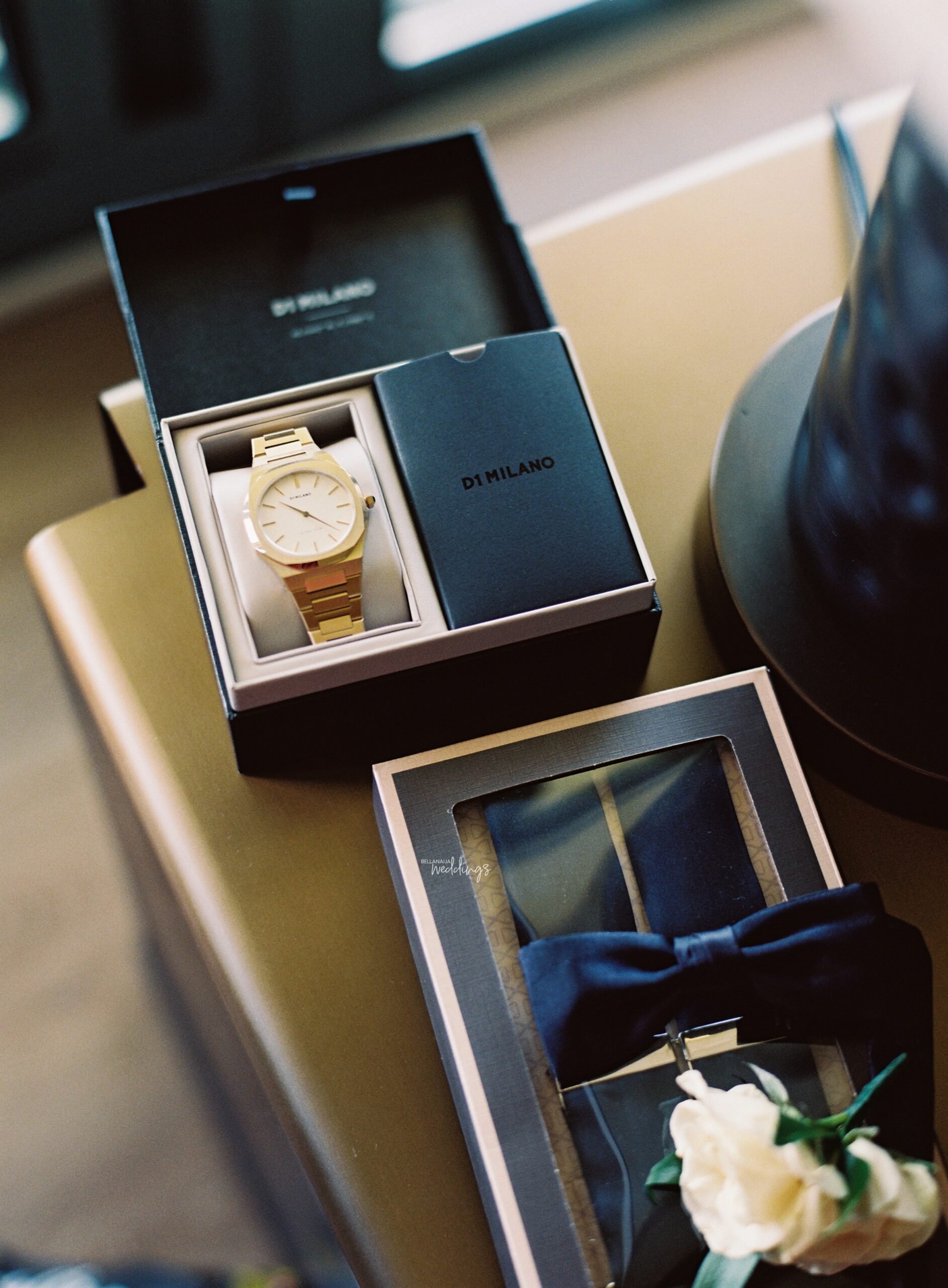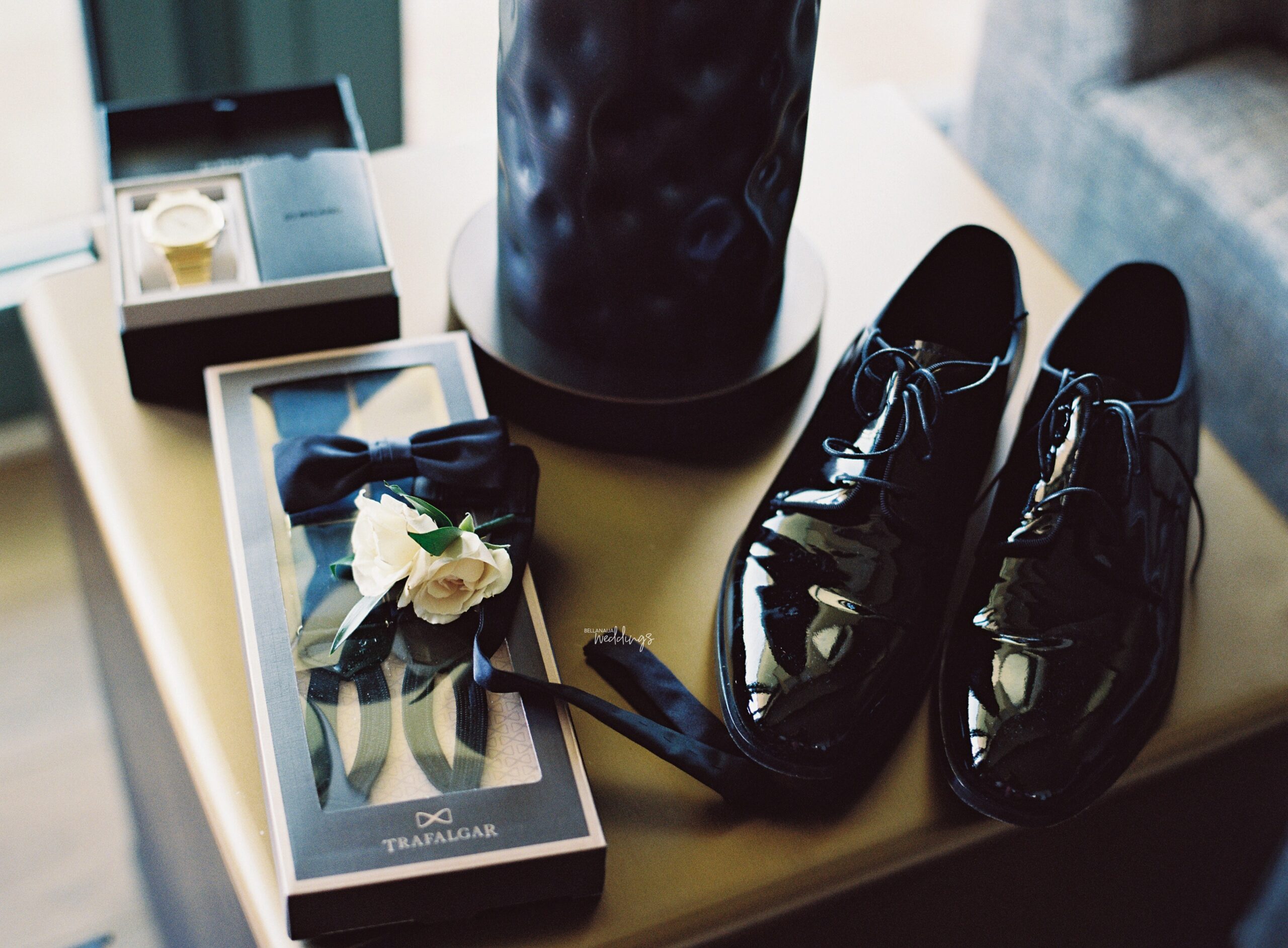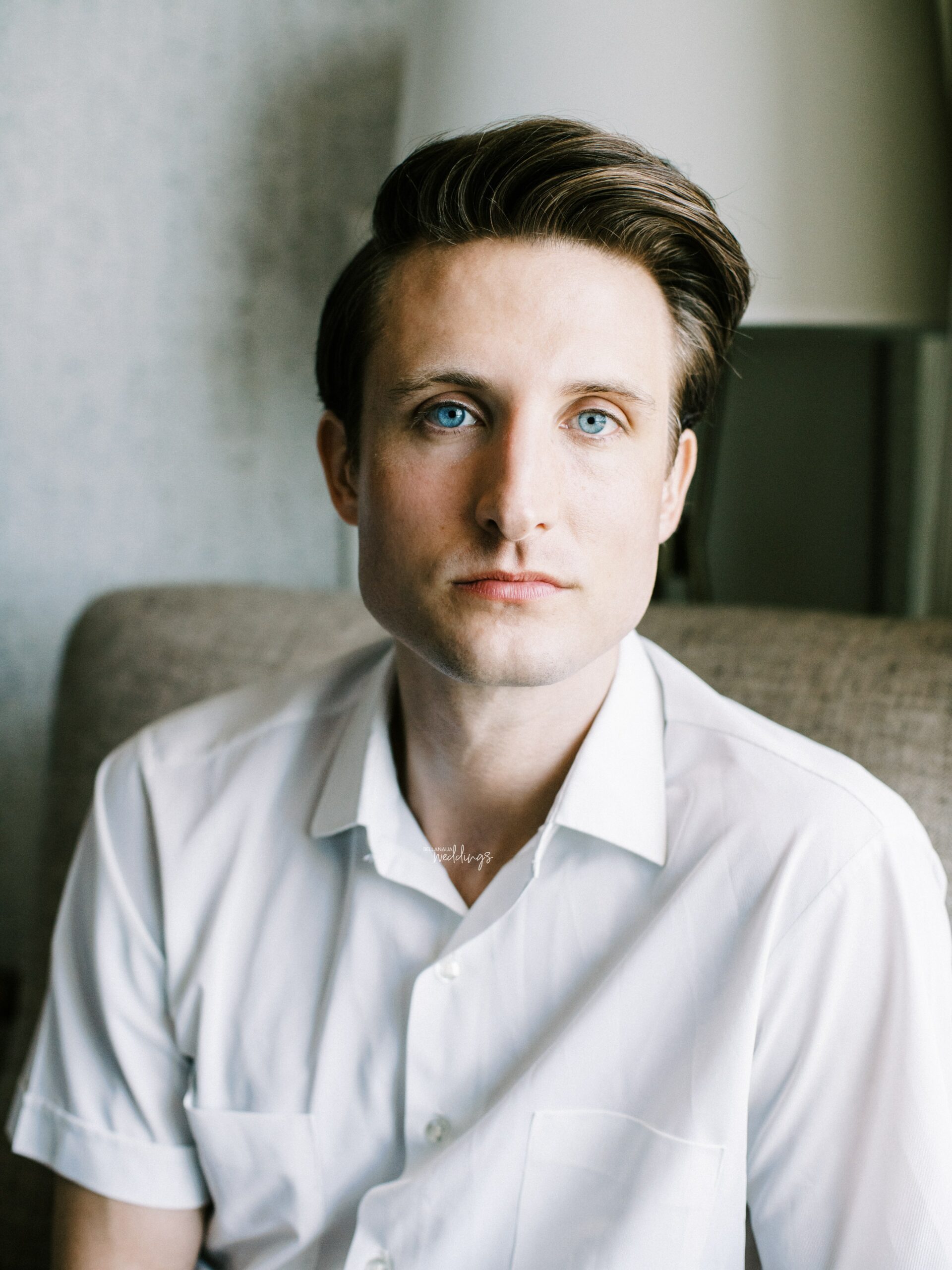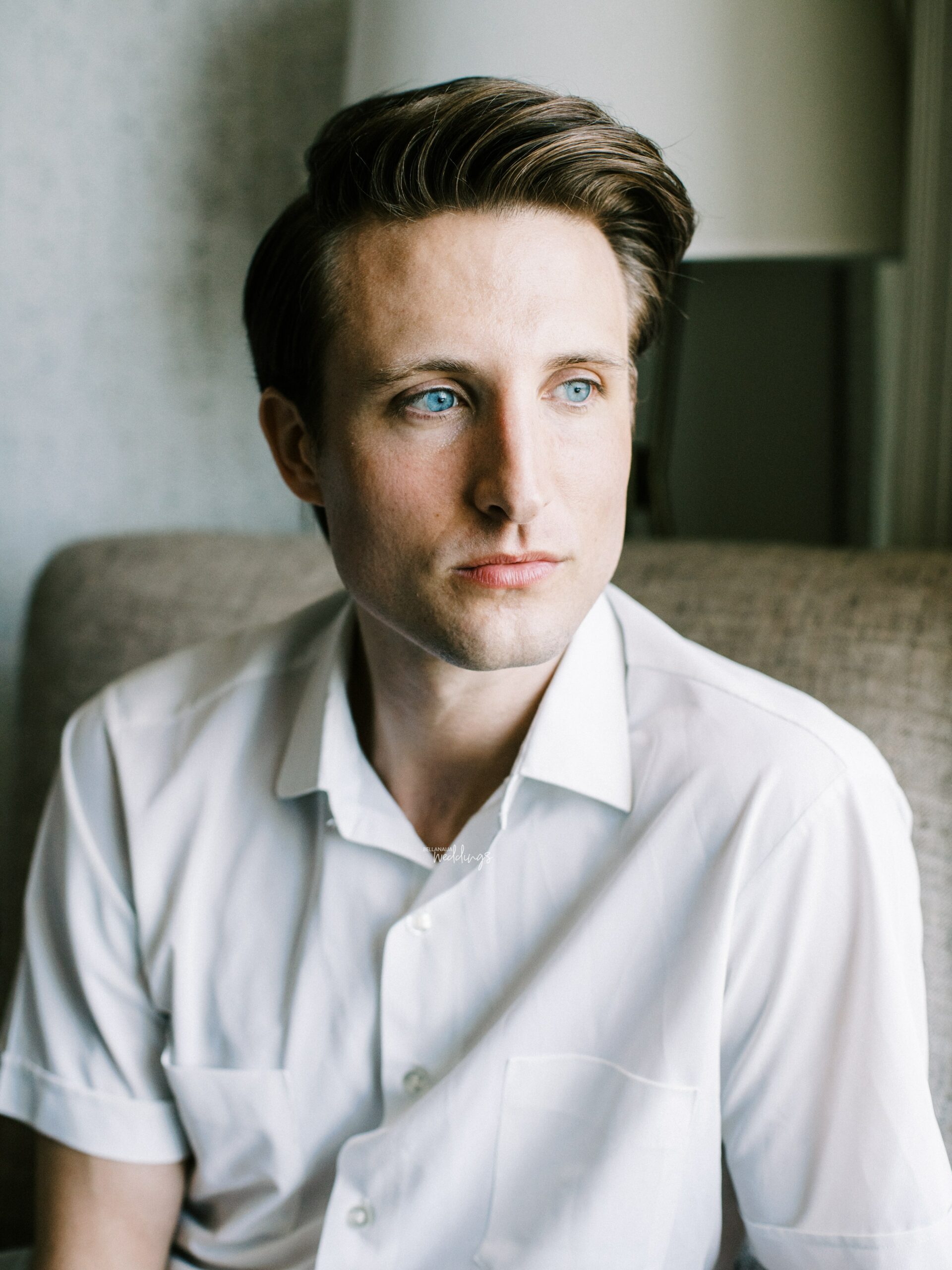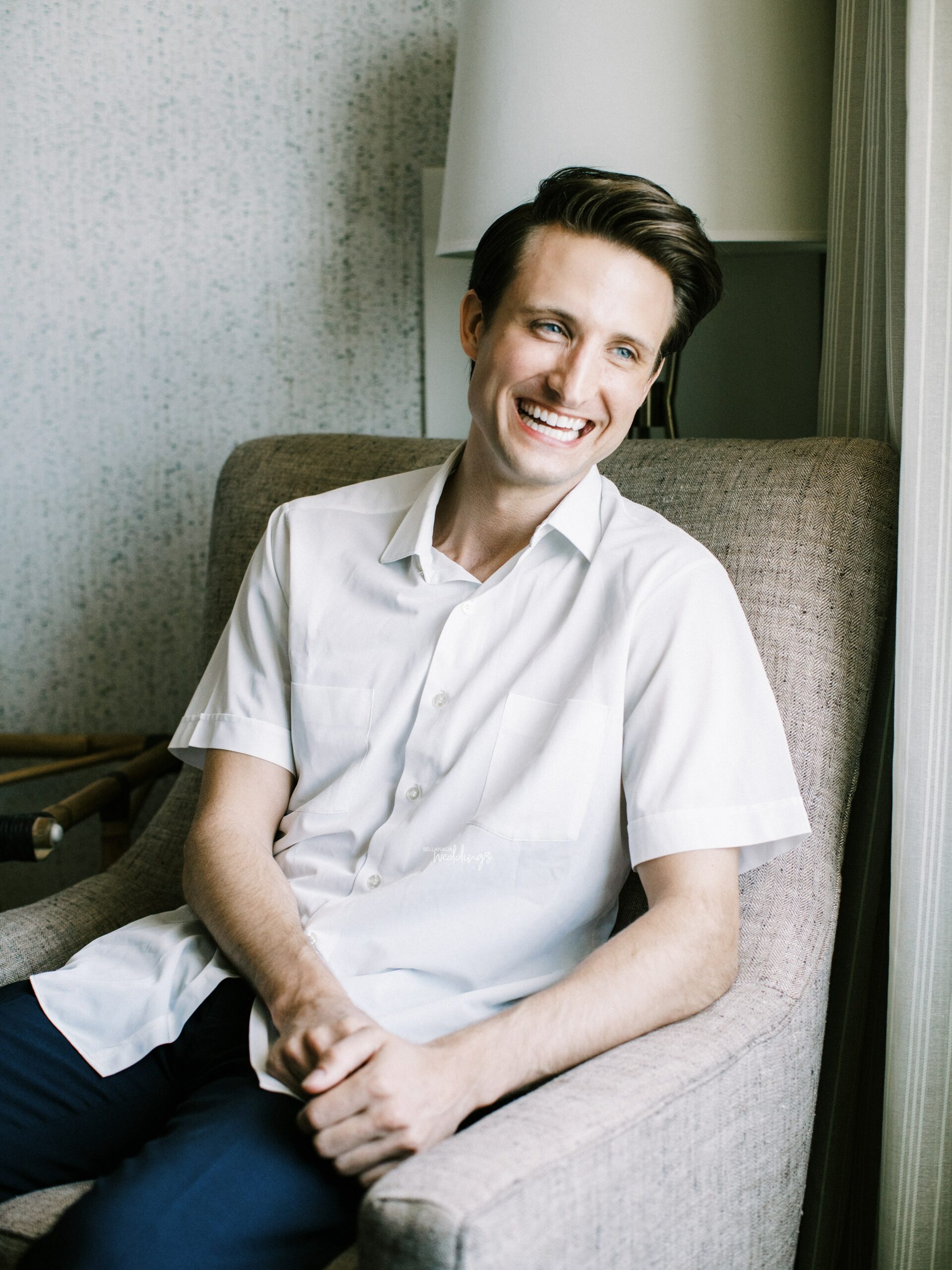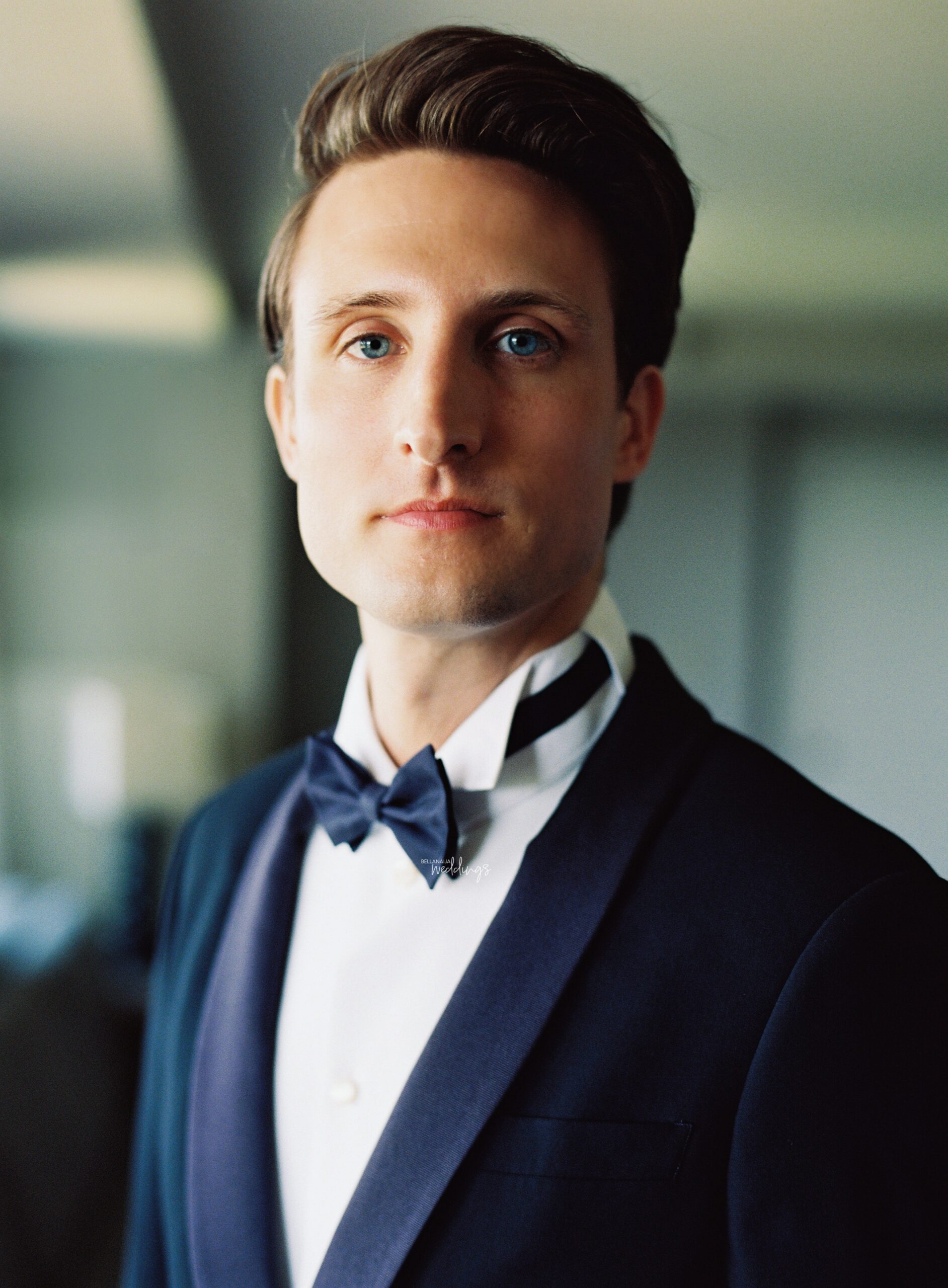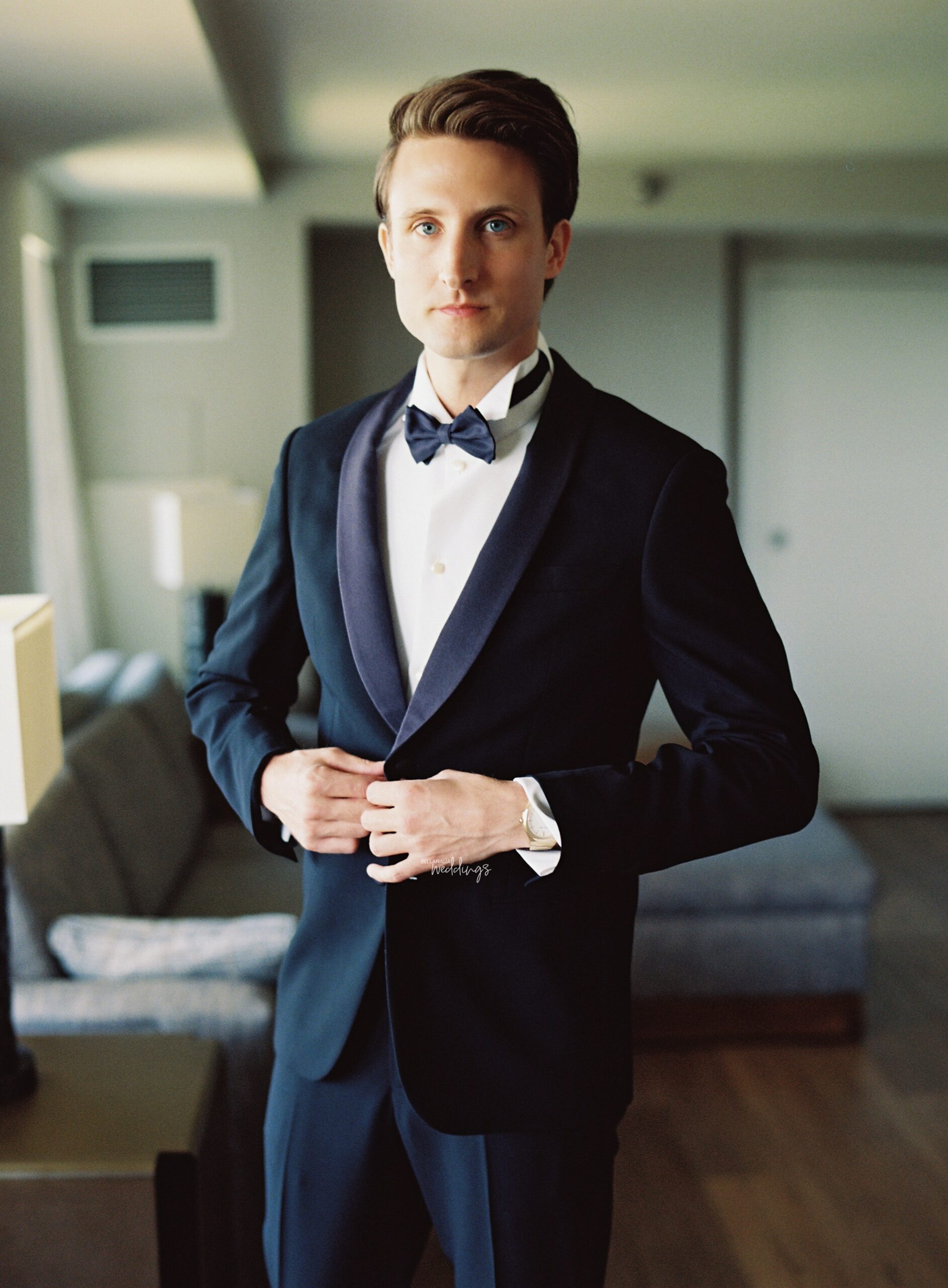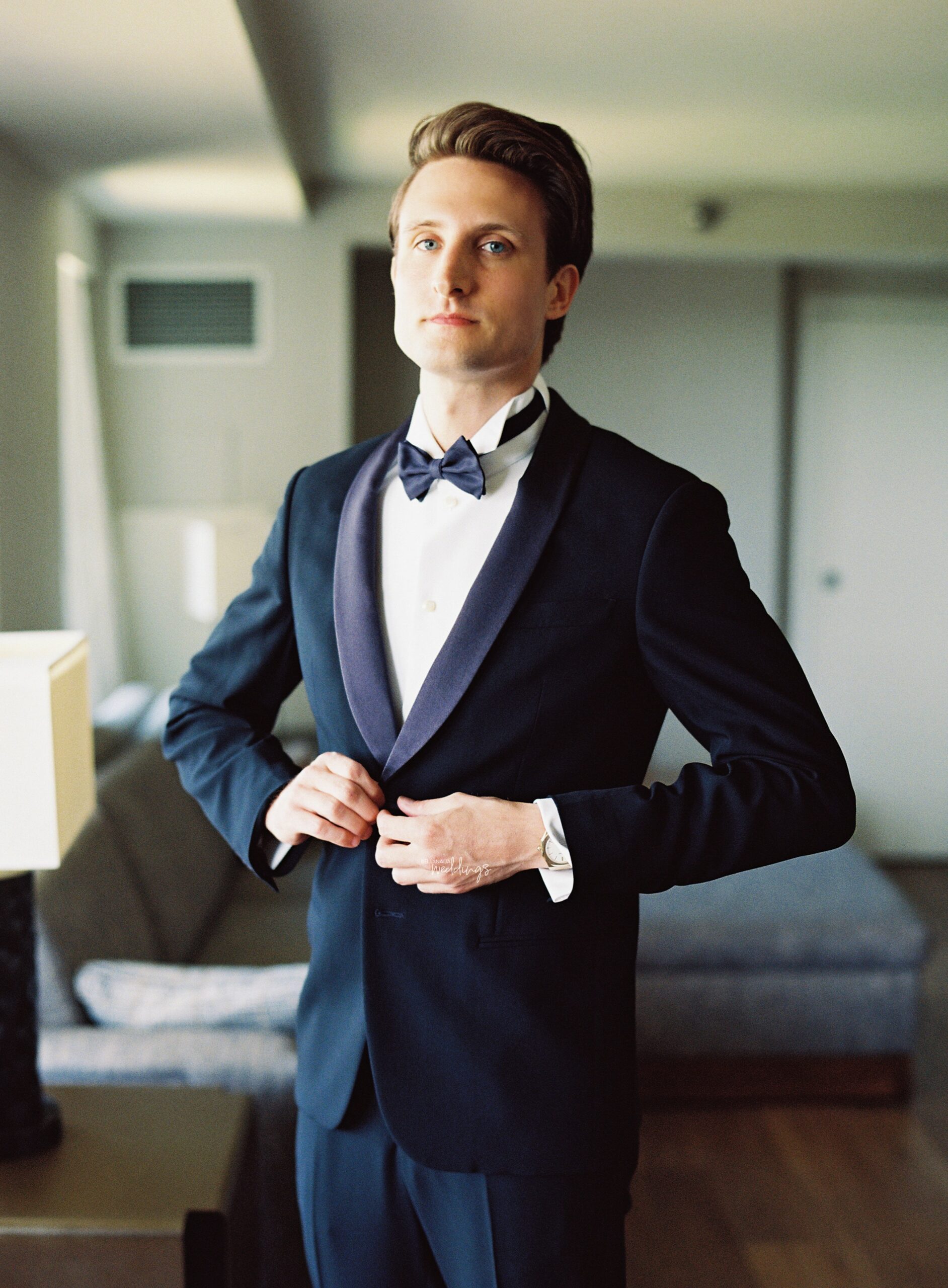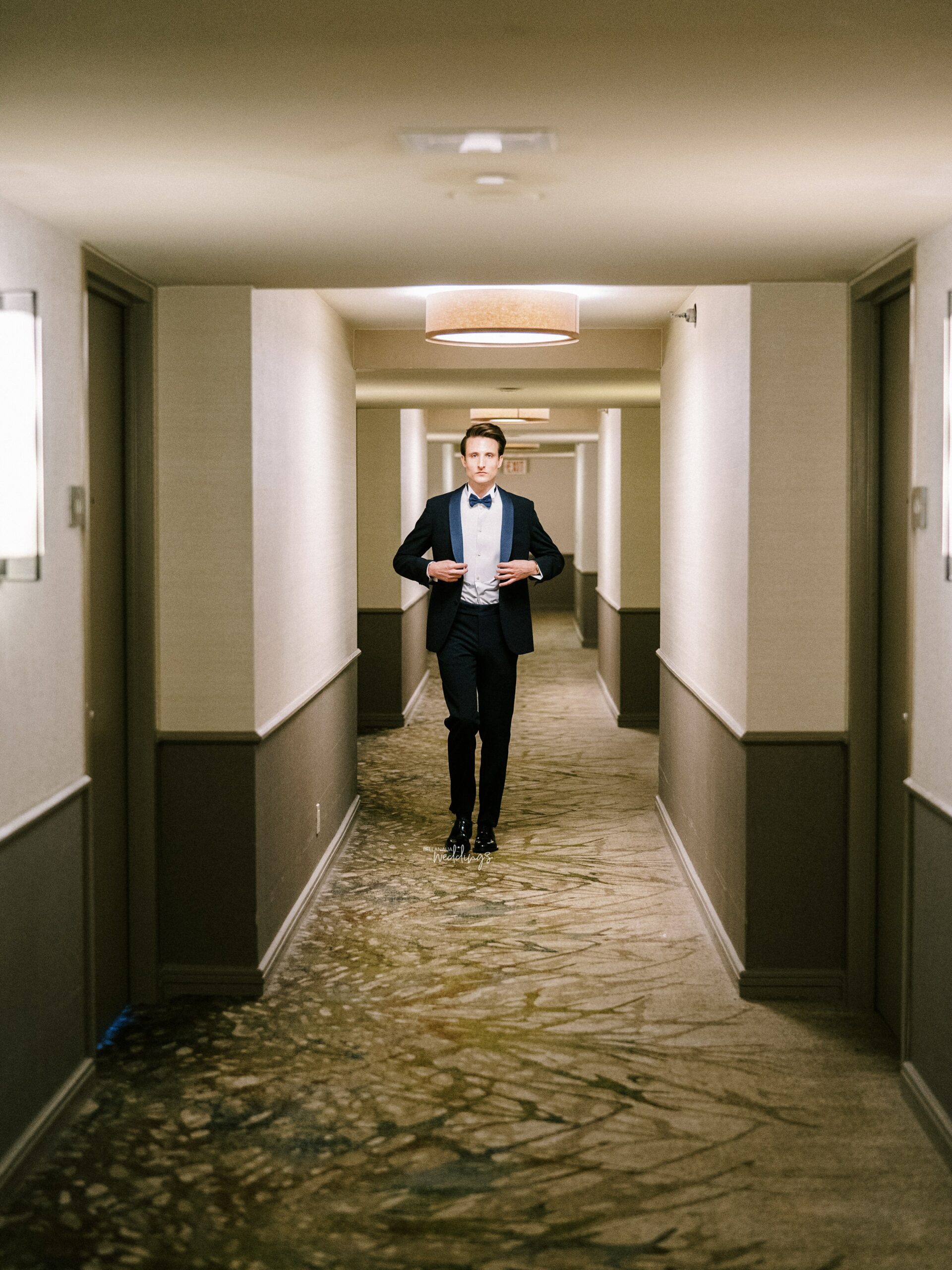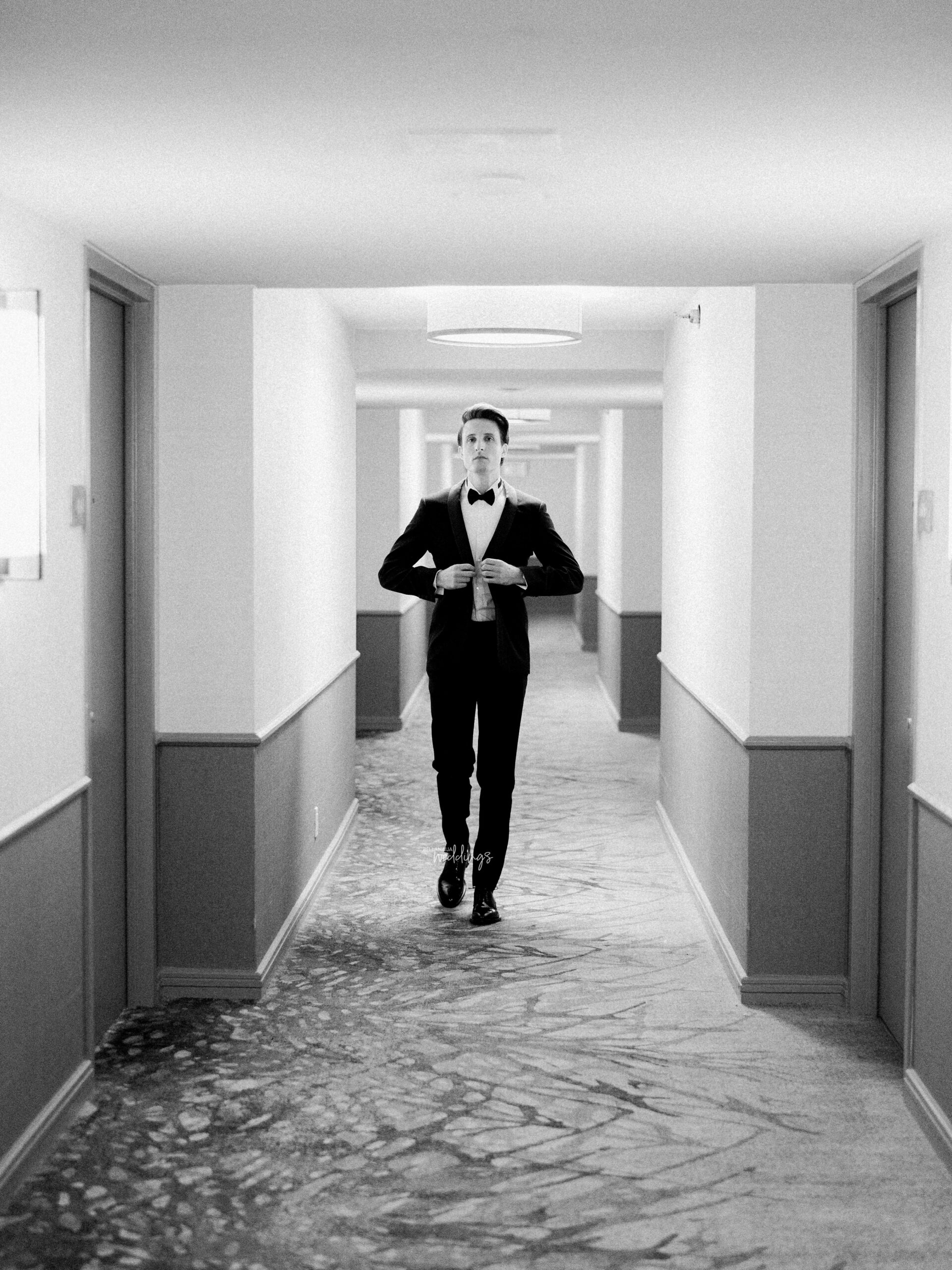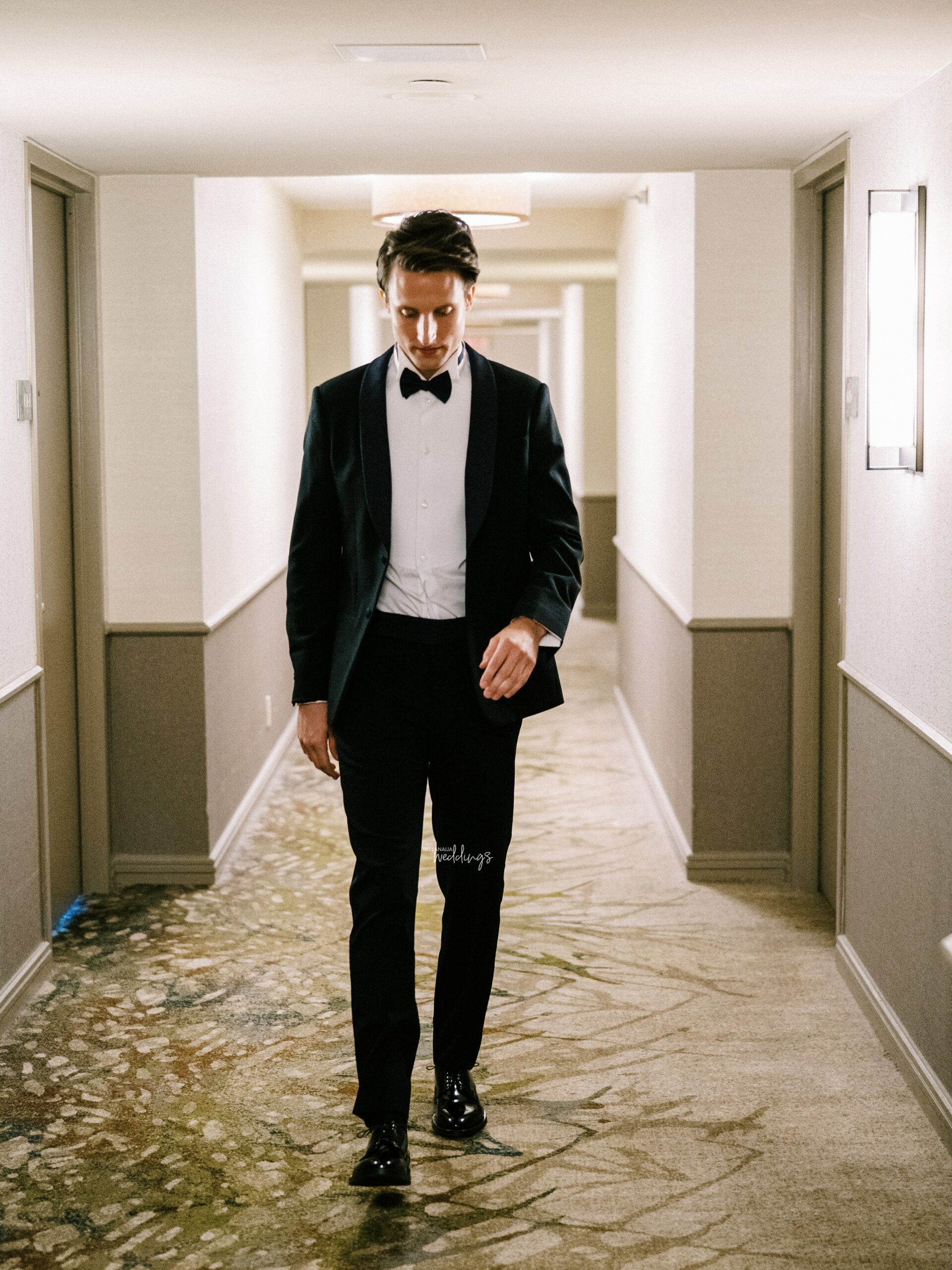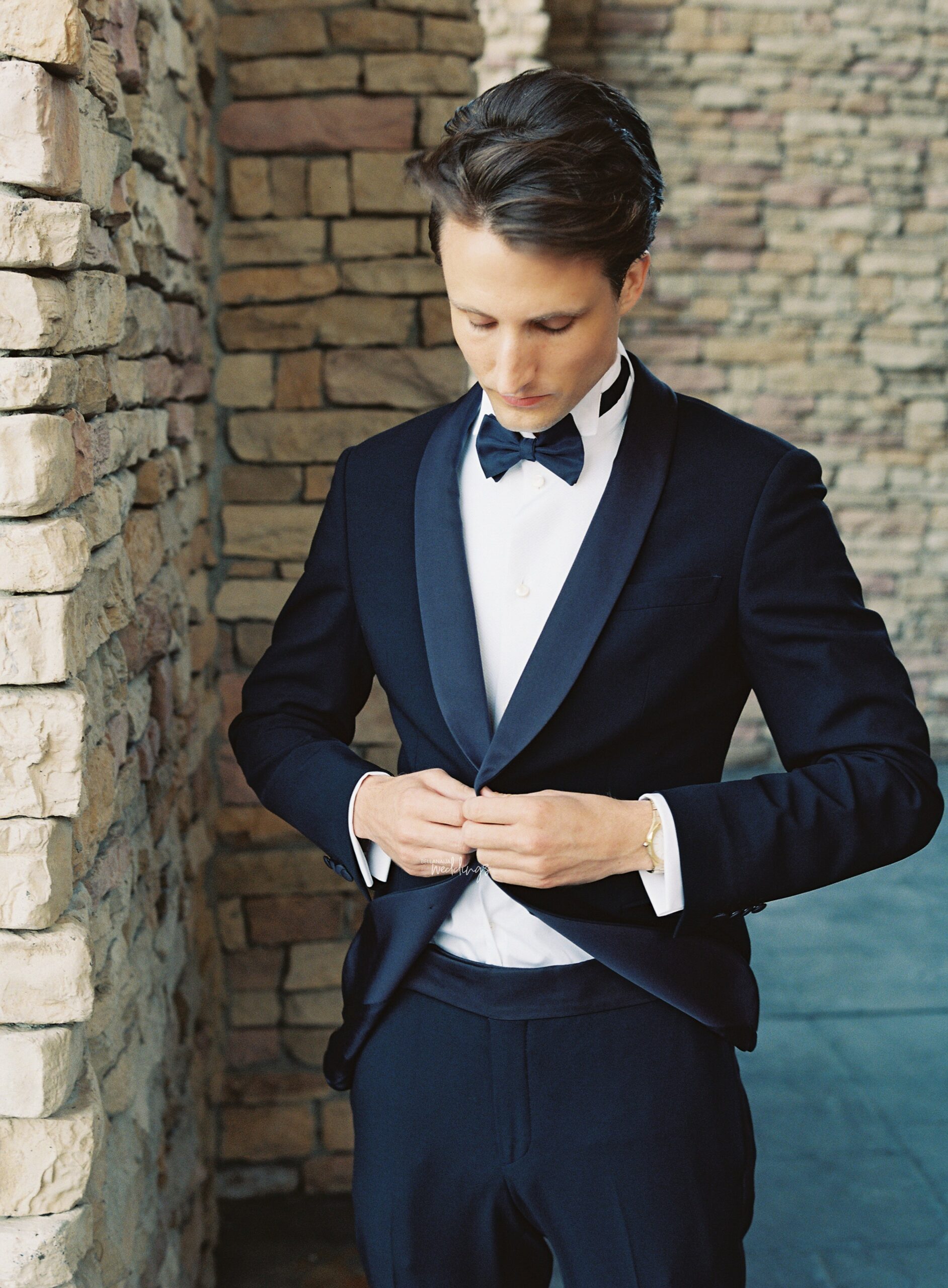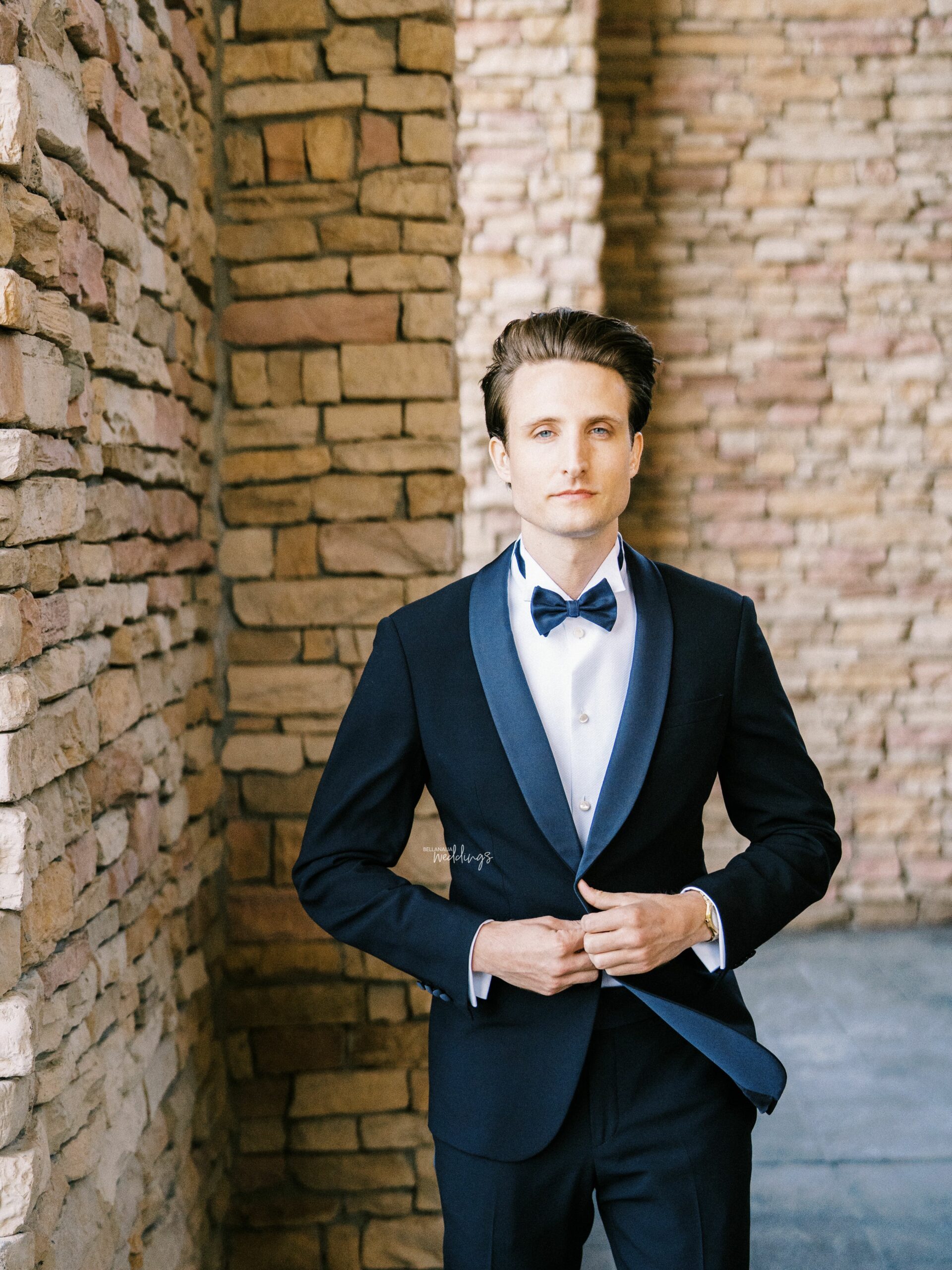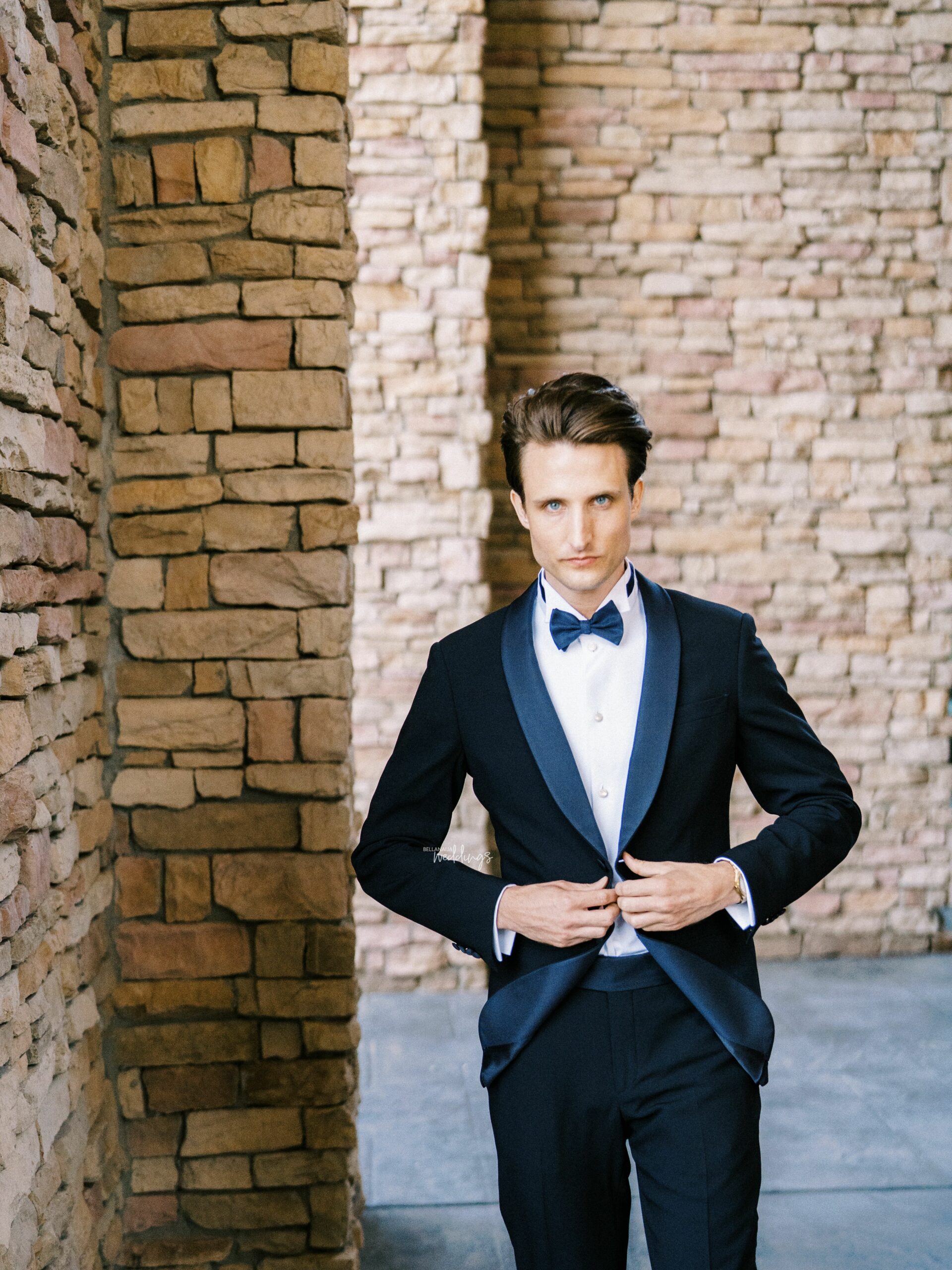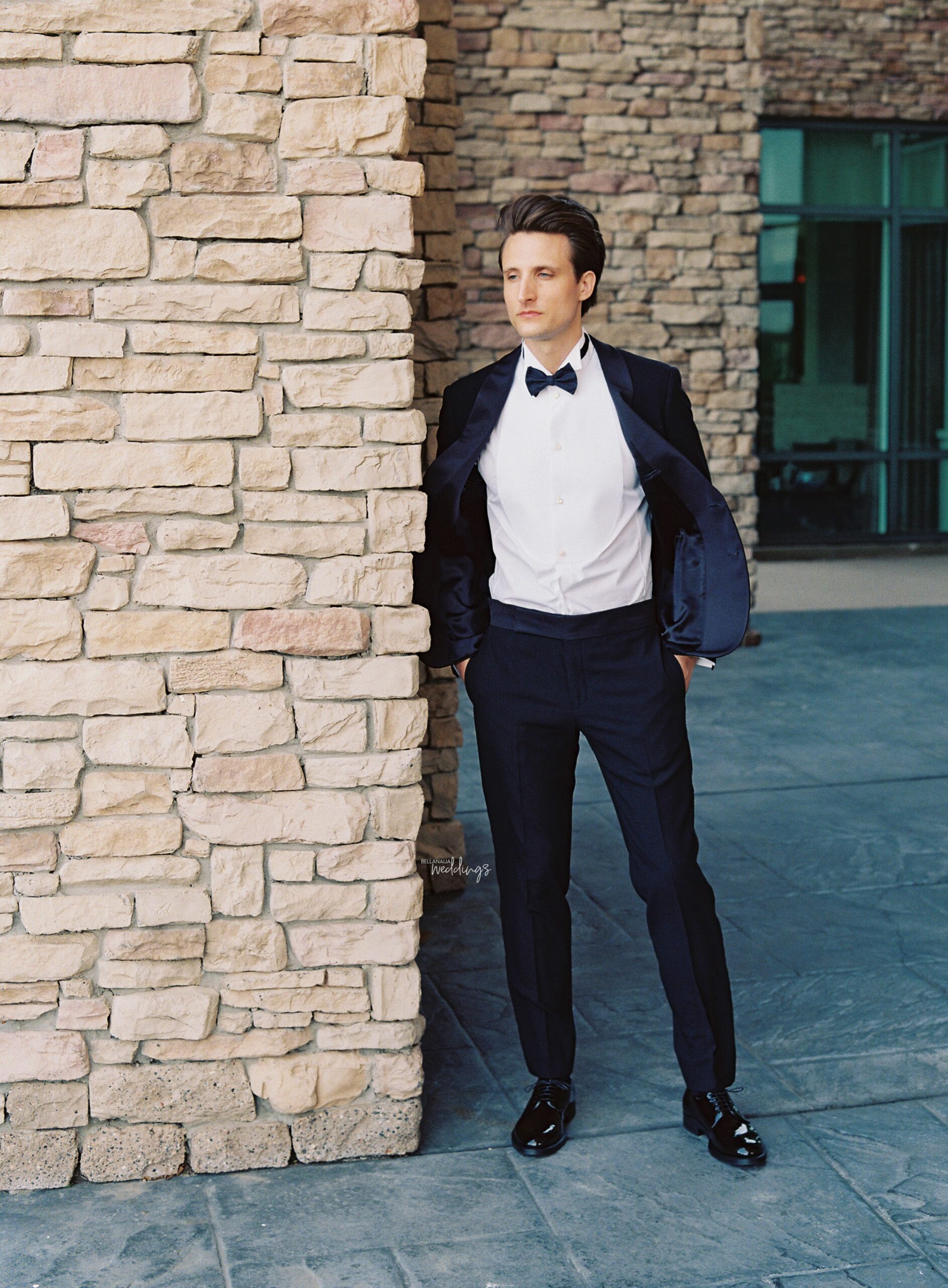 Brendan has got a lit squad!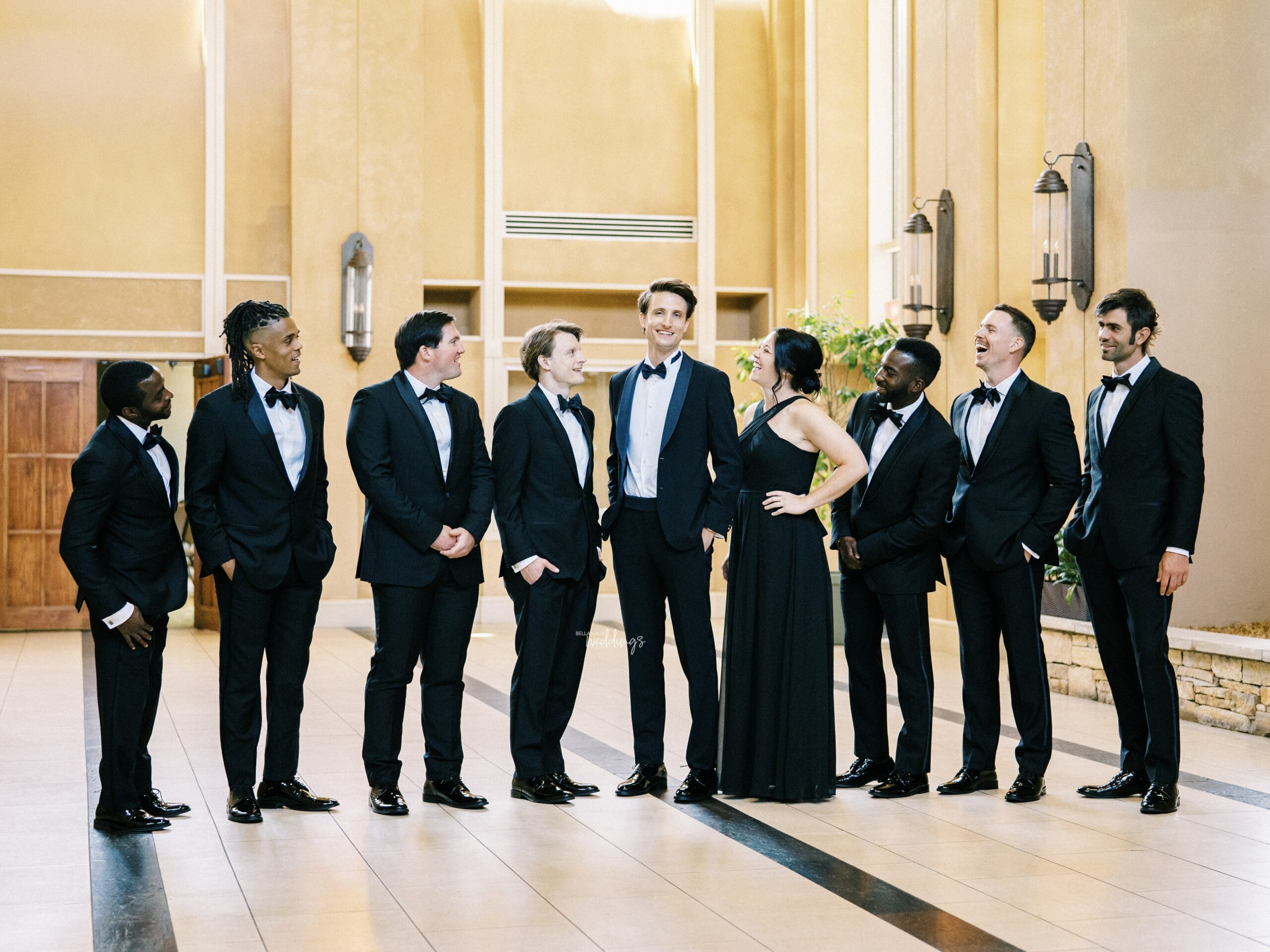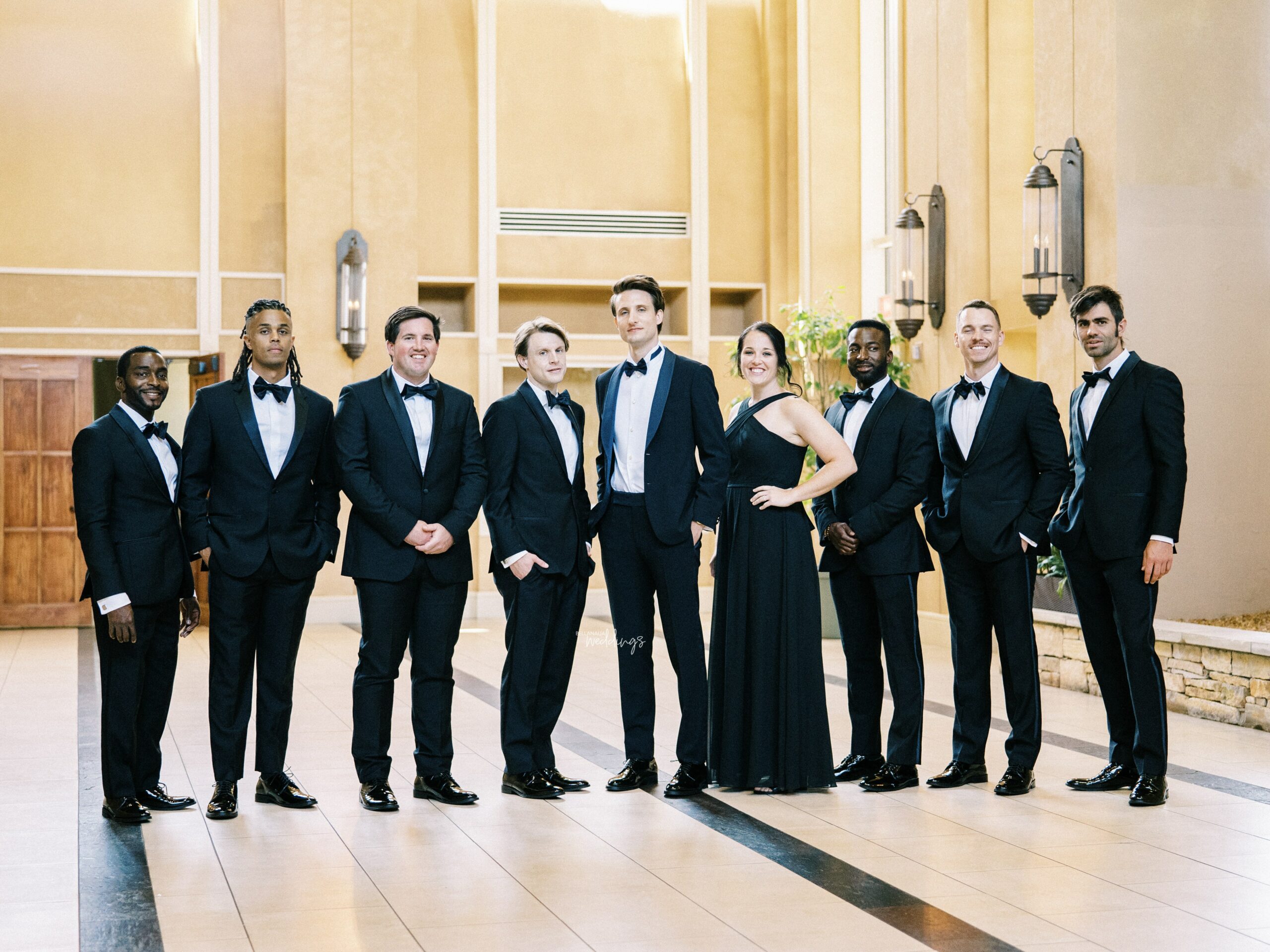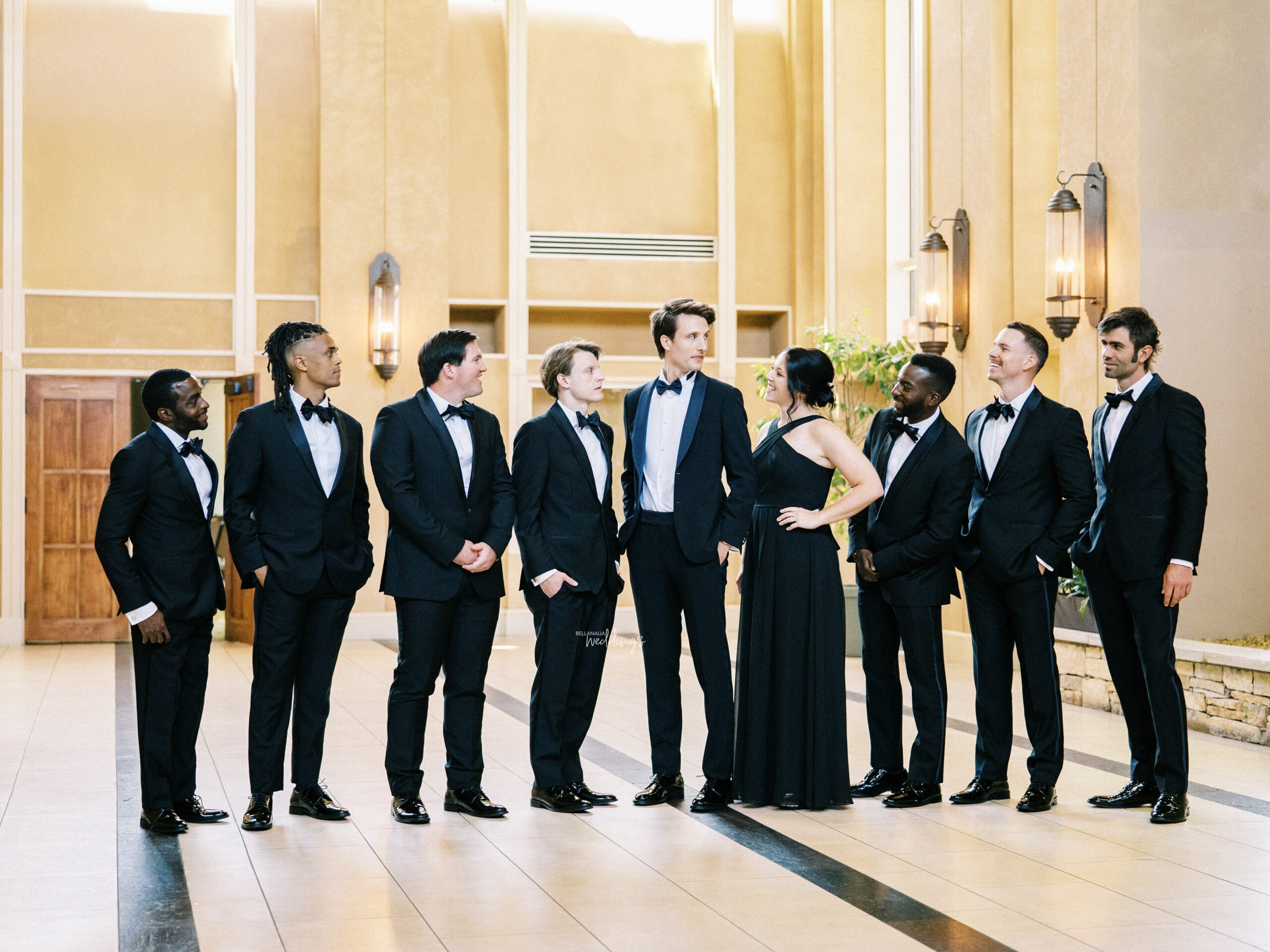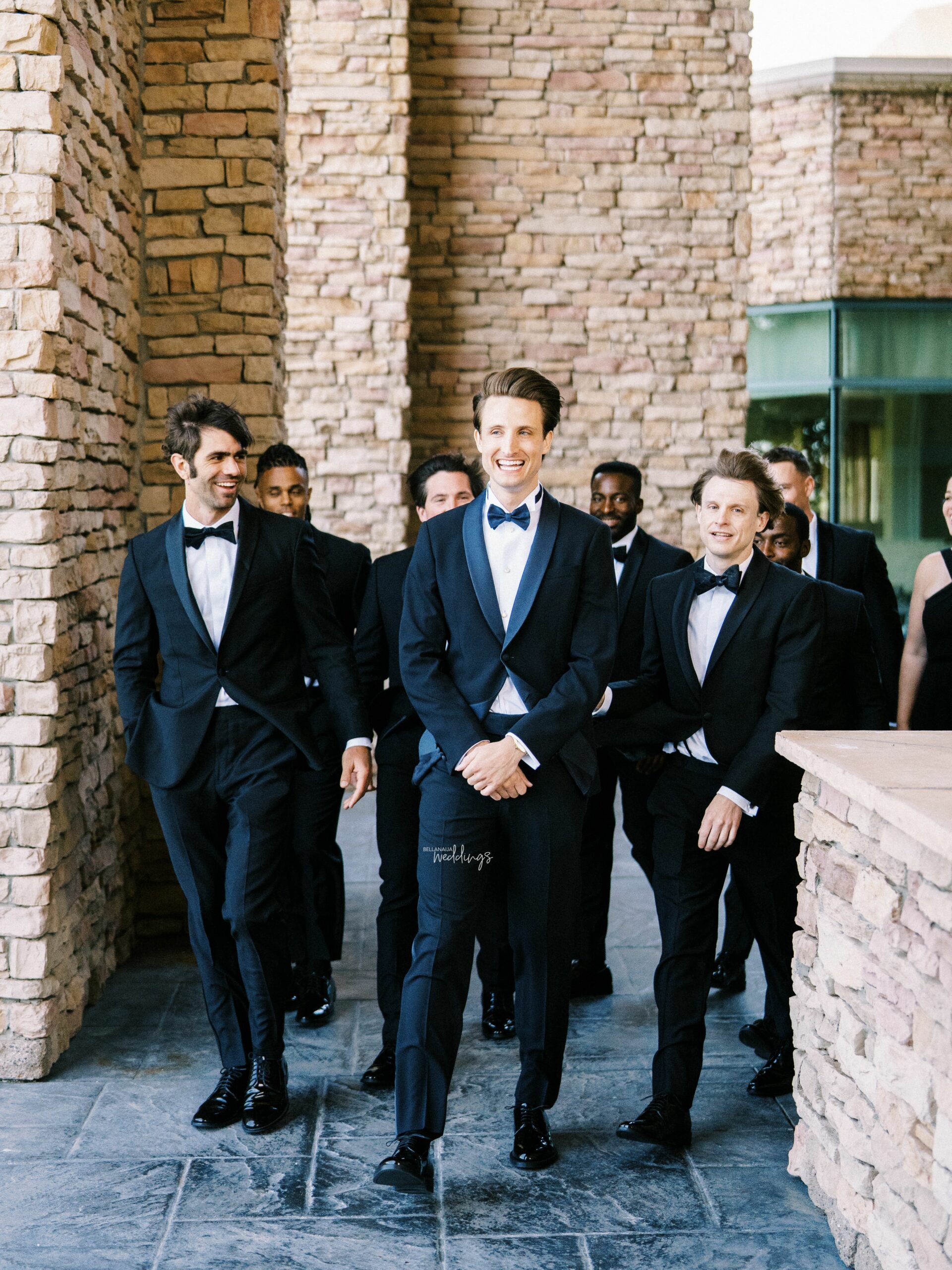 Aww… The first look!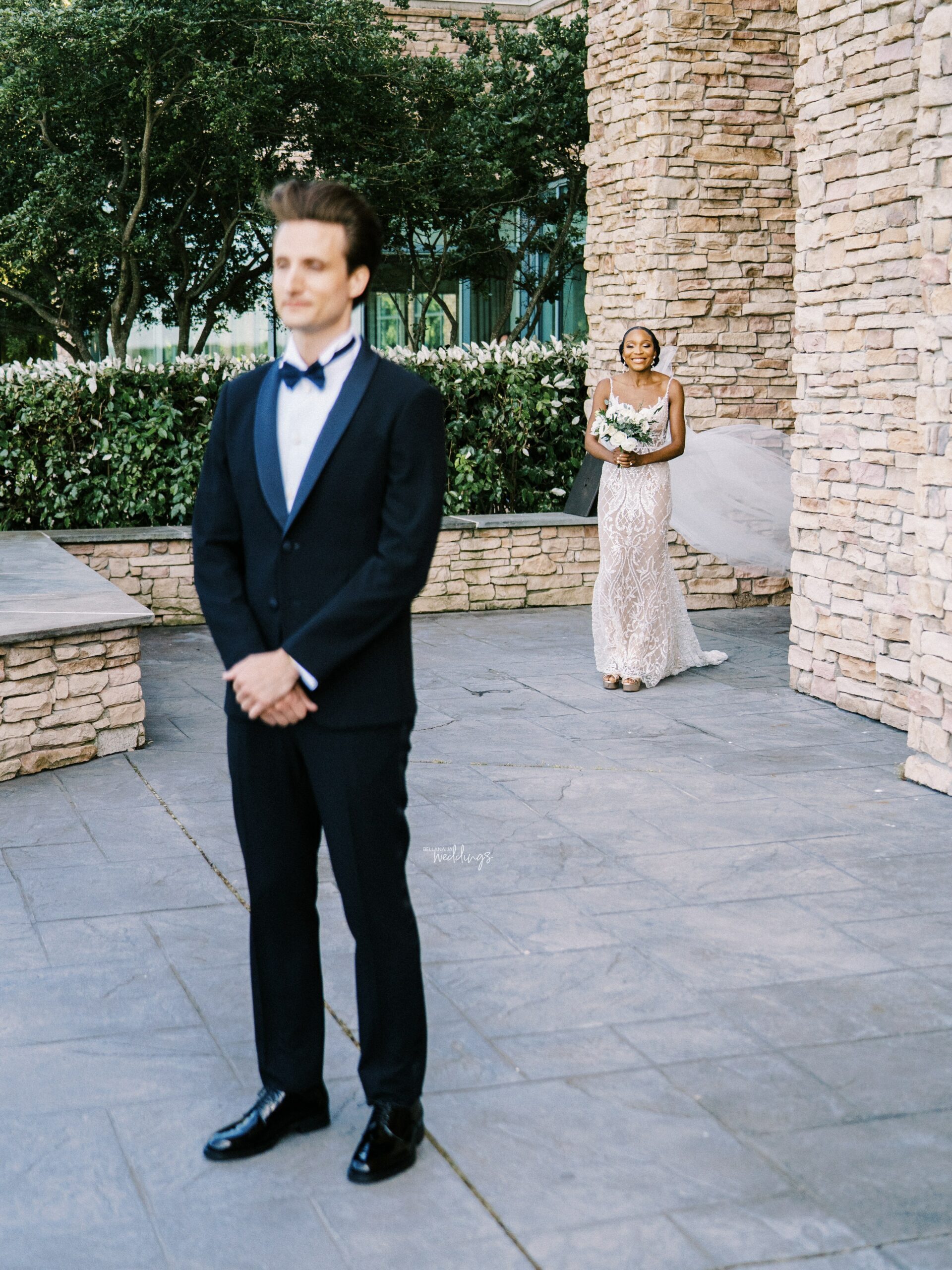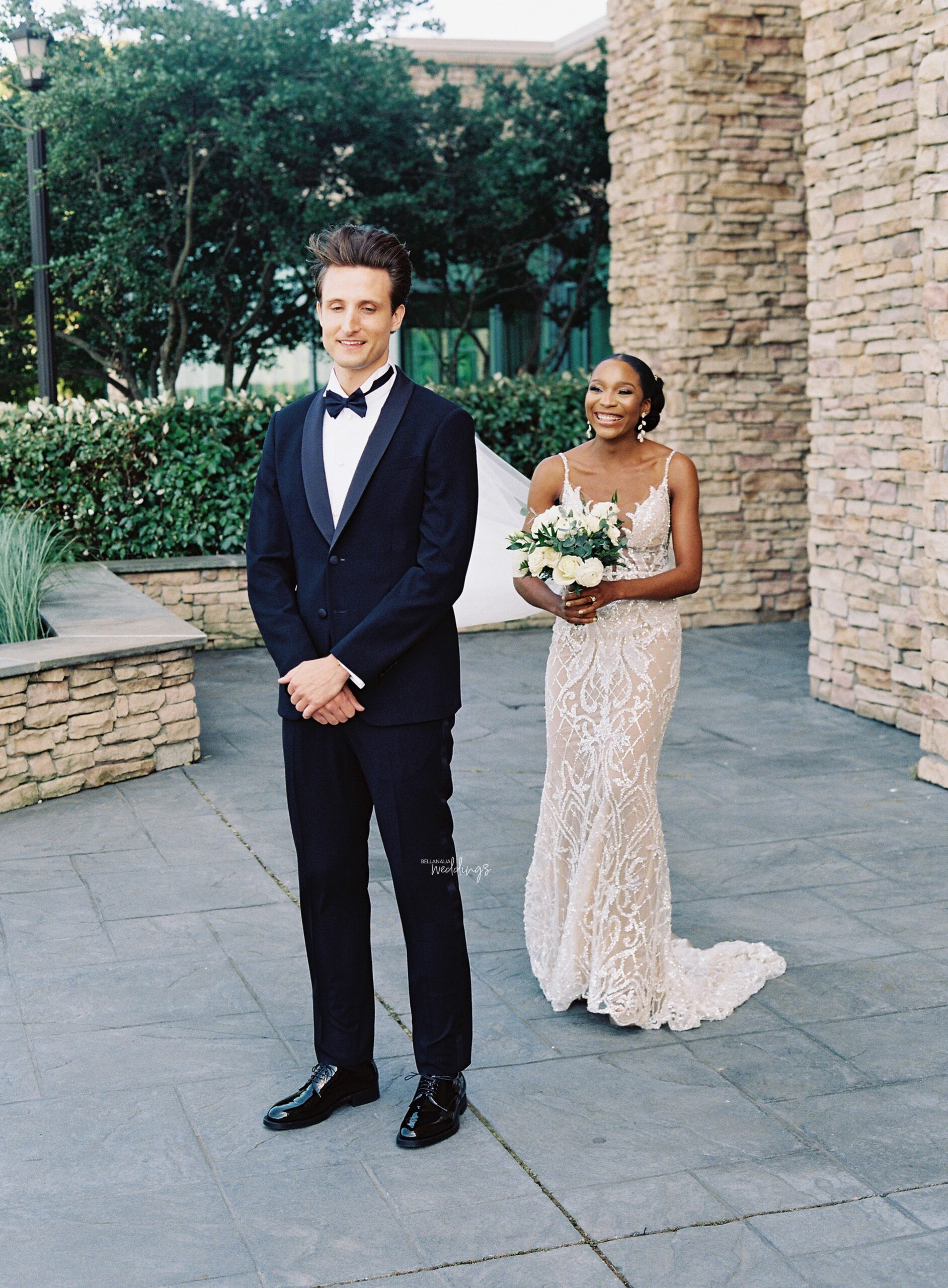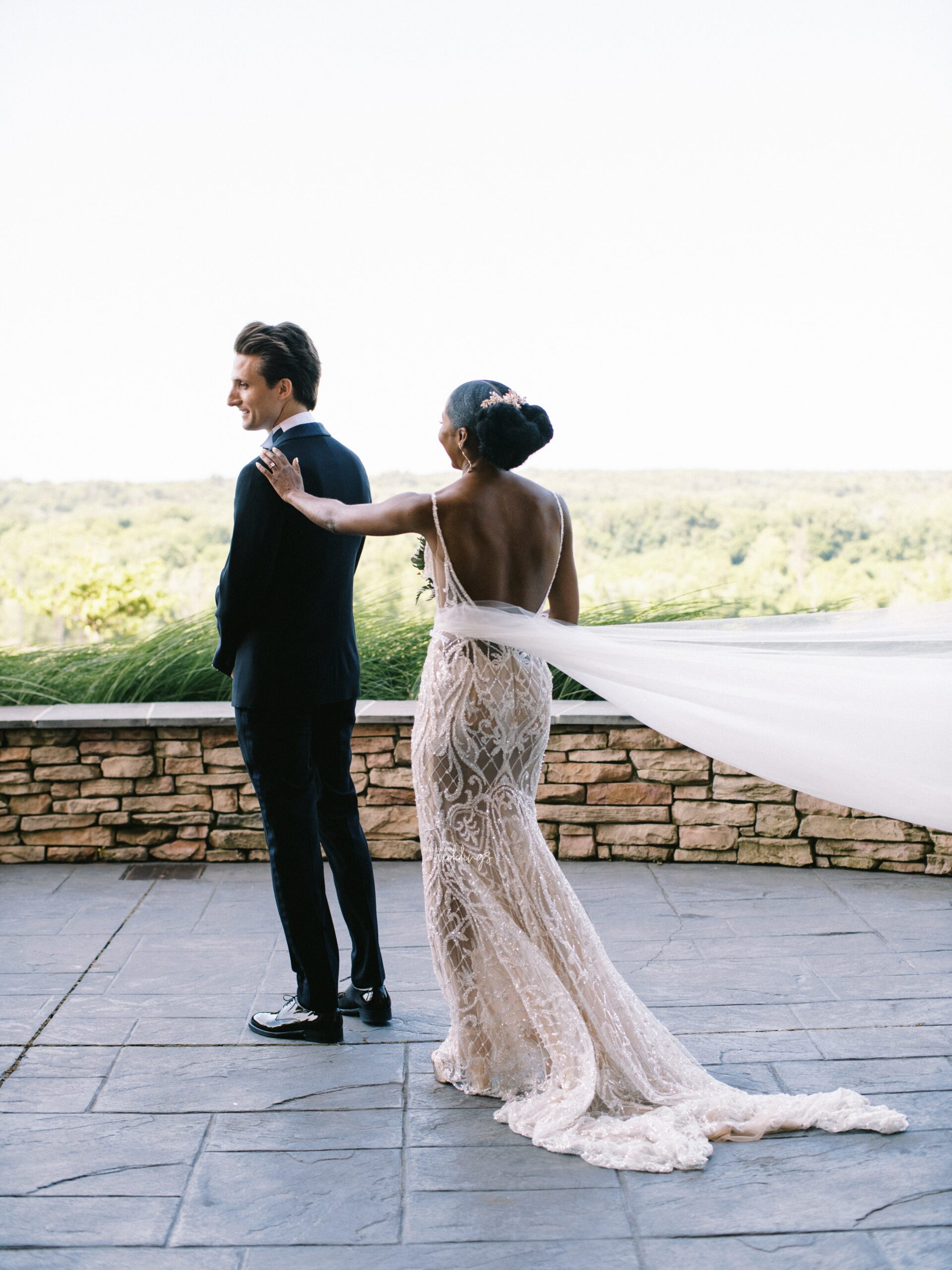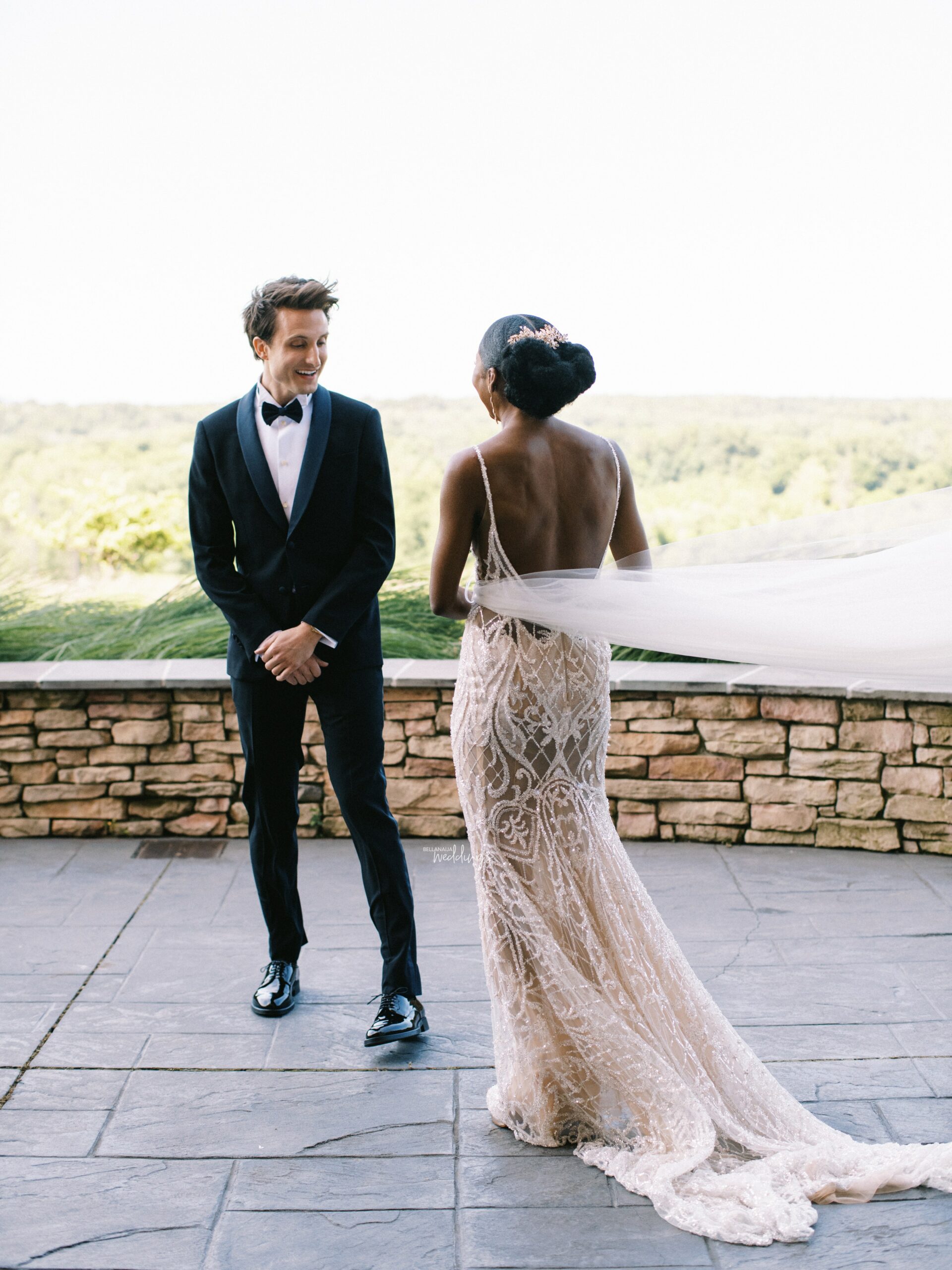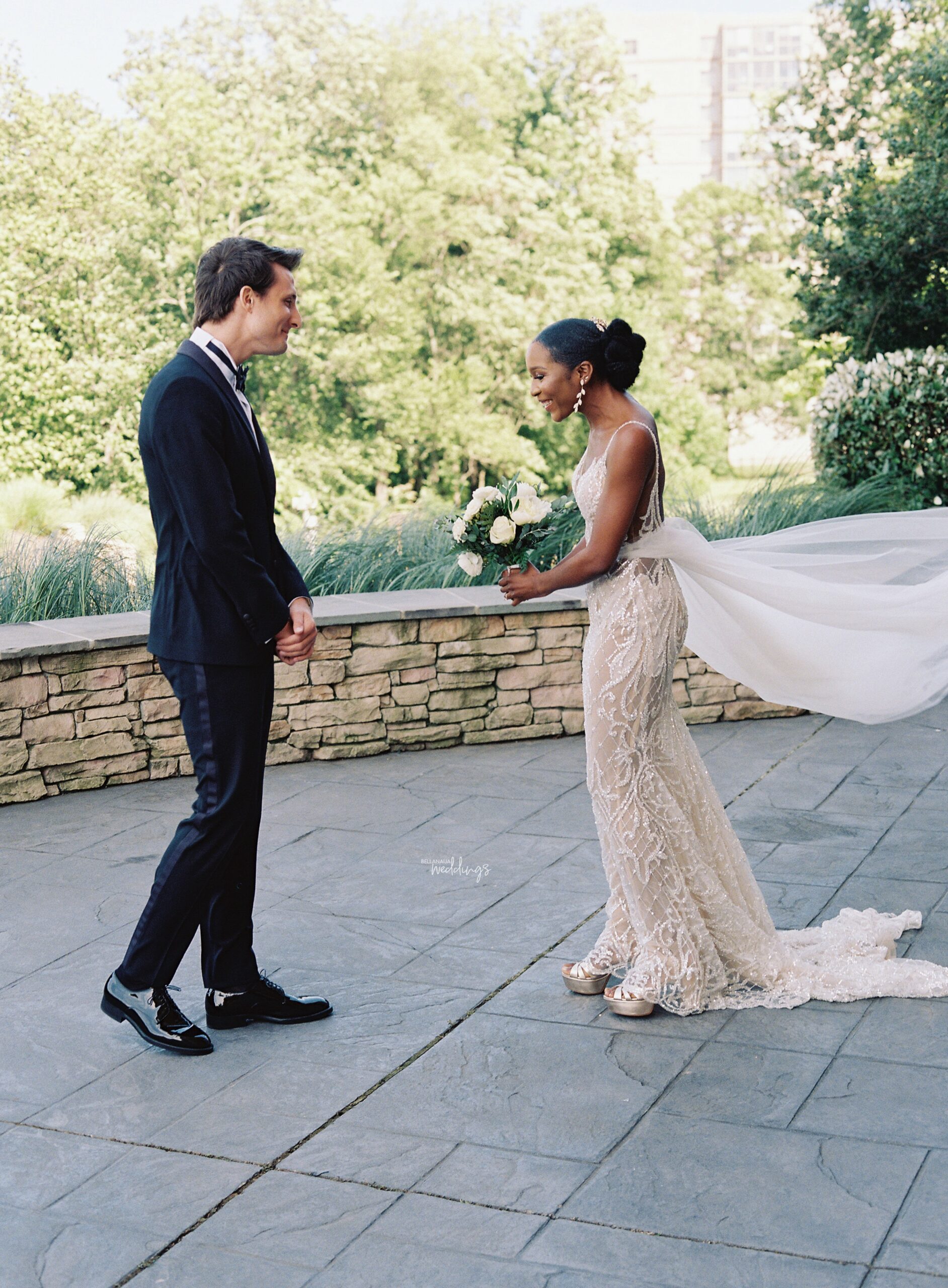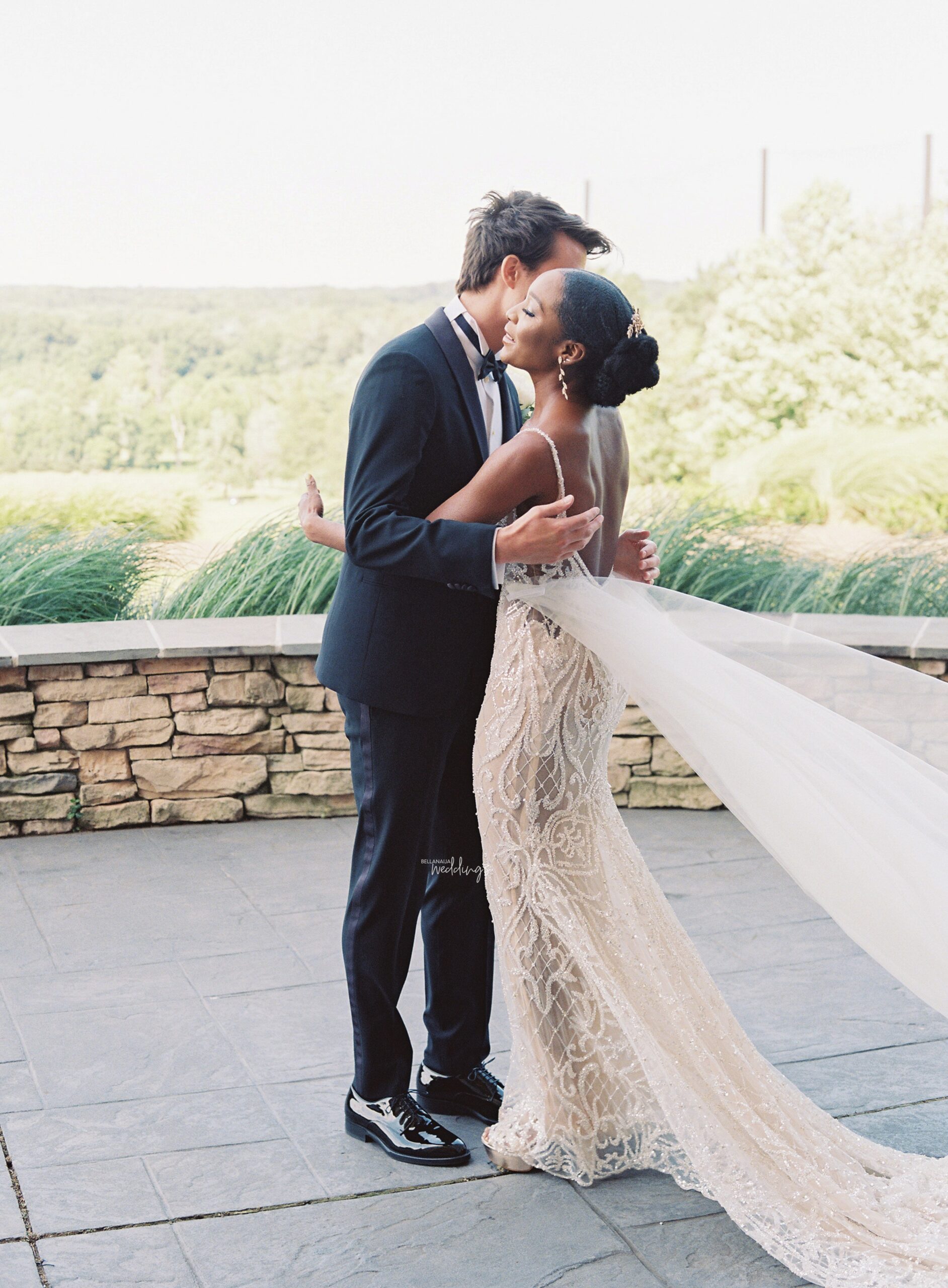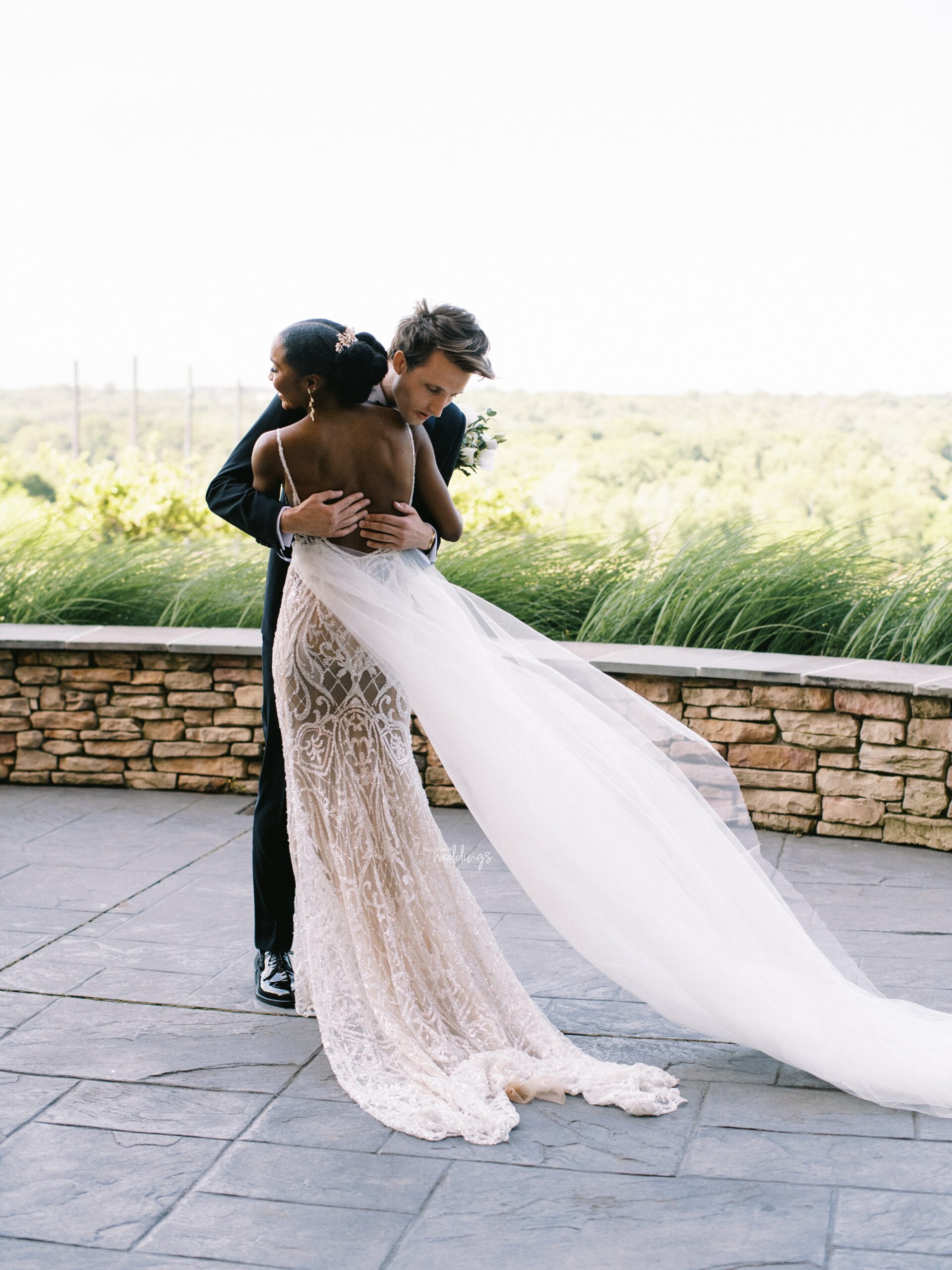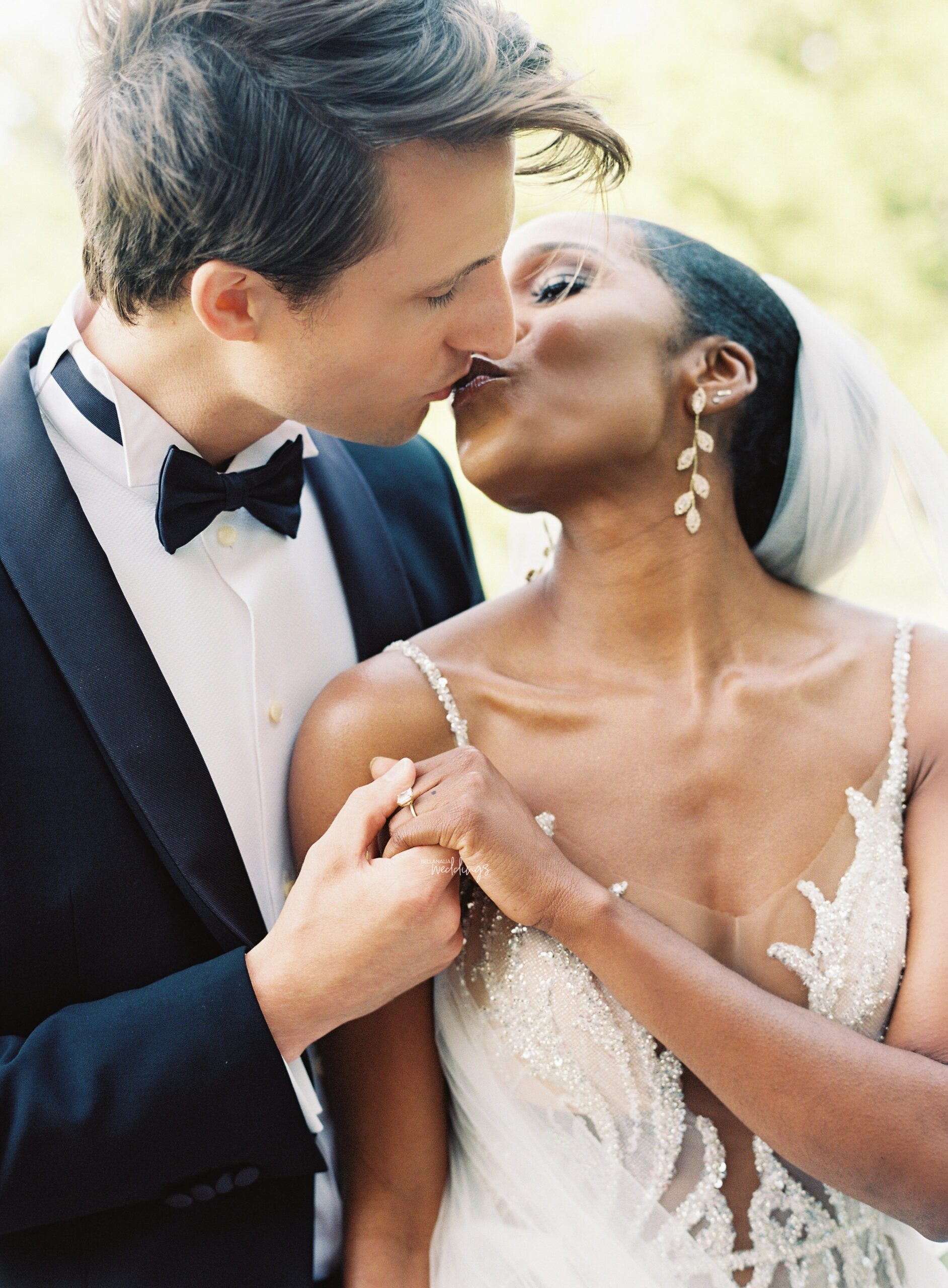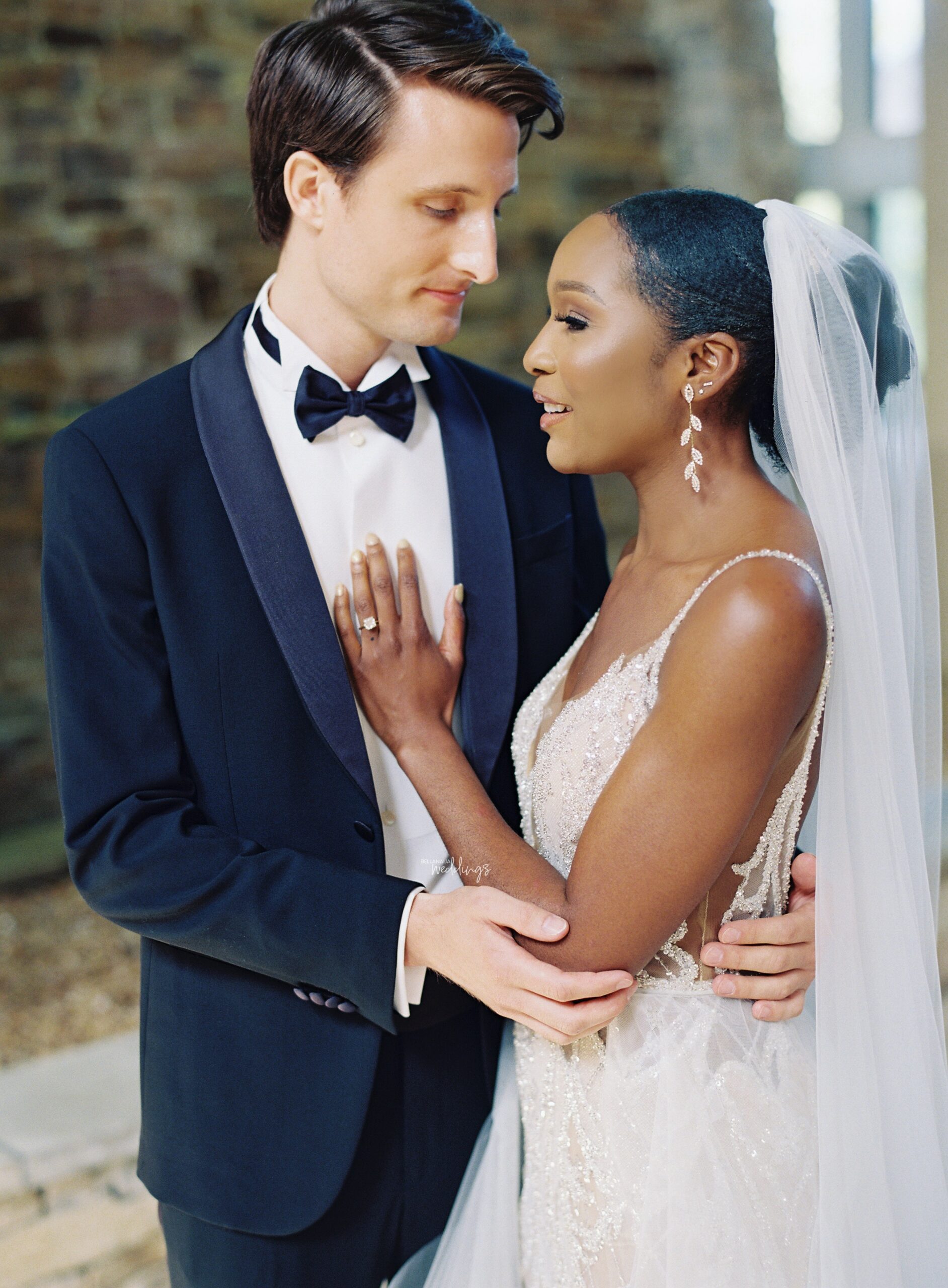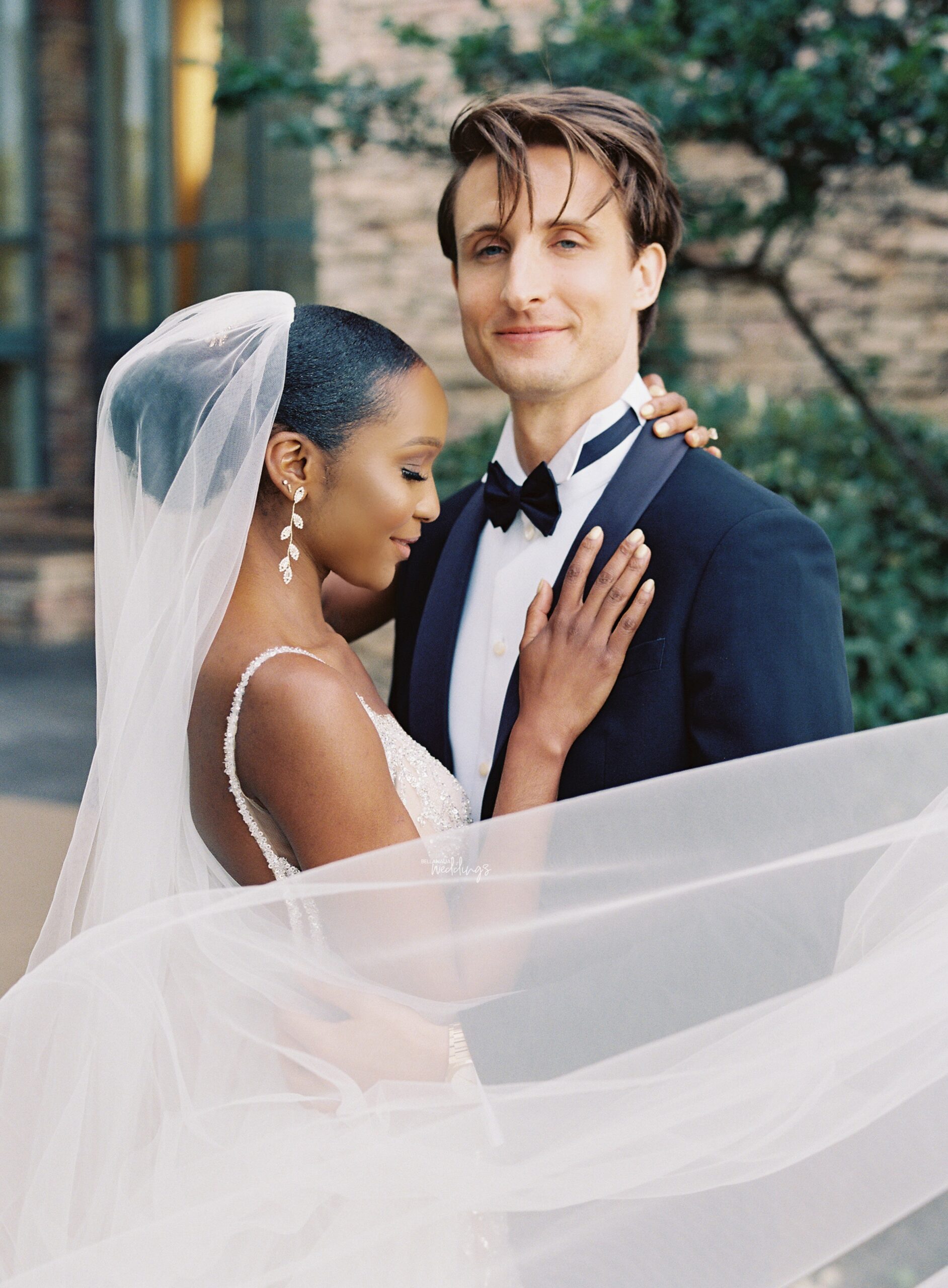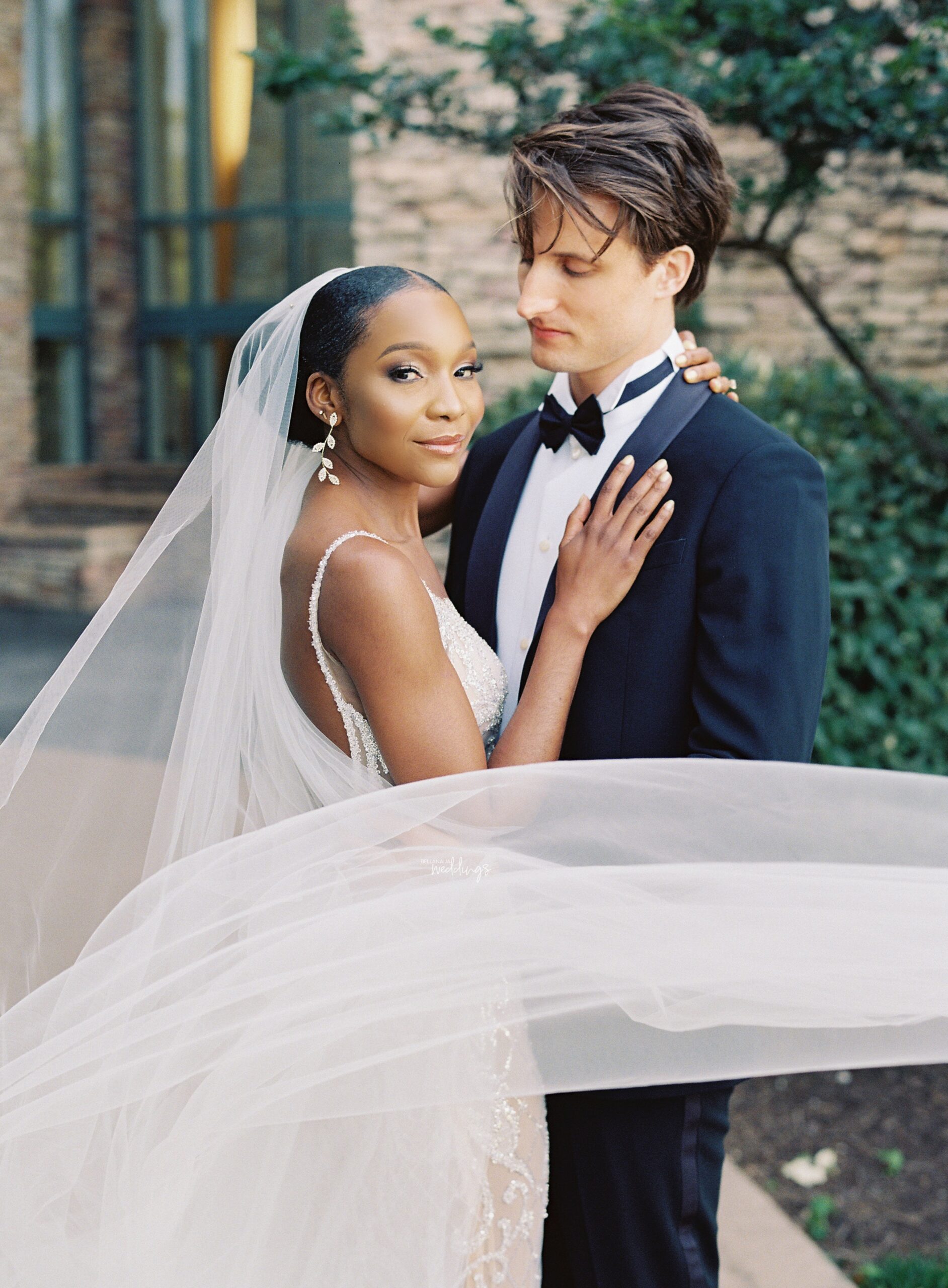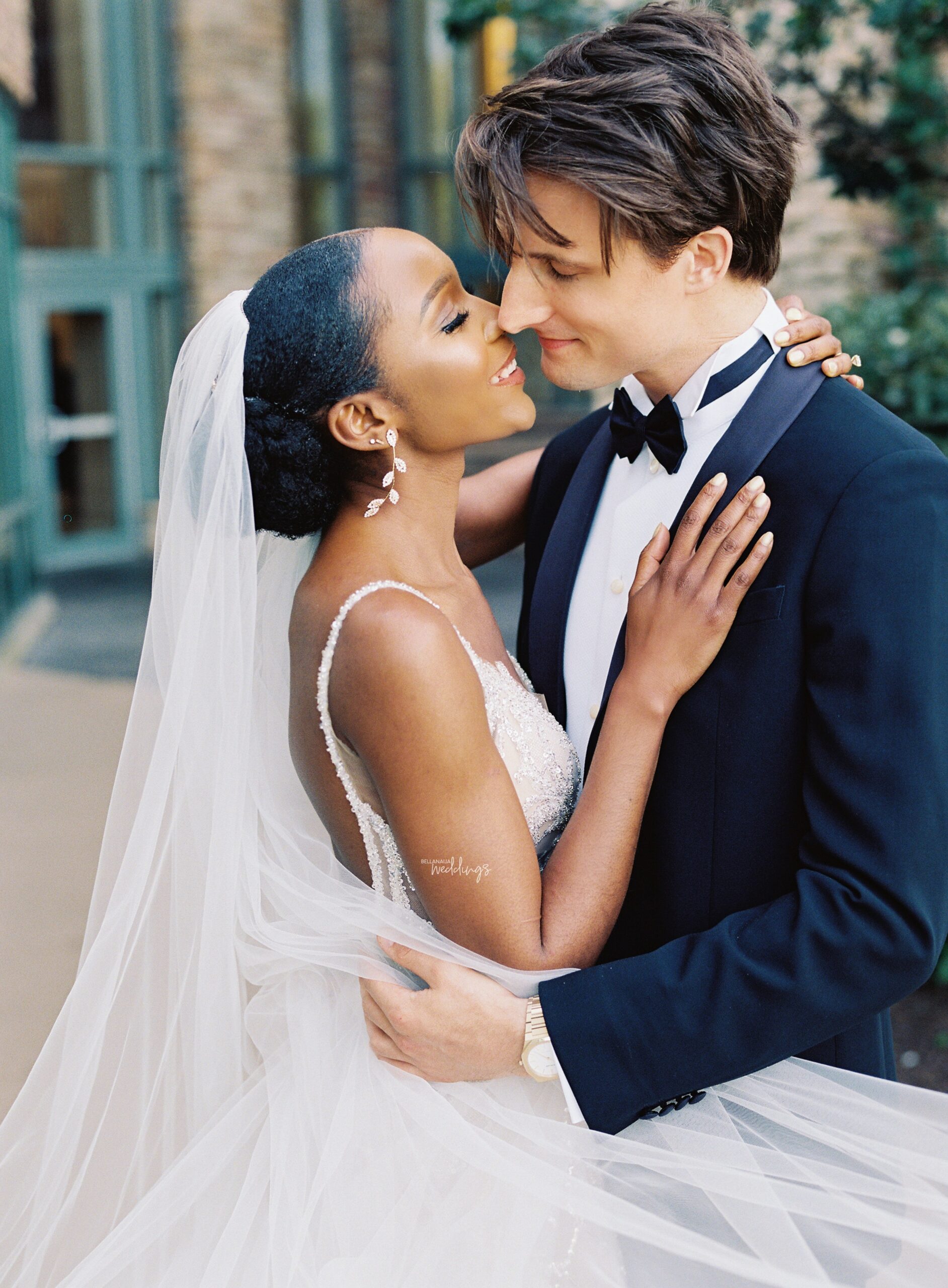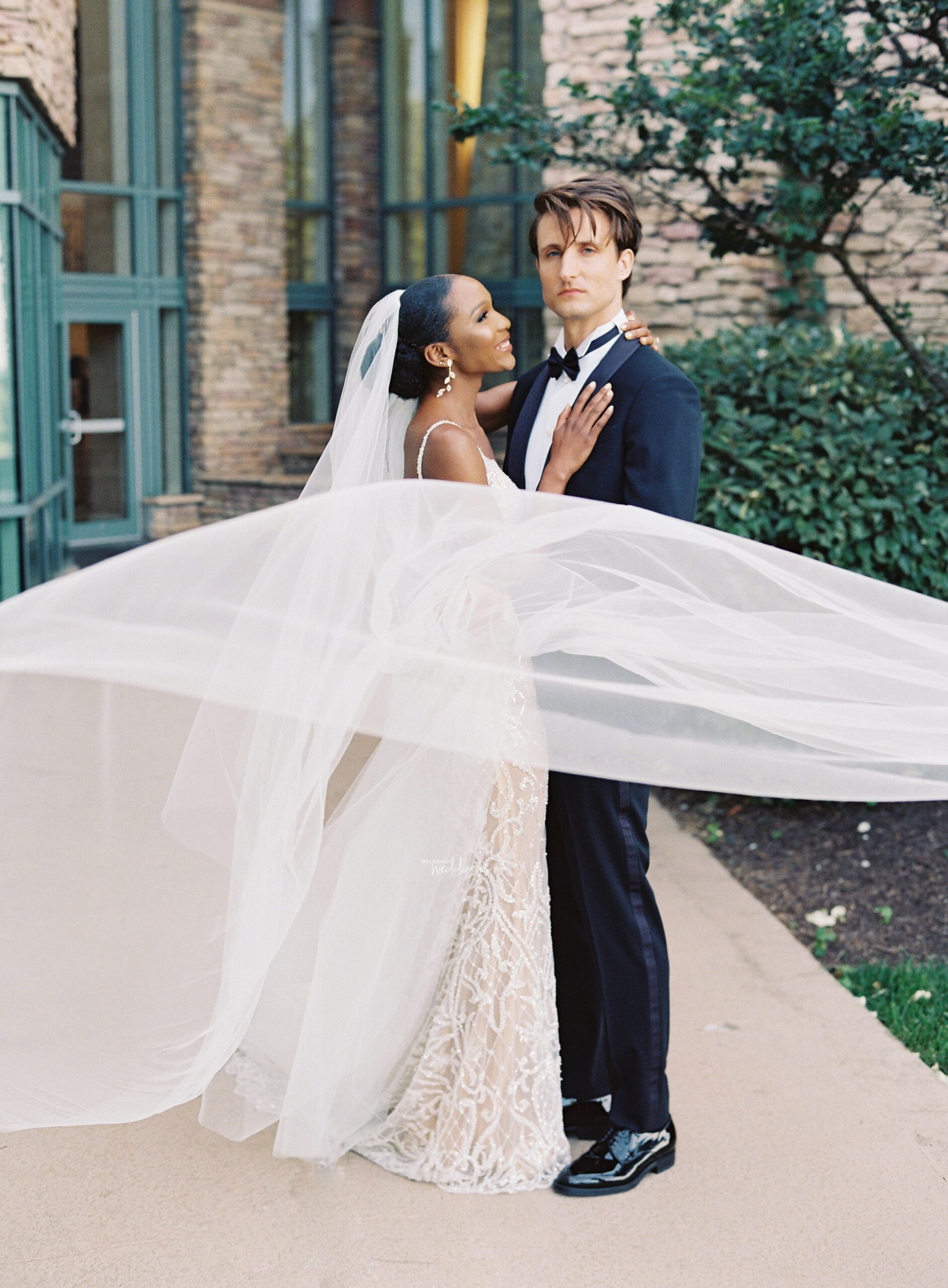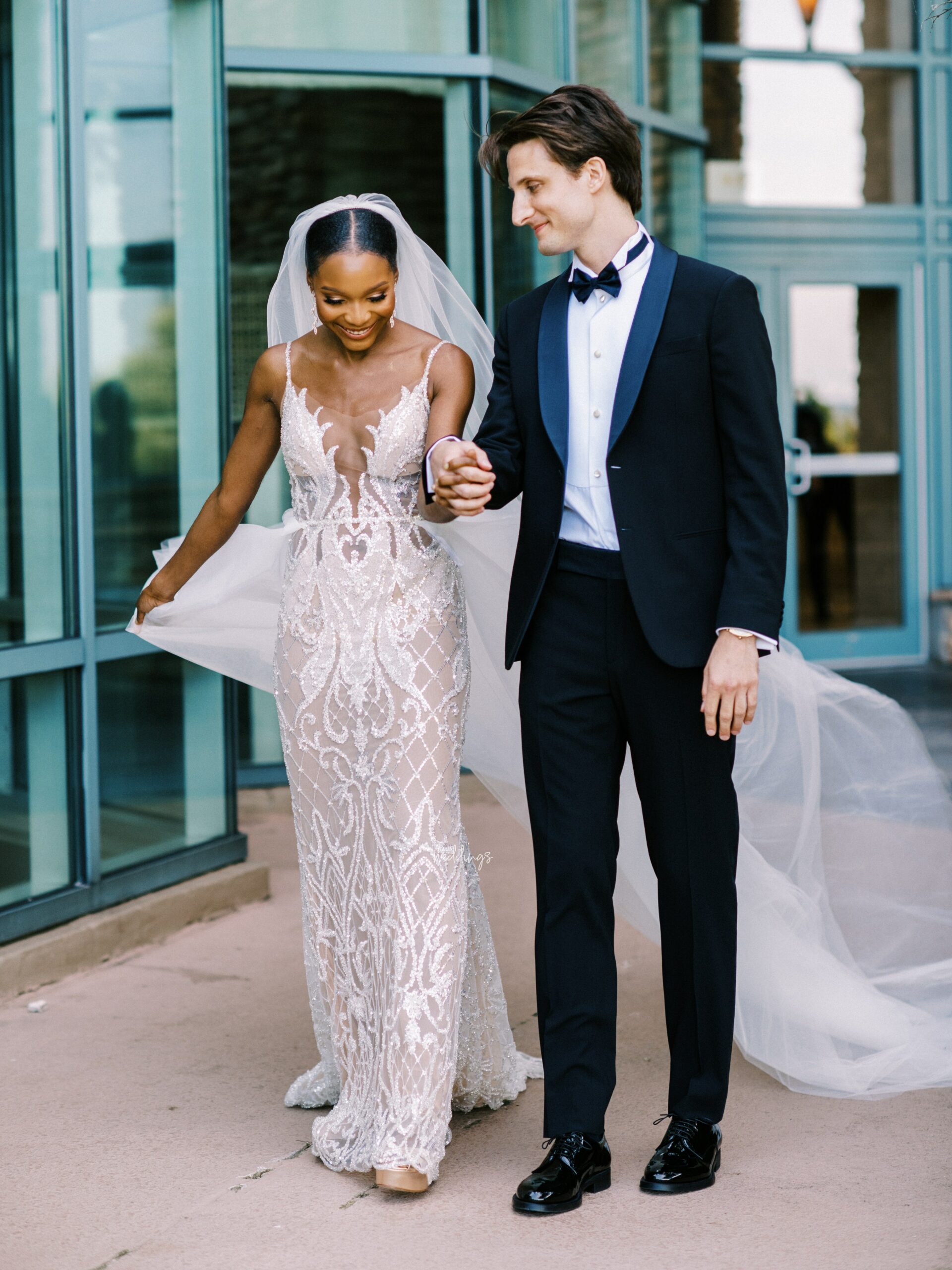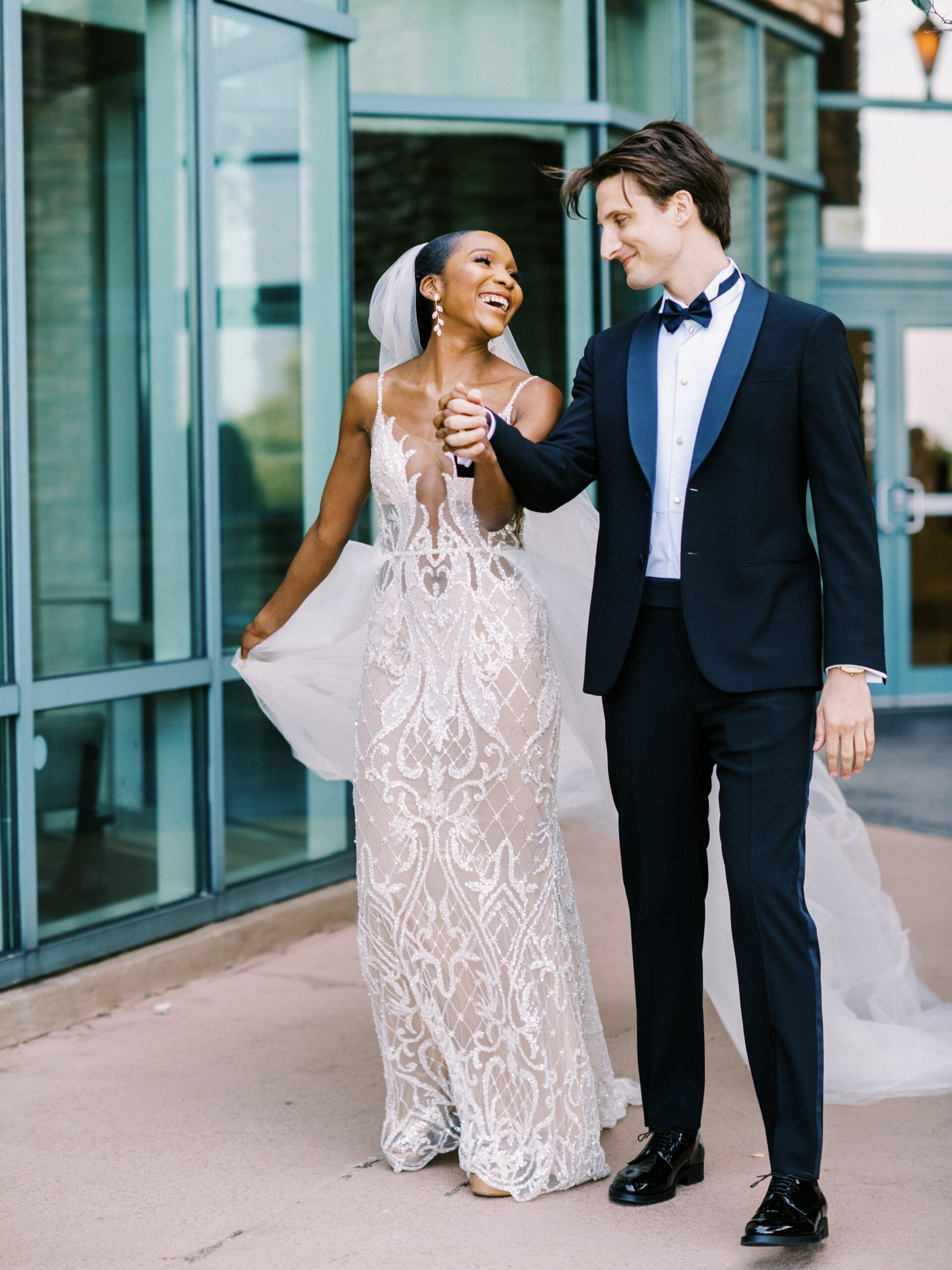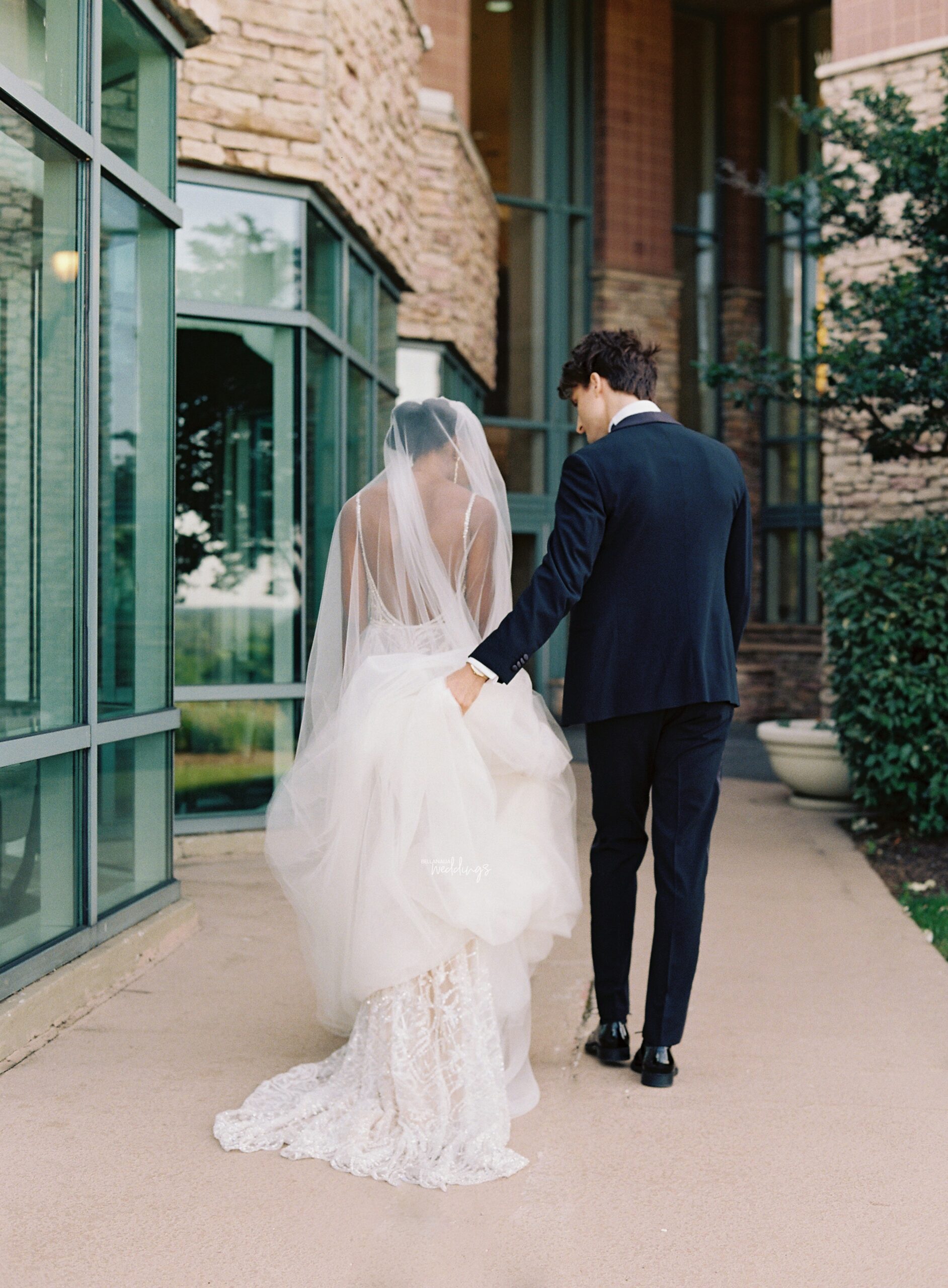 Take in the beauty of this outdoor wedding decor!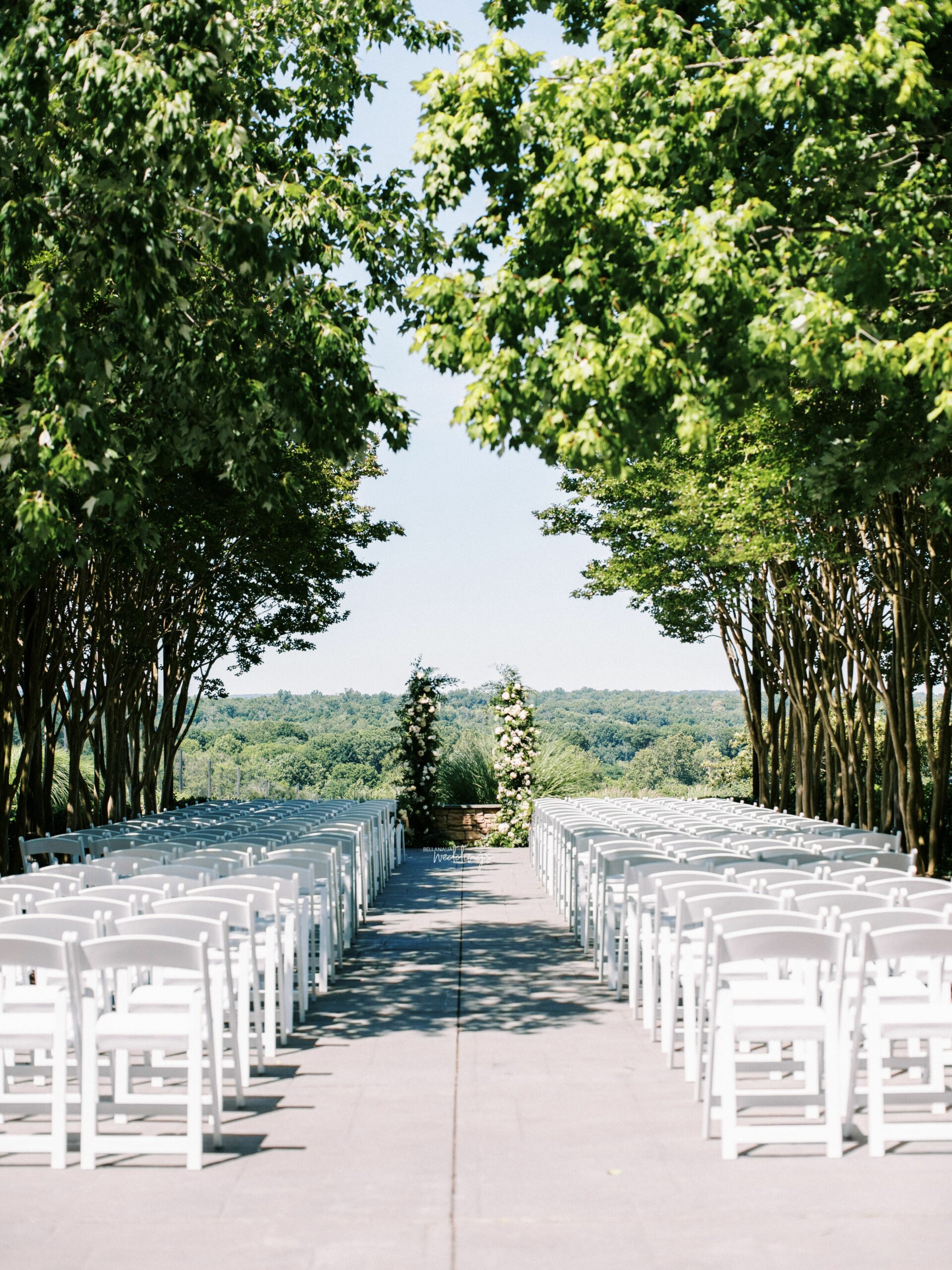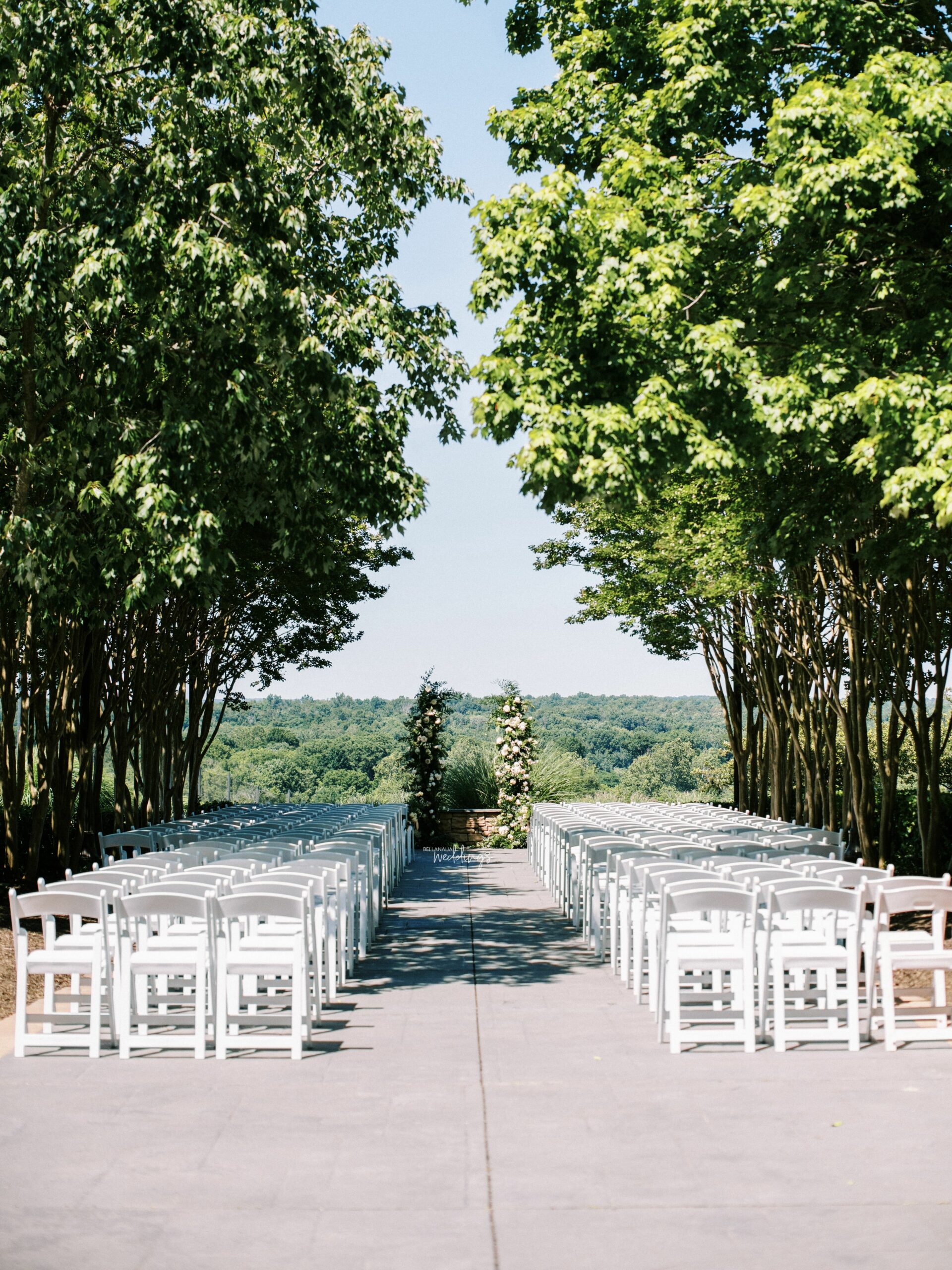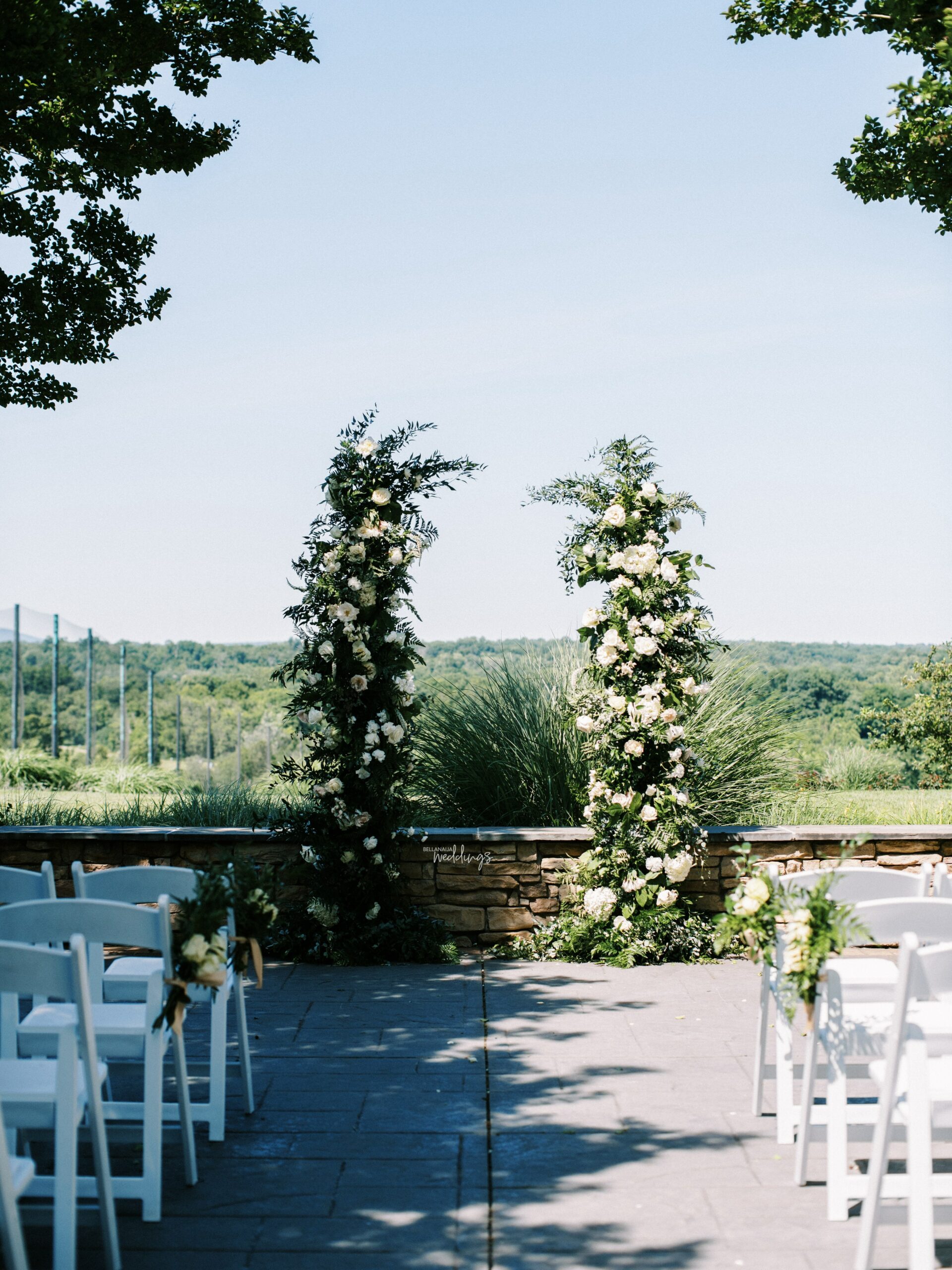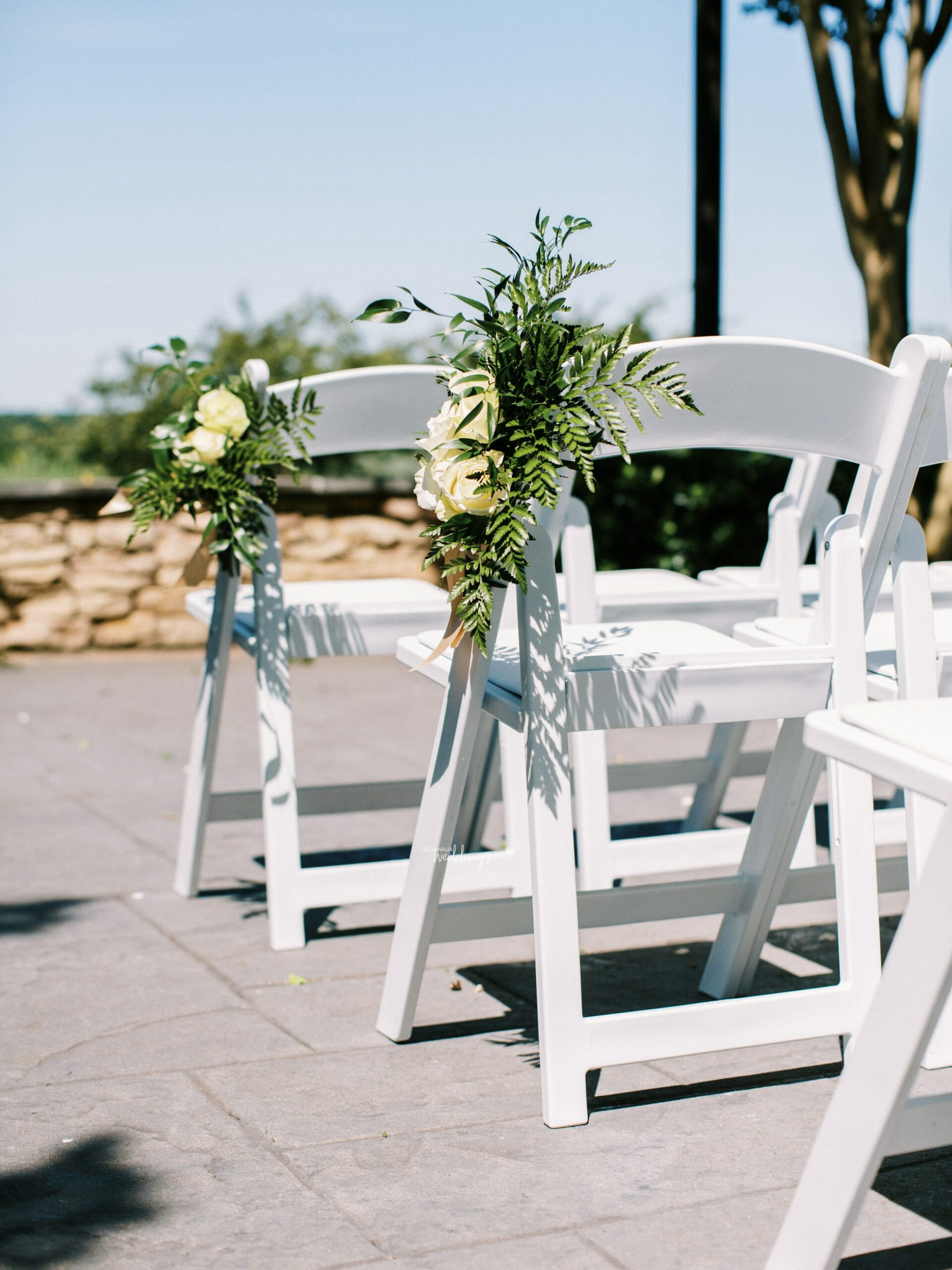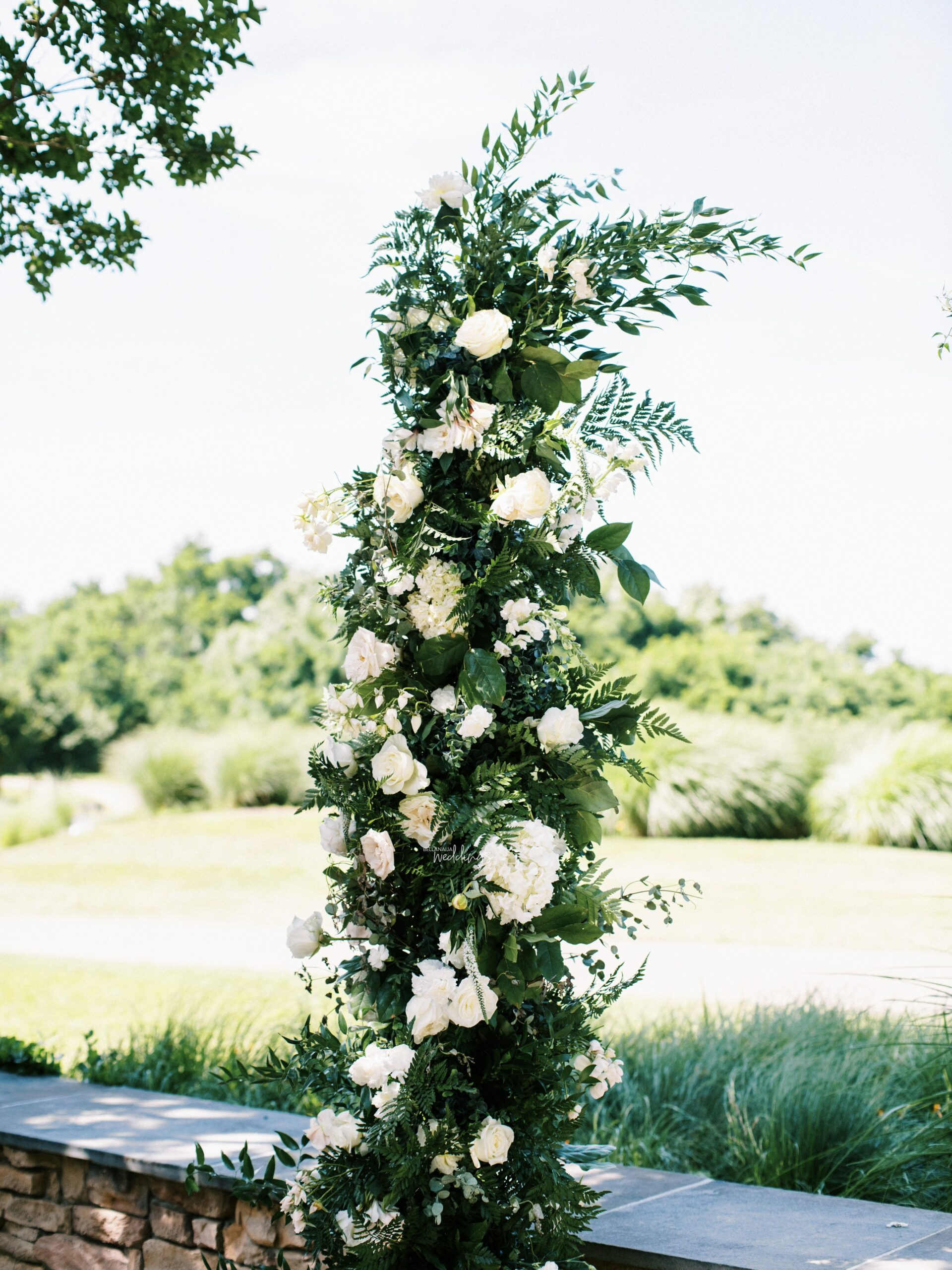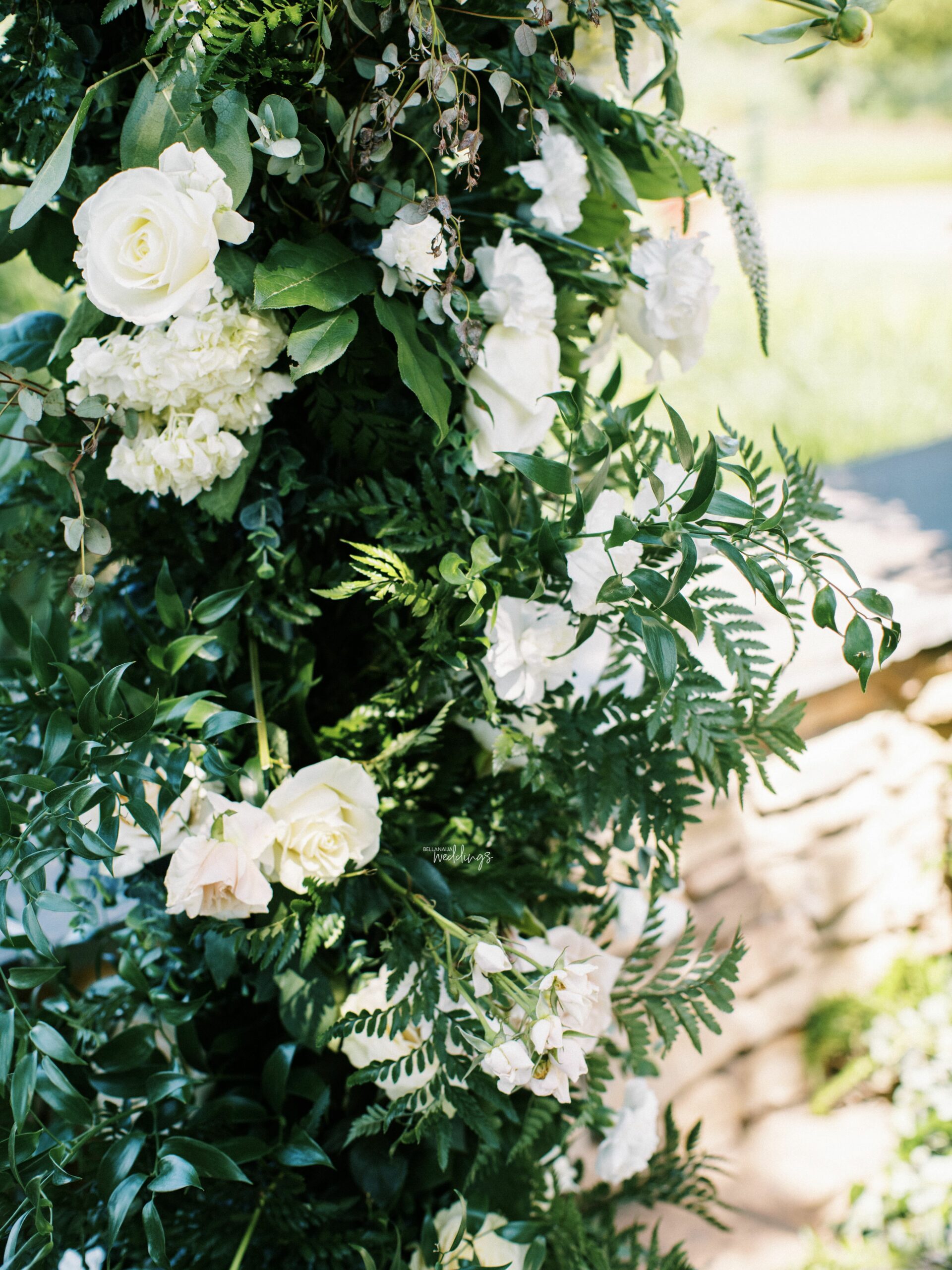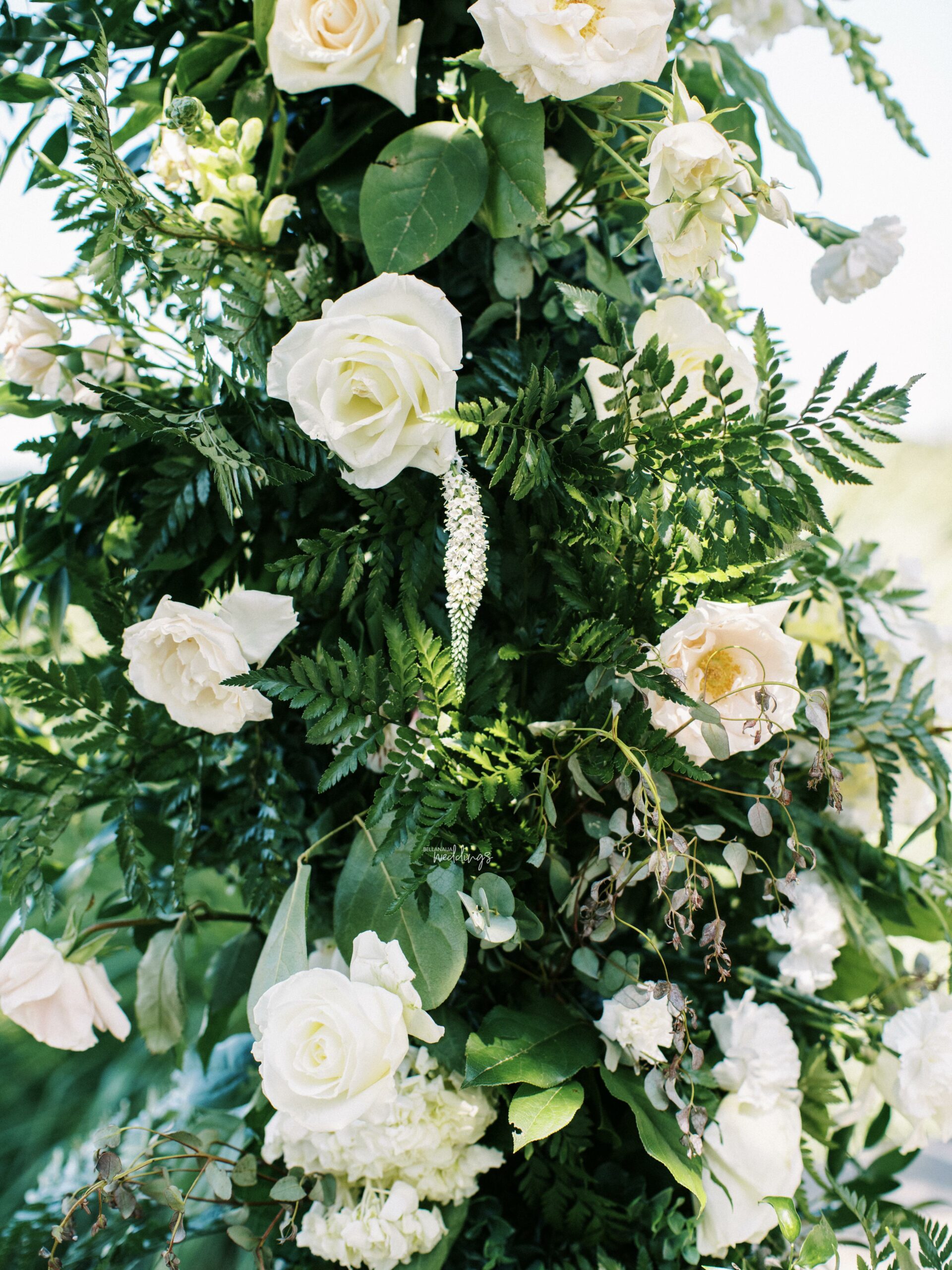 Let's get this wedding started with the bridal party entrance!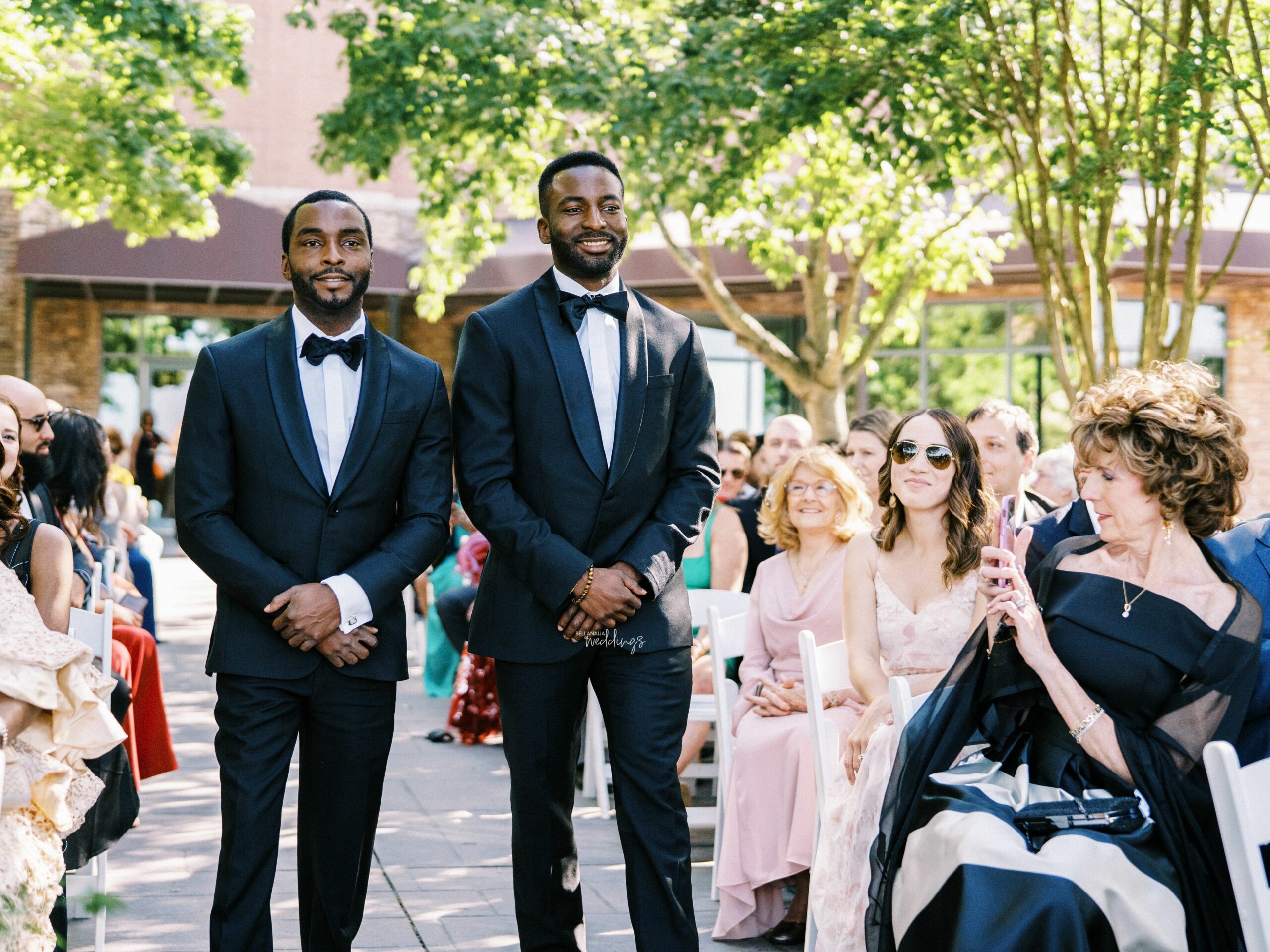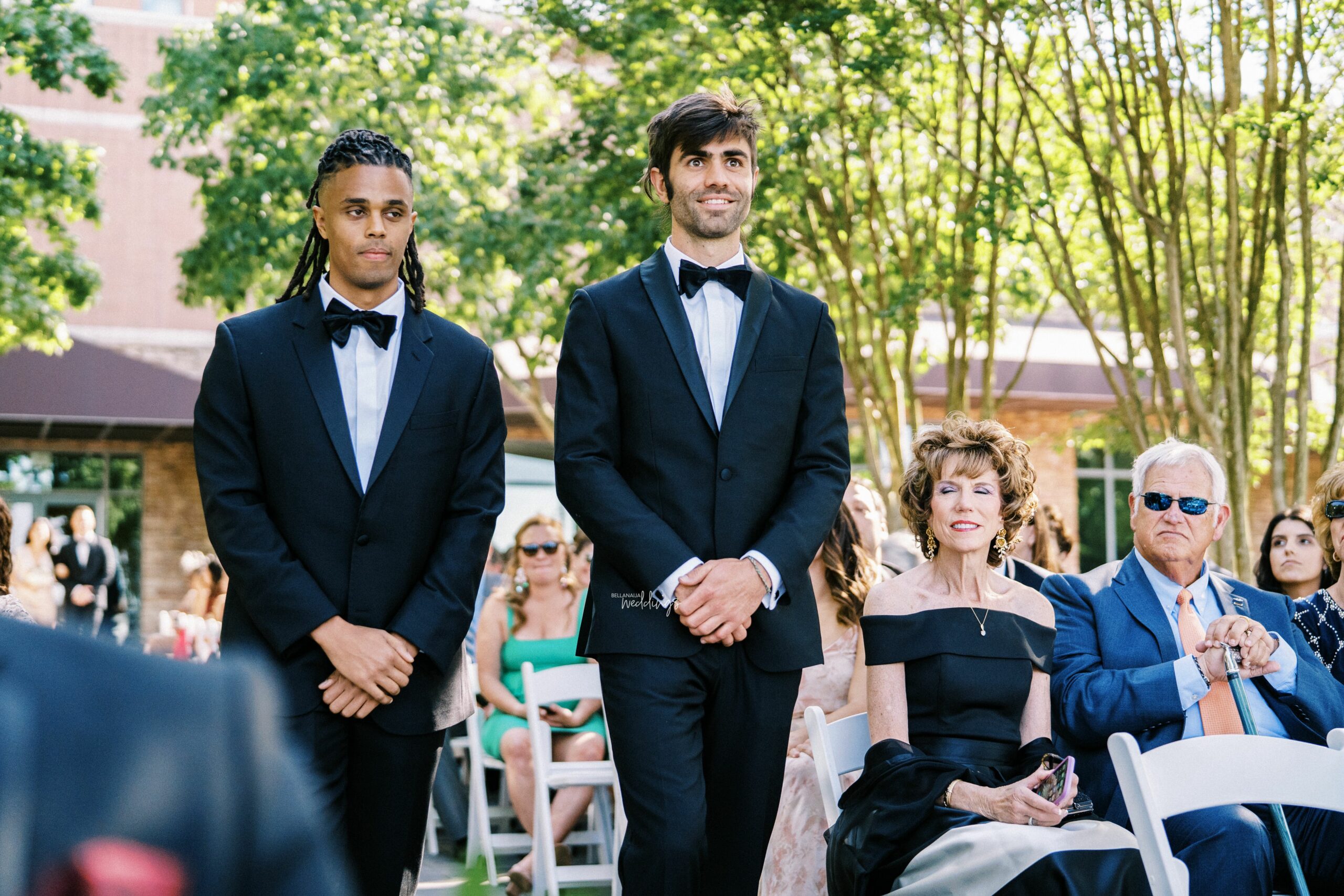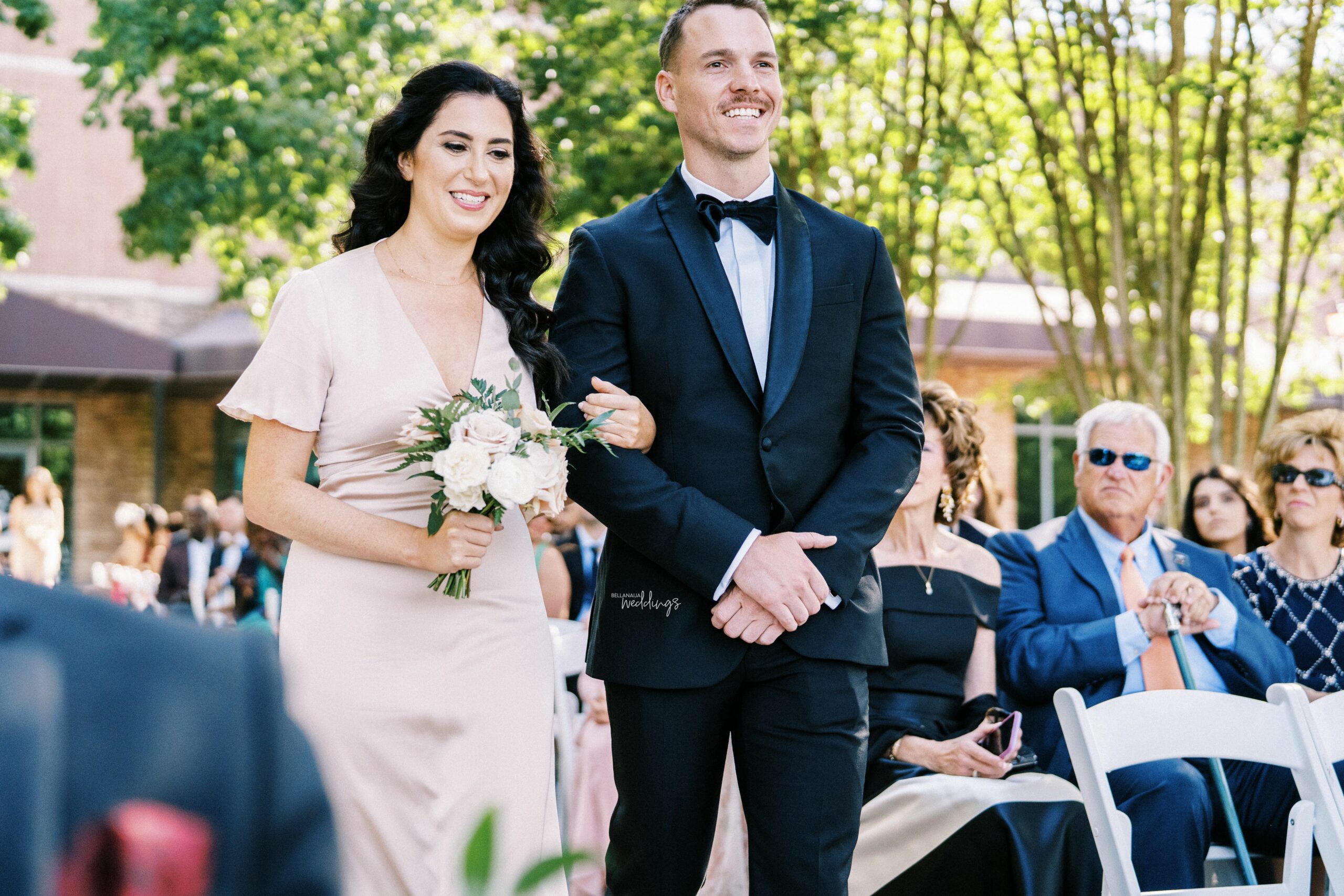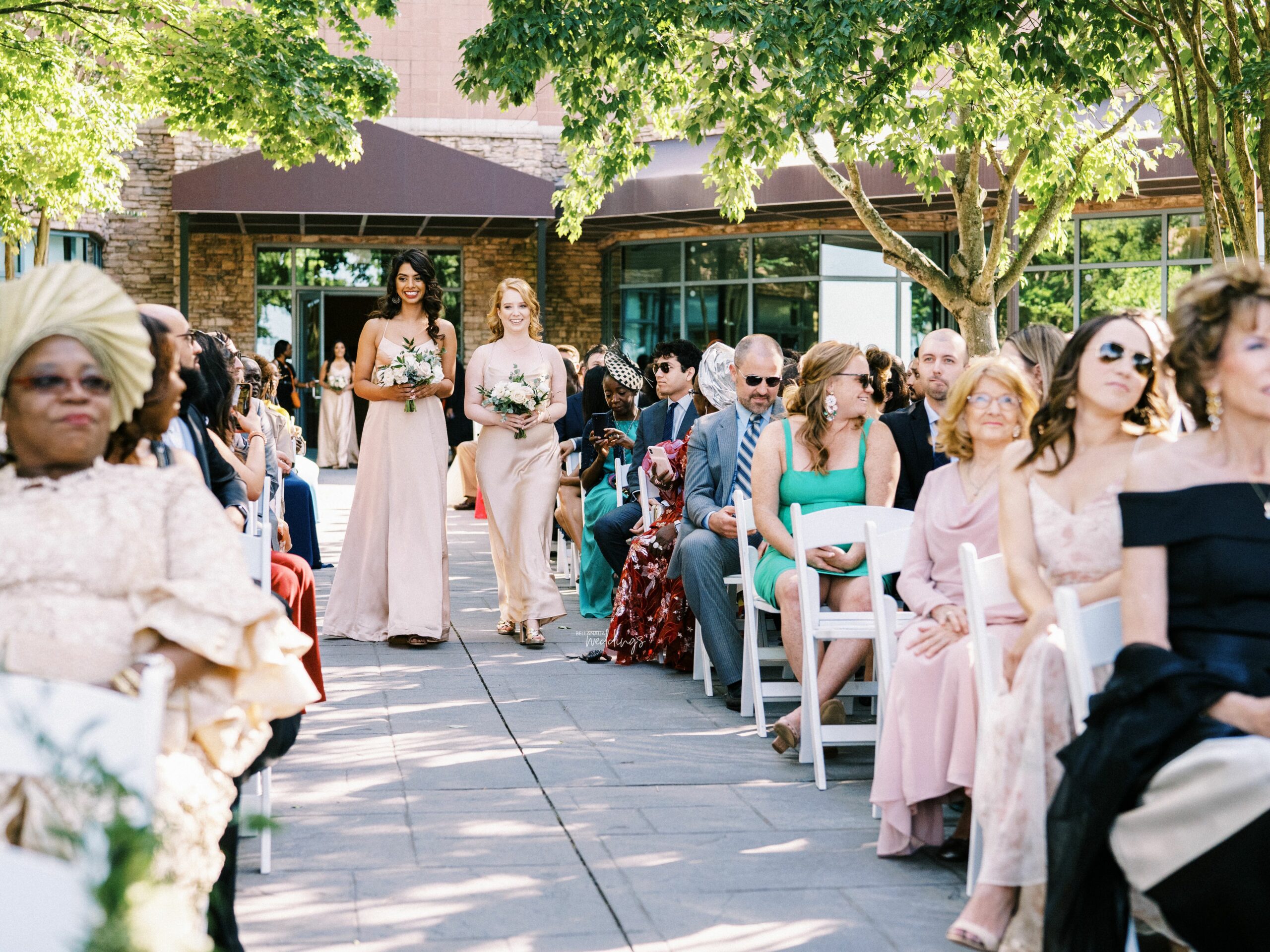 The parents of the bride showed up in style!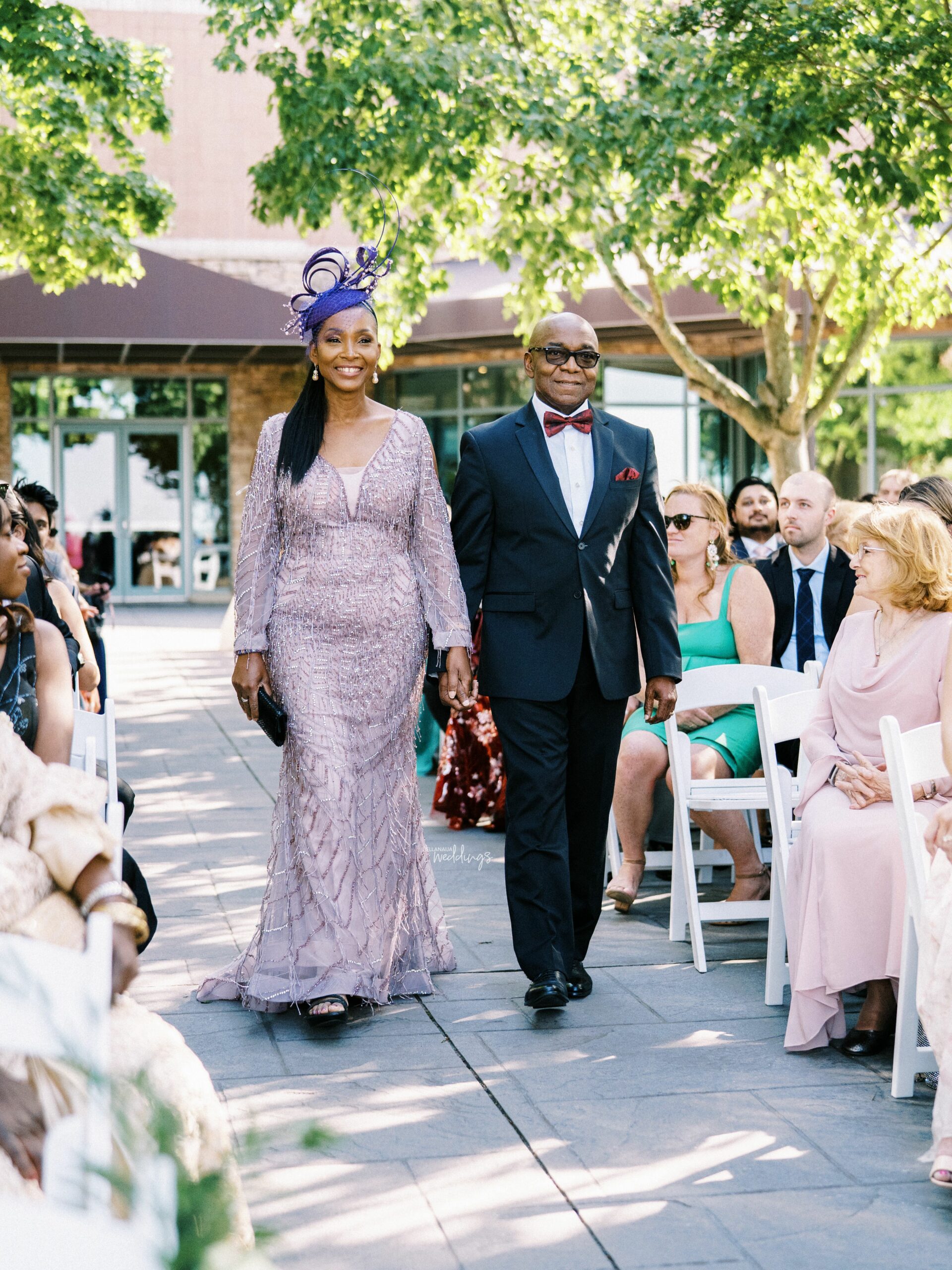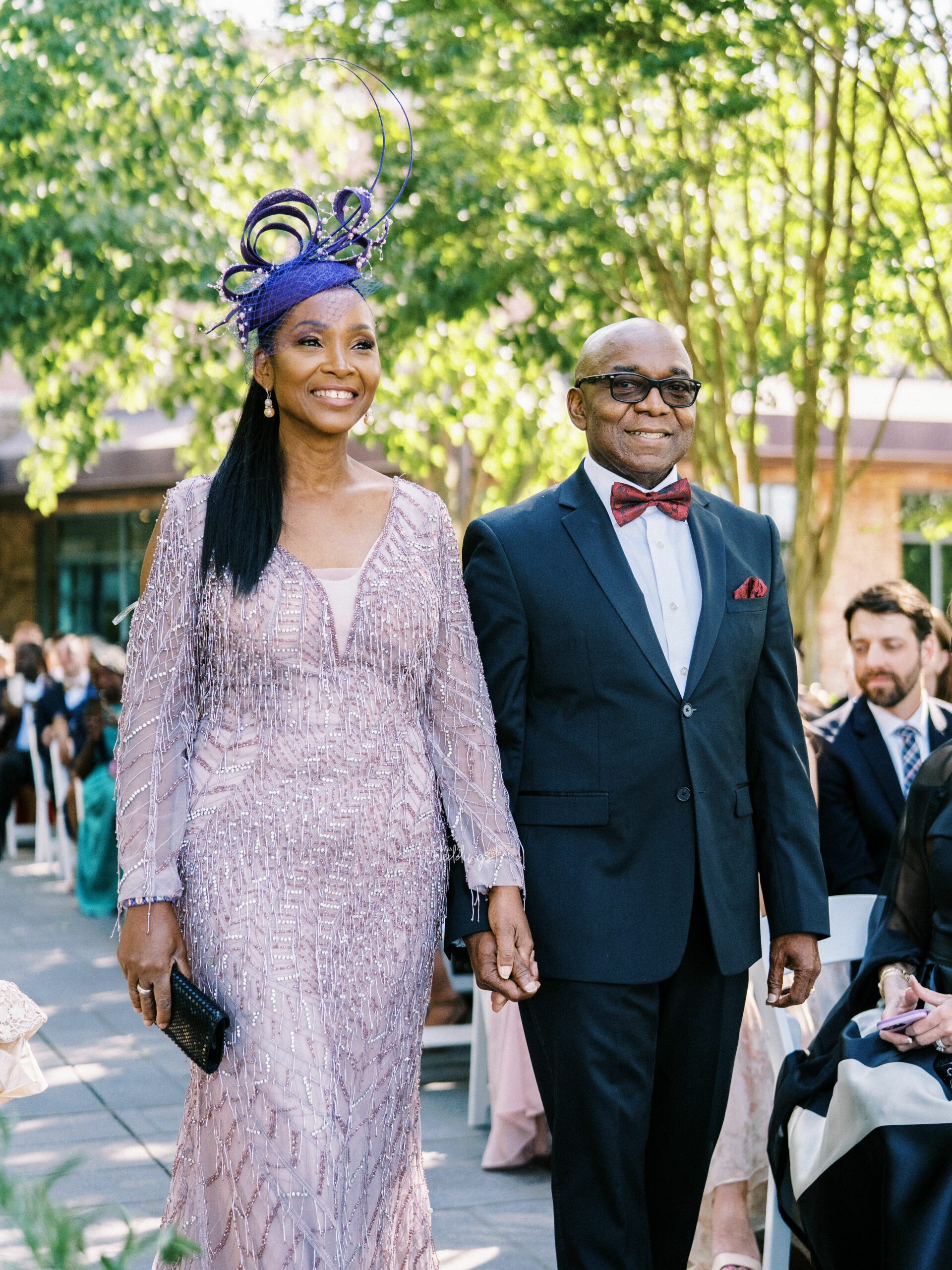 Did someone say dashing groom?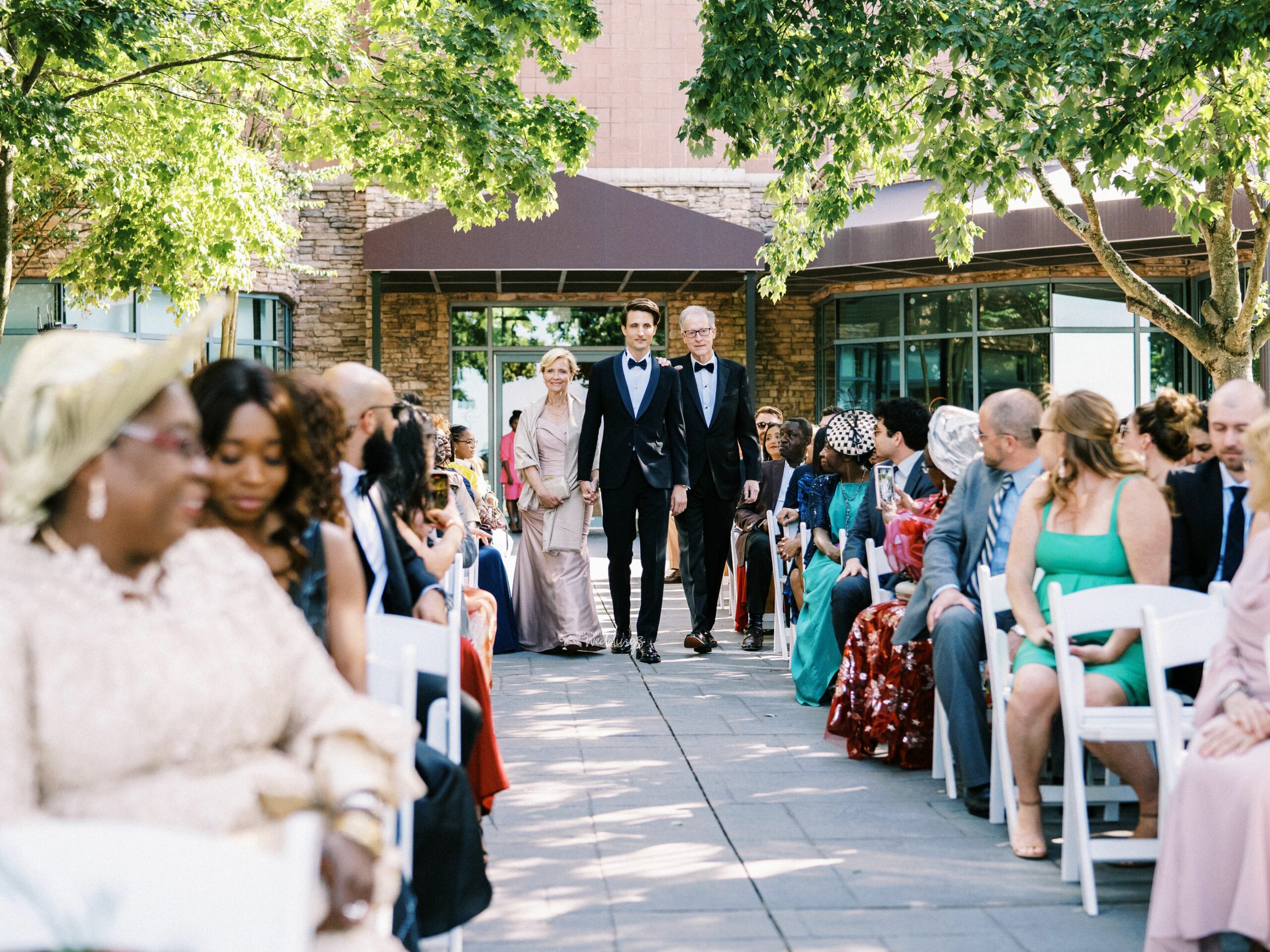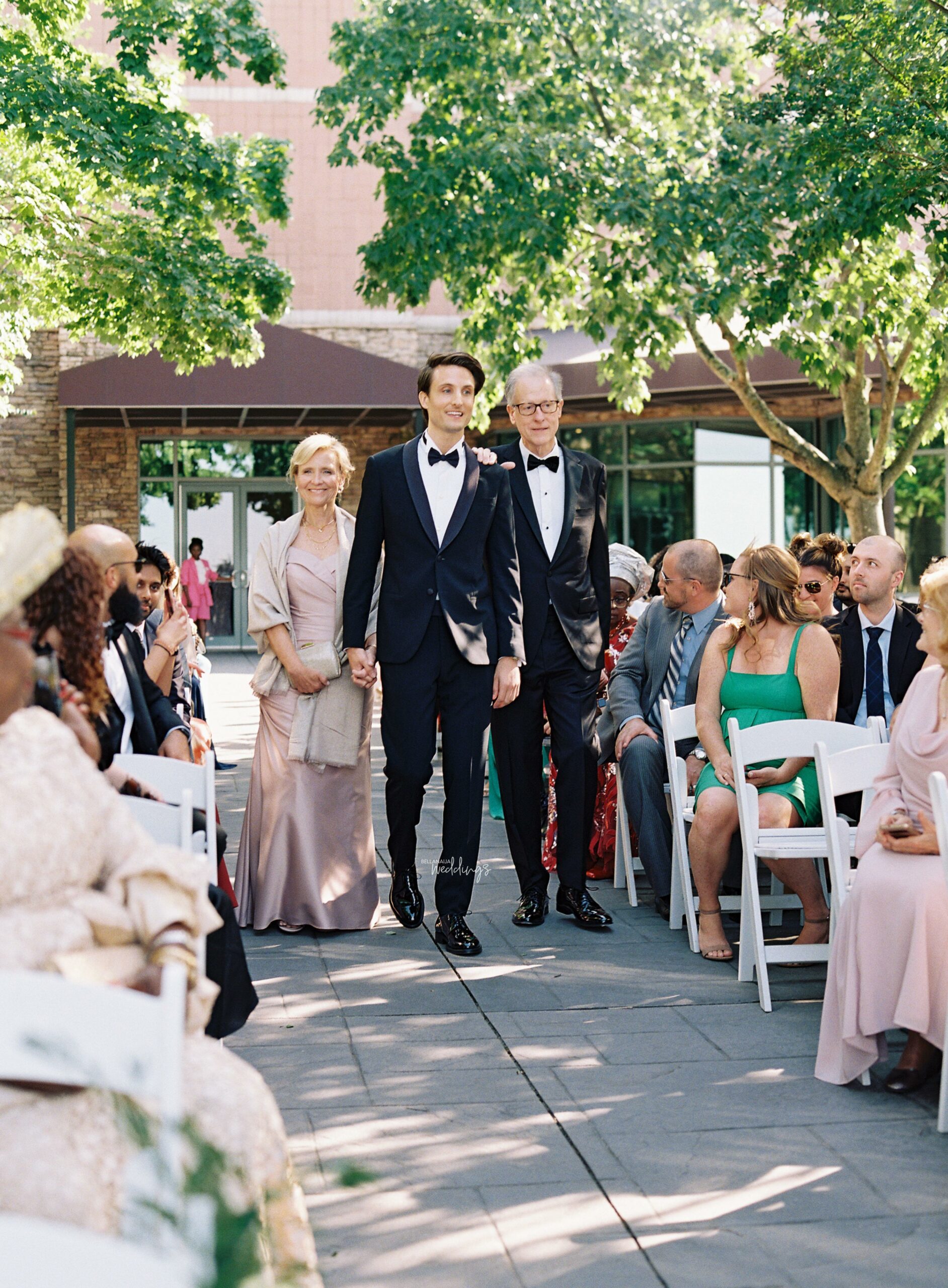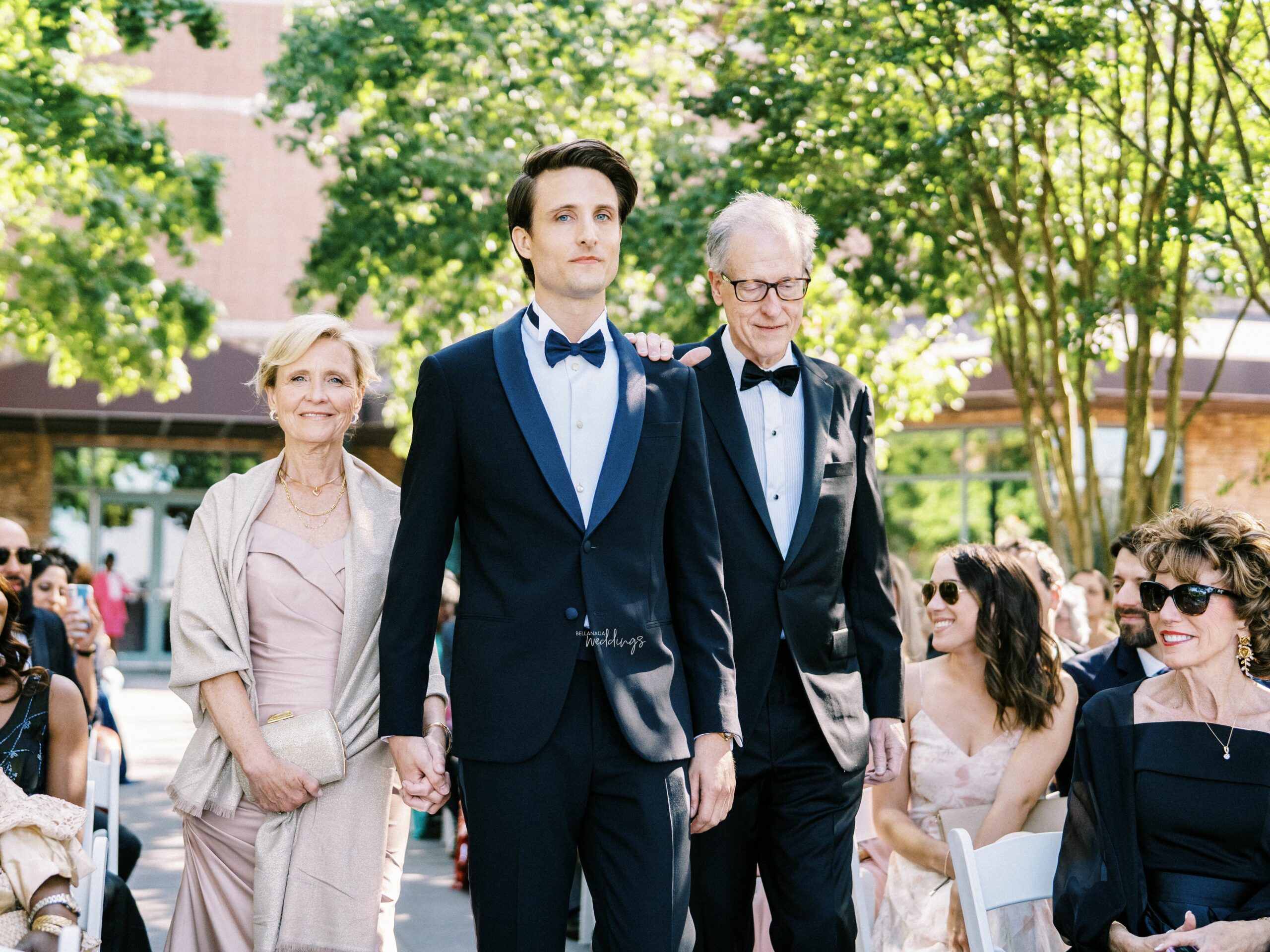 Show us a more gorgeous bride!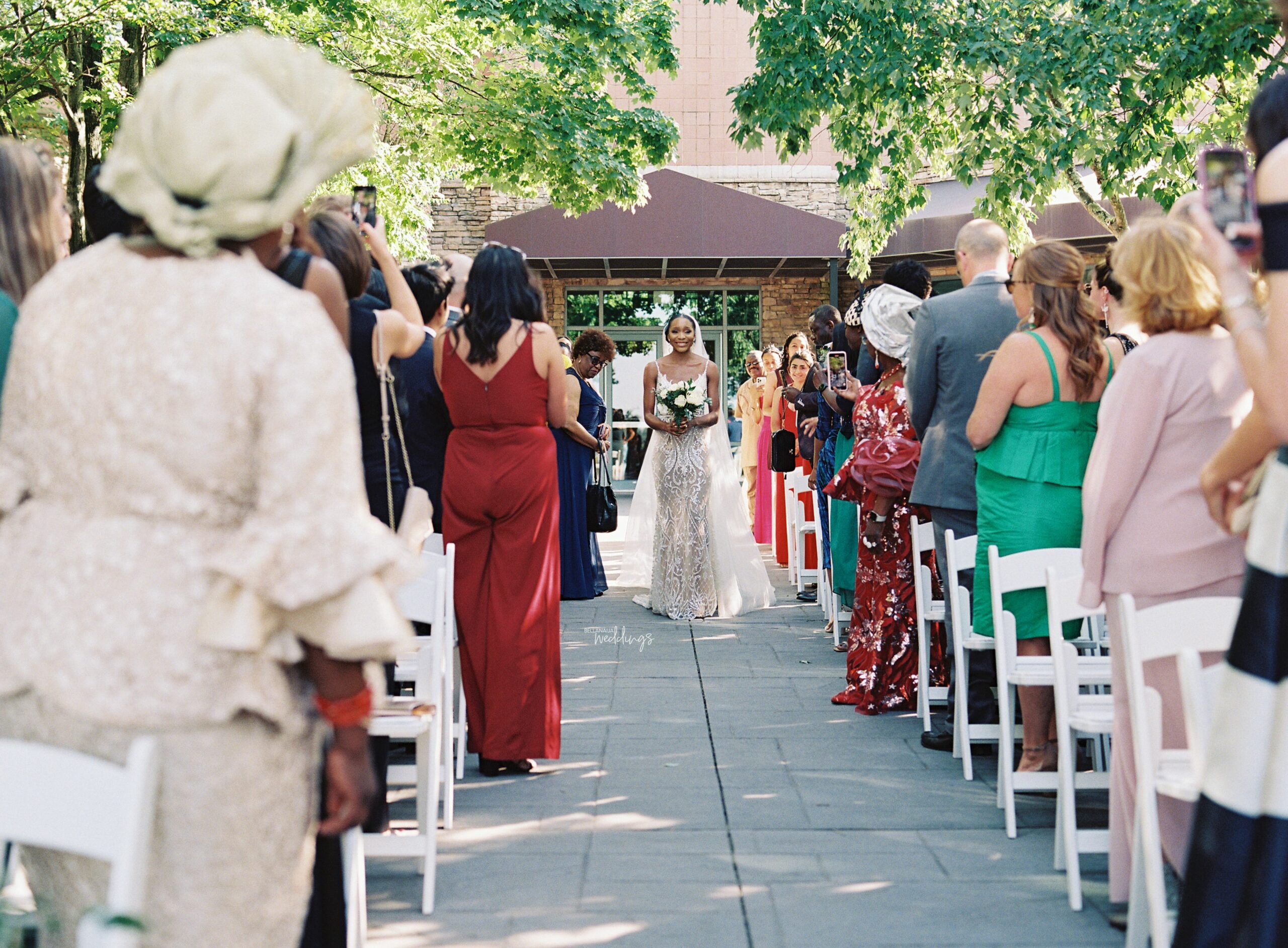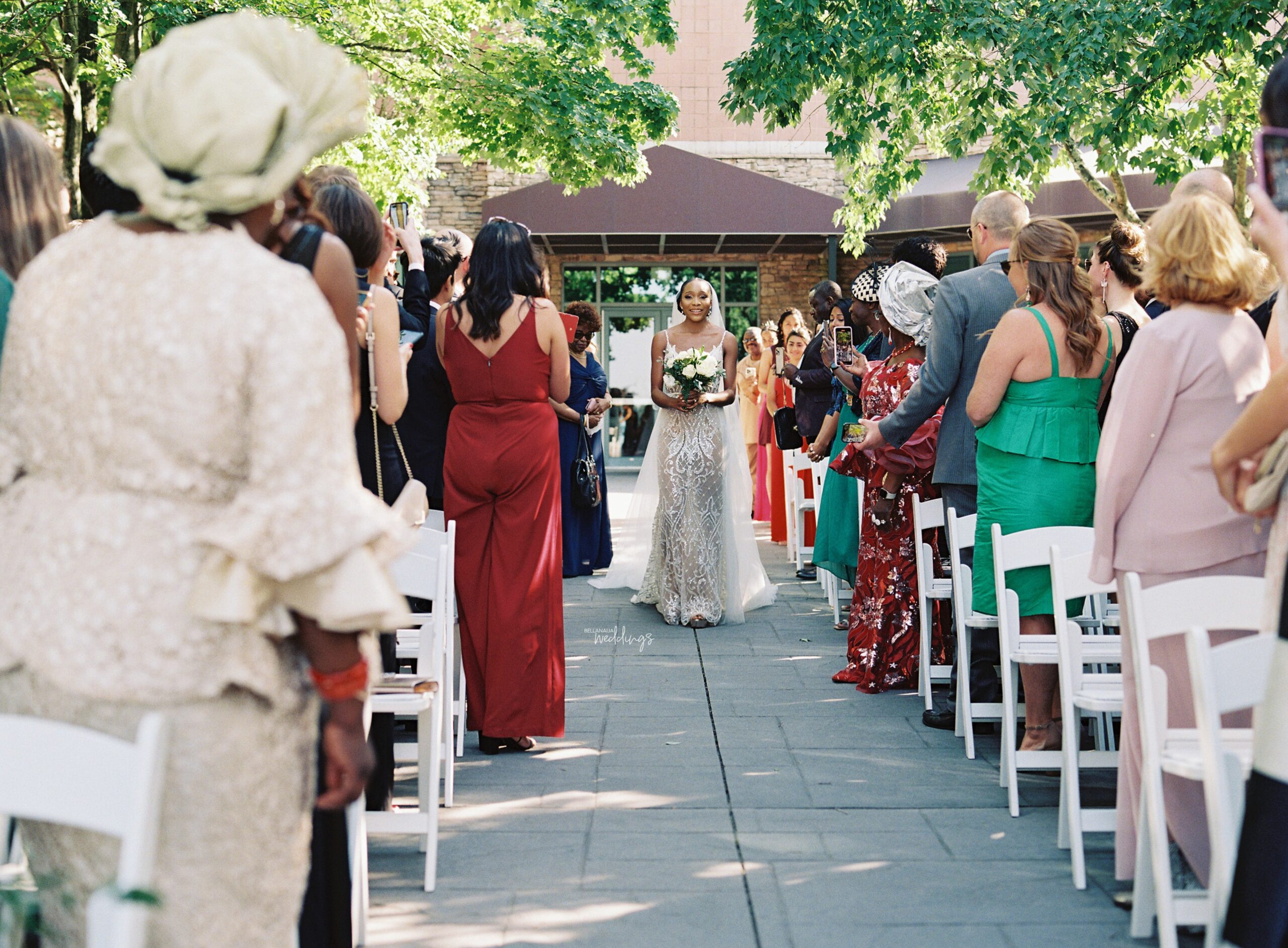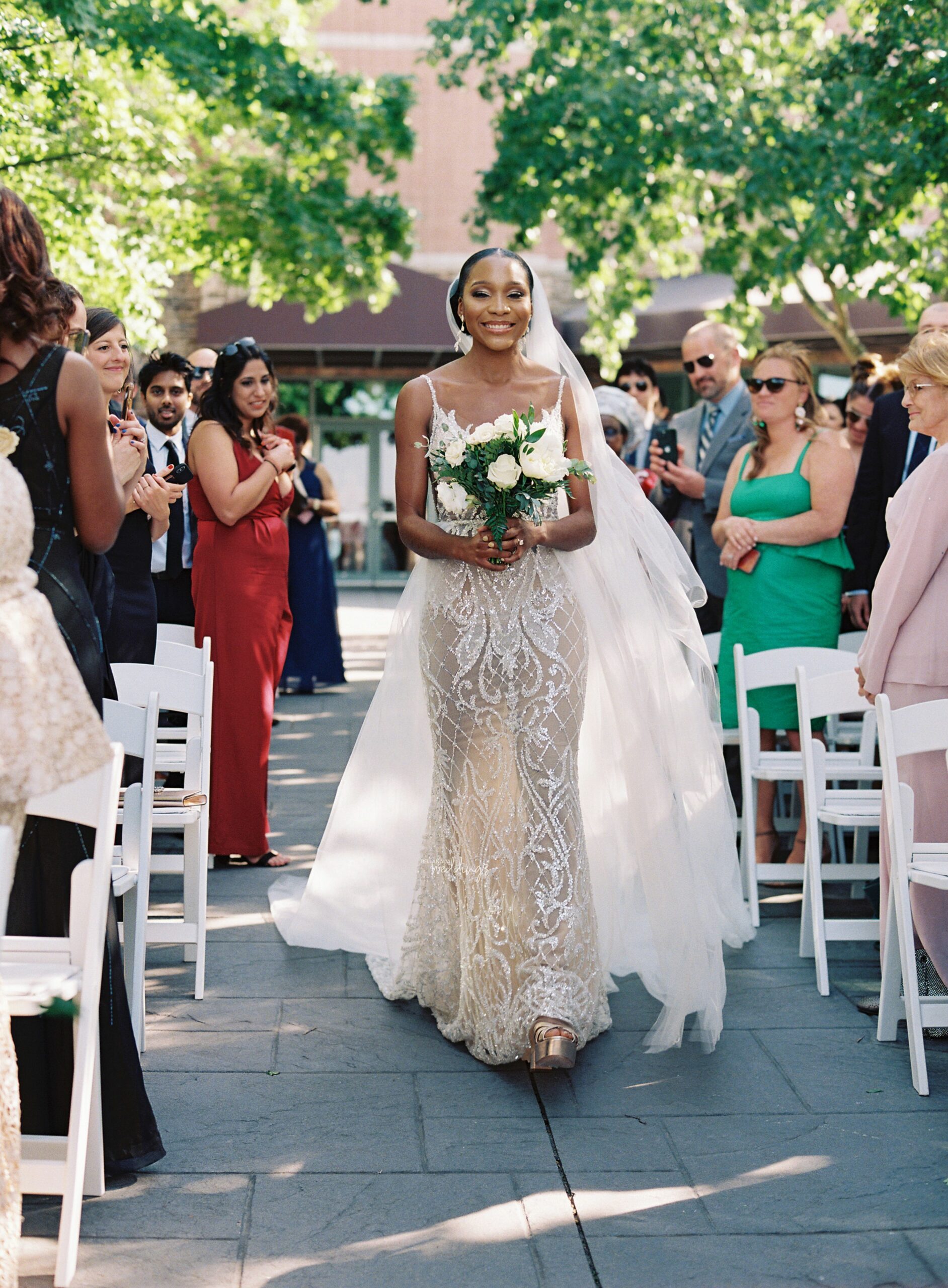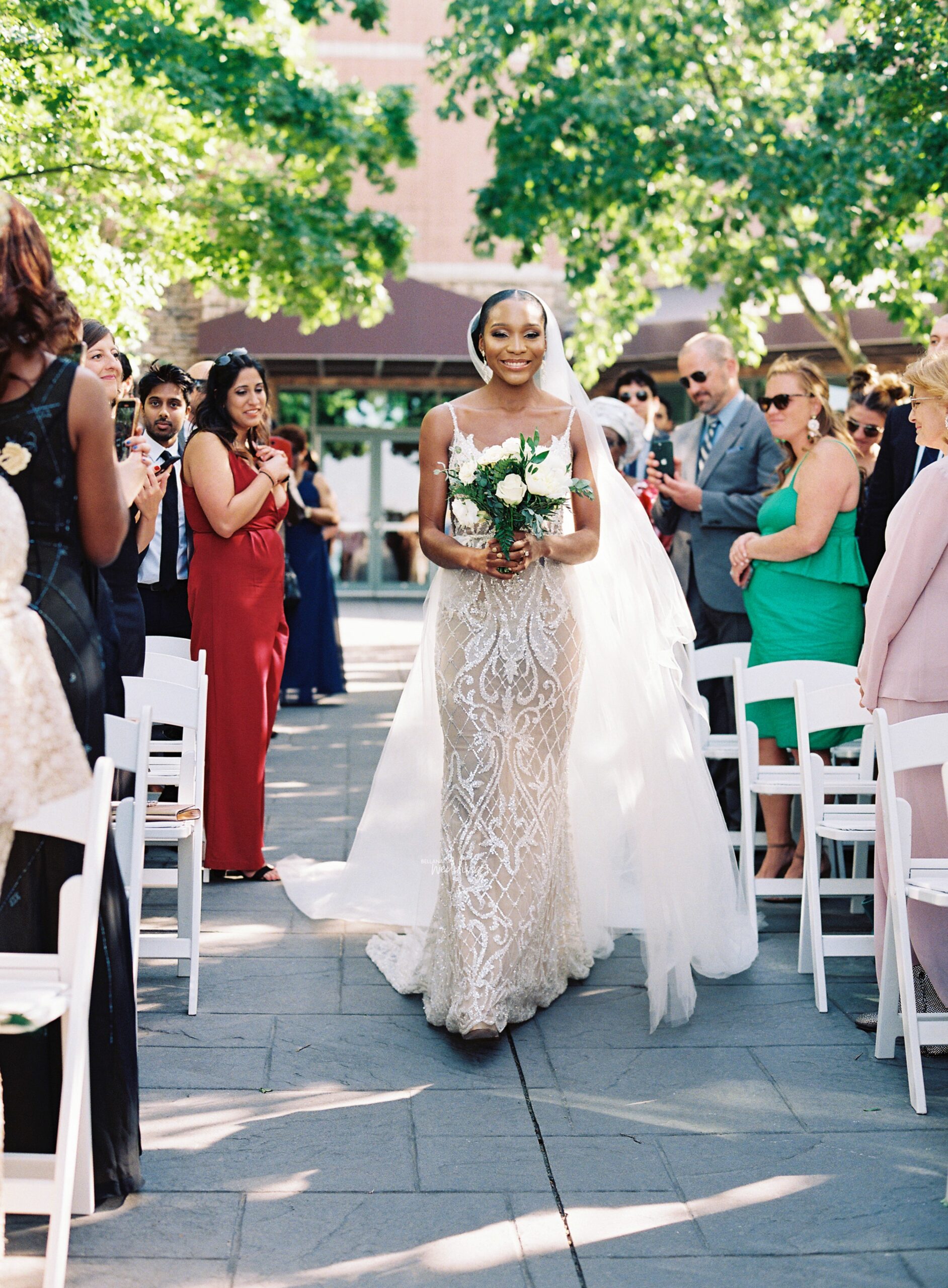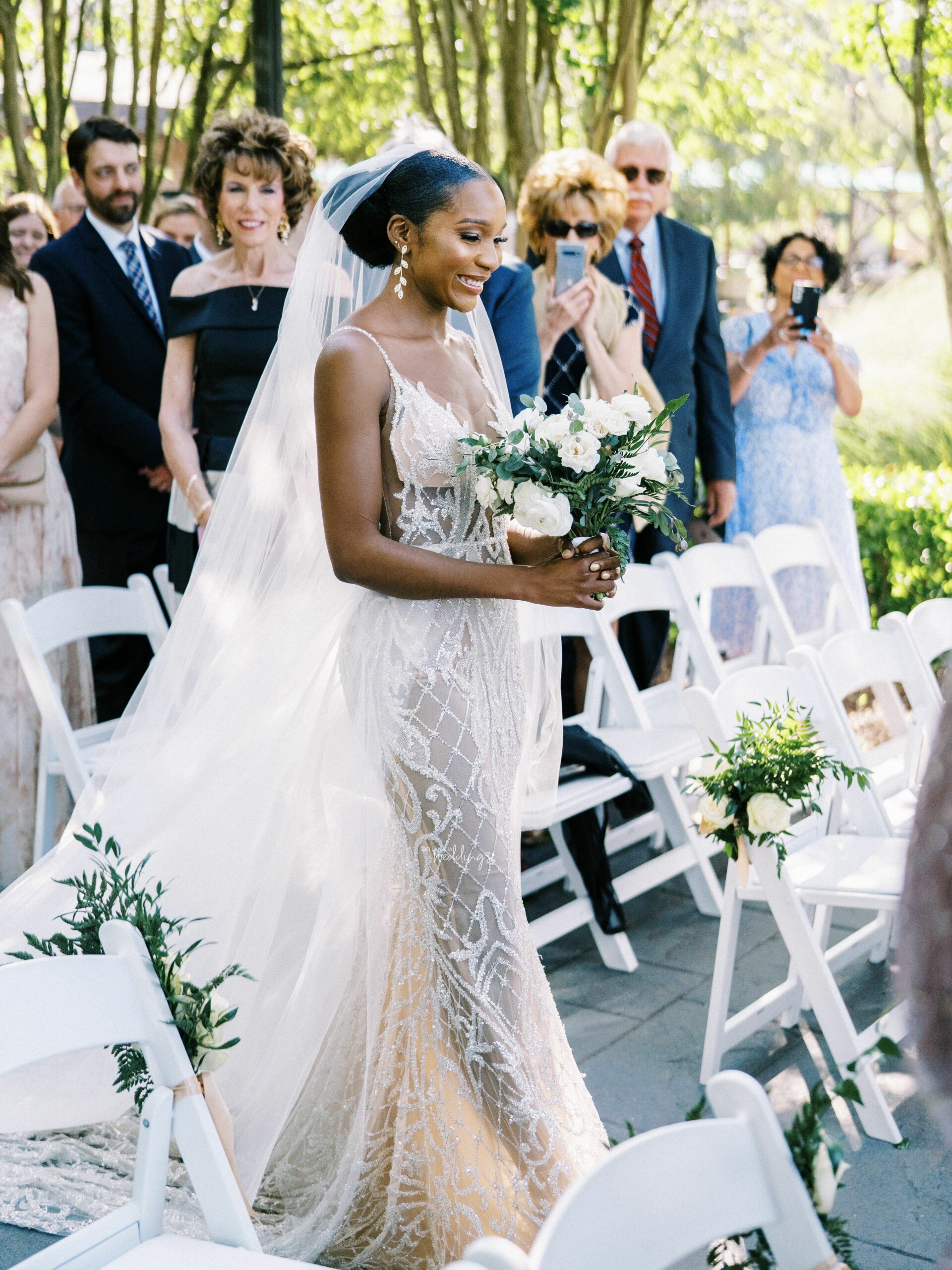 Now, let's get married!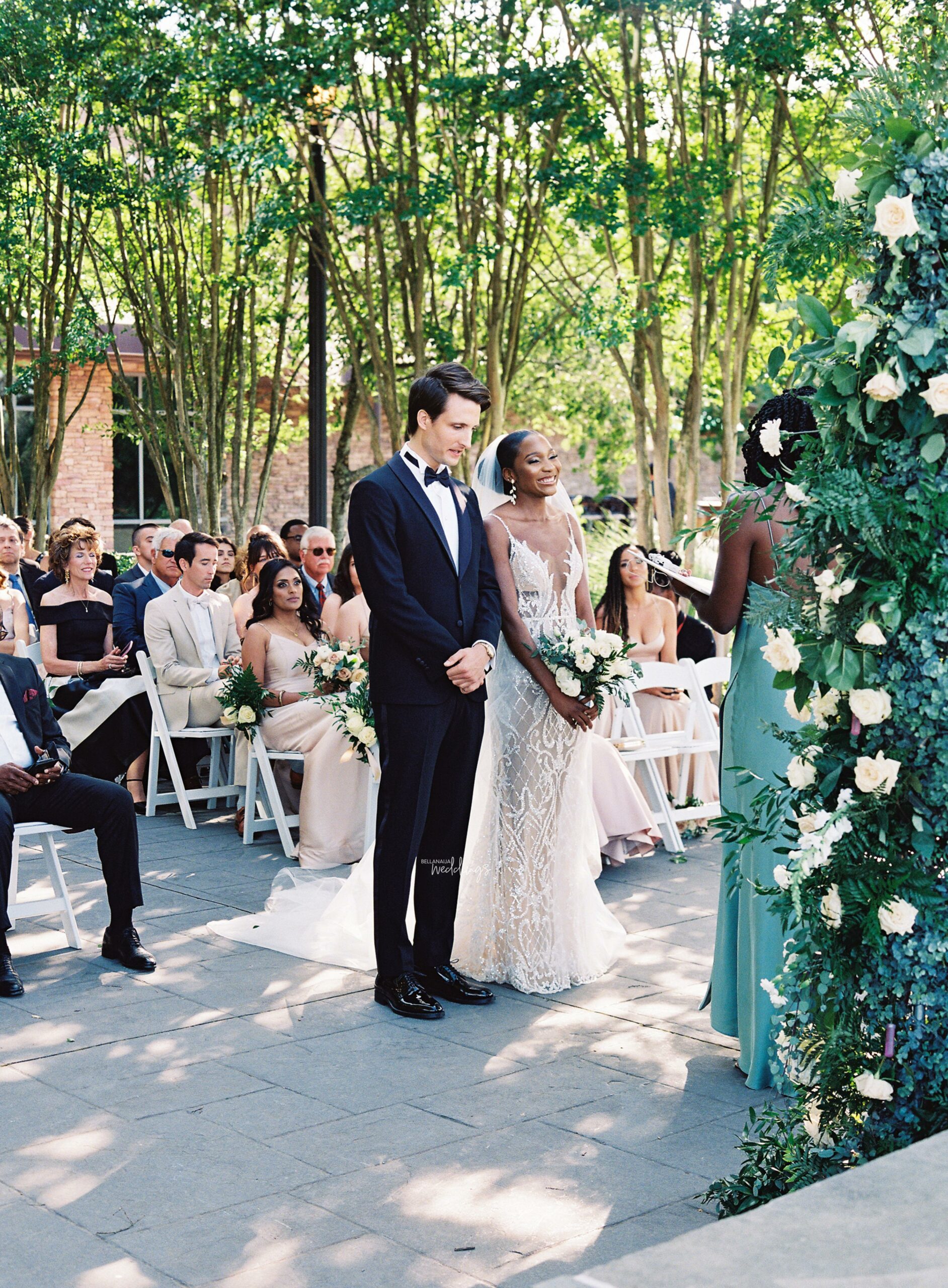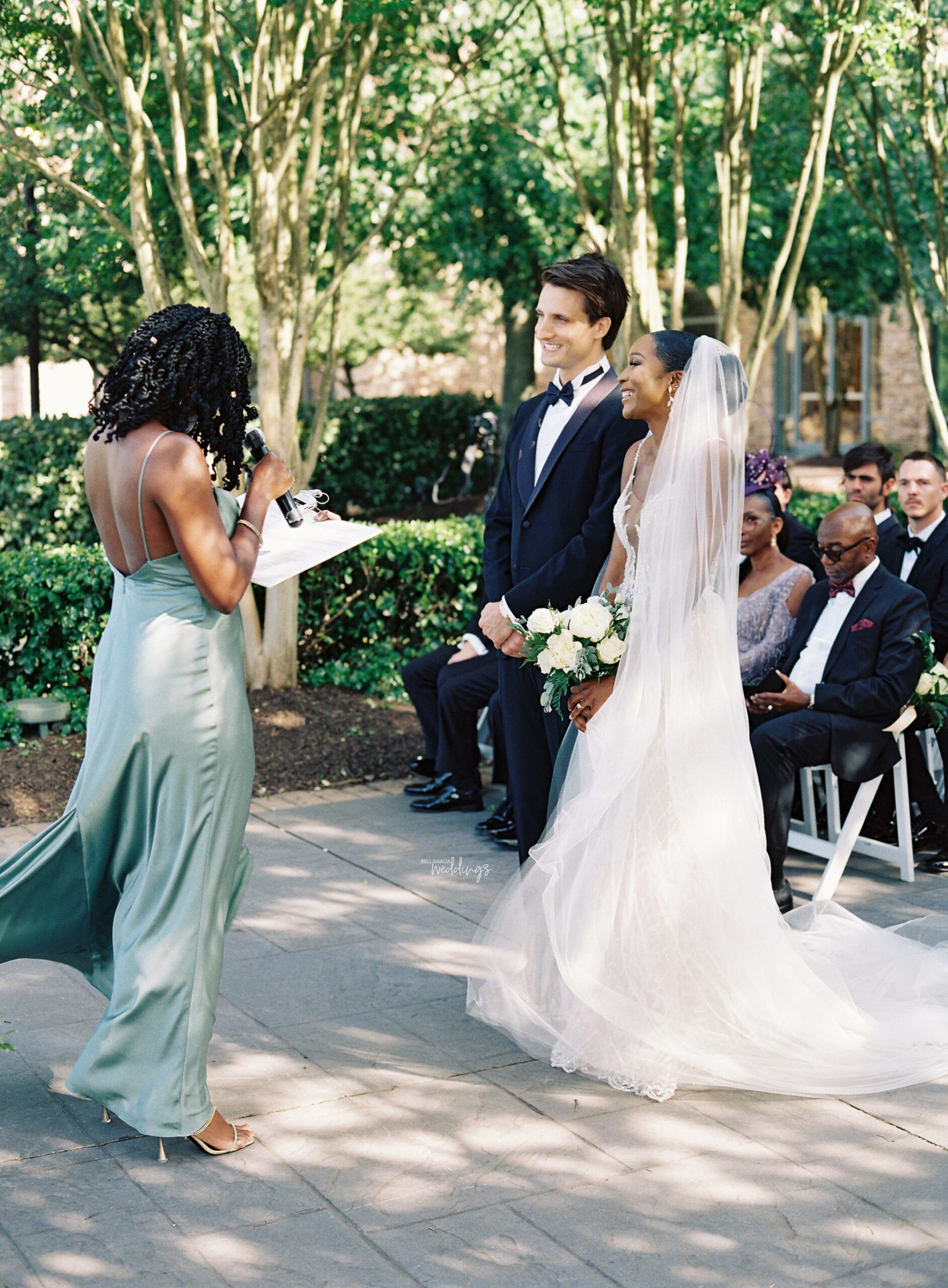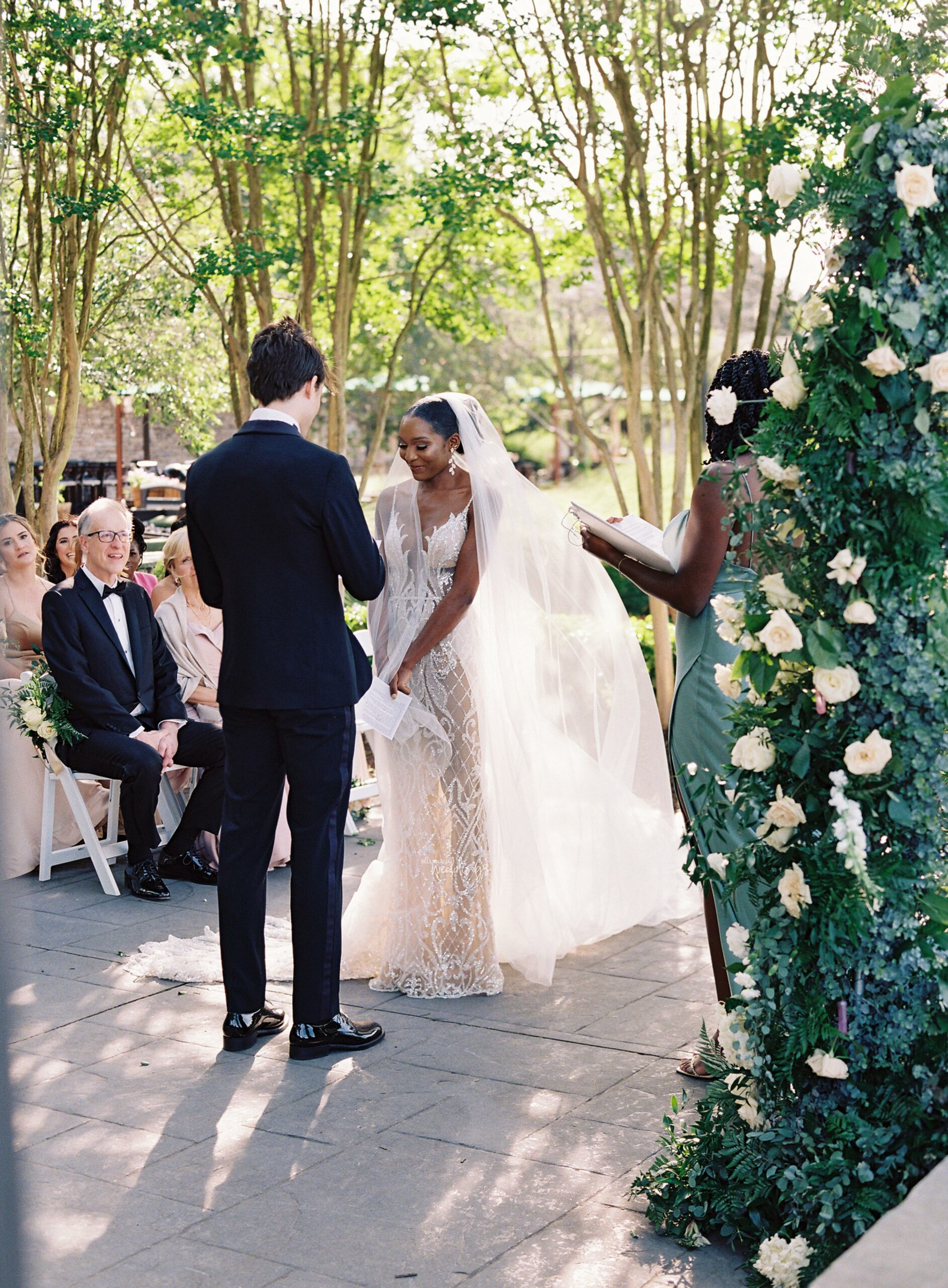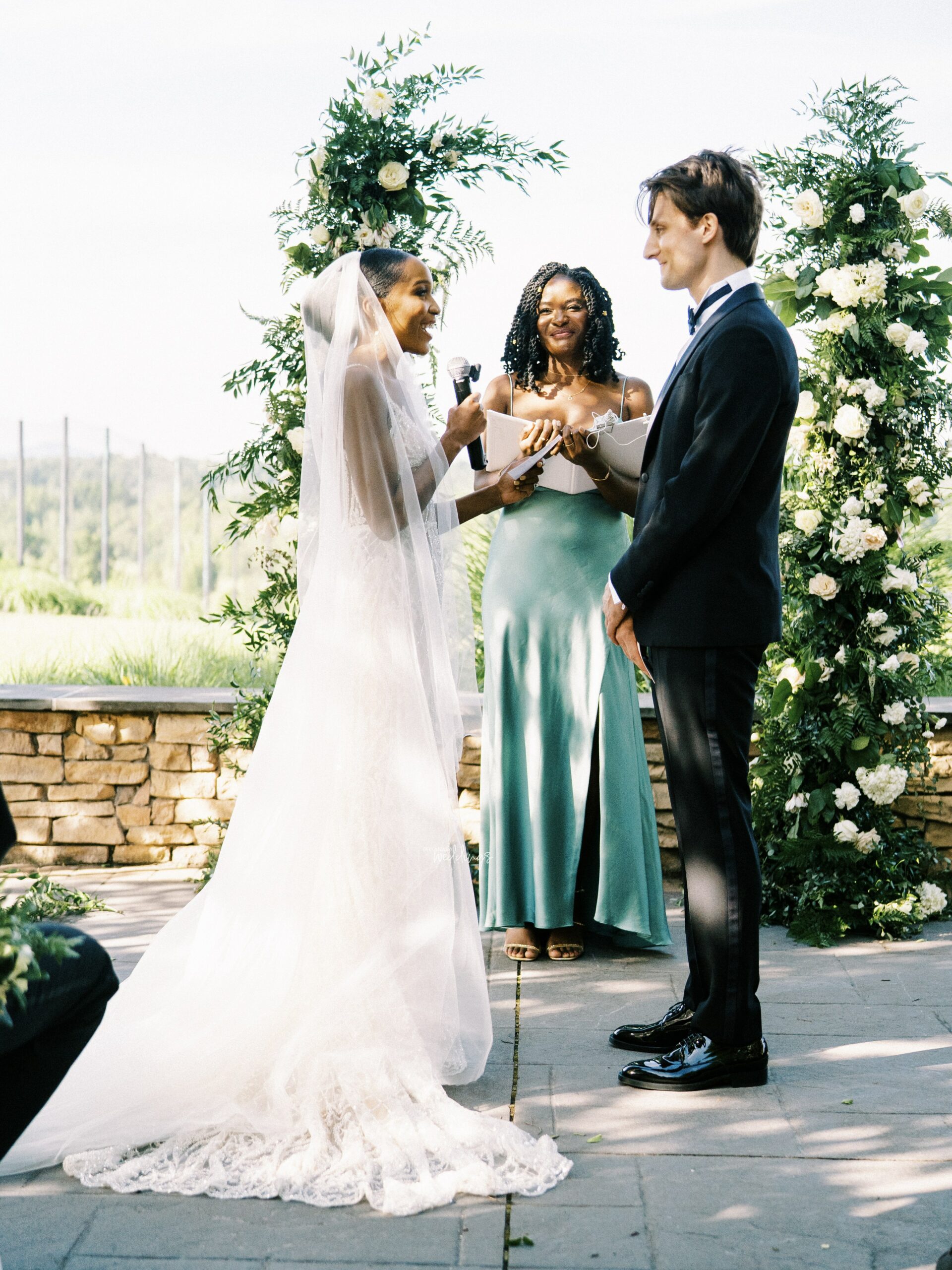 Sealed with a kiss!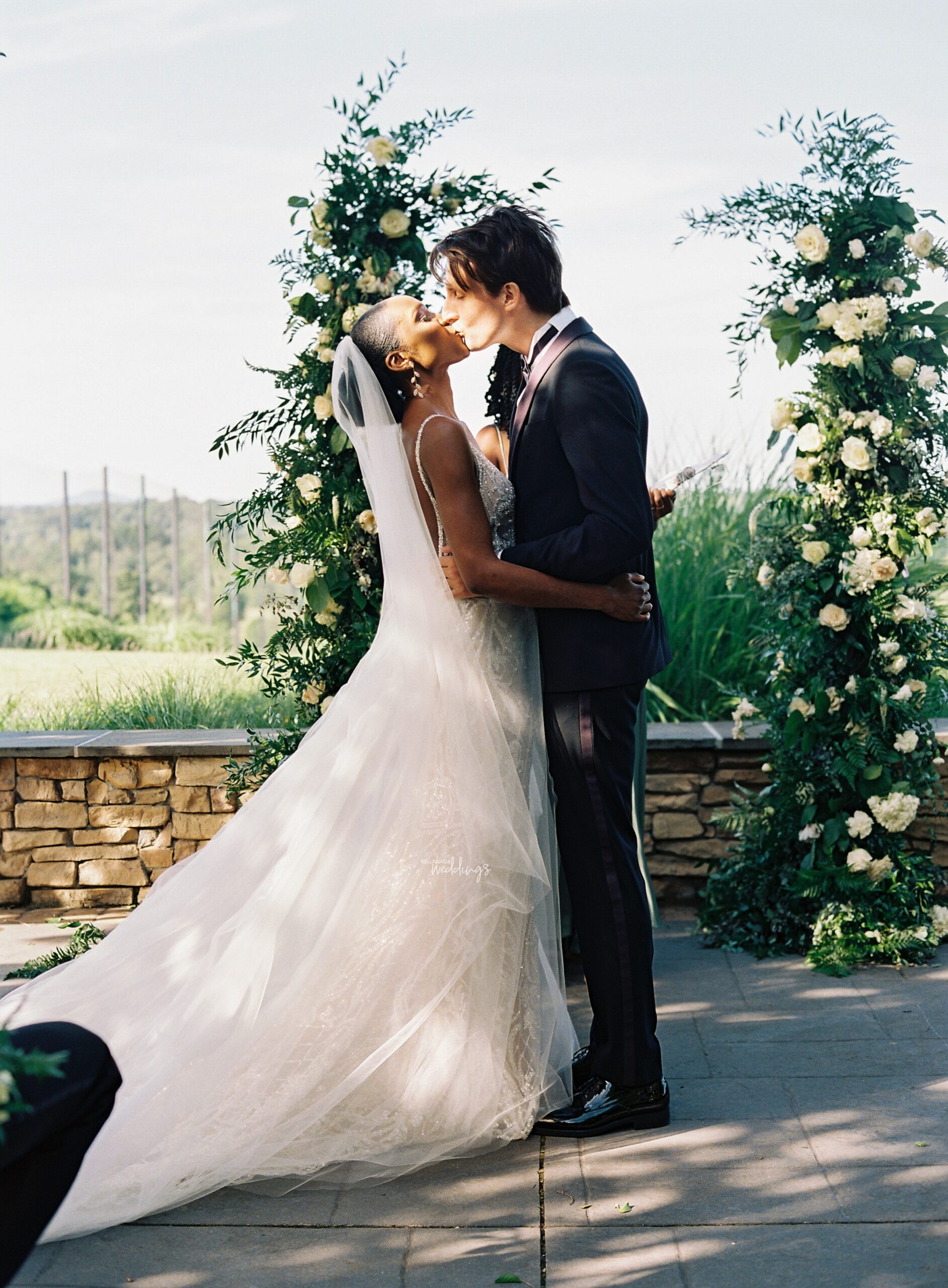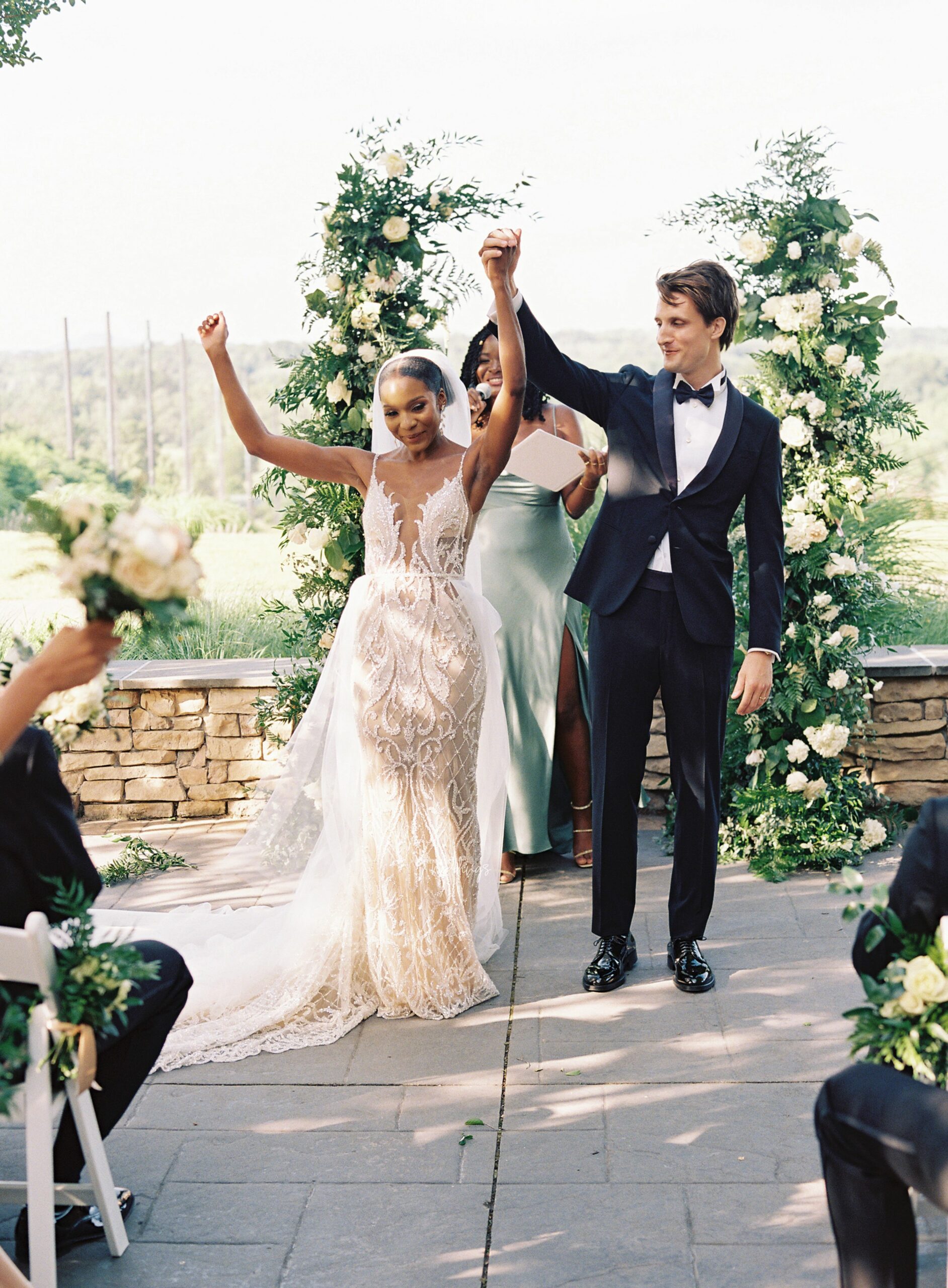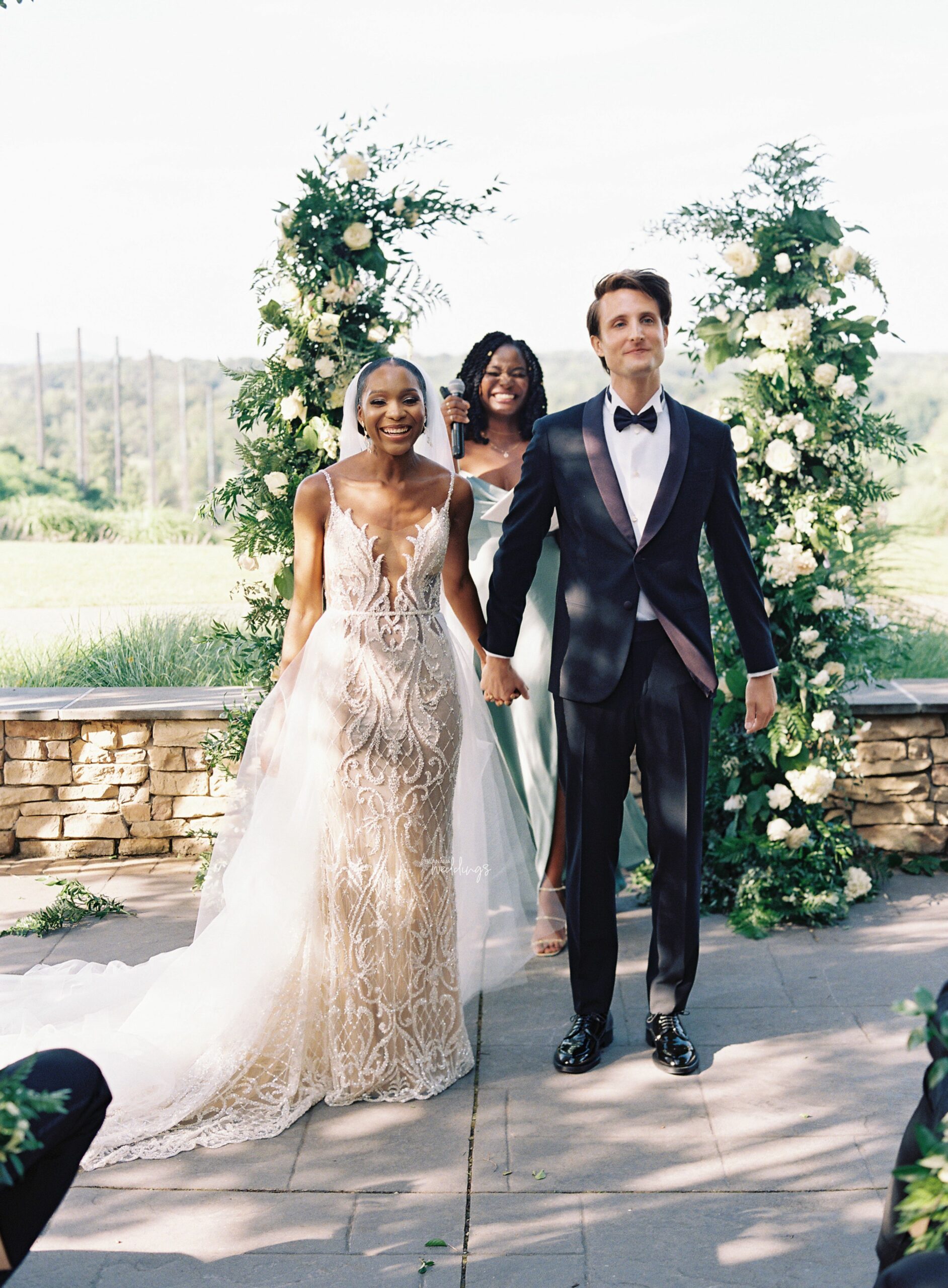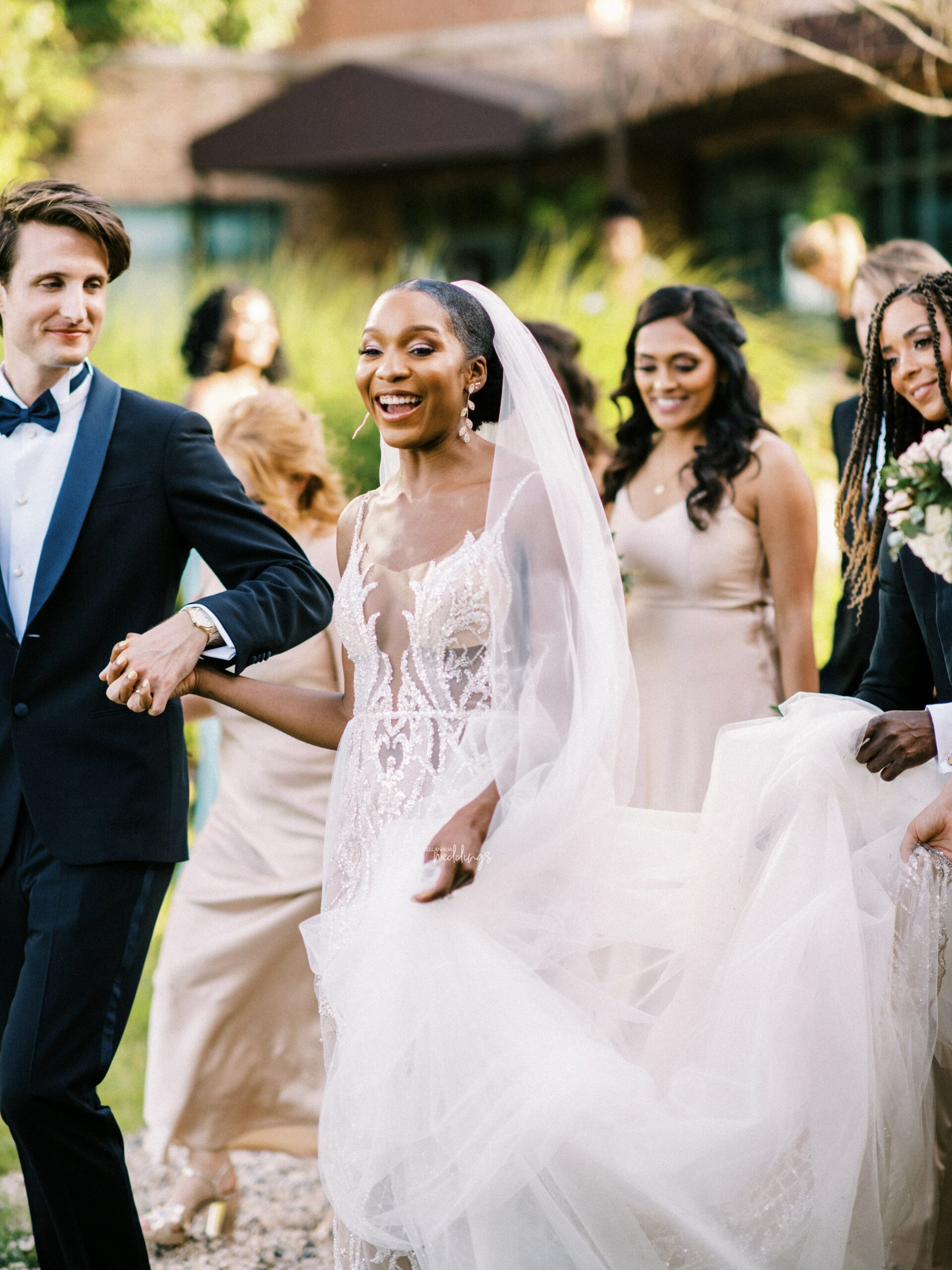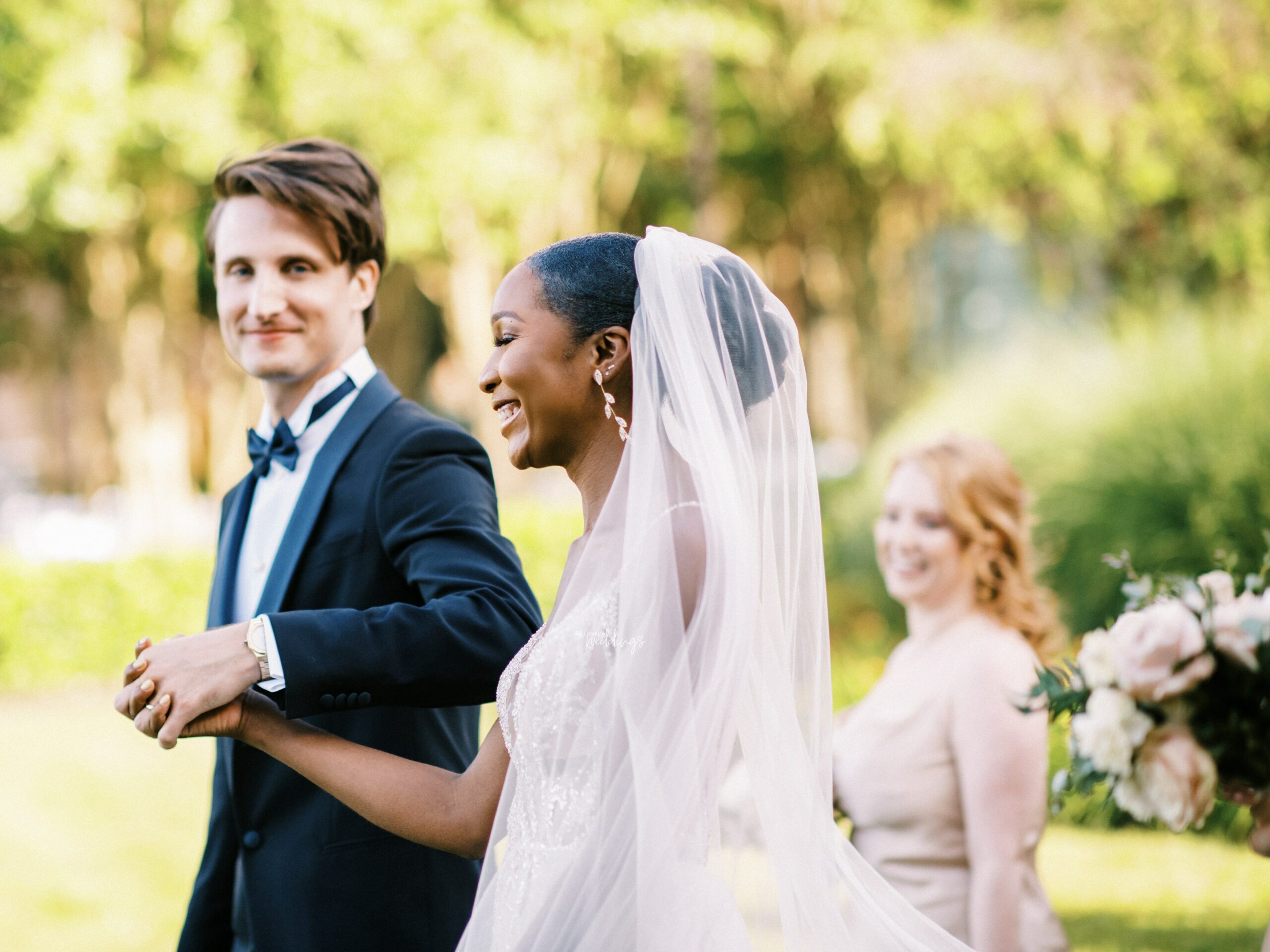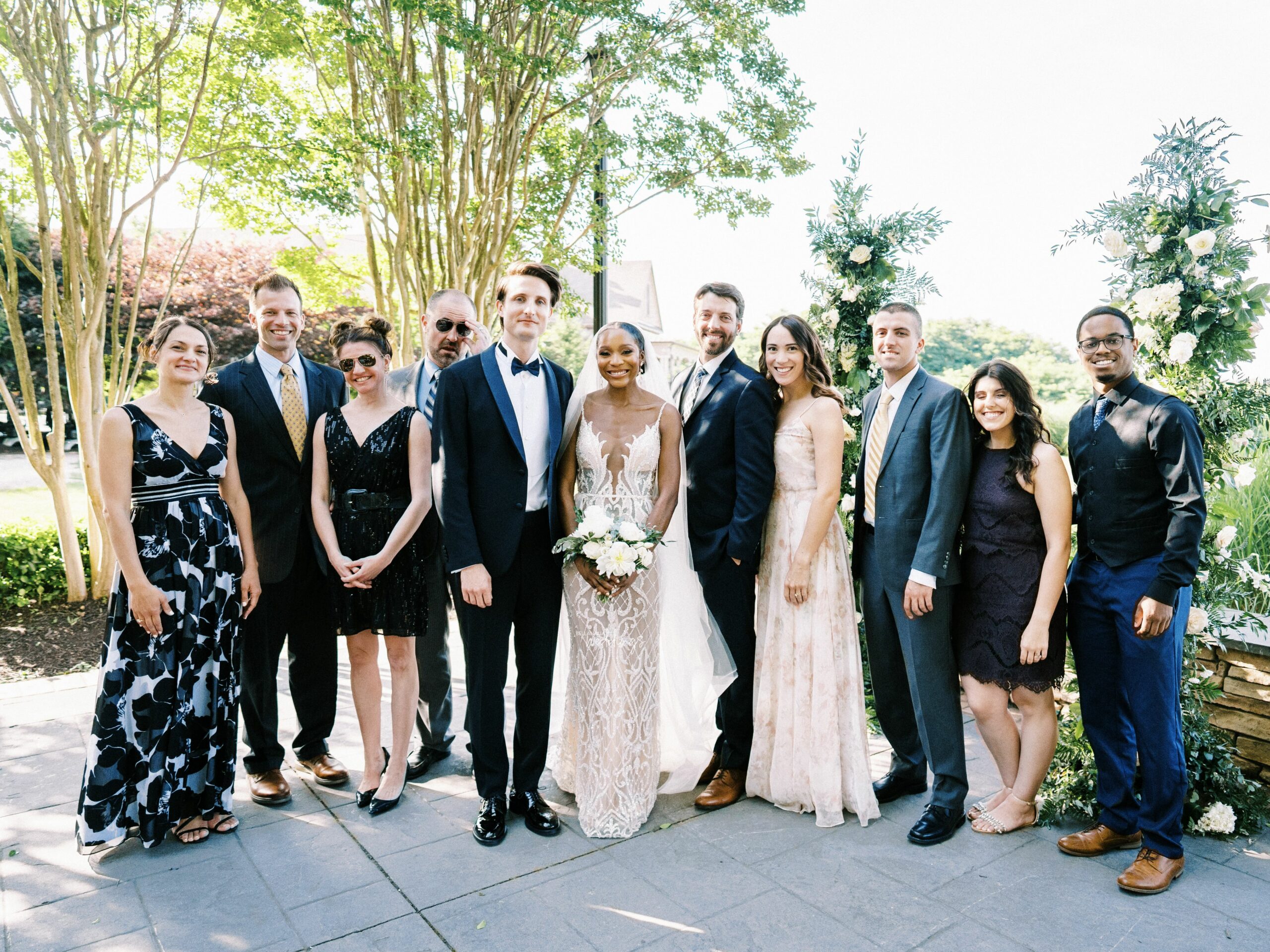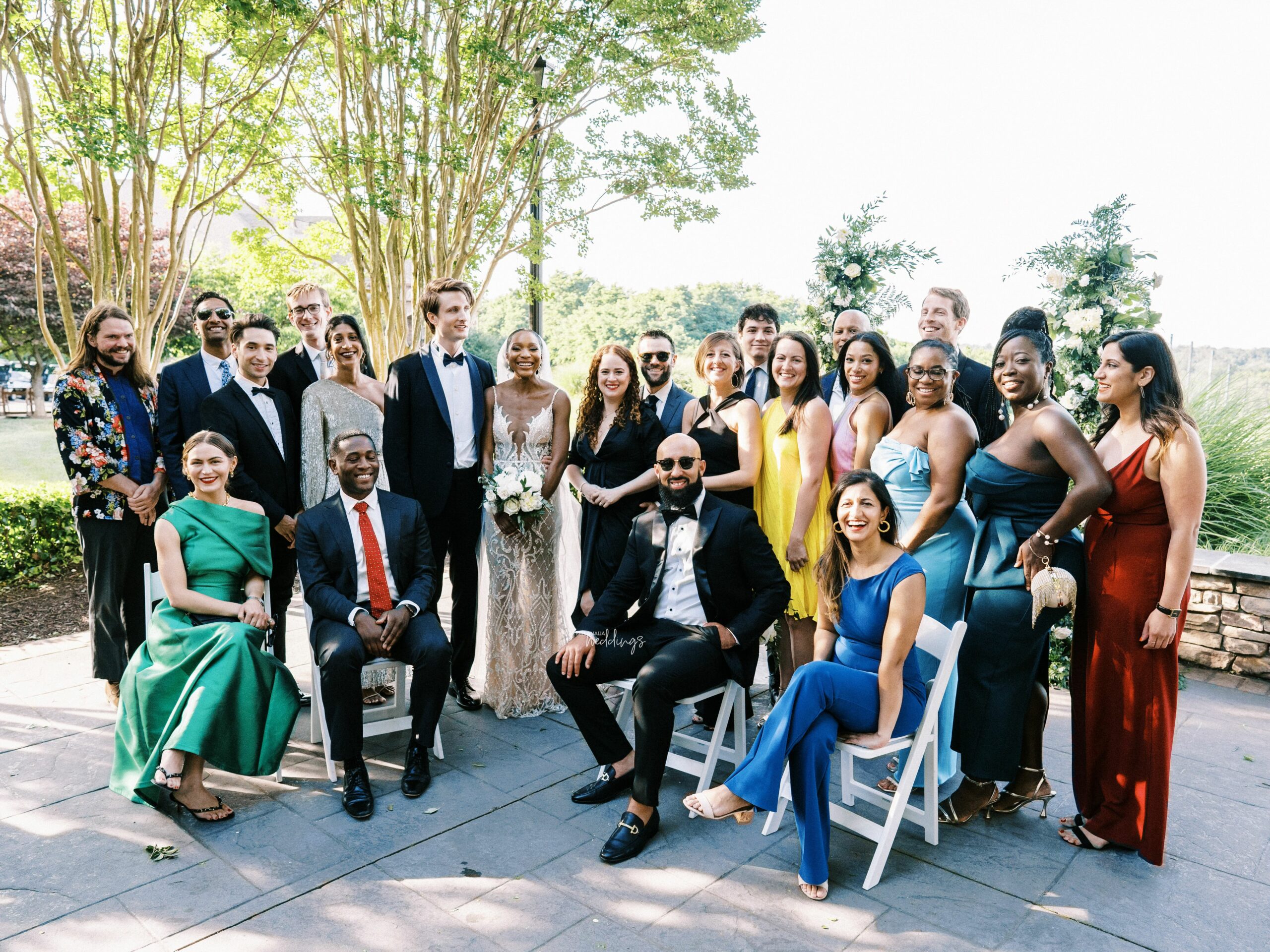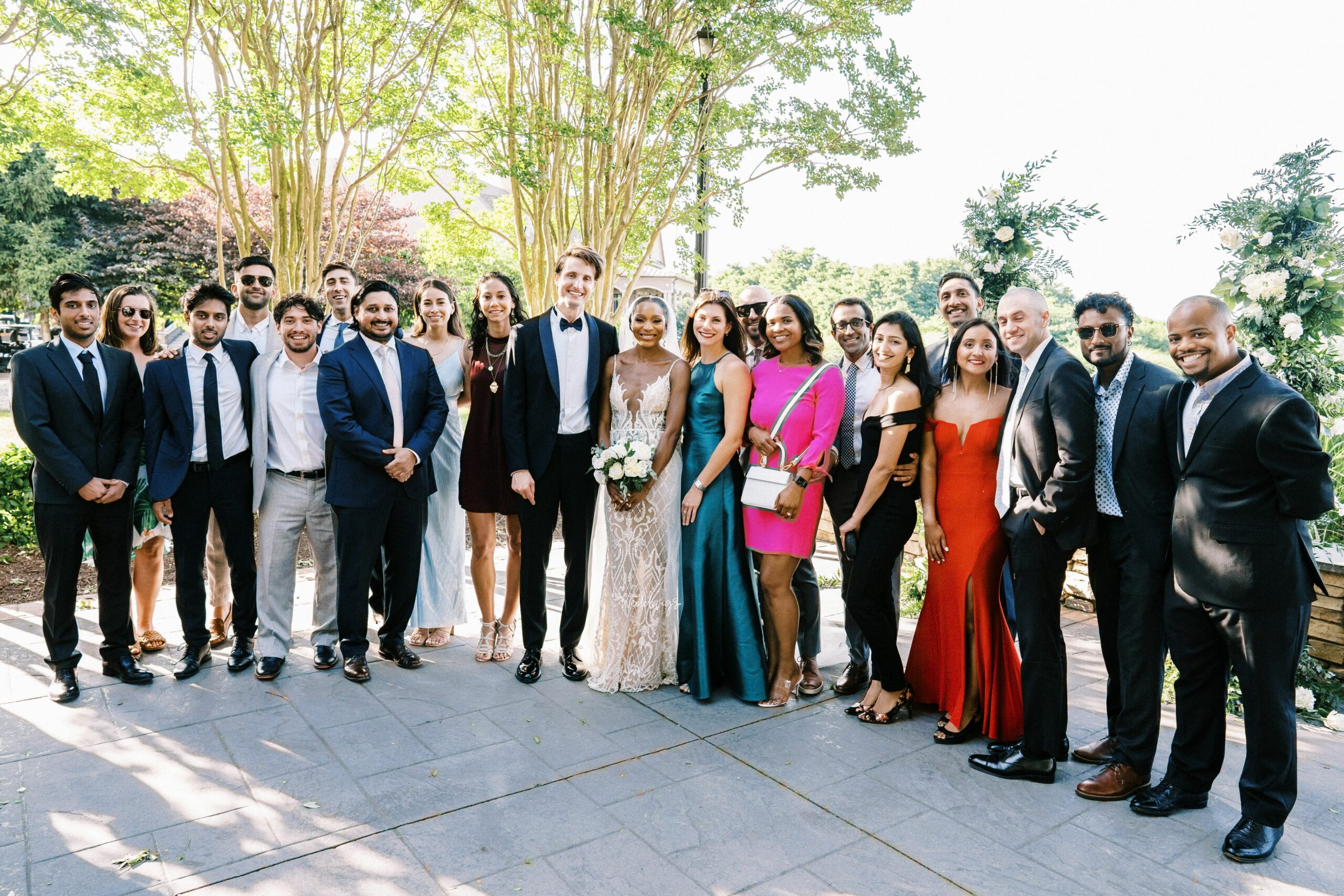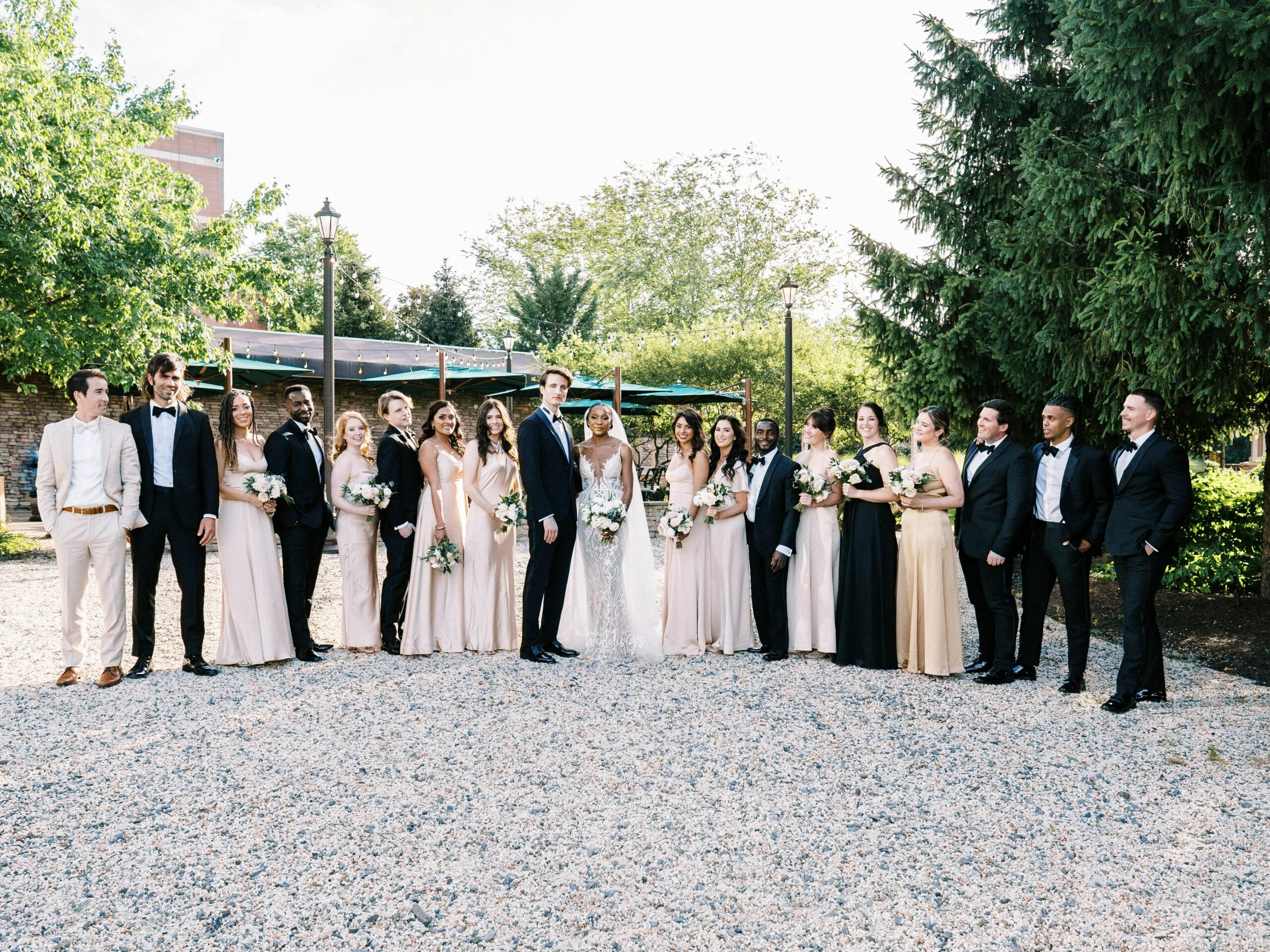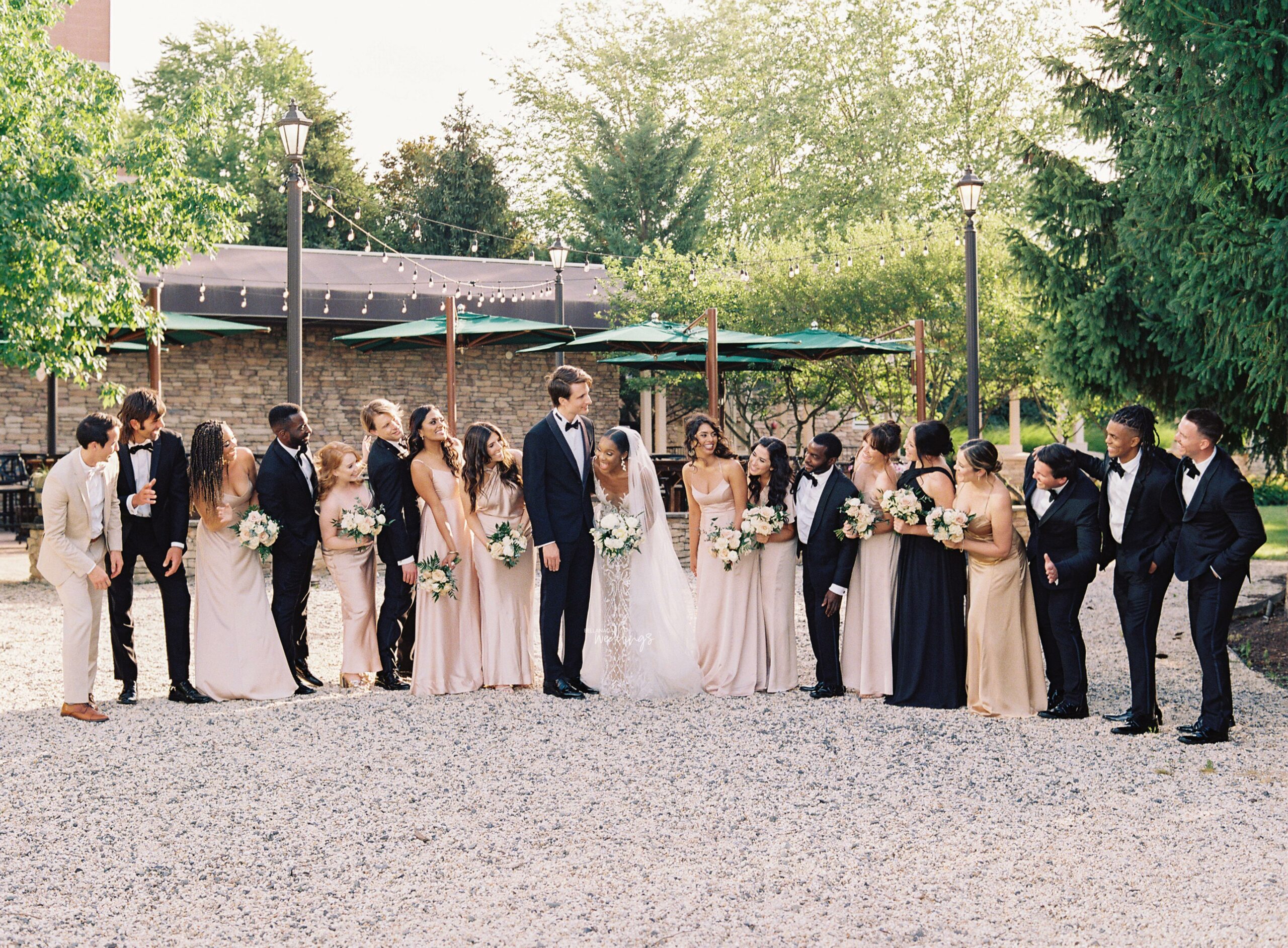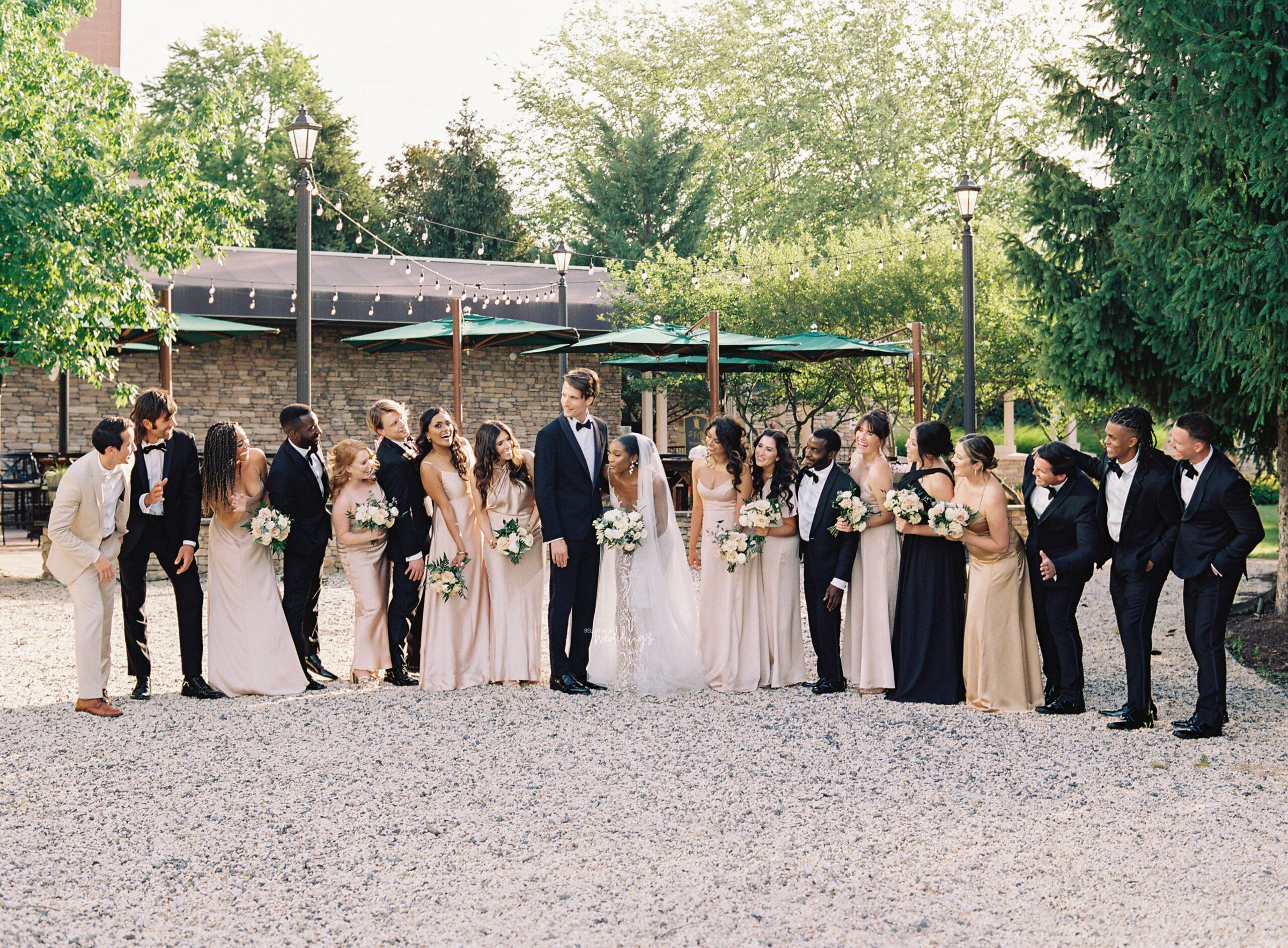 Aww.. such a charming couple!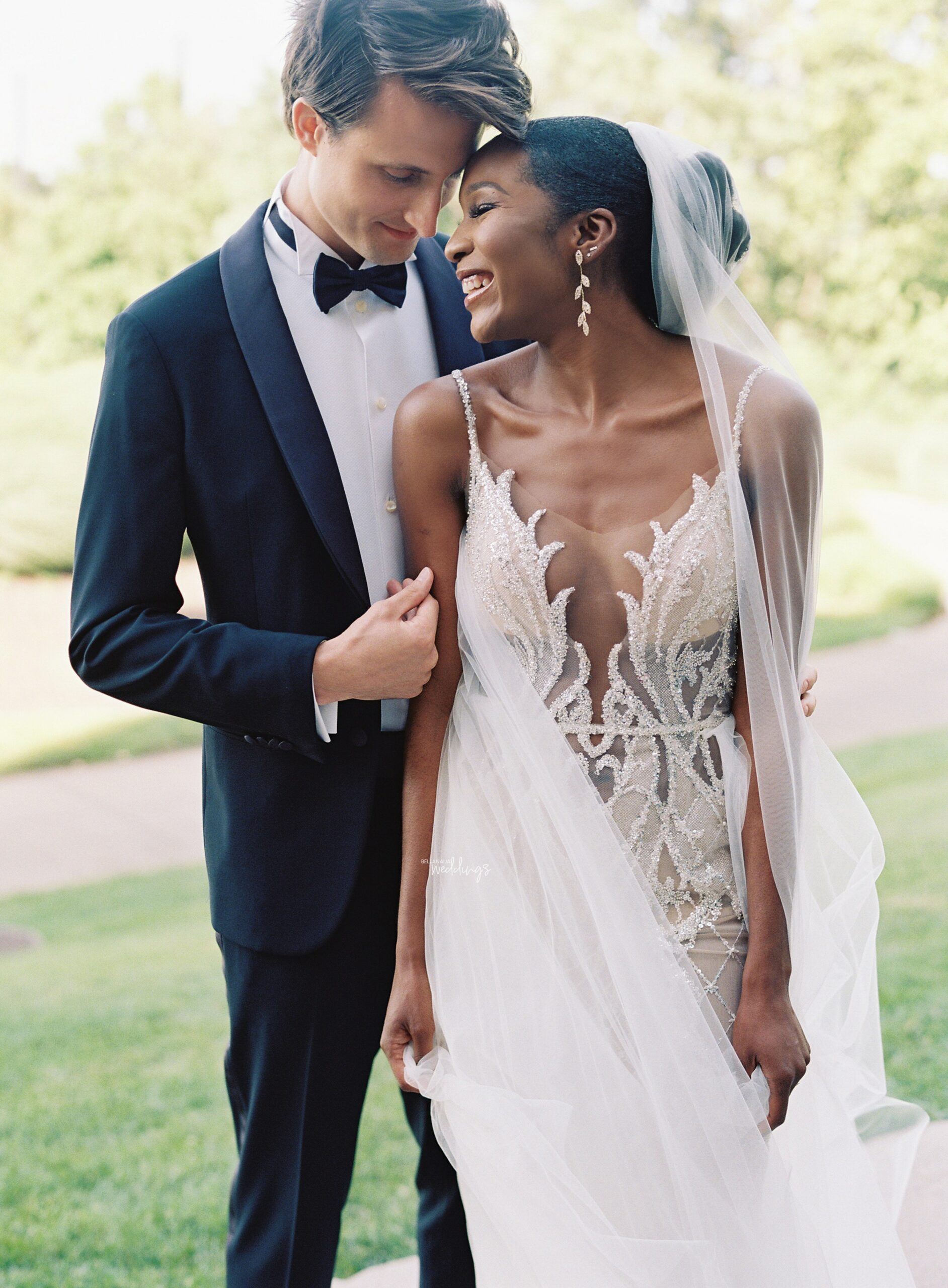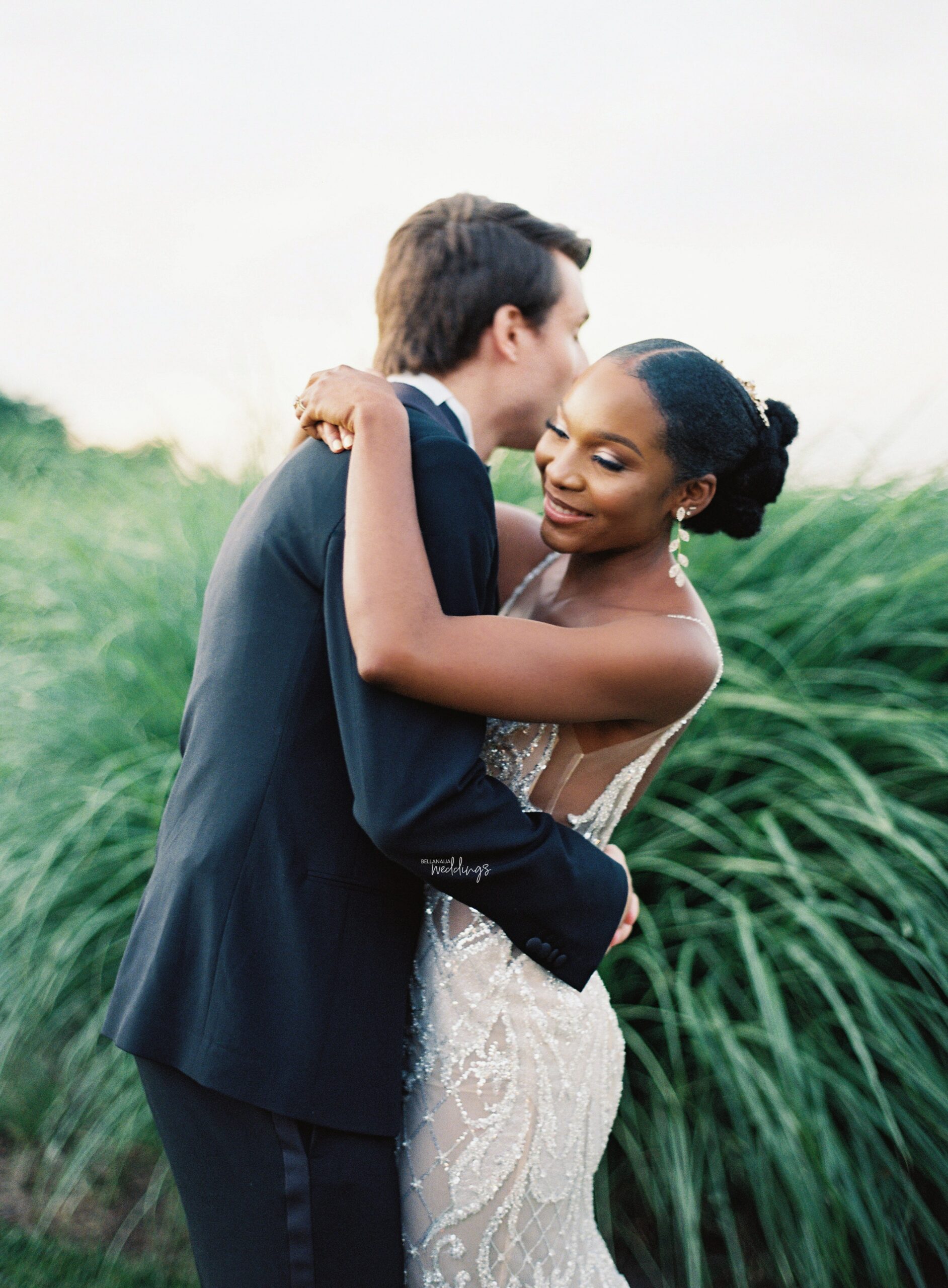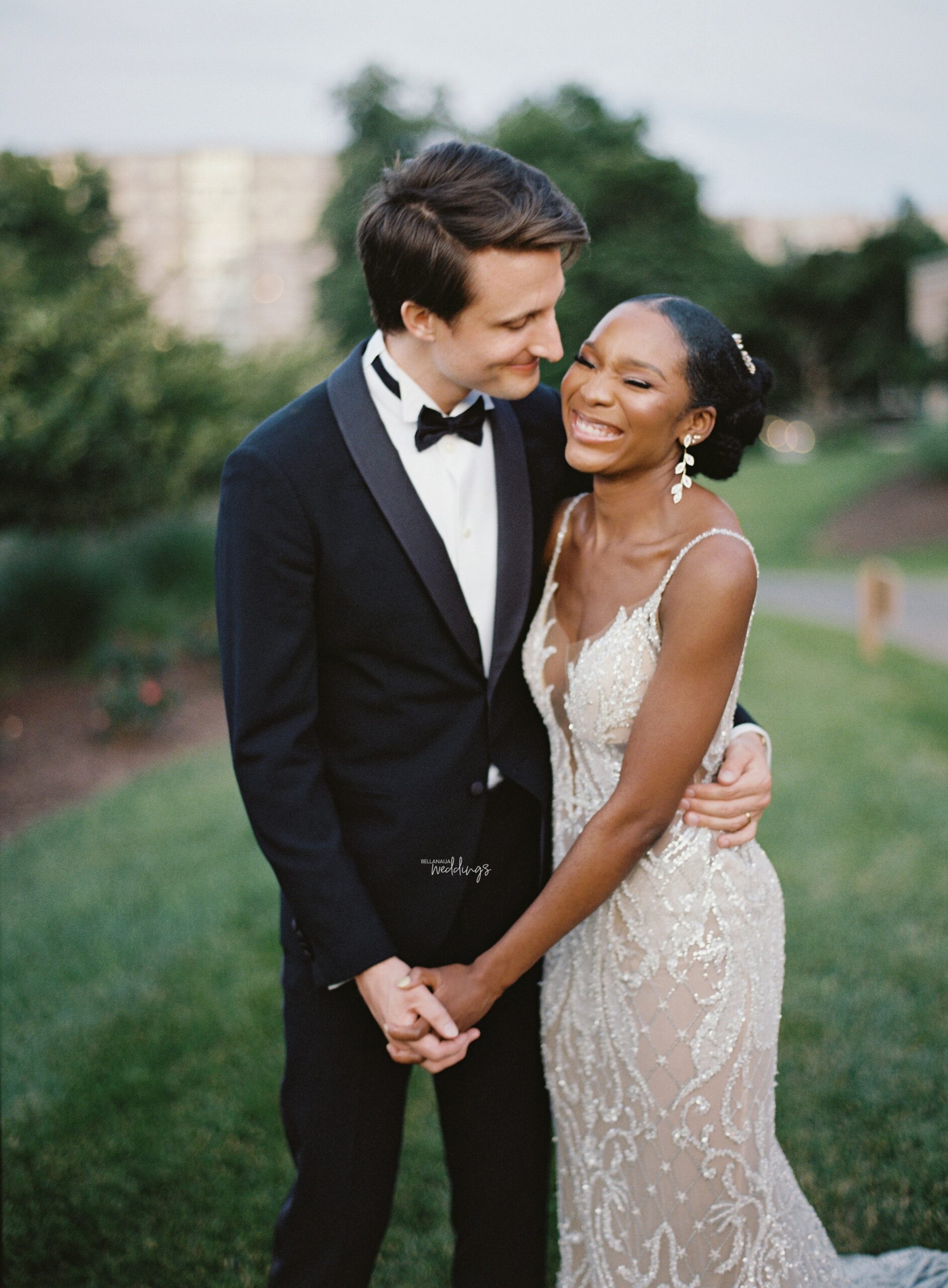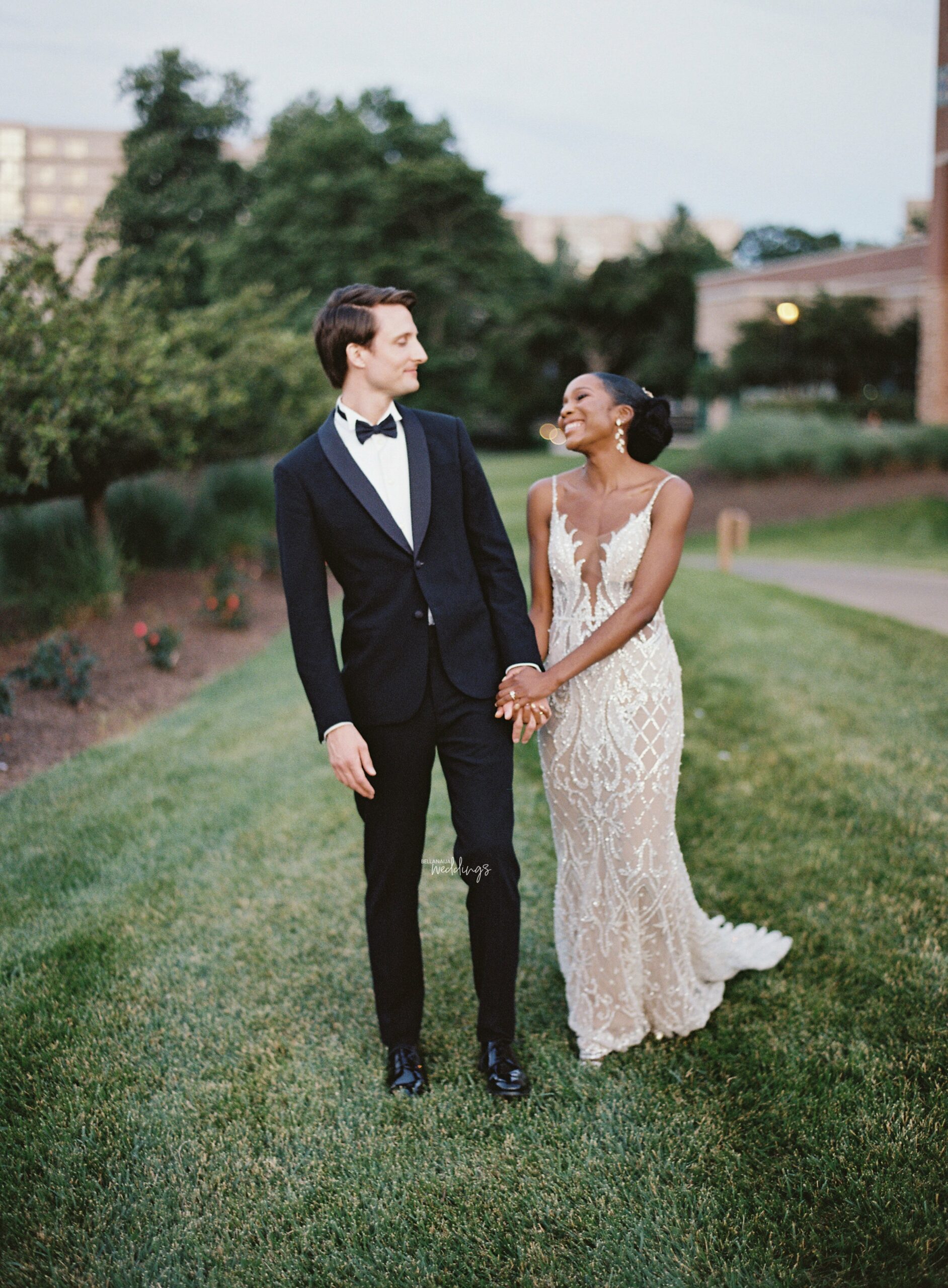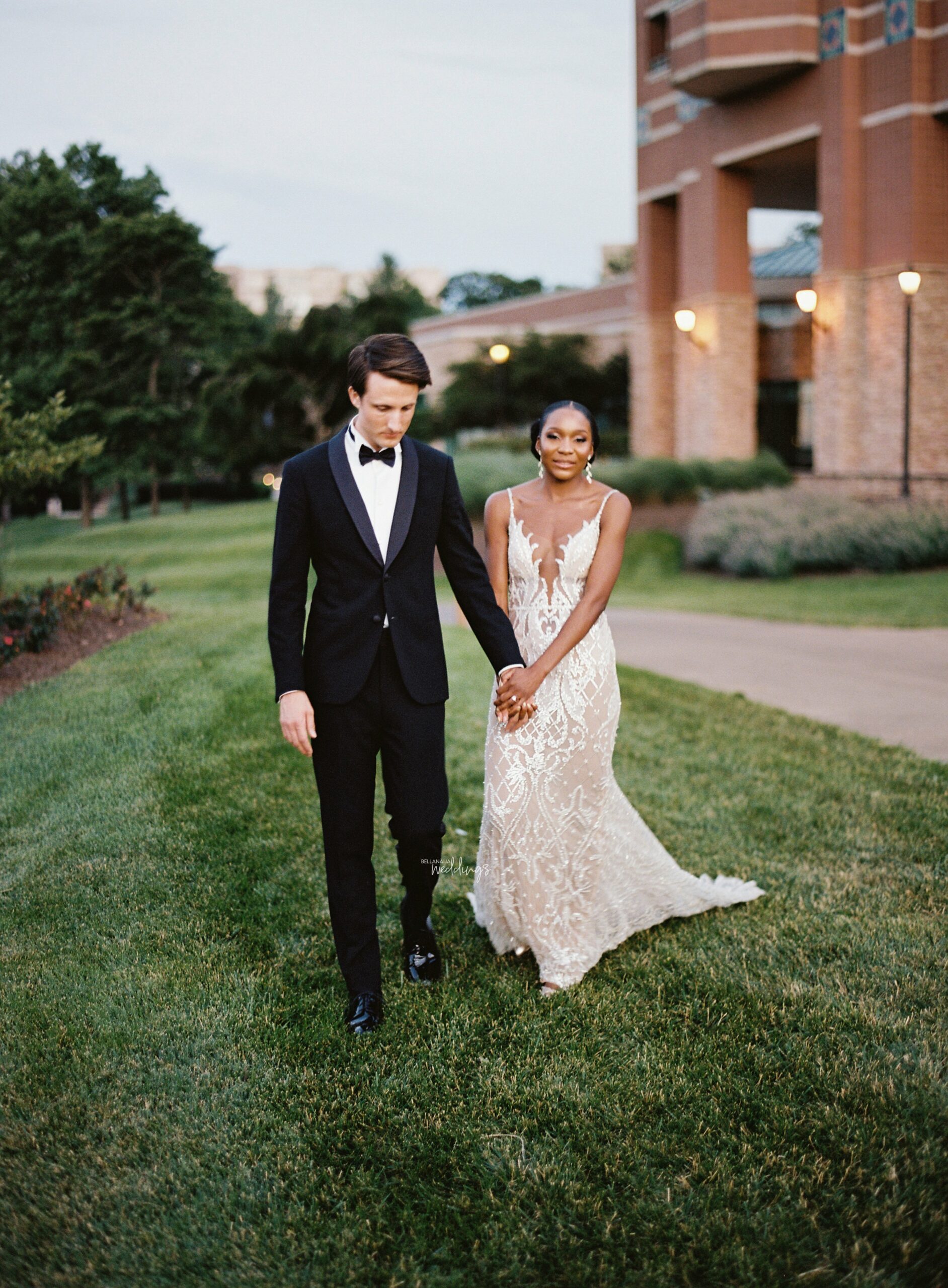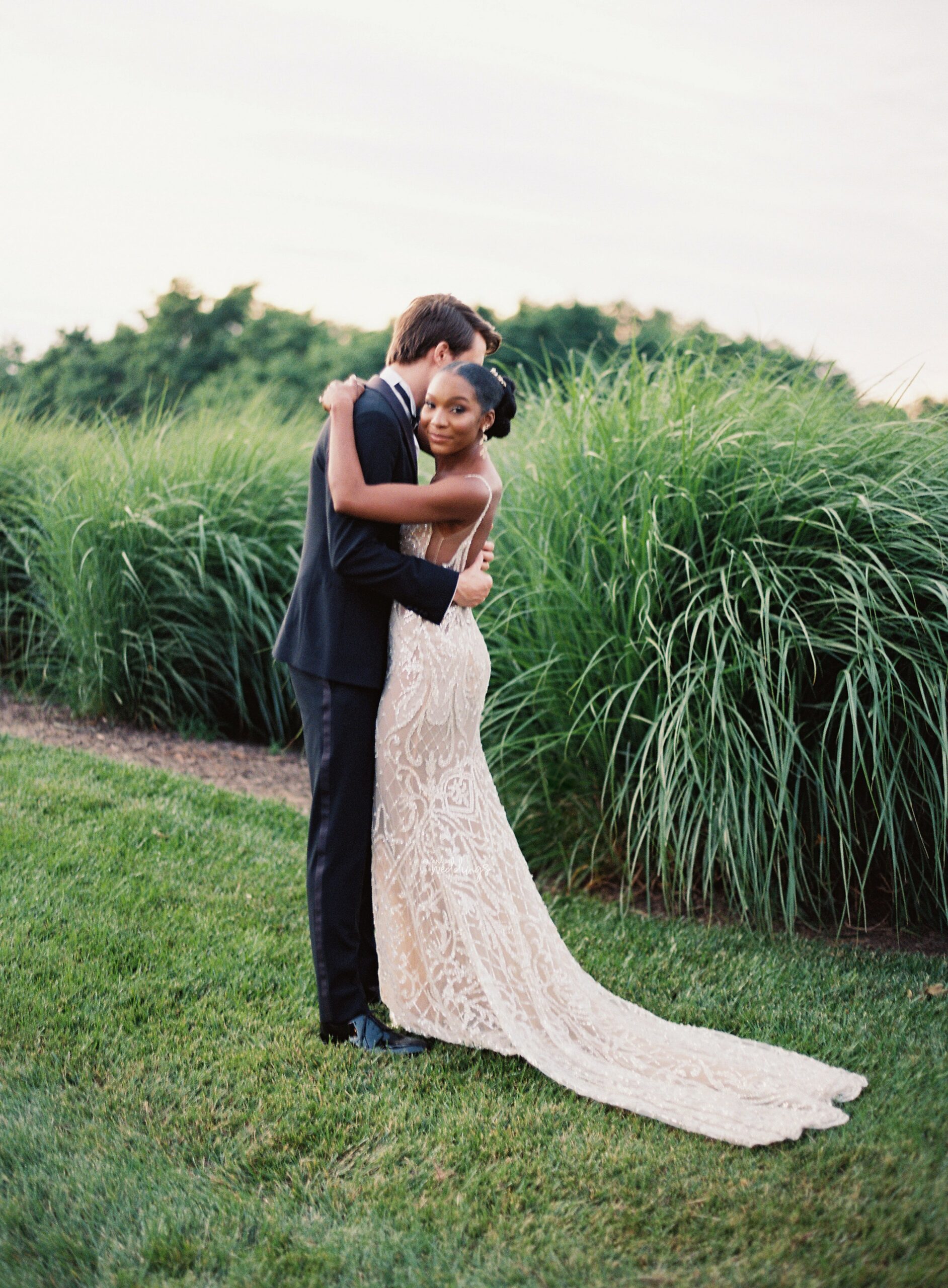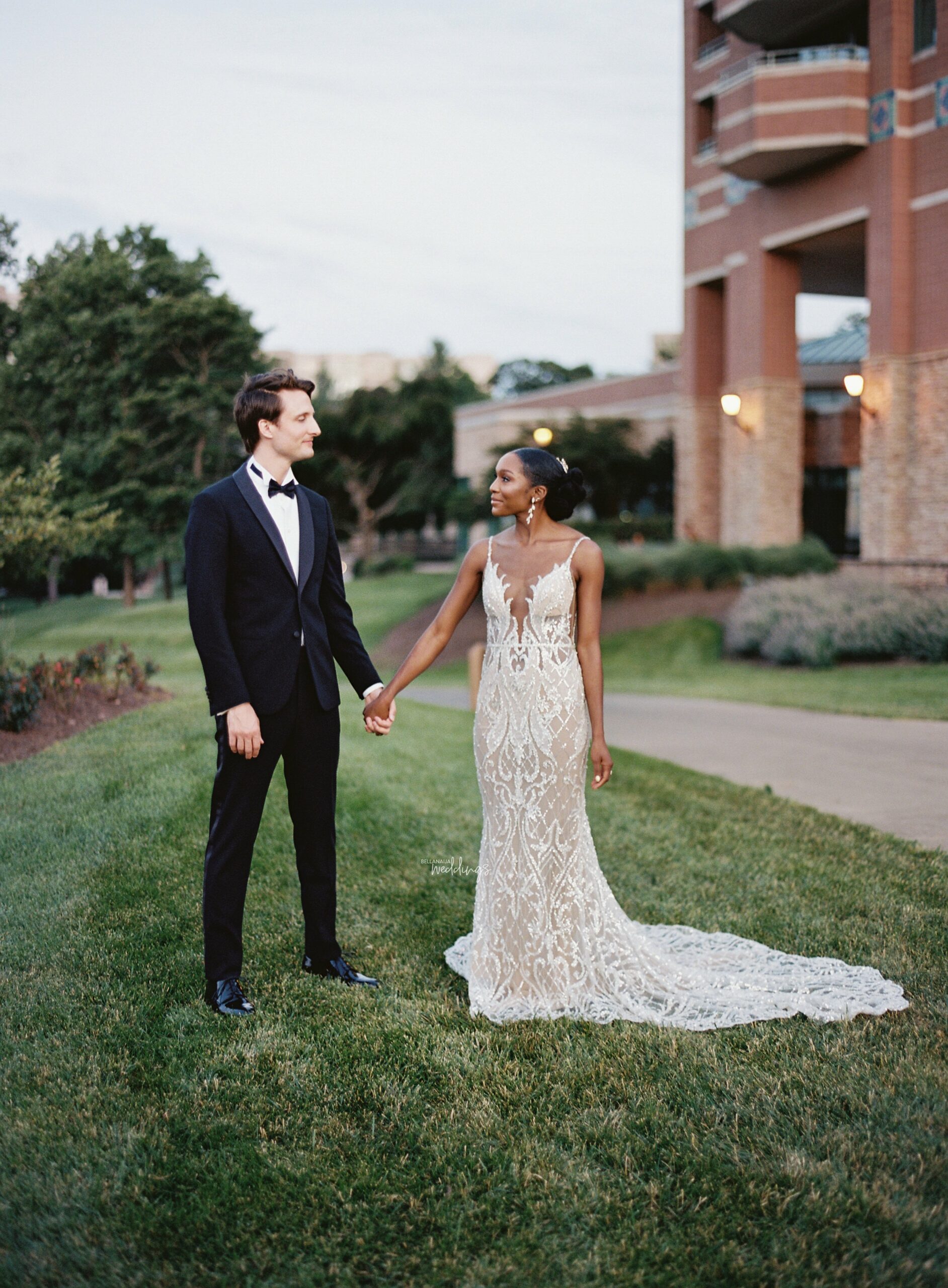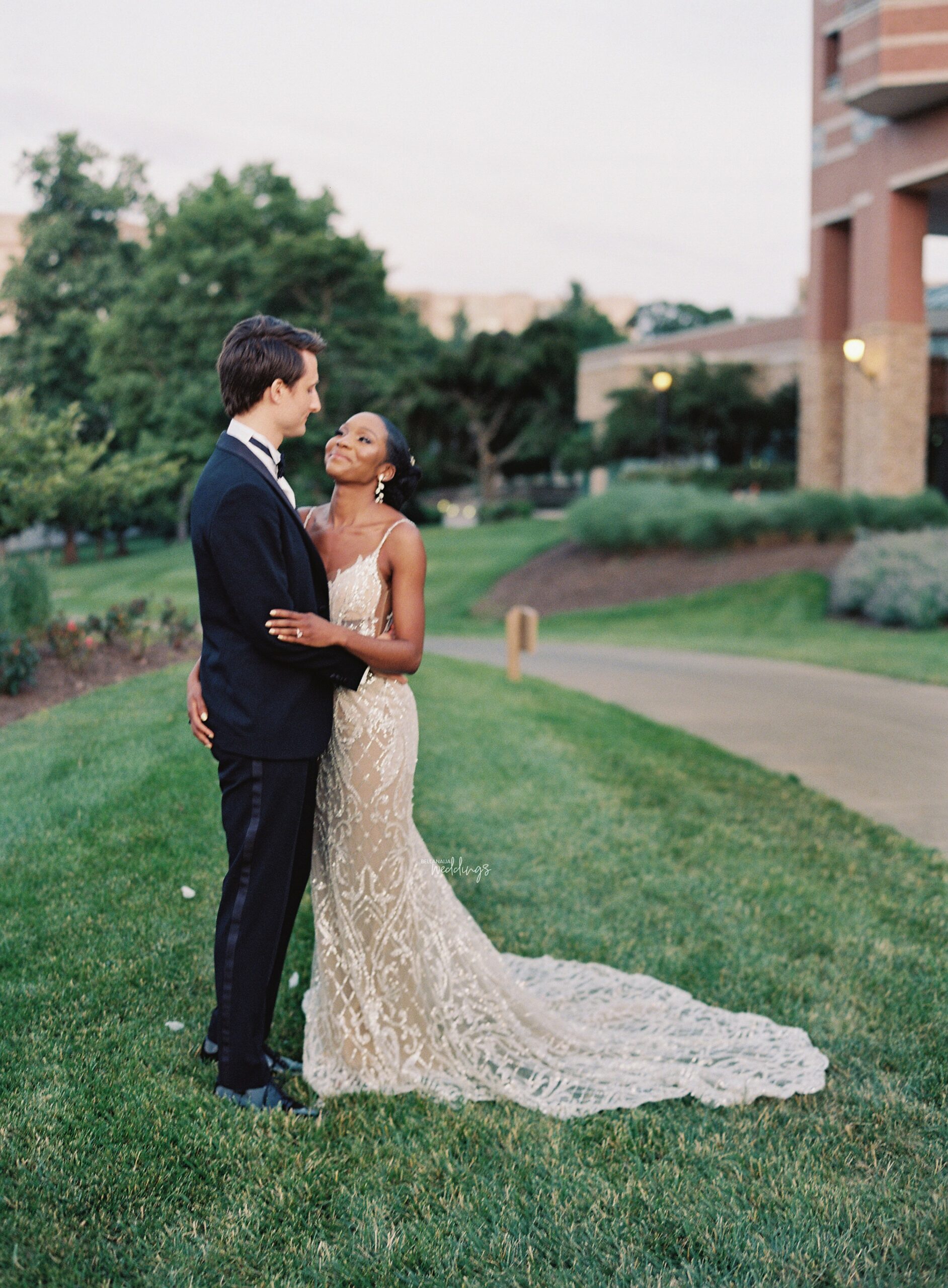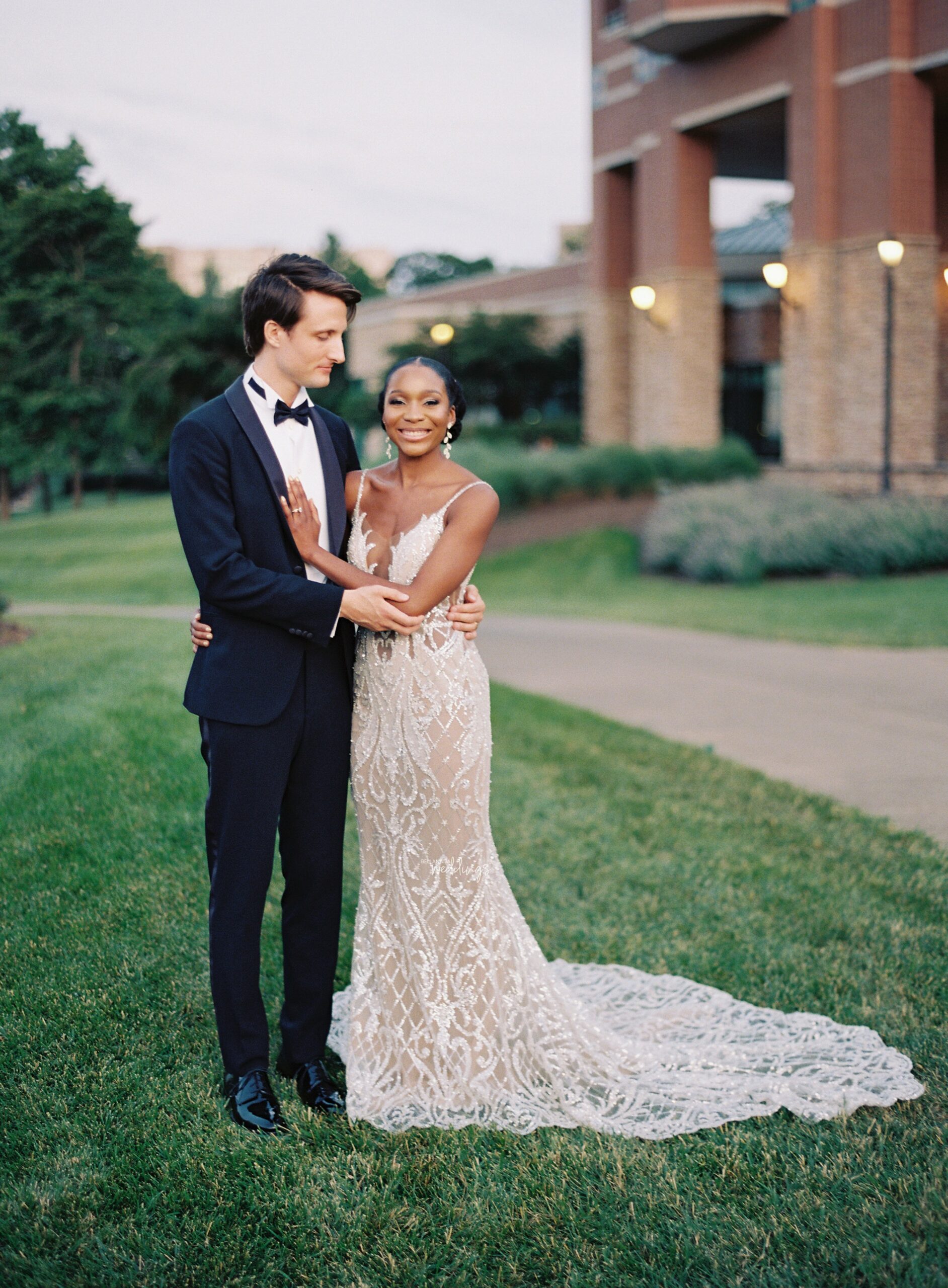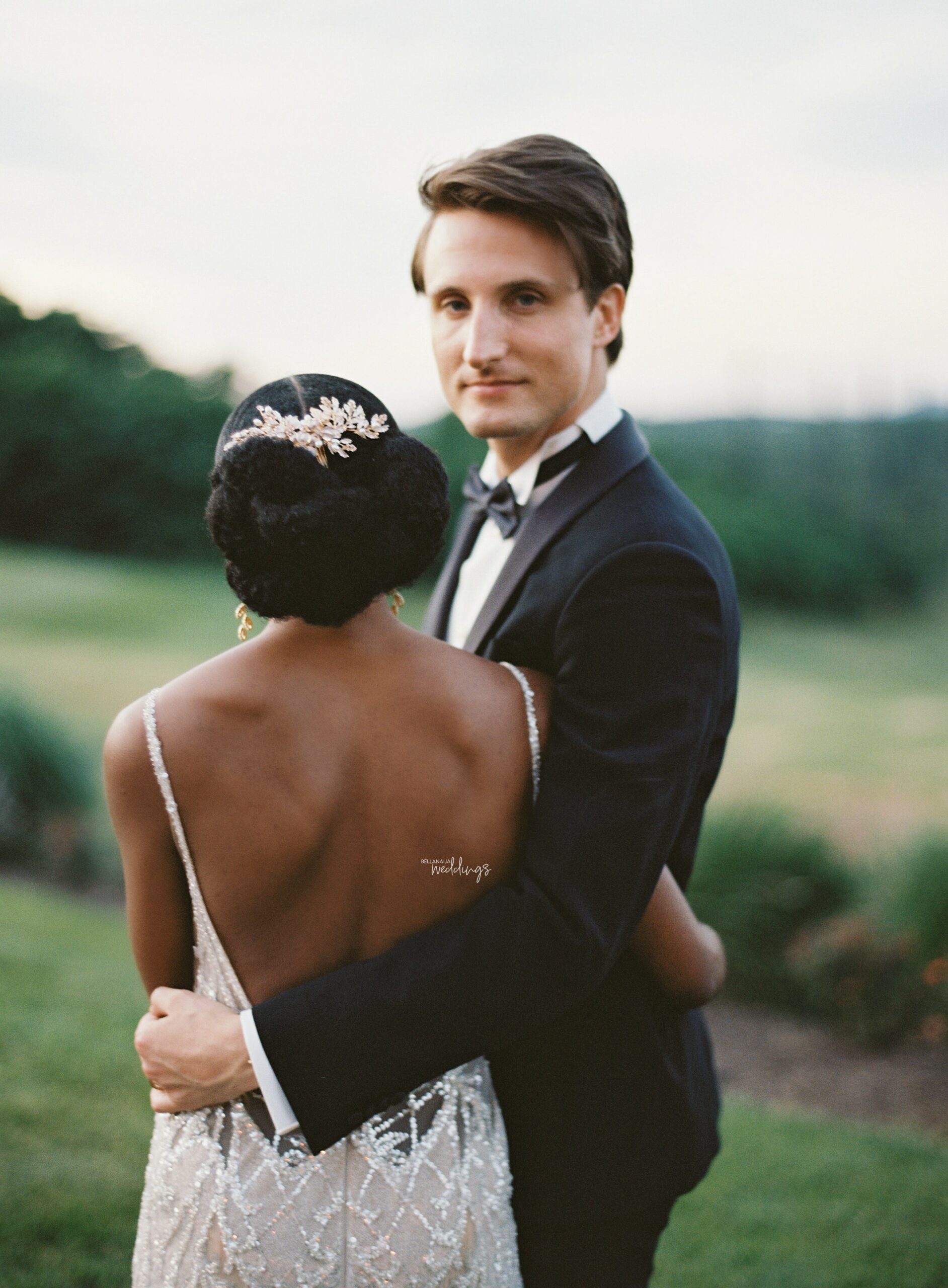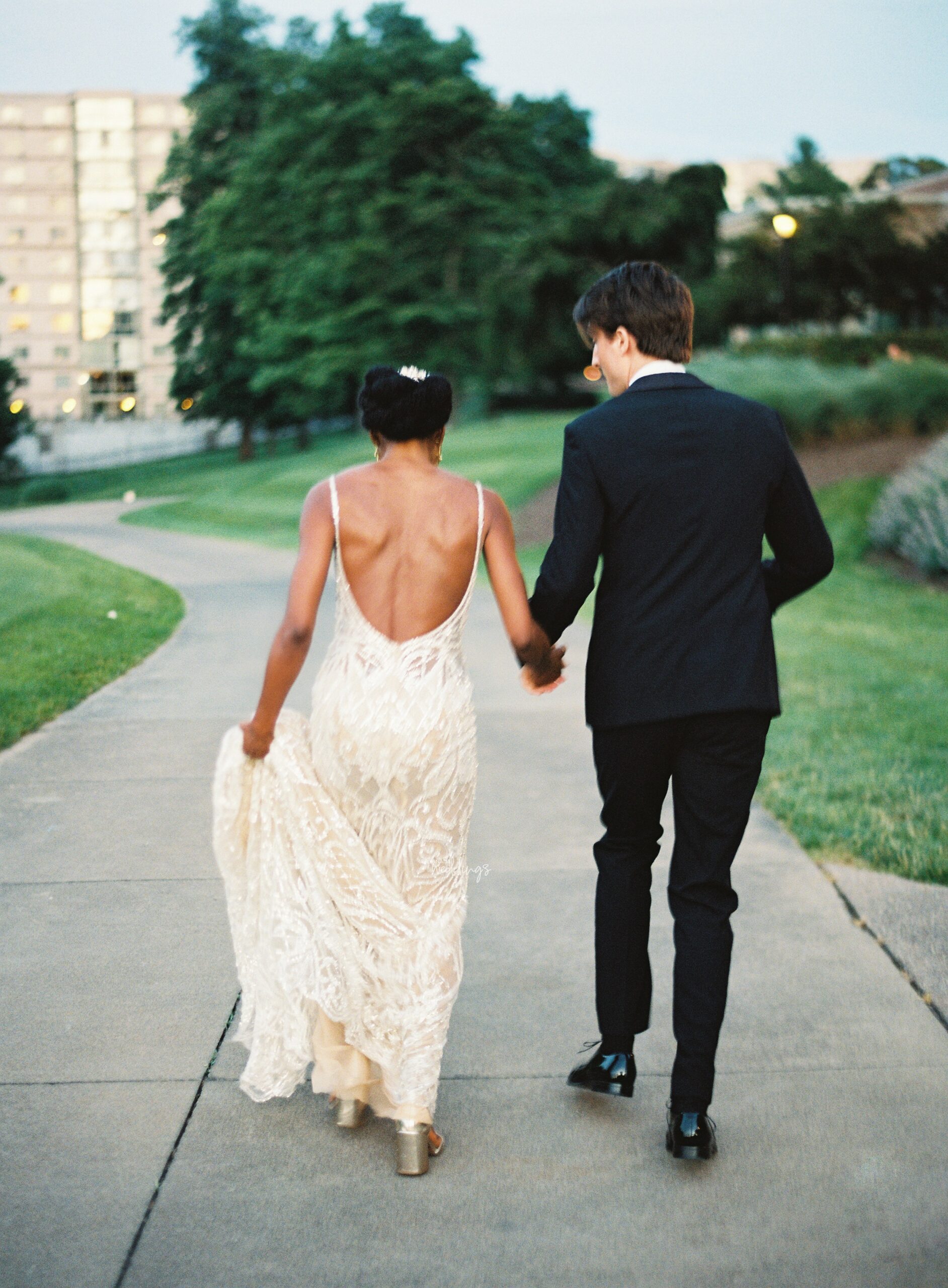 It's wedding reception 0'clock! This decor is everything!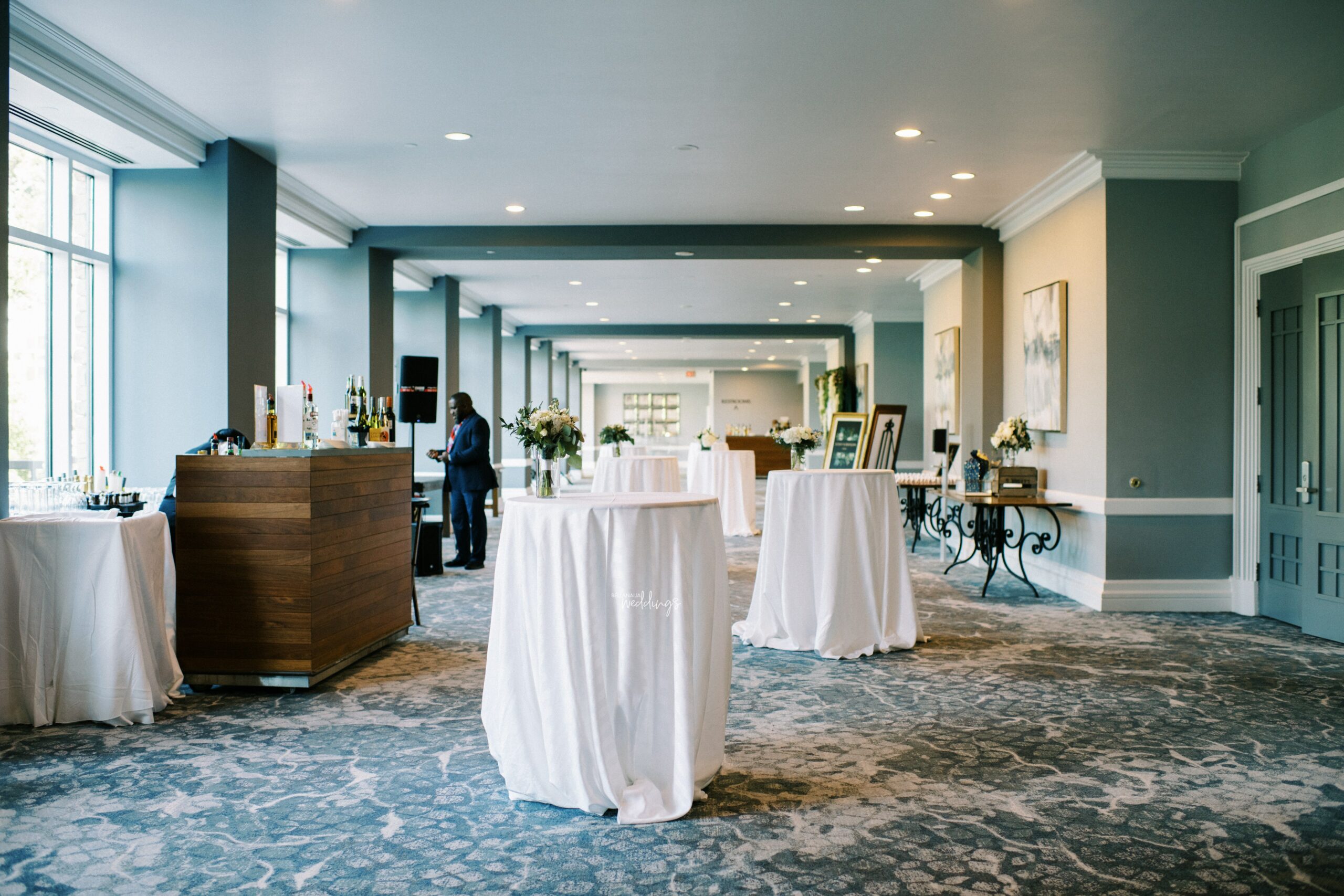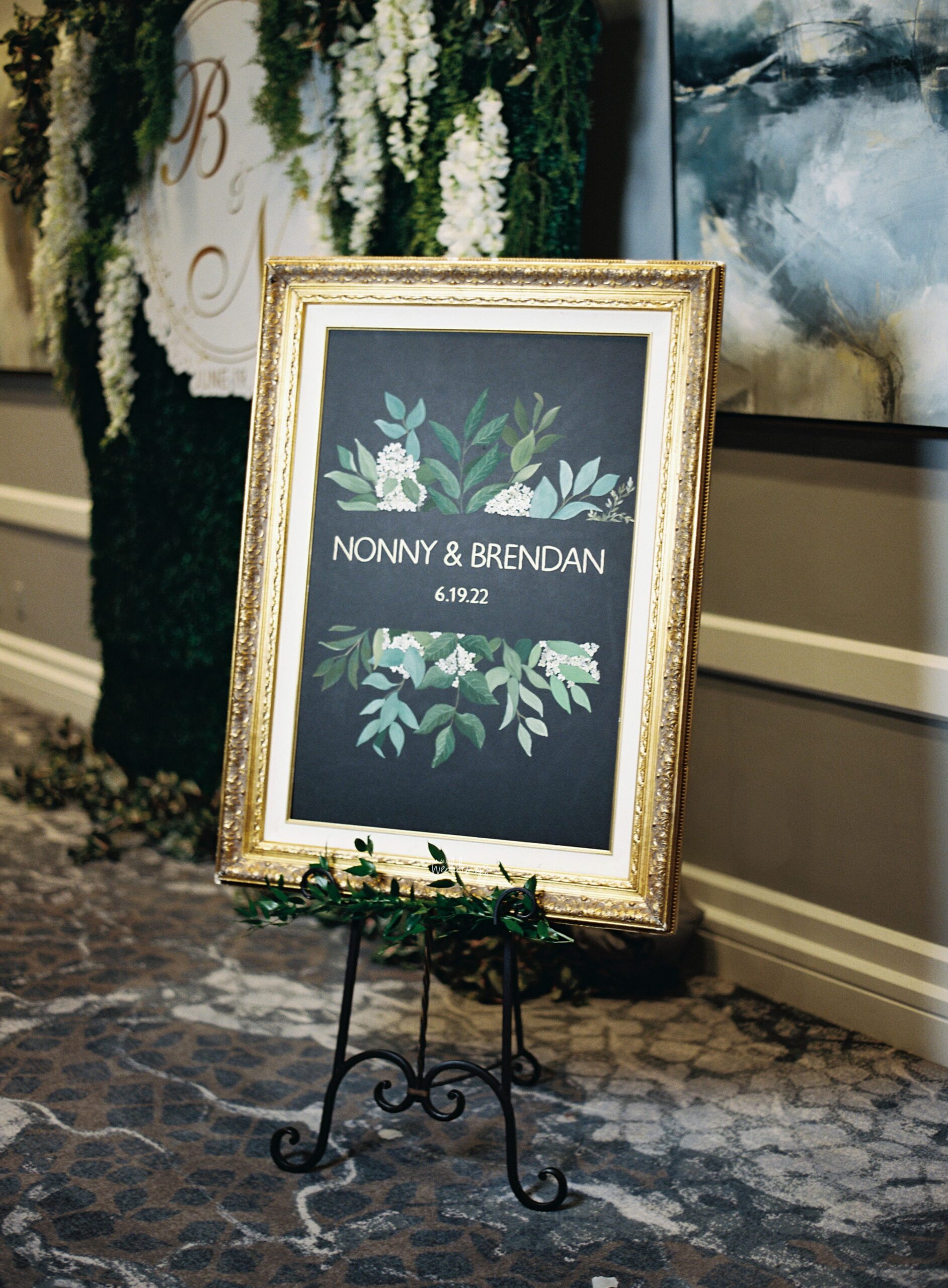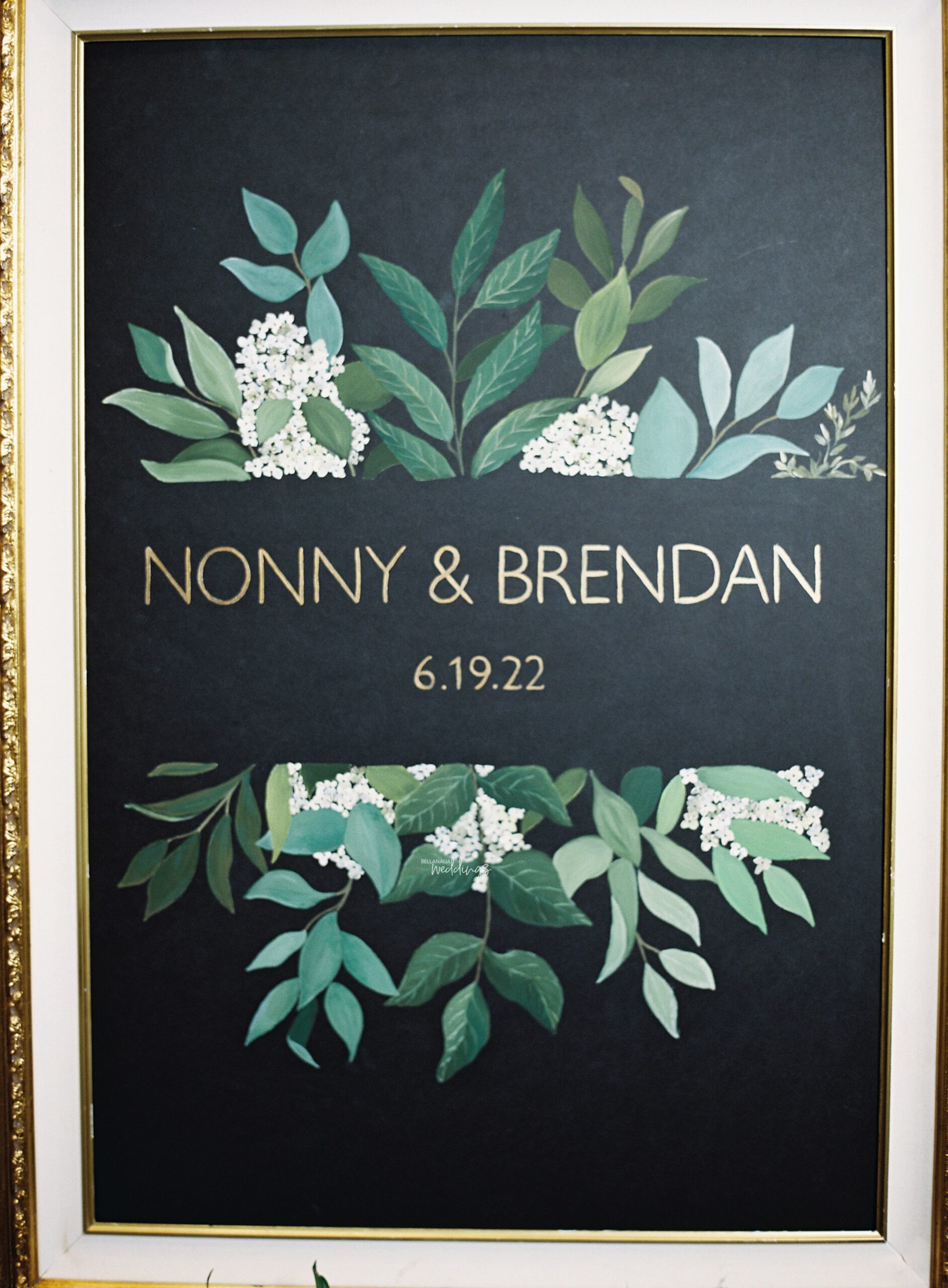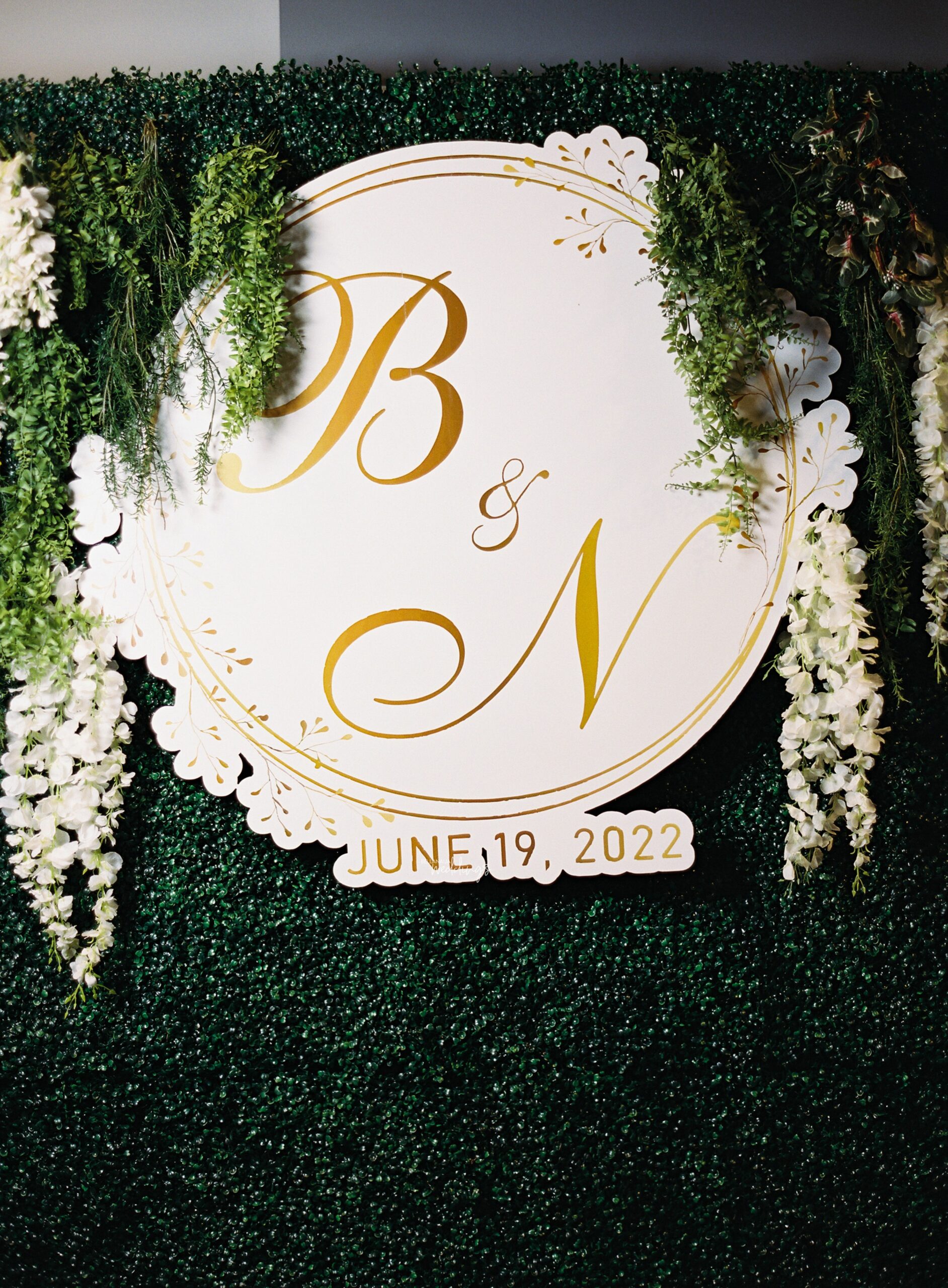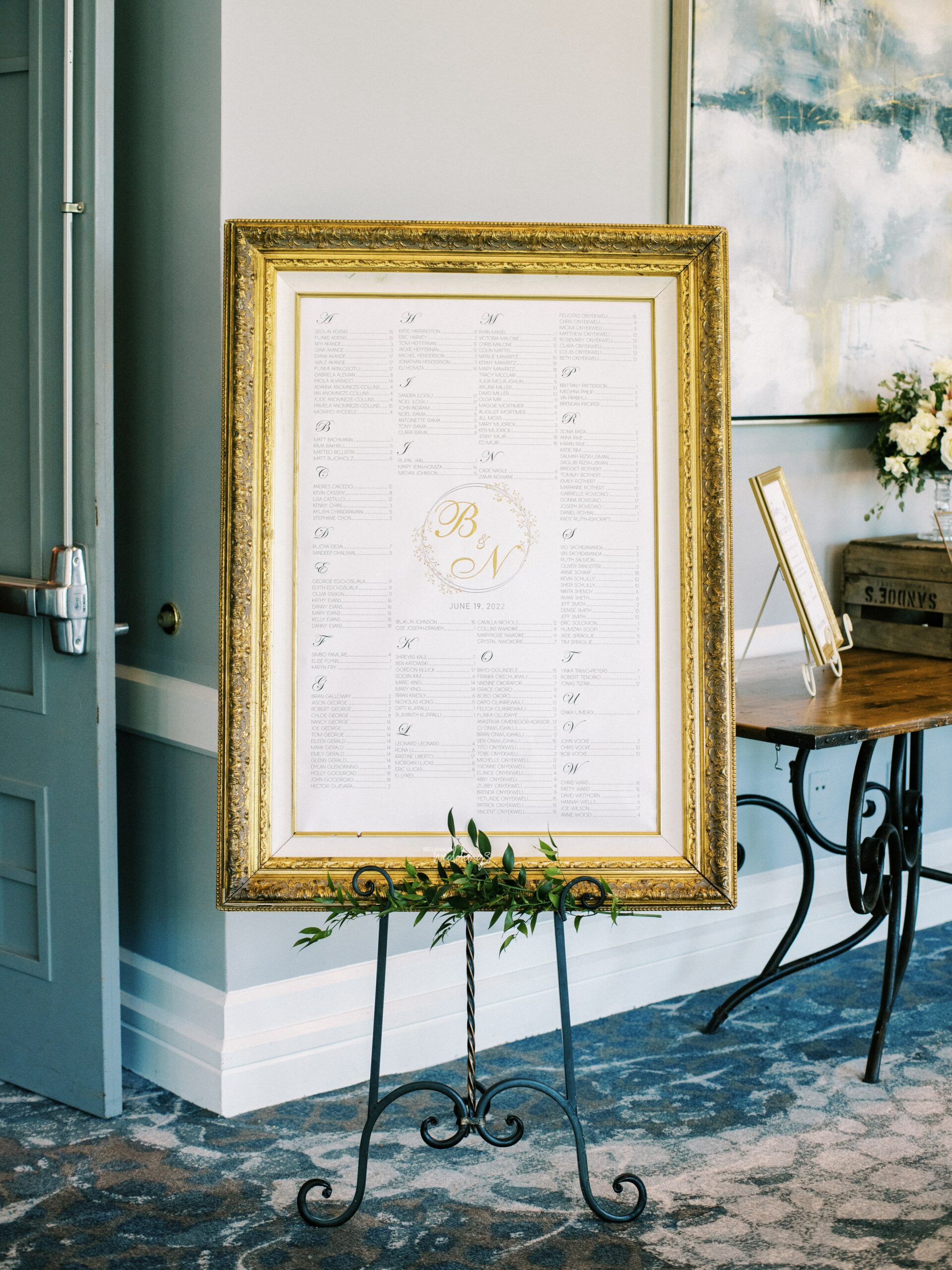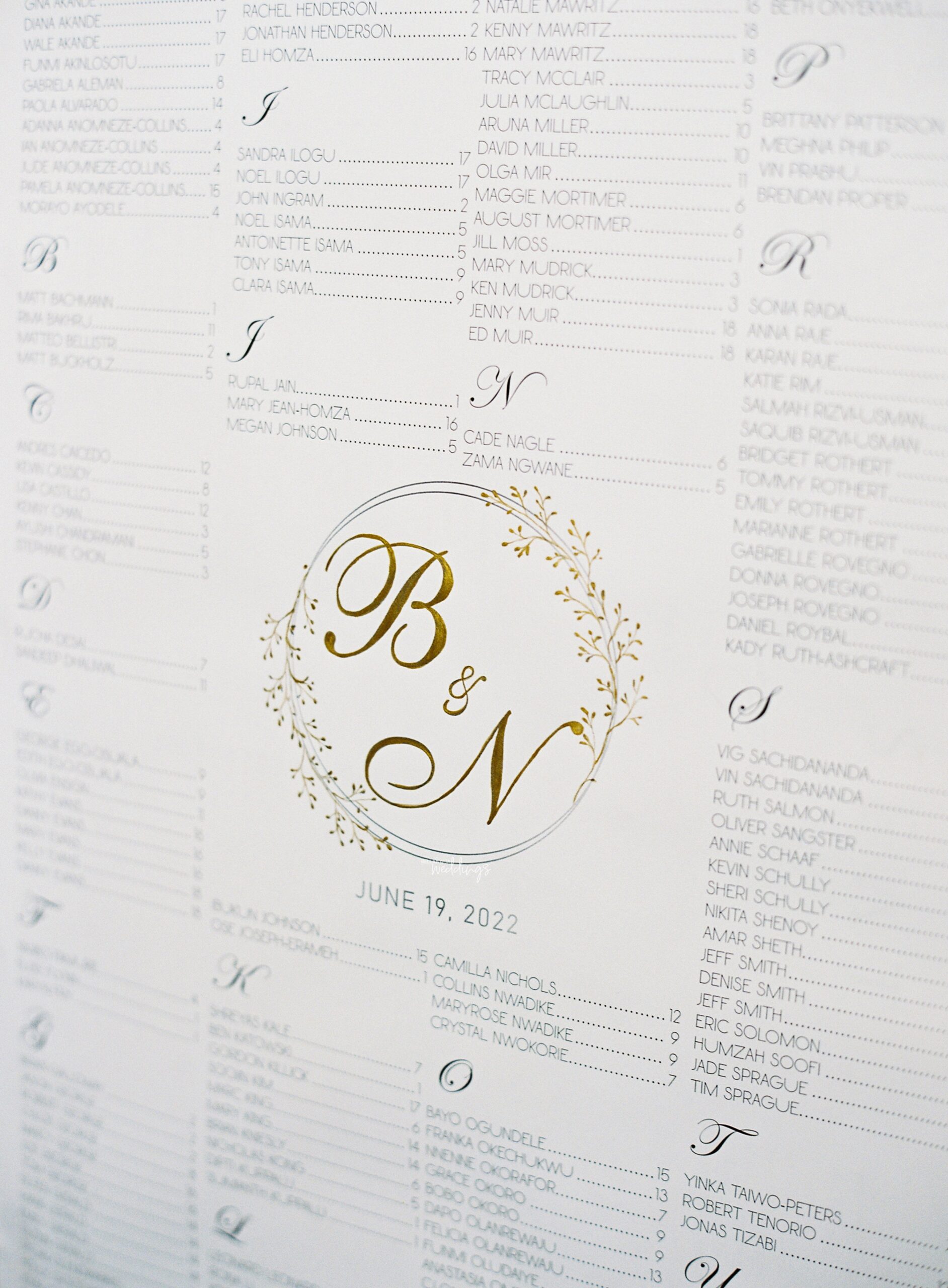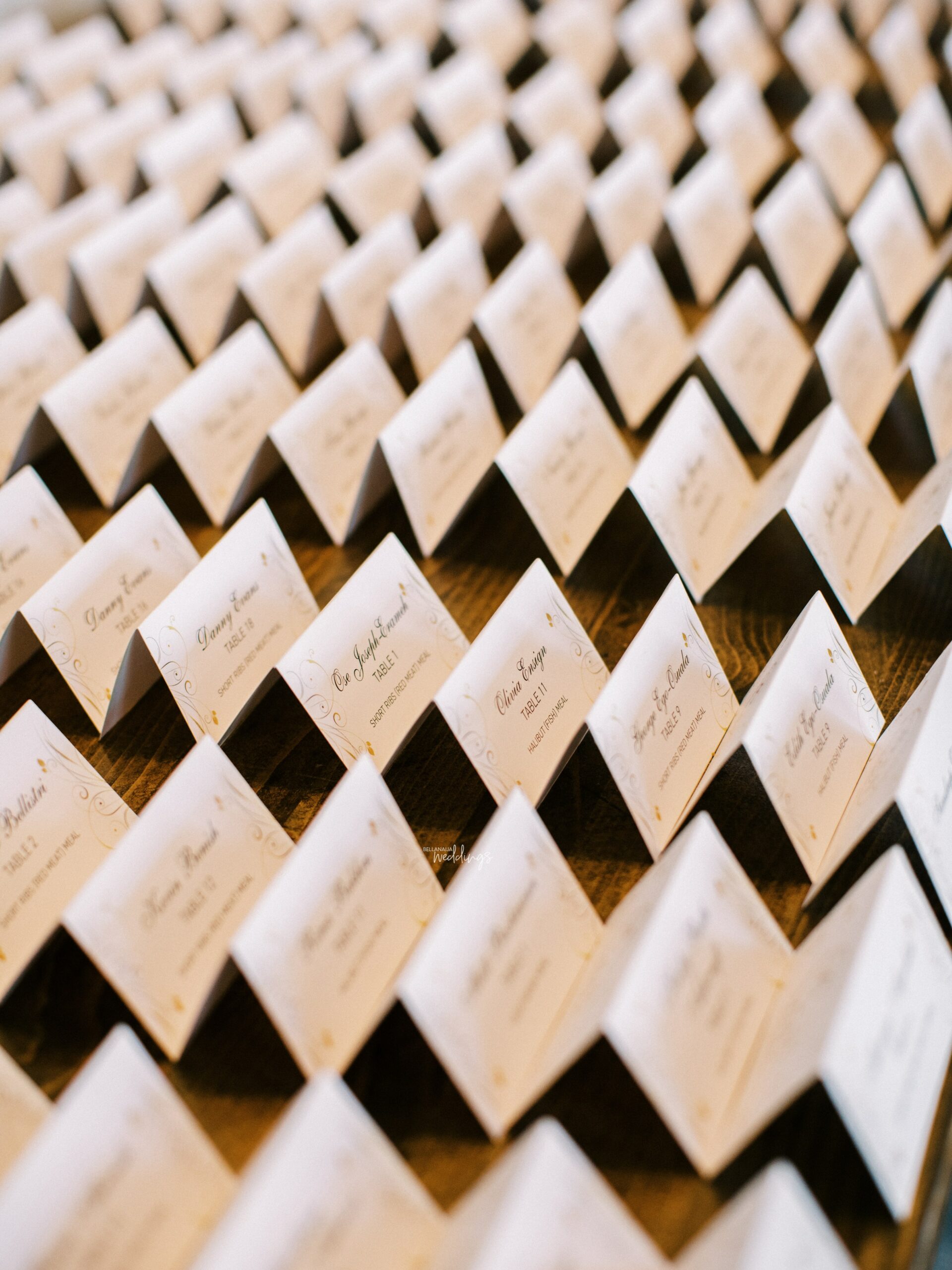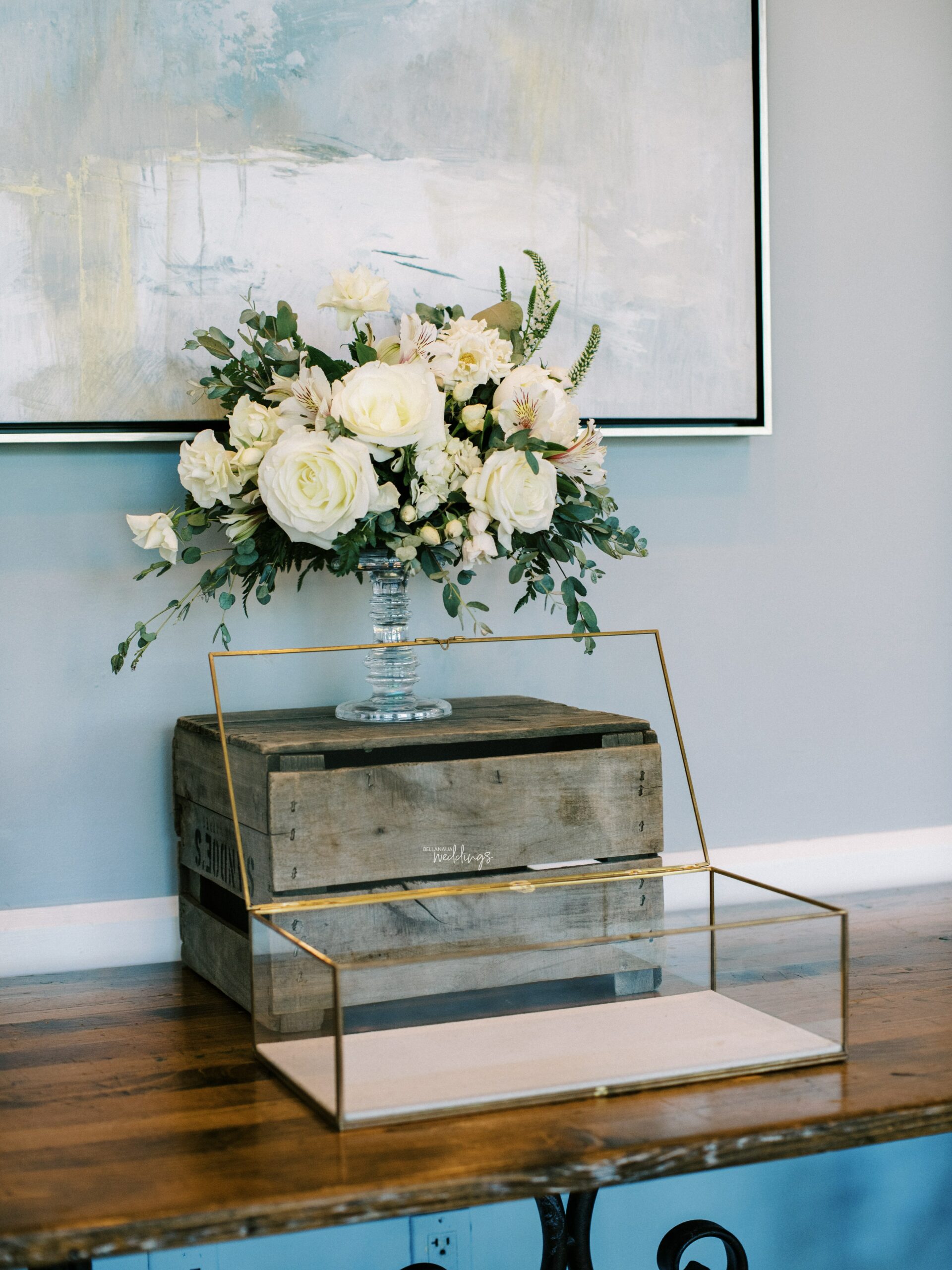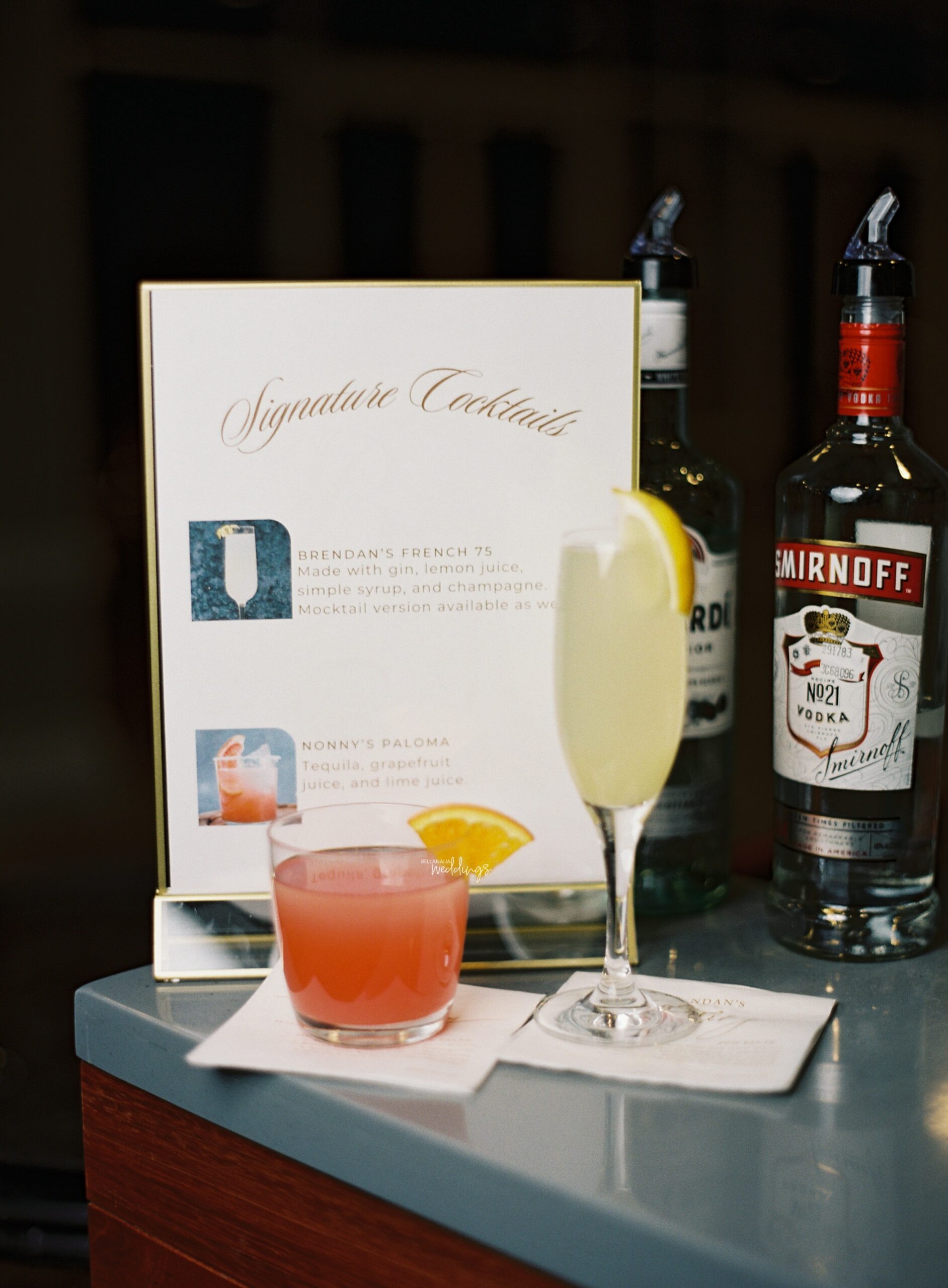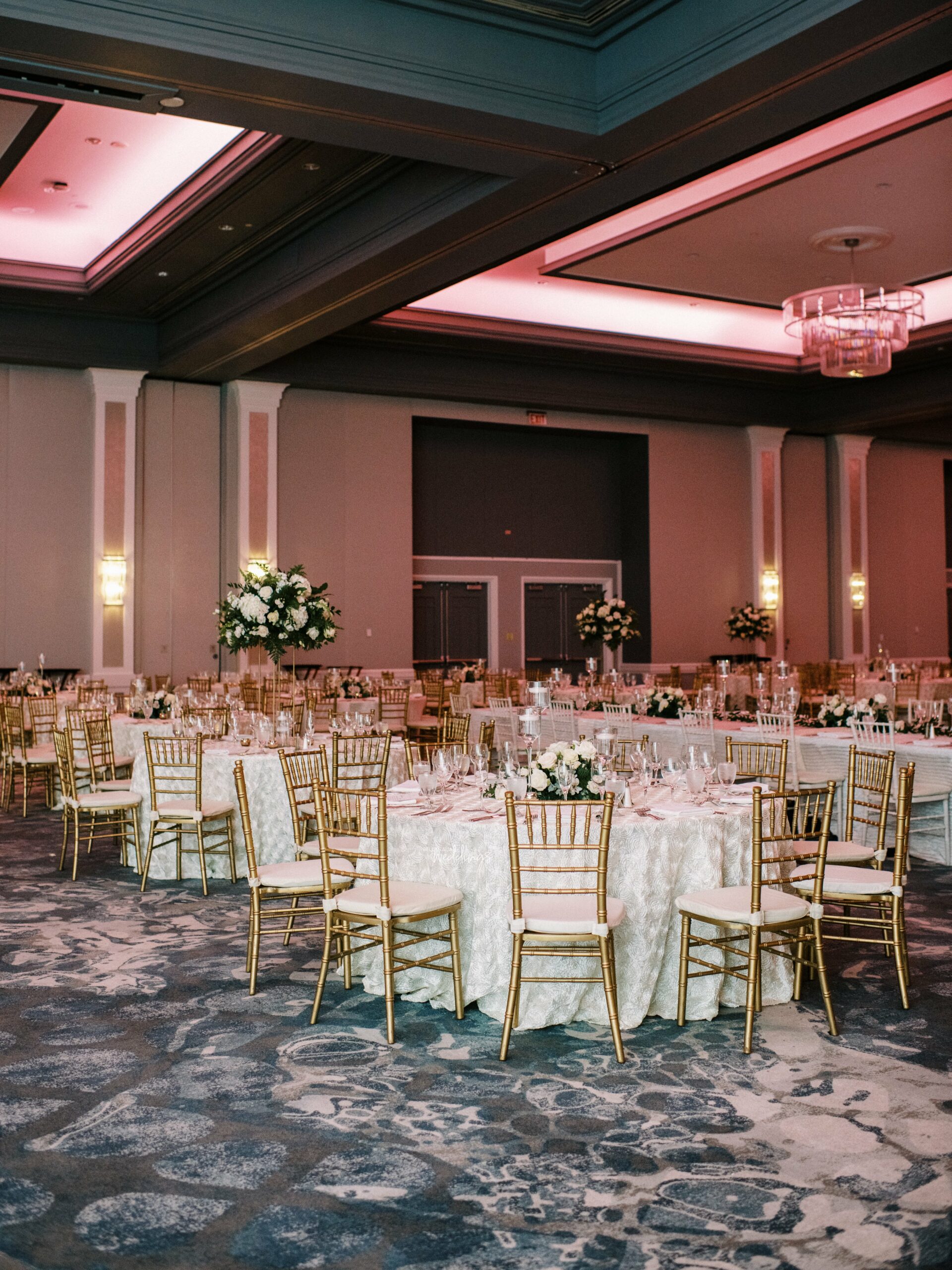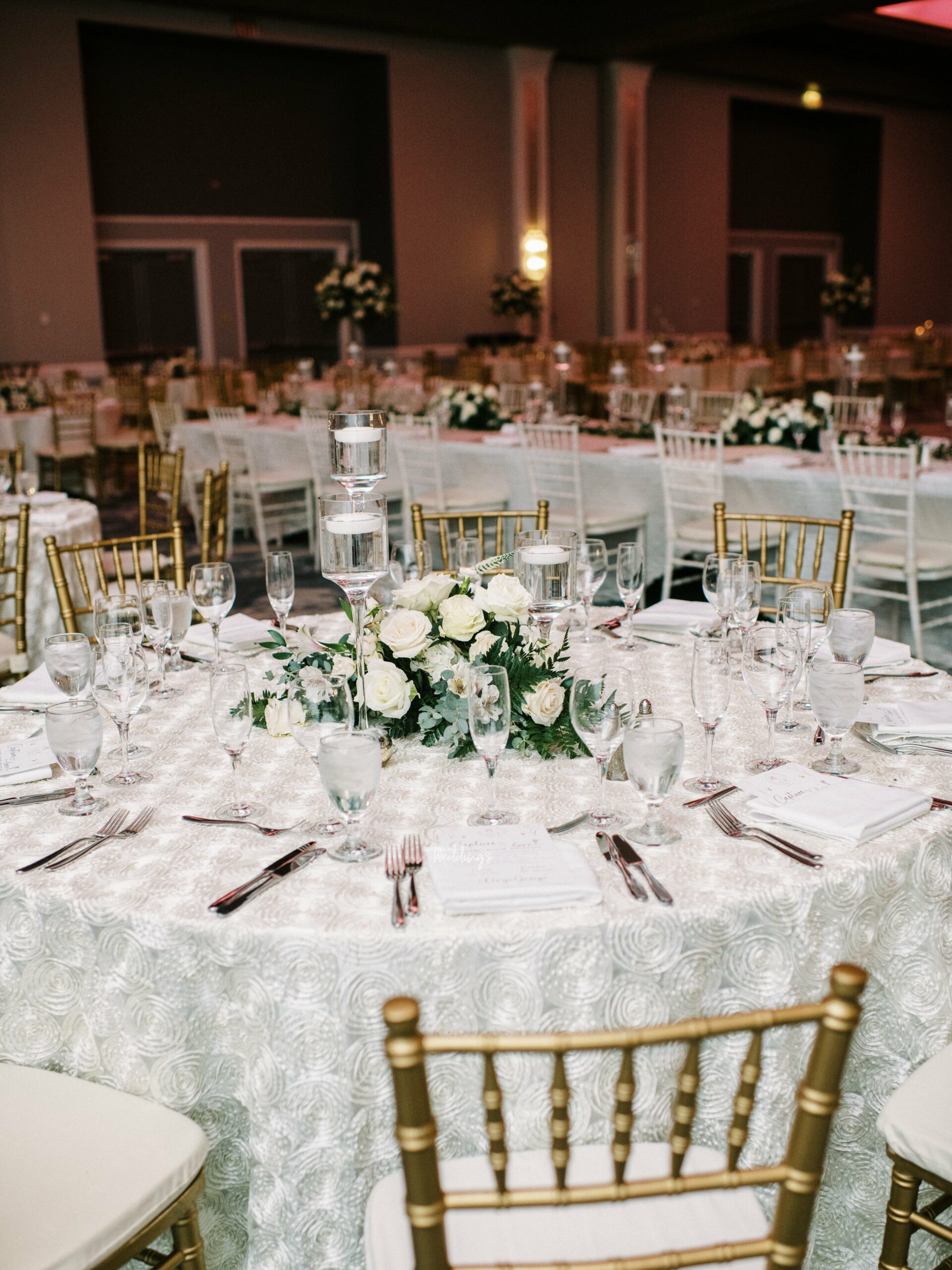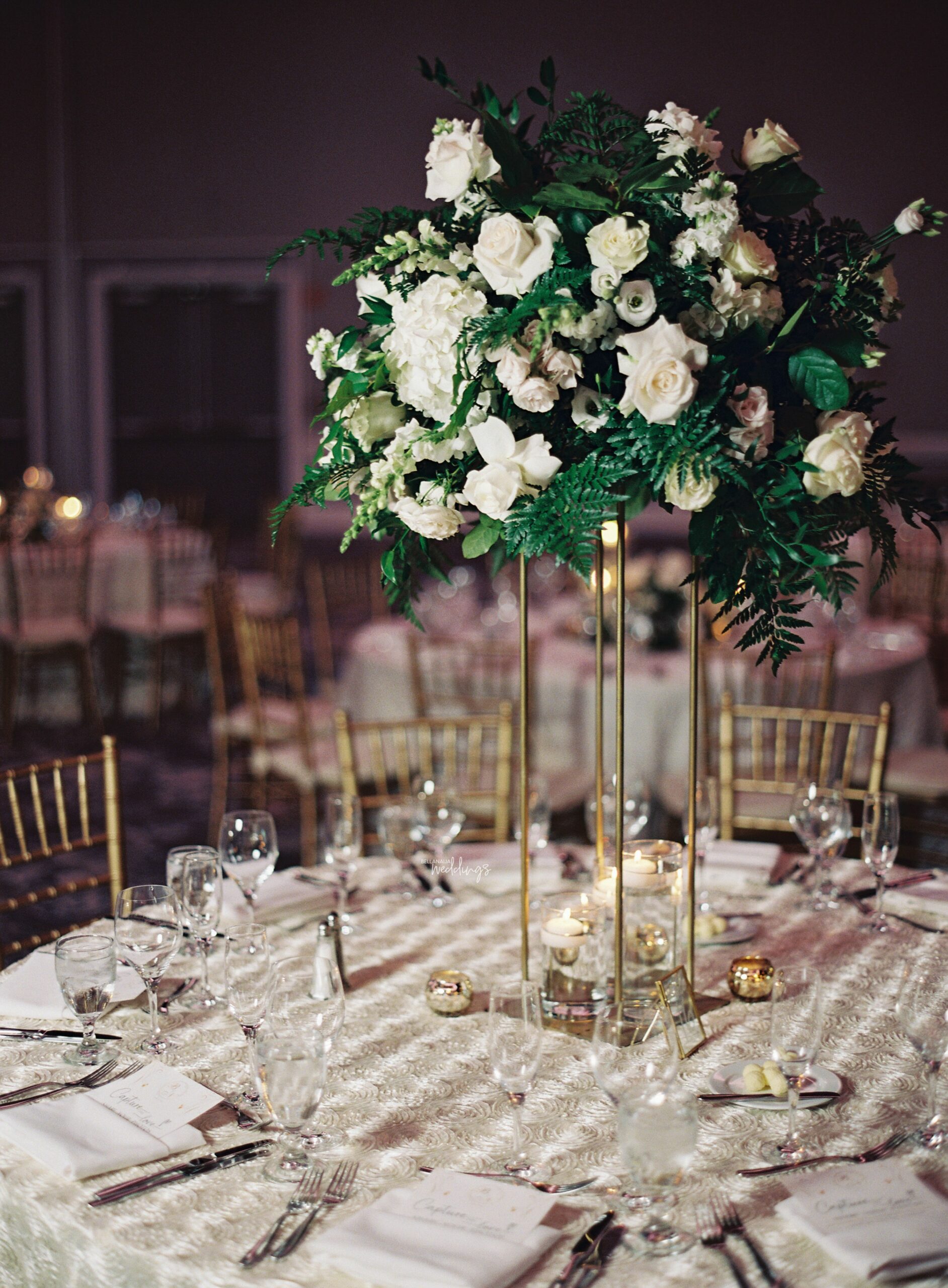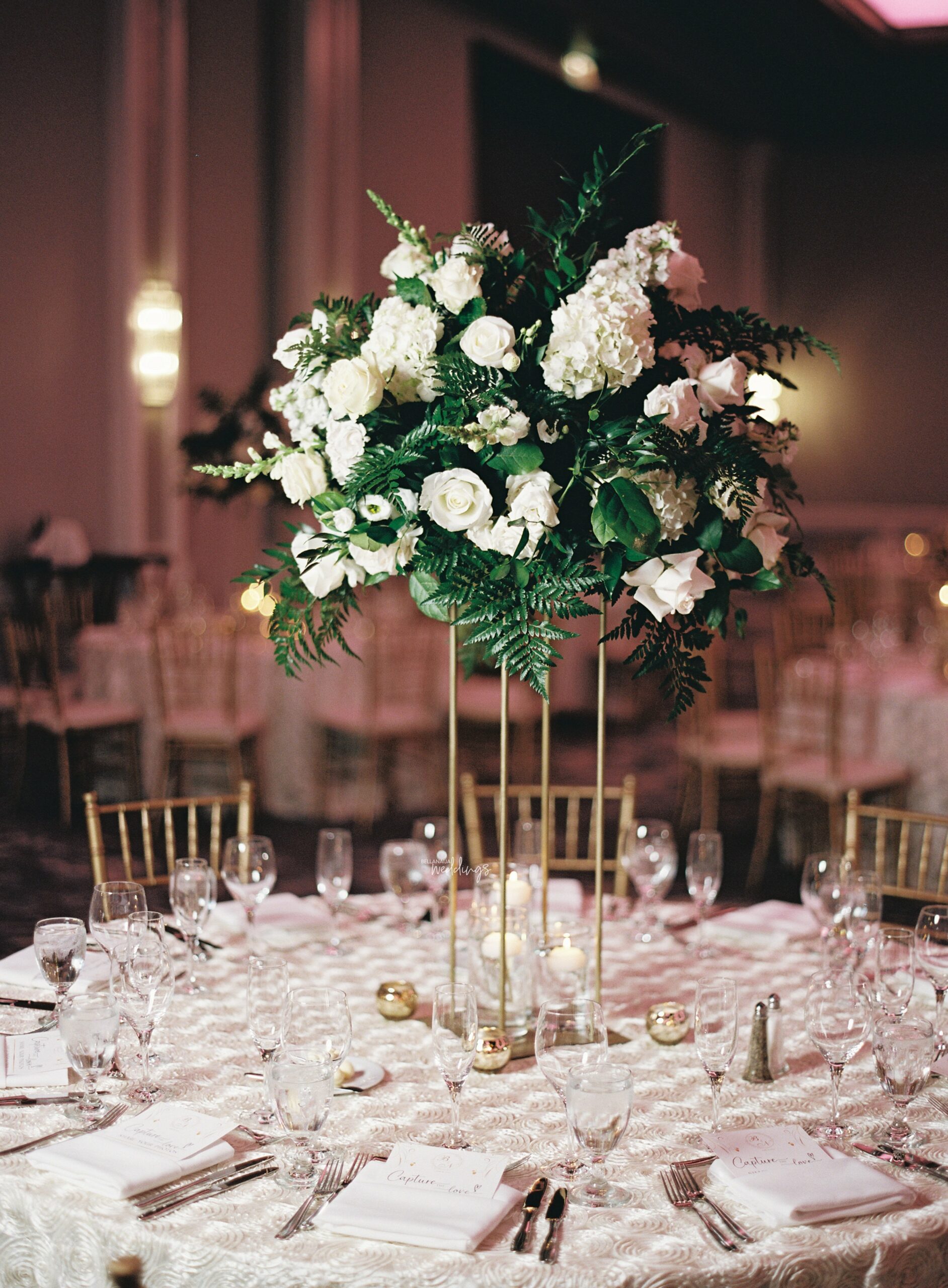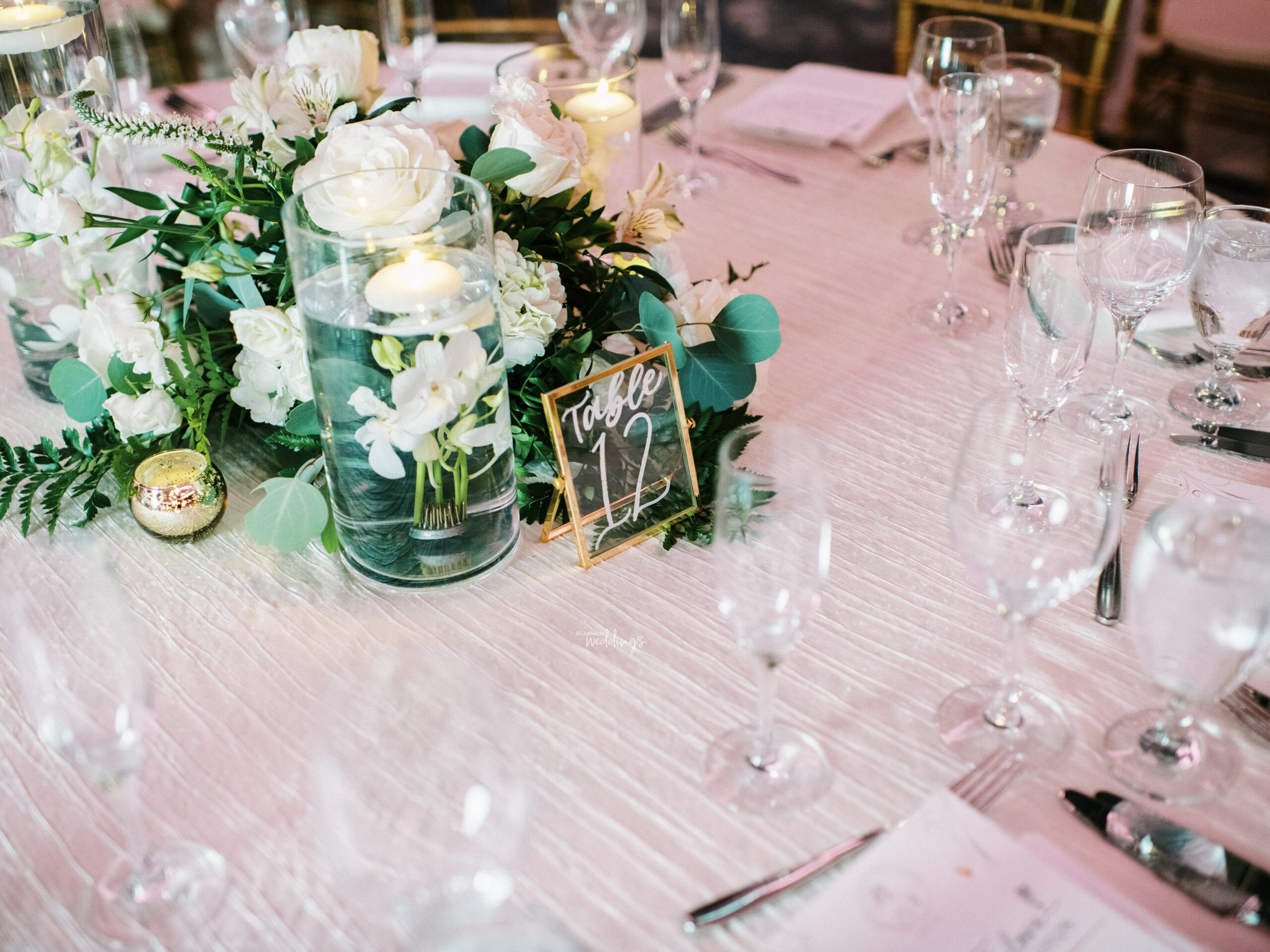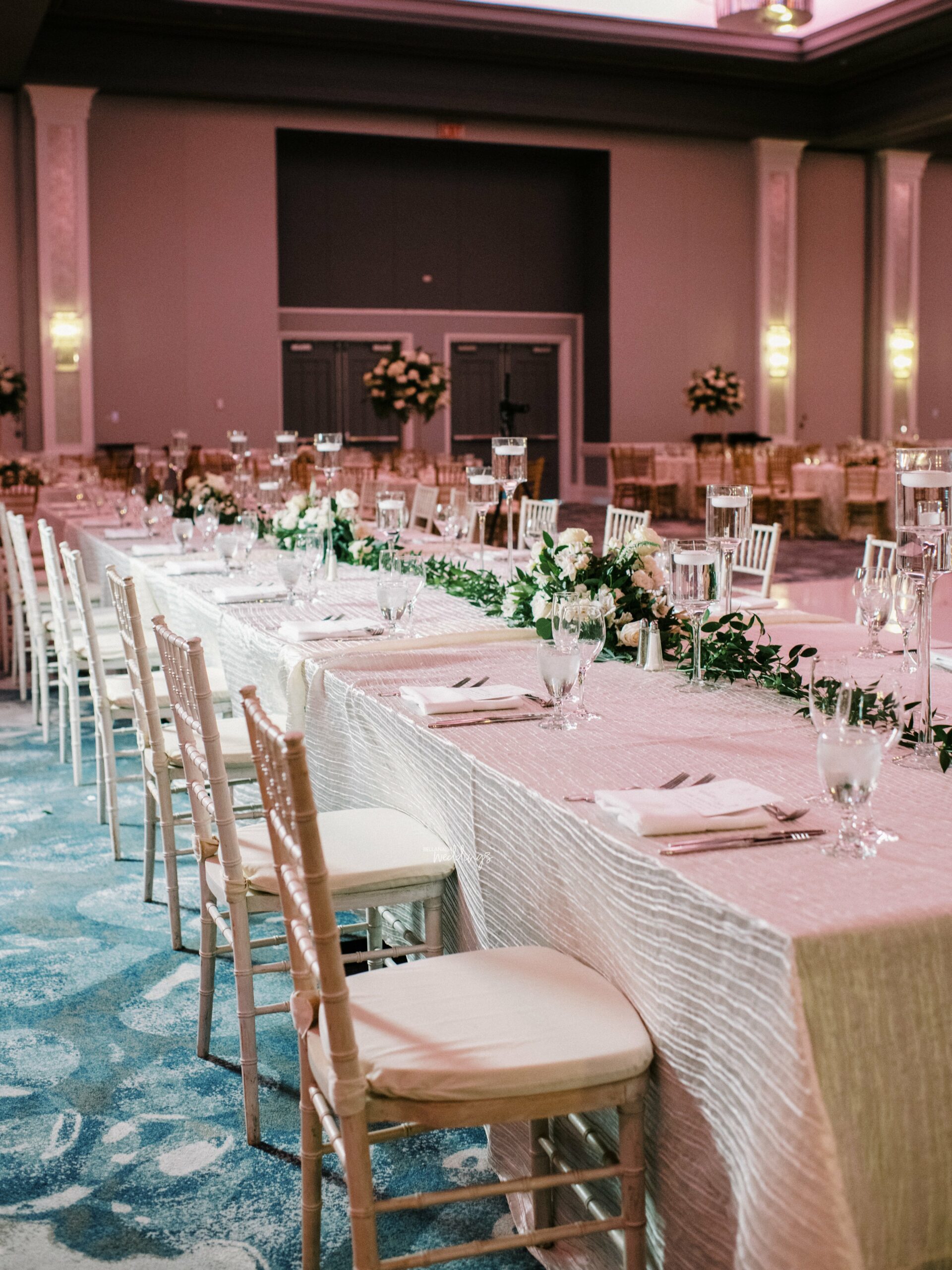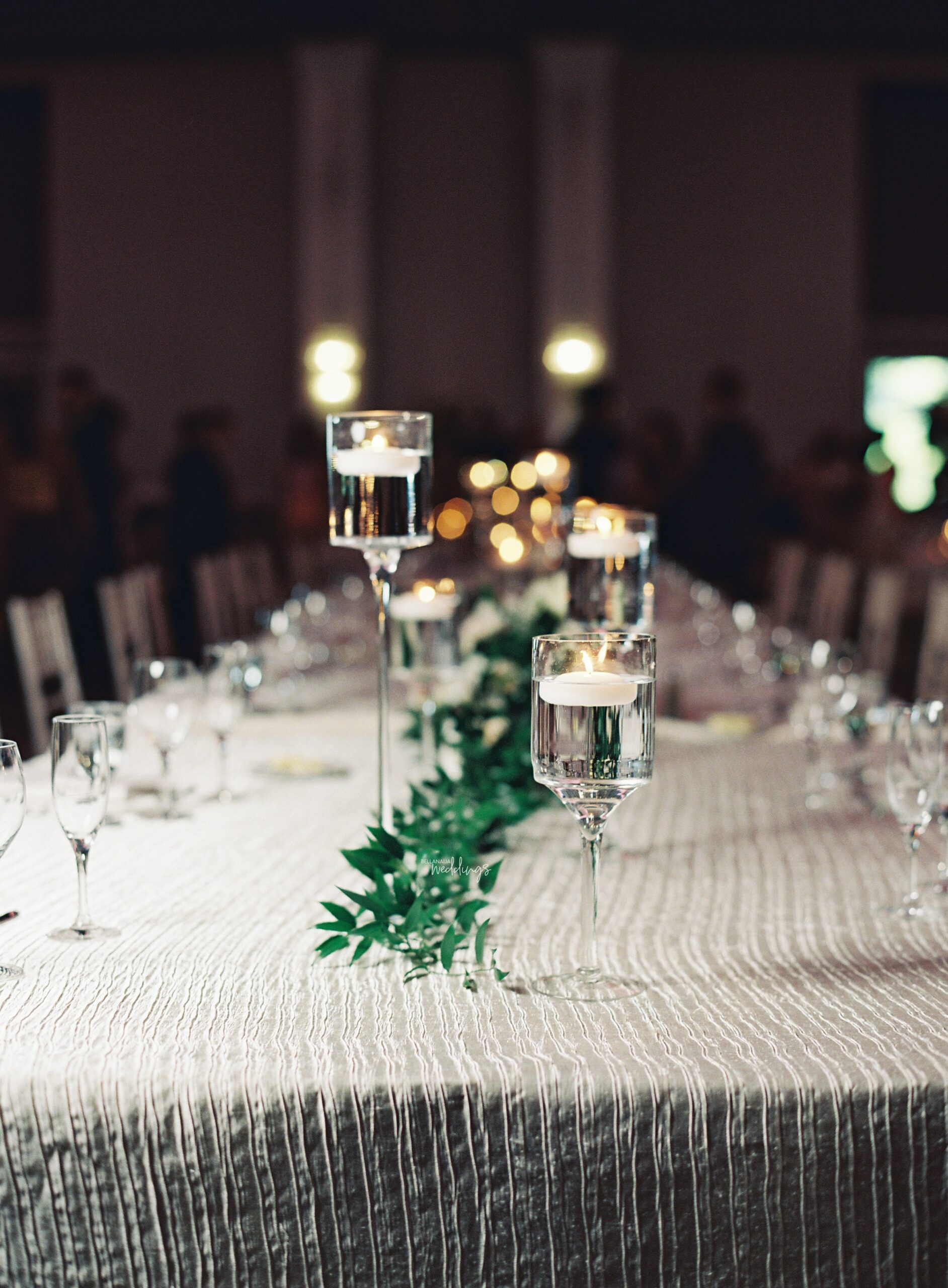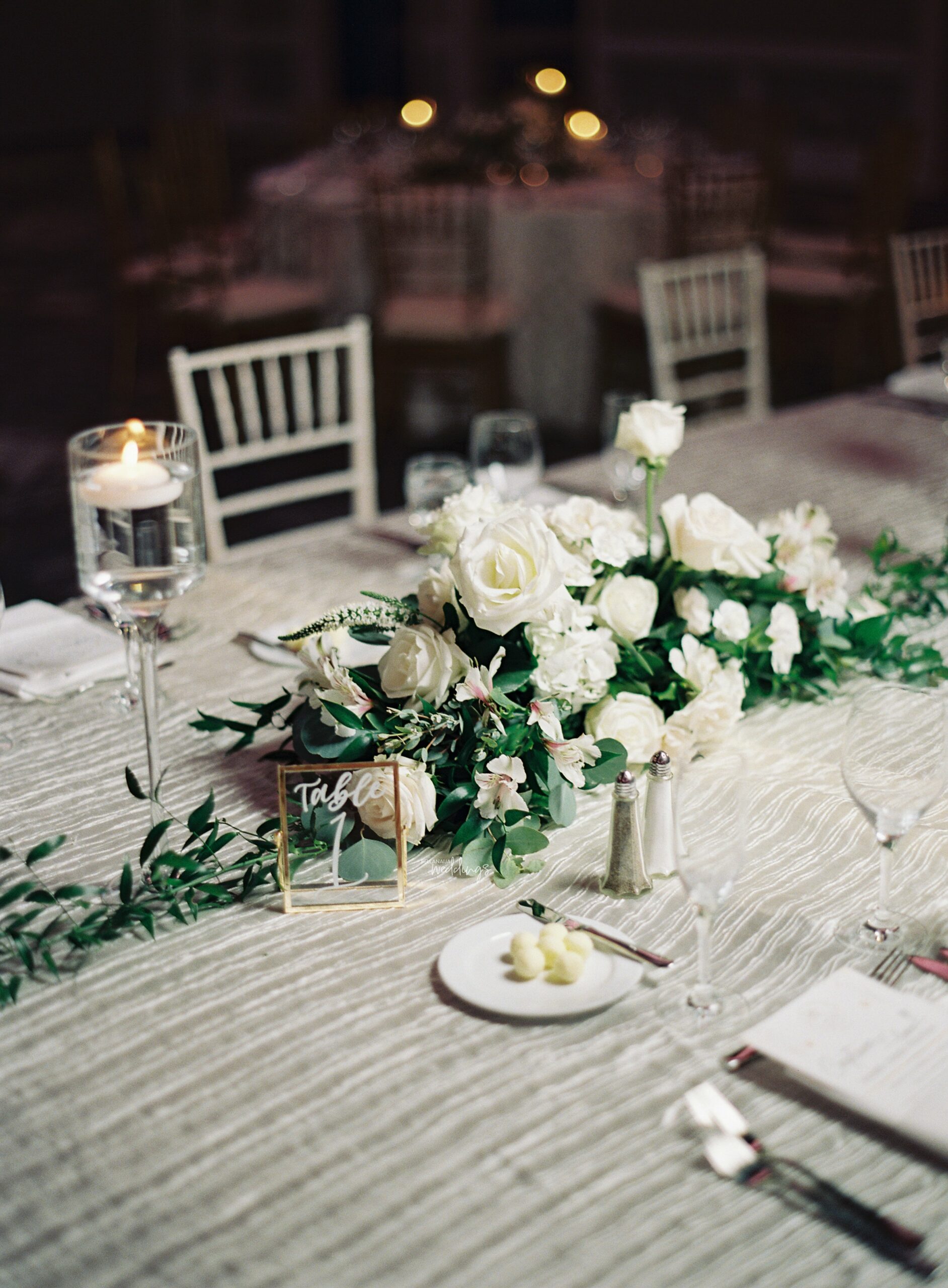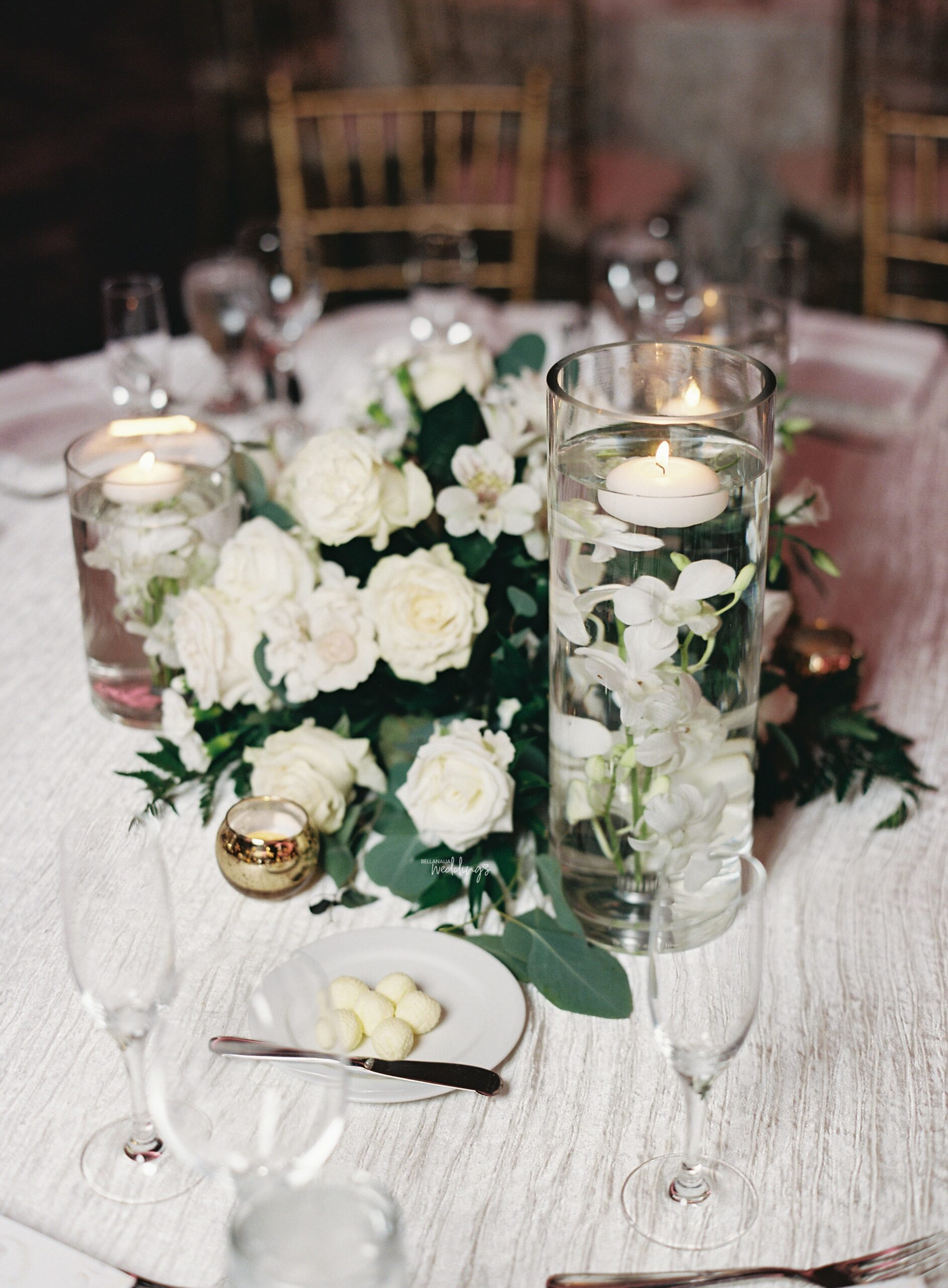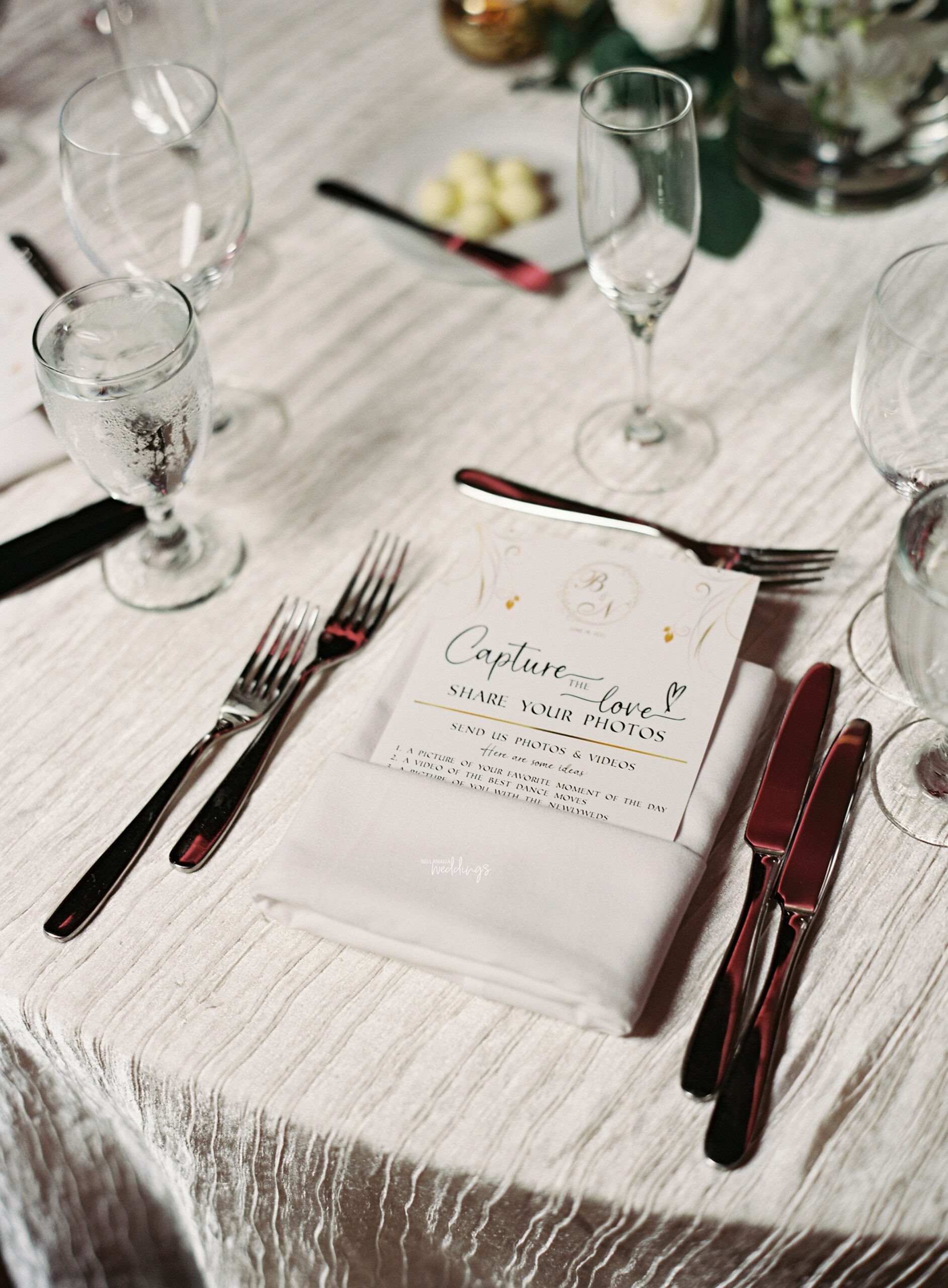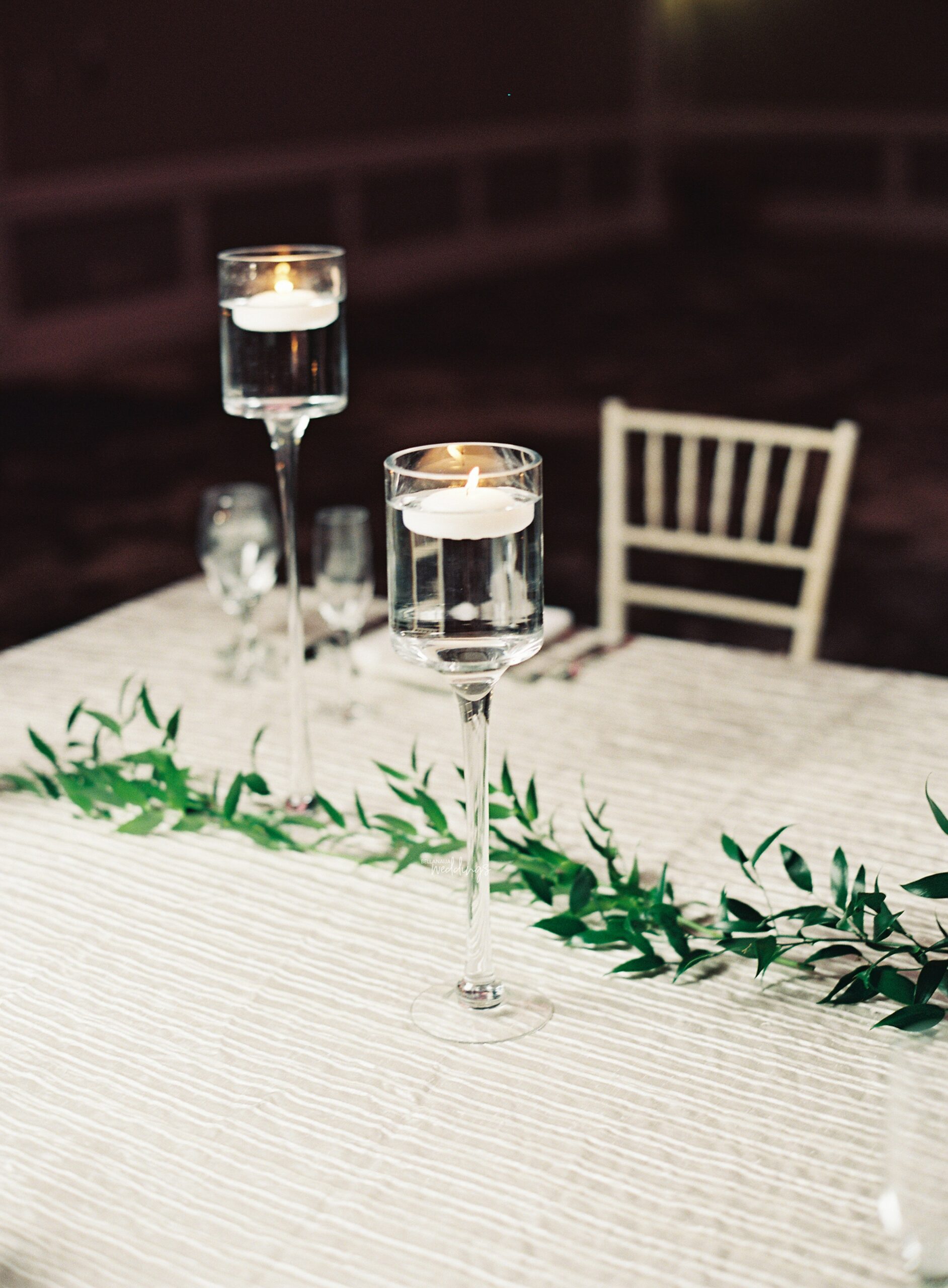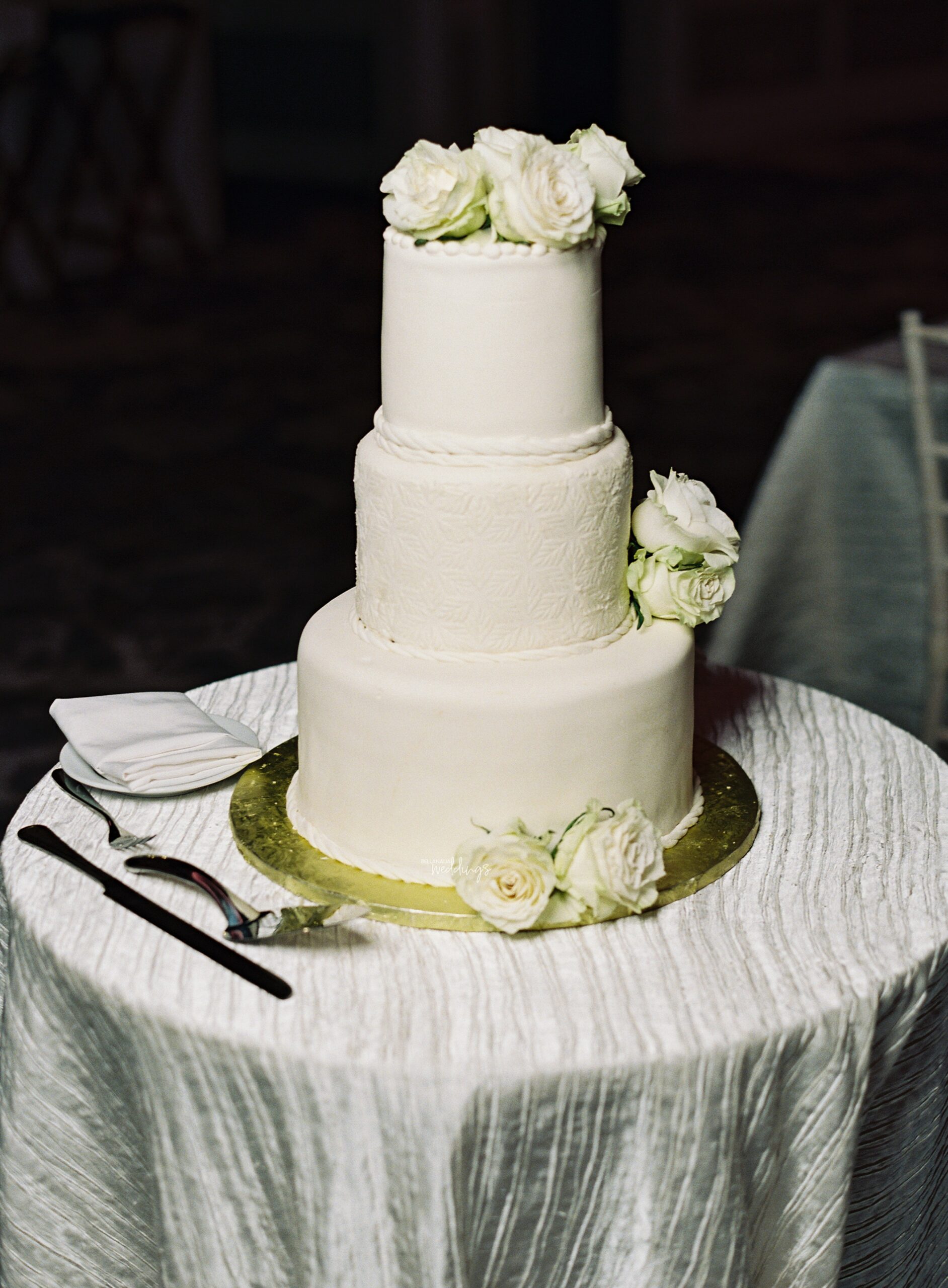 Let's get the fun started!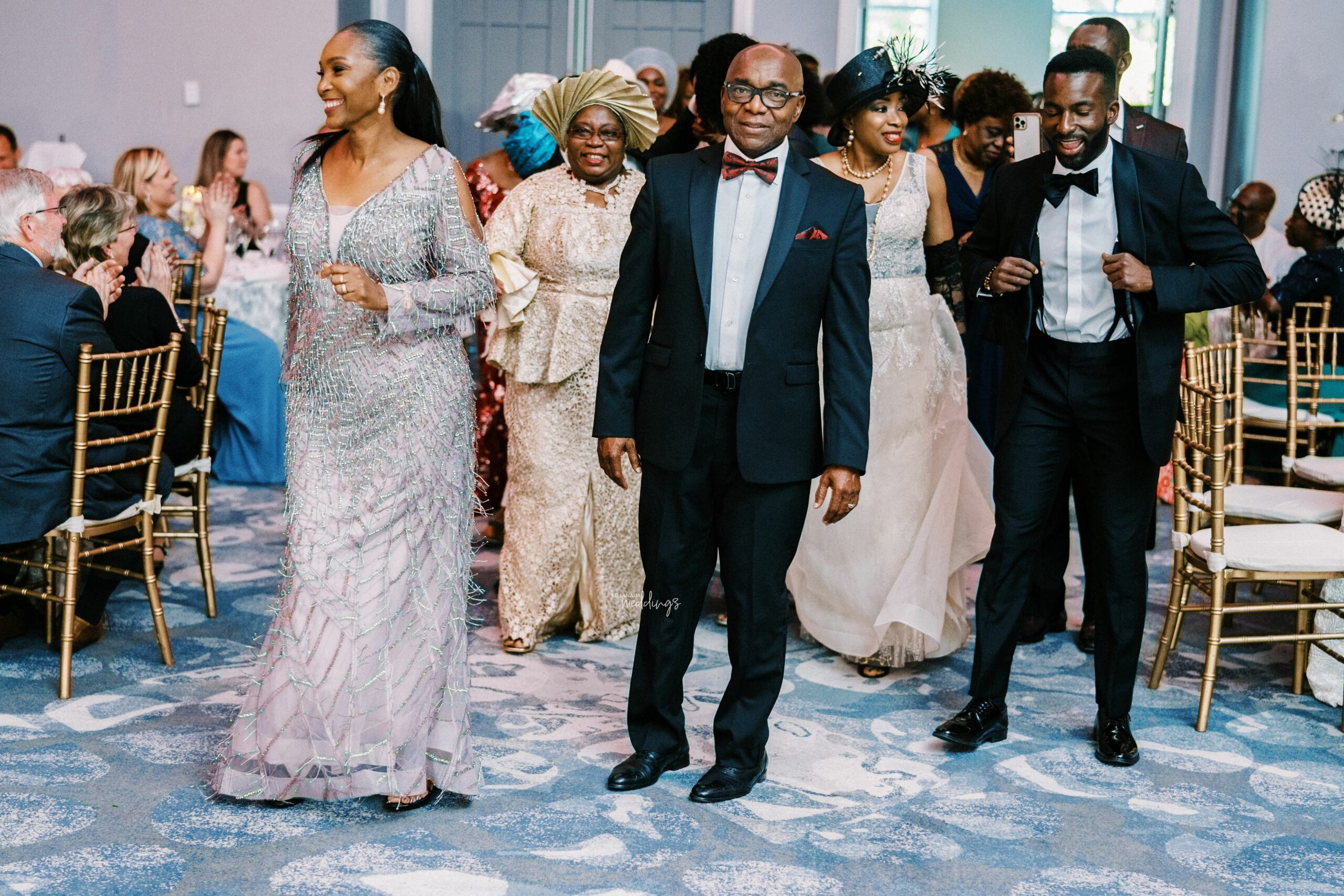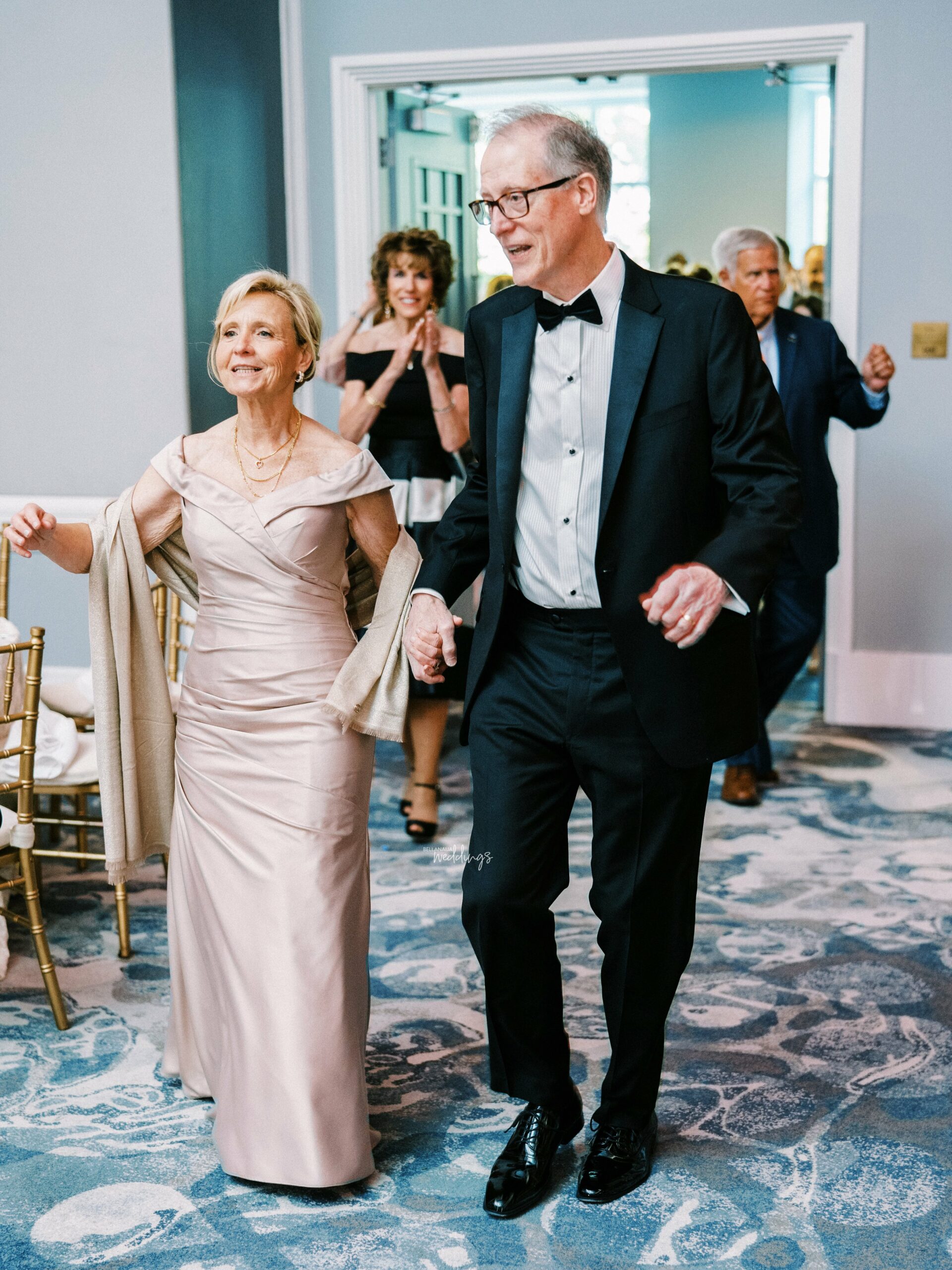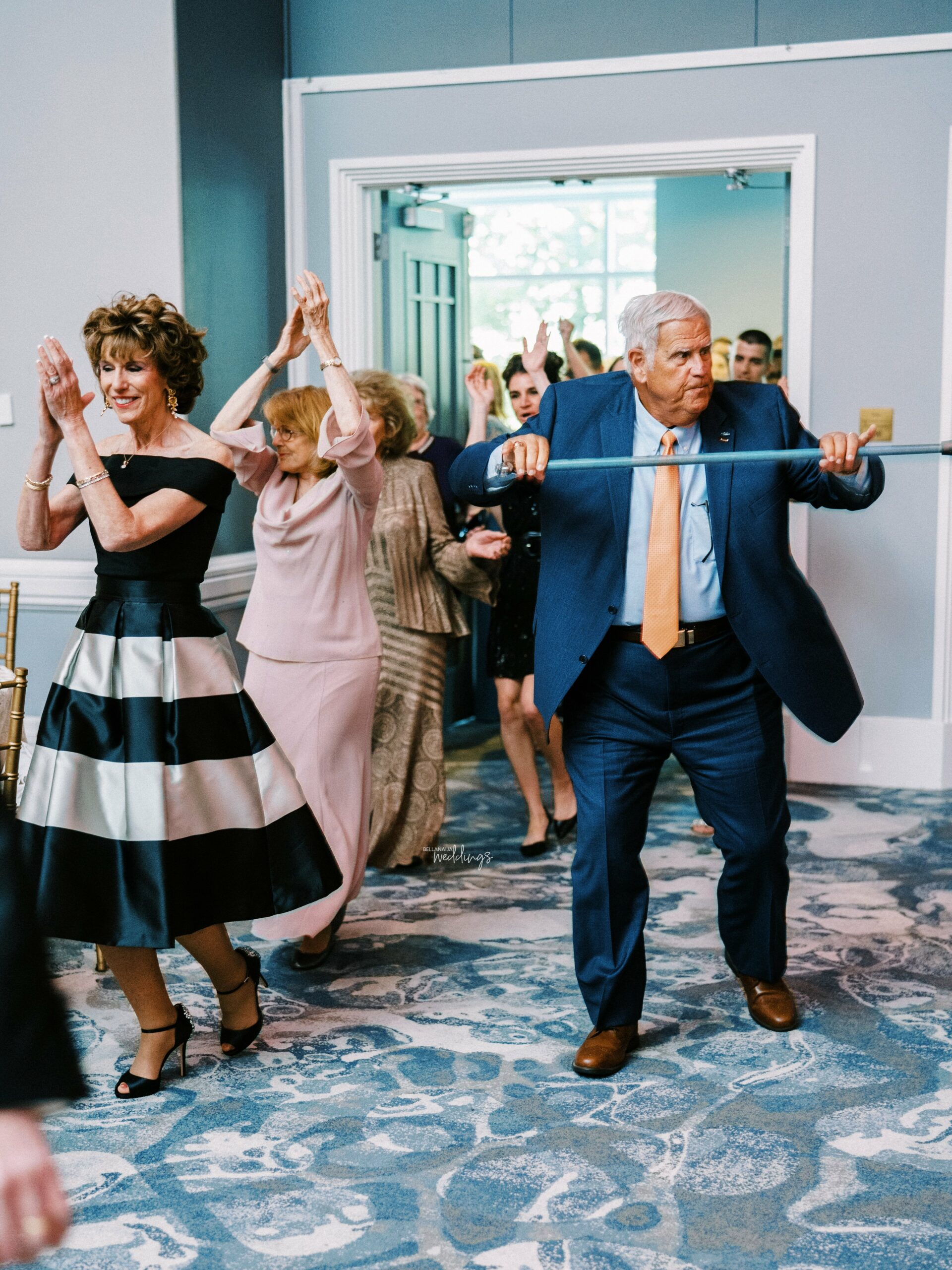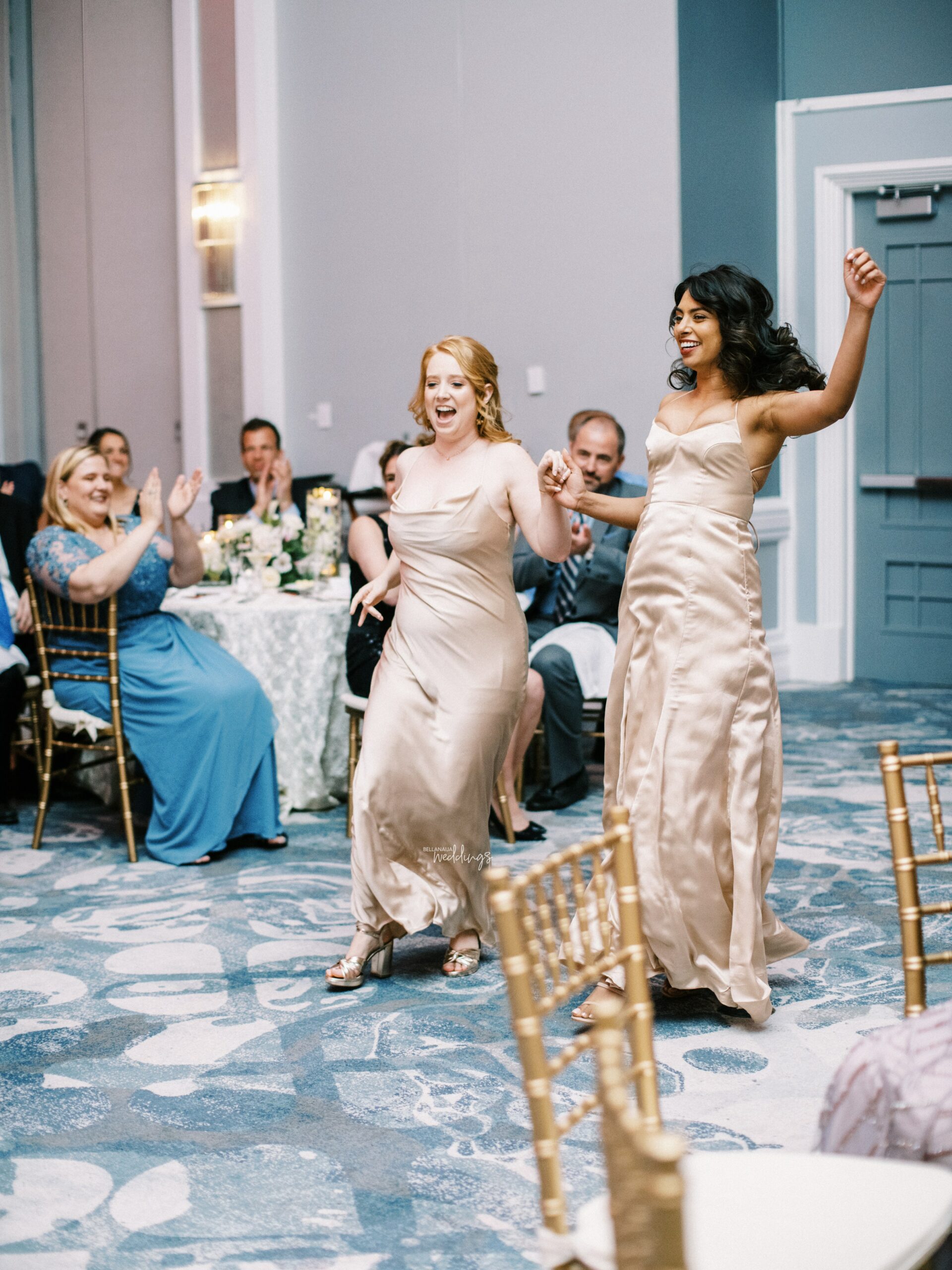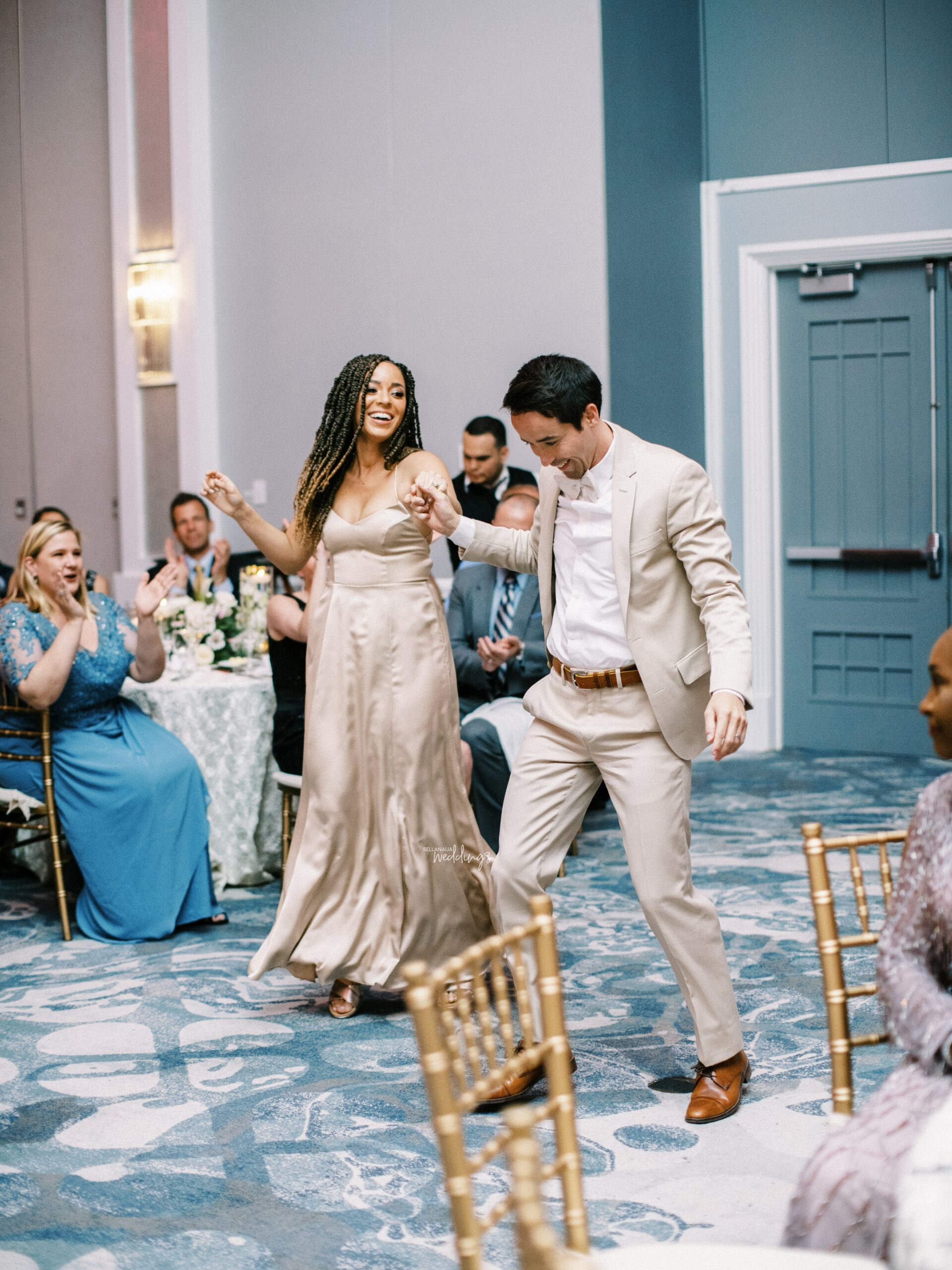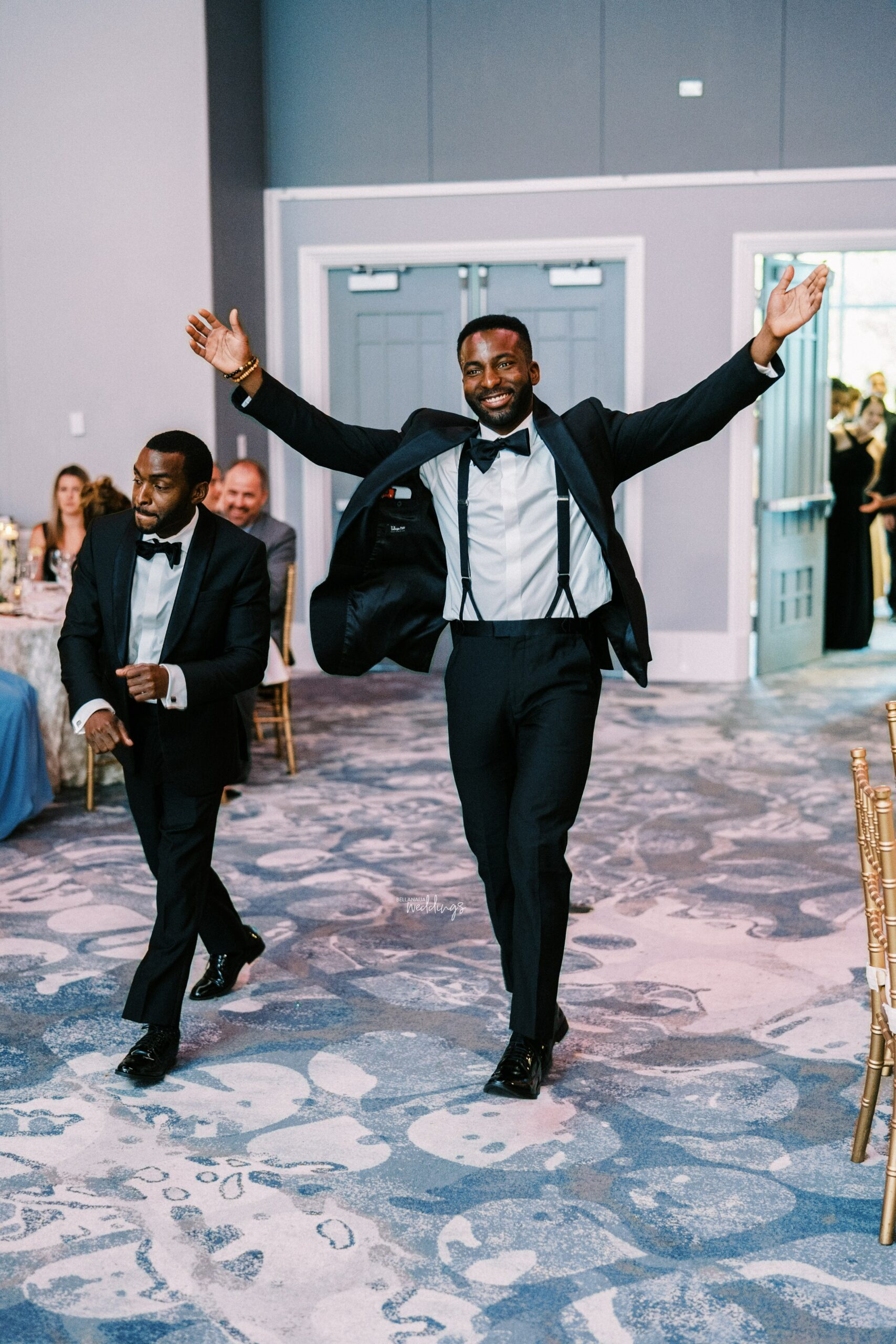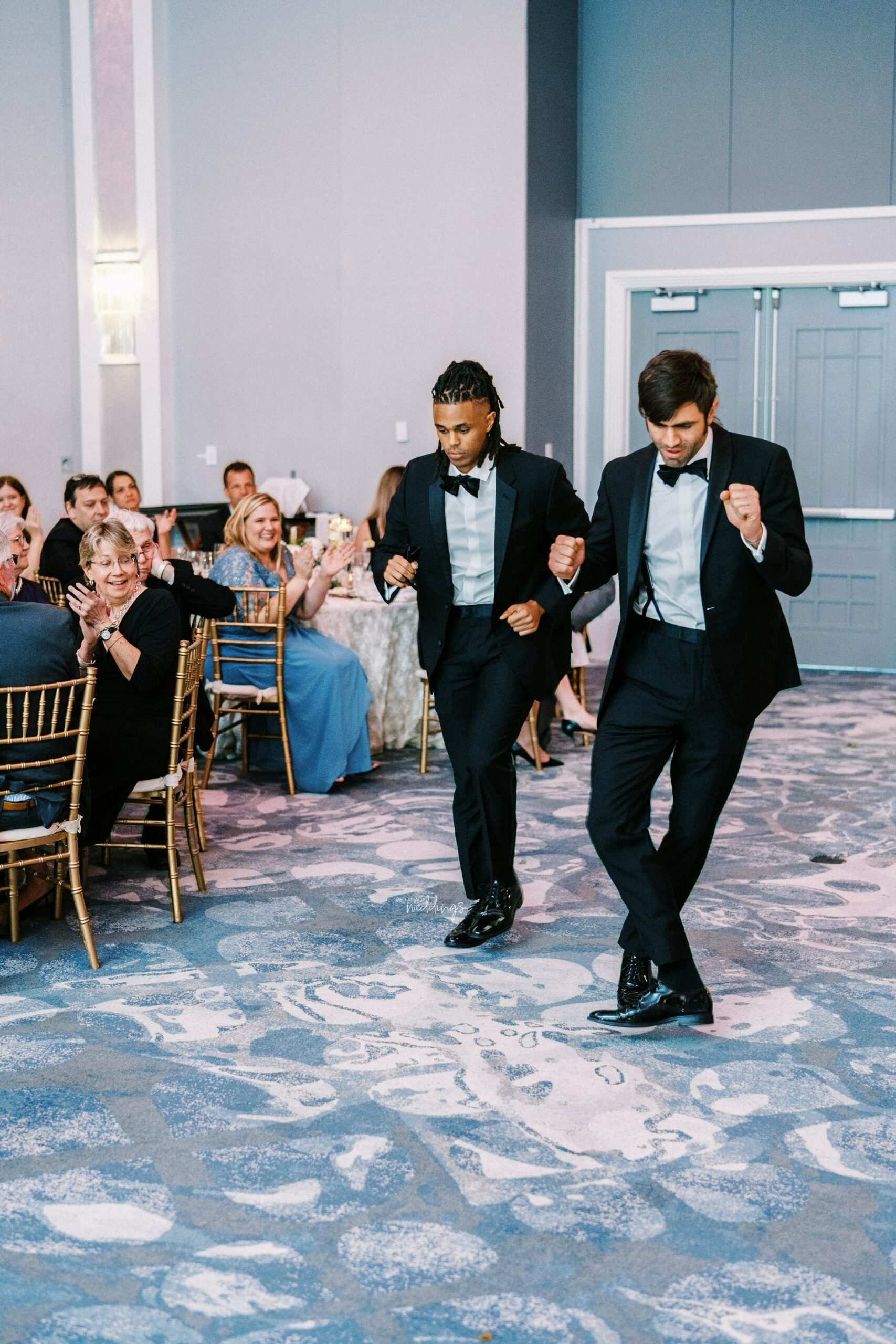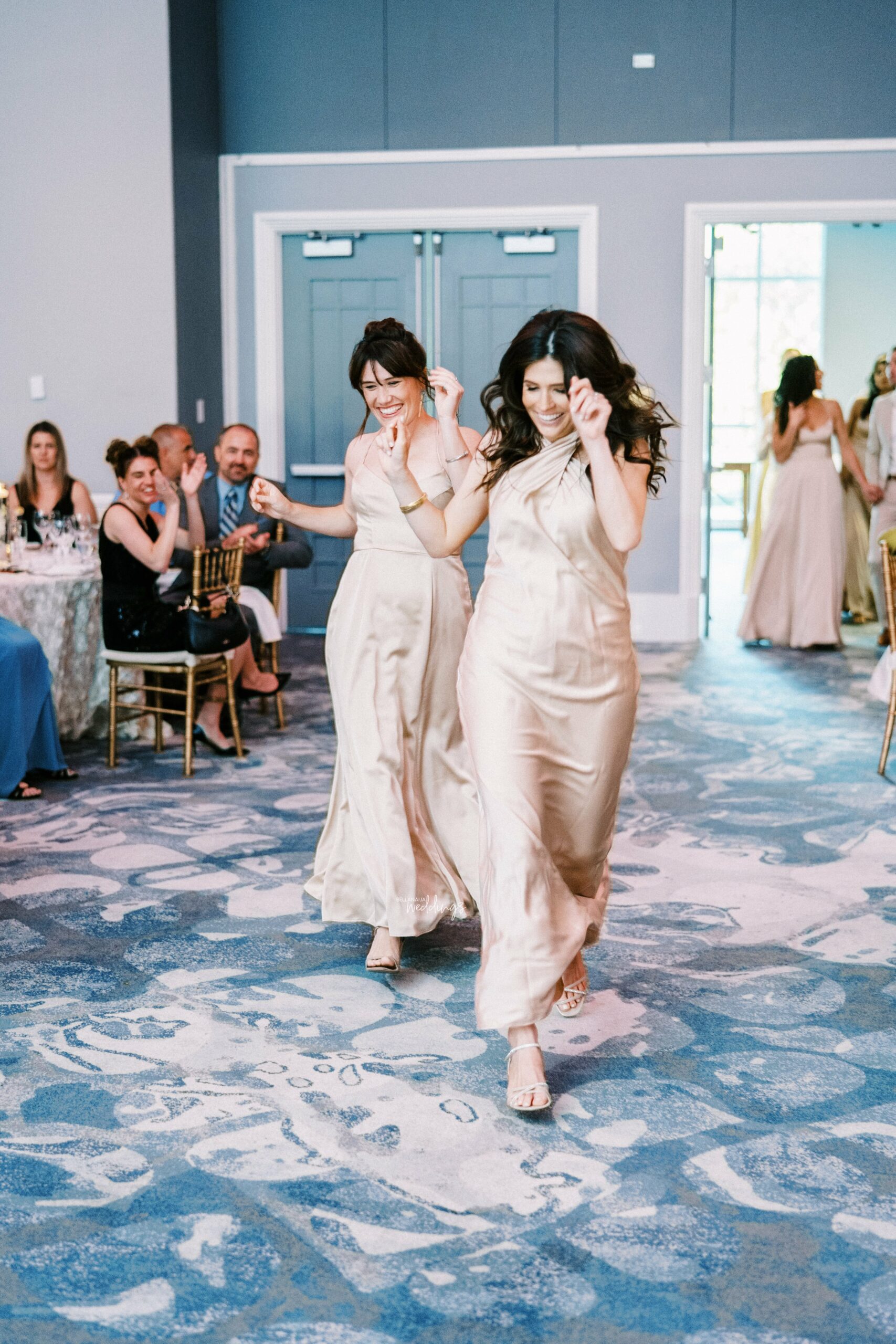 Here comes the lovely couple!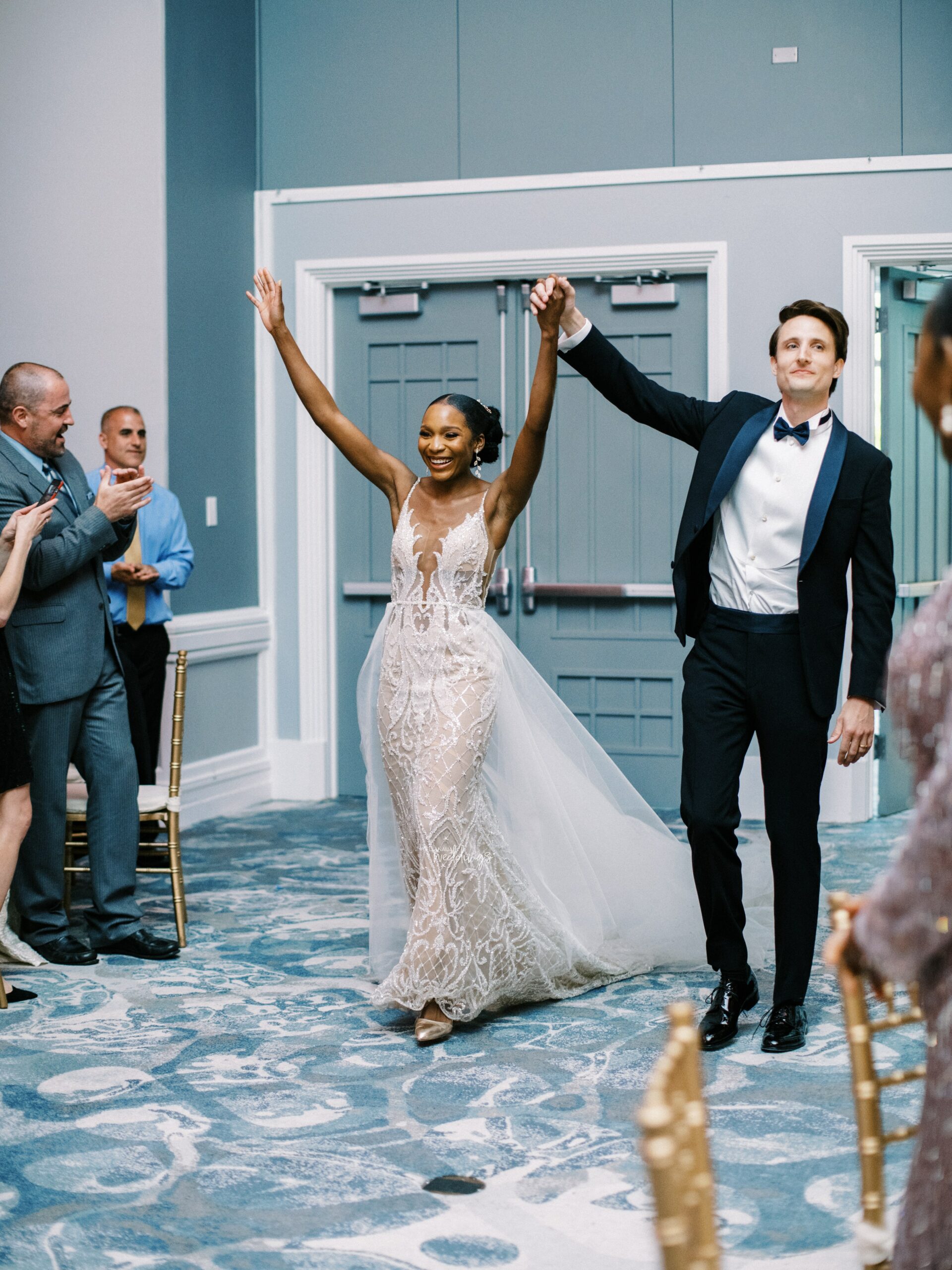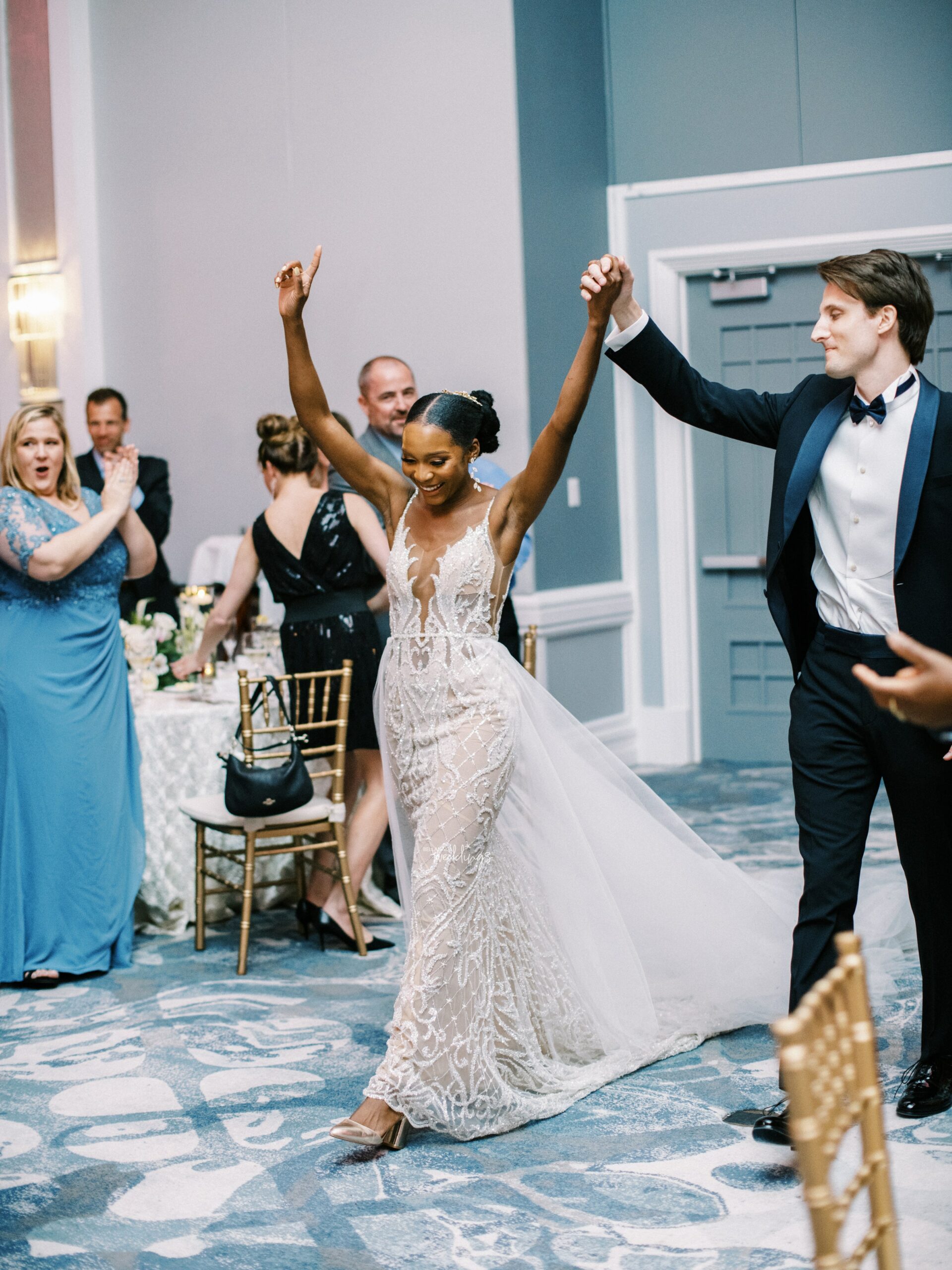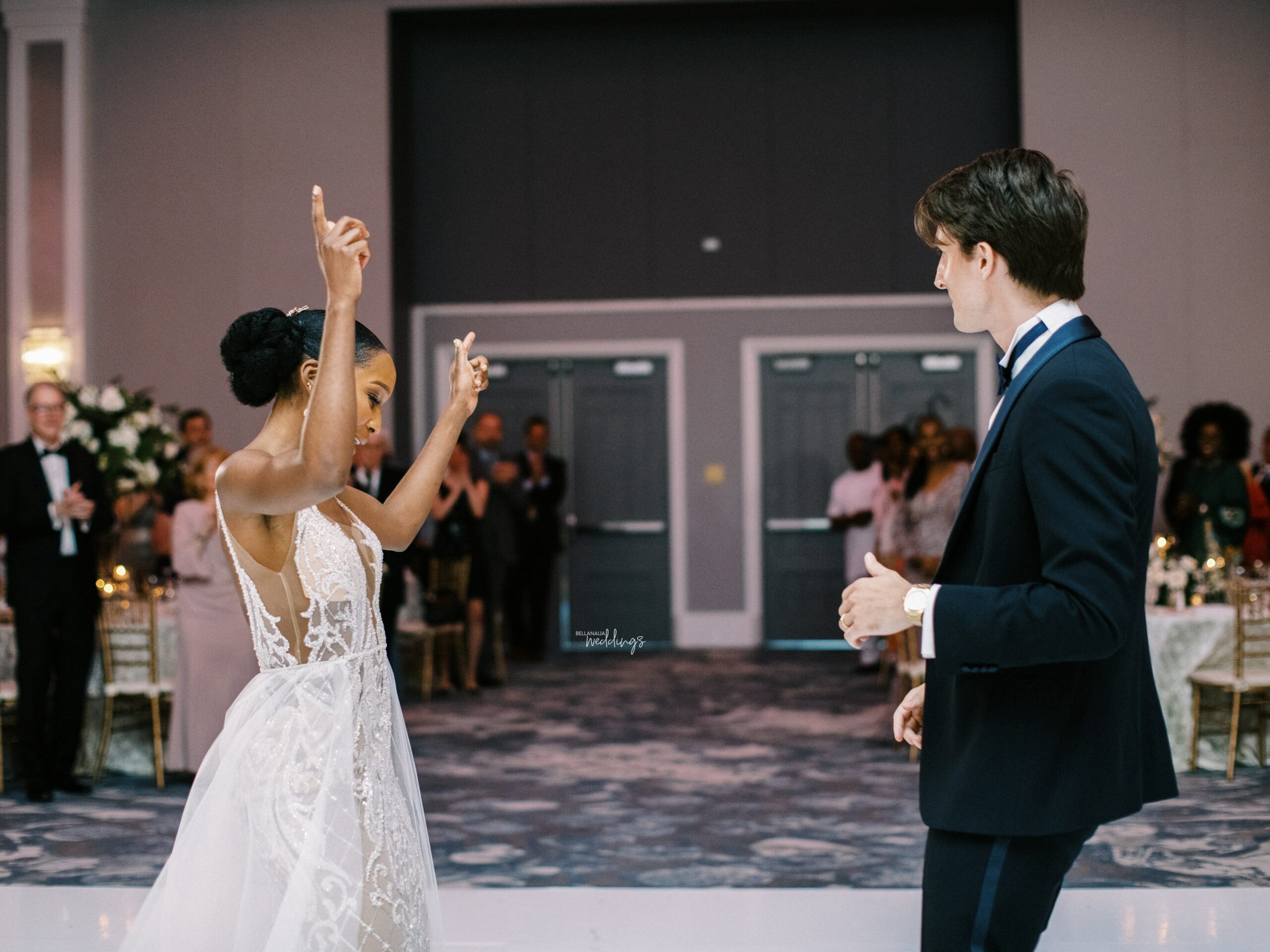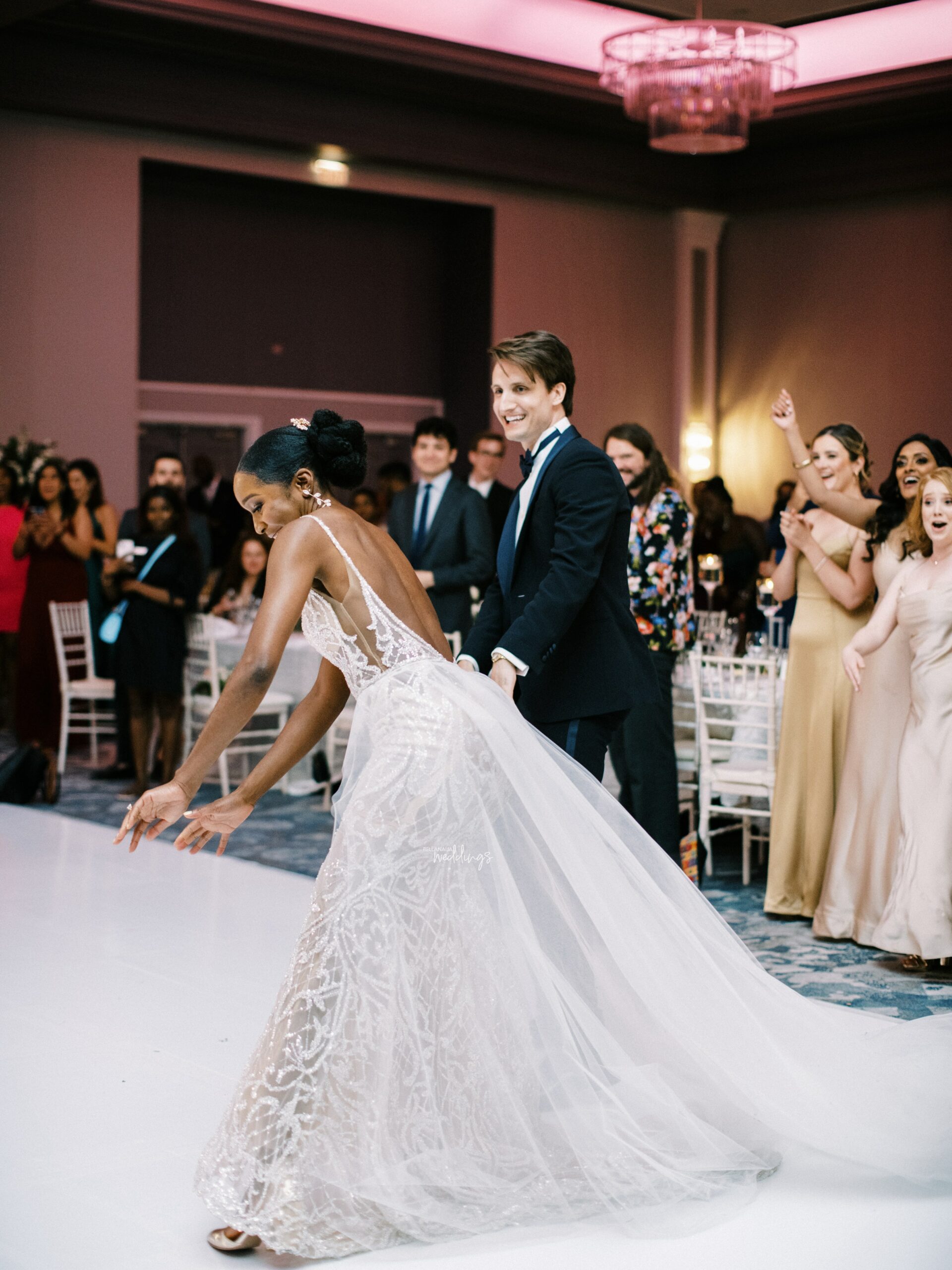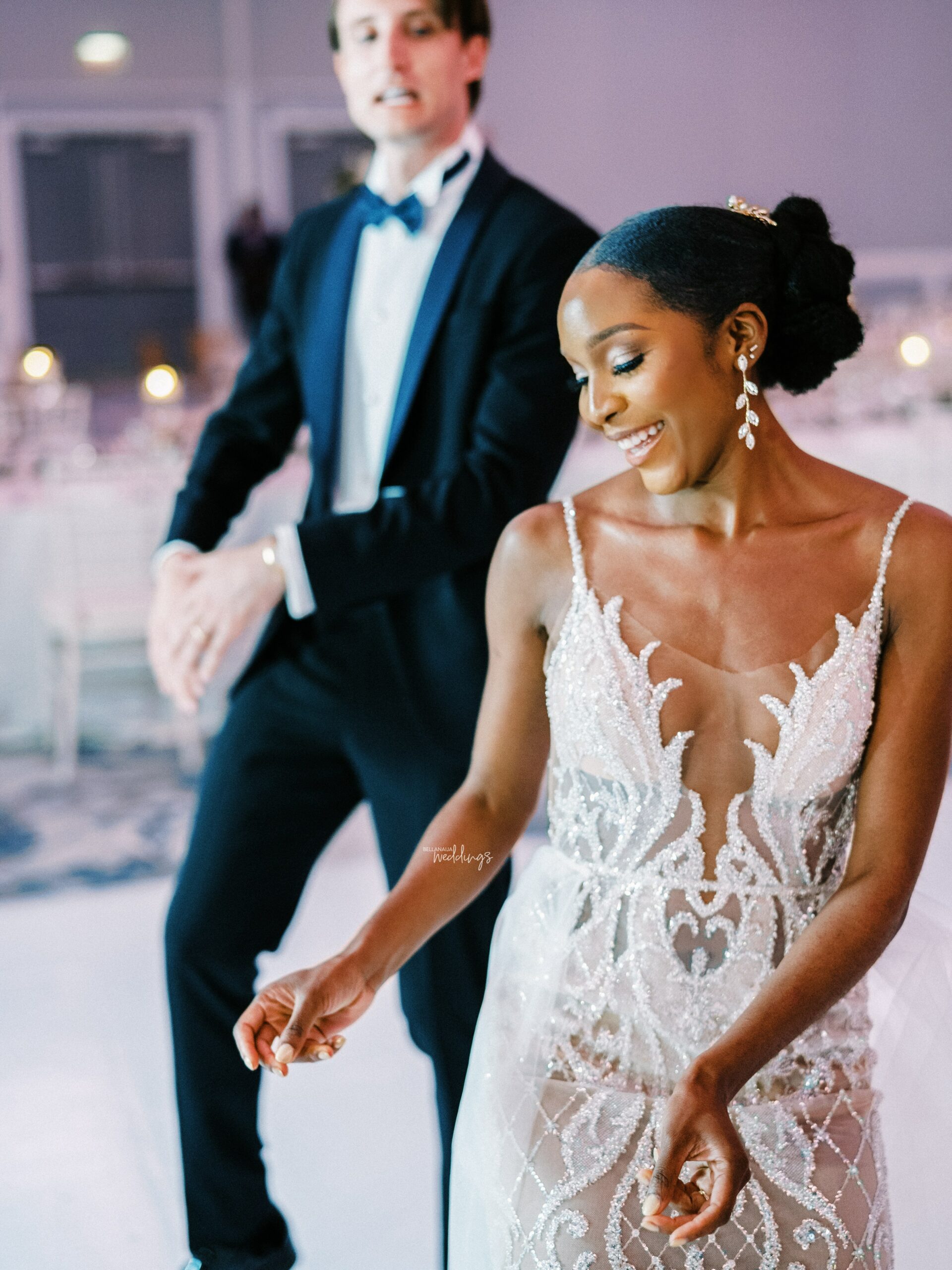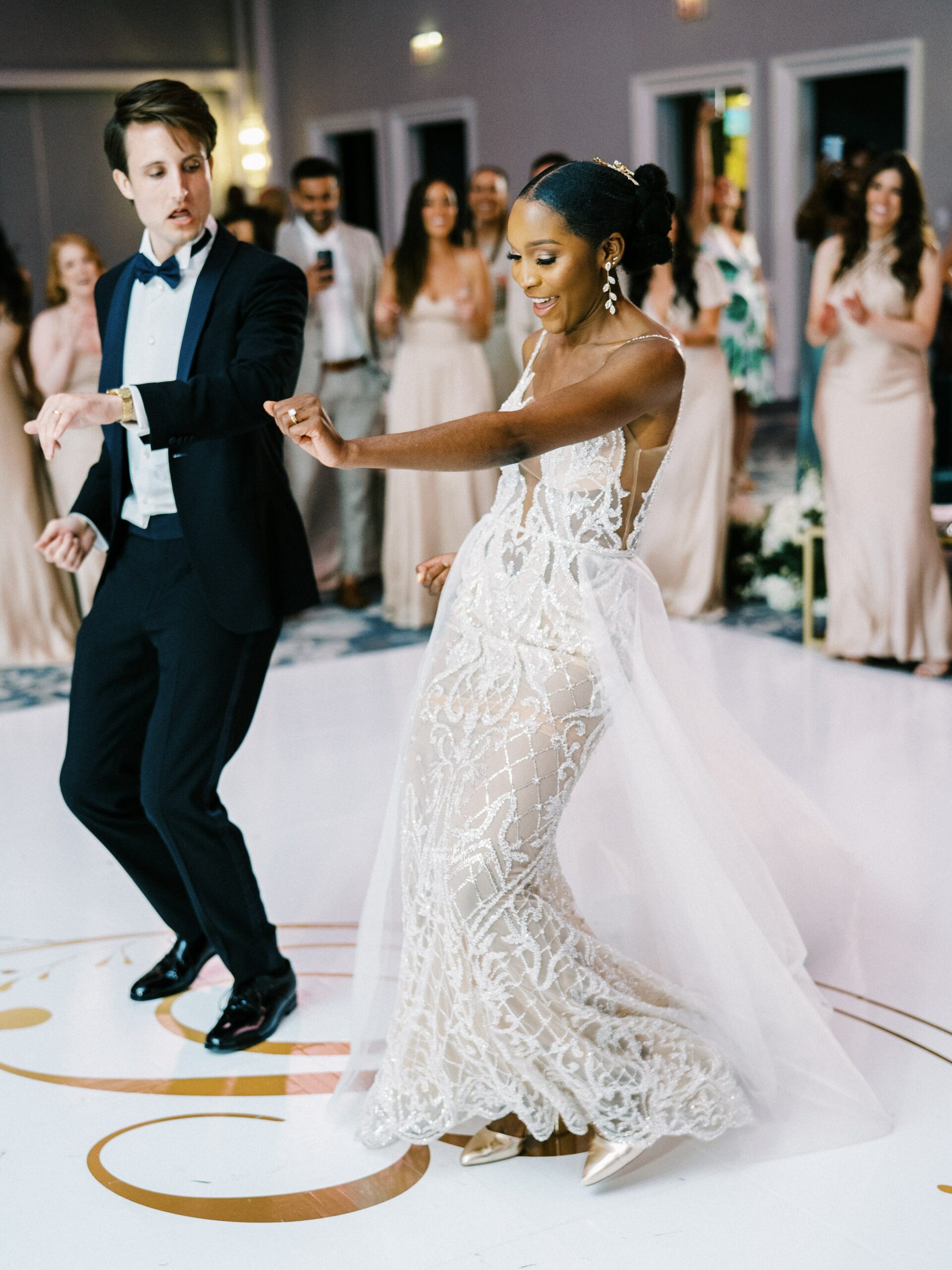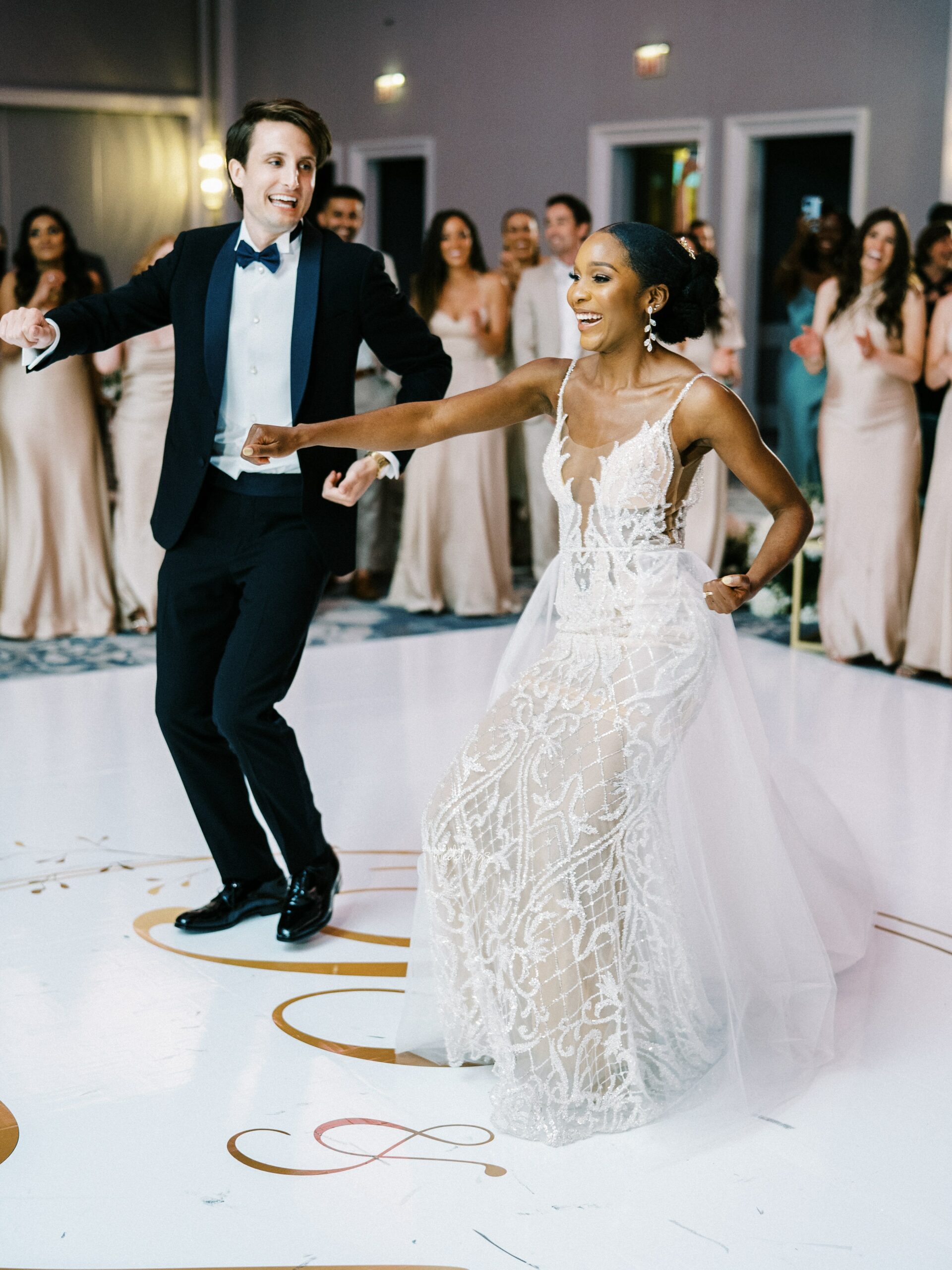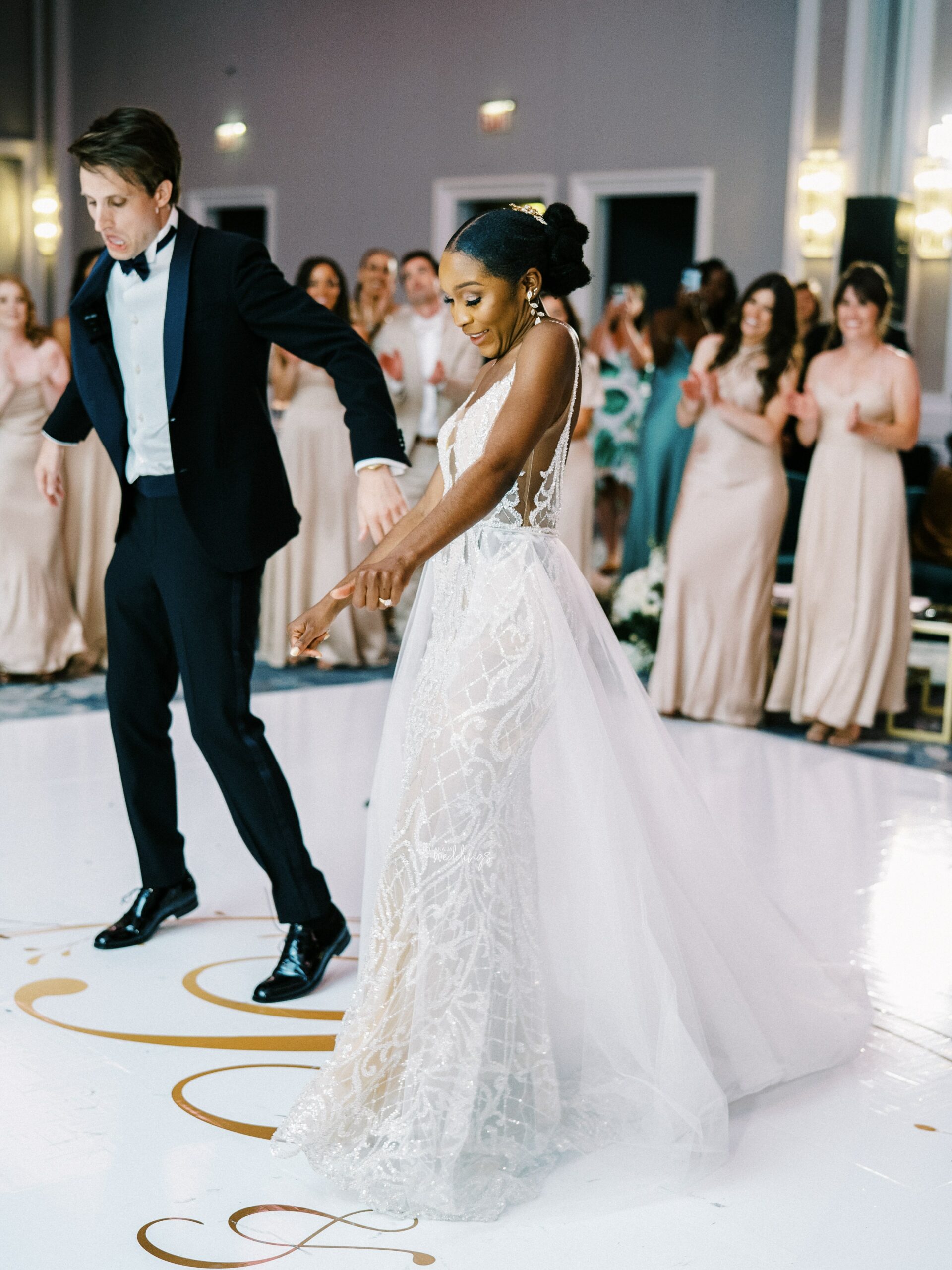 The sweet mother-son dance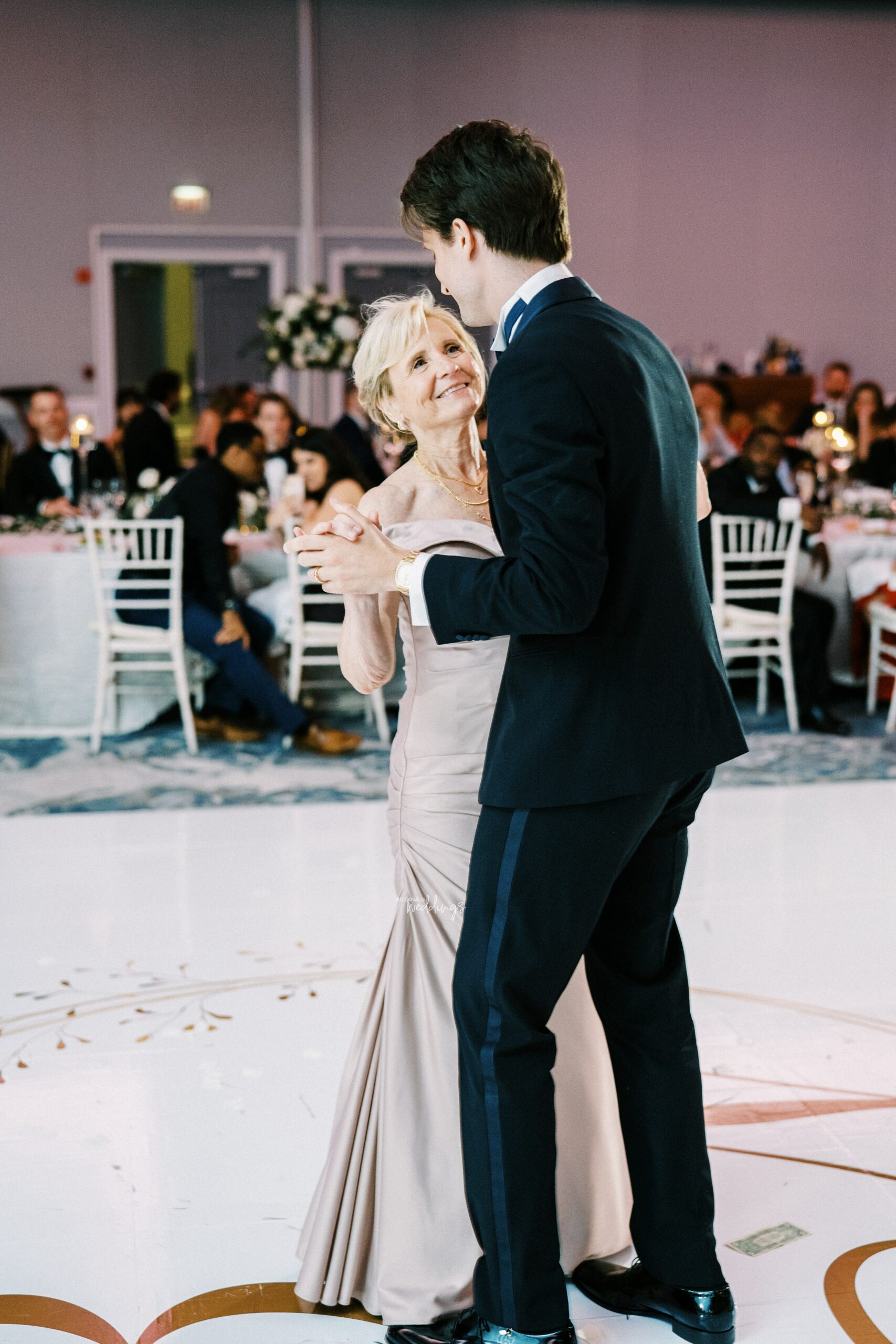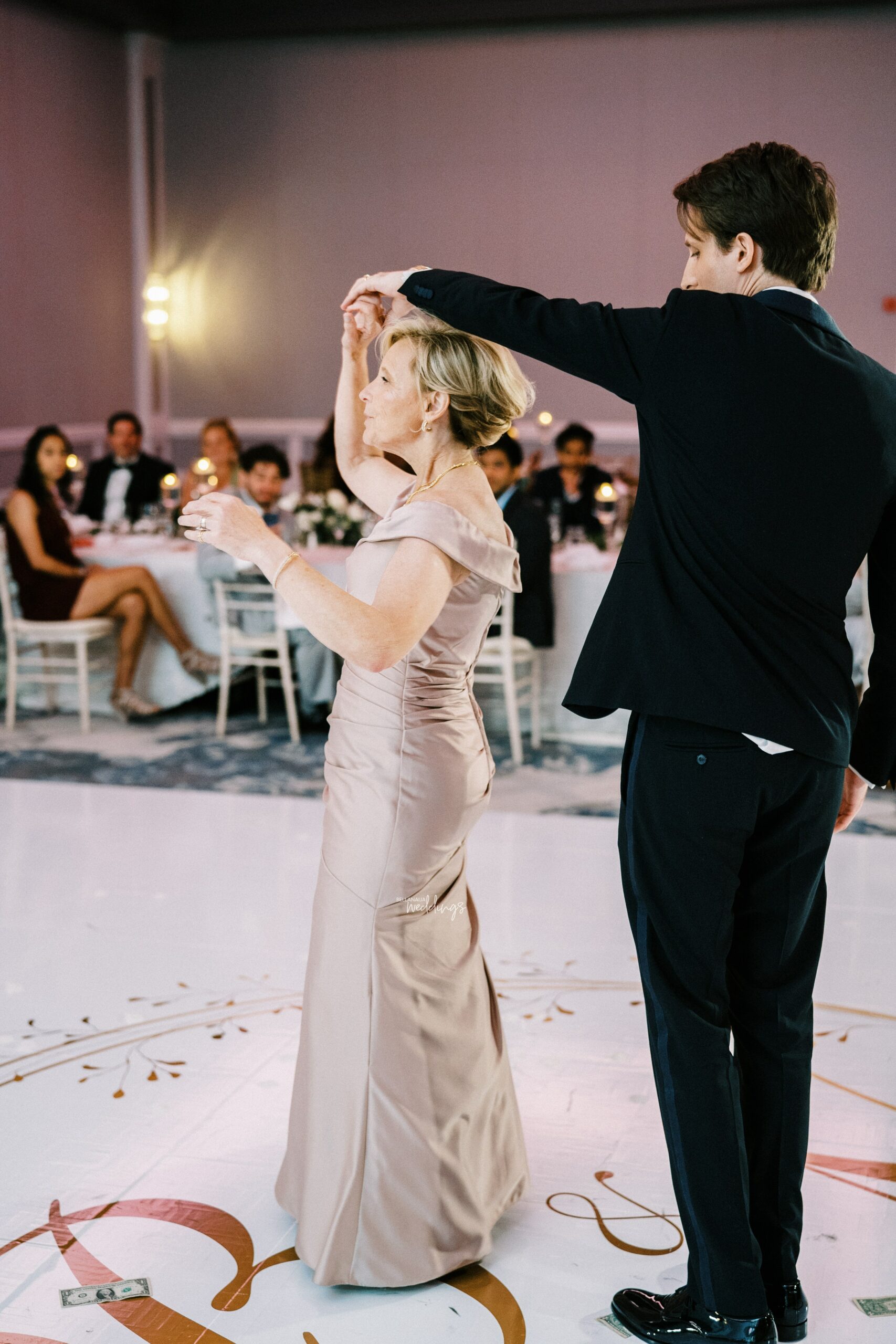 Daddy's favourite girl!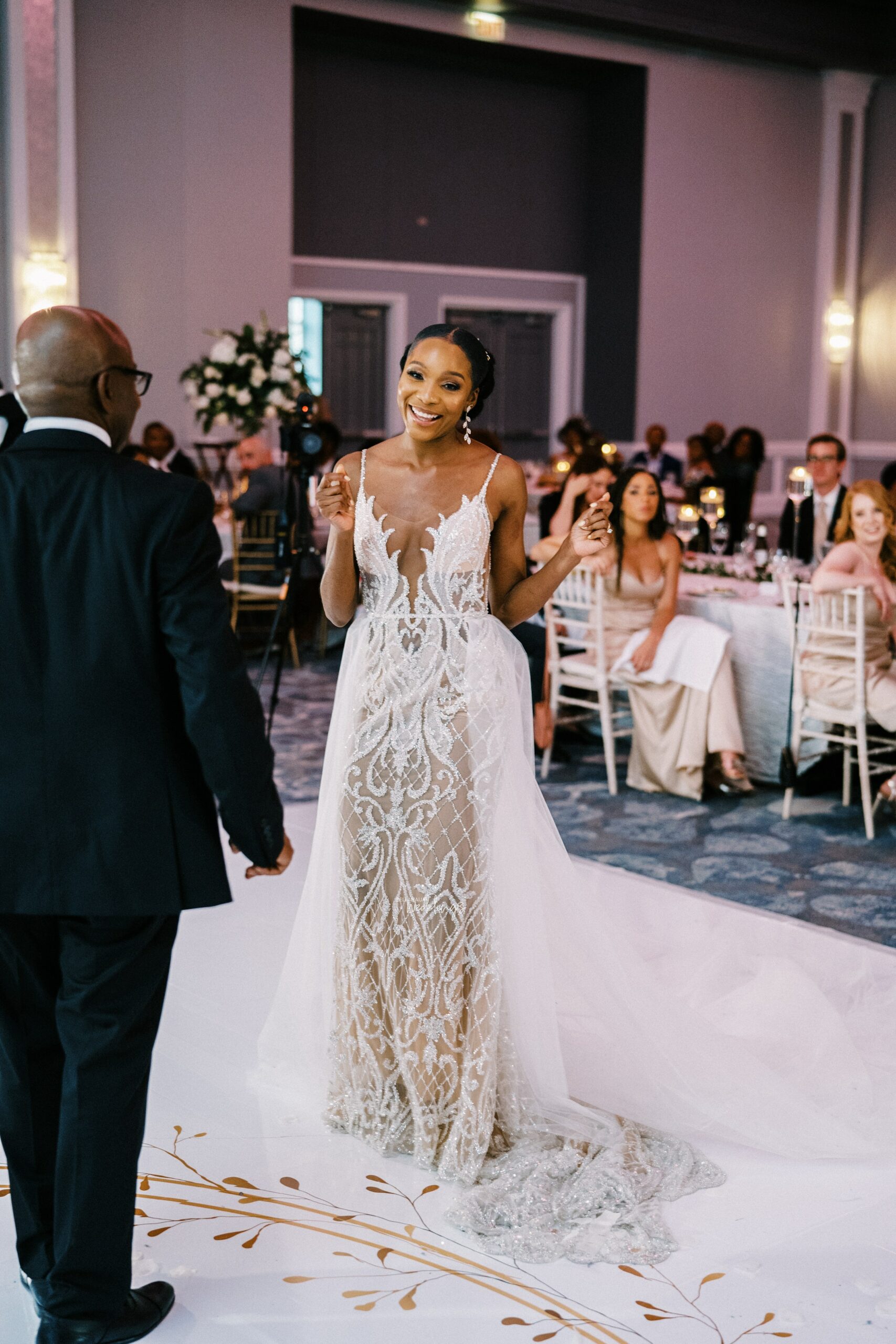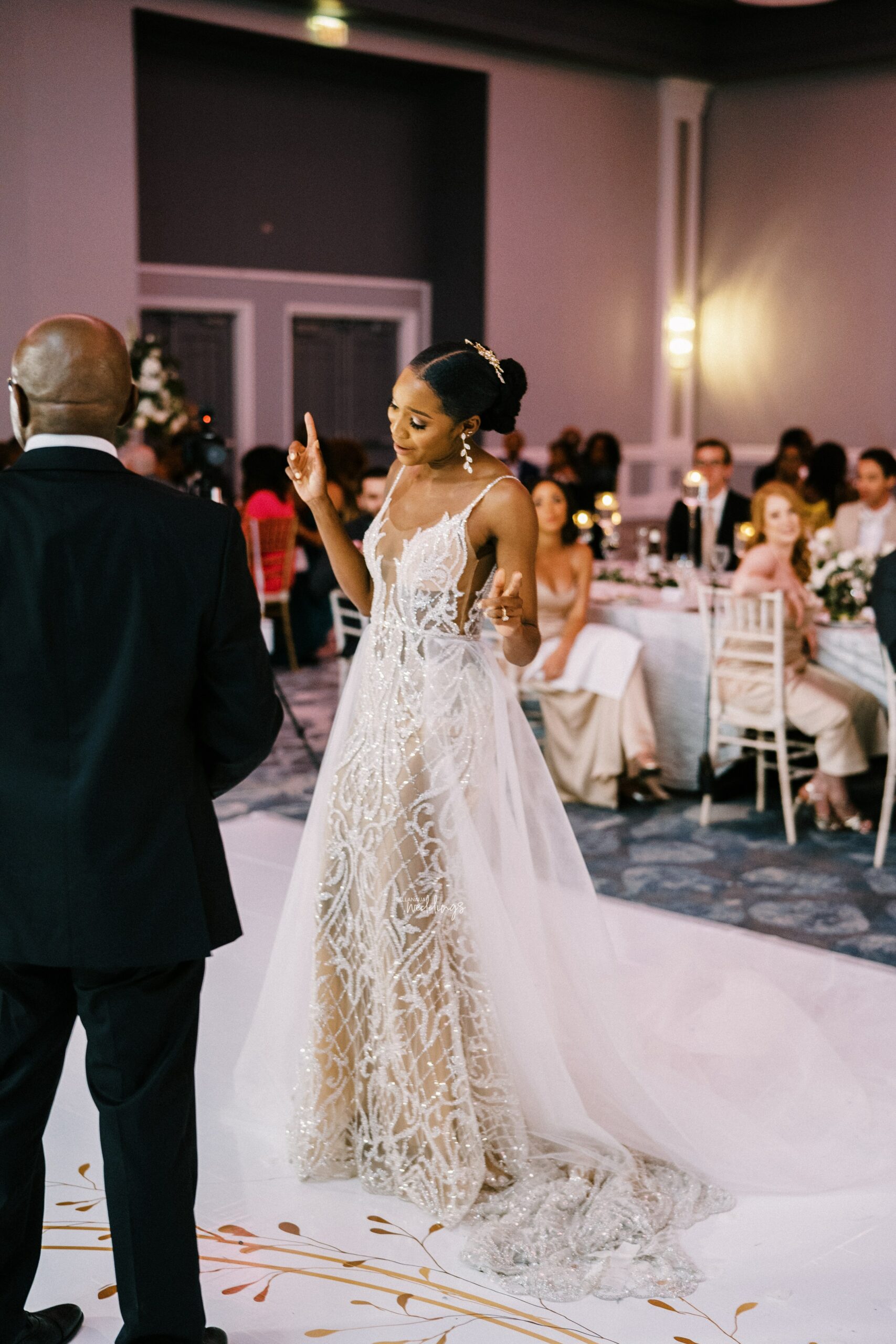 May we have this first dance?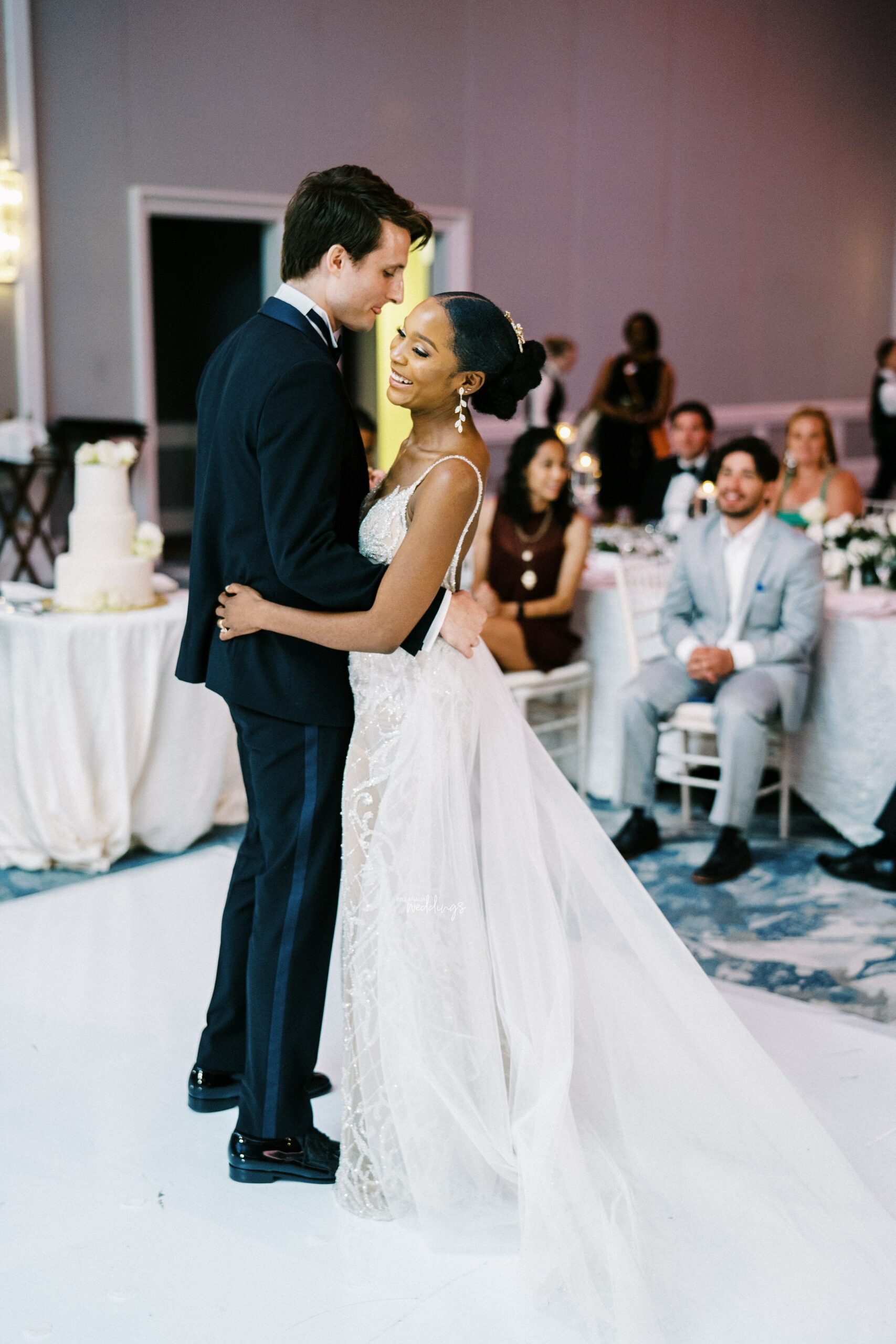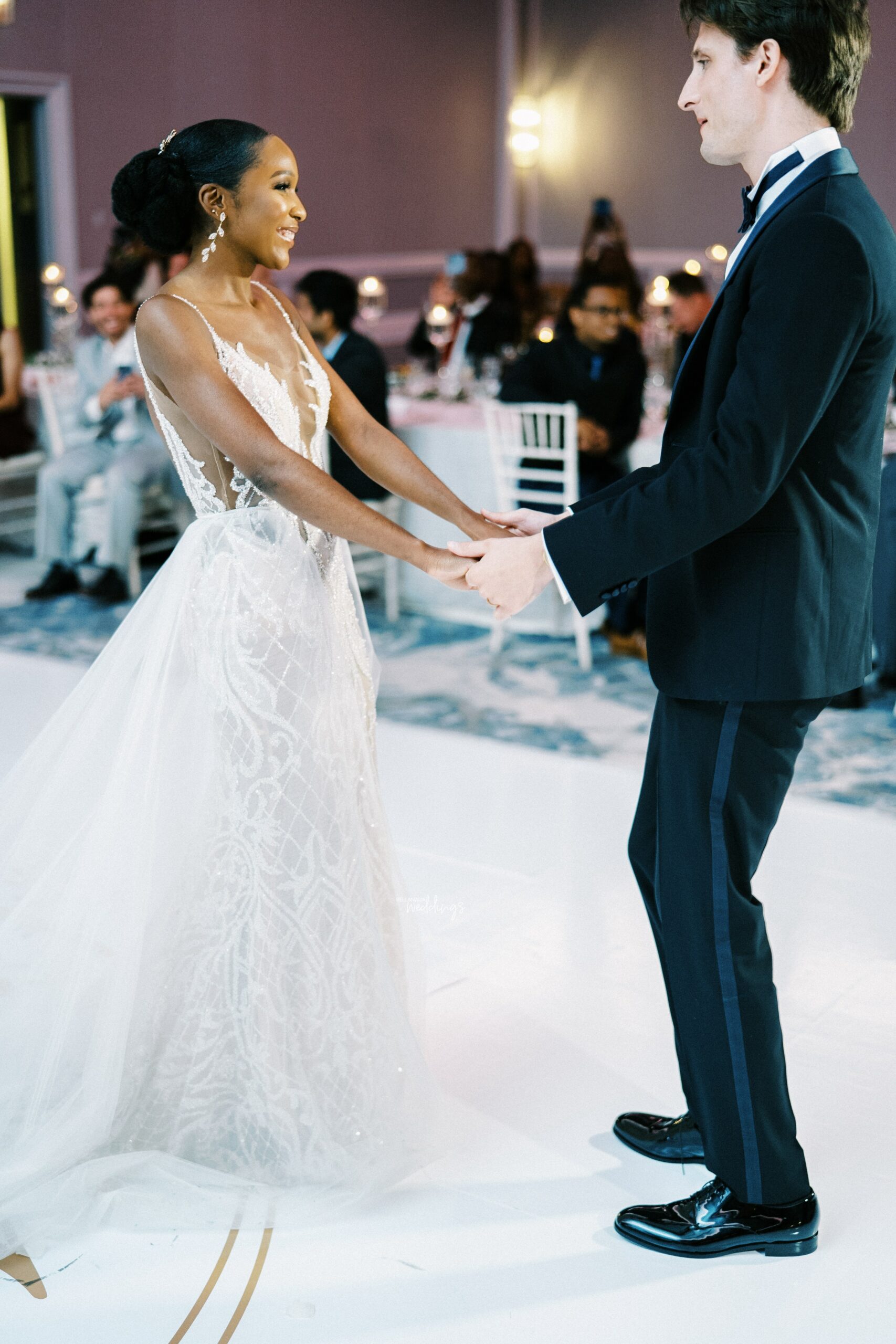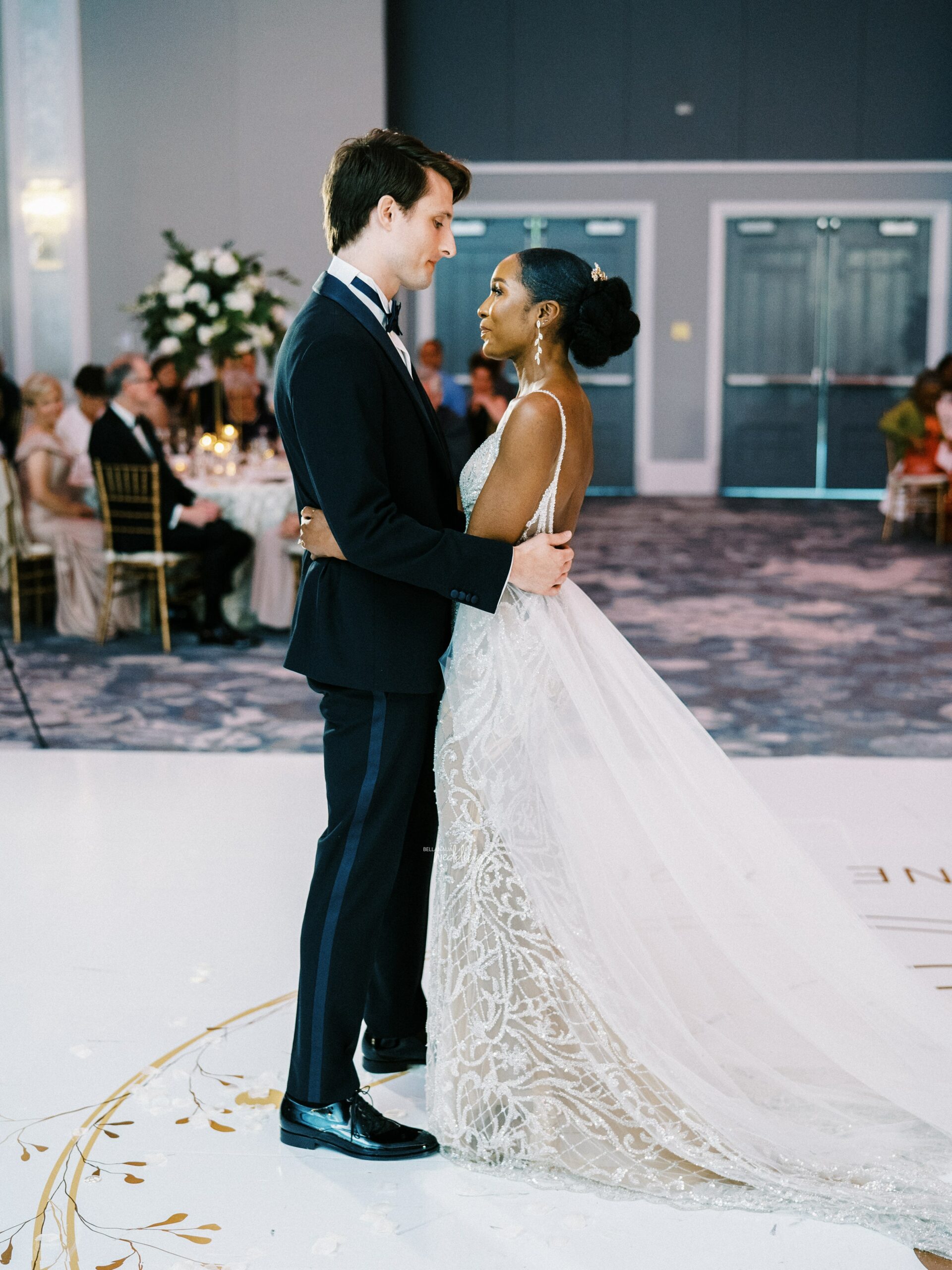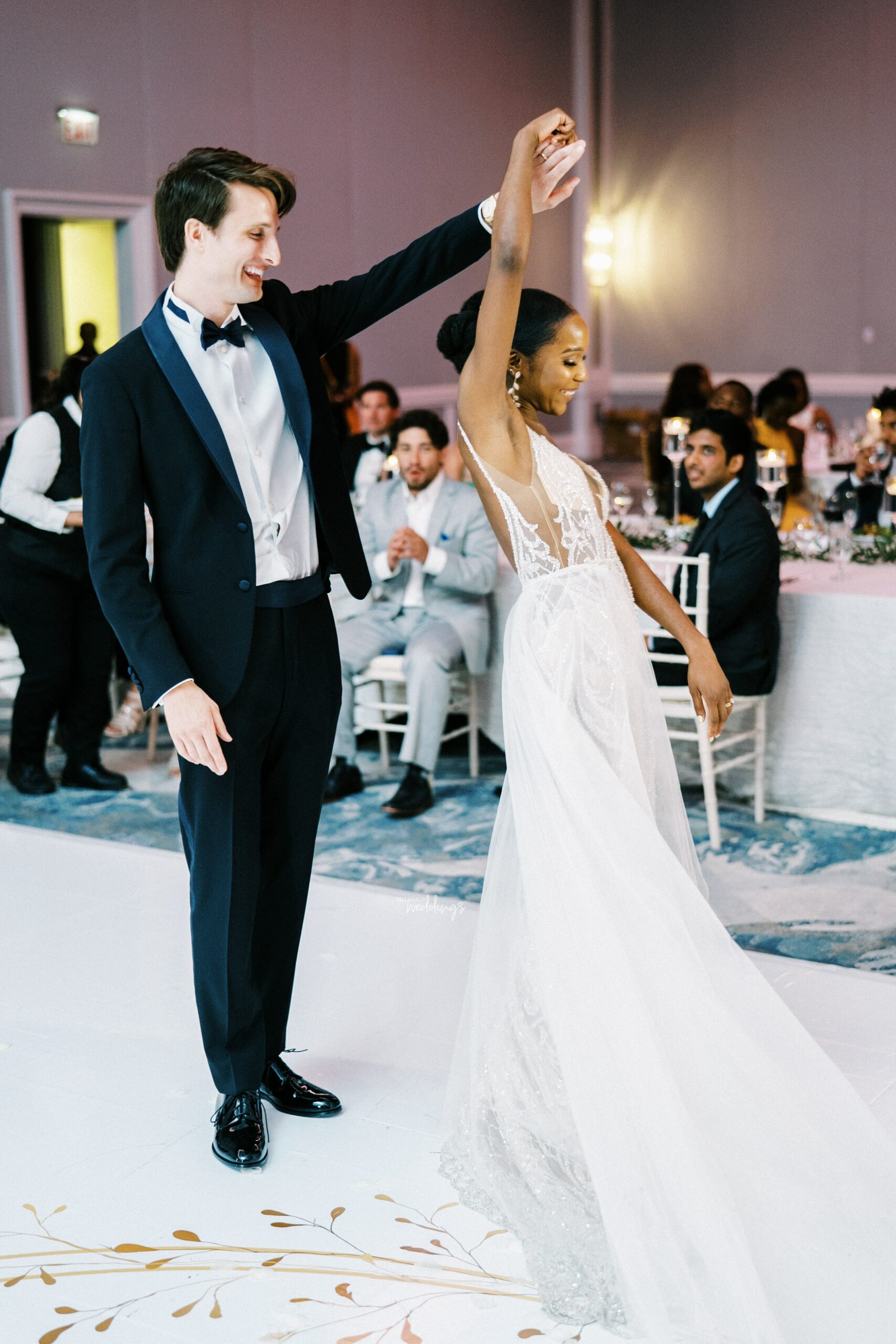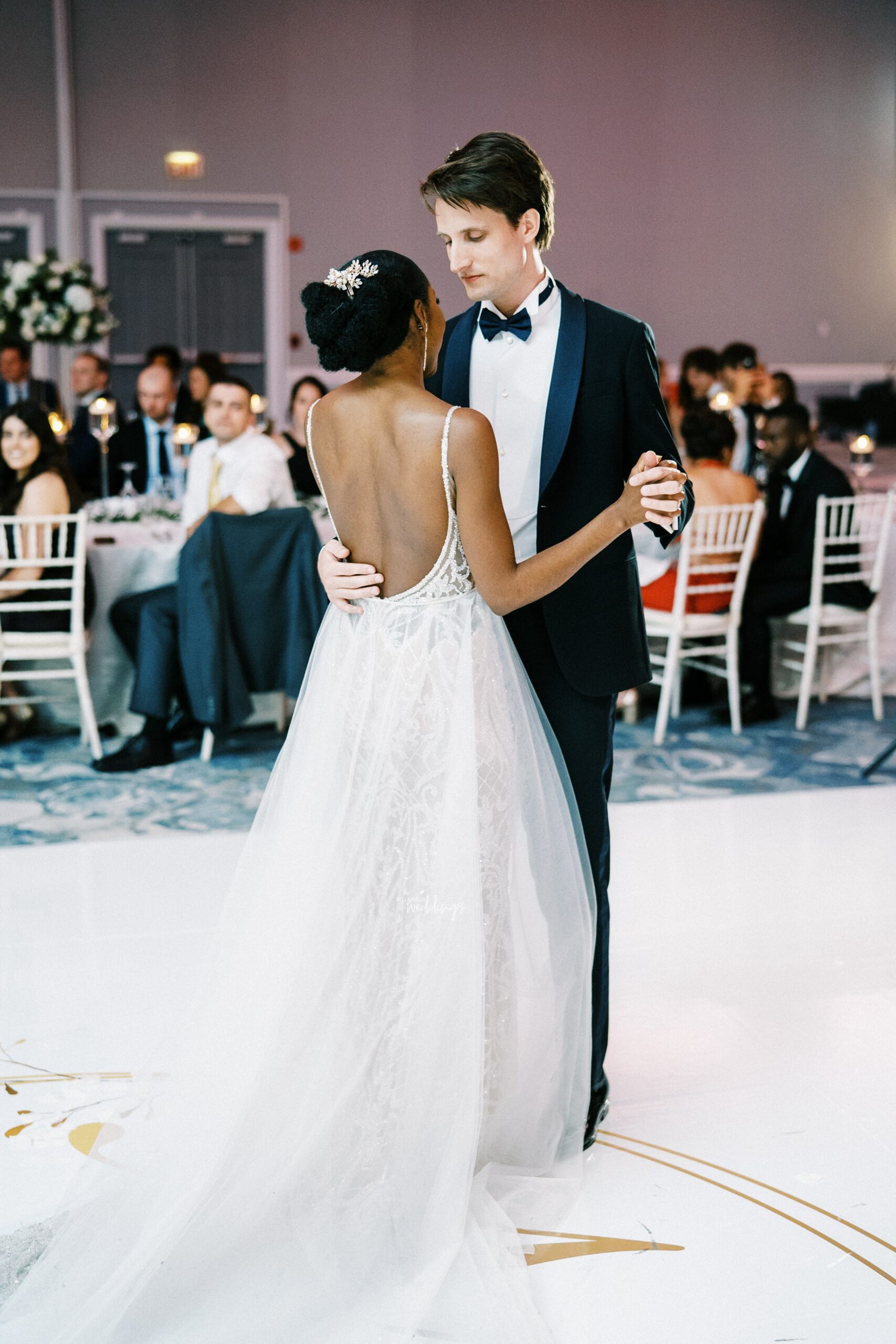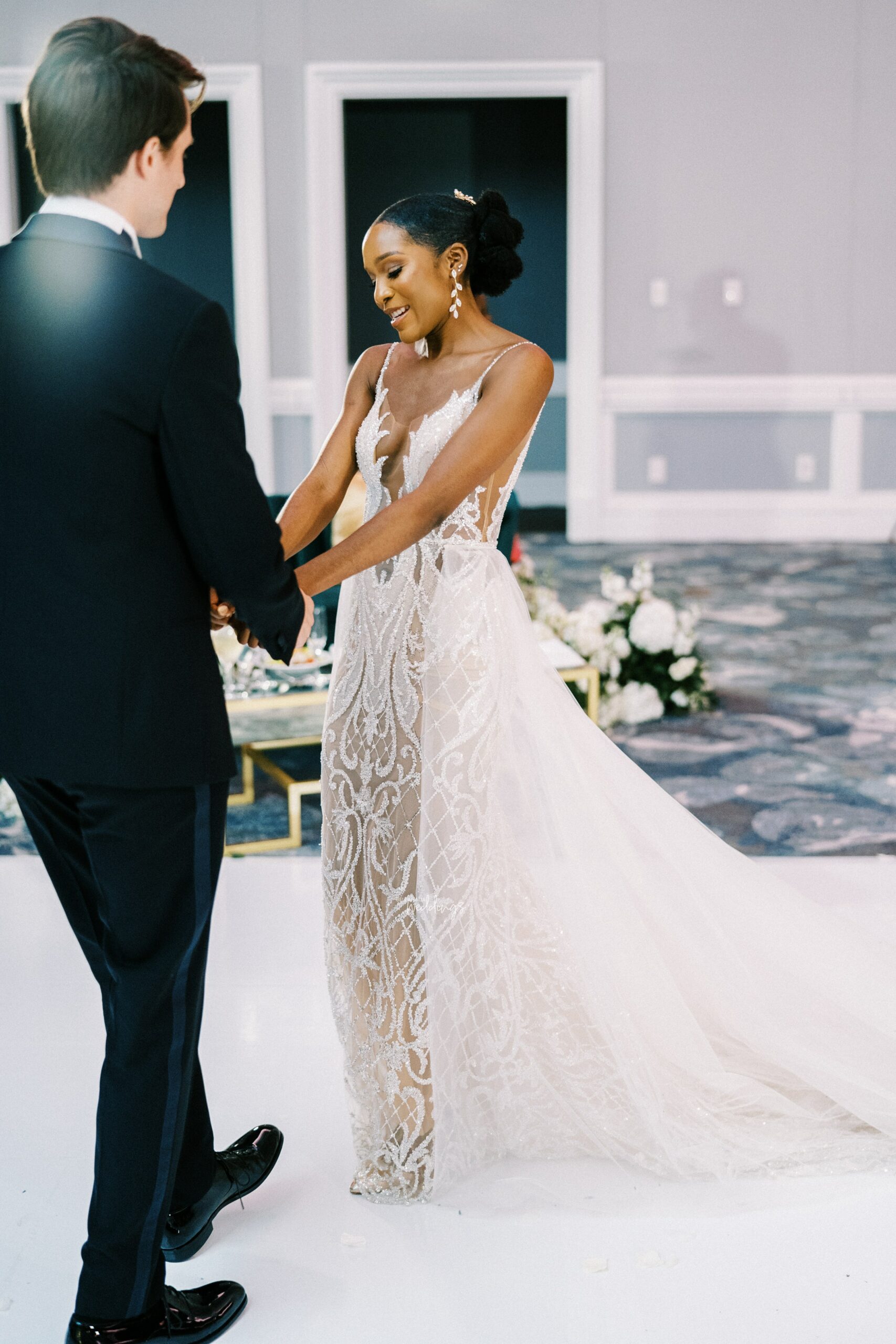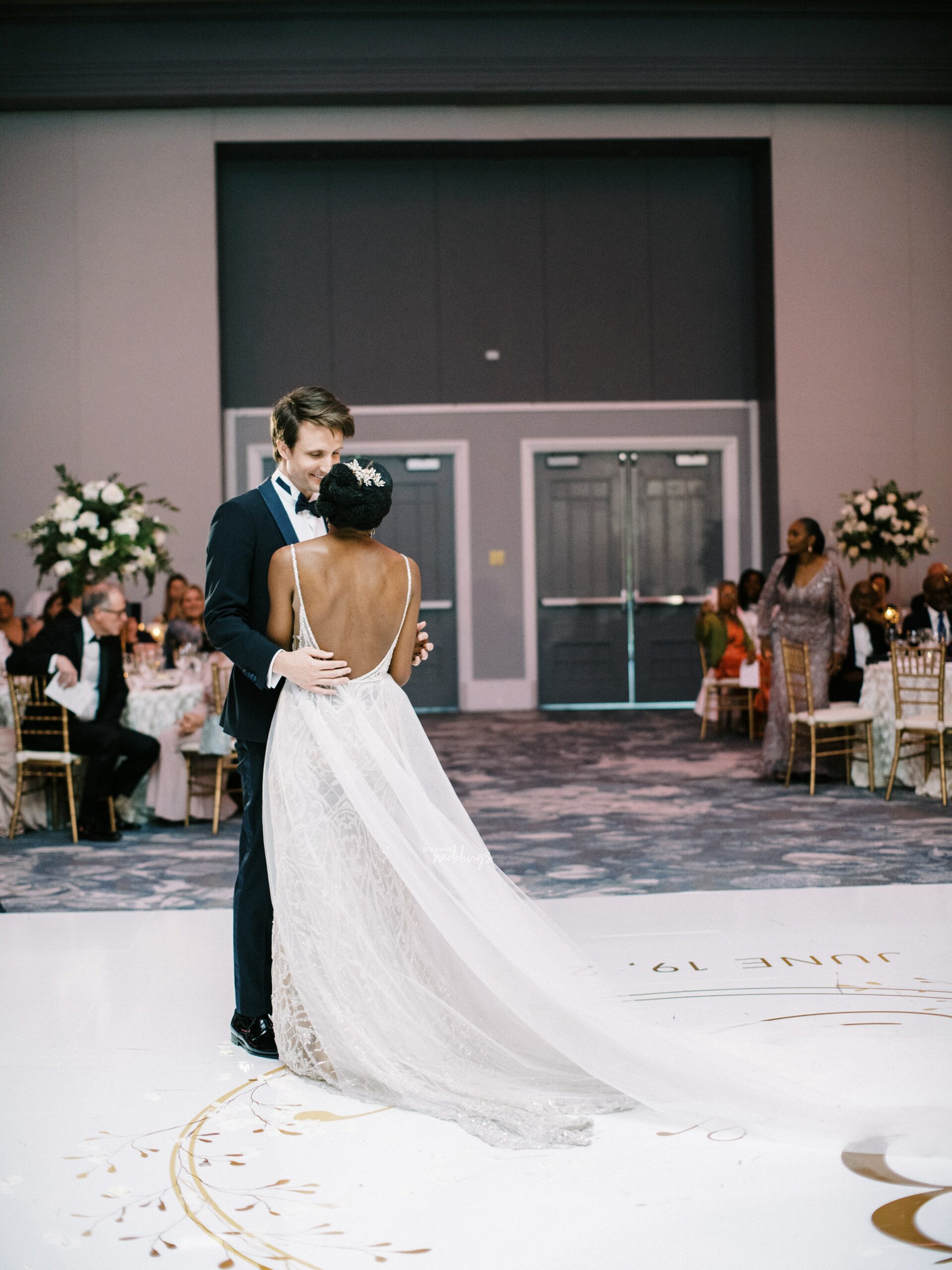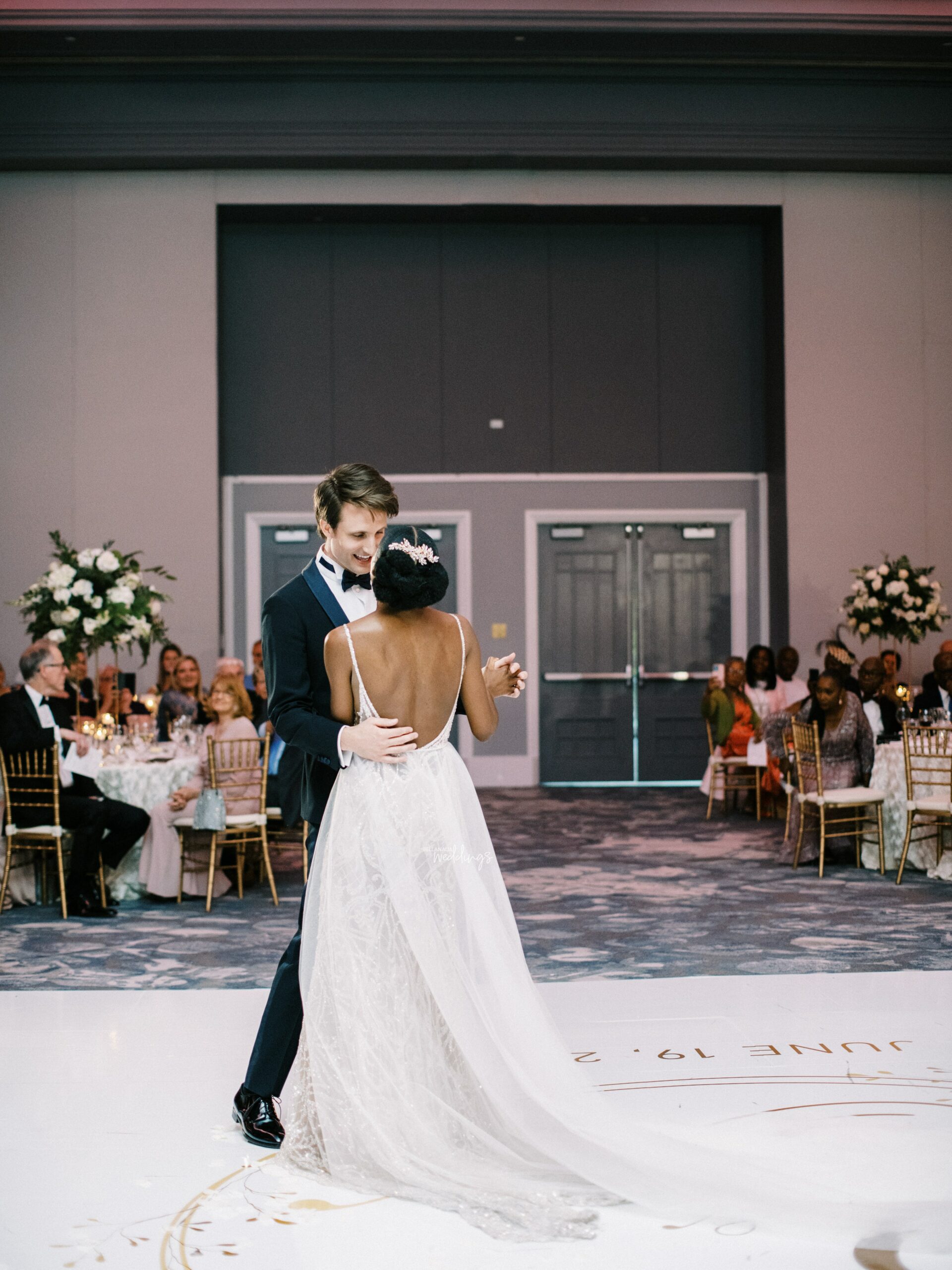 Let the heartwarming speeches roll in!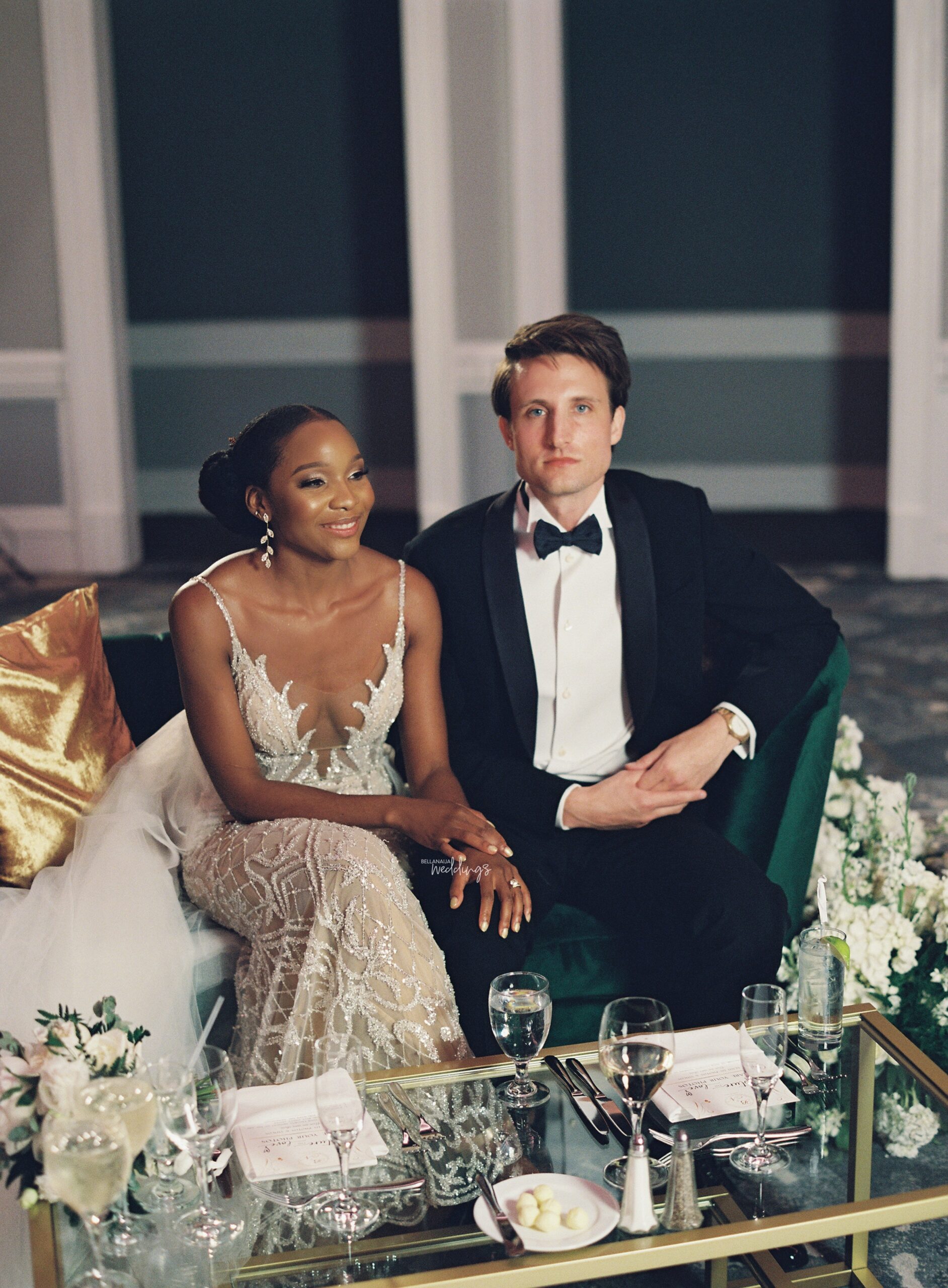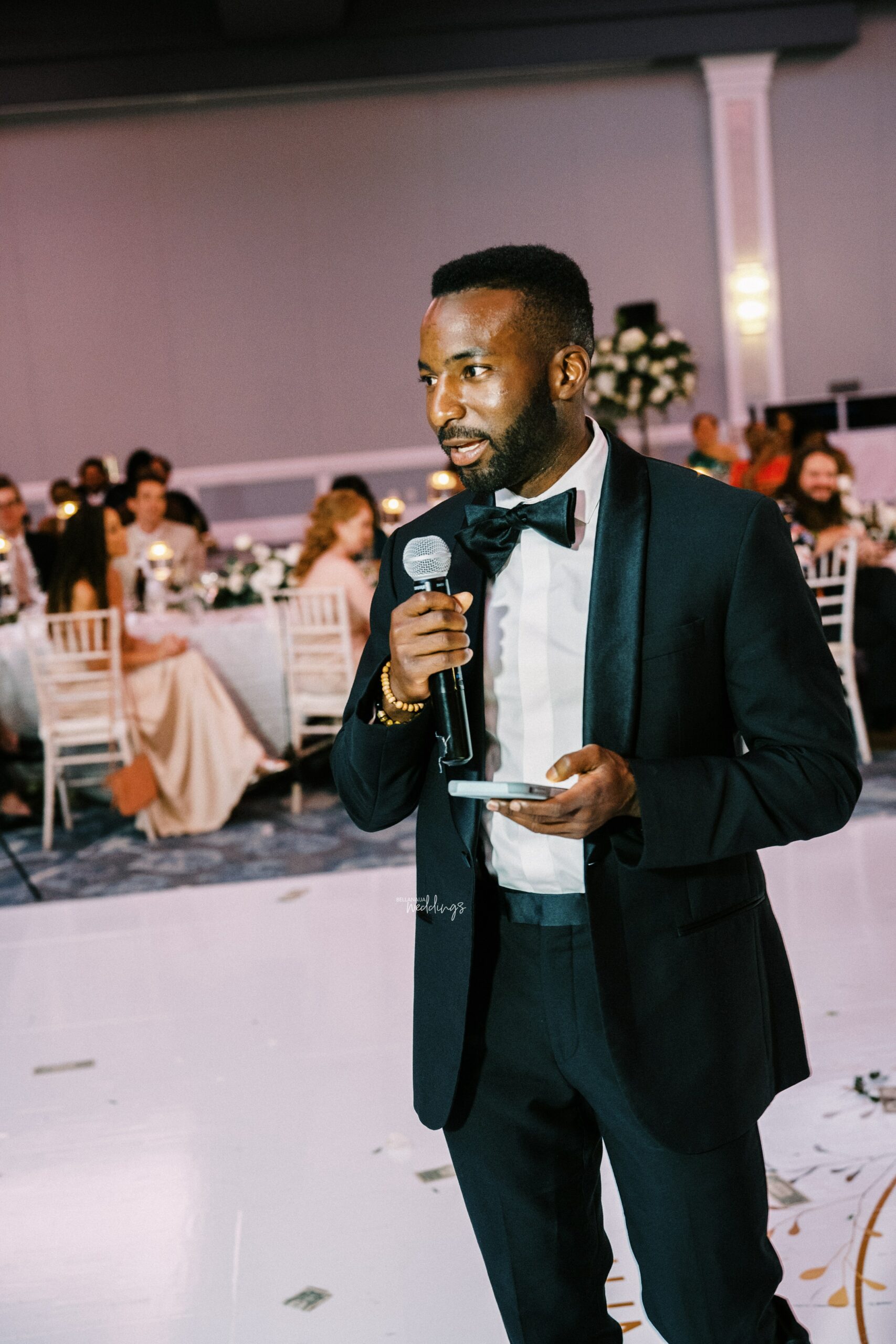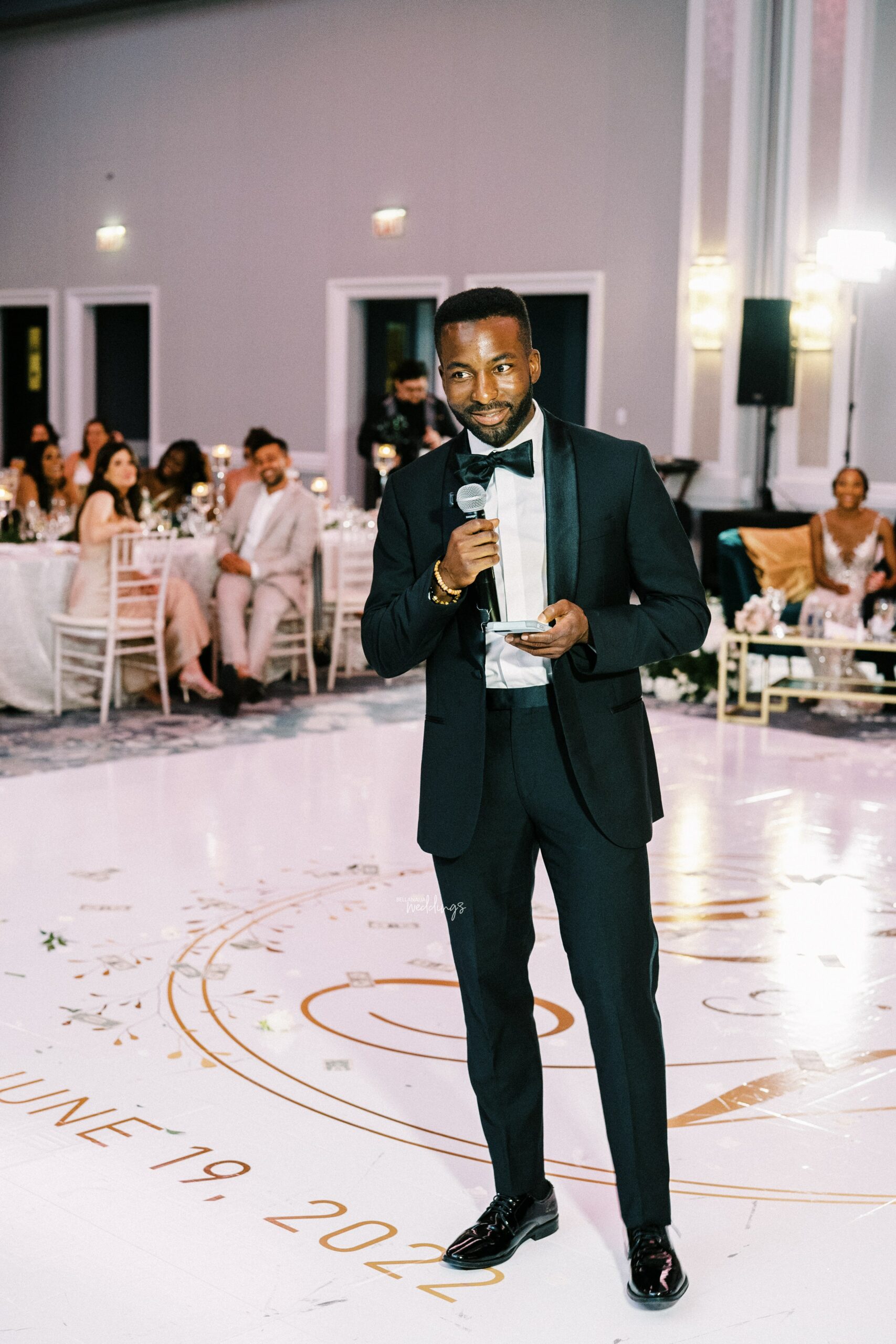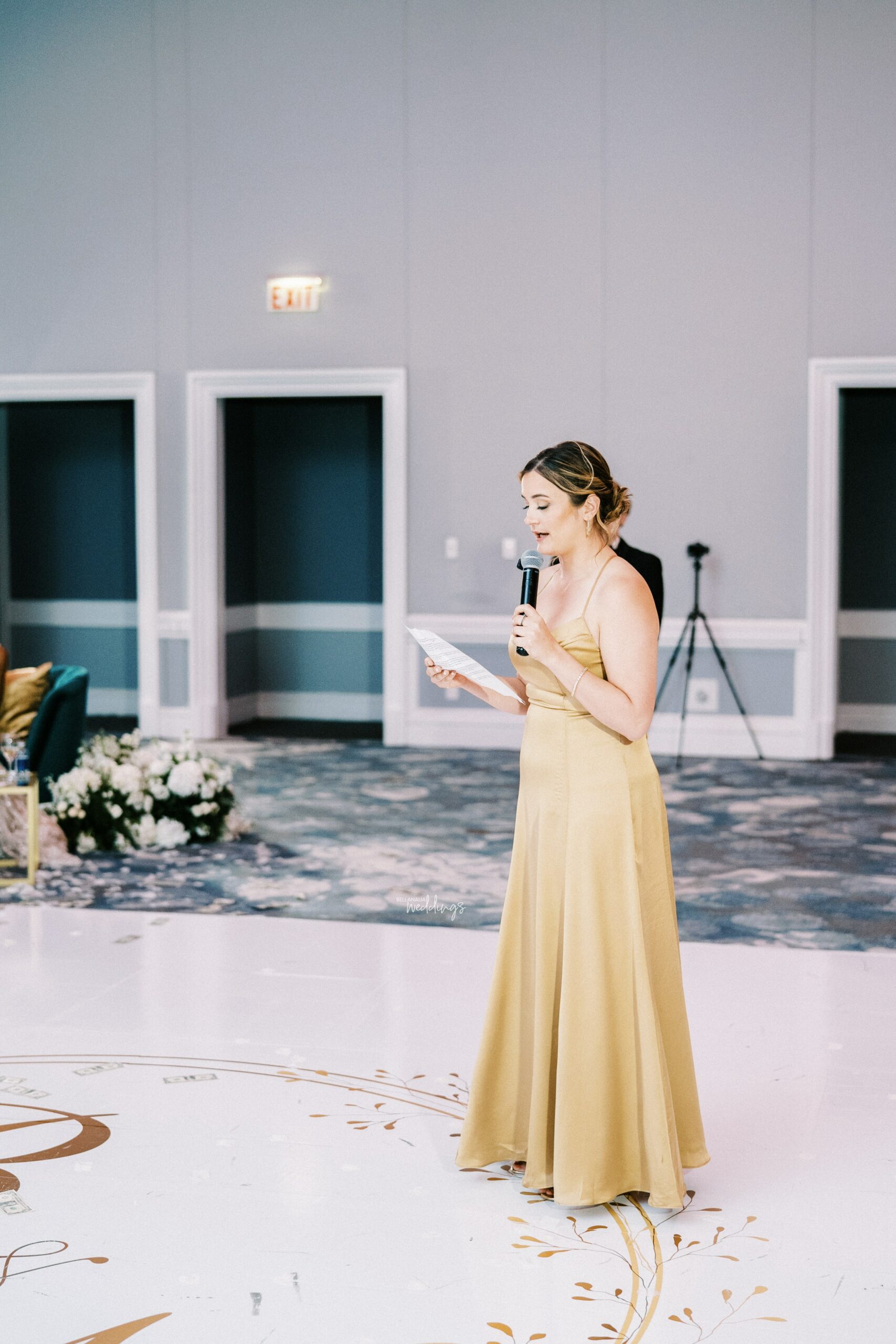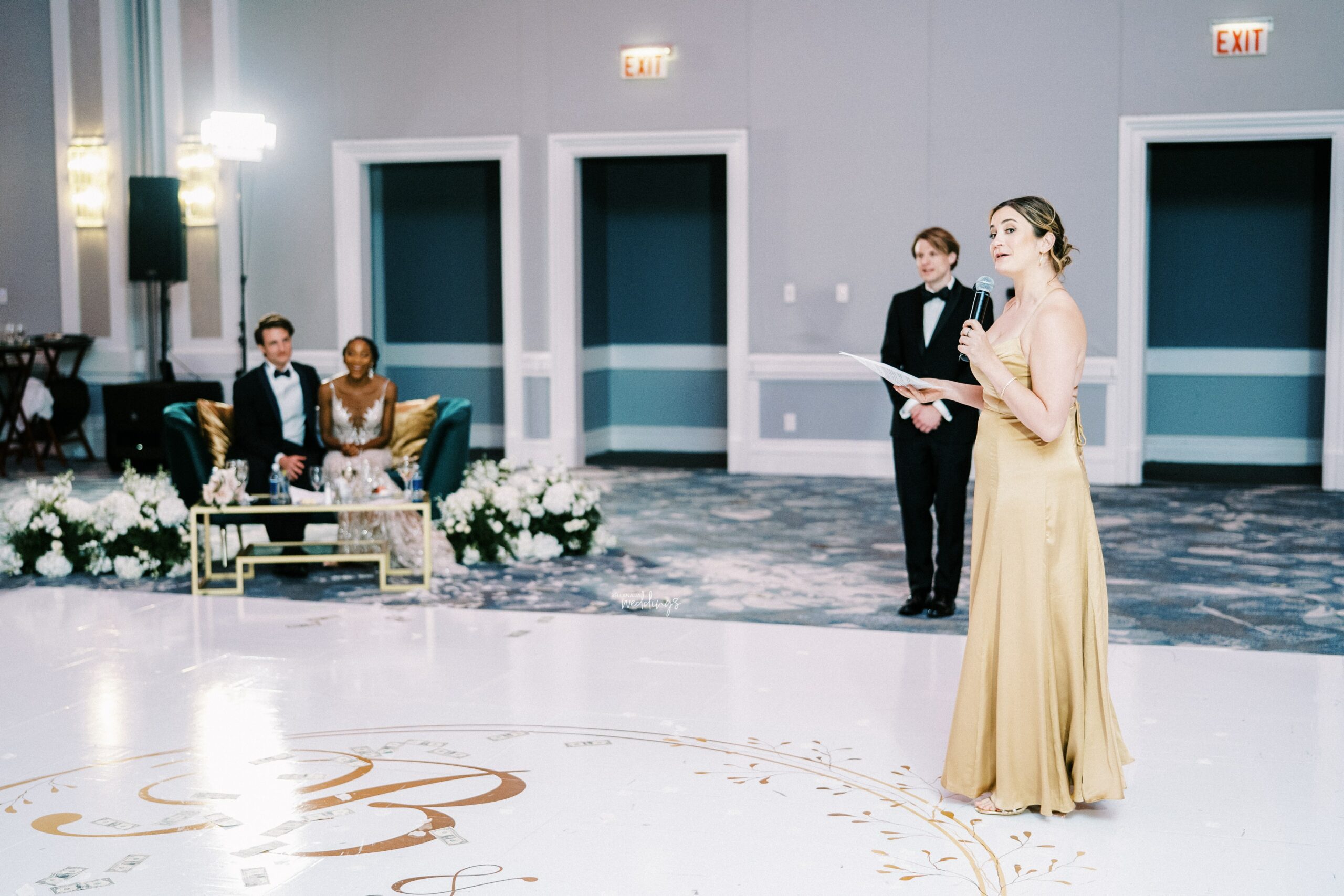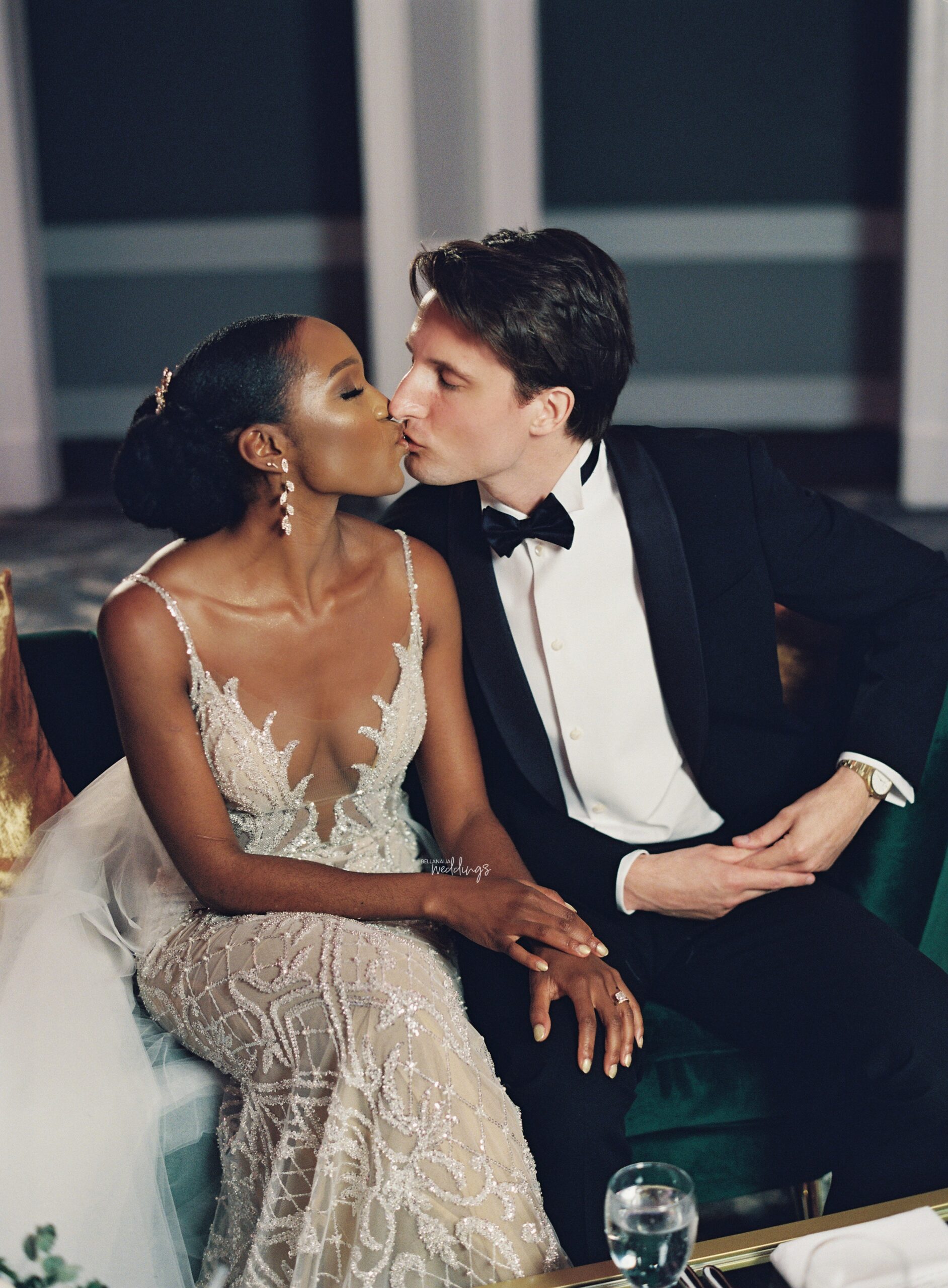 Cake as sweet as our love!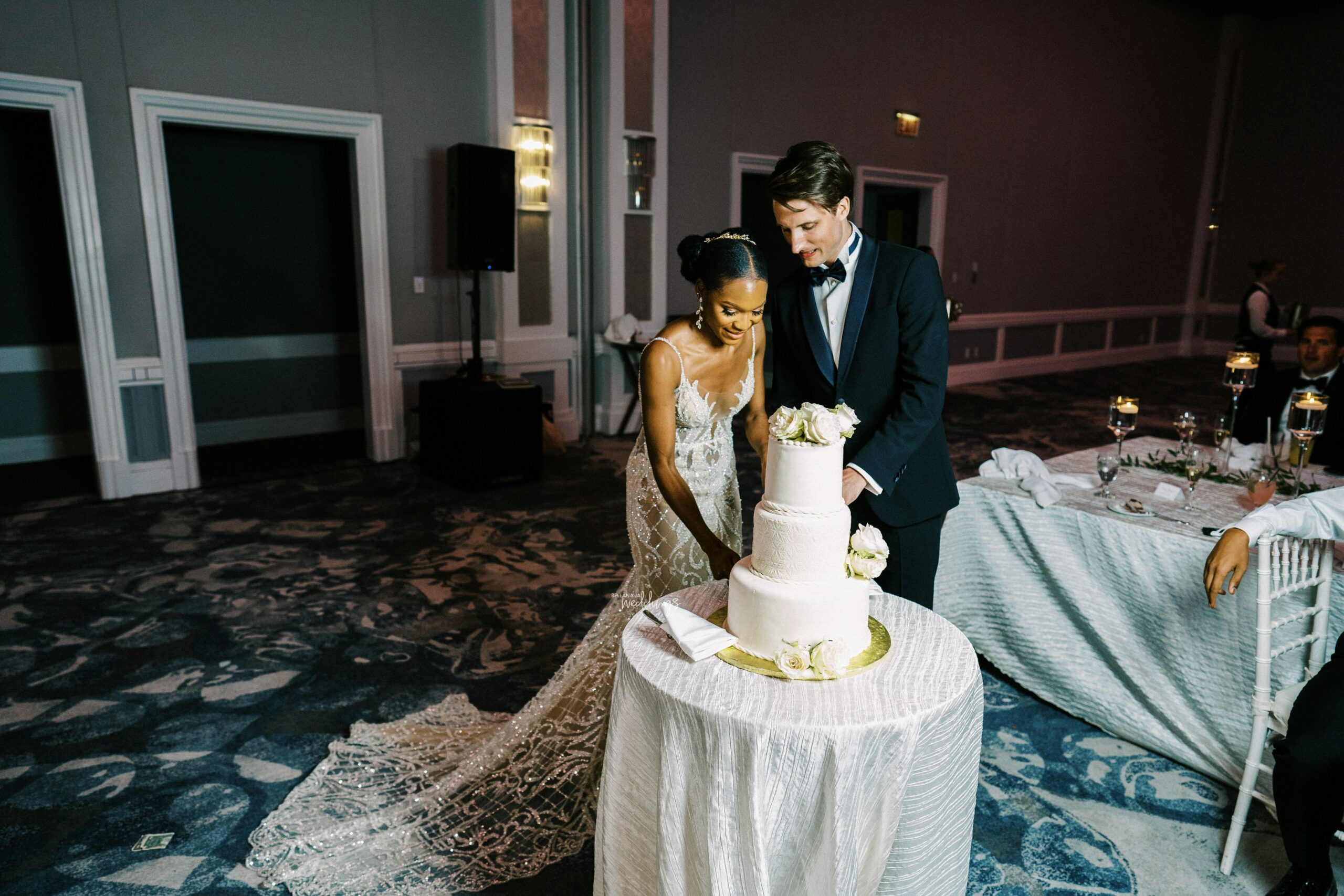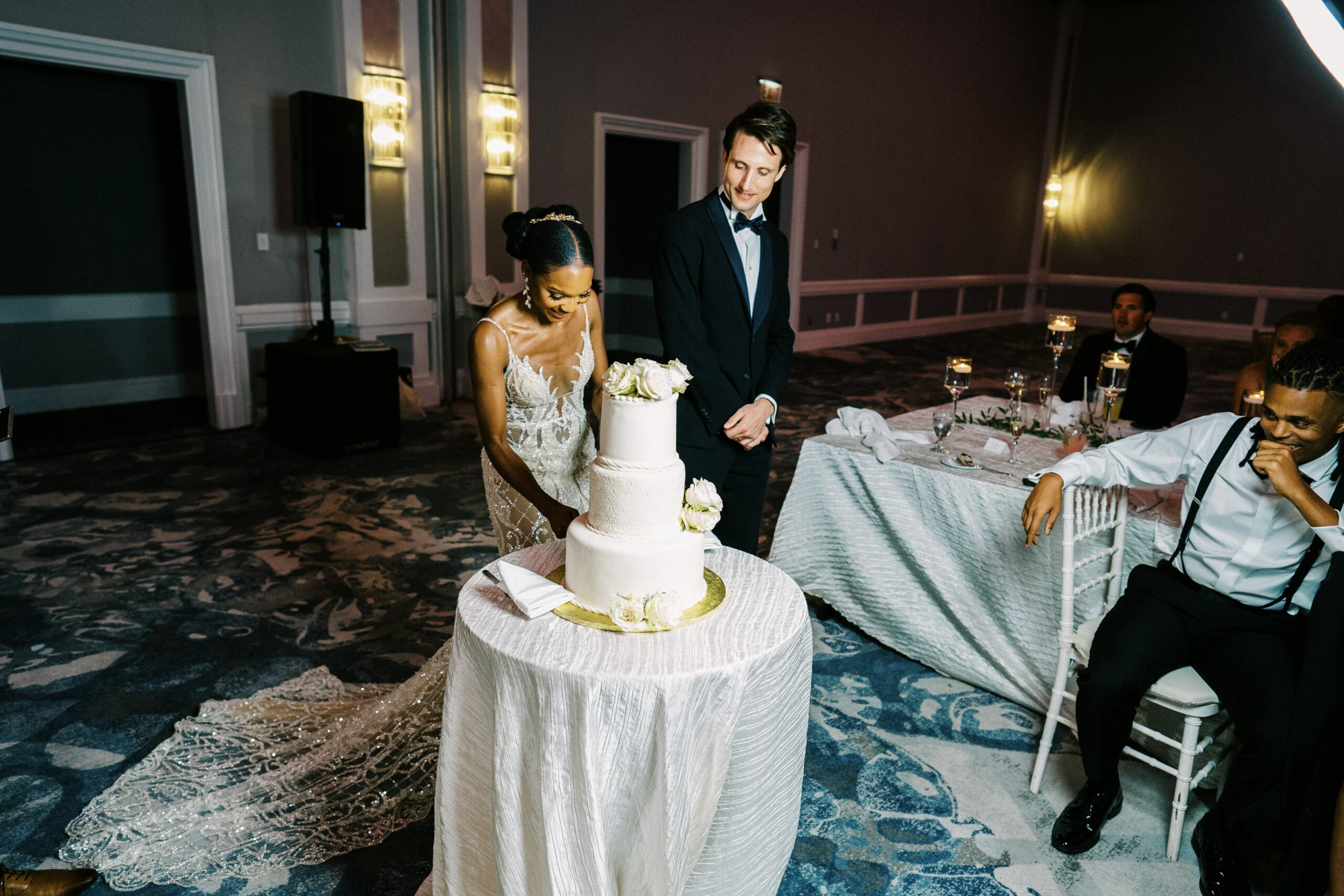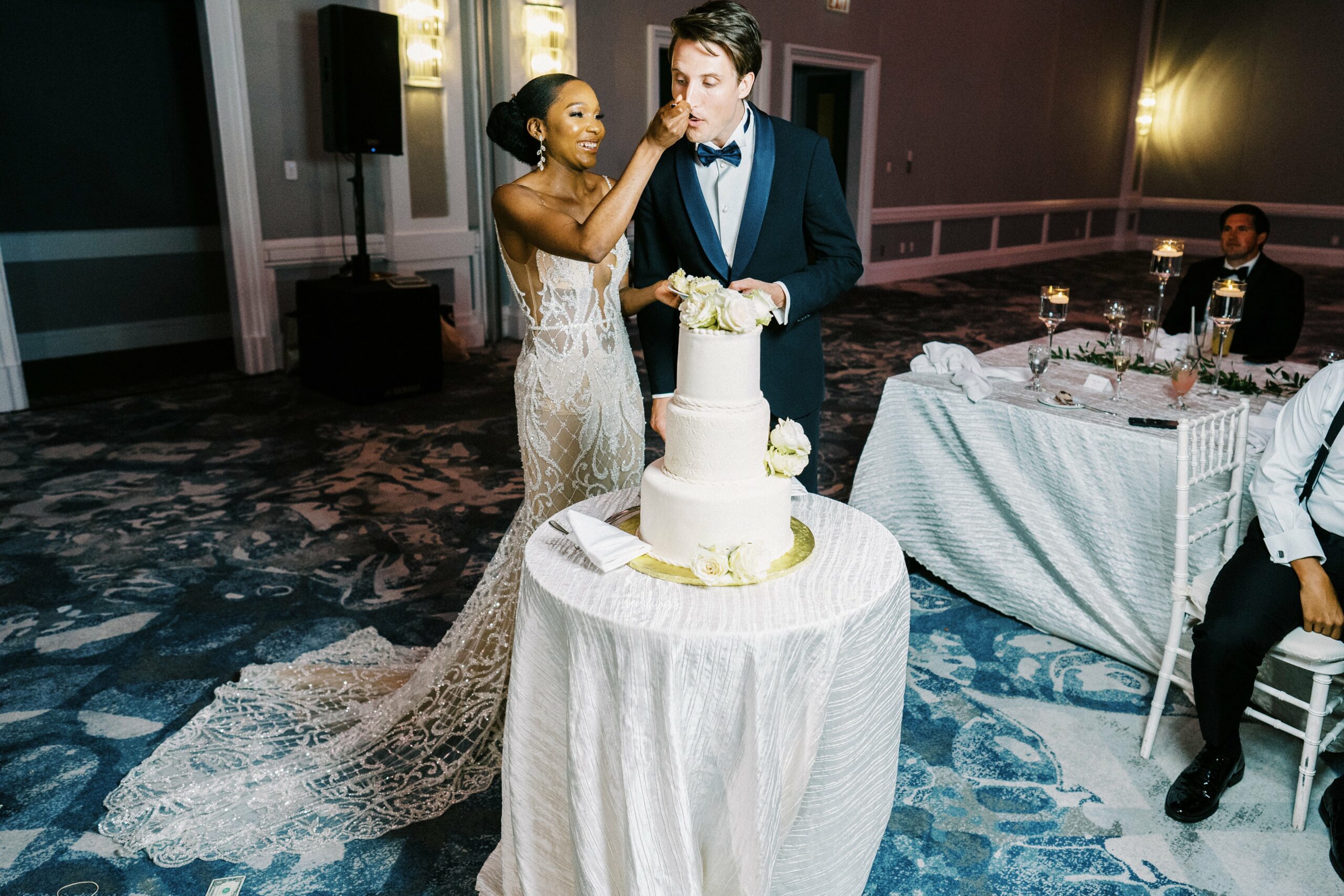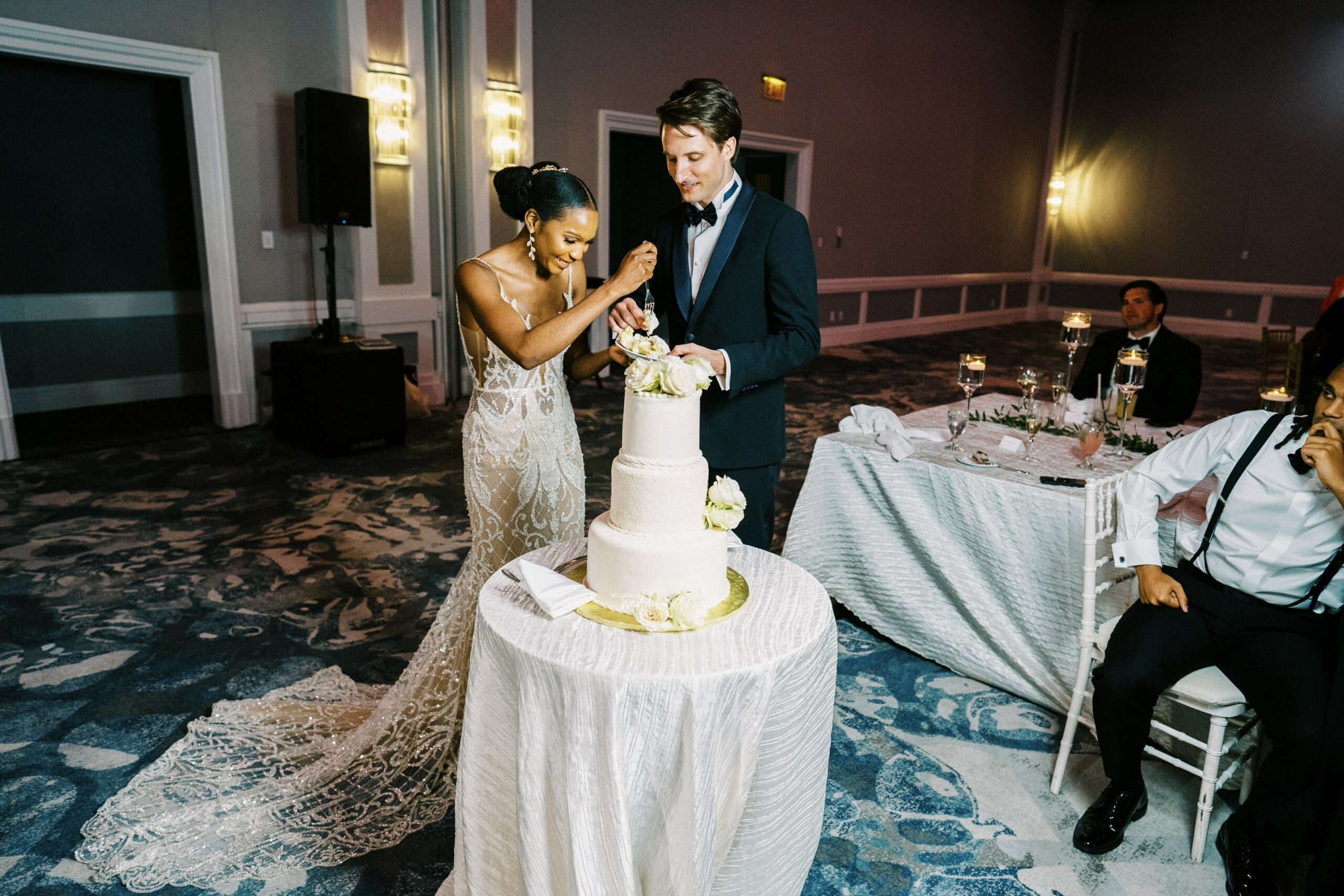 Let's have the bouquet toss!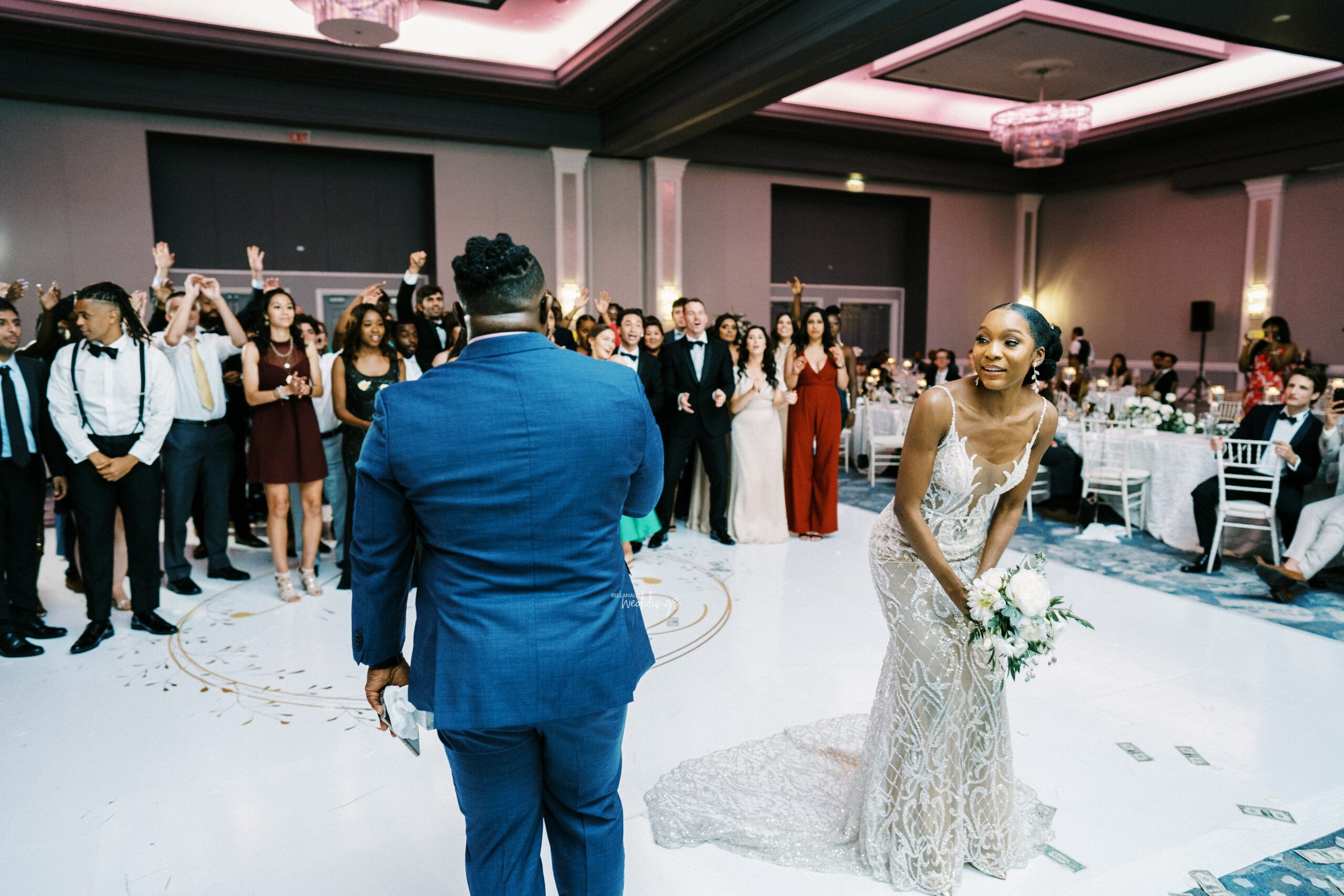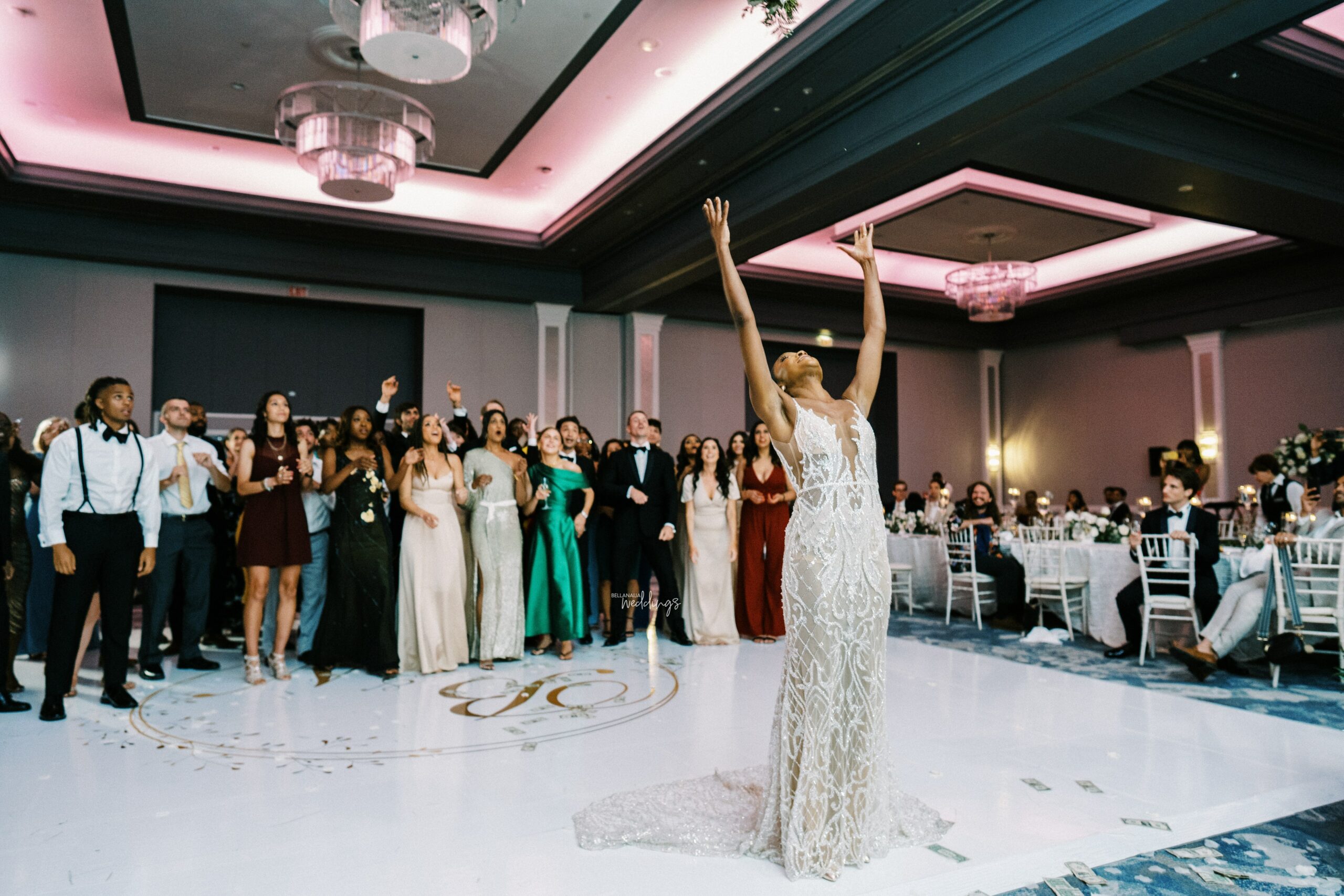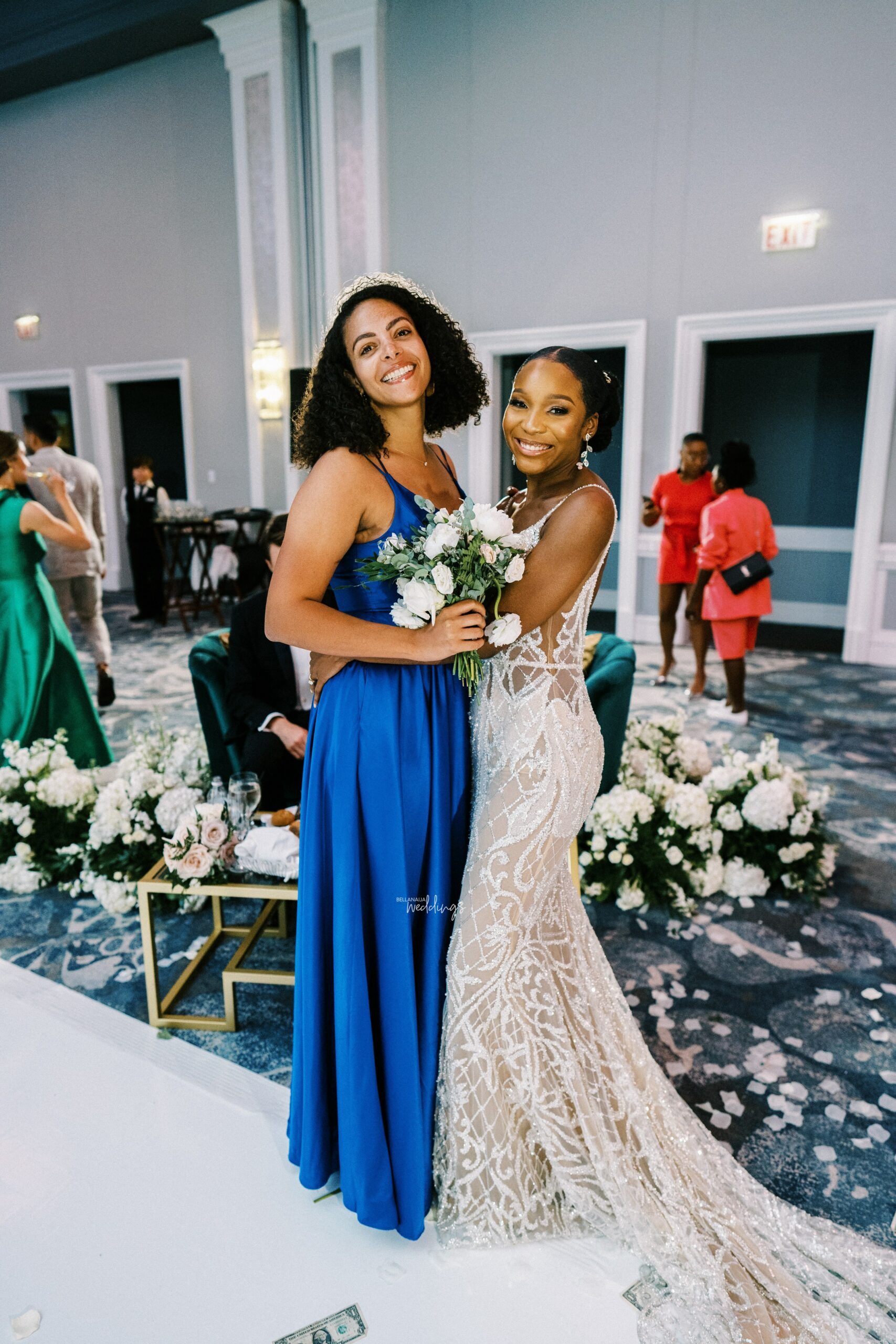 Time to party all night long!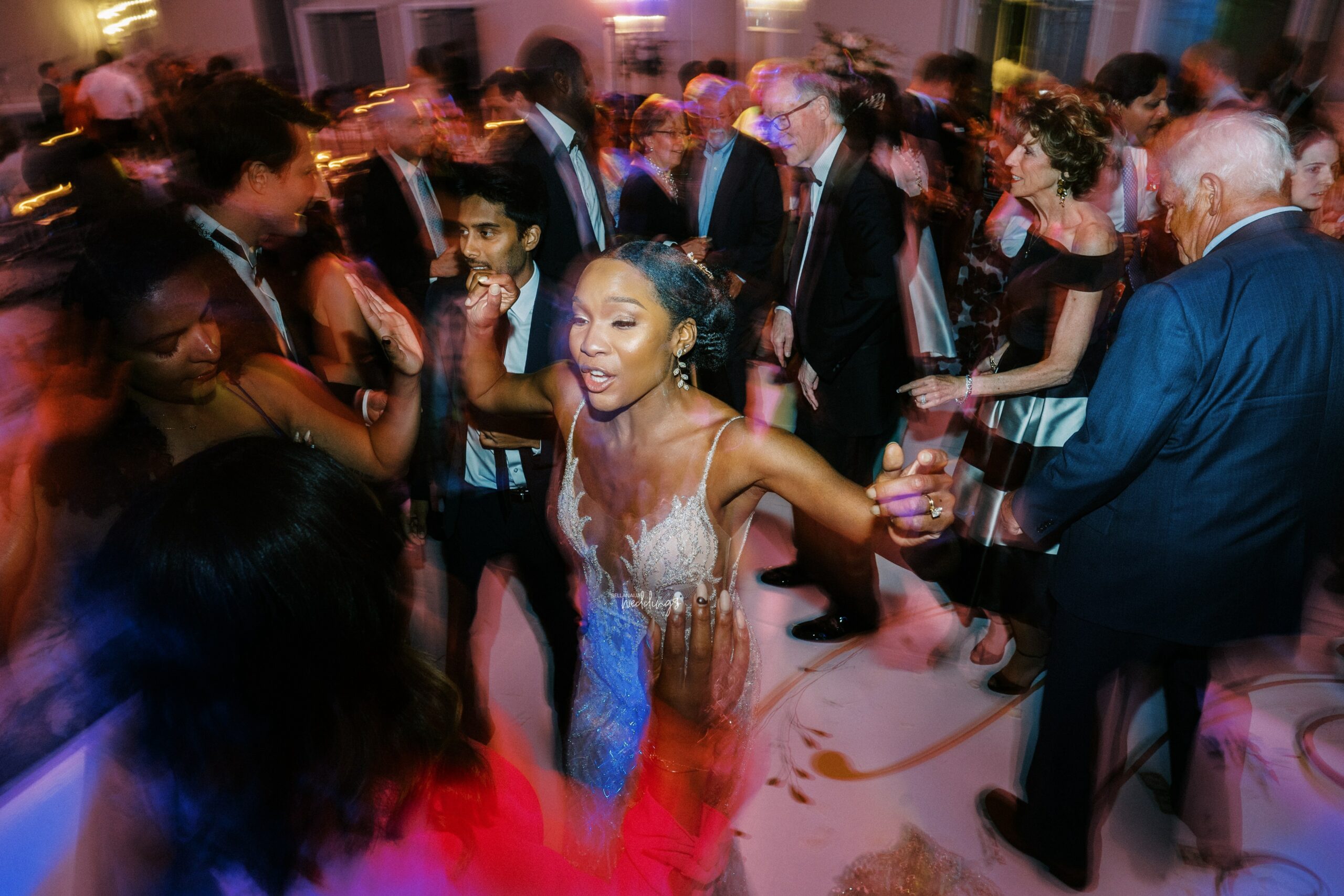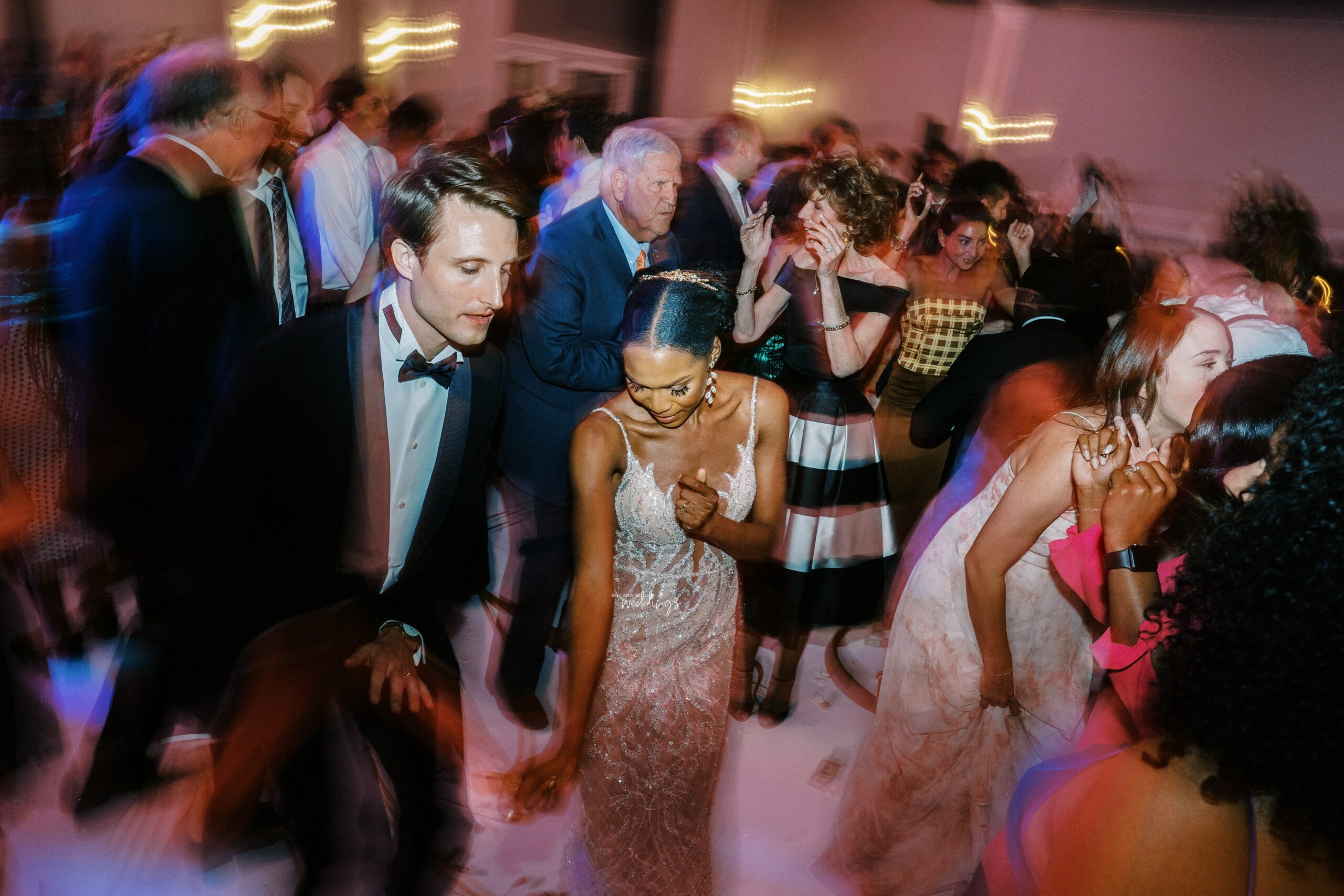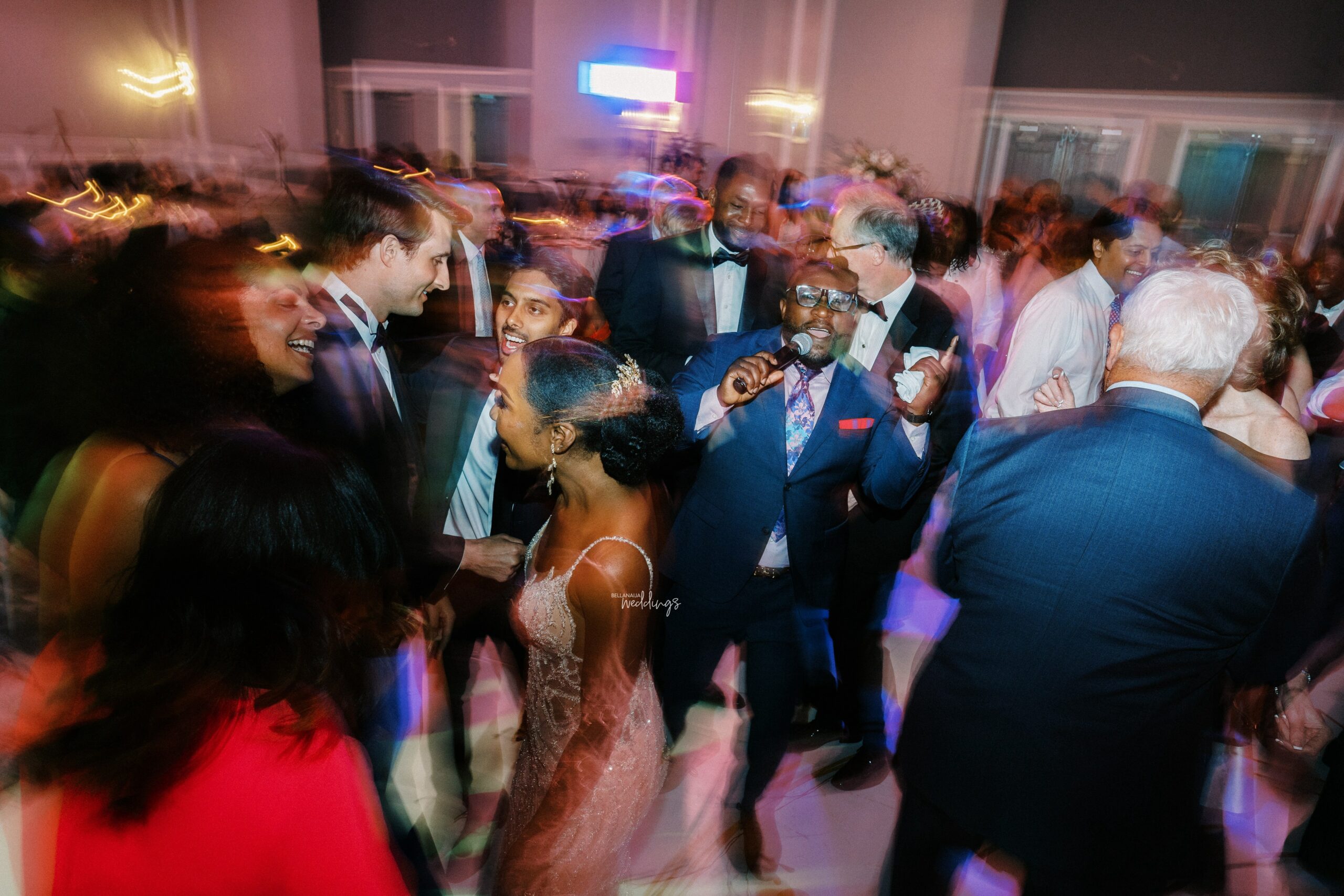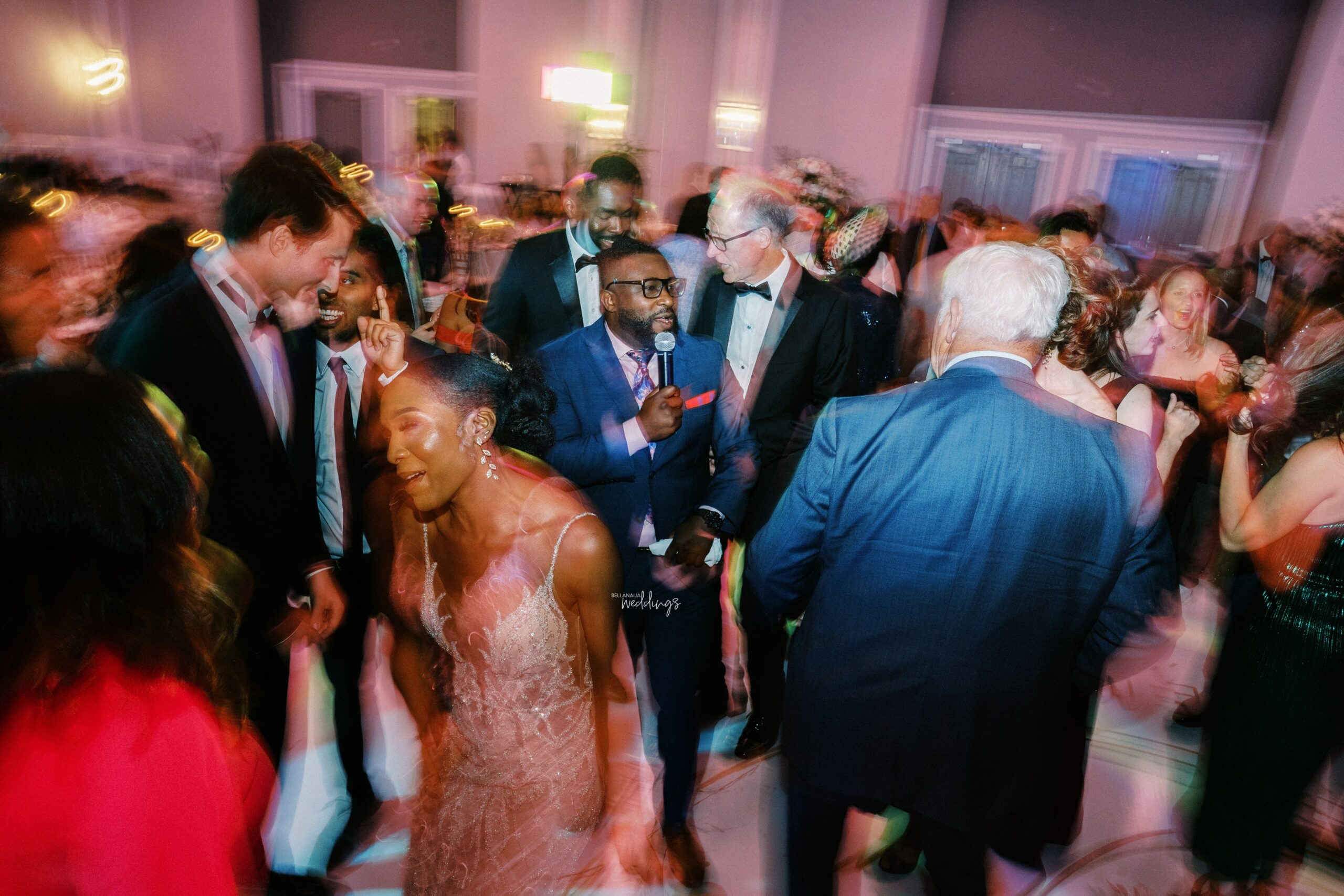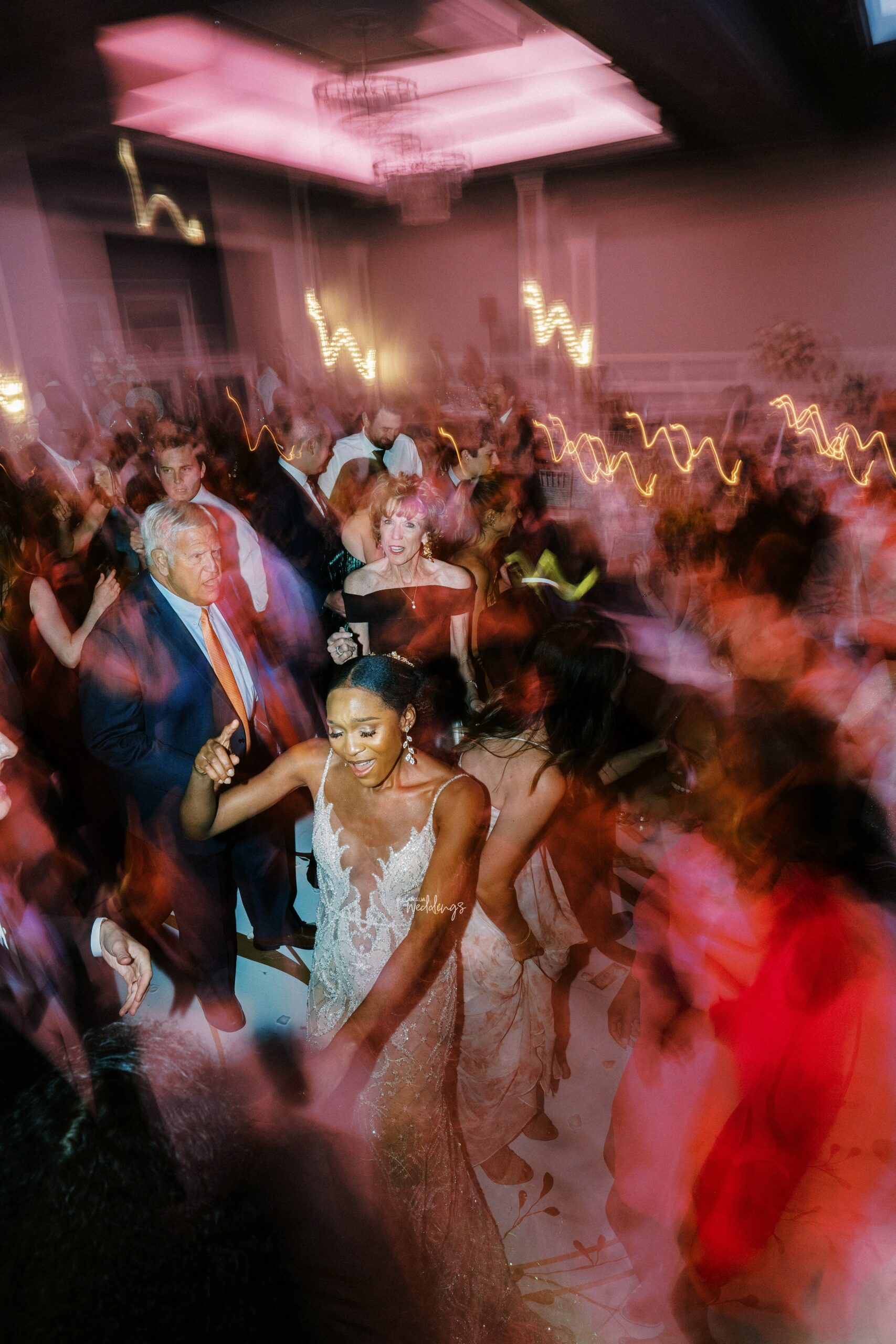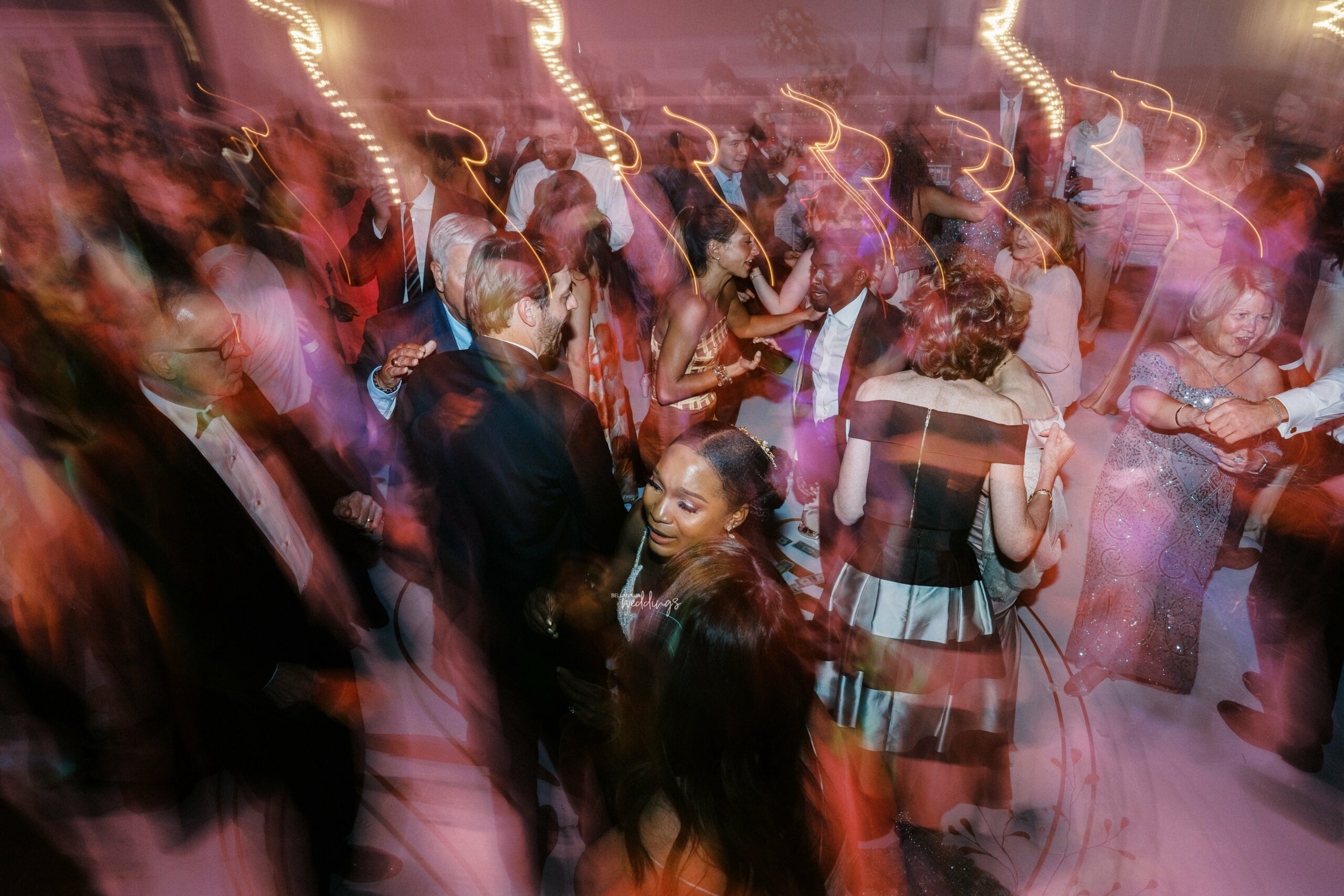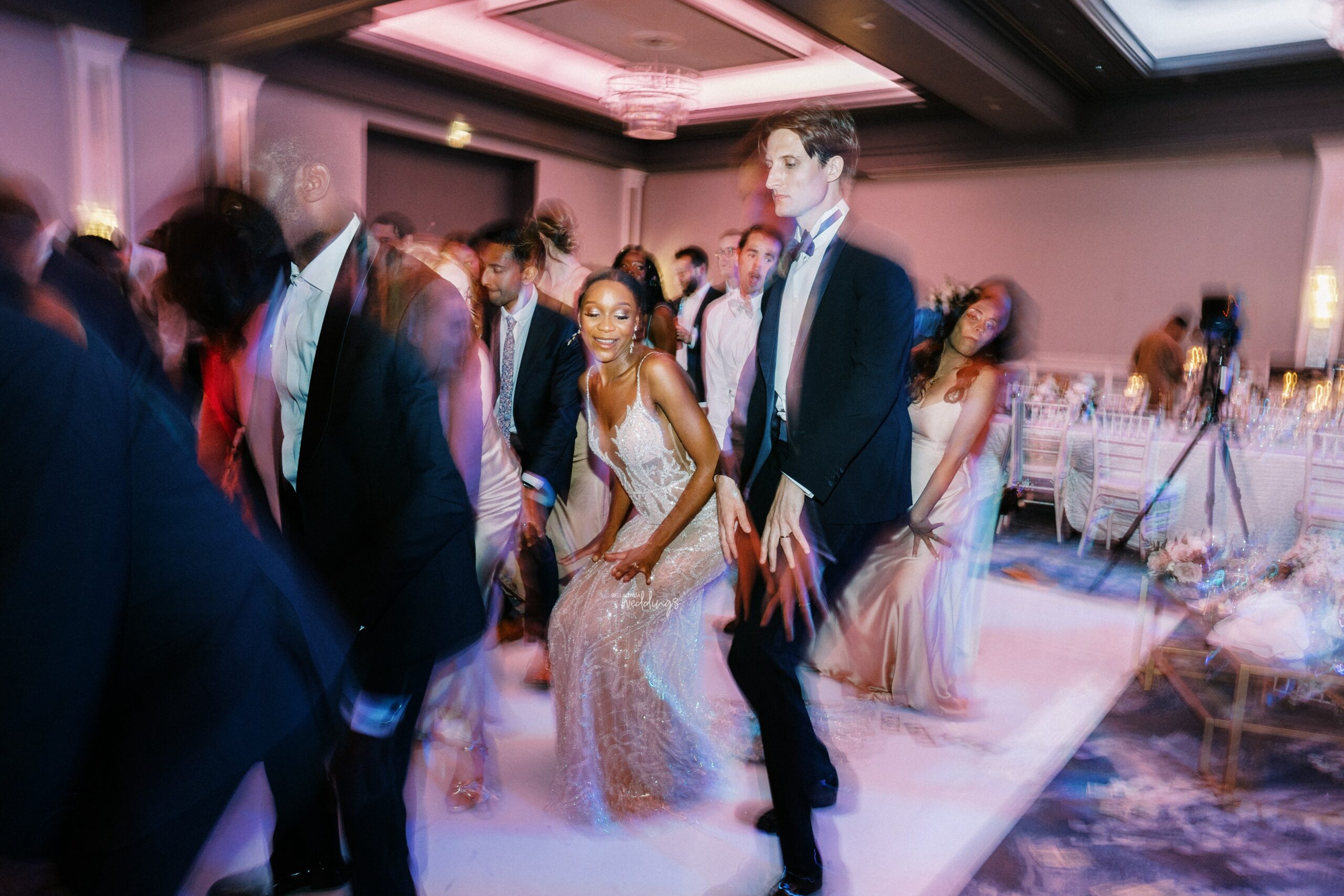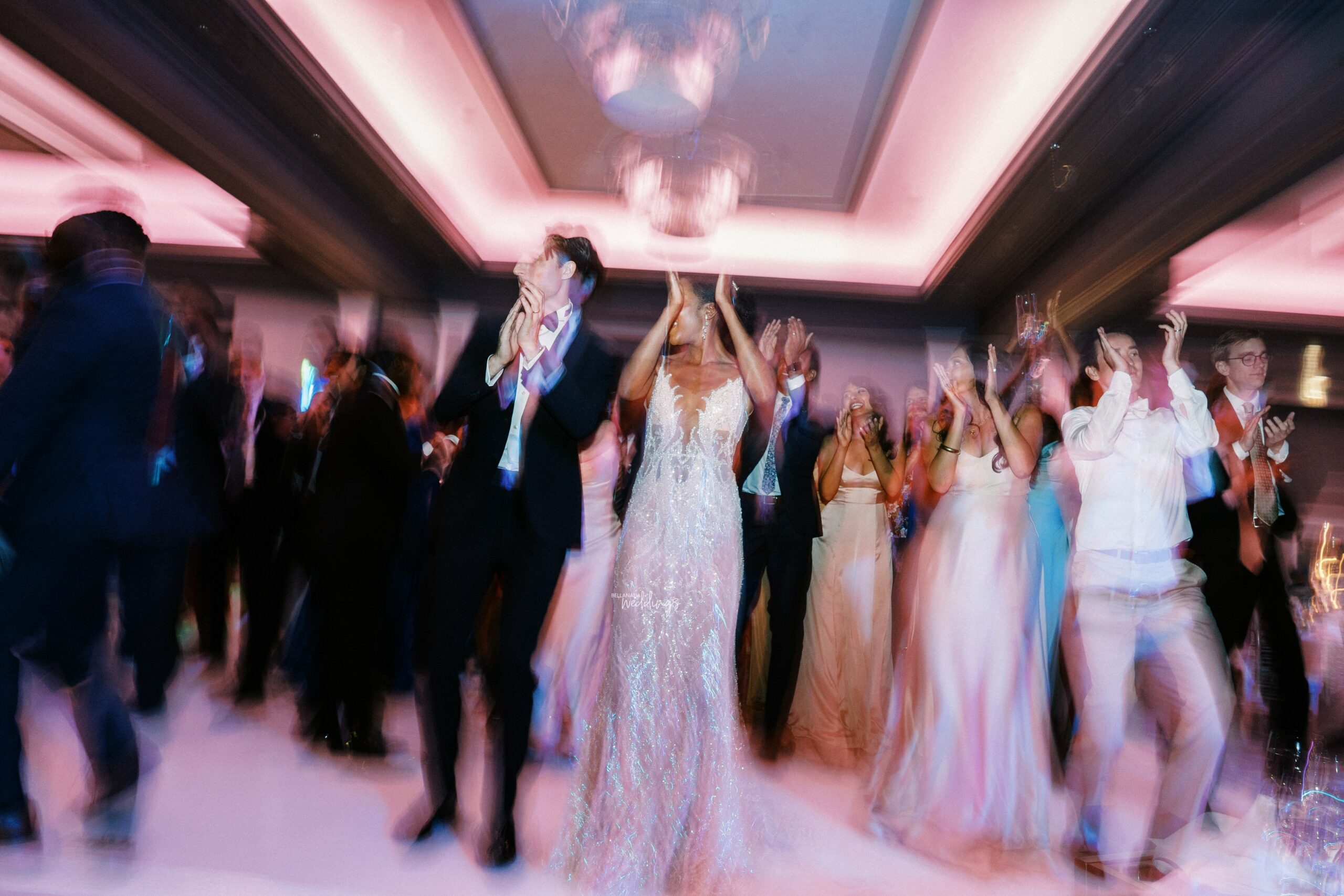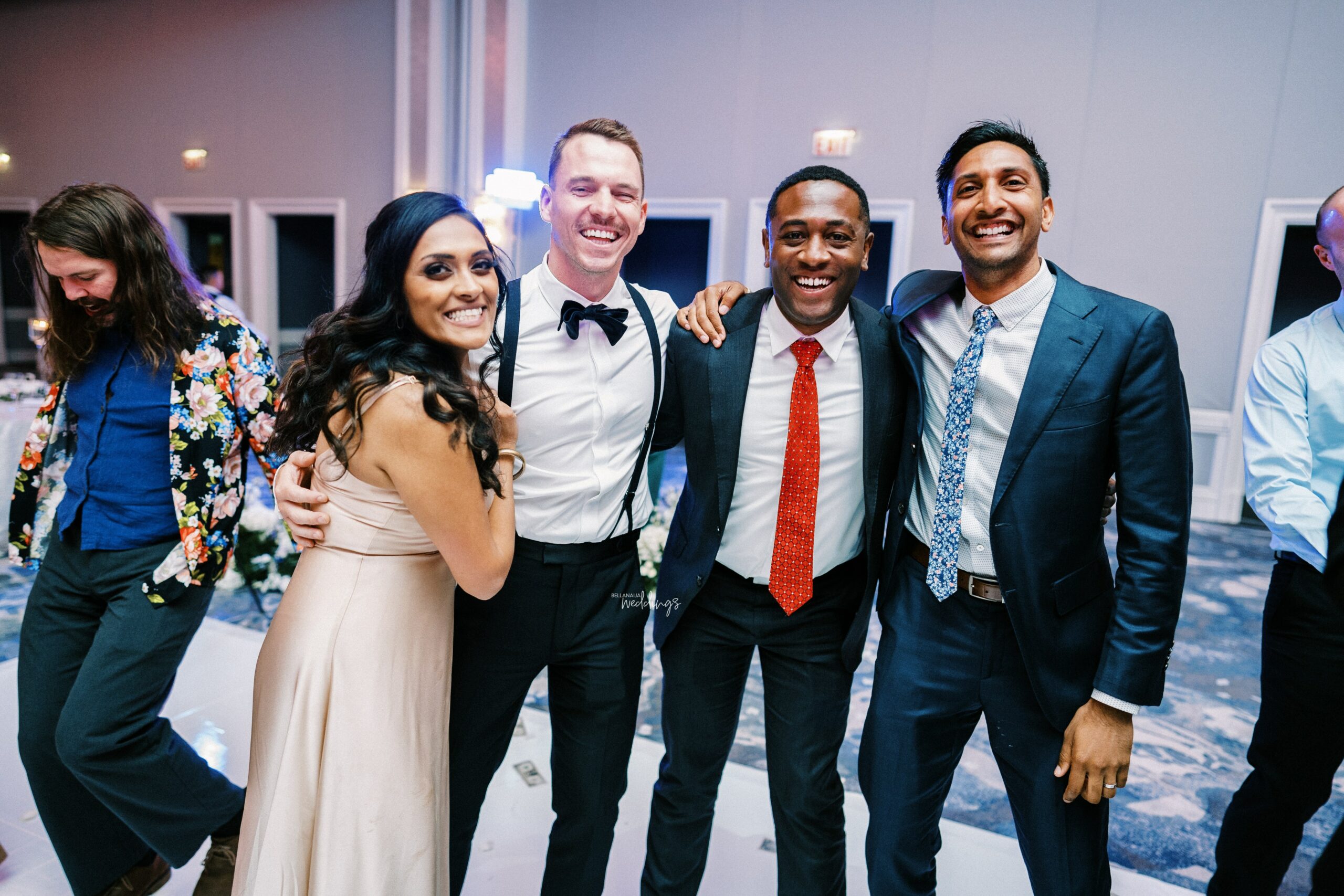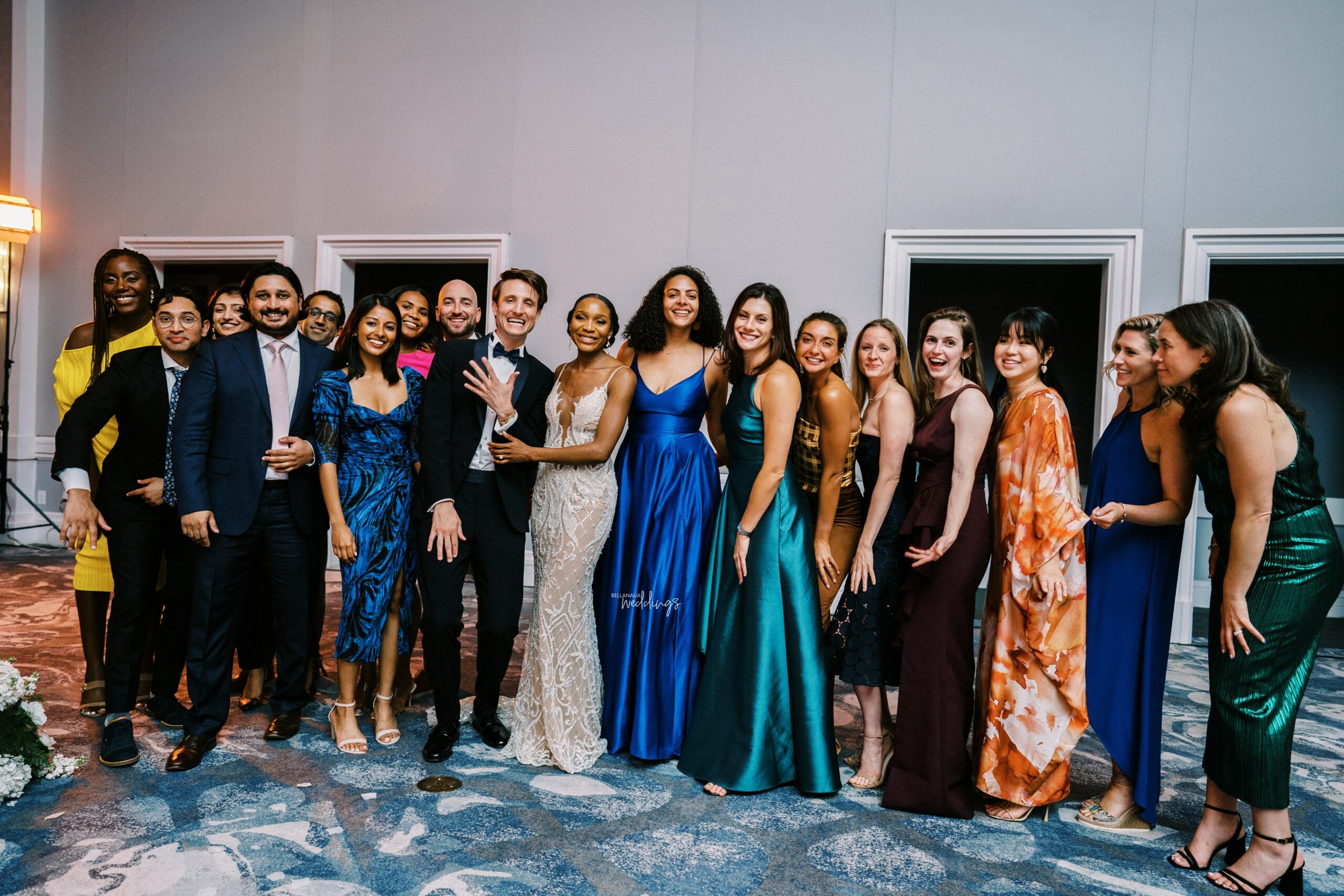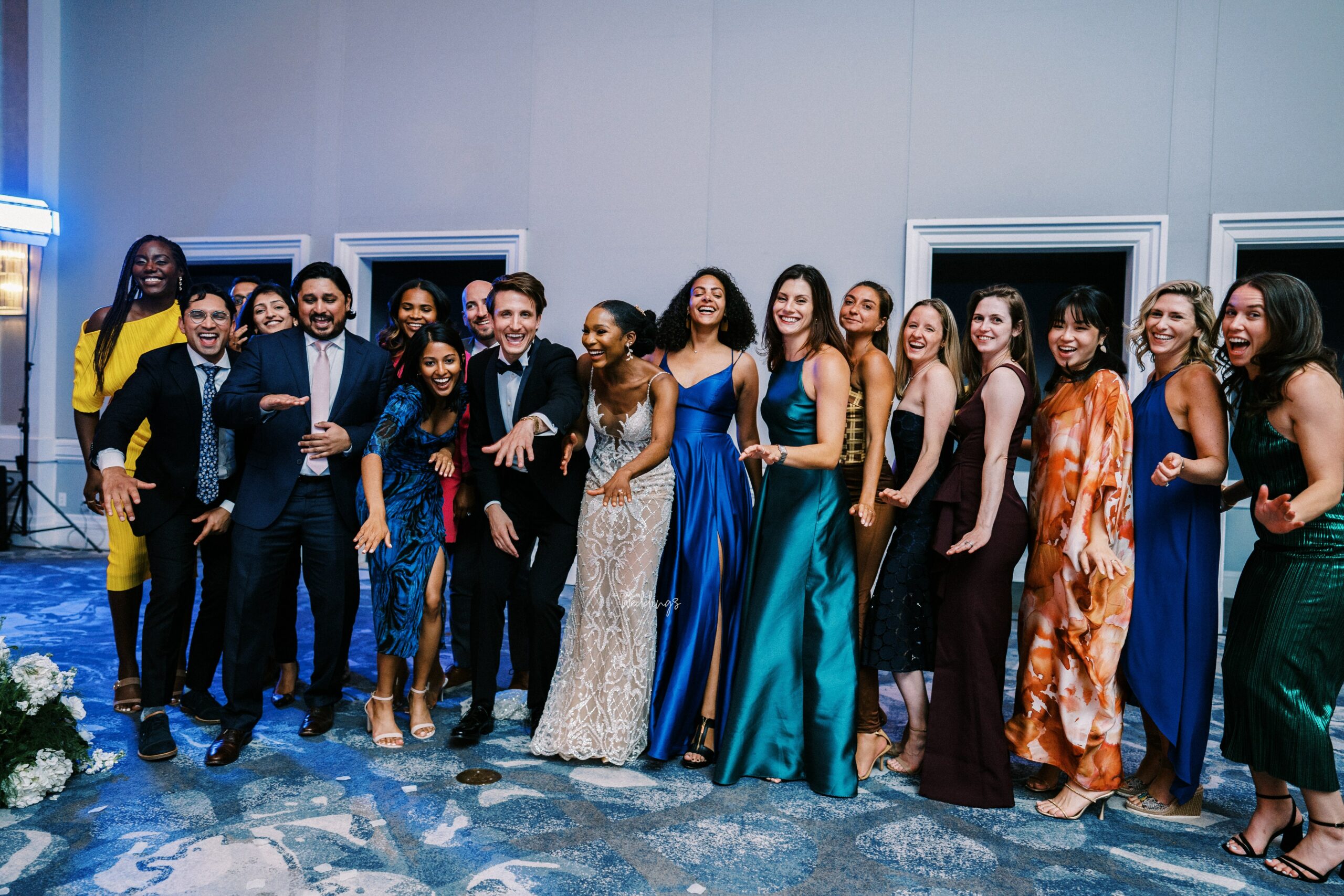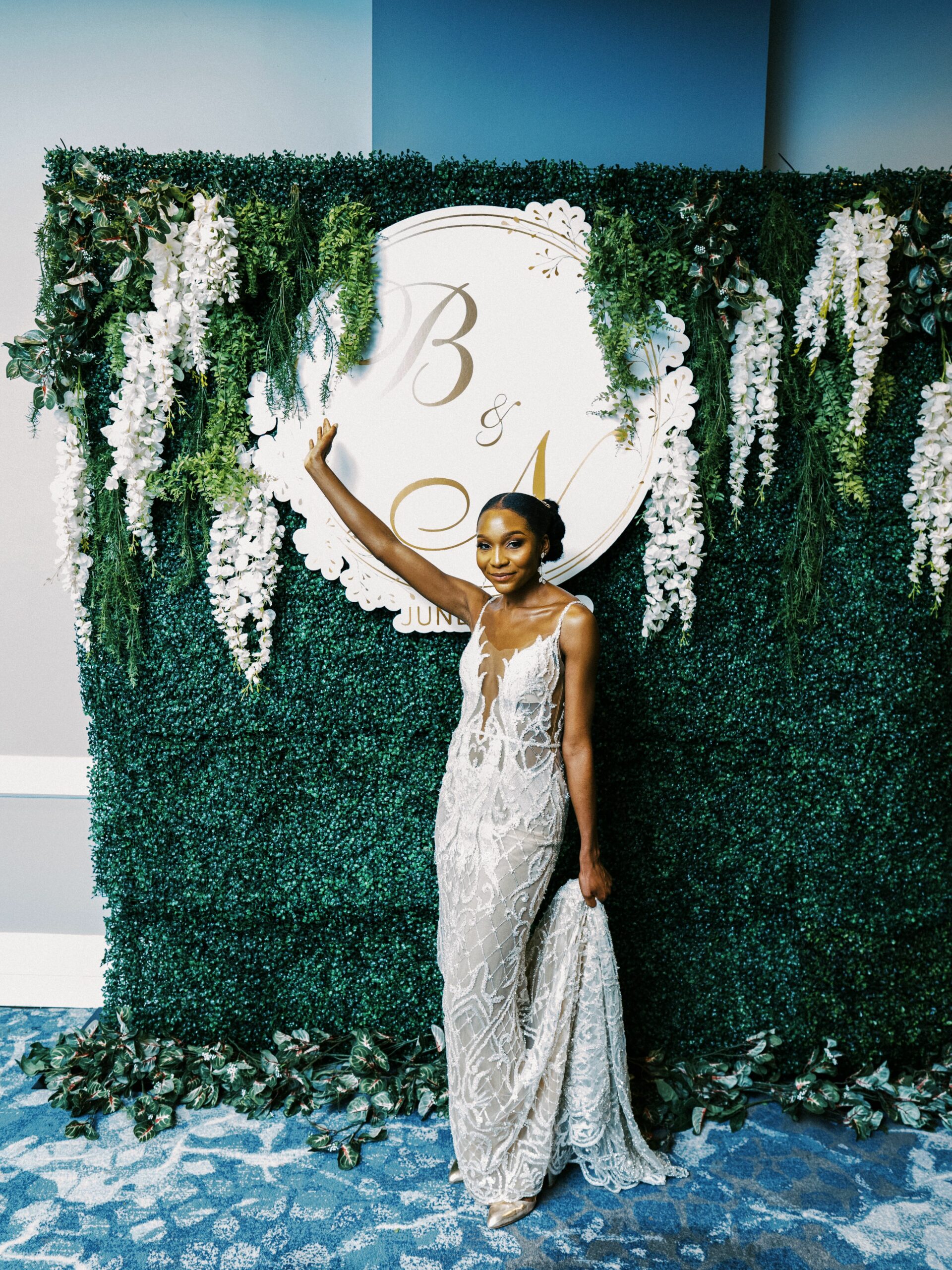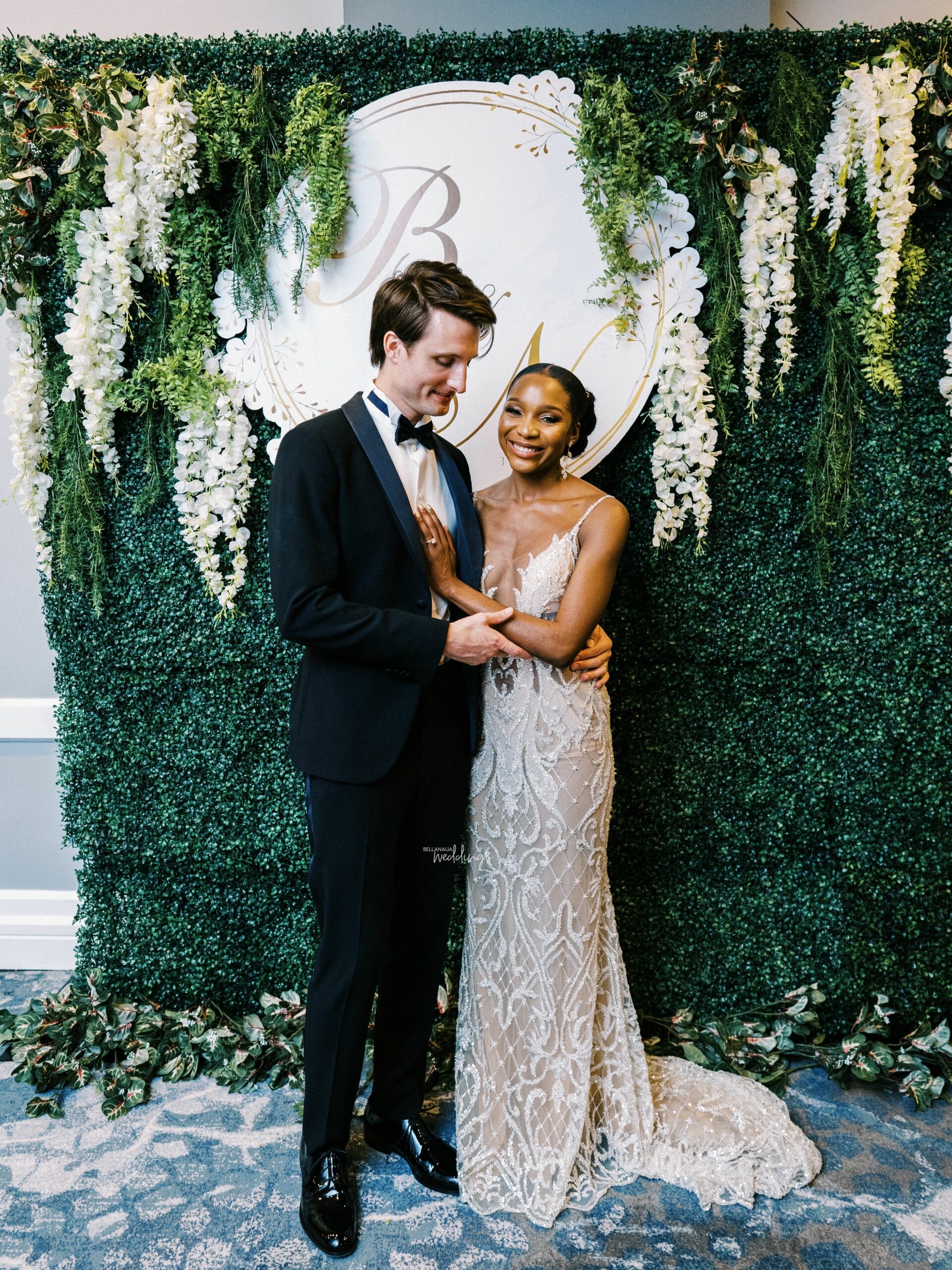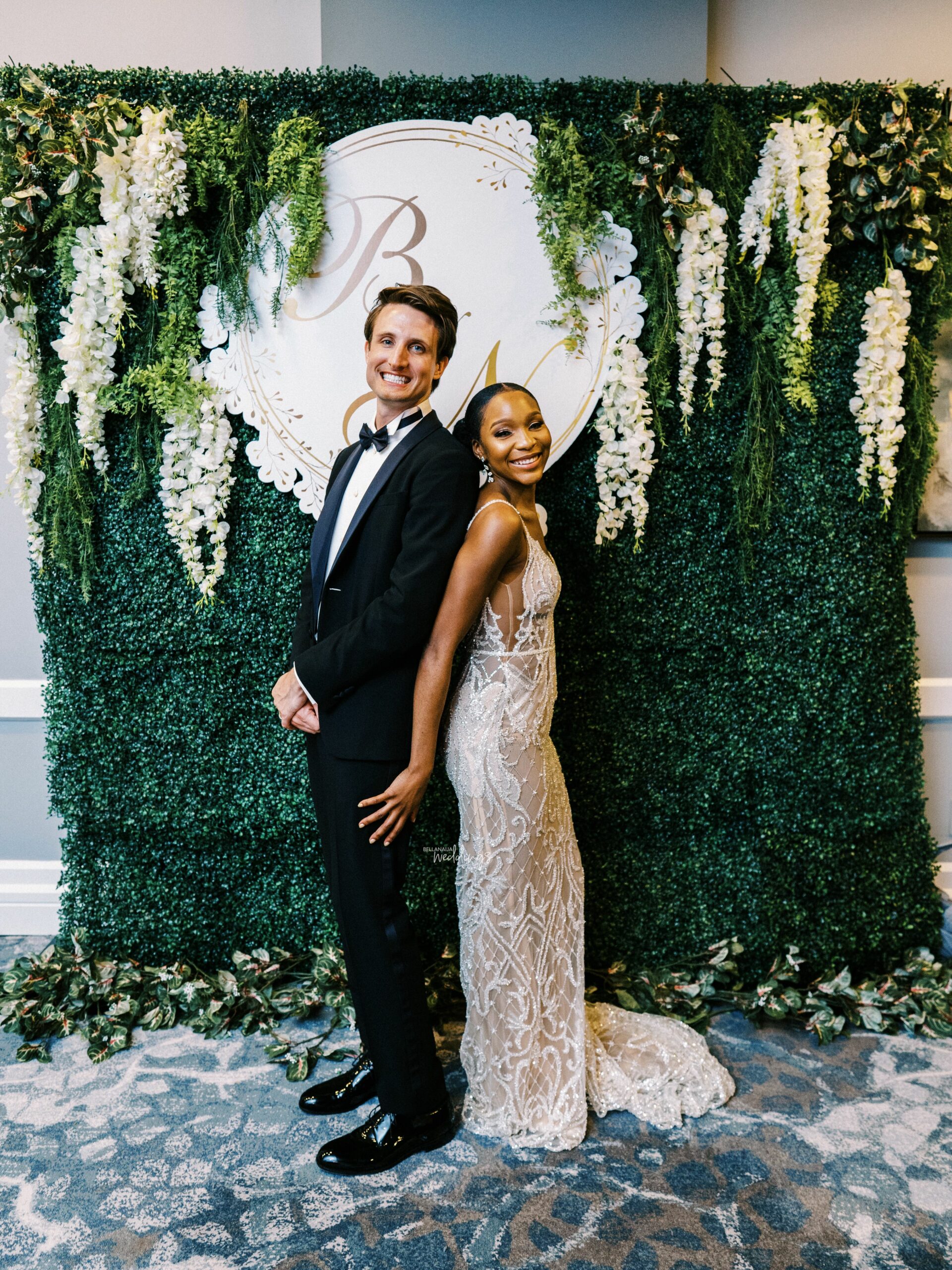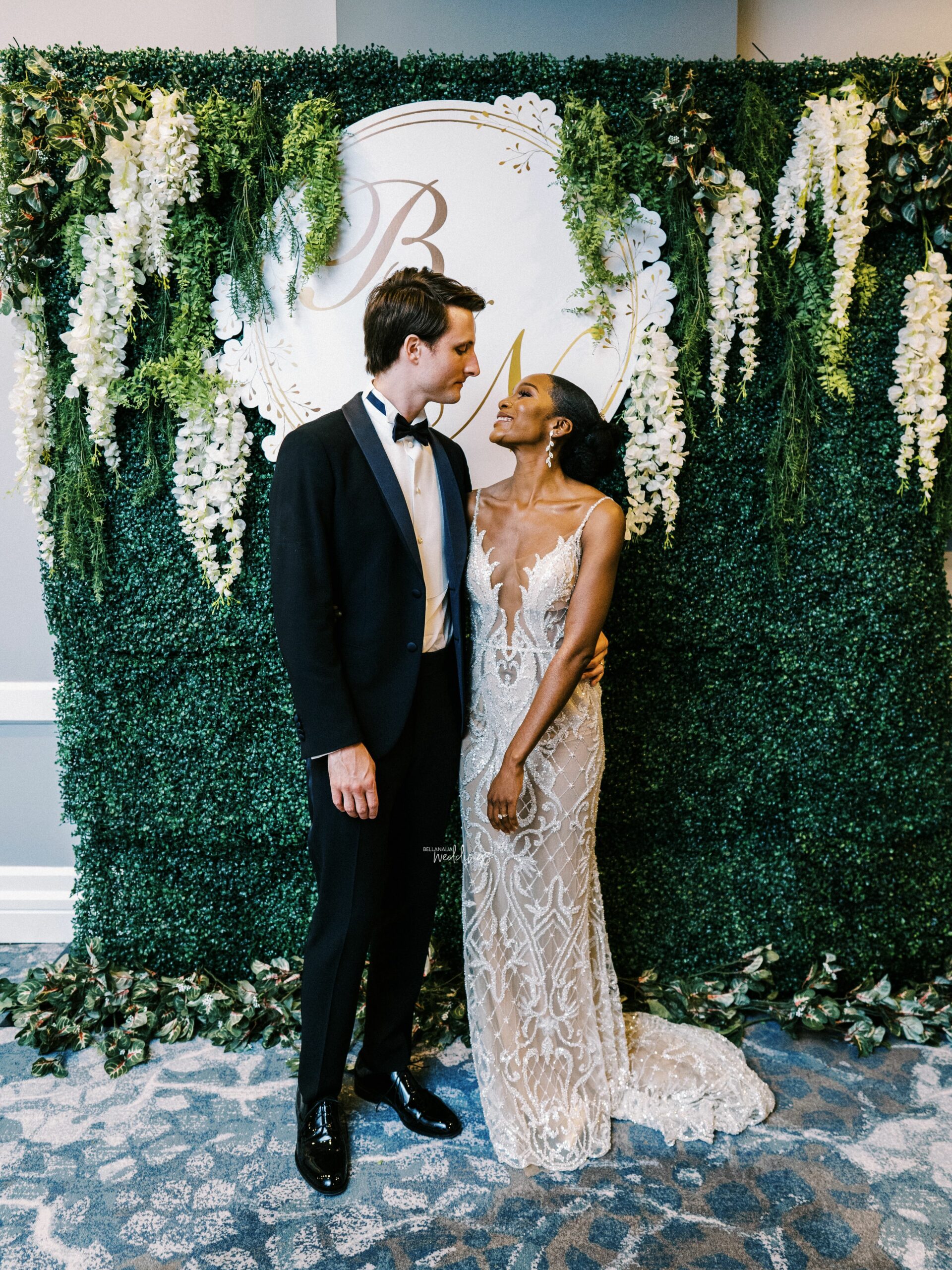 Credits:
Bride: @nonny.kweli
Groom: @brendanjlevels
Planner, Designer & Coordinator: @eemweddings
Photography: @michaelandcarina
Videography: @fineartweddingfilm
Bride's Makeup: @pbolishedbeauty
Hair: @LondonsBeautii
Decor & Florals: @eventstudio
DJ & Floor Wrap: @maxpowers
Flower wall: @dnk_glamevents
Wall Signage: @phemstar_event_productions
Bride's dress: @bertabridal
Groom's Suit and accessories: @giorgioarmani
Bridesmaids' makeup: @vowbyAlondra
MC: @boladeolaojo
Cake: @cakesbyabiola
Venue and Catering: @lansdowneresort
Saxophonist: @olumomento