There's a picture in every bride-to-be's mind as she envisages her big day. Is your Edo trad coming soon? If yes, then what's your flavour? How would you like to describe yourself when the day finally passes and what you have are beautiful memories and photos? Classic? Stylish? Exquisite? If you gave a nod to these words then, here's a big welcome!
We've got this classic Edo beauty look from Okuku Beauty Hub. The glam by Dumsy Glow Touch is giving us all the spark of an ultra-modern bride who still finds a way to balance with culture. The purple eyeshadow gives the glam a unique look and we absolutely love it. The Okuku and traditional beads, which are very representative of the Edo culture preach the richness of cultural heritage and beauty. If you want to stun ok your traditional wedding, then we 100% recommend this radiant beauty look.
Check out all the photos below and let us know what you think in the comments section.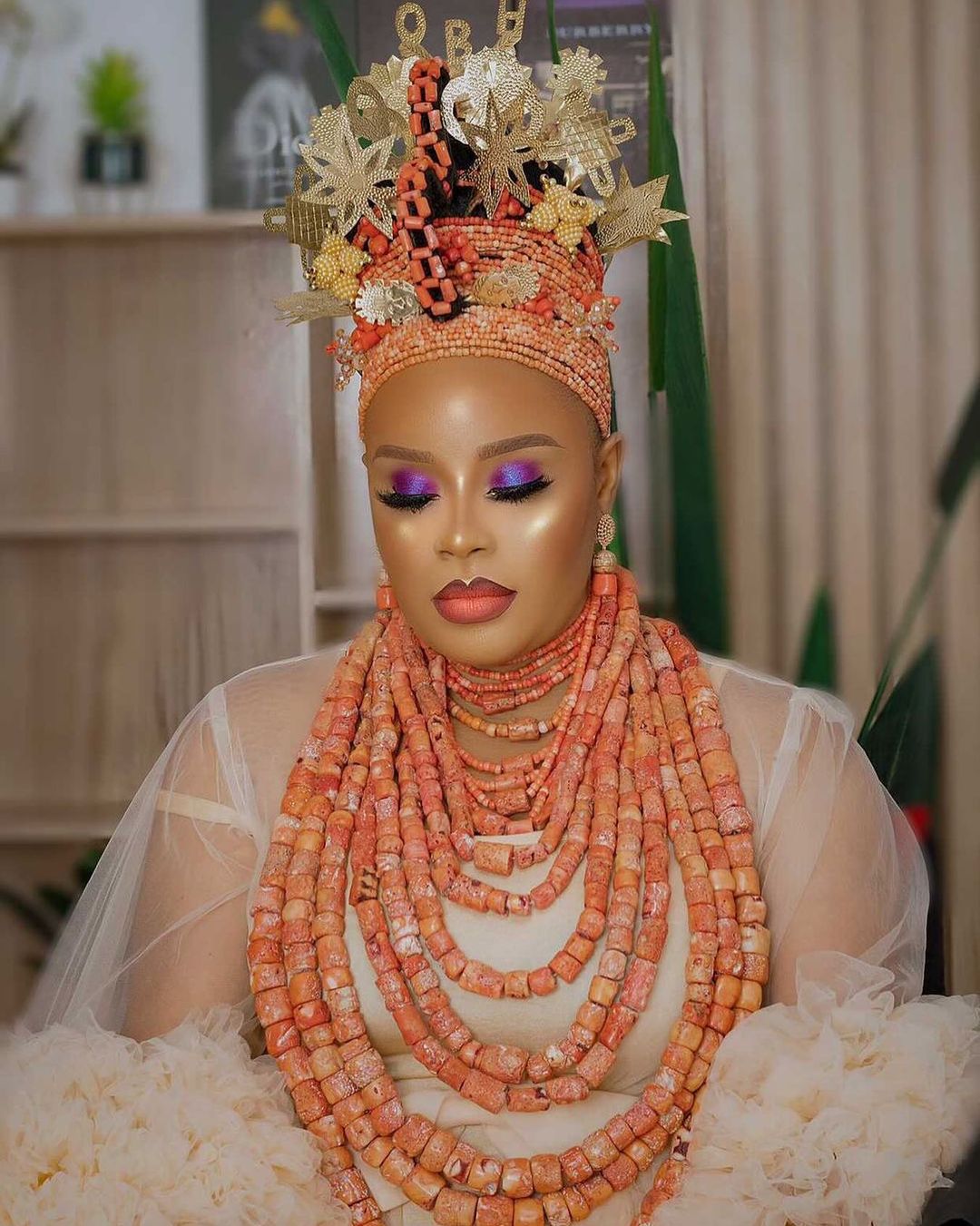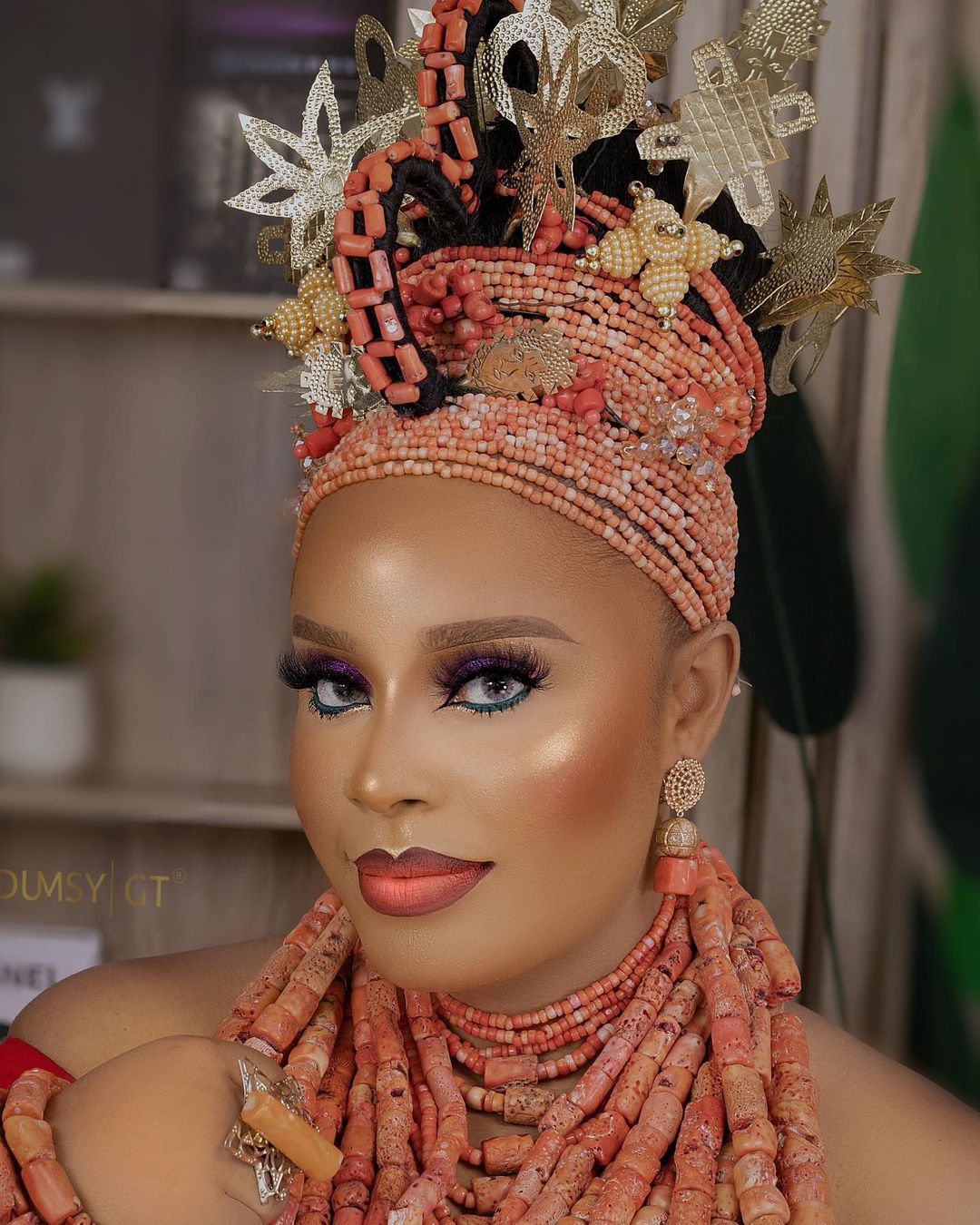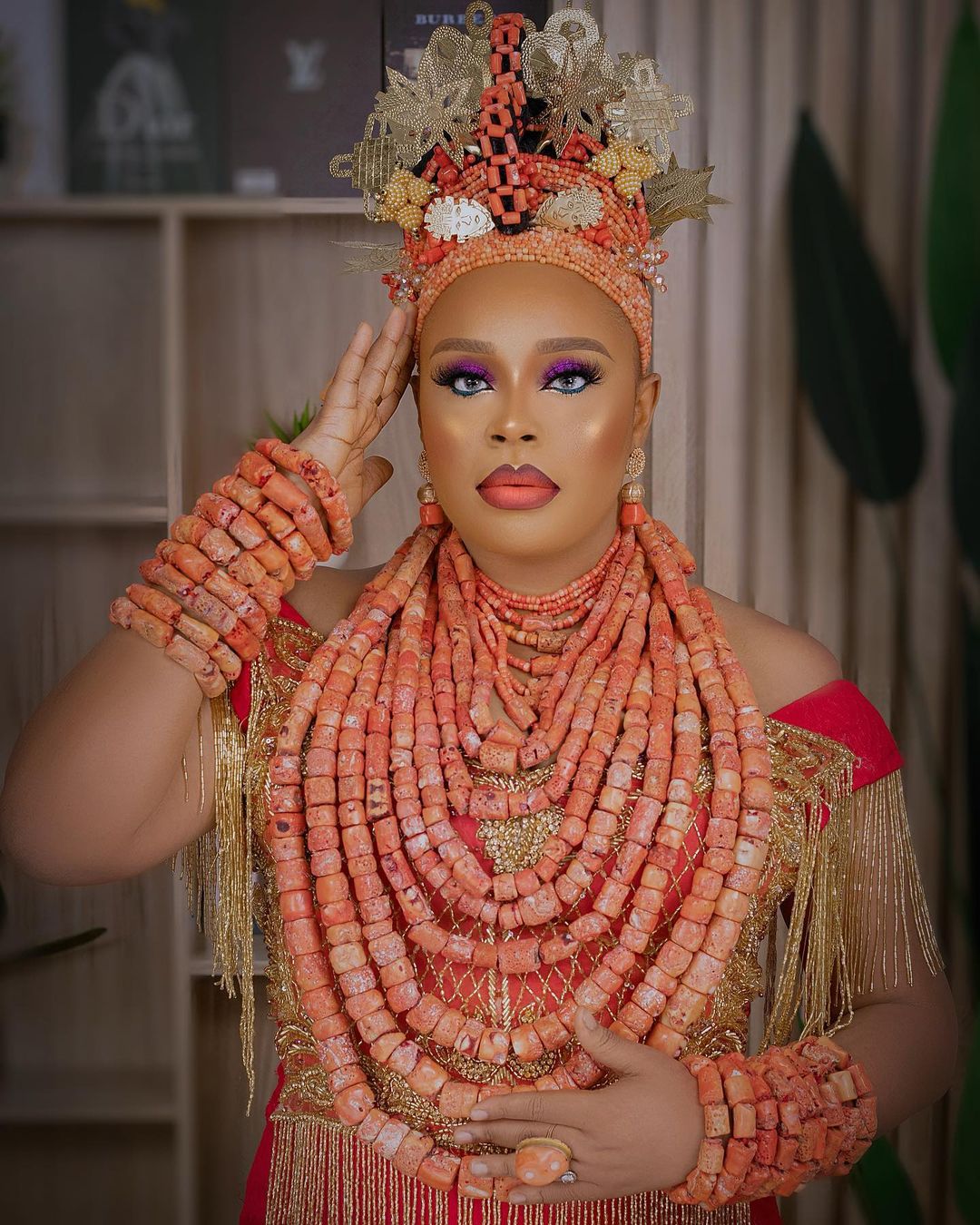 Credits
Makeup: @dumsyglowtouch
Okuku & Beads: @okuku_beautyhub
Robe: @soniacraftsbridal
Photography: @golds_lens