If you don't like going to parties, this may just be your cue to start attending some! 😅 Ore and Esi met at a party and the journey to ever after began!
Today, we get to celebrate their love and drool over their beautiful chemistry as they head down the forever lane. After their traditional engagement, they took their love down the aisle and exchanged their vows in a beautiful white wedding ceremony. Ore was such an exquisite bride in all her looks and Esi came through suave and dapper.
After the vows, it was time to celebrate this love in style and they came through 100% From the reception to the afterparty, everything about #BecomingOrEsi was laced with so much beauty and love. We bet you want to take it all in yourself.
Enjoy their wedding photos and love story as told by Ore below.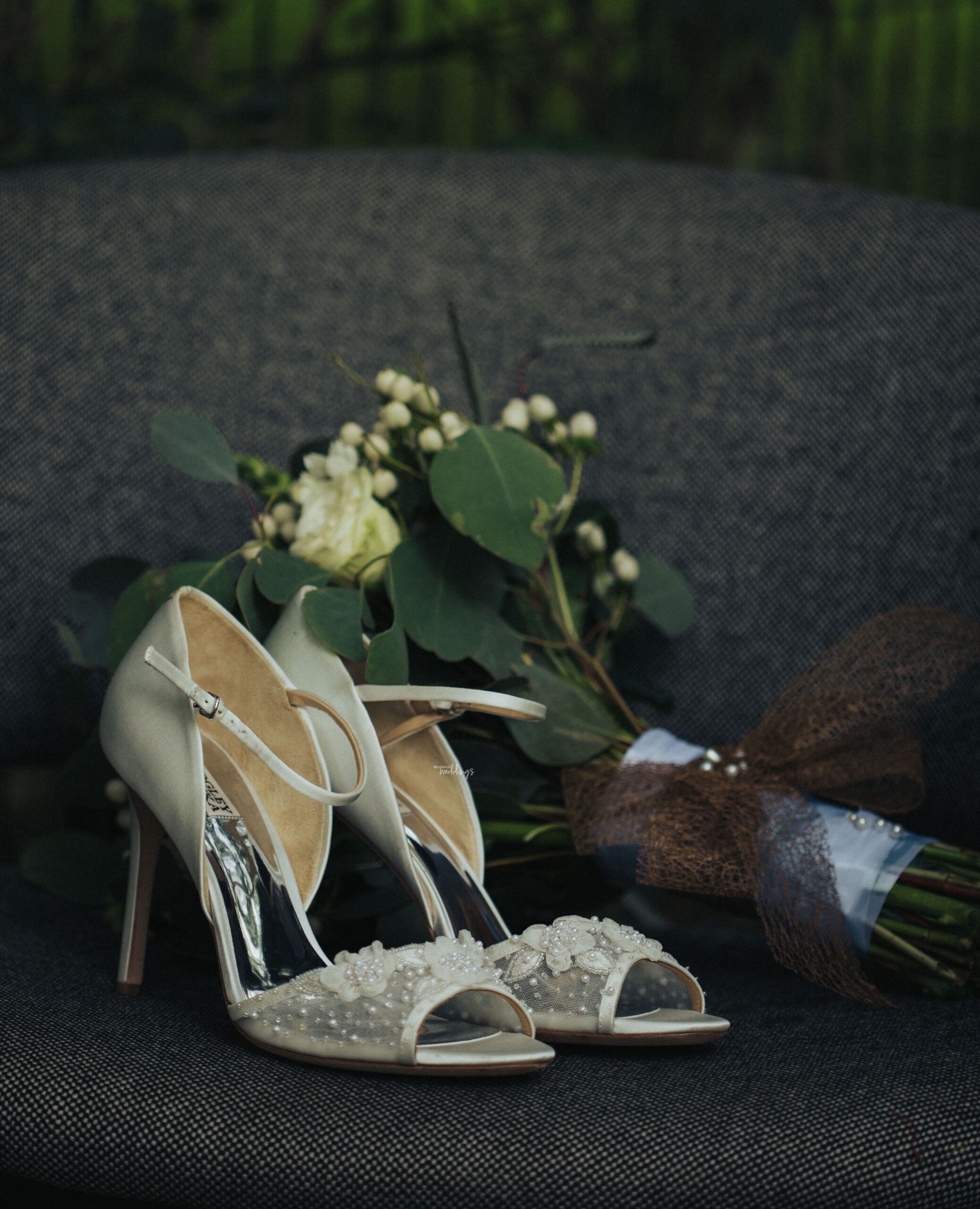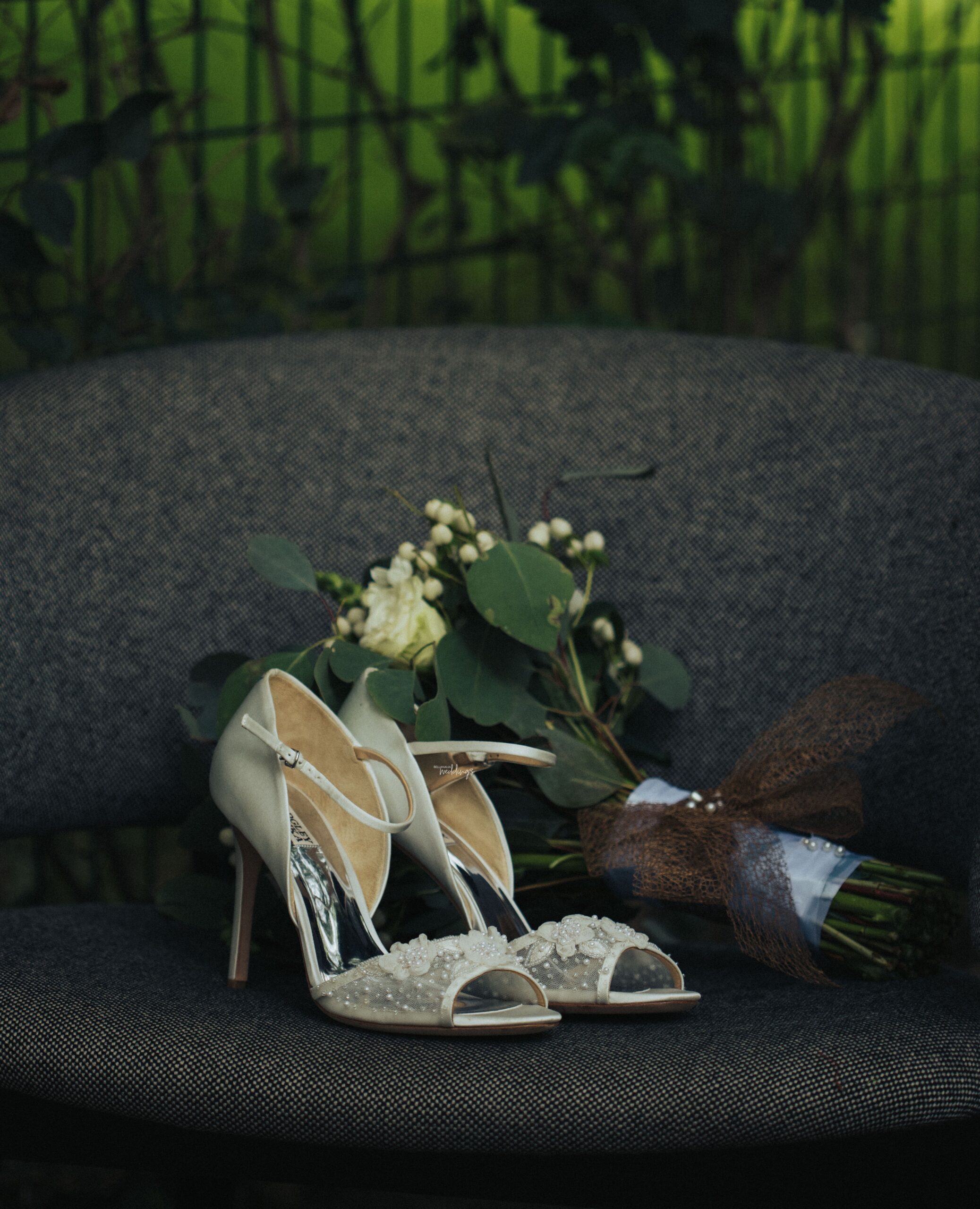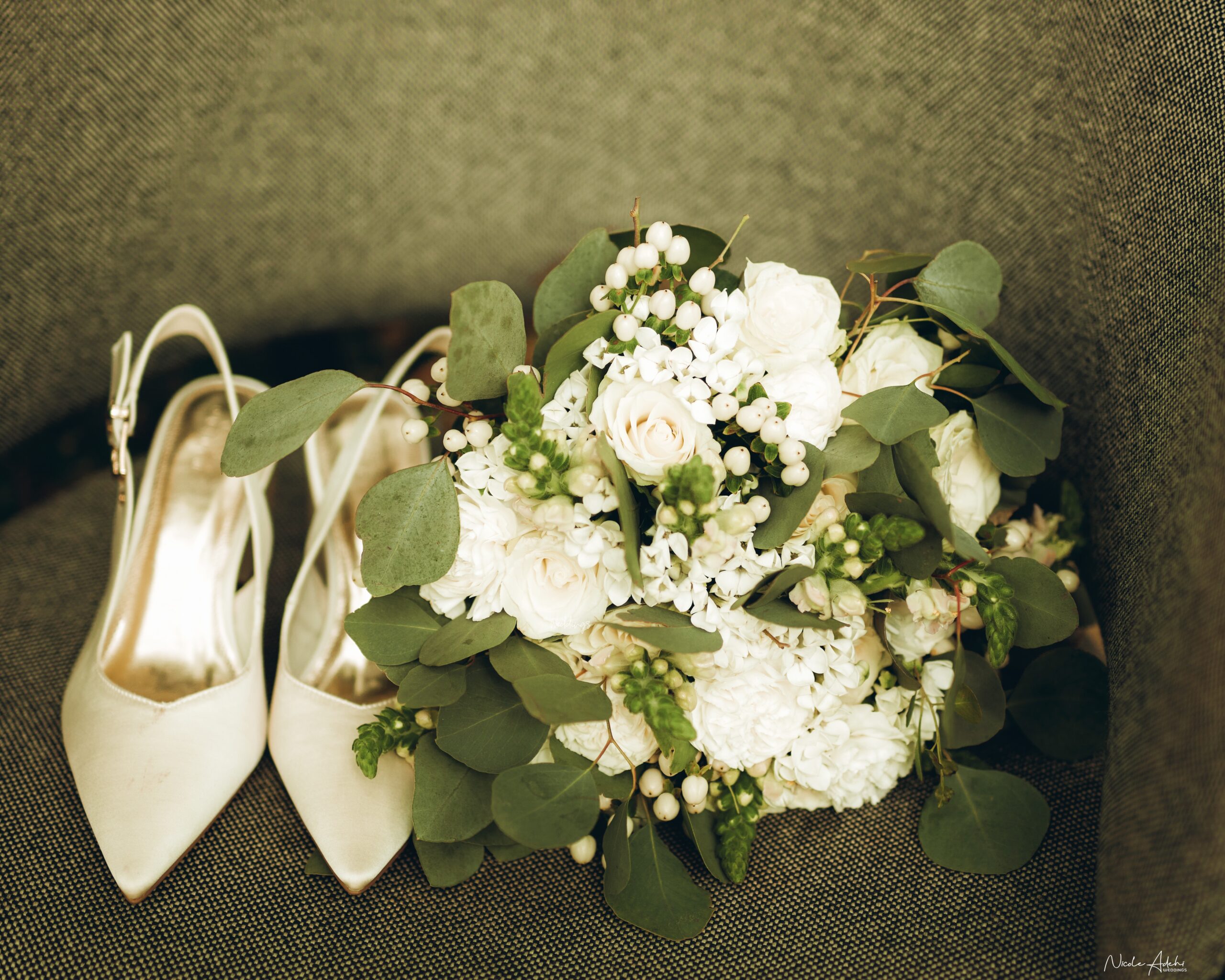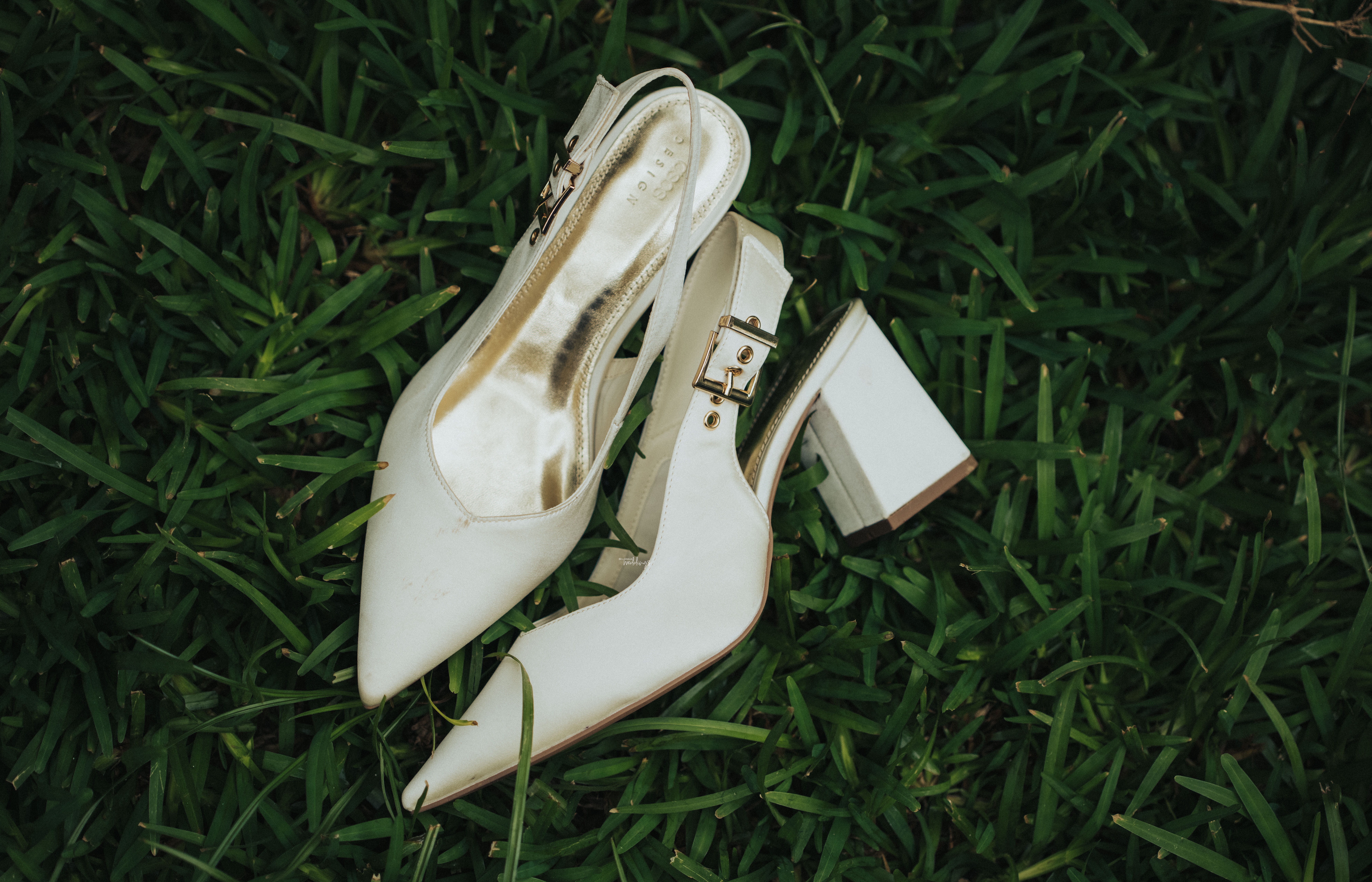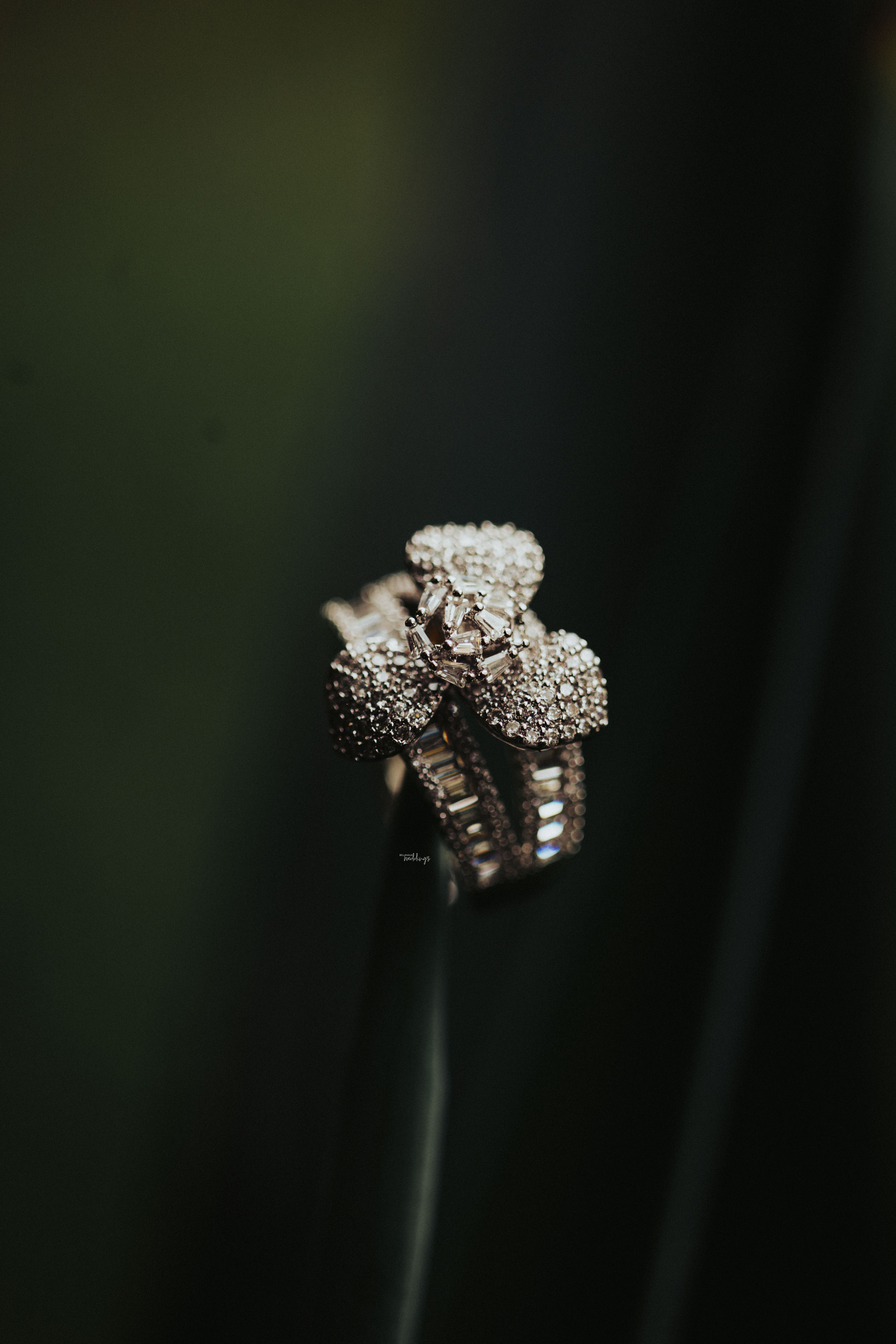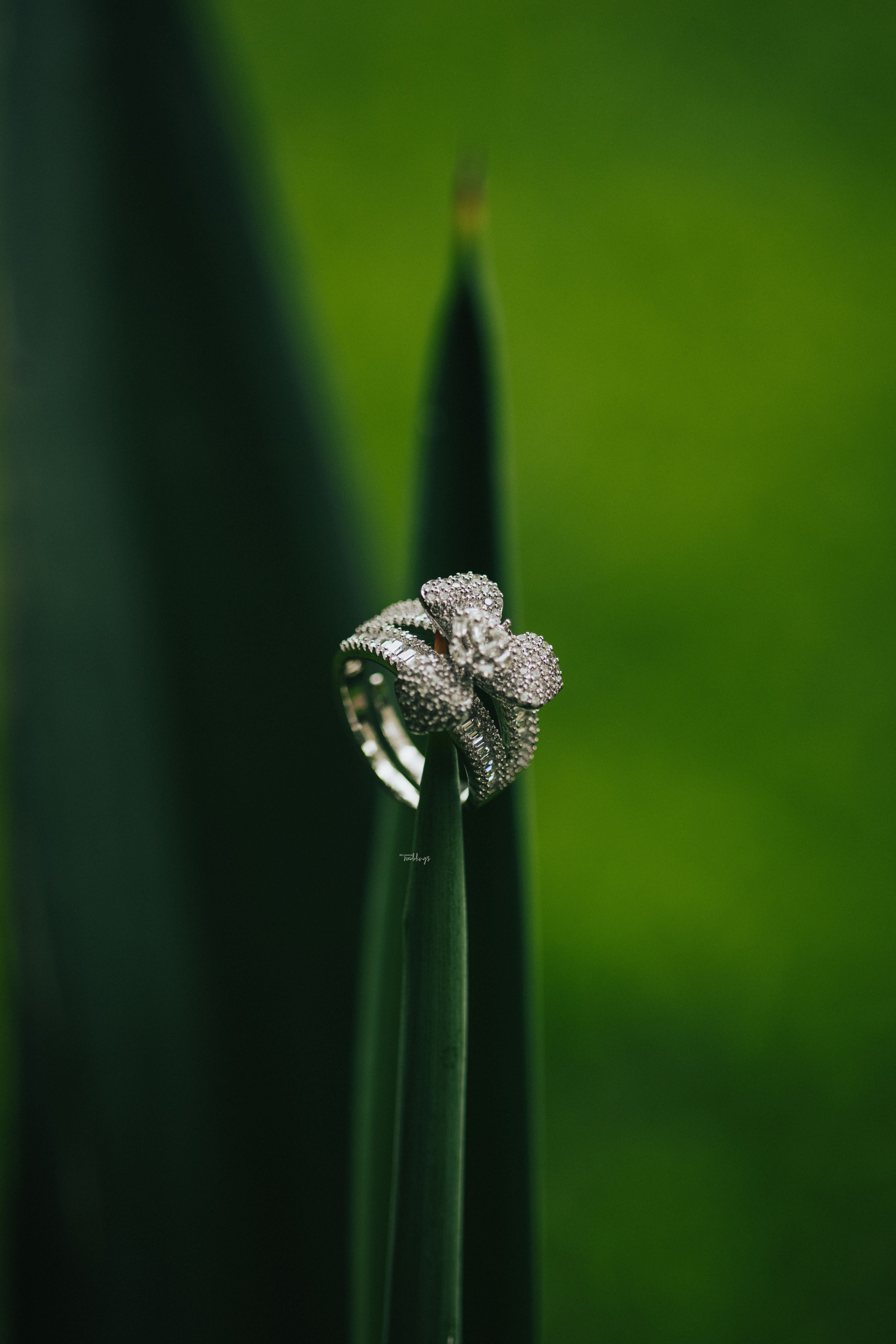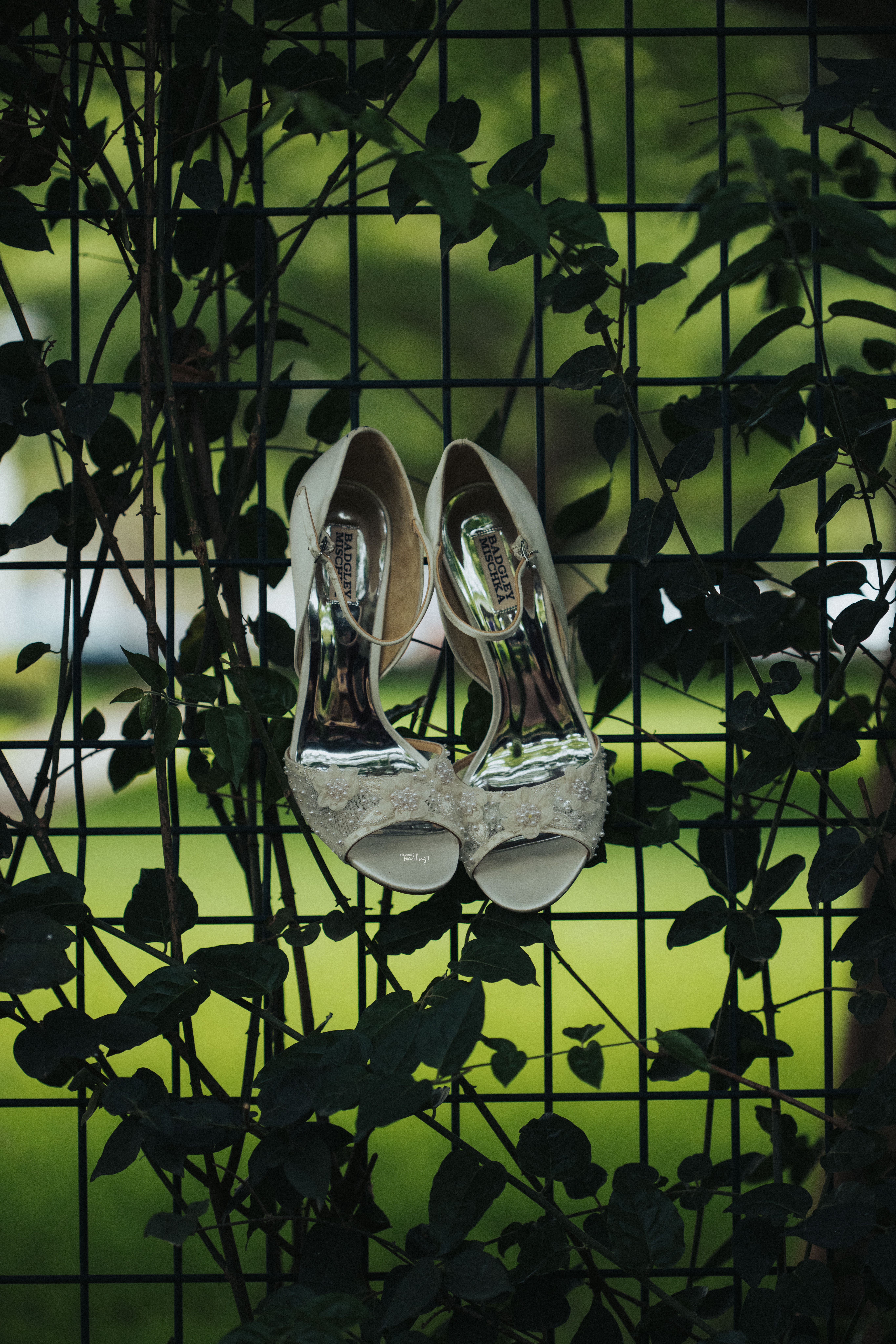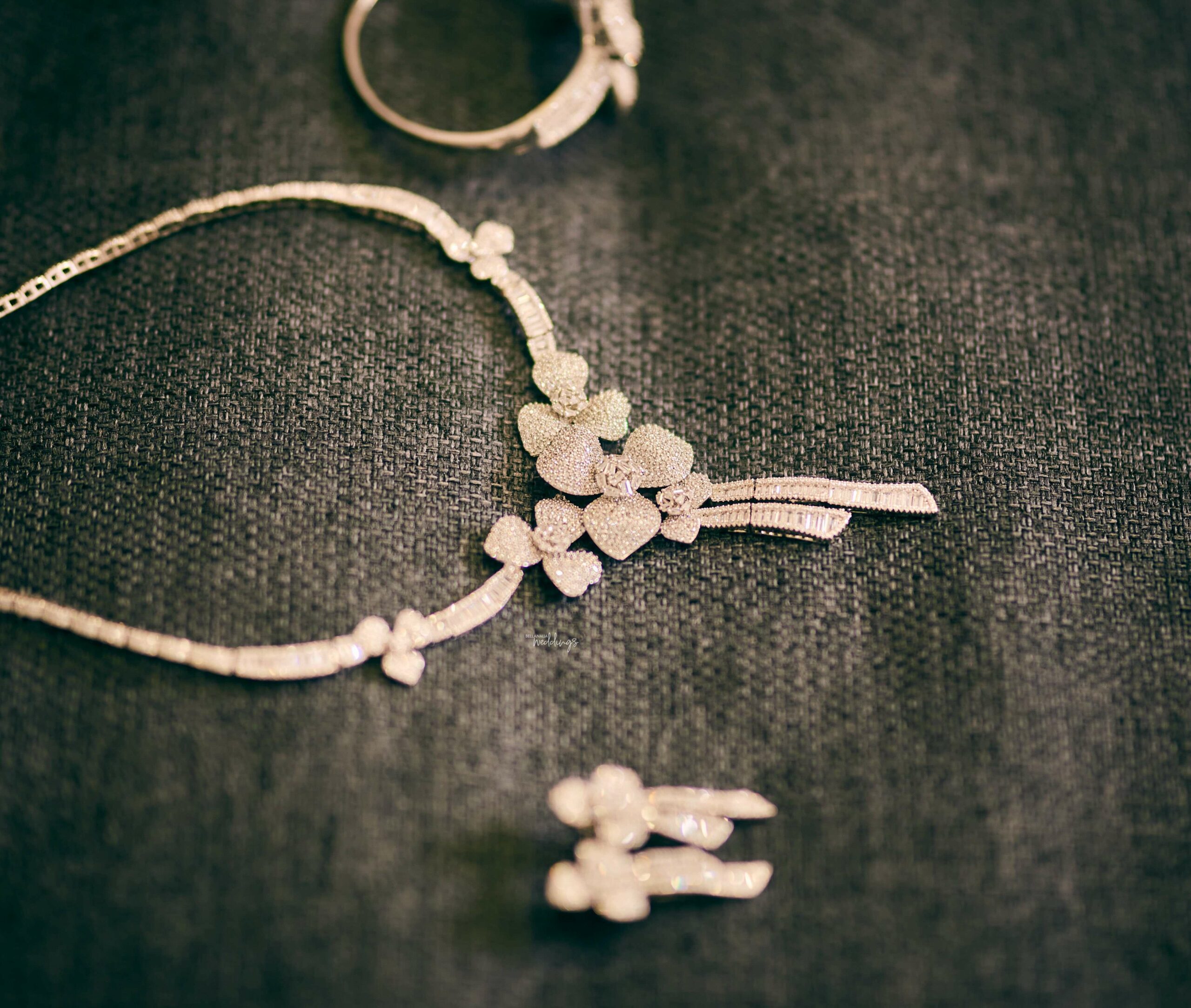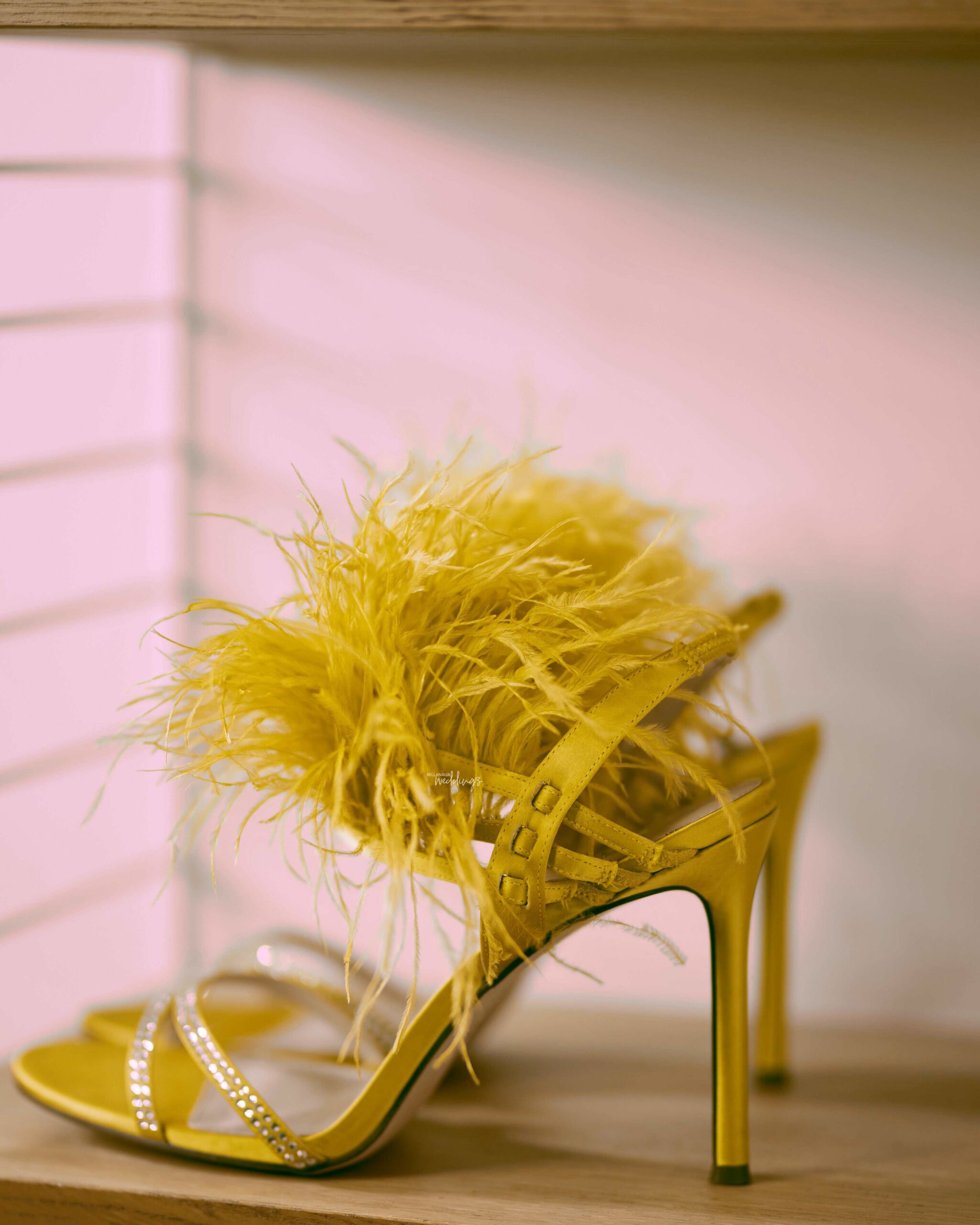 Here is Ore's side of the story:
I believe this was October 2016, and my friend was moving to Dublin from Leicester, so I went to visit. Hadn't really seen her in a bit and didn't want to miss her before she travelled. I was at her house for a few hours when a different friend called and asked where I was and said she wanted to go out. An acquaintance had initially told me he was organising a Halloween event in Leicester. So she came through, and all three of us got ready for an impromptu night out; I believe she even brought clothes and makeup from my room because I didn't have plans to go anywhere. We got to the venue, but nothing happened for the first hour or two. I believe I stepped out for a bit to pick up a call or send a message and saw some guys trying to get into the venue. I took note as they were the tallest people and very hard to miss and went back in. I tried to have the best time with my girls and eventually changed venues. We were told it was turning into some house party at my acquaintance's house, and it was like 4 minutes away, so we found our way there. While walking there, these two guys walk up to us, and one (Esi) was extra chatty with my friend. So obviously, I felt he was interested in her.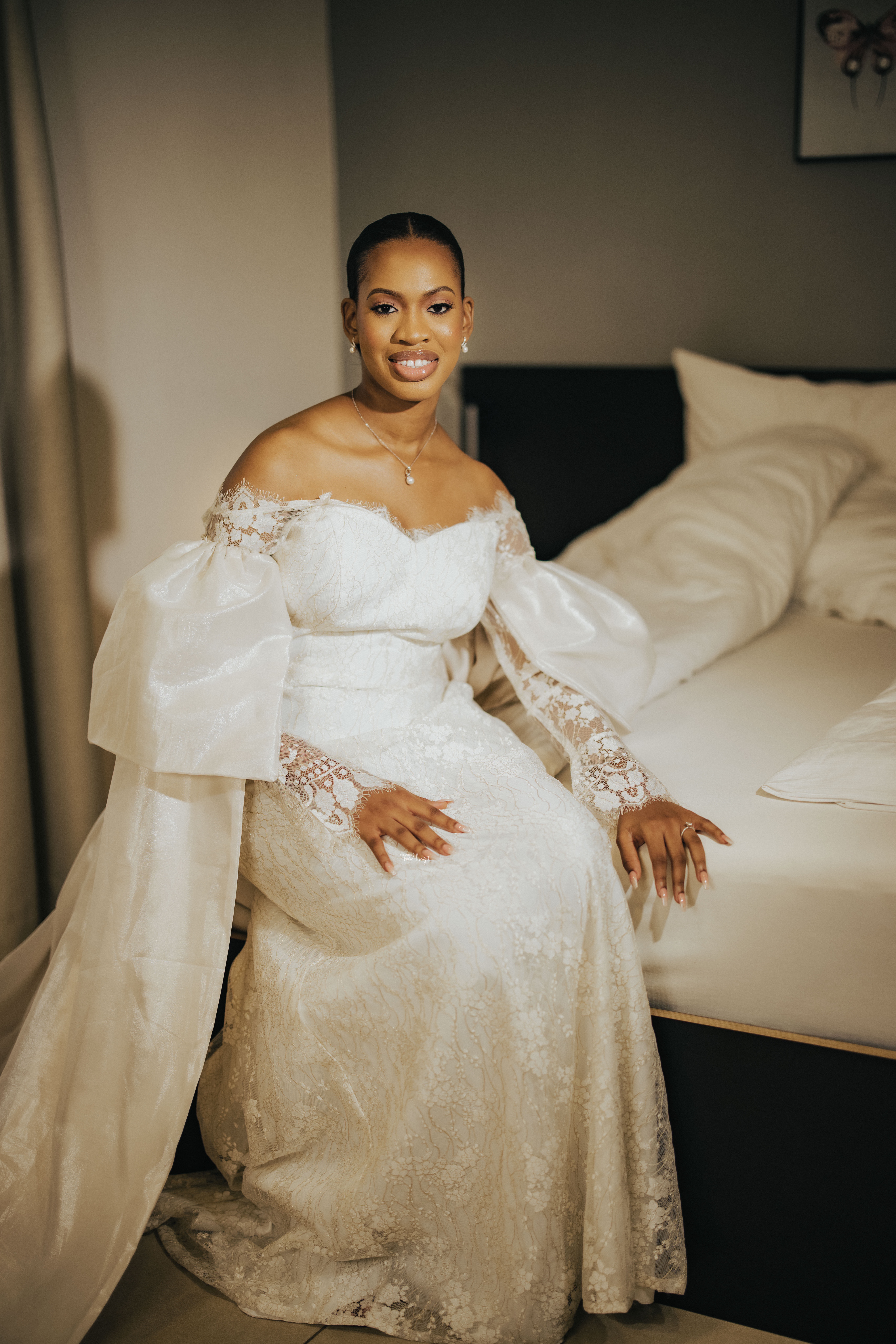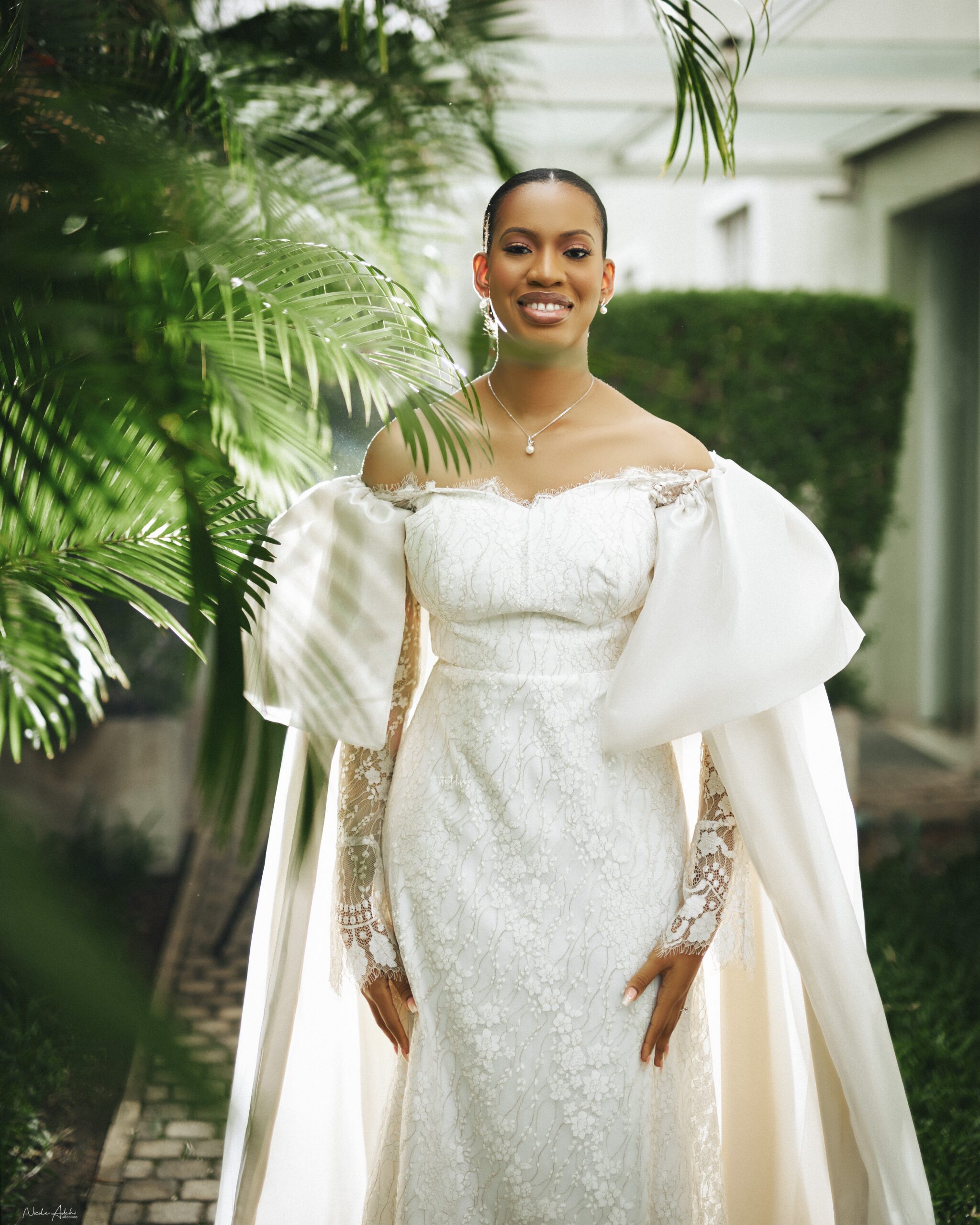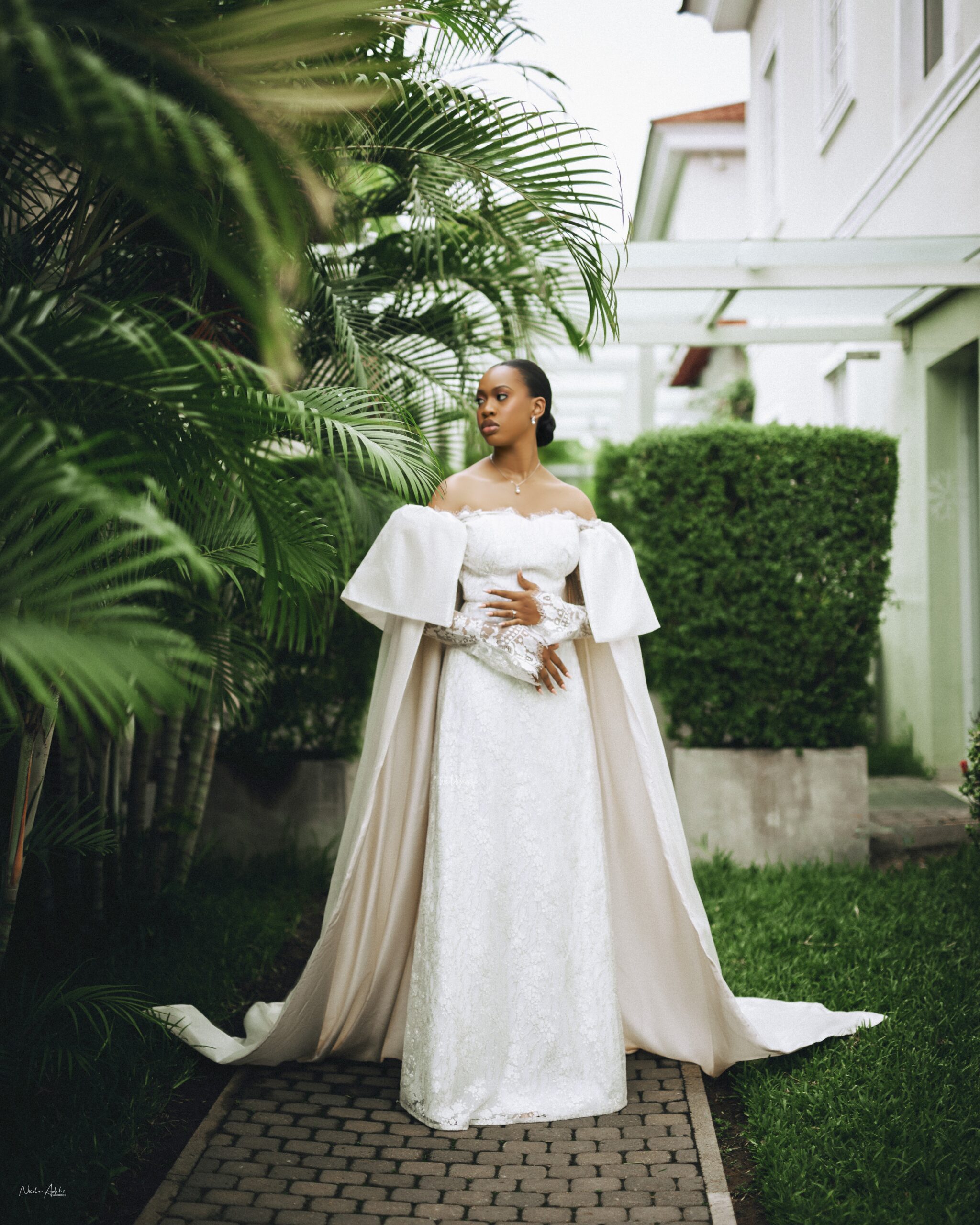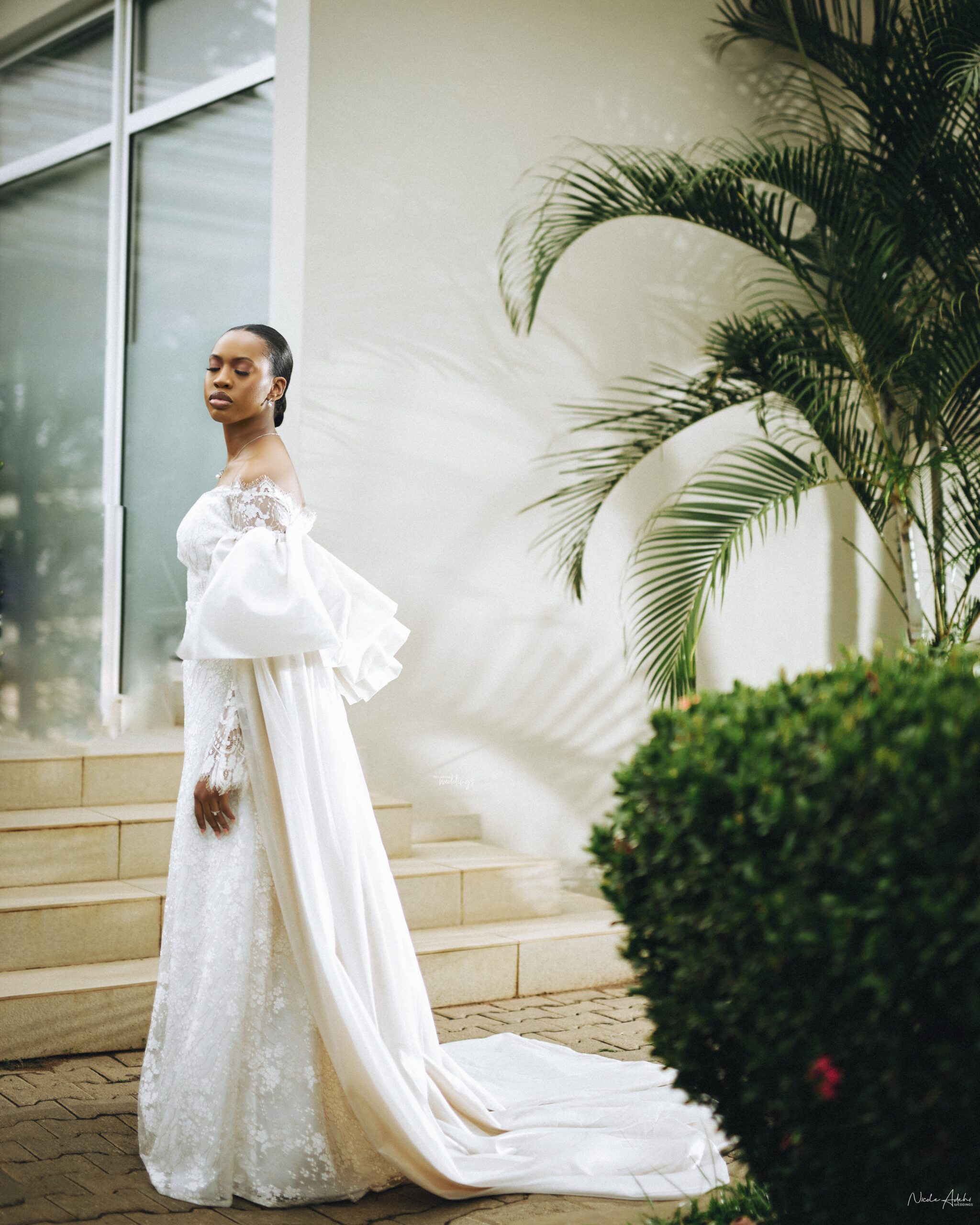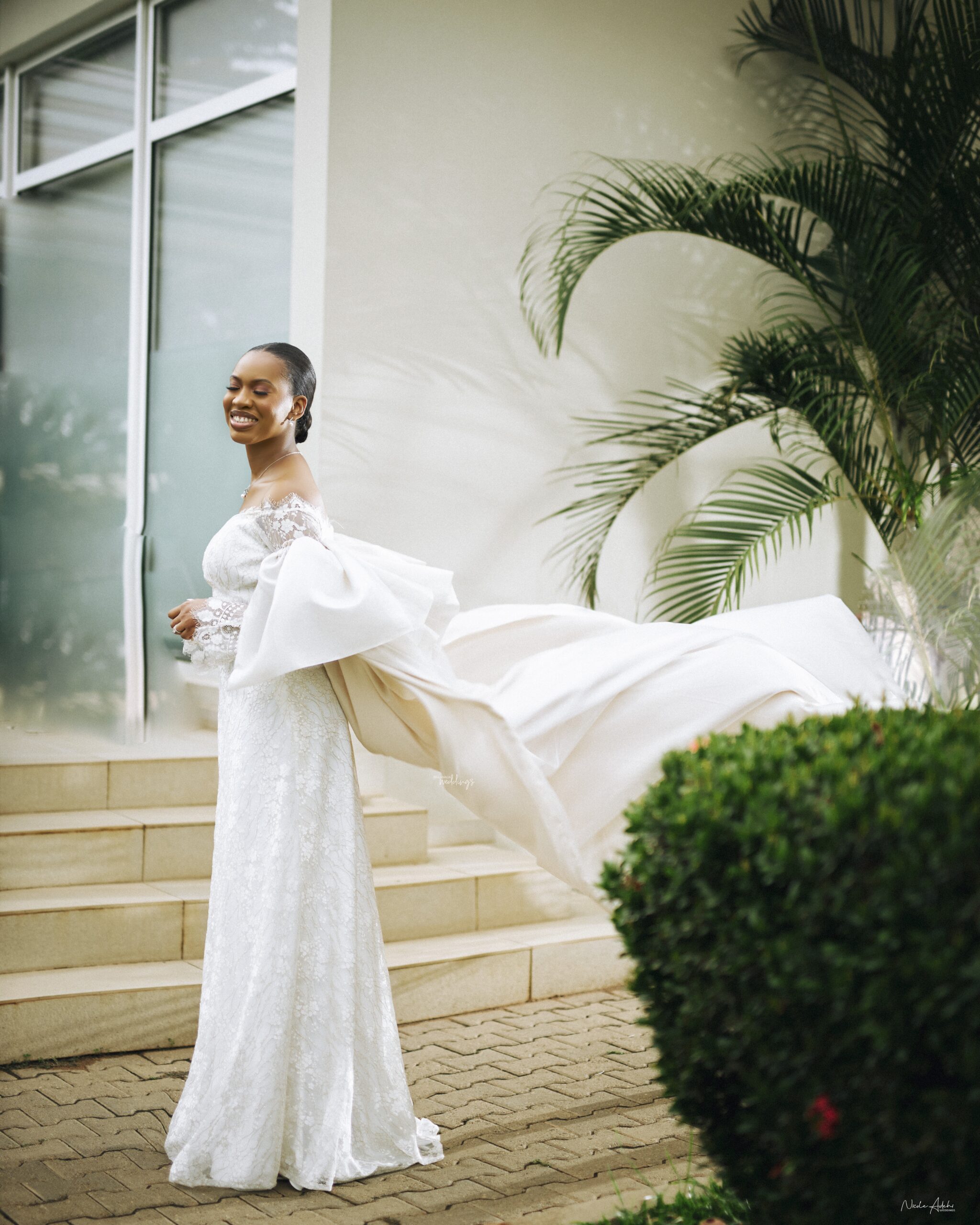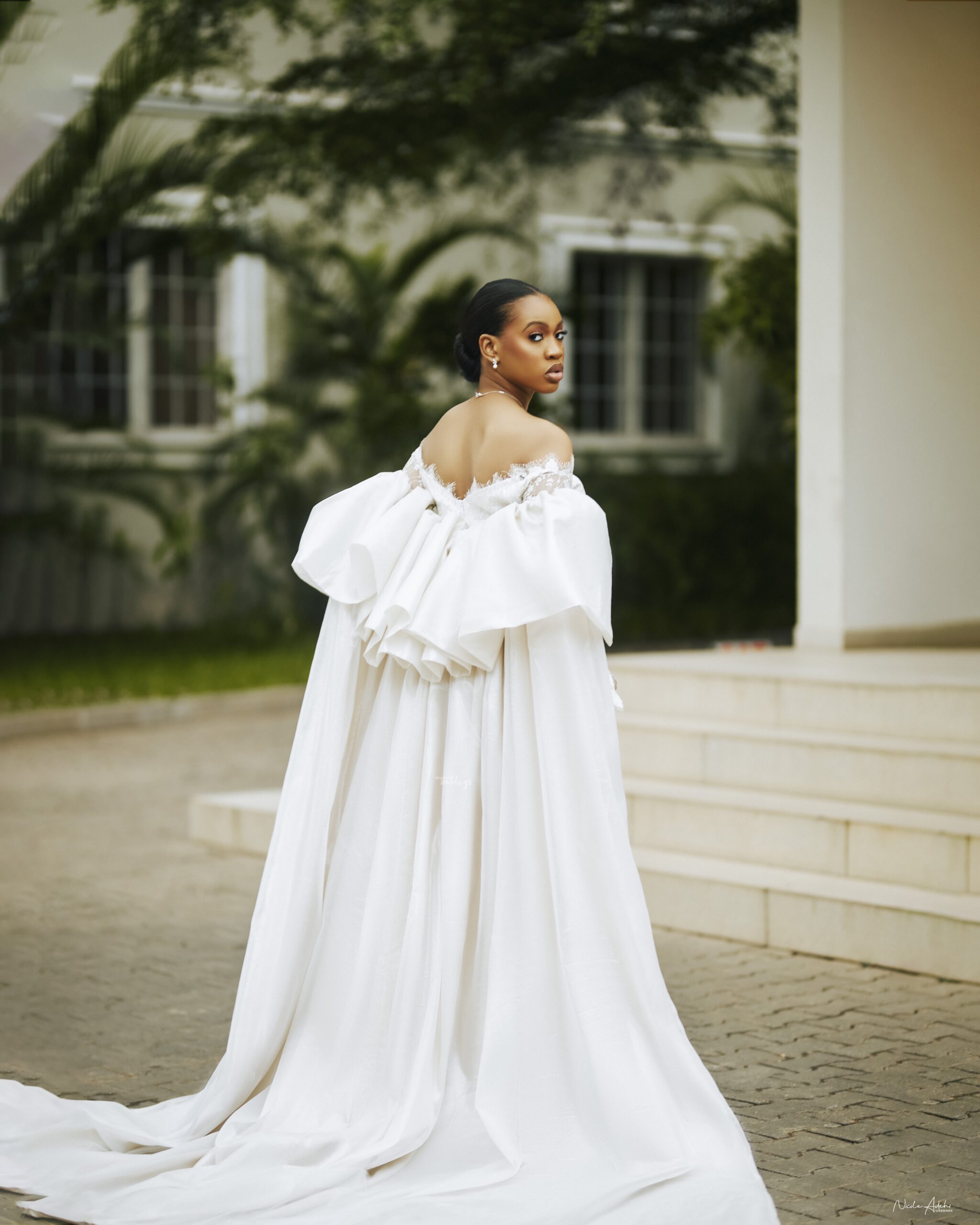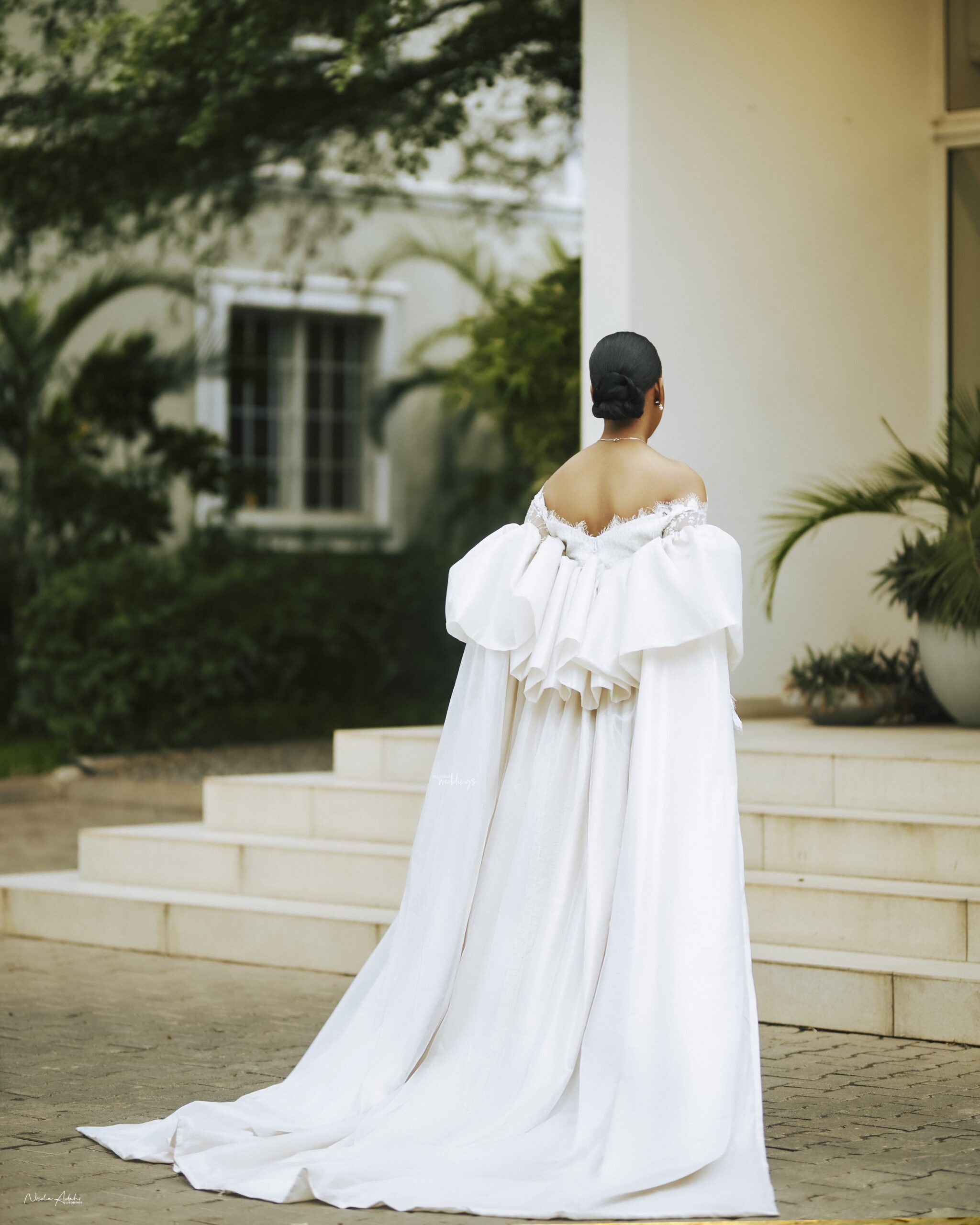 We walked to the house and talked about the Loughborough event scene and how there was another event the following week that was supposed to be great, inviting them to that. We get to the house, and everyone was settling down. I went to change into house slippers because why am I wearing heels in someone's home? I came back and saw my friends had settled into the scene, so I find an empty spot on the couch and sit comfortably. I was conversing with someone, and honestly, I felt like someone was staring at me. I couldn't shake the feeling, so I turned back, and Esi was staring at me, and I could tell he wasn't in the least bit amused. Usually, I wouldn't reply positively to that, but I was in a good mood and smiled at him, waved, and said hello. He starts looking down slowly at the floor, and I realise my leg is on his shoes, so I take them off and apologise, and everyone goes on to mingle and do other things. Cue in a few hours down the line, I'm in a different chair. I believe I was texting someone, and Esi comes to sit beside me. I genuinely thought he was trying to get a good word in with me so I could talk him up with my friend, so I paid attention to him. We spoke about life, relationships, and everything in between, so I thought this would be a cool guy for my friend; he seemed stable. He asked for my number at the end of the night; I gave him and headed back to my friend's house.
All glammed up for church!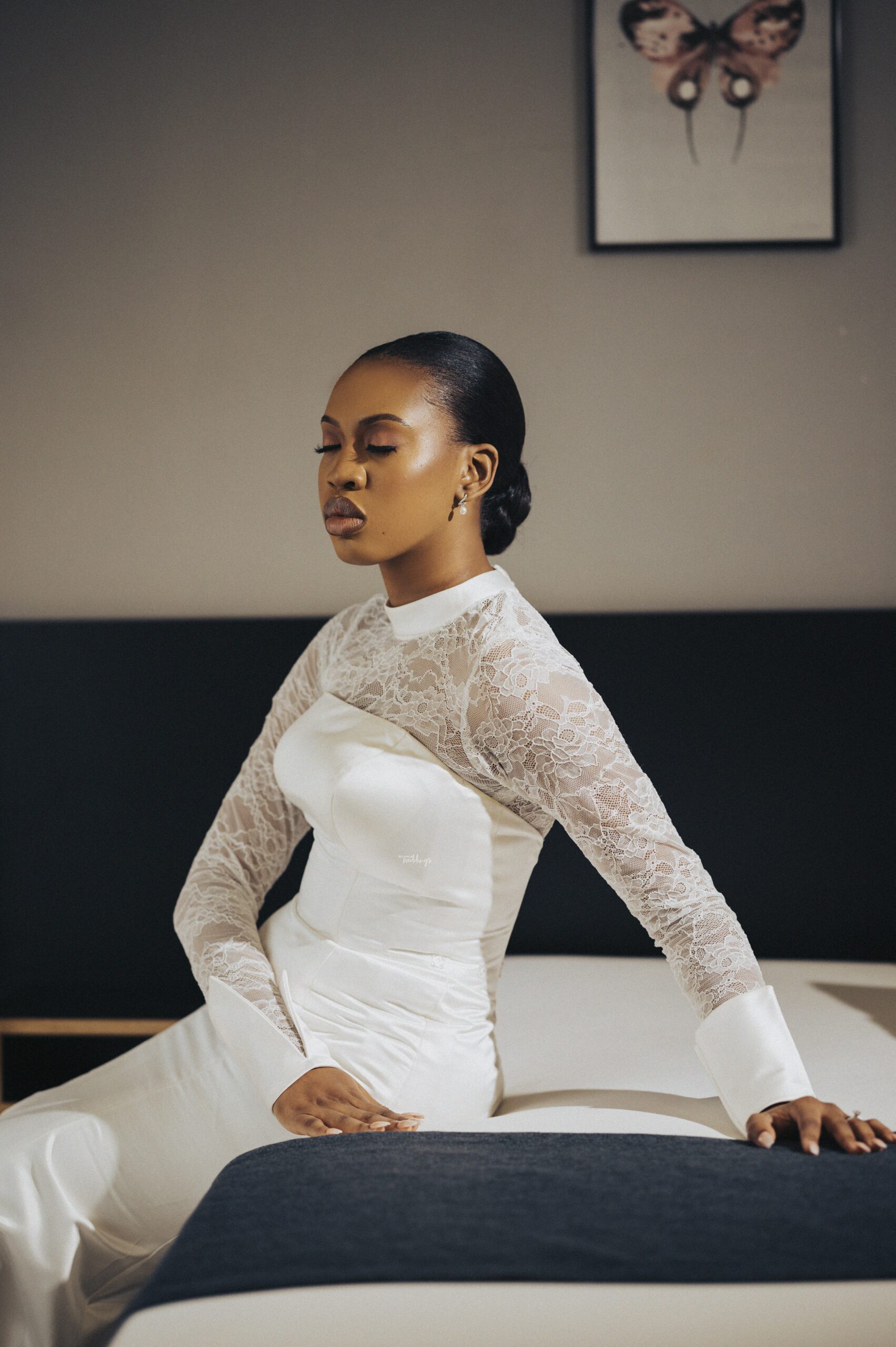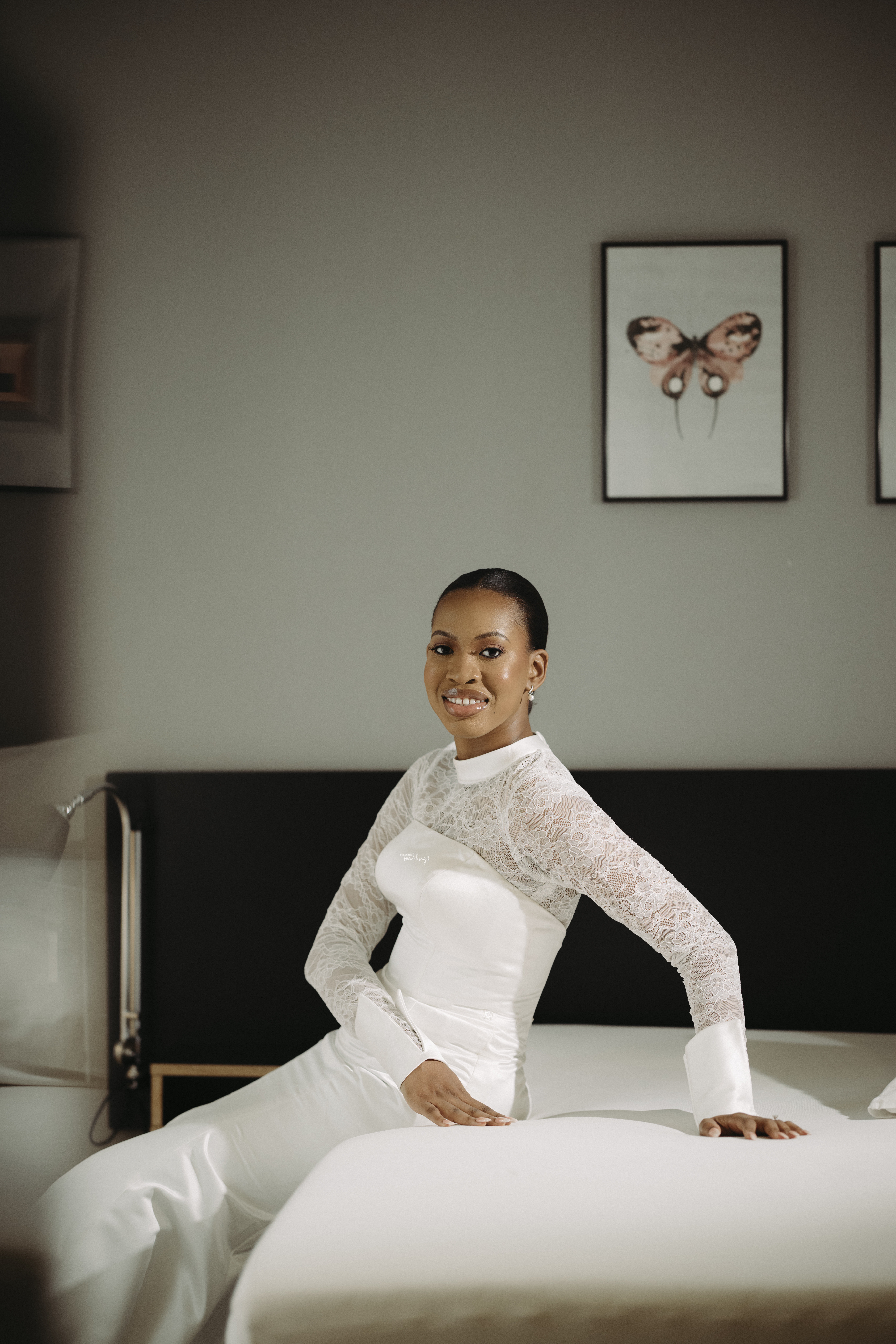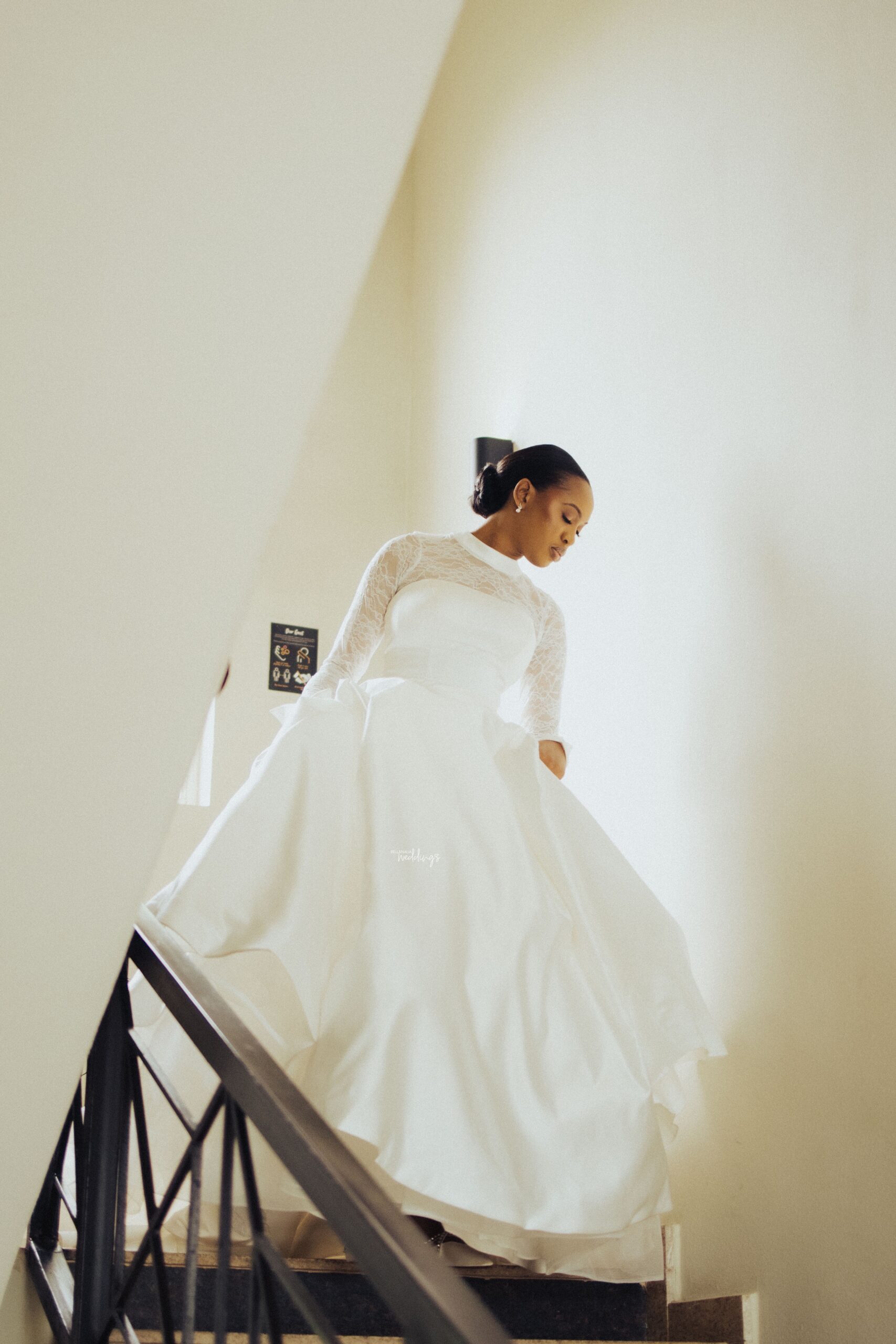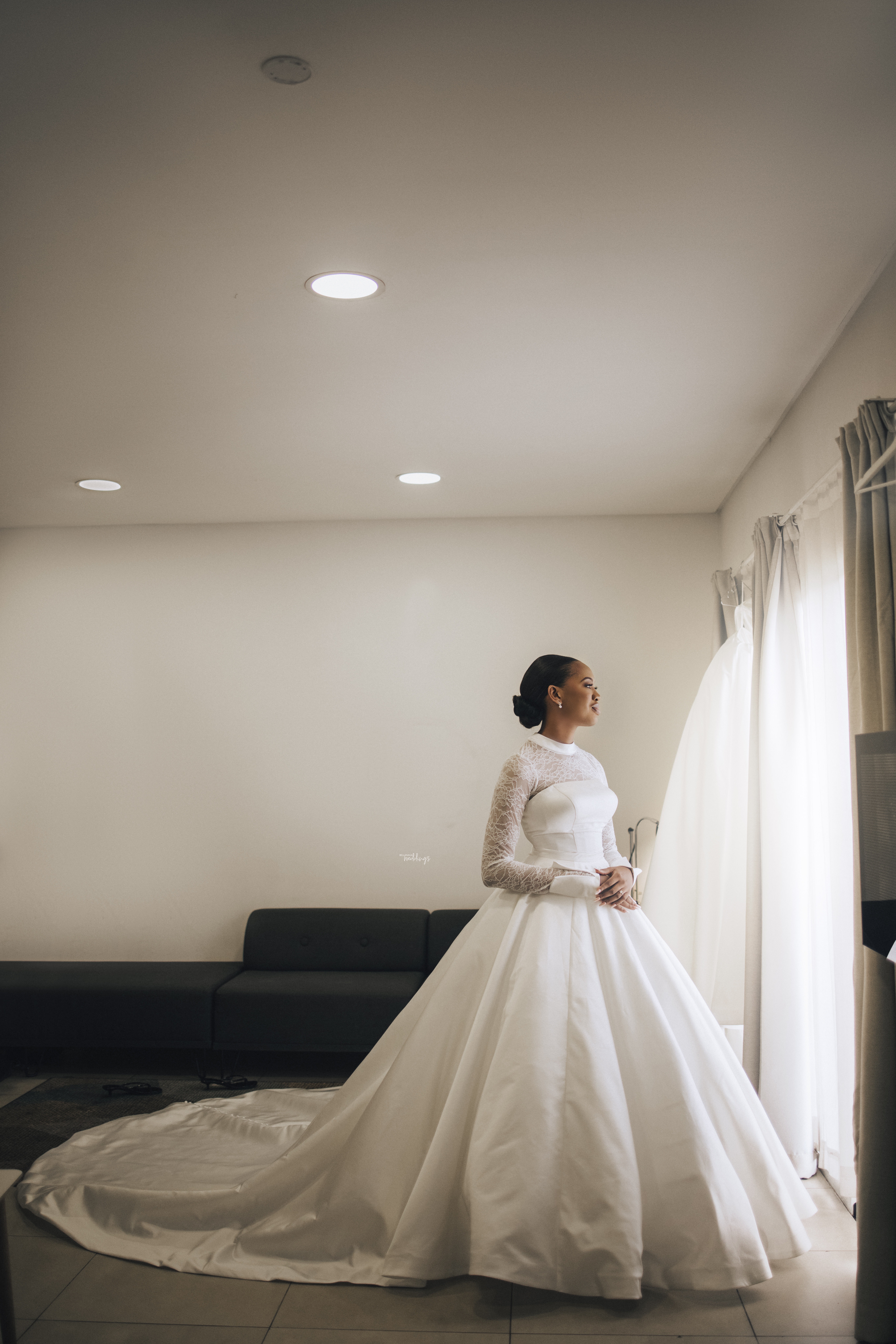 Nothing beats mama's love and blessings…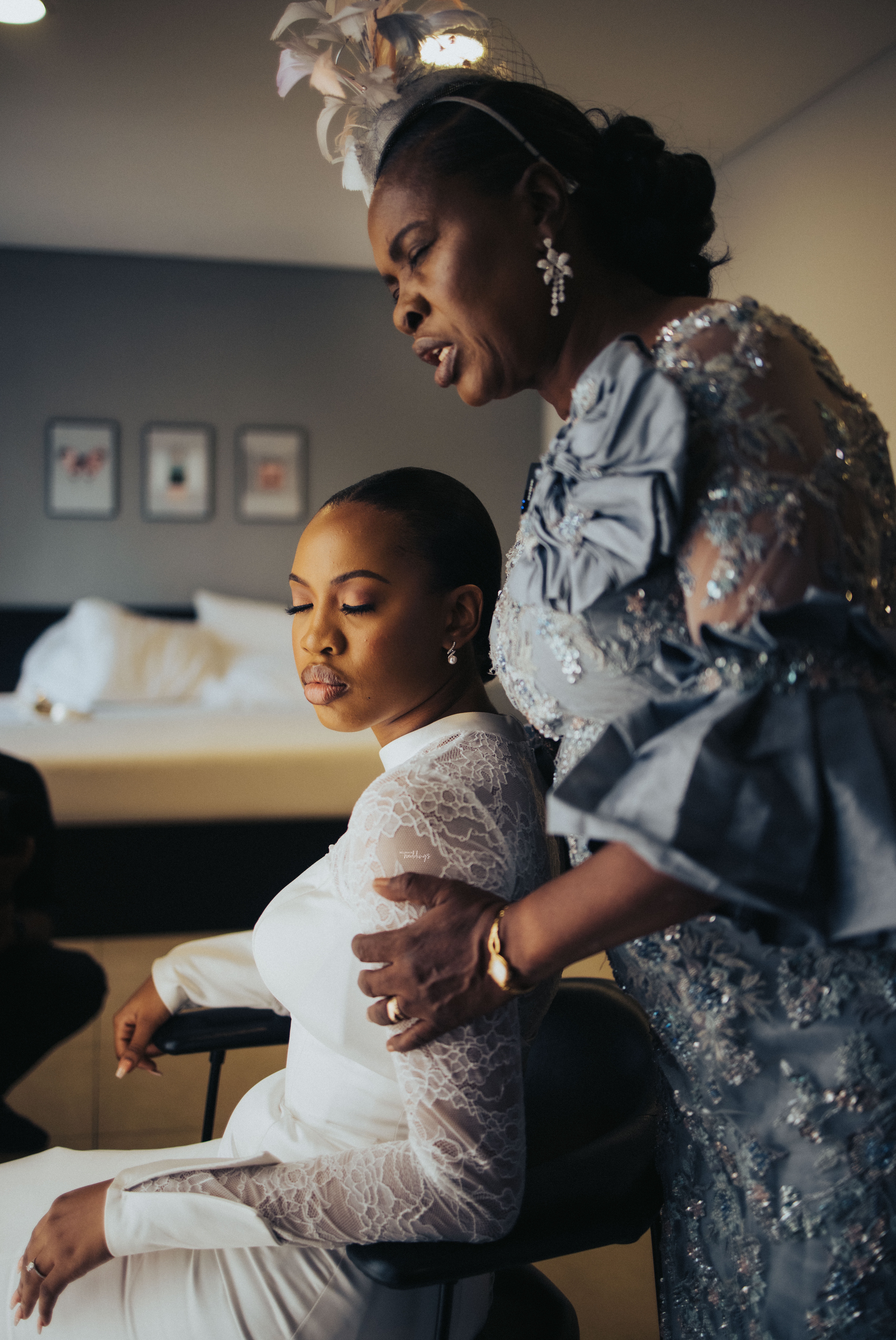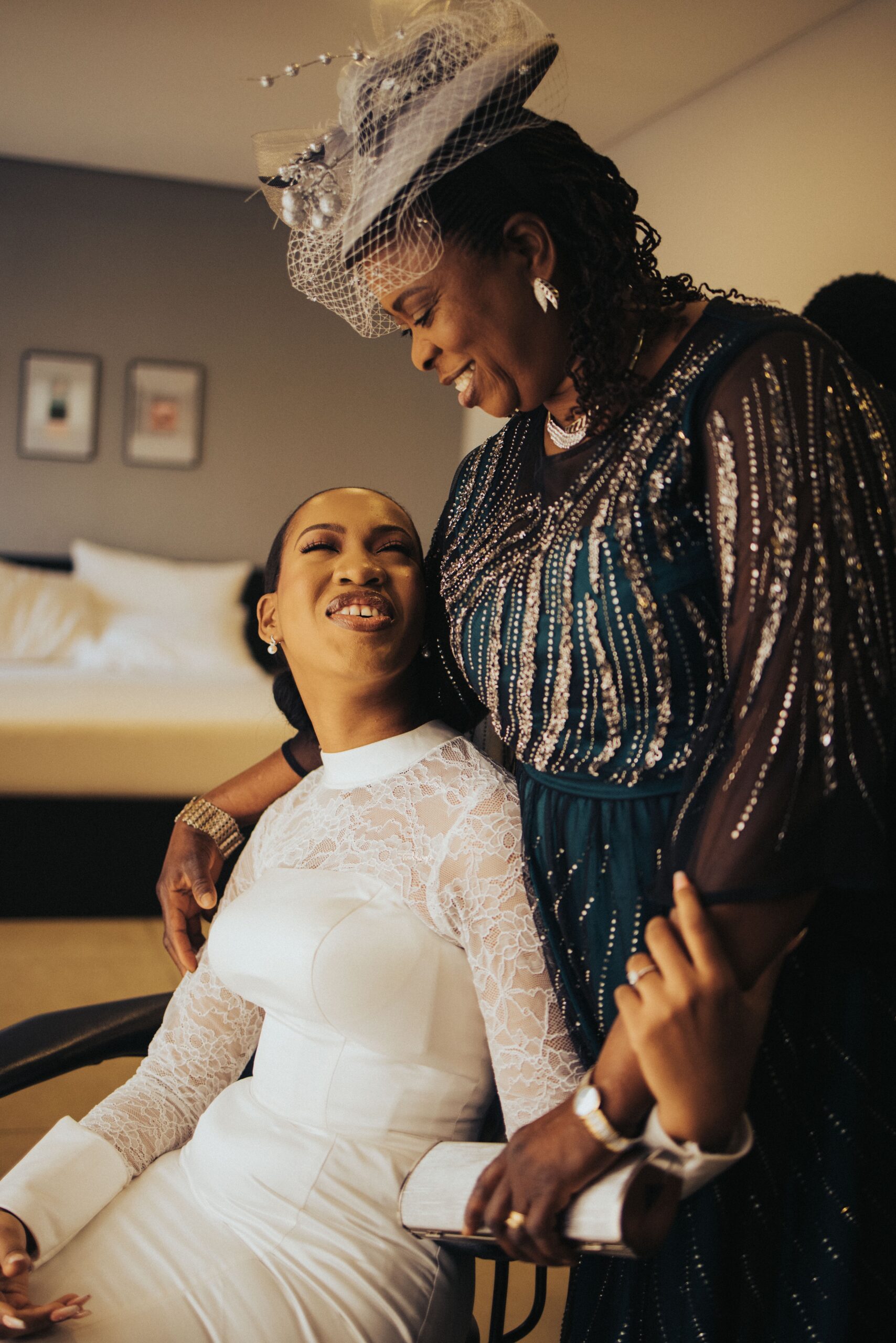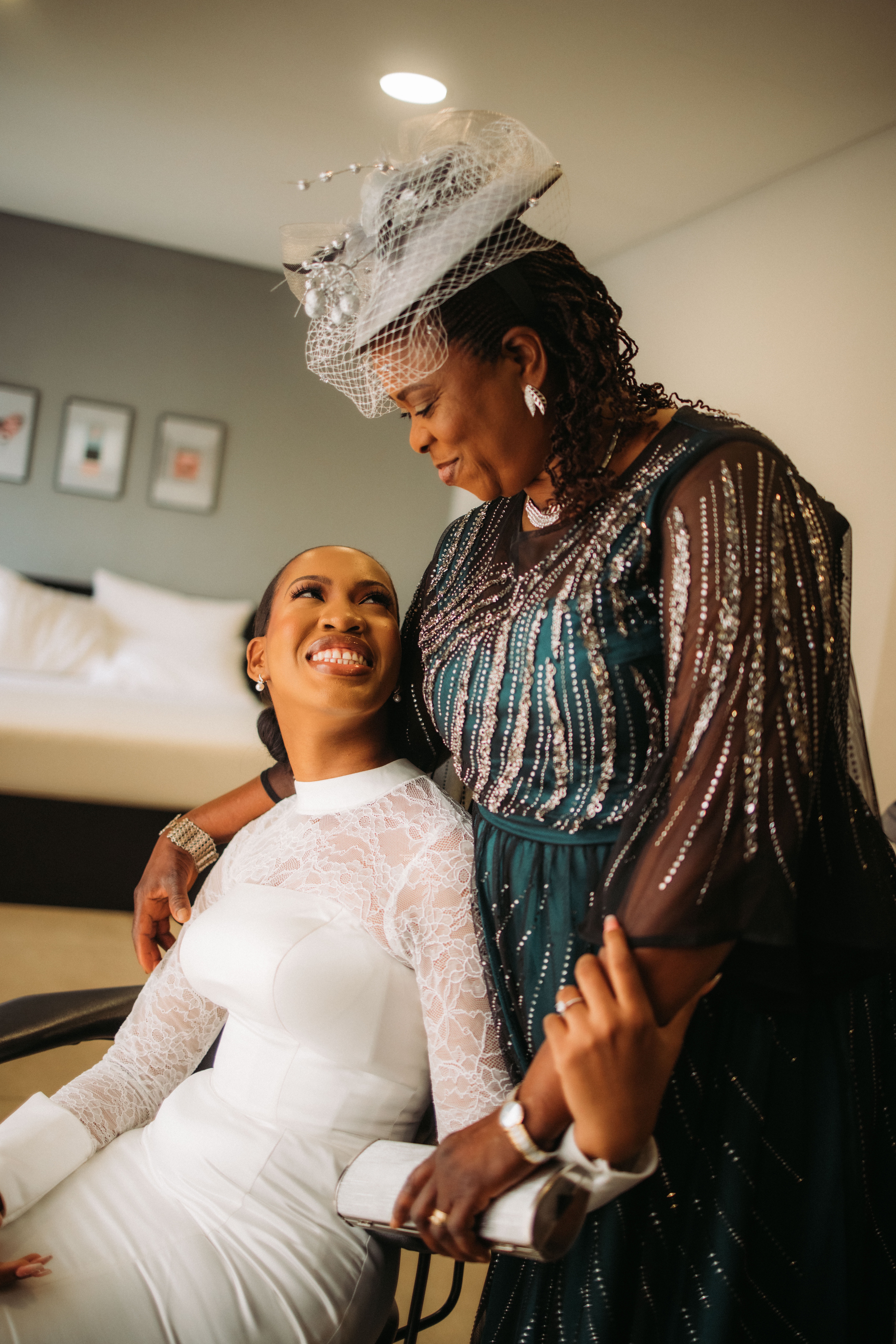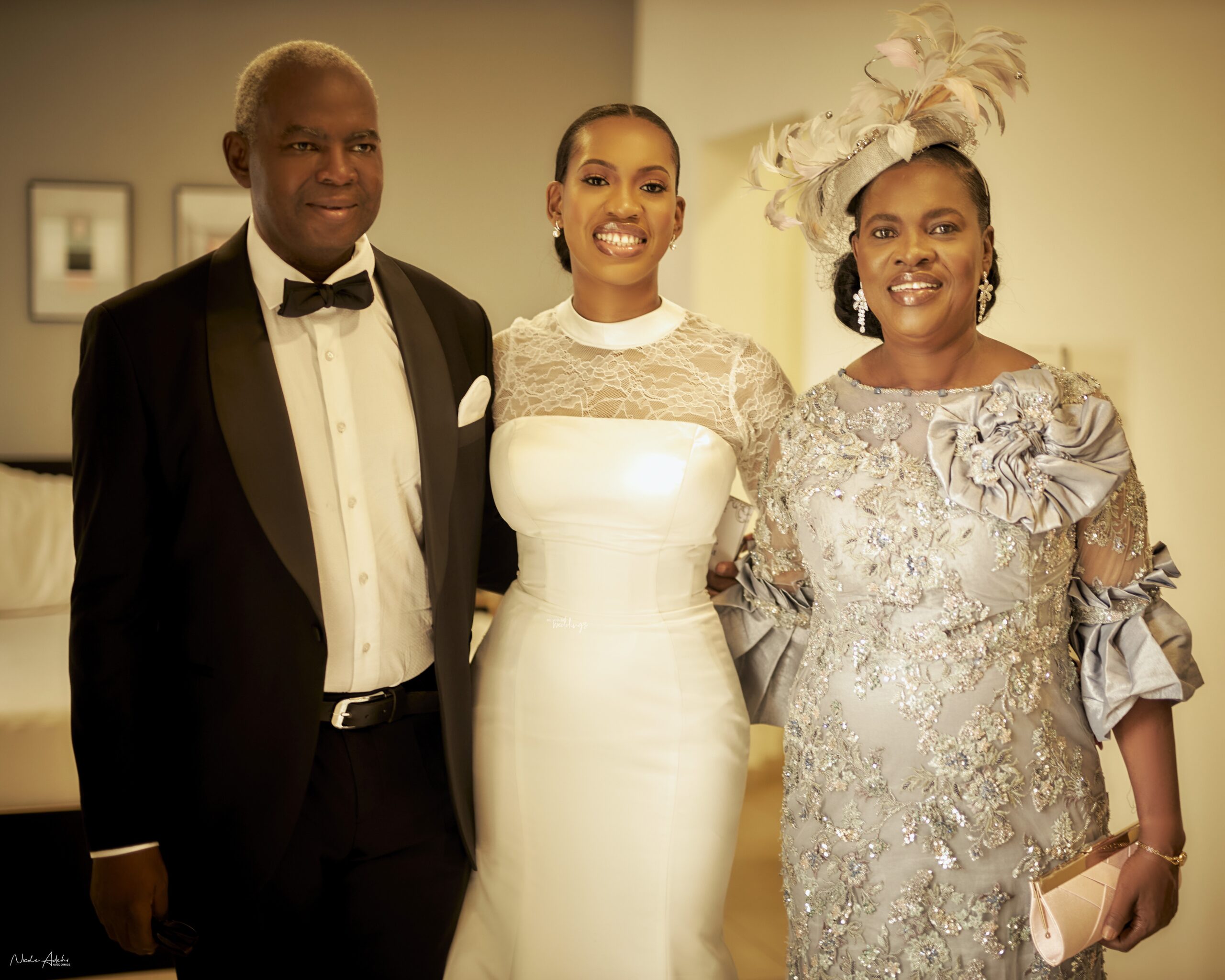 We spoke for an hour or so, and that was it. Fast-forward to Wednesday night, I remember being on a call with my friend, and I had said I wasn't dealing with men again this year. My tiredness was tired, and maybe an hour or two later, Esi messages me, and we are texting. I remember laughing and my friend asking what was happening, and I said some guy was texting me. She reminded me of my statement, and I was like, nope, it's not like that. Anyways, it was like that. We spoke from then till the event on Saturday; we had invited him over anyways. He clarified he wasn't interested in my friend and that he was breaking the ice for his friend. We spoke that night for like 6 hours nonstop; I just knew I had met a good man in my heart. We talked for another week, exactly two weeks after we met, and decided we wanted to be serious about each other. We knew we wanted to do life together and after spending Christmas and new year 2020 in the Covid-19 isolation centre together (Honestly one of our favourite holidays), there was no morsel of doubt.
Let's check out Esi and his squad as they also get set for the big day…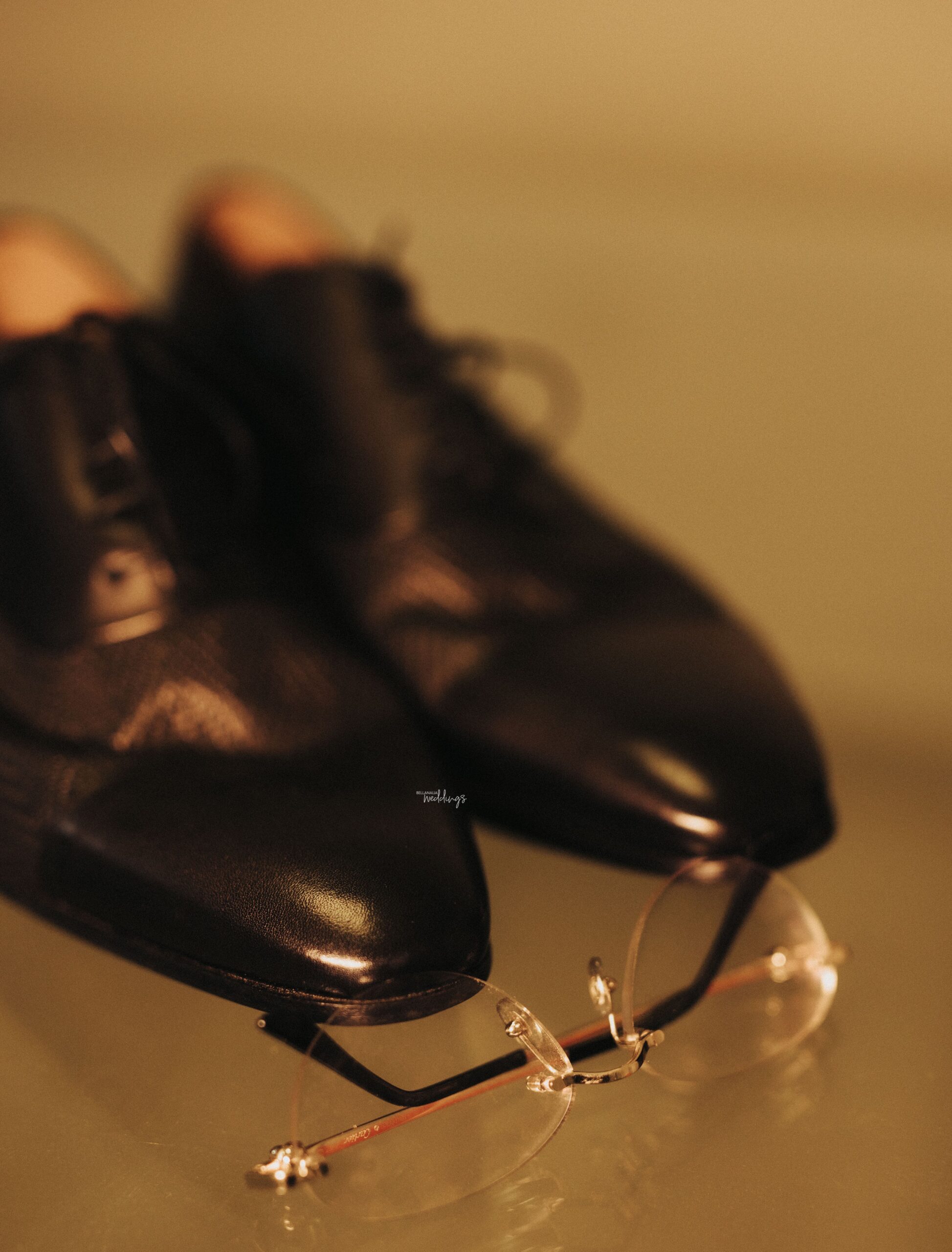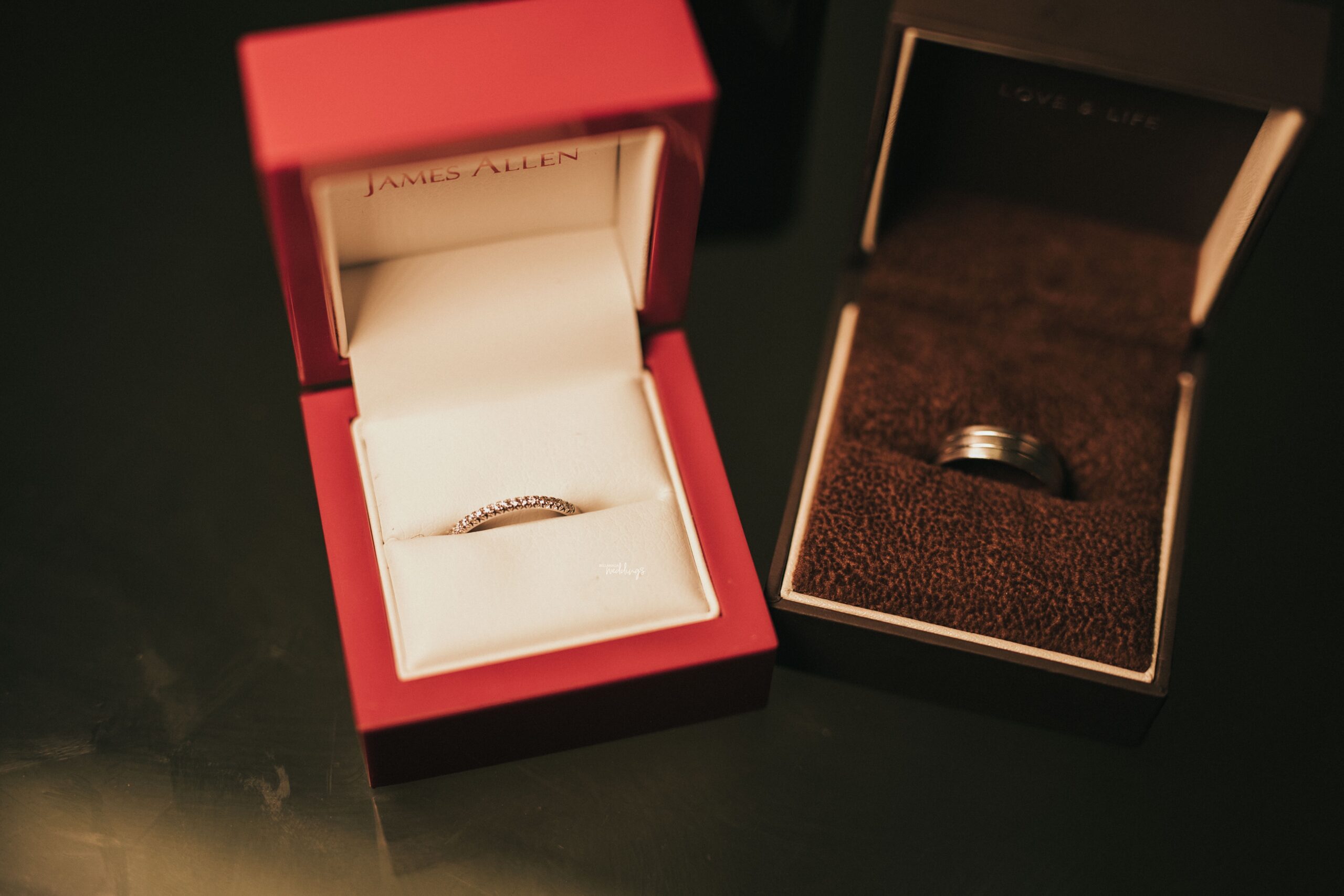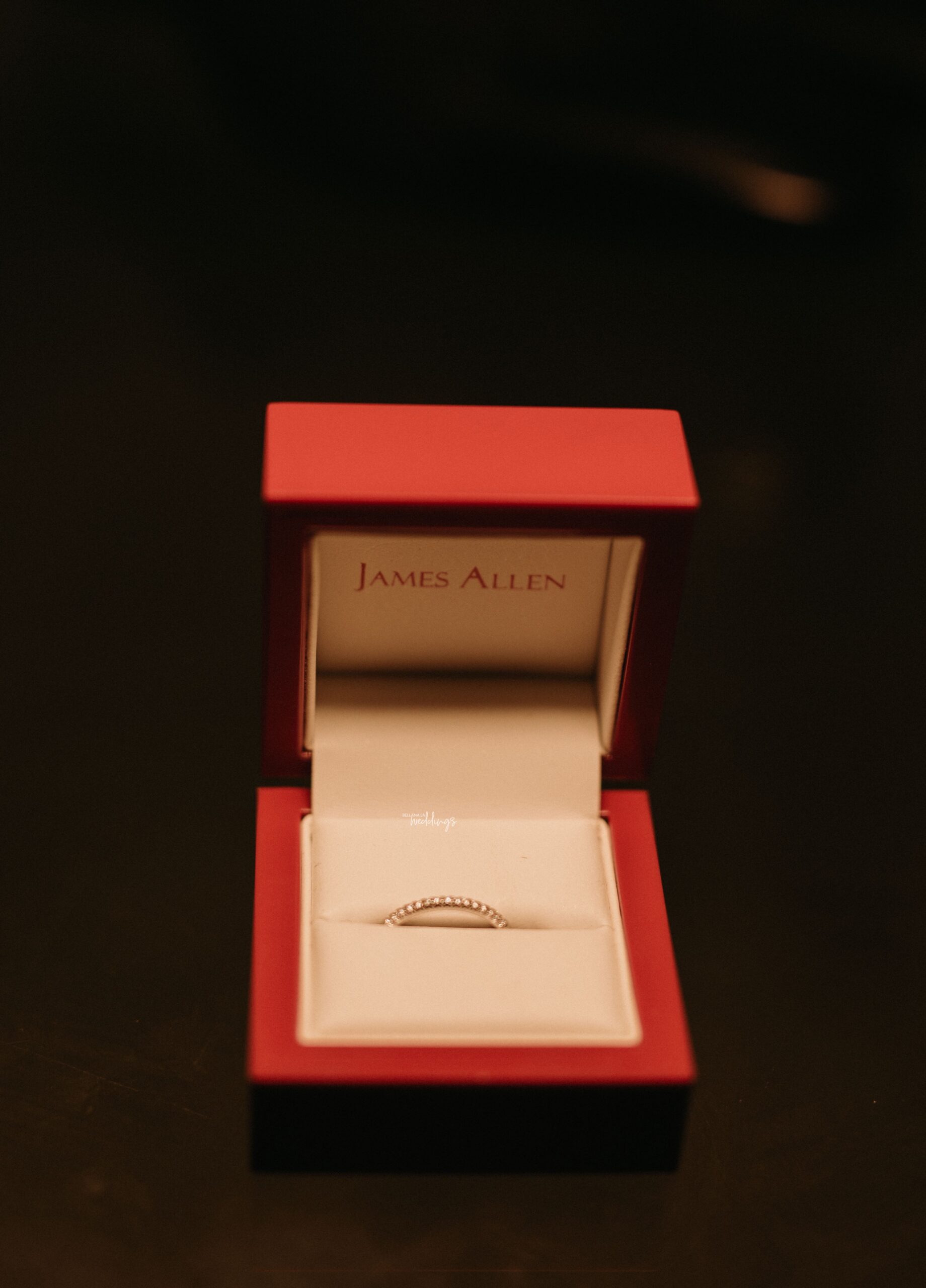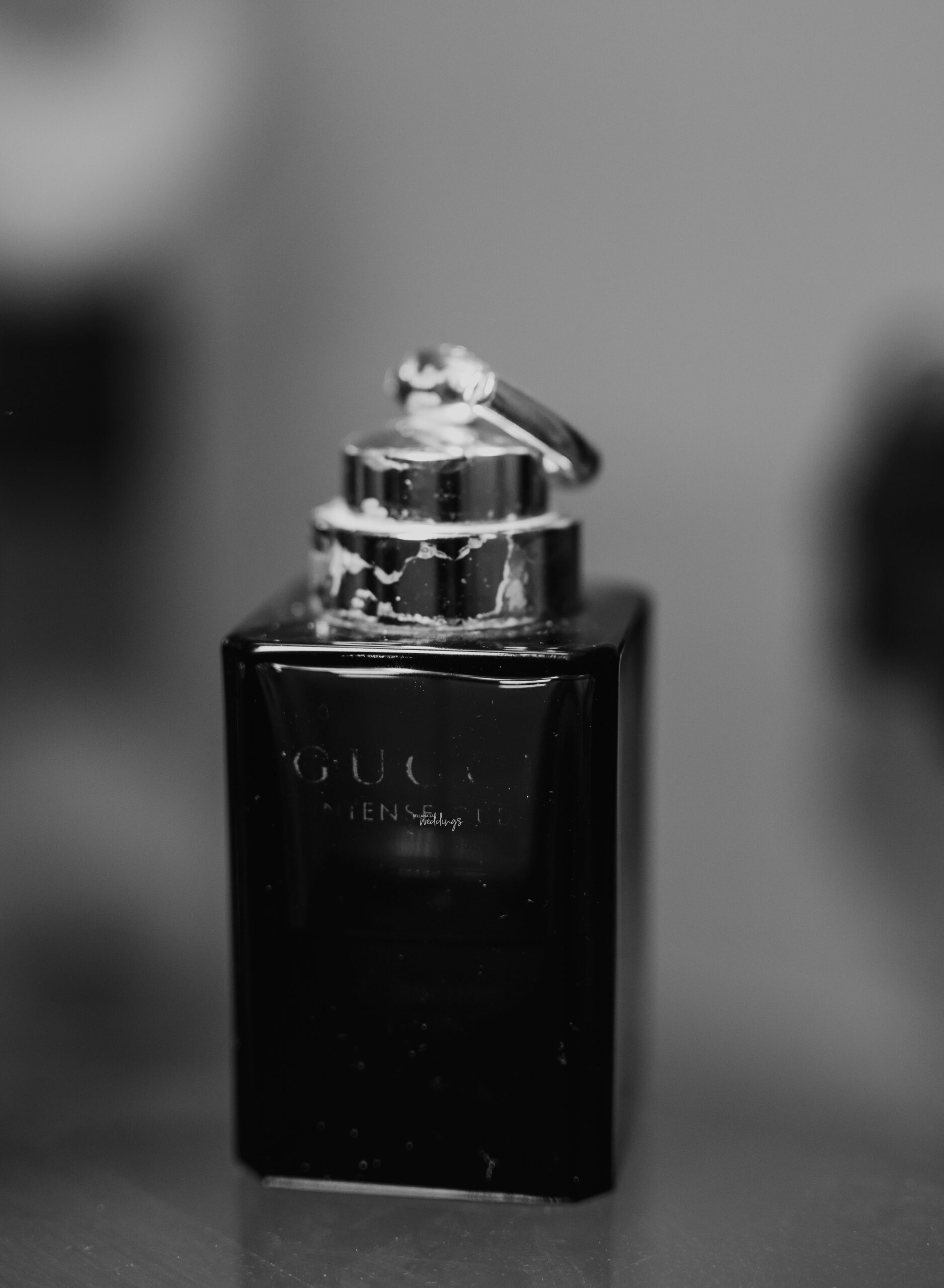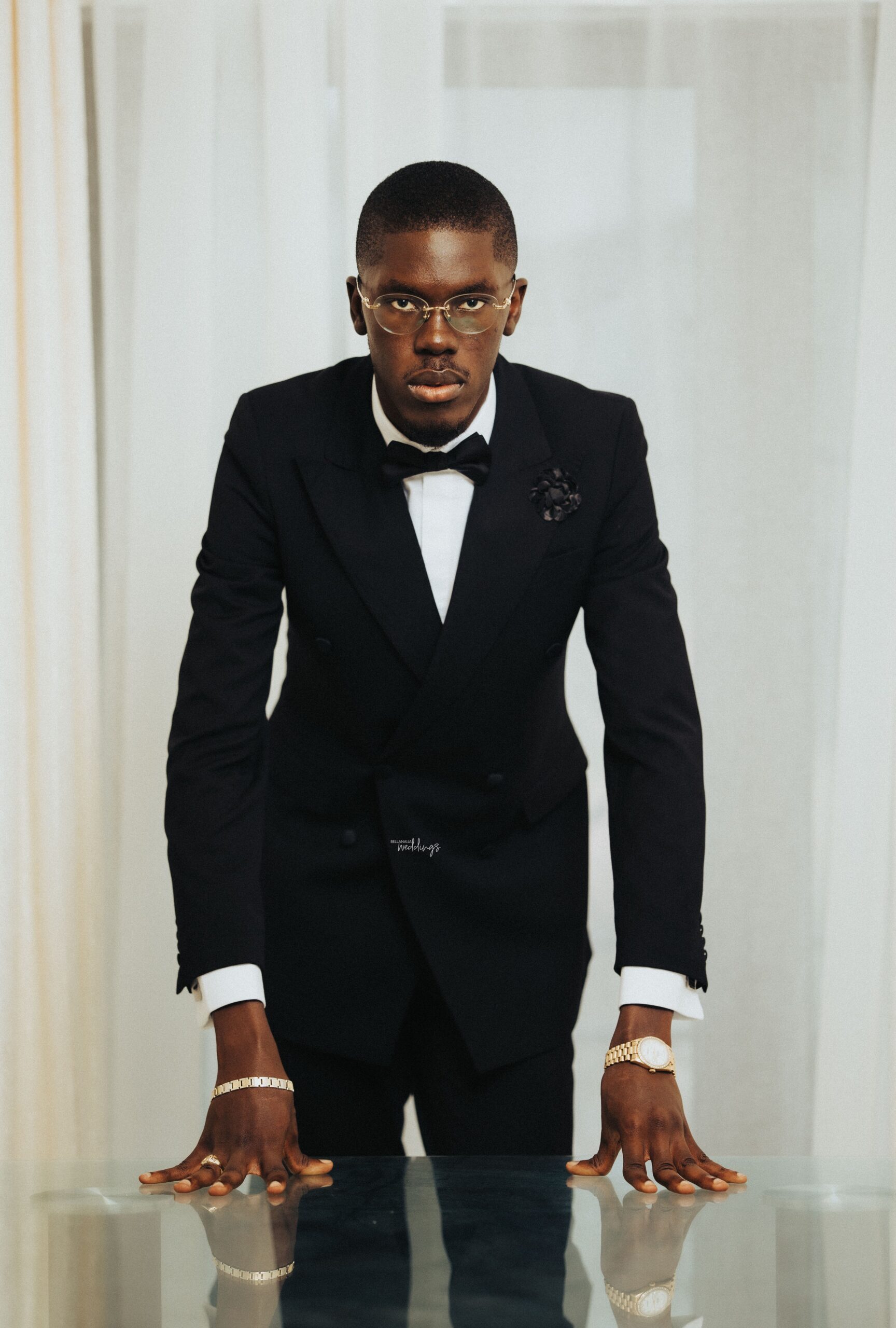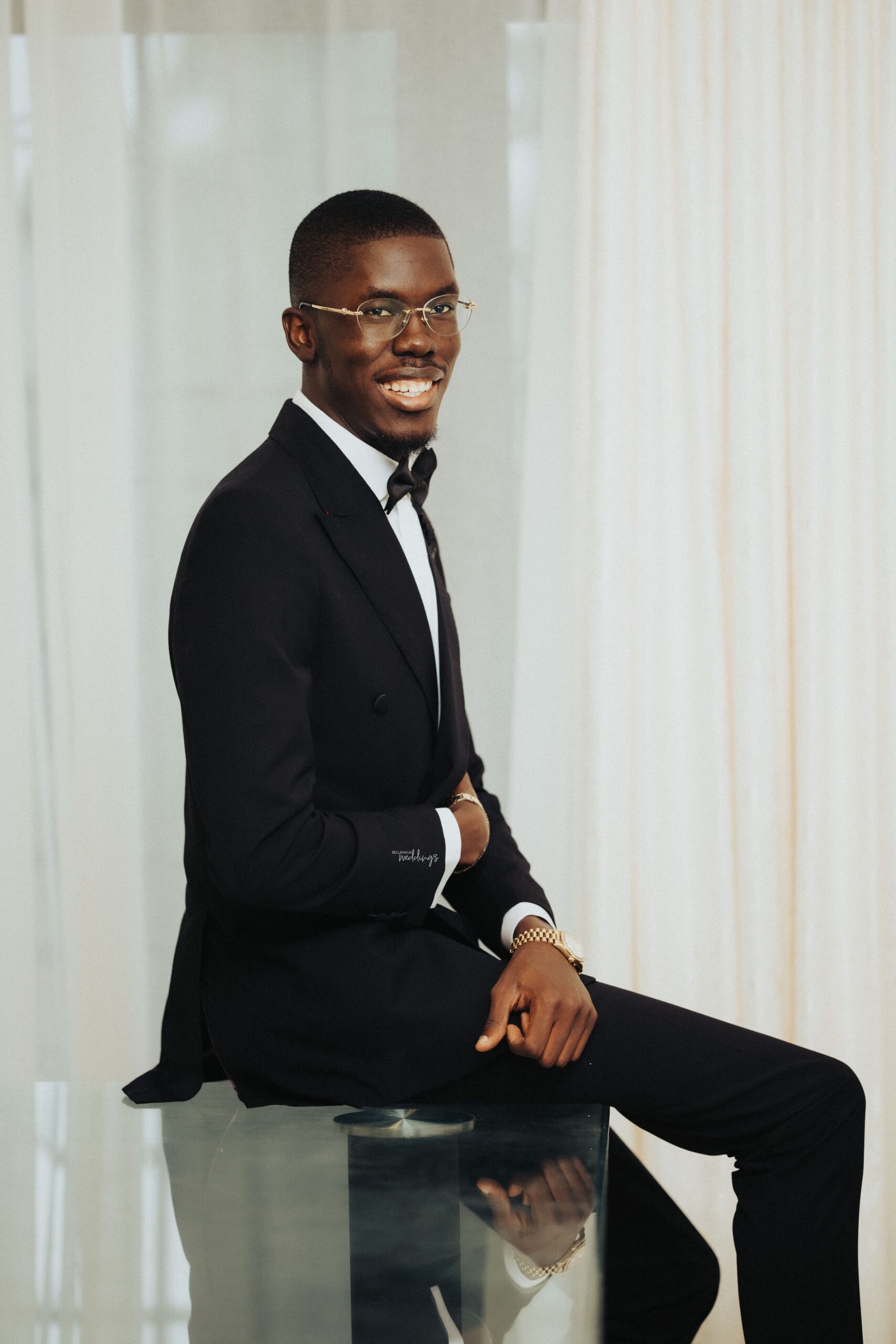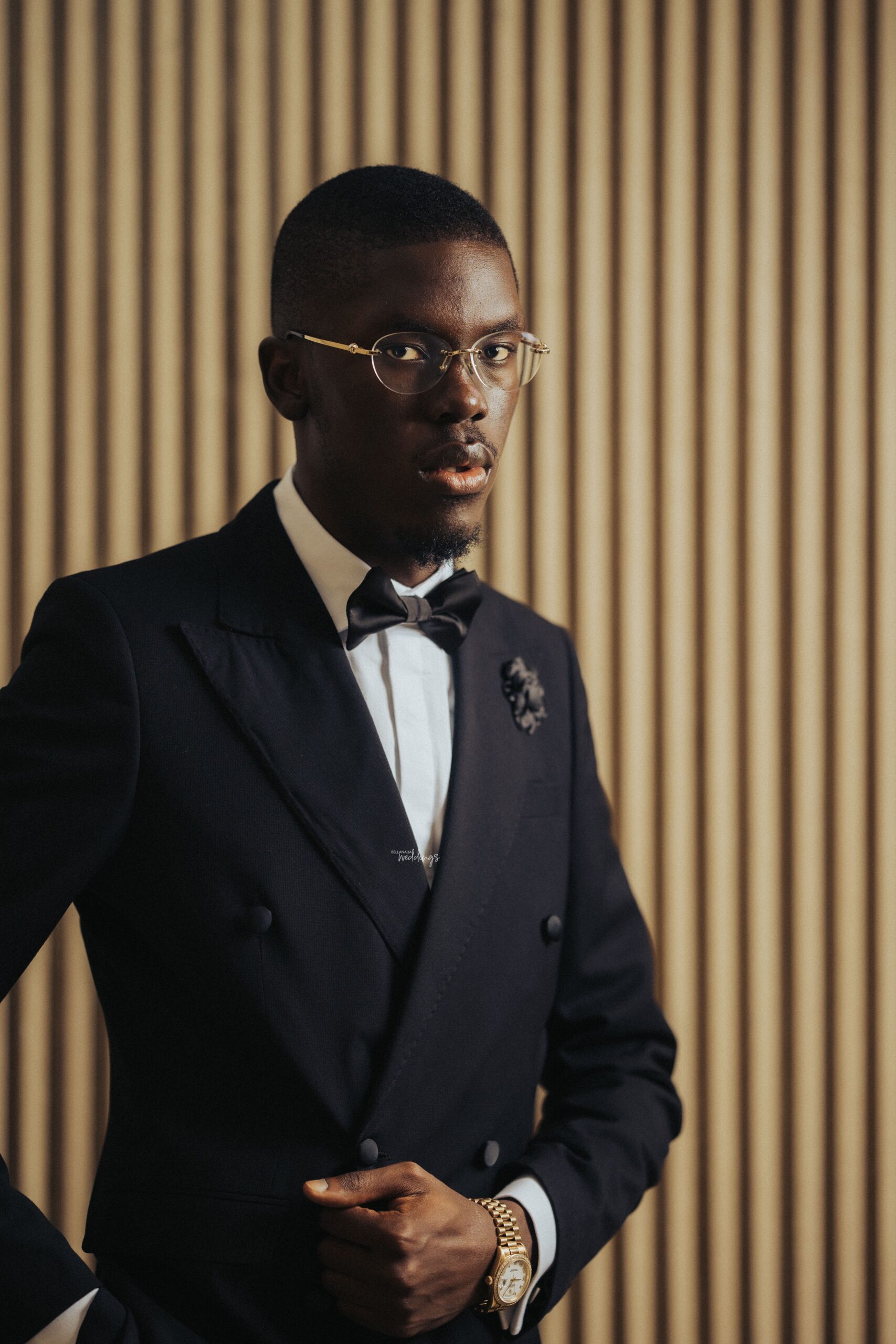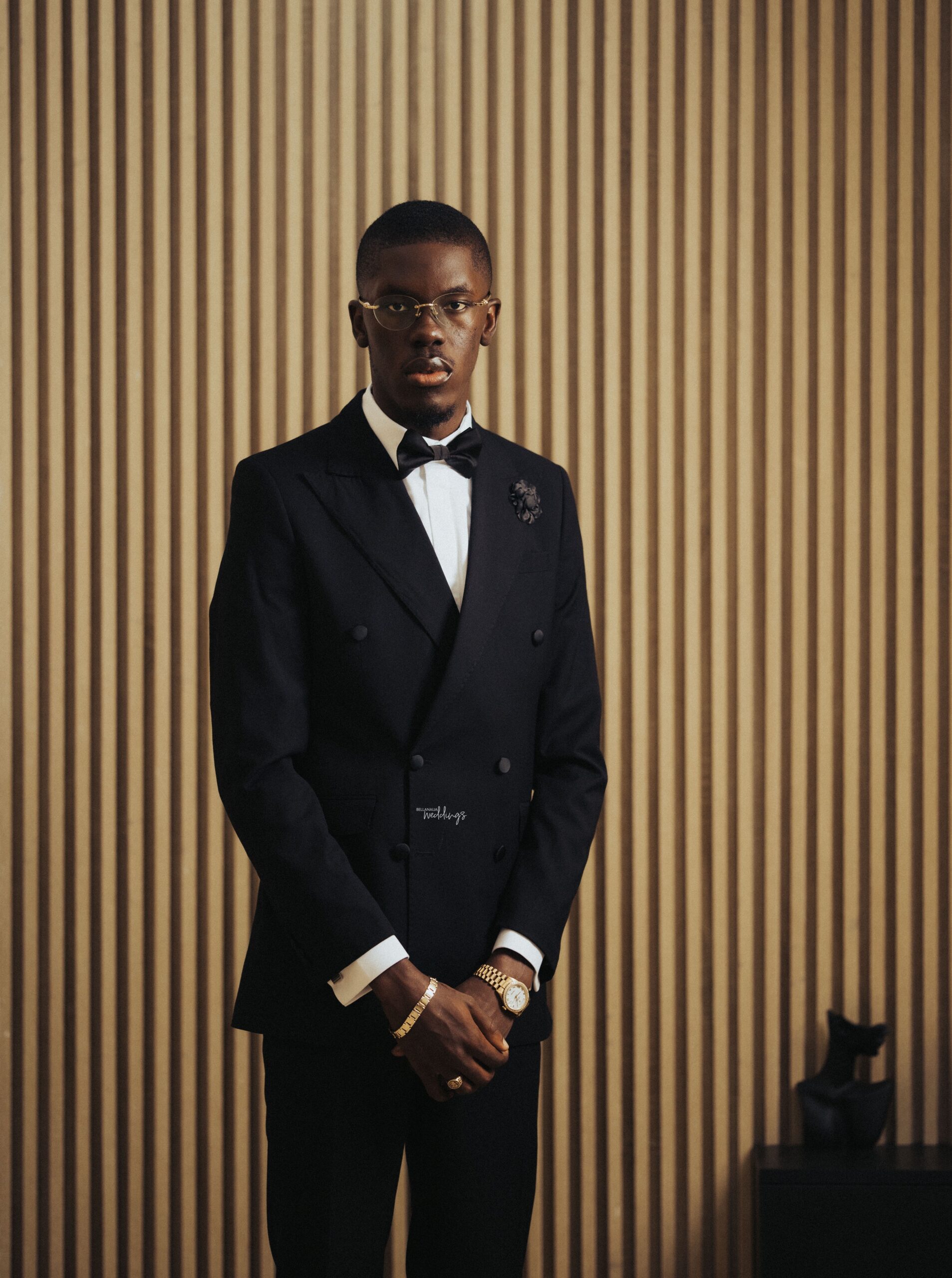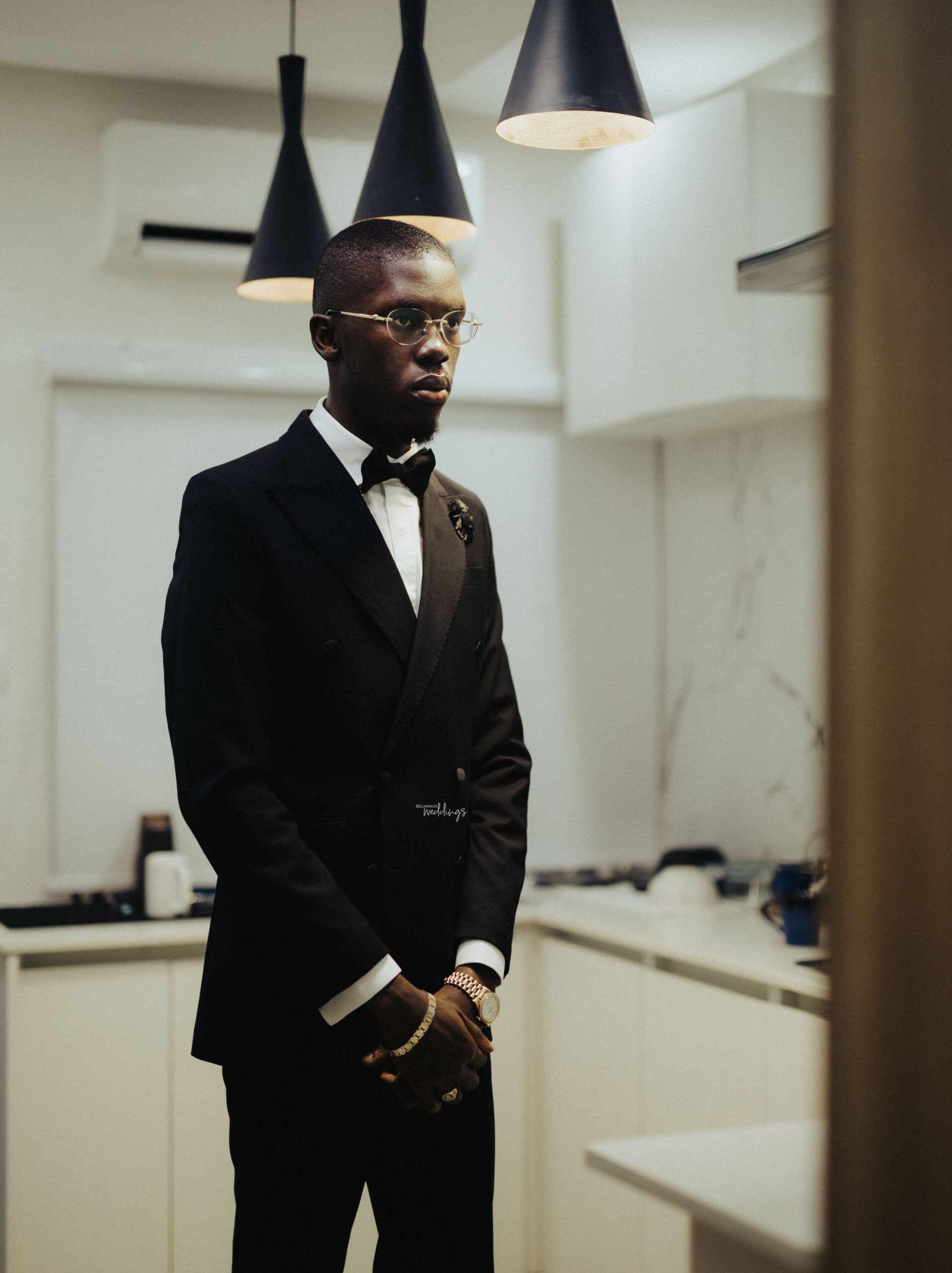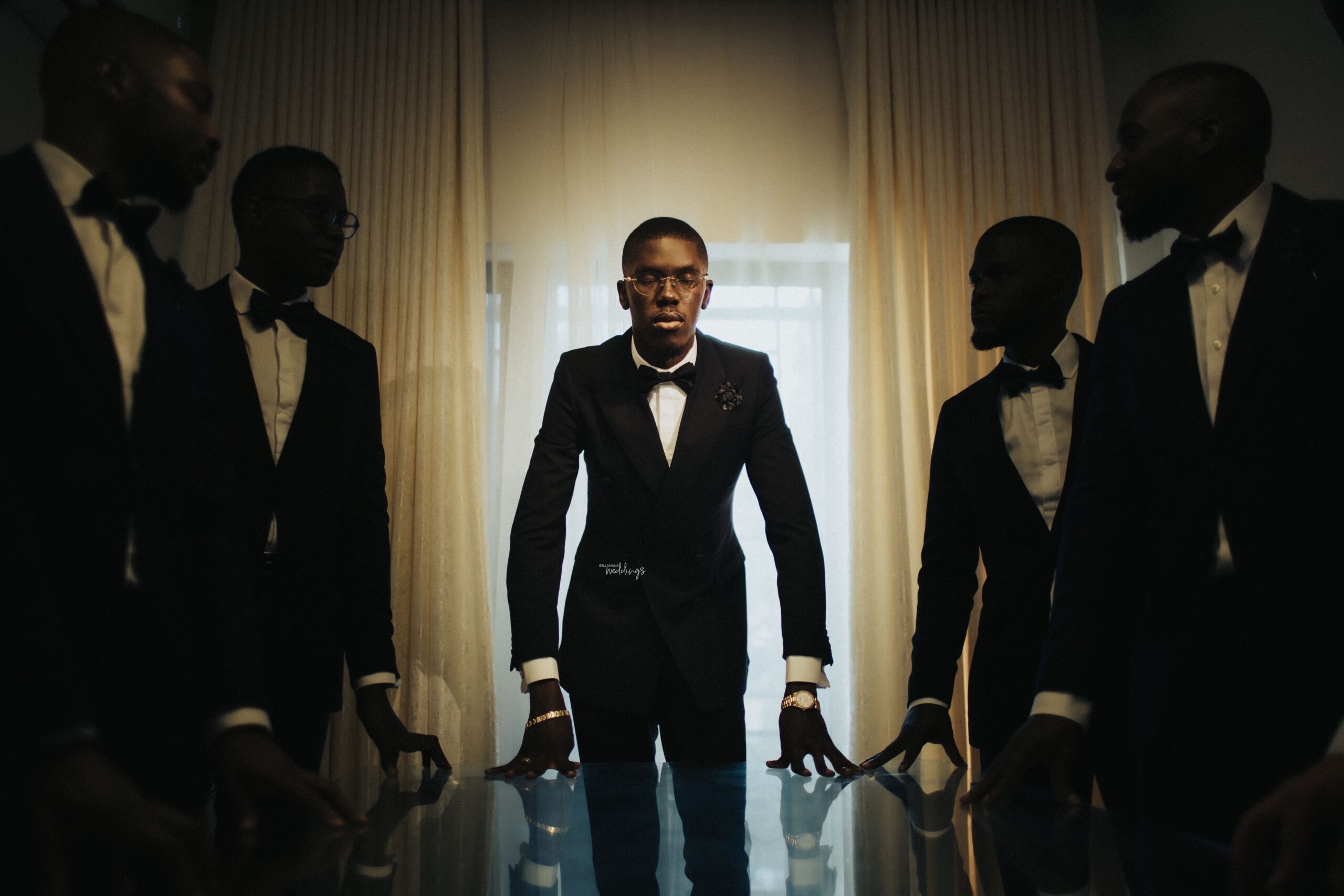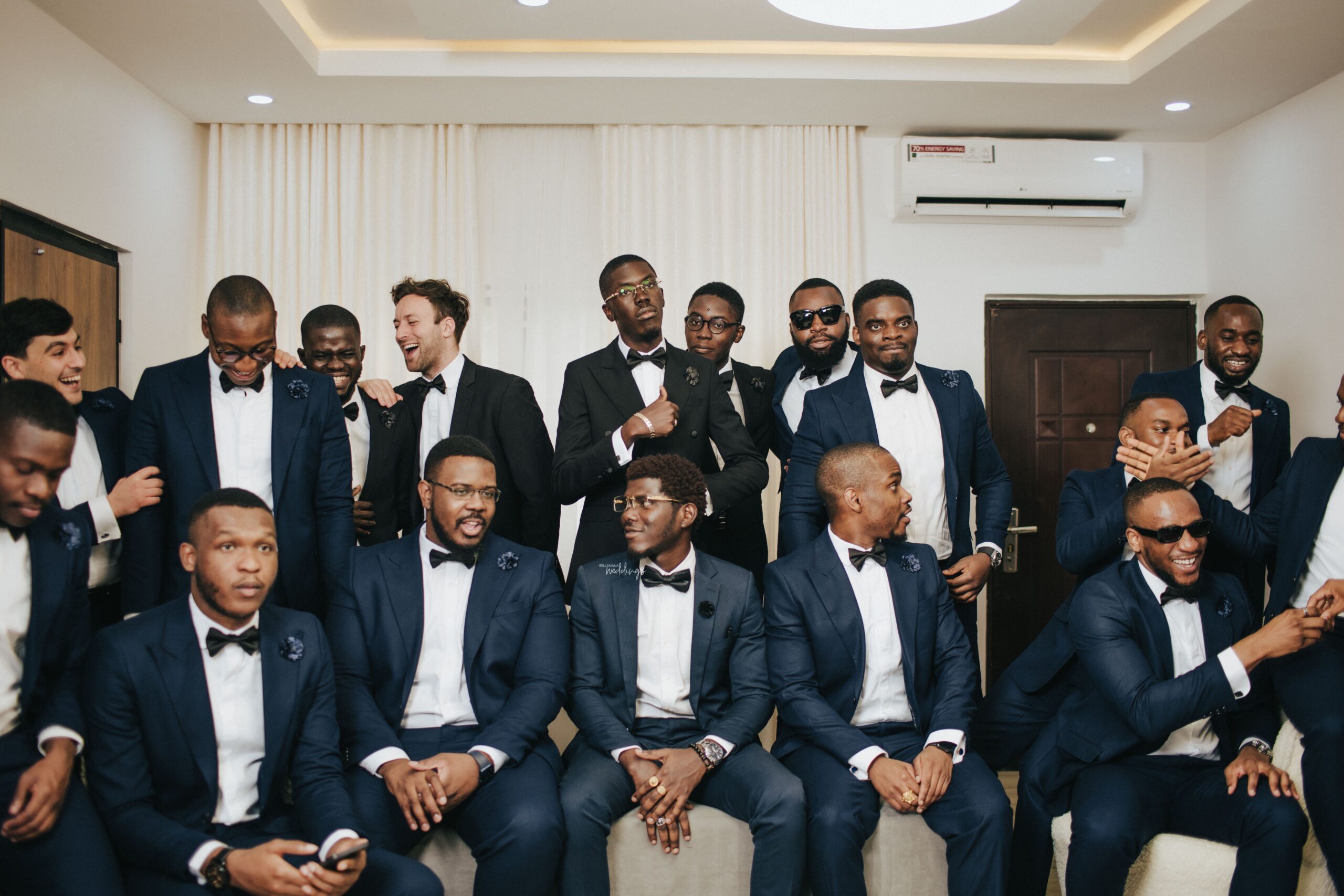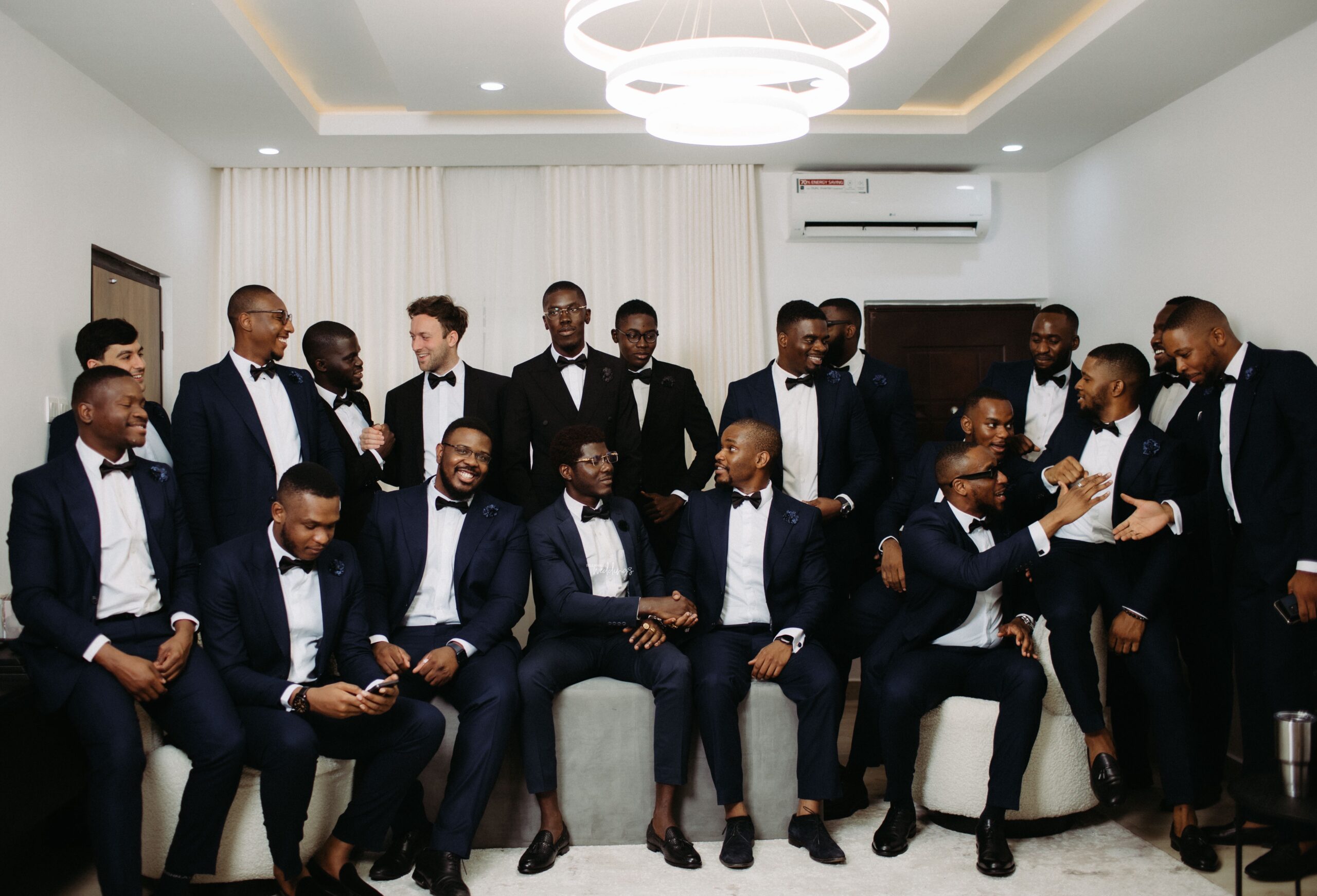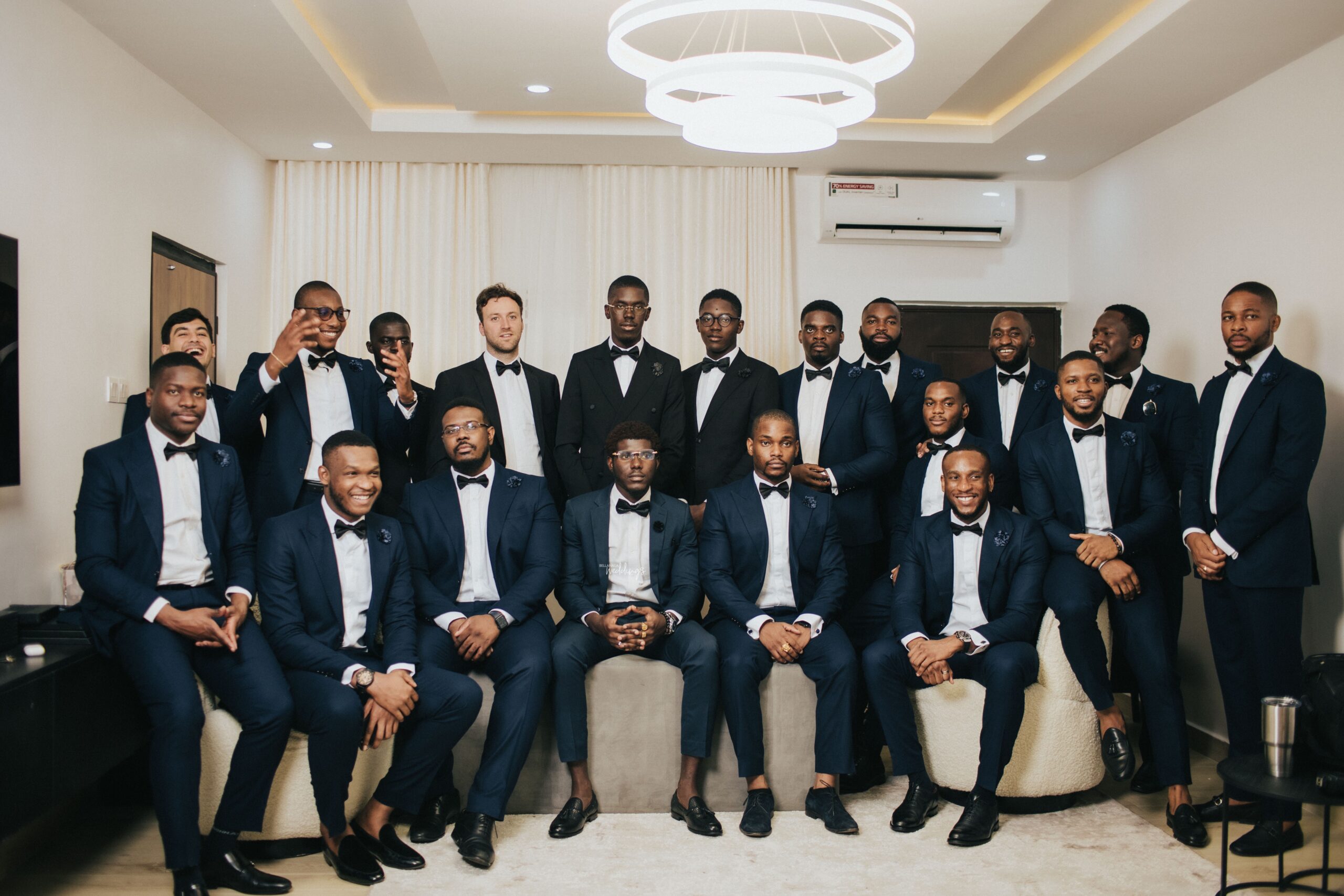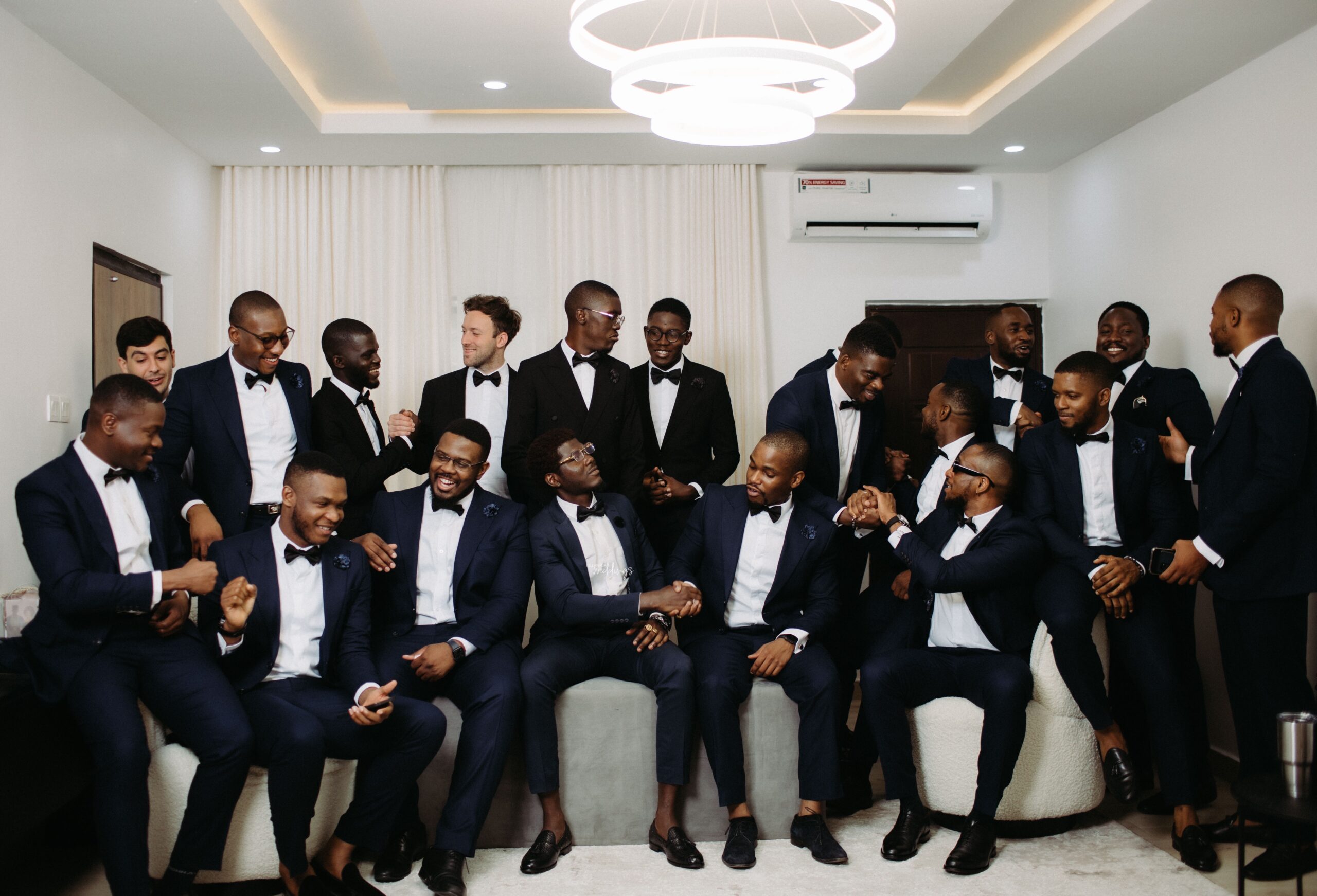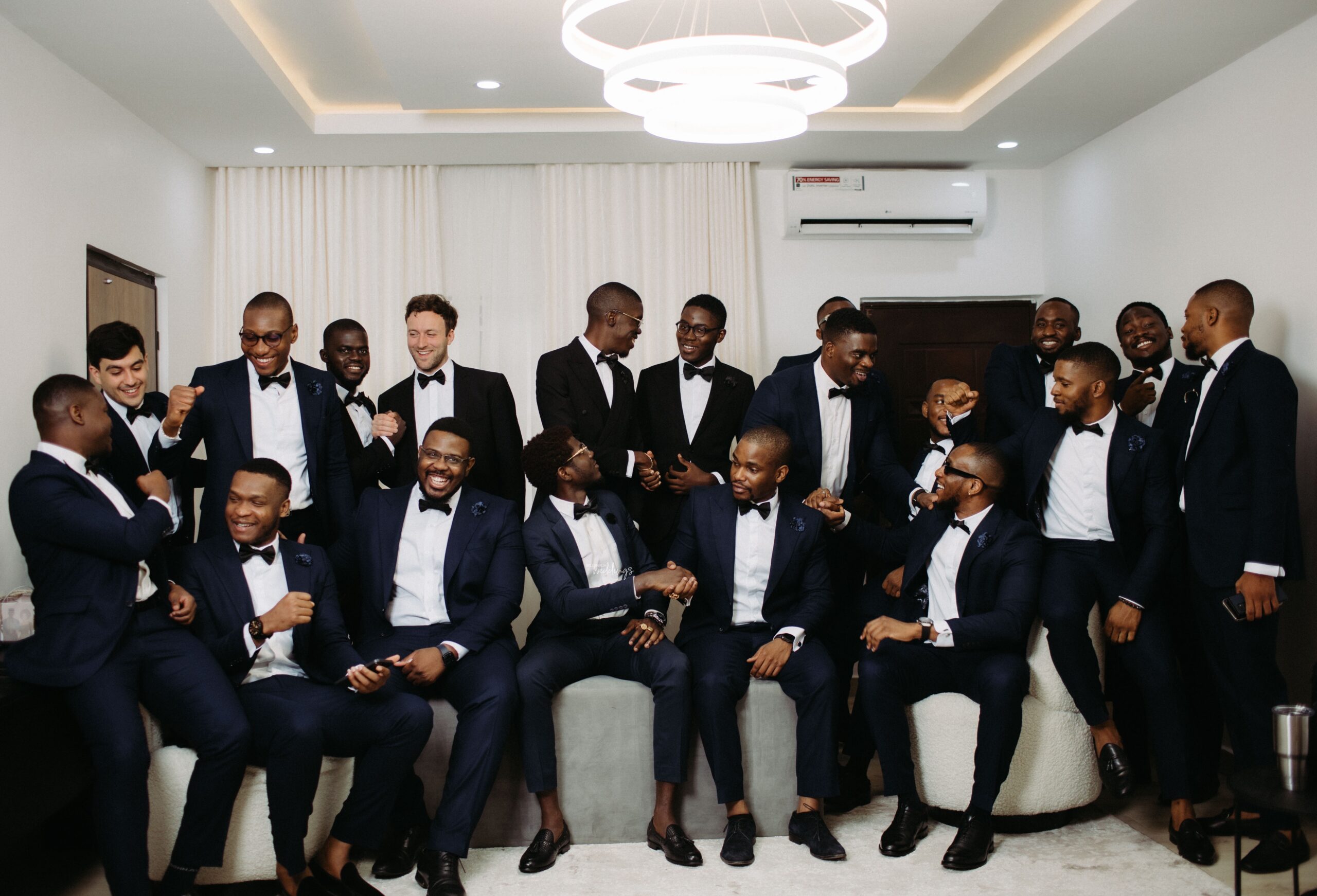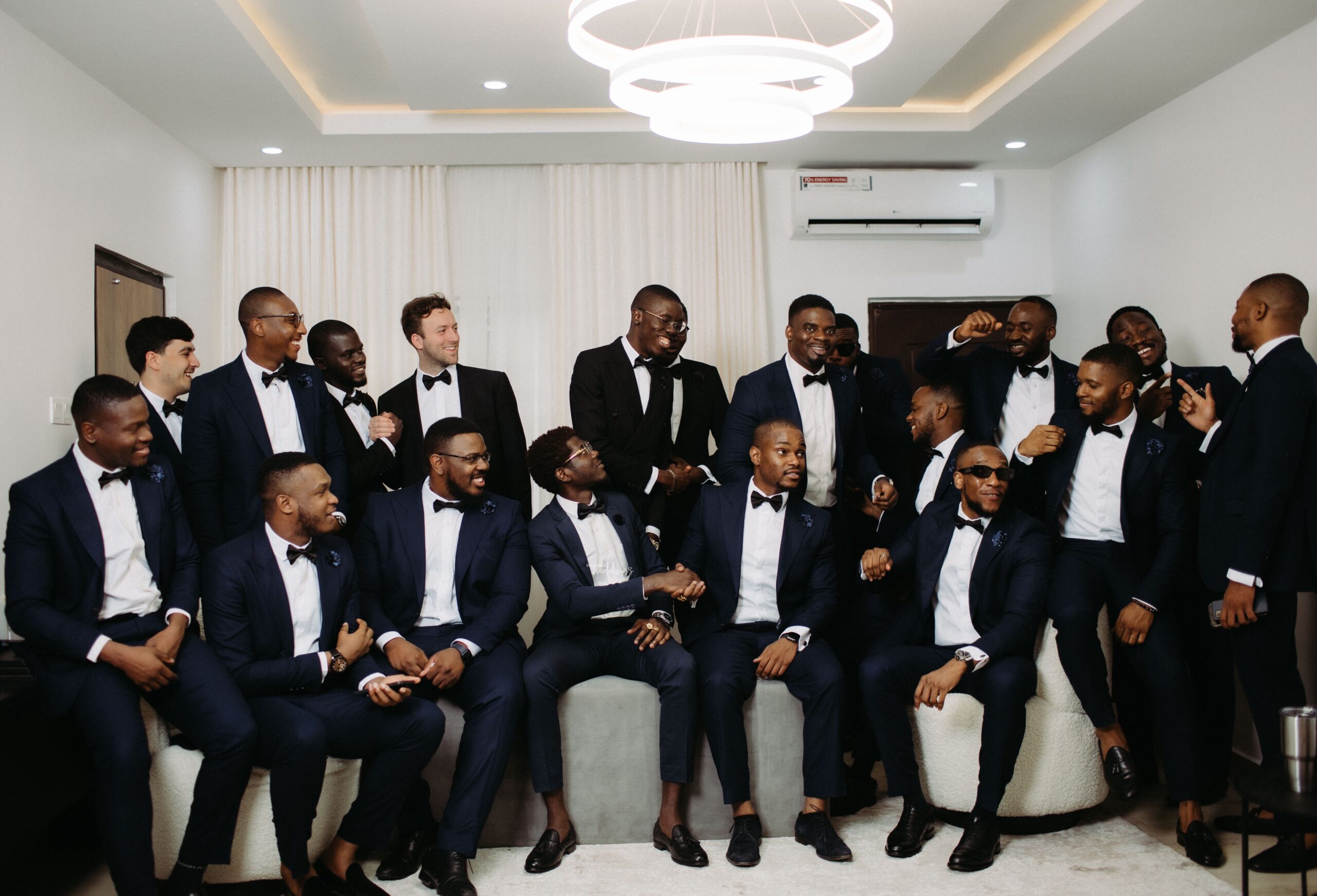 Love, sweet love!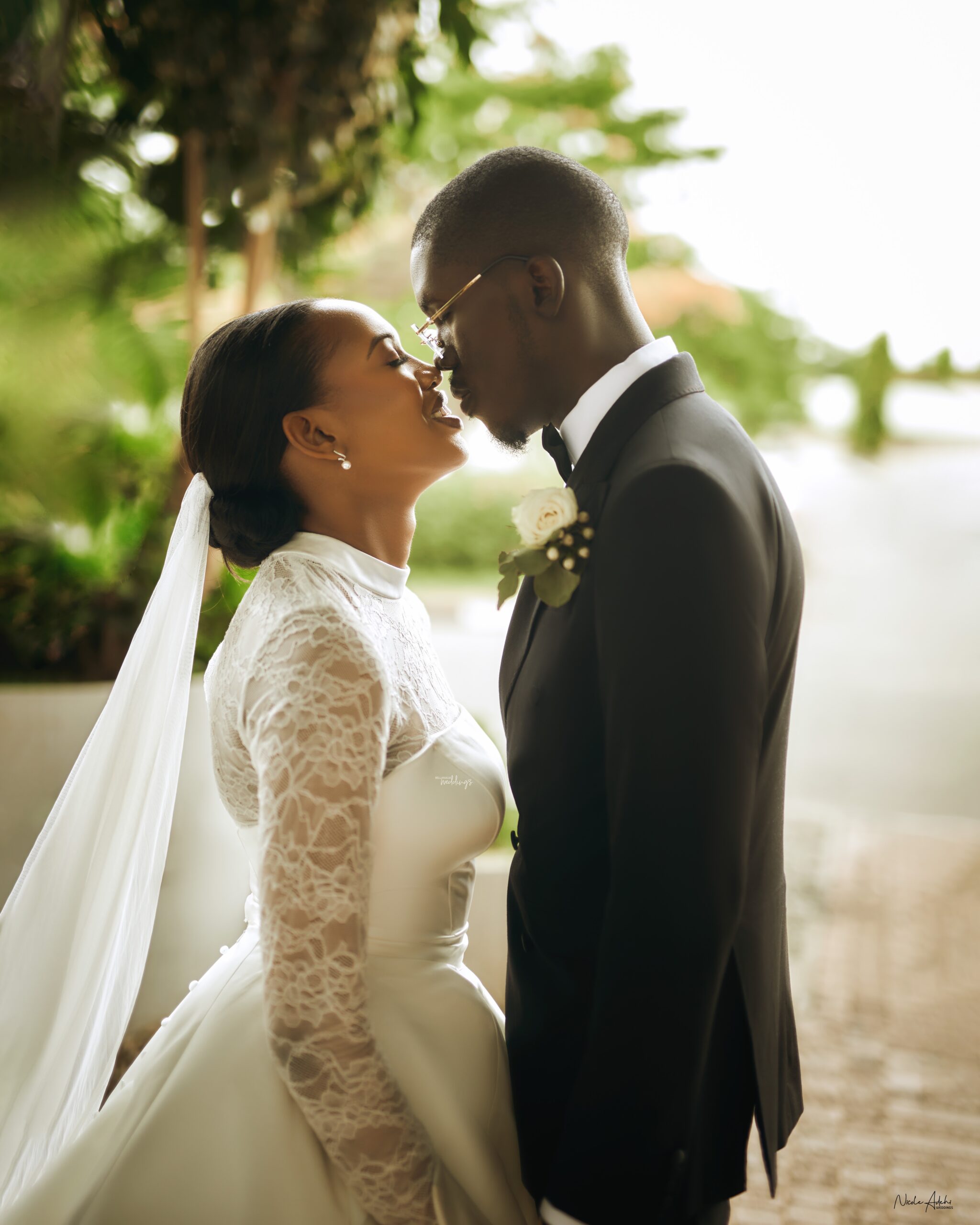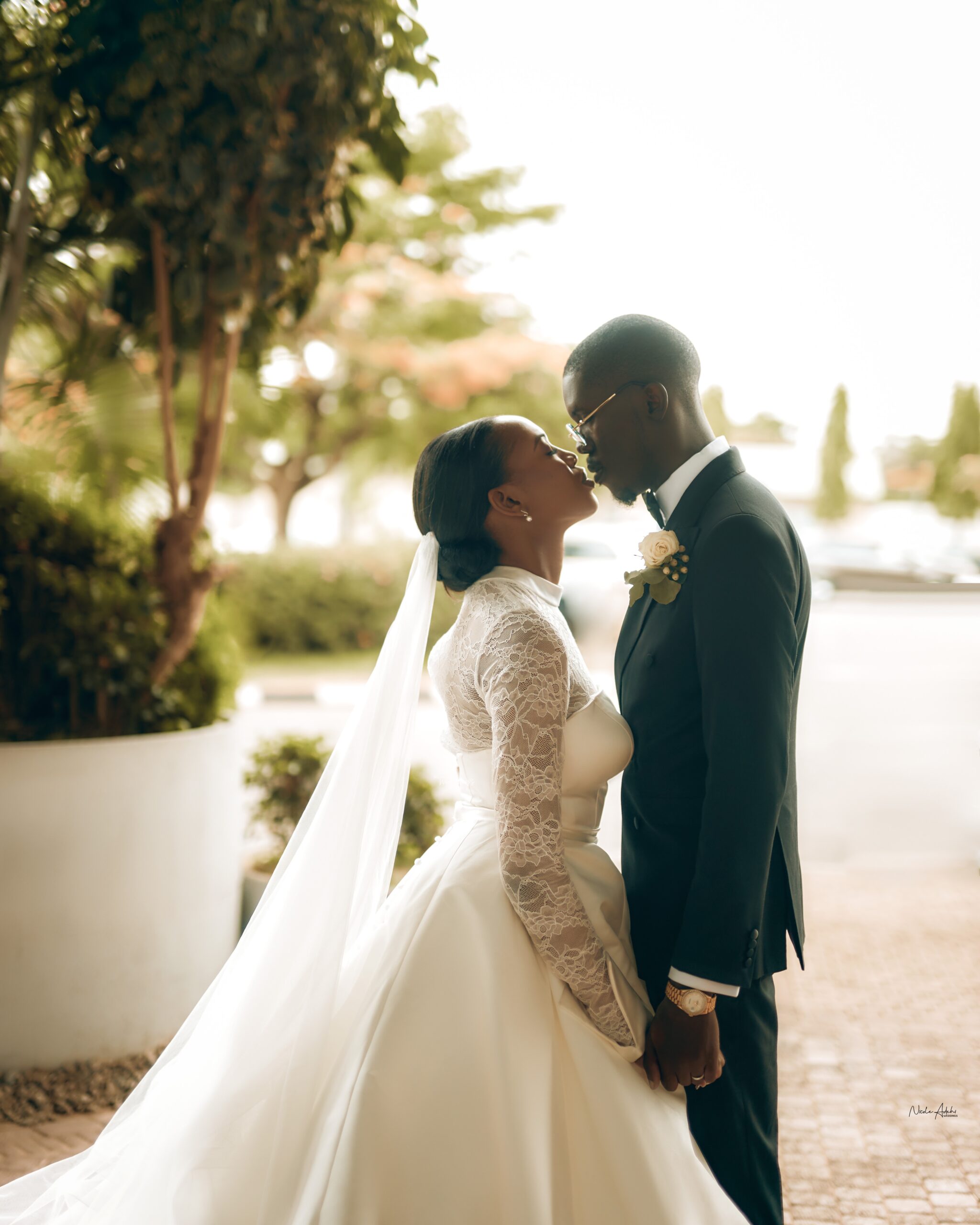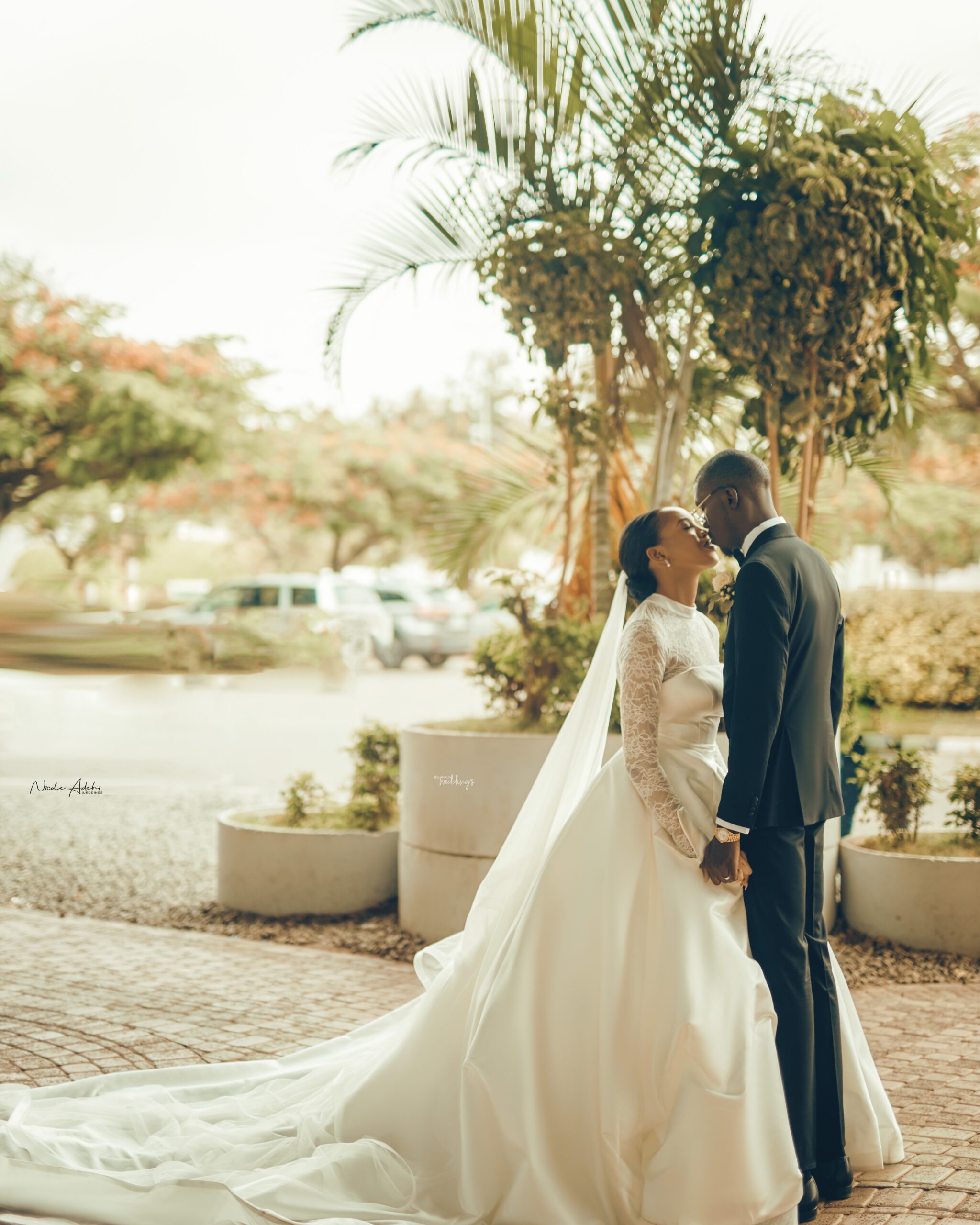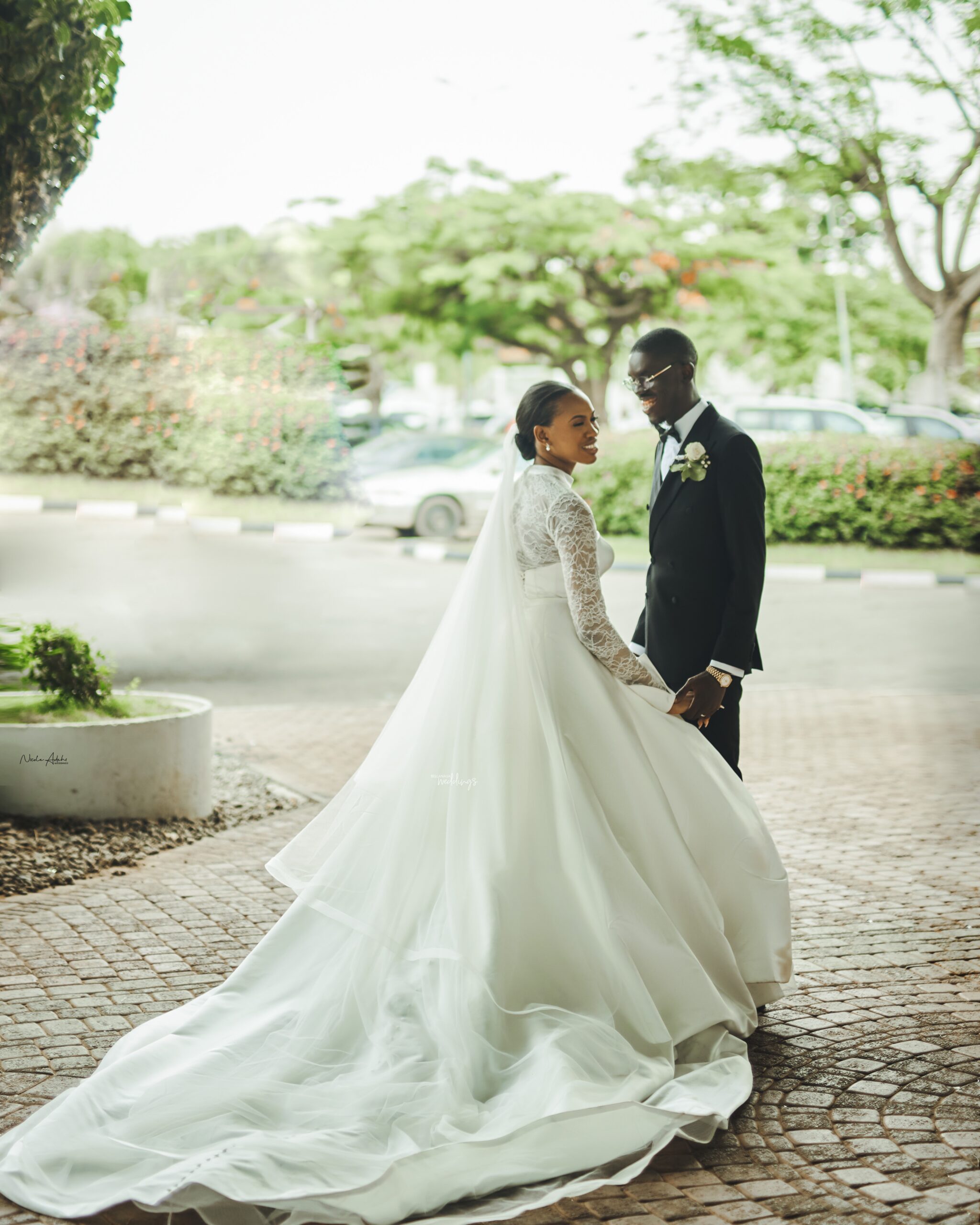 Let's take it to church!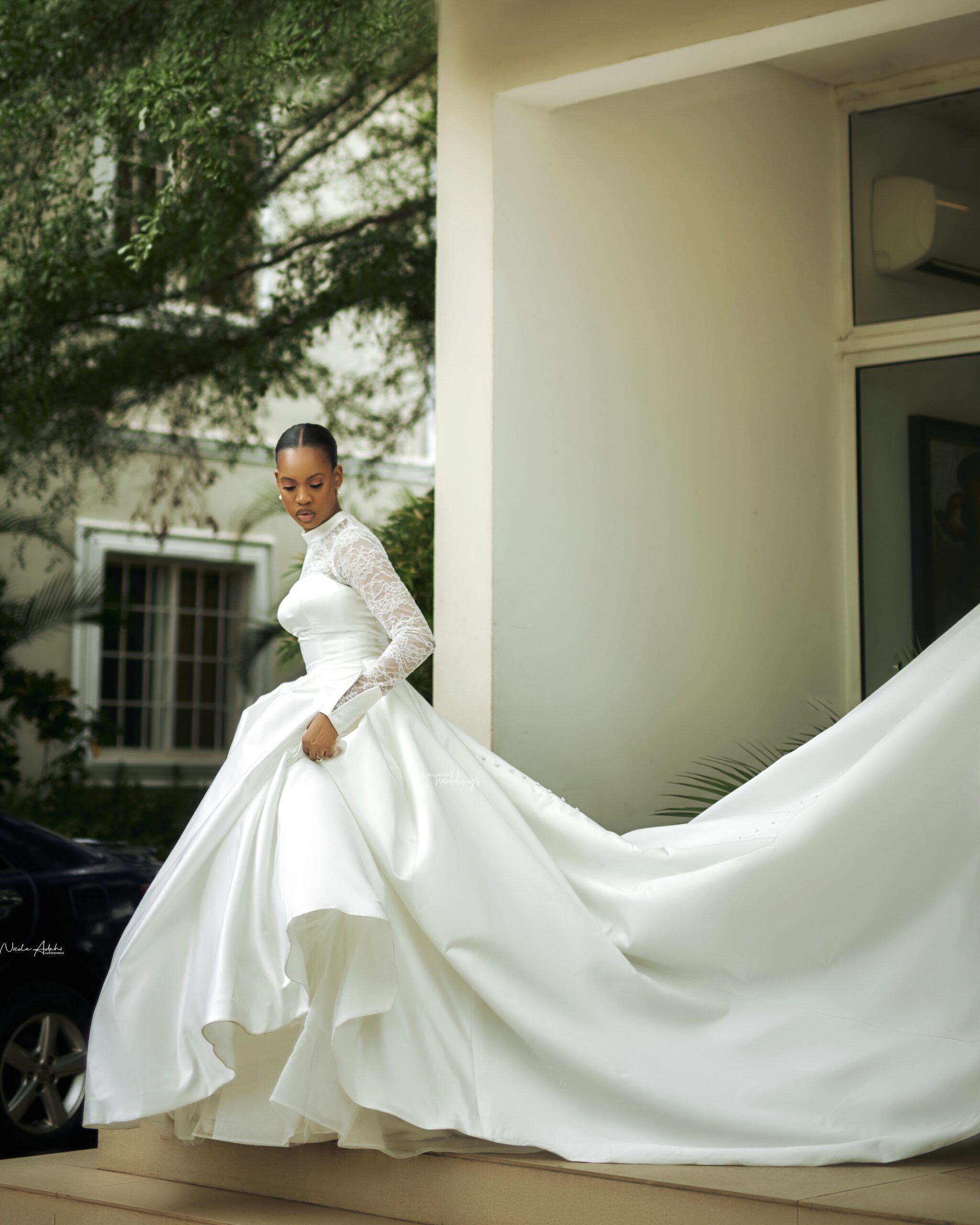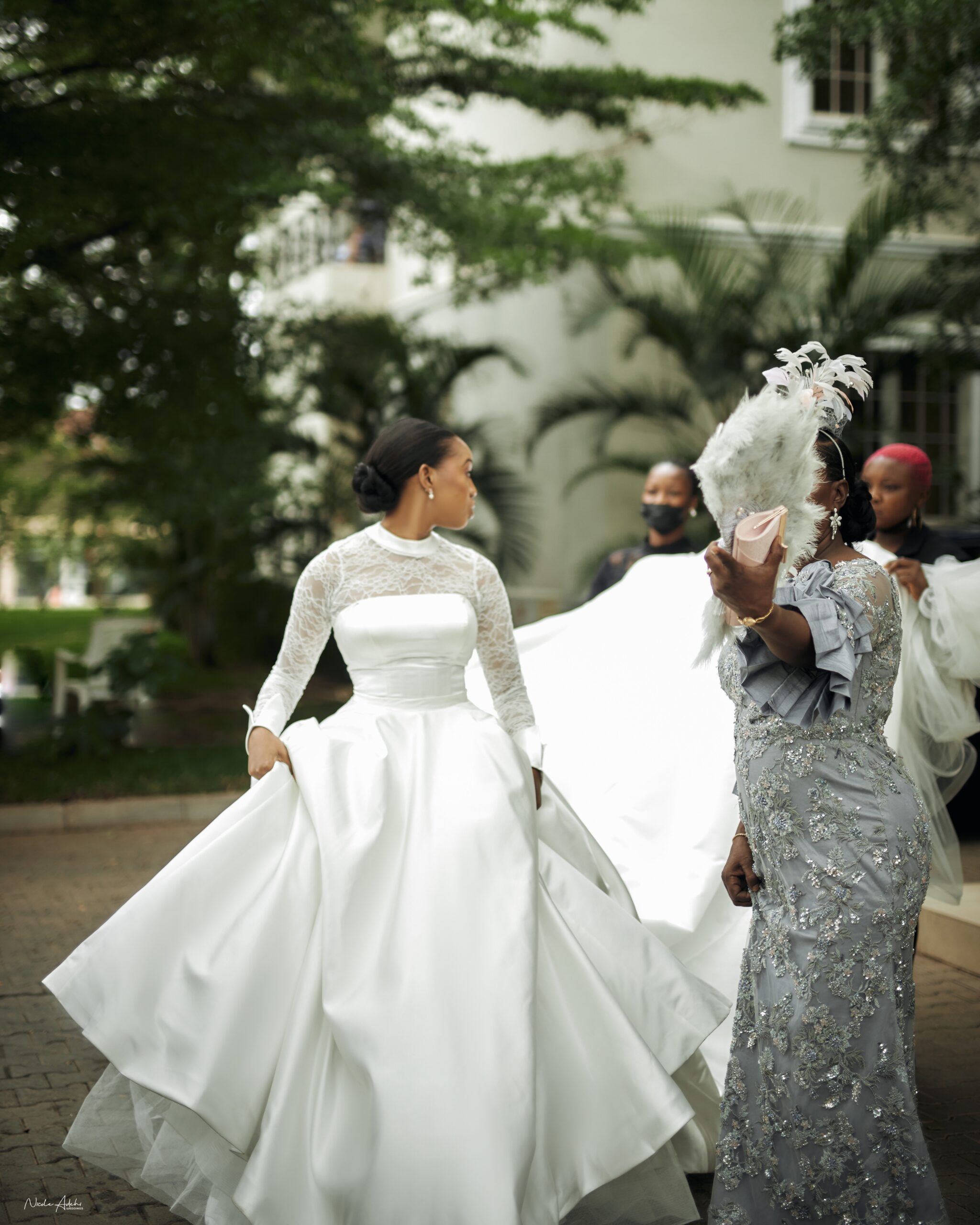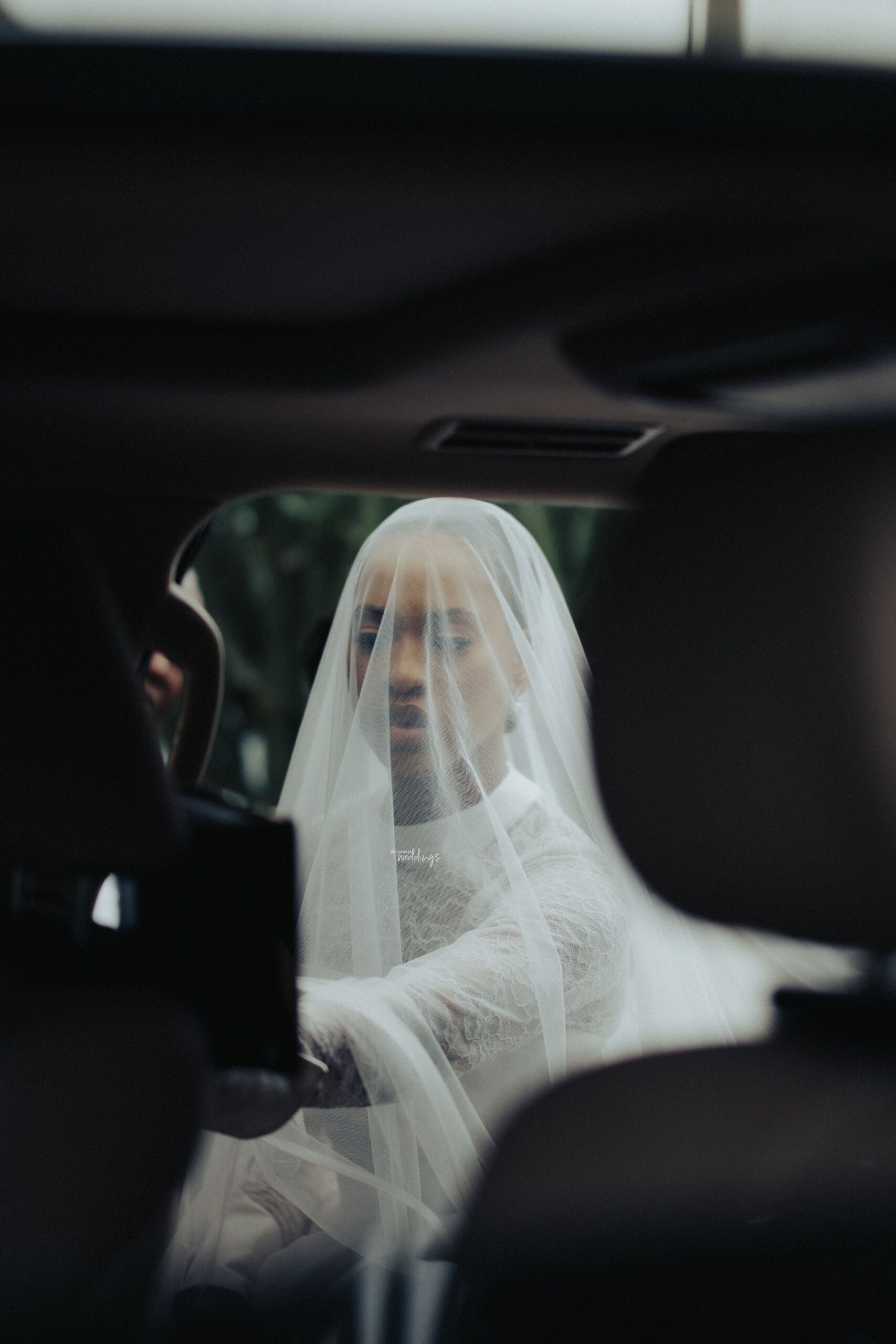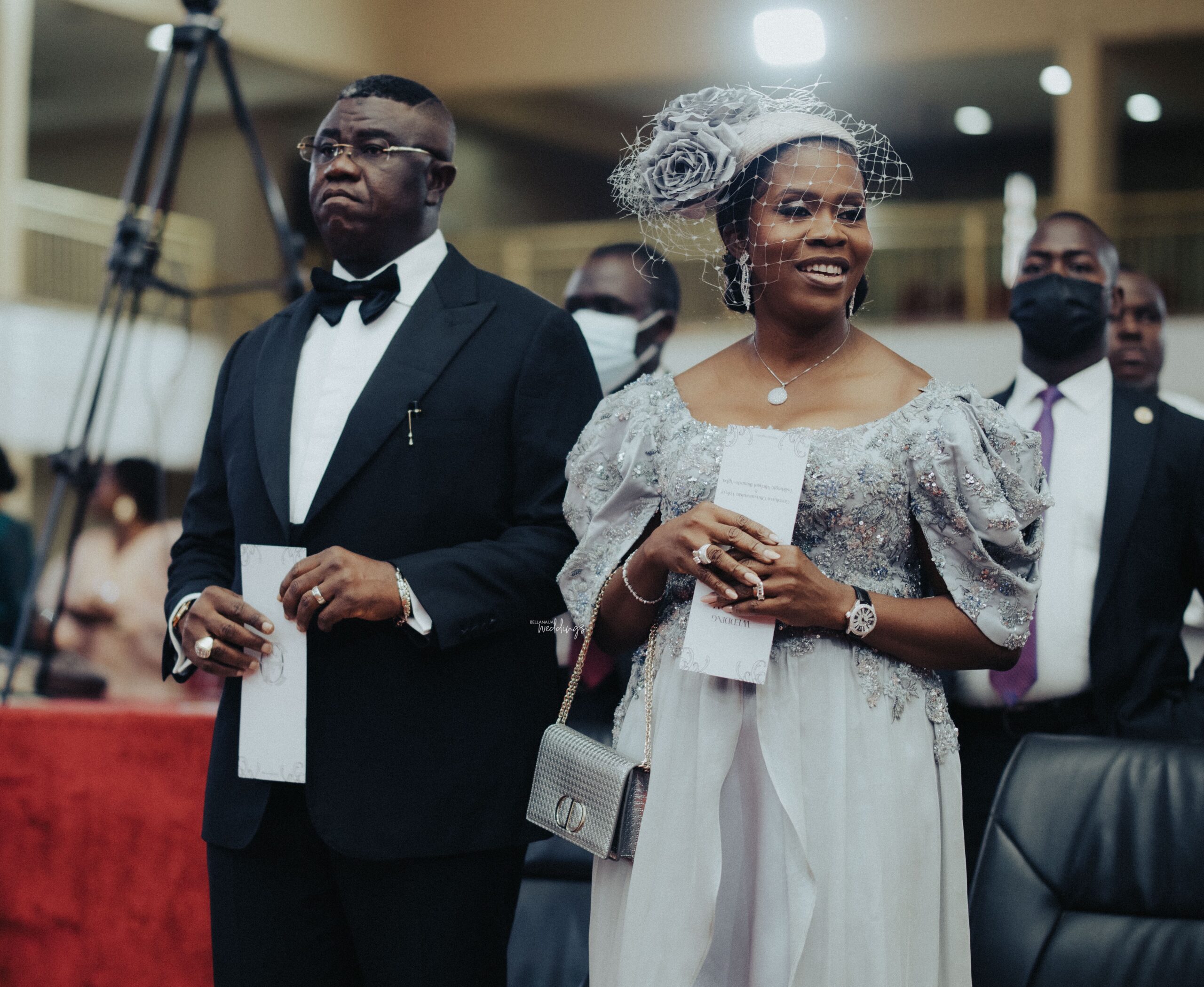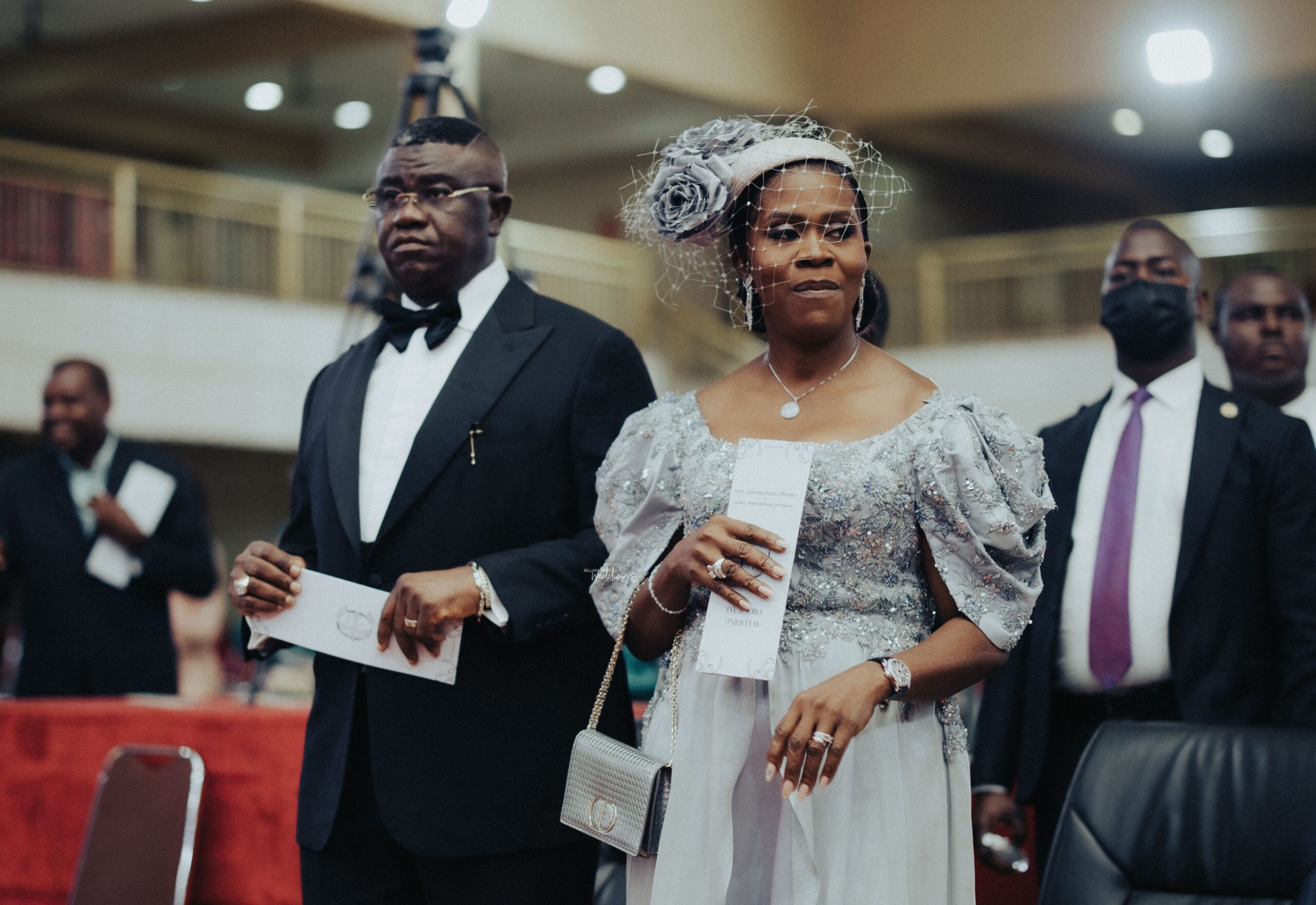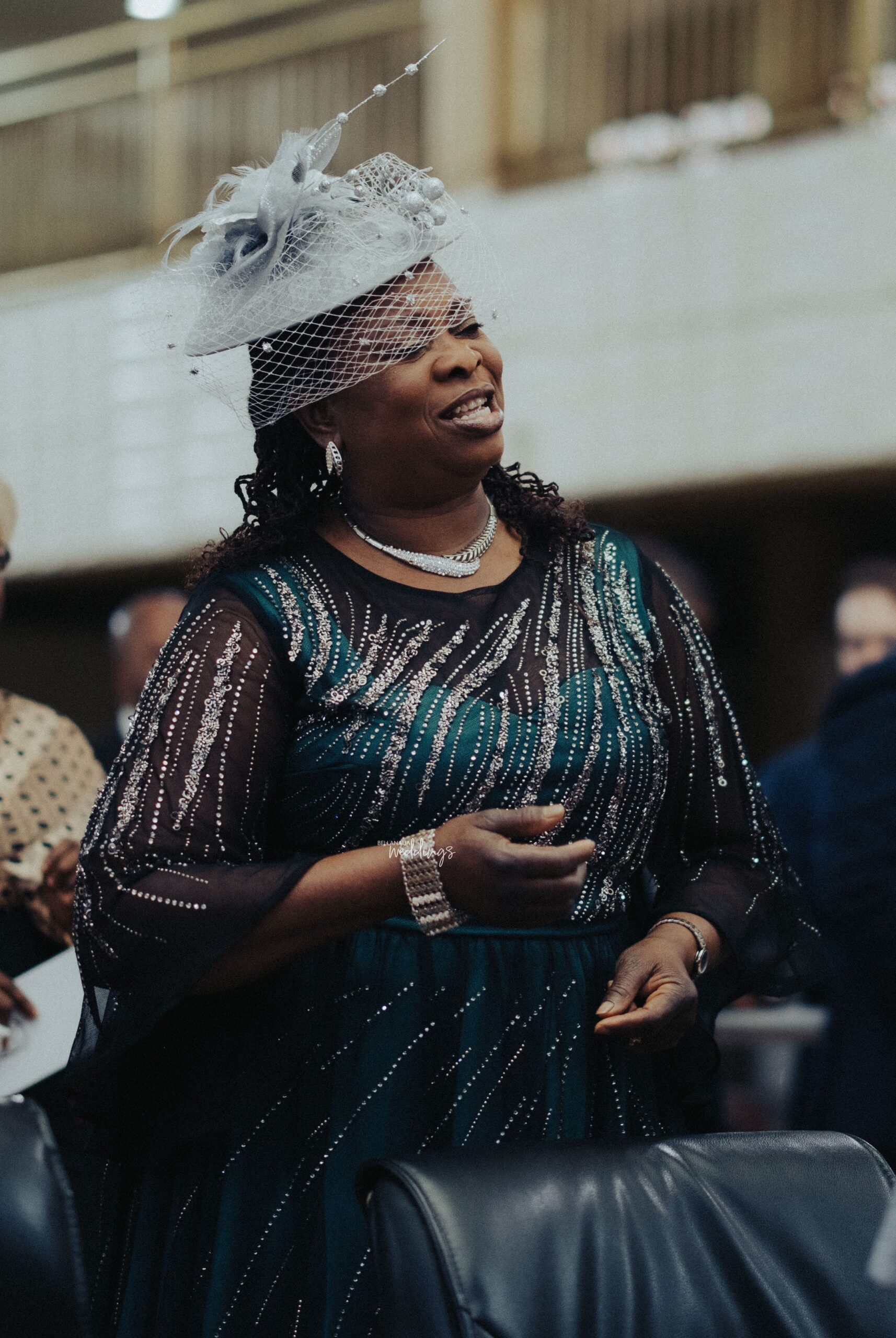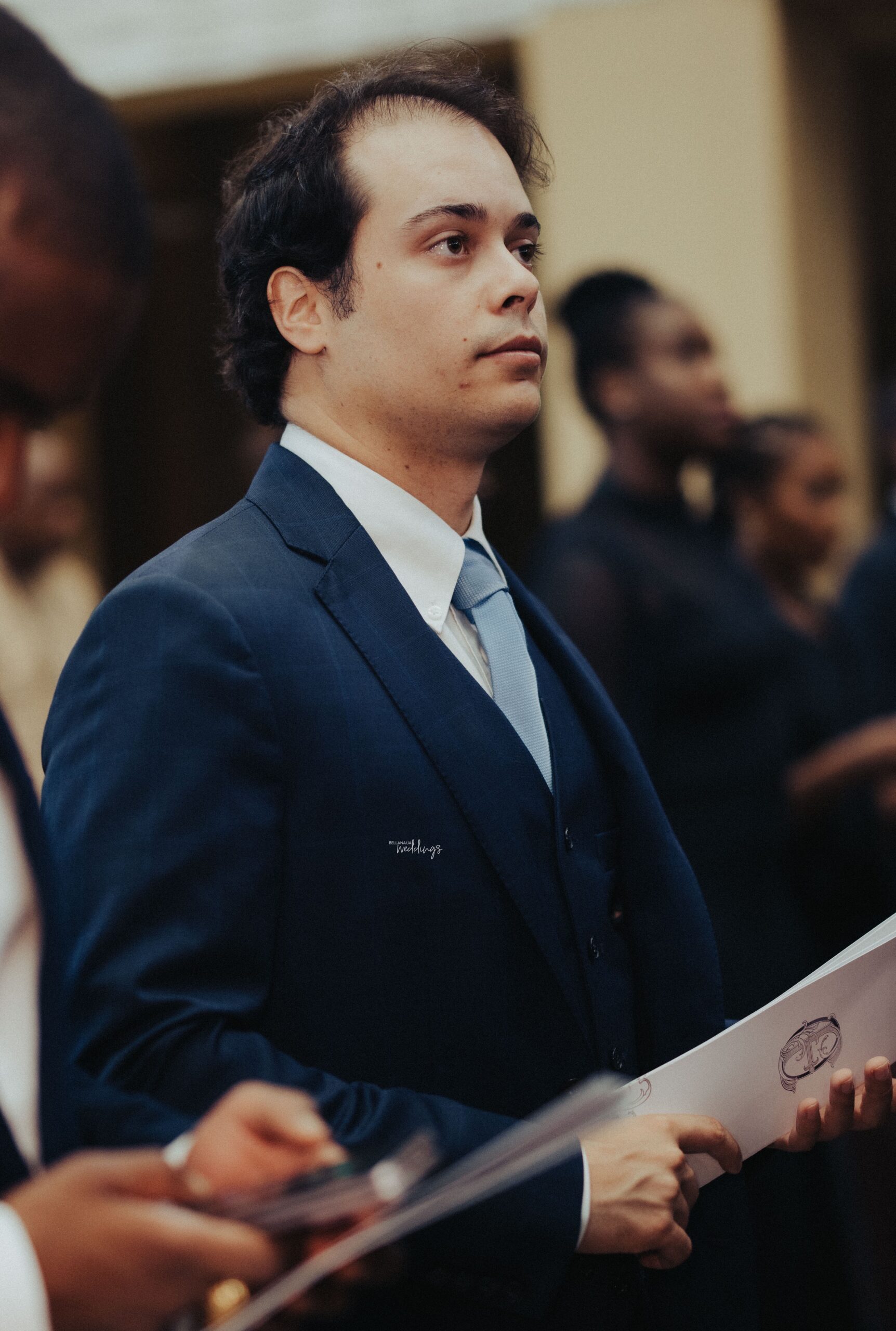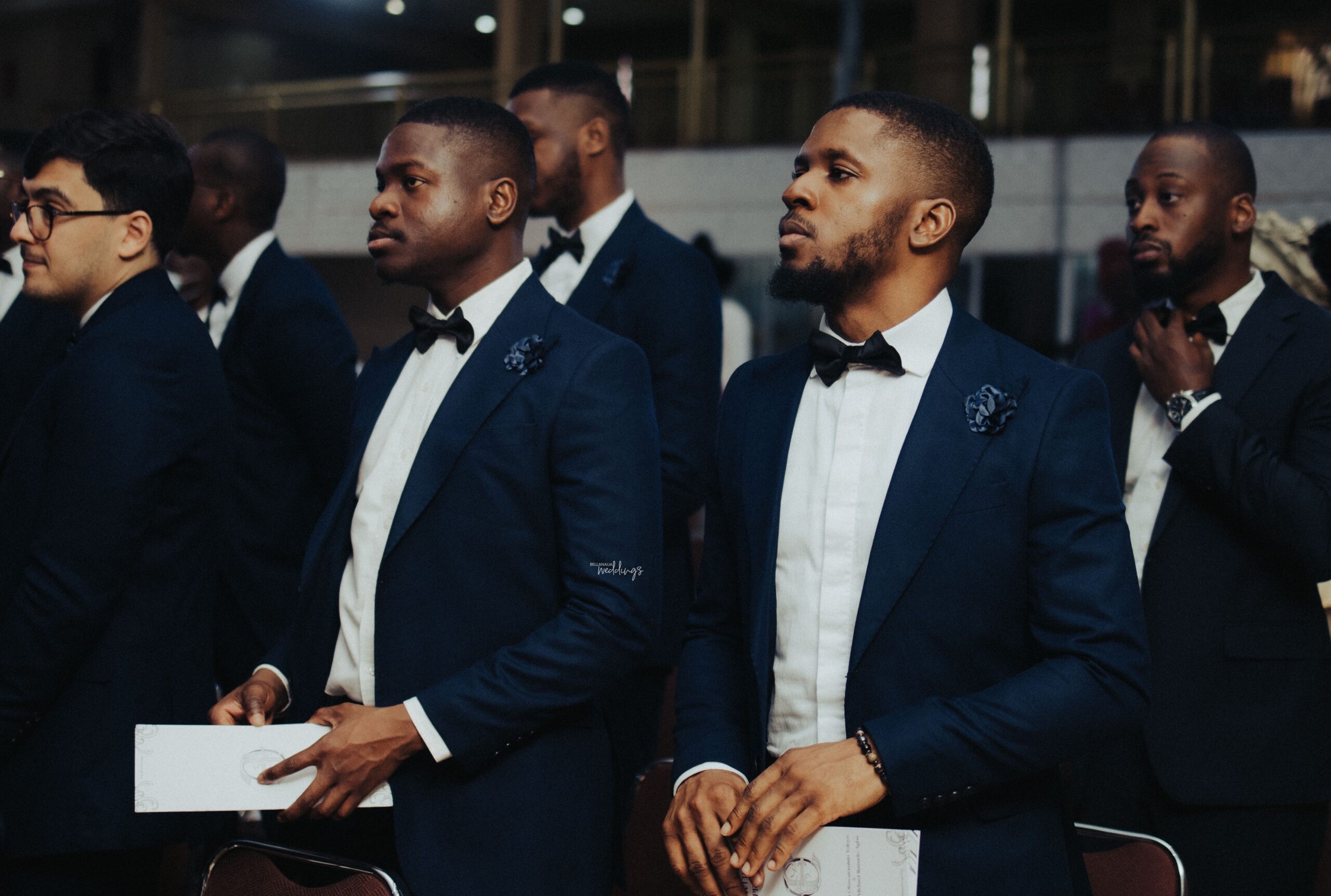 Here comes the bride…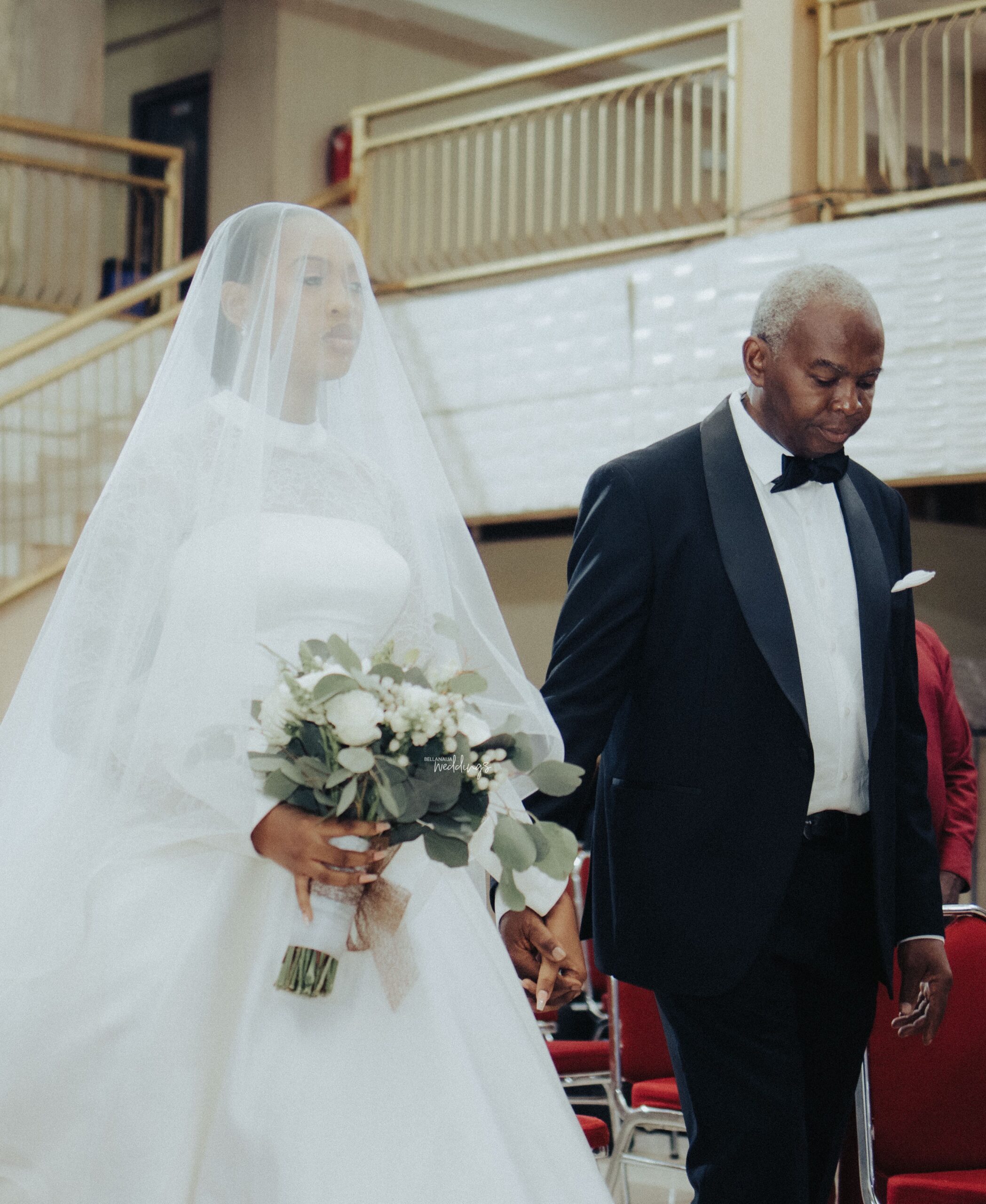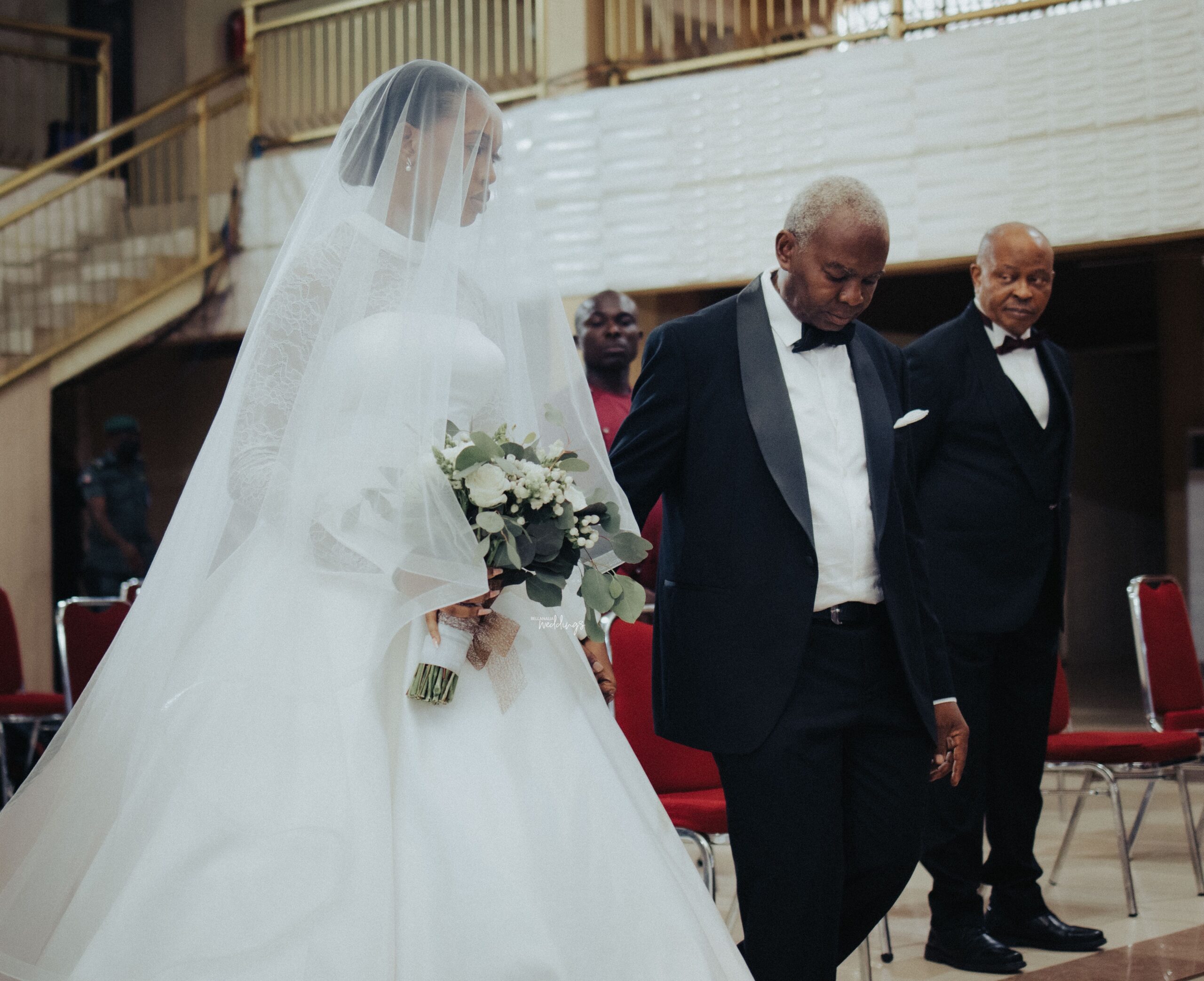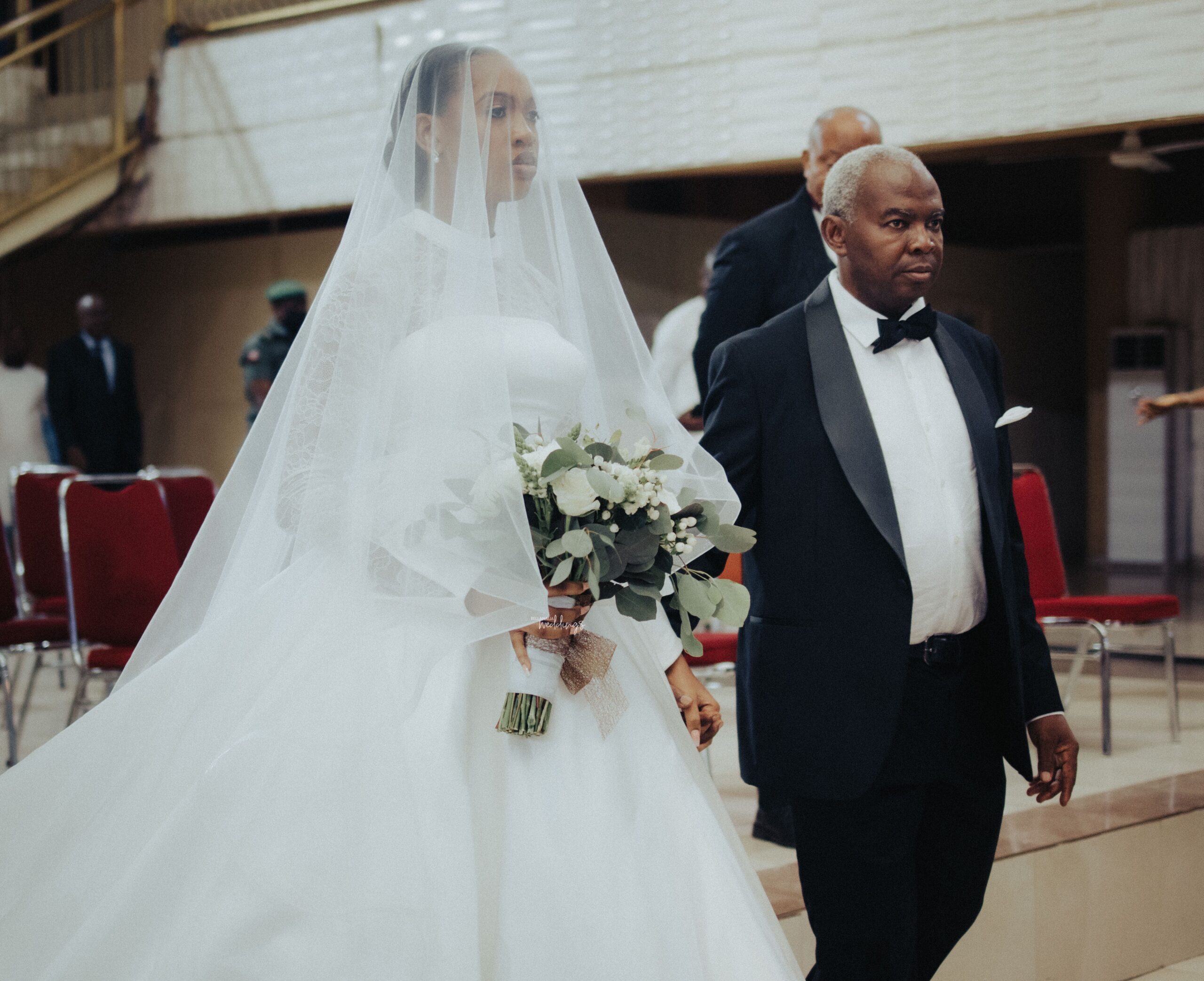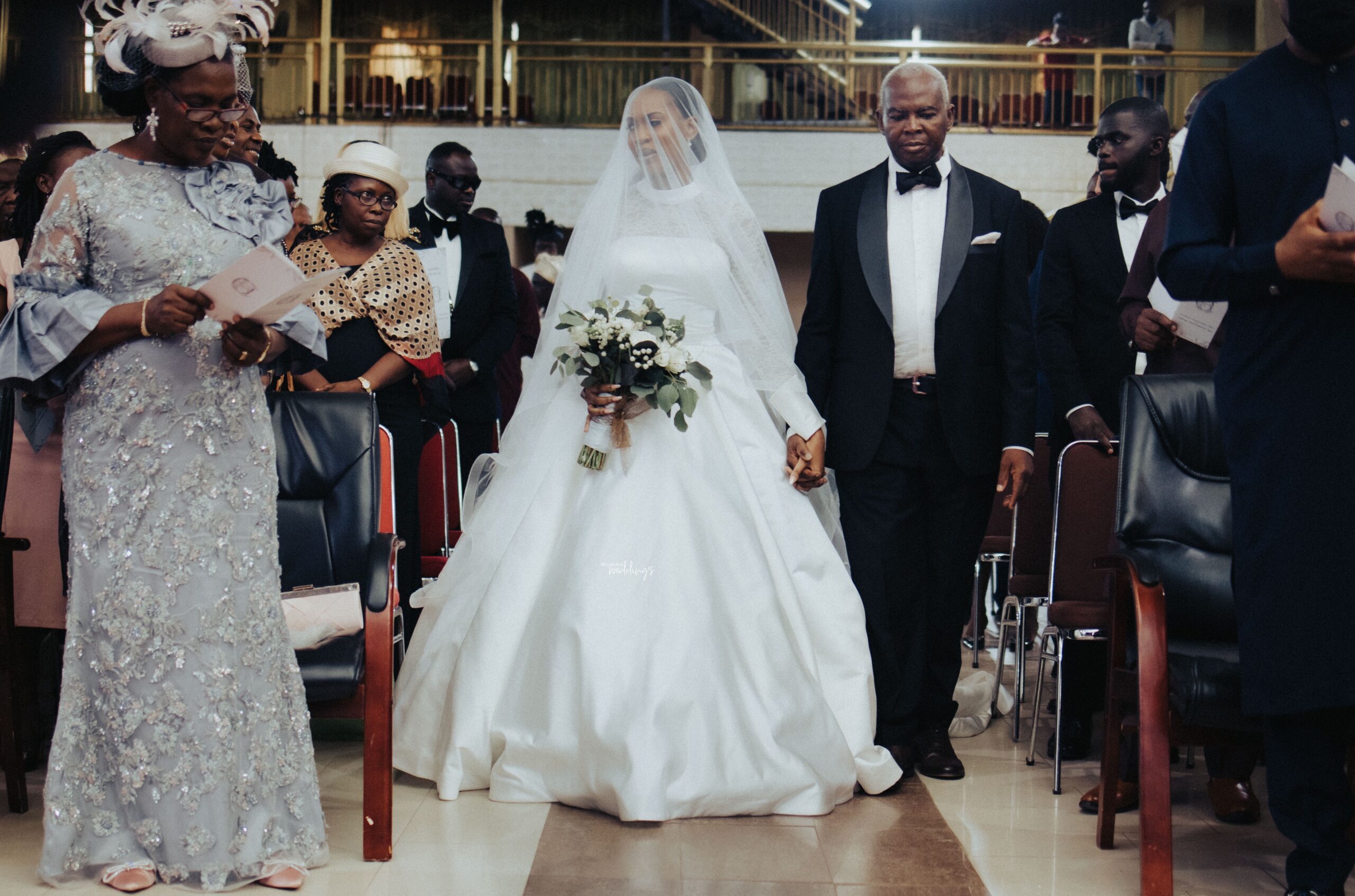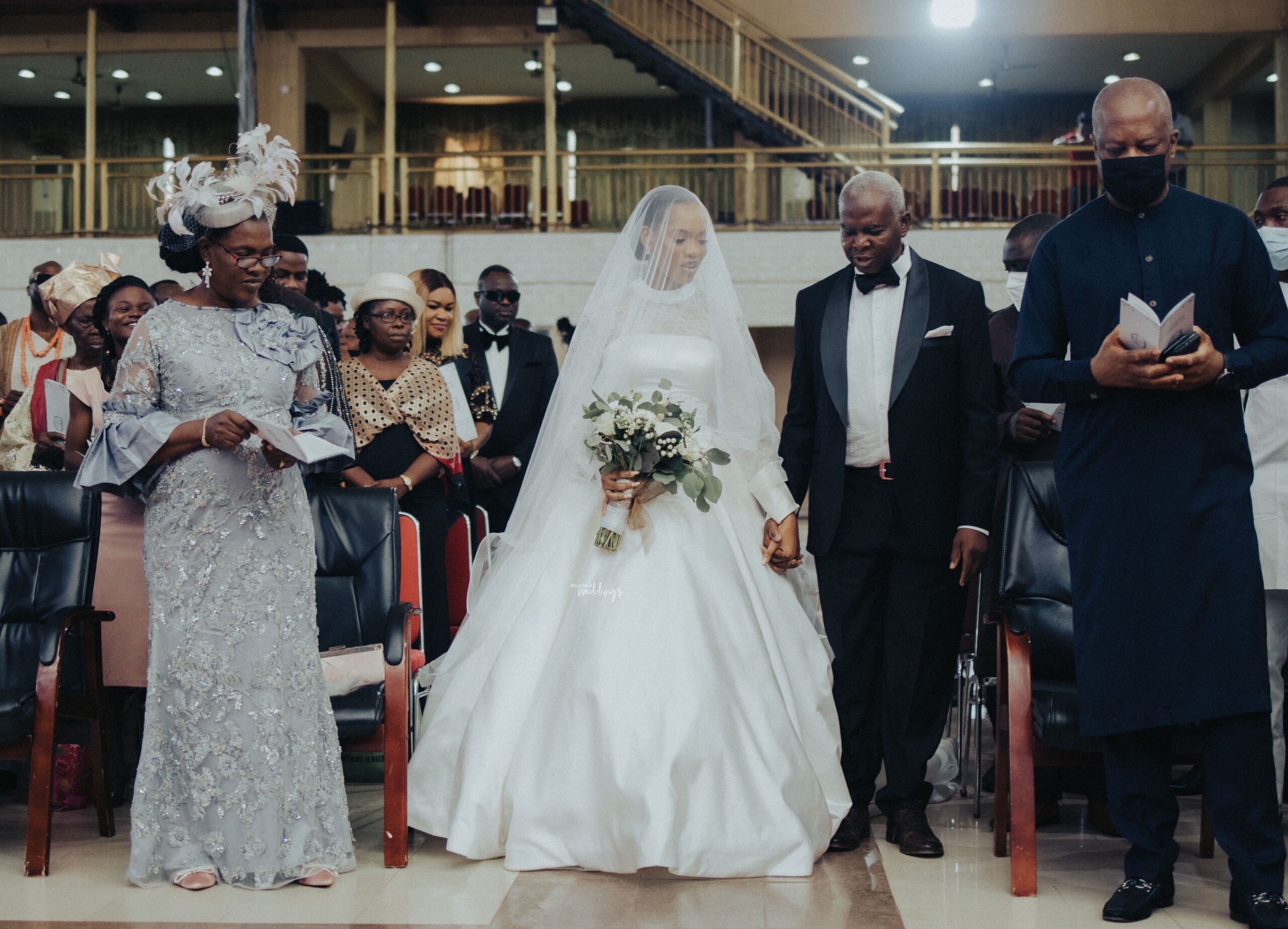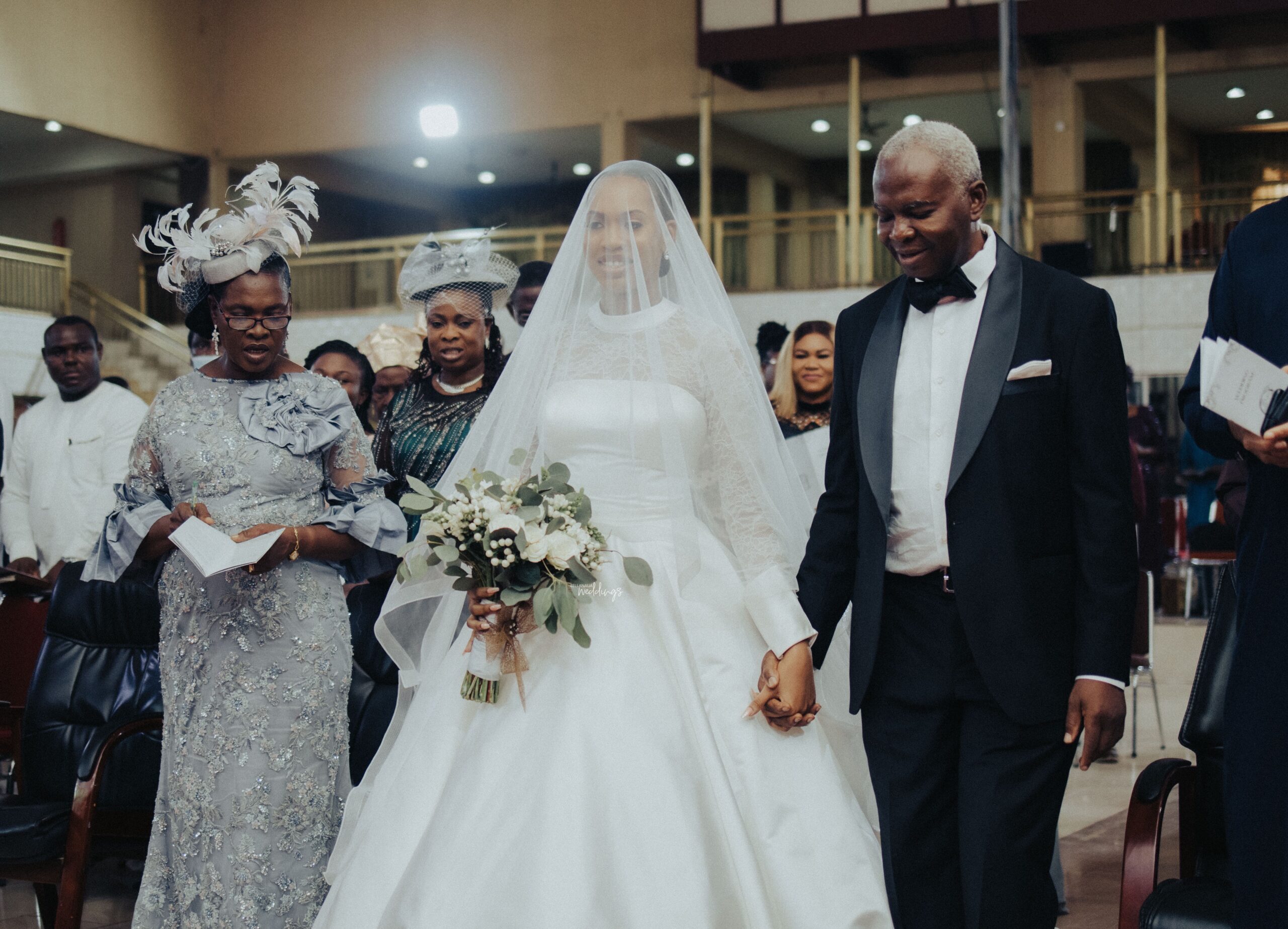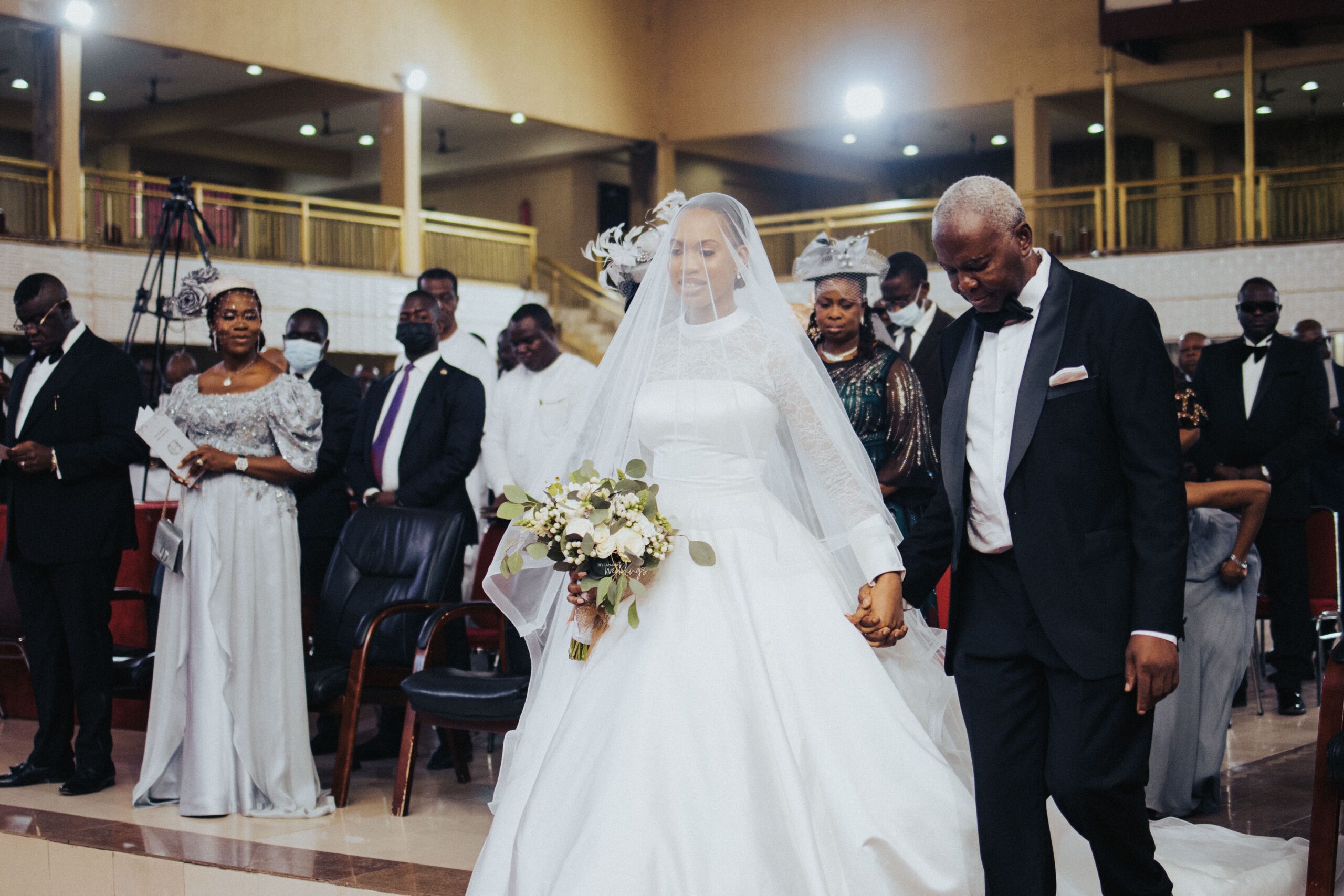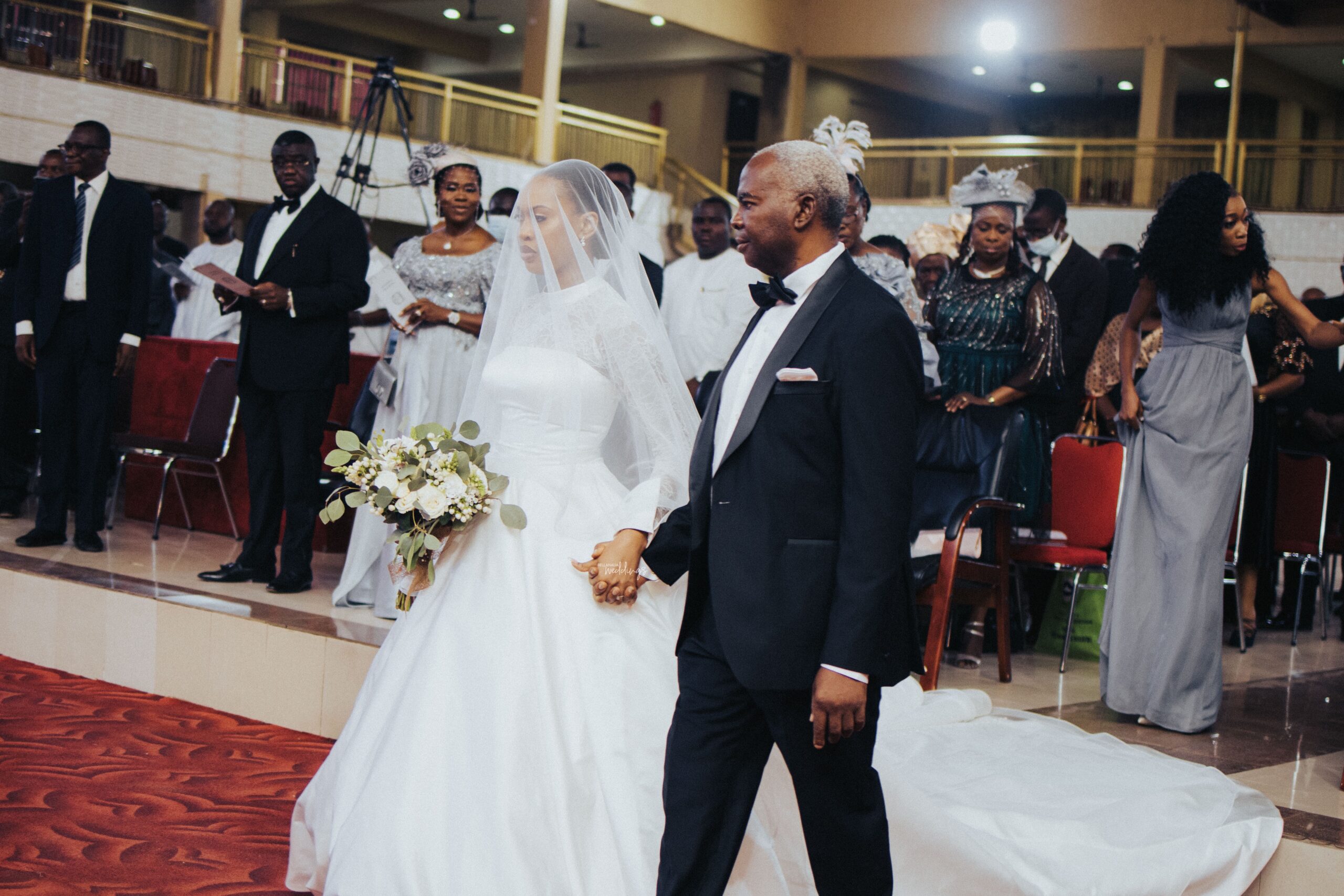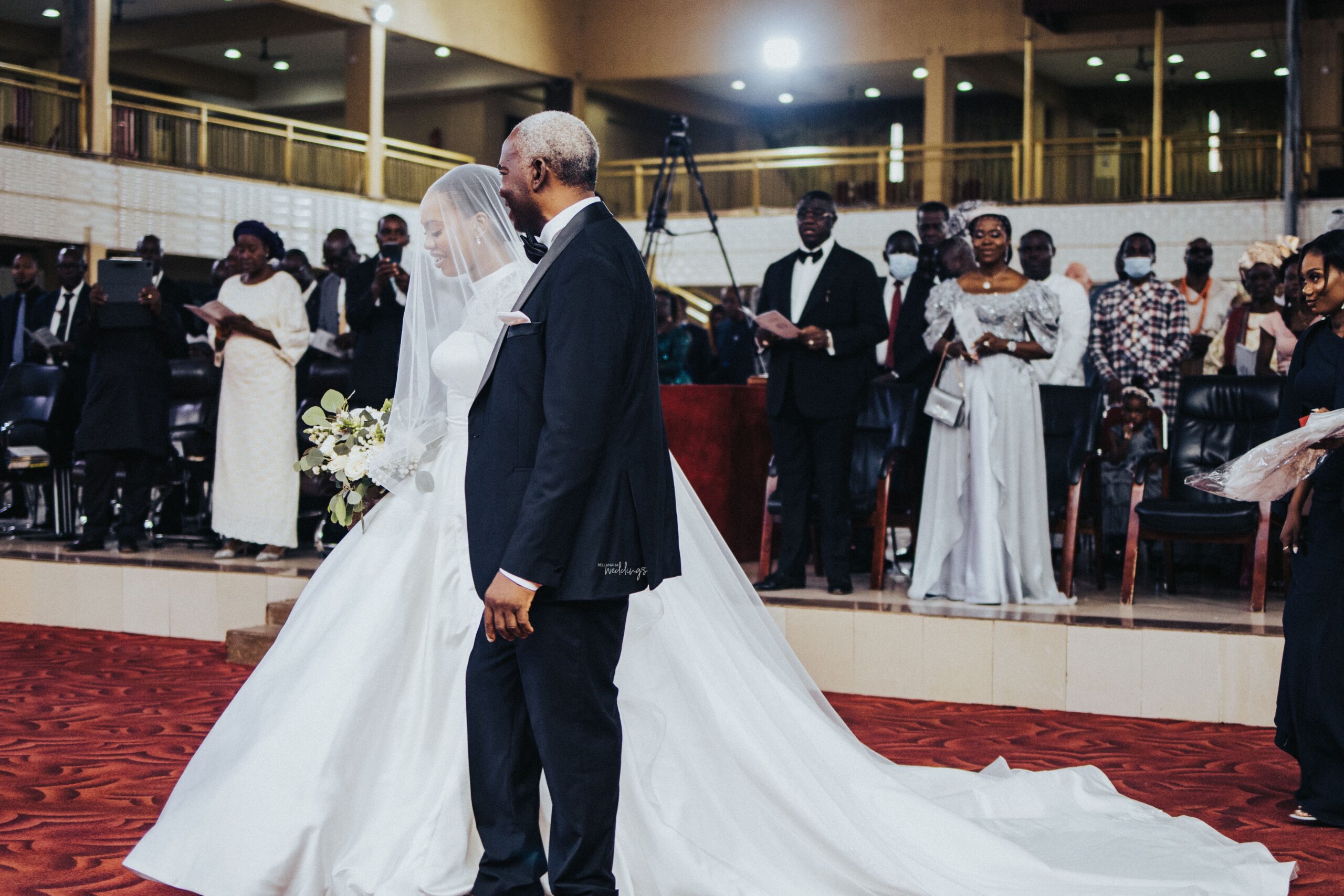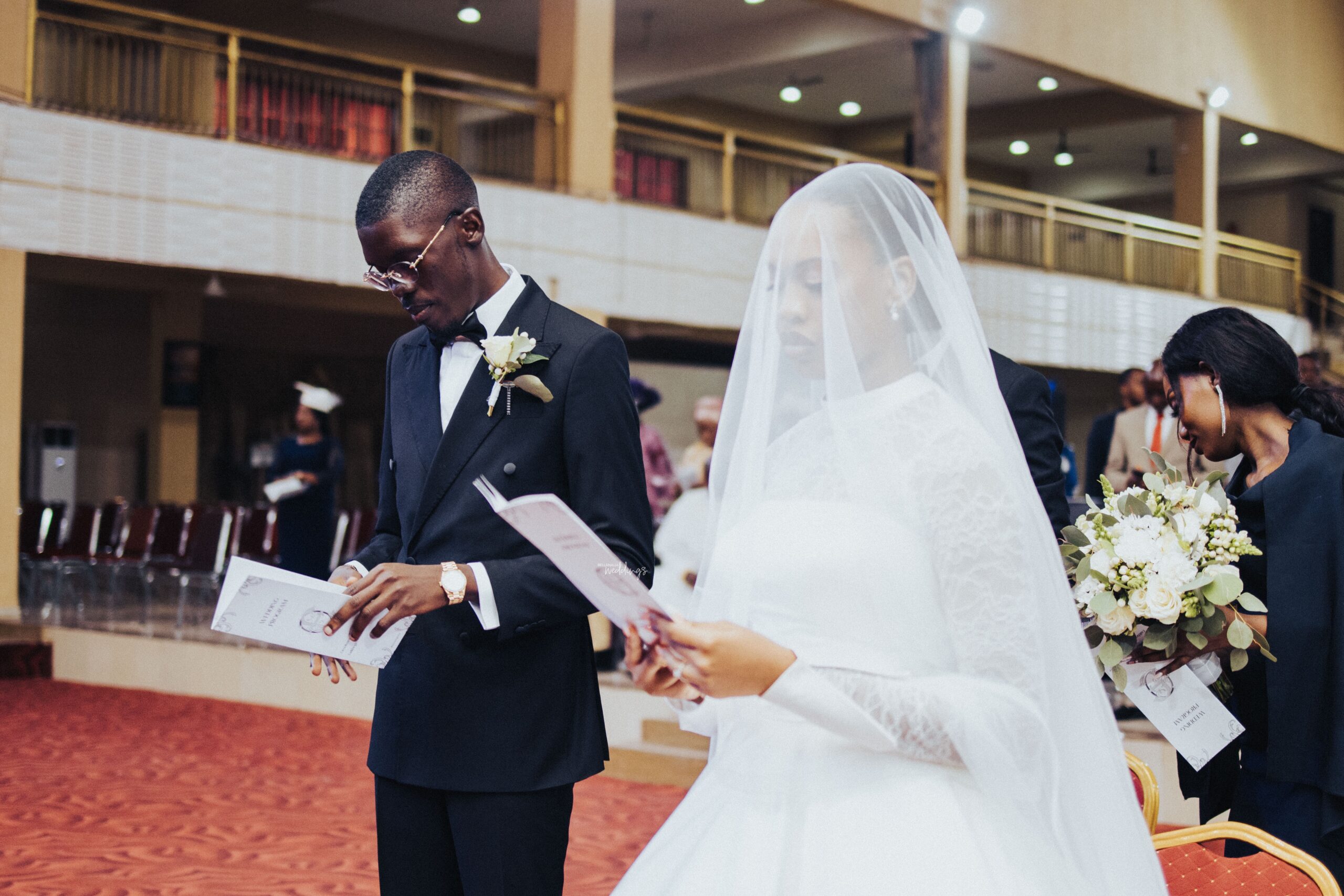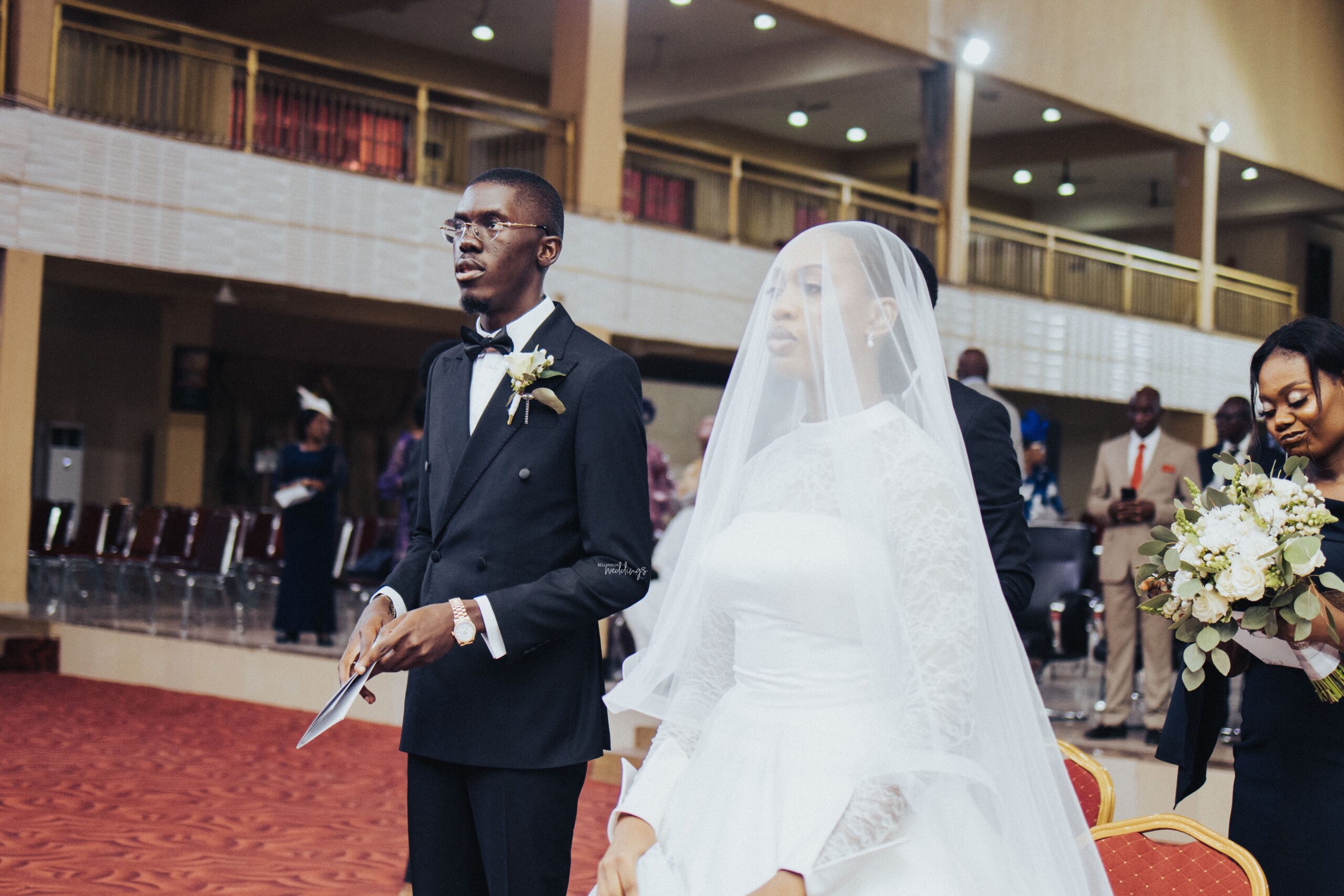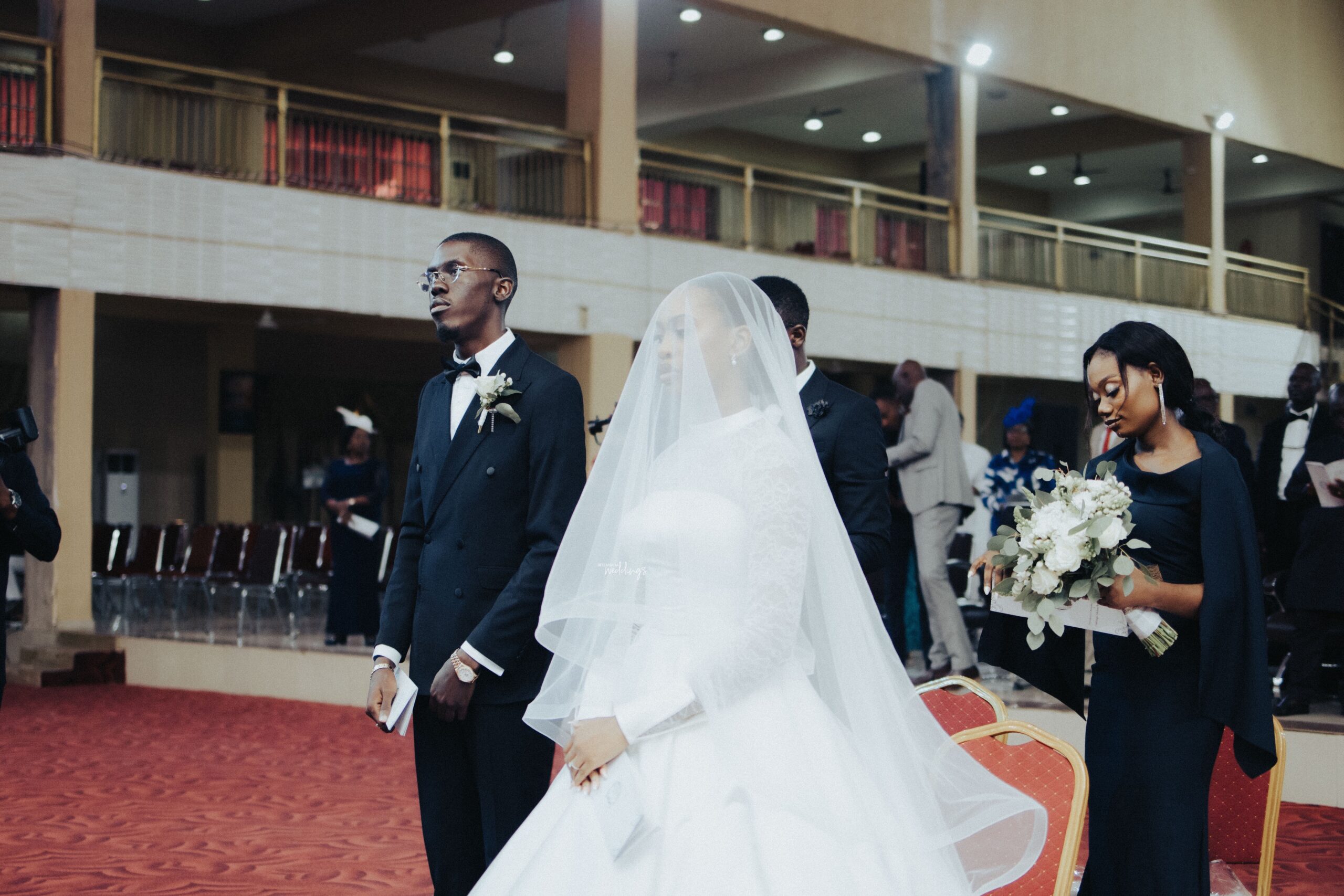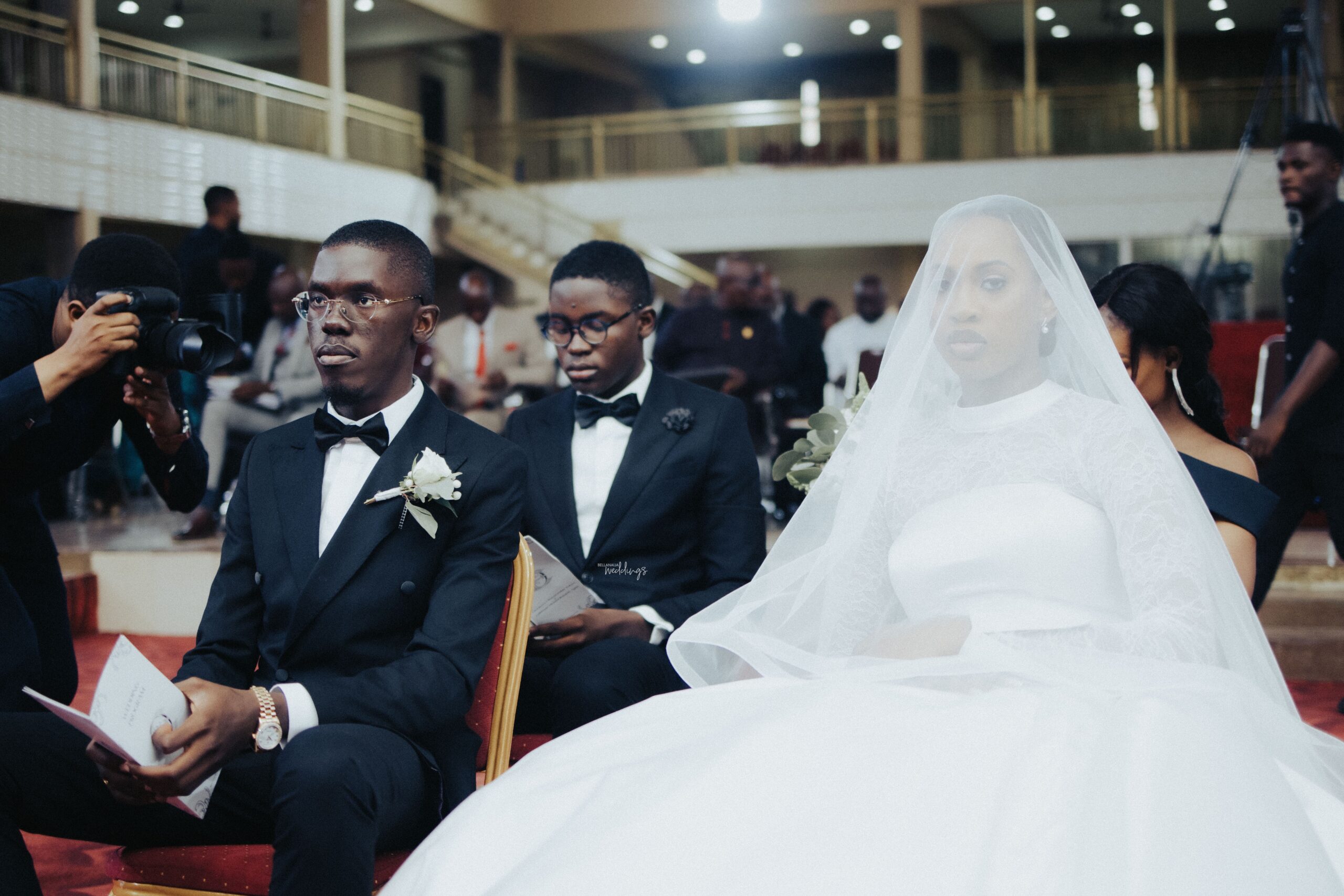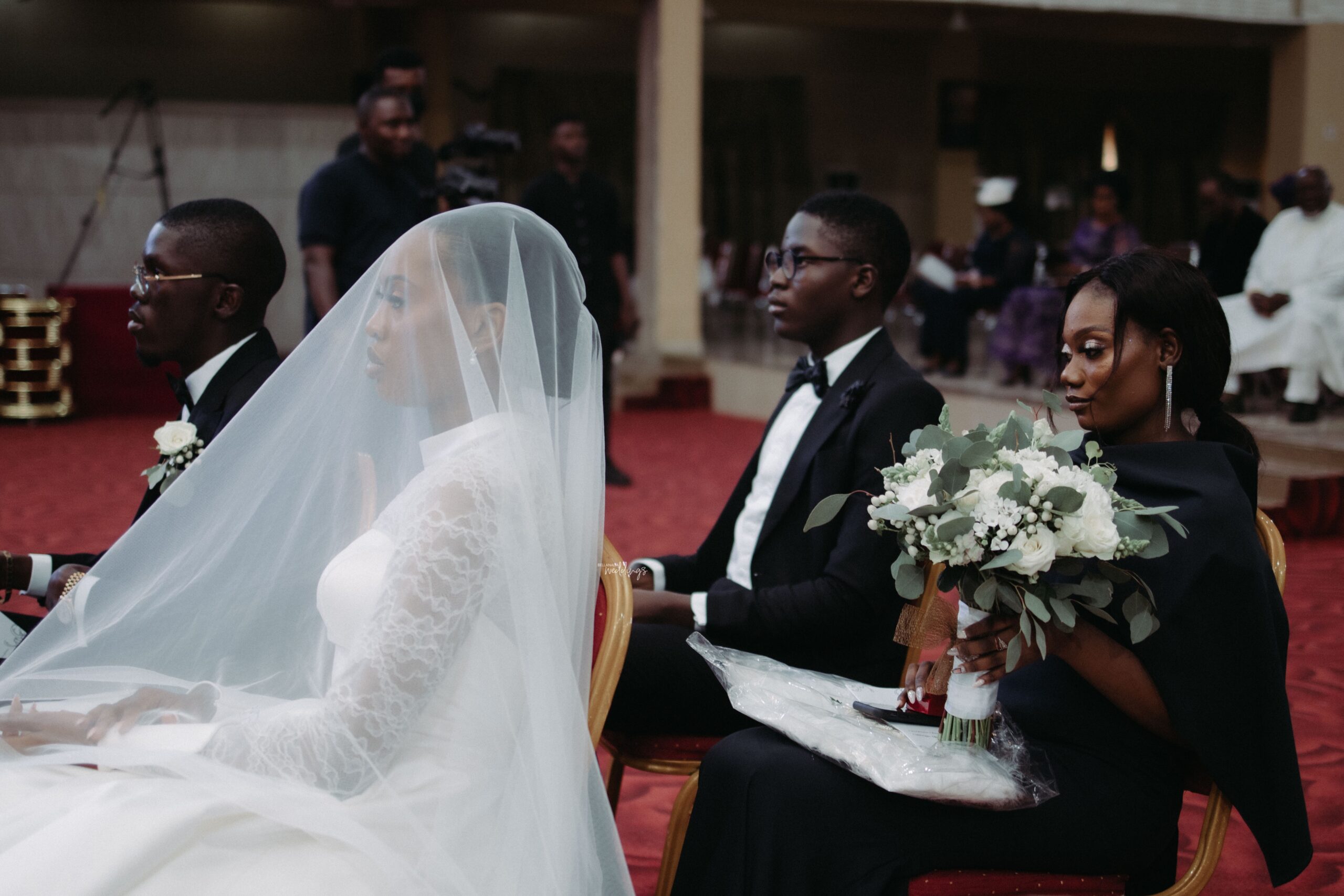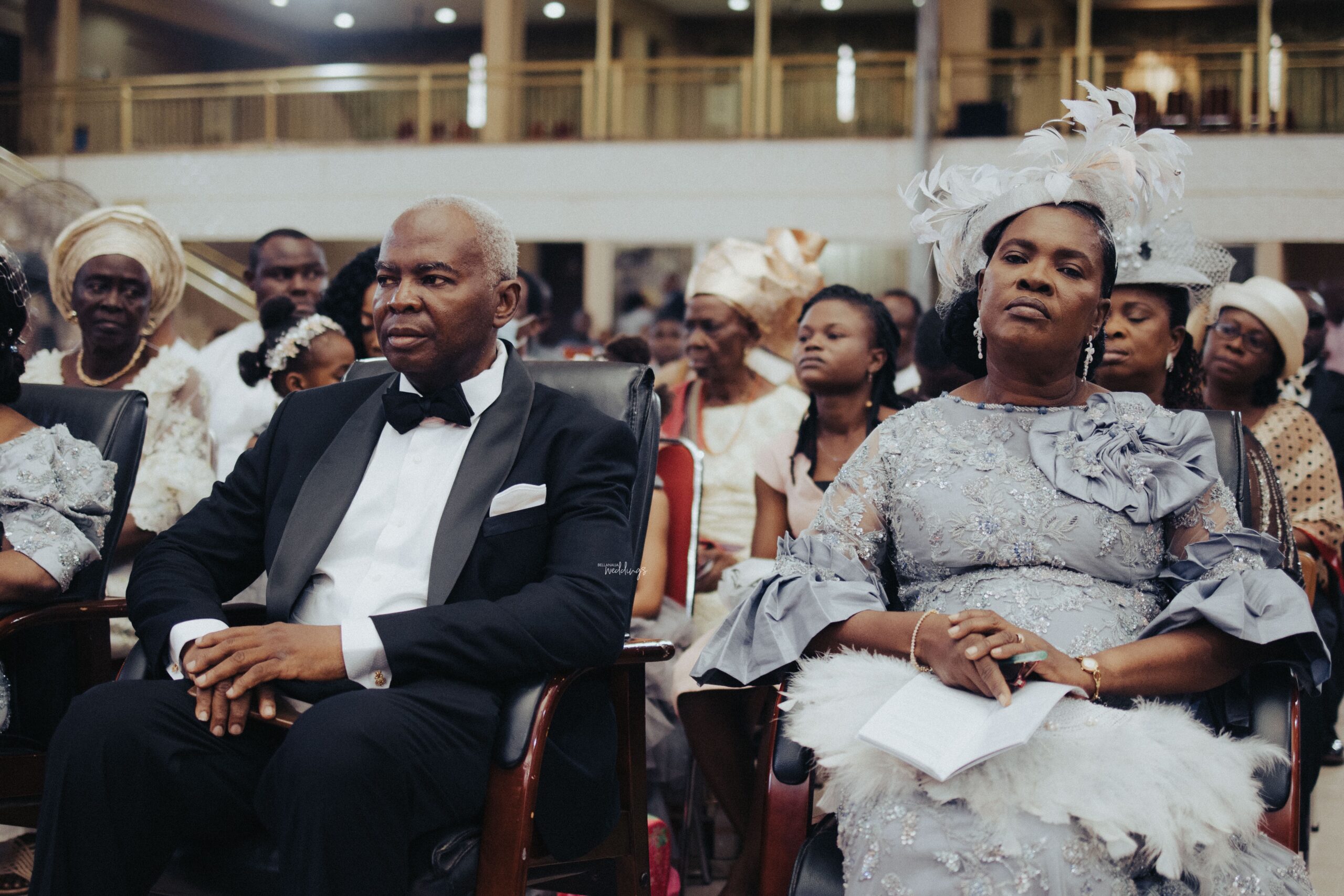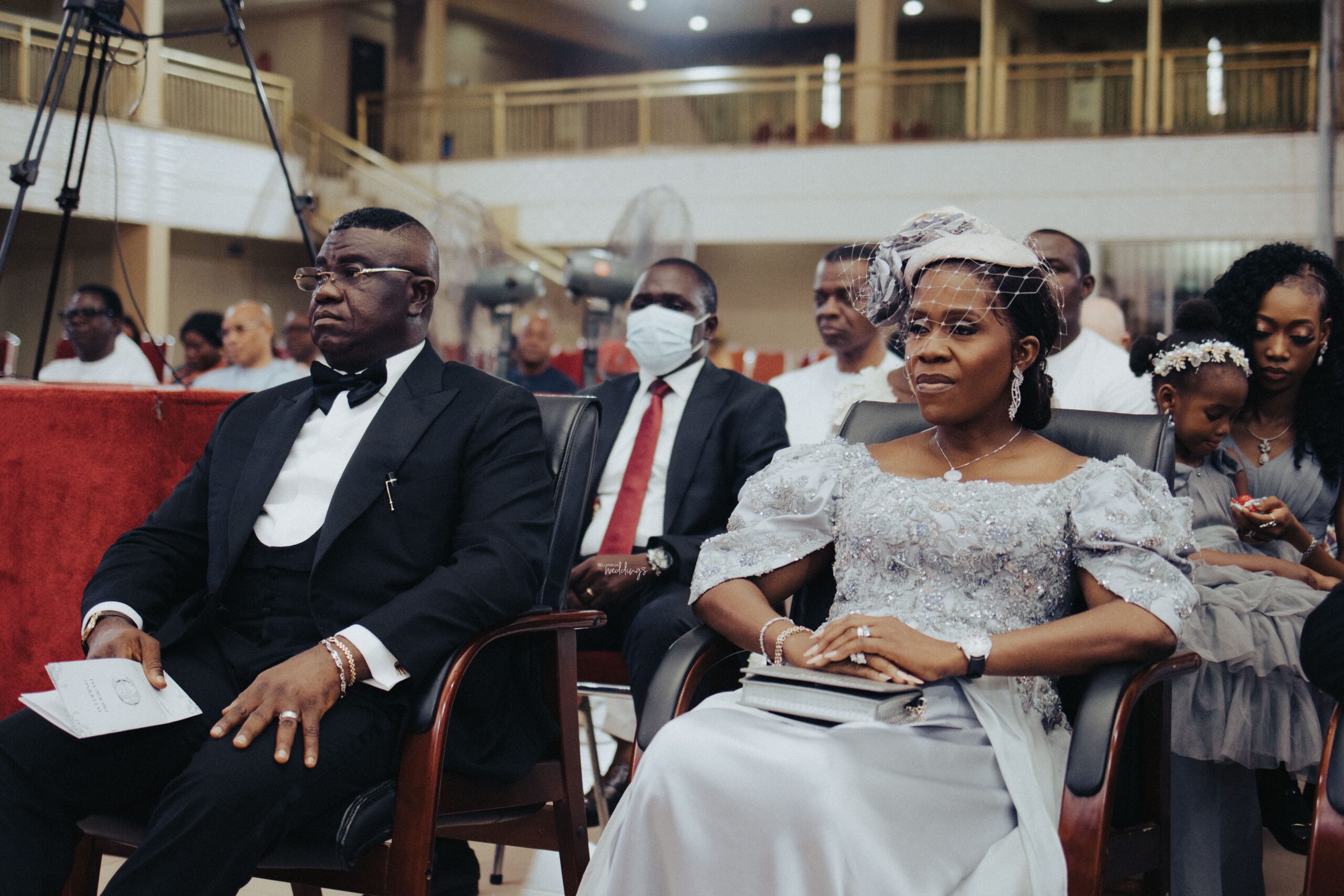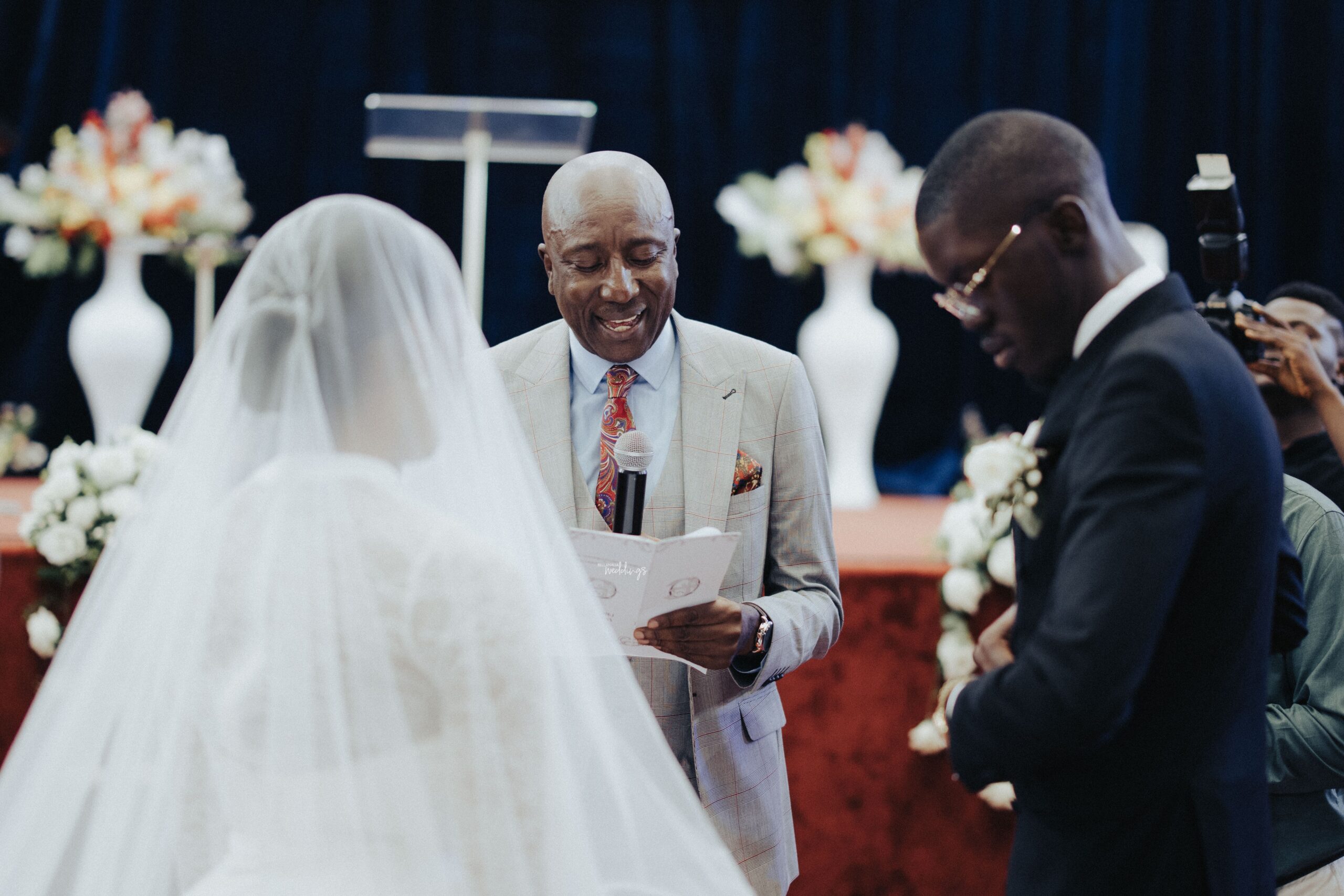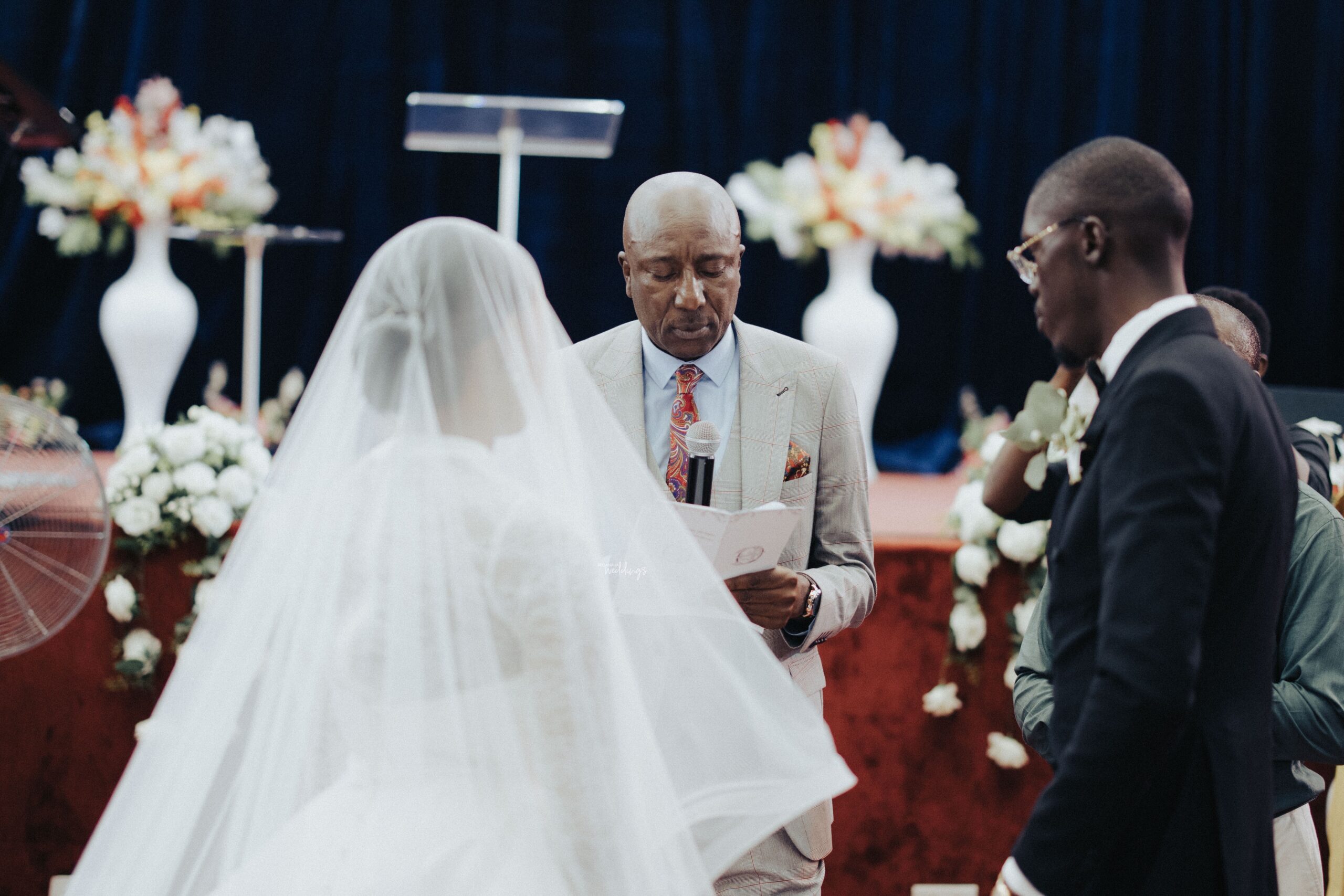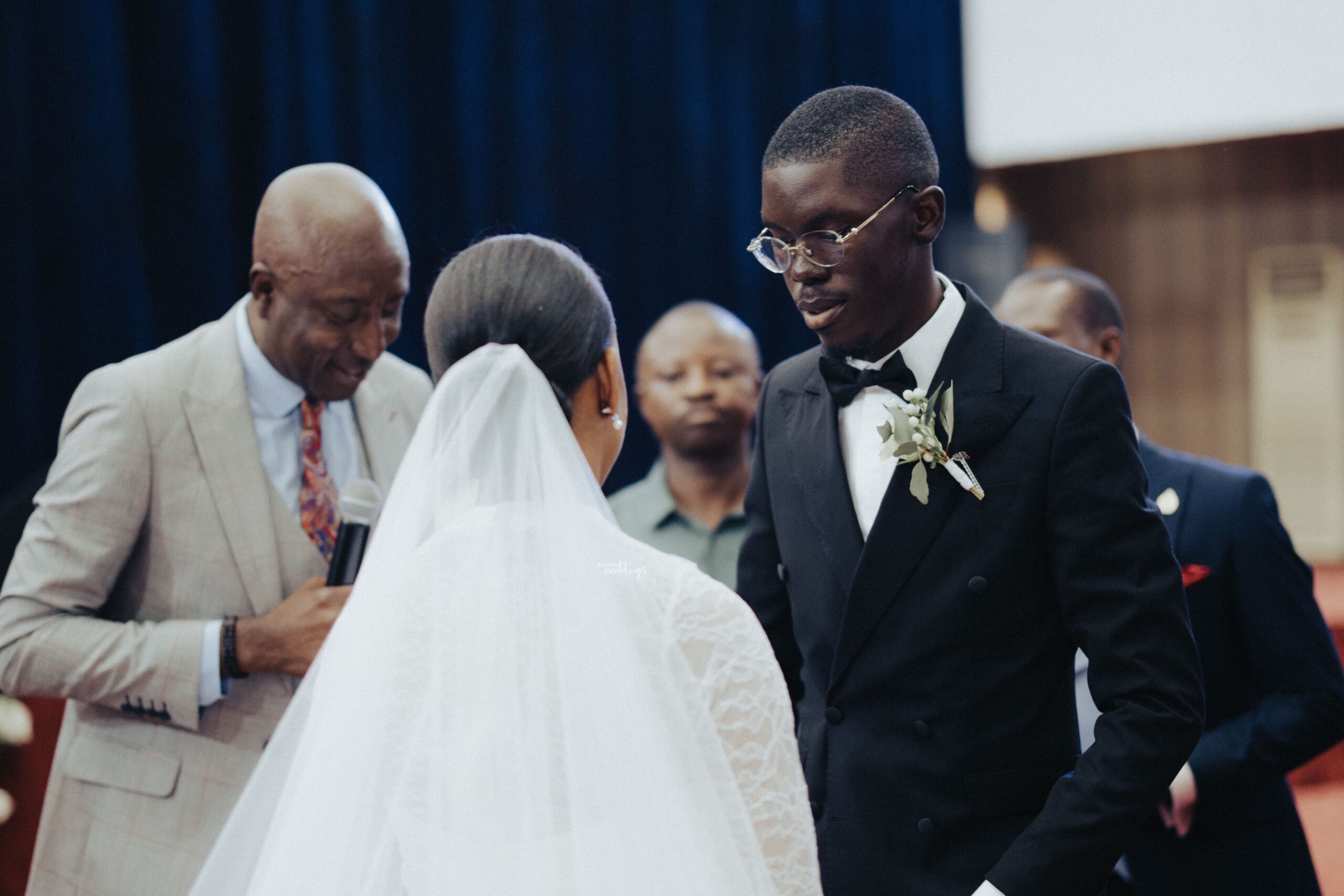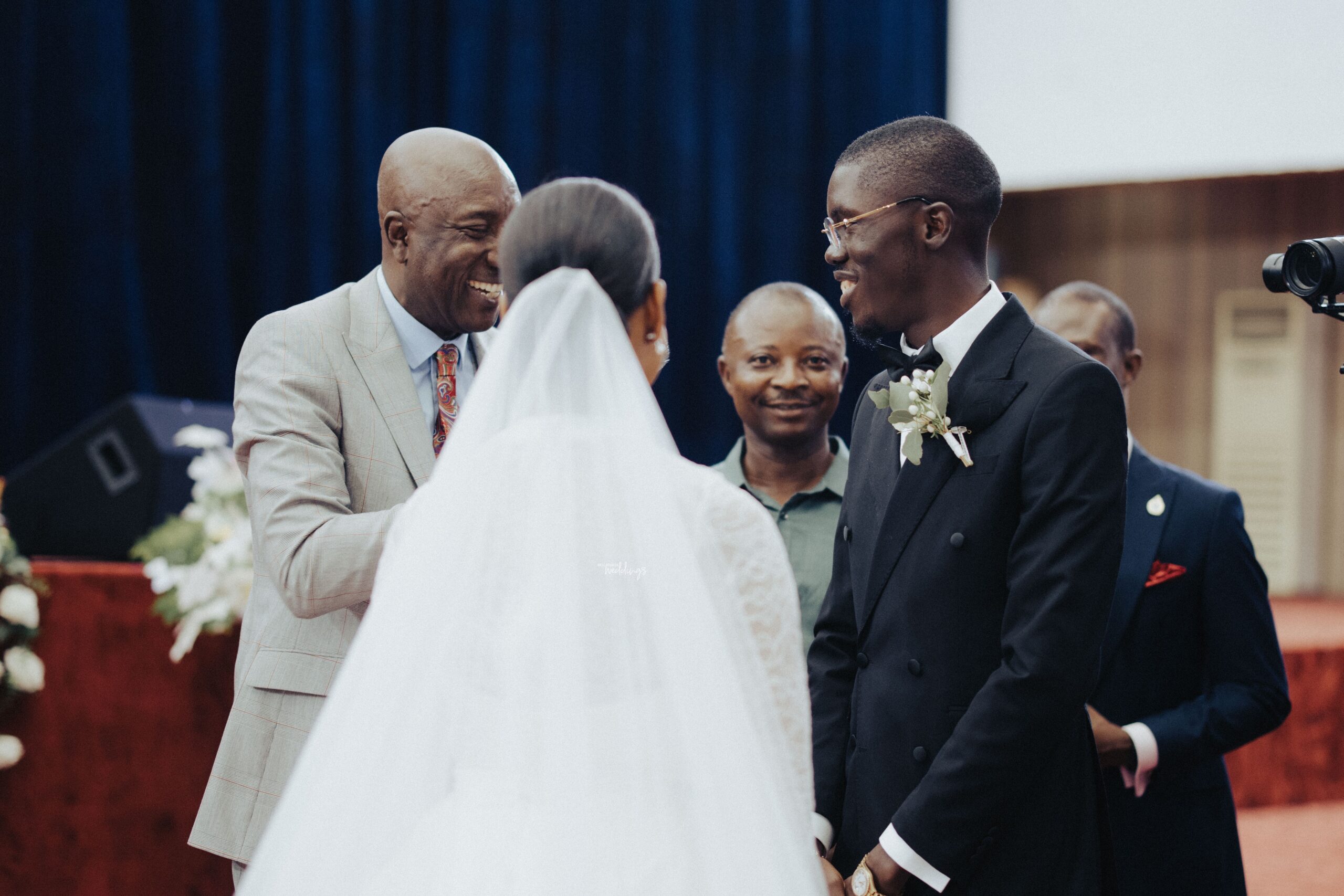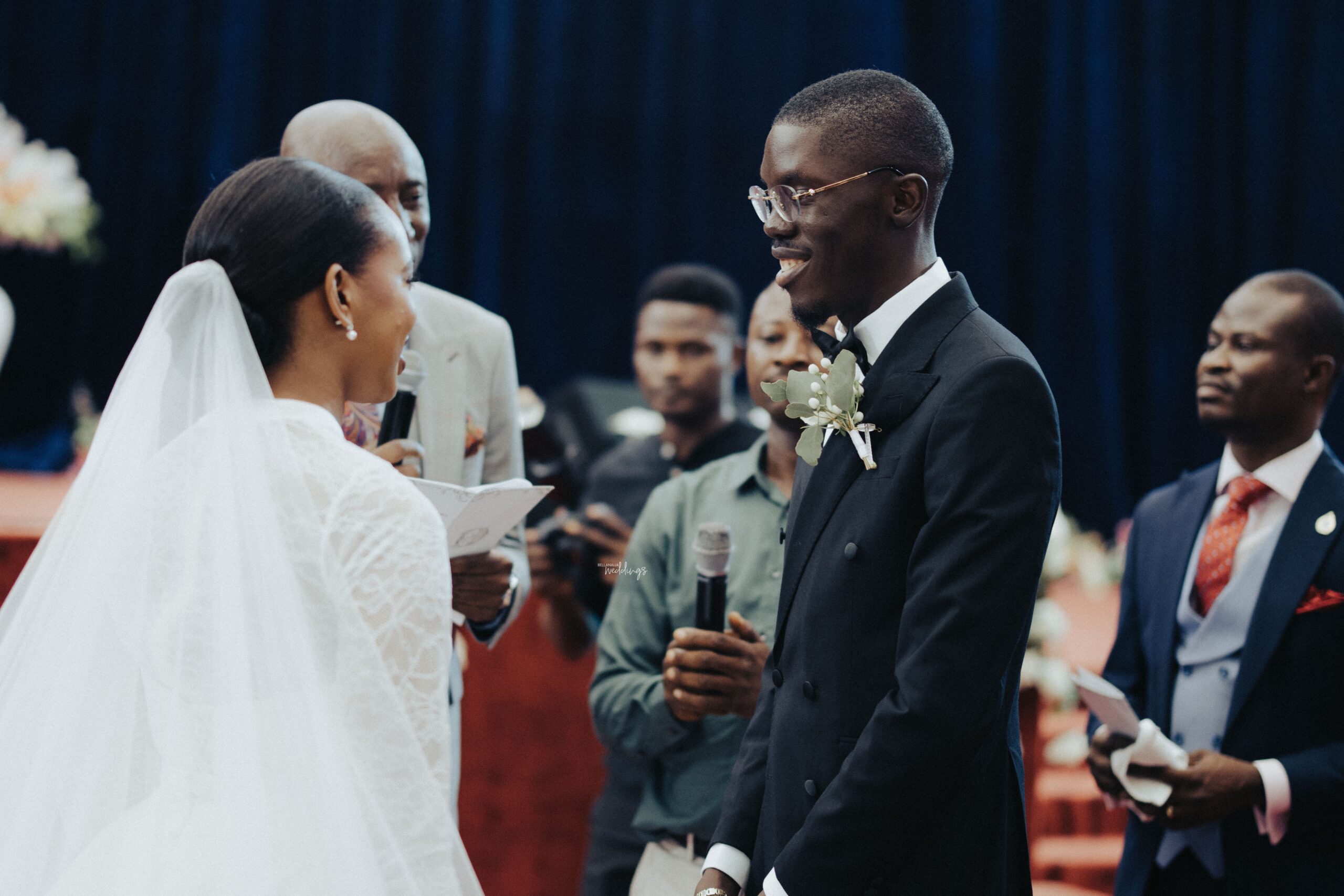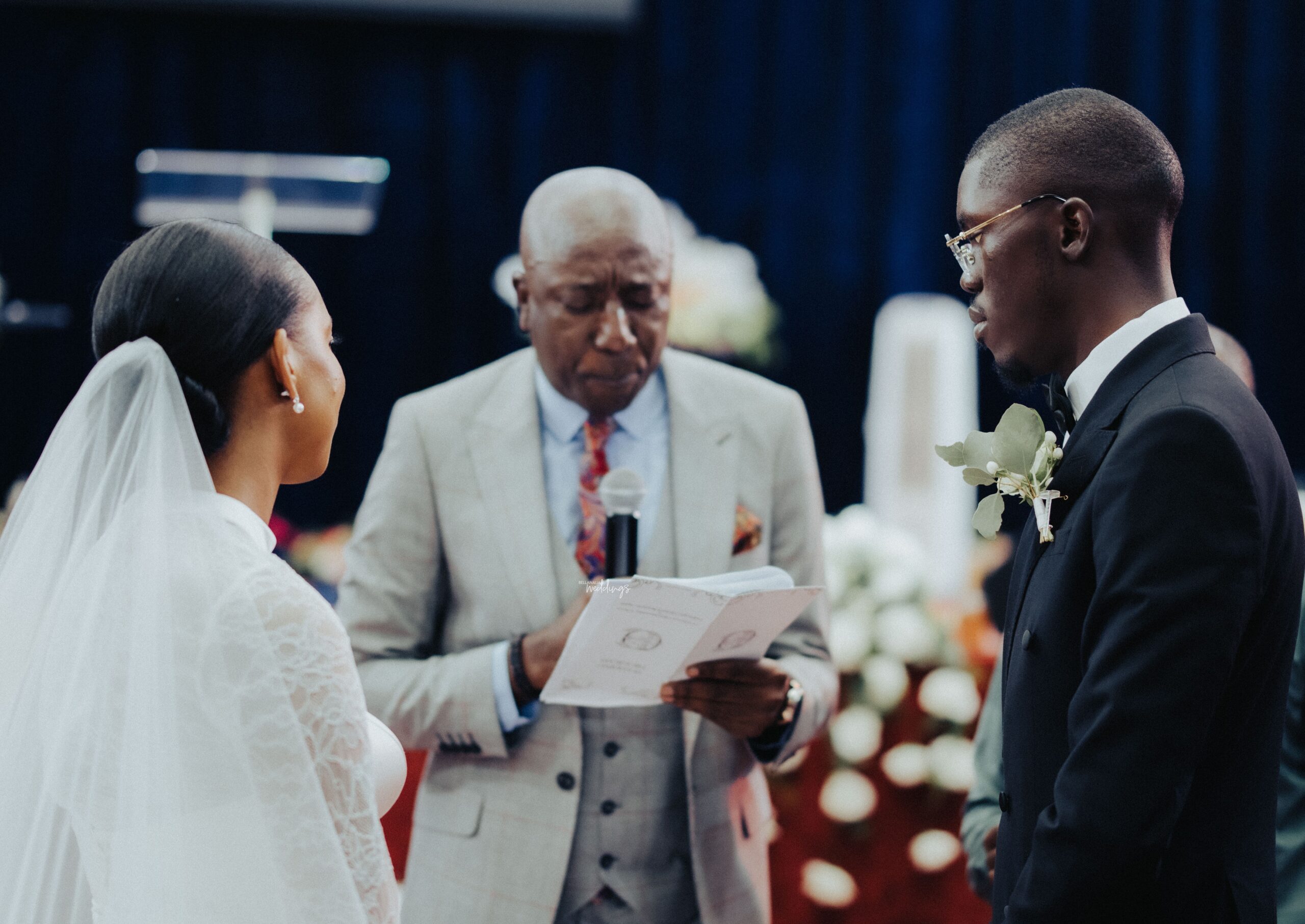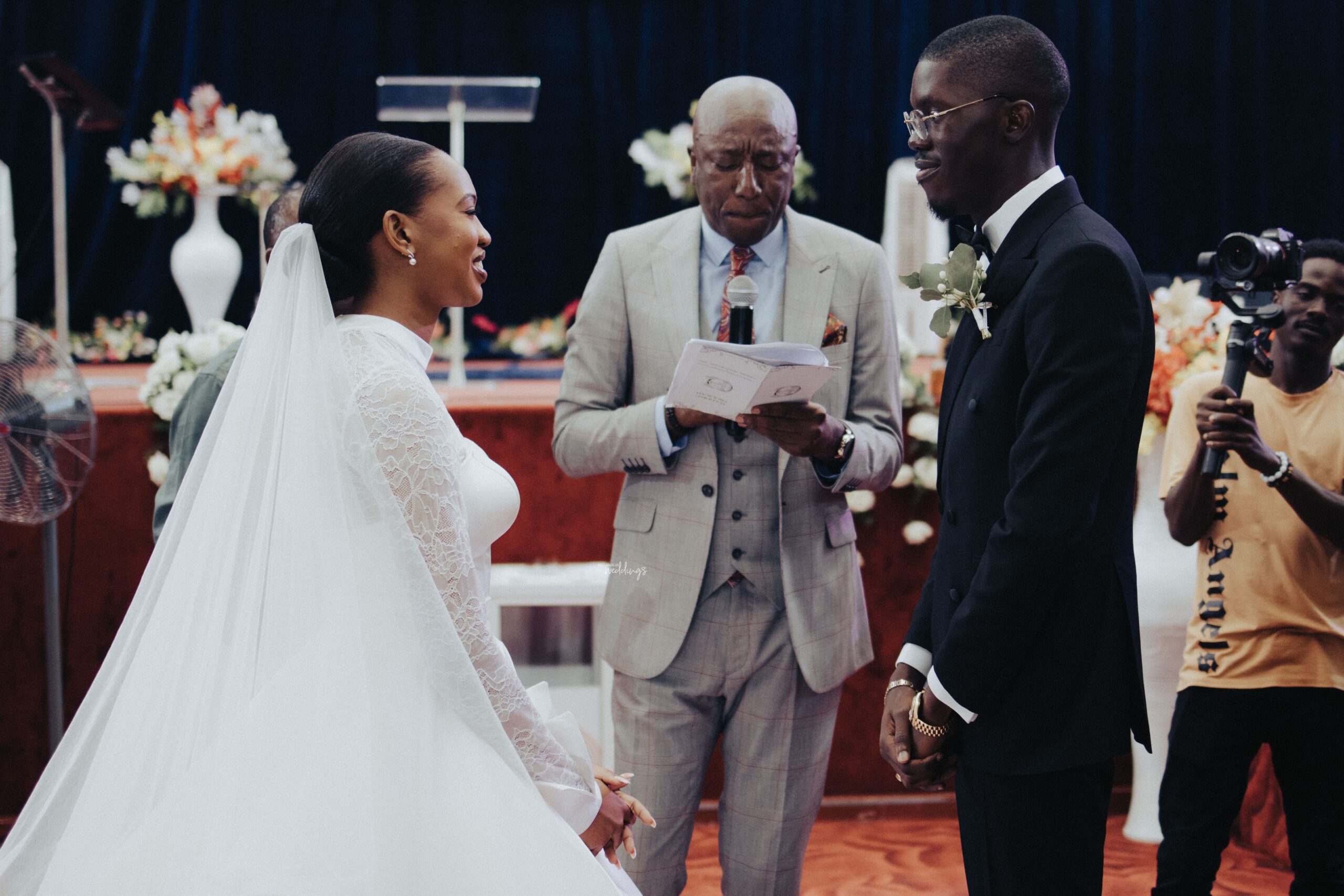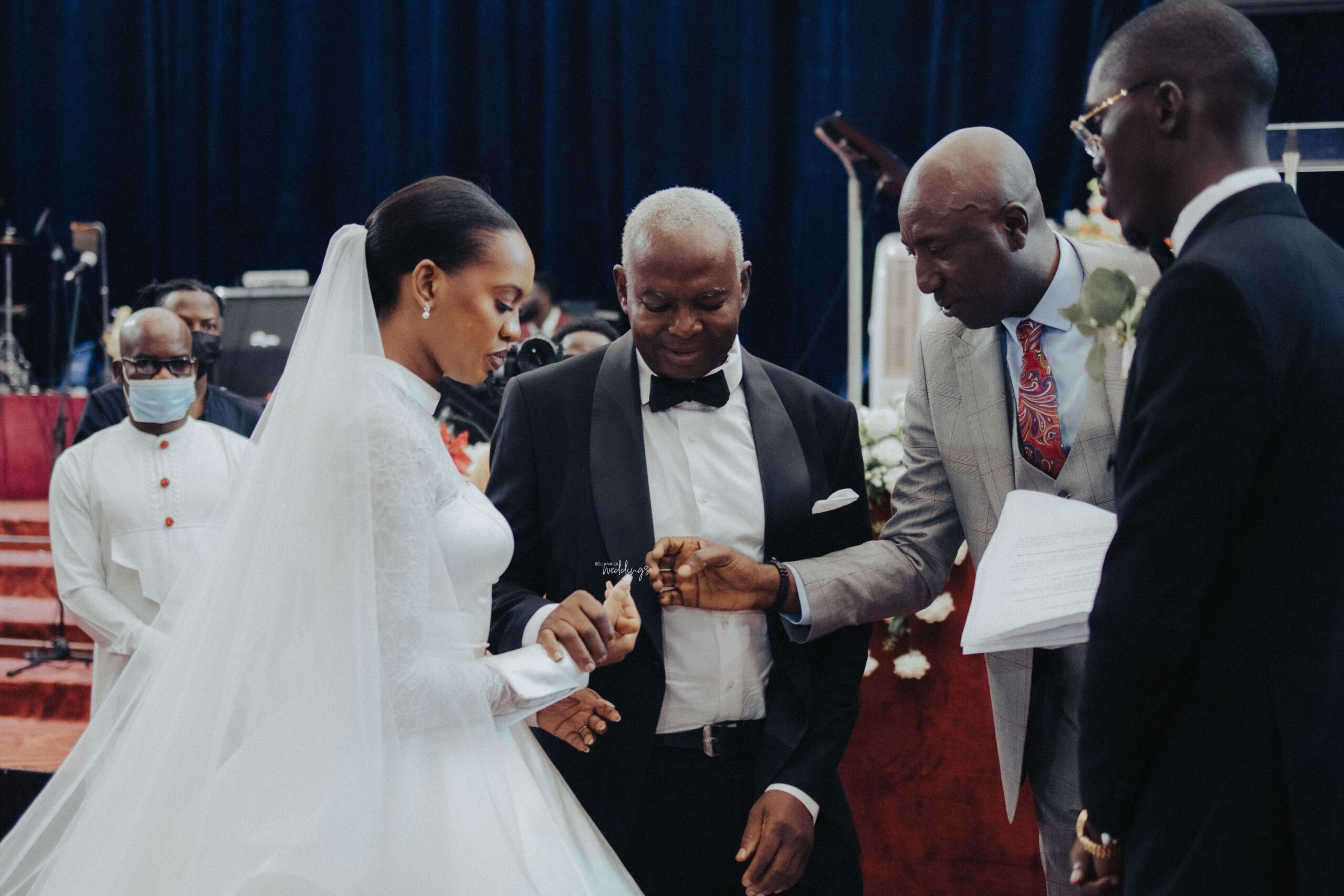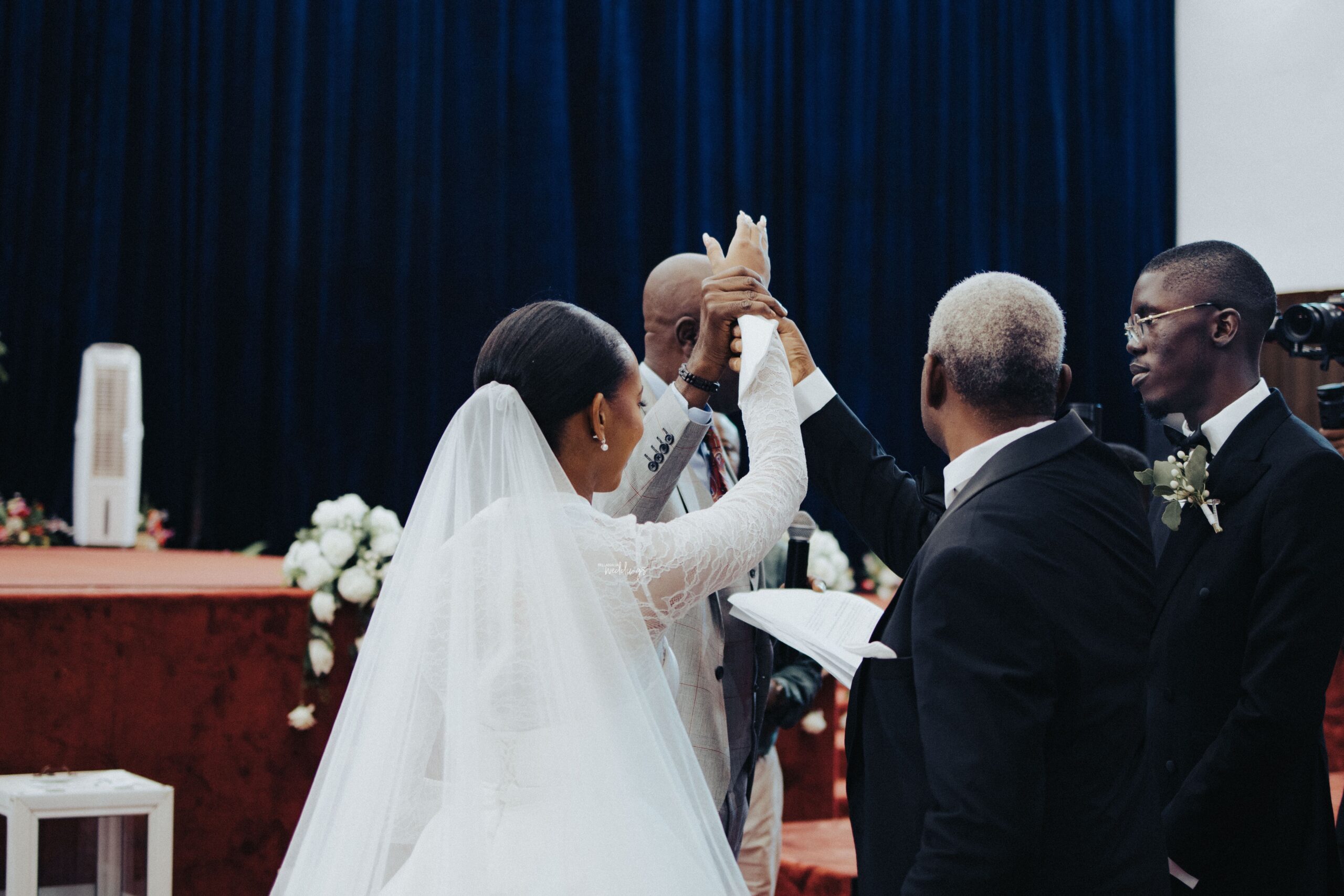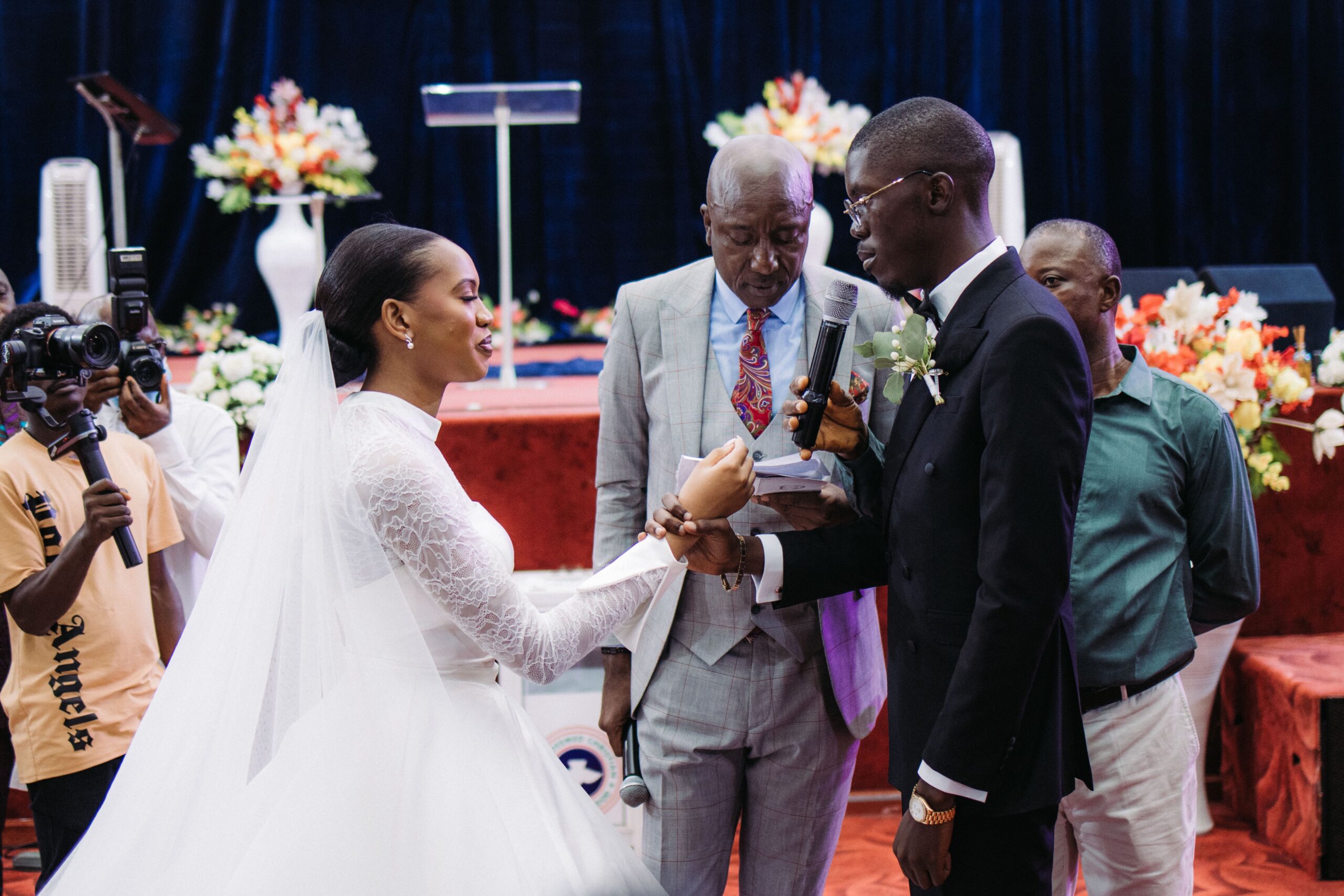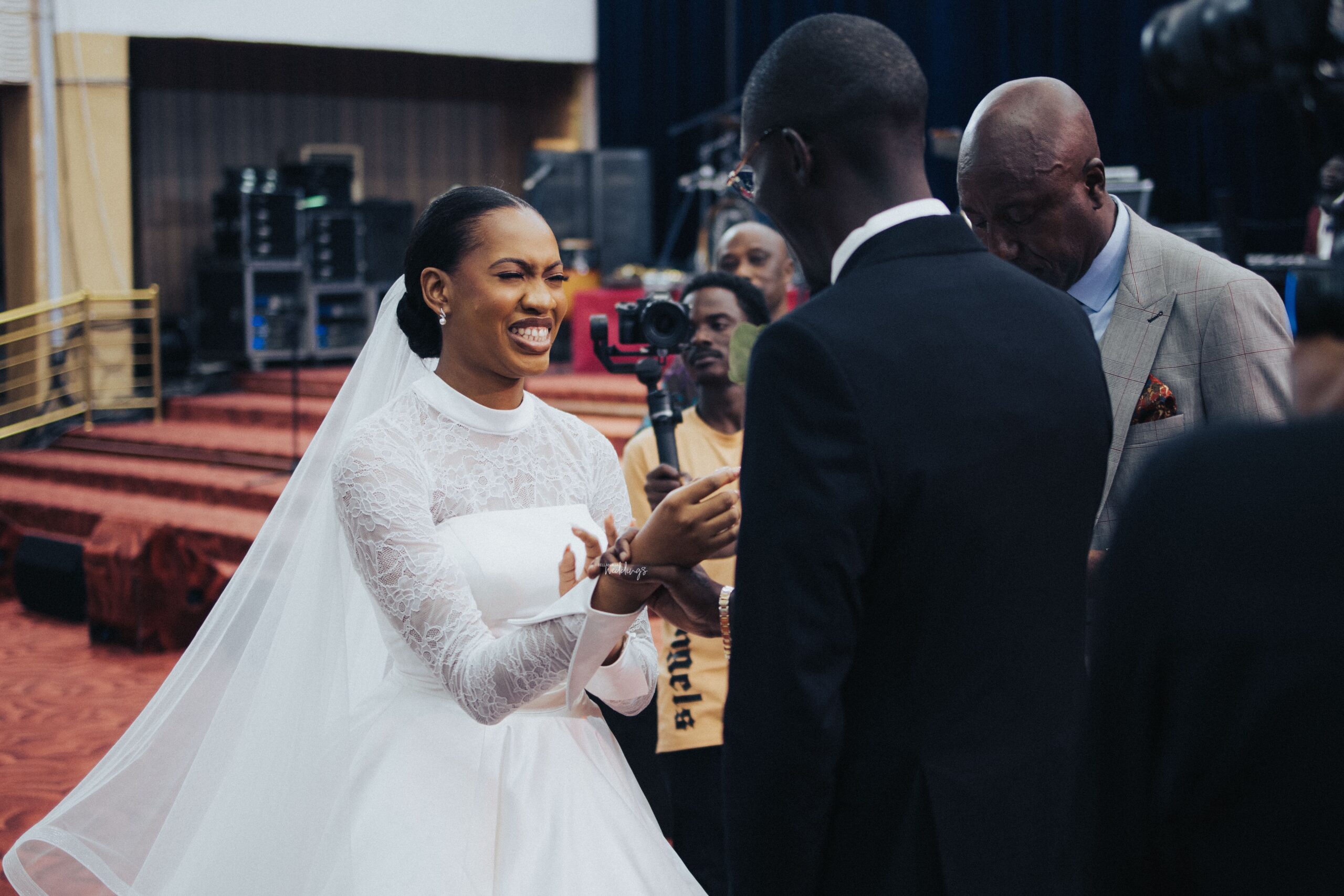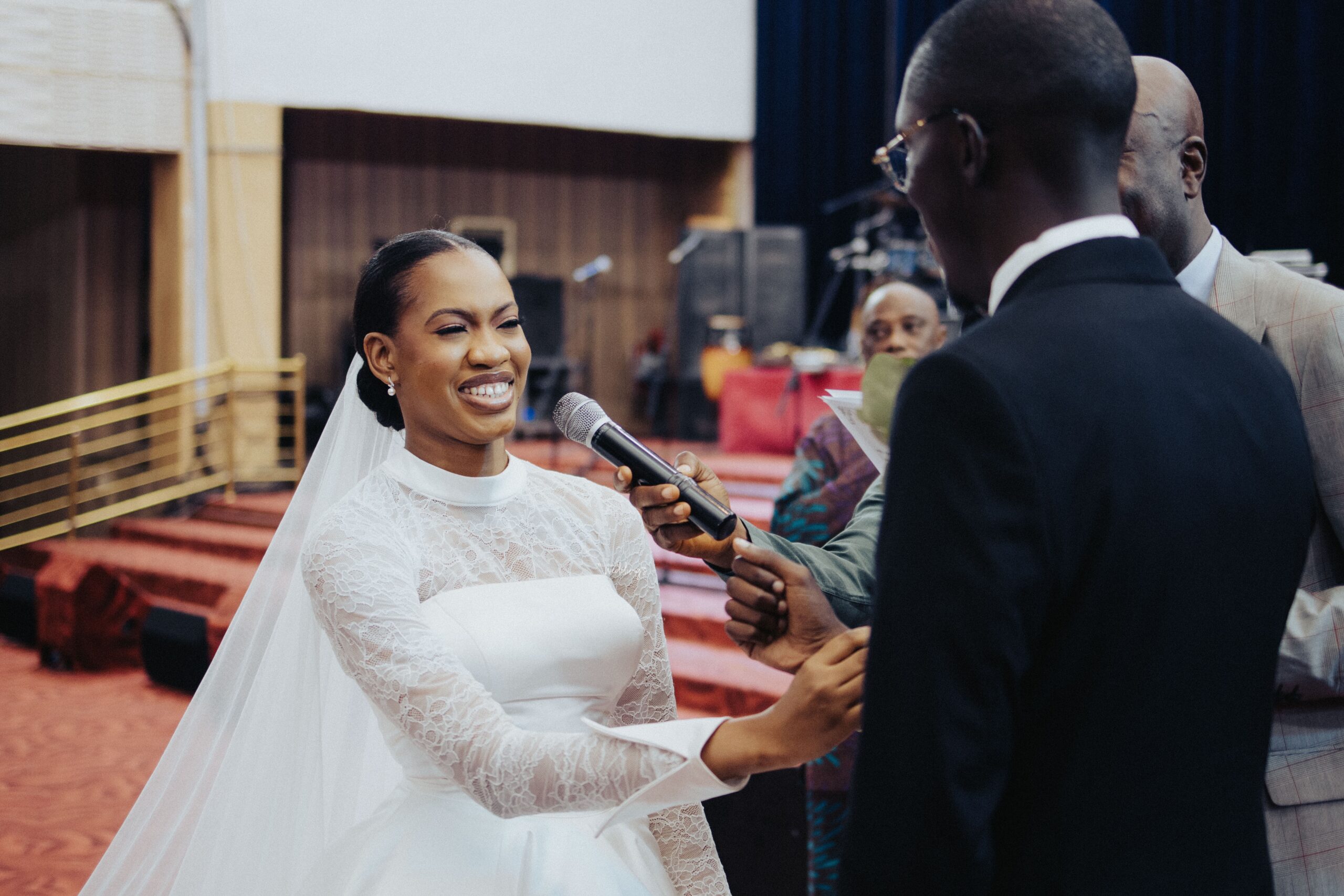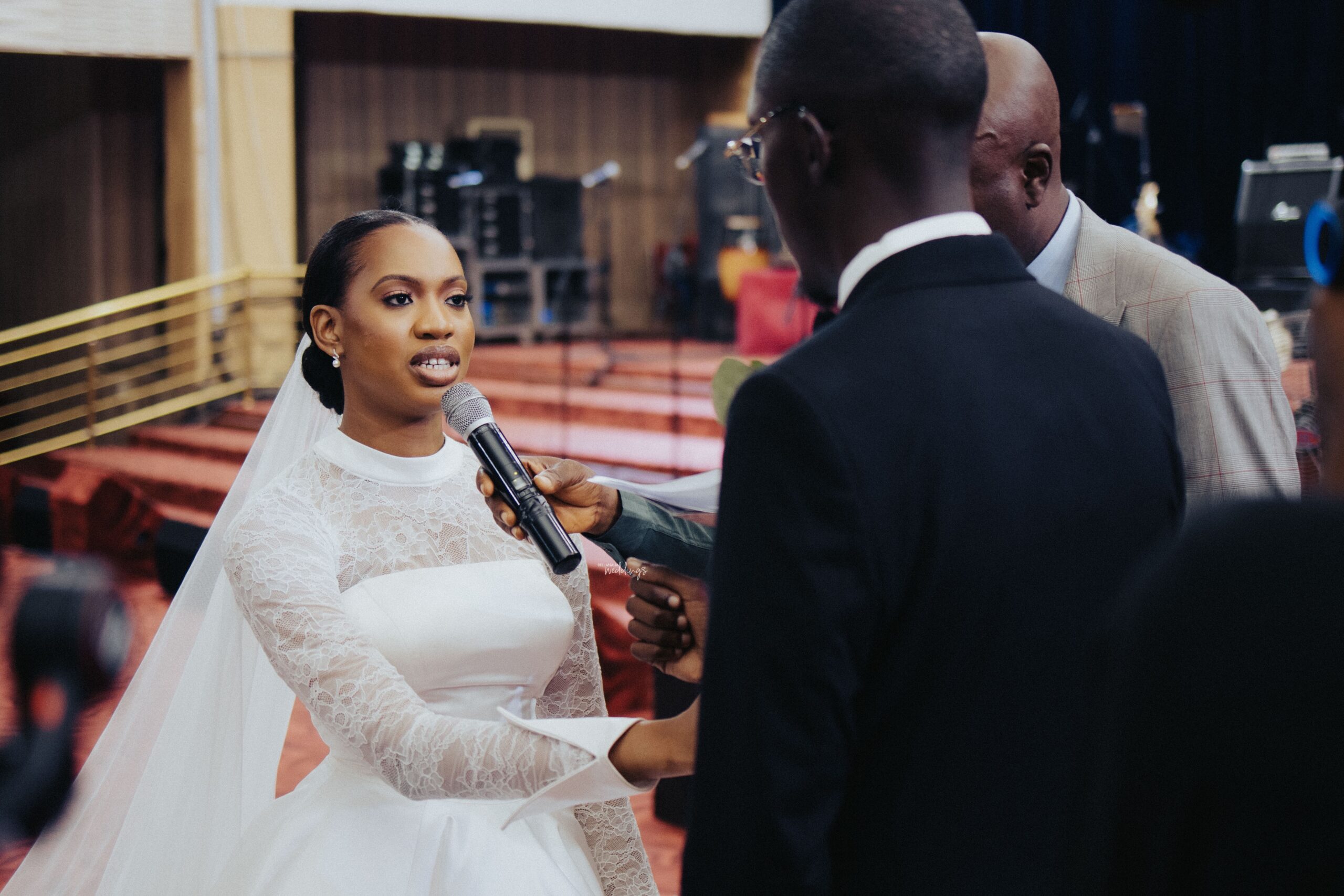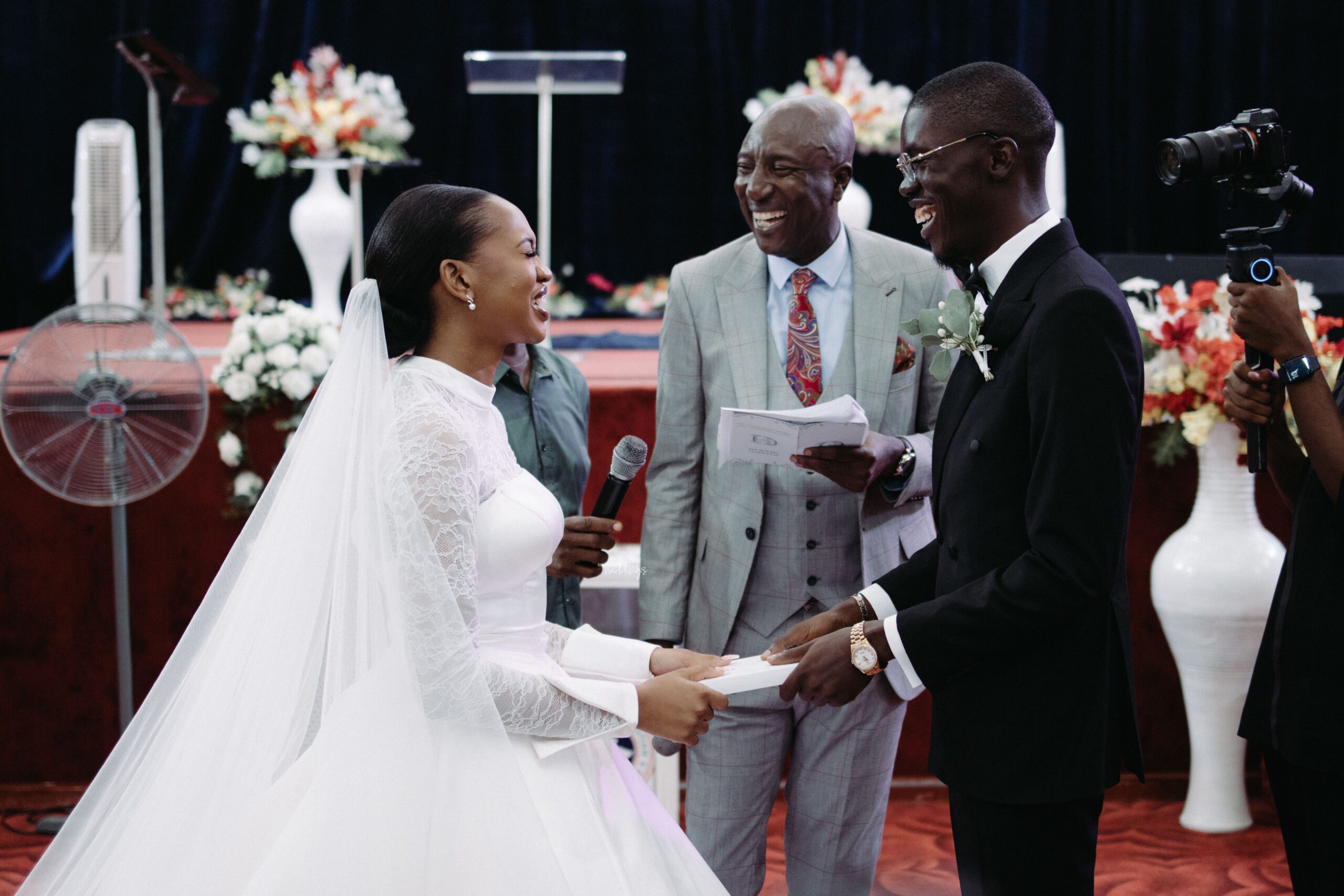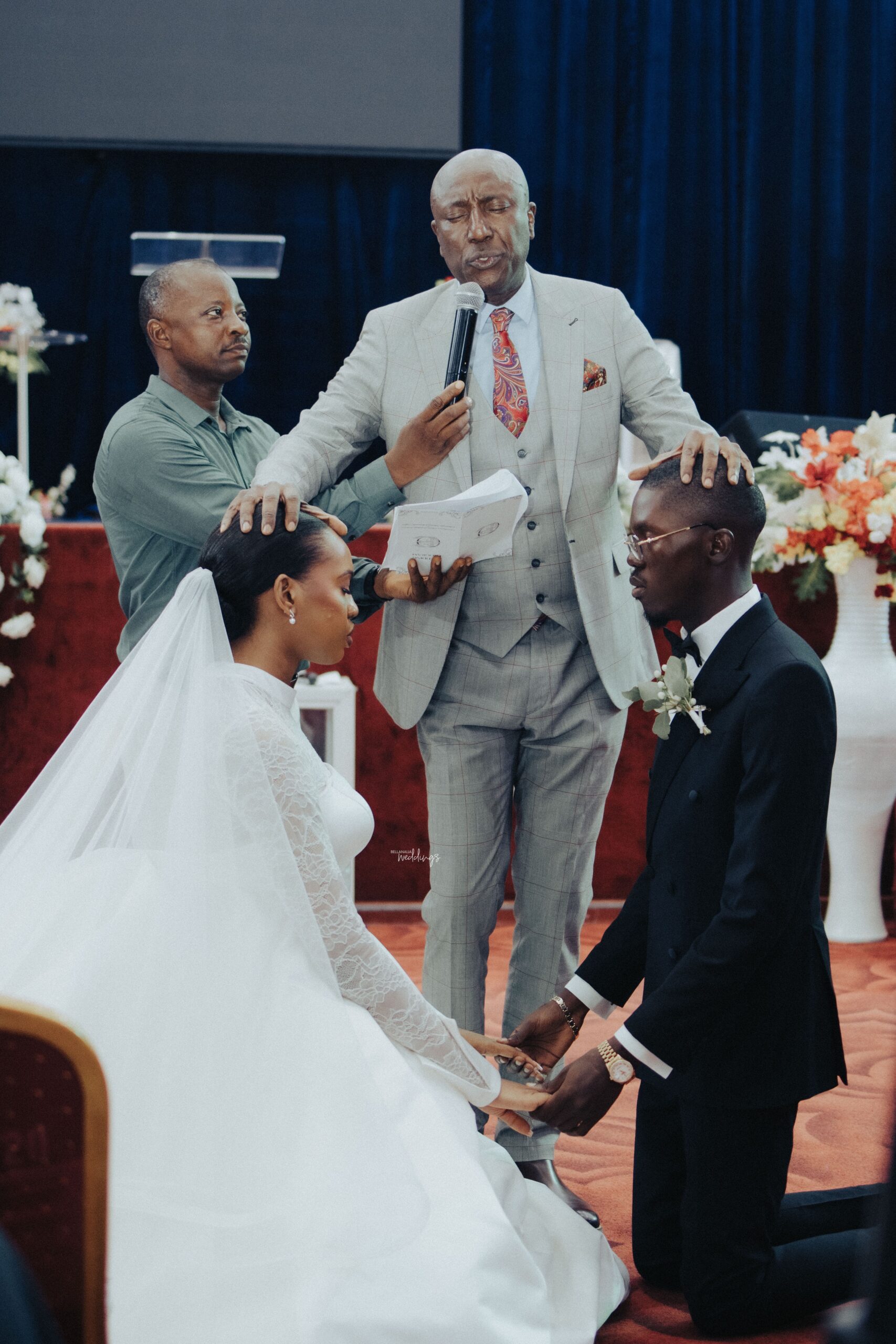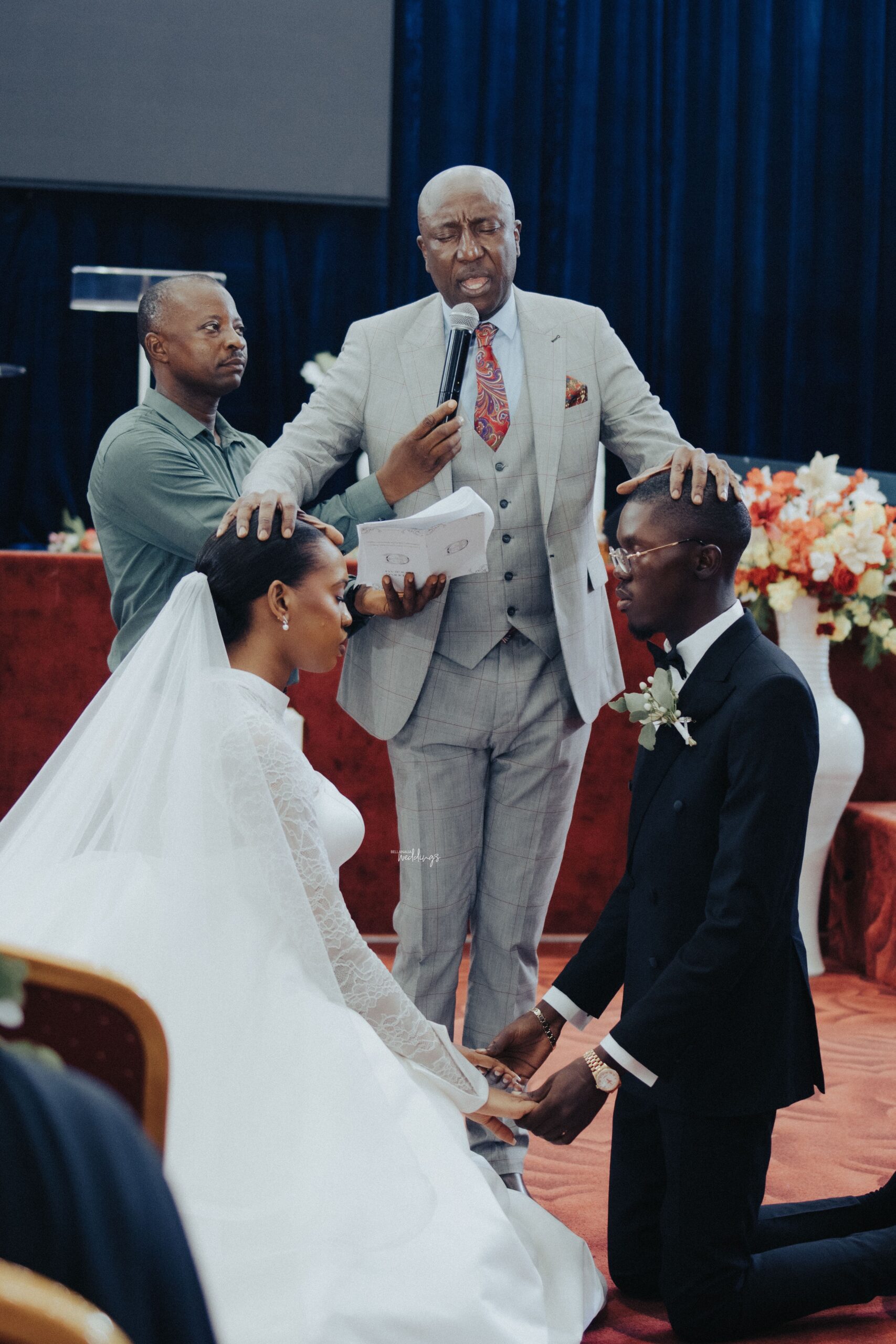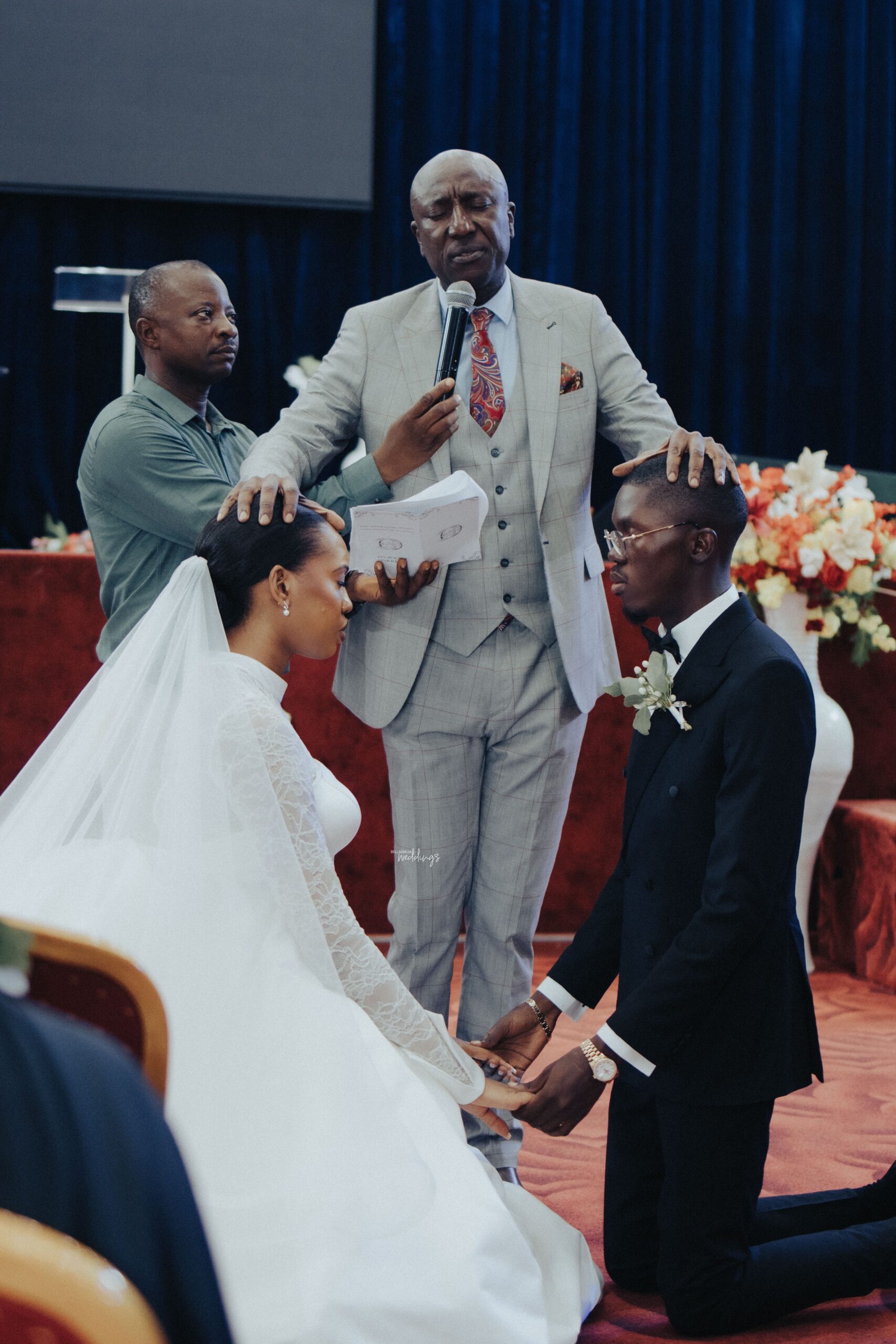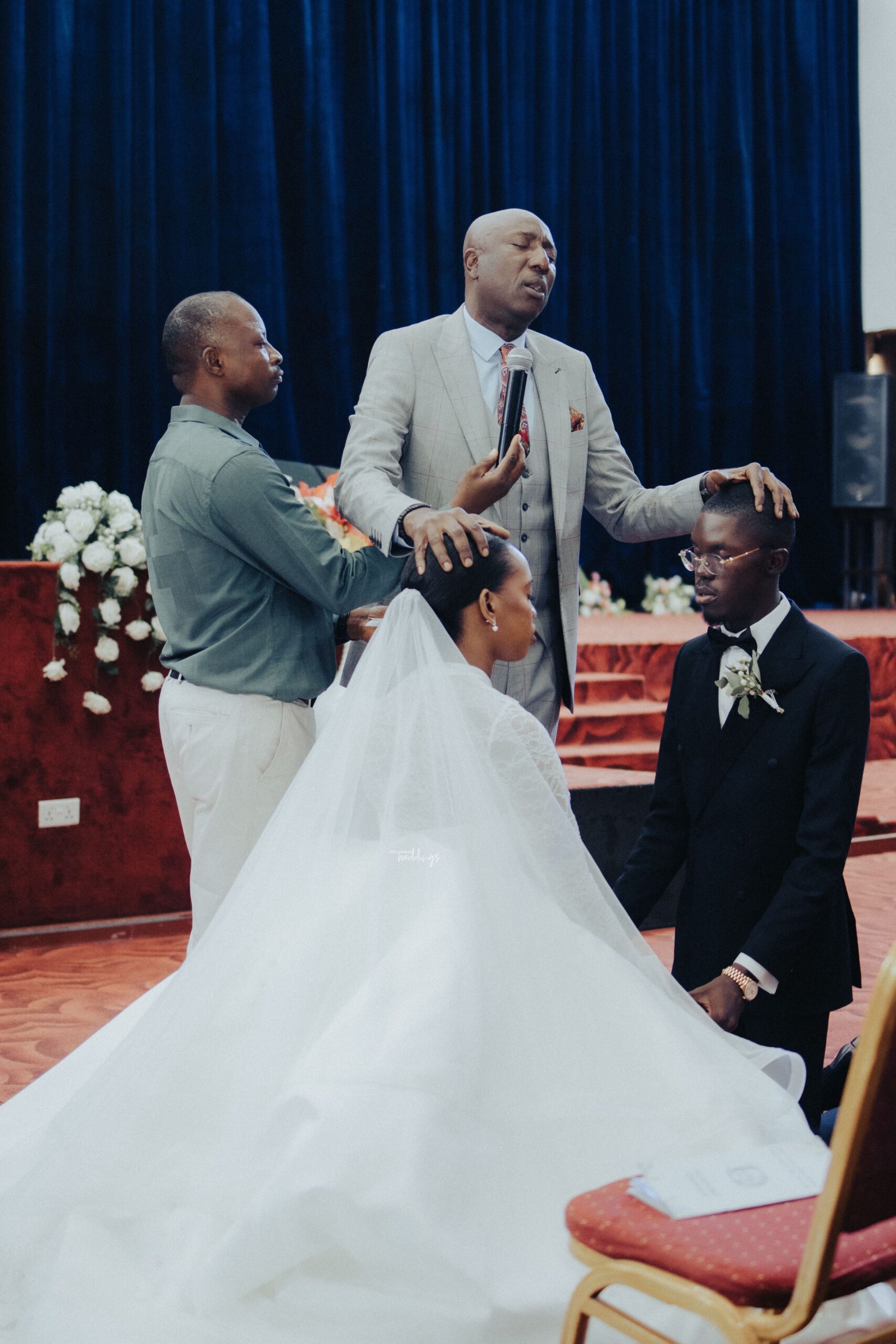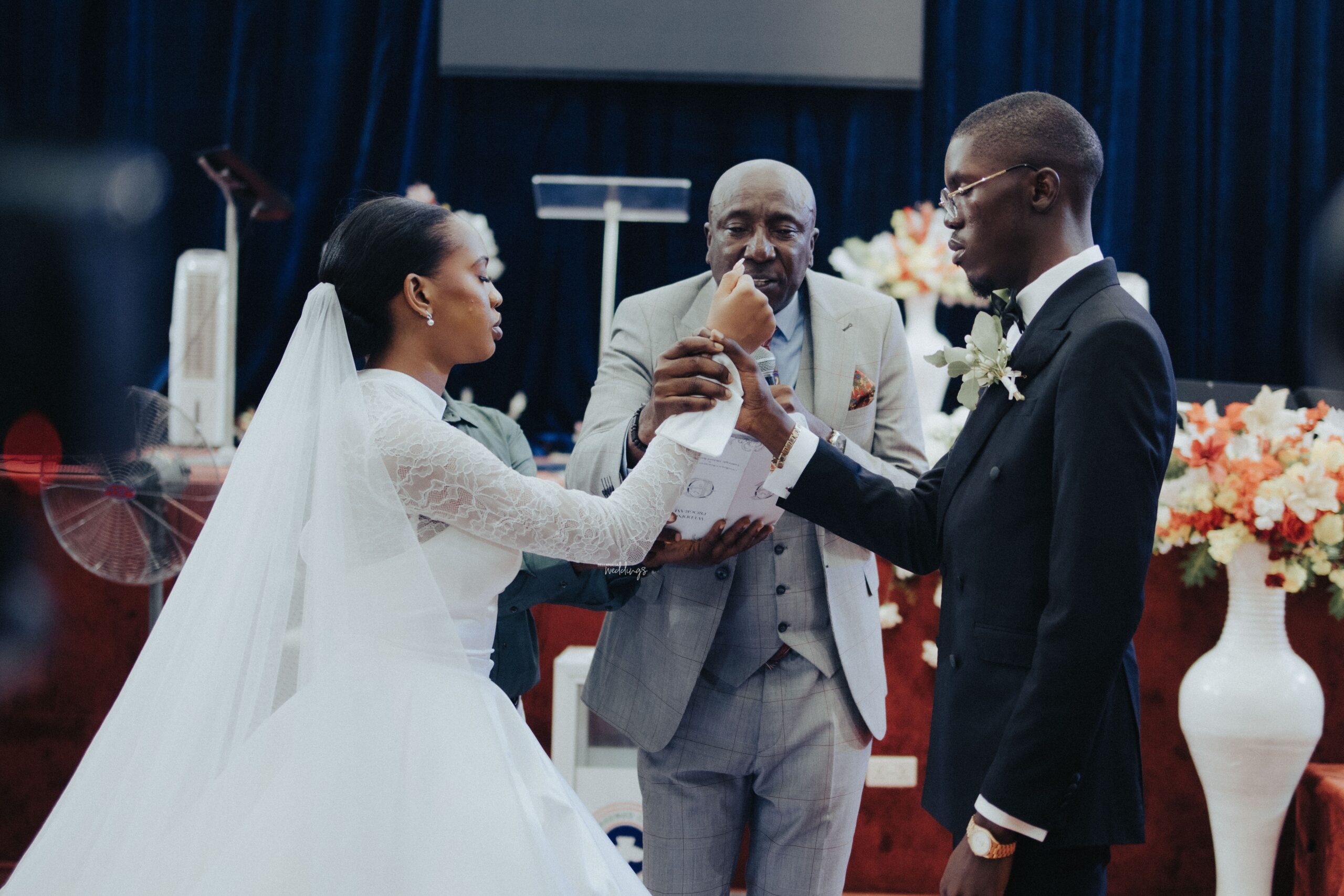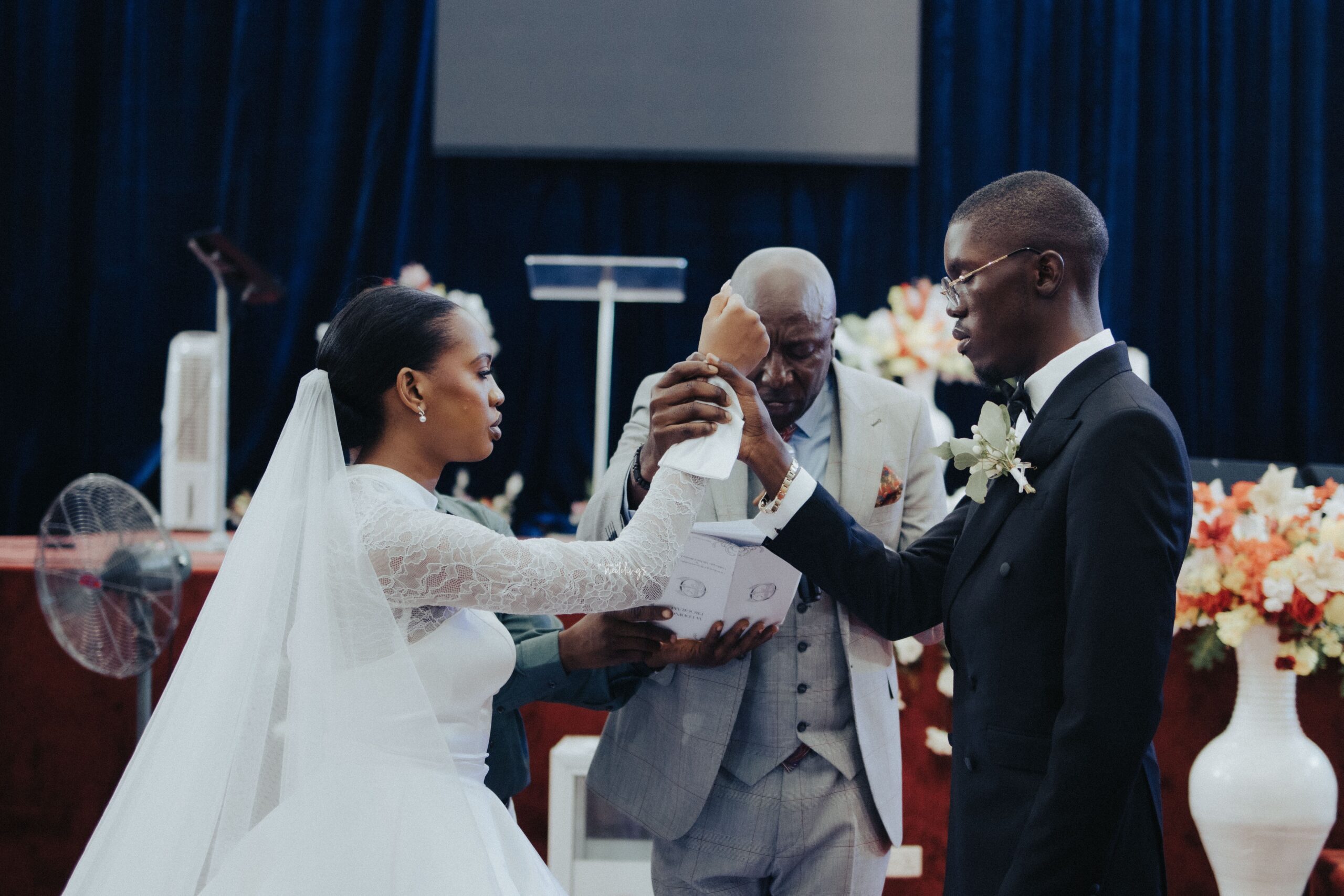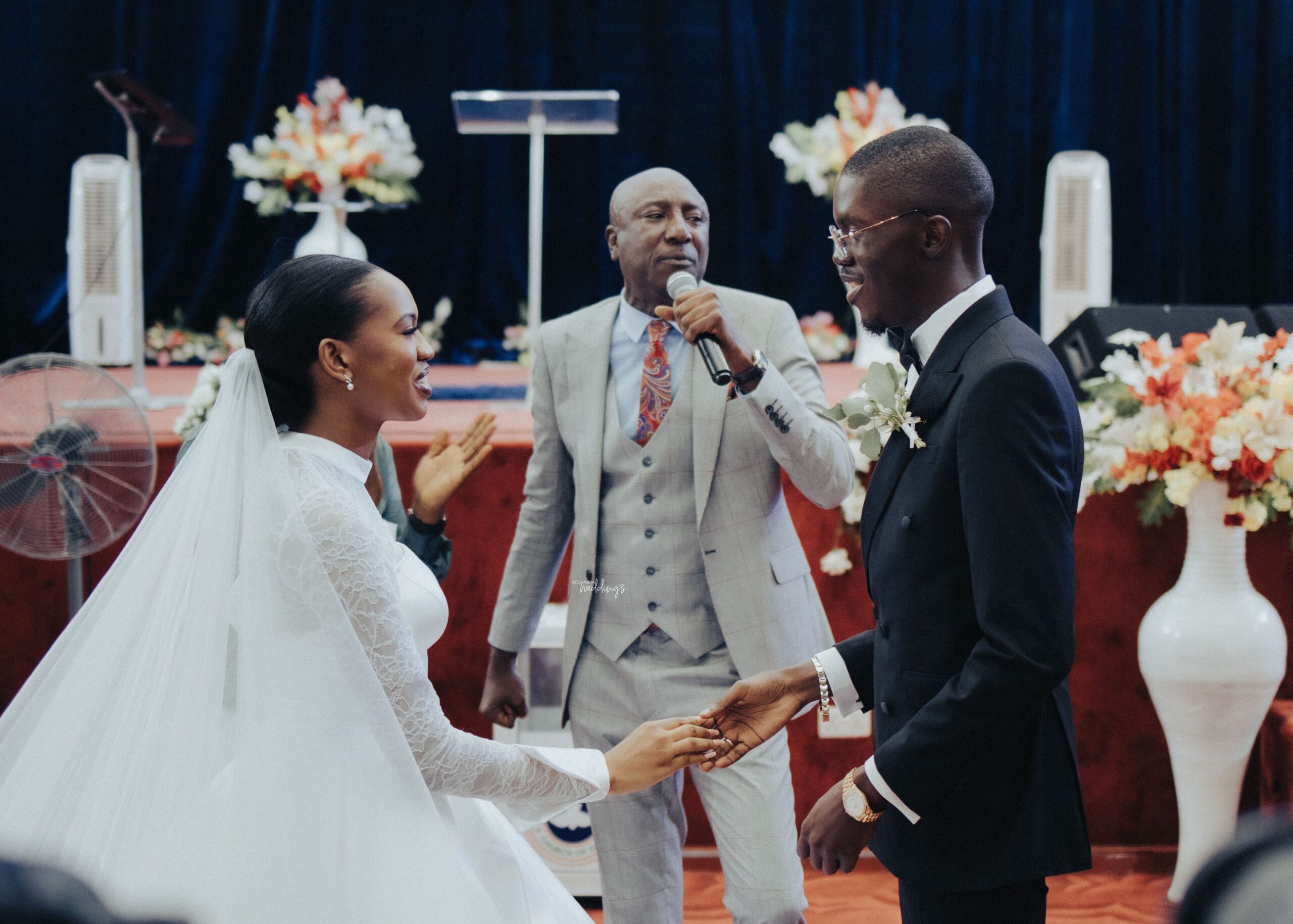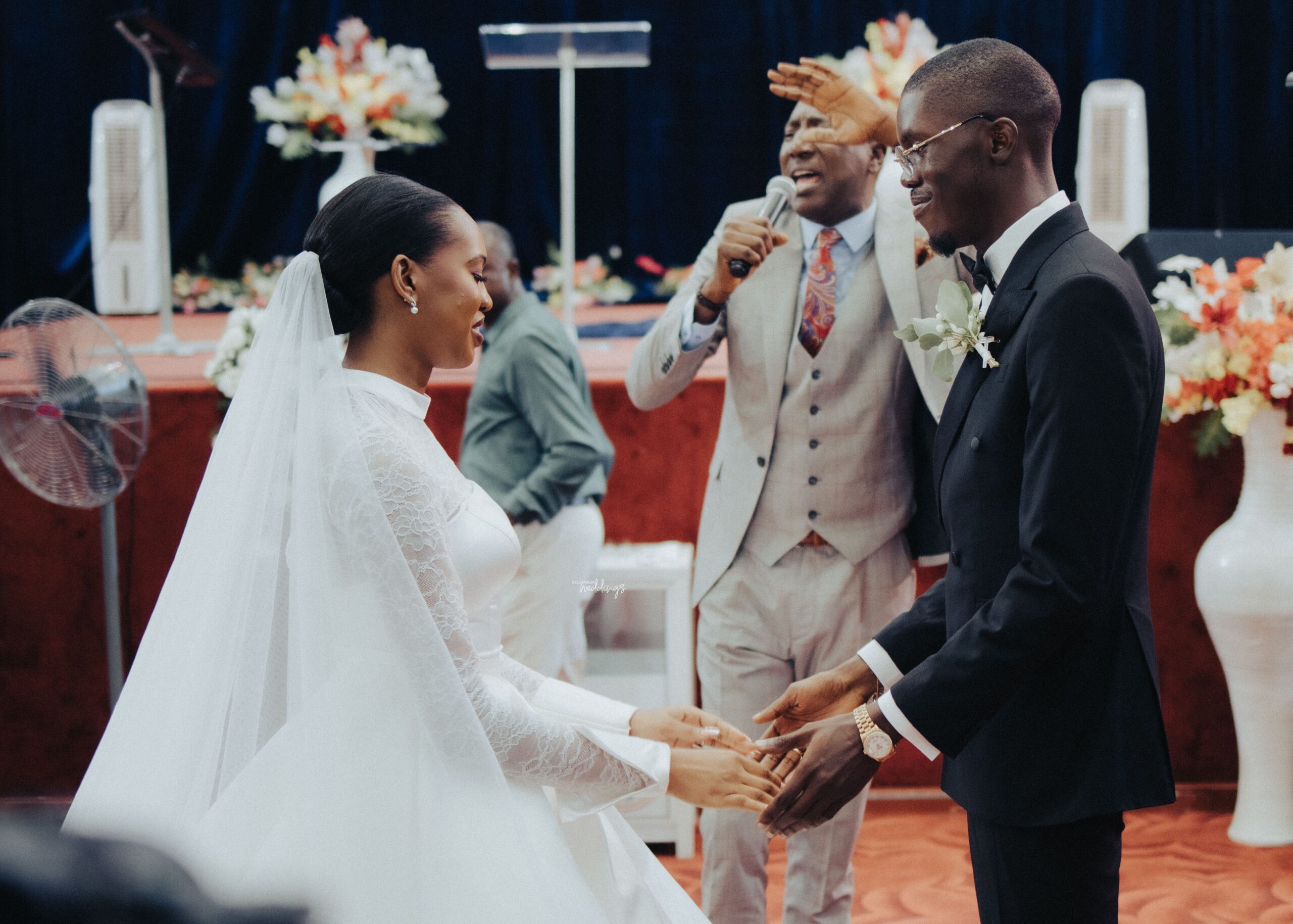 Signed, sealed and unto forever!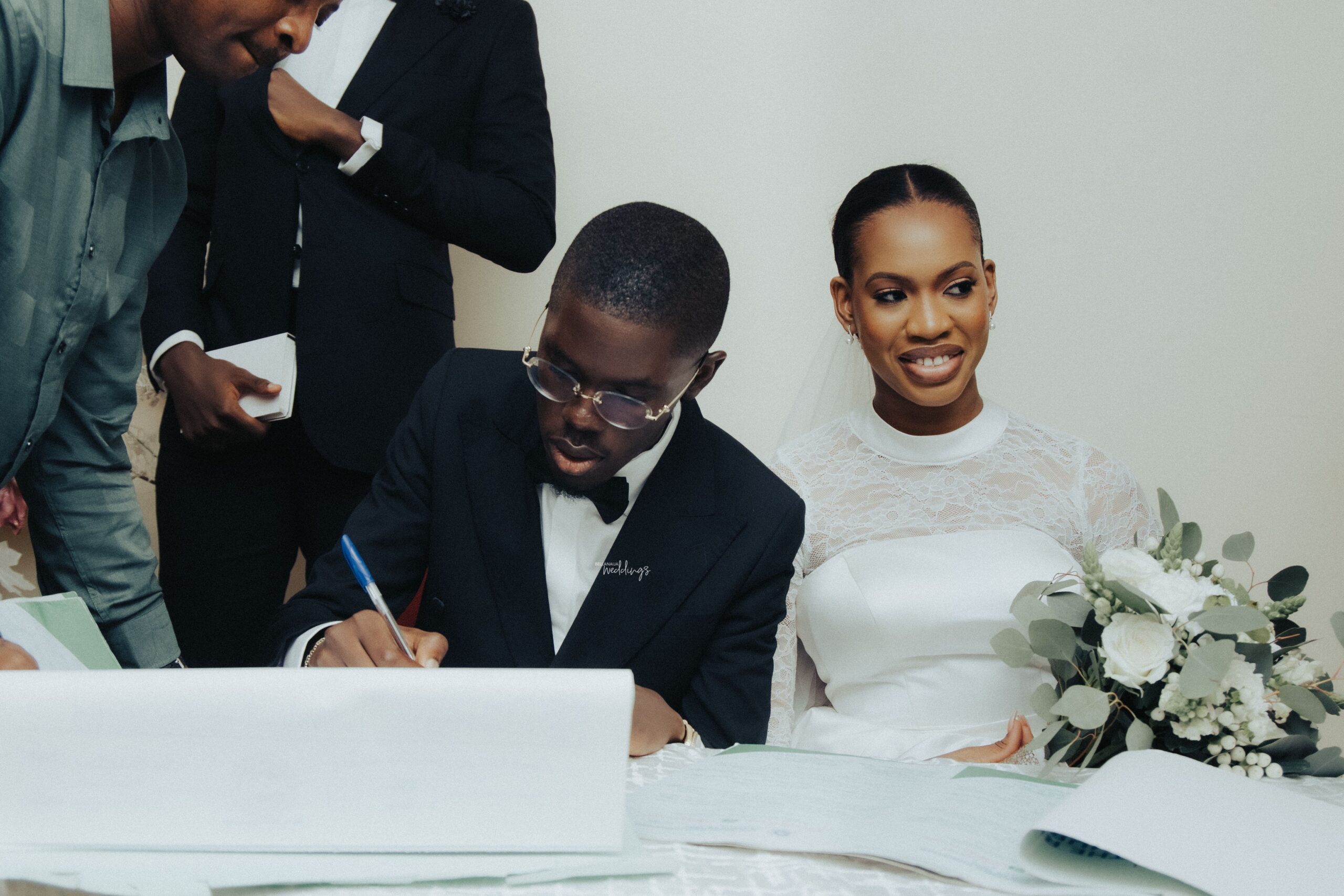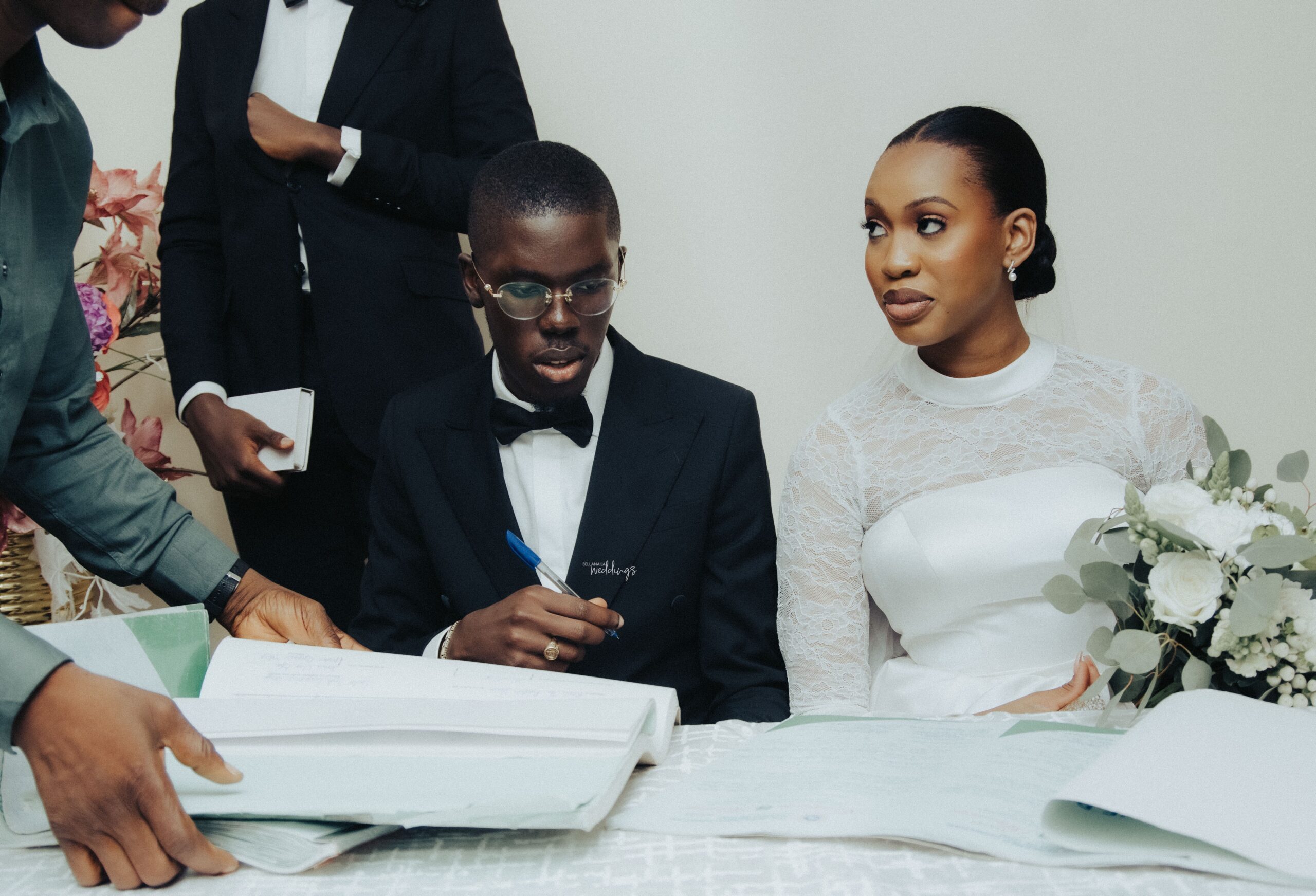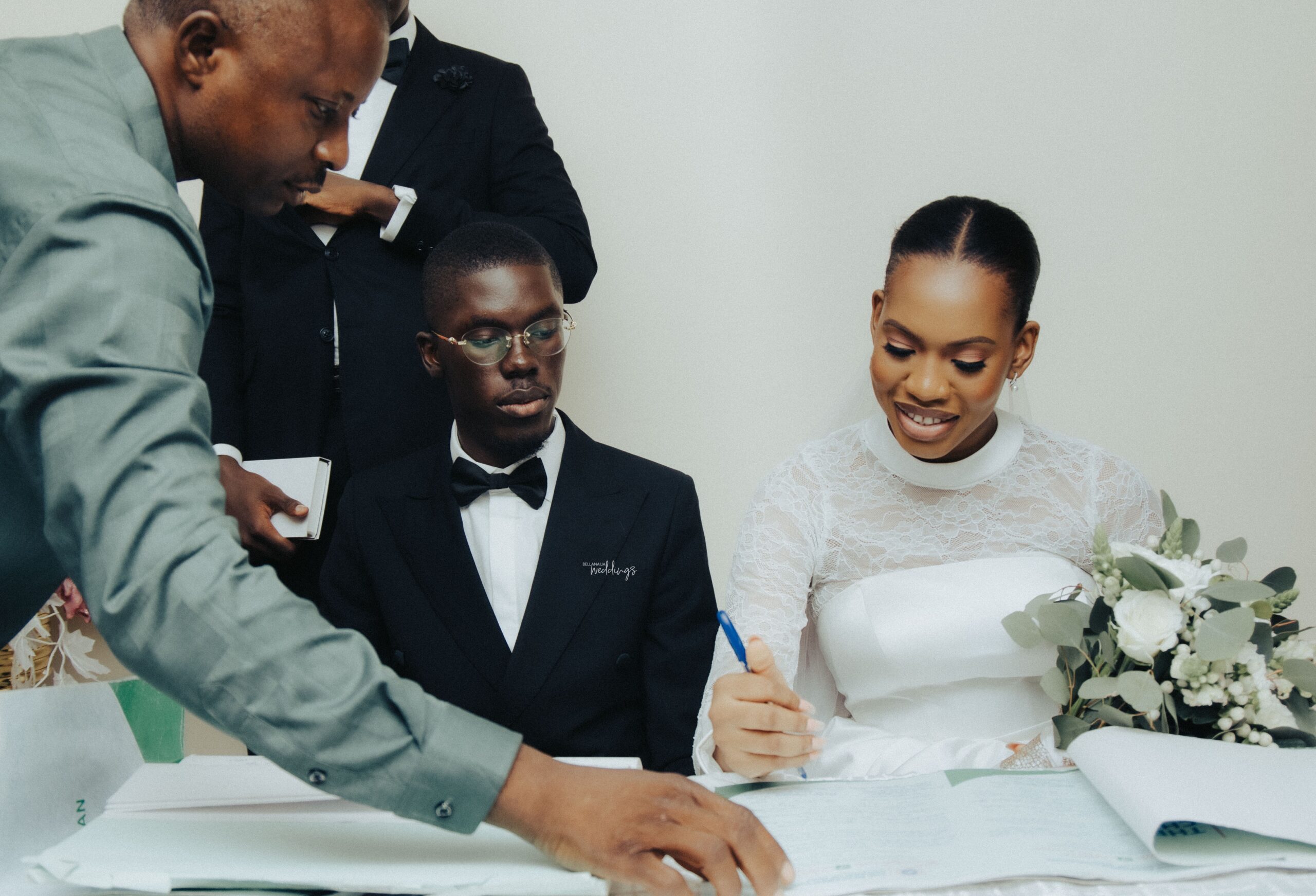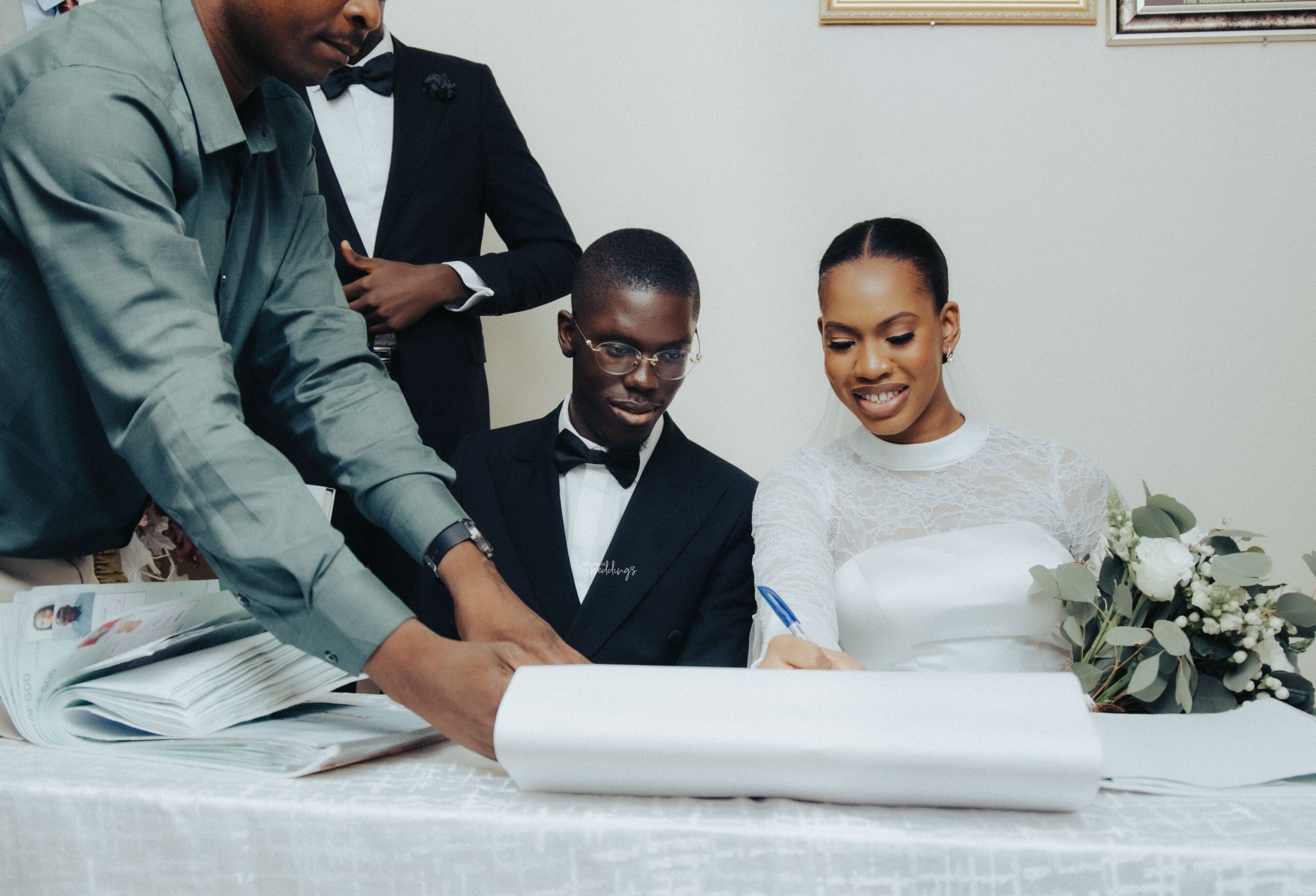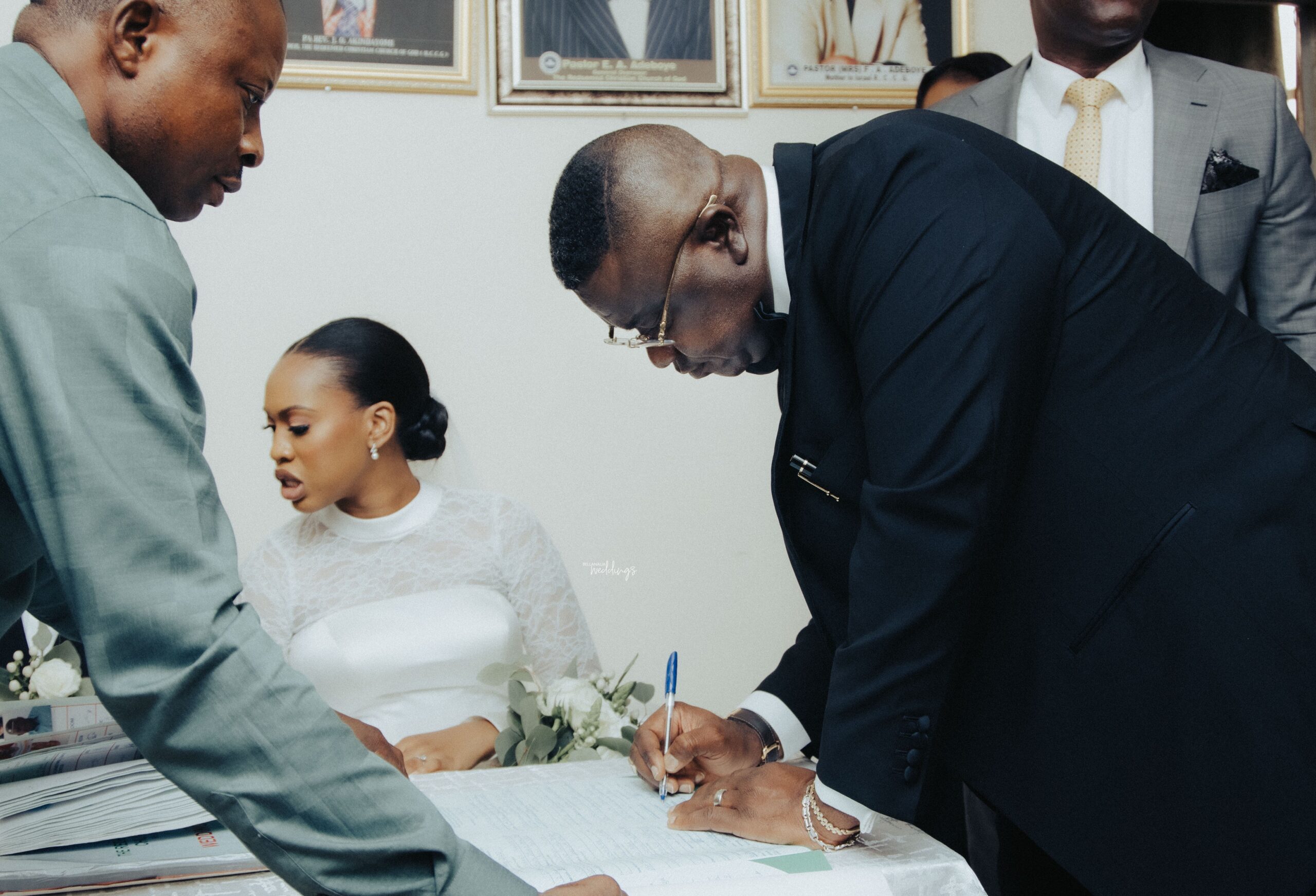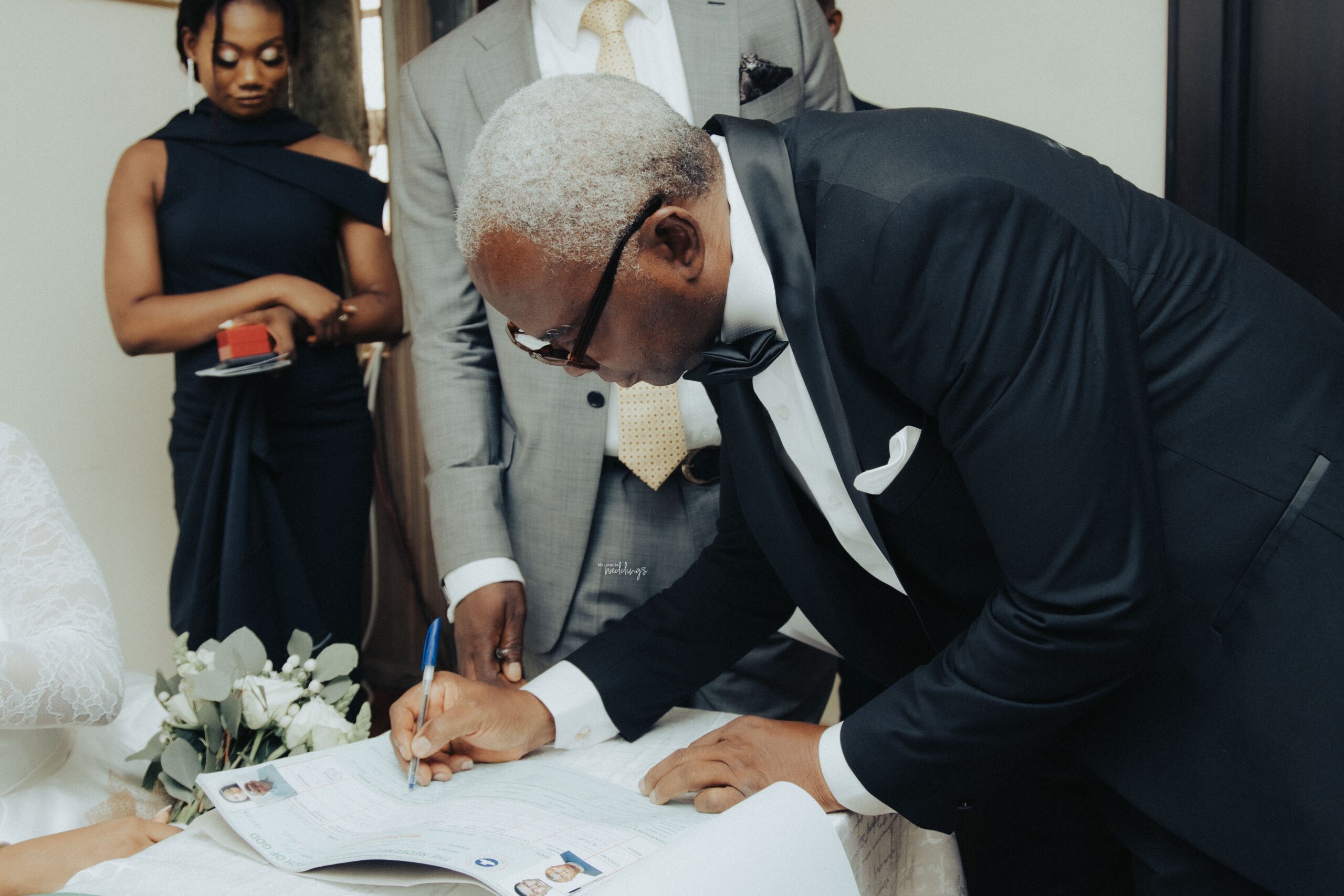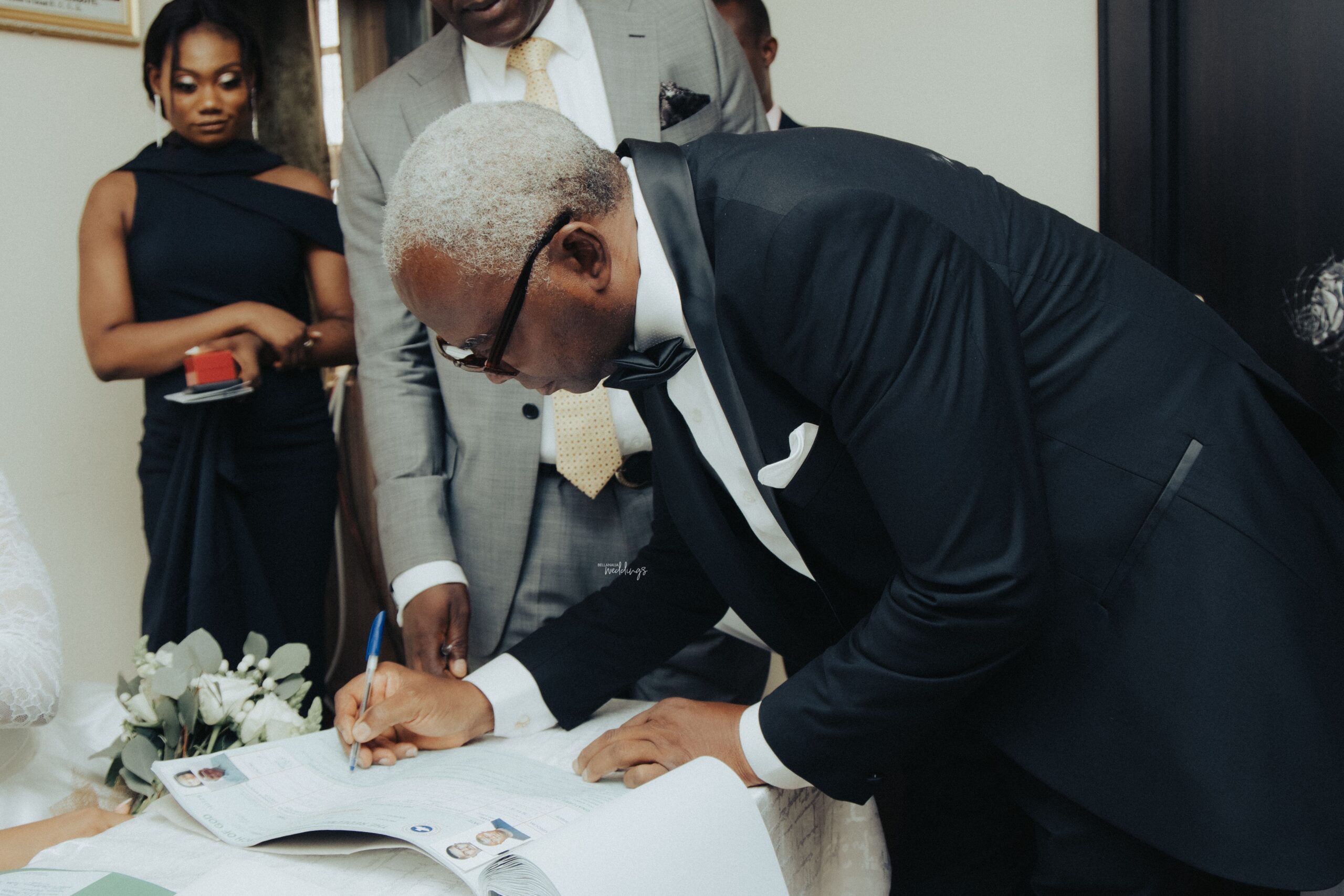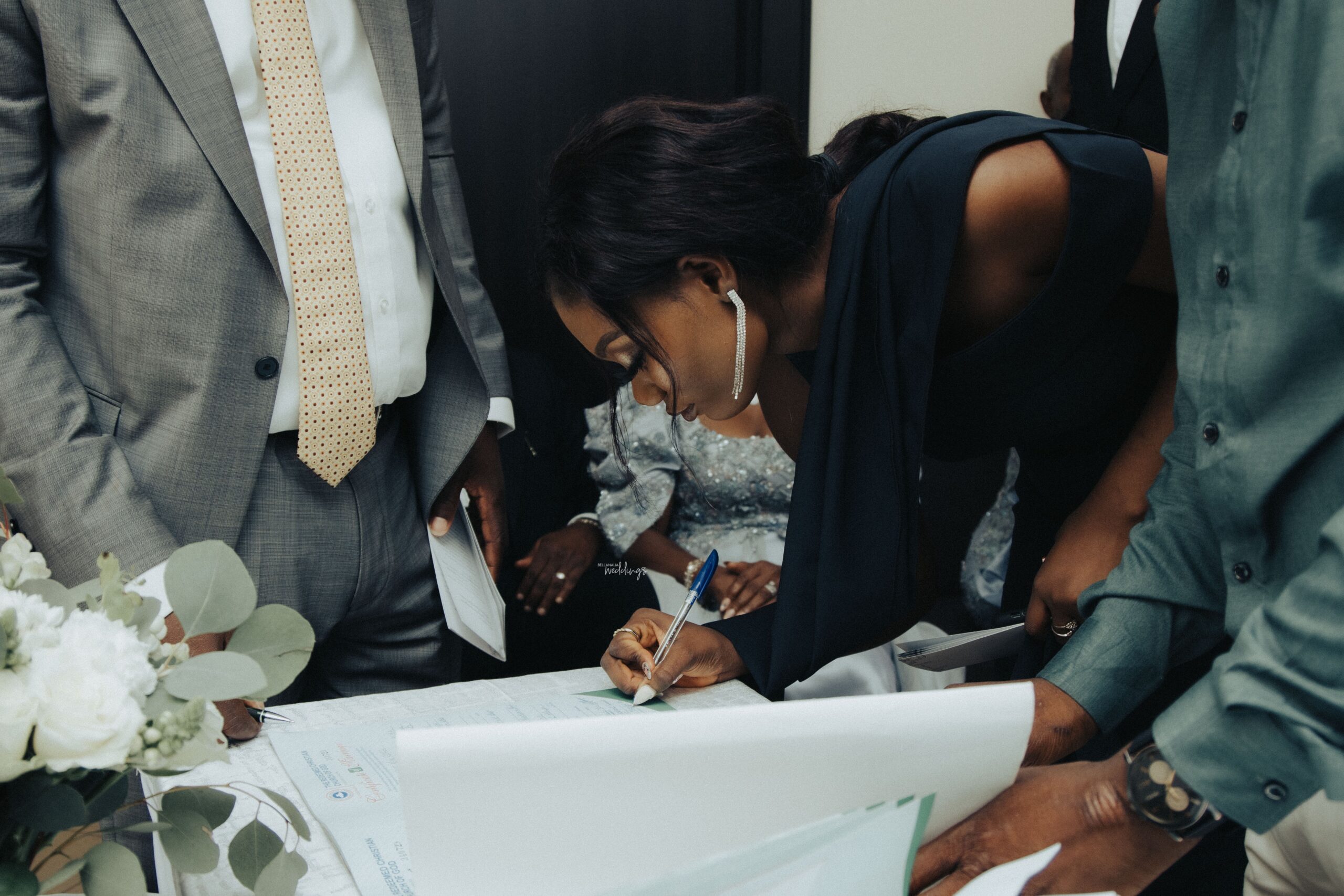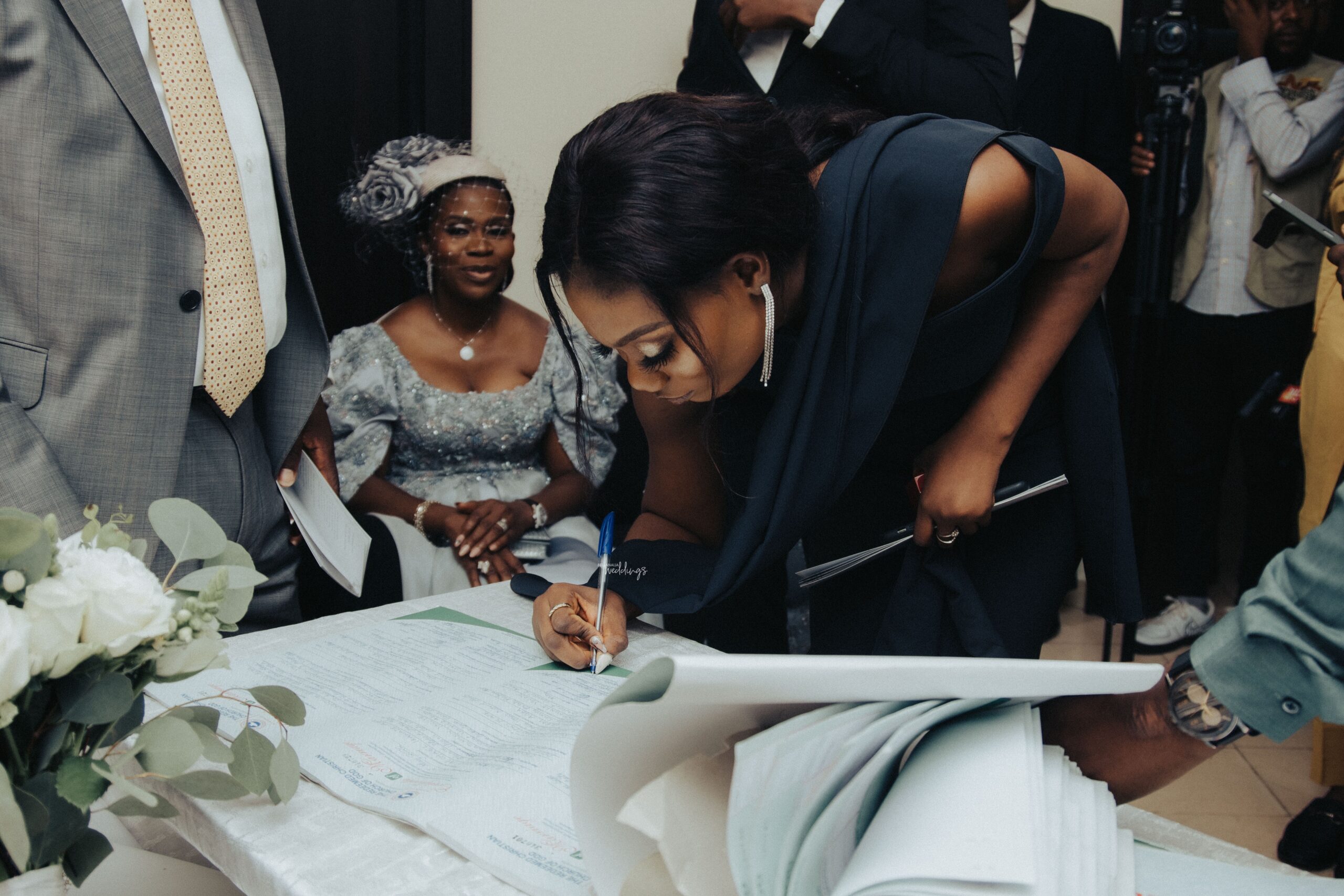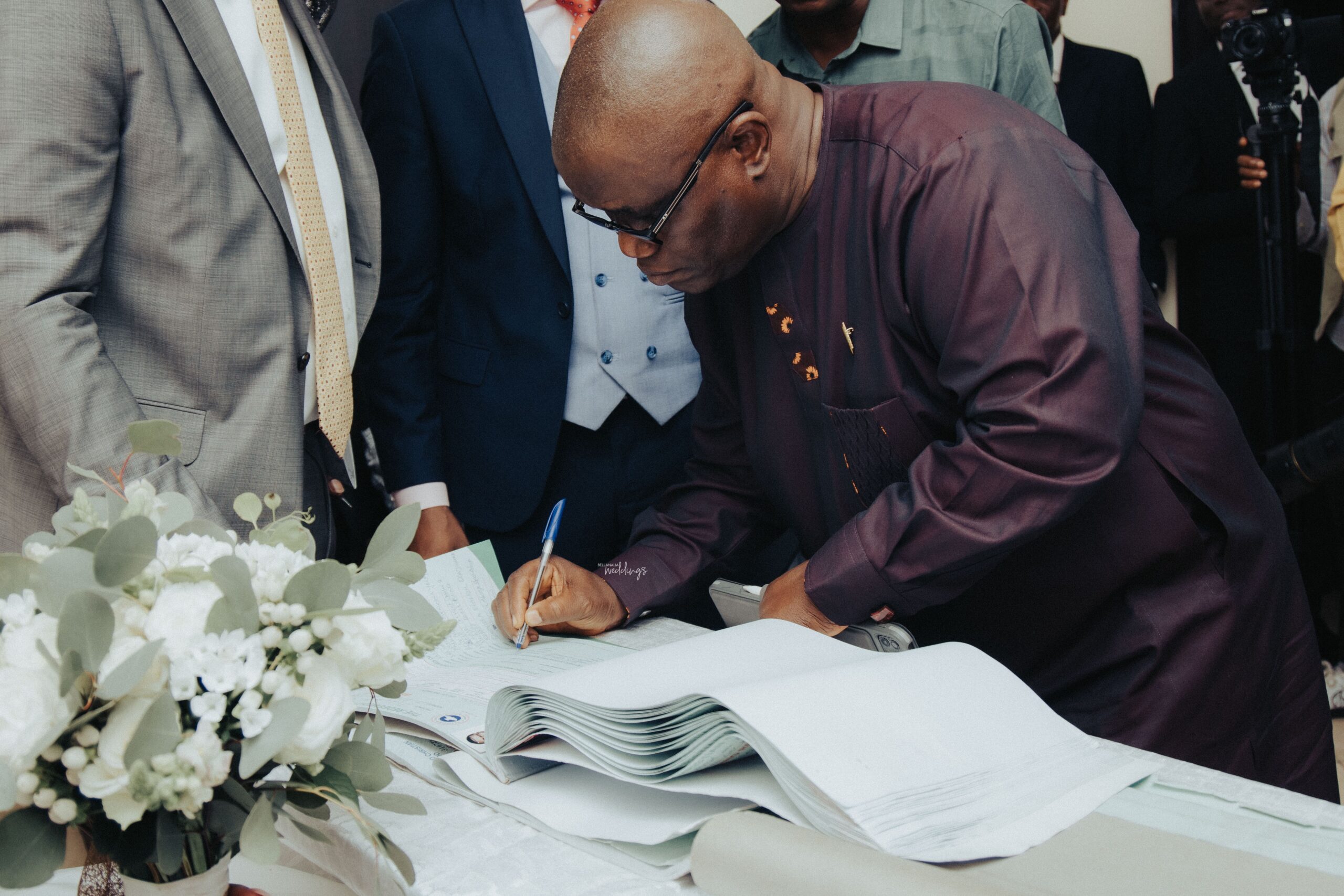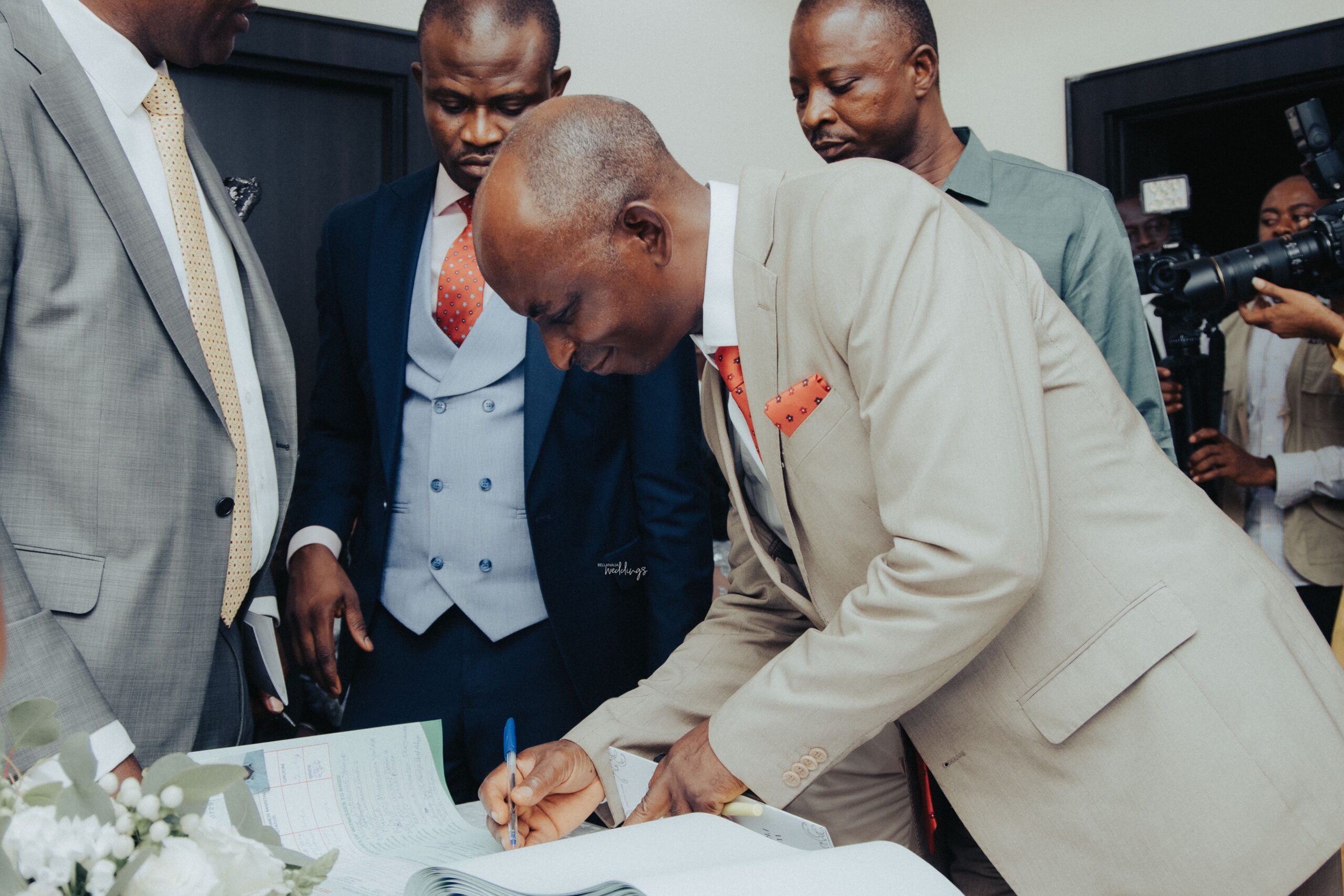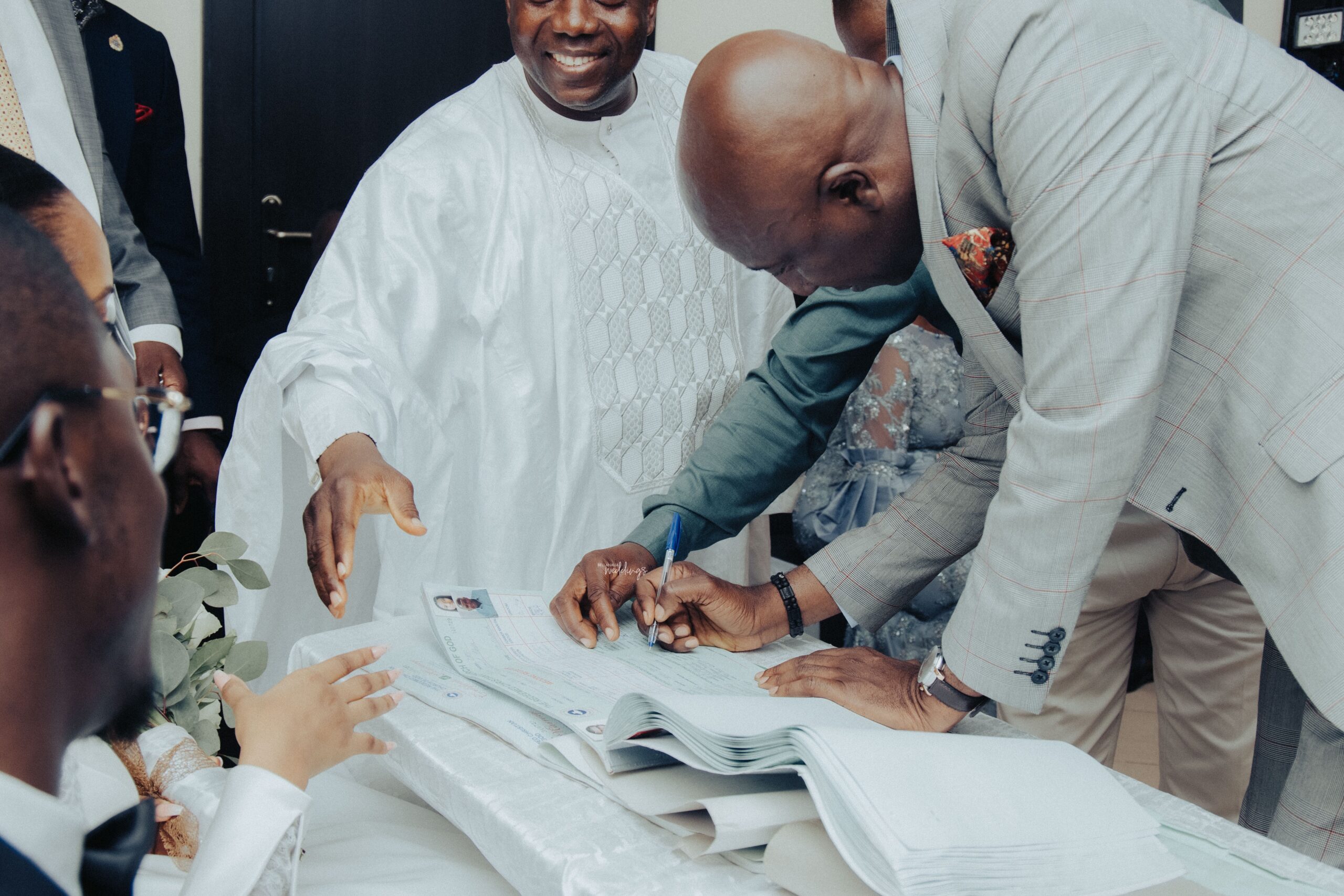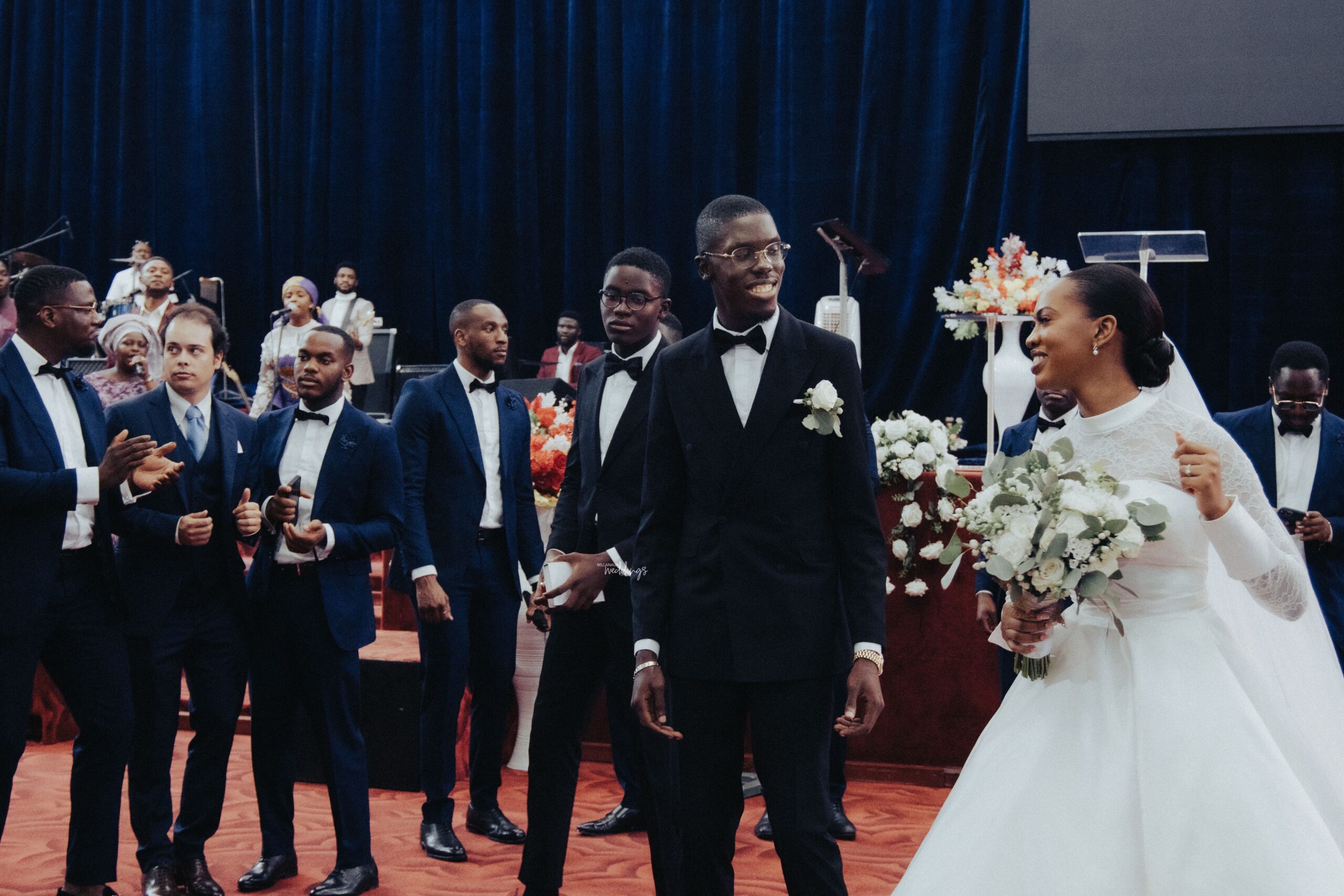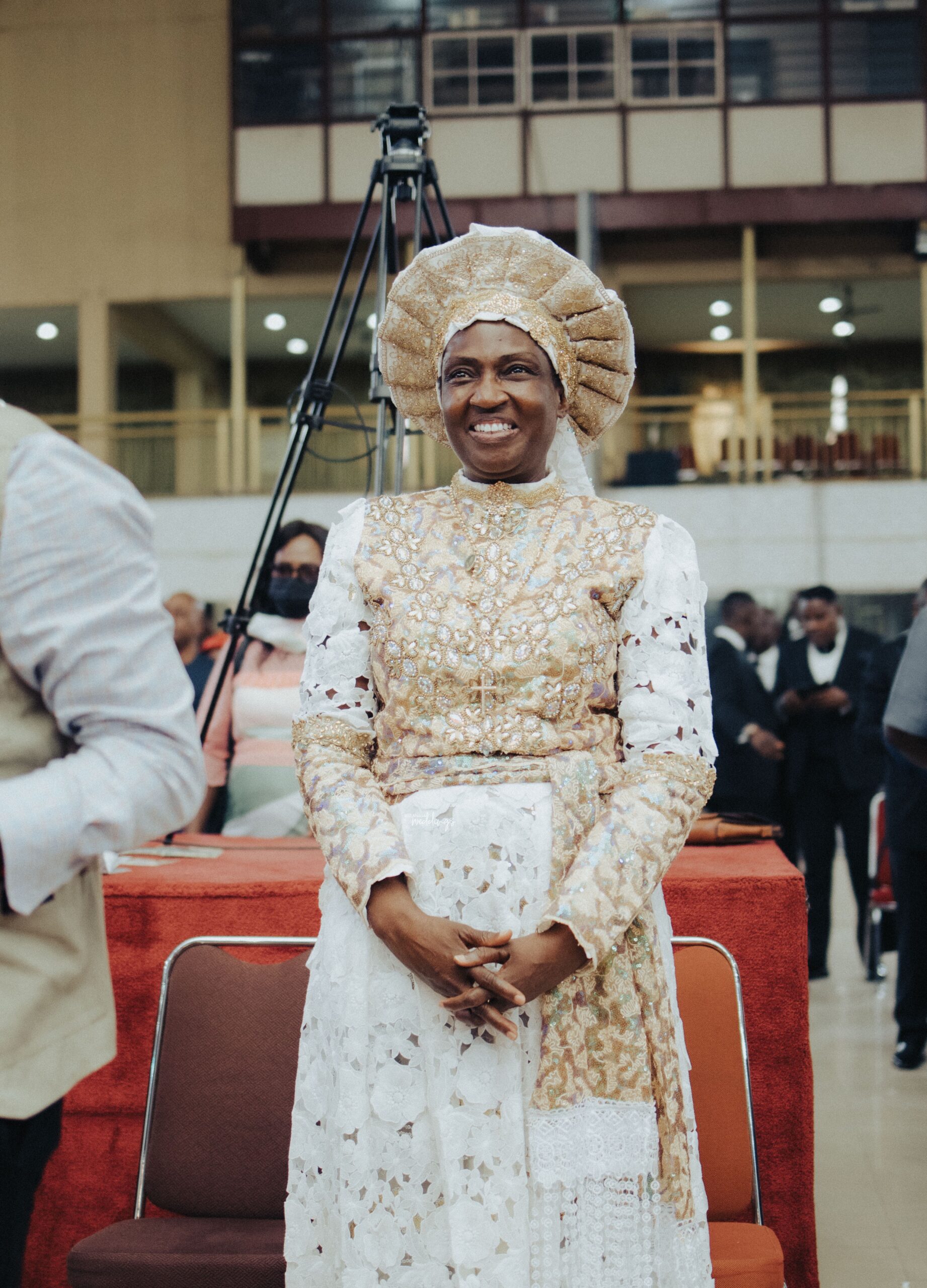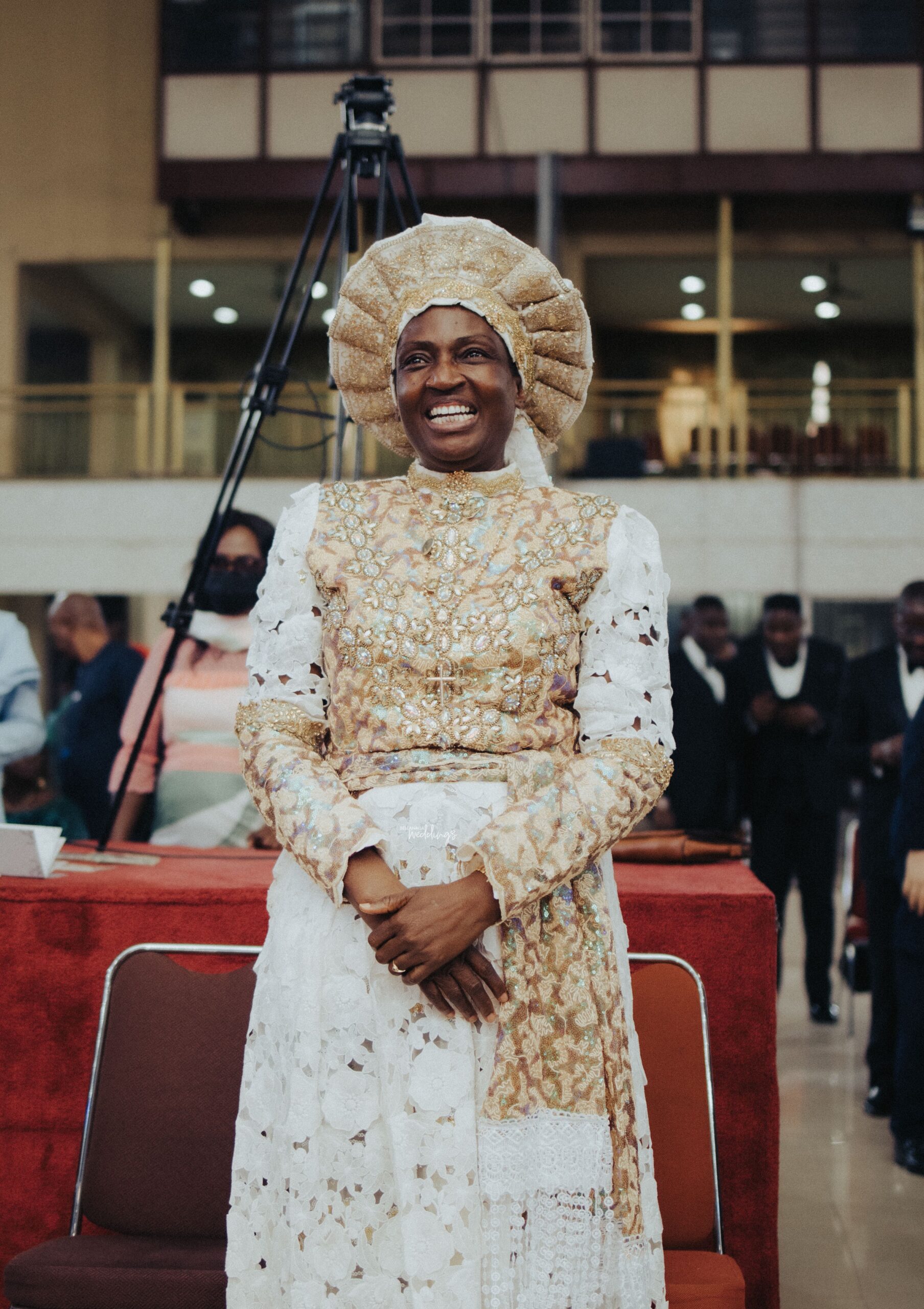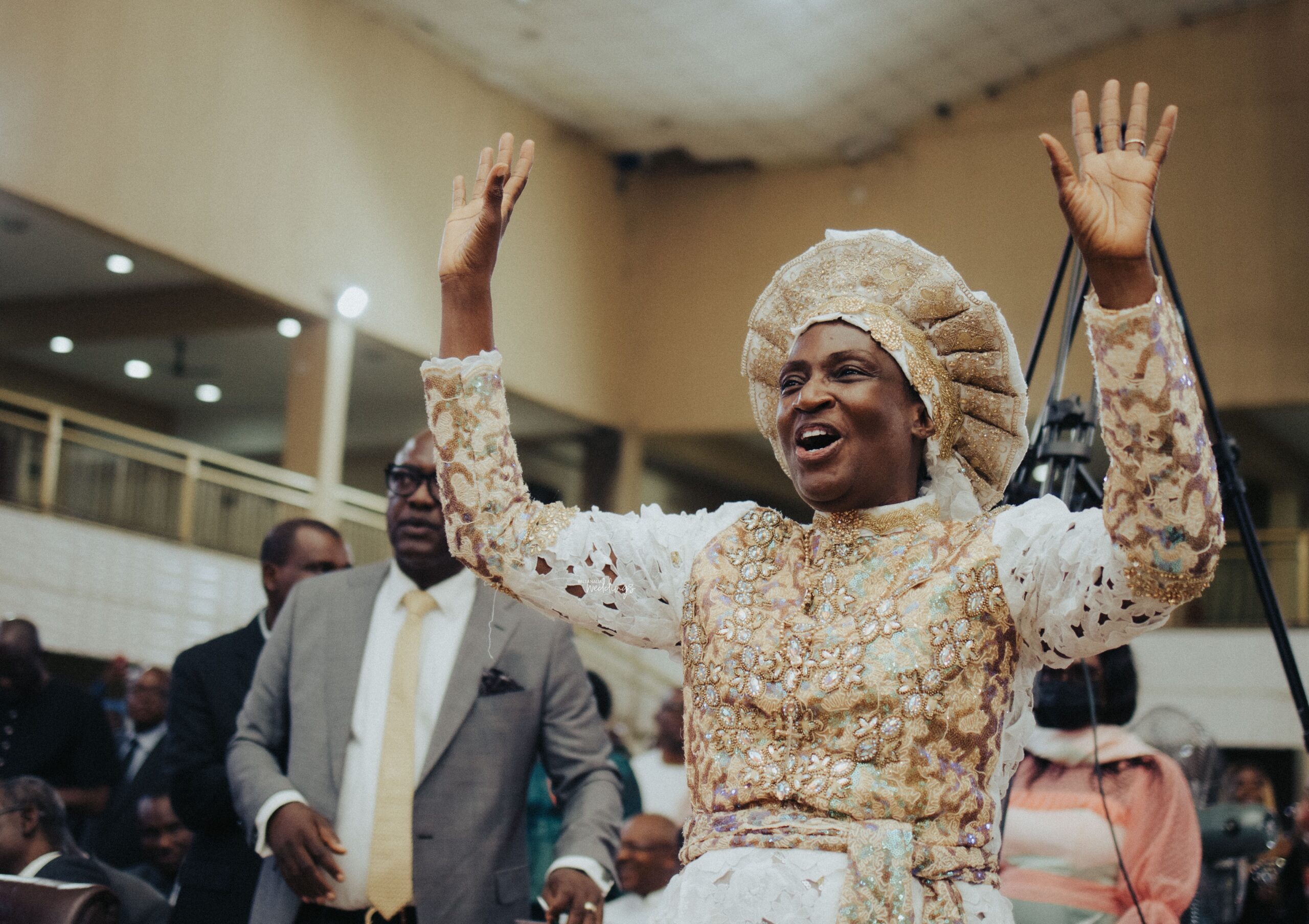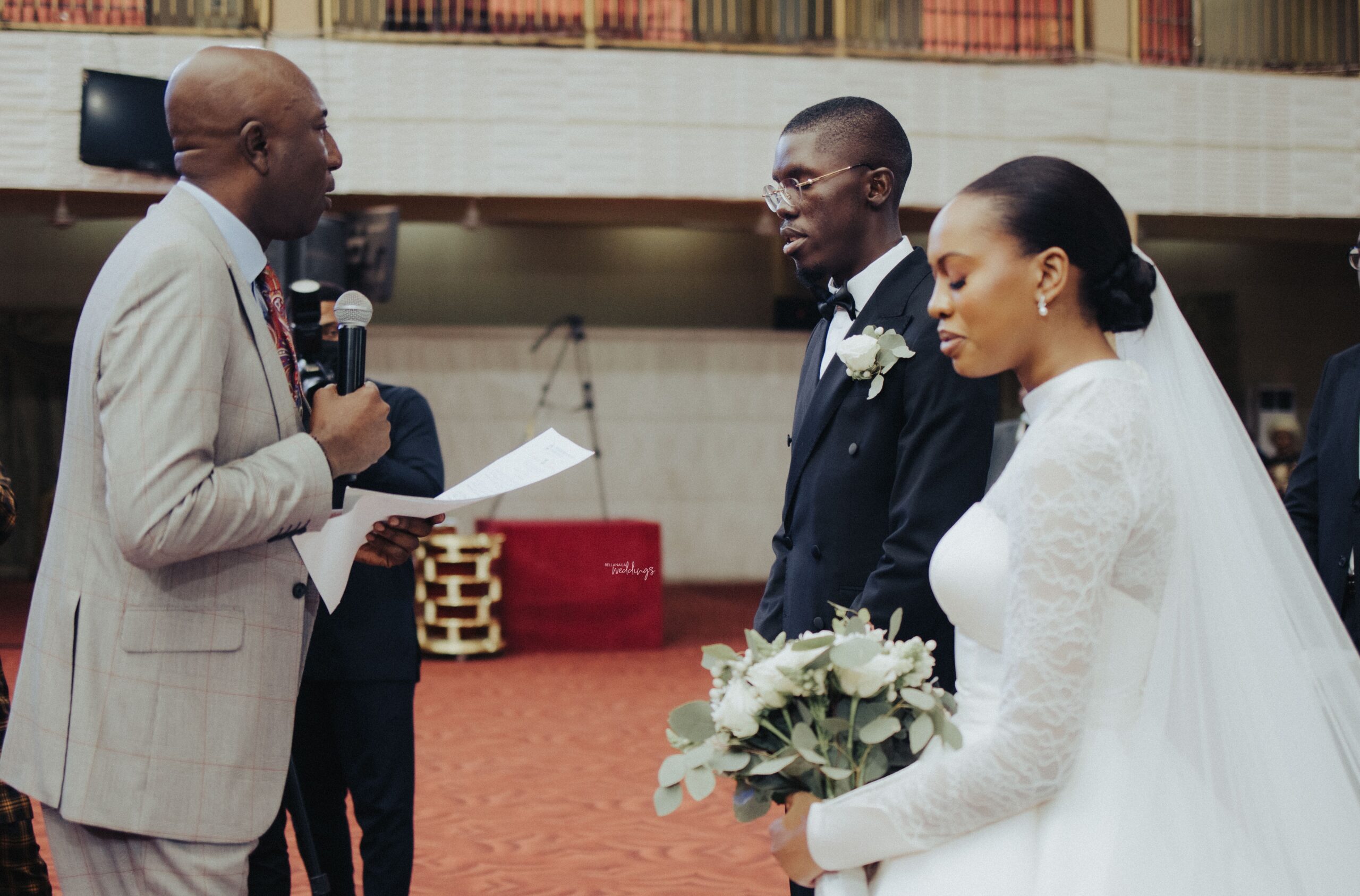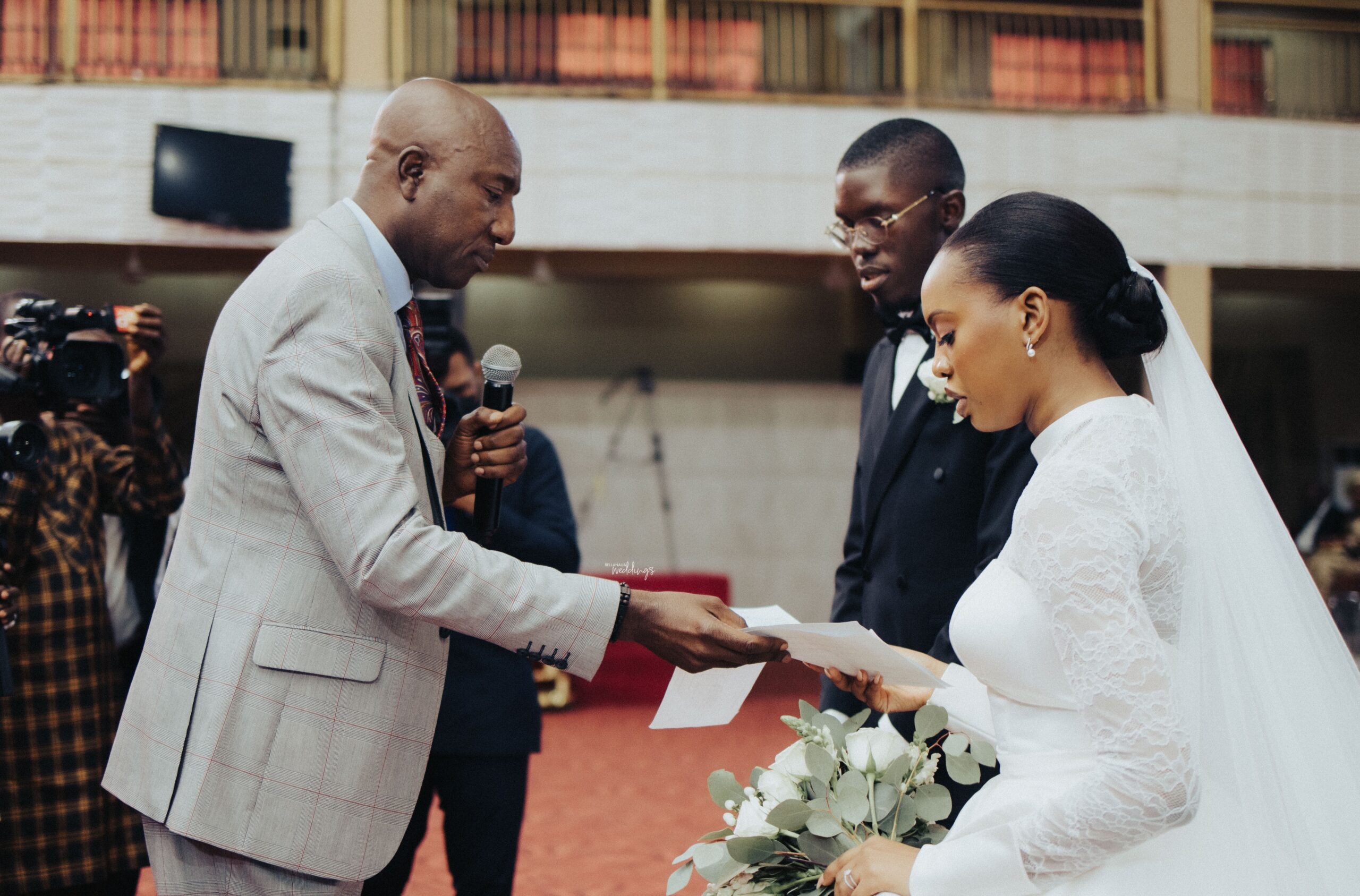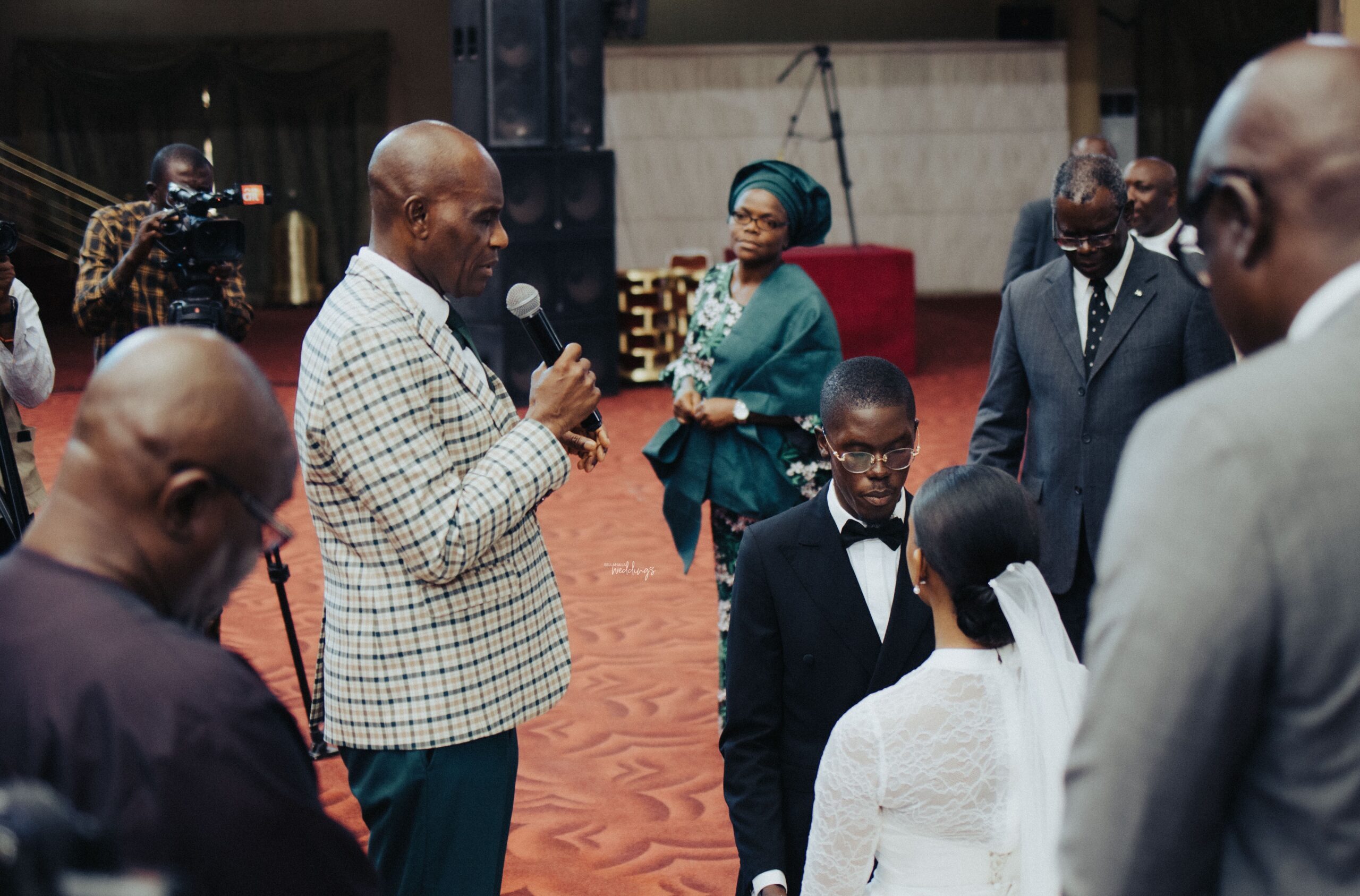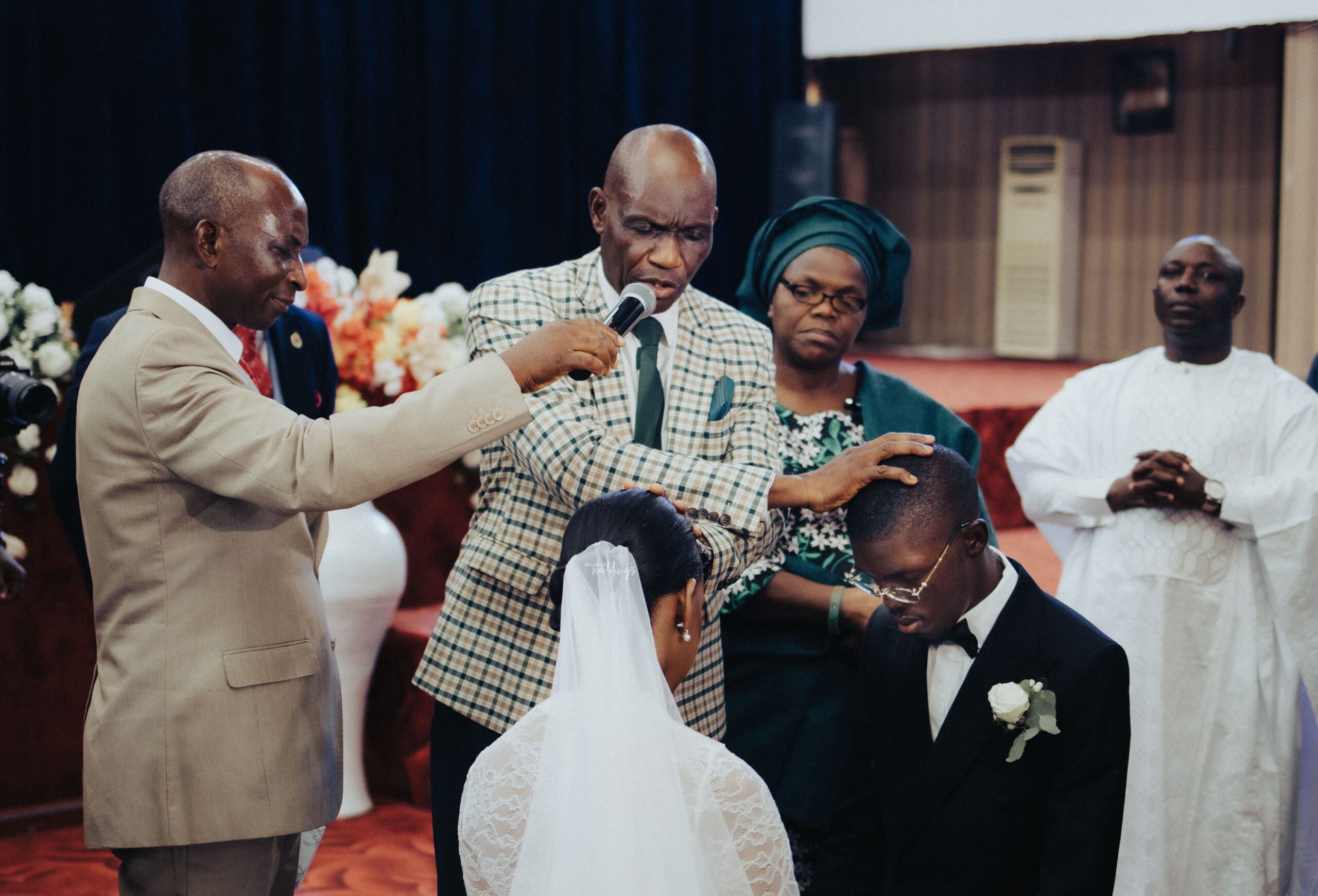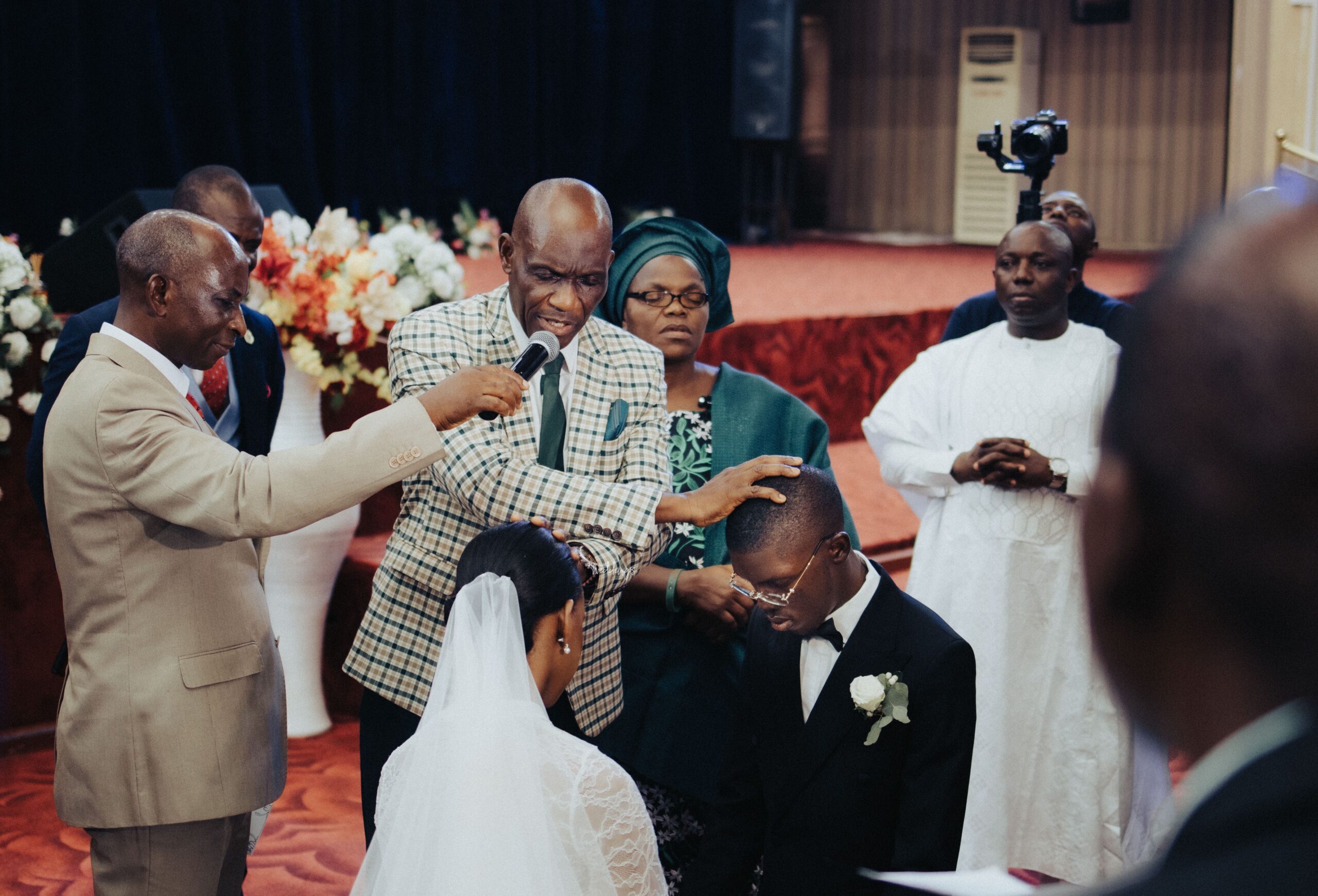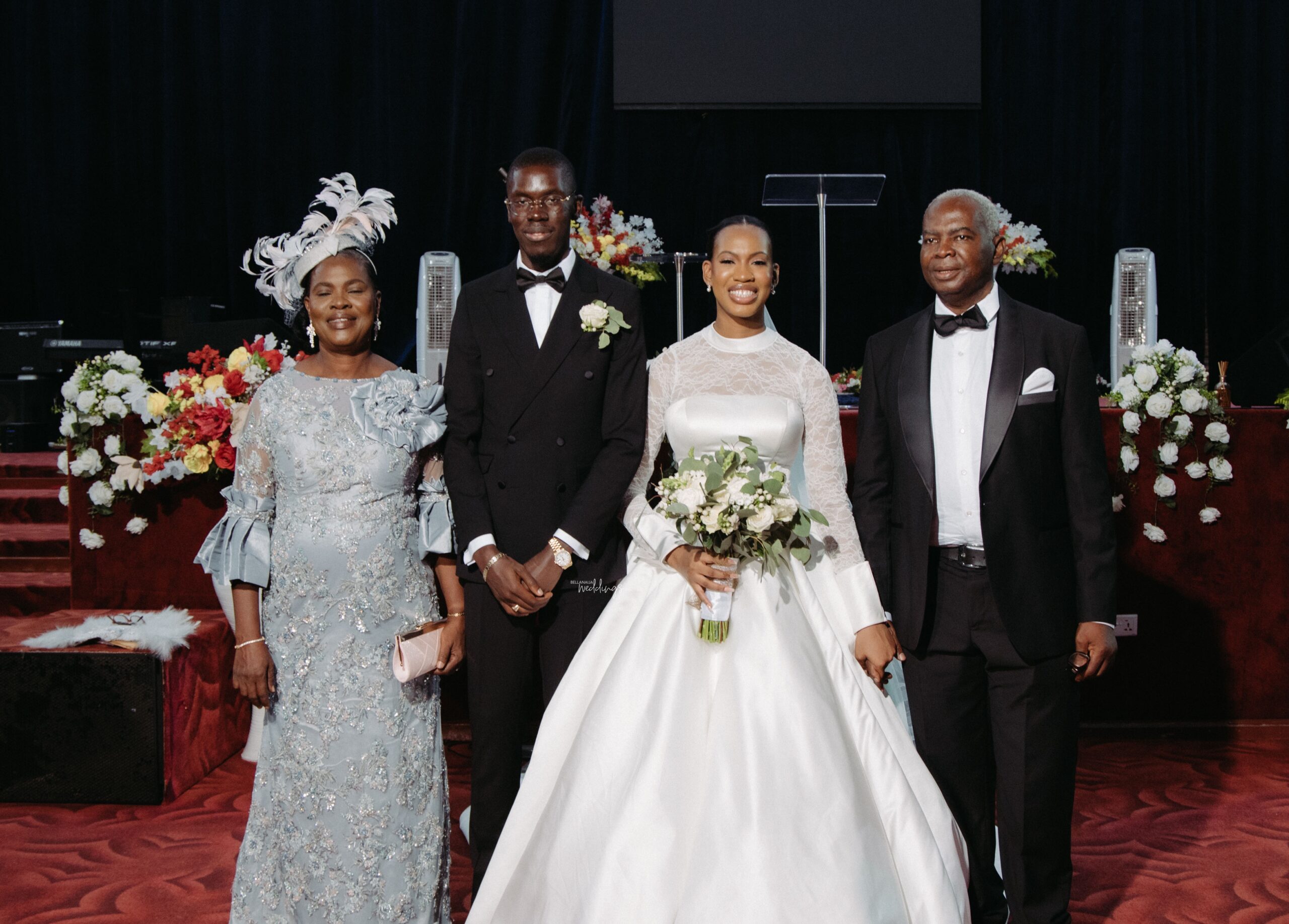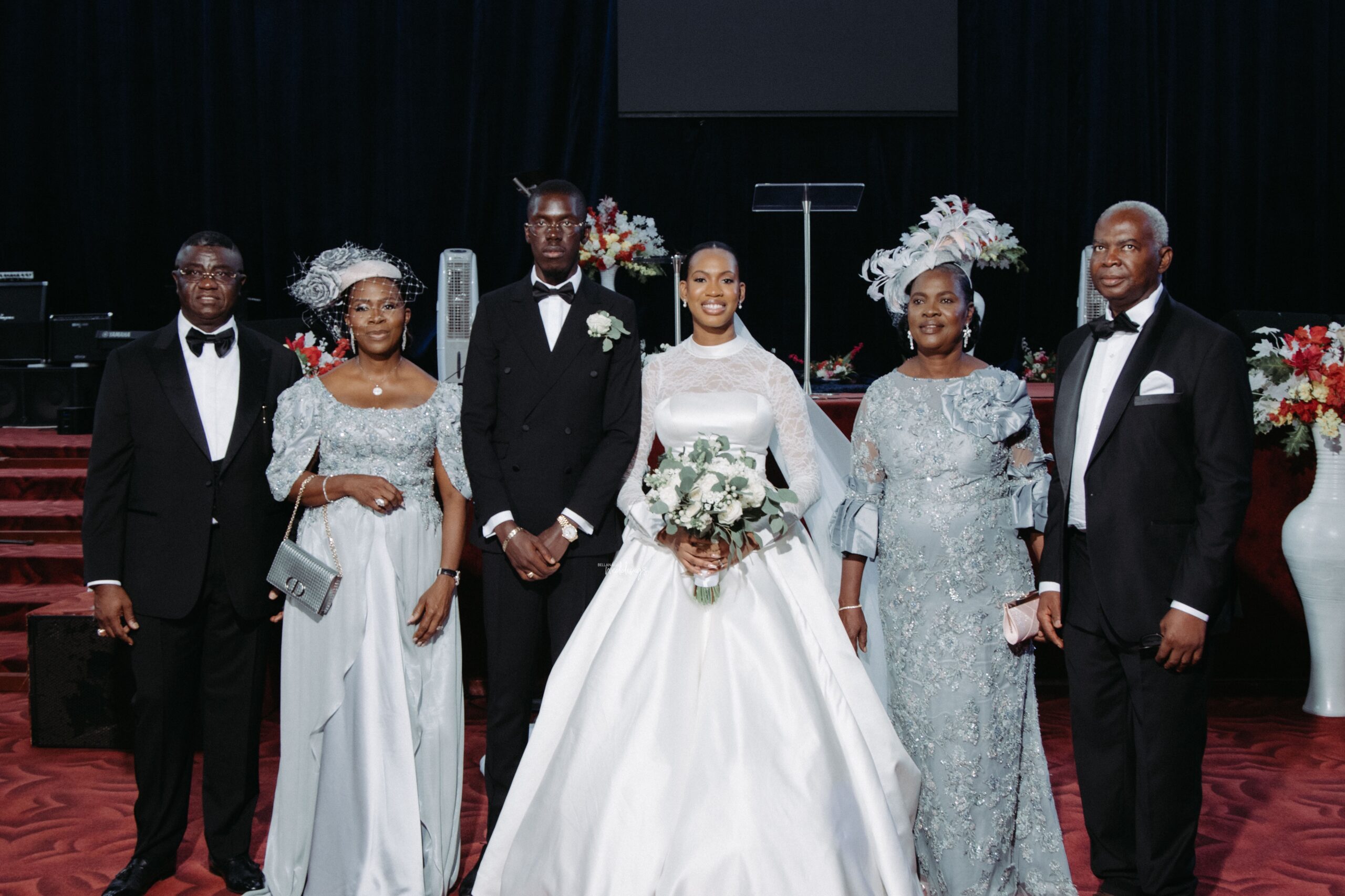 It's reception O'clock, but first, let us take in the beauty of this hall….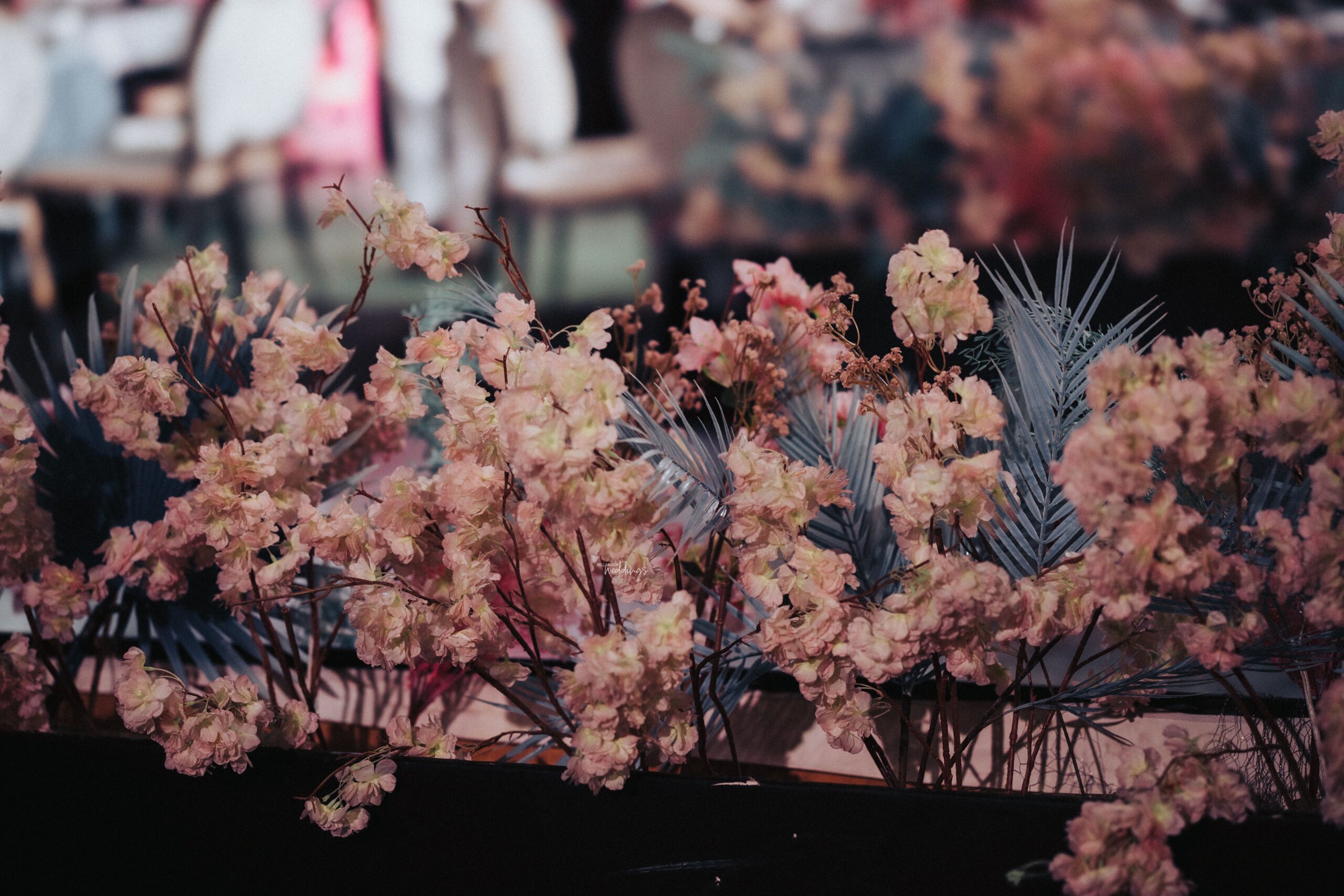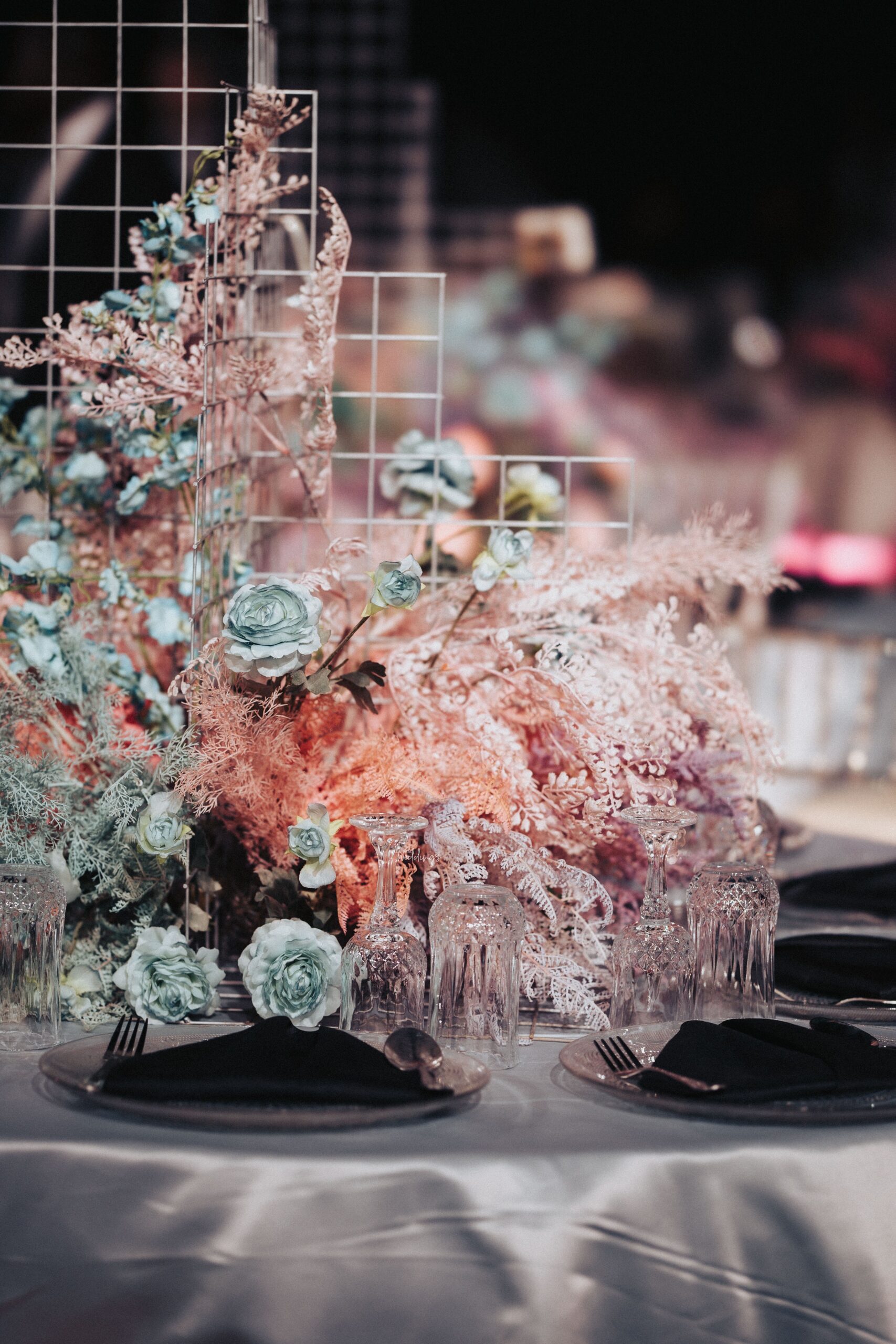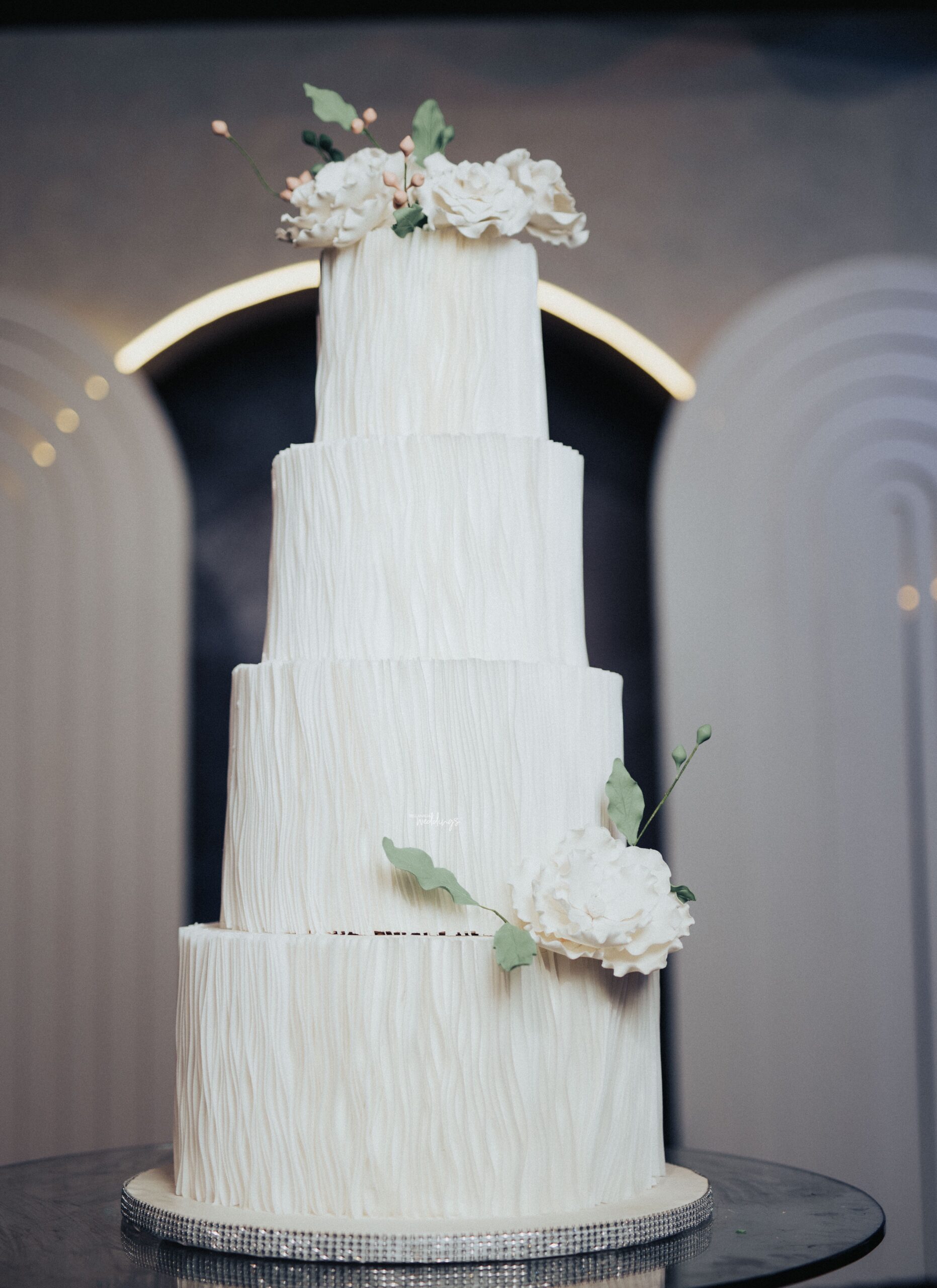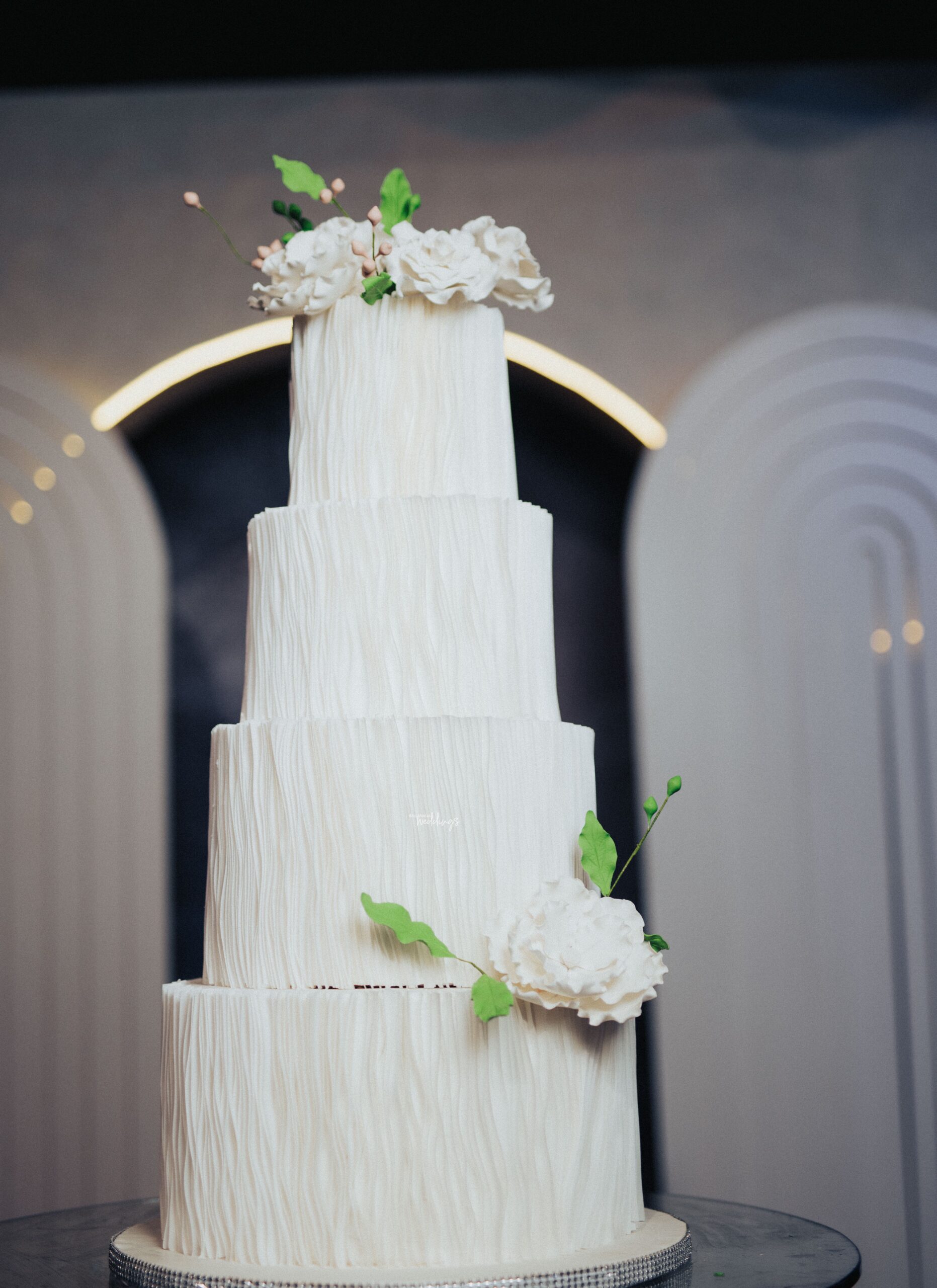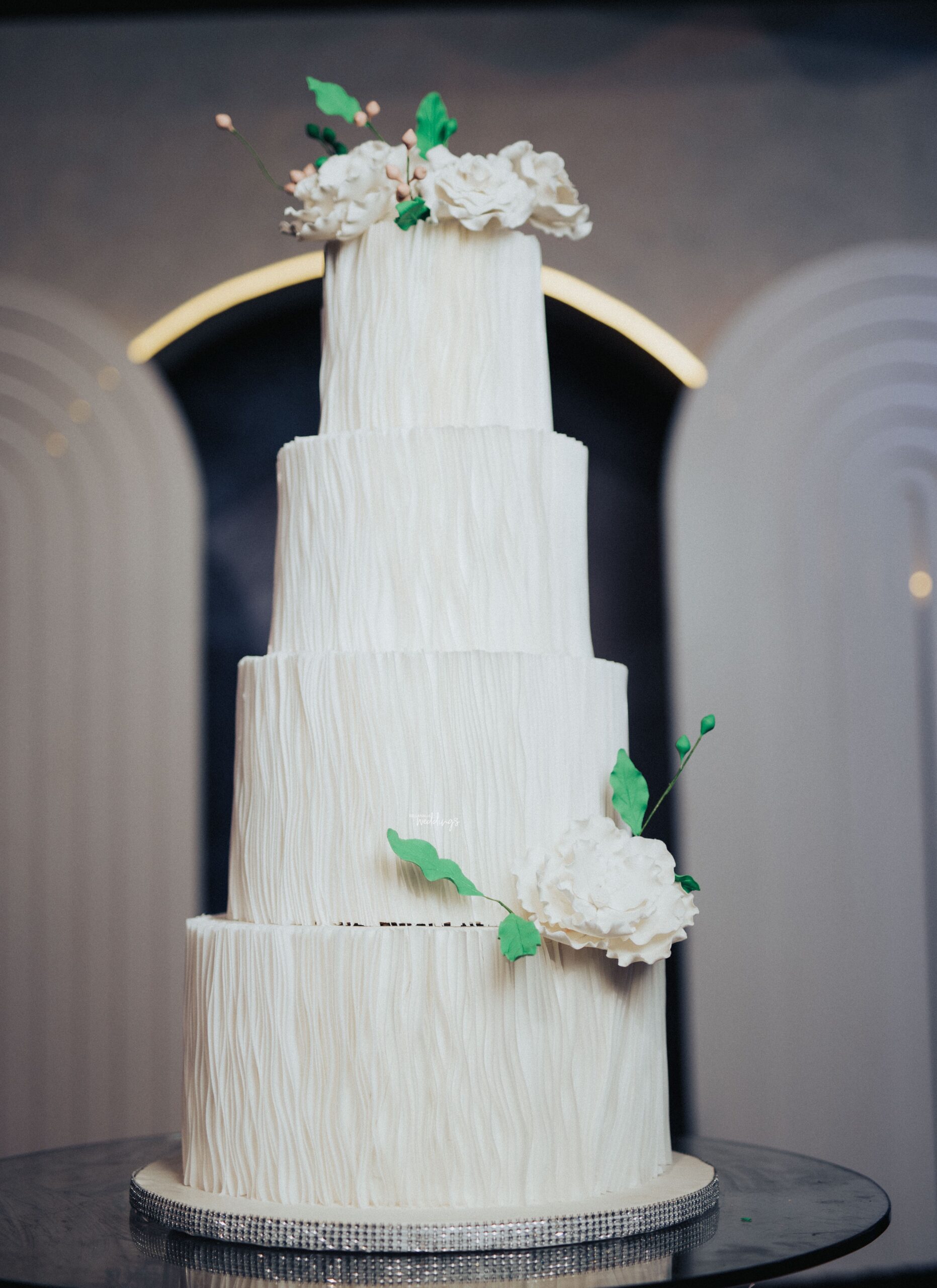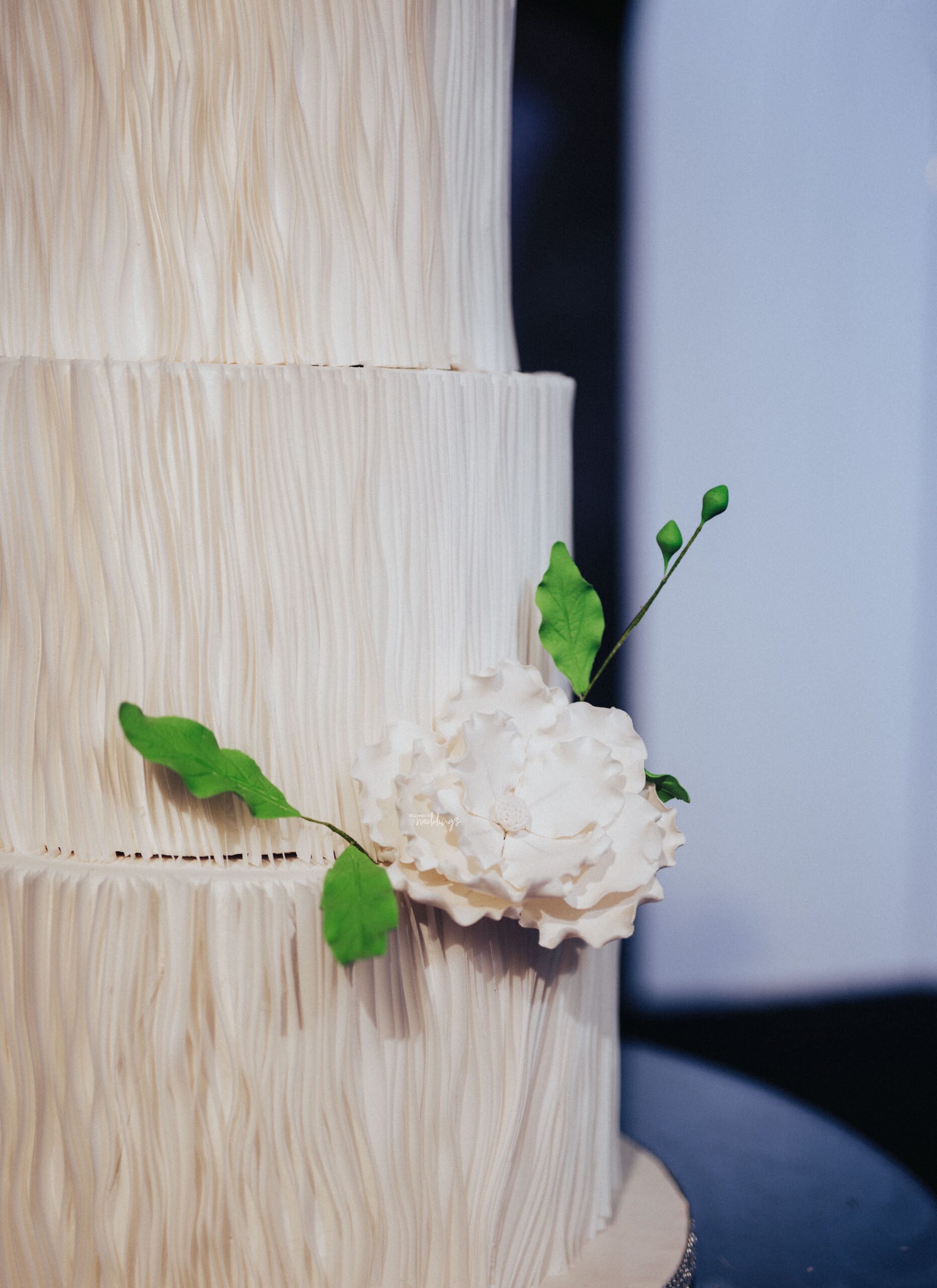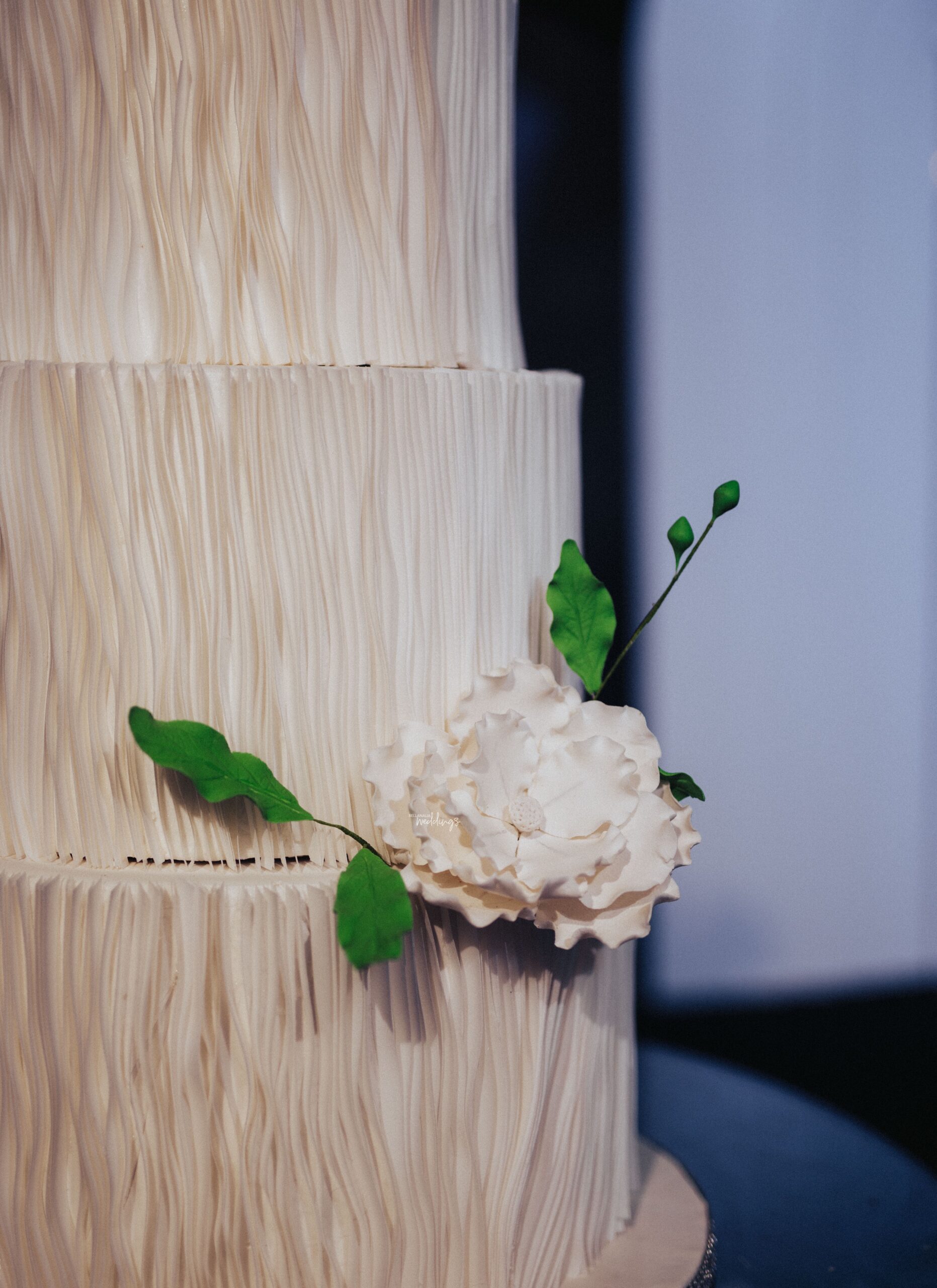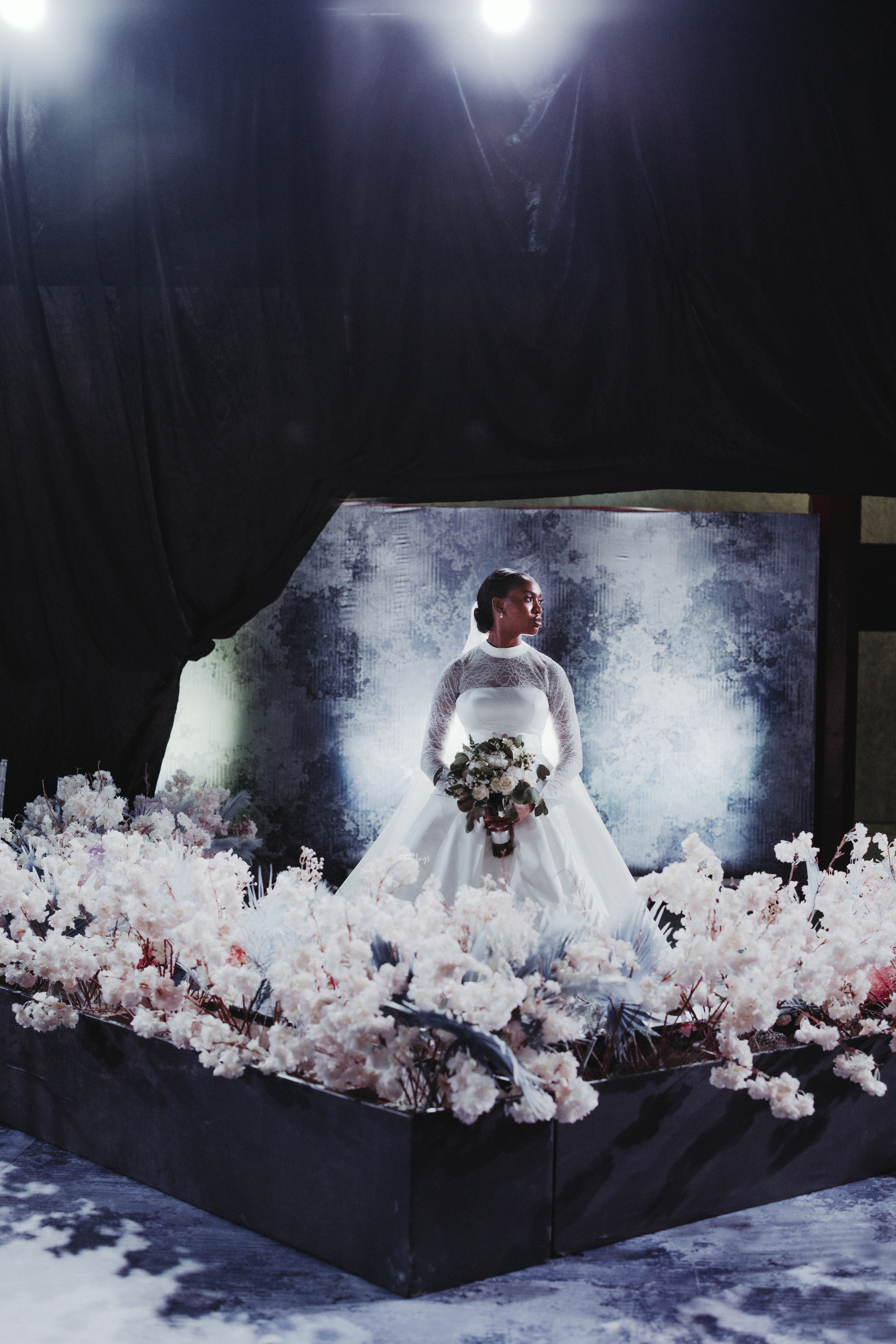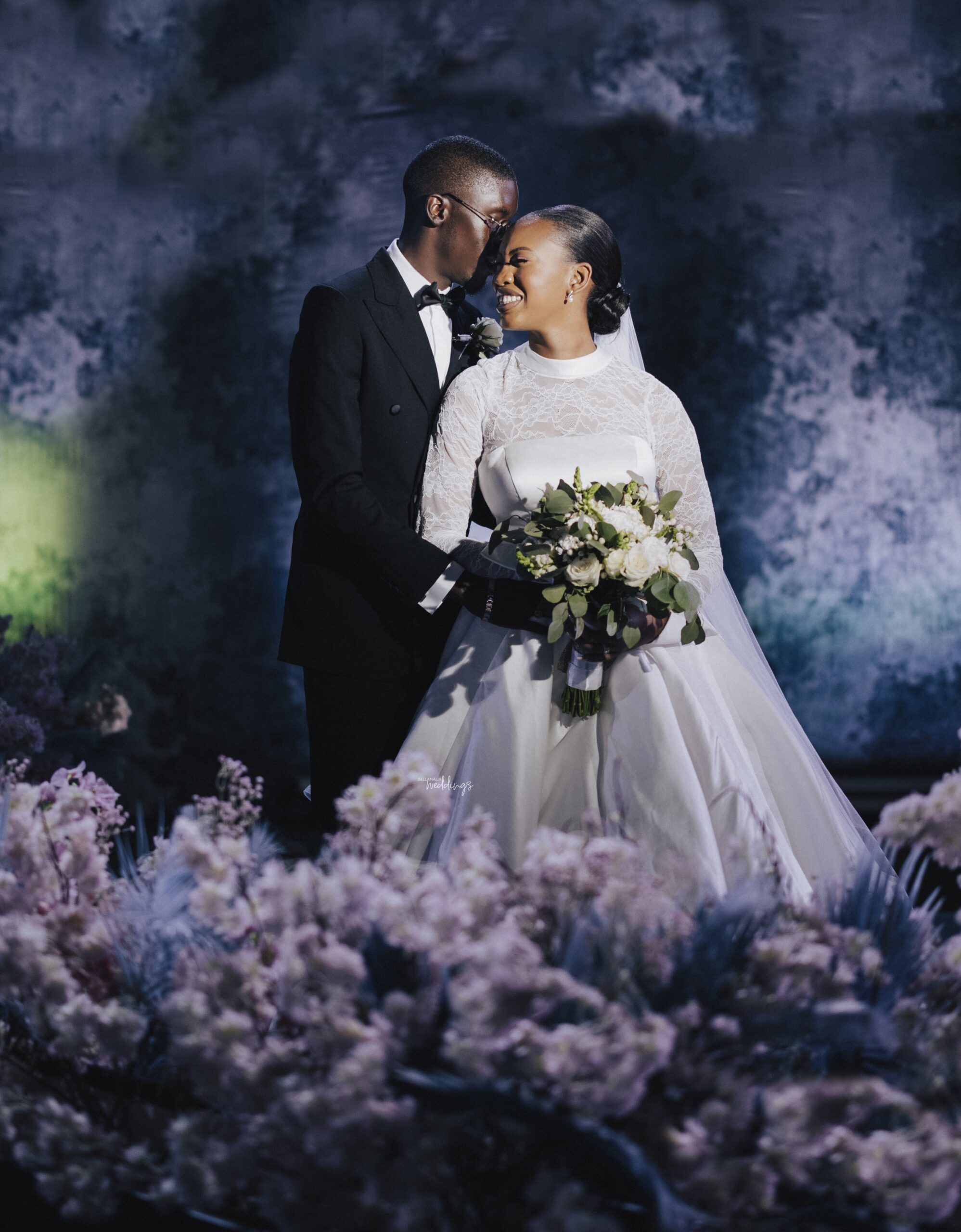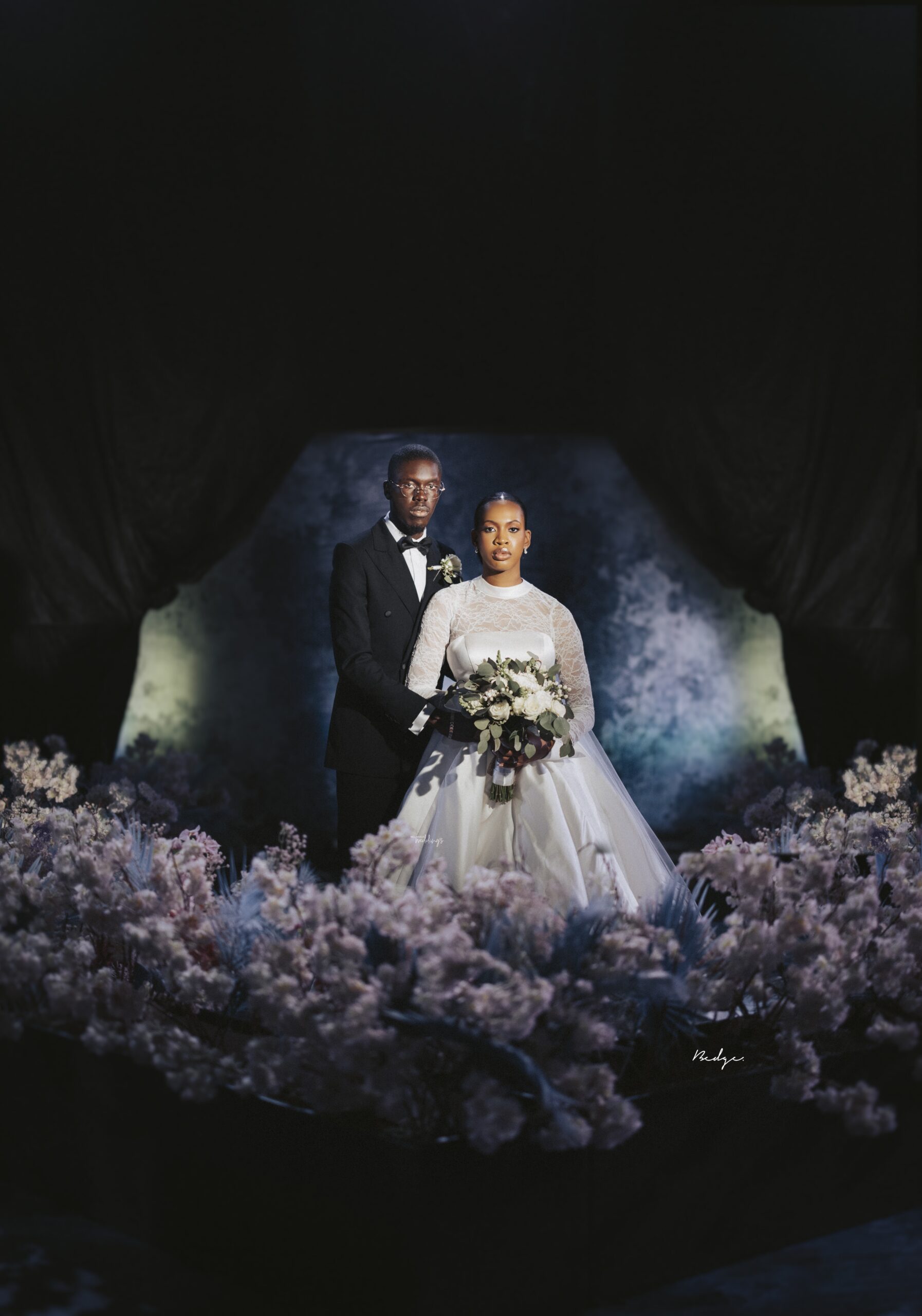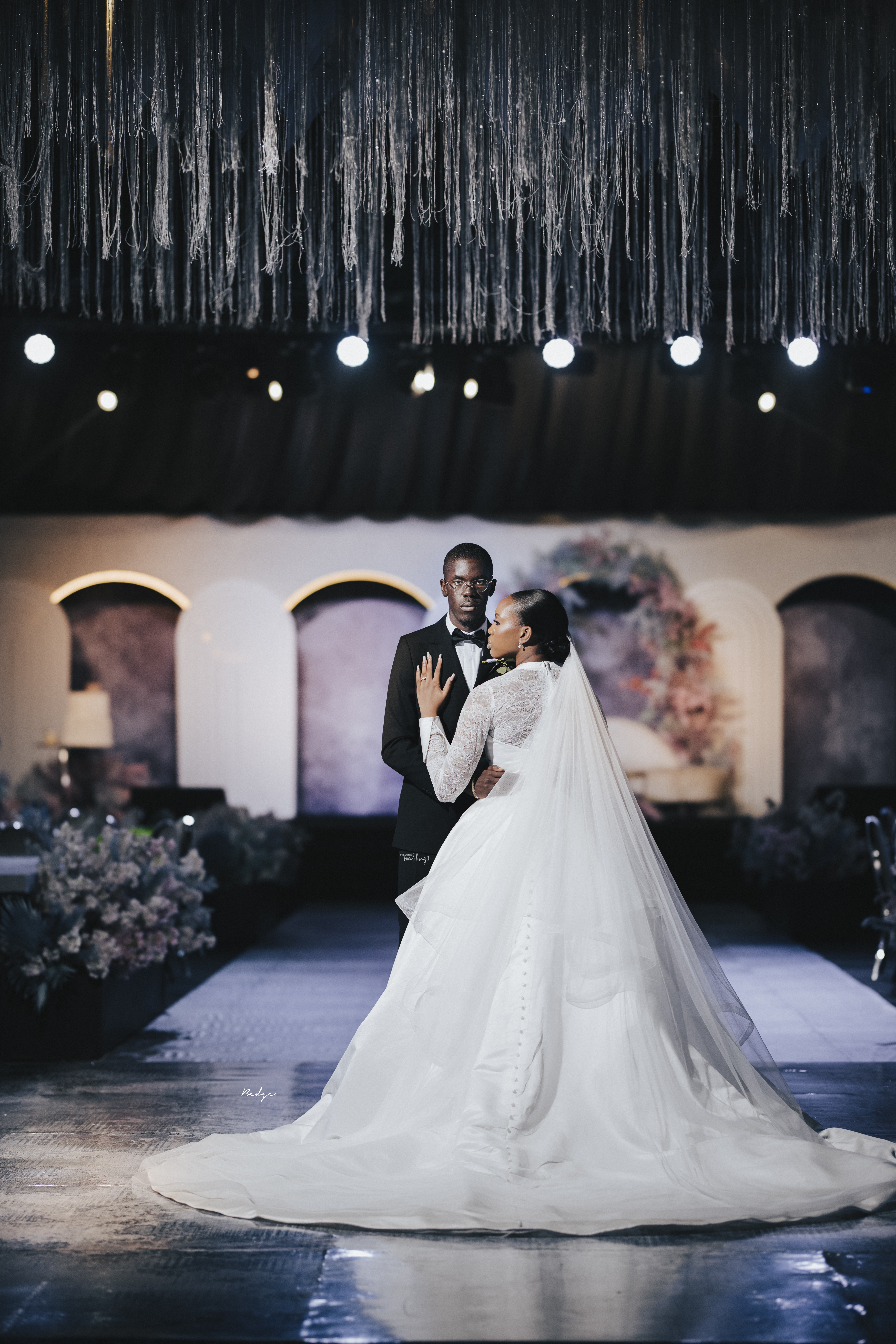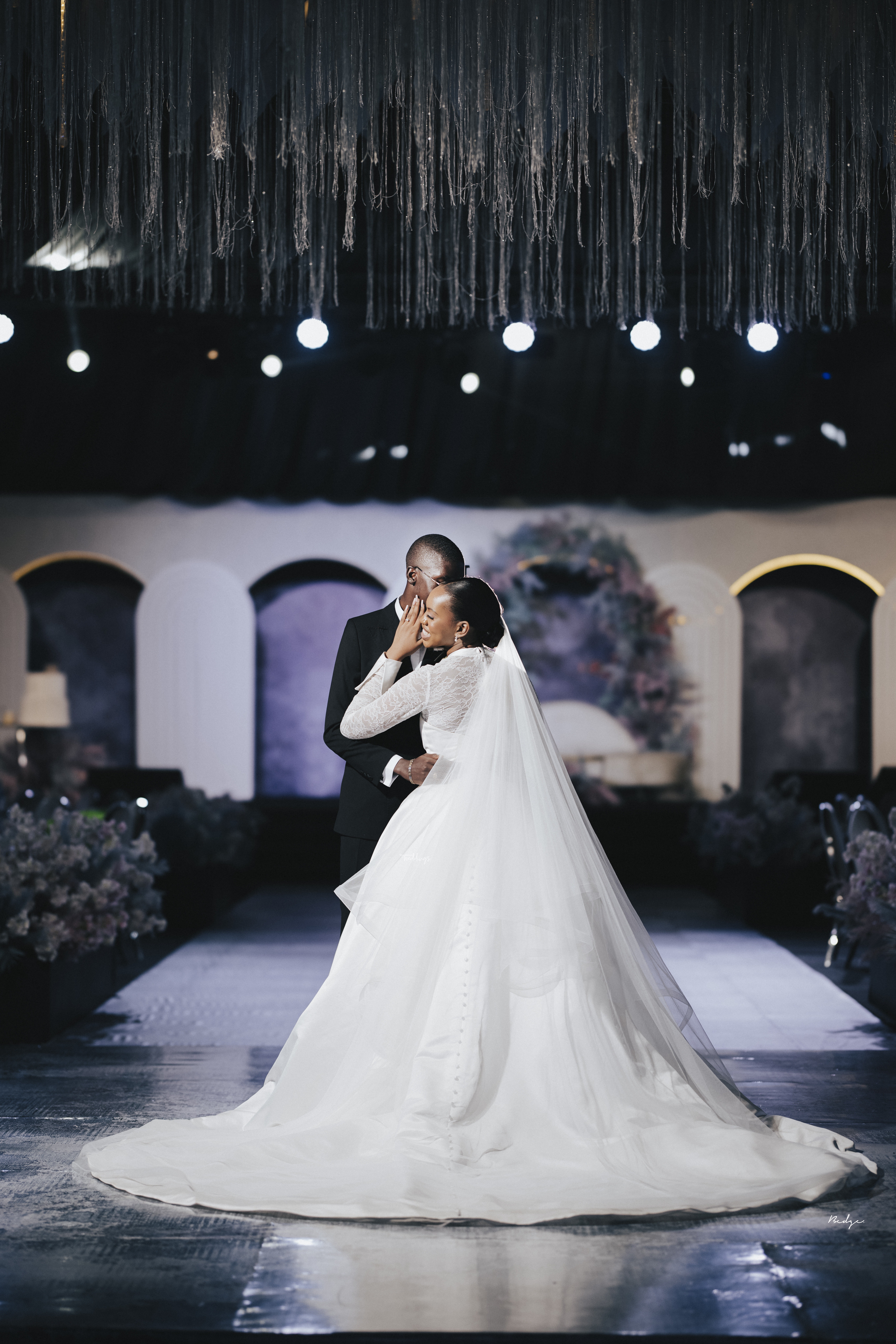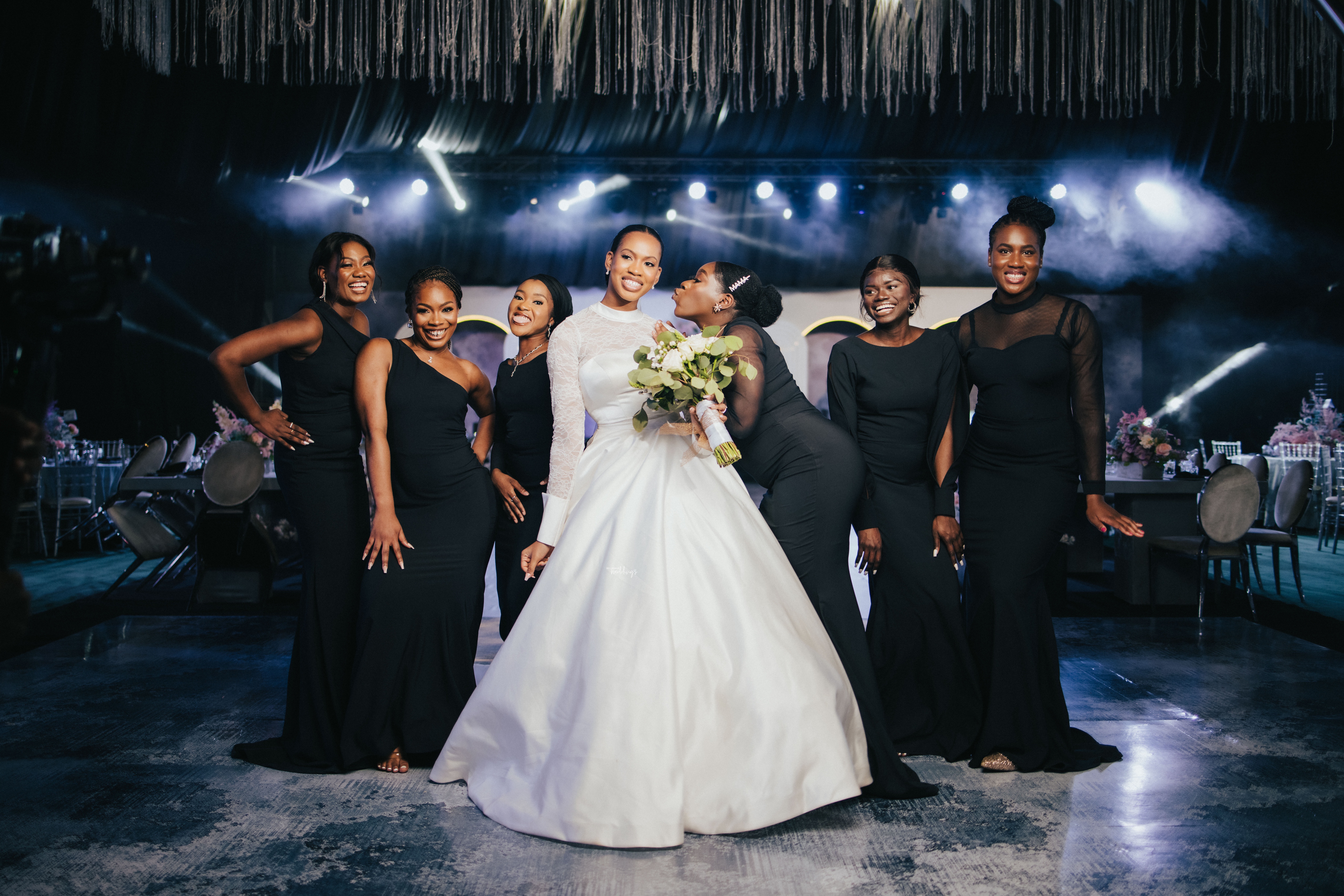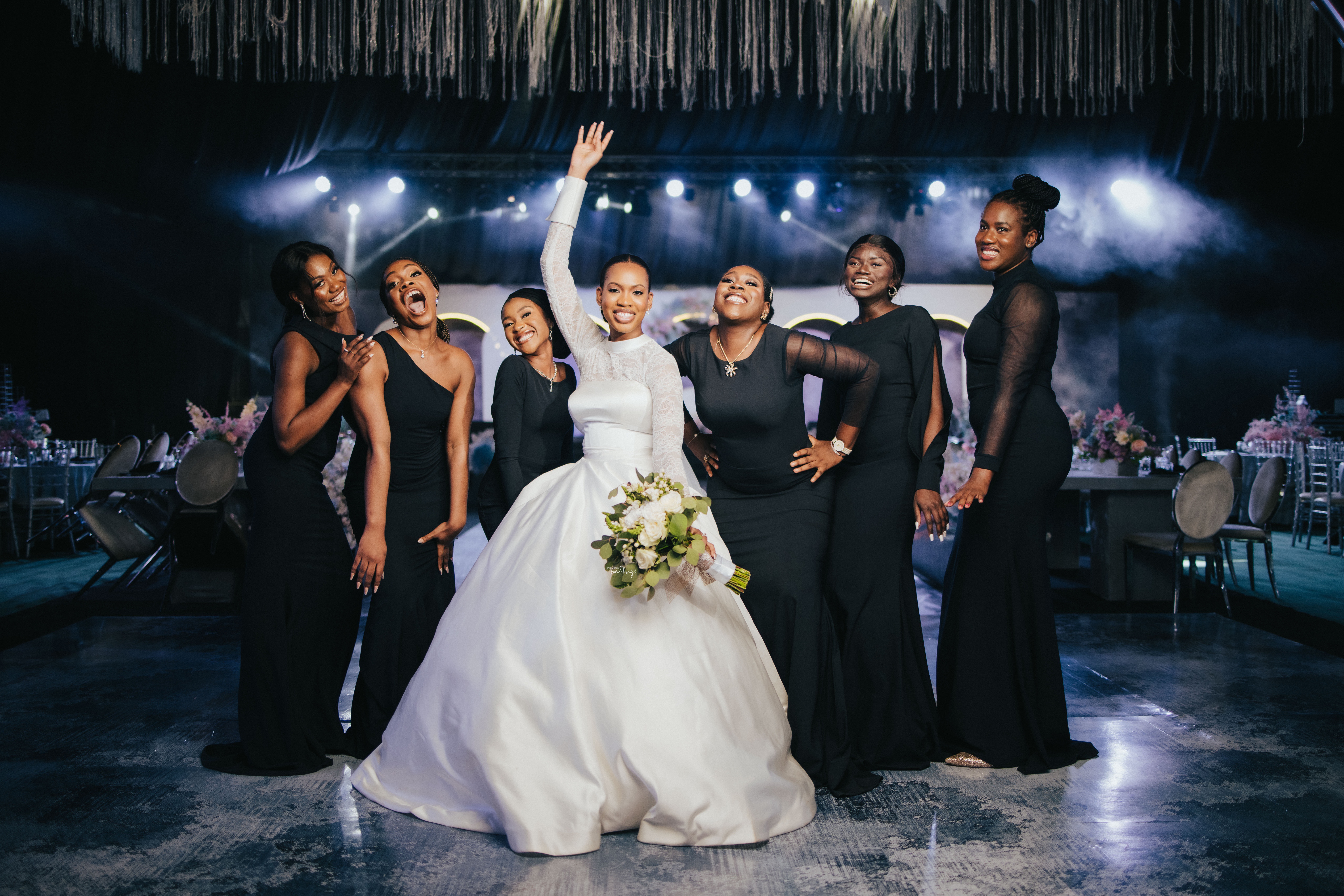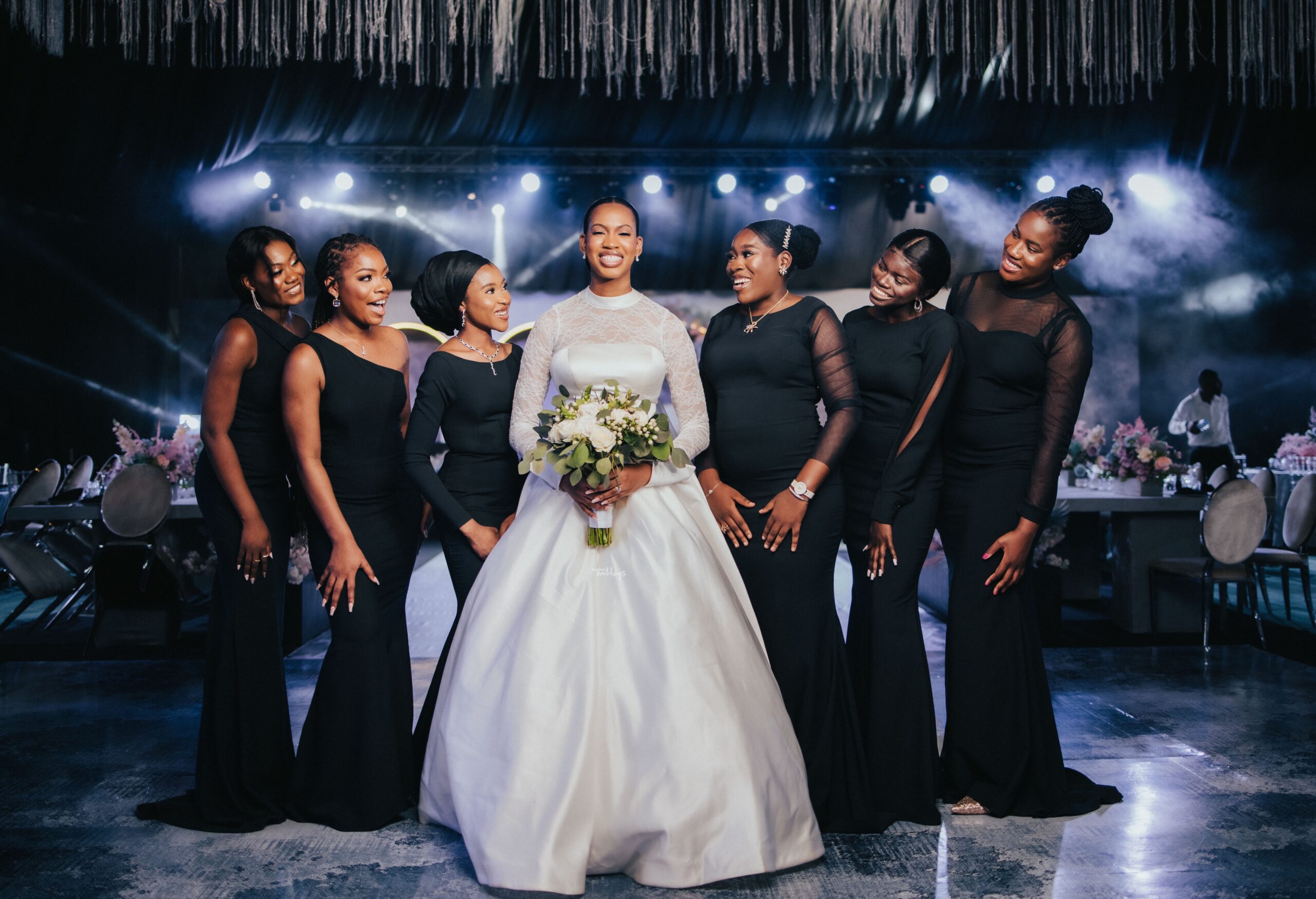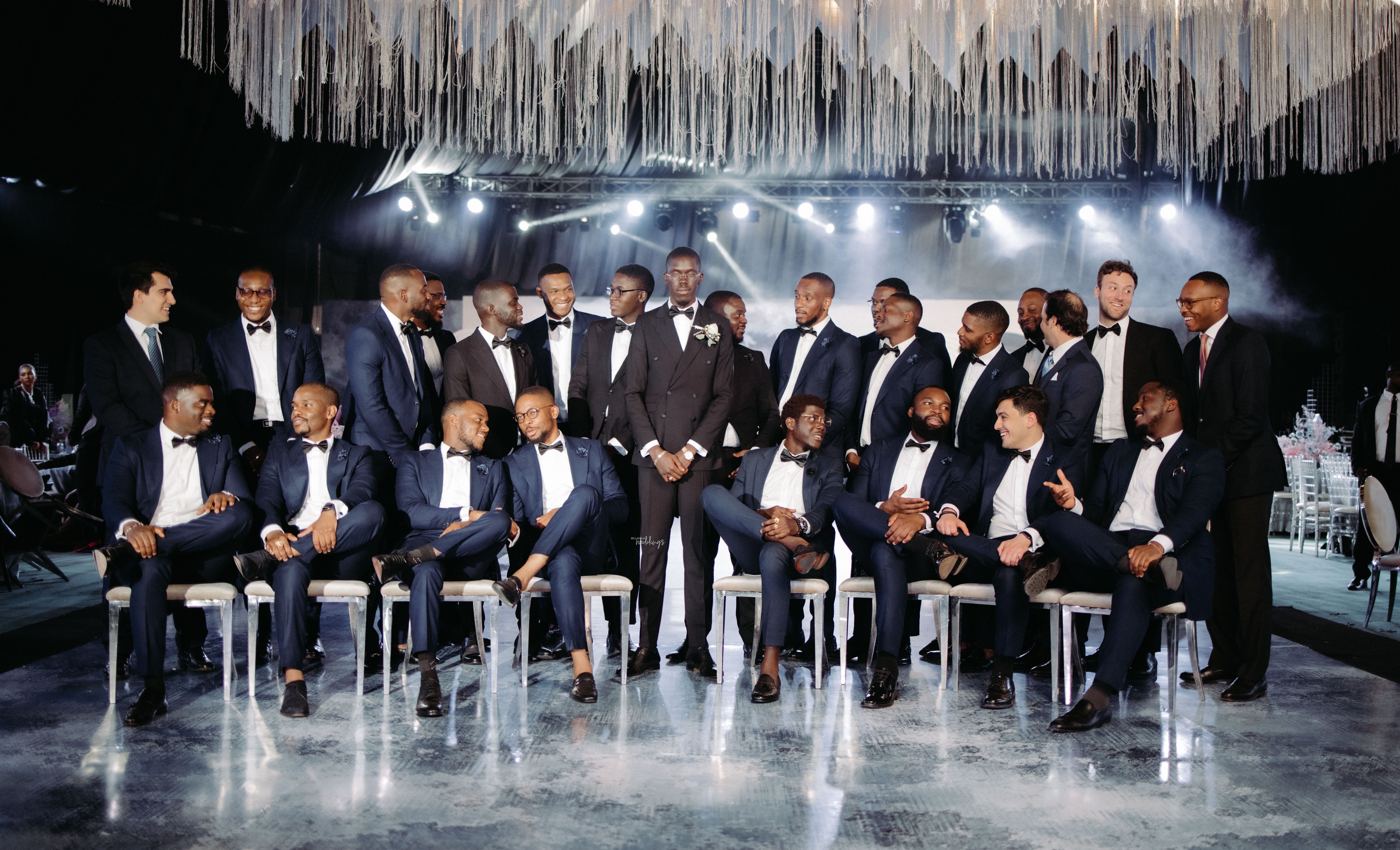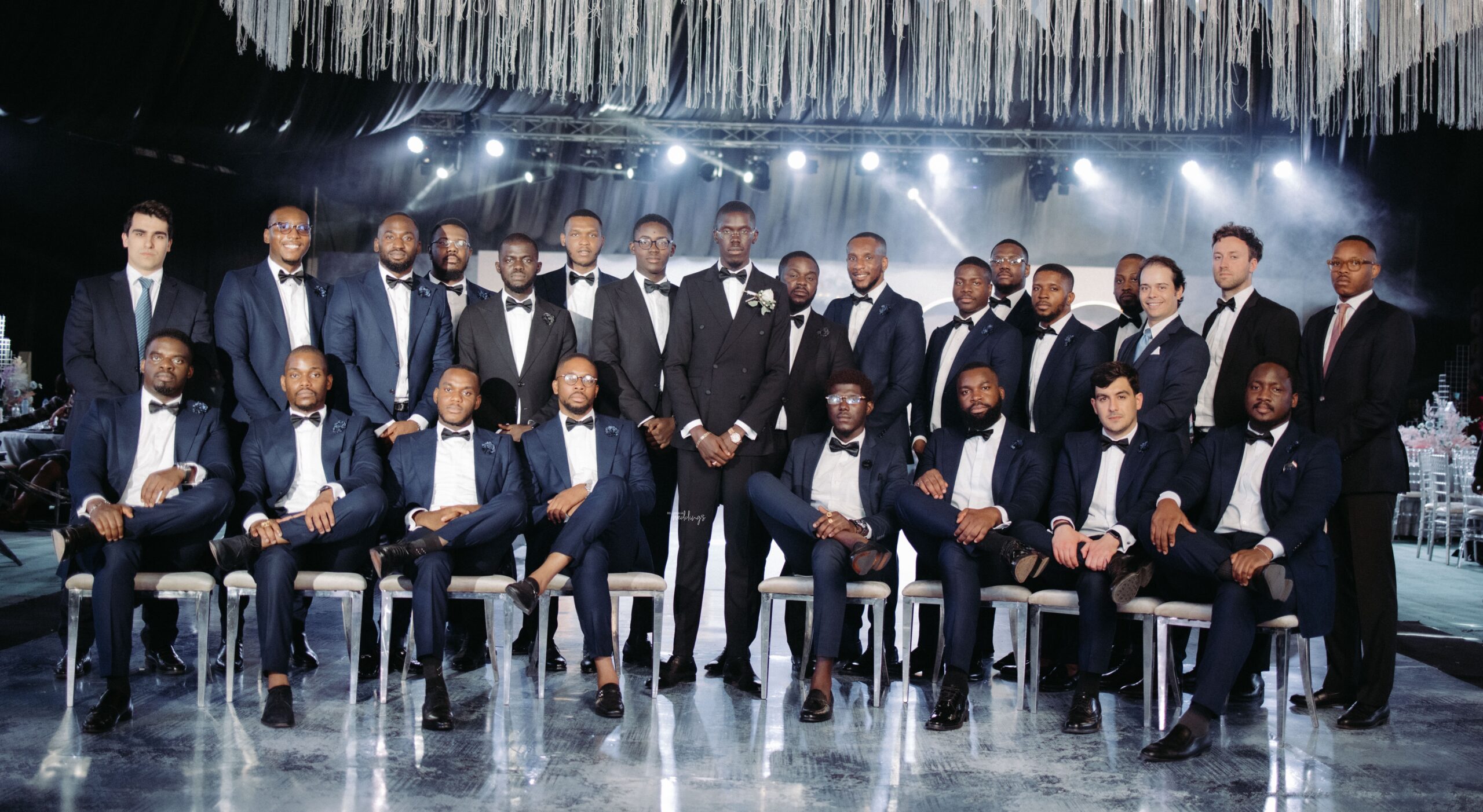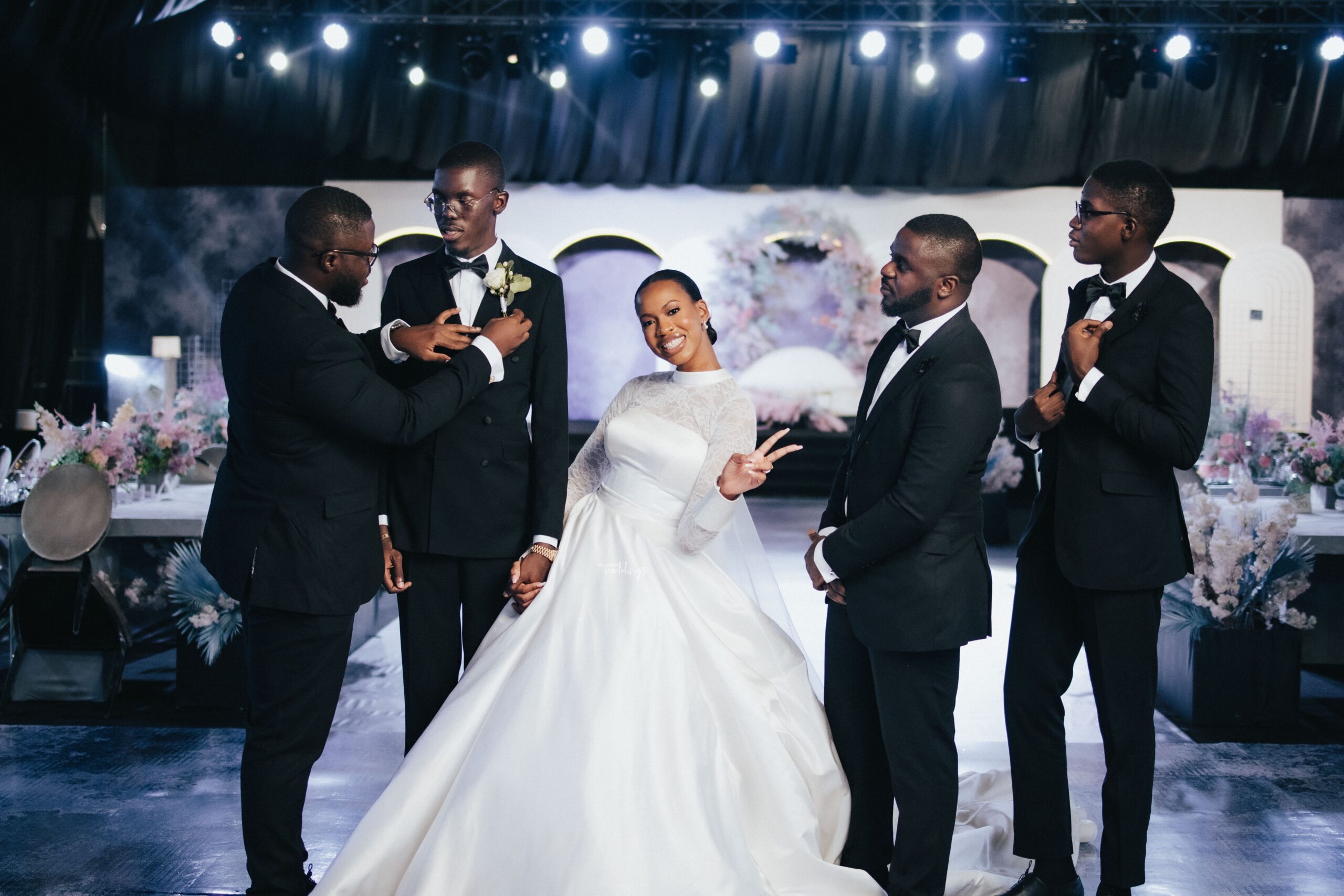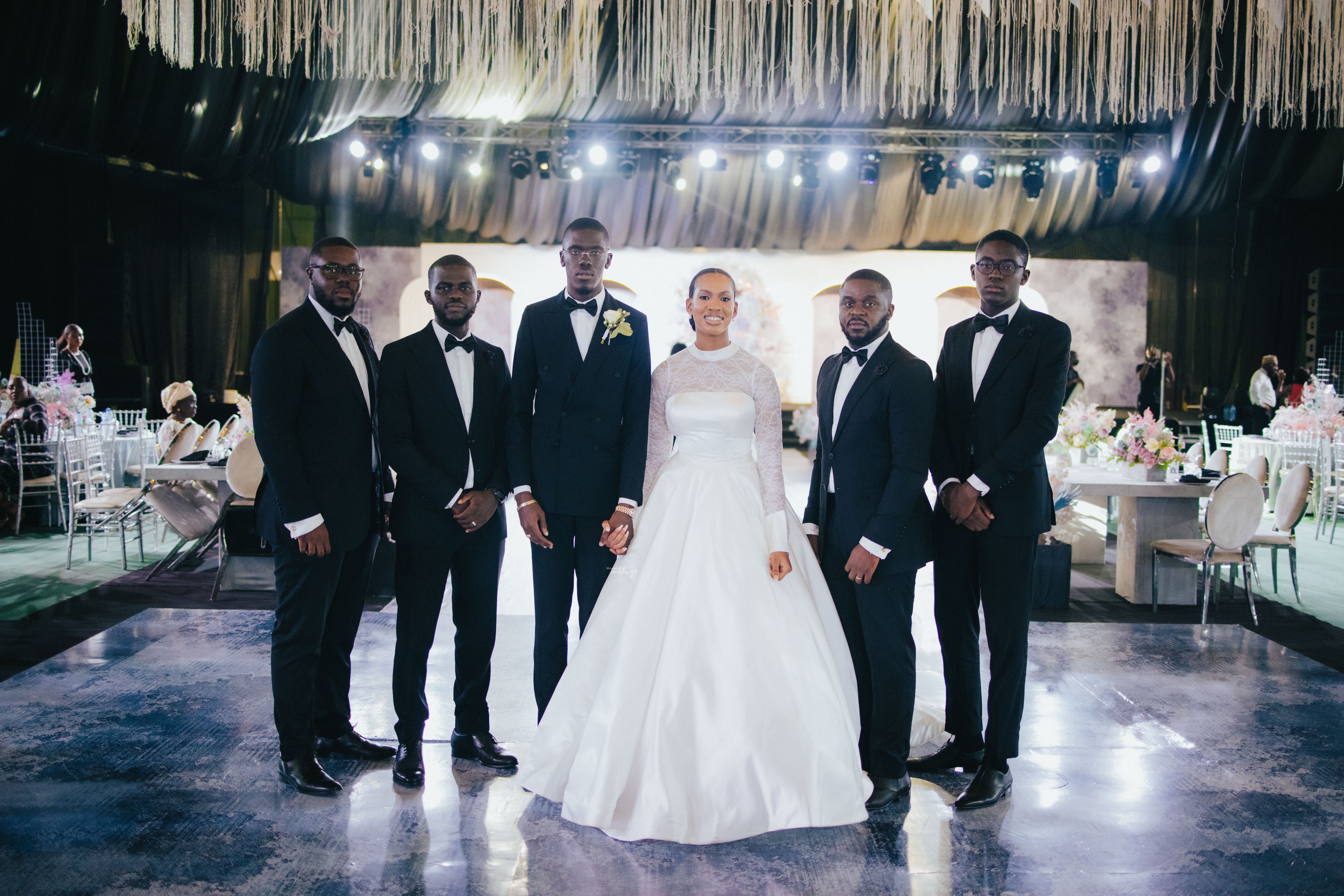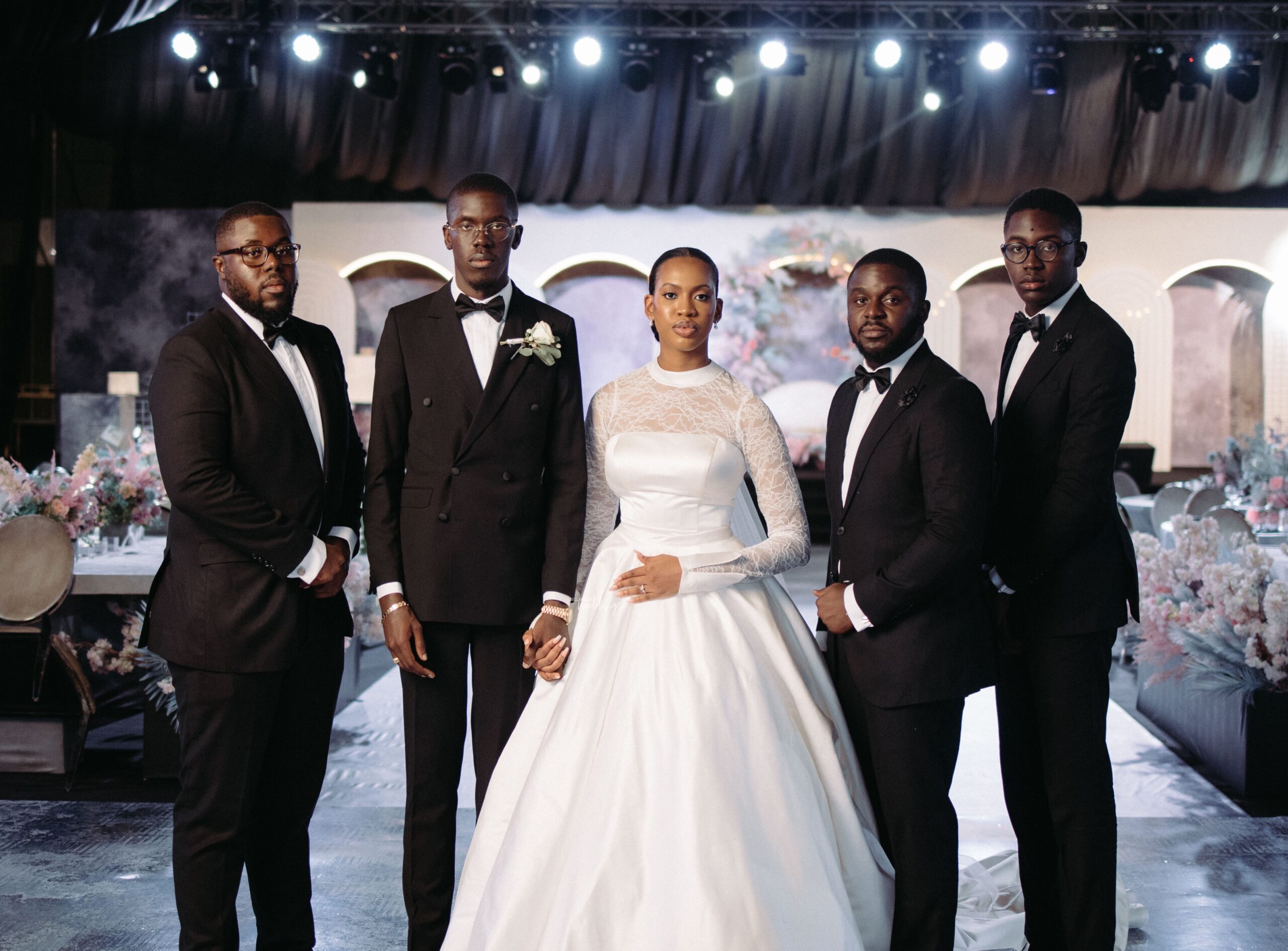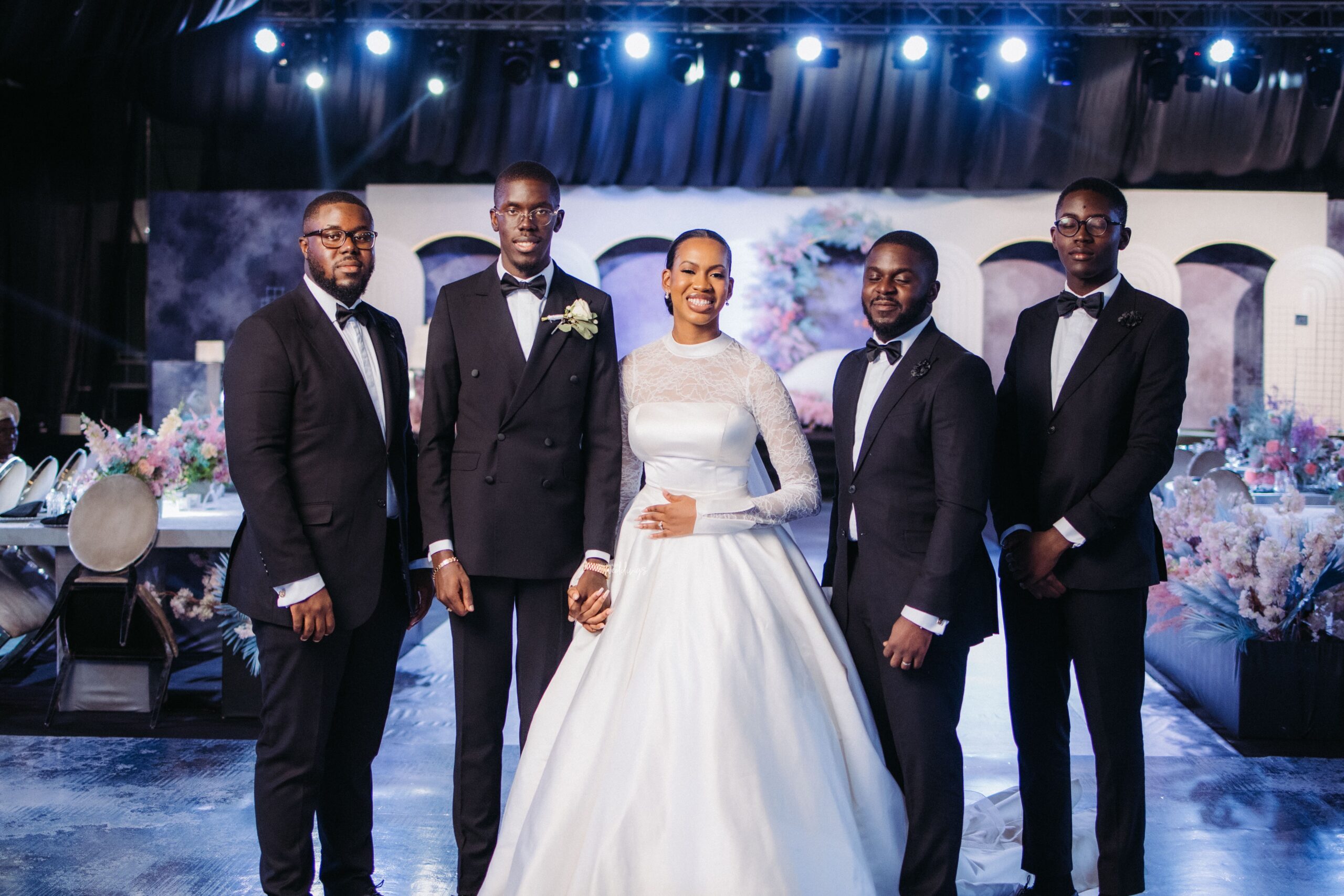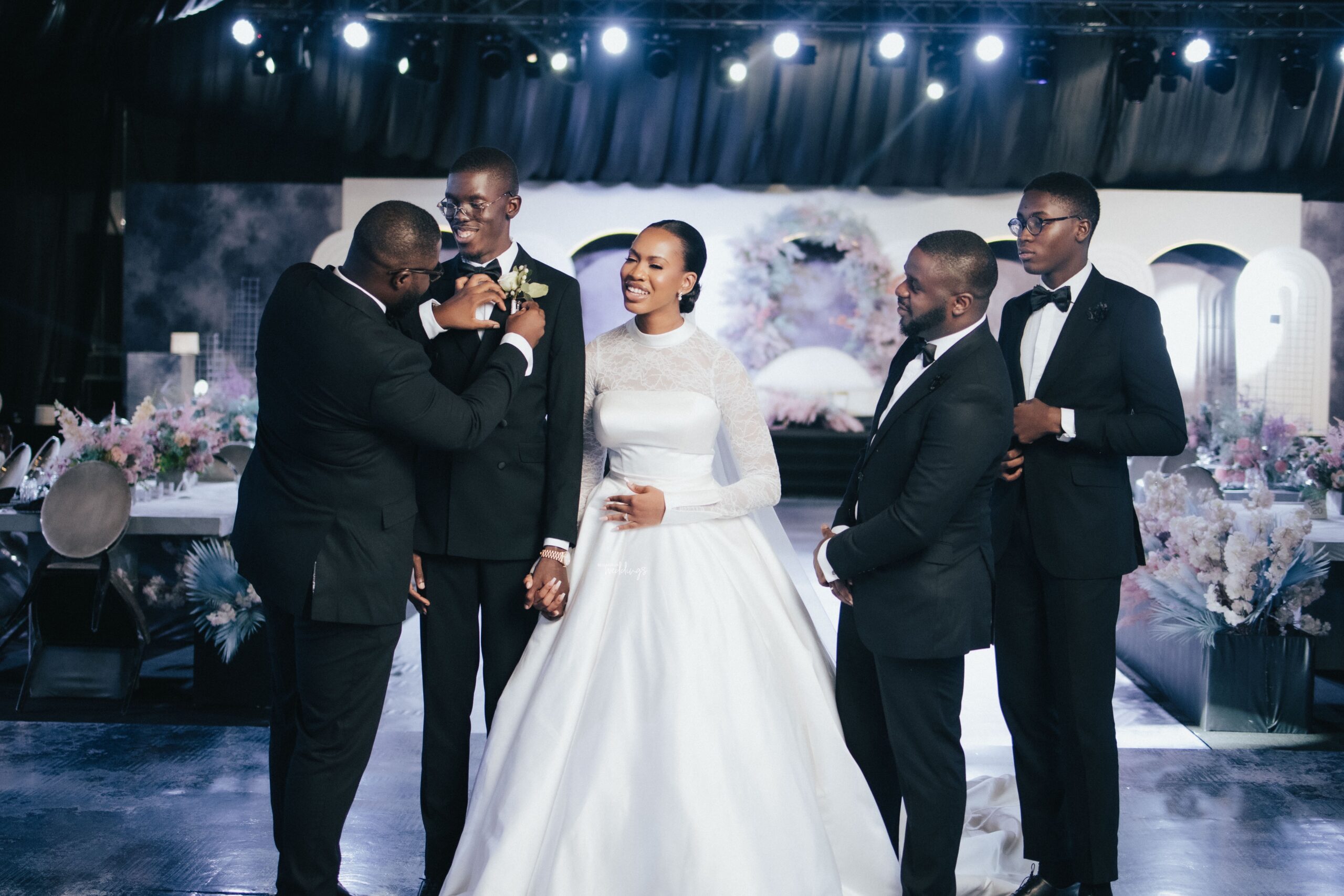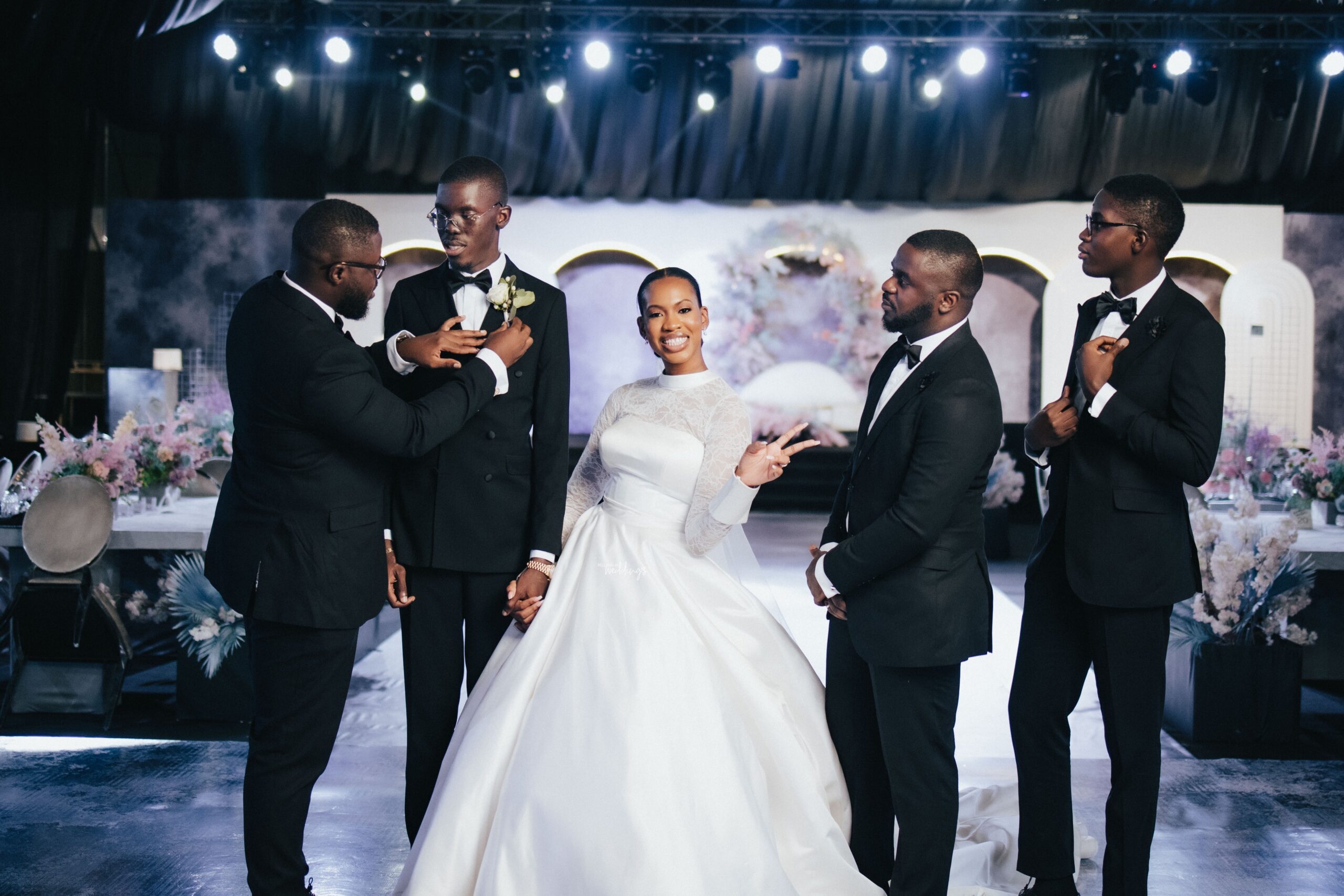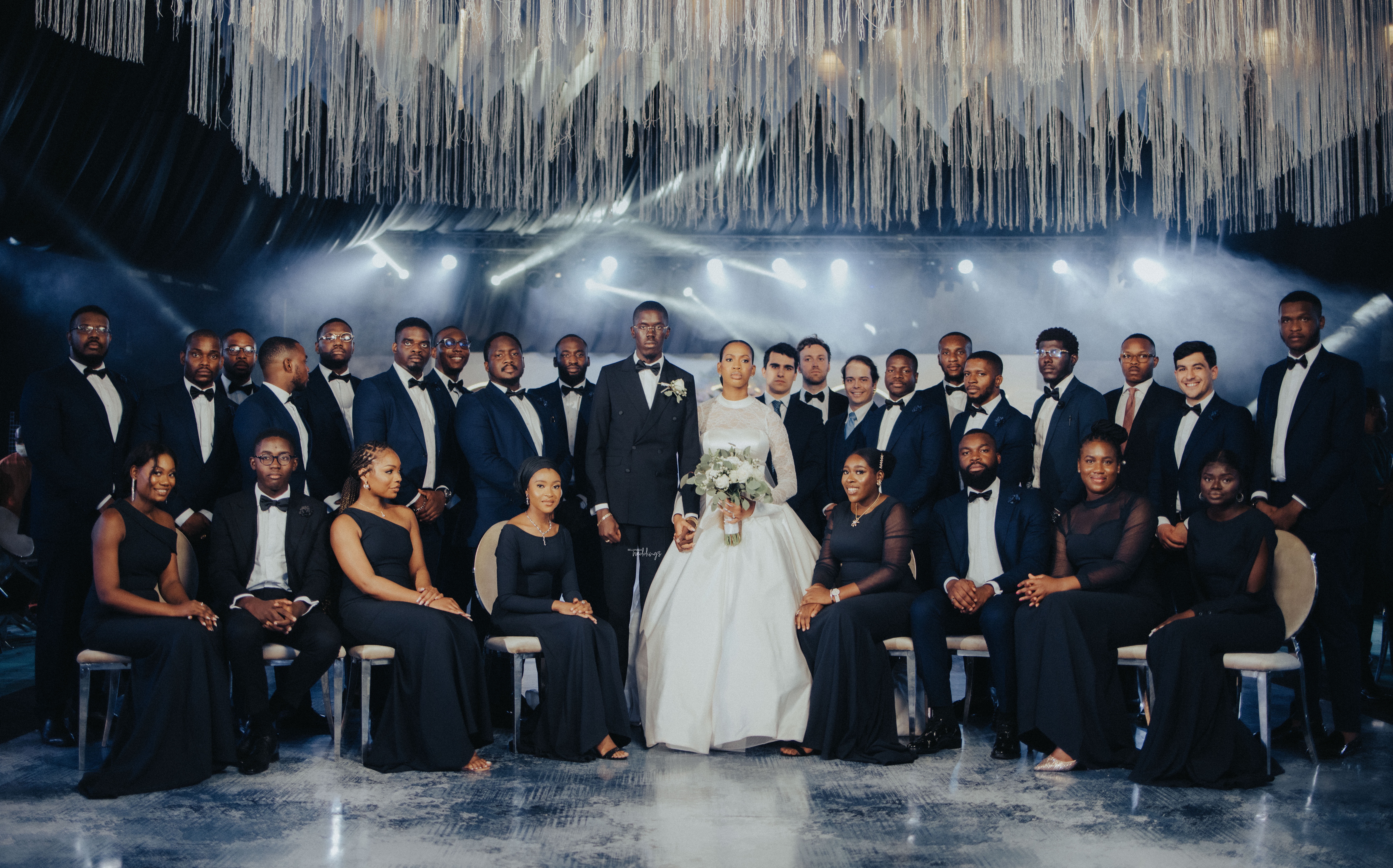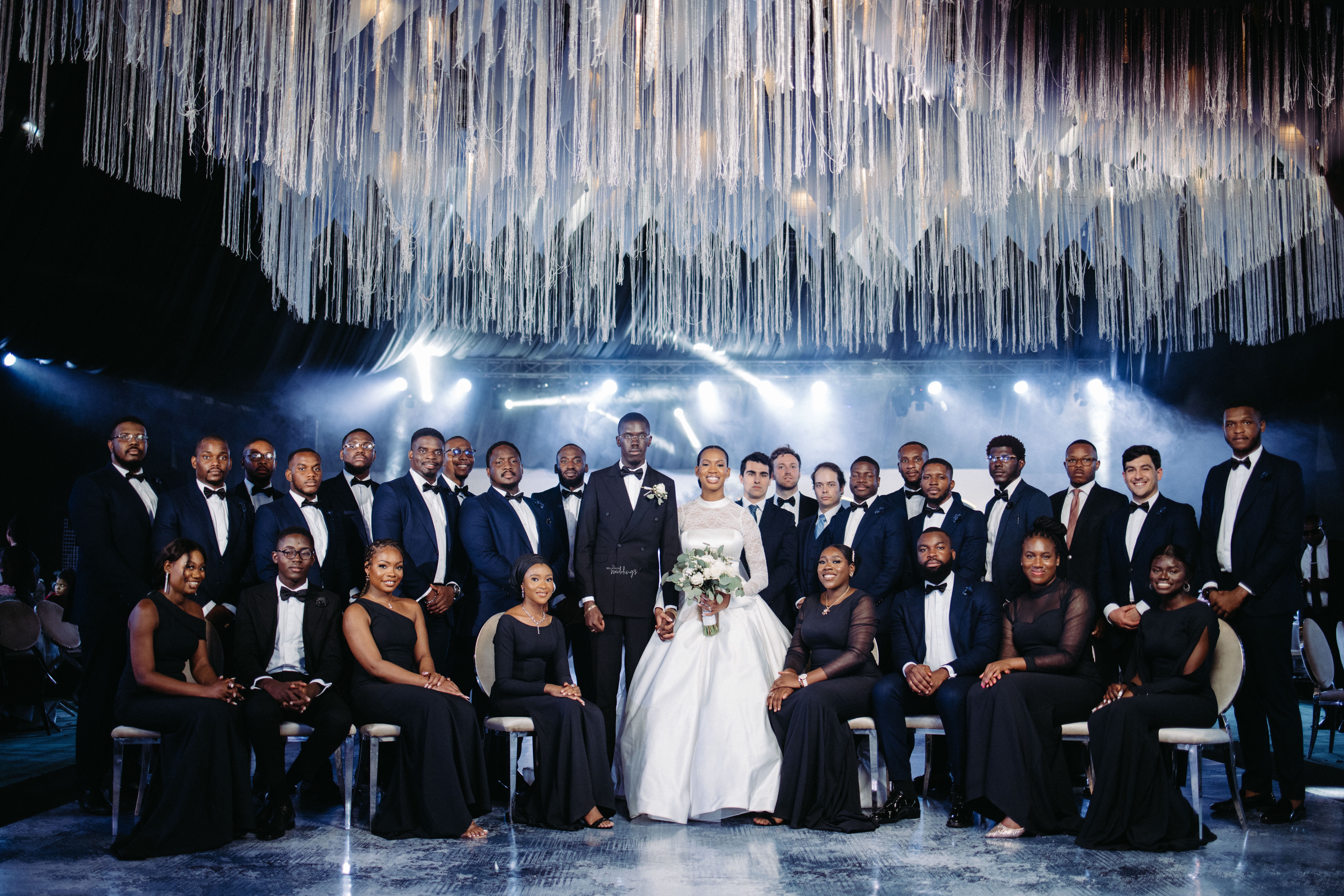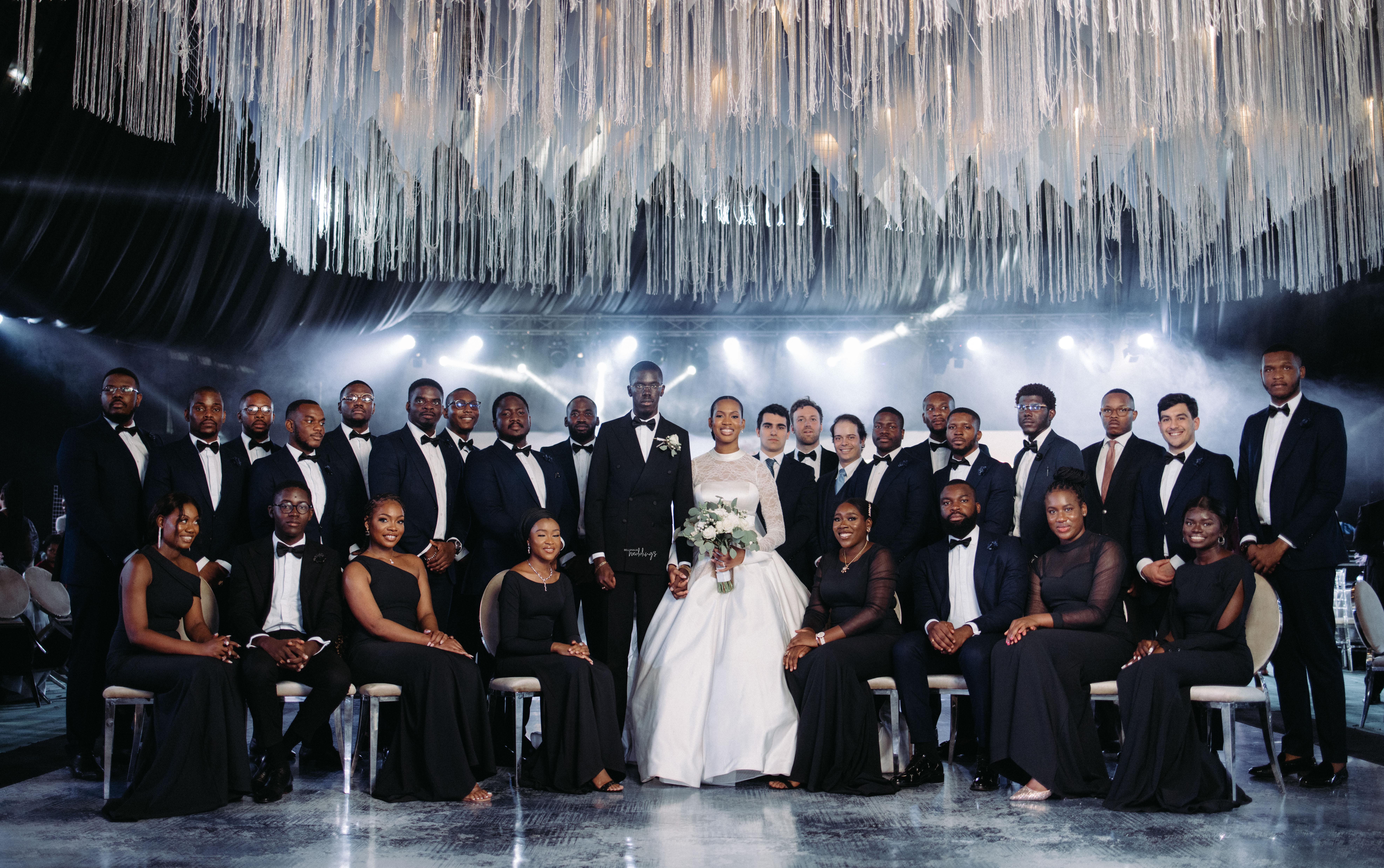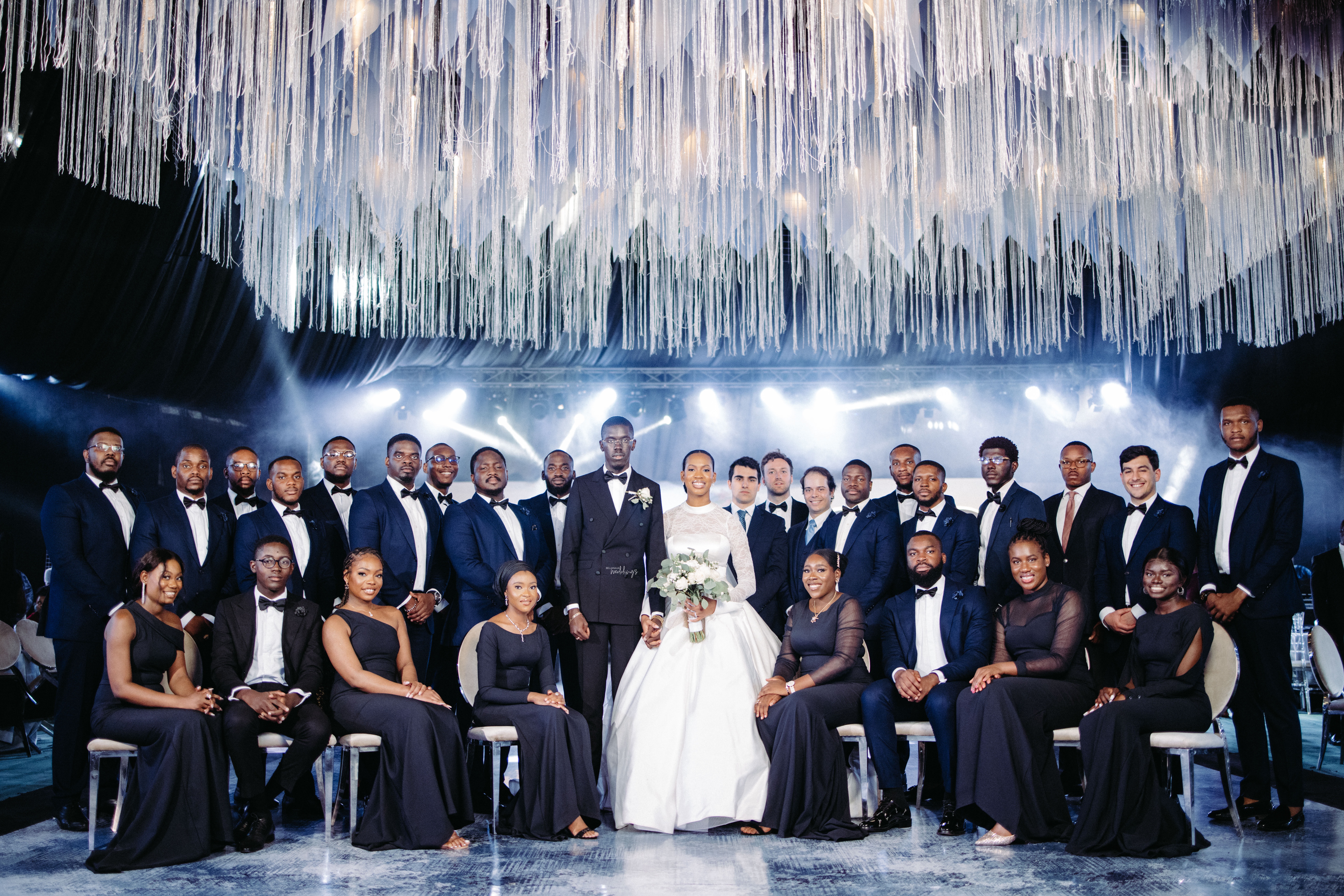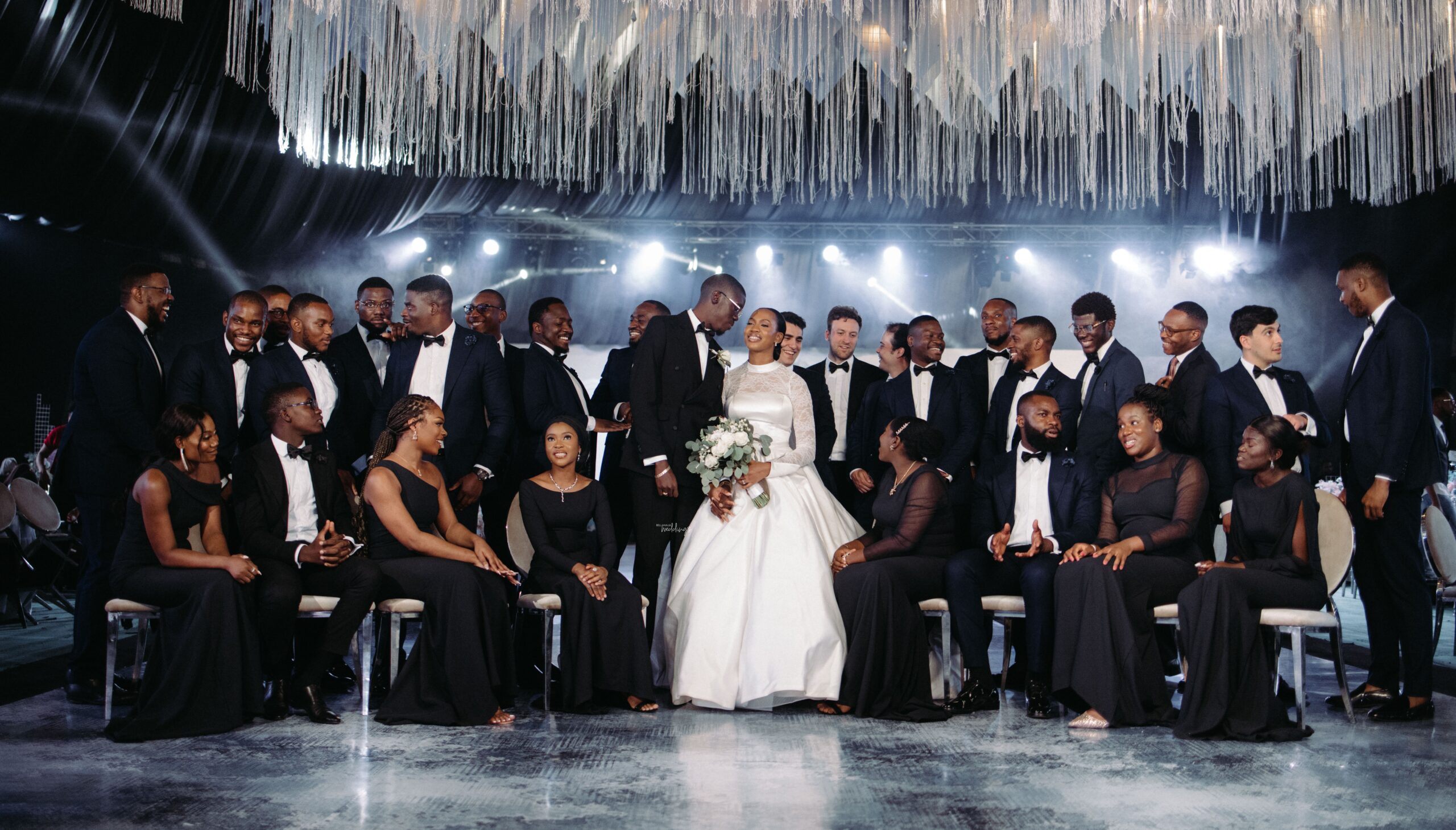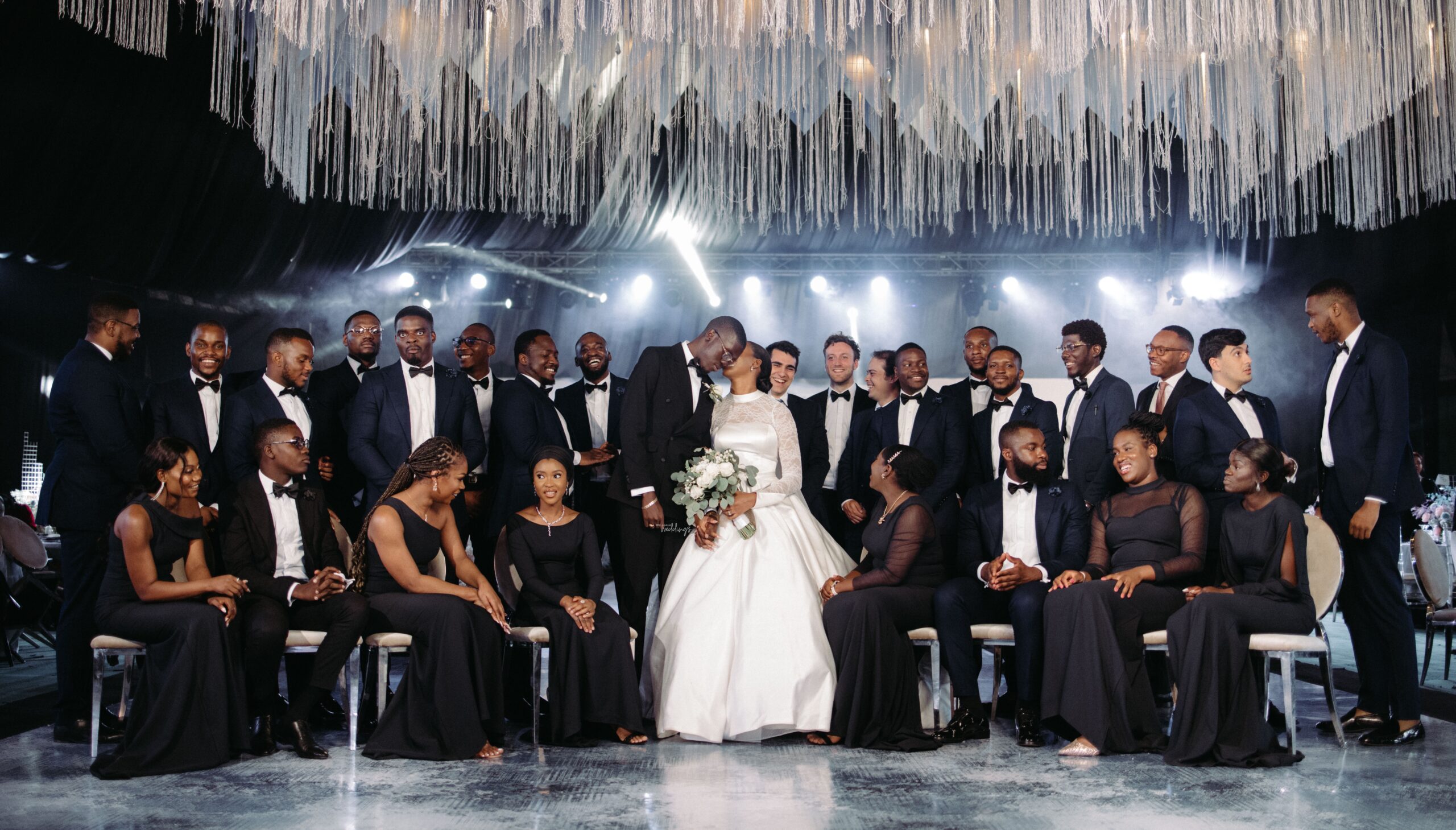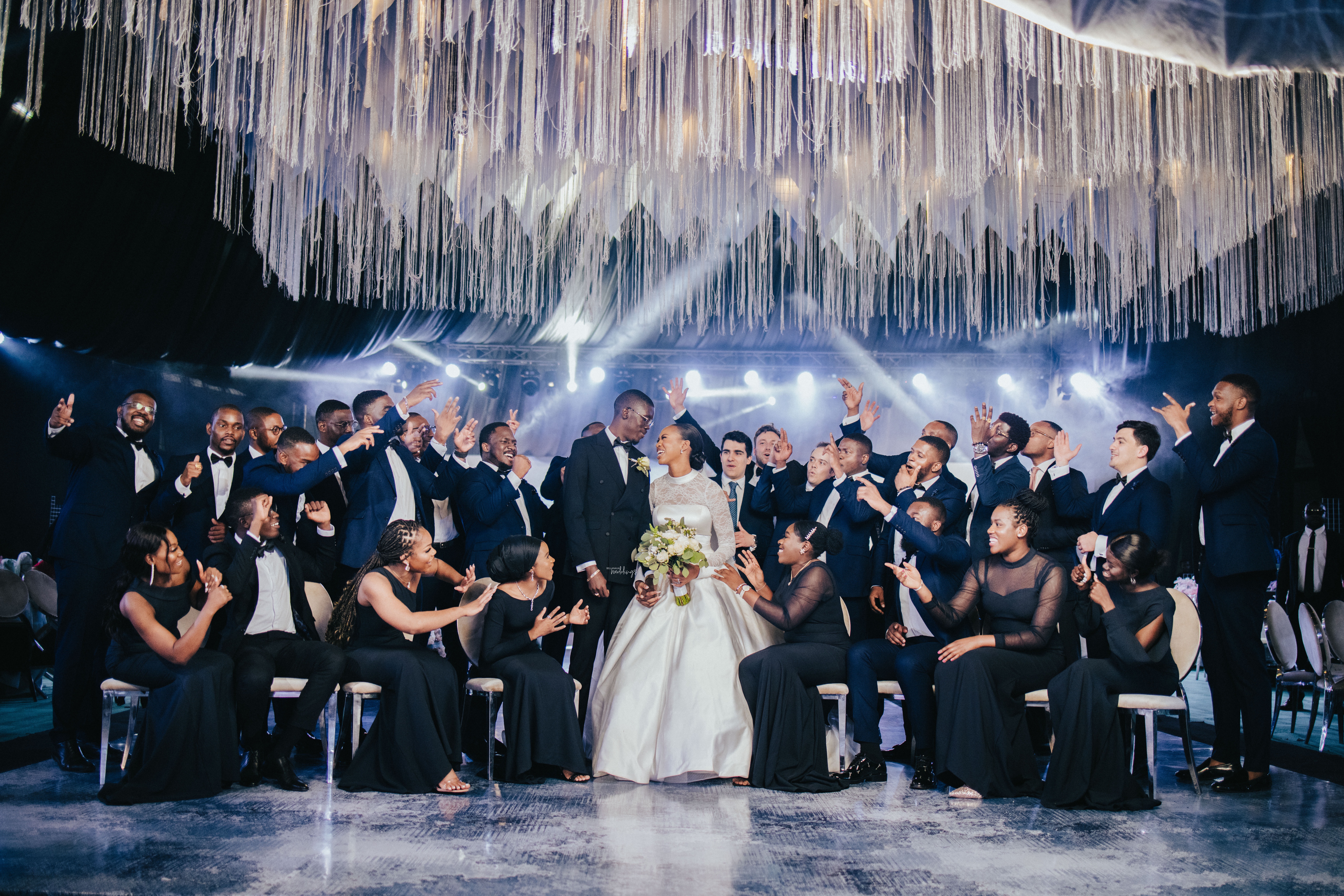 Ore's second dress is surely giving everything it's supposed to give!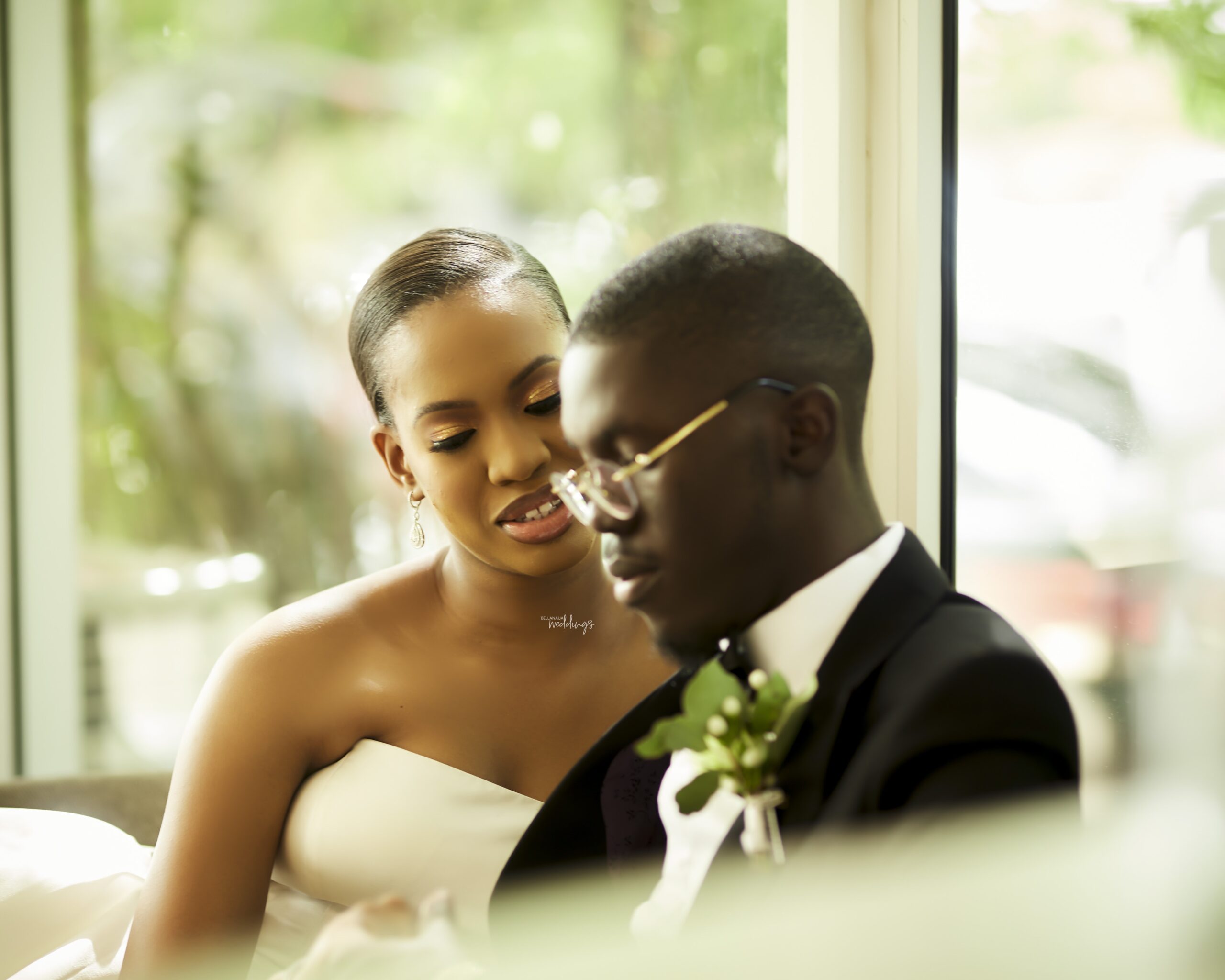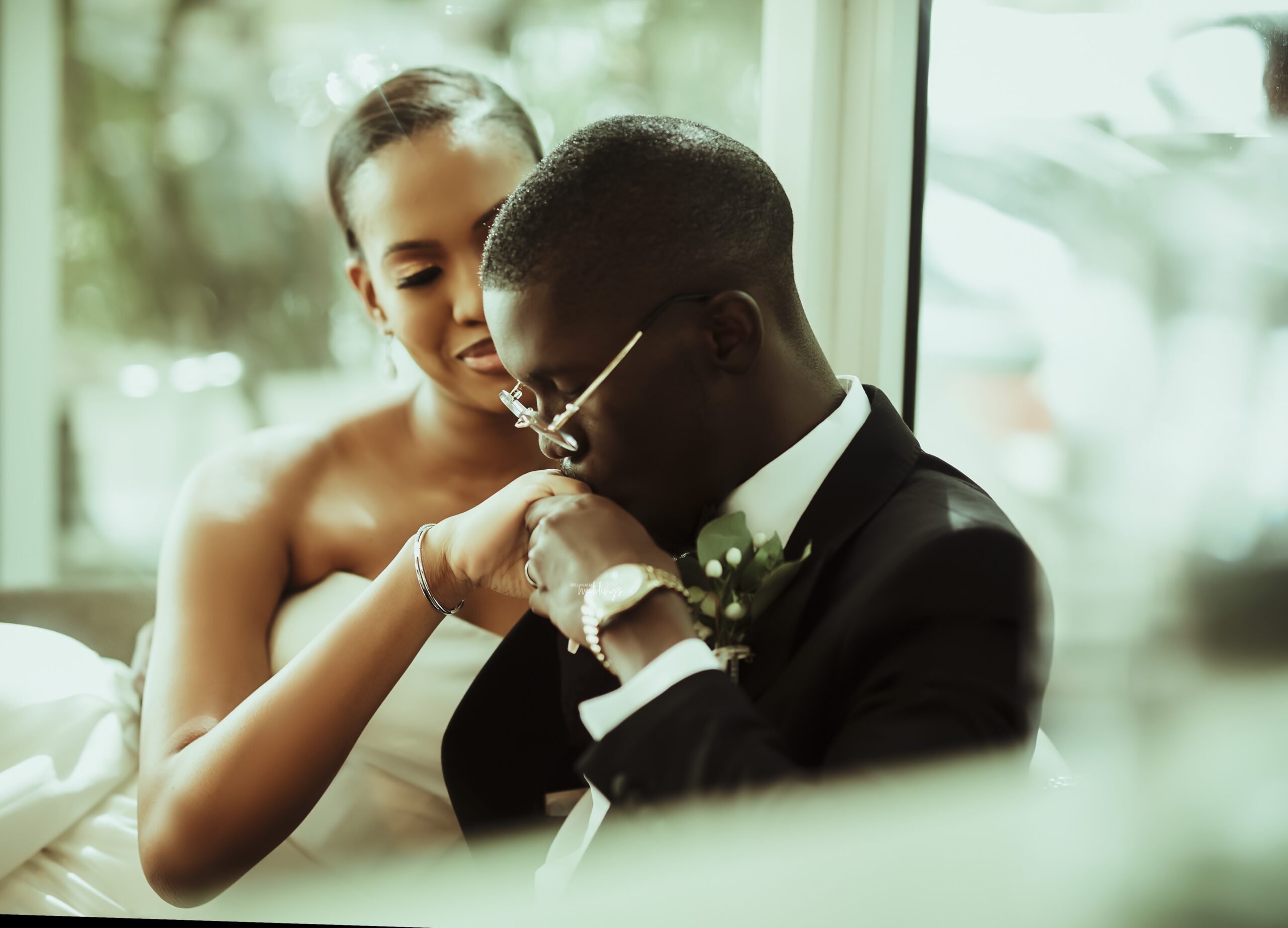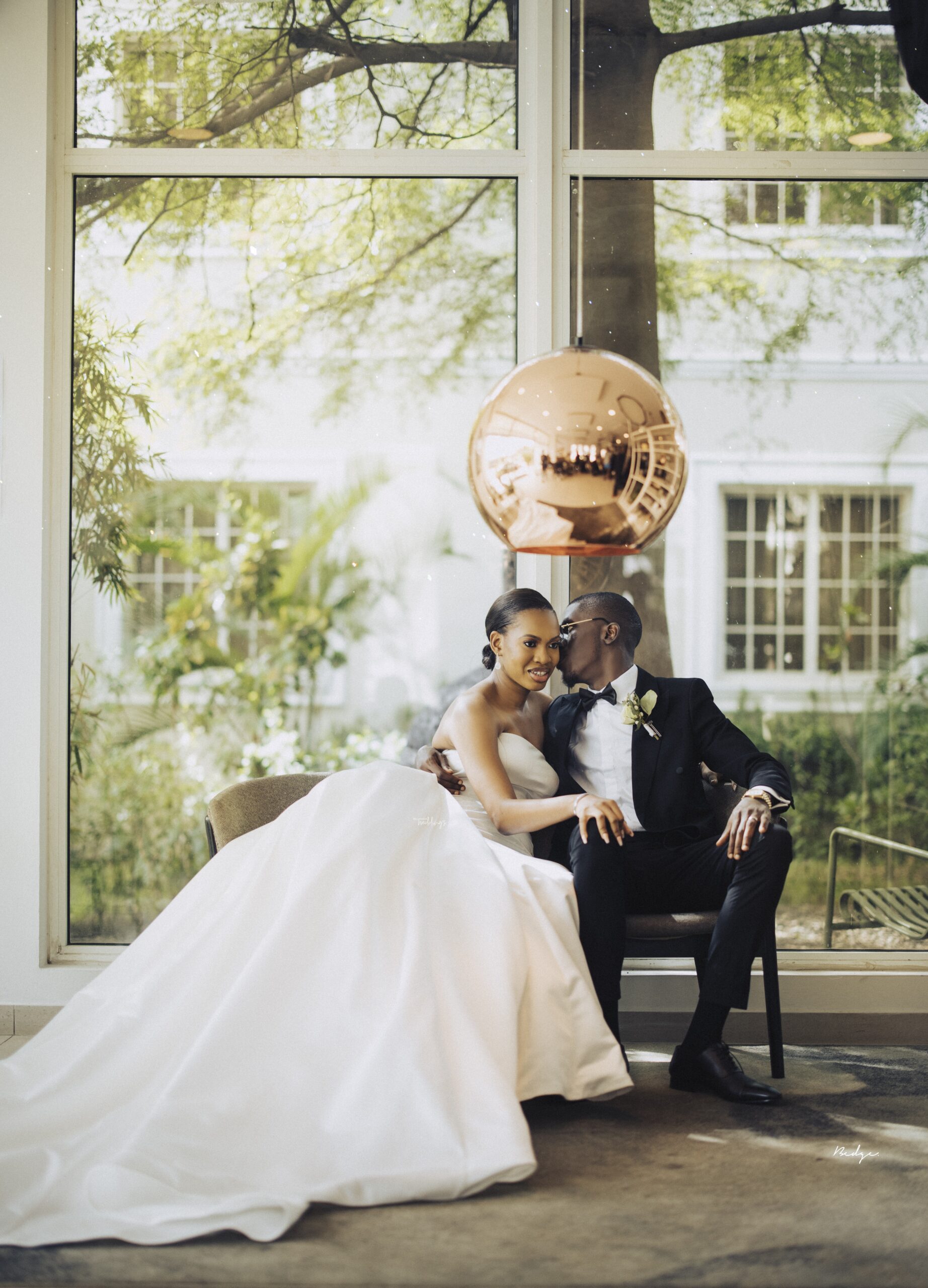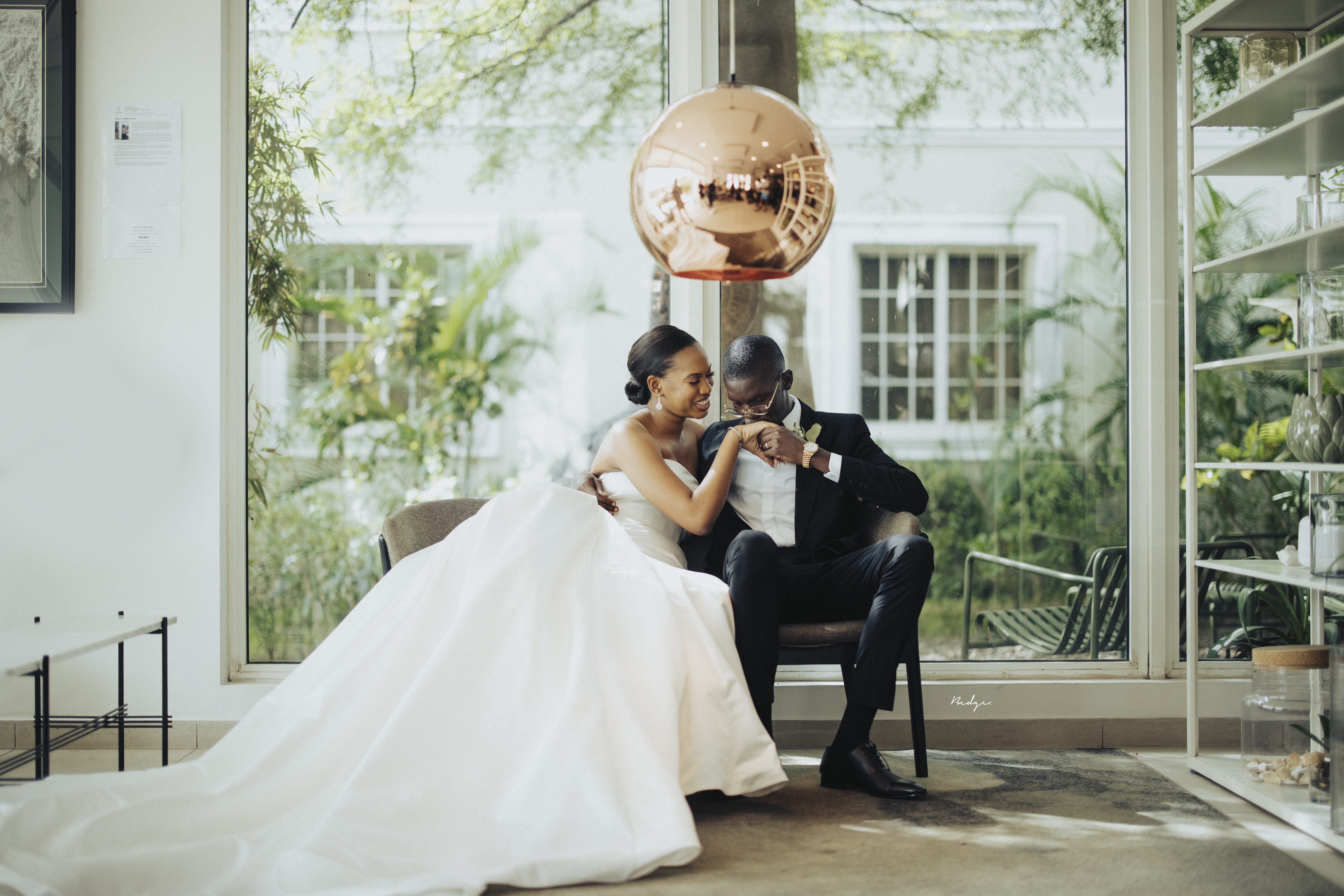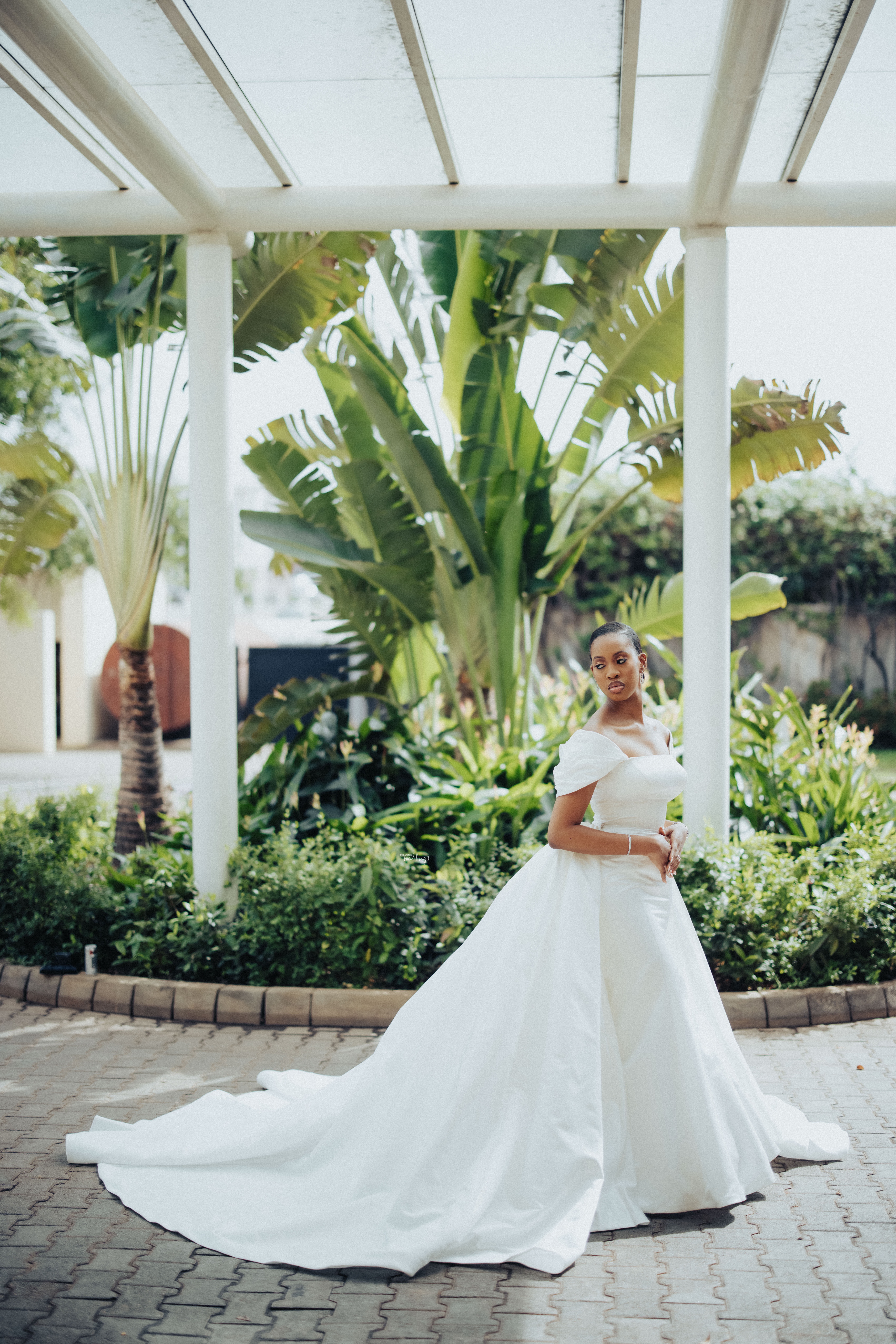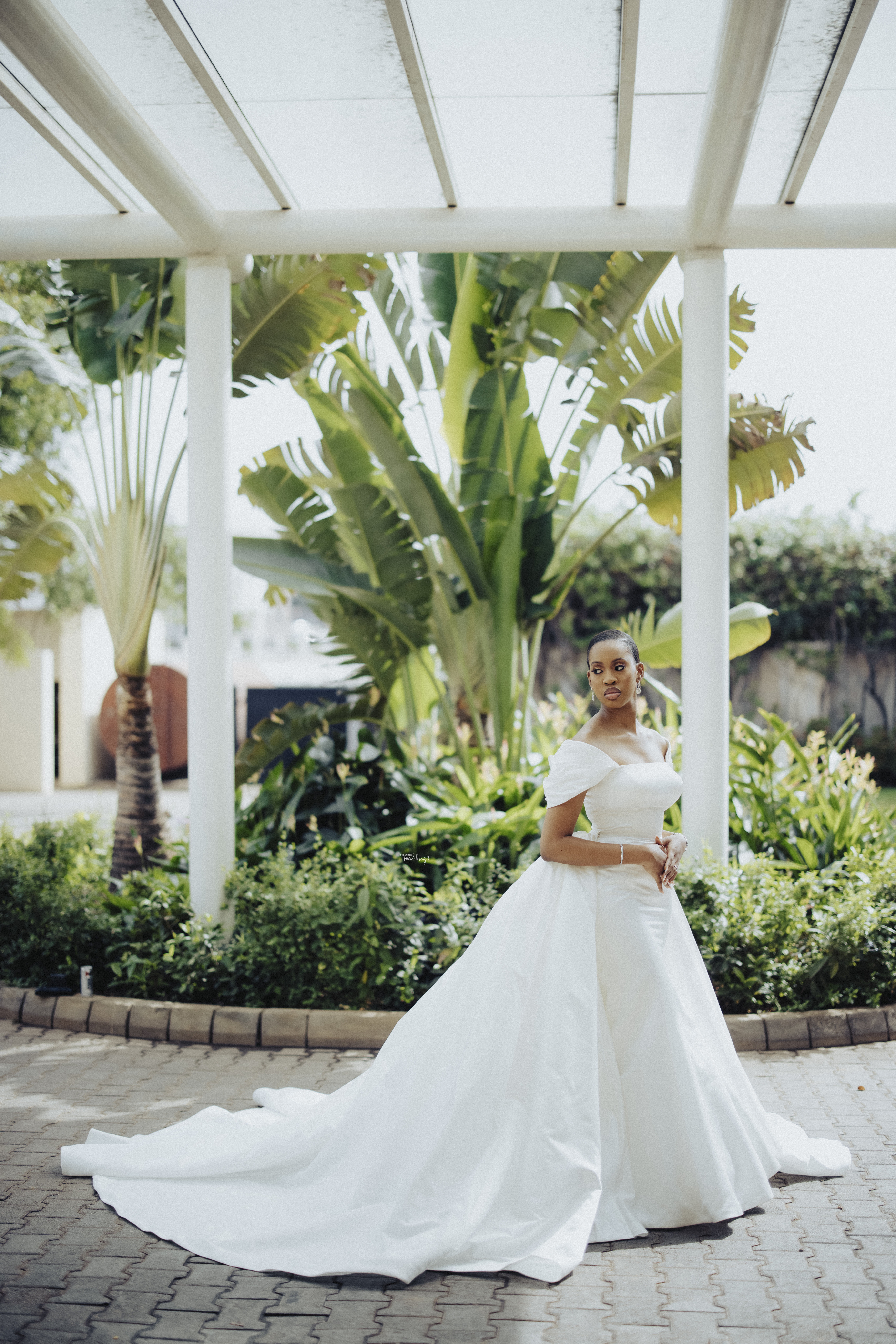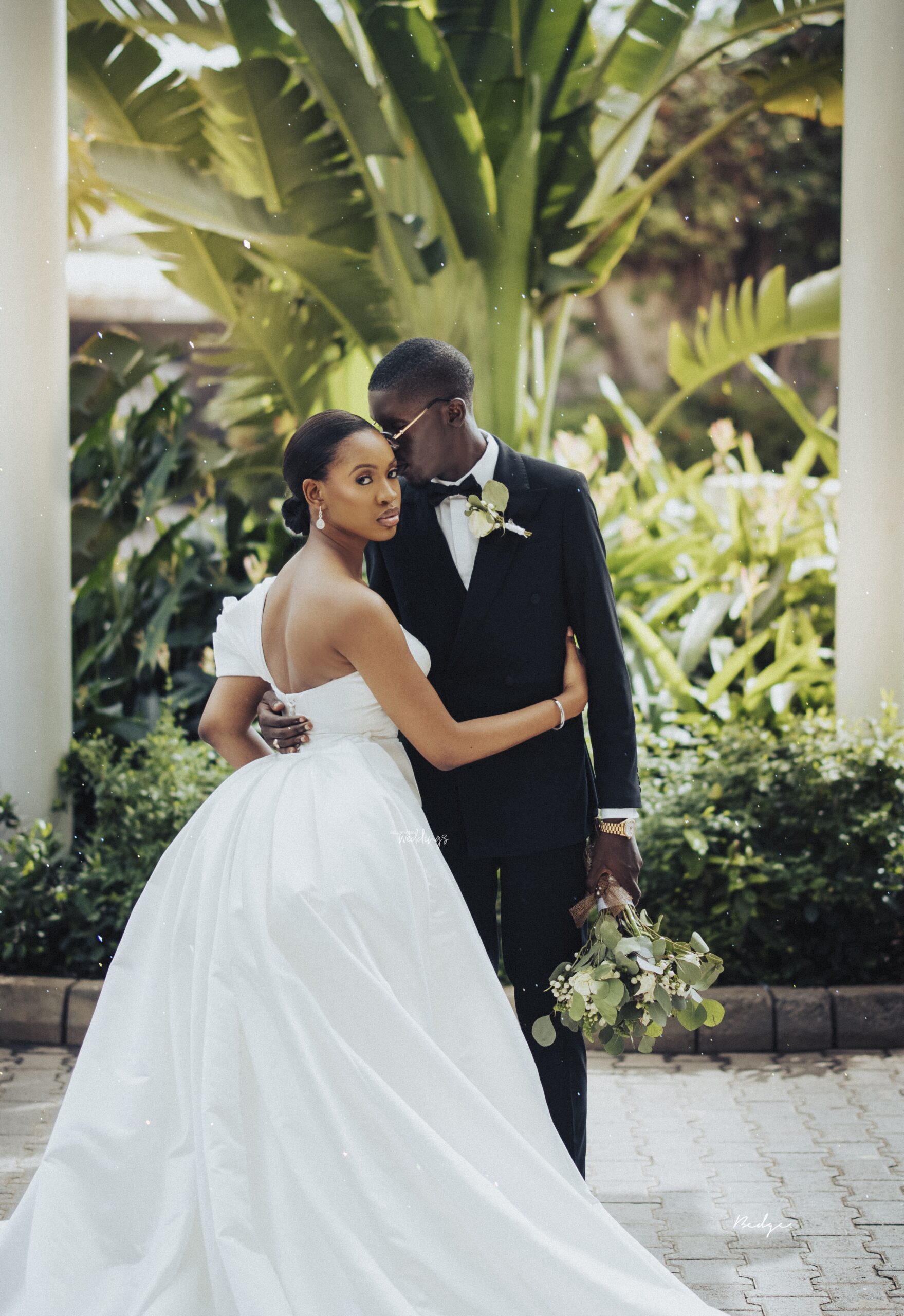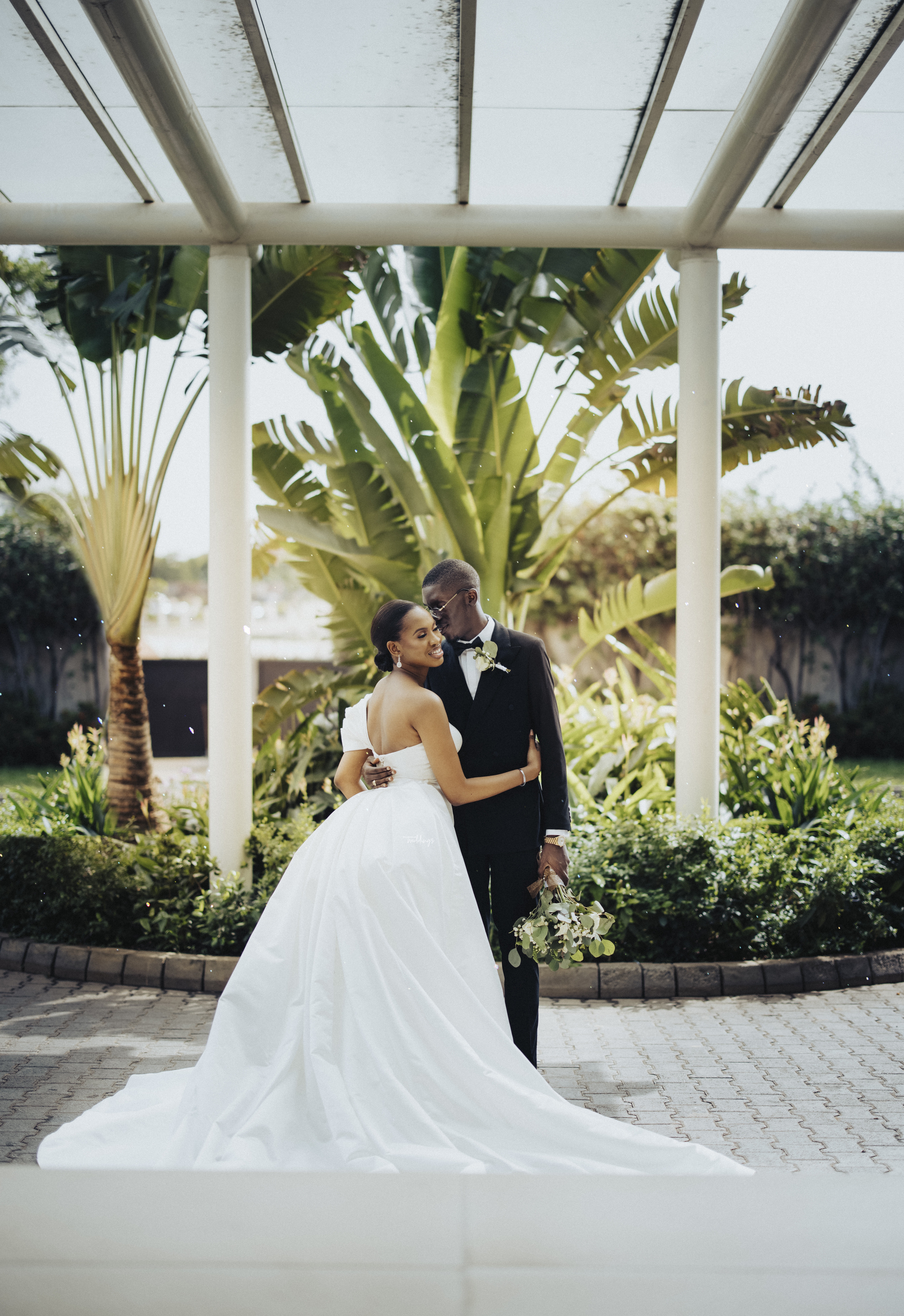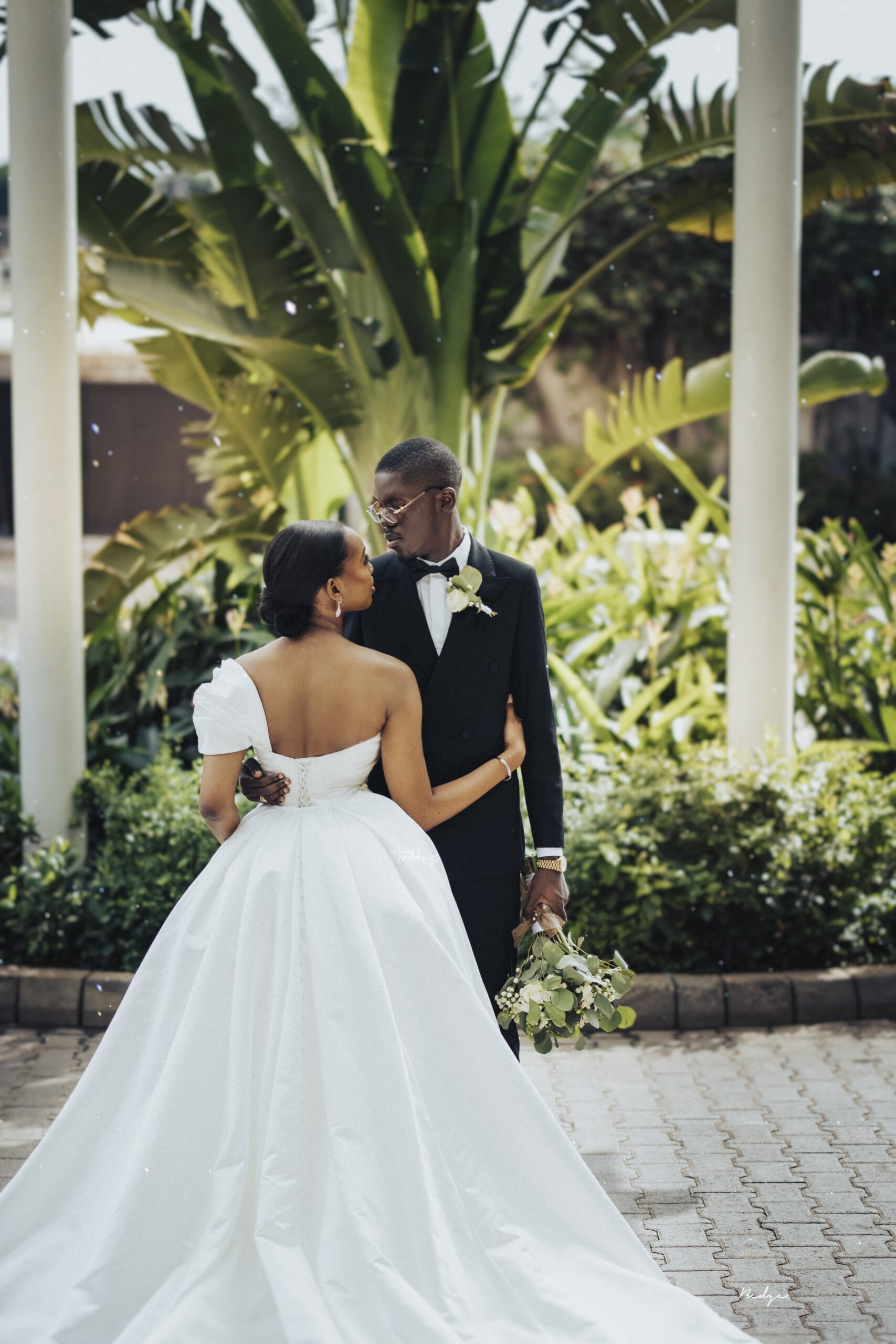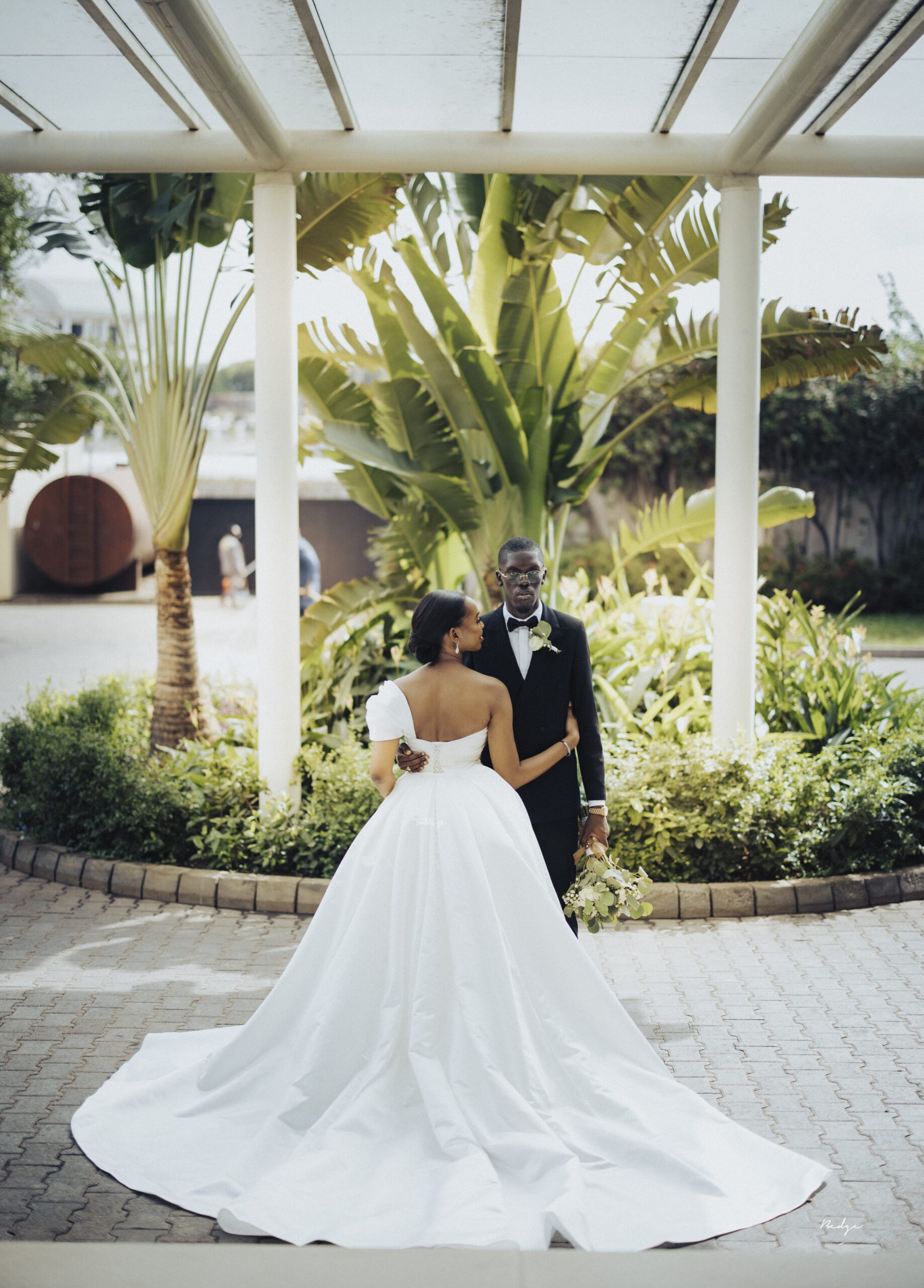 Now, let's get this party started!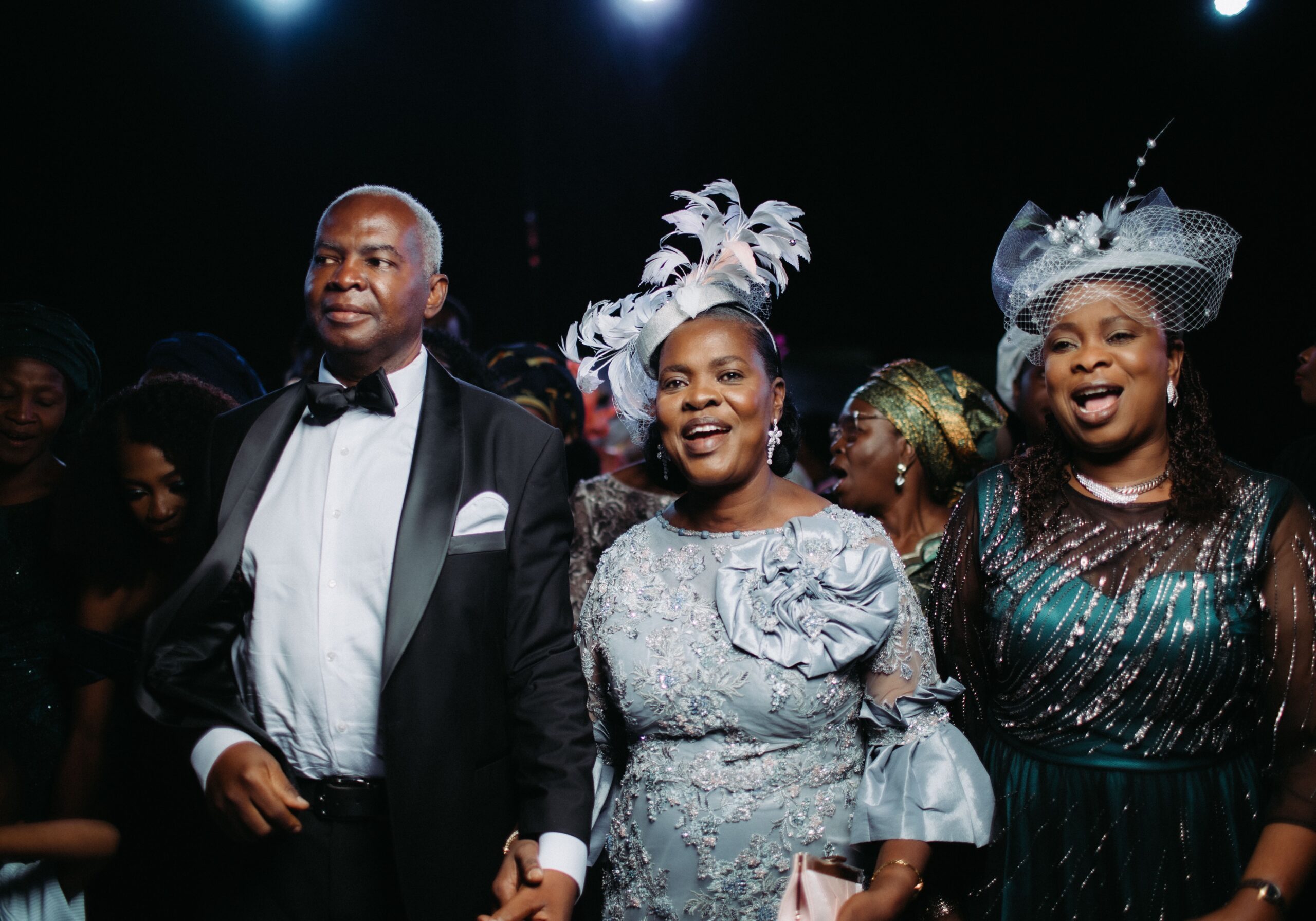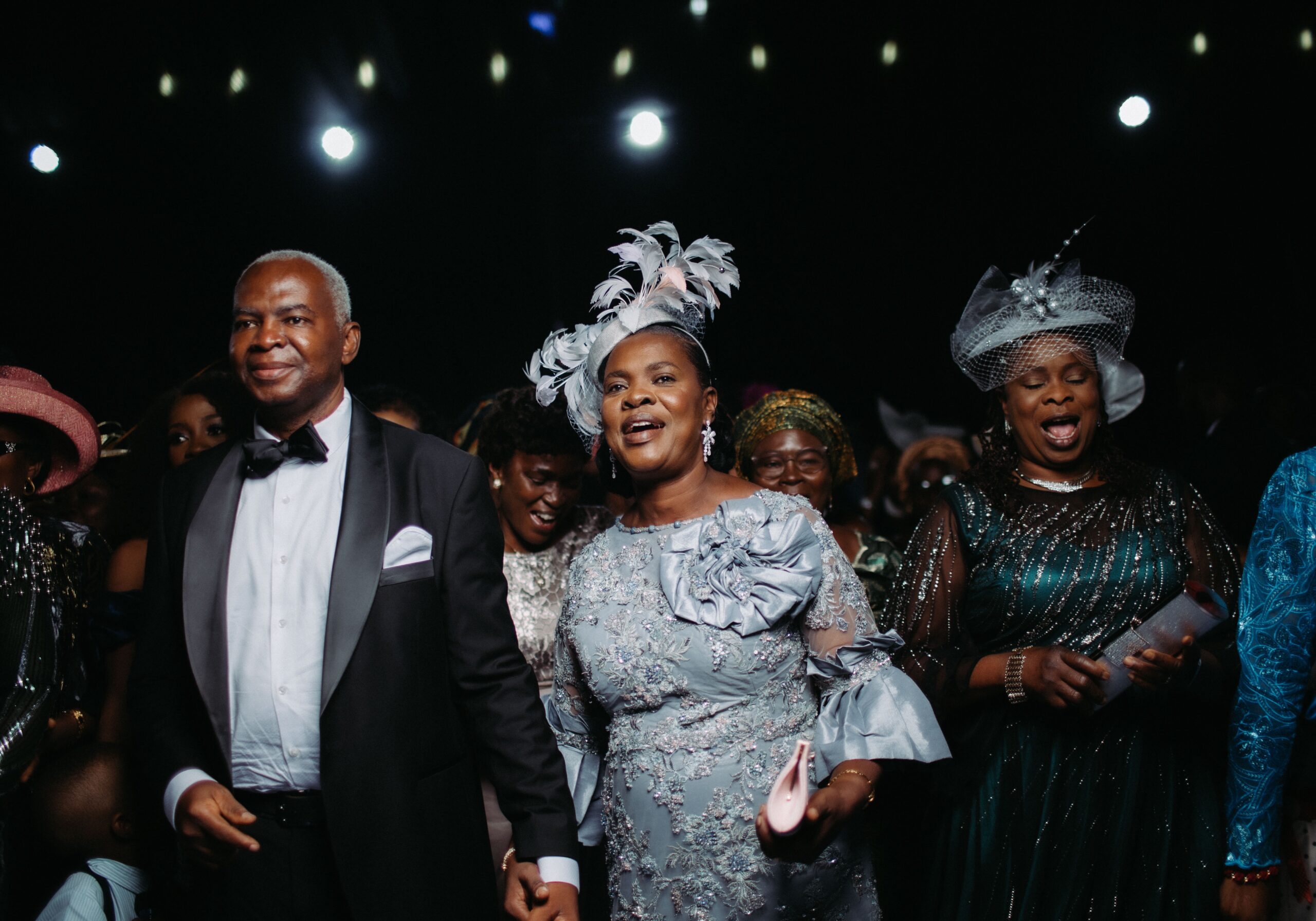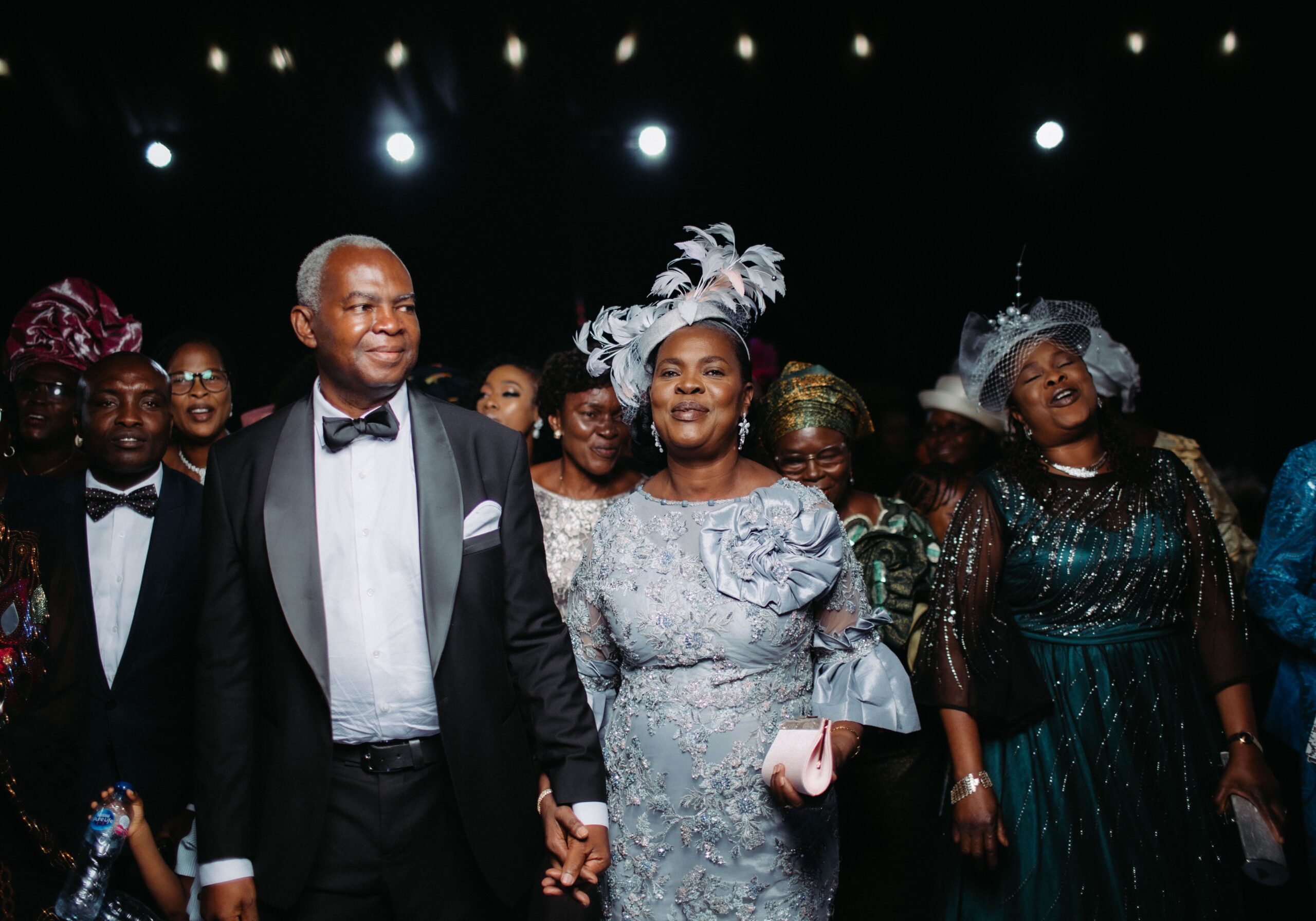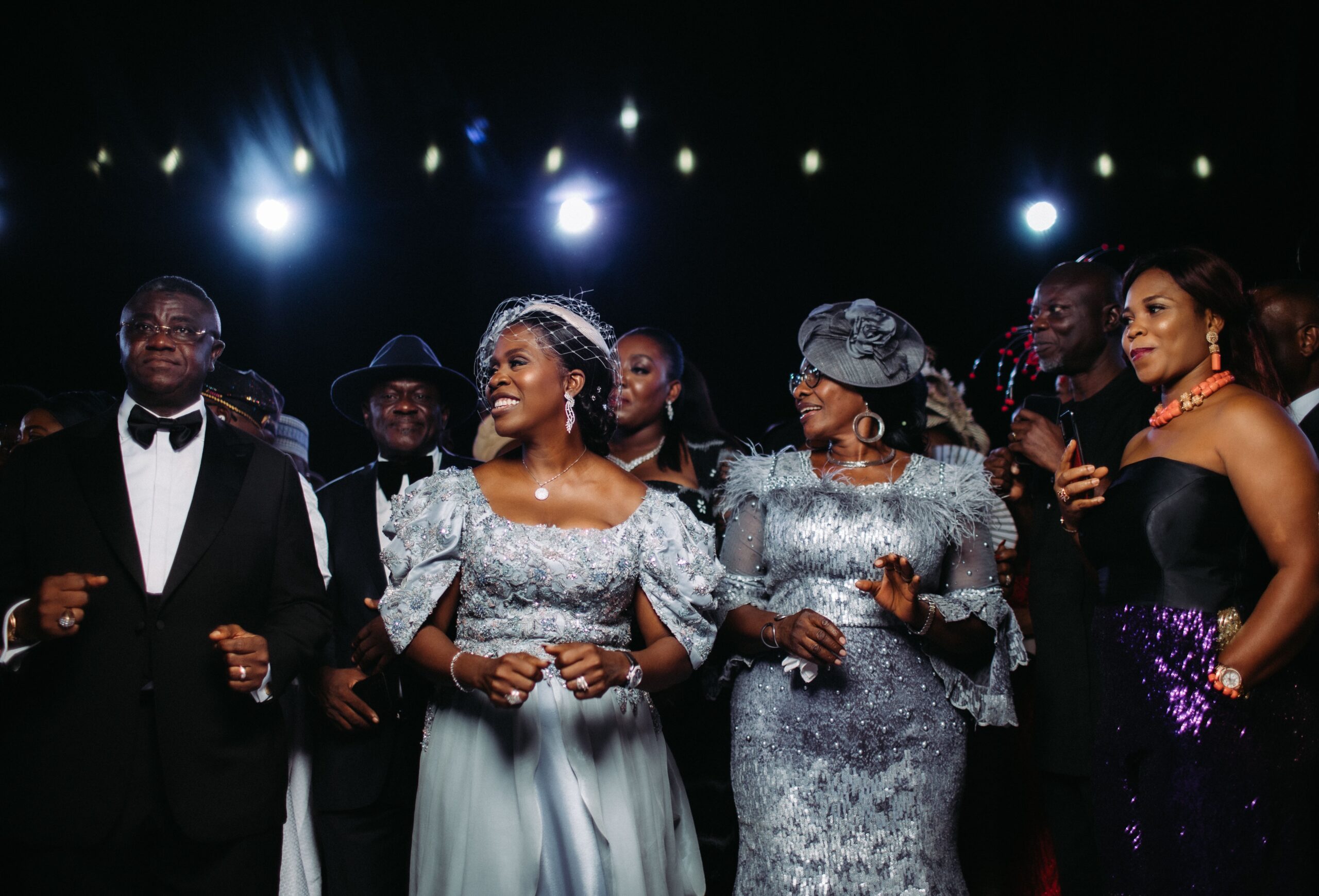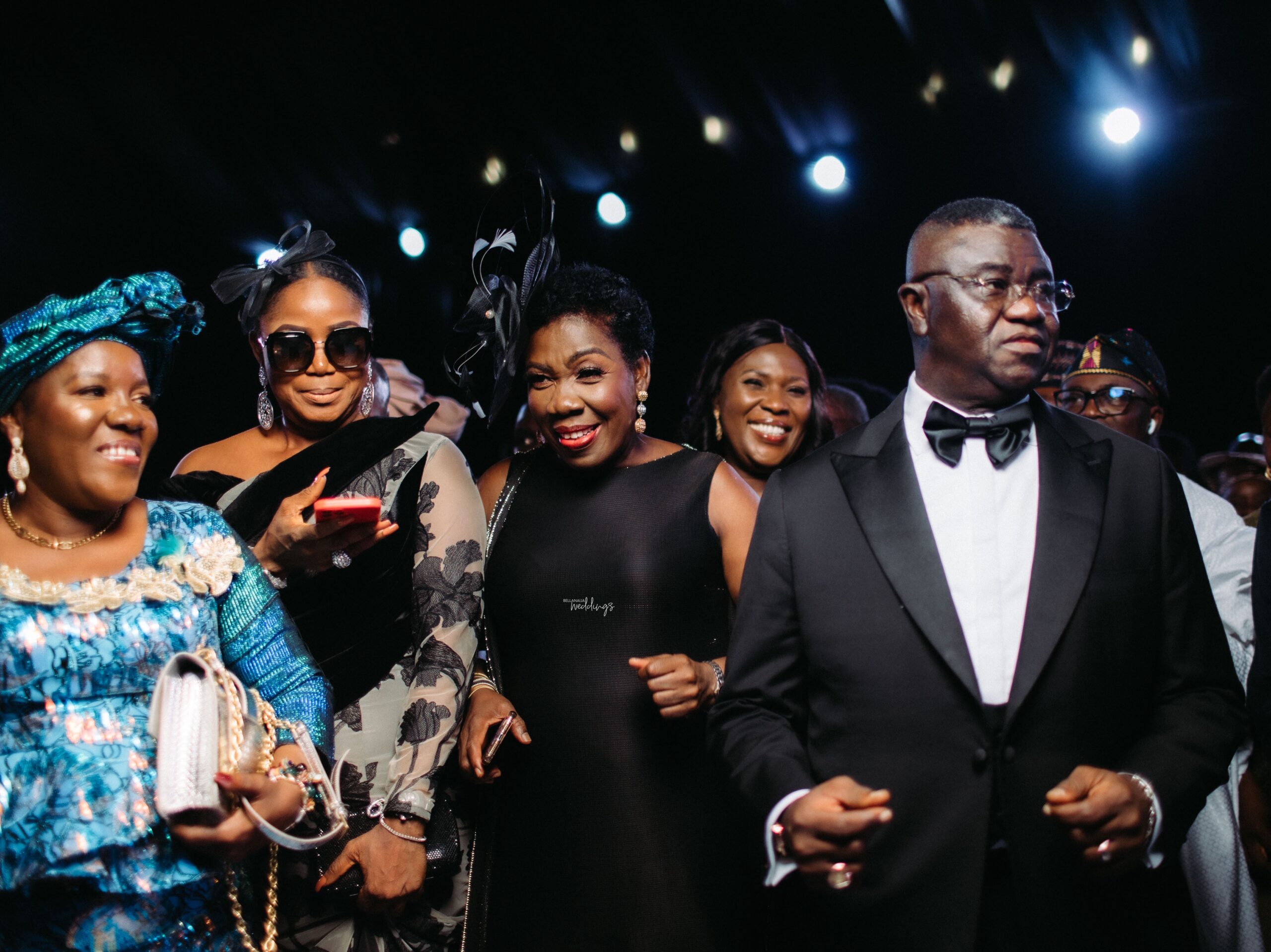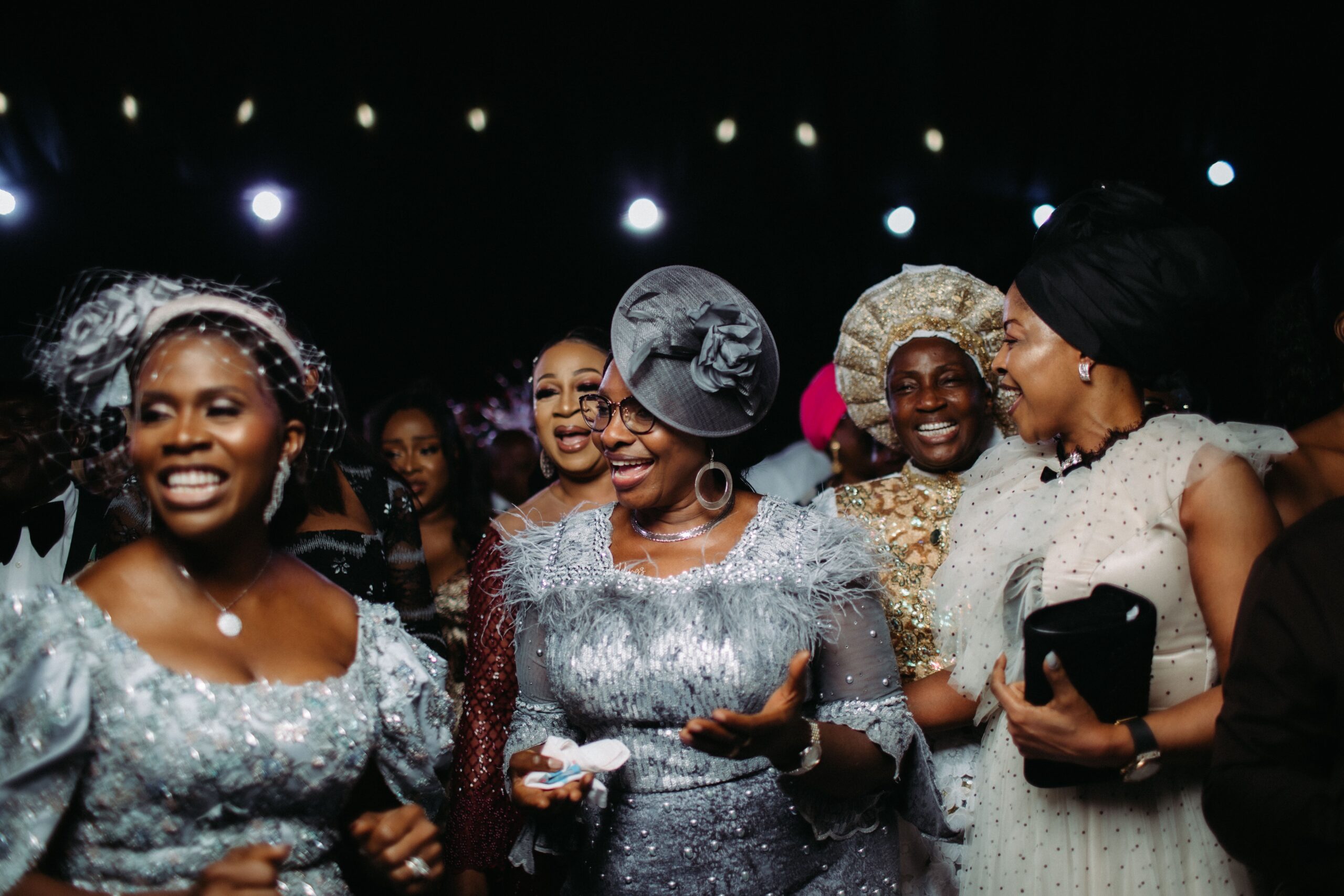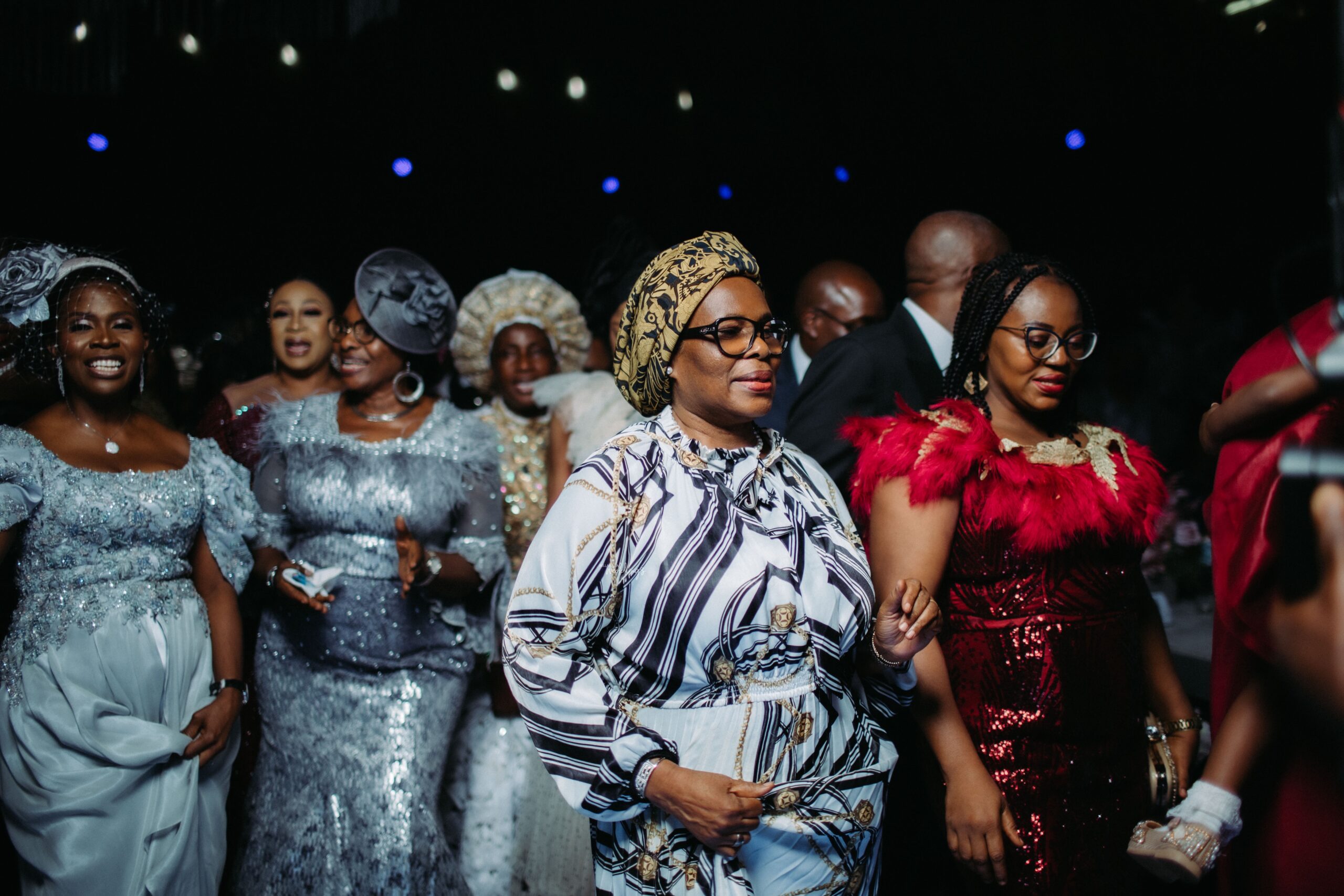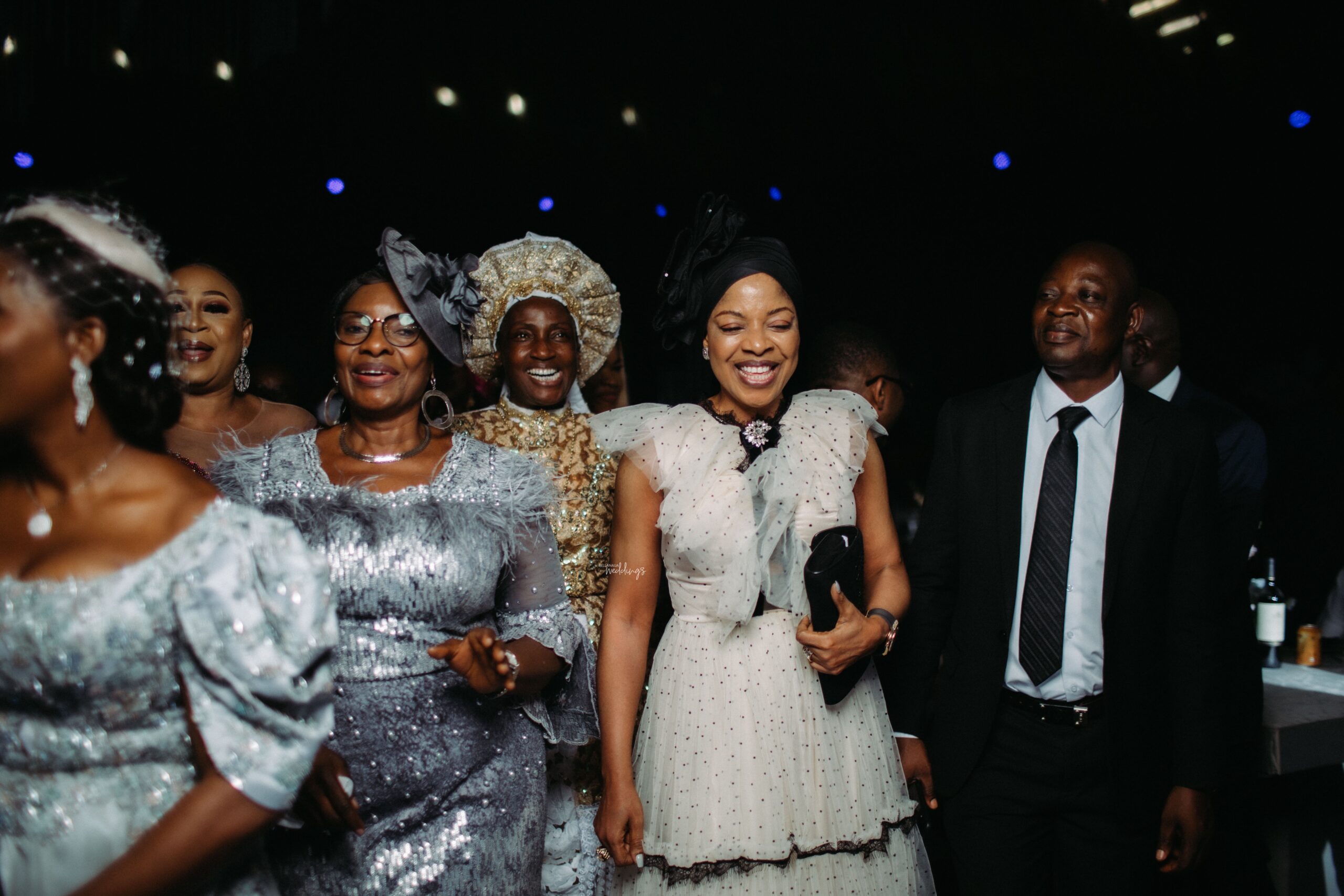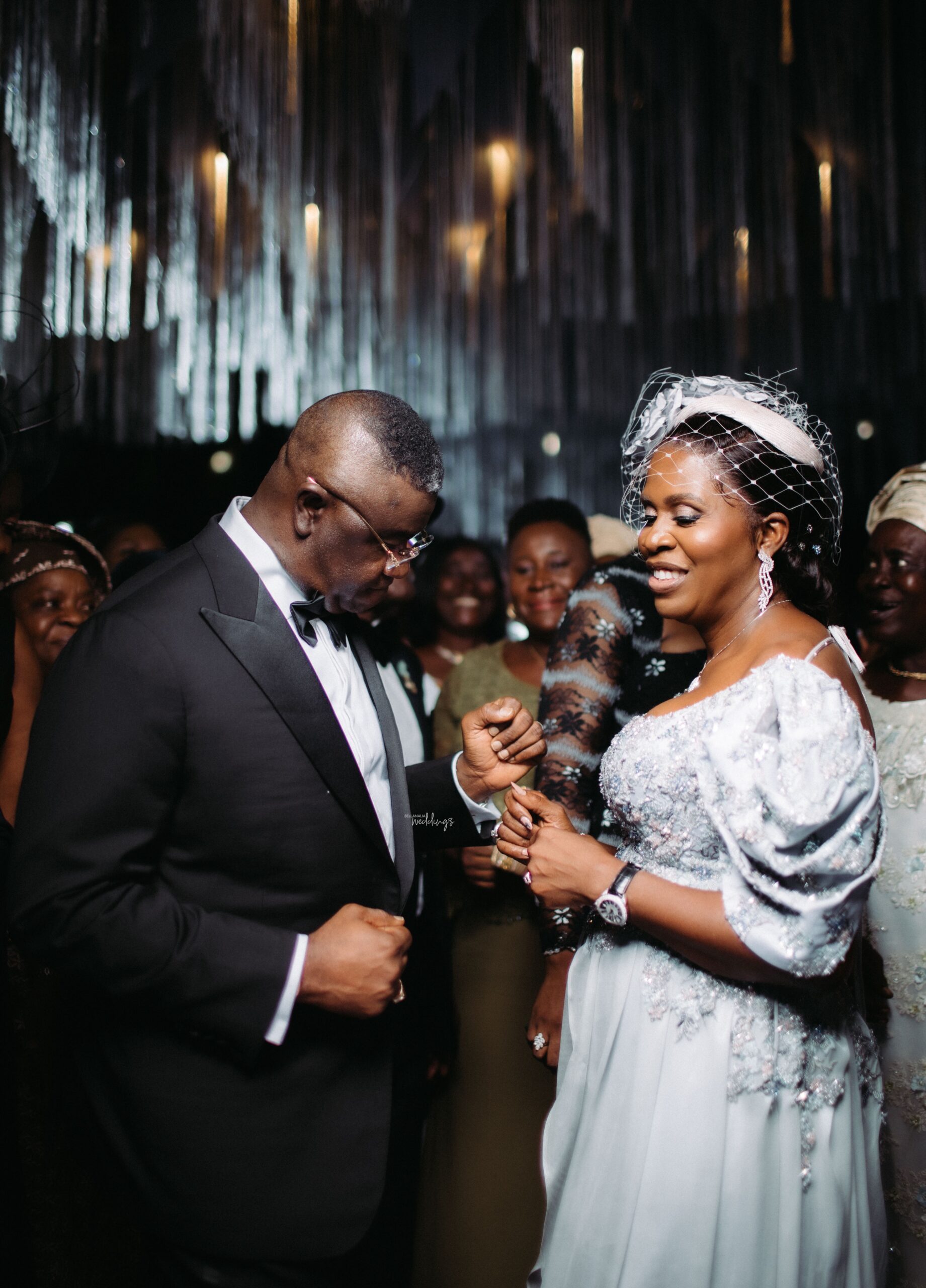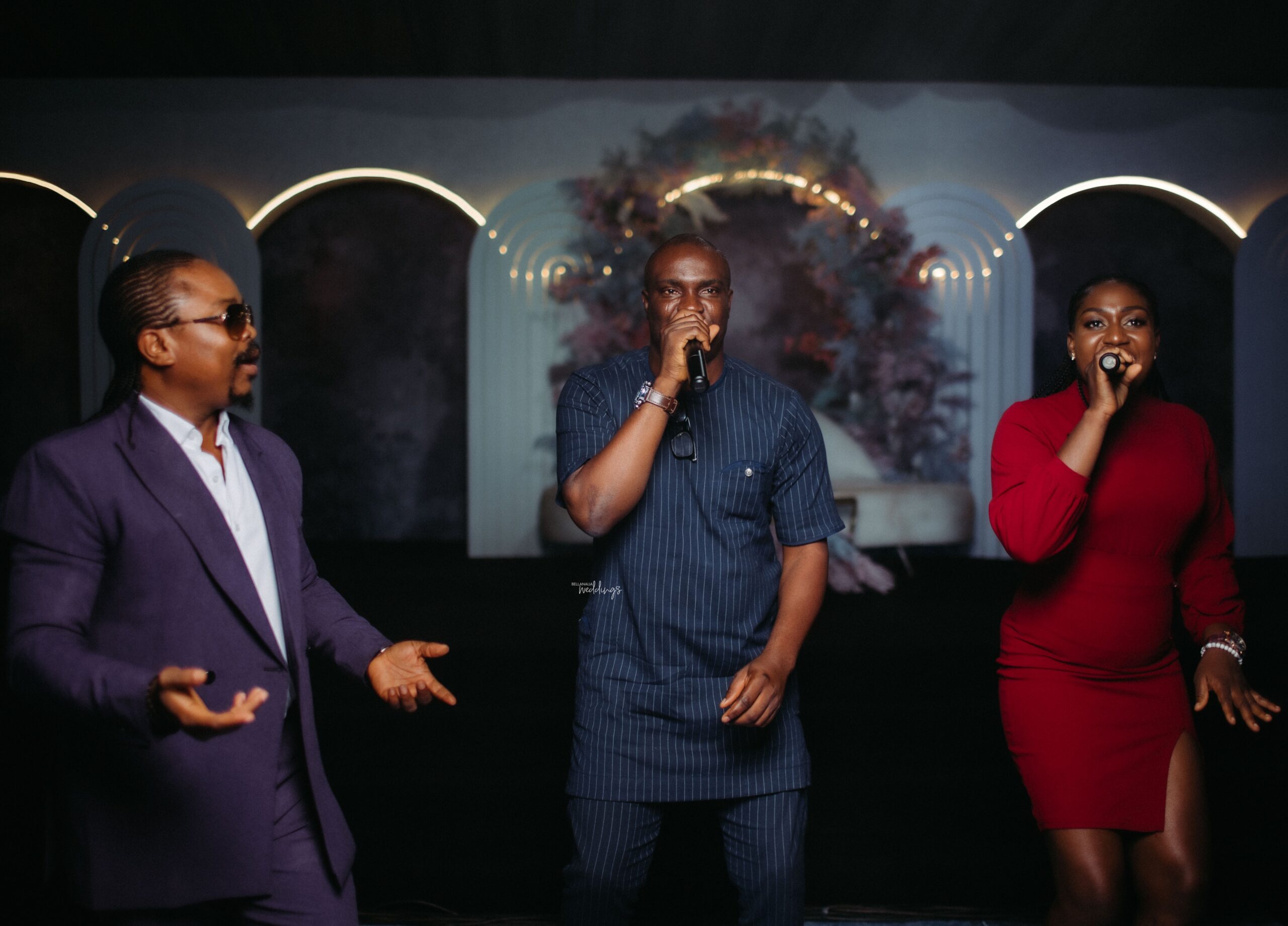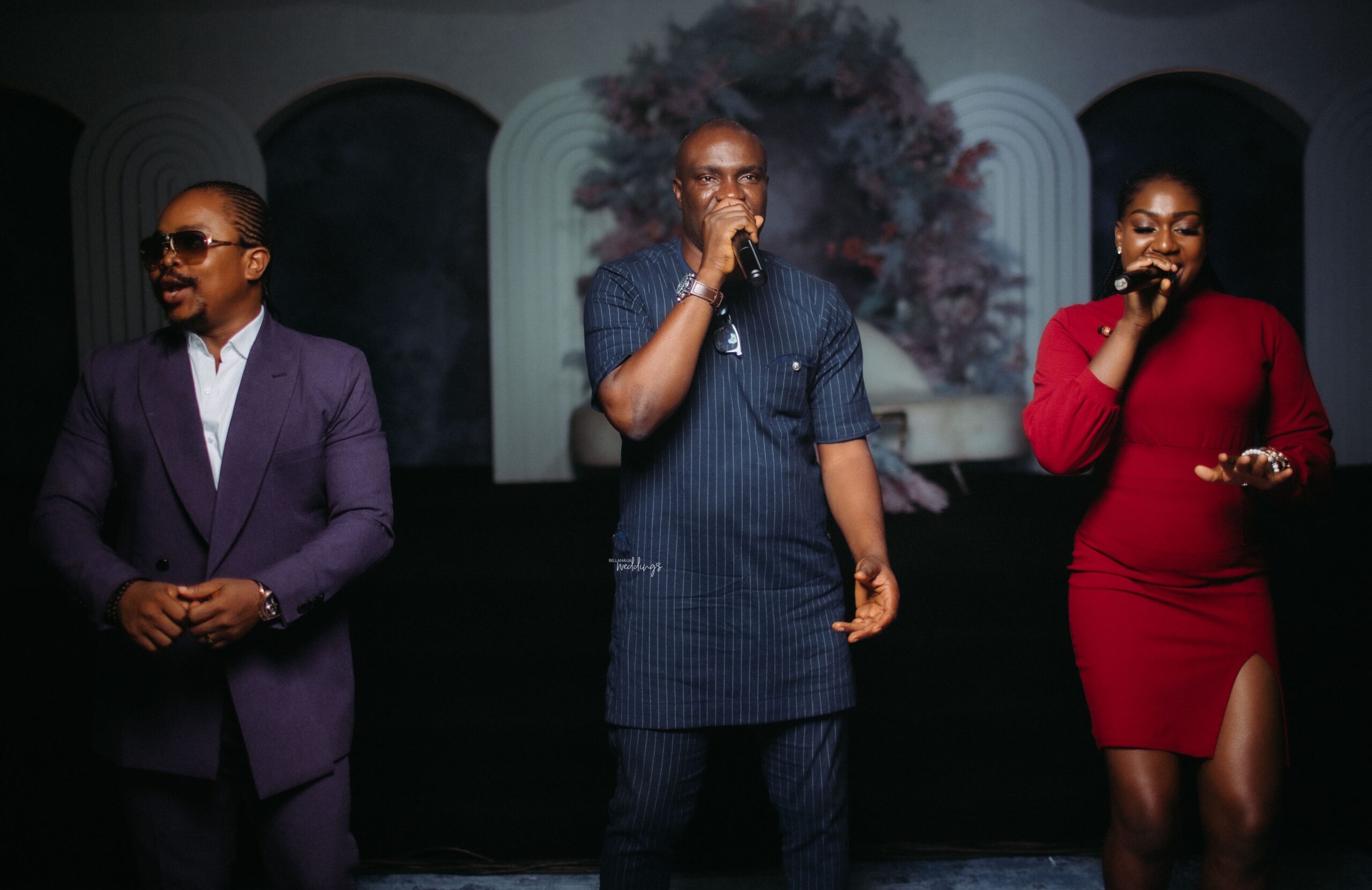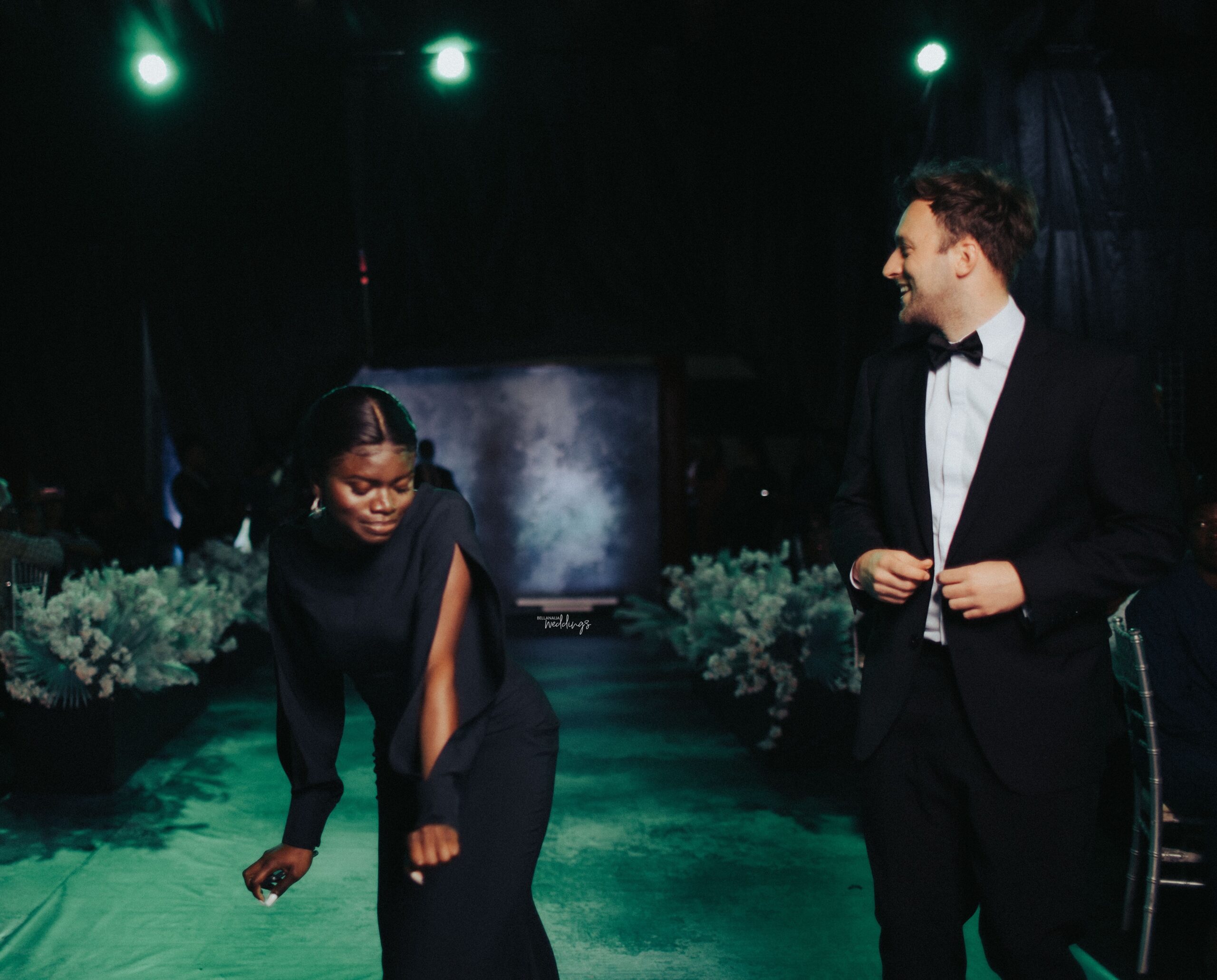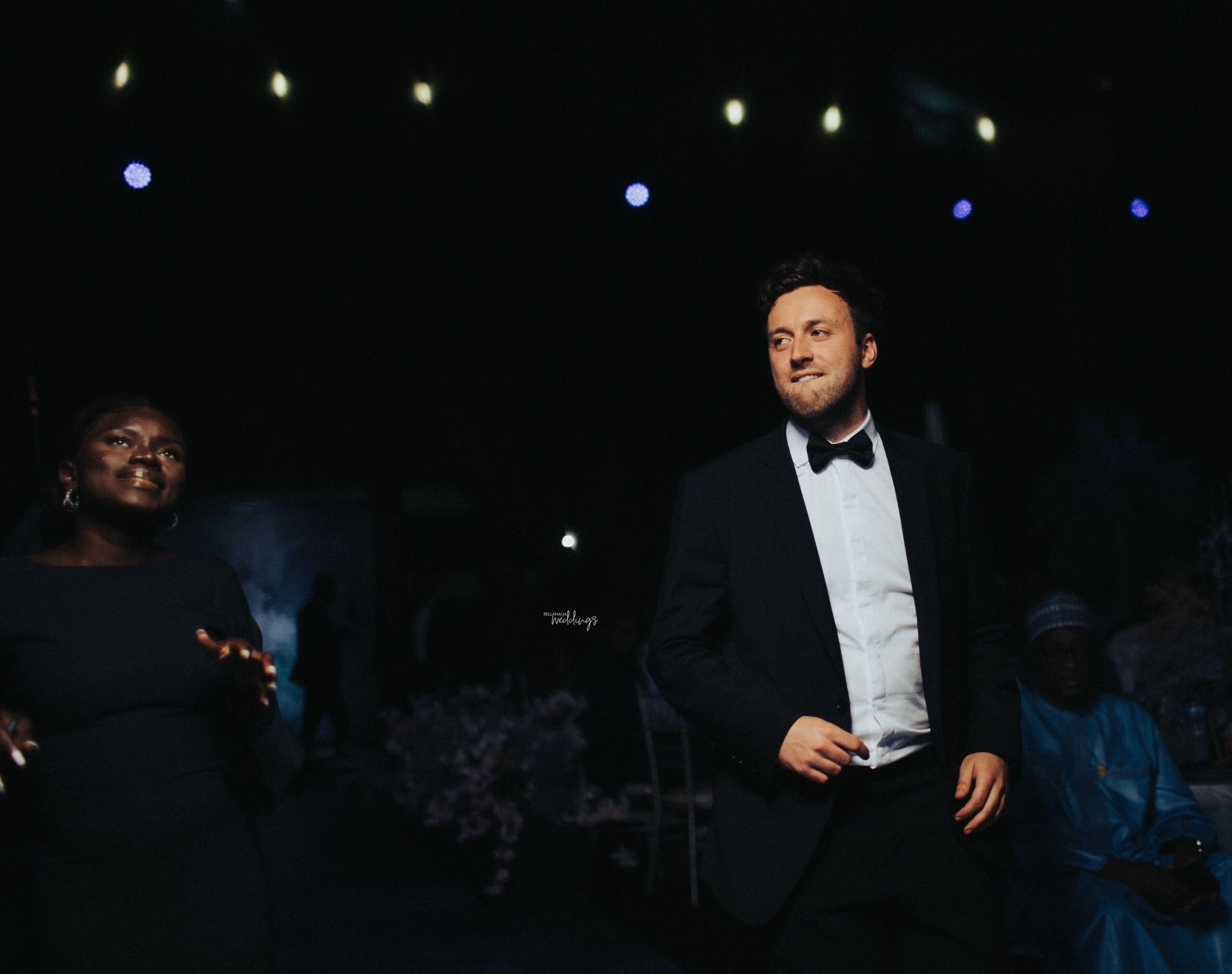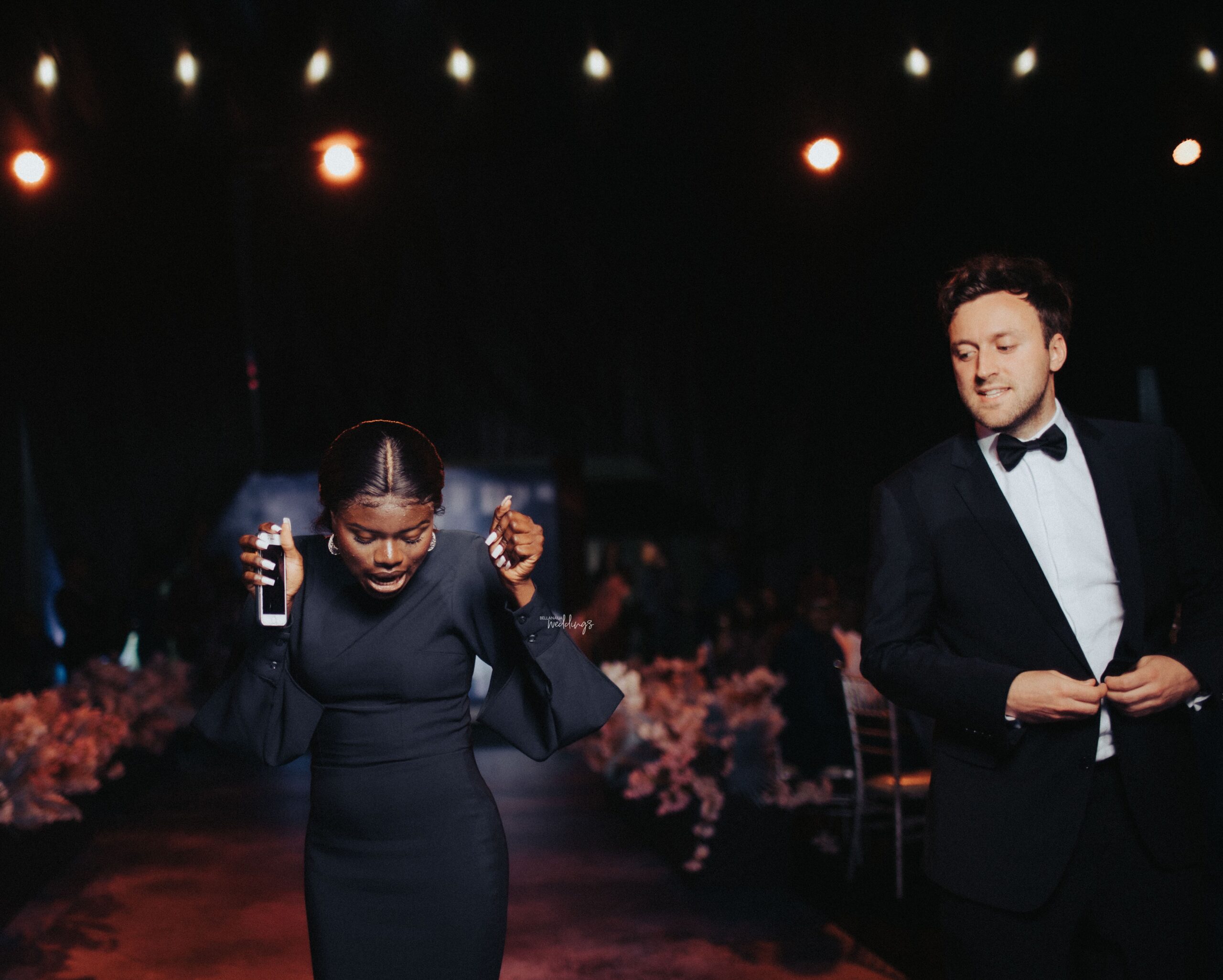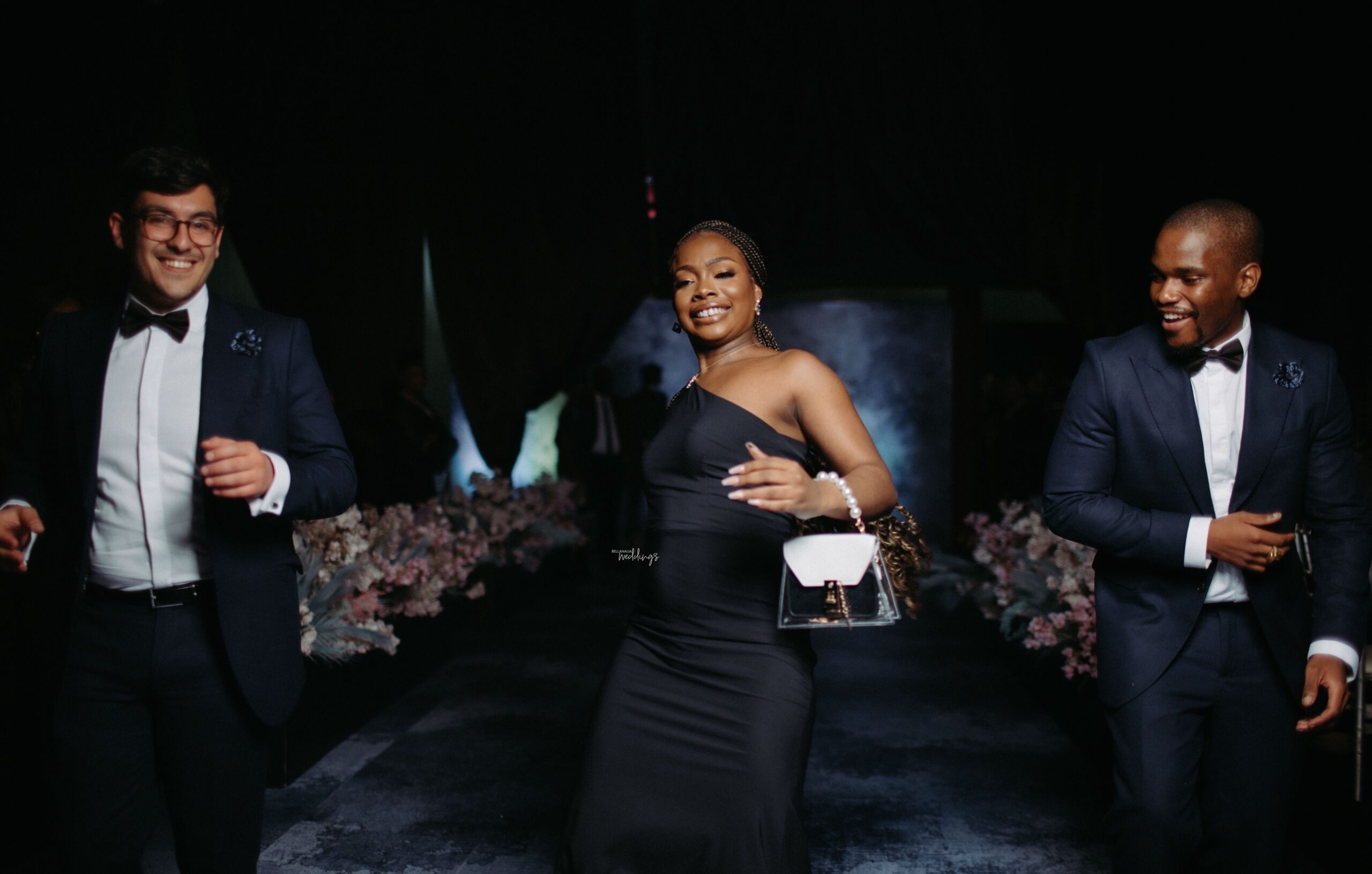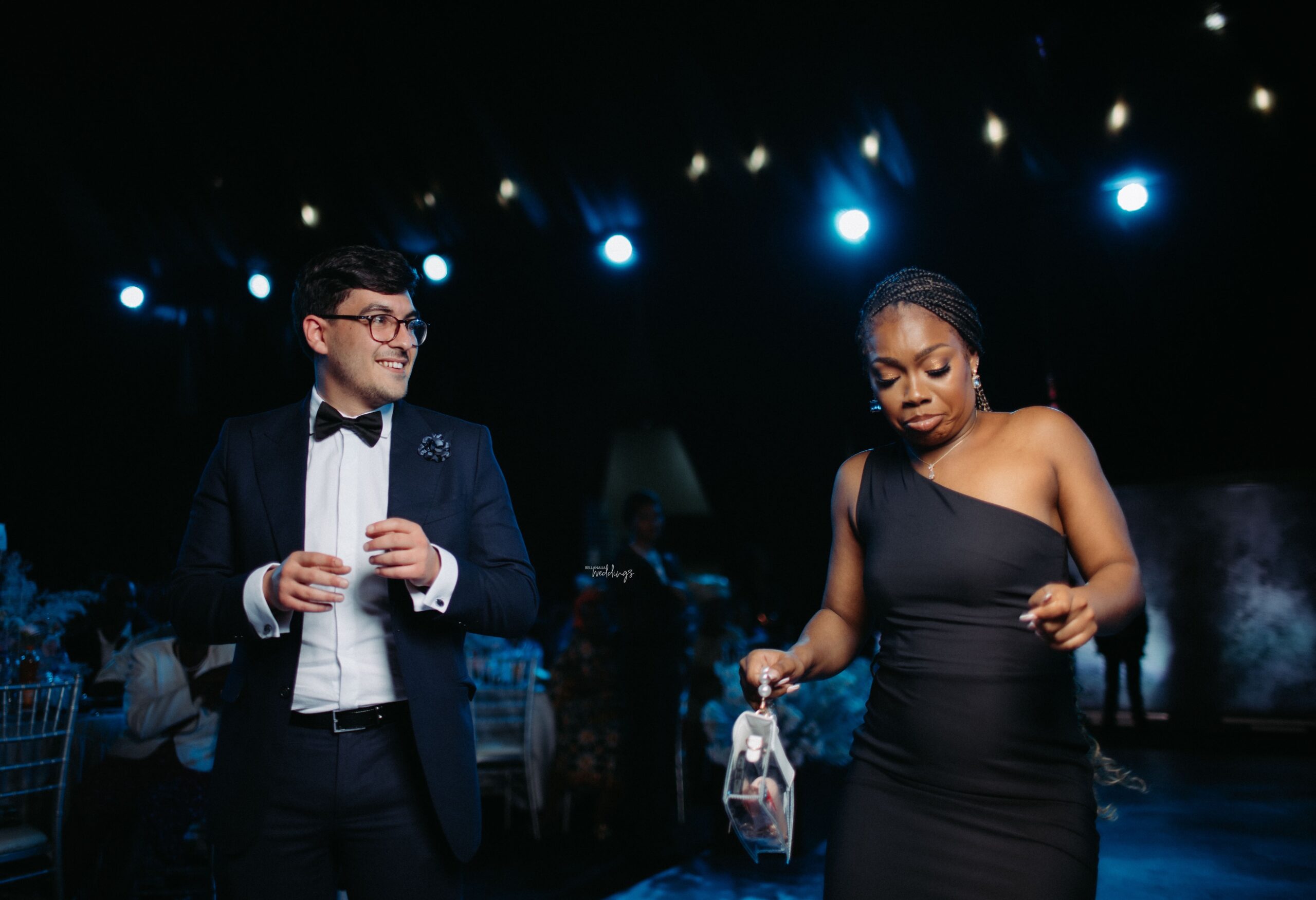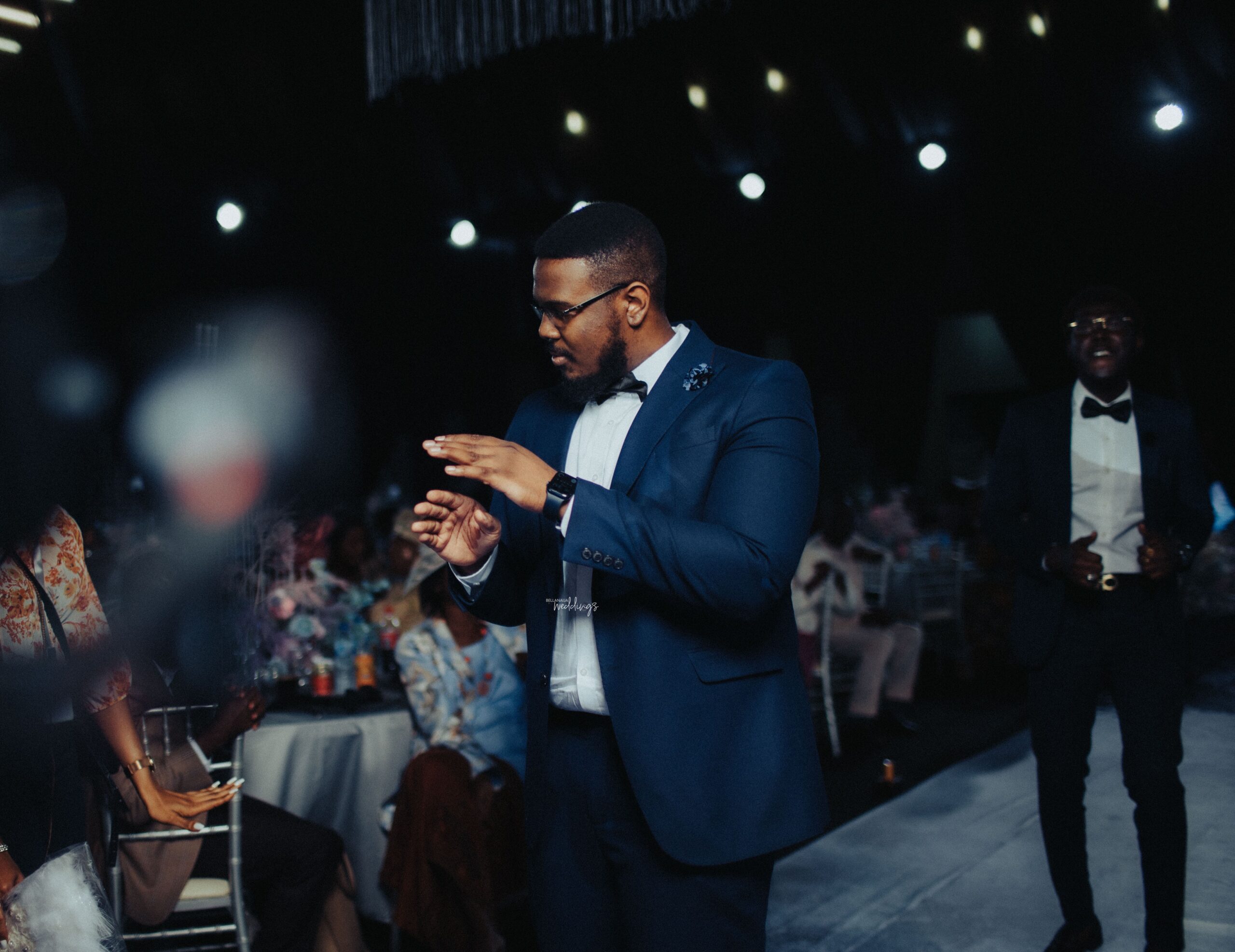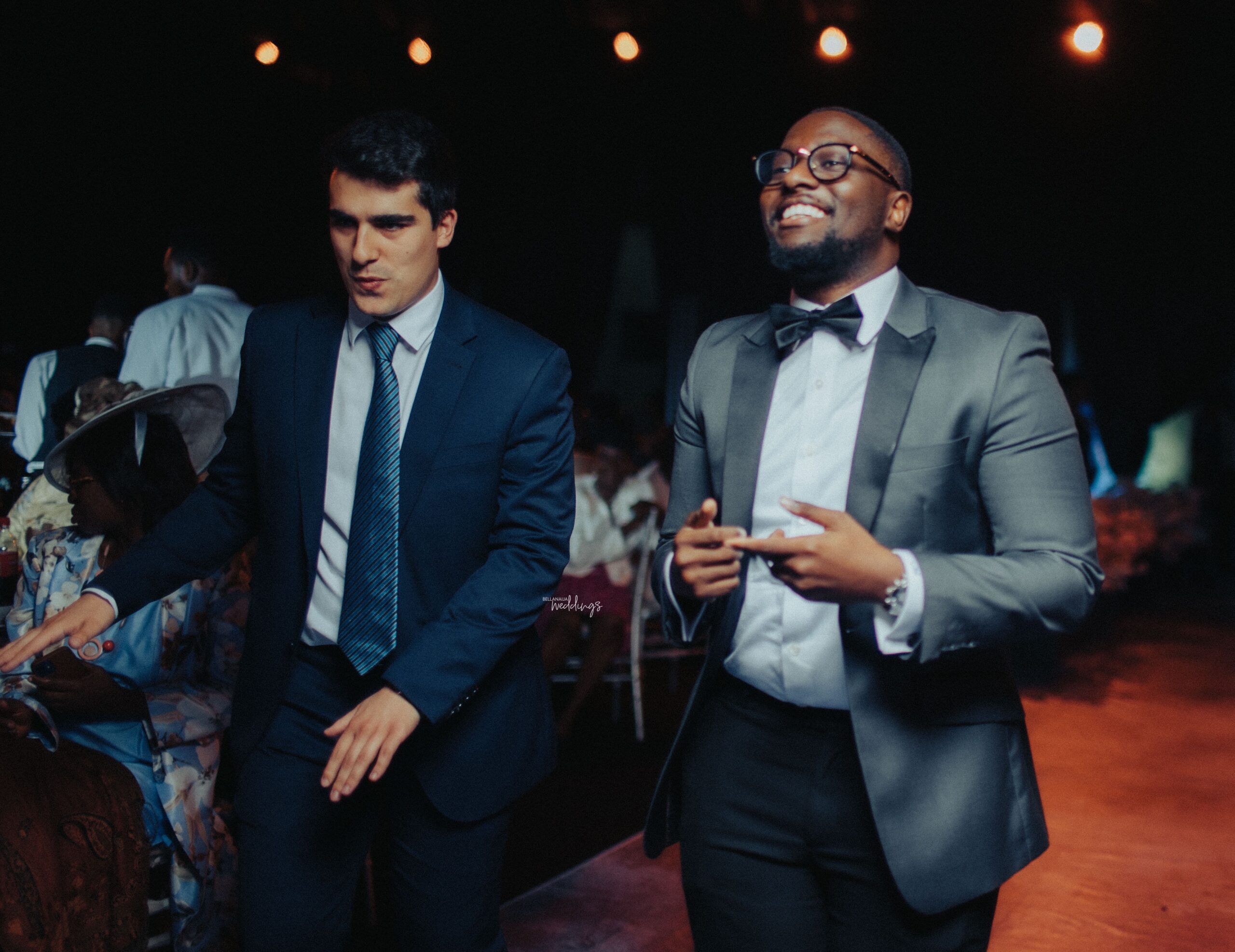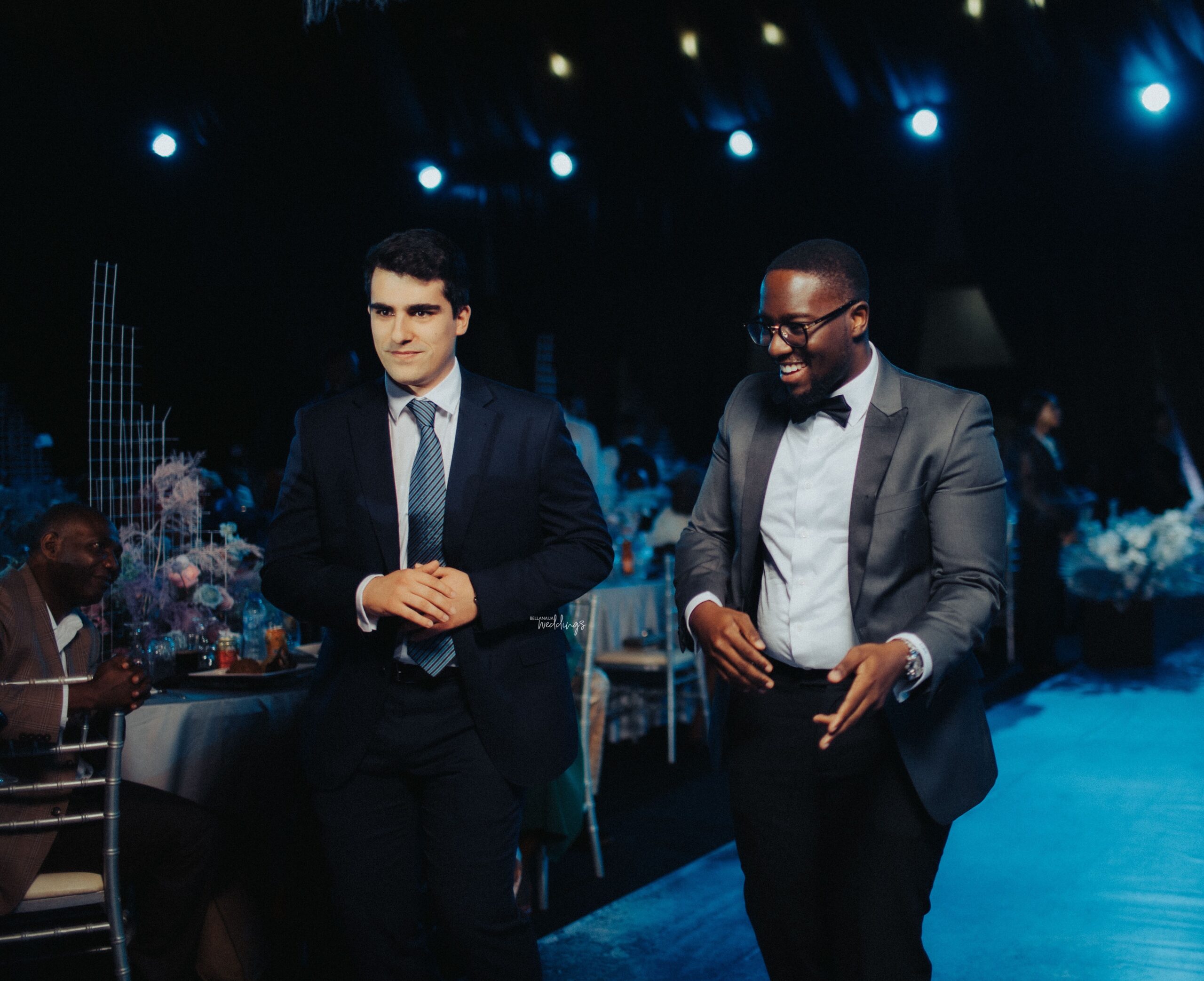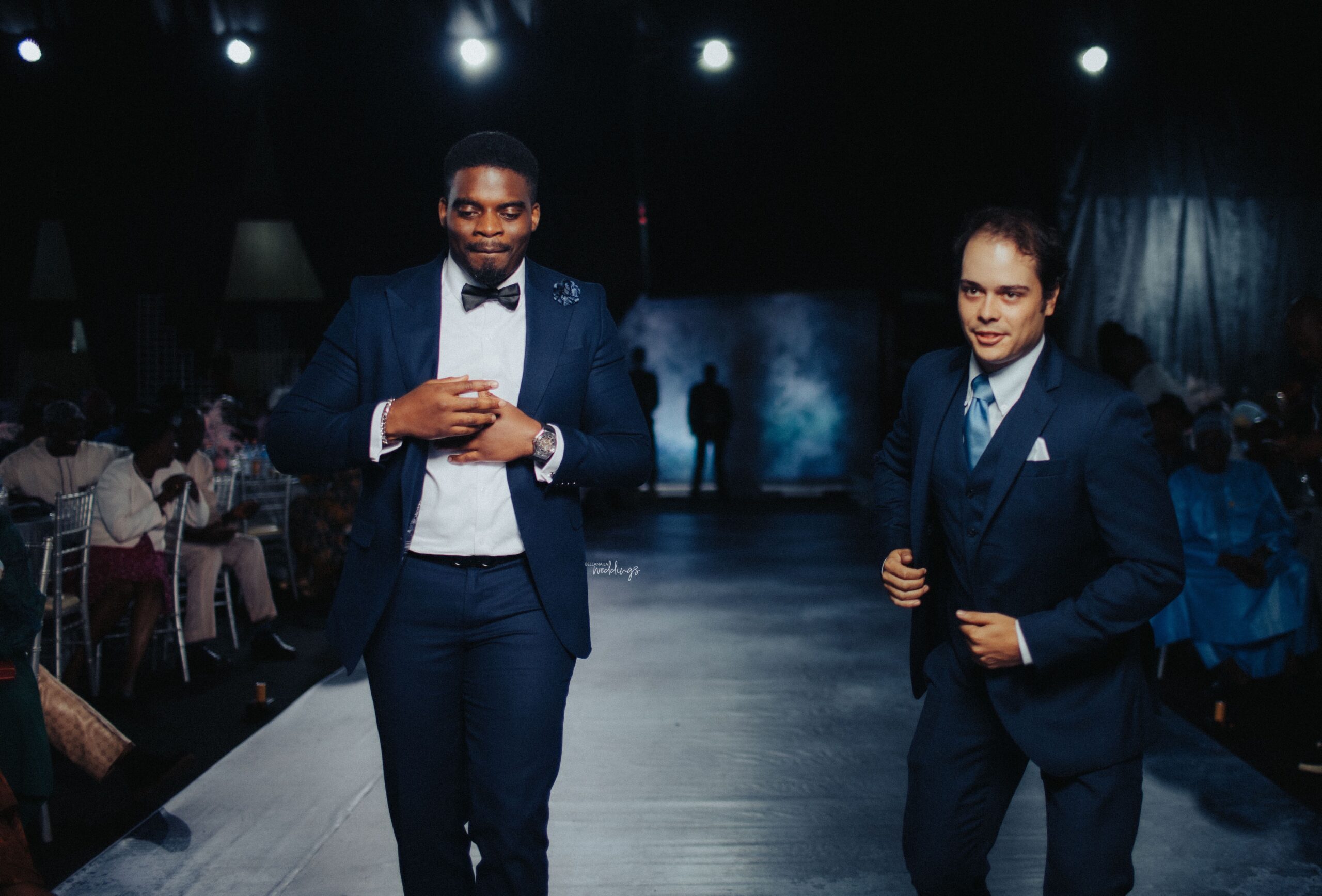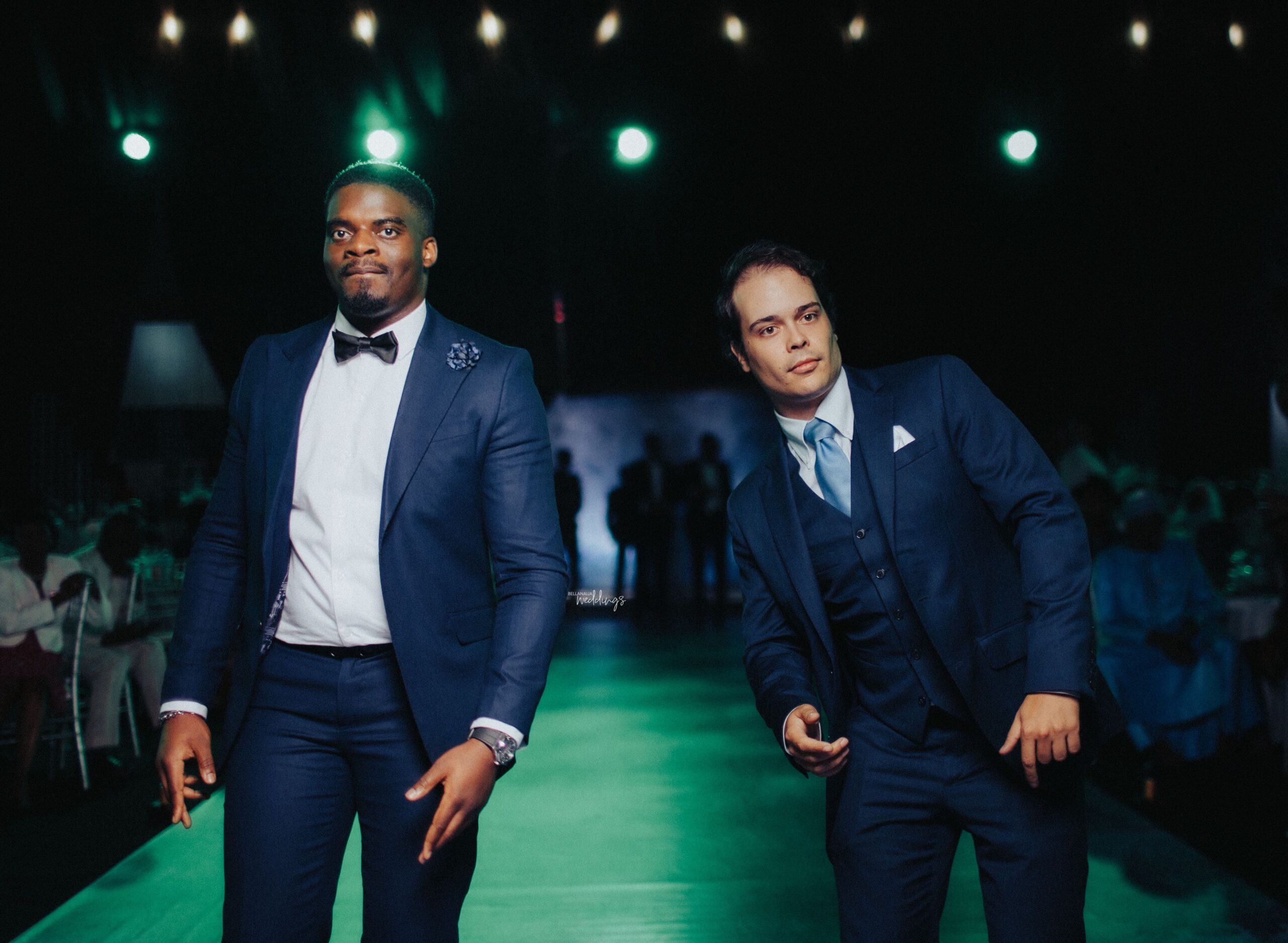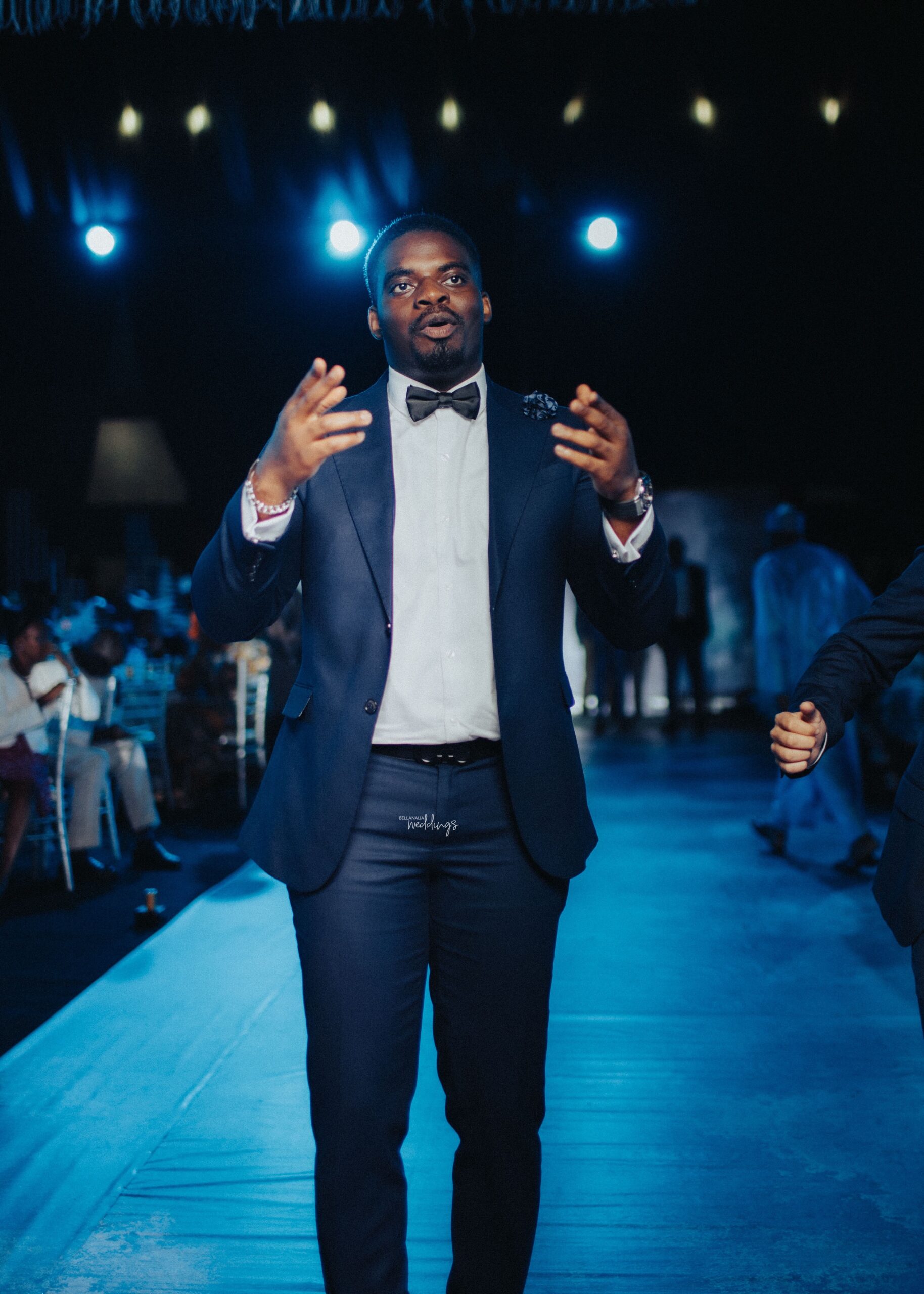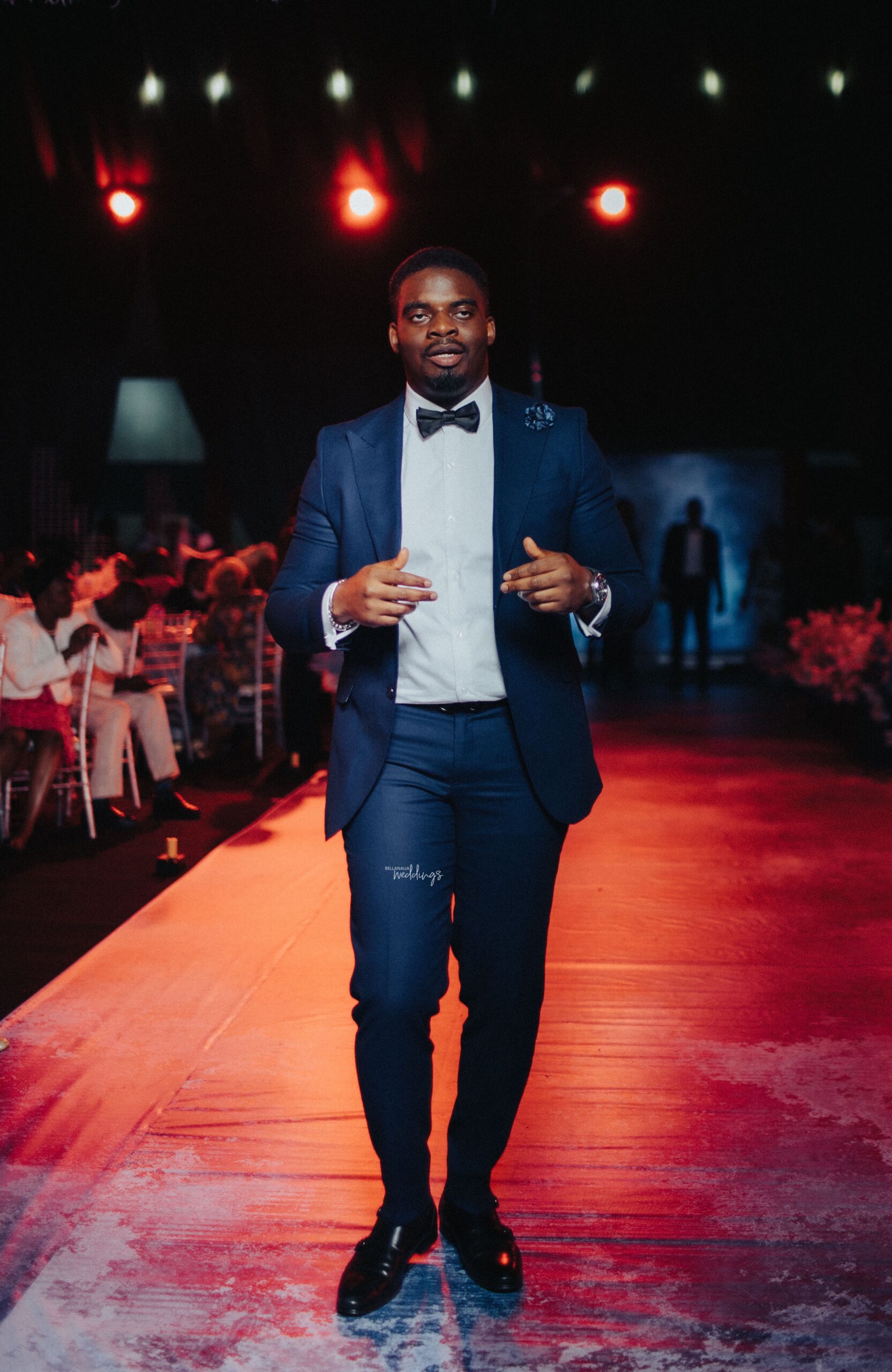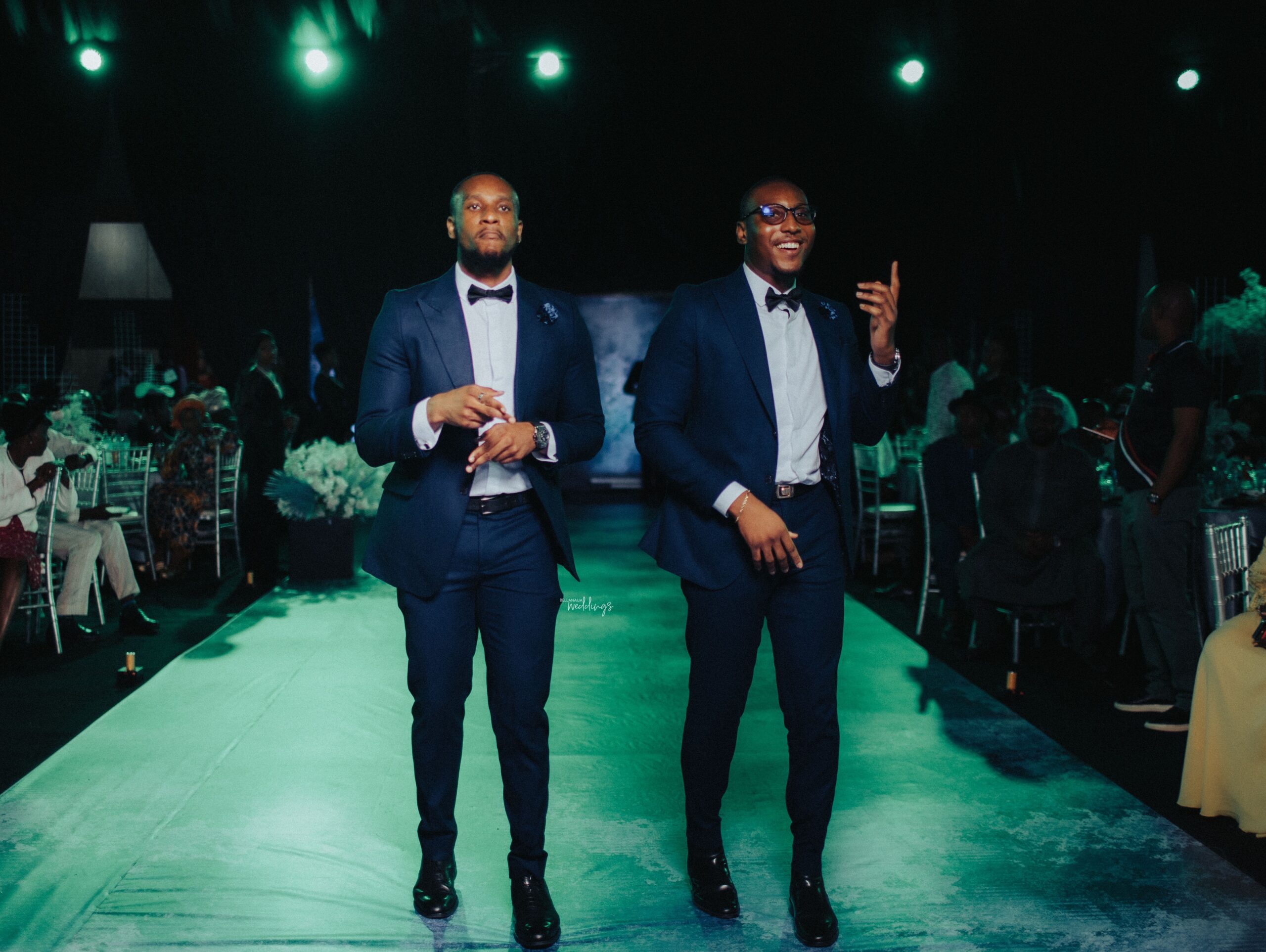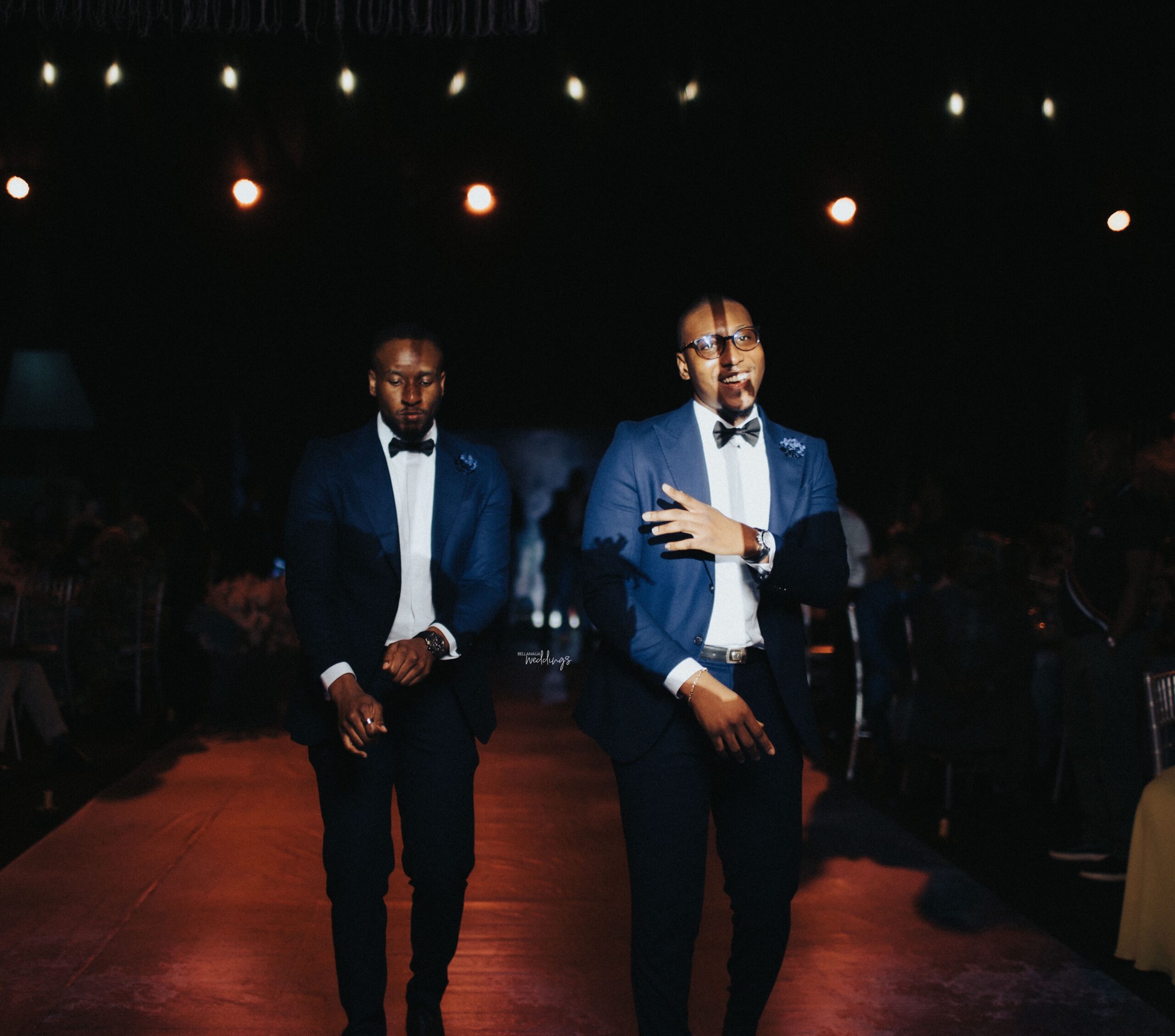 Make way for the lovebirds…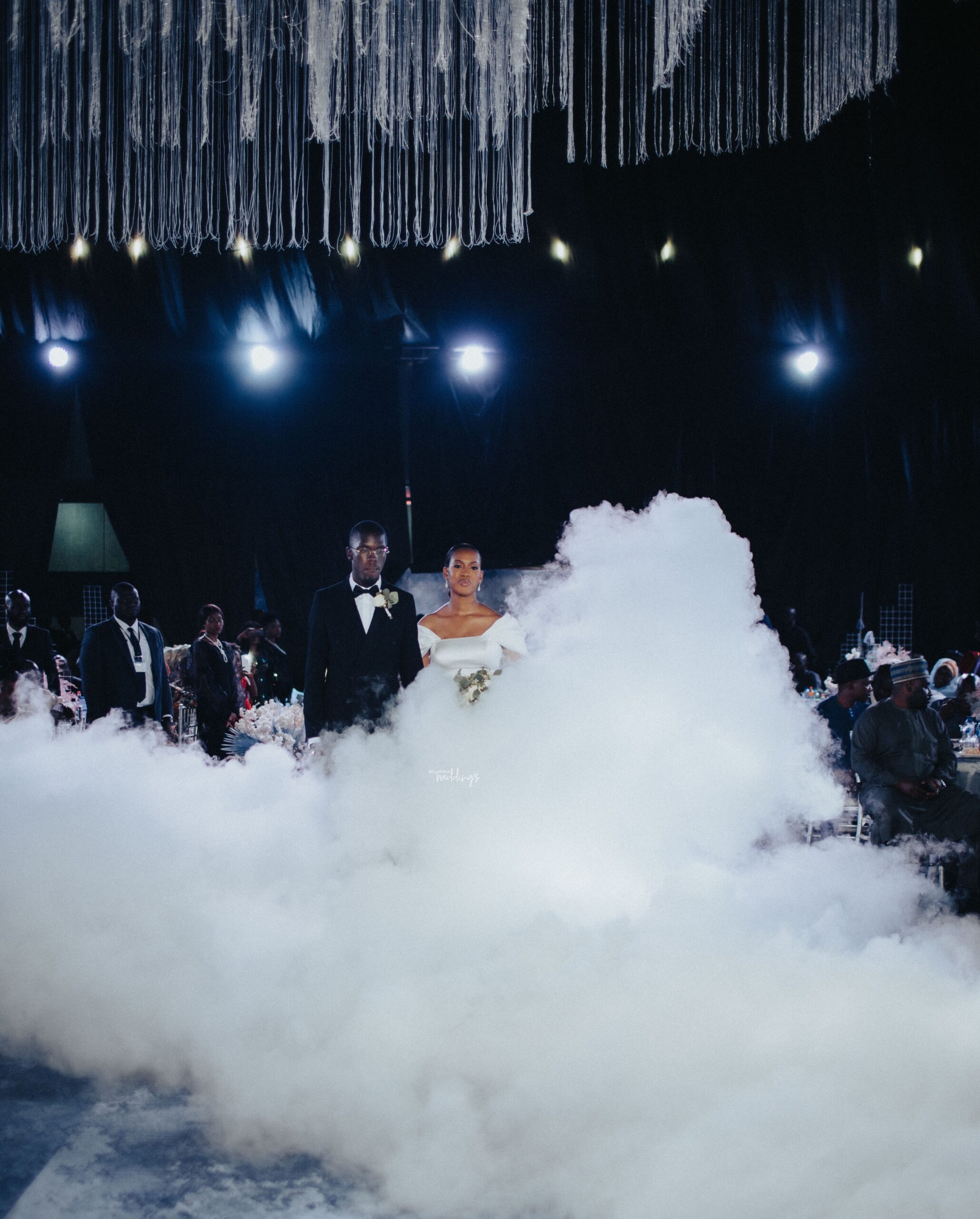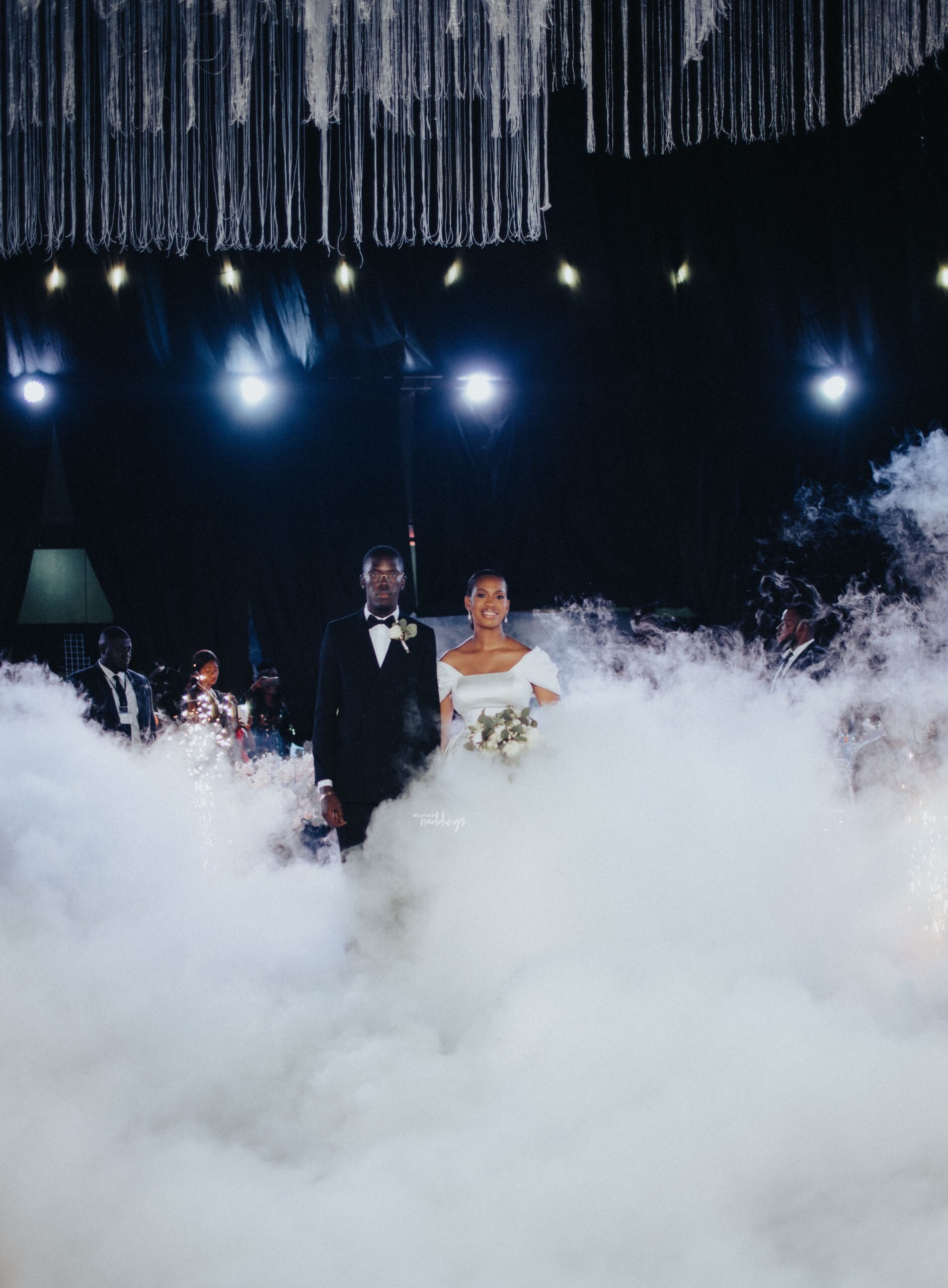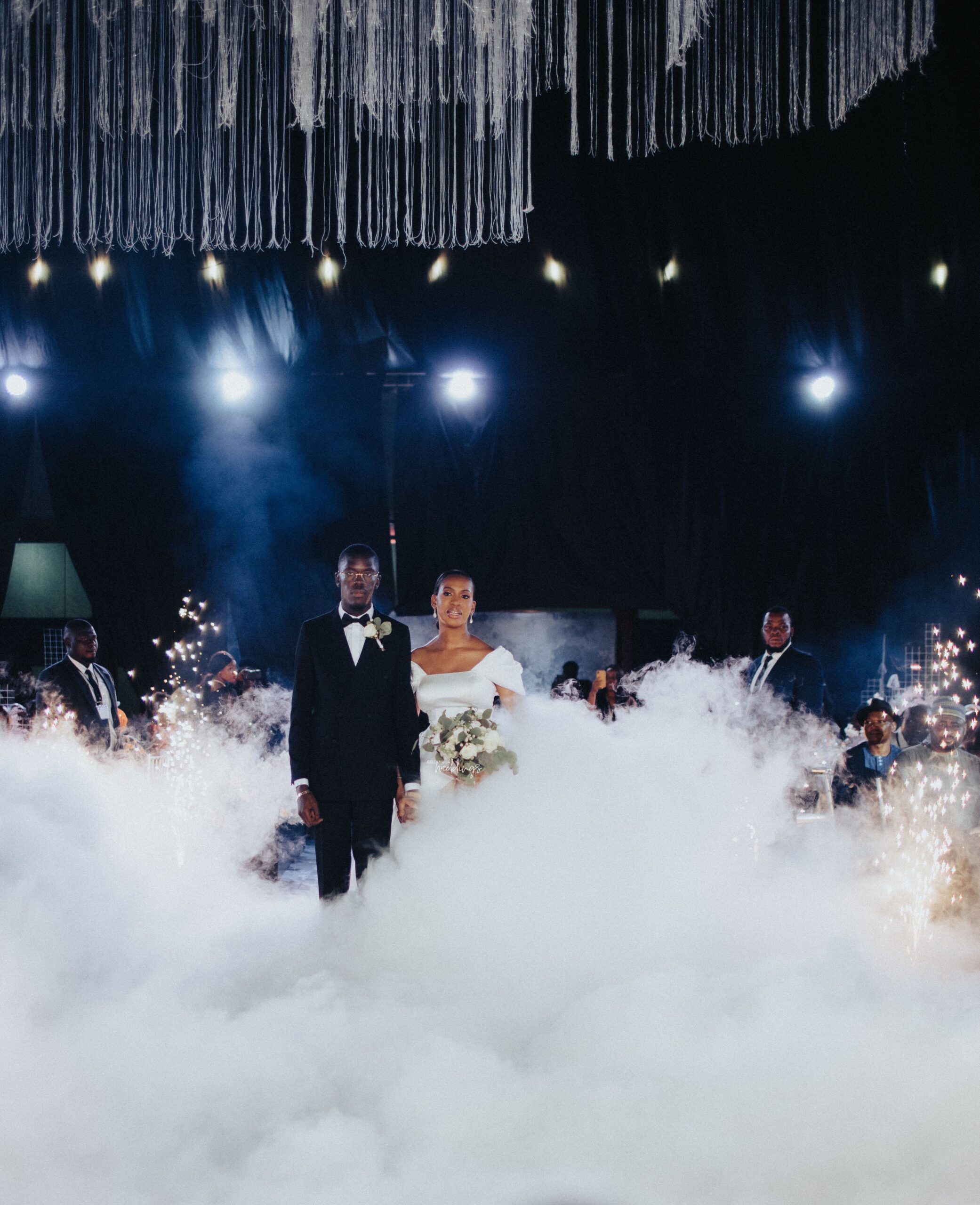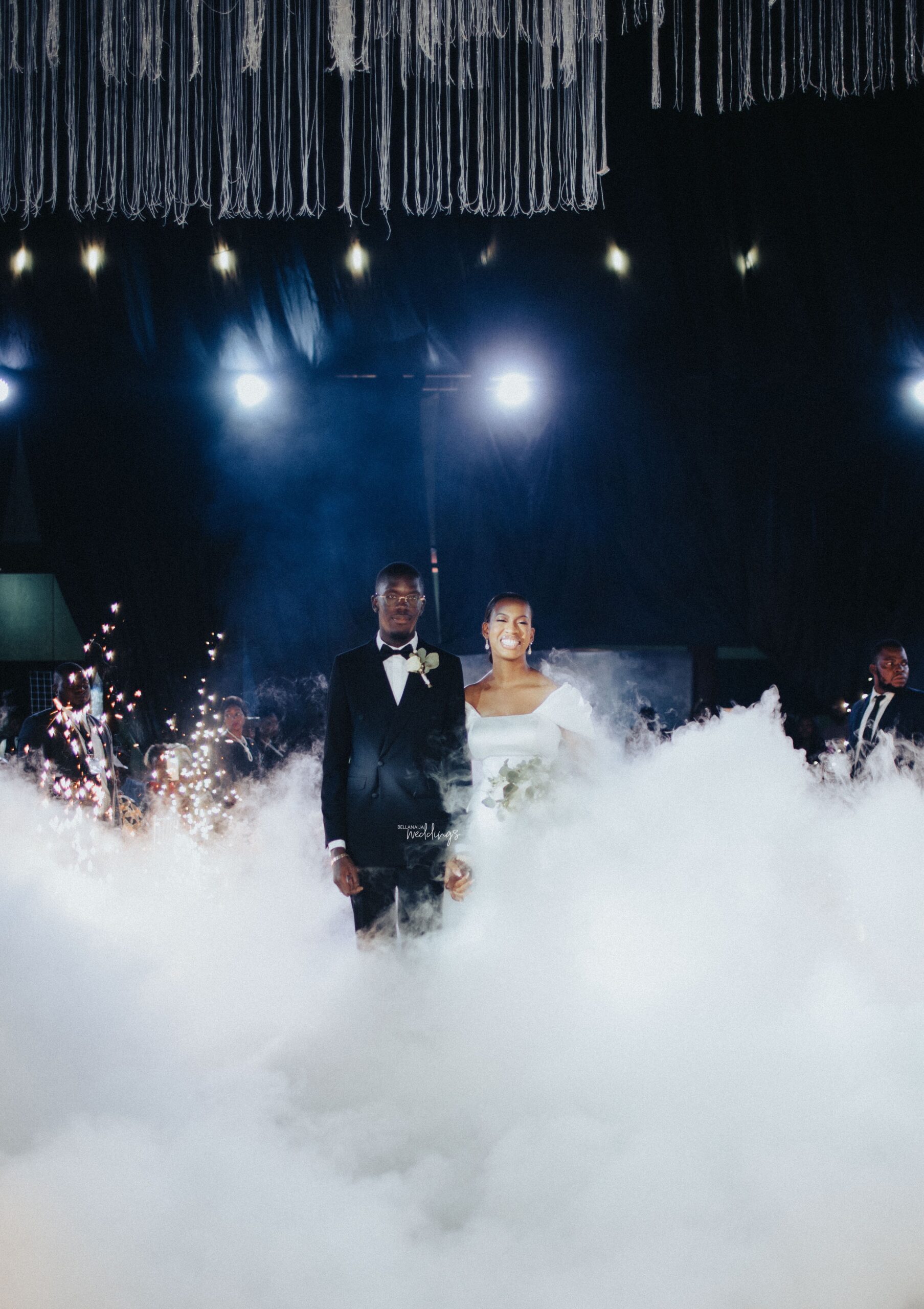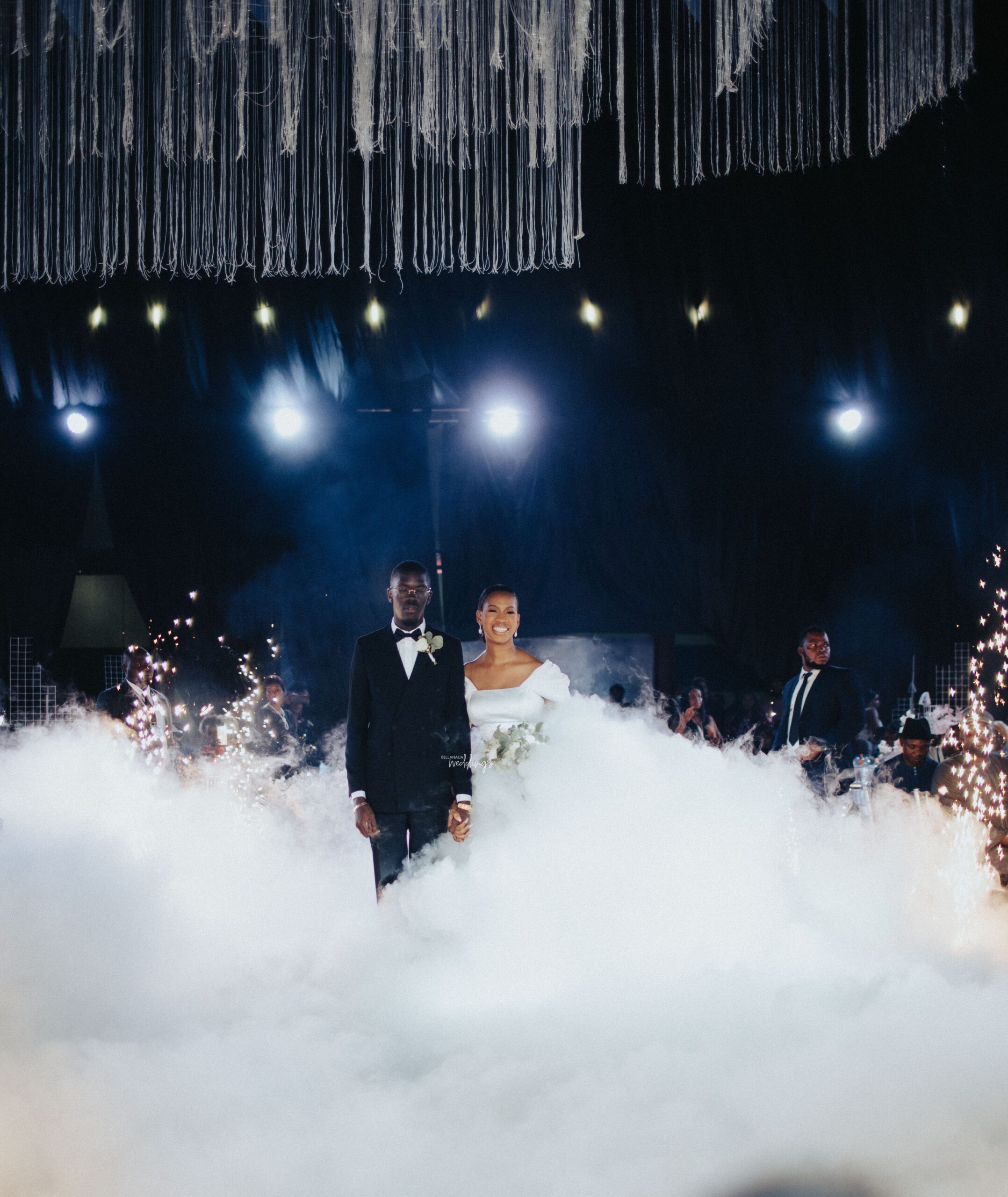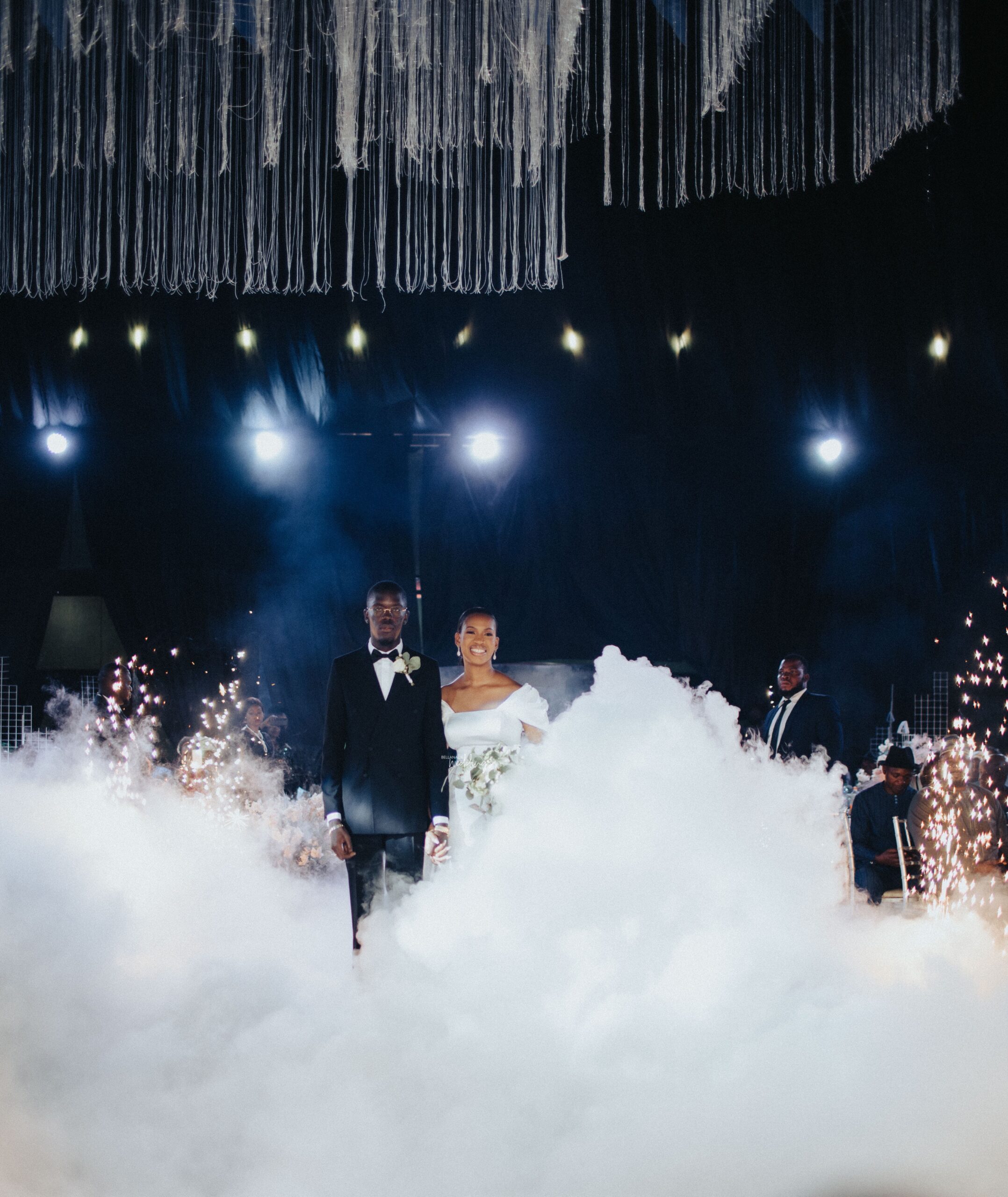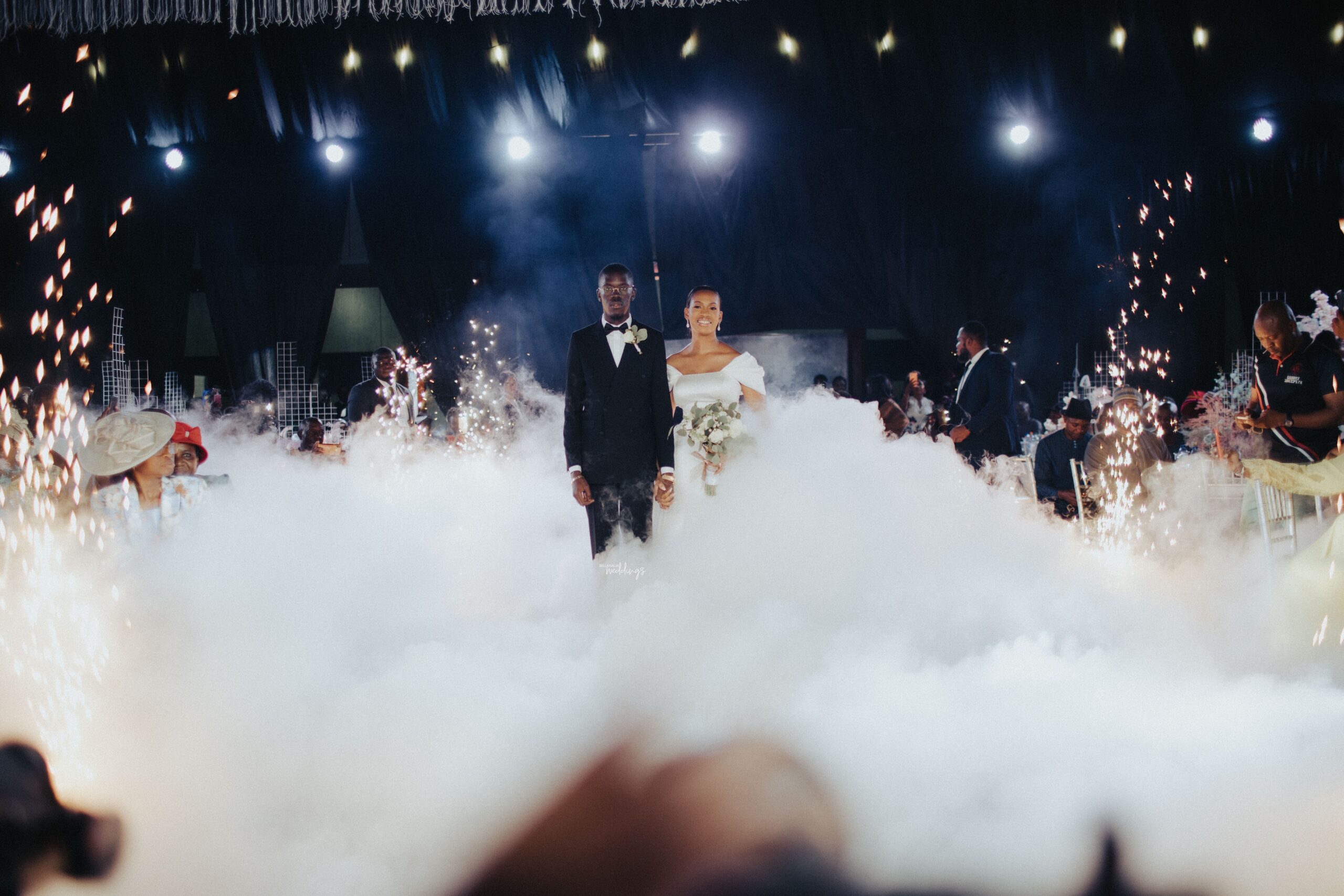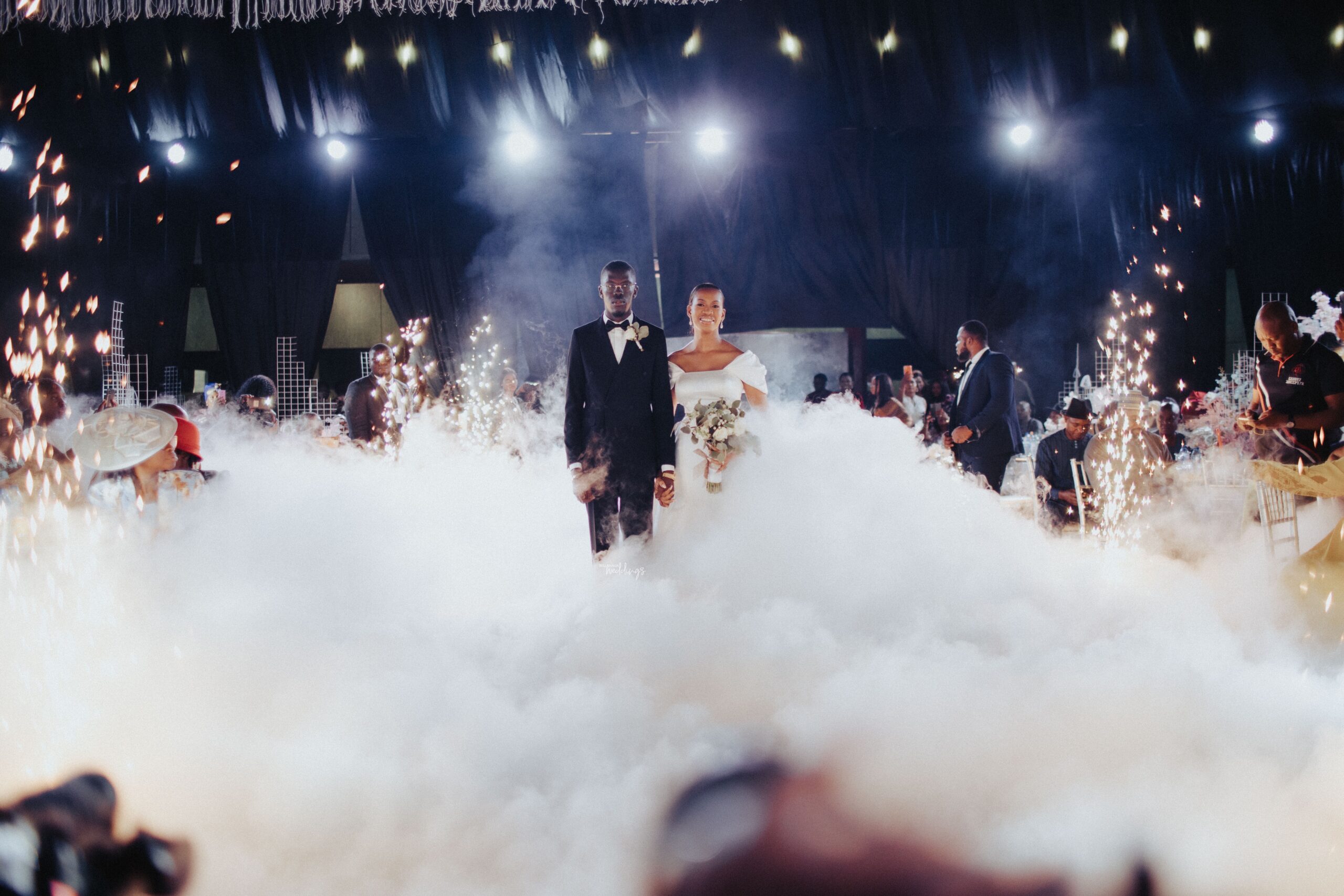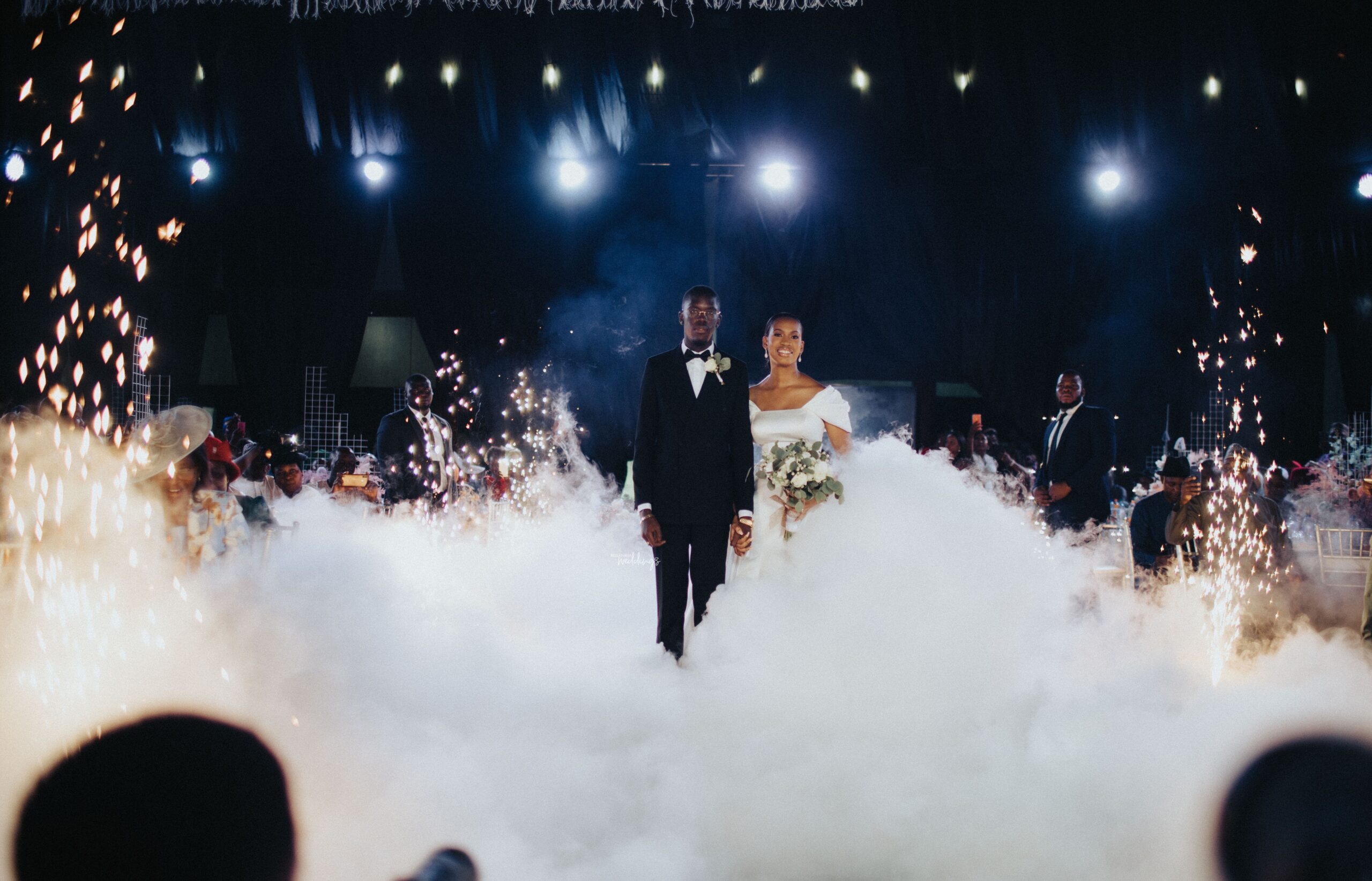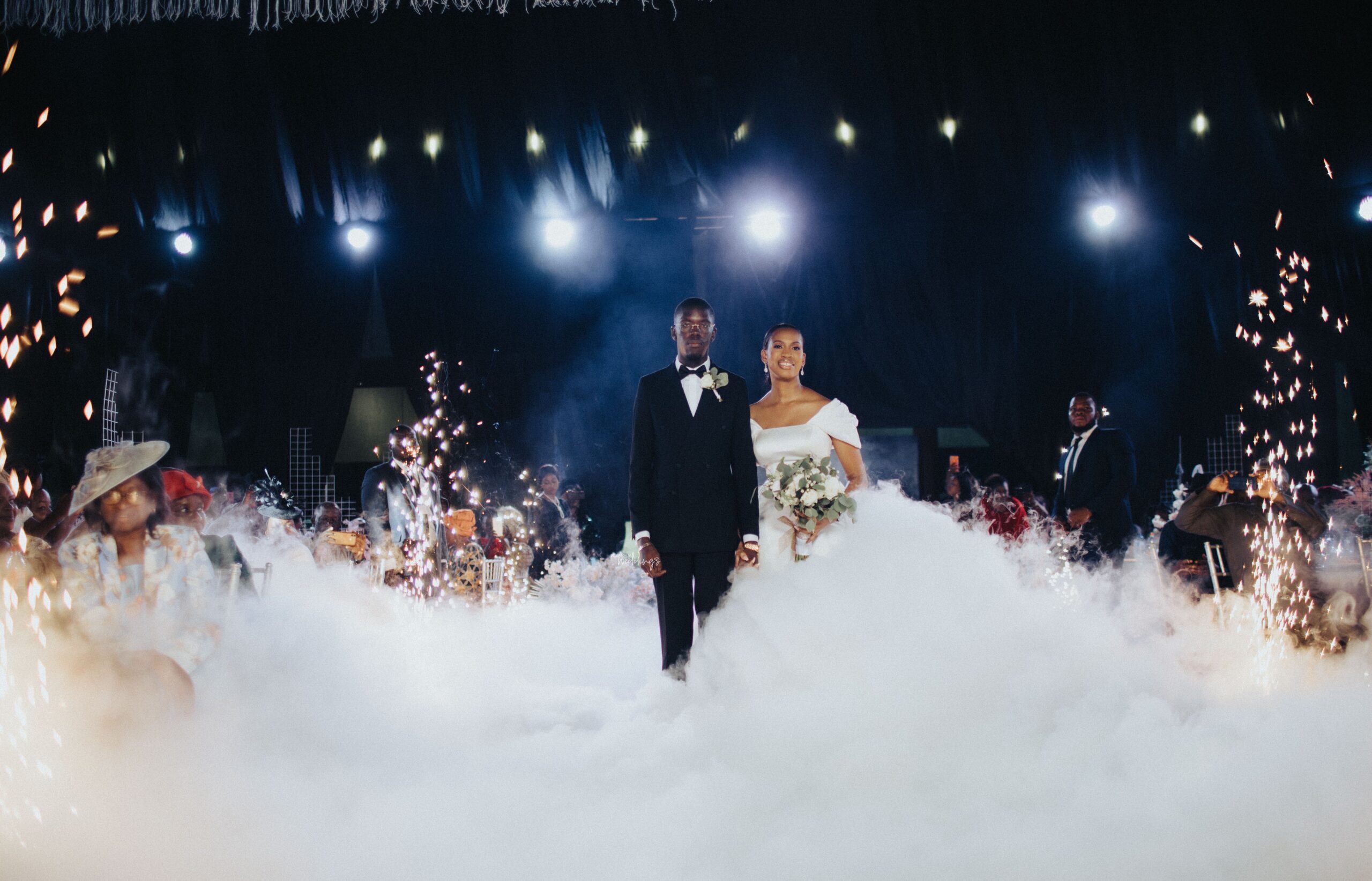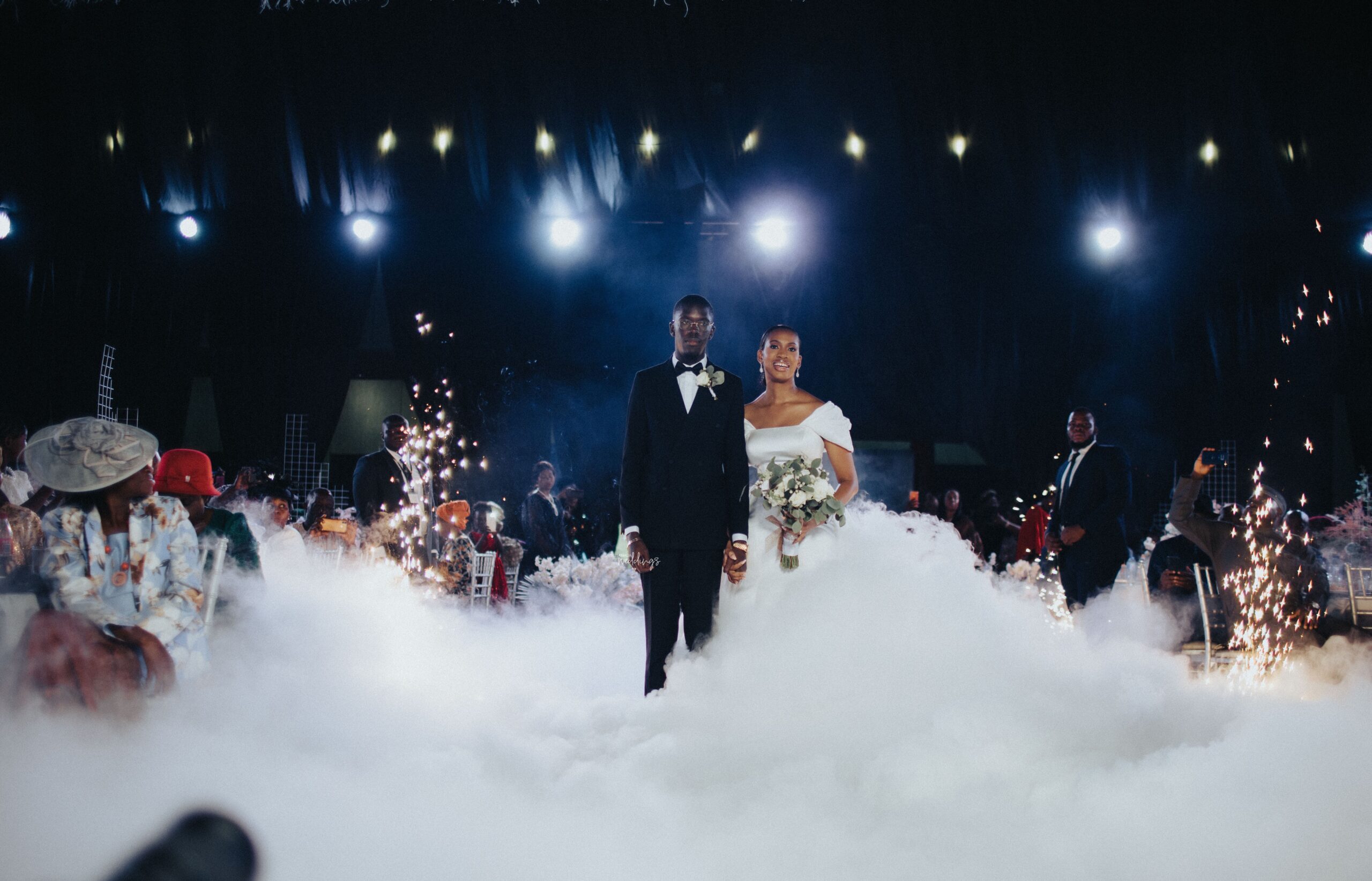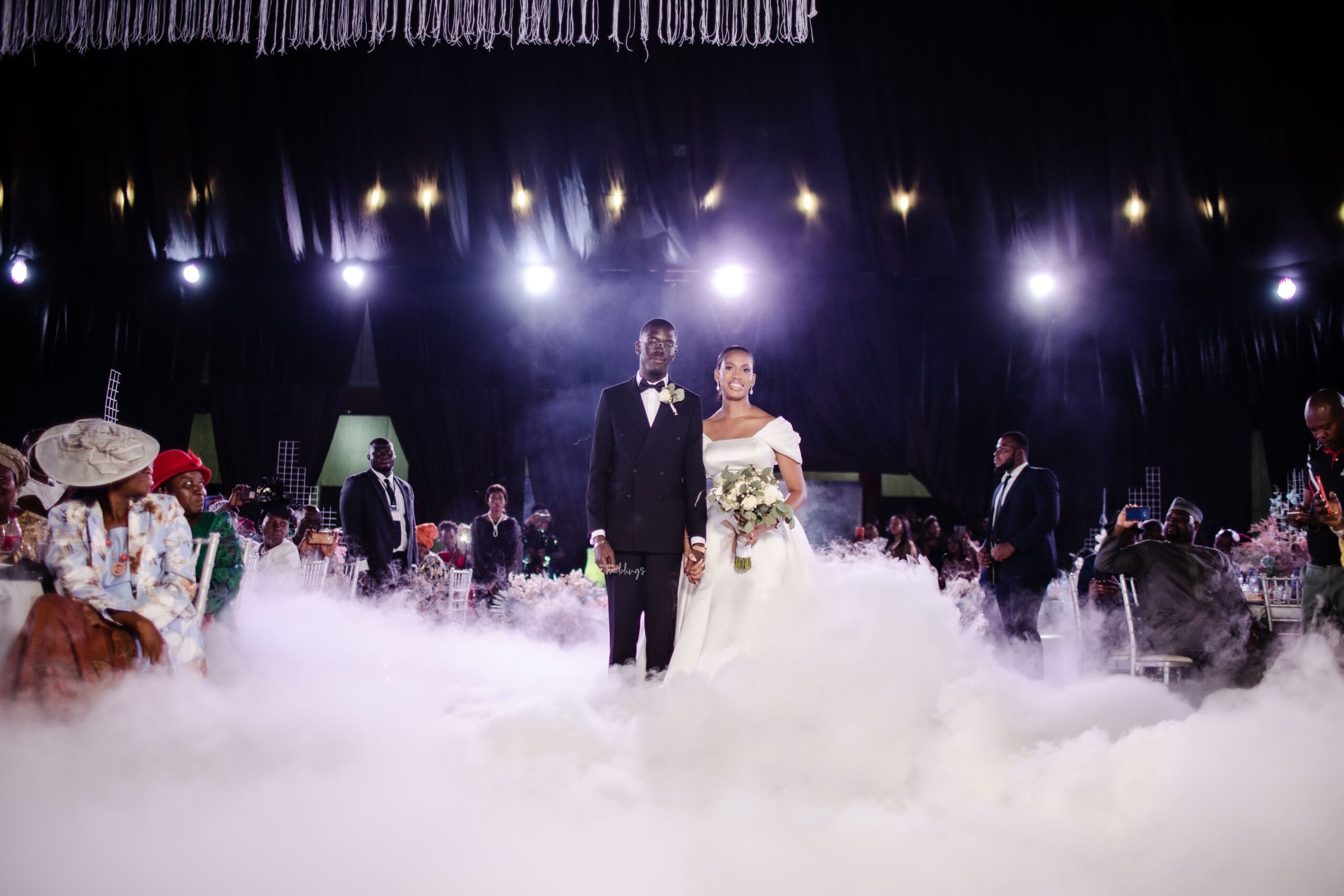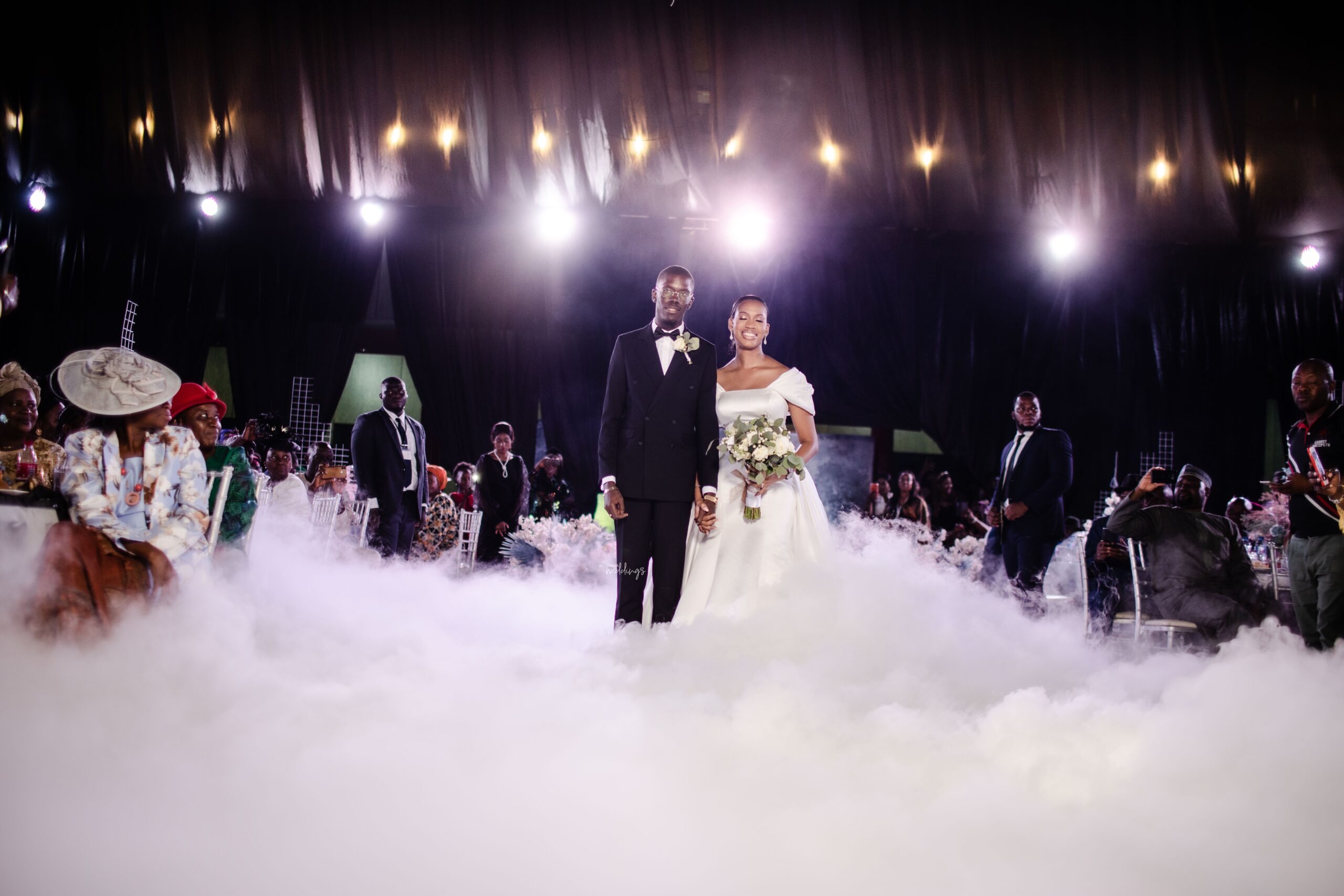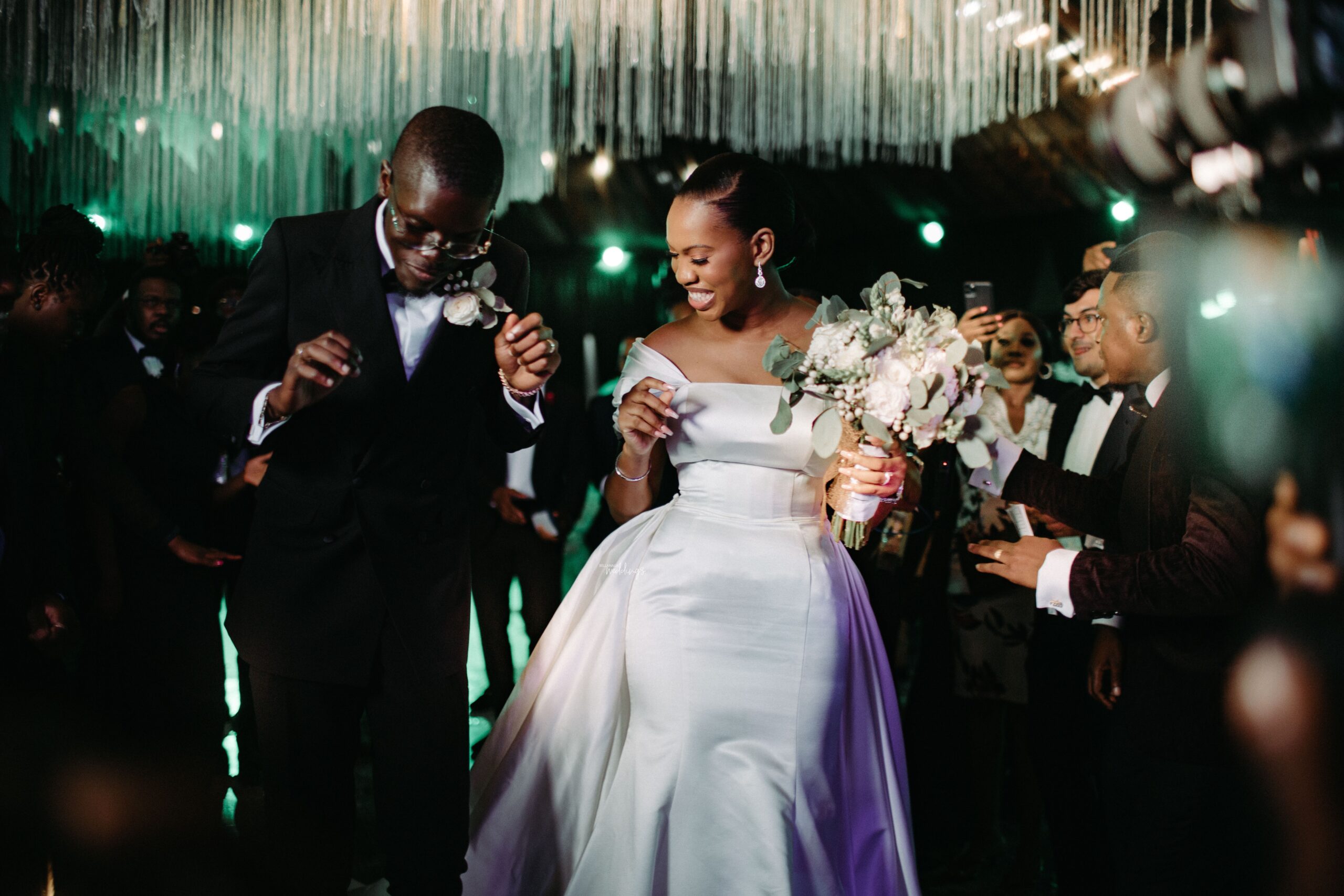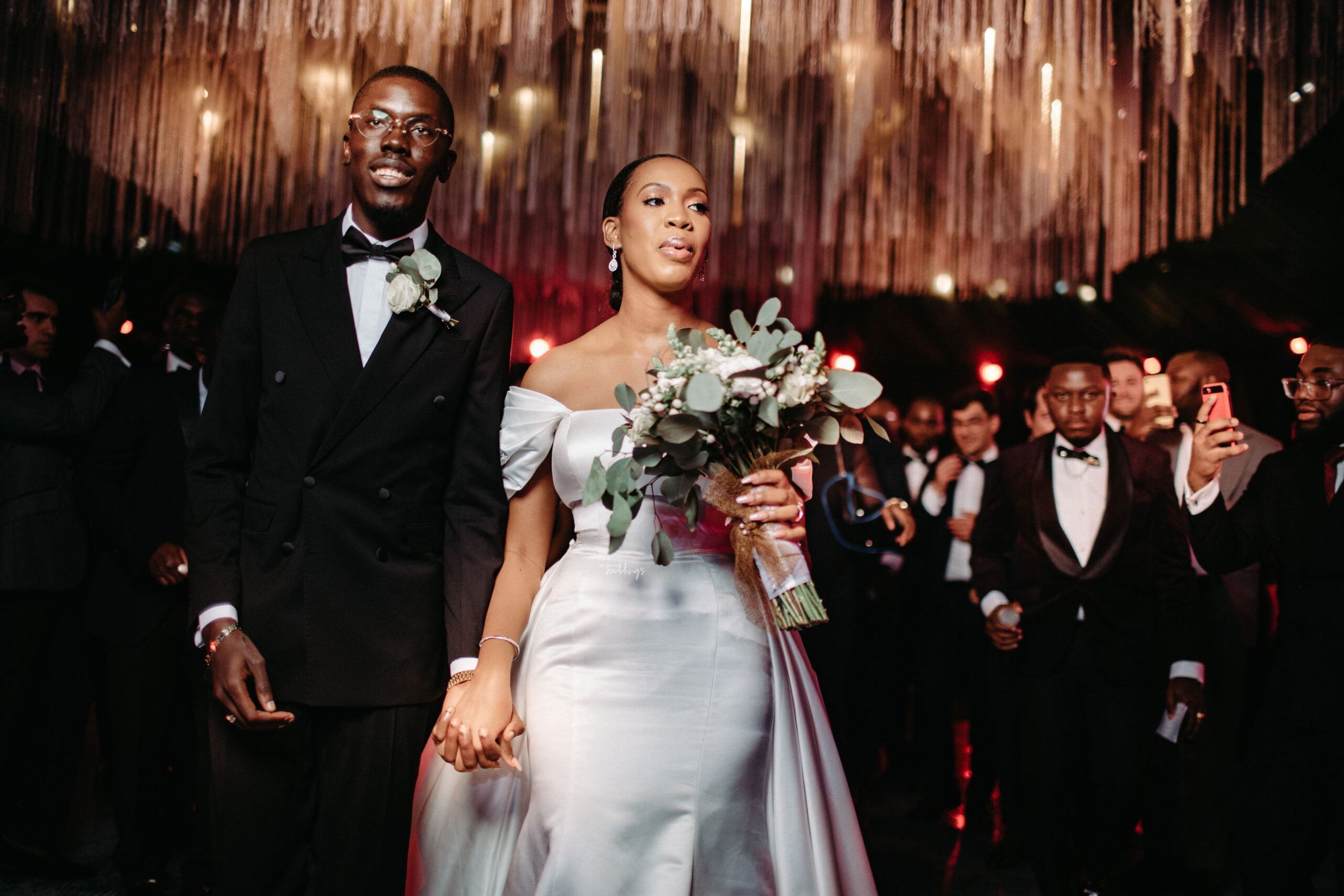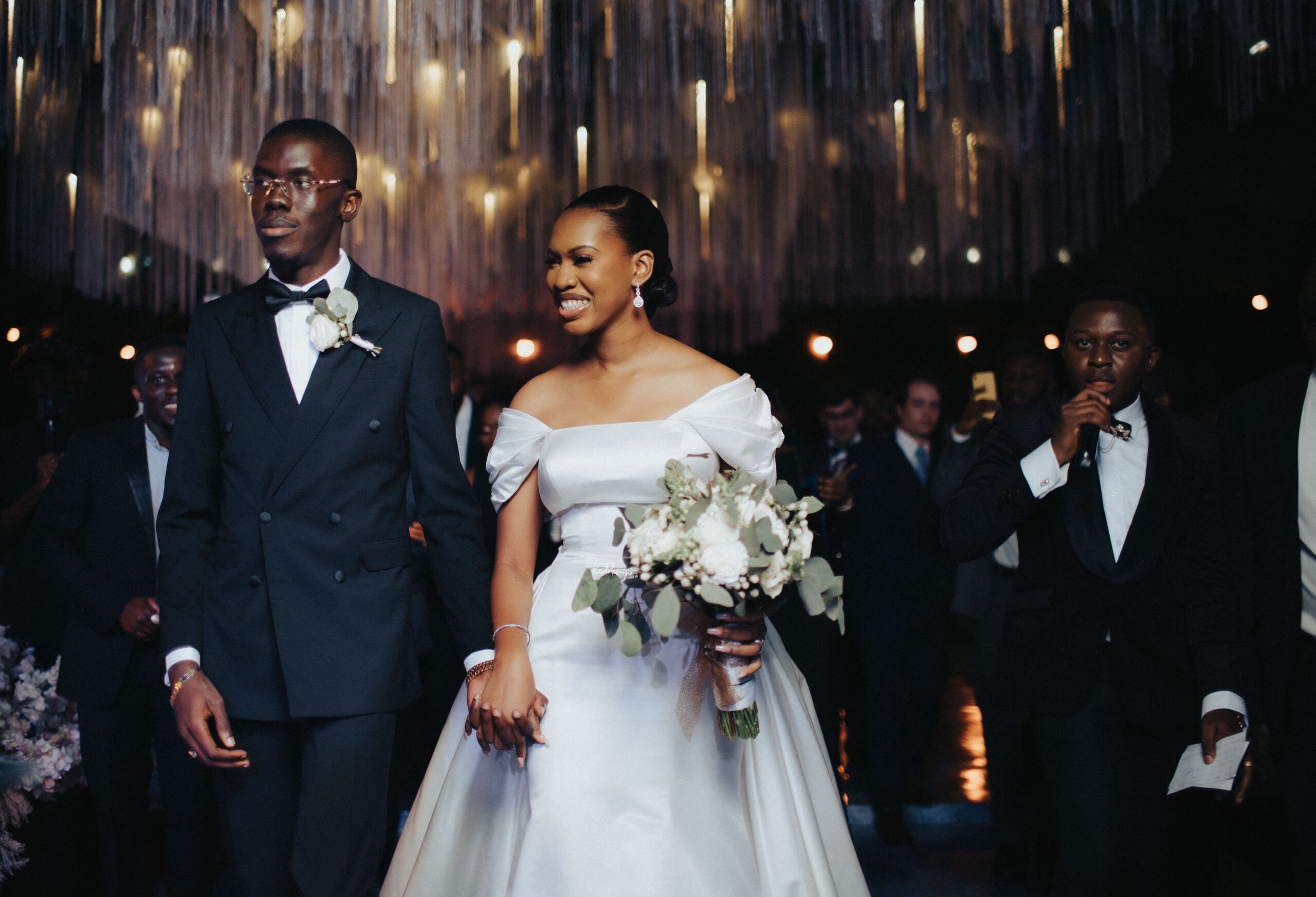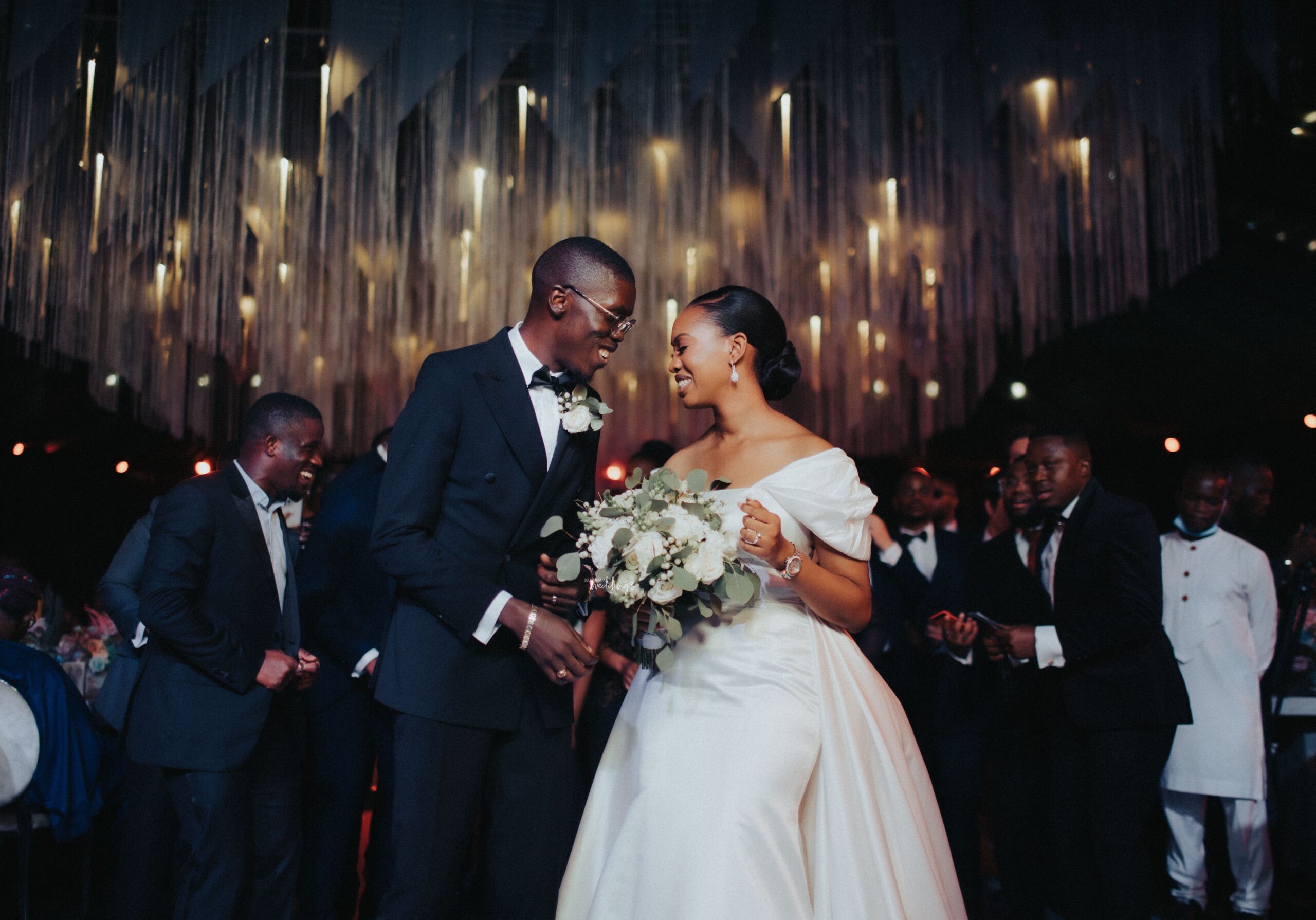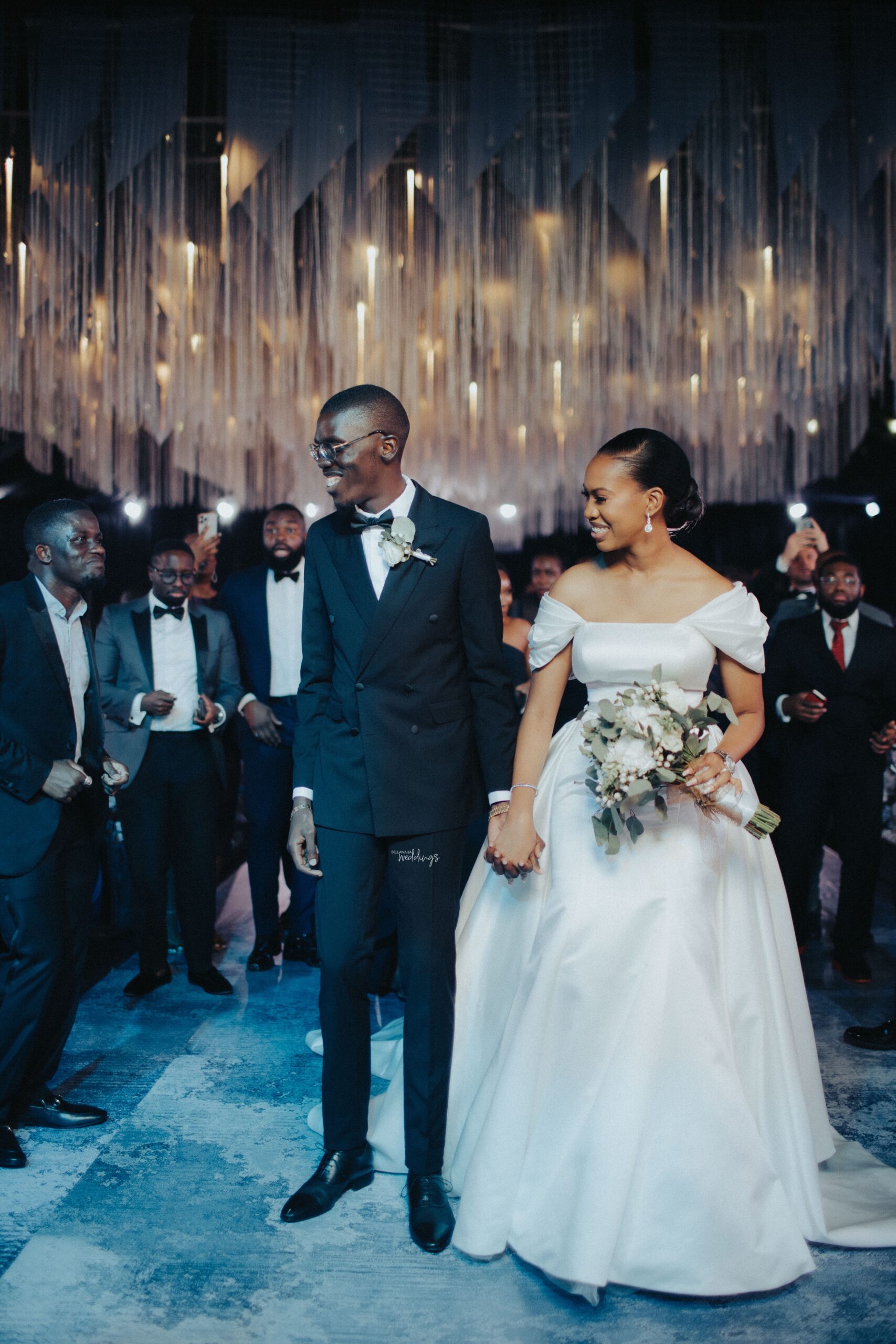 The father and daughter moment will always have us in our feelings…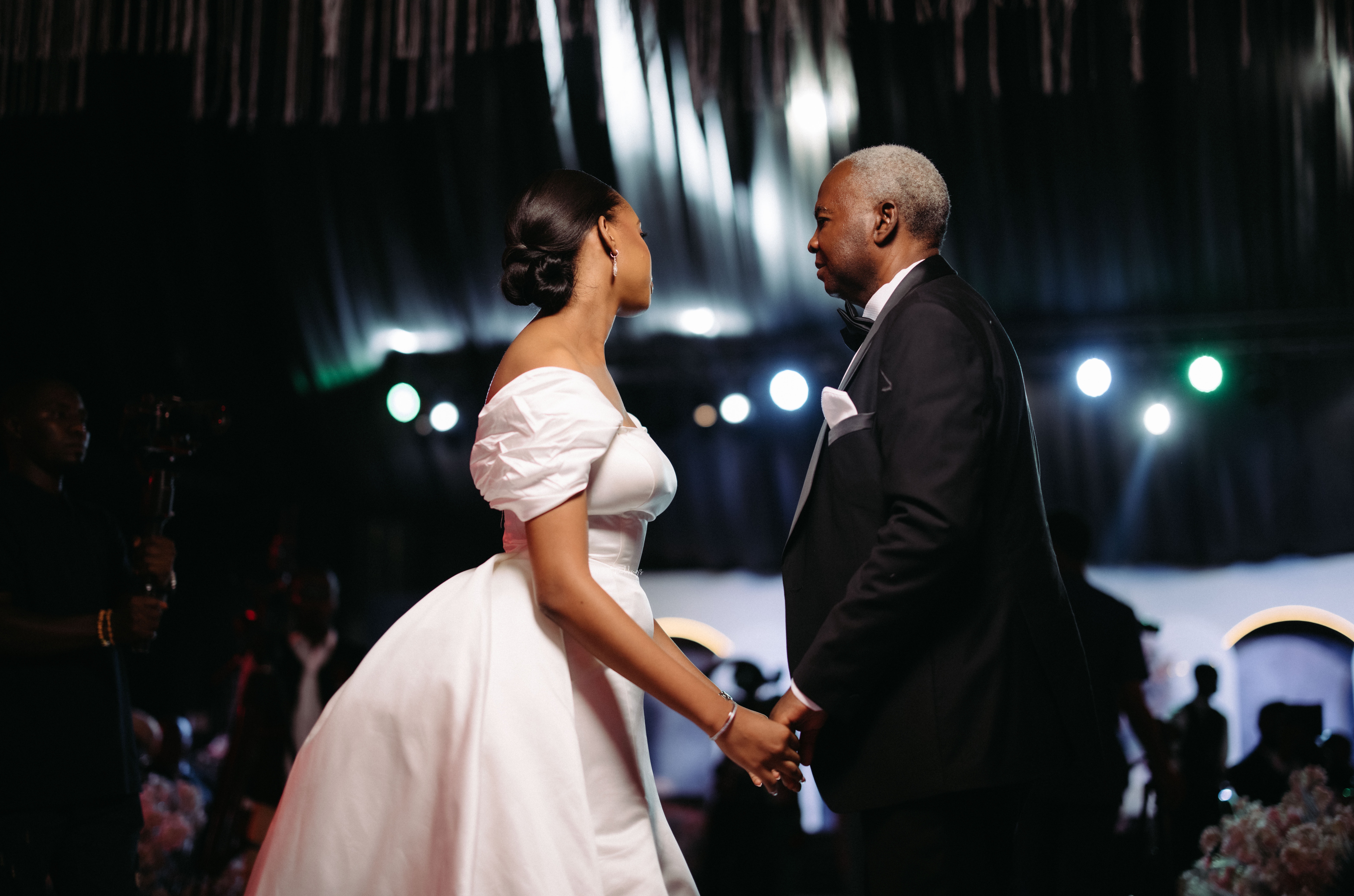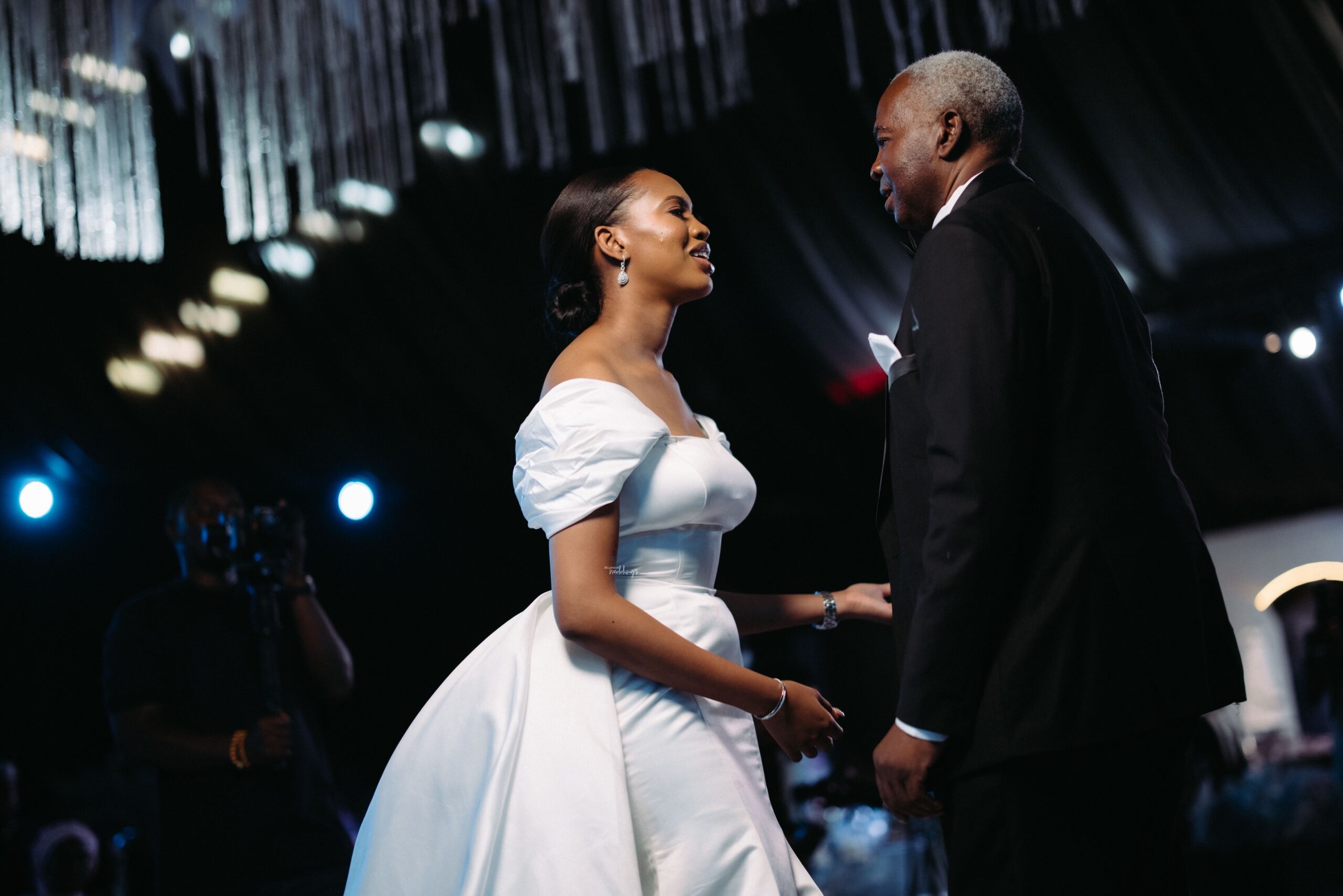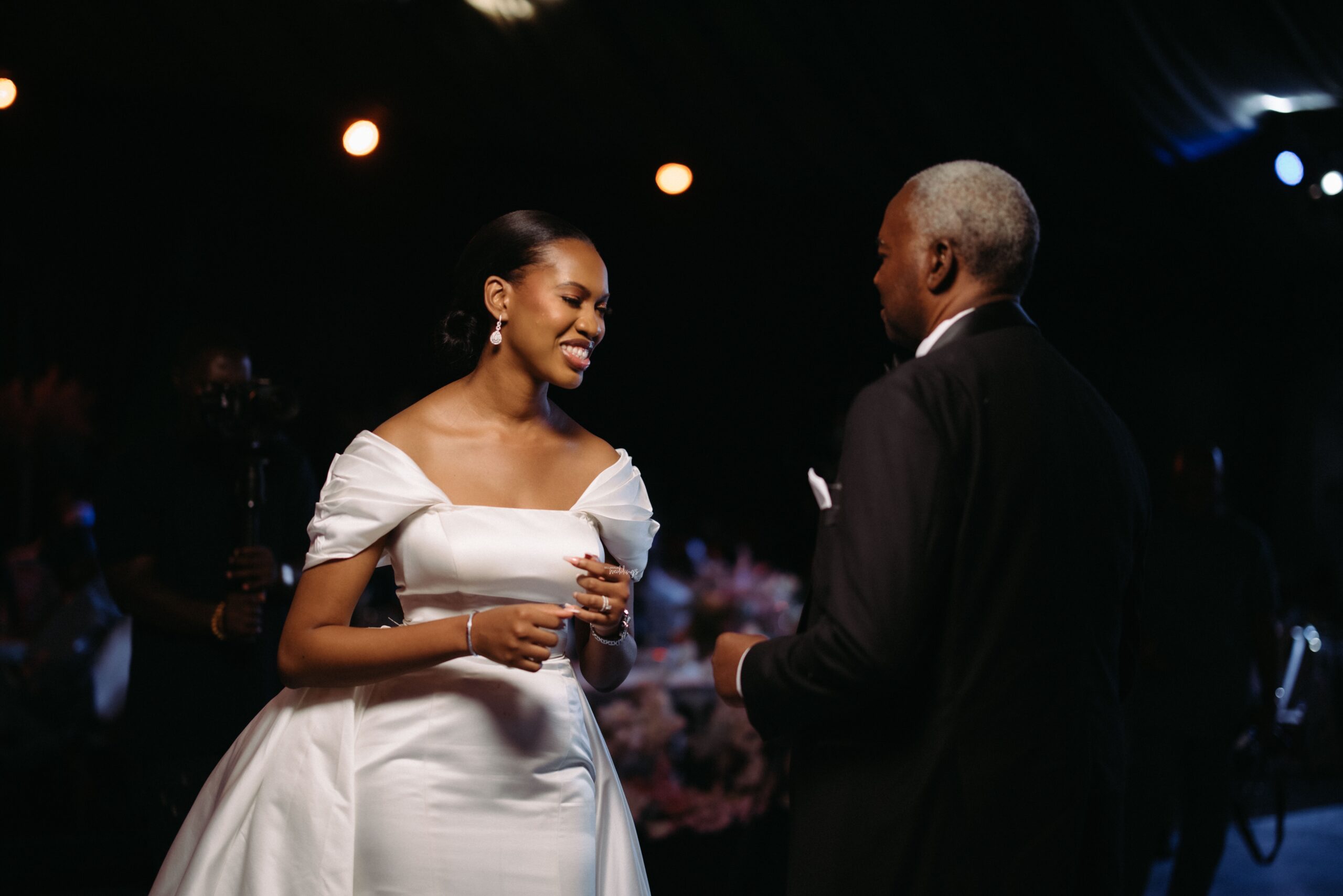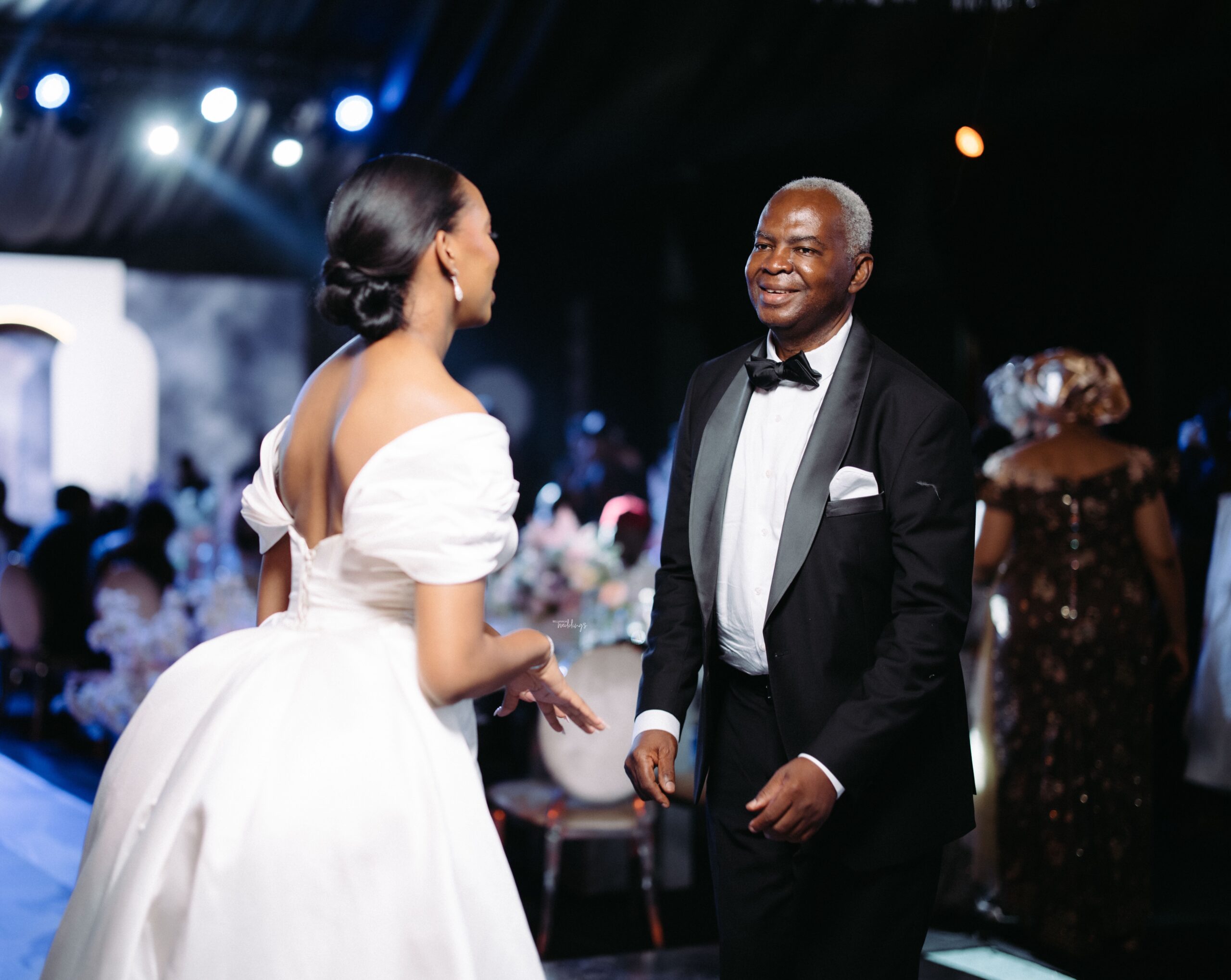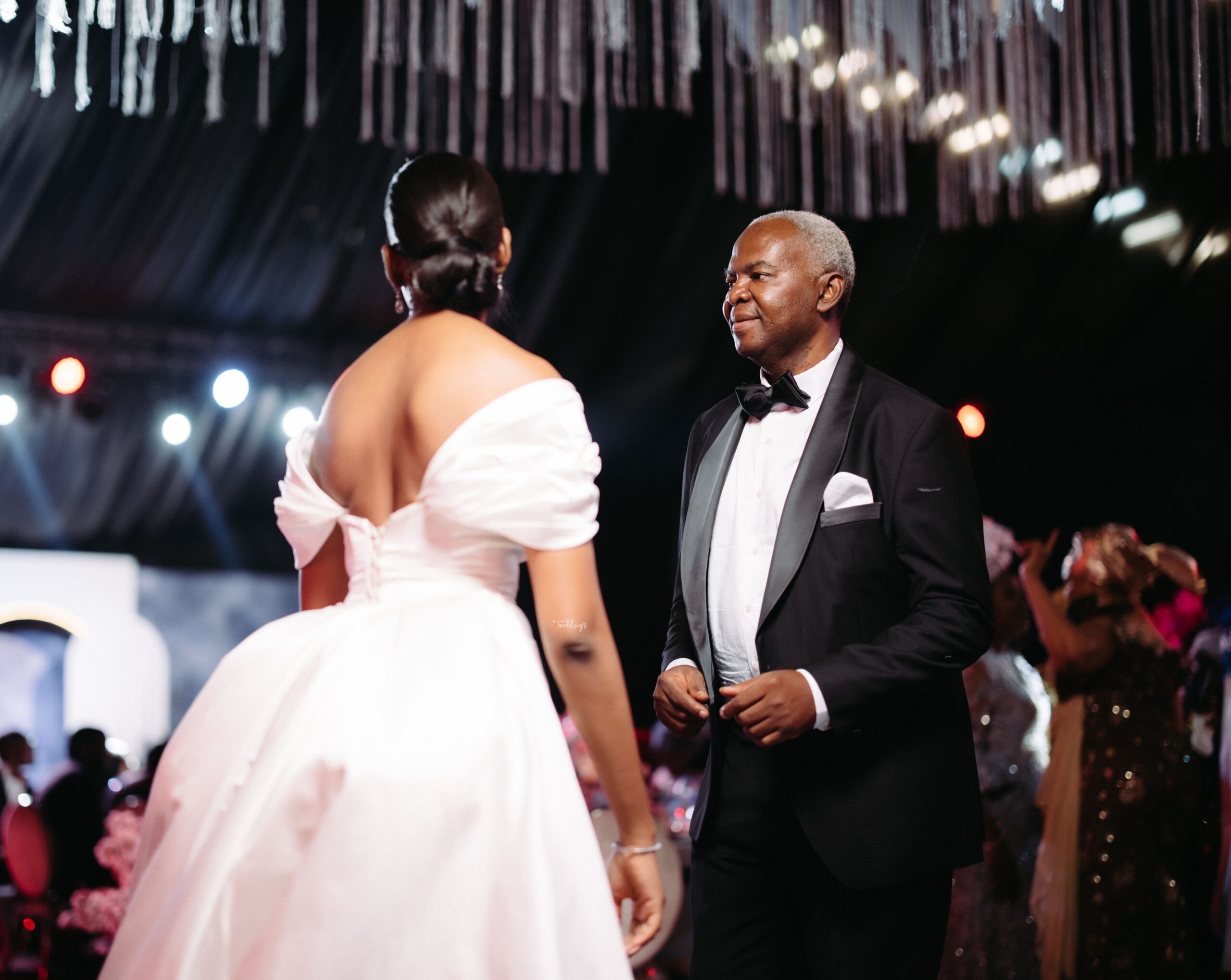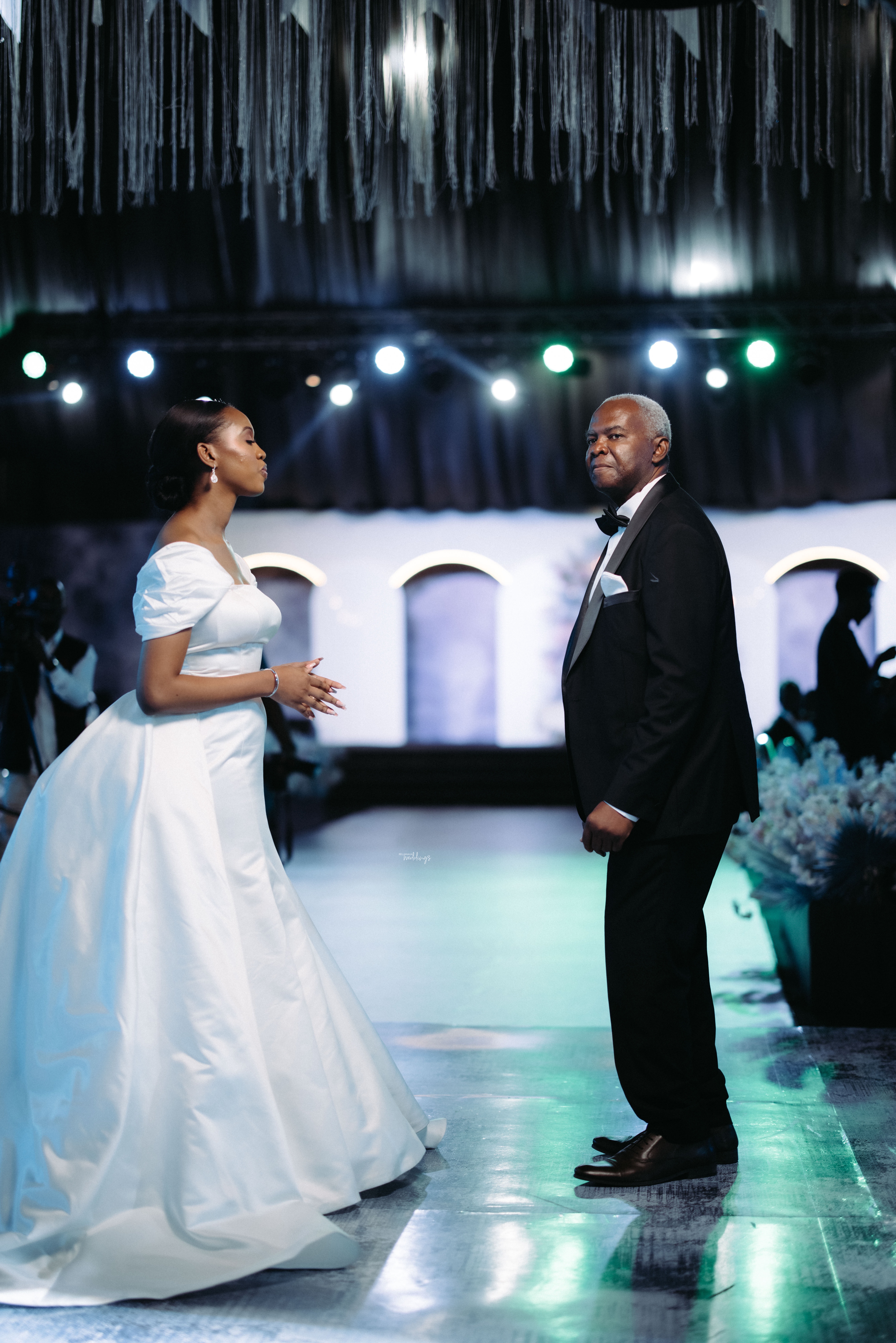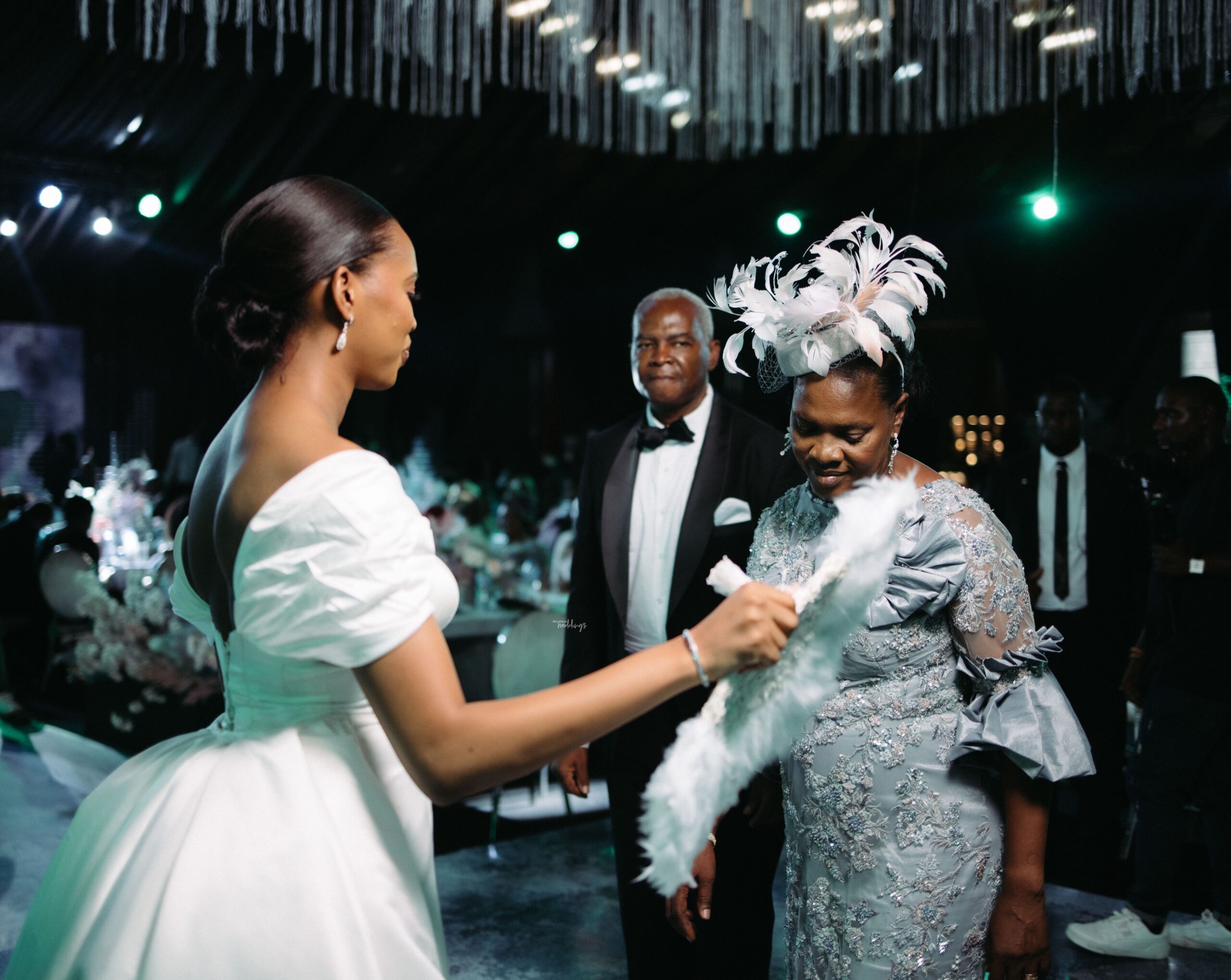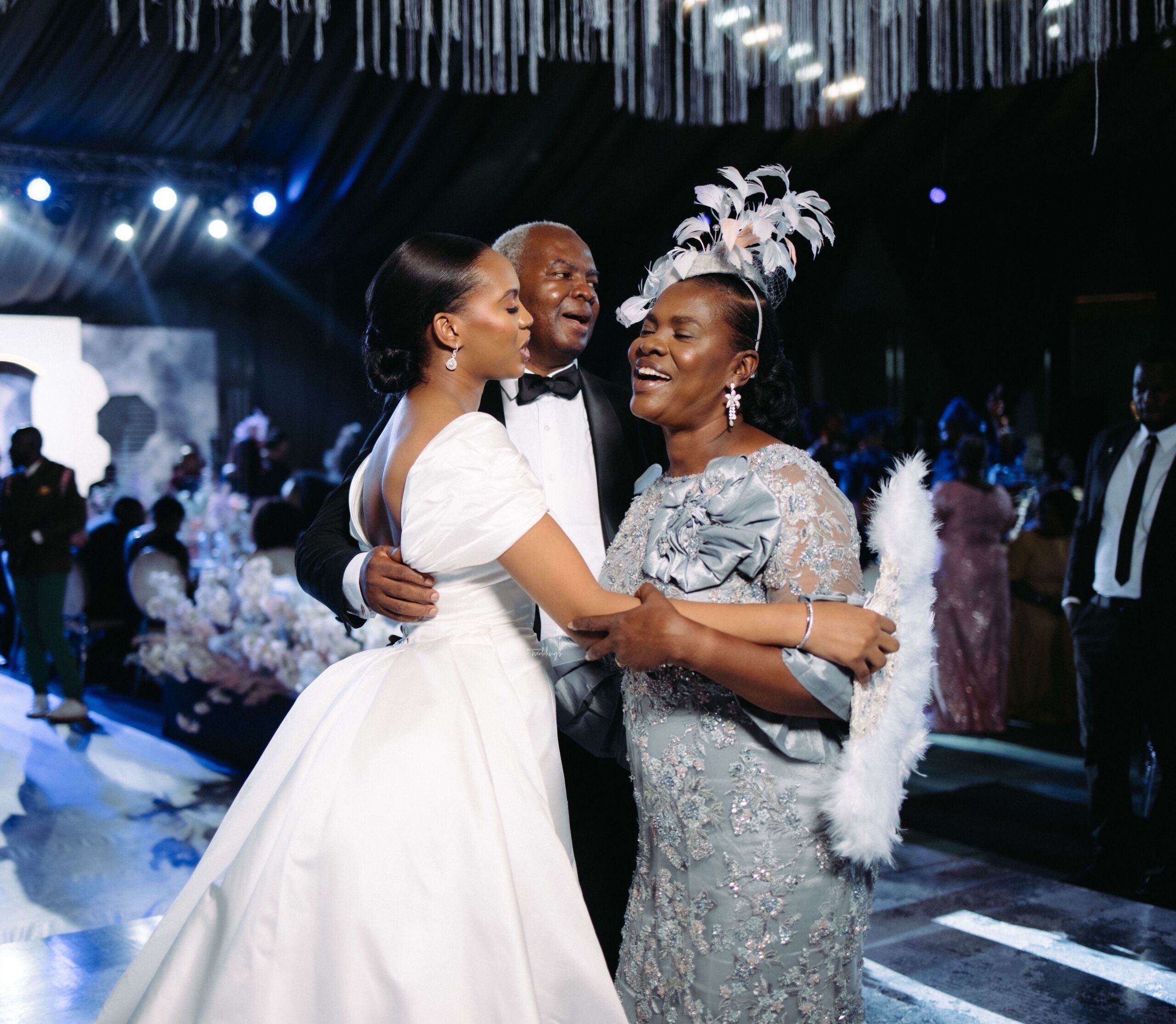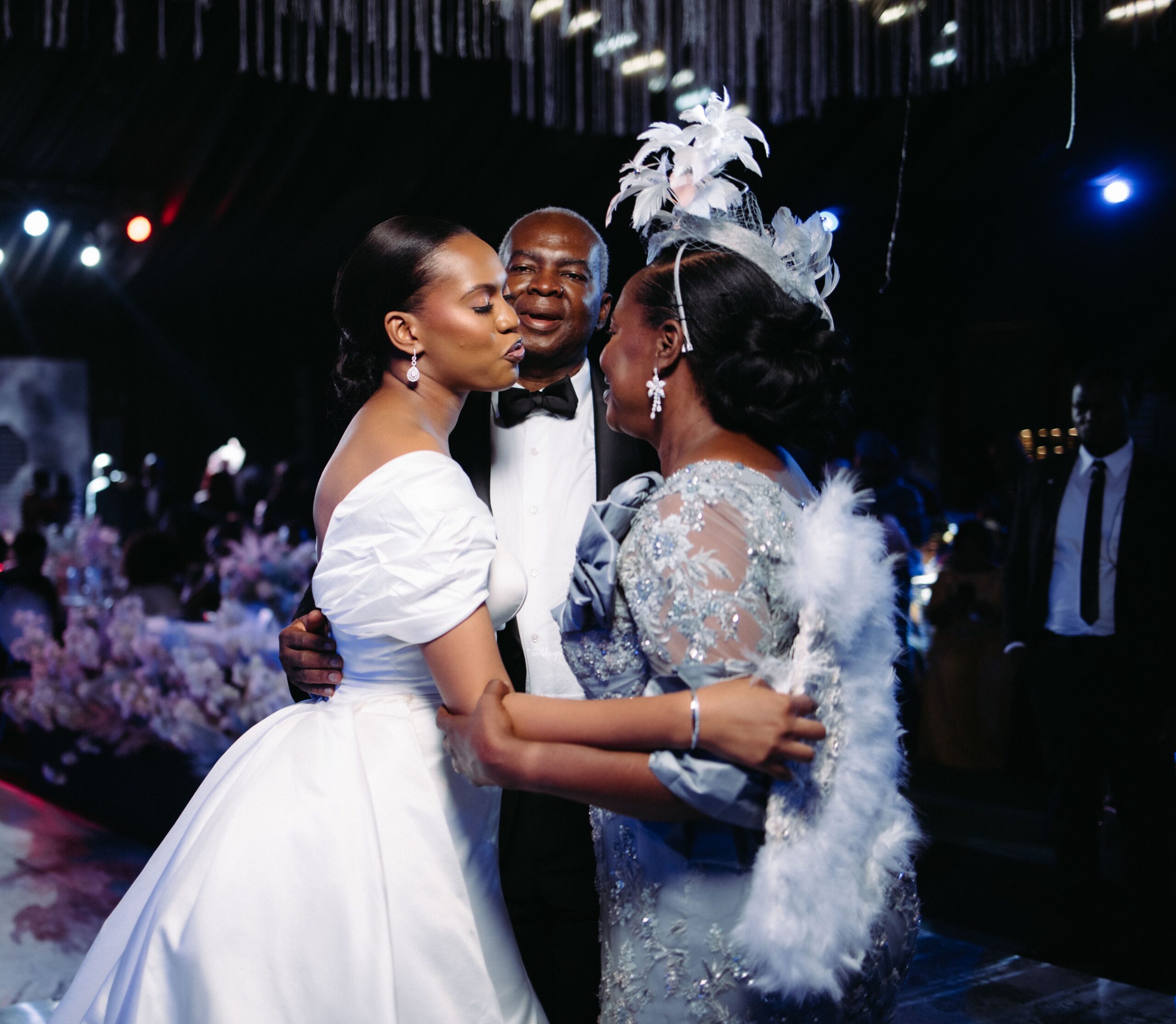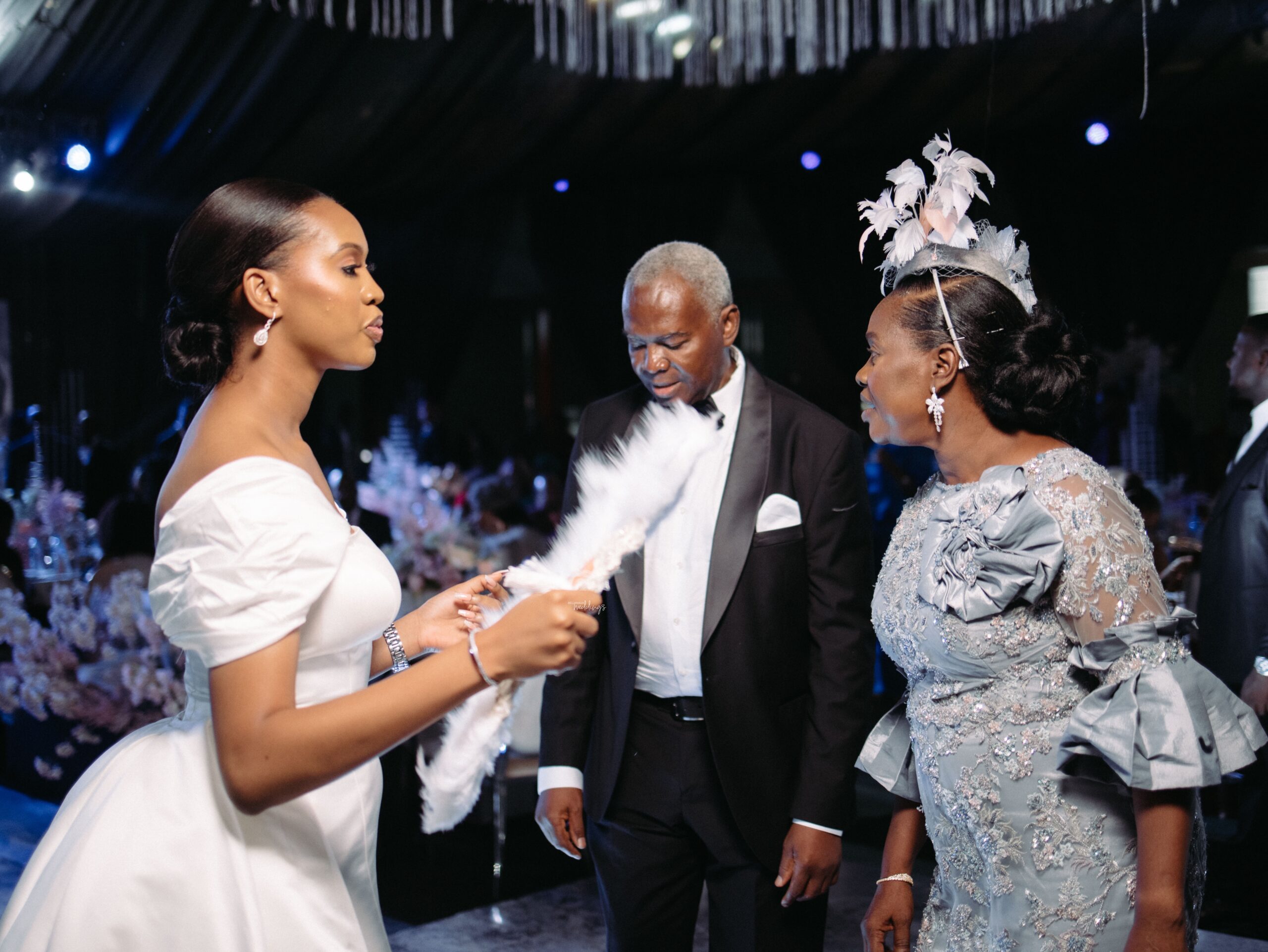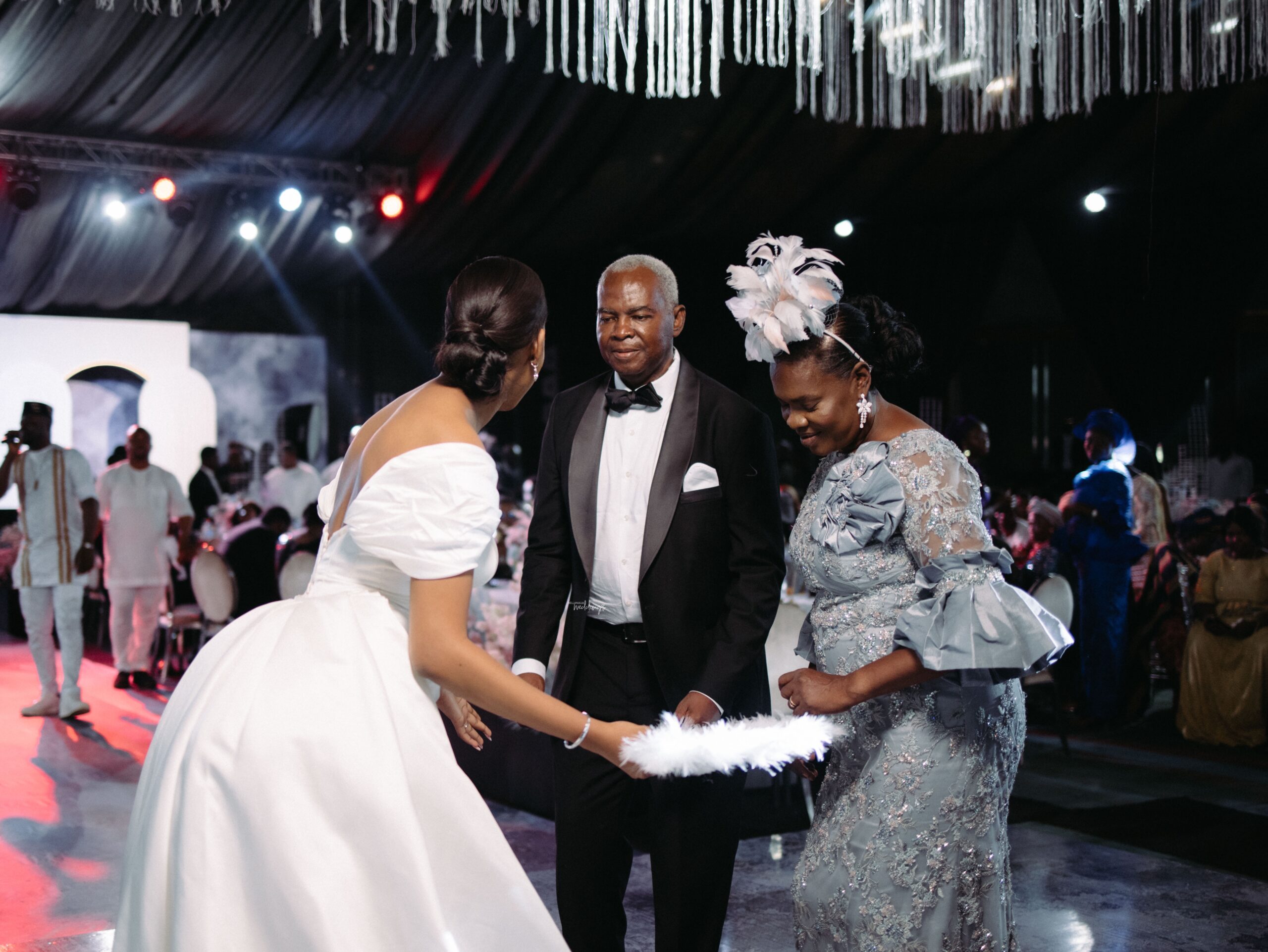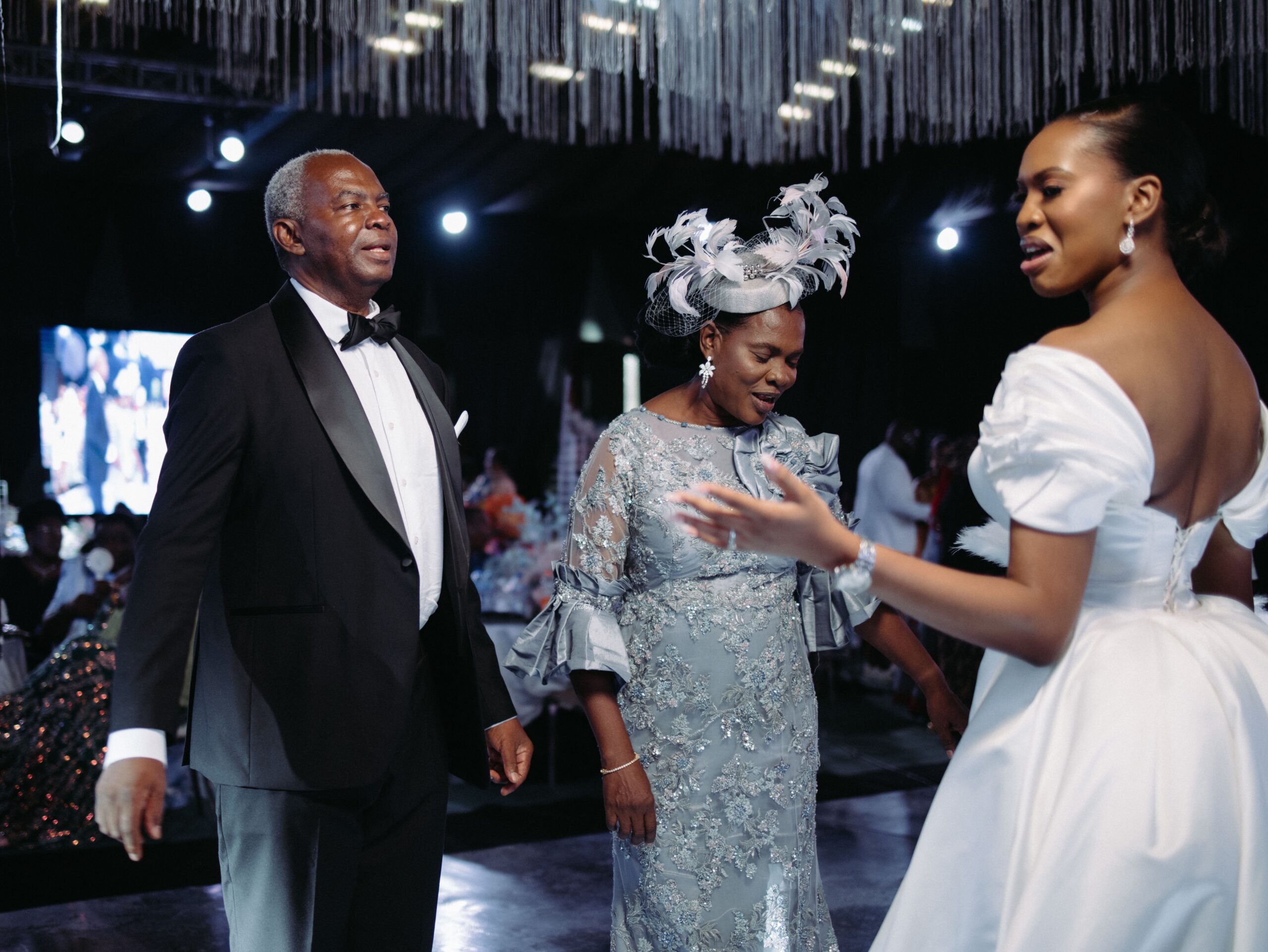 Of course, the beautiful mother and son moment…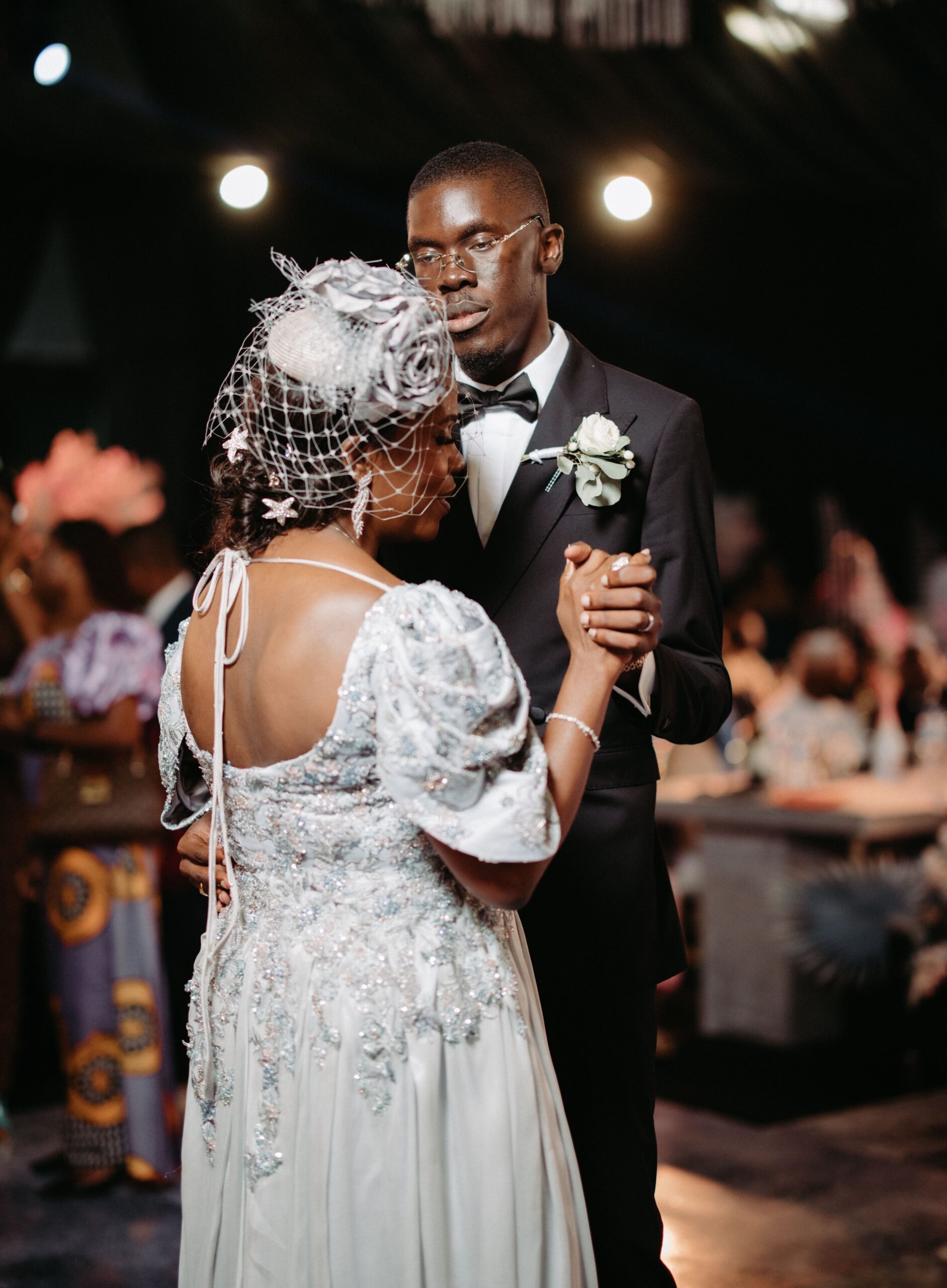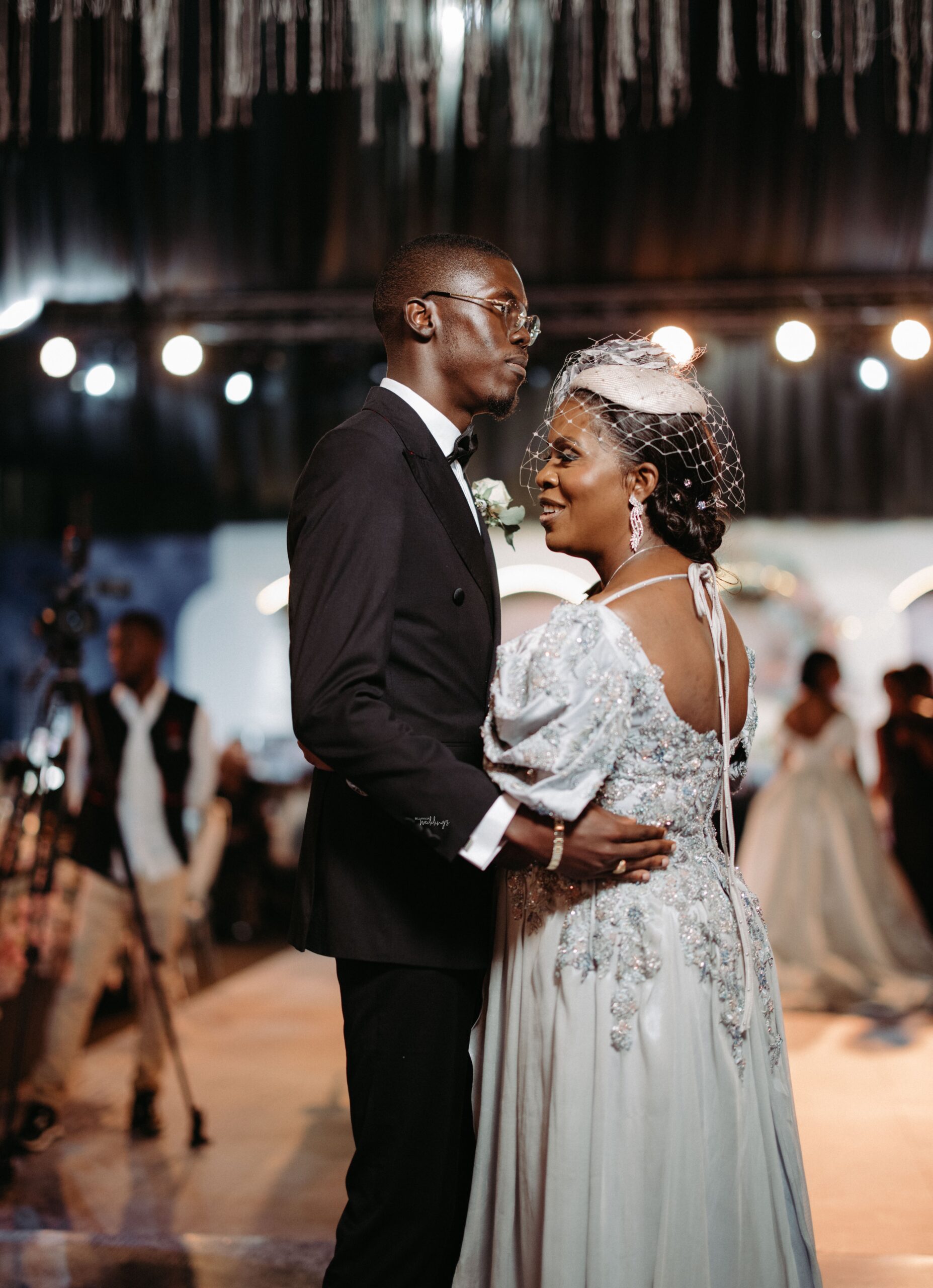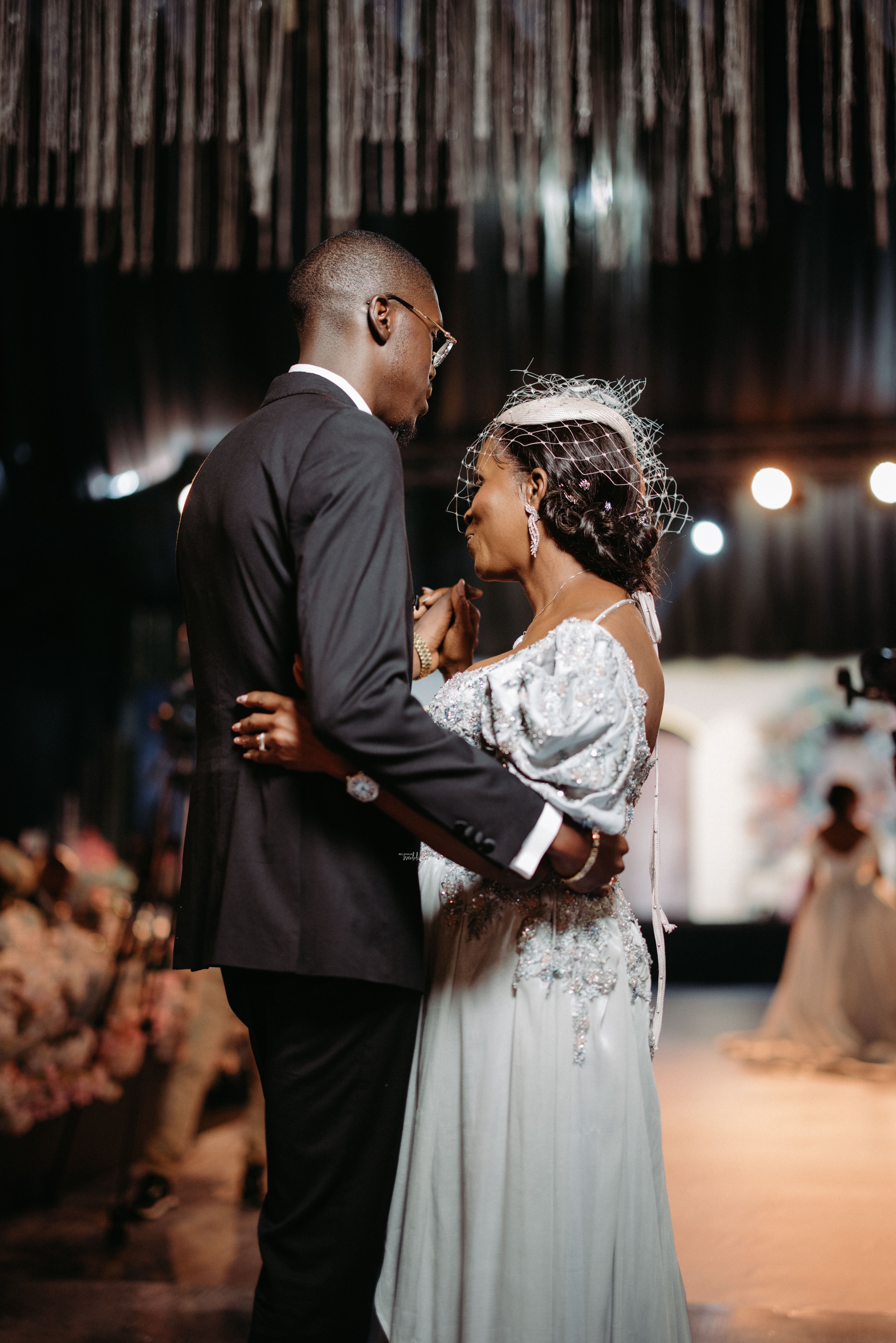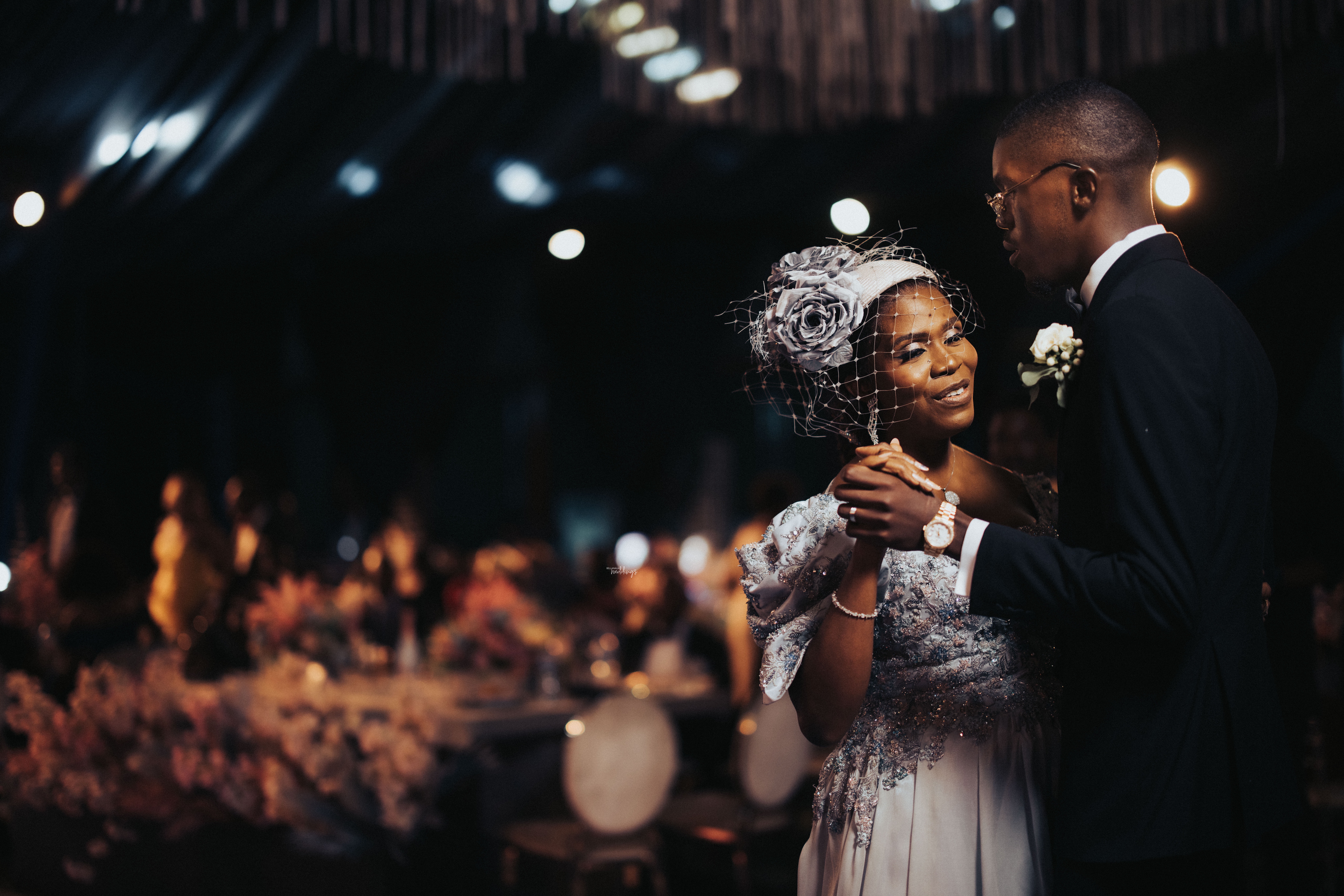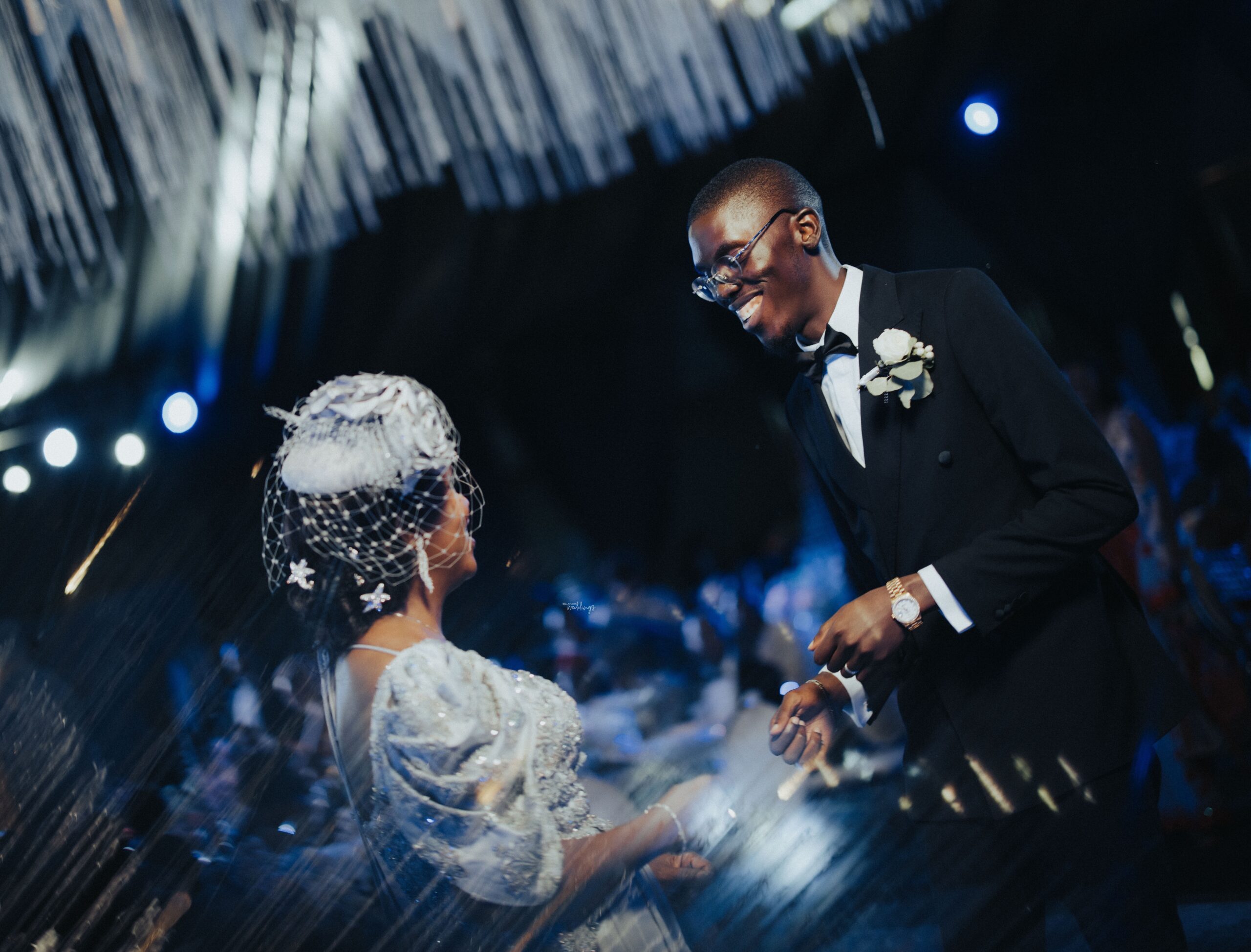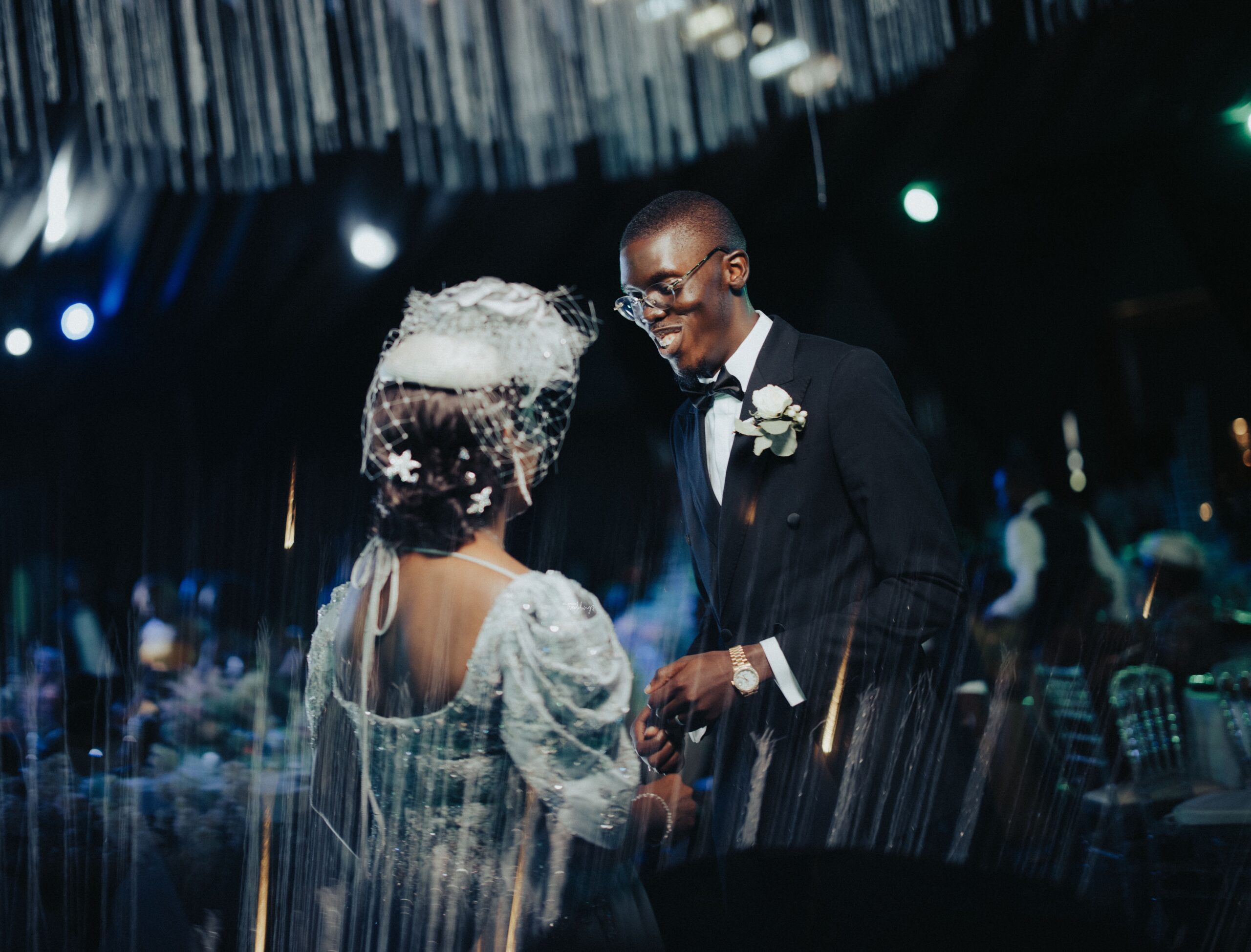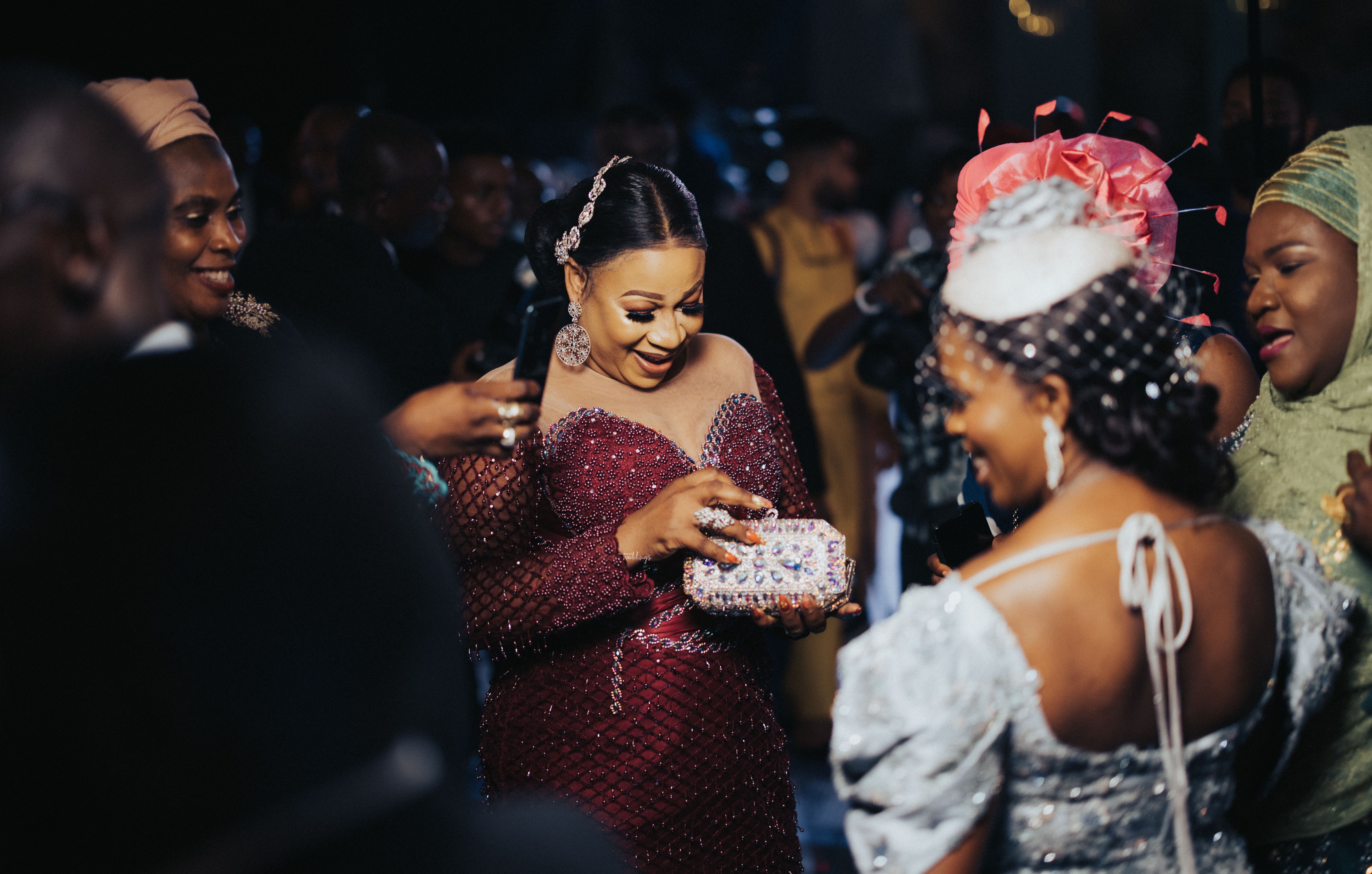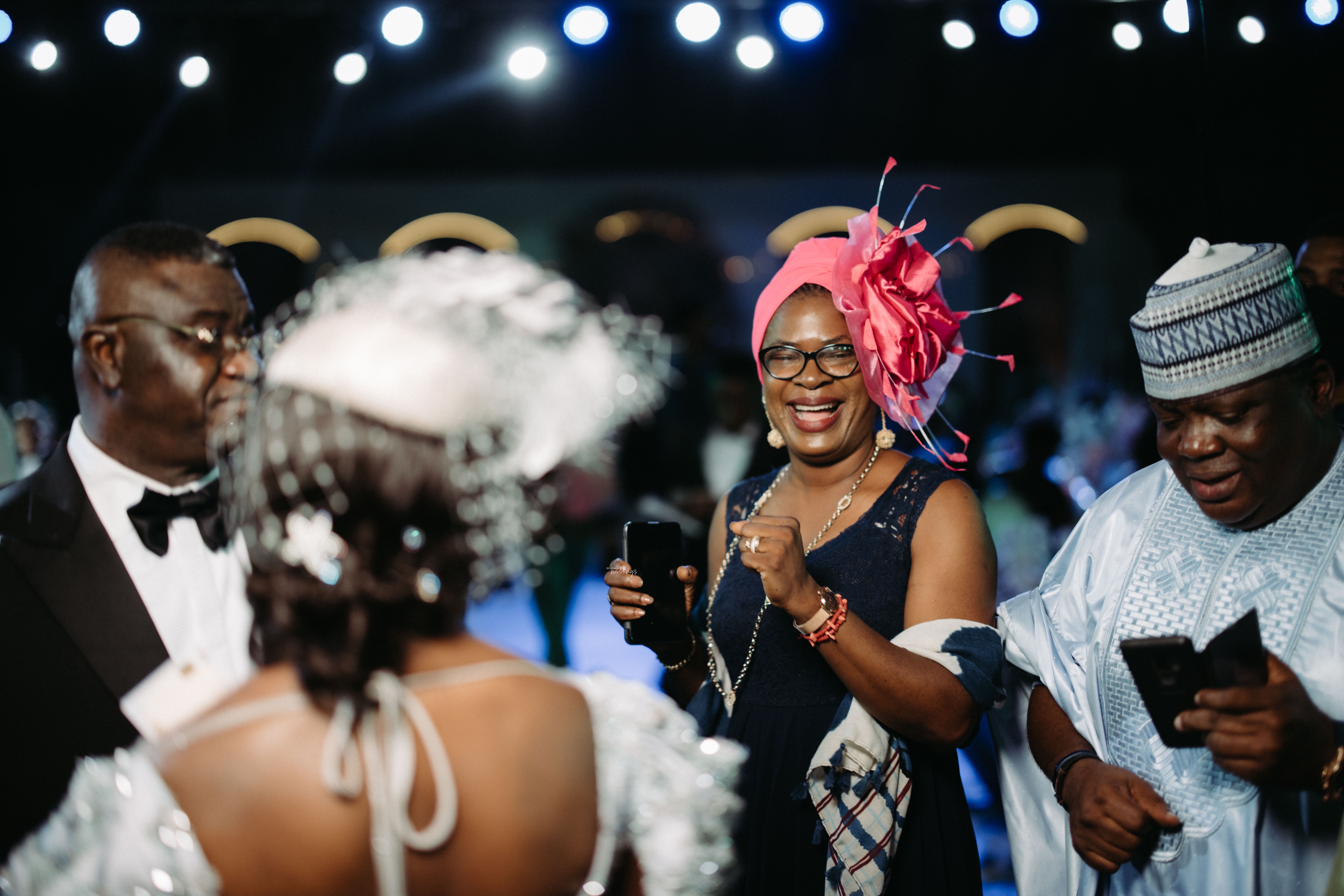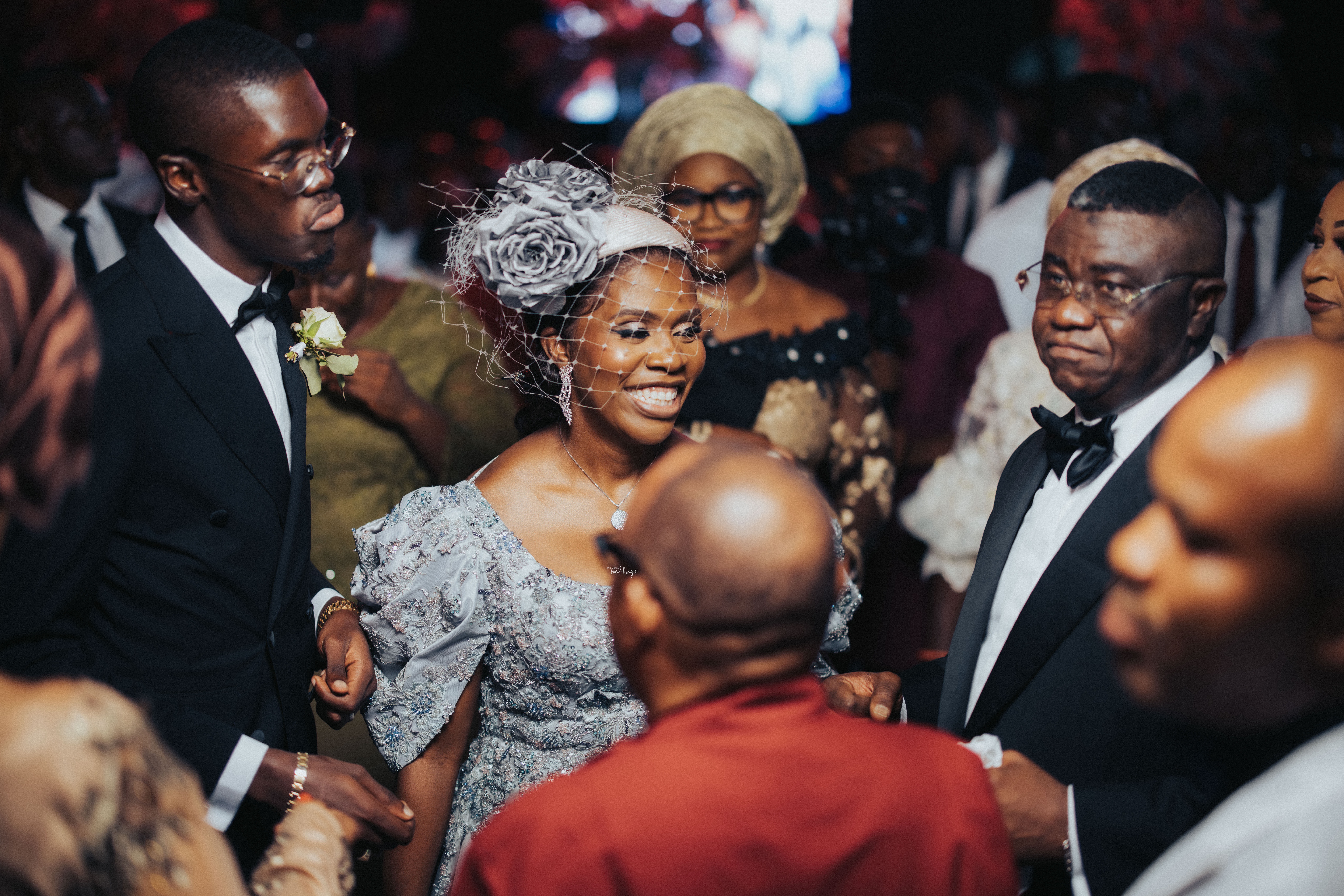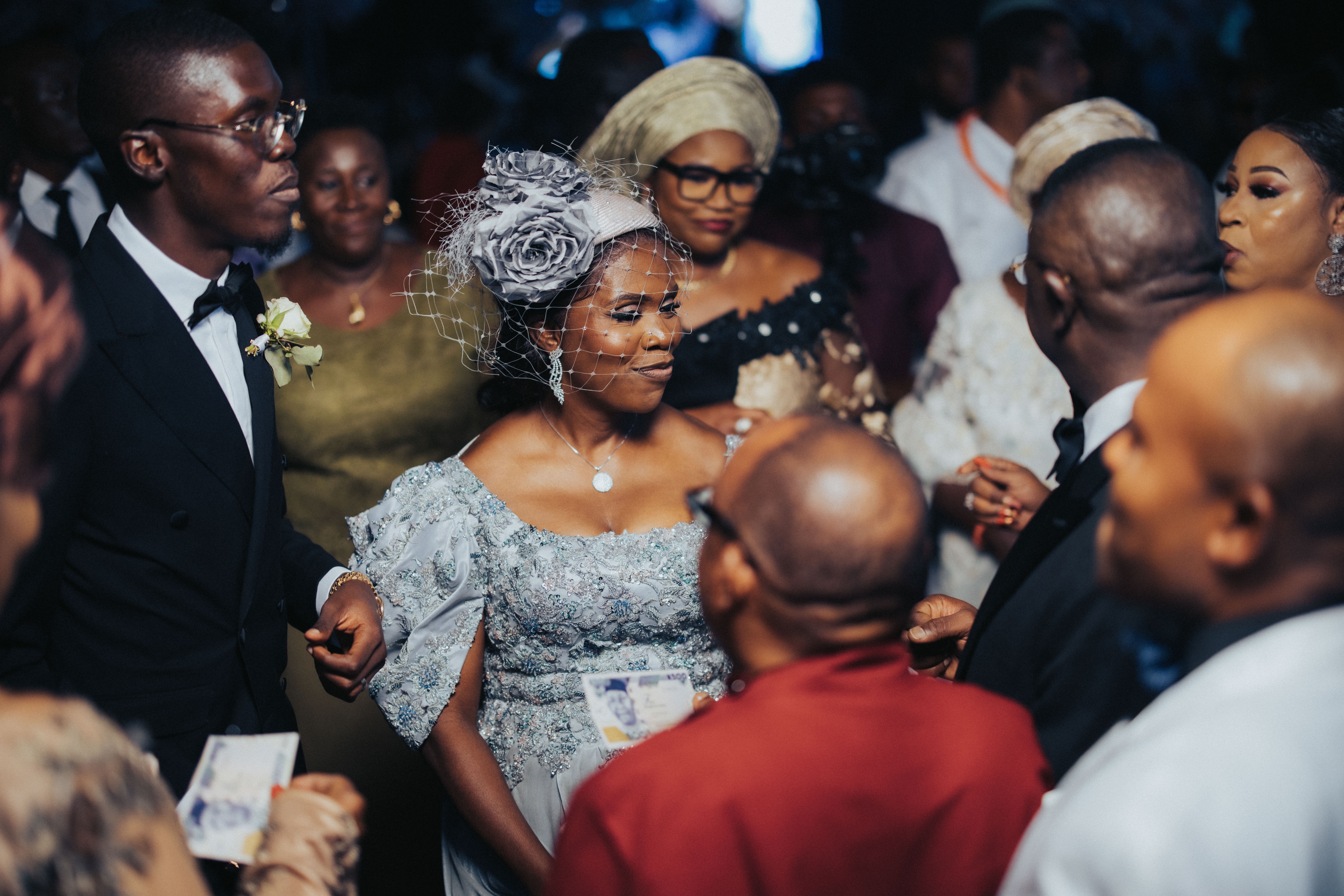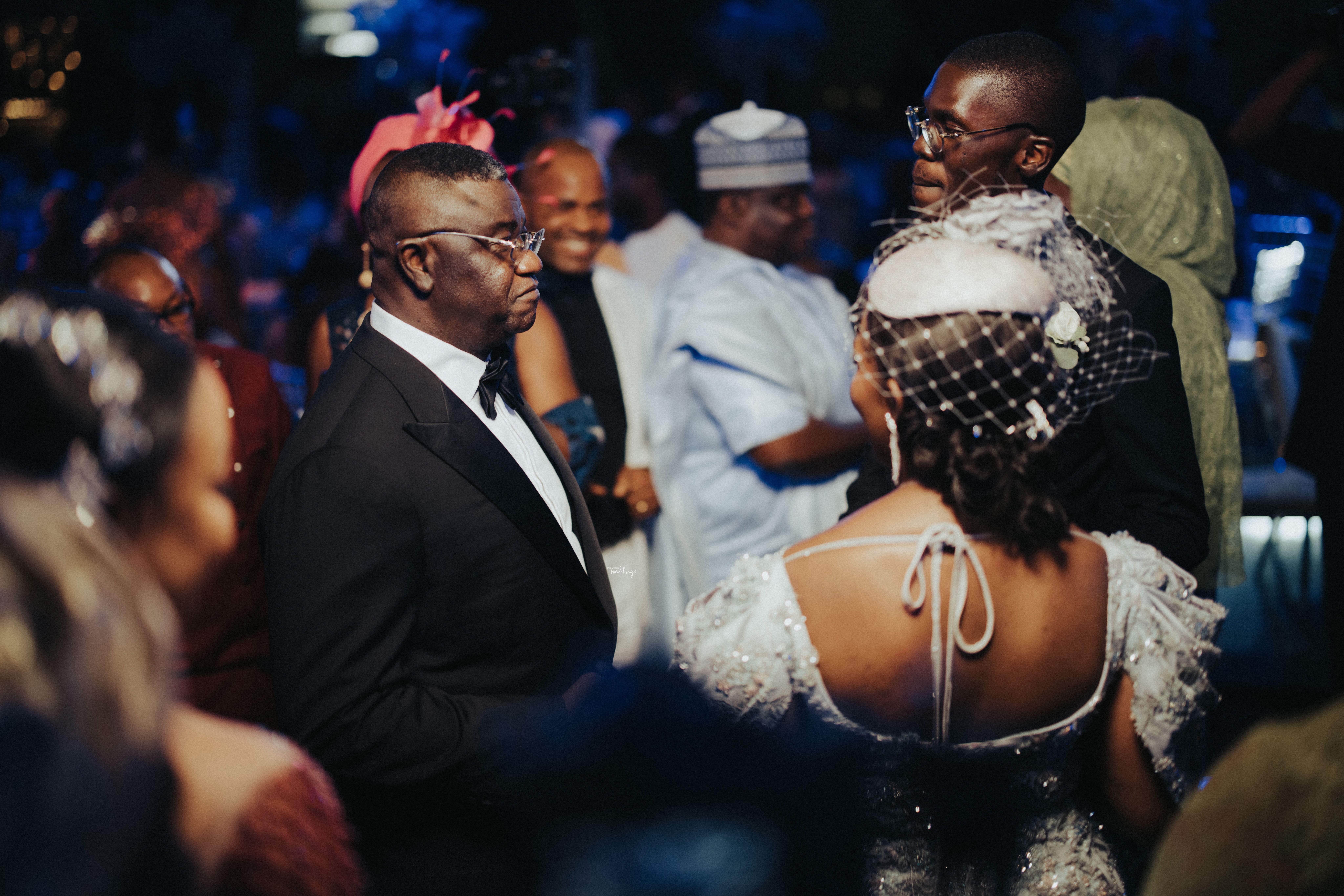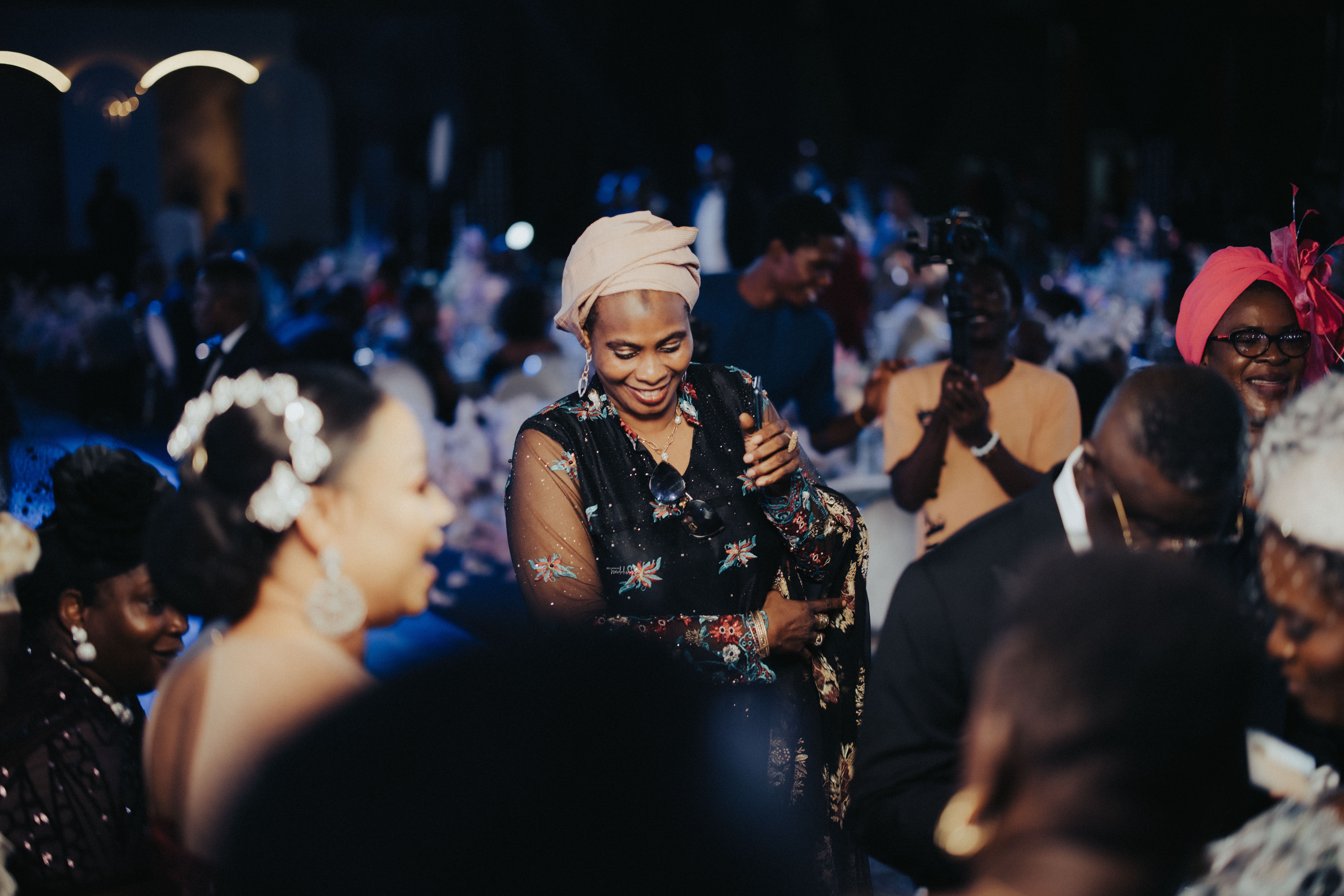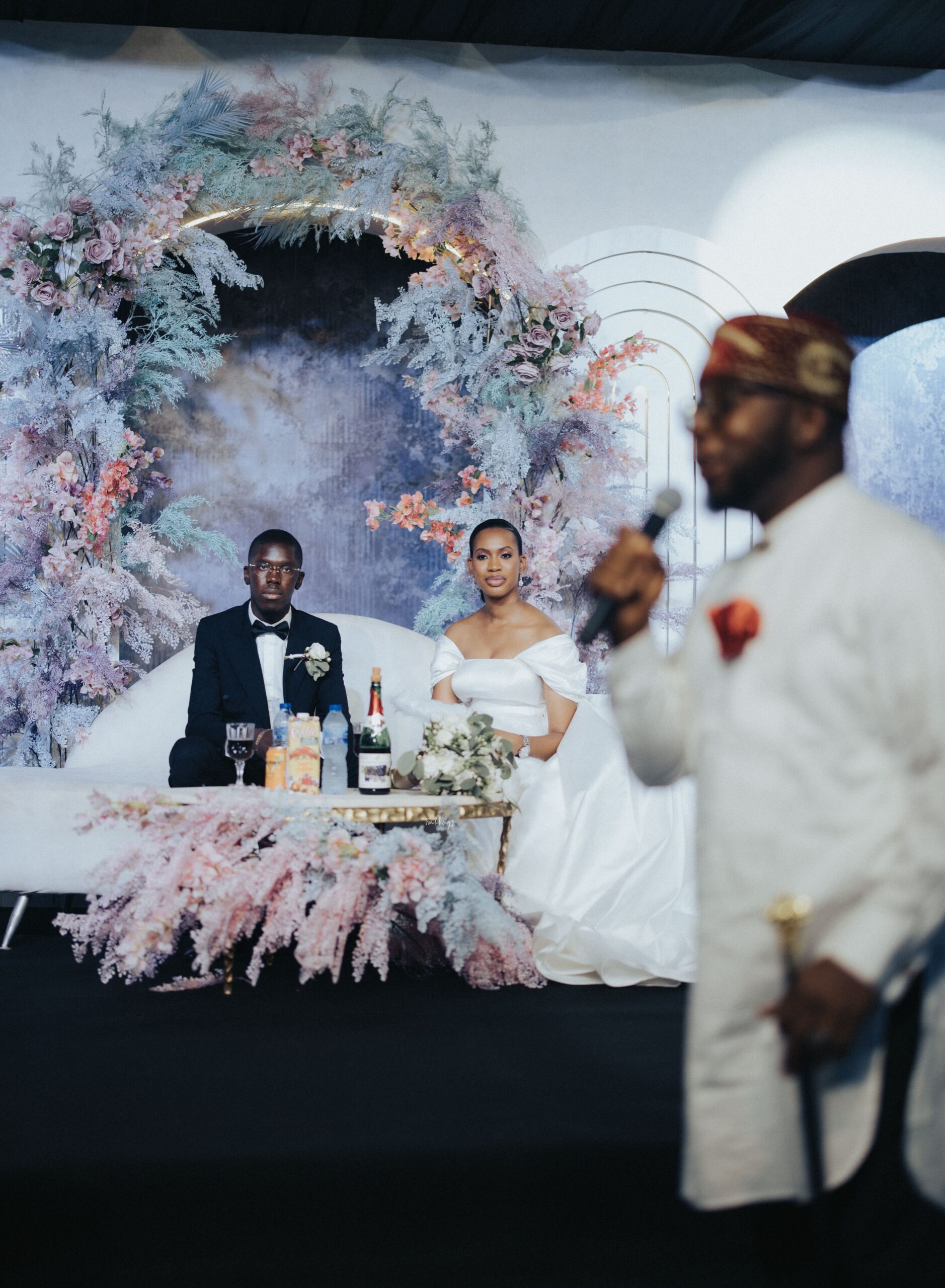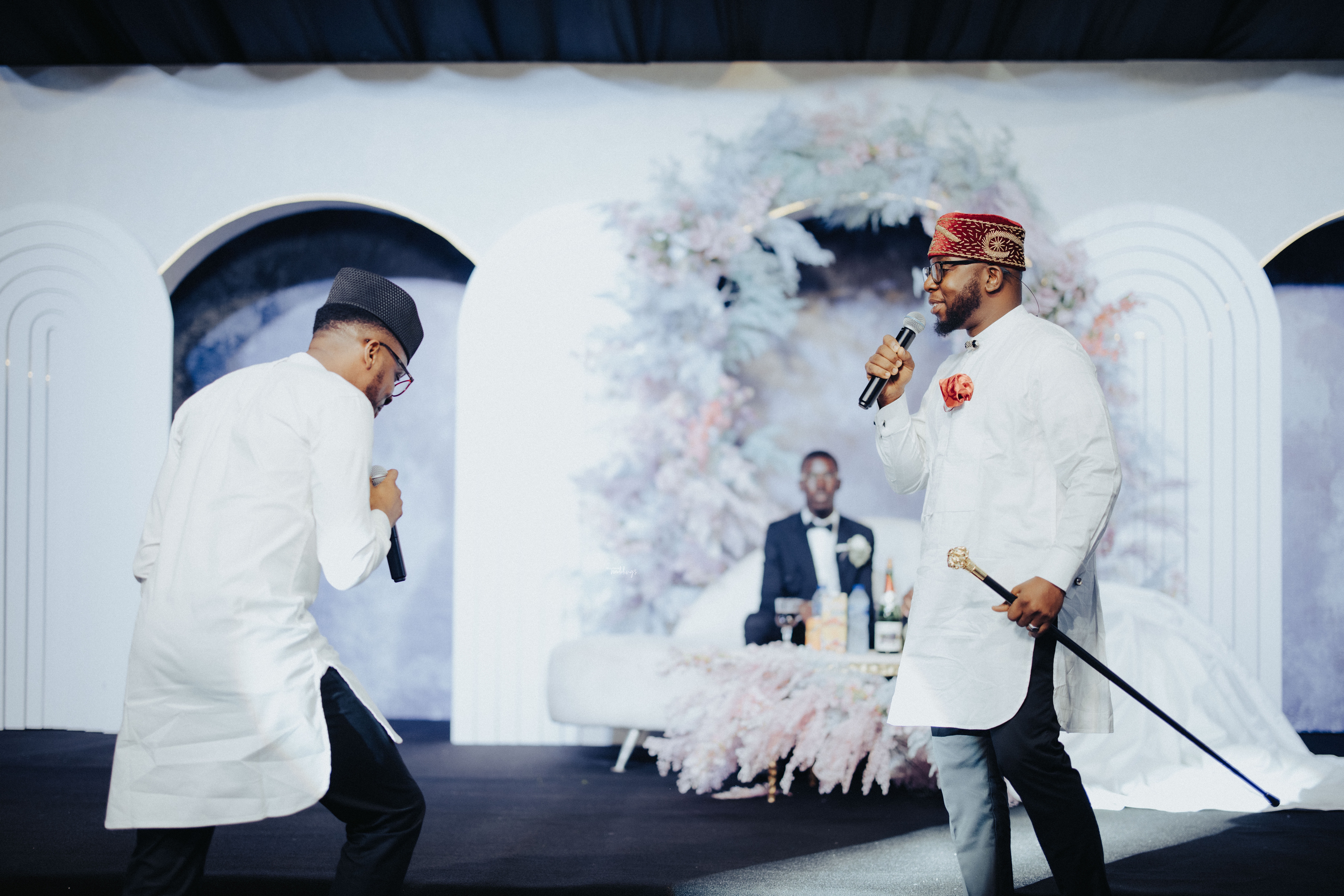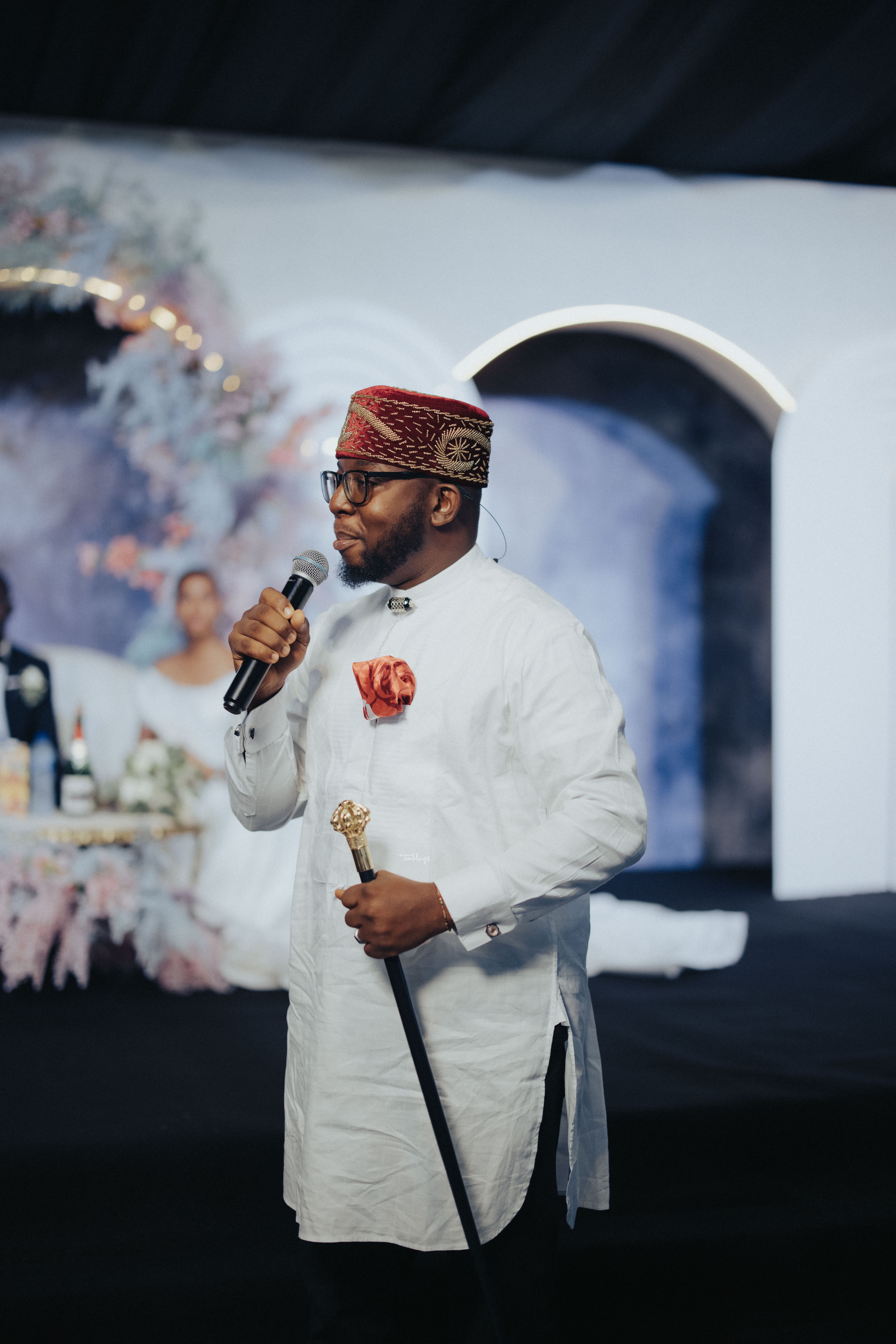 What better way to mark a new beginning?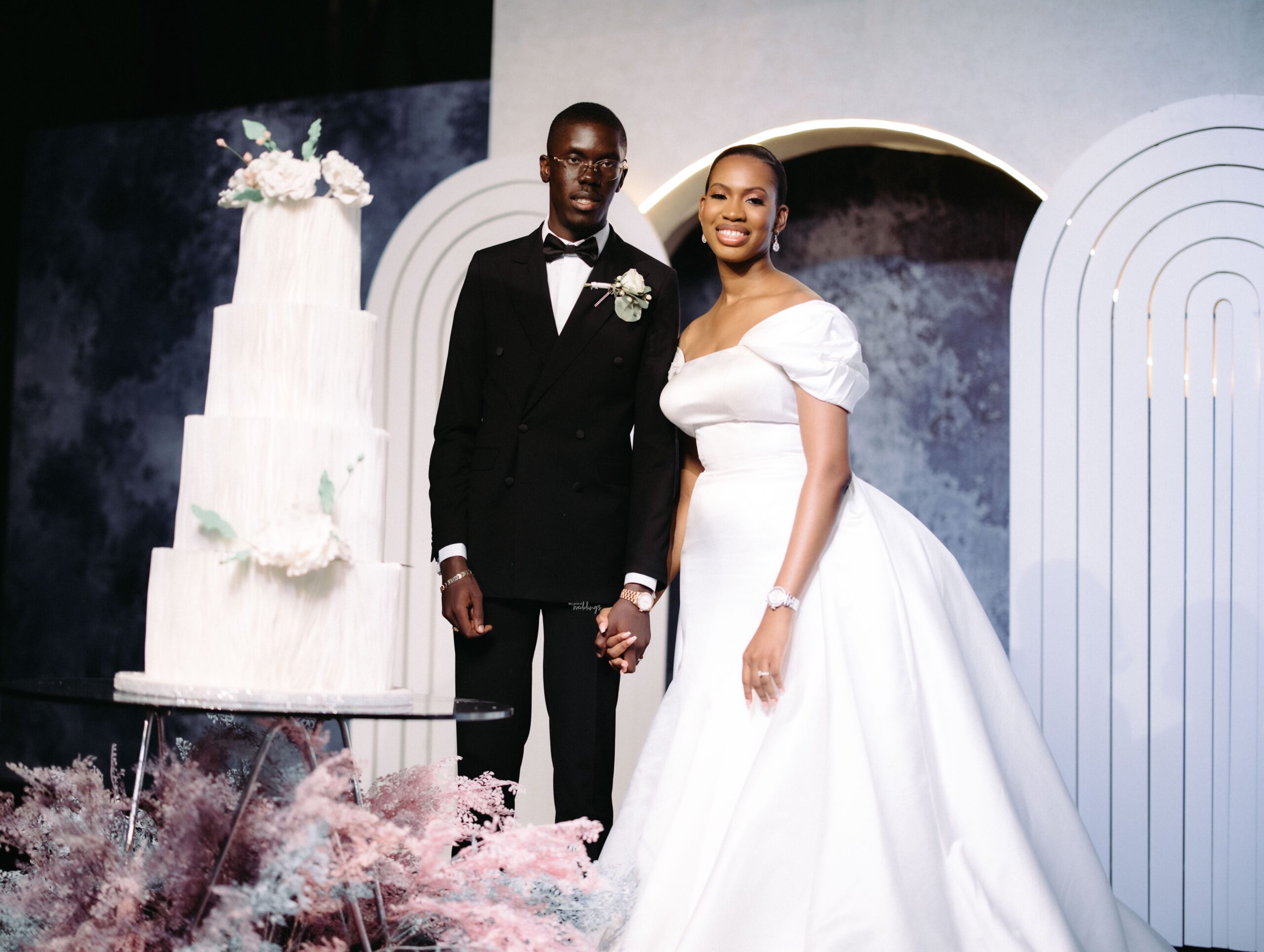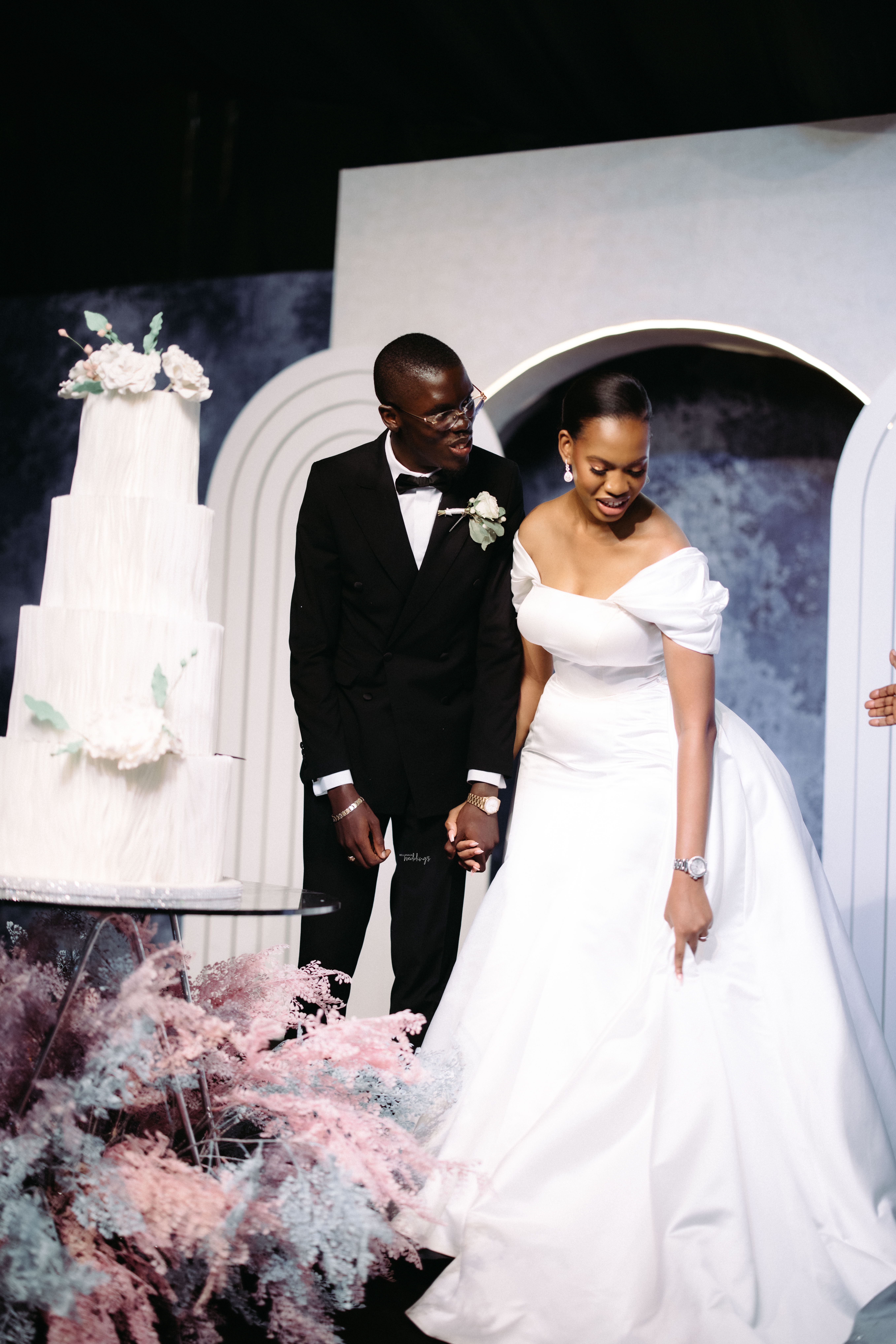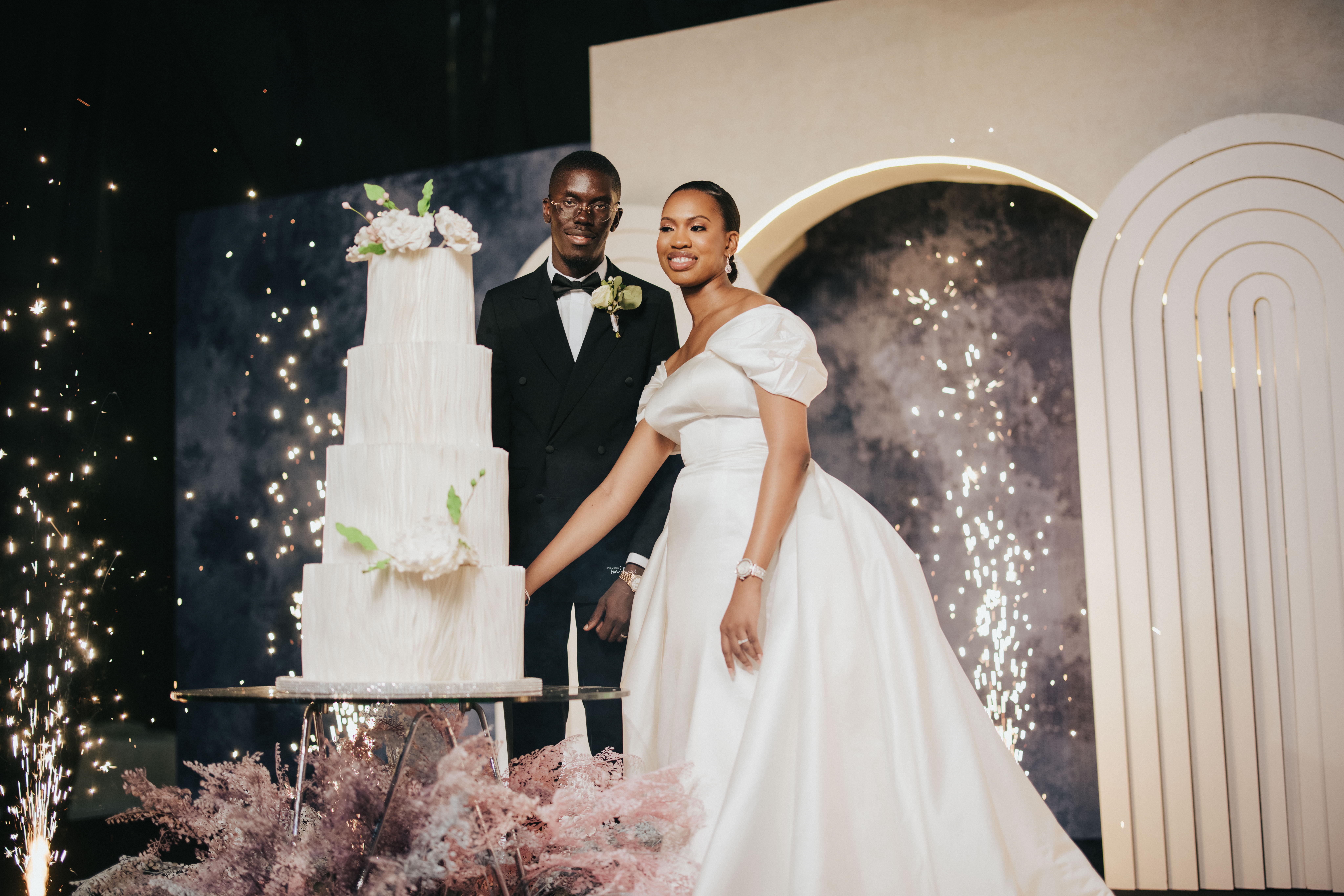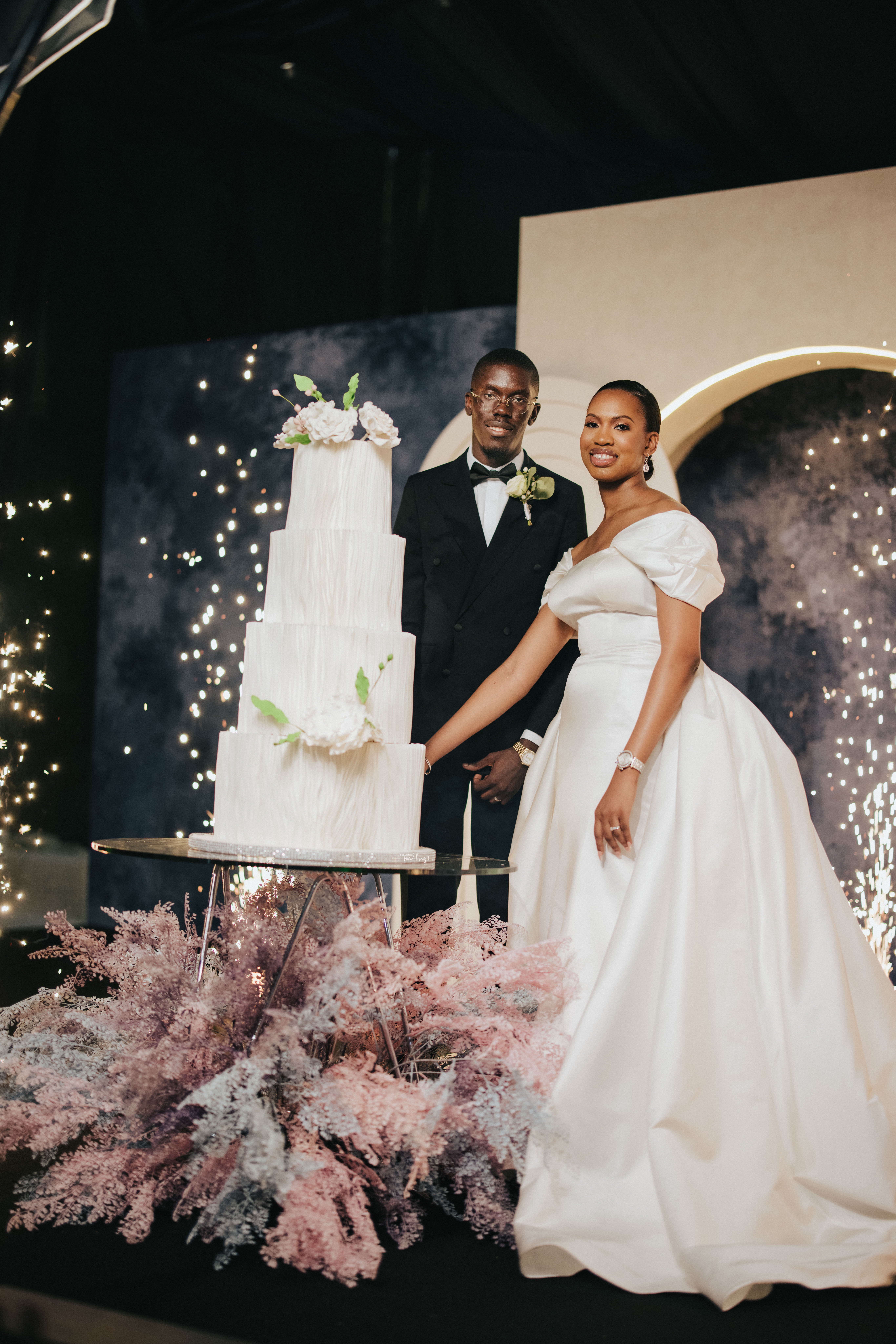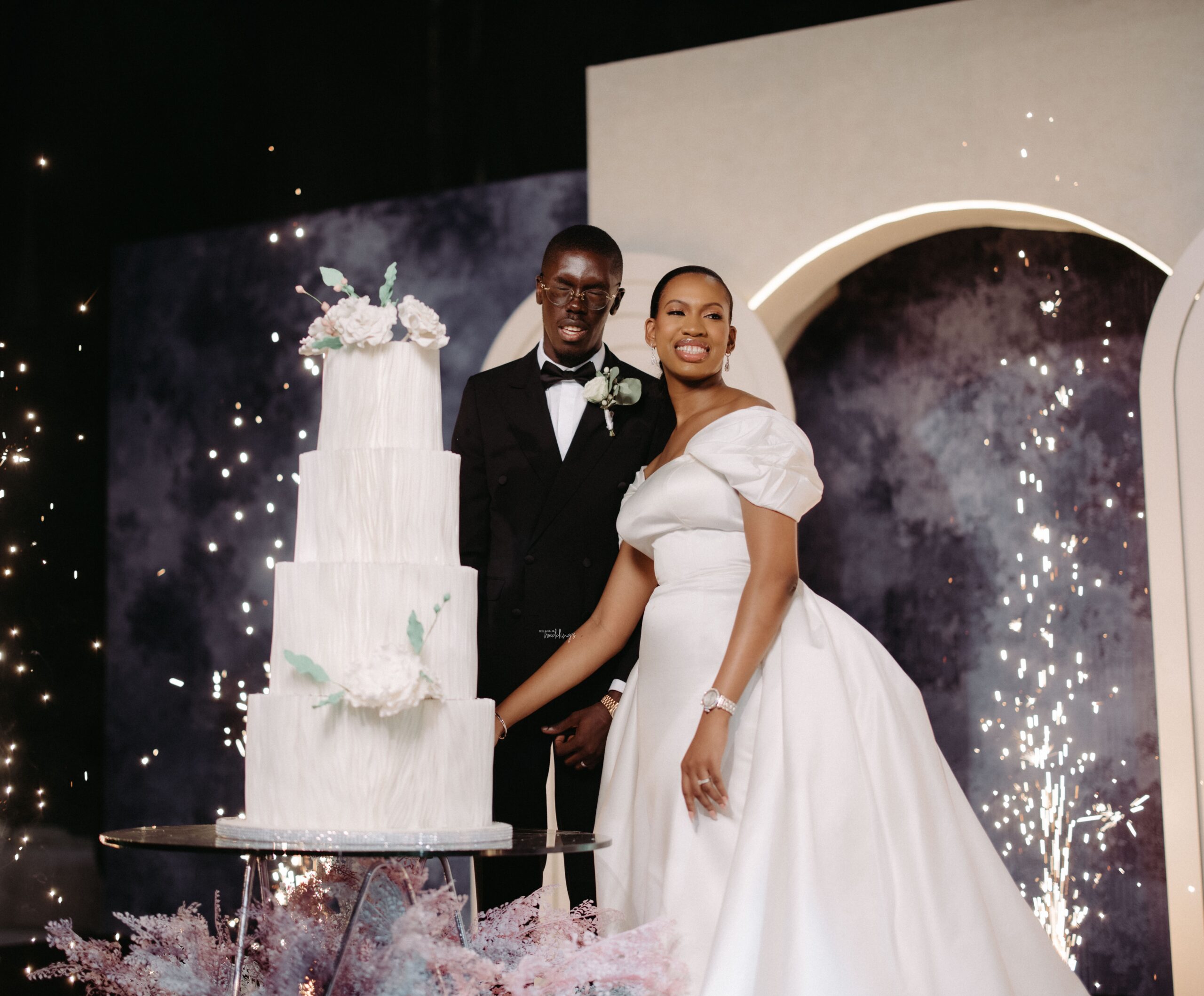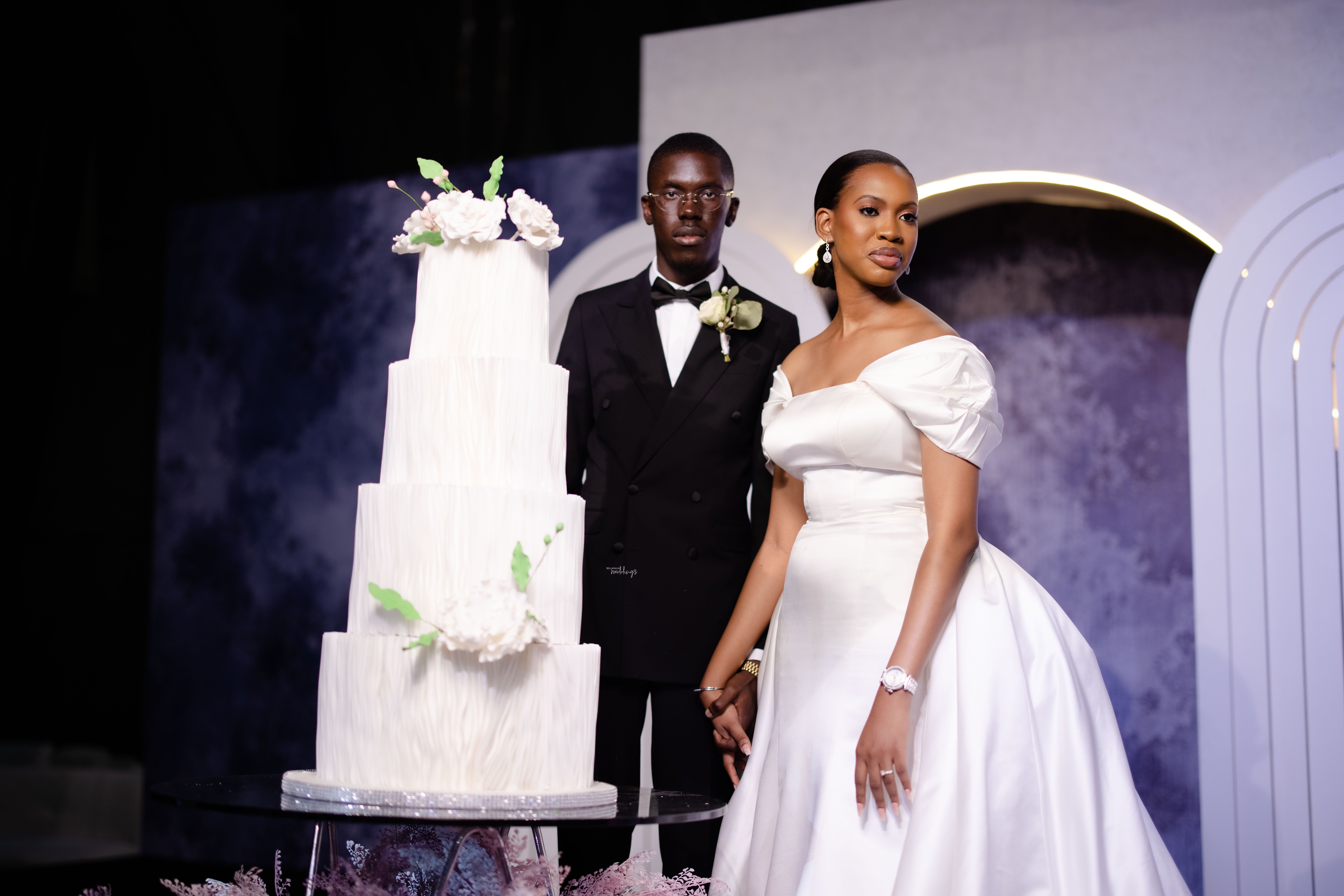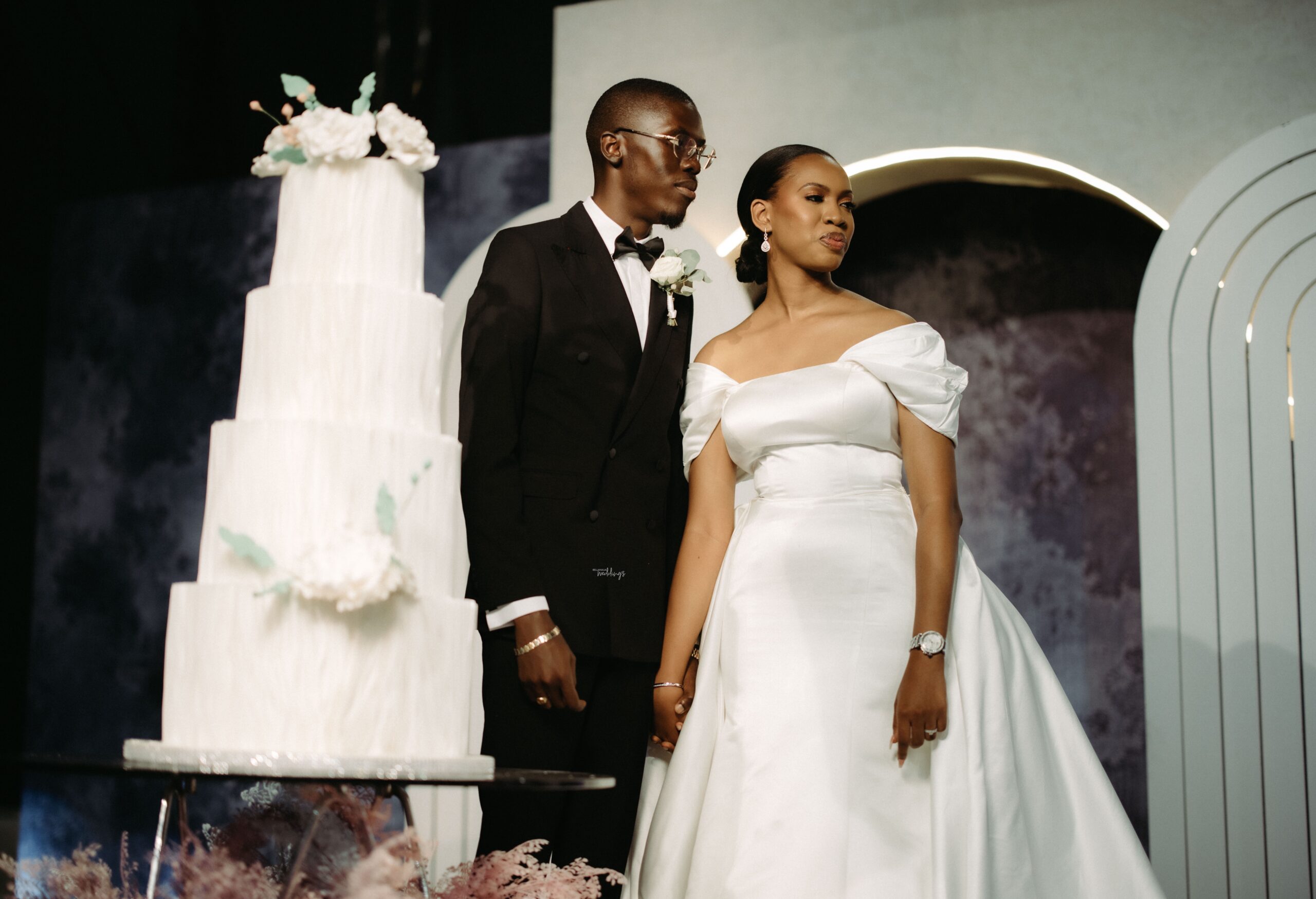 To the magic of the first dance…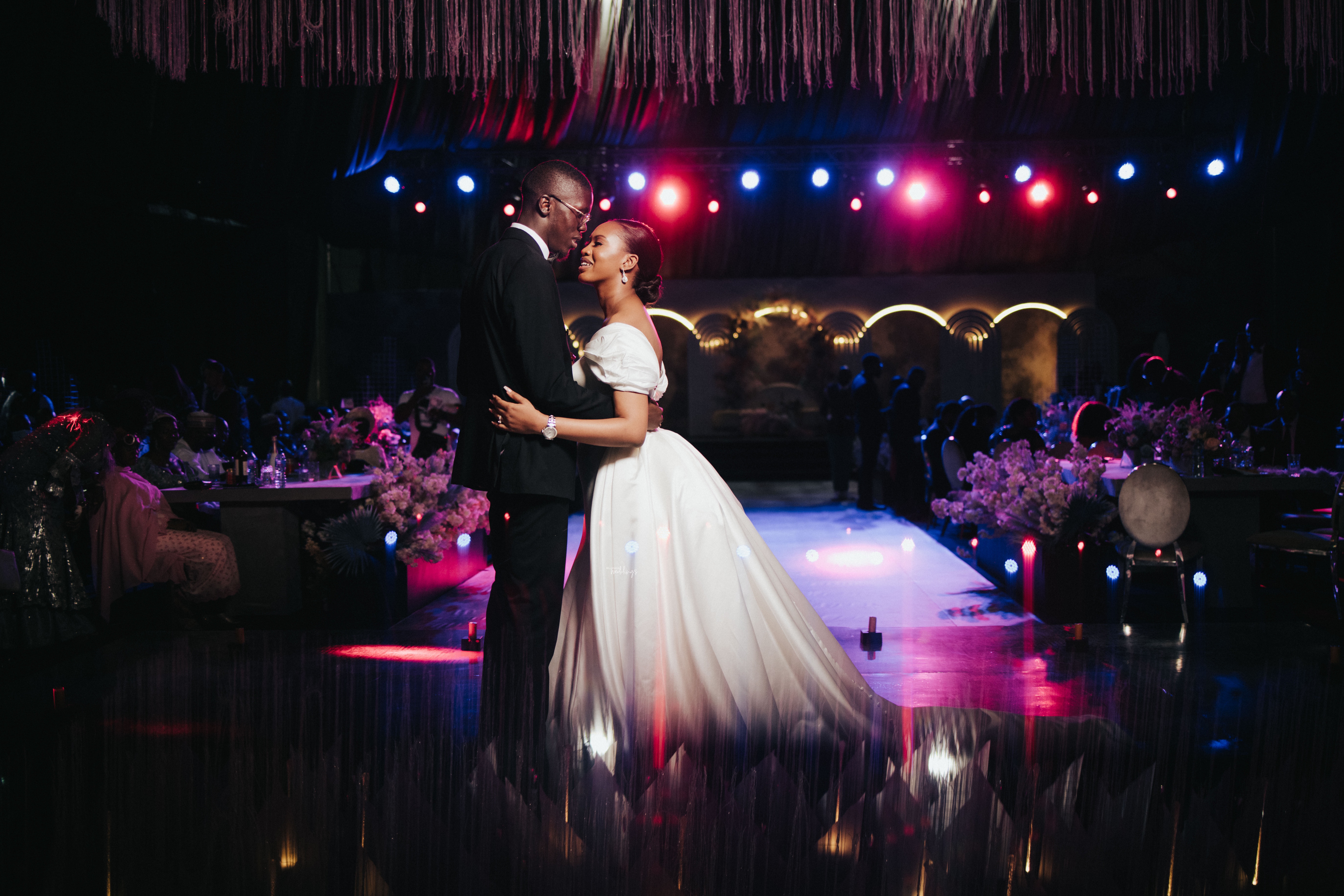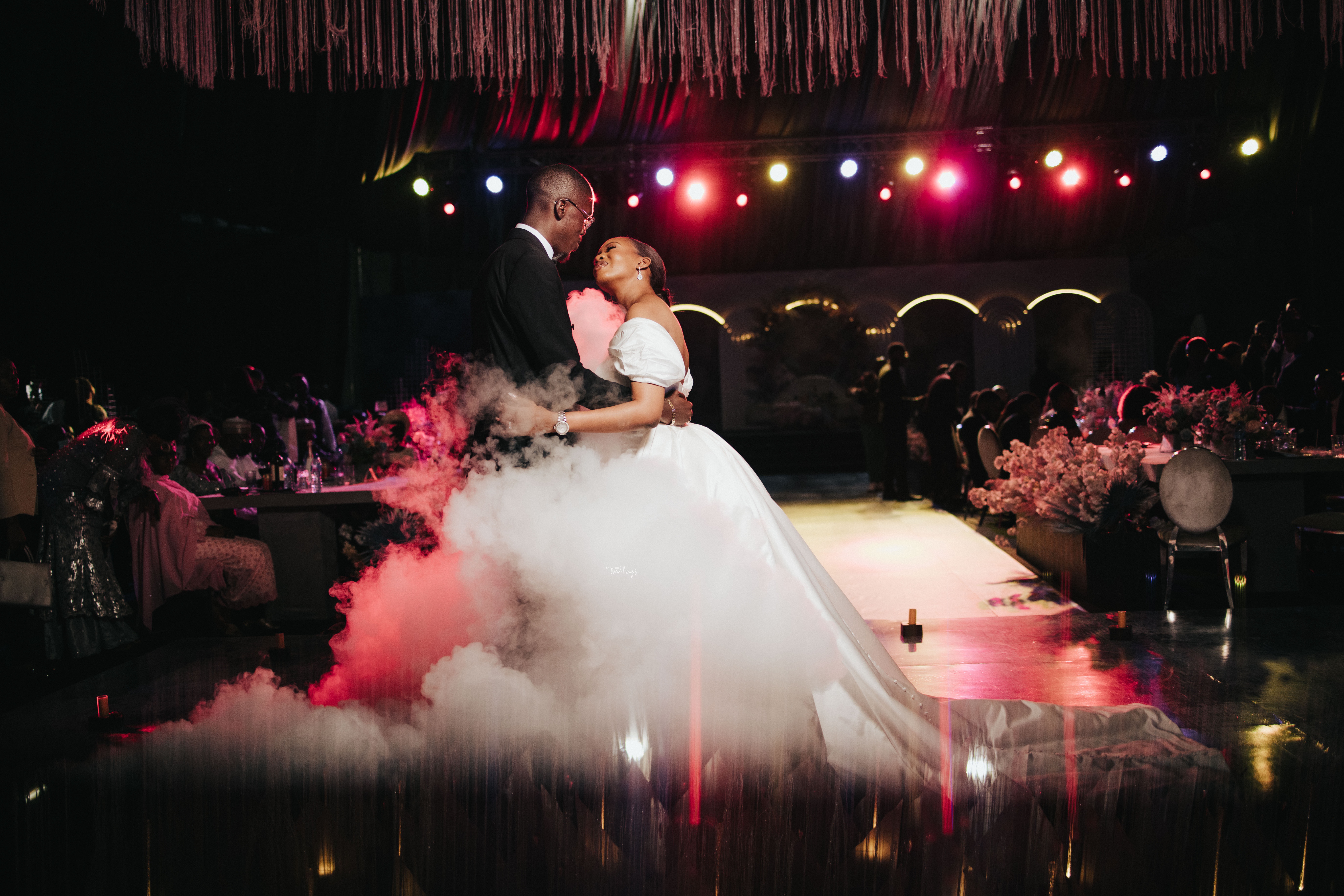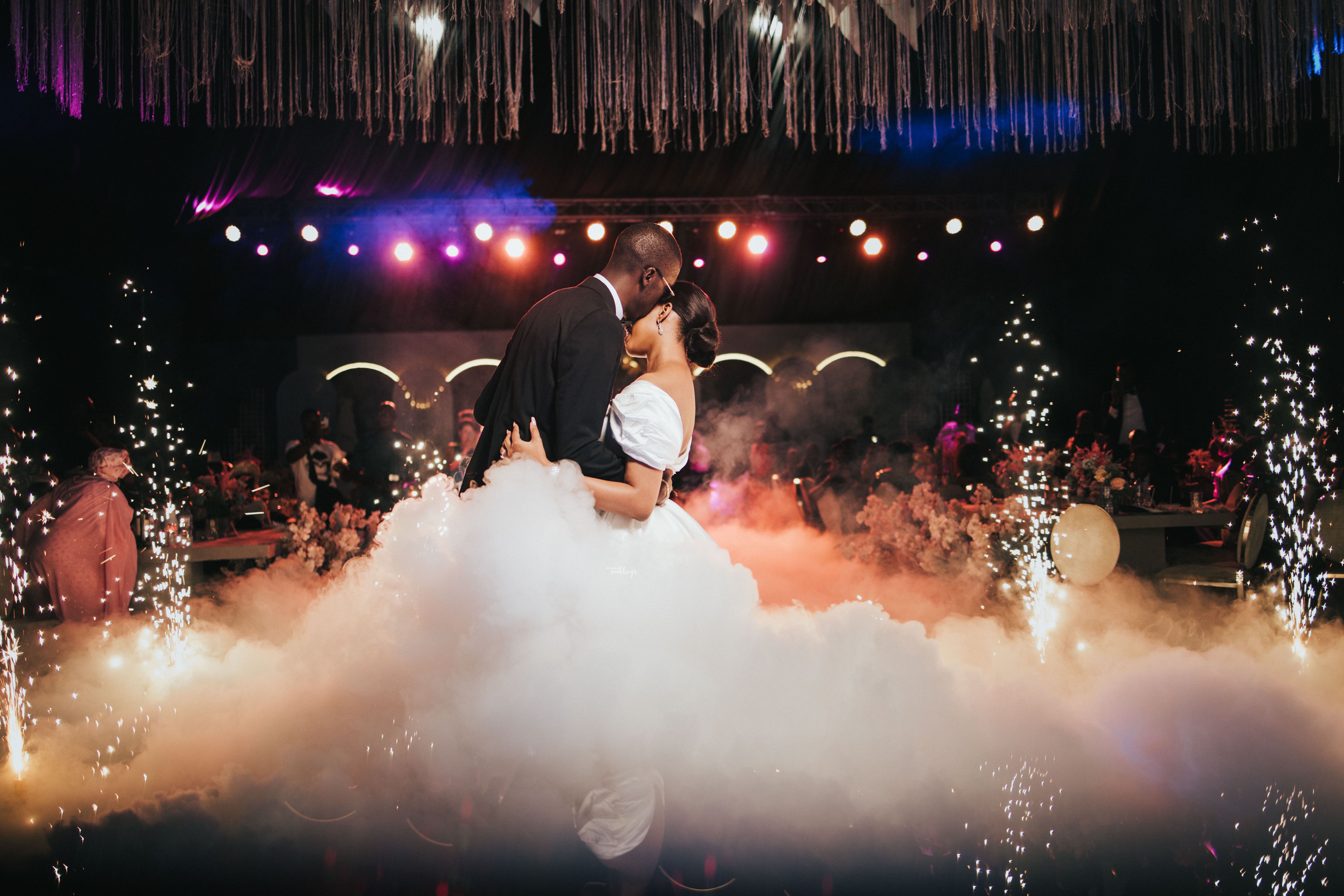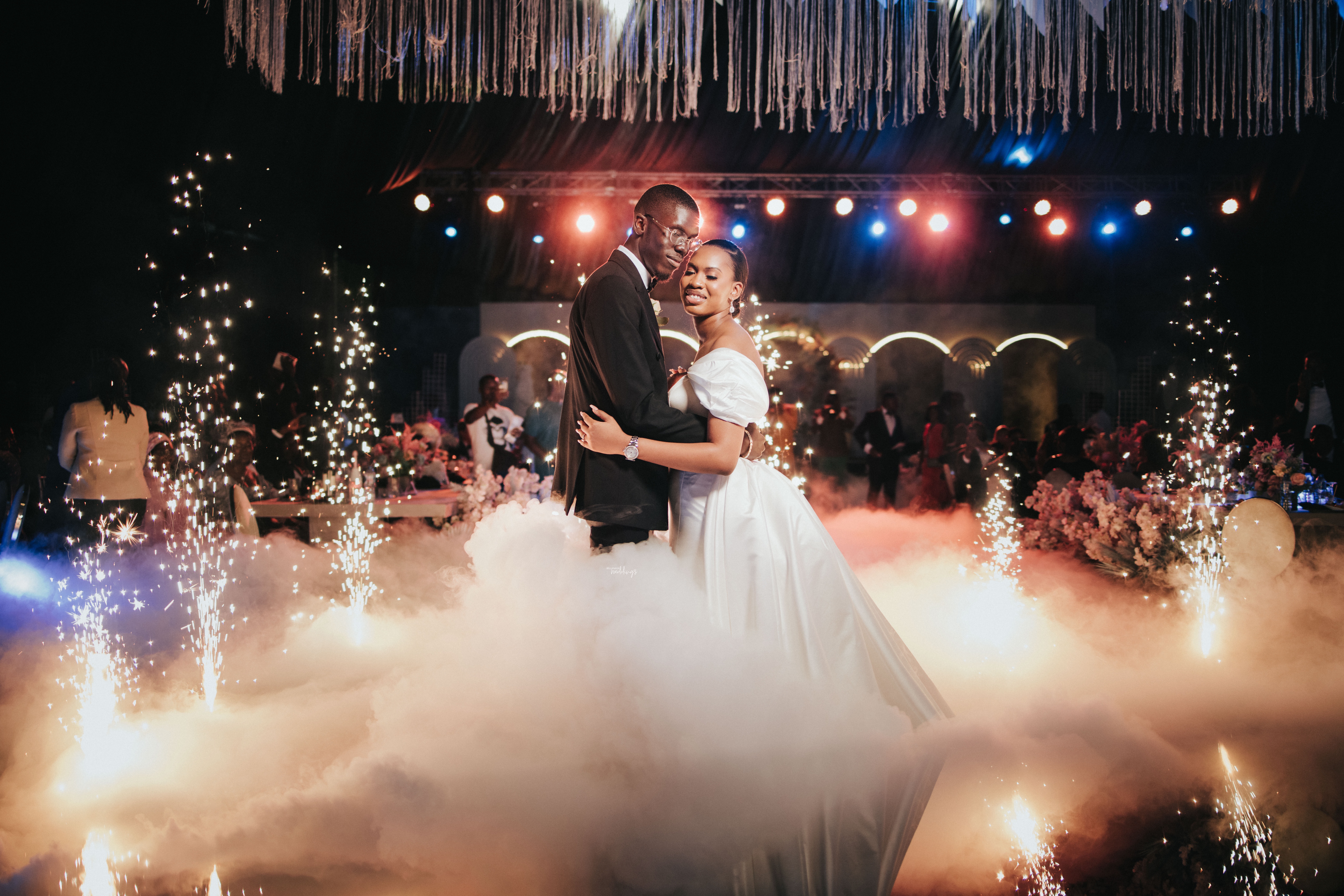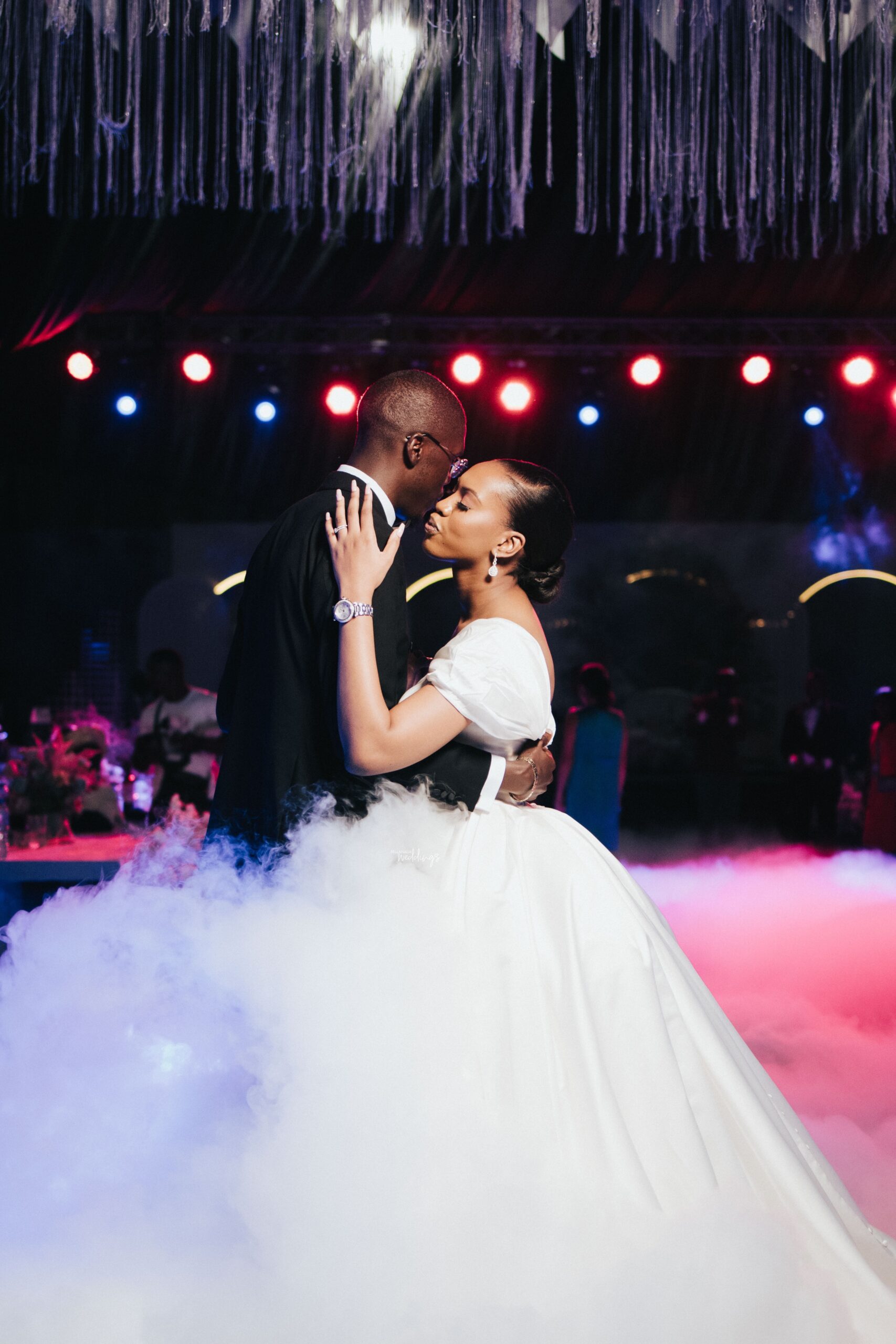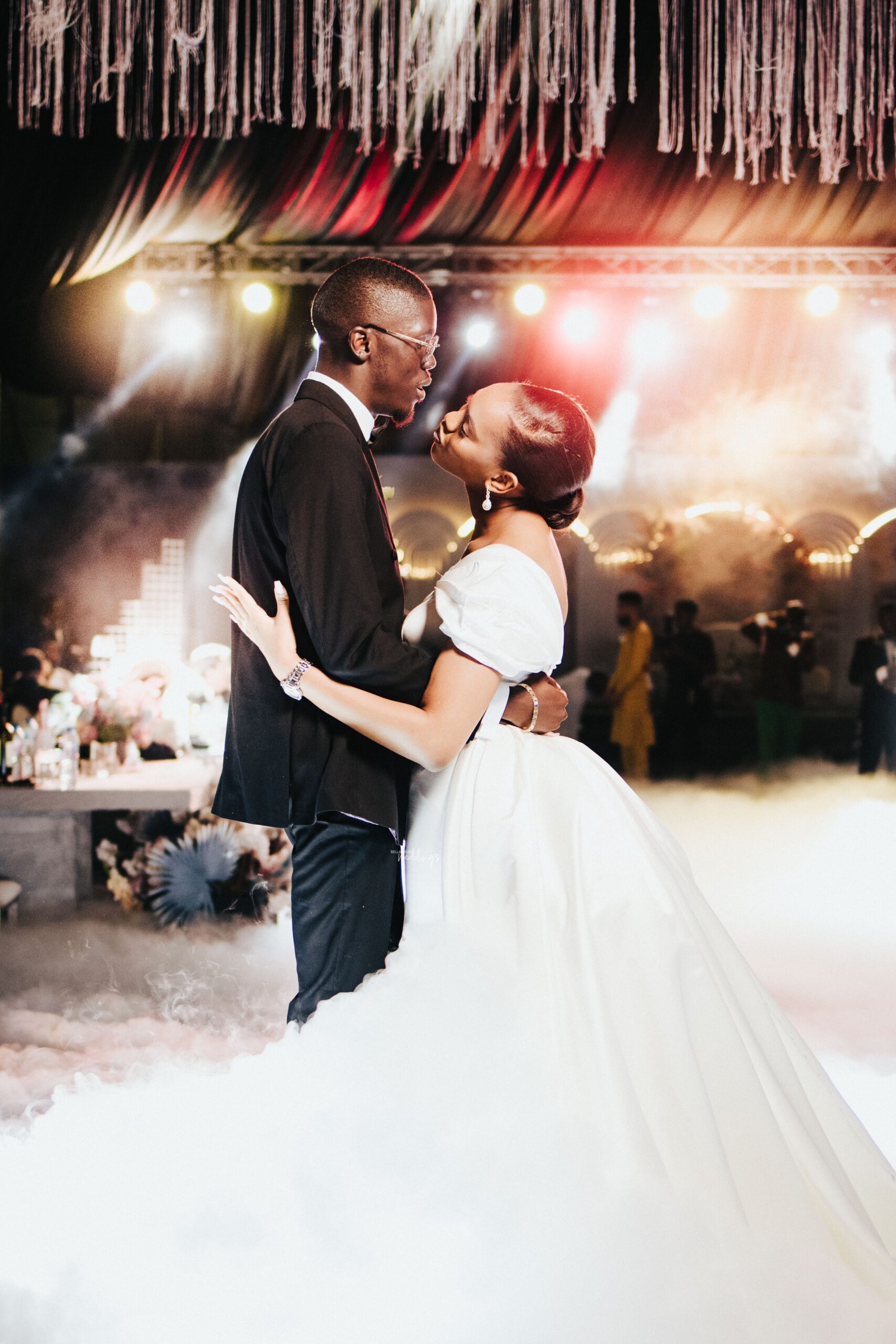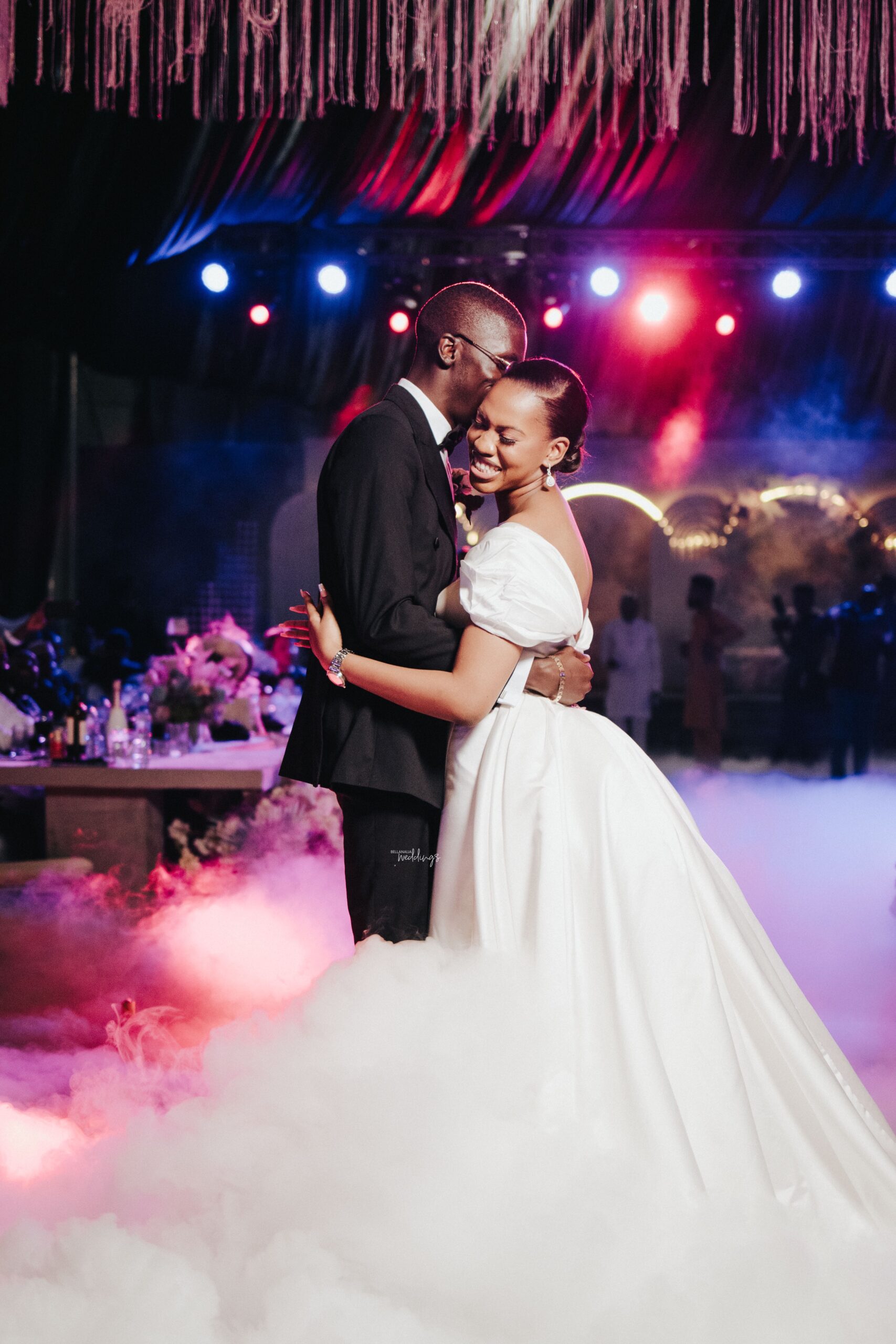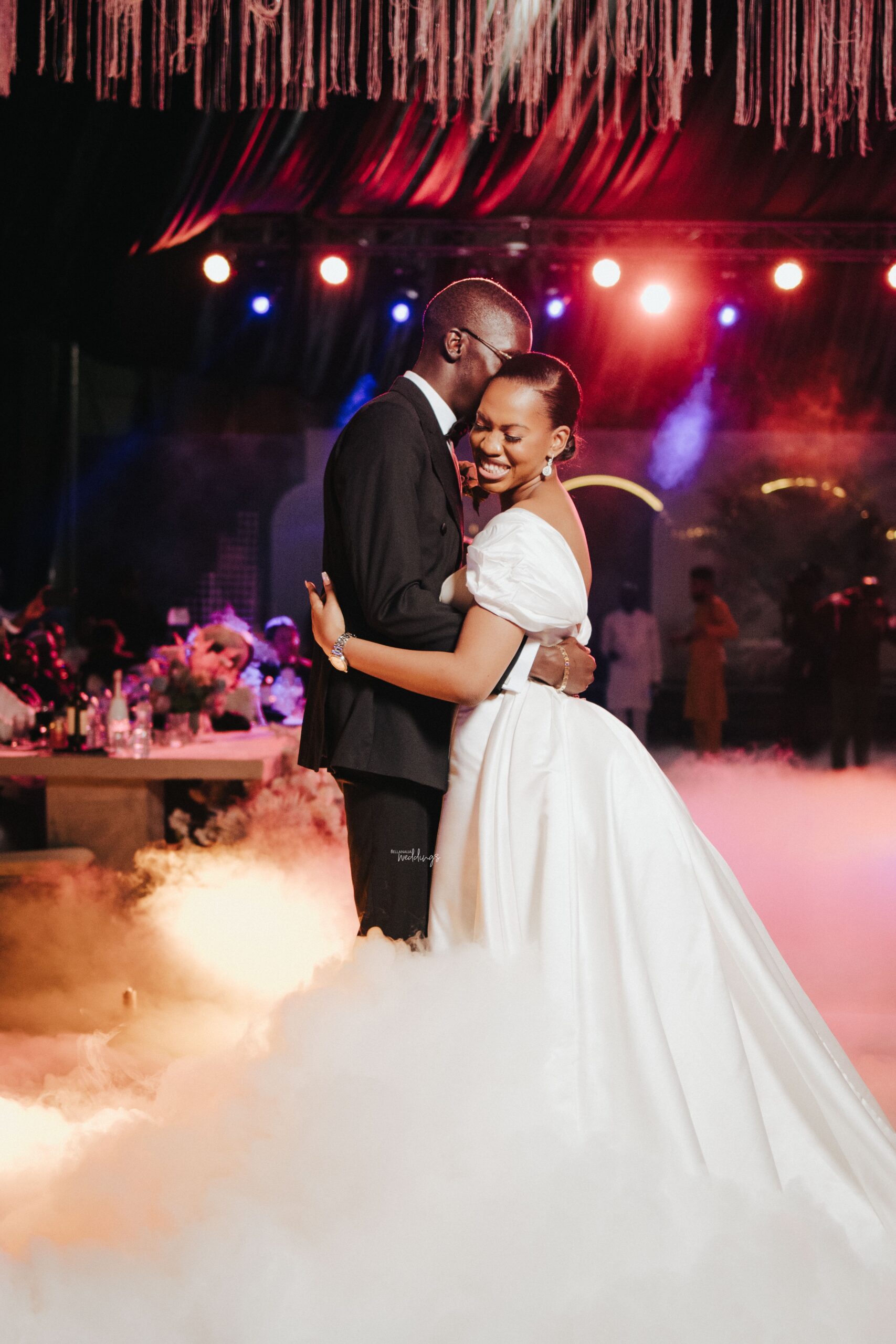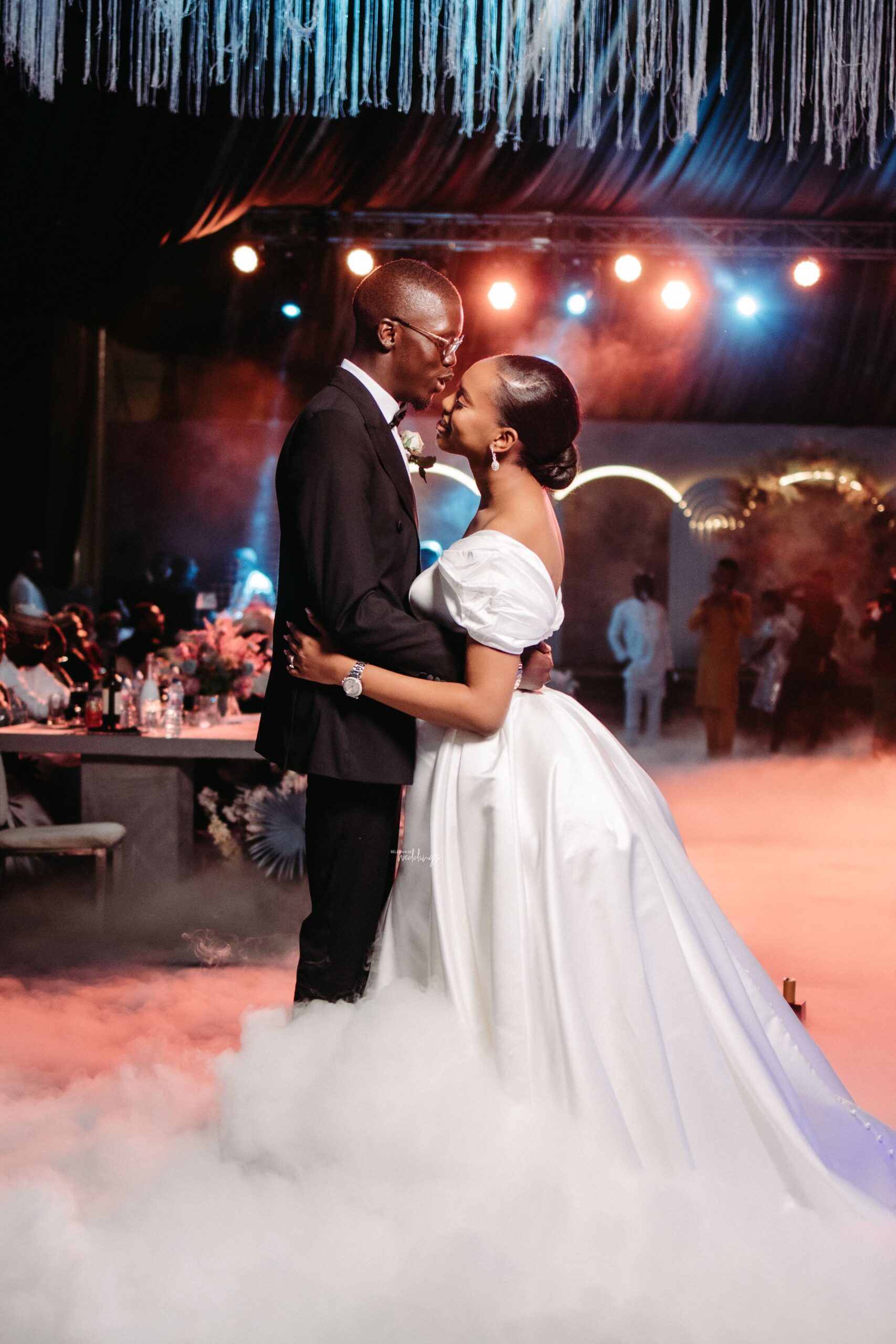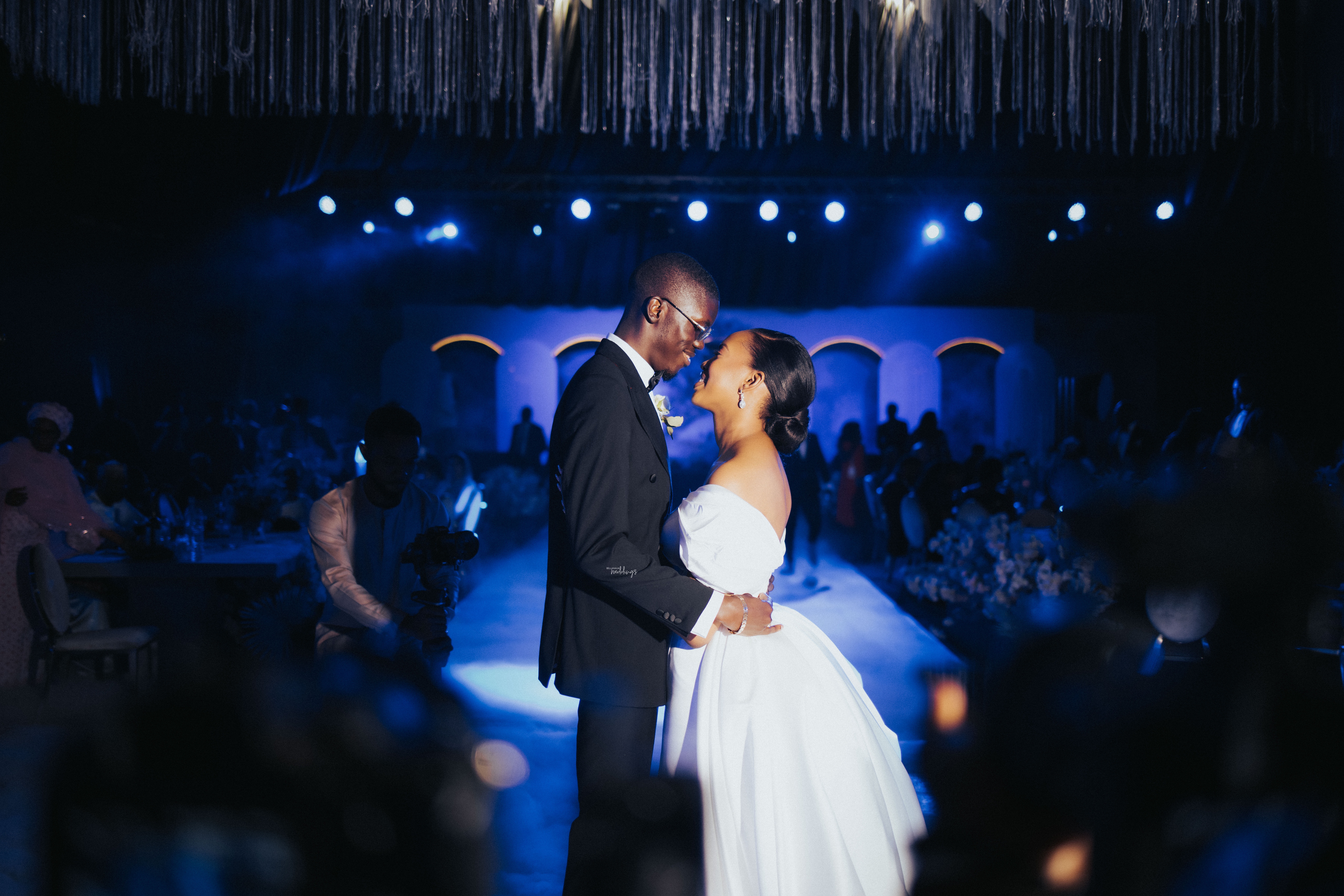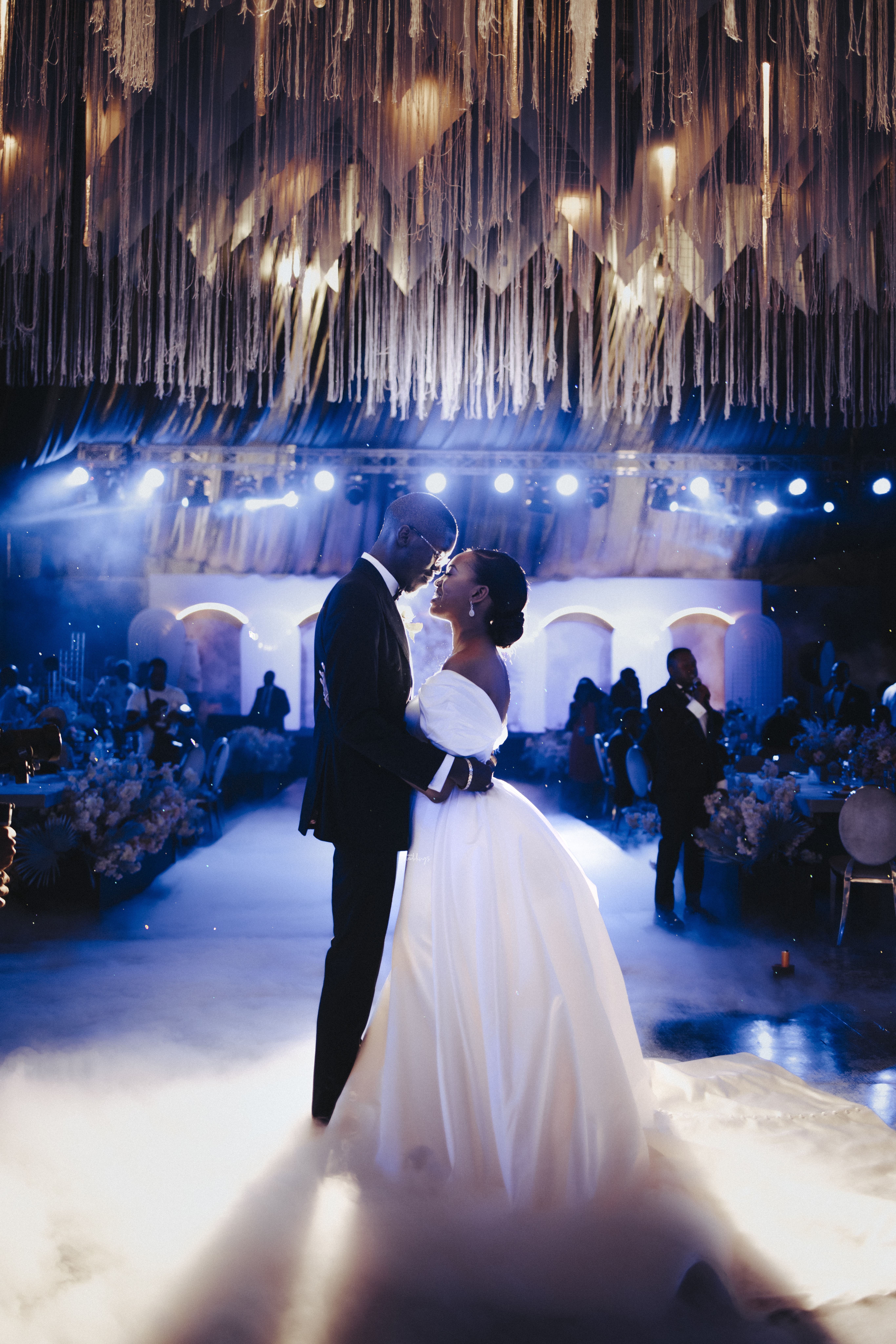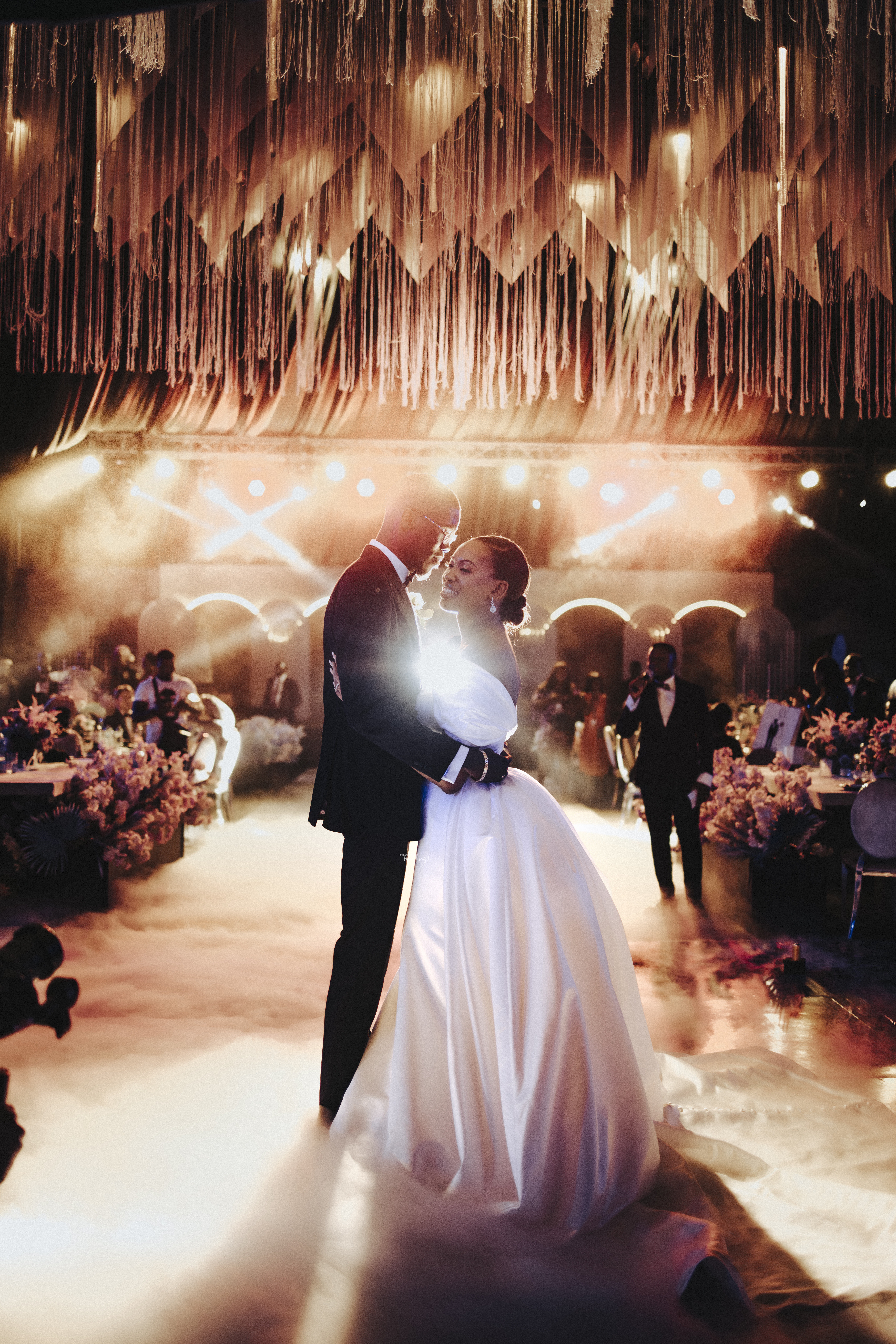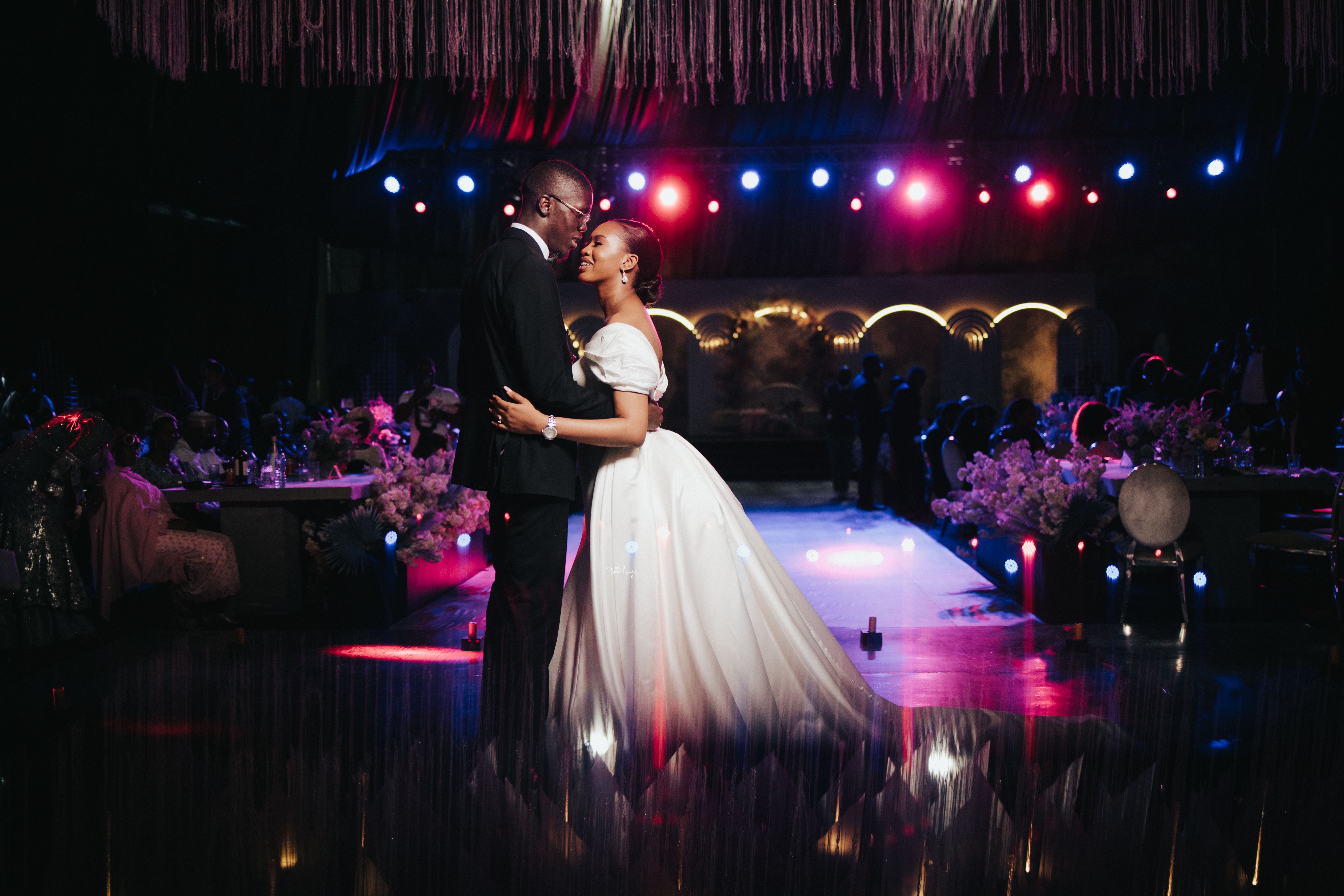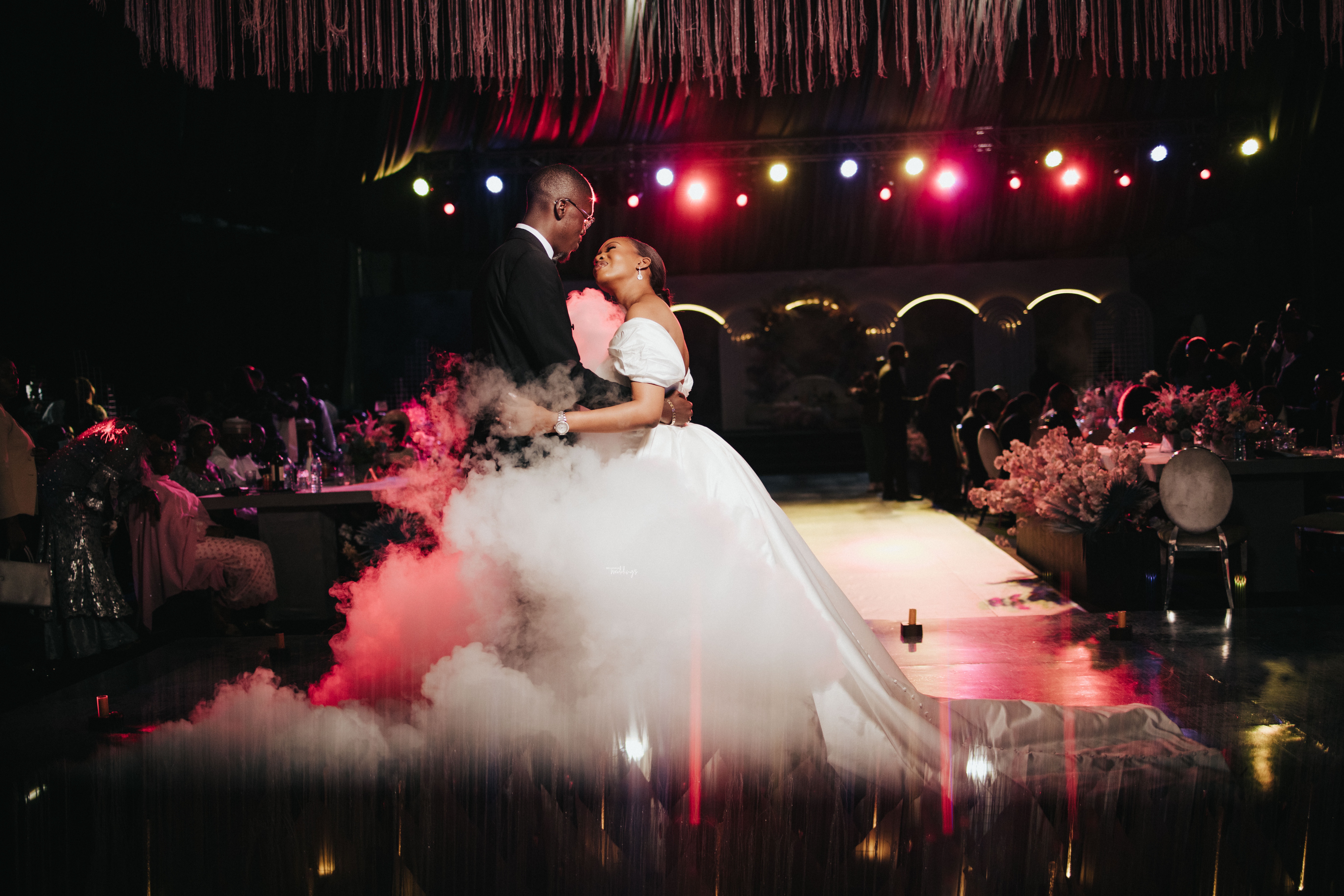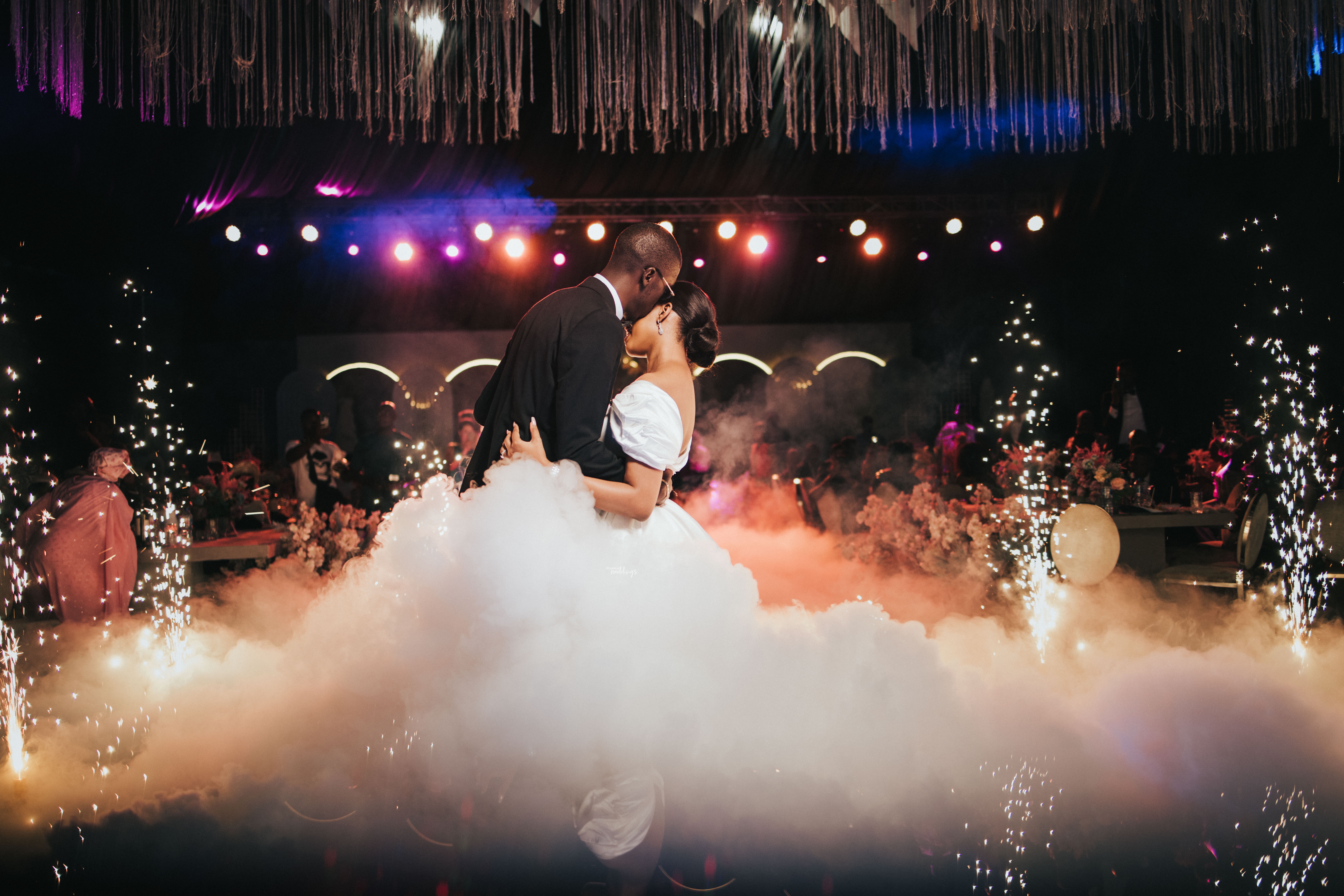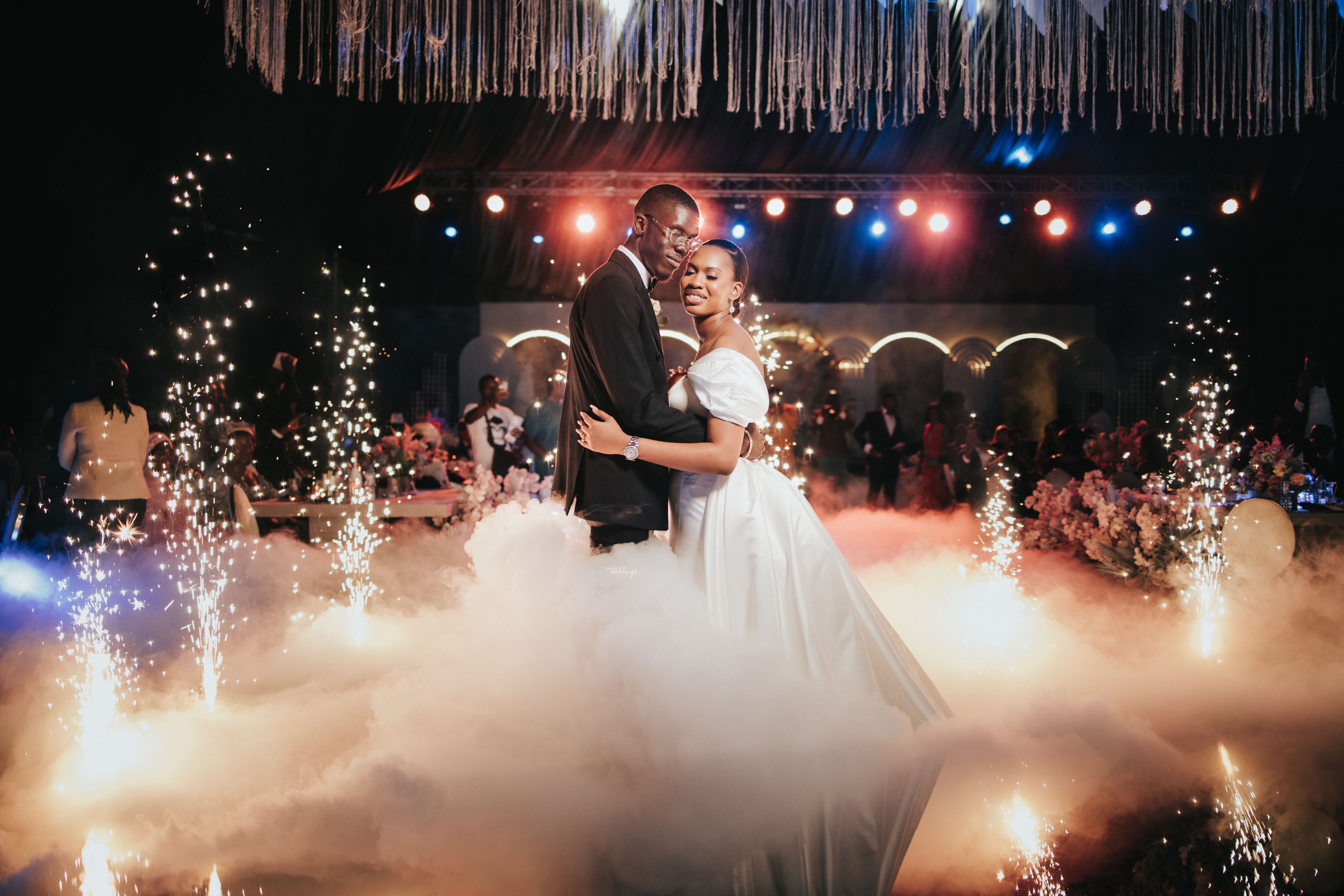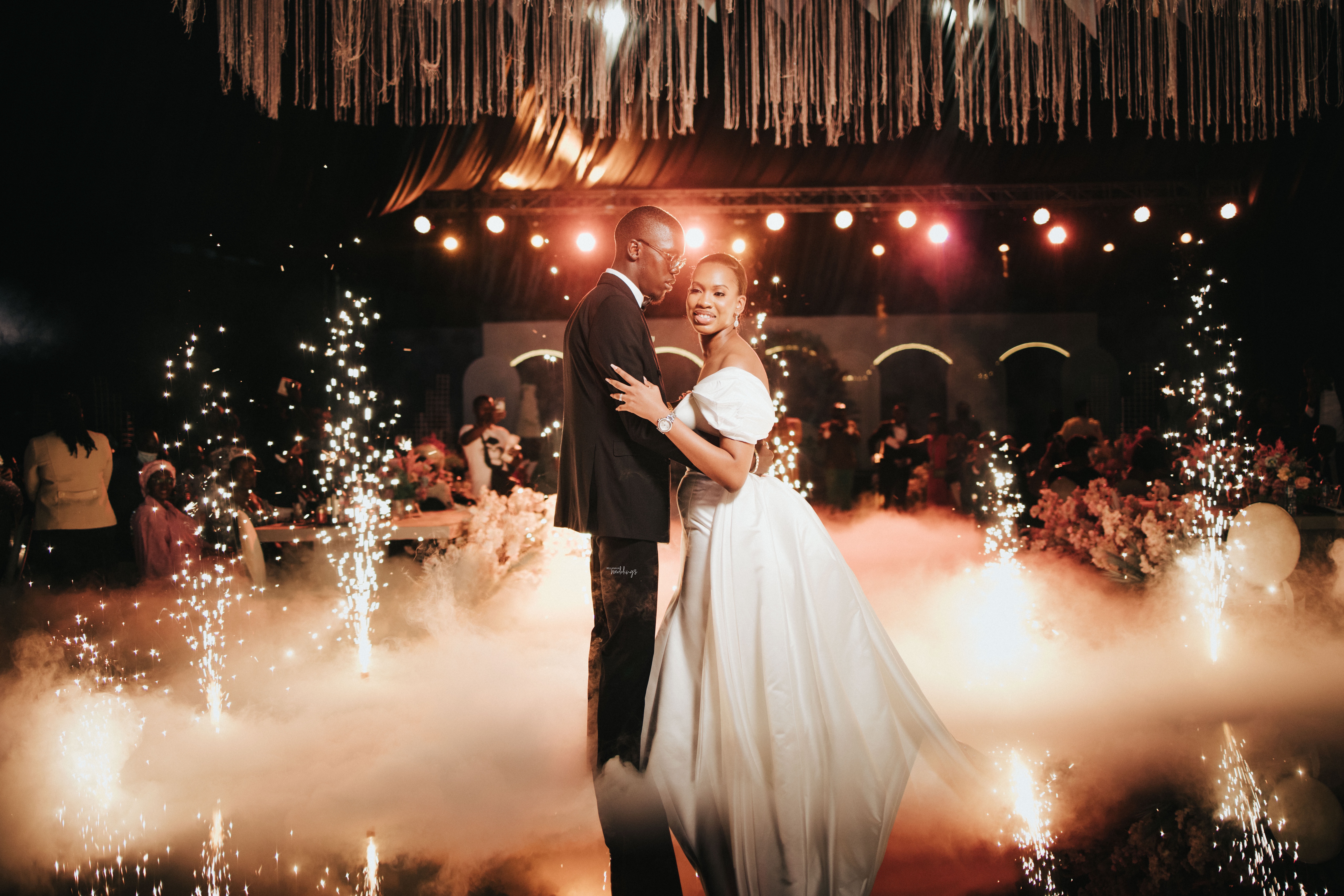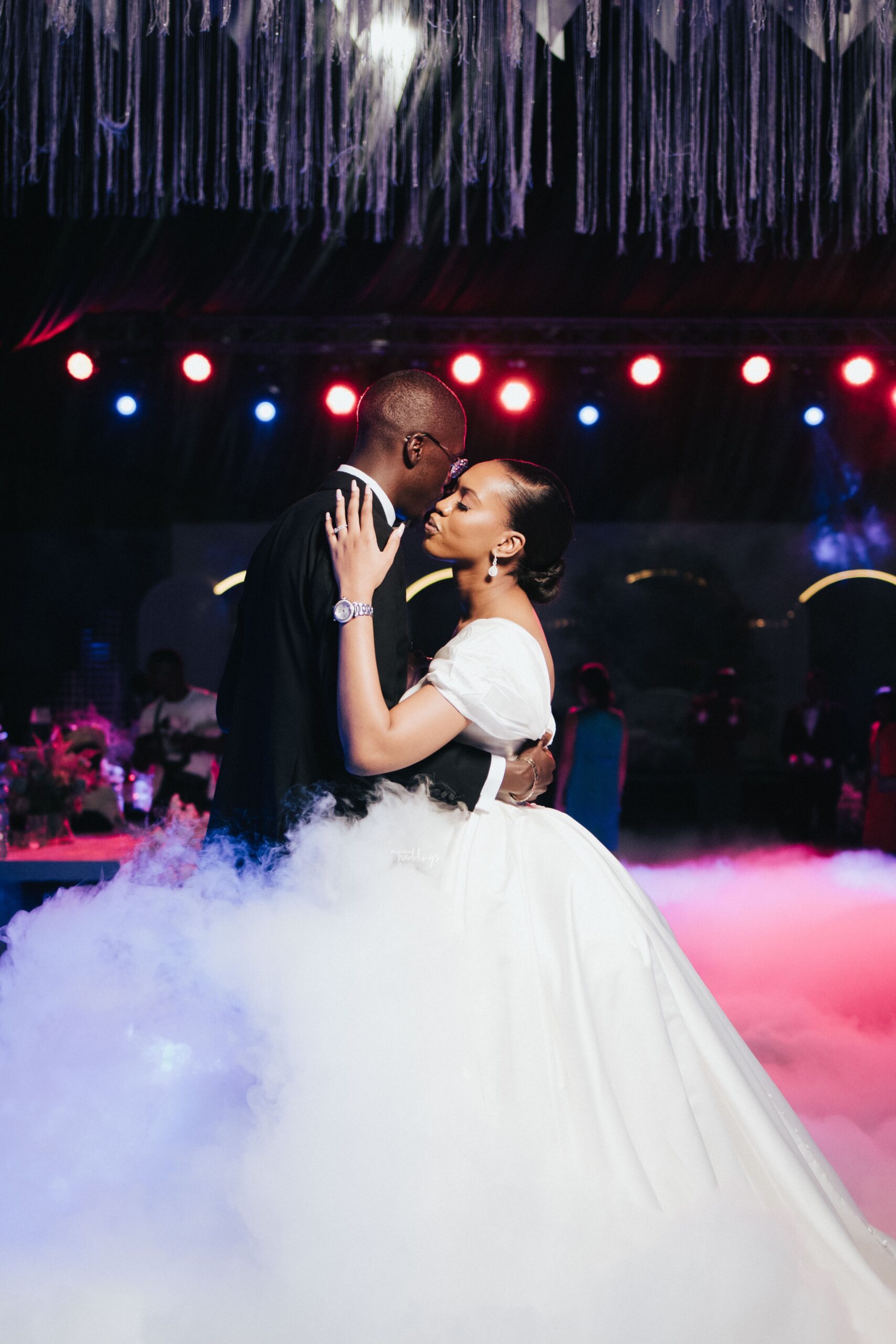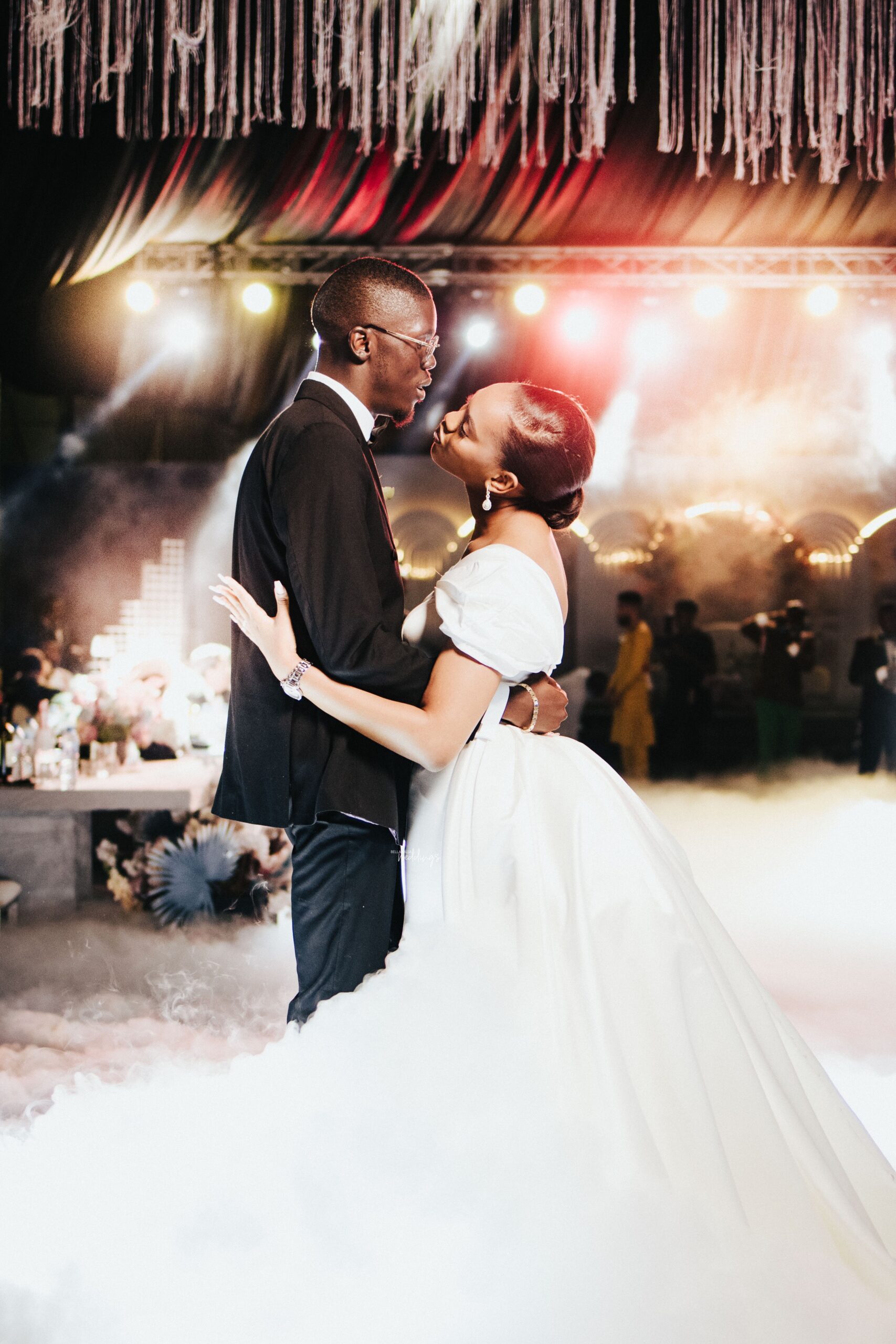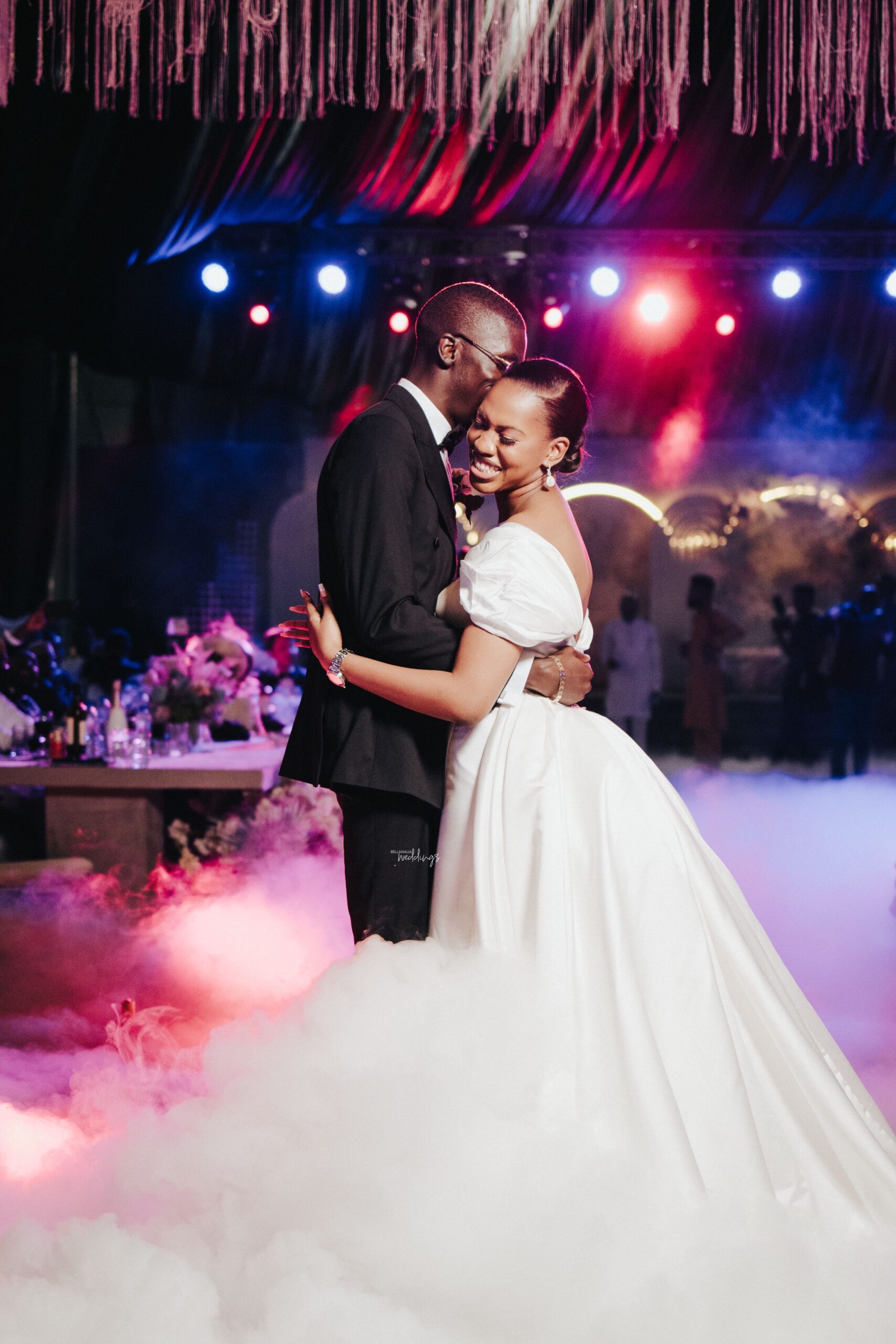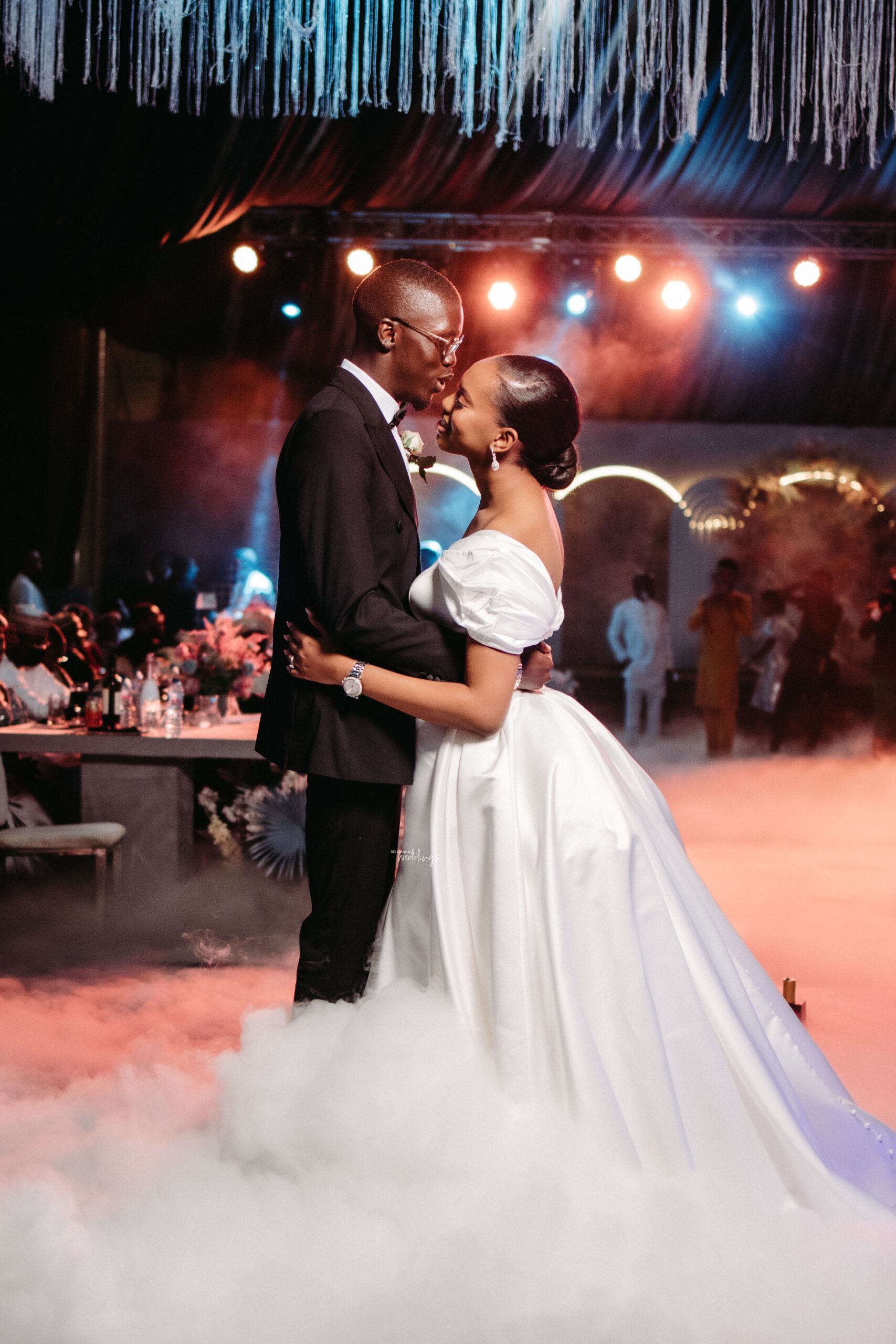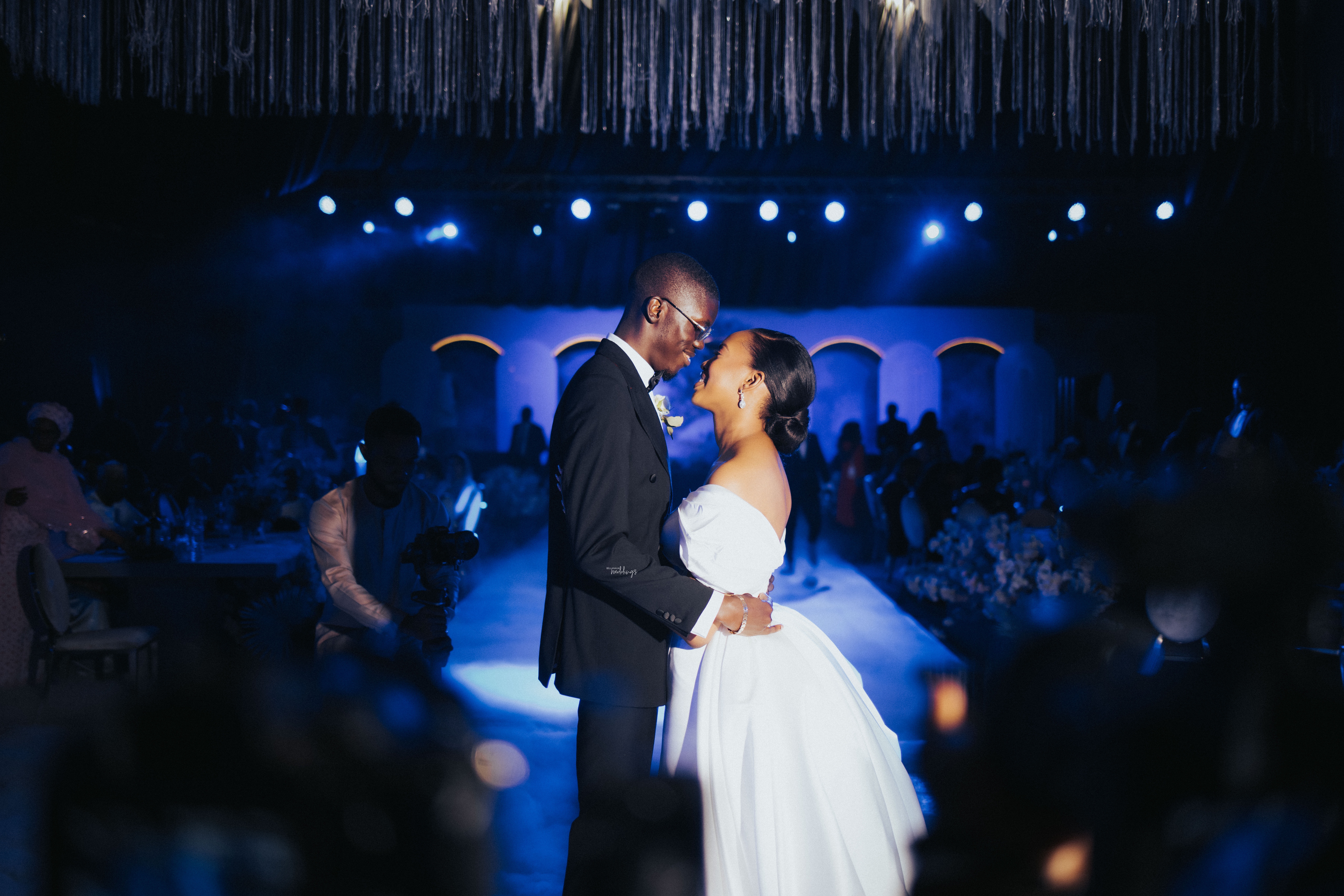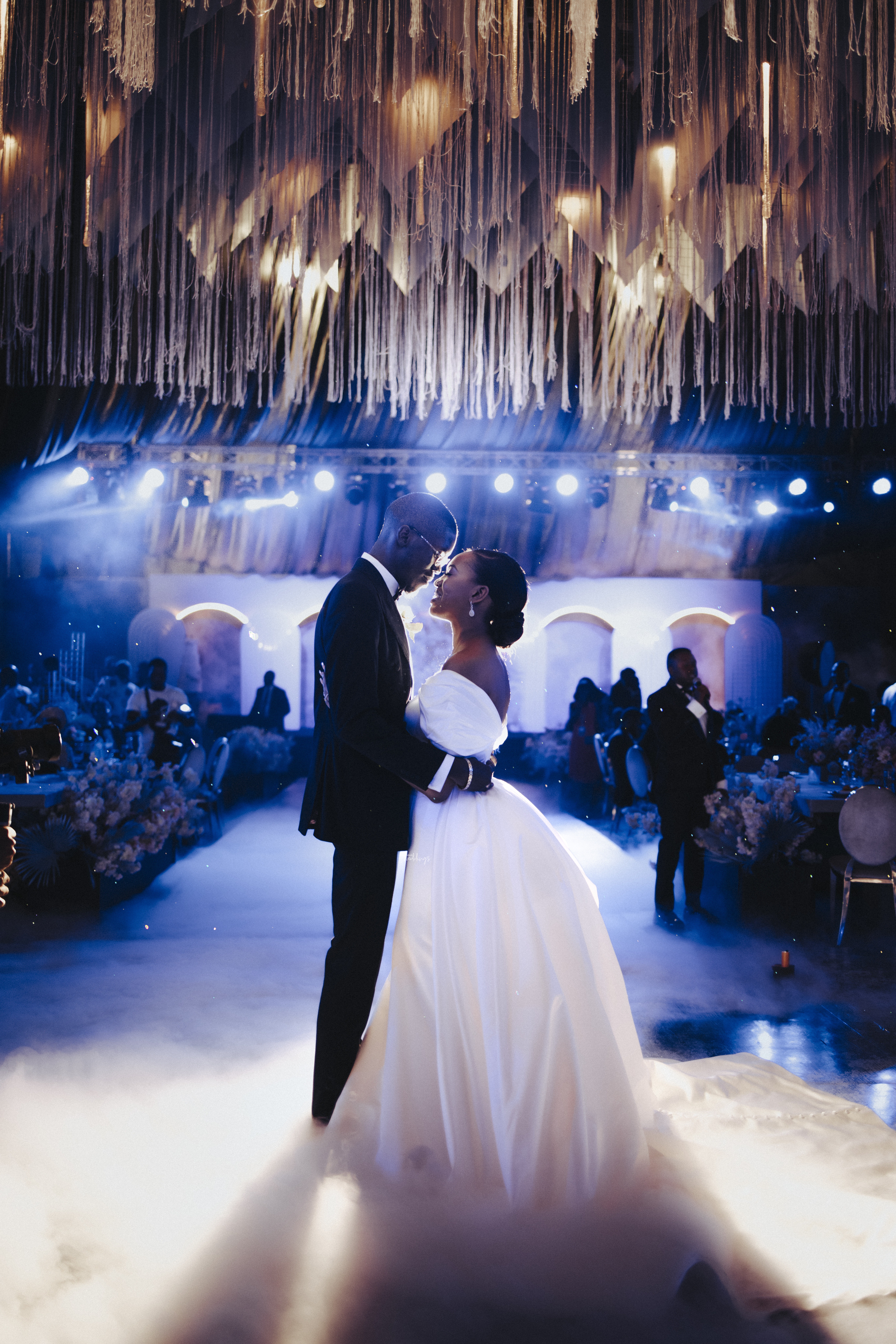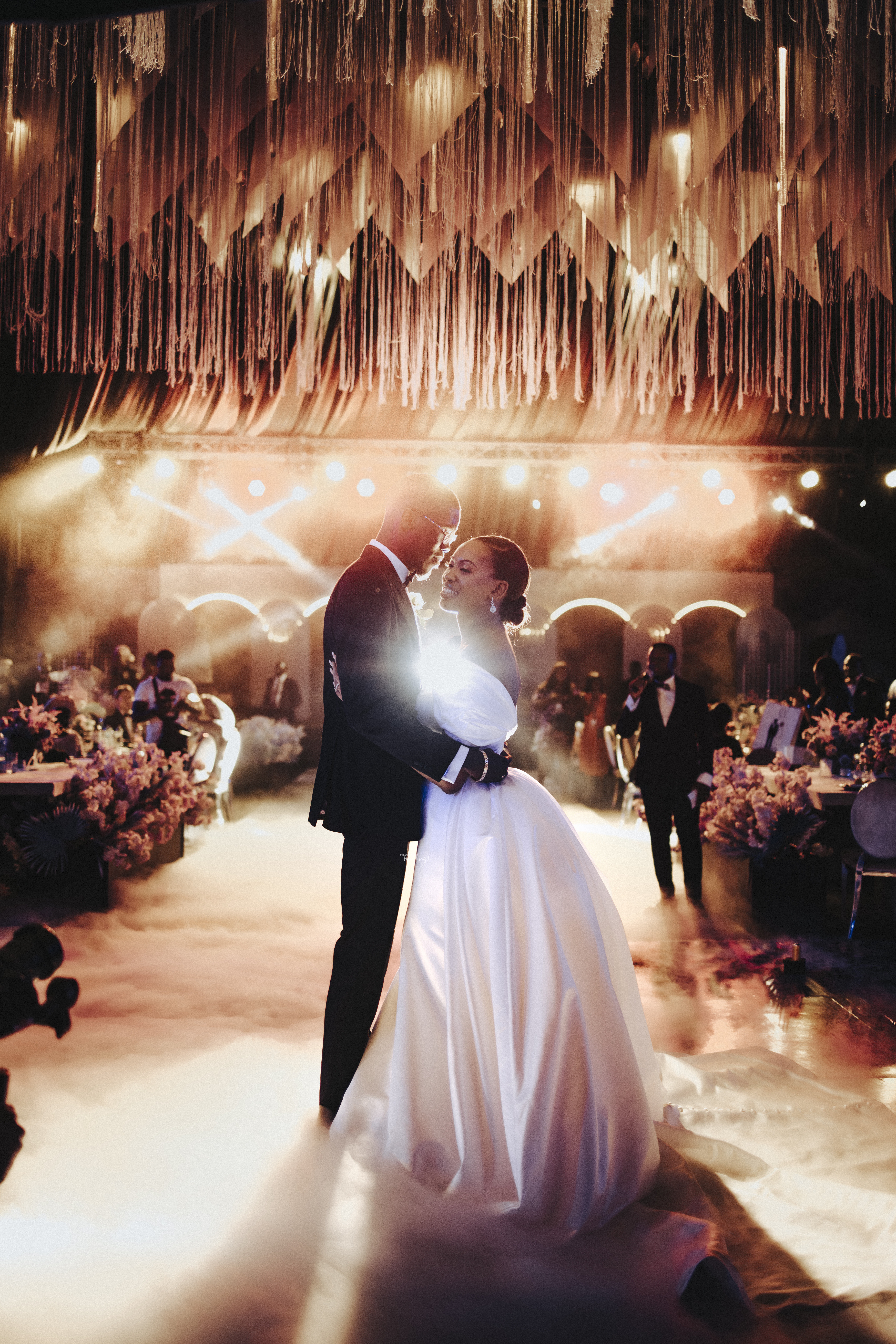 A toast to love and ever after!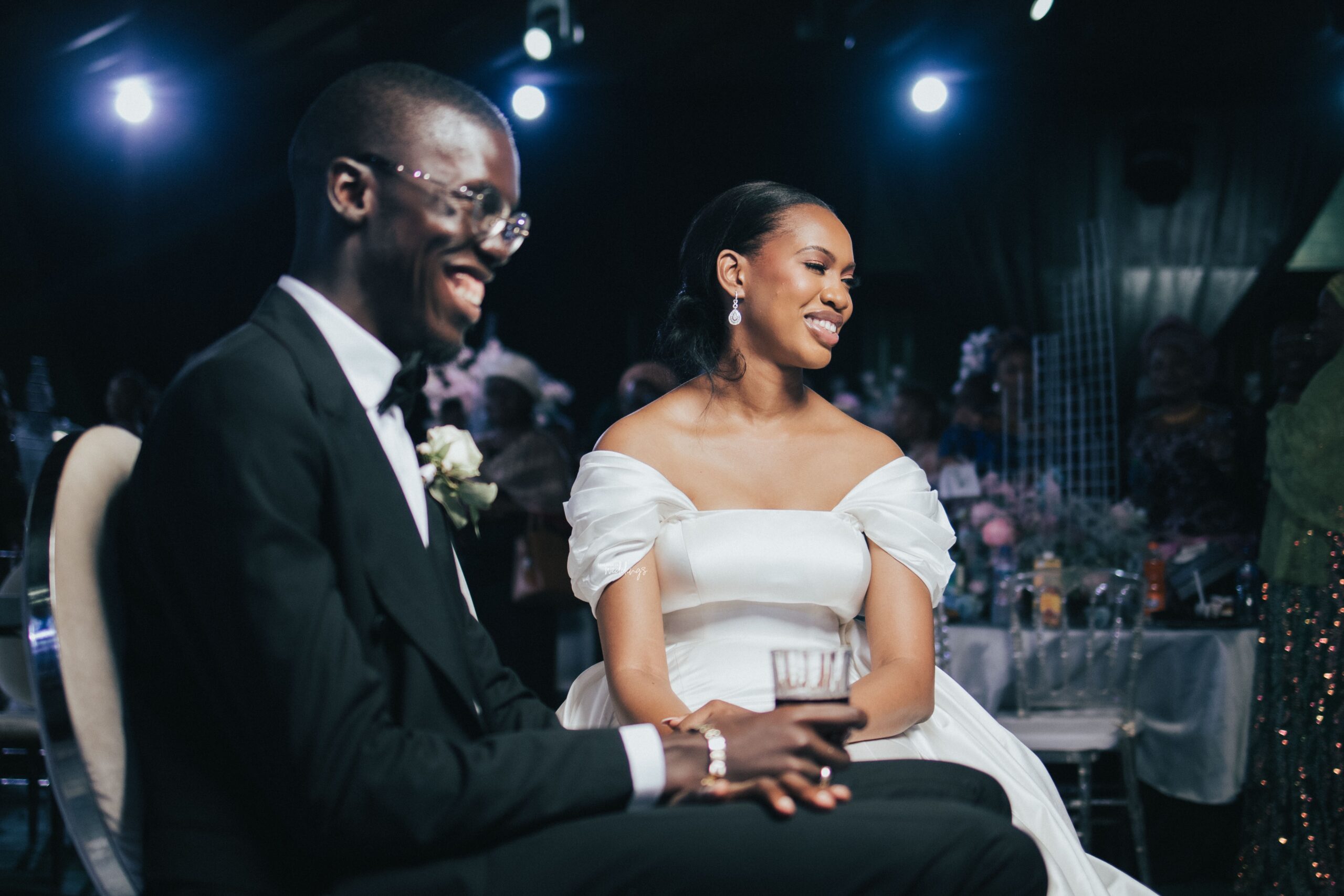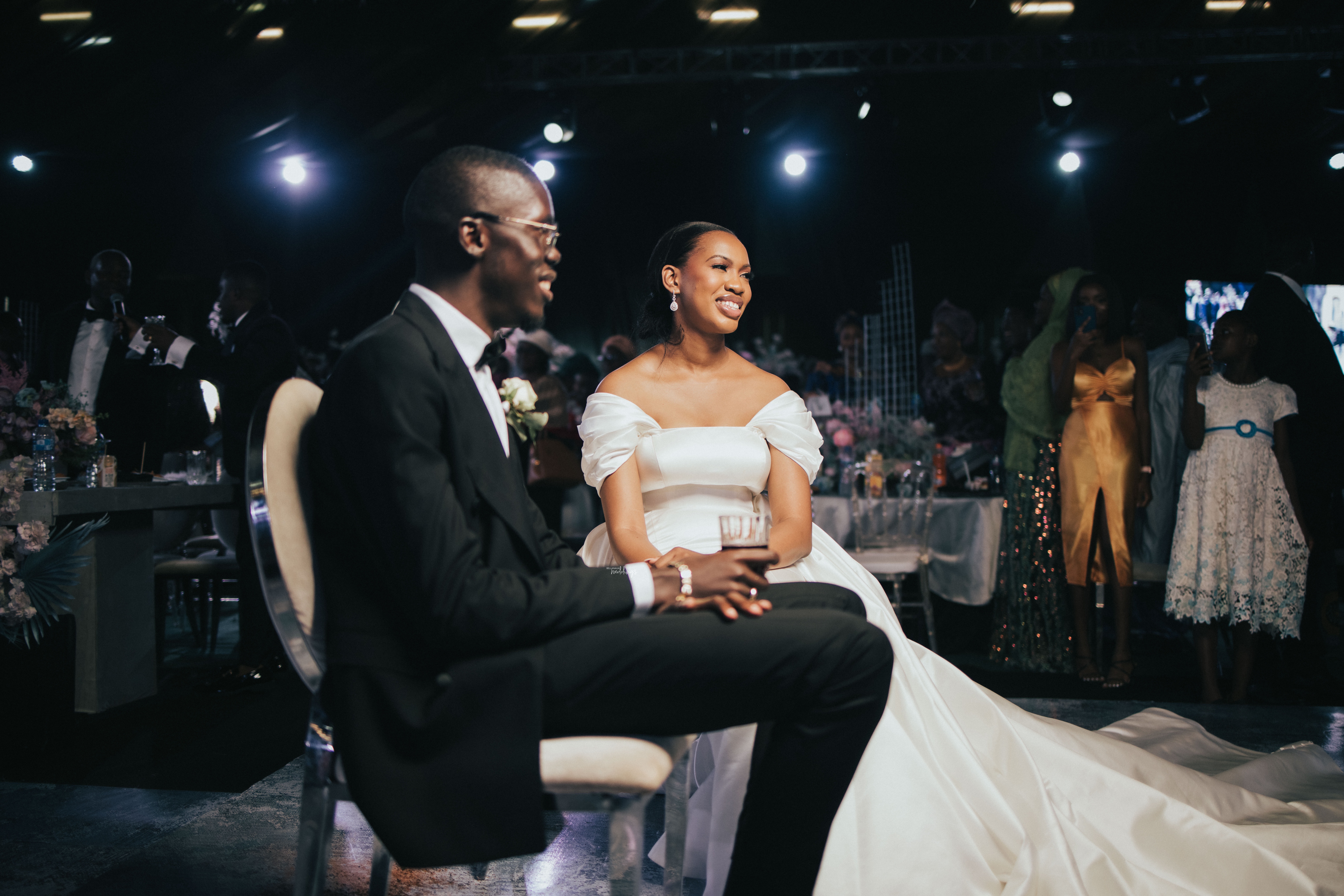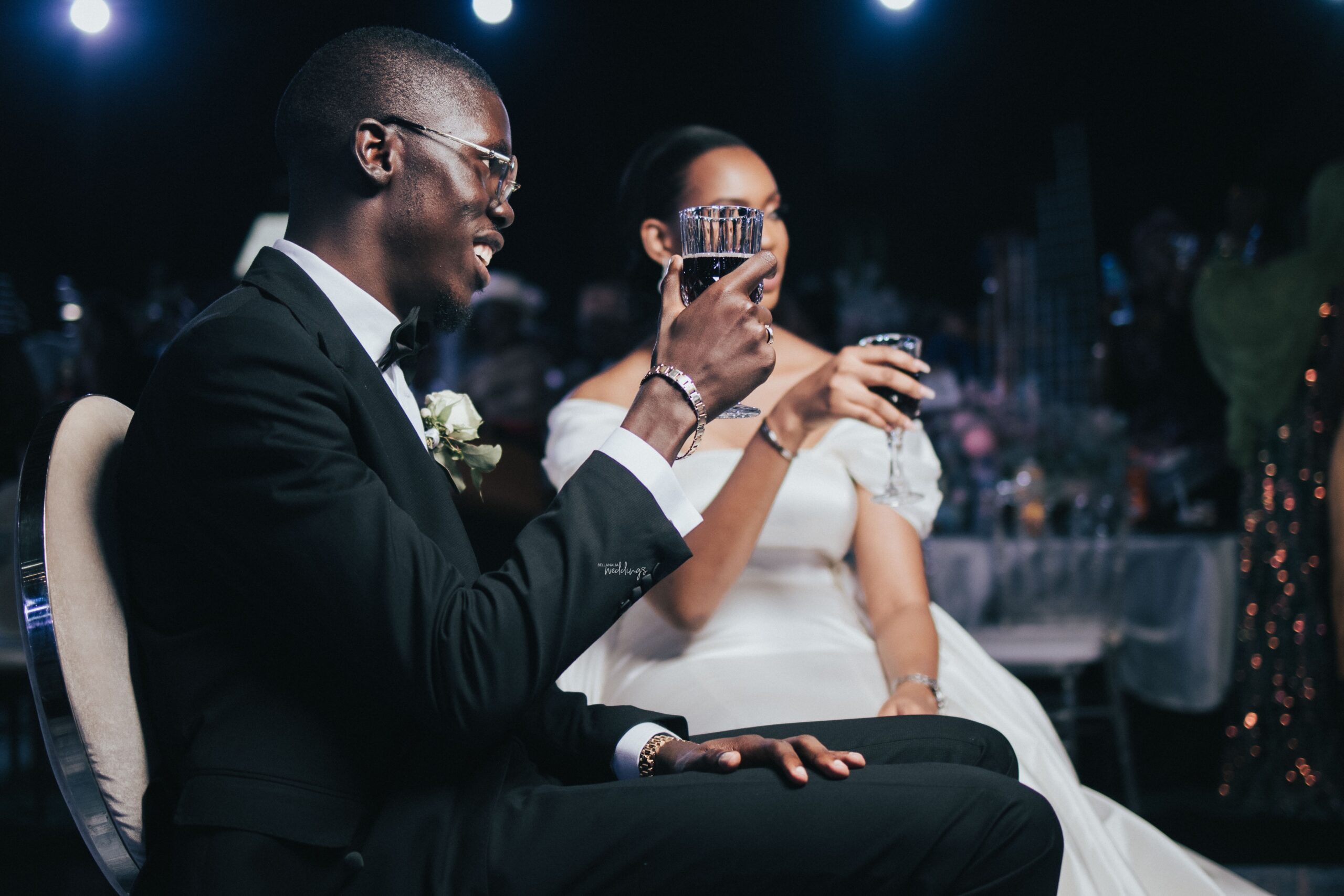 What's a wedding reception without the fun games?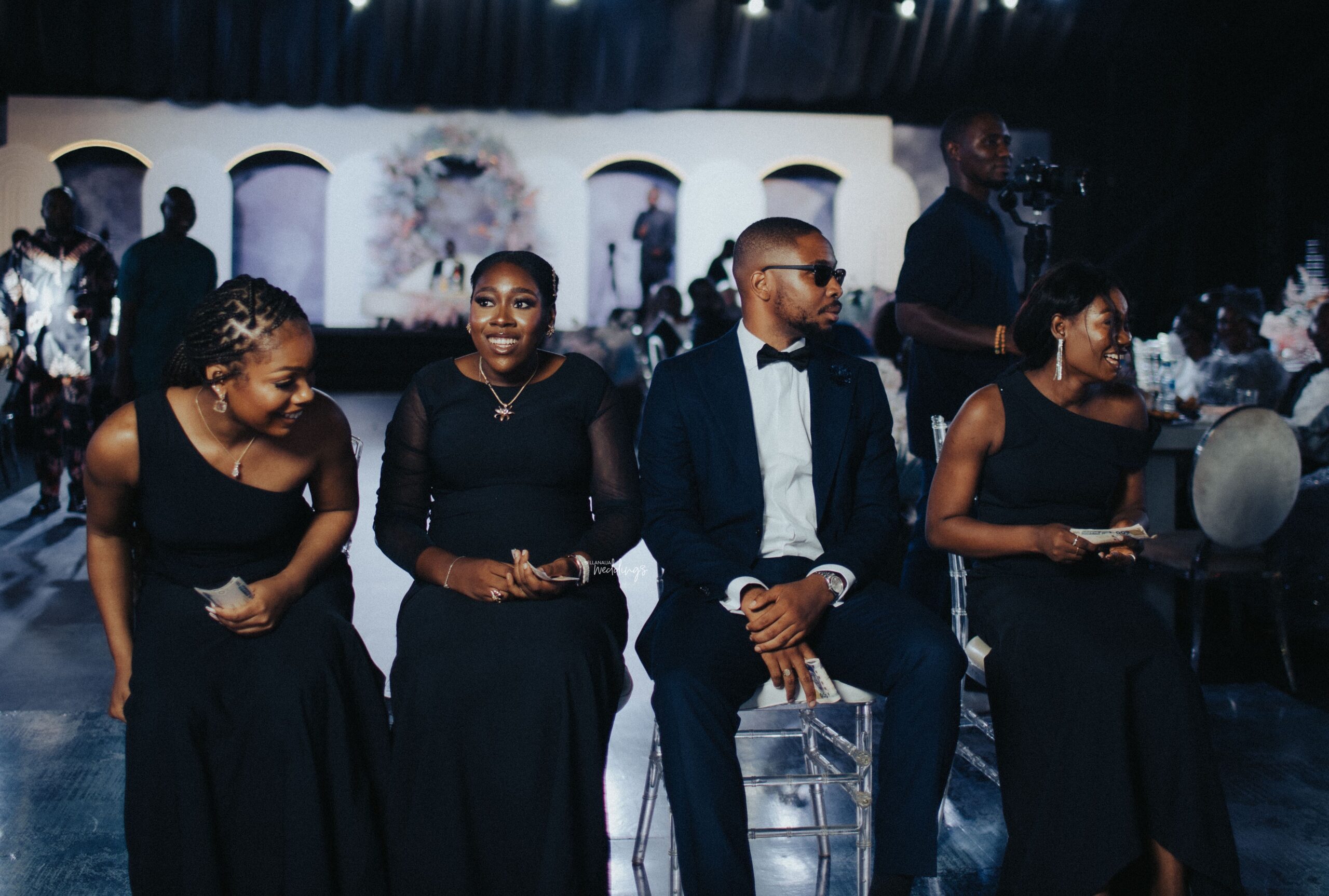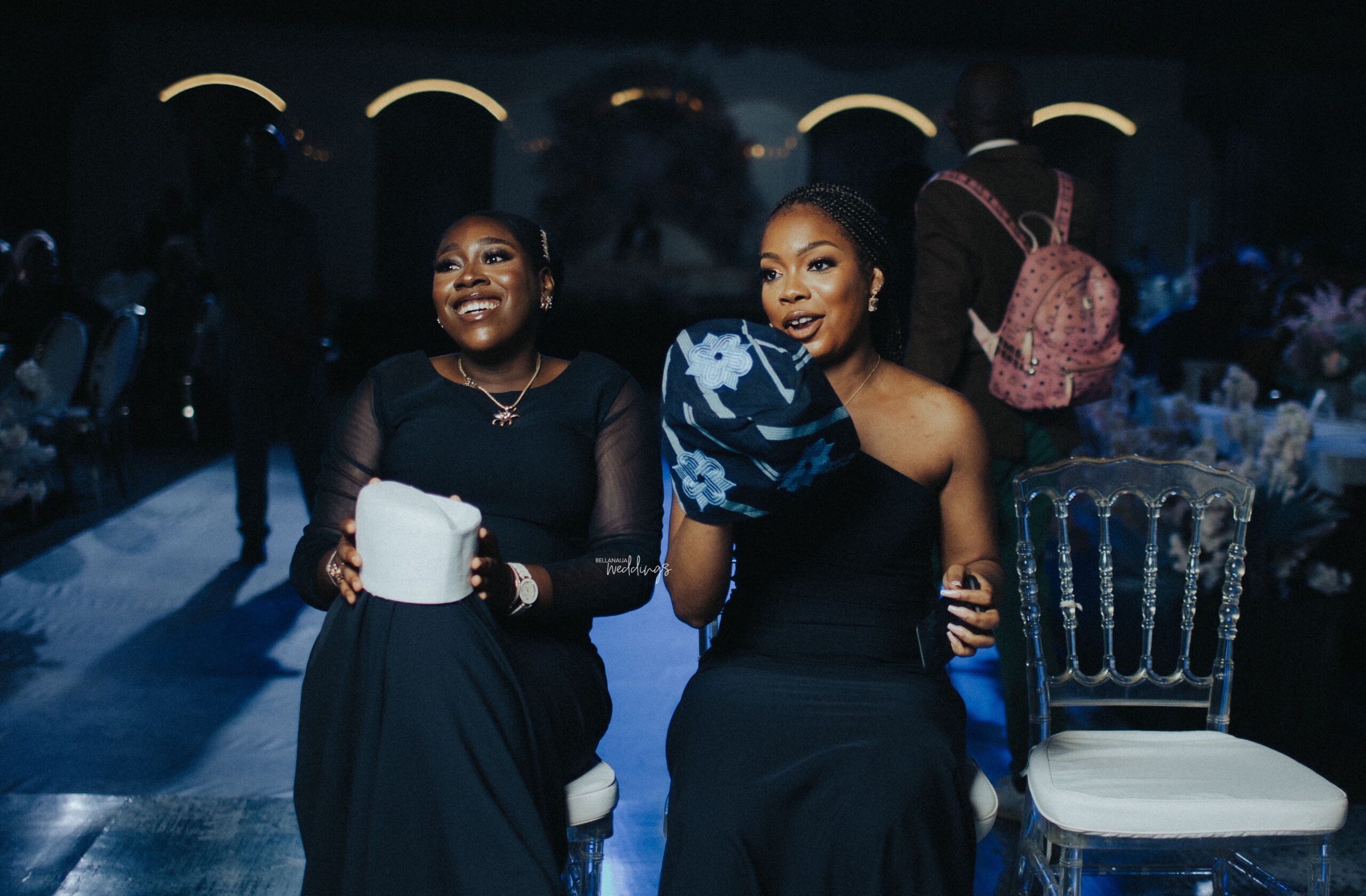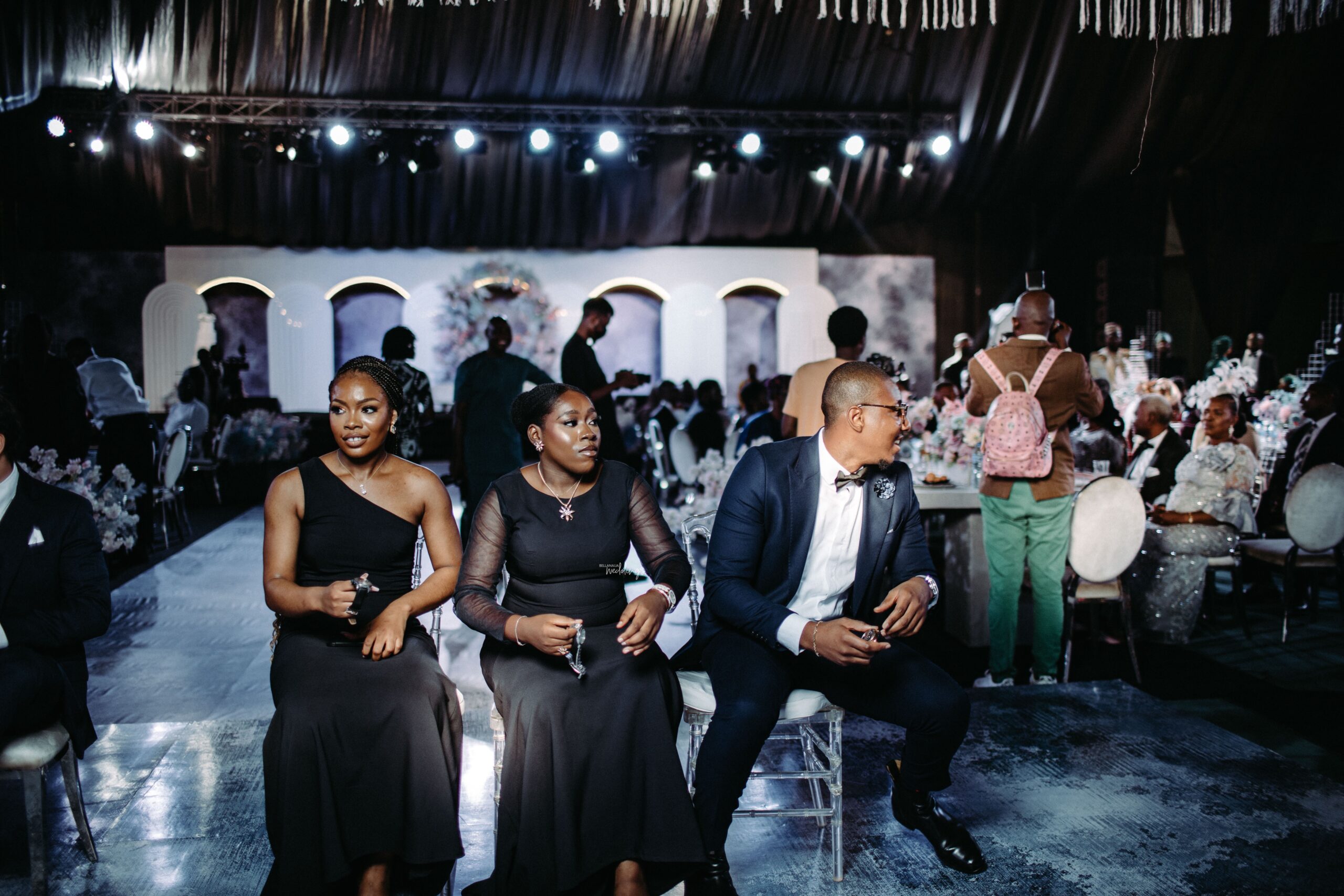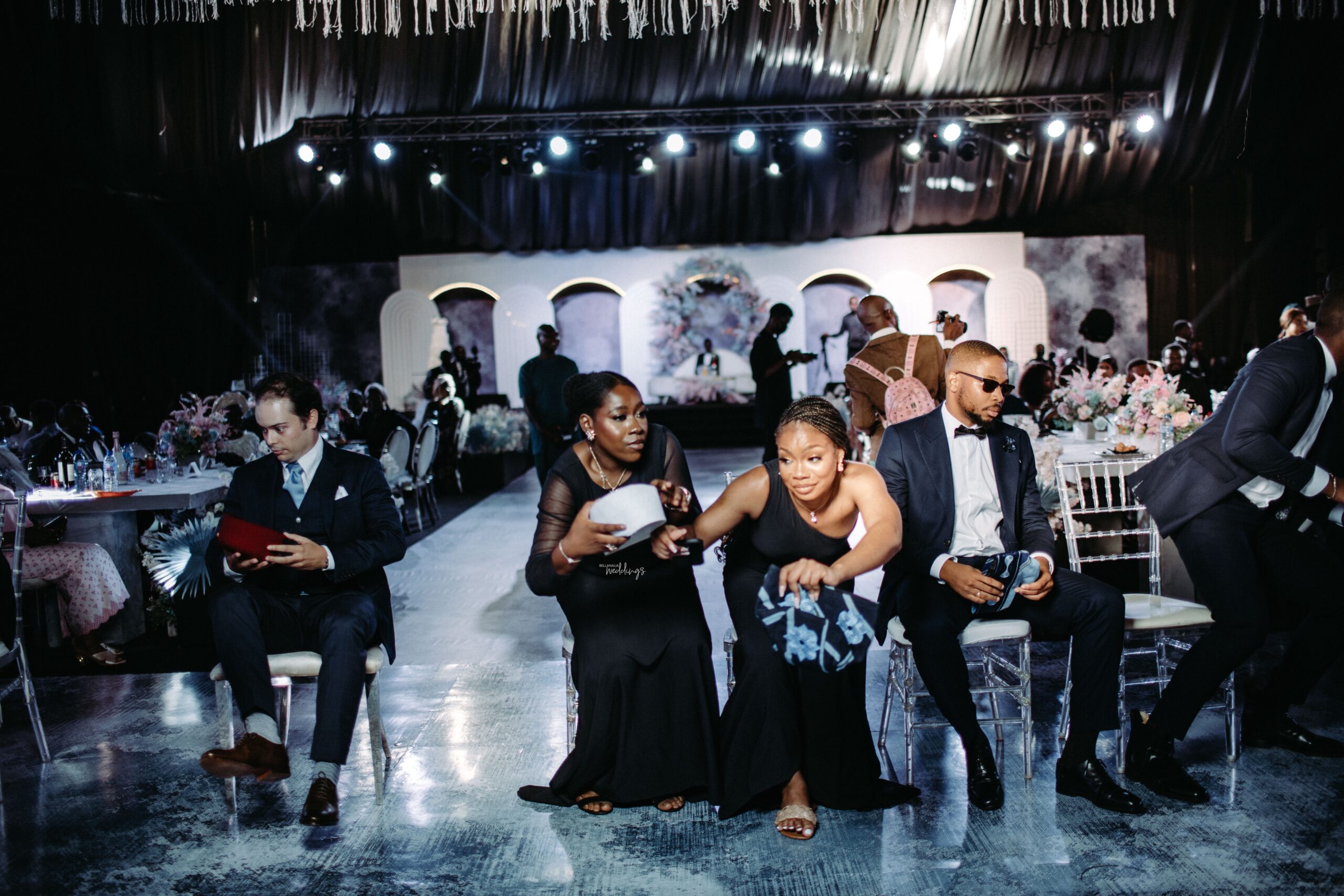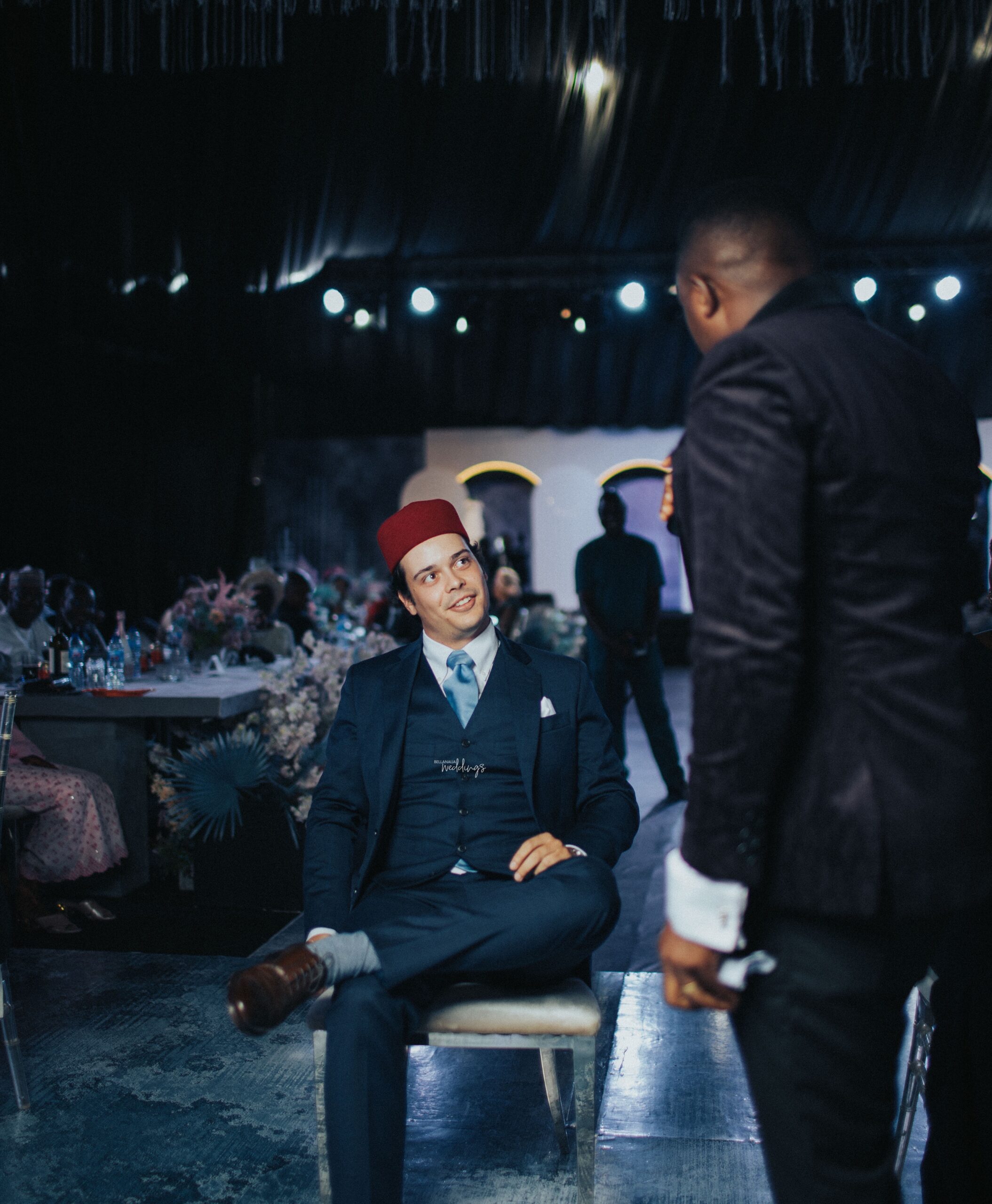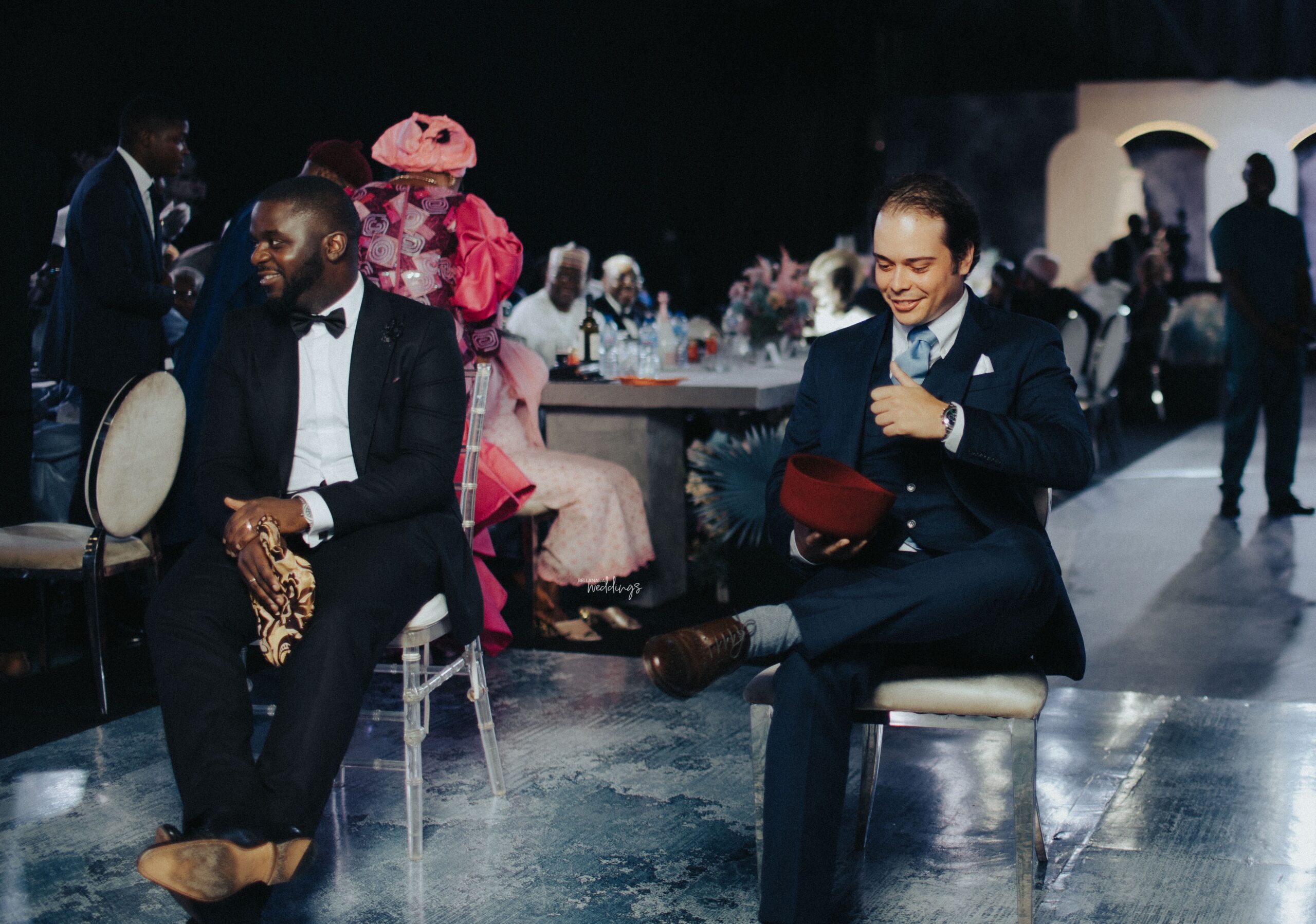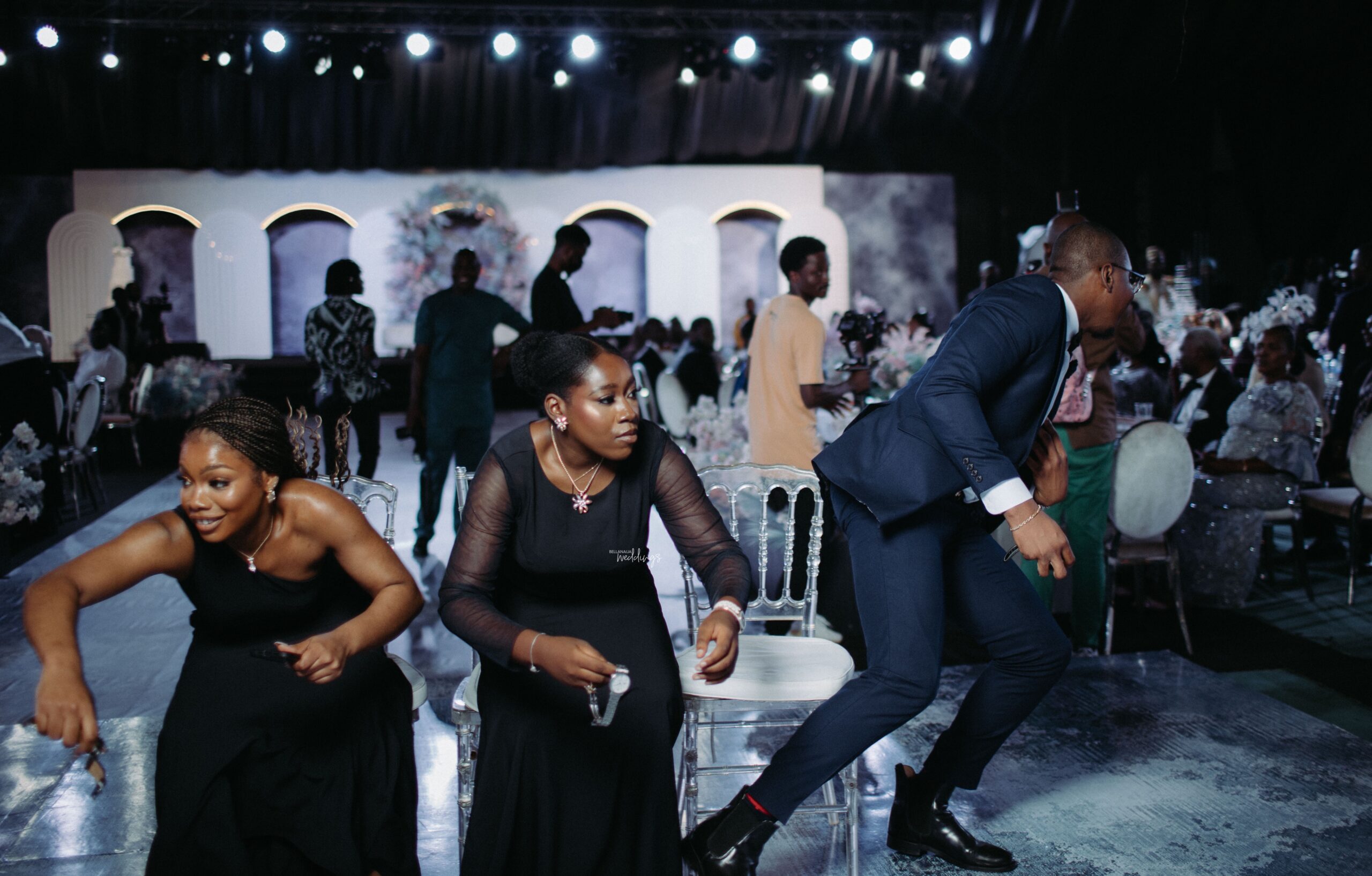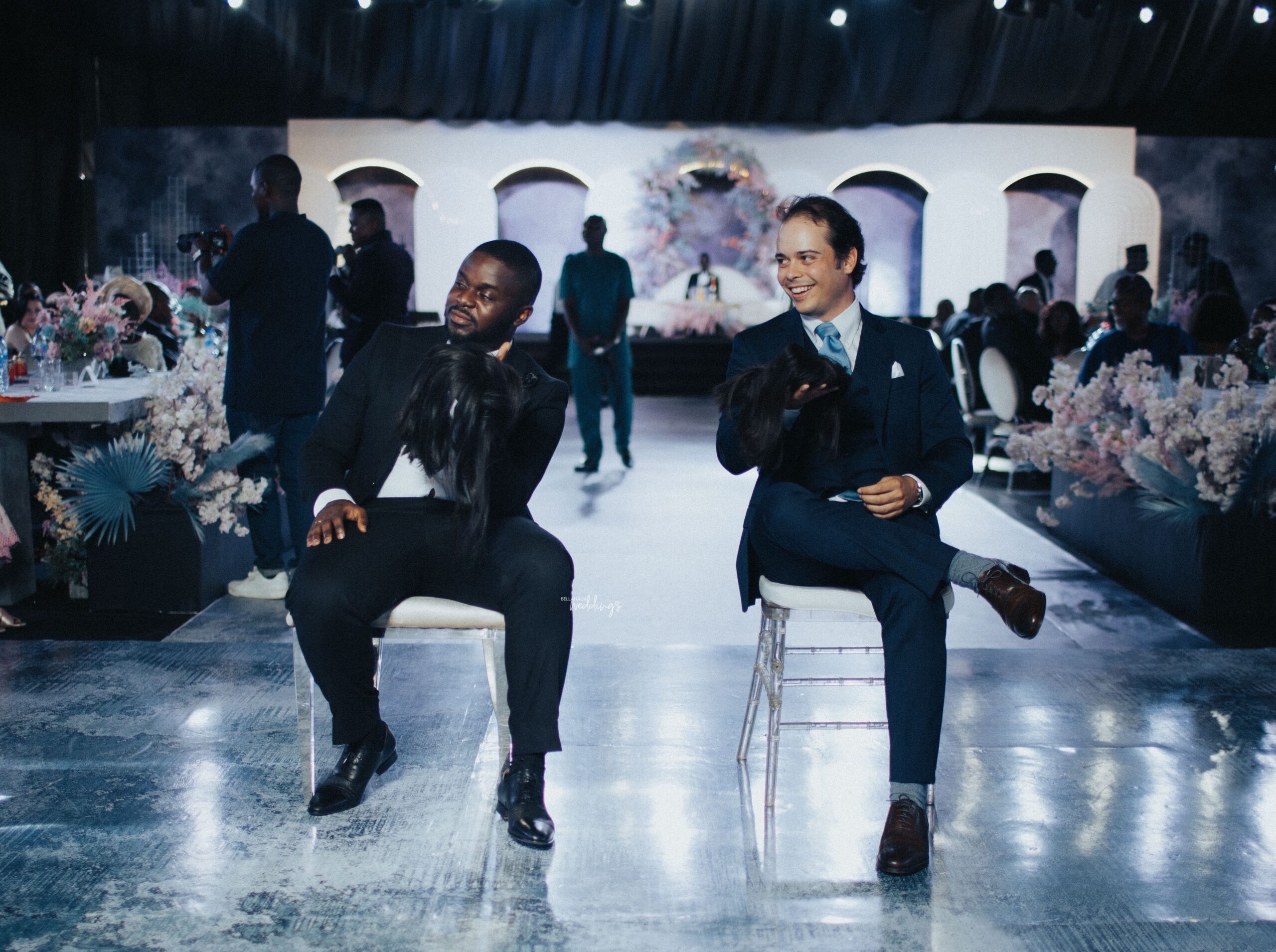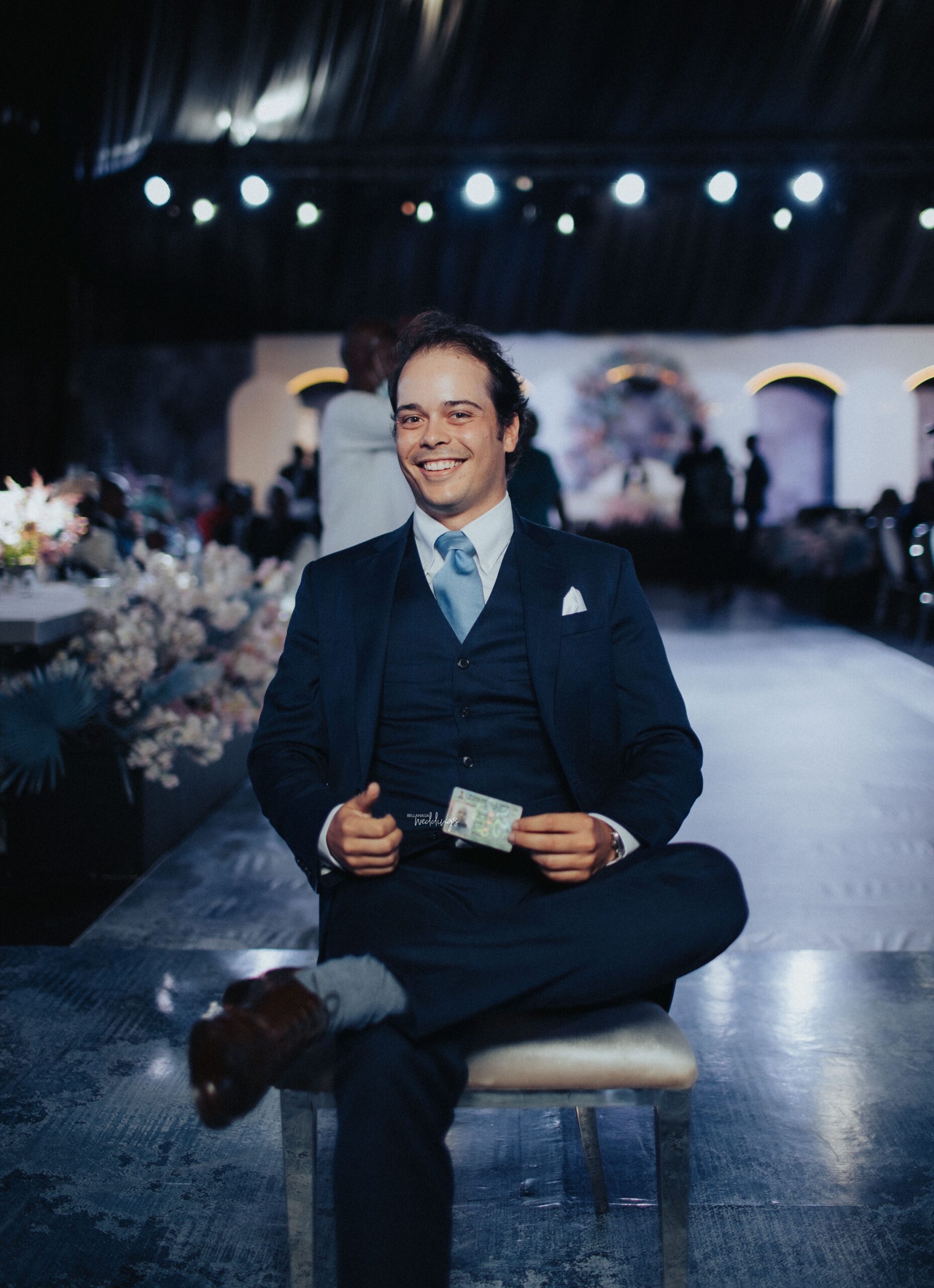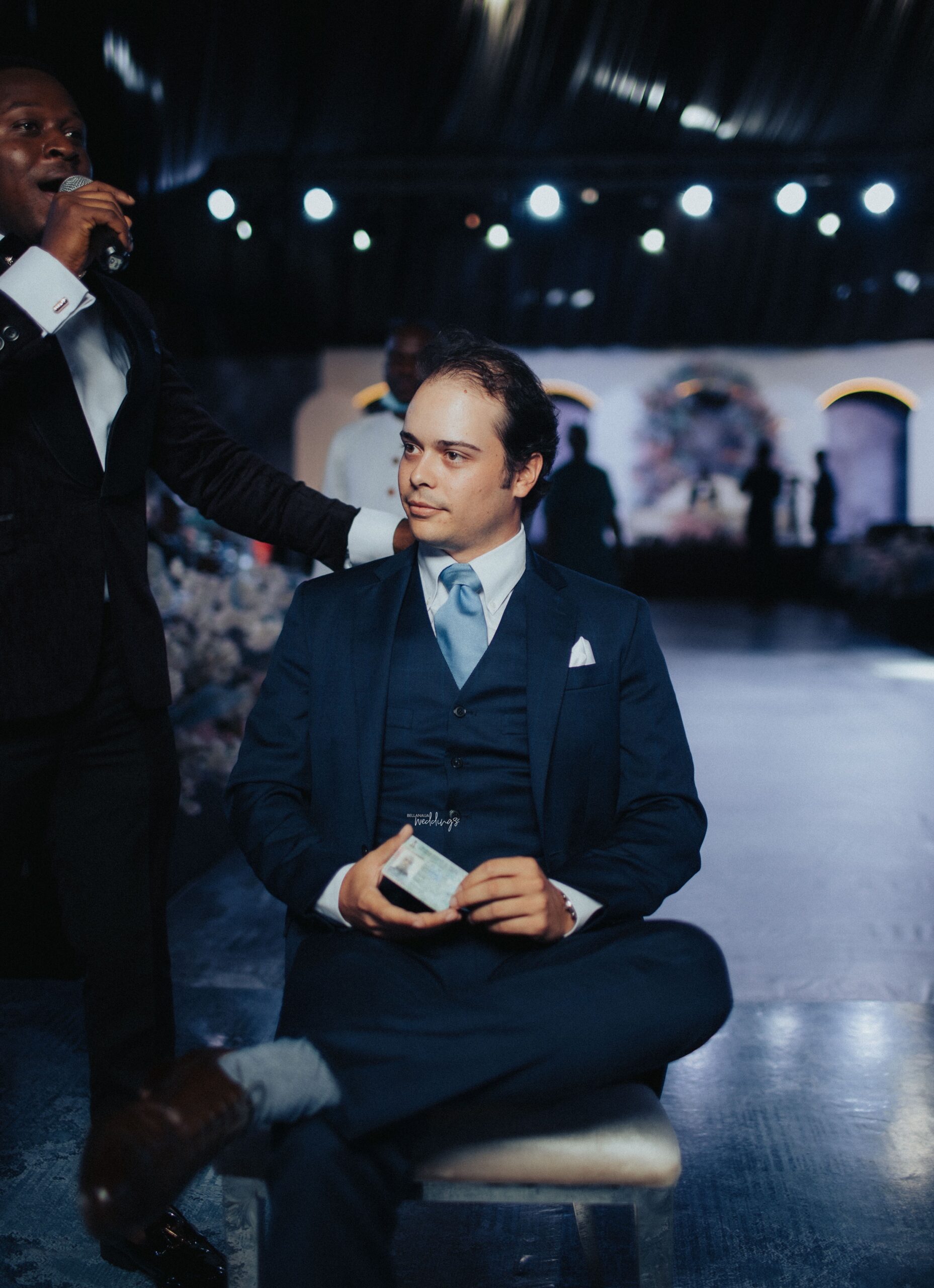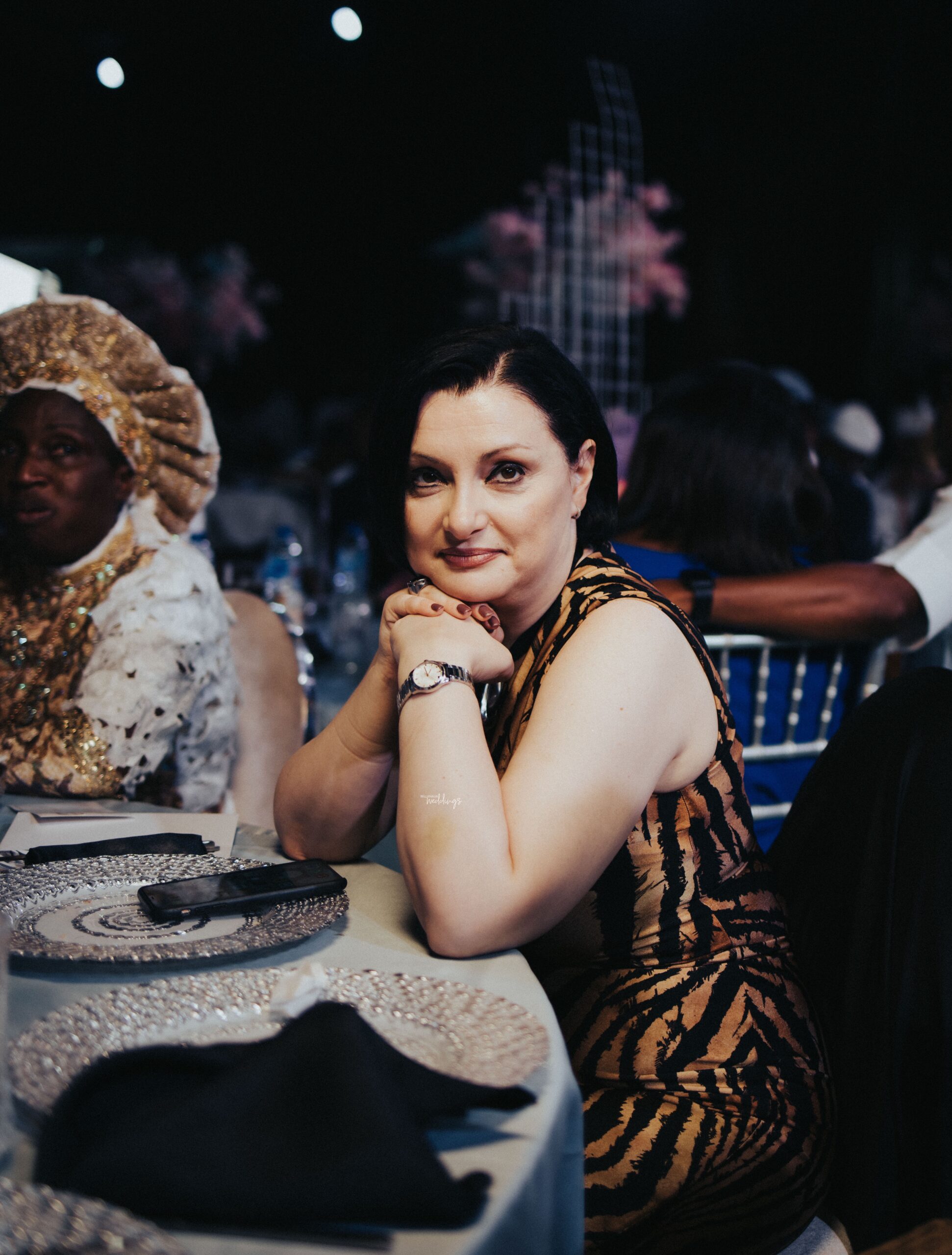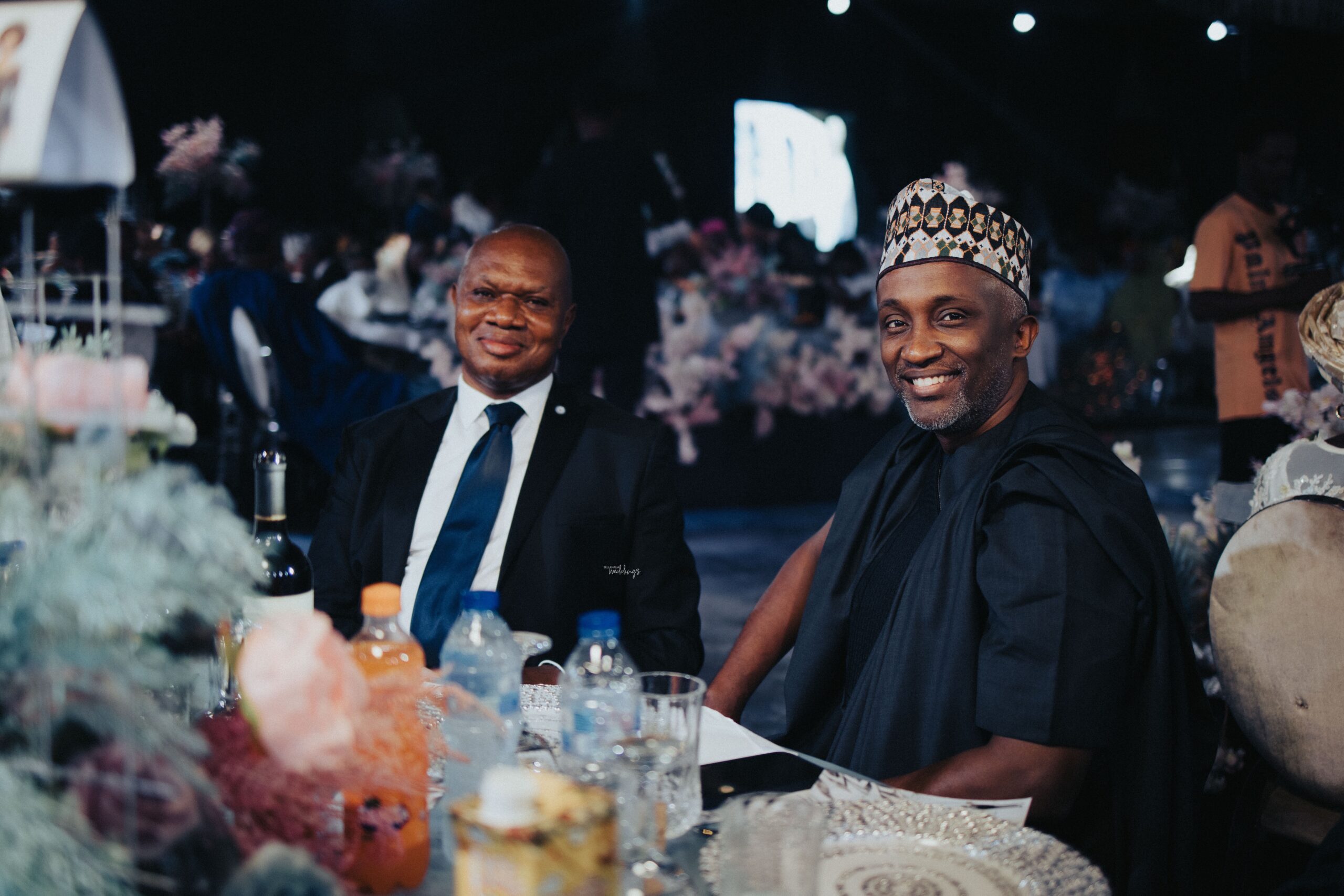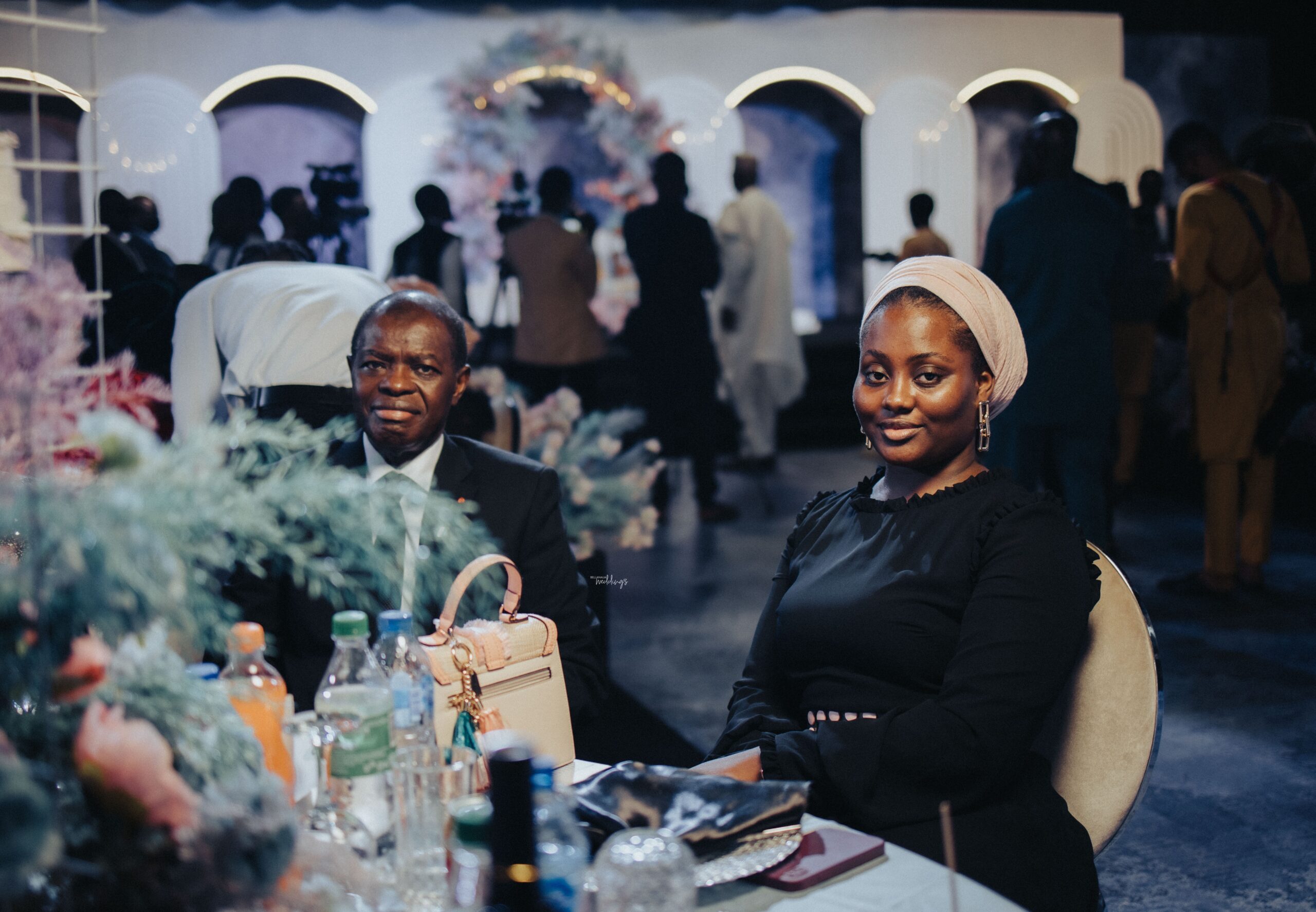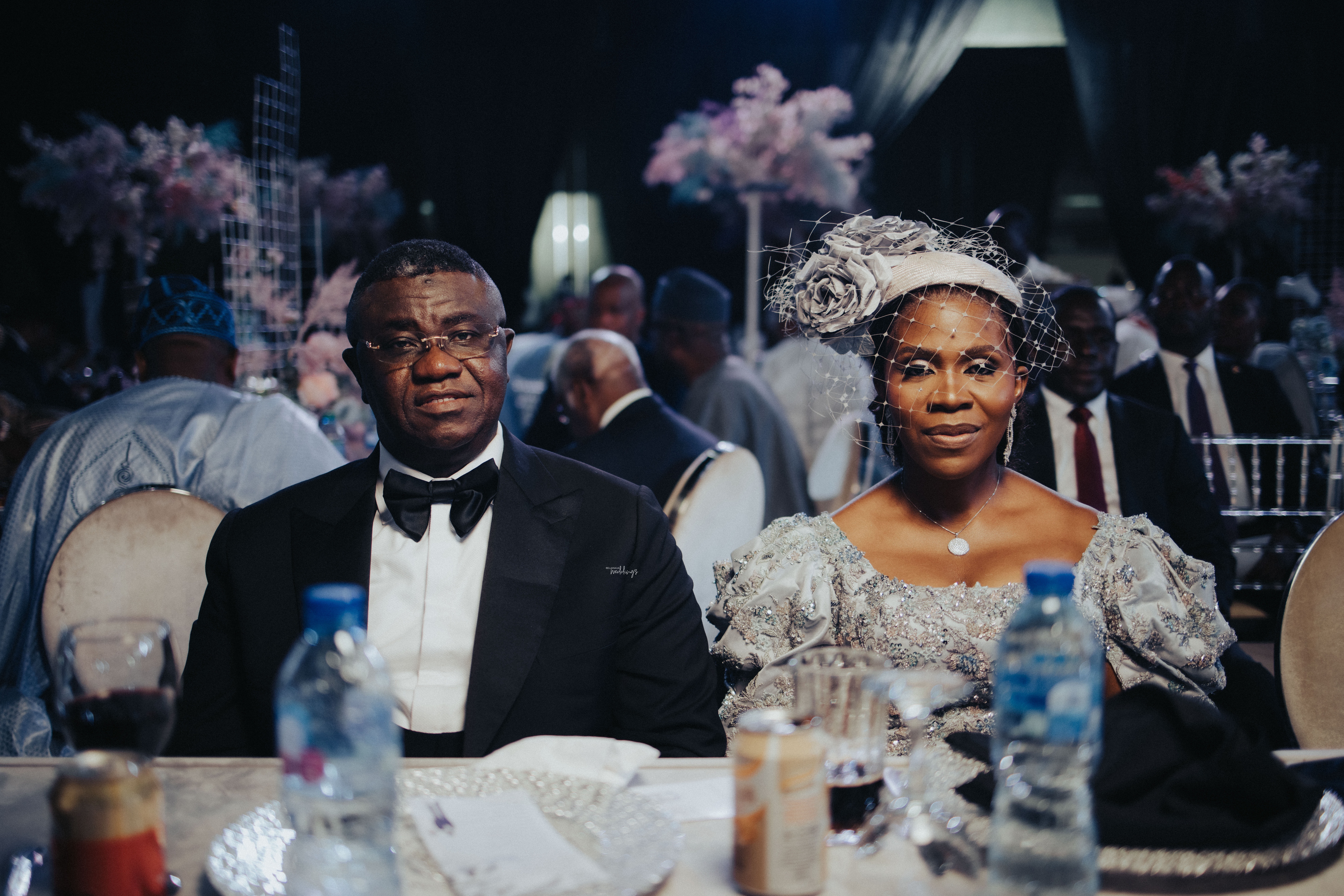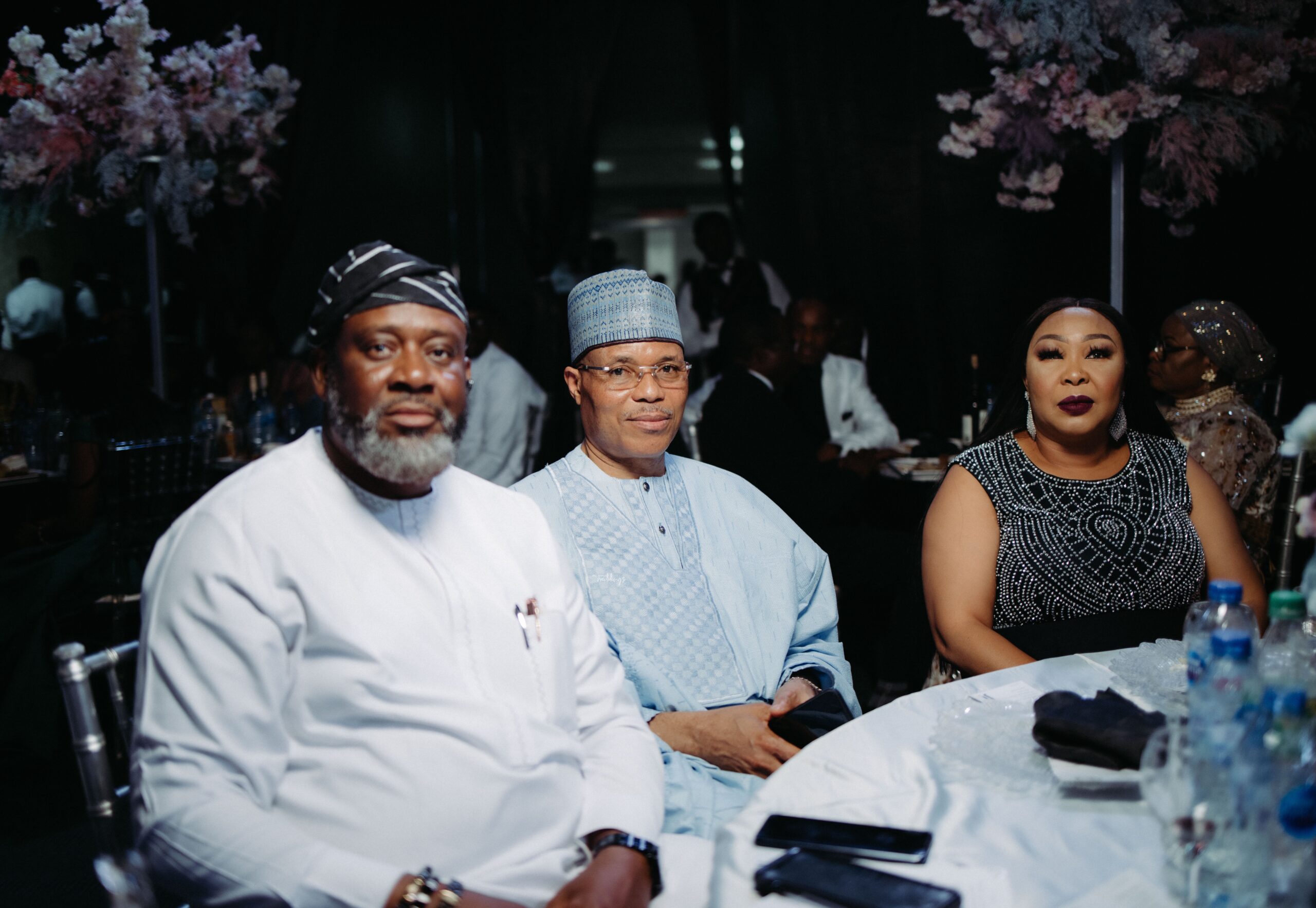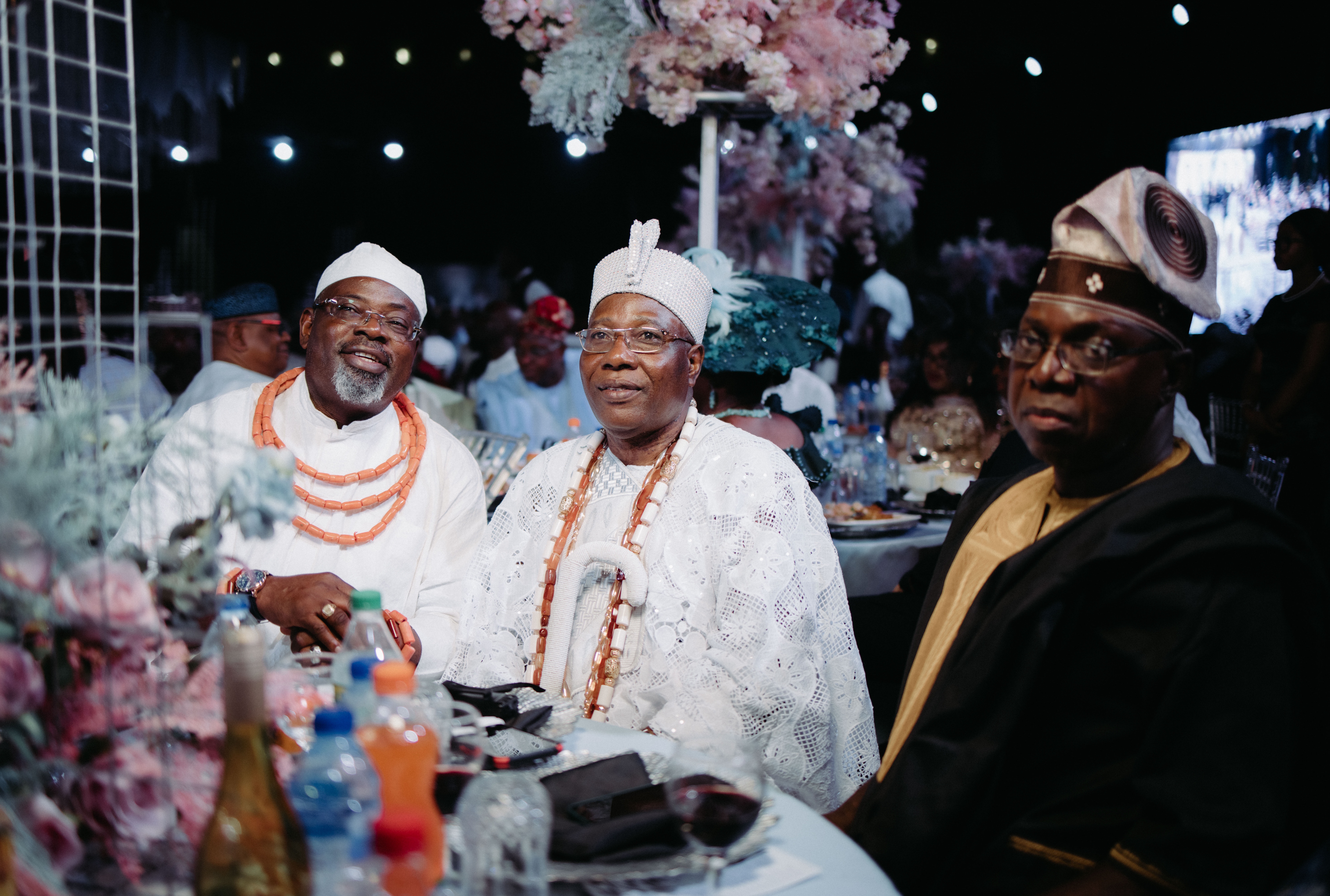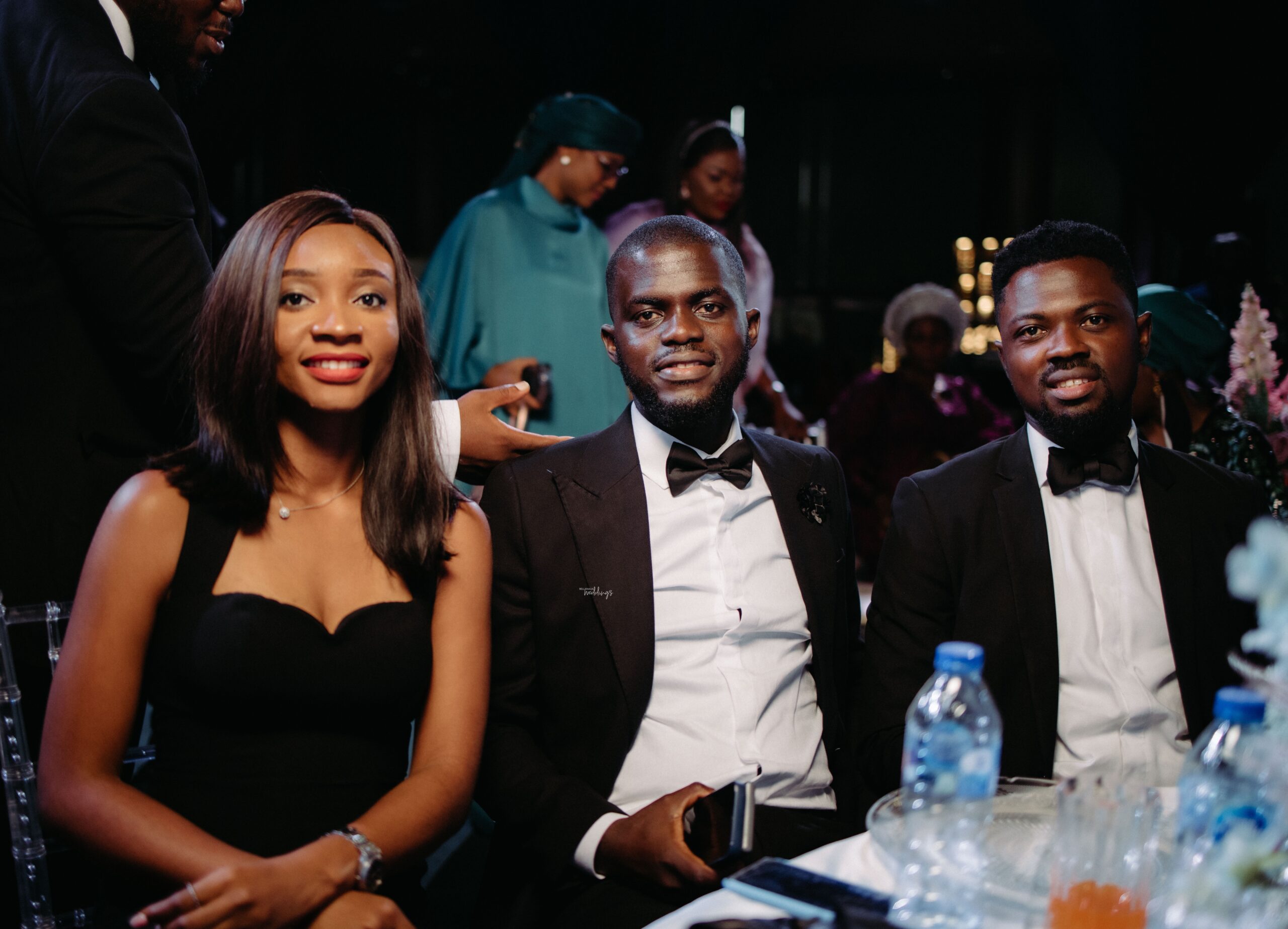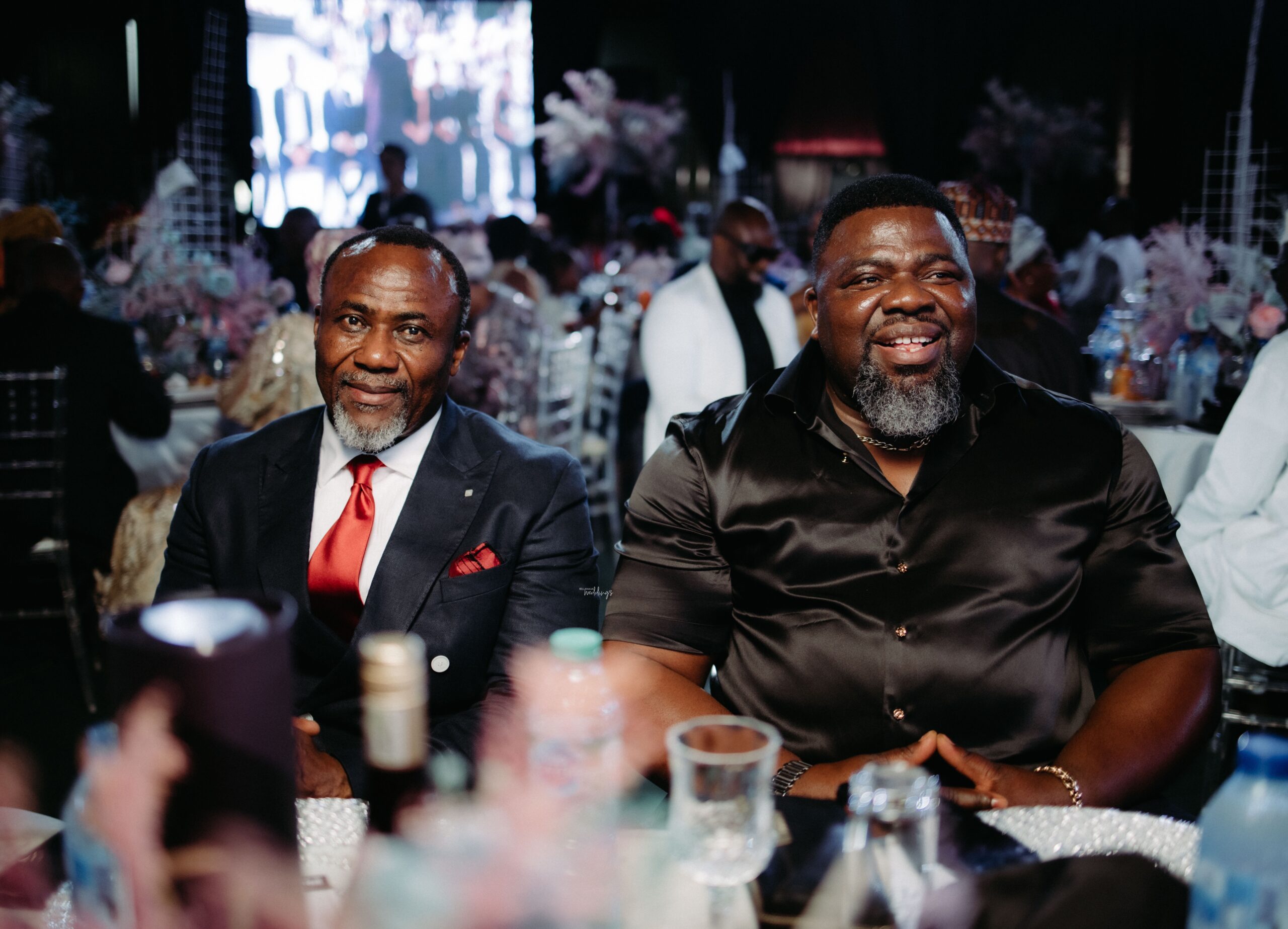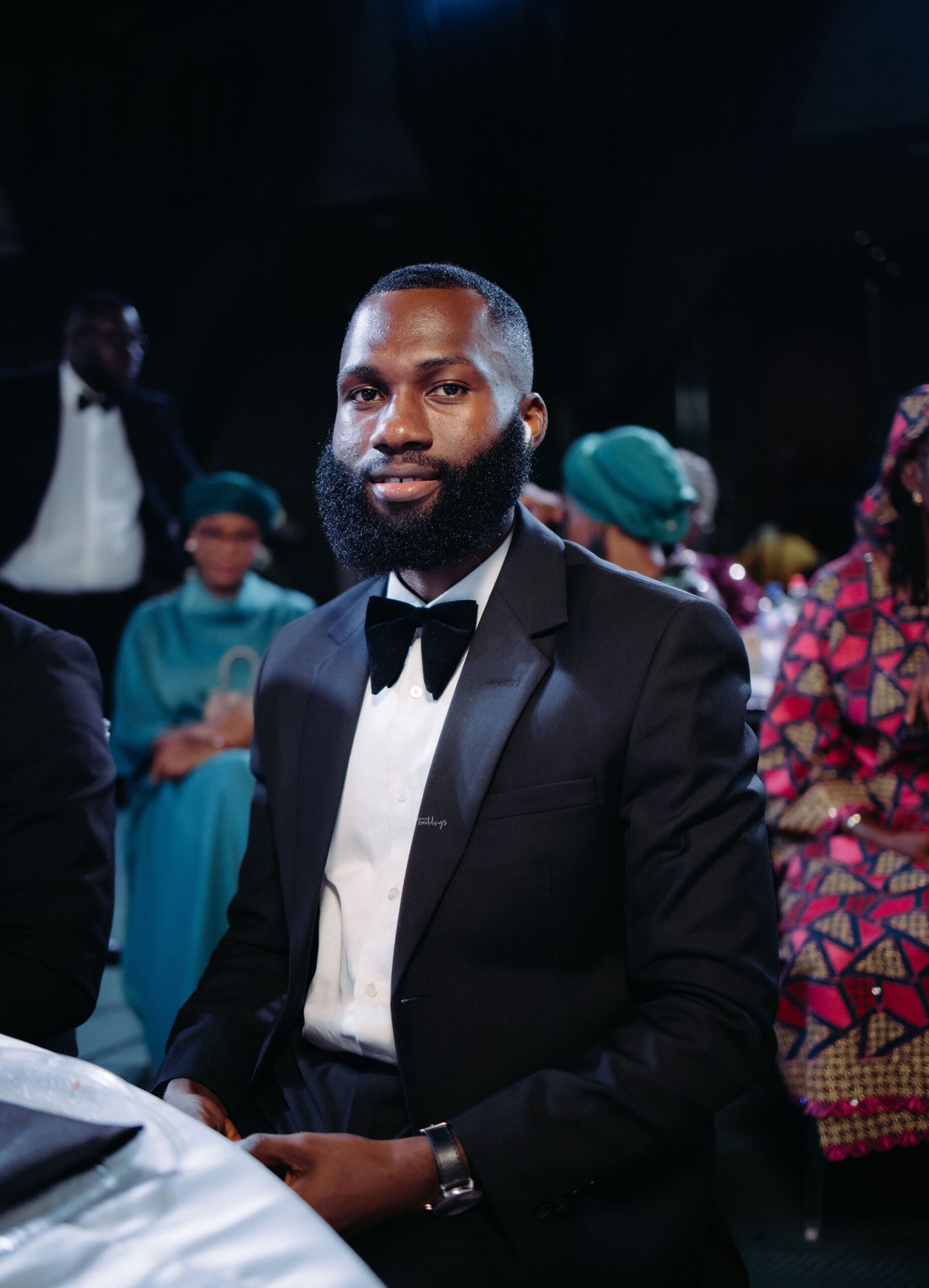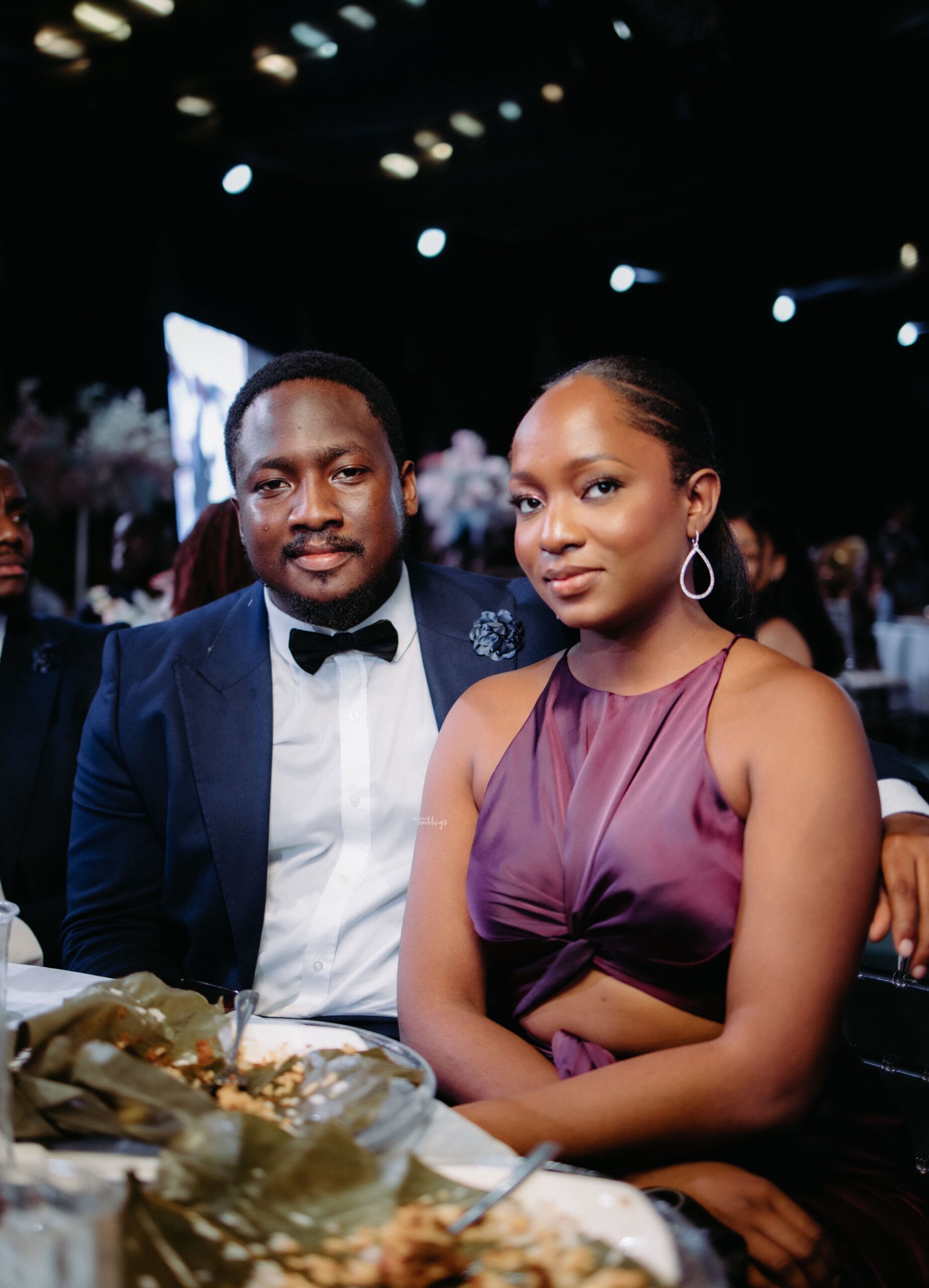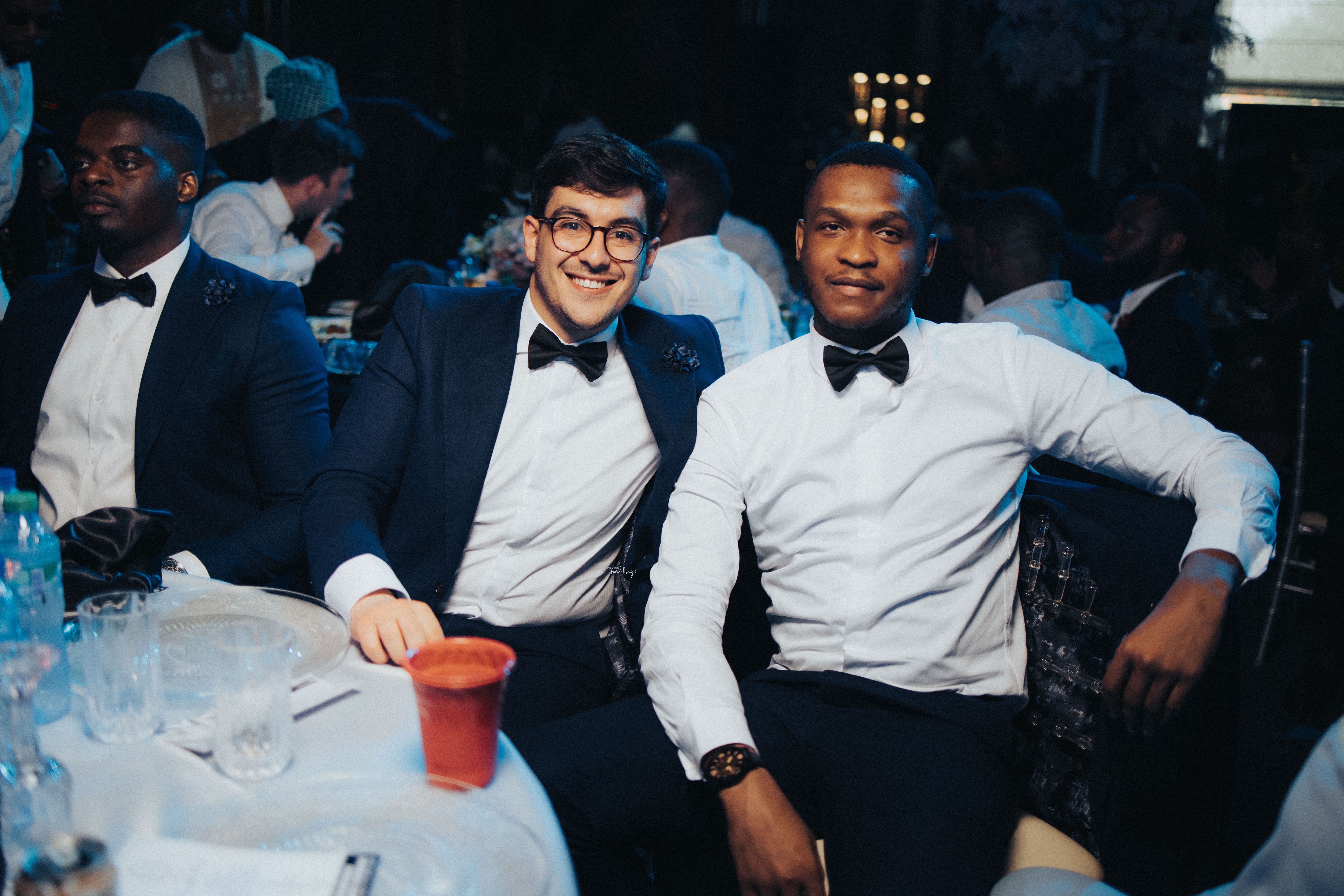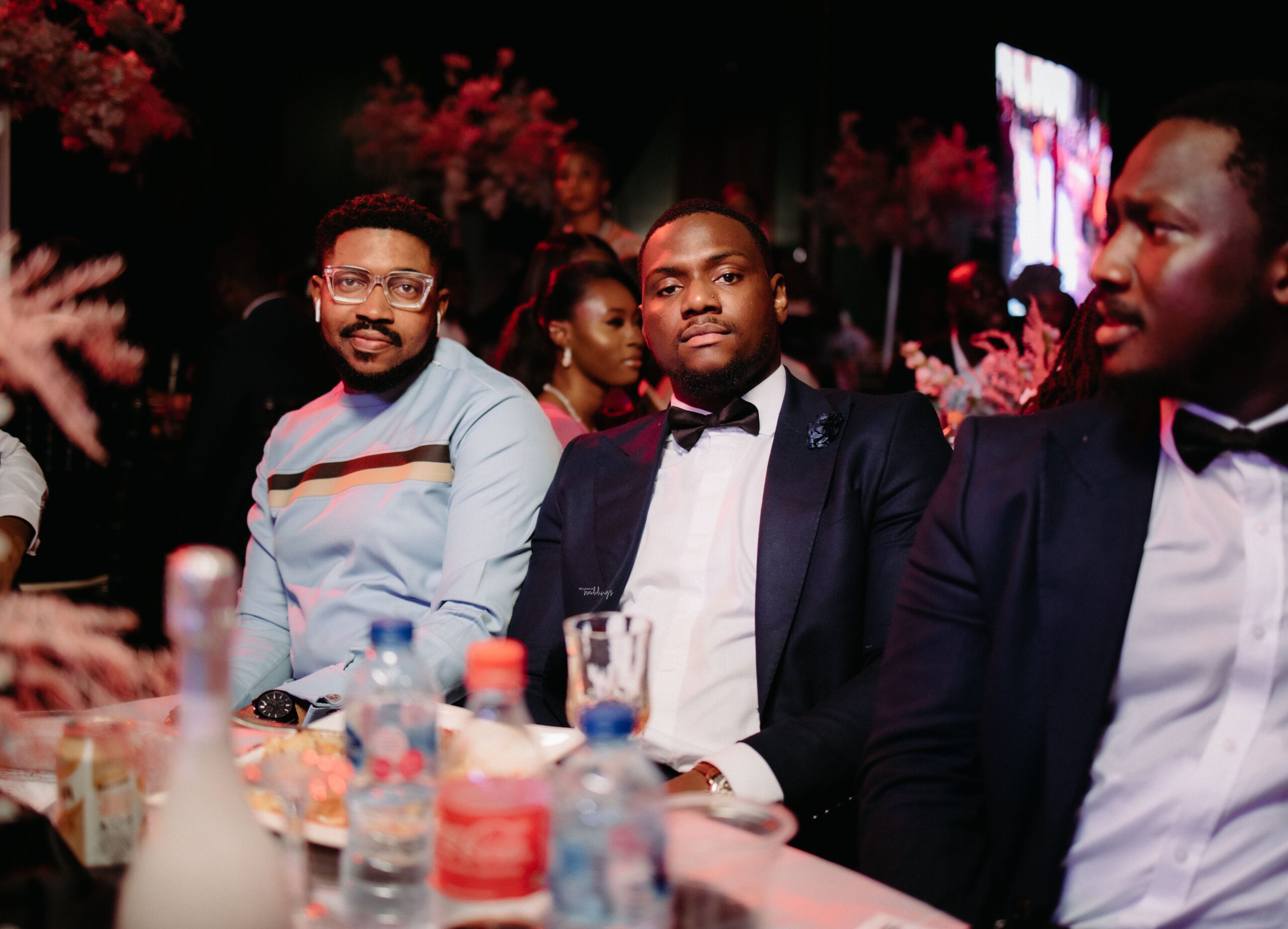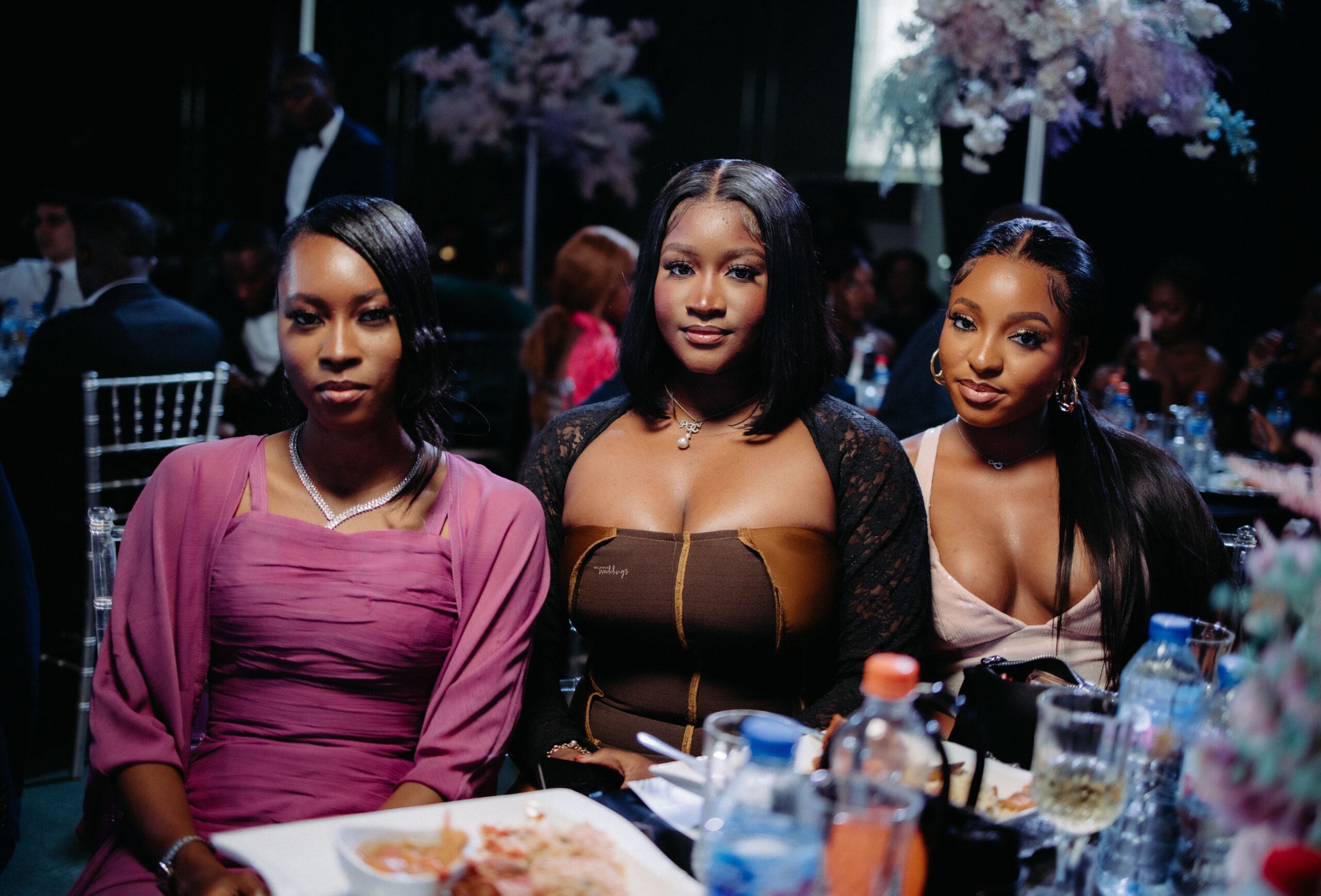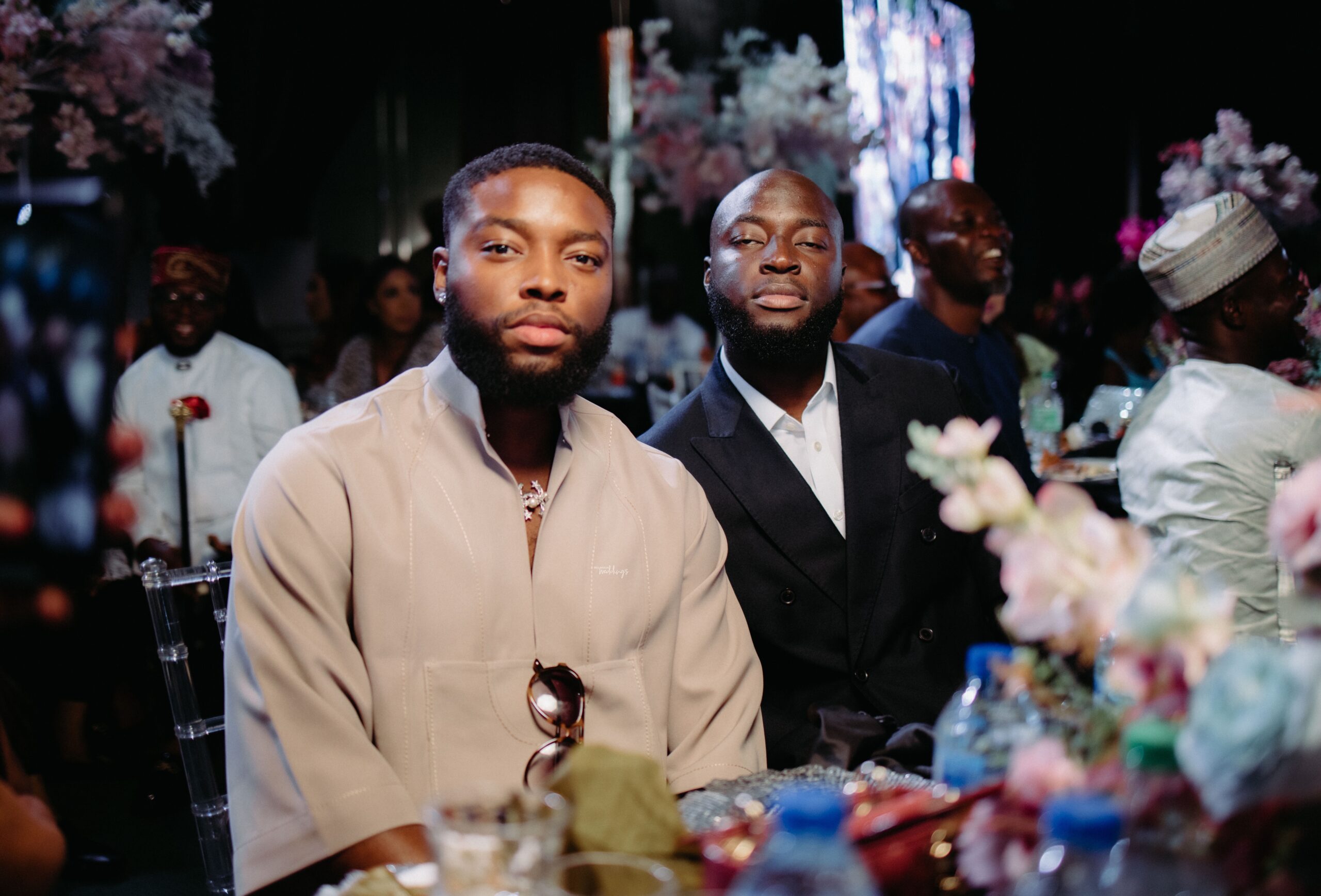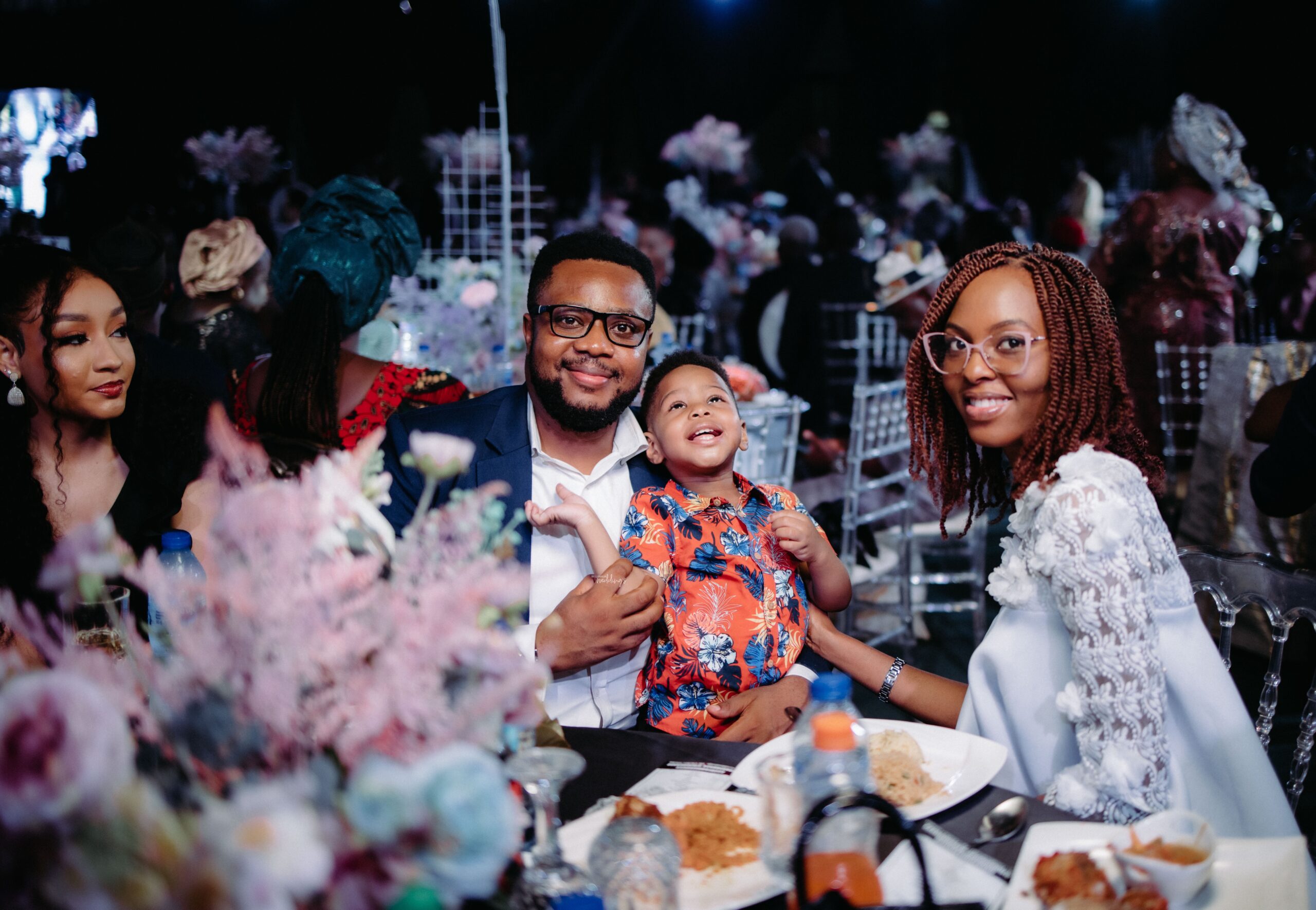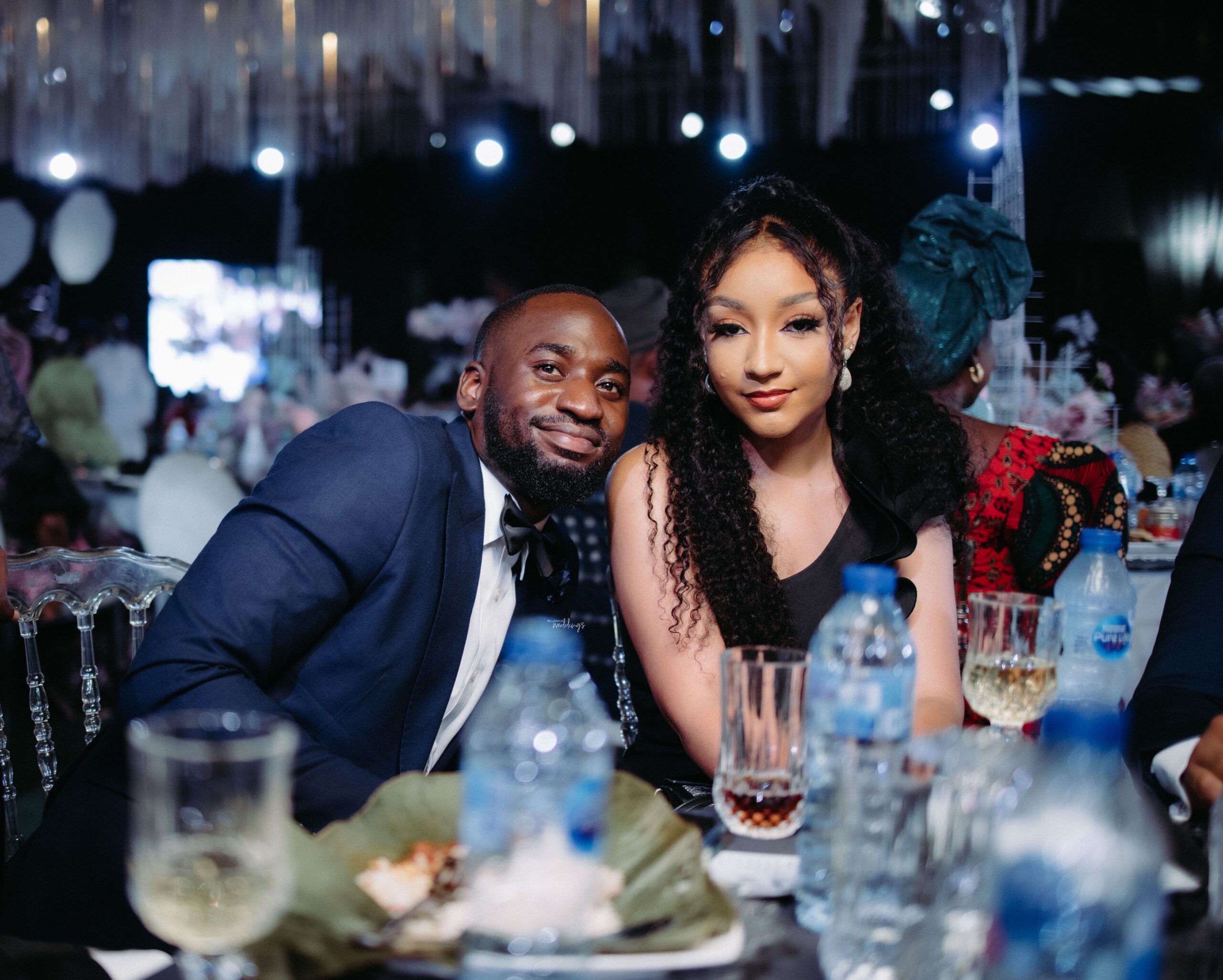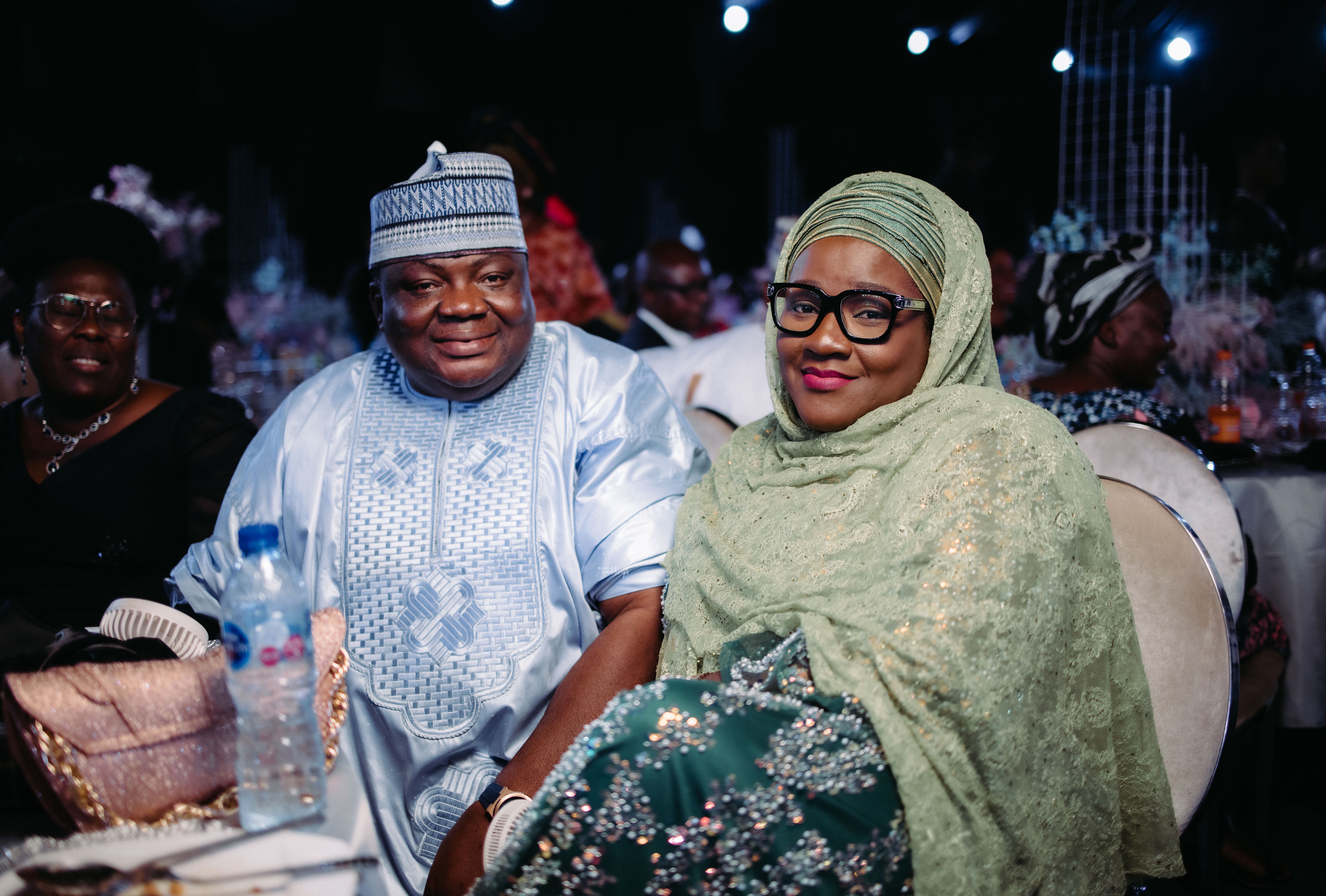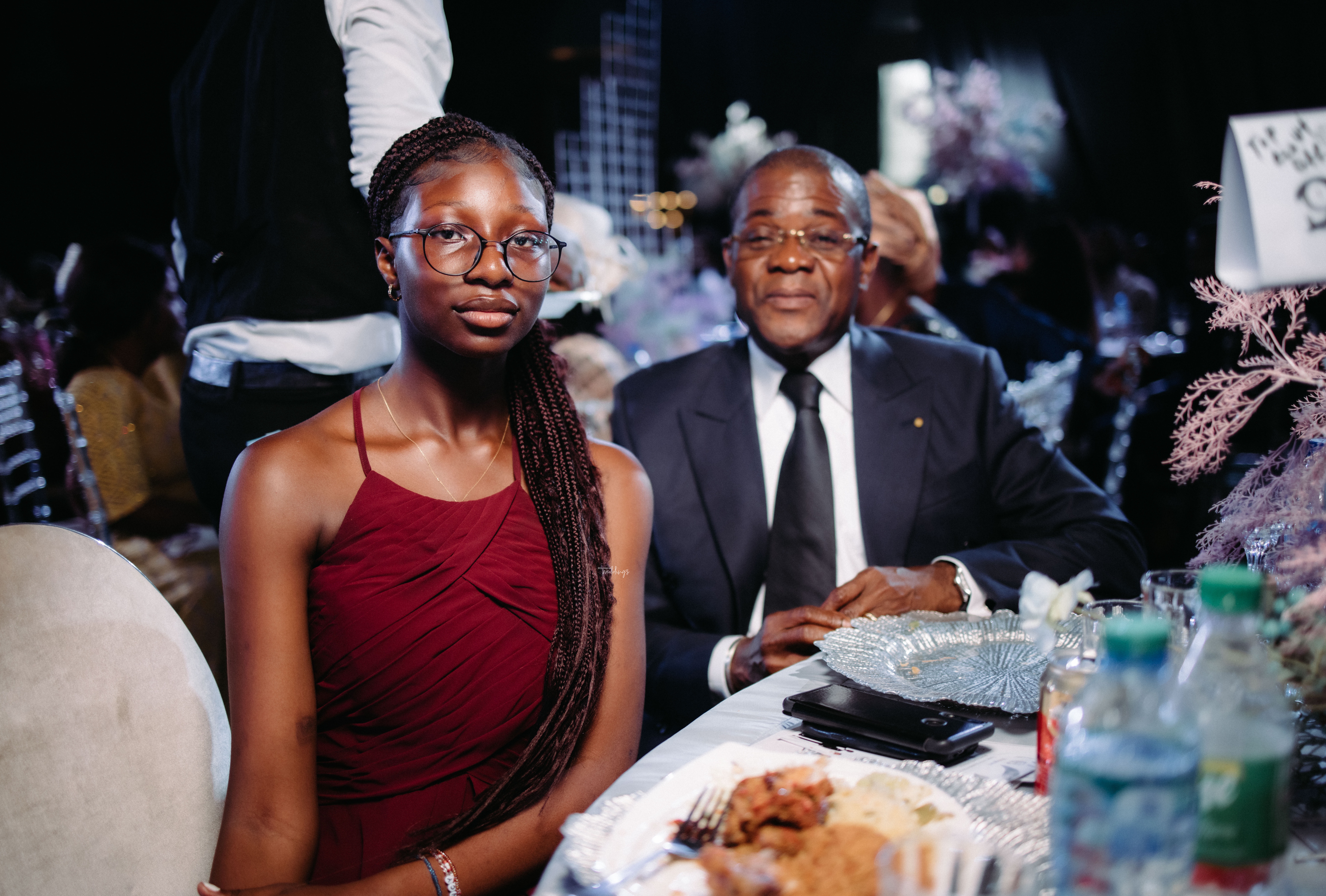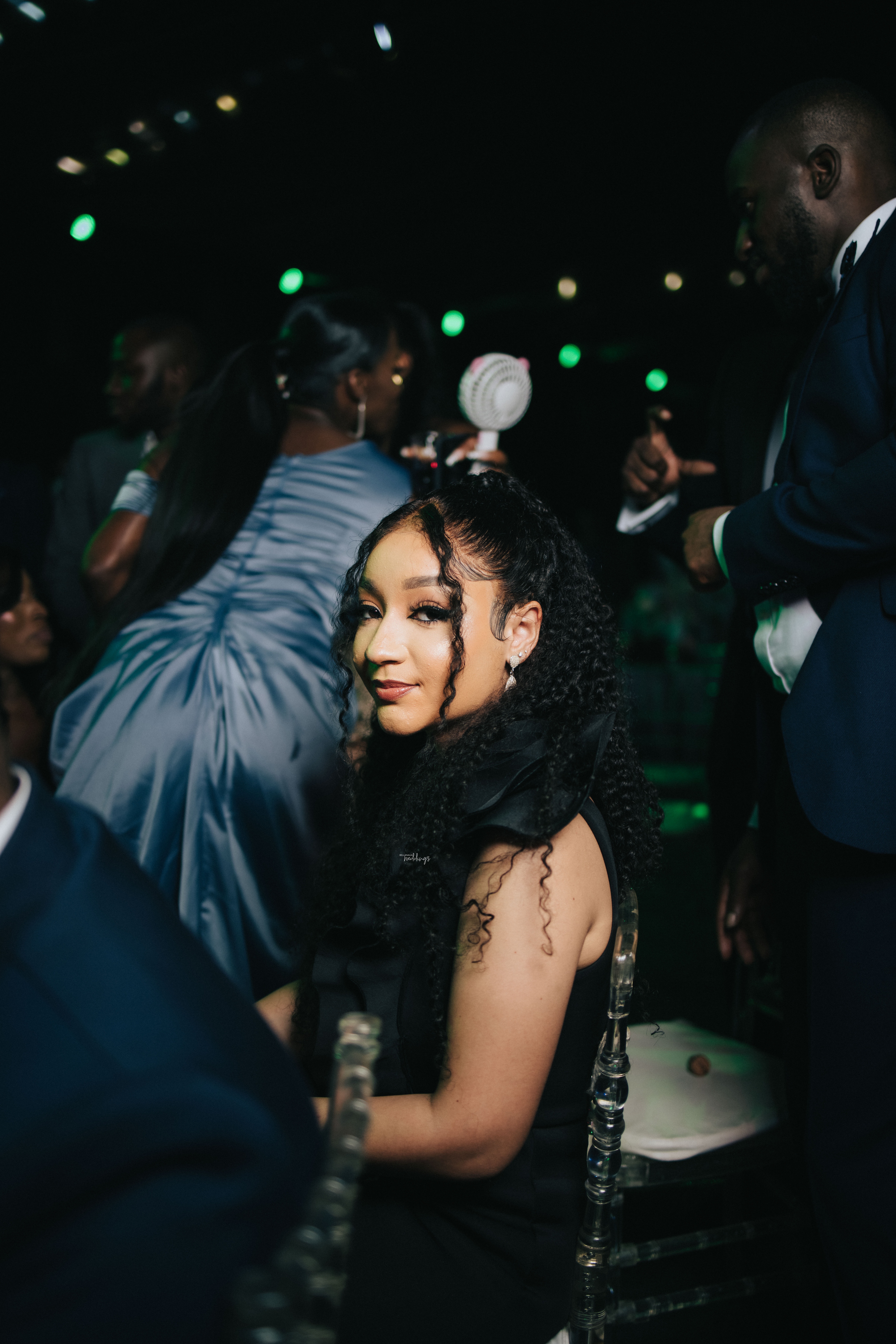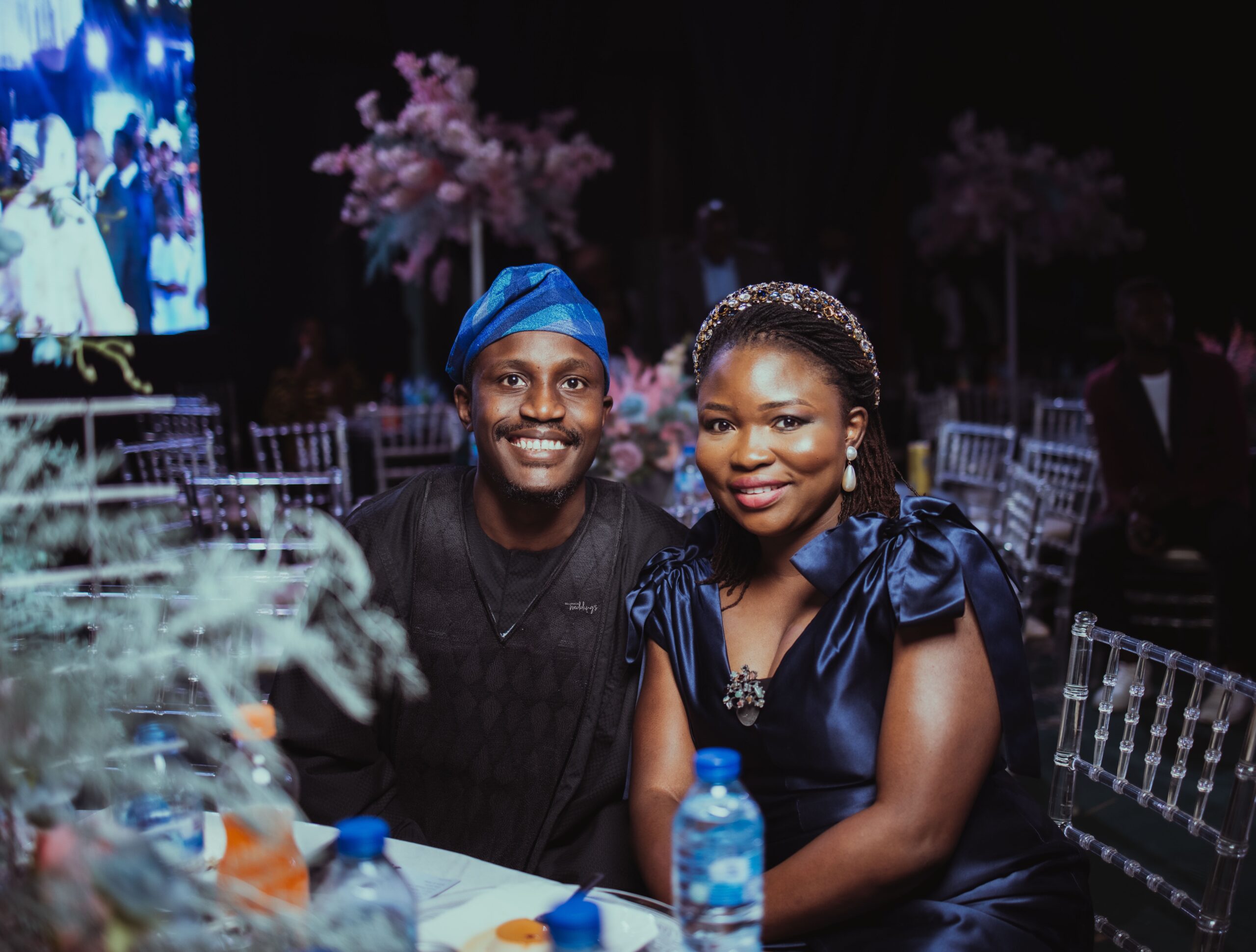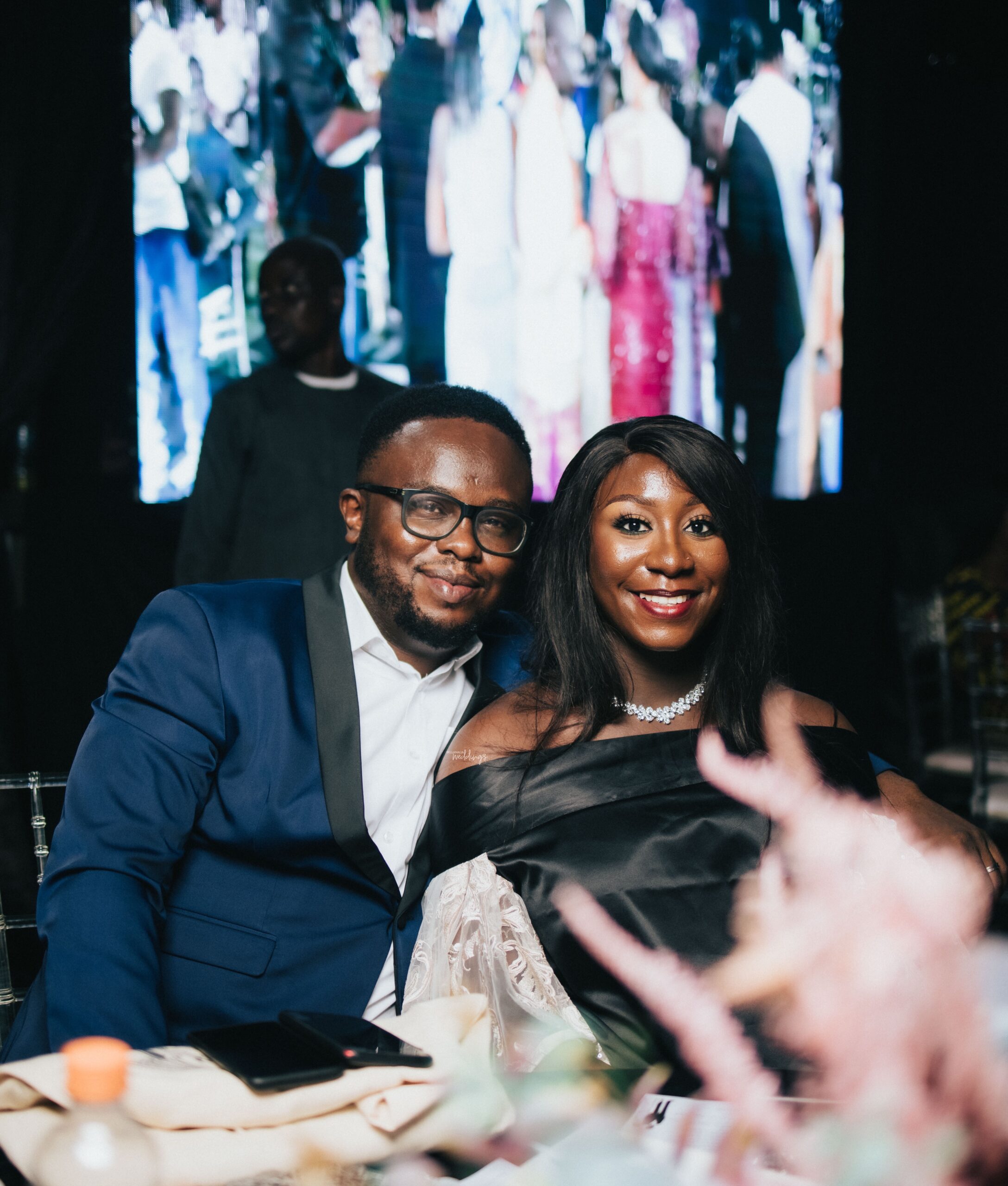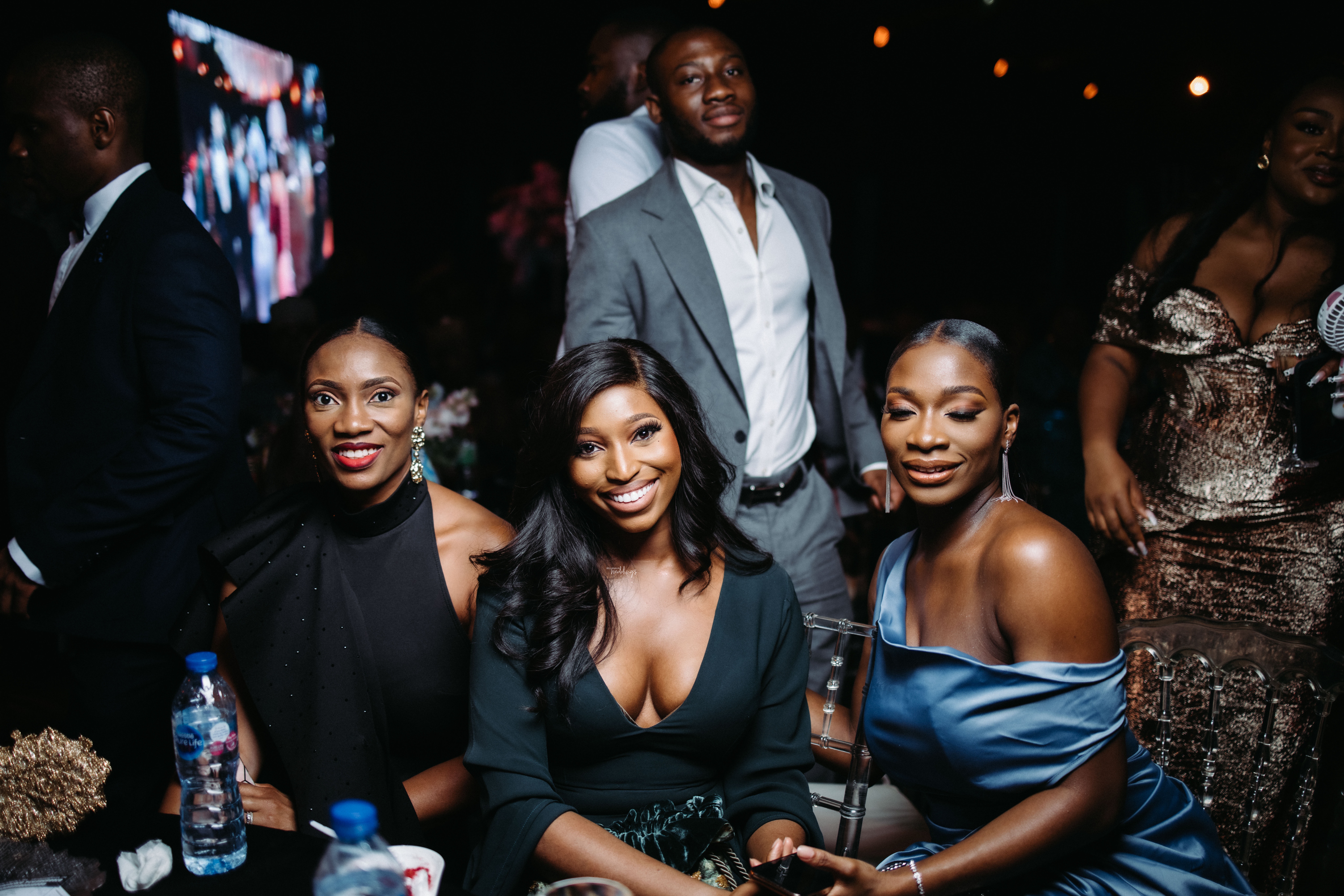 After the show, comes the after-party!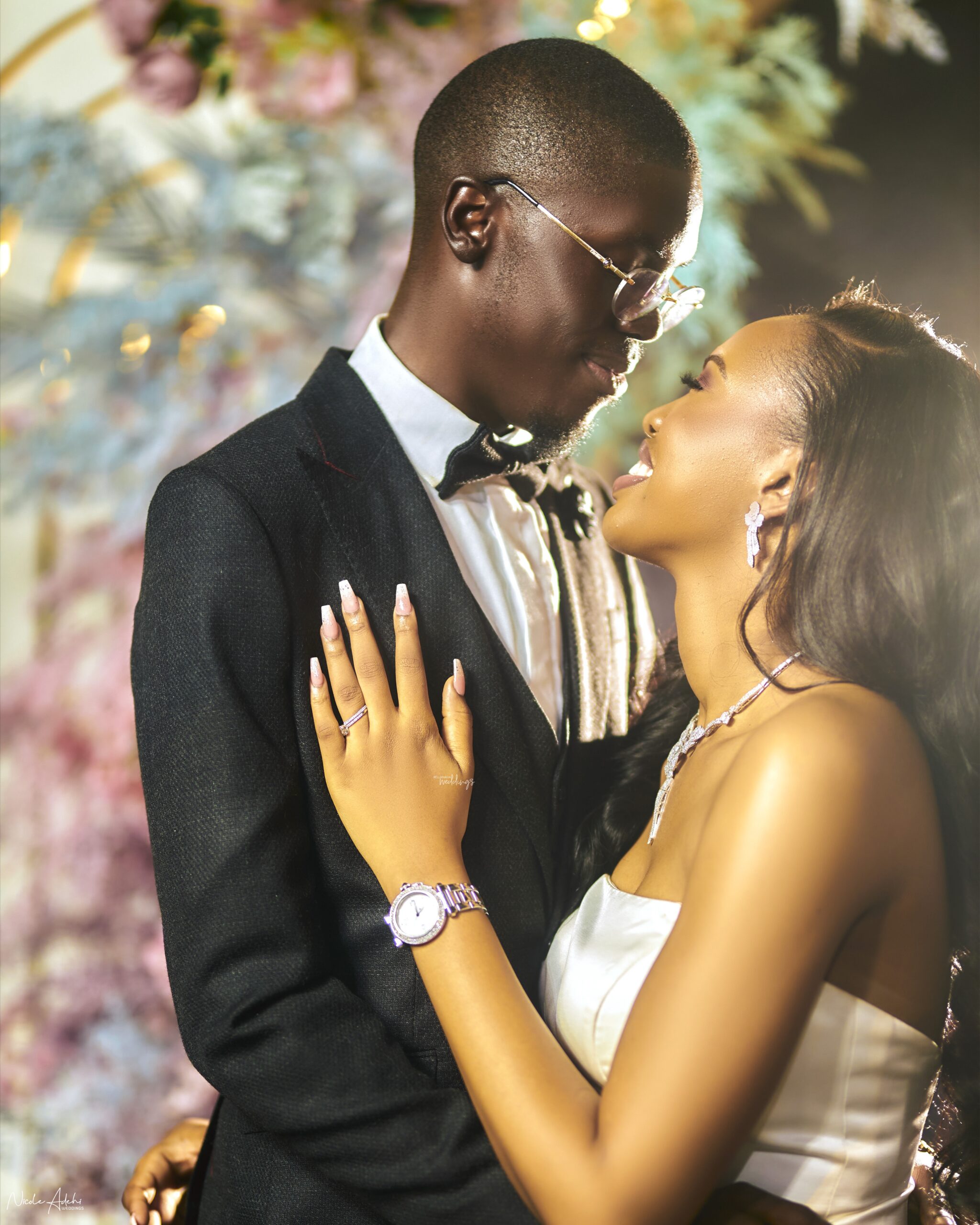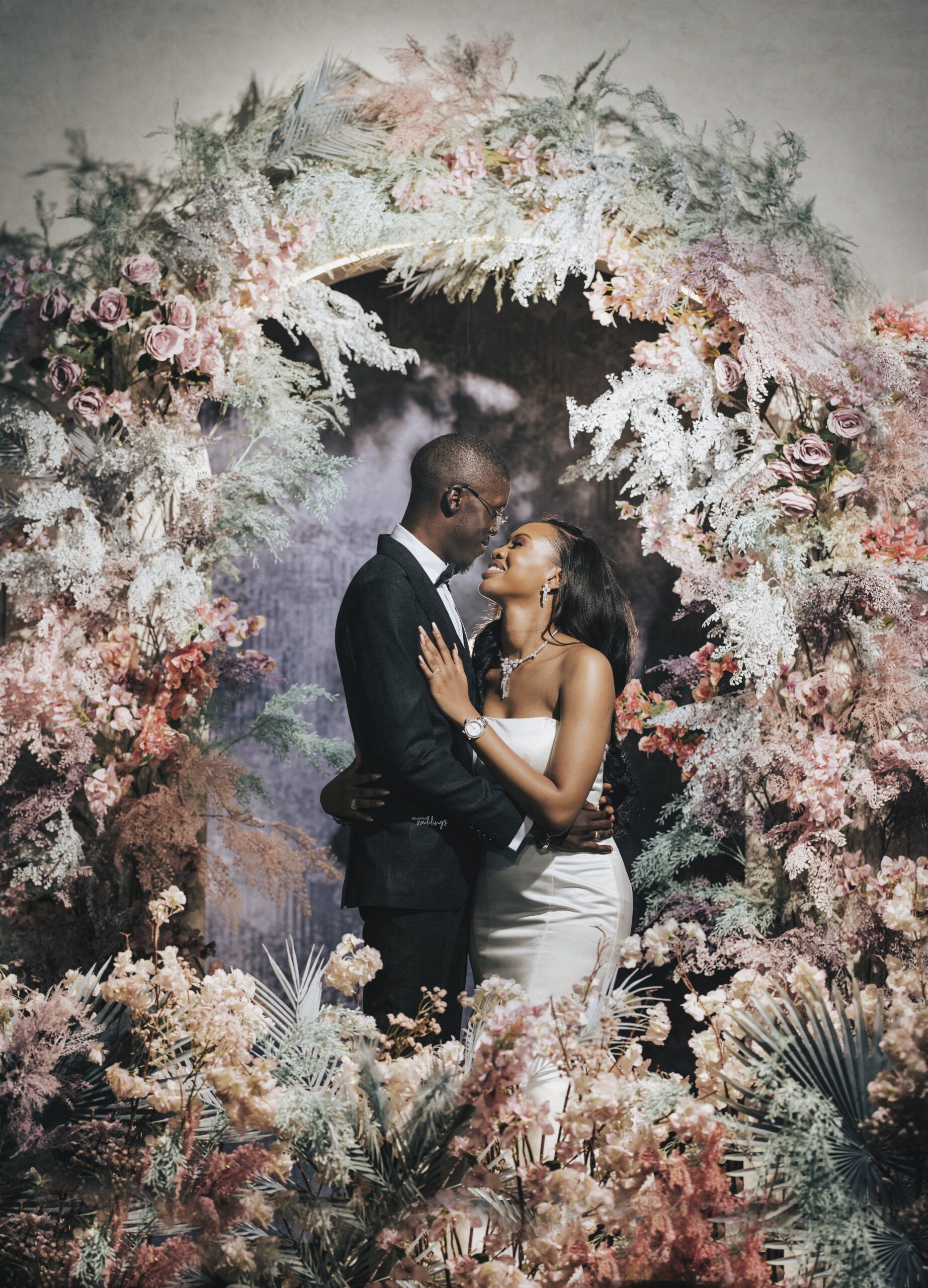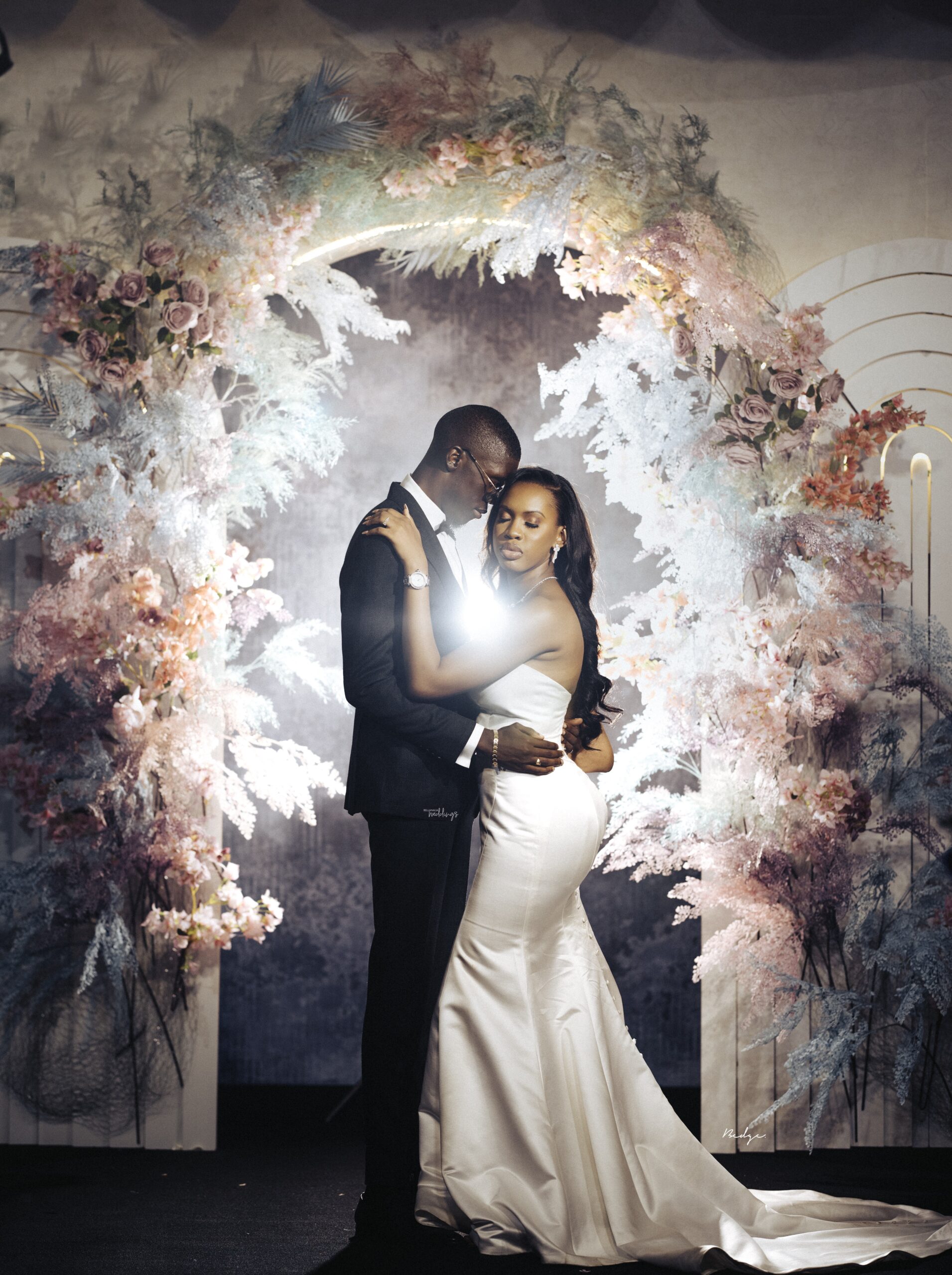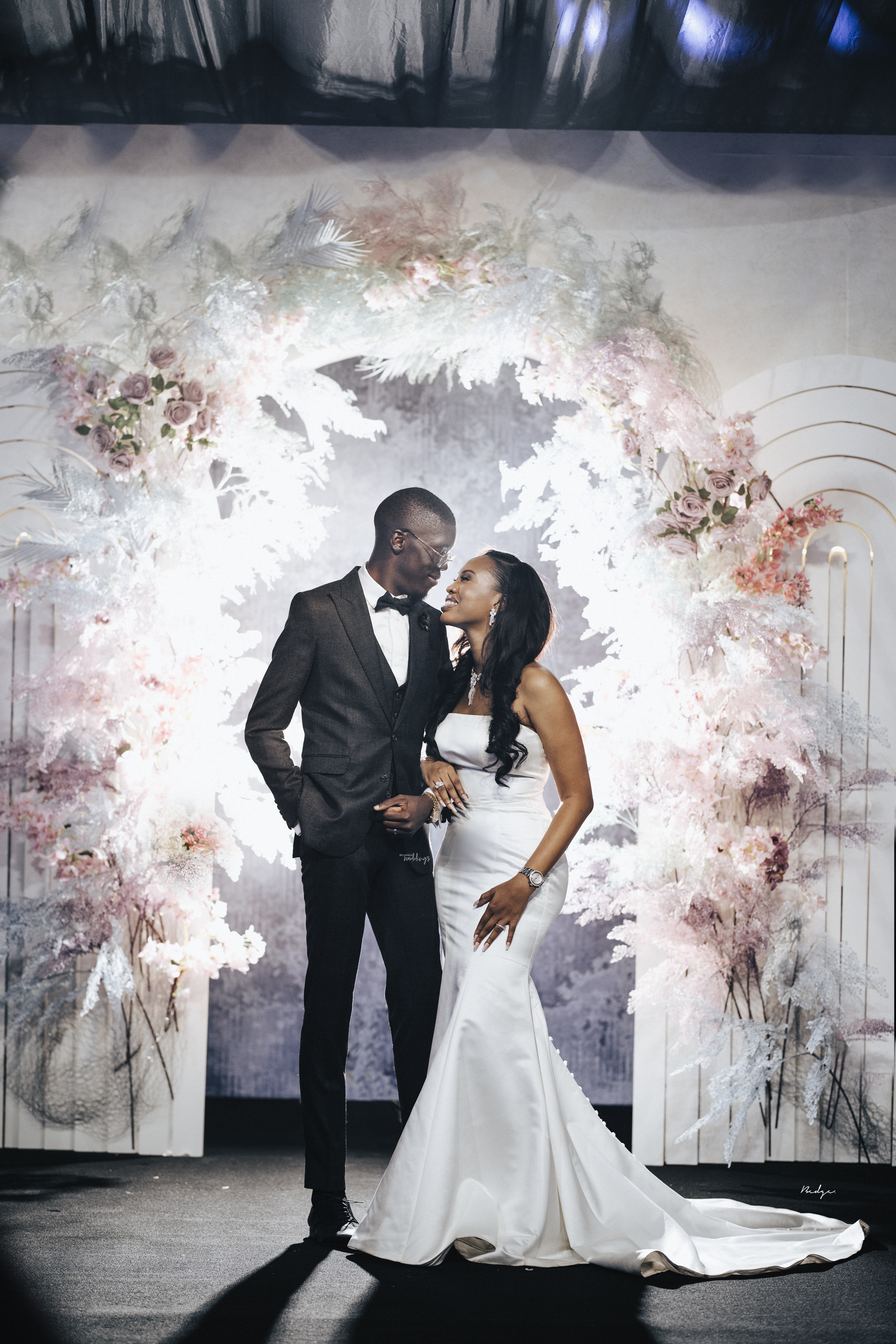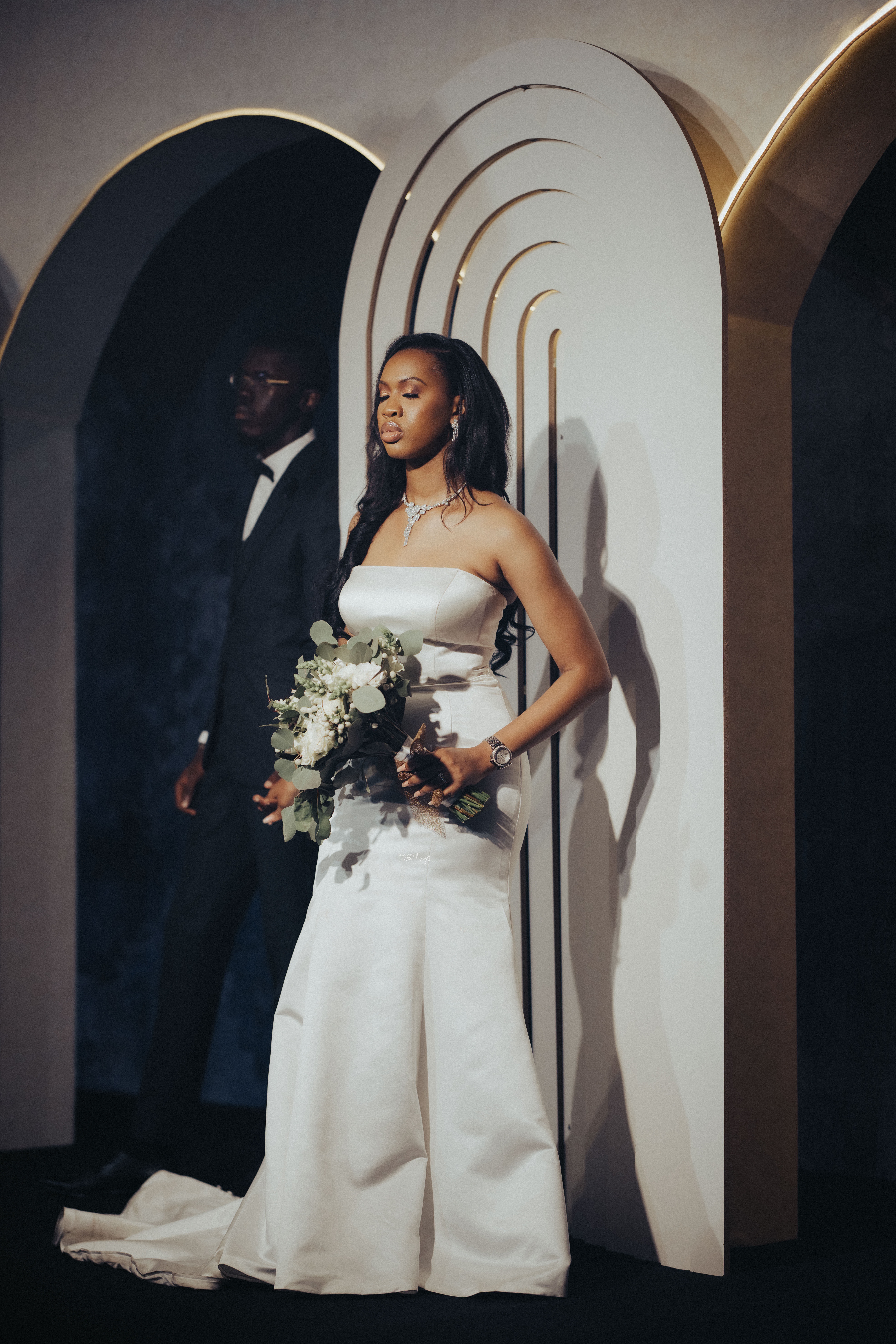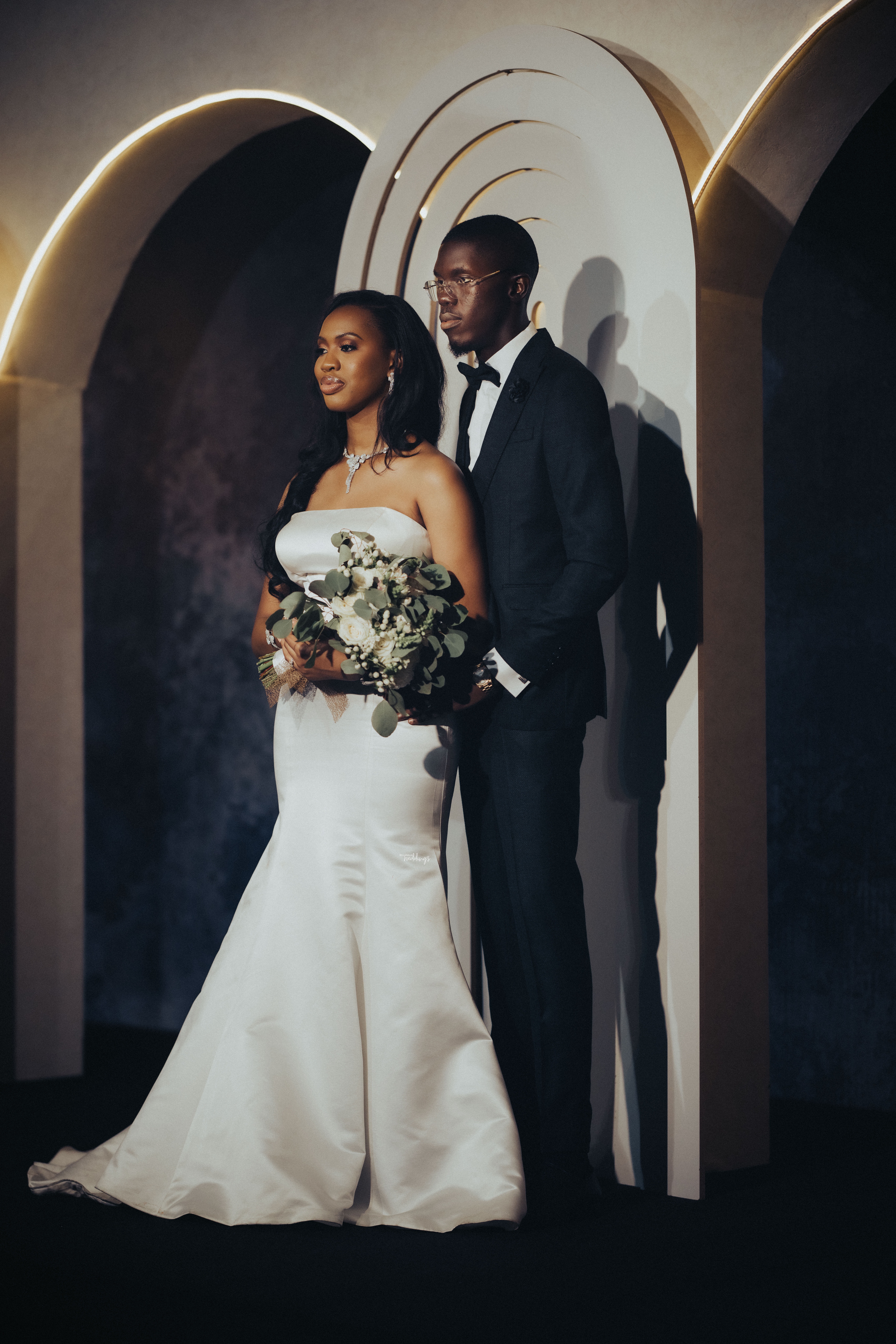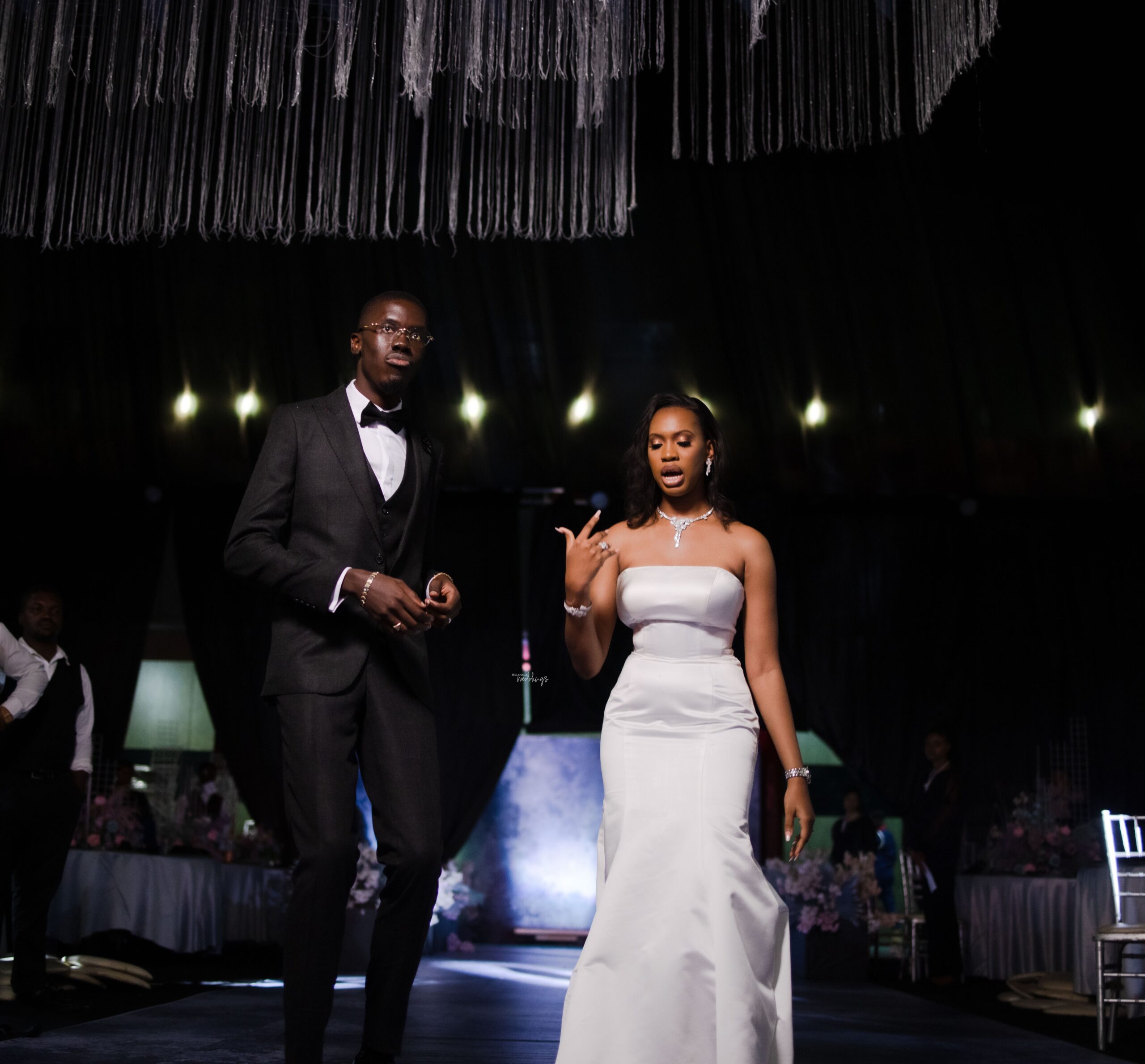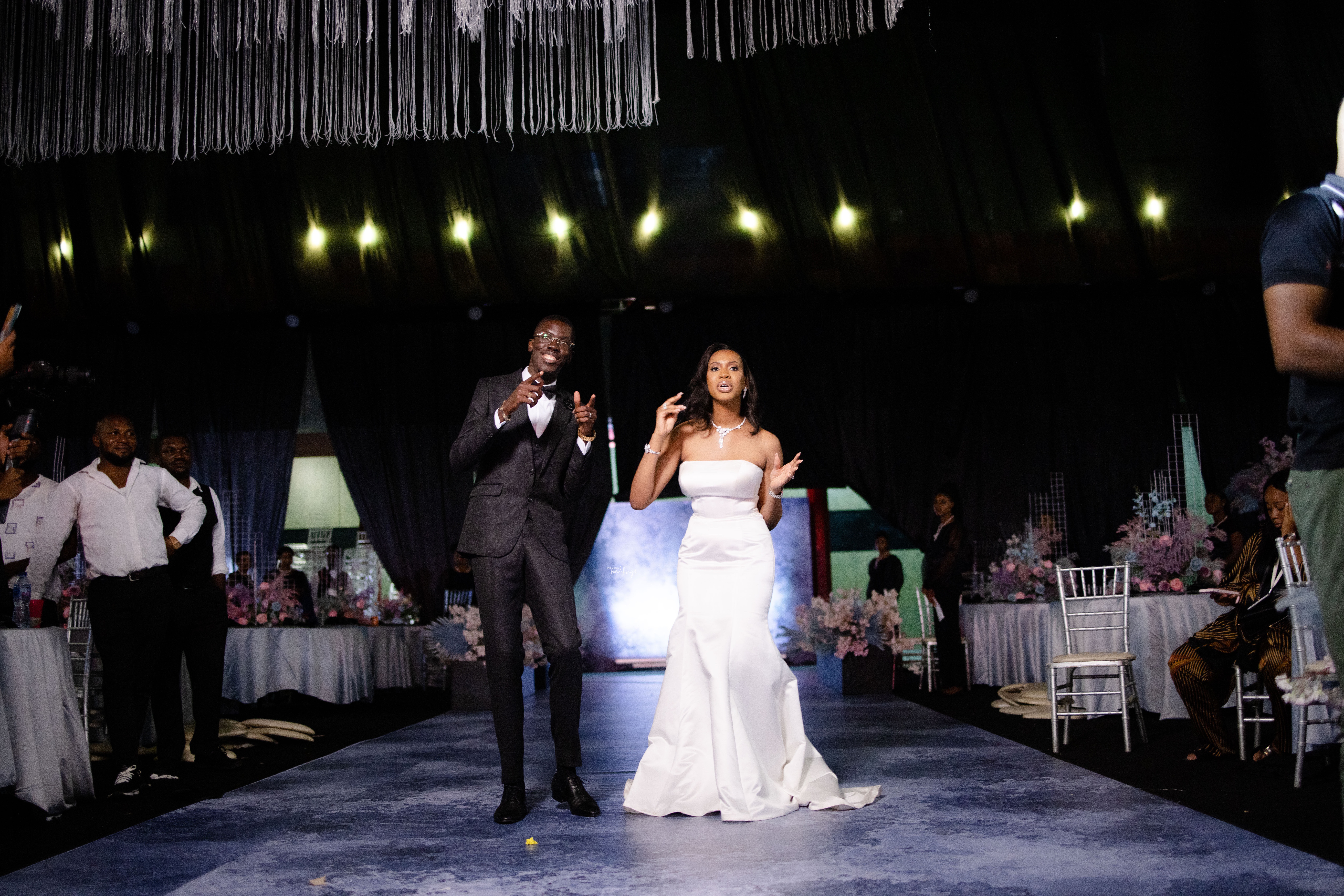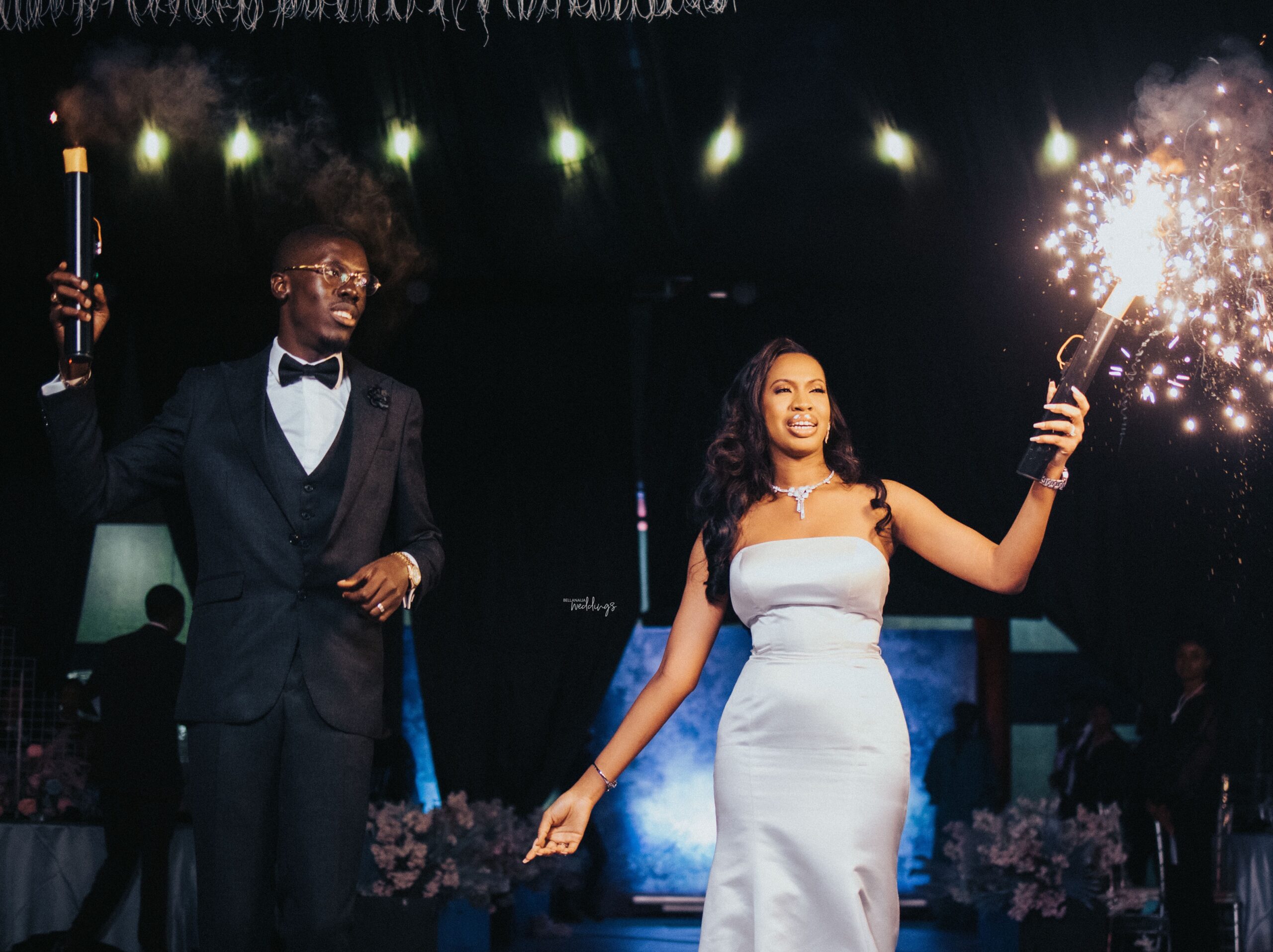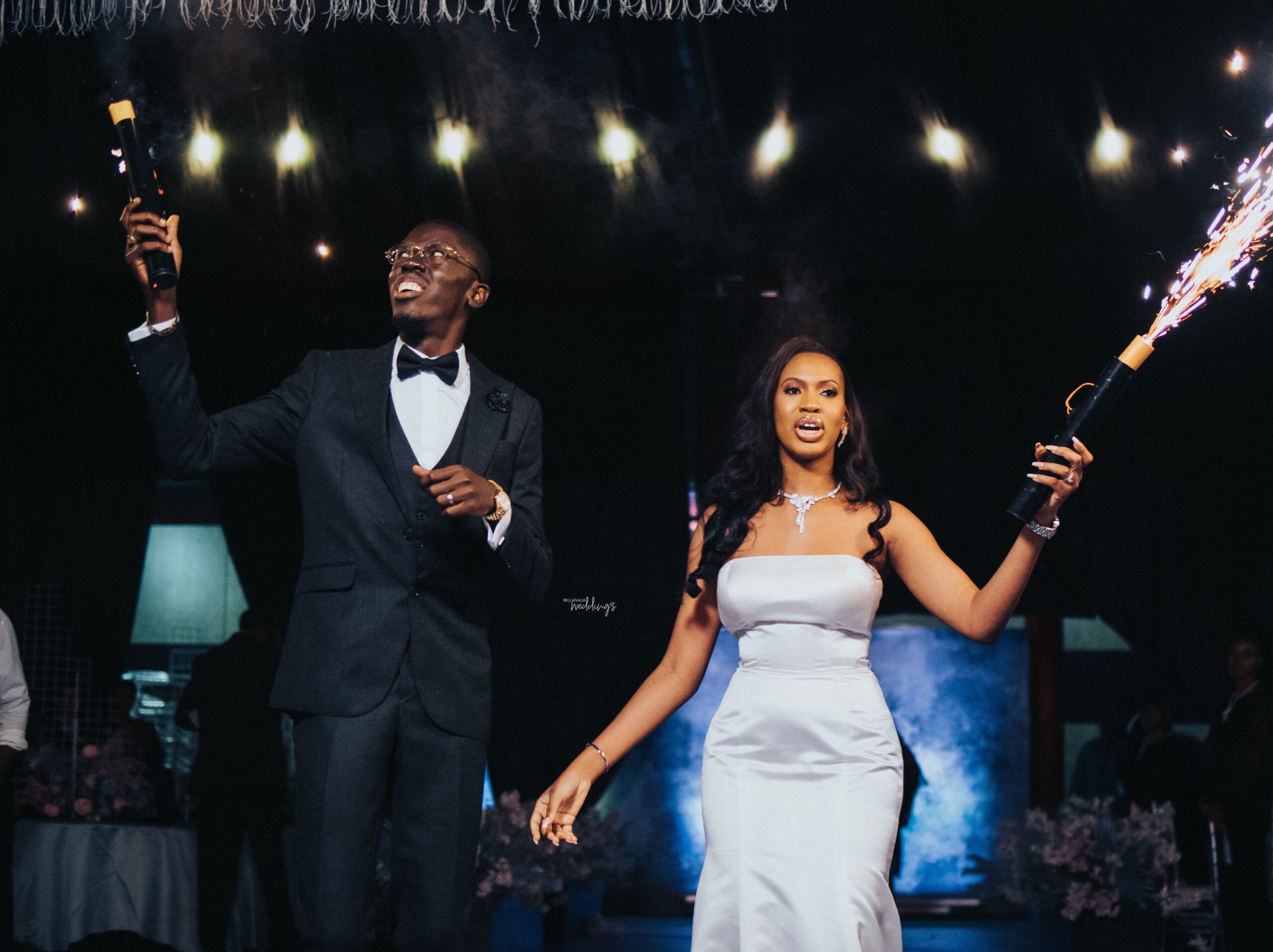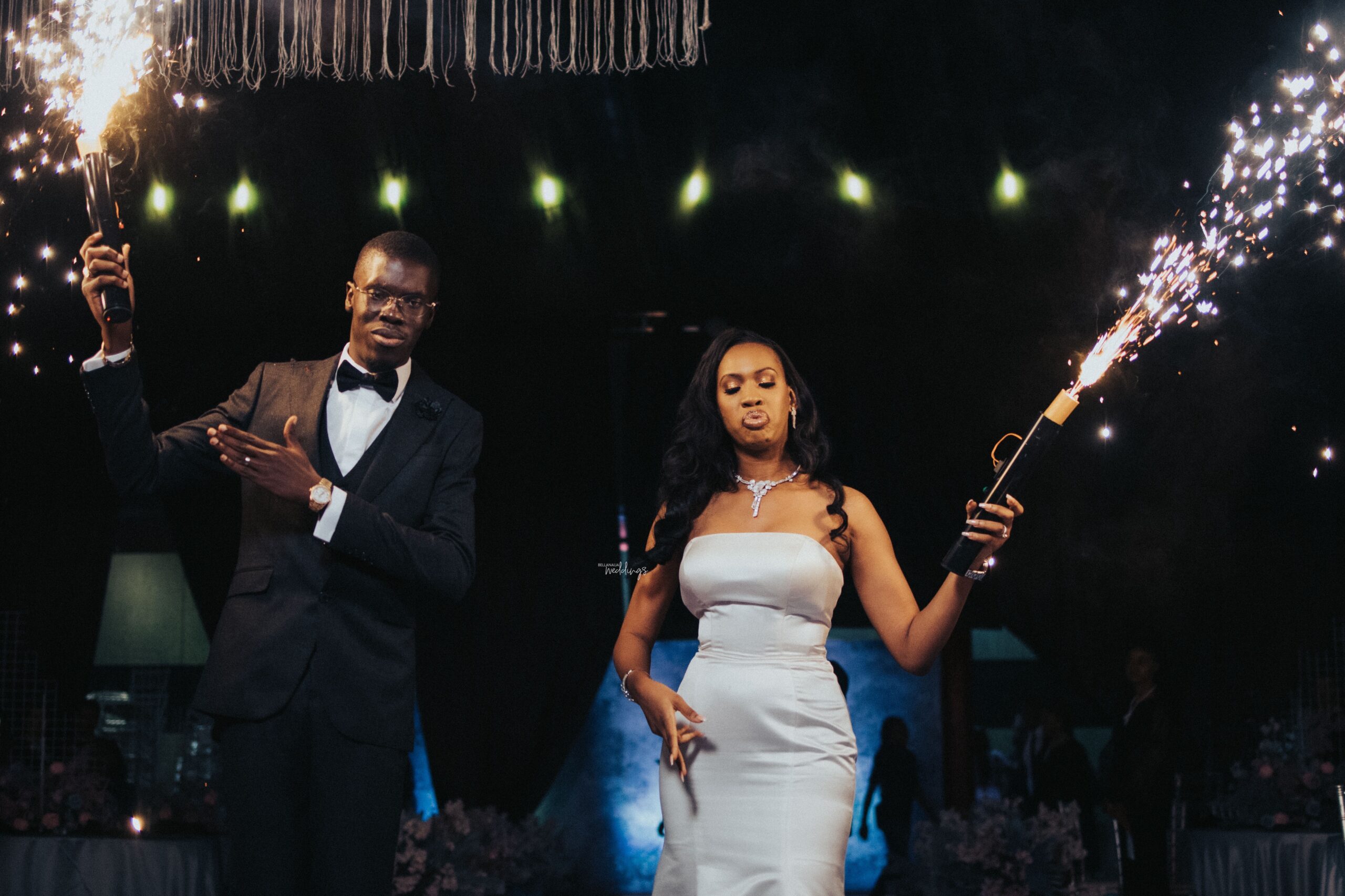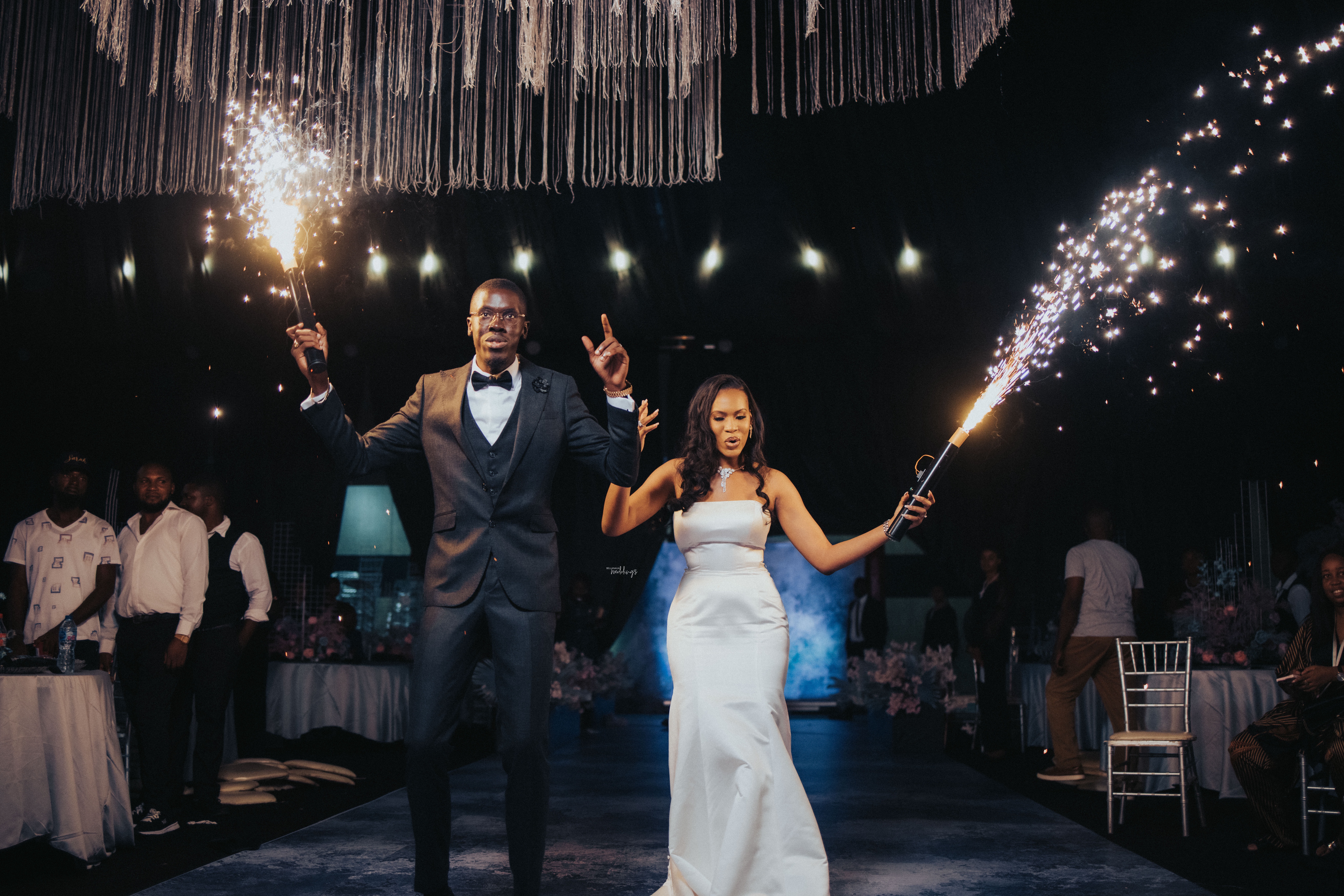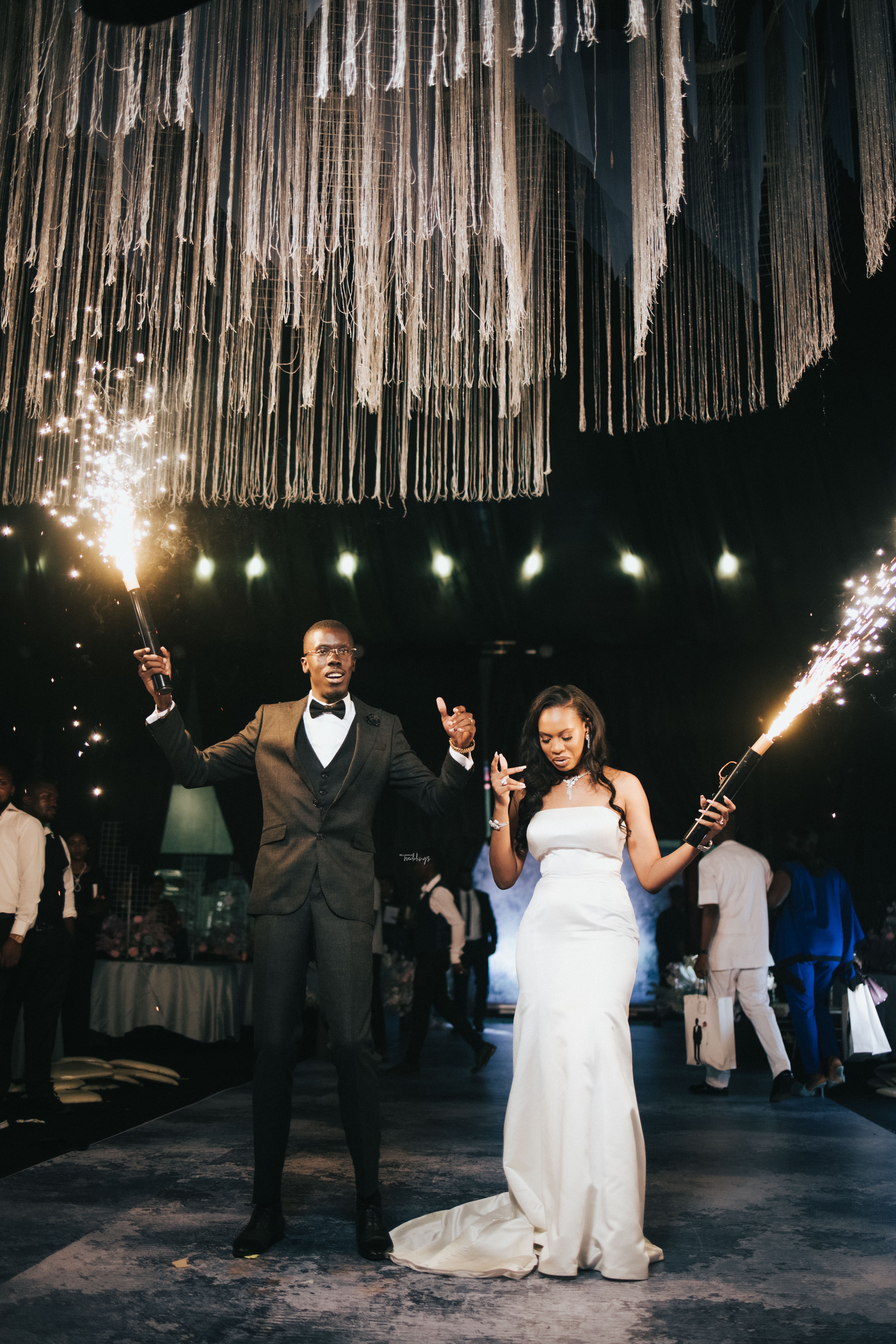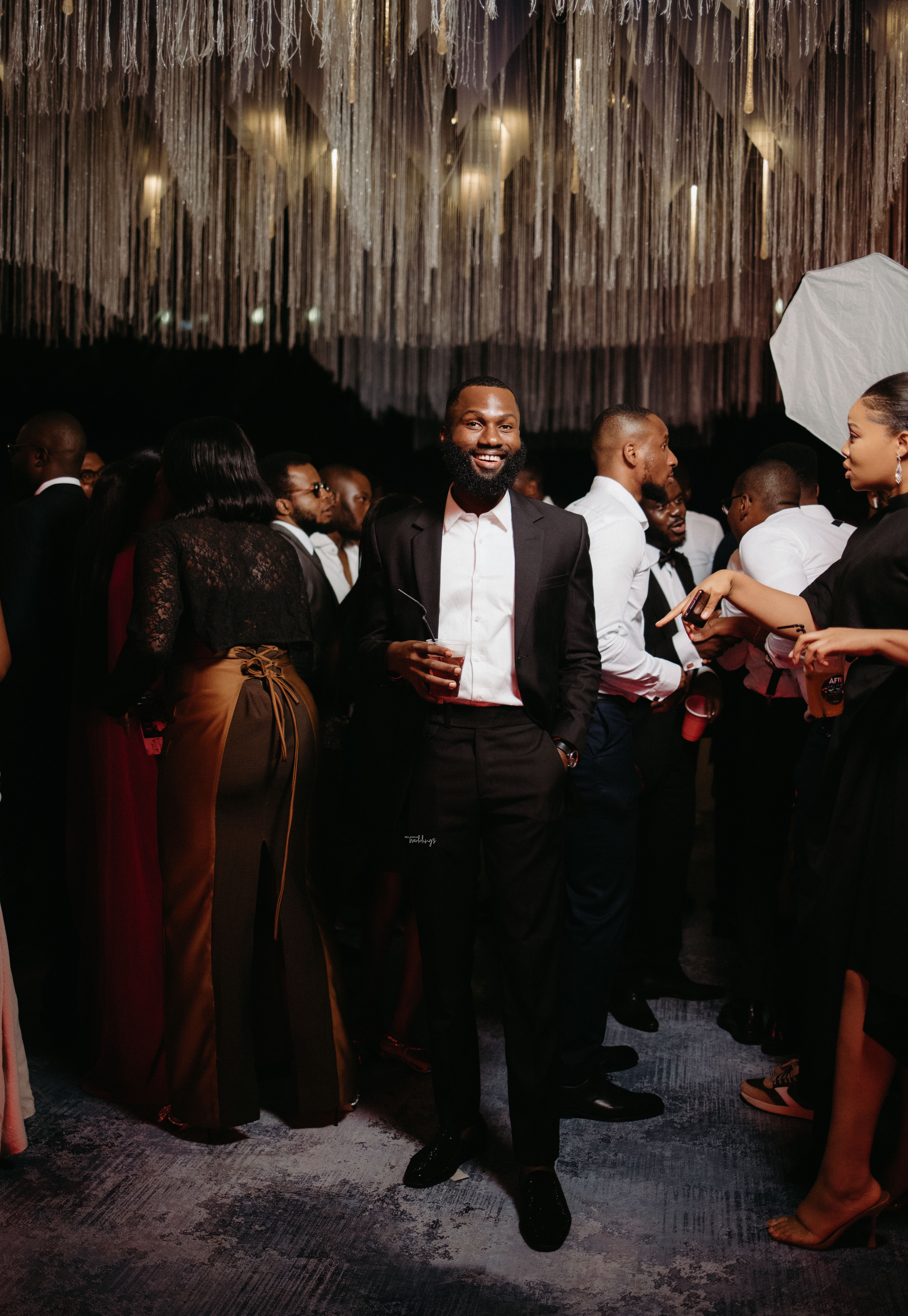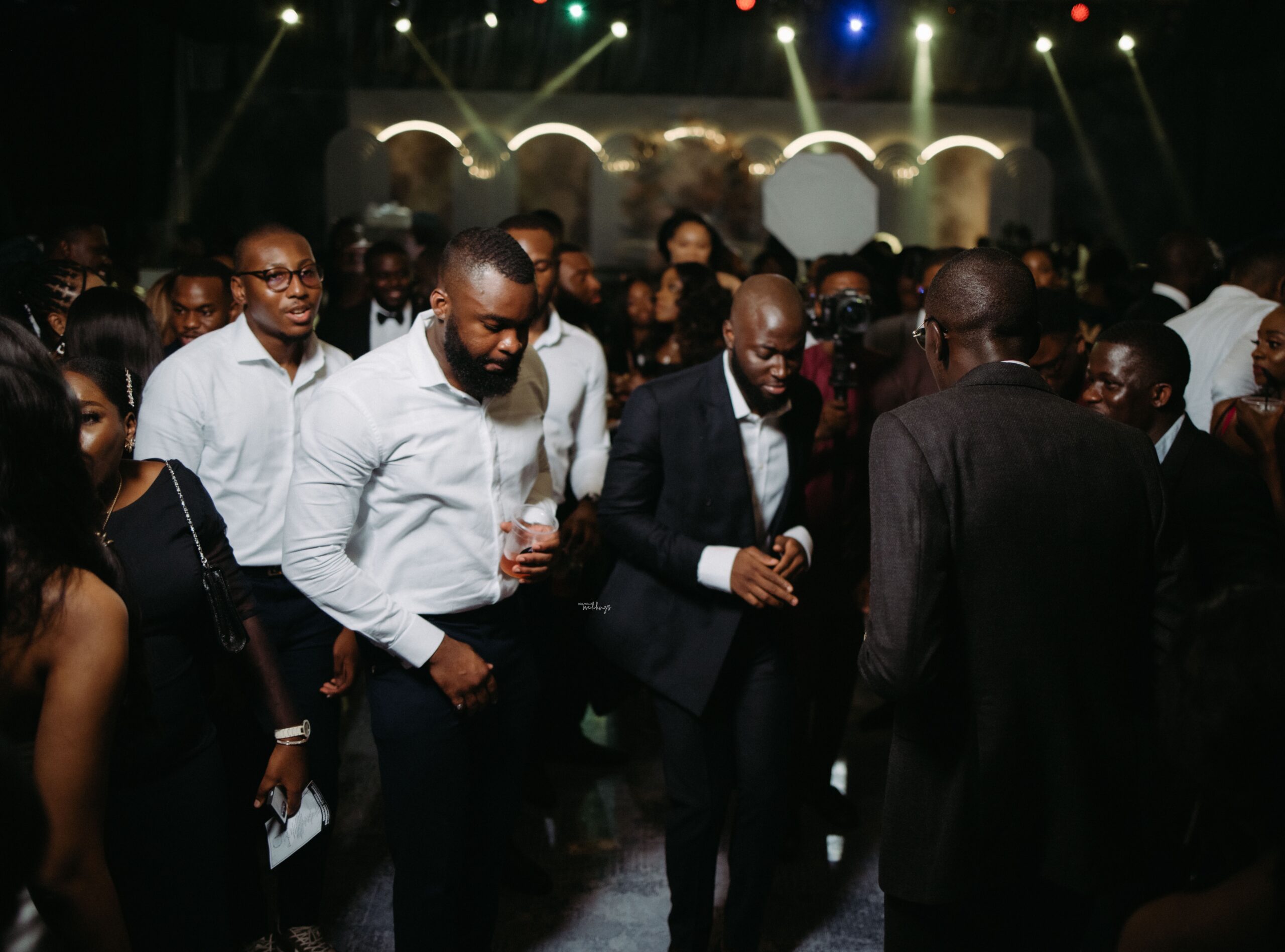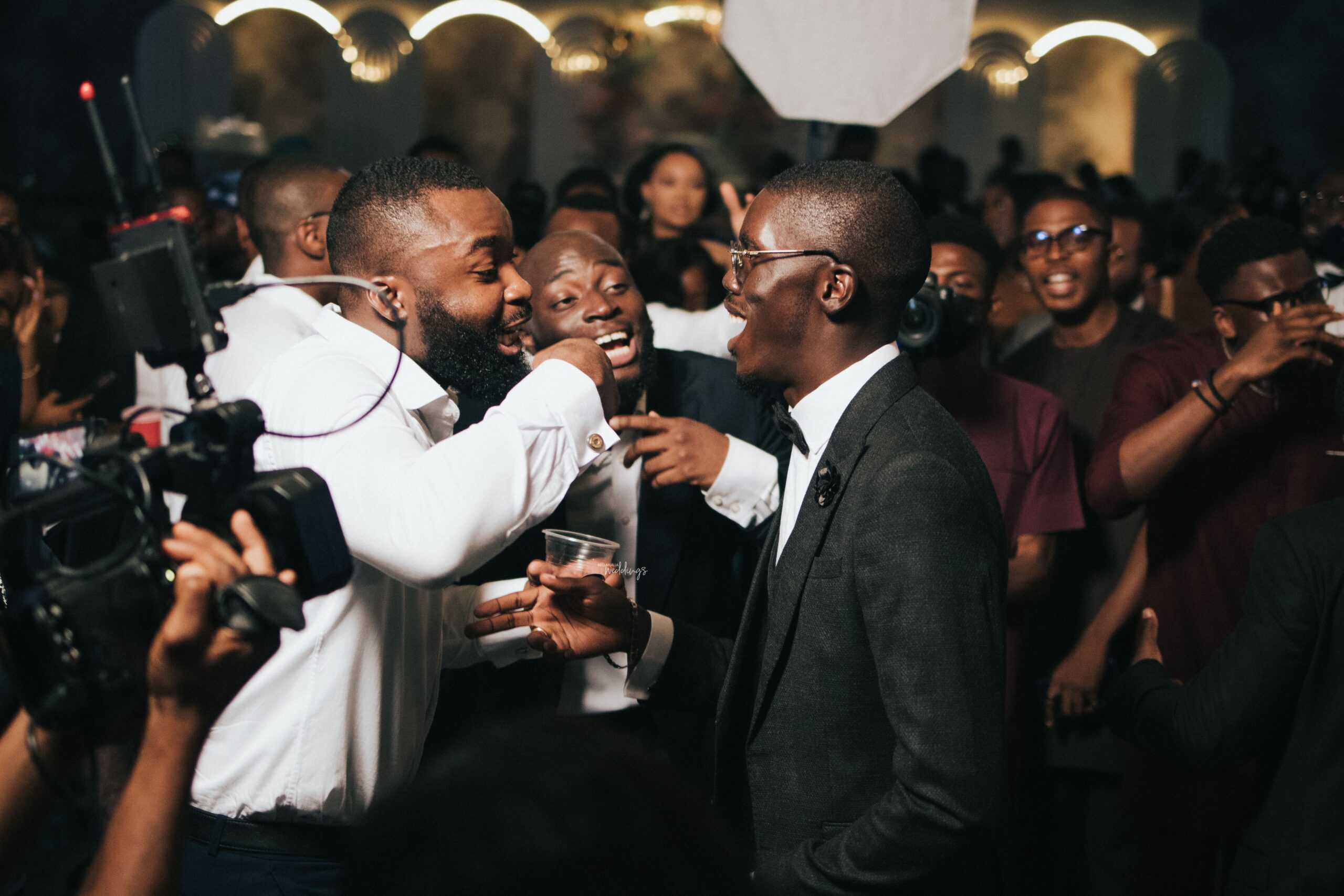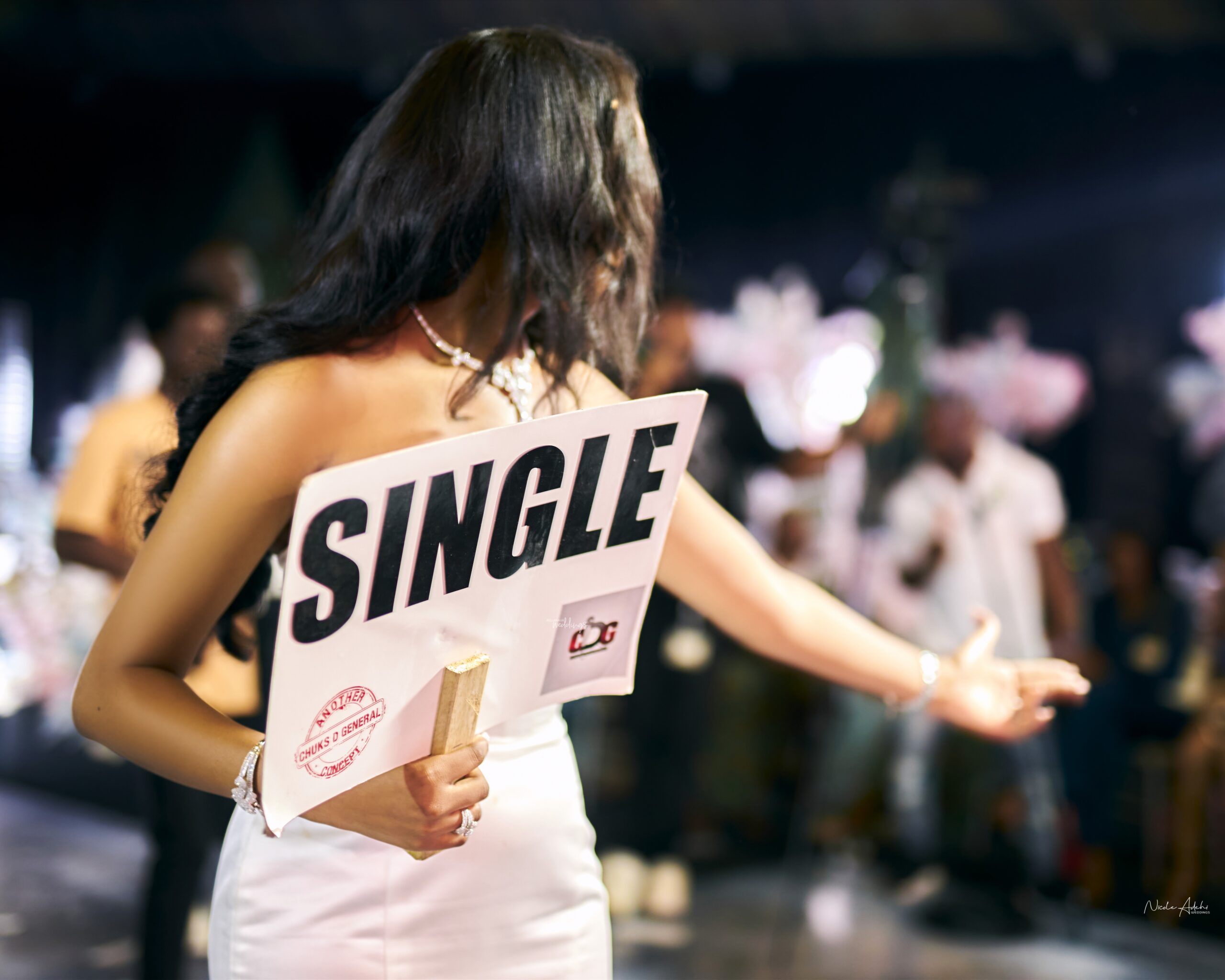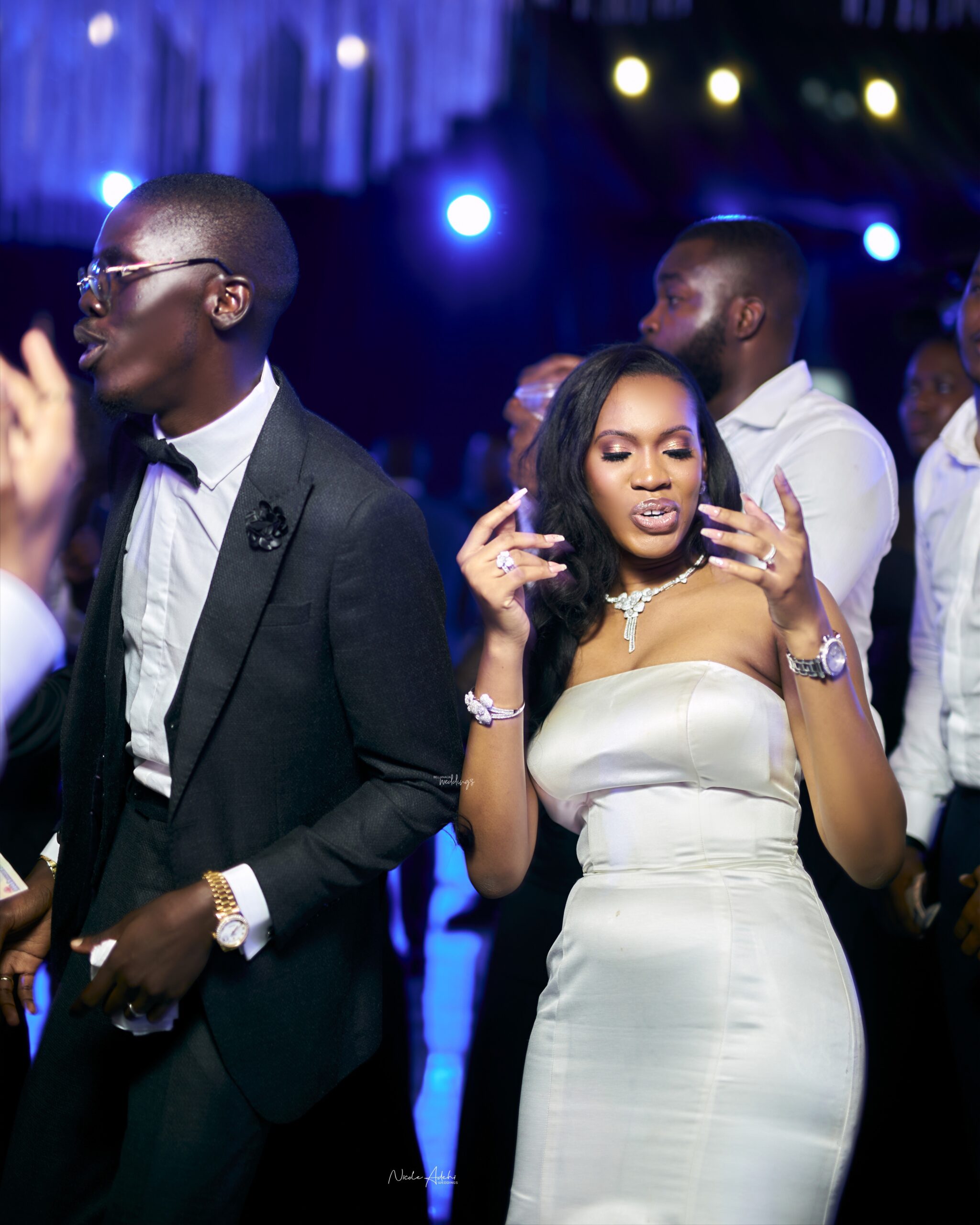 It's together forever!