The phrase "if you know, you know" can apply to a variety of things including love! Oftentimes, we're not able to fully explain why our heart connects totally with someone else's. Many couples though, mention that somehow, you just know and we can't disagree! On that list, is also sweethearts, Oseri and Oba!
Oseri and her heartthrob, Oba had actually met first online and were virtual friends for years without meeting physically or attempting to take the online friendship any further. Then one fateful day, love swung into action and the two met each other at a reunion party.
This meeting has now led to happy ever after as Oseri and Oba are now one! After their trad, the two tied the knot in a beautiful white wedding ceremony and it was truly everything they wanted. Not even Covid could put a stop to this love and today, we get to enjoy their beautiful wedding photos and read all about their beautiful love story.
Read all about their love story and enjoy their lovely wedding photos below.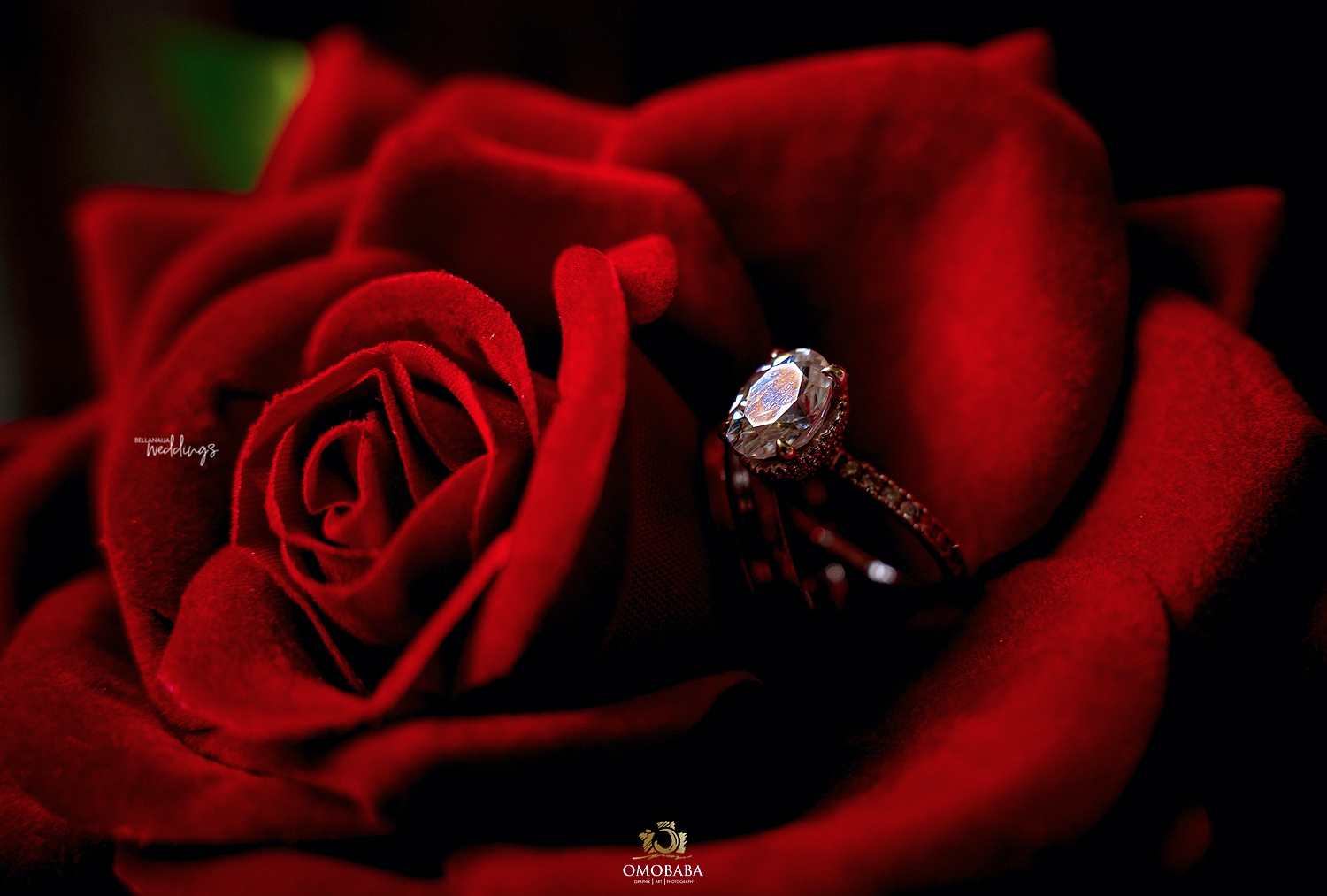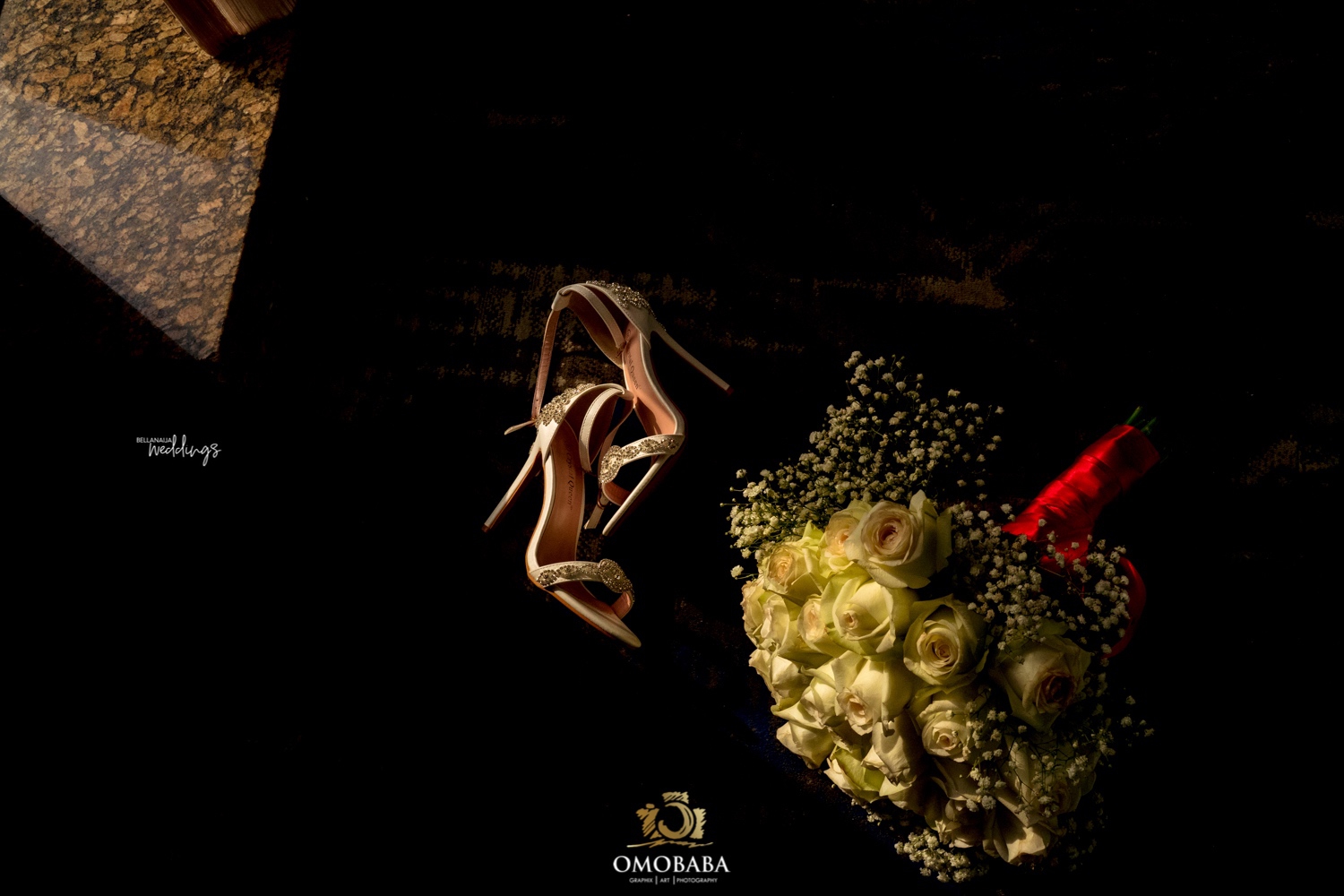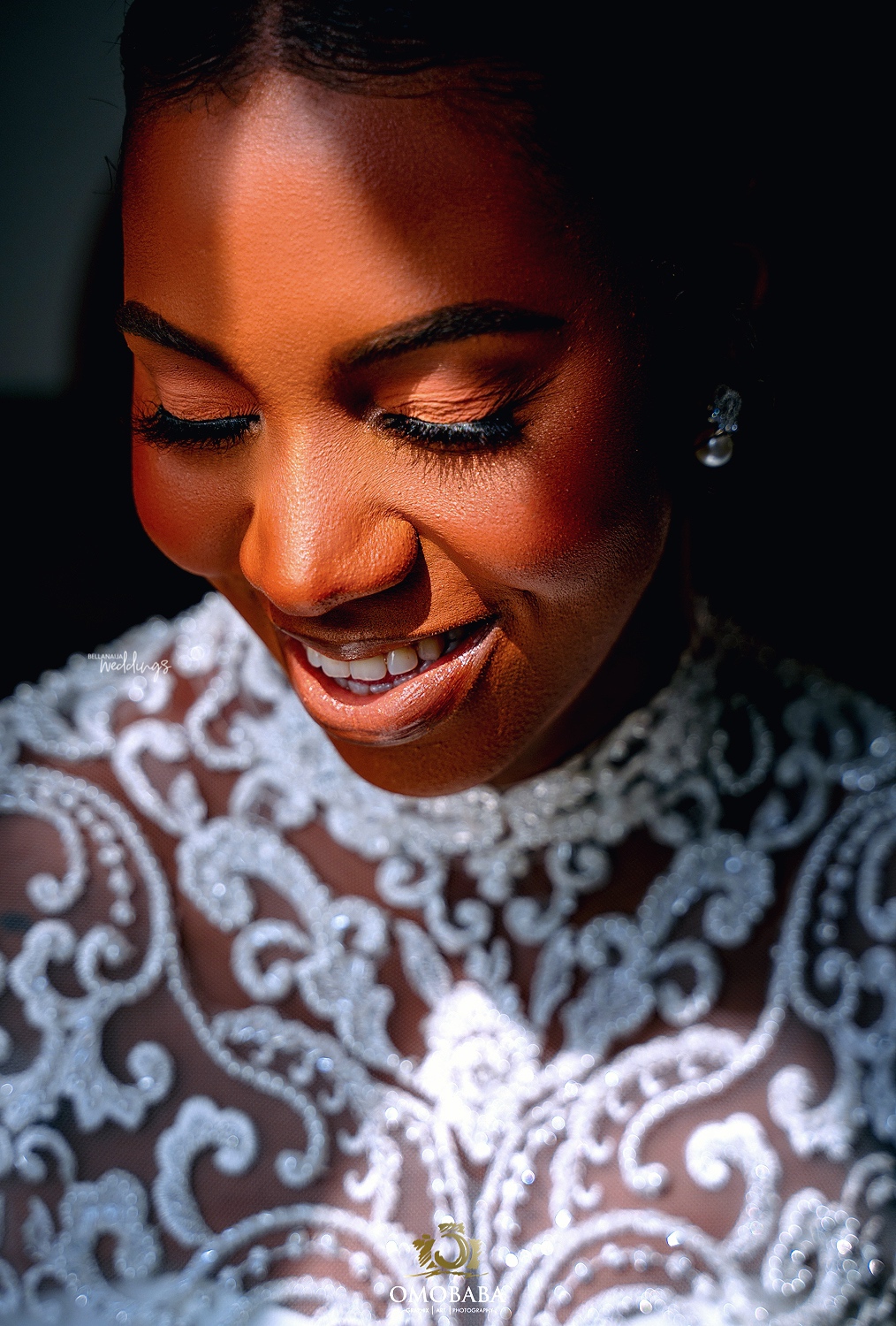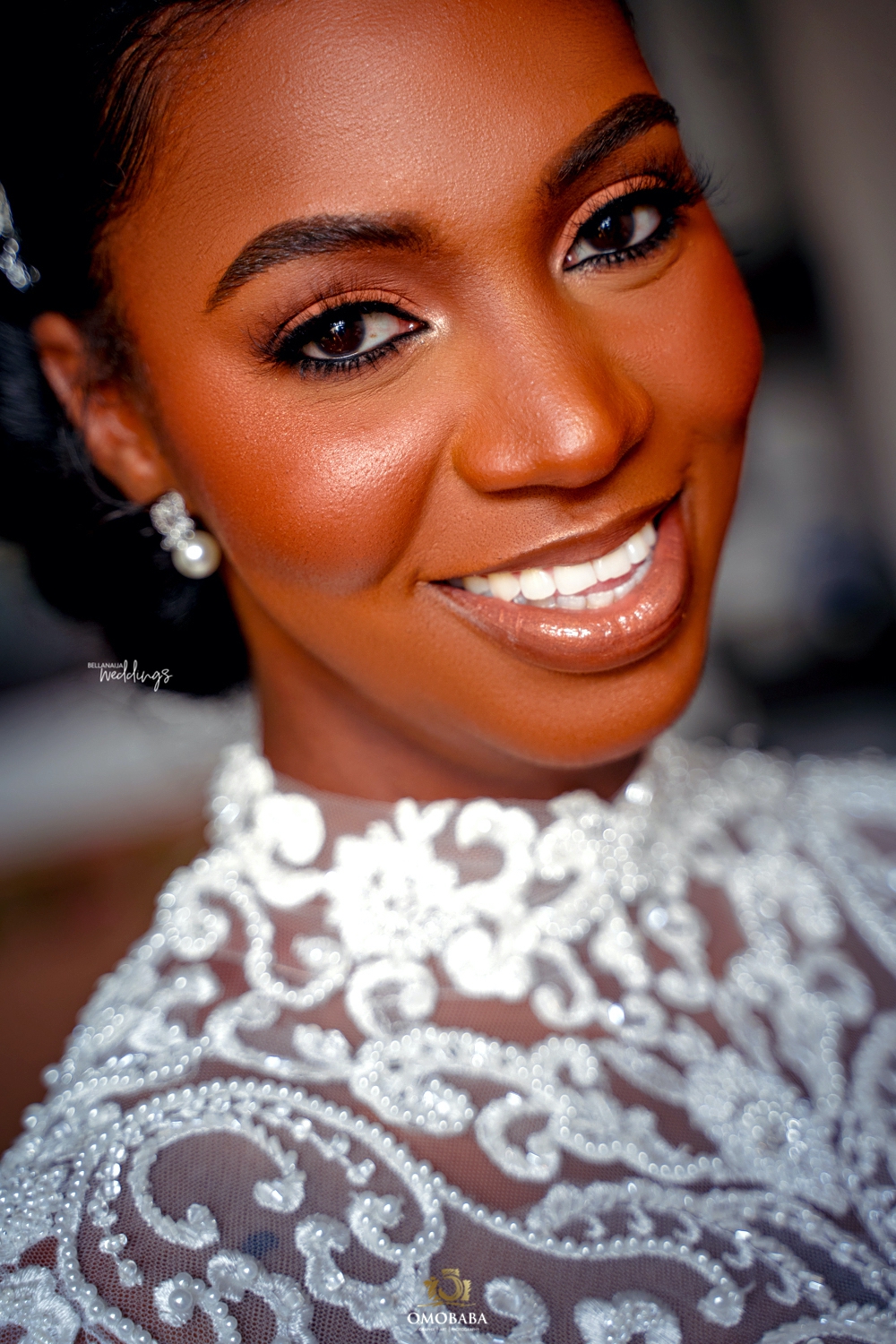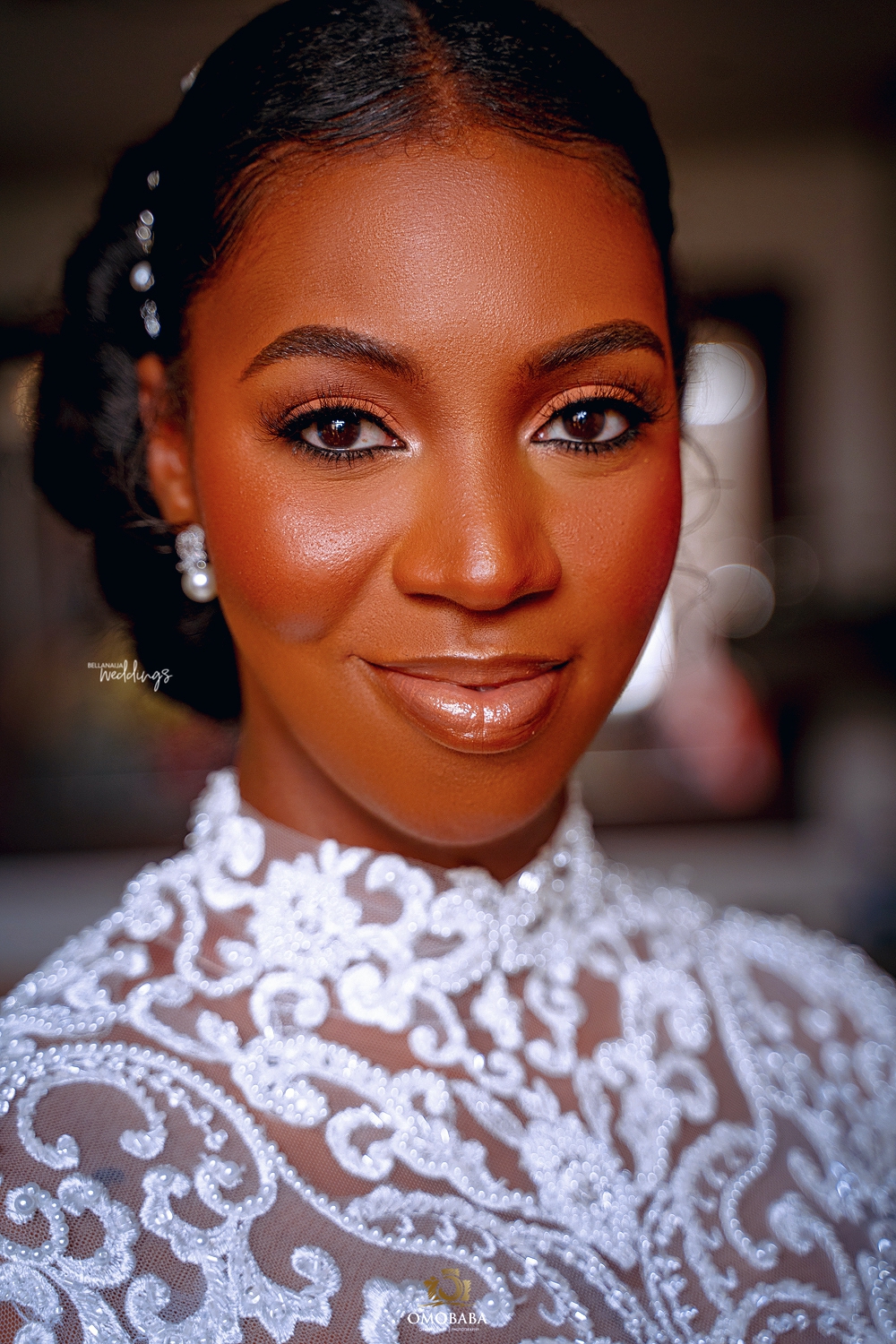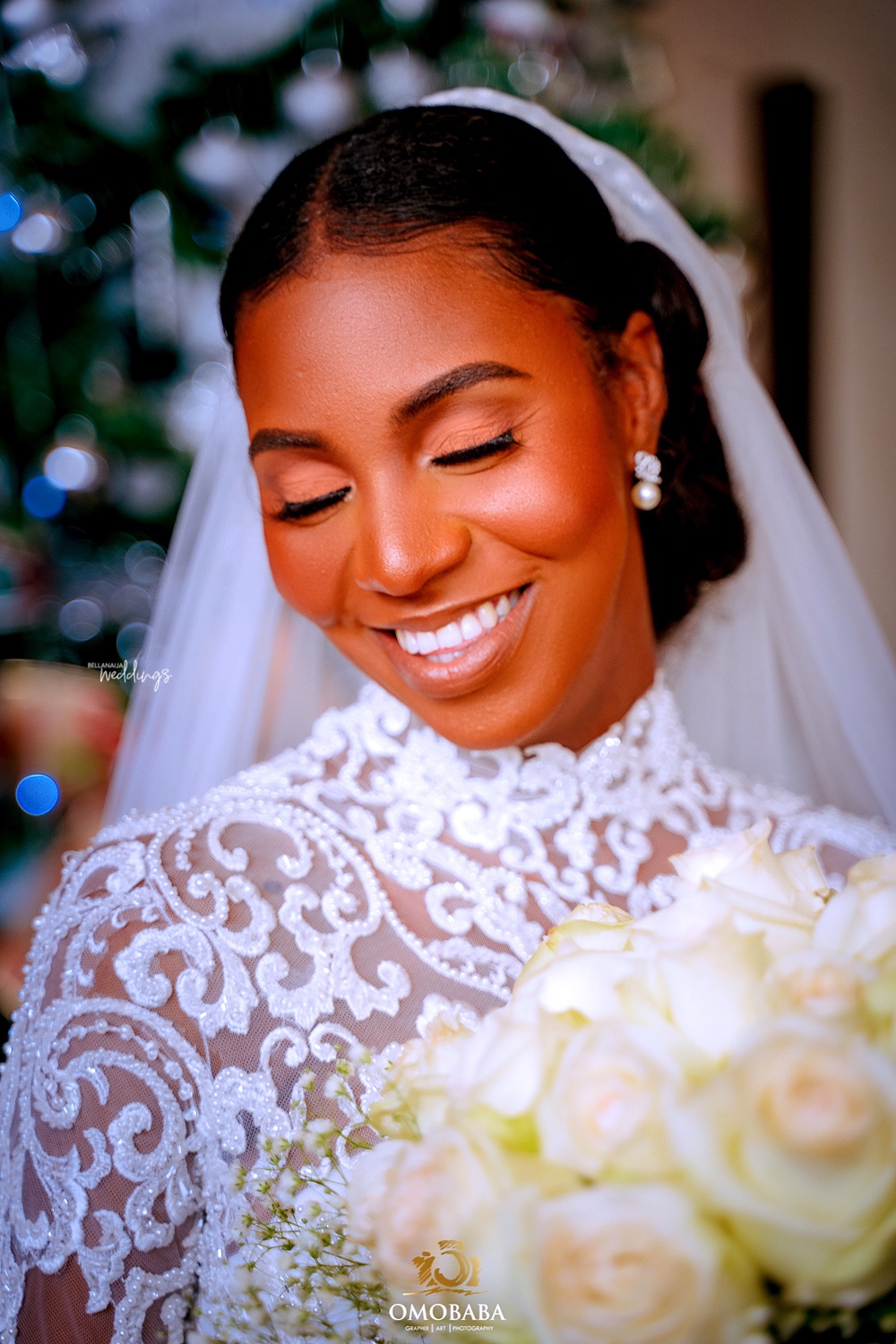 Their love story as shared by Oseri:
My marriage to my husband started with a prophecy. I won't go into details but a wonderful old lady said to me that the next time she sees me I'd be married. Another person told me I'd meet my husband in 2018. When you hear these things, you just say amen and keep it moving especially if you're not really looking. Look, this prophecy happened exactly the way it was supposed to.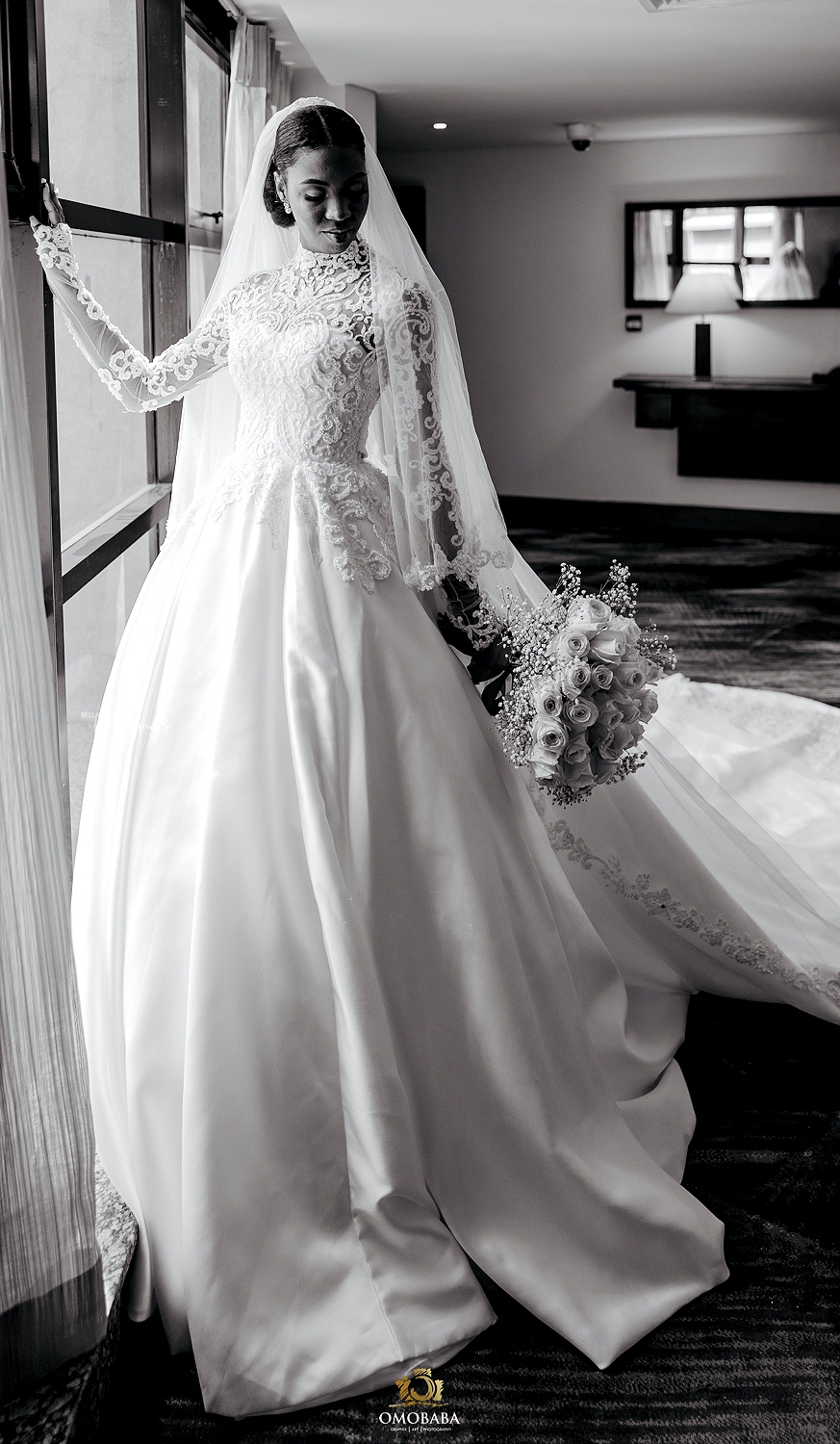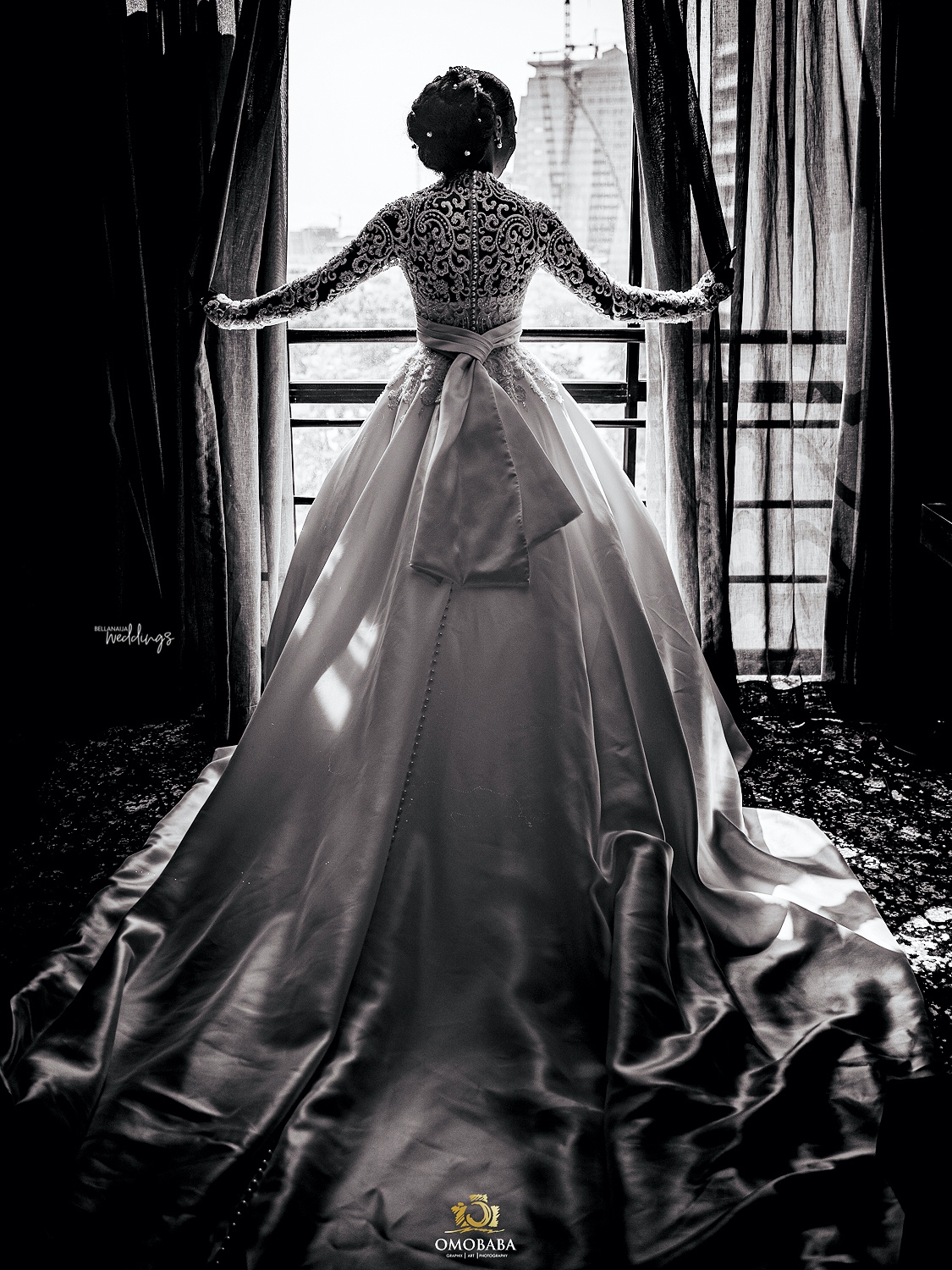 Oba and I had an online friendship for a few years before we met in person in February 2018 at my university reunion party (he didn't go to my university but he knew almost everyone there). When he introduced himself, I was pleasantly surprised being that I've known him for some years online but never took the chance to meet up with him.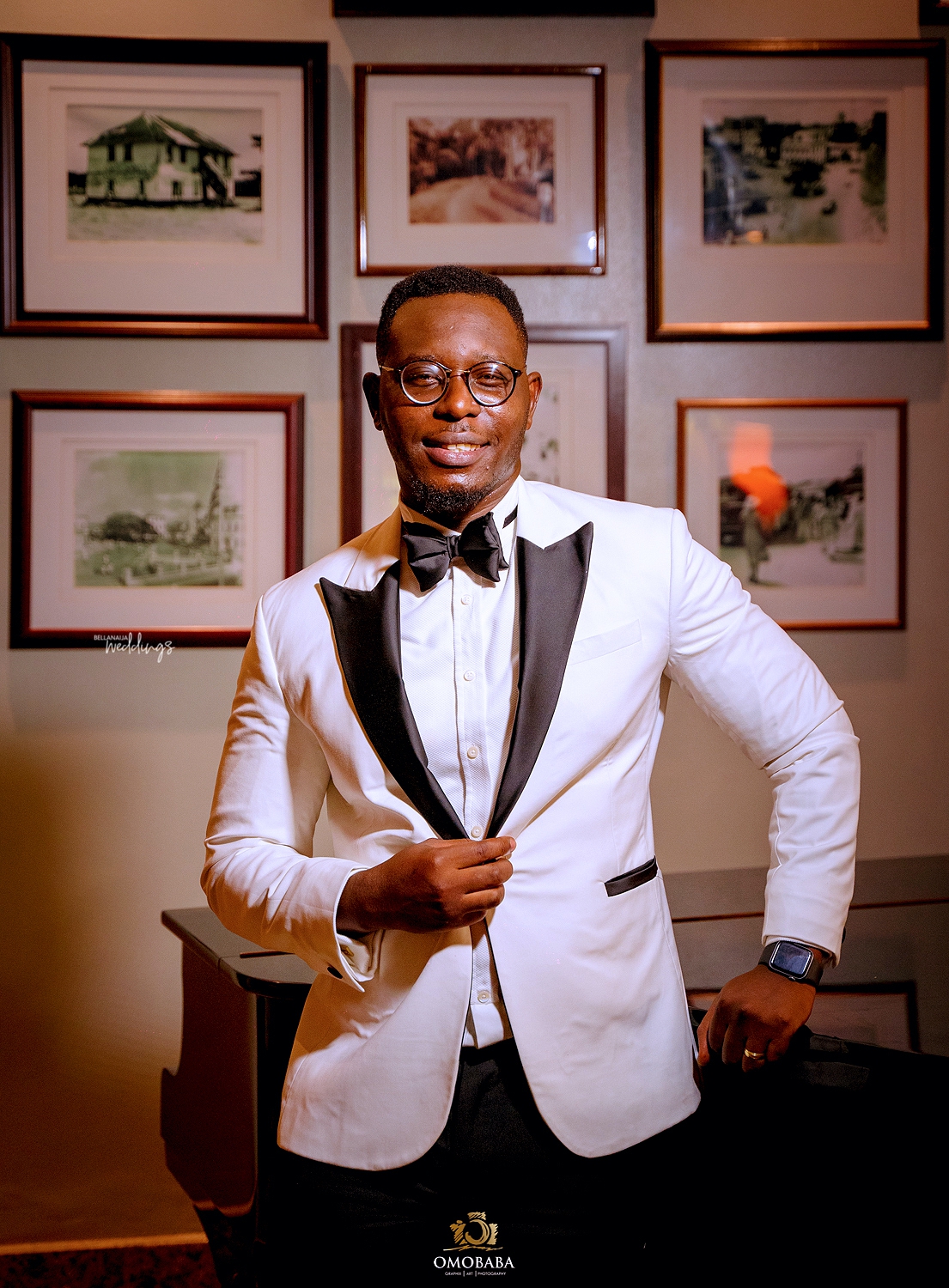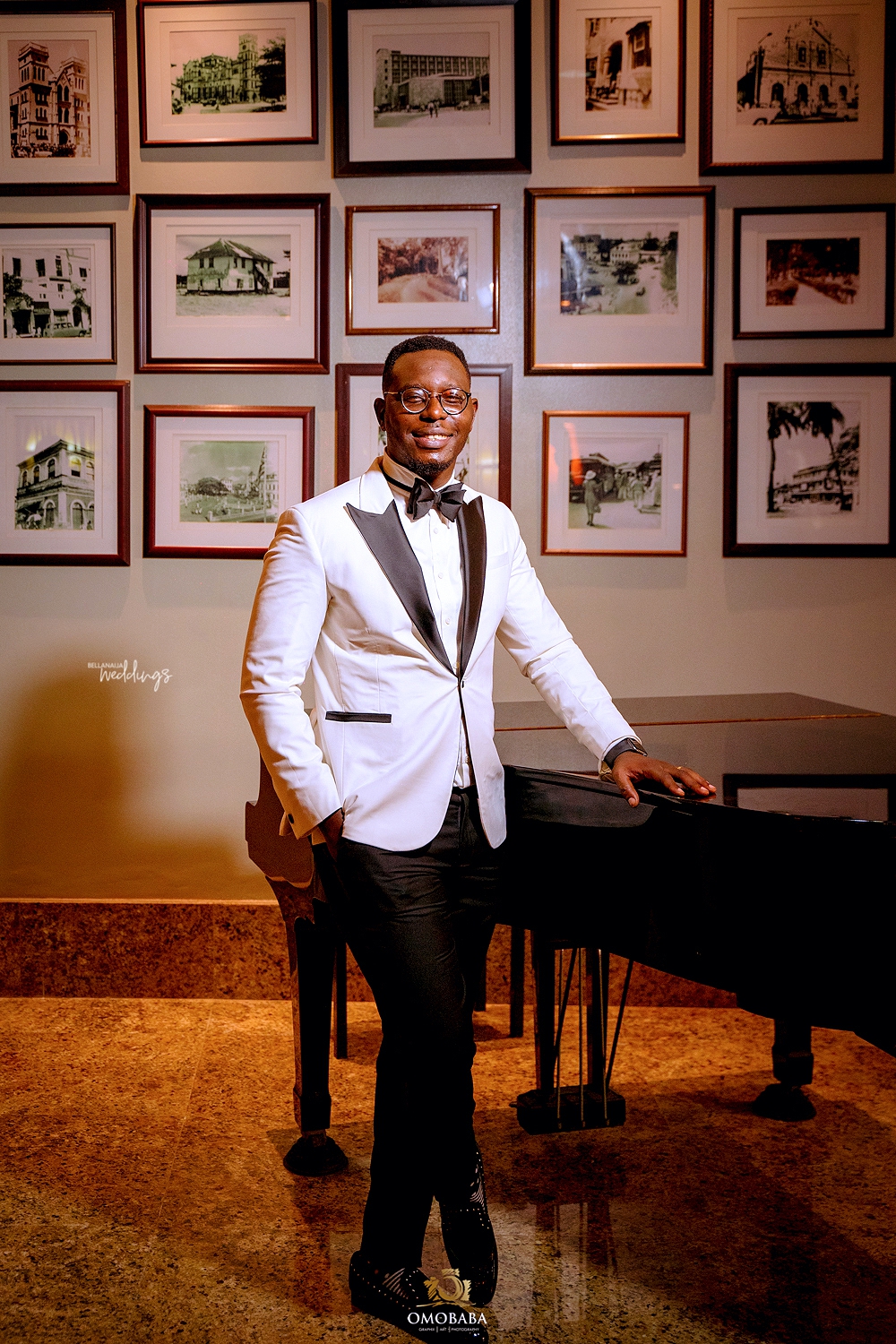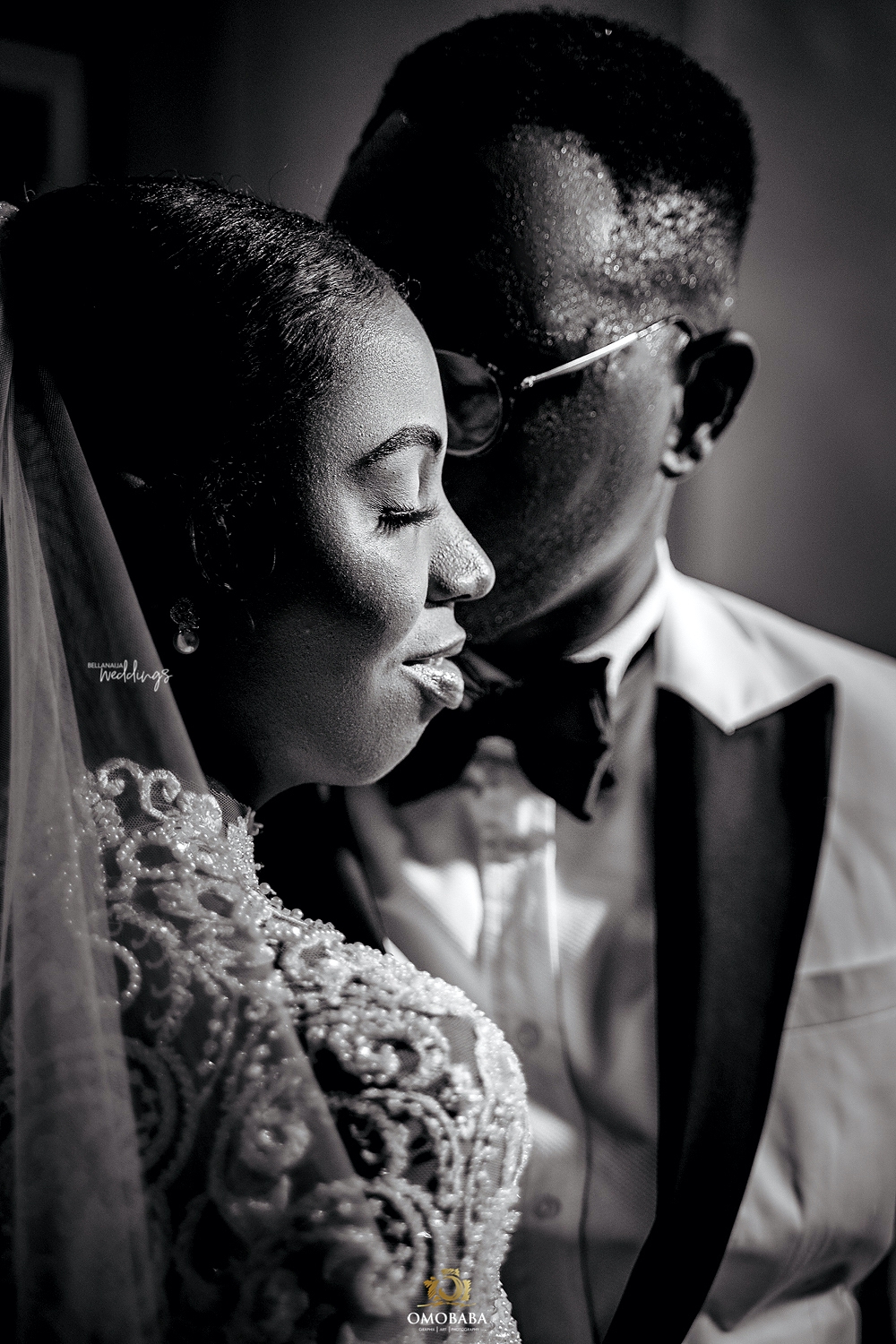 That night, he kept following me around and wanting to hang with me but honestly, I just wanted to say hi and keep it moving. I did give him my number though, before leaving. The next day, we were hanging out on the top floor of an apartment balcony getting to properly know each other.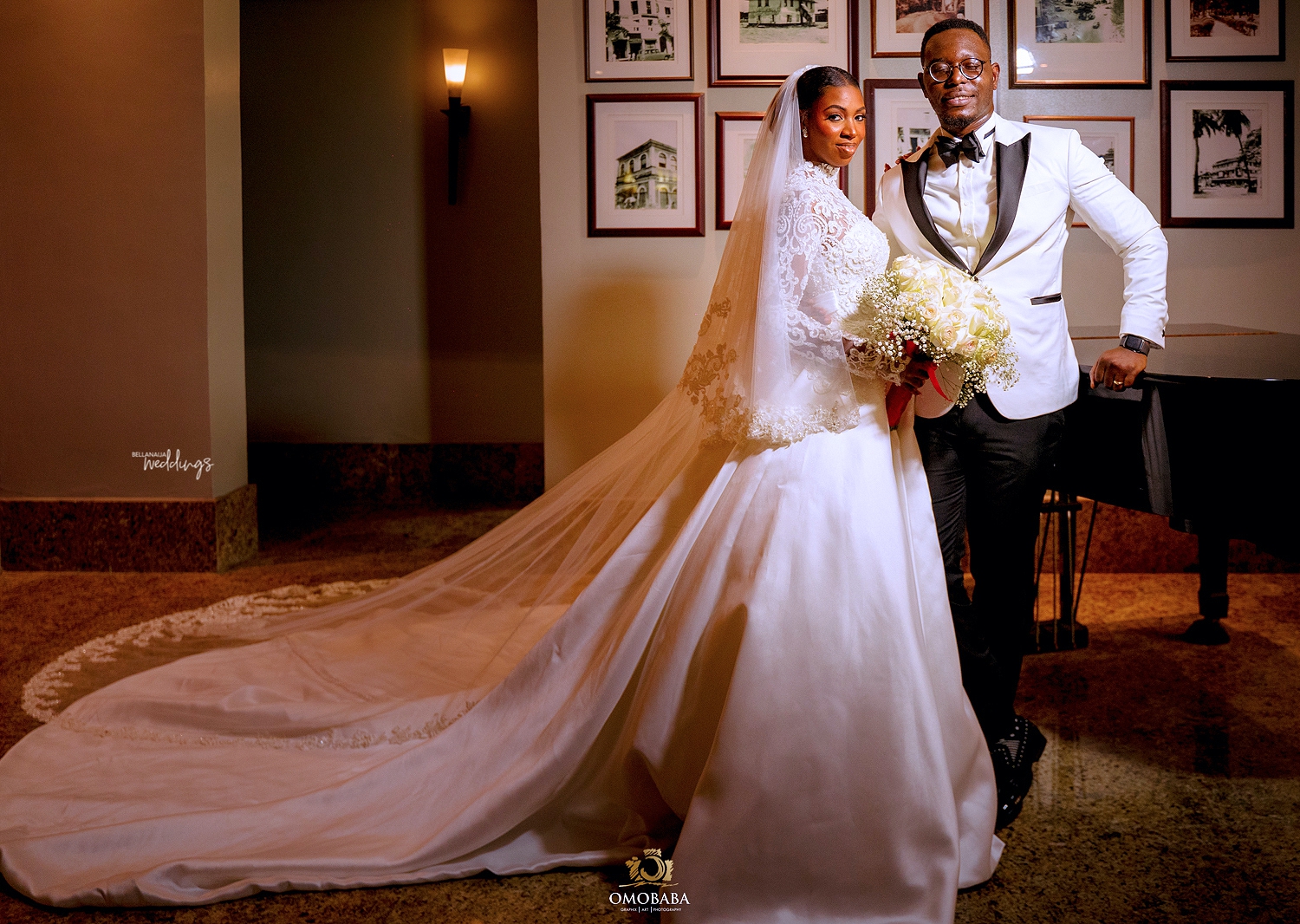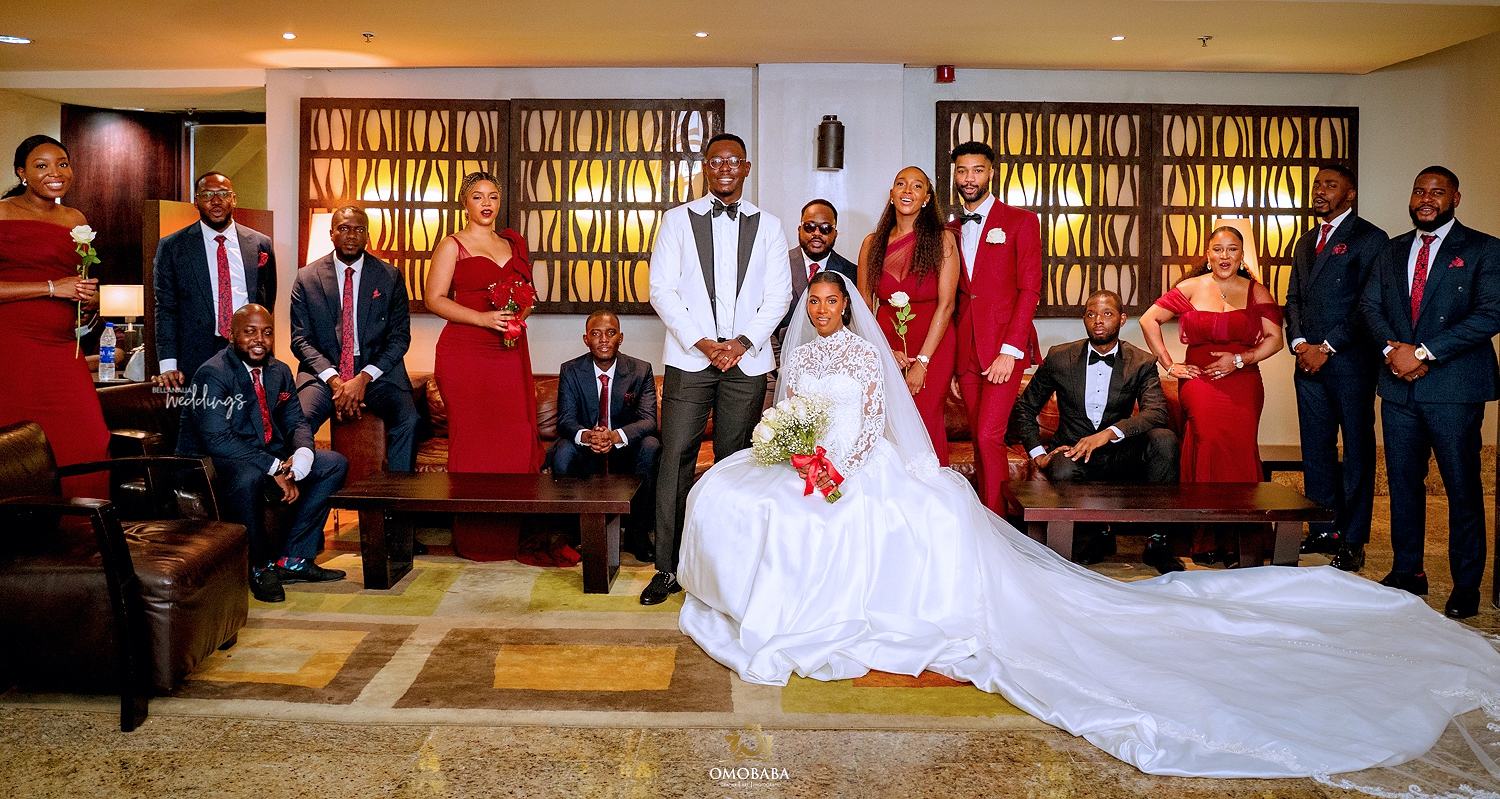 He was really chill and cute, my kind of guy but the cherry on top was the hug he gave me before we left. It was honestly the best hug I've ever had in my life. I mean who remembers a hug very often? Nah this one was special. I knew that day in my spirit he'd be my boyfriend. A few weeks later and we were officially together.
Let's take it to church!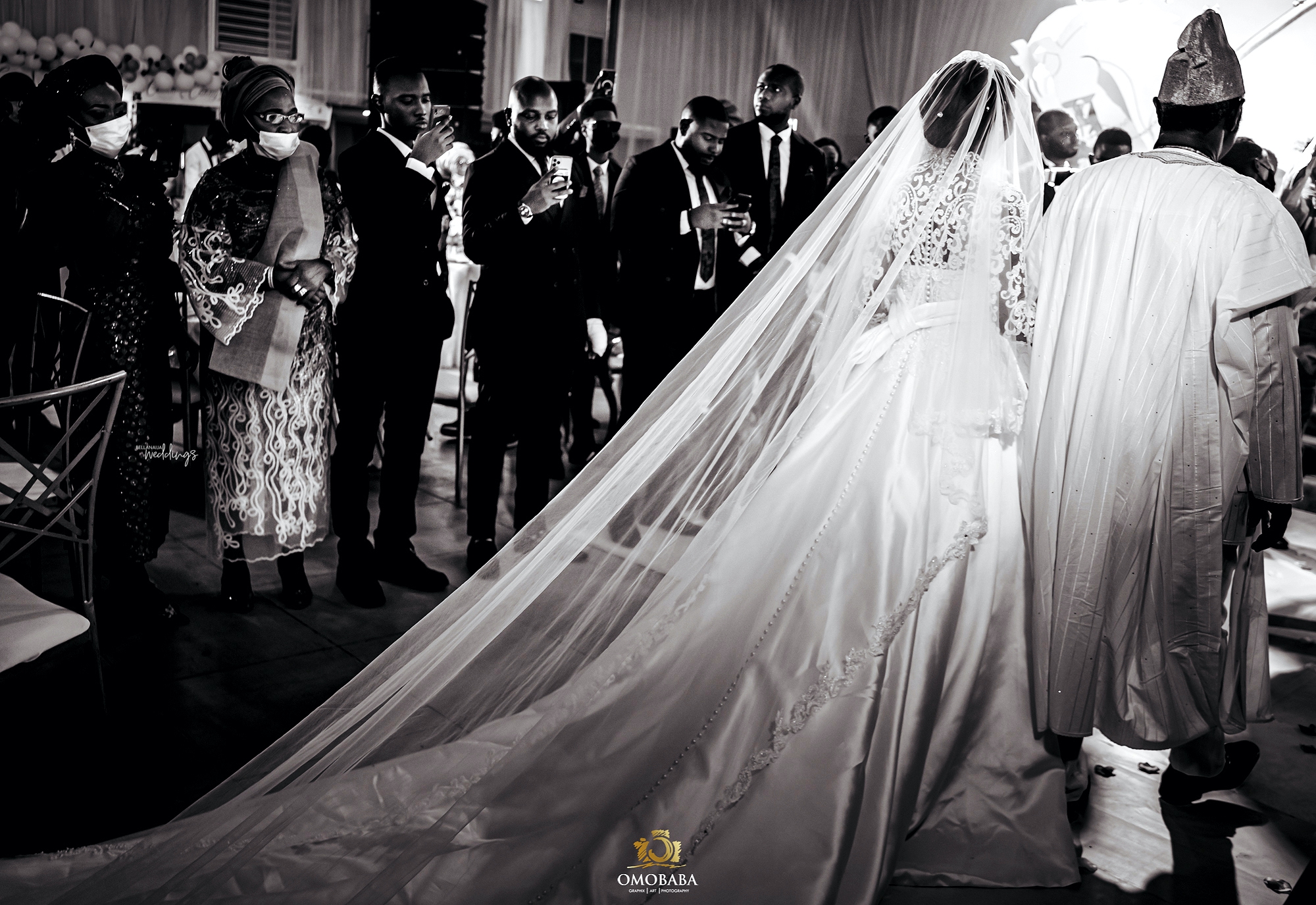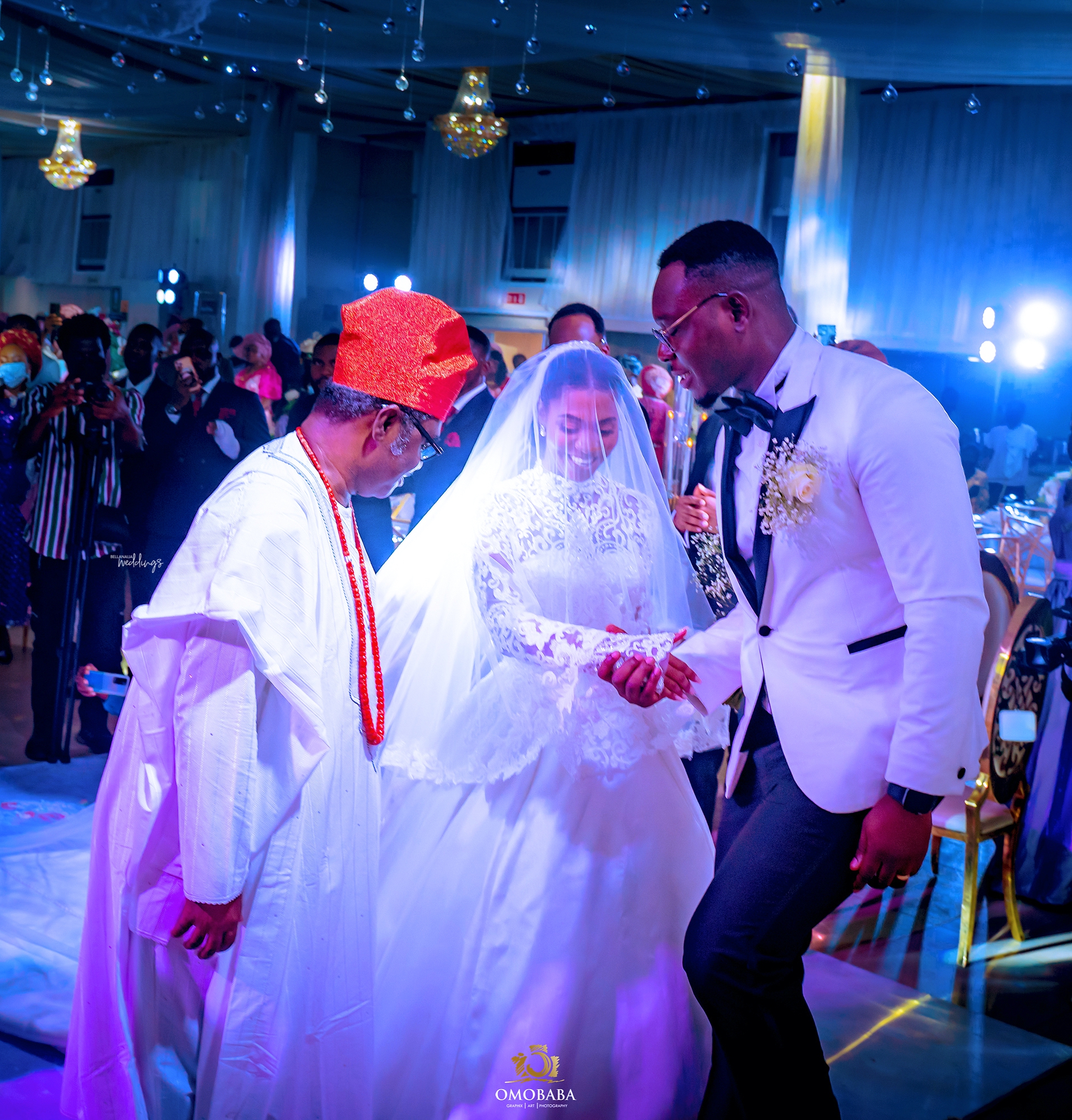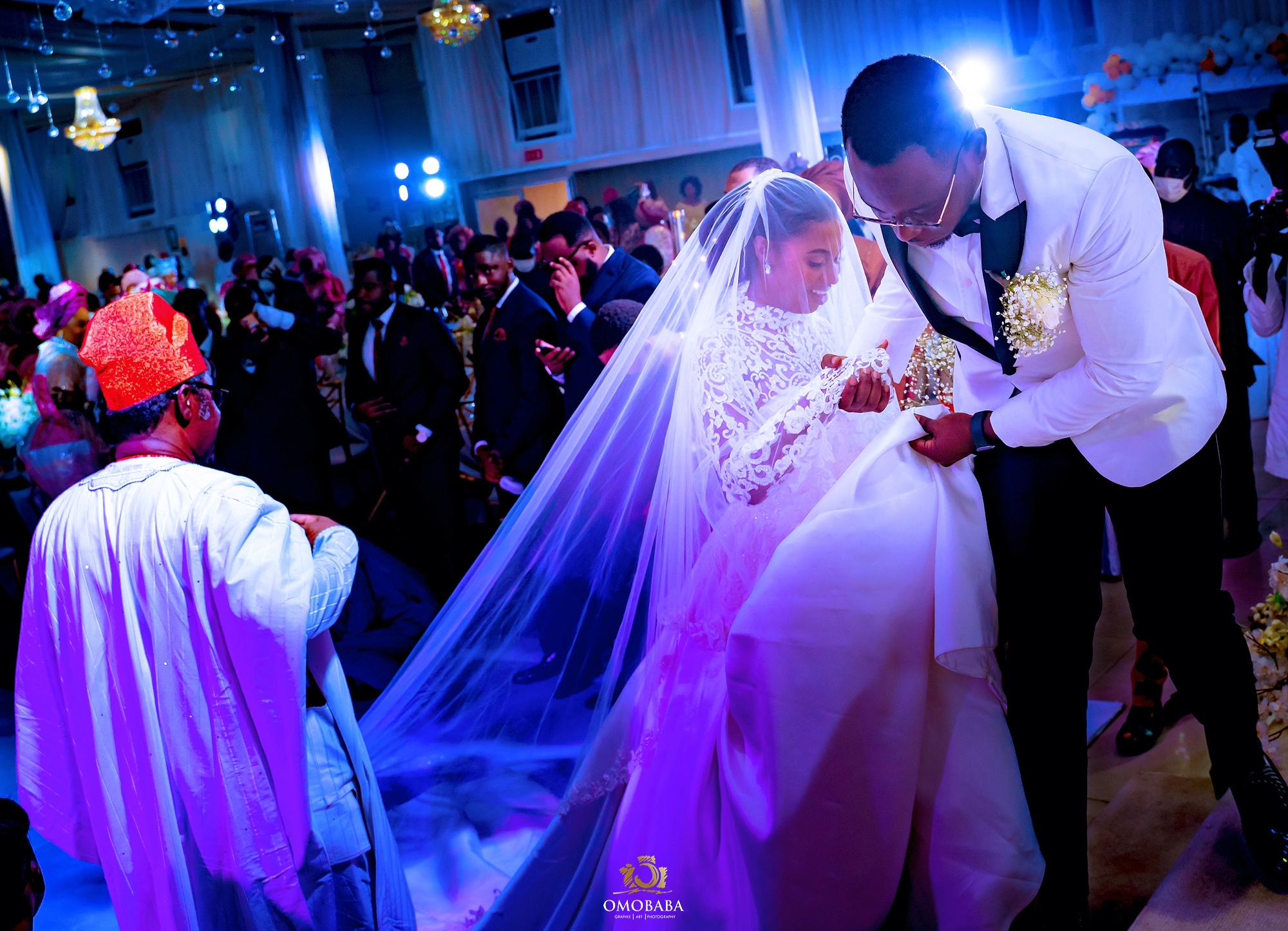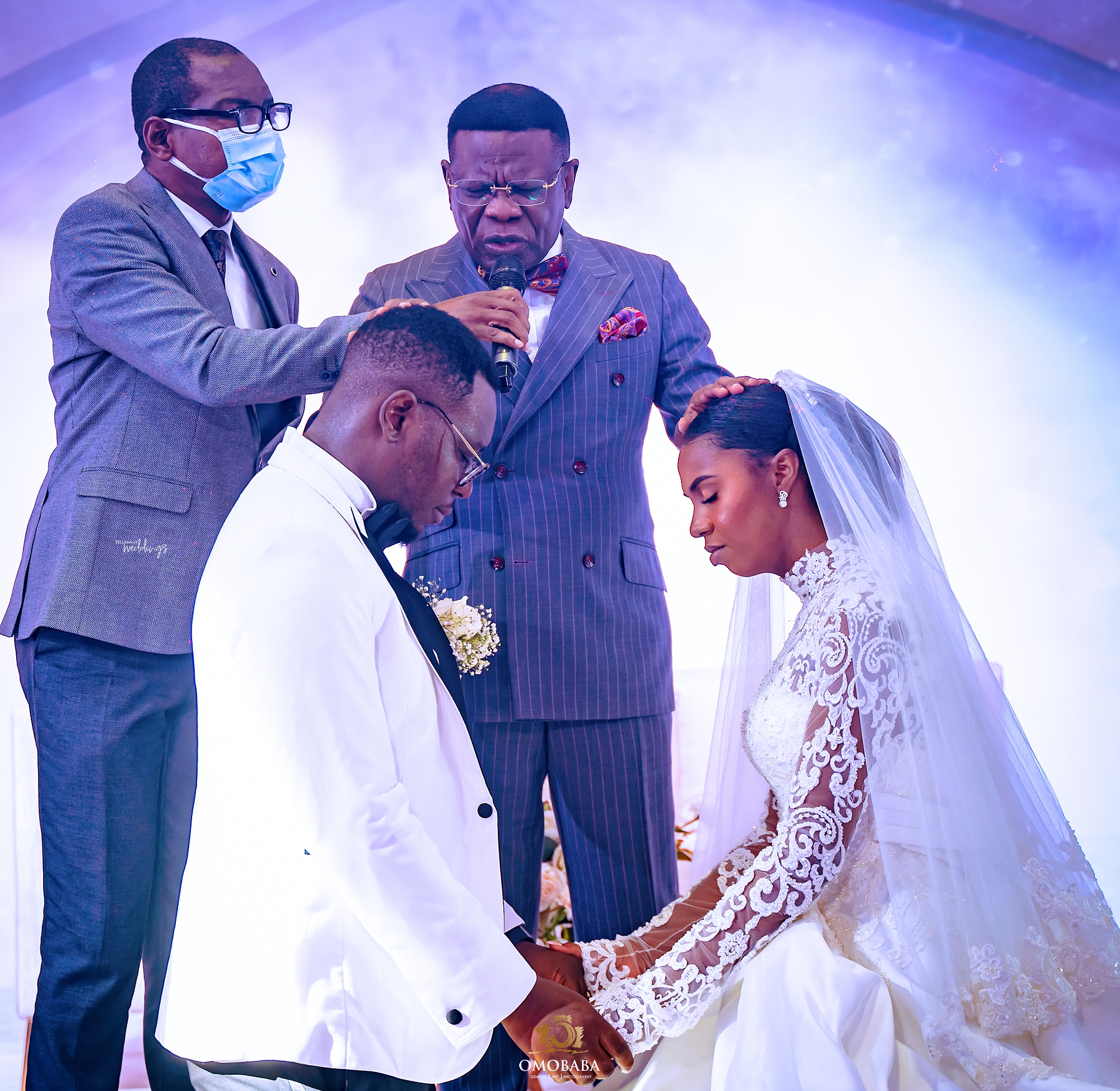 I remember like two weeks into our relationship he told me that he's going to marry me, I laughed because I just wanted to date him plus we are the same age so I wasn't even entertaining the thought of marriage with him. Welp. One month later, we were already confessing our undying love for each other. We were determined to be together. We just knew!
It's reception O'clock!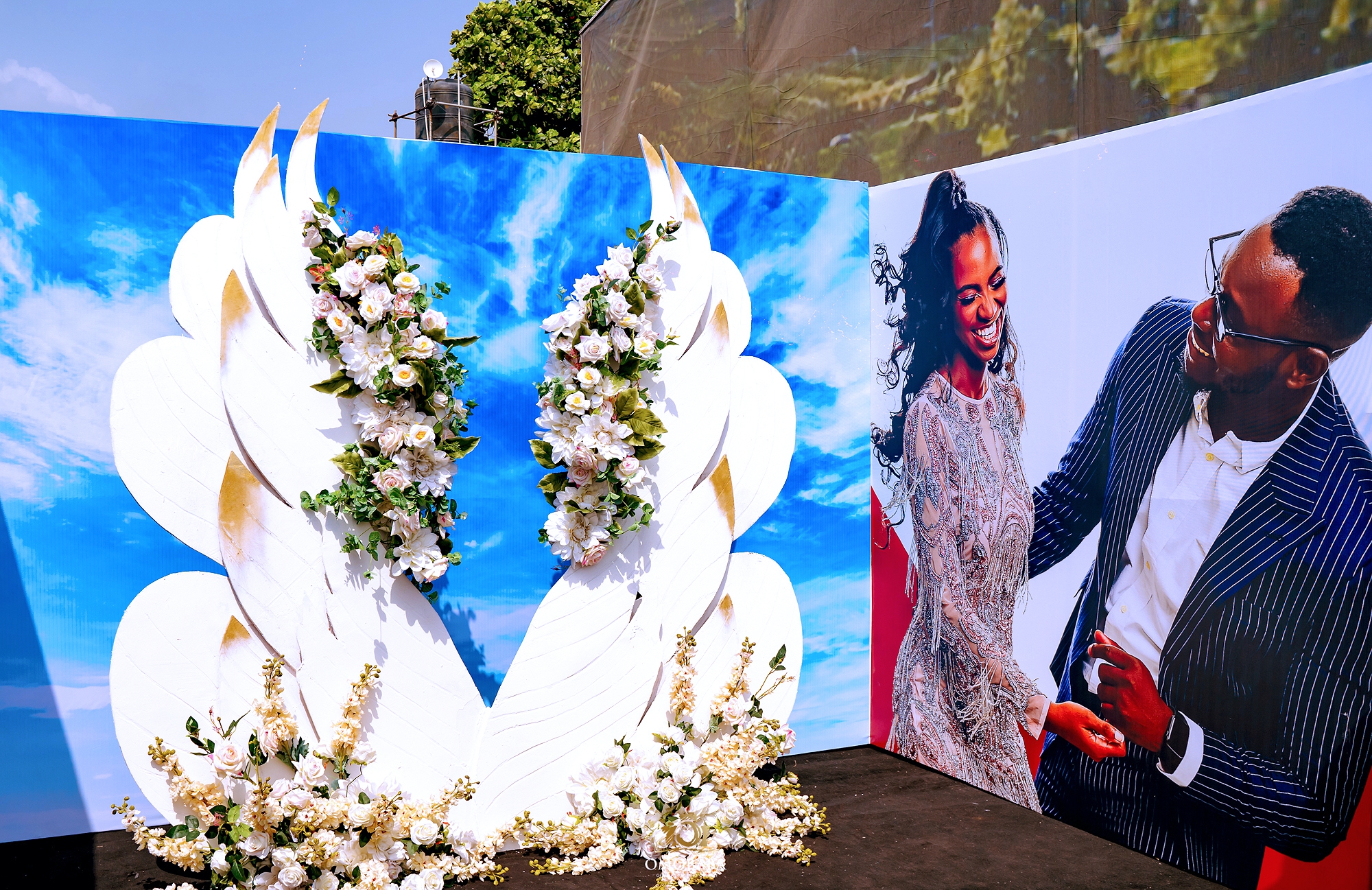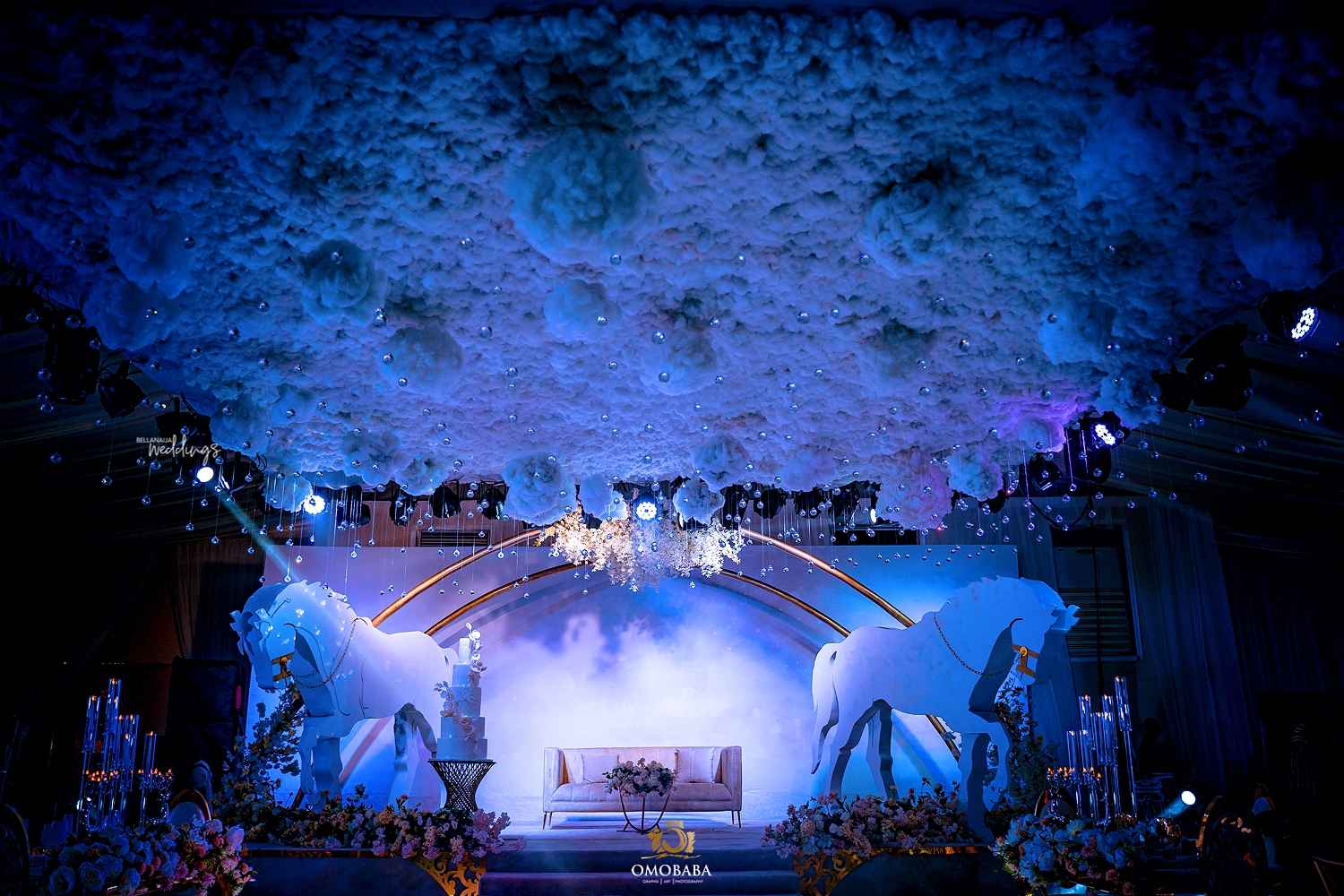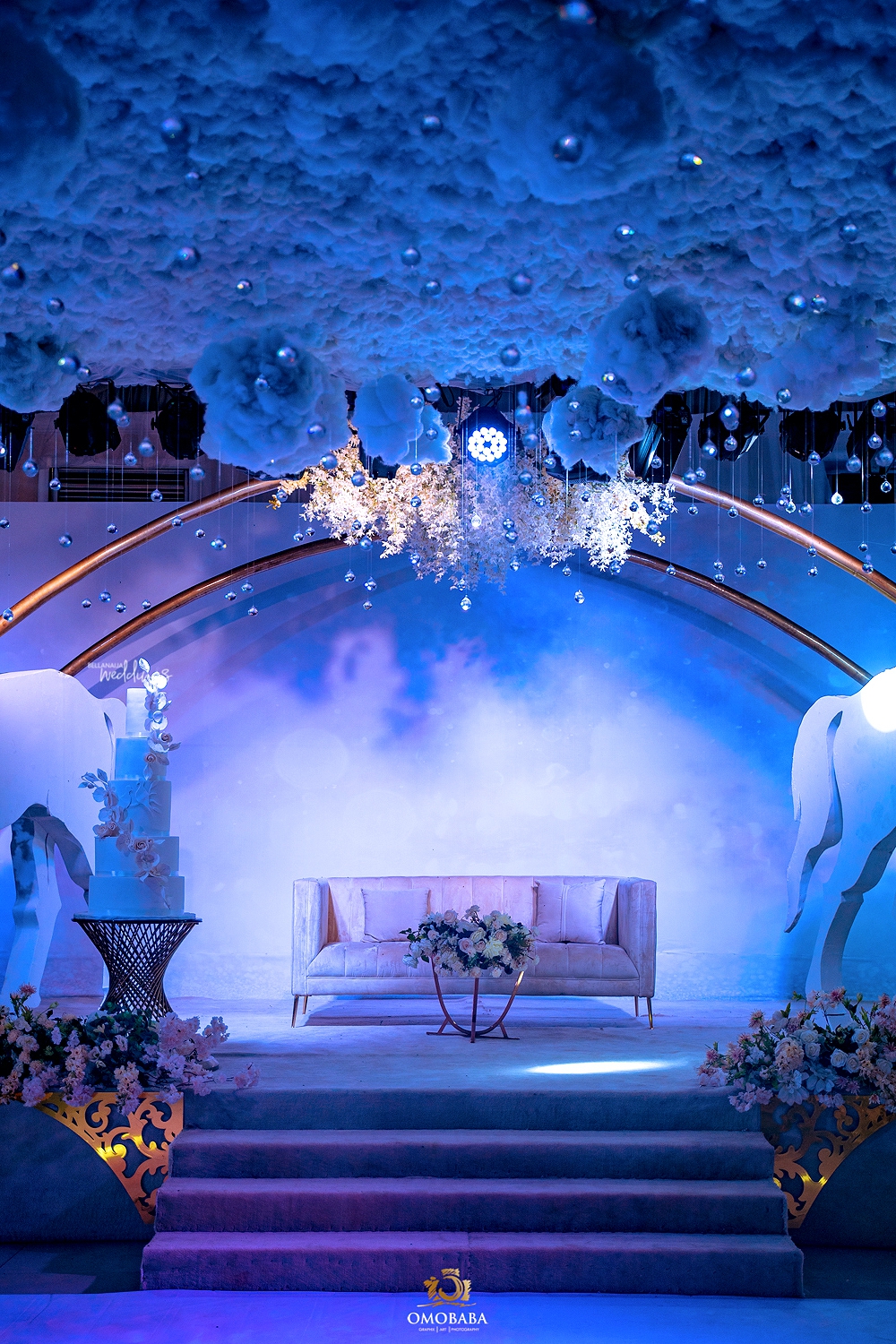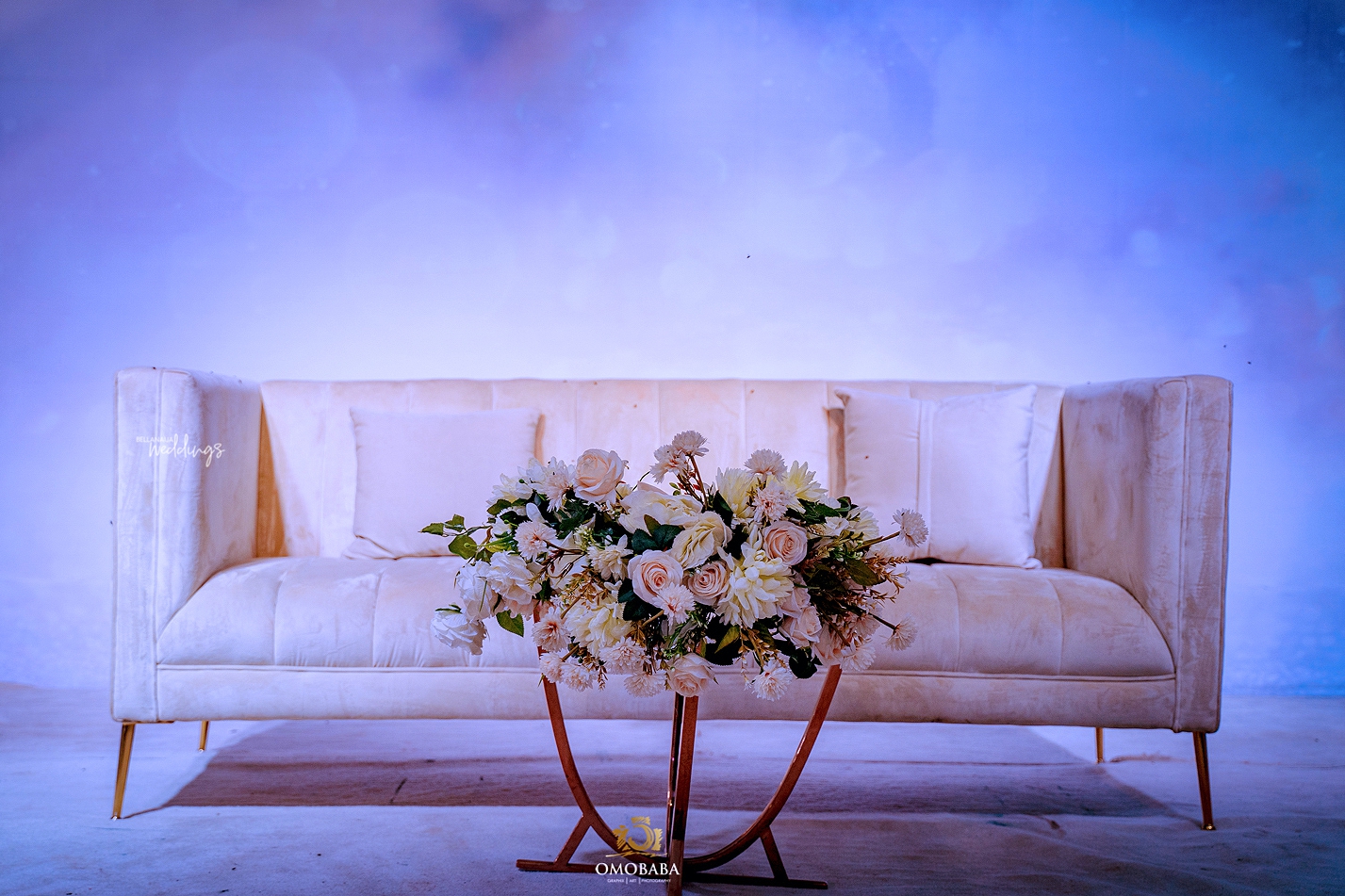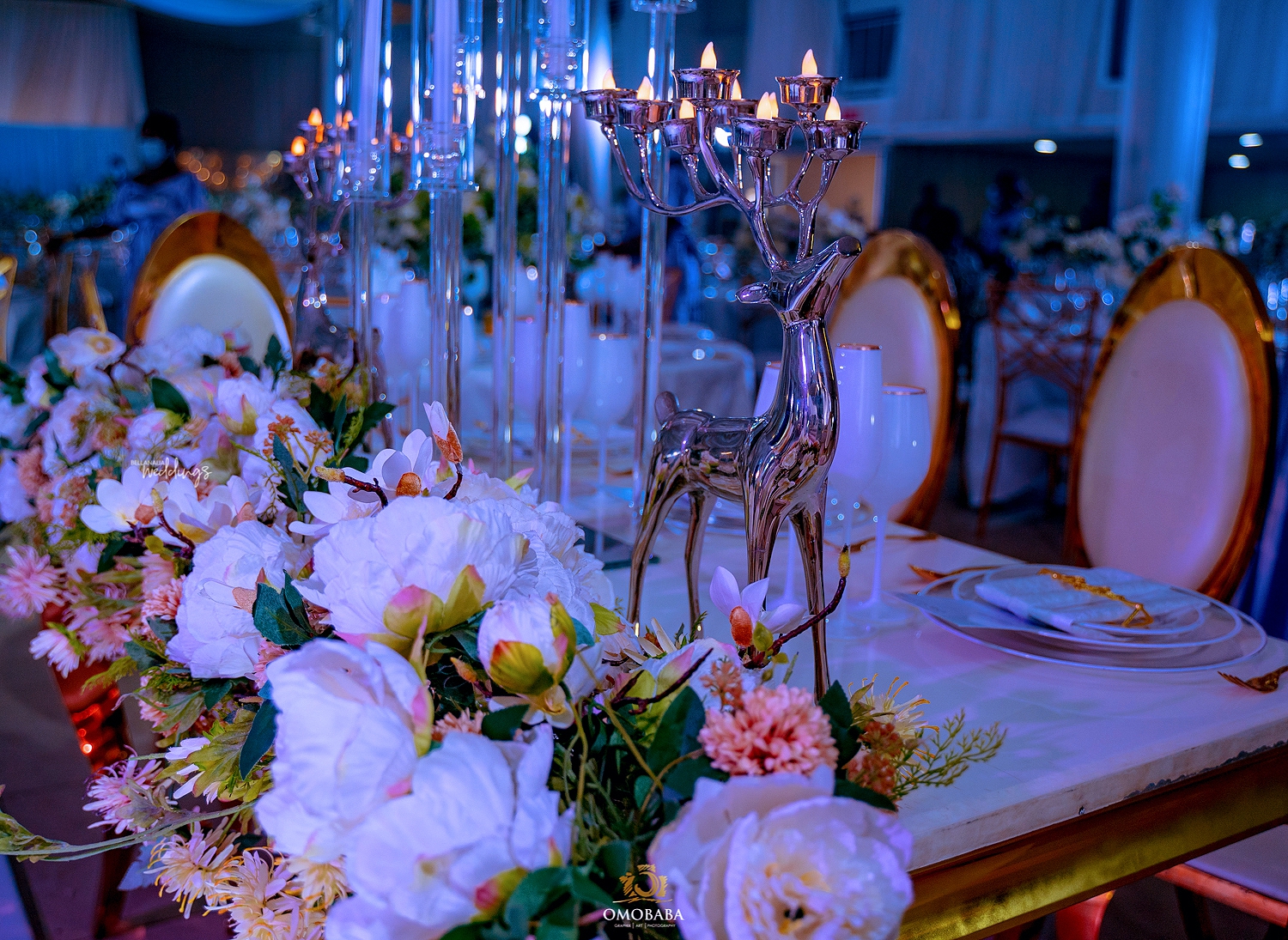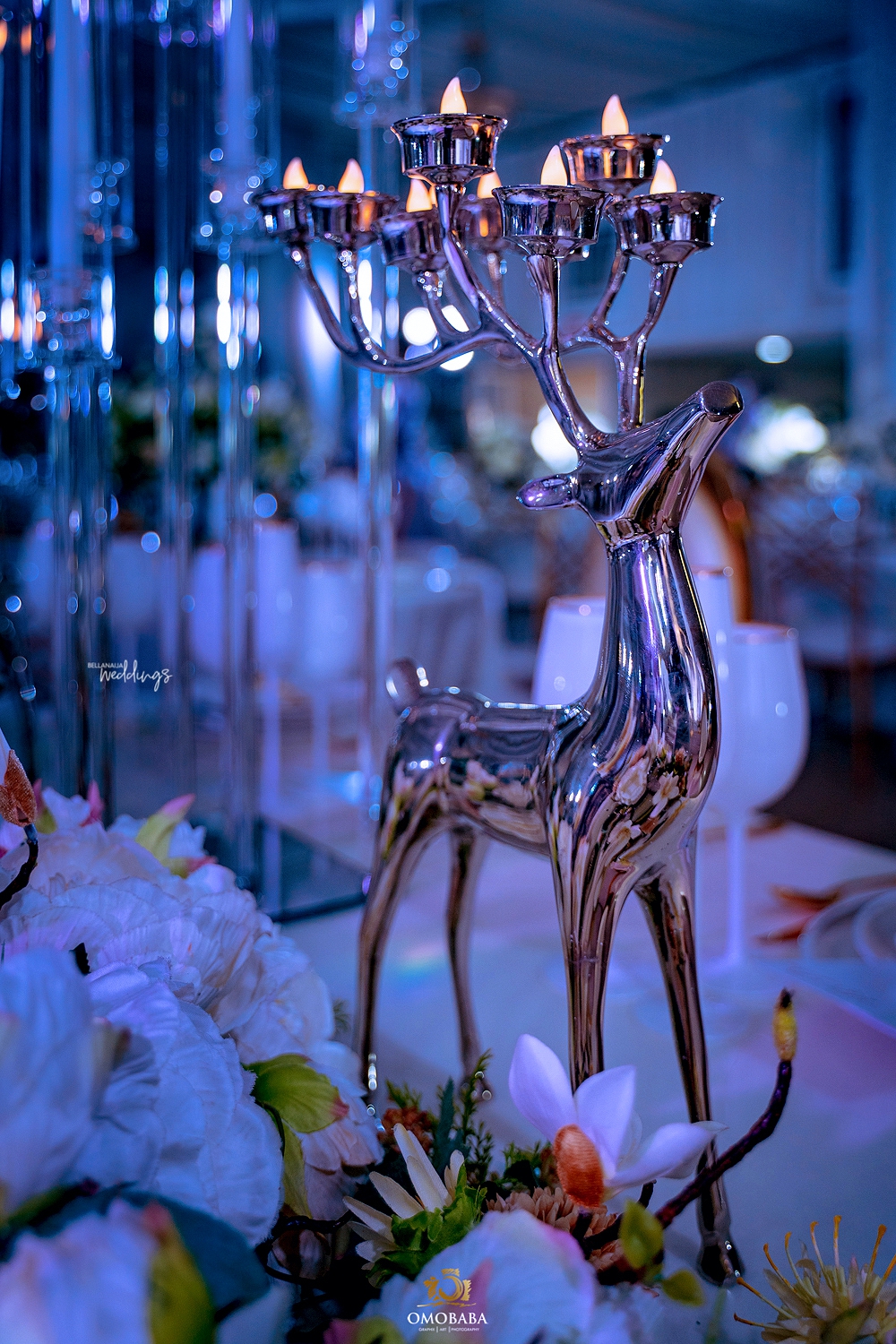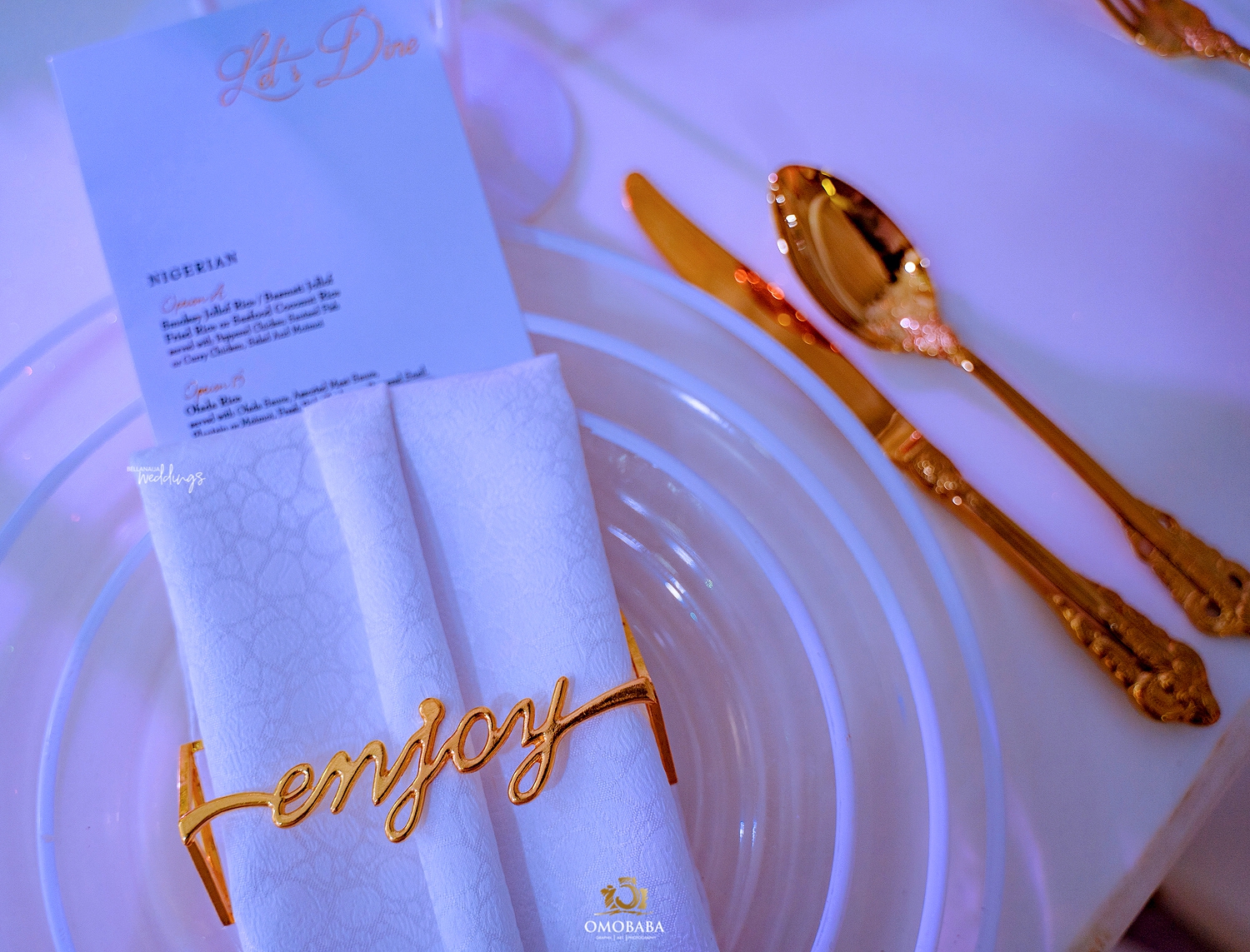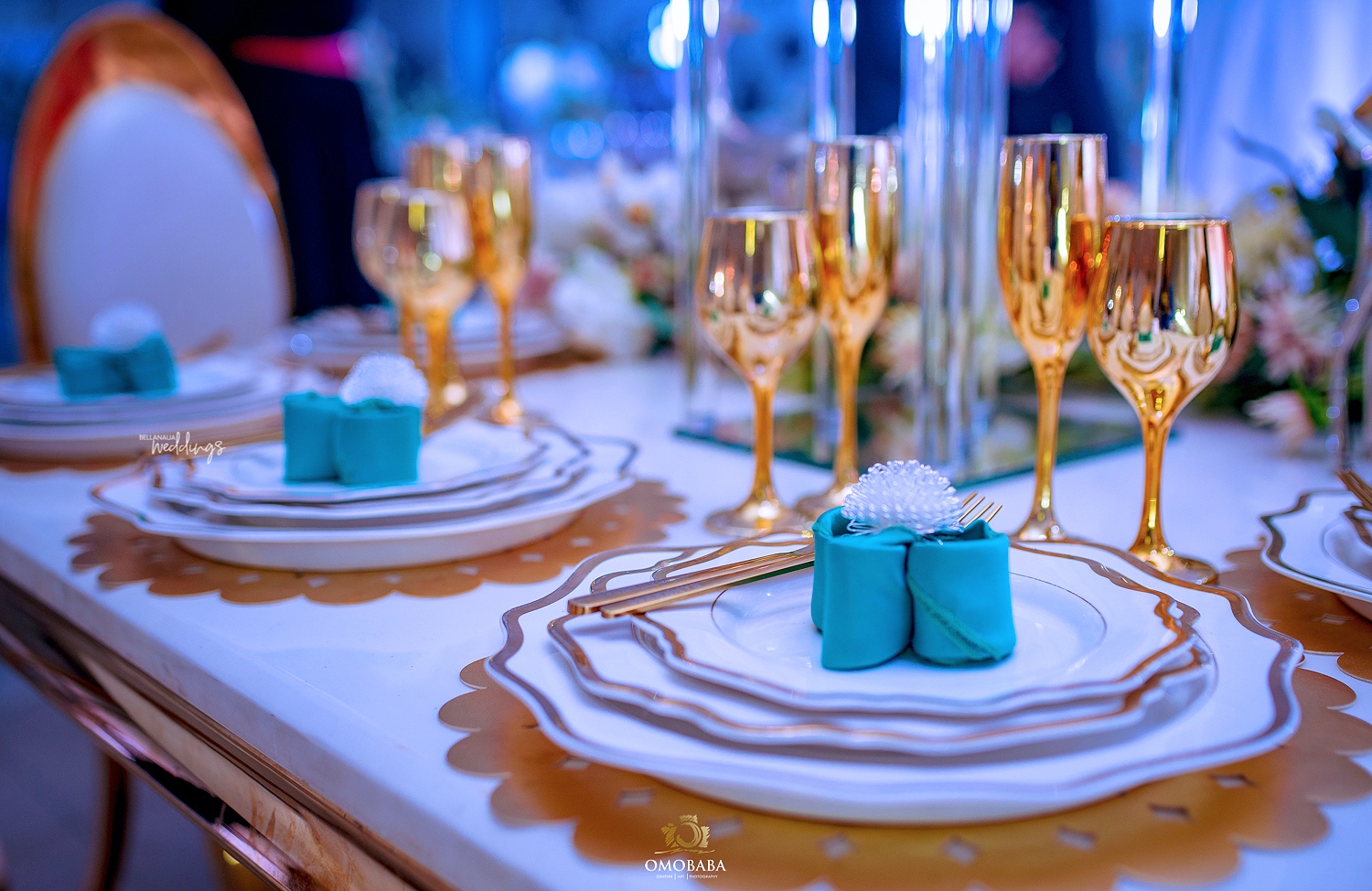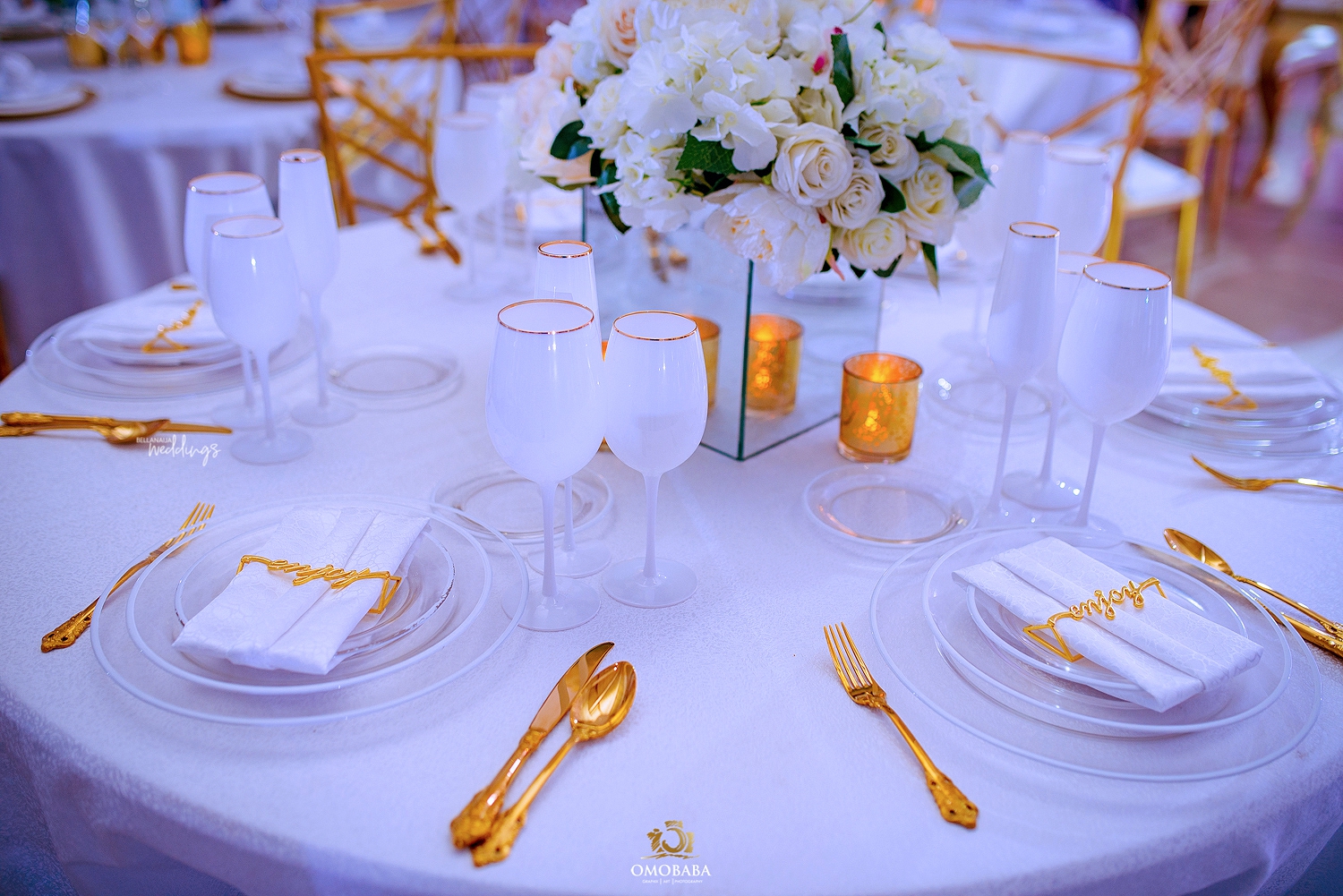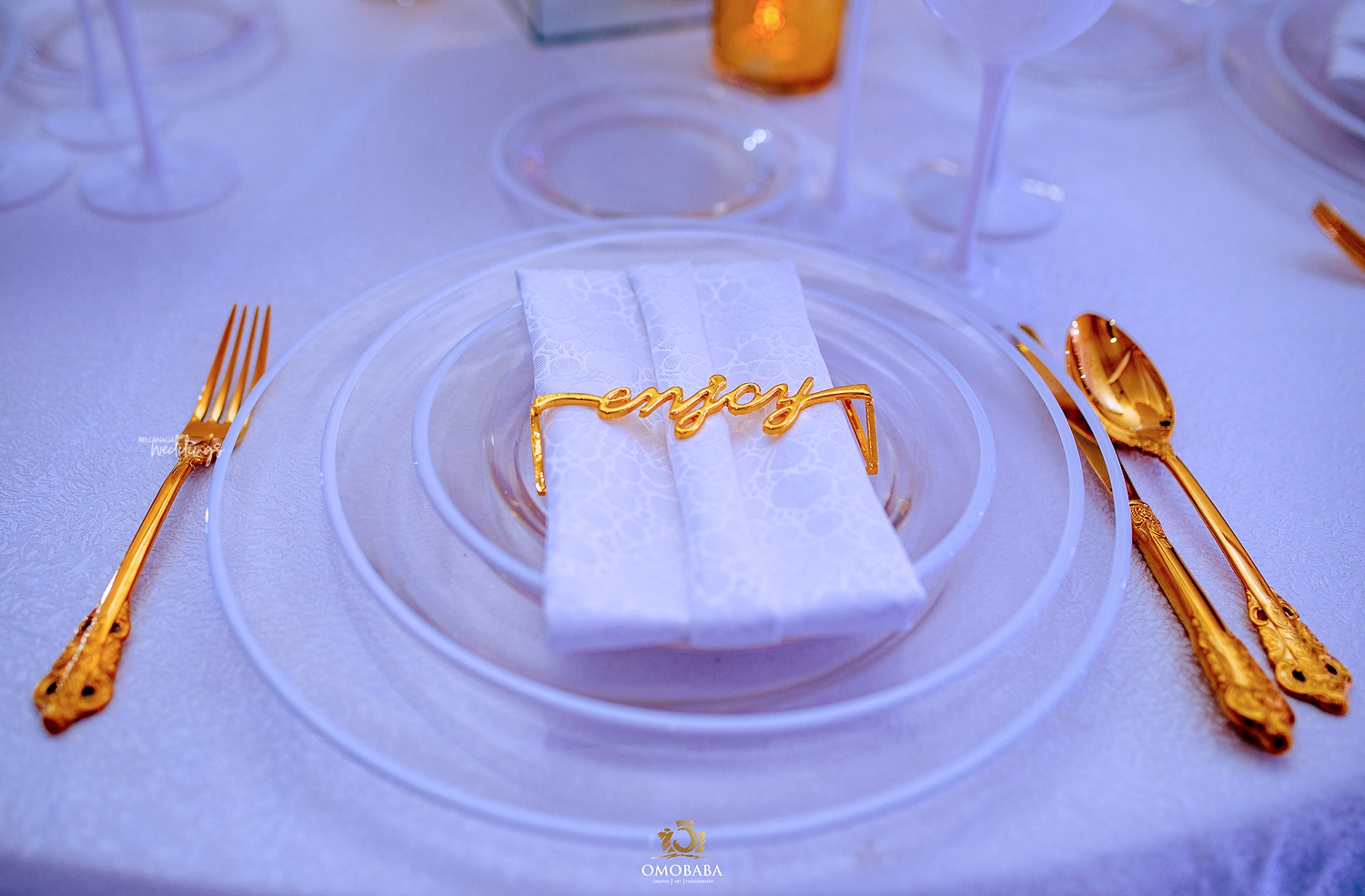 A year later Oba proposed to me riding a white horse (Old Town Road by Lil Nas X was popping at the time) of course I said yes!  Unfortunately, our initial wedding date was caught up in the pandemic. So we got legally married on March 26, 2020. It wasn't an easy way to start a marriage in lockdown but God saw us through.
Let's get this party started…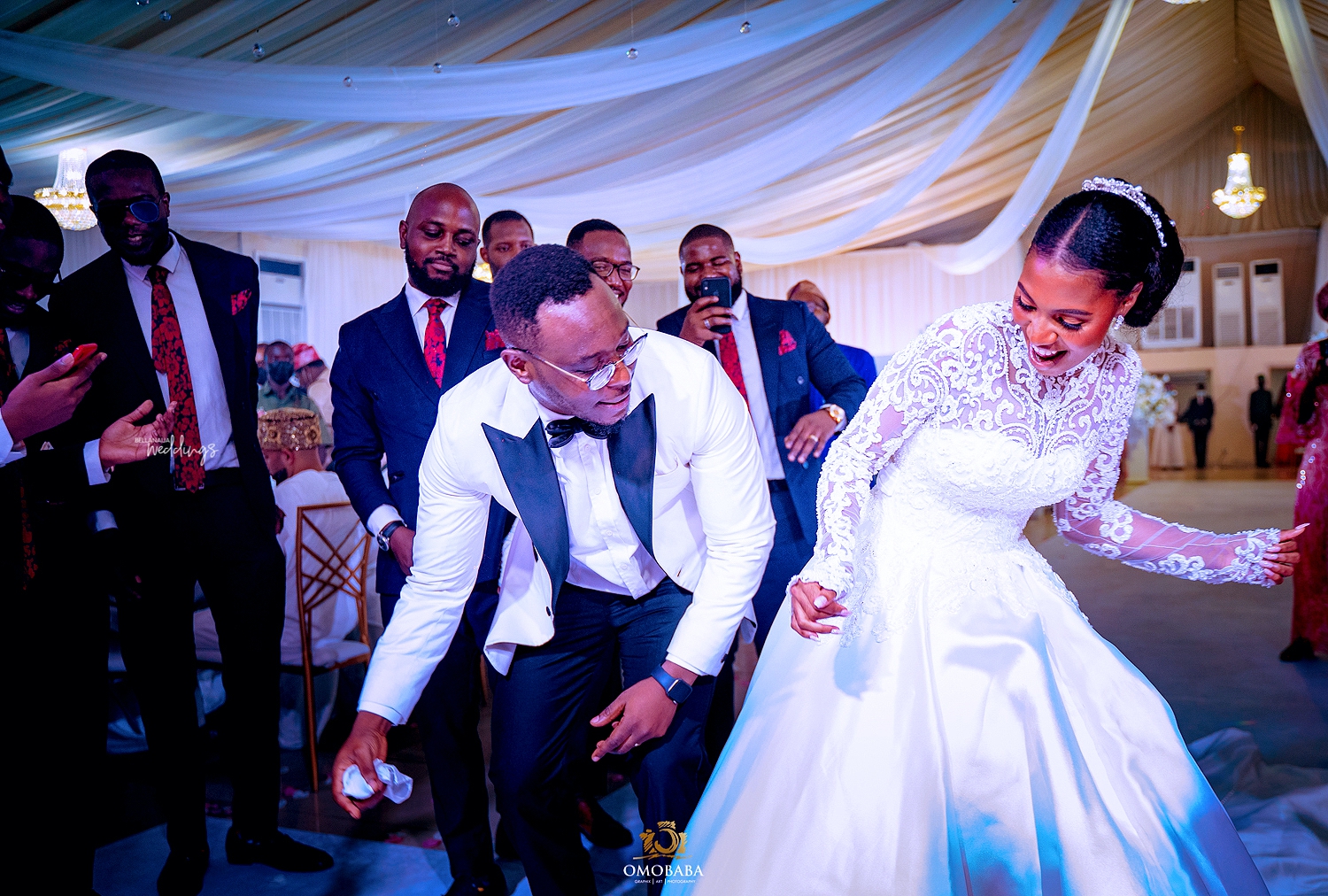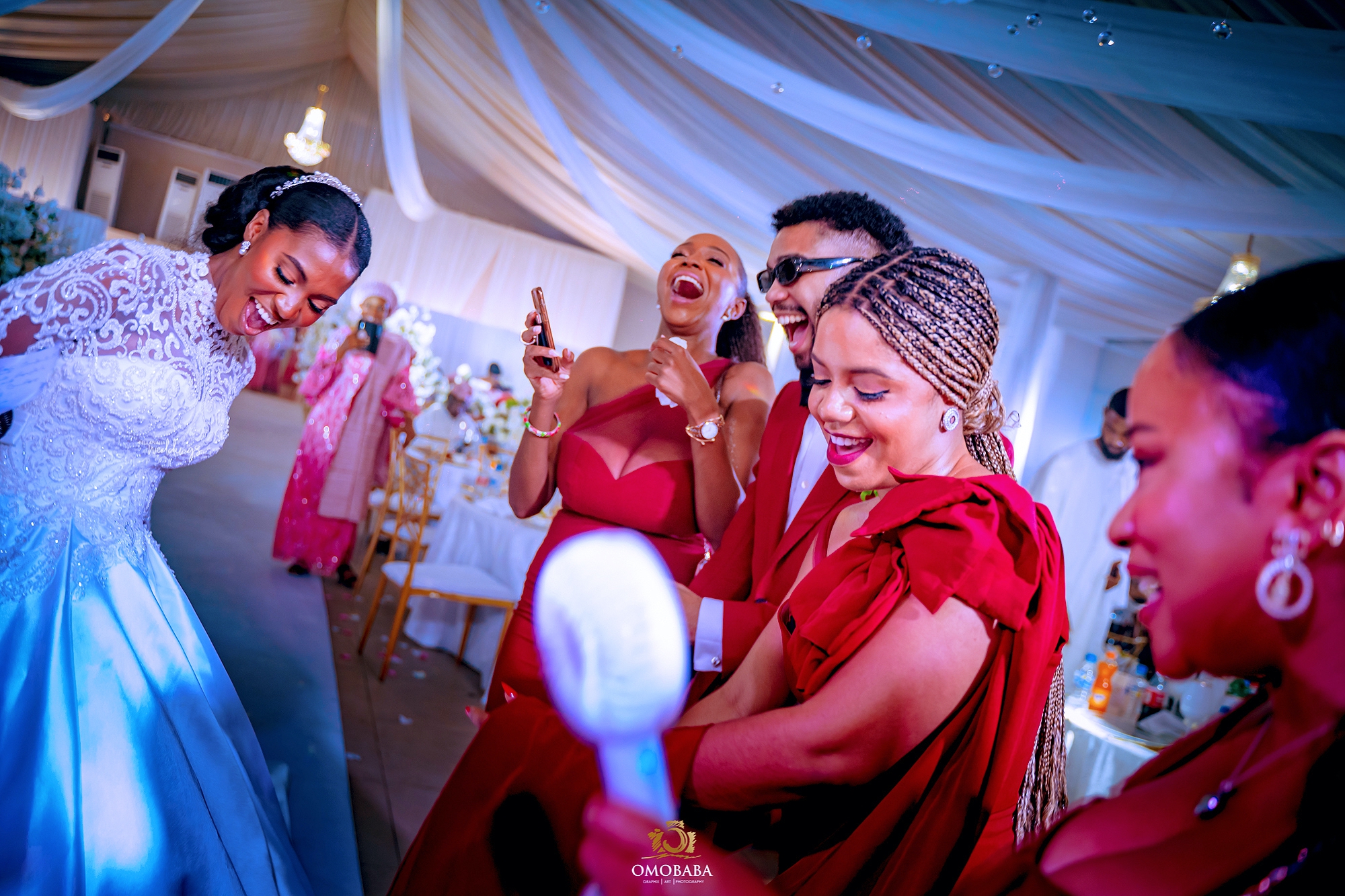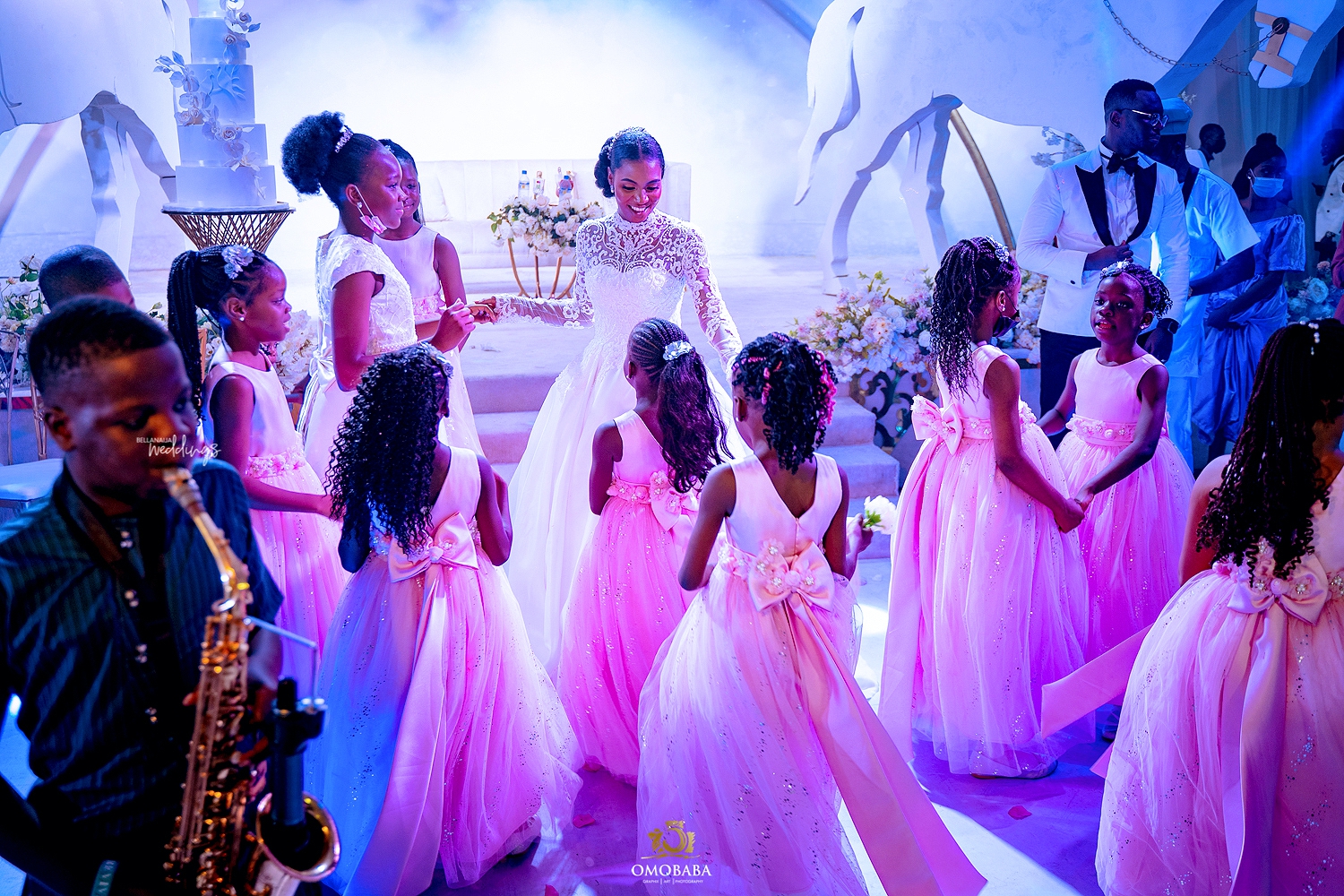 The magic of the first dance… 😍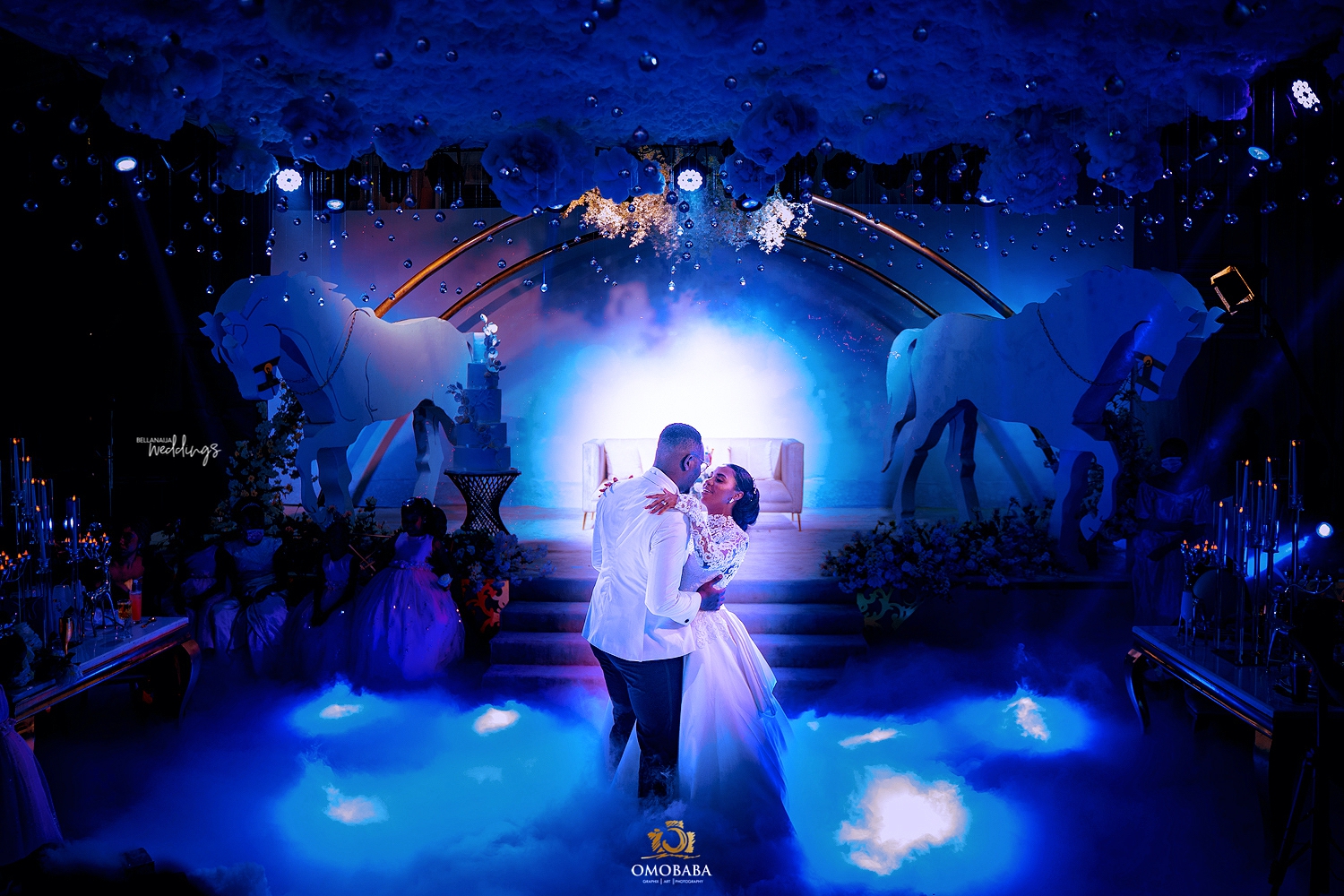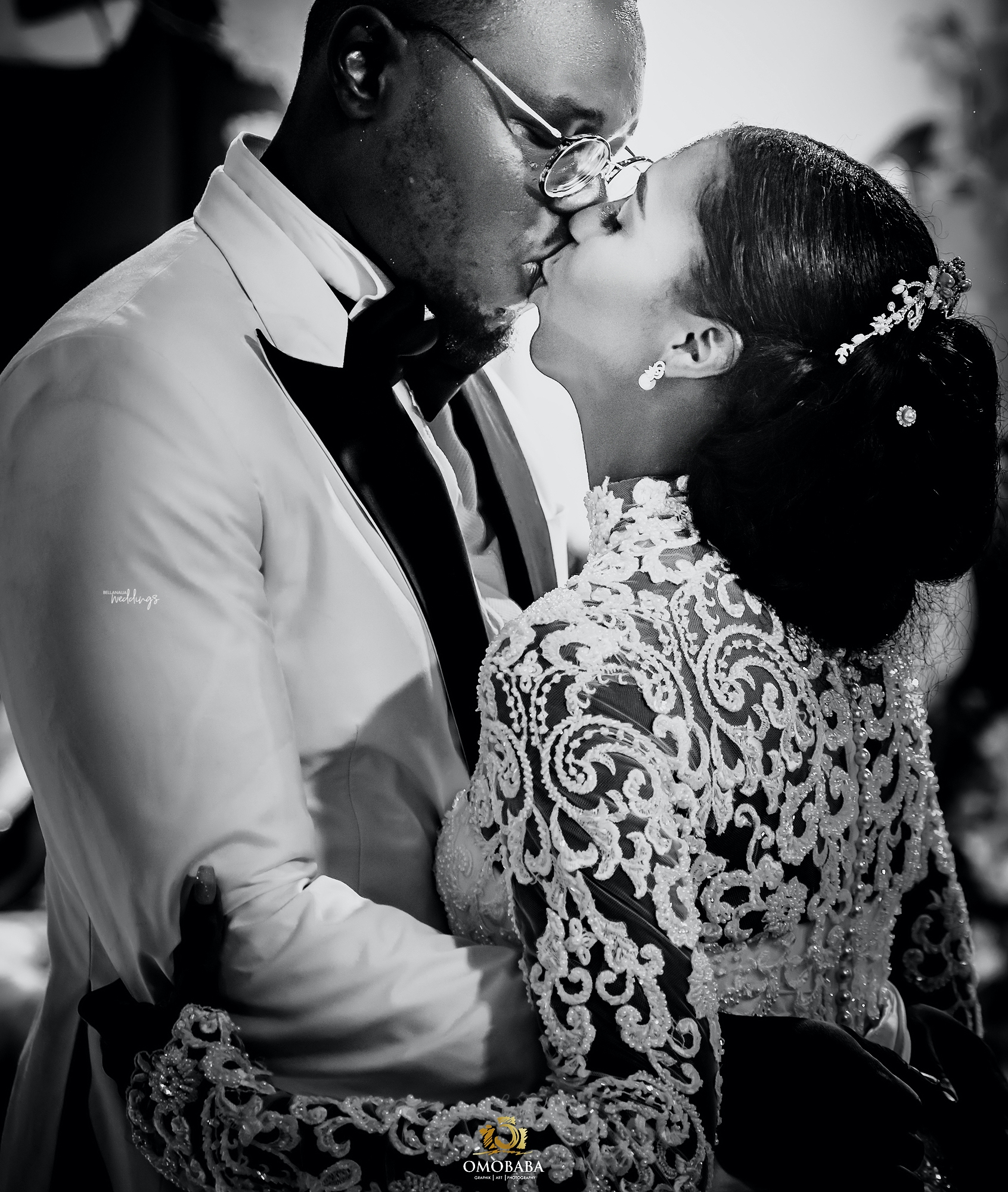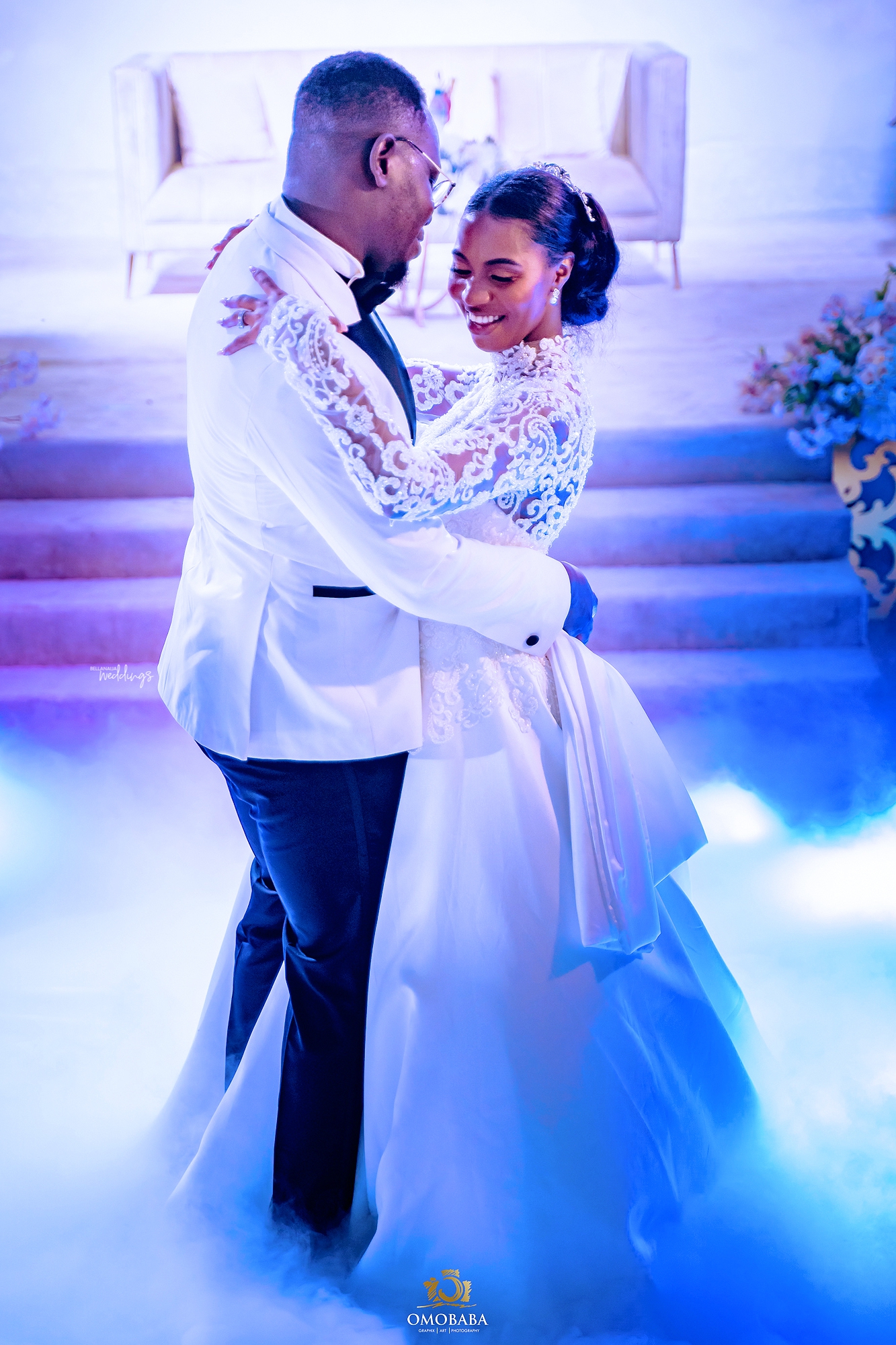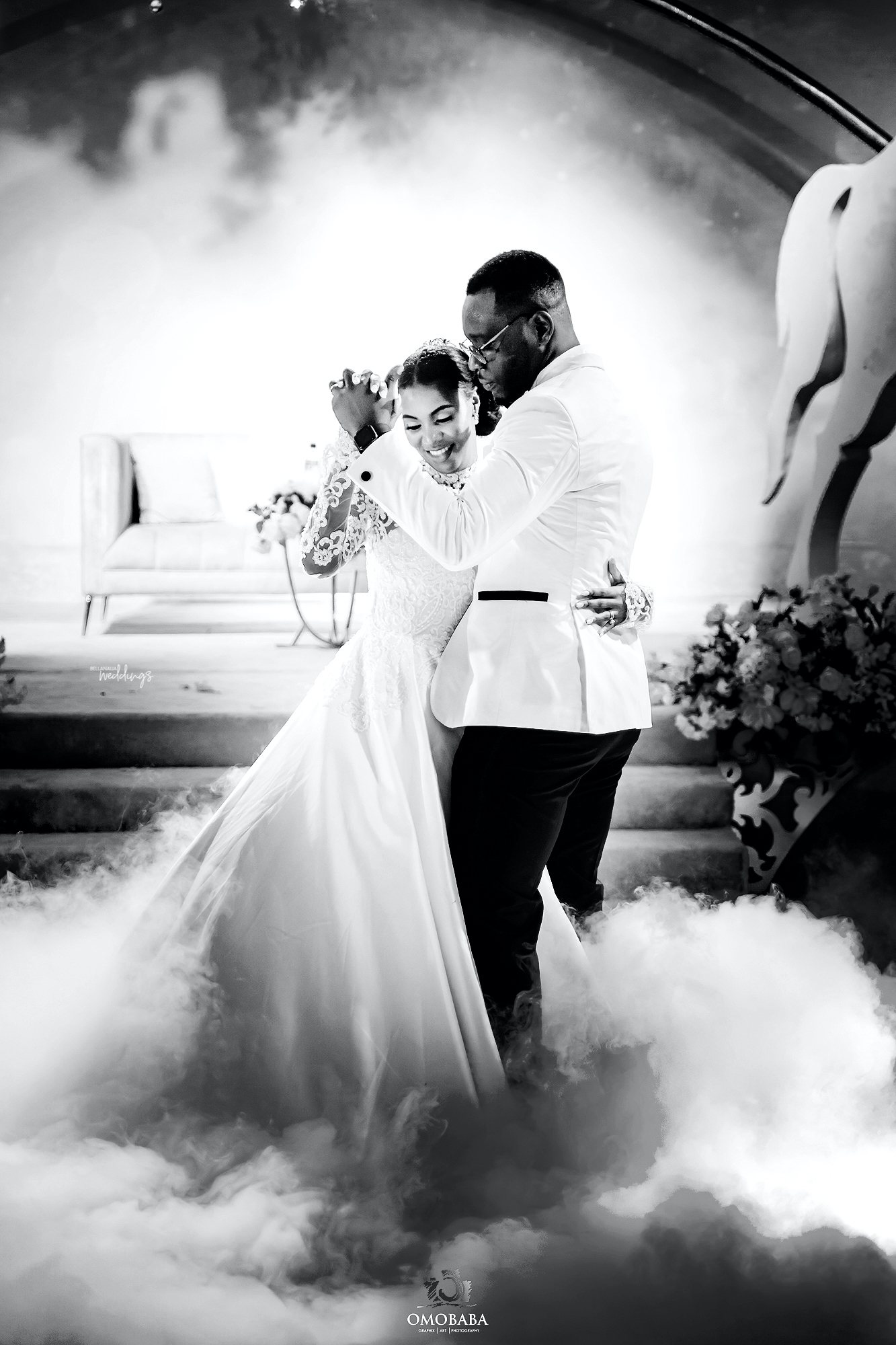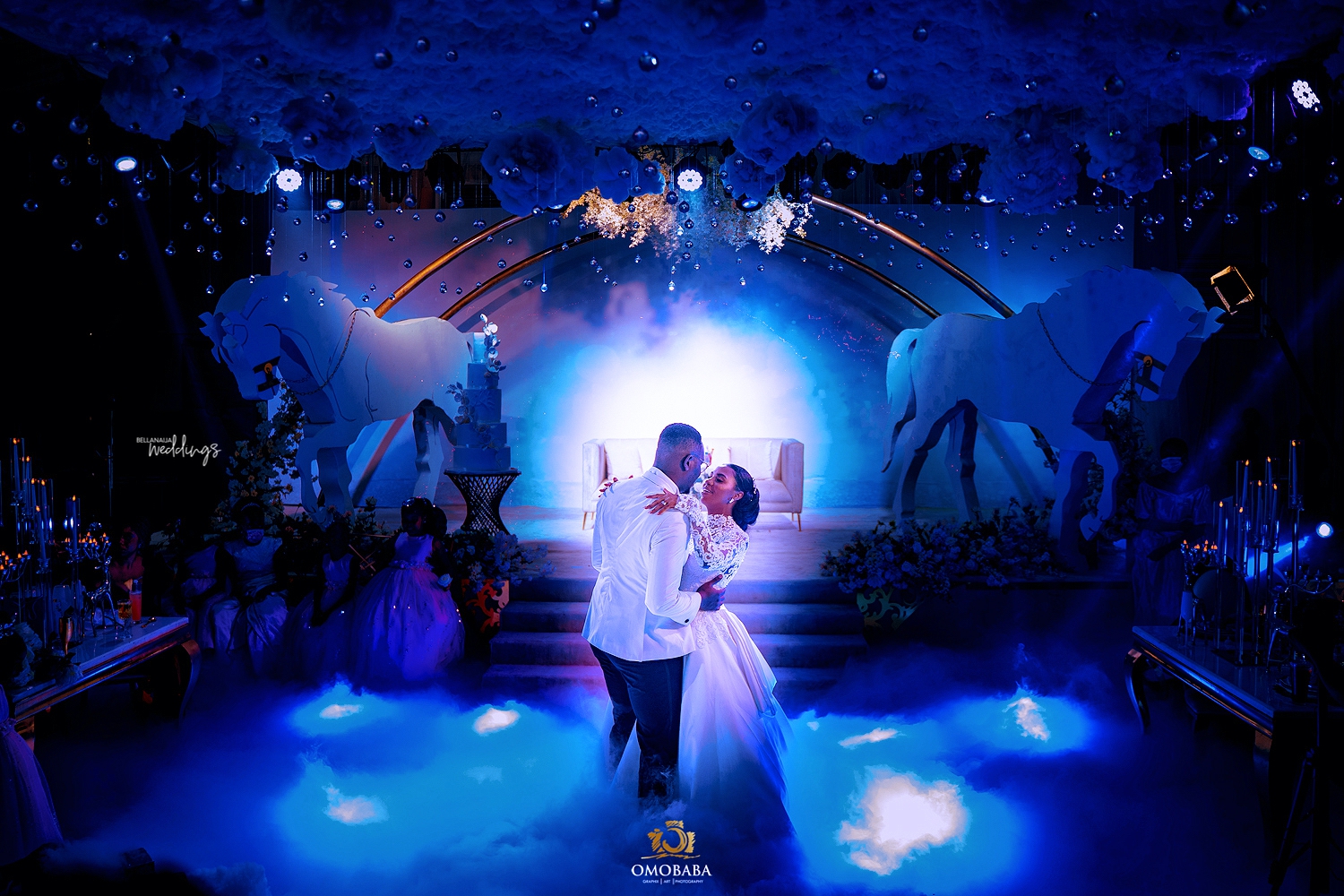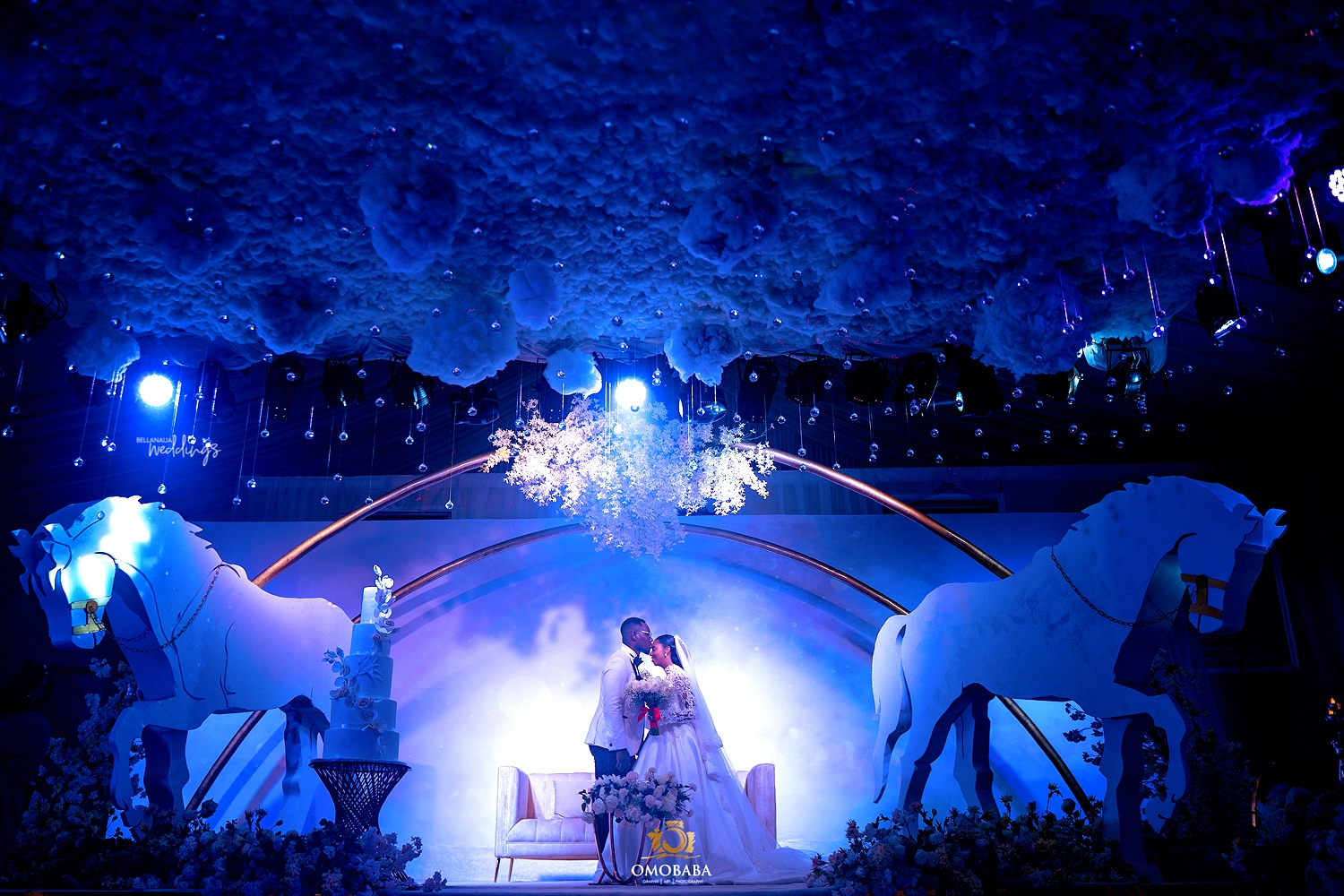 A year later, our beautiful, precious princess, our daughter Oluwadarasimi was born. We just had our weddings in December 2021, to celebrate the beautiful marriage we have and will continue to have. I love my husband with every fibre of my being.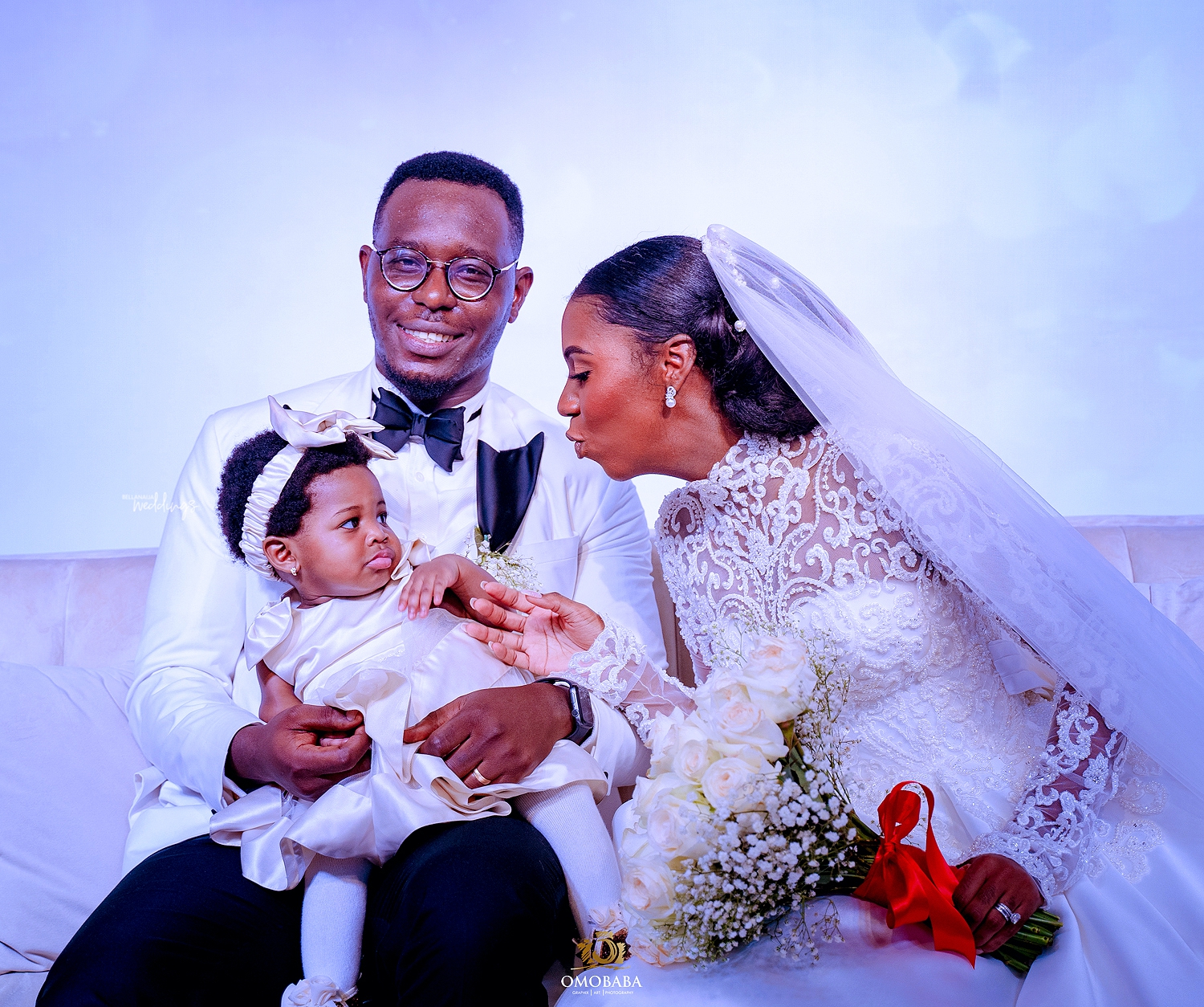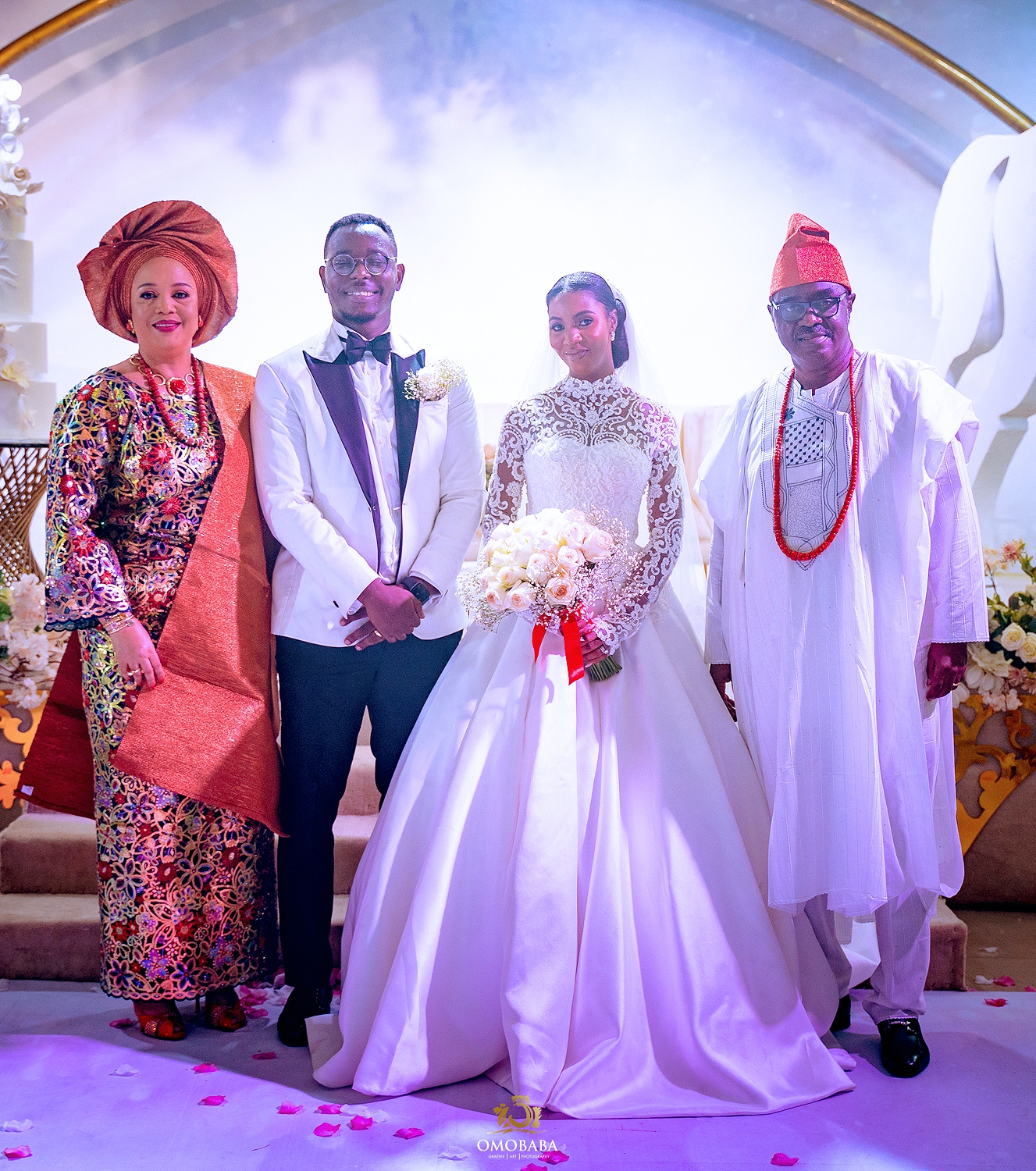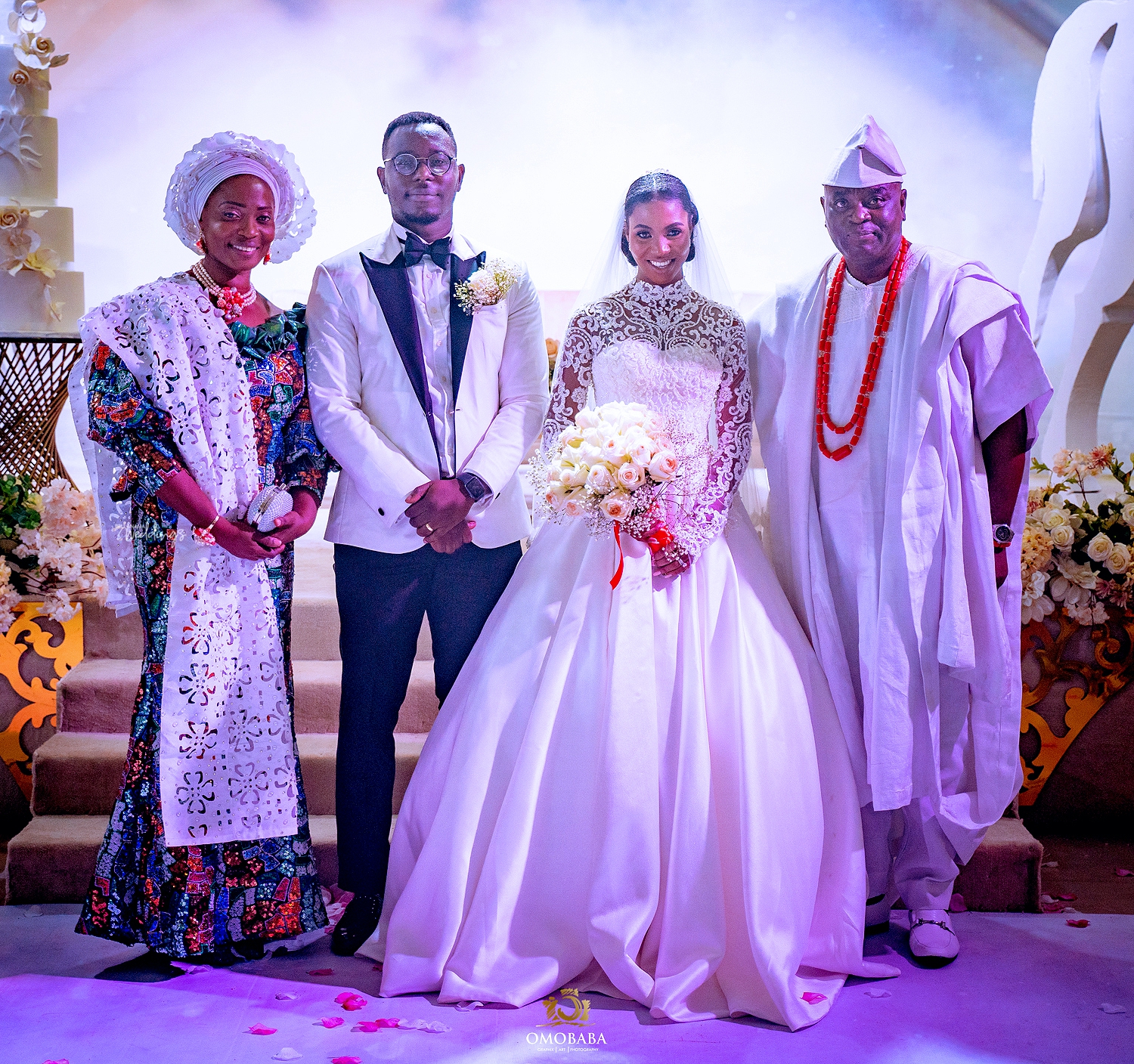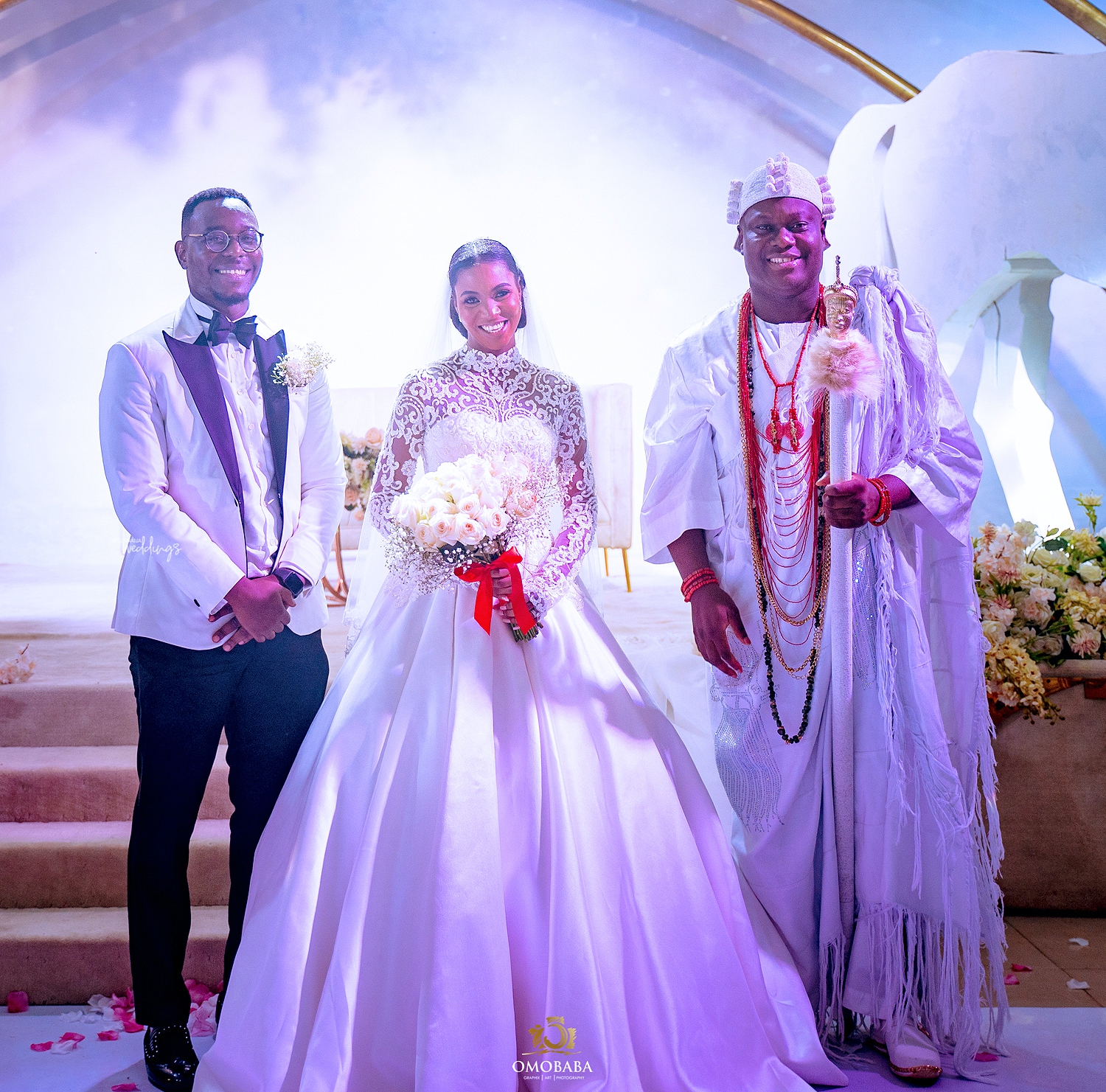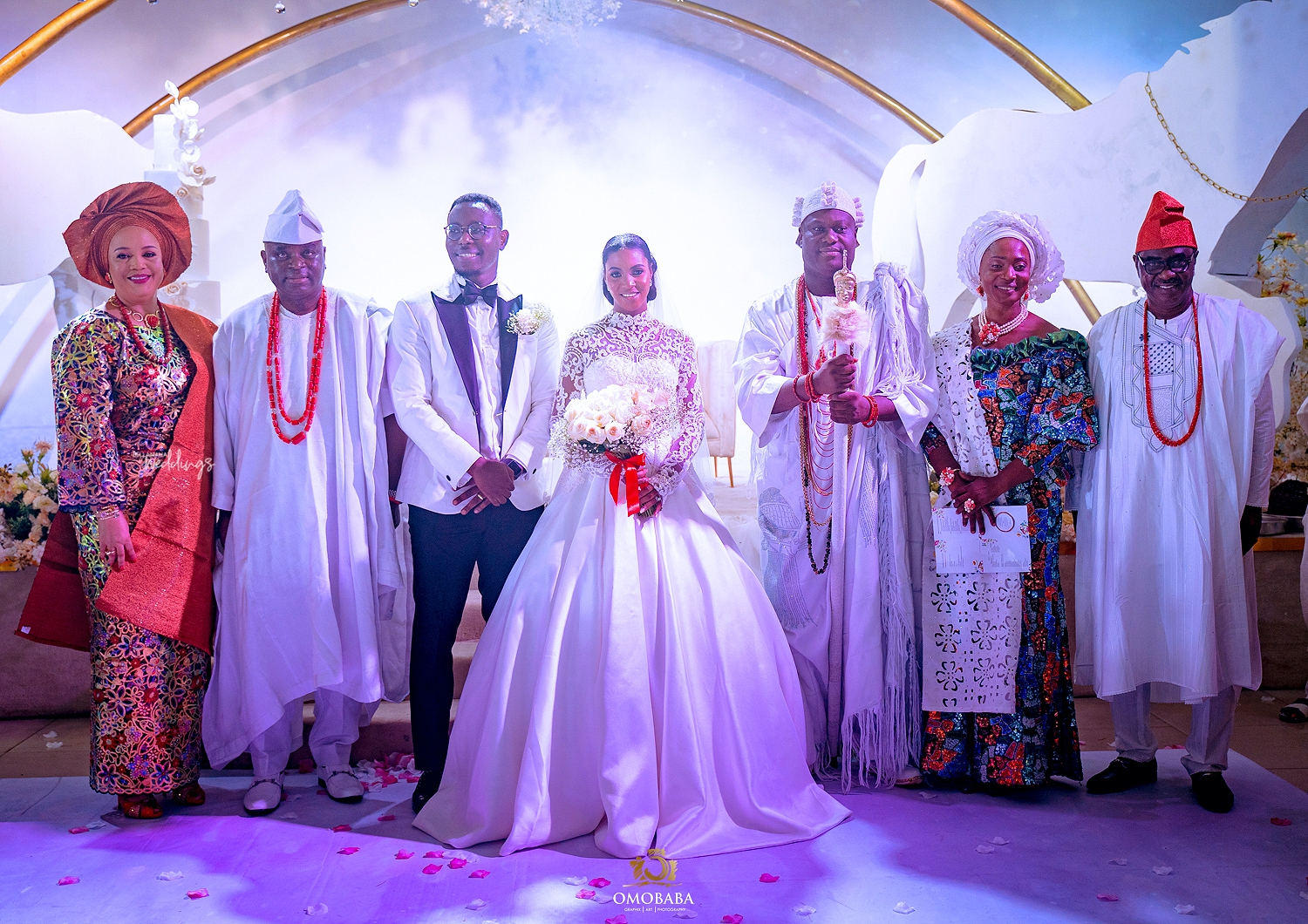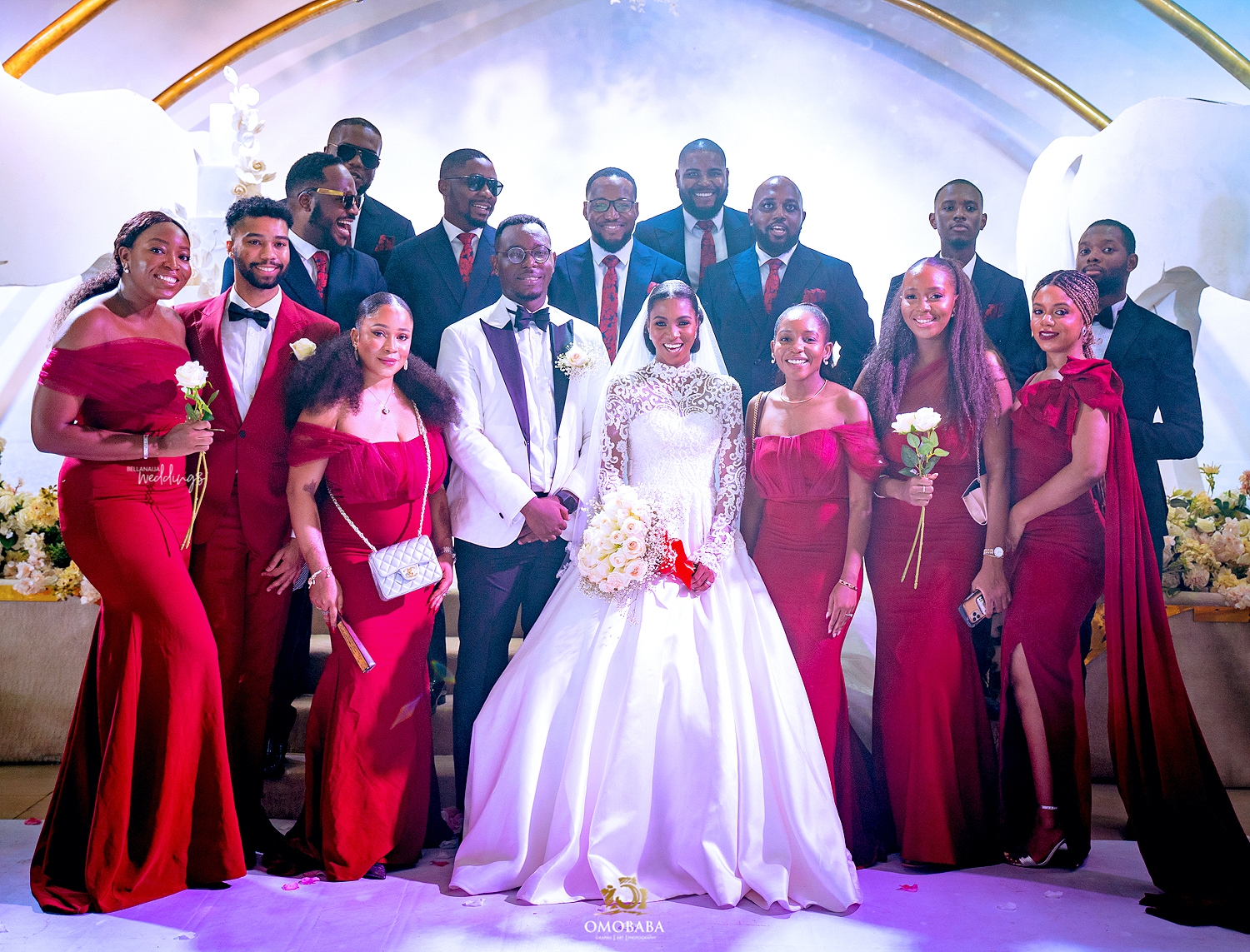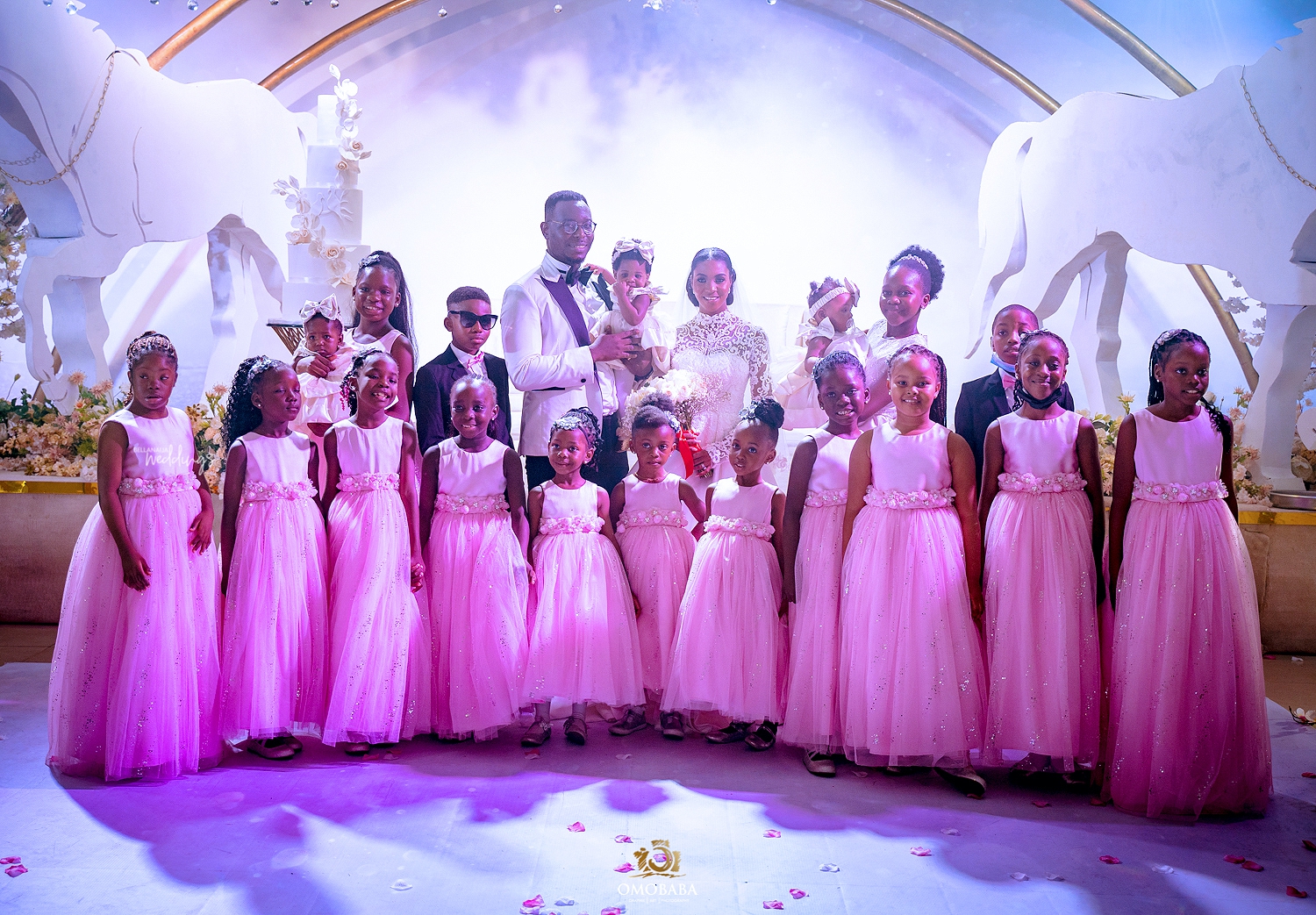 Time for the after-party.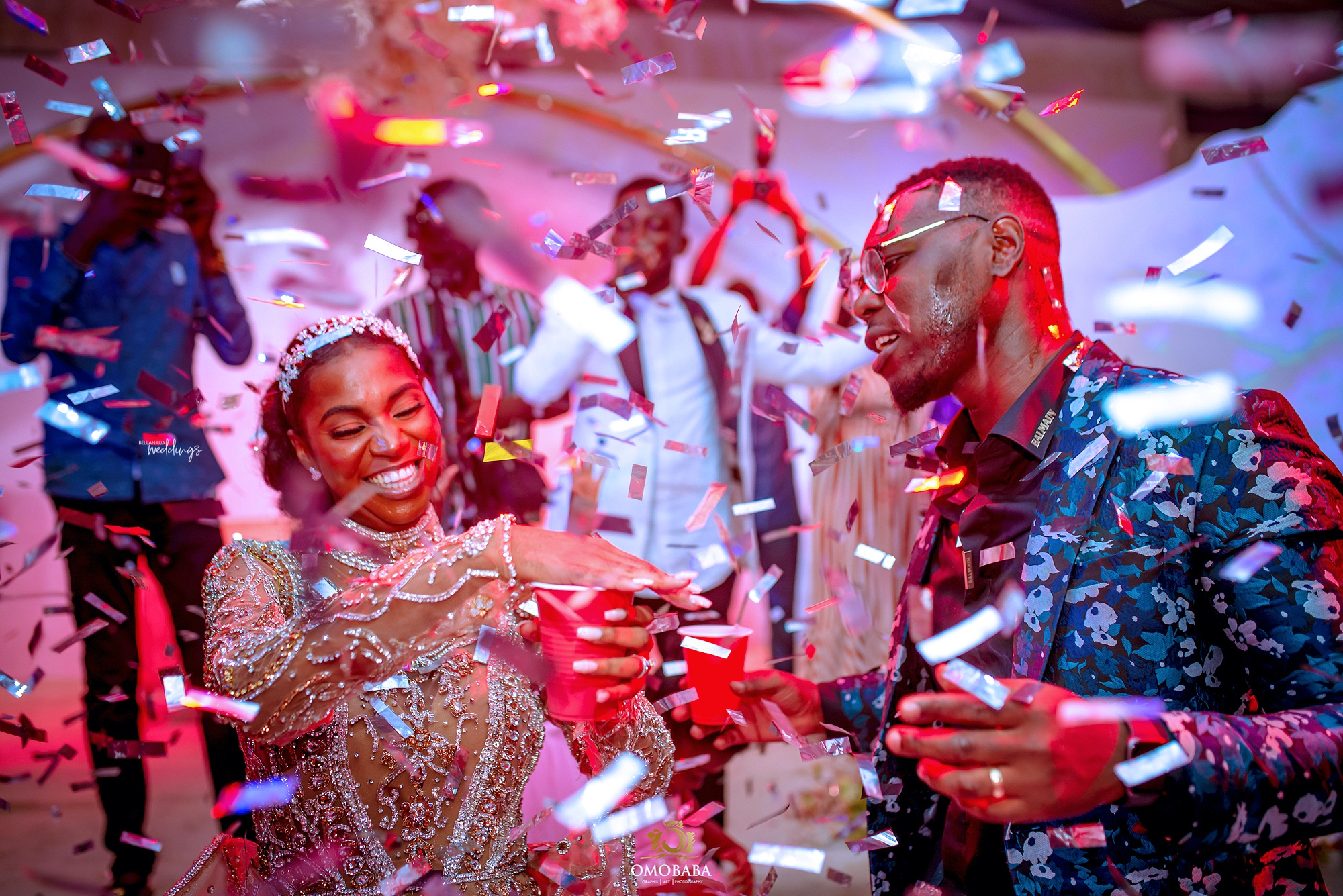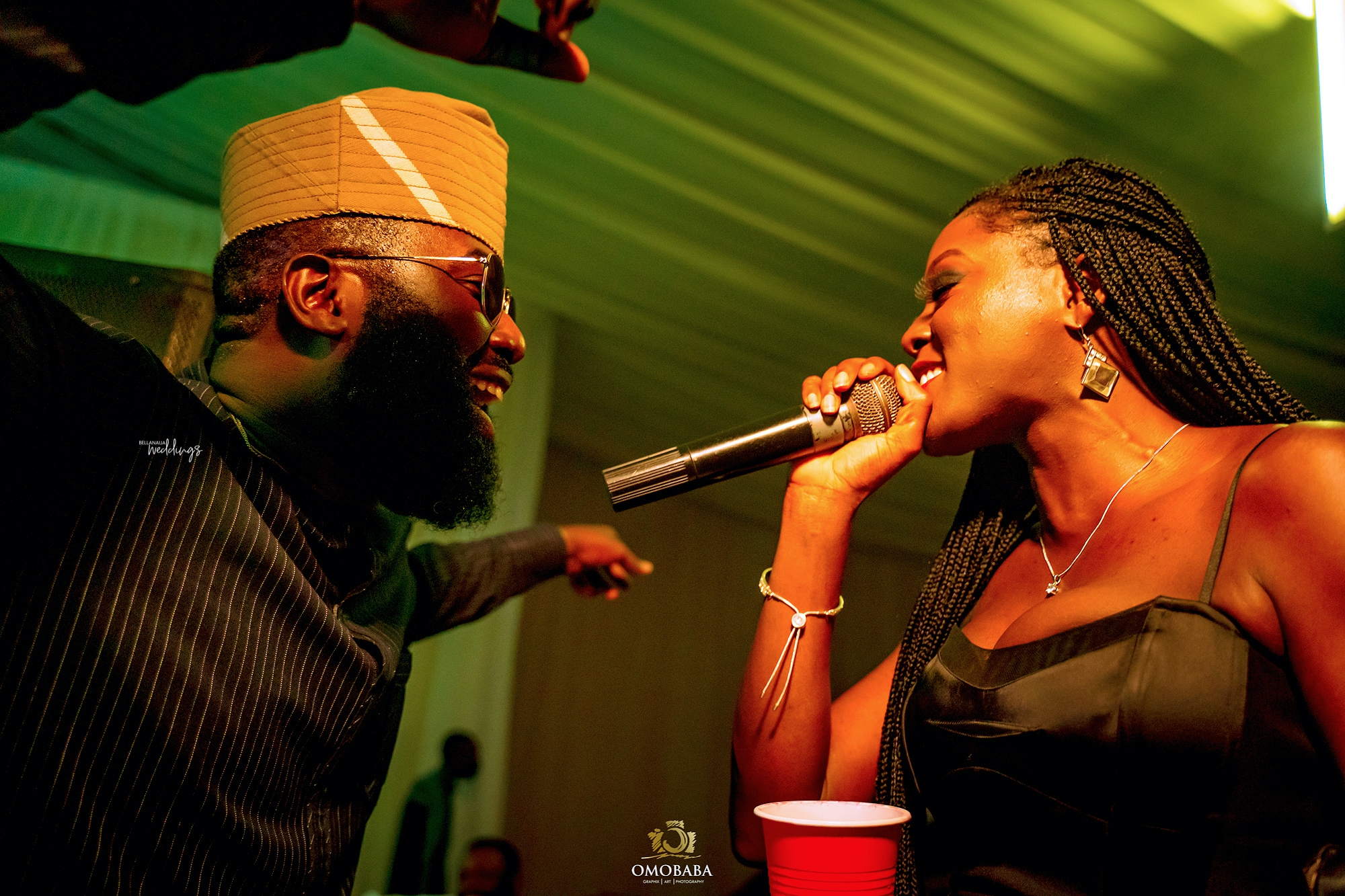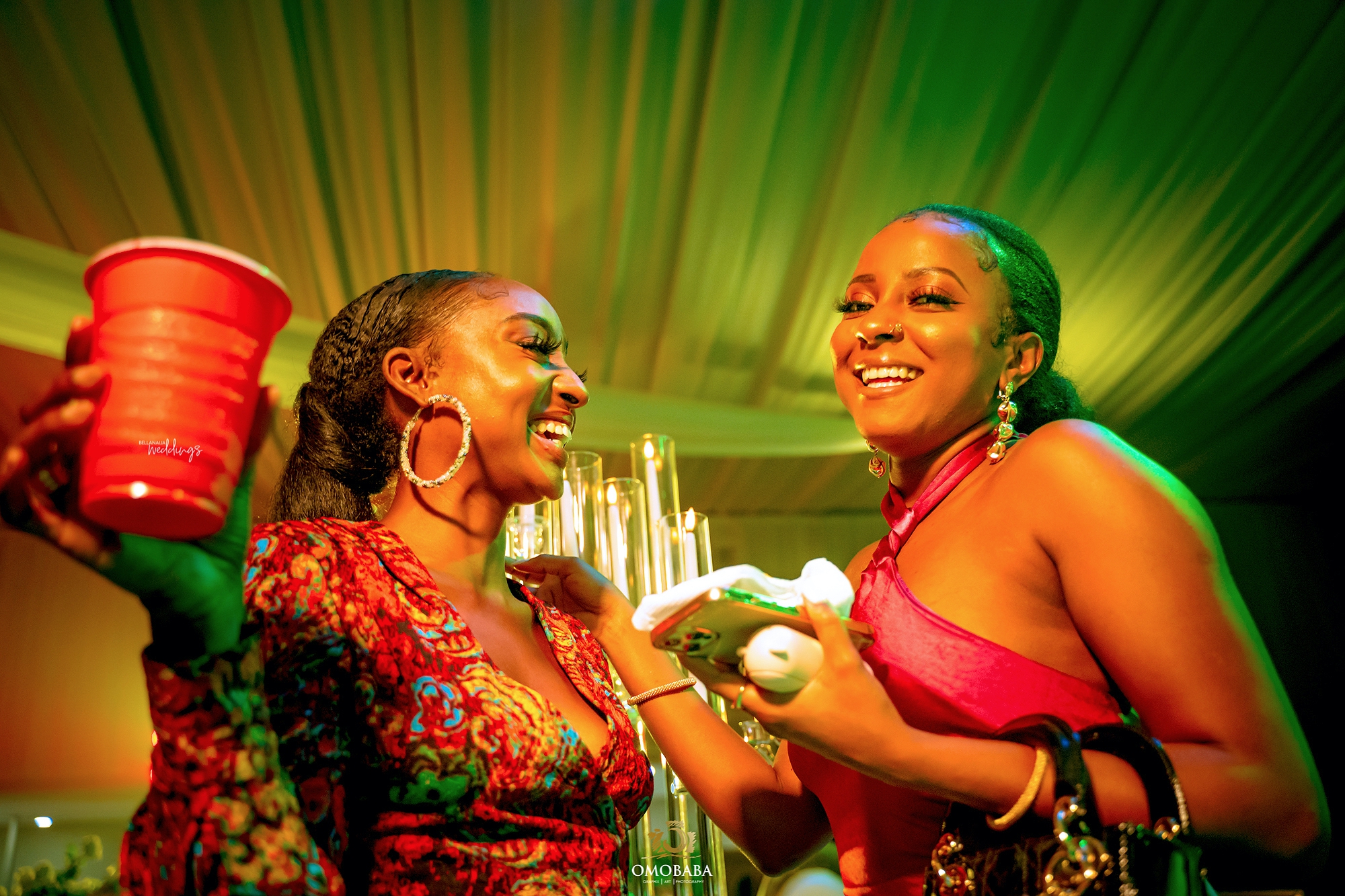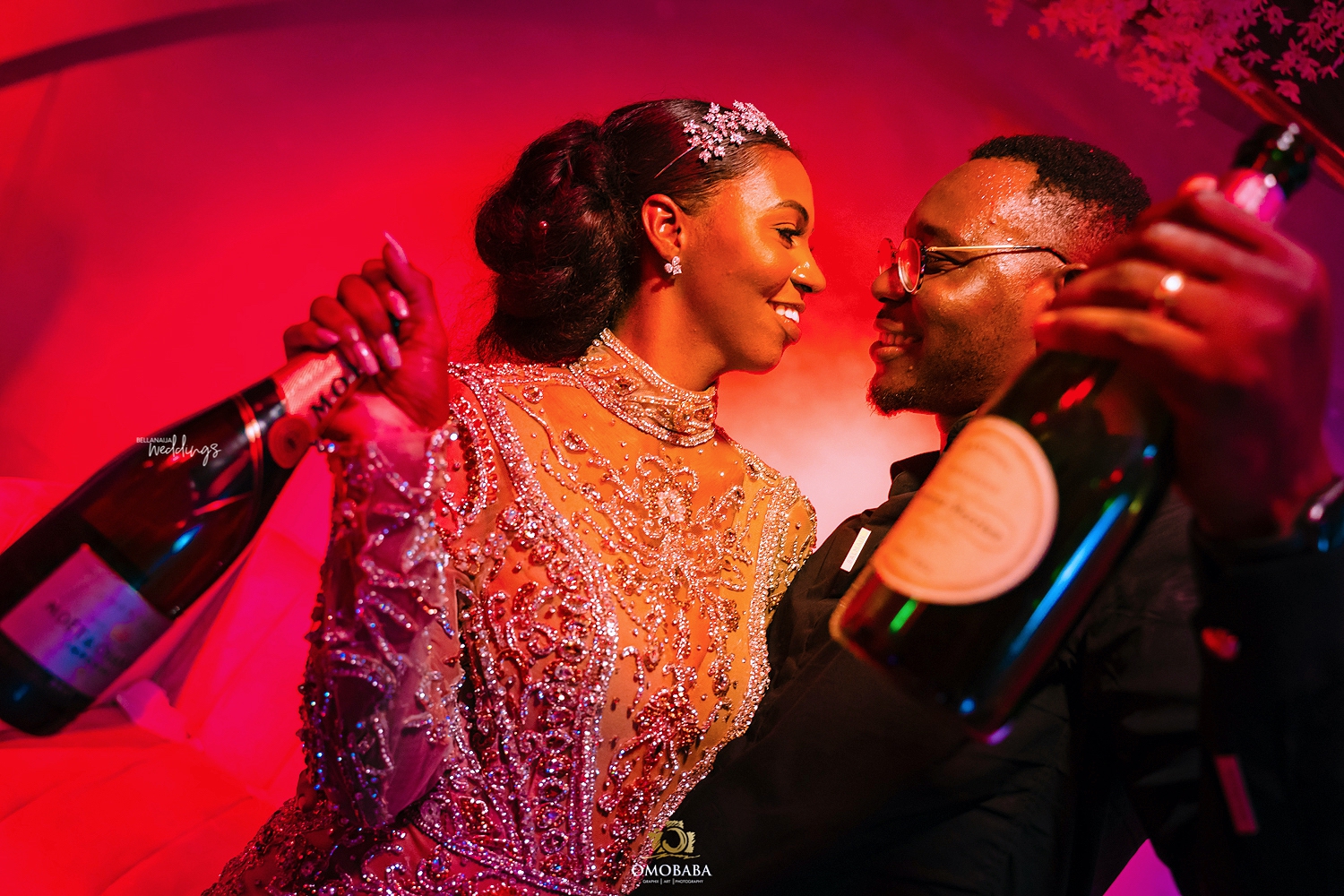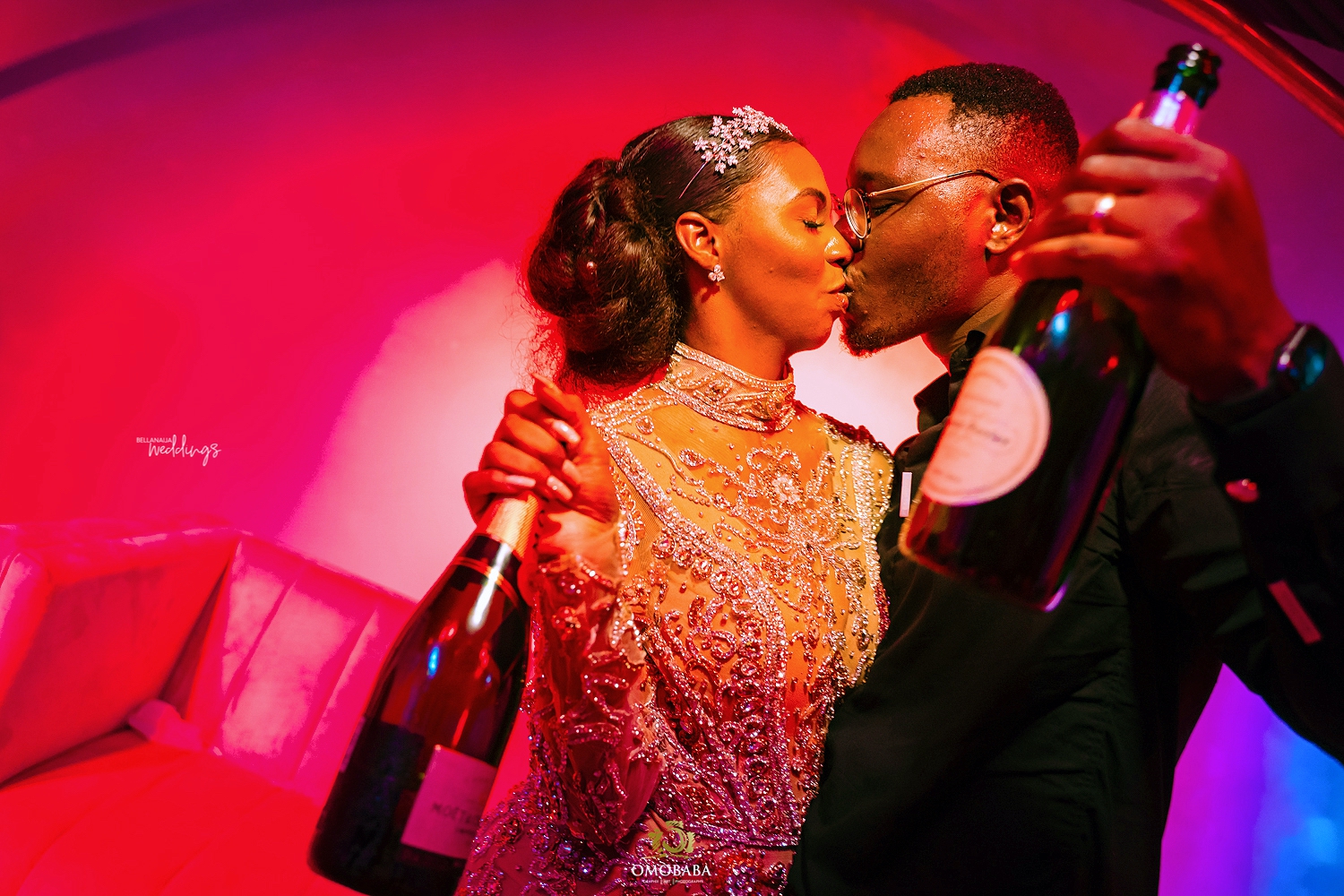 Credits
Bride: @elaineoseri
Groom: @oba_owoeye
Photography: omobaba_photography
Planner: @elizabeth_r_events