We're only one week into 2022 and we can certainly tell that it's going to be one super amazing year of love! Nollywood actors, Ifeanyi Kalu and Nicole Ndigwe have gone the forever path and you can already tell how super excited we are!
The talented duo tied the knot in a colourful traditional wedding ceremony and guess how it all began? With prayer! 😅 Yes, Ifeanyi and Nicole happened to be in the same prayer group for entertainers and a beautiful love story was born from there. They both share how it all went down, so keep scrolling to read it all. Today, we're taking in all the beauty of their pre-wedding shoot. The love in their smiles and glow in their eyes tell us one thing – they are absolutely smitten by each other and we love to see it!
Enjoy their pre-wedding shoot and love story below.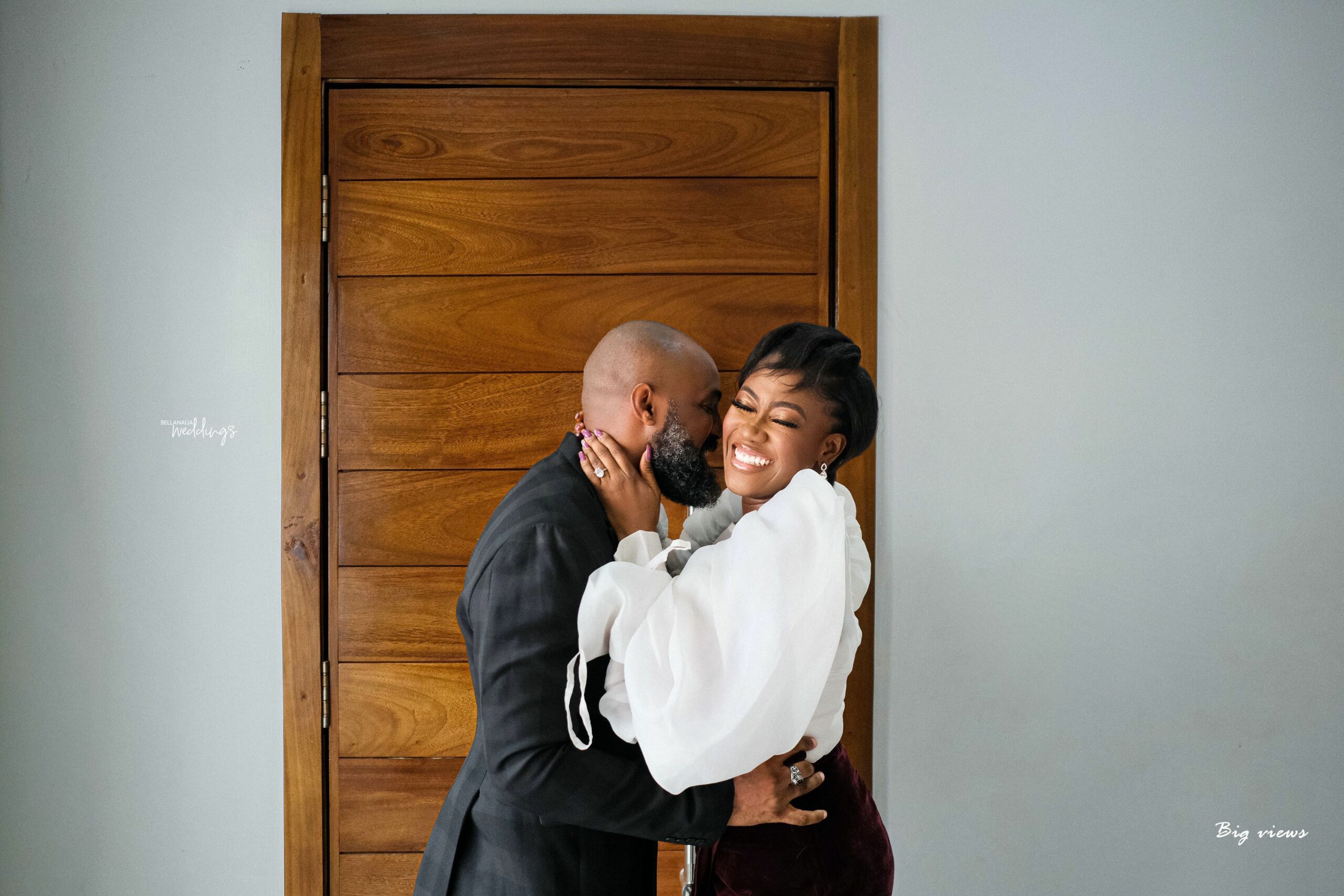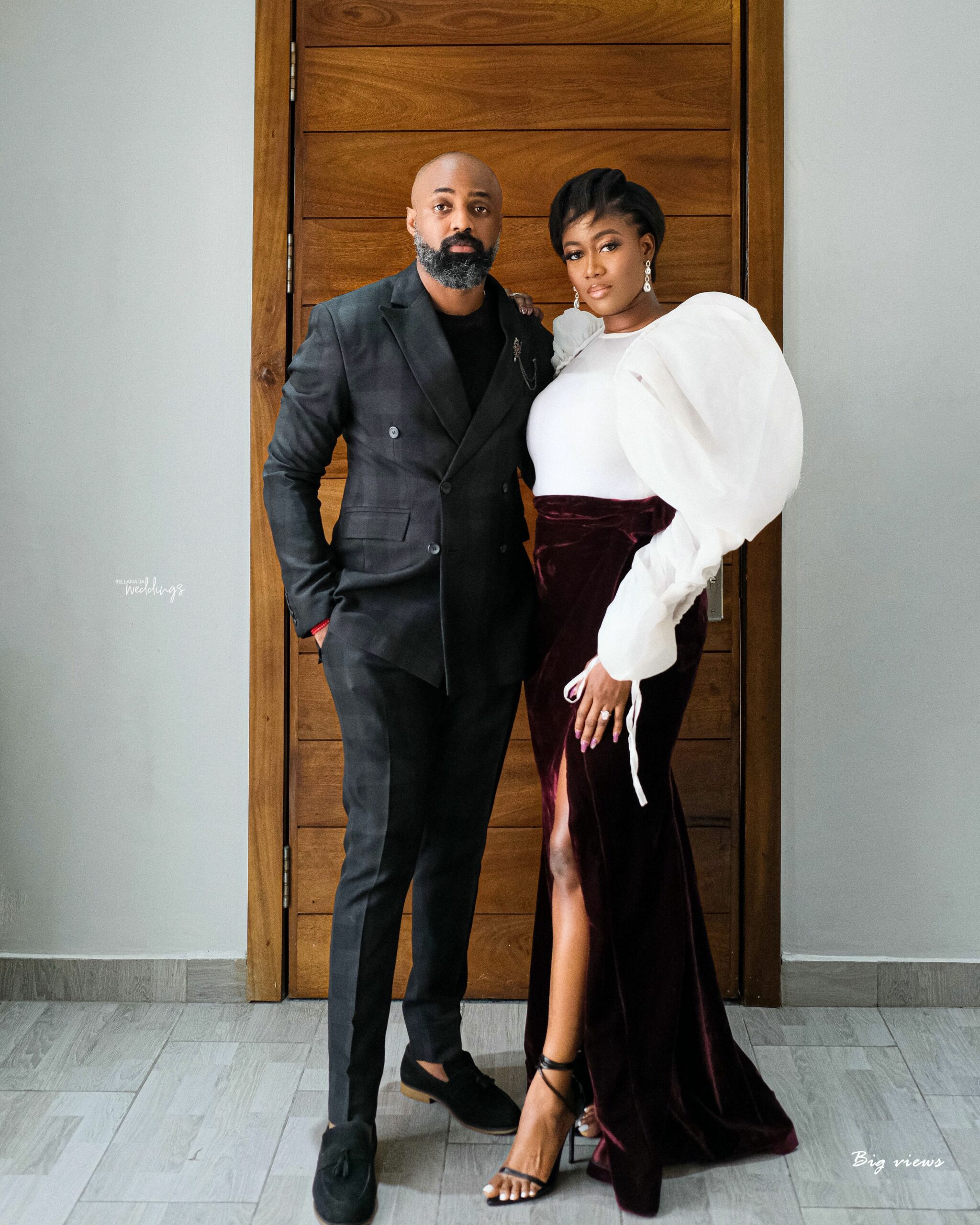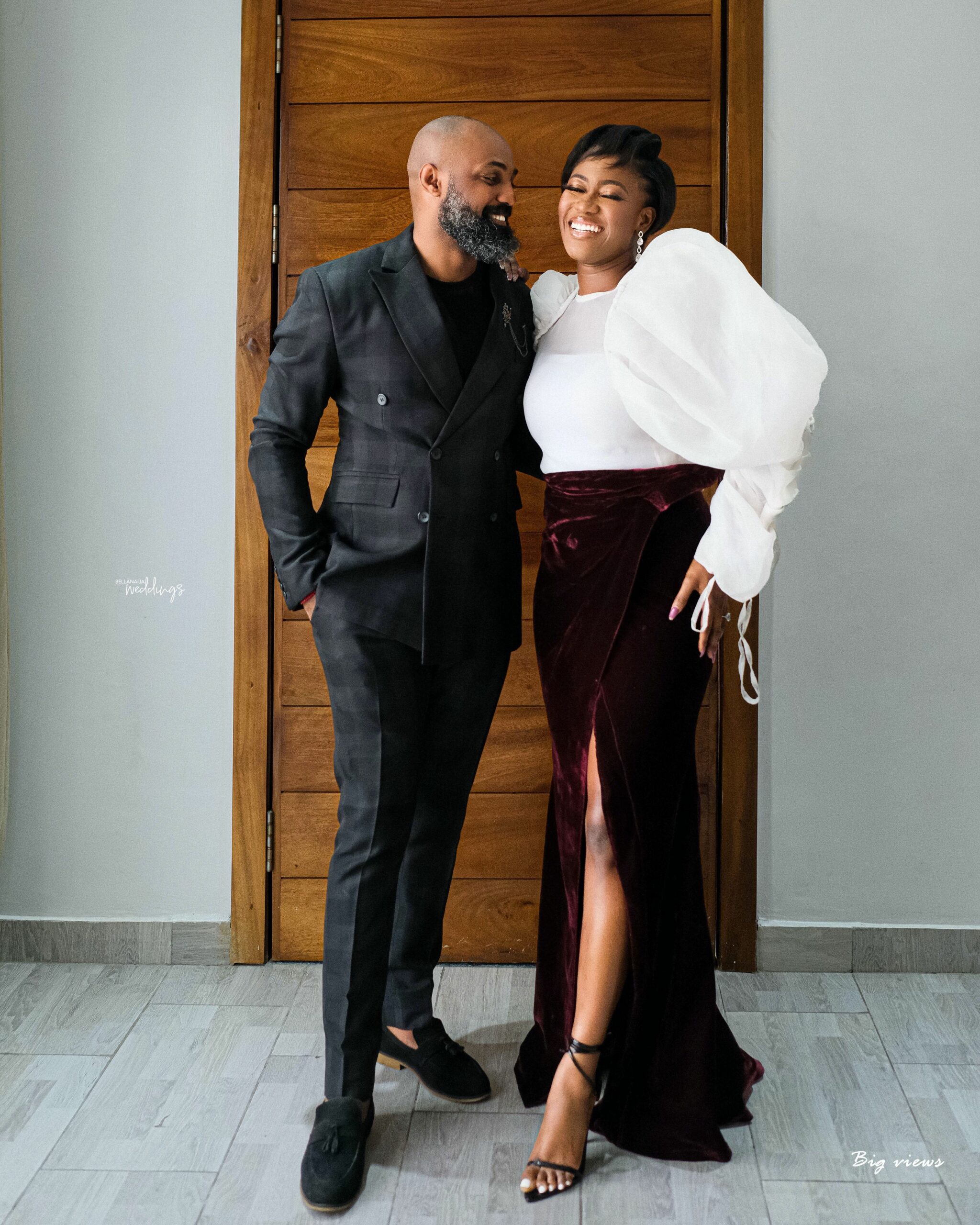 Their love story as shared by Nicole:
Ifeanyi and I had known each other for about 3 years. We attend the same small fellowship which started off as a group of young entertainers who gather once a month to pray. I wouldn't necessarily say we were friends but we'd say hi and bye at most vigils or gatherings.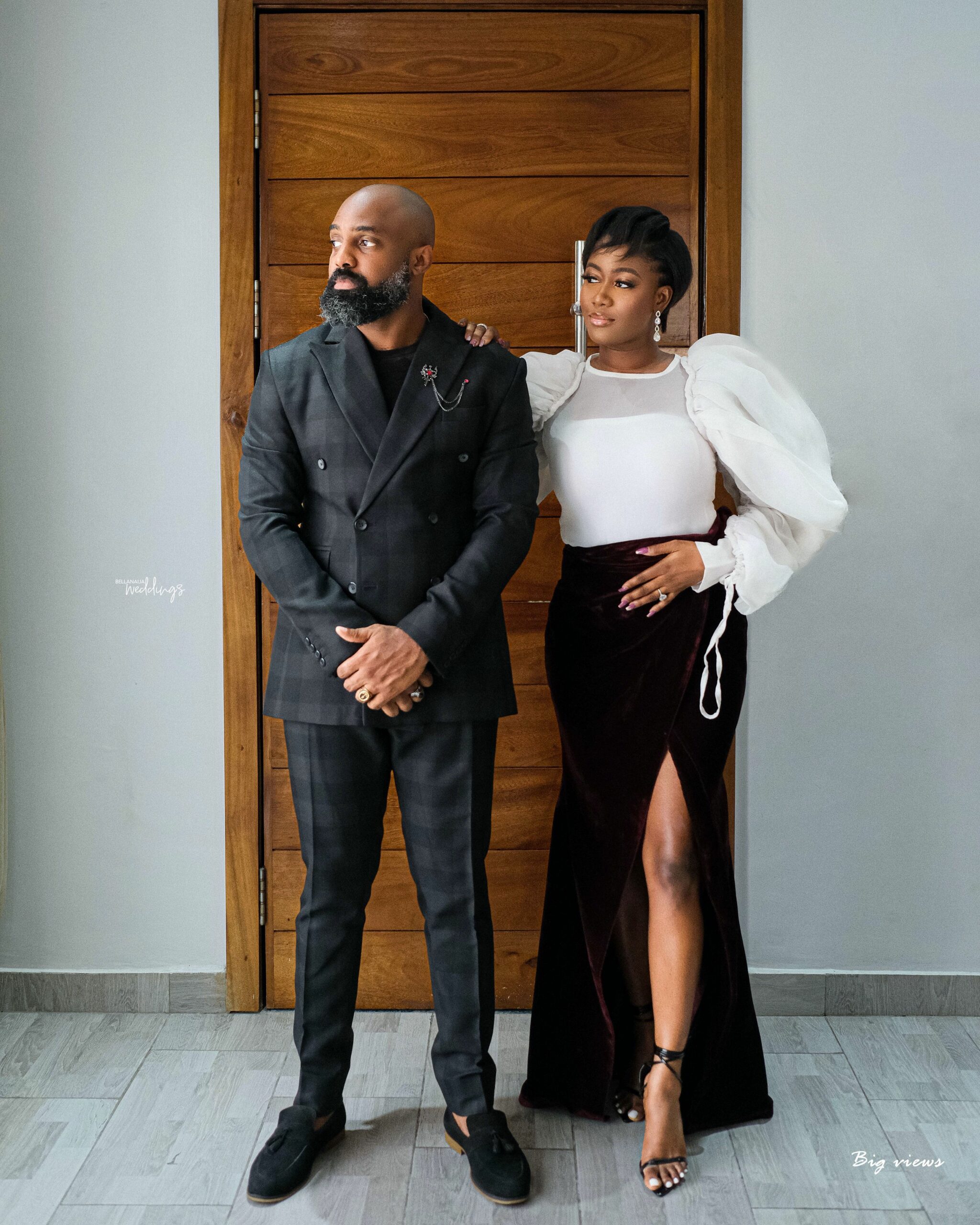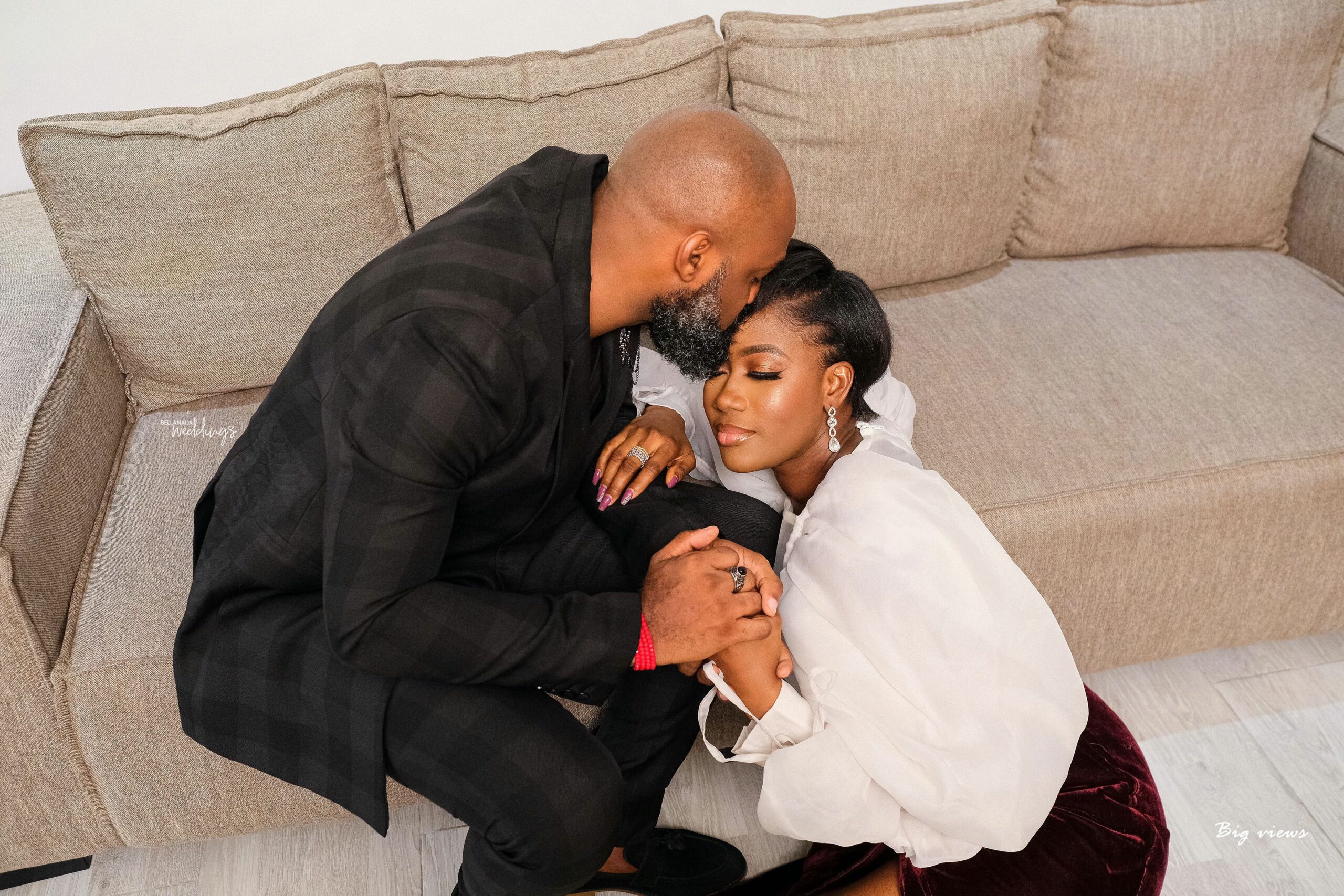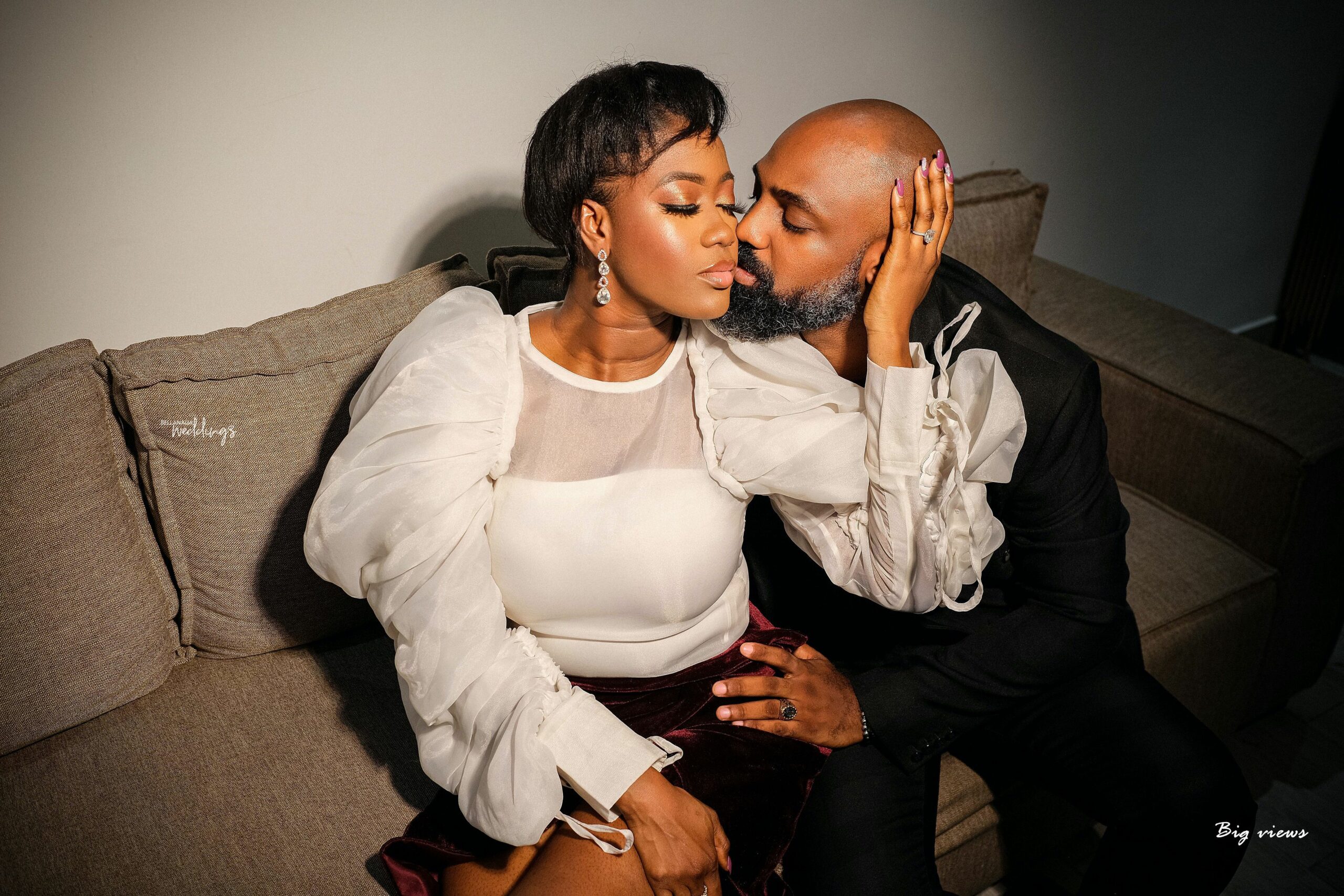 I basically considered him one of those "Nollywood fine boys that probably feels too cool to participate in group stuff". Then one day, I saw him praying at a vigil and was totally stunned! I thought to myself, "Okay! dude can really pray!!!" But I kept on minding my business sha.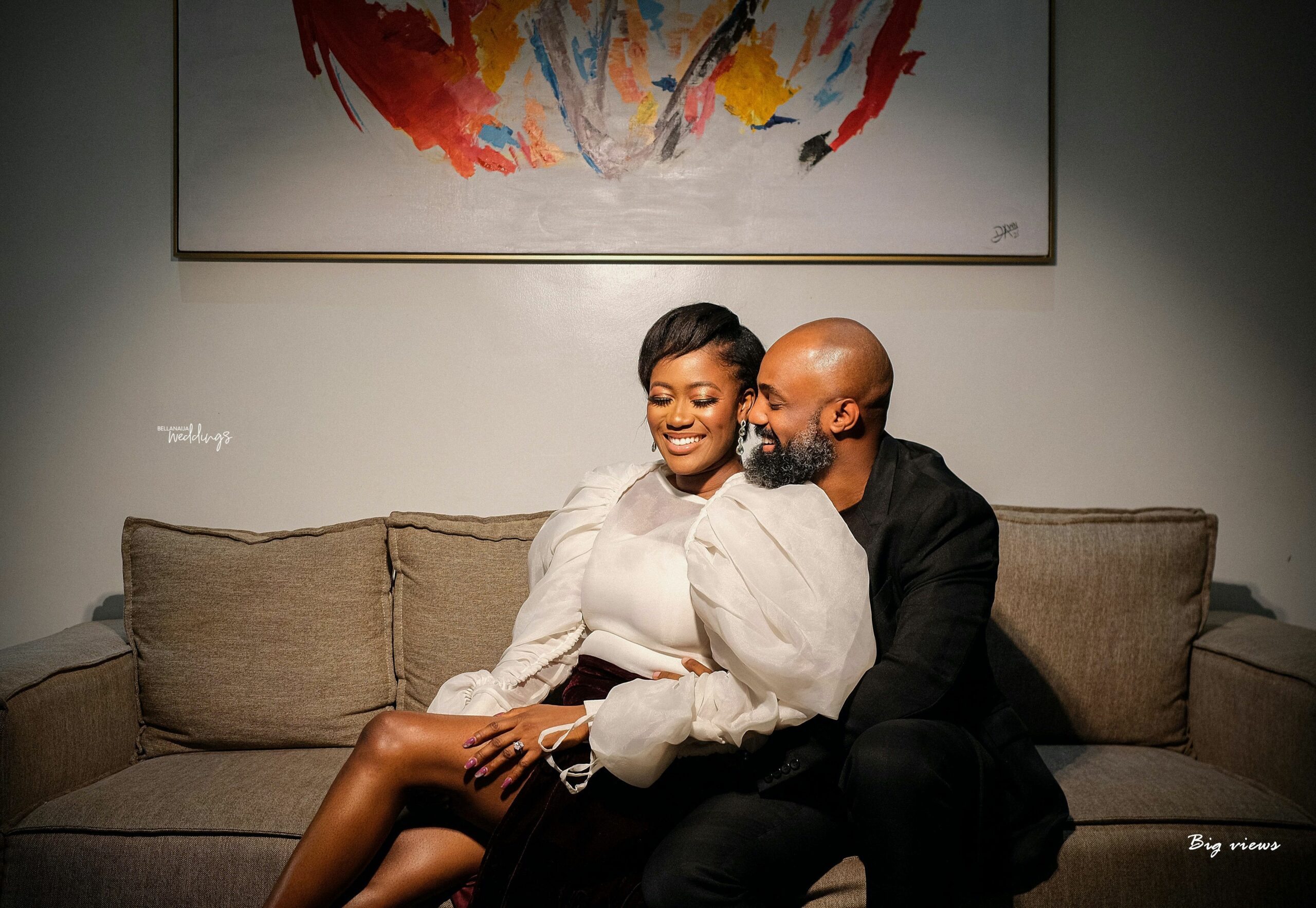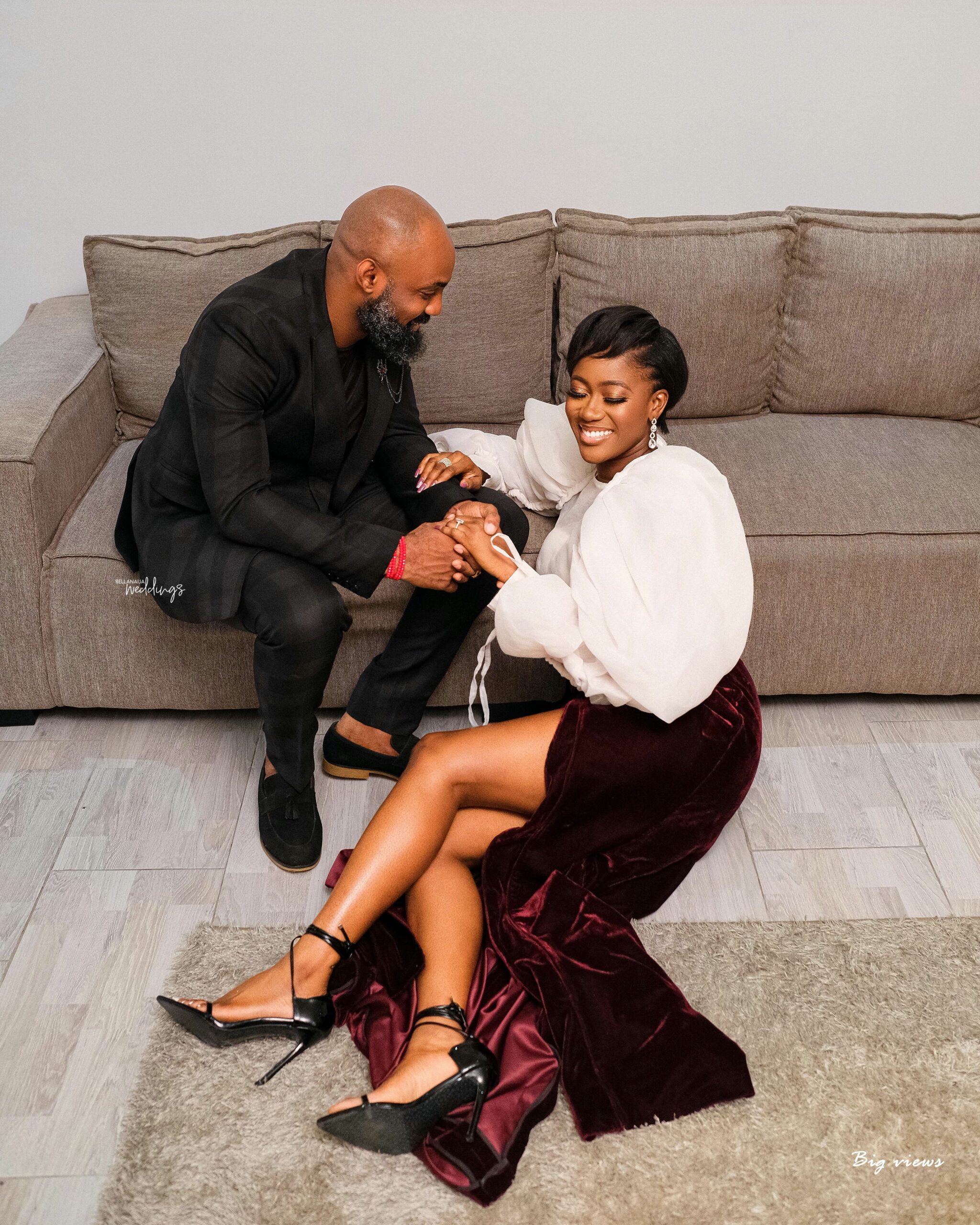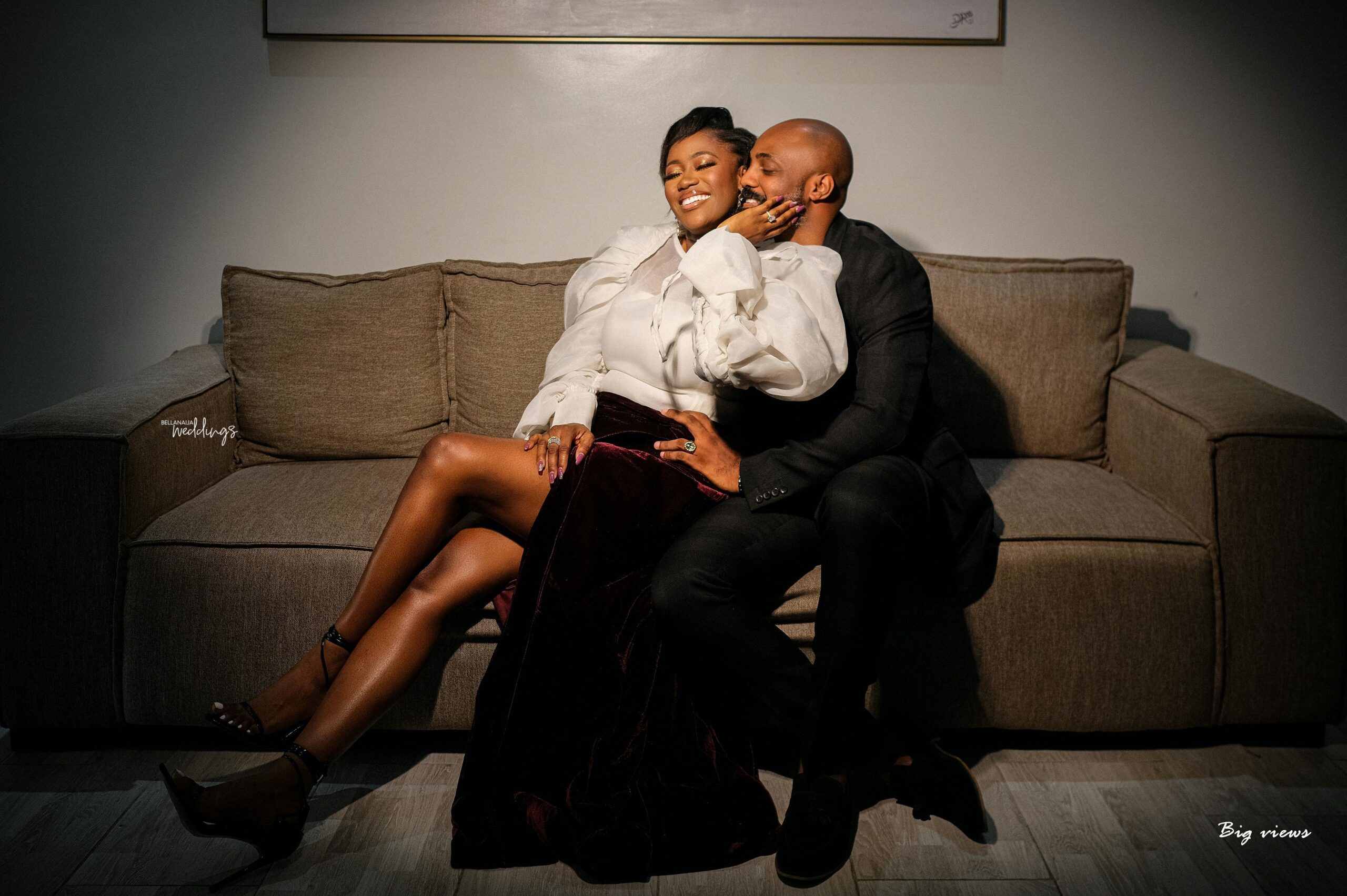 I recall one time when the vigil was held at my house and virtually all my close friends in the group were hopping in and out of my bedroom. One of them asked if Ifeanyi could come in and use the bathroom in my room and I didn't let him come in but pointed him to use either of the guest rooms. (Lawd! 😩)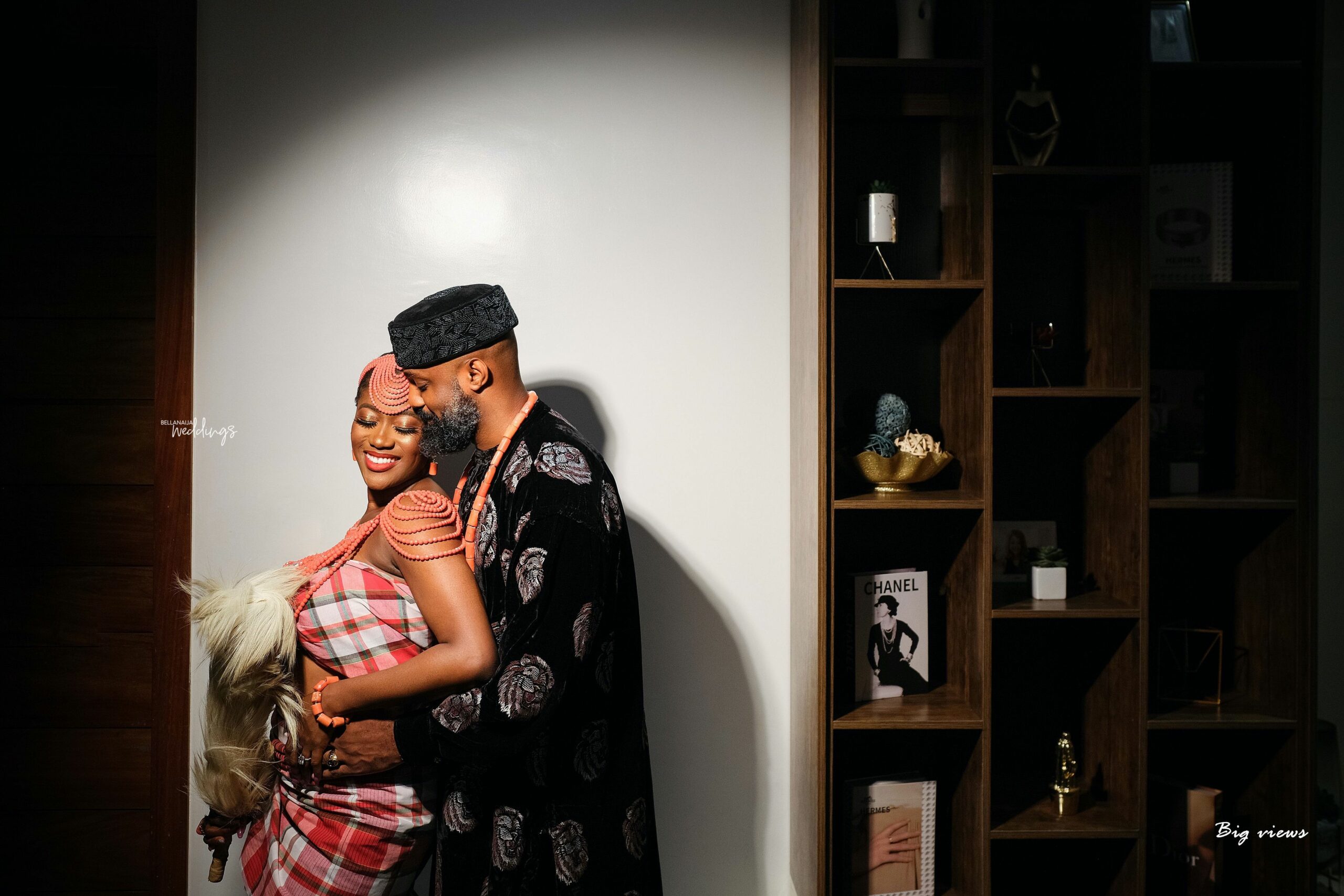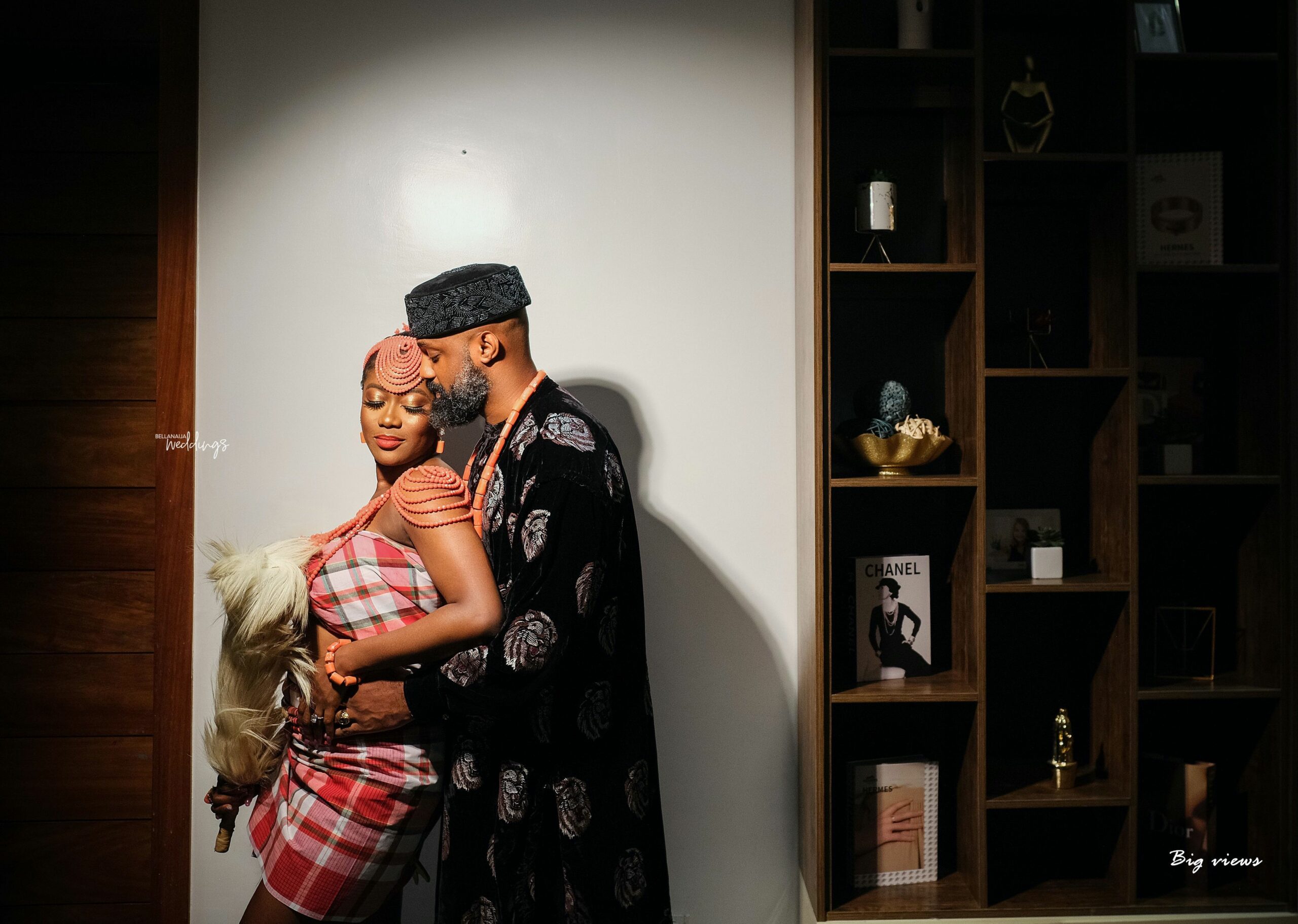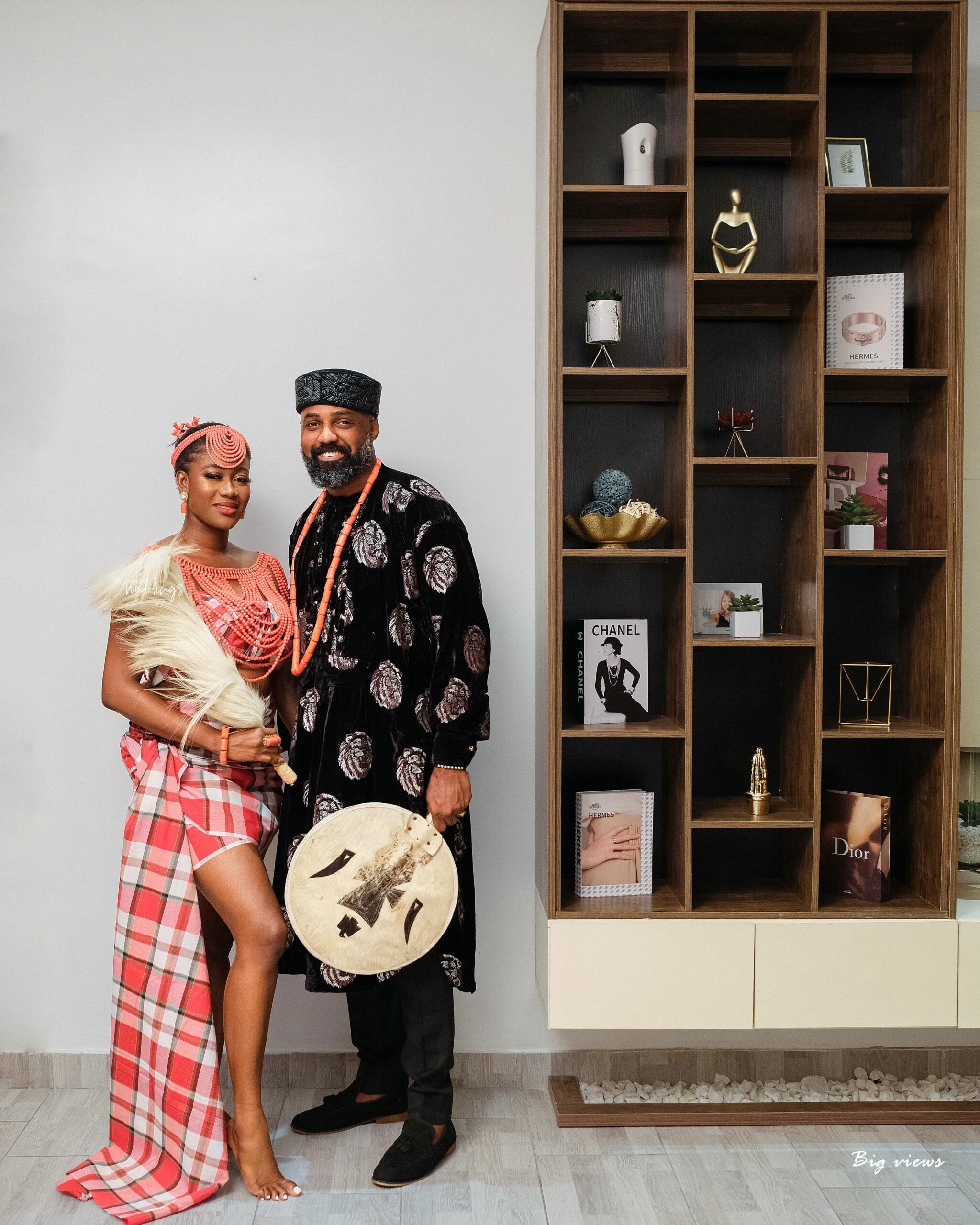 Later that year, during the lockdown, I'd pray sometimes and receive words of prophecy for him and I would share them with him. Soon, he was added to the prayer team where I was already a member. That was when we became a bit more cordial.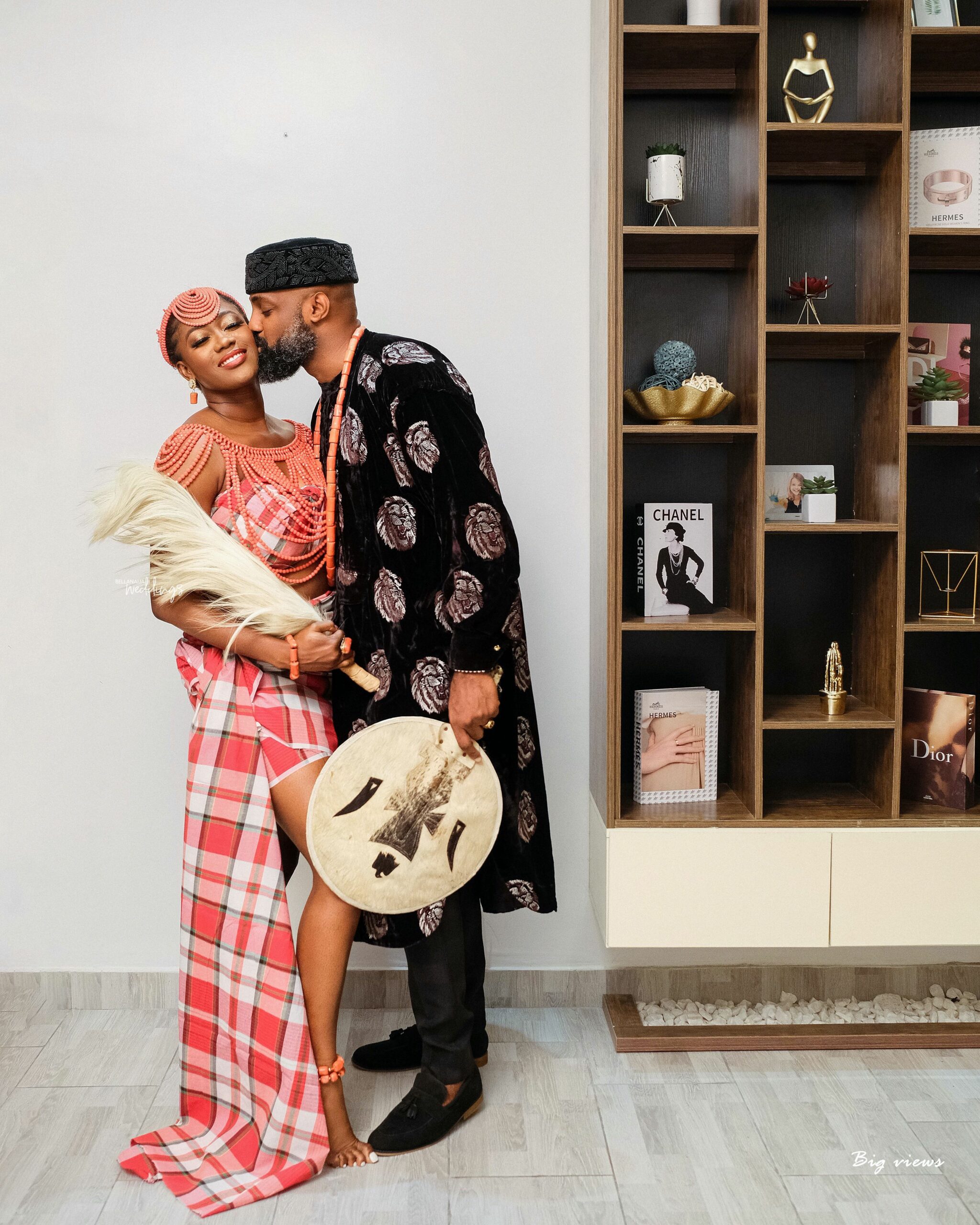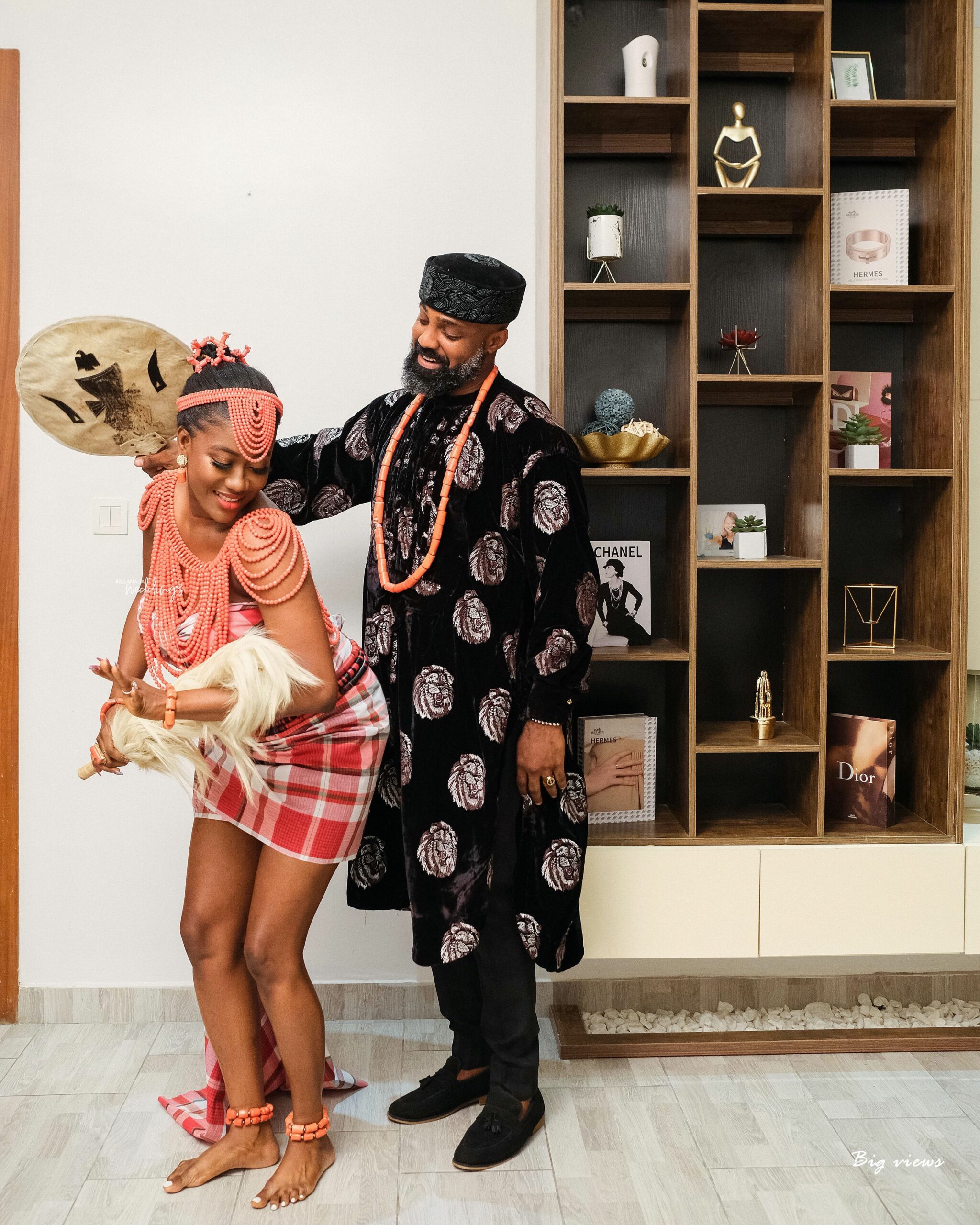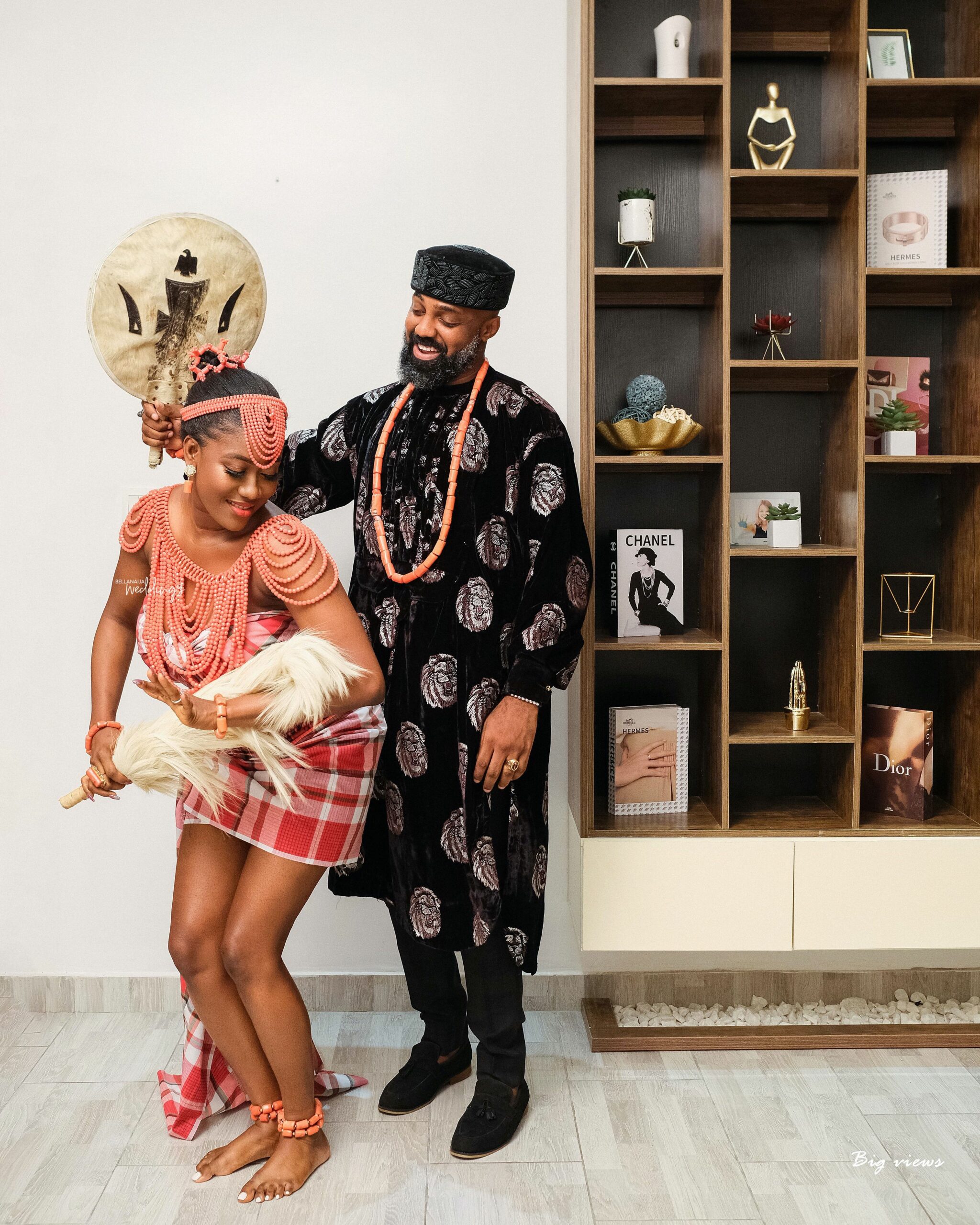 In April, I travelled abroad and during my three months stay in the US, the time difference would affect my ability to lead the prayer sessions, so much that Ifeanyi would sometimes pick up my prayer slots upon request. This moved us from acquaintances to prayer buds.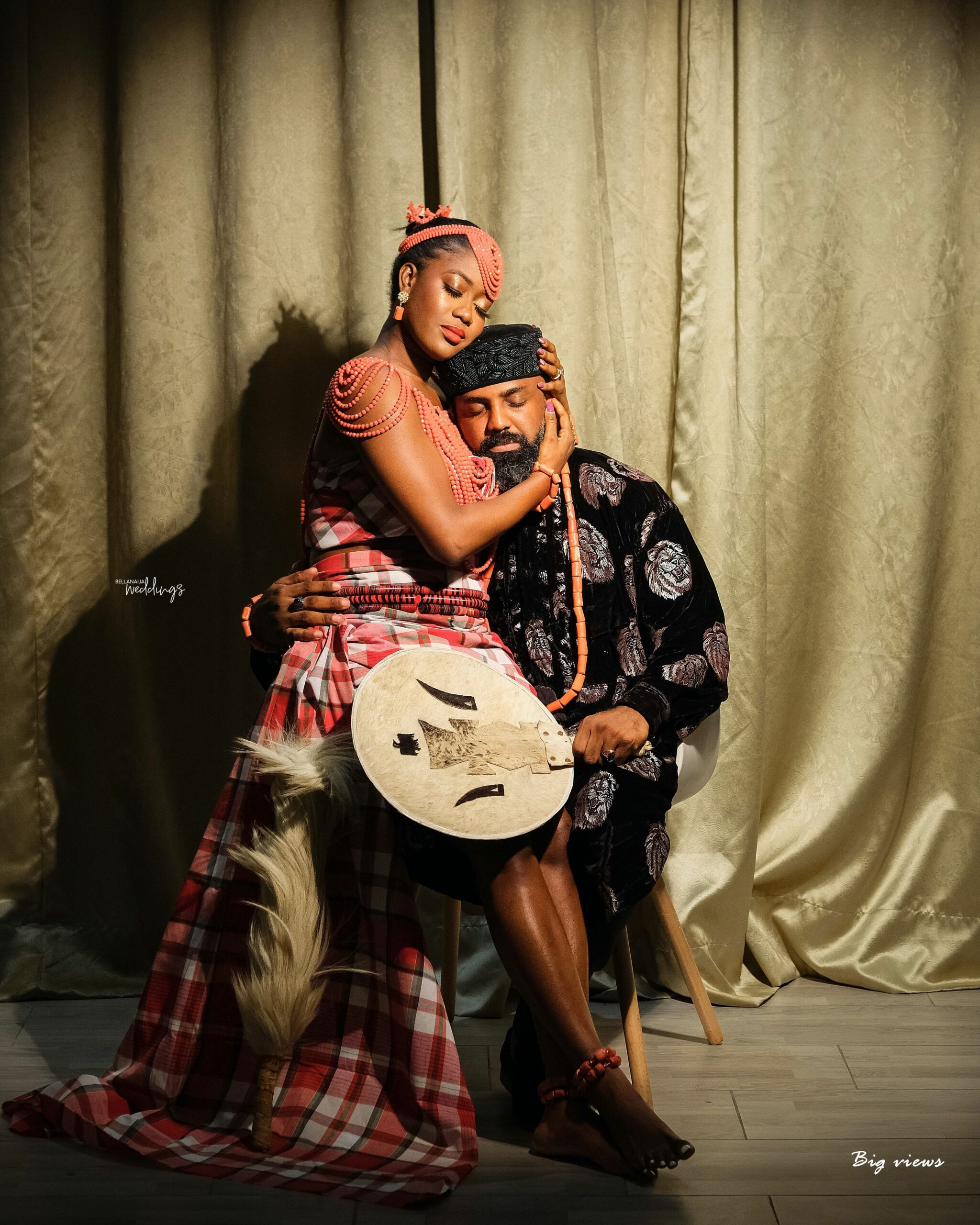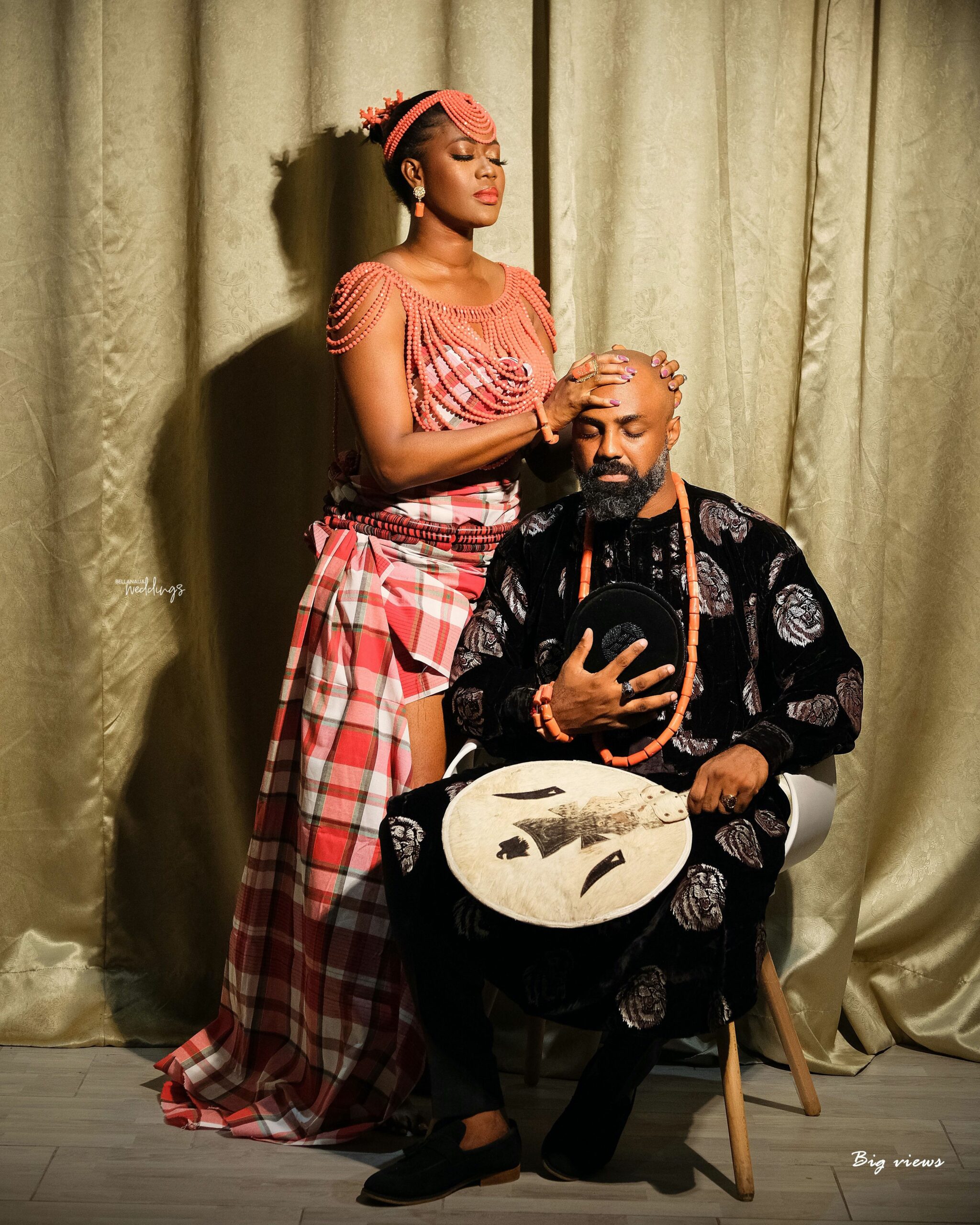 We remained prayer buddies until after one of our prayer zoom meetings where we were mandated to have our videos on. He had on a pink shirt that really caught my attention. I think that was the first time I noticed him properly. I thought 'Hmmm, Ifeanyi is quite cute yo'.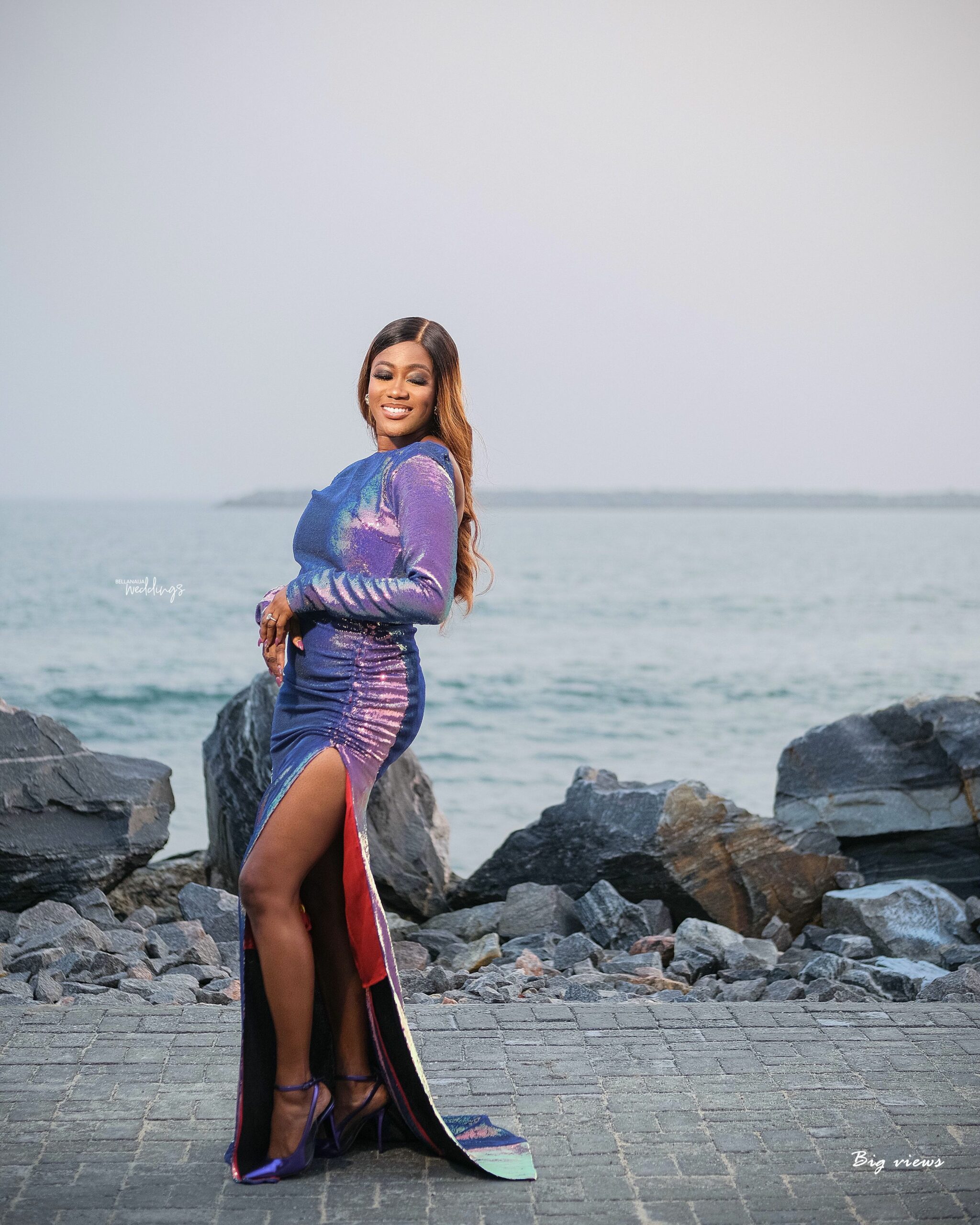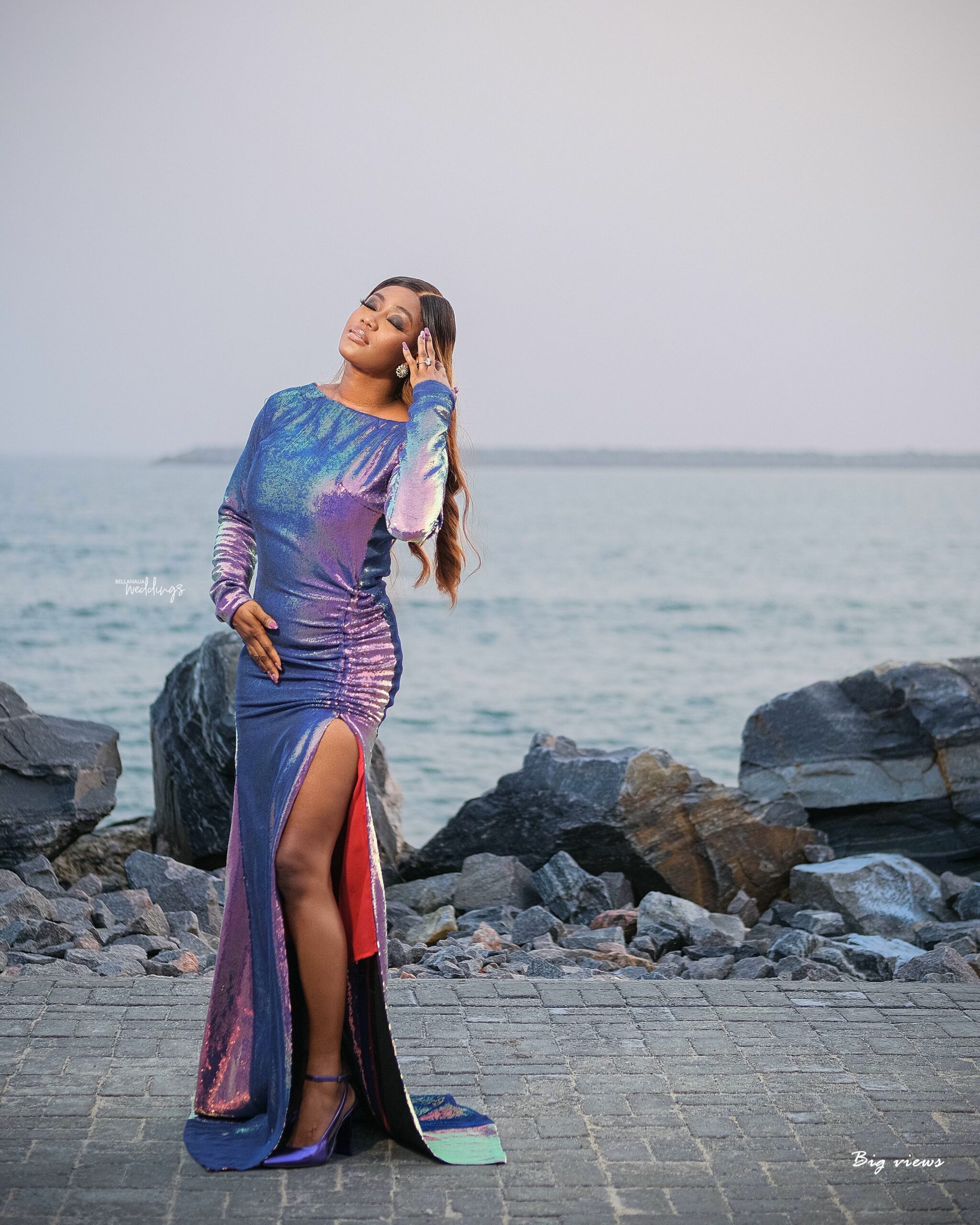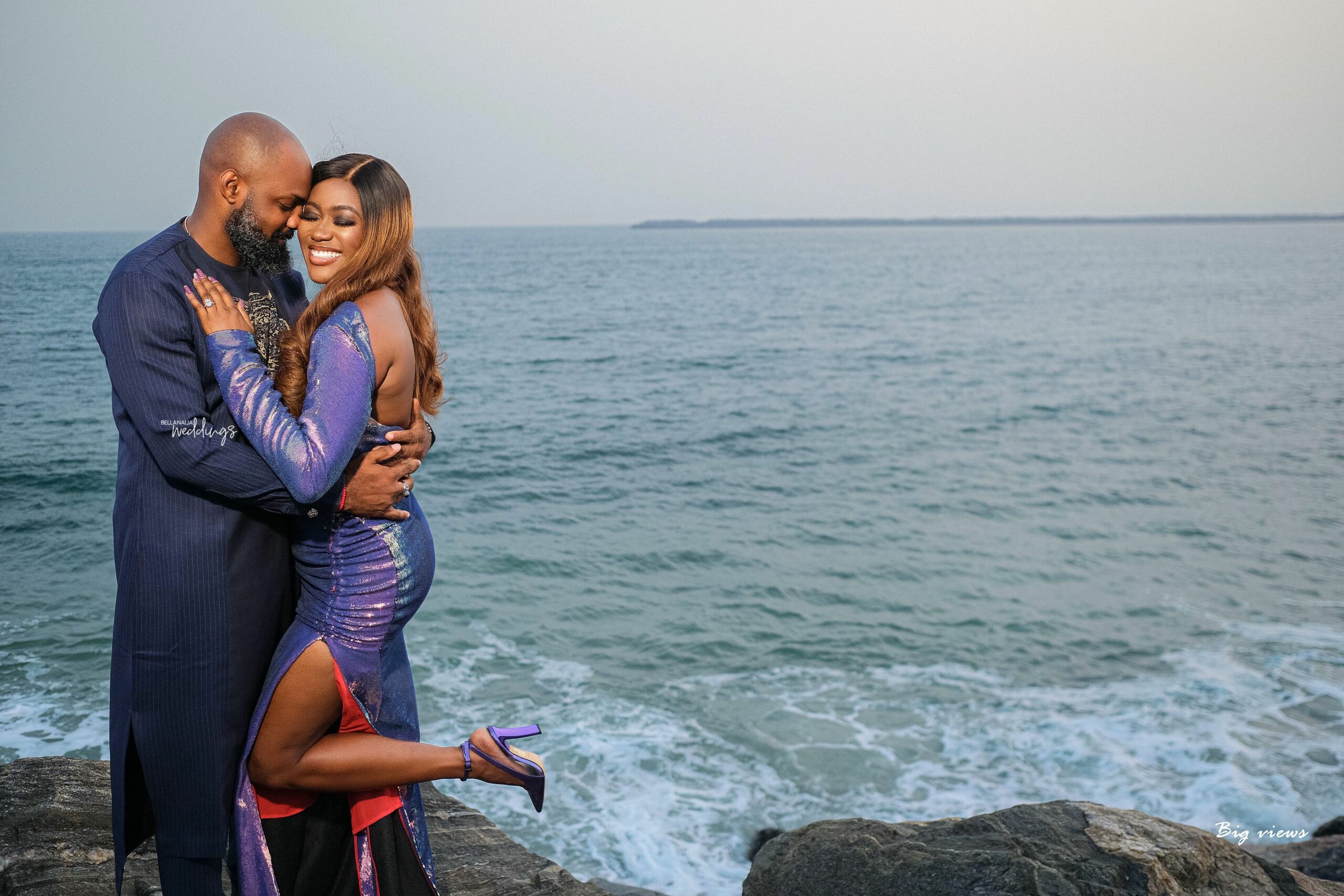 The next day, he happened to call me asking for a number and I made jokes about how he was blinding us with his shine the night before. Funny enough, he shared that he was doing the same – admiring me during the call as well. We spent the entire day talking, he cheered me up in ways no one else had, given I had just lost my dad a few months before. Since then, a day hasn't passed that we haven't spoken.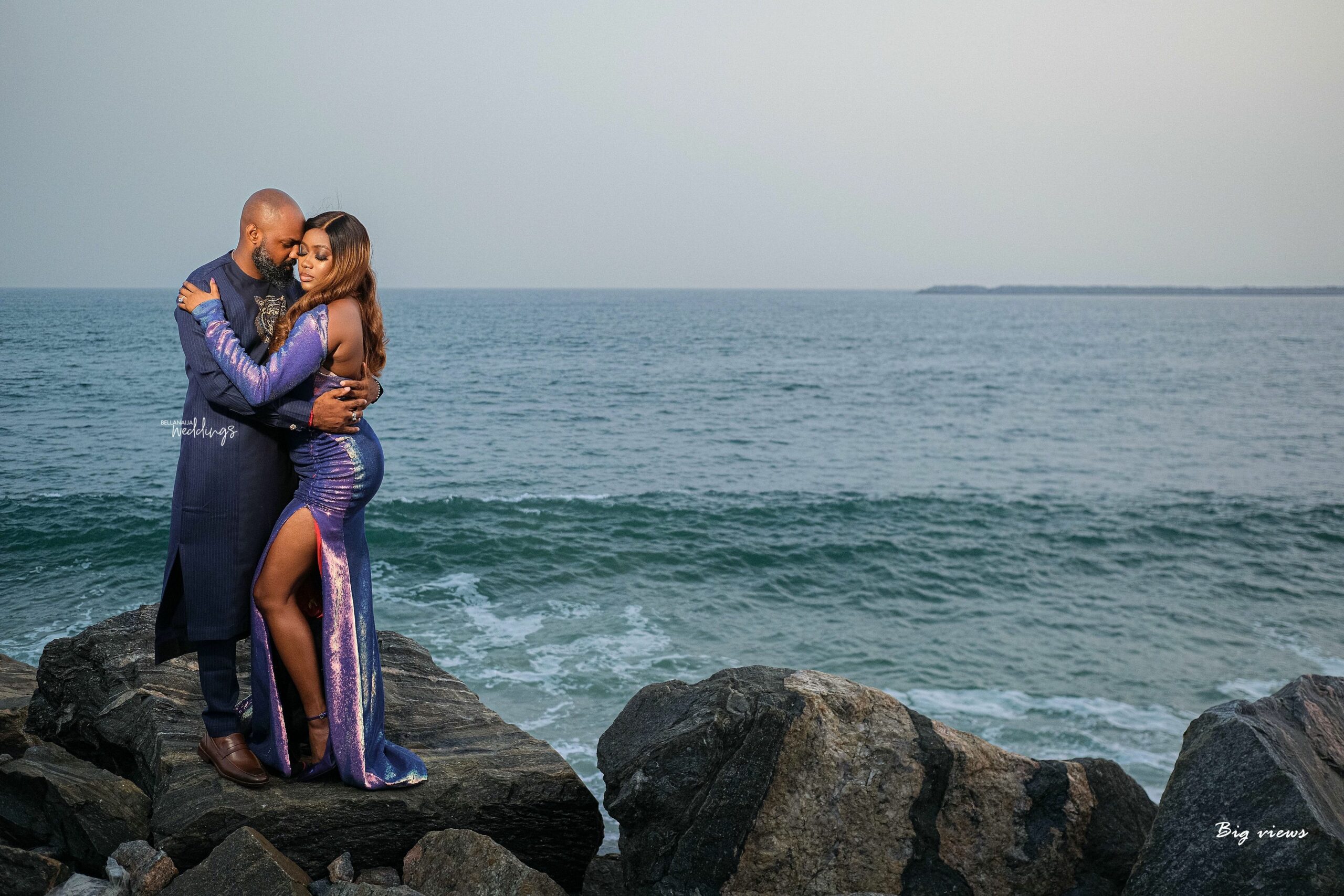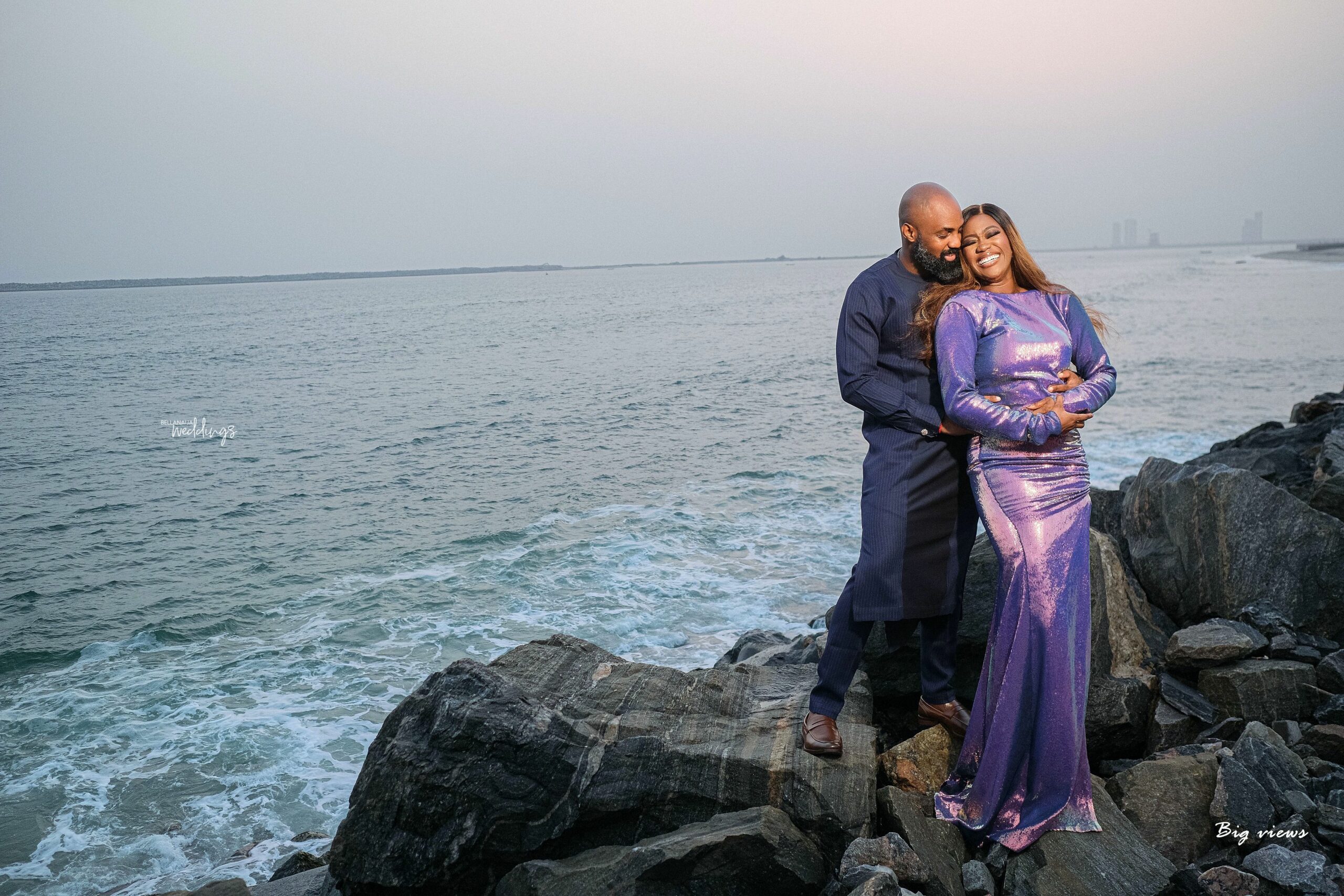 He soon invited me out on a date and asked me to be his girlfriend the same night. He'd always say, you know you would be my wife right? And I would often wonder 'how' 'where' but then 'perhaps' uncle was not joking!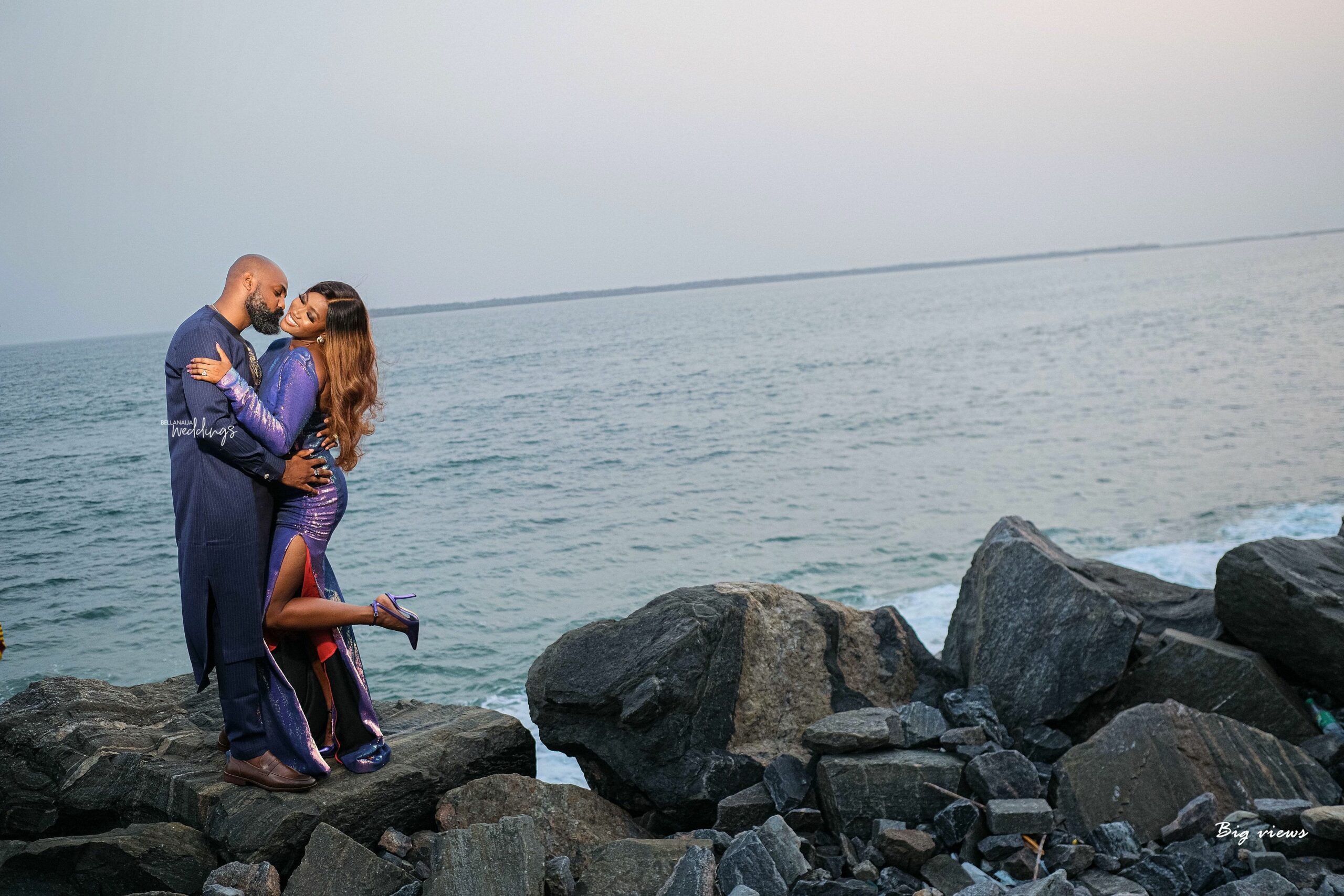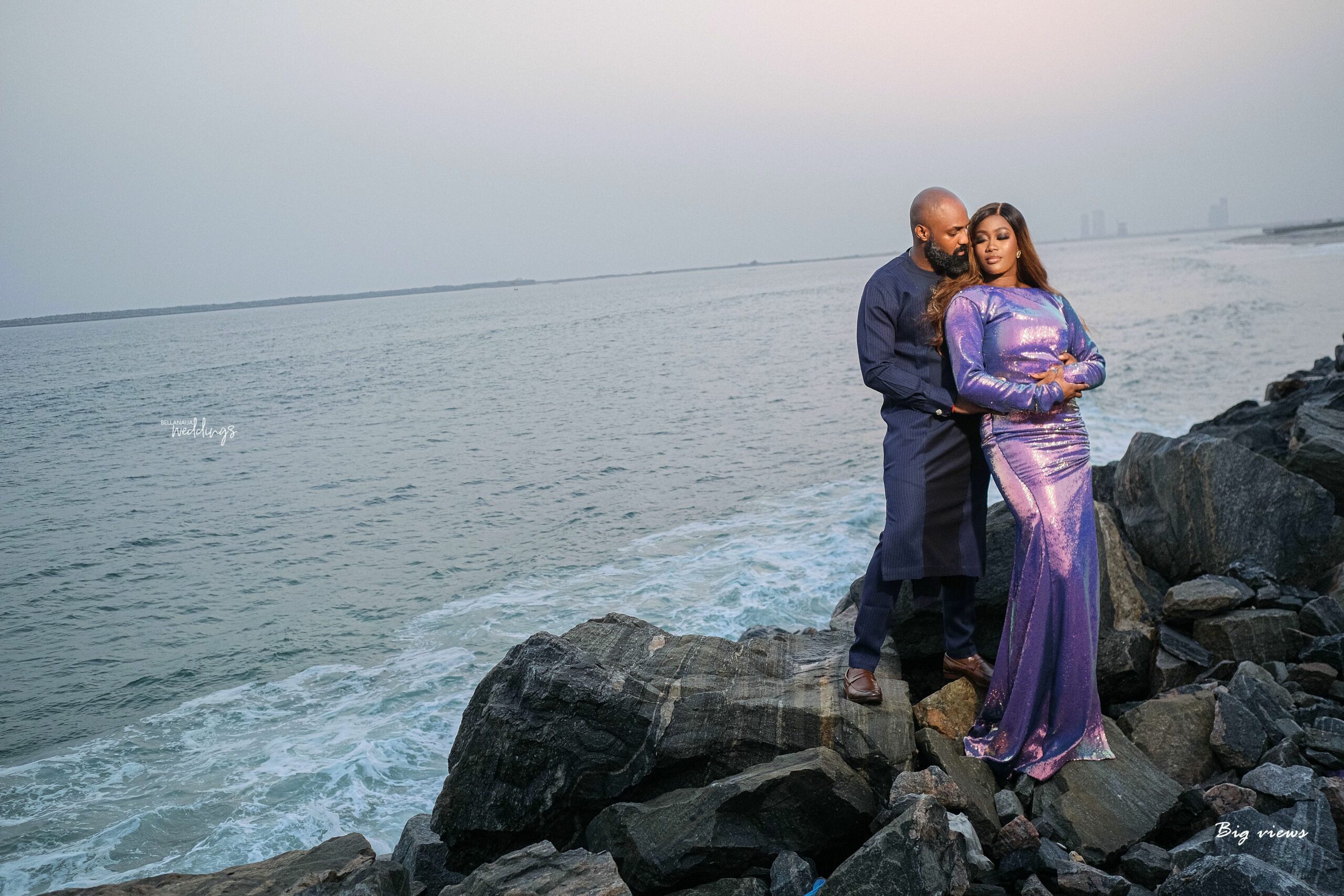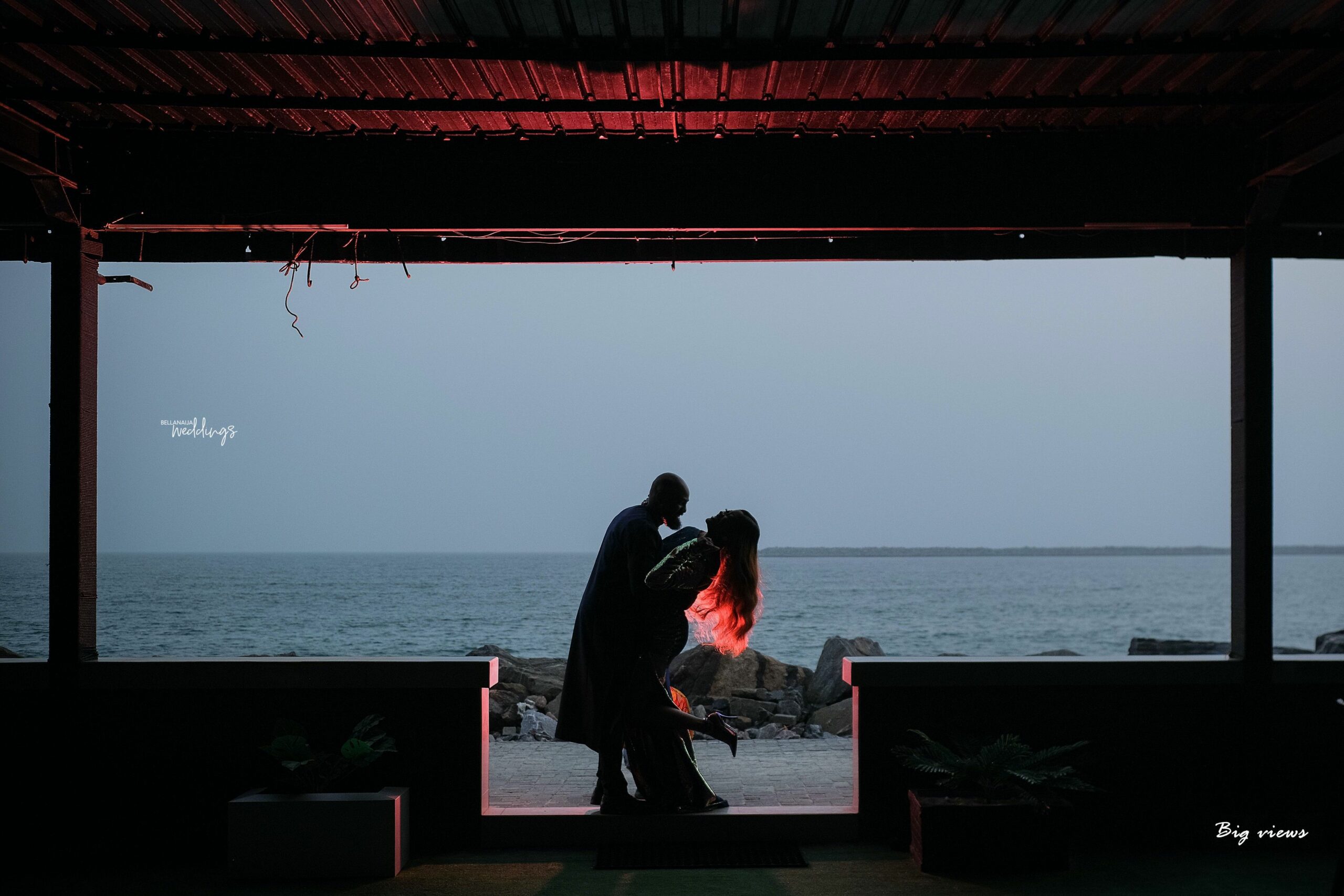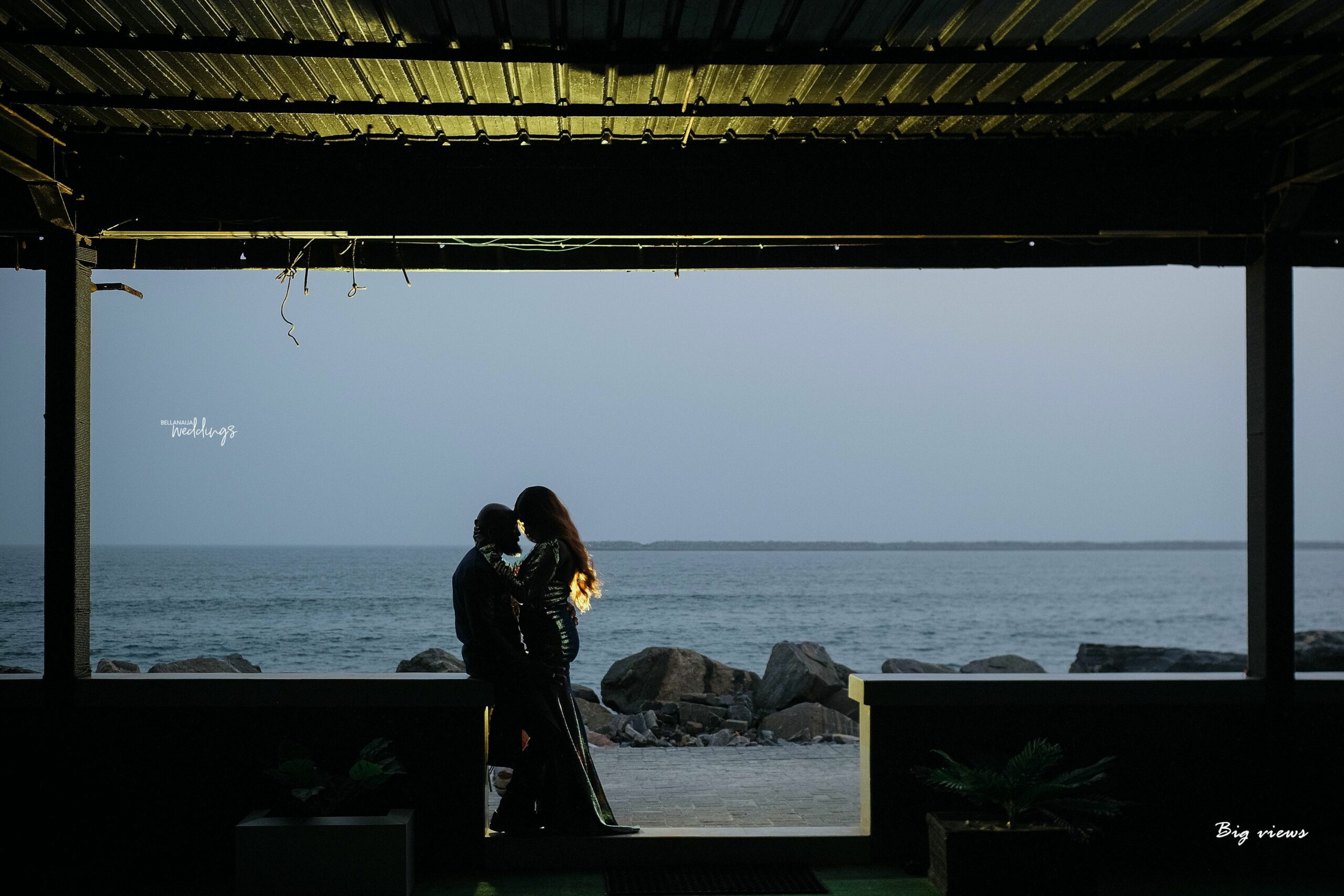 Here's Ifeanyi's side of the story:
Life will lead you to where love is or maybe love will lead you to where life is. I could think of it both ways. I had always attended prayer meetings and vigils at White Harvest (WH), always seen Nicole vibrant and very willing to be of service in our gatherings.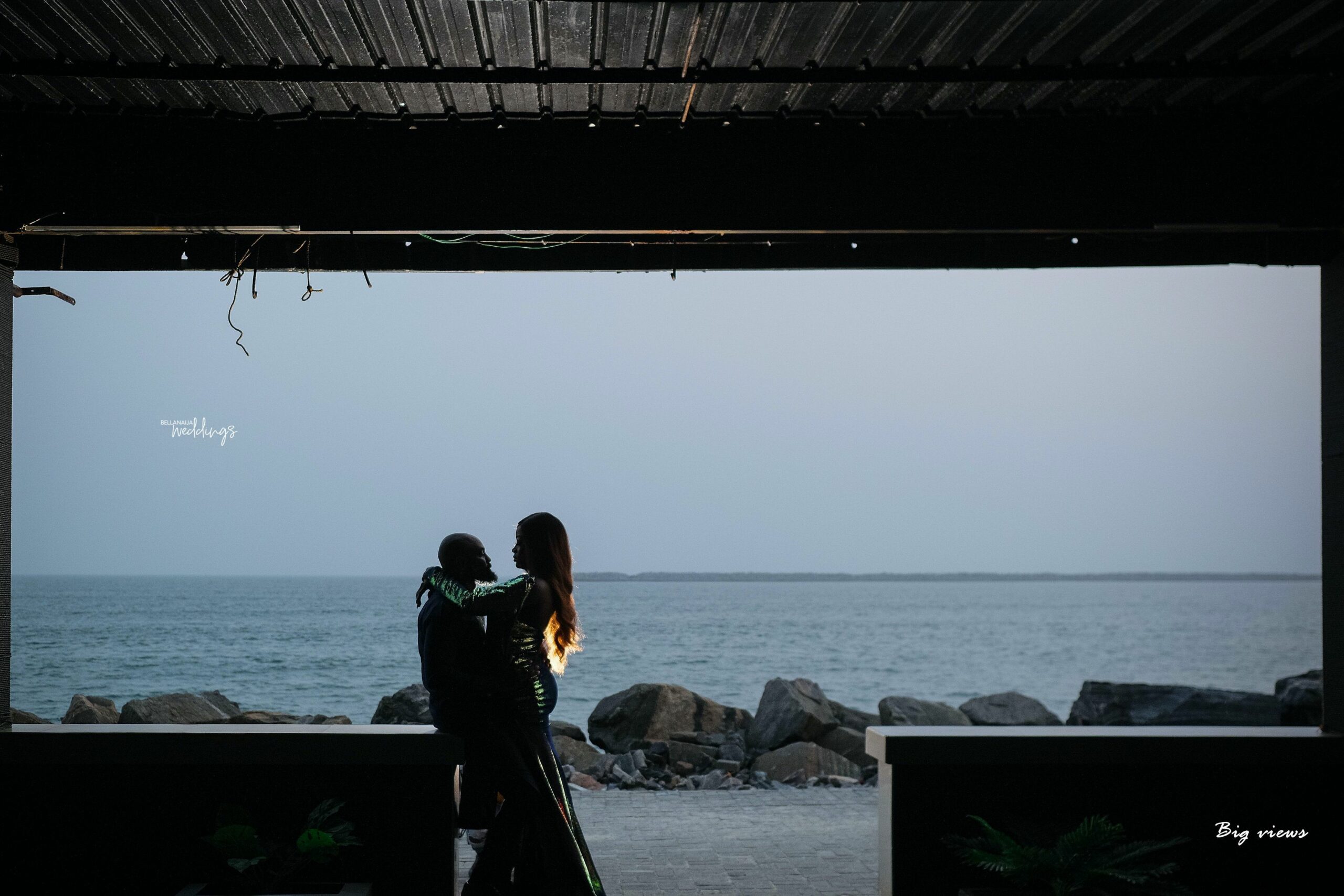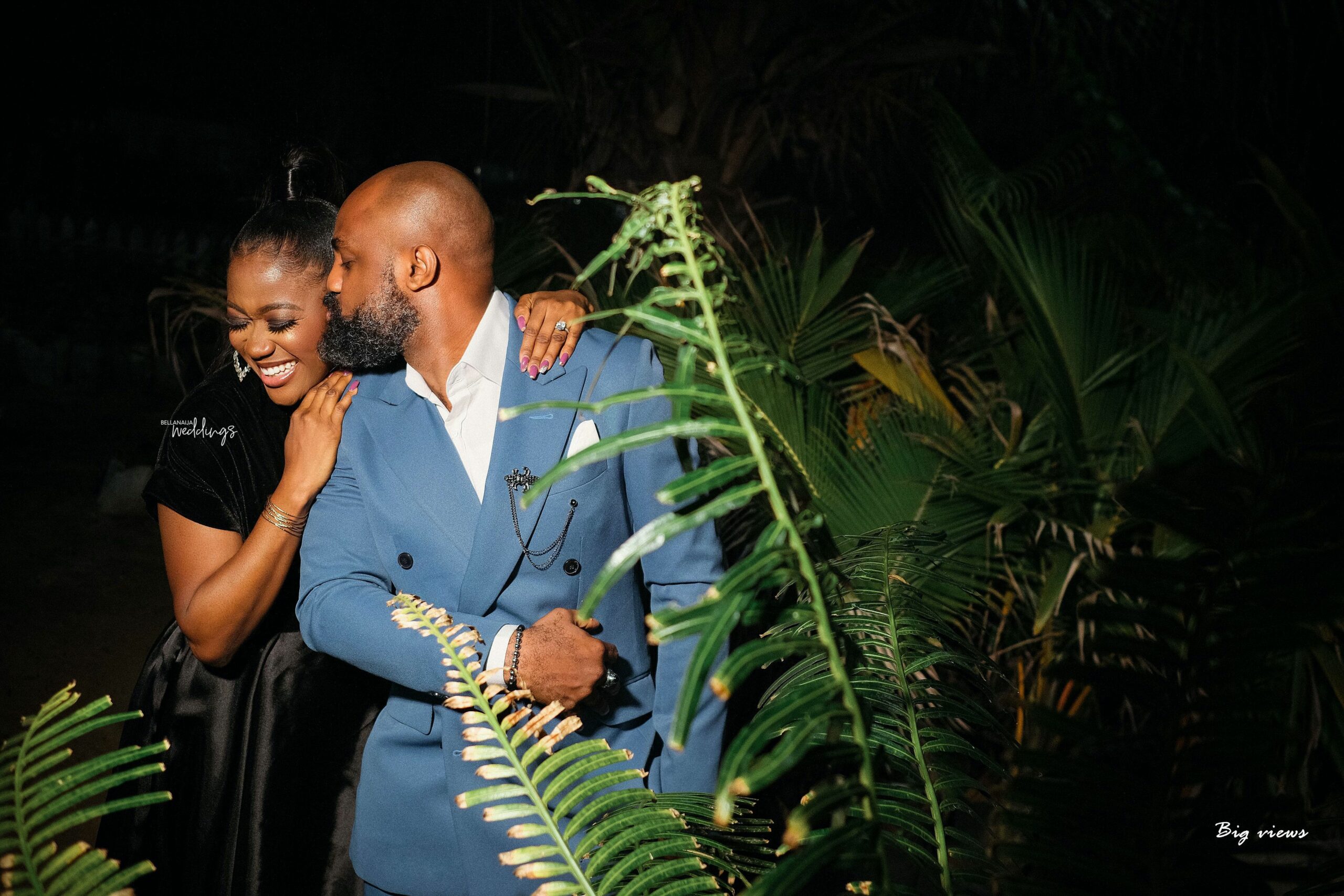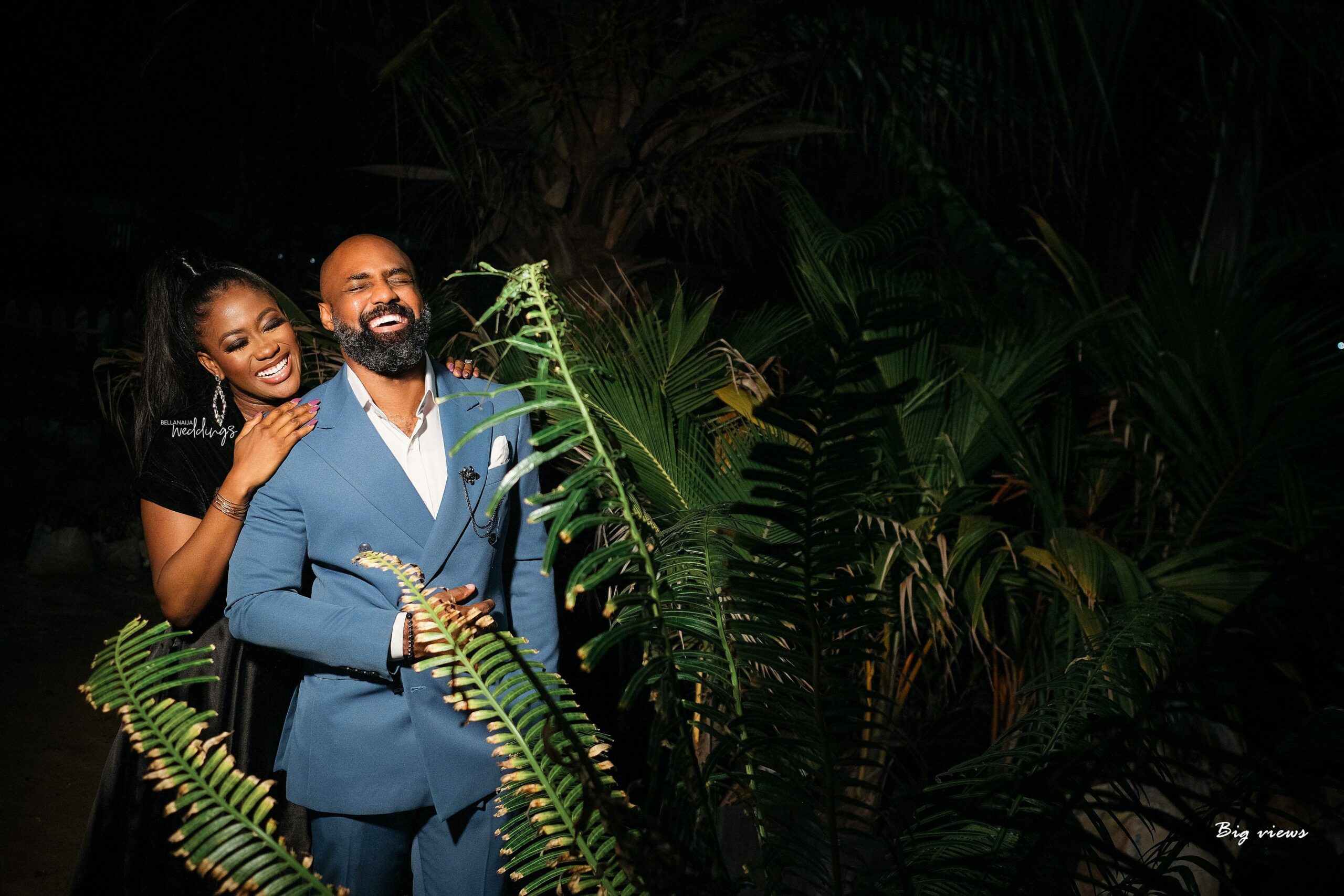 Not once did I ever think, "that could be my wife". I only just admired the familial spirit she had going on, the smile and happiness she'd at all times exude. "Hello Ifeanyi!", she called one day and prayed for me so fervently, maybe that was it for me but did I really see it?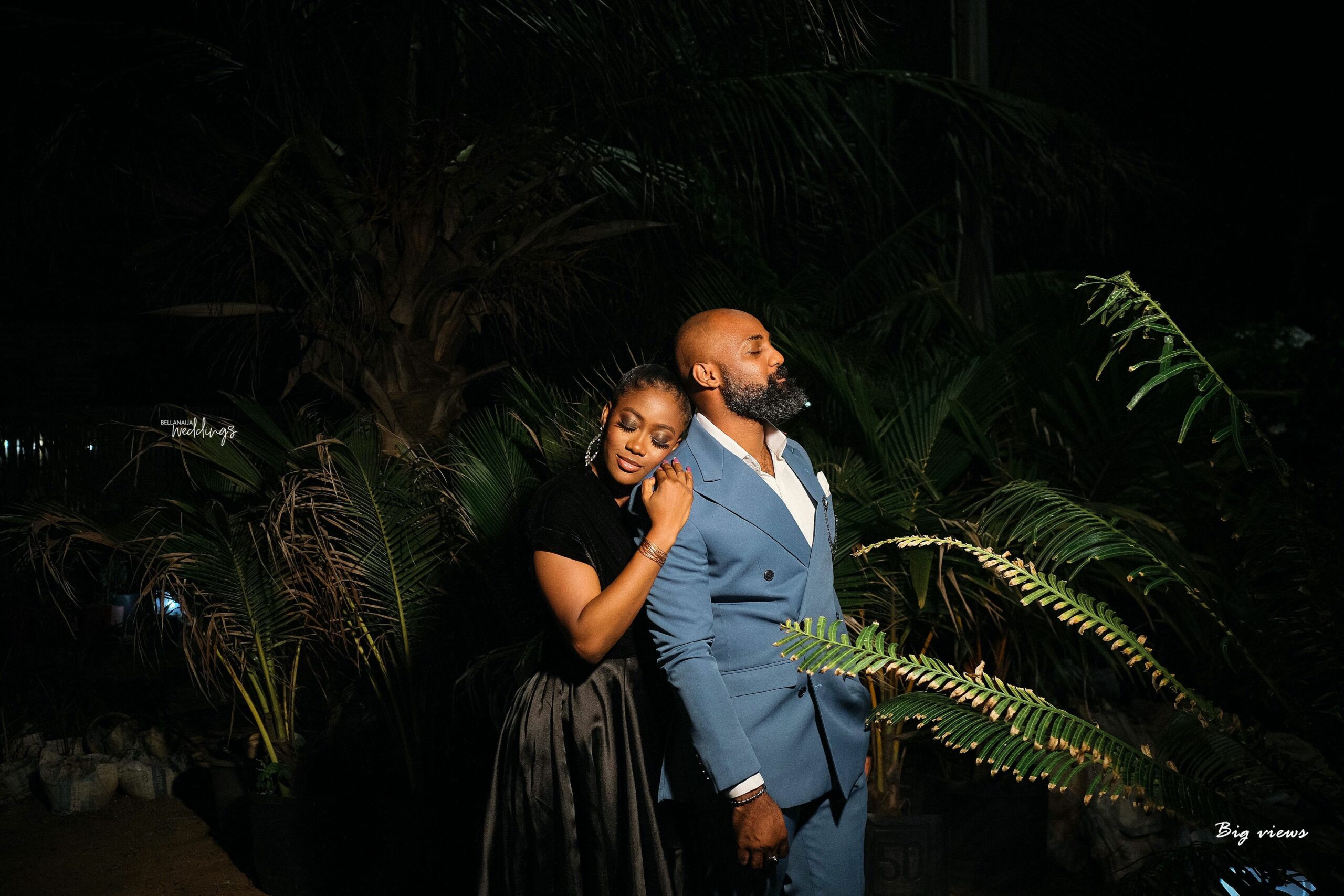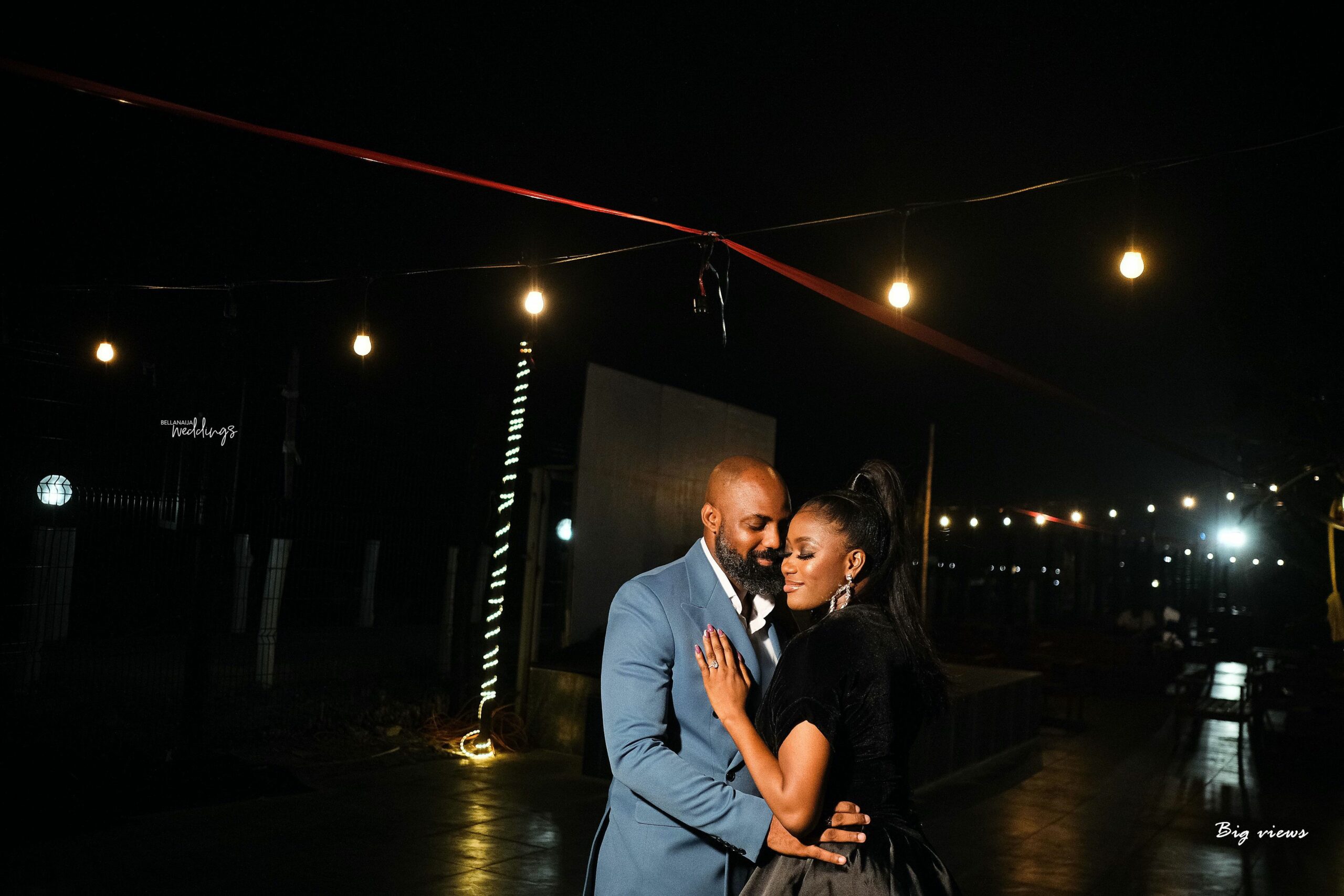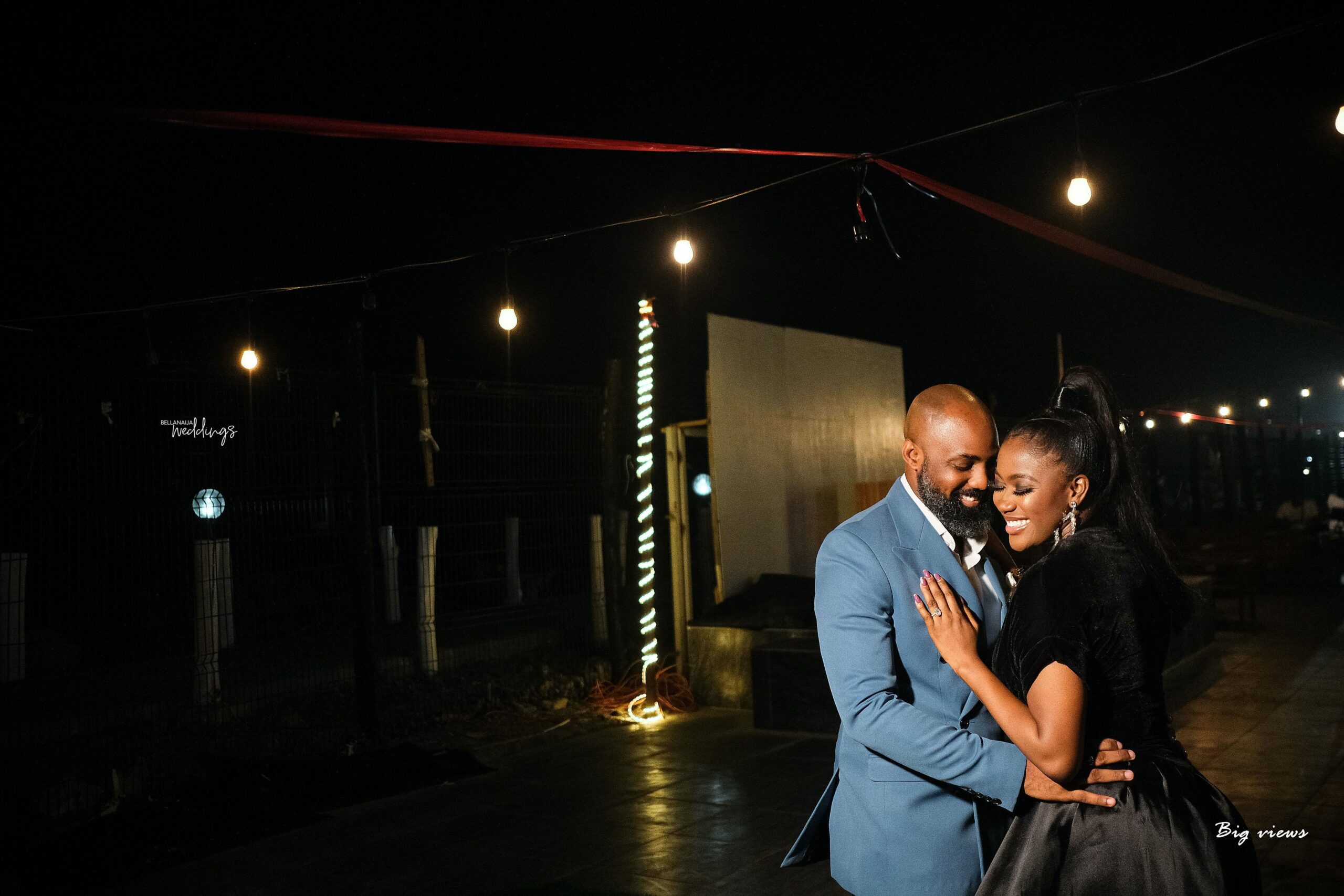 After a WH video zoom meeting, we spoke on the phone and then the real spark began. We have spoken every day since that day and now my life has taken on a new trajectory. Nicole redefined love to me without even trying. Life has become even more beautiful since her!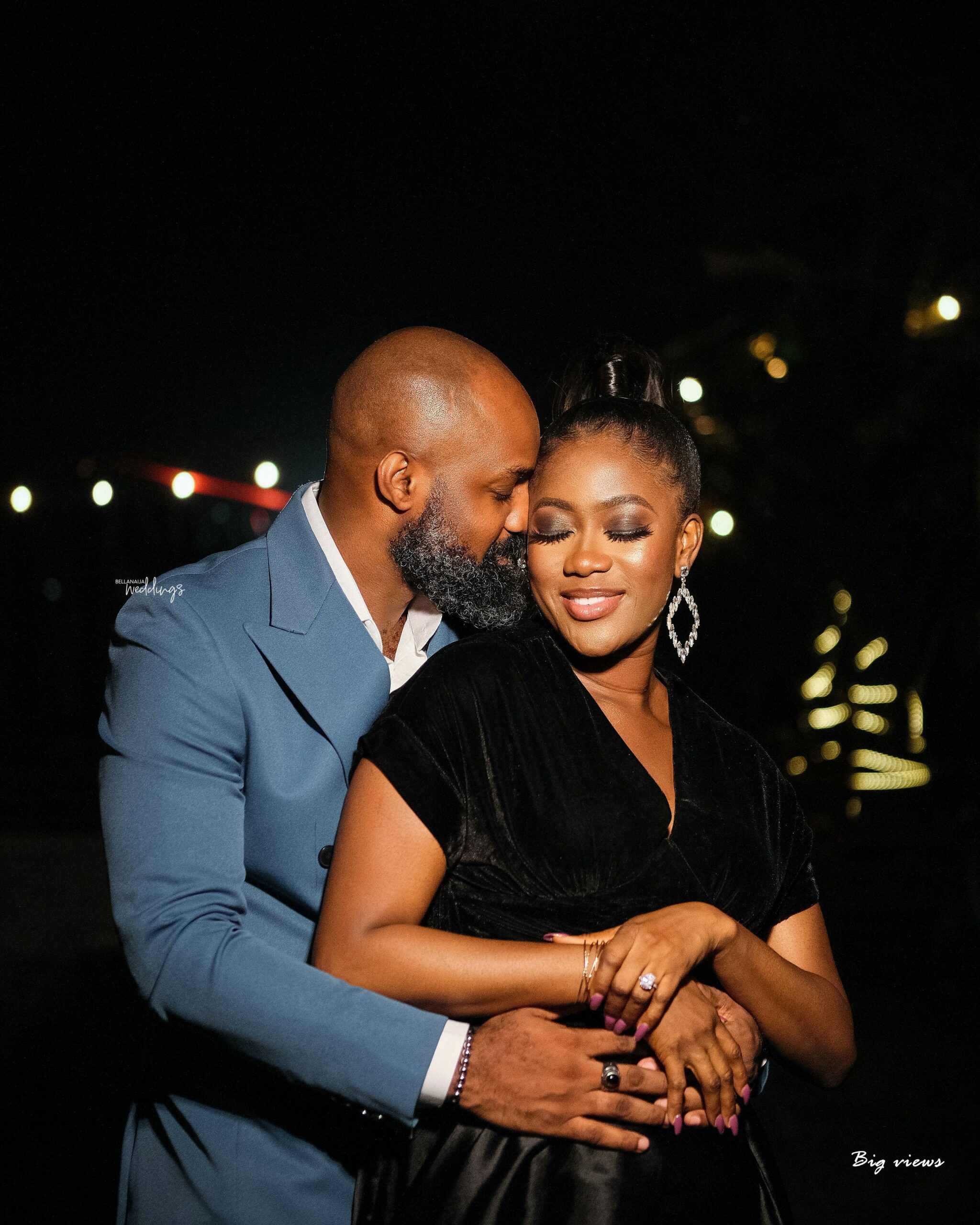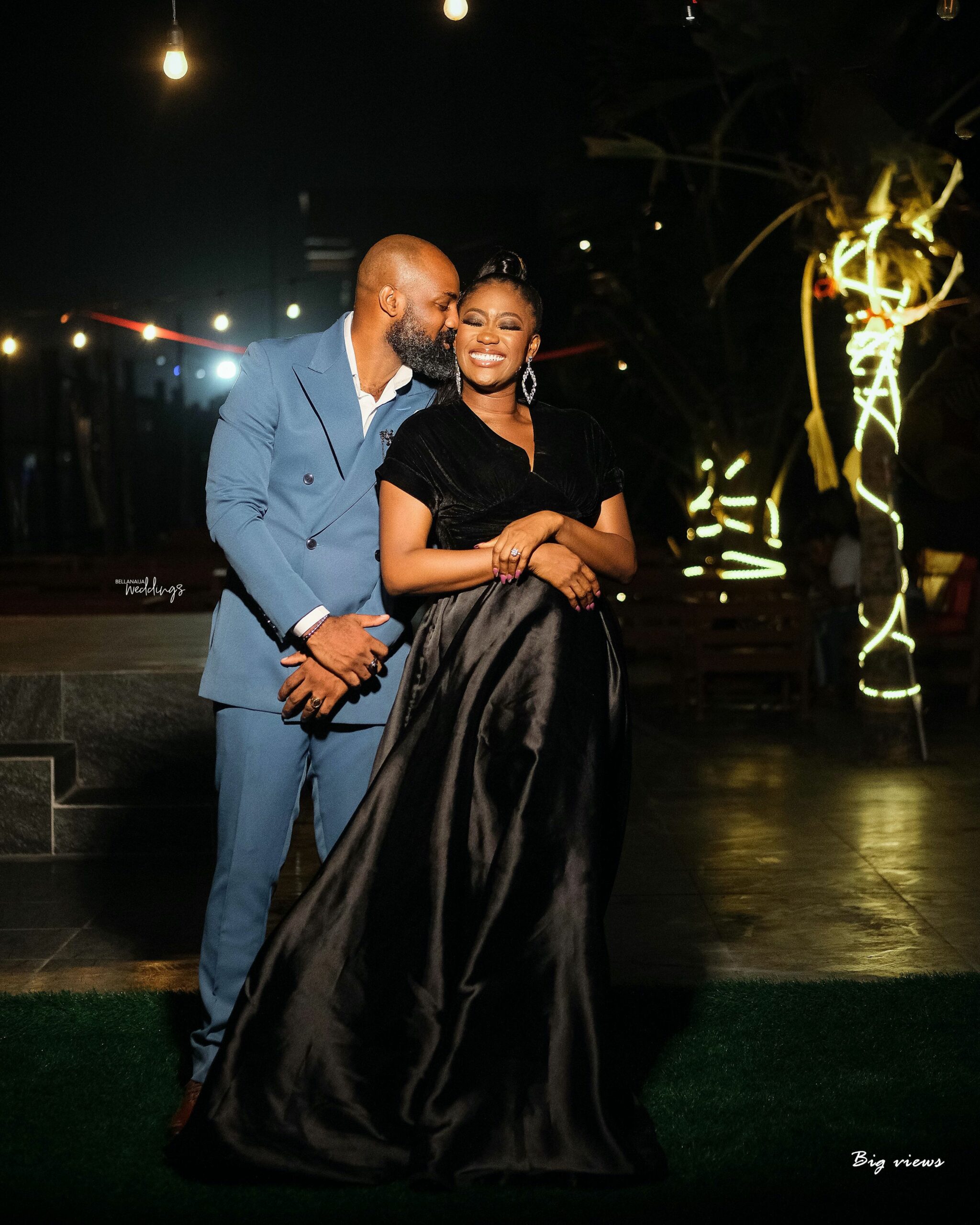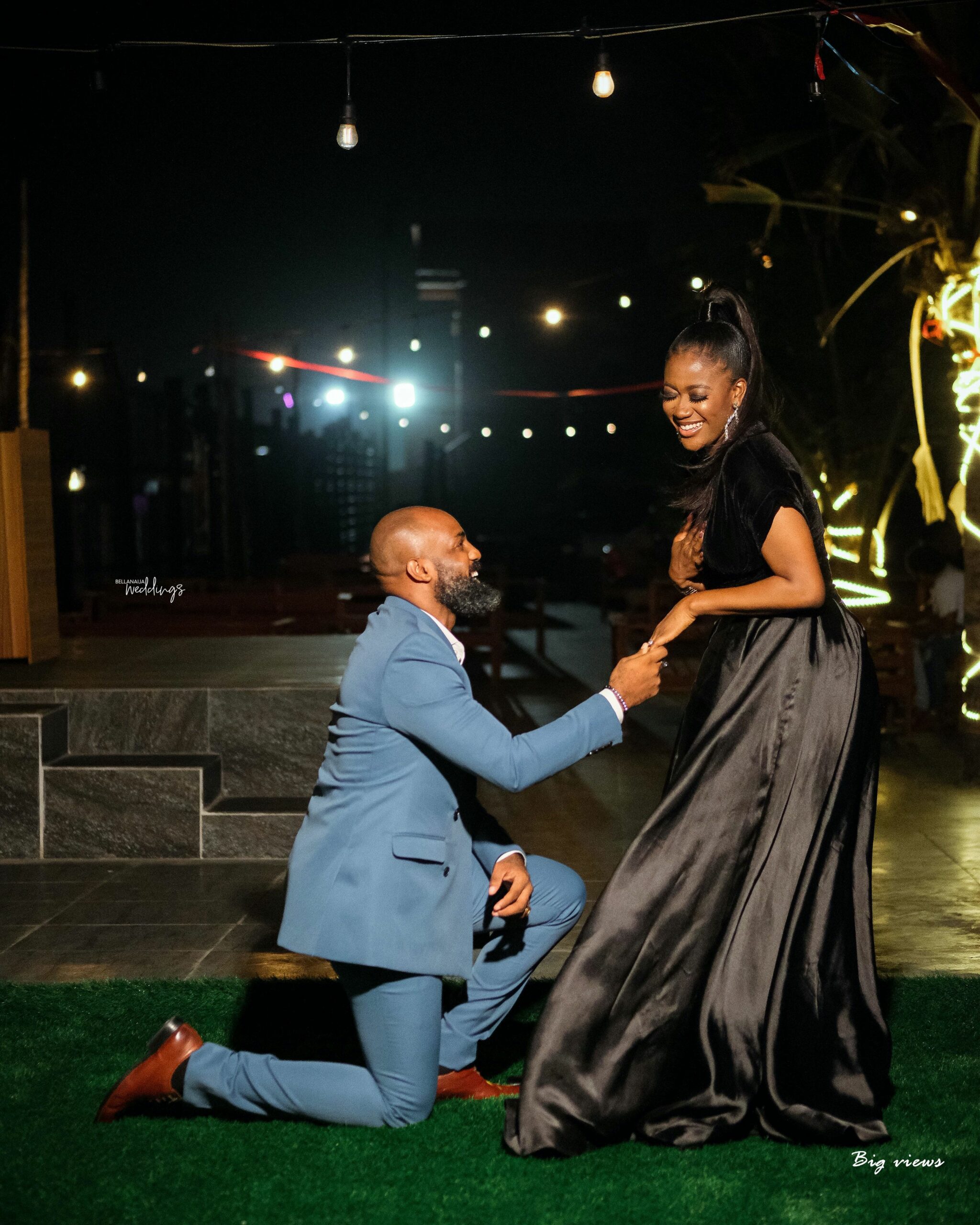 Life led me to love or maybe love led me to life. Even more beautiful, I am the happiest version of me that I've seen!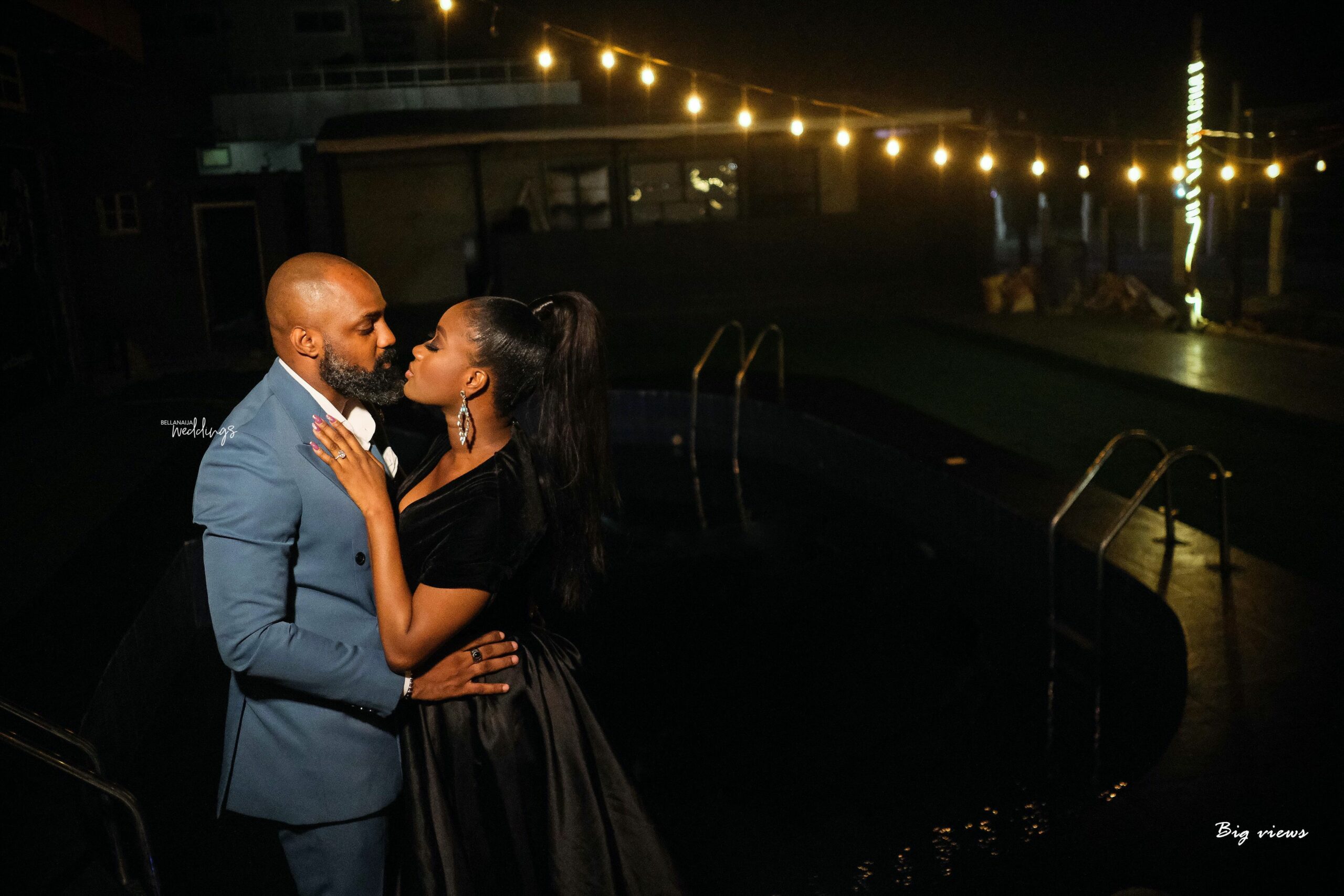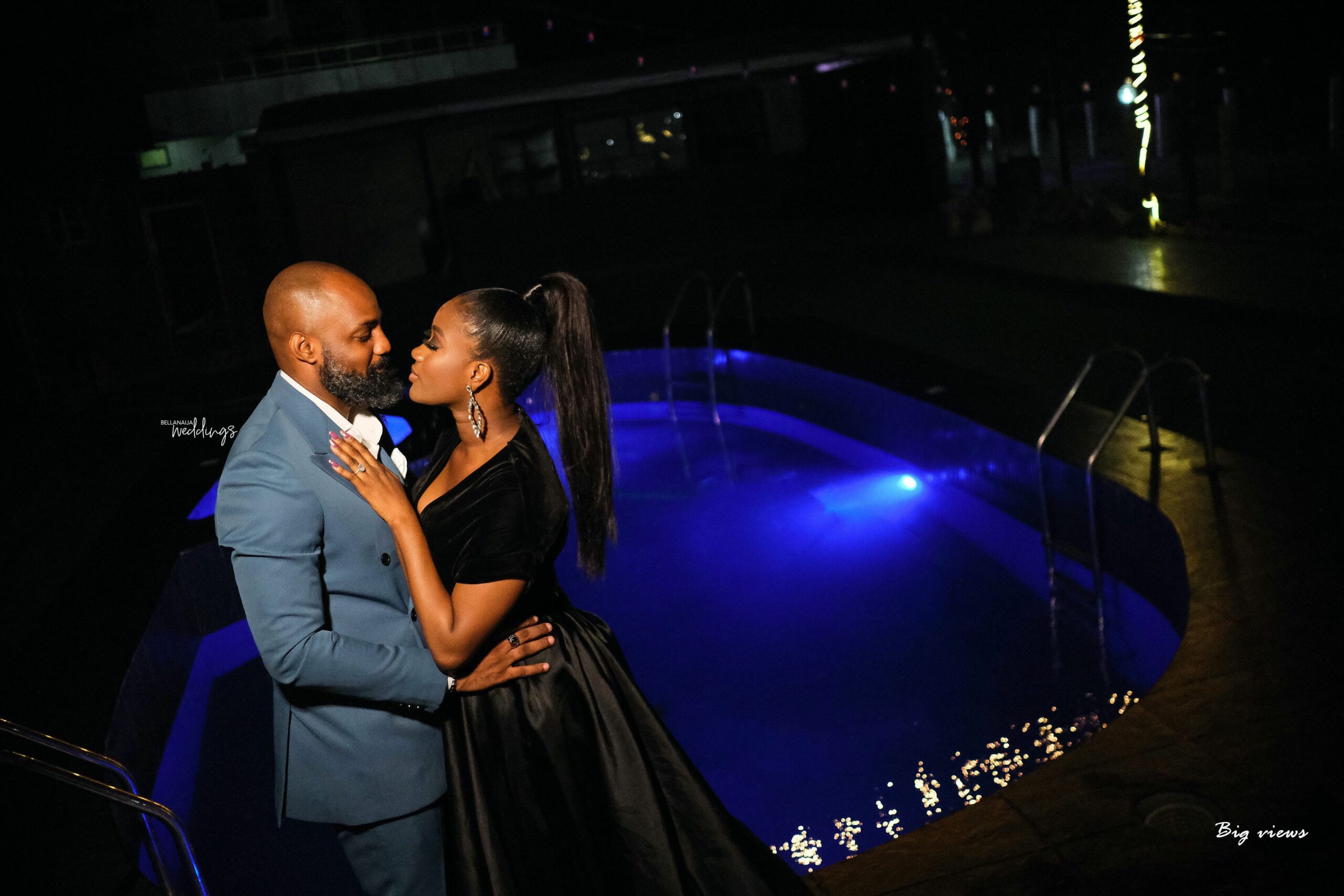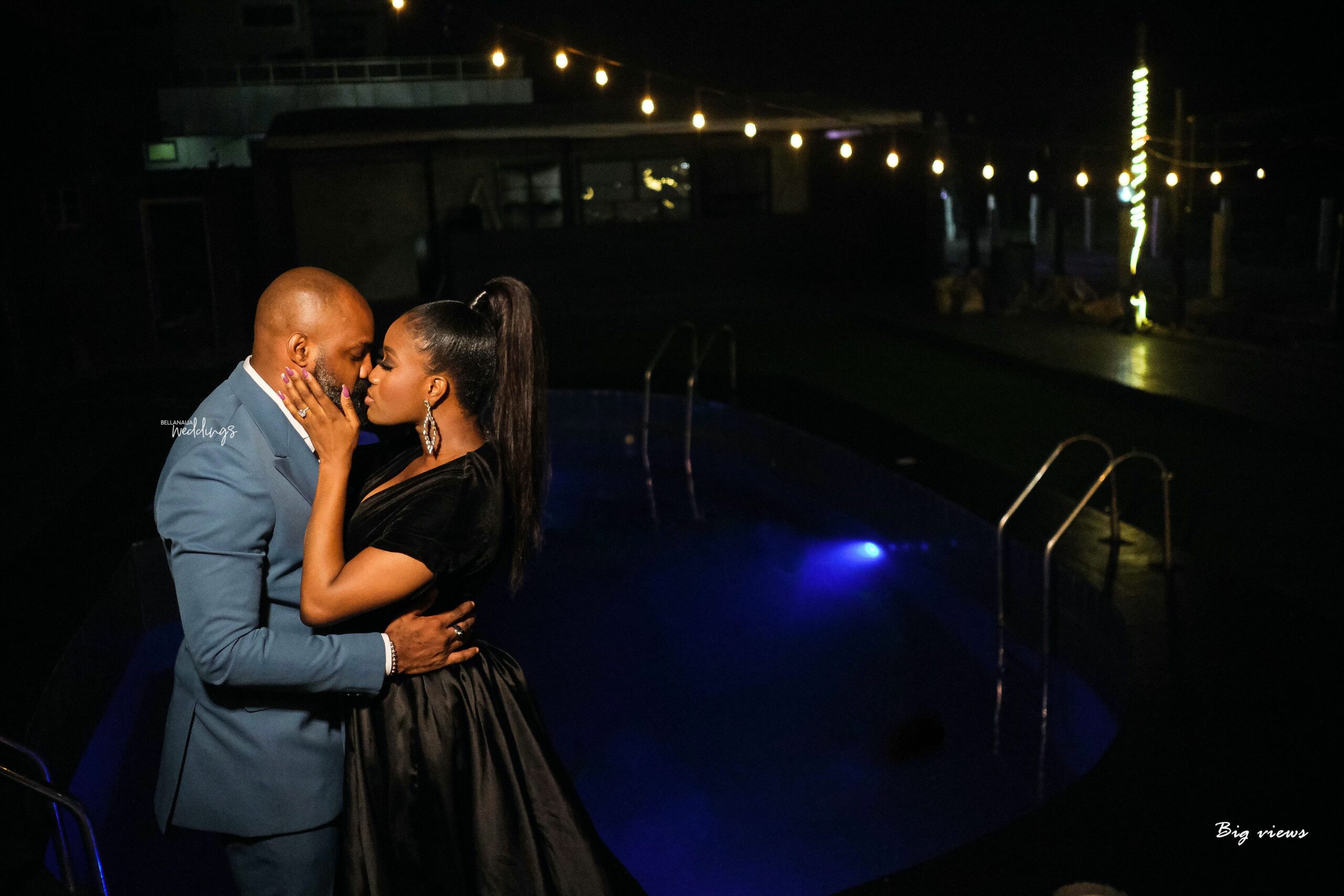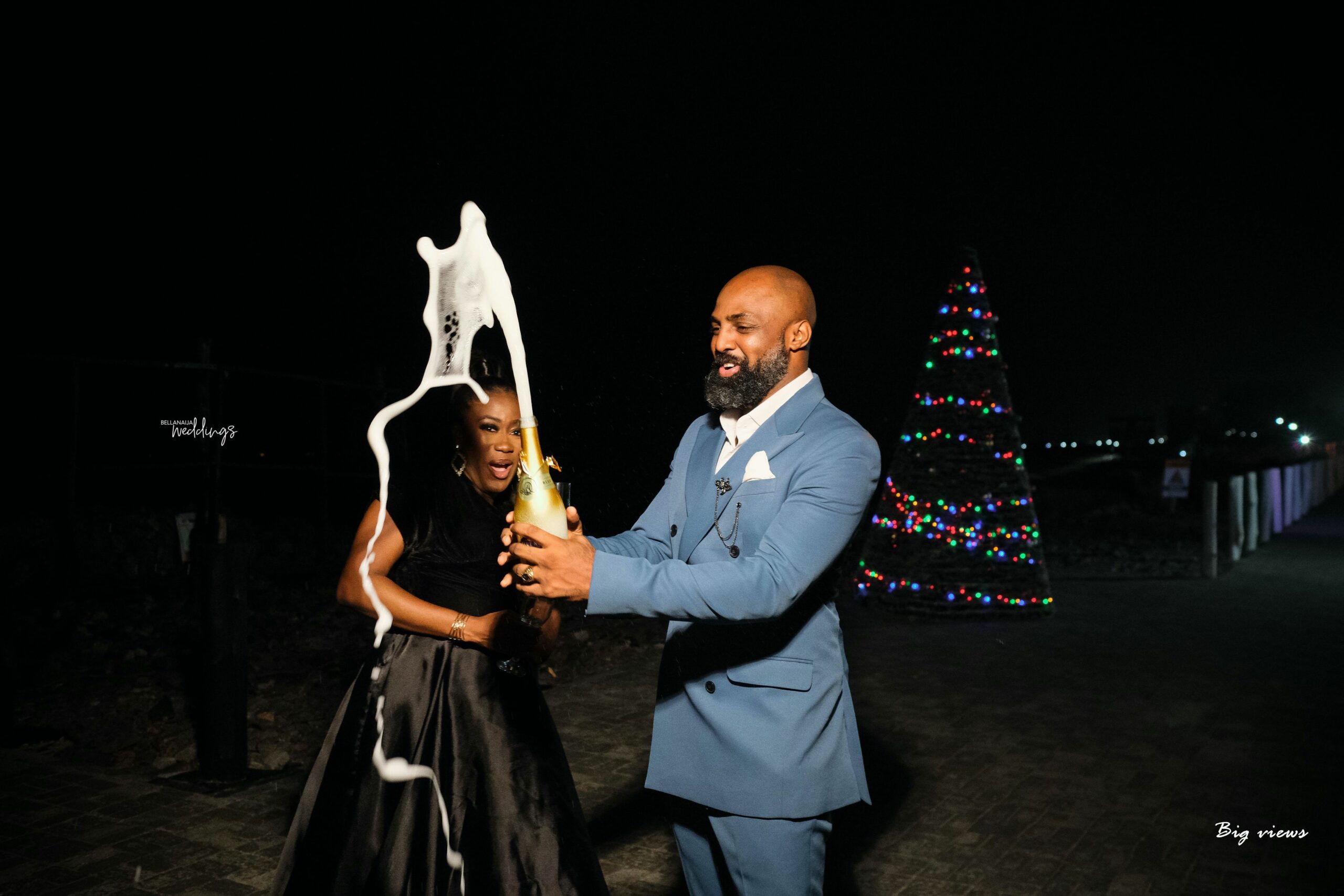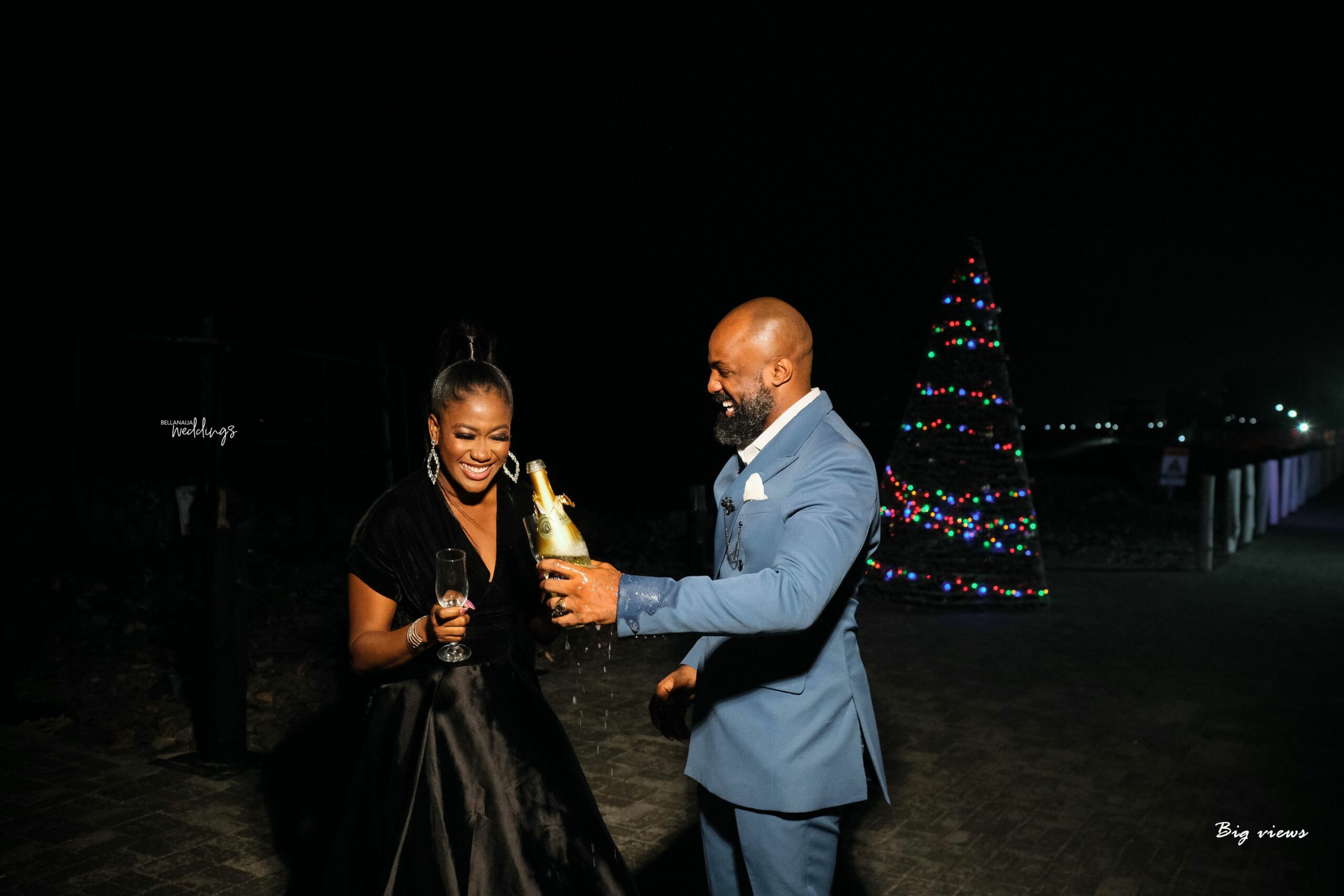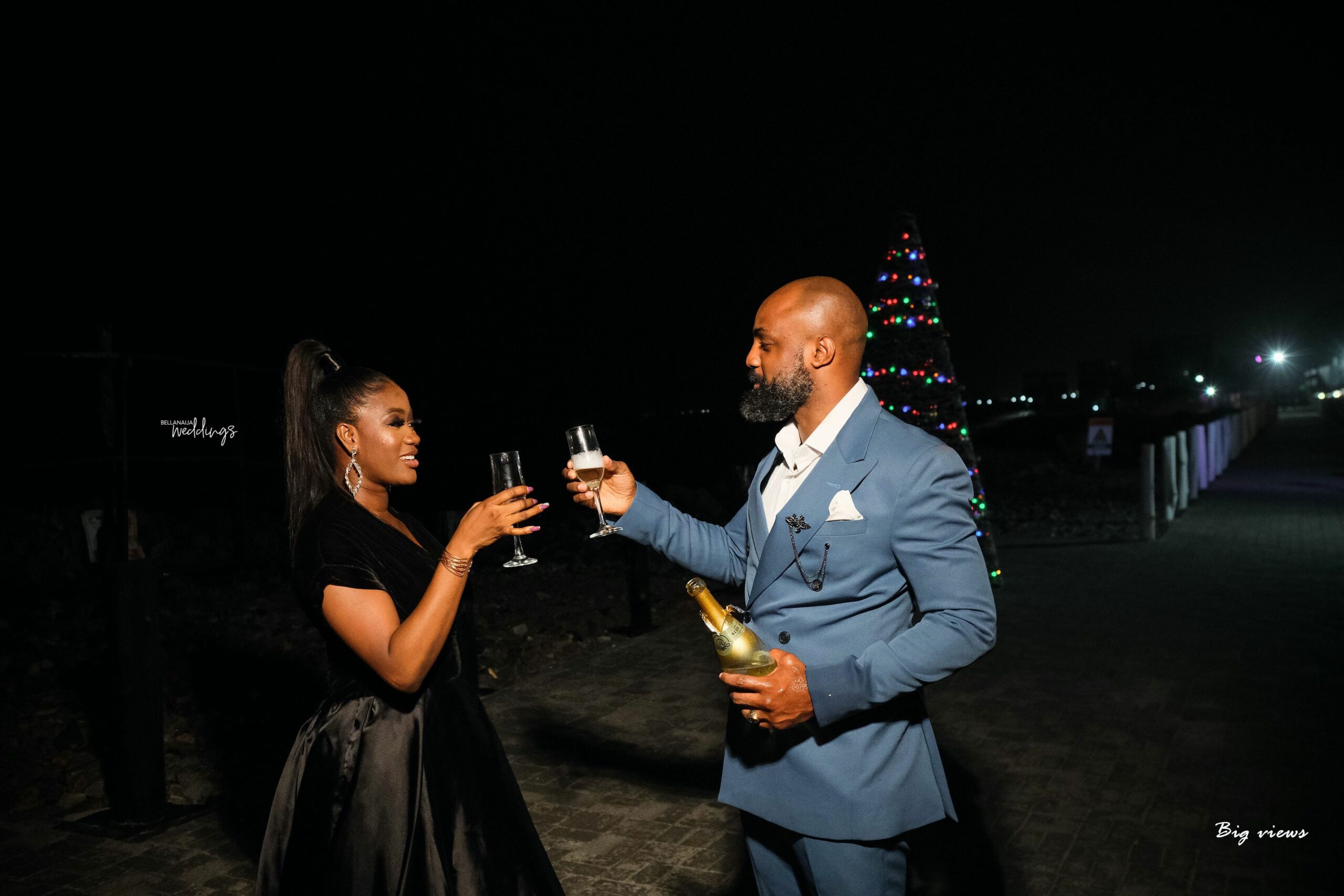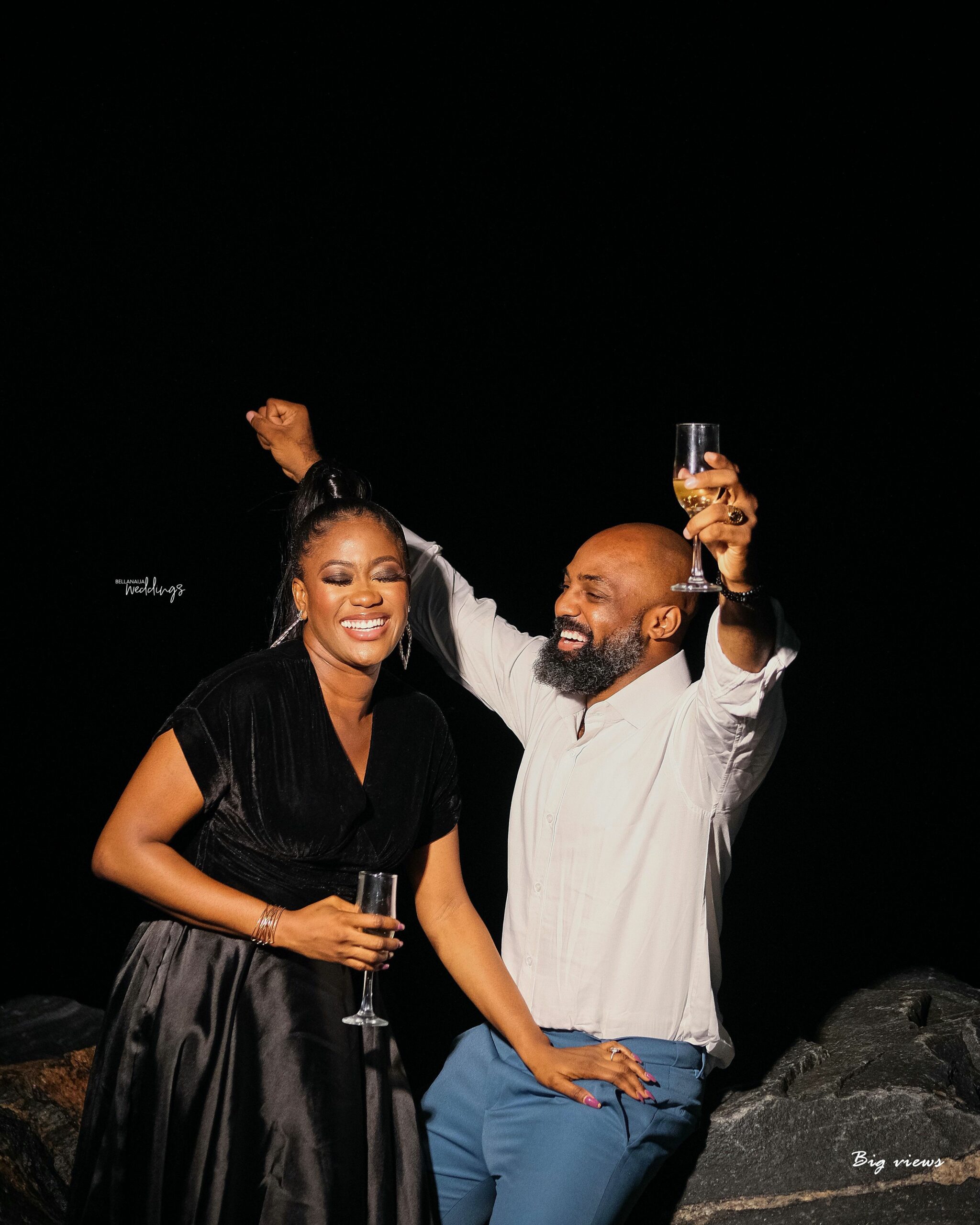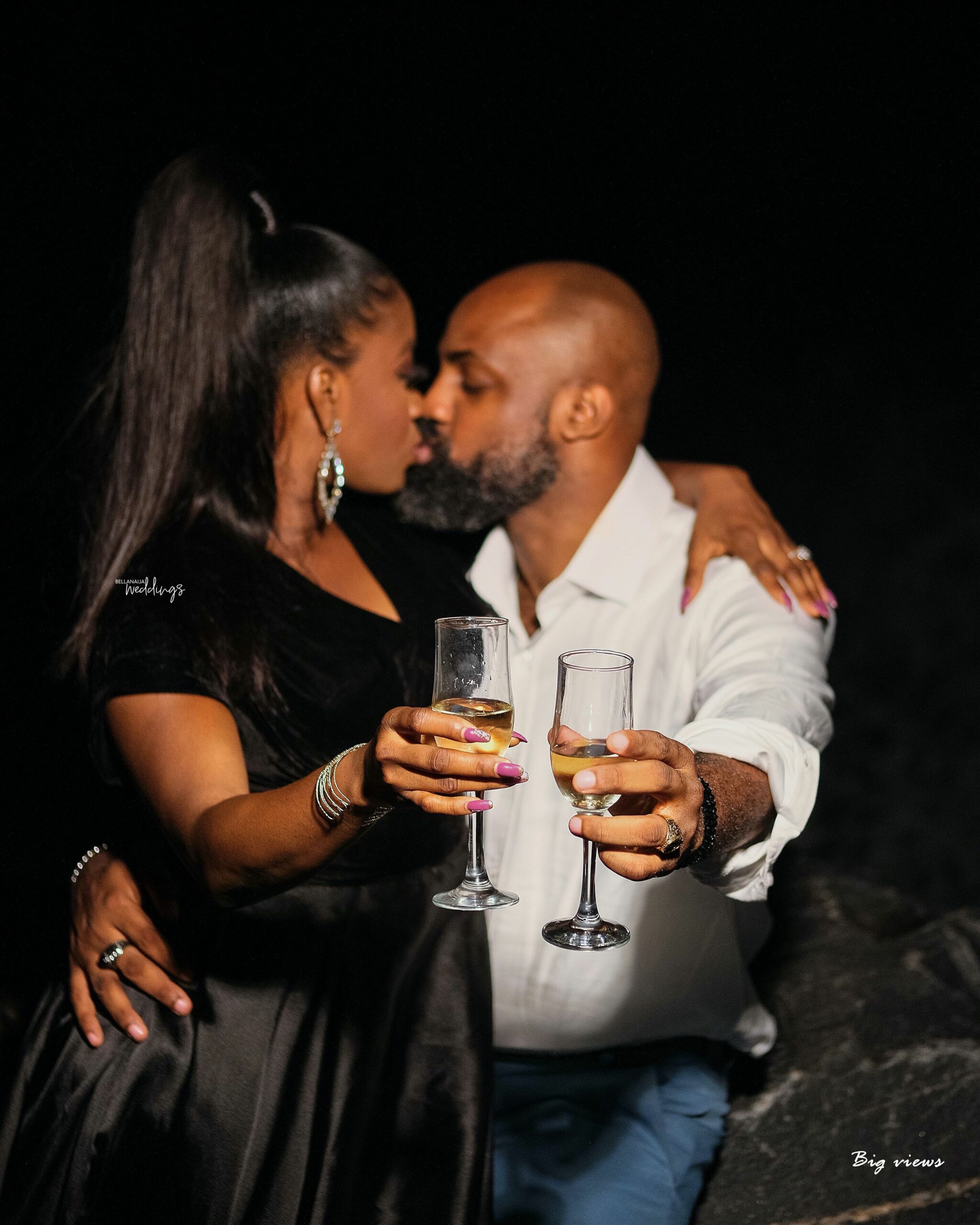 Credits
Bride-to-be: @nicolendigwe
Groom-to-be: @ifeanyikalu1
Planner: @shamol_experience
Photography: @bigviews_
Makeup: @beatsbysmallz
Groom's Outfit: @lookslikeagoodman
Bride's Outfit: @lanredasilvaajayi
Hair: @hairbylifeskill
Weave: @onyxhair_bynellyng
Jewellery: @razorsharpng
Shoes: @versace | @also_shoes