Traditional weddings are so beautiful. We get to experience culture in all its full glory while also taking in so much beauty and love. Today, we're loving Stephanie and Victor's beautiful Edo-Igbo traditional wedding and you will too! 😅
A wise saying goes, "delay is not denial" and it holds even more apt today with the beautiful love story of Stephanie and Victor who met in 2019 and decided that the only way to go was forever. The pandemic happened in 2019 which forced them to move their wedding twice but here we are, taking in all the feels of their beautiful traditional wedding. As true children of the soil, Stephanie and Victor were full representing their Edo and Igbo culture respectively and their wedding came with so much colour, love and happiness. You definitely want to enjoy it all for yourself so keep scrolling.
Enjoy their beautiful wedding photos and love story as told by Stephanie below.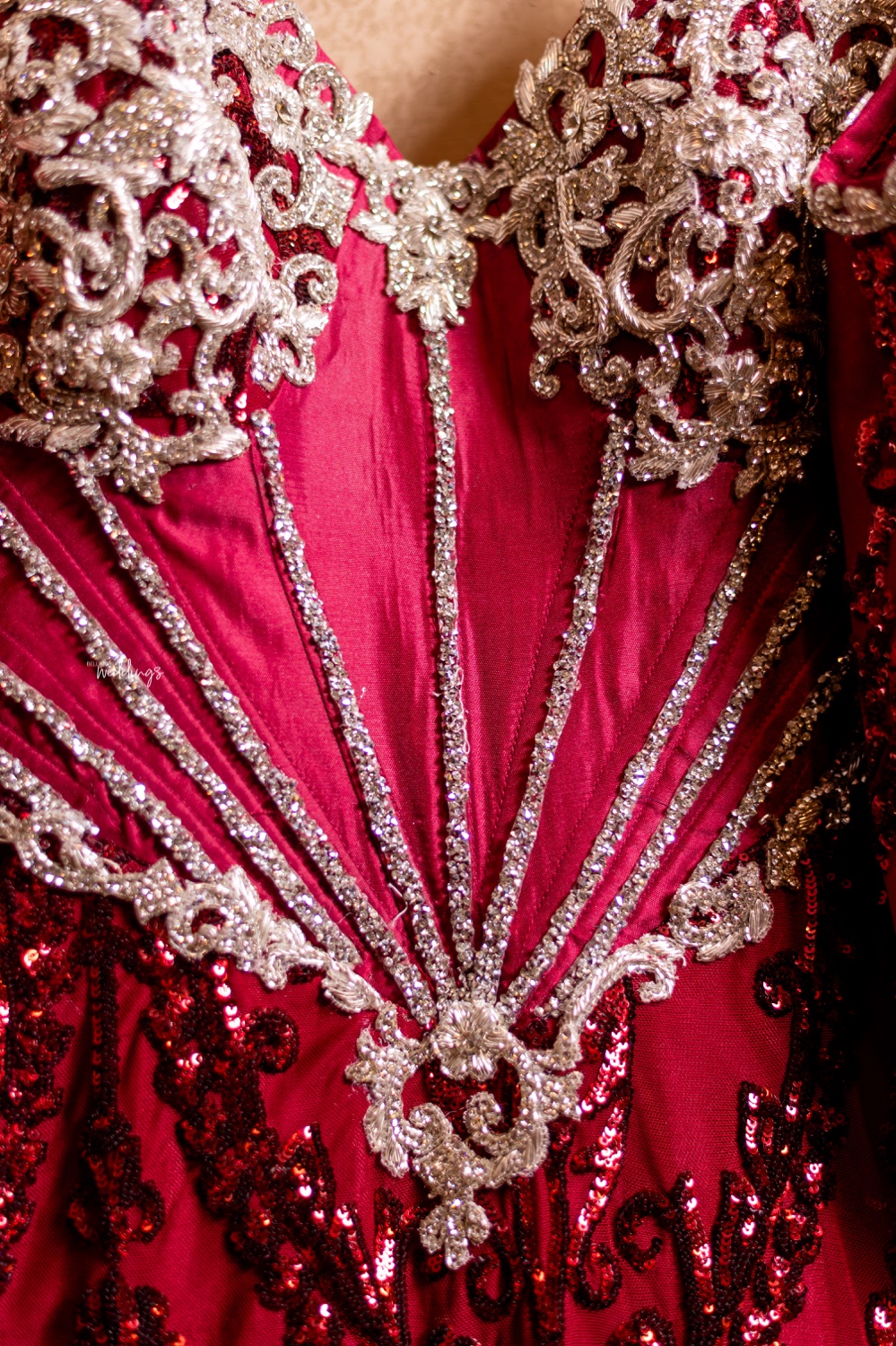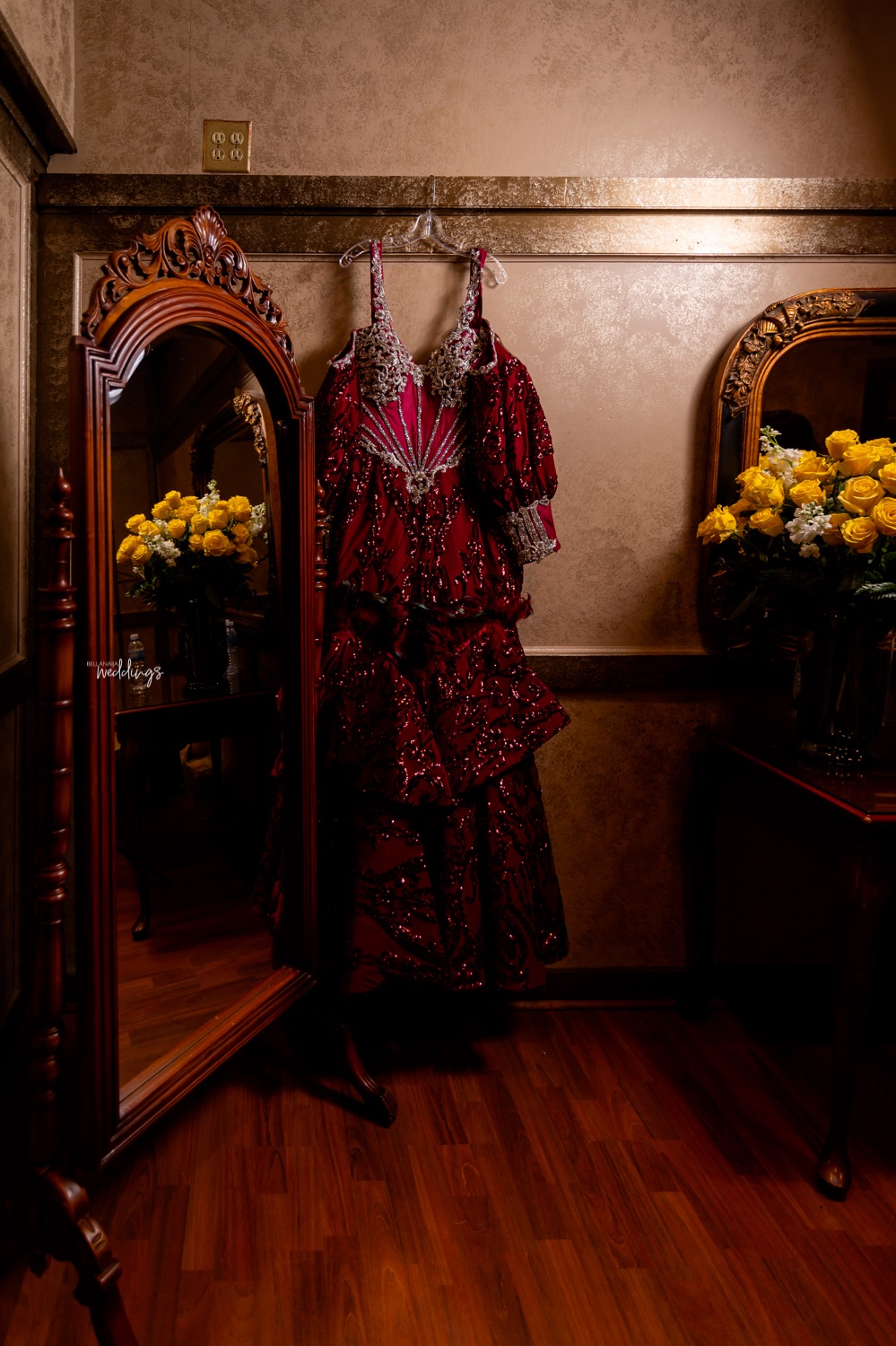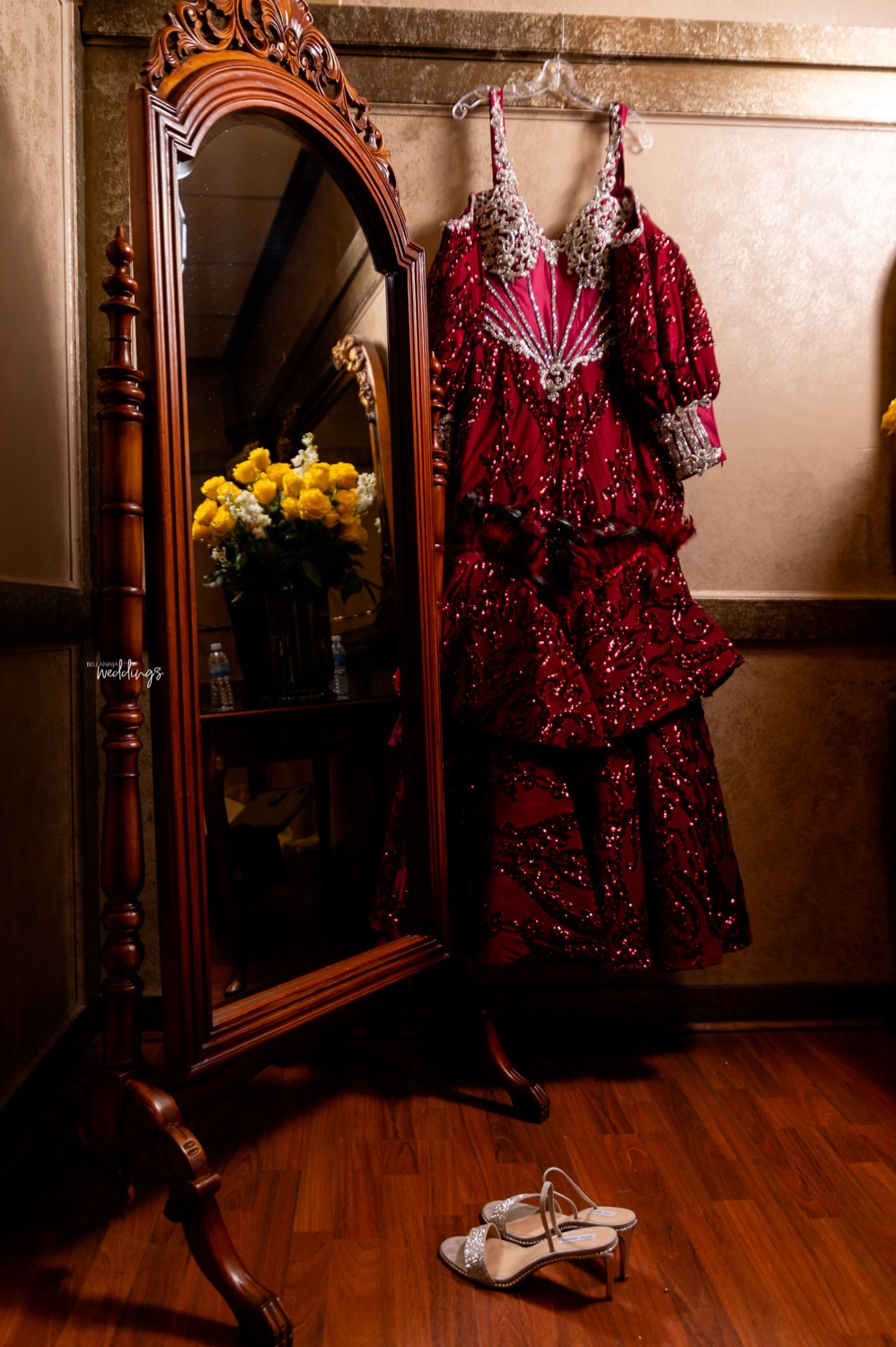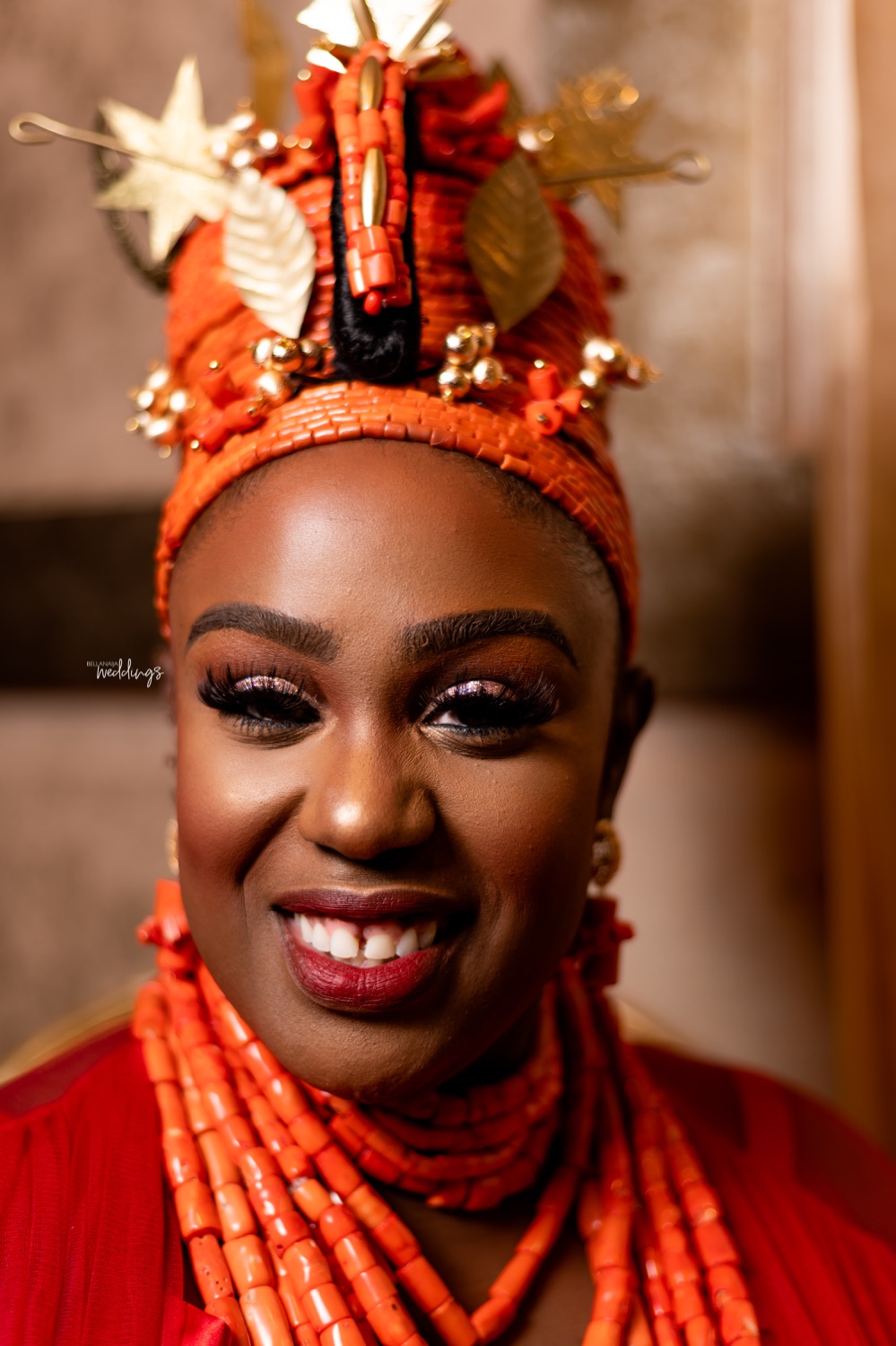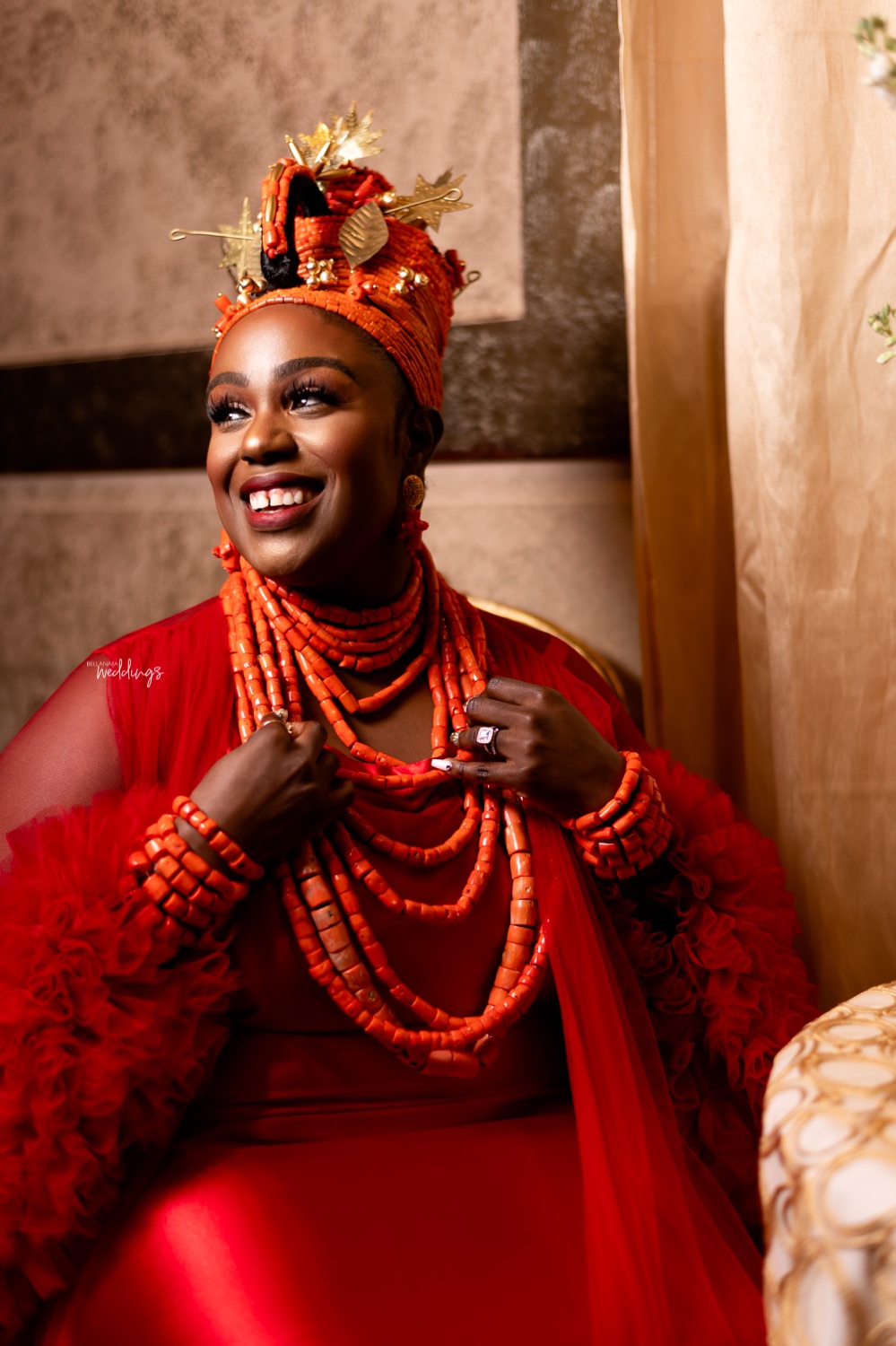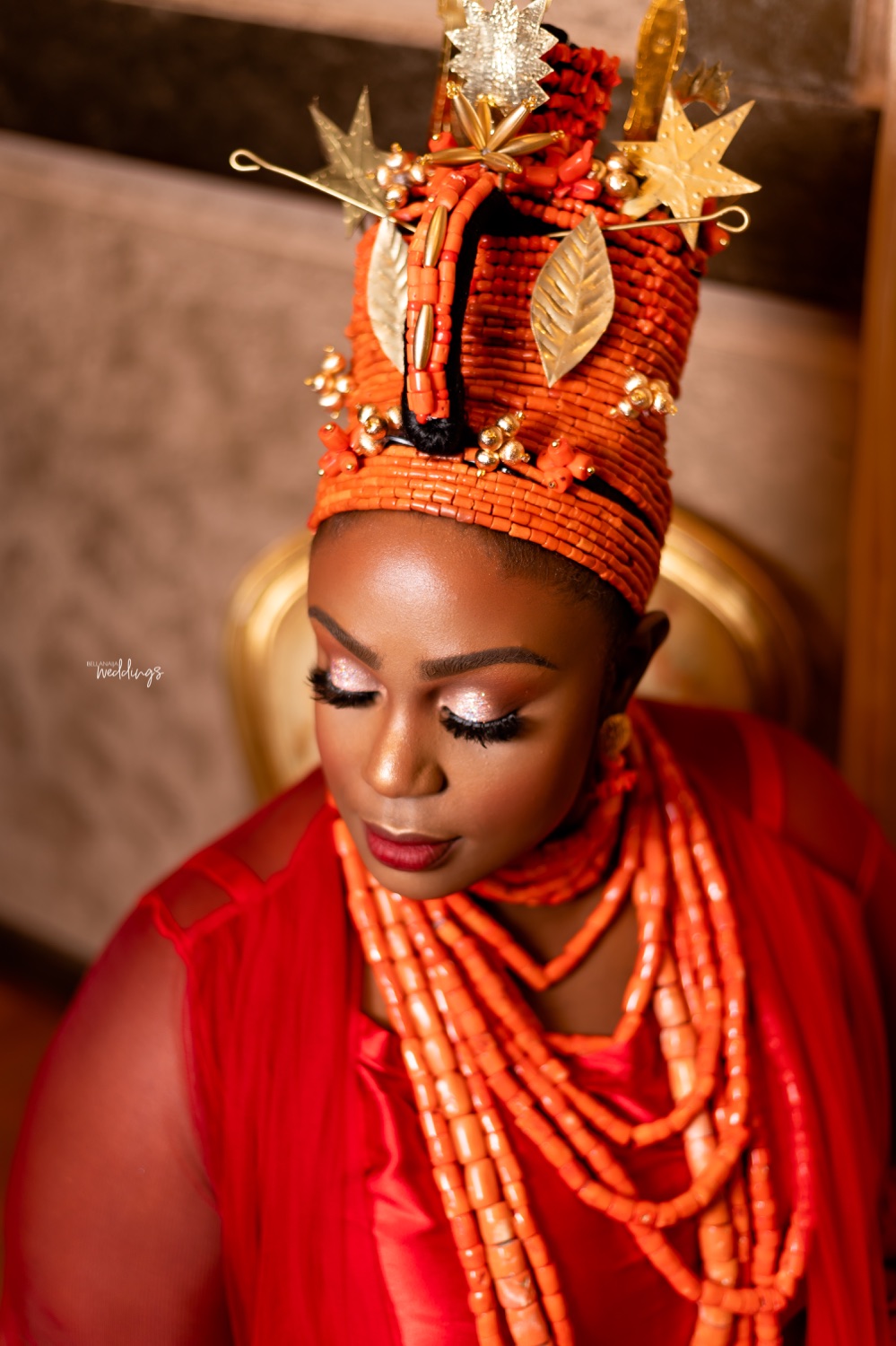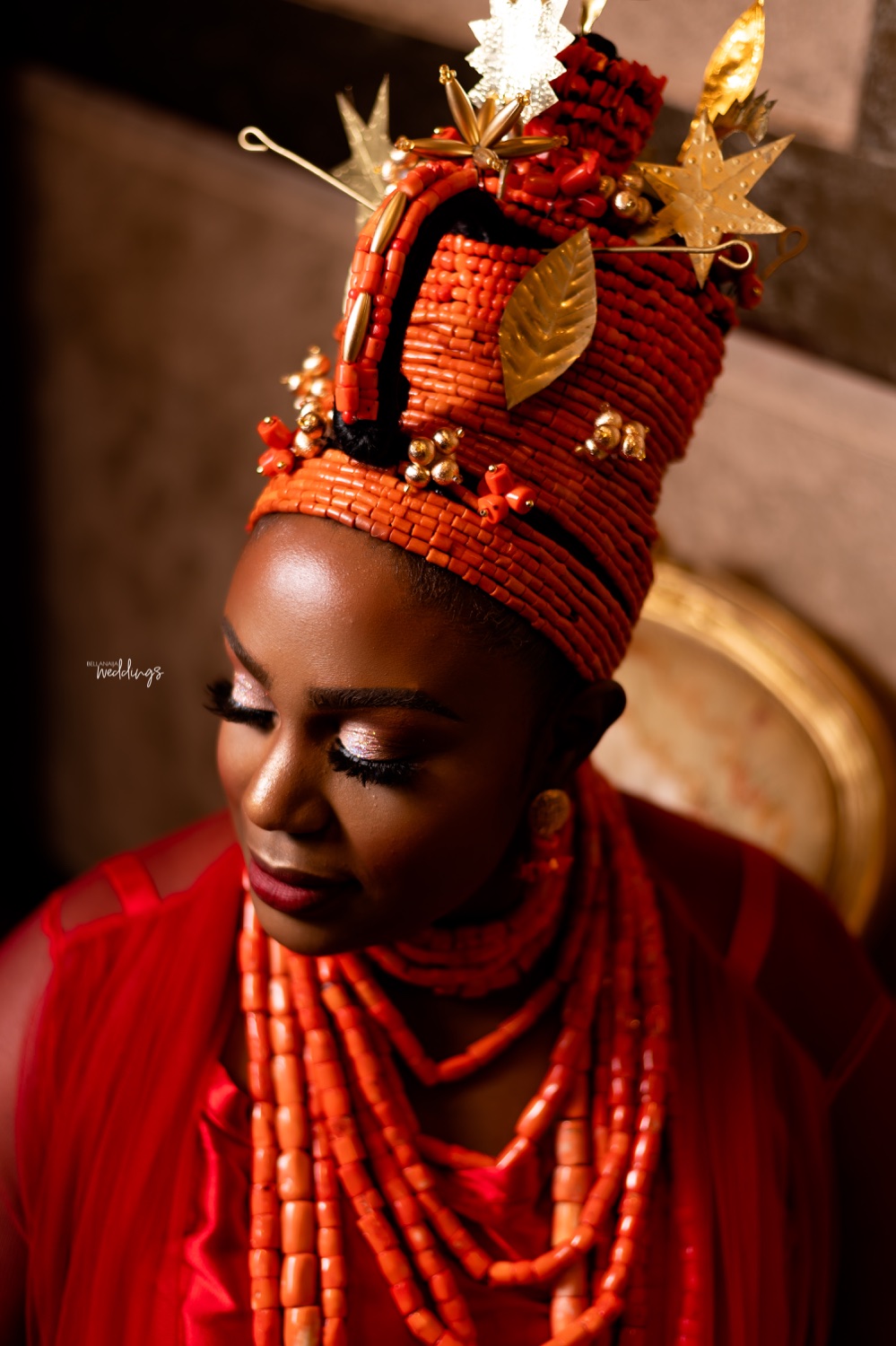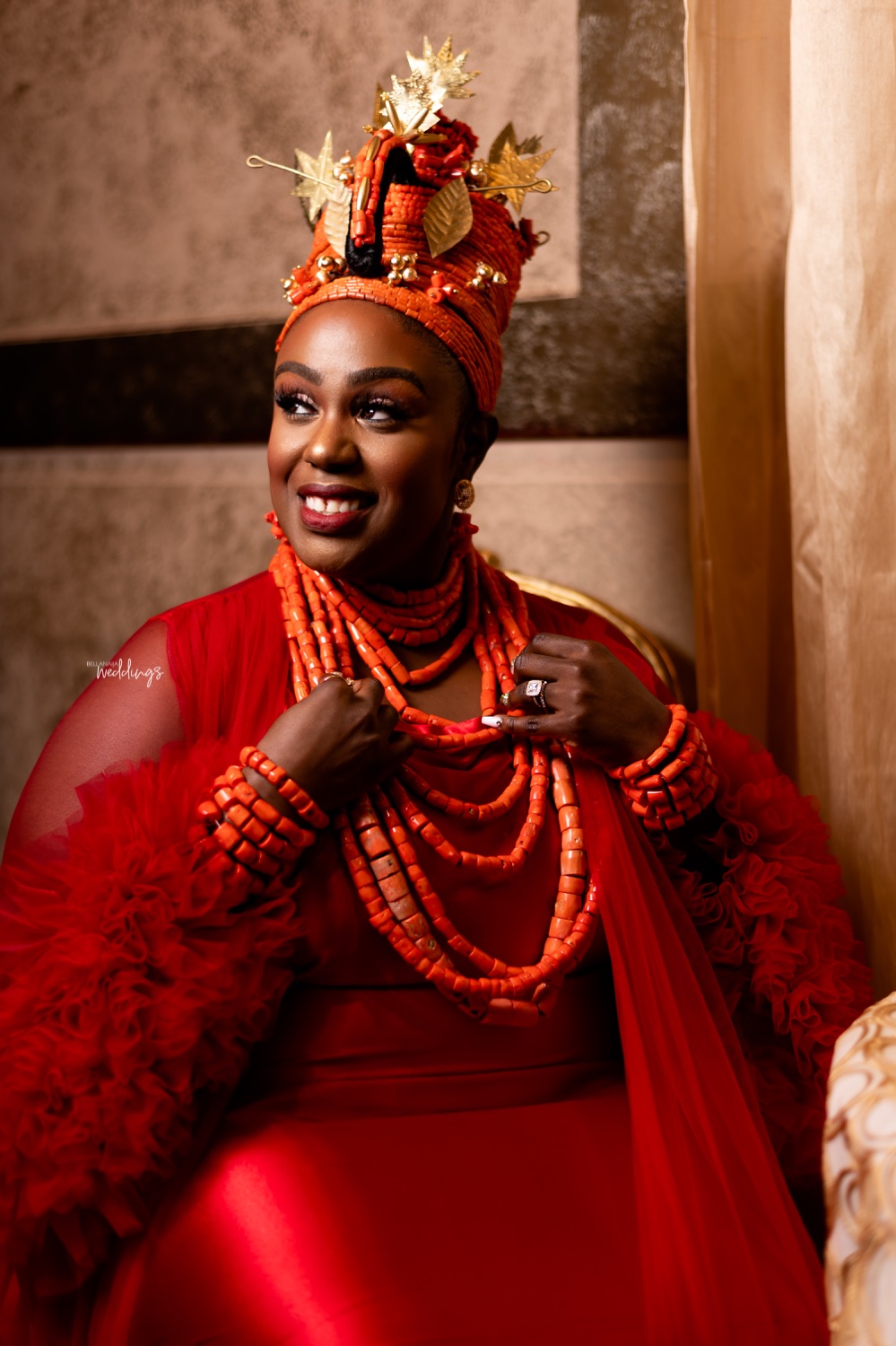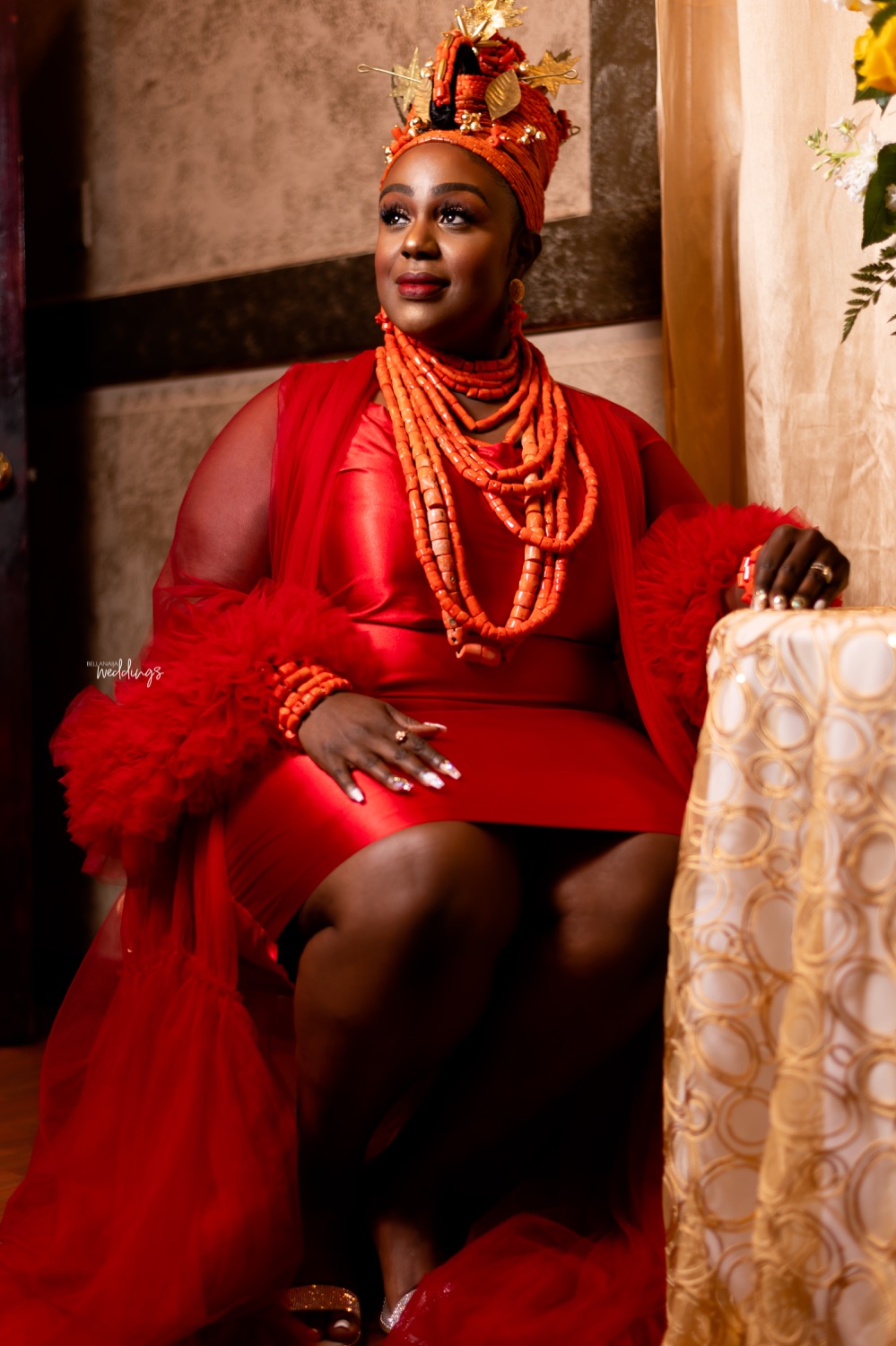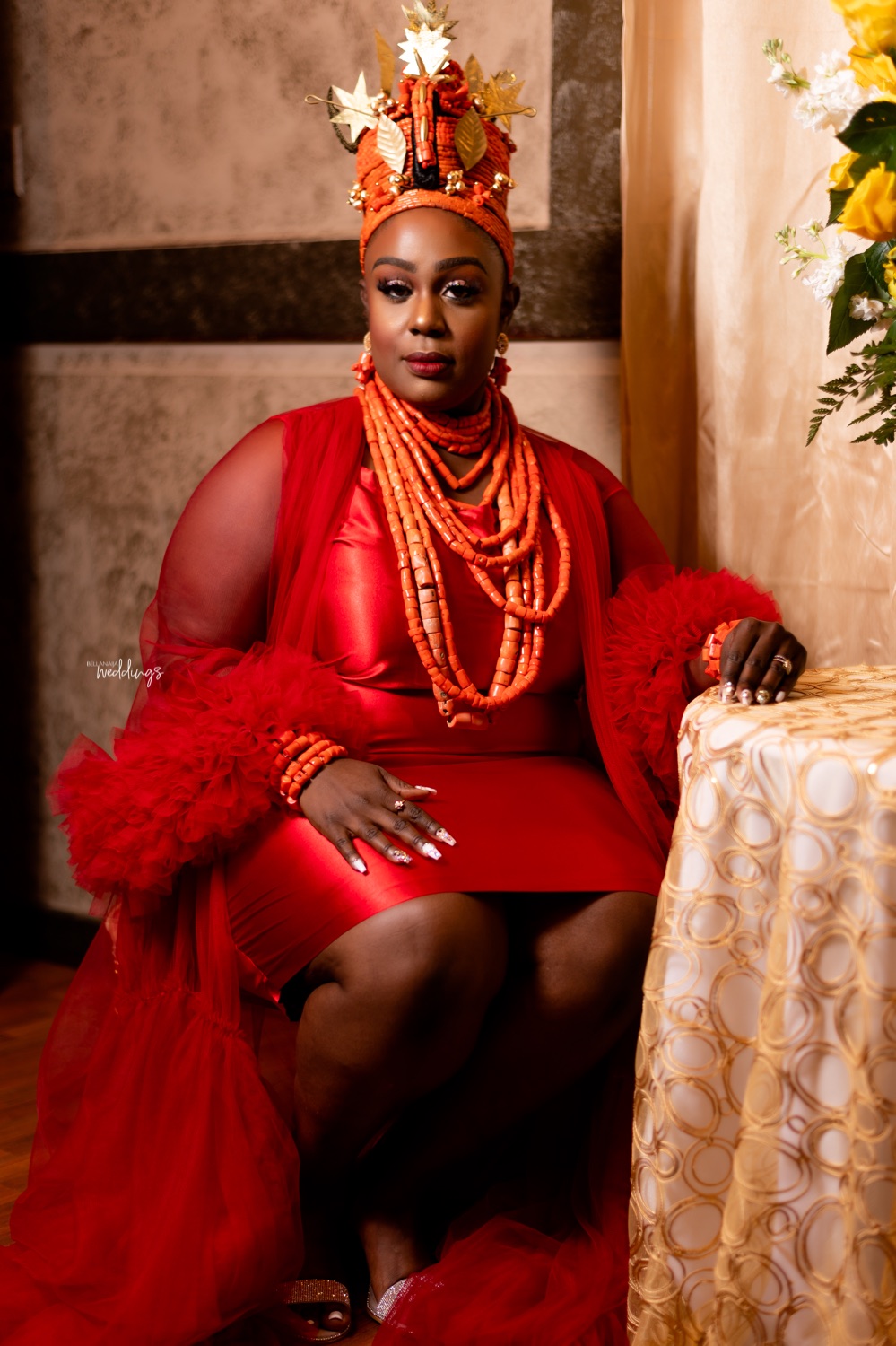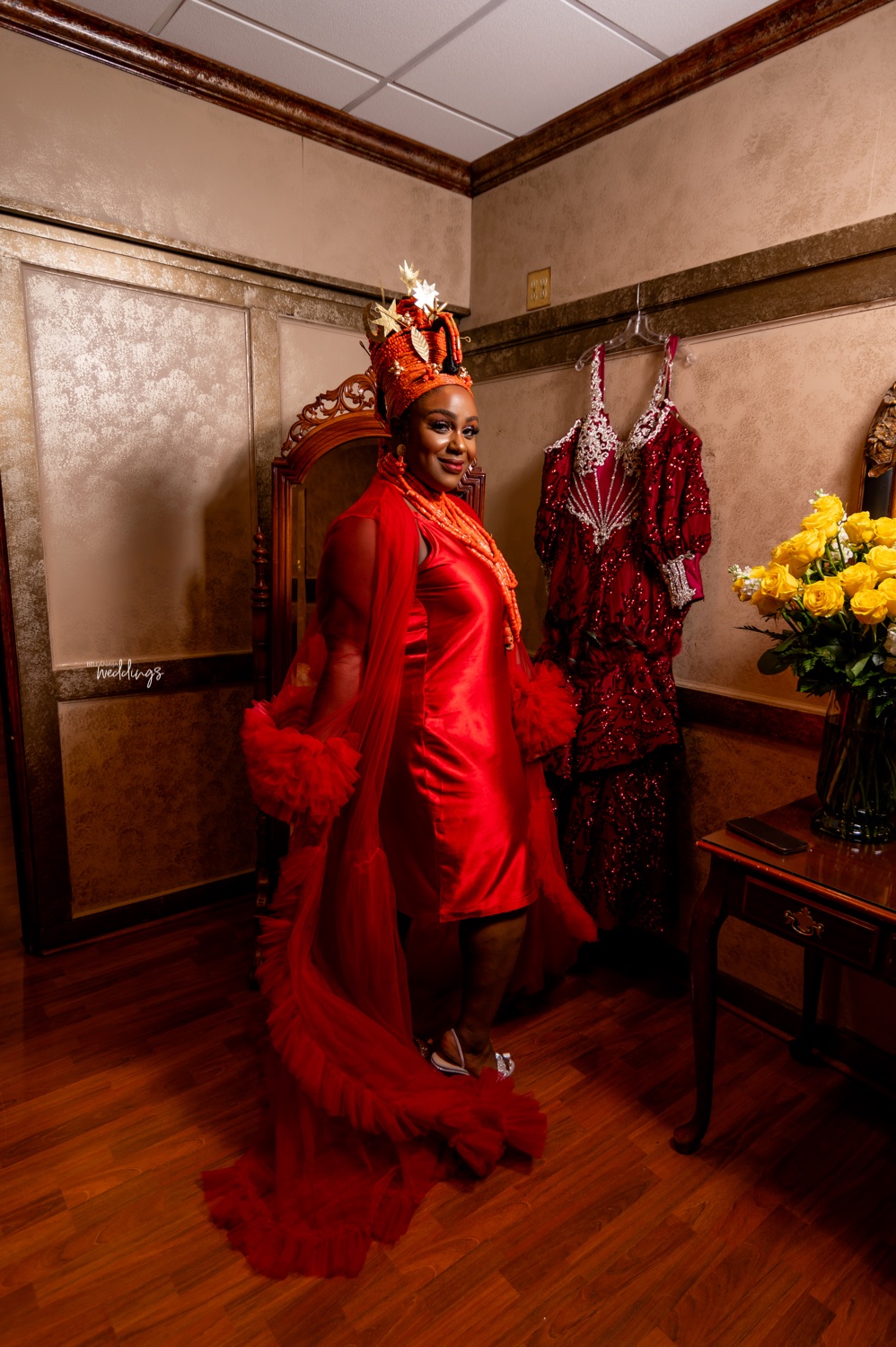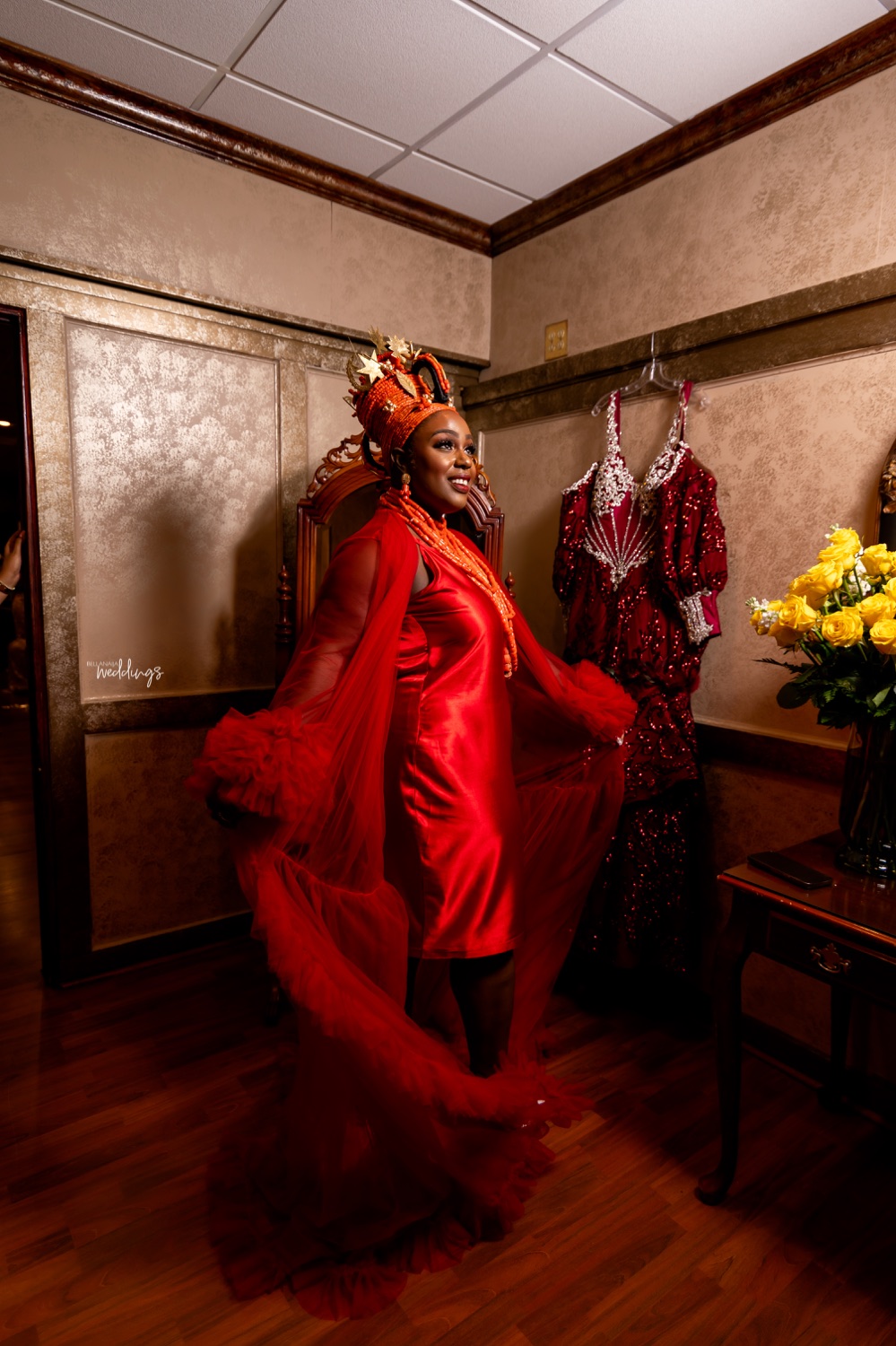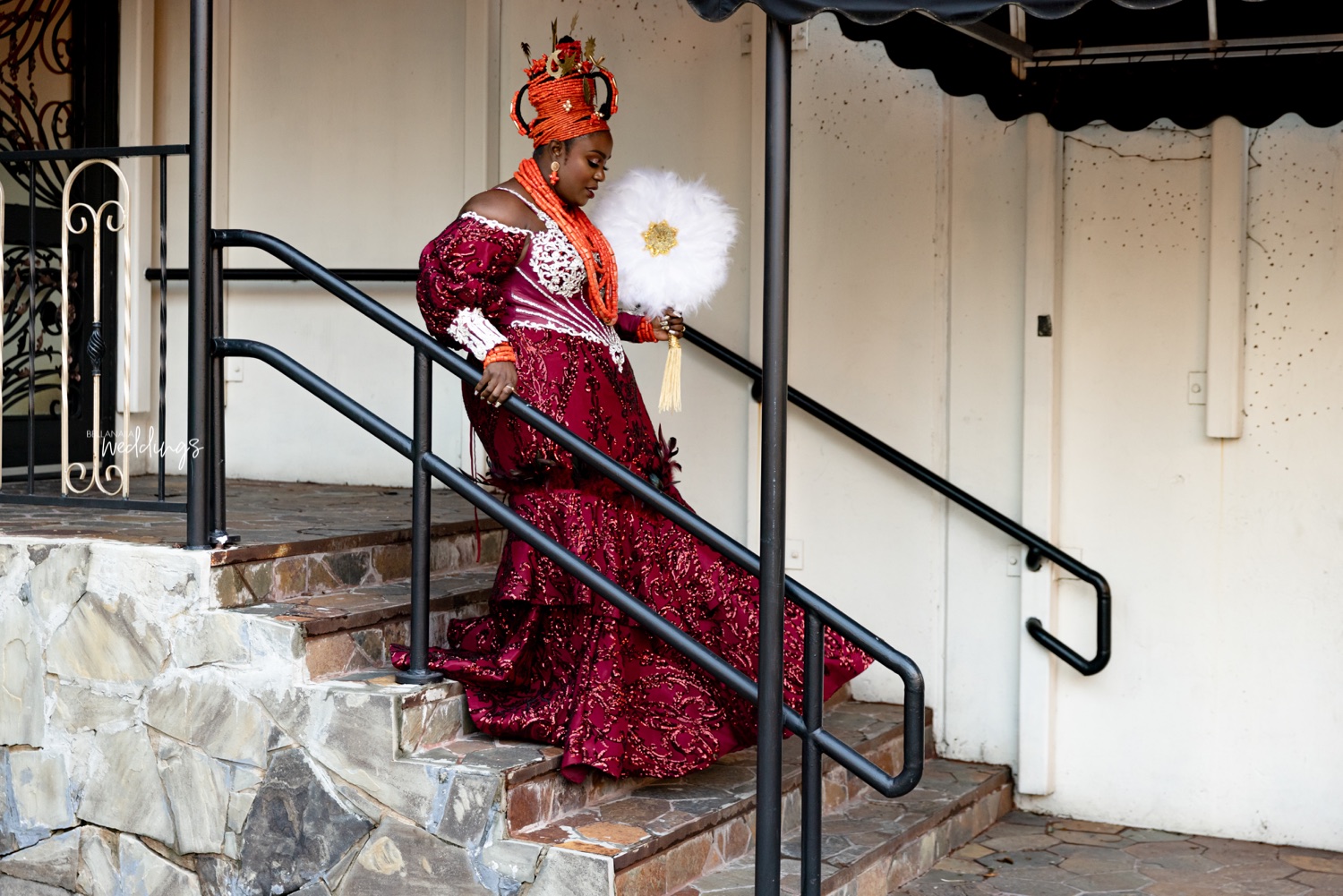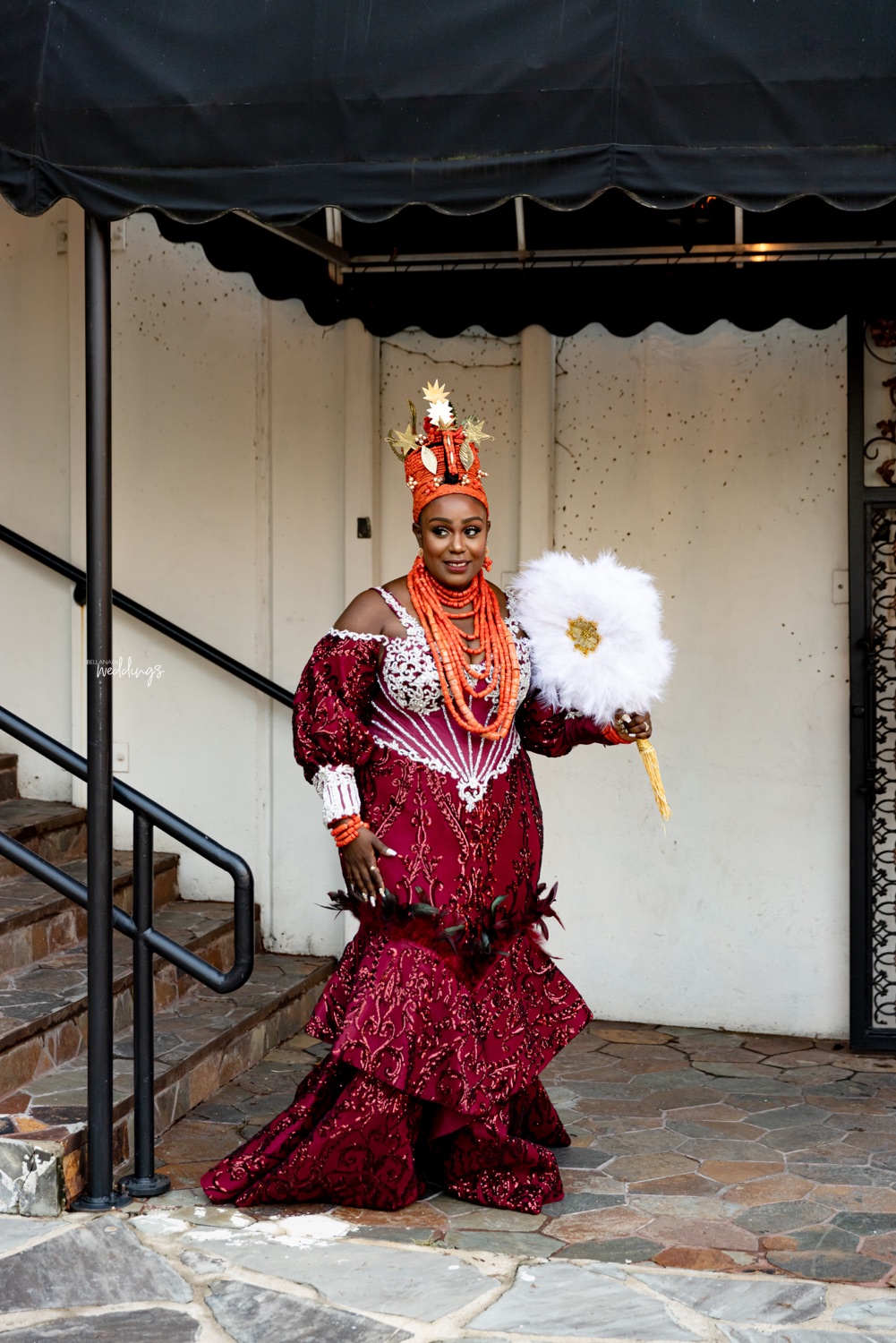 Their love story as shared by Stephanie:
Victor and I met in 2019 and were engaged in 6 months. We had a beautiful daughter a year later and due to the pandemic, we rescheduled our wedding twice. However, the rest is history and here we are now, by the grace of God.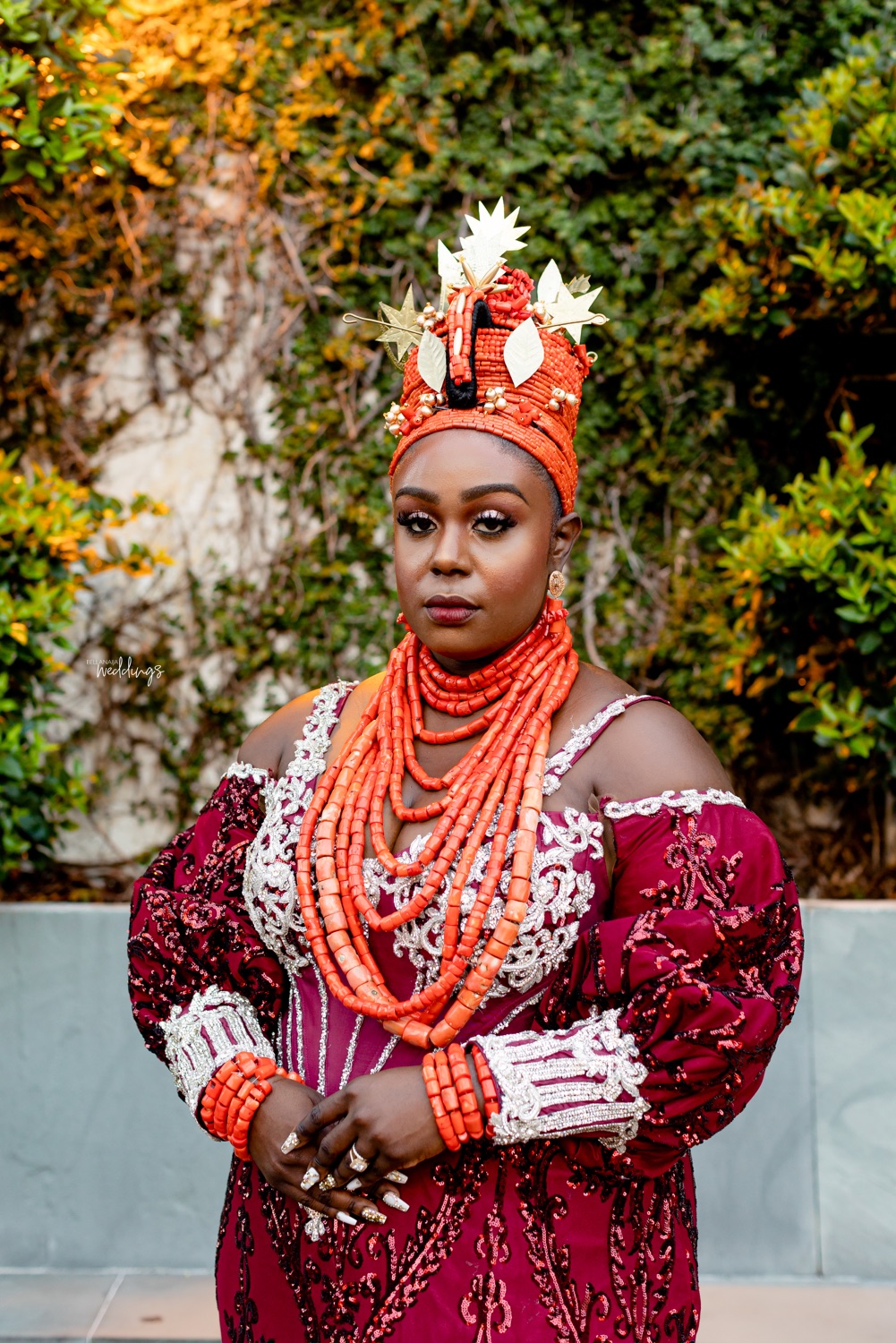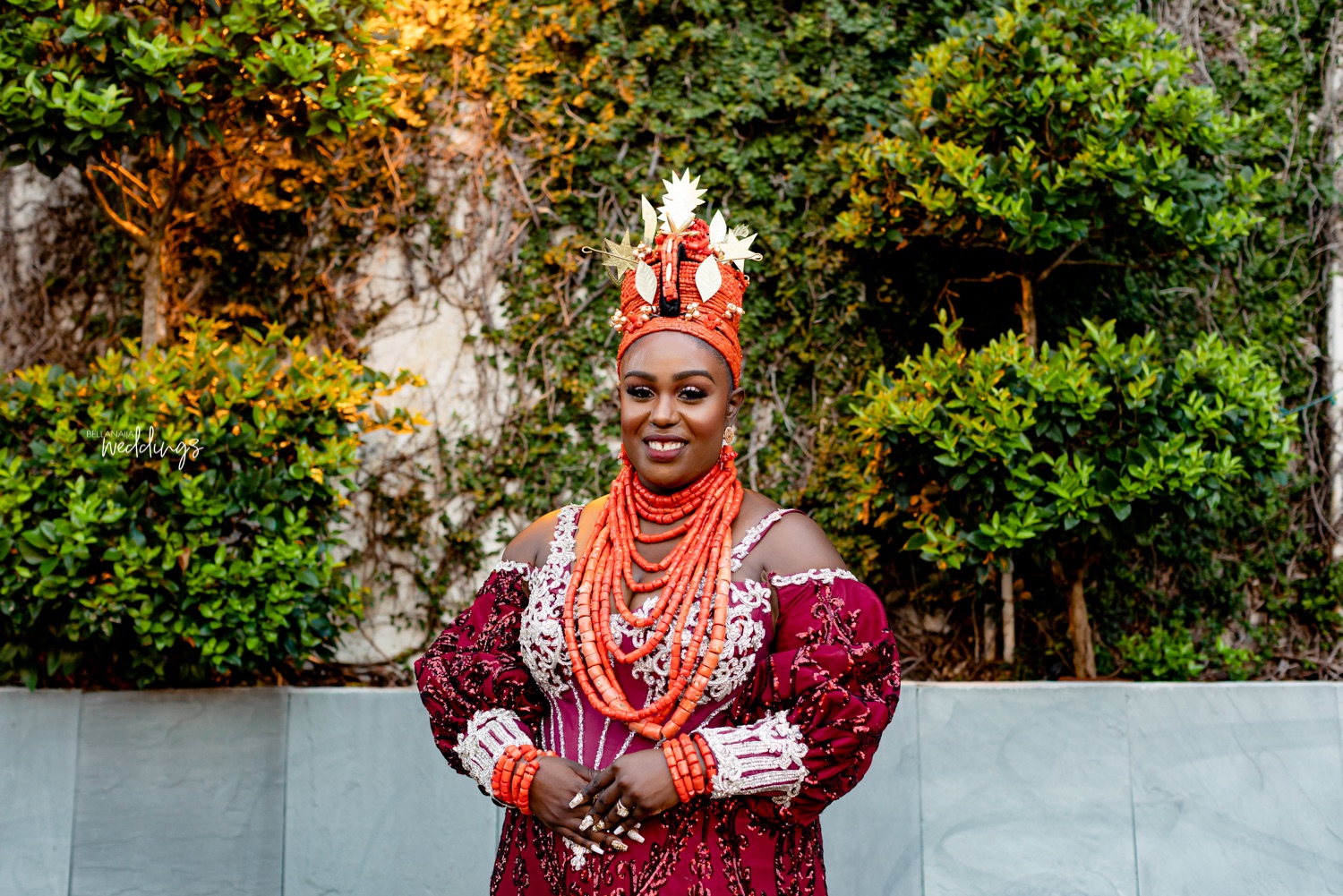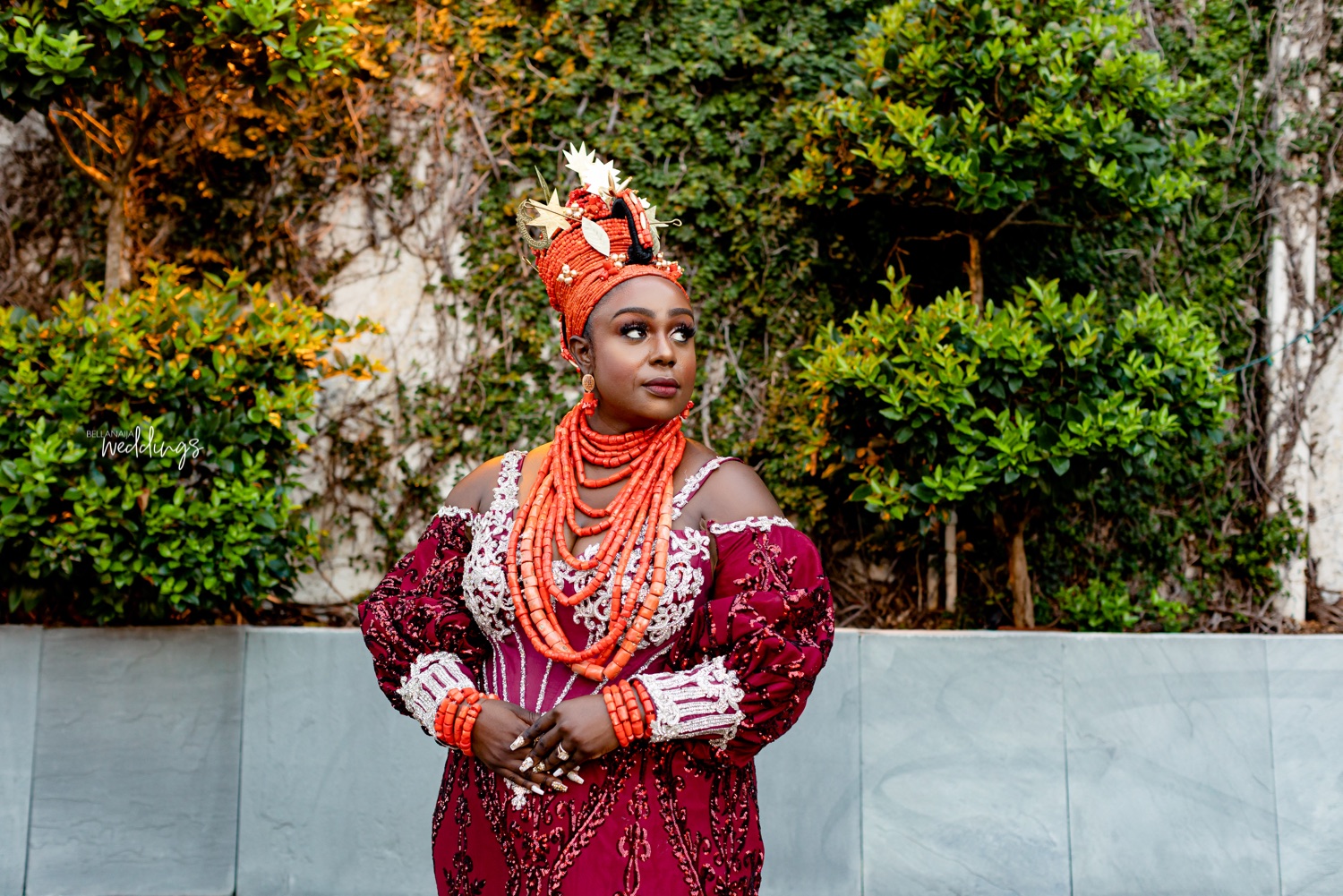 Now, the first look! 🥰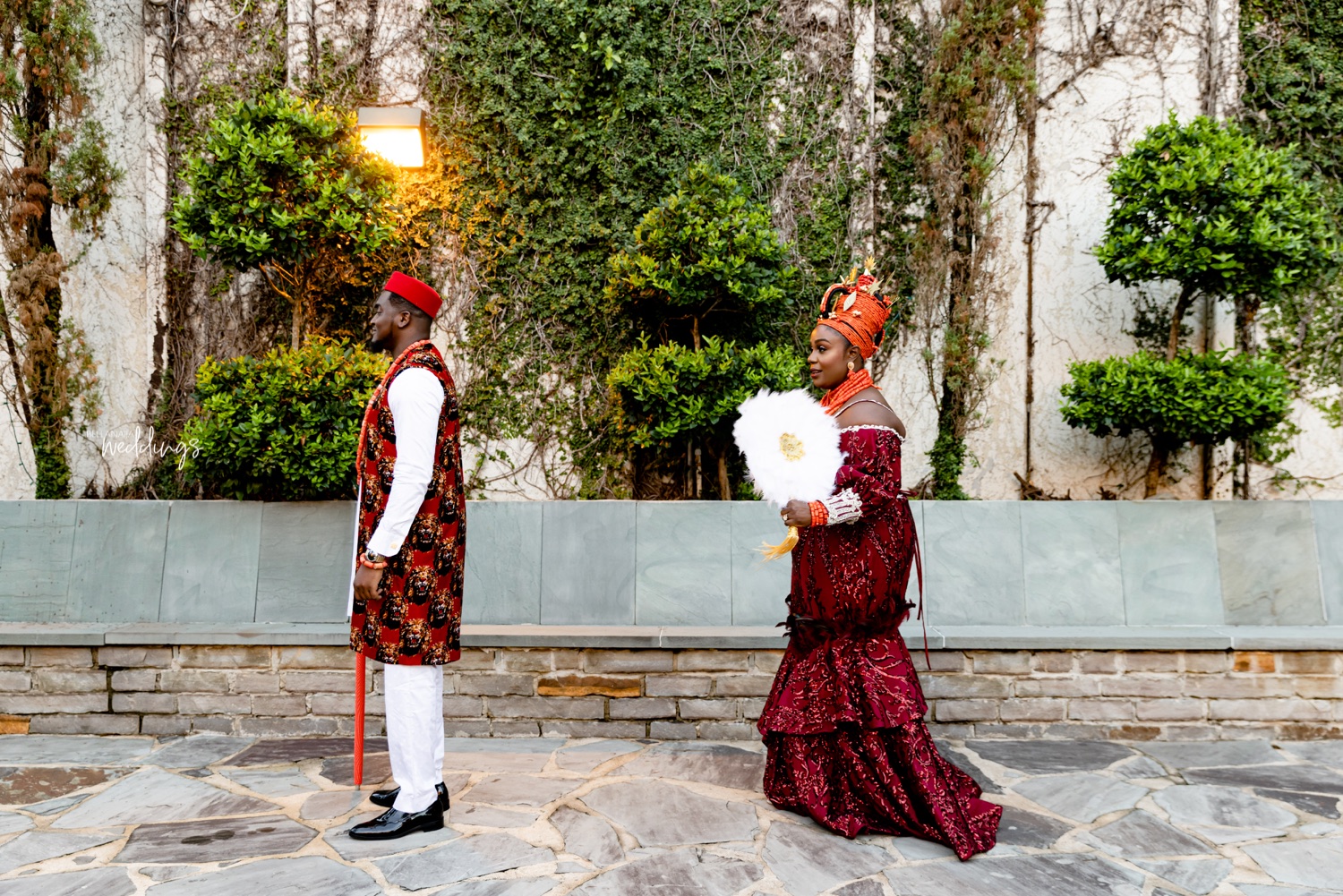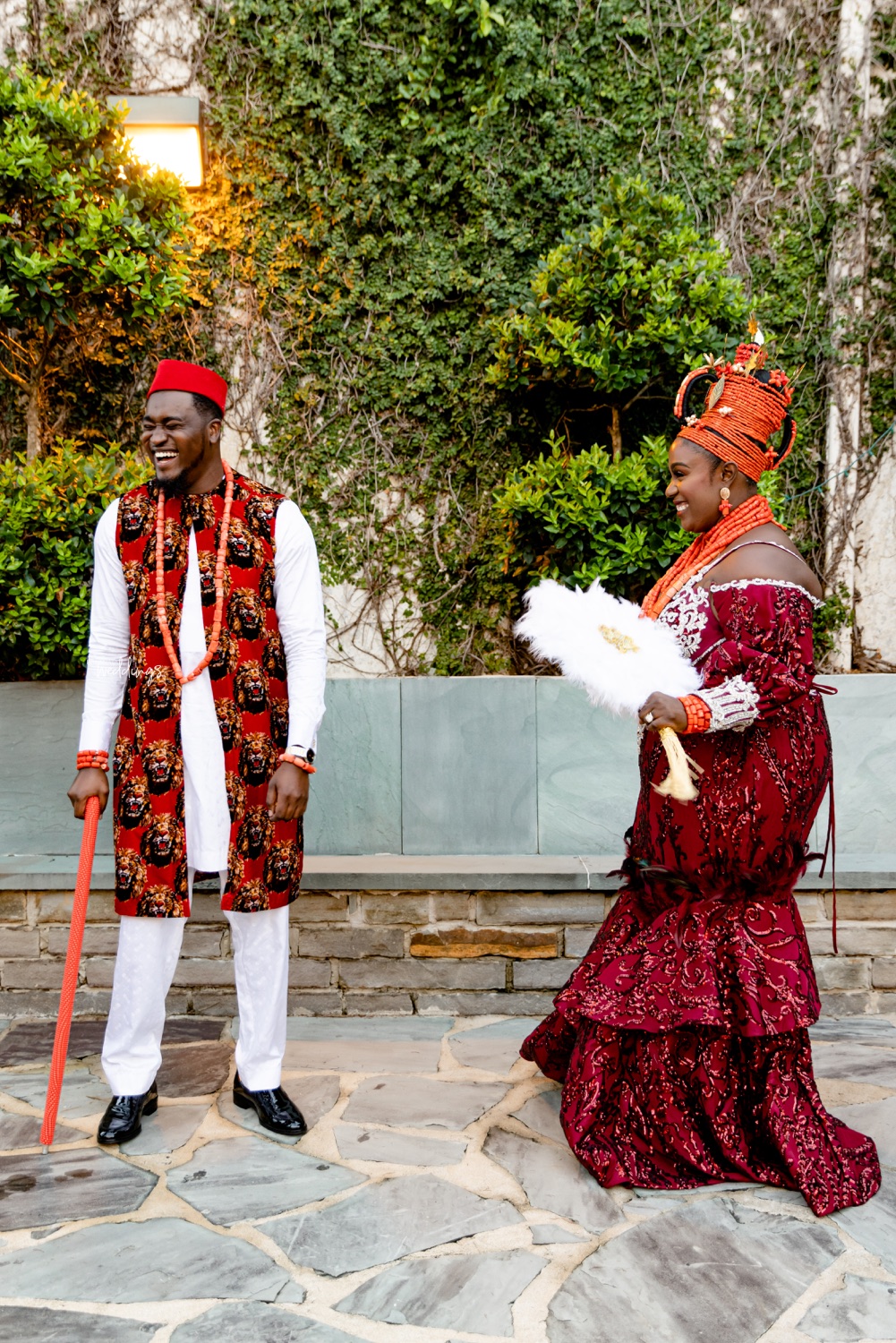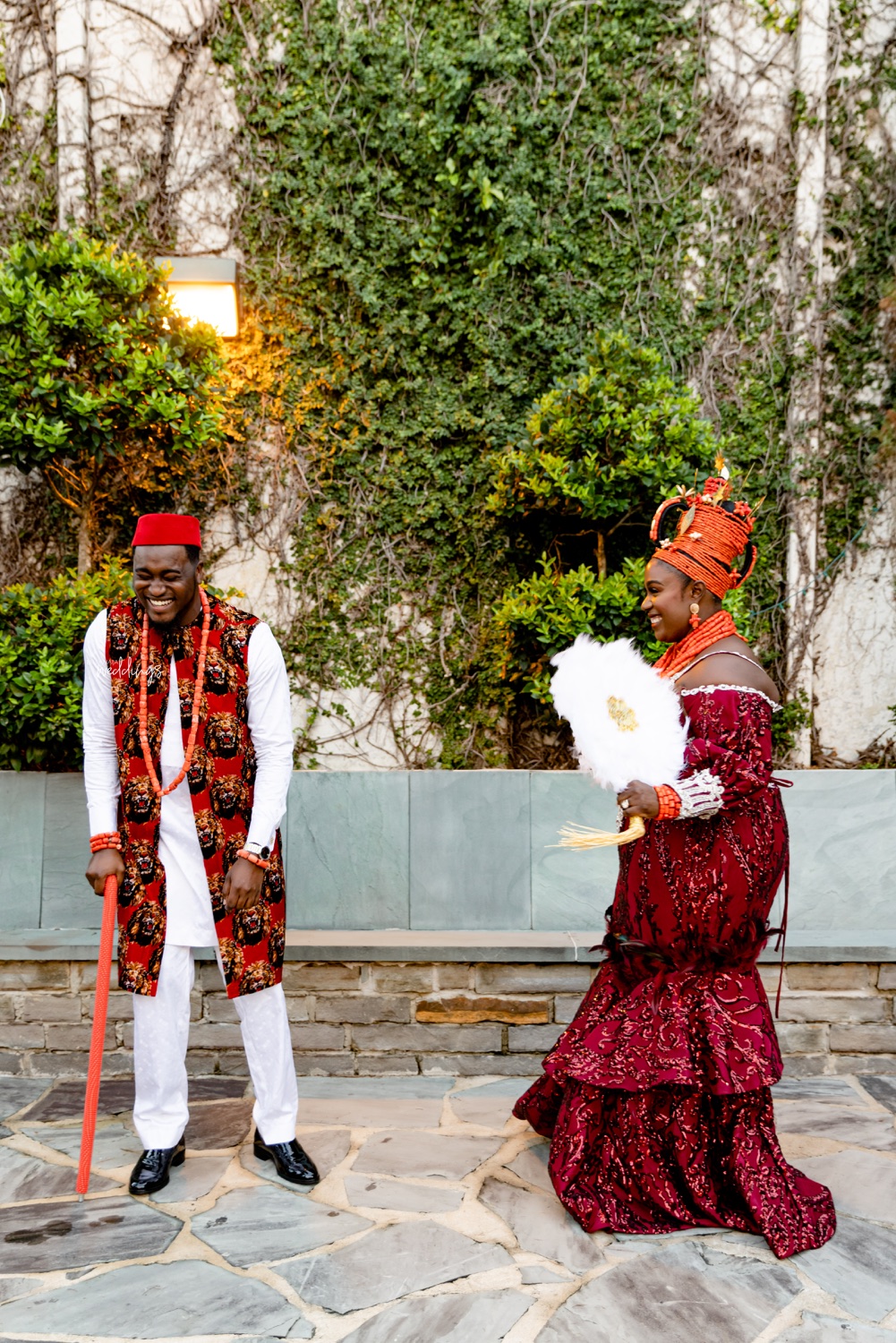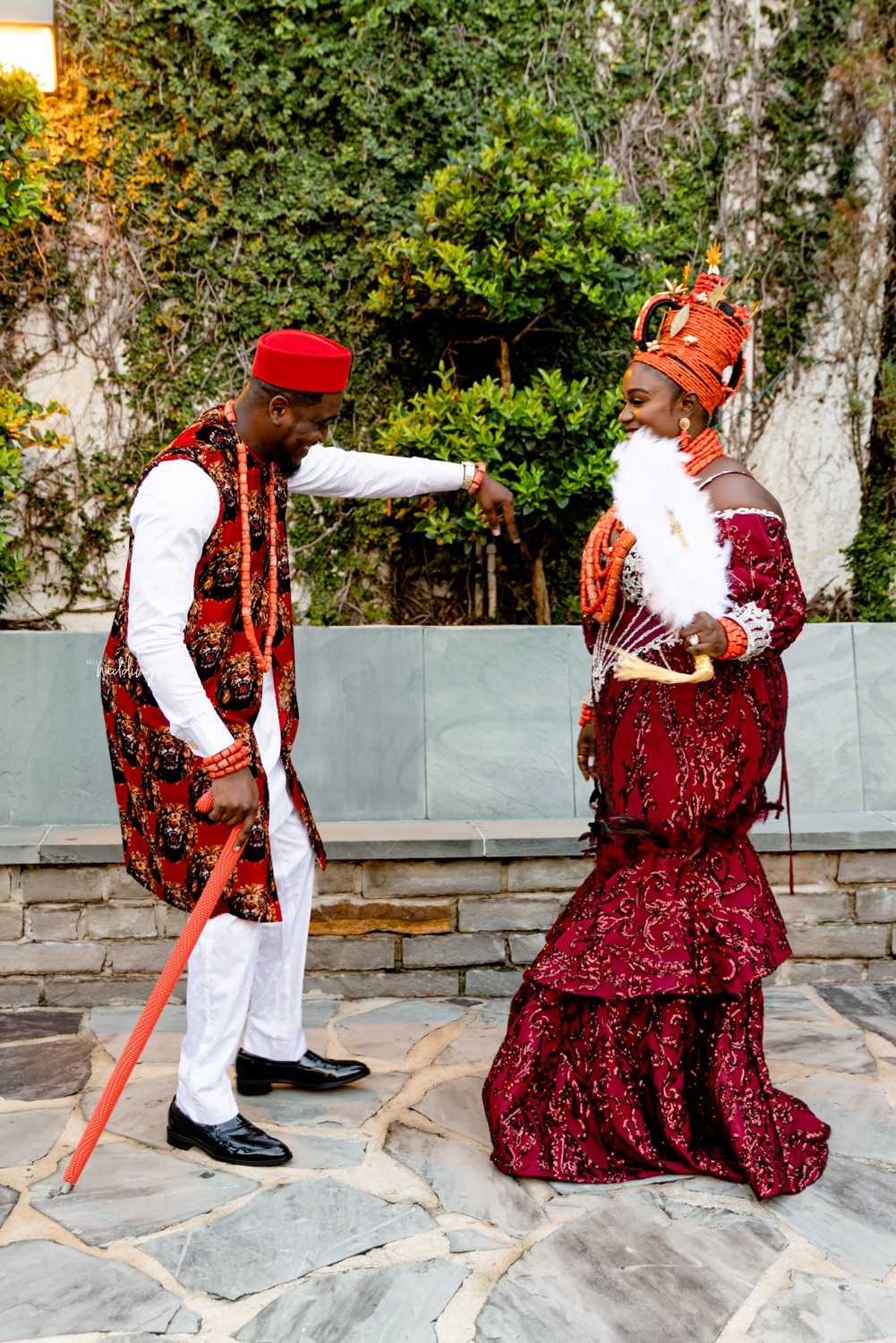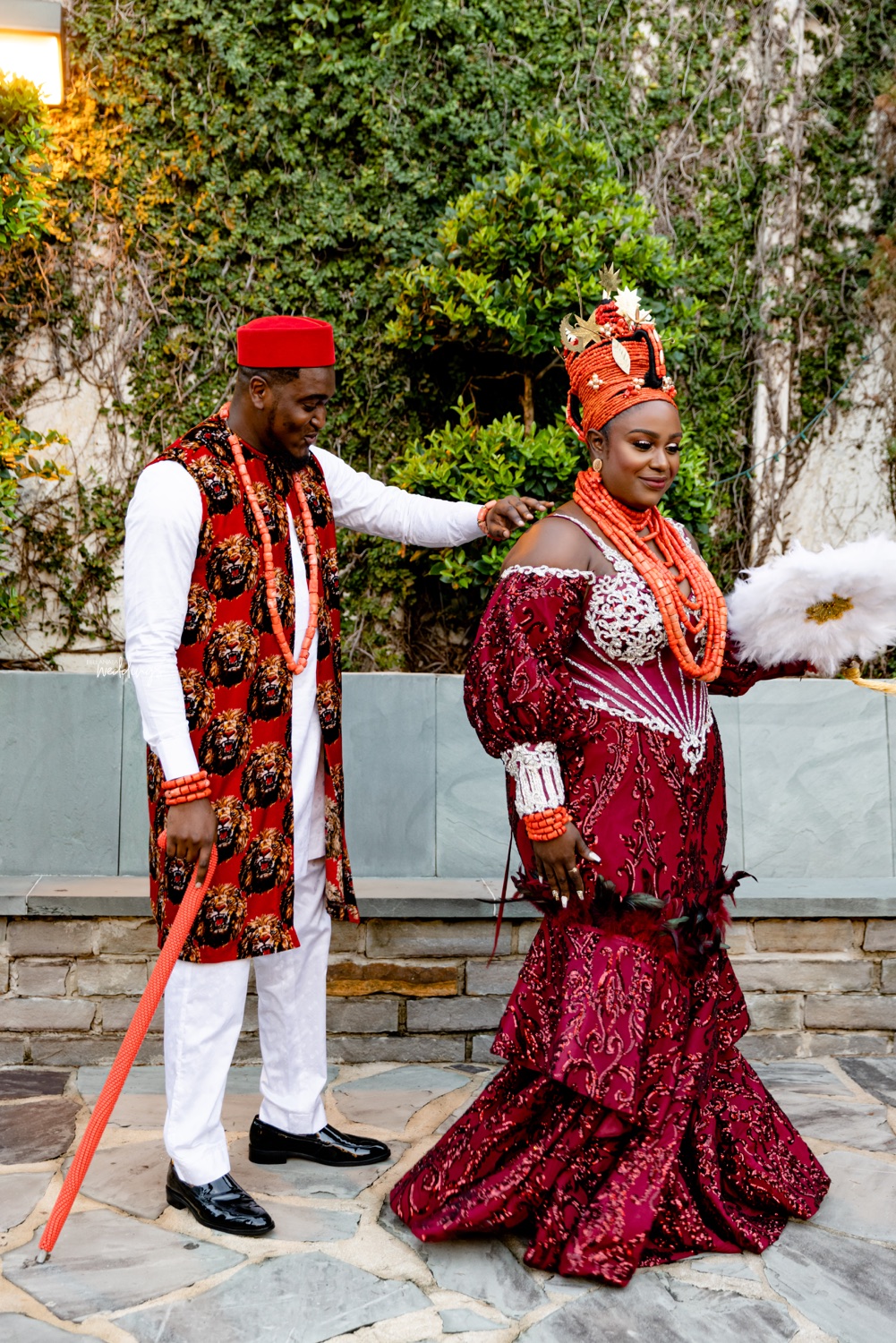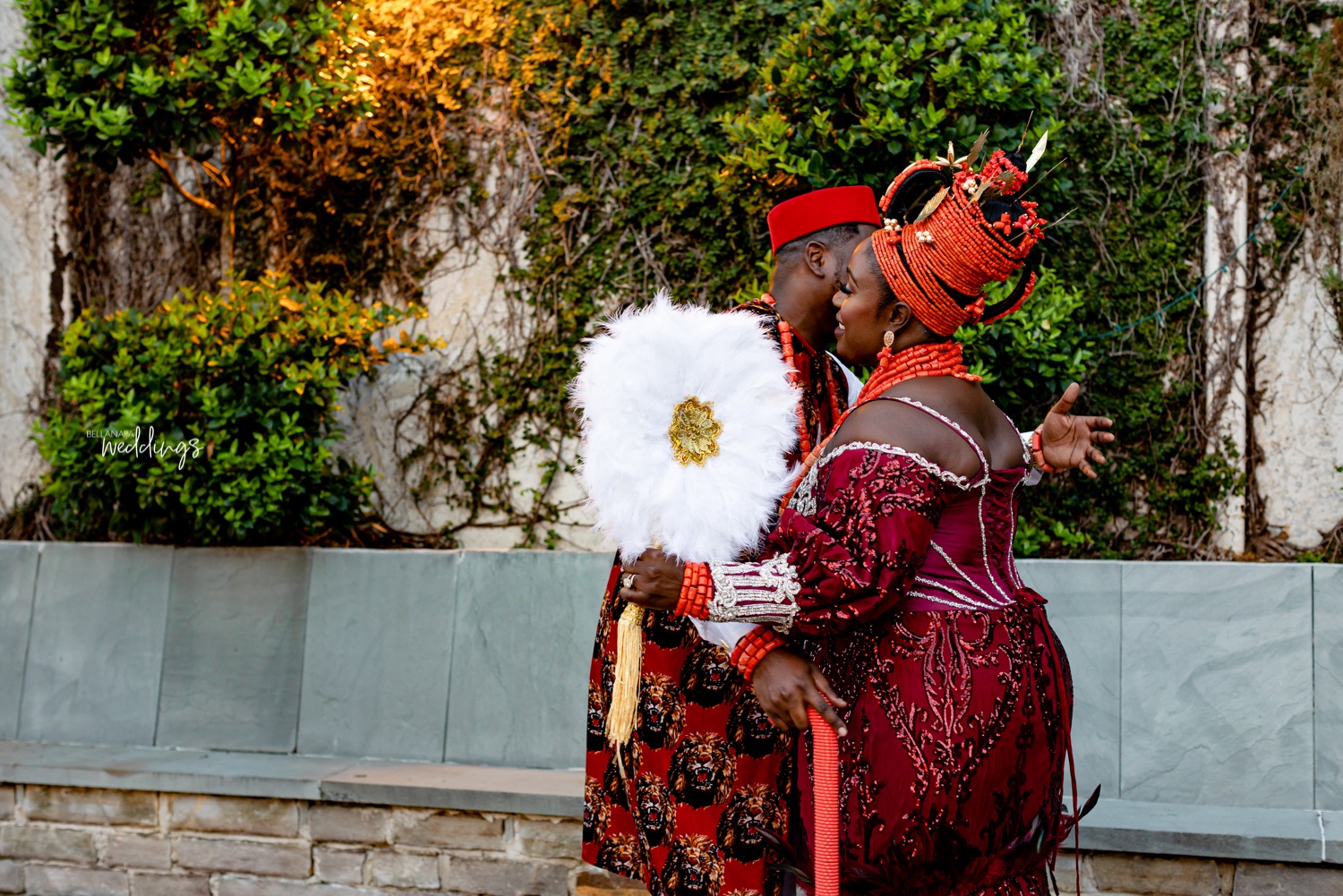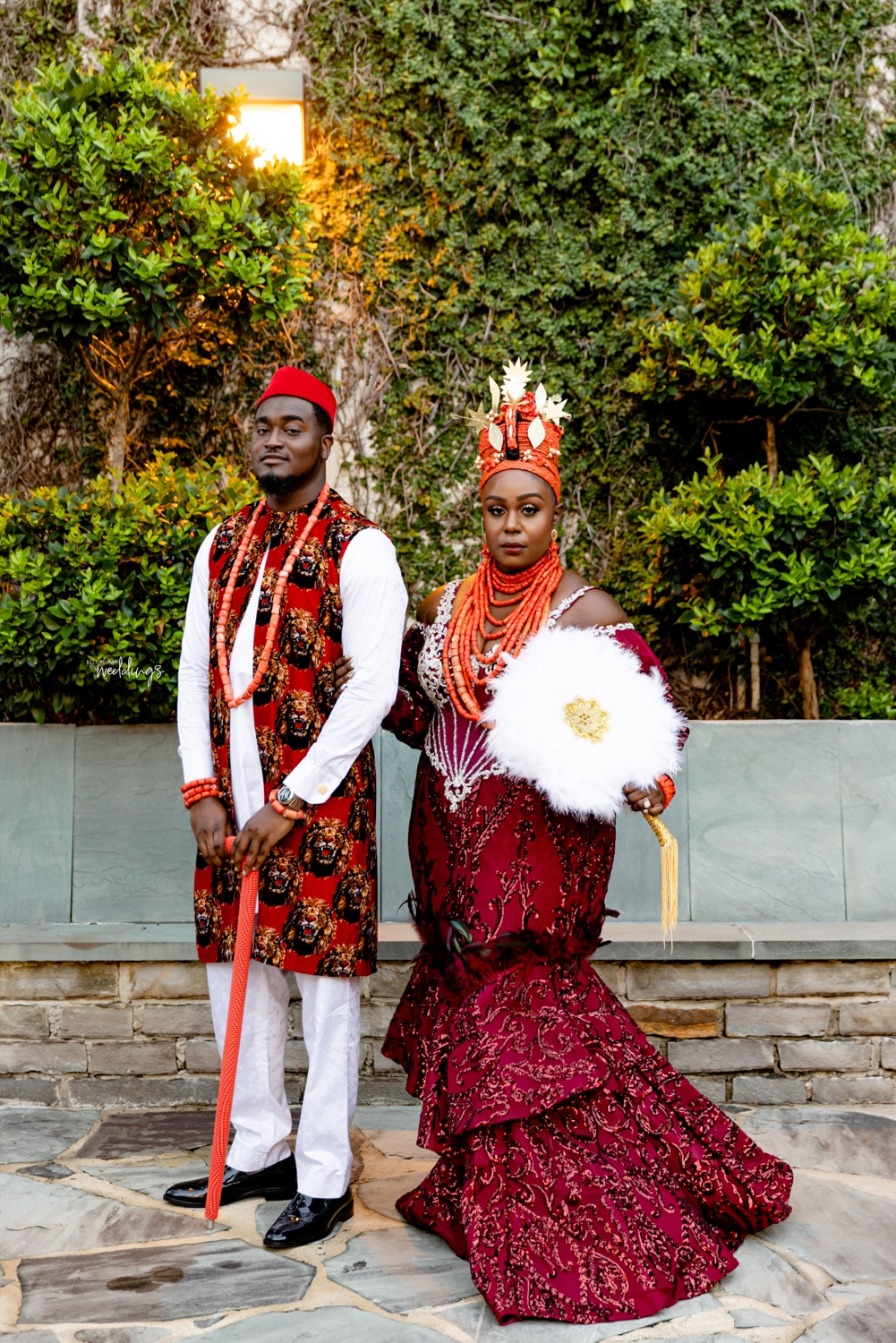 Take in the beautiful decor of the hall…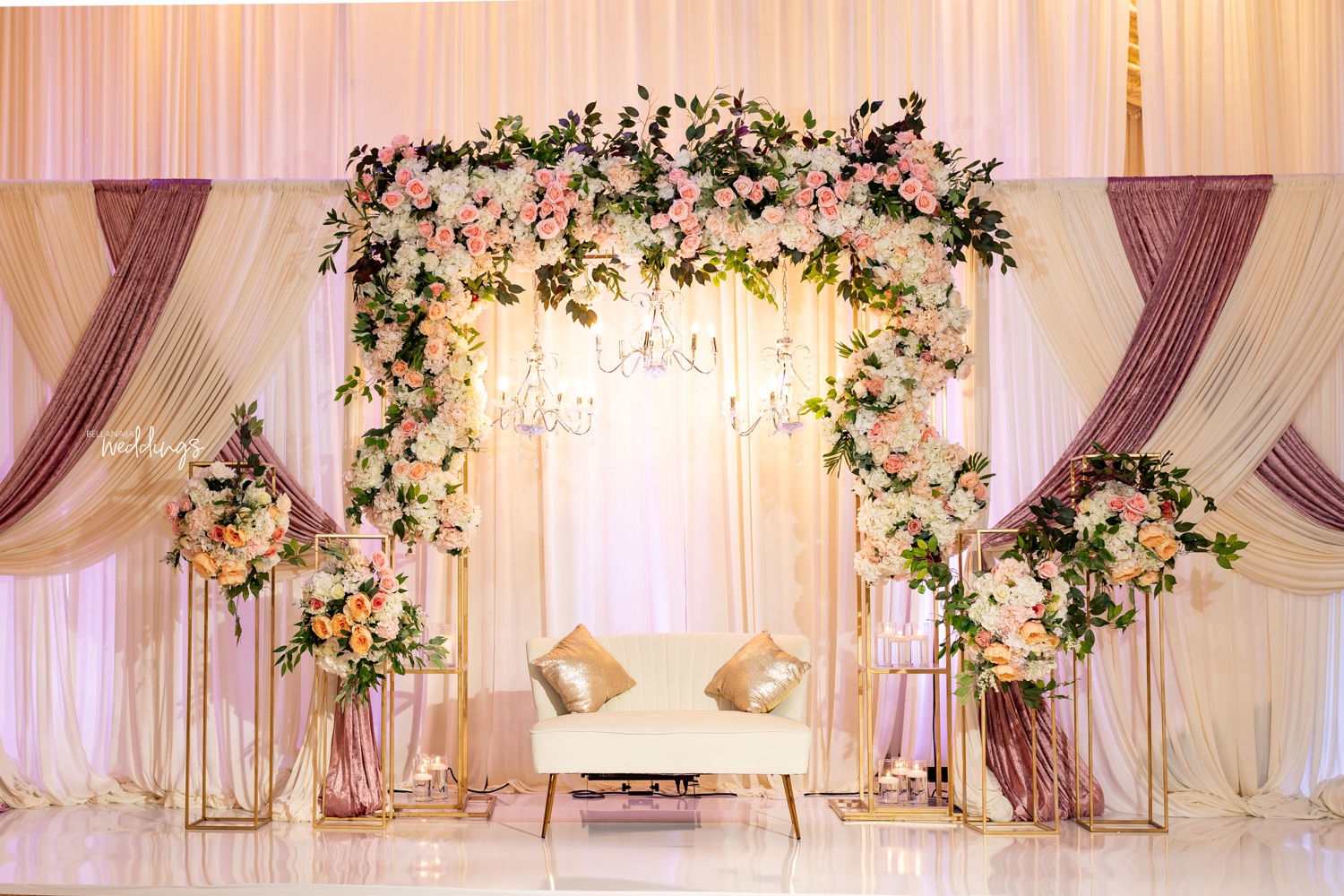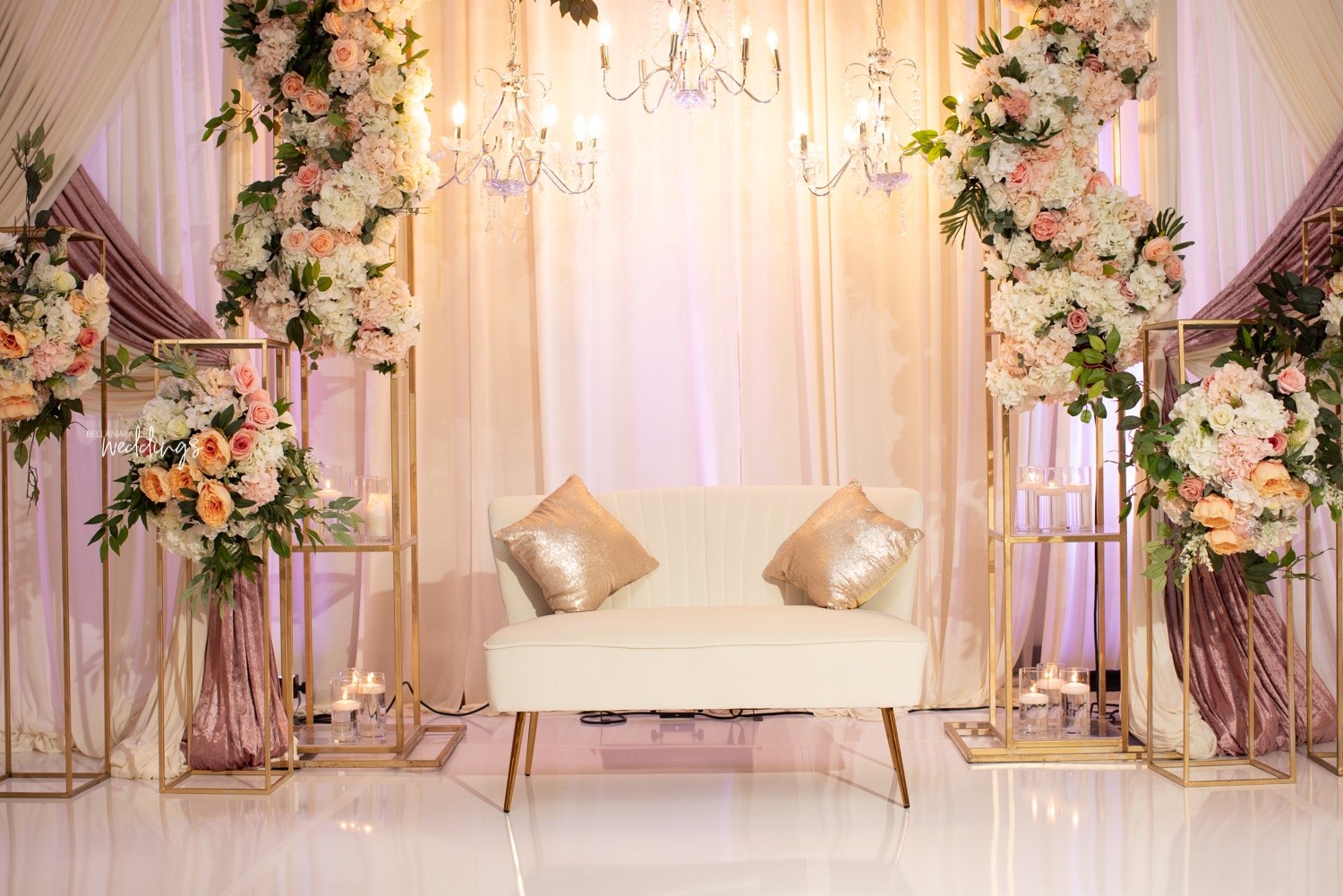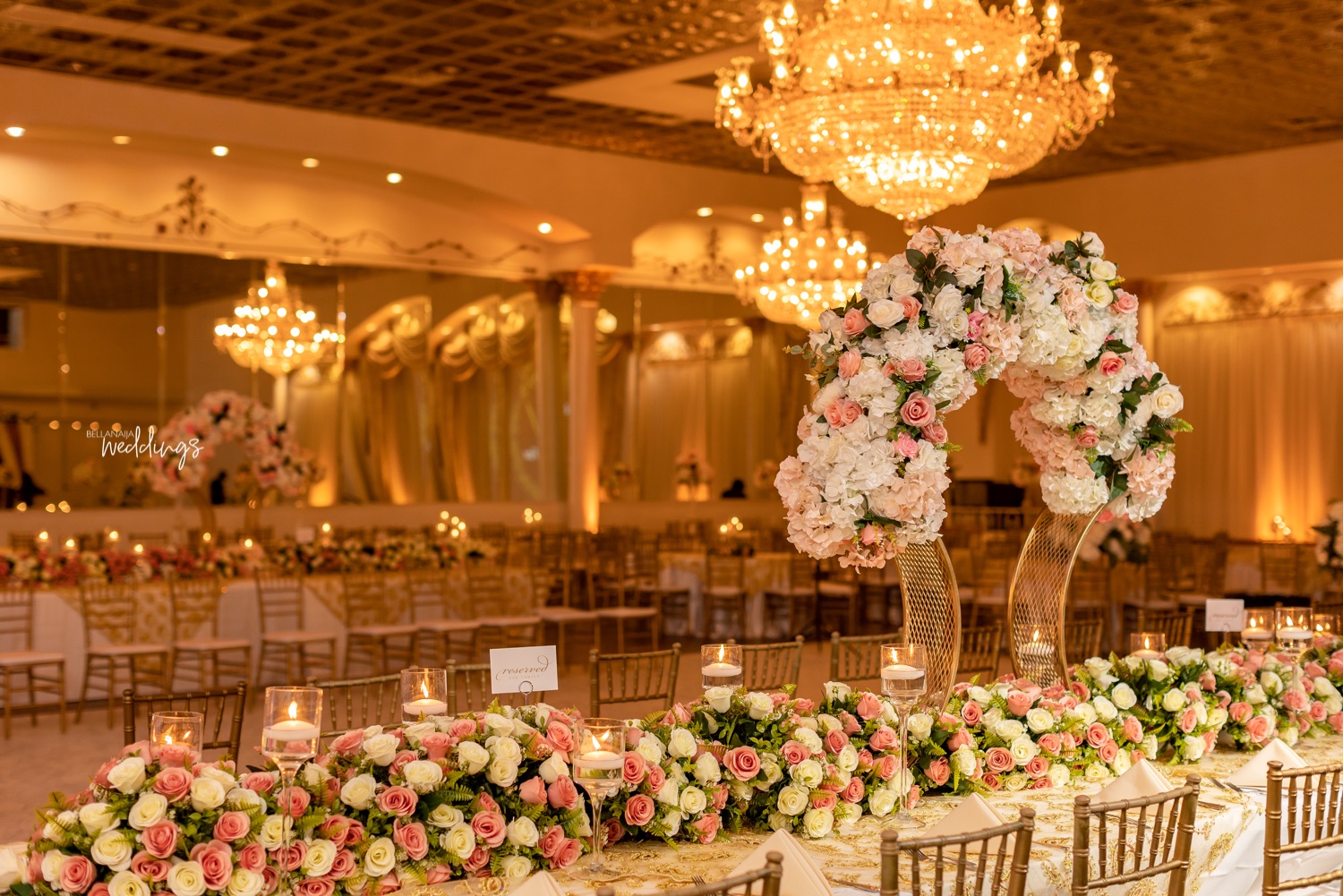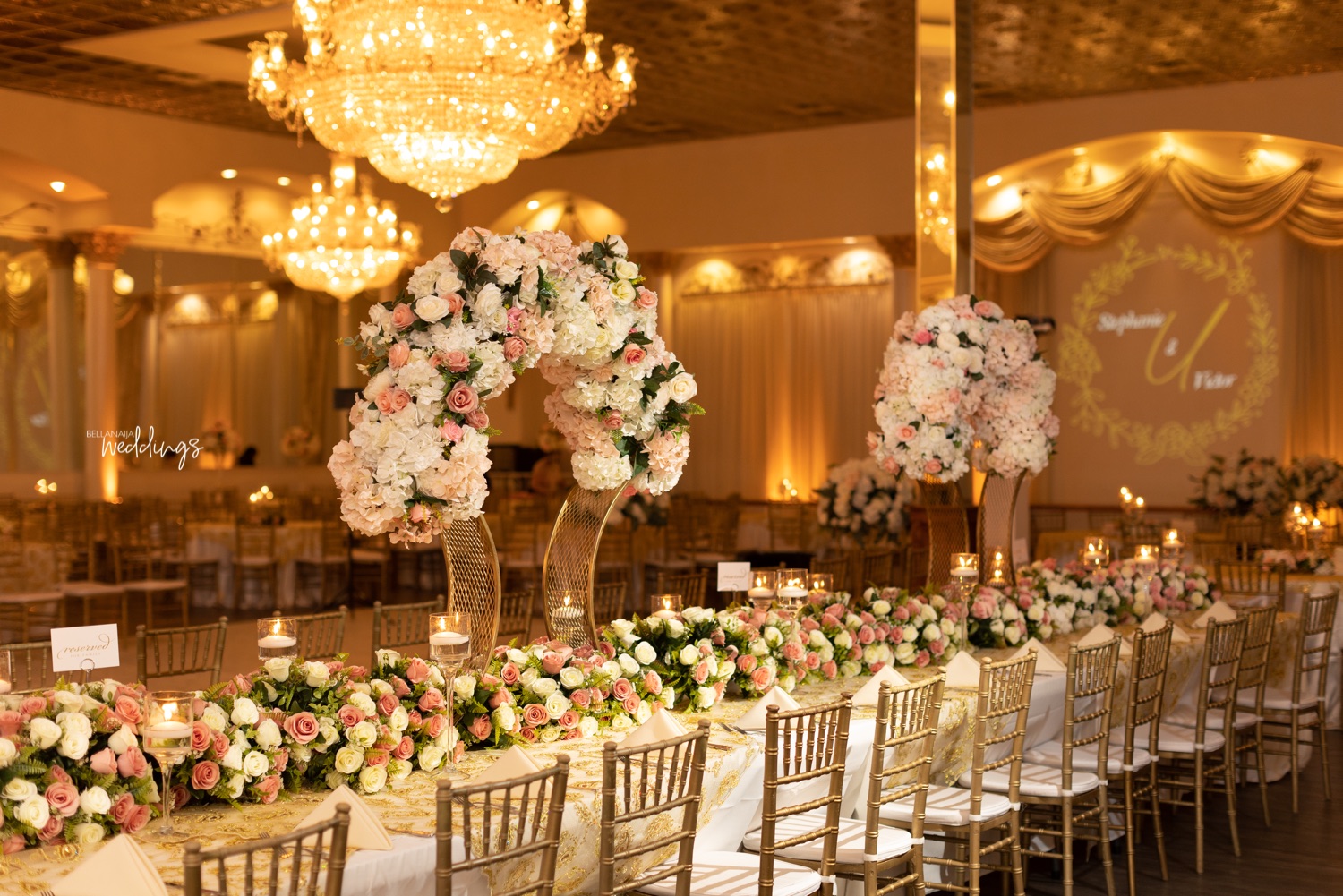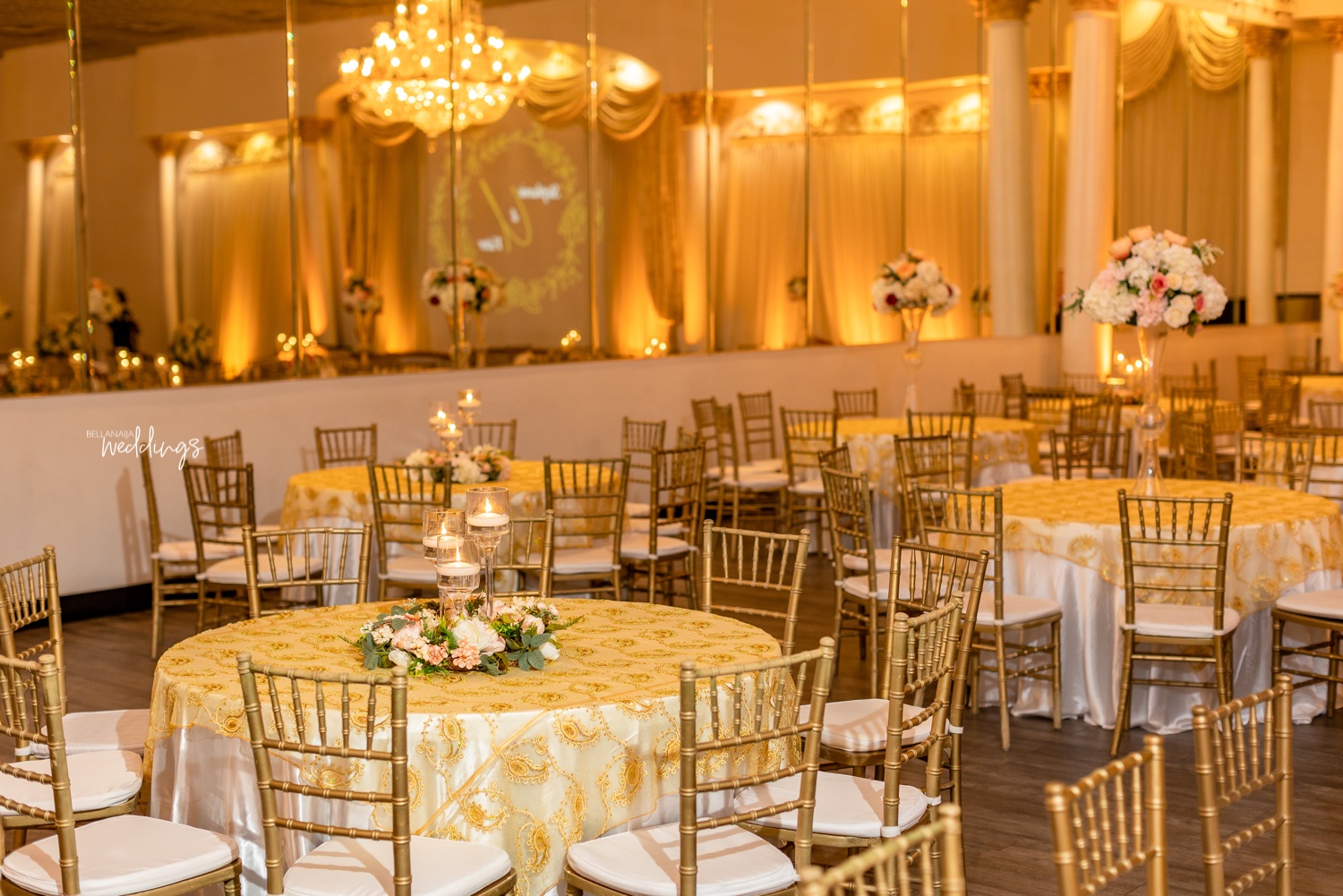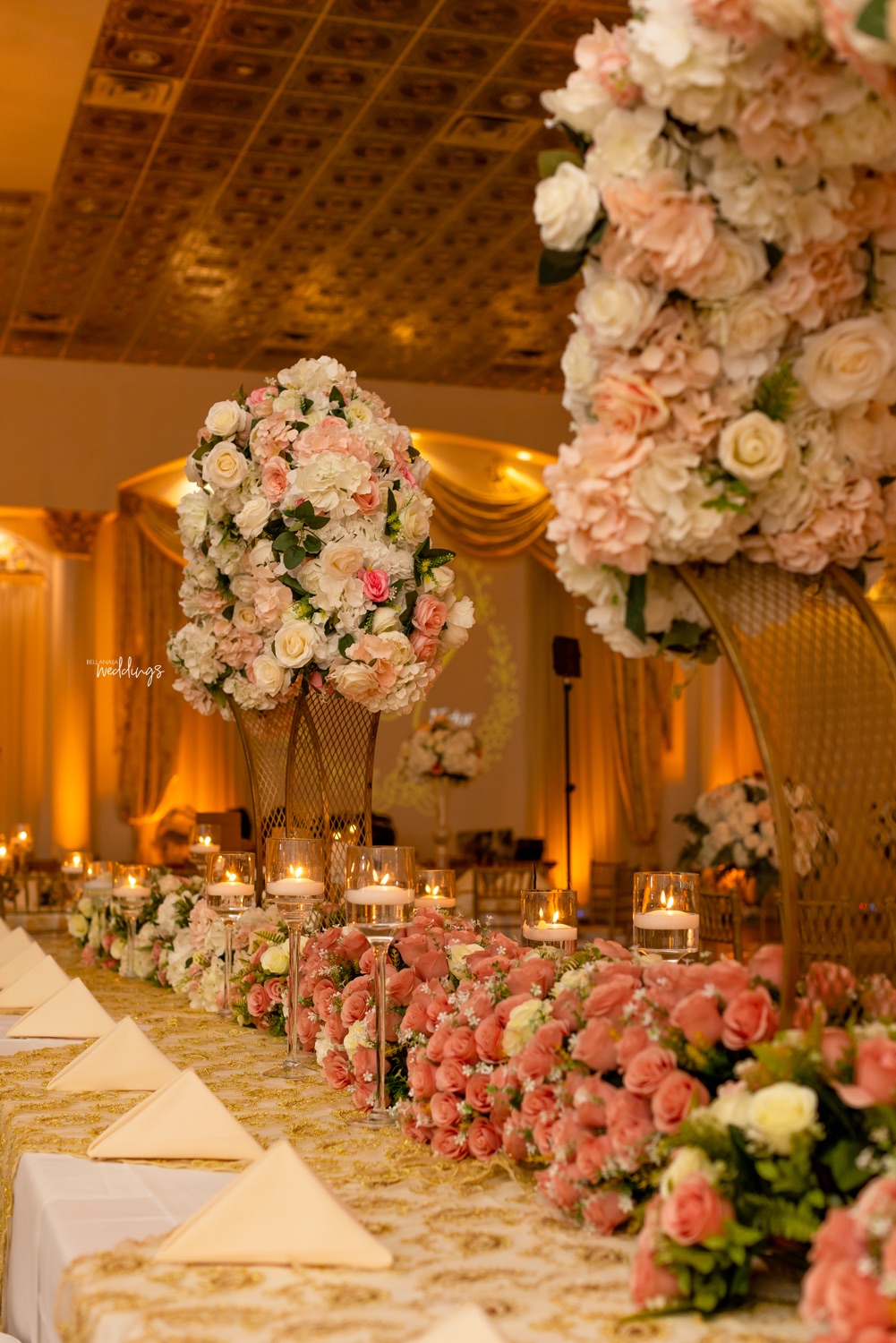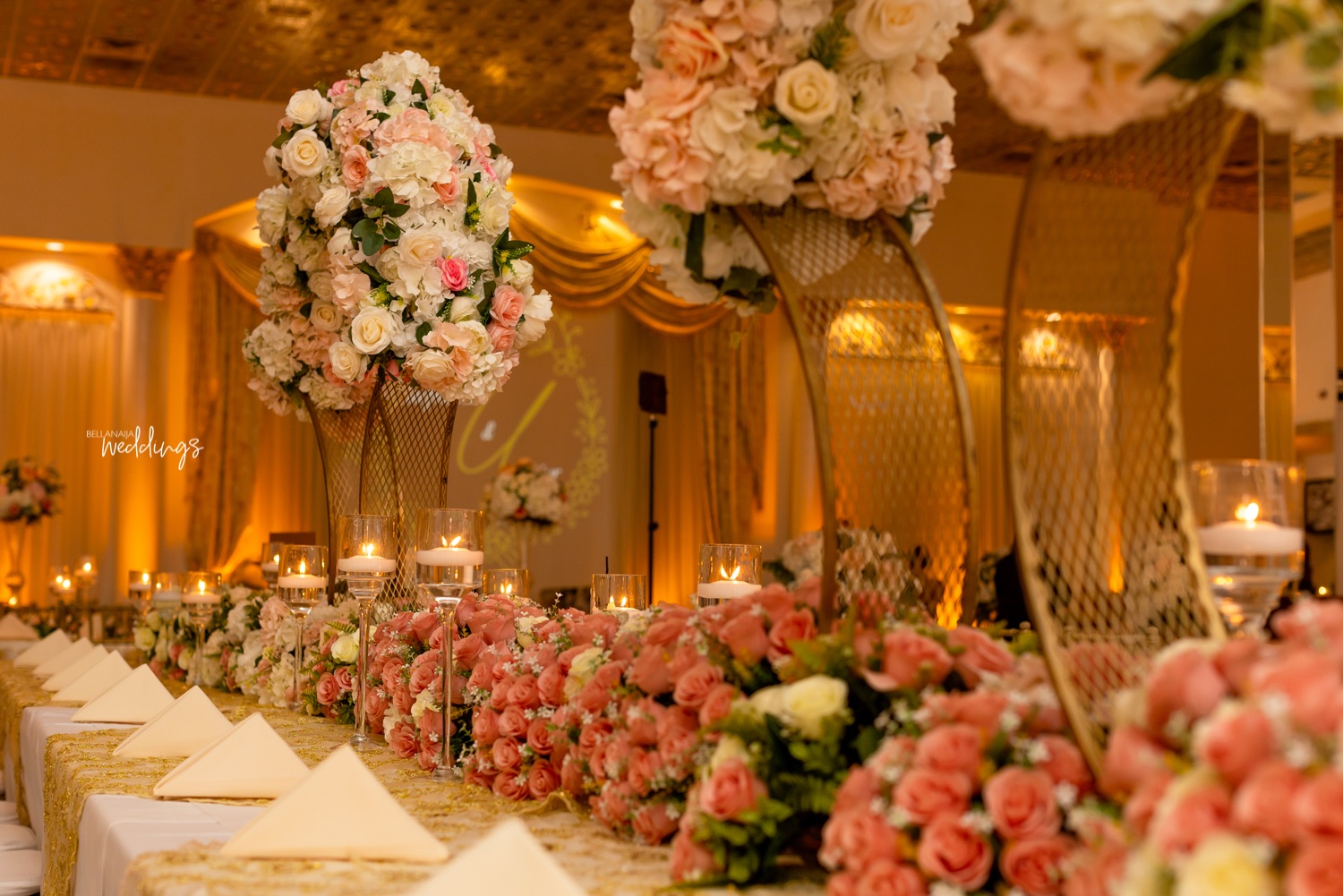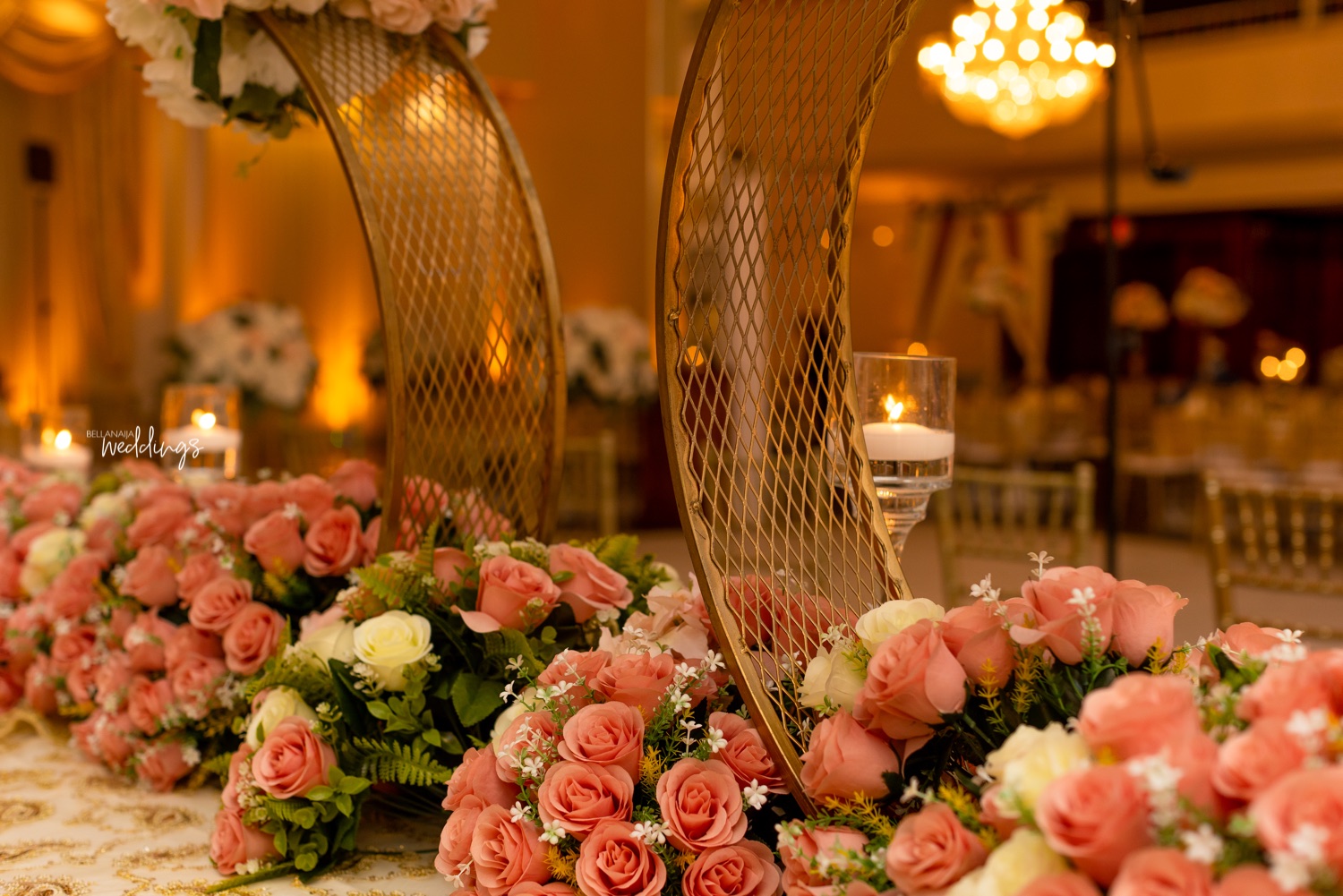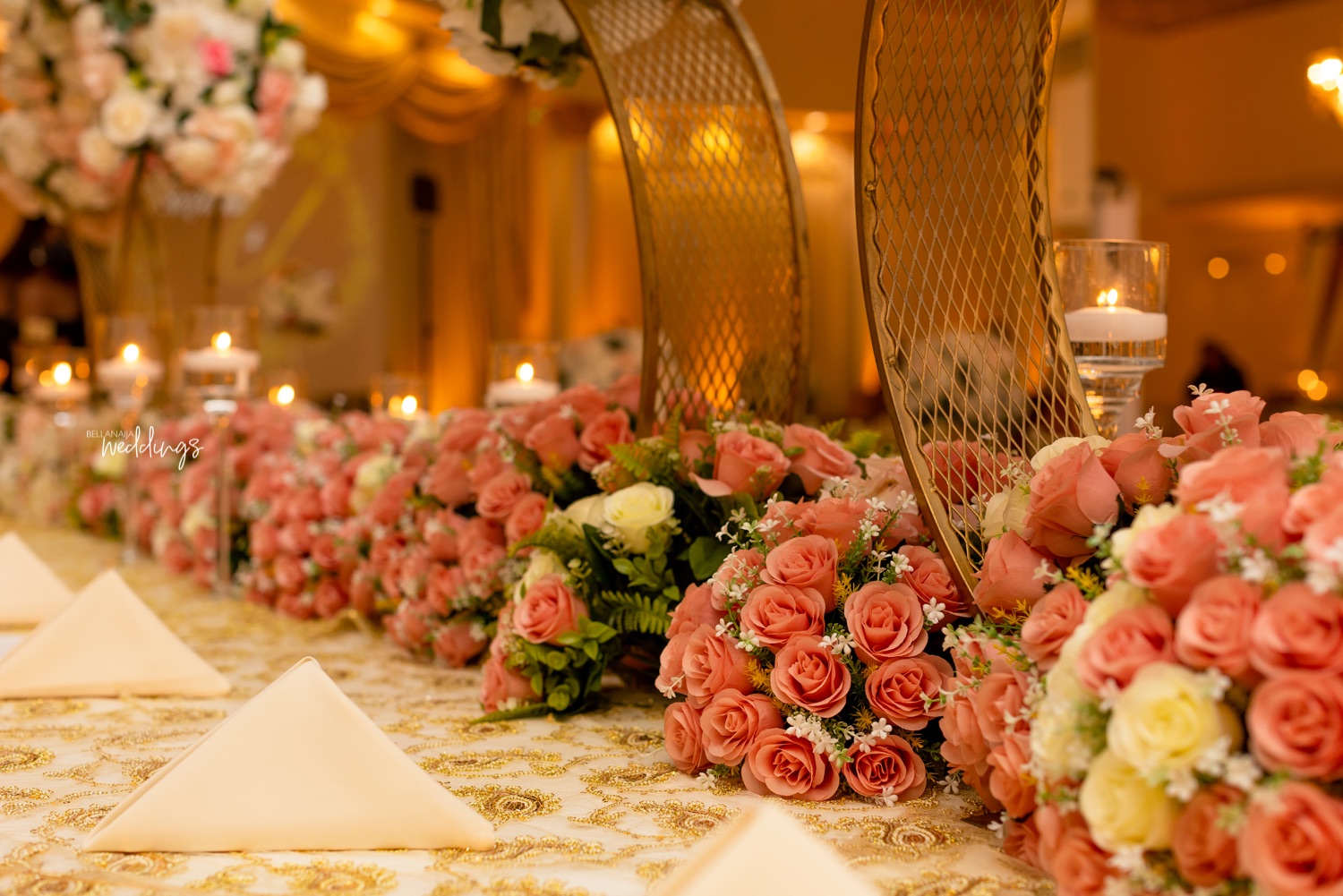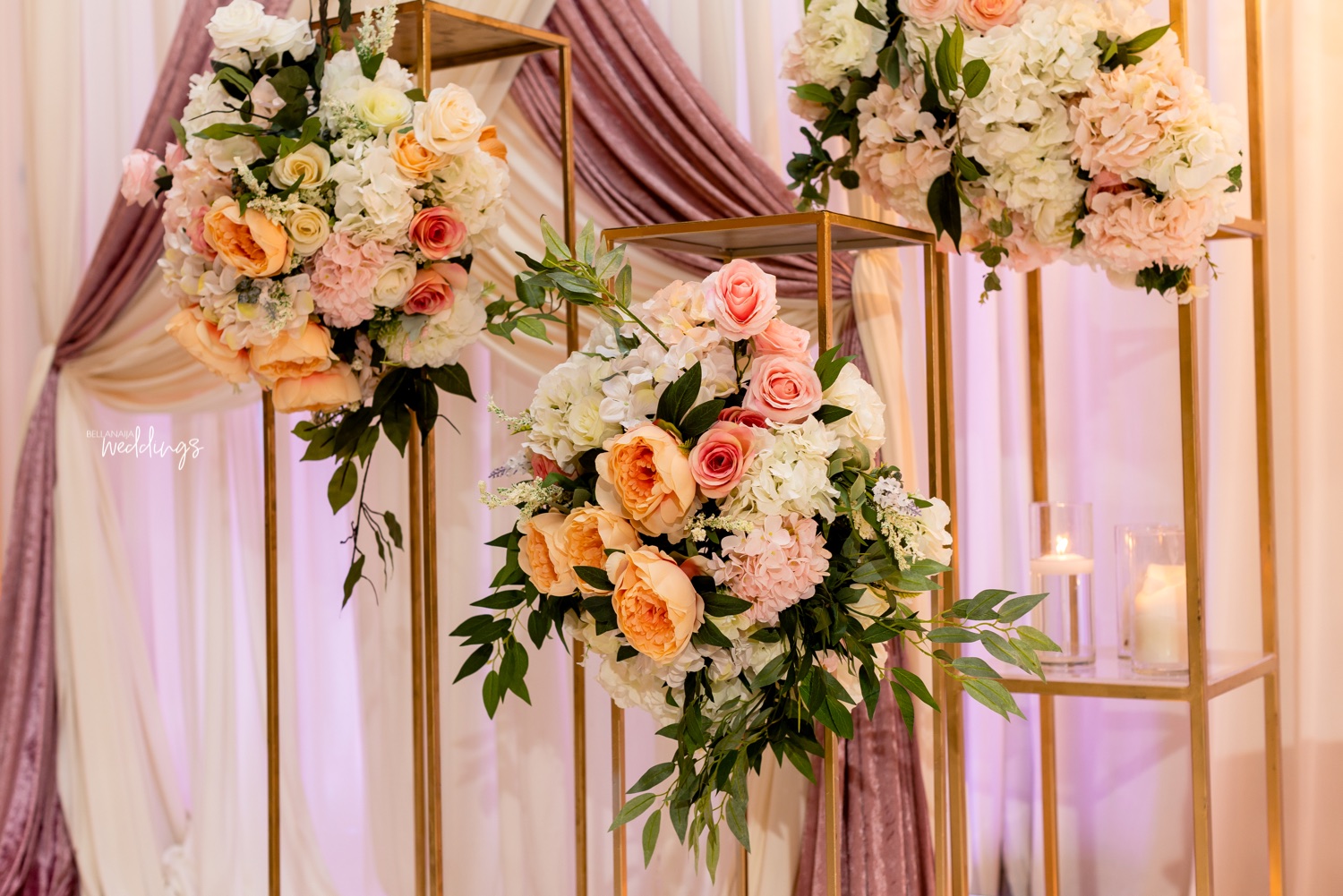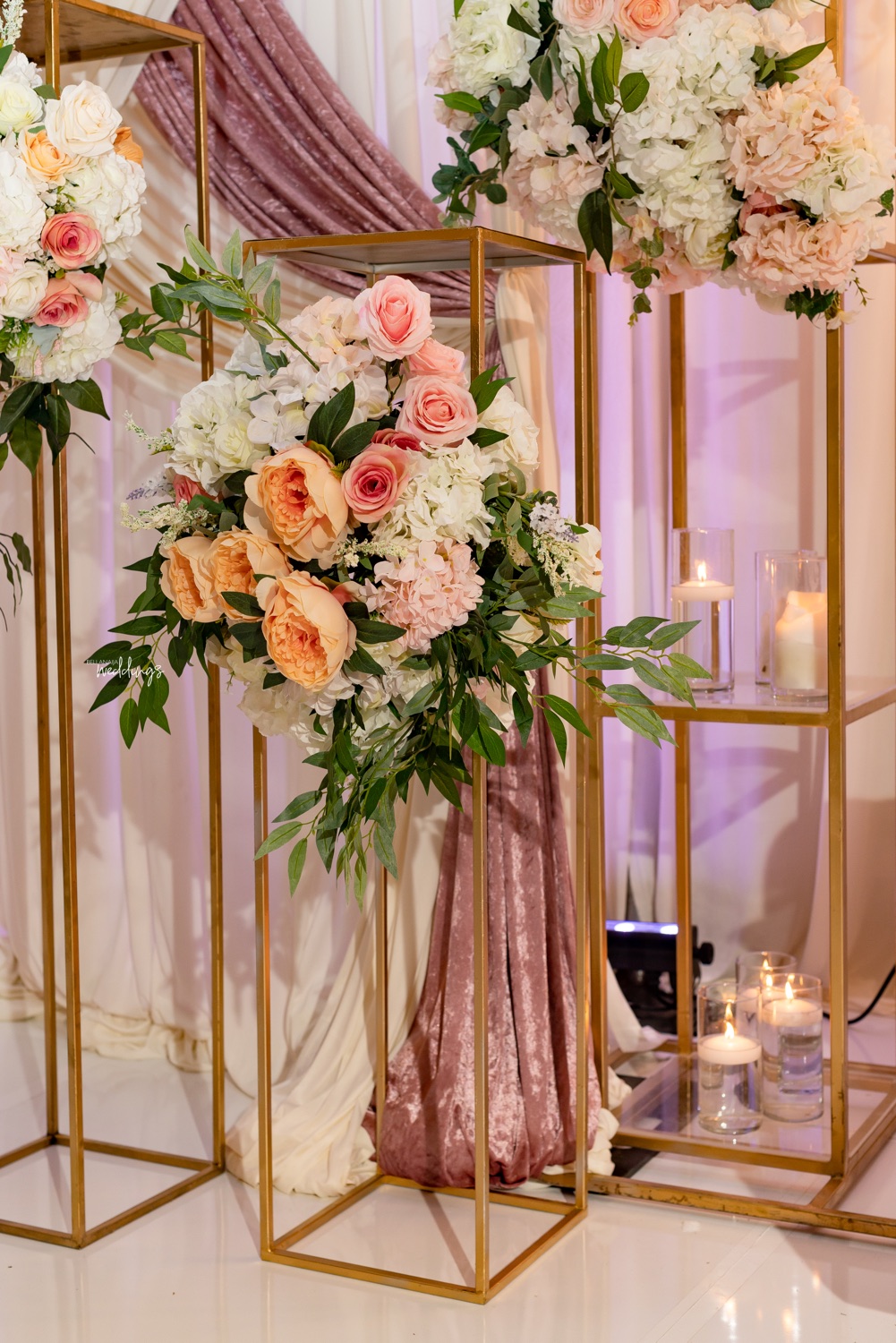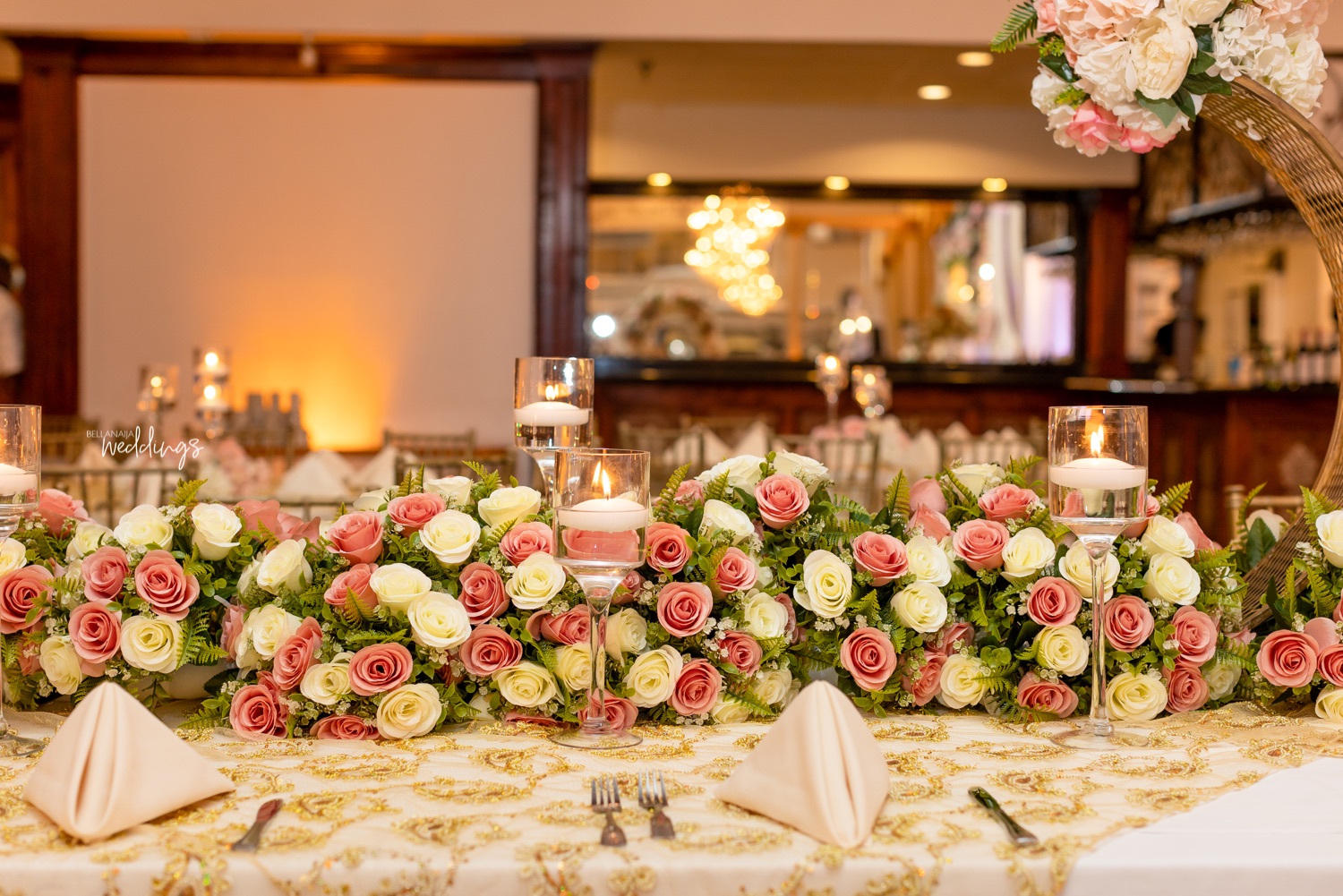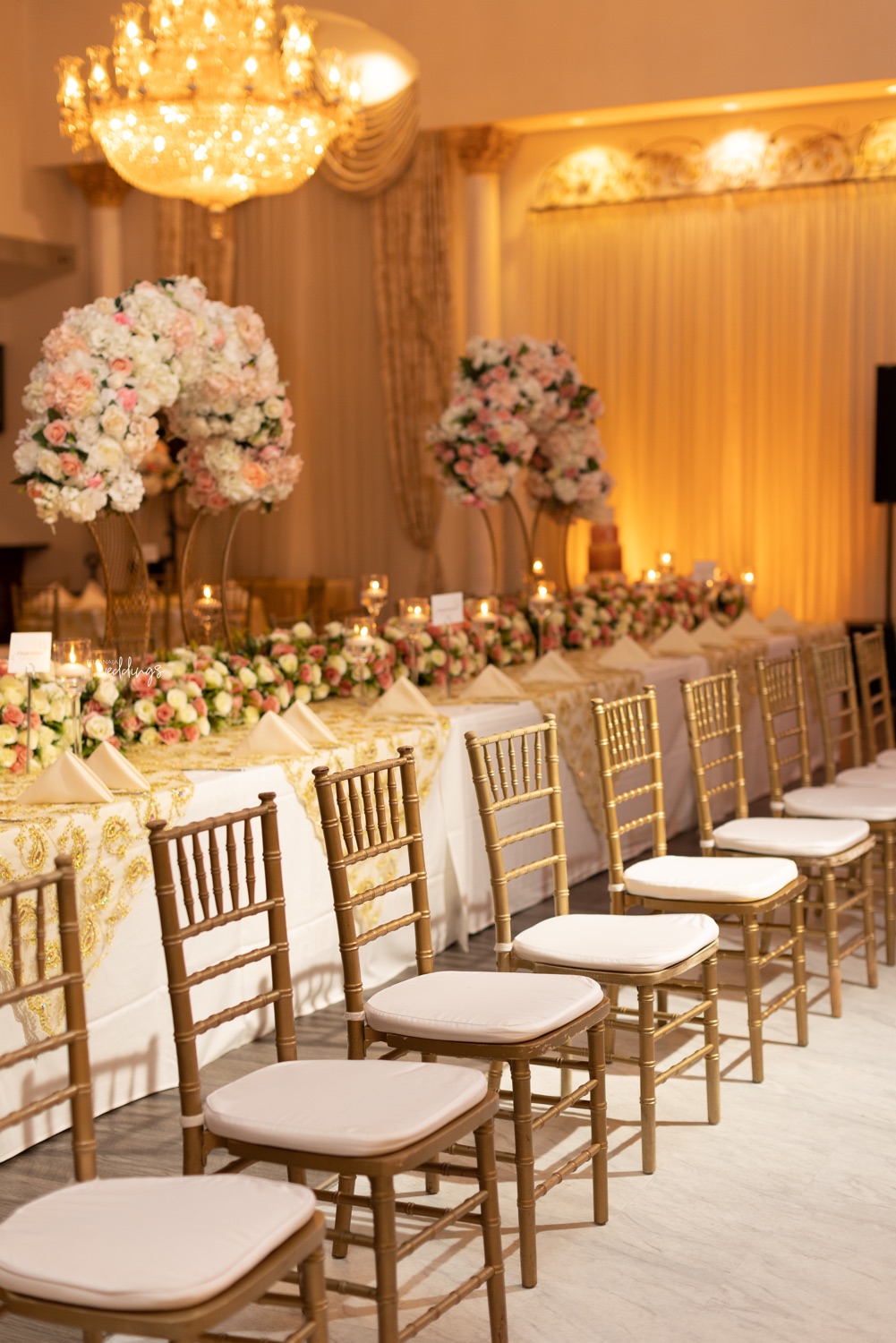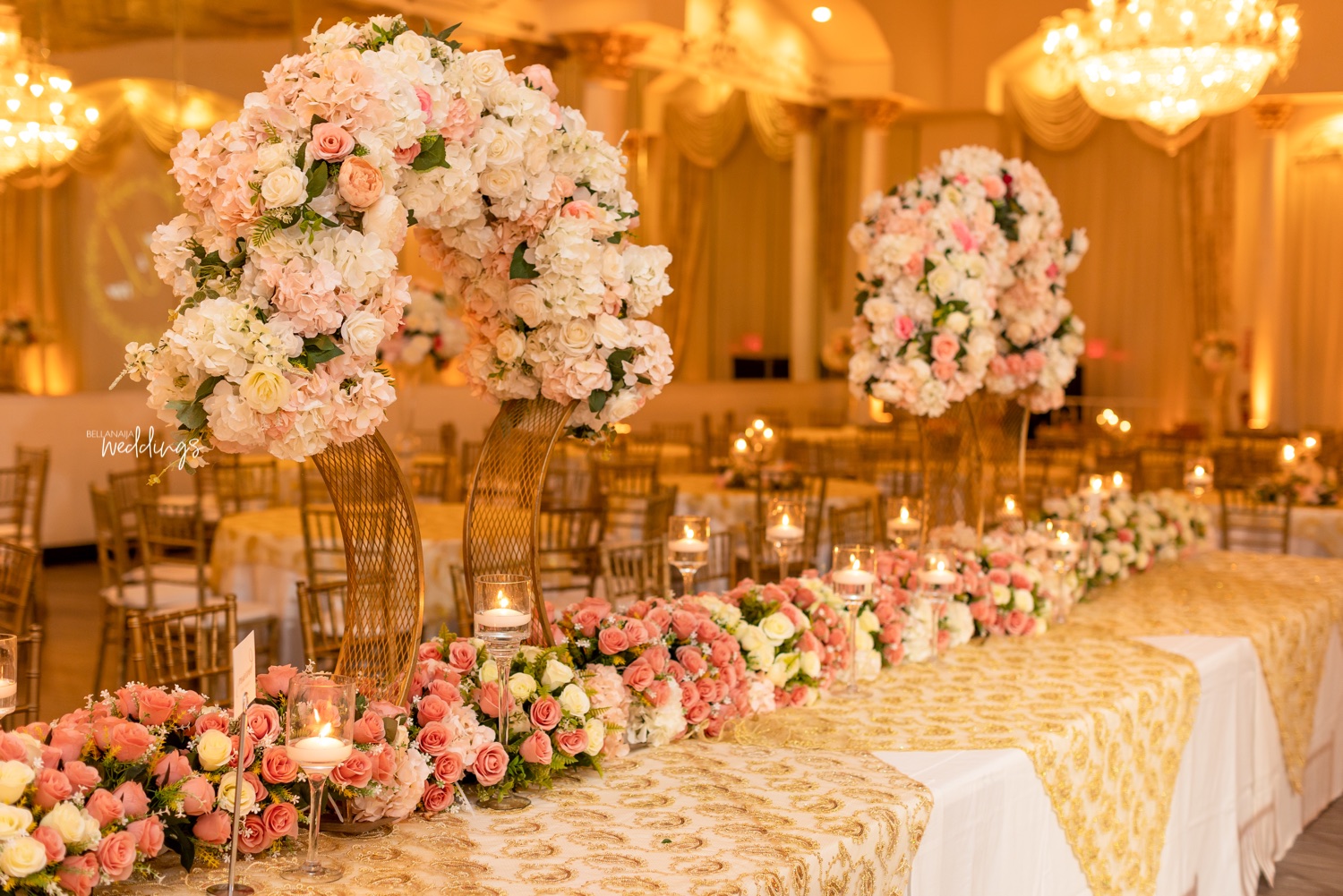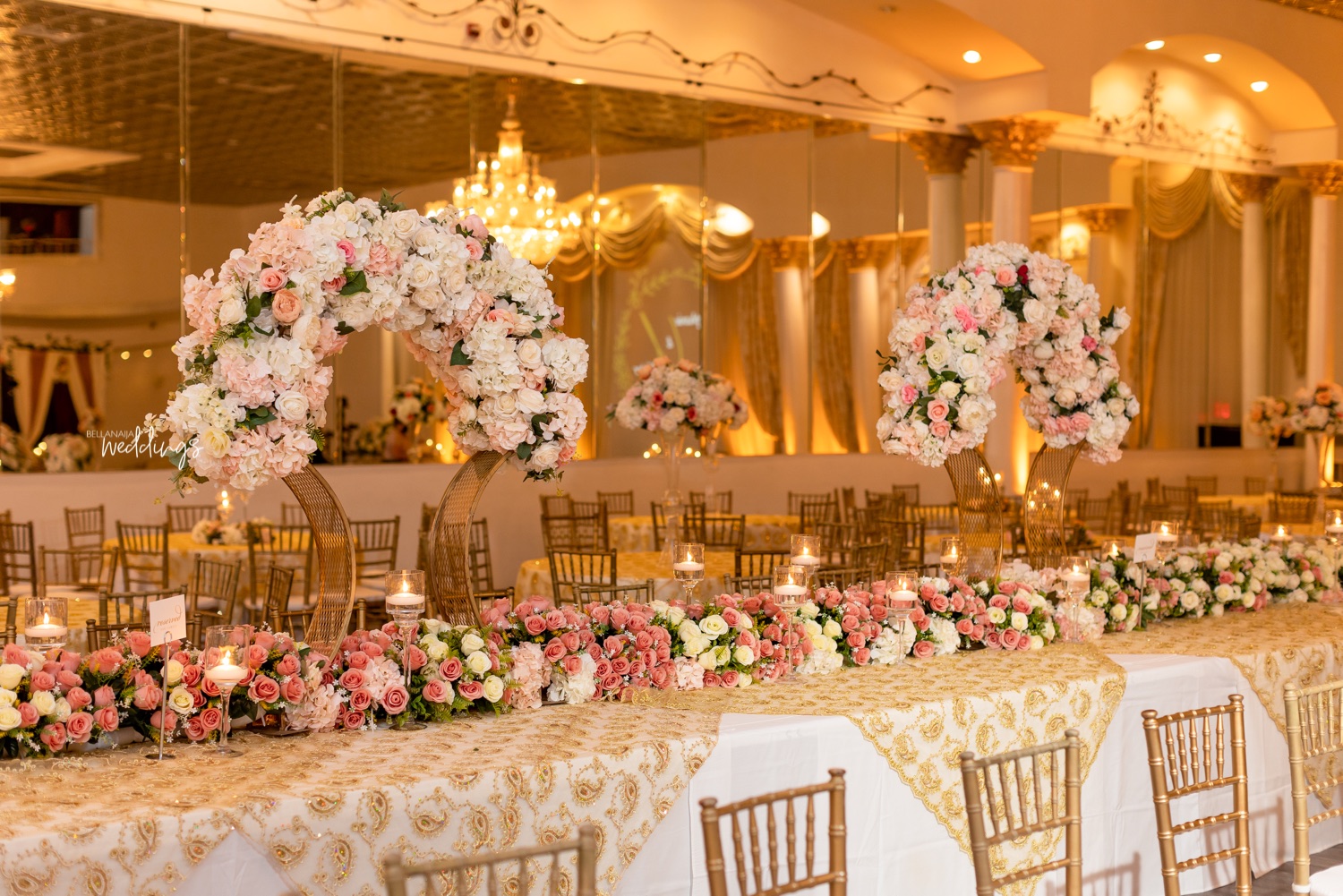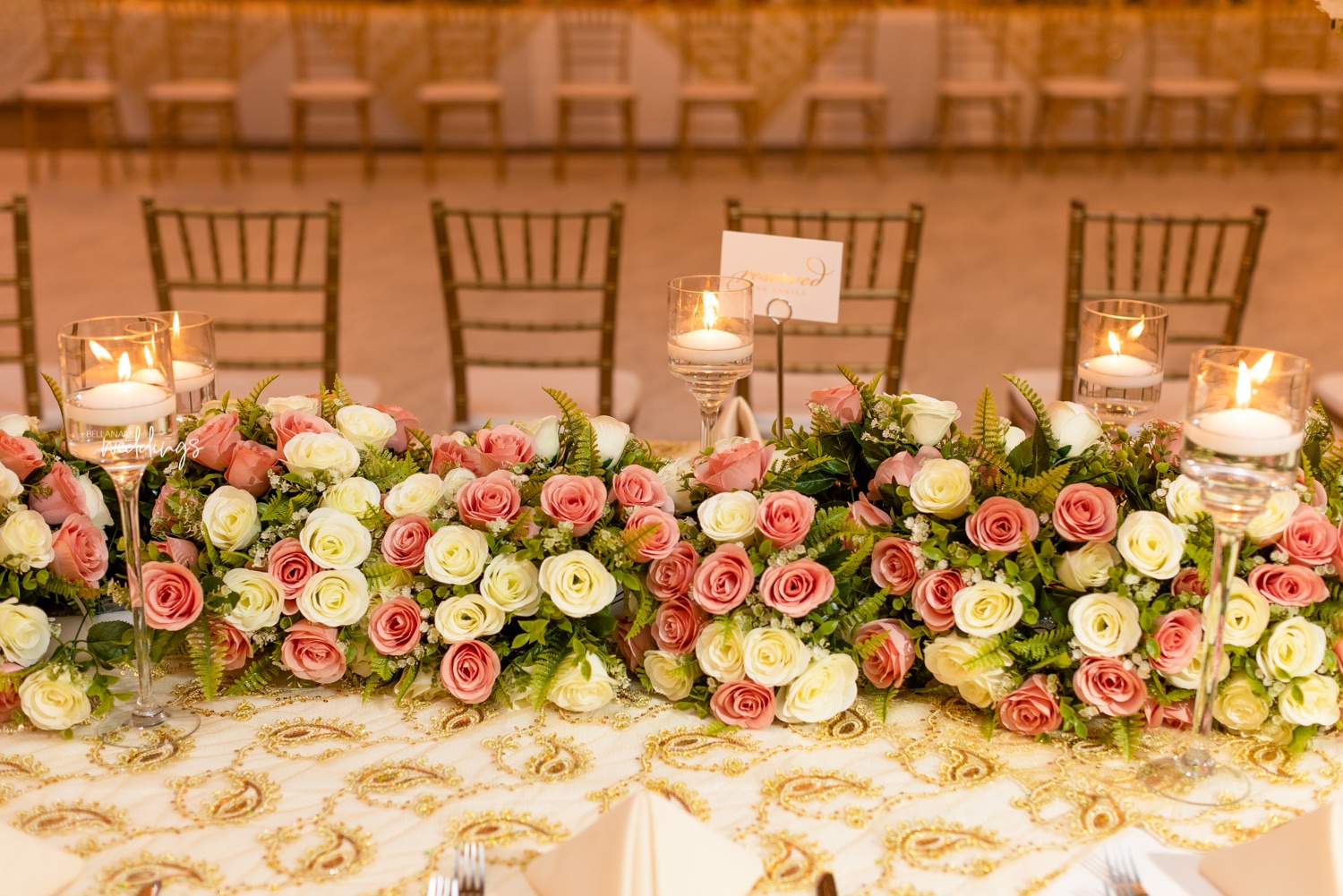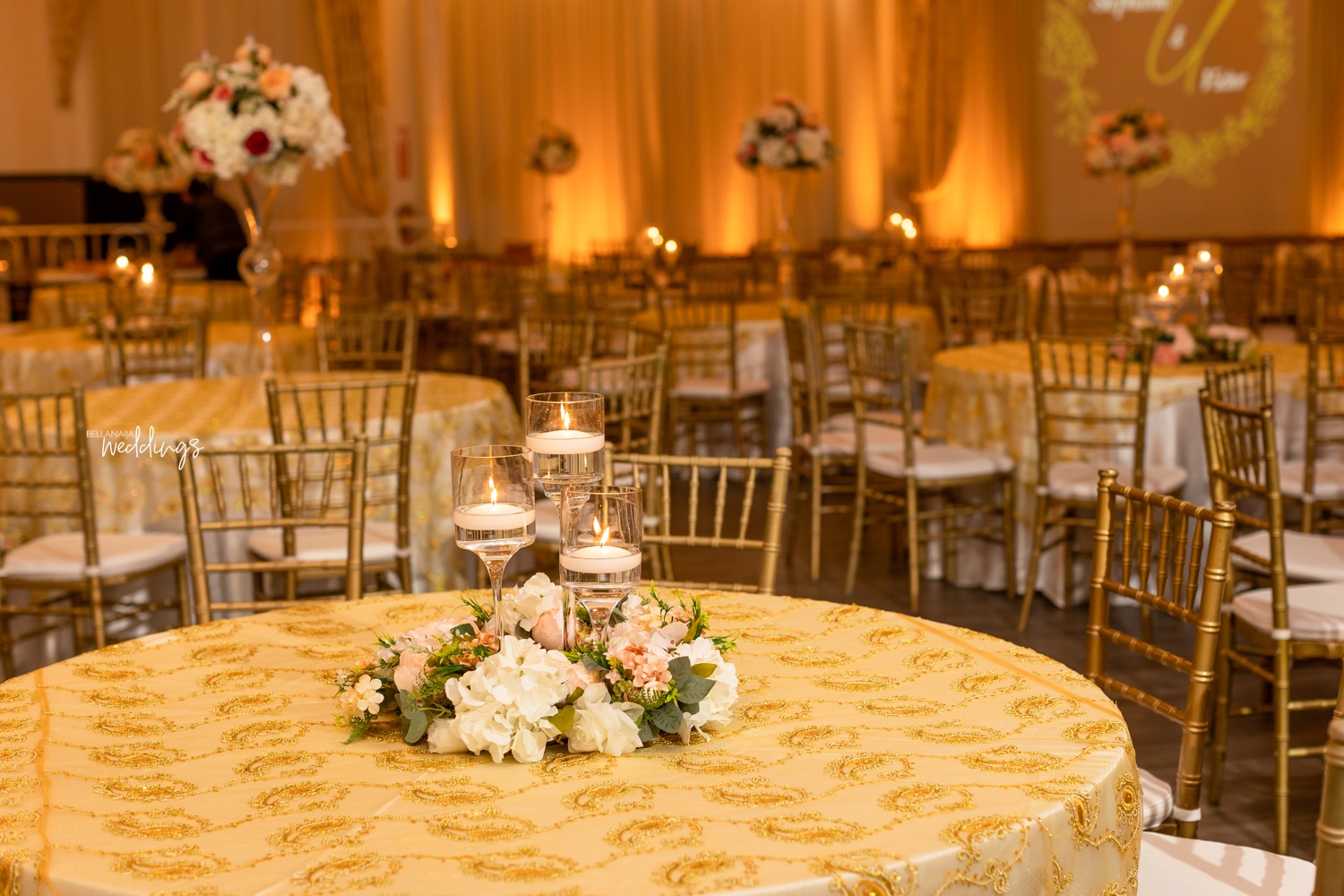 Now, let the ceremony begin!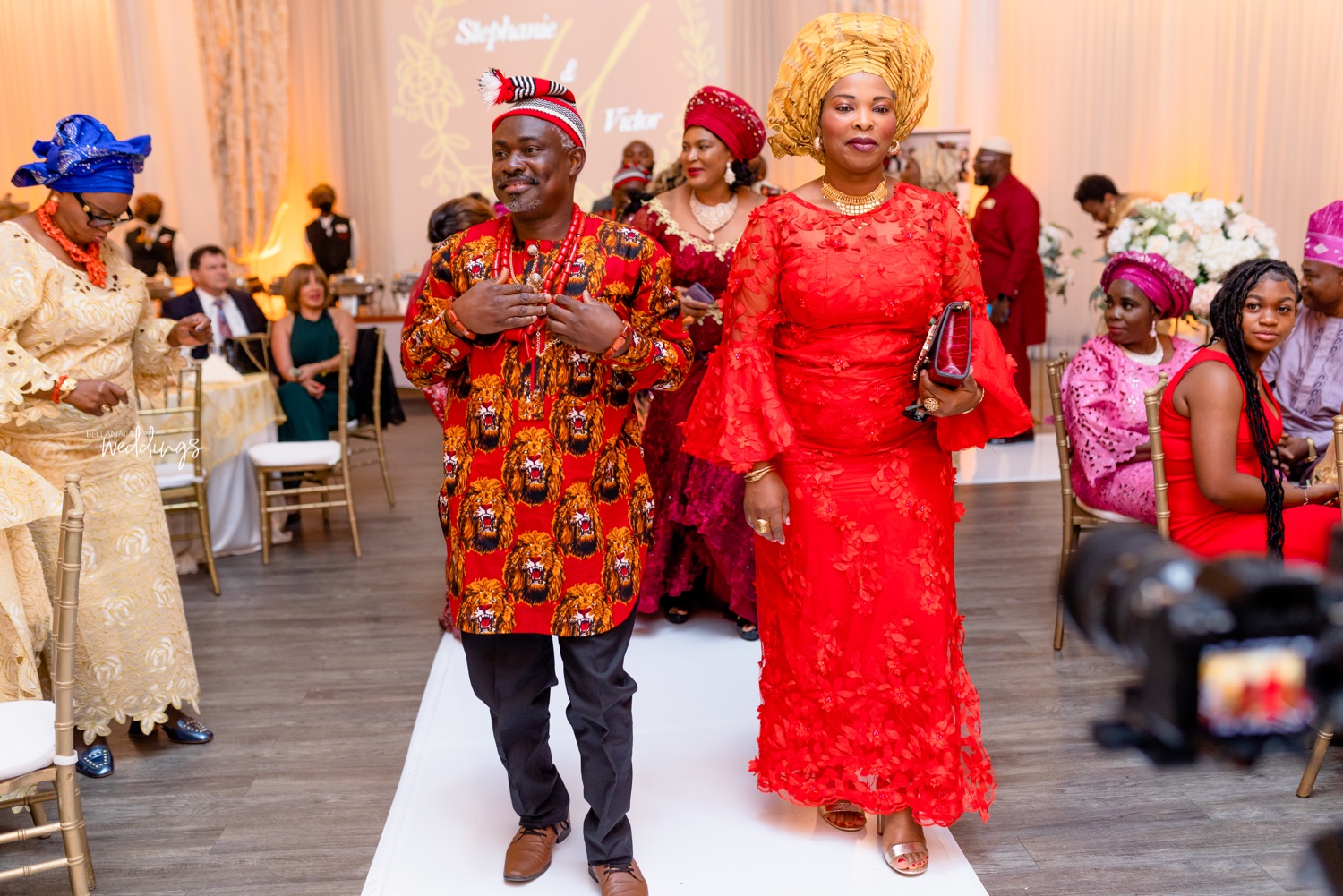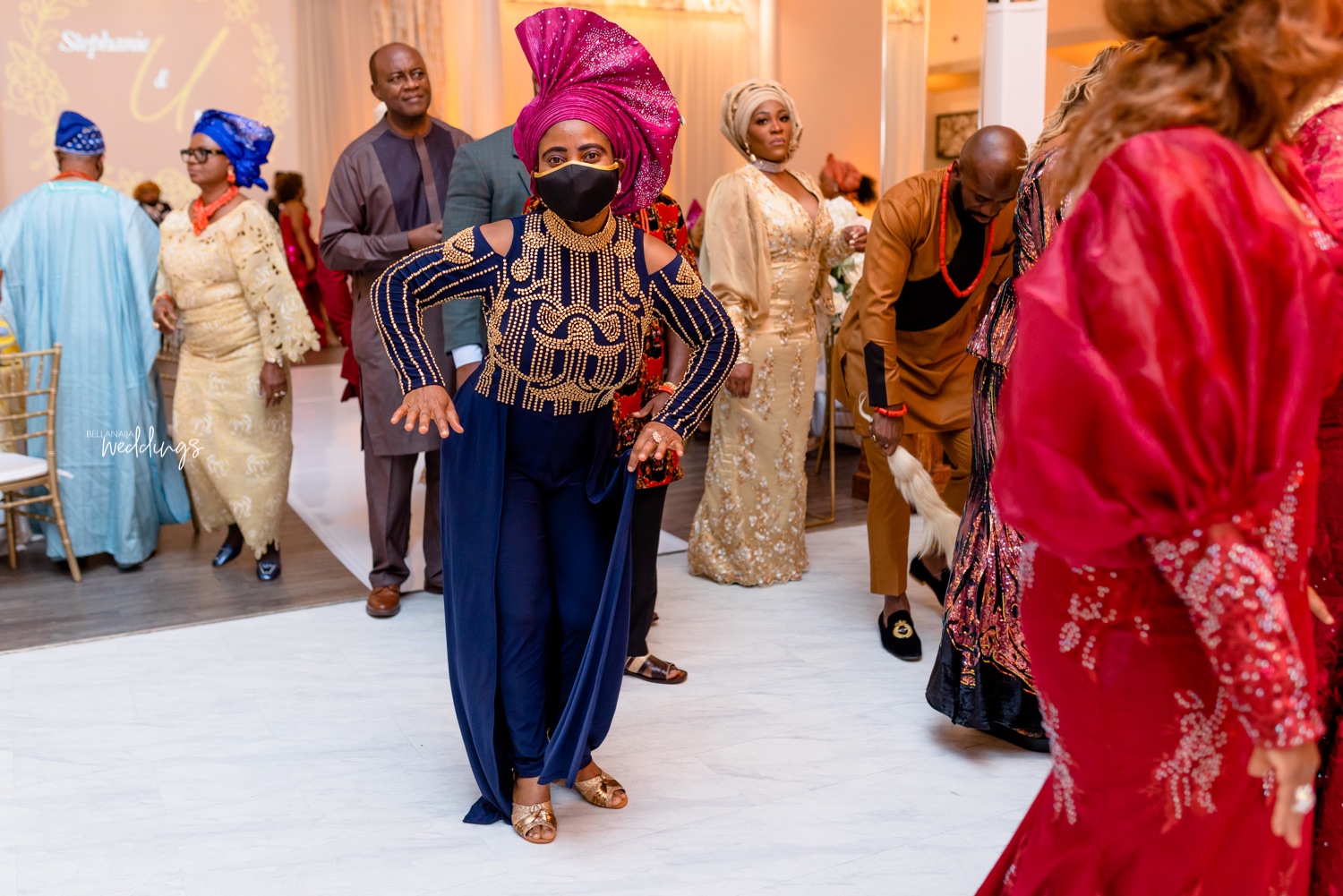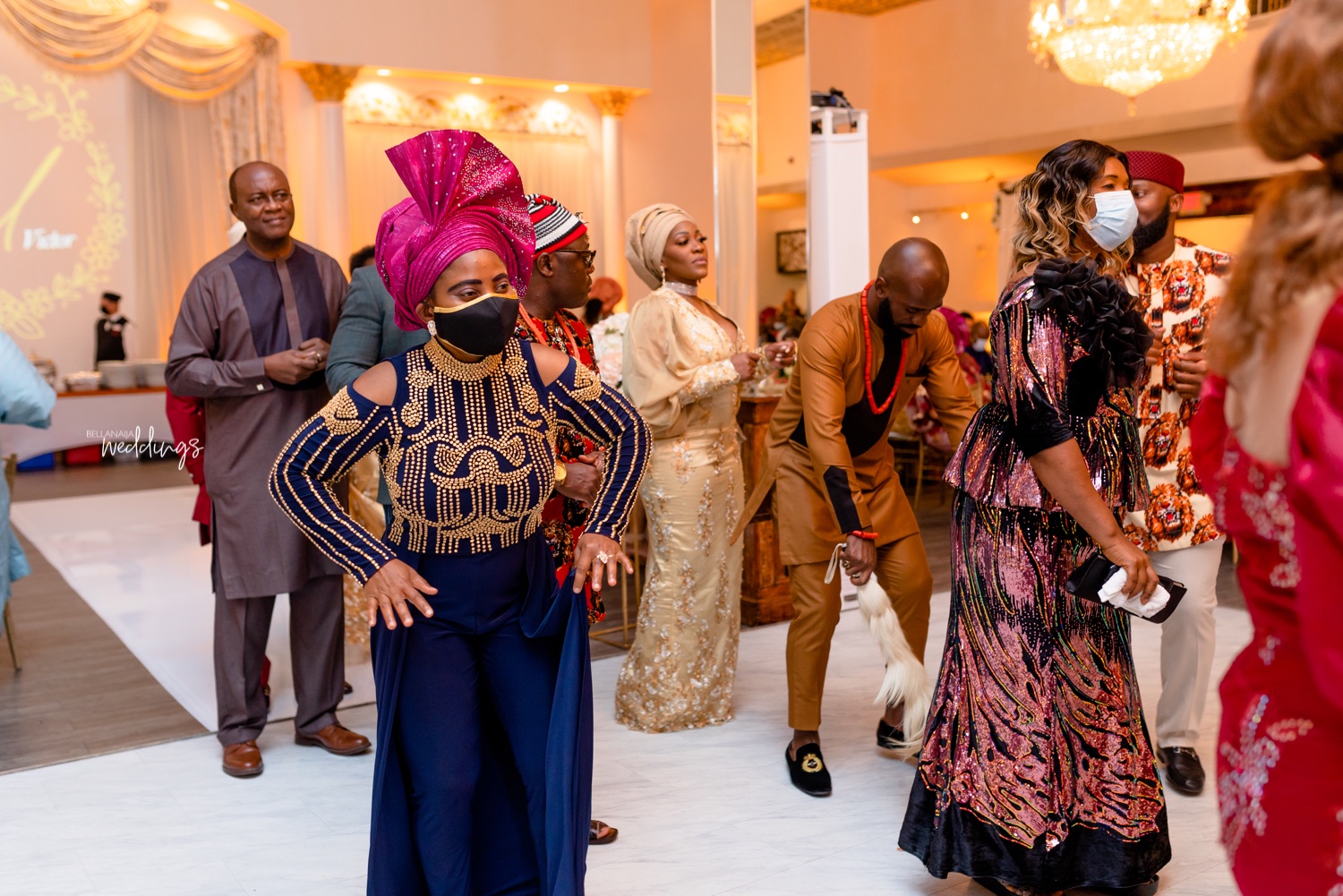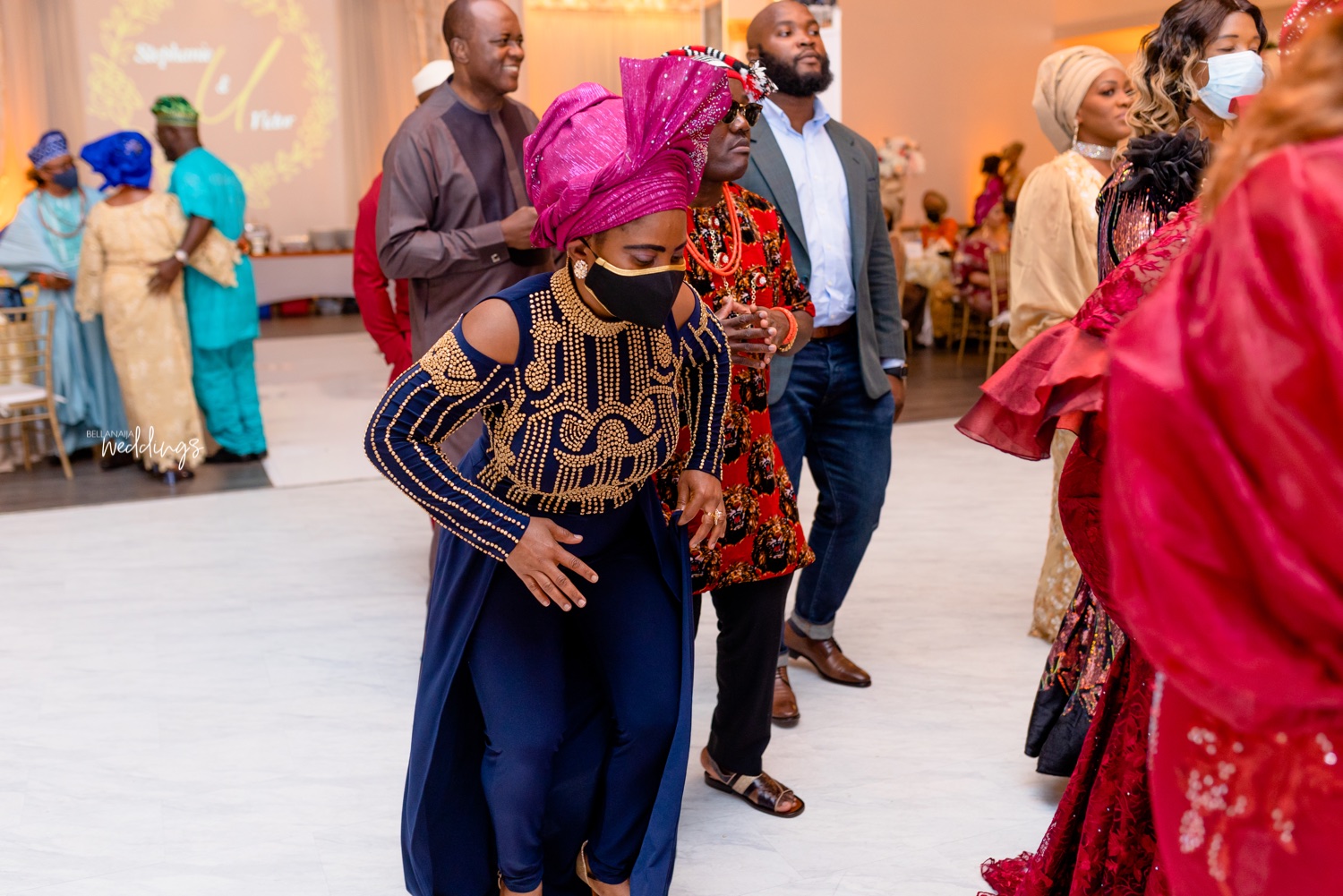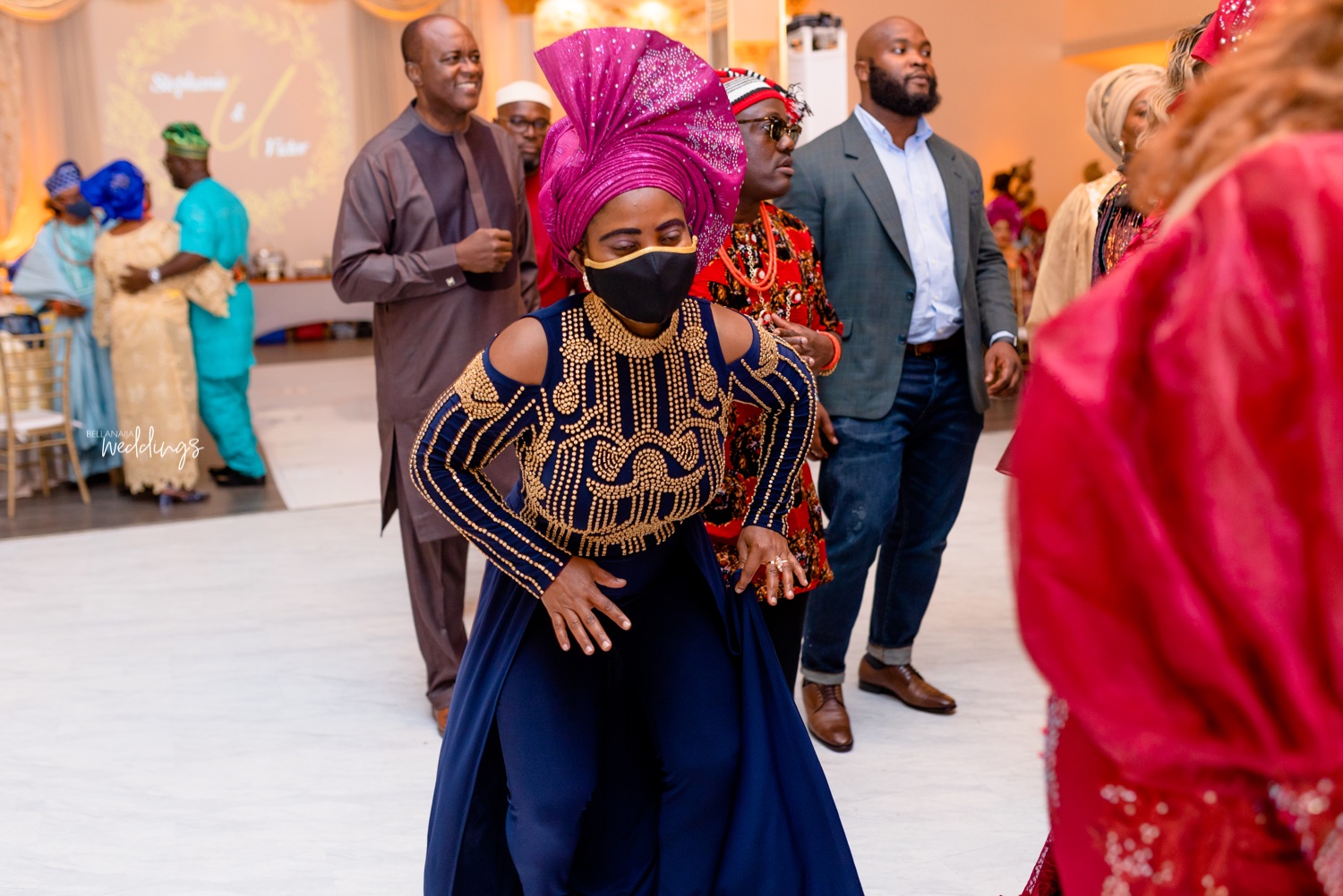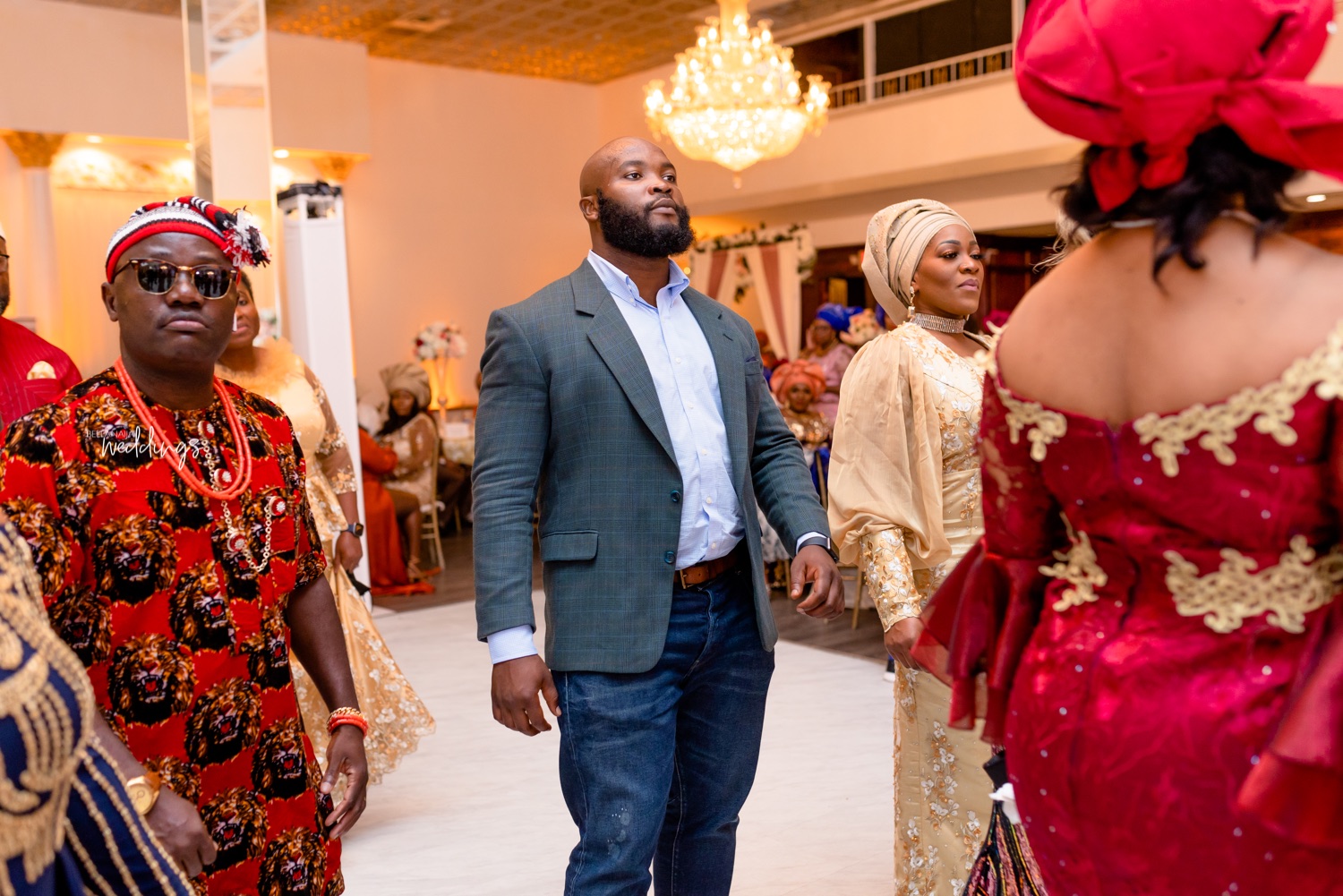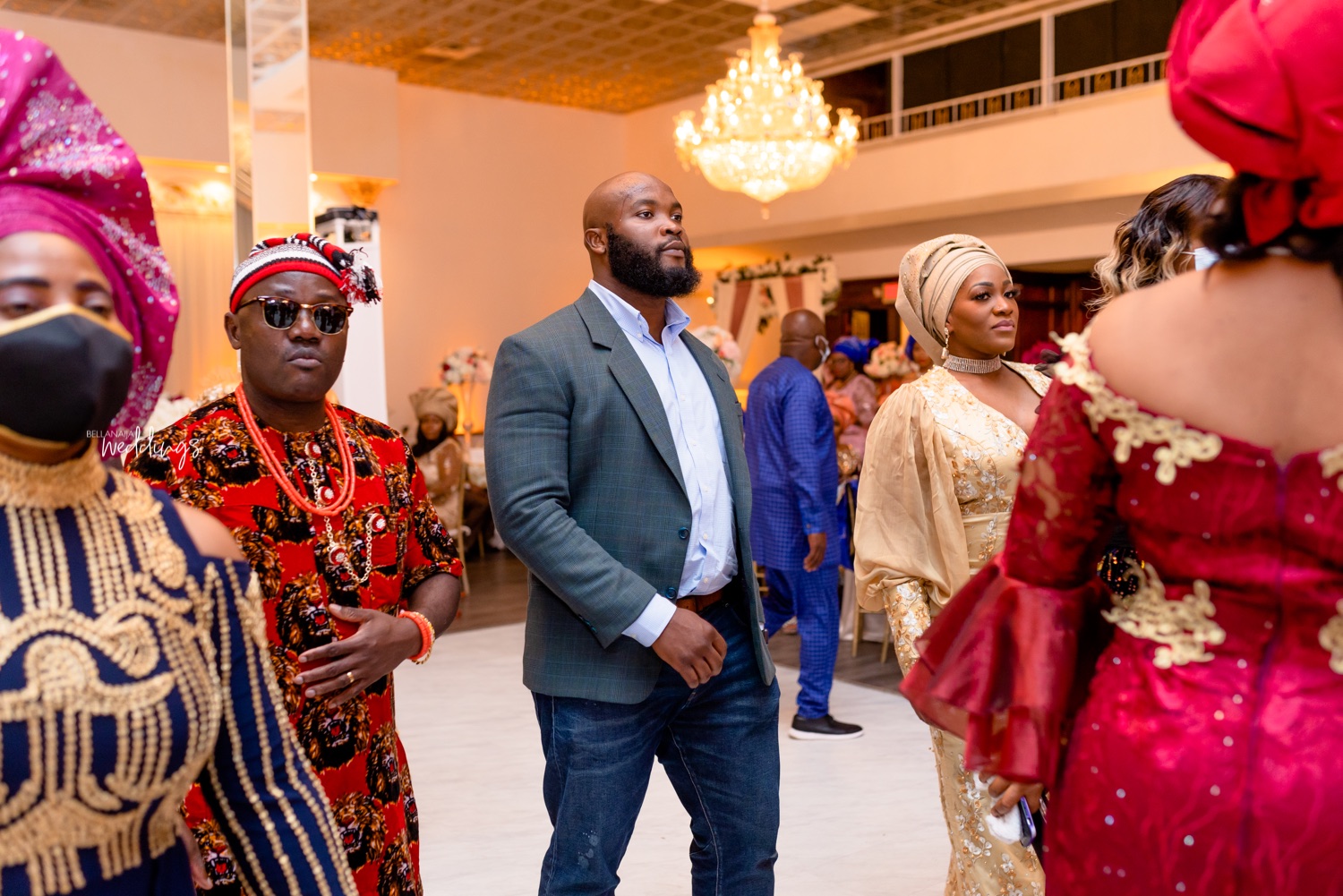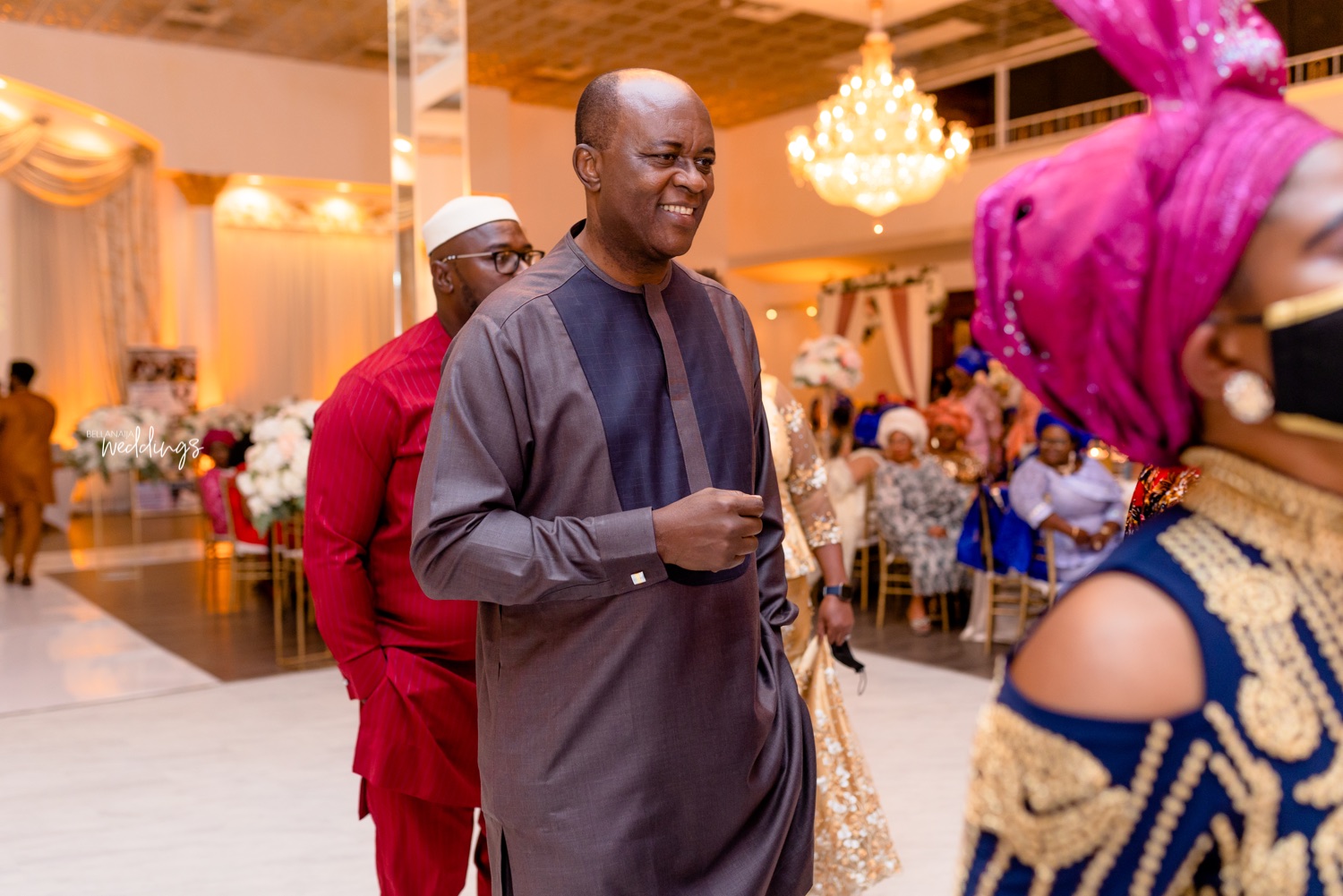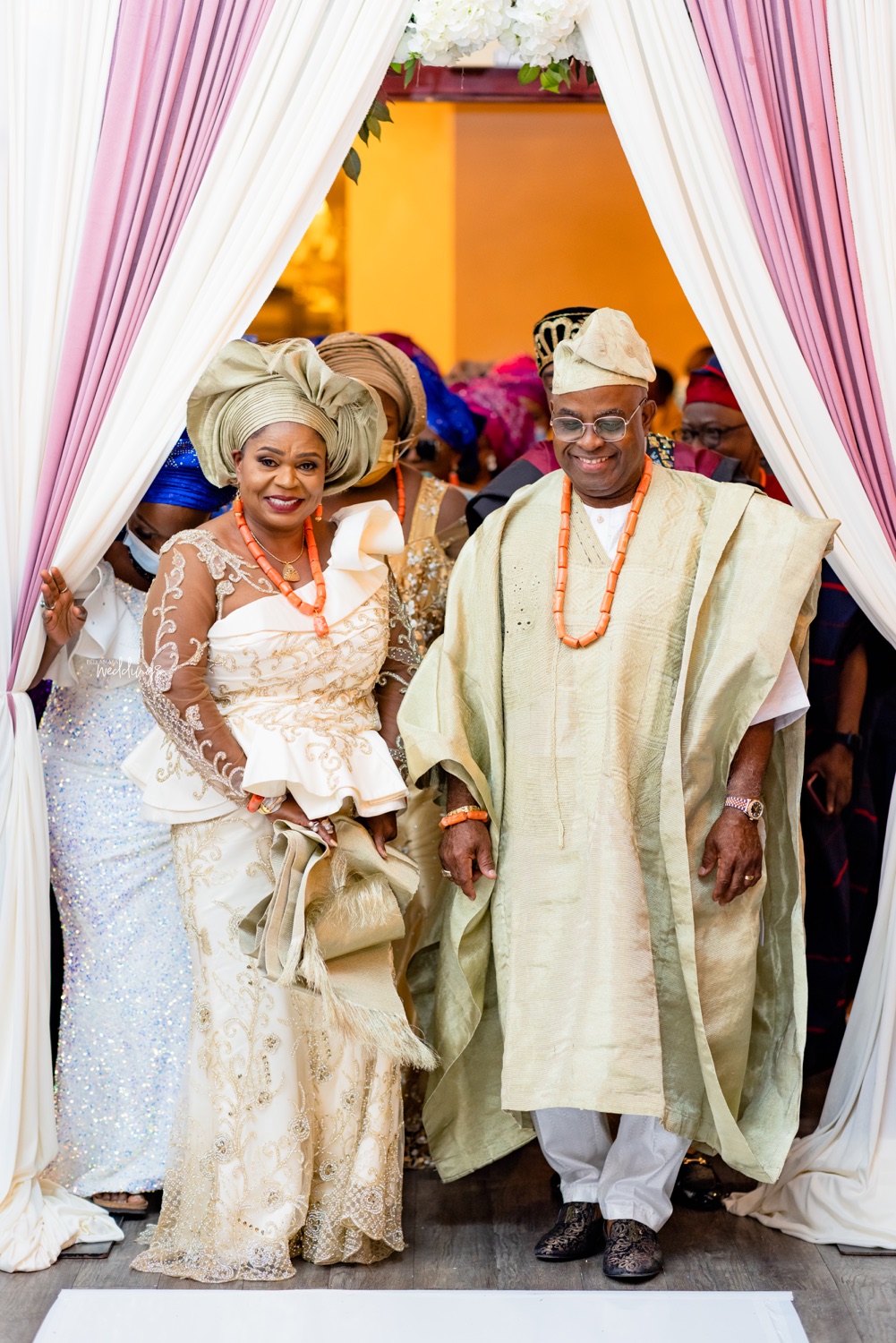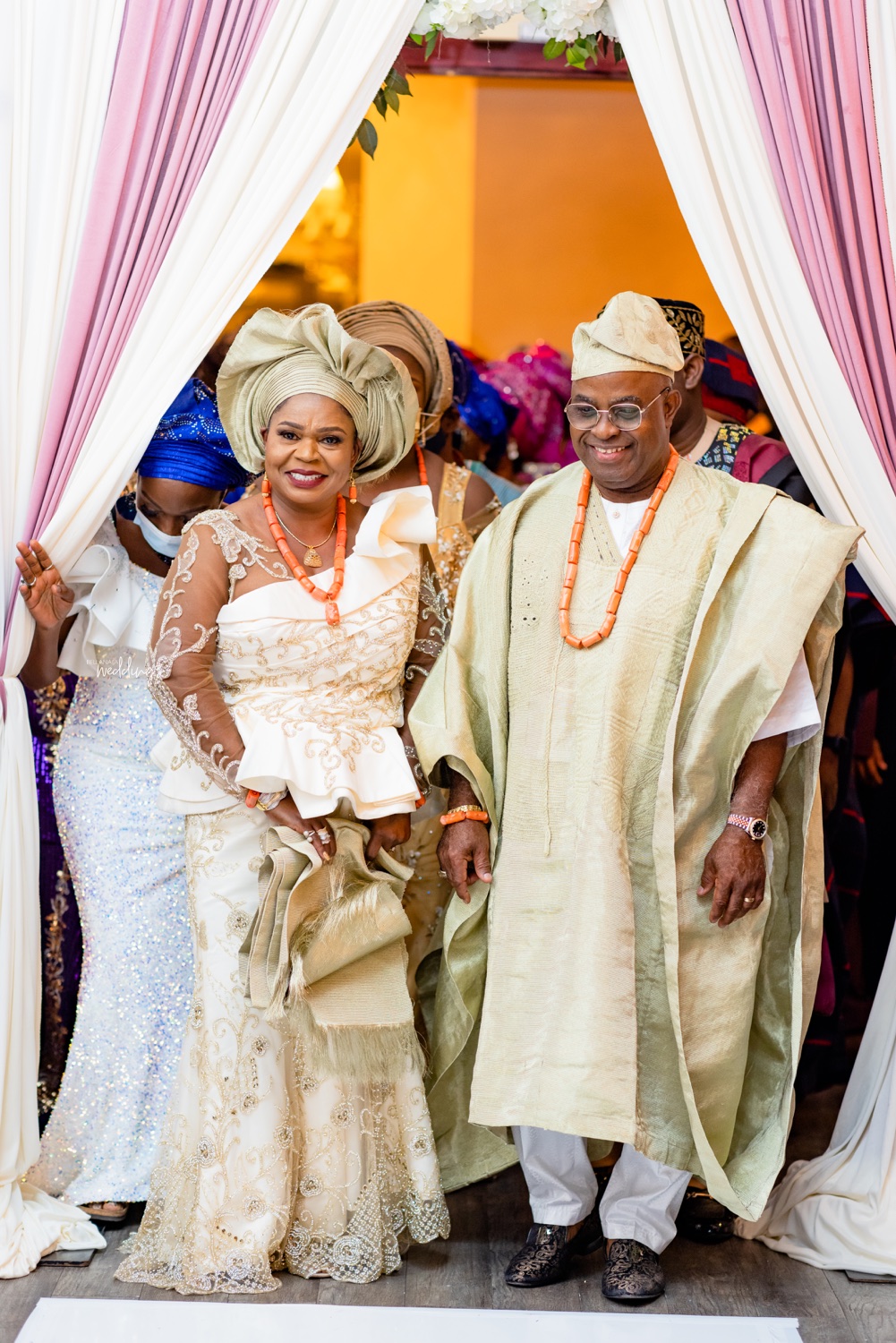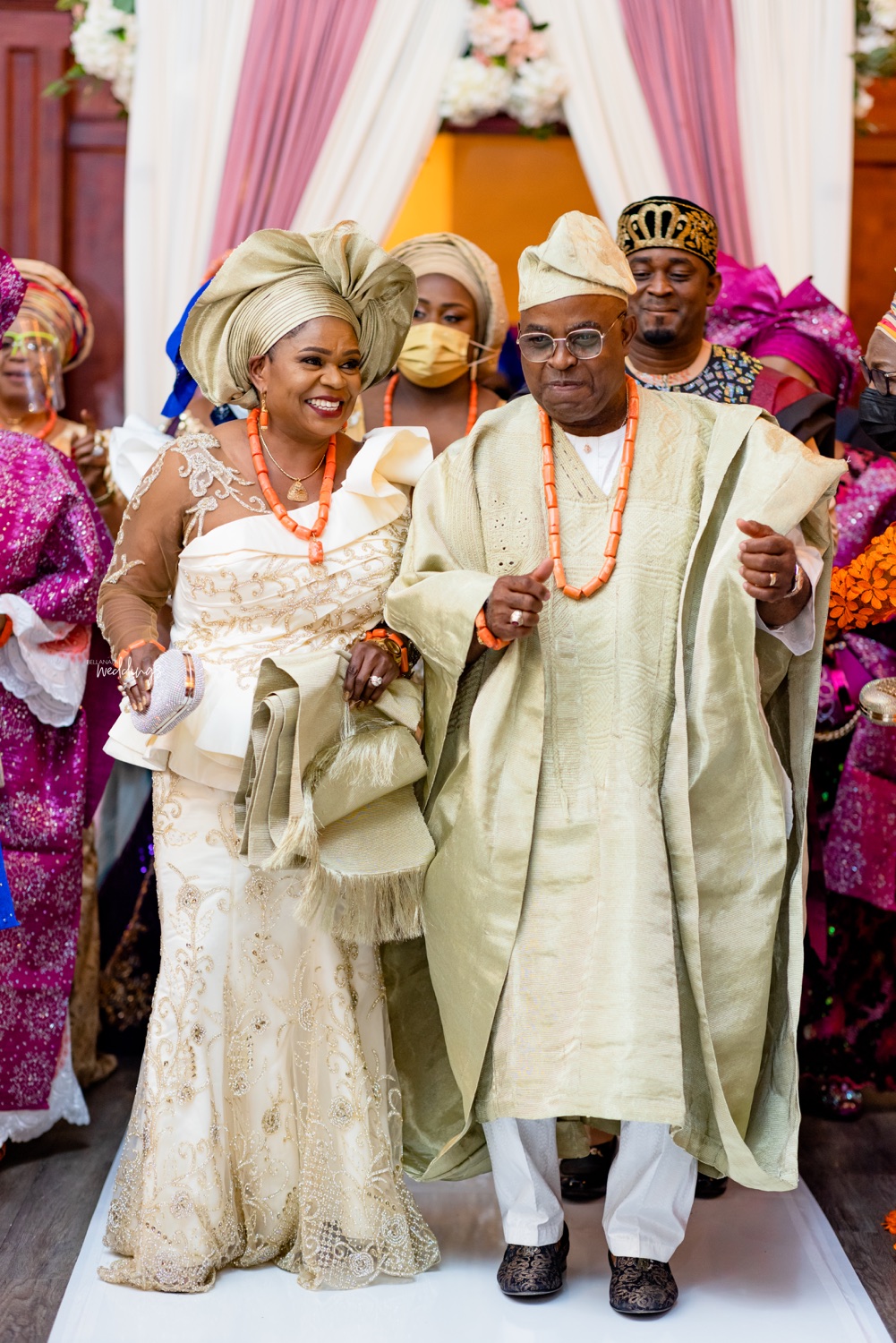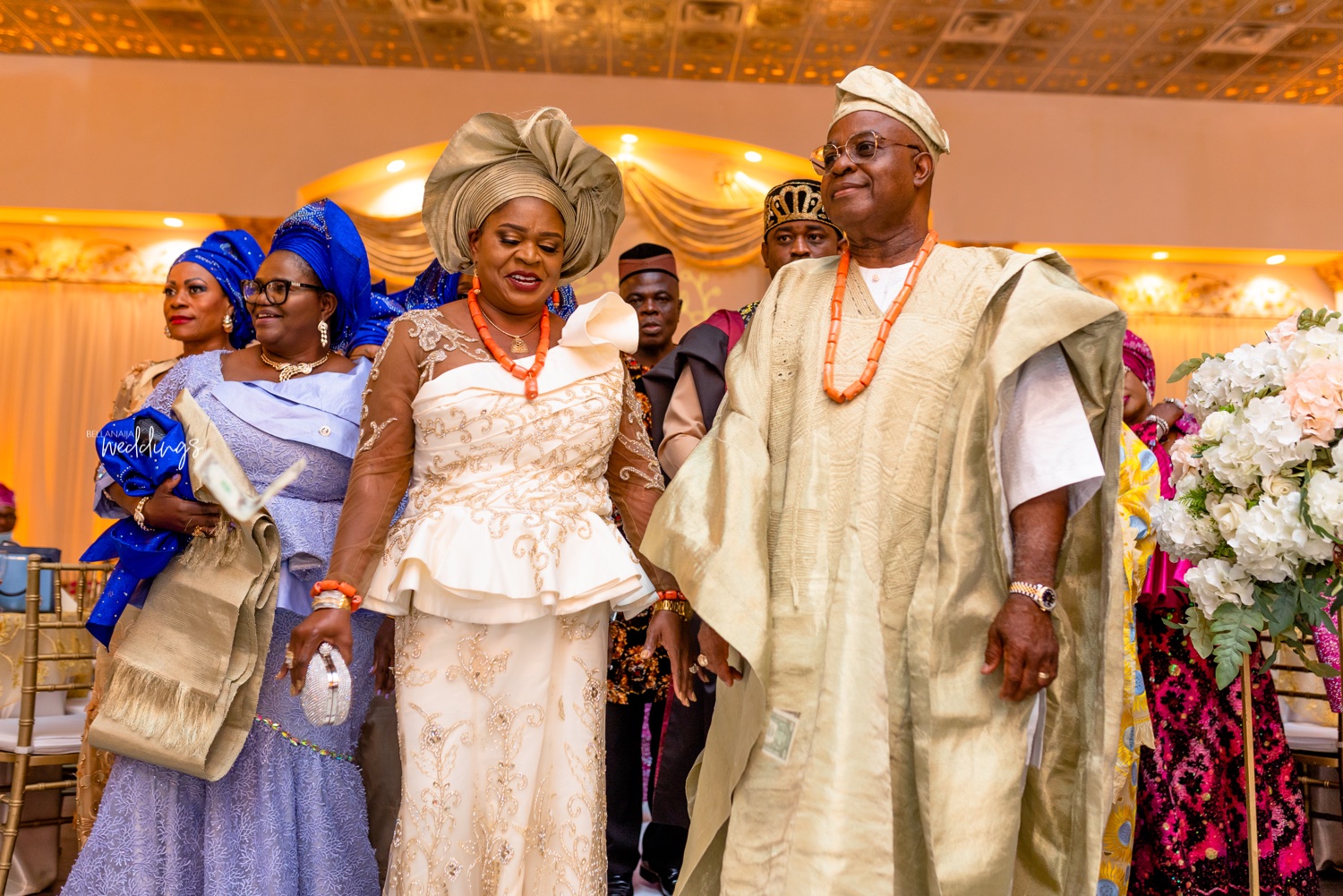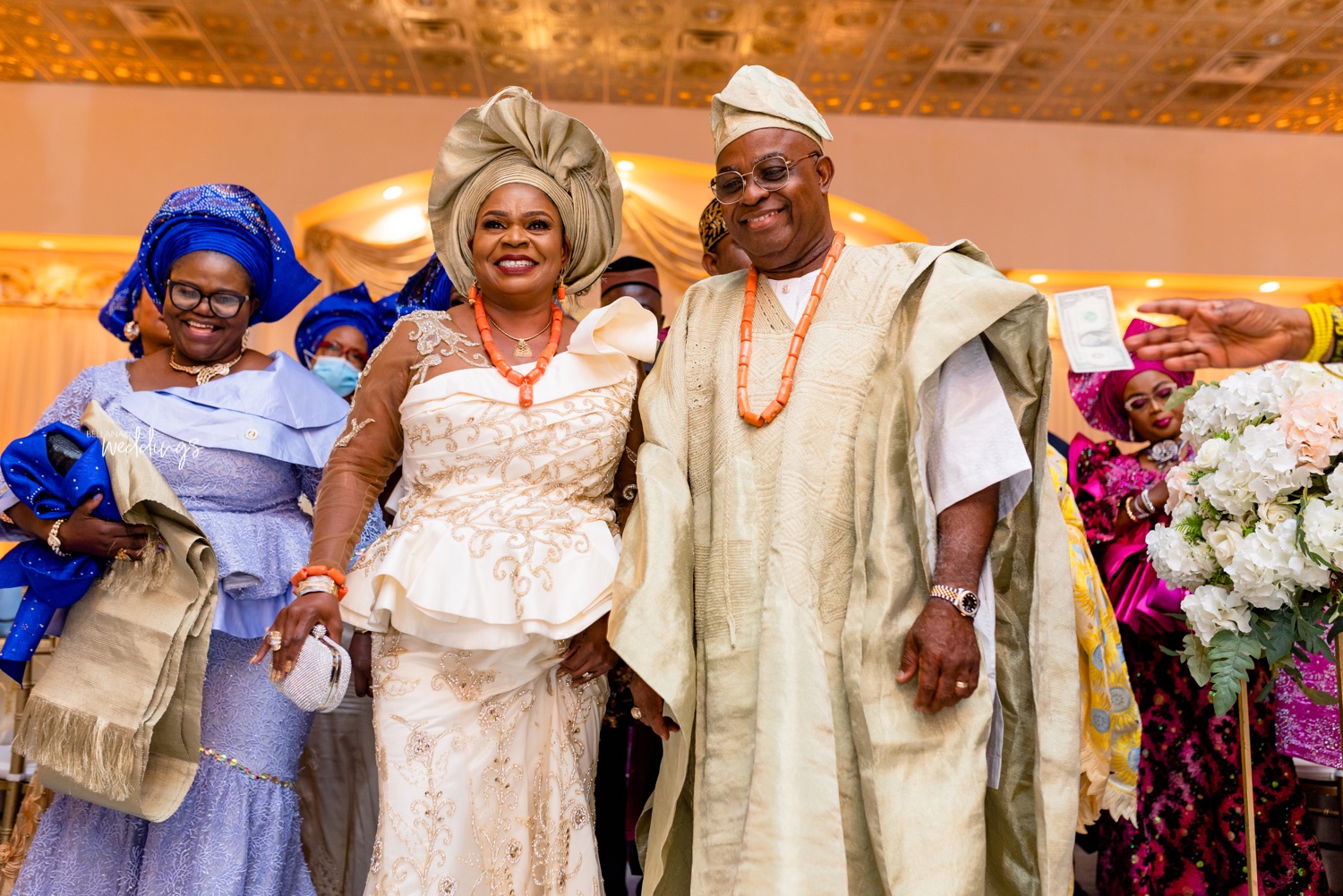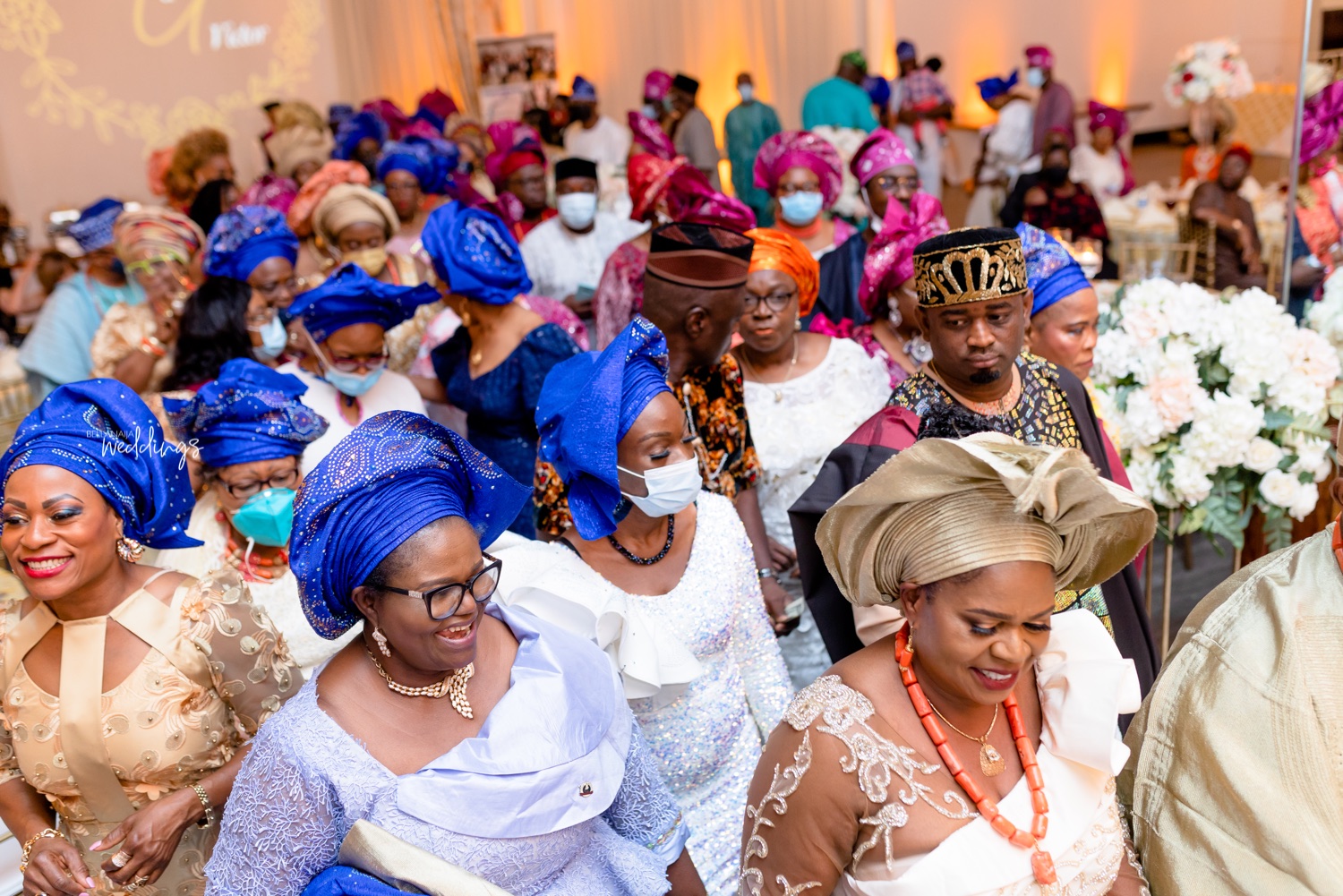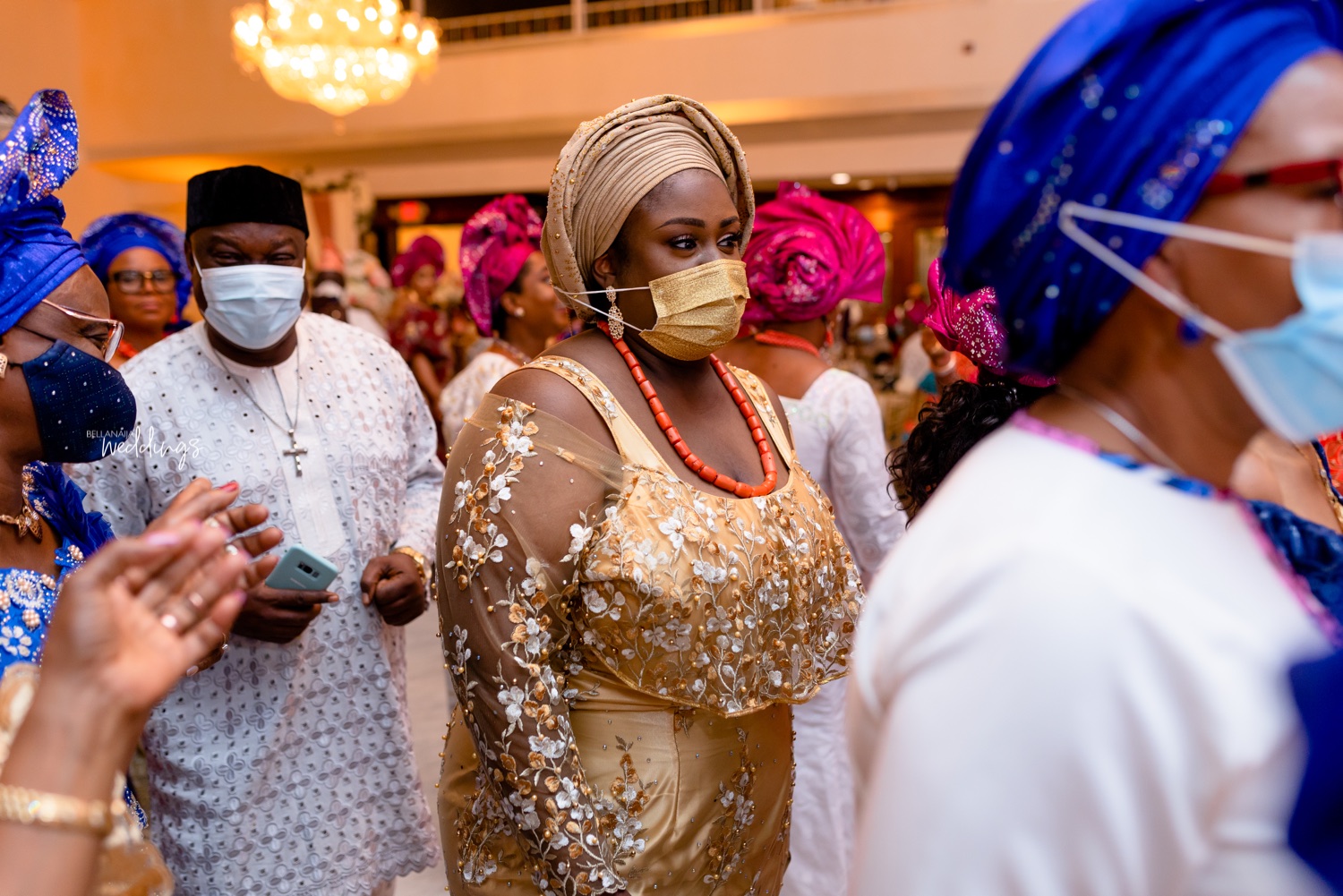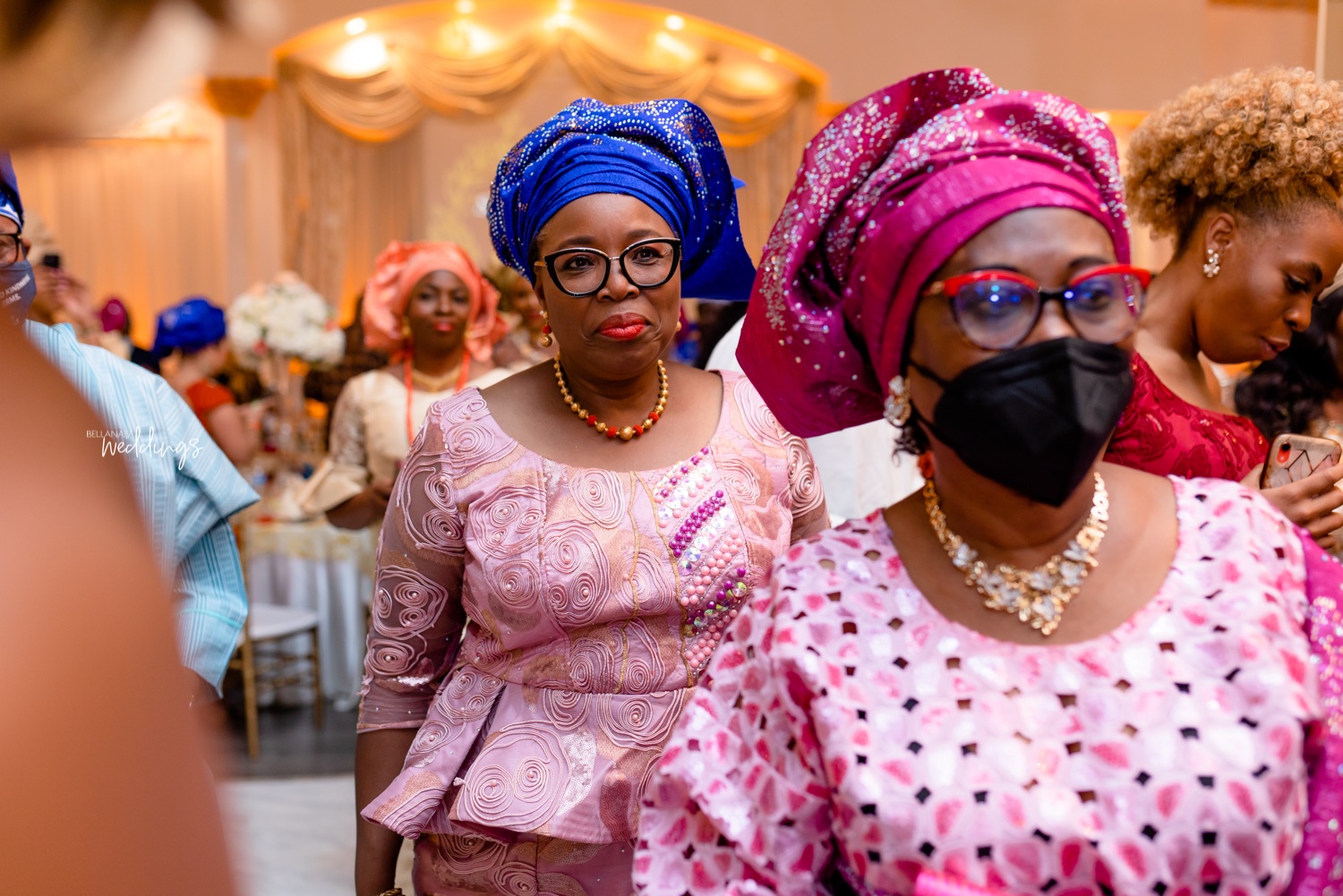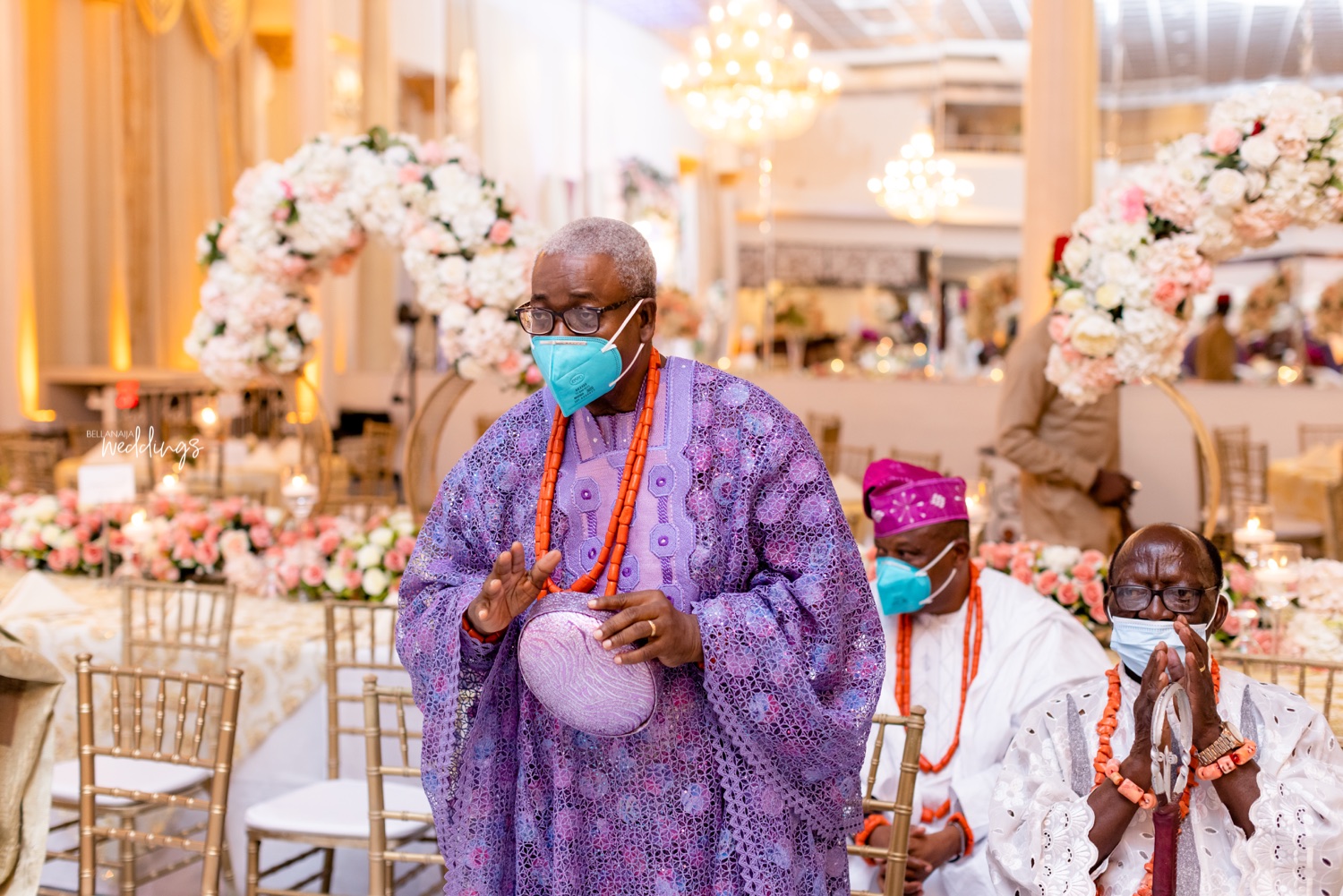 Now, the groom and his squad make their way in!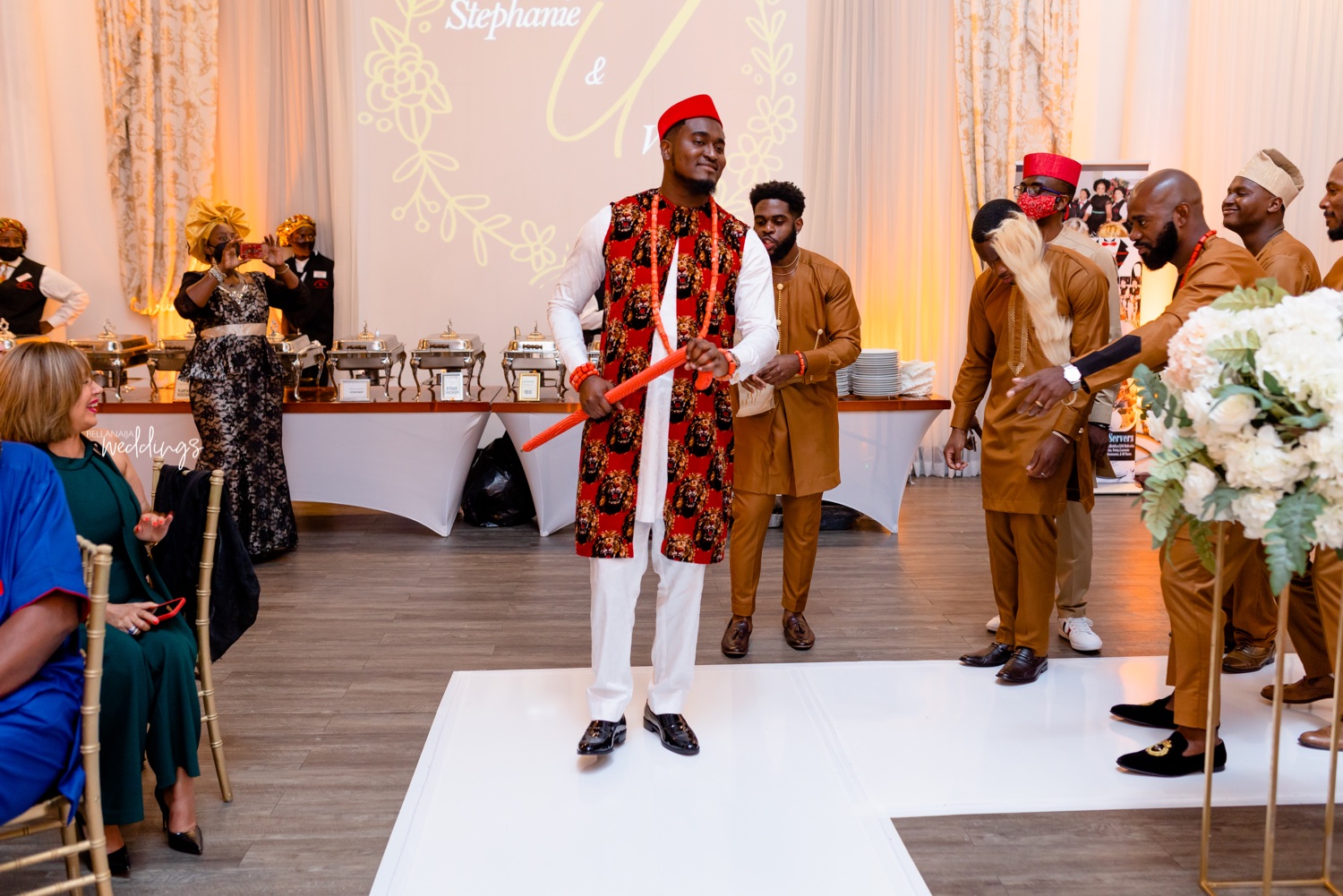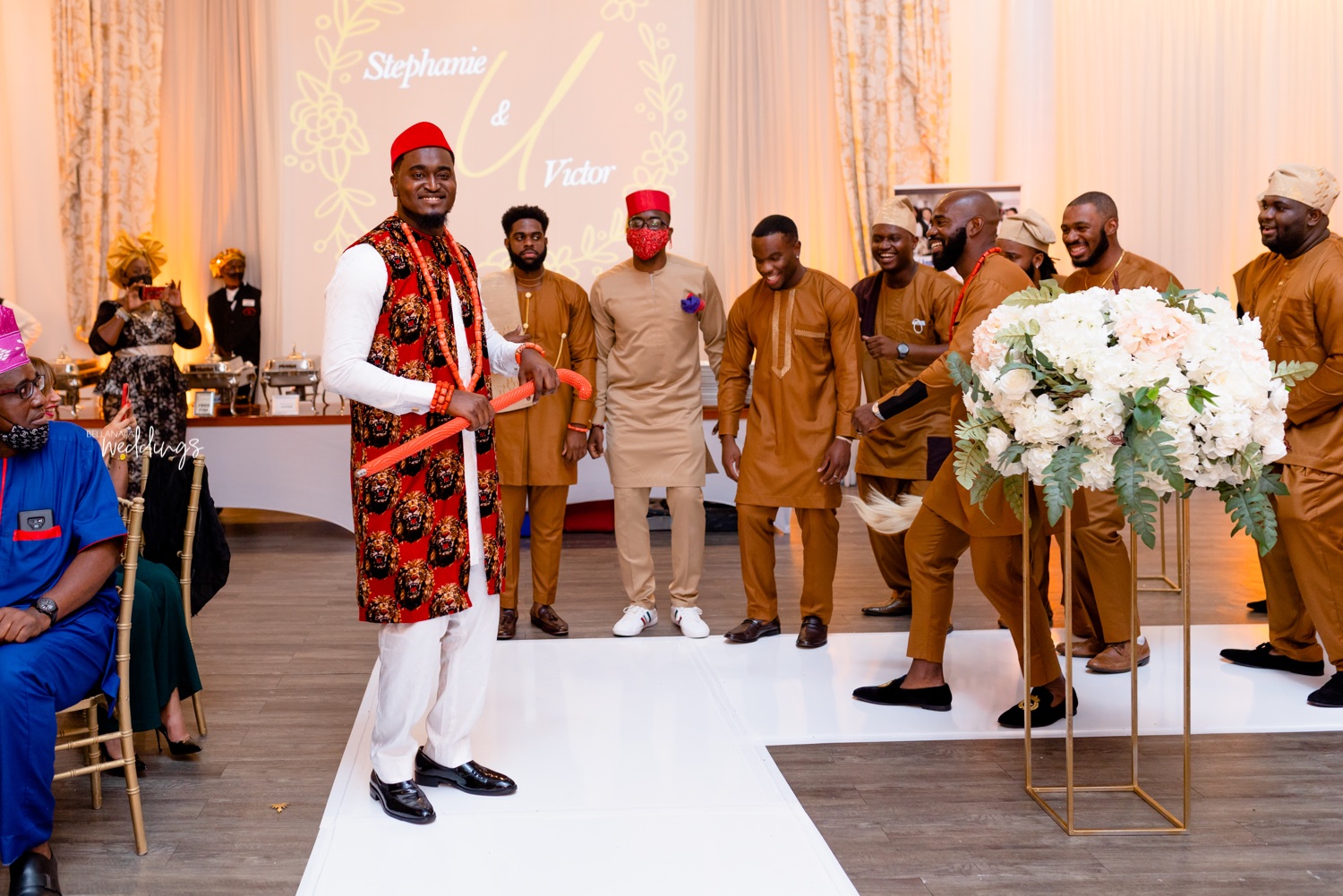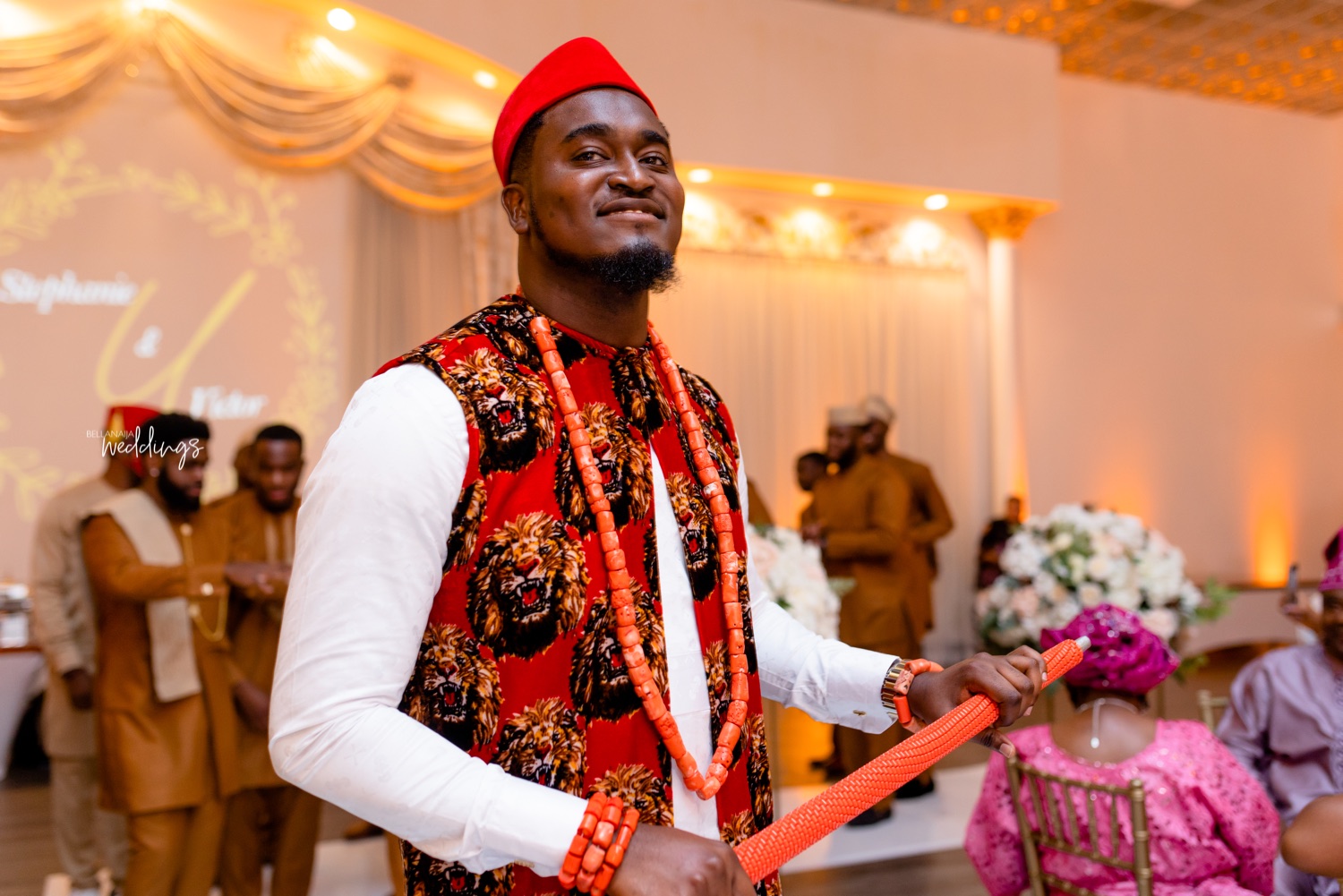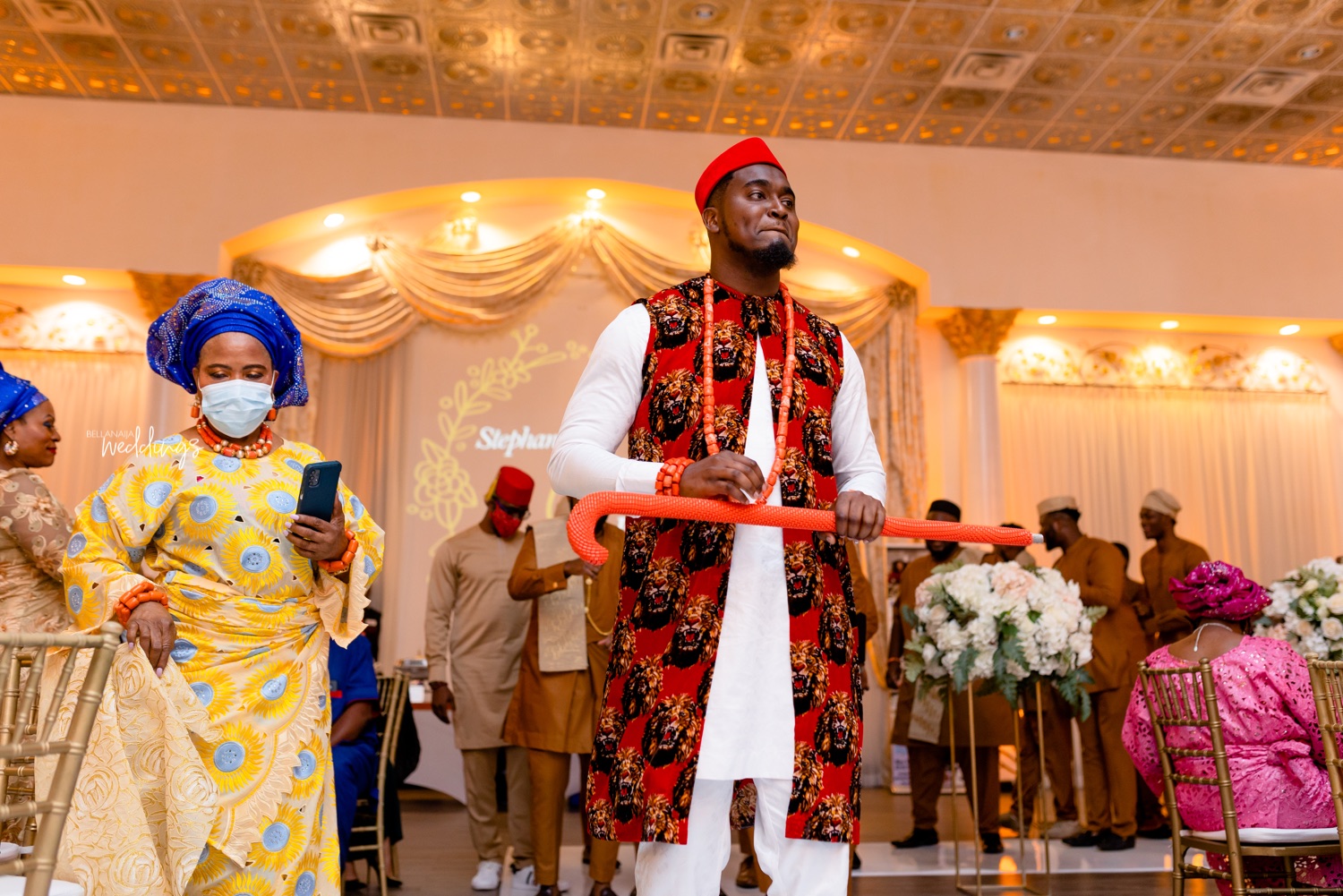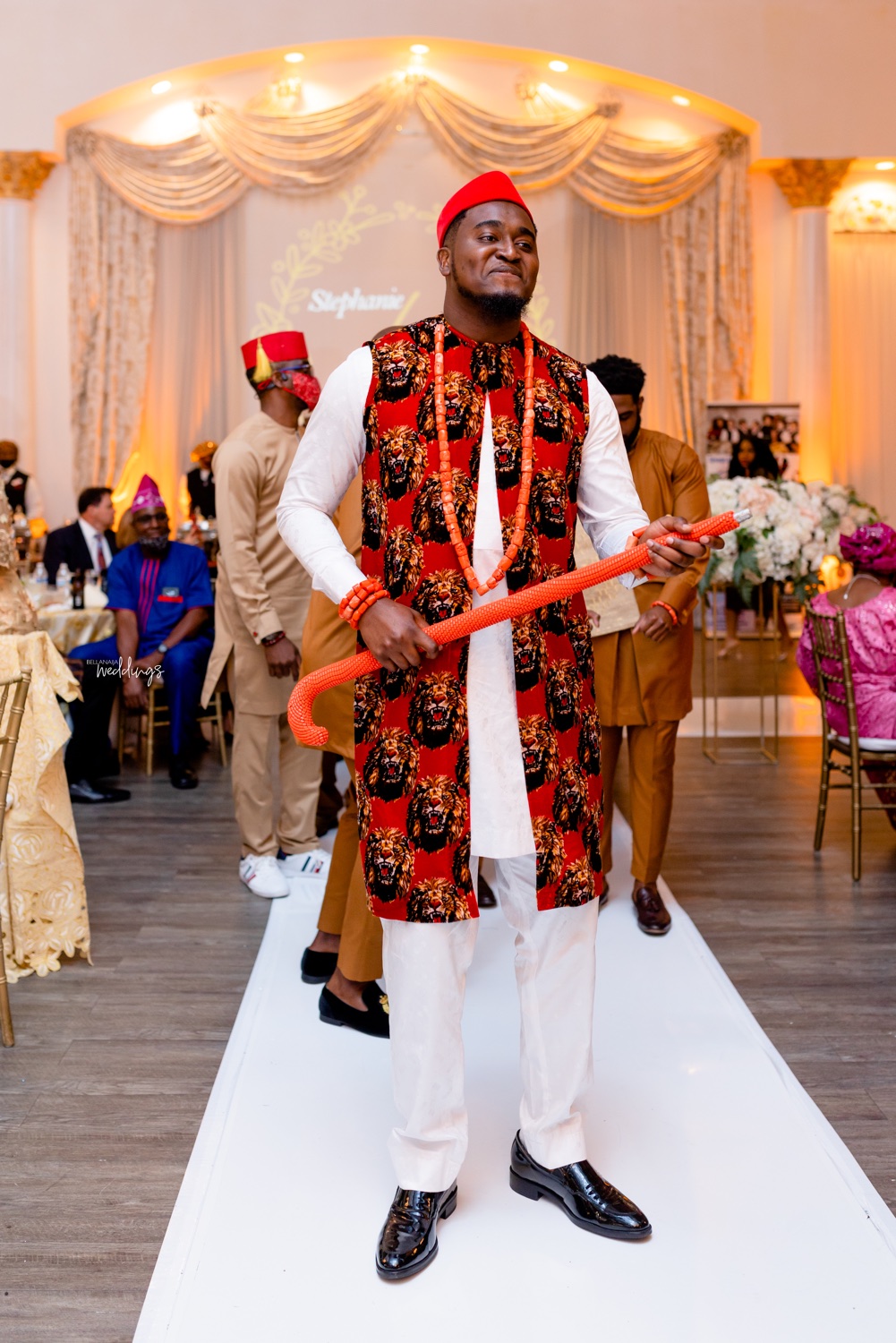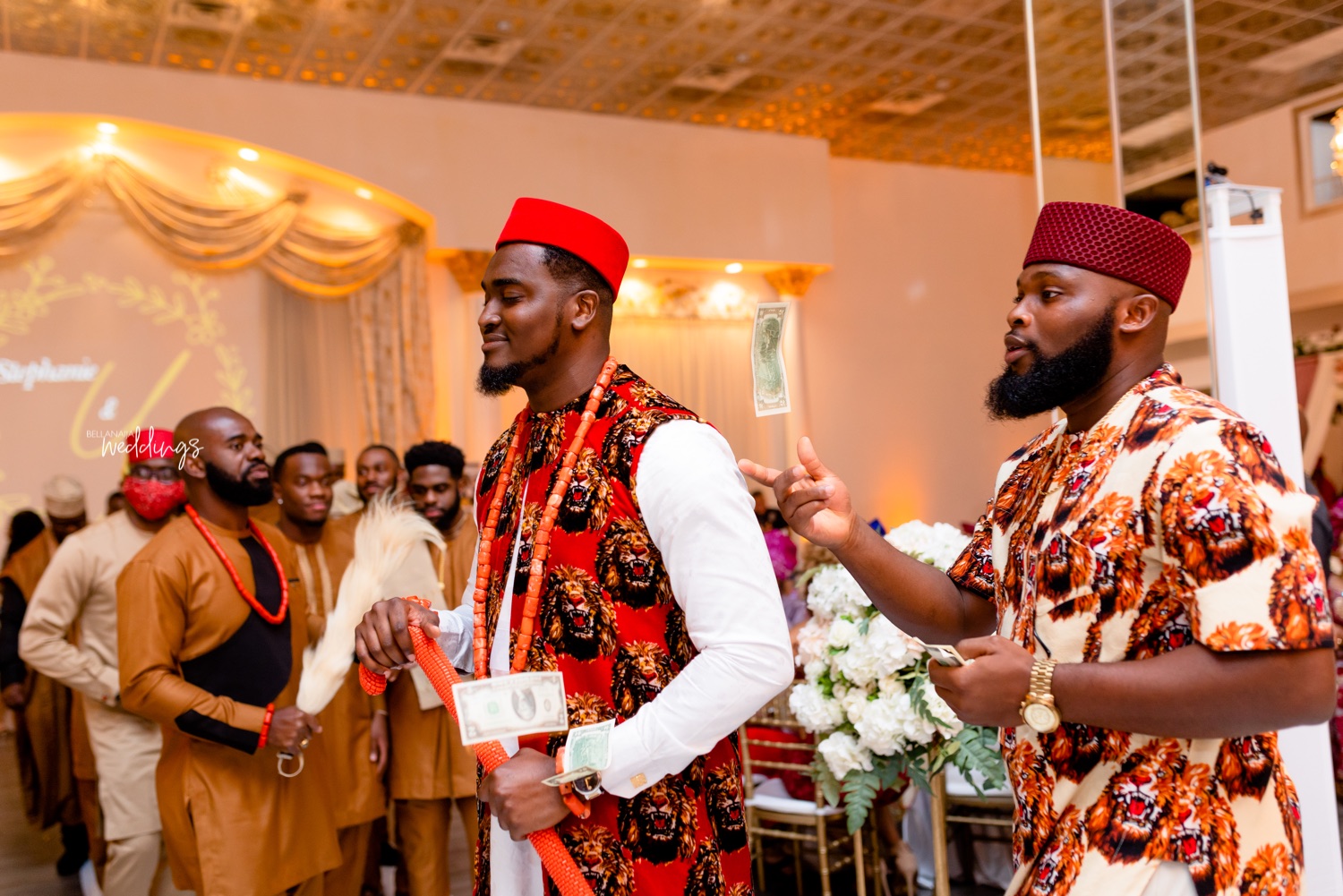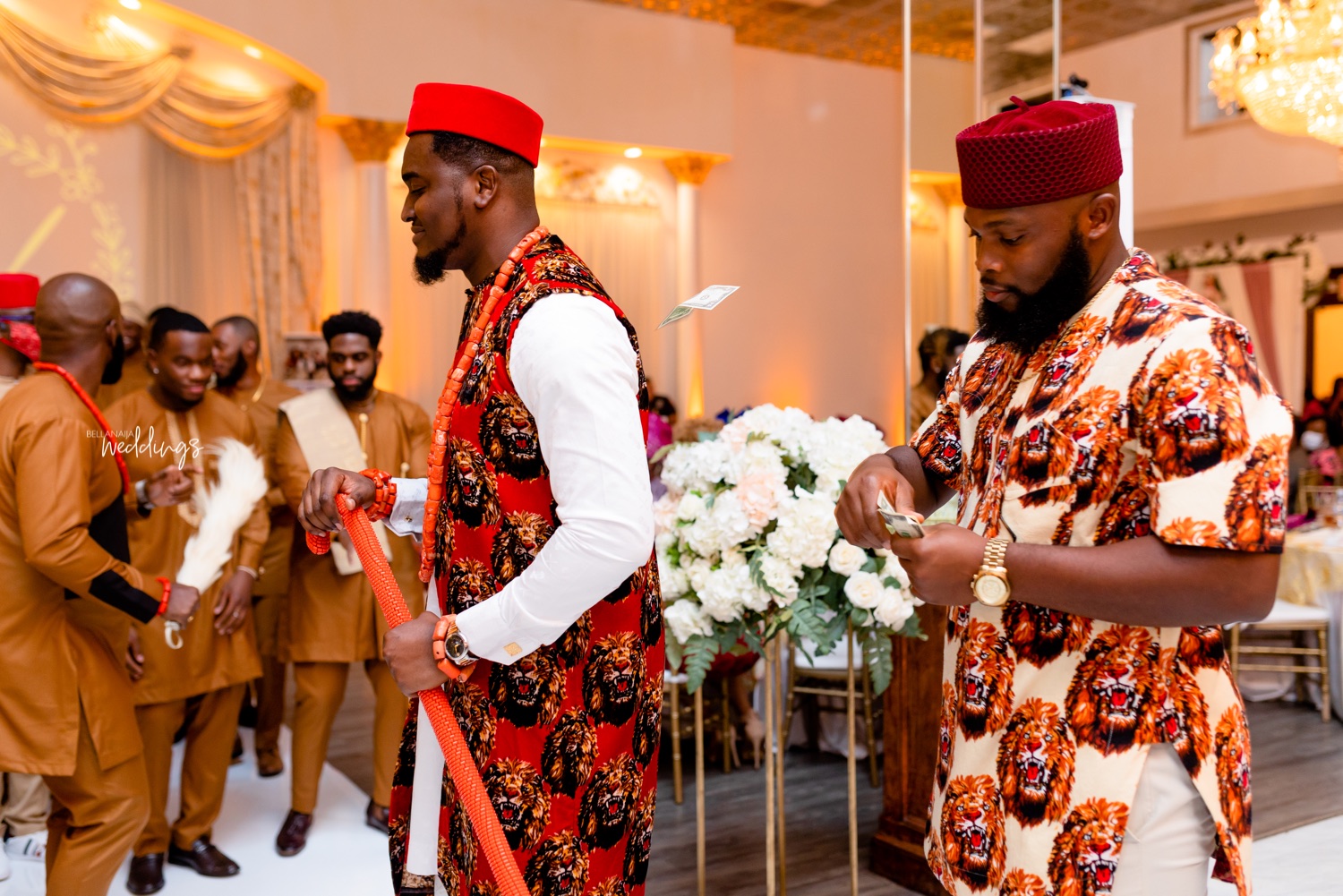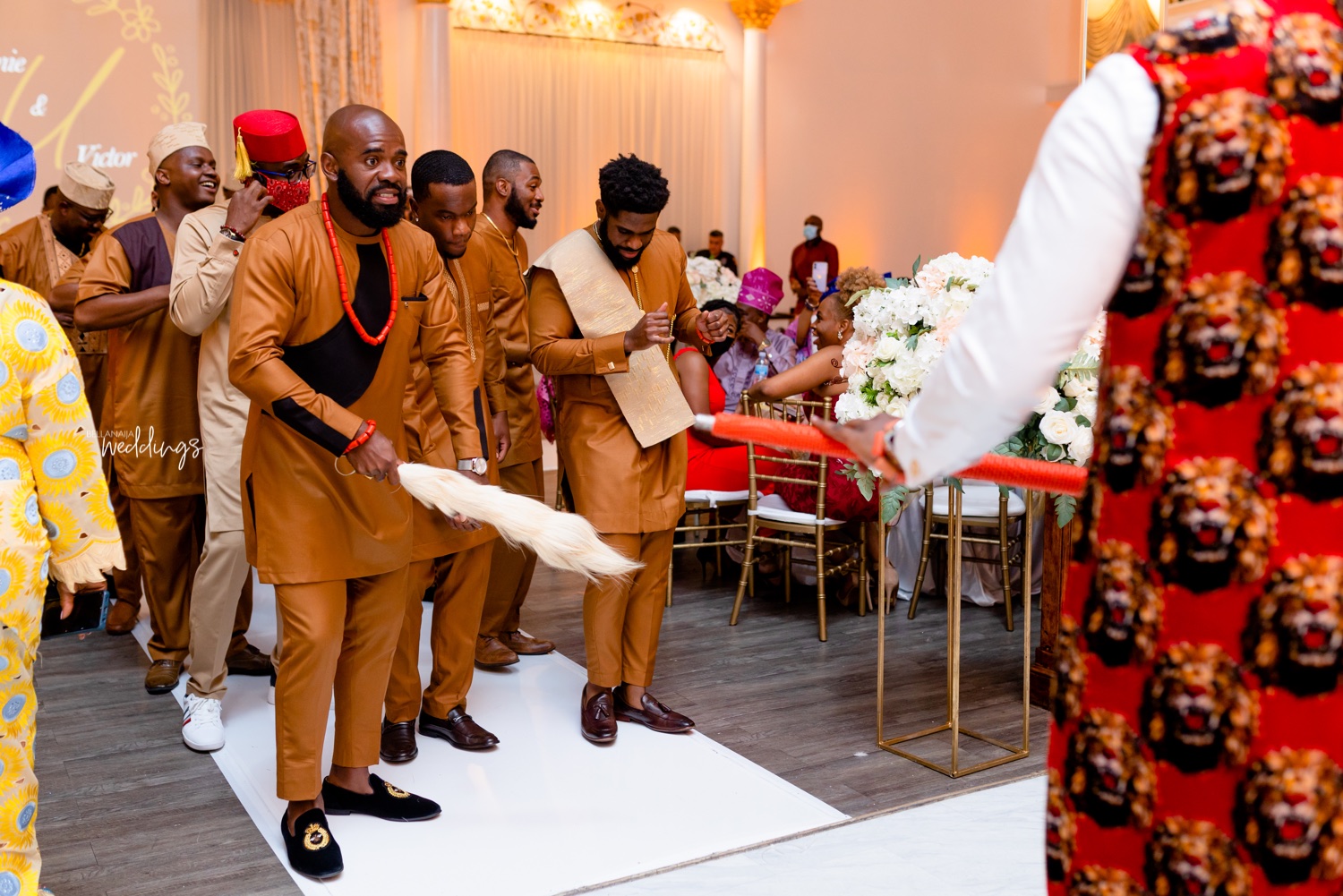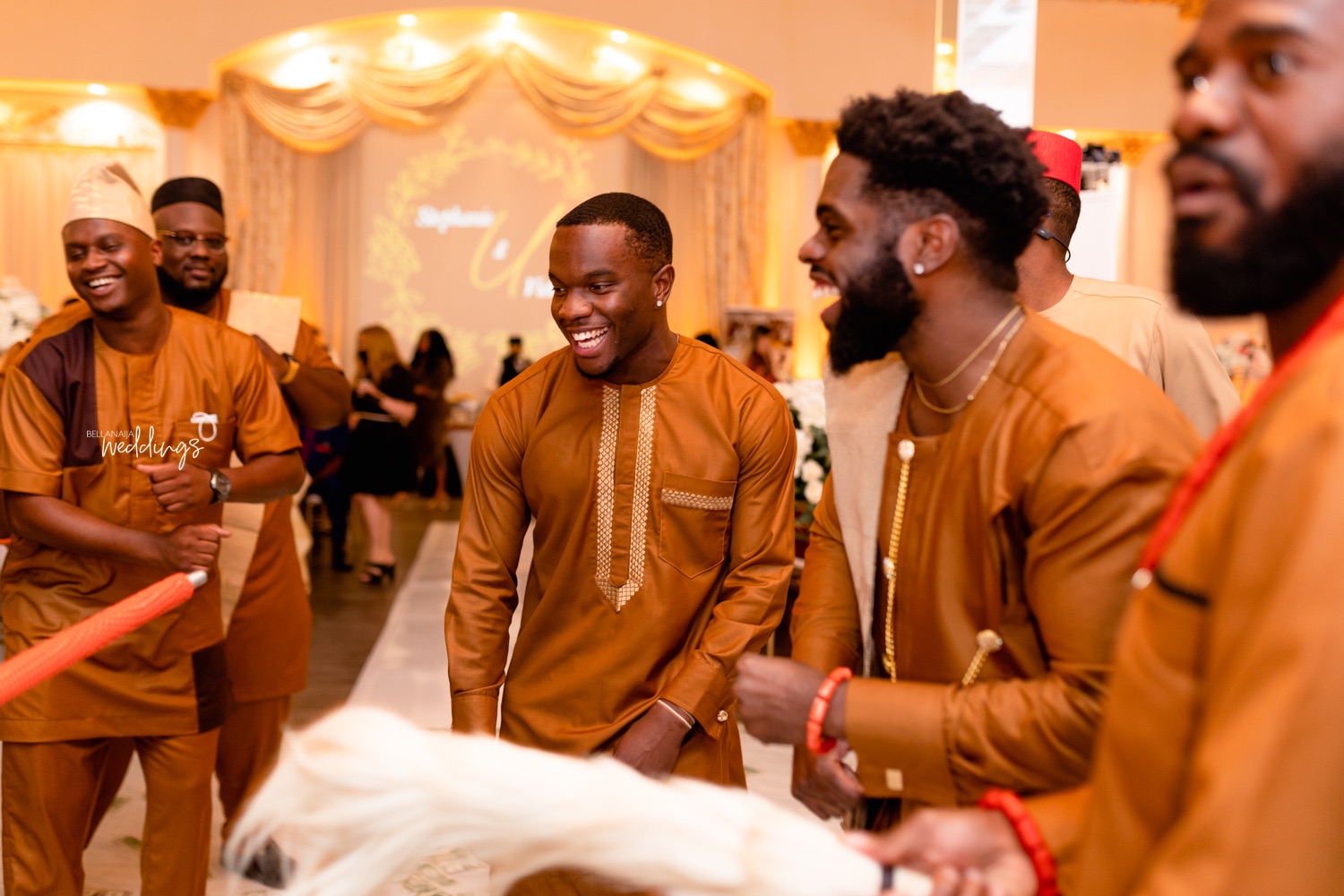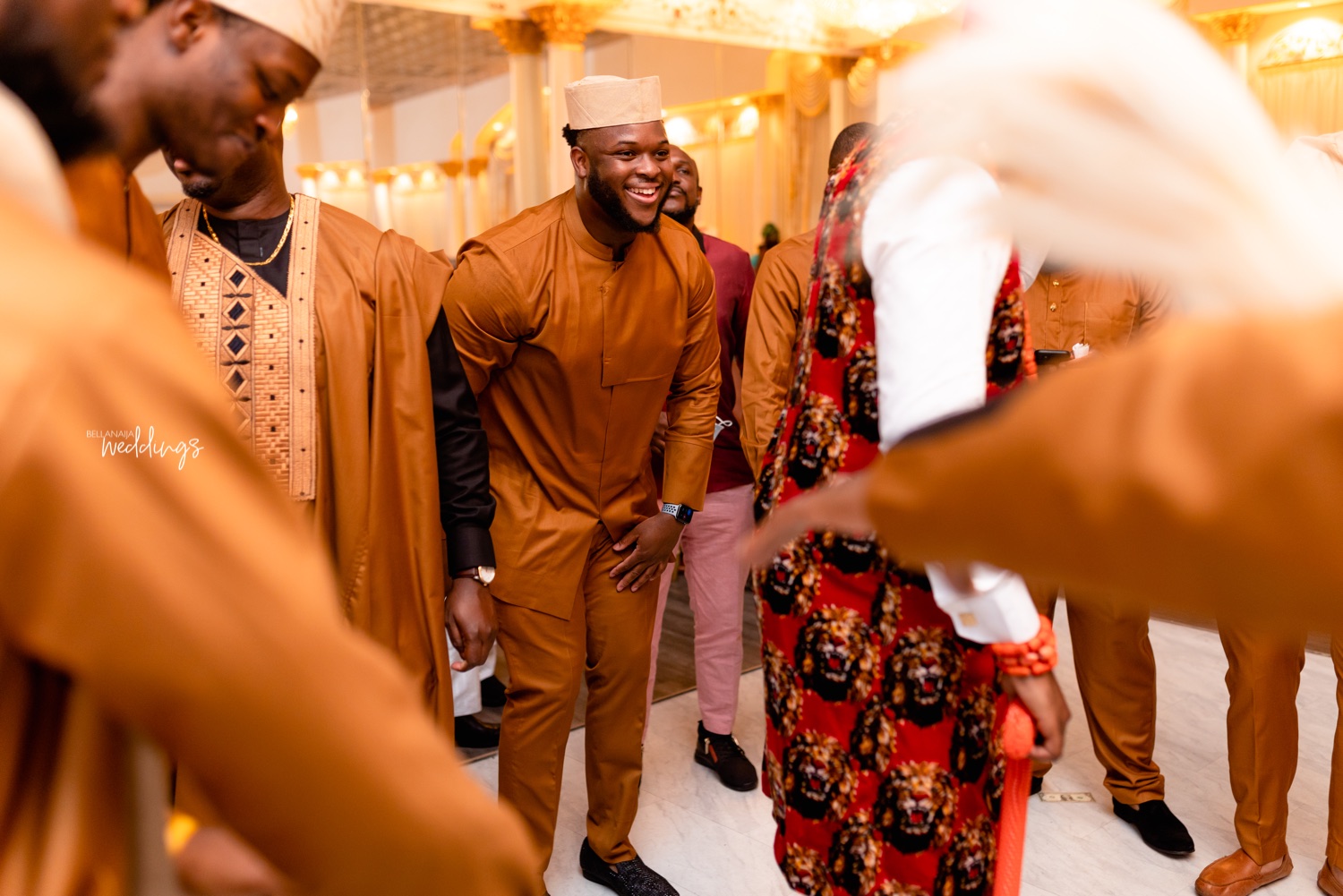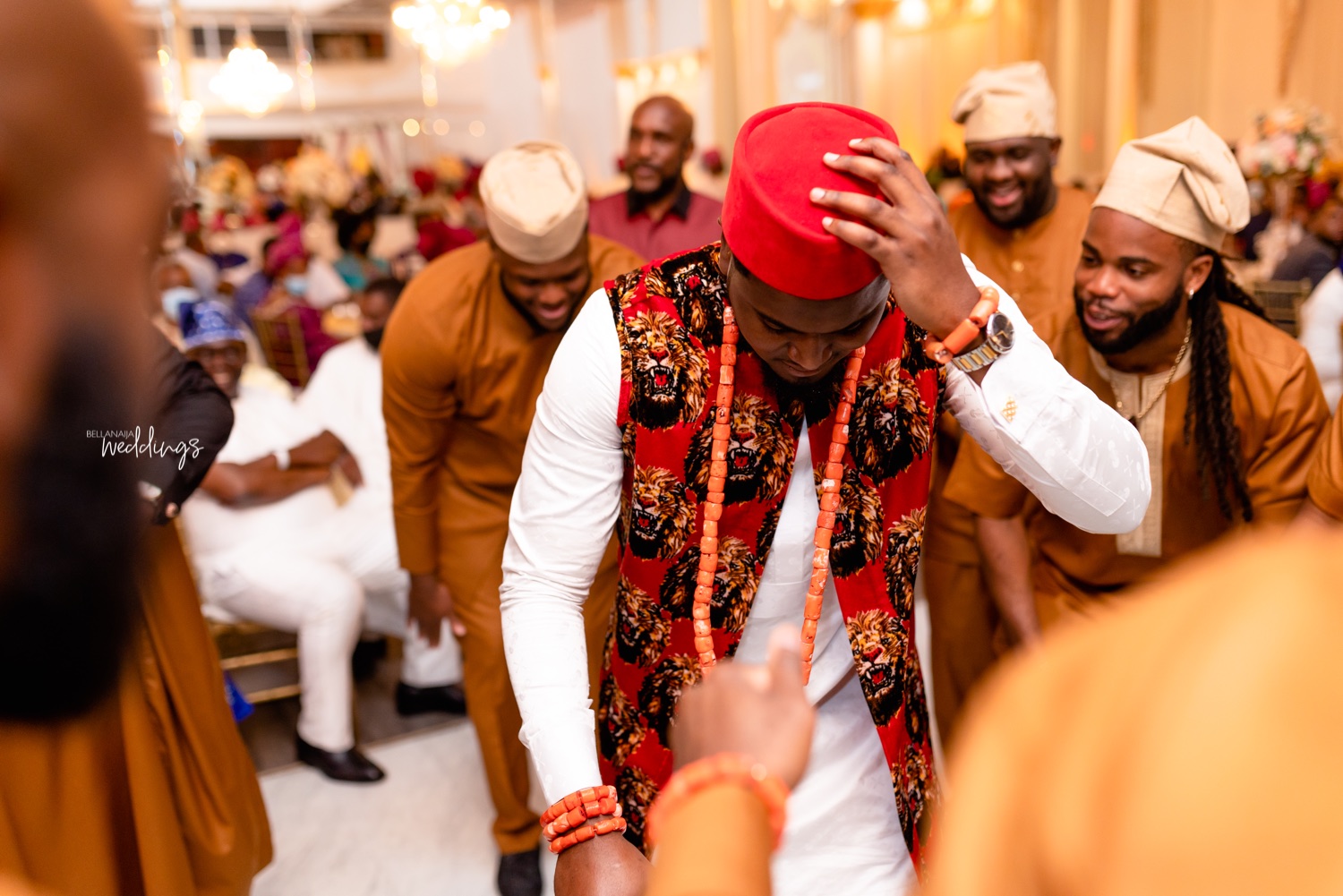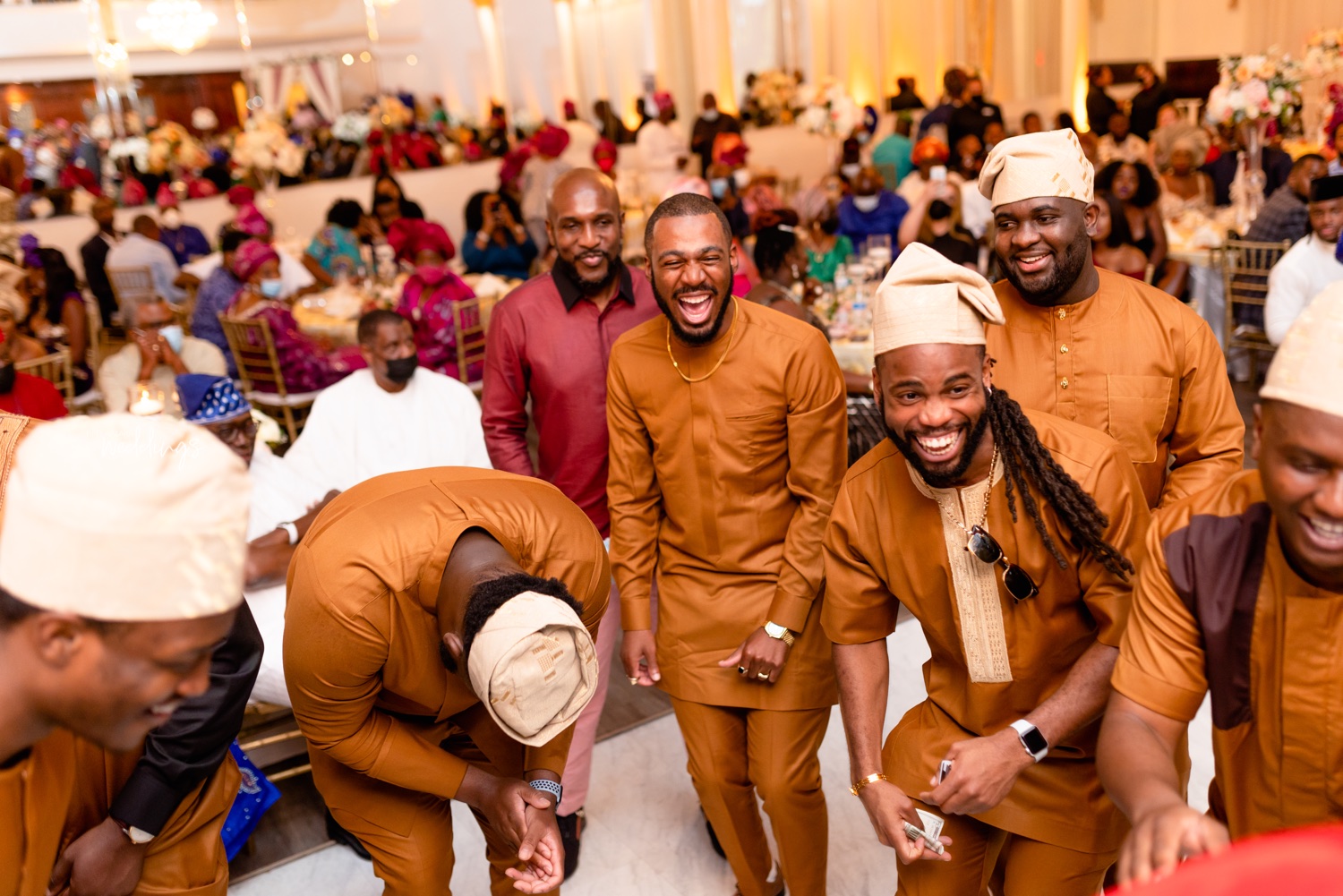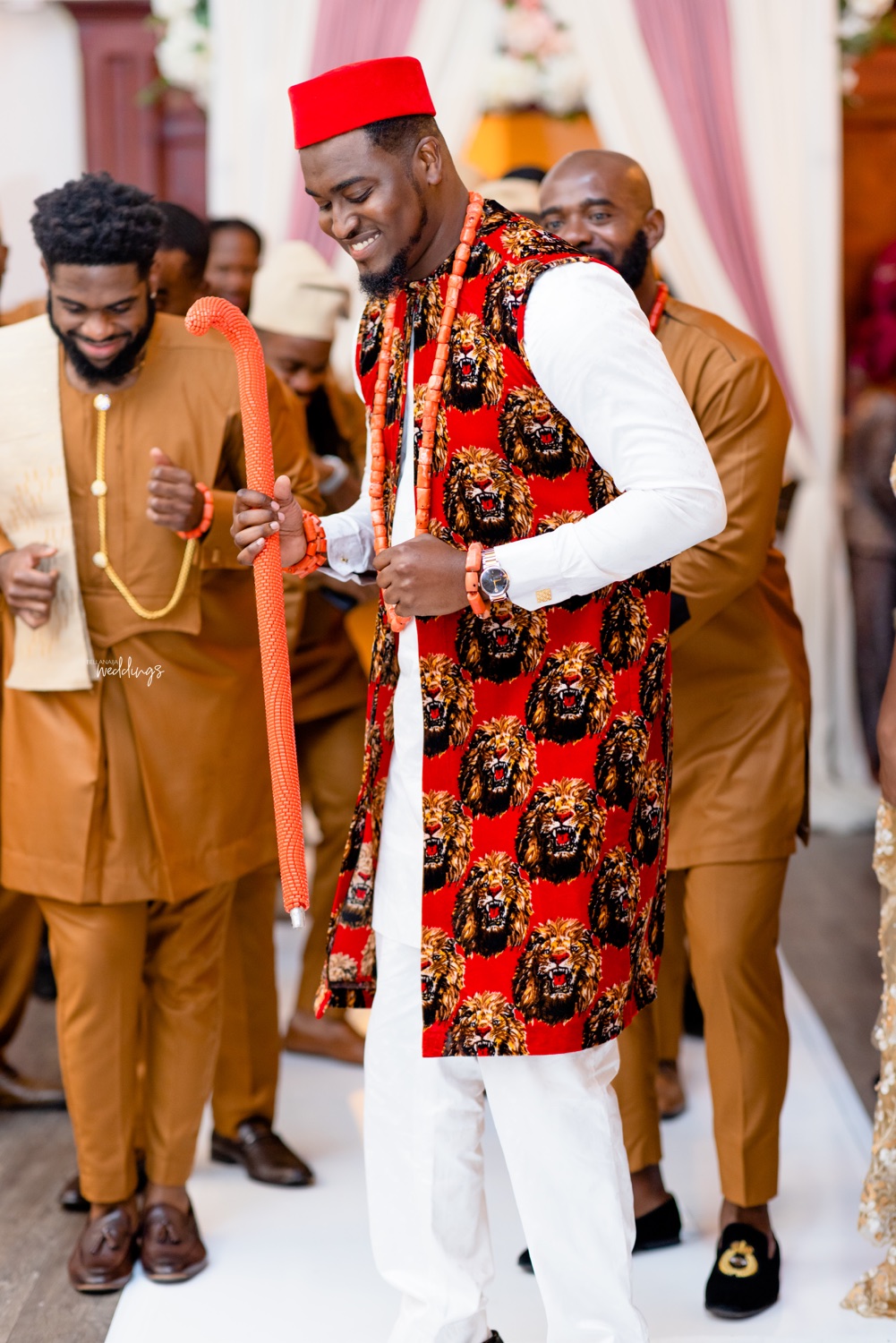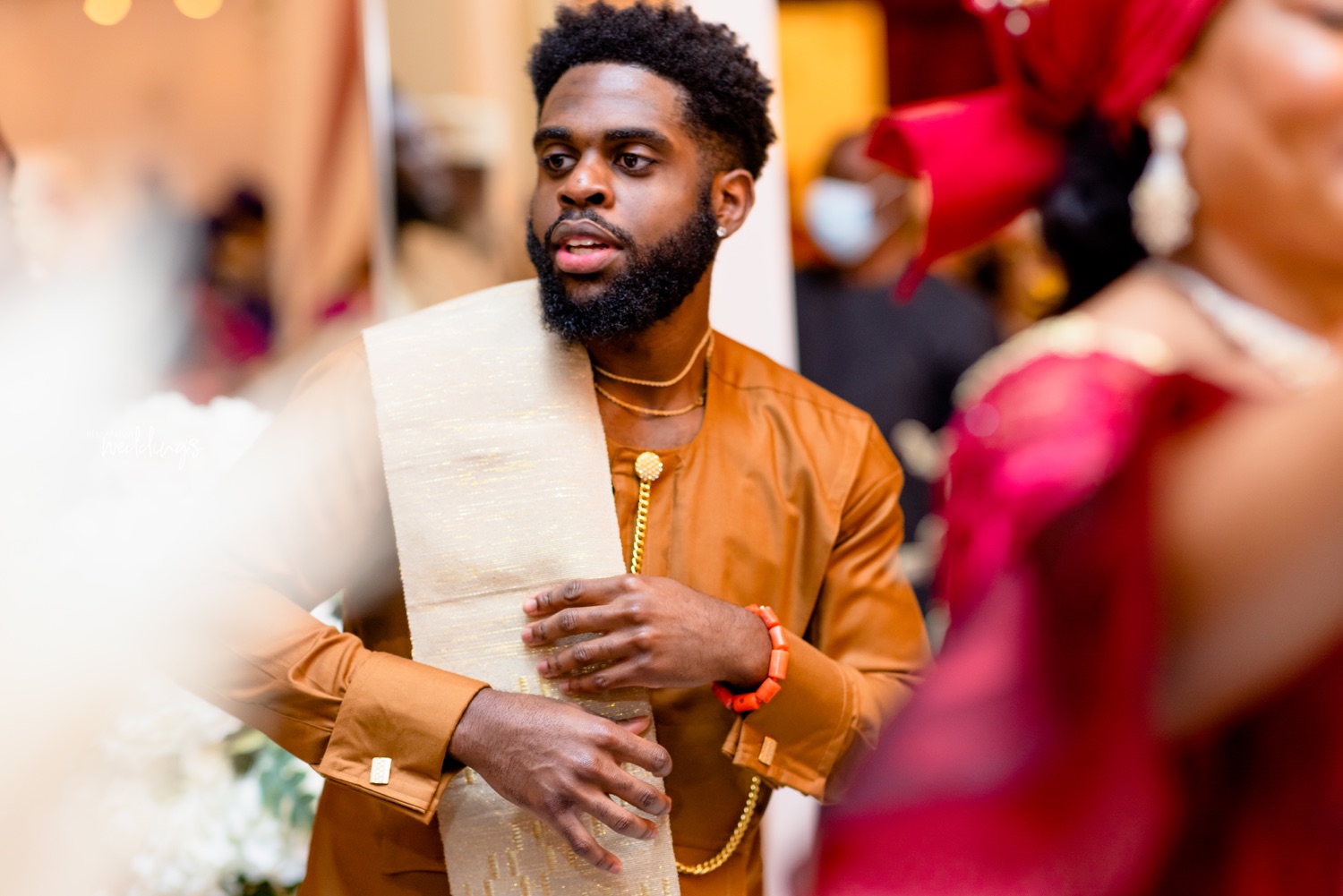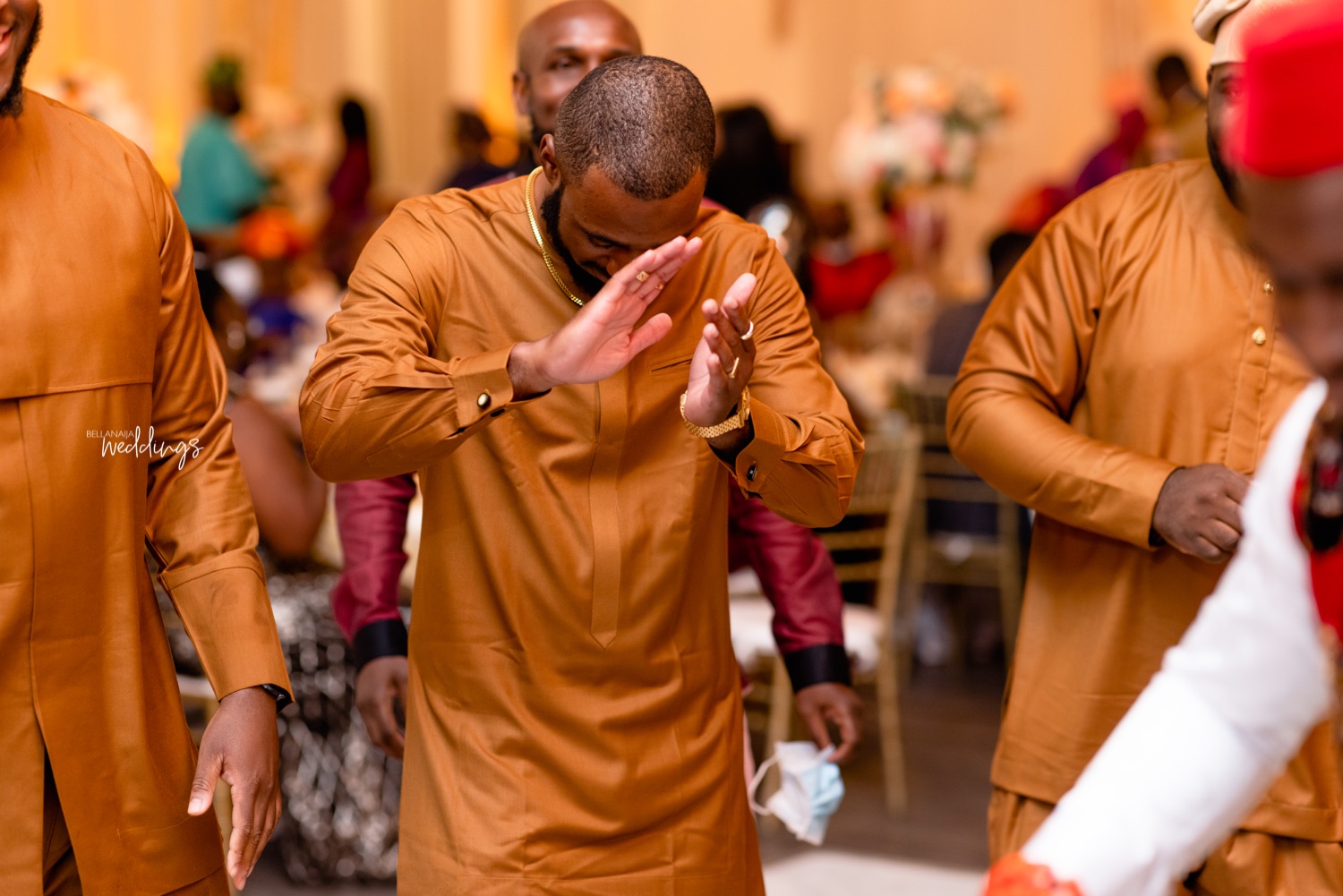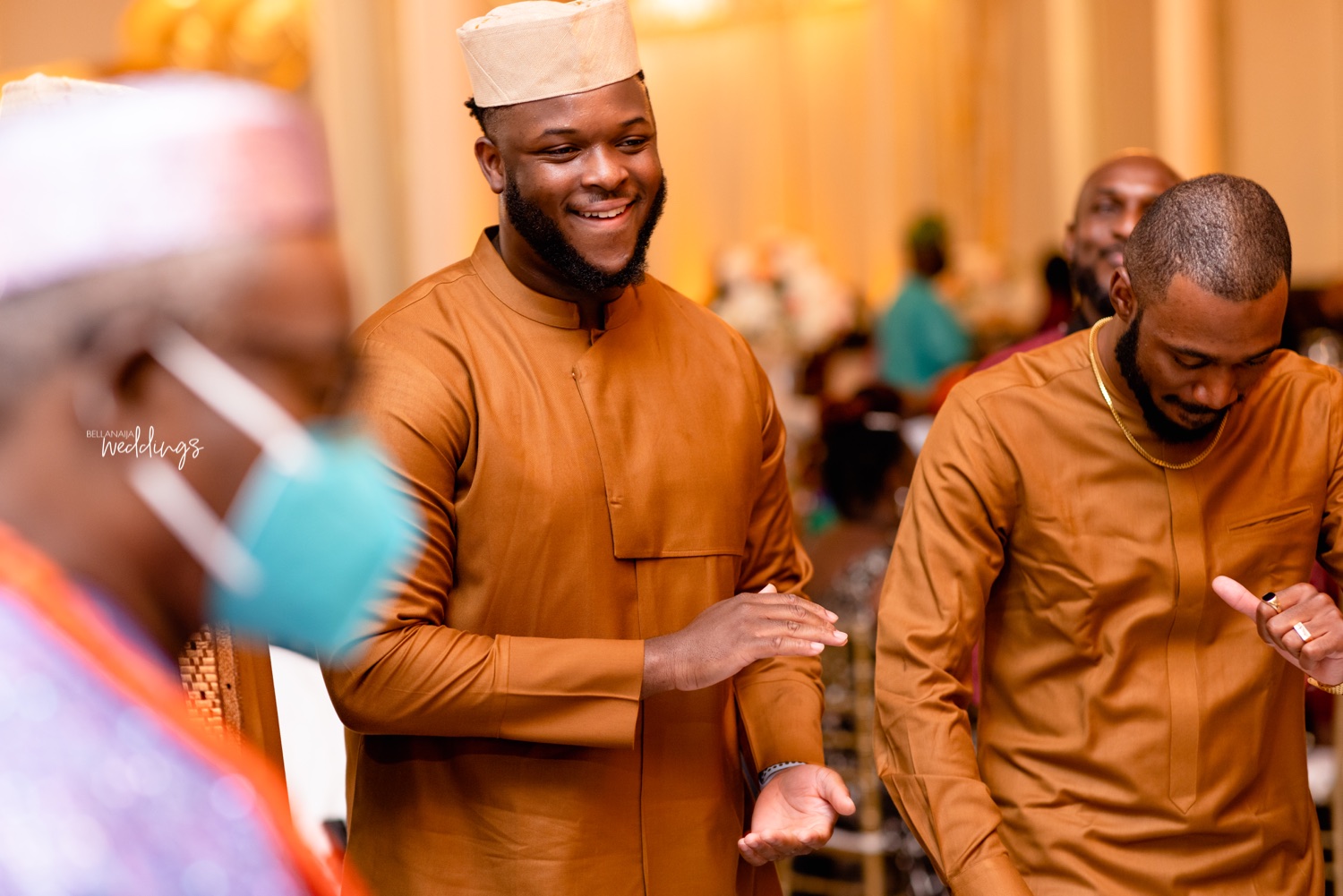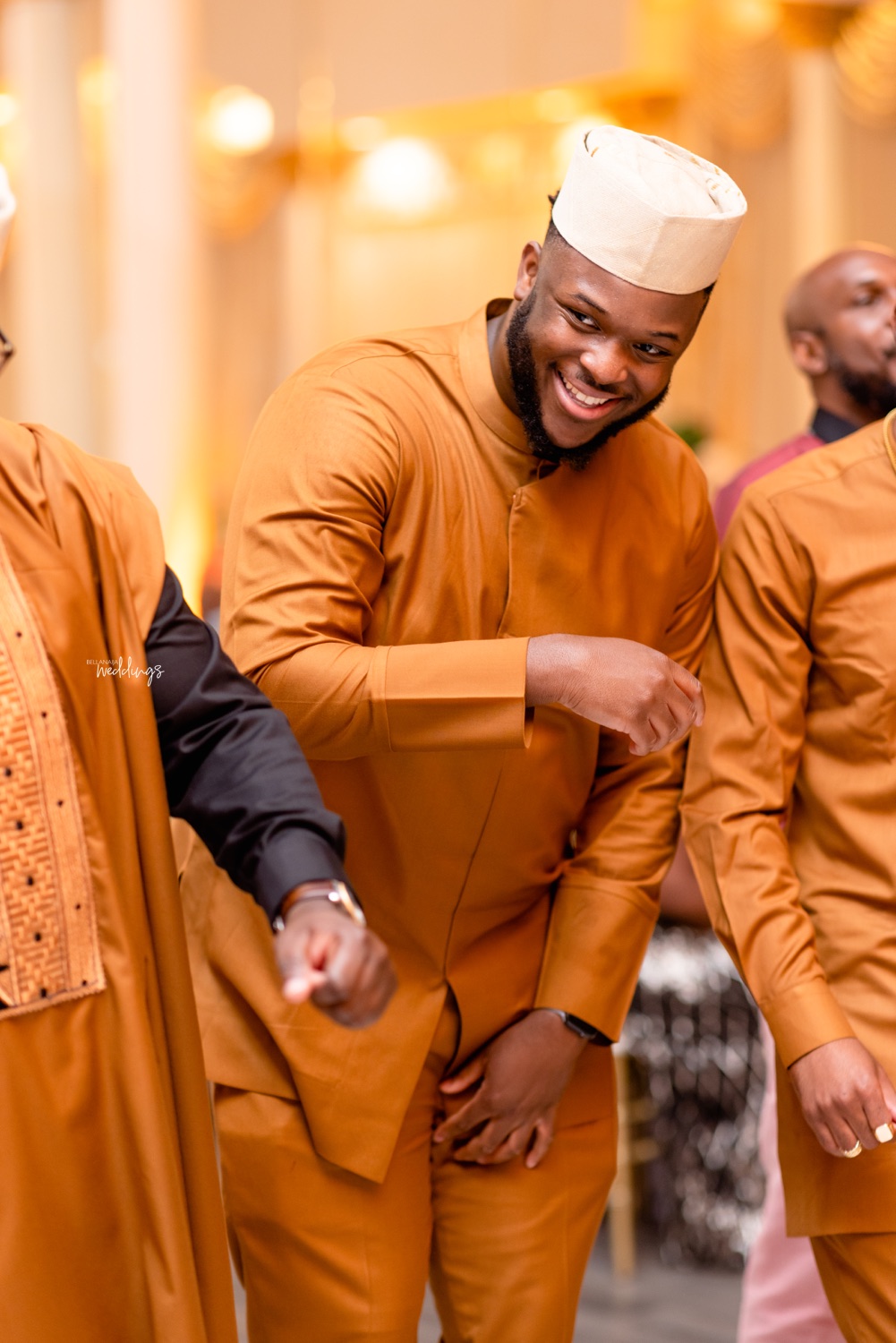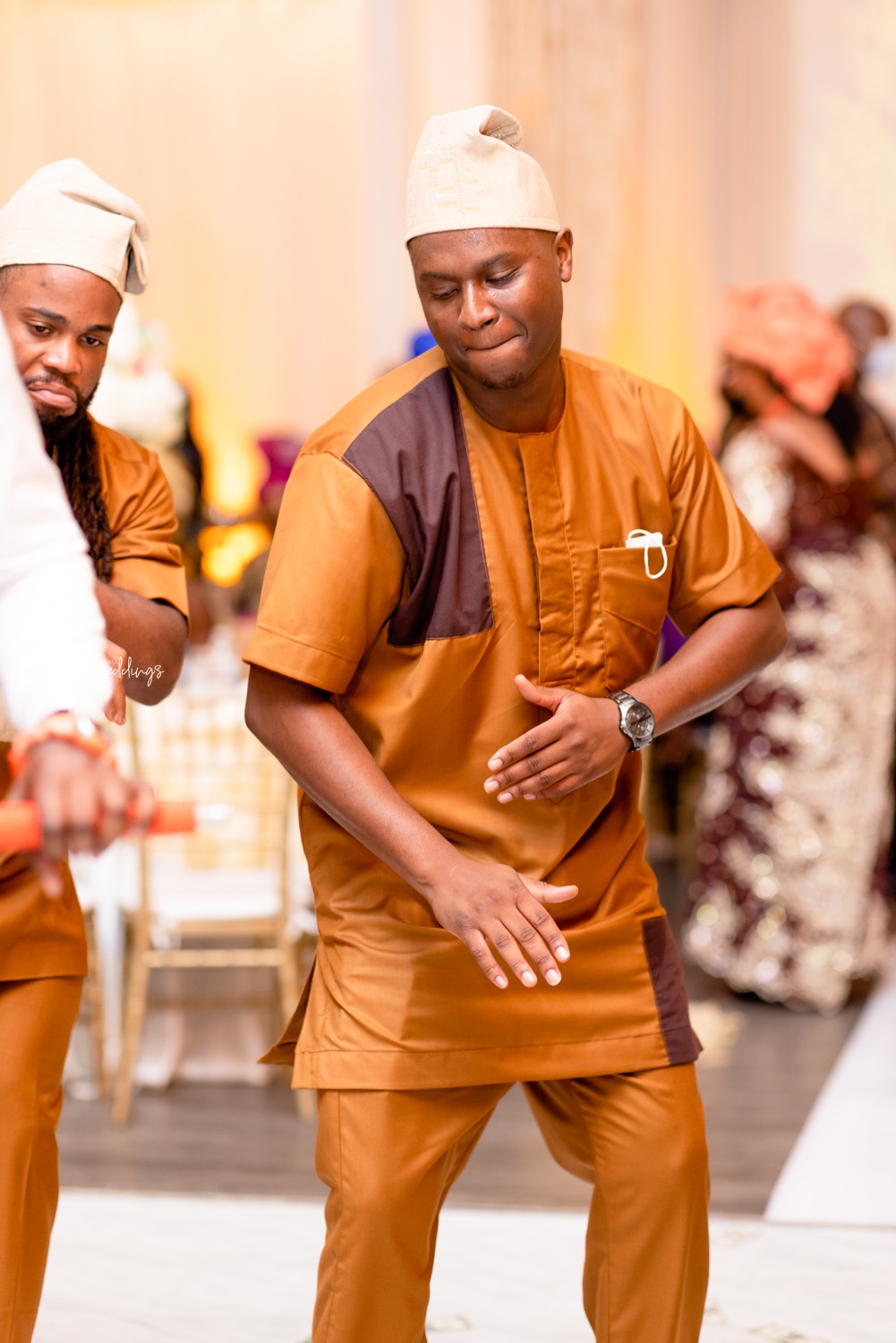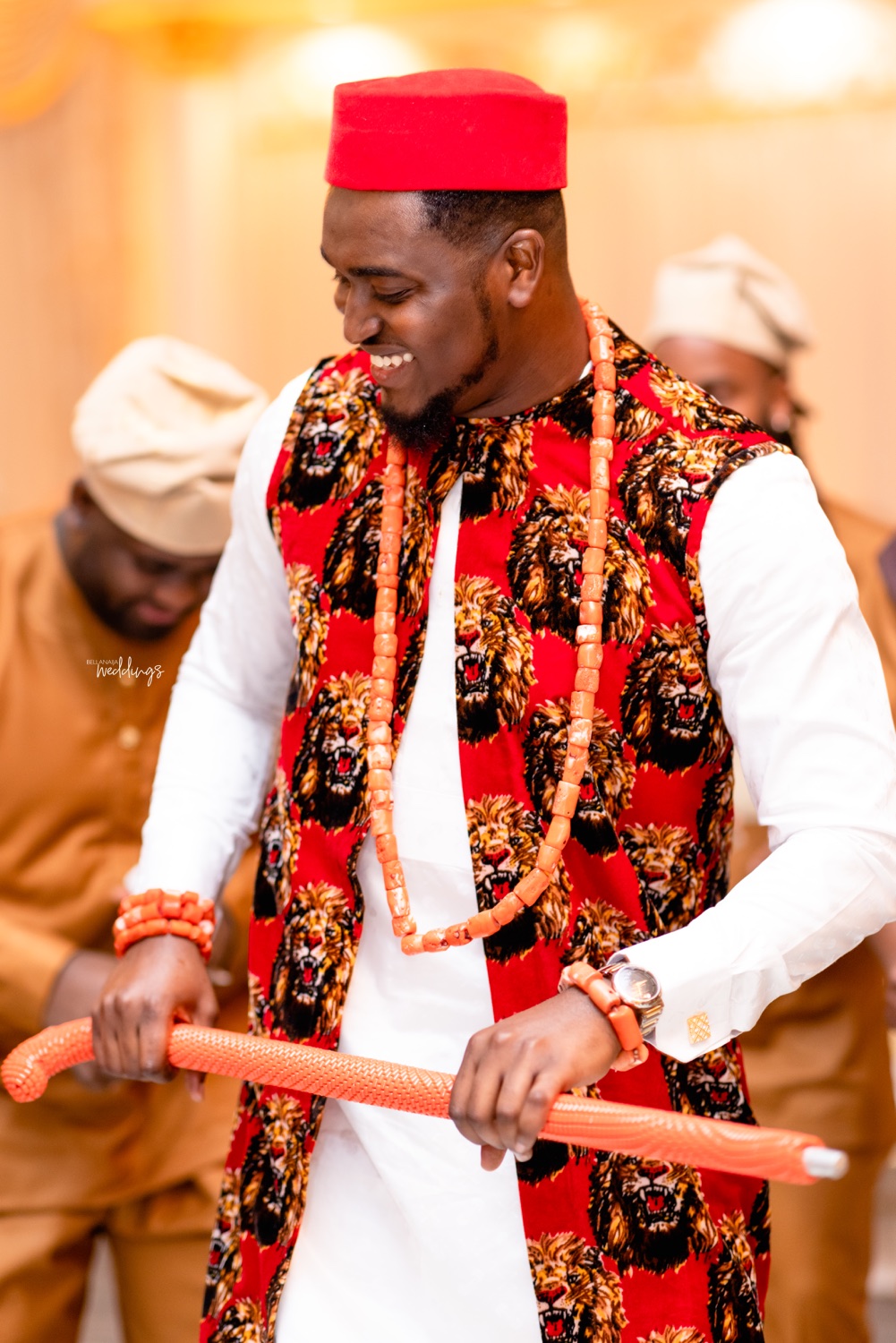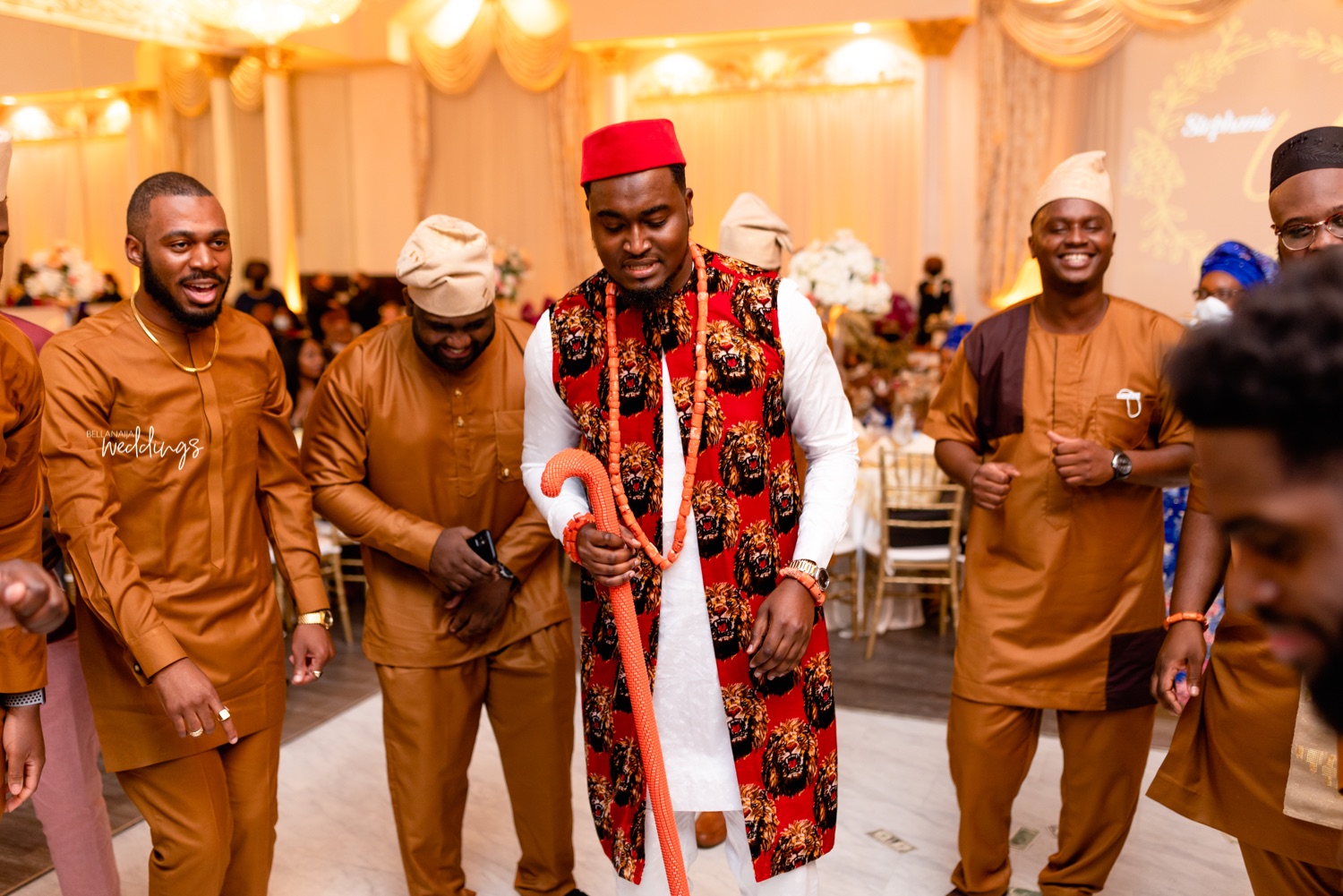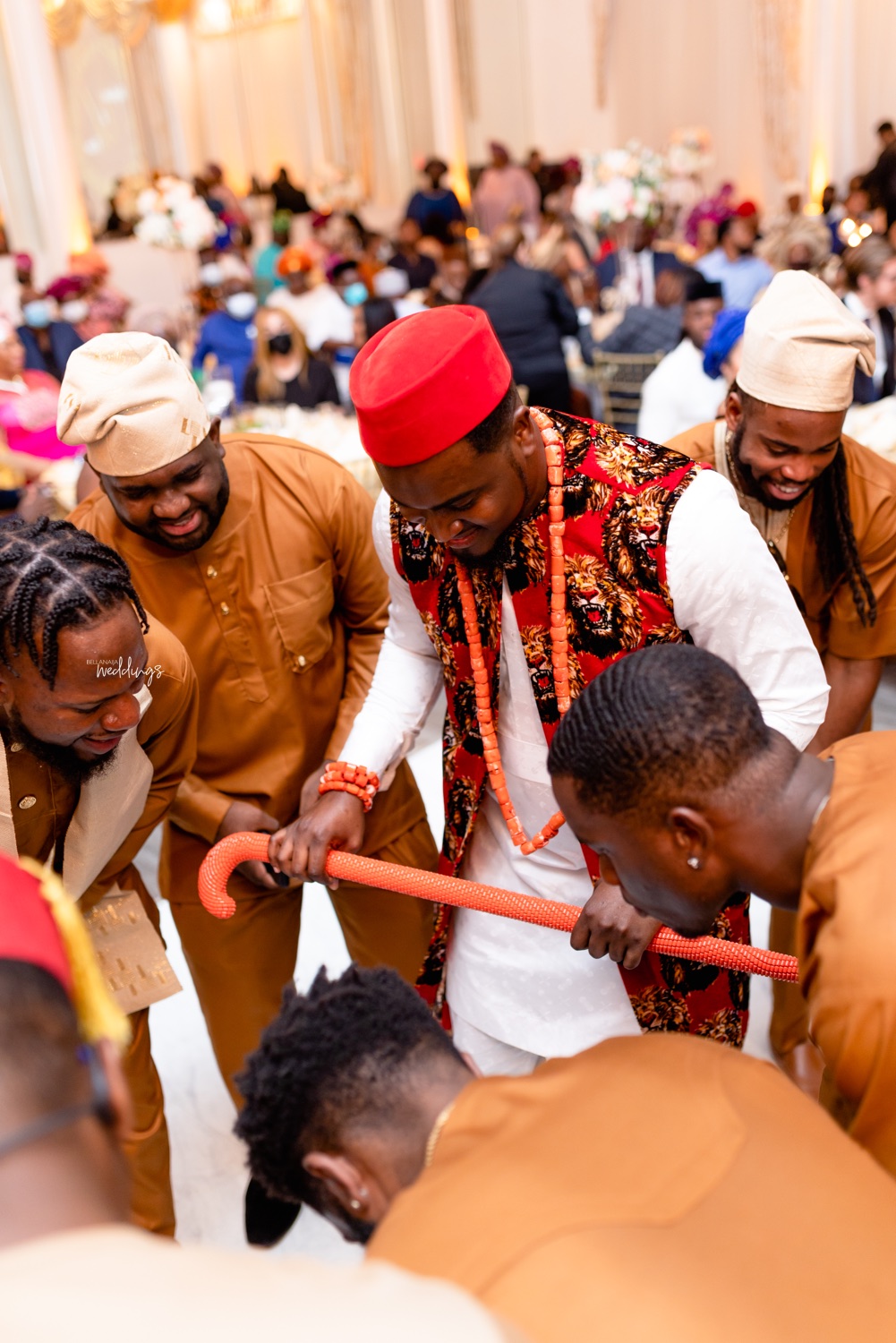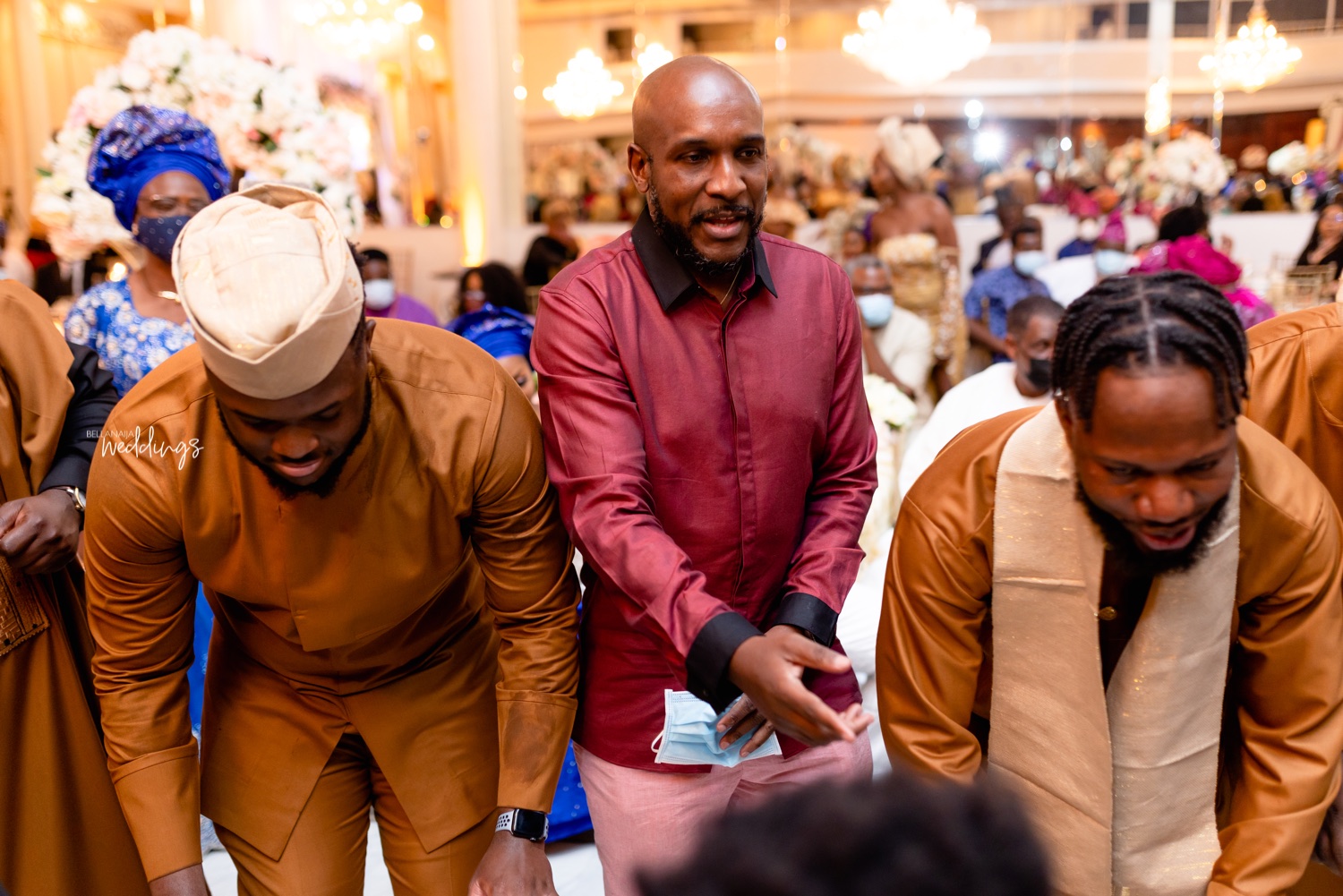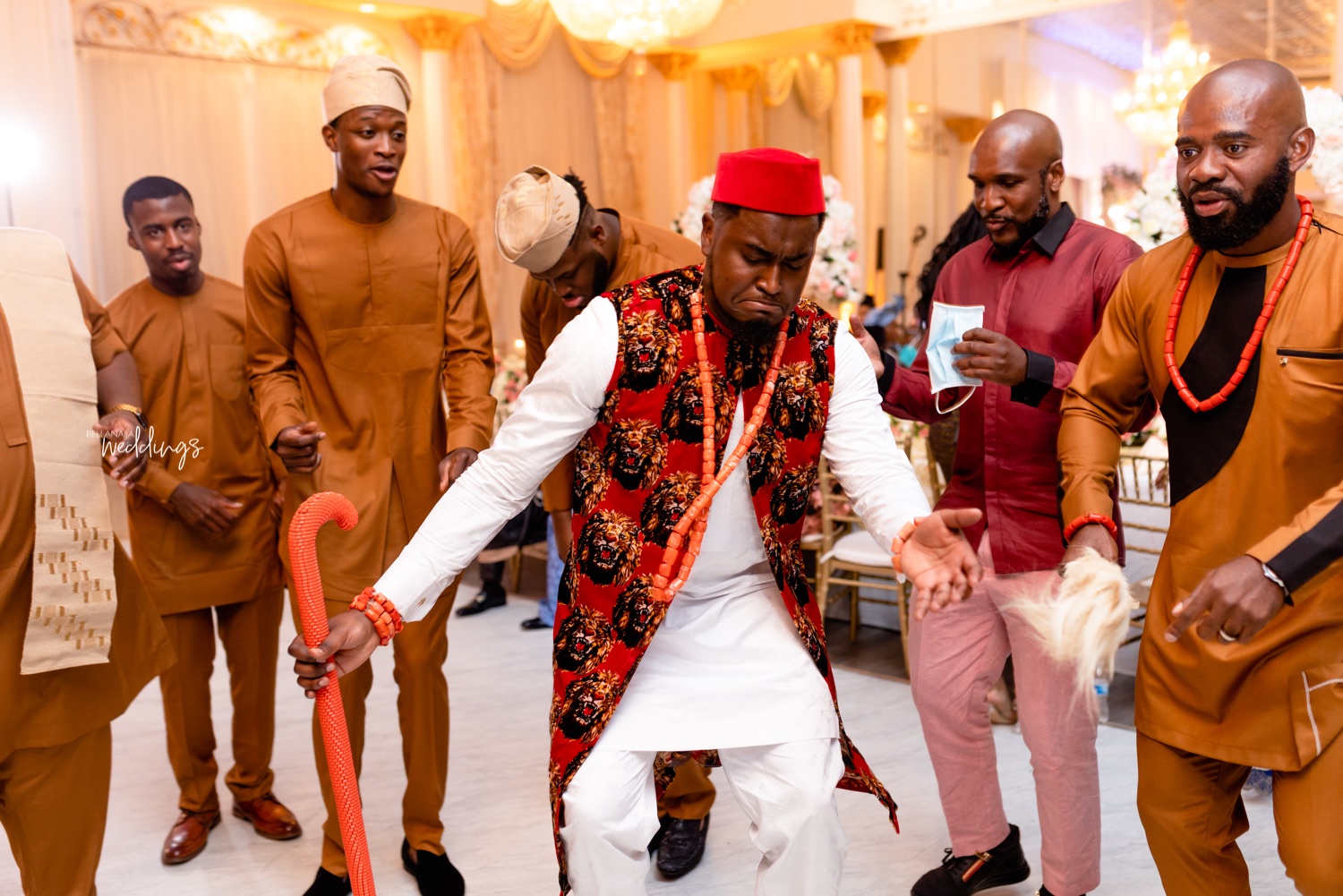 A customary welcome of the Groom and his family…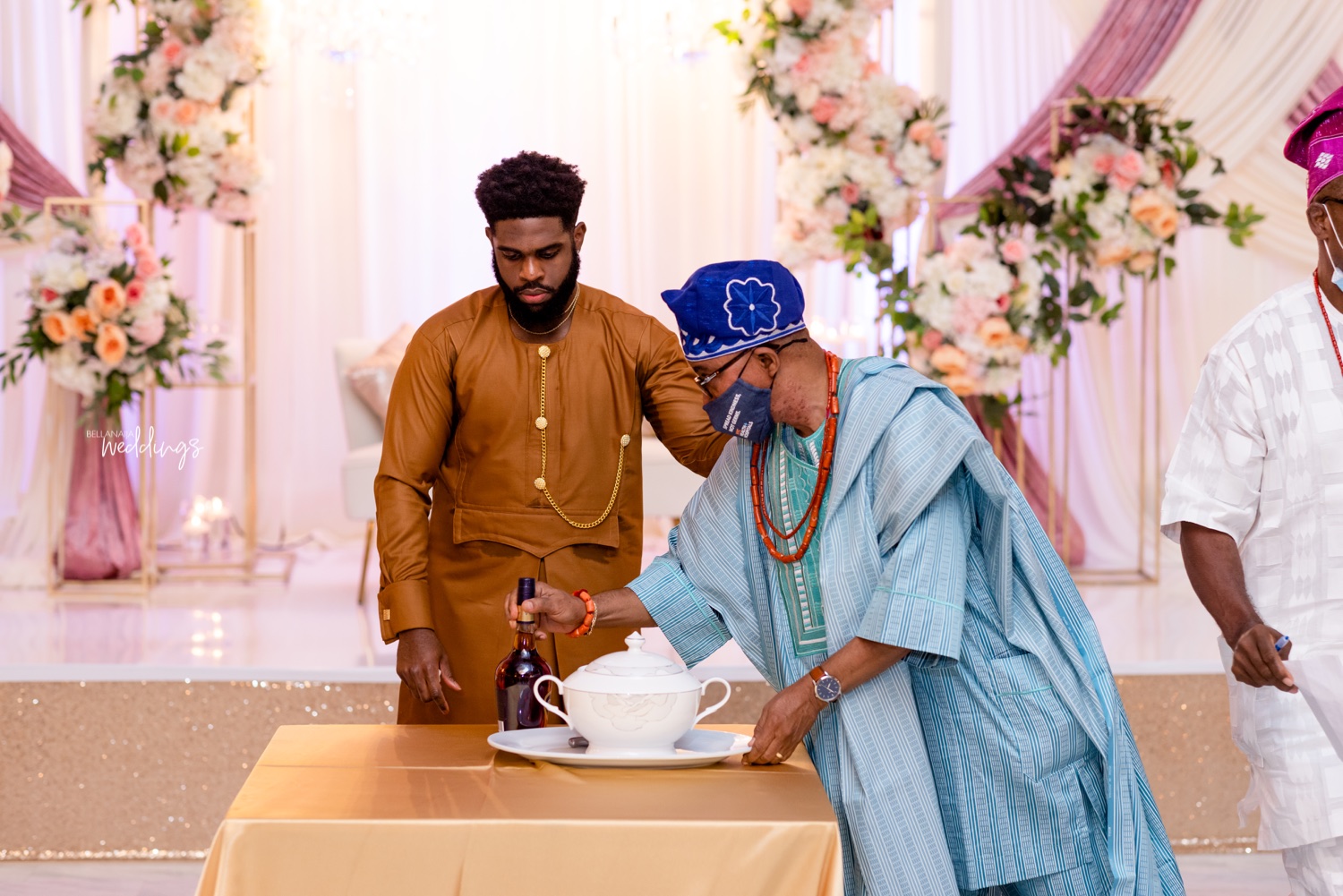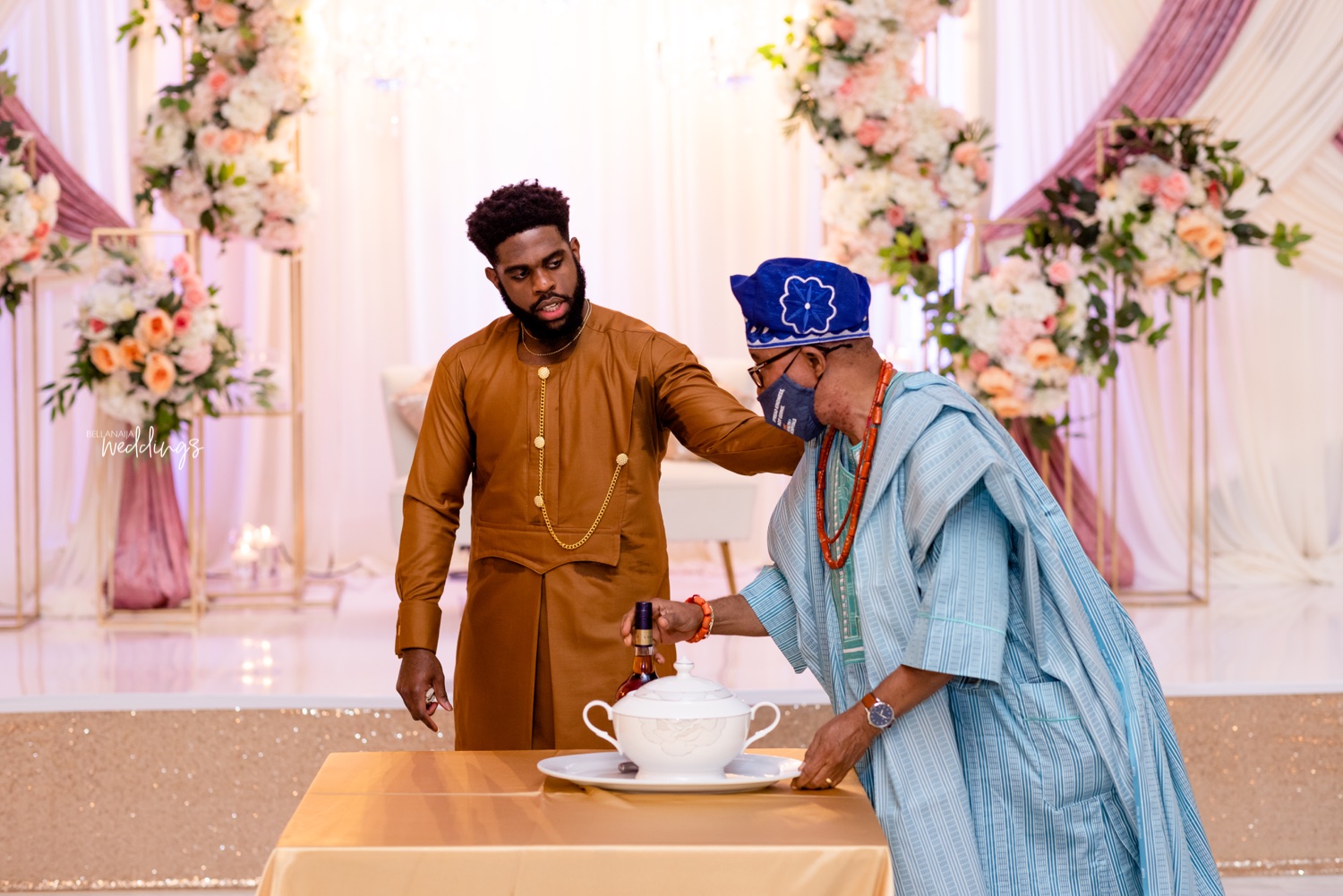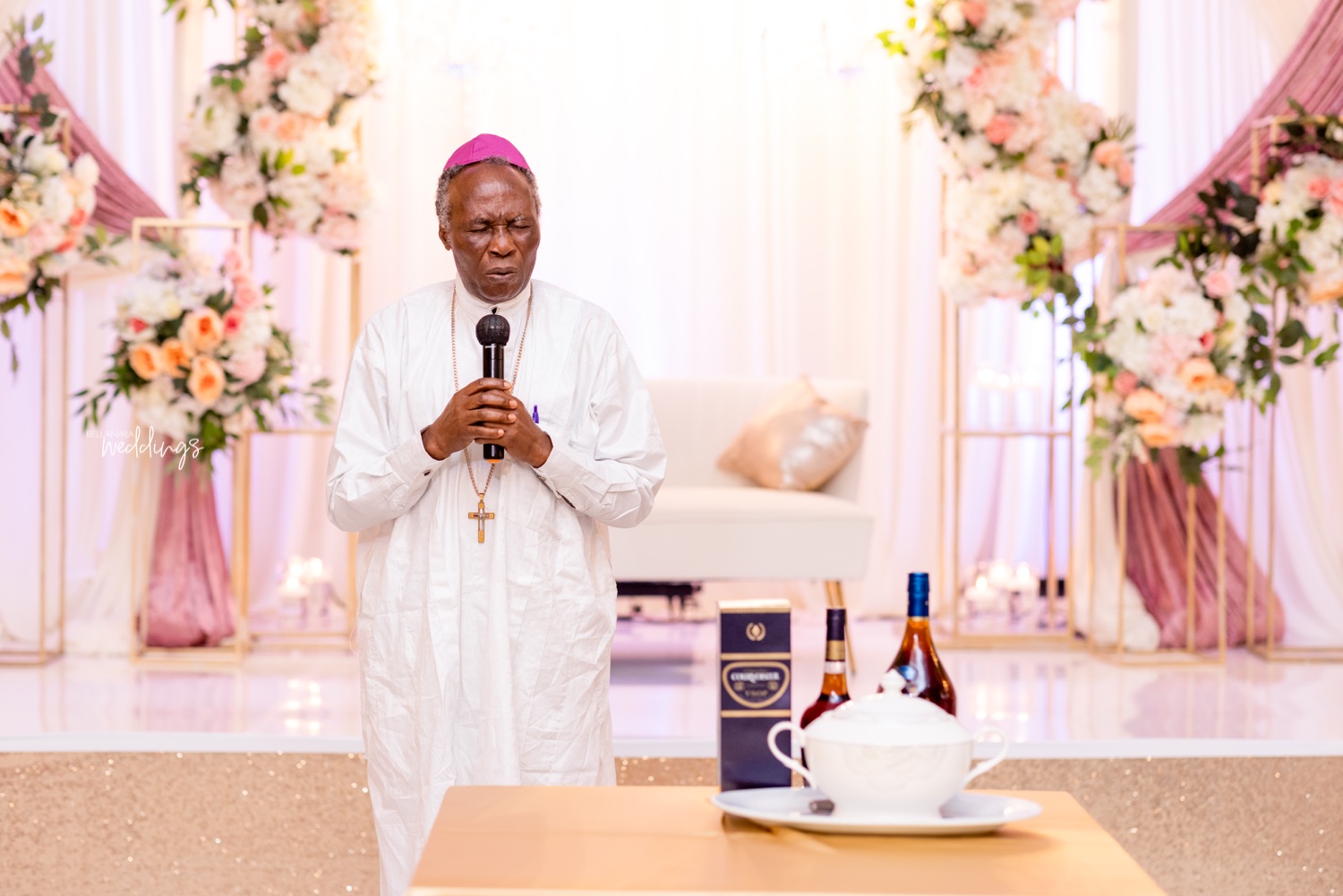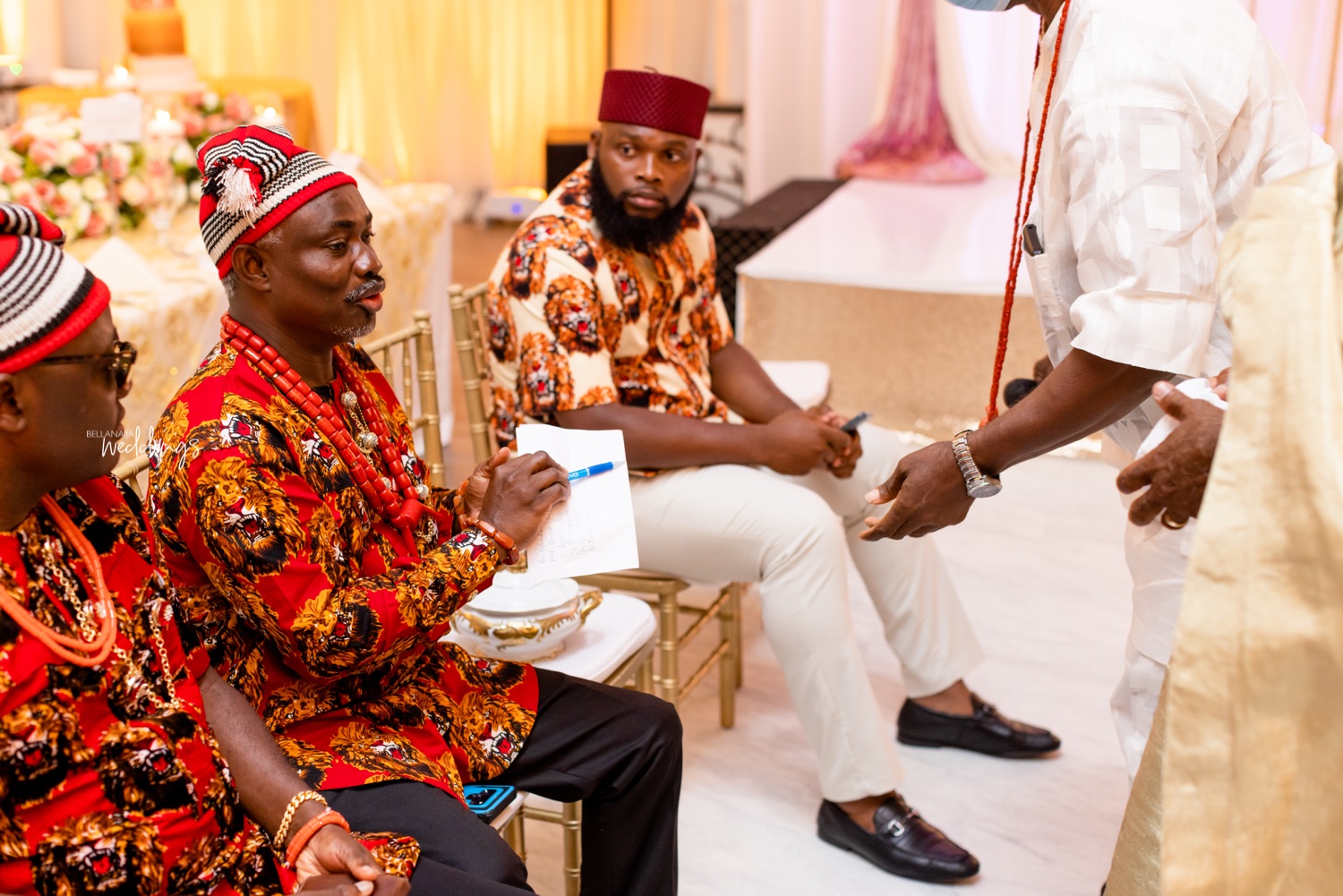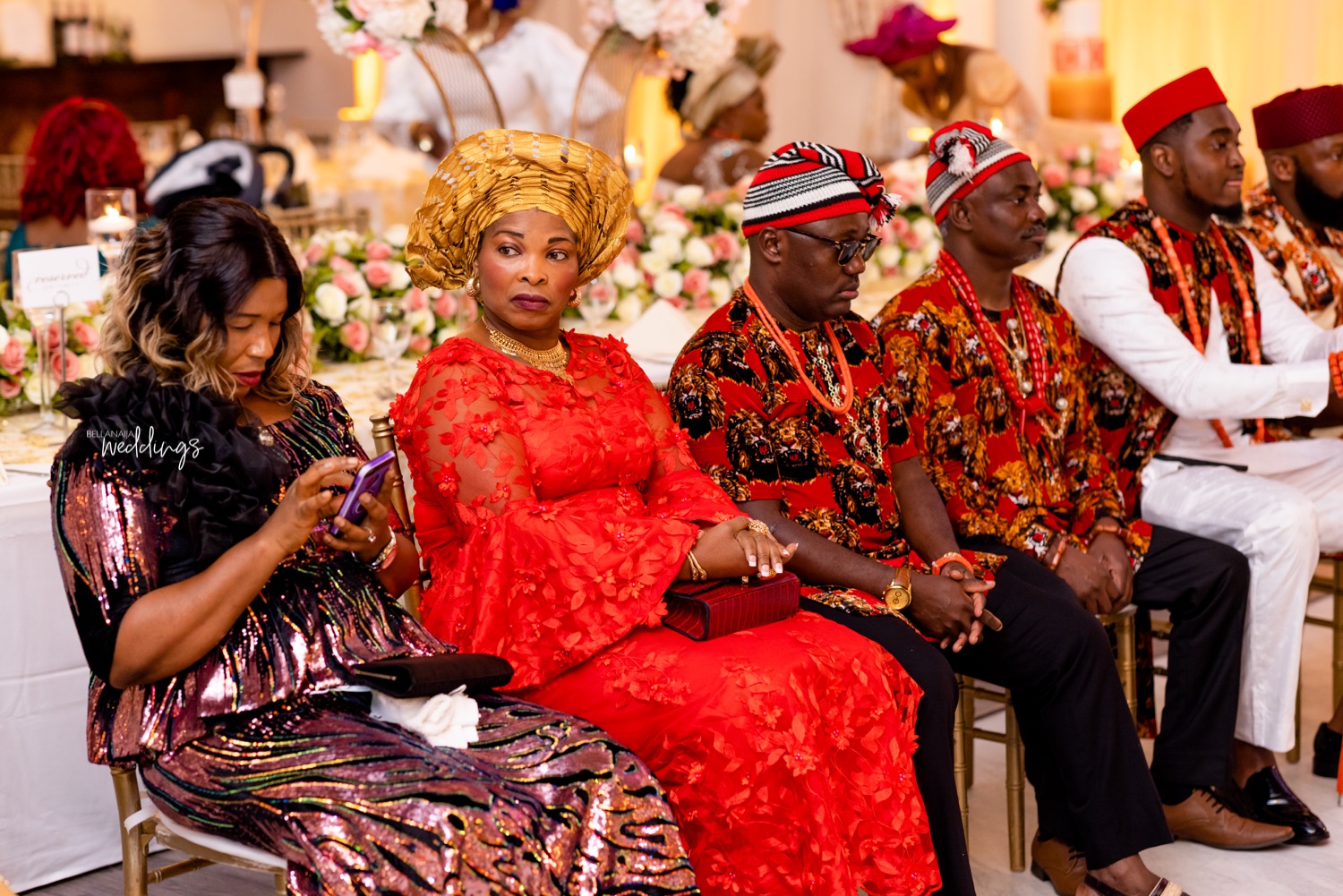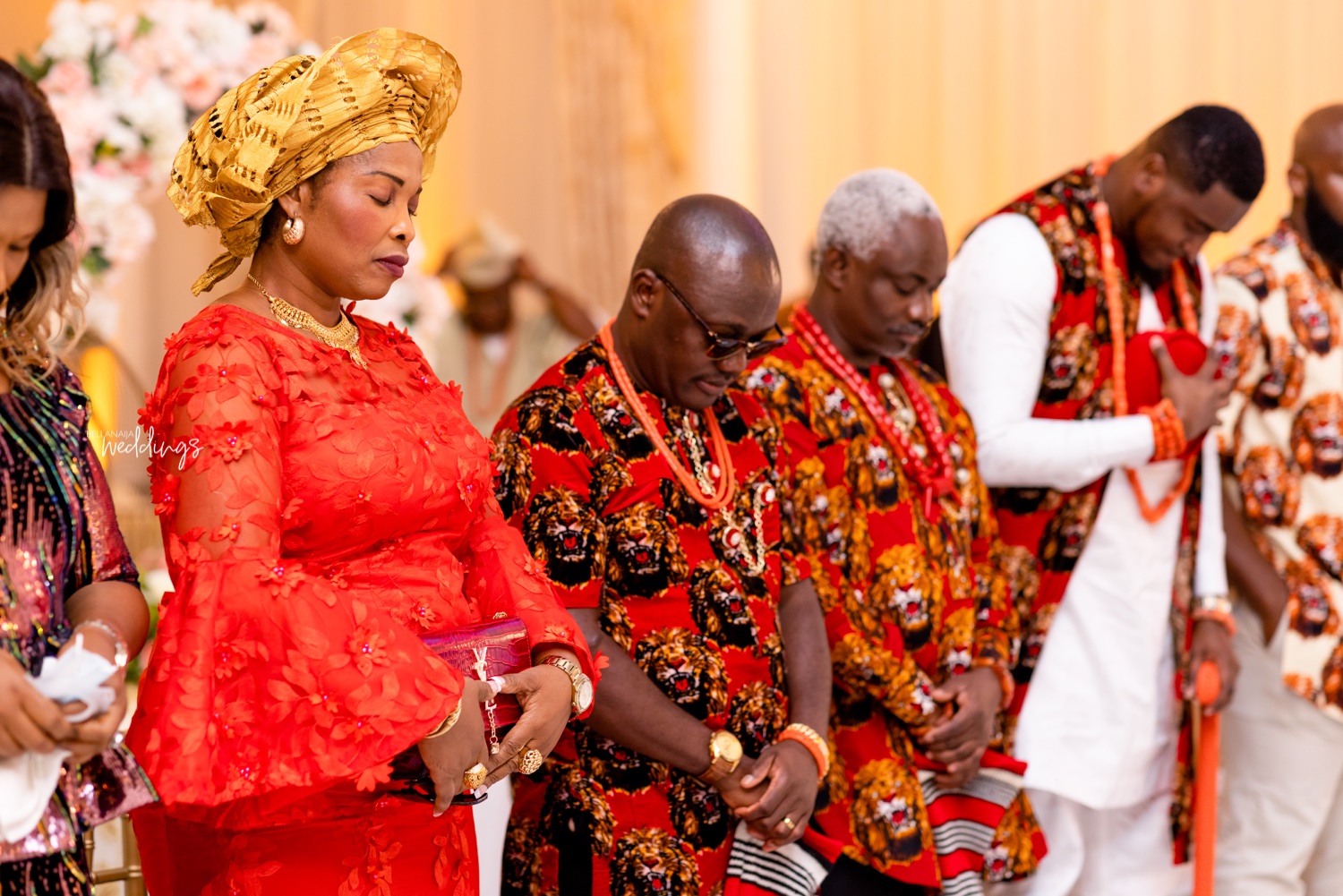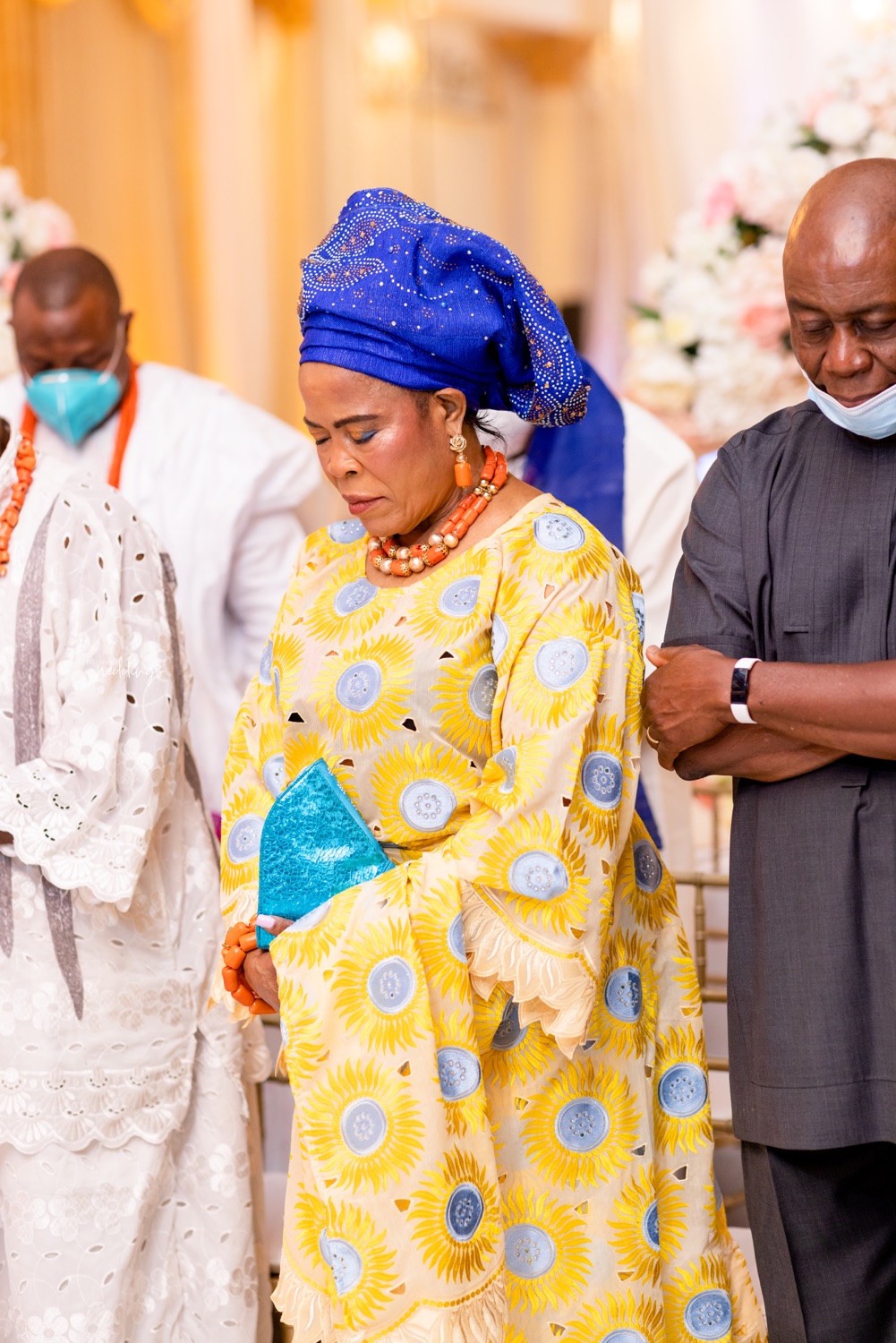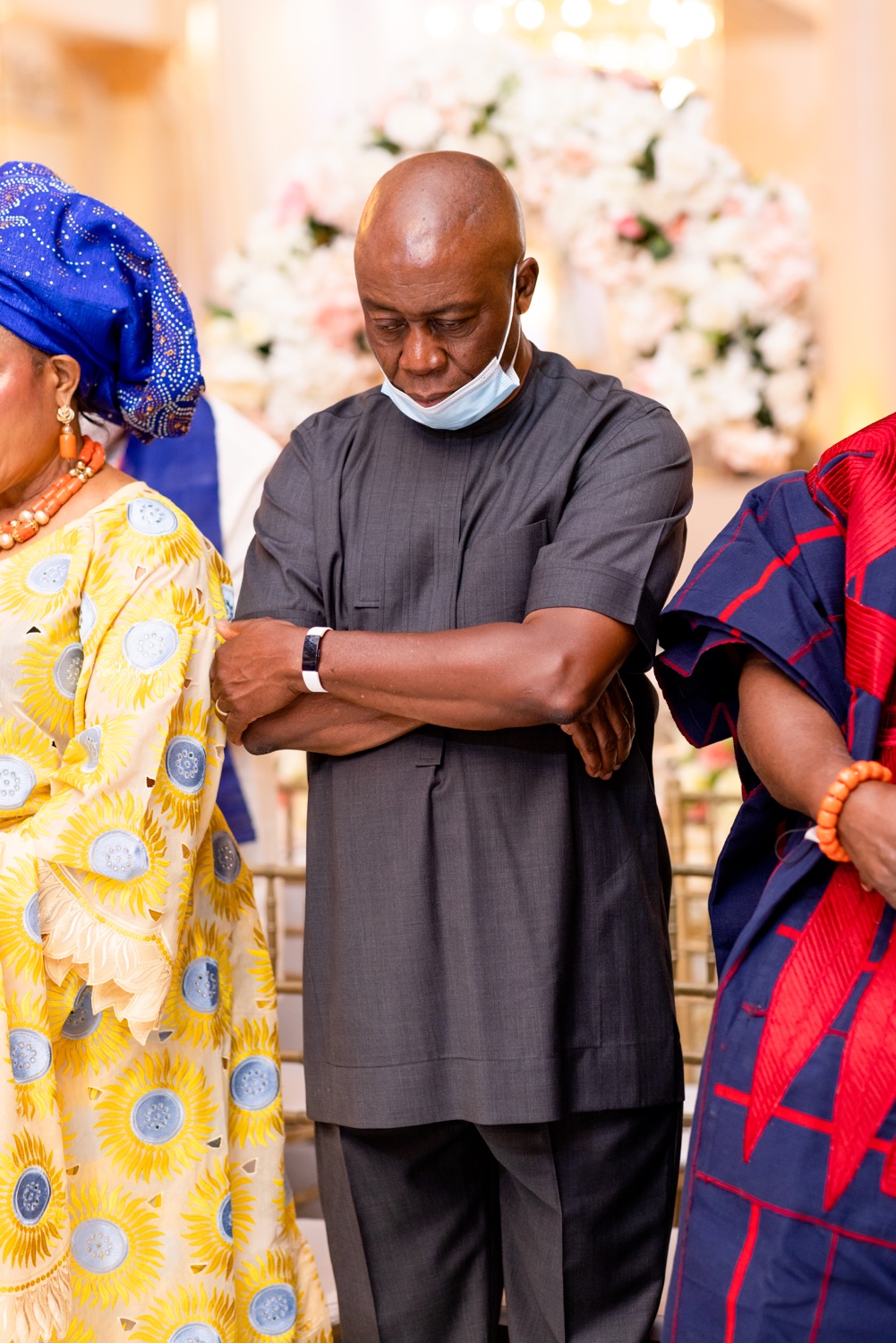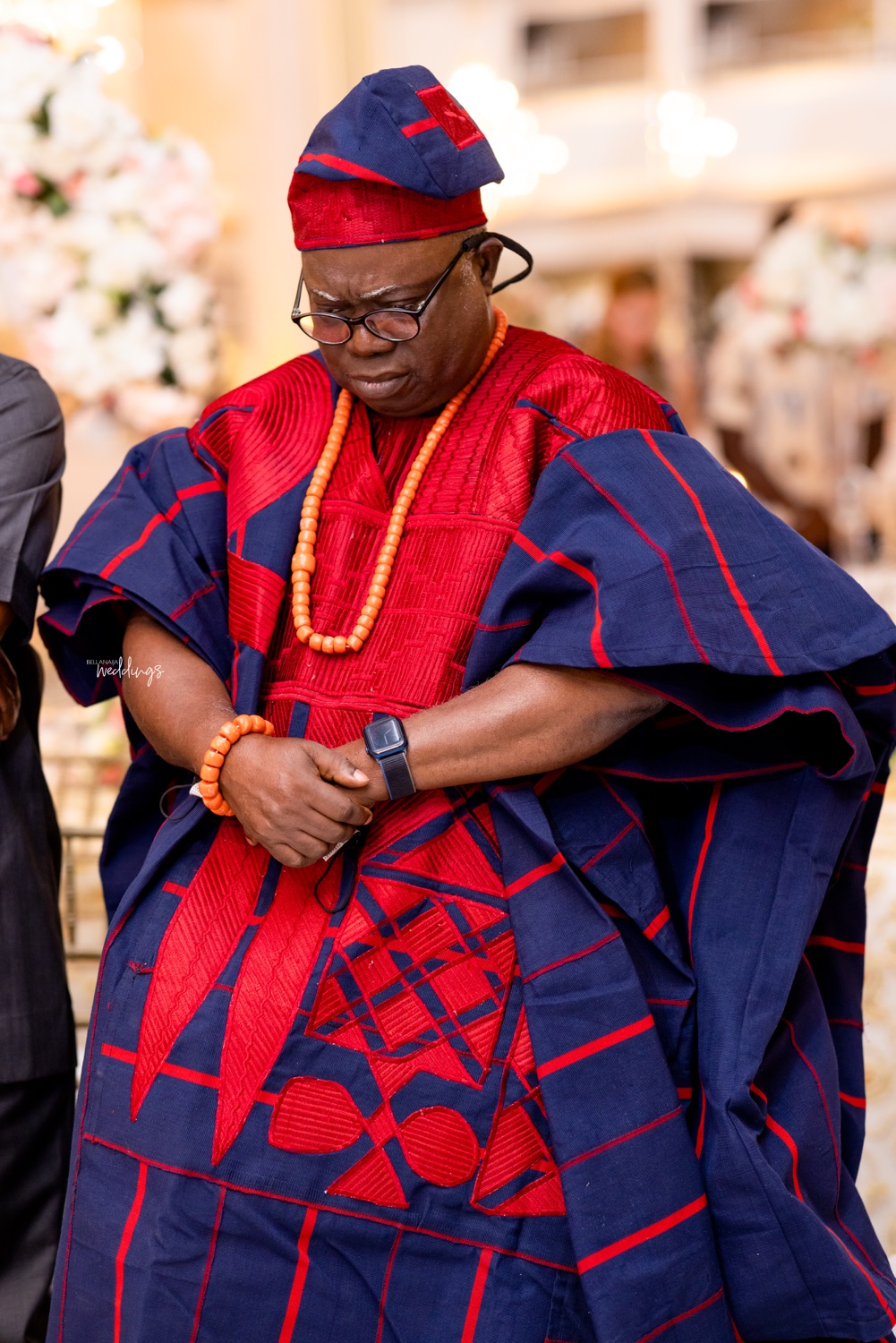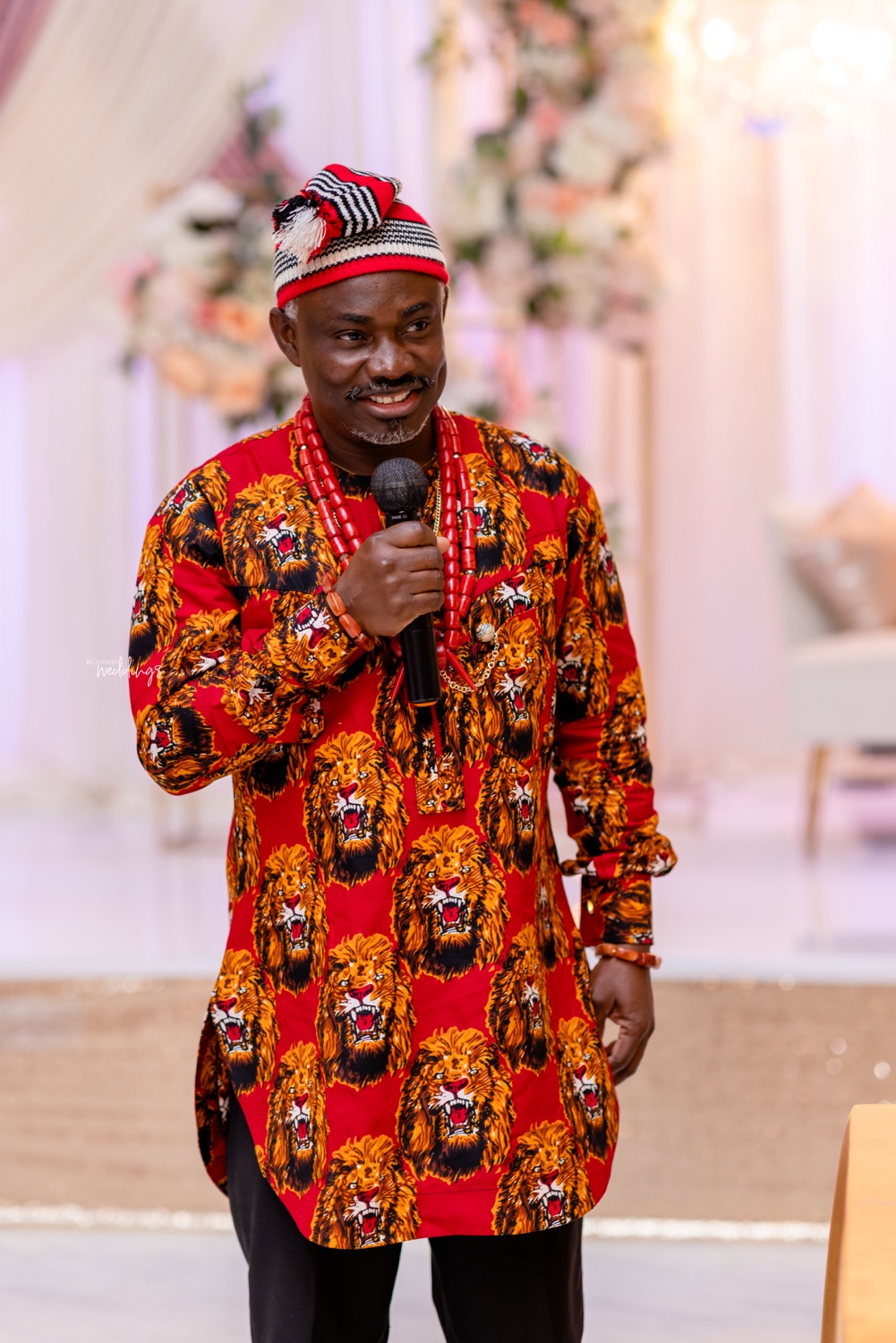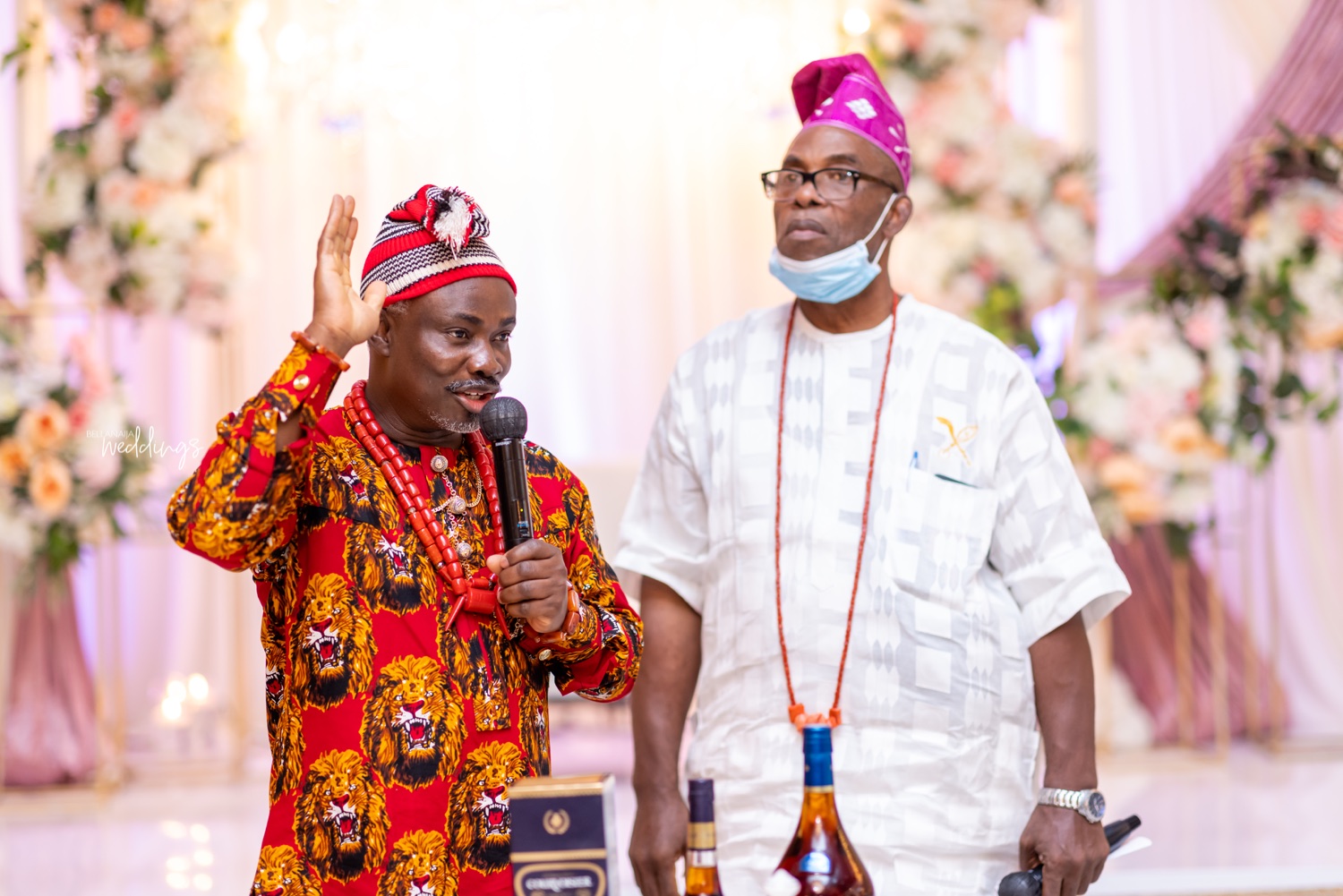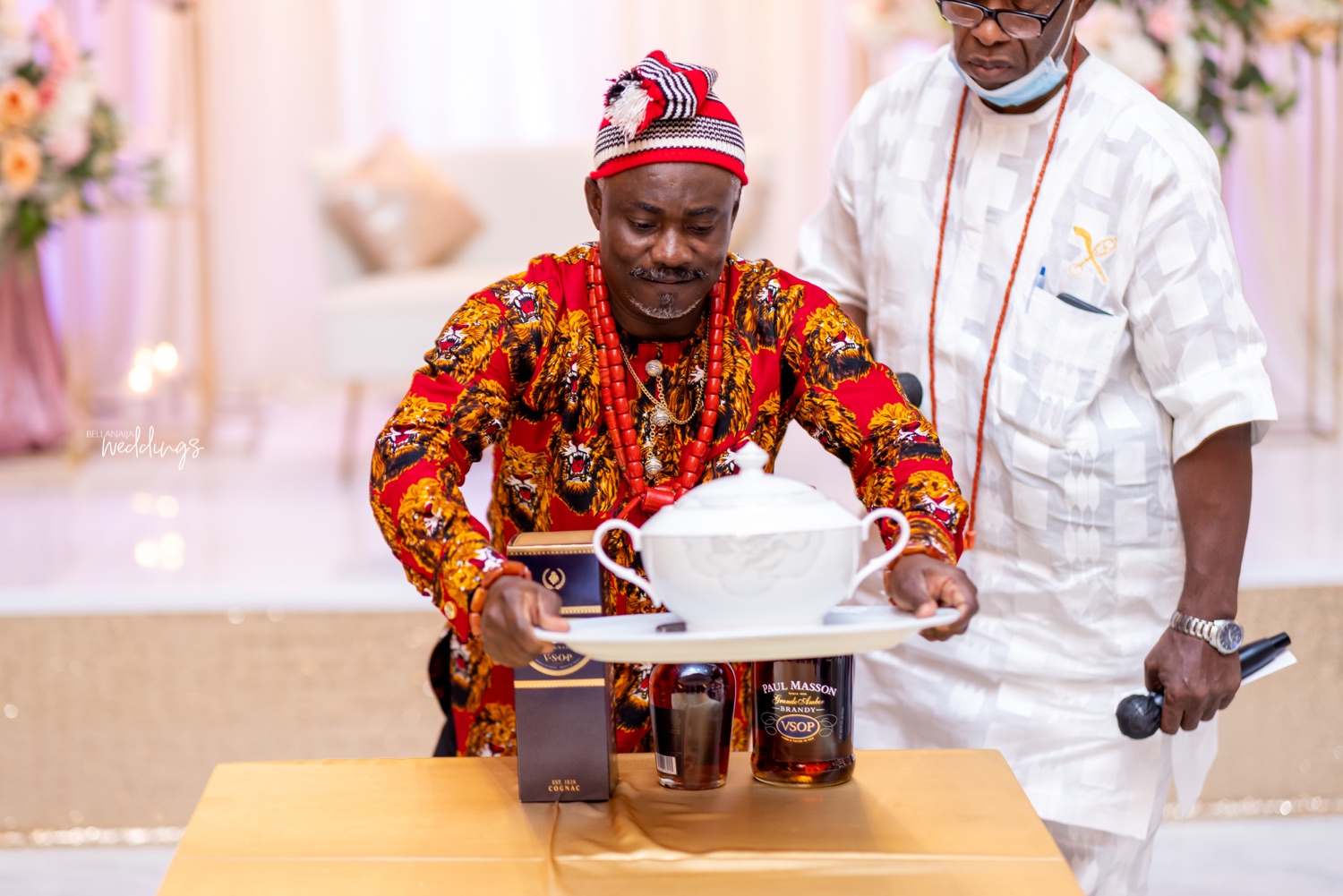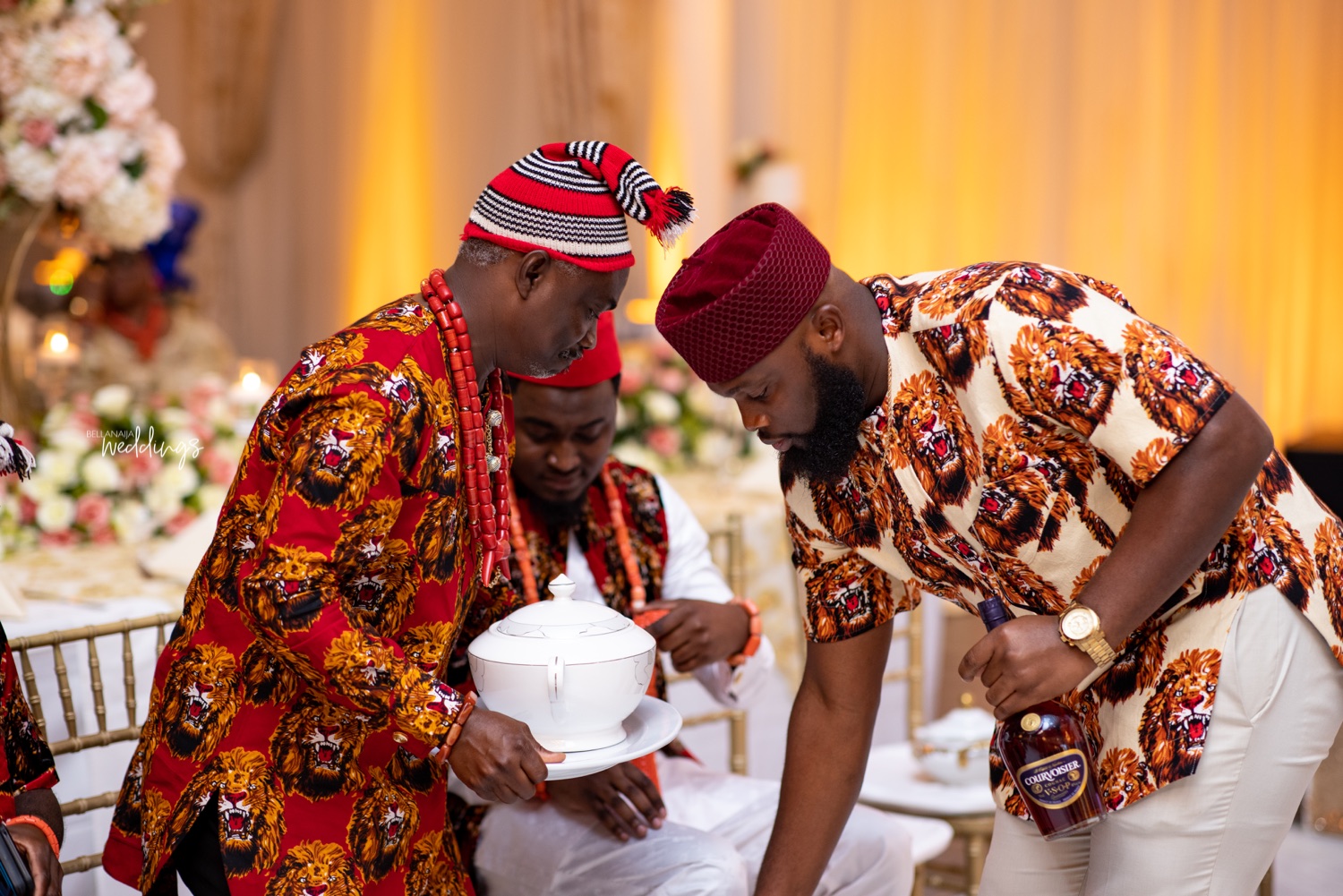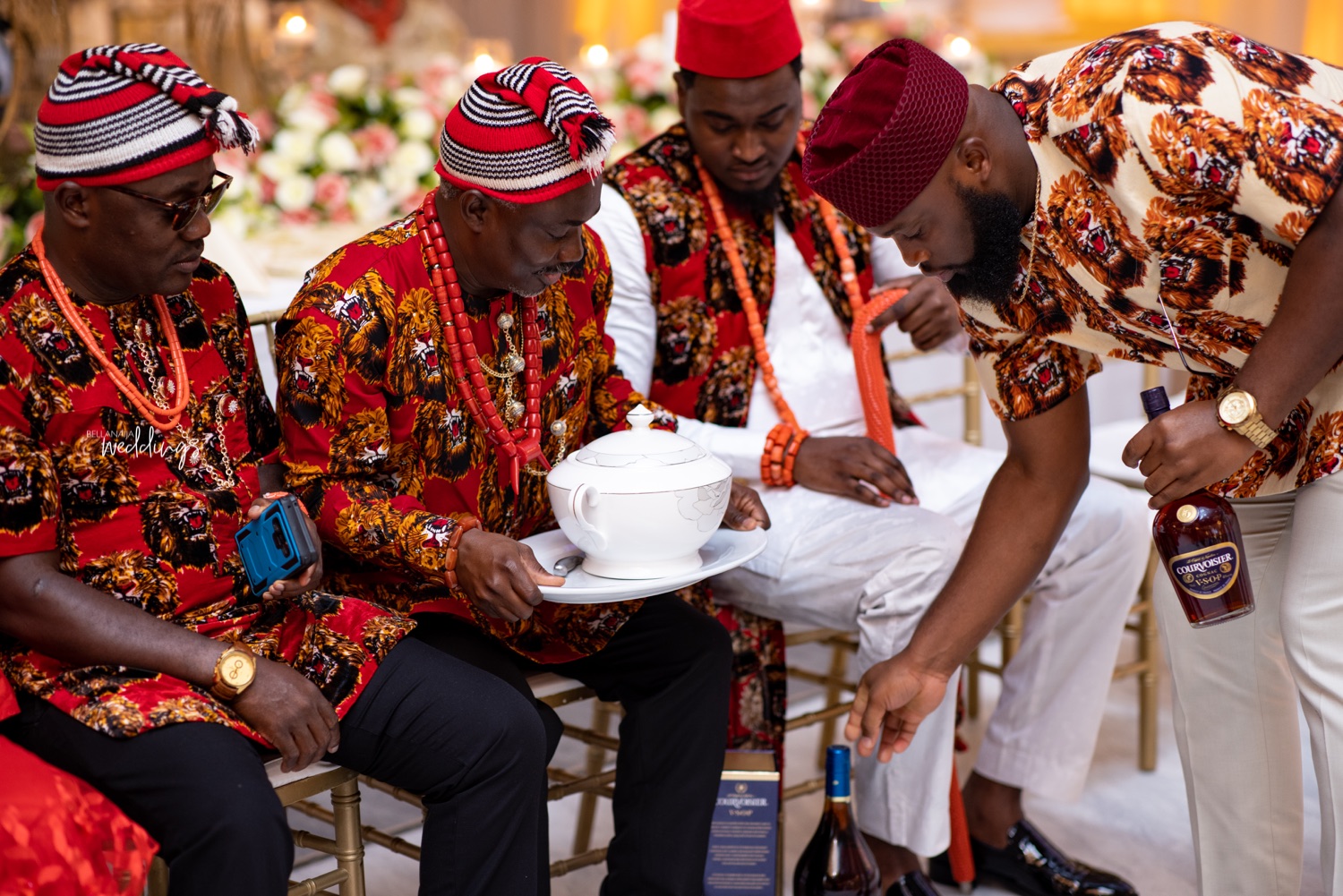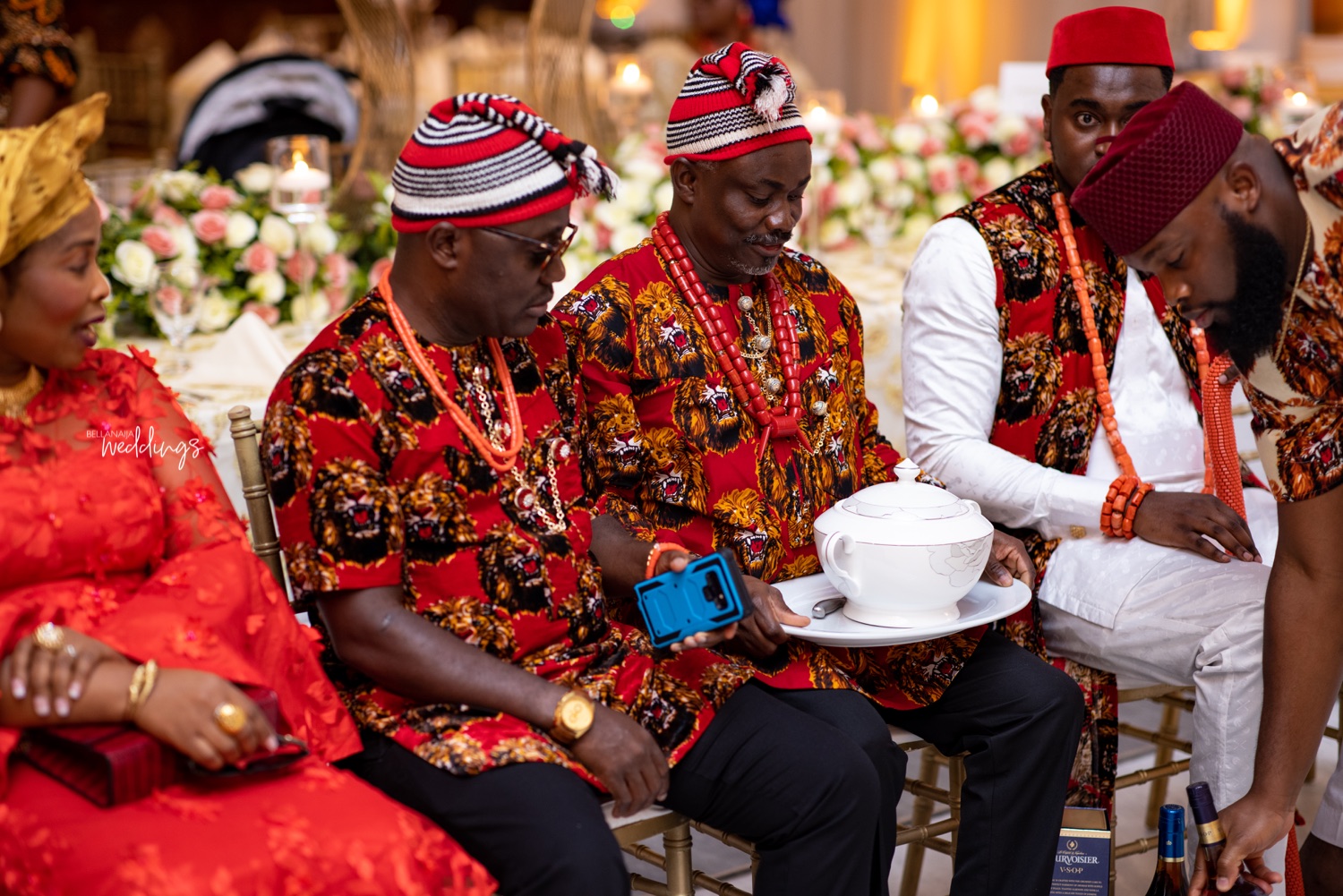 As it is with the Edo culture, a number of fake brides are first presented to confirm the Groom's certainty 😅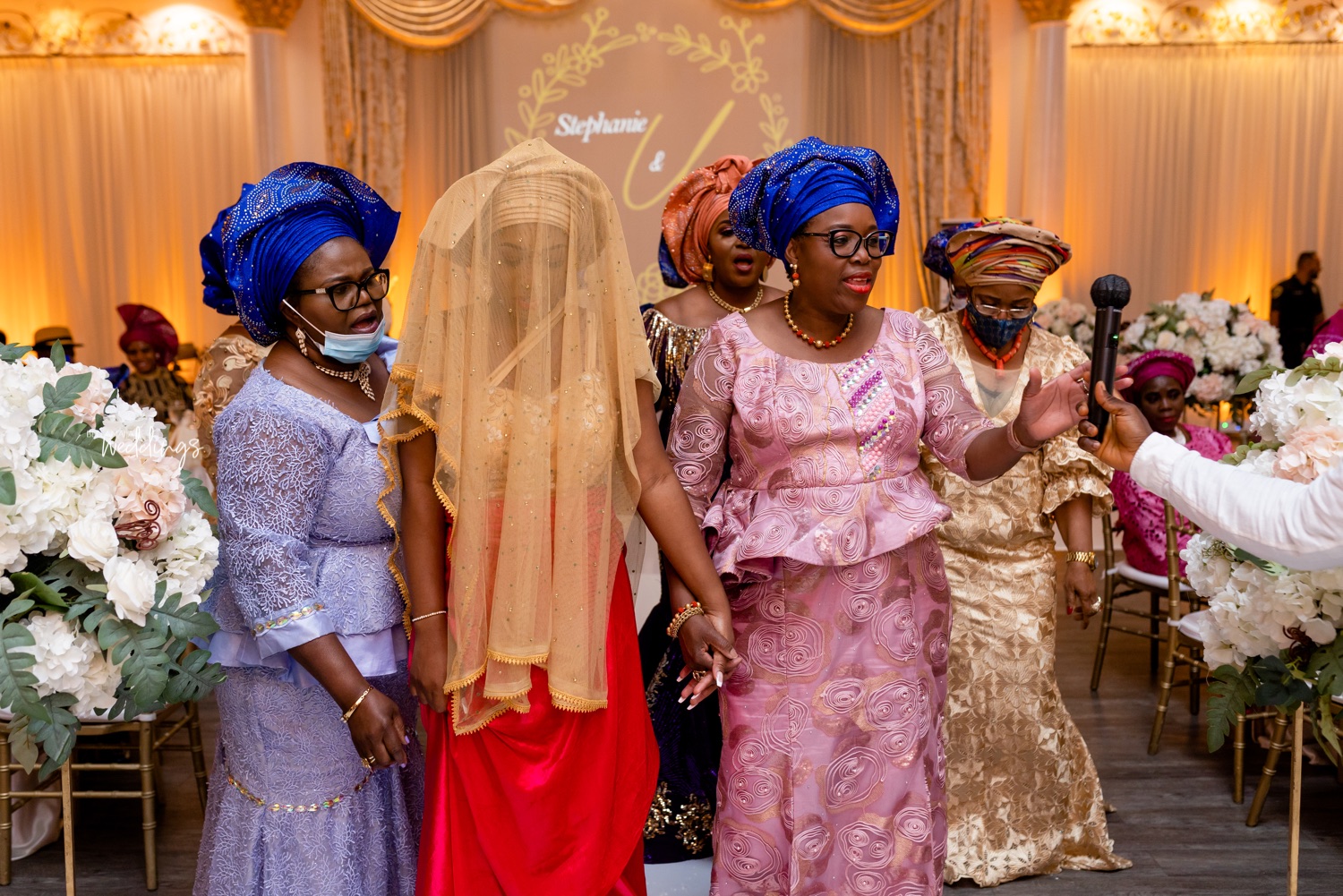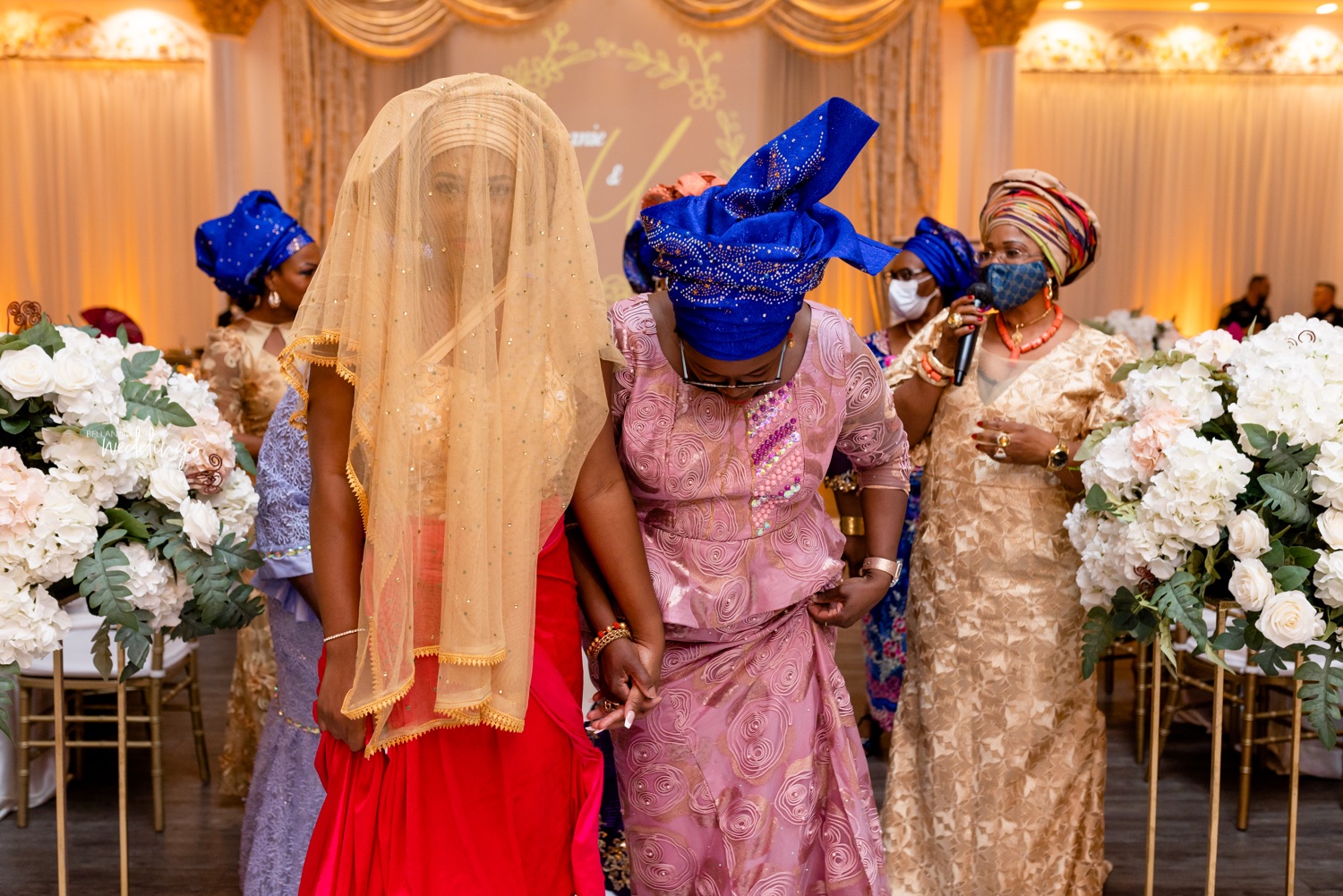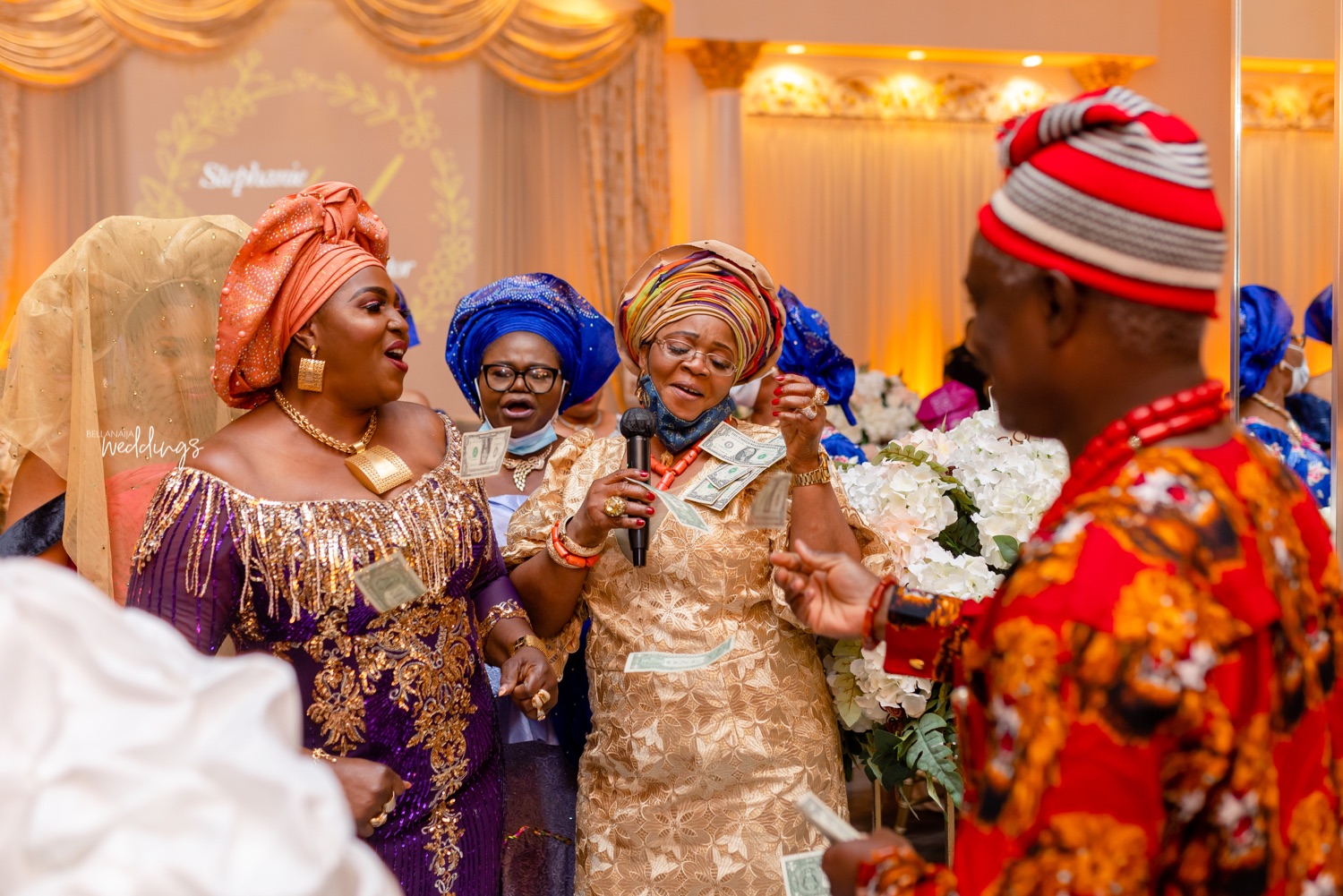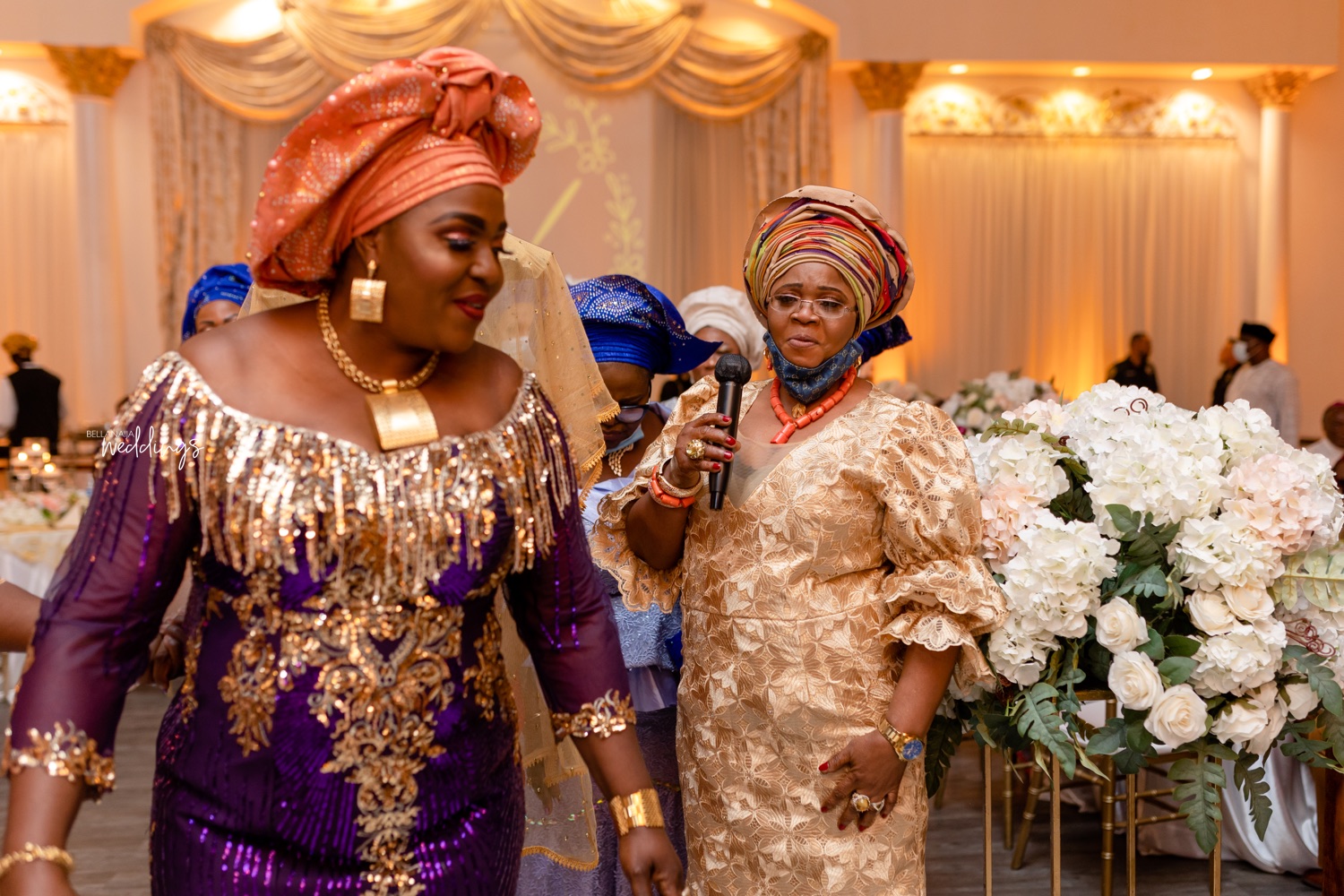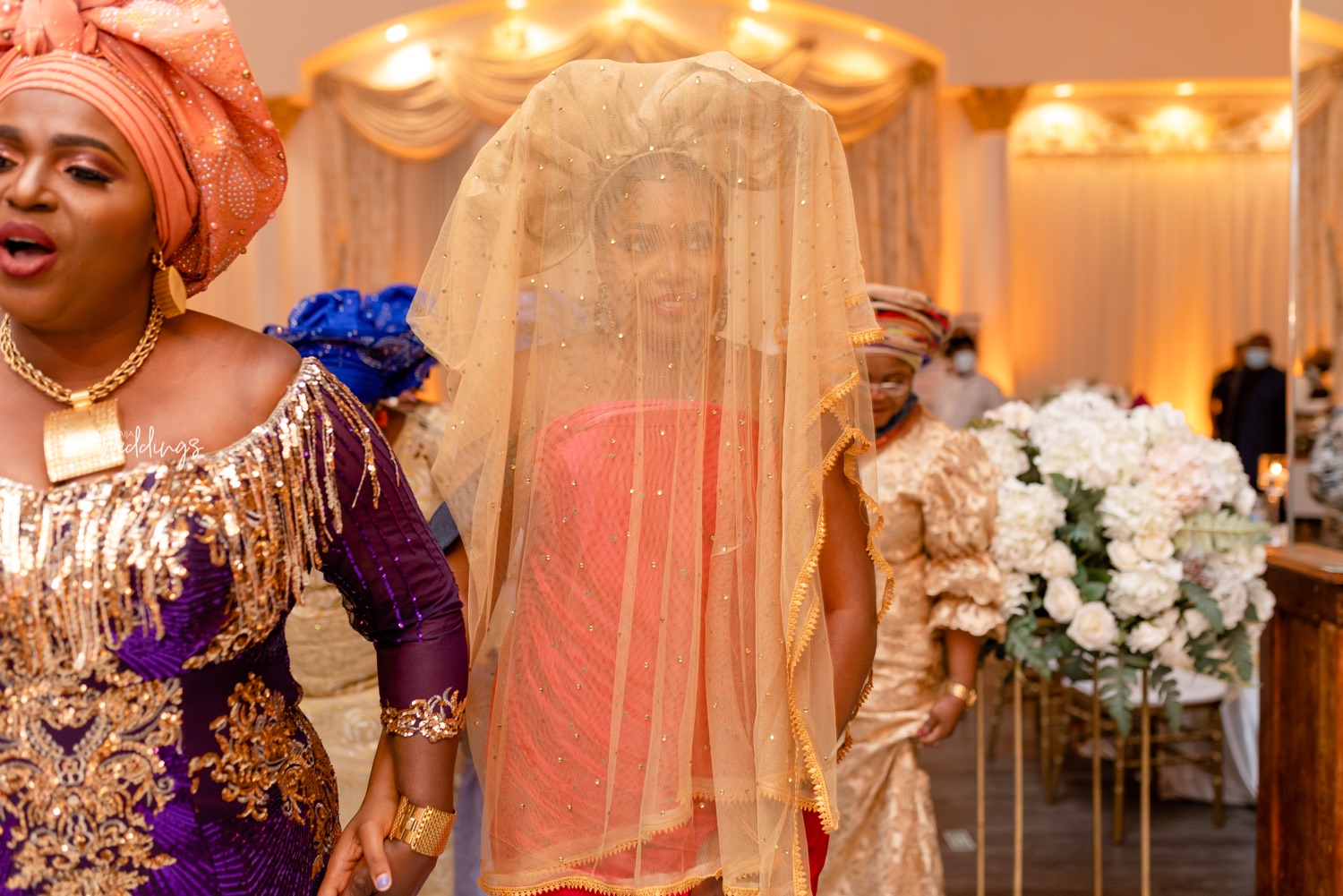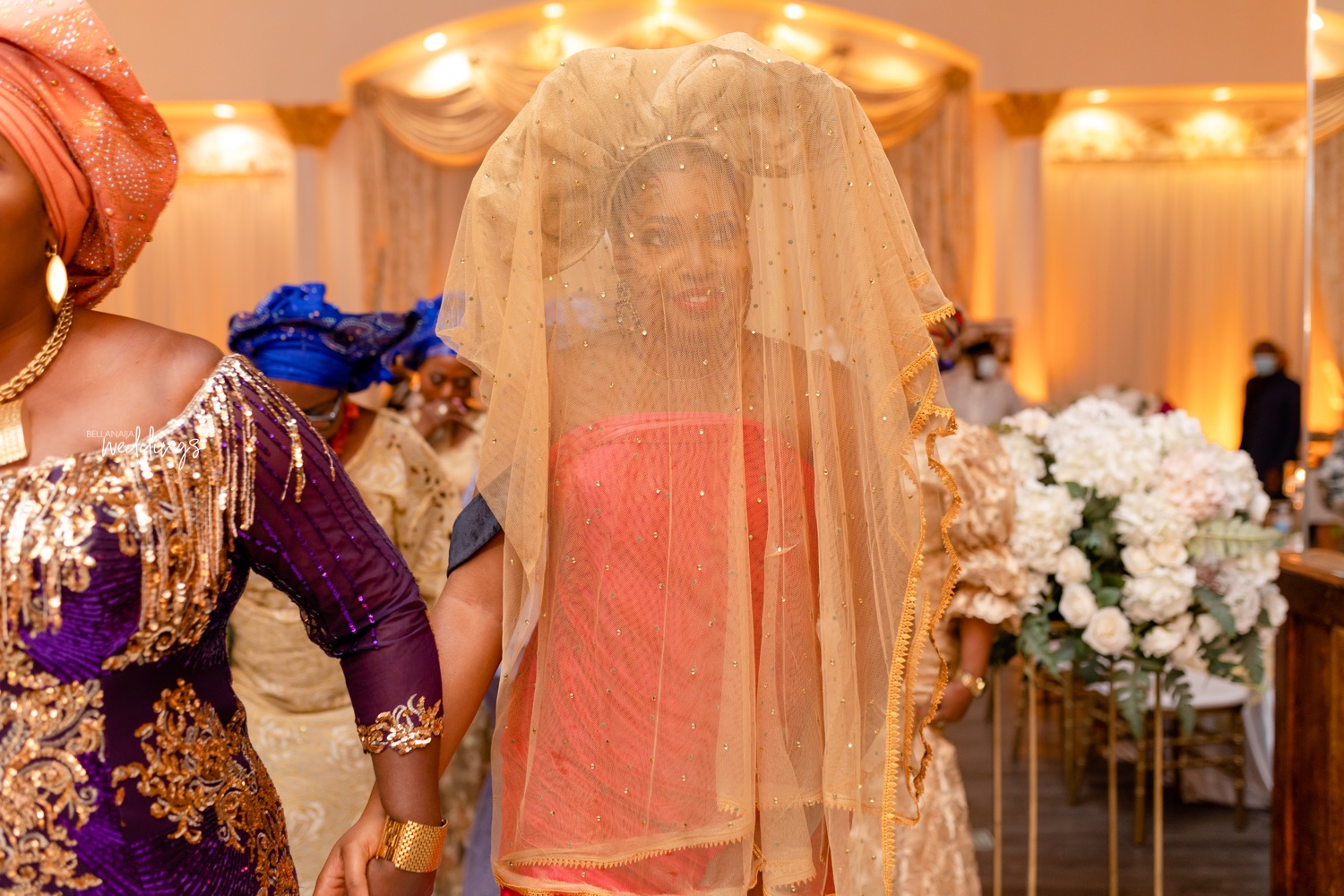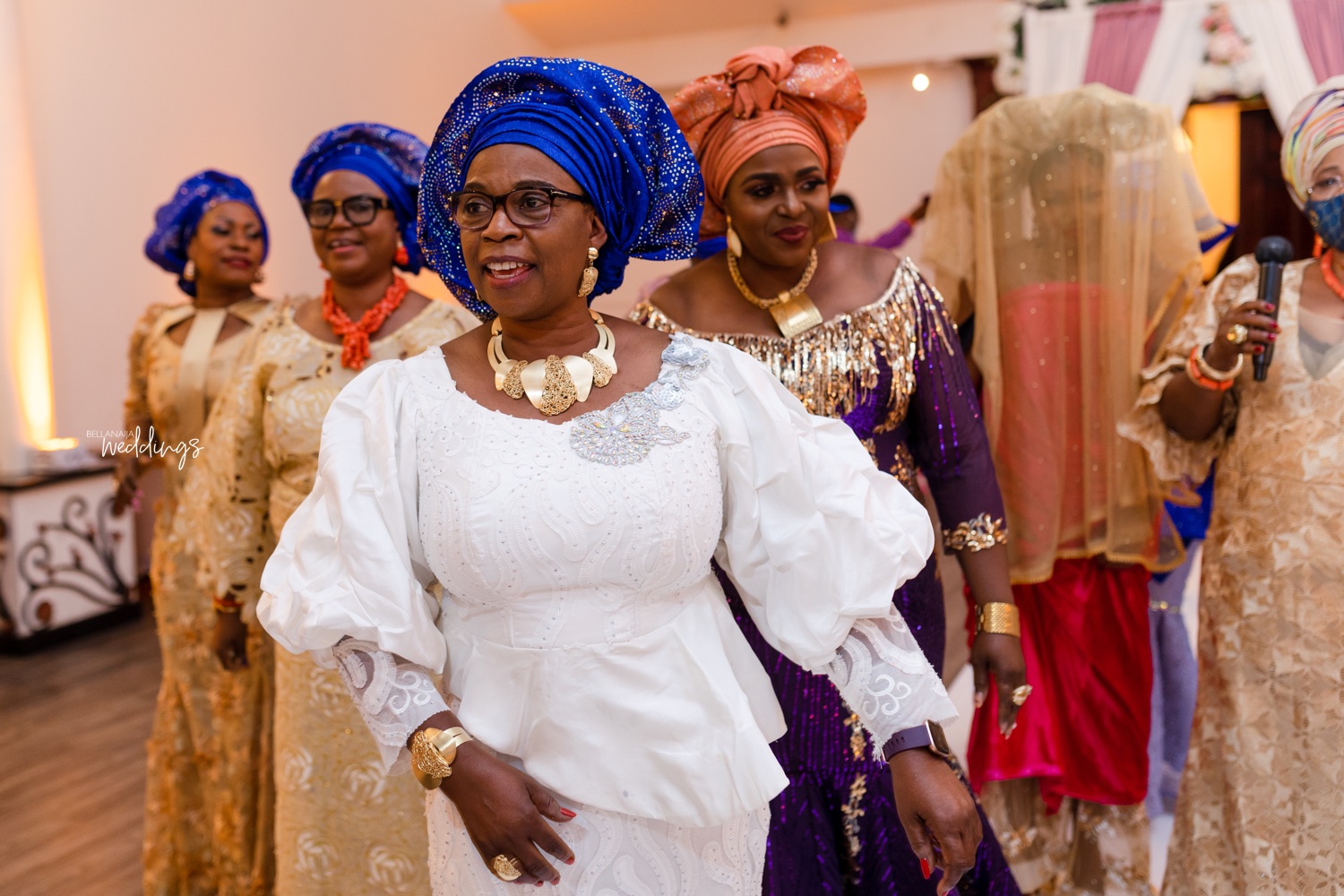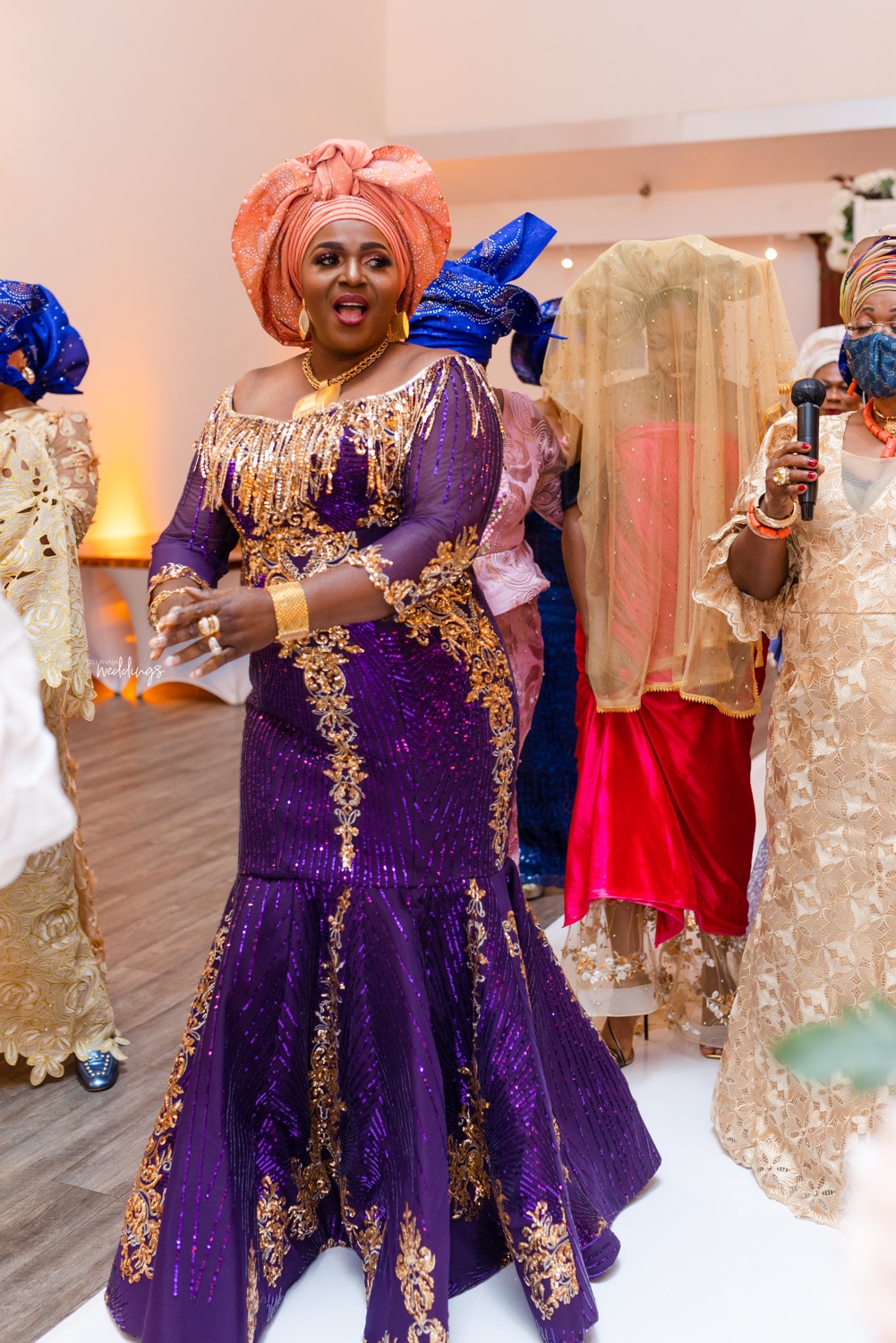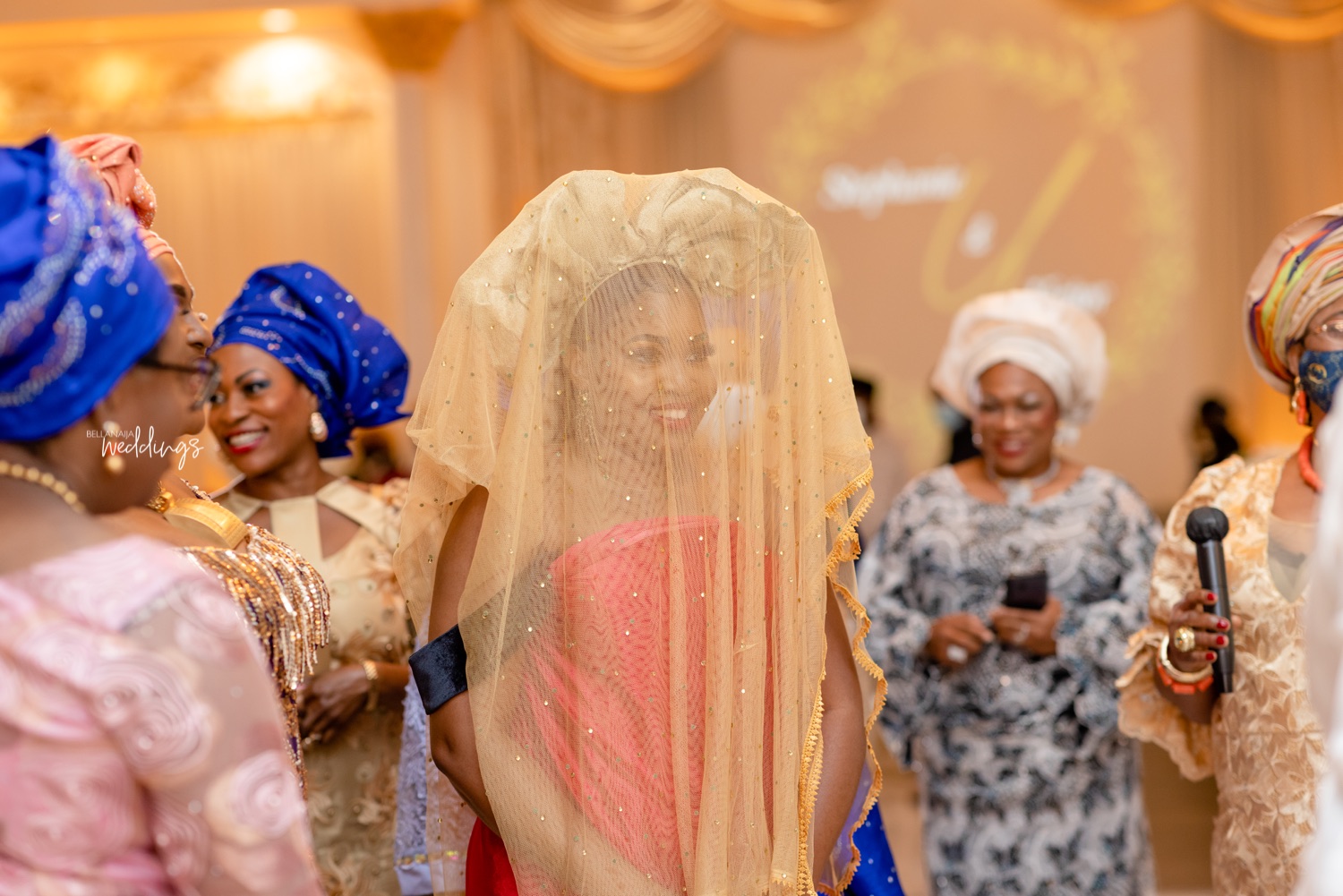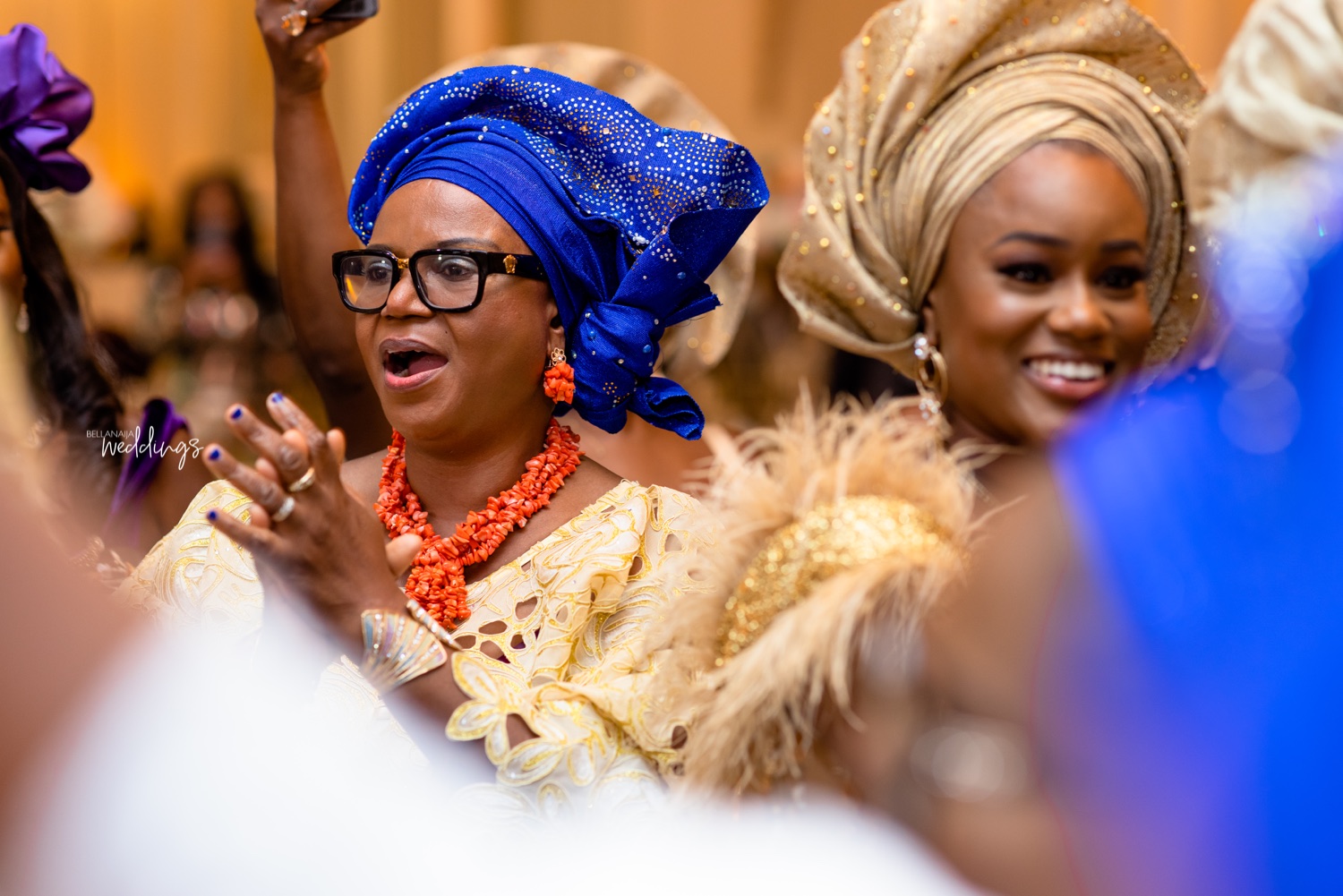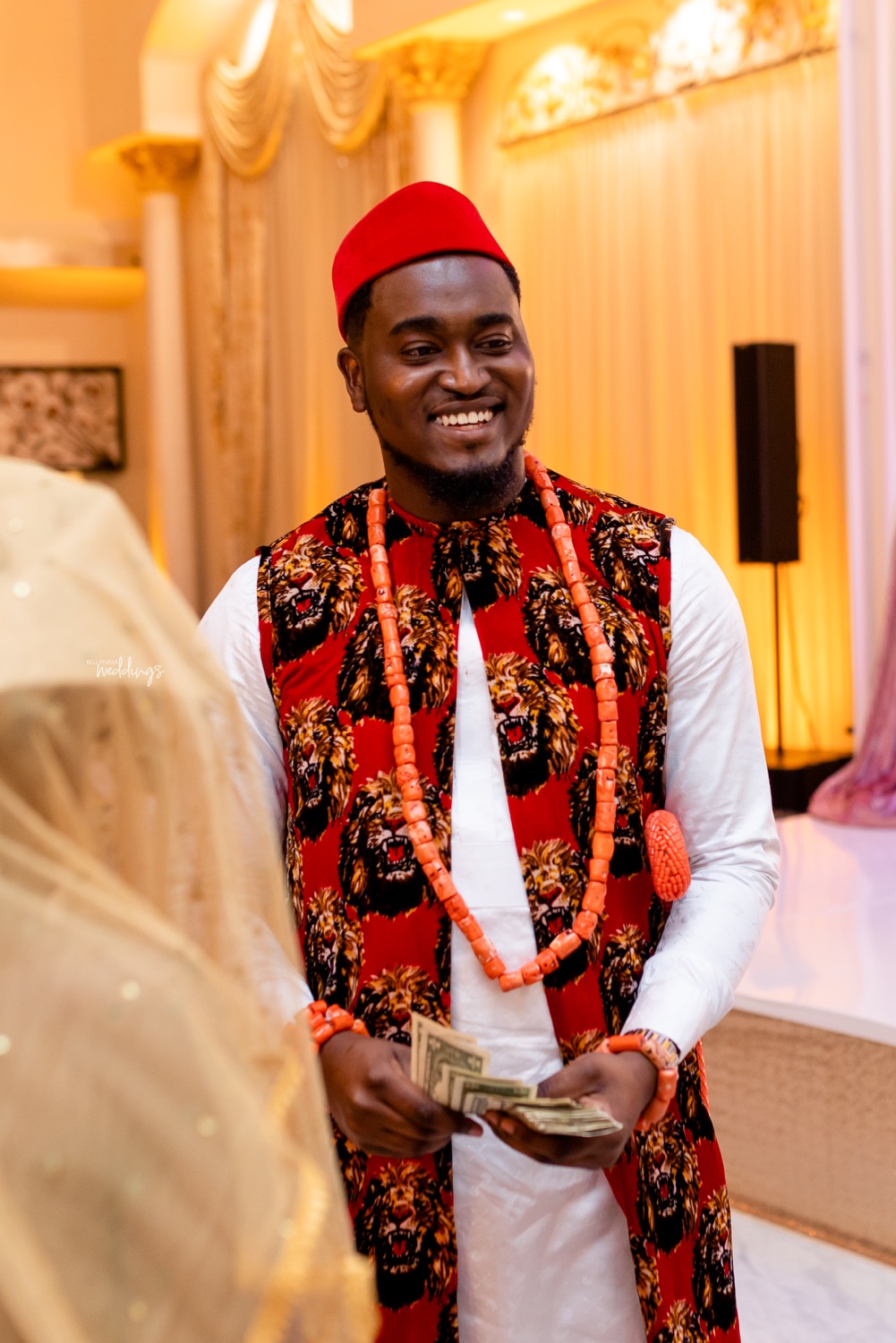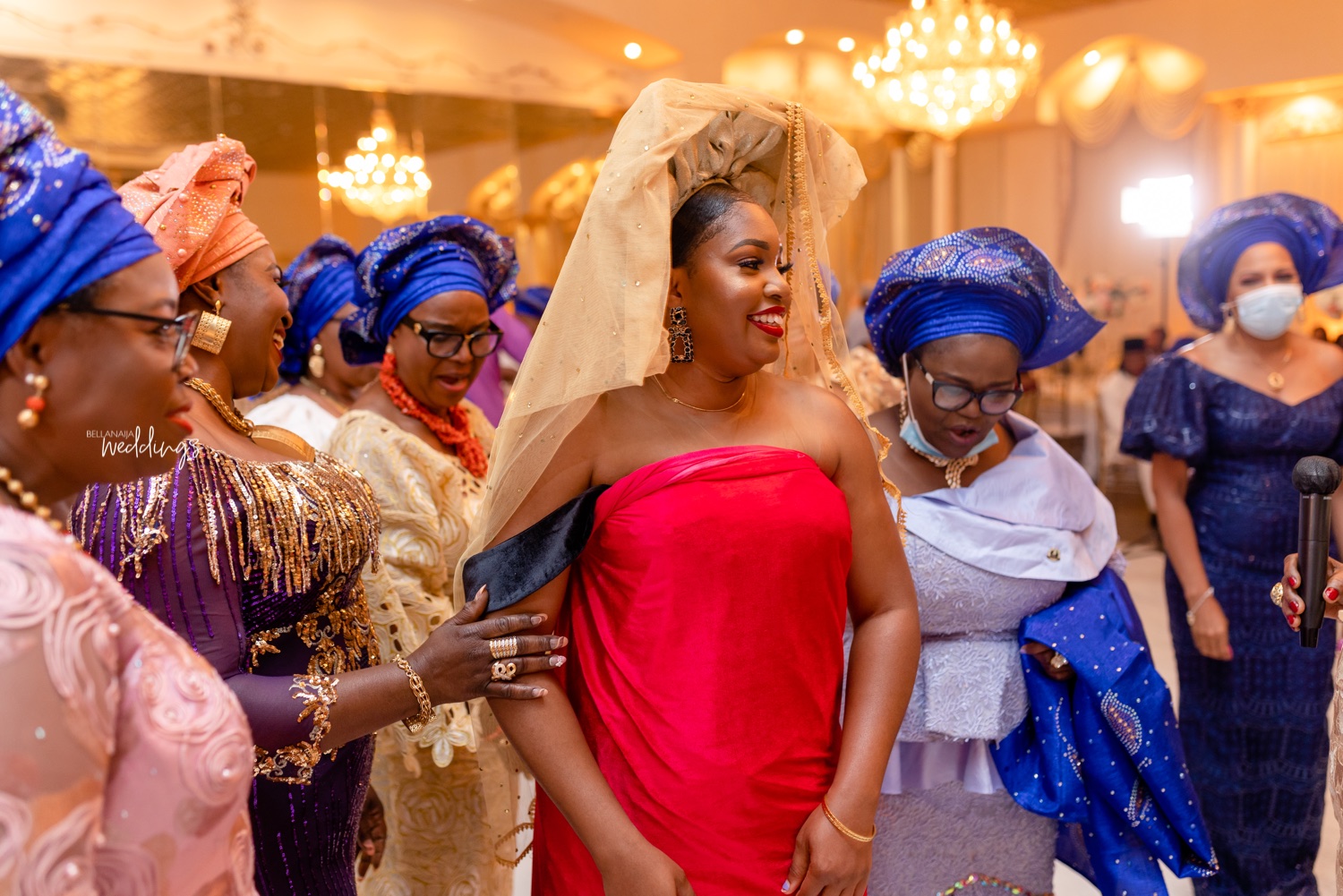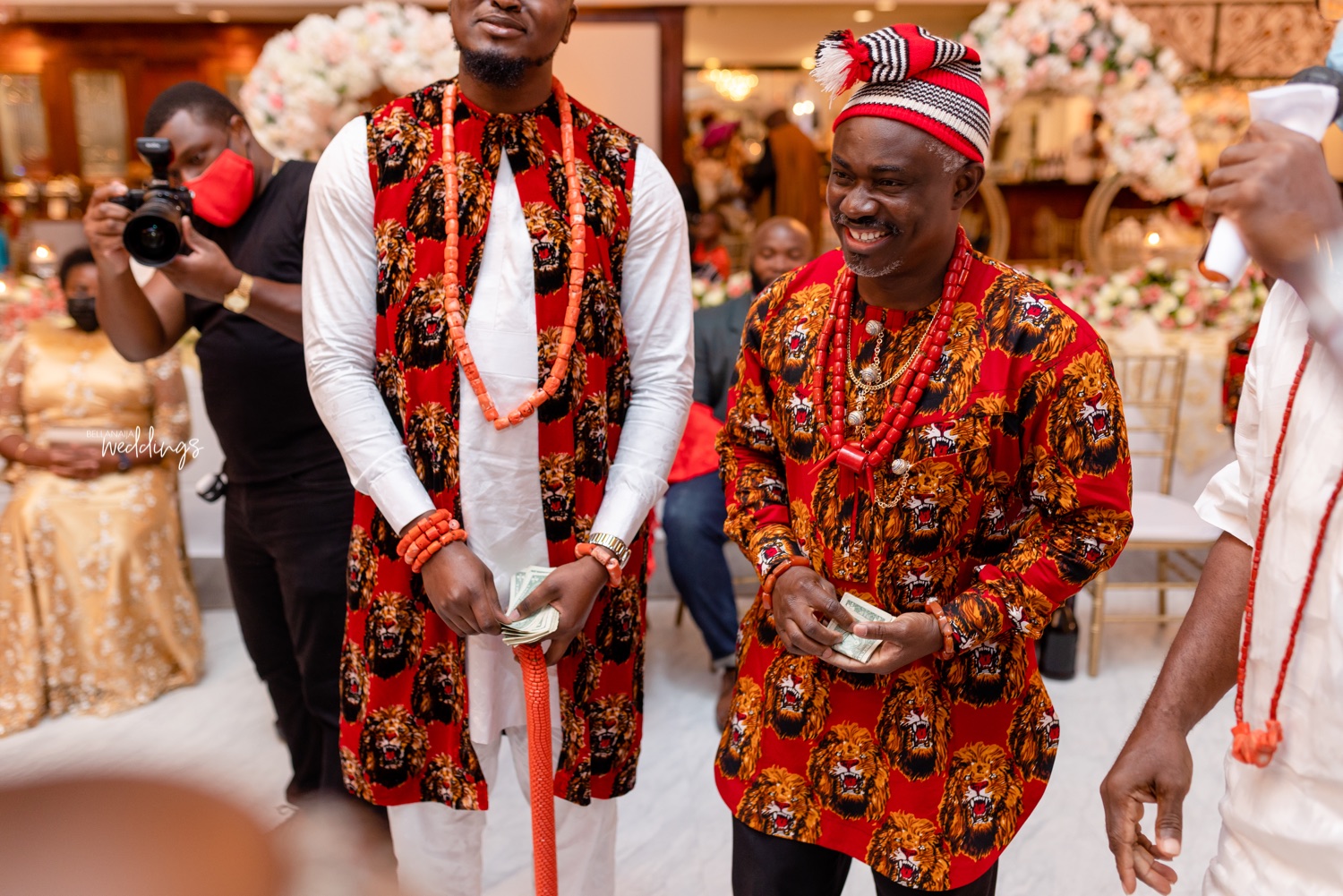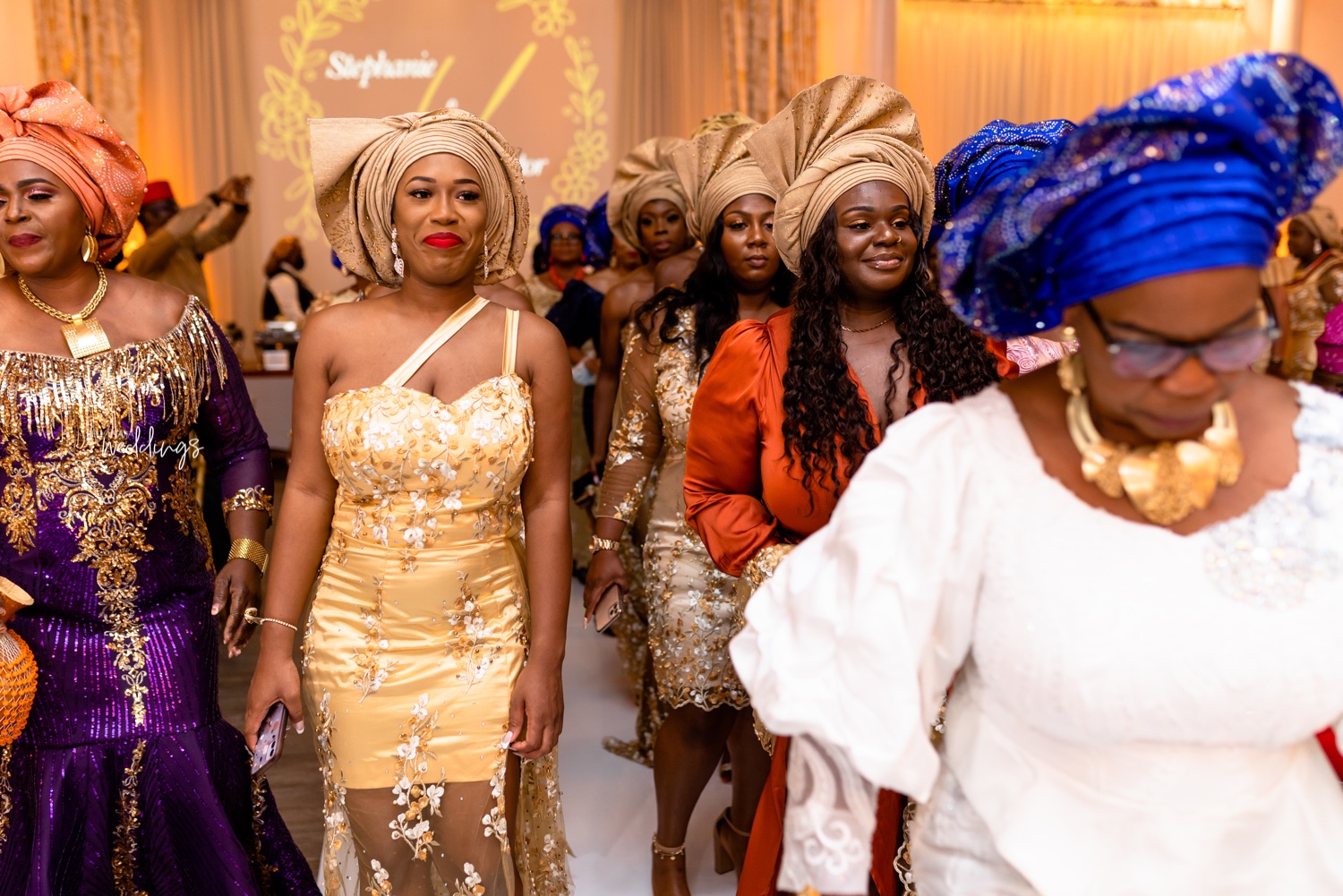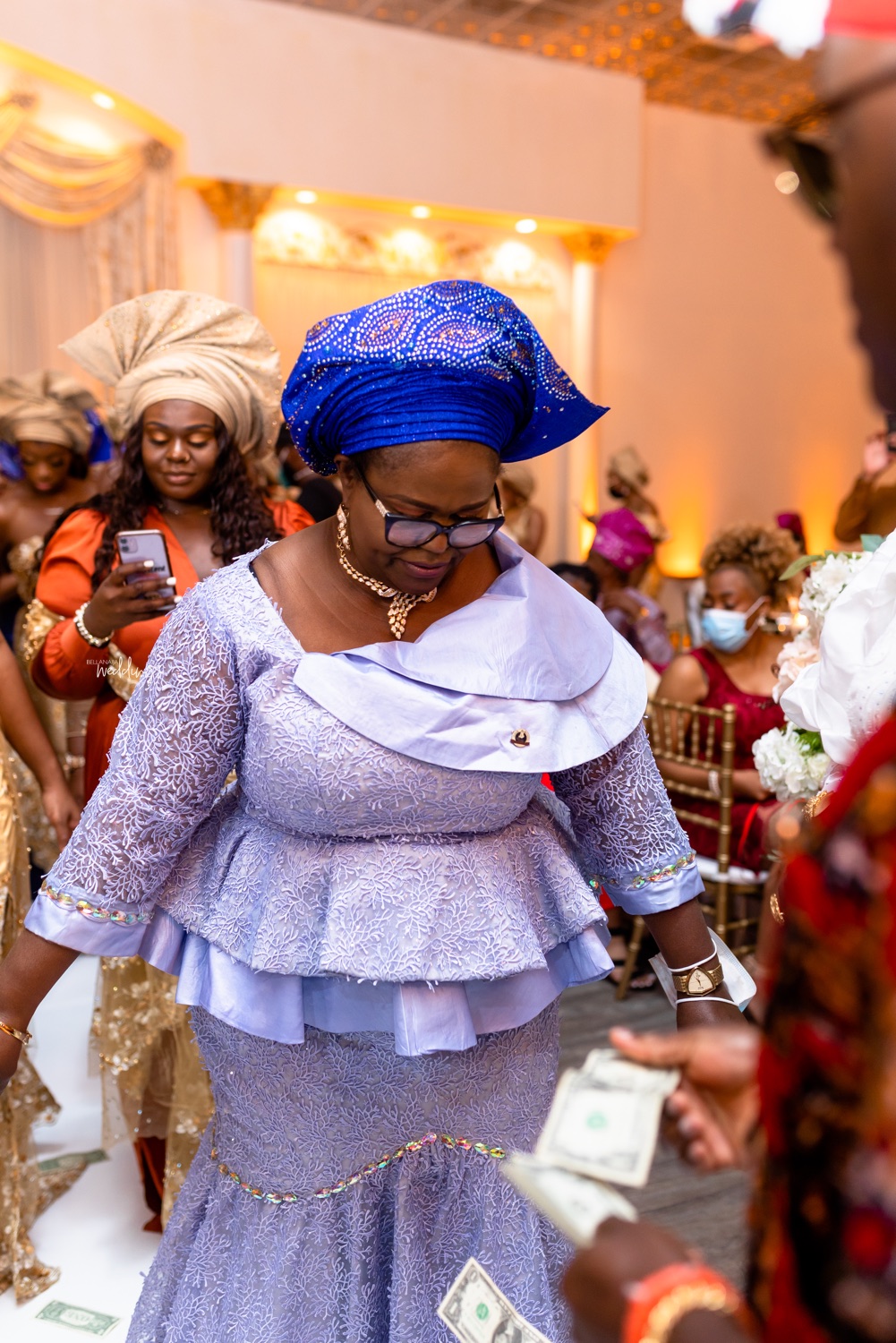 Now make way for the bride! 😅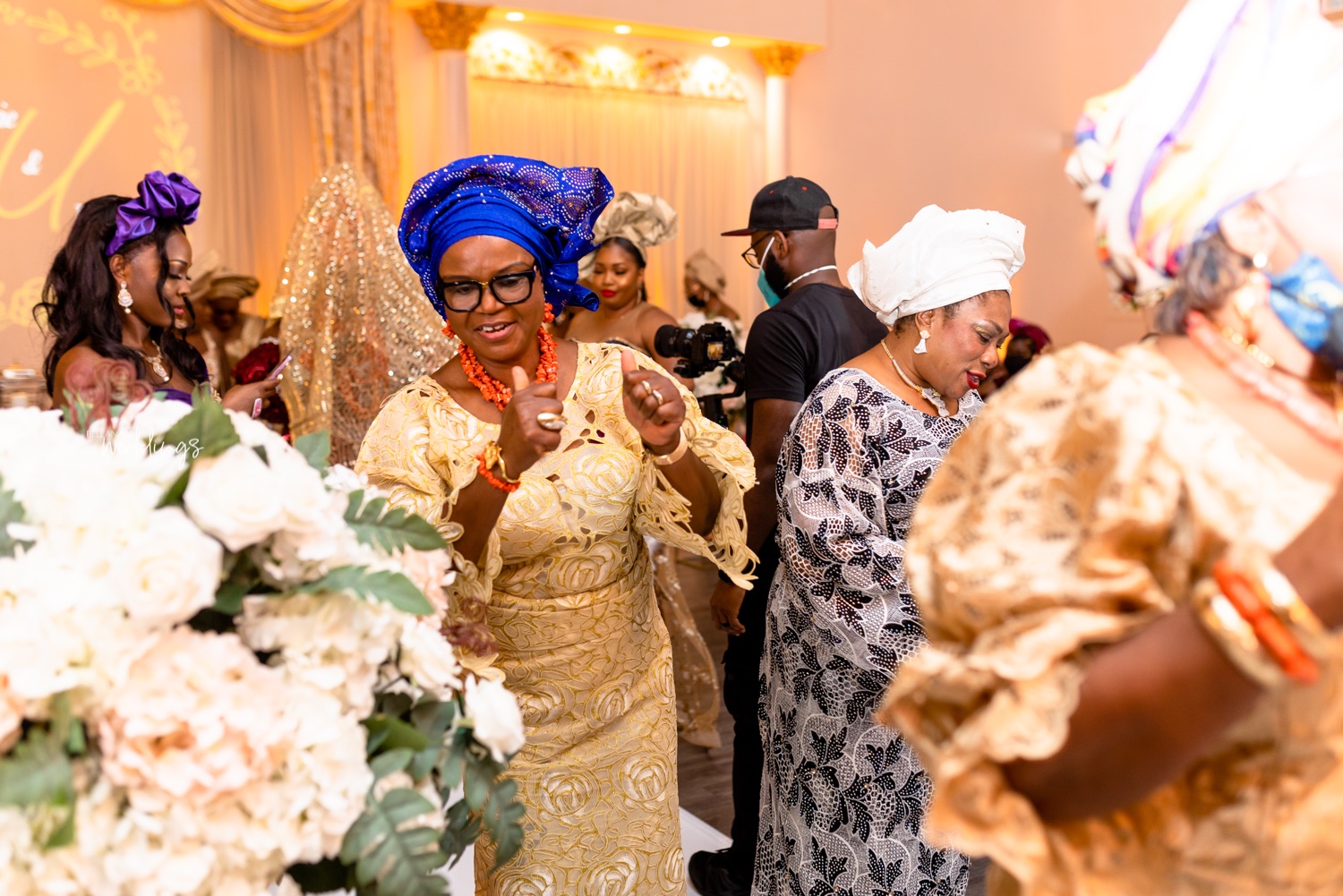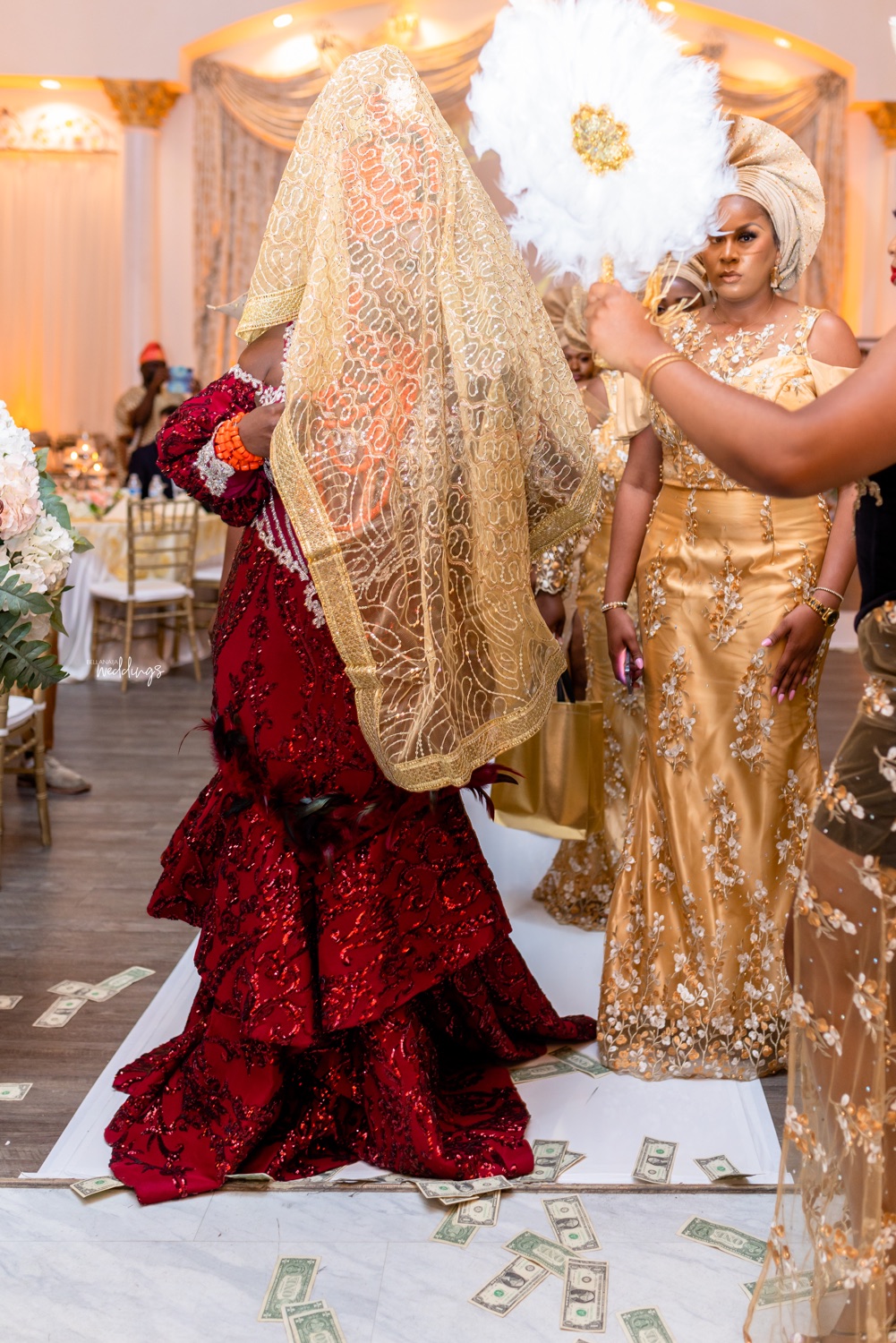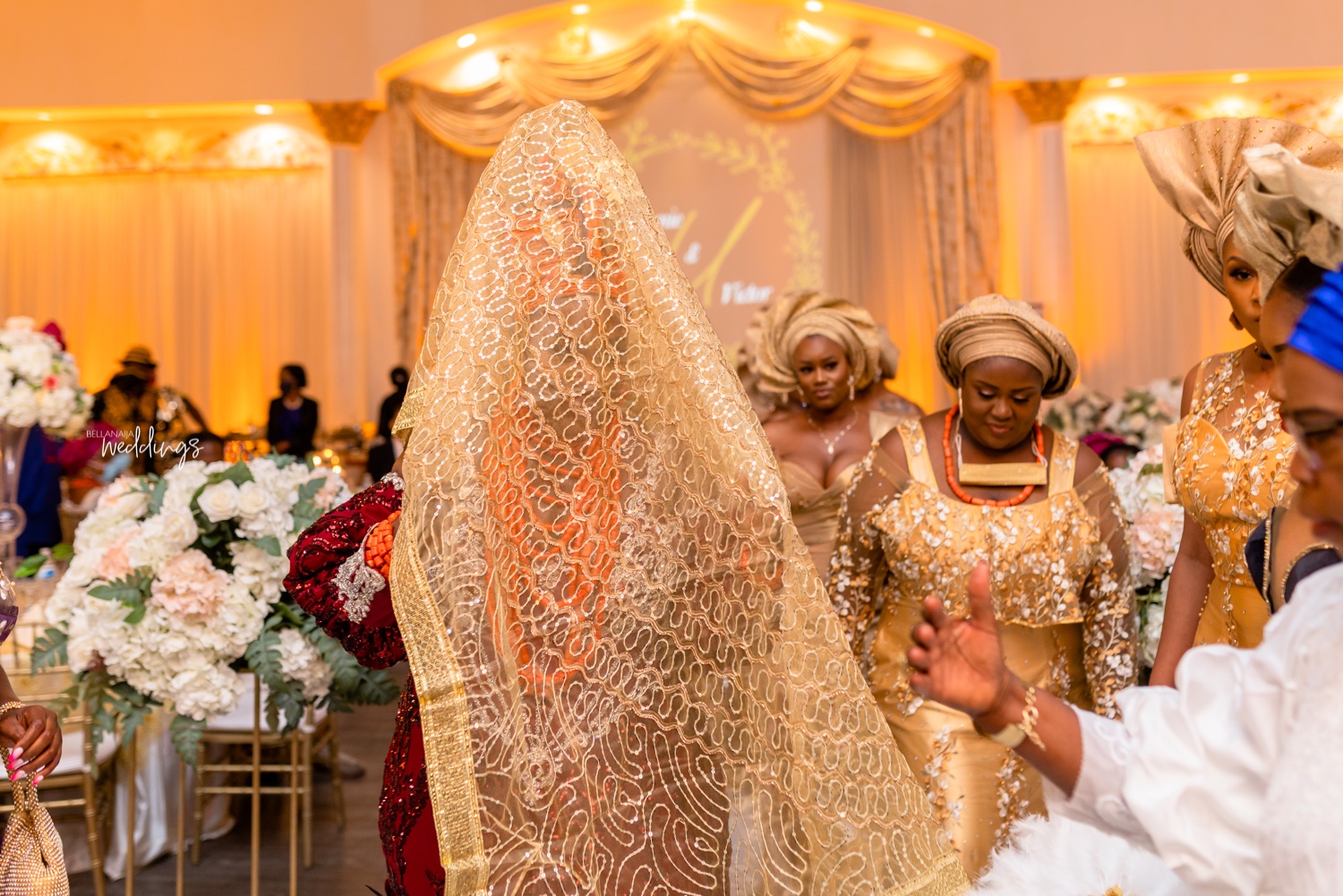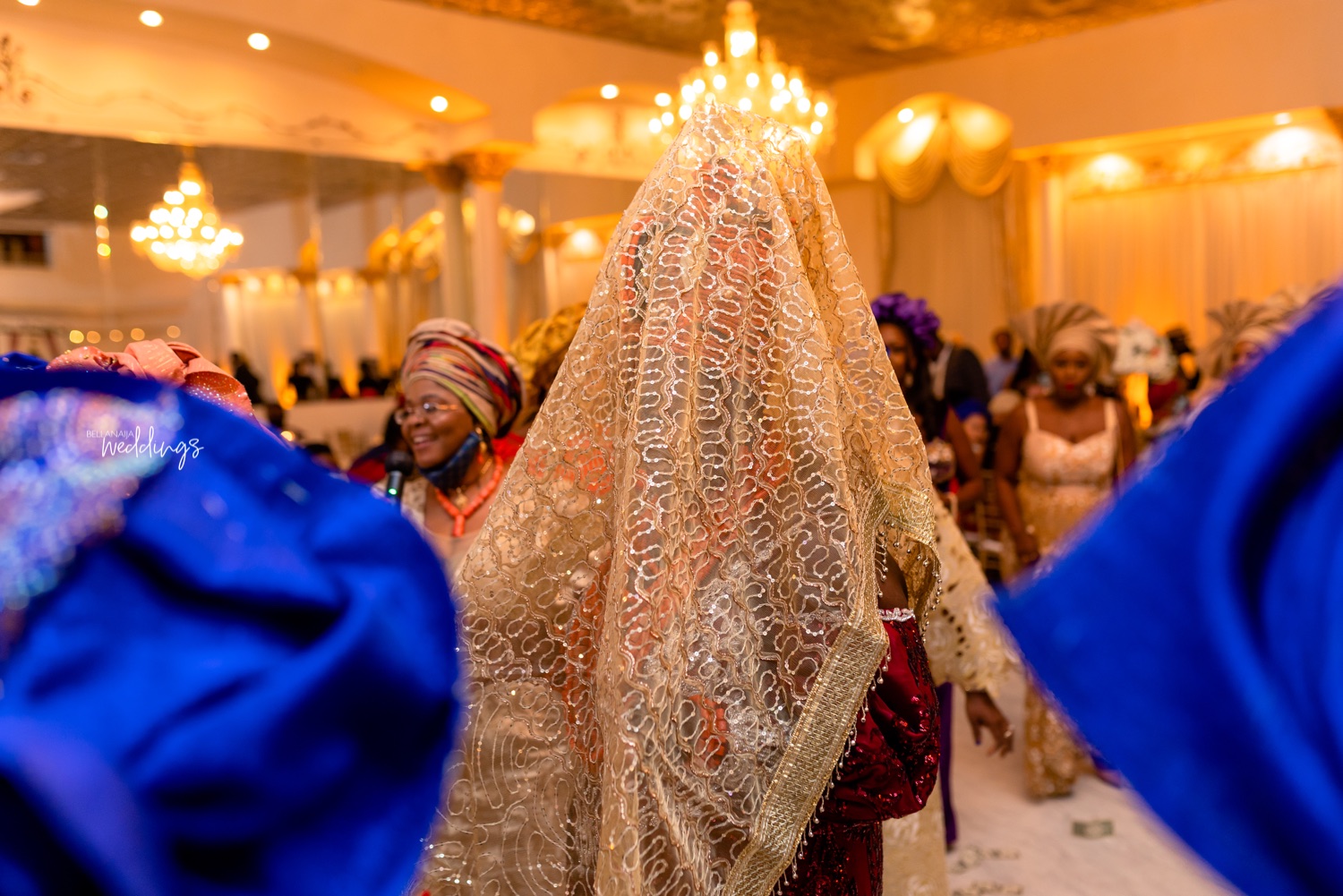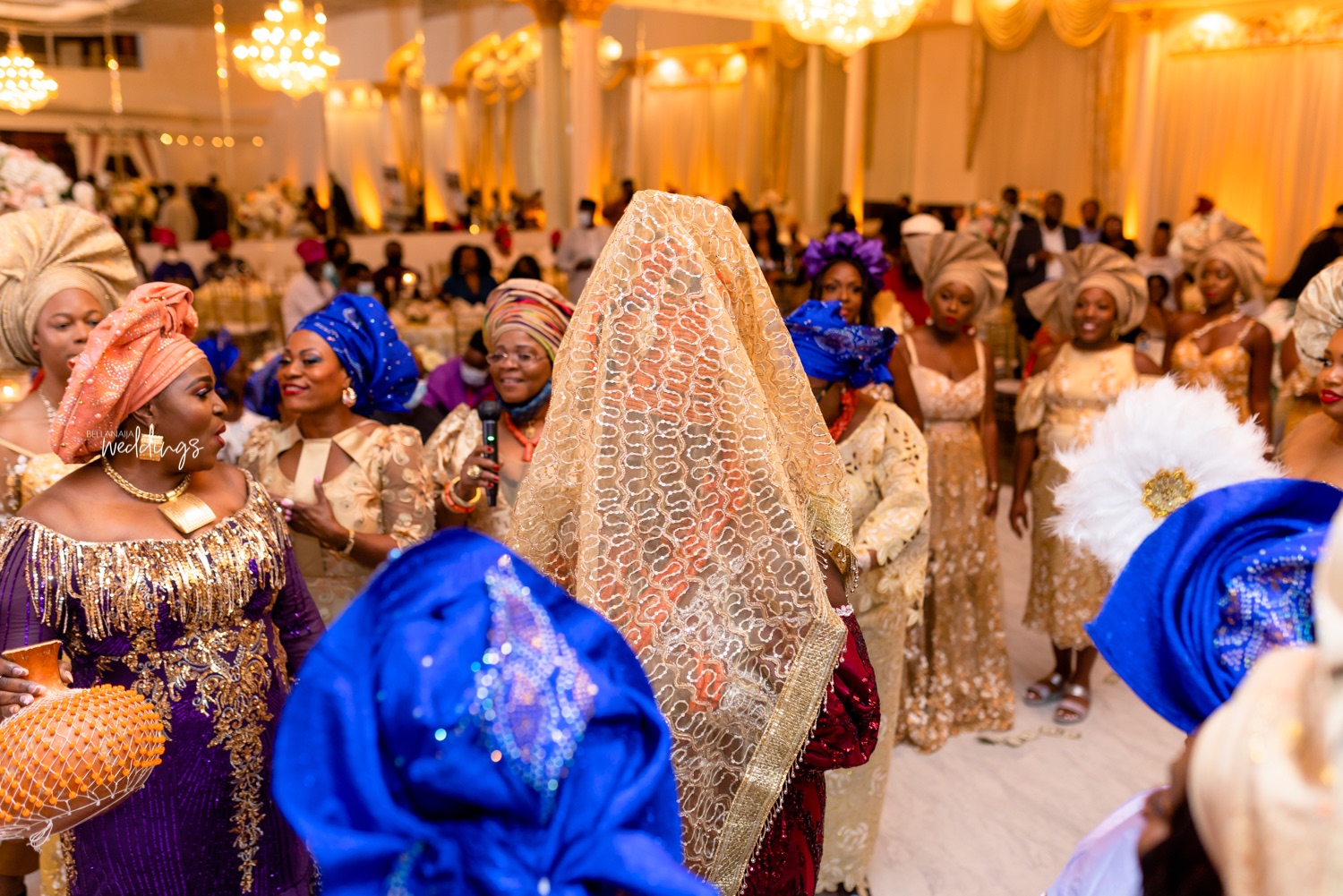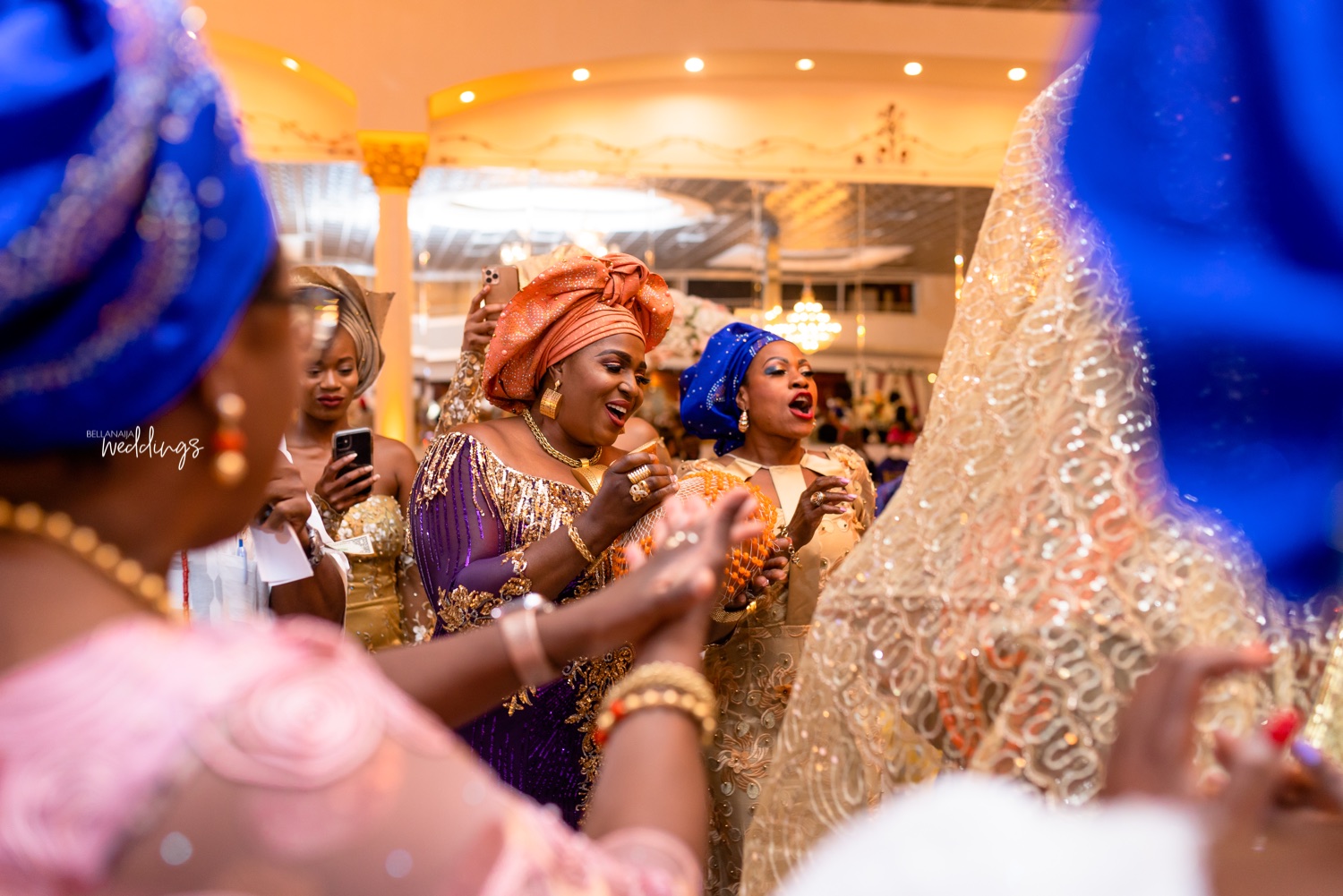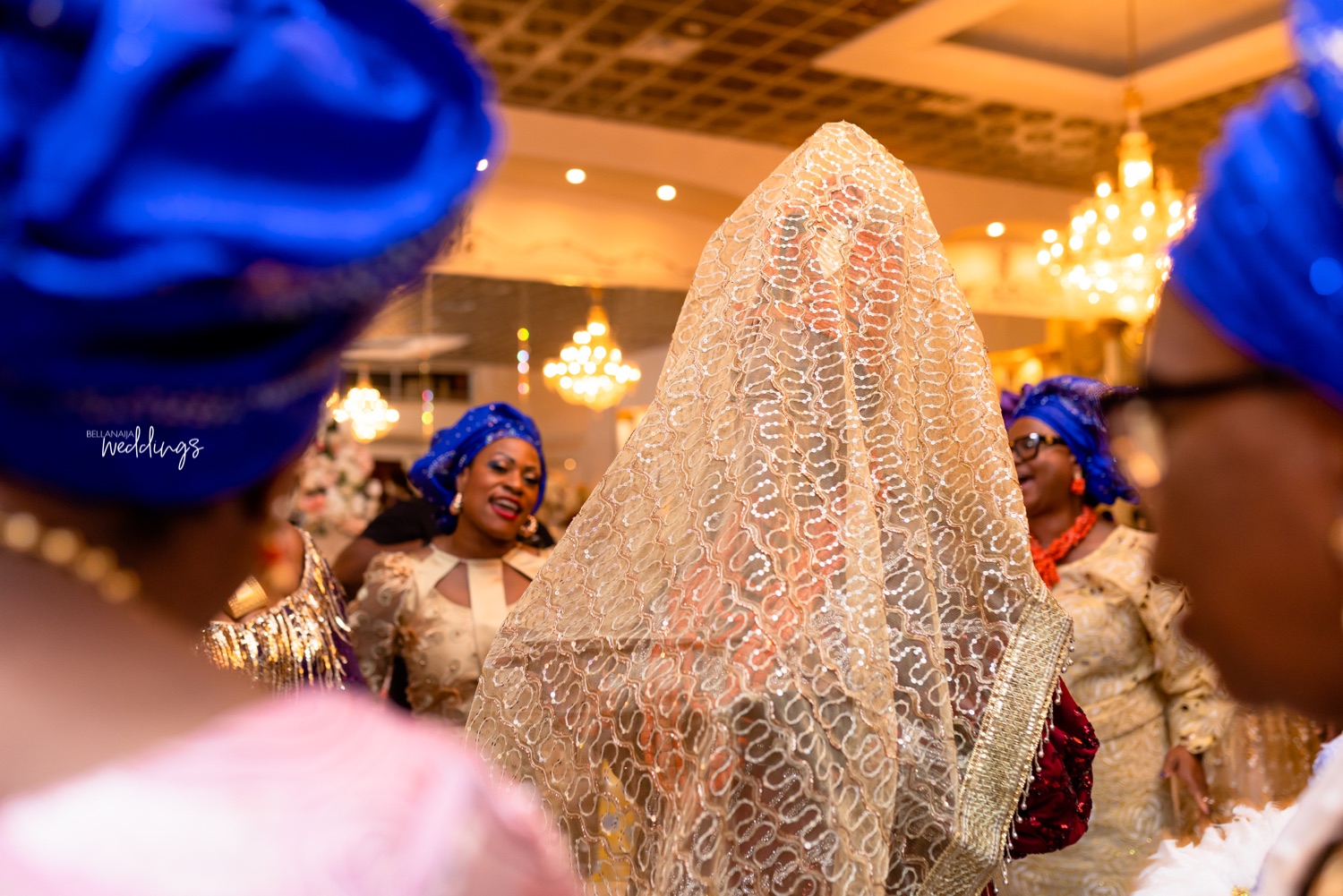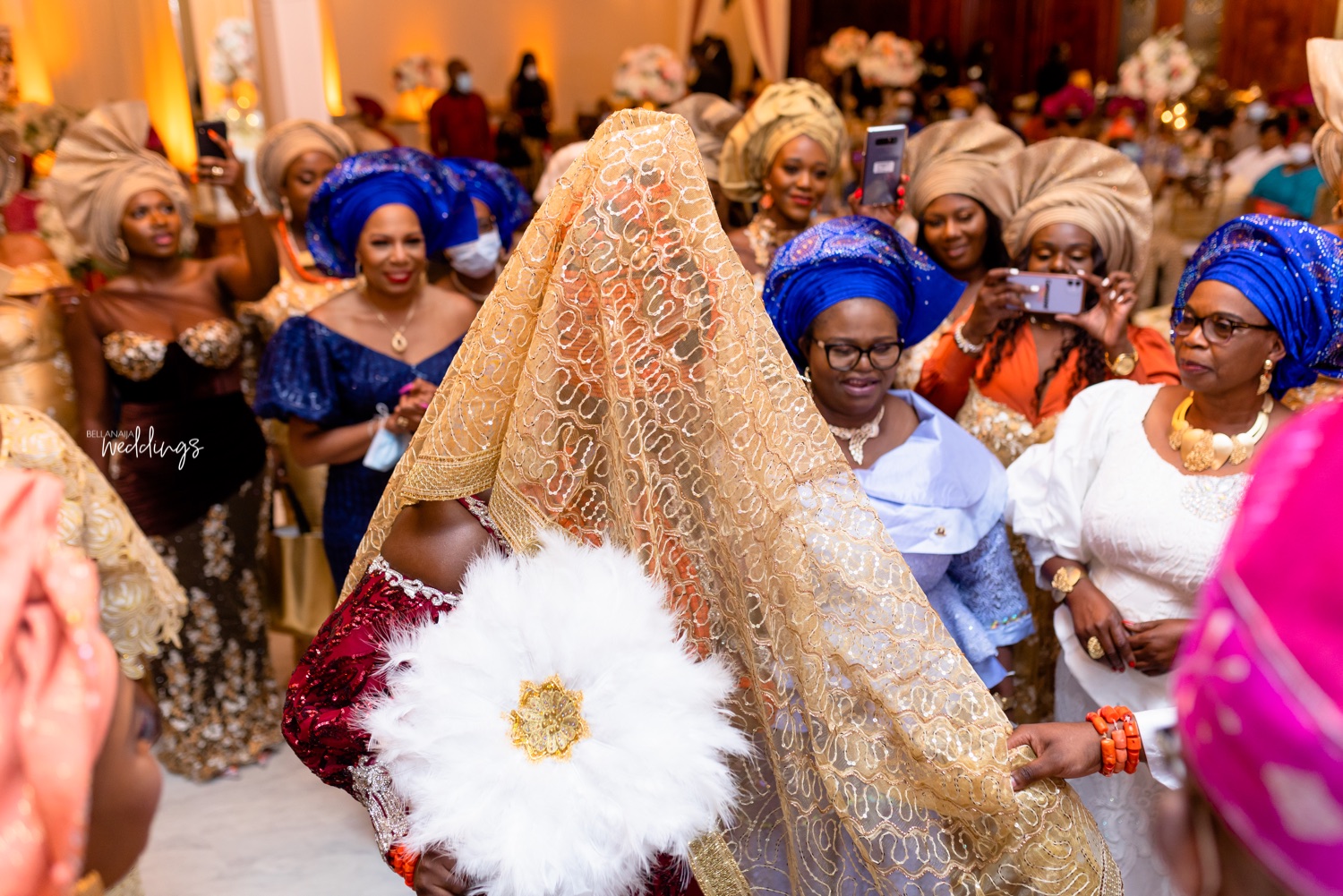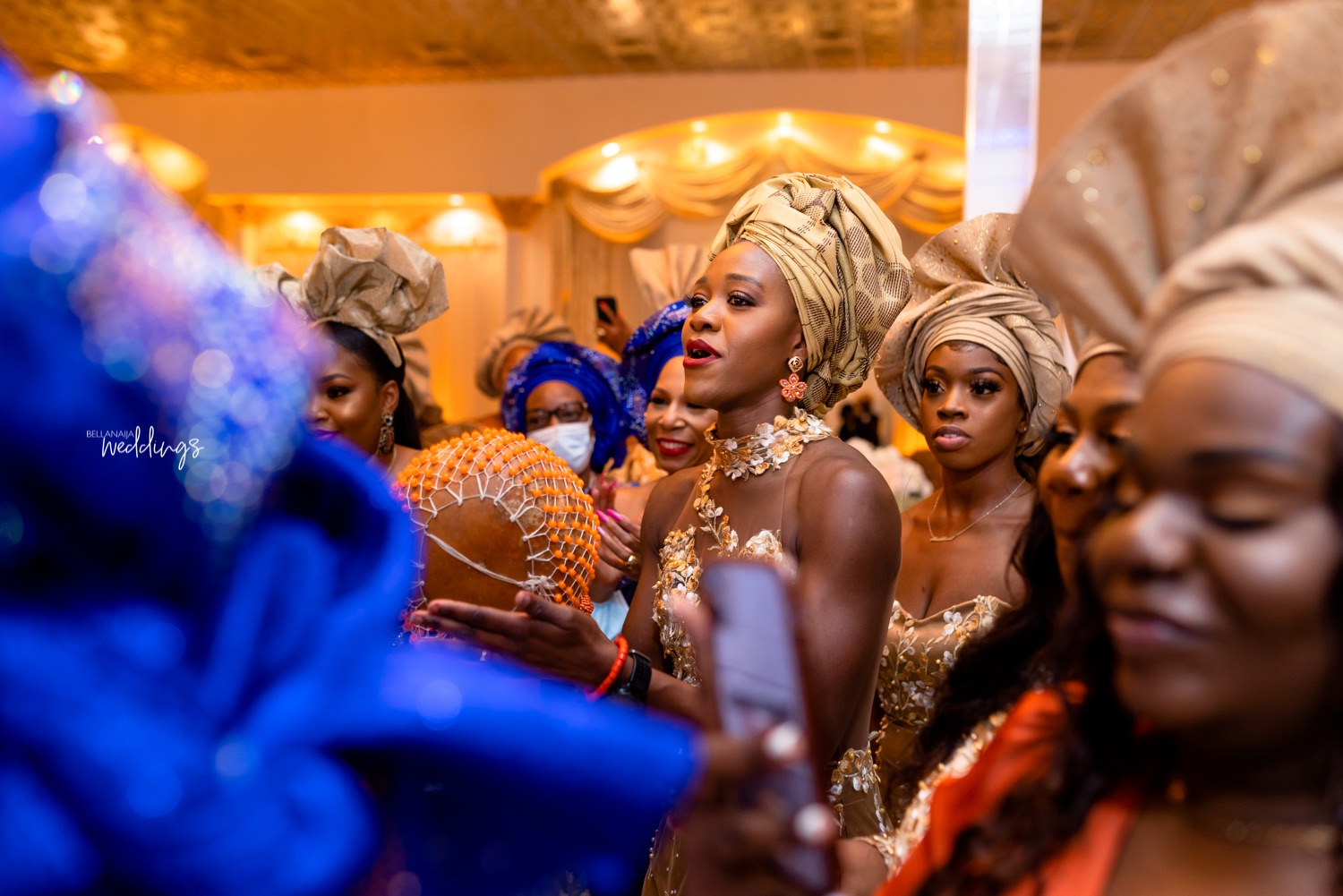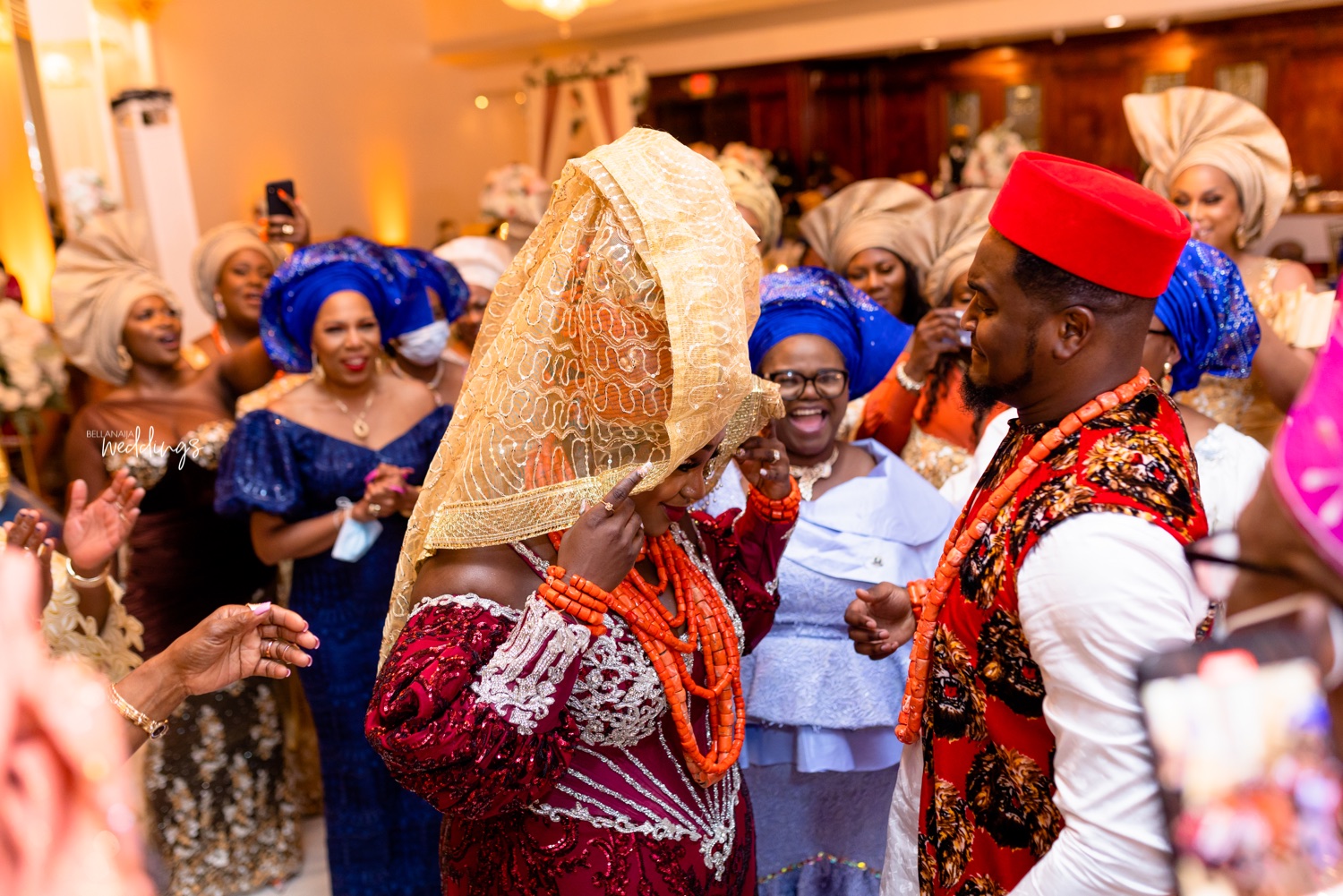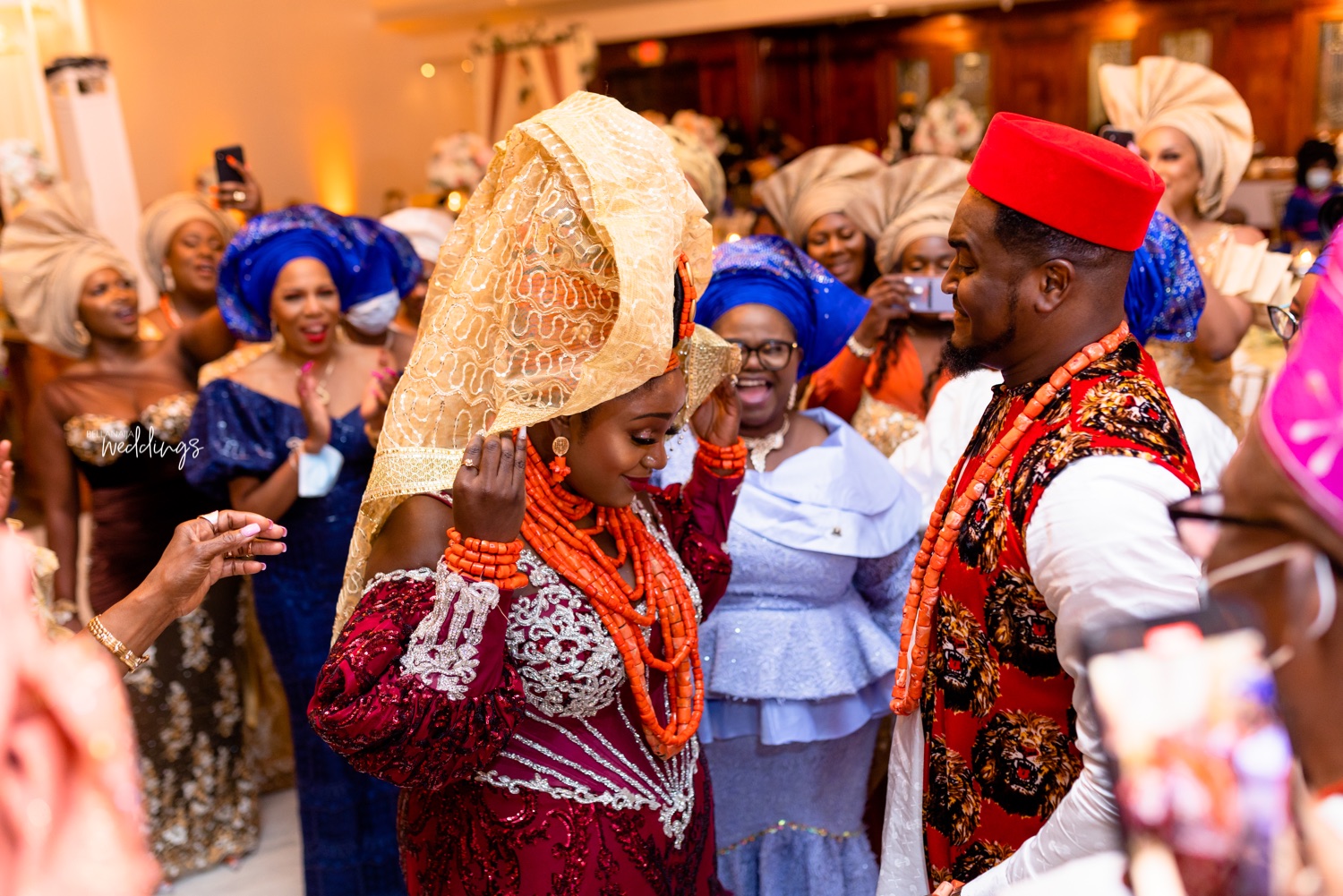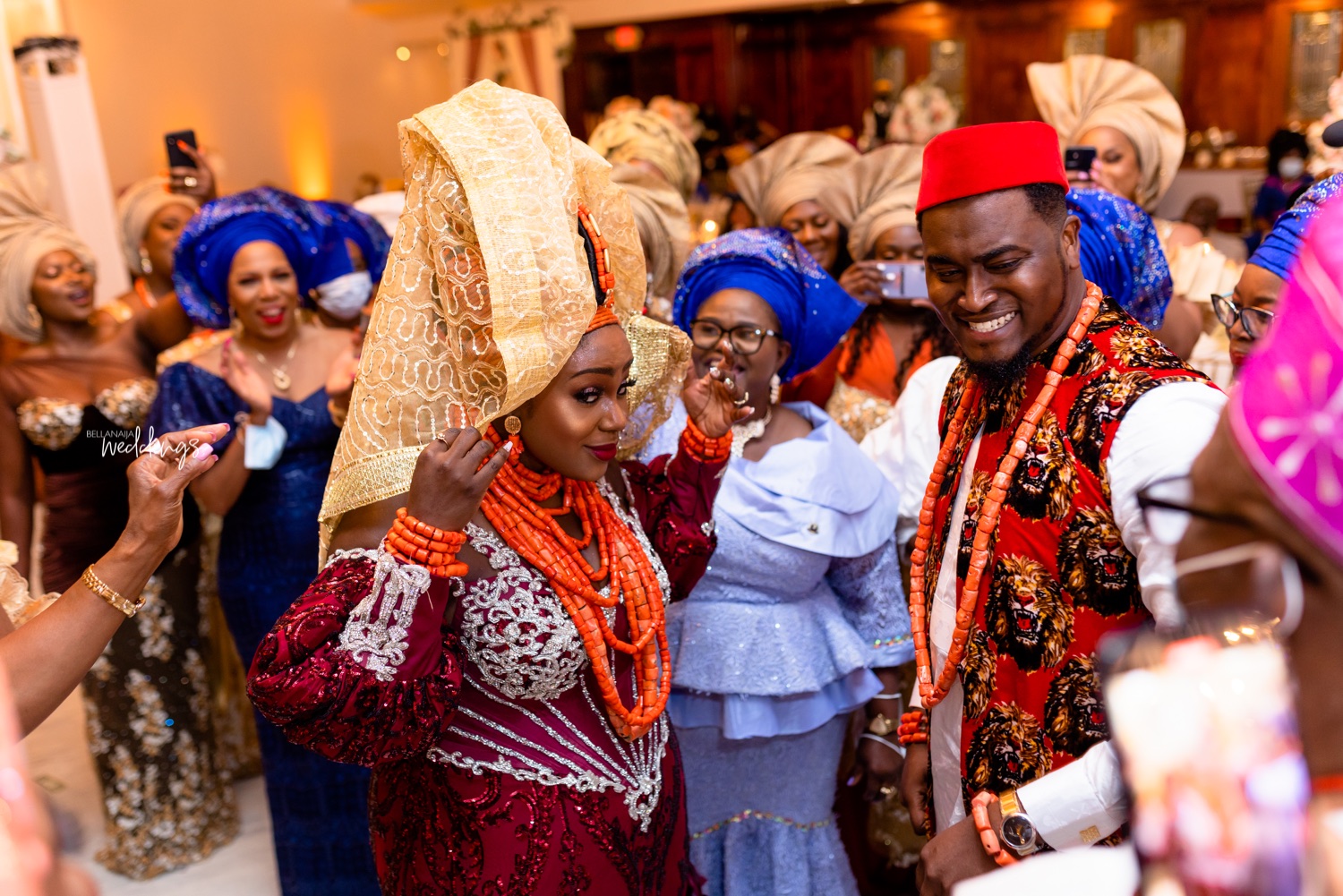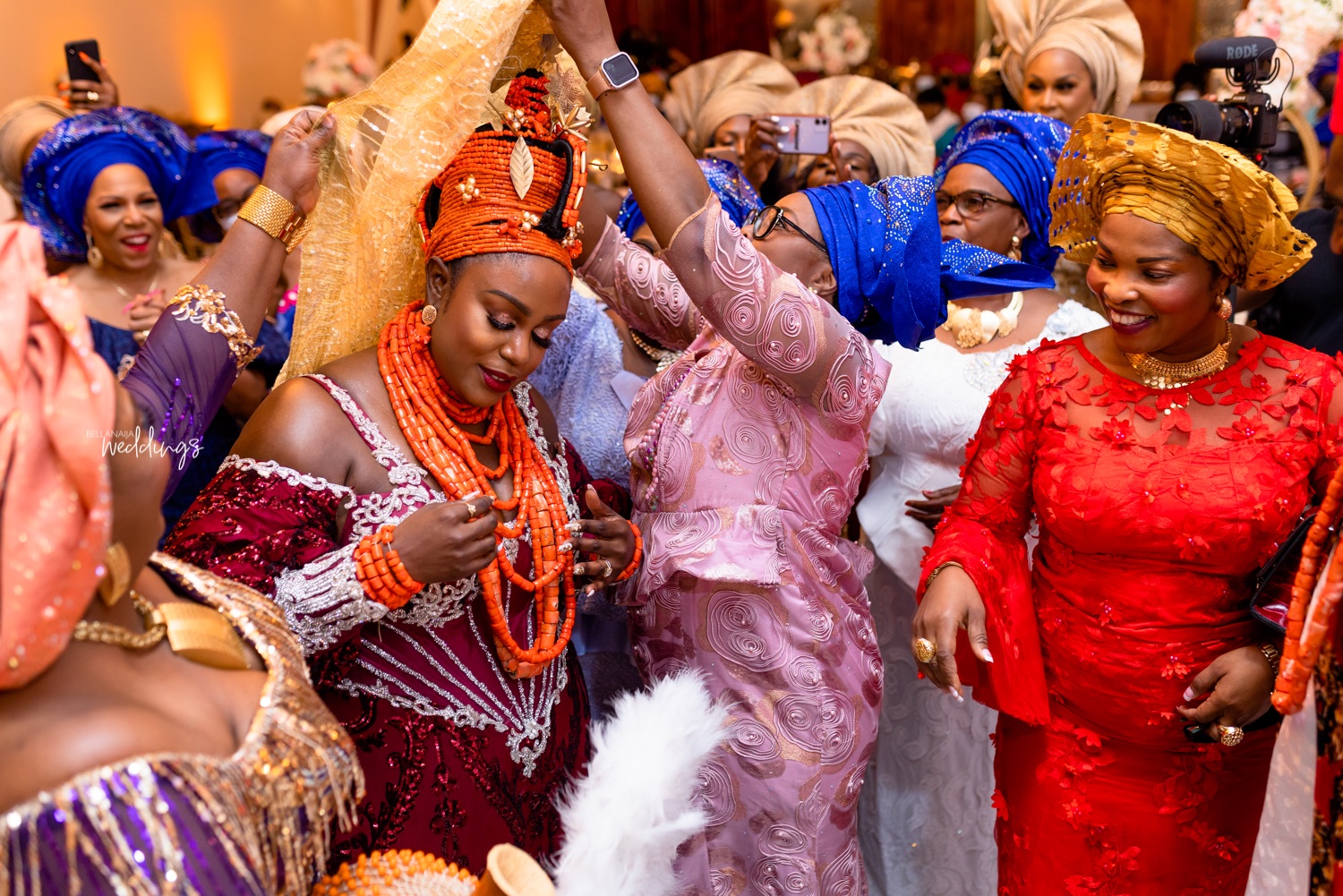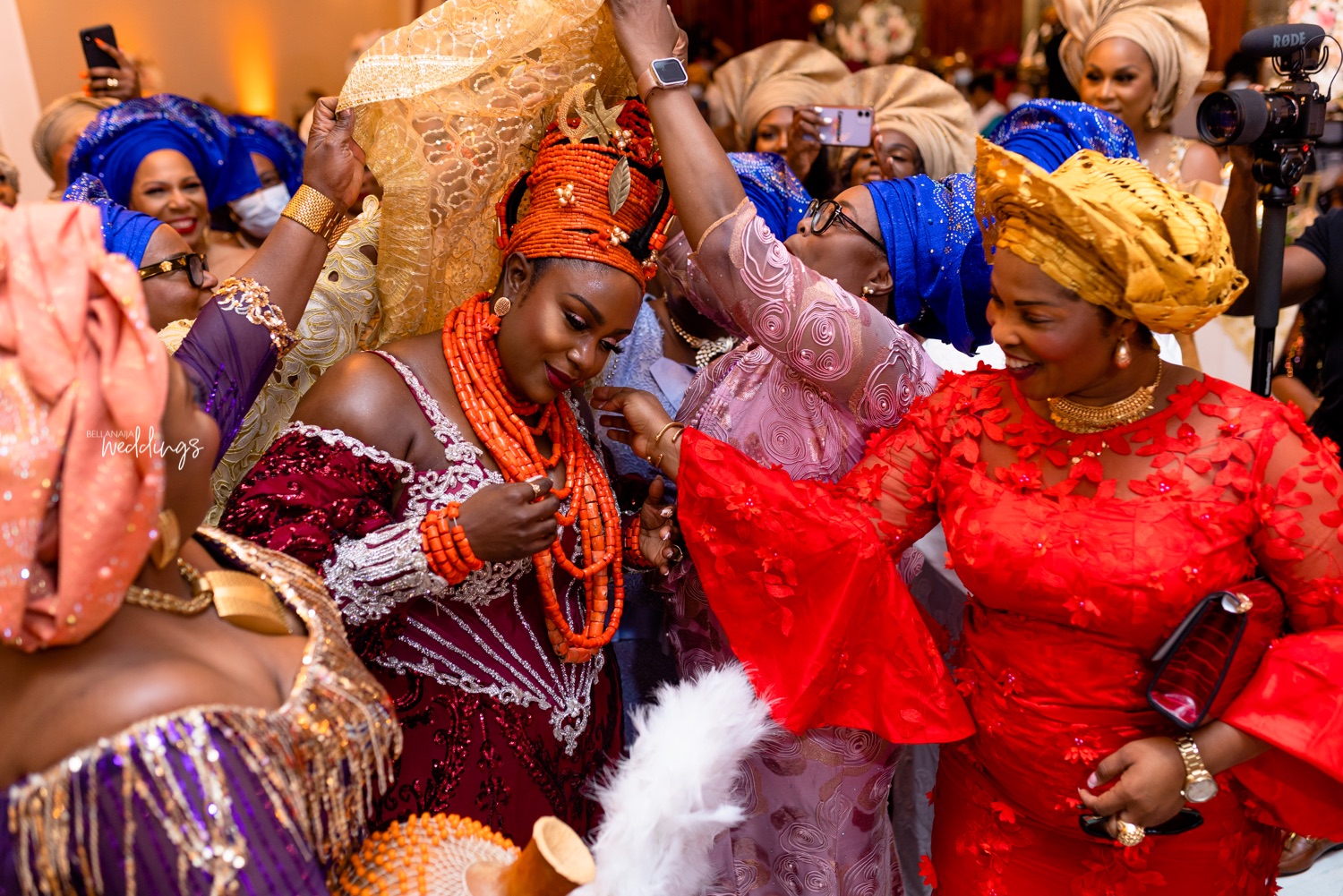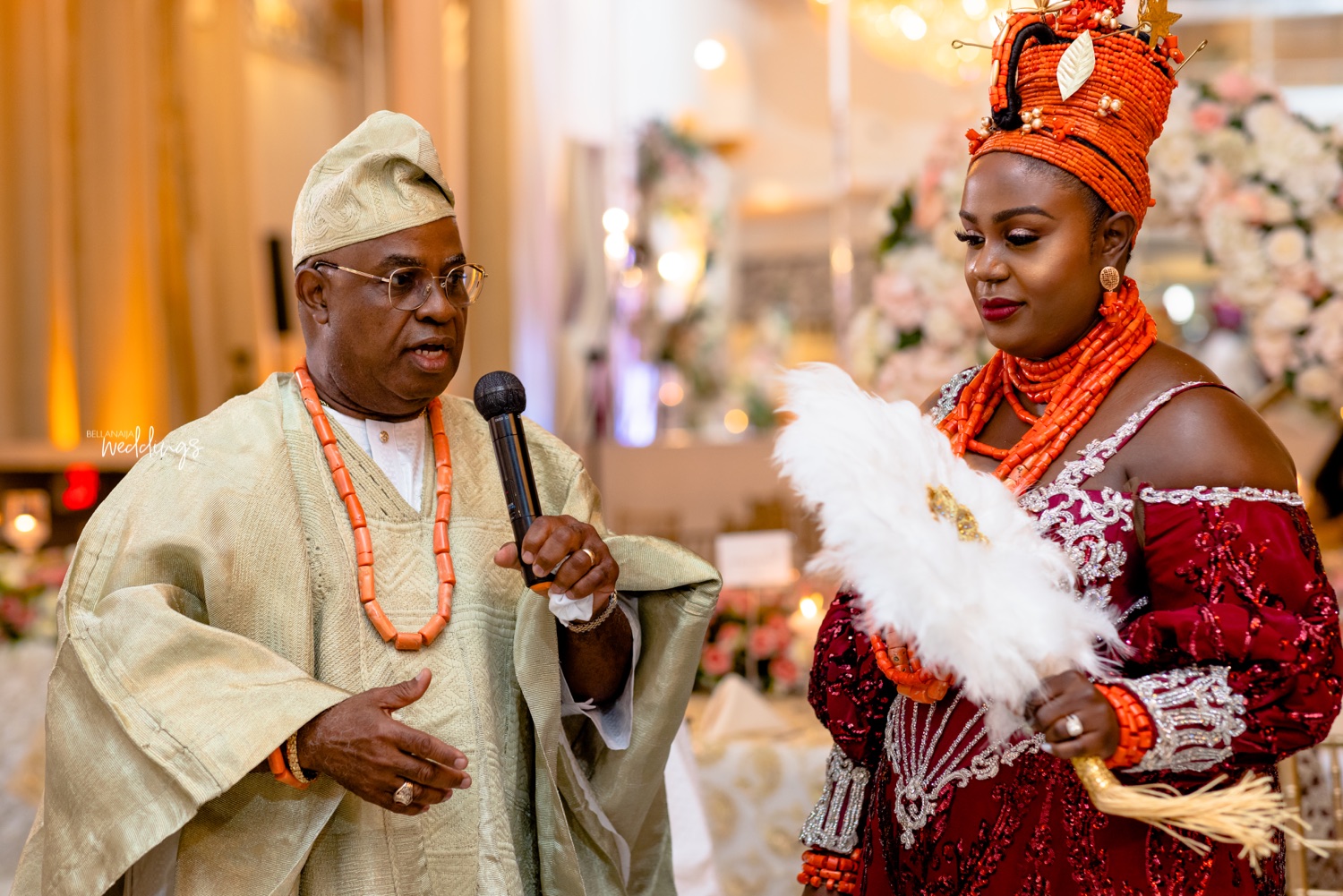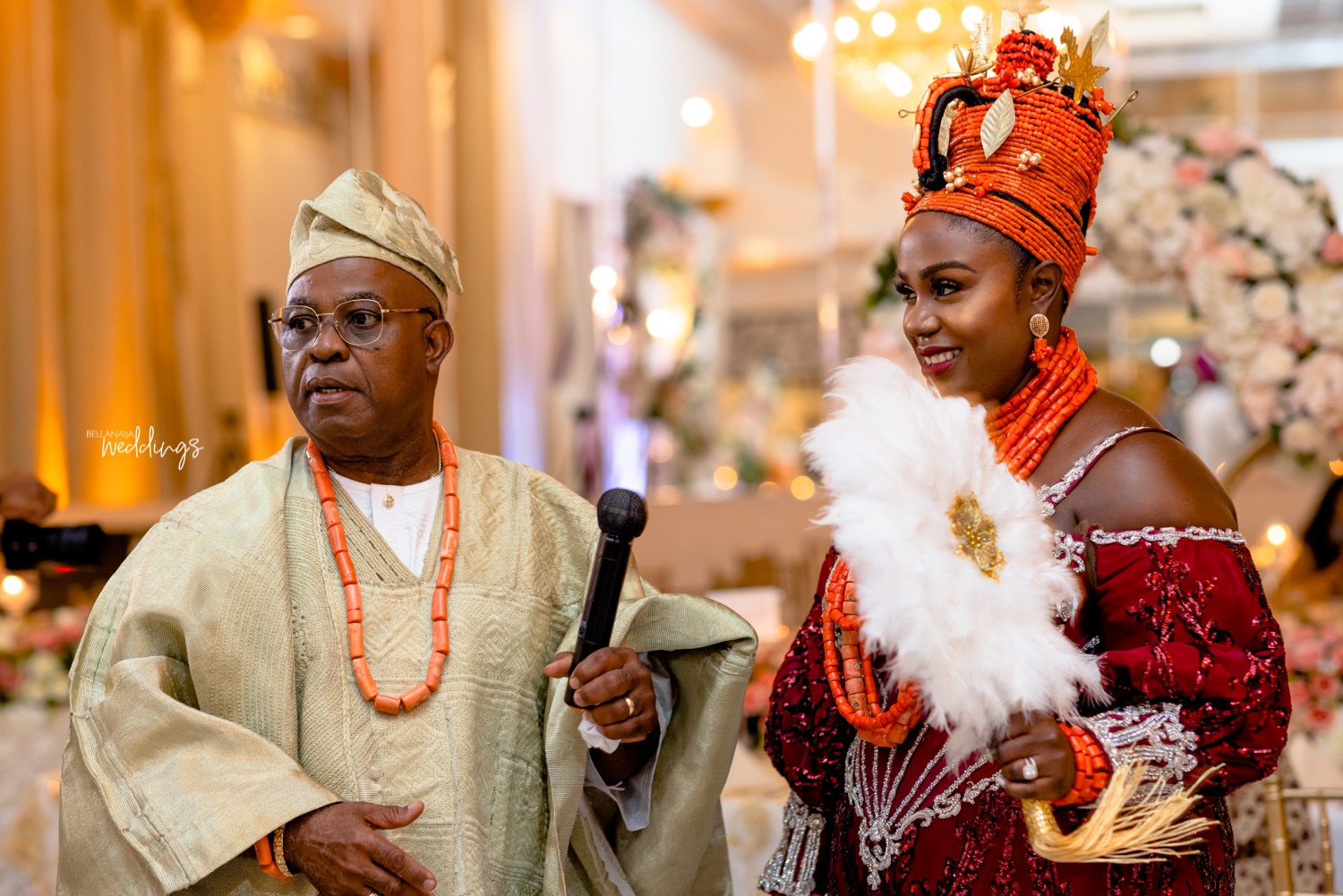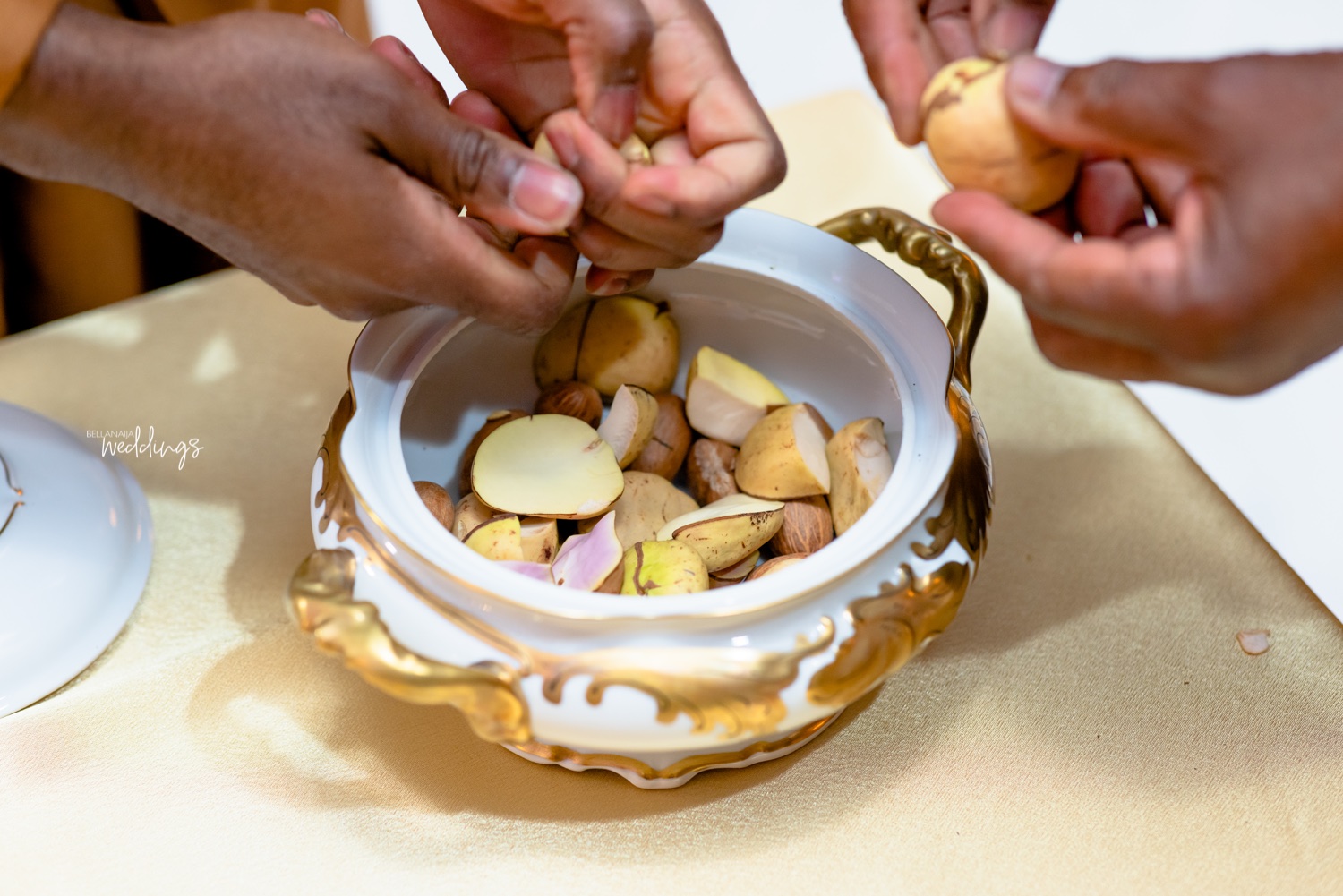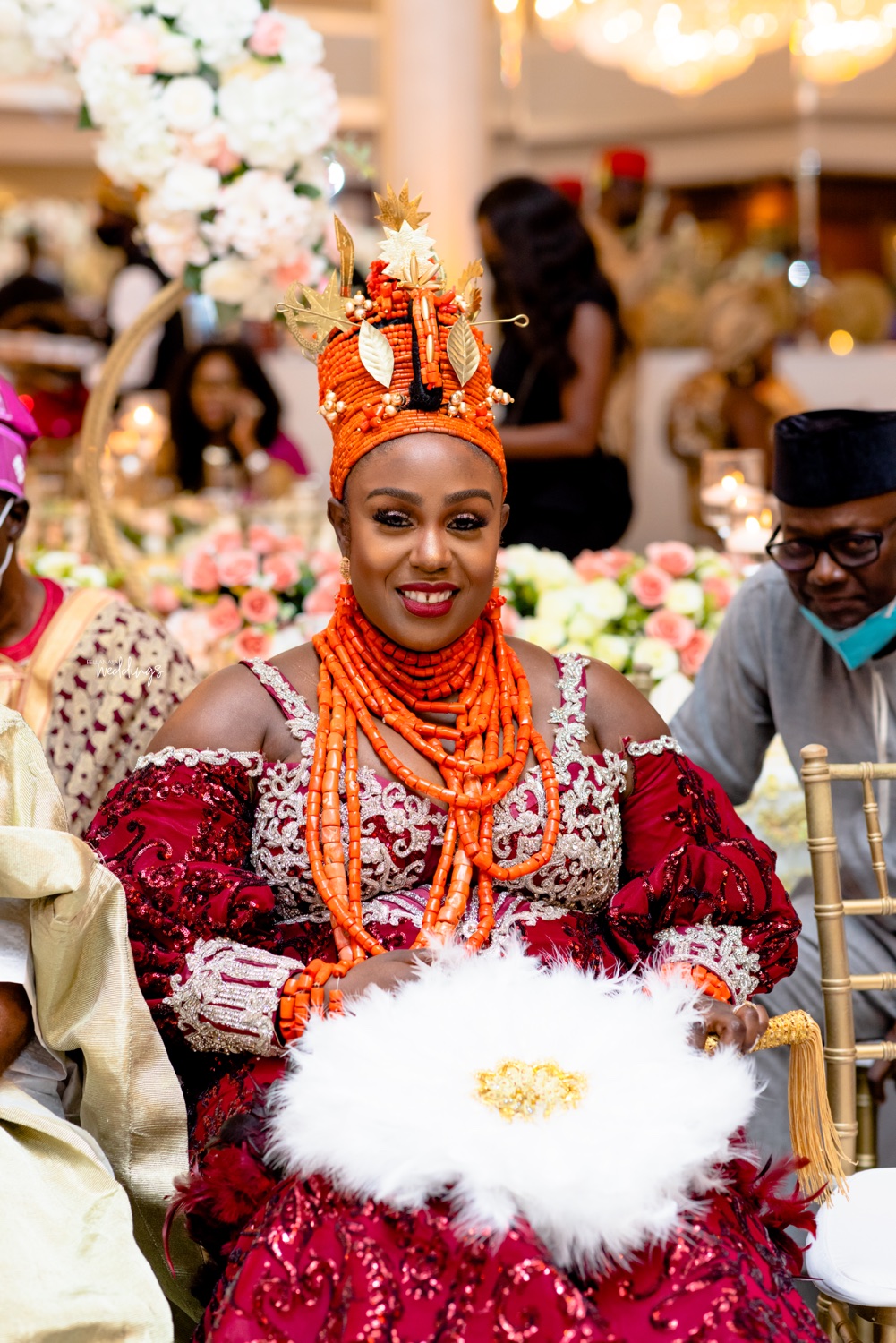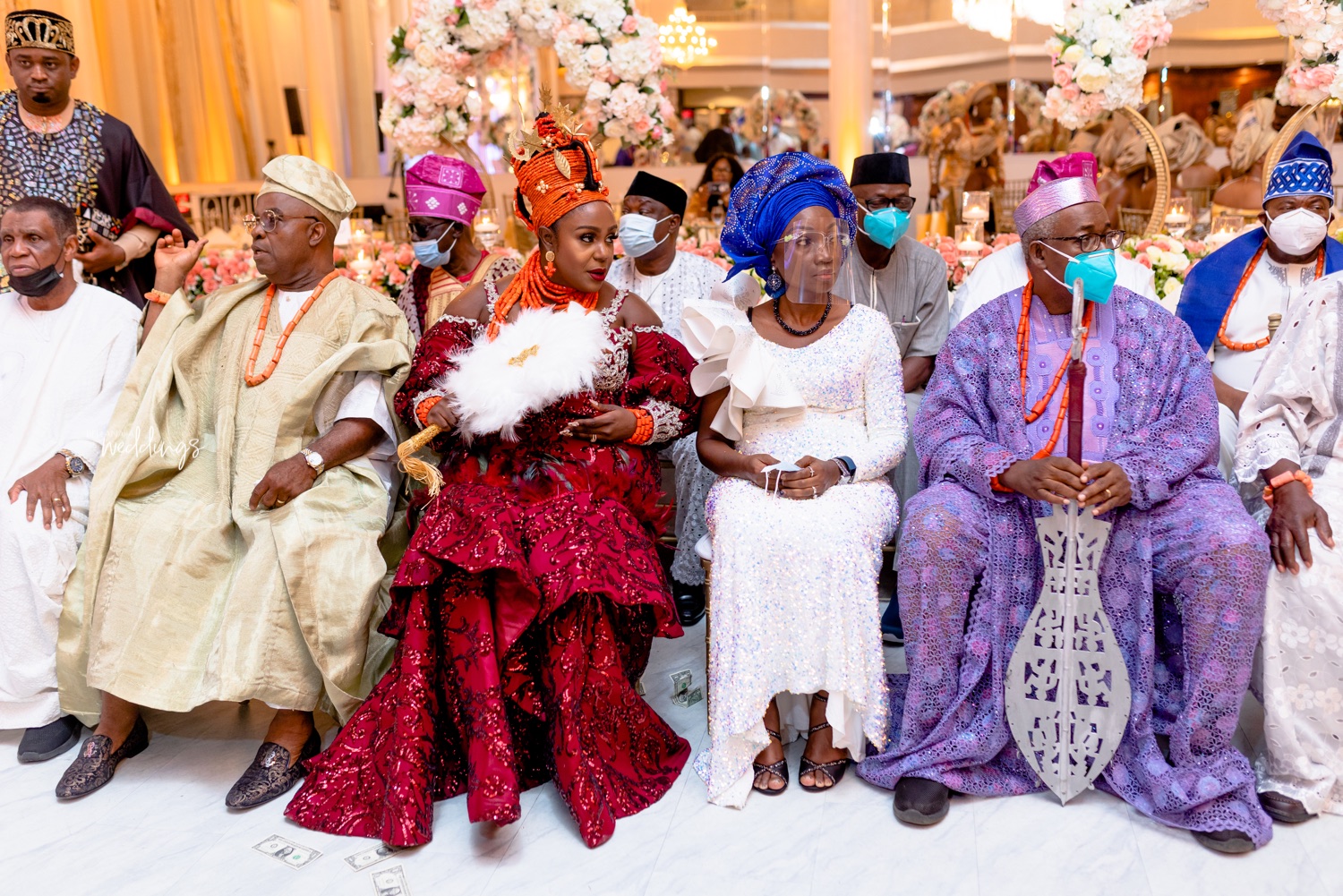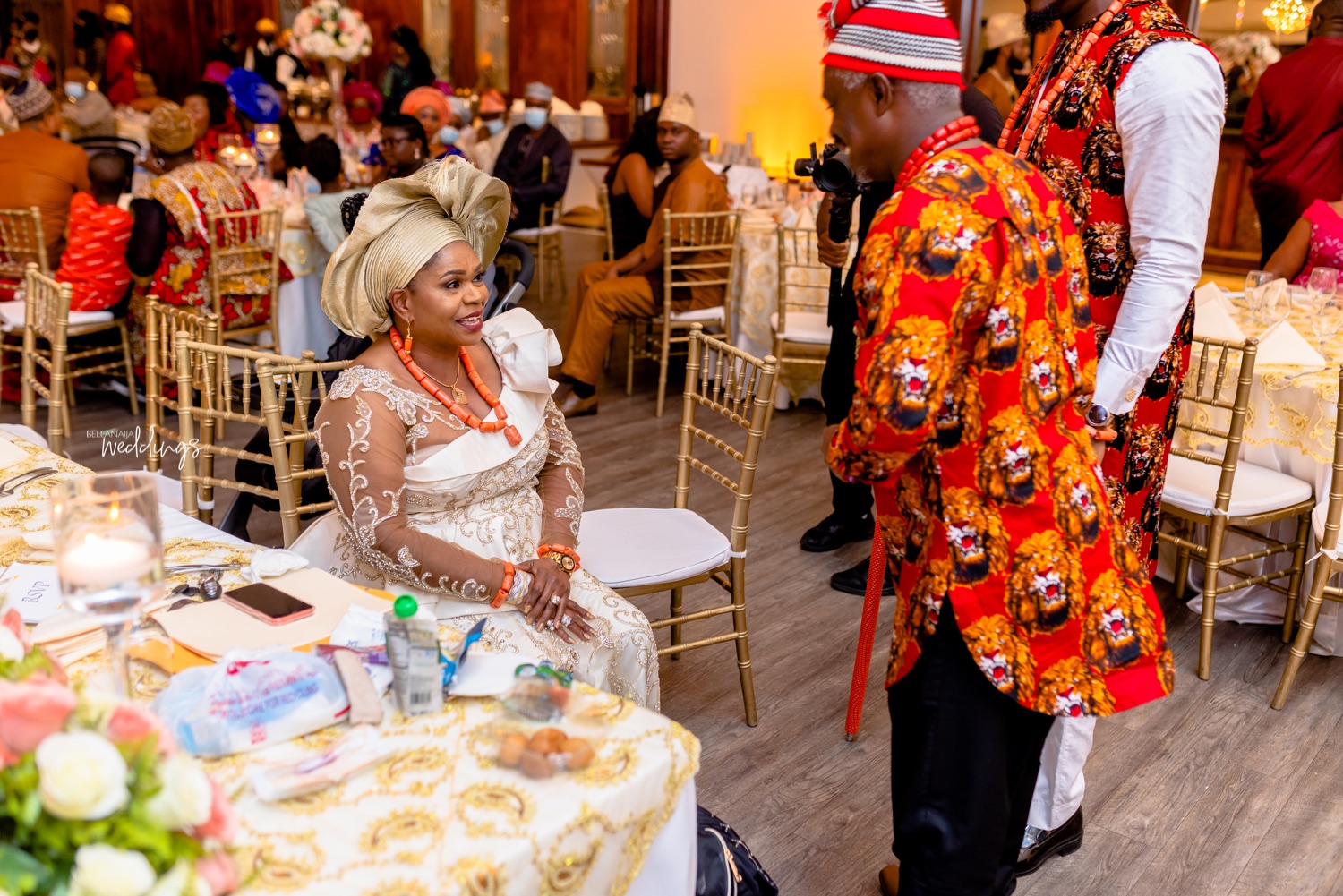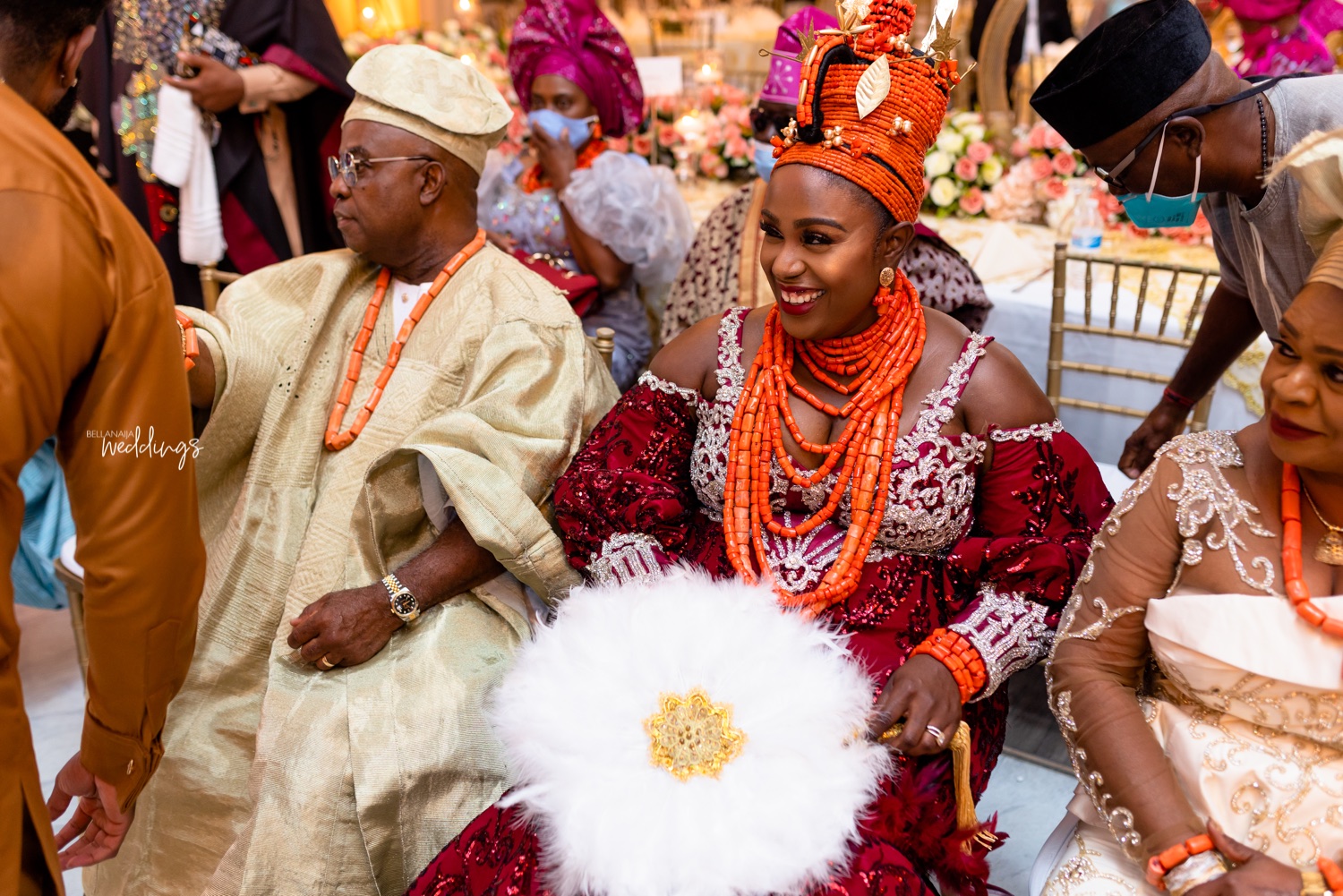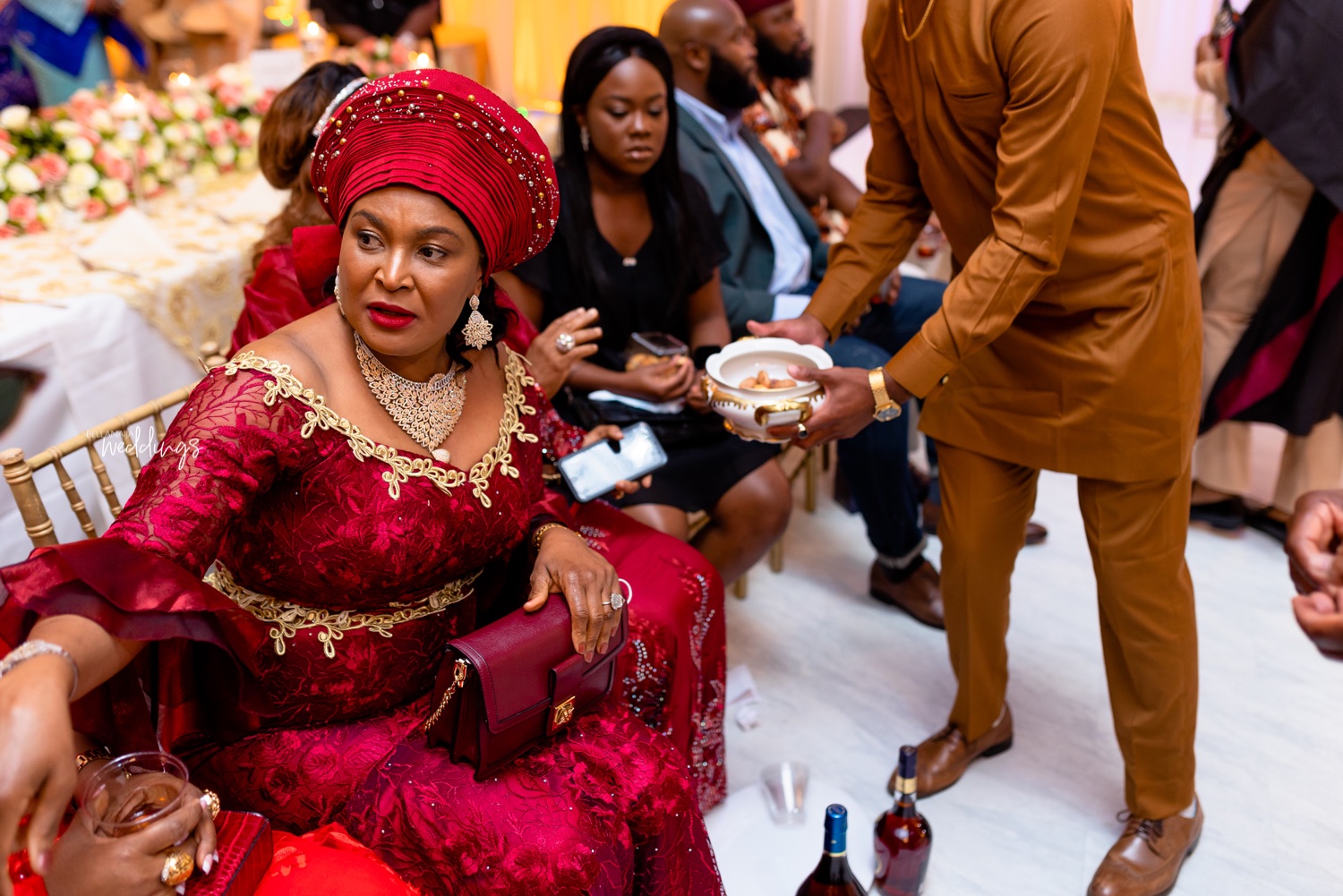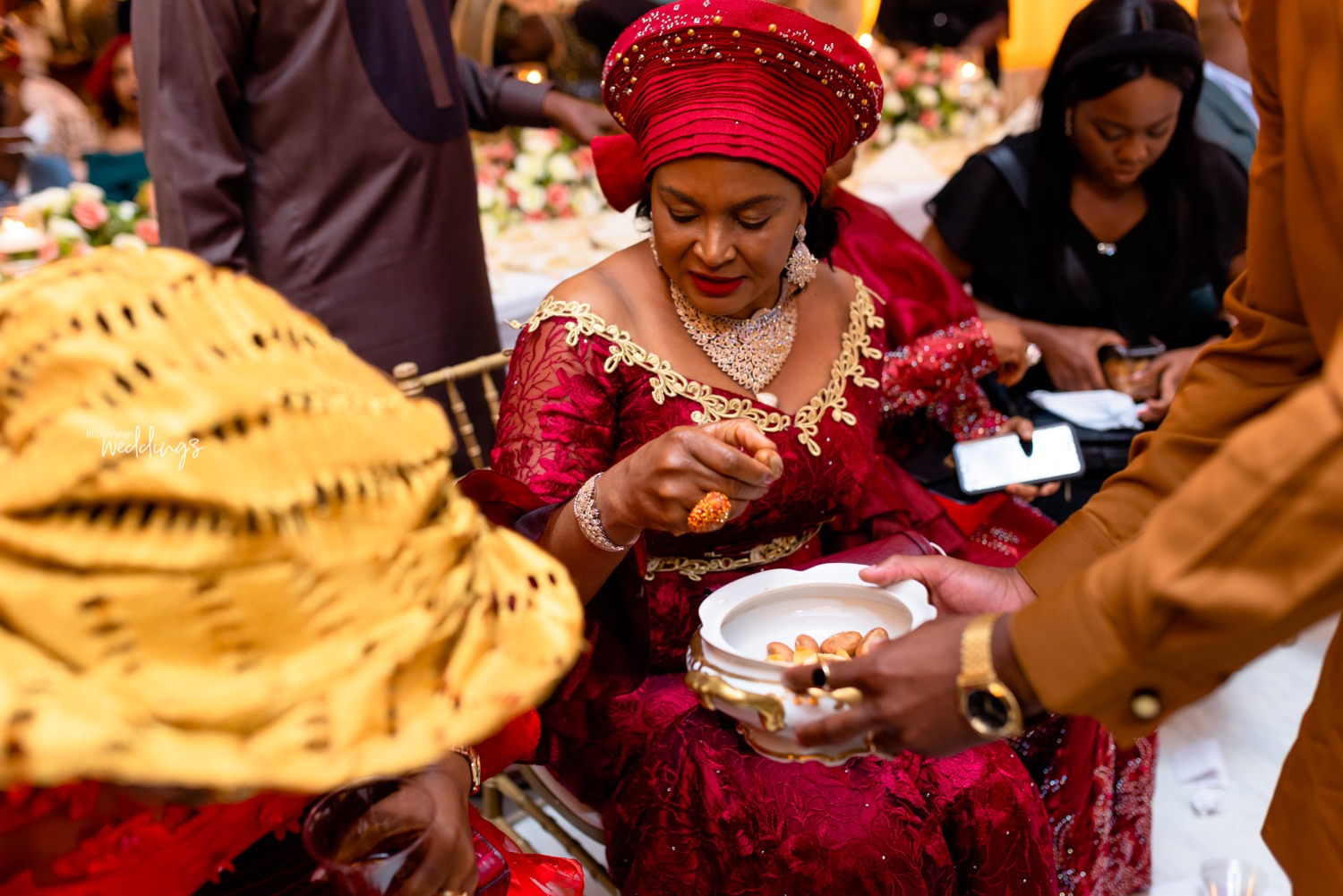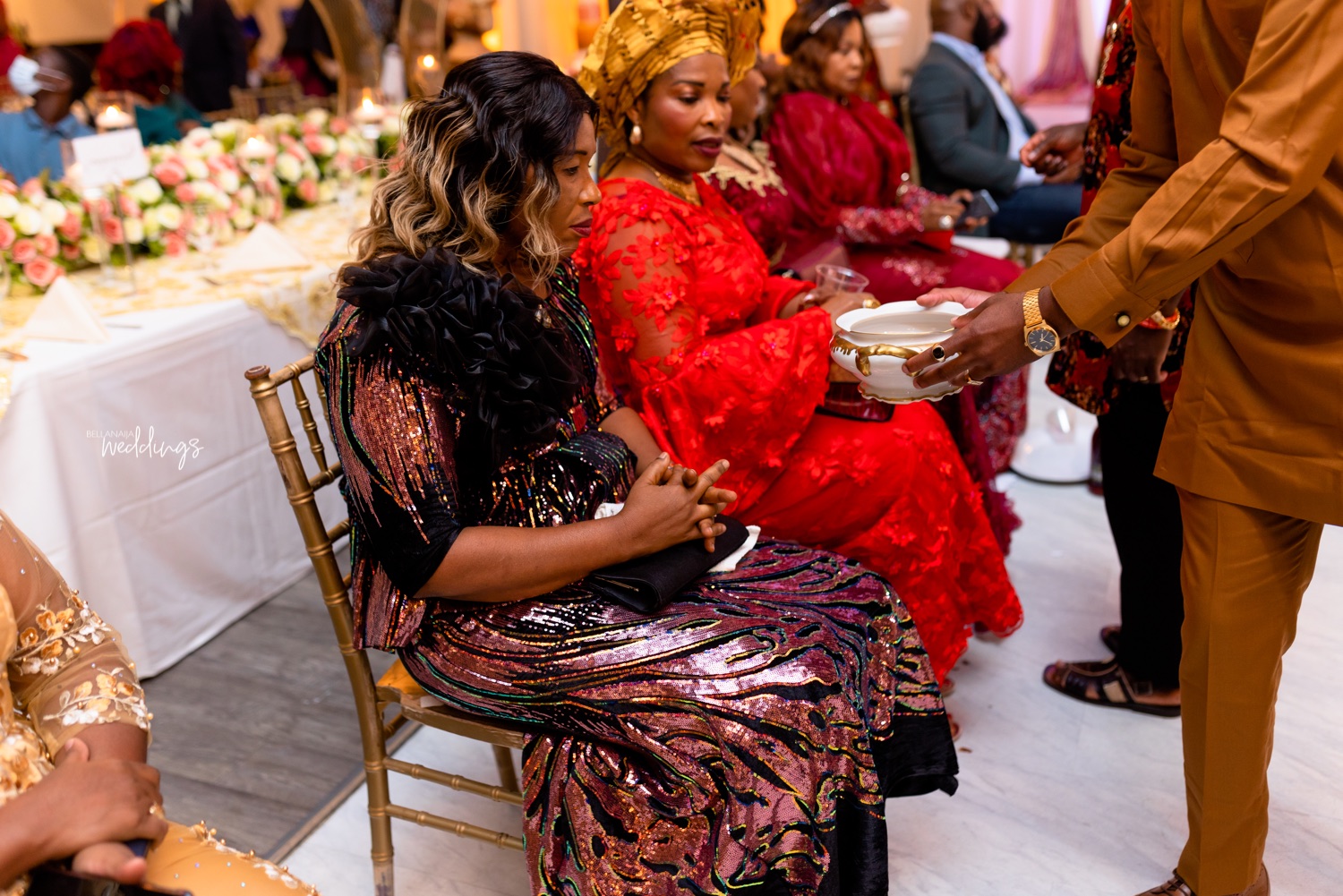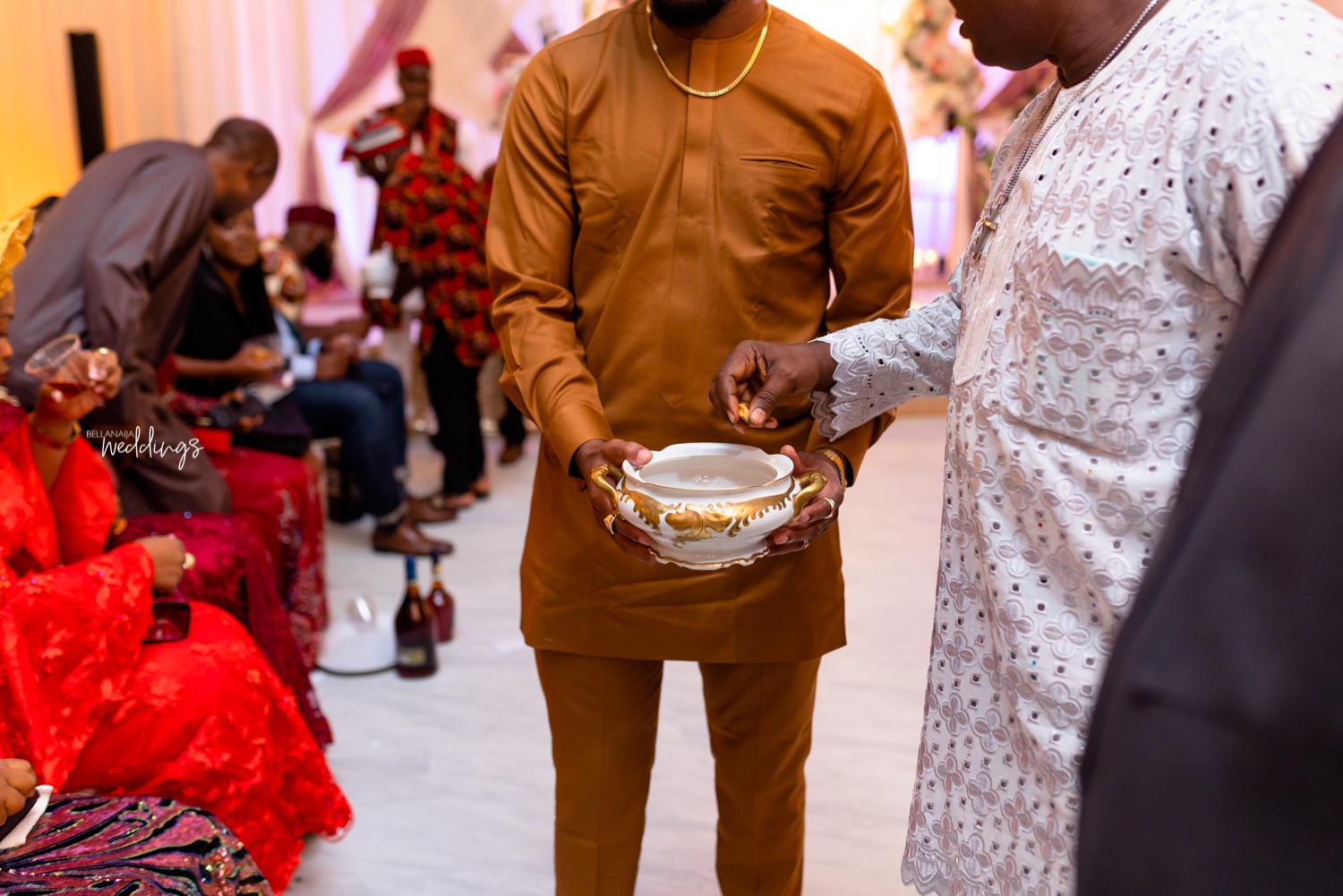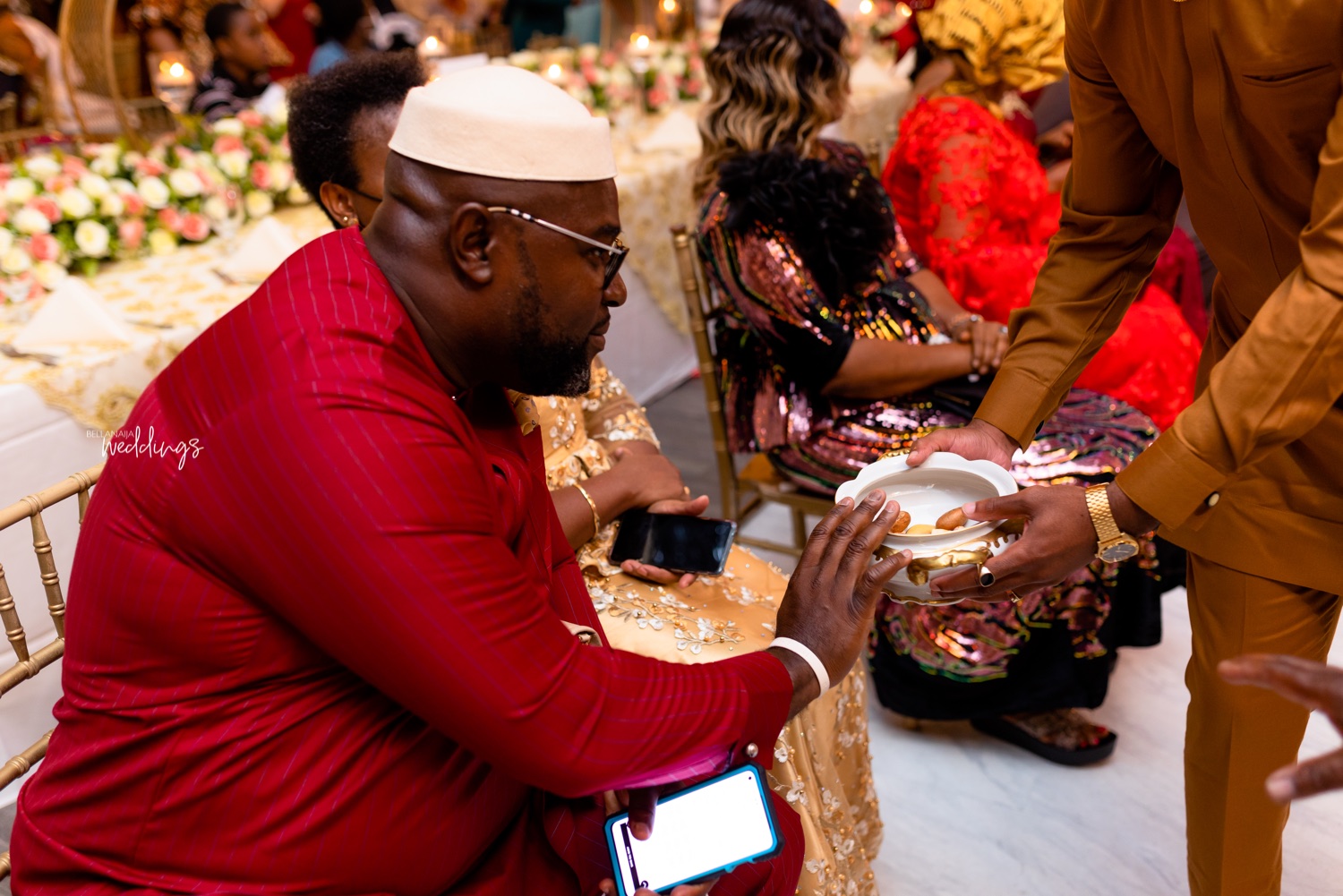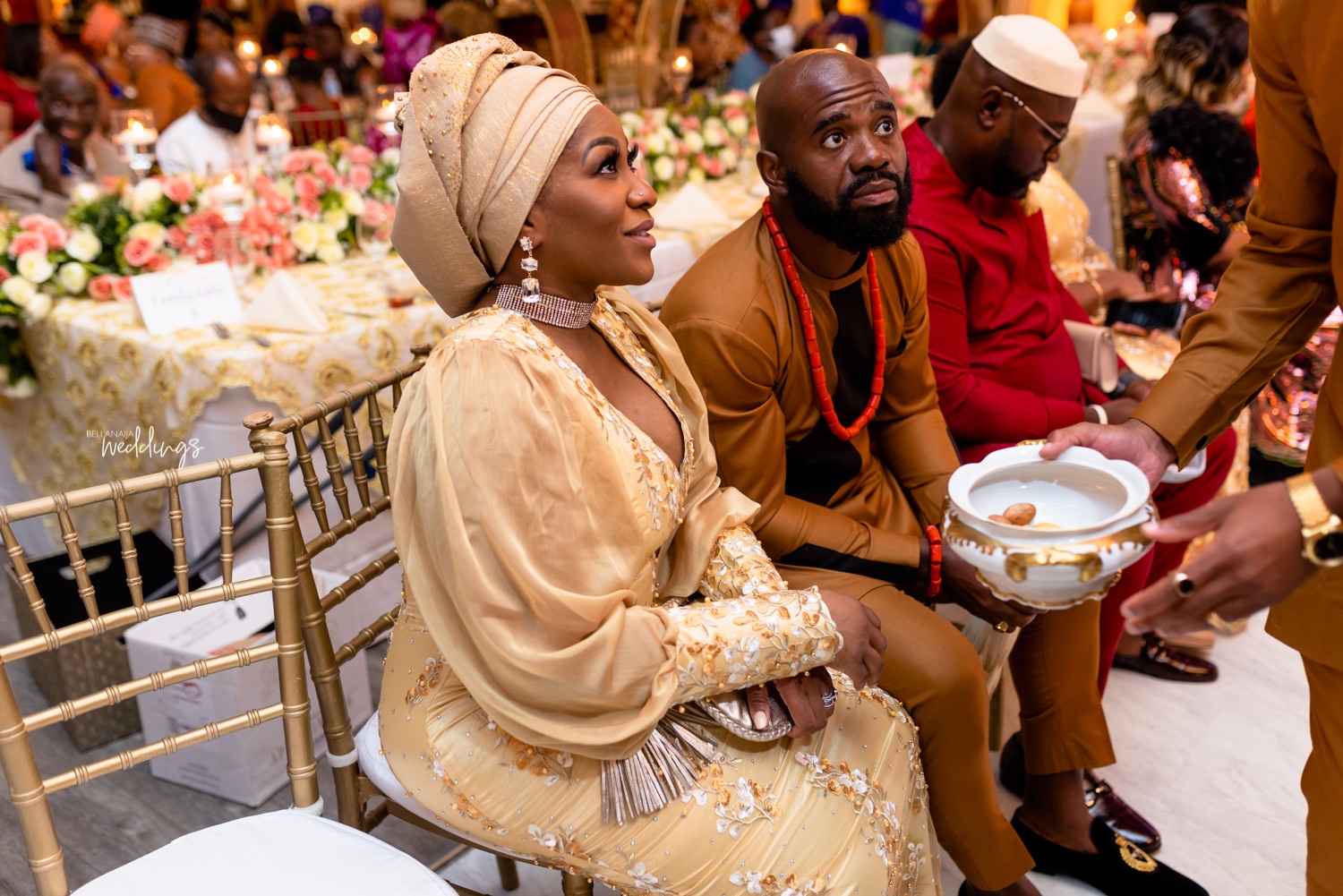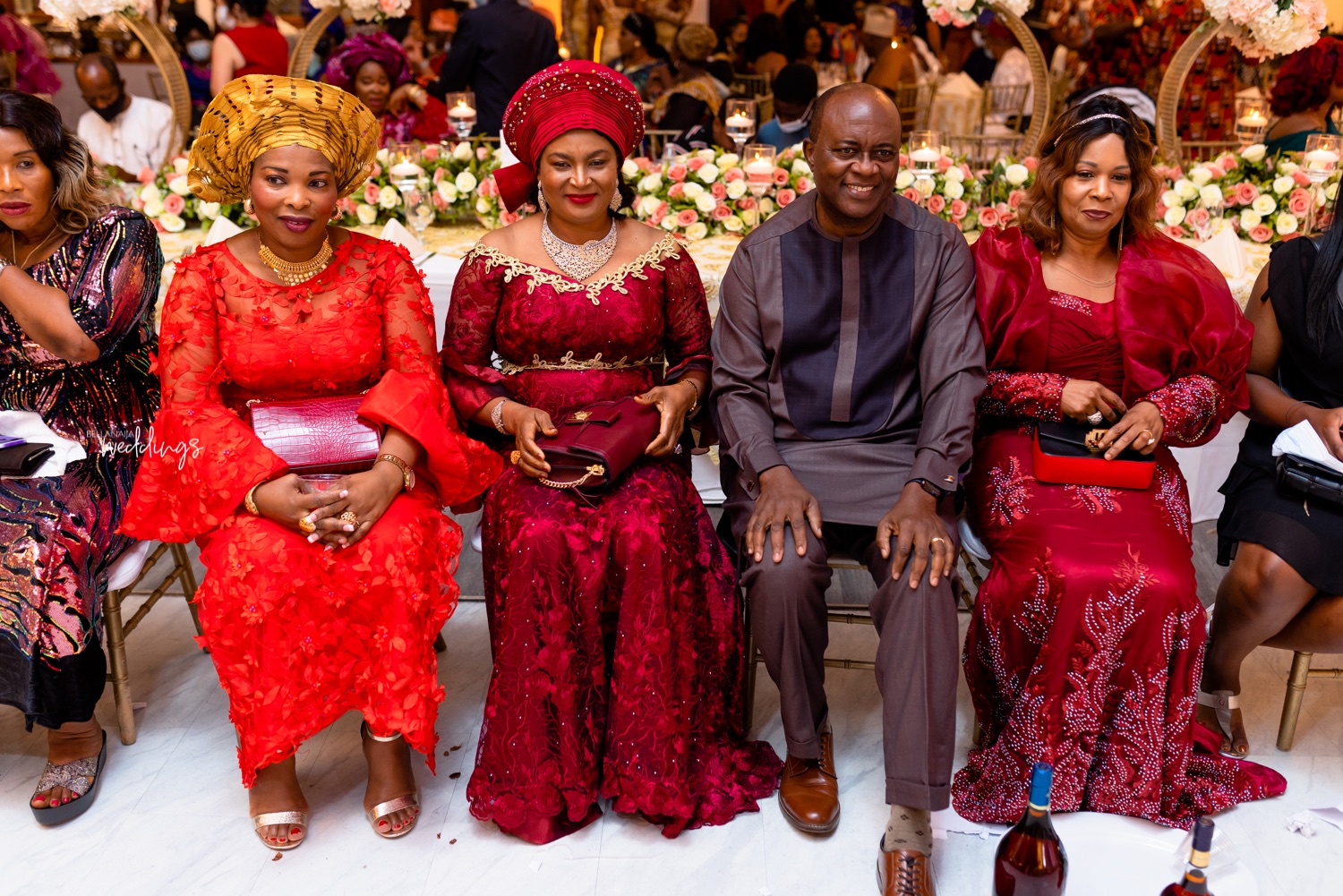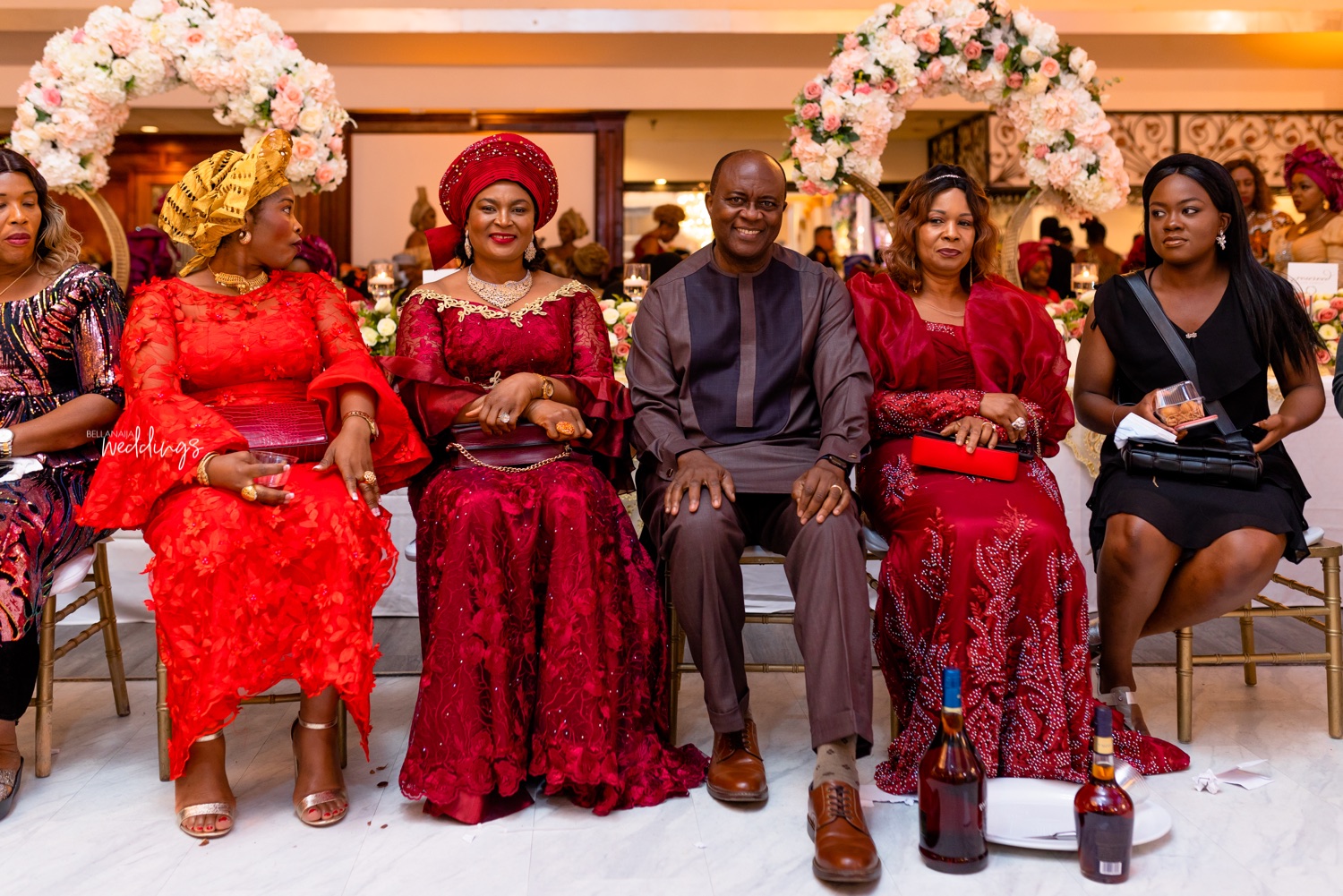 Now, Victor officially bids for the hand of Stephanie in marriage 🥰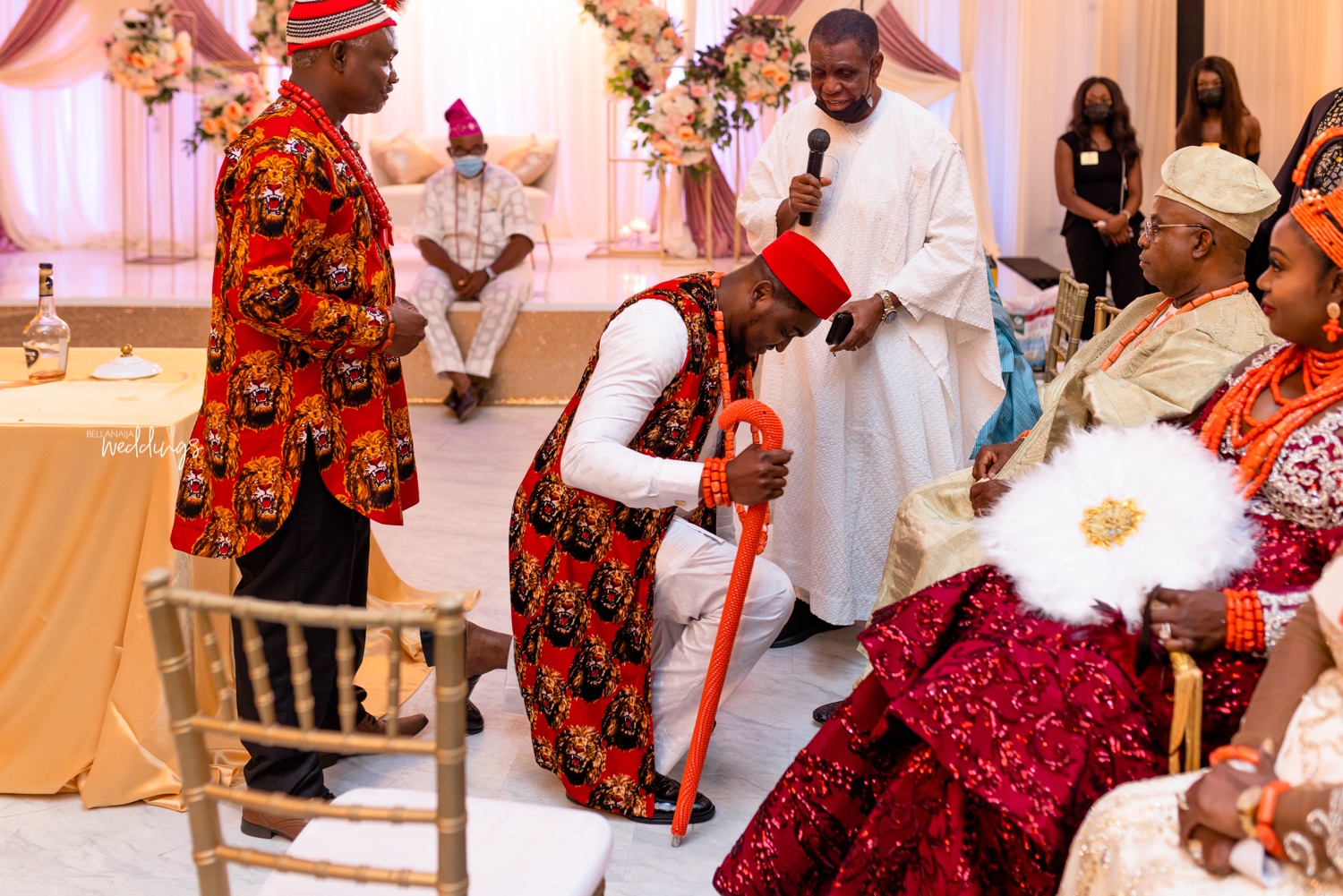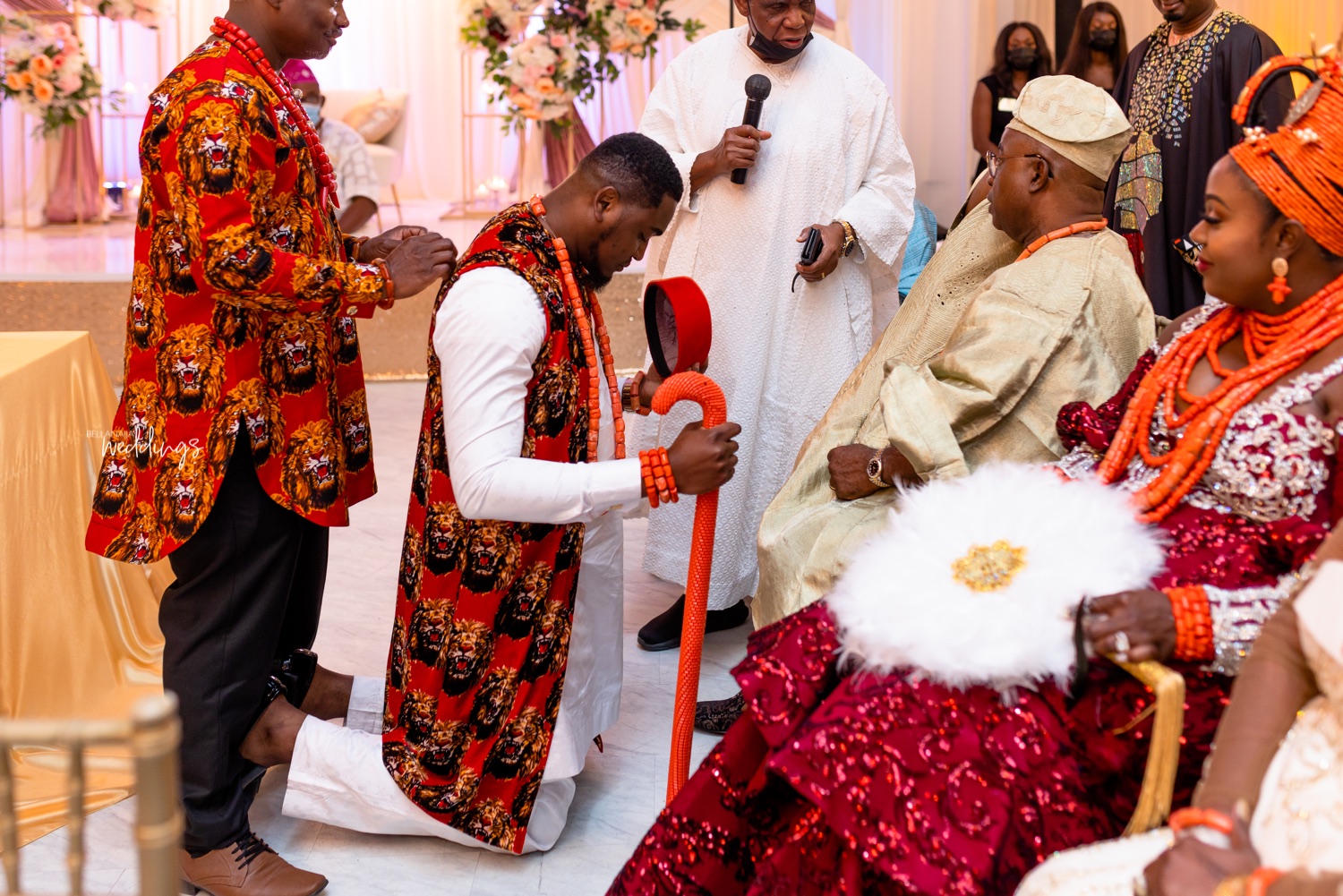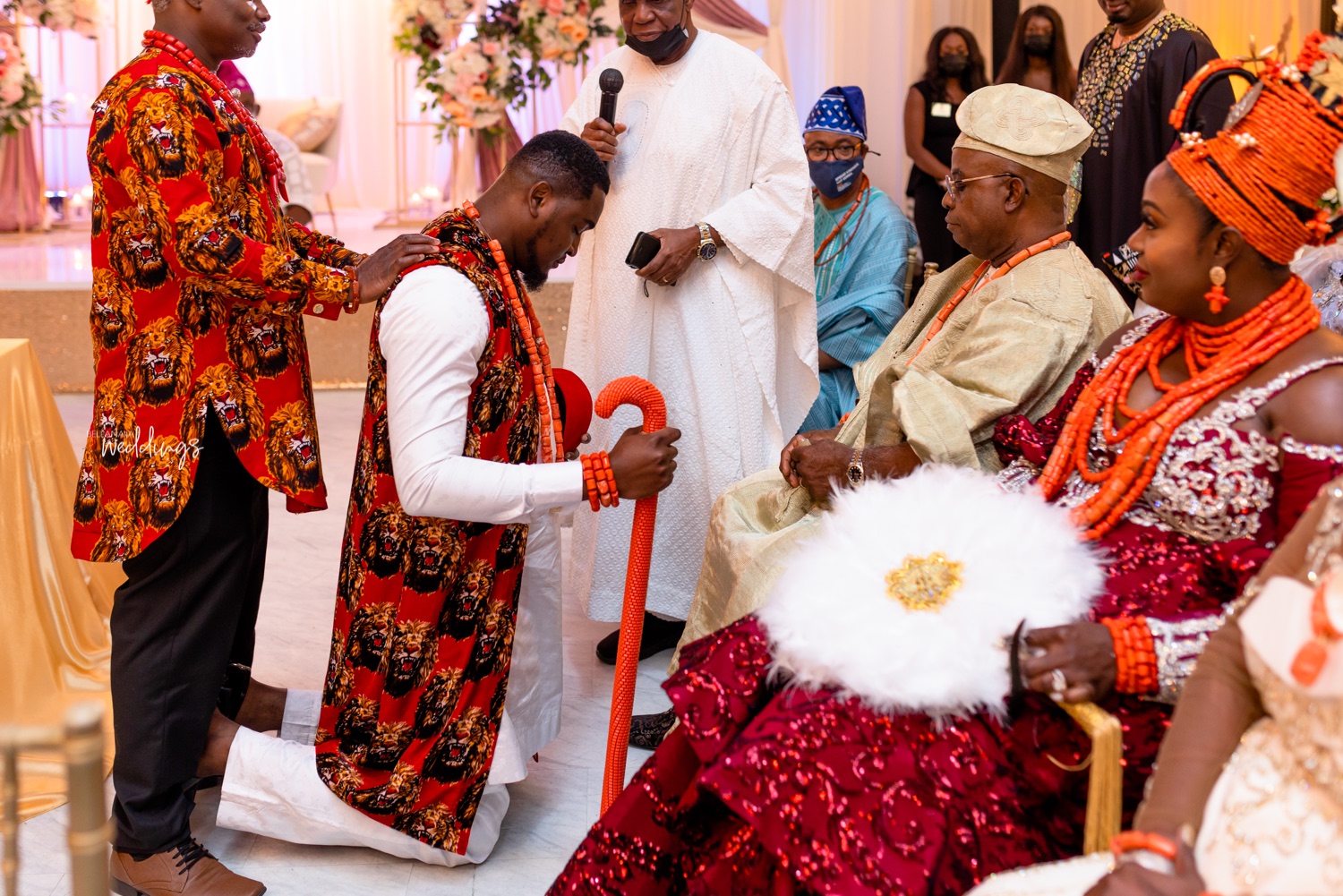 Now time for Daddy to carry out the official "handover"! 🥳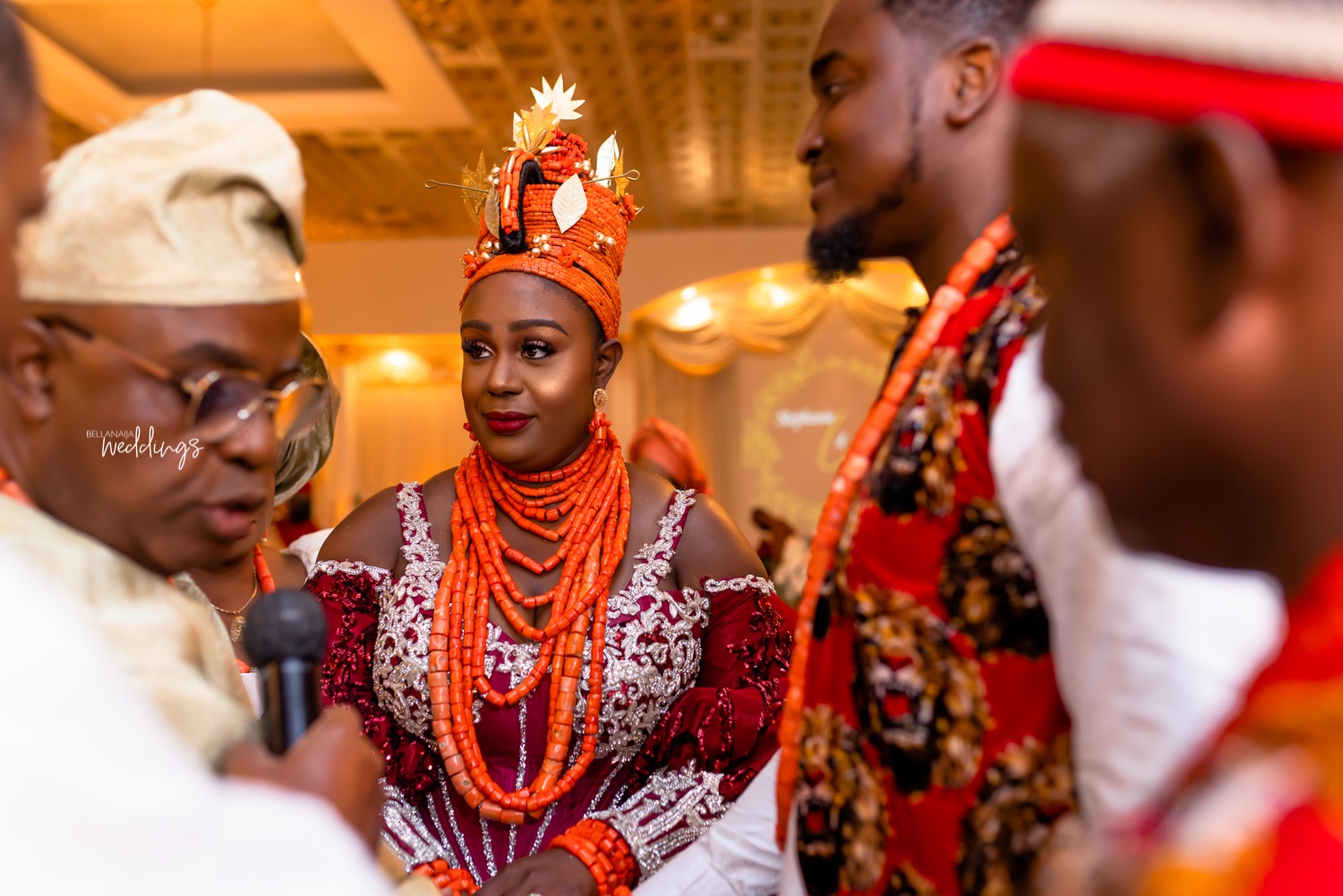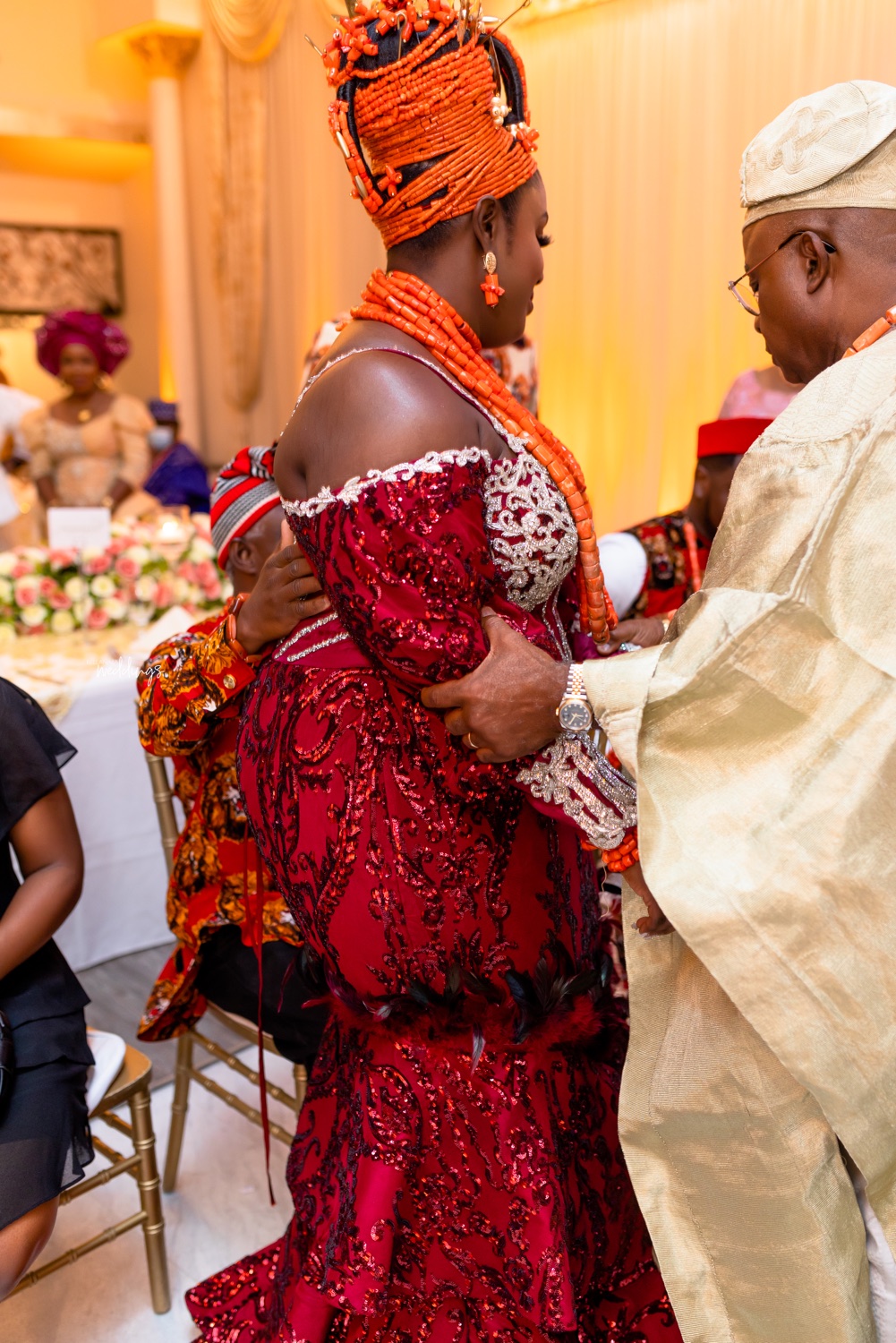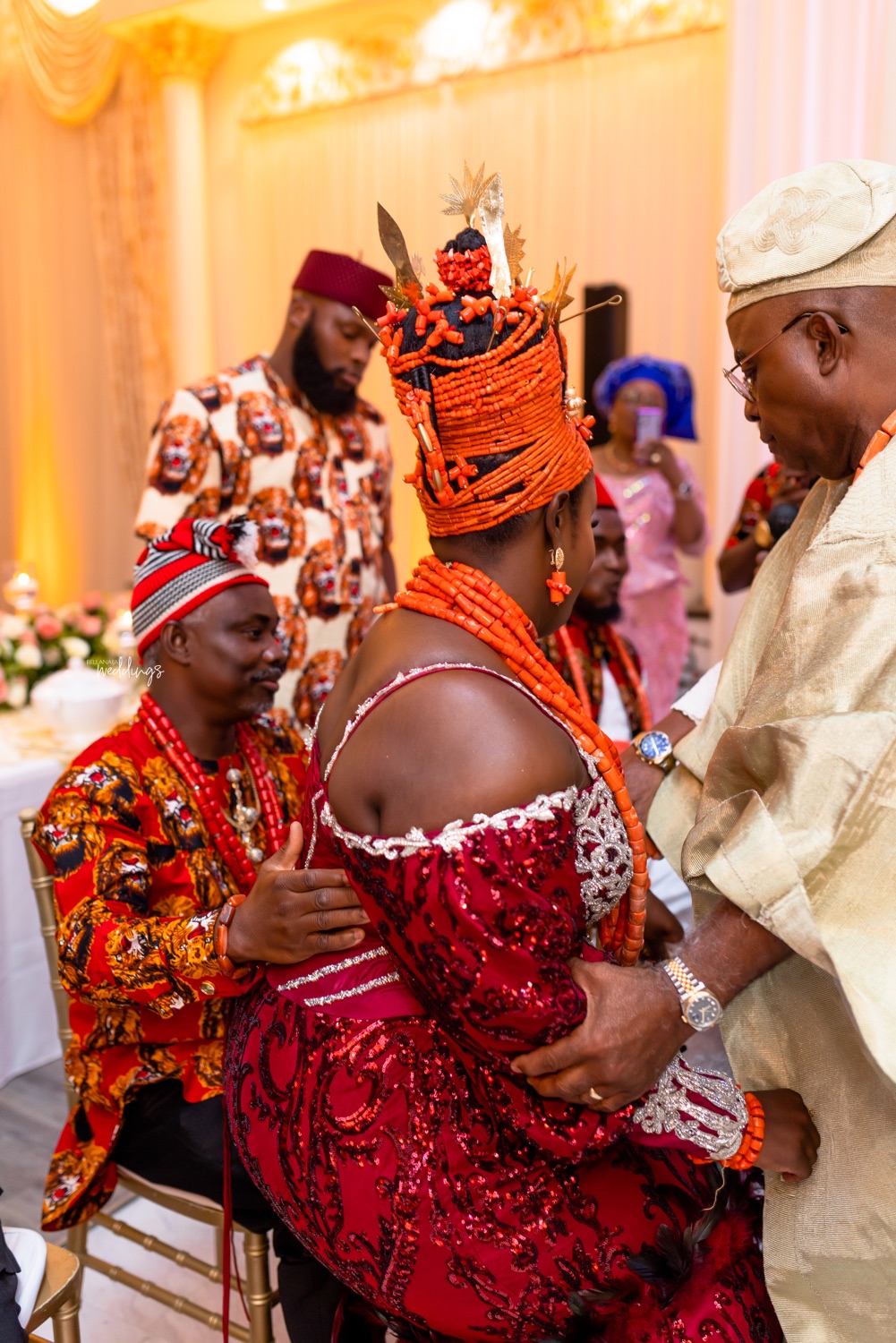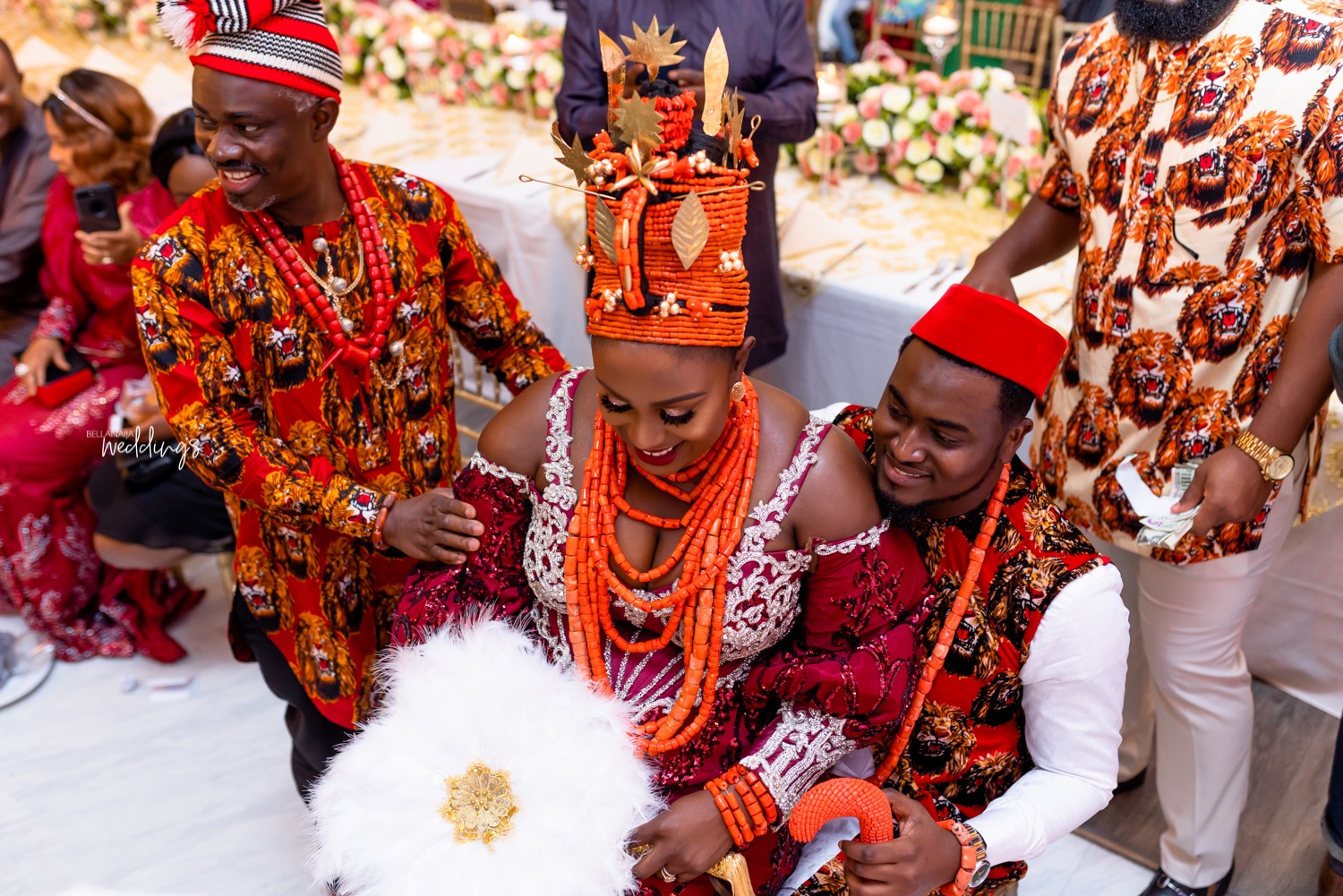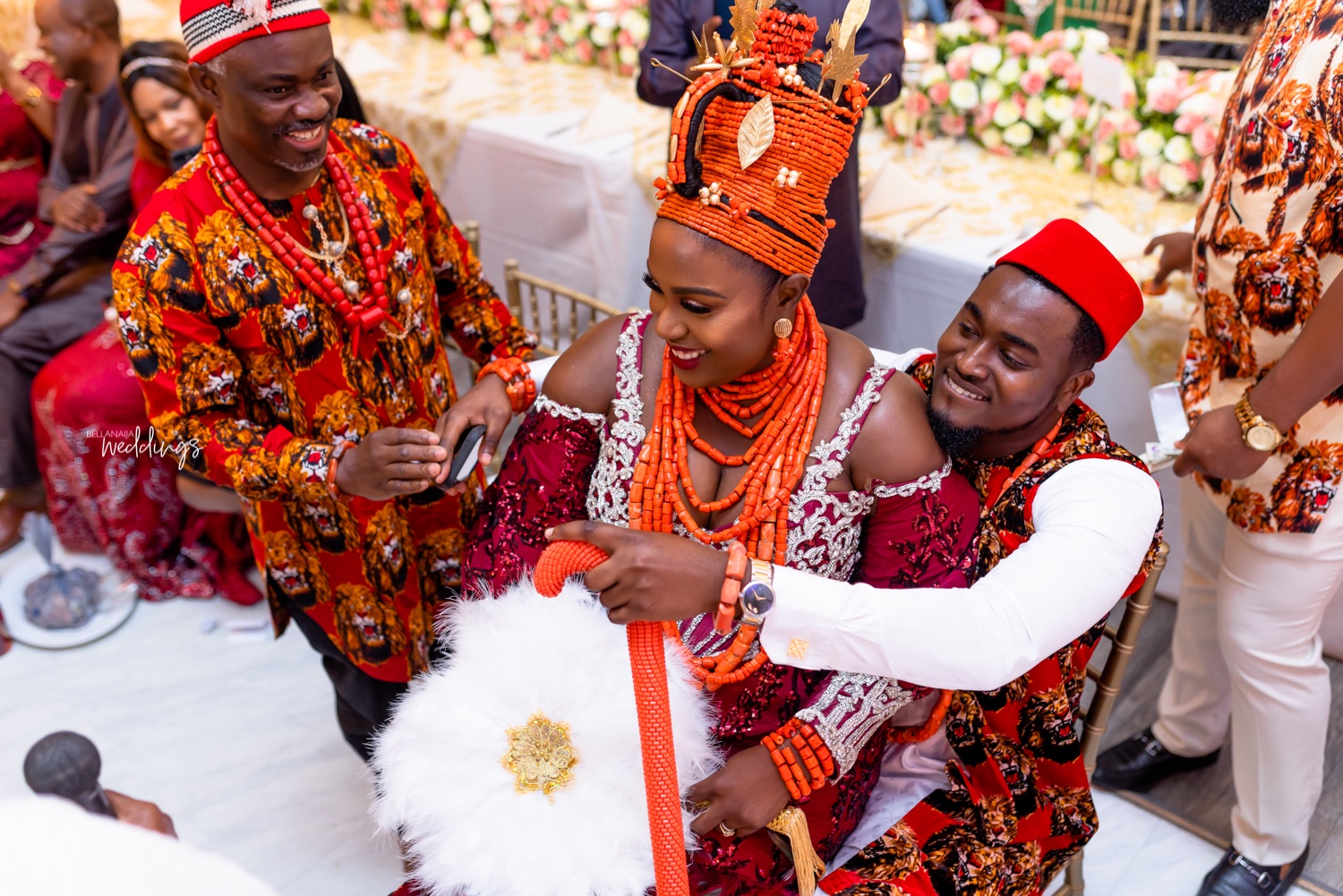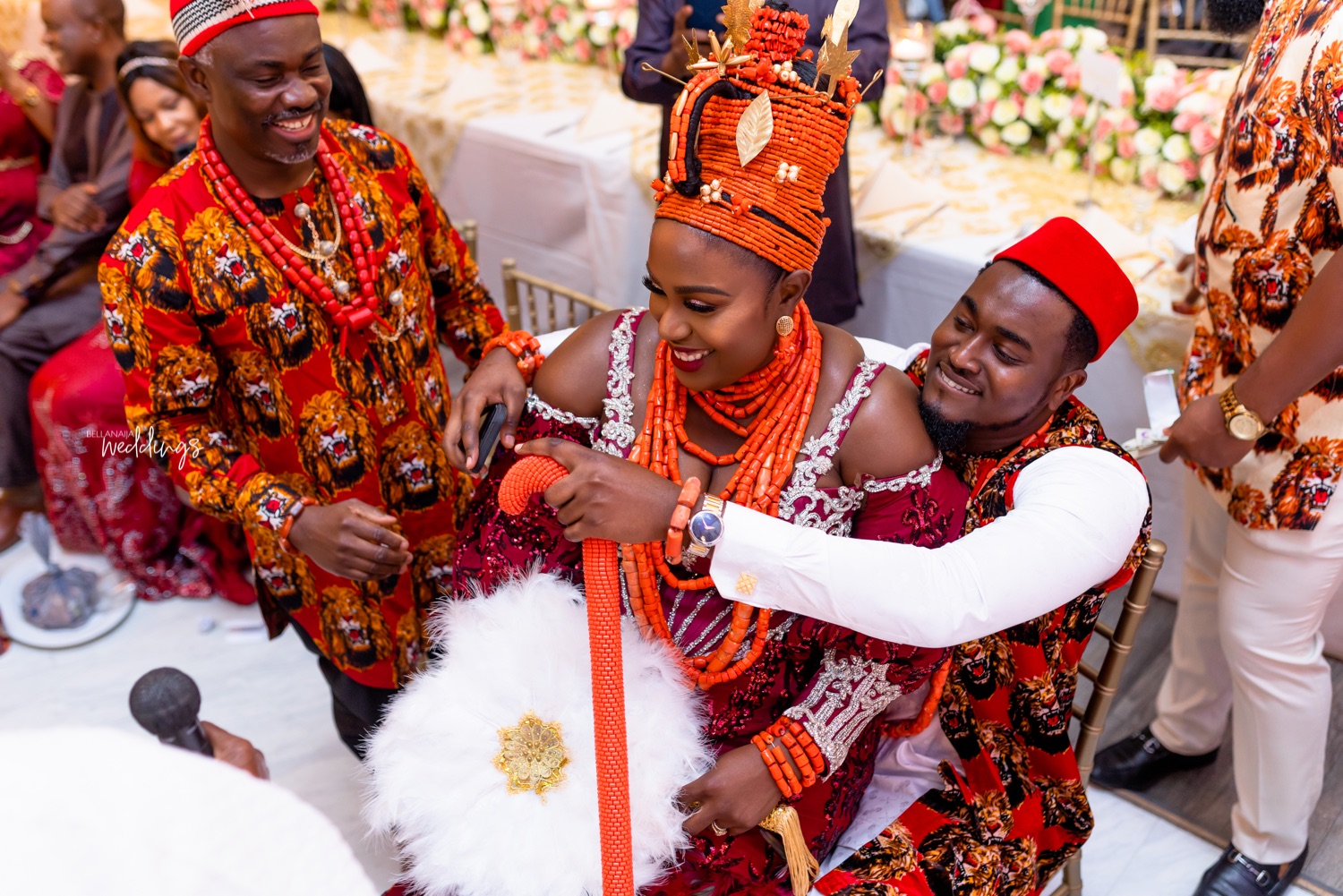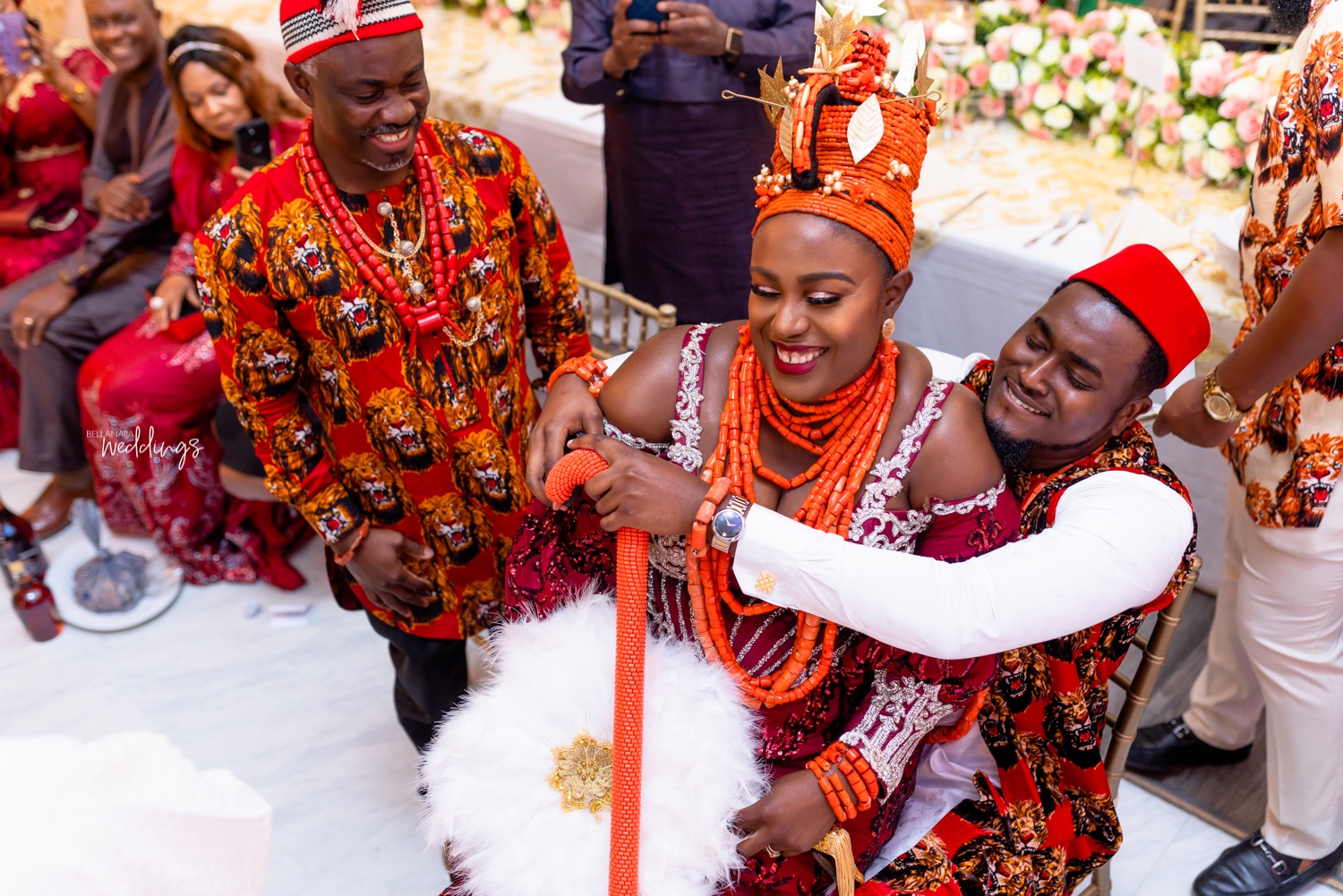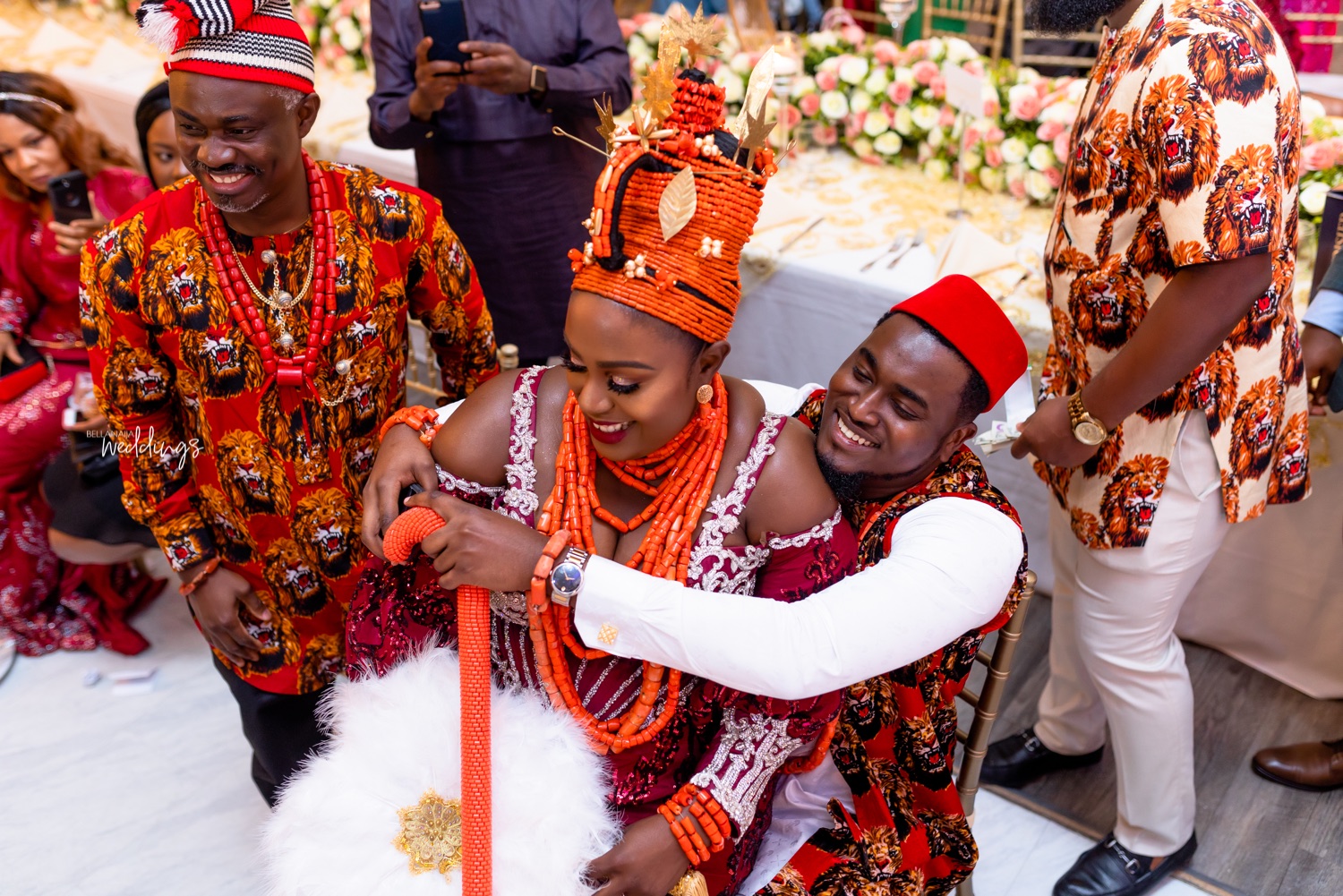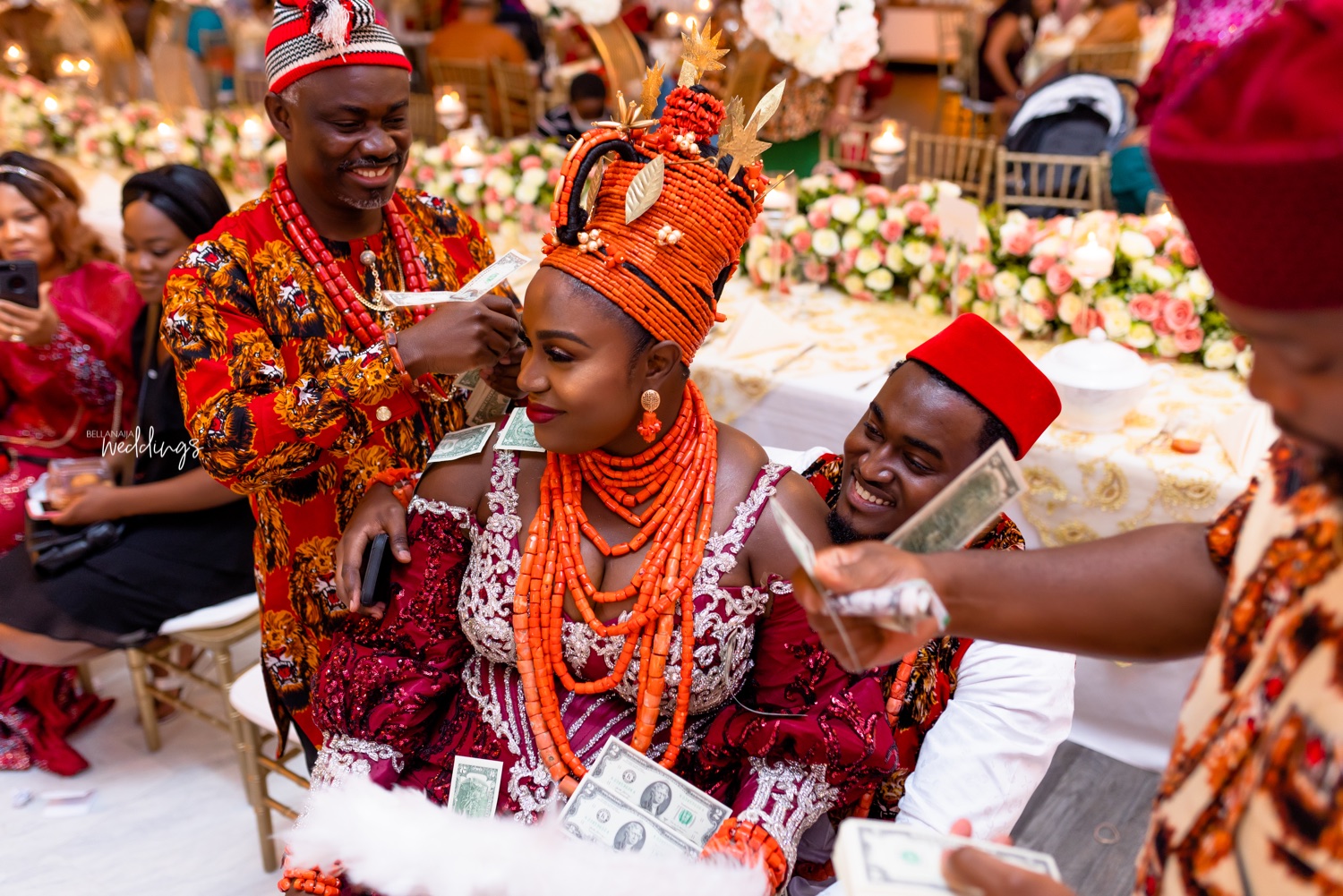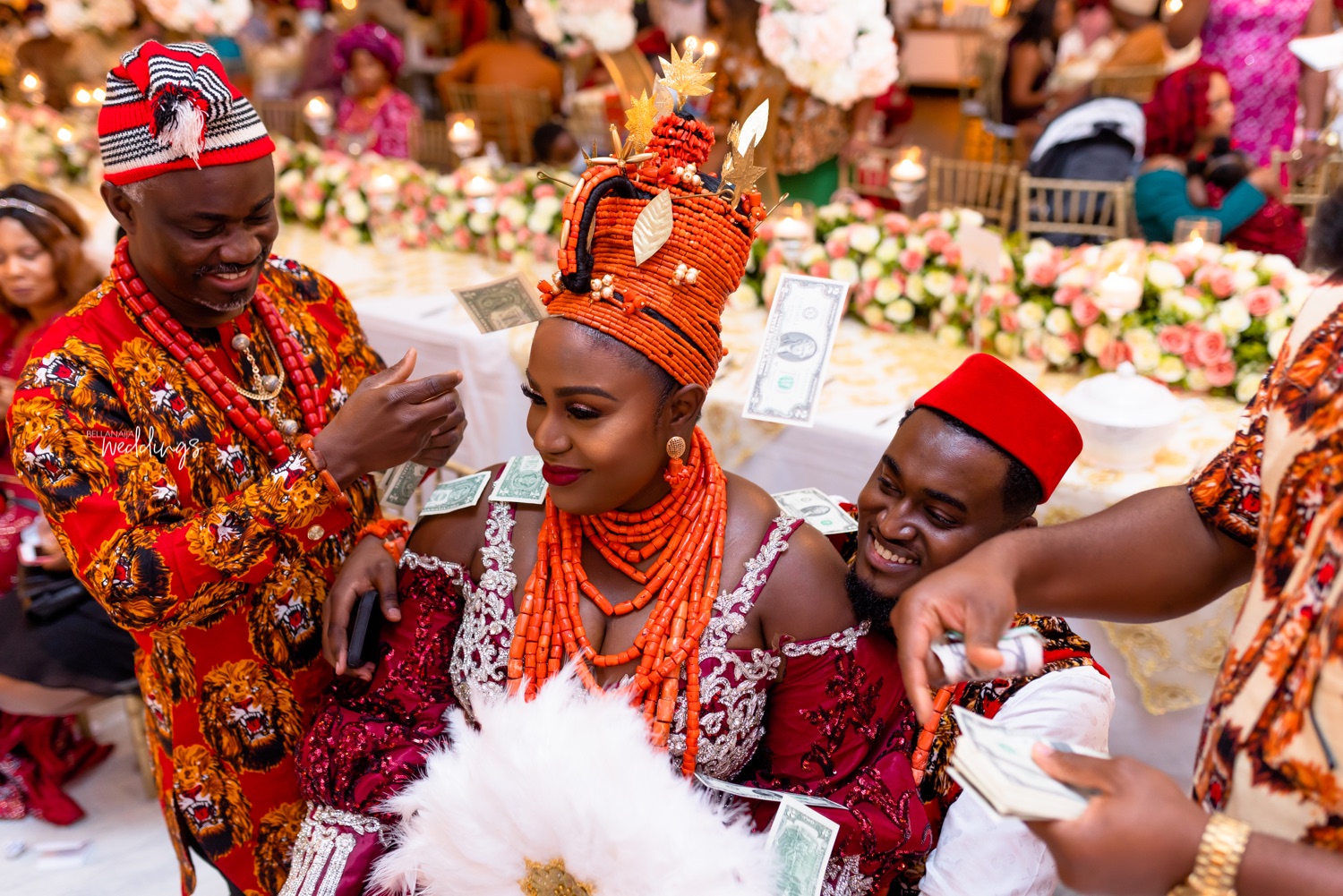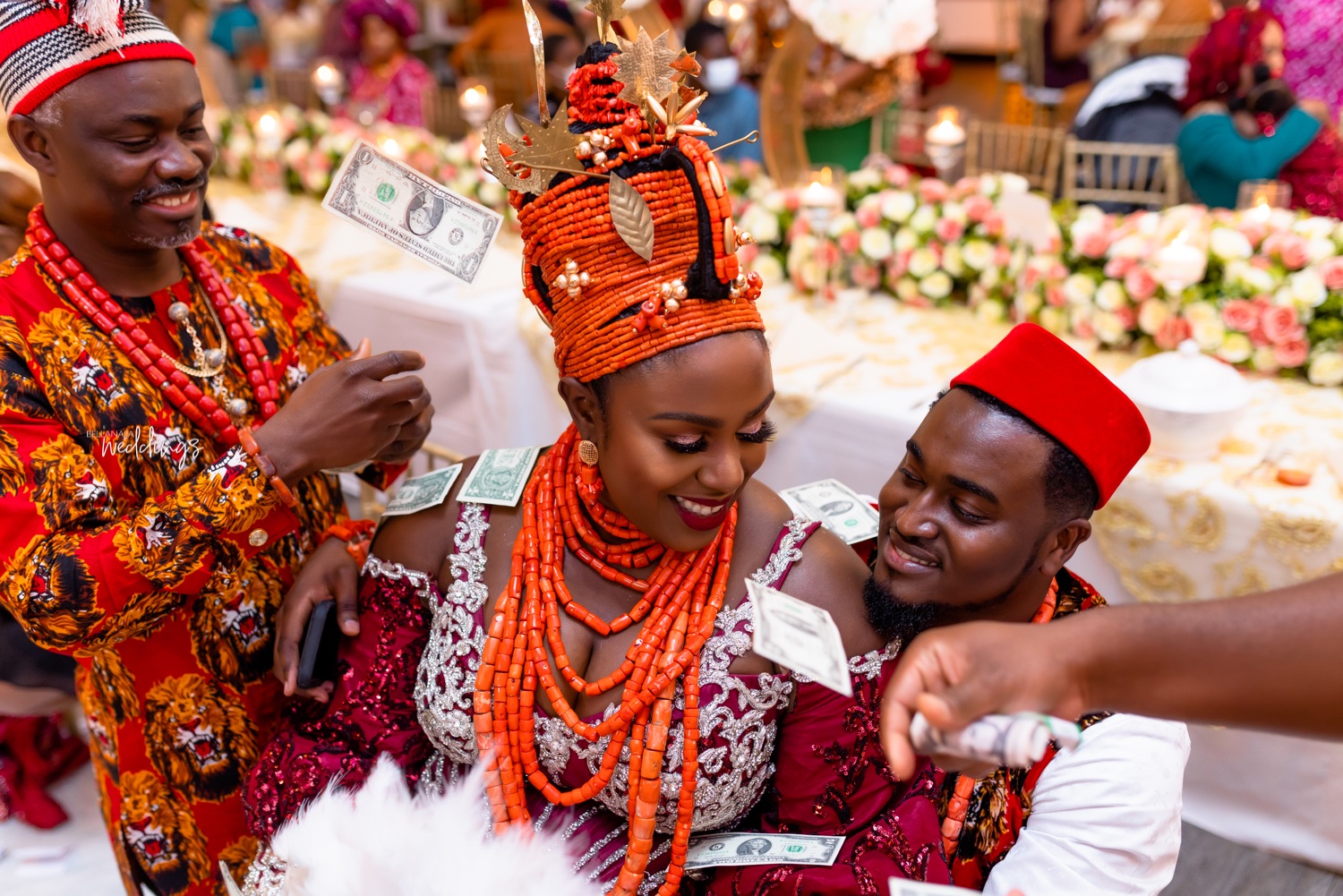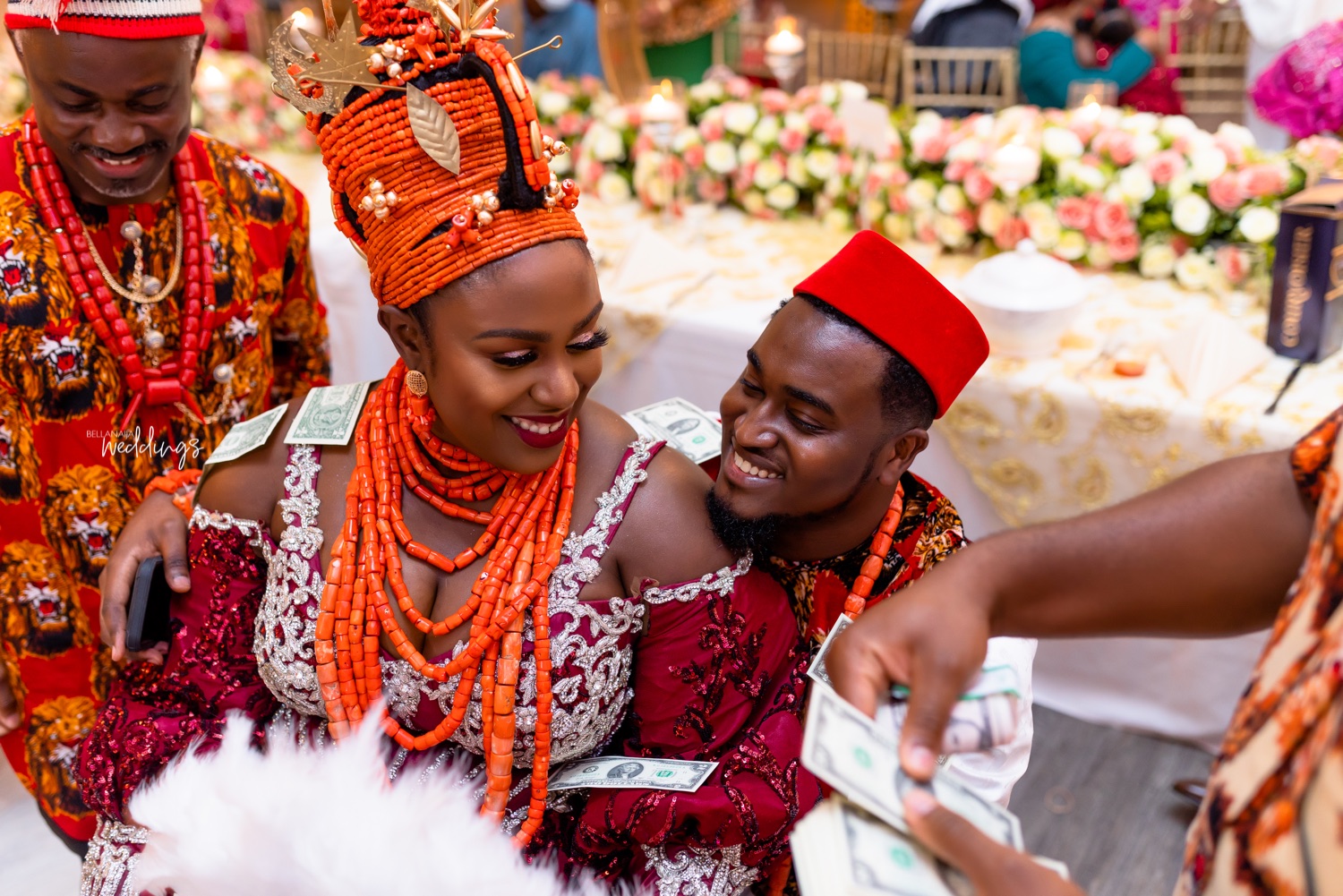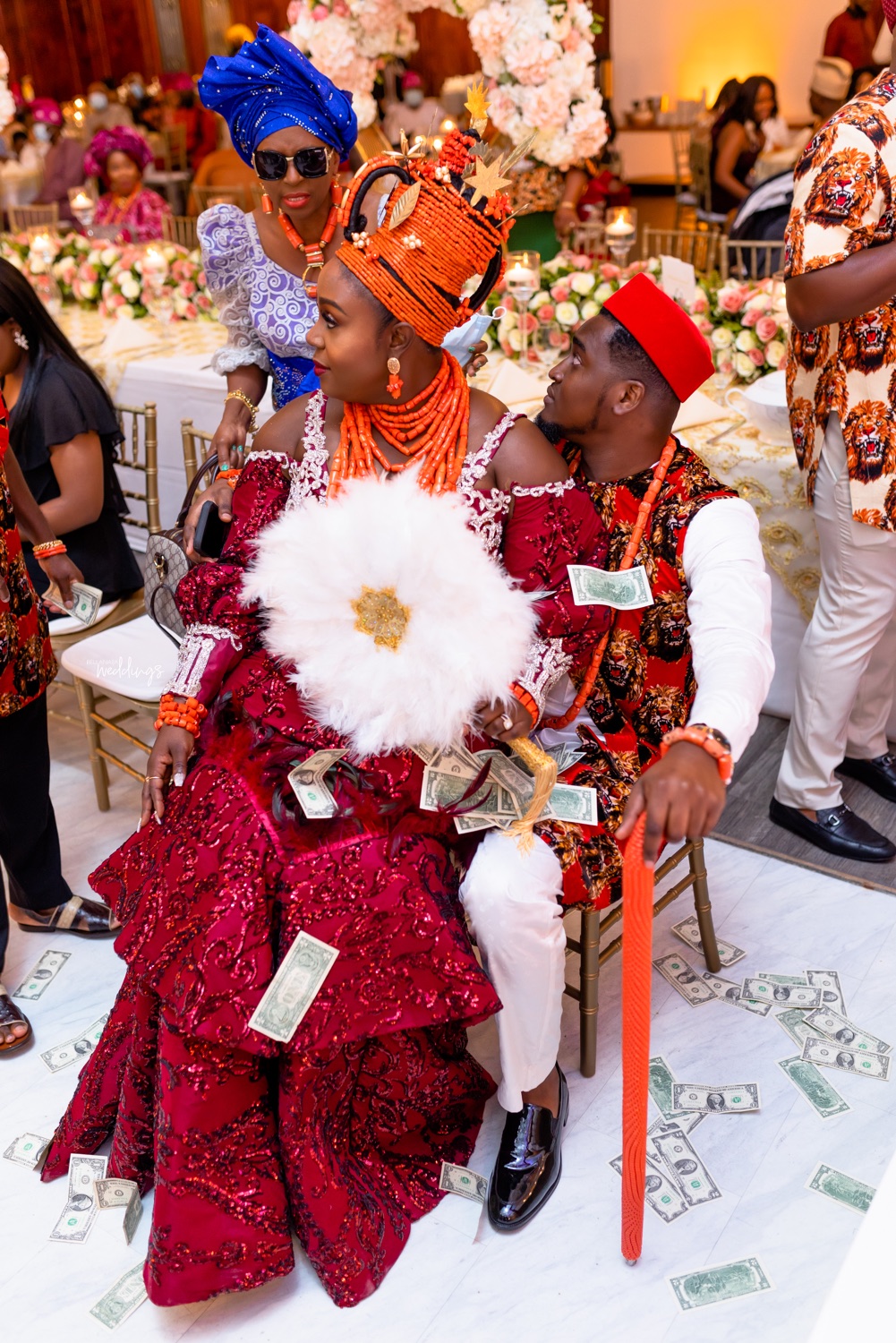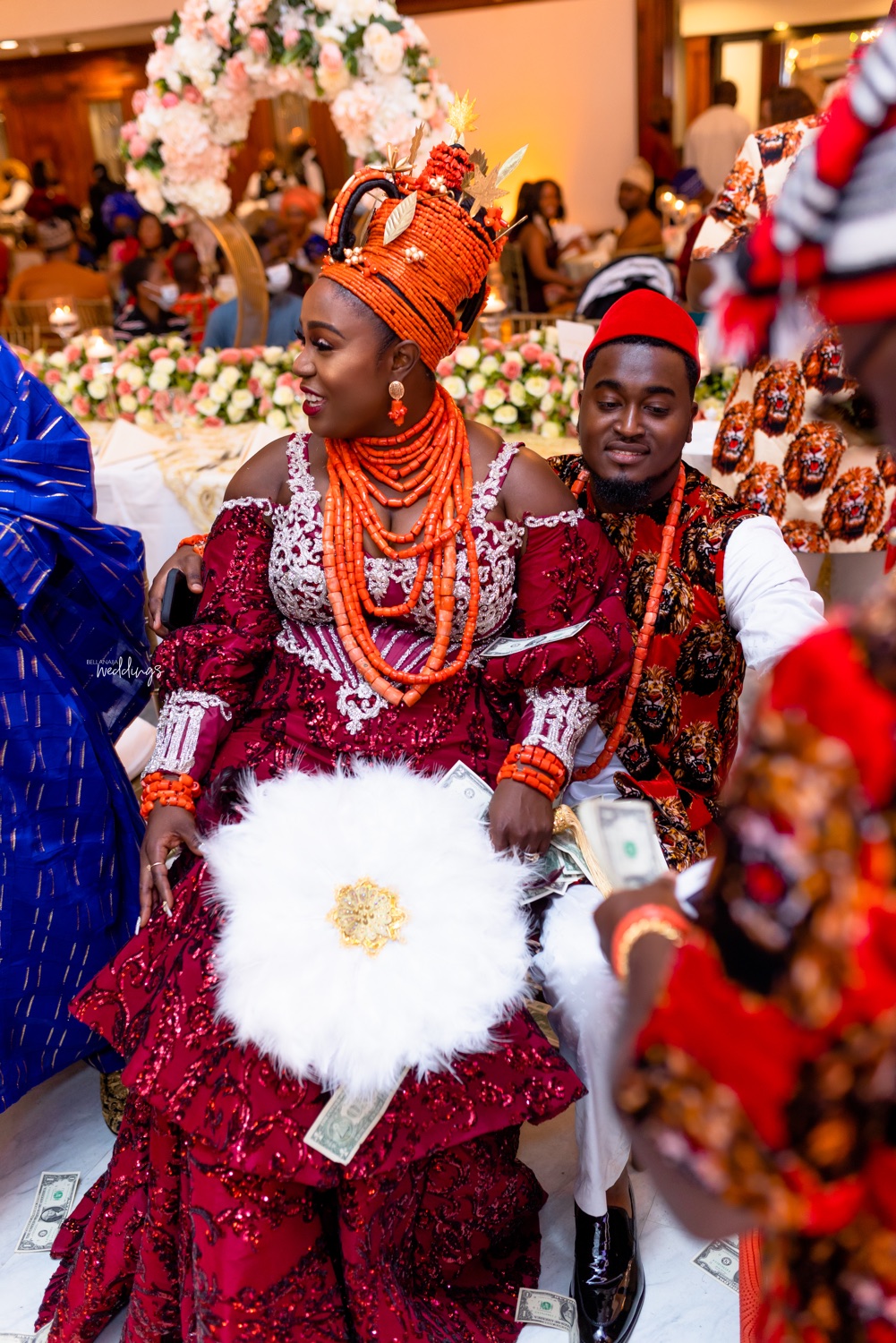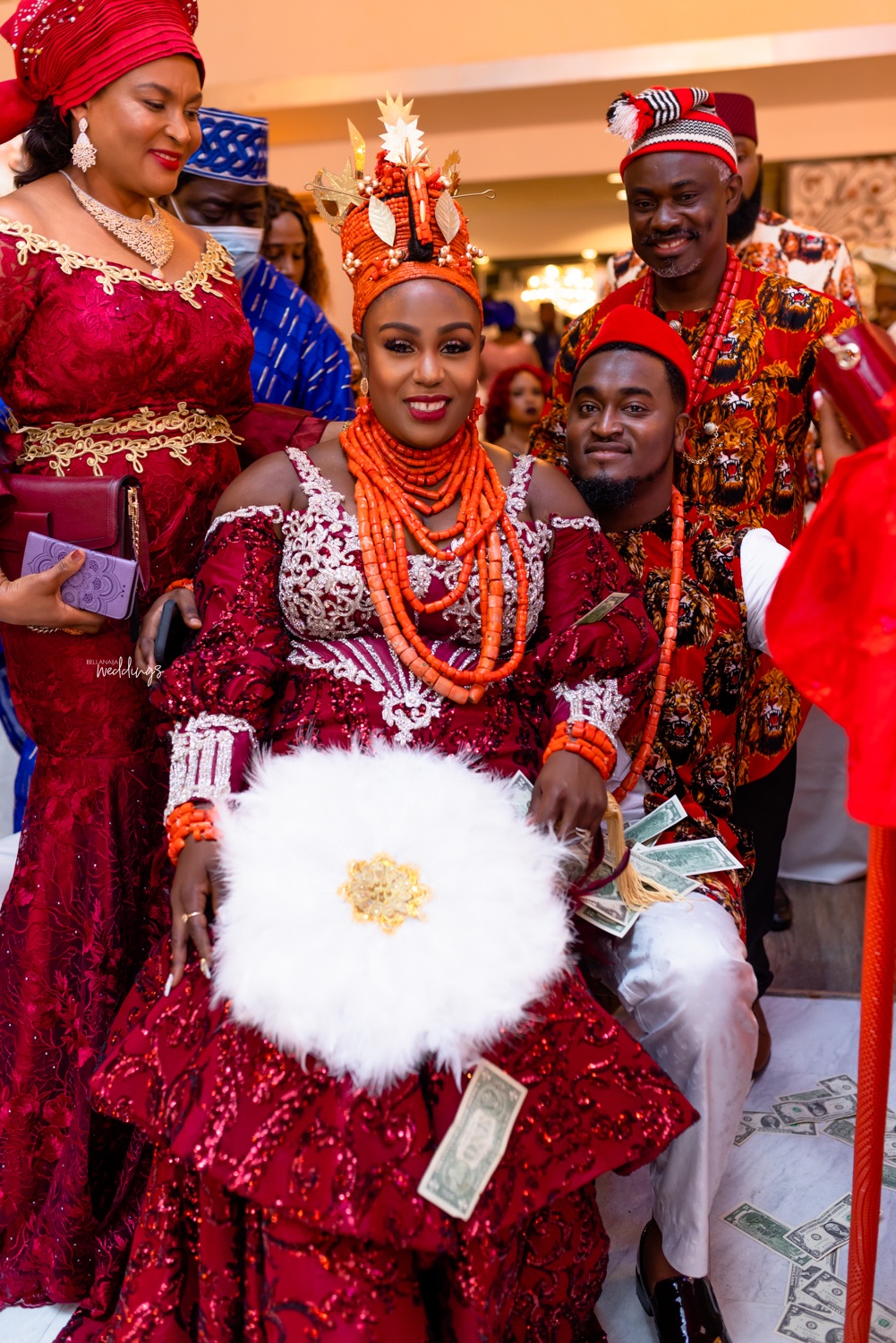 It's a celebration galore!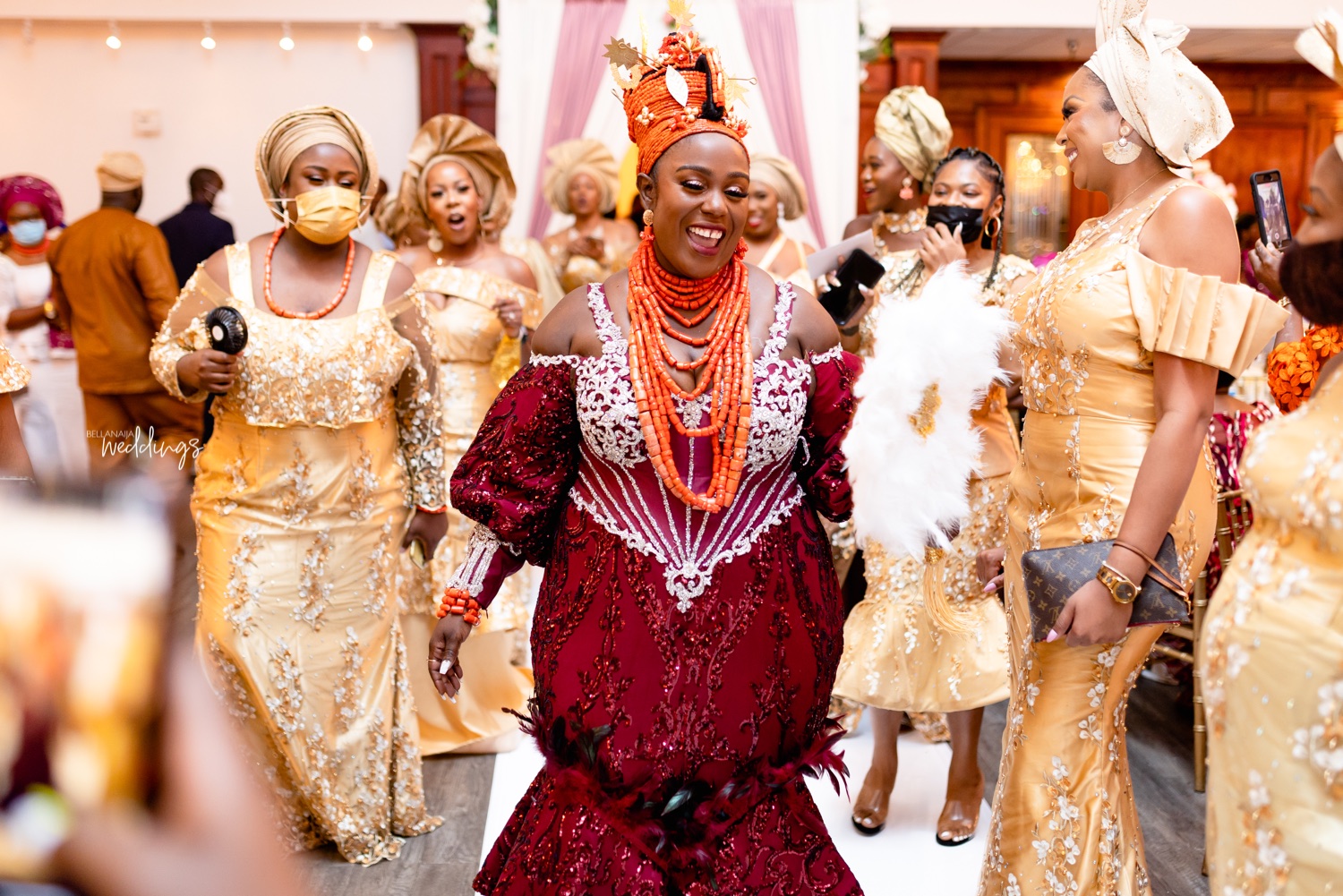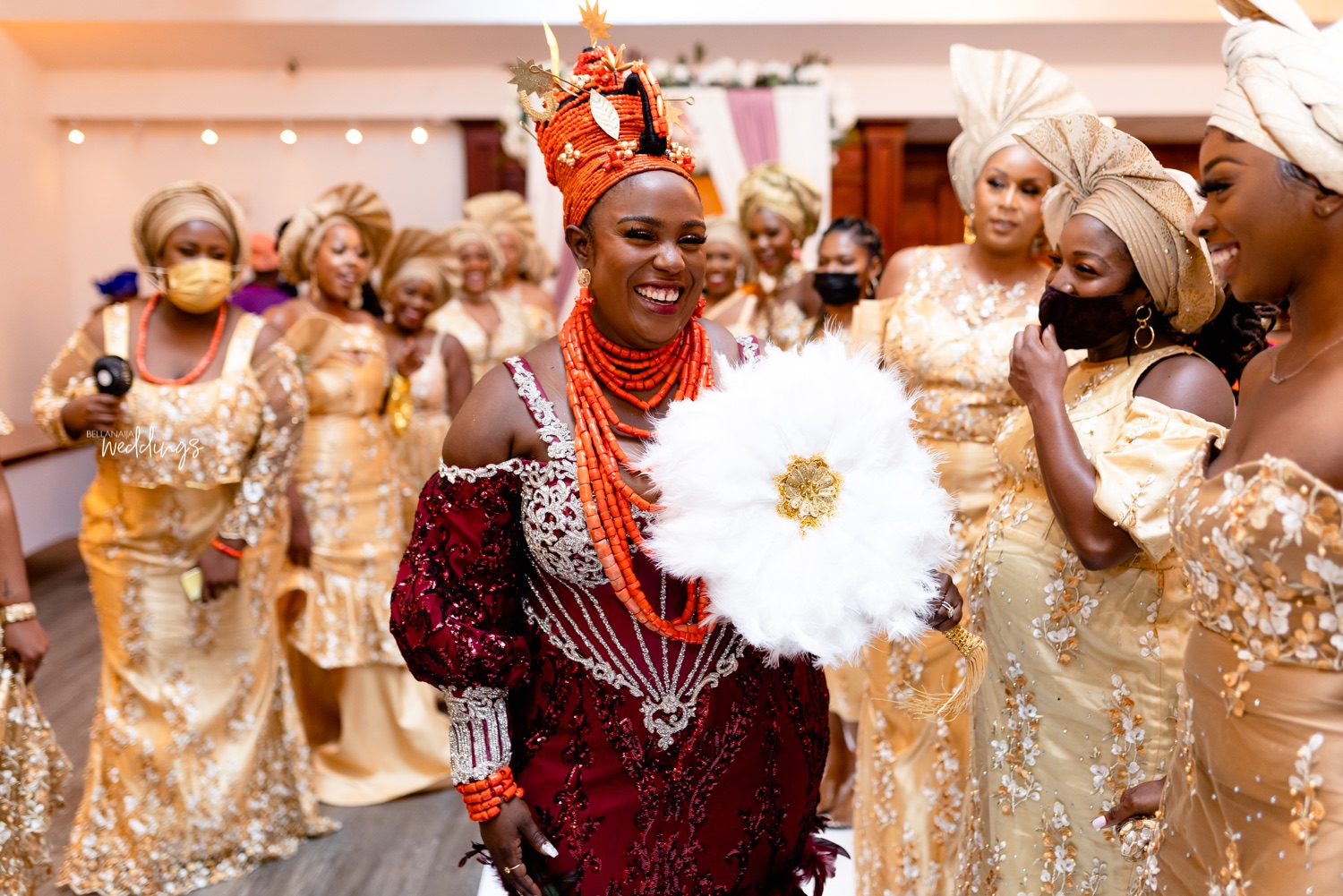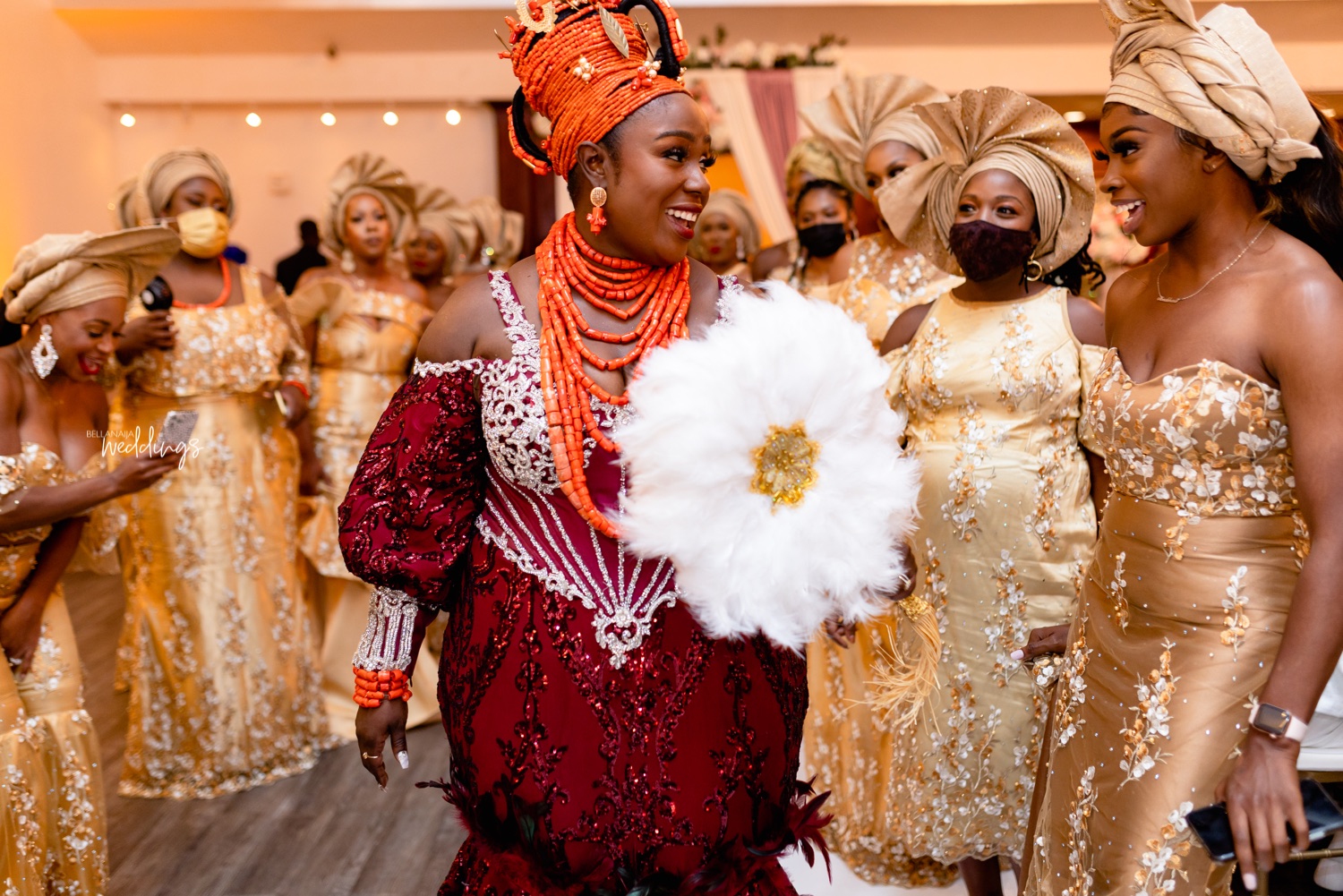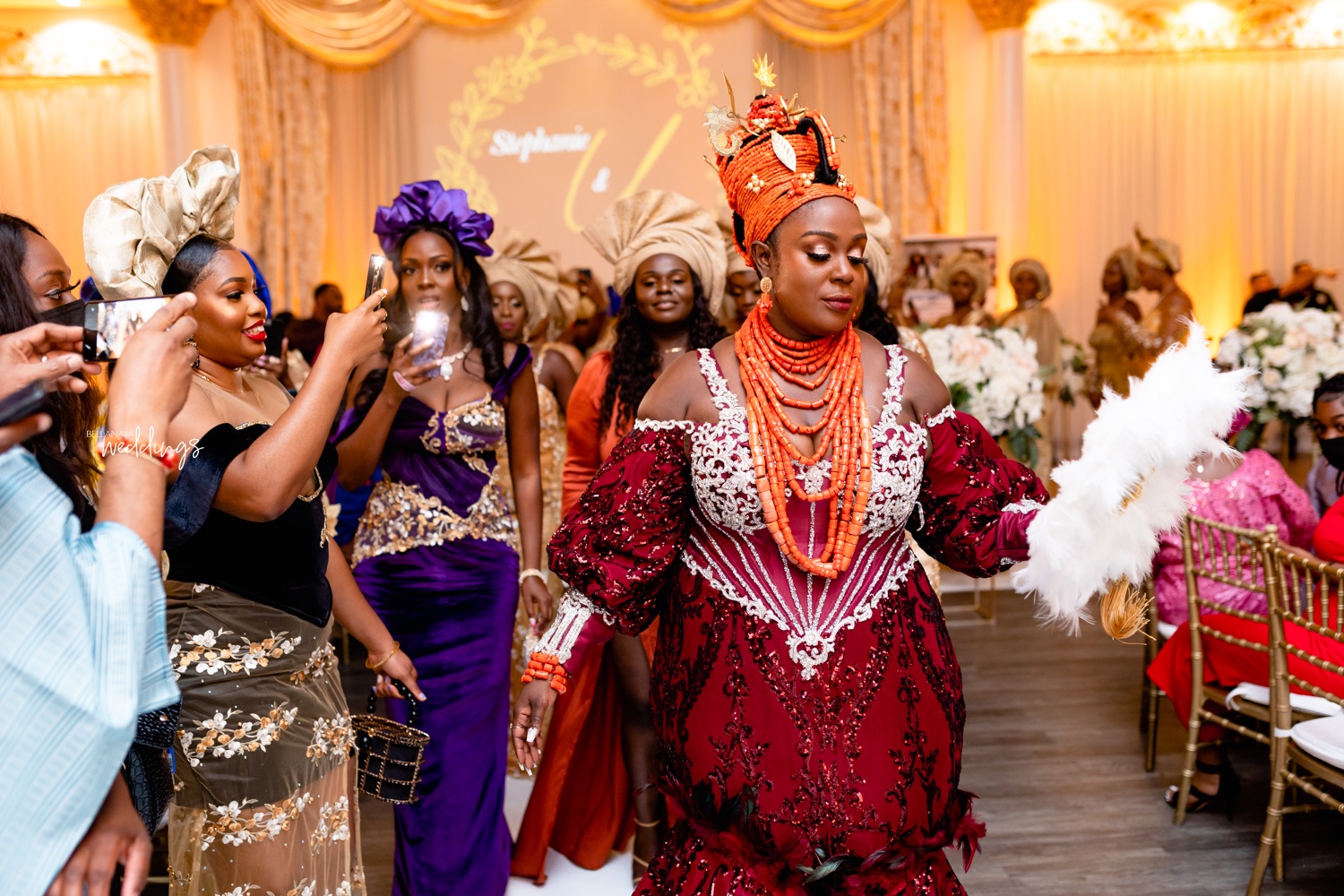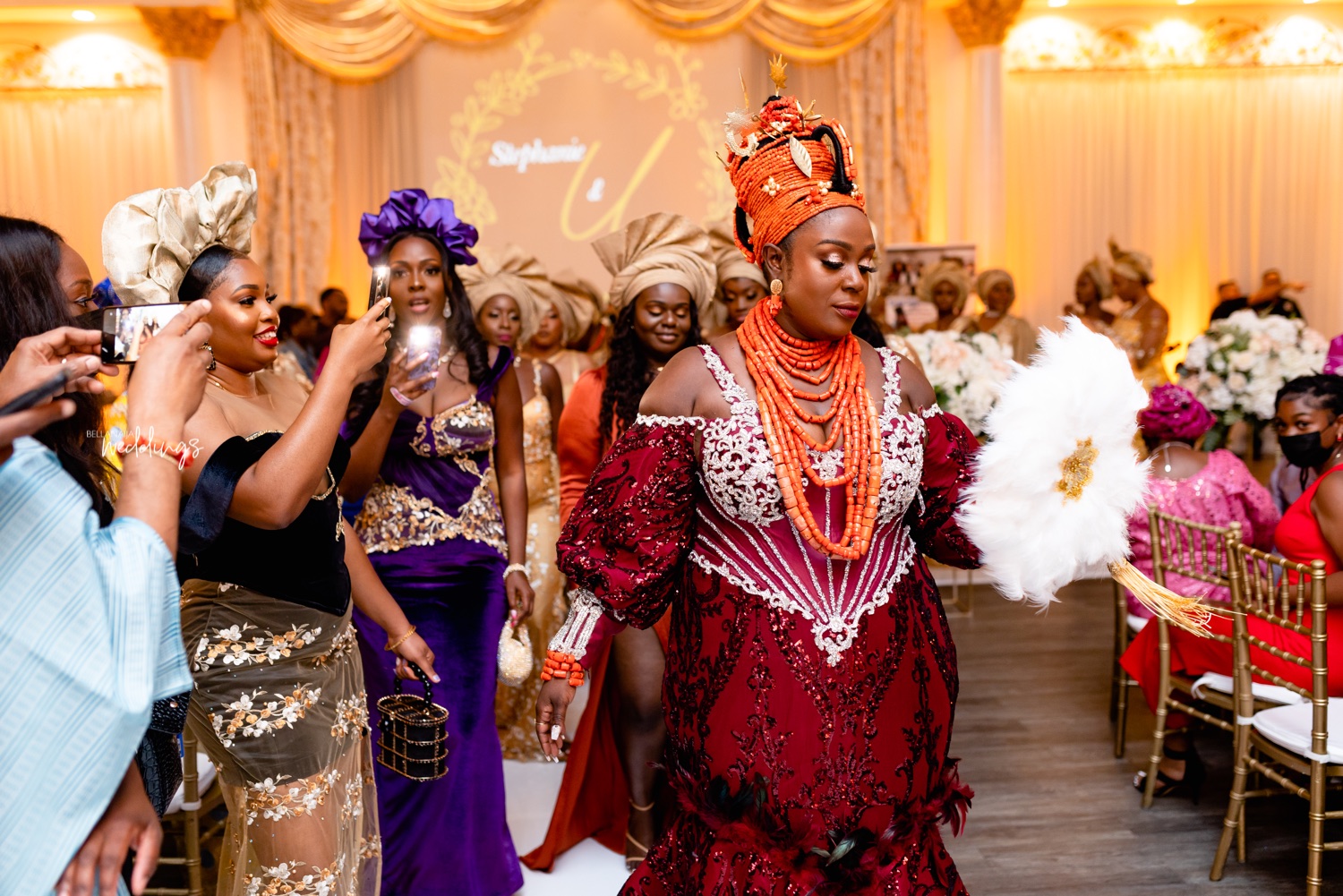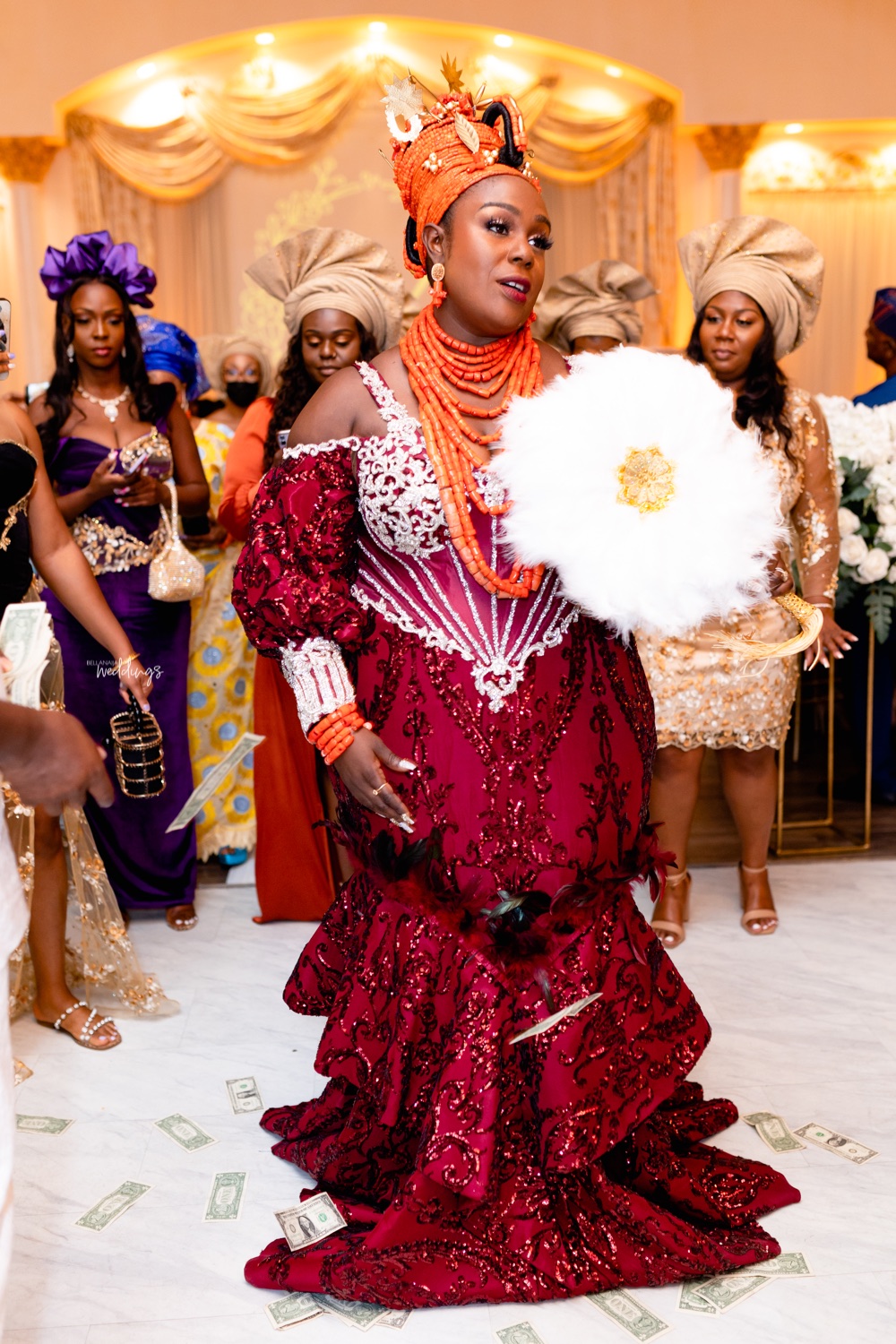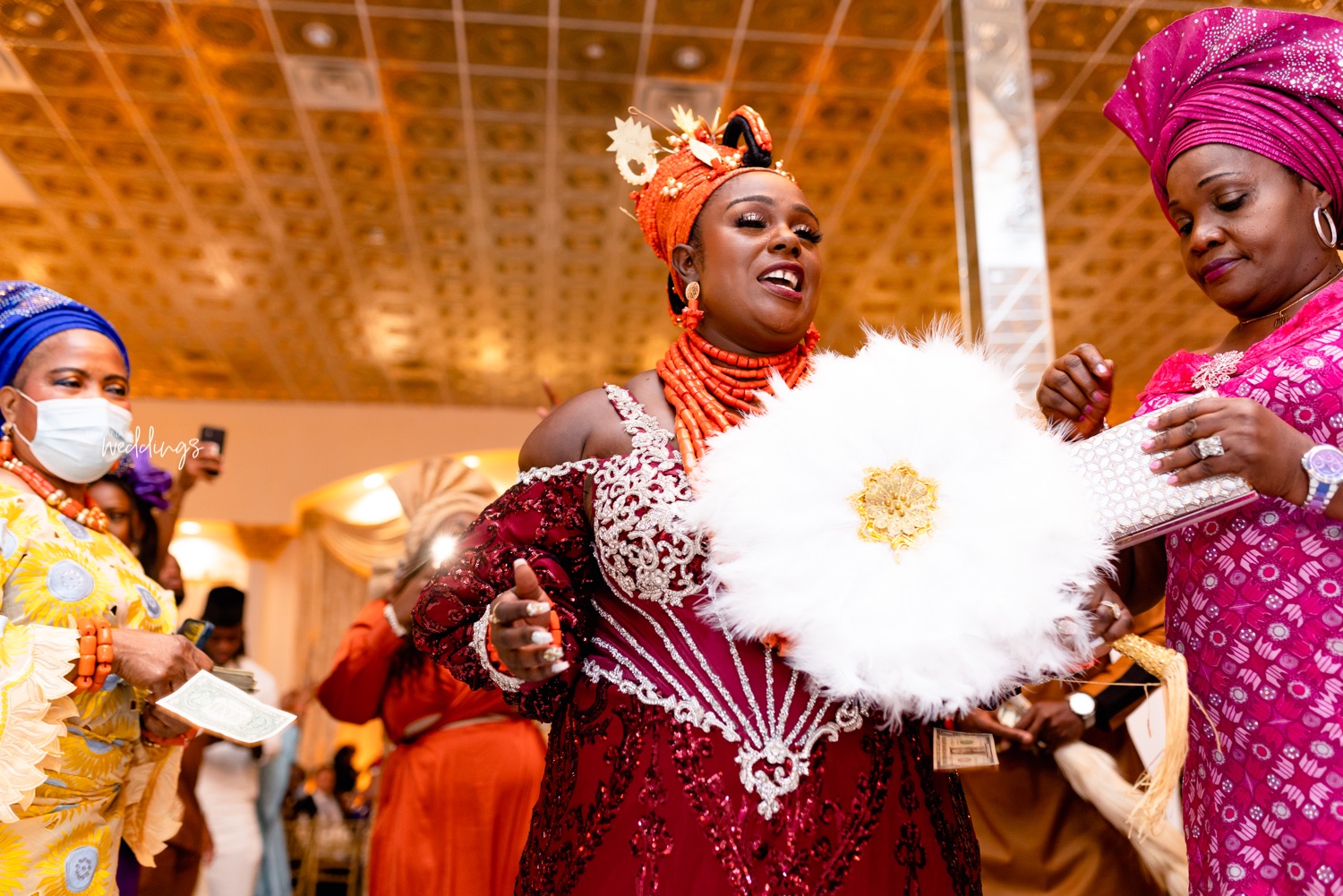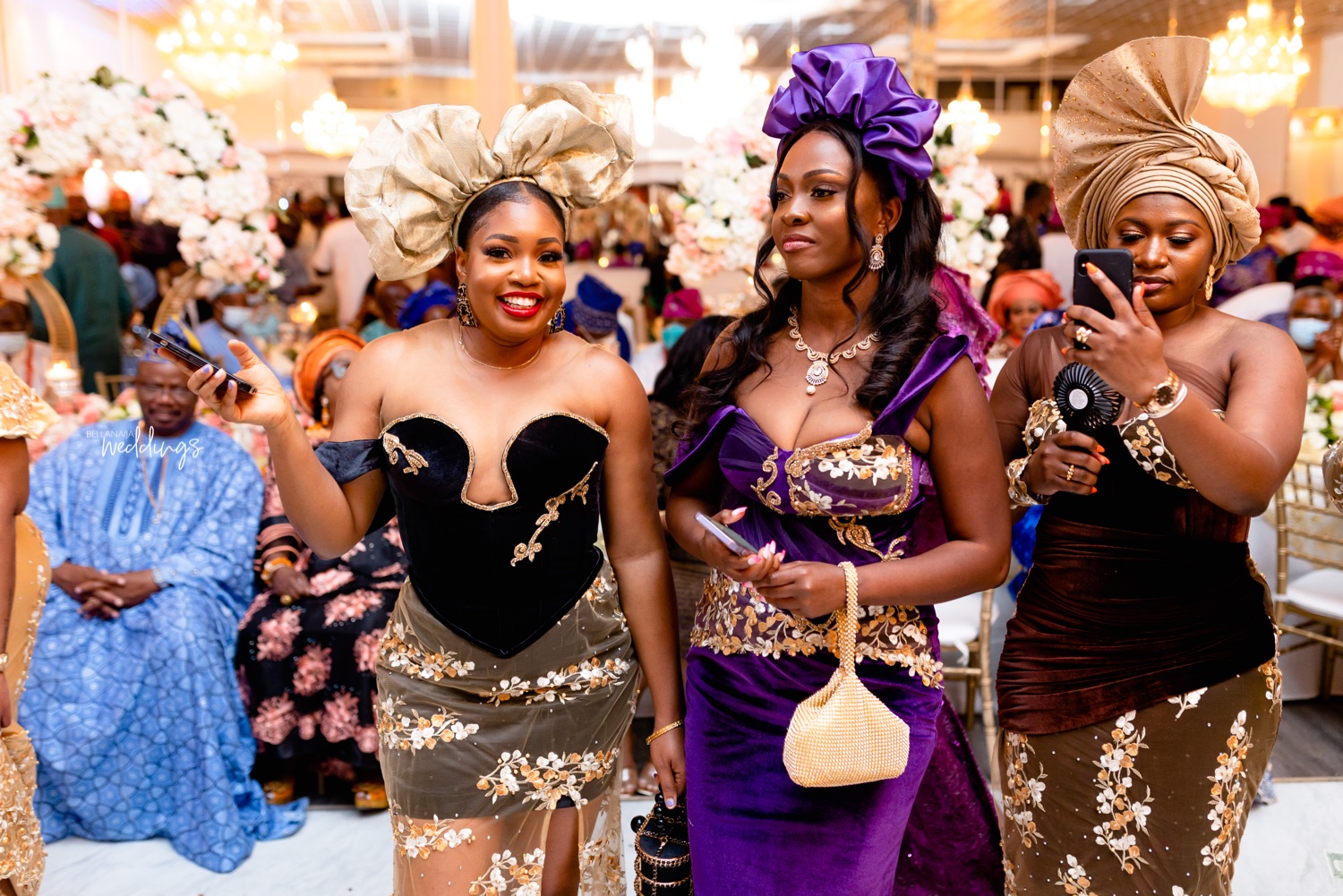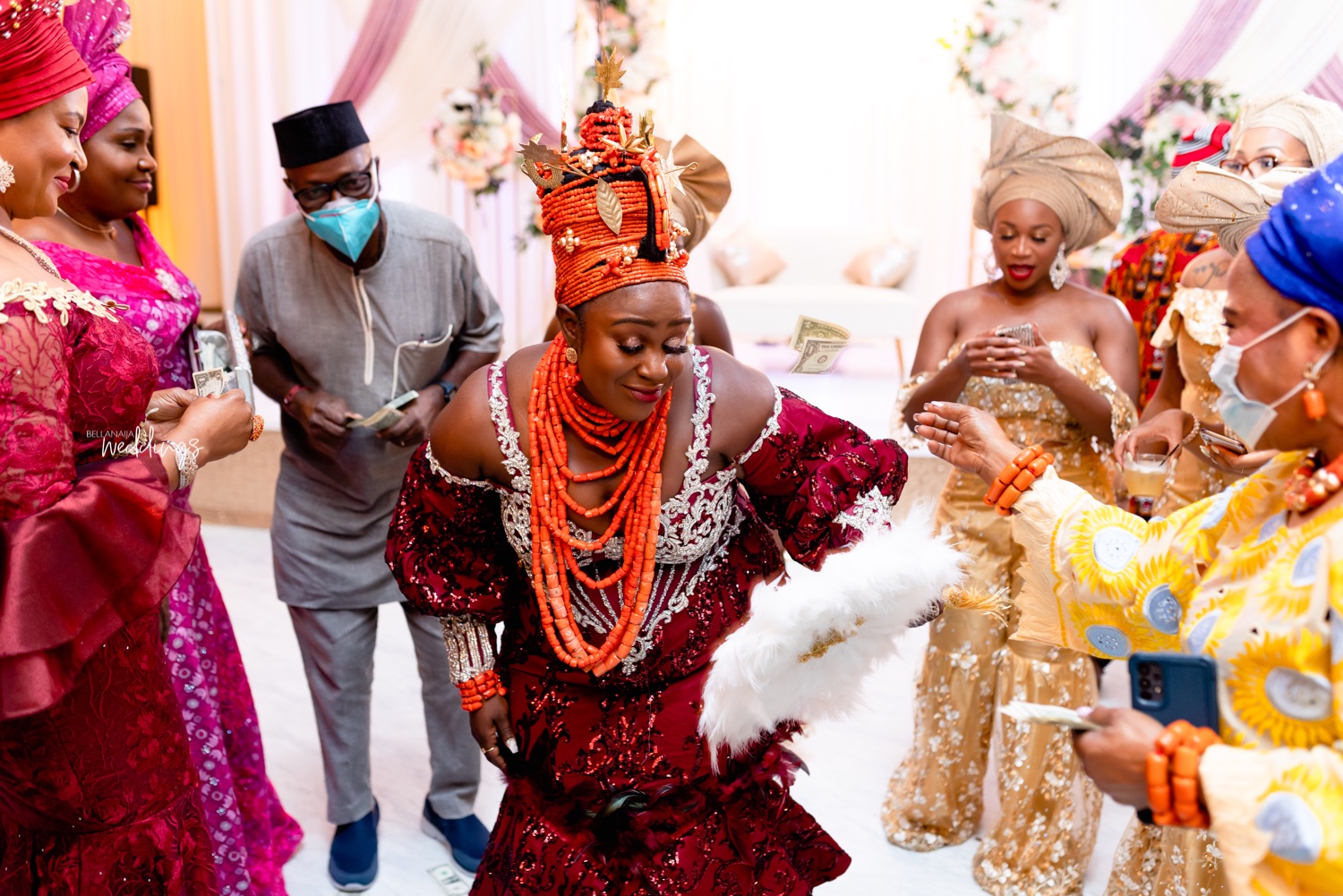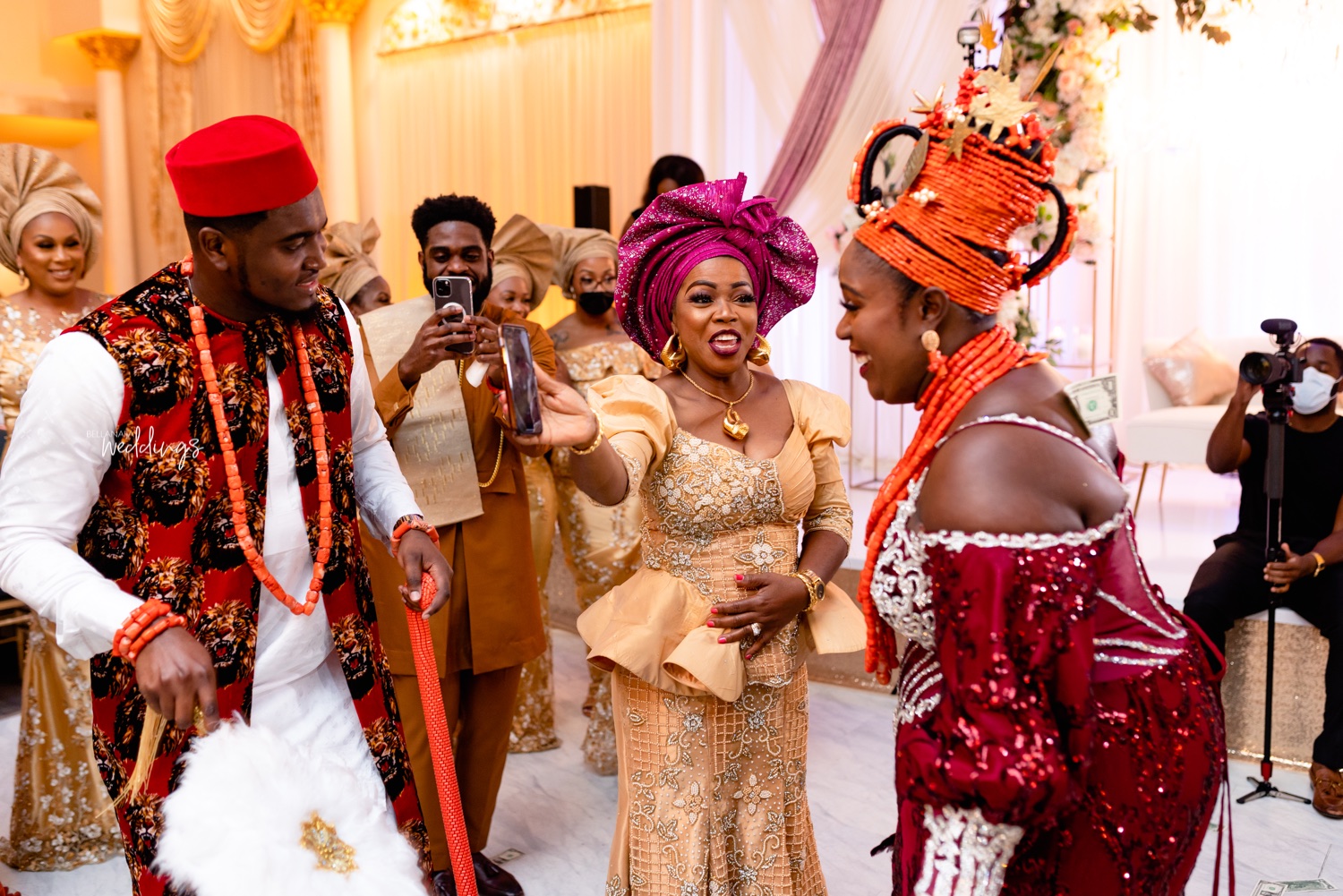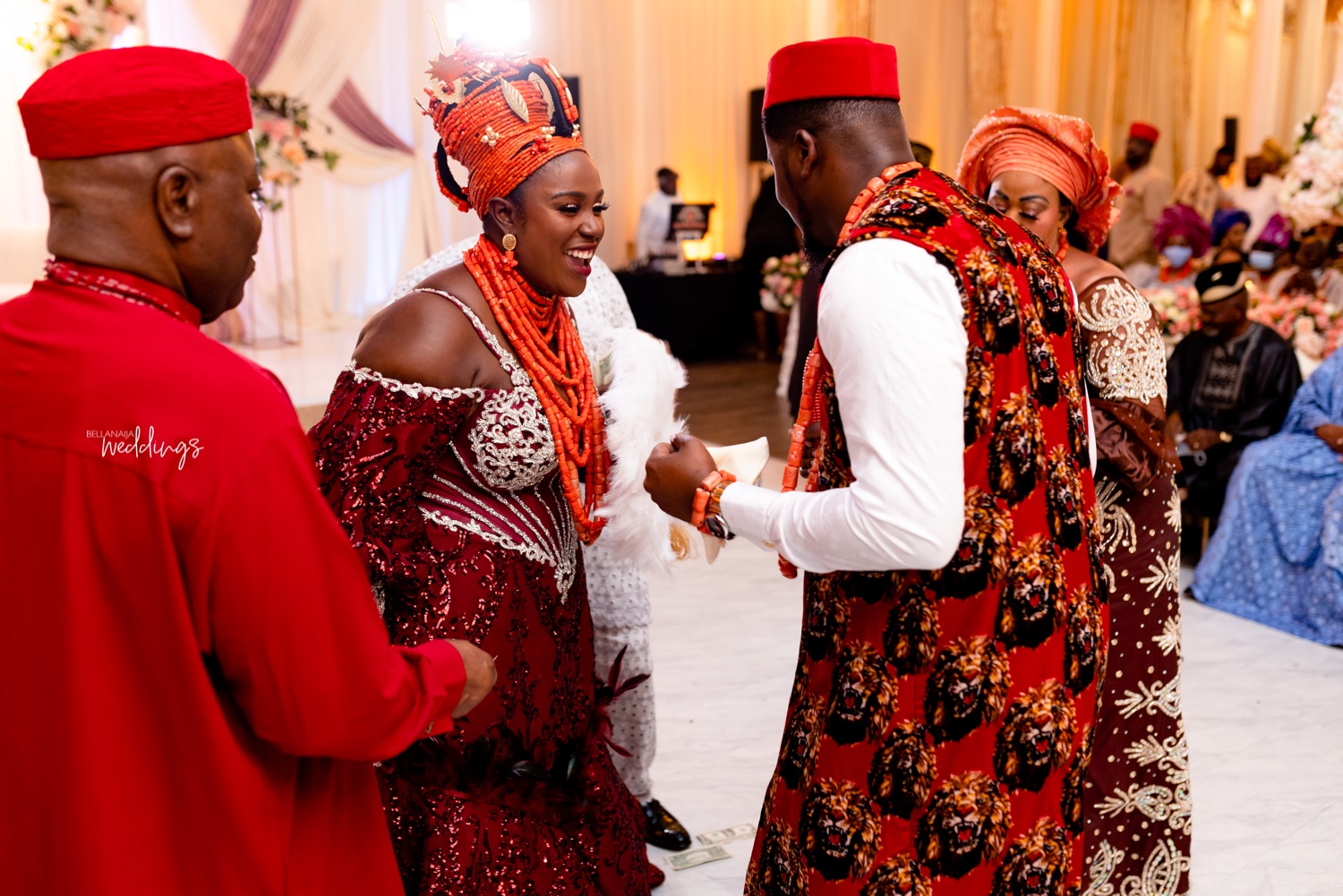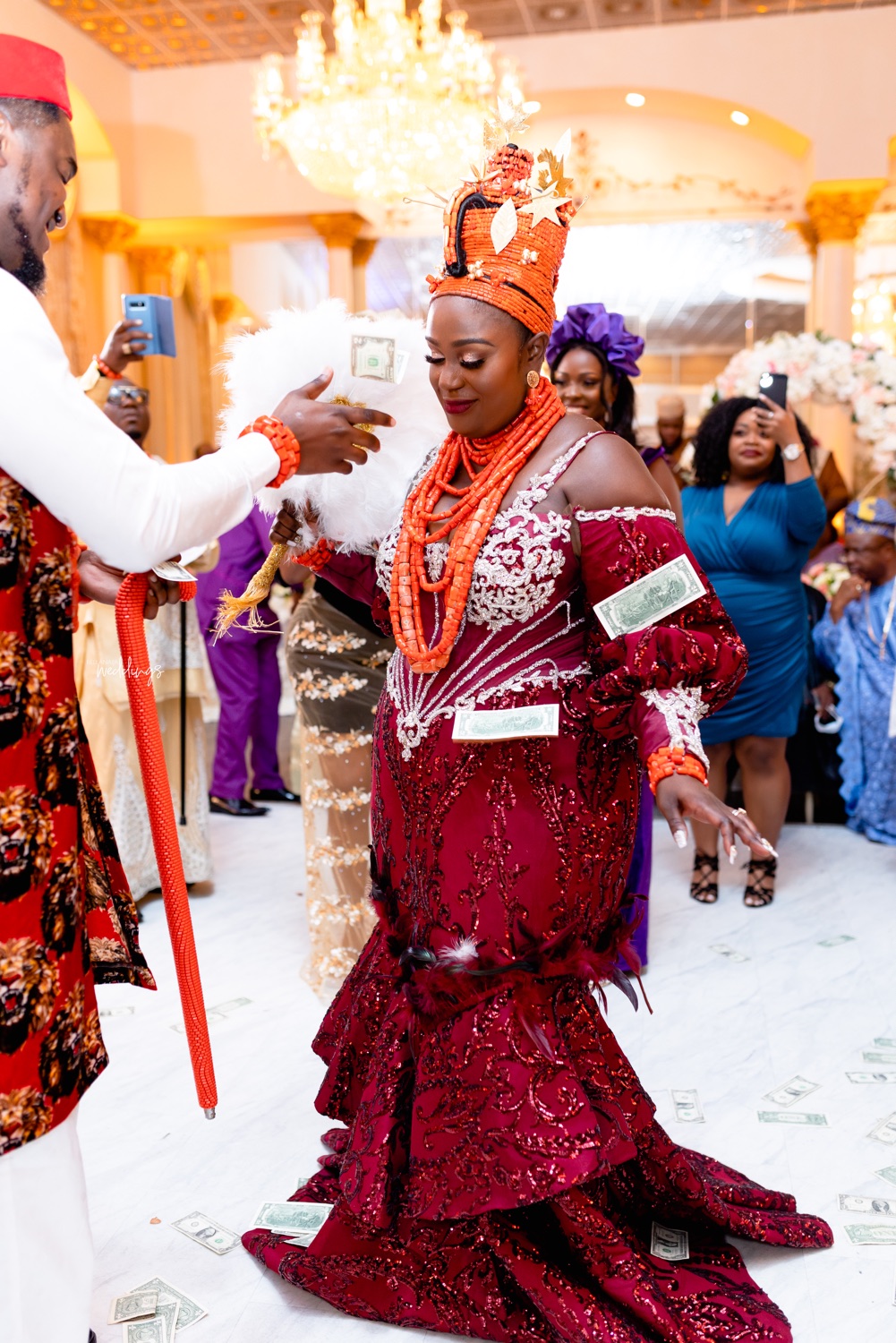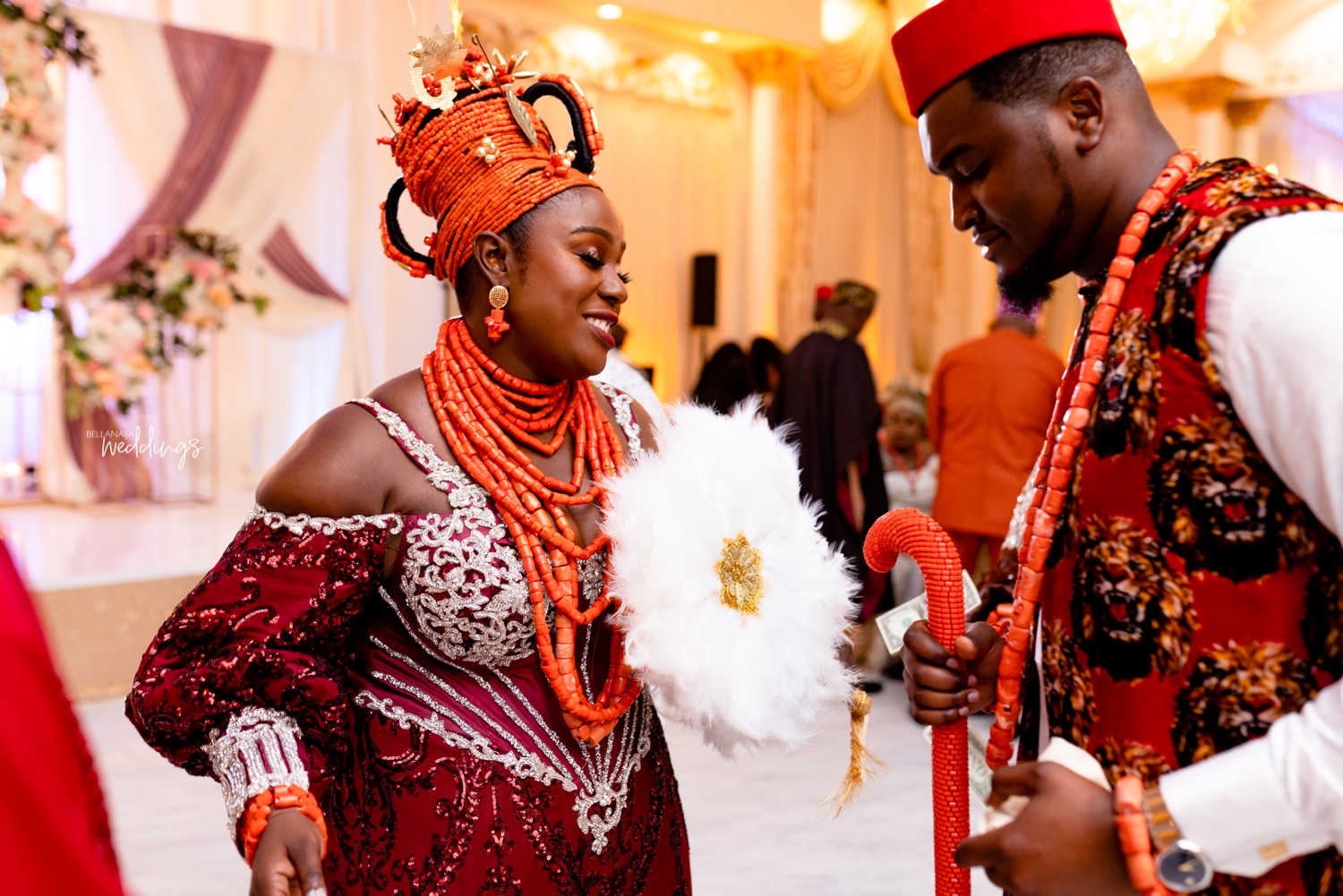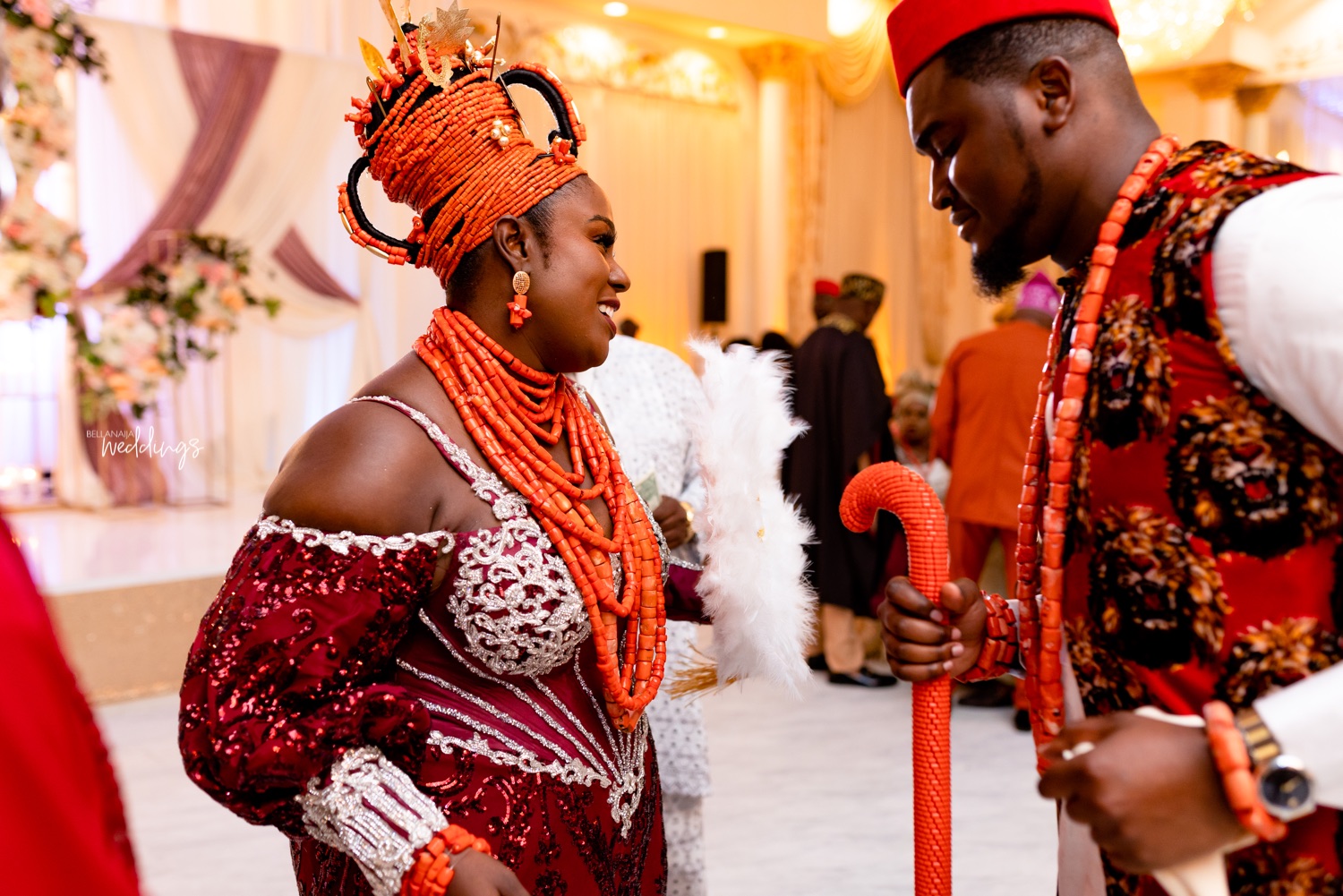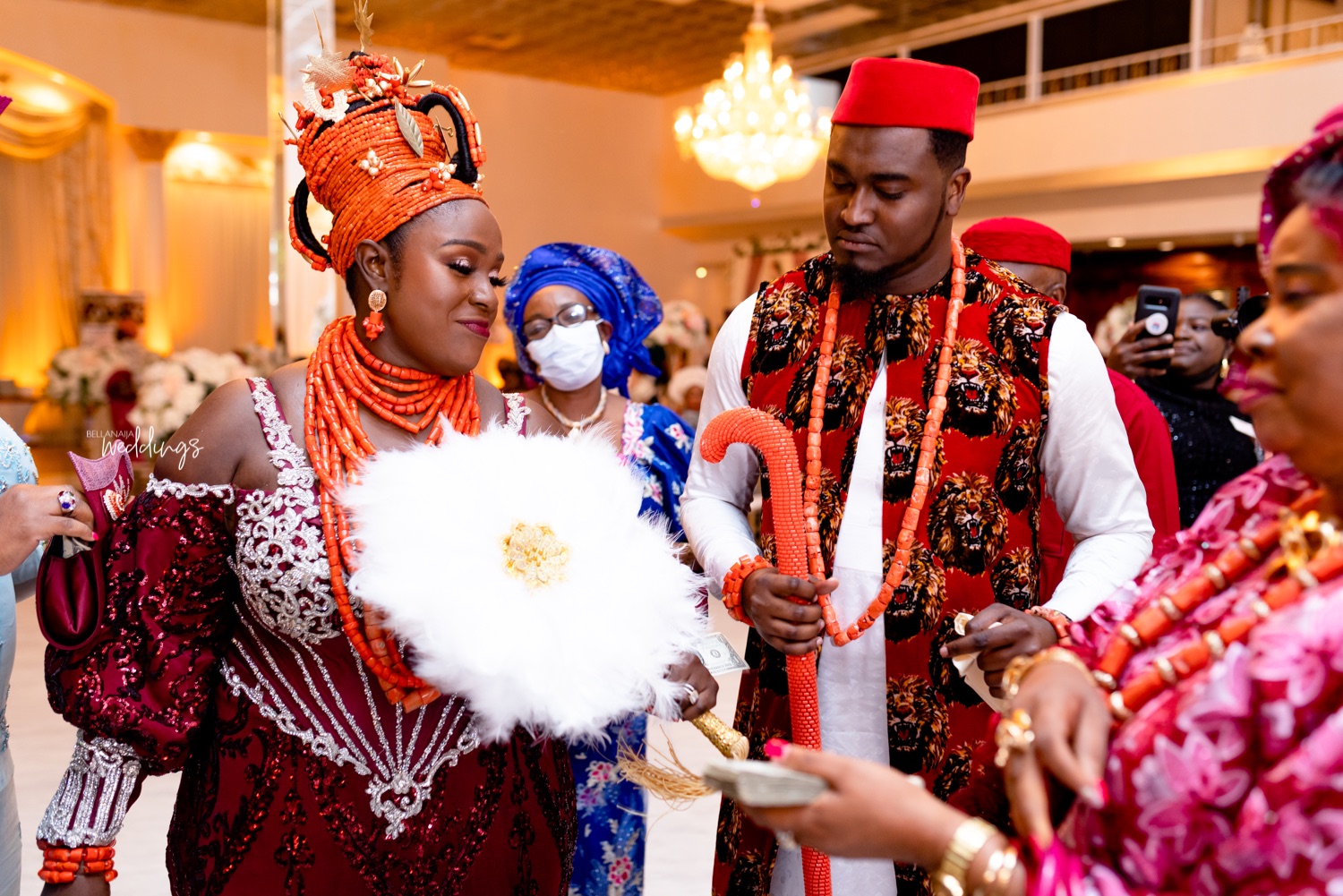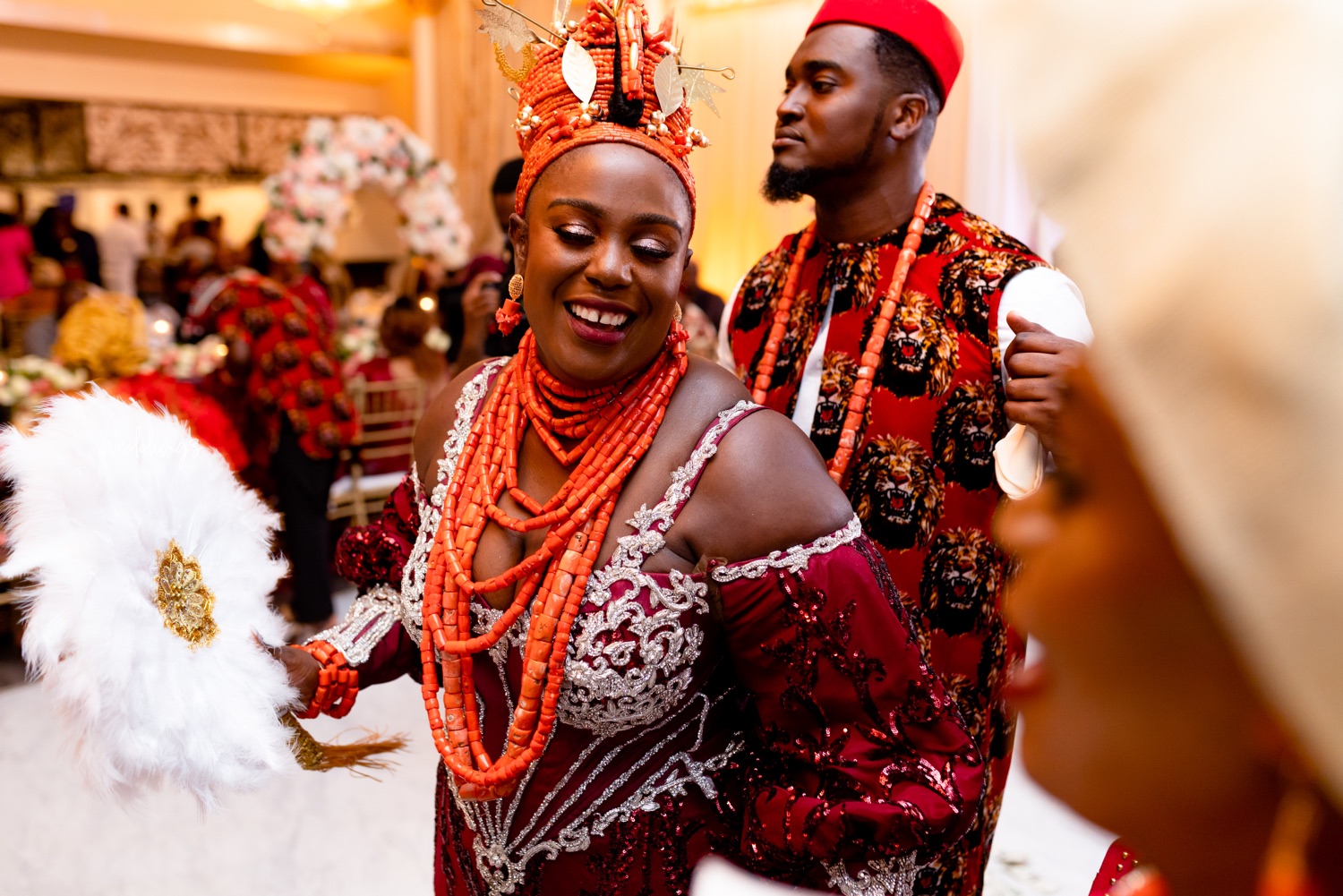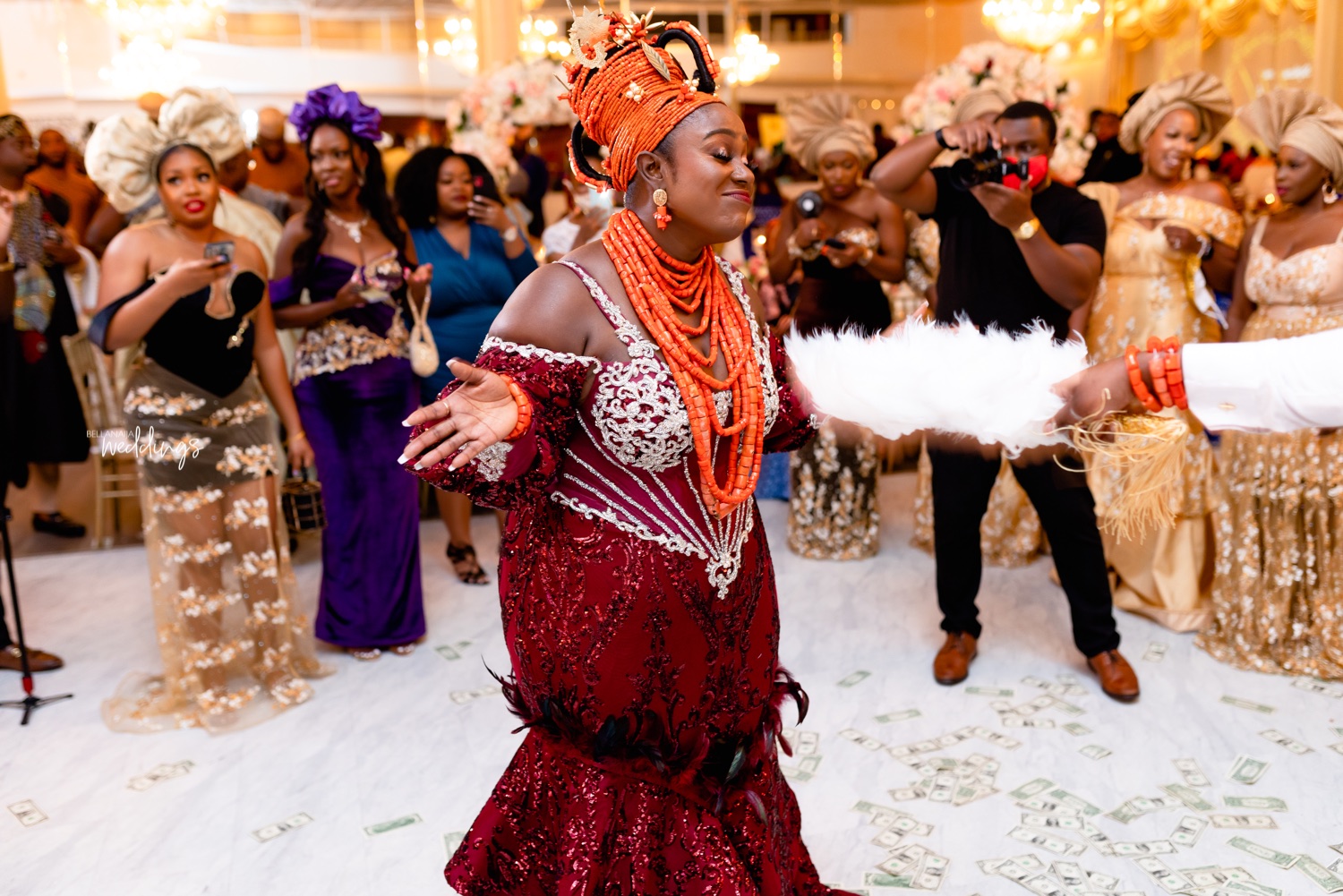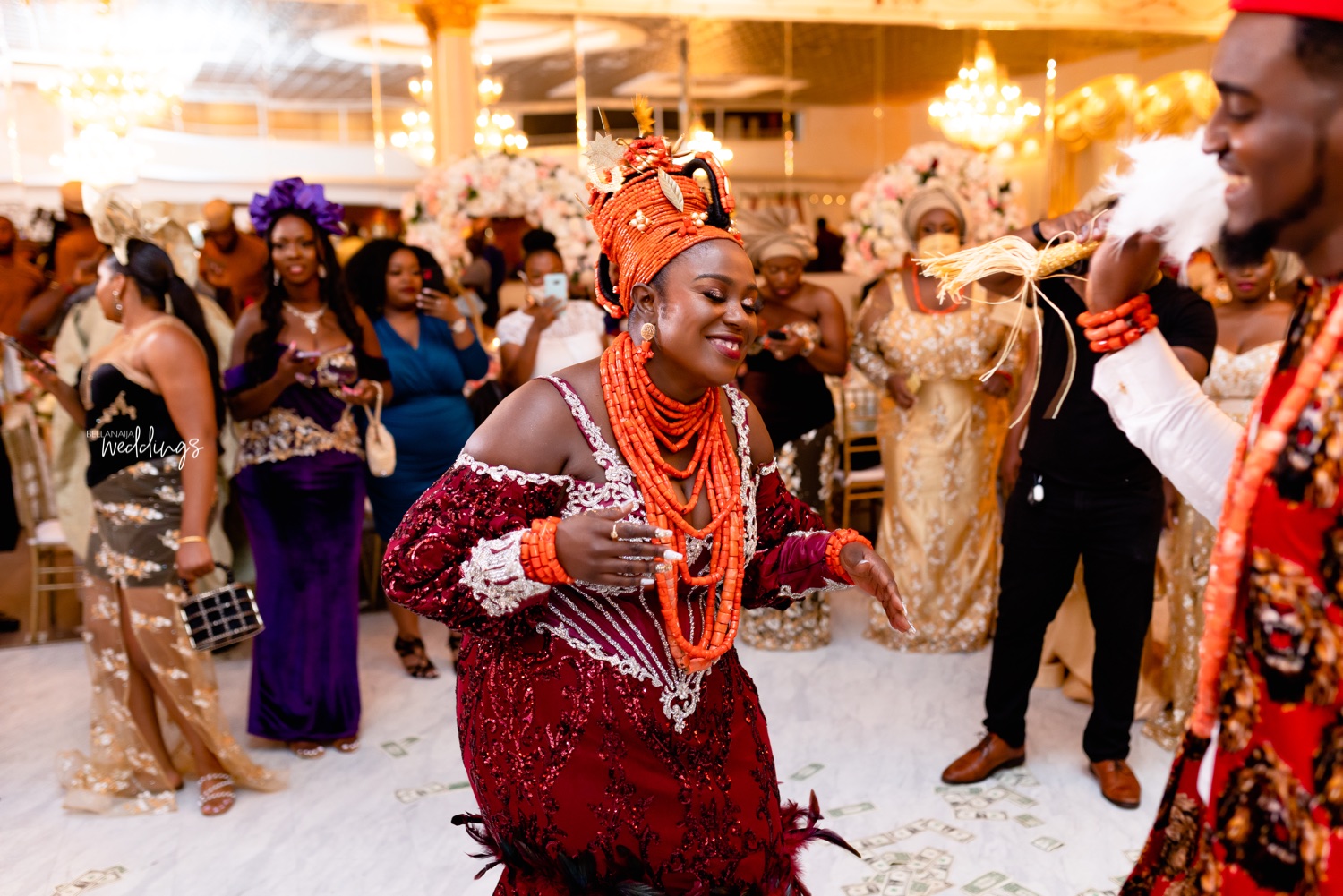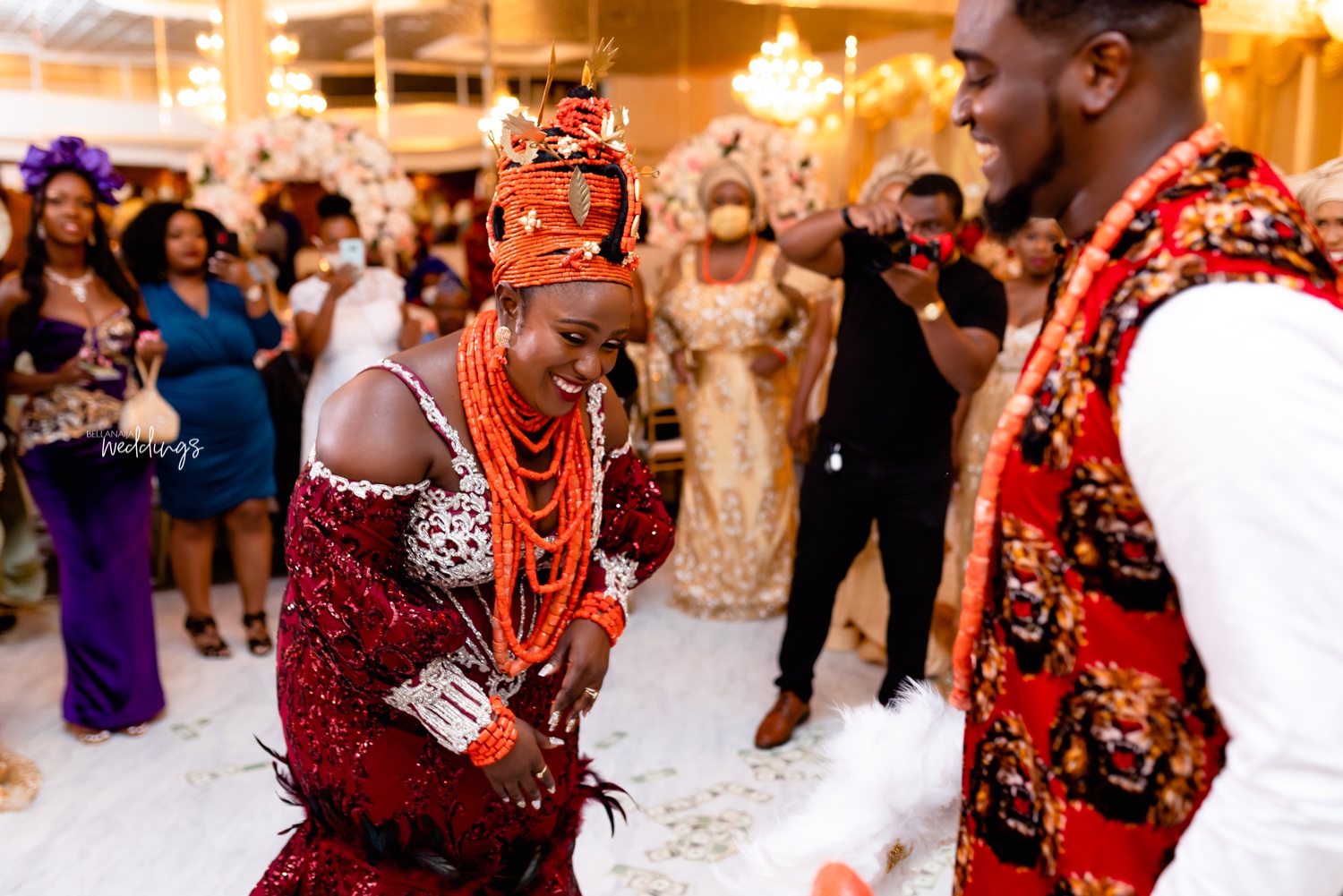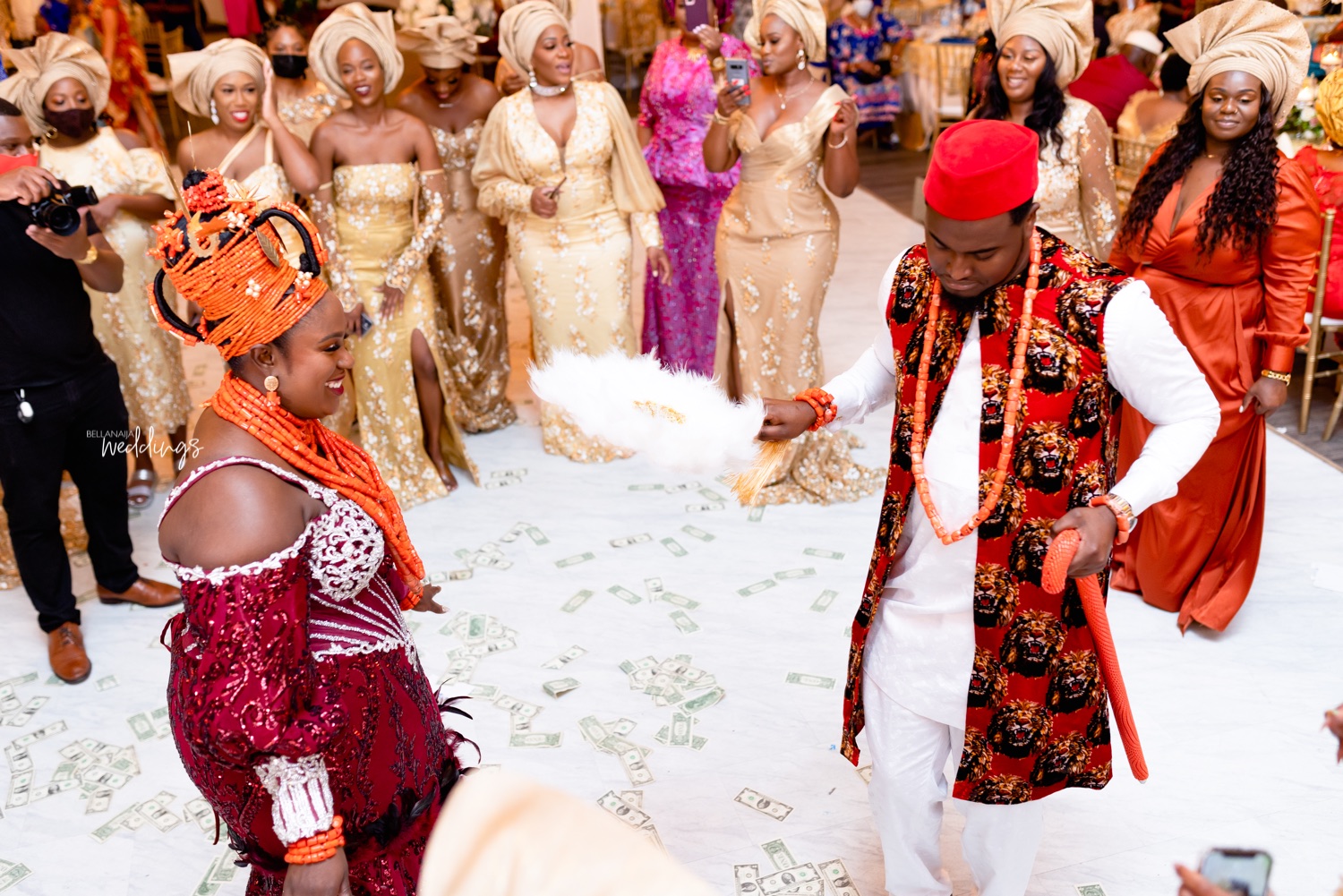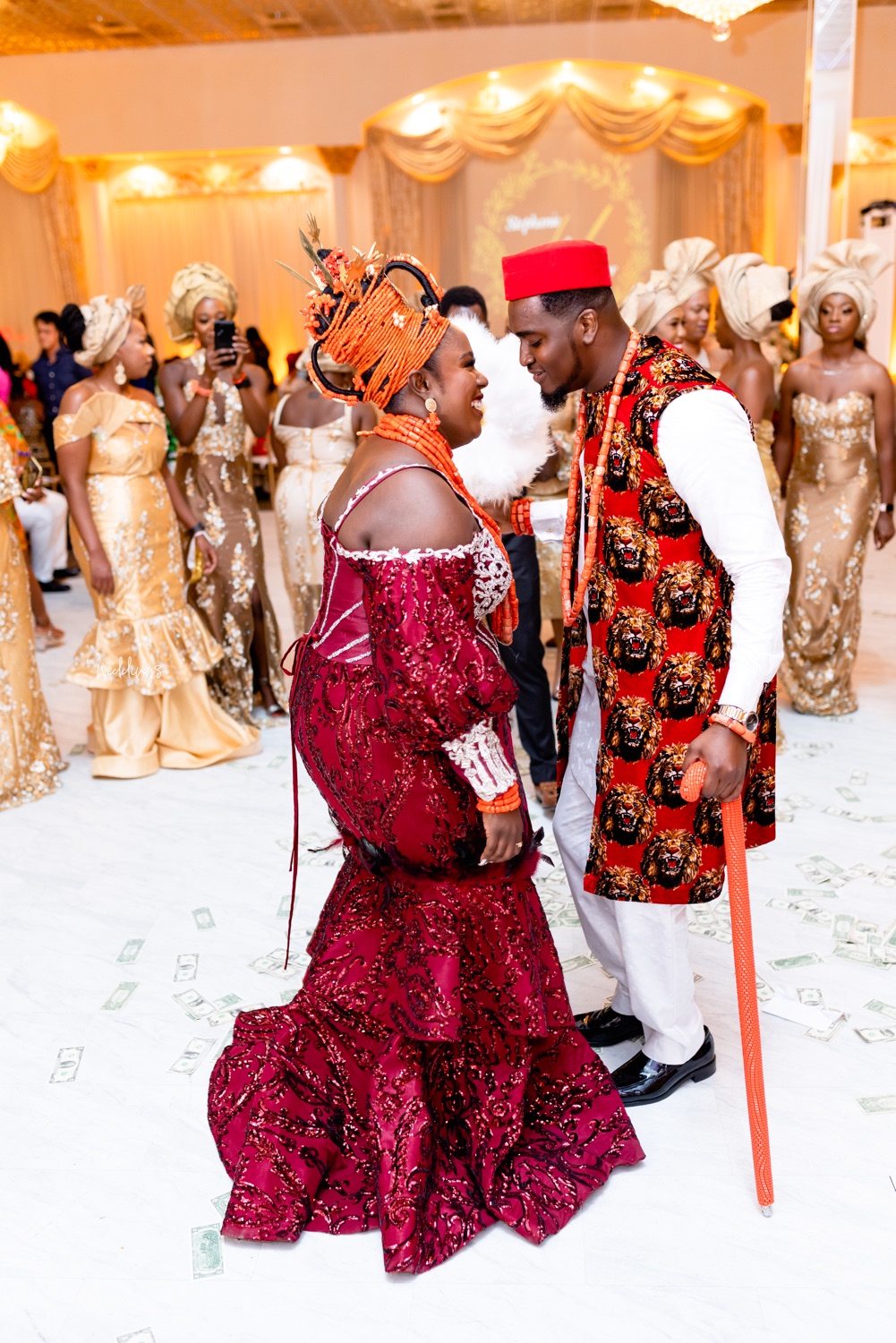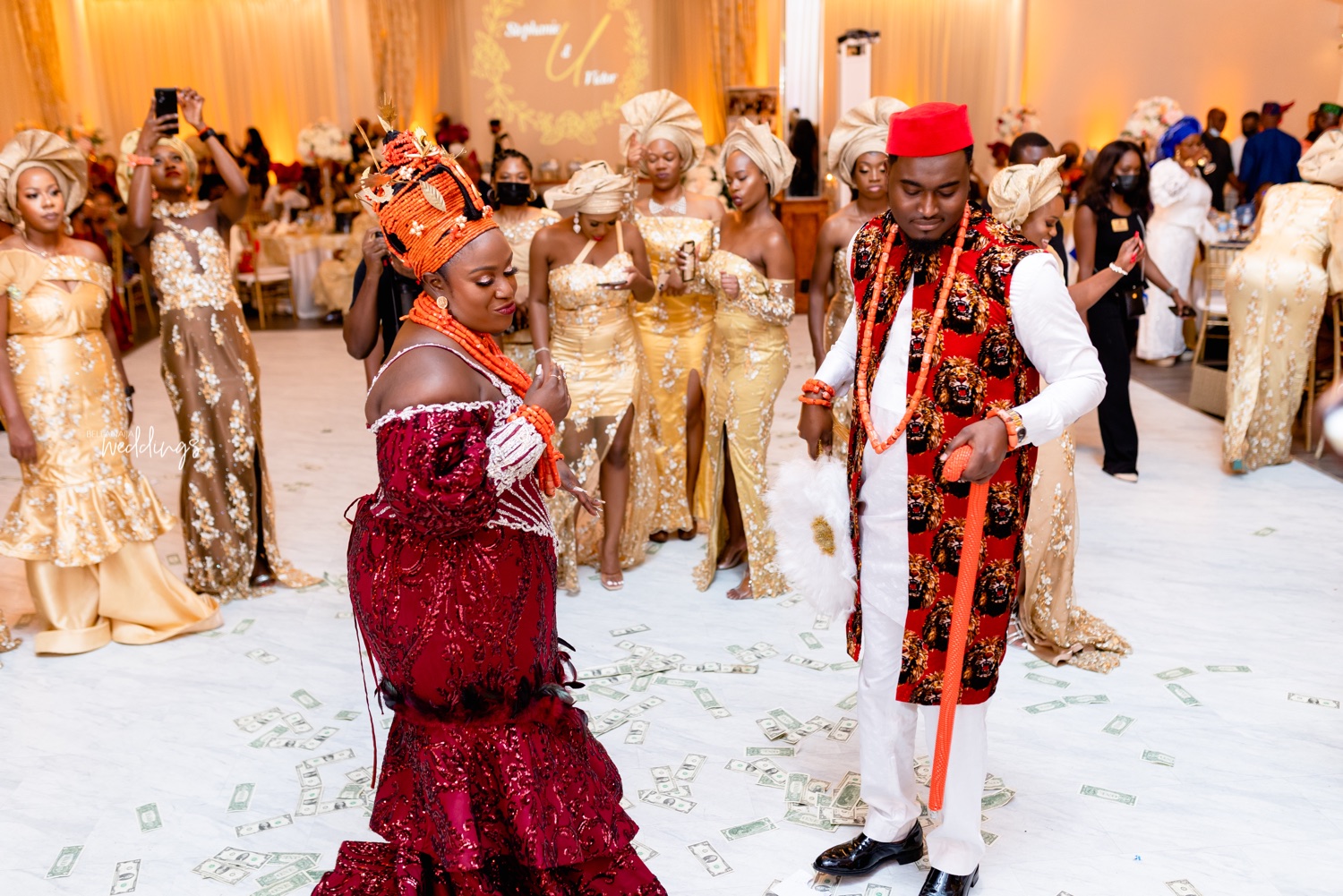 Daddy and his baby girl digging it on the dancefloor!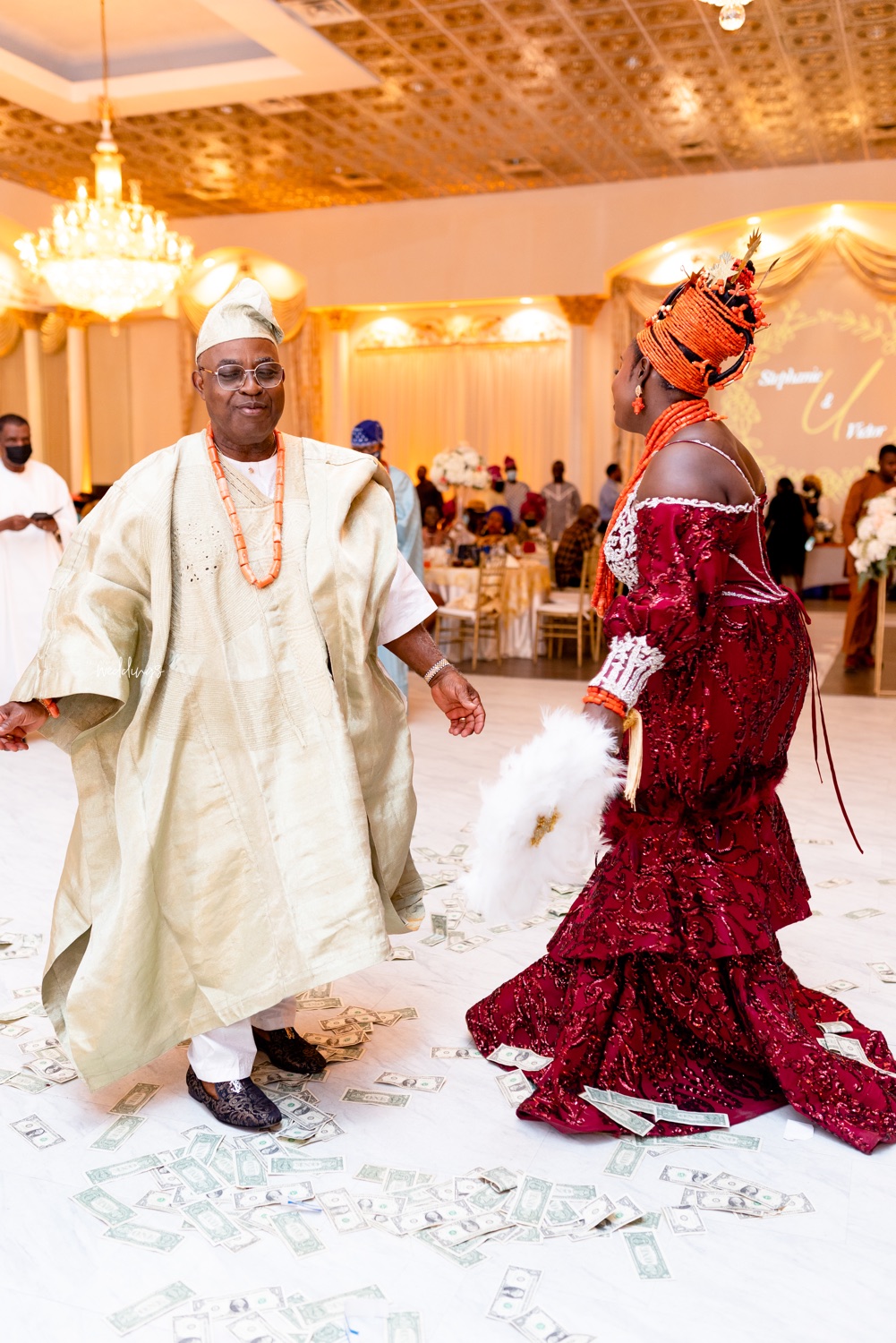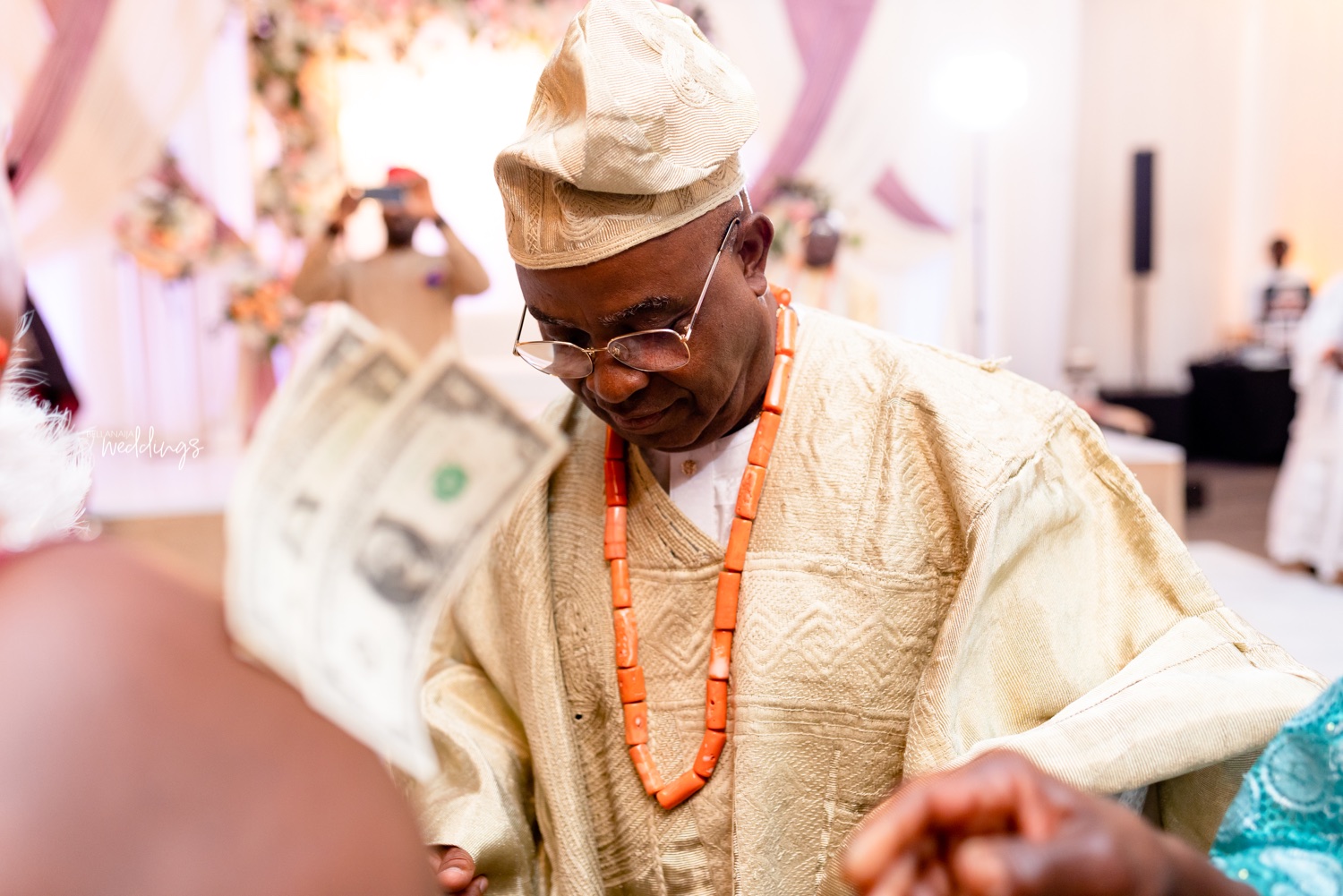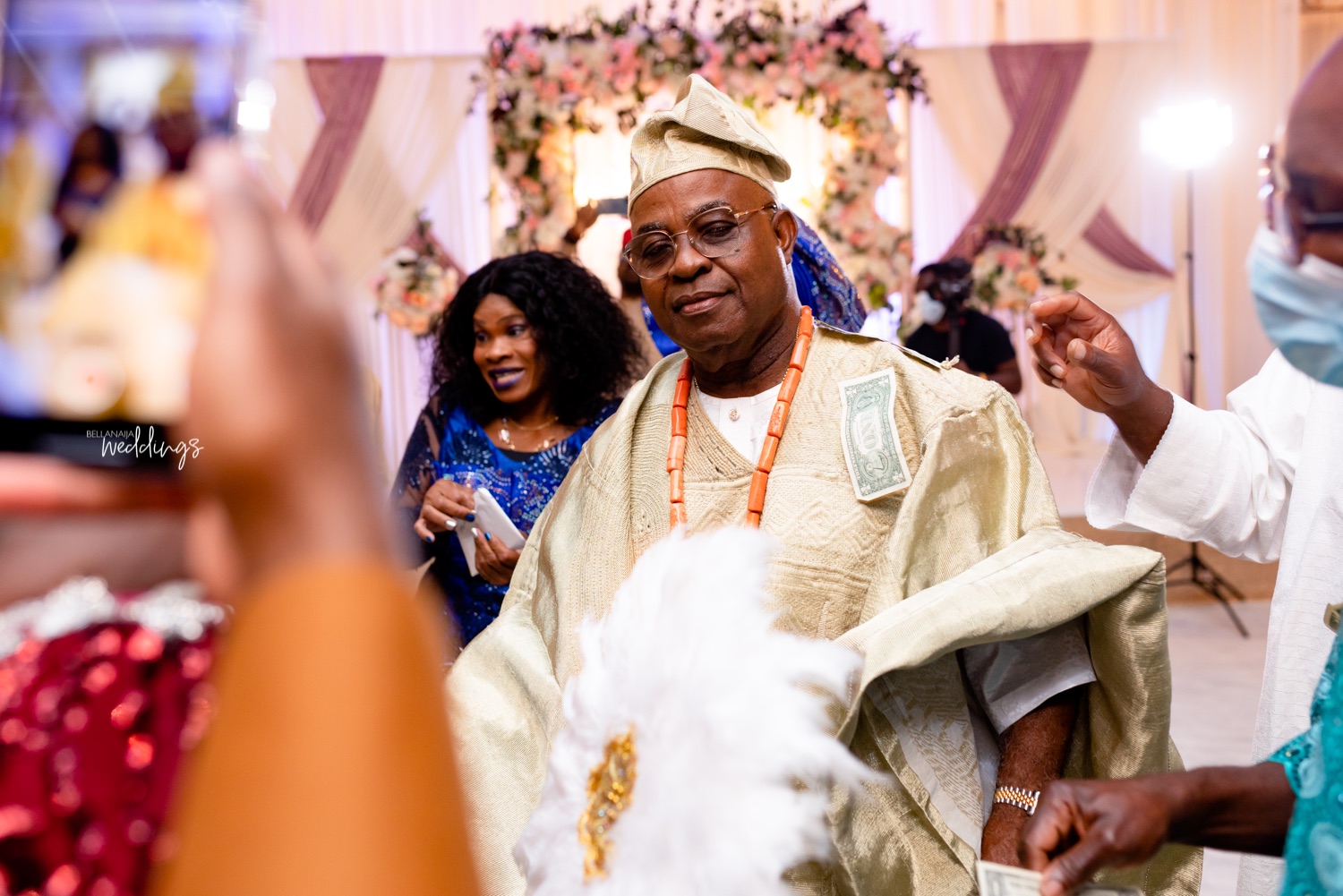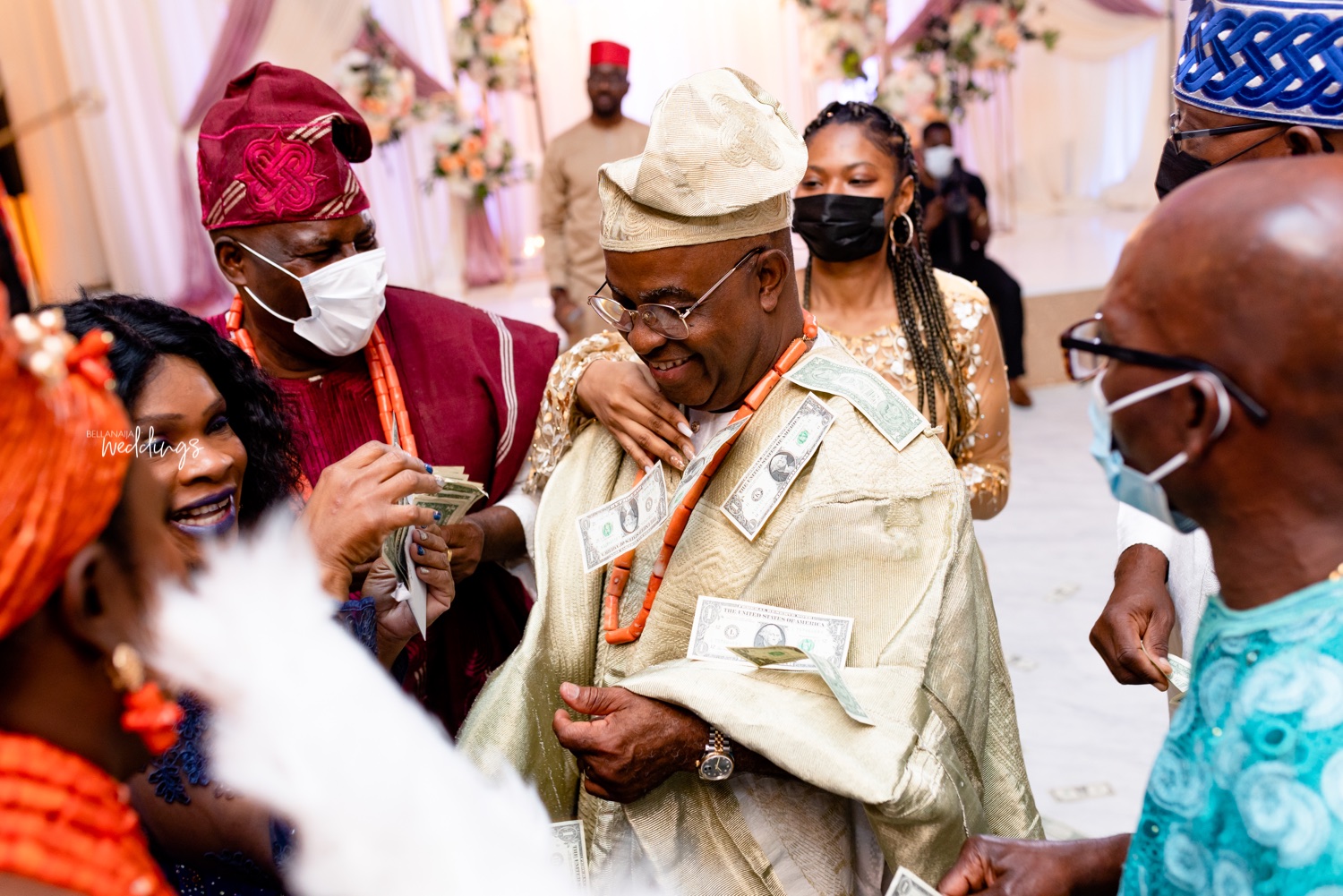 The beauty of culture being displayed by these cultural dancers…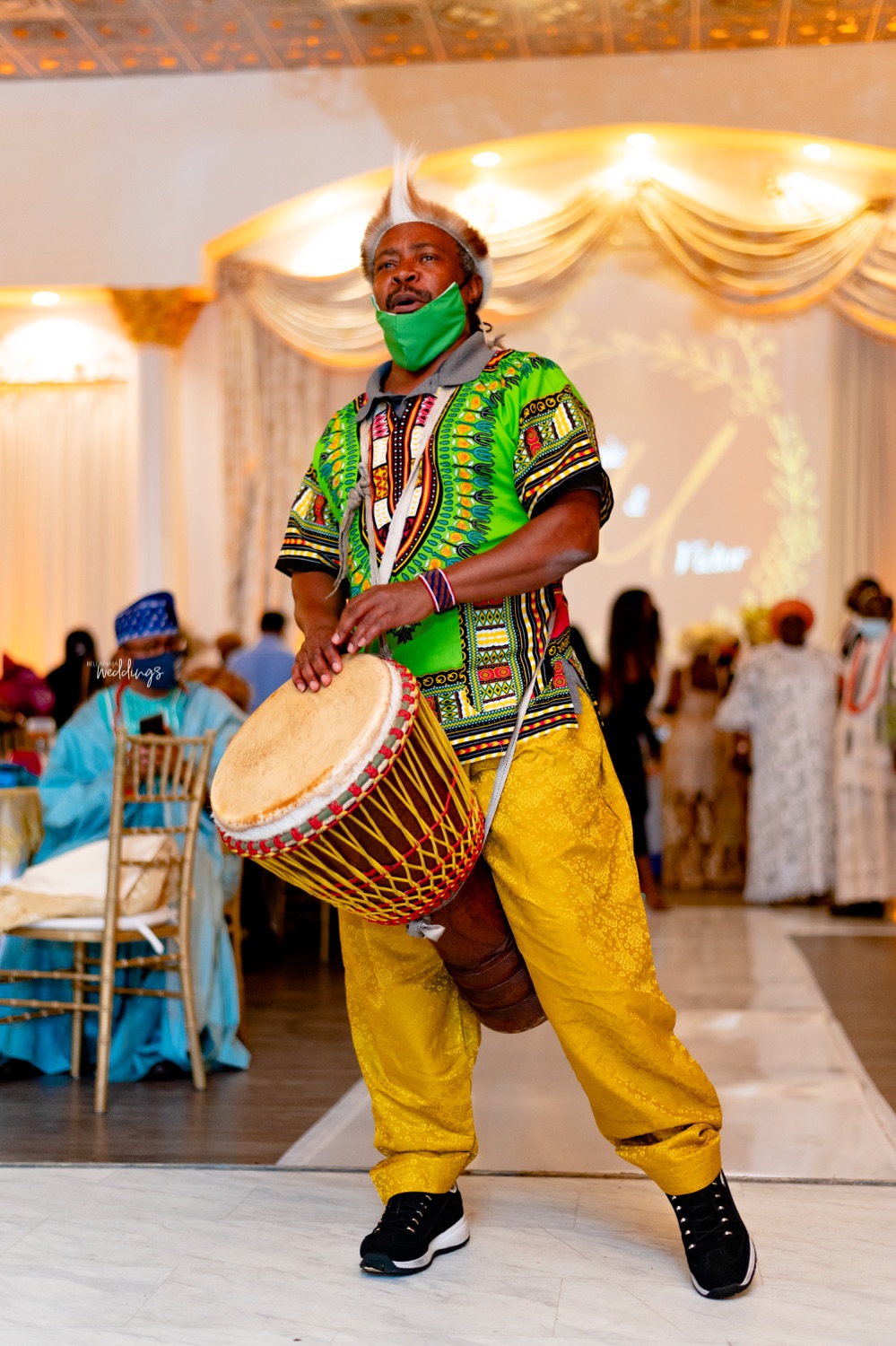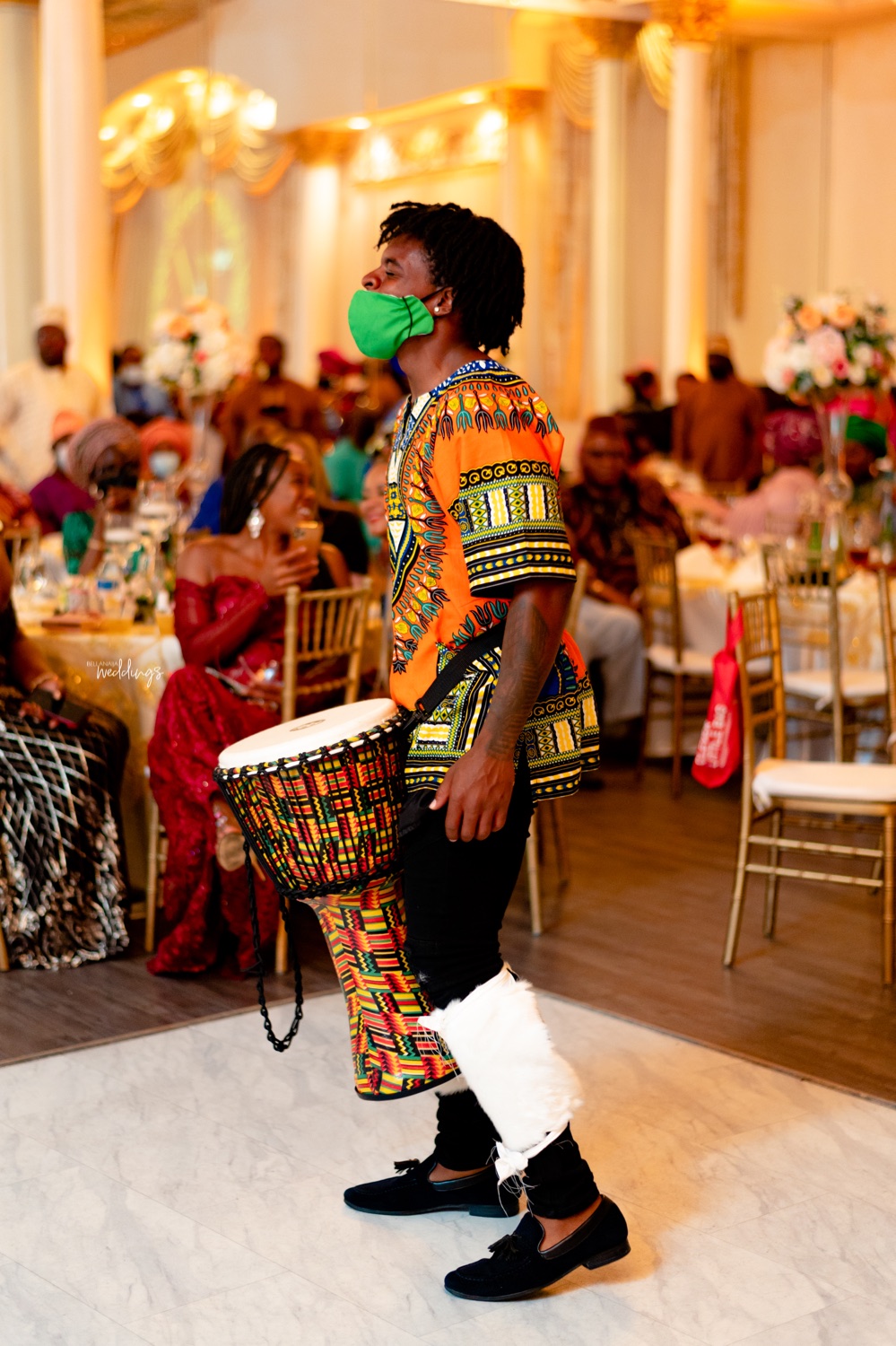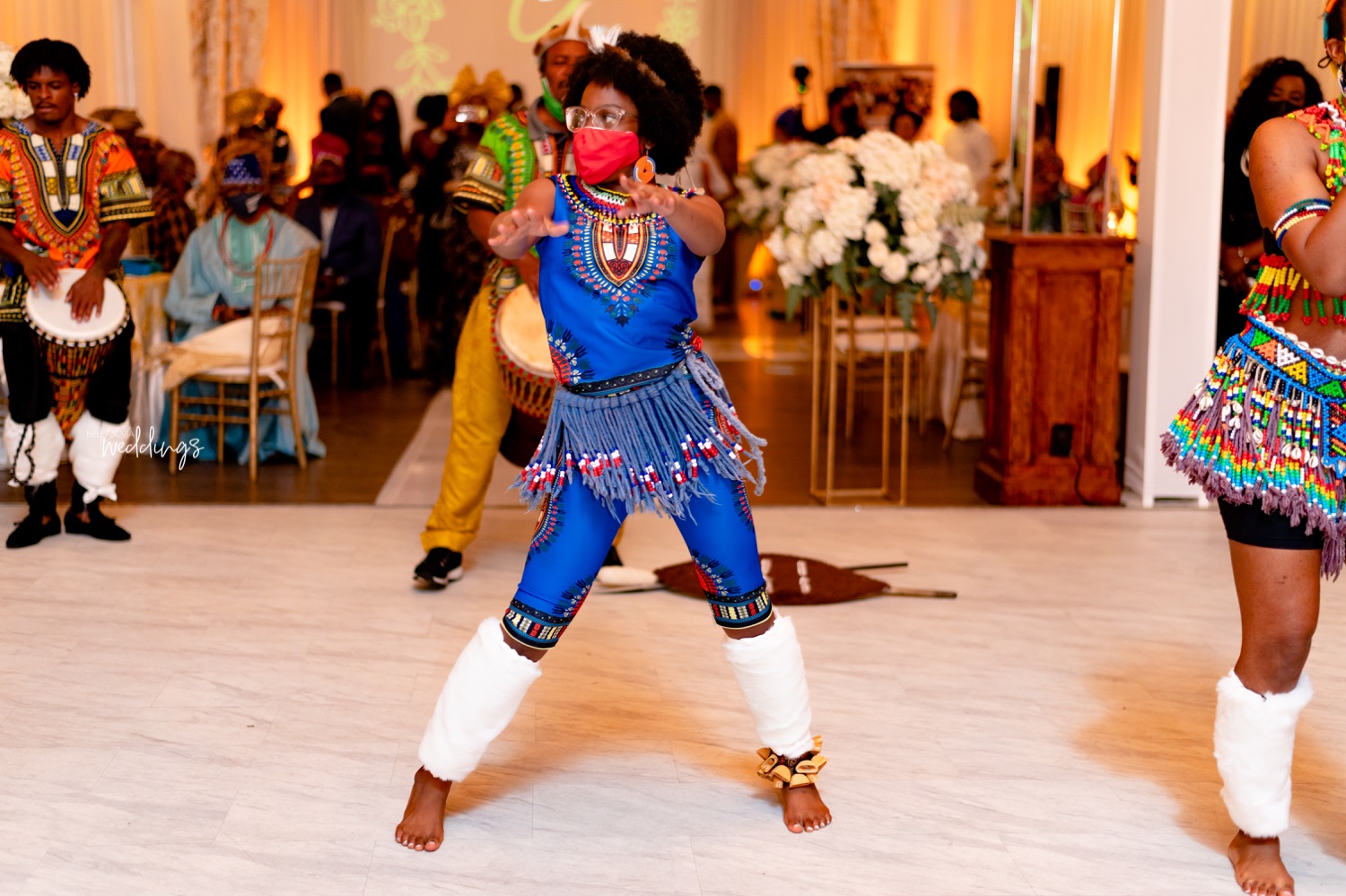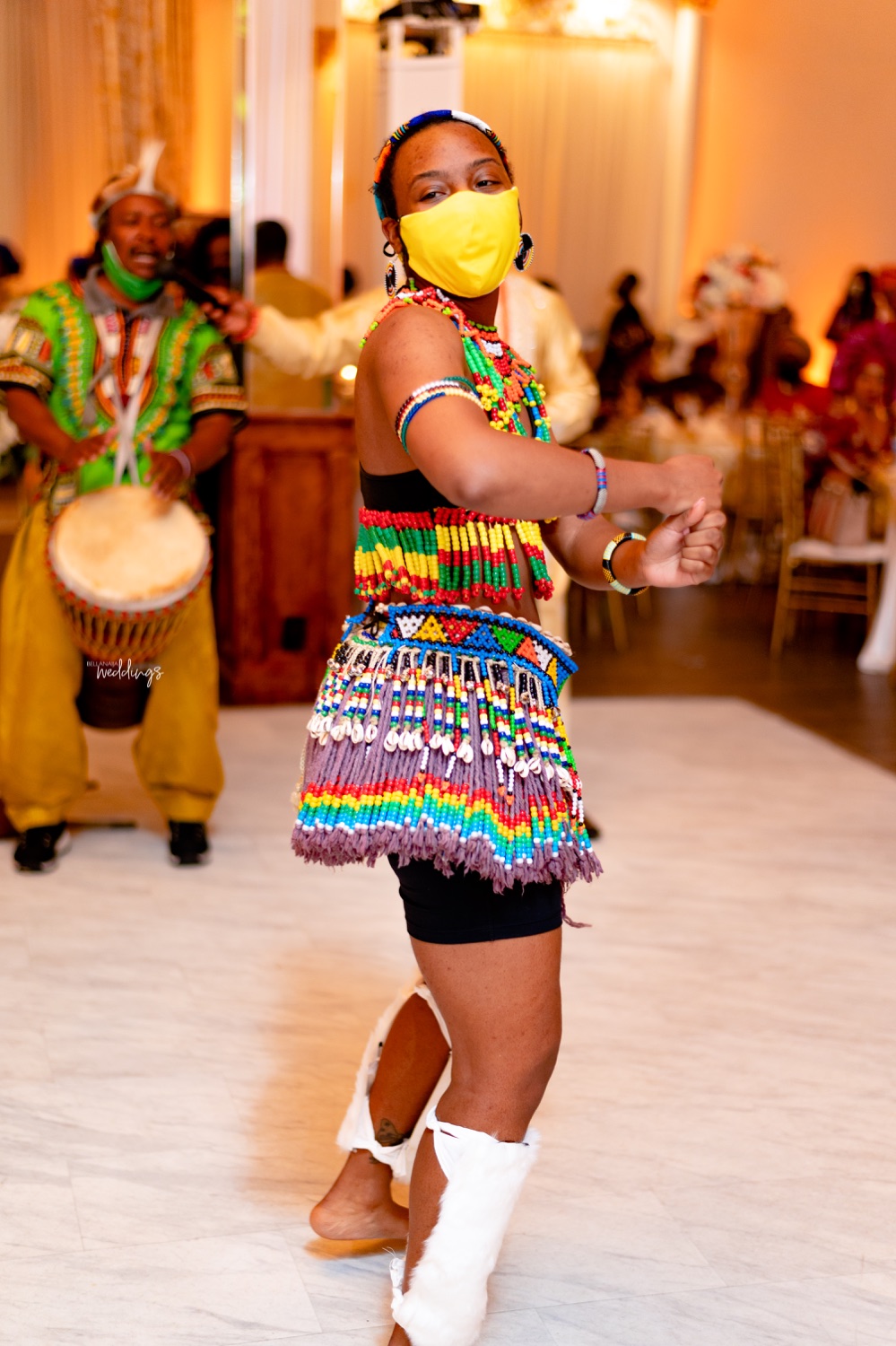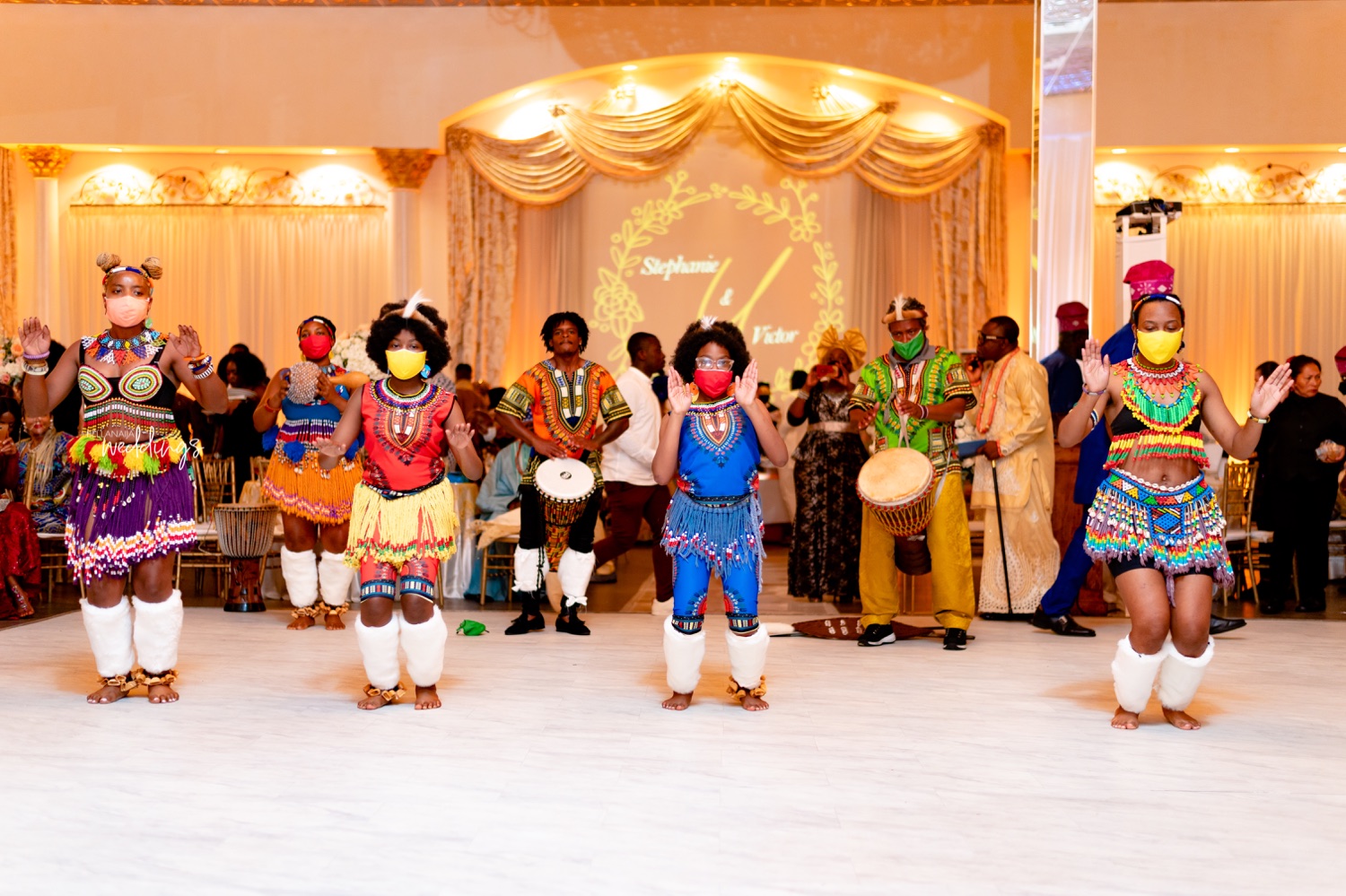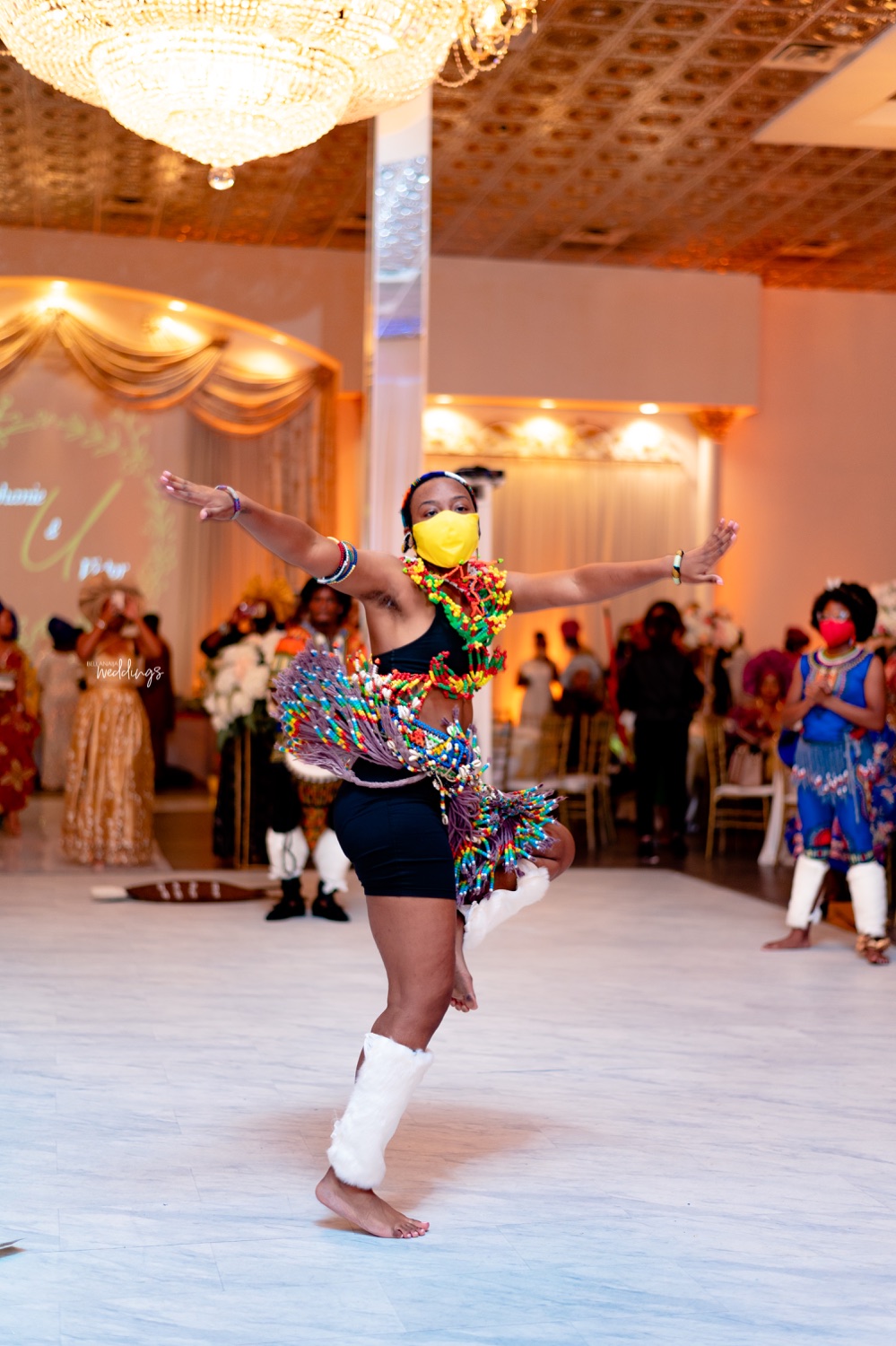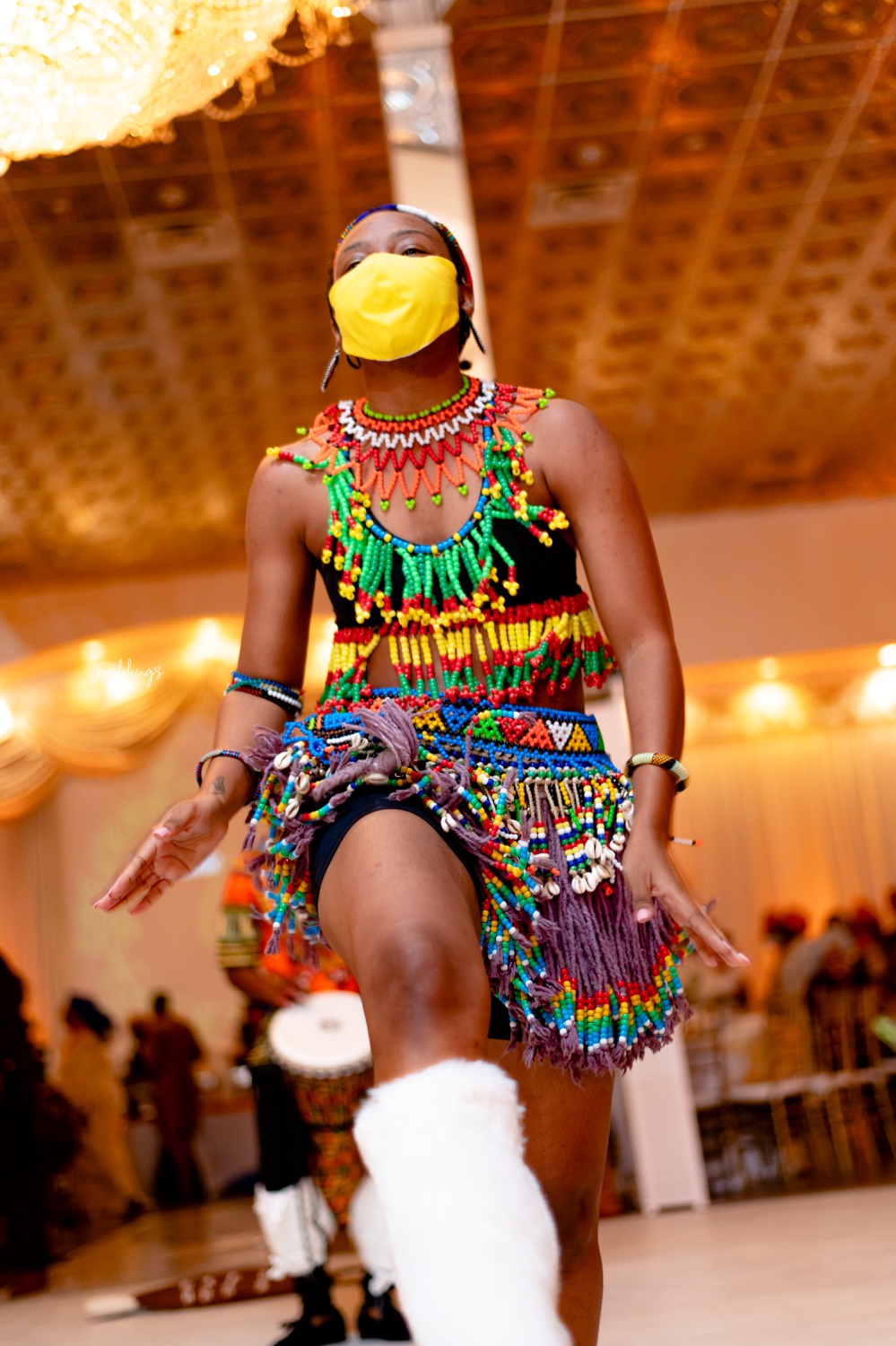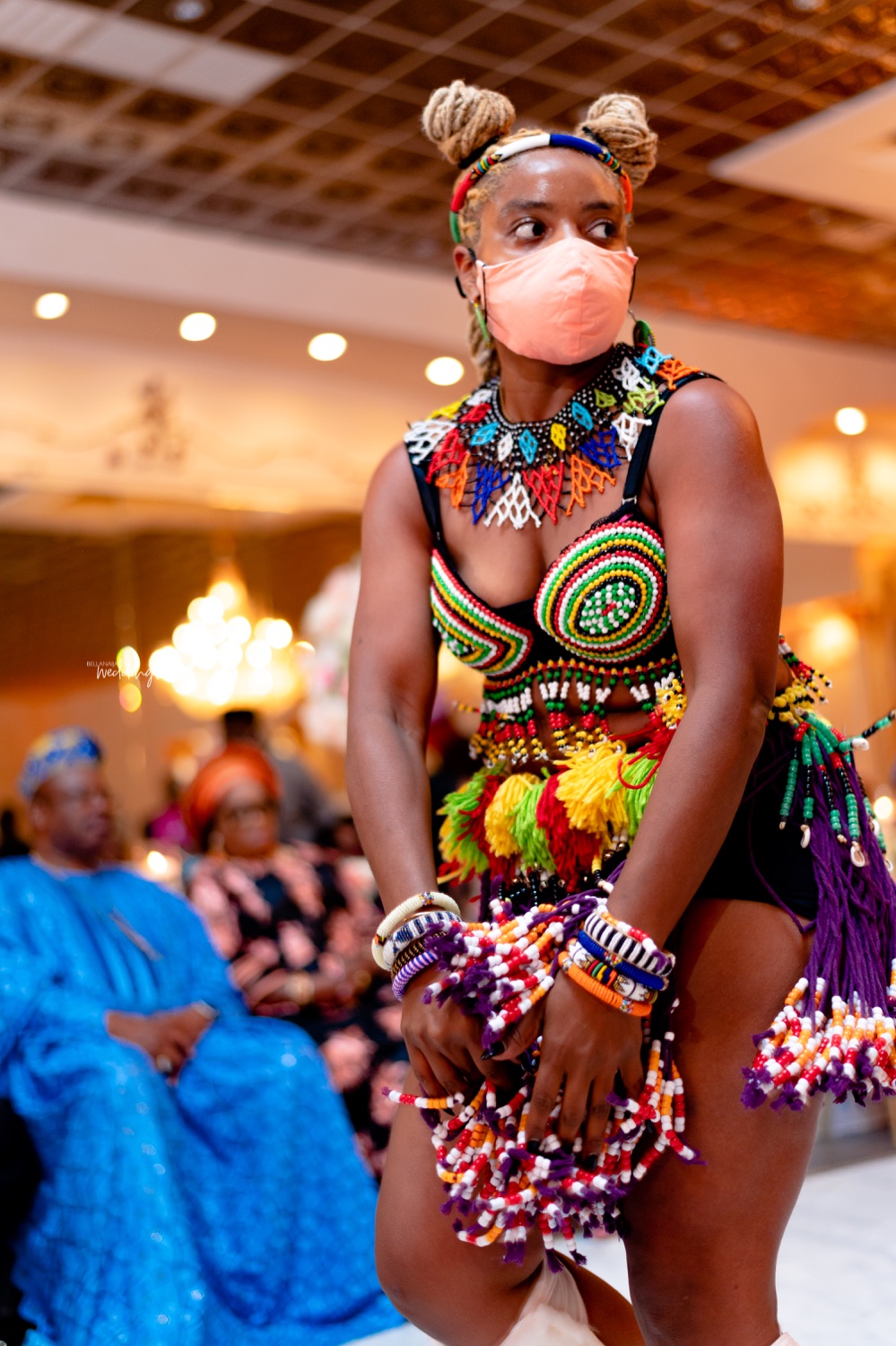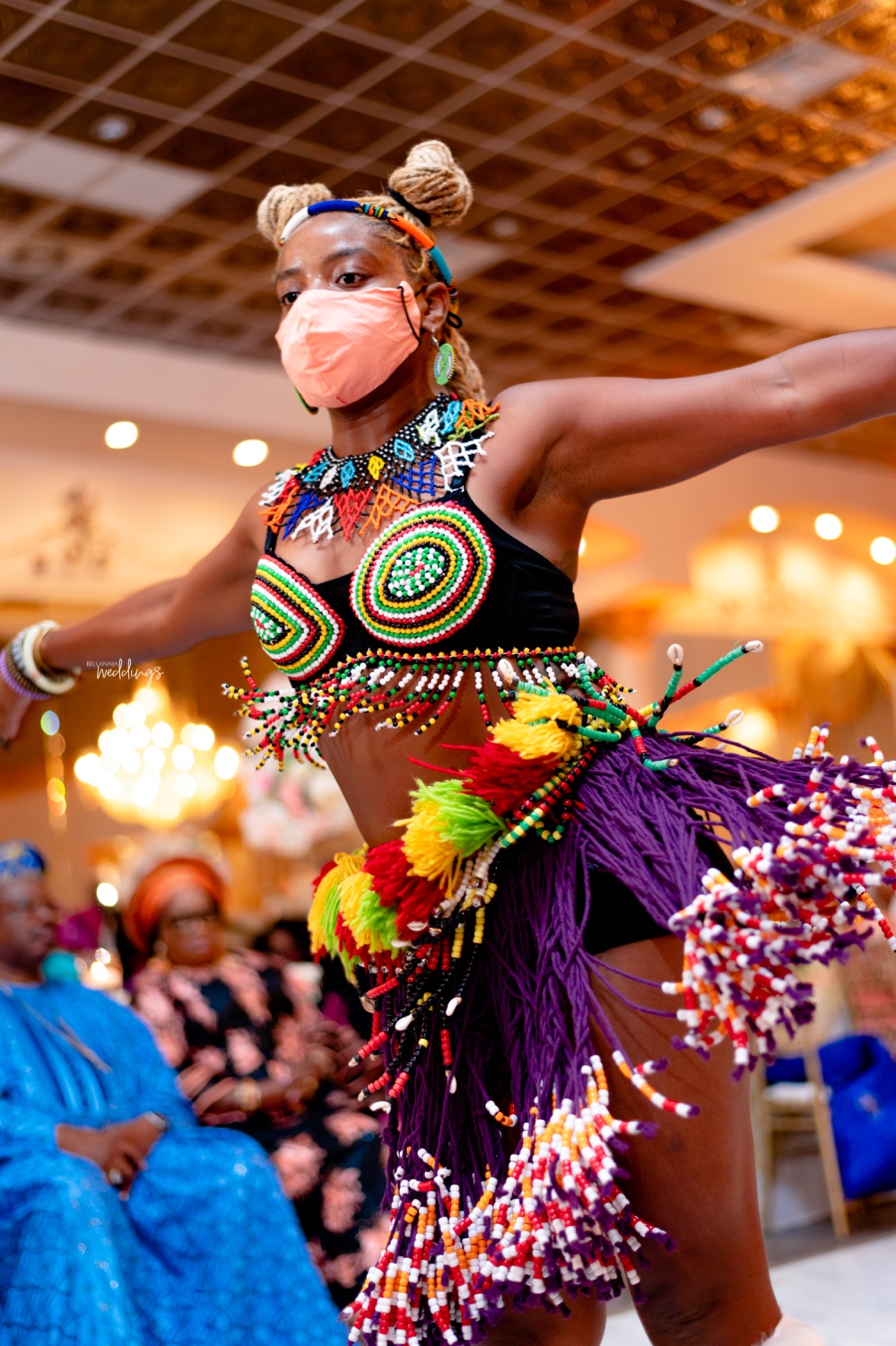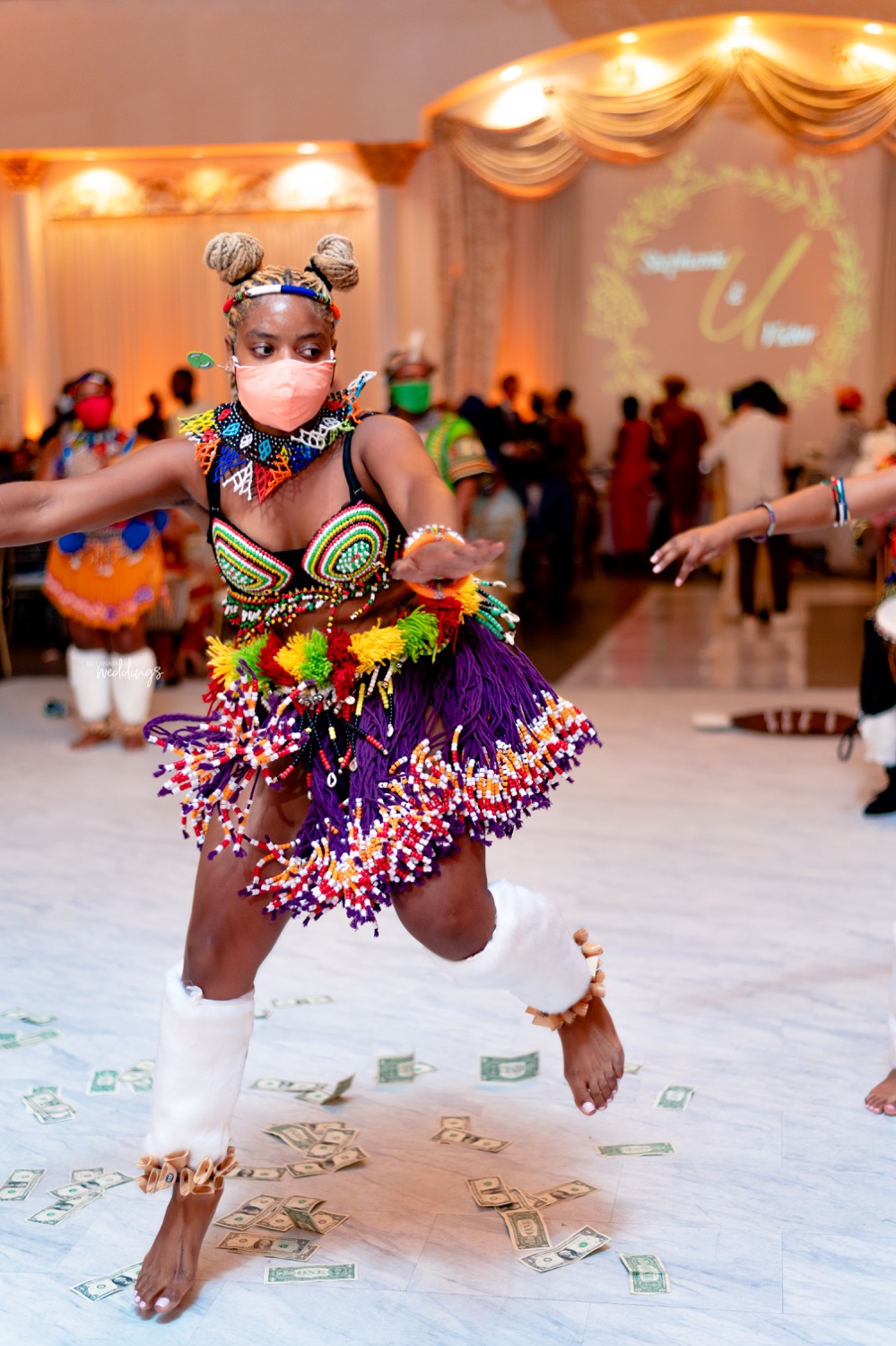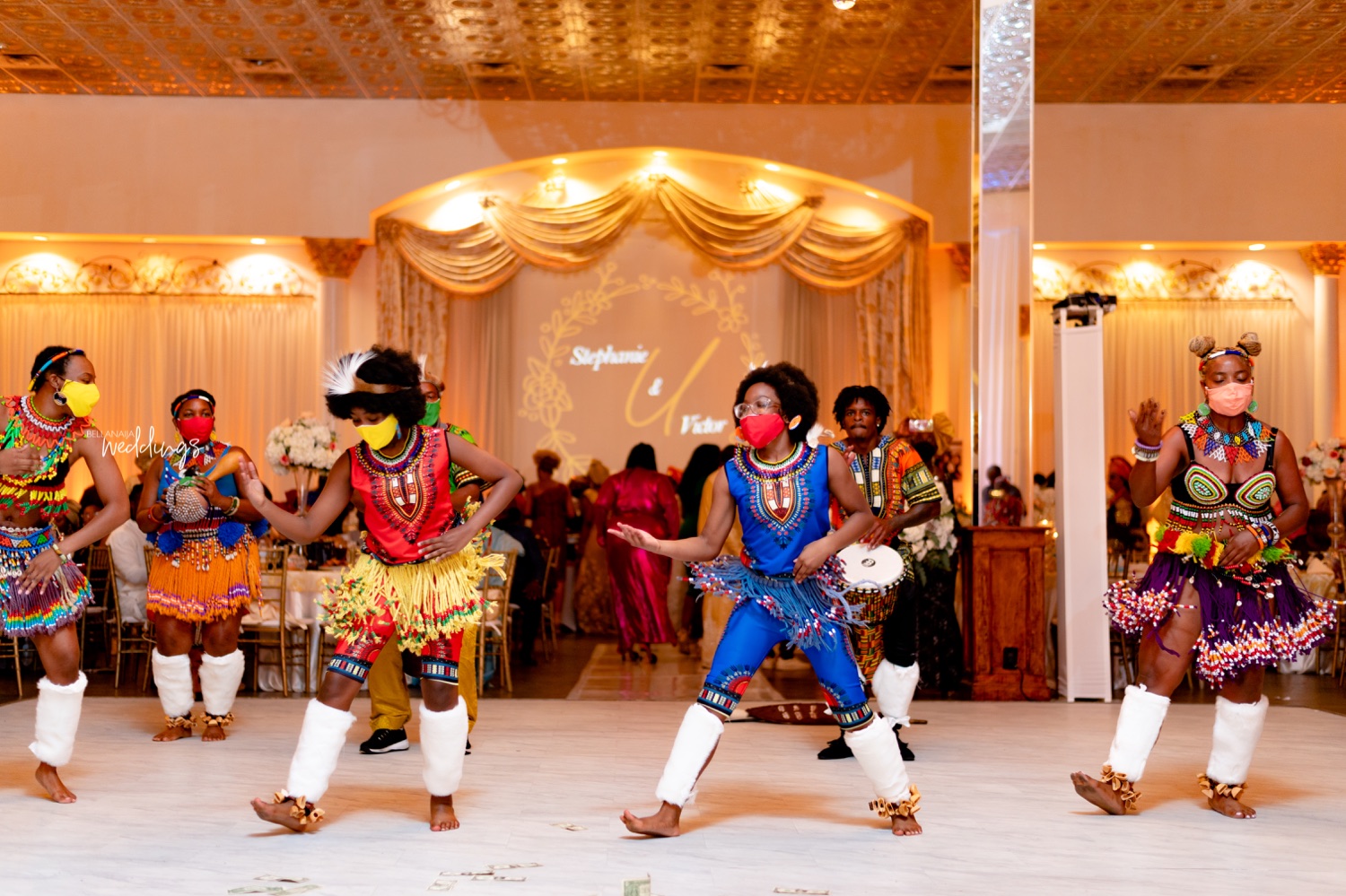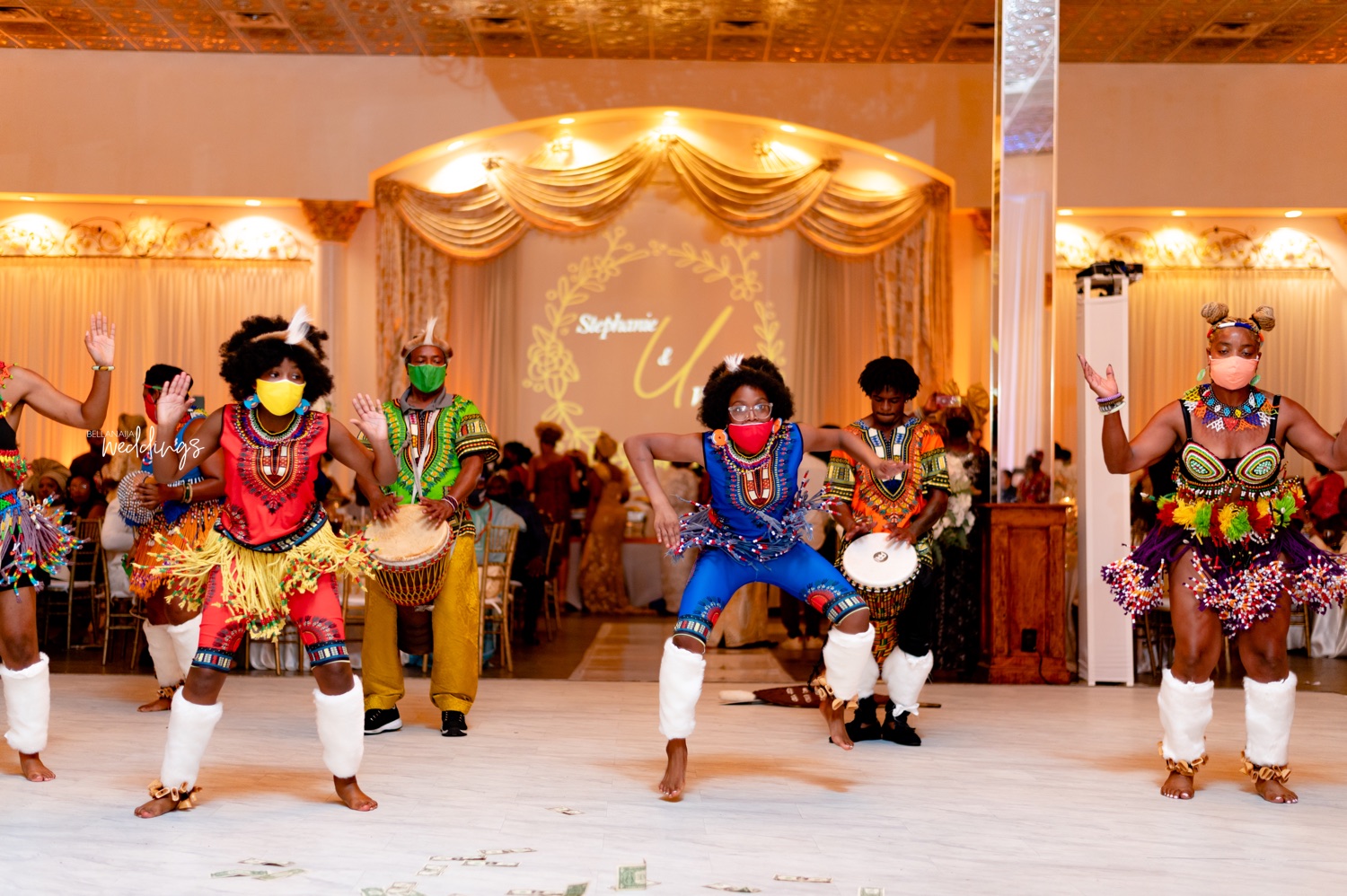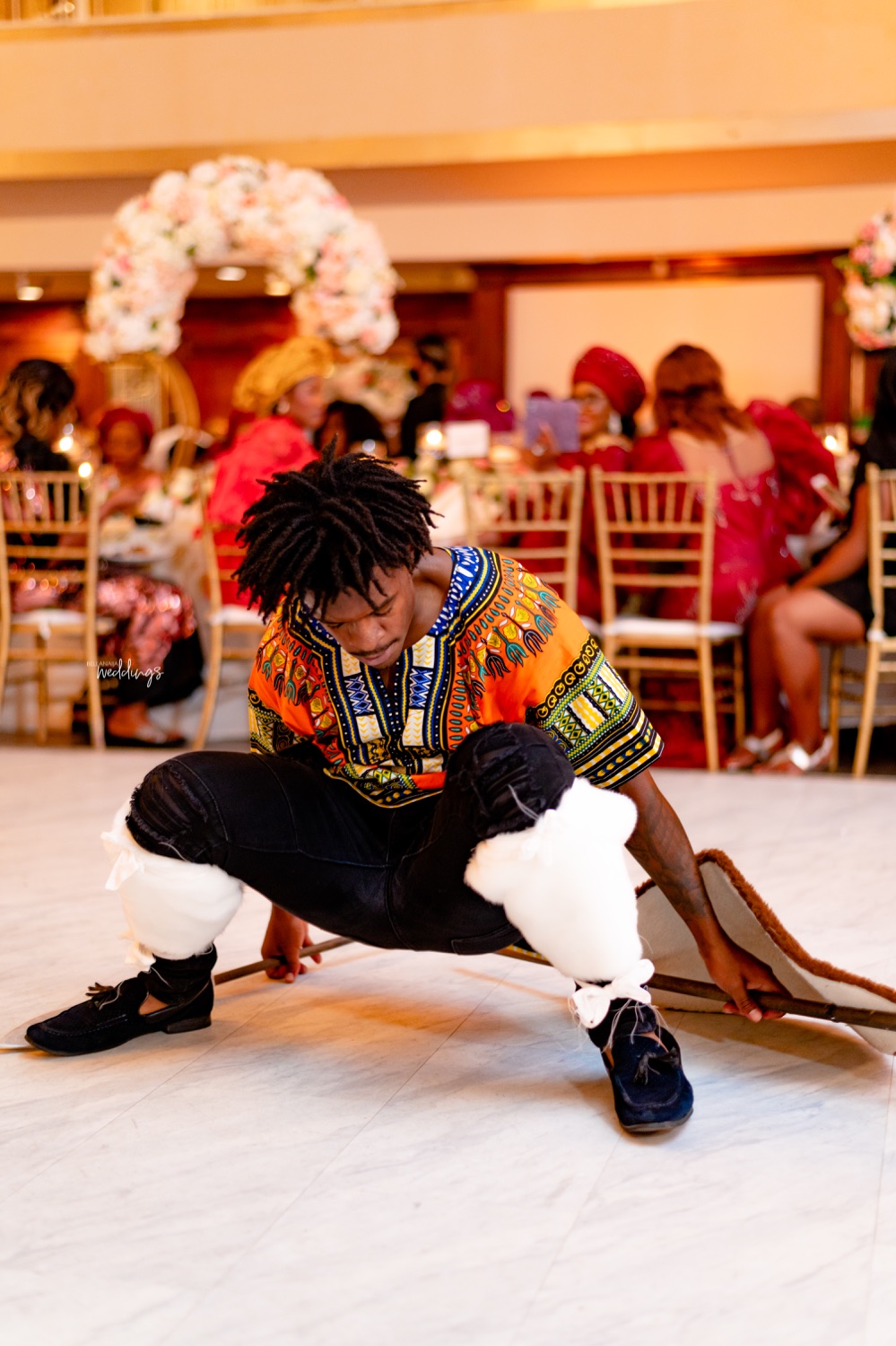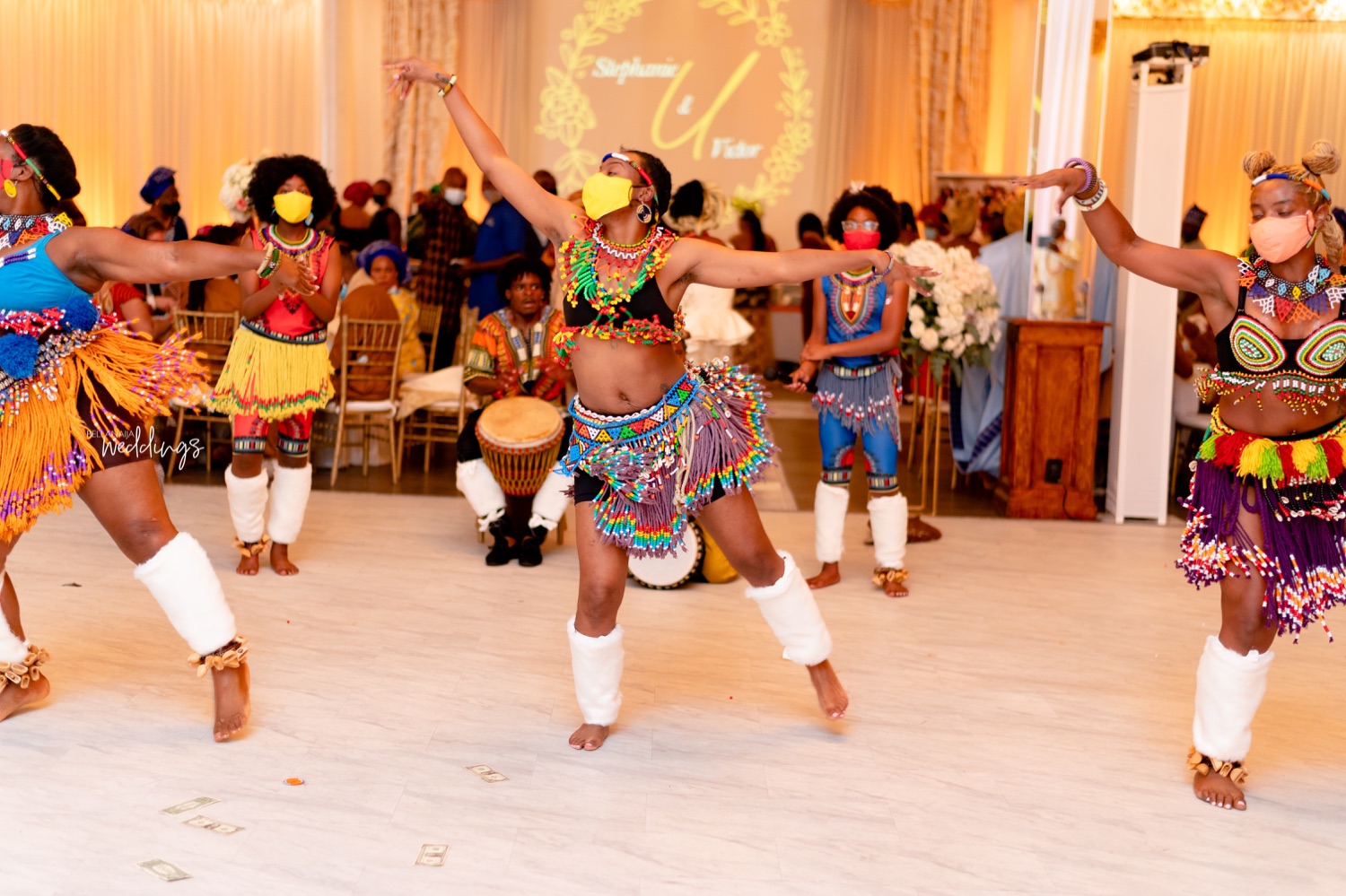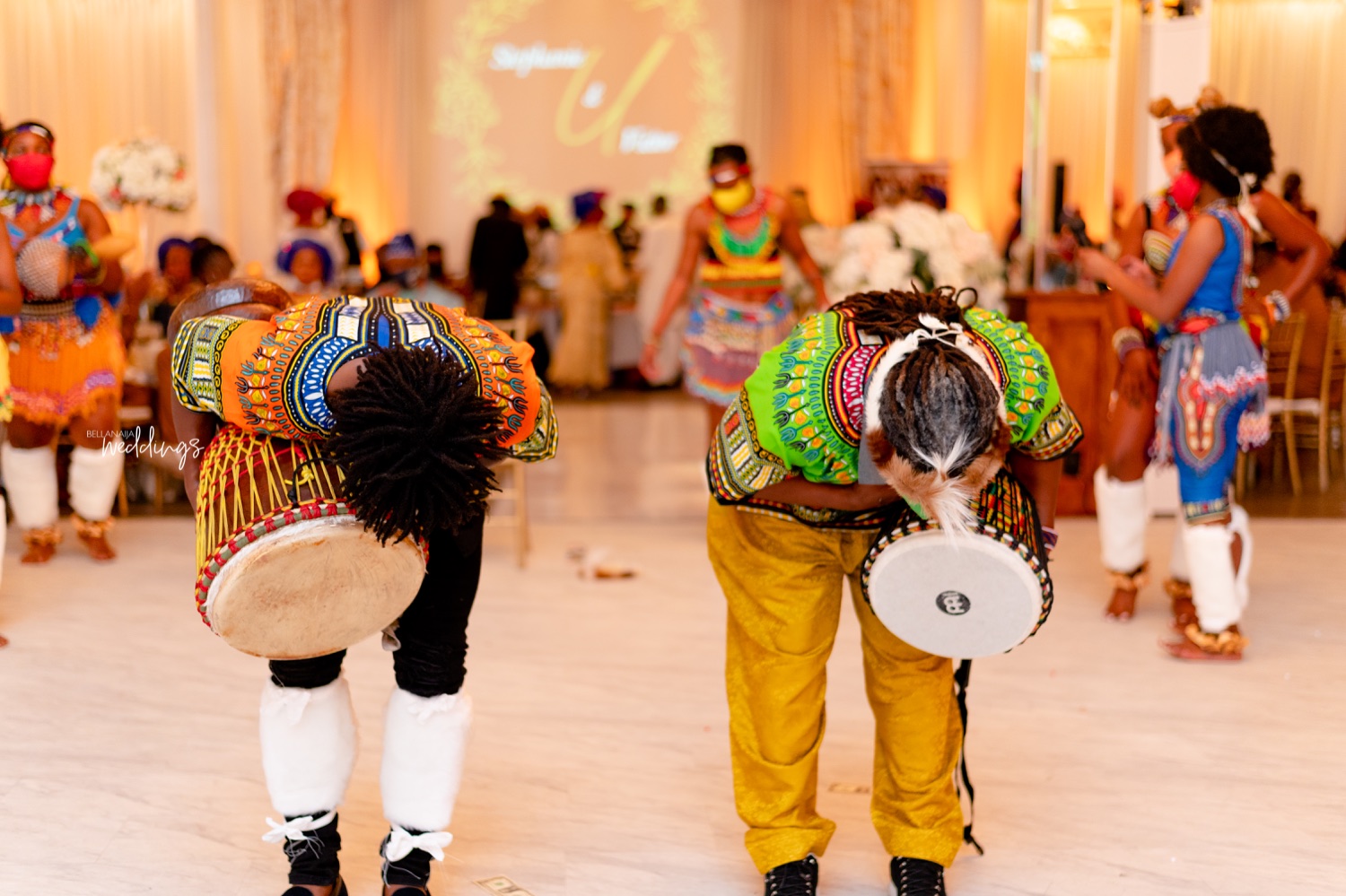 Time for the second appearance and Stephanie and Victor slayed their Asooke! 😍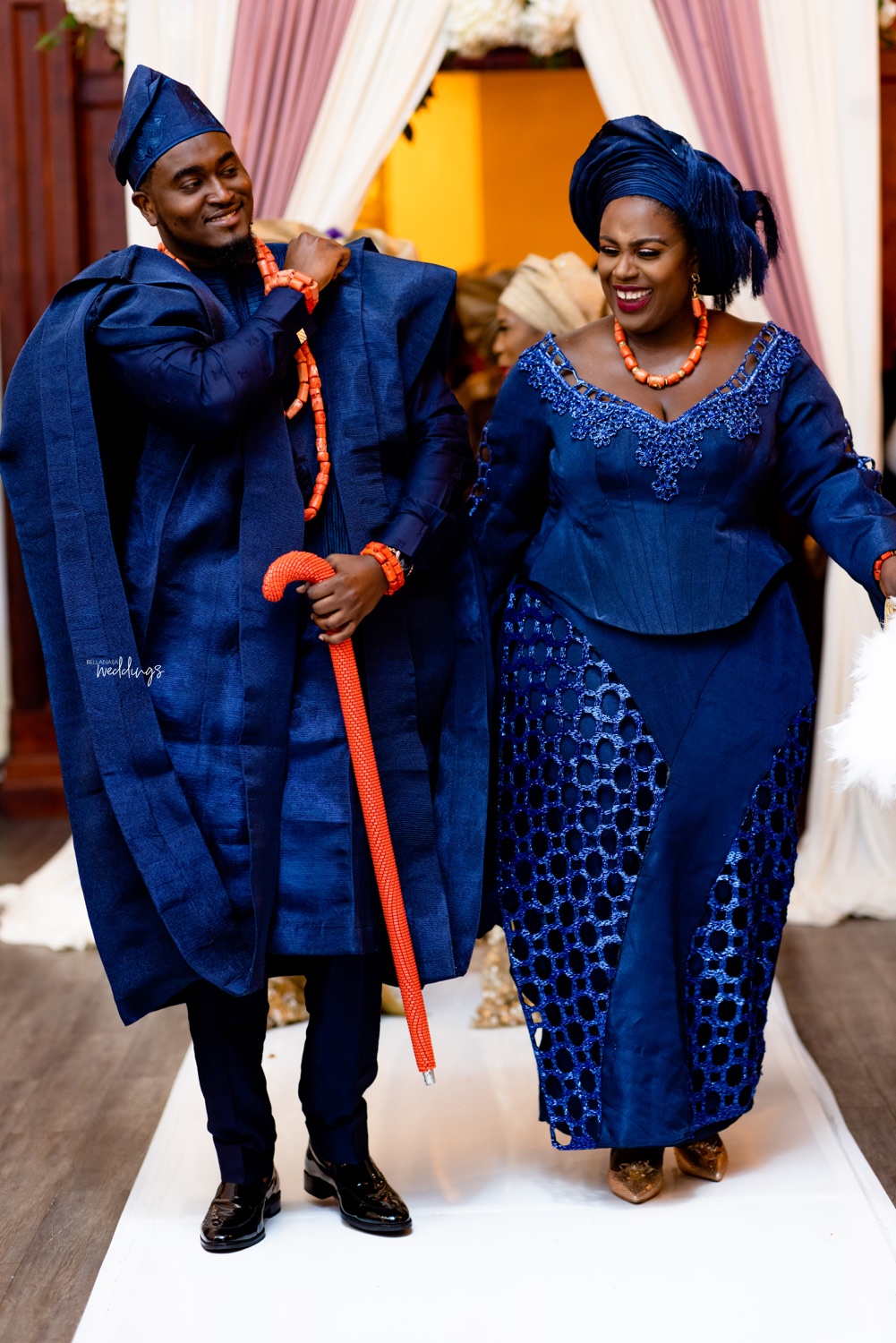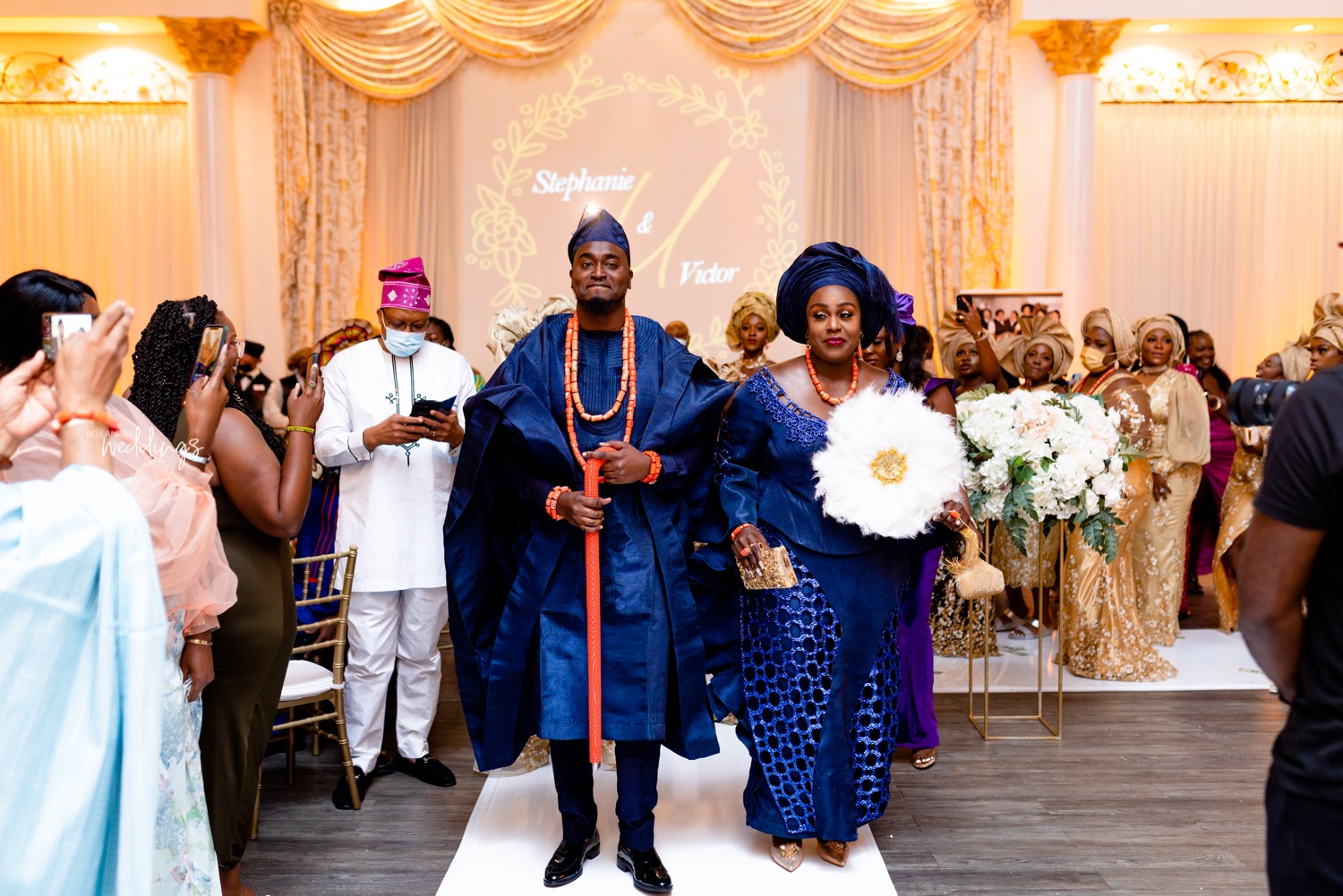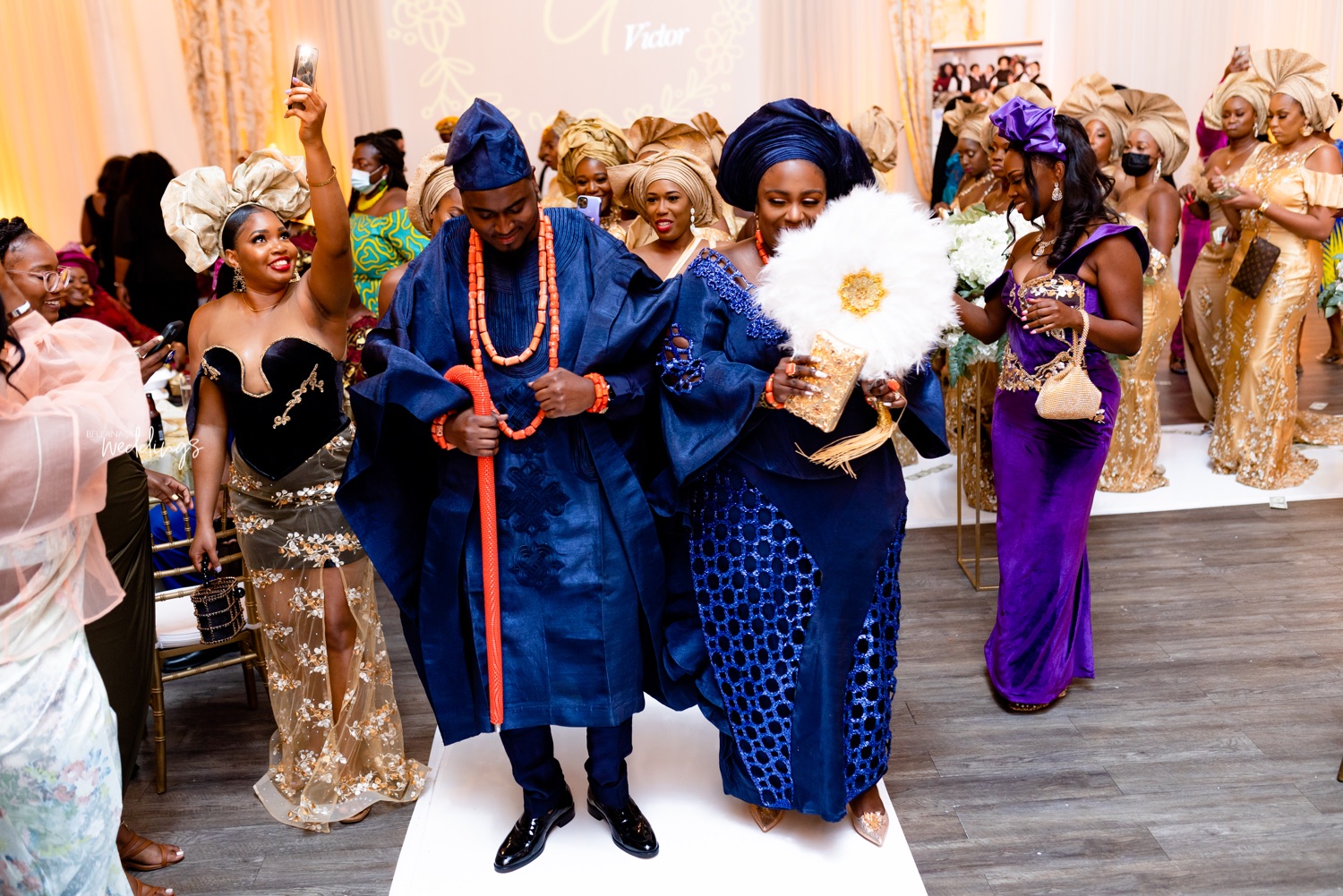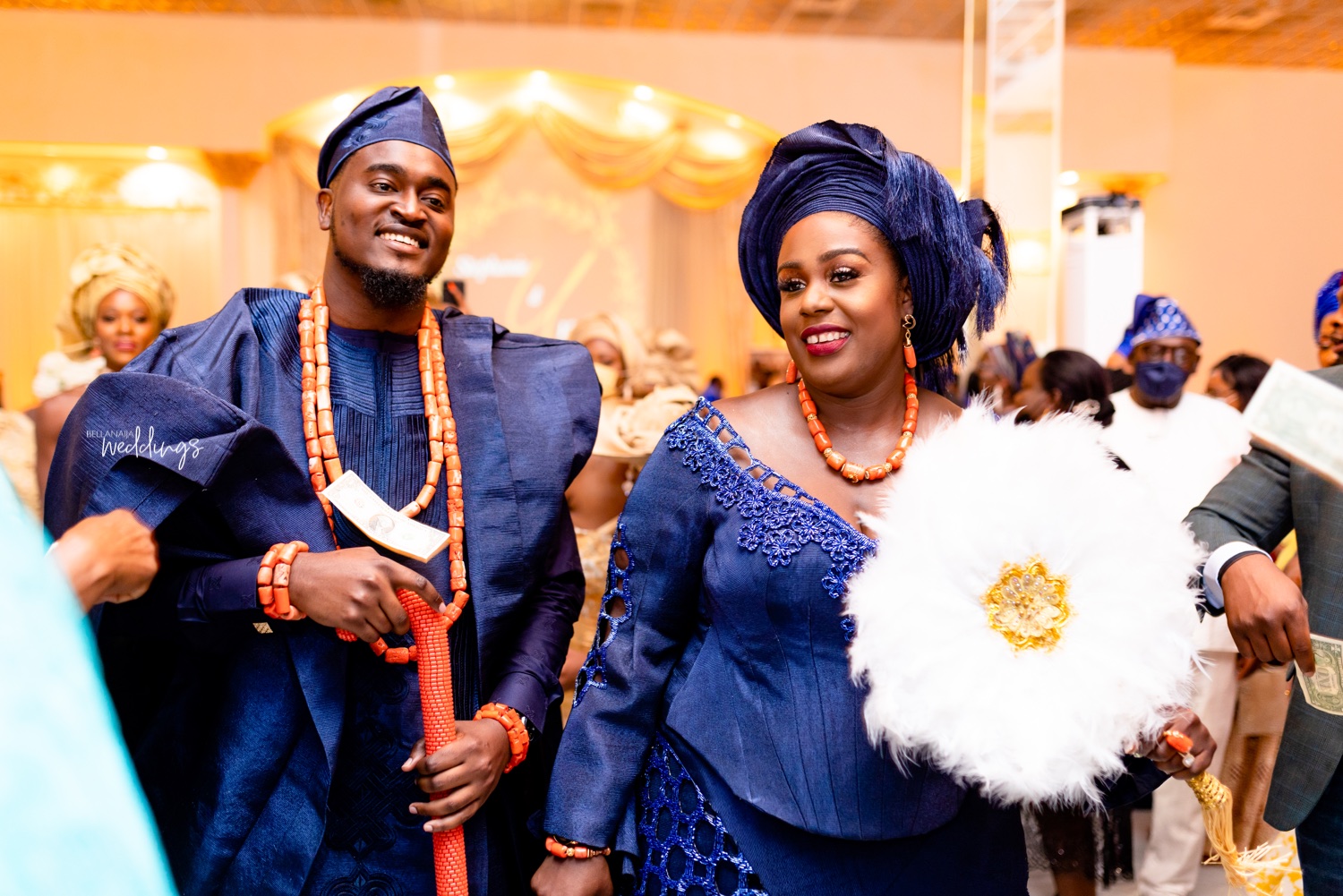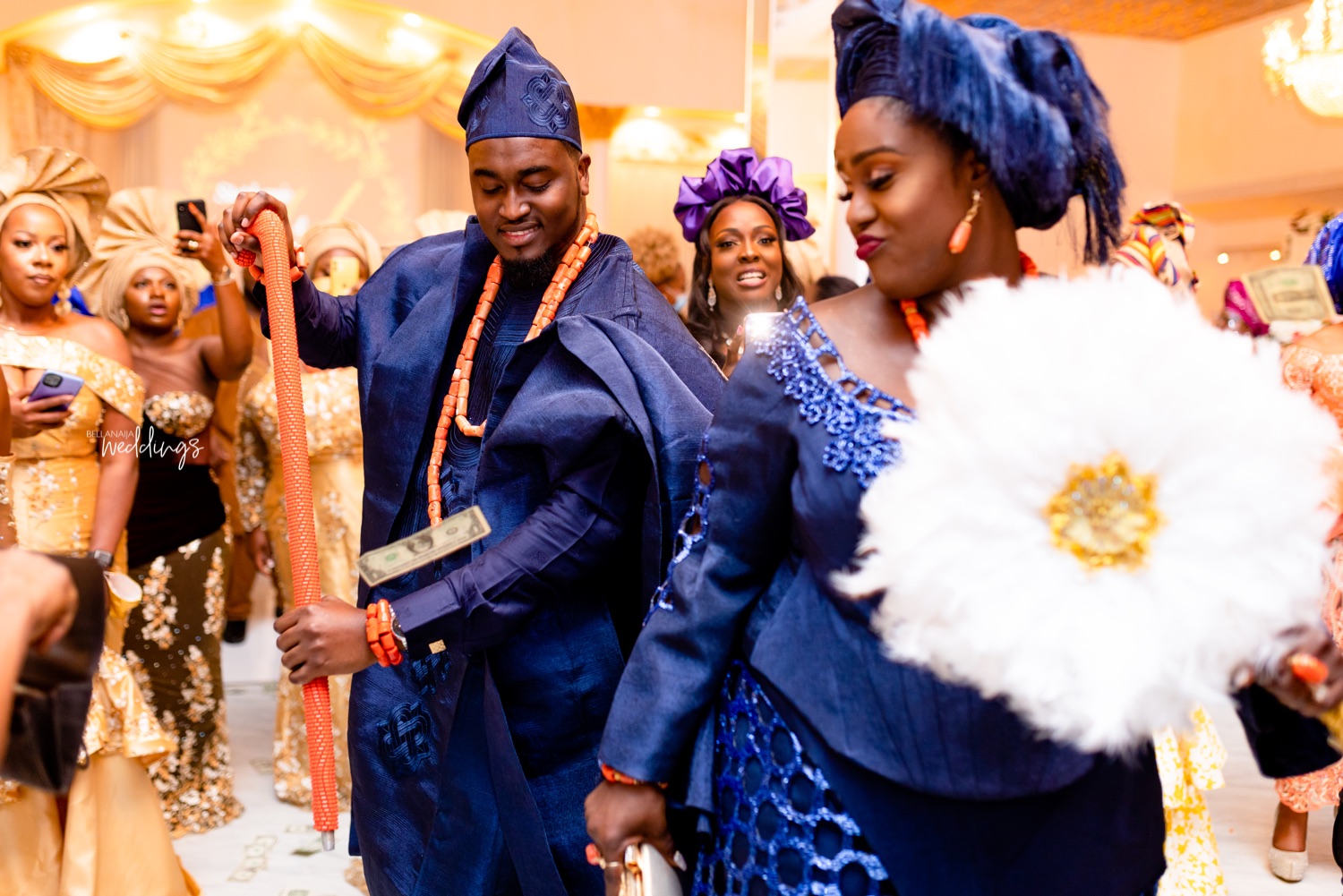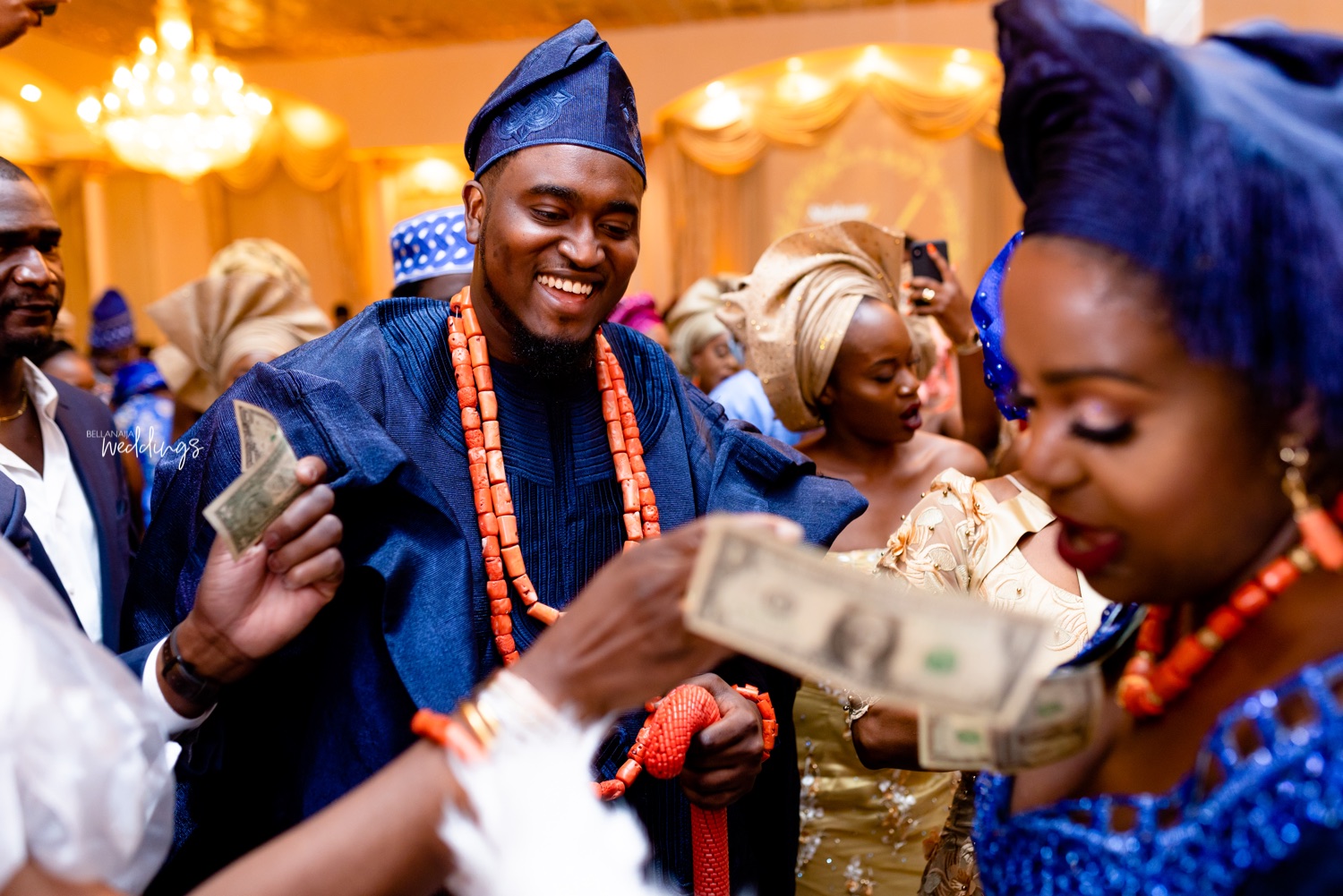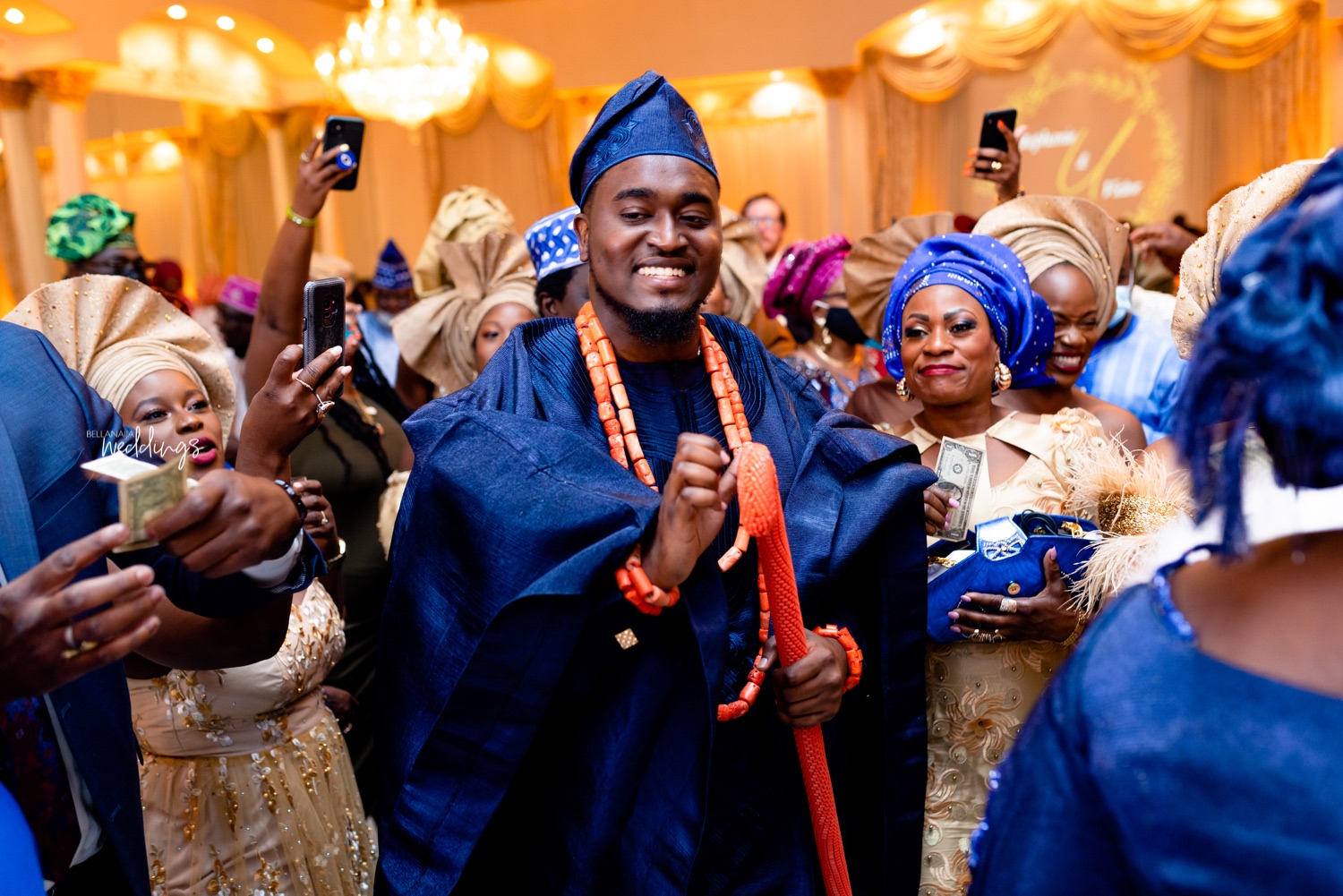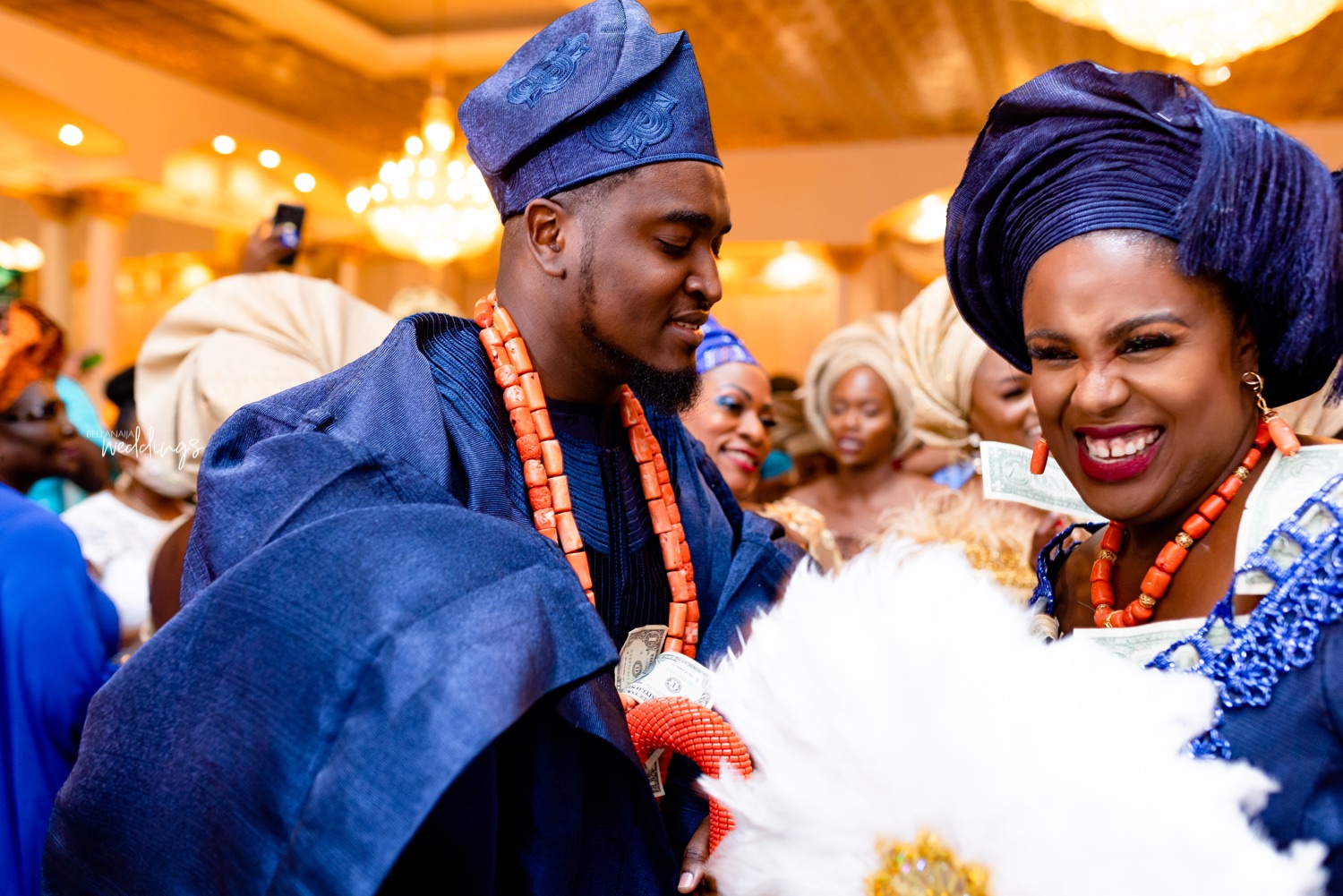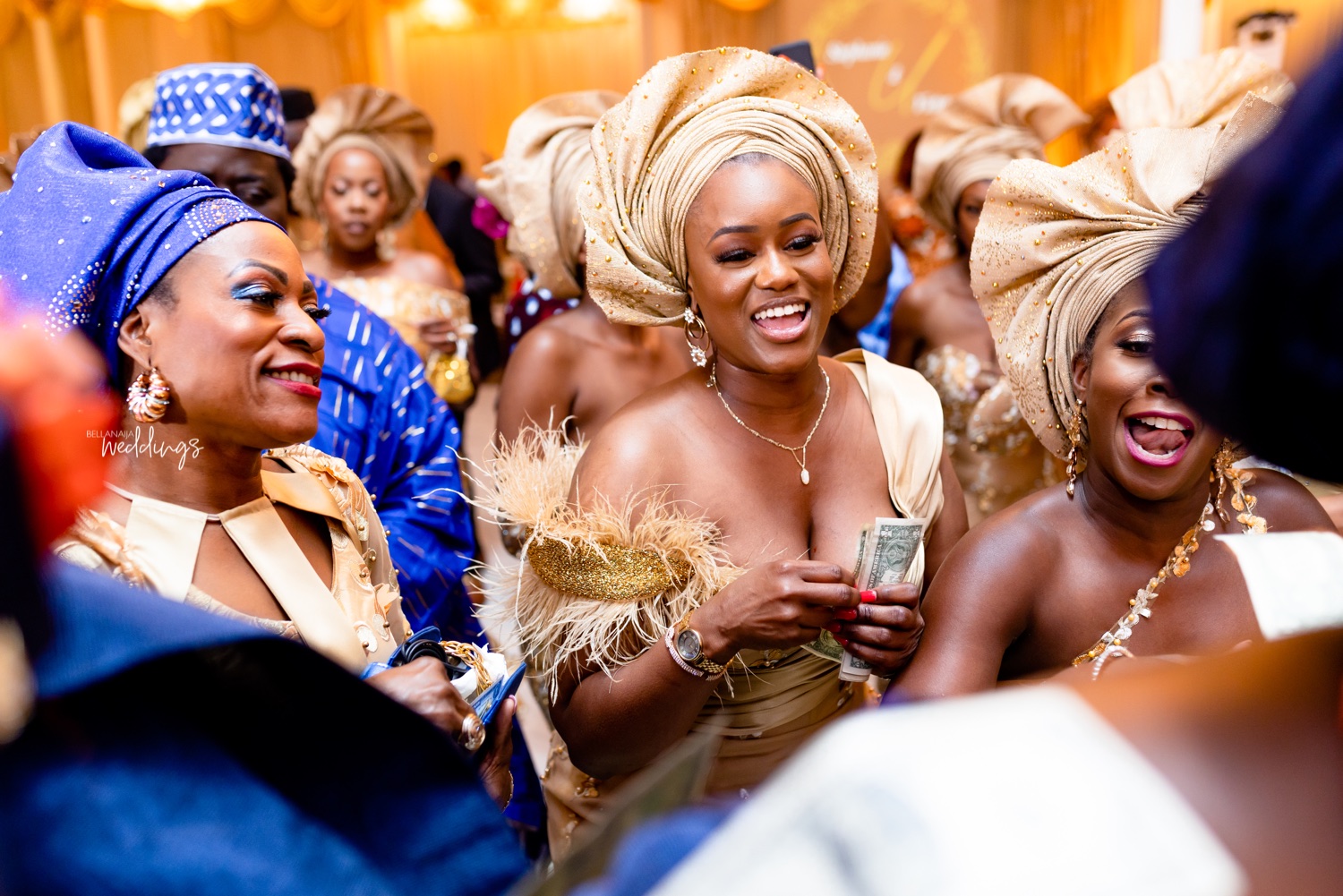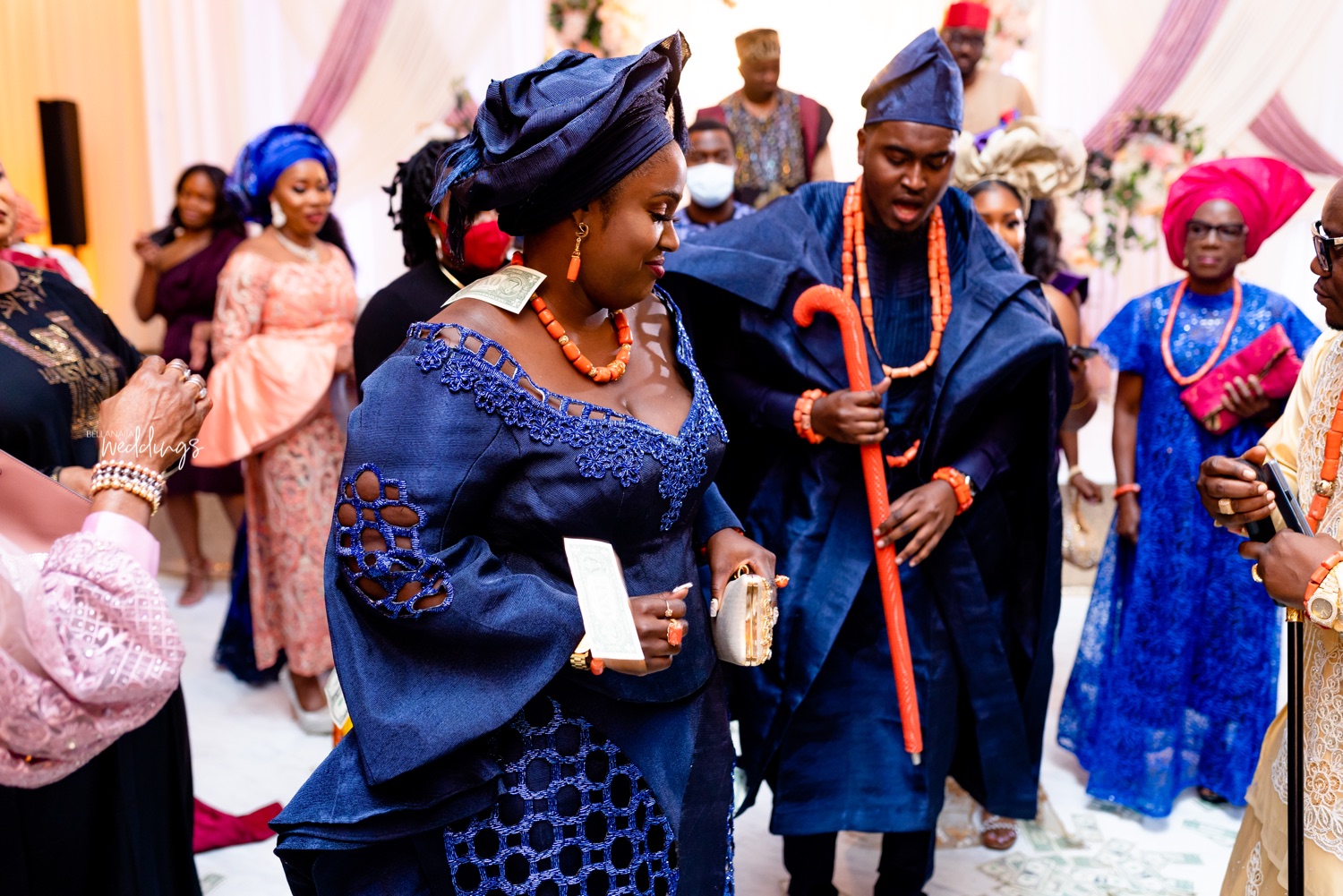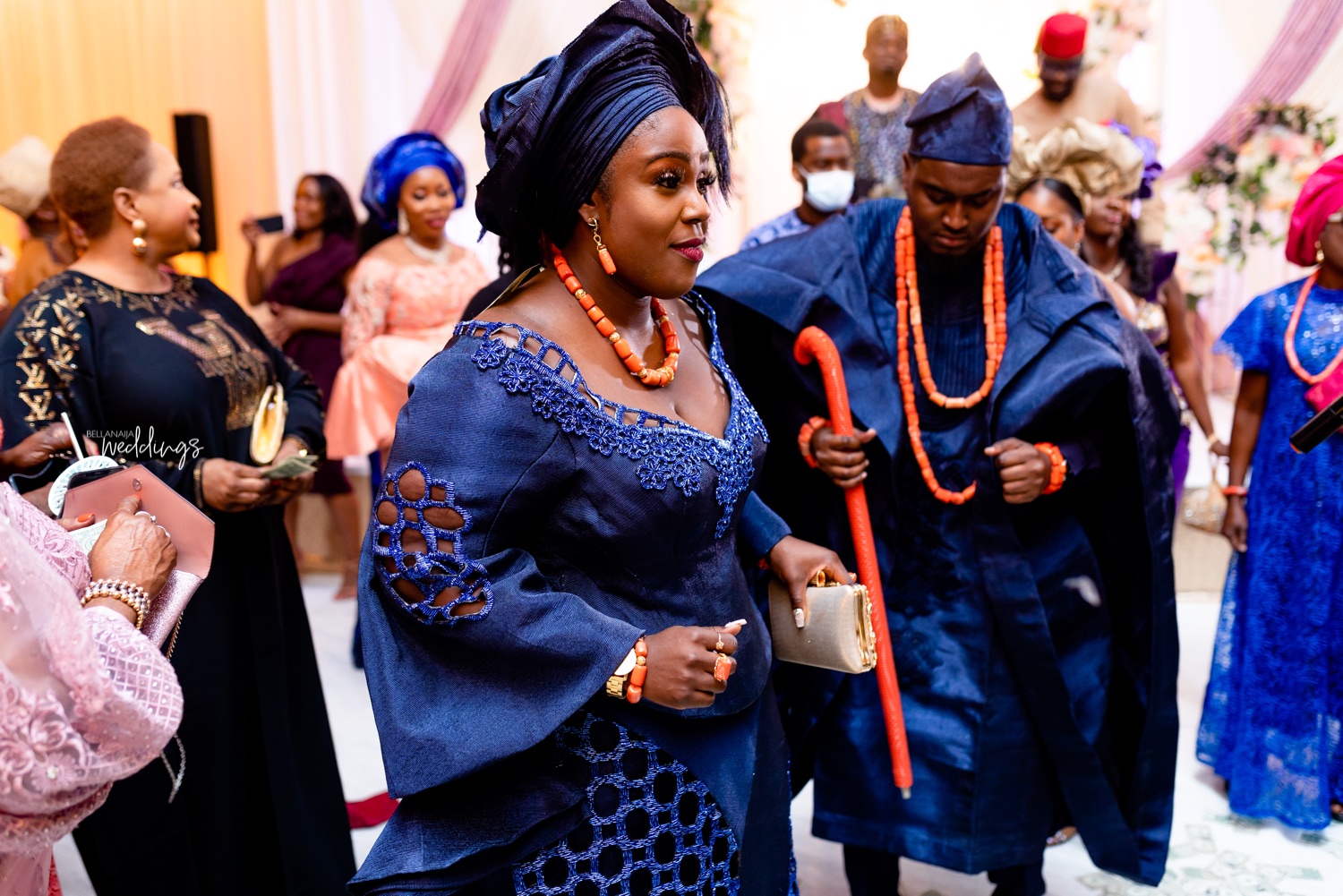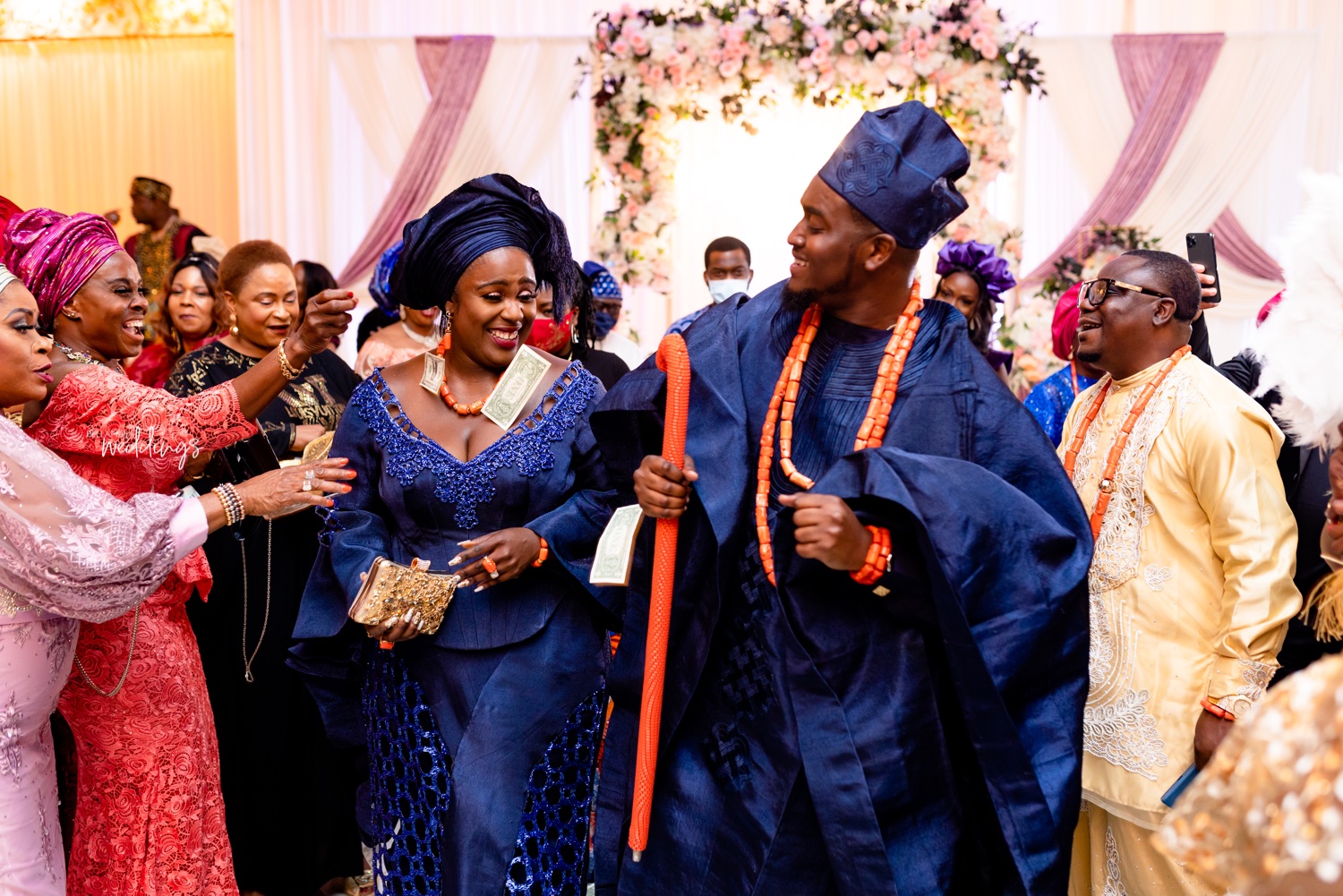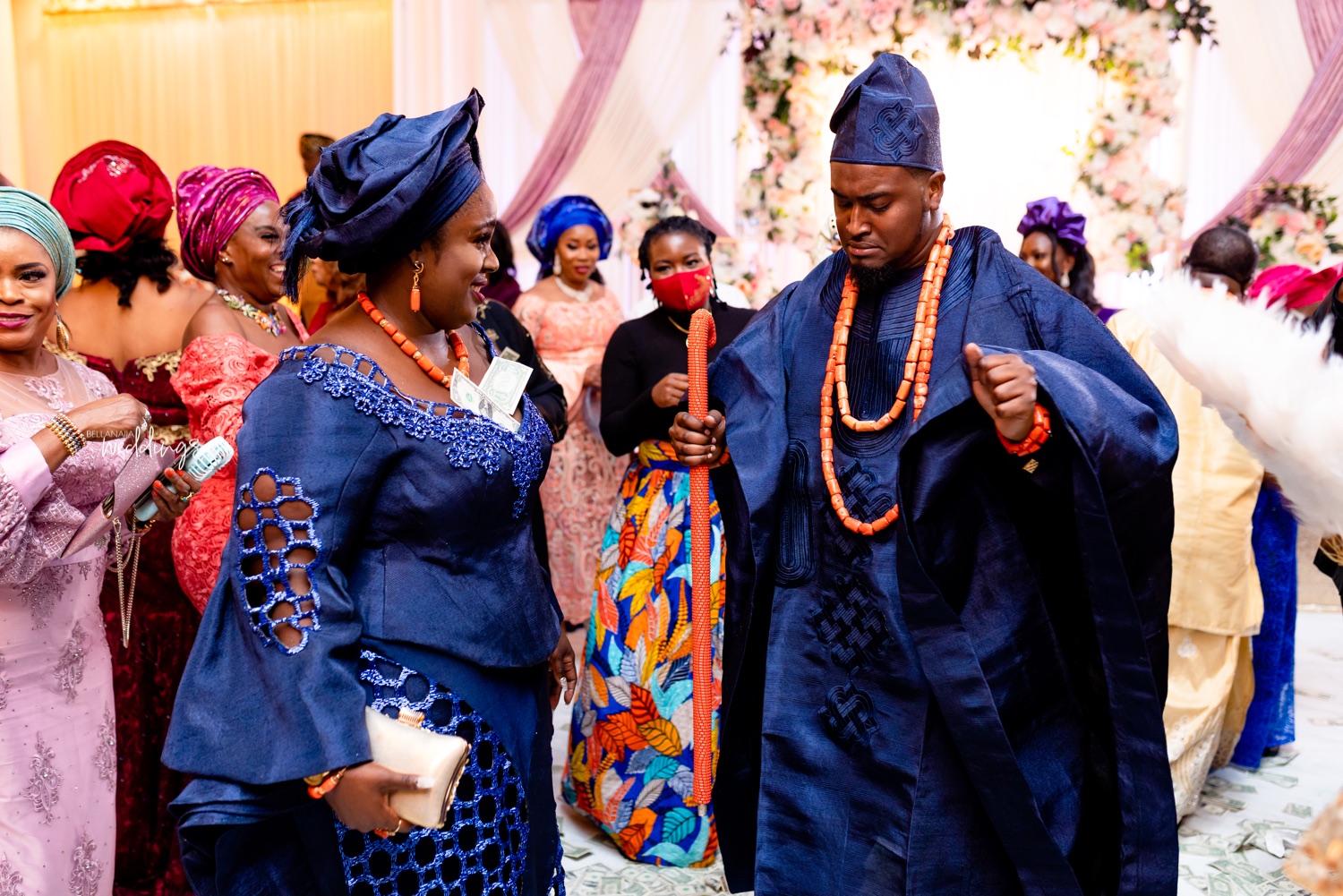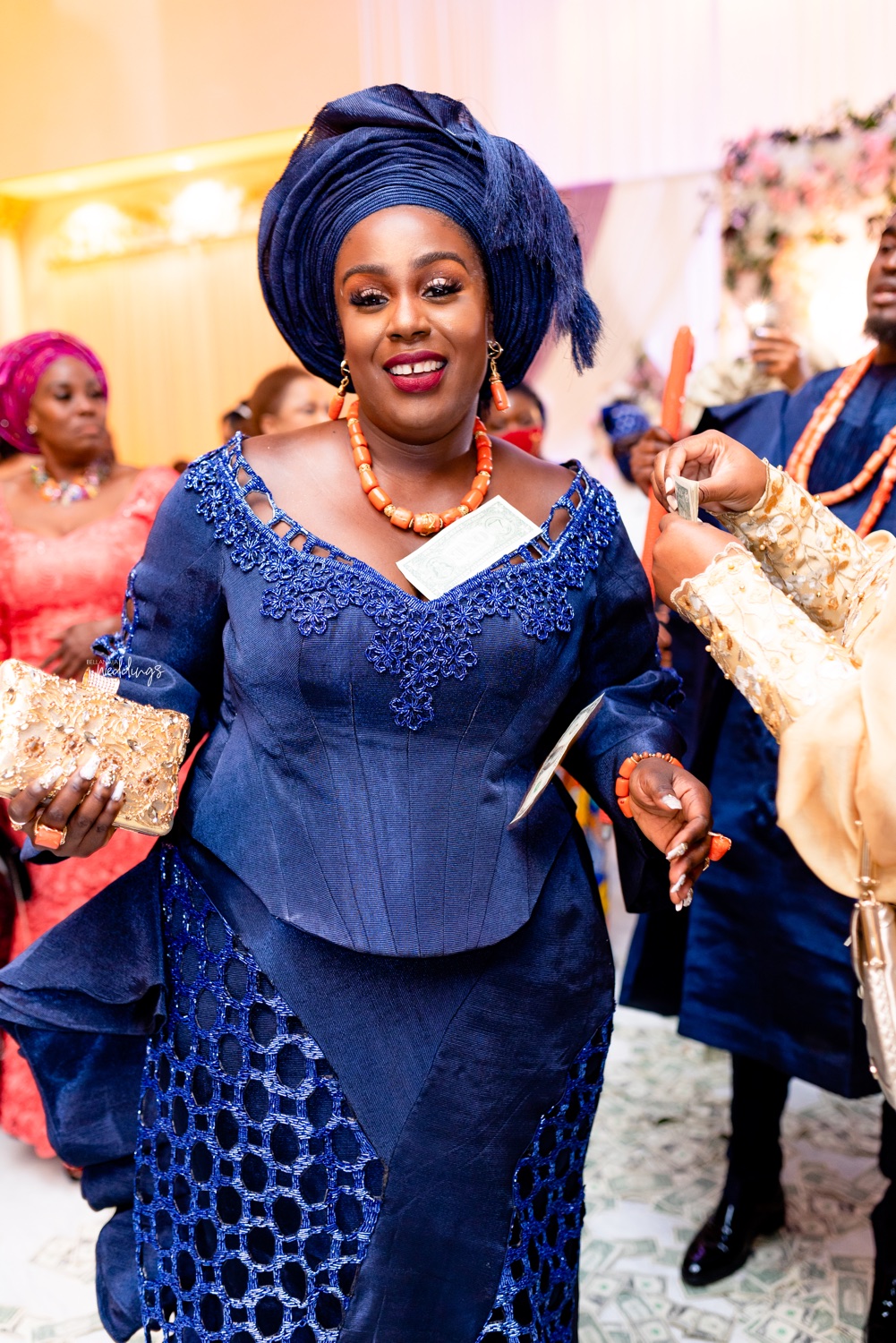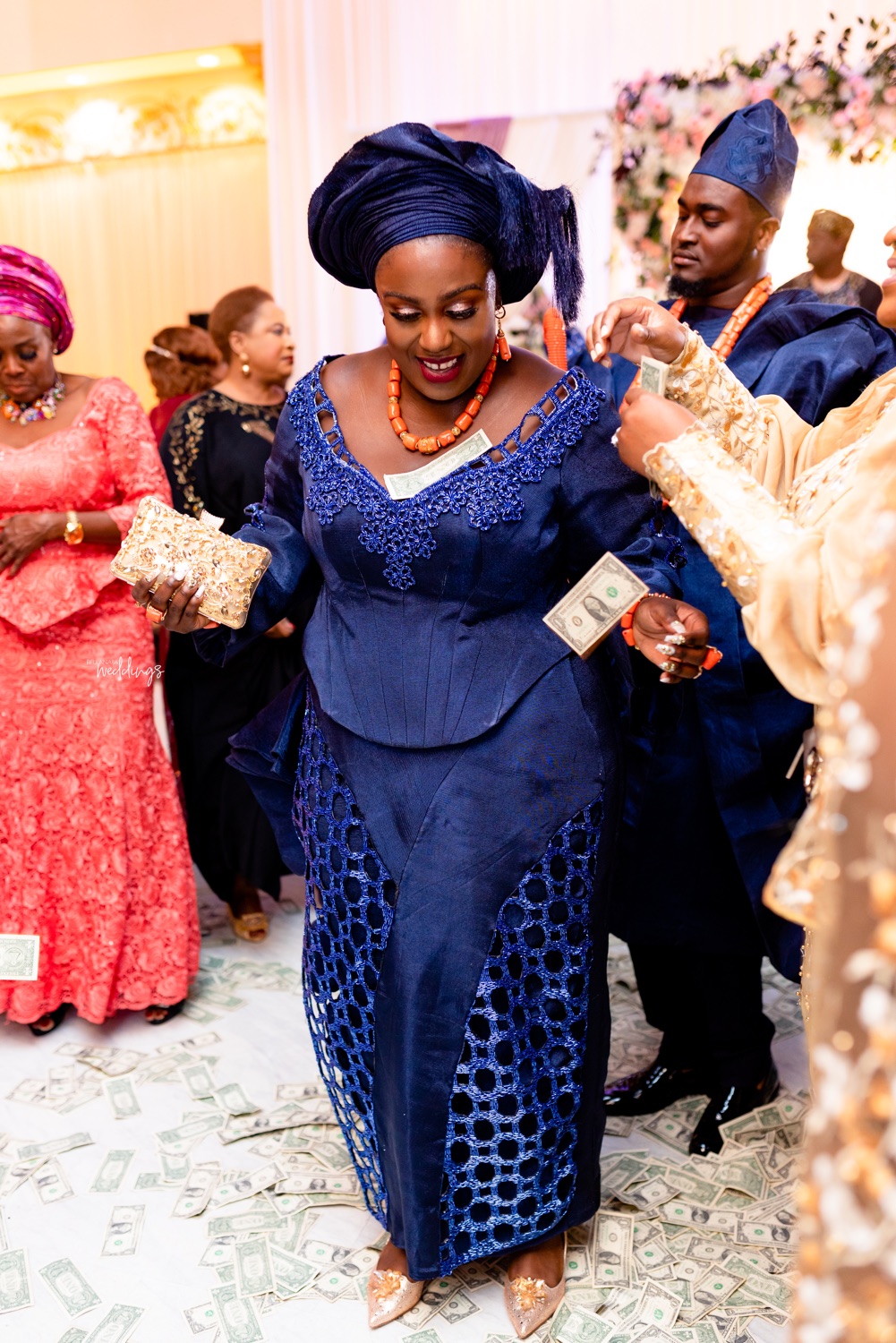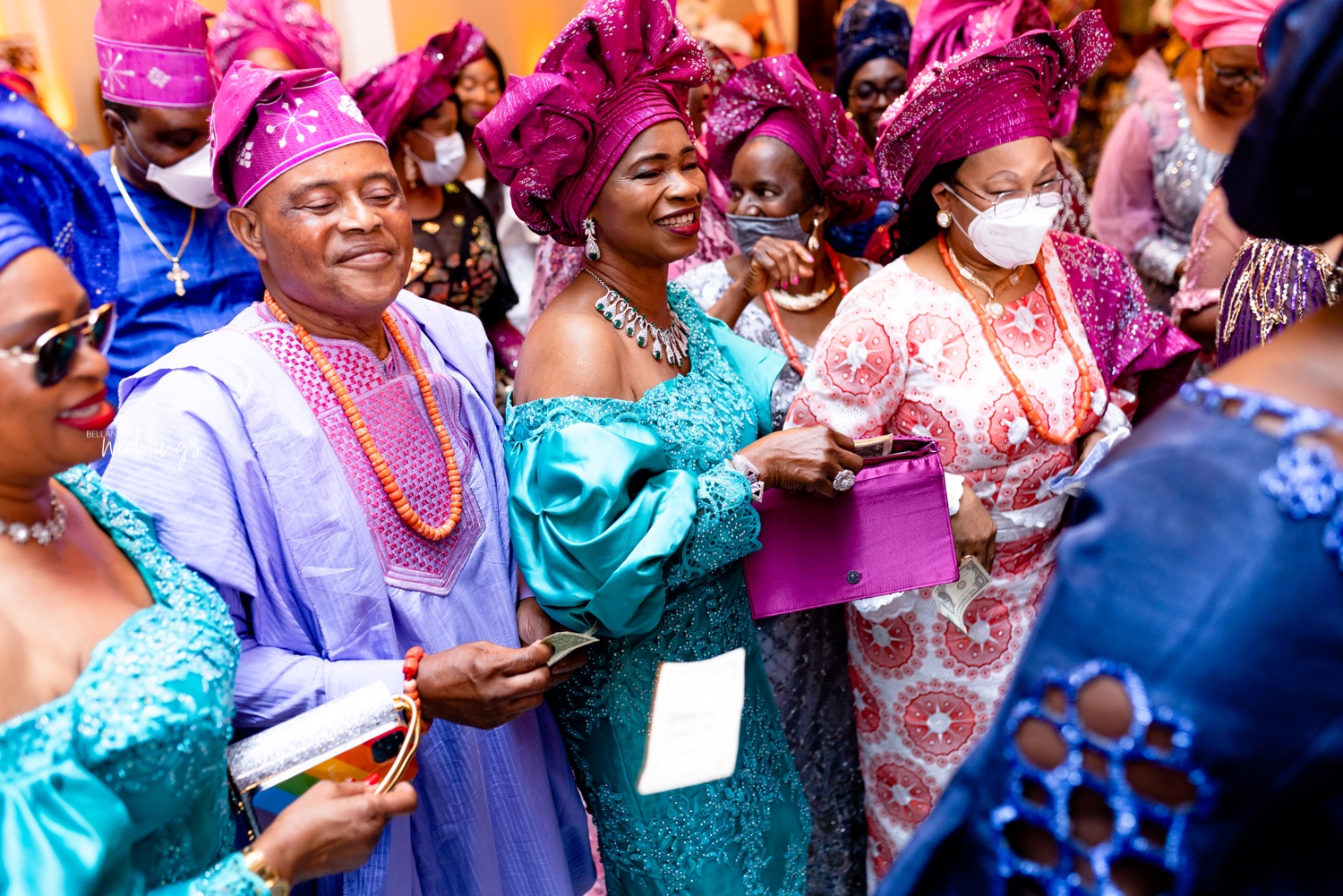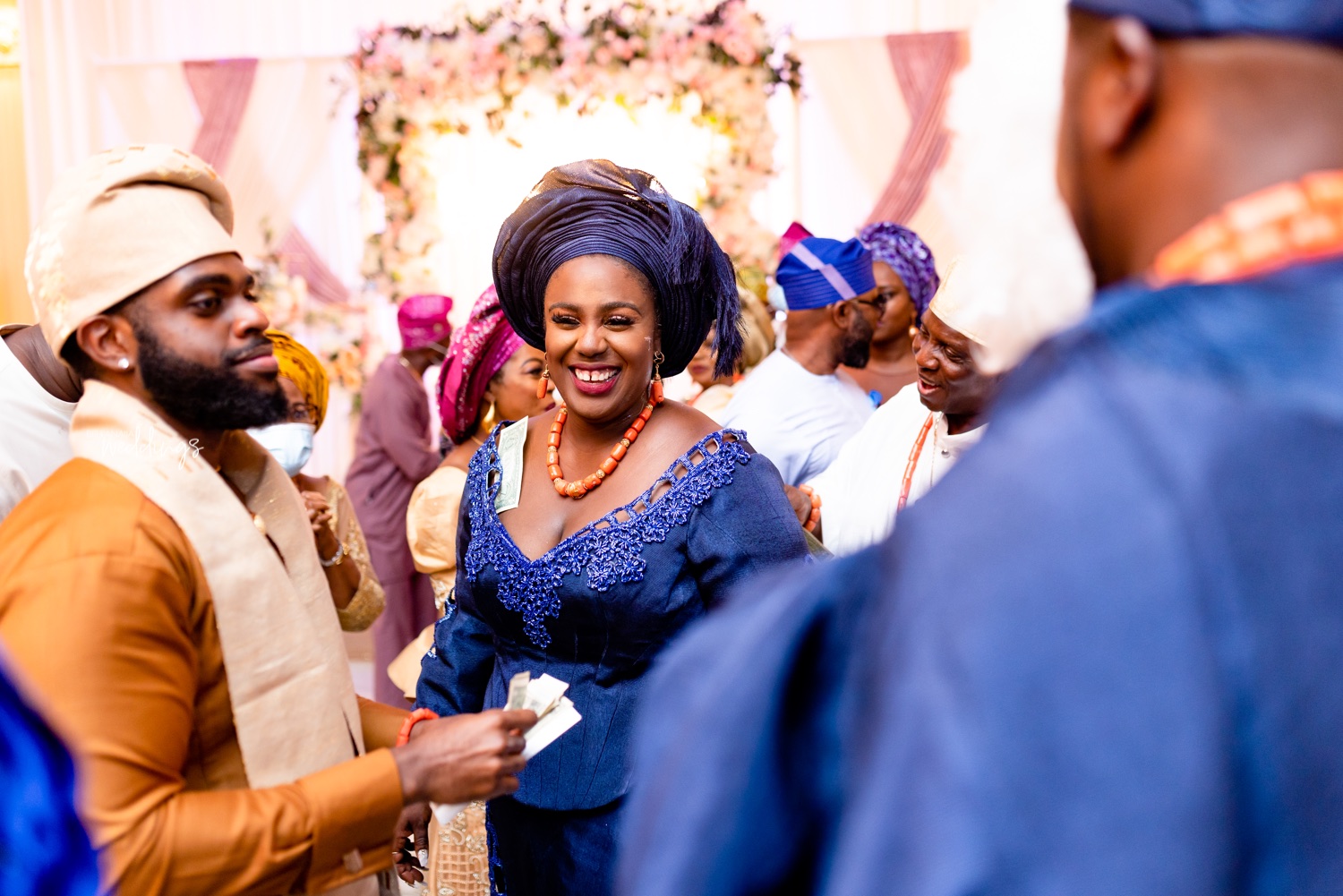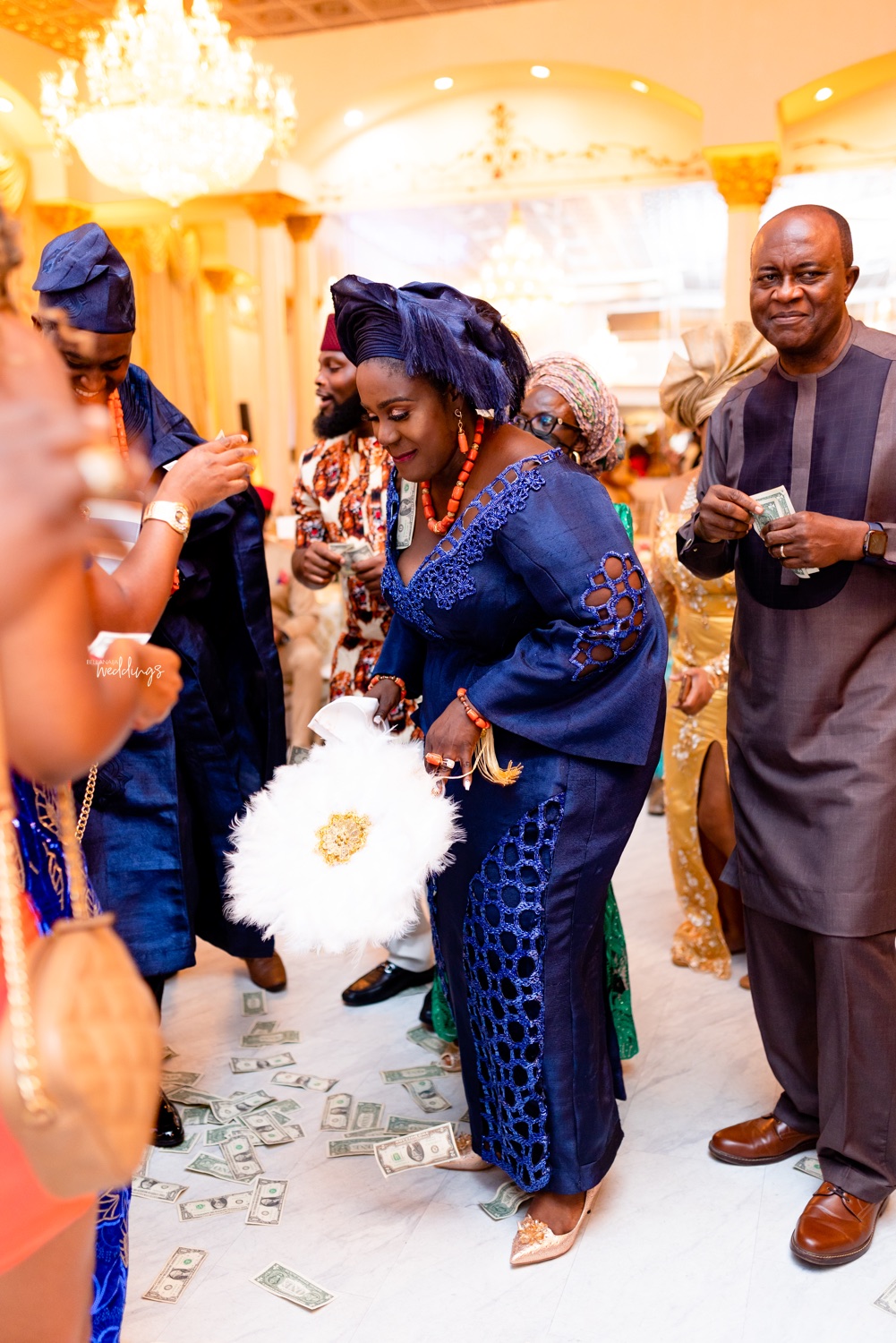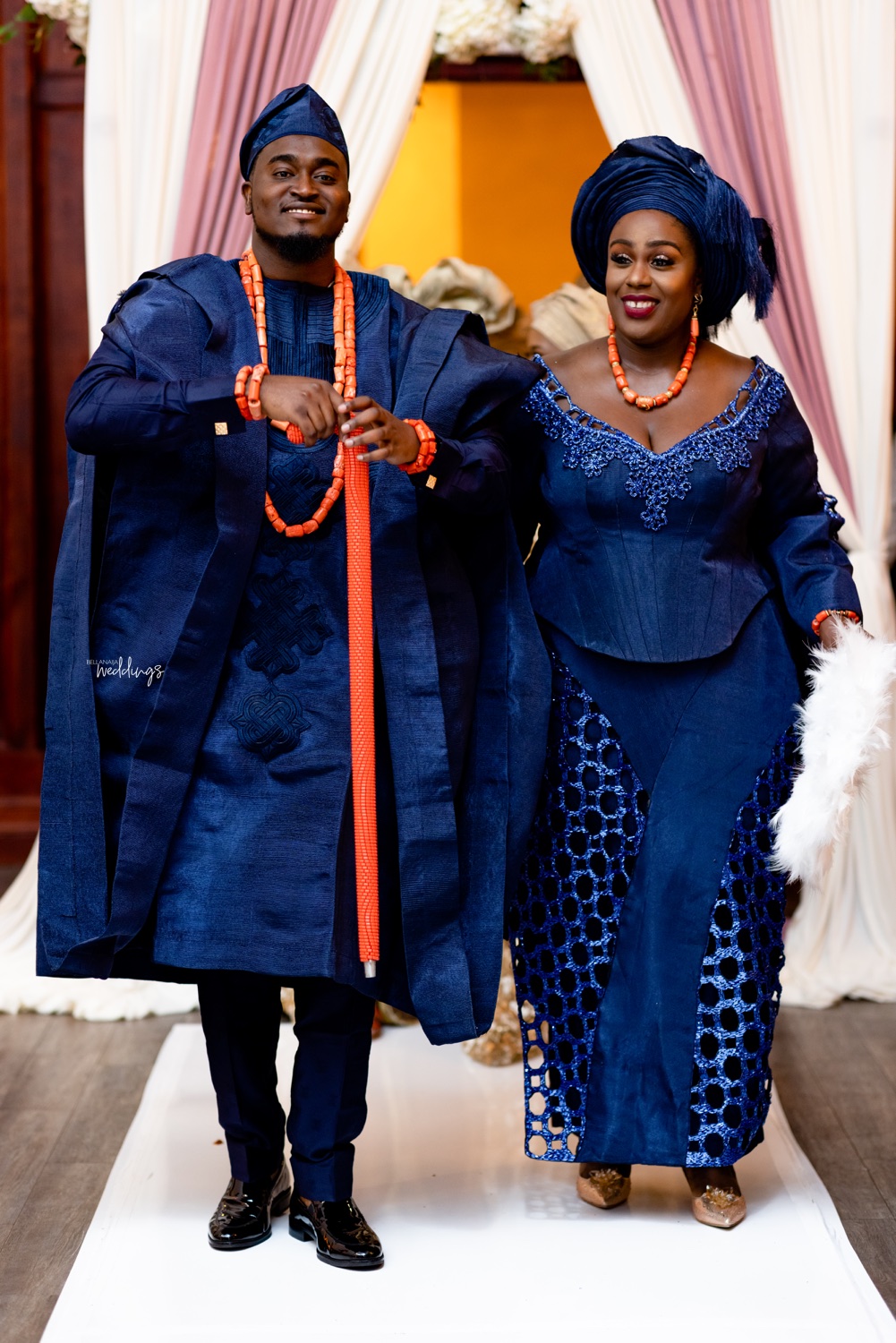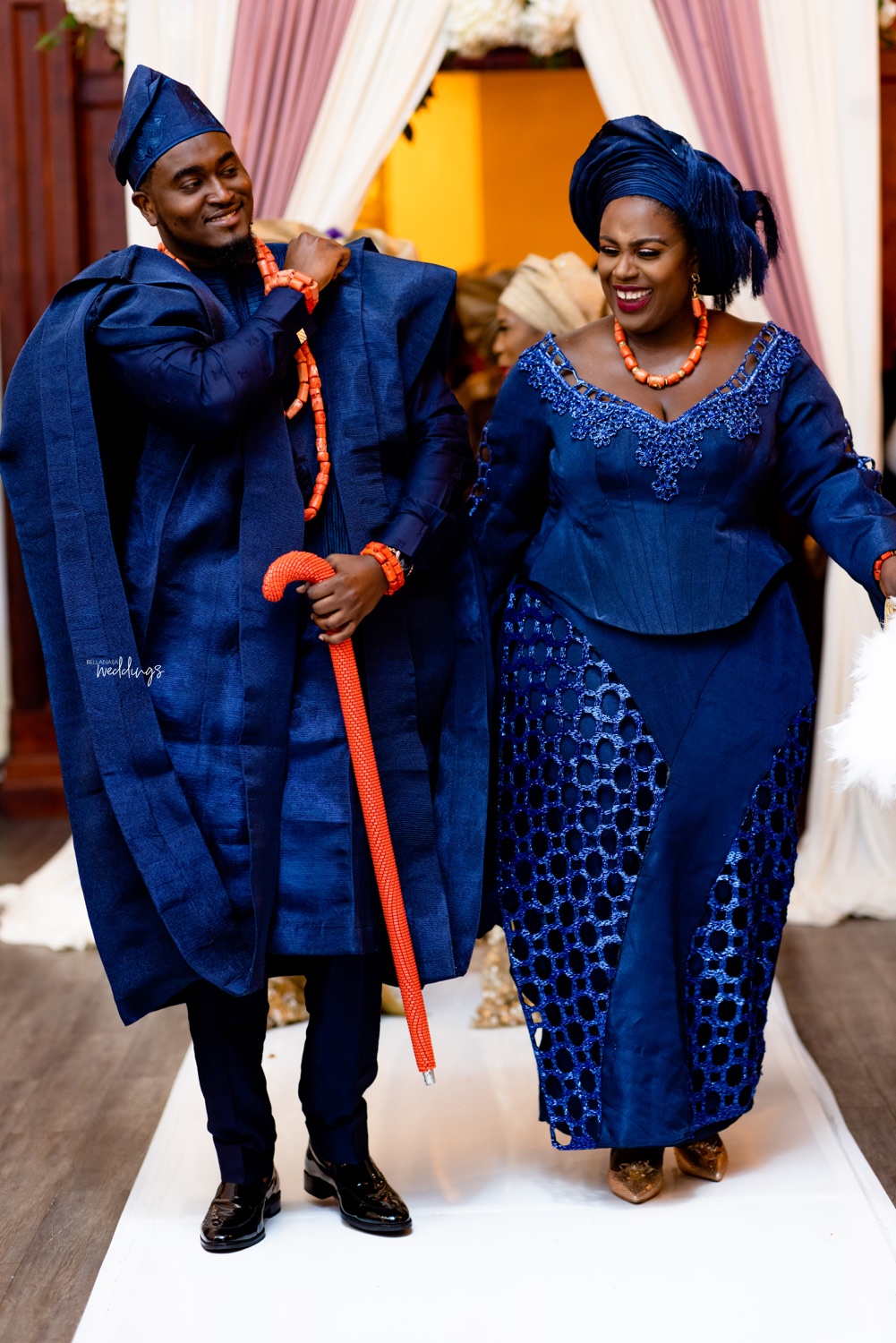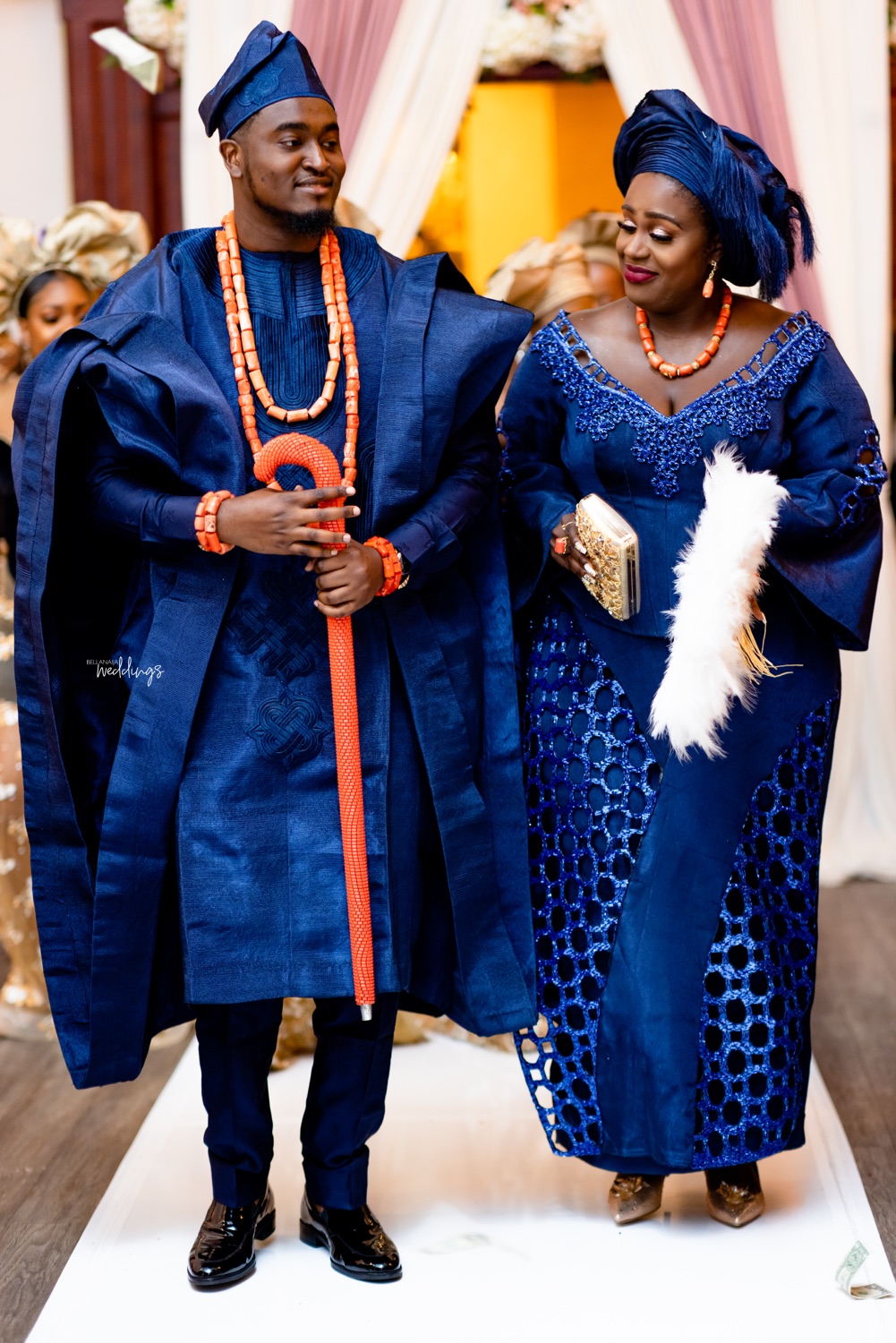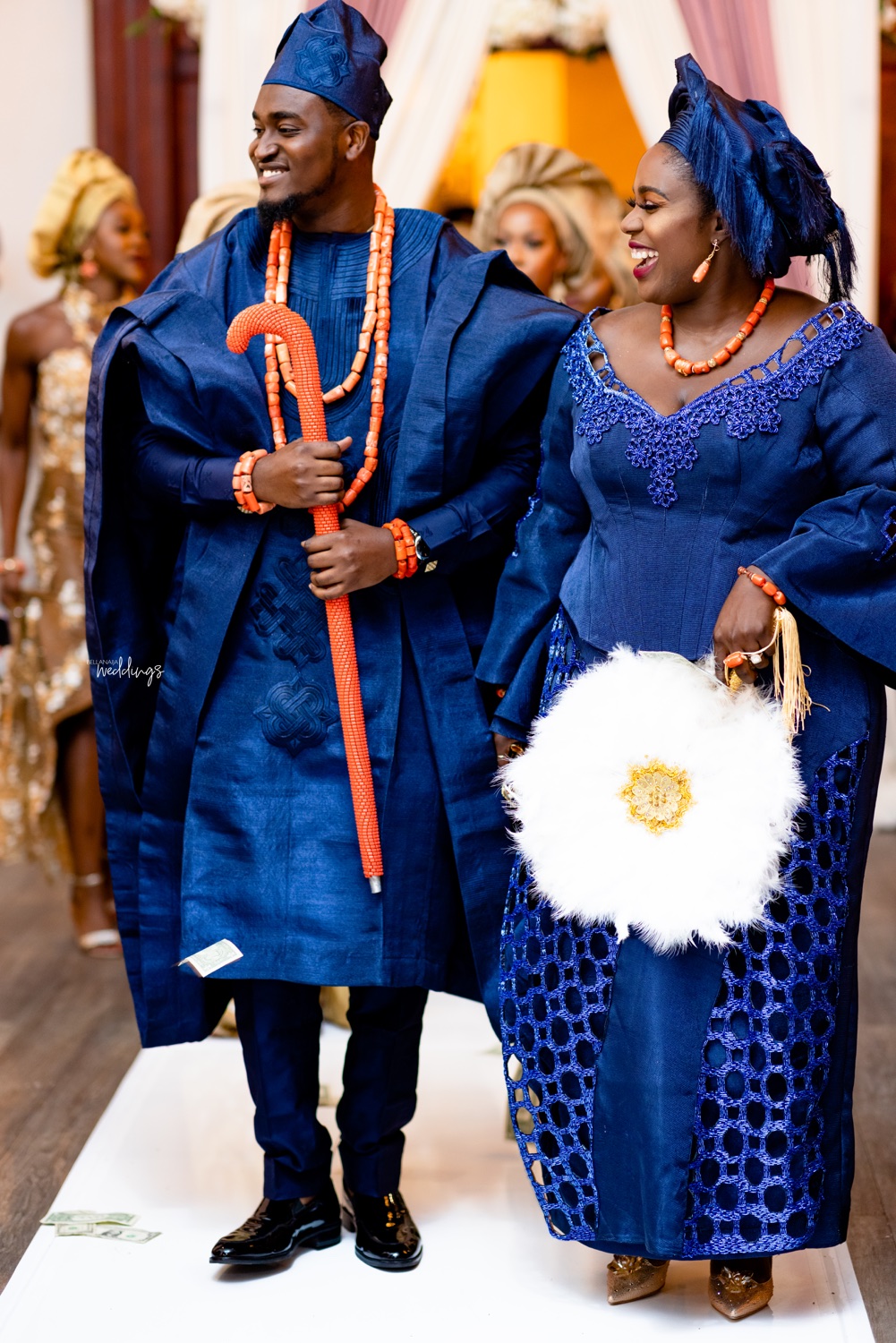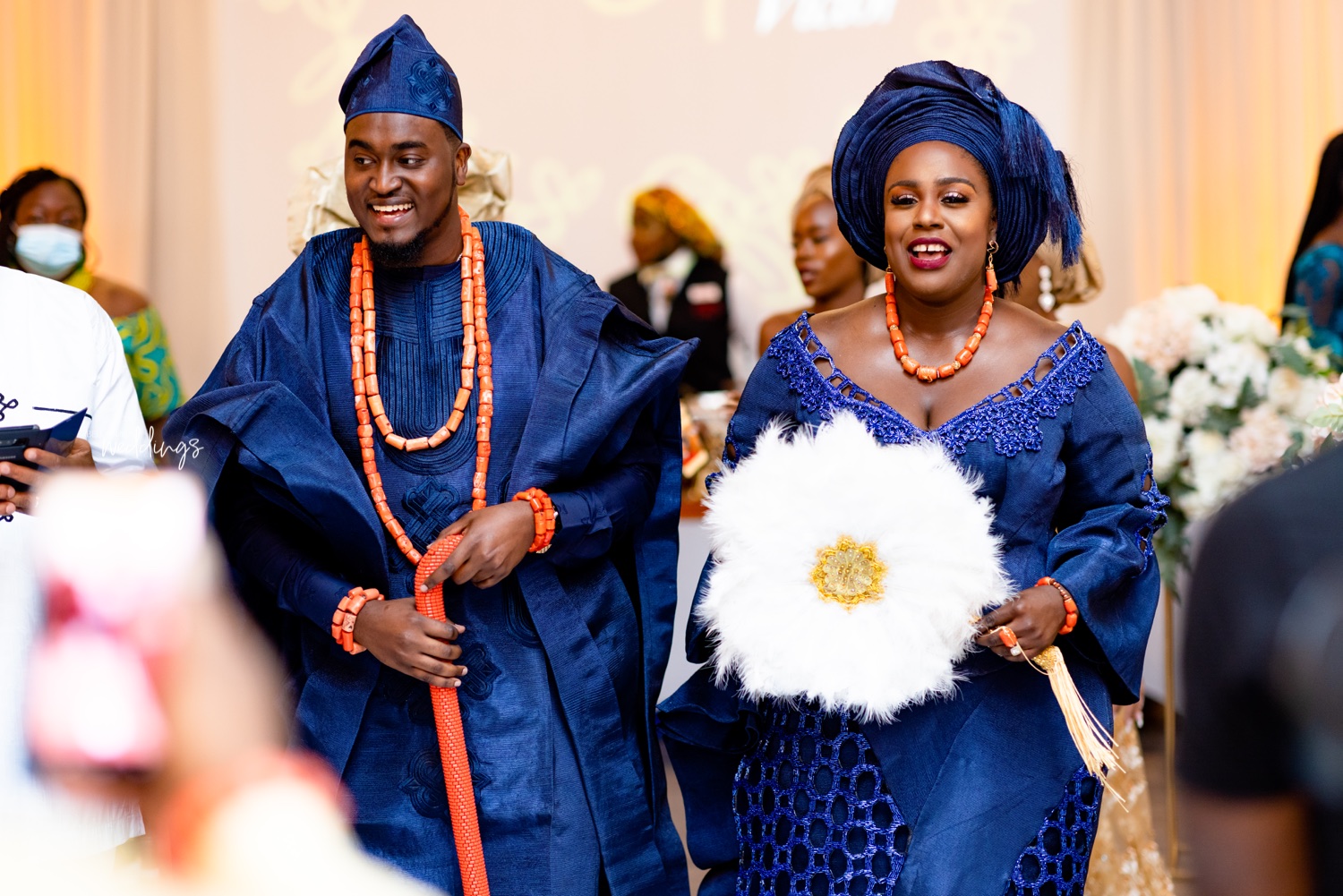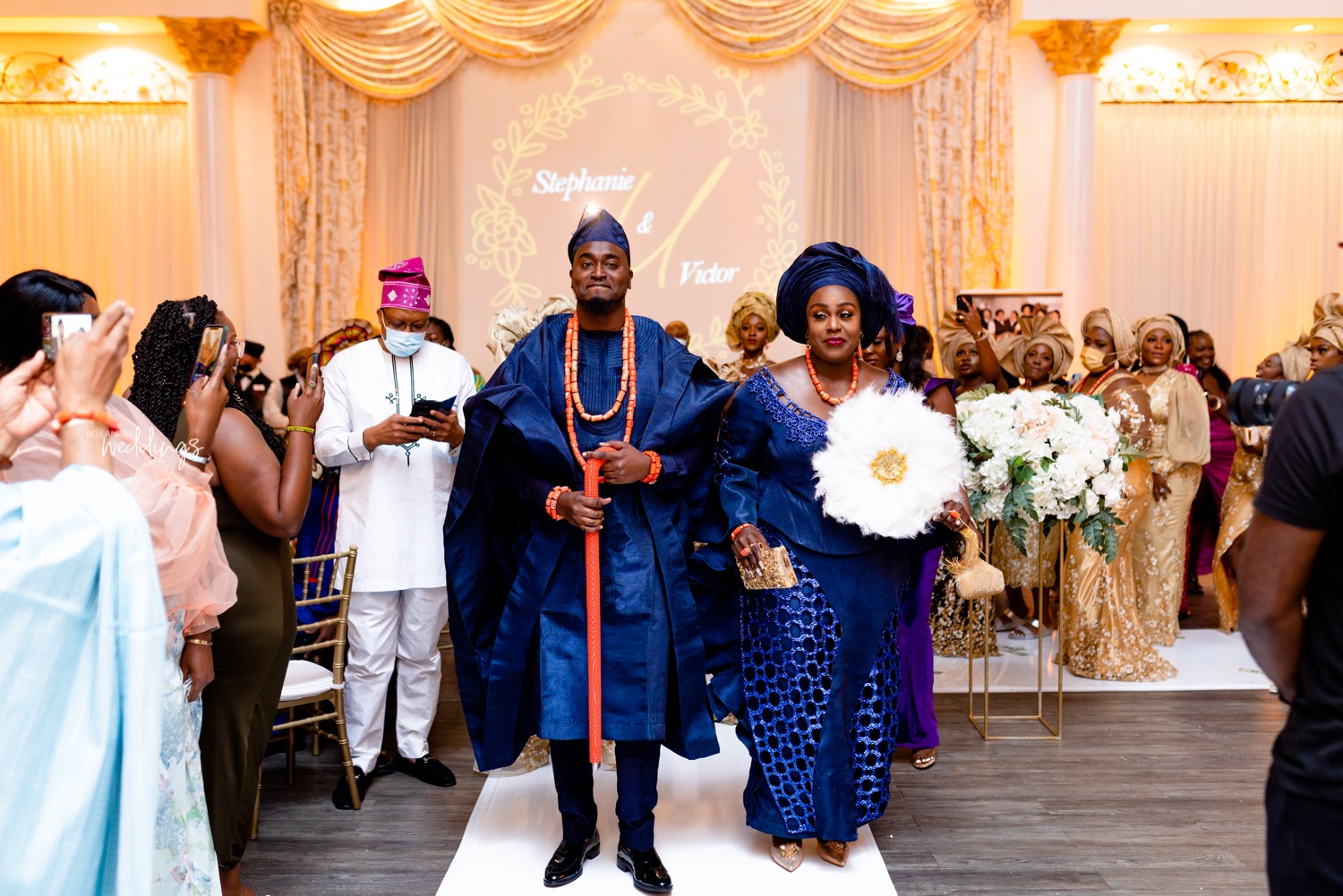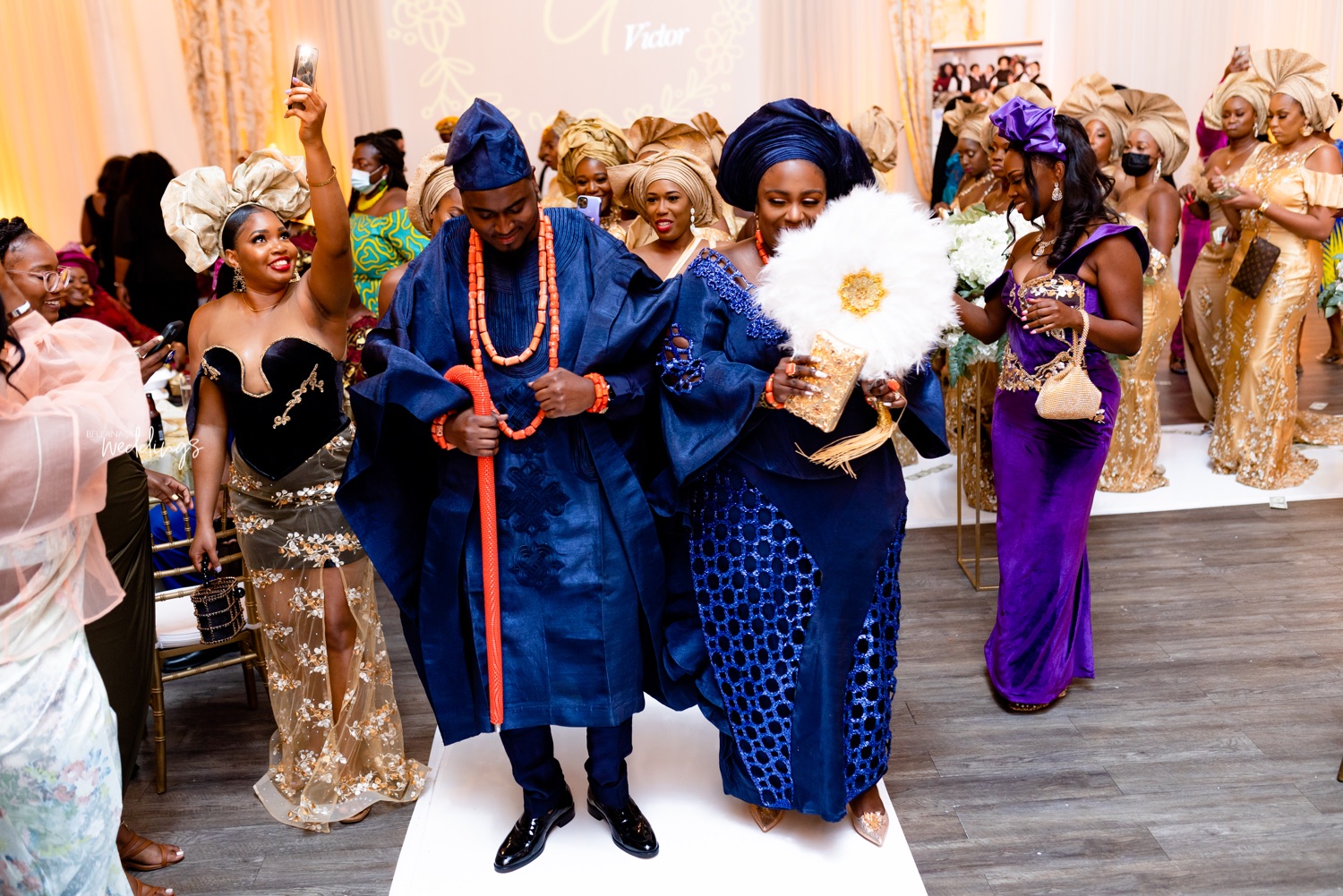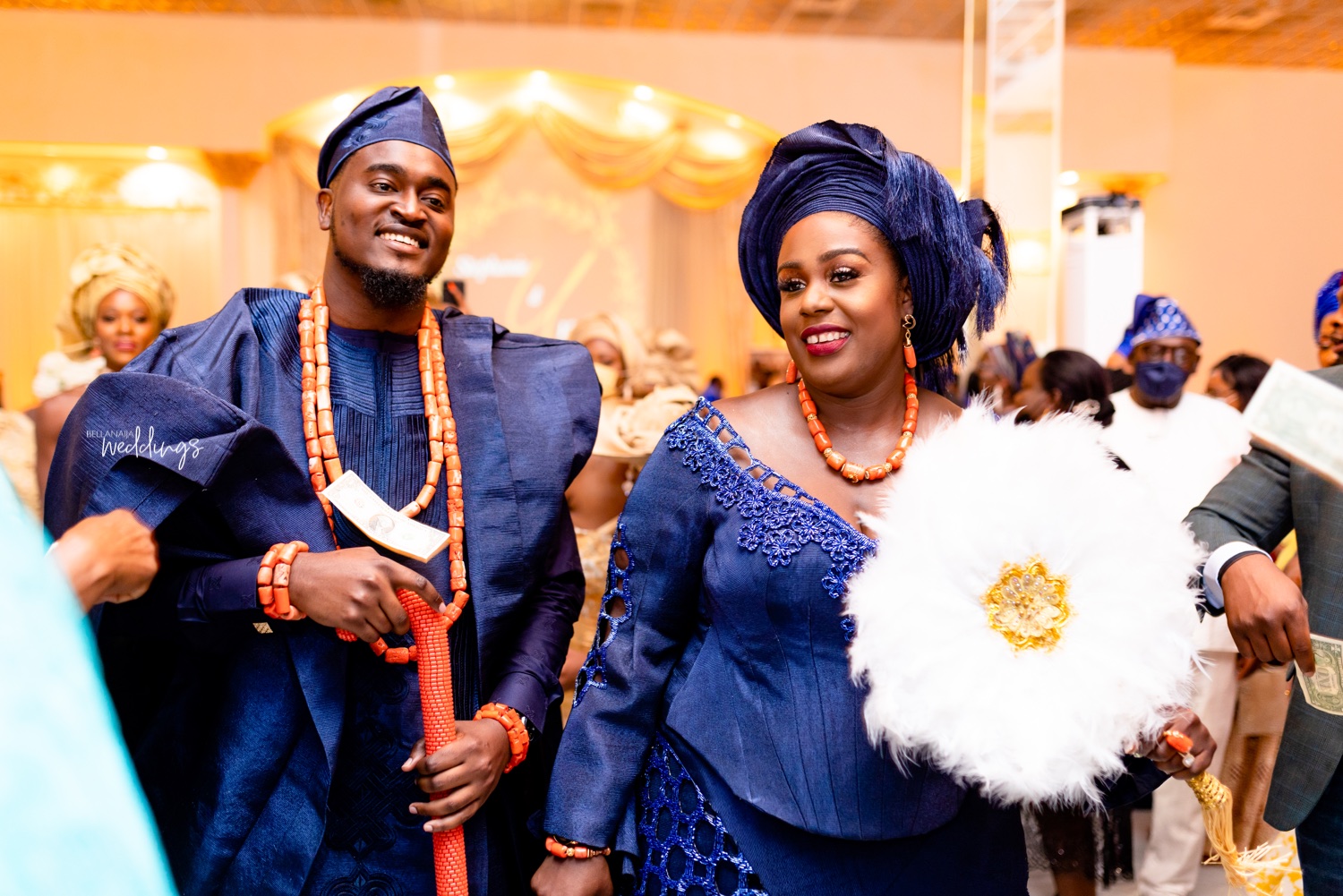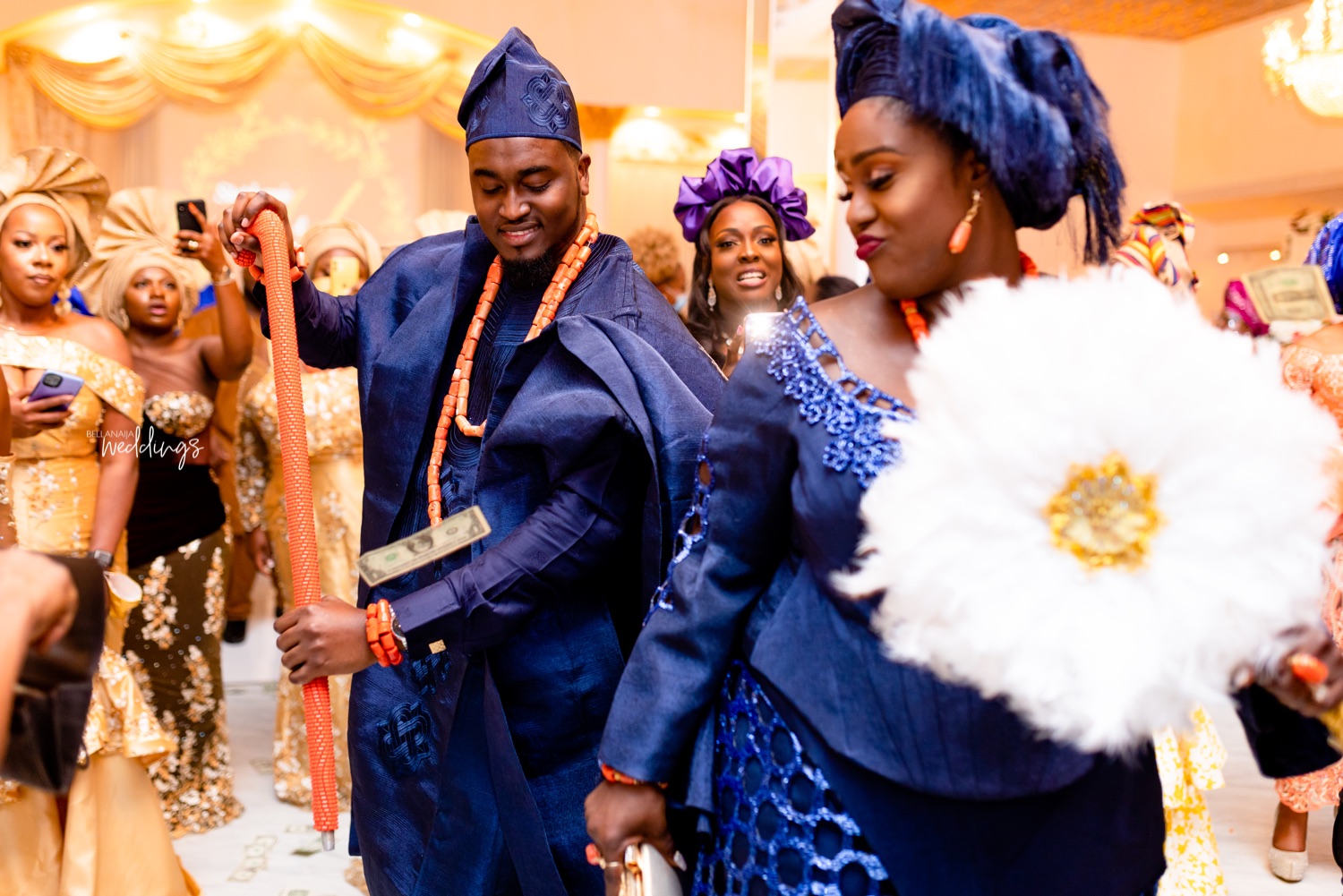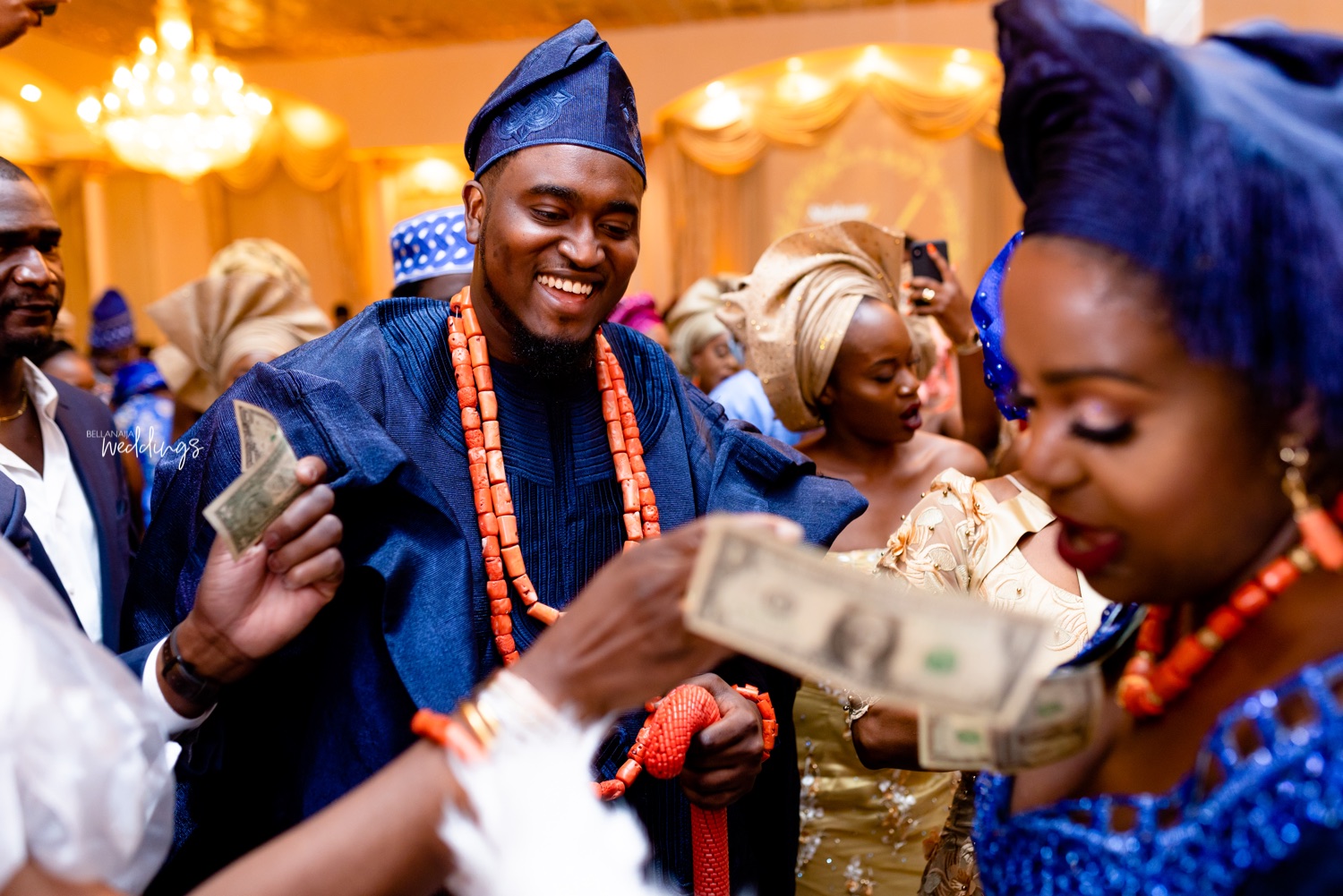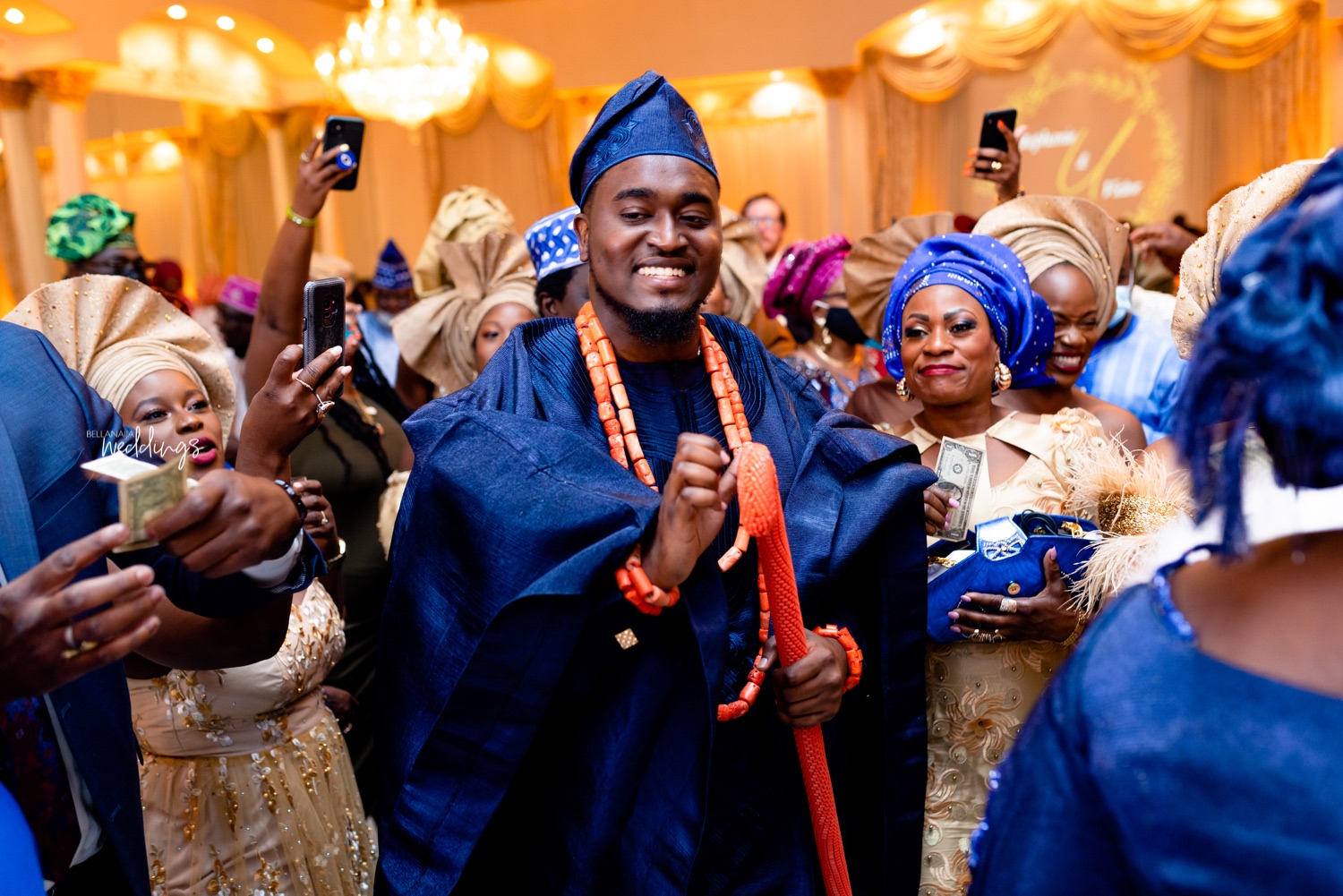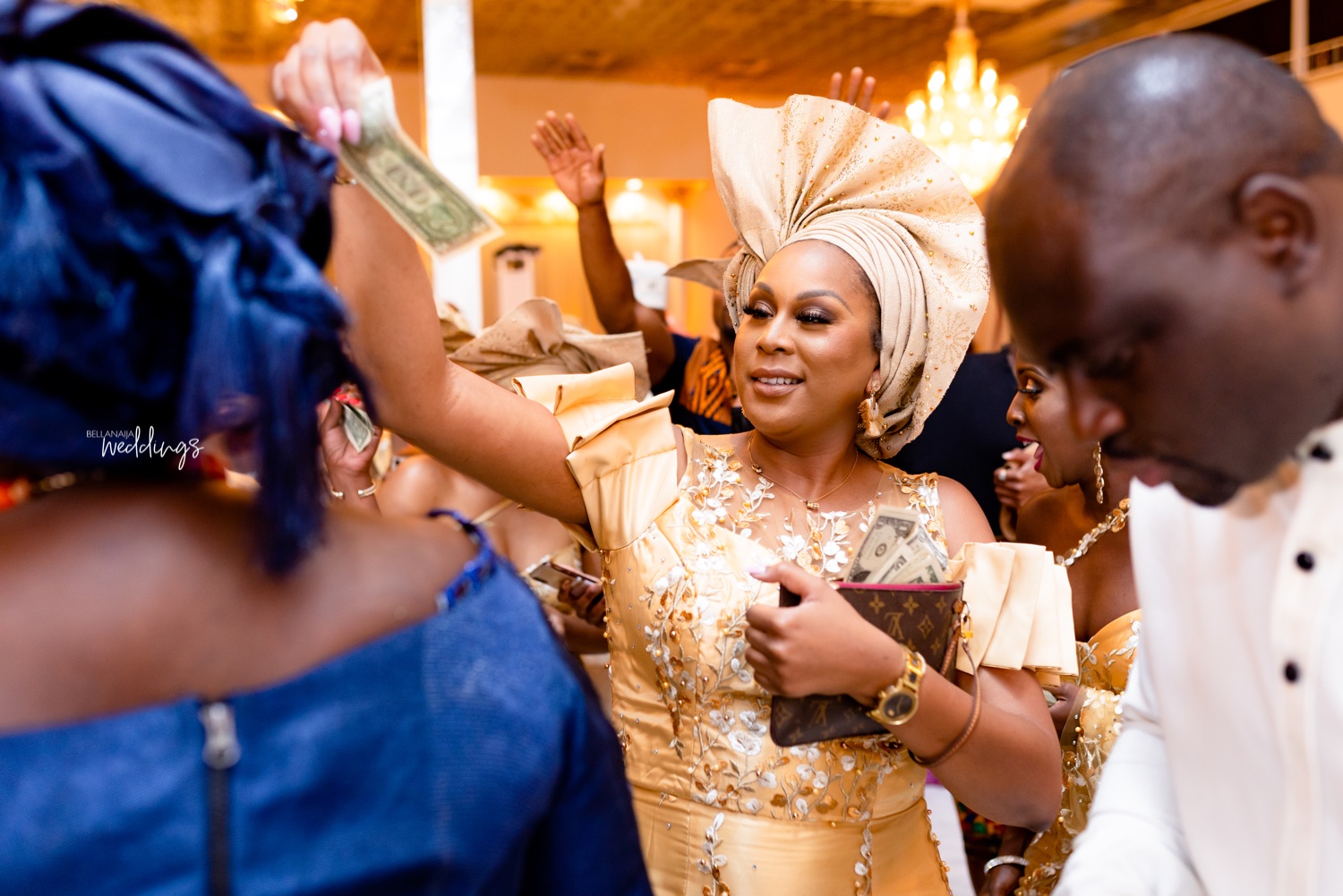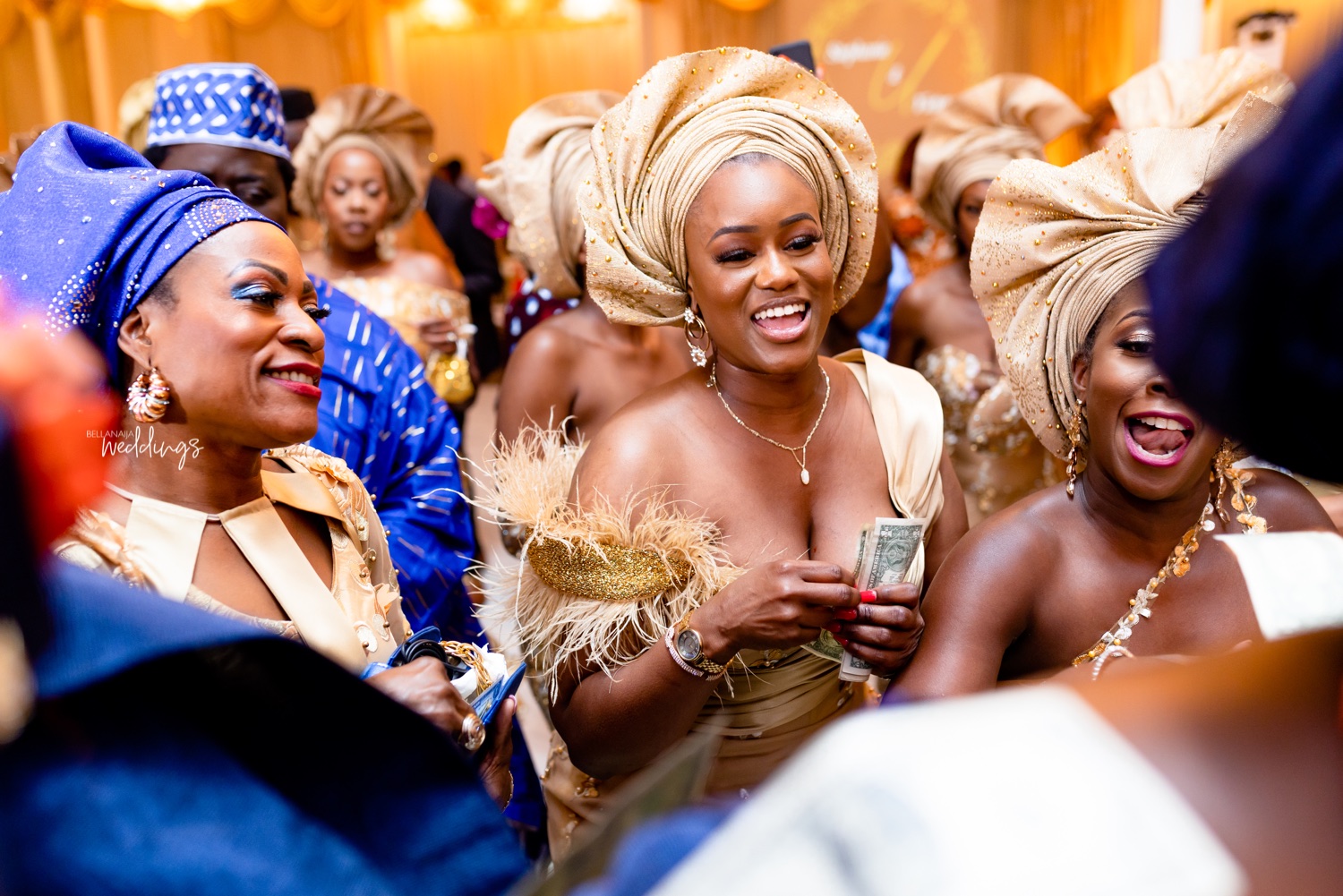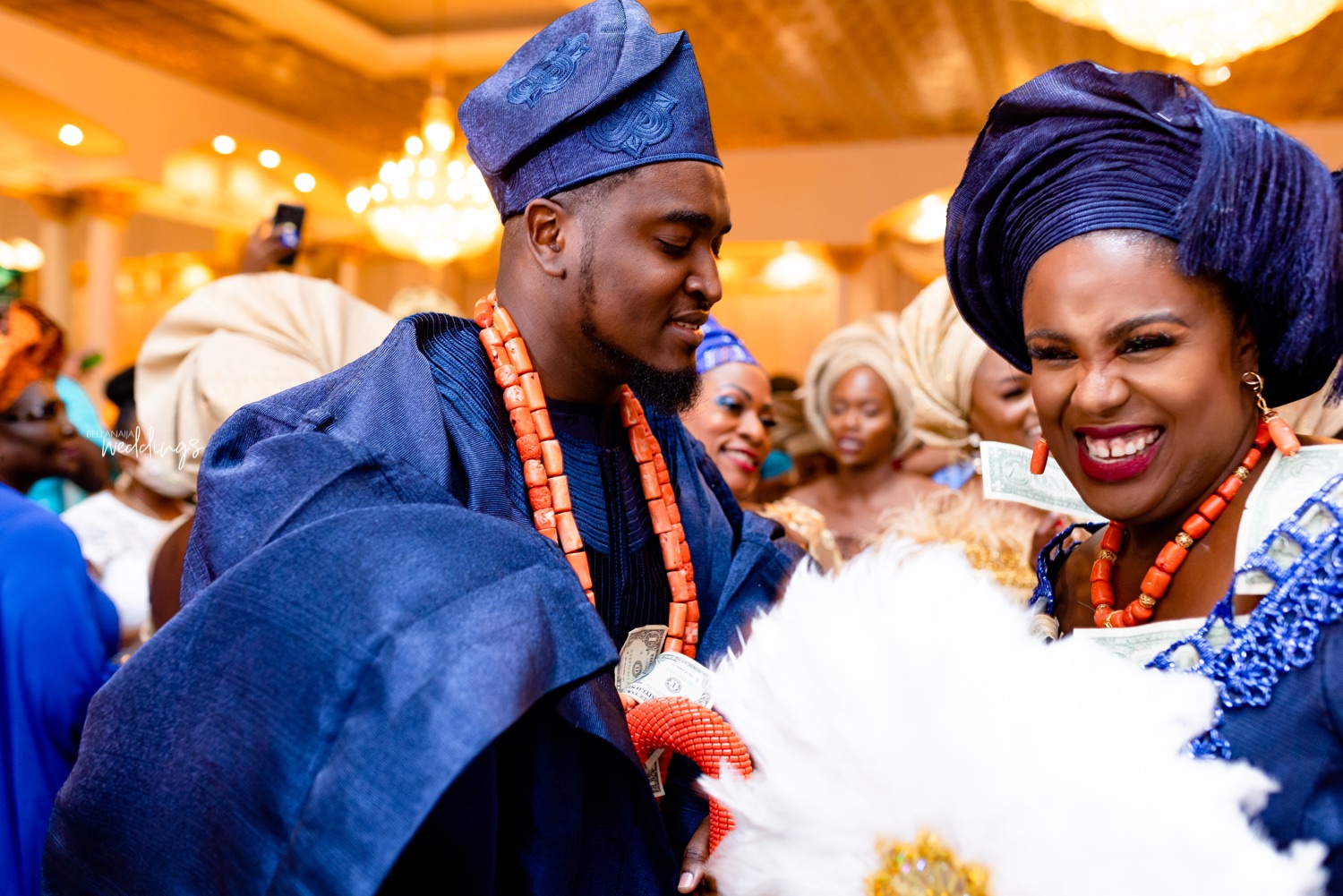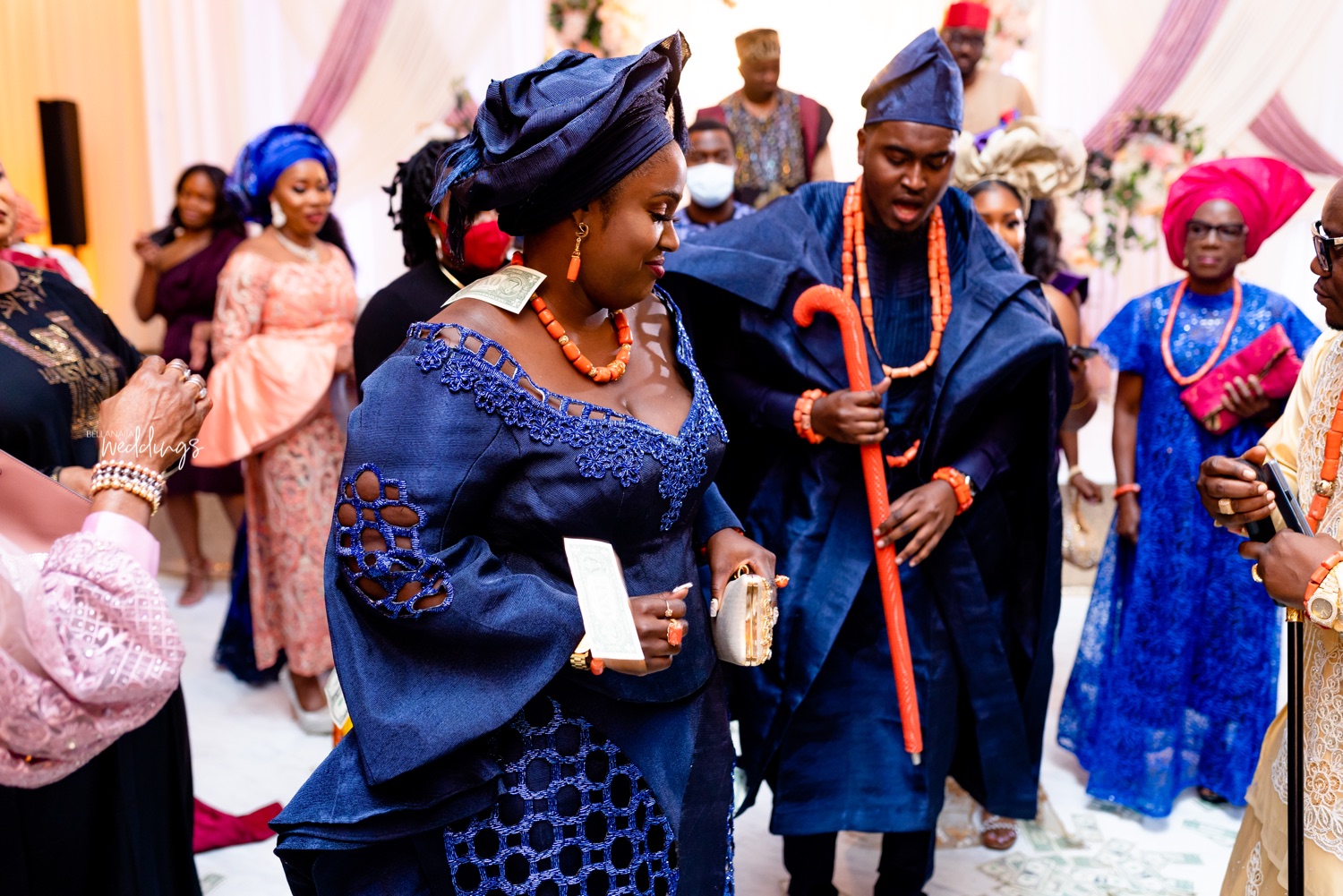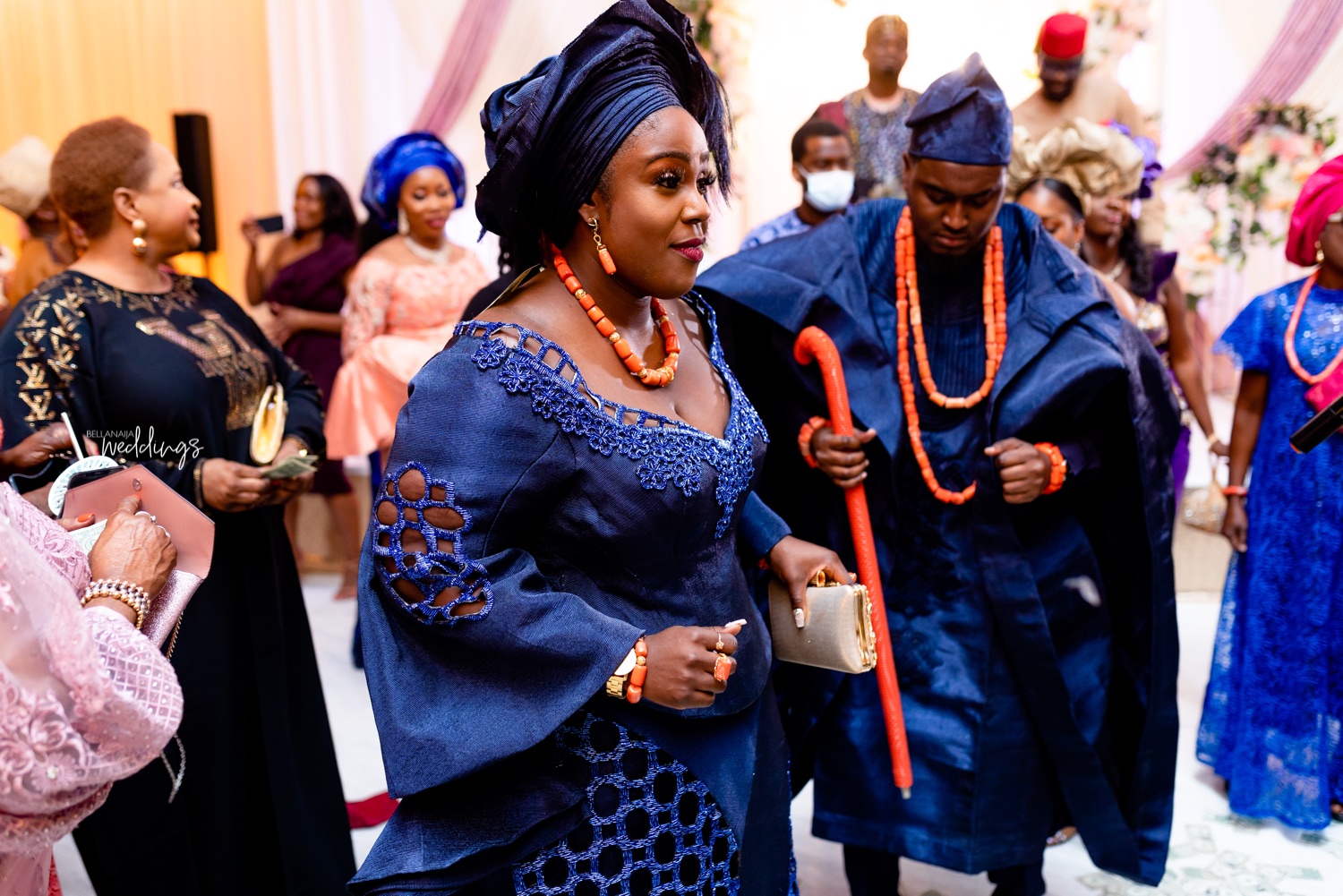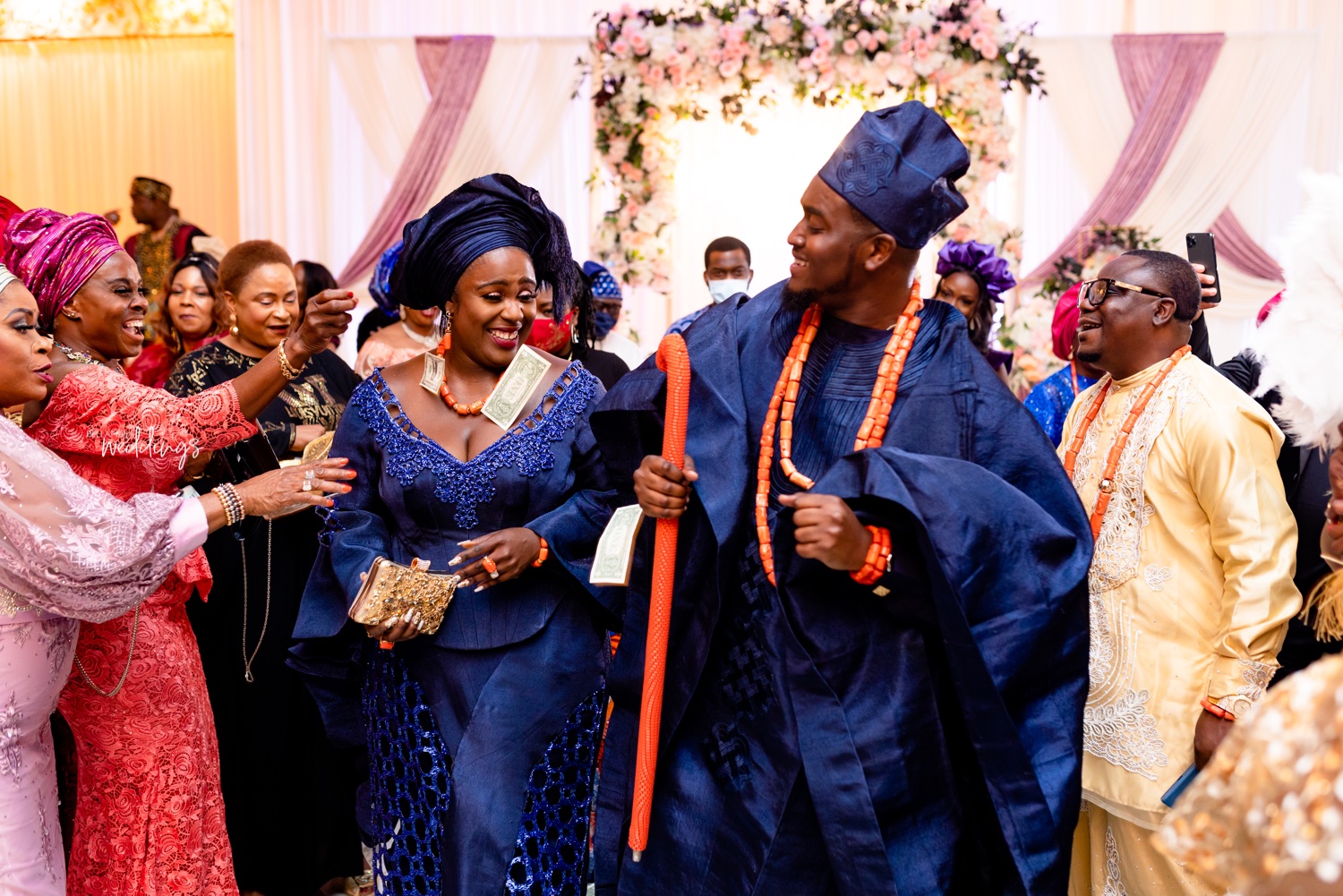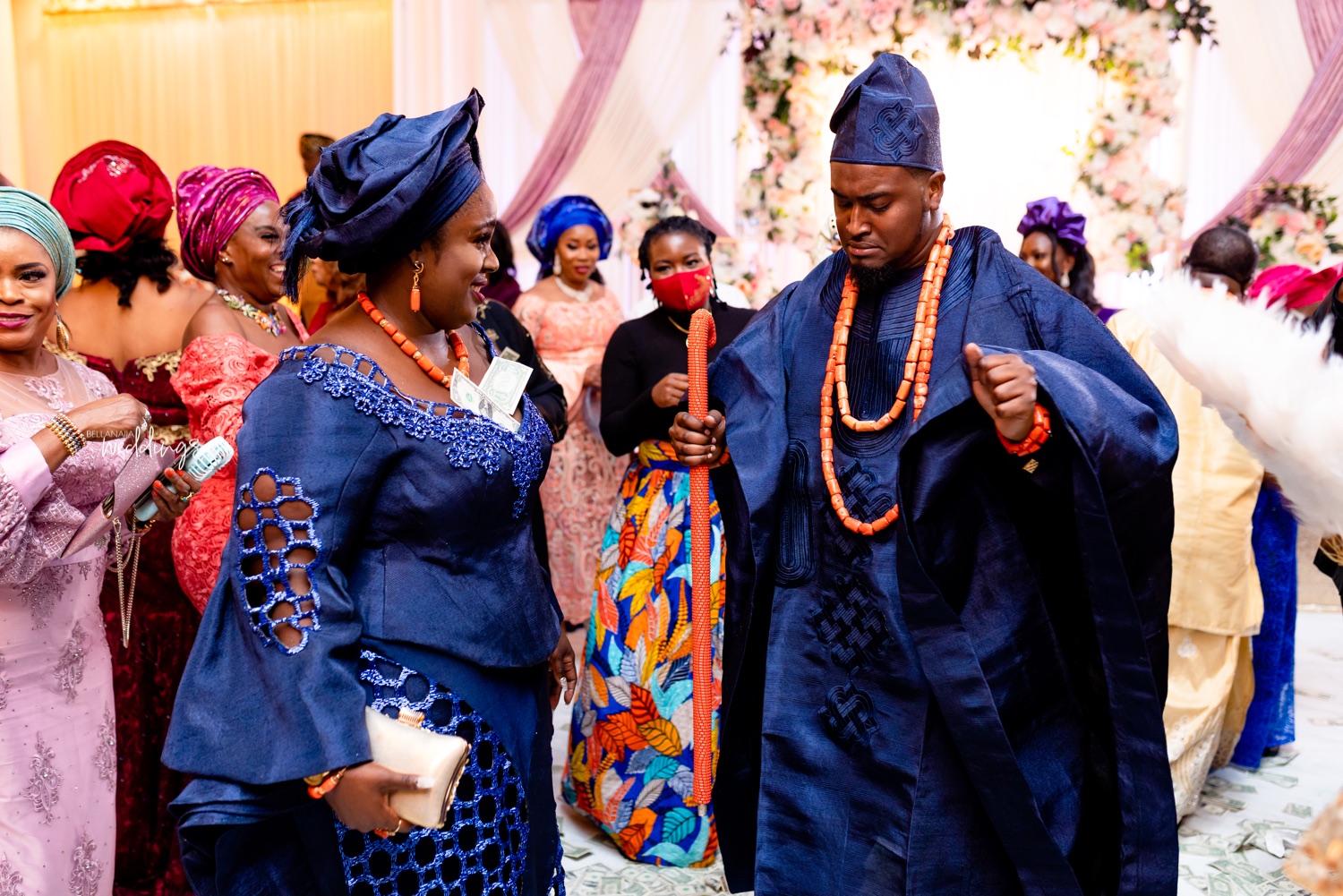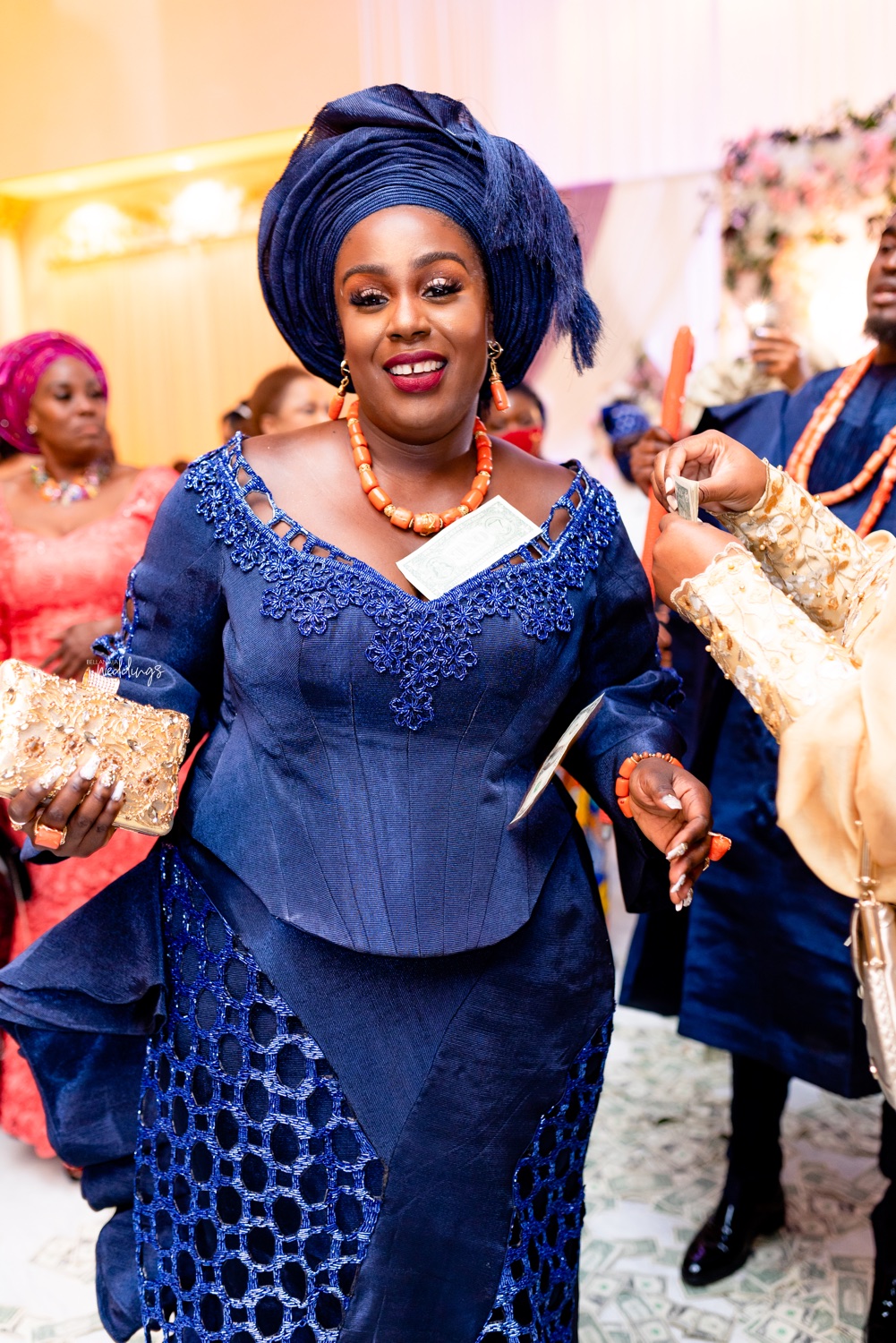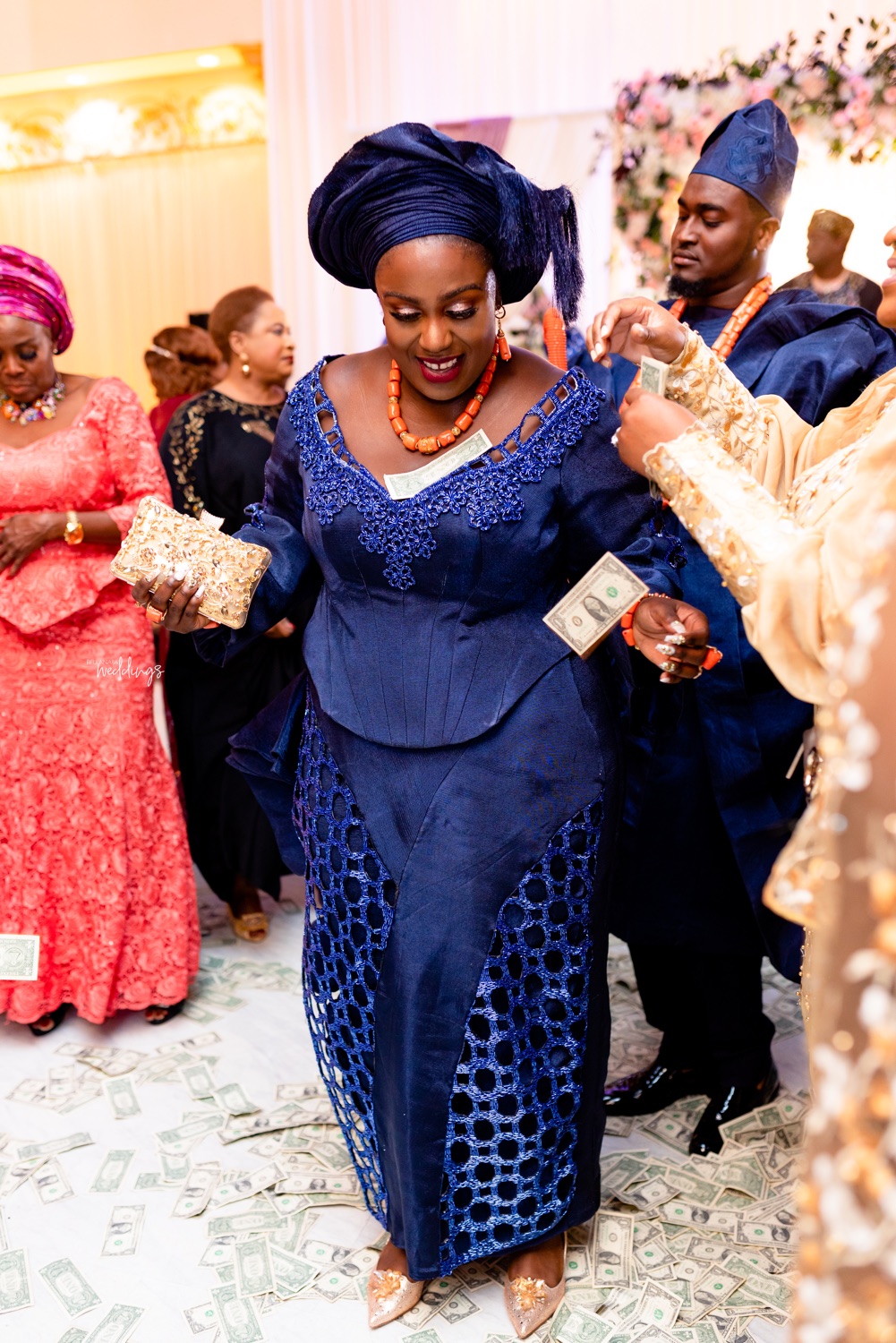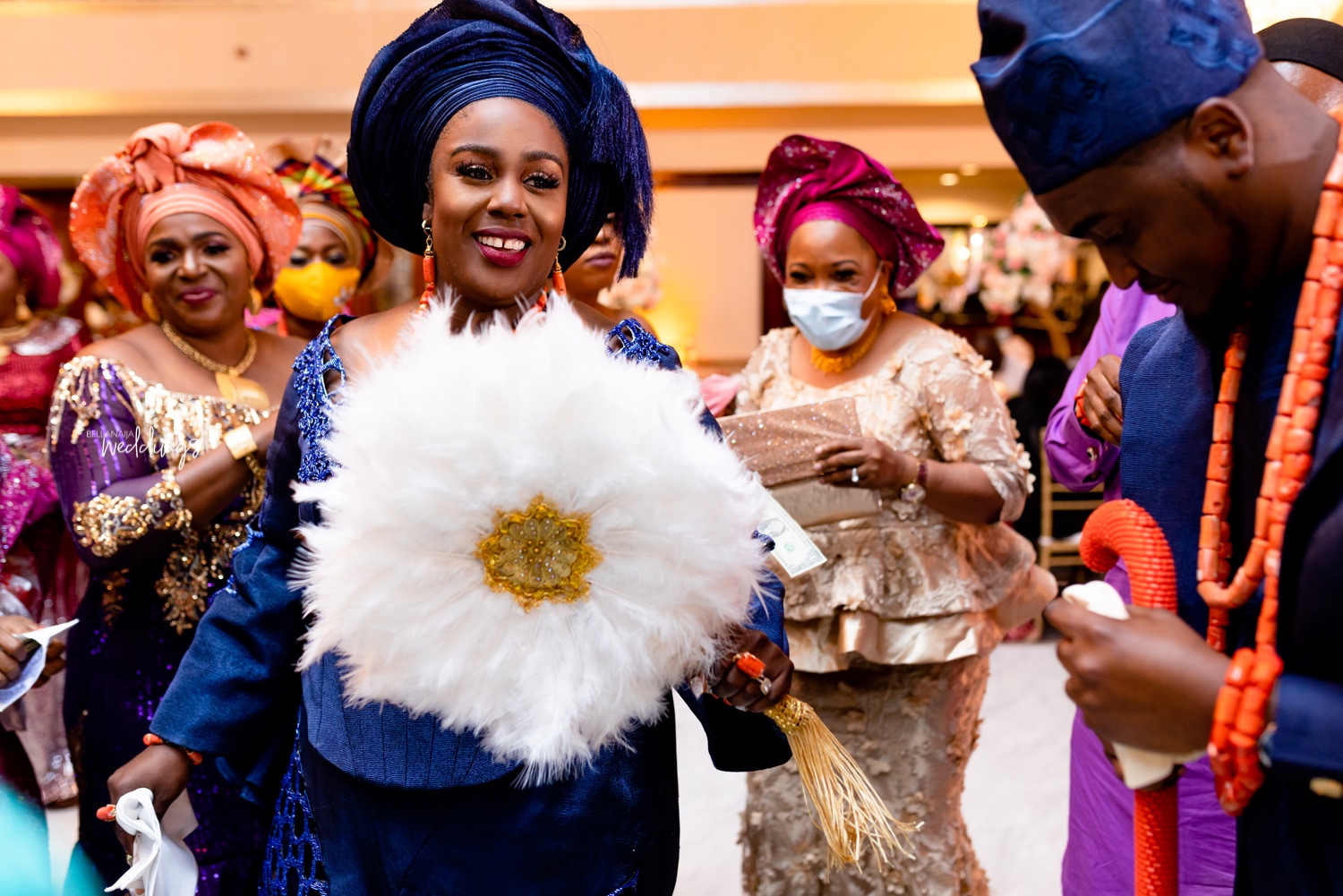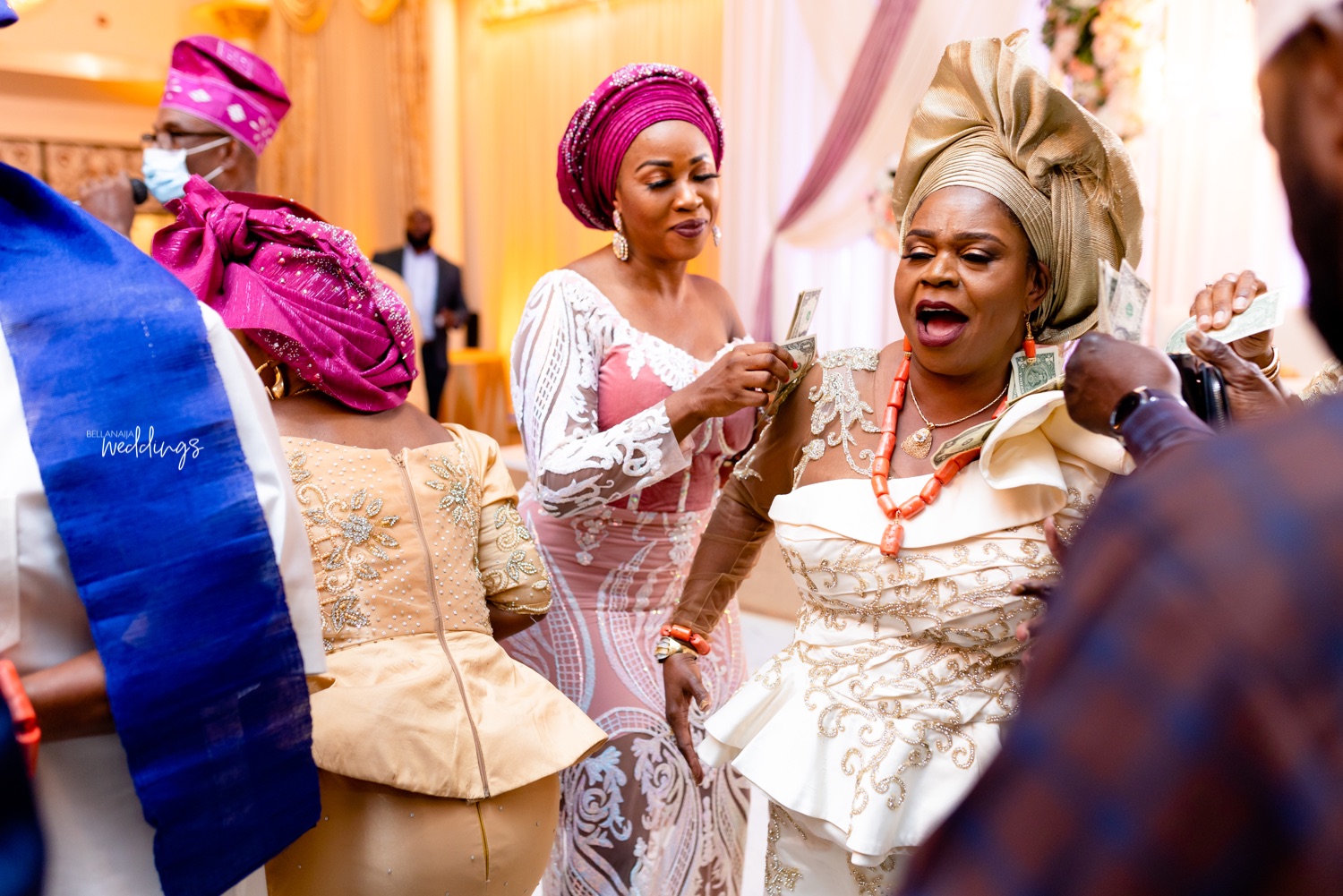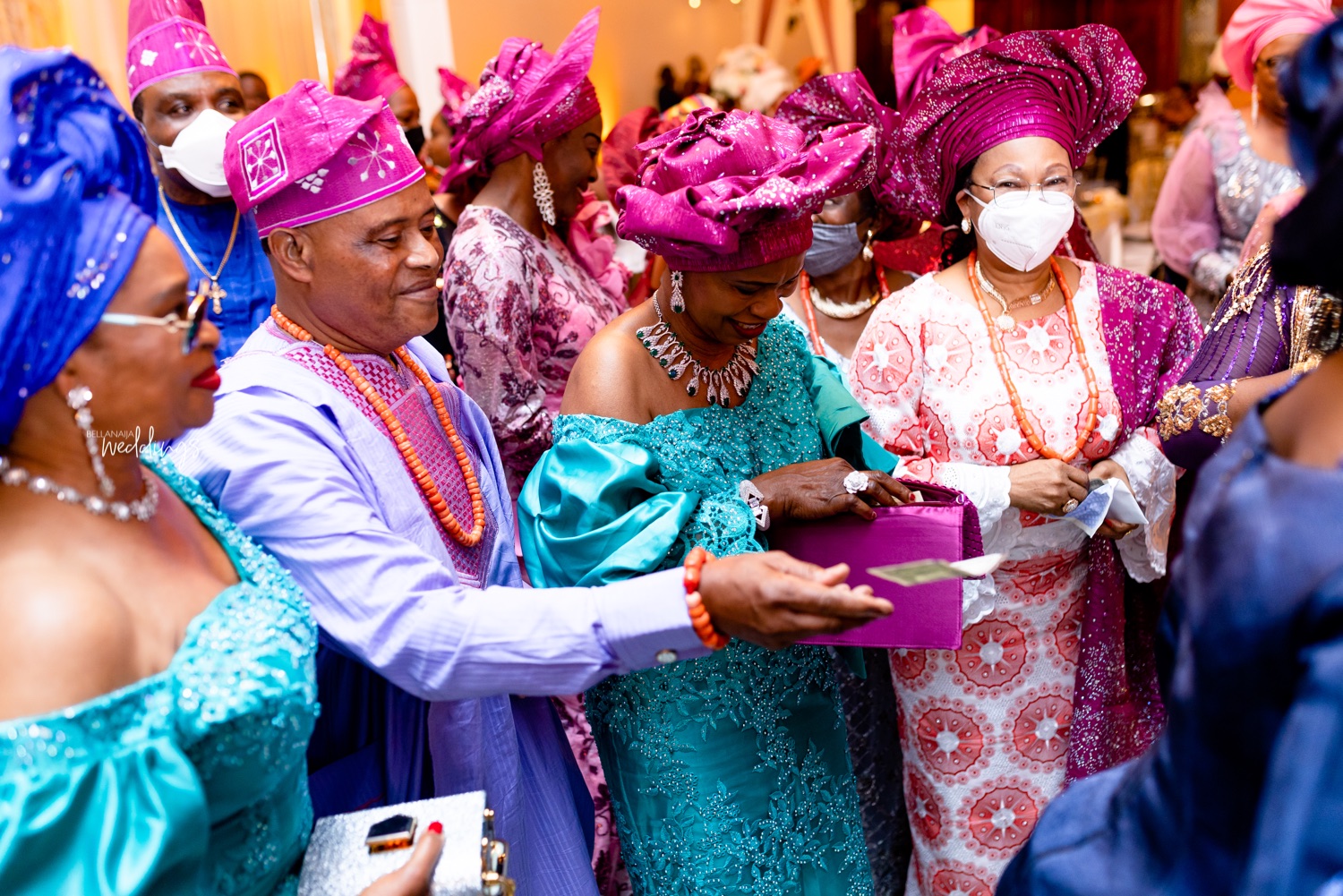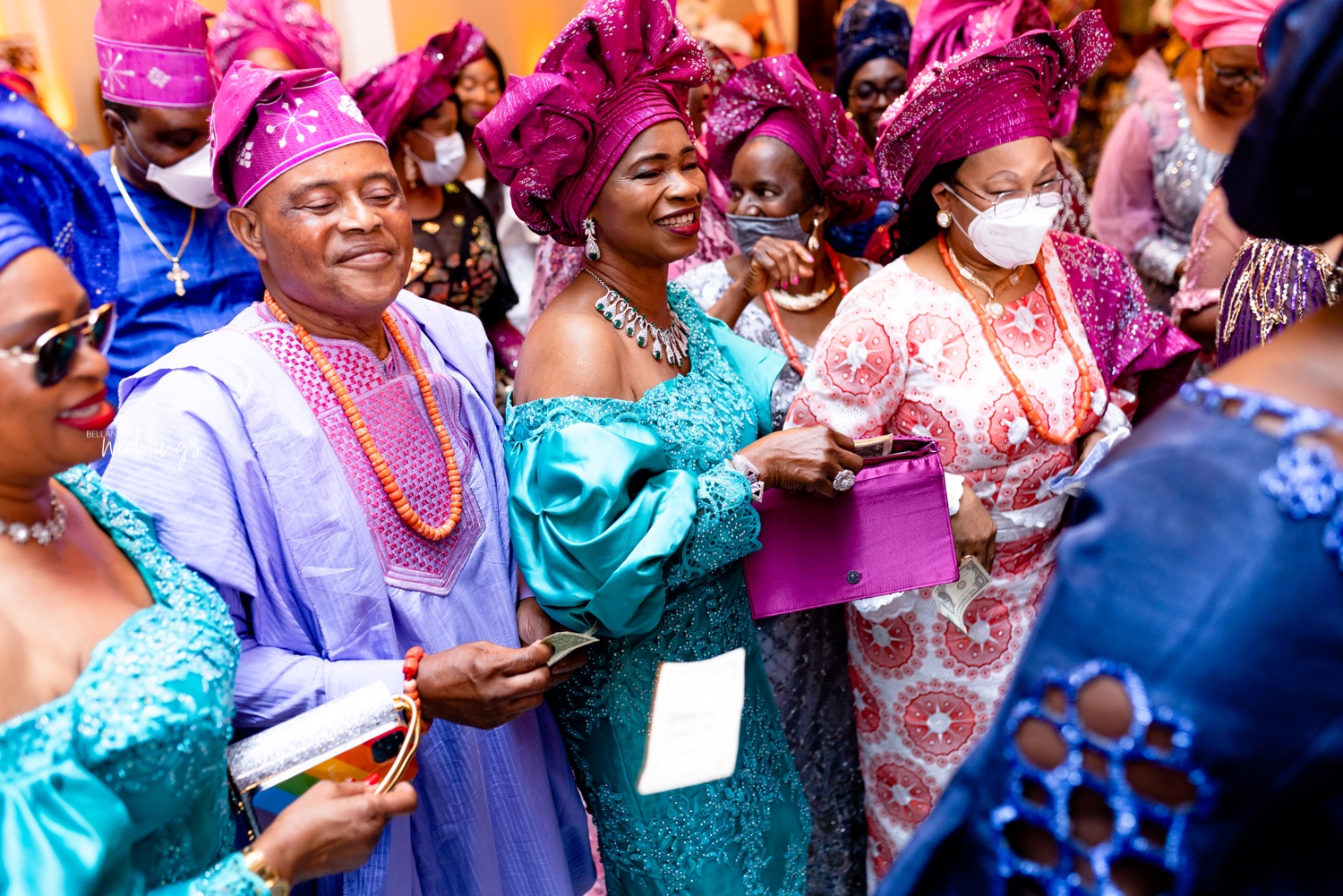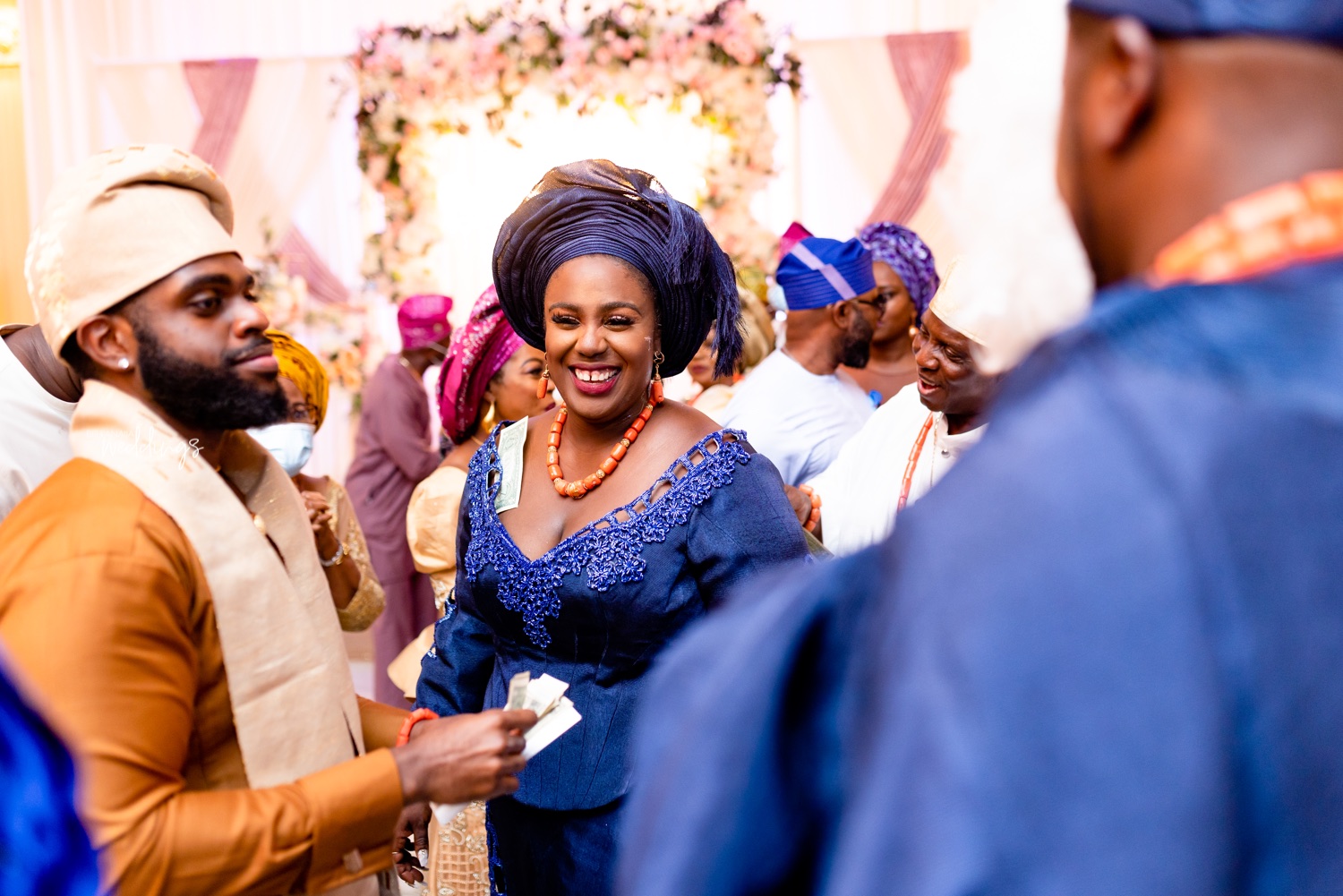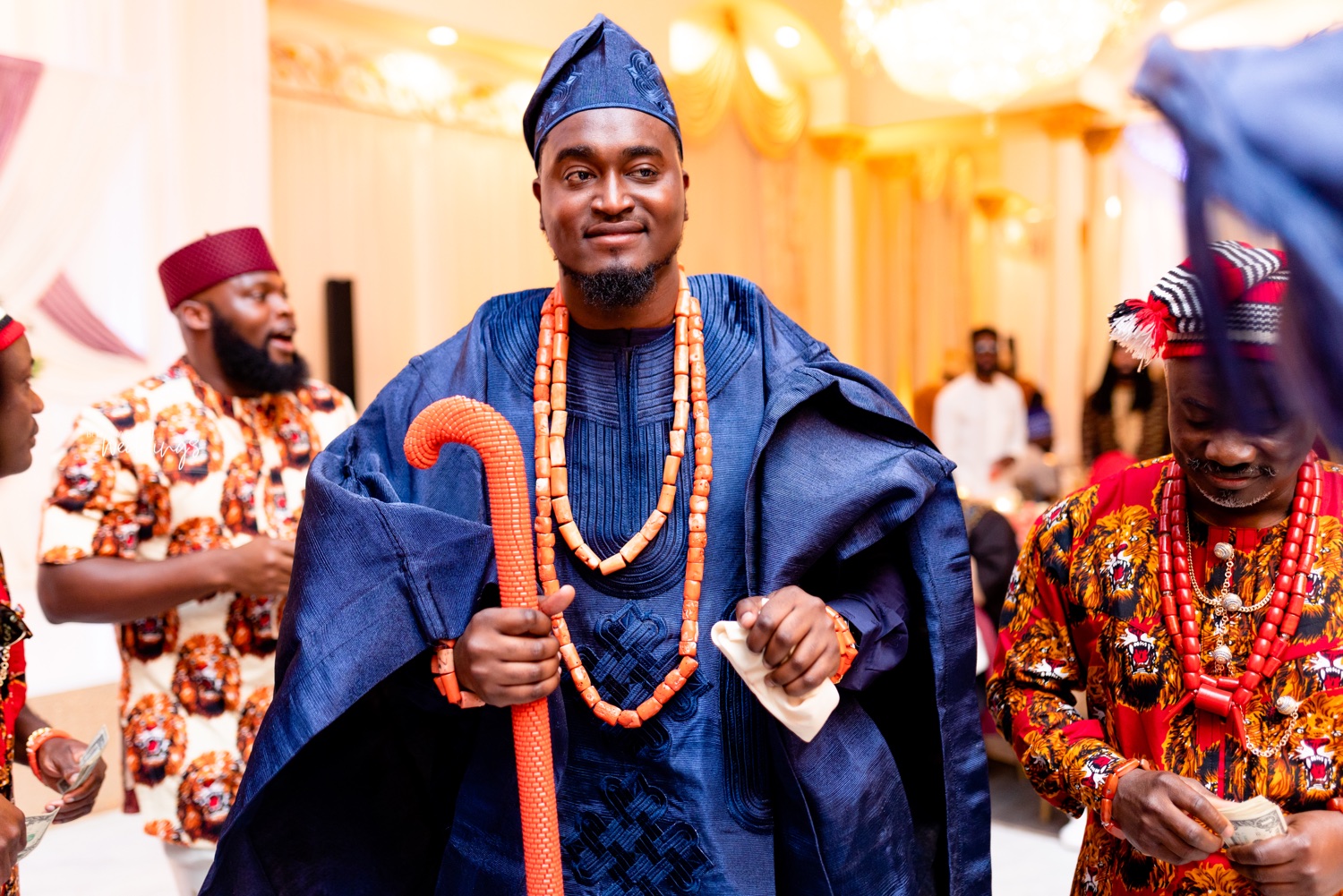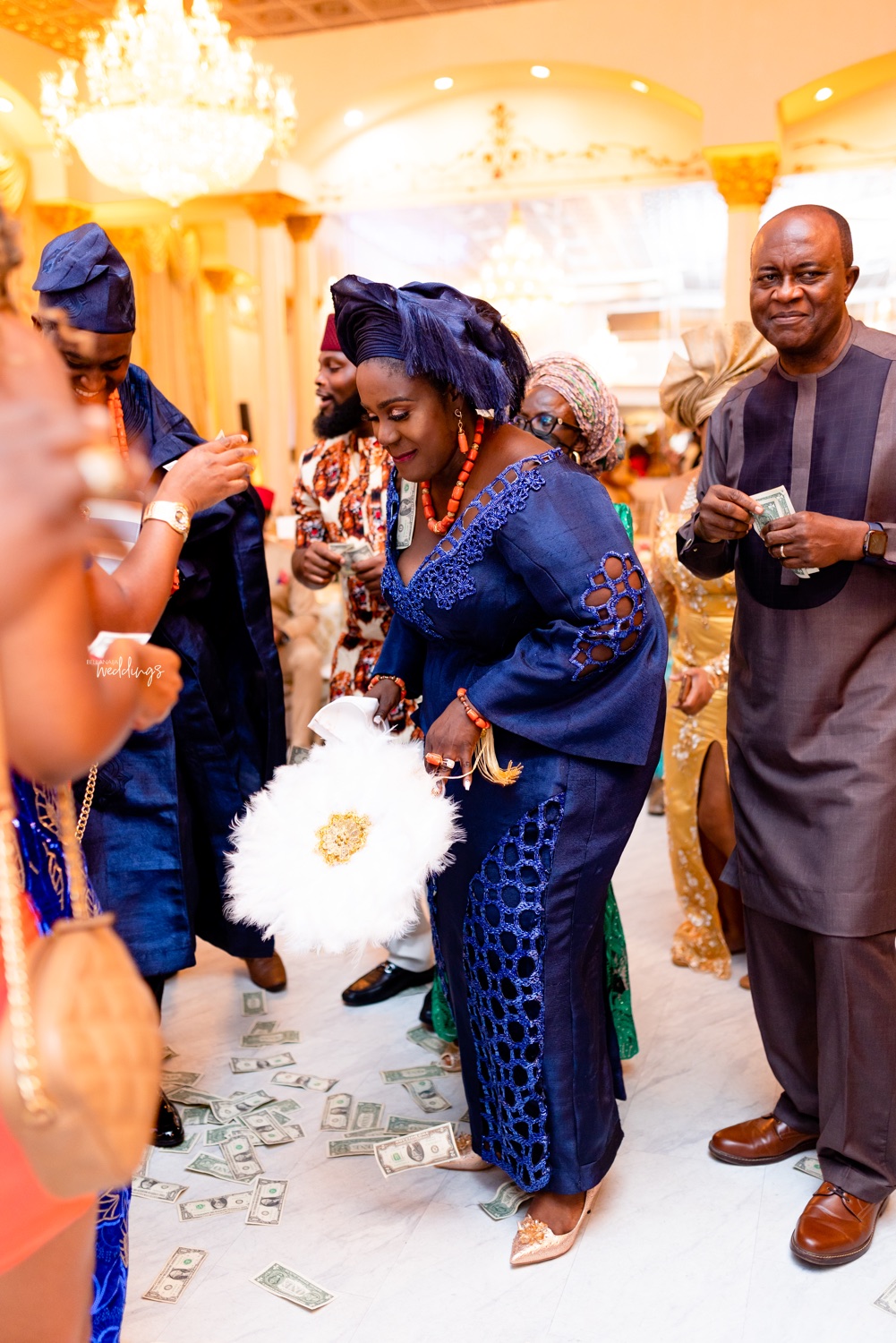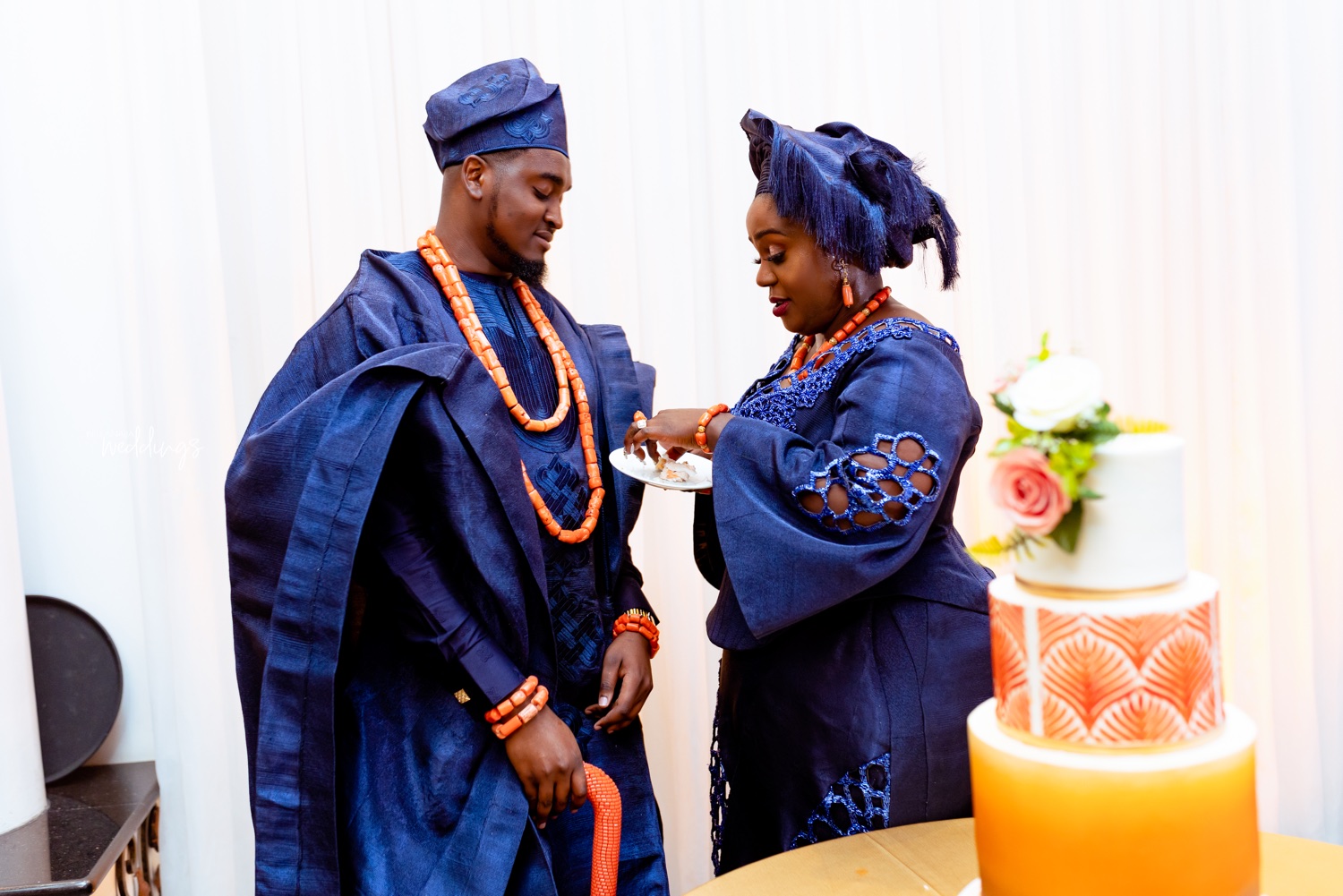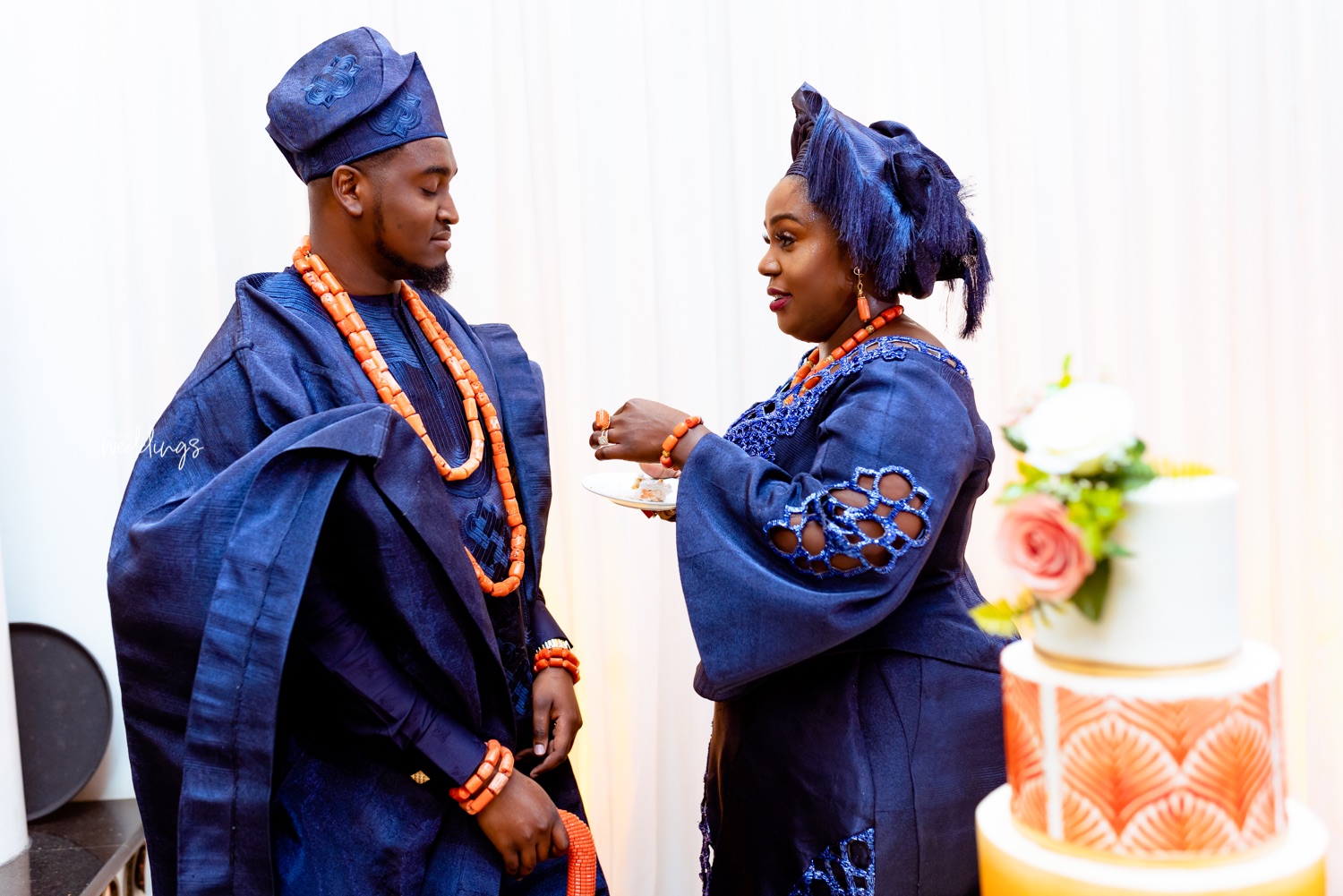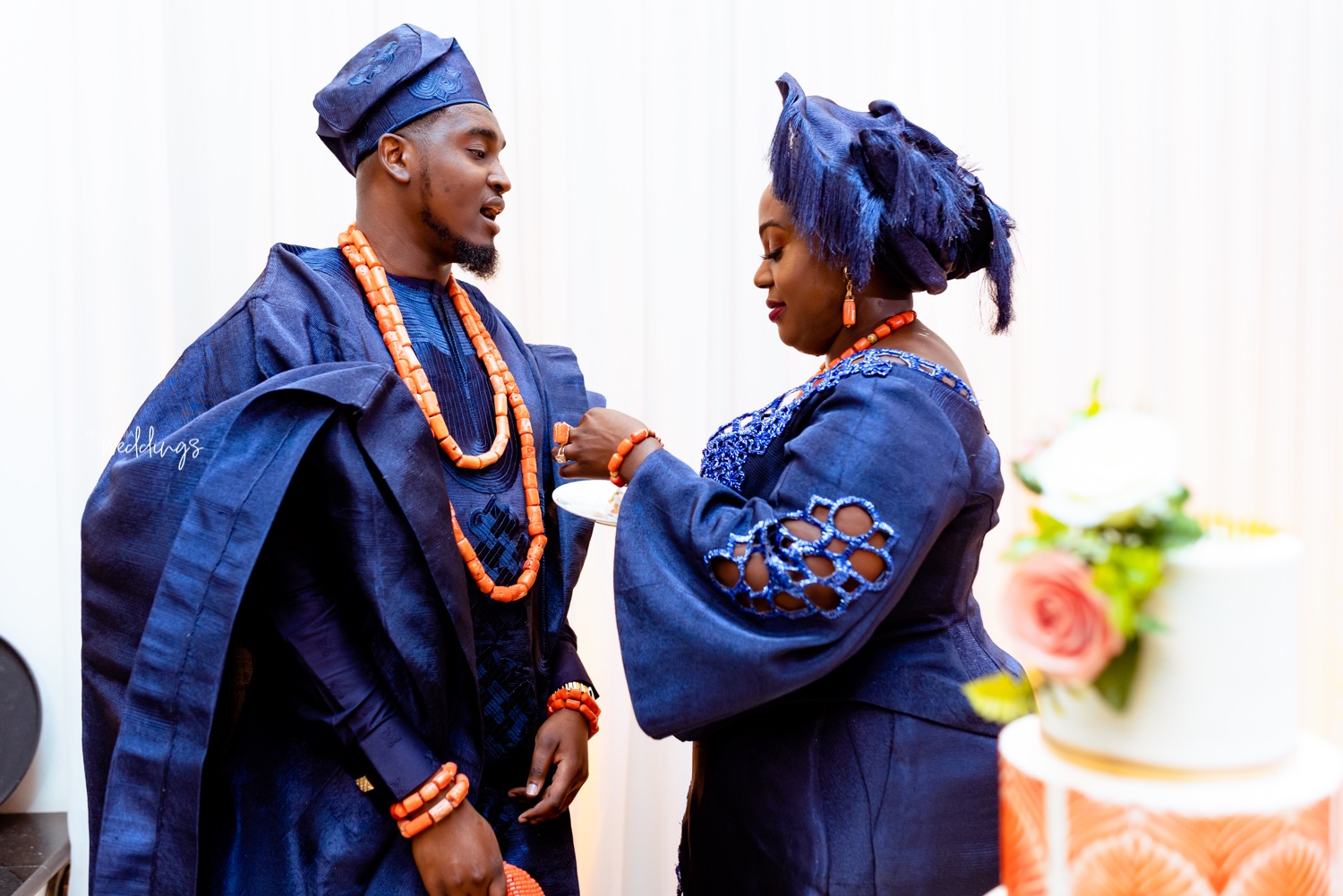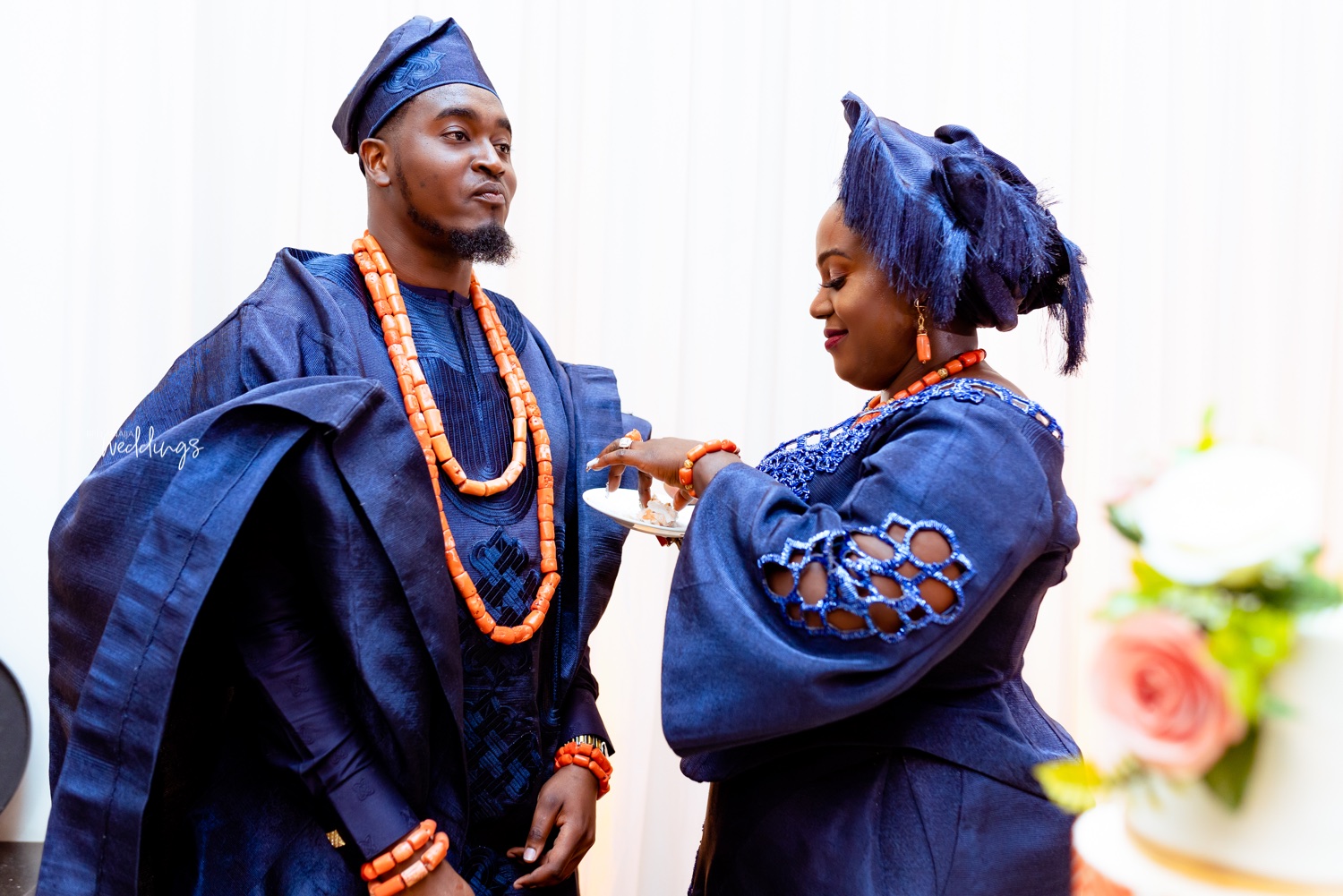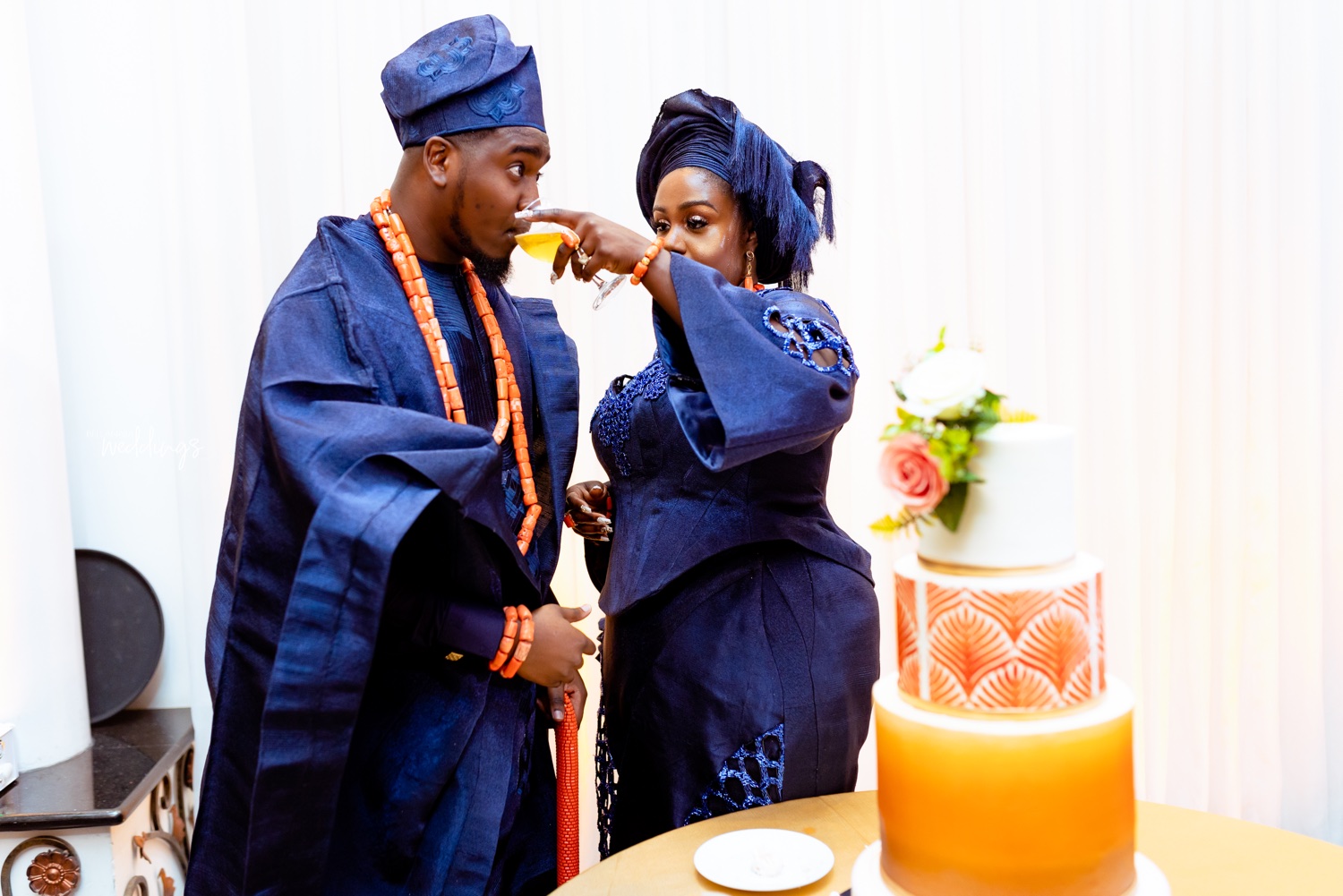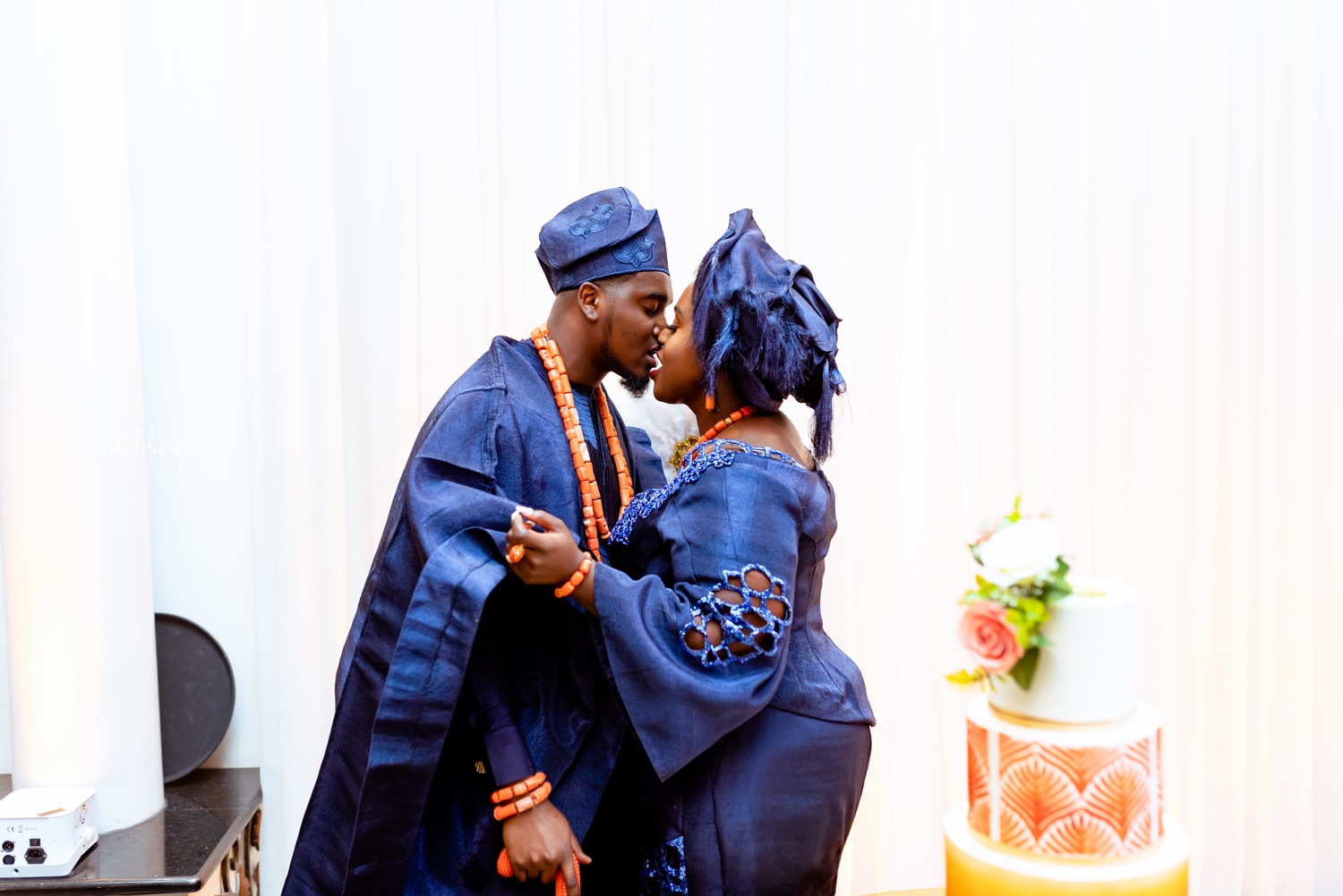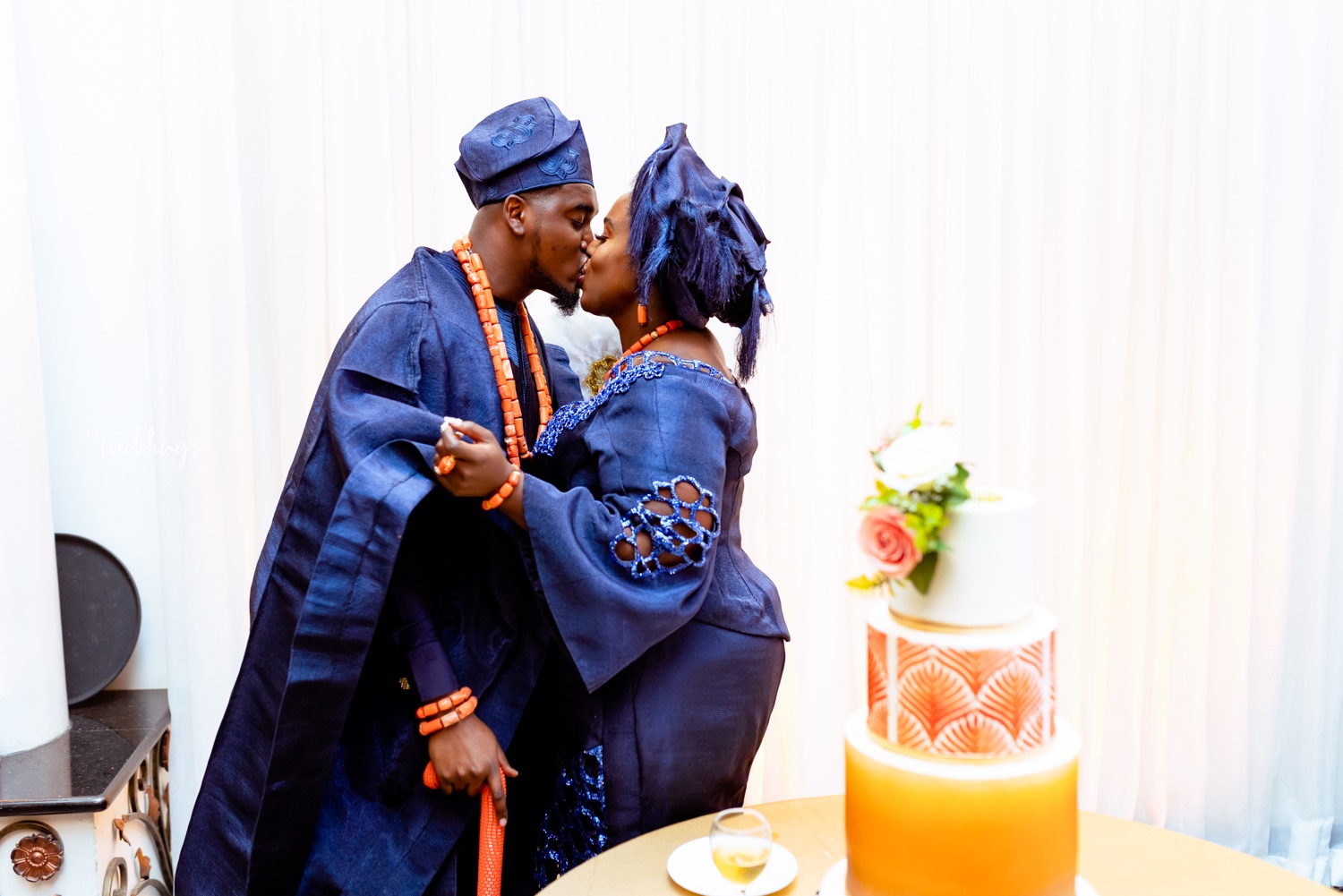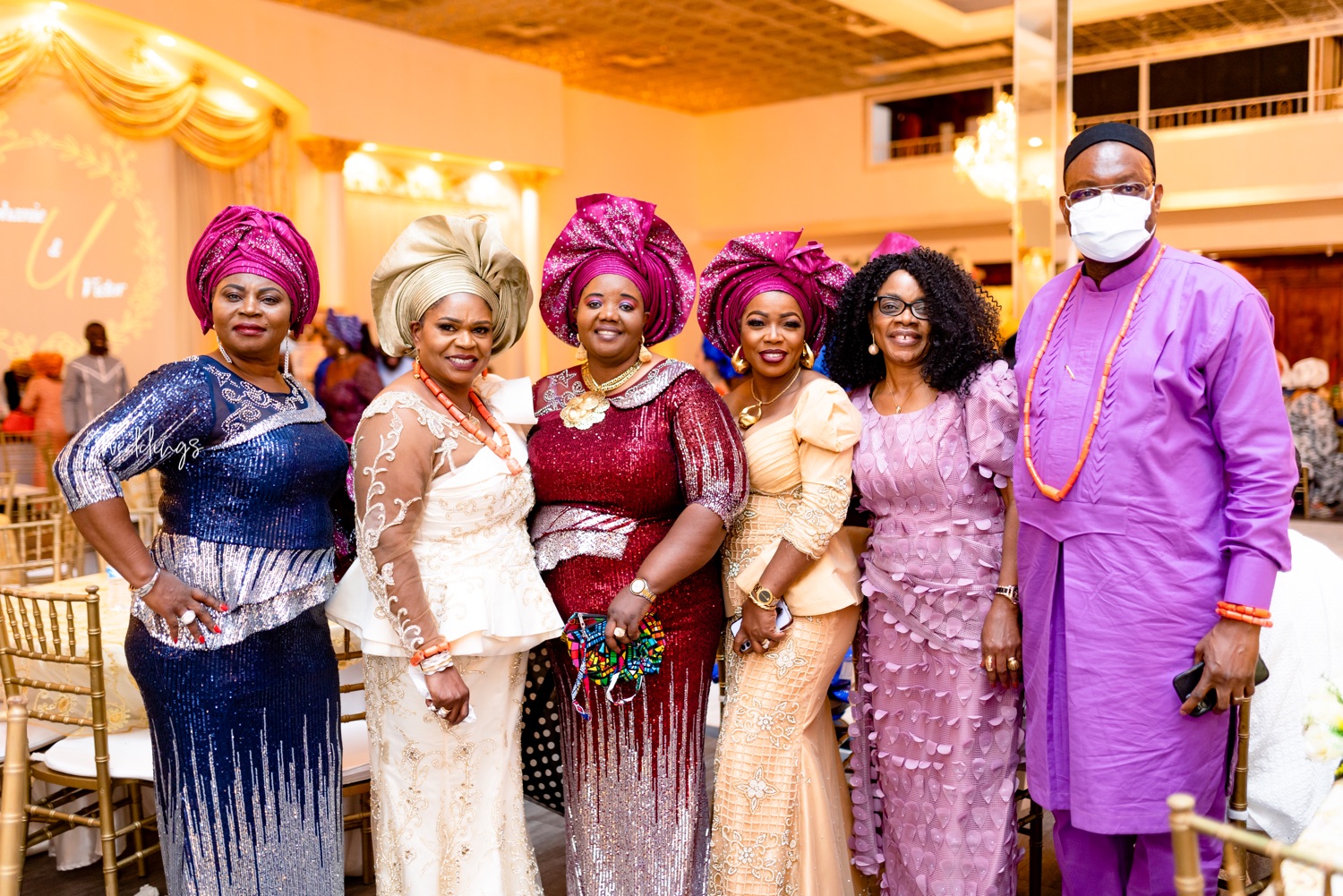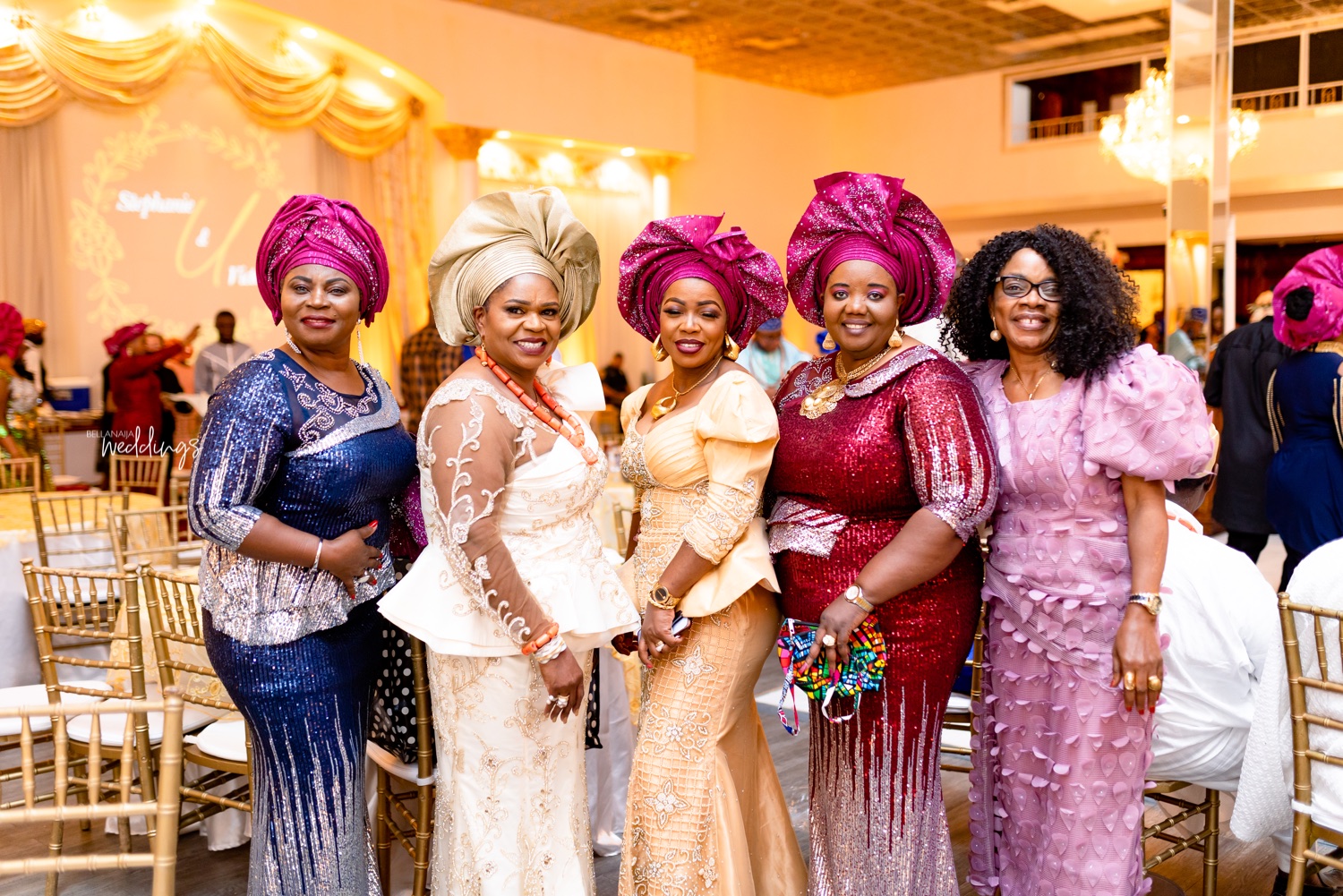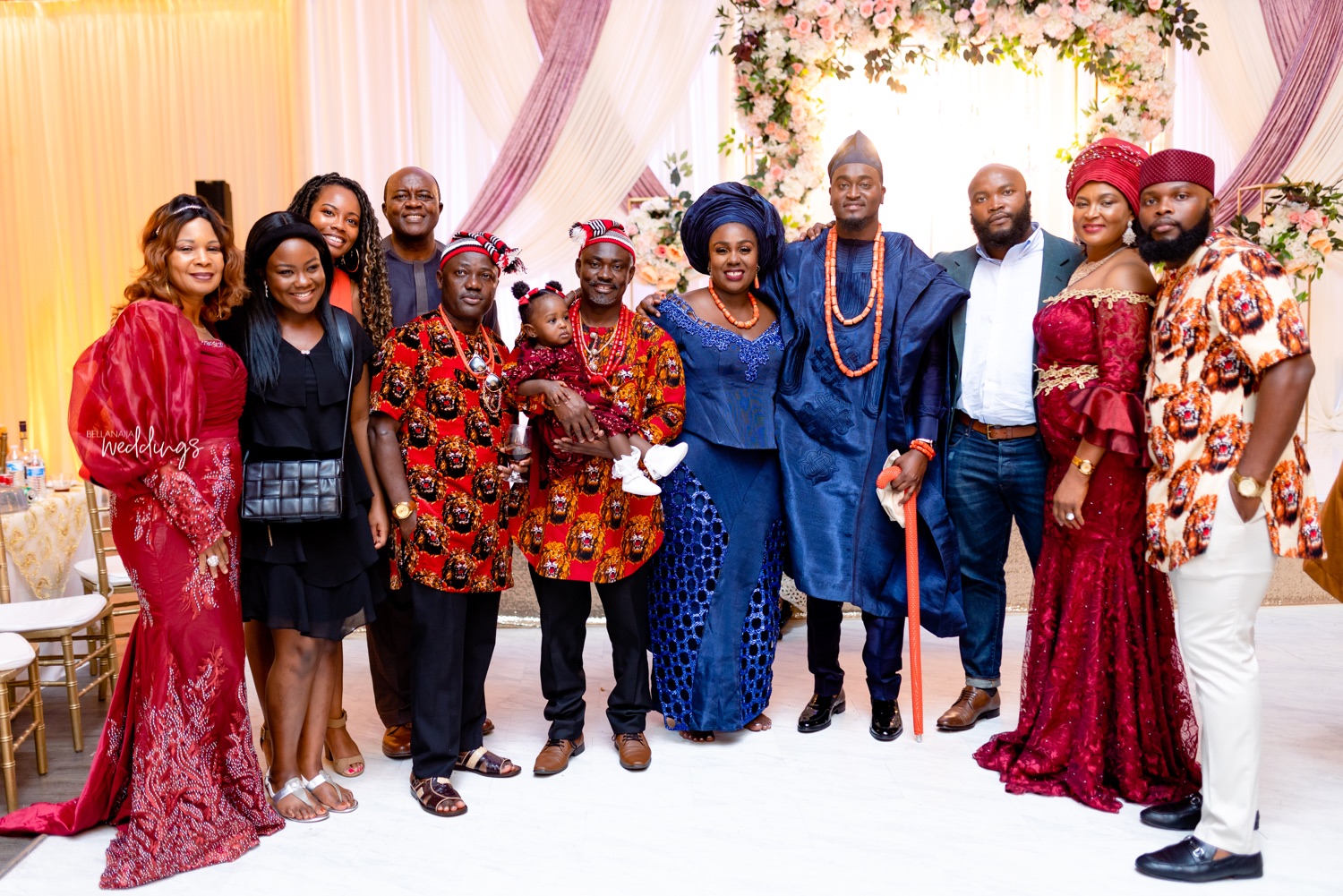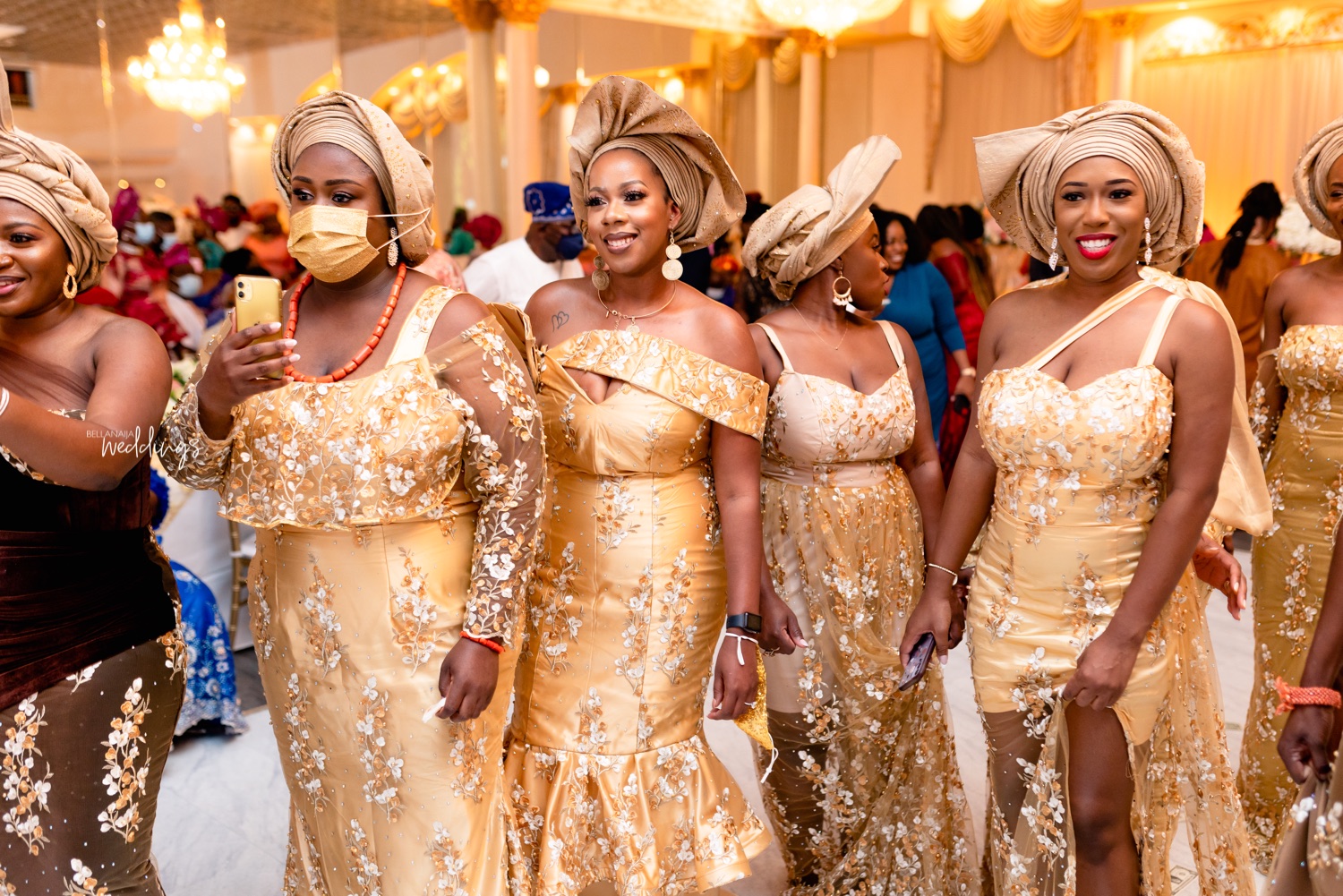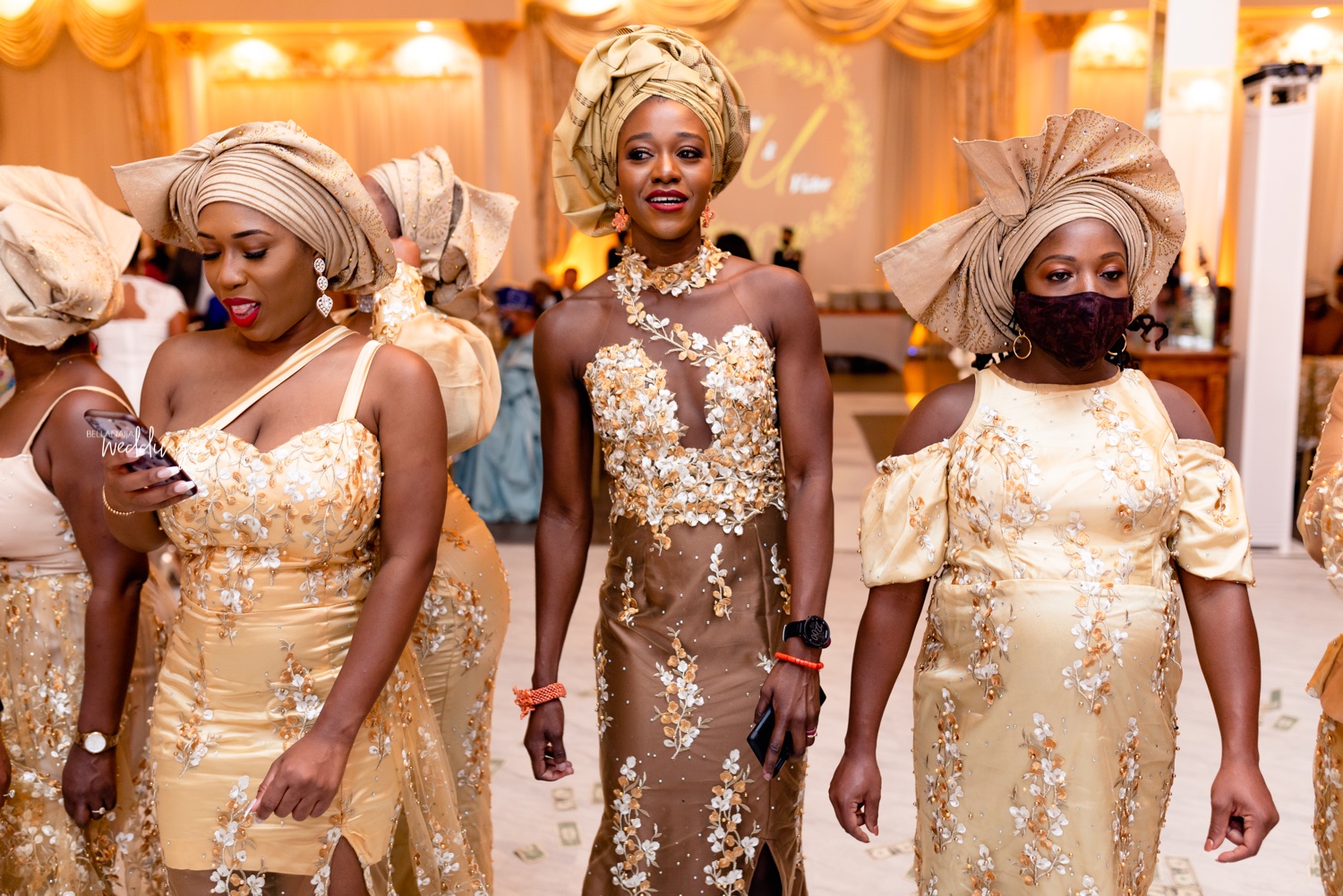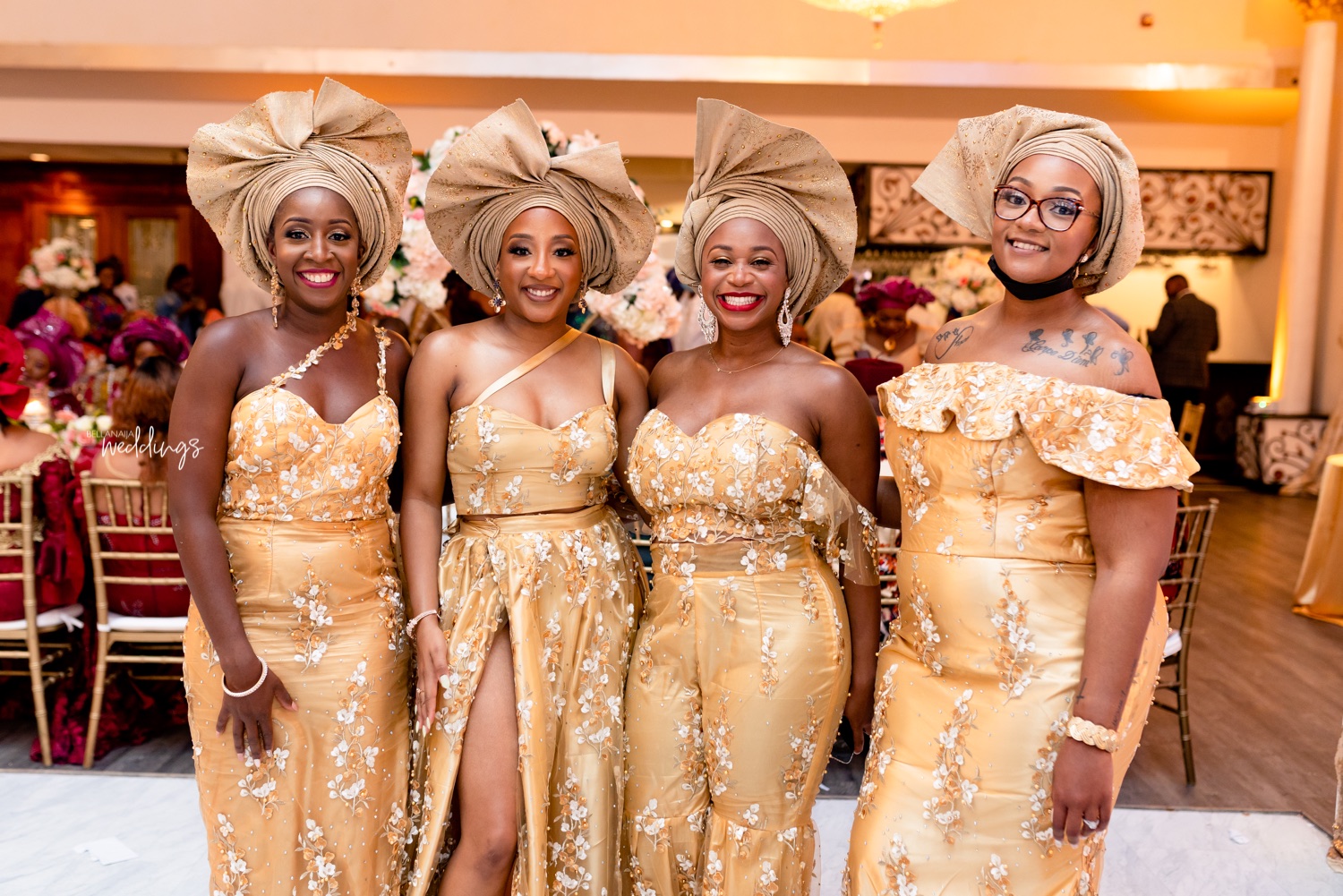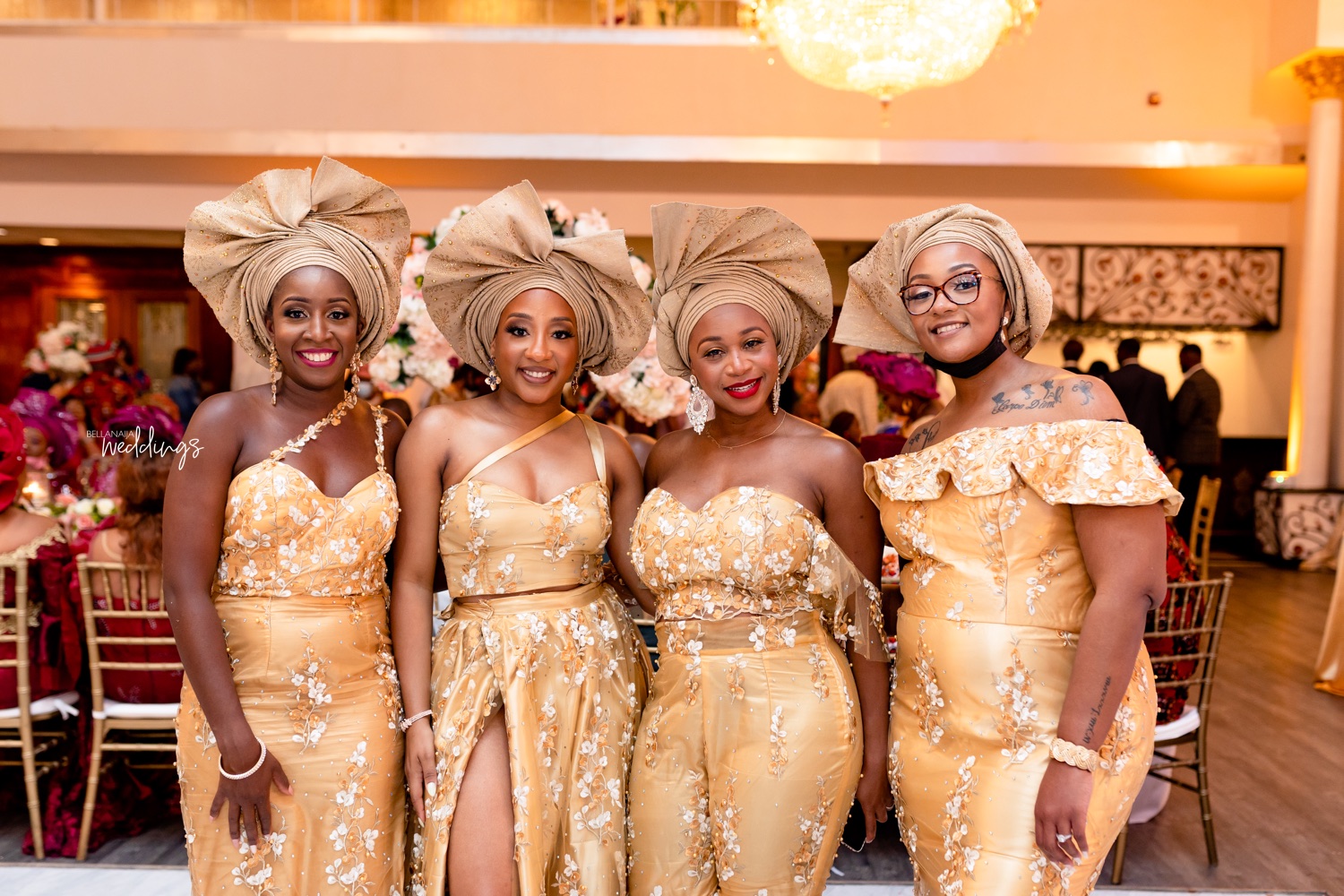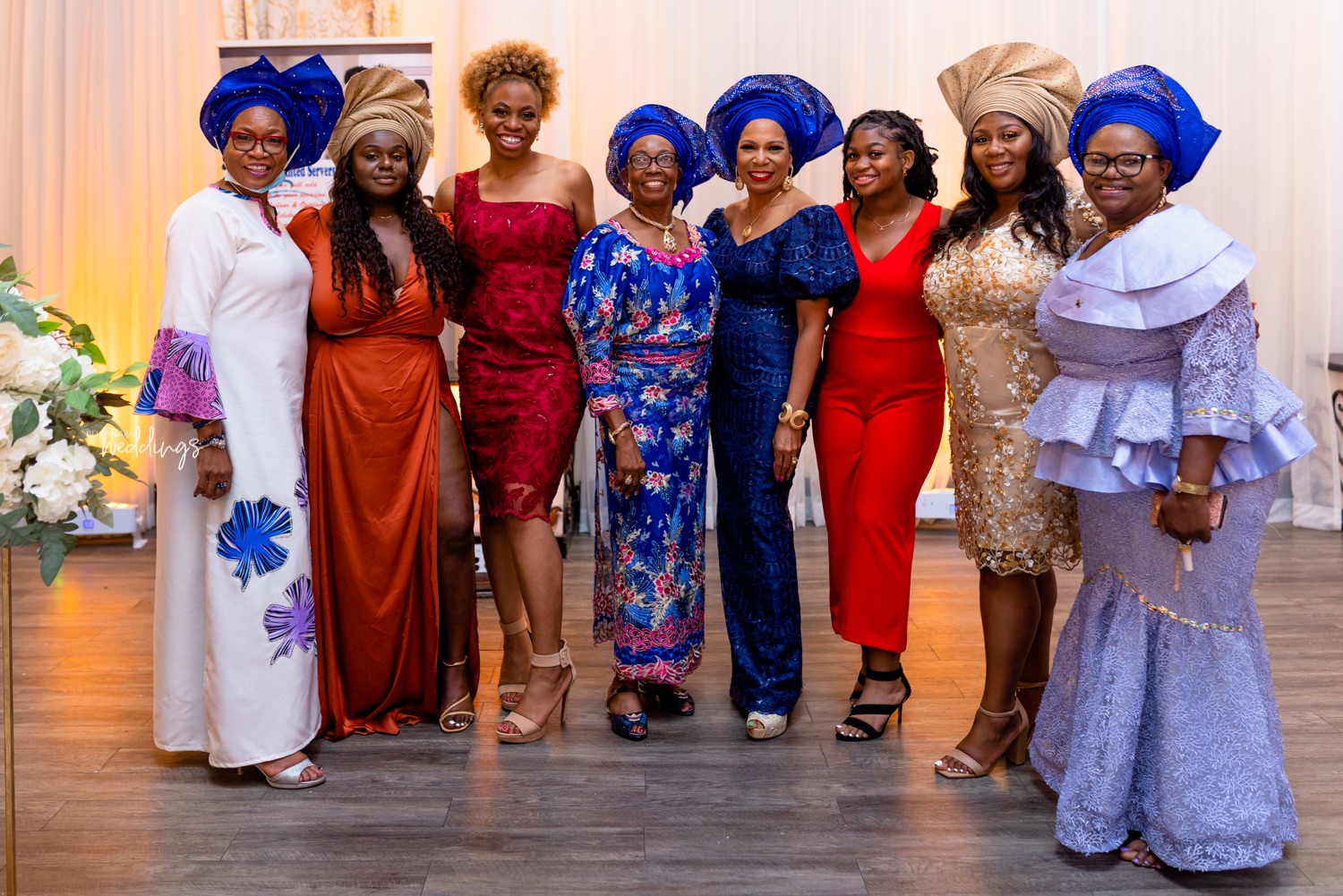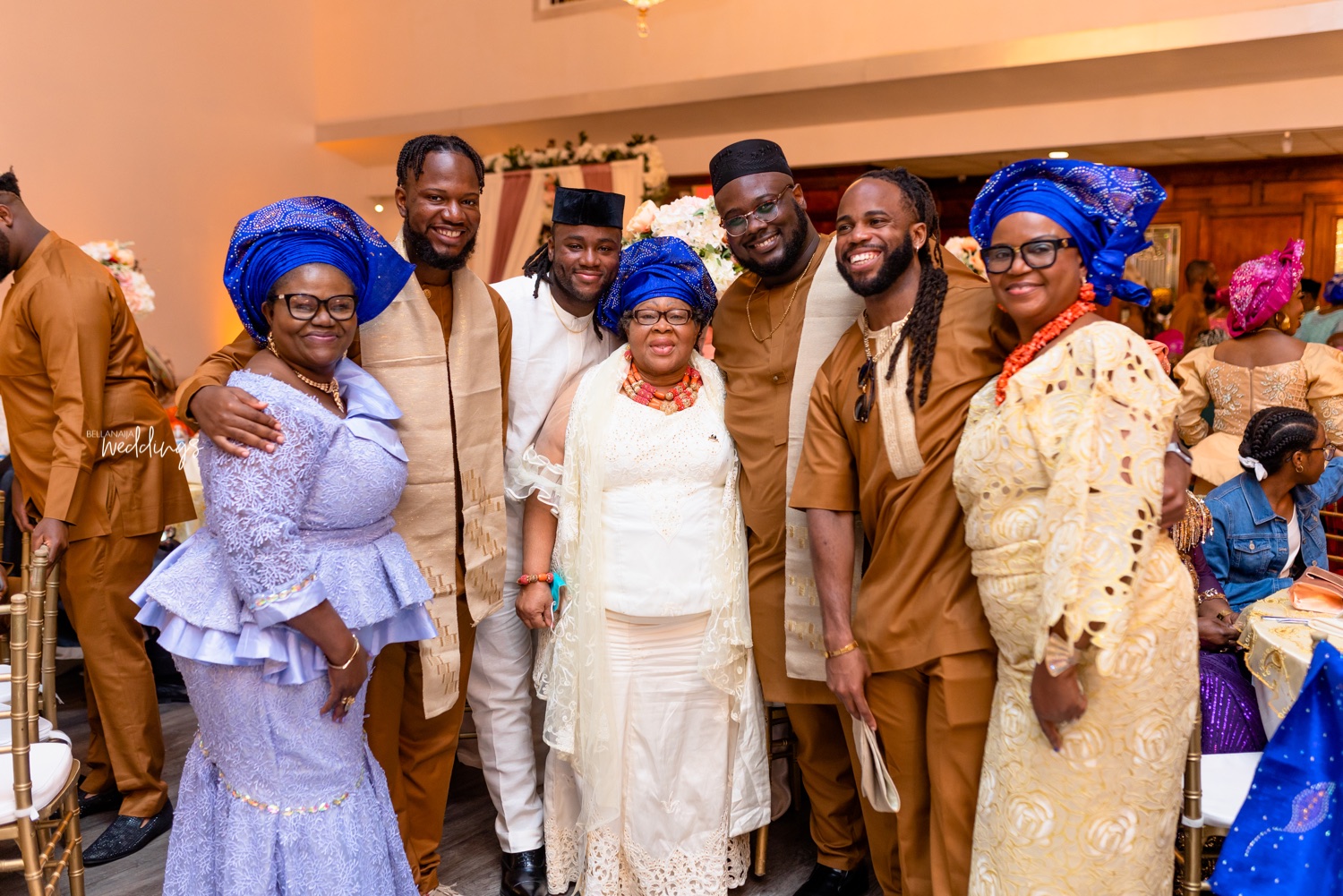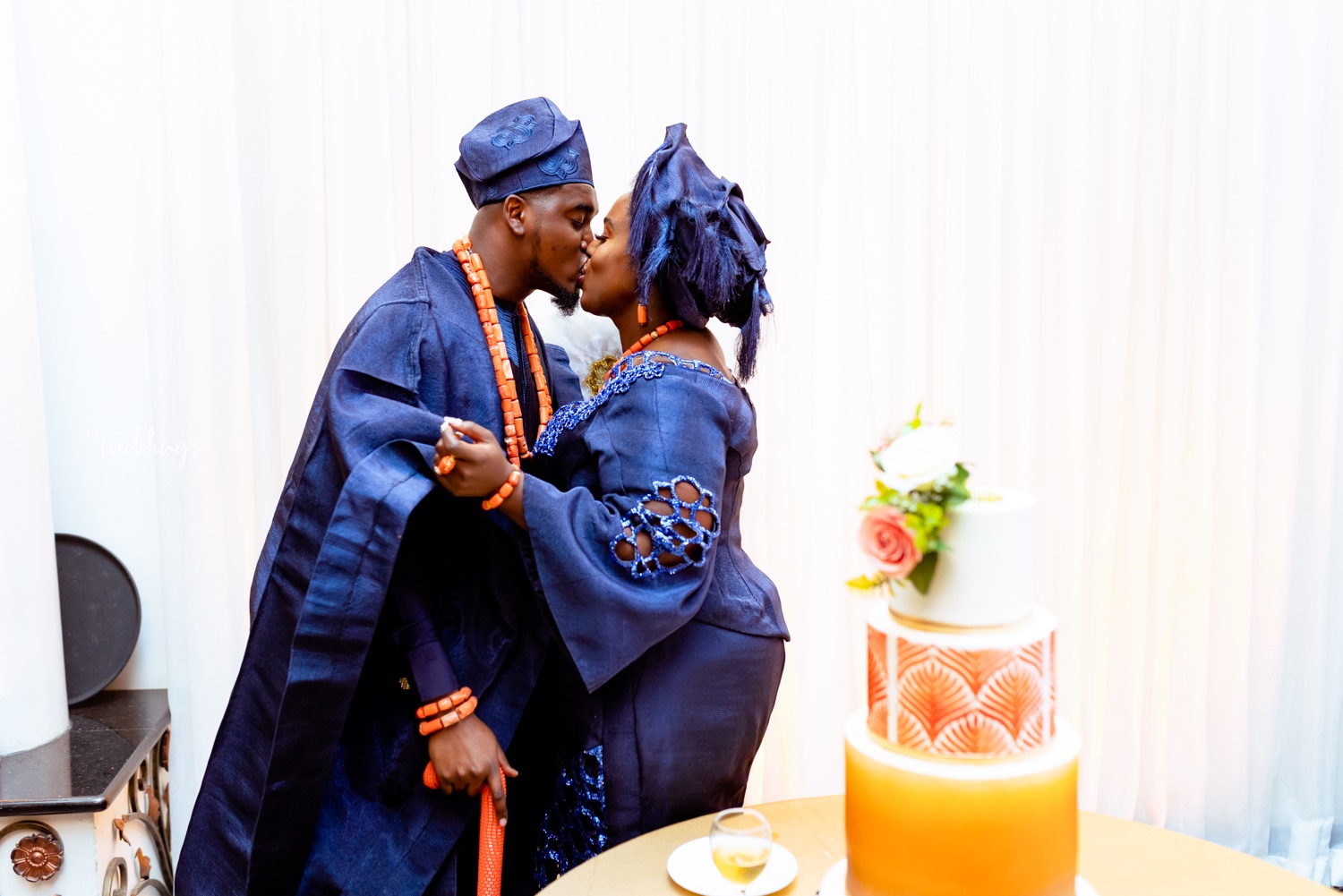 Credits
Bride: @Beautifulblacc
Makeup: @lipsnlashesmakeup
Okuku stylist: @brosaworld
Bridal Outfits: @magneticelegance
Groom's outfits: @magnumstichesafrica
Videography: @navio_films
Planner: @divineworks_events
Decor: @kasinspirations
Photography: @colordujourphotography