It is every bride's dream to tie the knot in the most beautiful way possible. For the bride, one thing is a must – to look exceptionally radiant! Now, if you're an Edo bride-to-be, then sit tight; we've got something for you!
This beauty look speaks a language of royalty, elegance, and class! Oteniara Makeovers came through with the magic fingers to create this lush nude glam. Going for a makeup that's easy on the eyes and yet captivating? Well, this is it.
The Okuku and beads are a perfect reminder of the beauty of the Edo culture and heritage. We totally love the exquisite green dress by RM Couture. Everything about this look is a 10/10 for us. So if you're yet to decide on how you want to step out on your special day, you're in luck! If by chance, you need to switch up your look to an Igbo look to represent your groom's culture, then you aren't left out.
Keep scrolling to see how to rock a similar look, the Igbo way!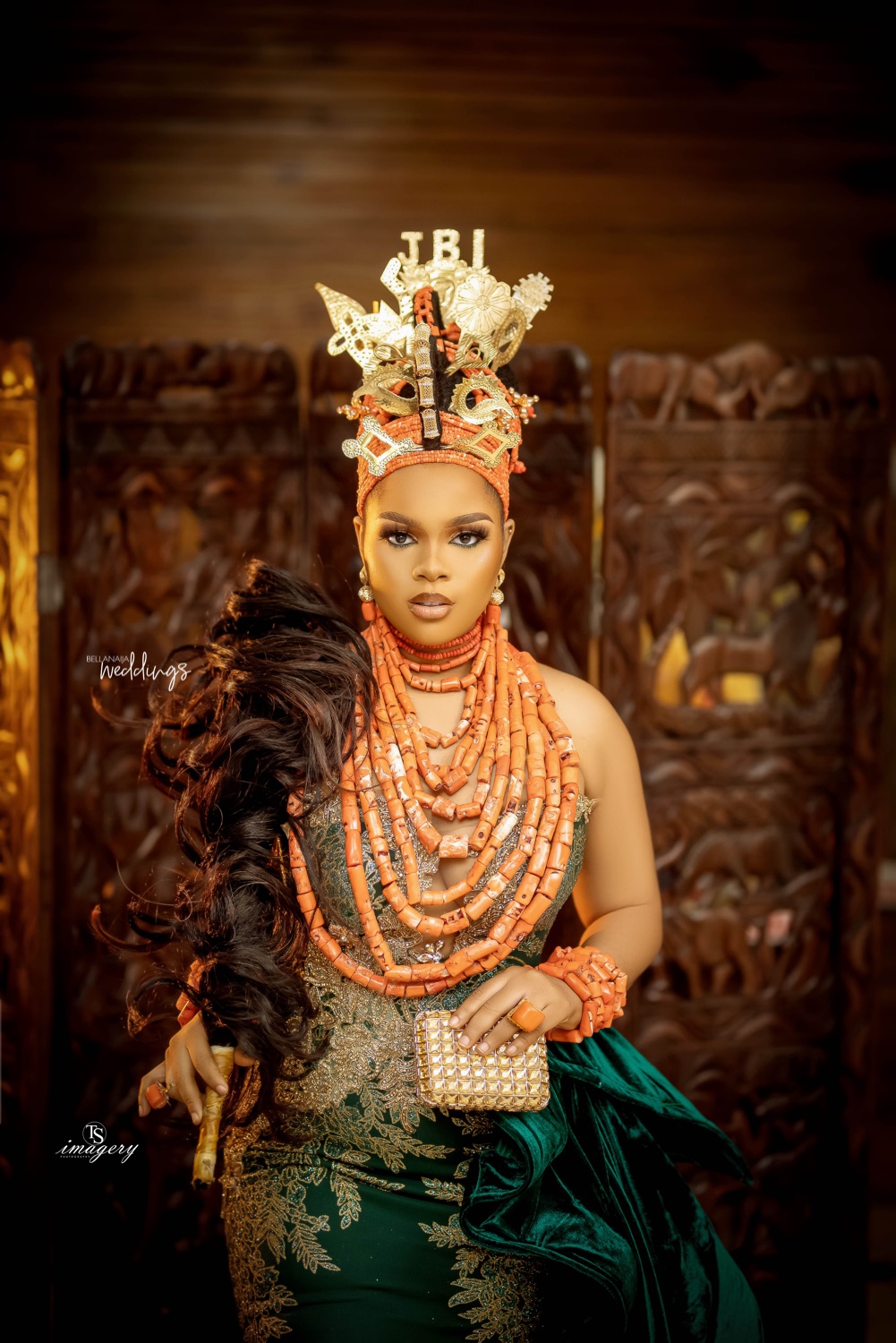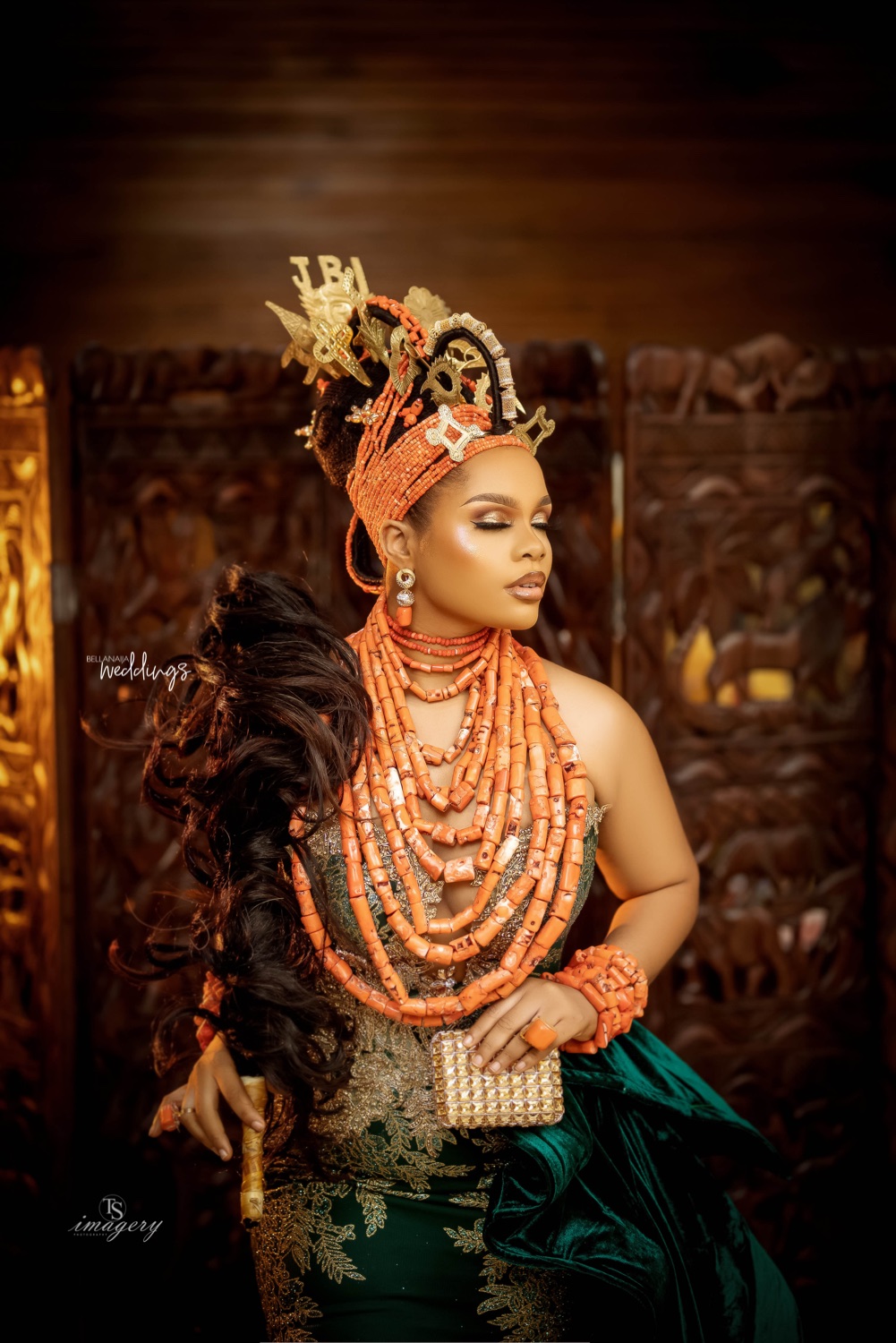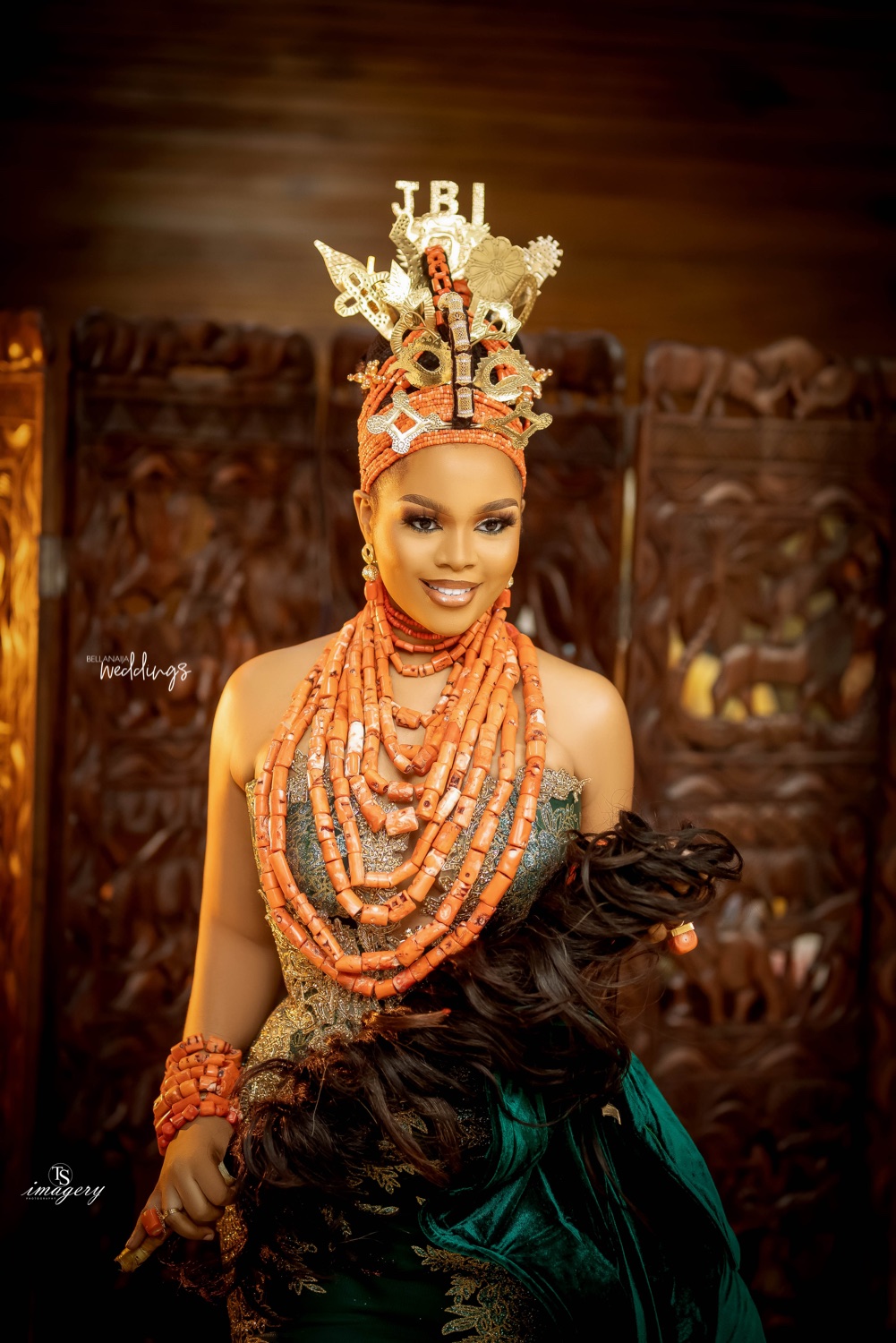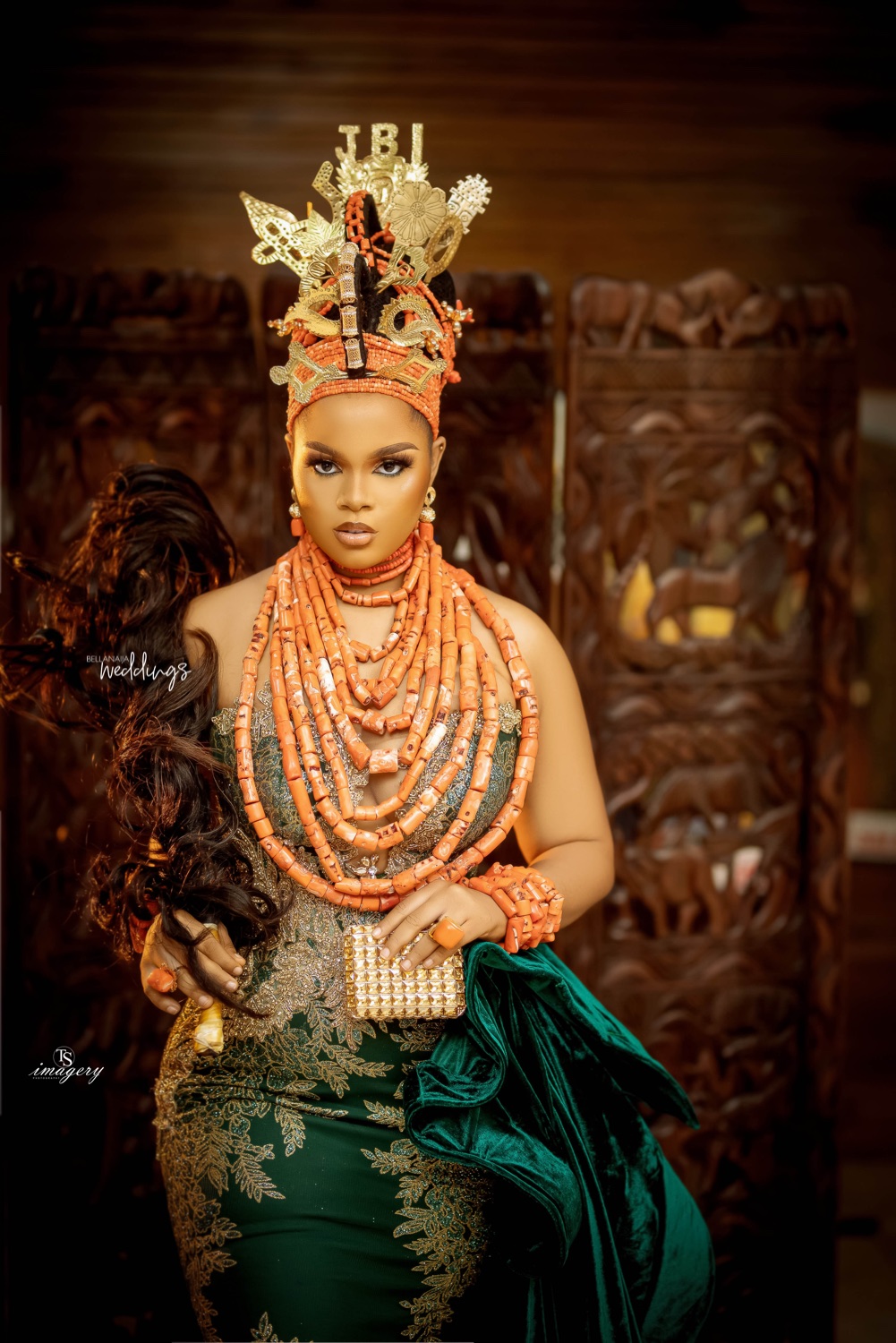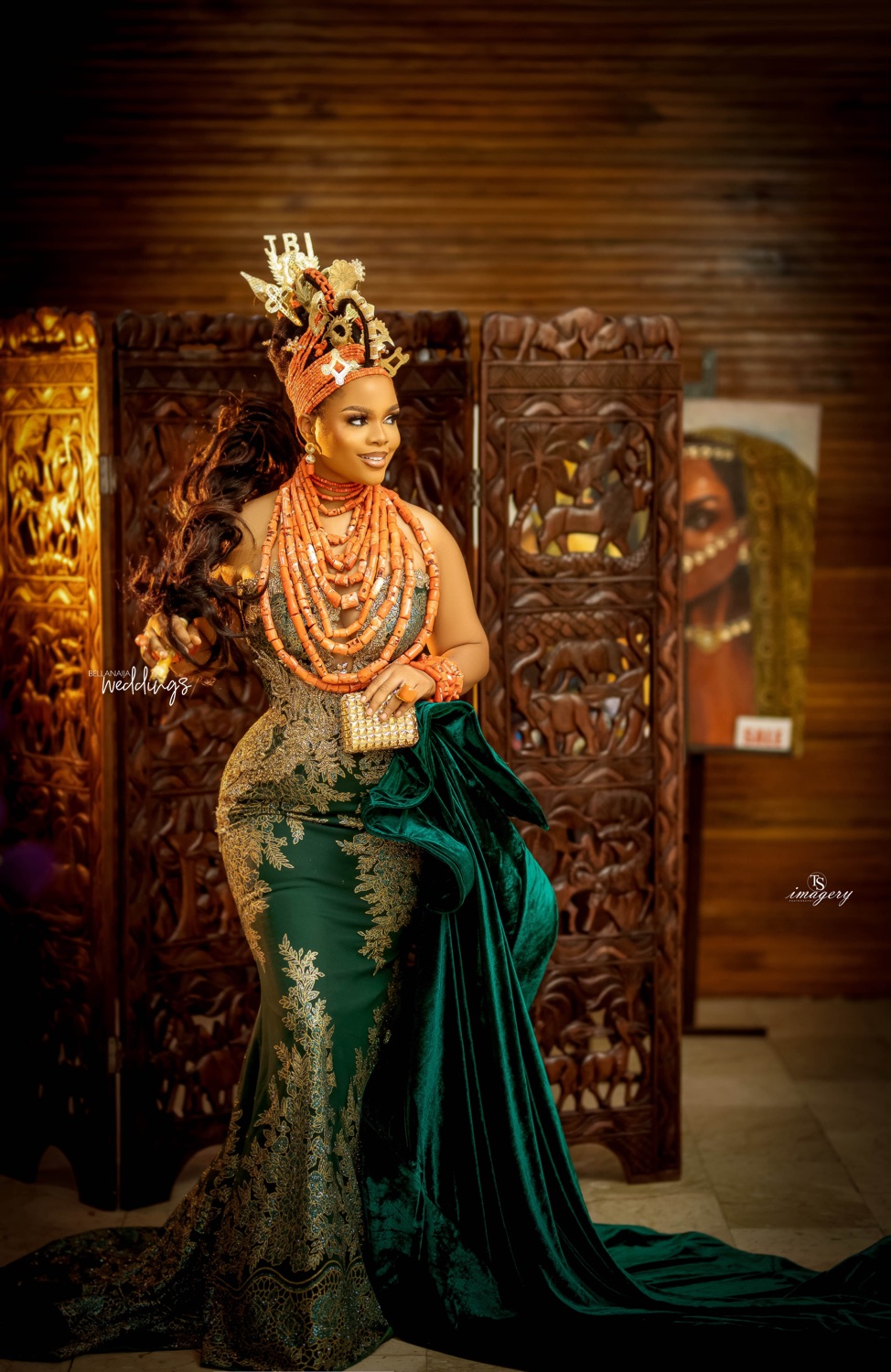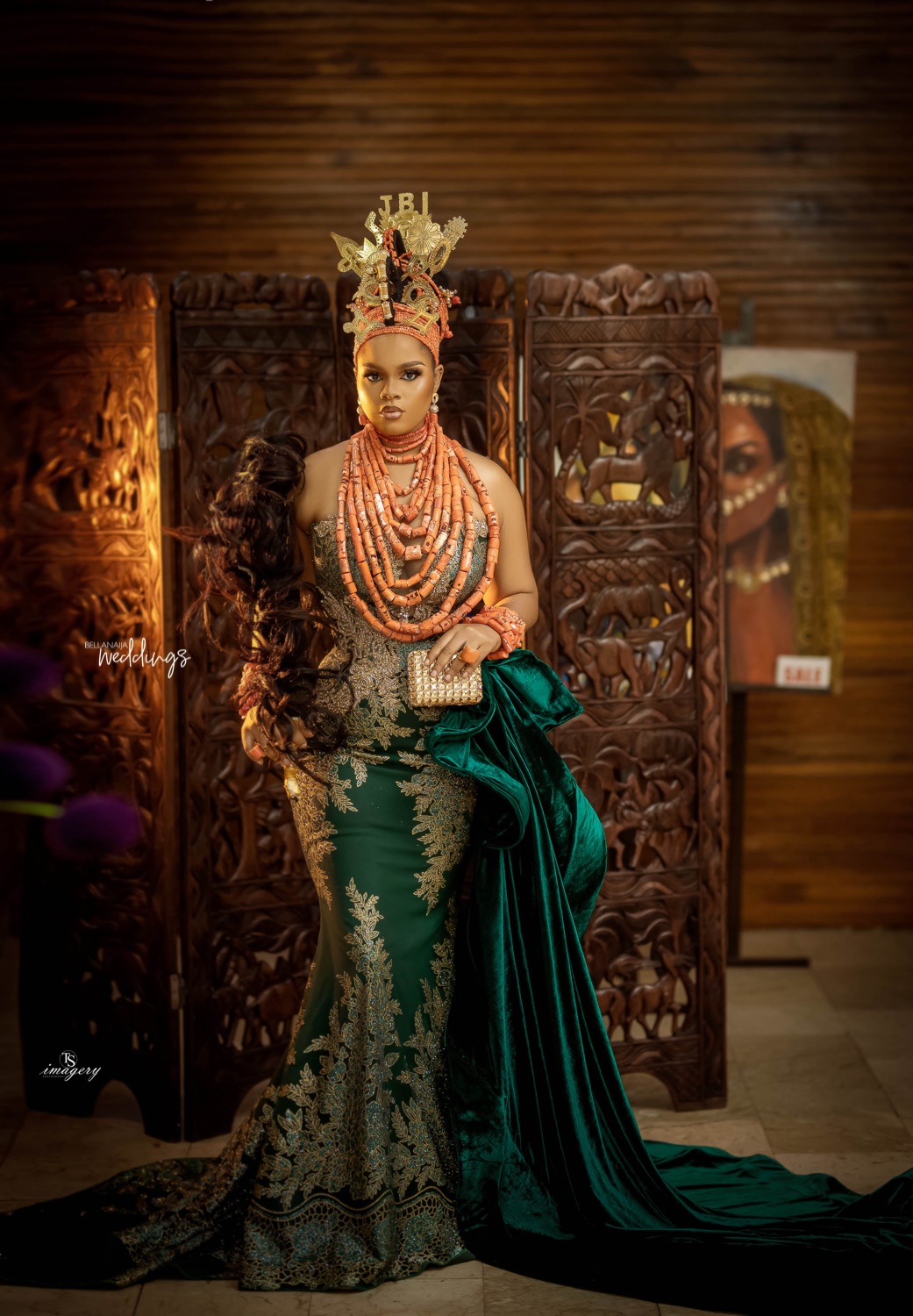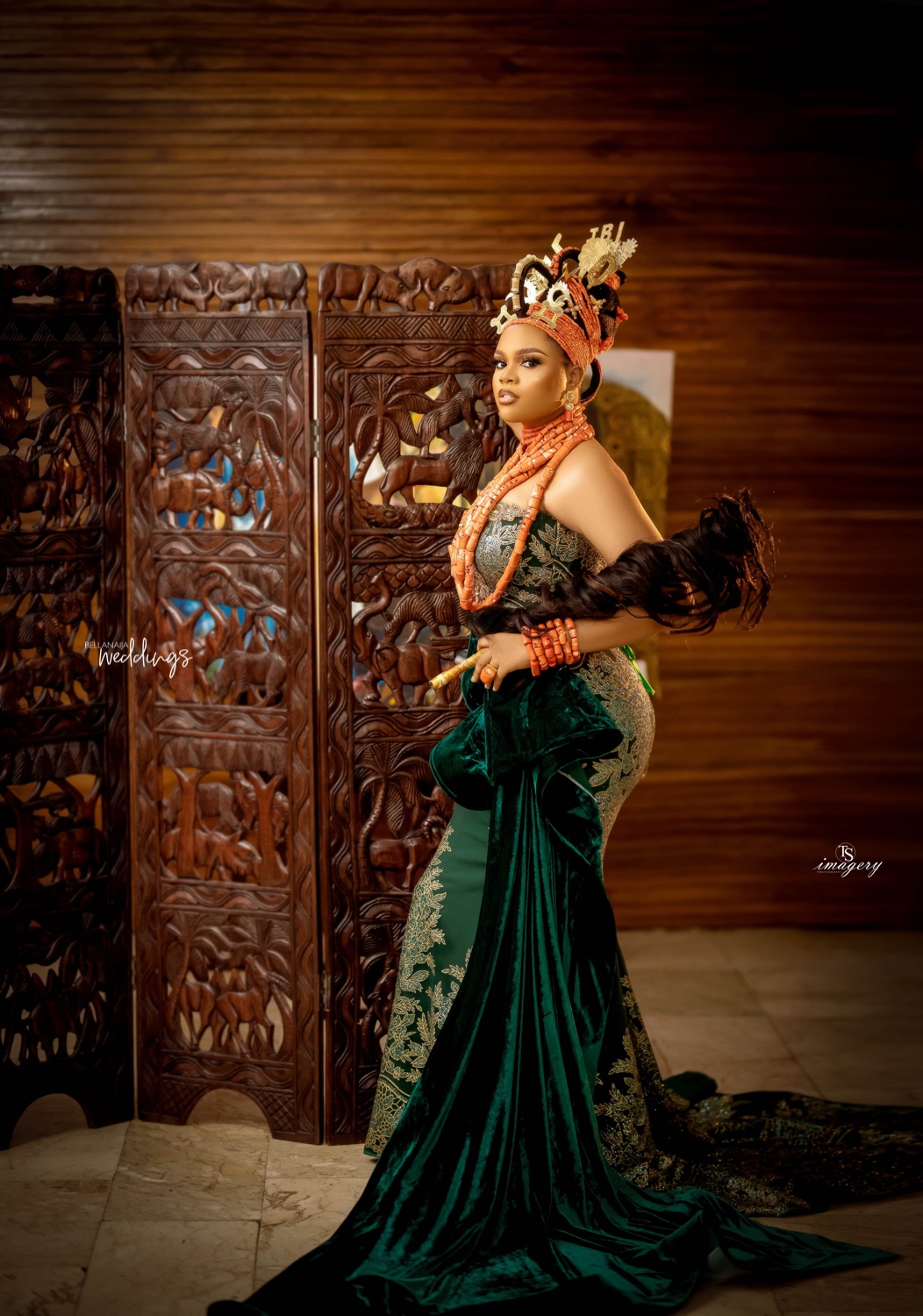 Now, if you're an Igbo bride-to-be, you're very much included in this equation. Check out how to slay this look while repping the Igbo culture.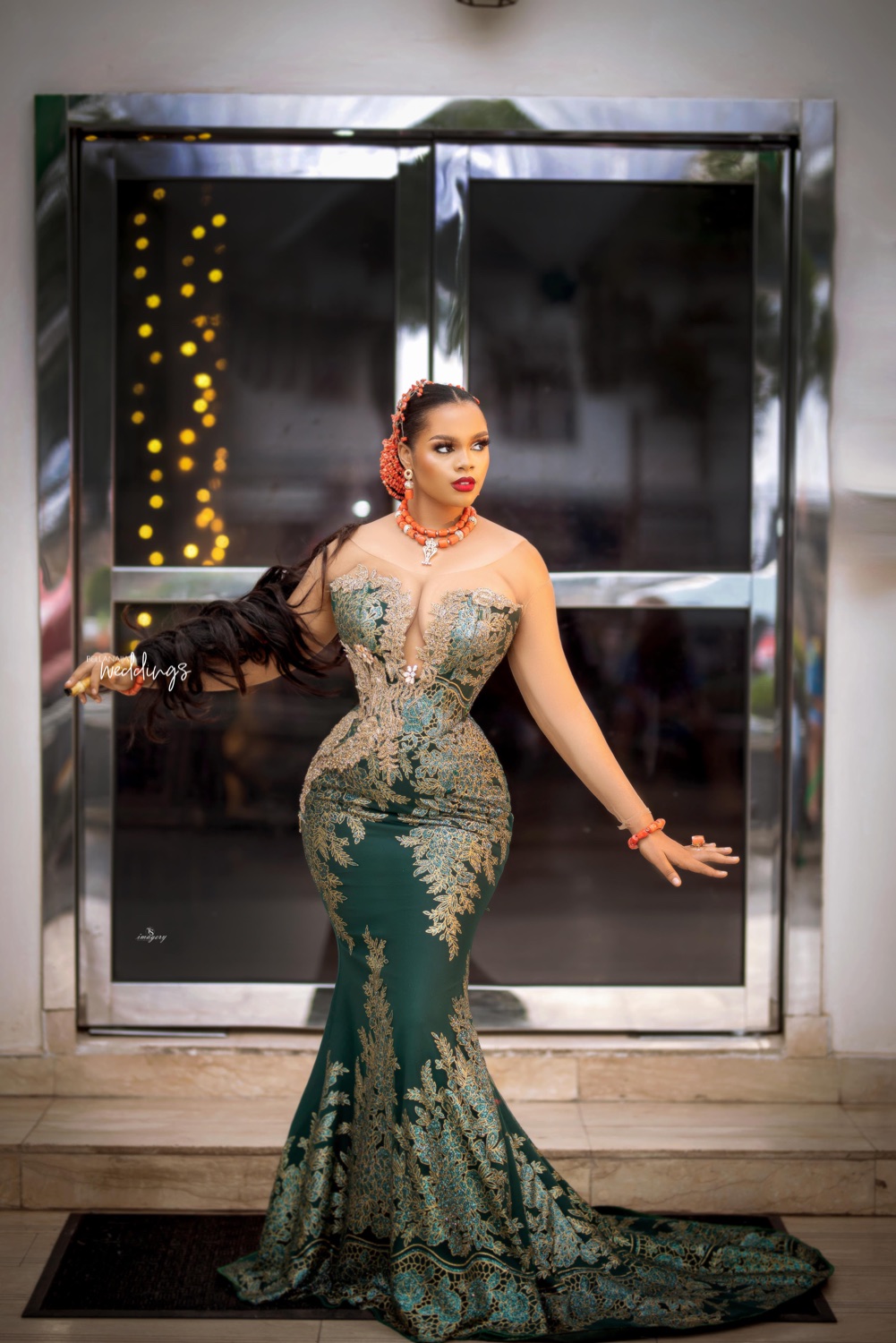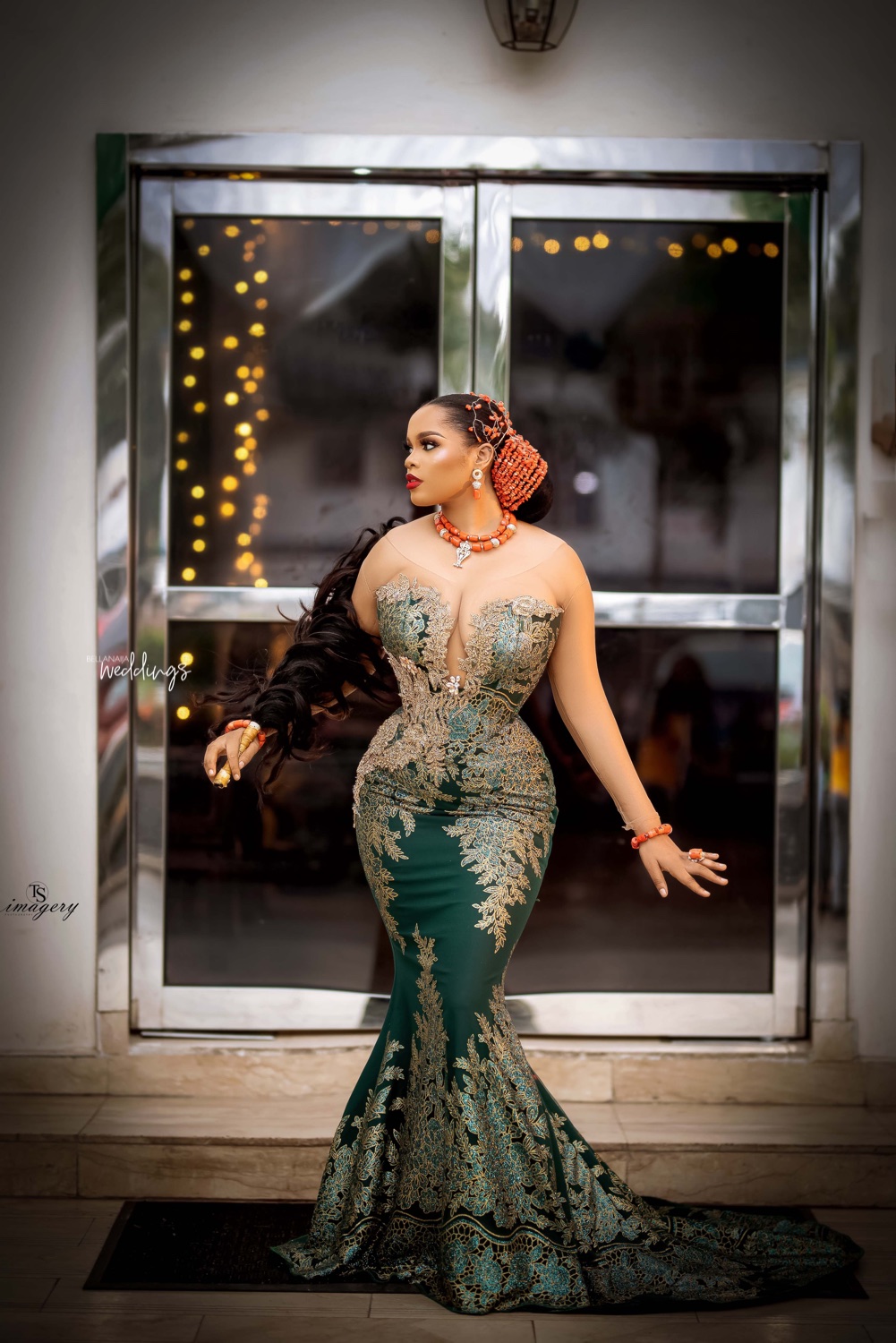 Credits
Makeup: @oteniaramakeovers
Okuku: @venuss_touch
Beads: @justbeadit_ng
Dress: @rm.couture_
Purse: @maronyworld
Photography: @ts.imagery_events