Truly, loving this special moment when the Congolese groom-to-be Emmanuel asked his Nigerian love, Oviri to take on the forever journey with him. For this sweet romantic moment, Emmanuel popped the question while they were on away on vacation in Dubai. The day went from a spa session to camel ride to dinner under the stars and then finally the #BNBling moment when they got back to their hotel room. Super cute, Right!
The groom-to-be Emmanuel shared how they met and how he popped the big question. Guess what? We have more proposal features and you would love to see right here.
We met two years ago during a business seminar organized by our church. In the beginning, the relationship was a bit challenging since the two cultures, although similar, can be quite different. However, we understood that the difference made us stronger as it allowed us to complement one another.- Emmanuel recalls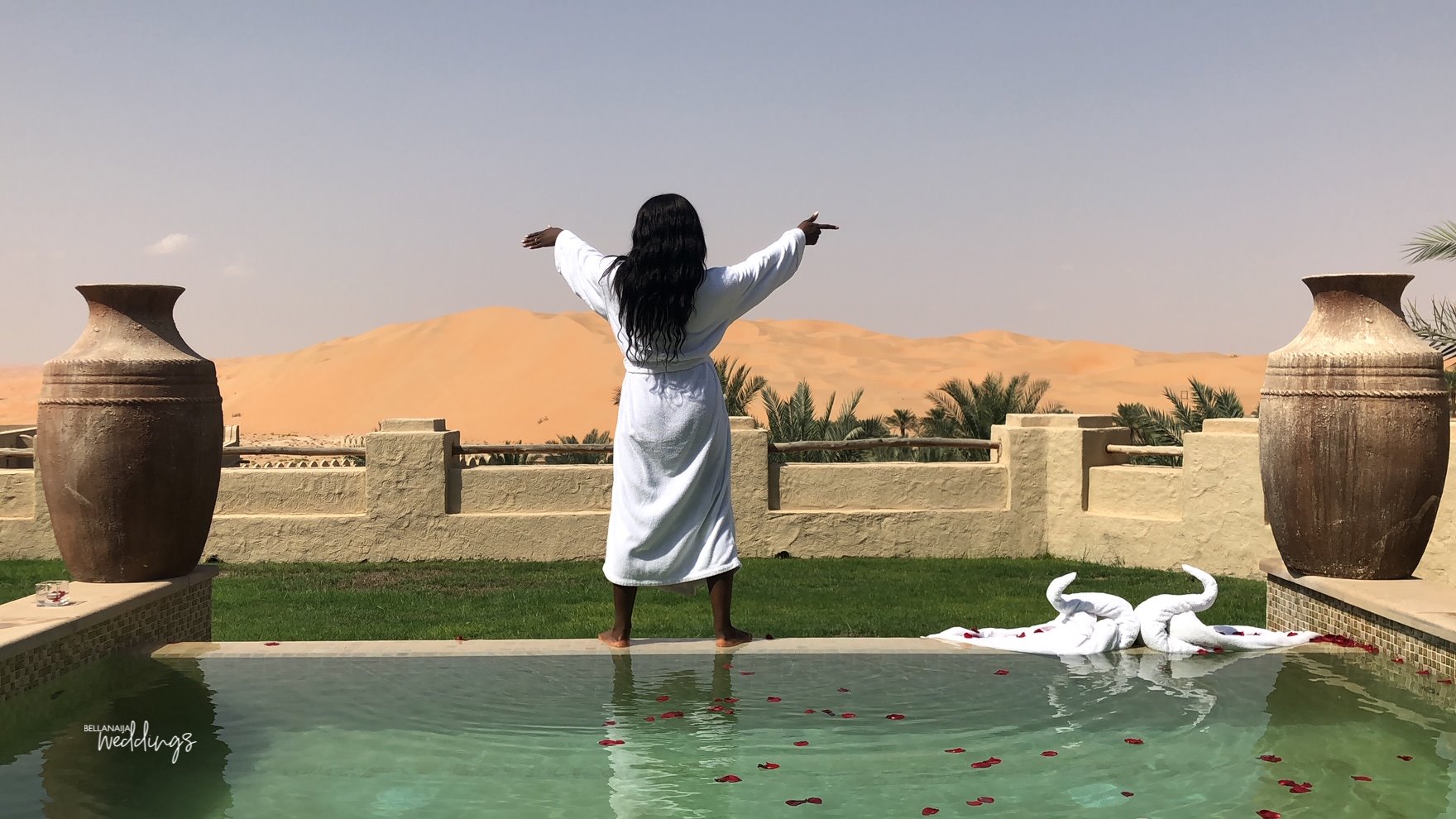 I booked a night in a resort in the Liwa desert which is located 3 hours away from Dubai hence why Oviri was peacefully sleeping. Once we arrived, we had a spa reservation to take out the stress of the year. This was an incredible experience as we had the view of the desert during our session.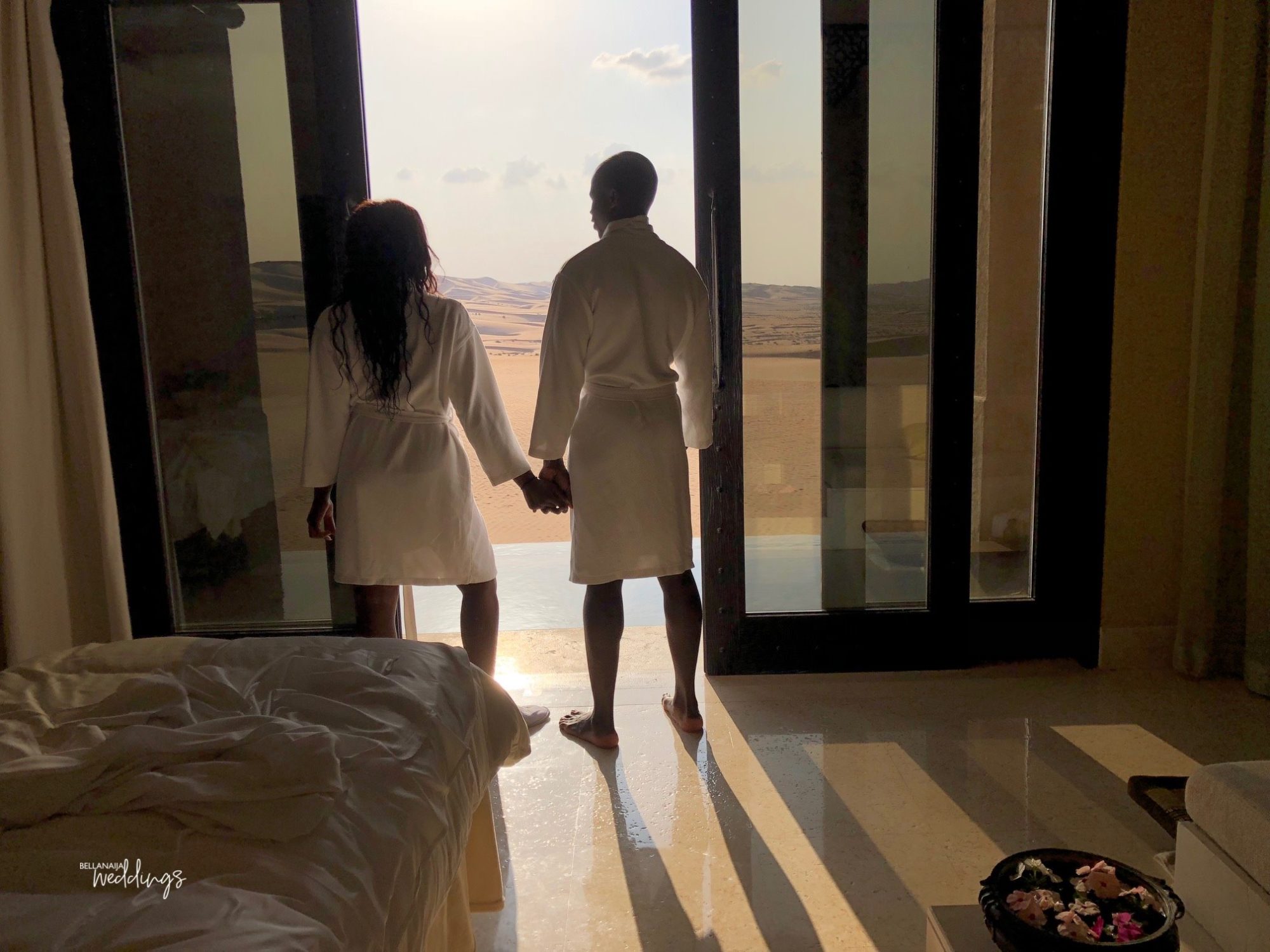 Right after the massage, we went on a camel trek to watch the sunset from the tallest desert dunes in the world. Later that night, I had asked for a romantic private dinner to be set up.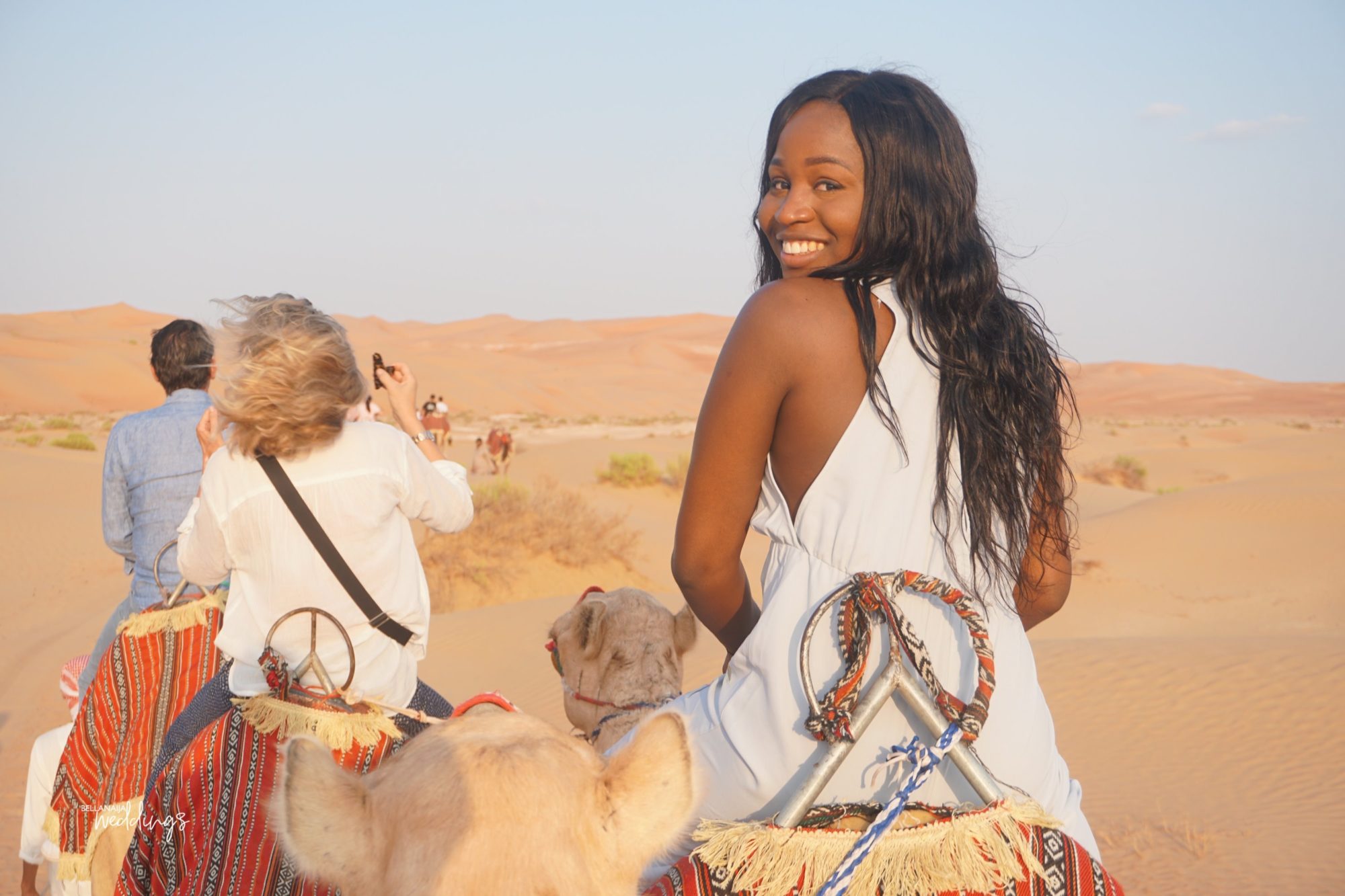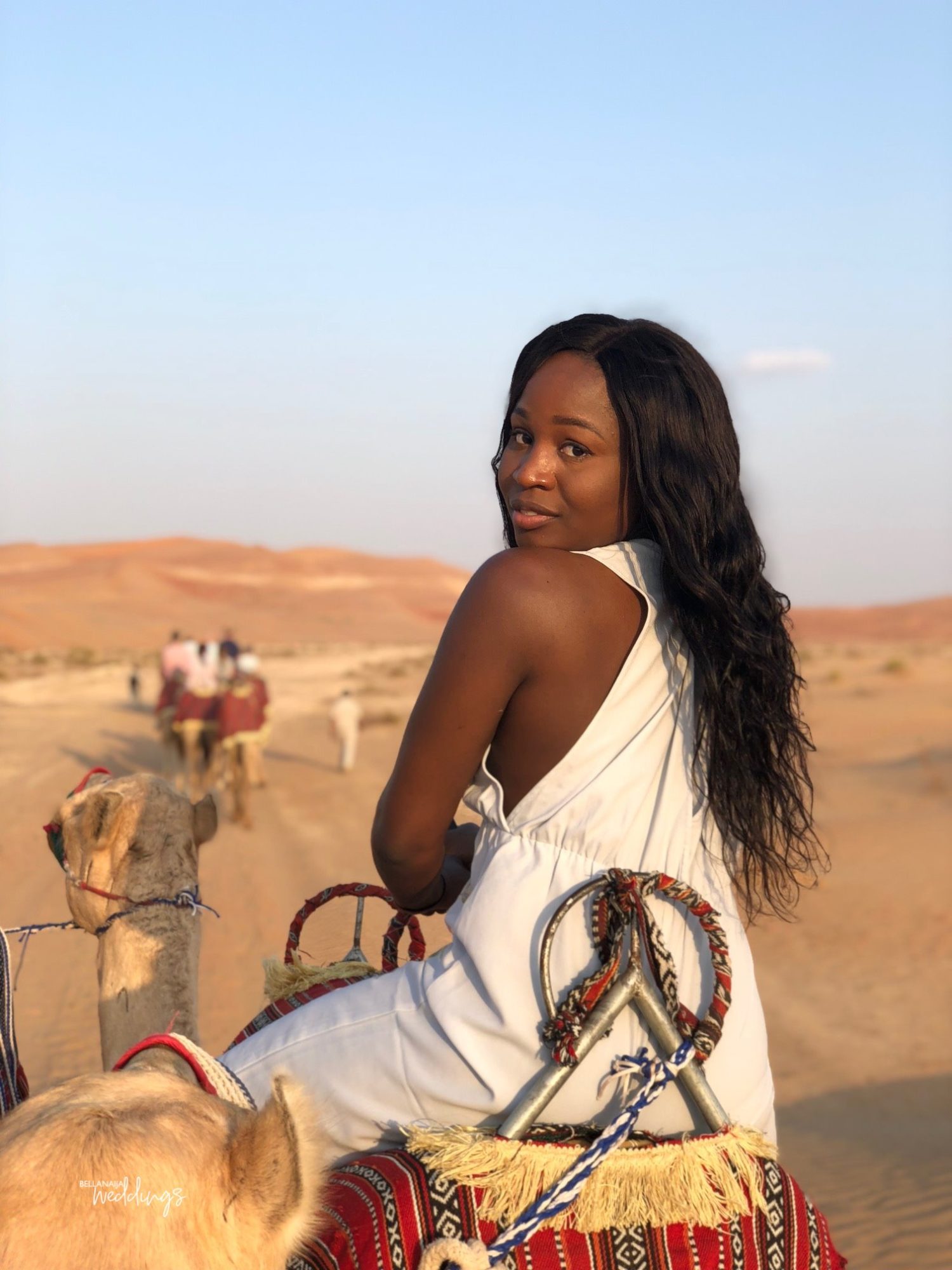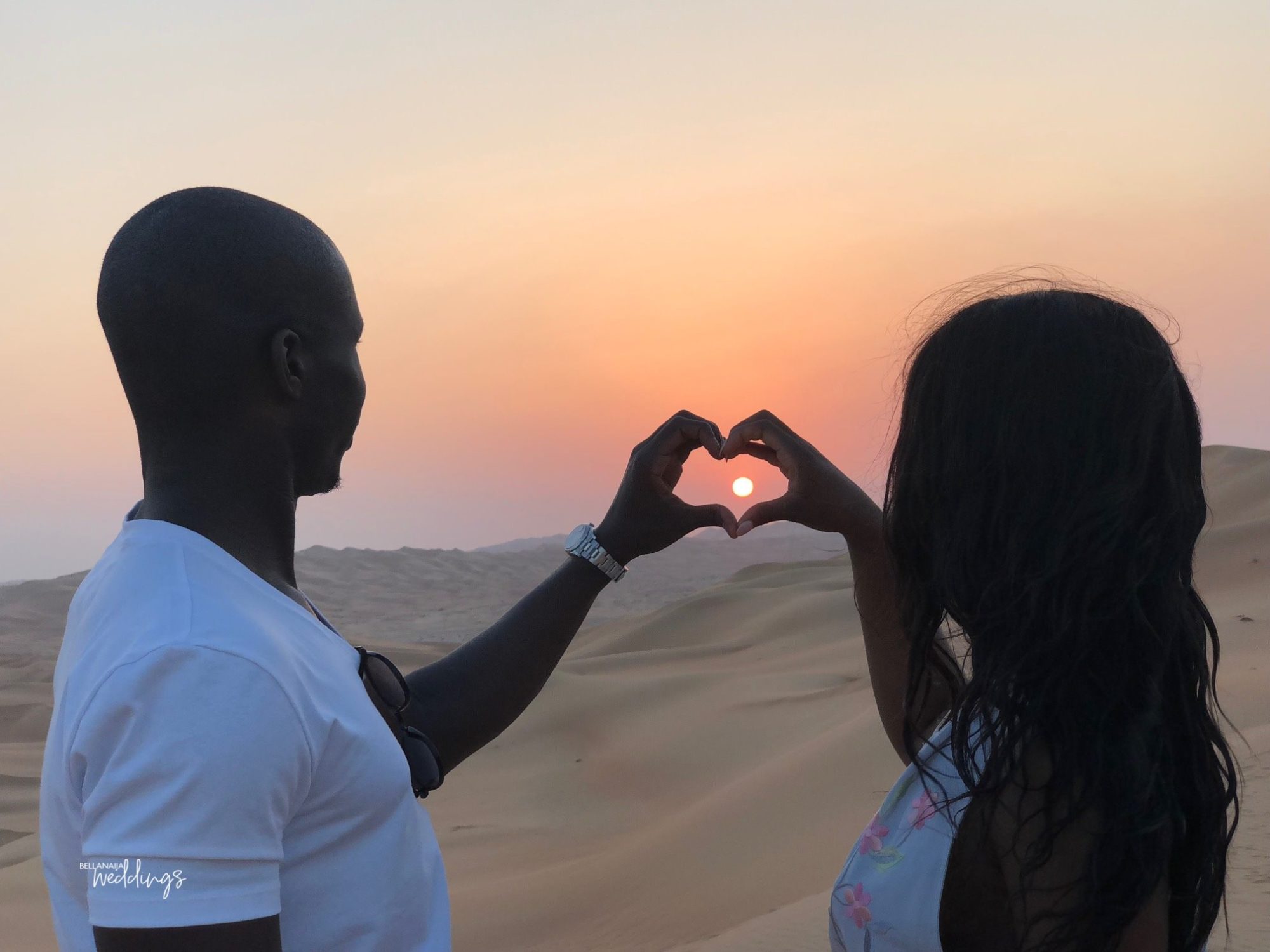 The dinner was set up under the stars, in the middle of the desert with candles and fire. I surprised my lady with her dress as I had to make sure she looked on point for Instagram pictures.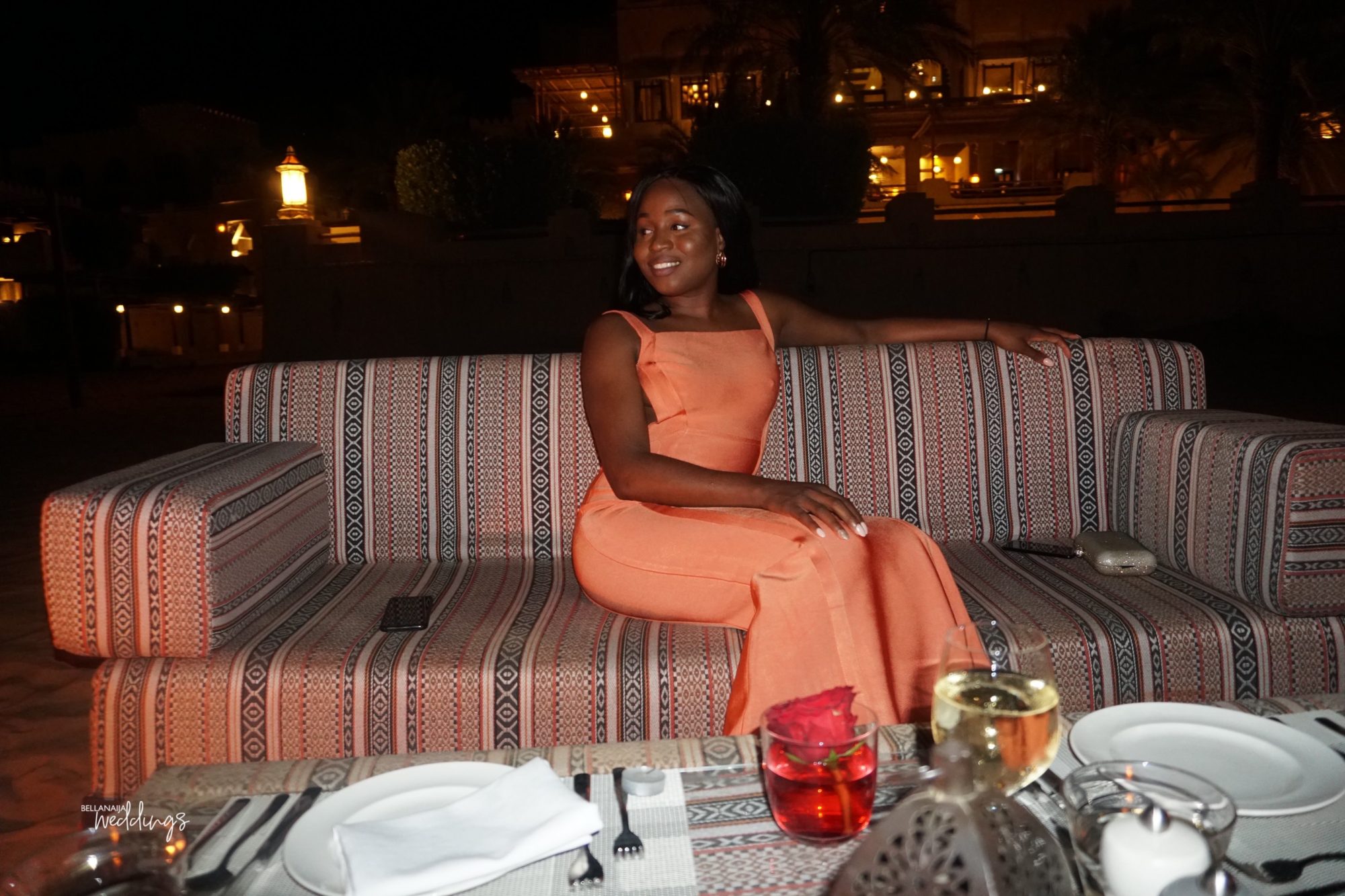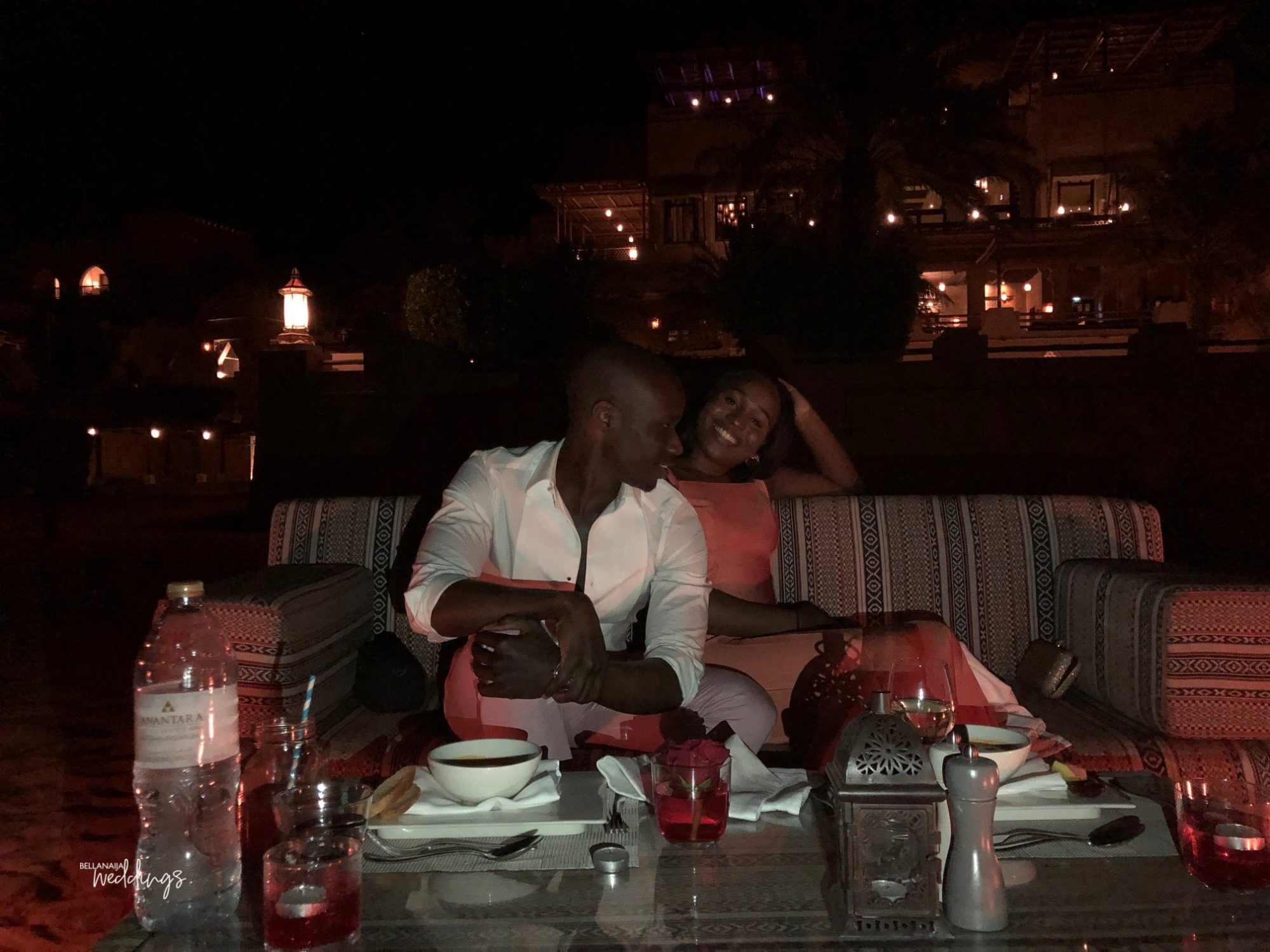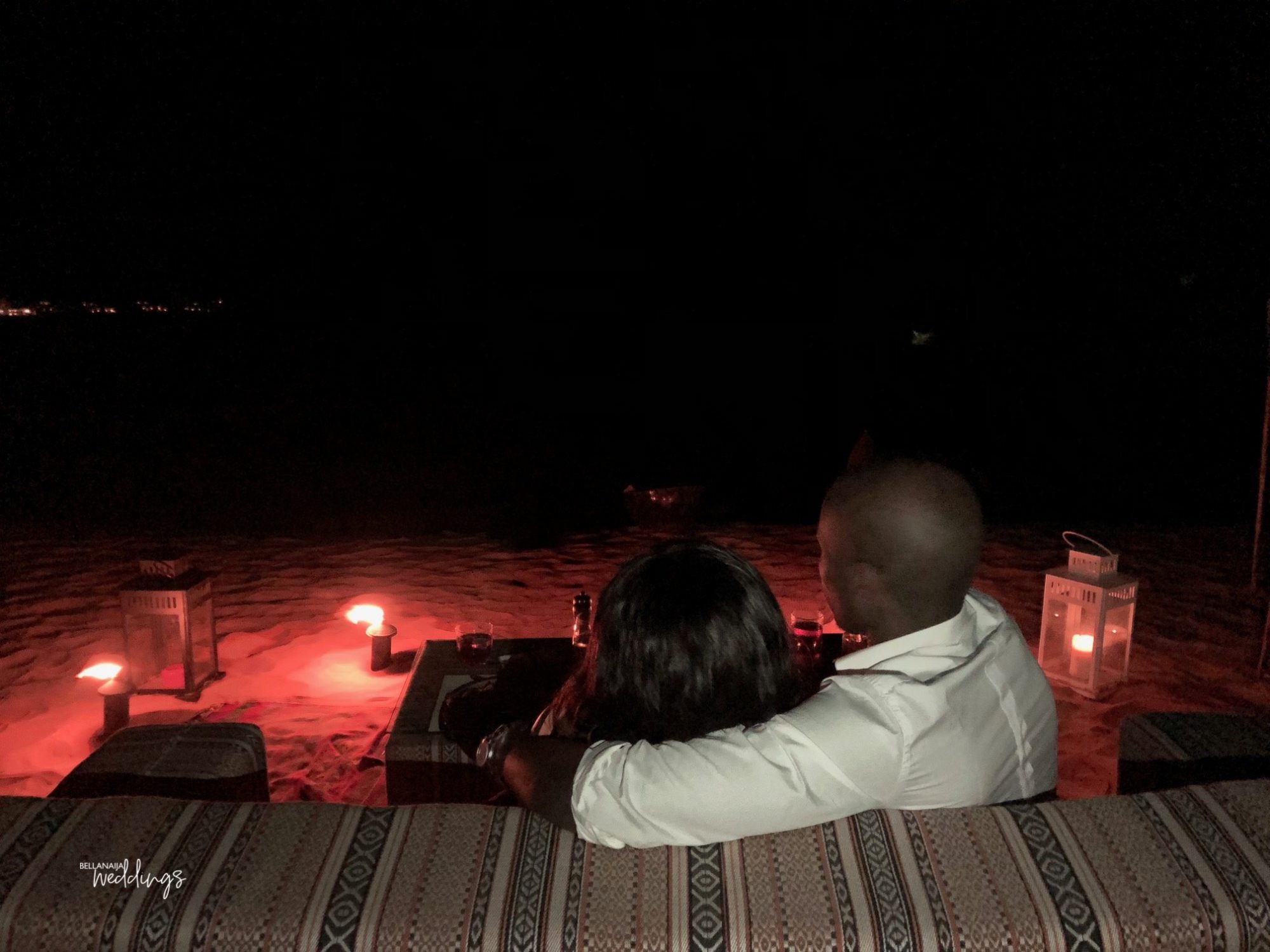 While having dinner, I asked the hotel to decorate the room for us with rose petals and candles as we always wanted our proposal to be an intimate moment. Once in the villa, I proposed to Oviri by telling her what she means to me and that ever since I chose her I never regretted it.