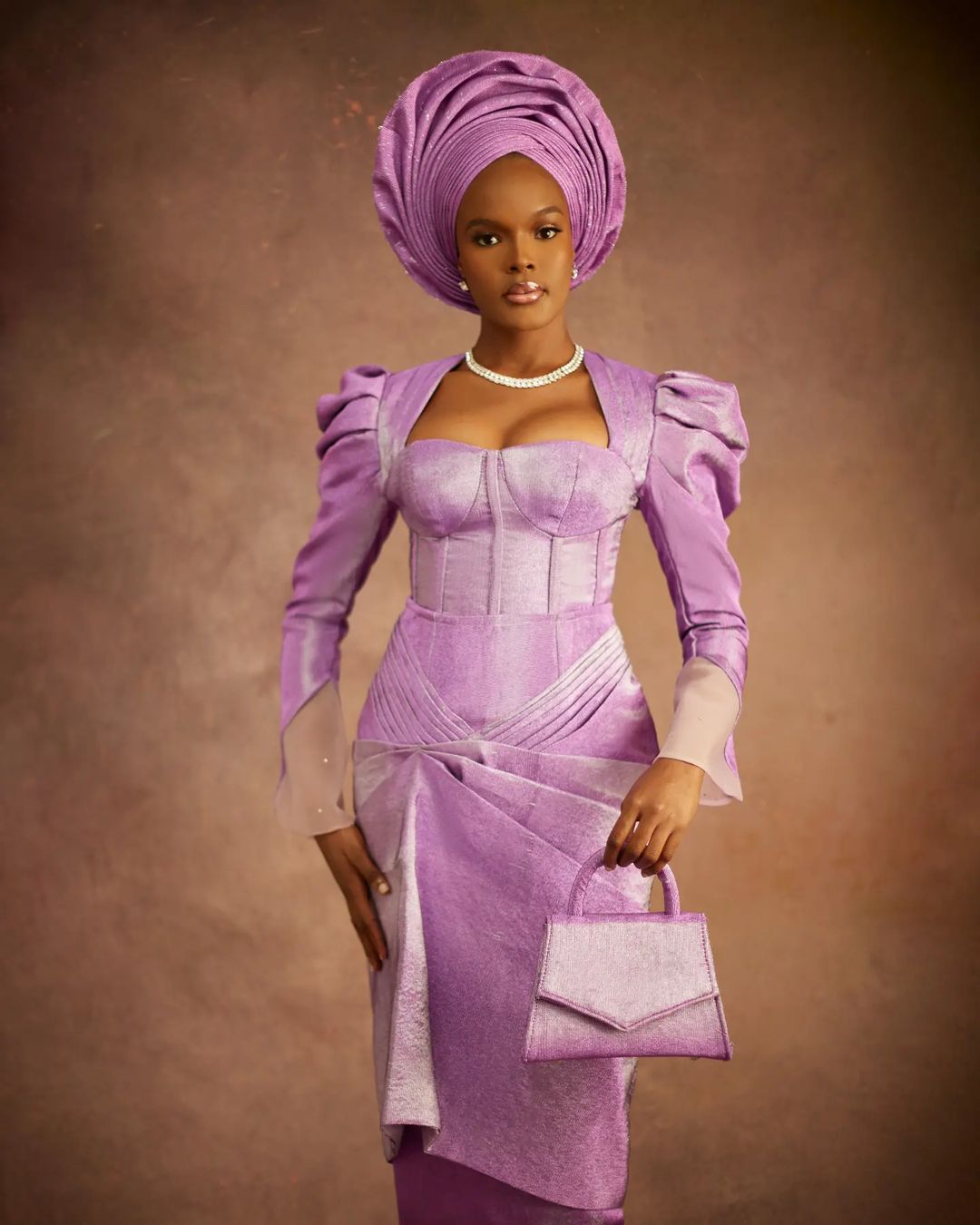 This Yoruba traditional beauty look is enough proof that you can never go wrong with monochromes. It's a  perfect choice for brides-to-be who want to wear a specific tone or all-matching patterns on their big day.
This outfit by Purple Lagos gives all the vibes of a classy and elegant bride. The sleeves seamlessly compliment the neckline. We also love how the corset on layered drapes elevates this look. Ife Gele perfectly laid this gorgeous gele, making sure the pleats are flawless.
The face glam by Peace Ibadin is subtle and the natural tones are ideal for this look. If you are yet to choose a look for your big day slay, then you should consider this. You can find more beauty looks here.
Check out the photos below and let us know what you think.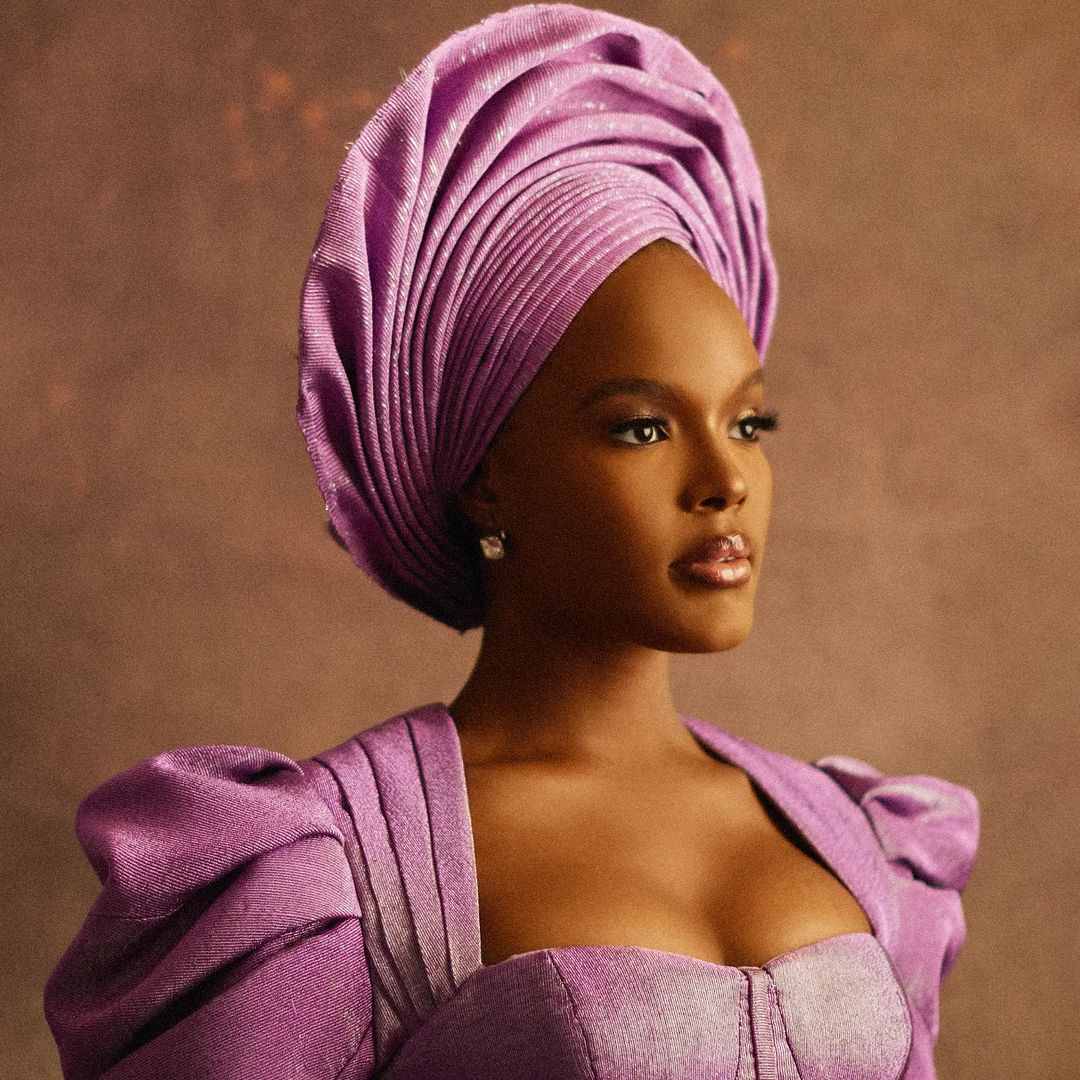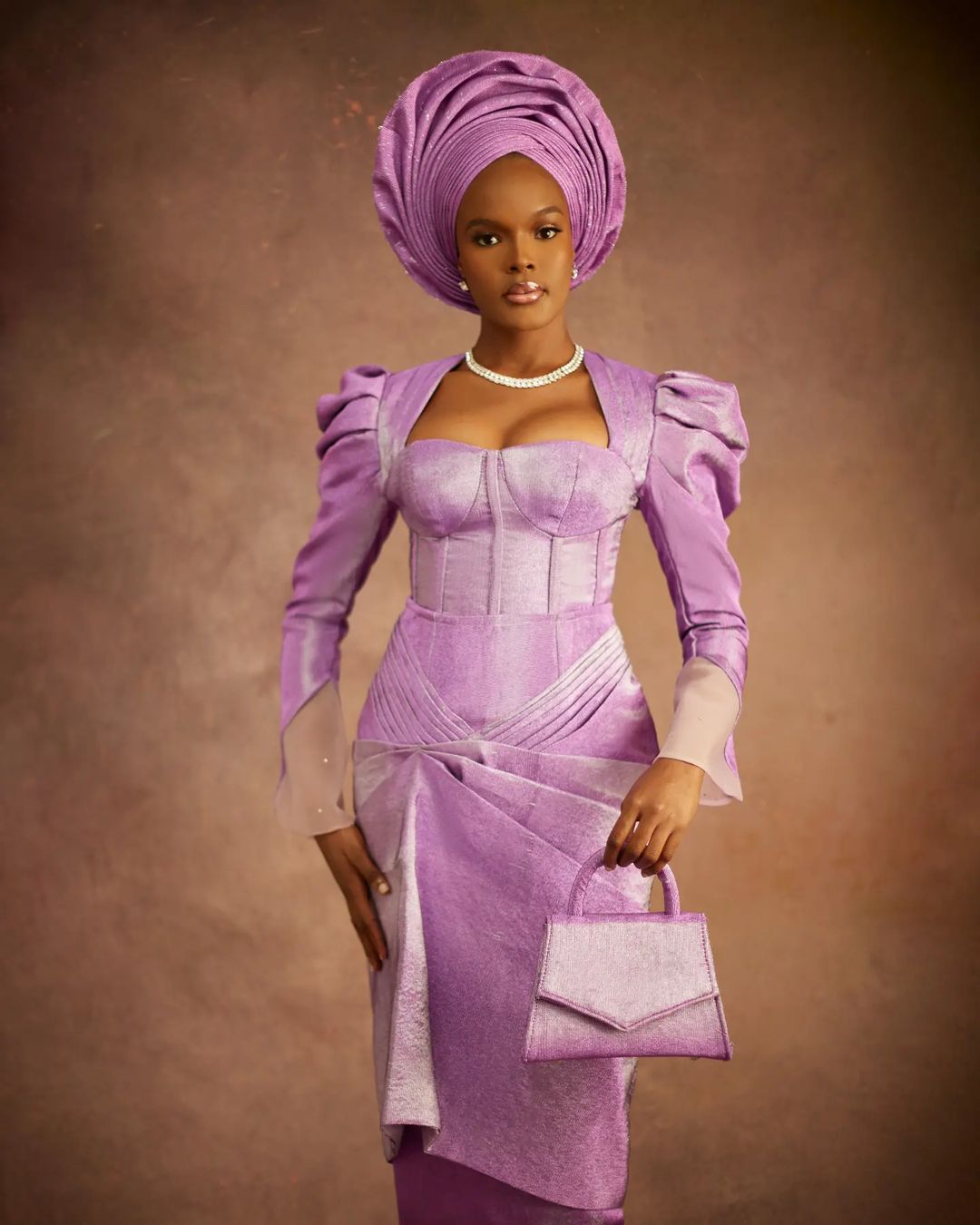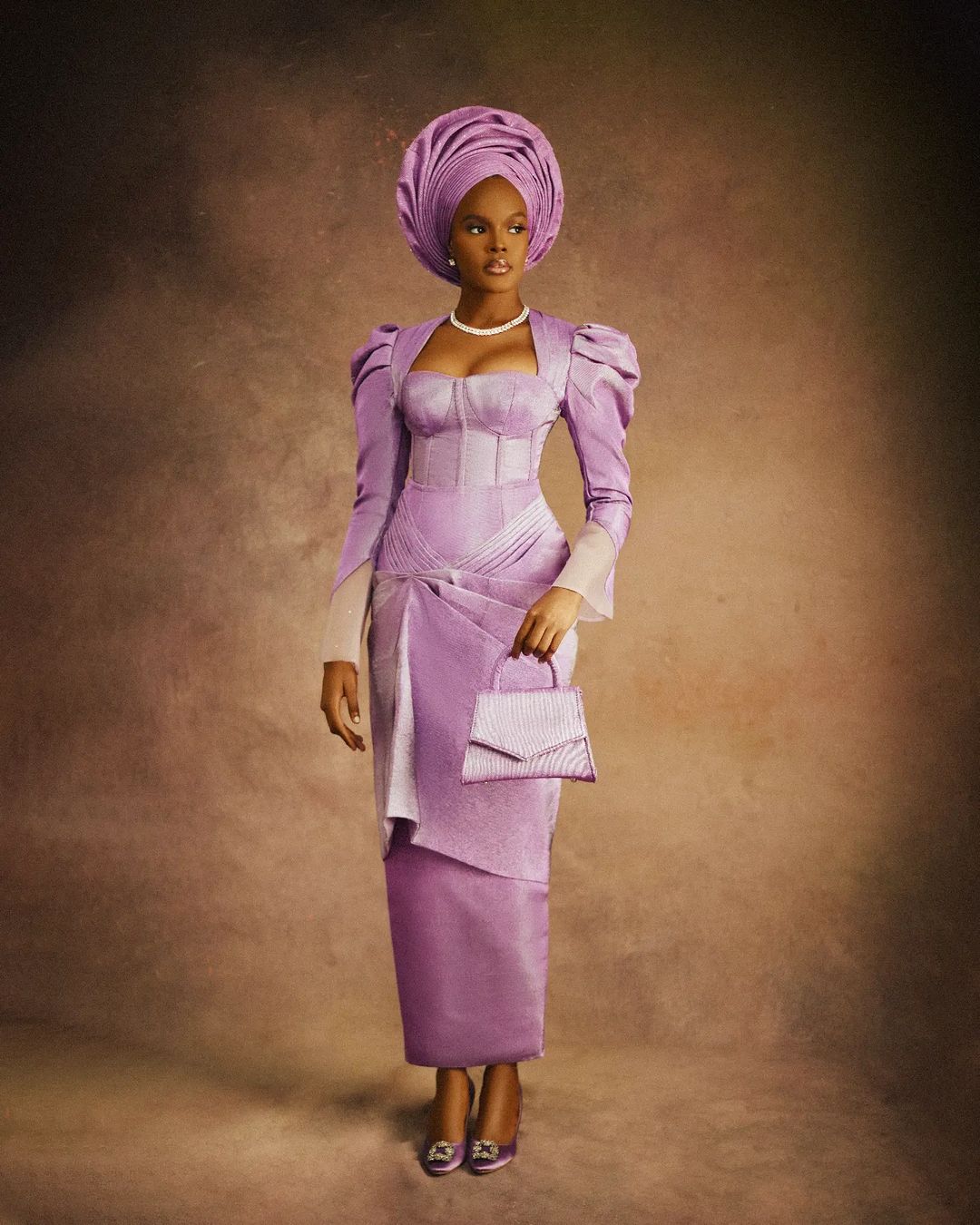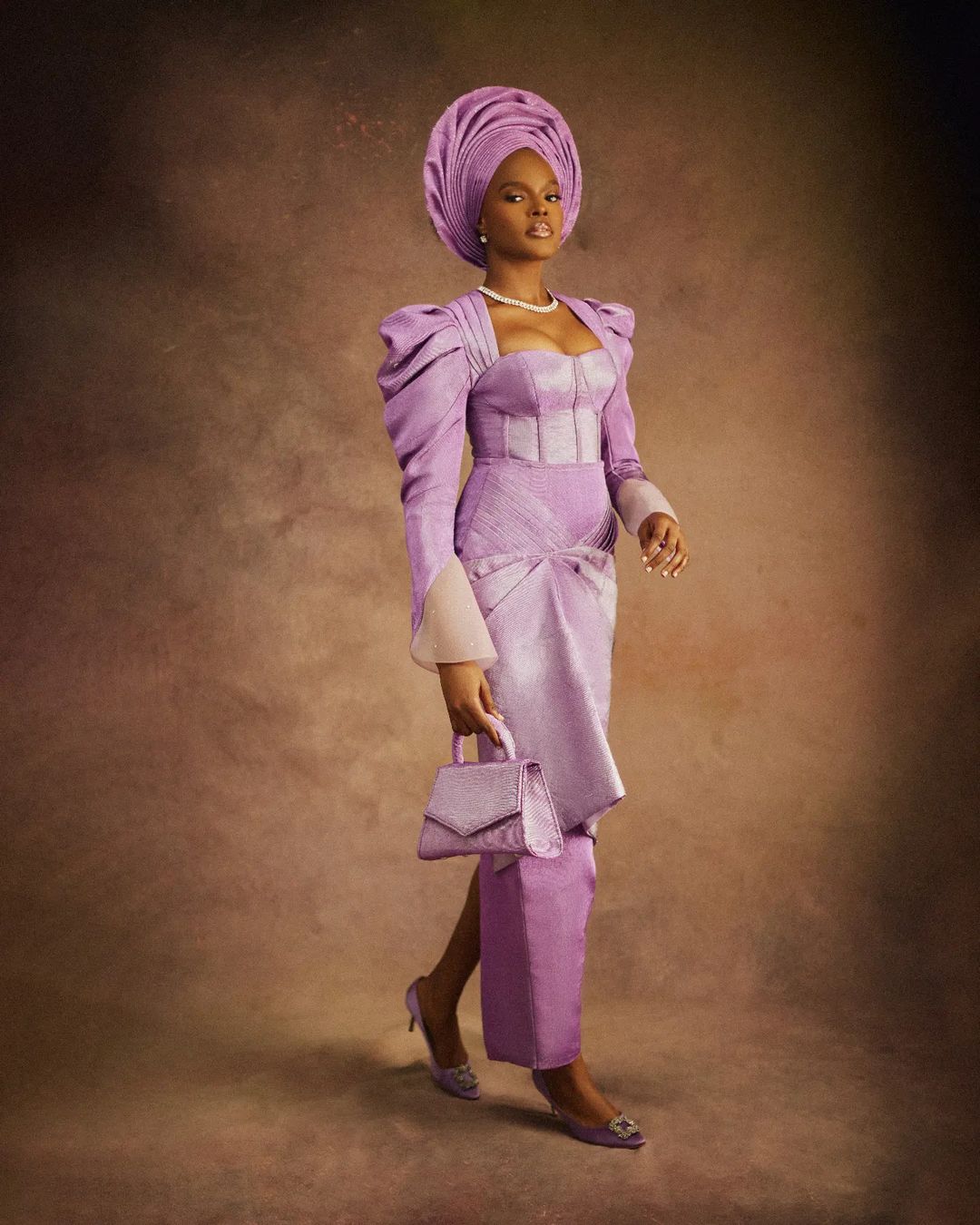 Credits
Designer: @oyinlewis
Creative Direction: @oyinlewis
Execution: @purplelagos
Photography: @tobiolajolo
Gele: @ife_gele
BTS Videos: @roz_n_rubies
Shoot styling: @theperceptionco | @saobyrami
Makeup: @peaceibadinmua