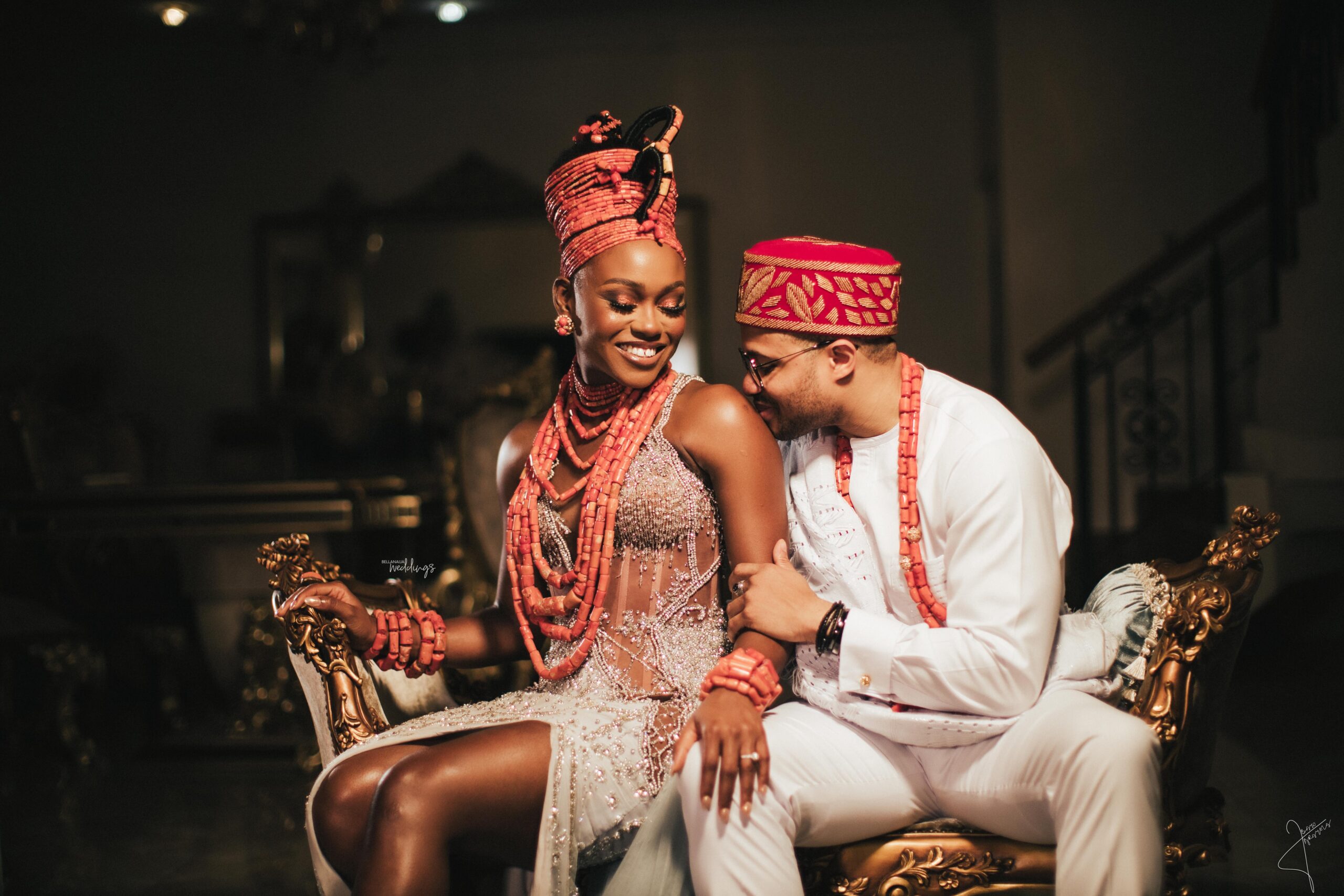 Apparently, asides from keeping fit, there are other beautiful things that go on in the gym…one of which is finding the love of your life! Our lovebirds for today are Rachael and Gabriel, and yes! They met at the gym four years ago.
Even though Rachael noticed Gabriel during one of his visits to the gym, she didn't start a conversation with him. As time passed, she caught his attention and he summed up the courage to approach her. Gabriel was captivated after a thrilling conversation with her and this made him ask for her number. Well, the rest is a sweet love song and today, the lovebirds are giving us premium doses of love with their traditional wedding photos.
Rachael and Gabriel tied the knot in a beautiful Edo-Delta traditional wedding and it was a fine blend of elegance, love and beauty. Rachael was an exquisite Edo bride and Gabriel came through repping his Delta-Igbo roots with finesse and class. We are super excited for Rachel and Gabriel!
Enjoy their wedding photos and love story below: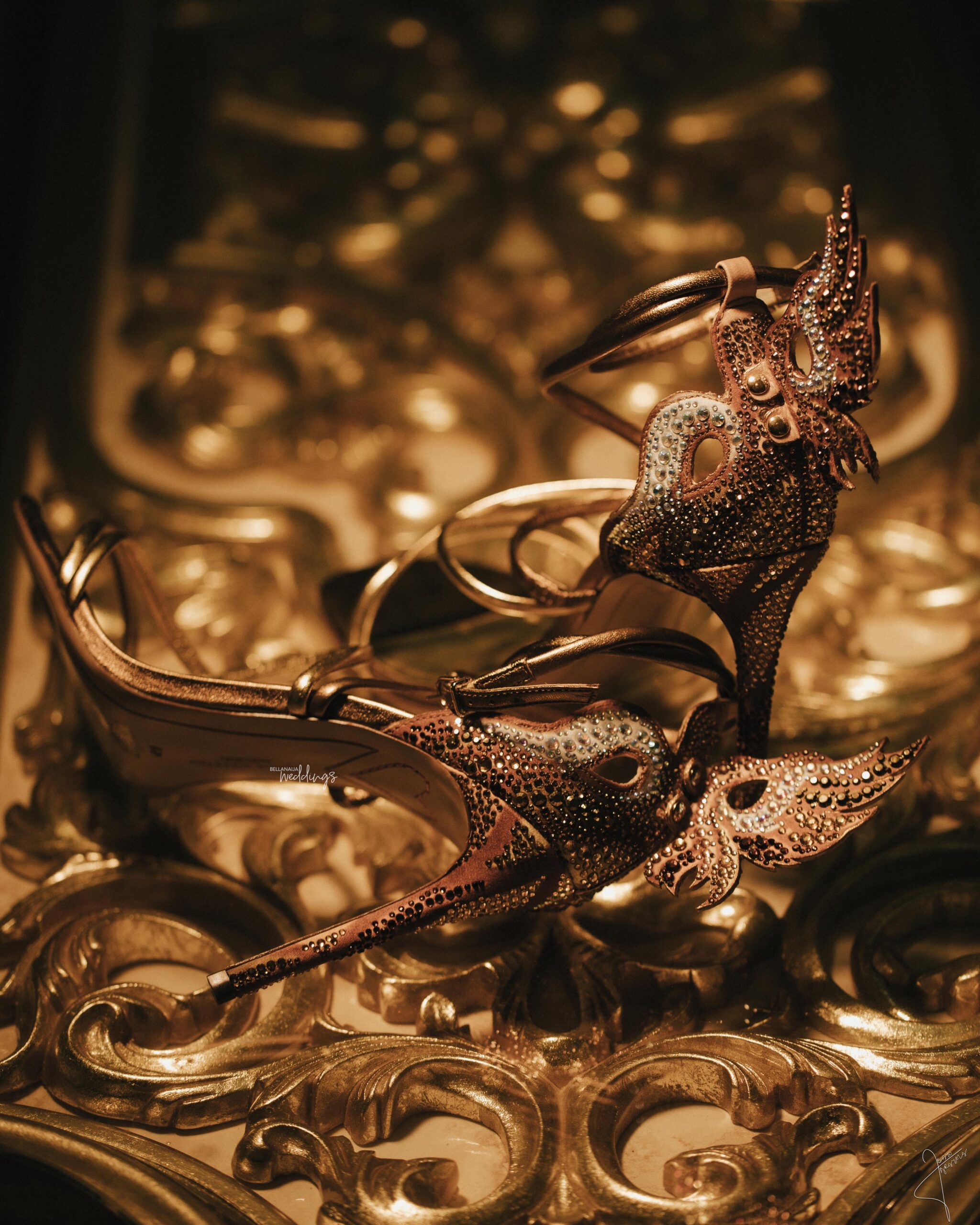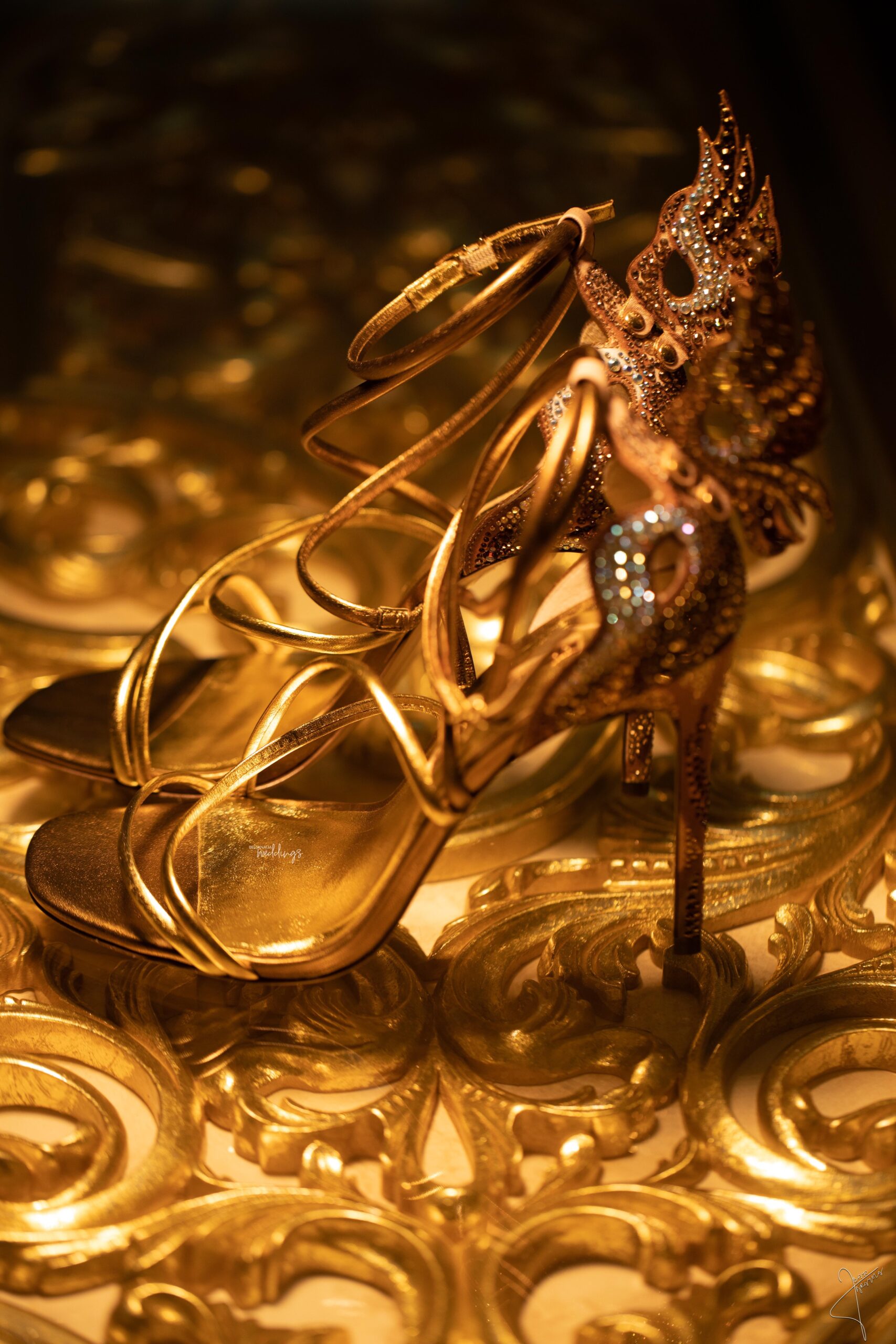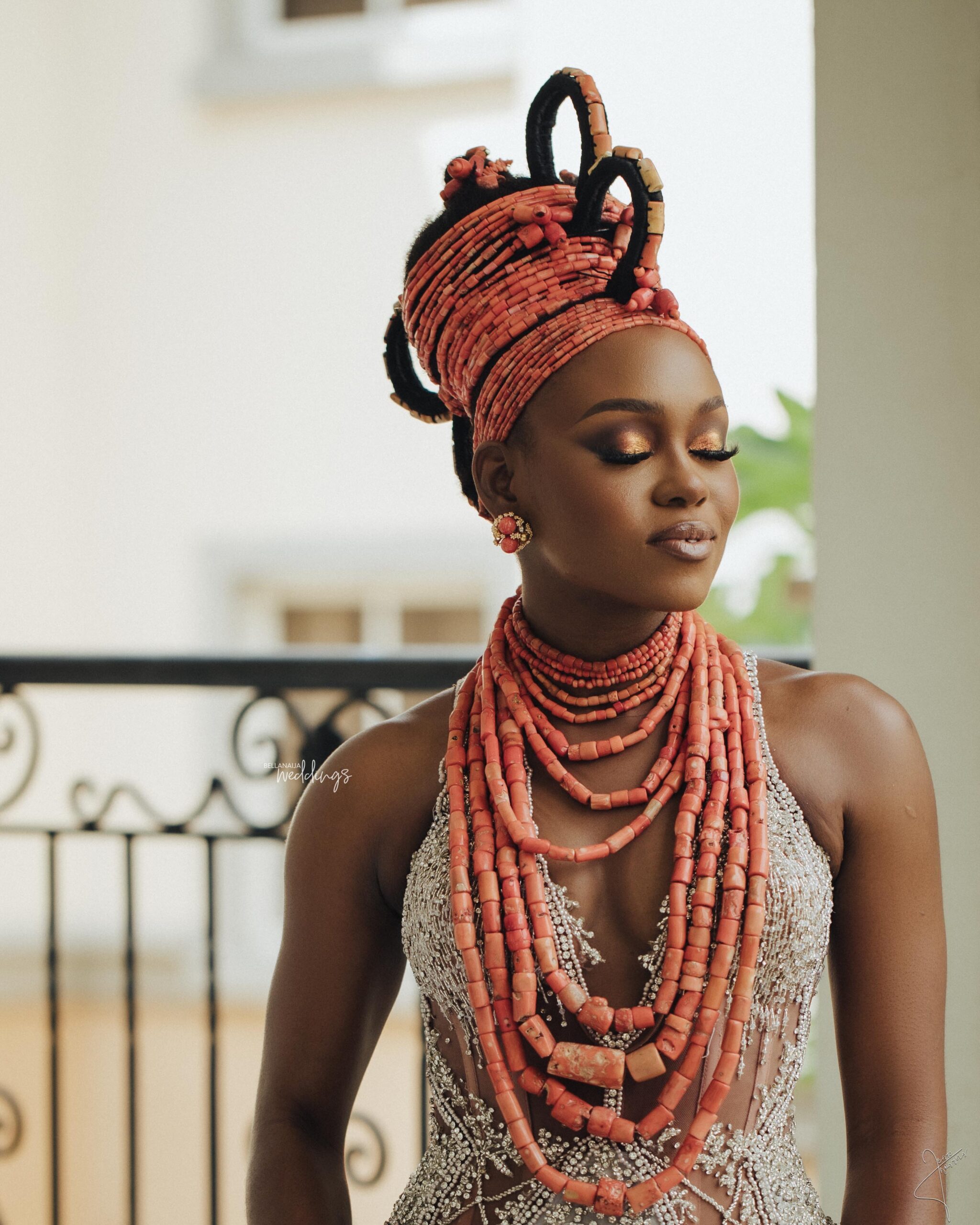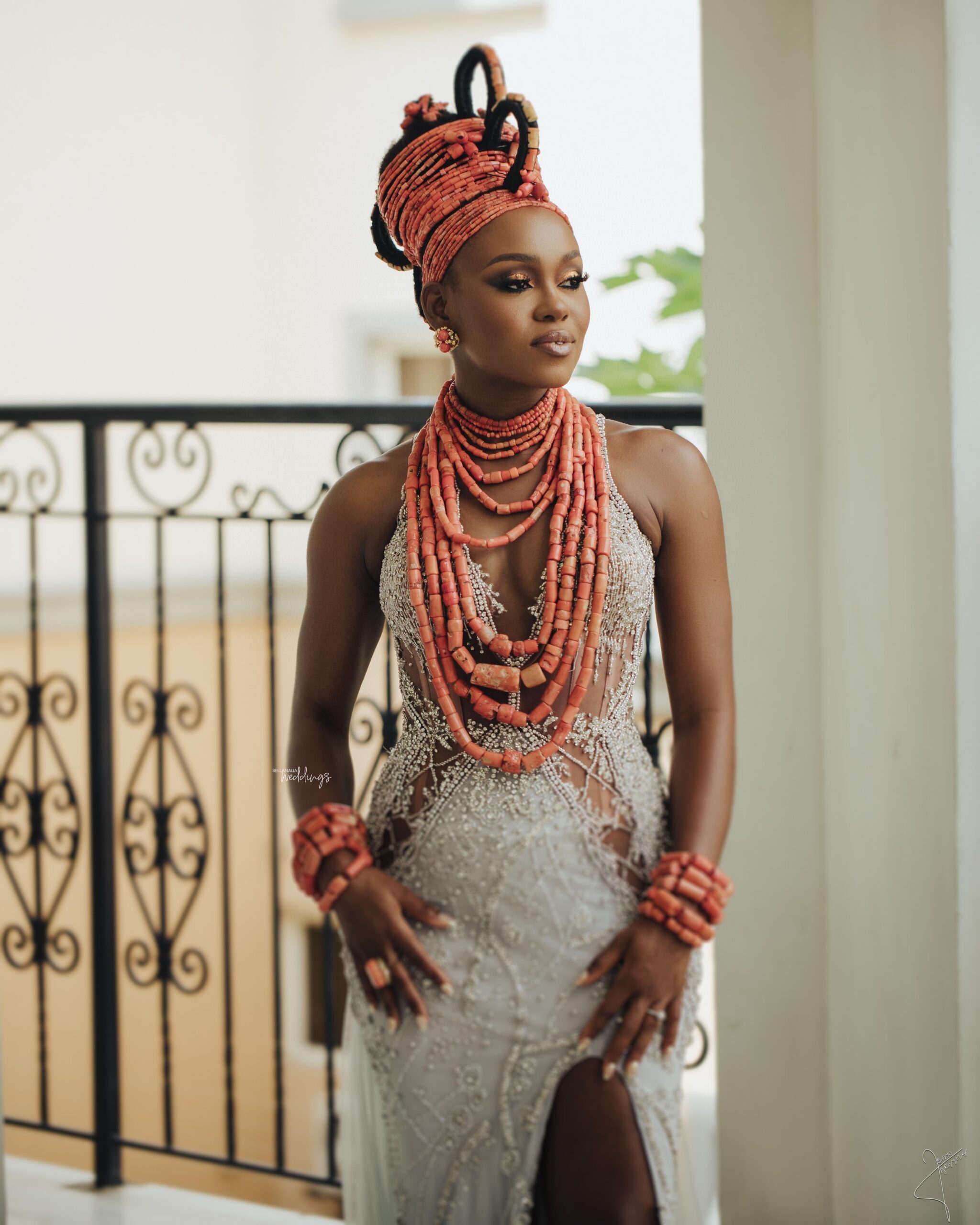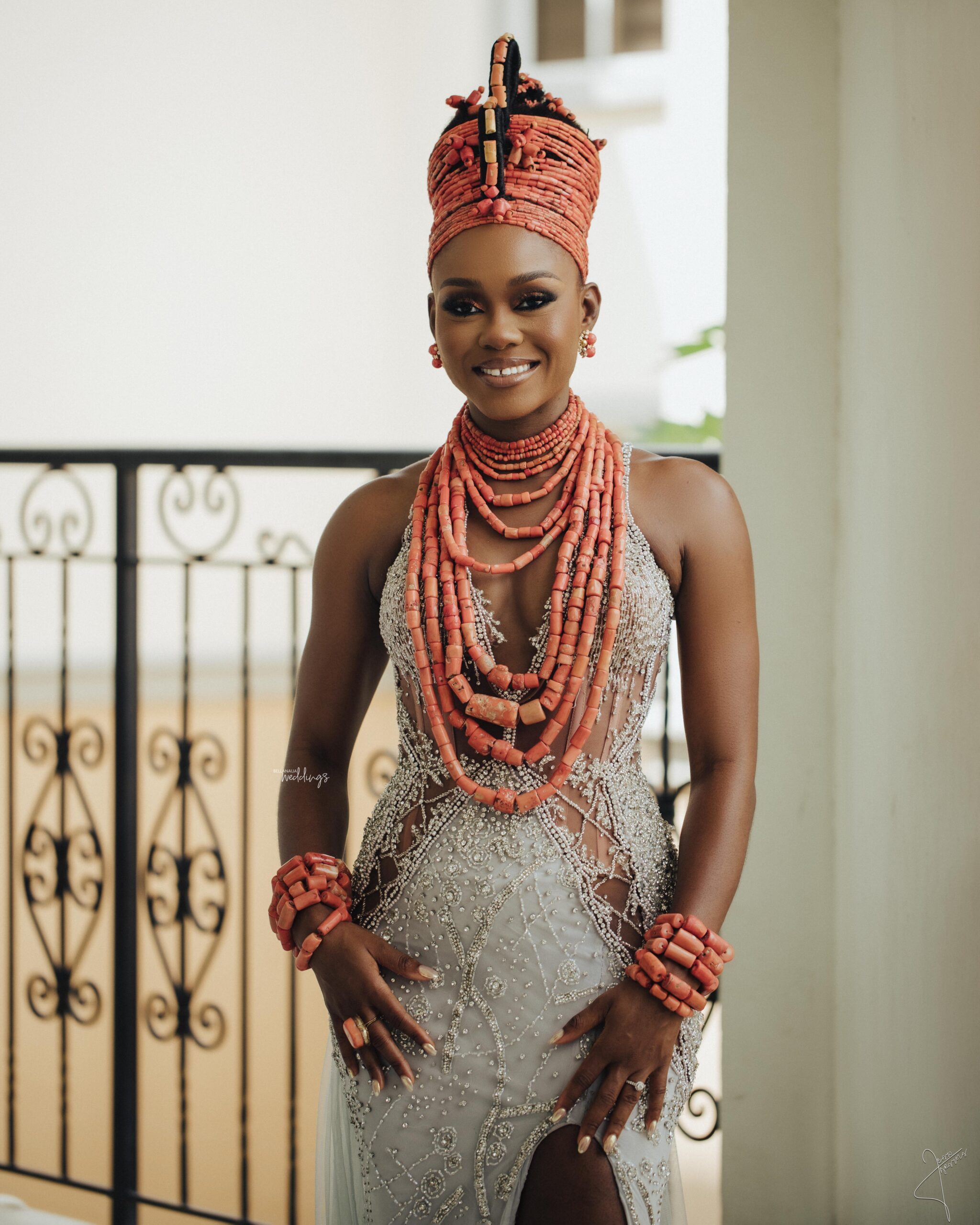 Their love story as shared by Gabriel:
We met in May, about four years ago at the gym. She noticed me in the gym from afar during one of my visits to Nigeria but she didn't say anything ( Lmao, she said she would have died with the feelings in her). I visited the gym a couple of times and noticed her. She was attractive and nice but kept a personal space from everyone. Approachable but equally distant, sort of mysterious in my eyes.
Rachael showed up serving elegance on her big day!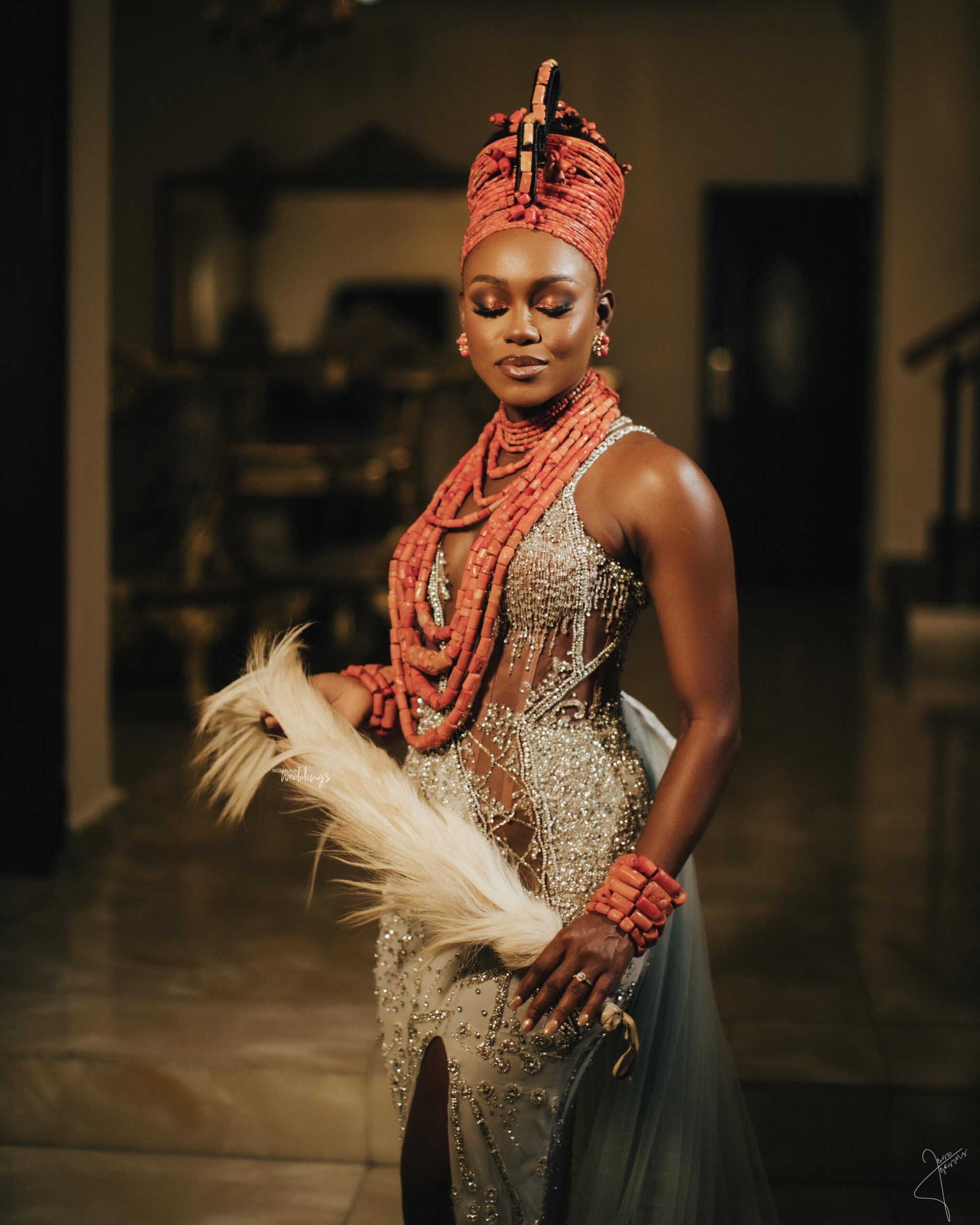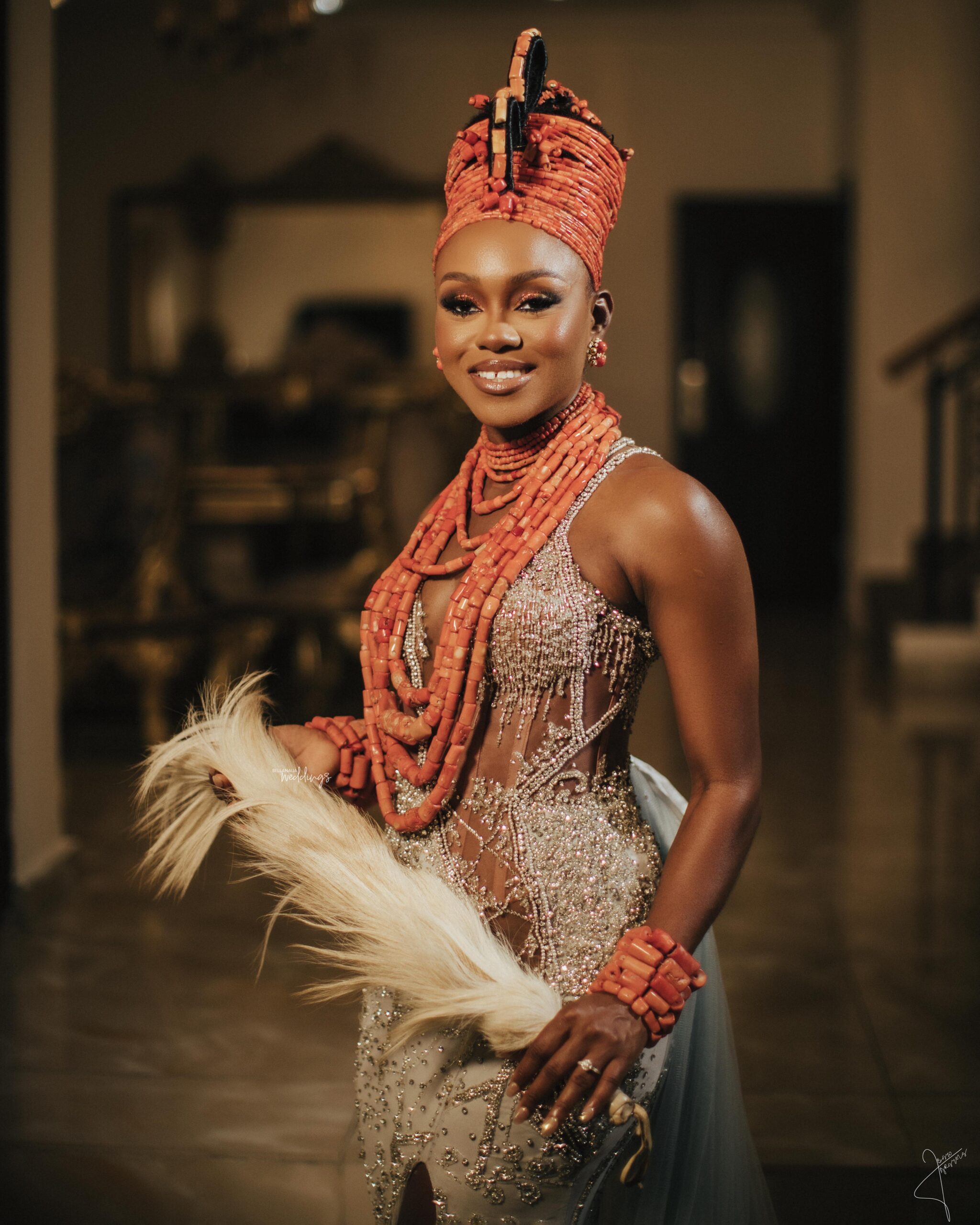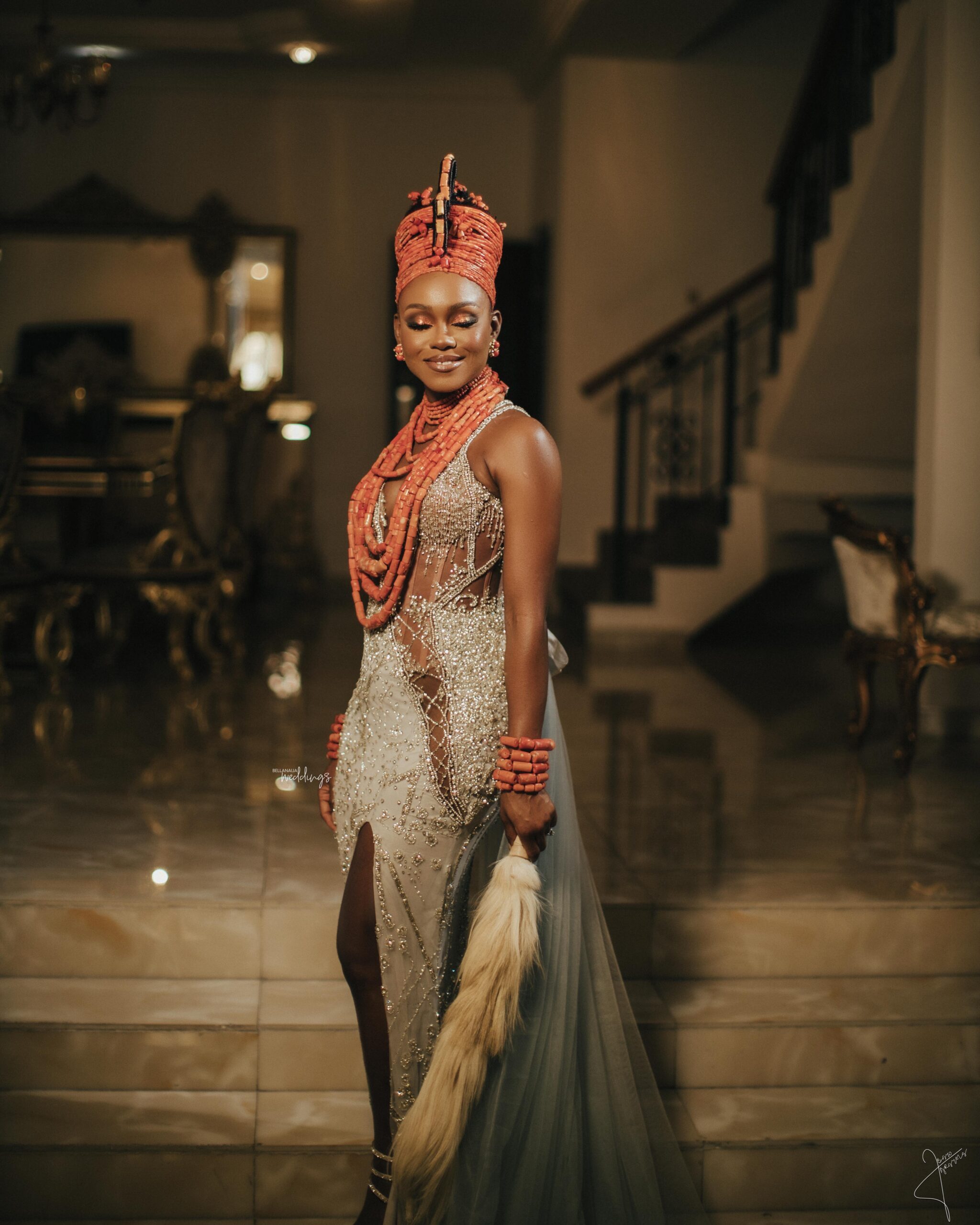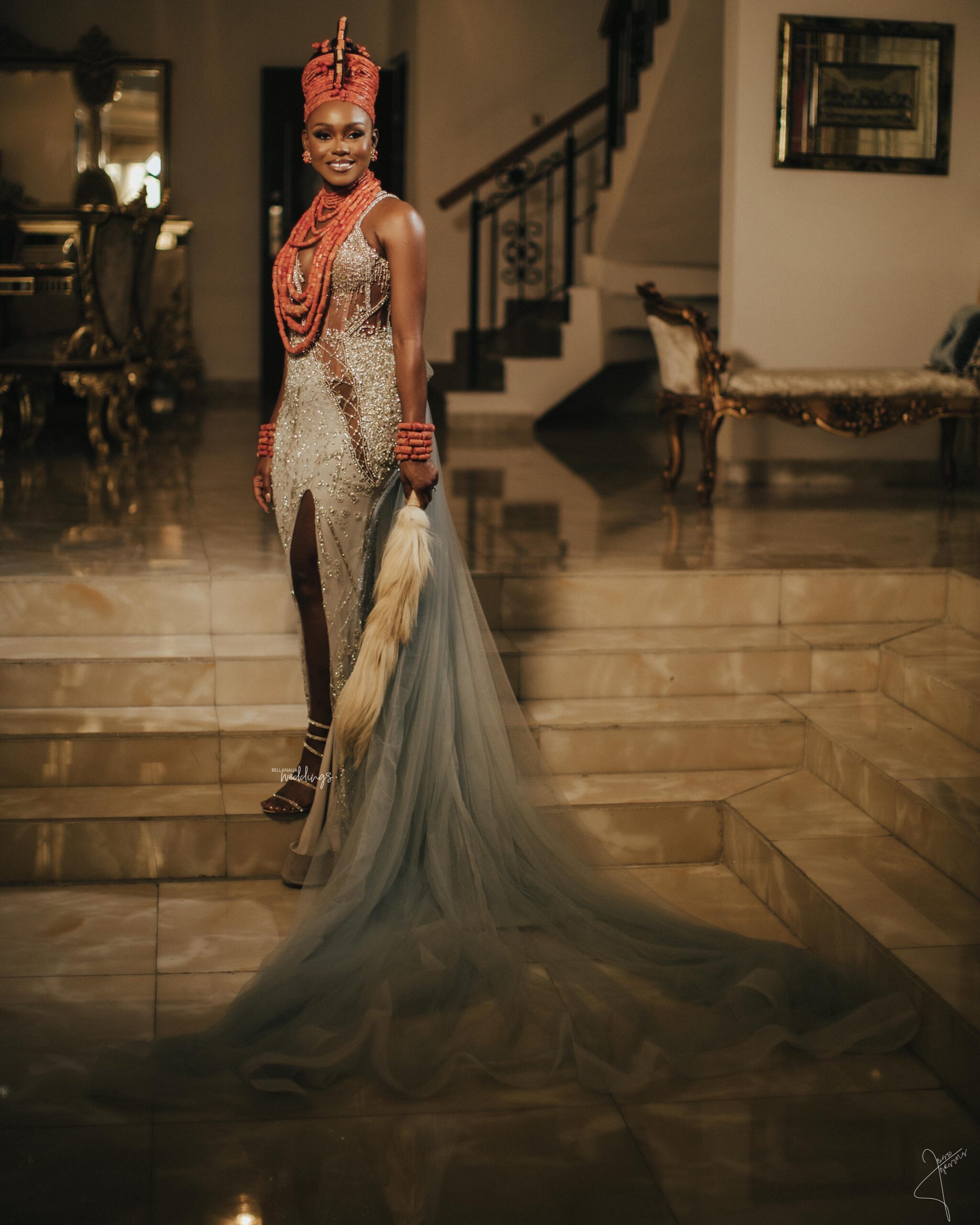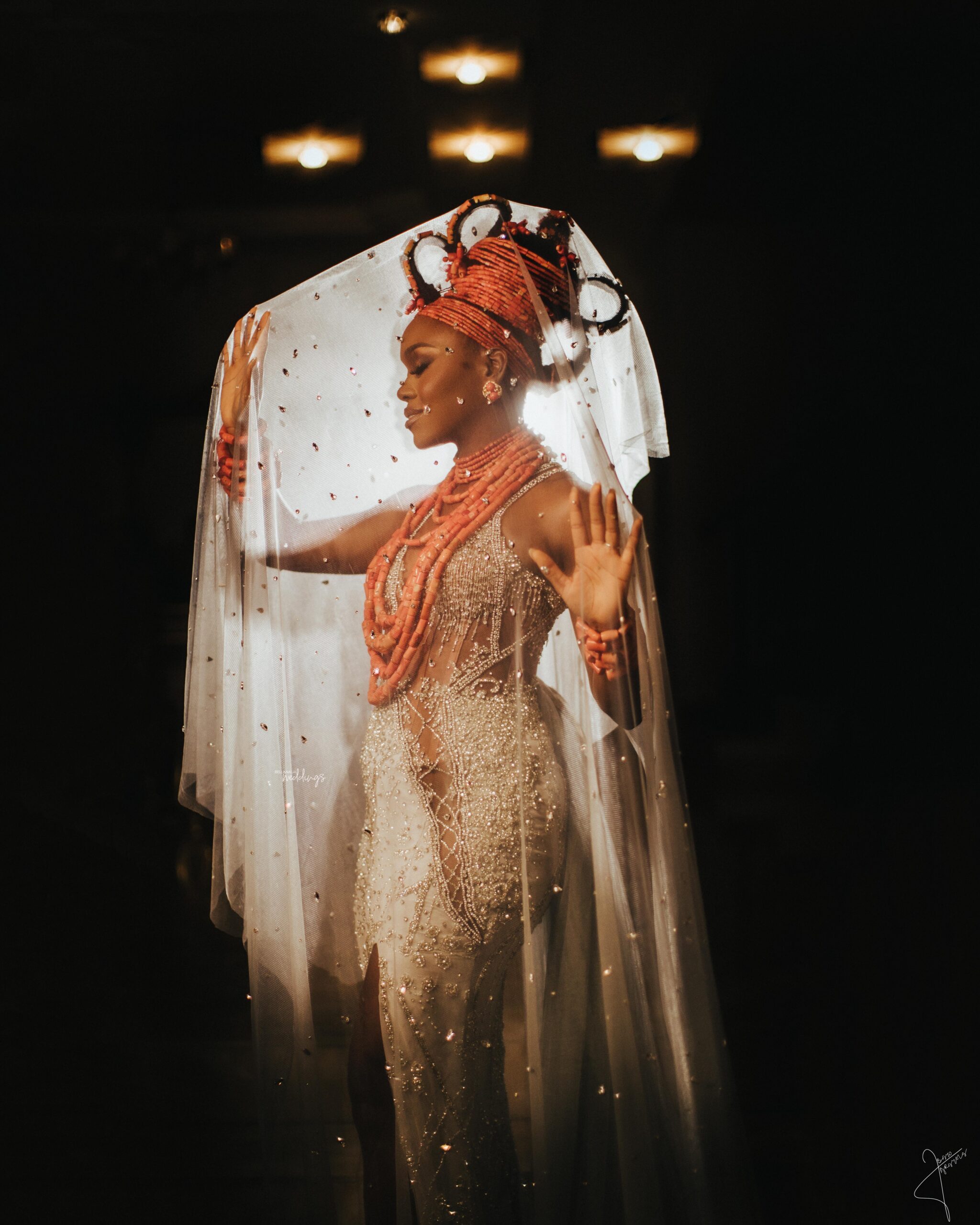 I eventually summed up the courage to approach her. We spent almost 3 hours talking about social relationships, intimacy and ironically, science. She was quite captivating and I took her number. From then on, we bonded. We went on dates every other day and we started as "friends" but evolved four months later to "our current love story ". After four years of long-distance courtship, I proposed and here we are.
When everyone in the squad brought their A-game!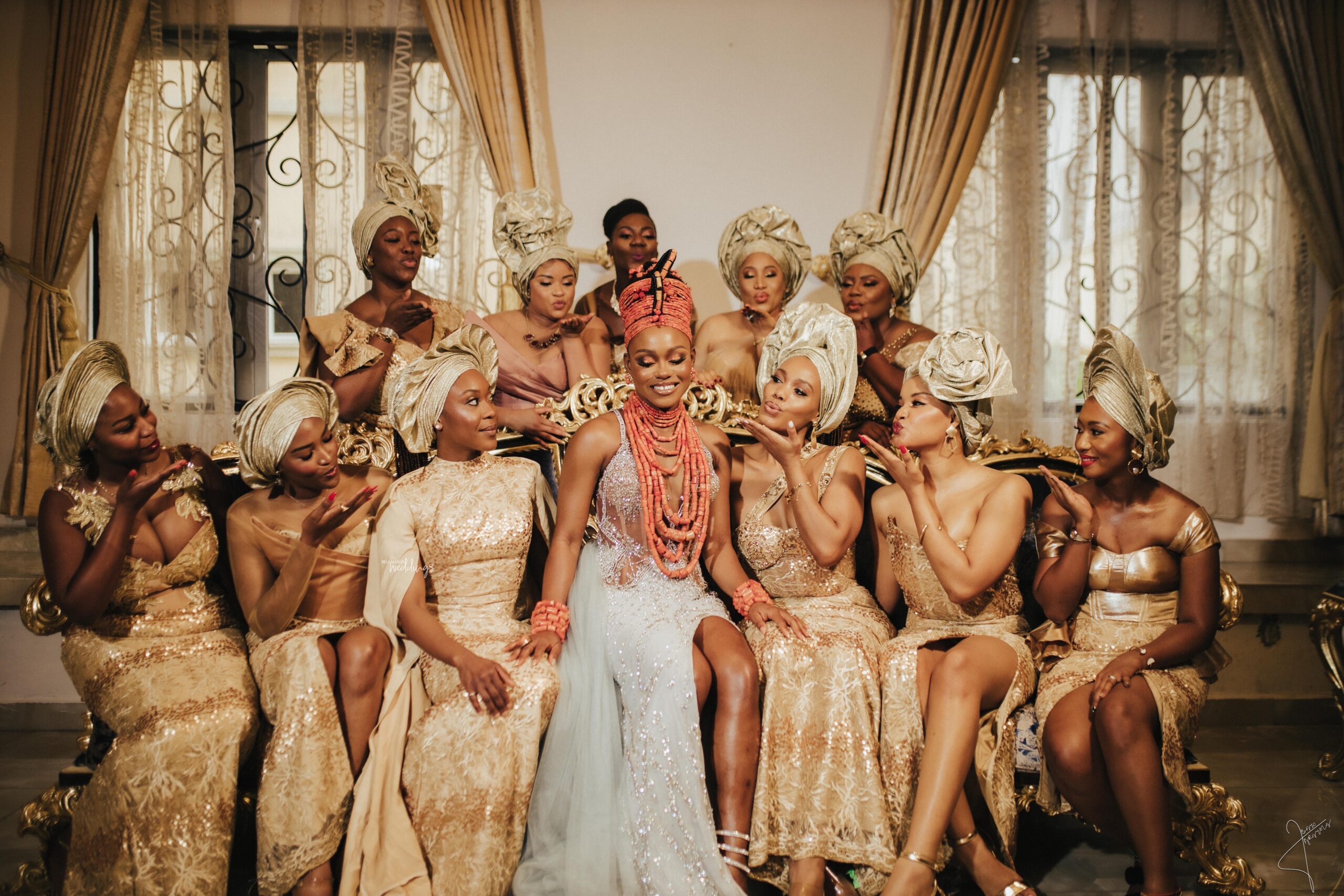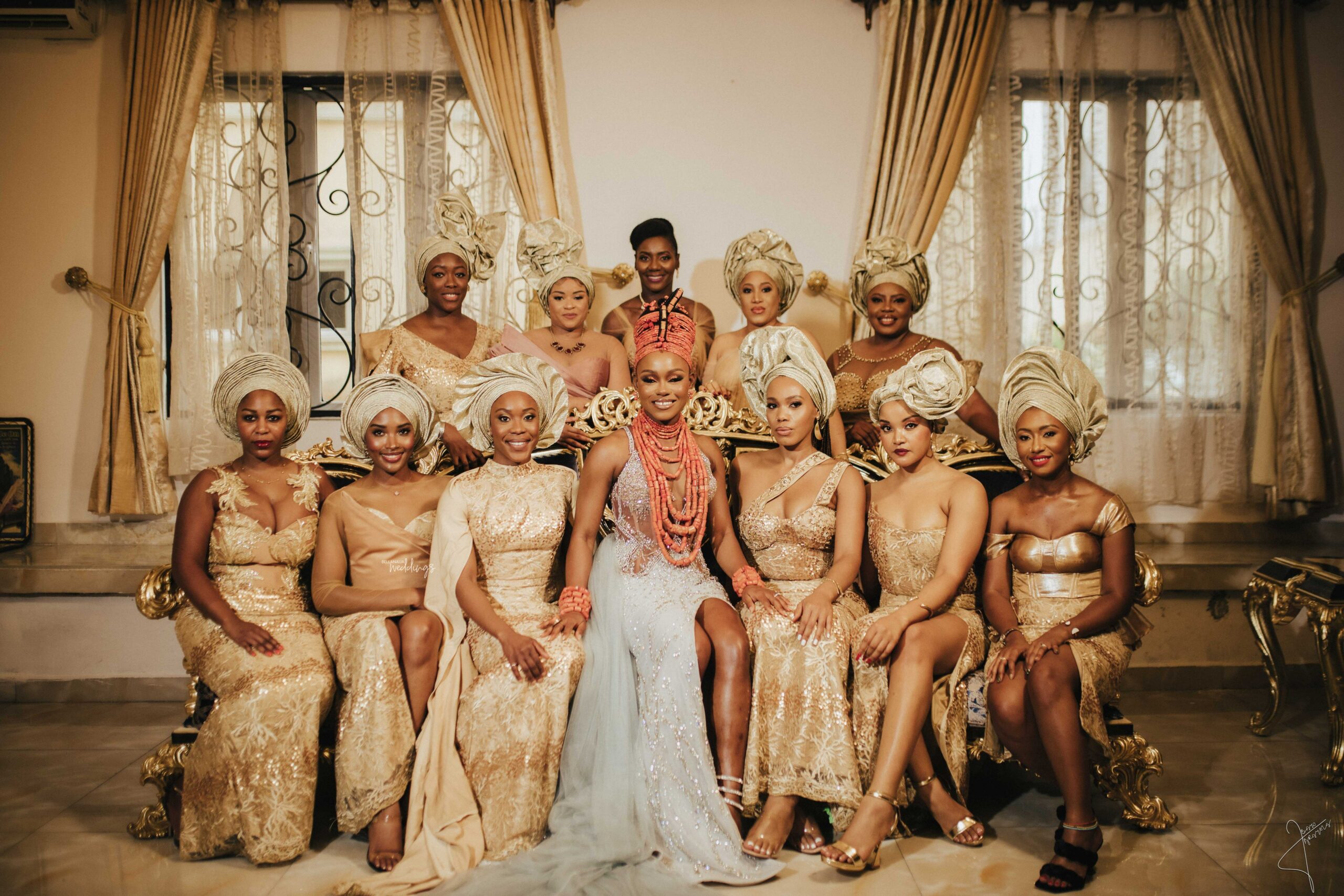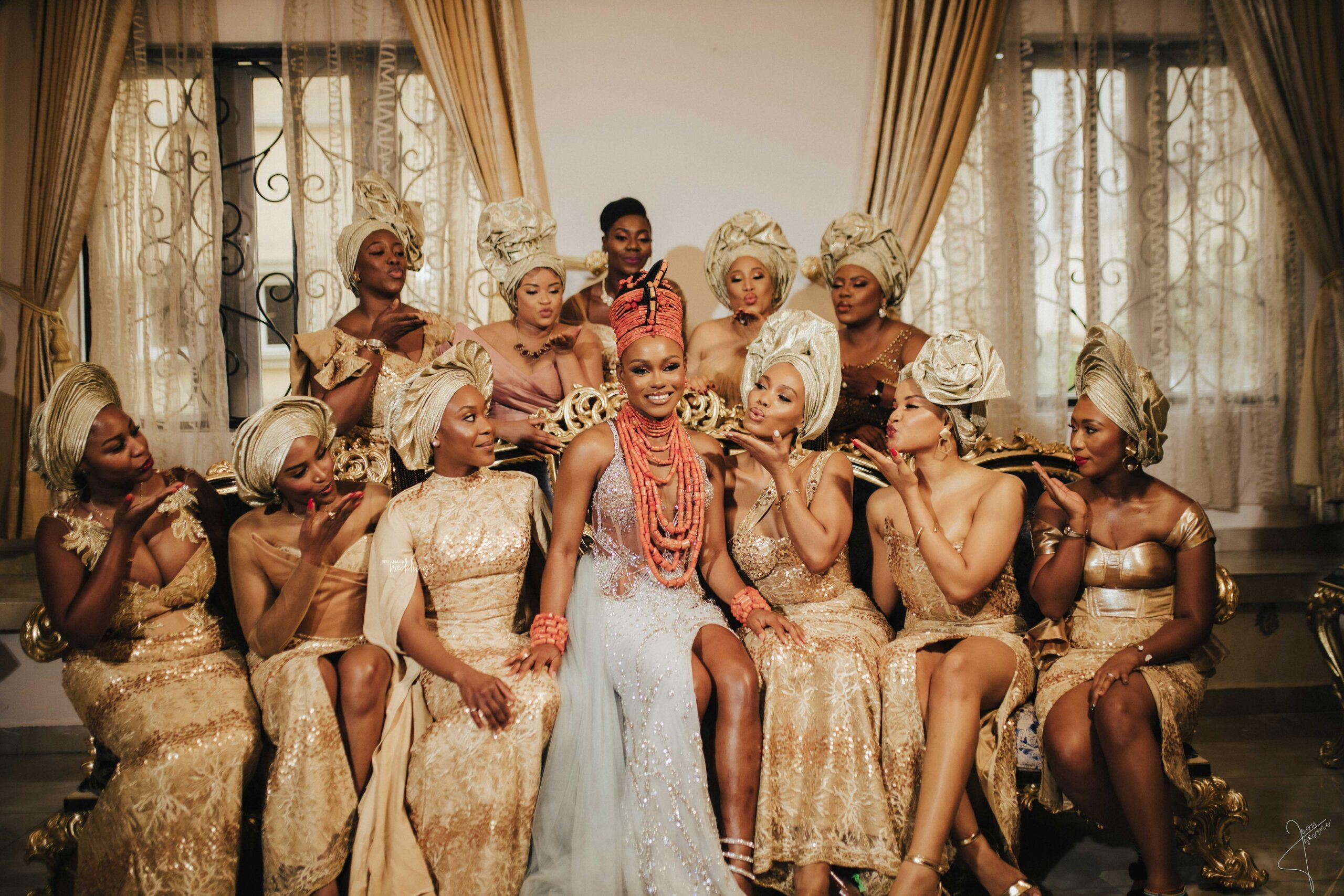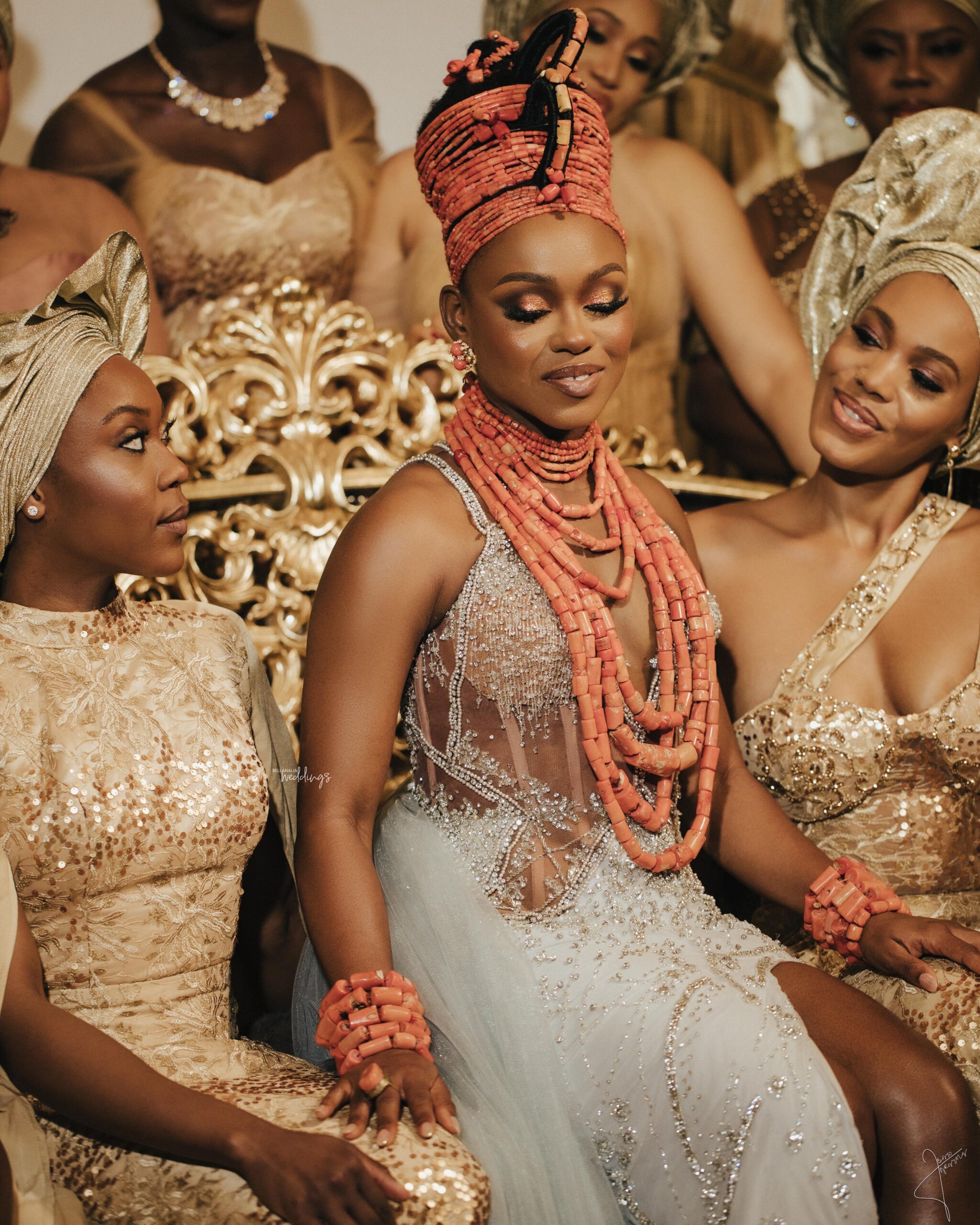 Gabriel is such a dapper groom!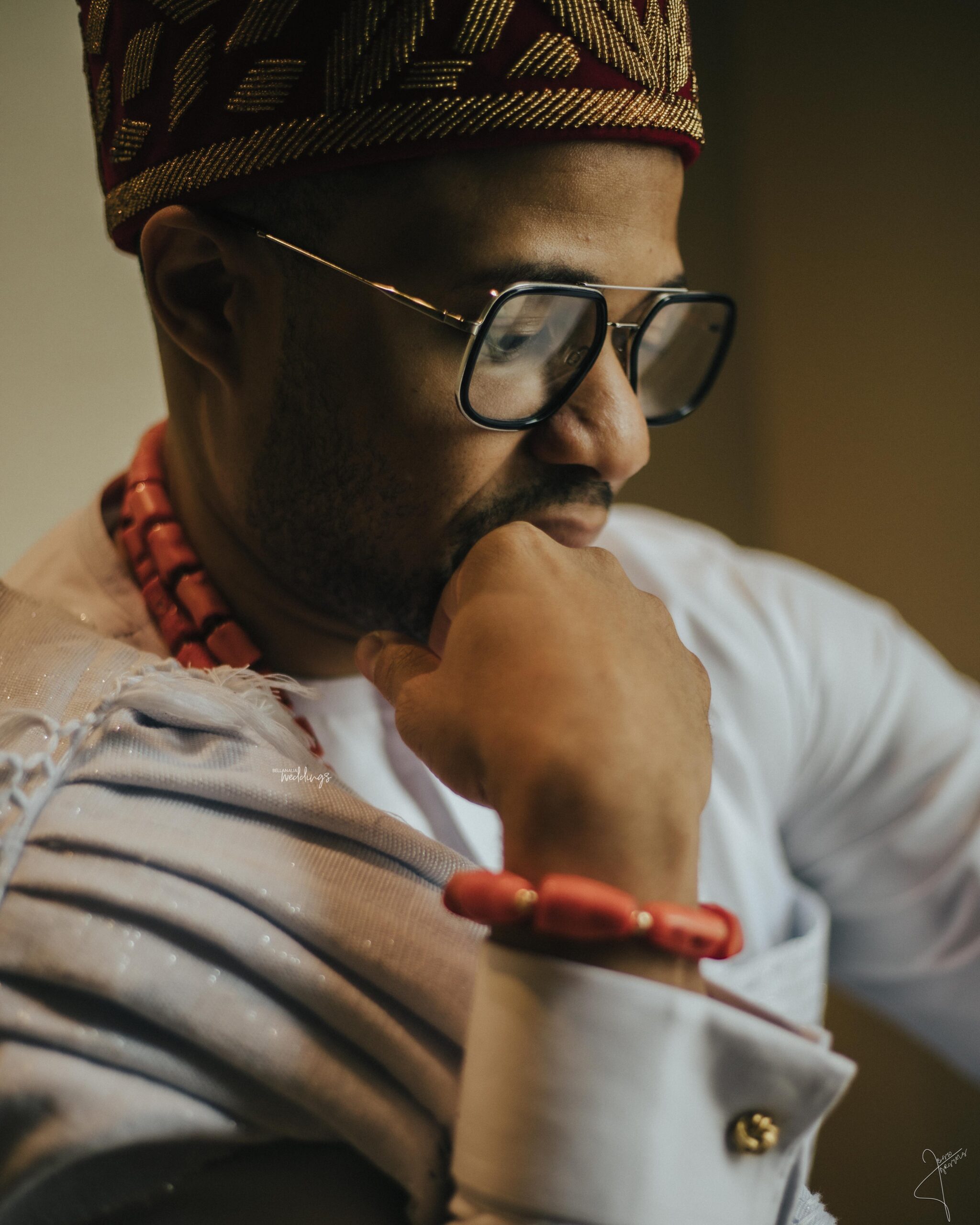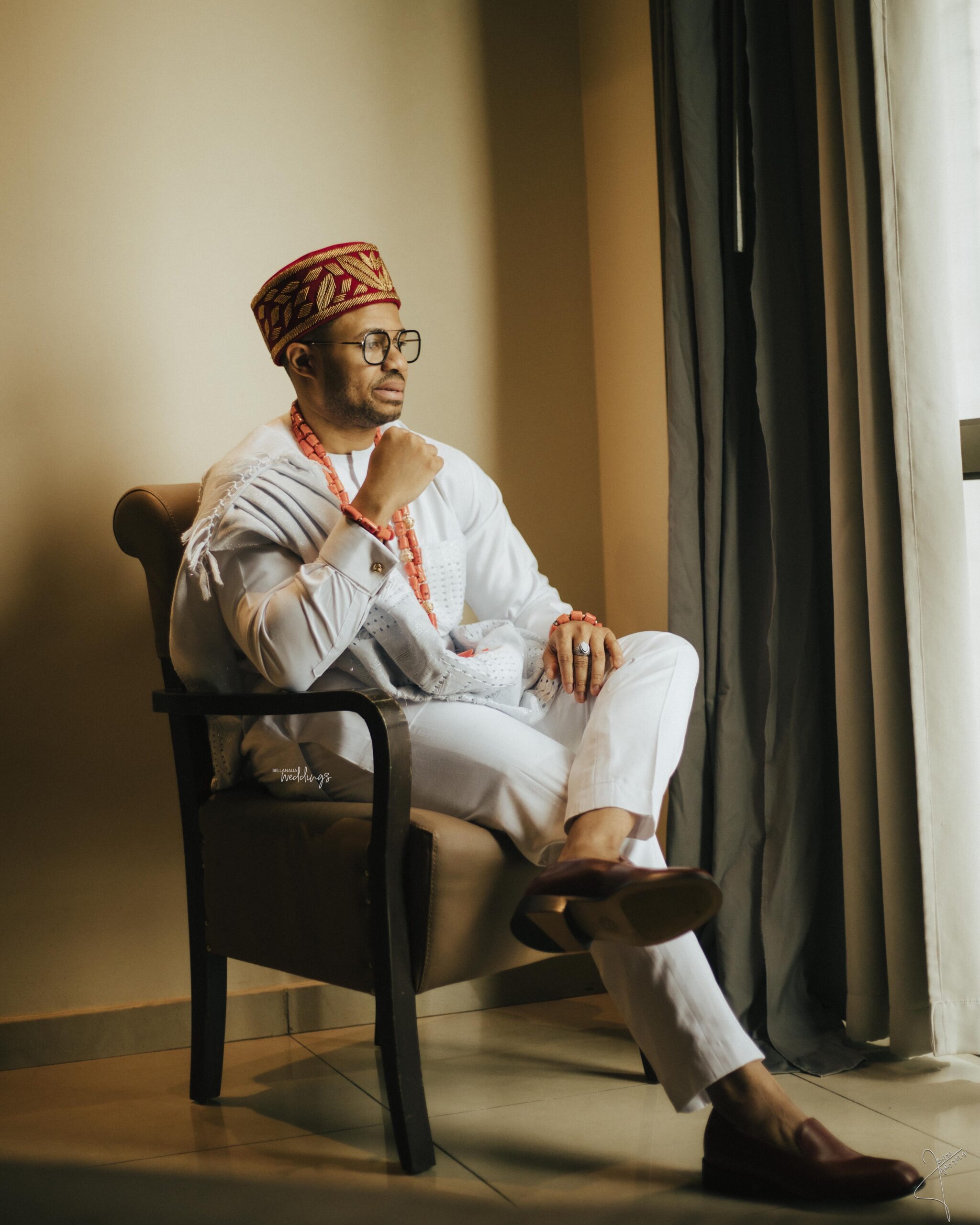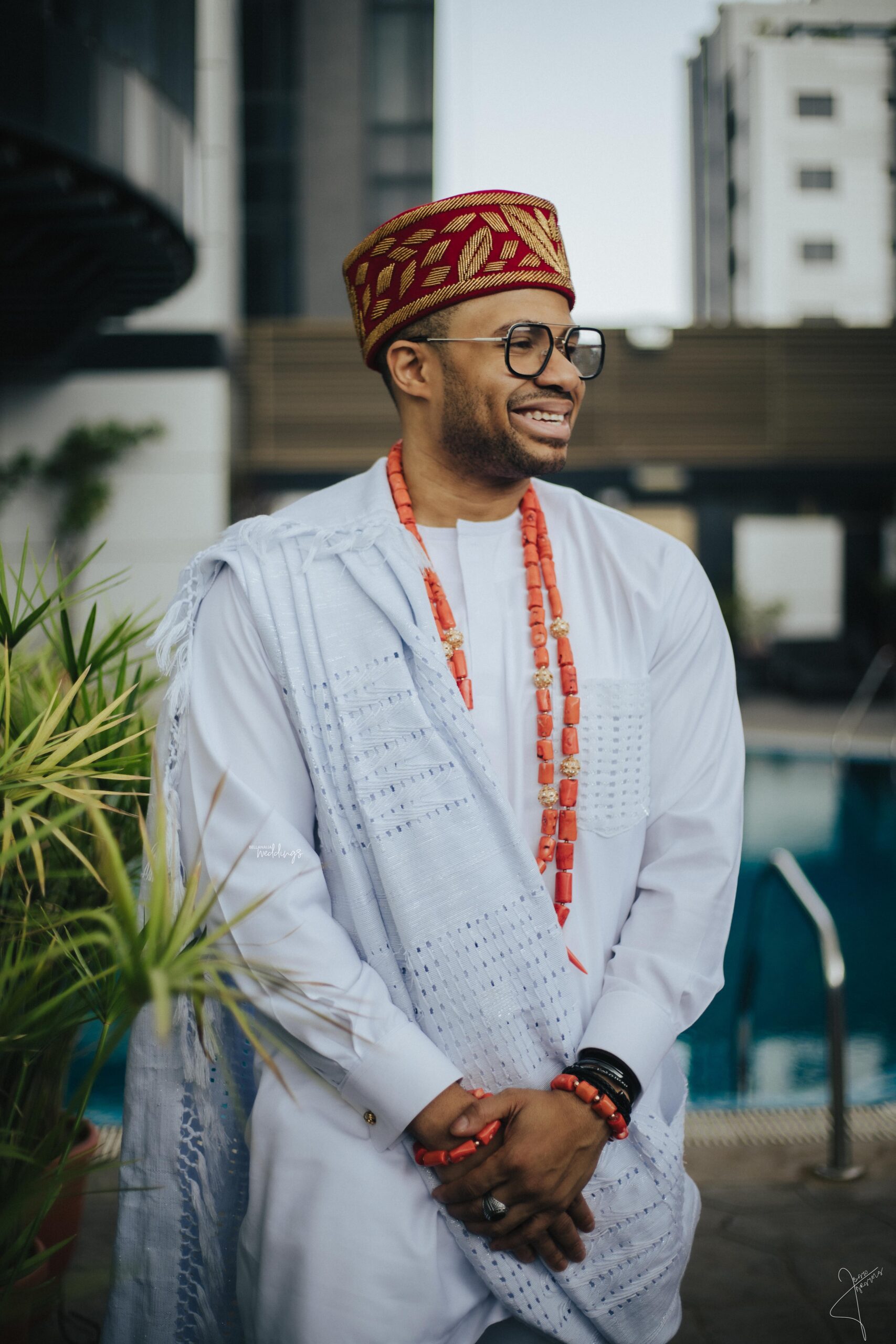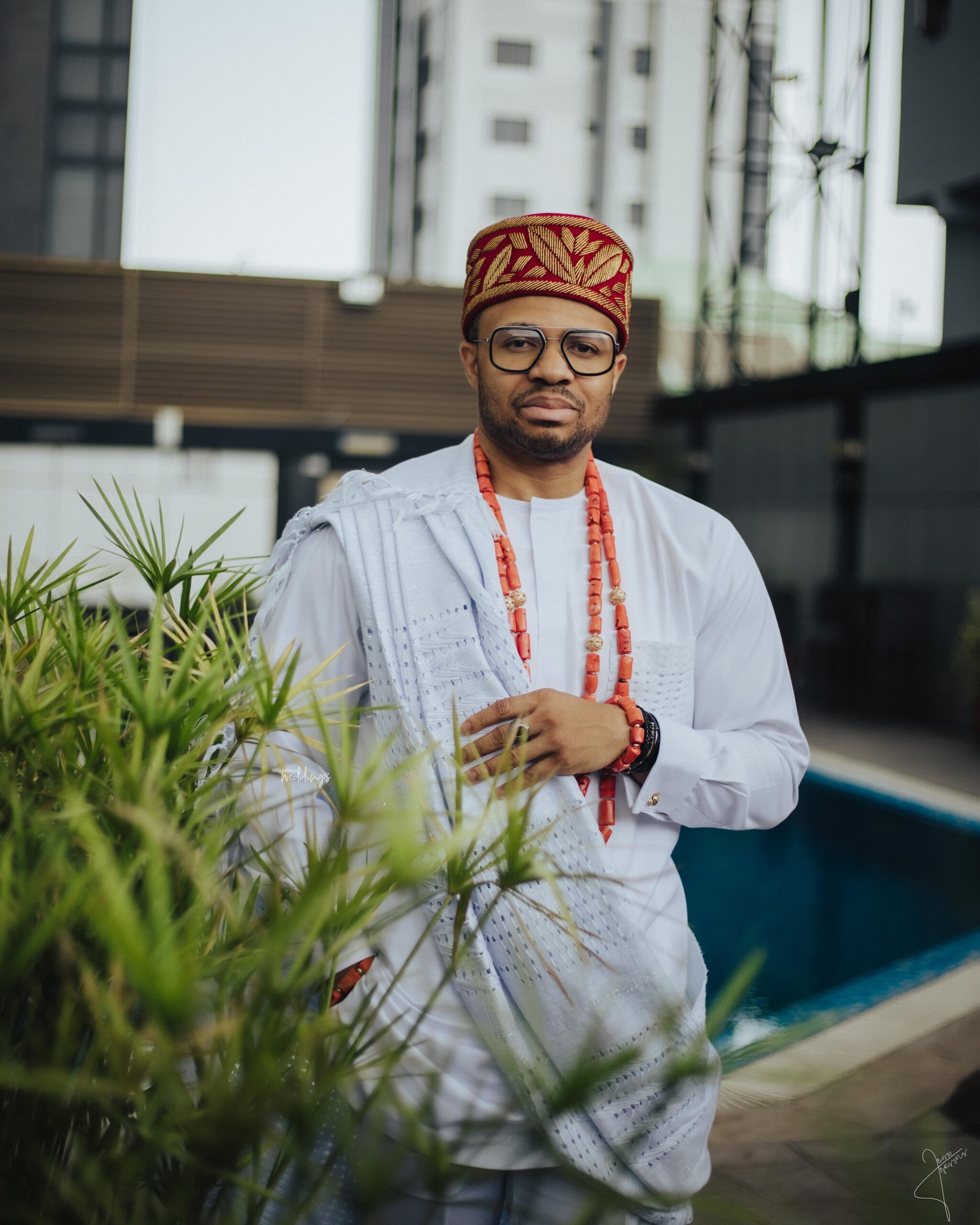 Rachael and Gabriel giving us all the feels of love!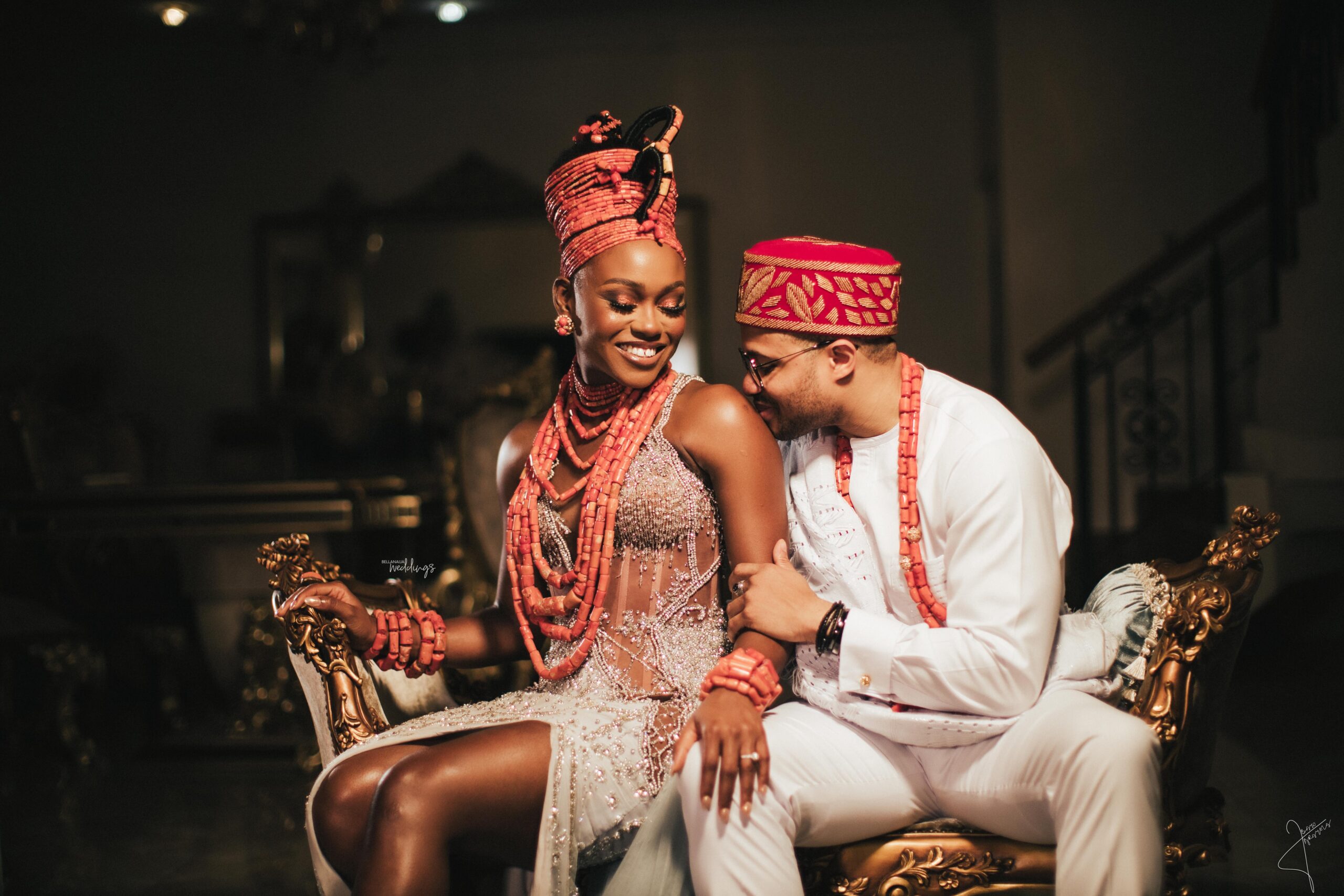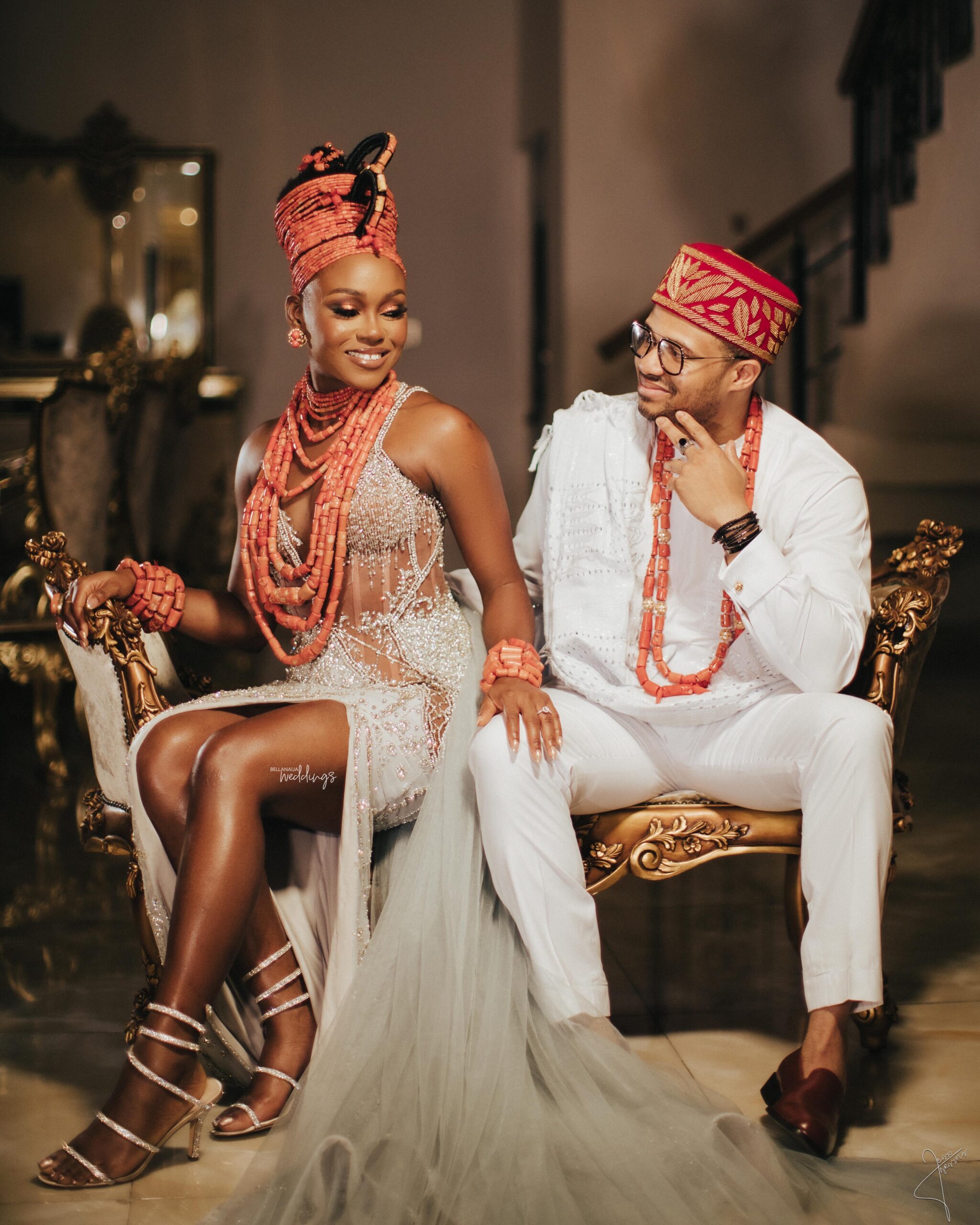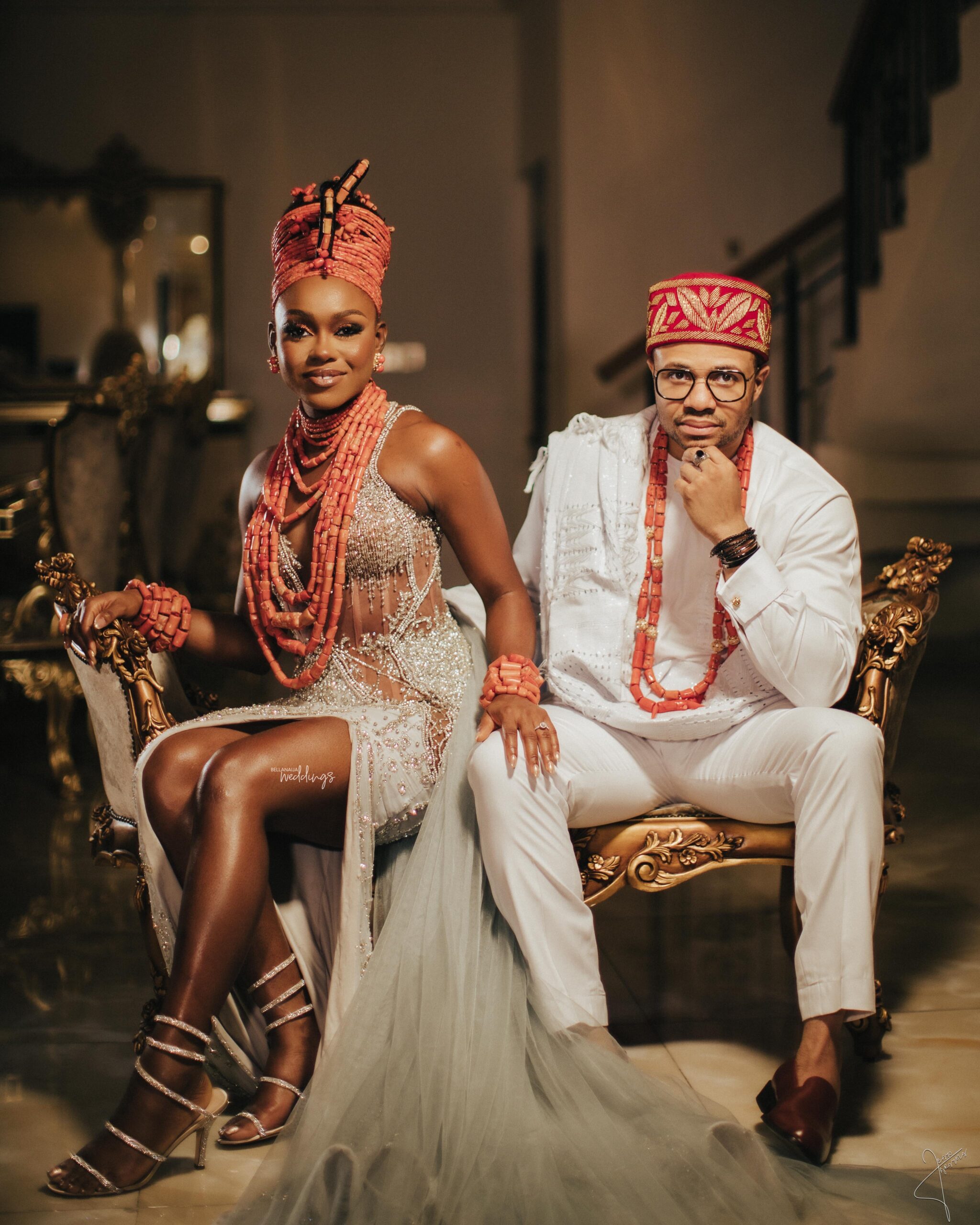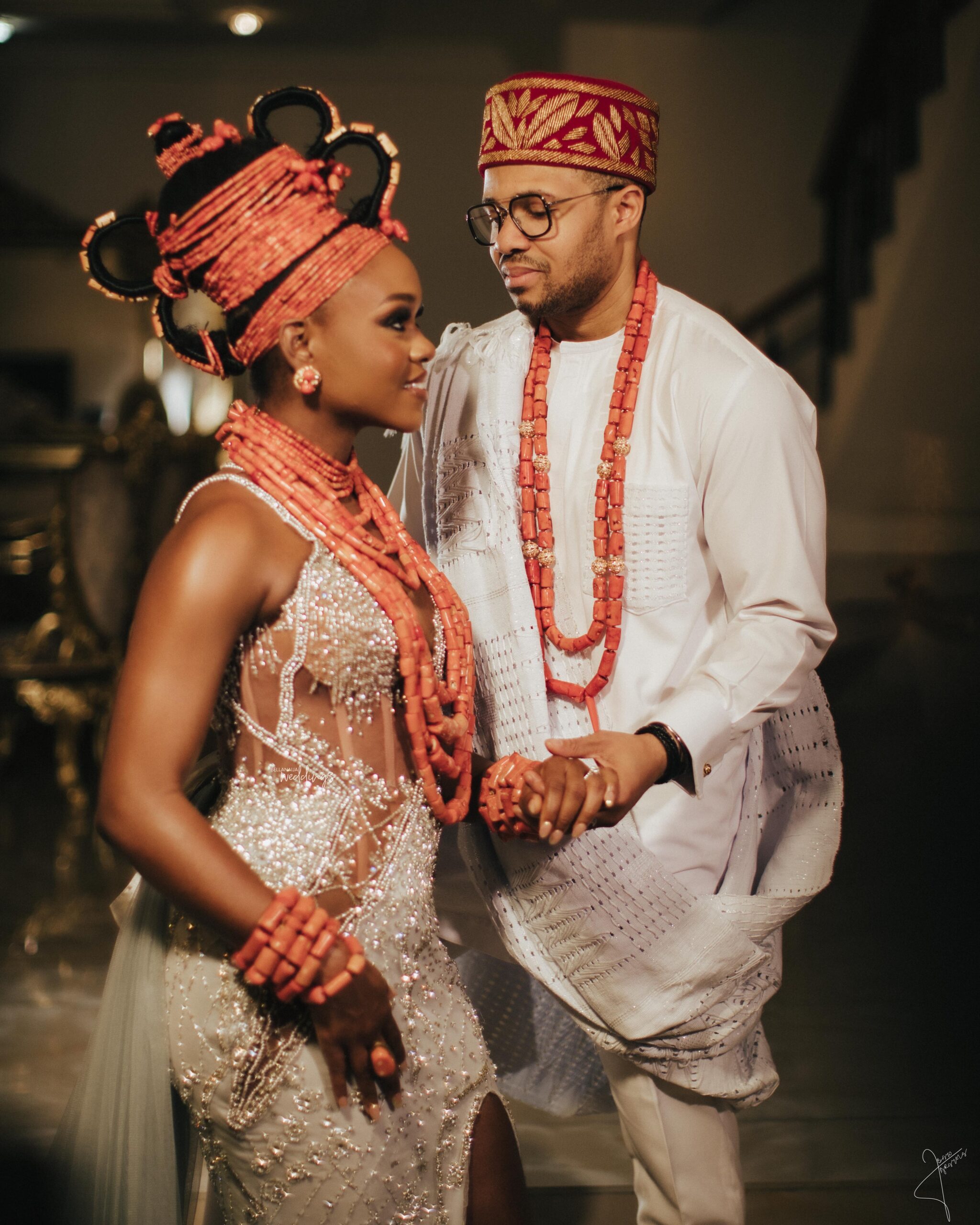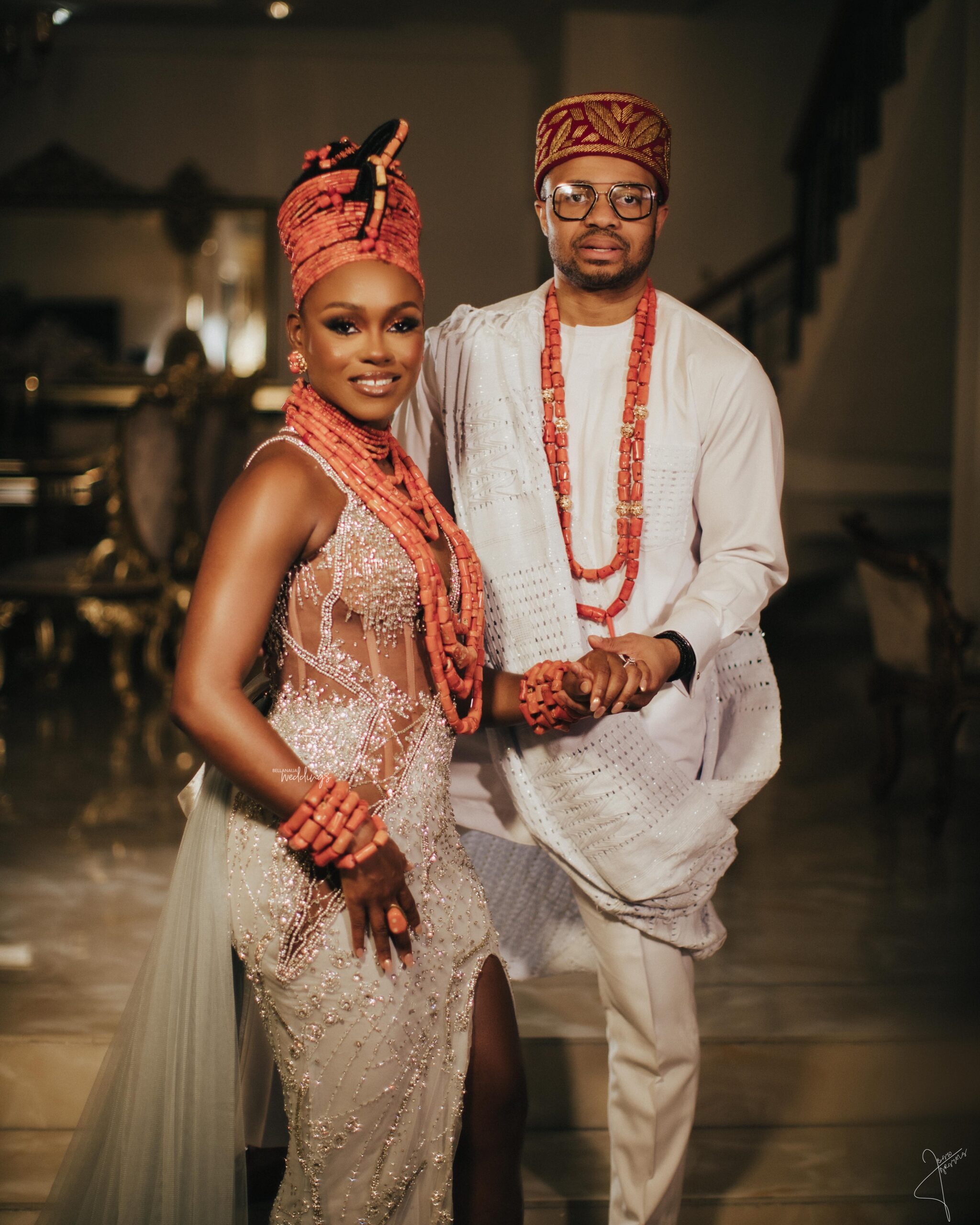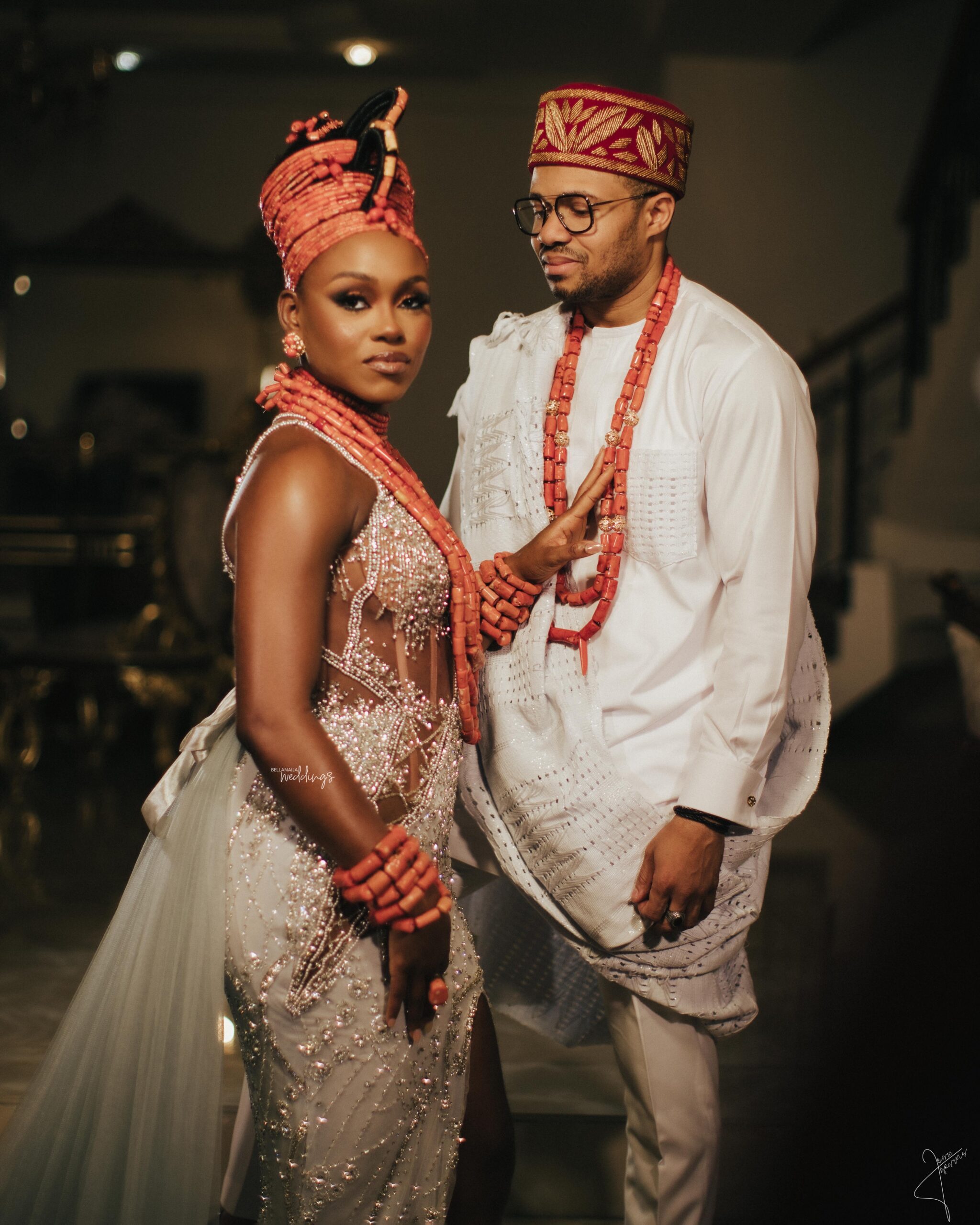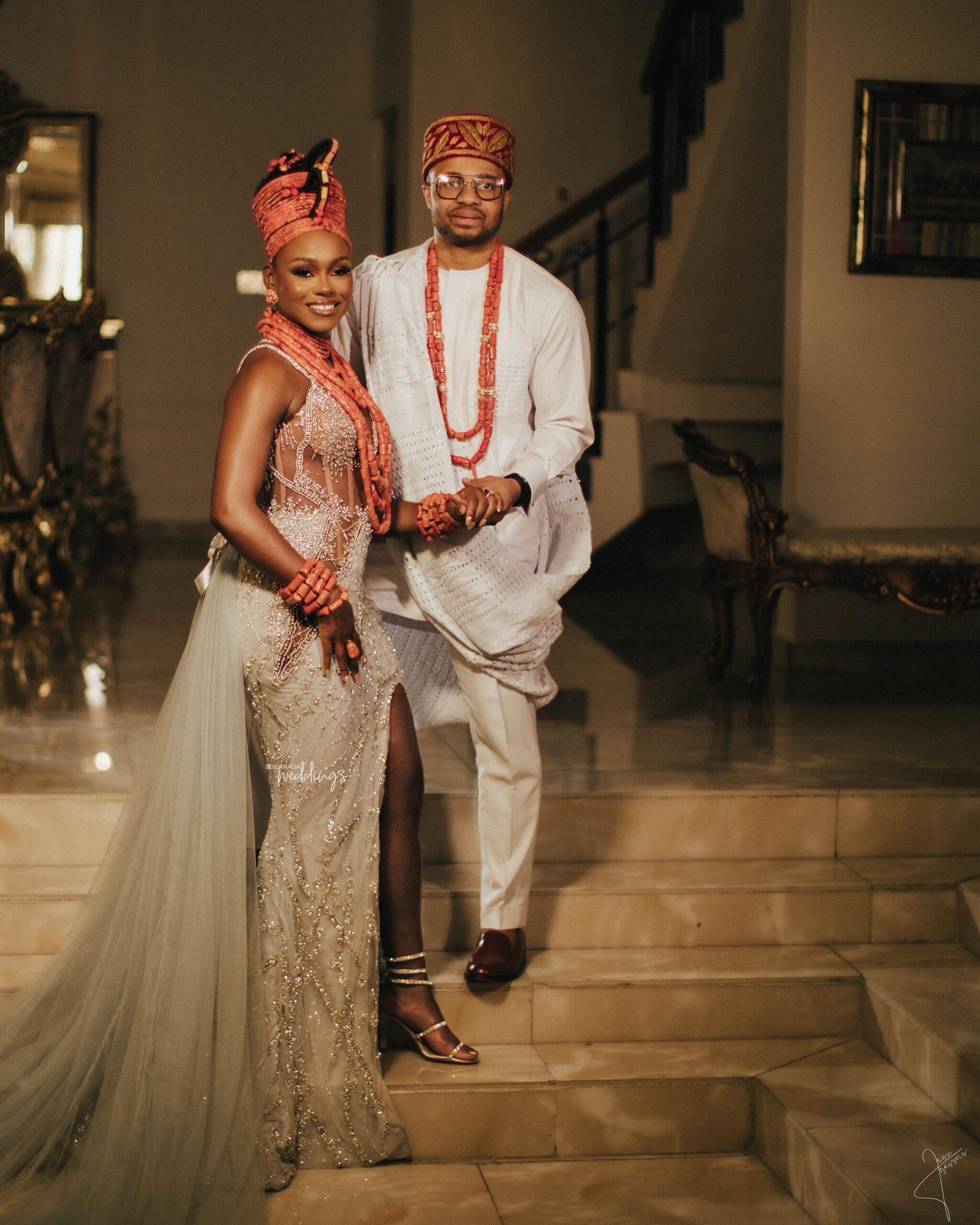 Let's check out this lovely wedding decor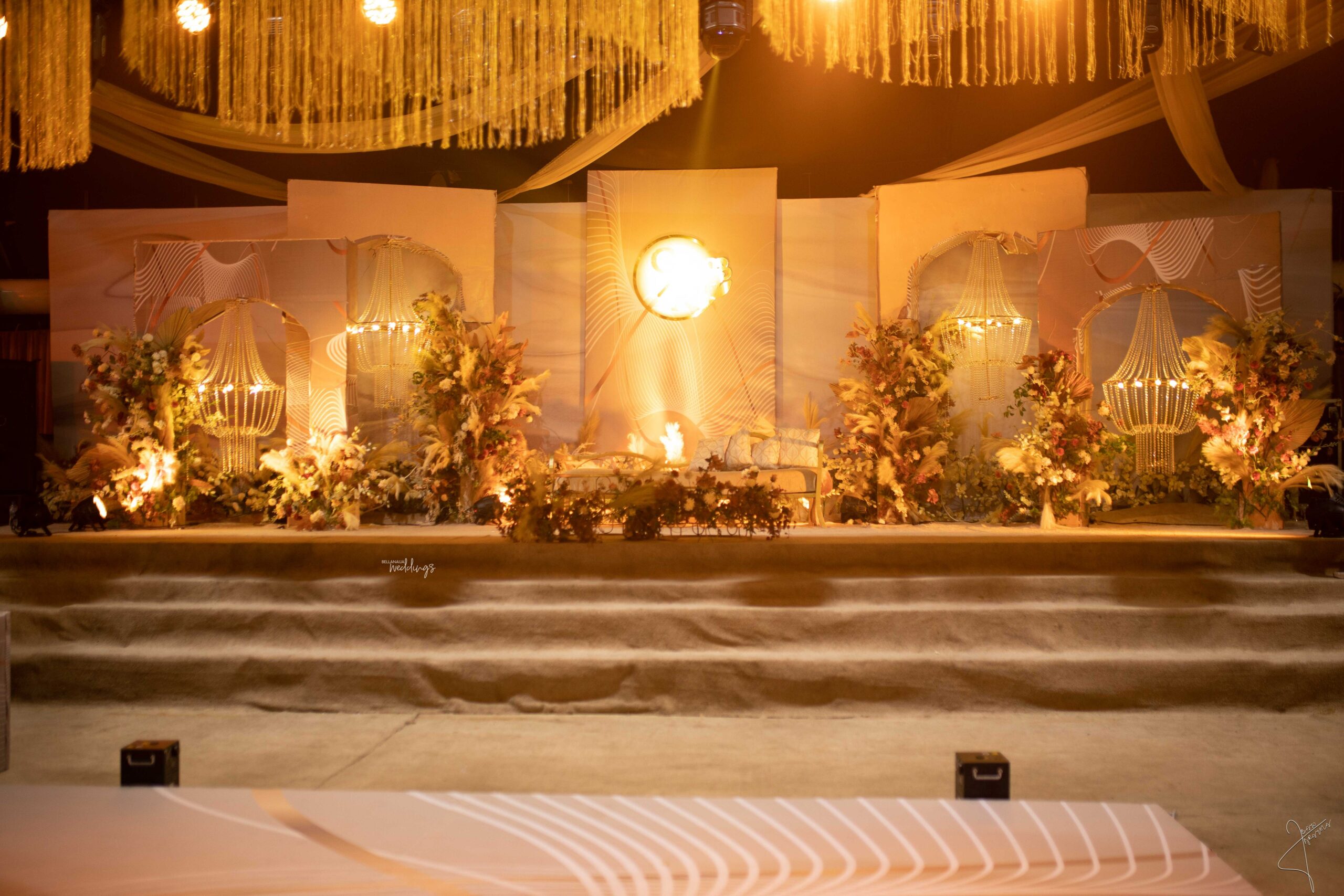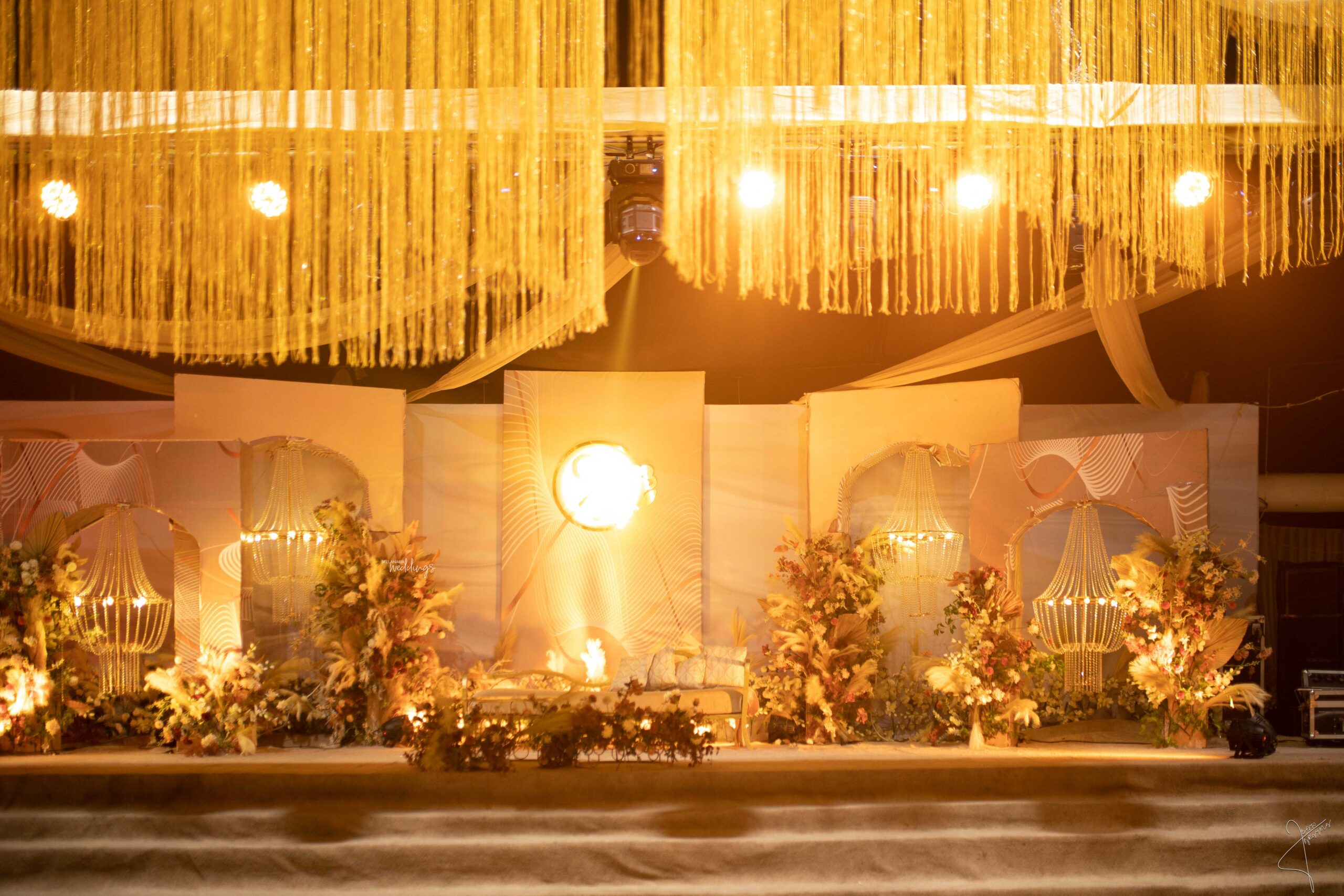 Let the ceremony begin!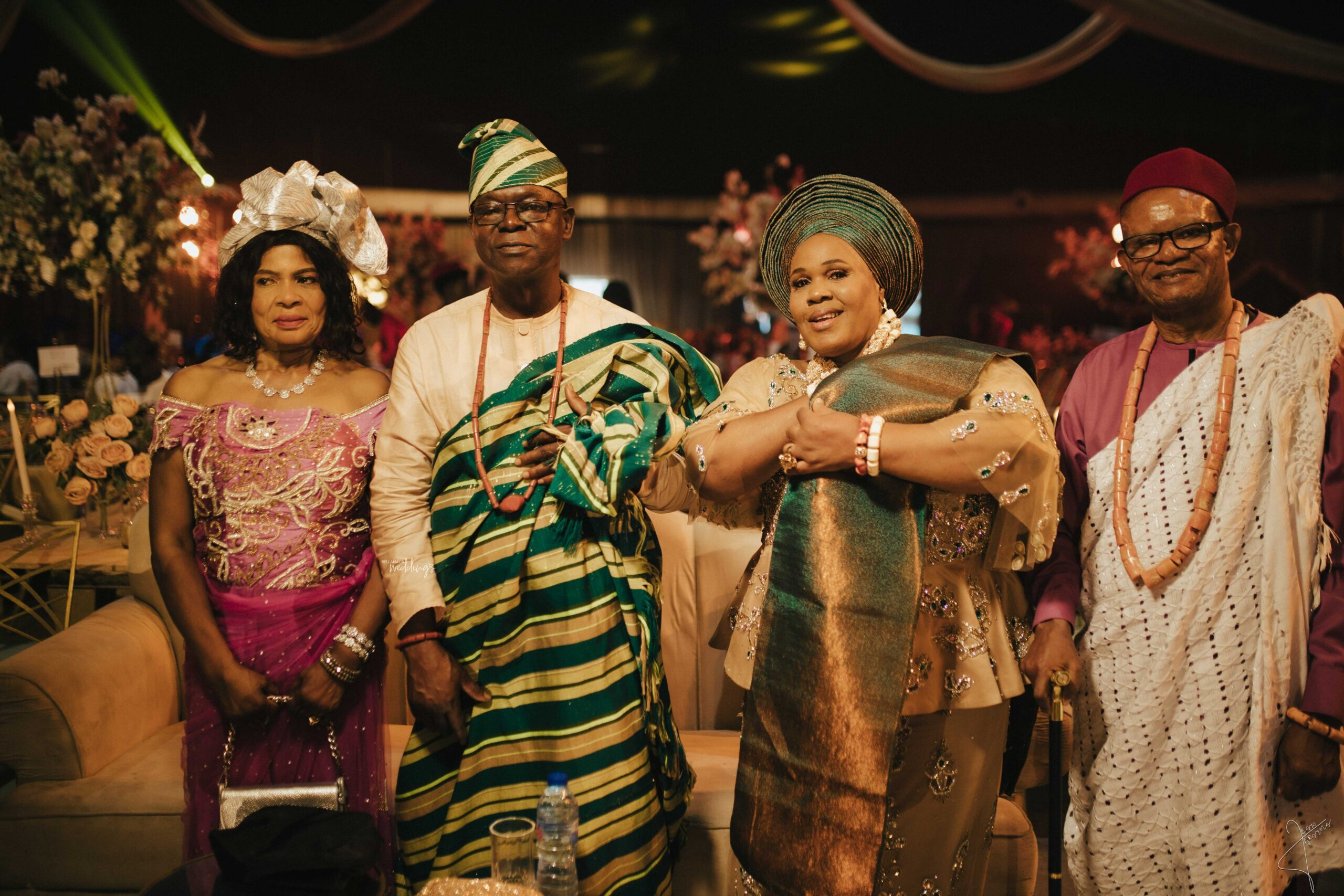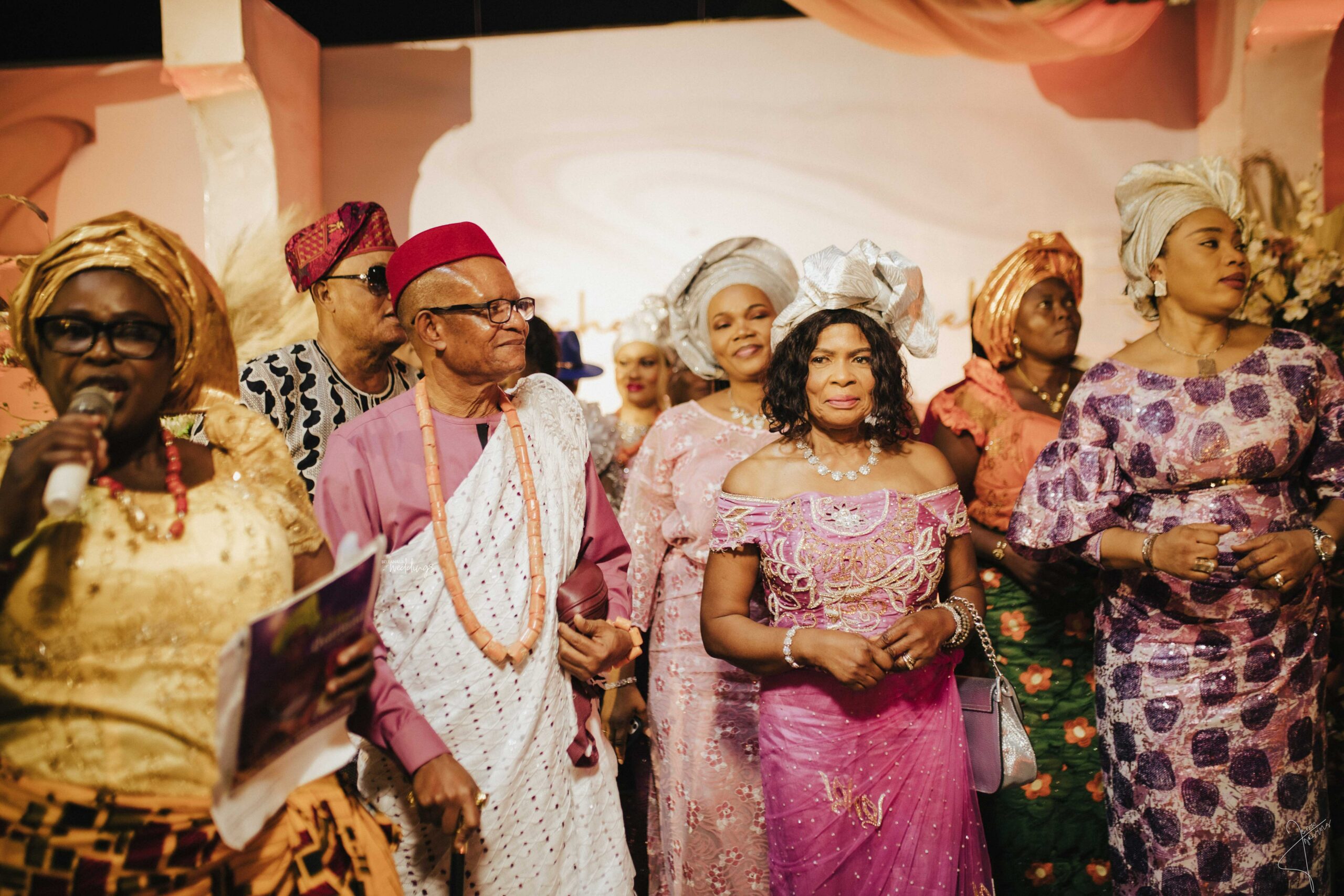 The groom is here!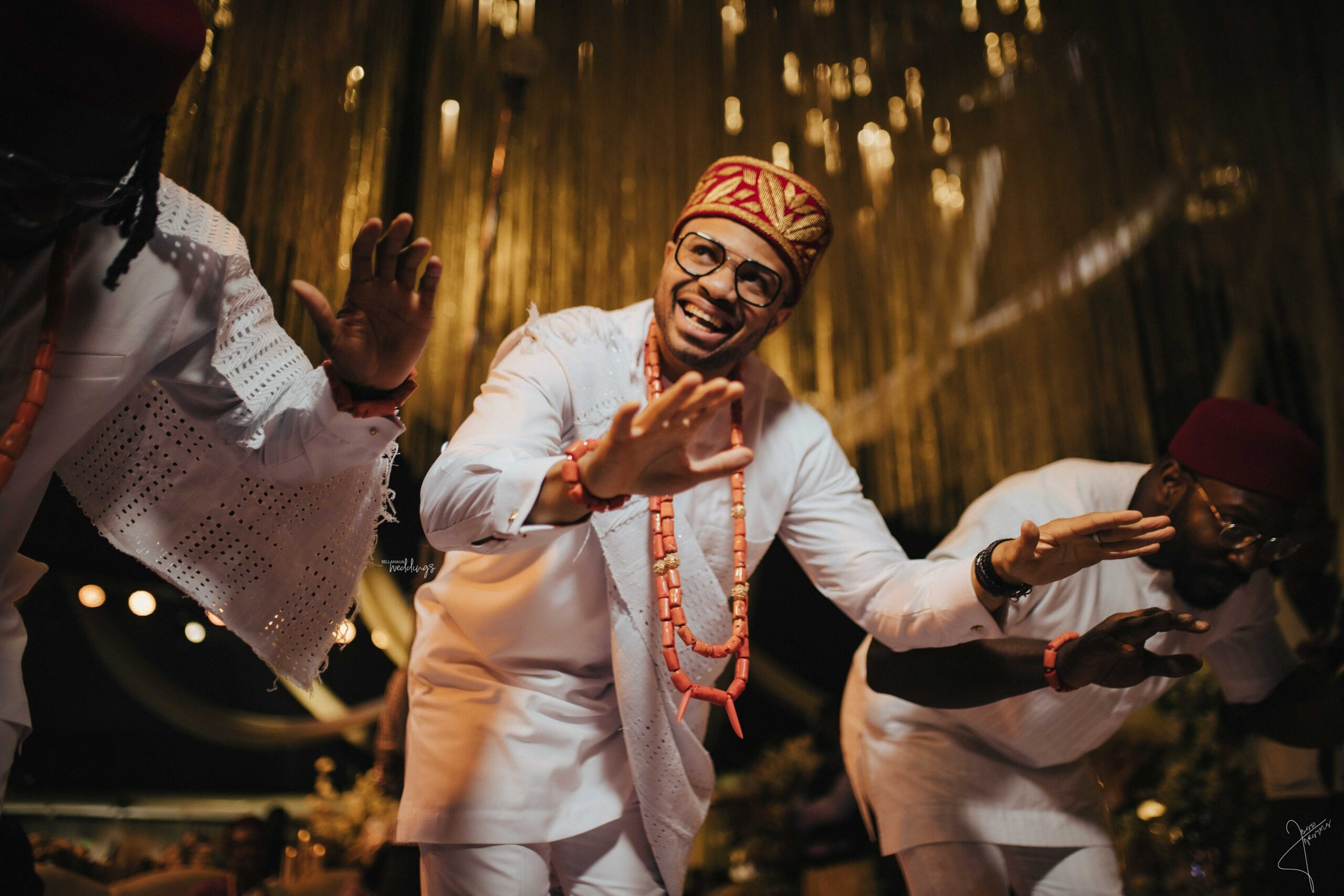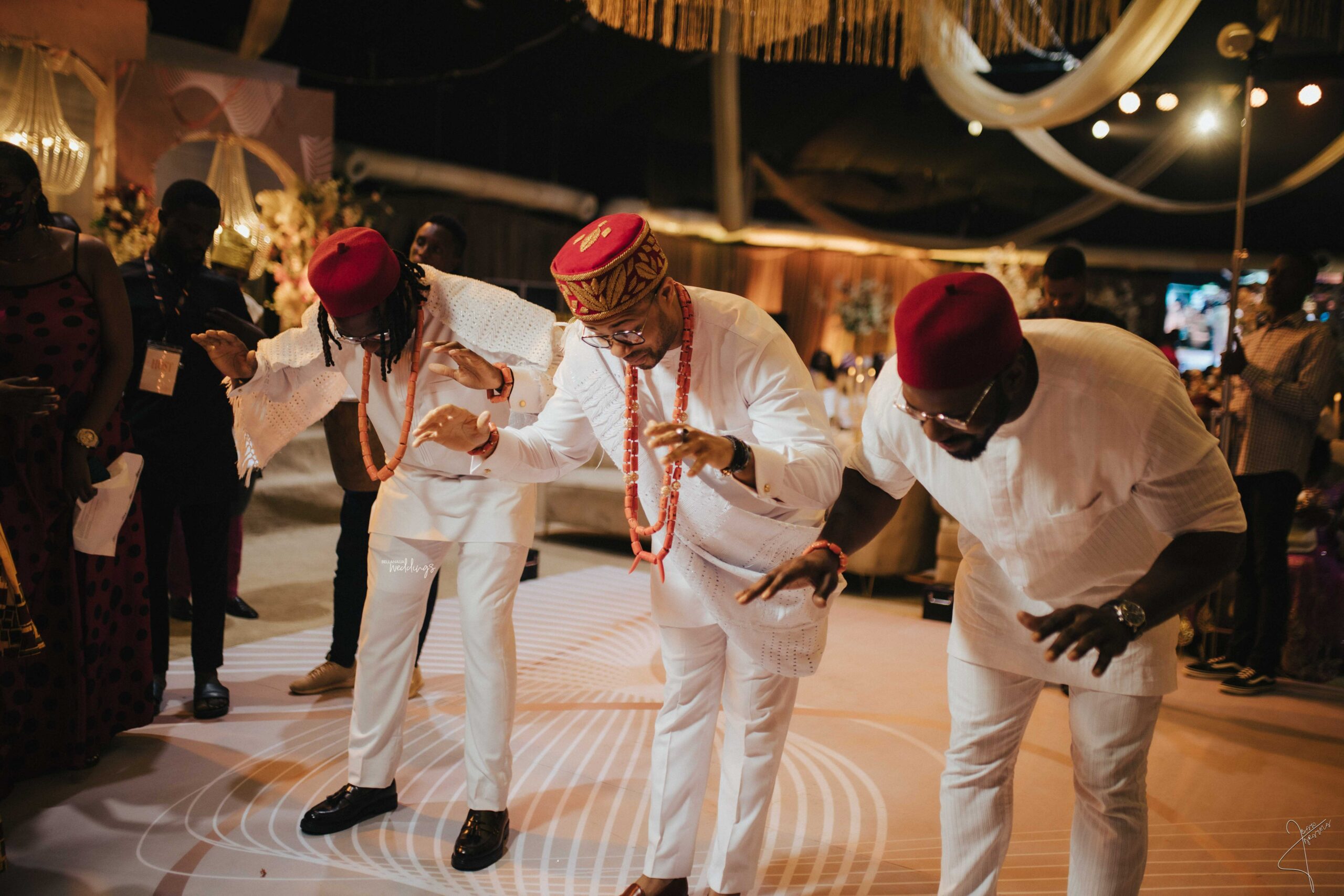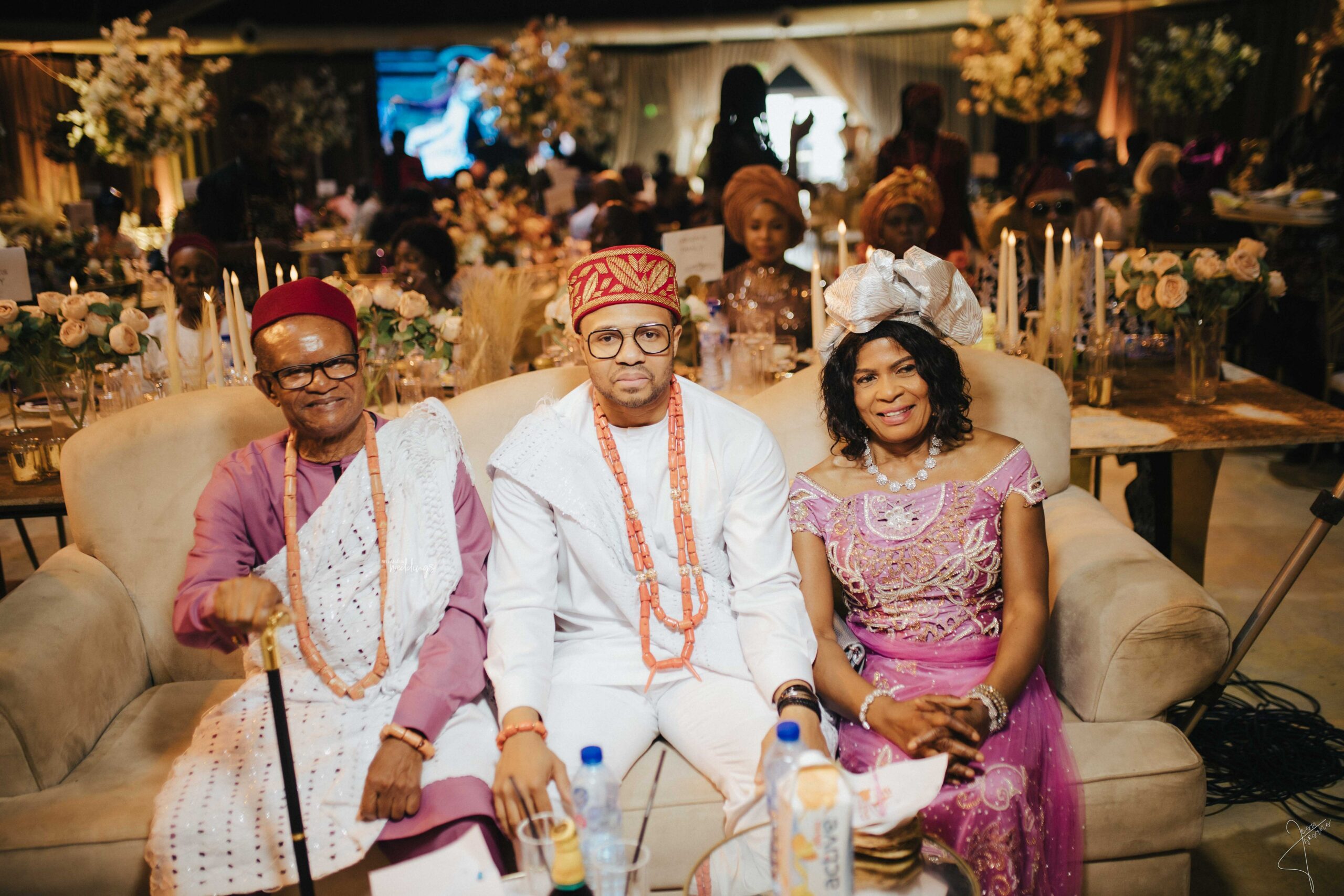 Here comes the gorgeous bride!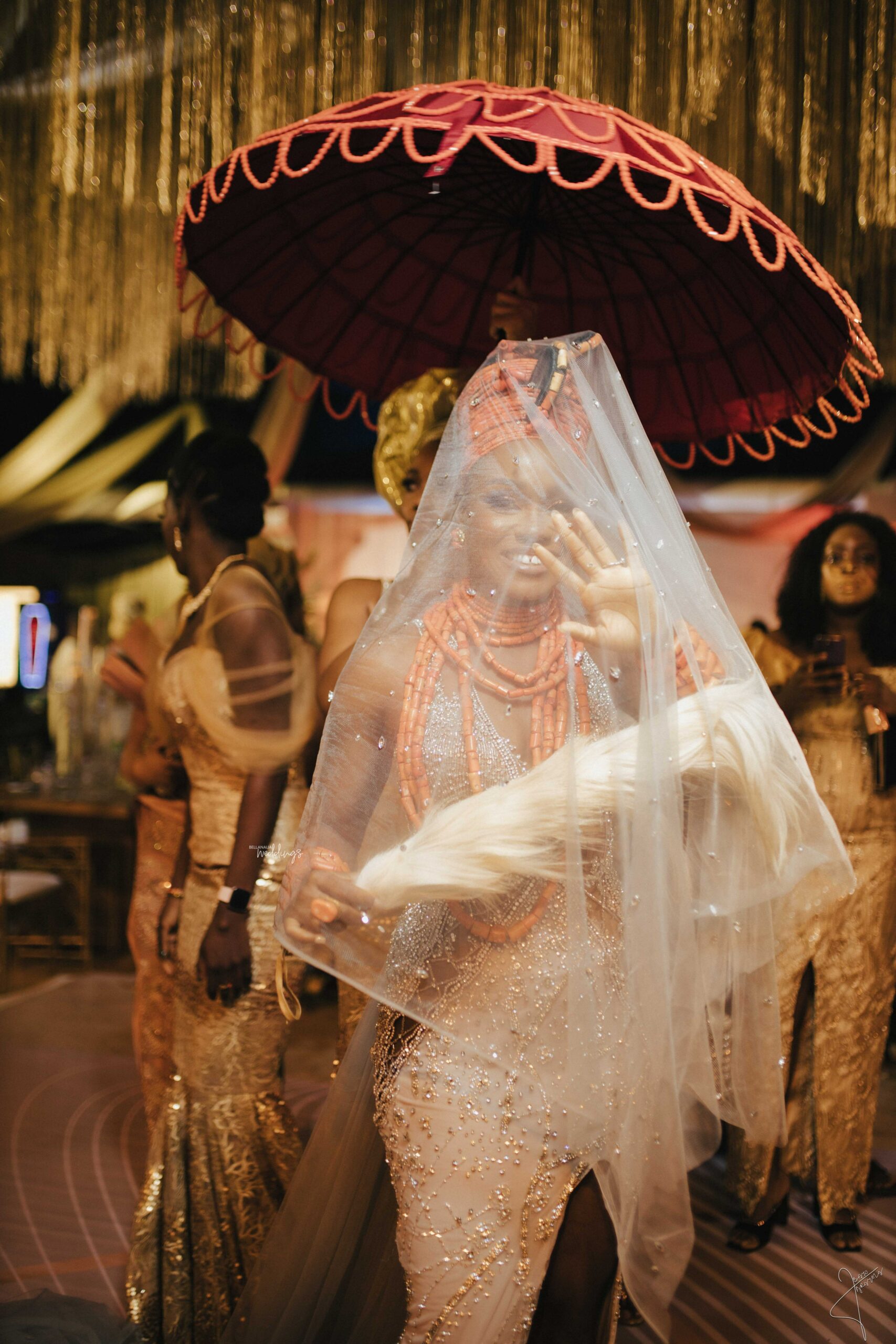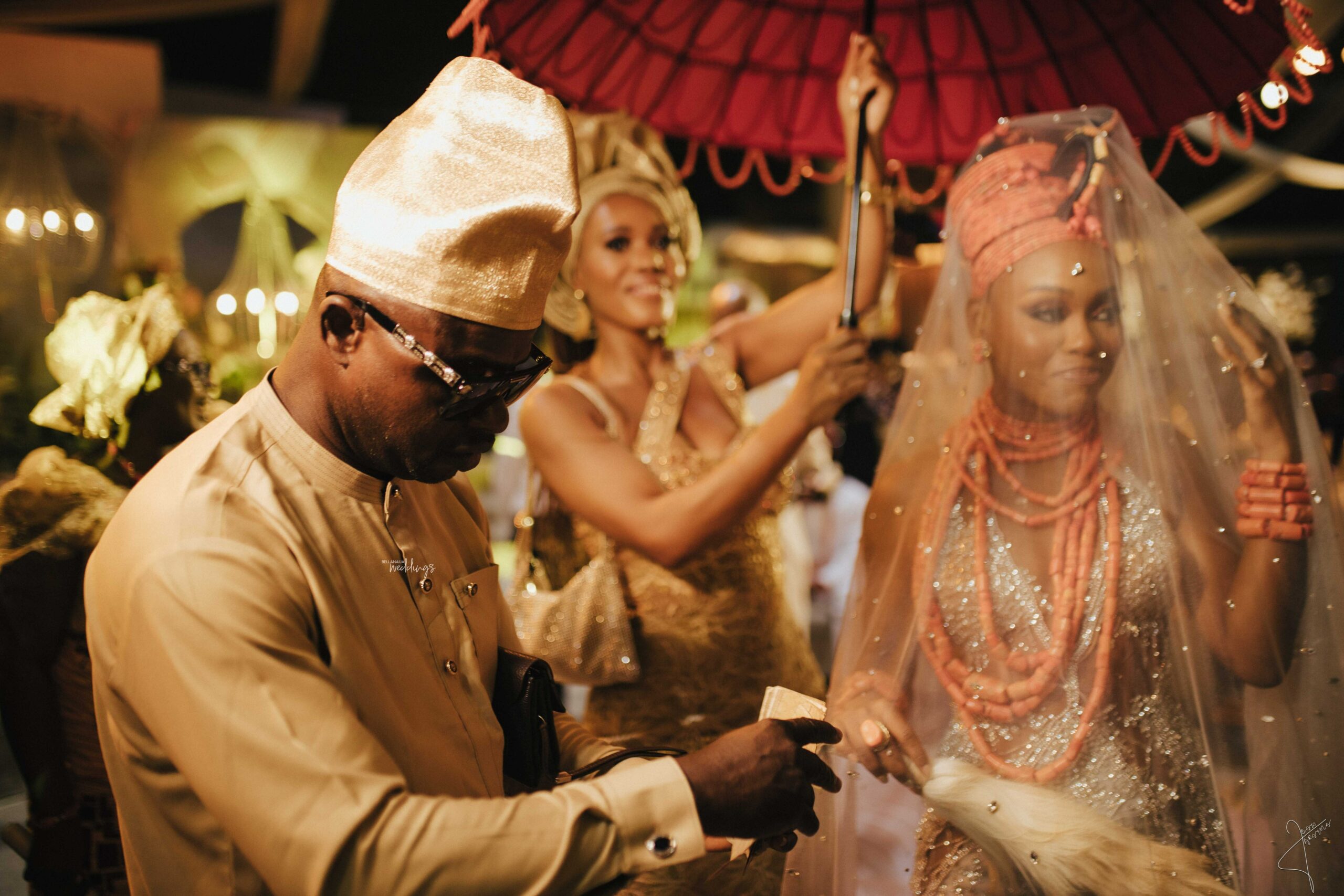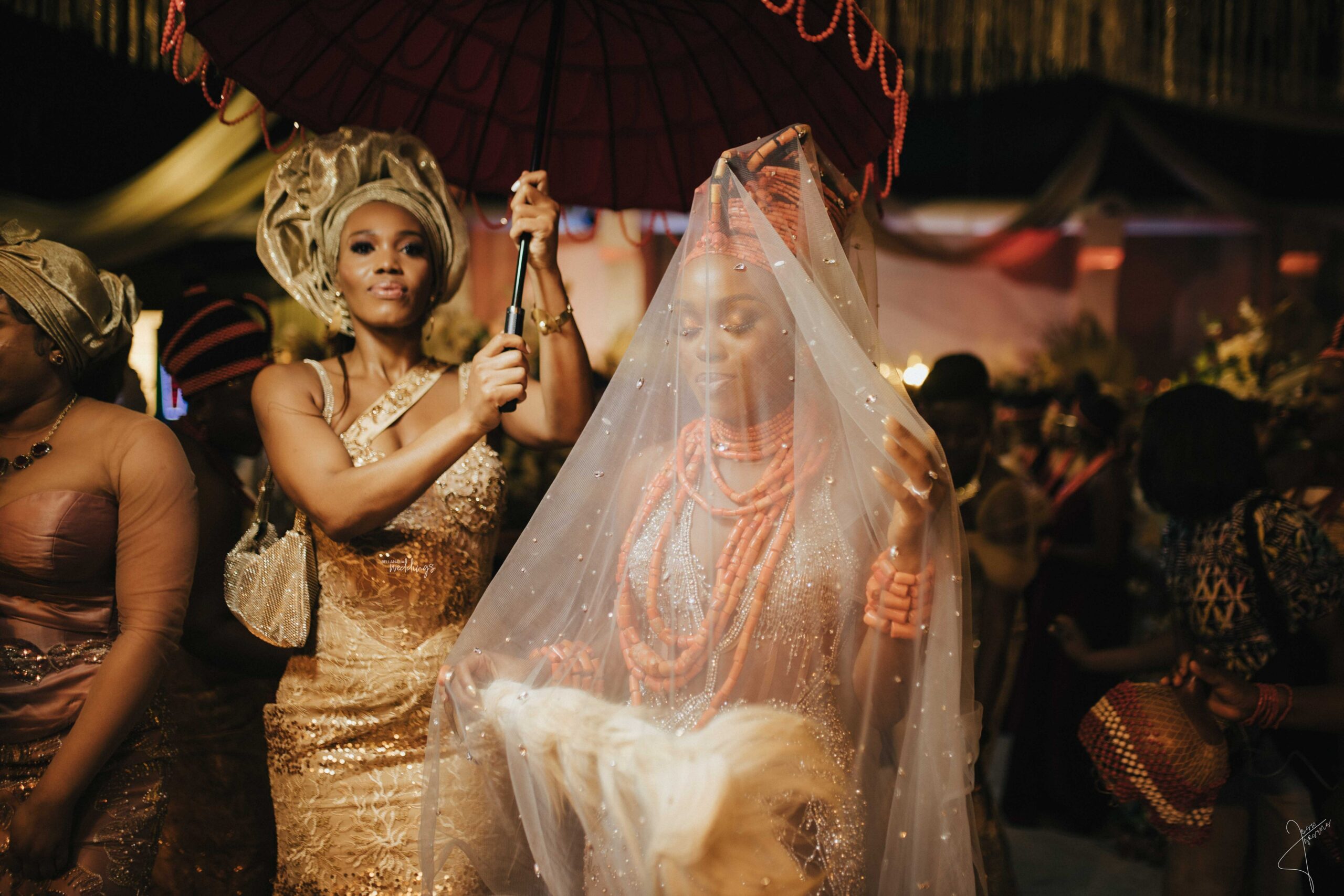 Time to meet the groom's family…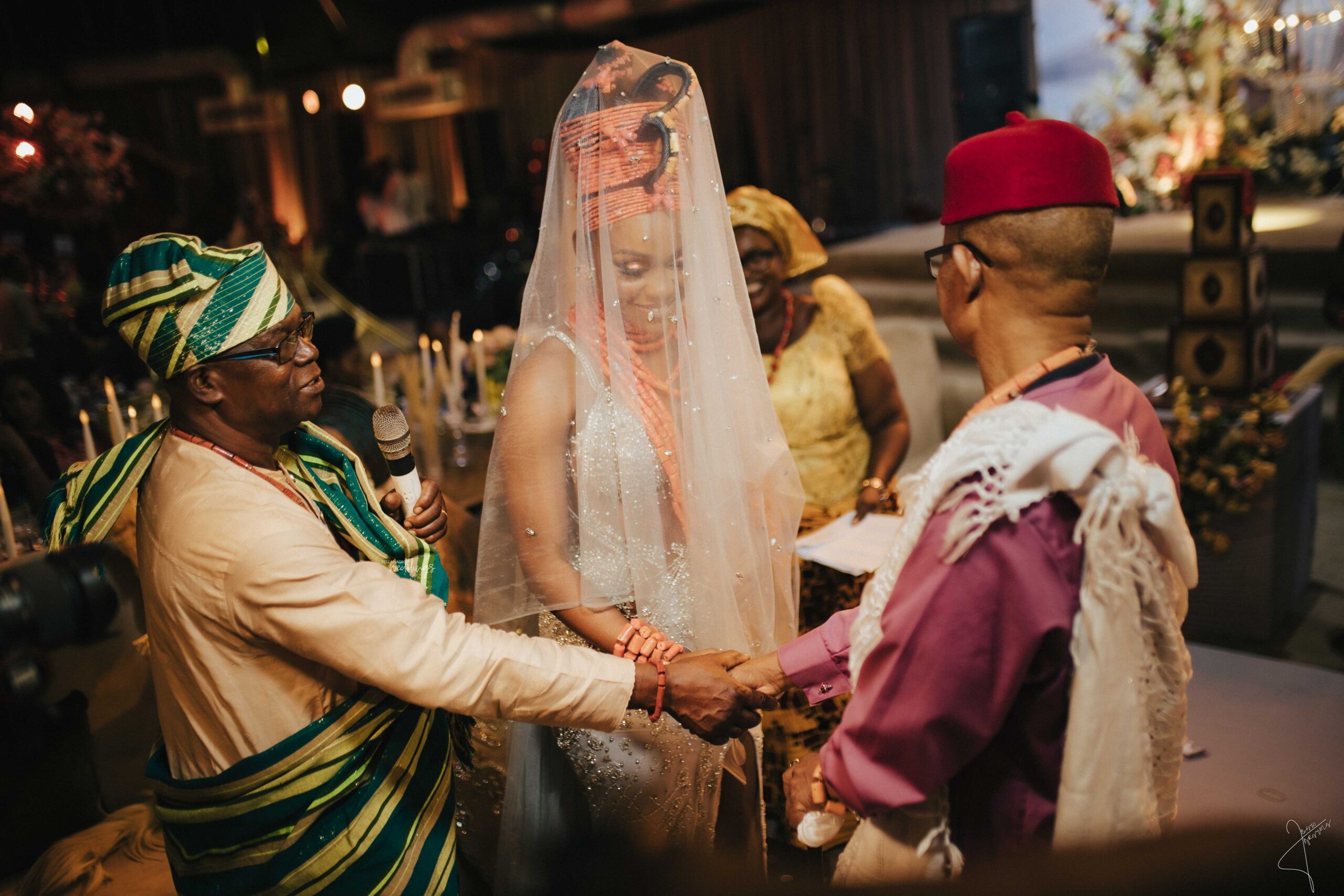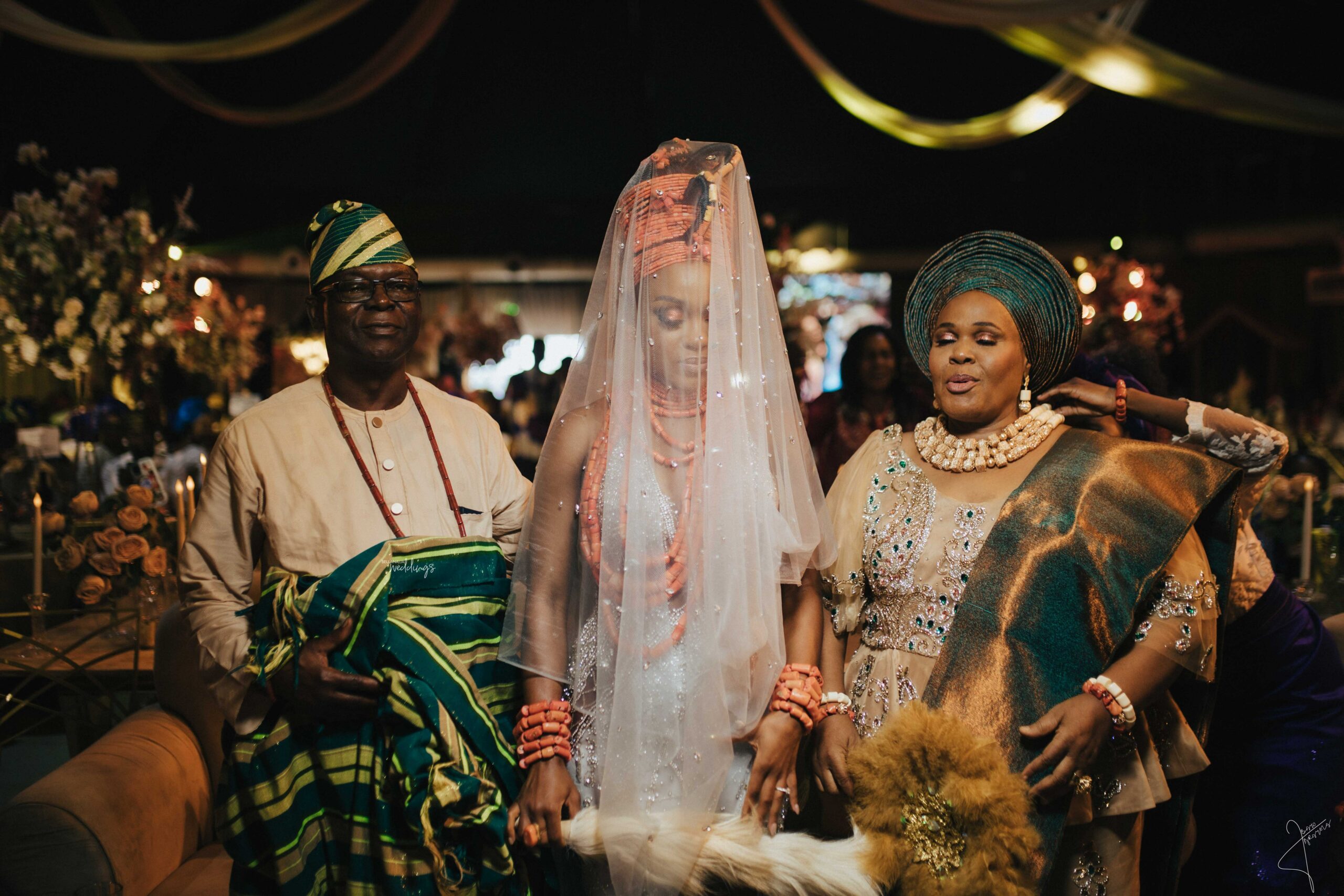 Now joined as one!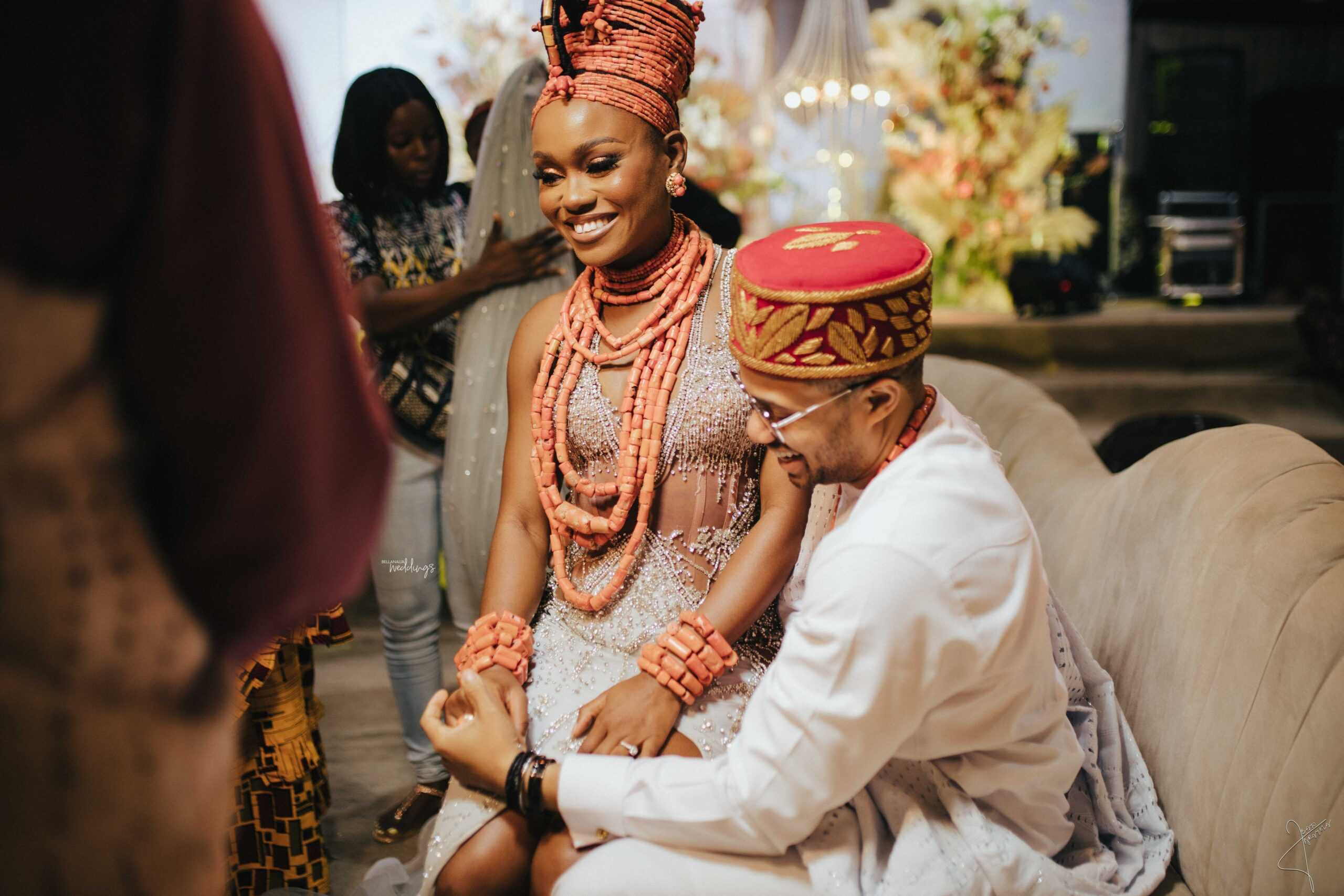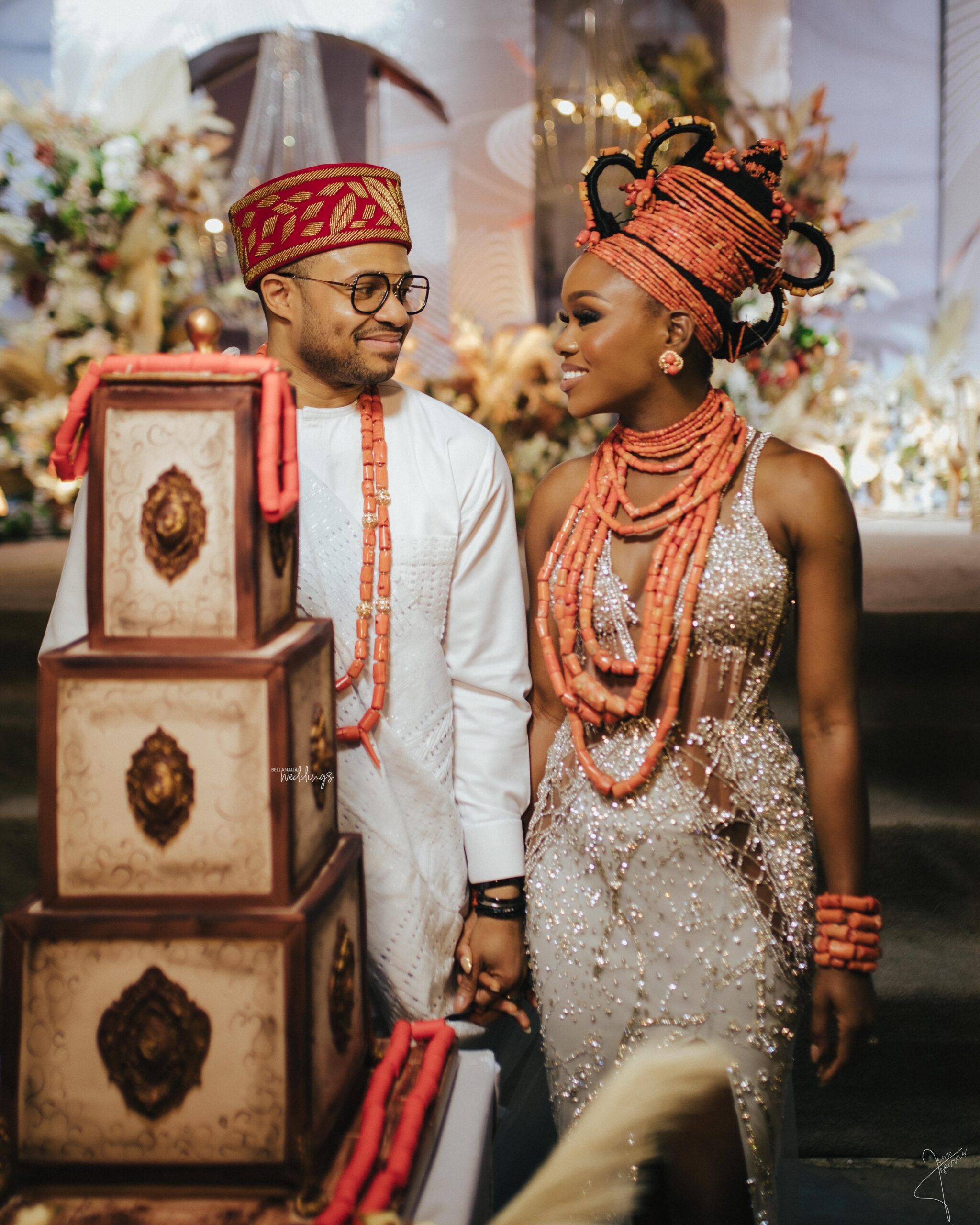 Rachael and Gabriel came through slaying in their second outfits!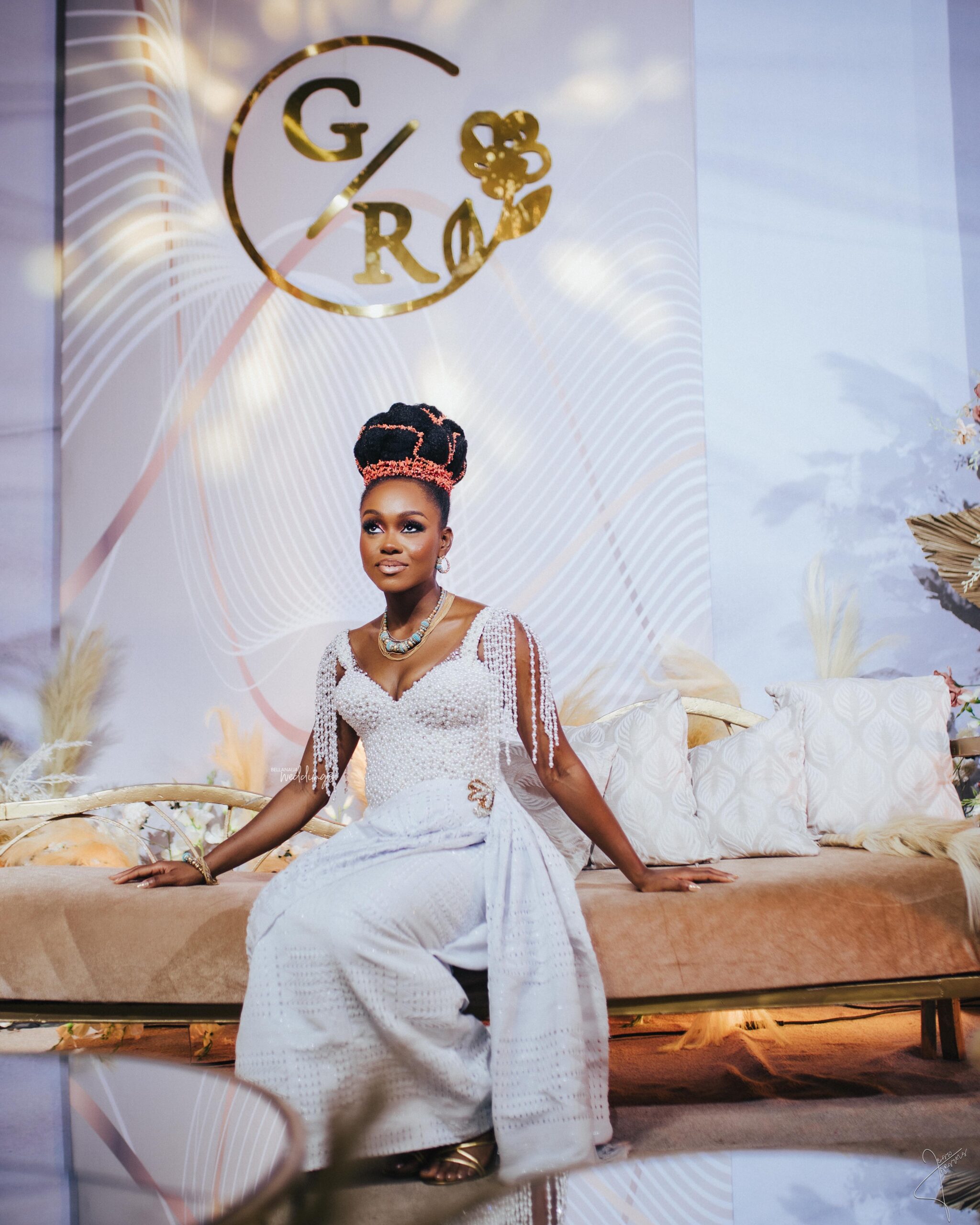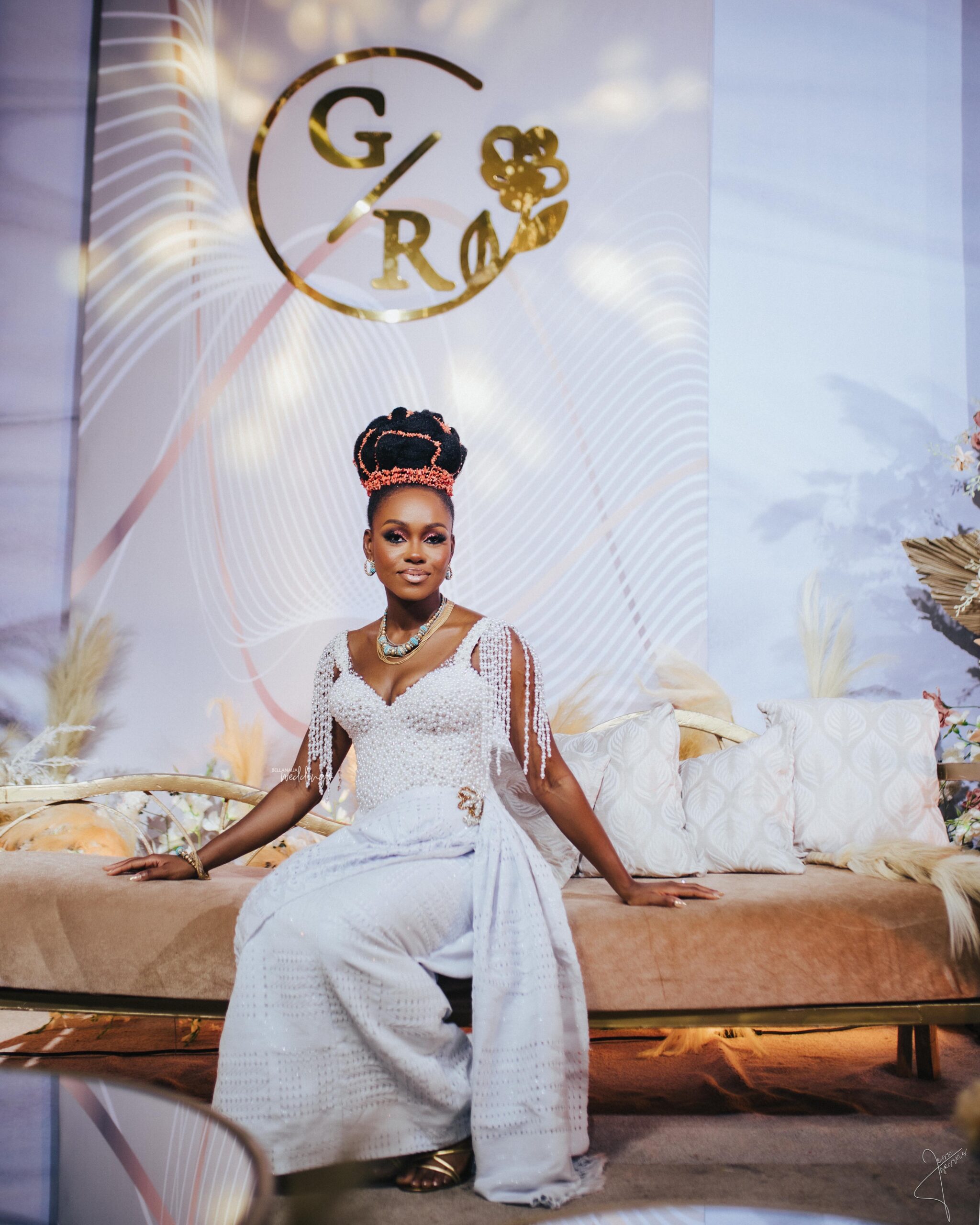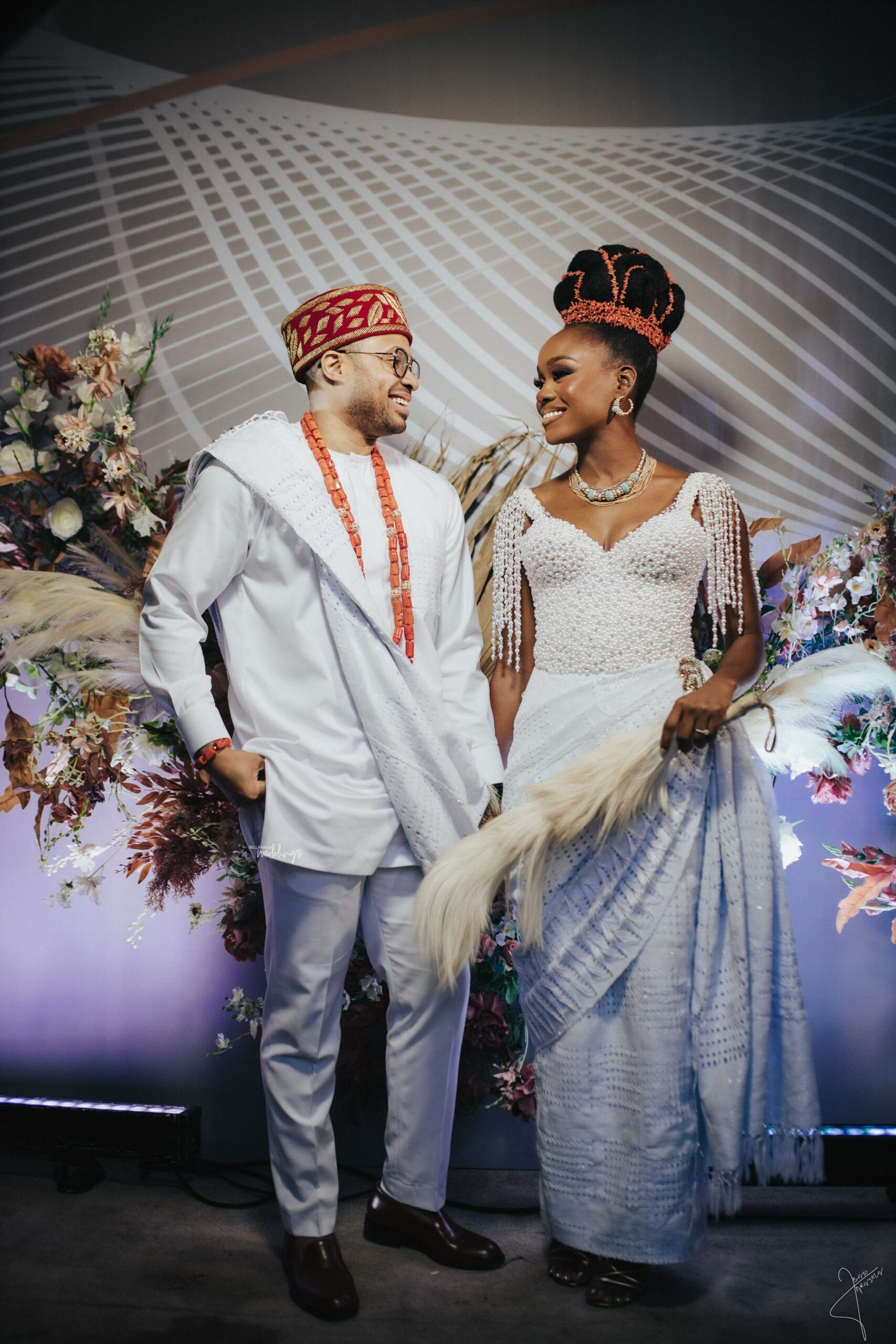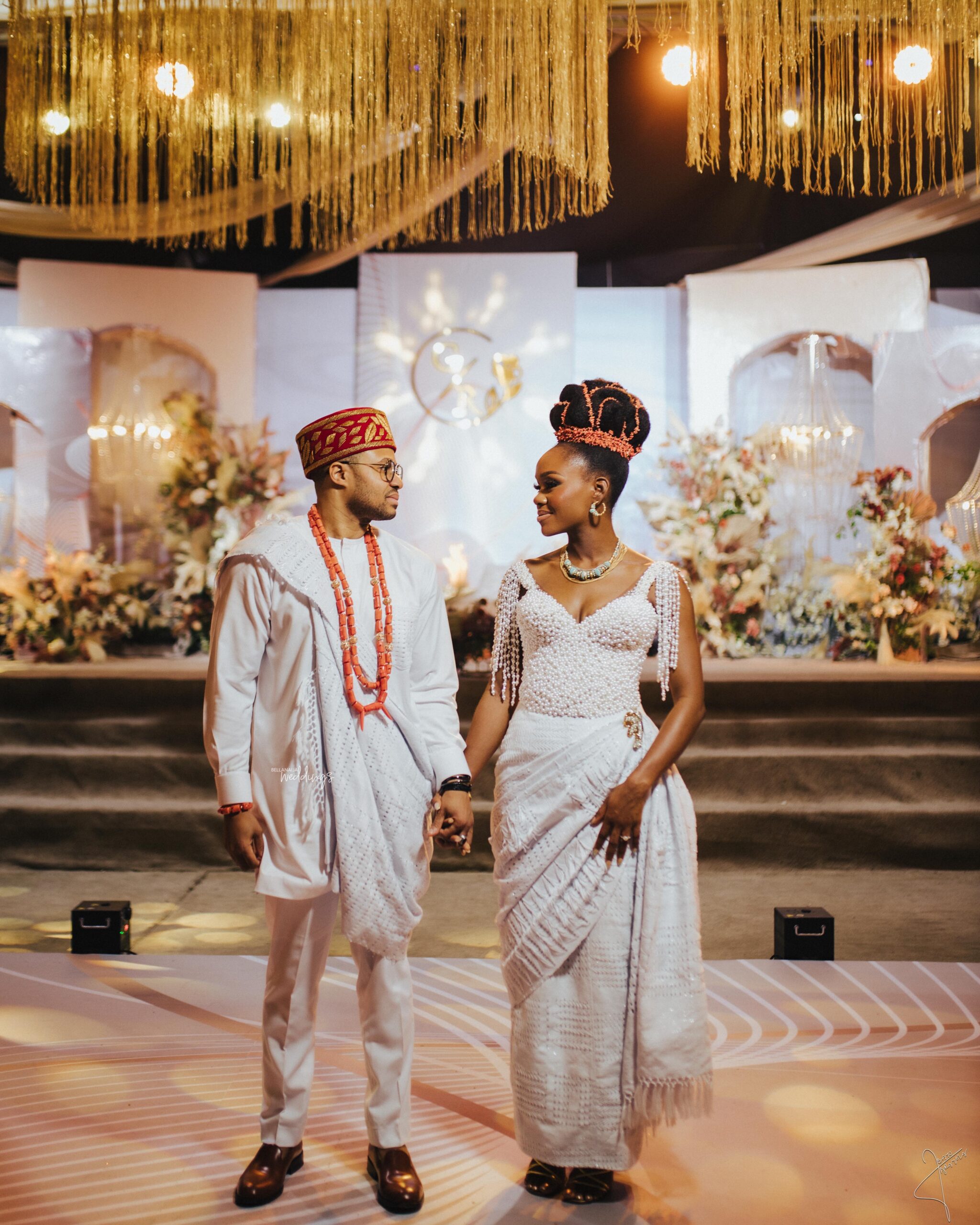 Give way for Mr & Mrs!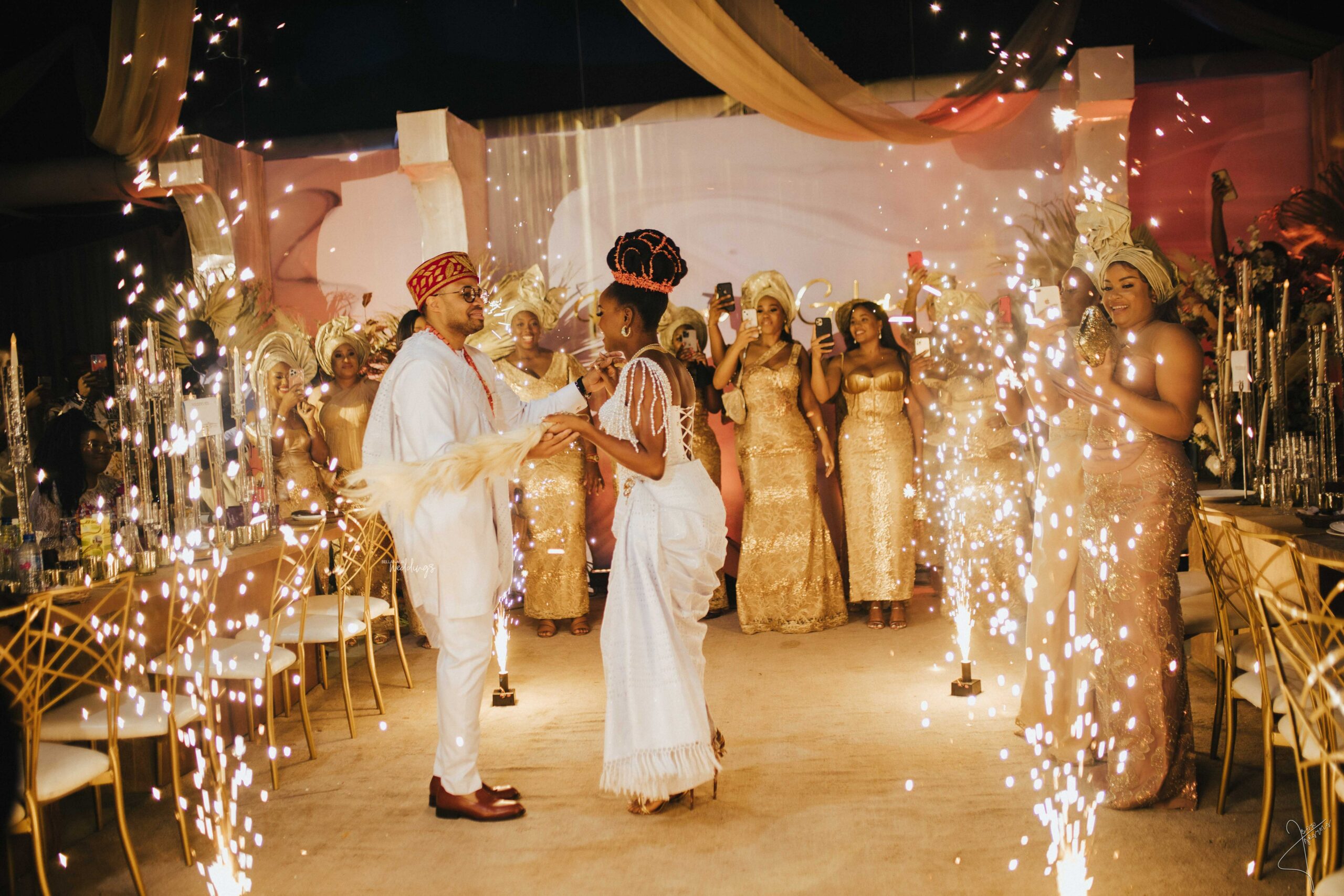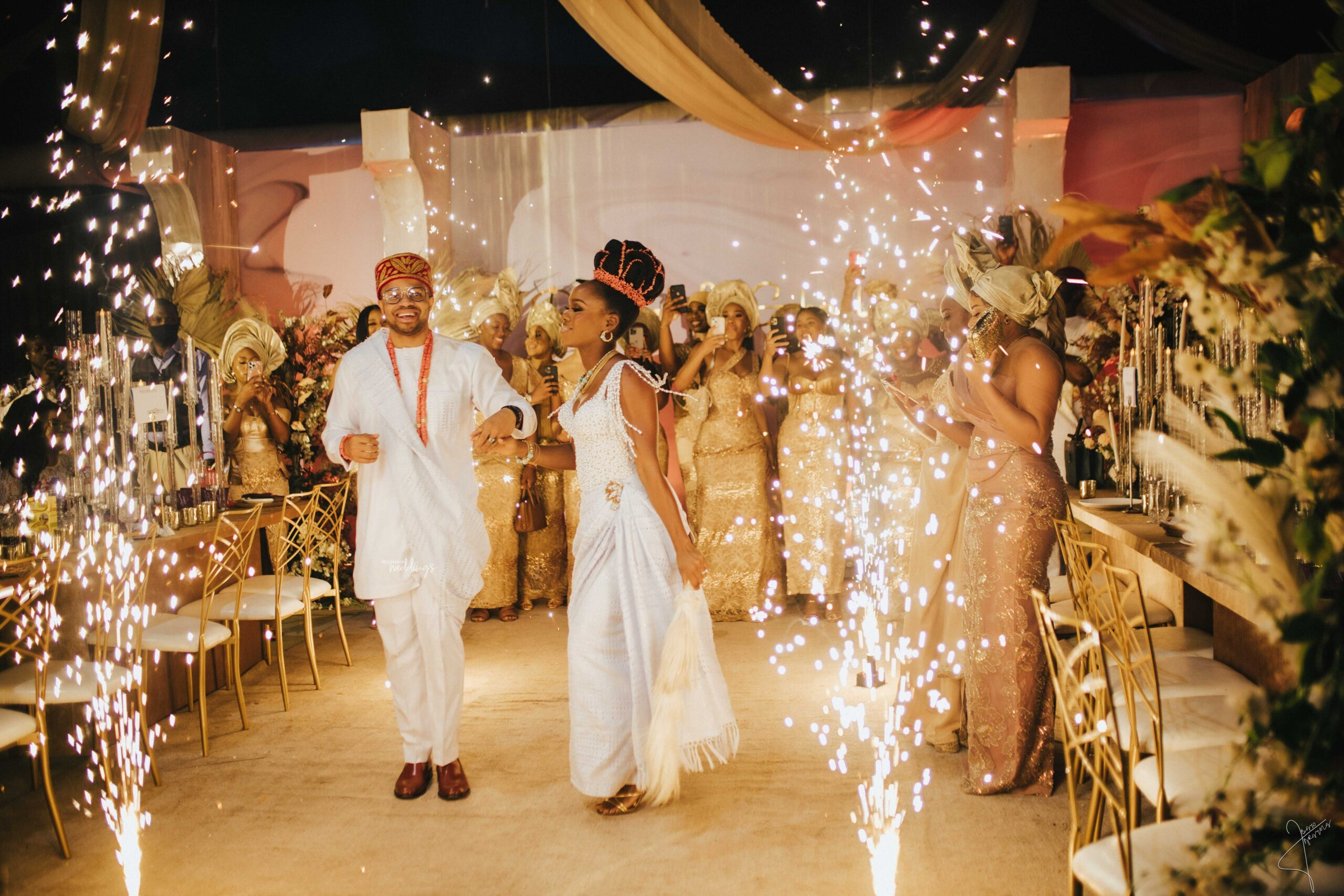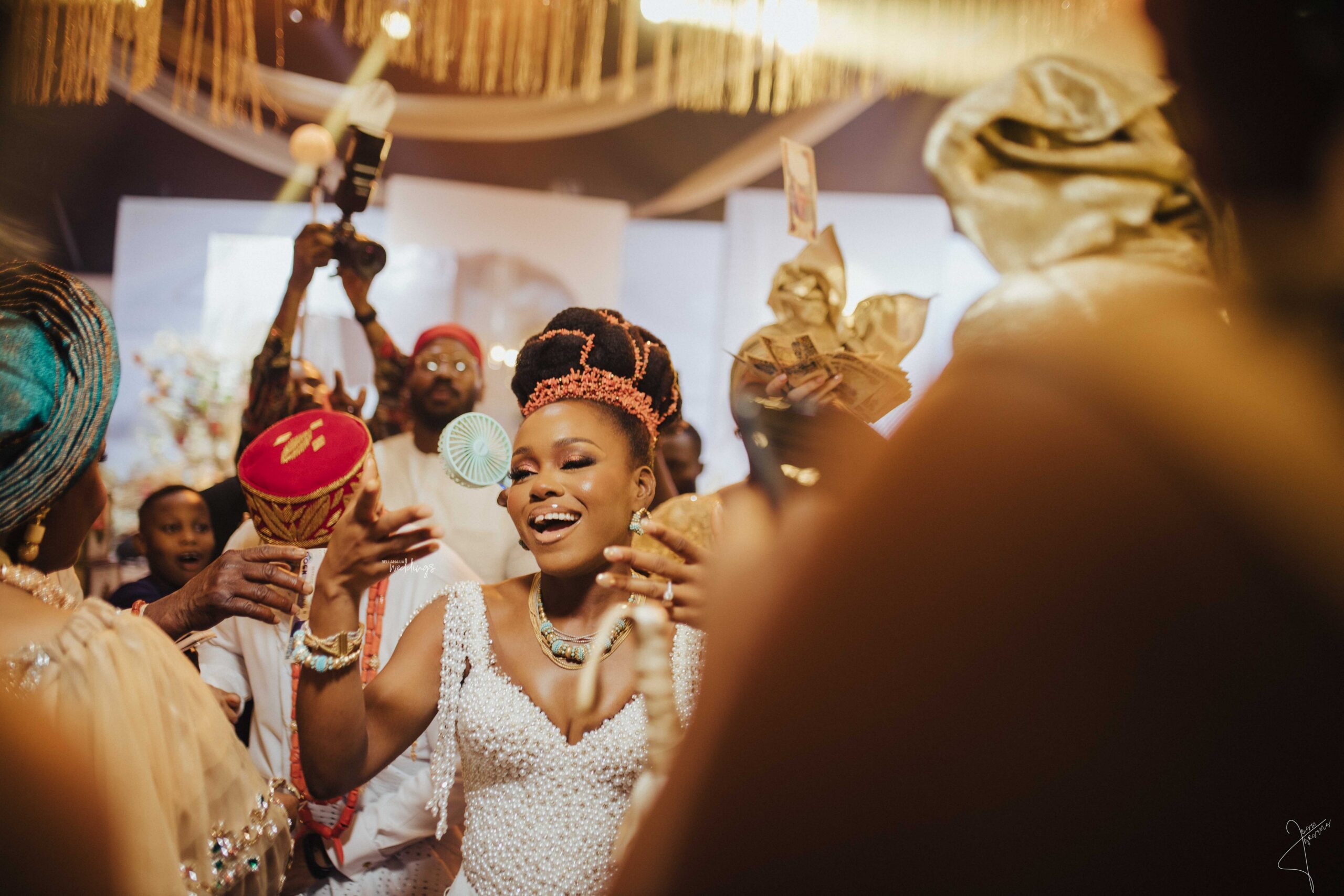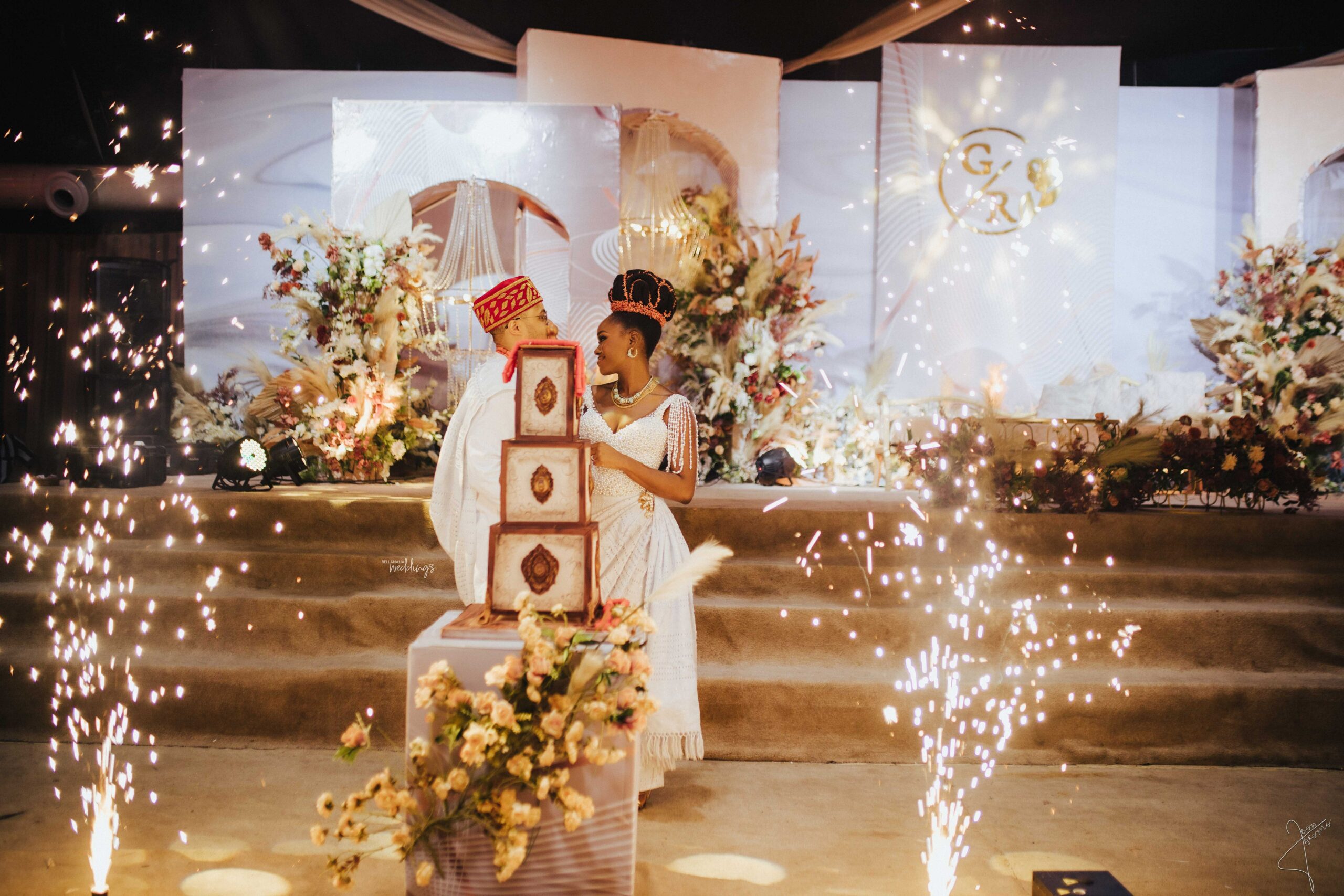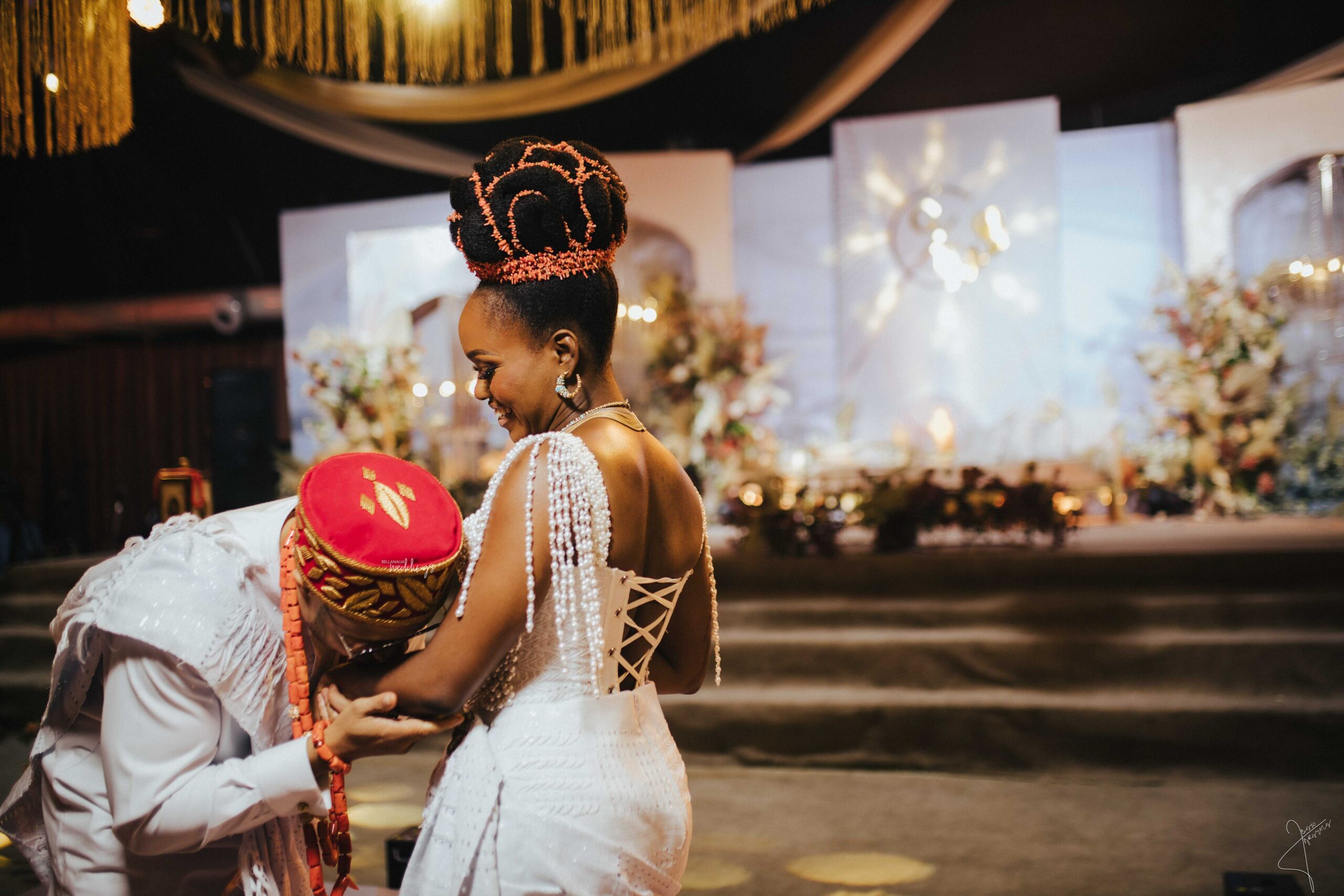 The beautiful first dance moment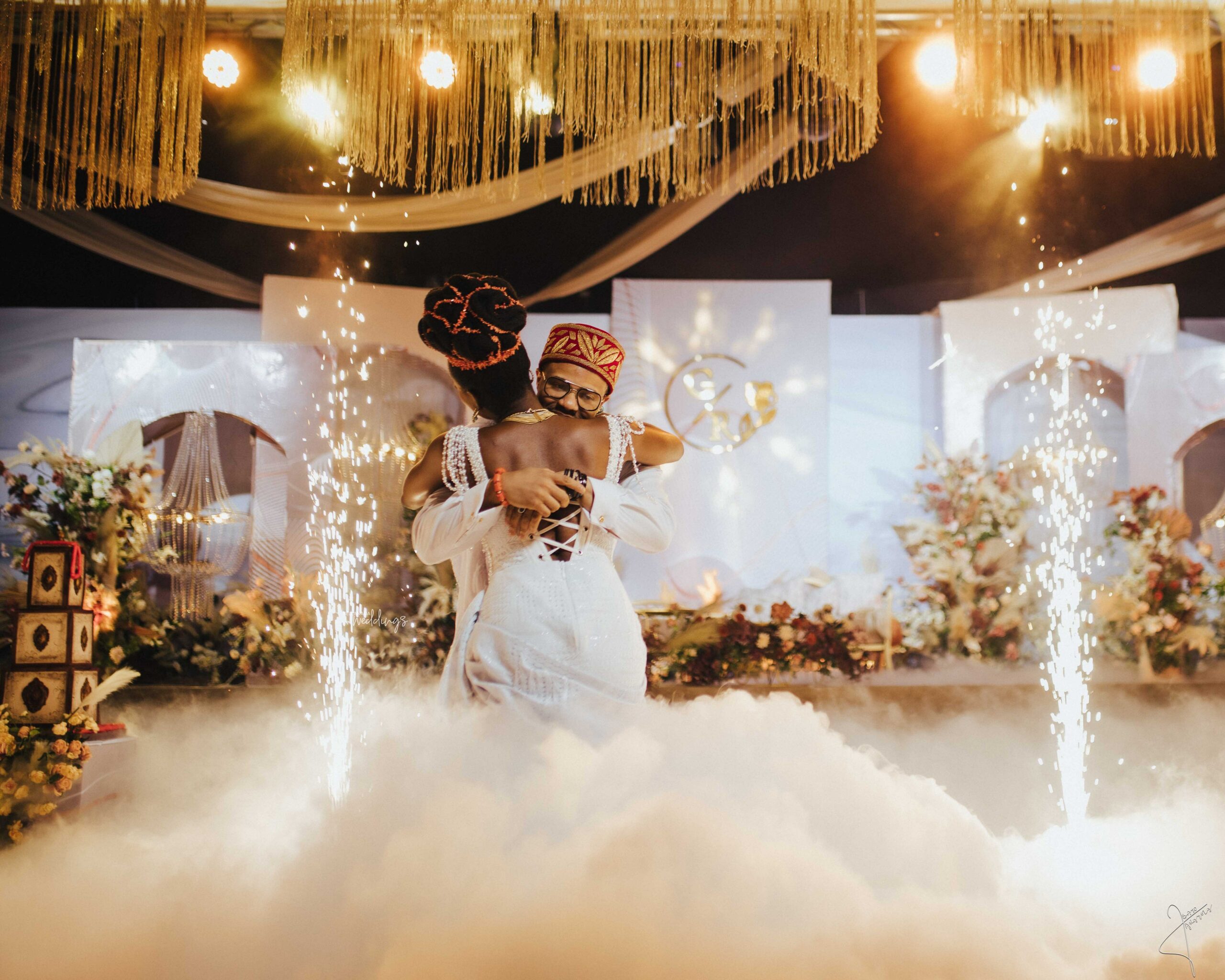 Here's to a sweet happy ever after!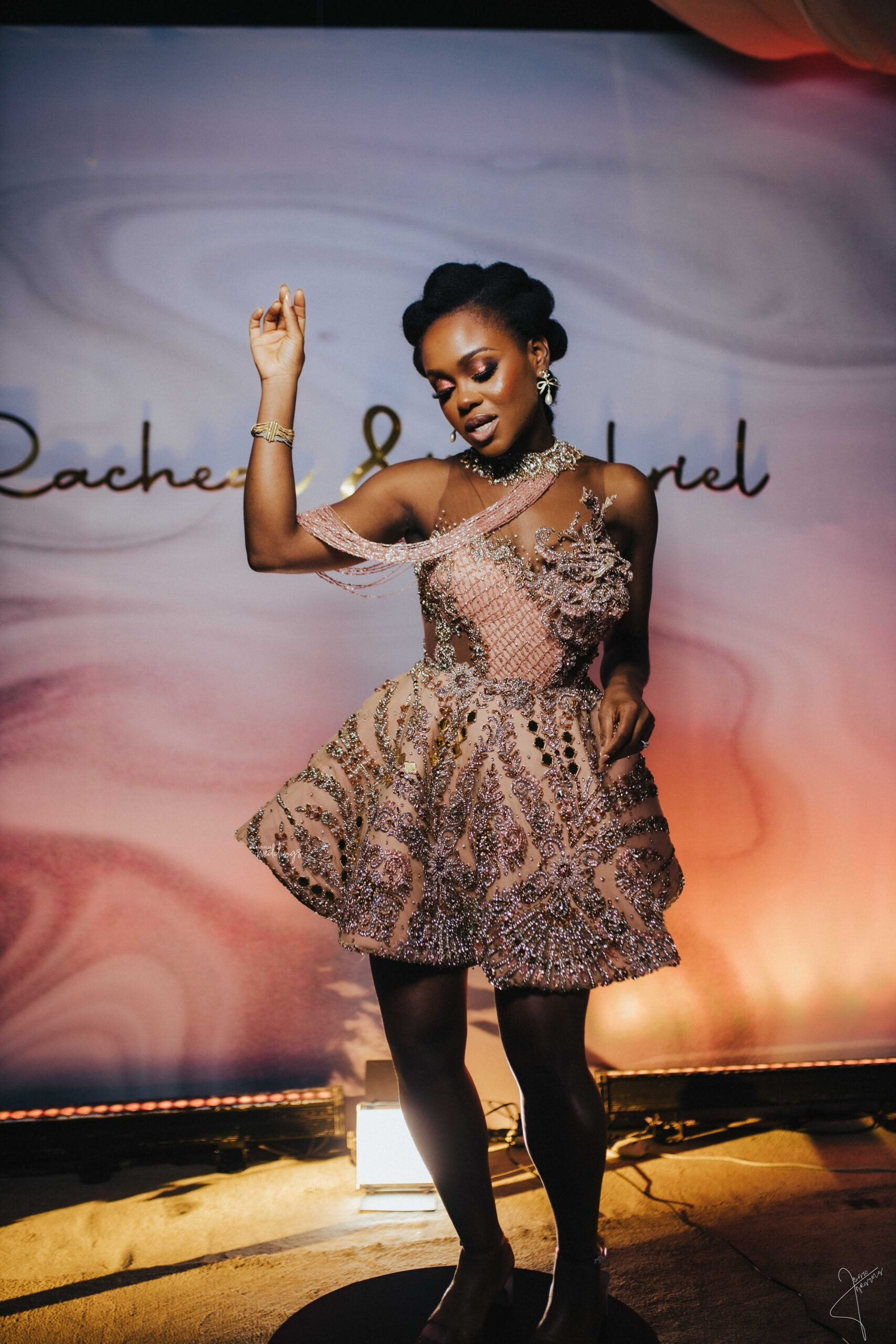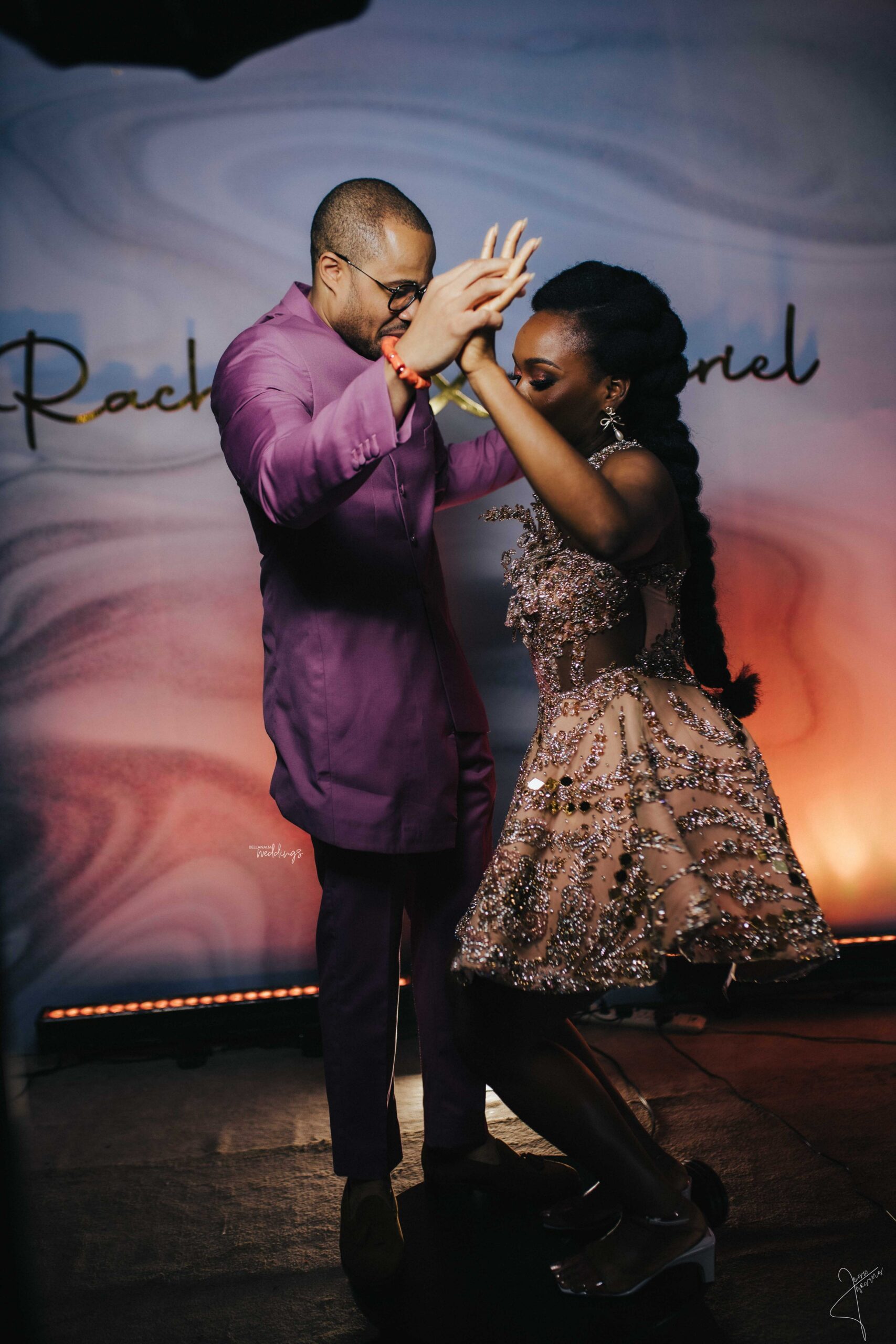 Credits
Photography: @bayofarayolaphotography
Outfits: @idiolnupo | @tojufoyeh | @henry_couture
Okuku: @dbeautylounge2
Videography: @piuslawsonfilms
Makeup: @revysbeauty
Hair: @kemilewis
Planner: @marcusmith_events