The colour red is one colour that never disappoints. It can be worn to any occasion, in a variety of styles,  with a variety of colours, by various tribes, and still never go wrong.
I mean, just feed your eyes with all the red gorgeousness in this look, from the red Aso-oke to the champagne gold highlights in stripes on the Gele and Ipele and the floral embroidery in the same colour on the sleeves. The style of the Gele stands out beautifully and draws your eyes to the perfectly laid edges of this beauty. This look moved from fine to lovely with the addition of the statement pieces on her neck and ears, before it further graduated from lovely to downright gorgeous with the clean makeup and red lipstick to just keep you wanting more!
Whew!!! This entire look is bridal inspiration for days, even years and it just proves that the colour red is indeed, a colour for all seasons.
See gorgeous photos below and enjoy other bridal inspirations here.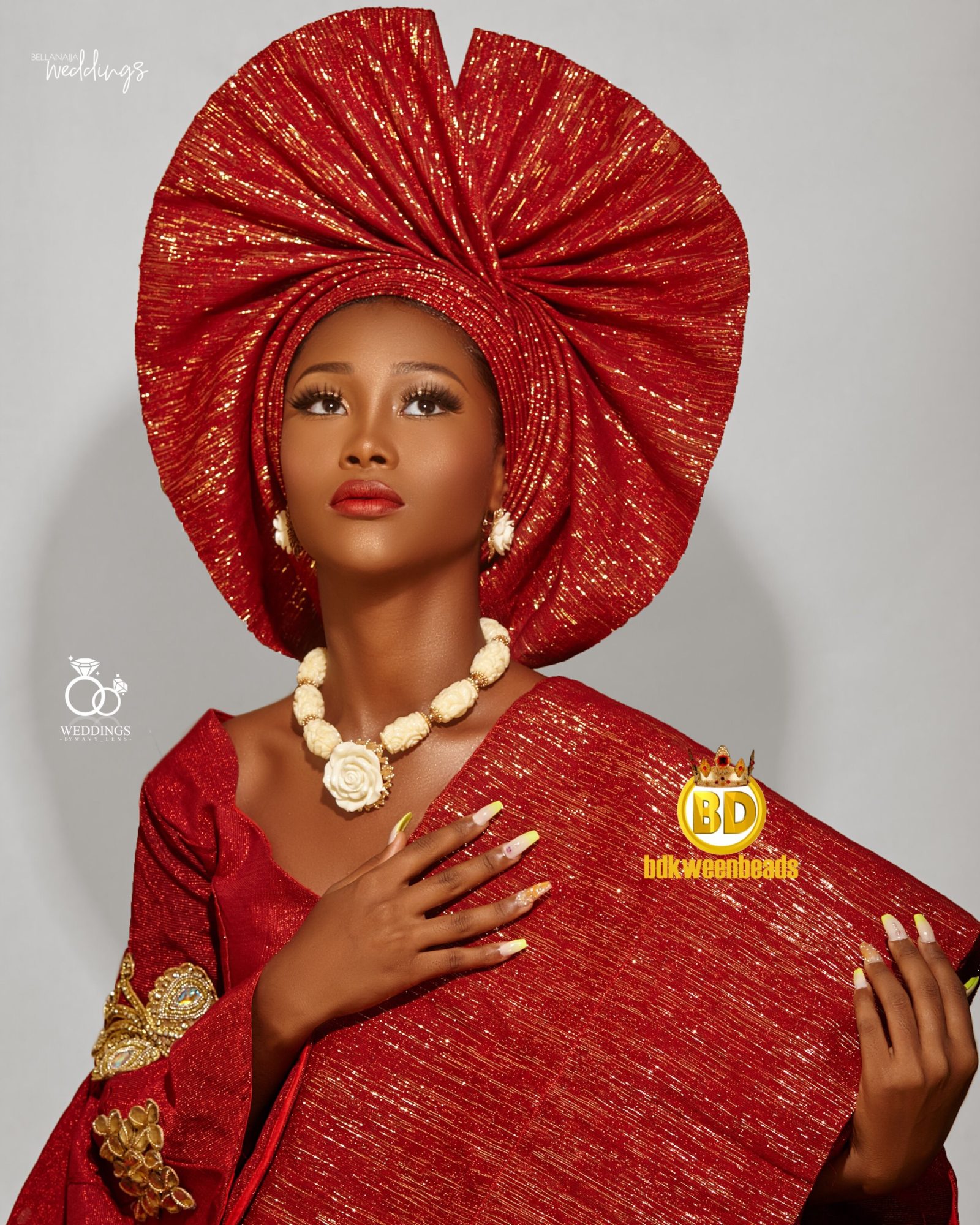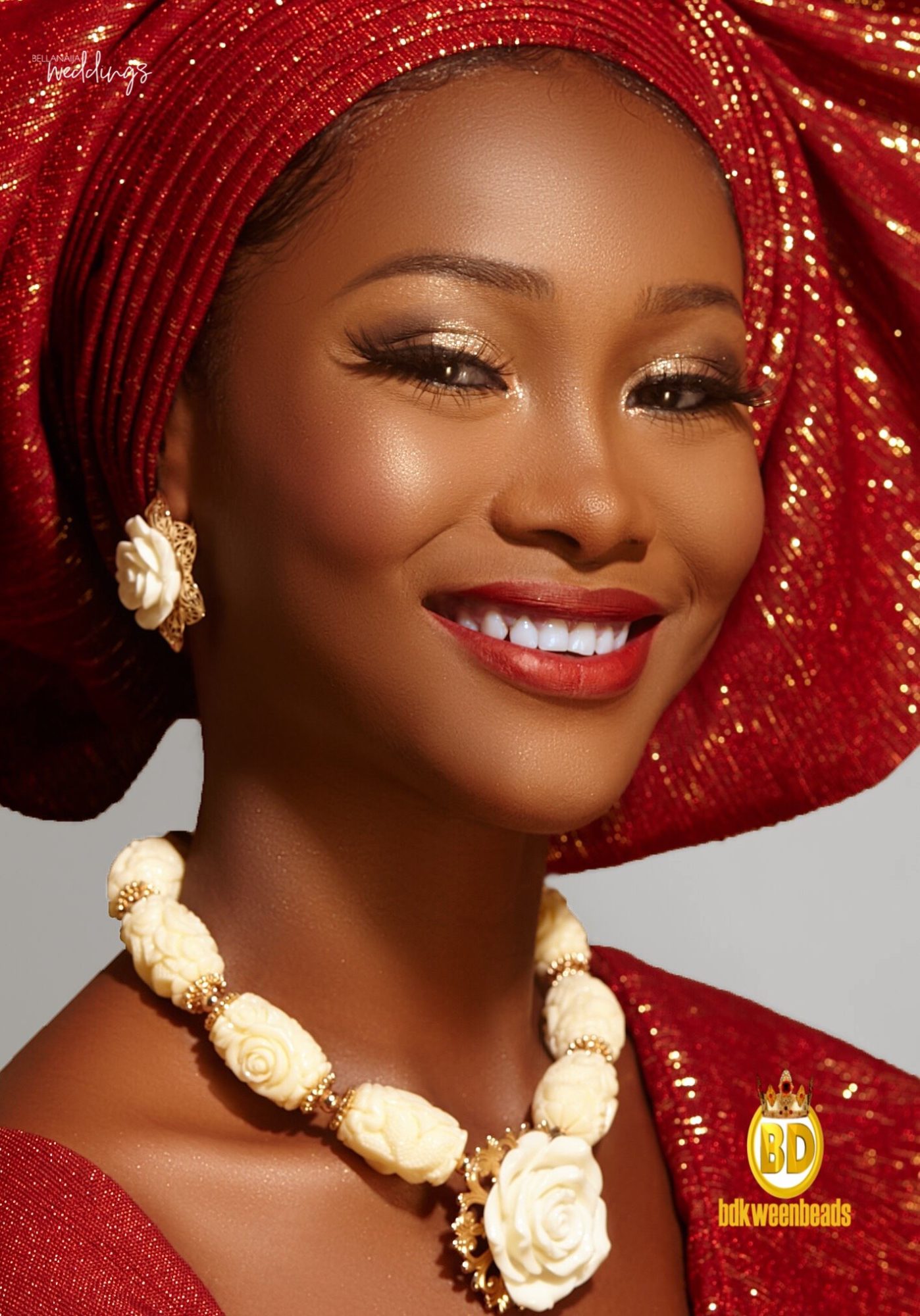 Credits:
Makeup: @flawlesstouchymia