Wow, wow, wow, that's all we can say about this #BNBling moment.
You know why? Think about the beach, hearing the sound of the waves but with a little extra spice to it. Guess what? I'll help you, a fire show! Just imagine watching a fire show and then out of the fire, the question, will you marry me is displayed as your man goes down on one knee and asks this important question.
Well, you don't have to imagine, Remmy and Nugwa's #BNBling story shows how you can pull this off. Let's hear how the groom-to-be pulled off this proposal from his bride-to-be.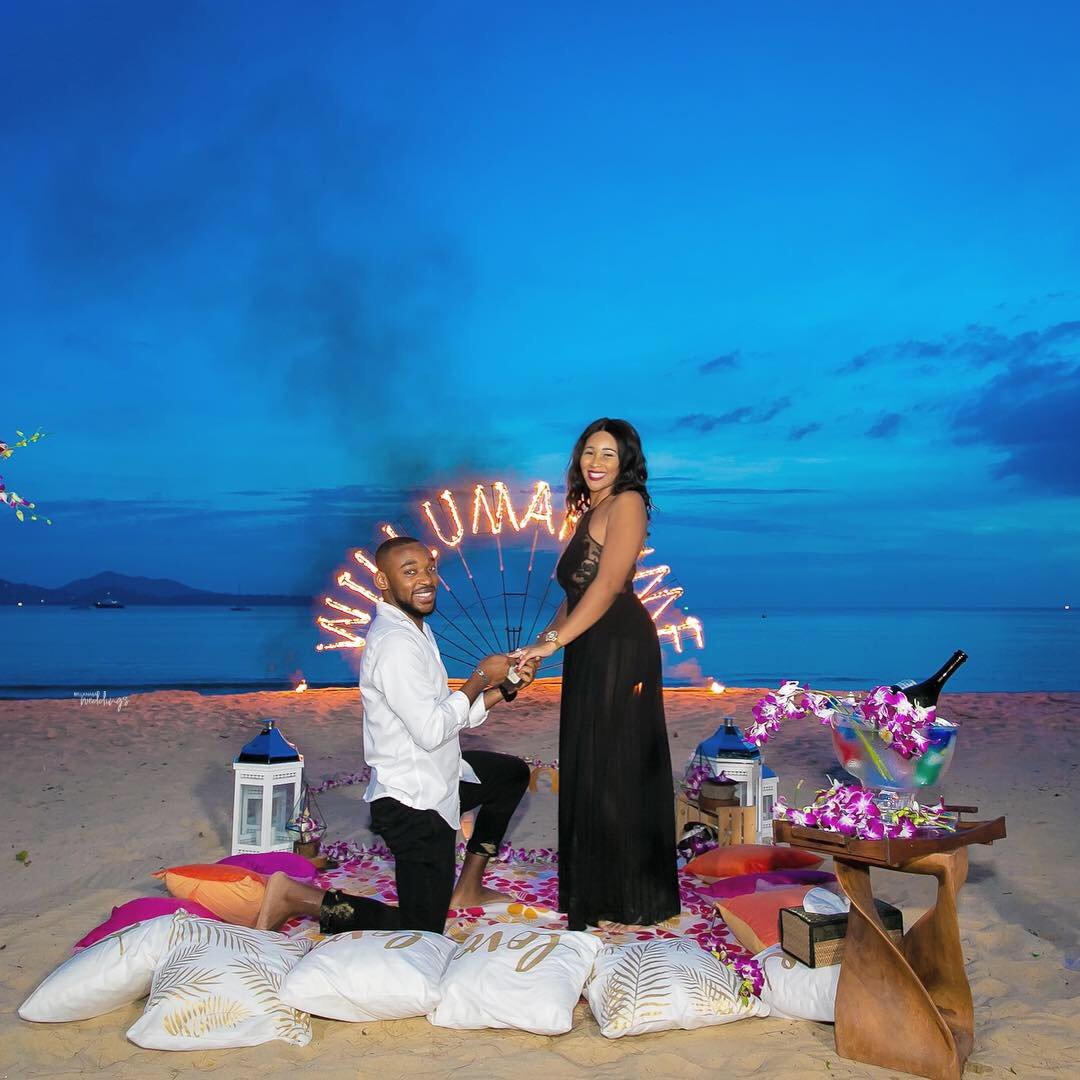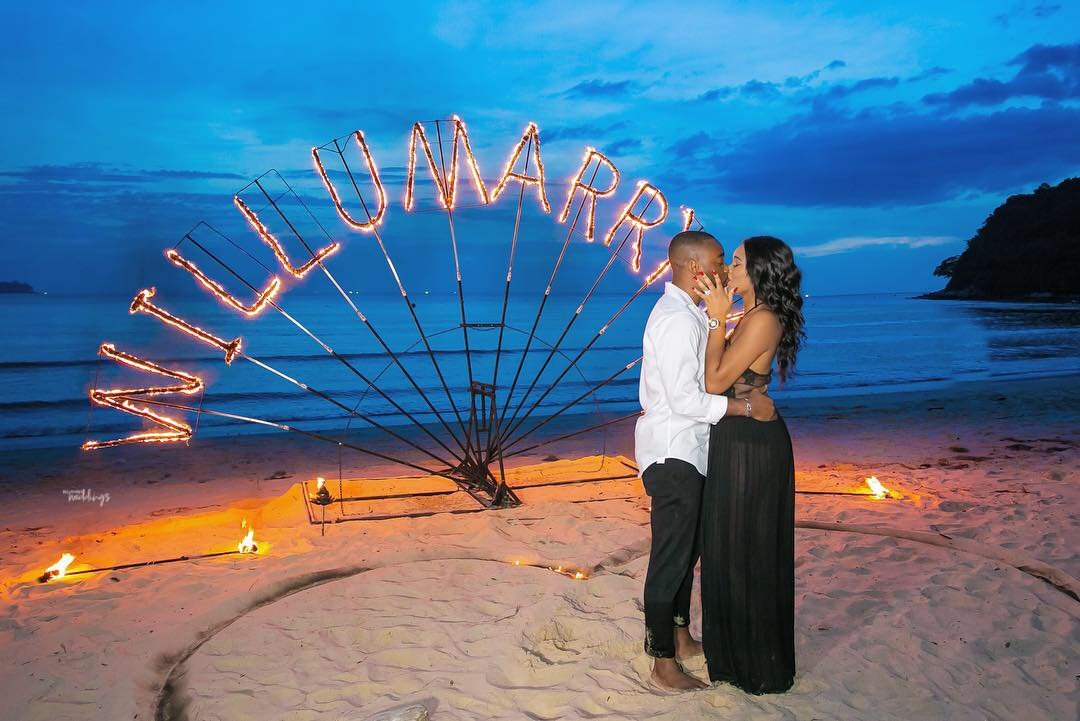 This day was so beautiful. We were on a trip to Phuket in Thailand, the love of my life lured me out with the promise of watching a fire show on one of Phuket's beautiful beaches. We promised to not lounge around at the resort on this trip, and that we must do an activity every day which we did funny enough. The fire show was indeed lovely, and Alexandra and her team were very welcoming.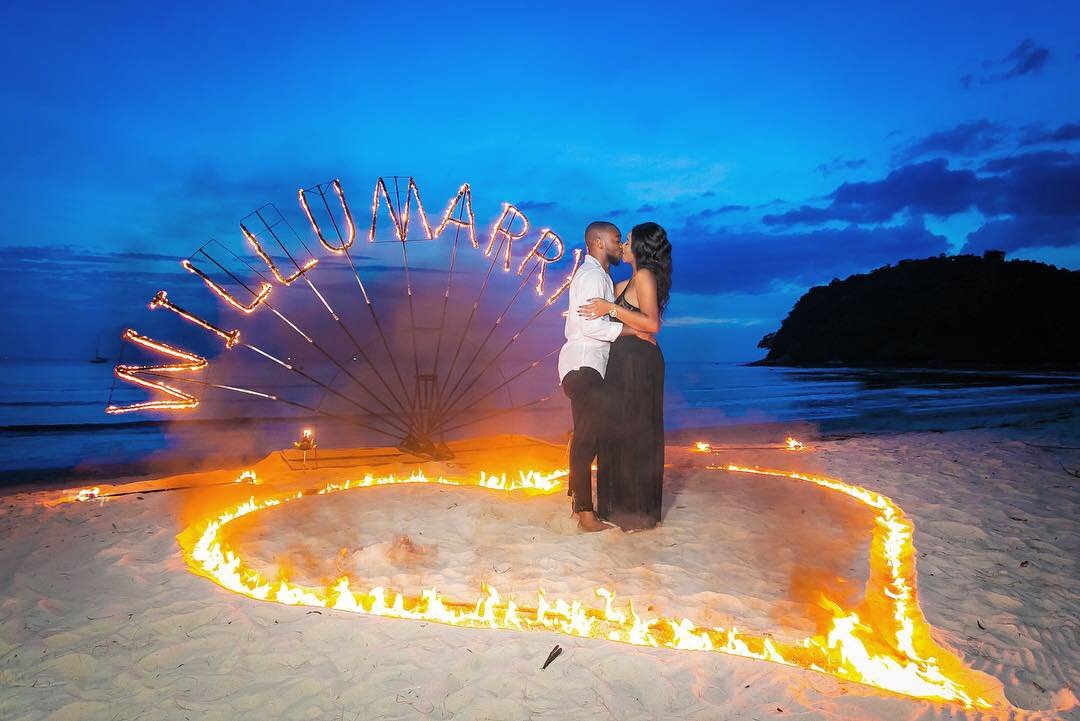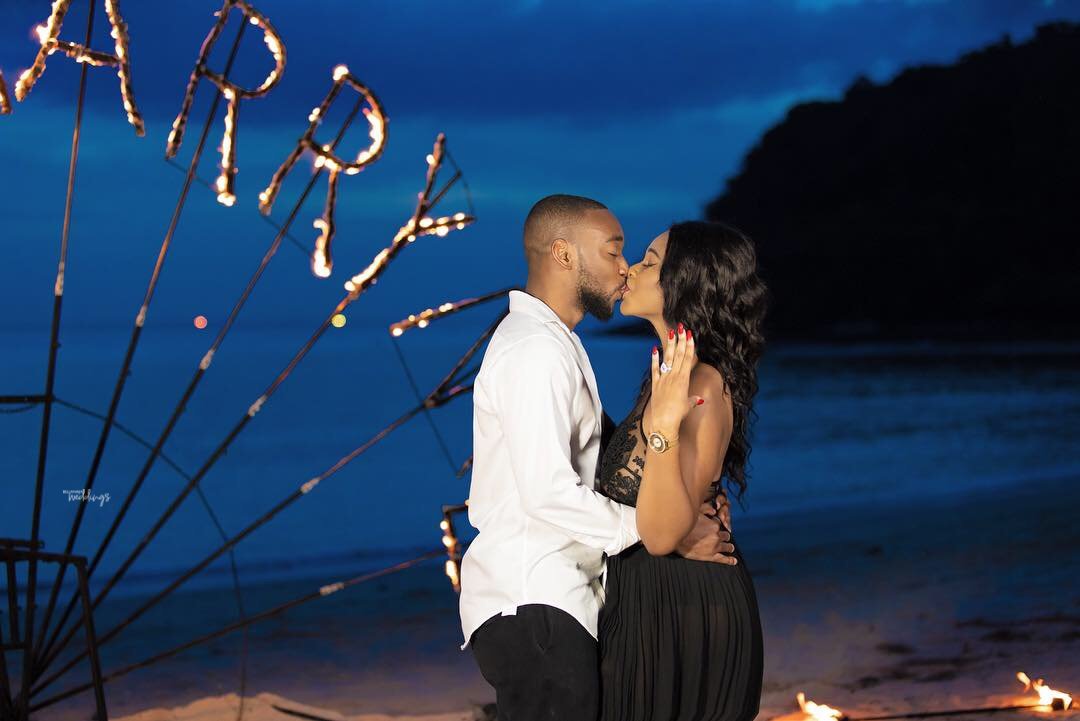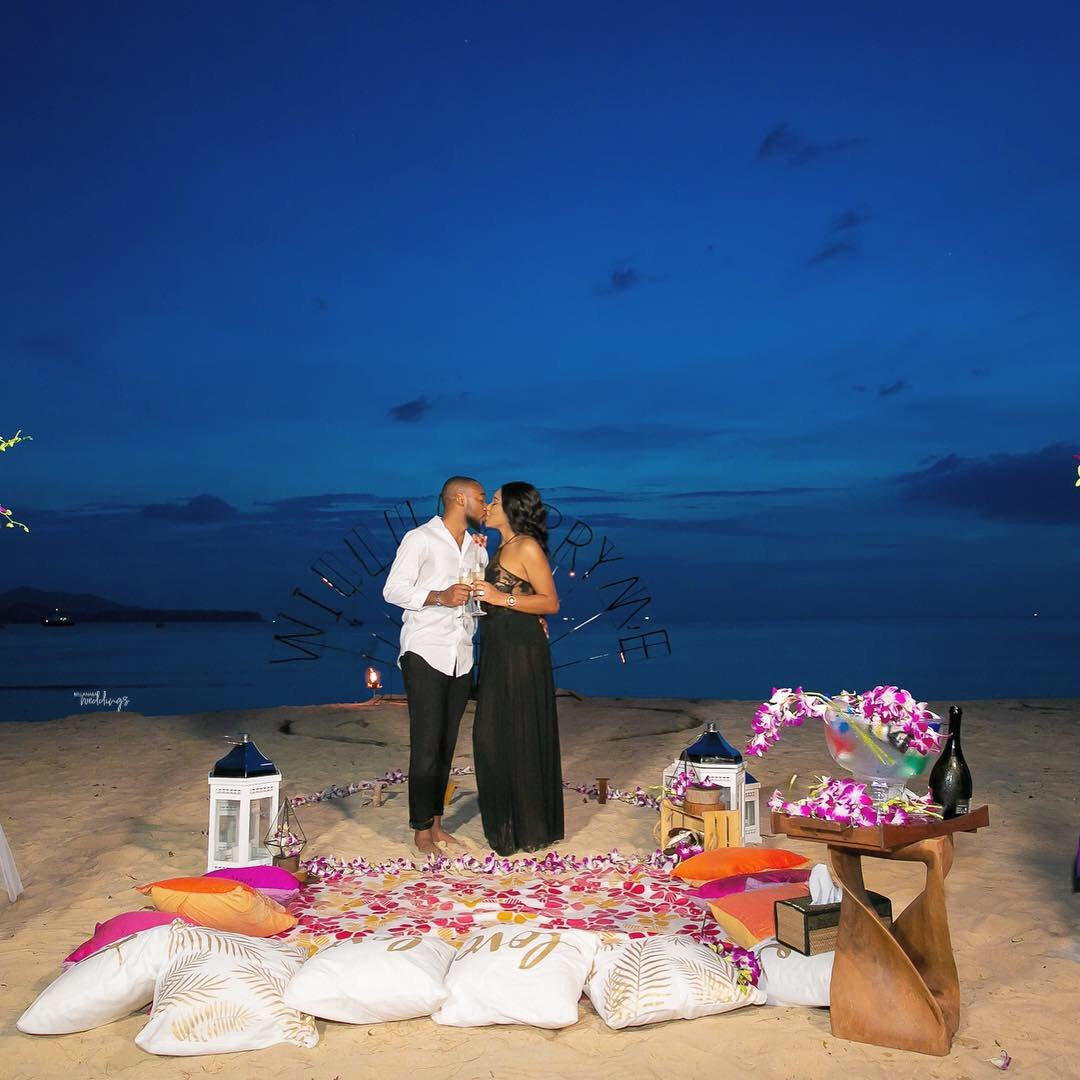 Alexandra posed as the show coordinator saying it came with a photo shoot and video package. P.S I love pictures, so of course, I jumped at the idea of that. At the end of the fire show, the words "Will you marry me?" were spelt out with fire. How cool is that? ?. I hate surprises as my fiancé knows, but this was a damn good surprise.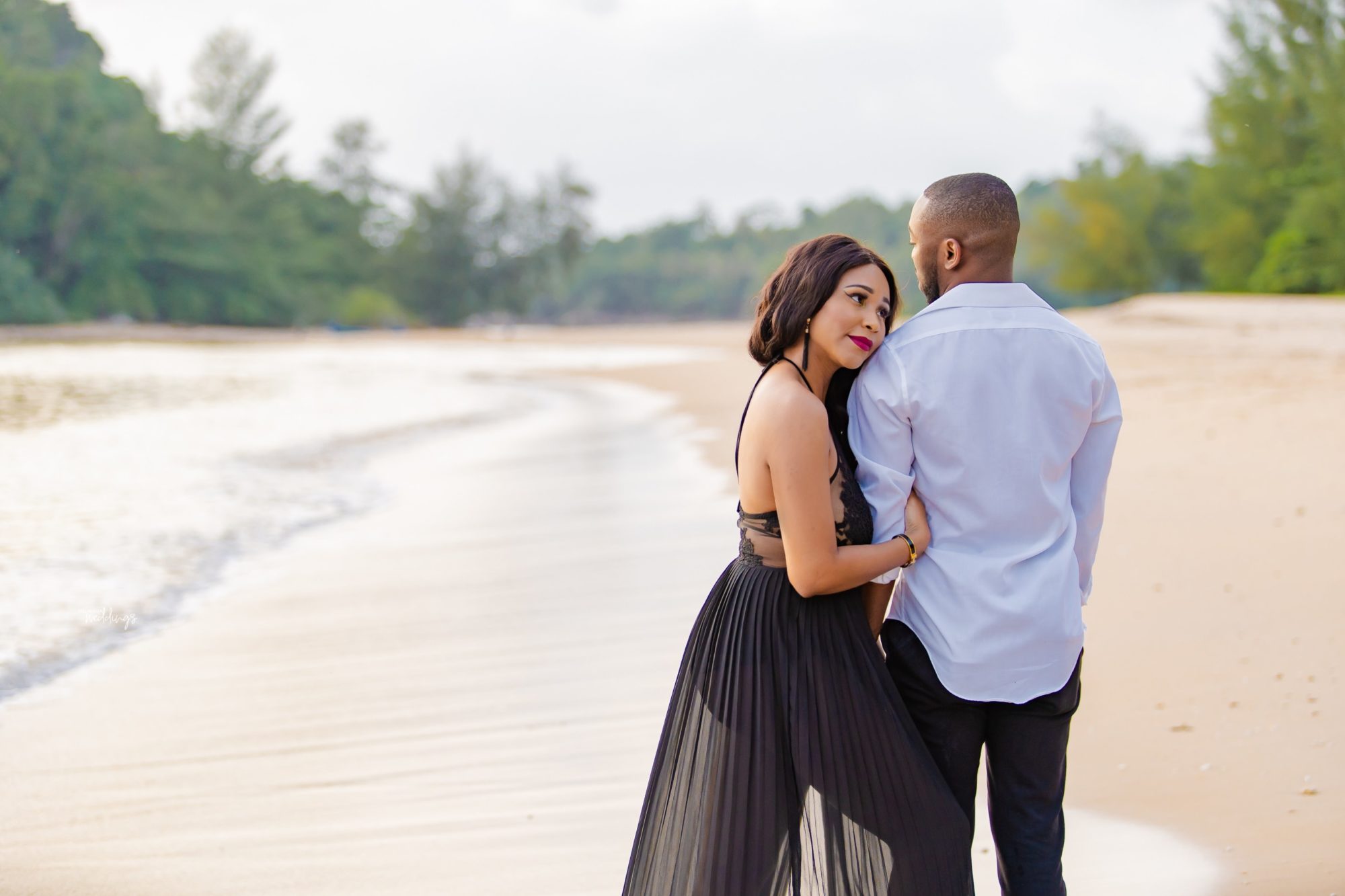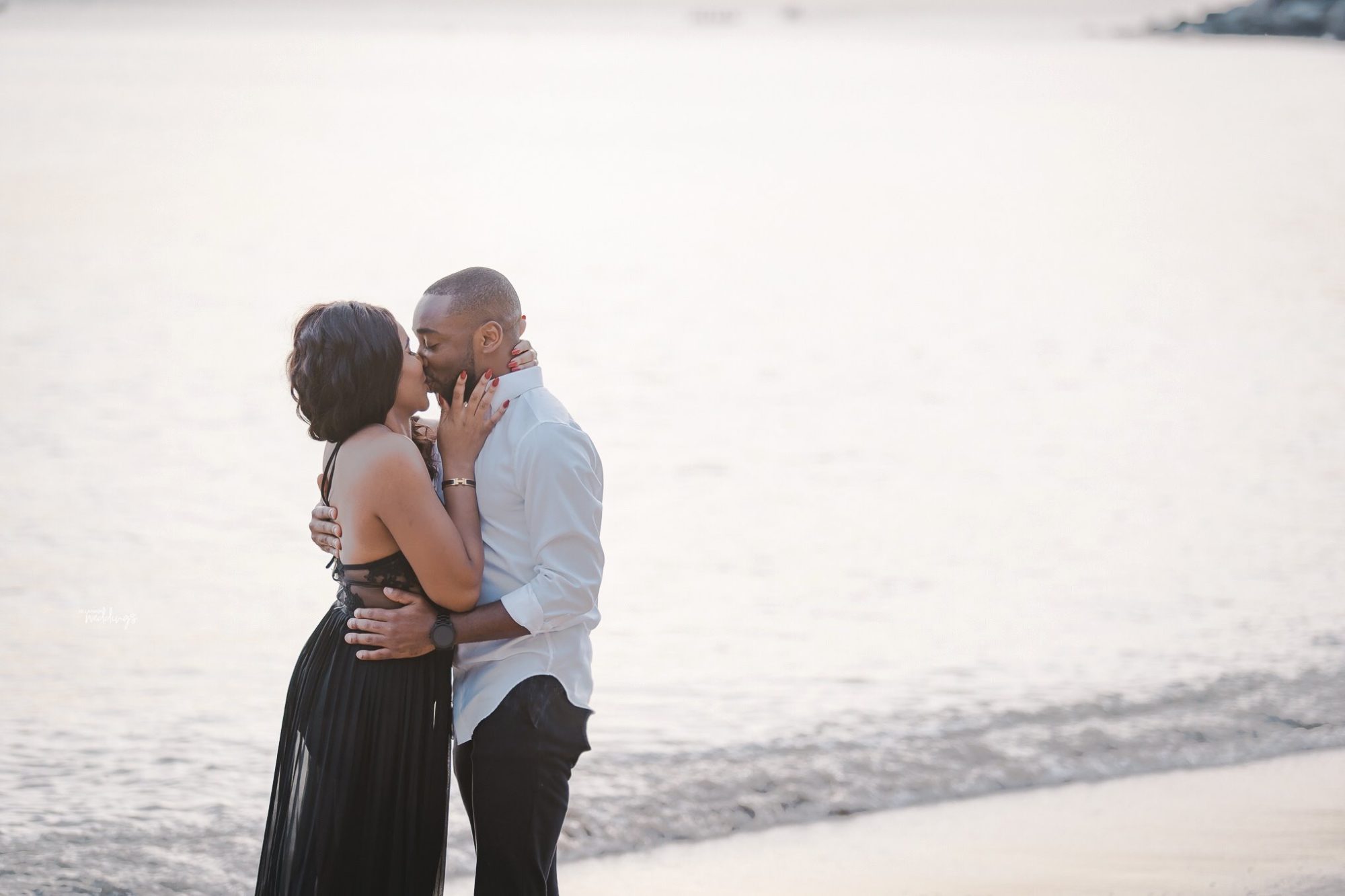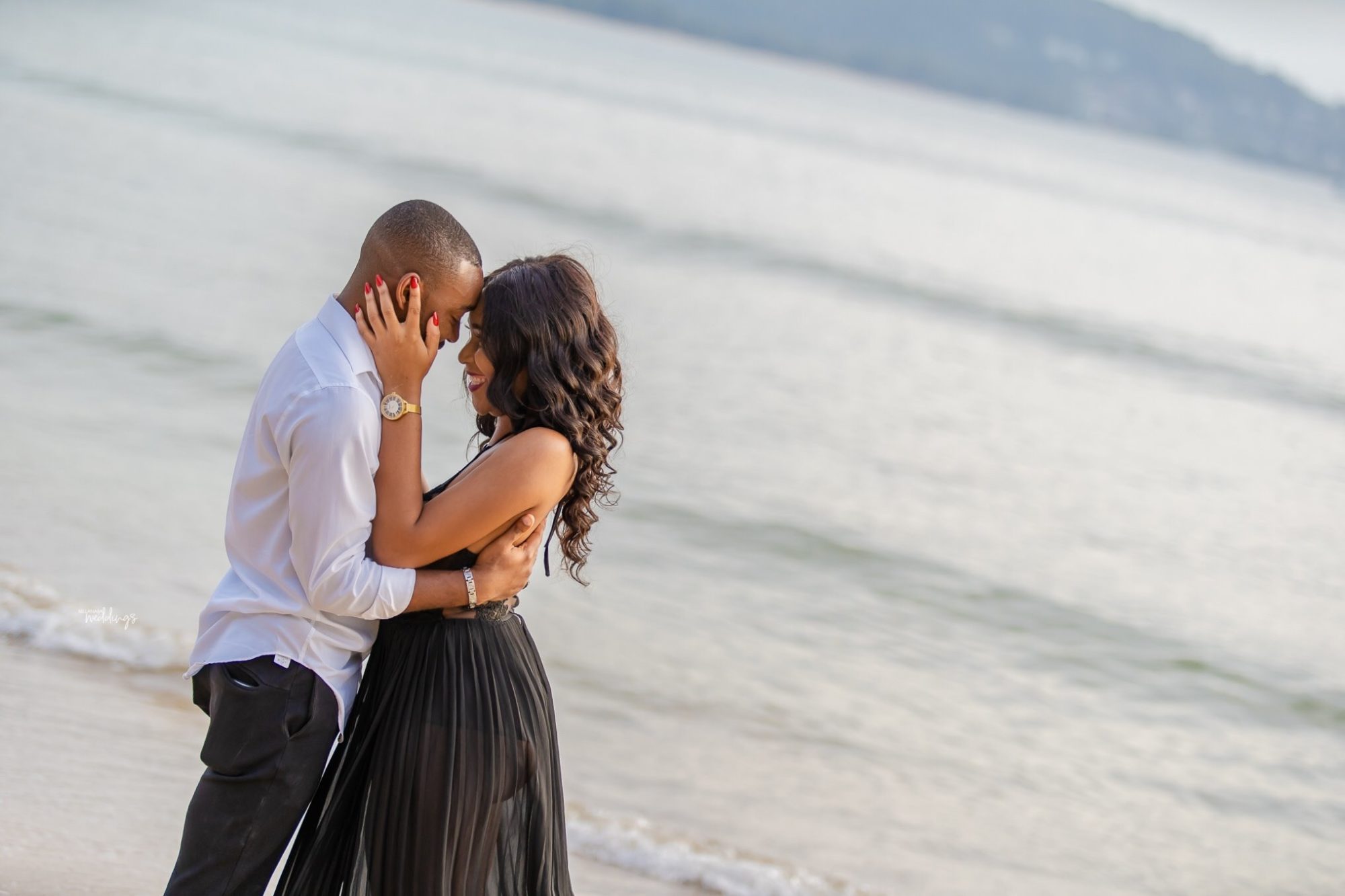 He did really good, the execution was perfect. I knew the proposal was coming, but I was not expecting the grandness, but yet simplicity of it. I don't think I would have done a better job if I were to plan this seeing as I love to plan too much. With that being said, I look forward to planning my dream wedding to my dream man given to me by God.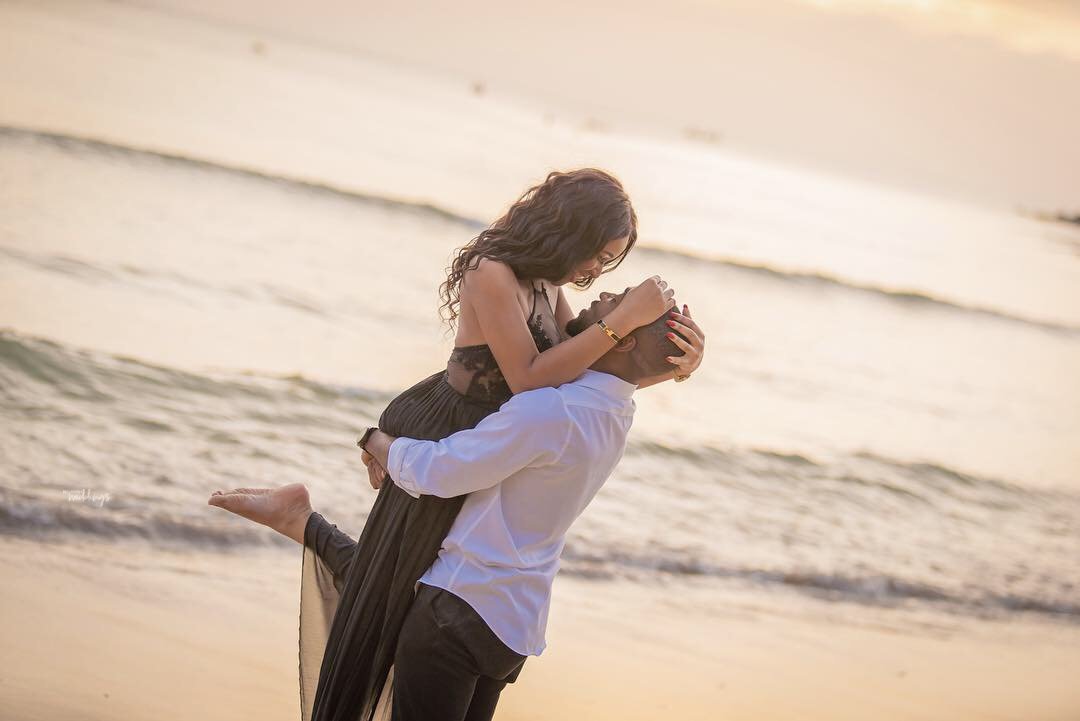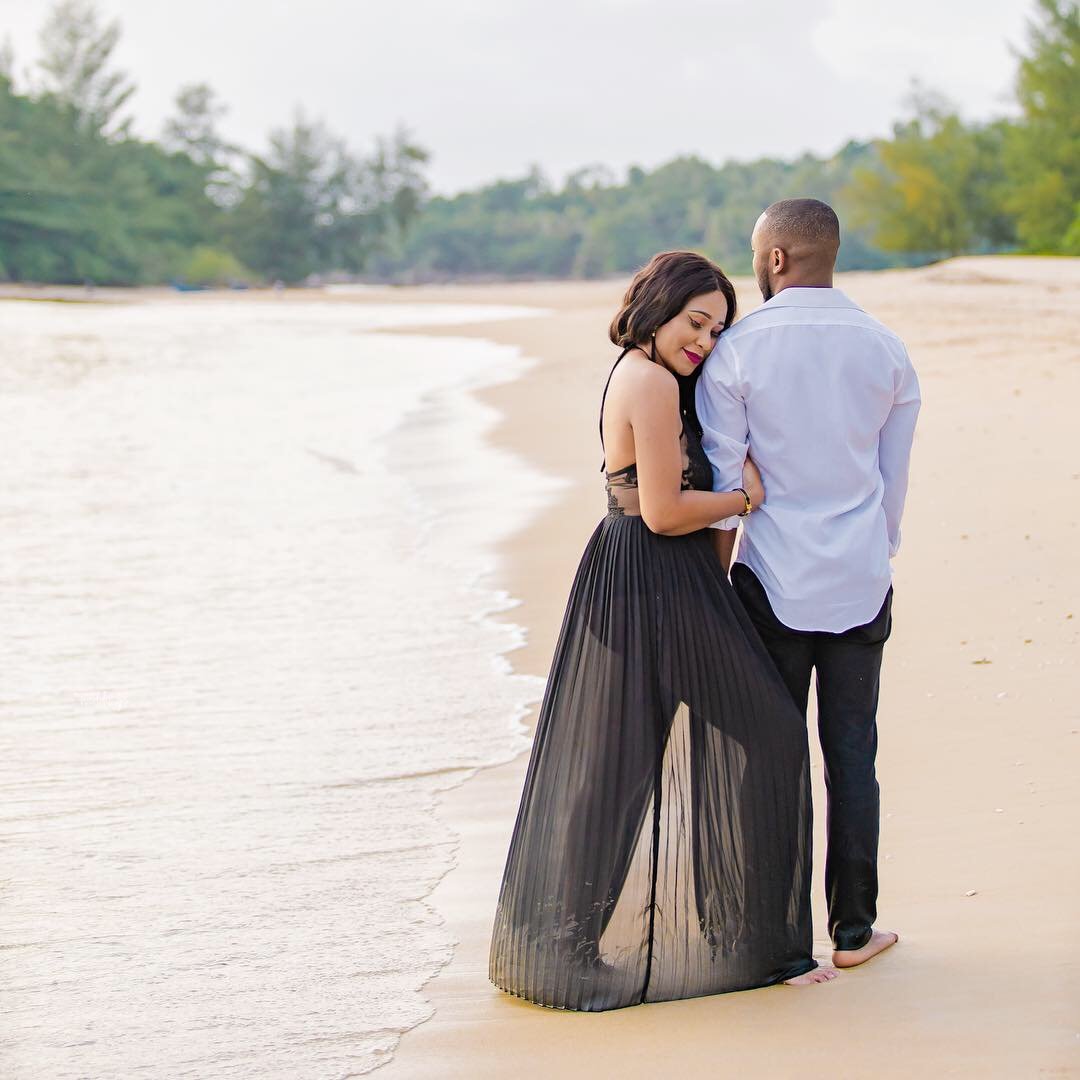 I choose you and will do it a million and one times over, and in my next life (if there's one), I will say YES to you again. You love me so easily it's amazing sometimes, and I don't have to doubt if you really do. You are my first and of course last bus stop, I could not have prayed for a better man than you (Lord knows I prayed). Forever sounds great with you by my side.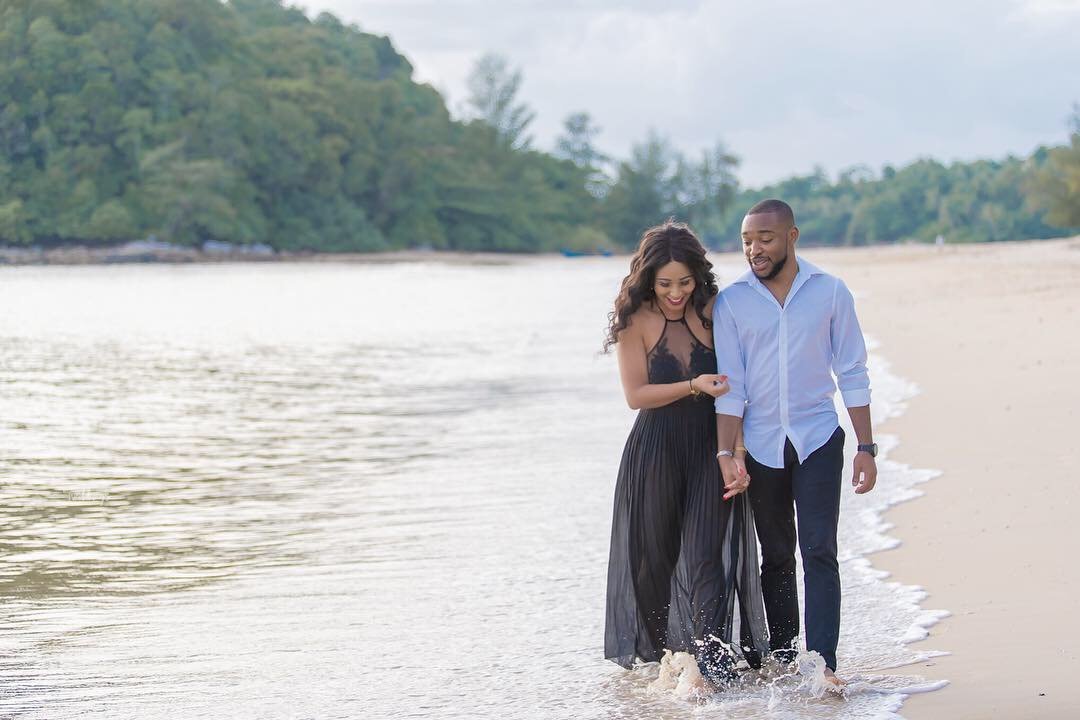 See the proposal video below
Credits
Bride-to-be: @ ___dulceee___
Planner: @bespoke.expereiences