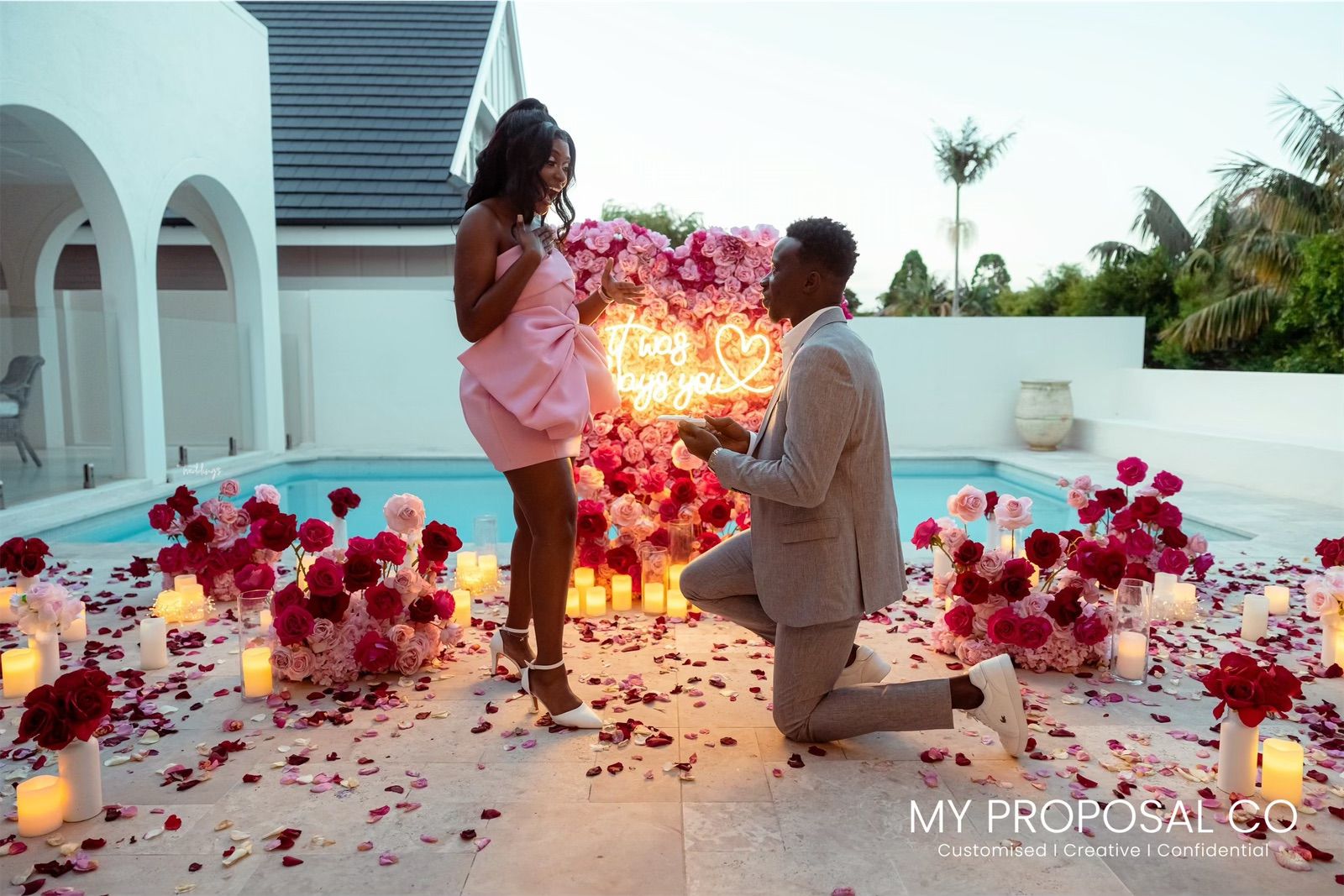 They say when you find the one, you just know! Everything feels right and you are just certain that forever will be nothing but bliss. Ayodeji and Retmun are on their "happy ever after" journey and stories like theirs remind us about how beautiful love is!
It was love at first sight when Ayodeji saw Retmun at her sister's engagement party. They connected instantly and grew deeper in love as the days went by. Three years after and Ayodeji knew it was time to marry this angel who had stolen his heart. He went down on one knee and asked Retmun to spend forever with him. Of course, she said yes and we can't hold back our excitement for these sweethearts. The smile on their faces and the love in their eyes show that love is indeed a blissful feeling.
Enjoy their proposal photos and love story below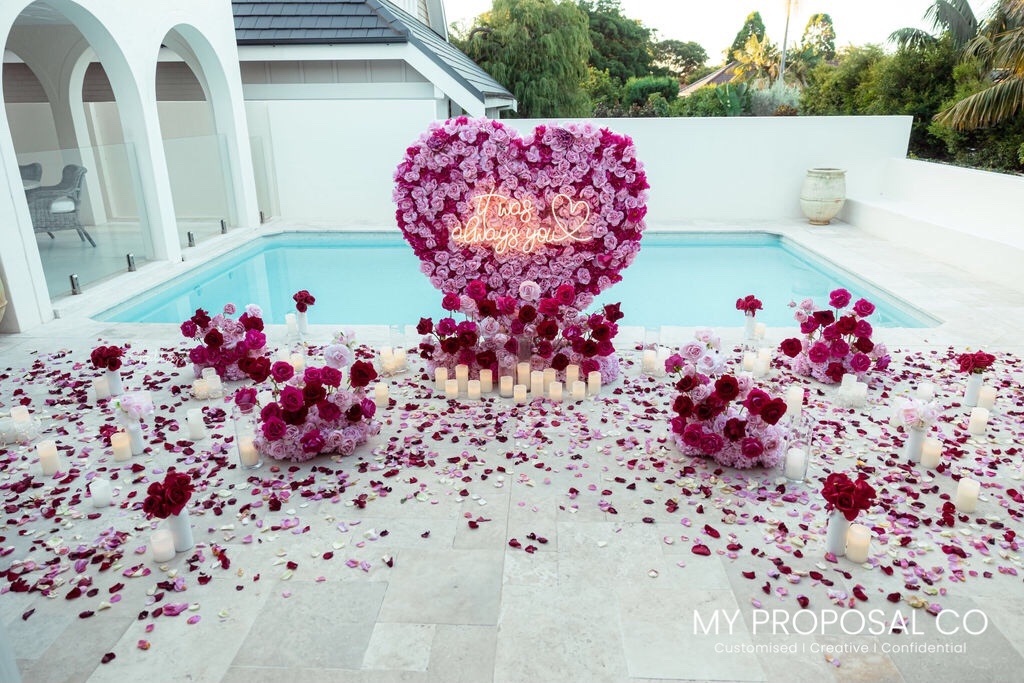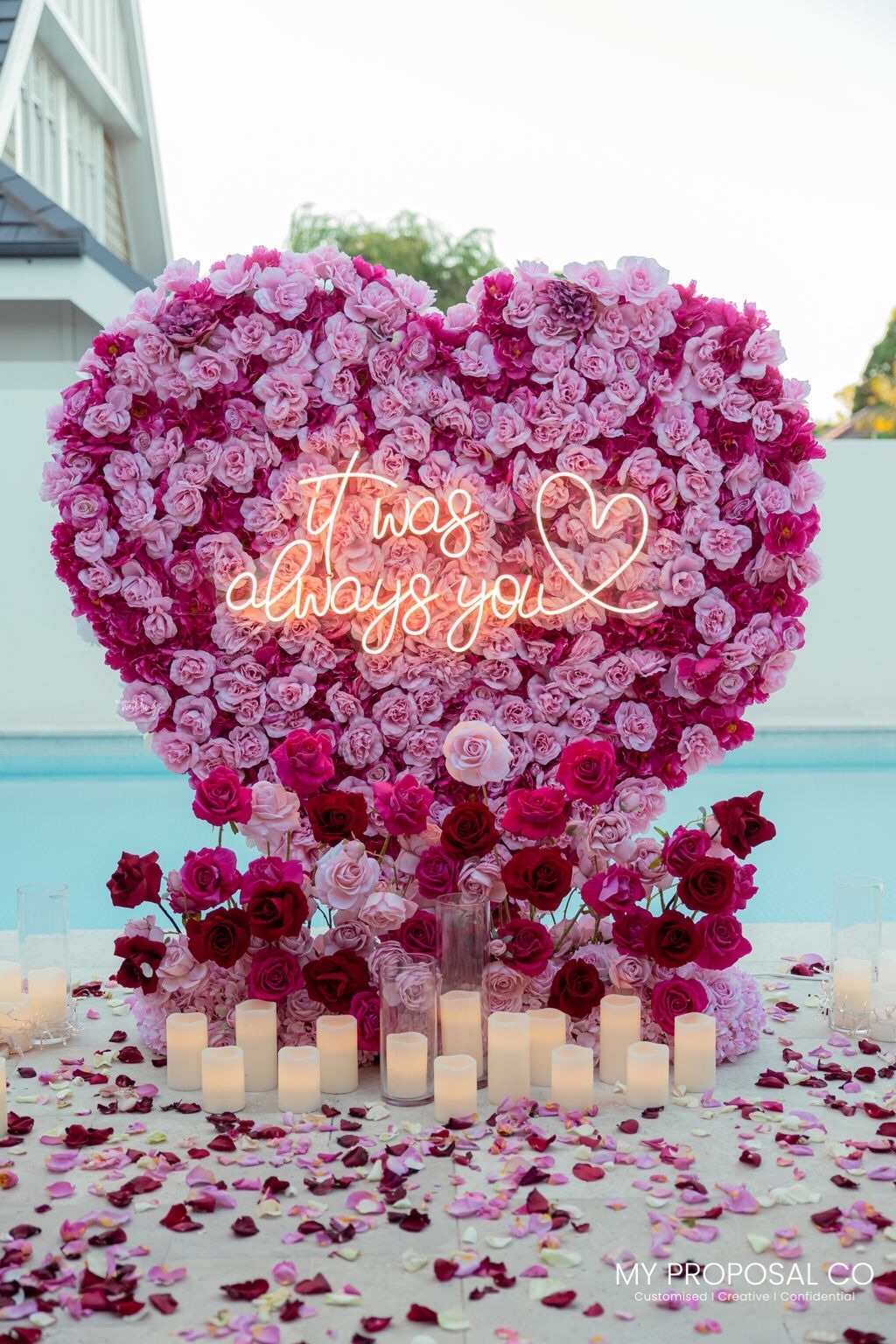 Their love story as shared by Ayodeji:
Retmun and I met at her sister's engagement party in the Spring of 2020. I was about to exit the house when I saw Retmun walking beautifully down the stairs. I stopped to say 'hi' and soon realised she was sisters with the celebrant. We had an instant connection and everyone around cheered for us to take a few photos together.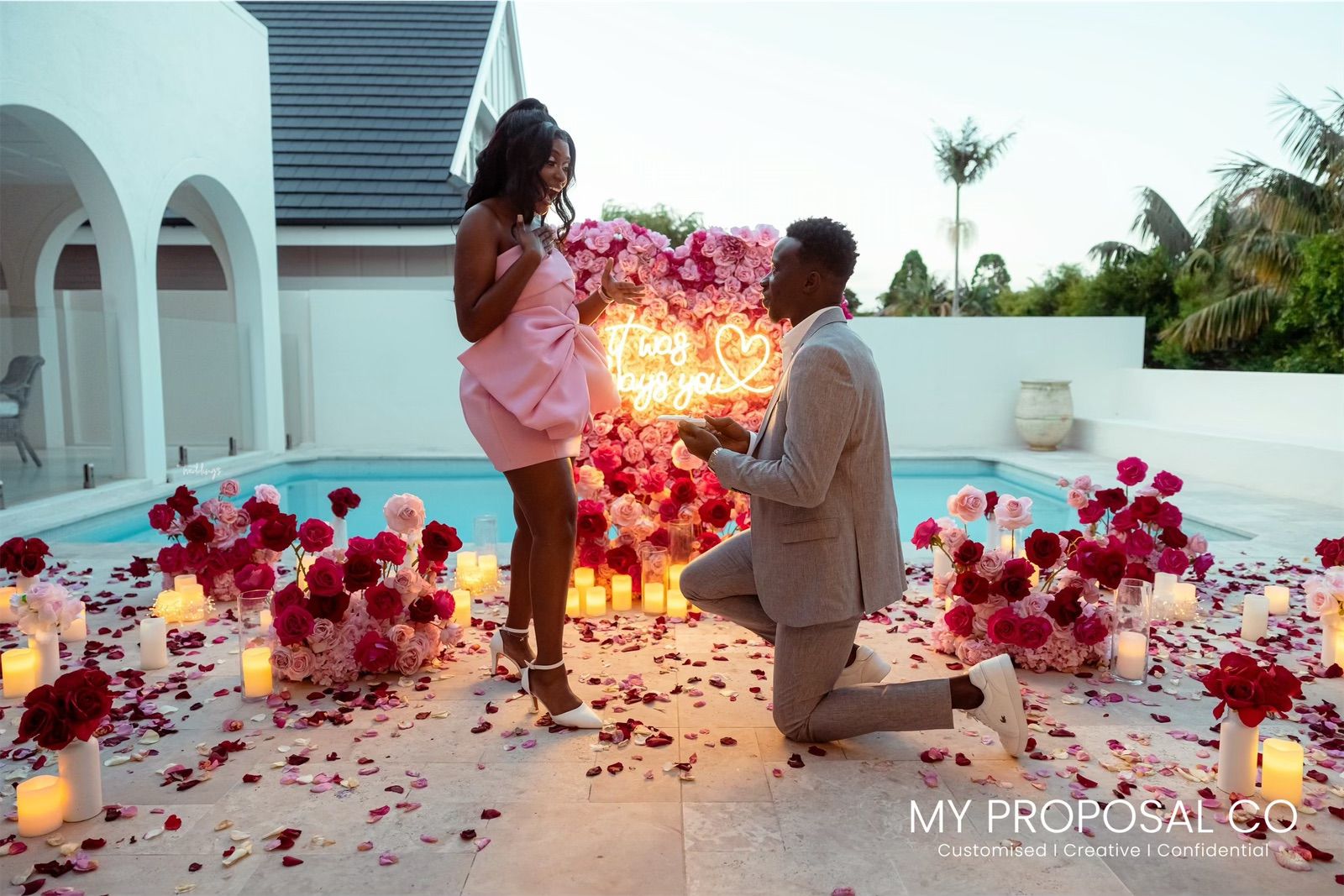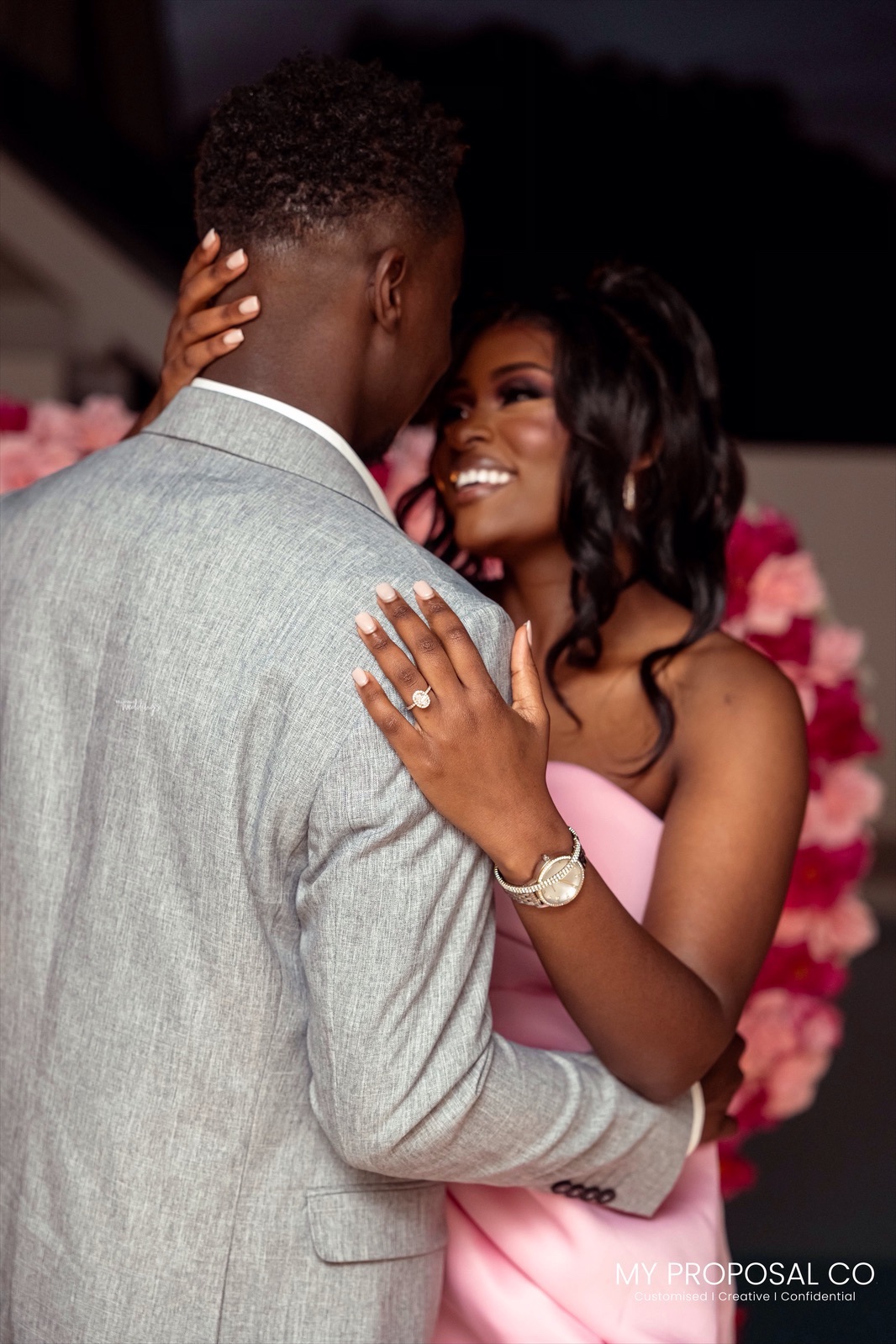 We exchanged contacts and began talking a few days after. A few weeks after, we went on our first date (on a drive and to a hardware store – bunnings warehouse). We had become really fond of each other, keeping in touch every day, talking, playing, eating and praying together. 4 months later on Valentine's Day, I asked her to be my girlfriend, sitting at a beach in Neutral Bay, observing the waves.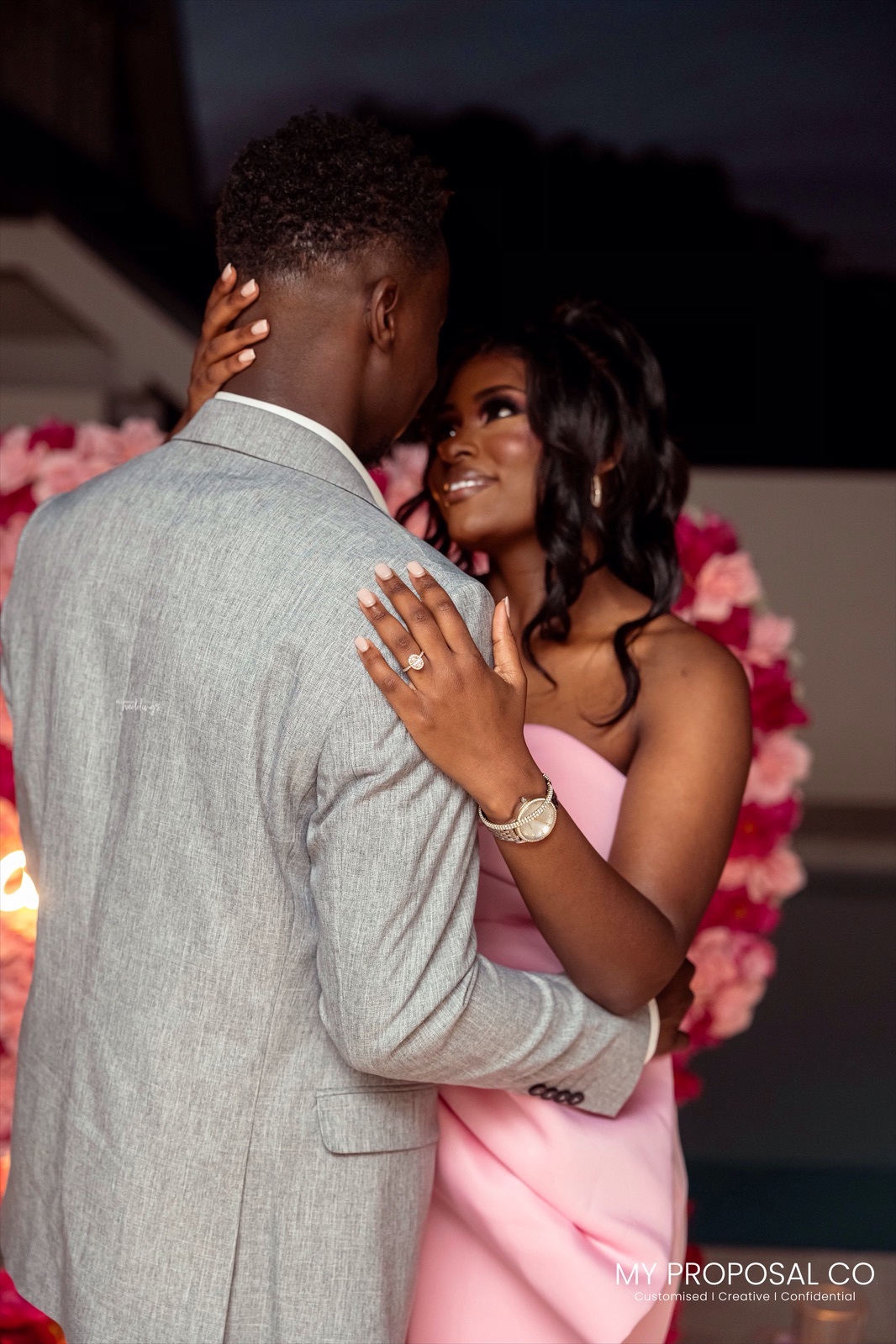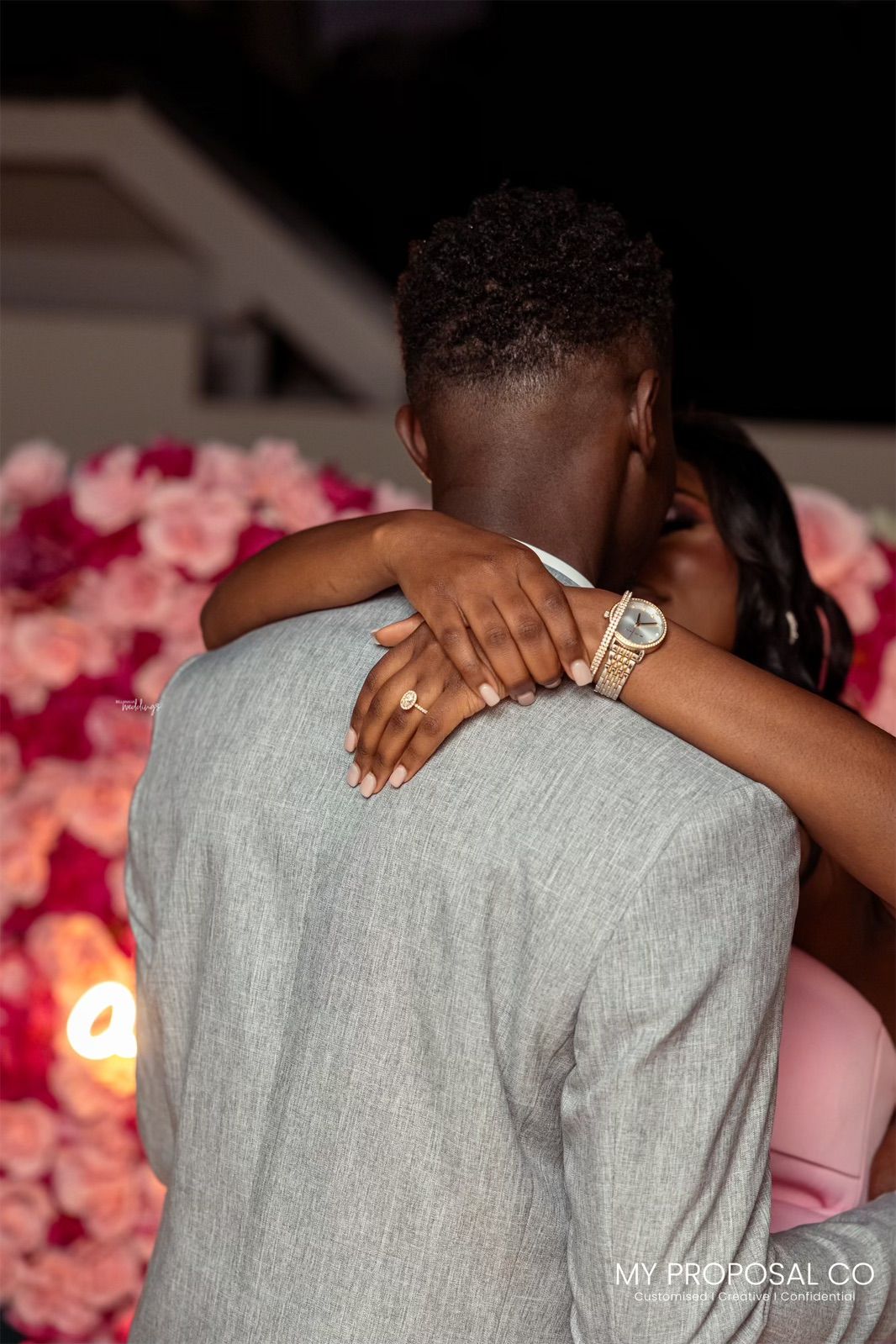 The proposal happened on the 5th of May 2023. I worked with My Proposal Co. to set up a beautiful proposal setting to surprise her and pop the question. She said Yes to forever together!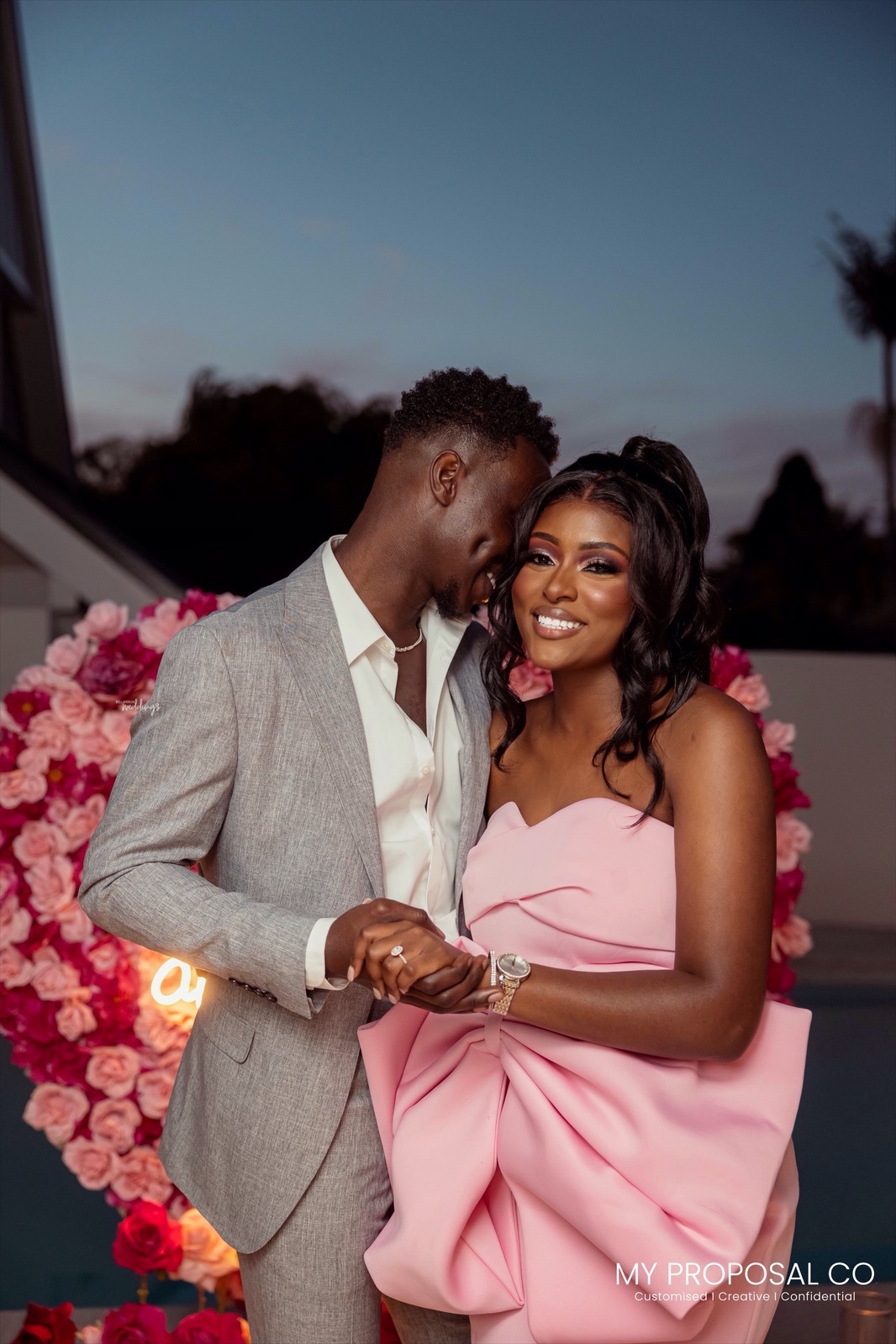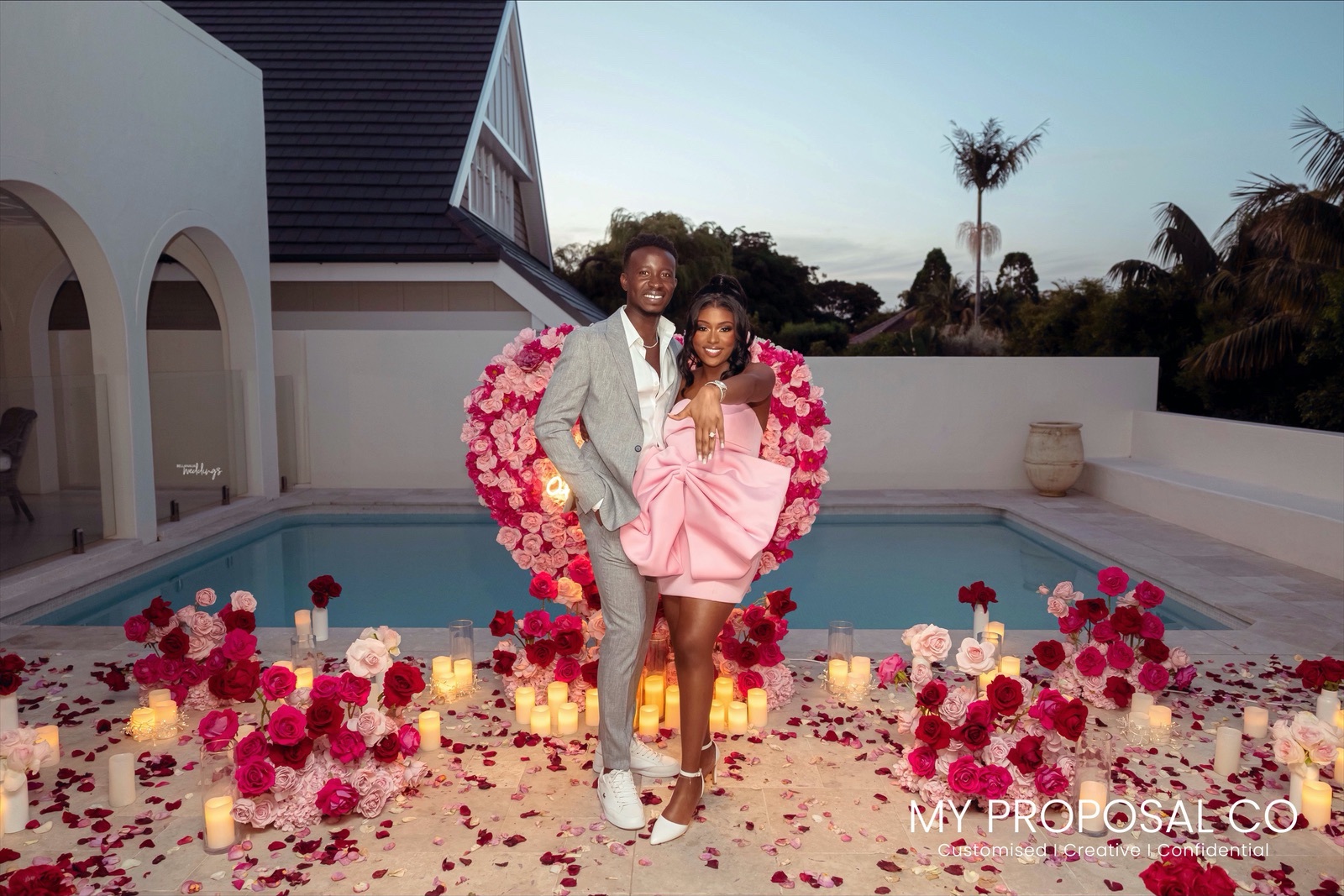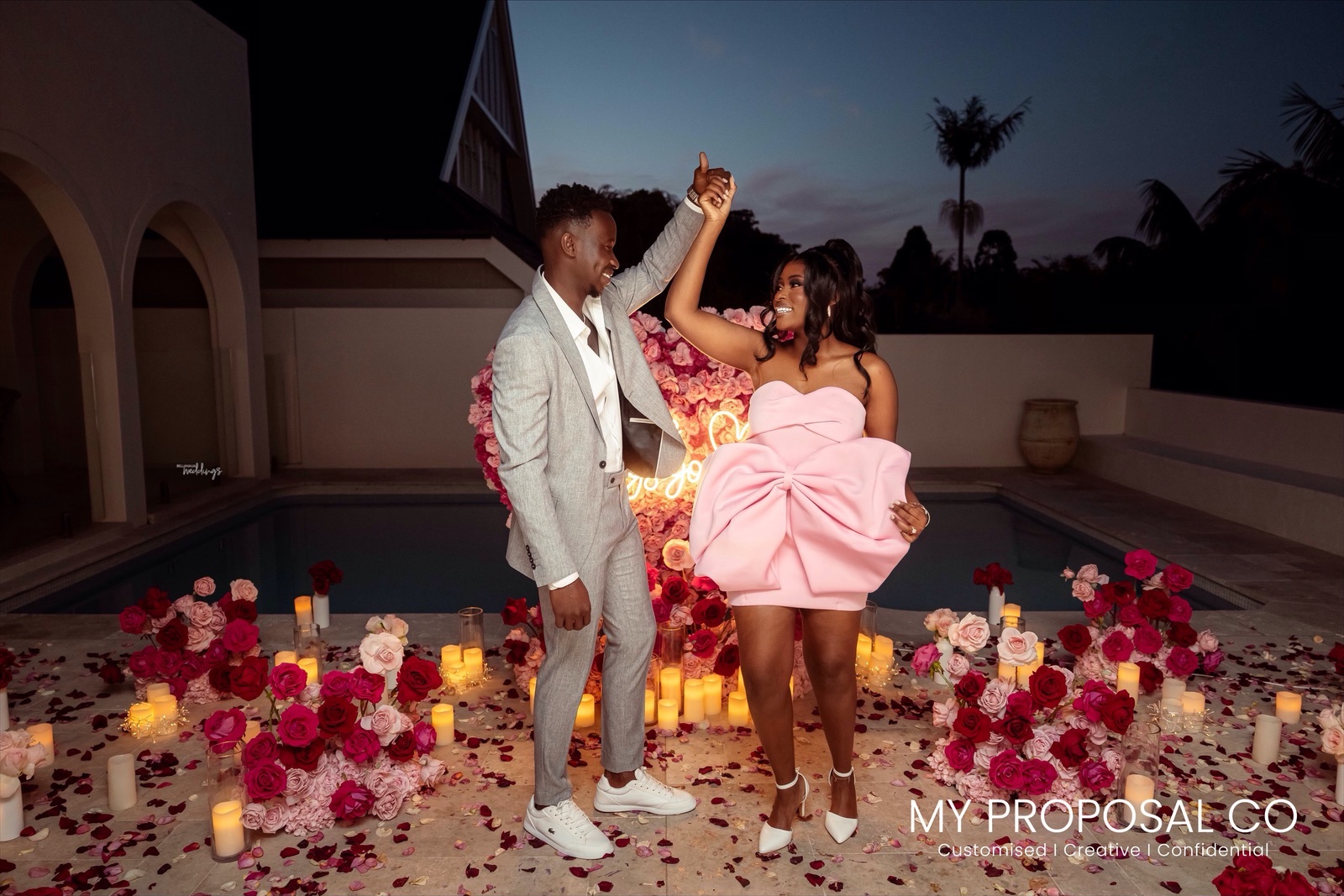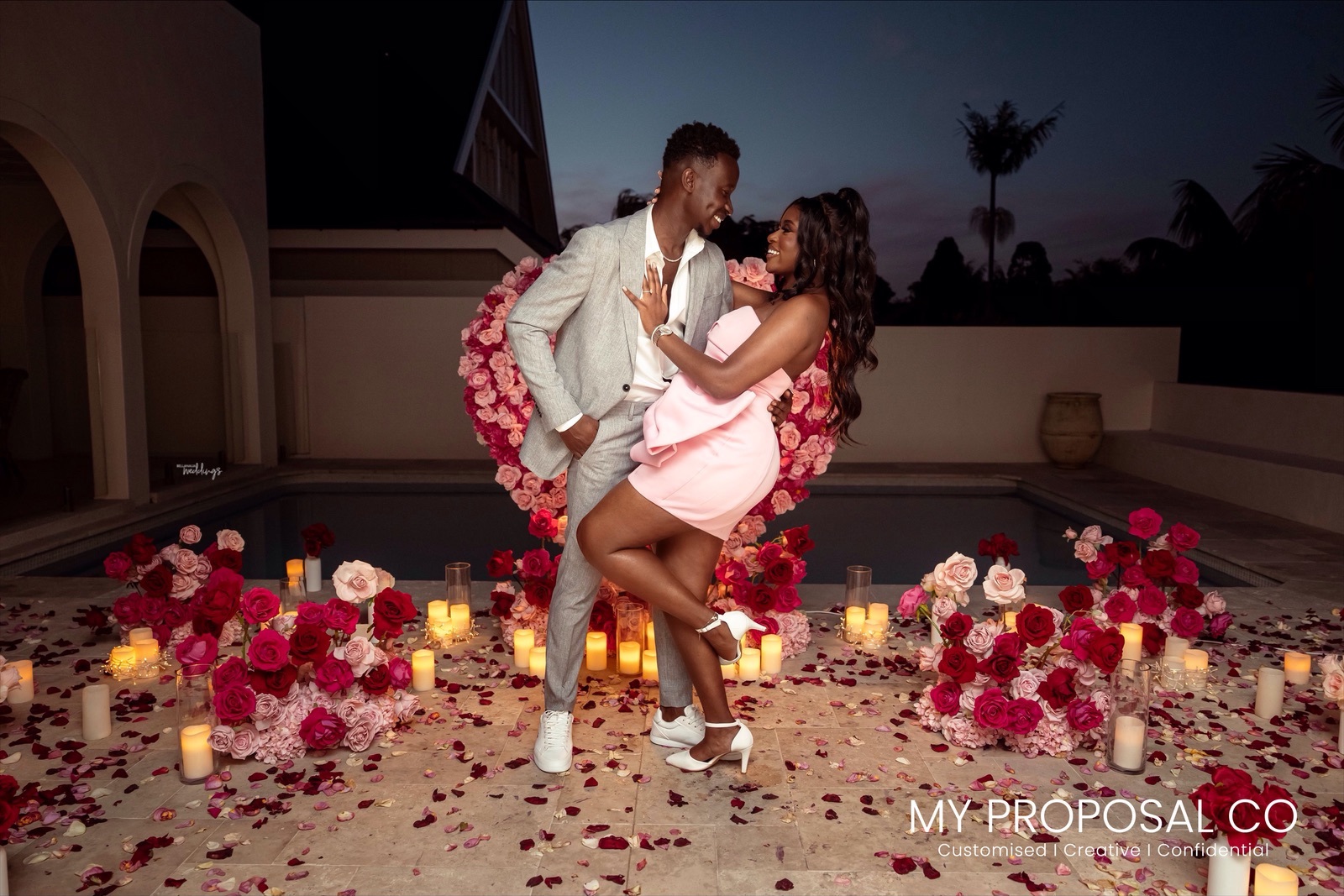 Credits:
Bride-to-be: @ret_priscilla
Groom-to-be: @deji_joseph
Planner: @myproposalco
Photography: @studio.barakat