My Itsekiri brides-to-be, it is all about you today!
When you think of an Itsekiri bride dancing out for her traditional wedding, what comes to your mind? For us, we imagine the number of accessories and adornments on her, then our hearts flip a little because of the beauty she embodies. That's what this beauty look portrays- her royalty.
The hair, adornments and then the glowing makeup just makes it all perfect. It gives that signature finish to this look and we love it! You might even consider rocking their outfit on your traditional as a proud Nigerian. Now if you are an Itshekiri, please just pin this look and show it to your glam squad.
See the look below! Leave a comment if you are absolutely loving it.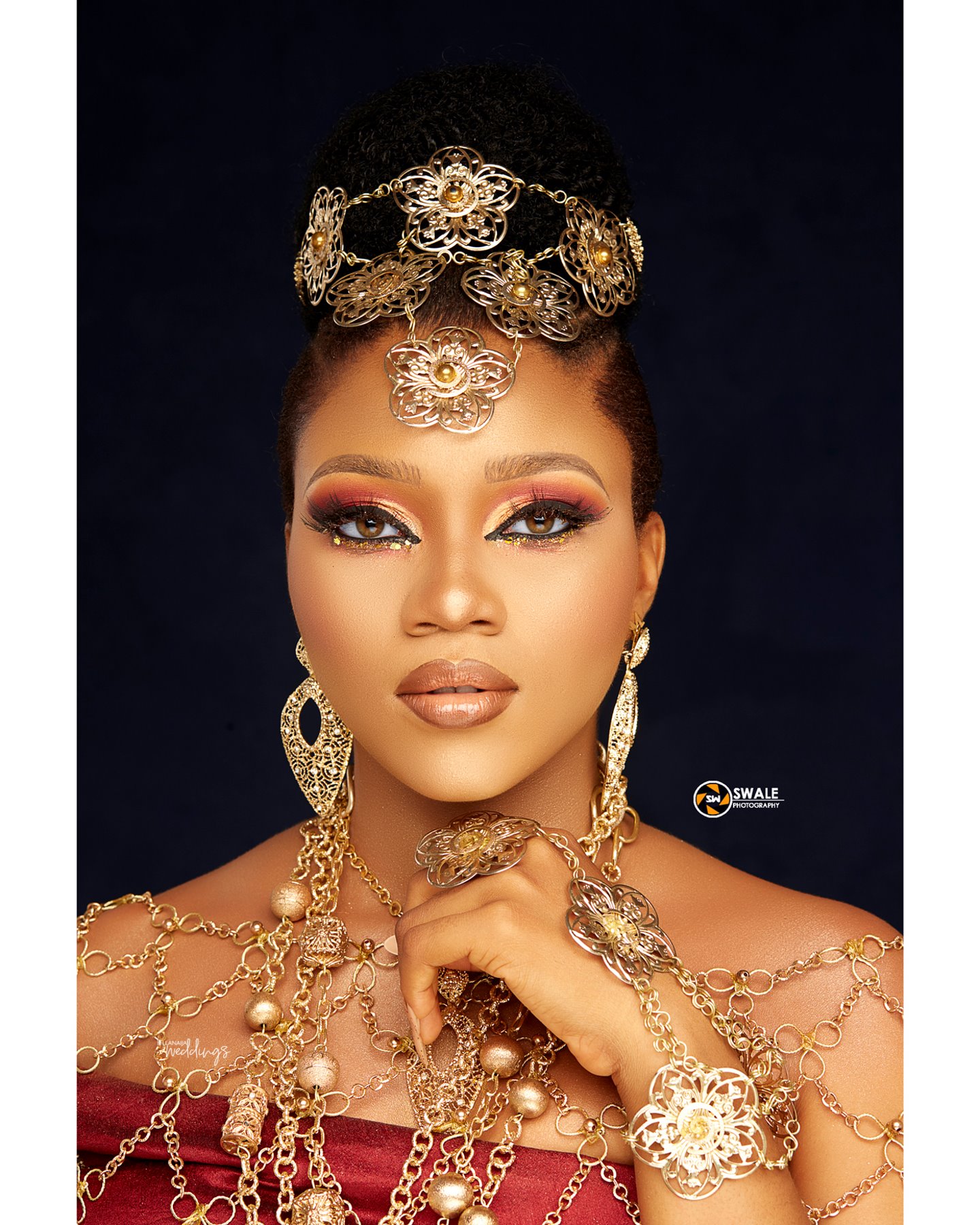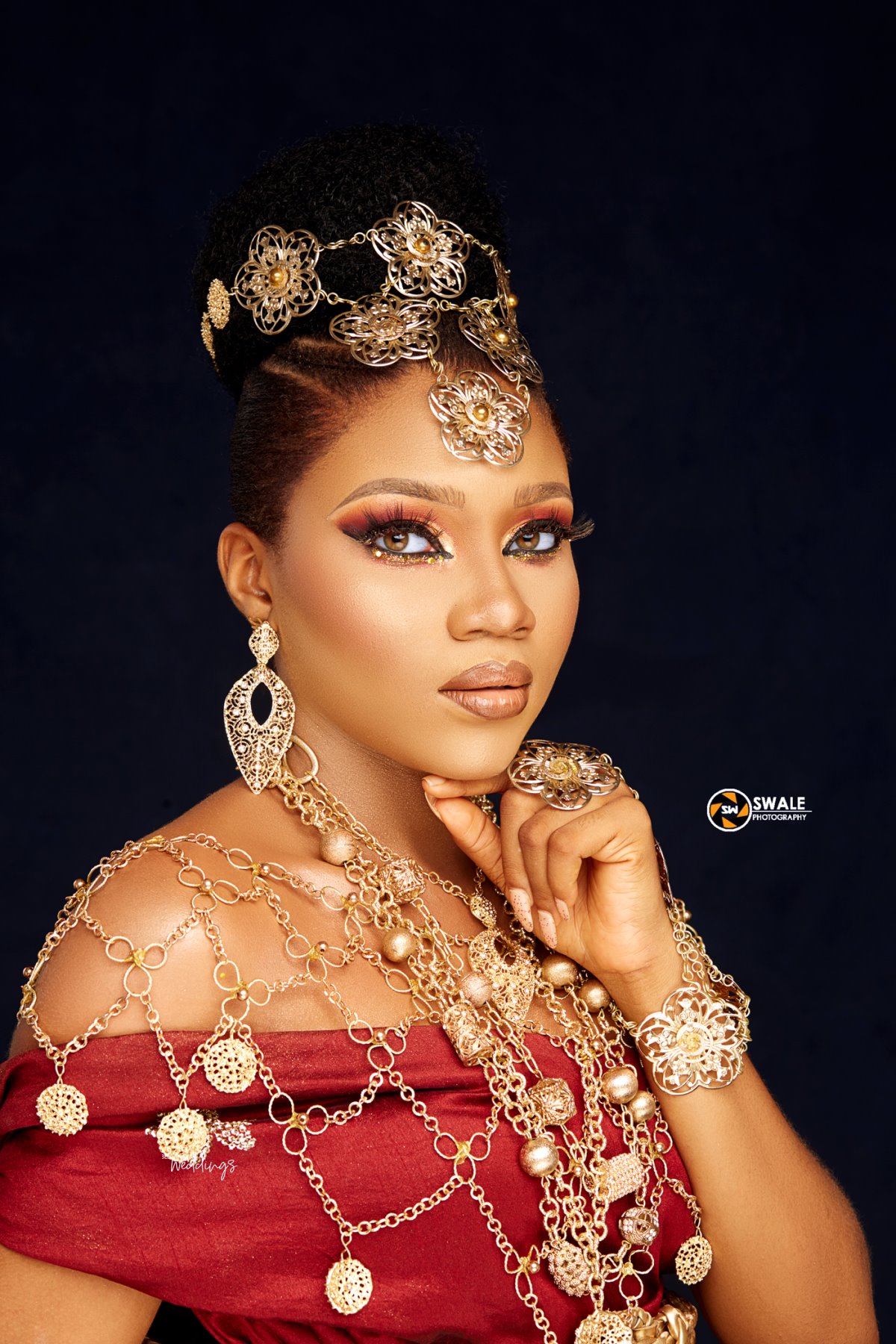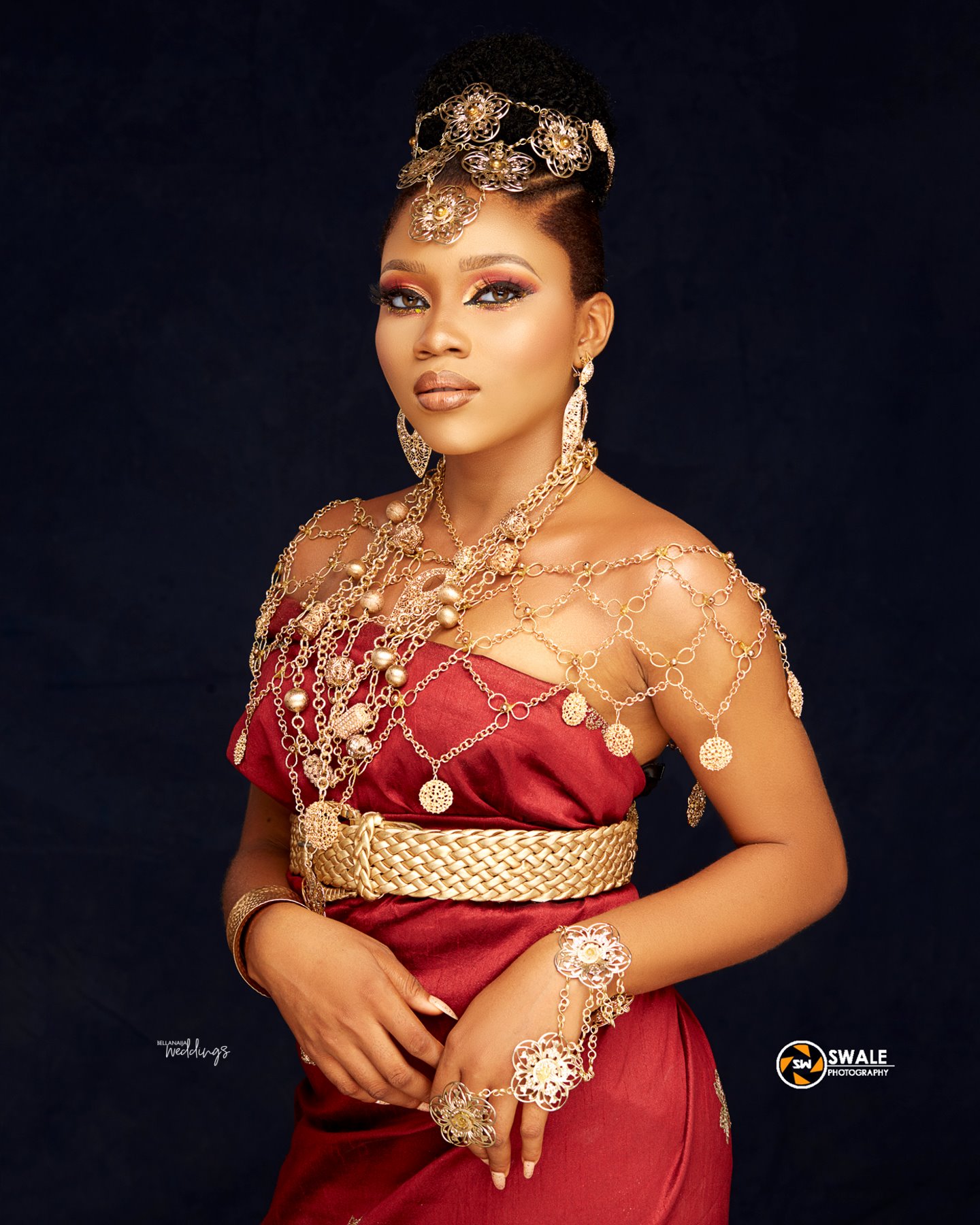 You can also check out more beauty looks here.
Credits
Makeup: @uber_glow
Hair: @crowniesexquisite
Beads: @fibeads
Photography: @swale_photography