Have you ever been to an Efik wedding? If your answer is yes, then you can already feel part of our excitement. The colour burst and ethnic luxury. Now, how about an Igbo wedding? The richness of the culture is all so exhilarating. So, picture a wedding with a blend of both cultures. Explosive! ?
Seno and Iyke got married in a resplendent Efik traditional wedding. The culture! Oh, the full-on energetic display of the native dancers – a pure festive spirit. Our excitement is on a whole different level for the adorable couple. When two lovers are super excited about each other the way Seno and Iyke are, it's impossible to not catch the excitement. Of all the many beautiful things, how Iyke strategically made his move on his princess is on our top three list. Iyke who had been an admirer from a distance, shot his shot the moment he saw a chance to. The two have now gone on to become totally inseparable. They both give us all the juicy details of their love journey. You'll catch it all as you scroll. ?
Relish all the thrill from Seno and Iyke's amazing Efik-Igbo Traditional wedding below.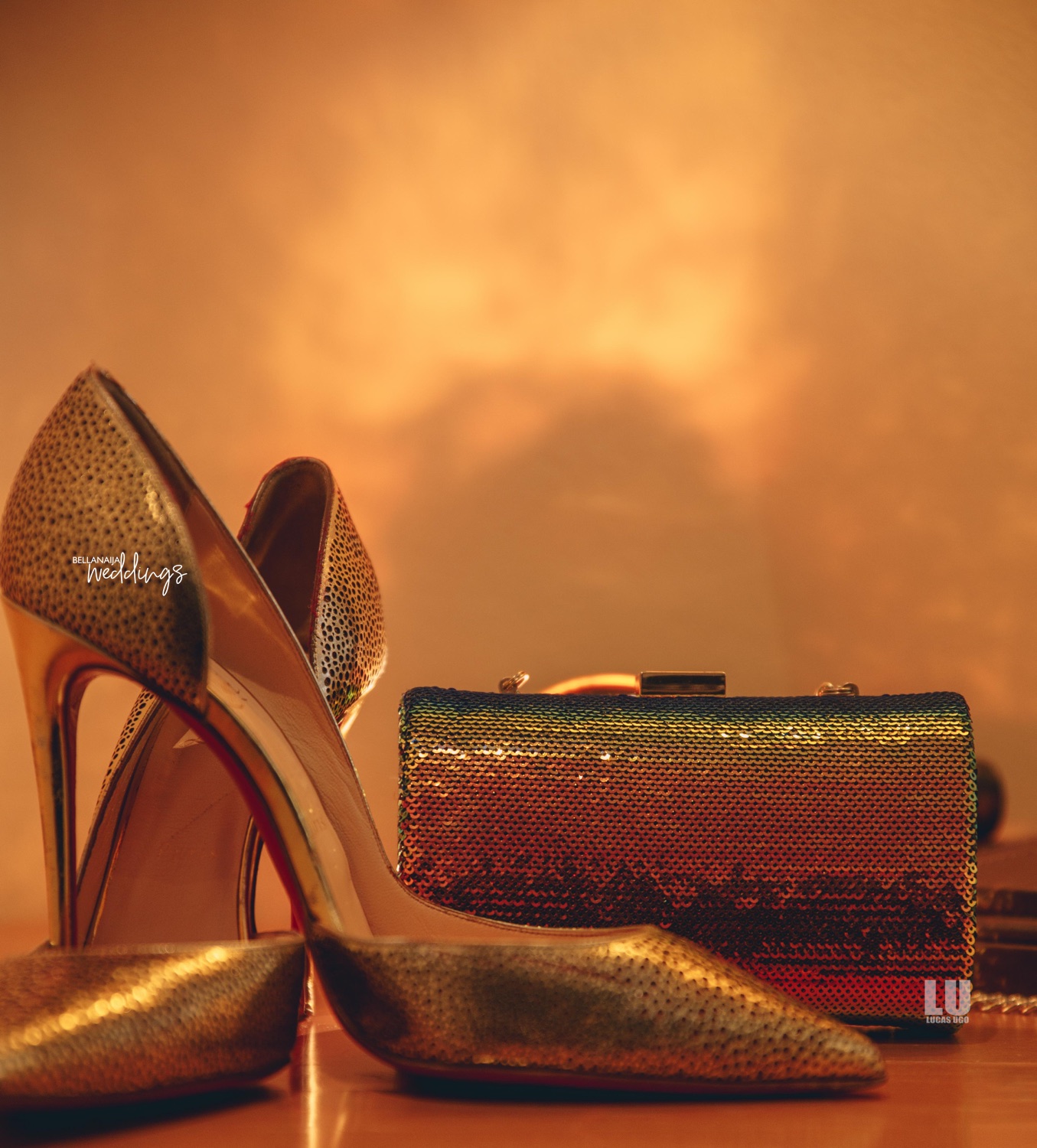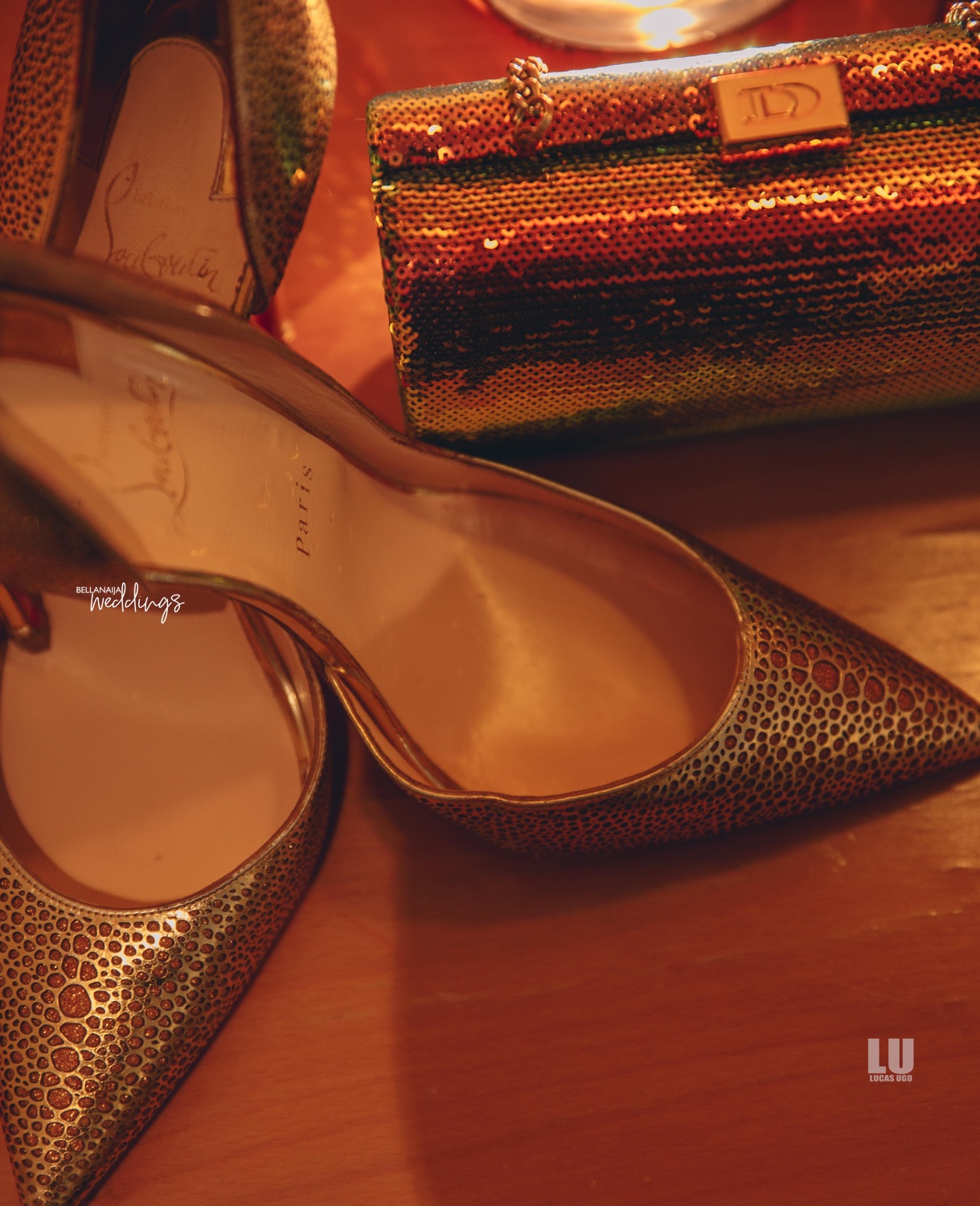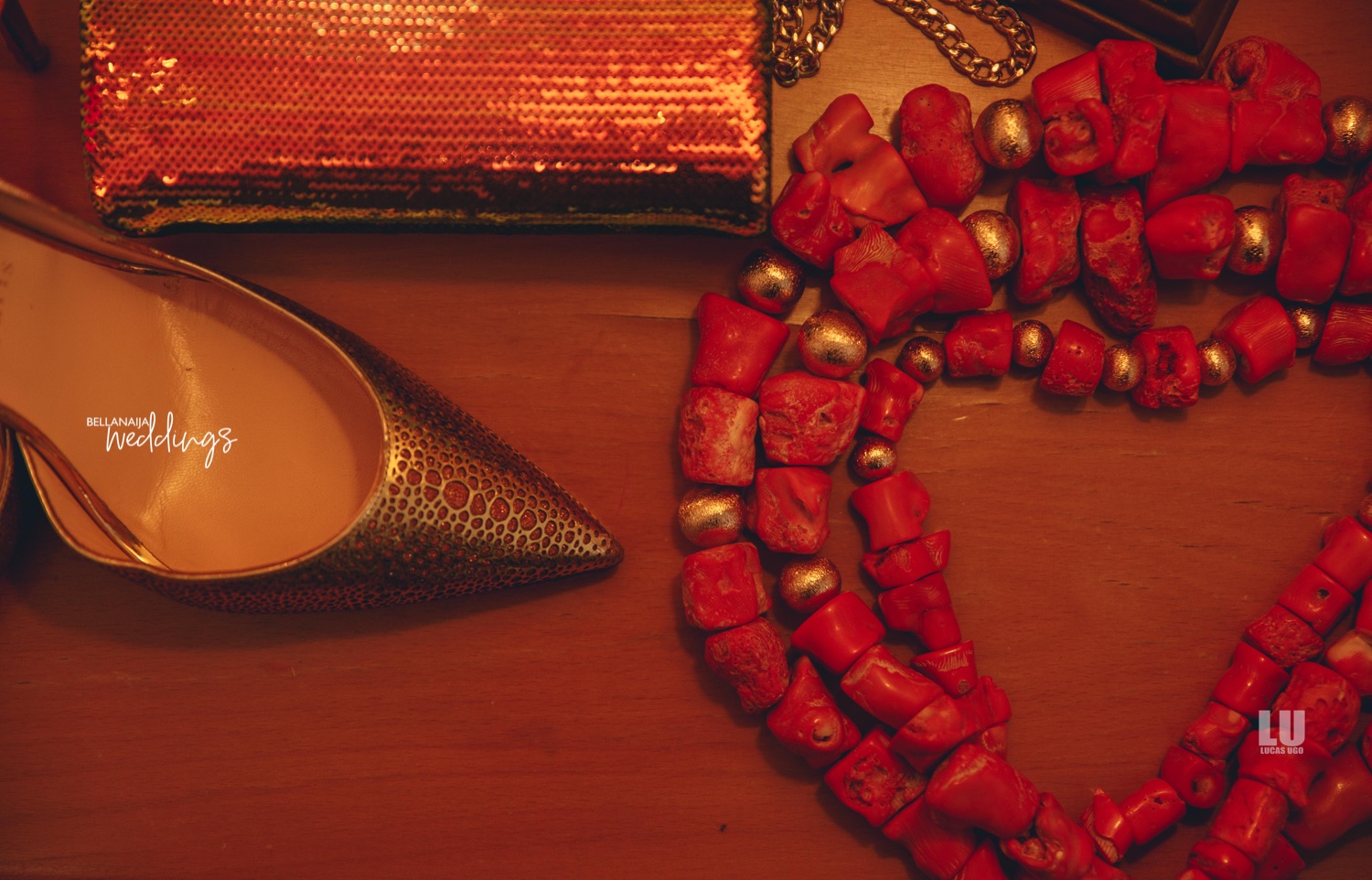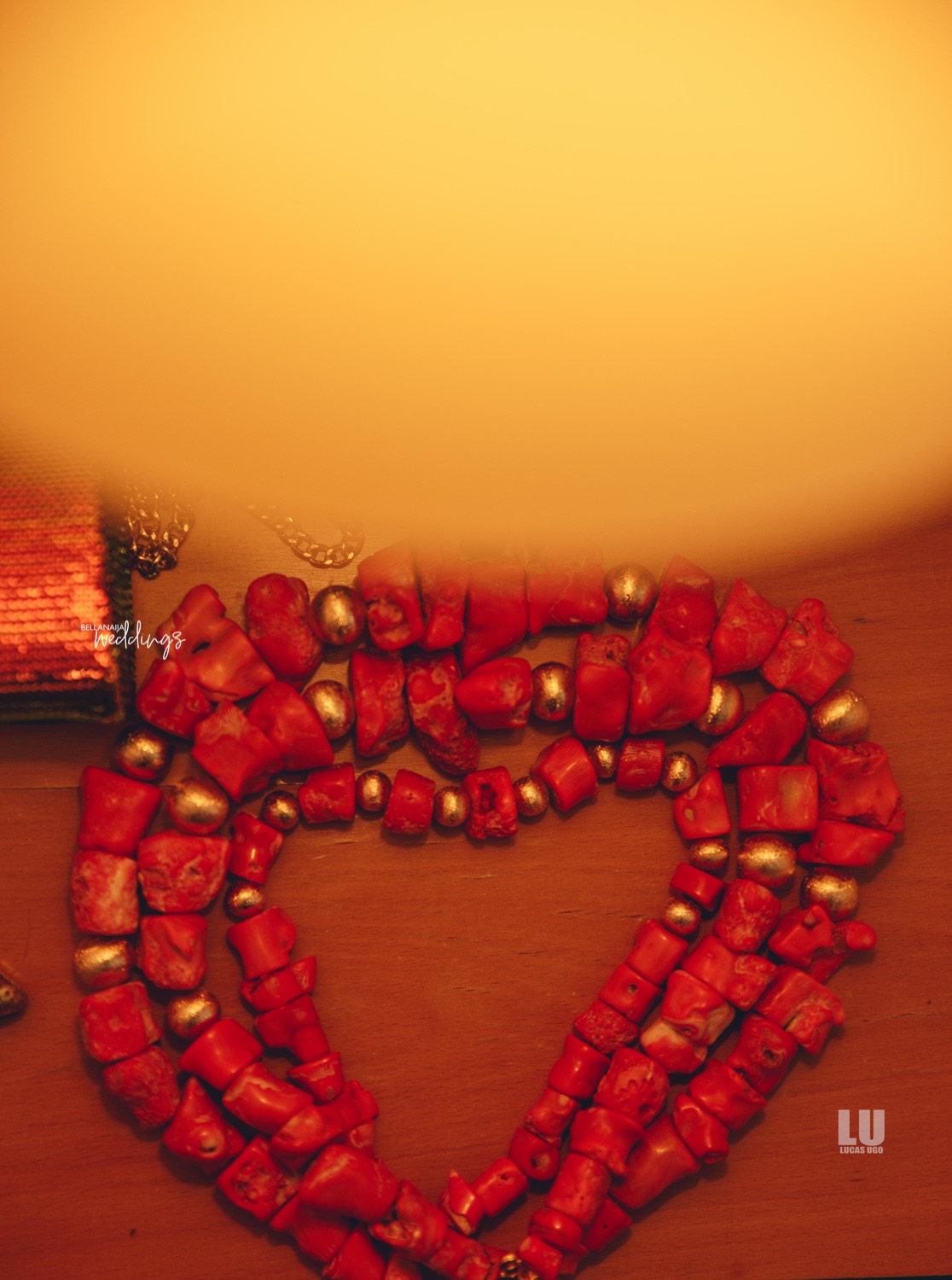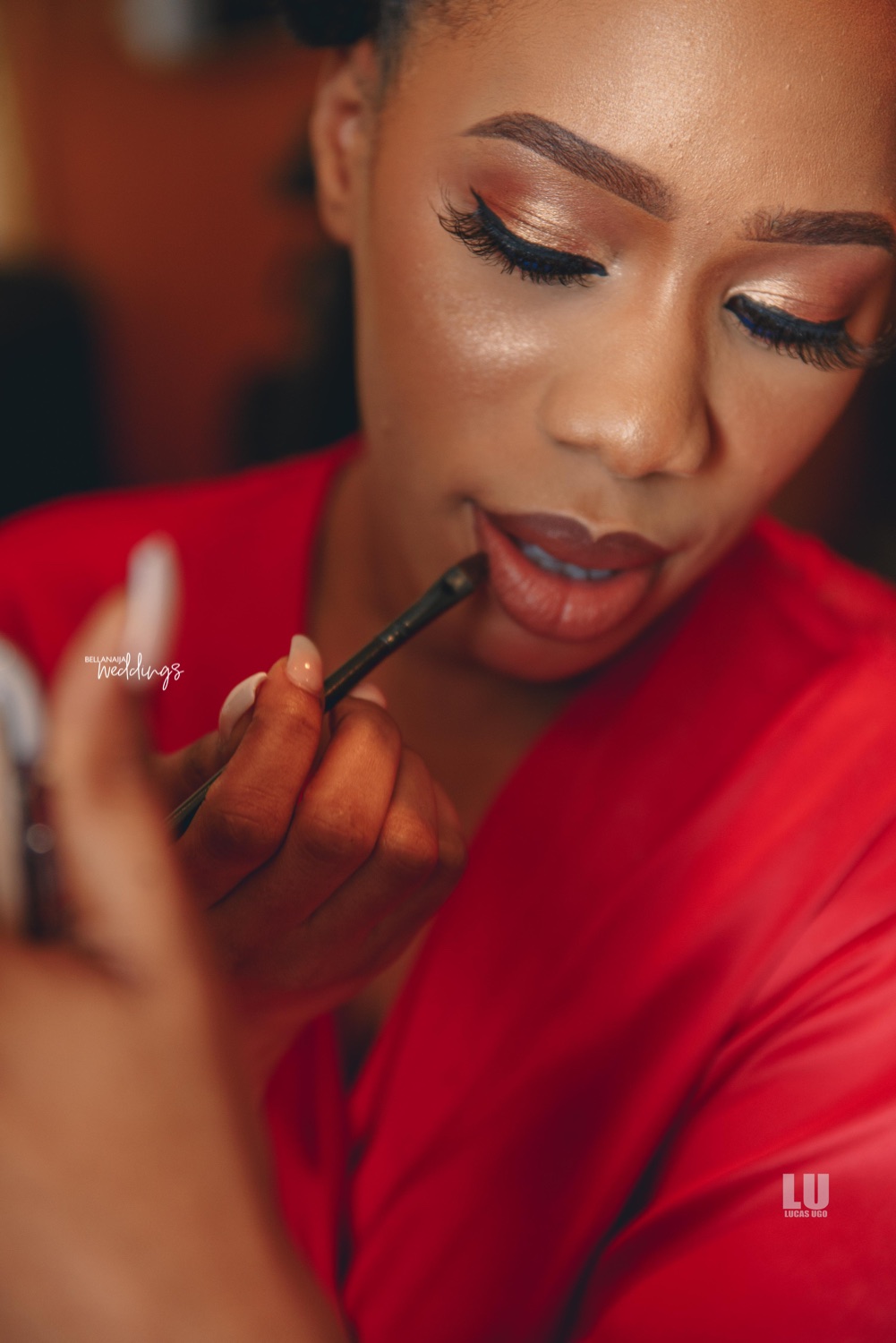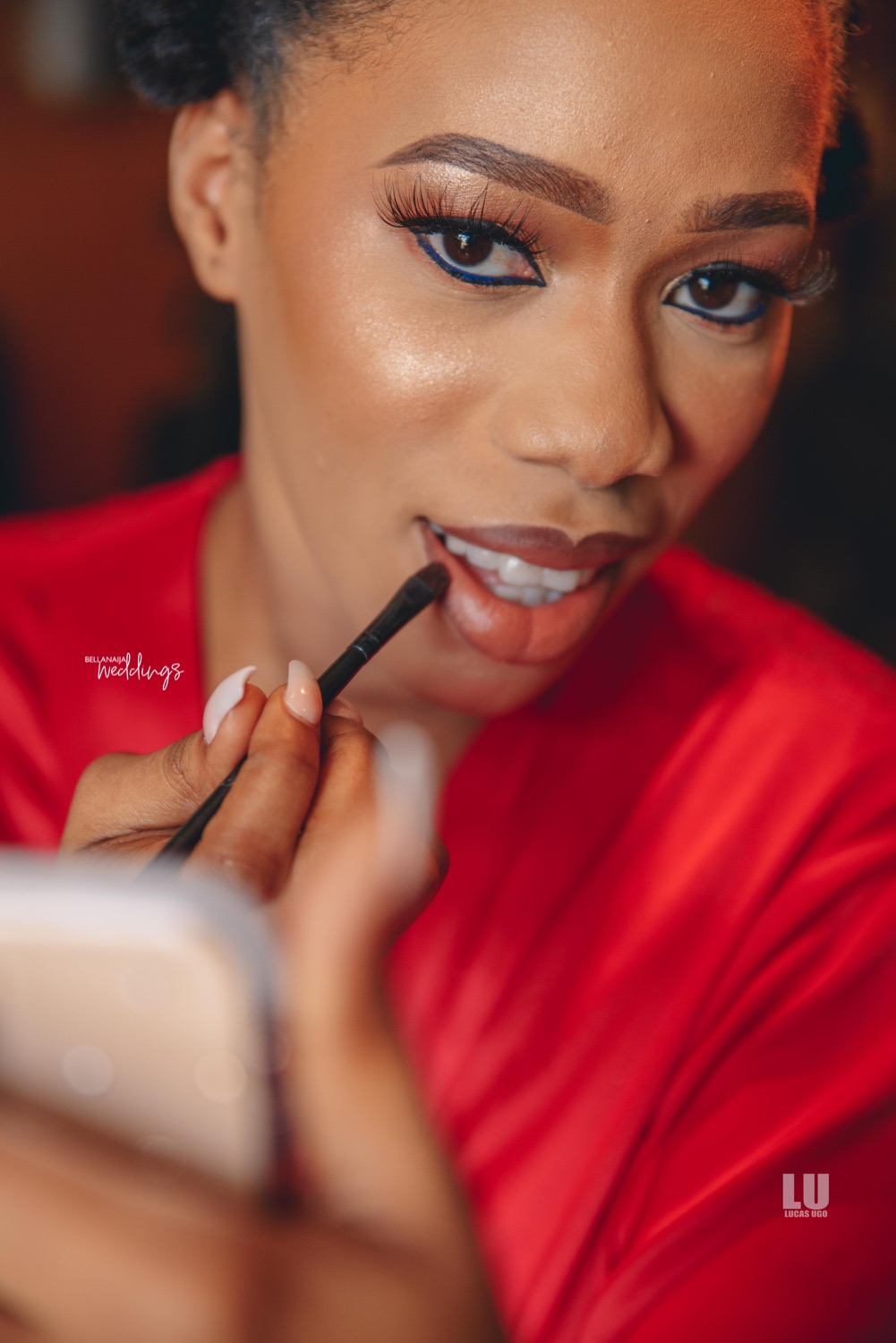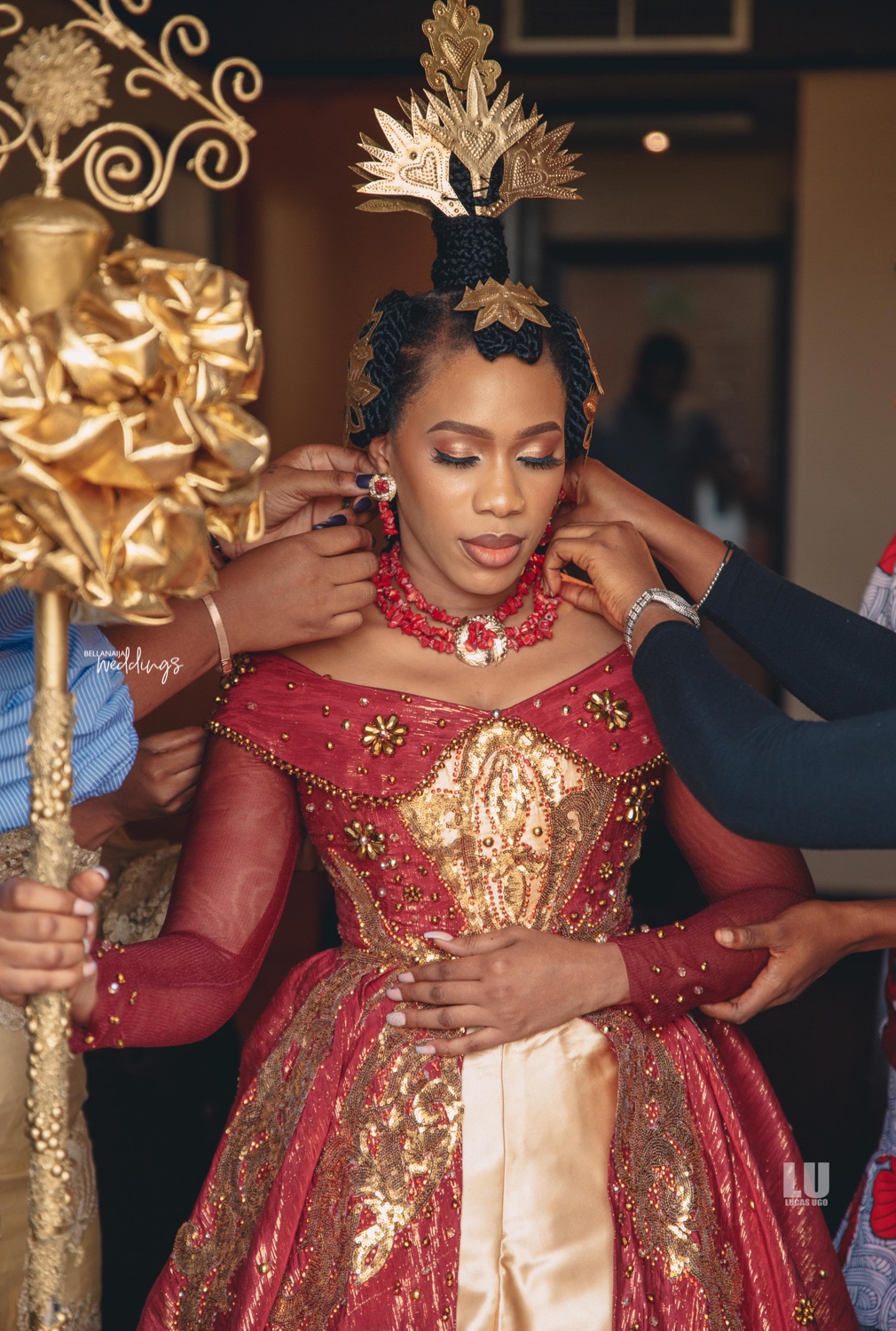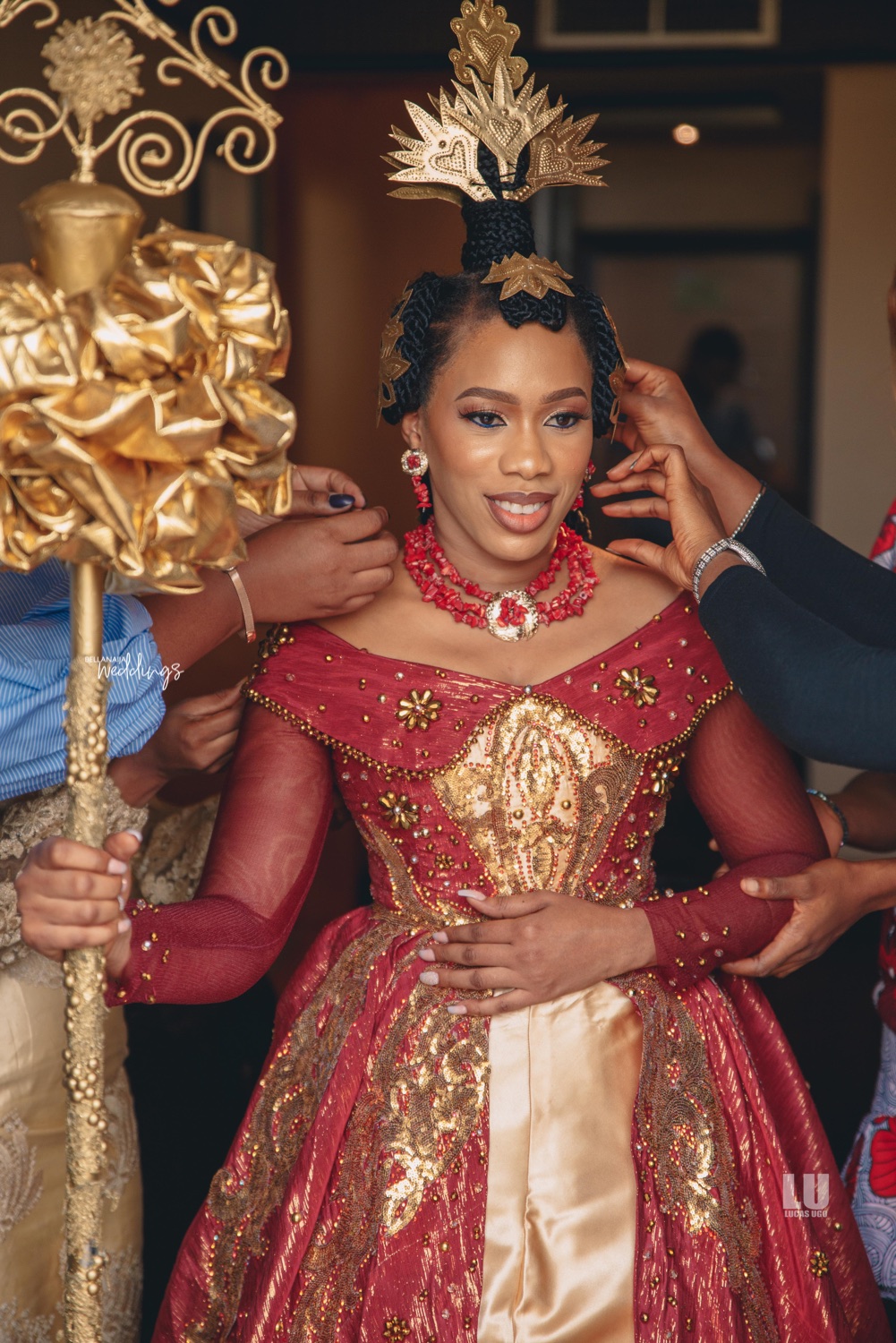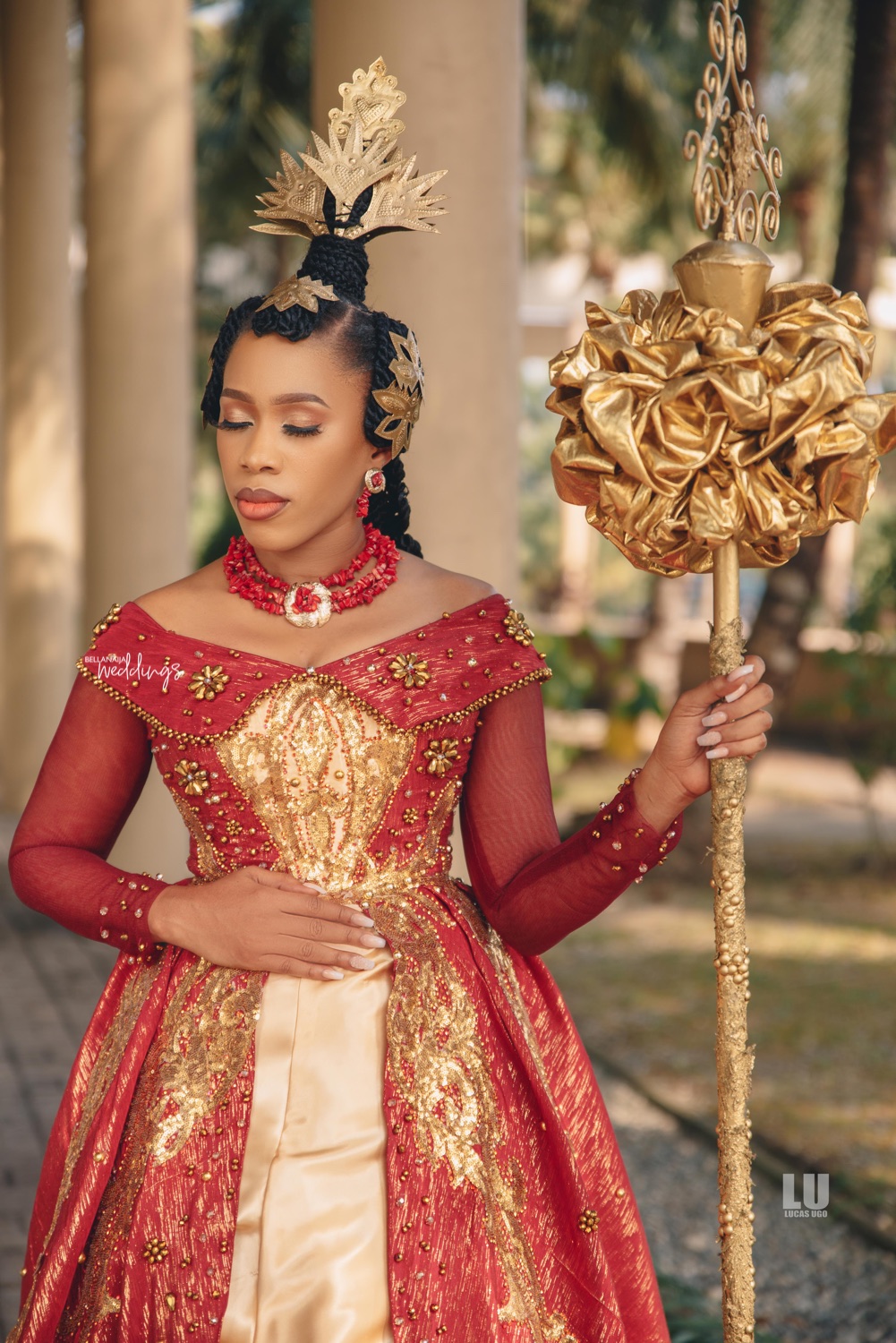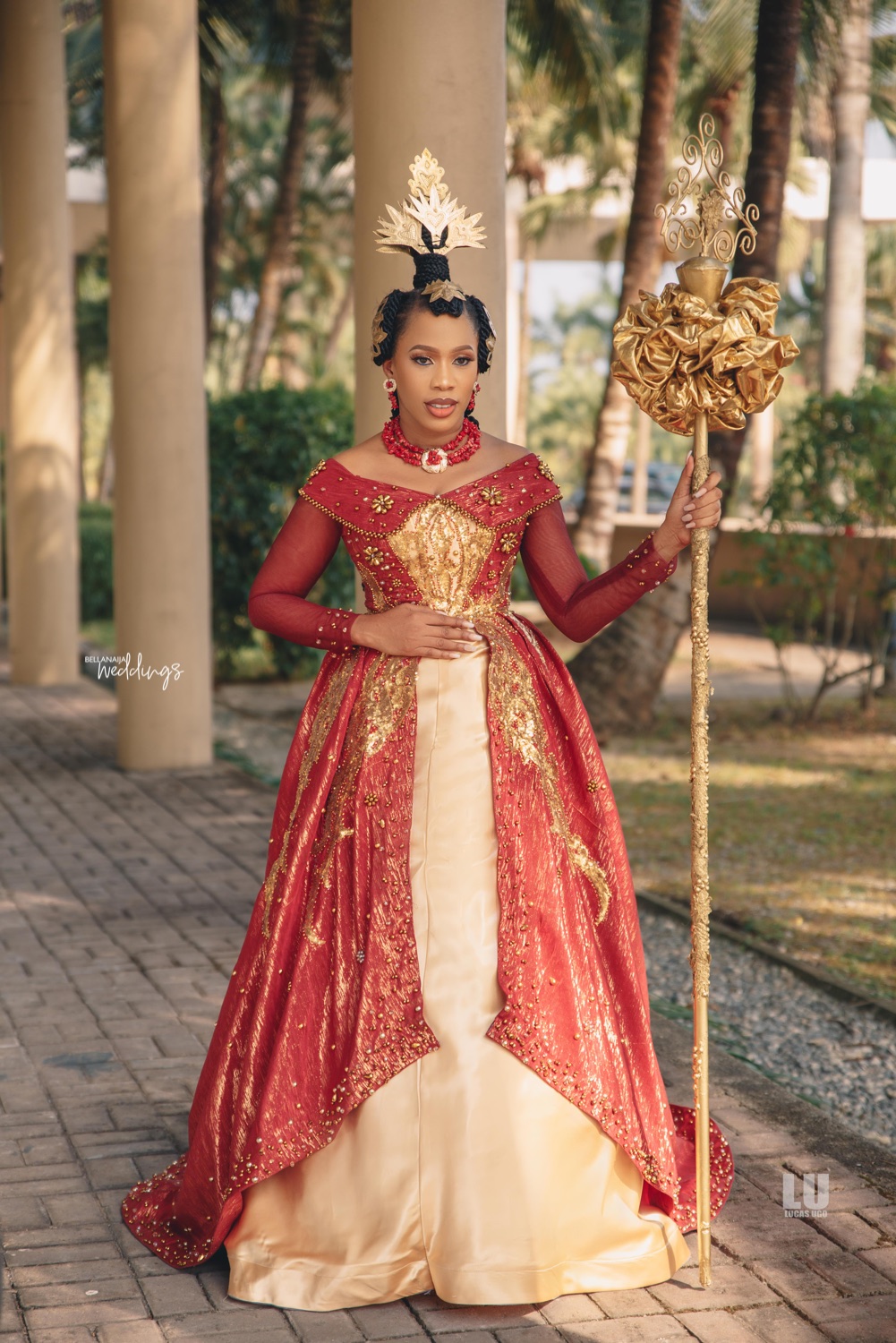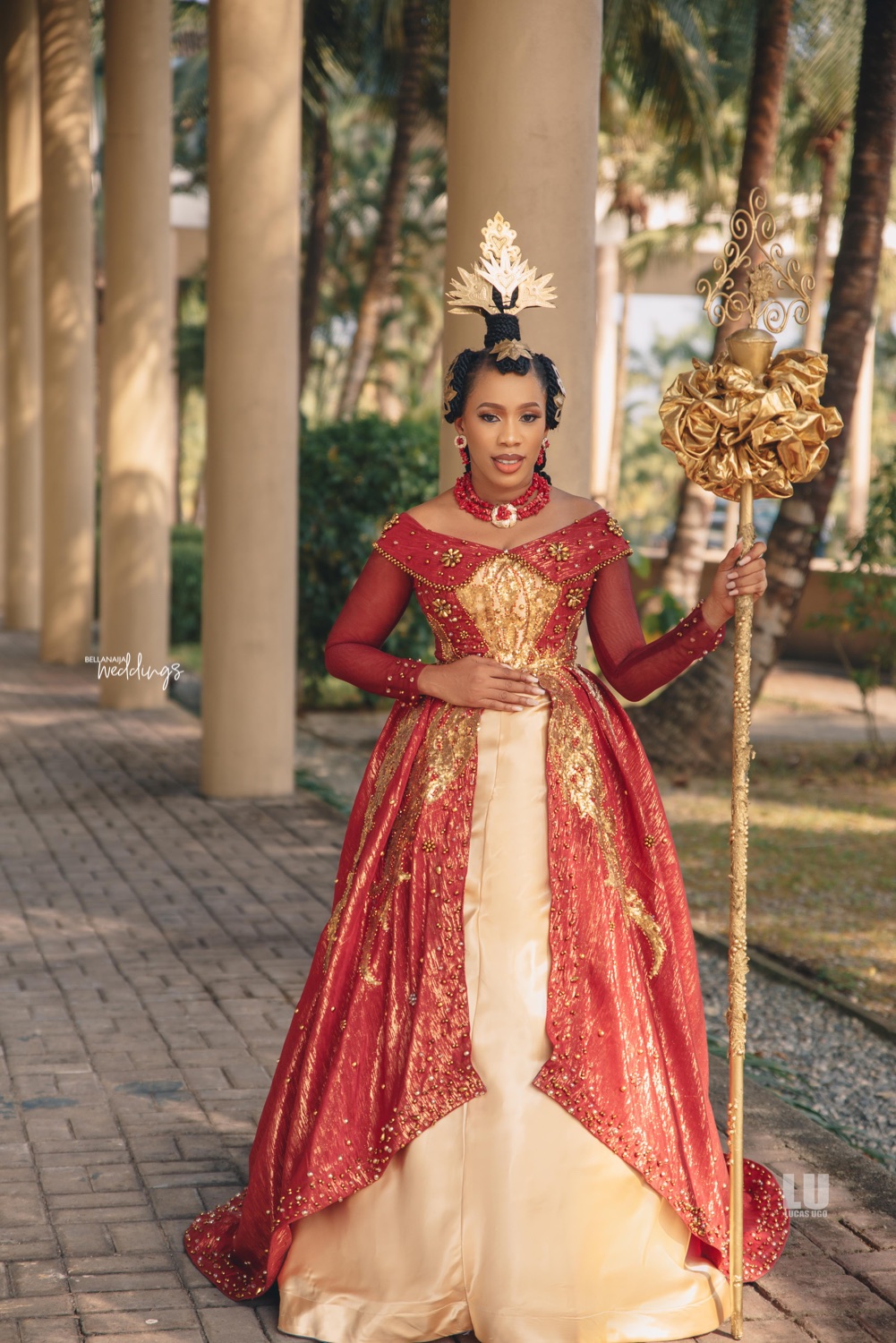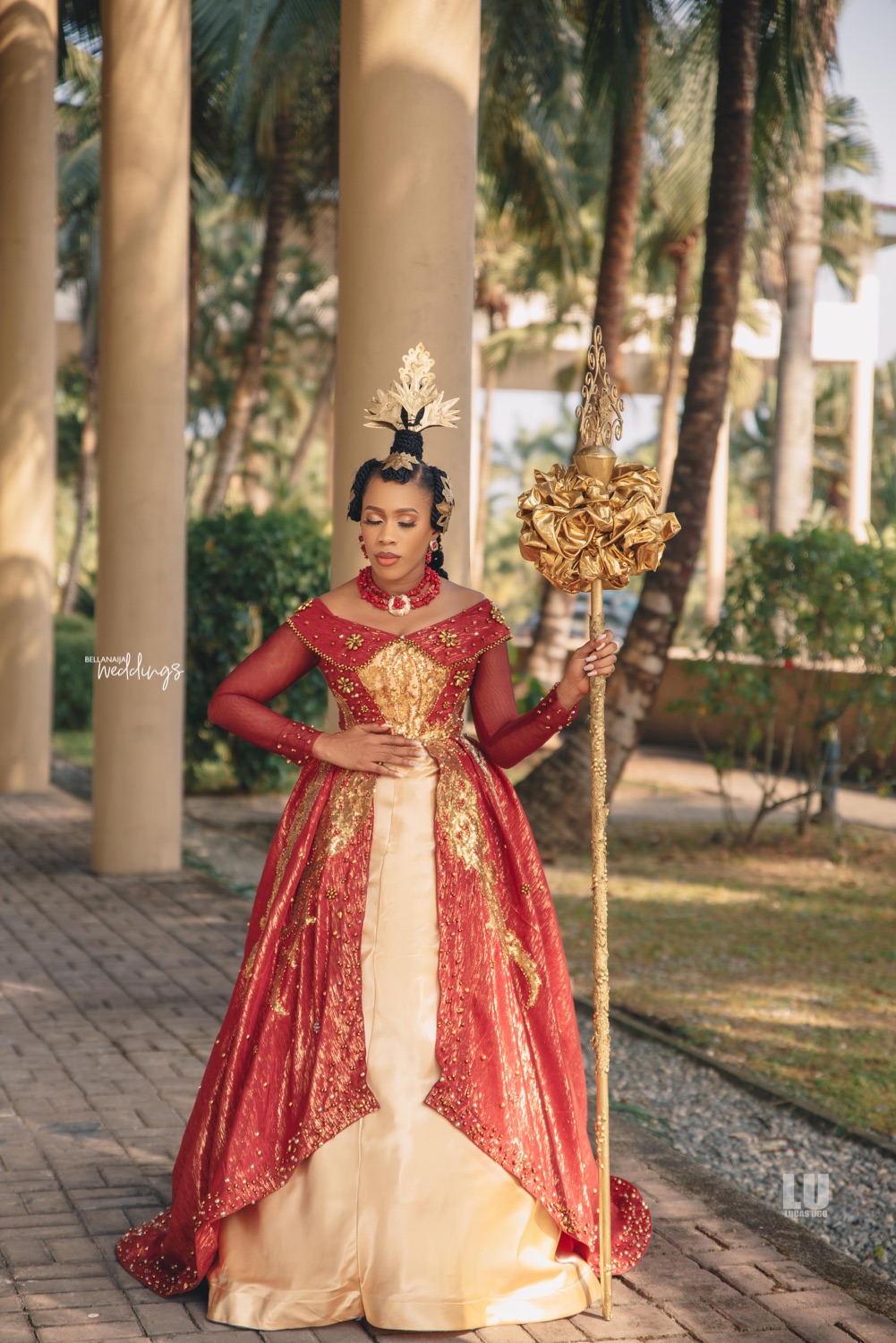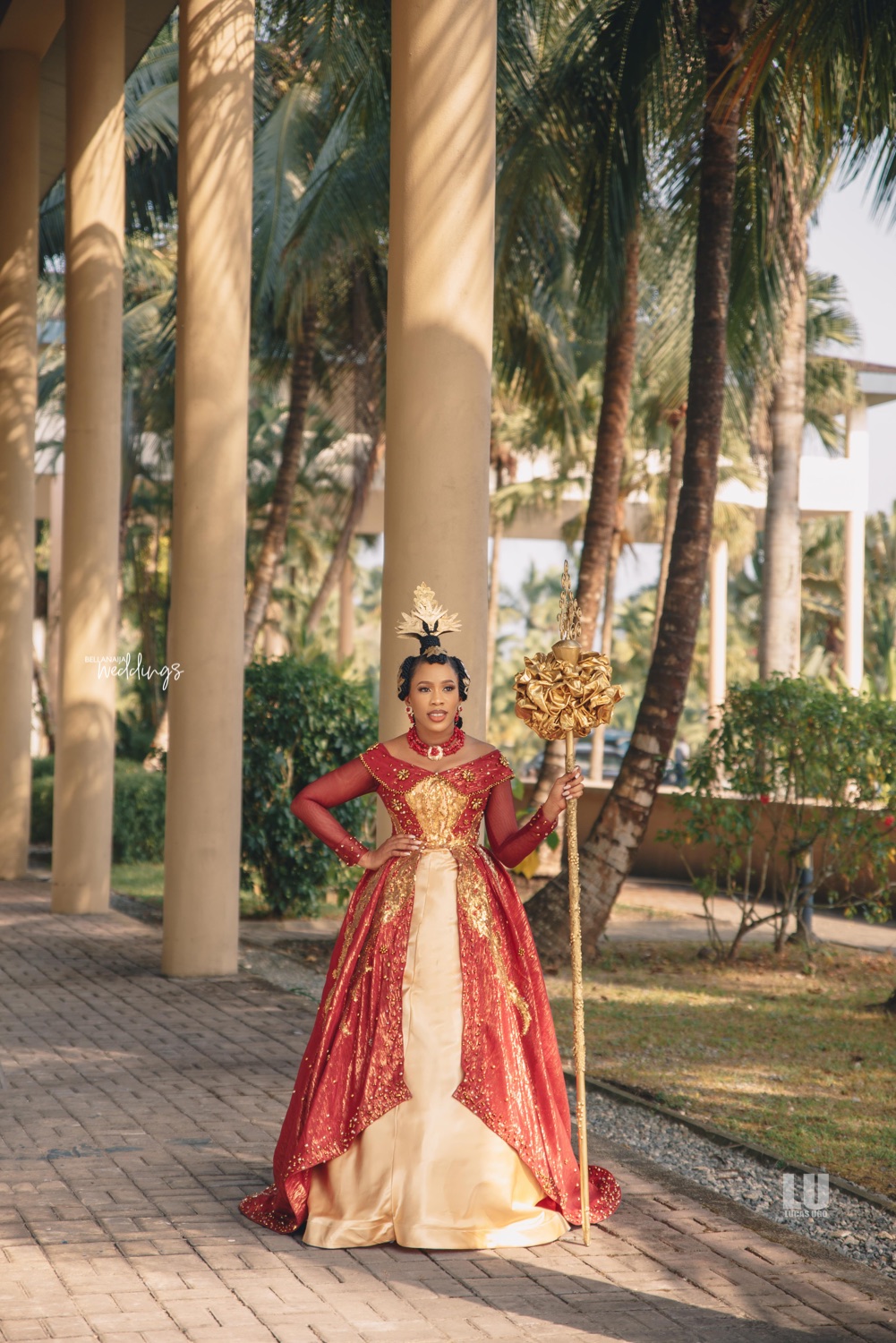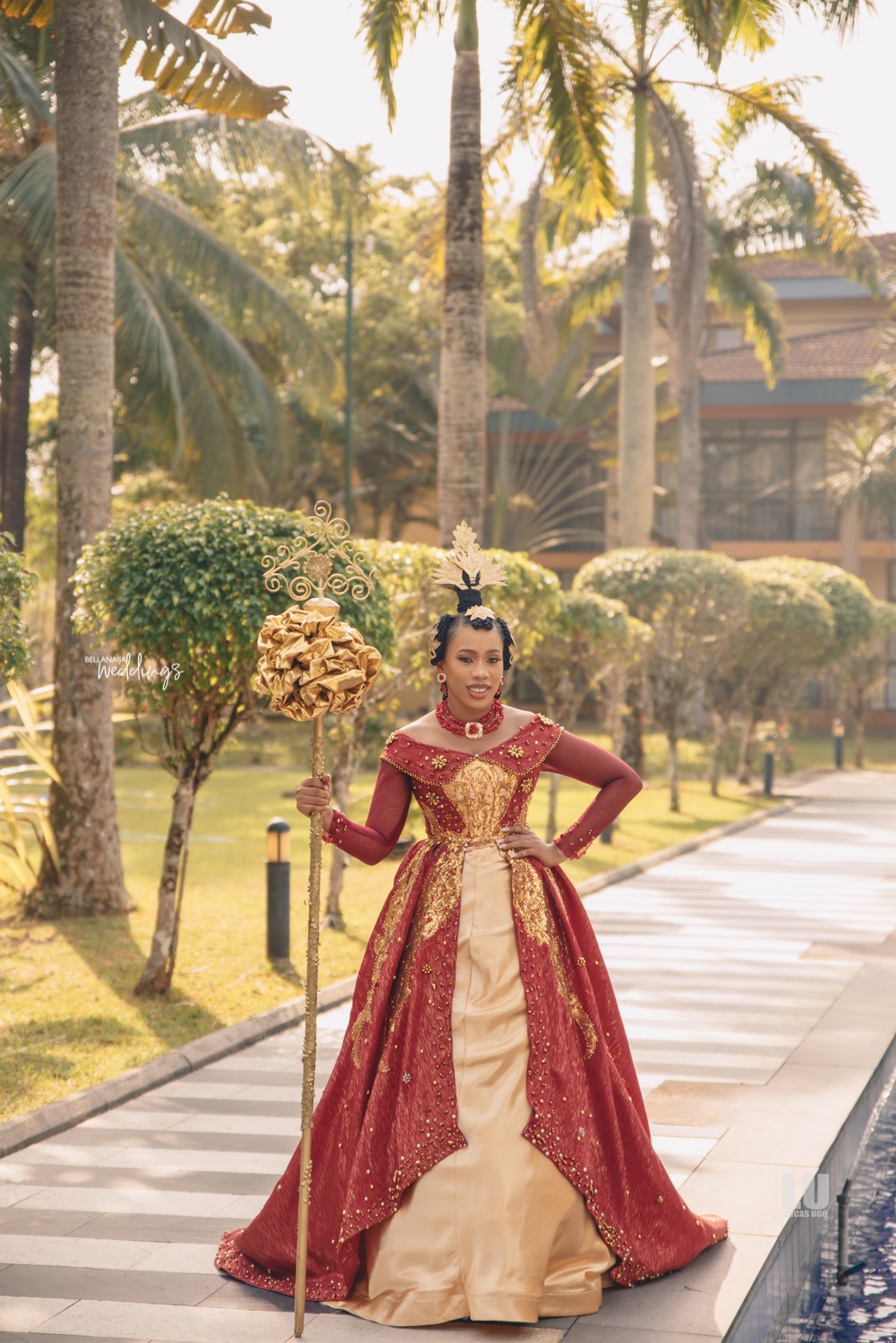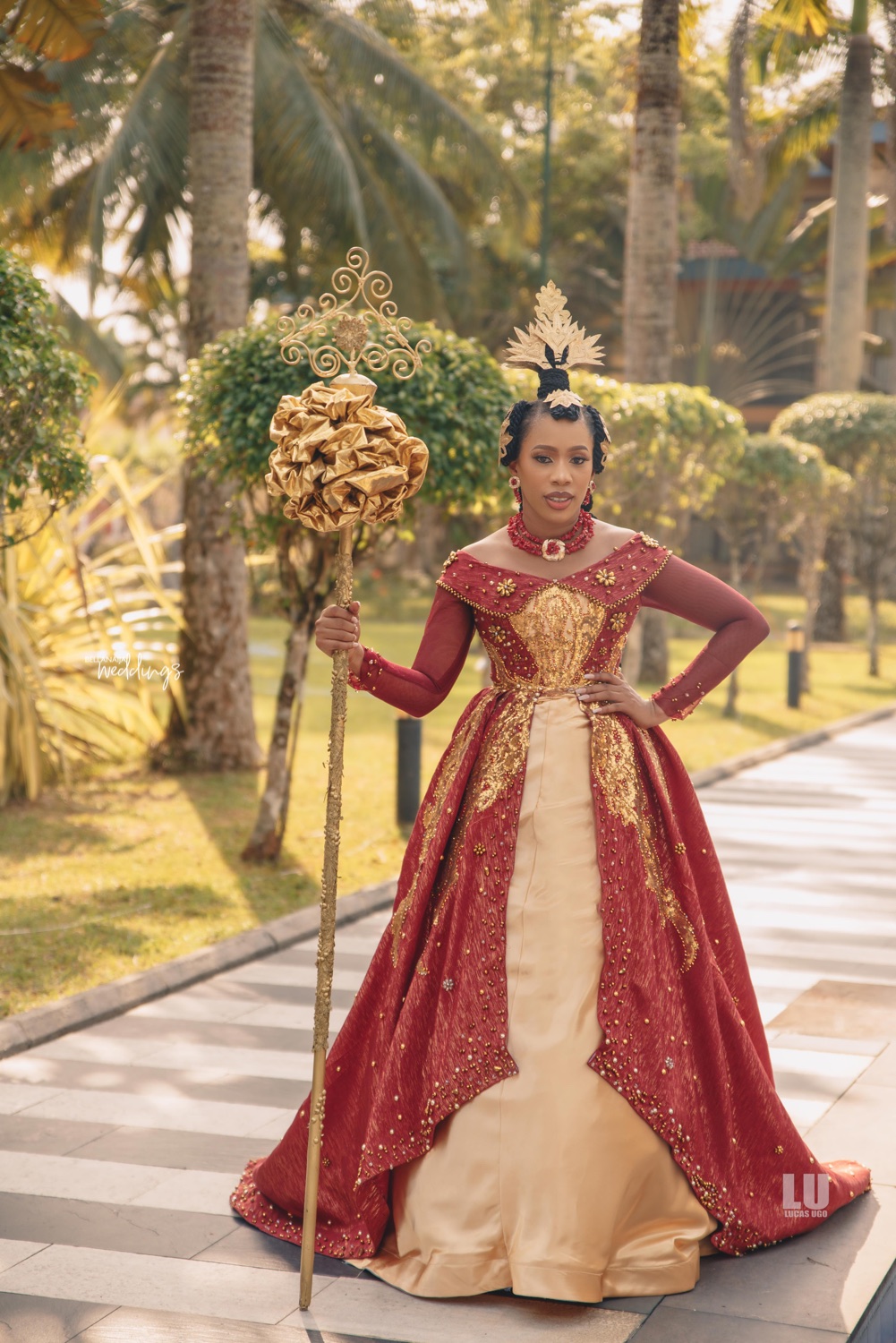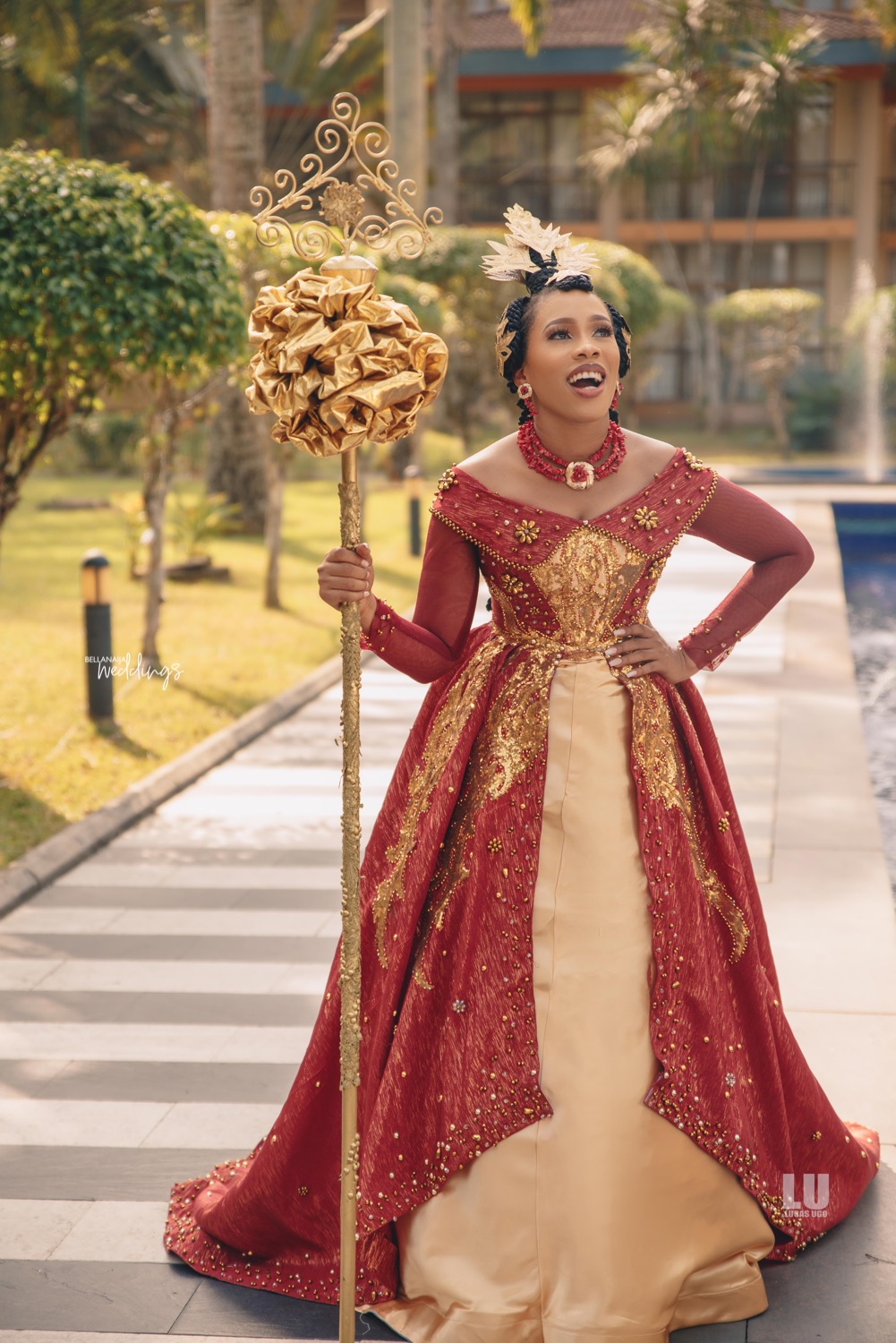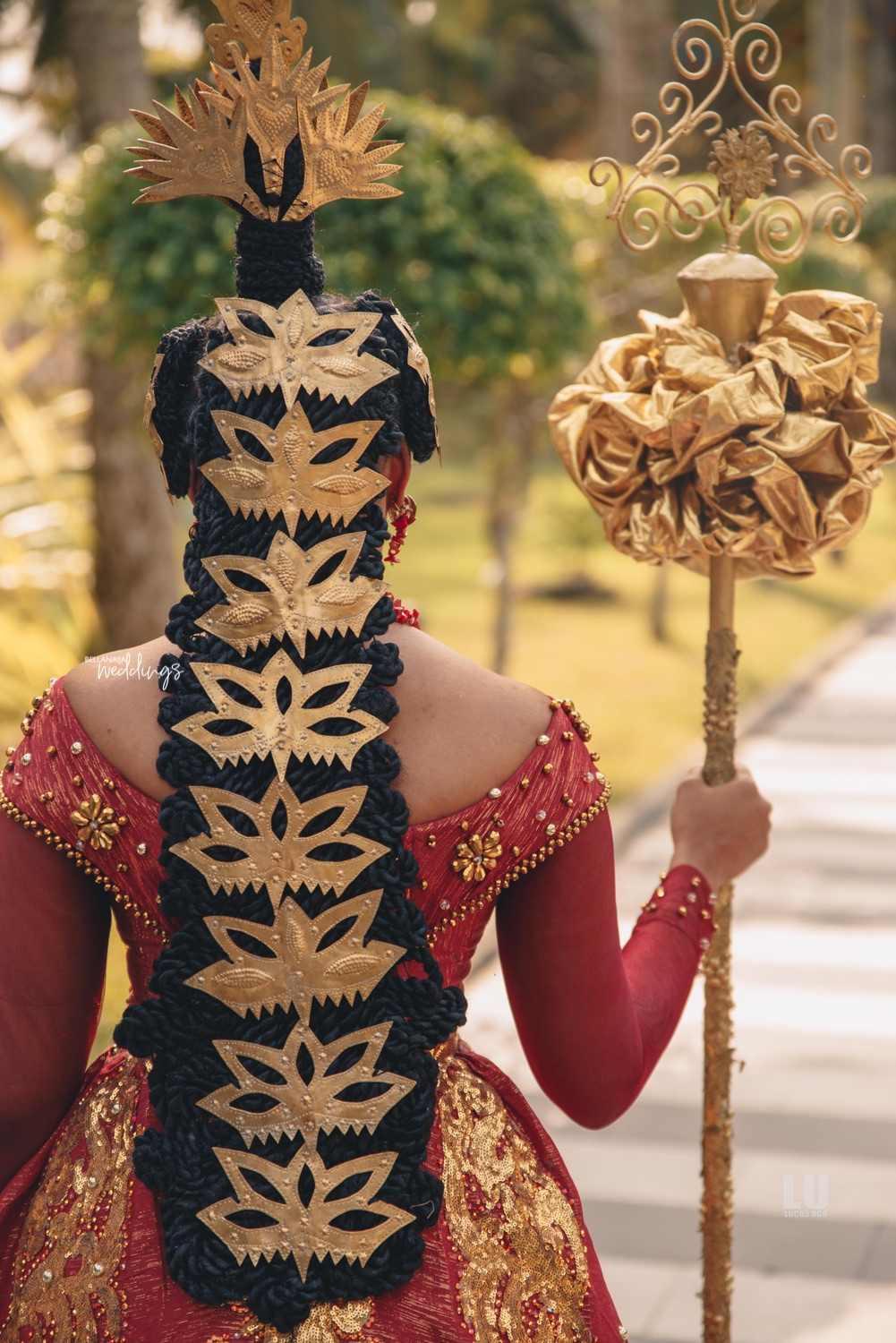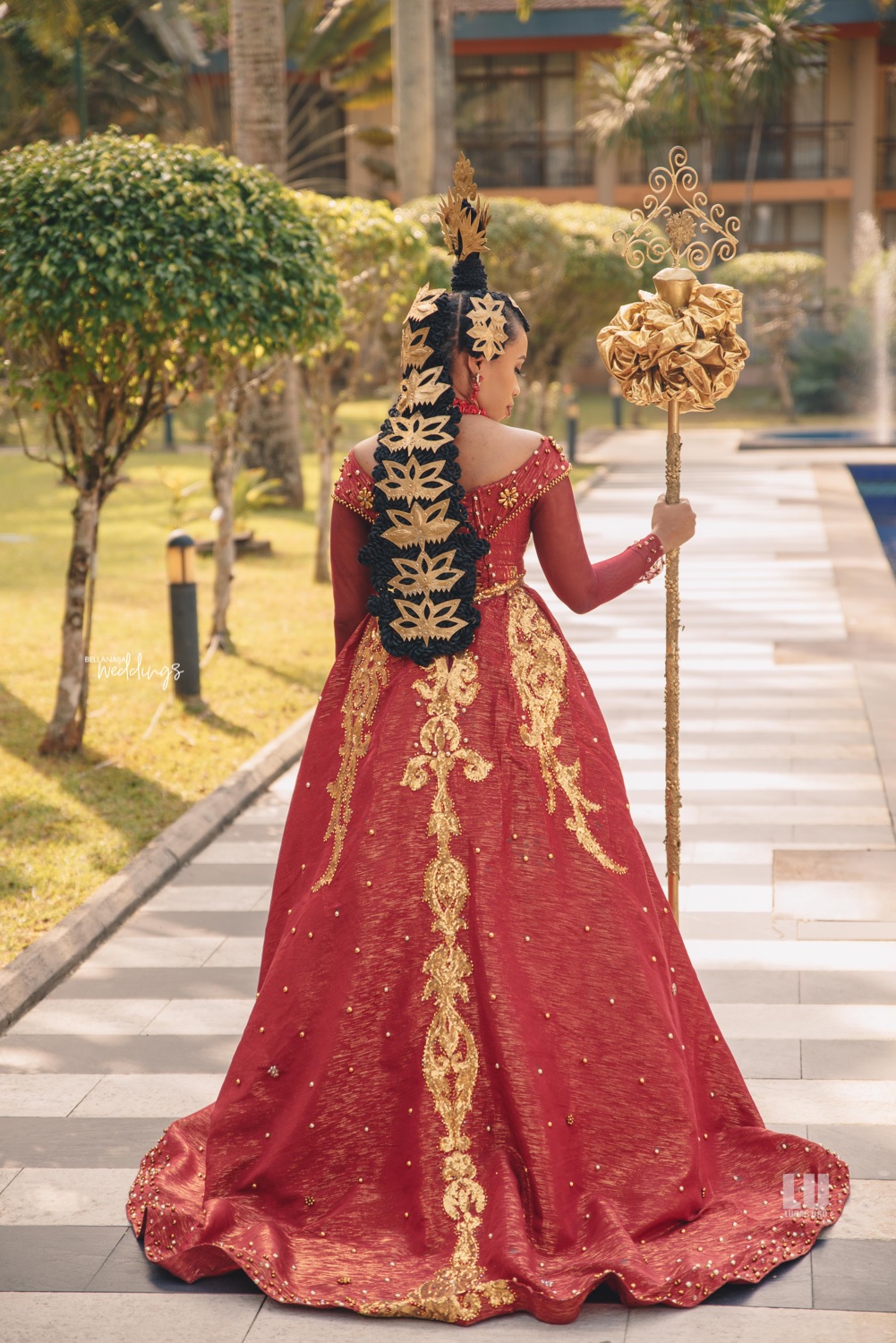 Their love story as Iyke tells it:
I sent her a message on social media after I had seen she was in London. She was the same woman who had caught my attention years ago but lived in a different country, so I had to say something. After a few days of messaging each other, I asked her out on a date and she said yes. It was an amazing evening we both did not want to end.

Our First Date:

We went for some food (she was impressed with my special powers of not melting like salt under the heavy rain that was falling as I tried to find us a spot to eat). Then we went for some drinks and talked long into the early hours of the morning. It was natural and felt just right, and that was the beginning of our journey.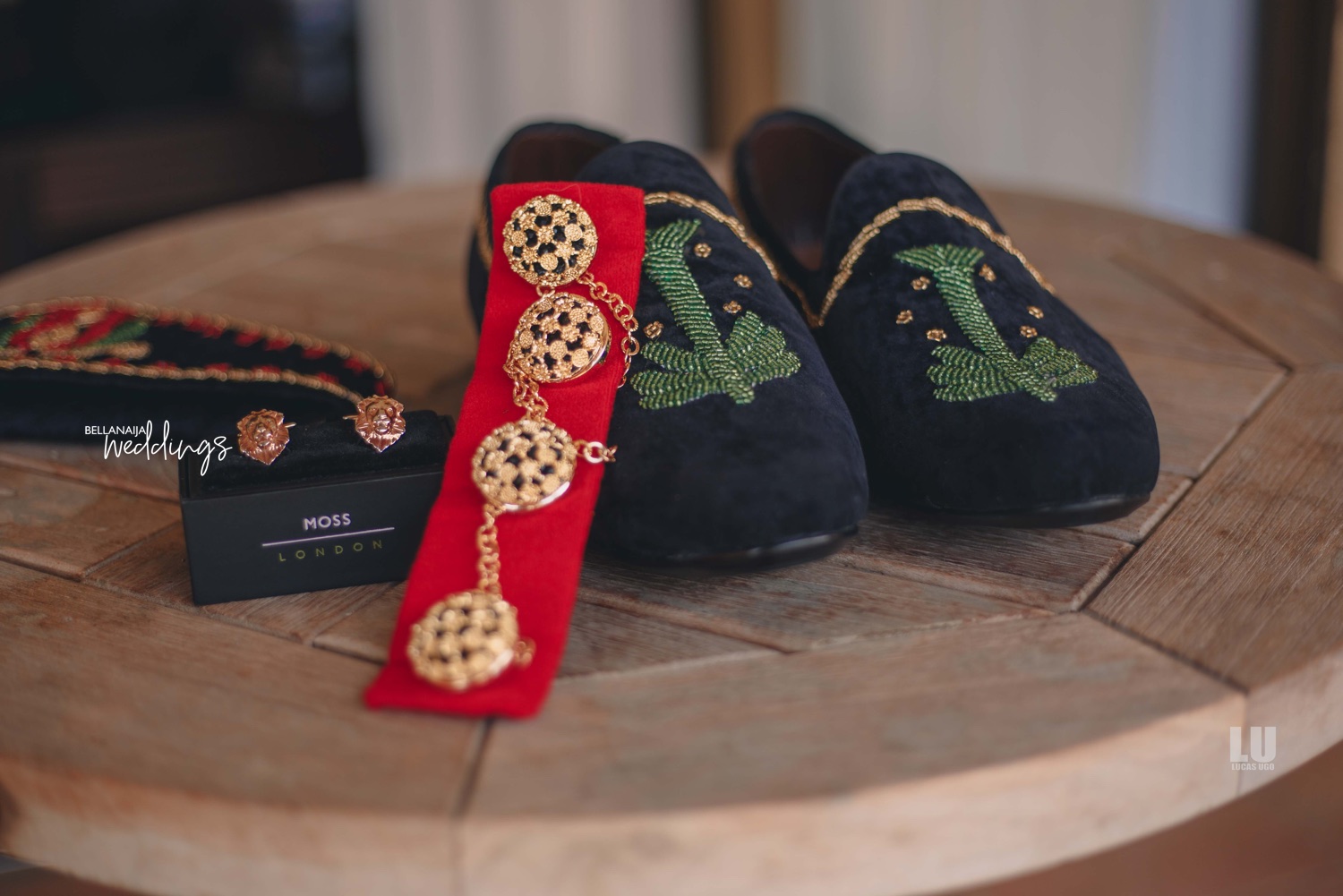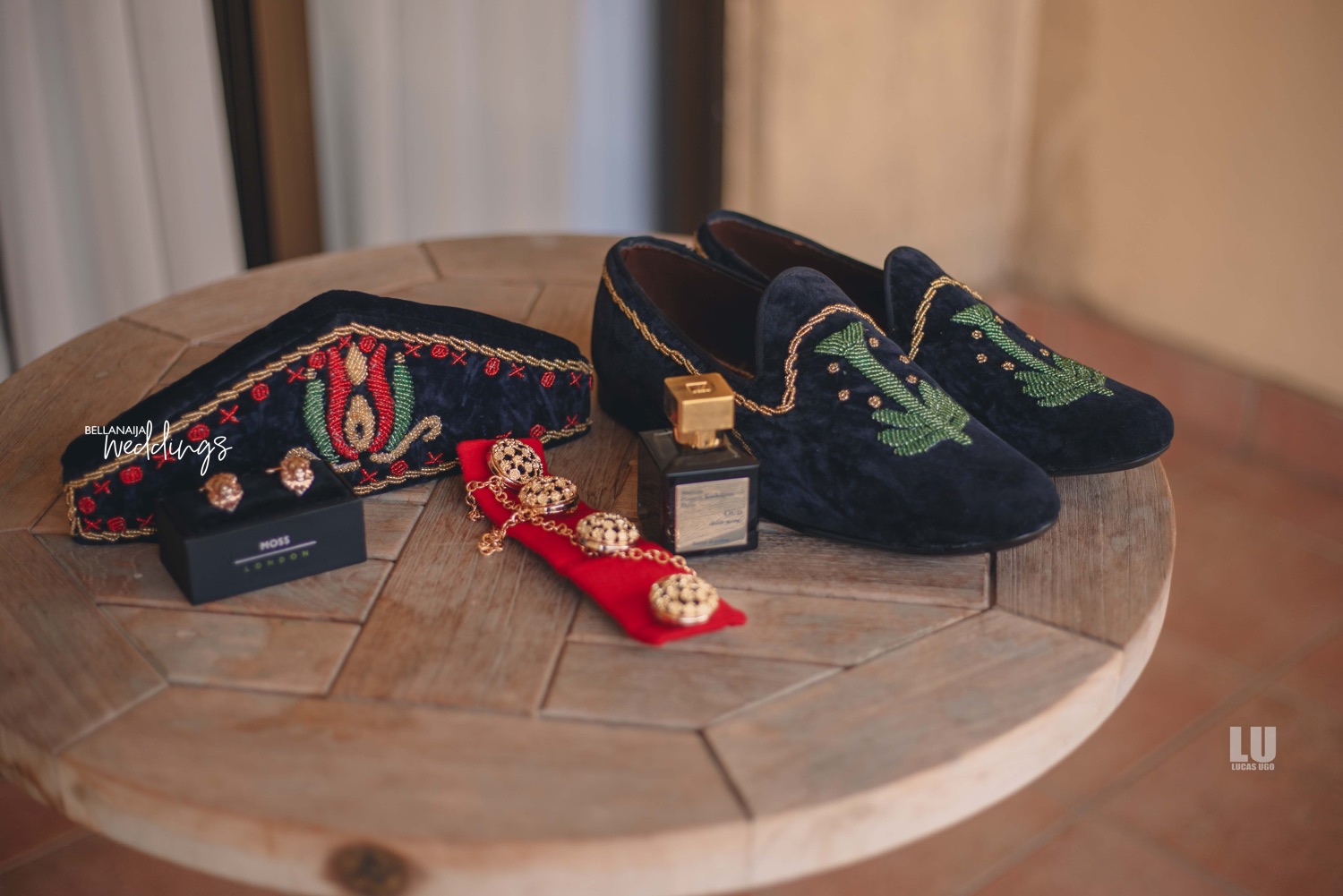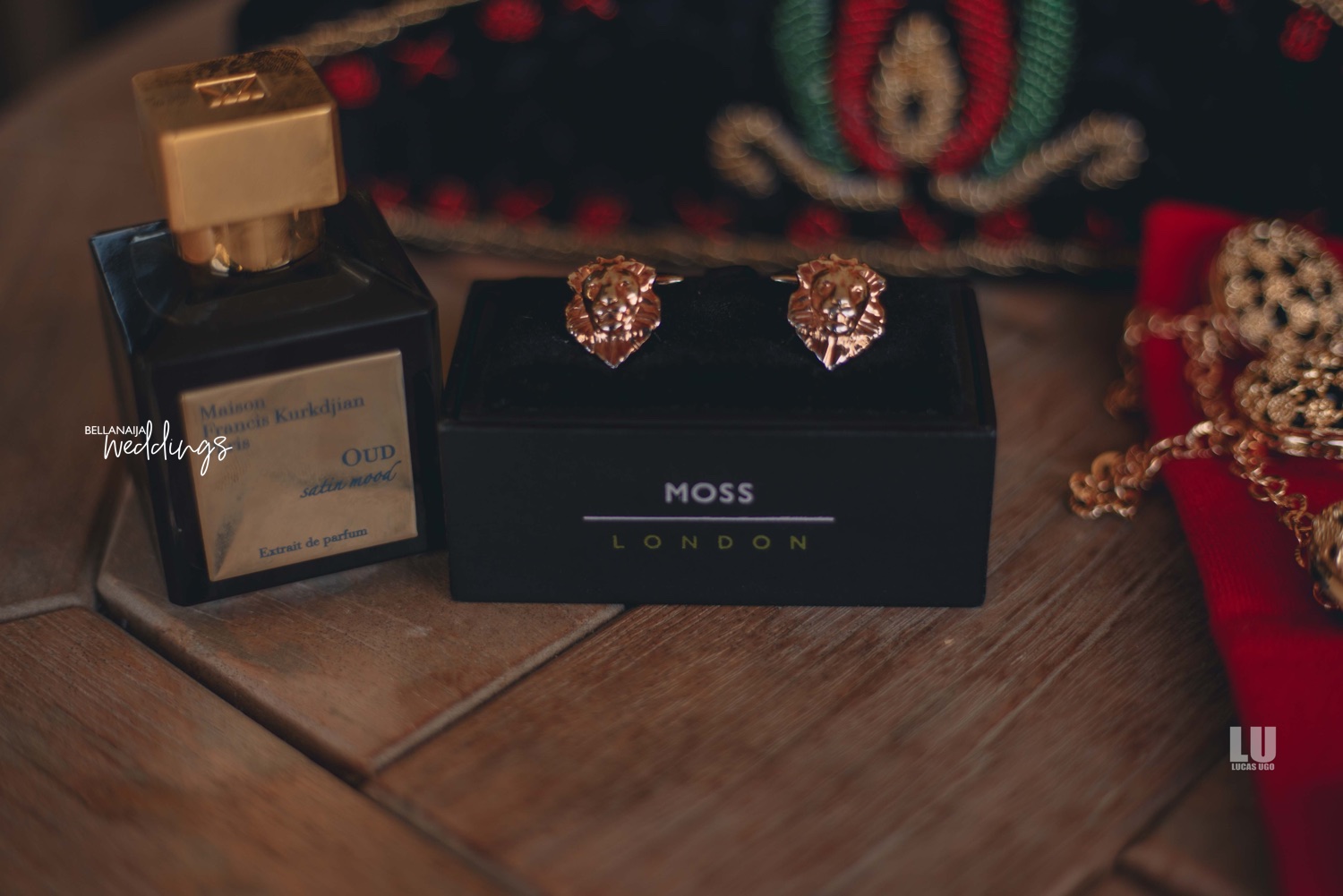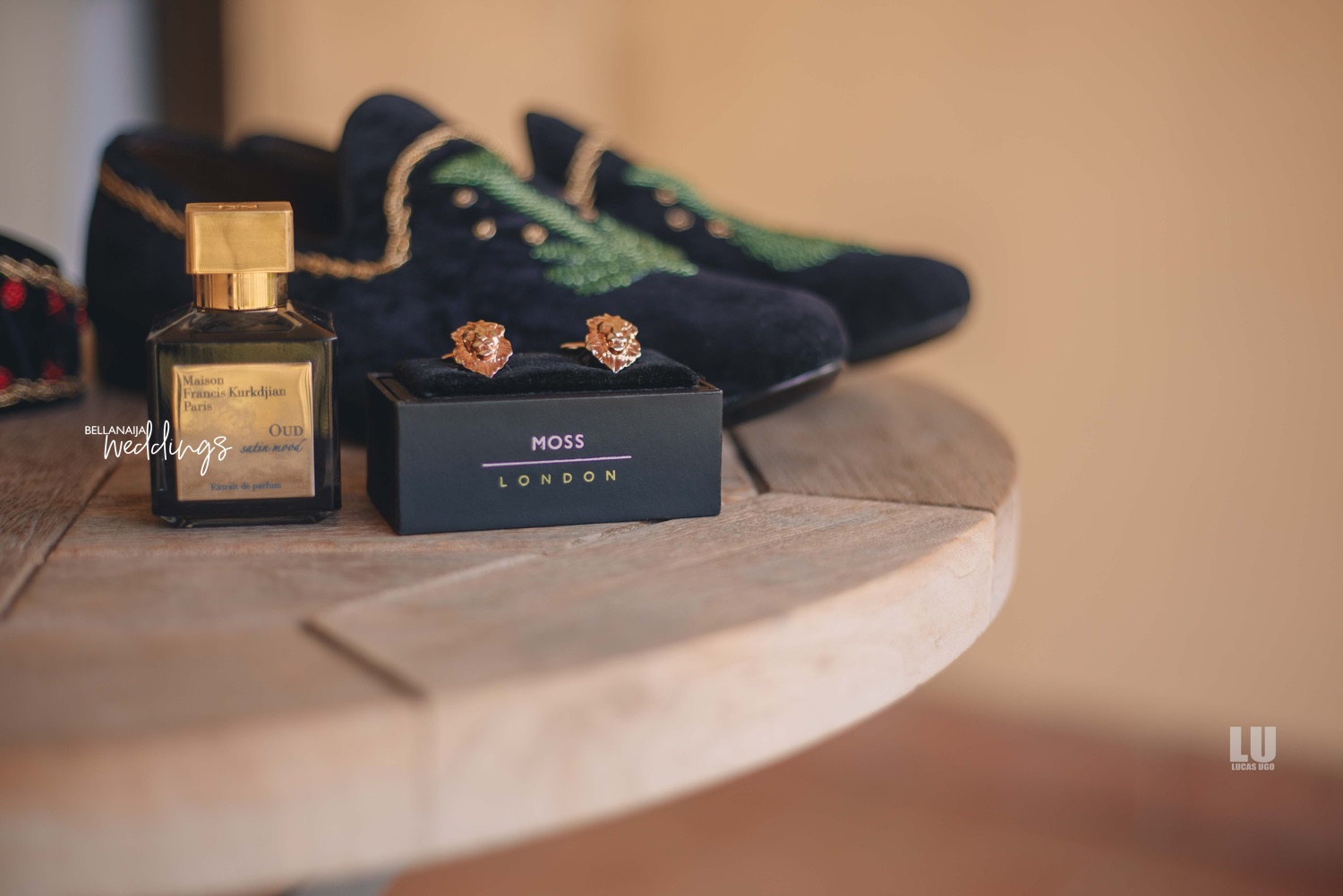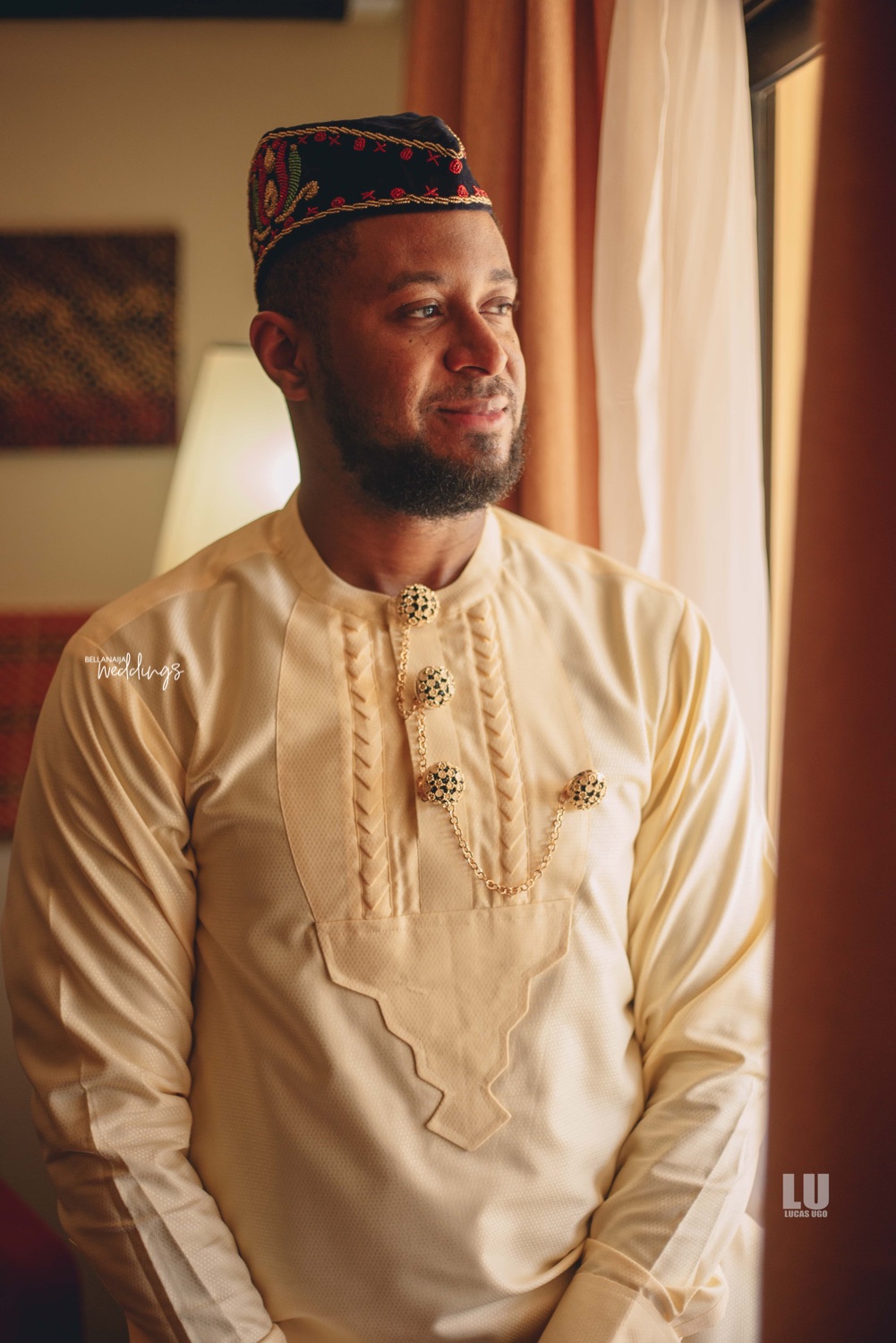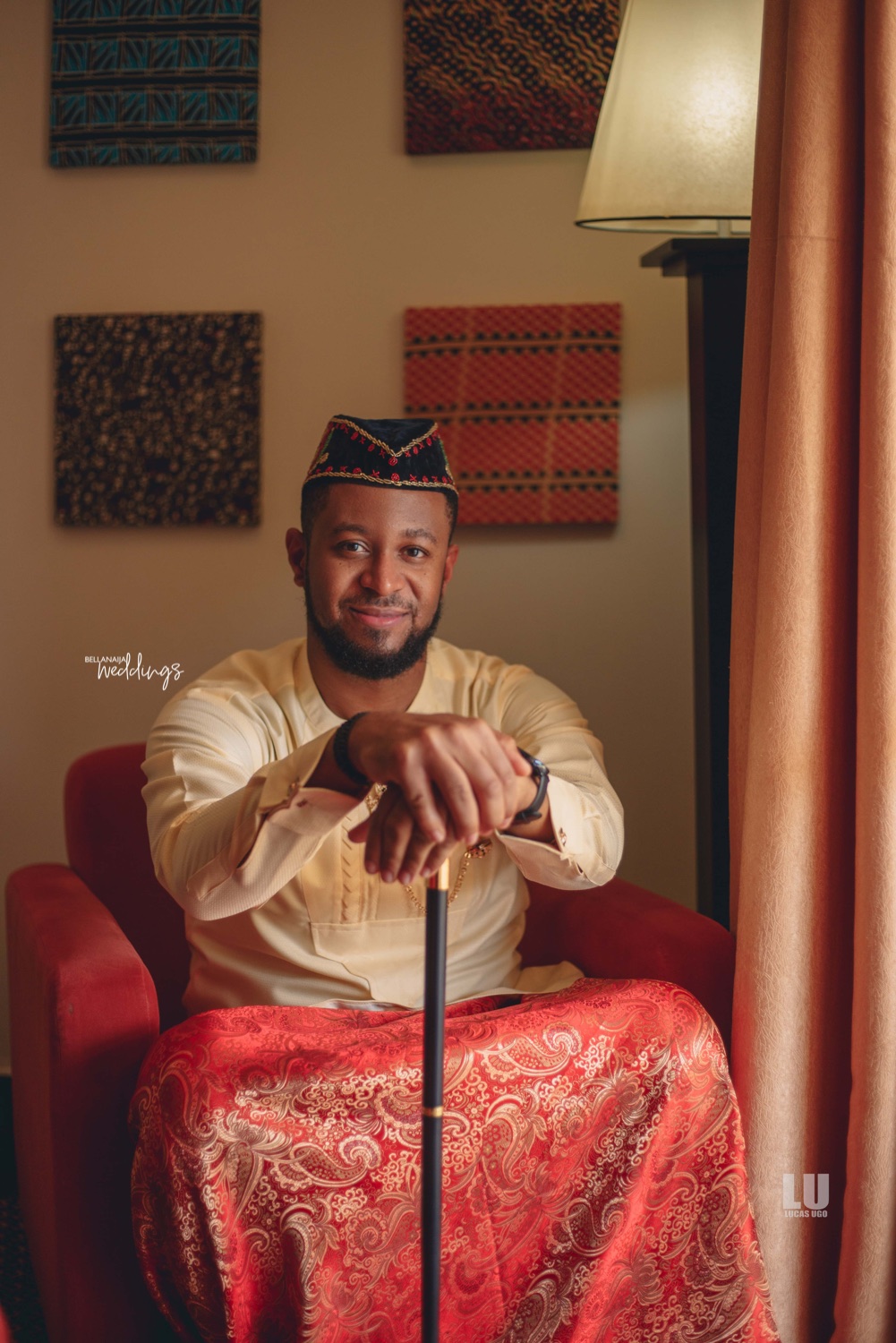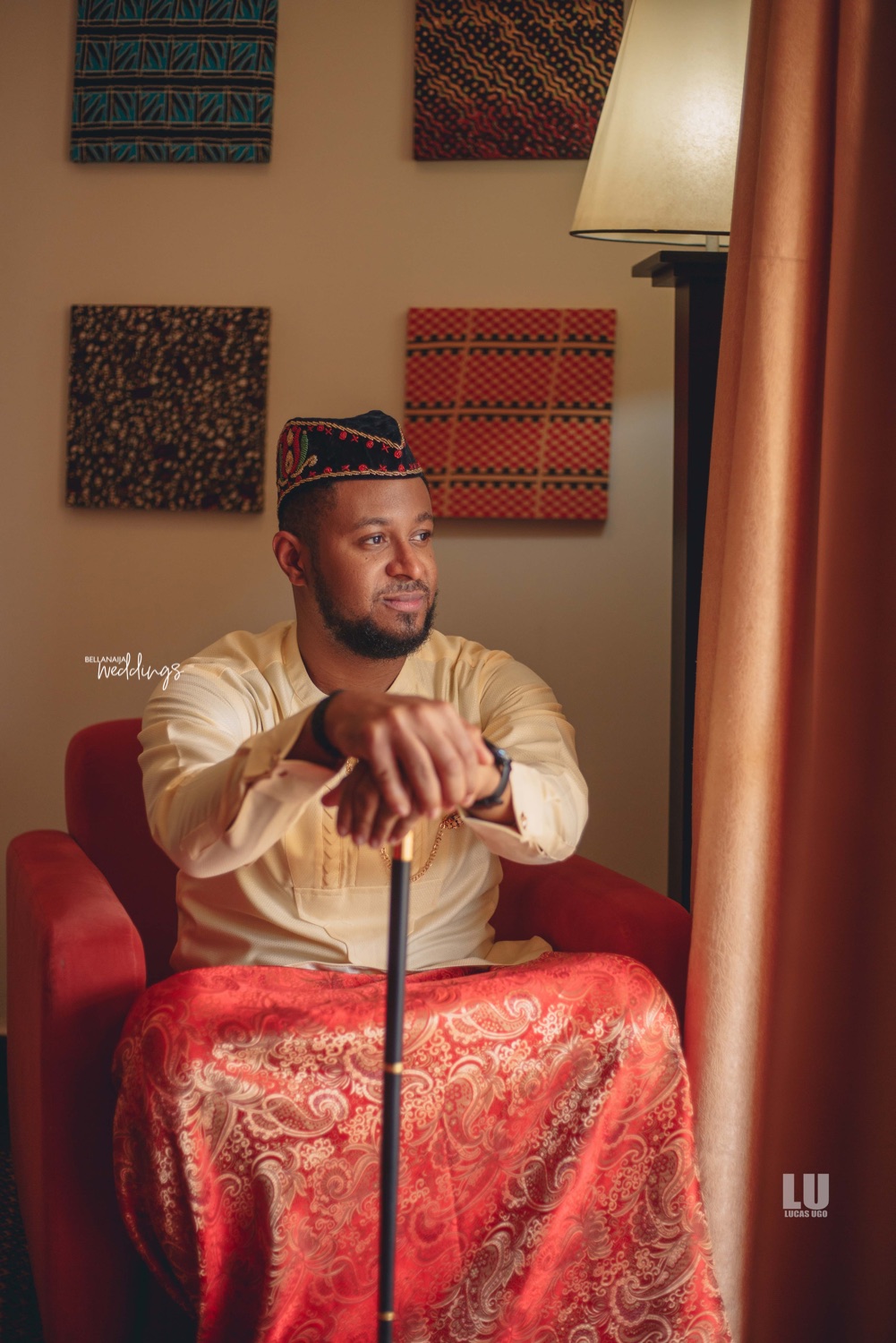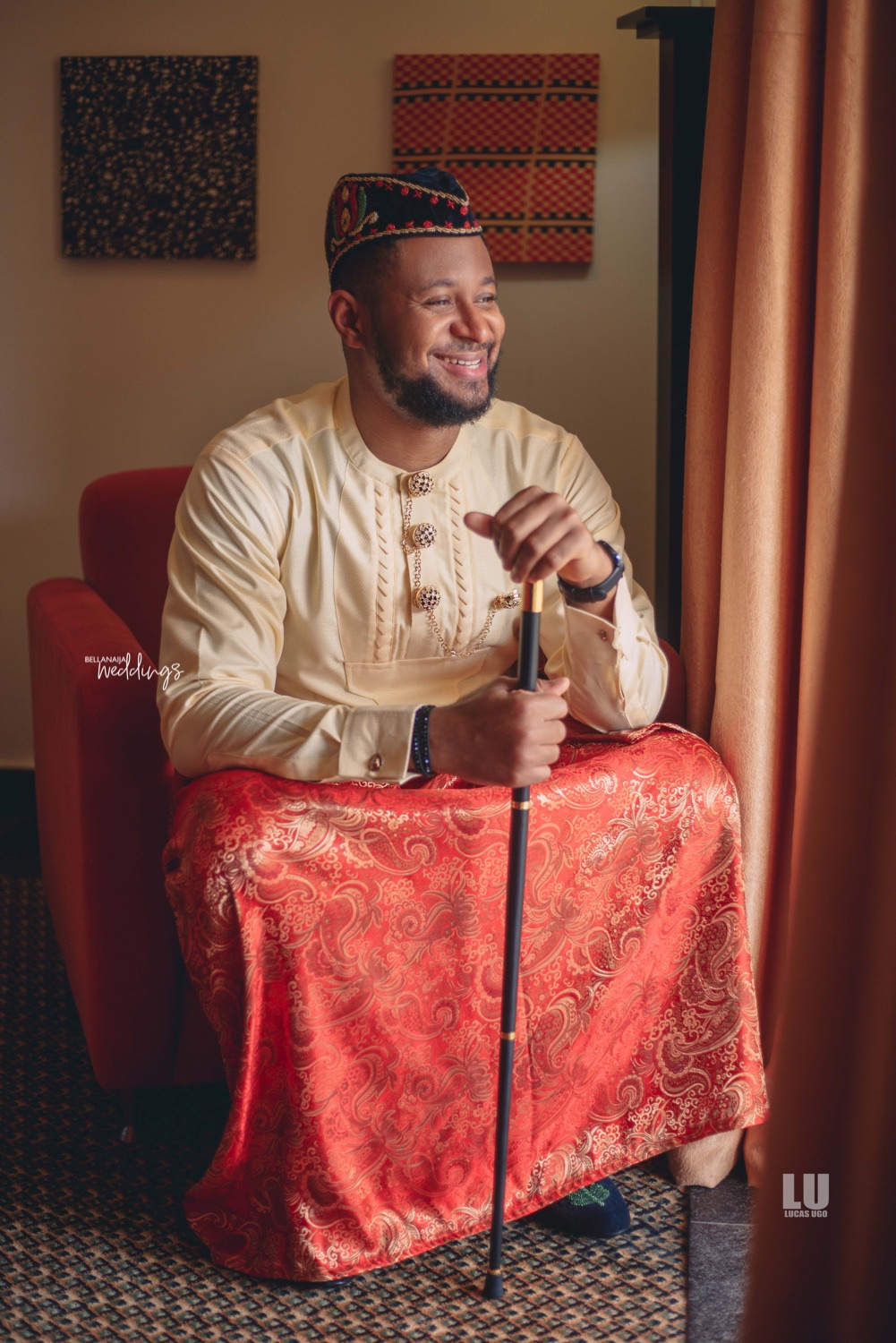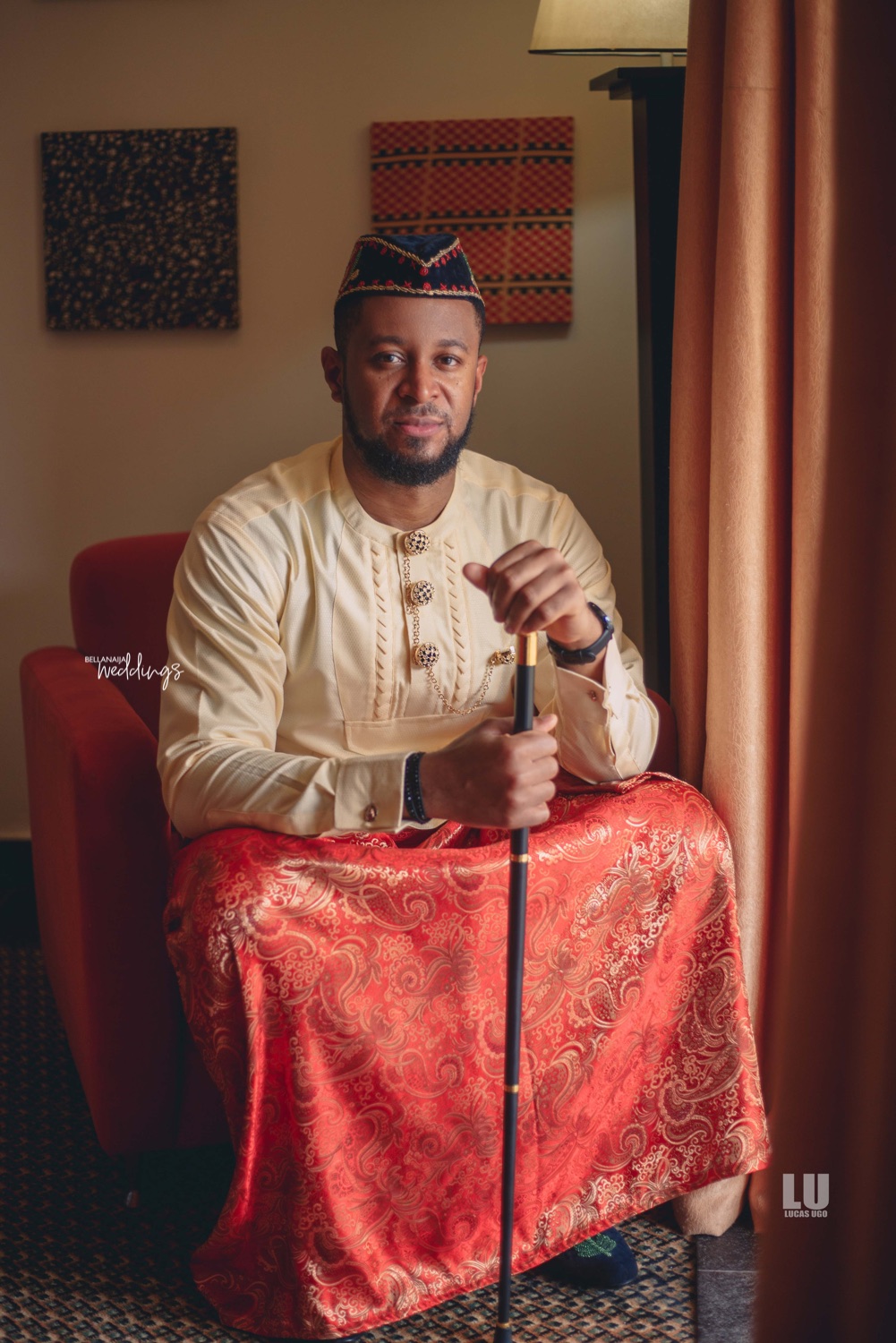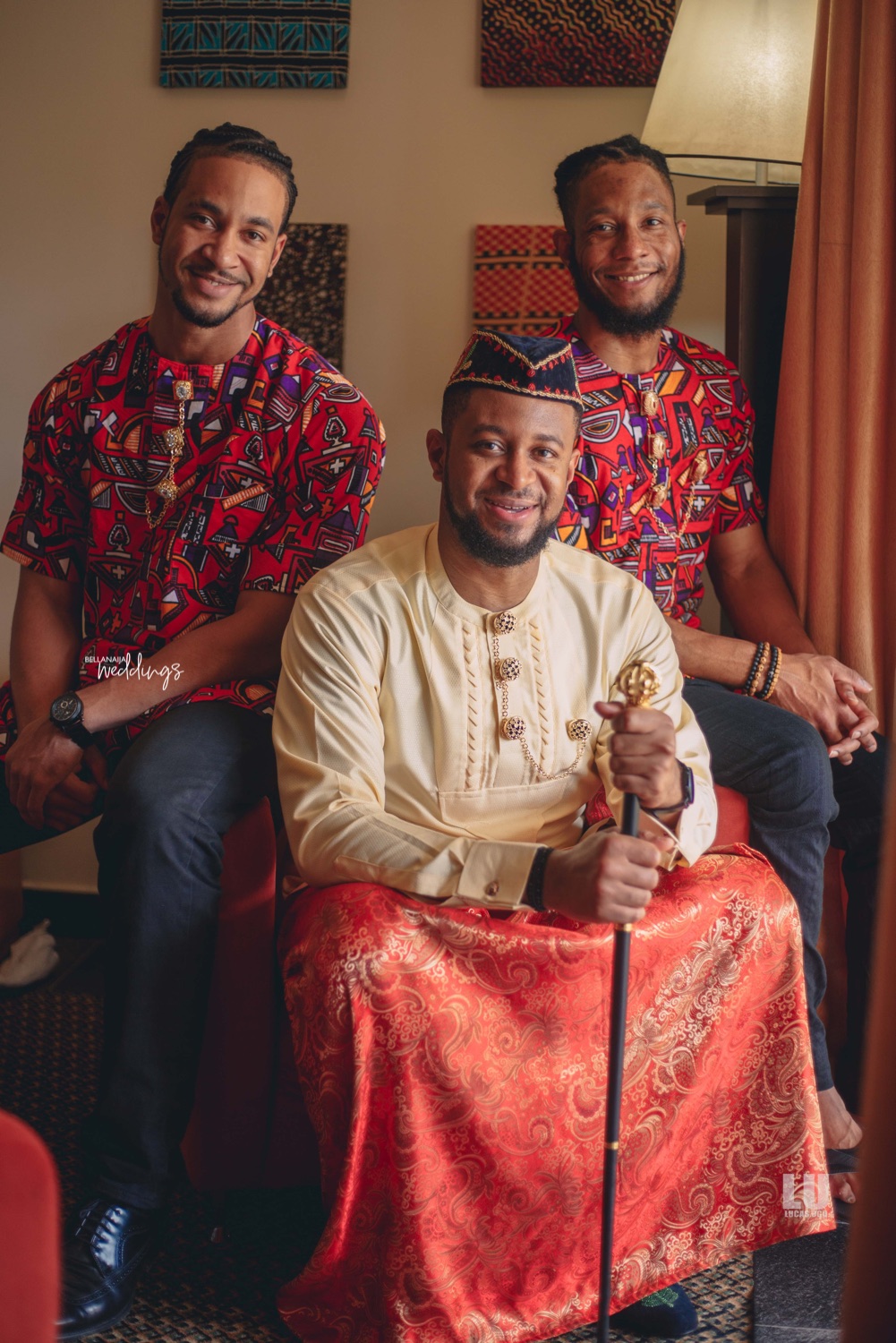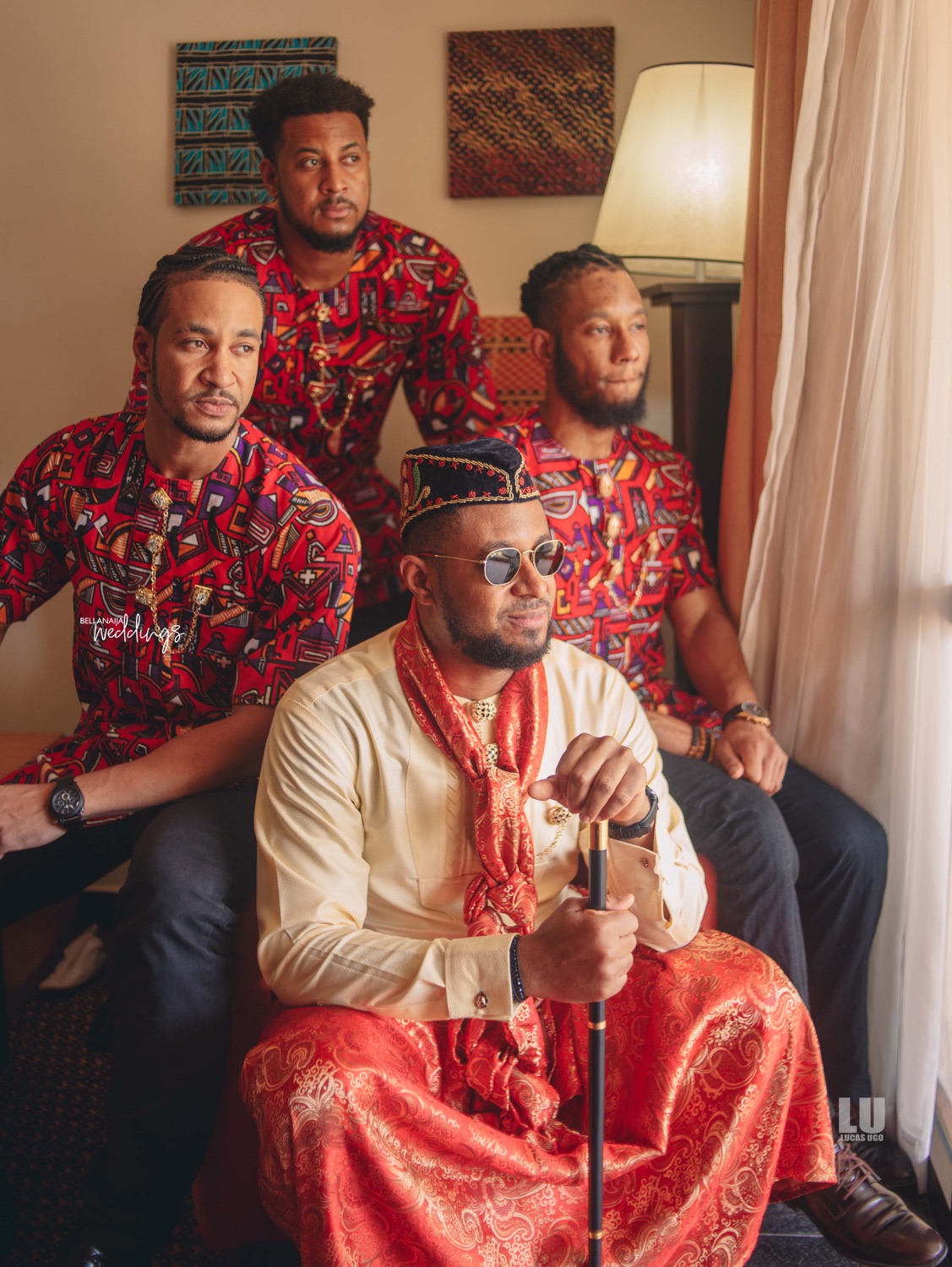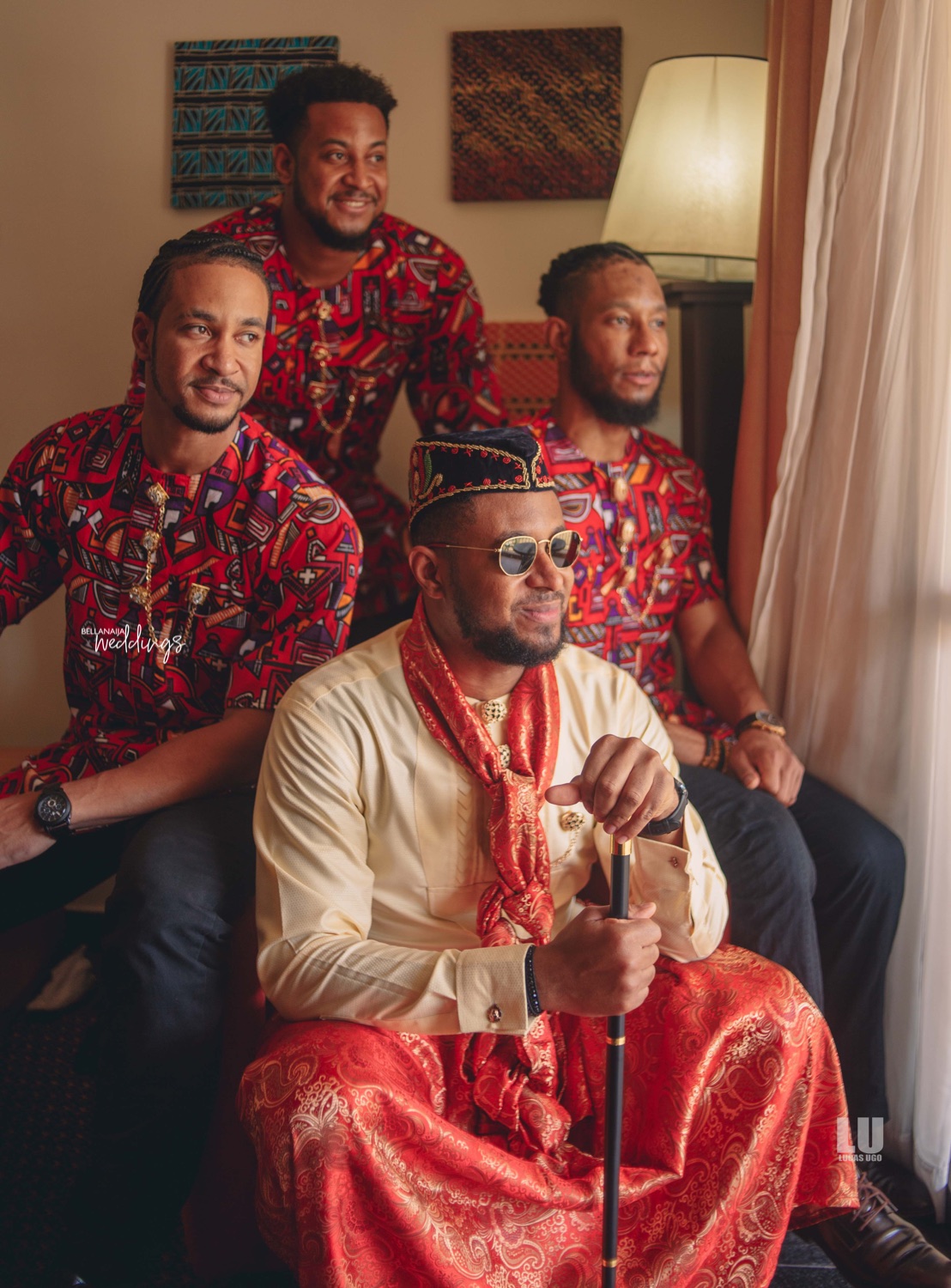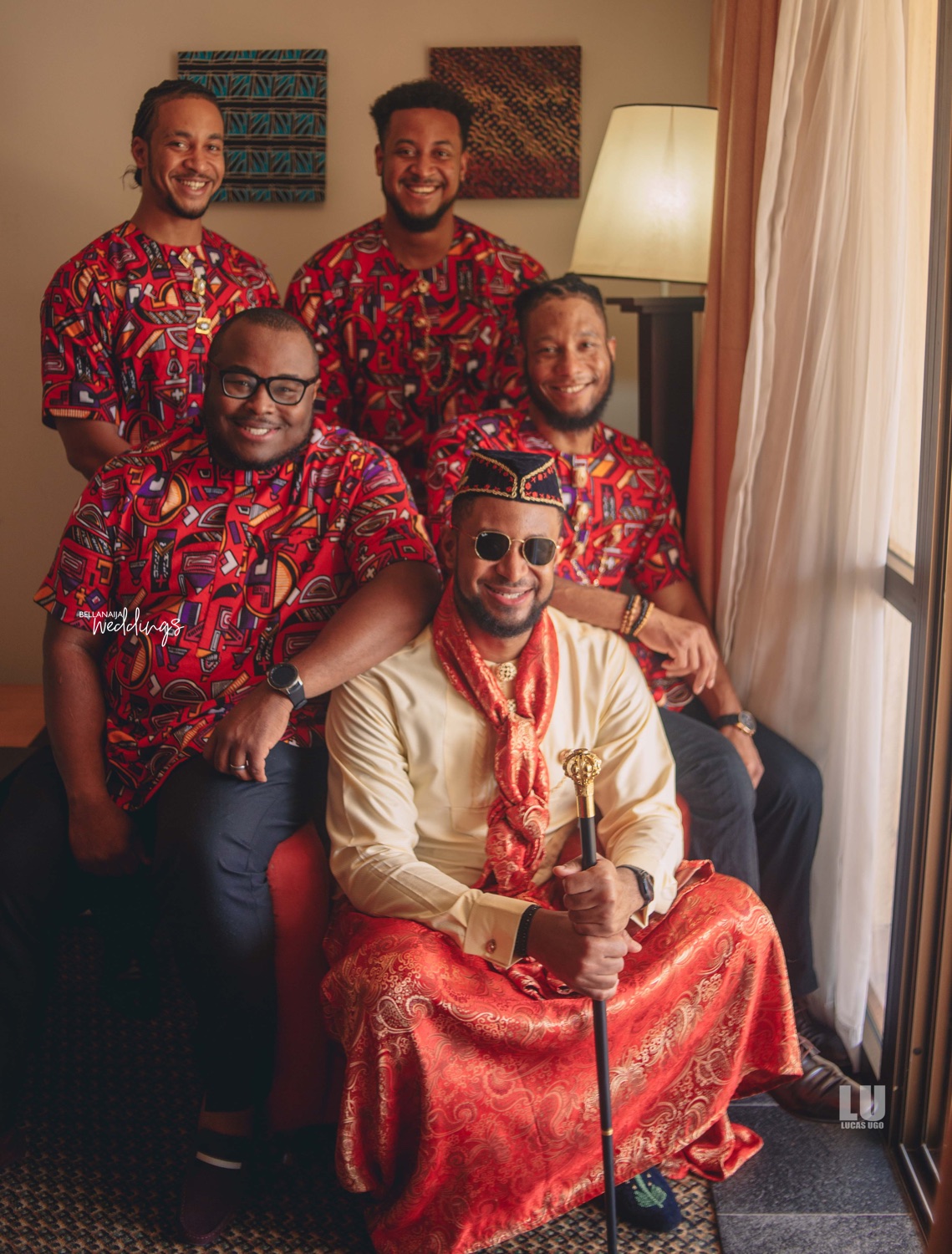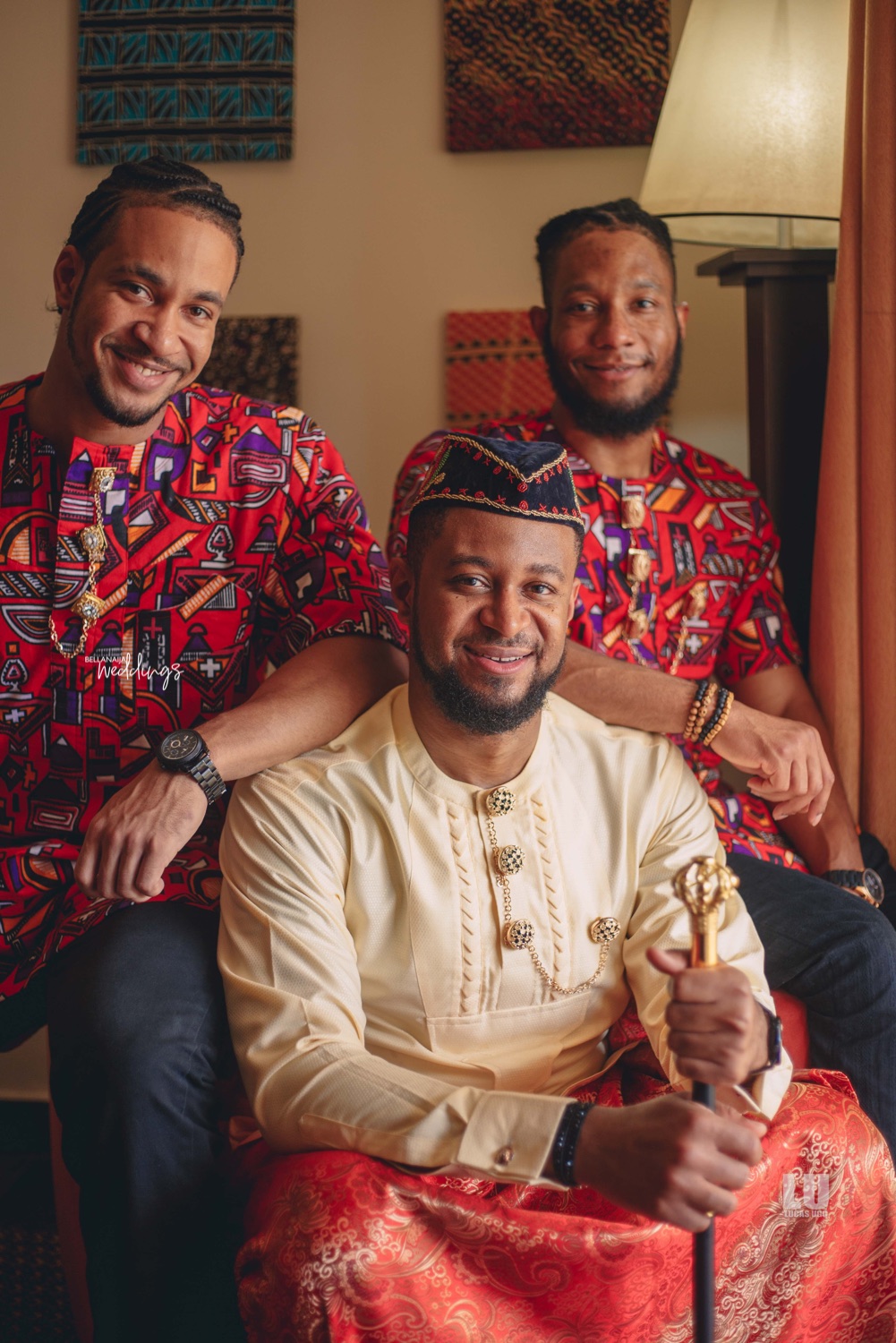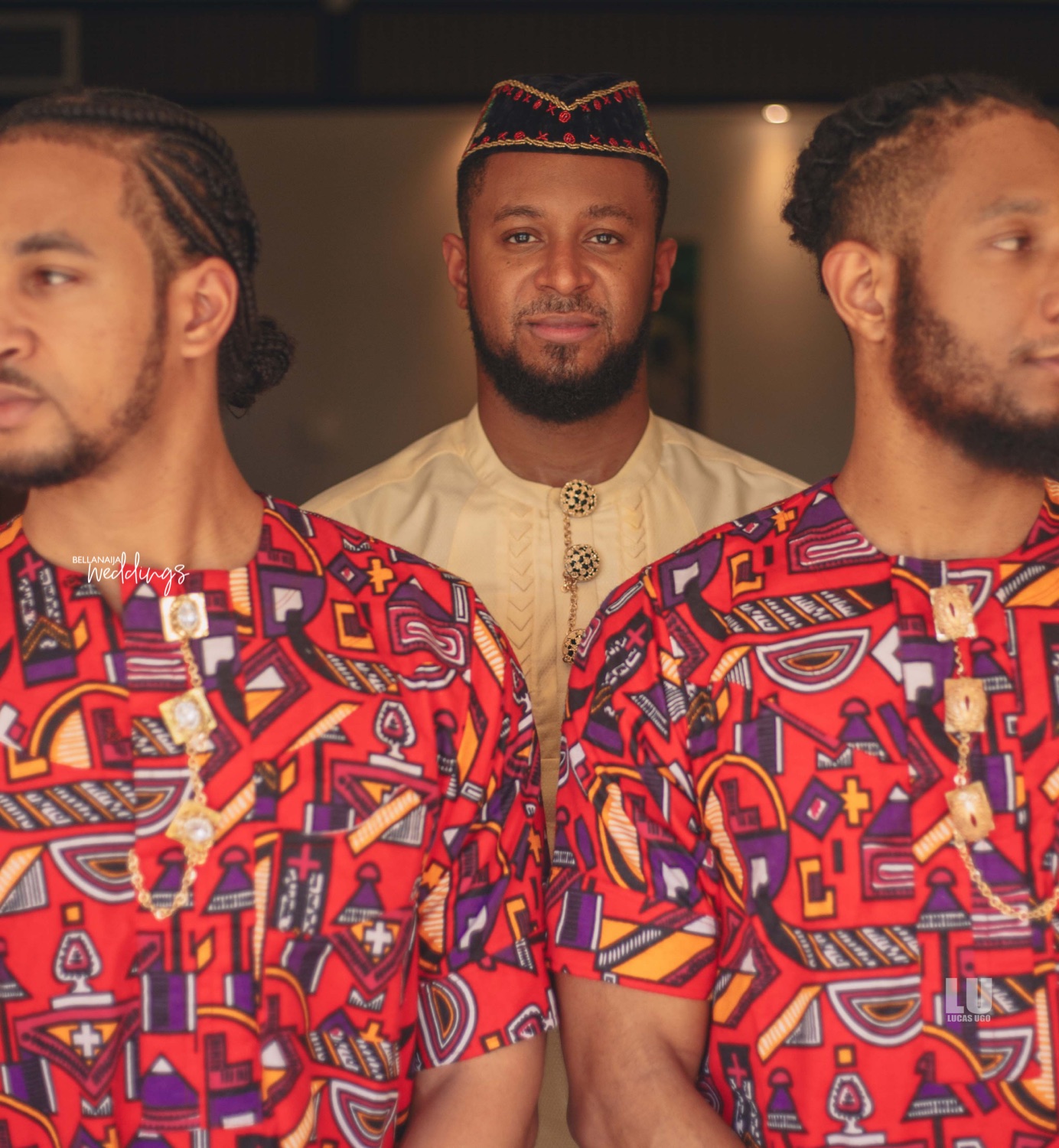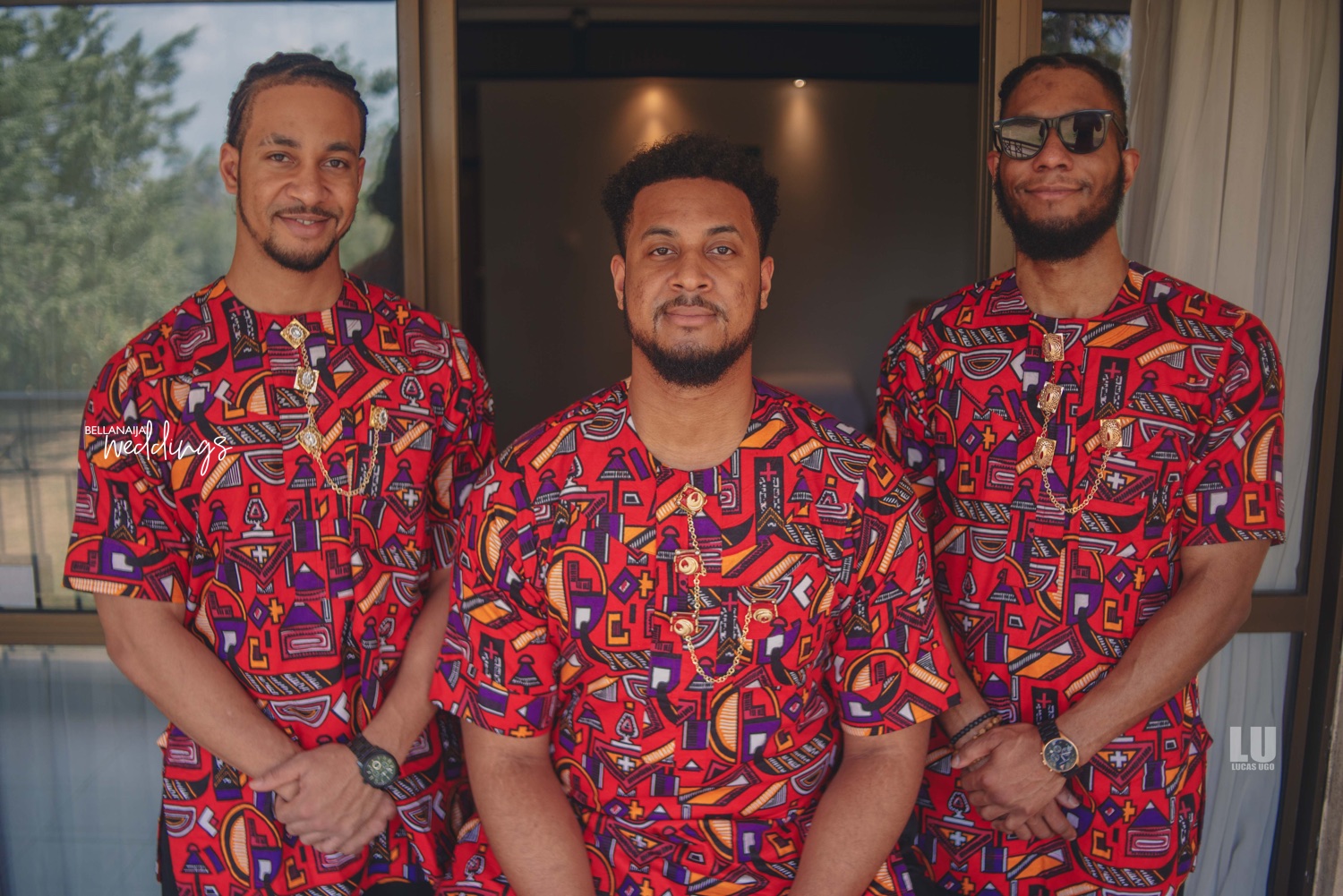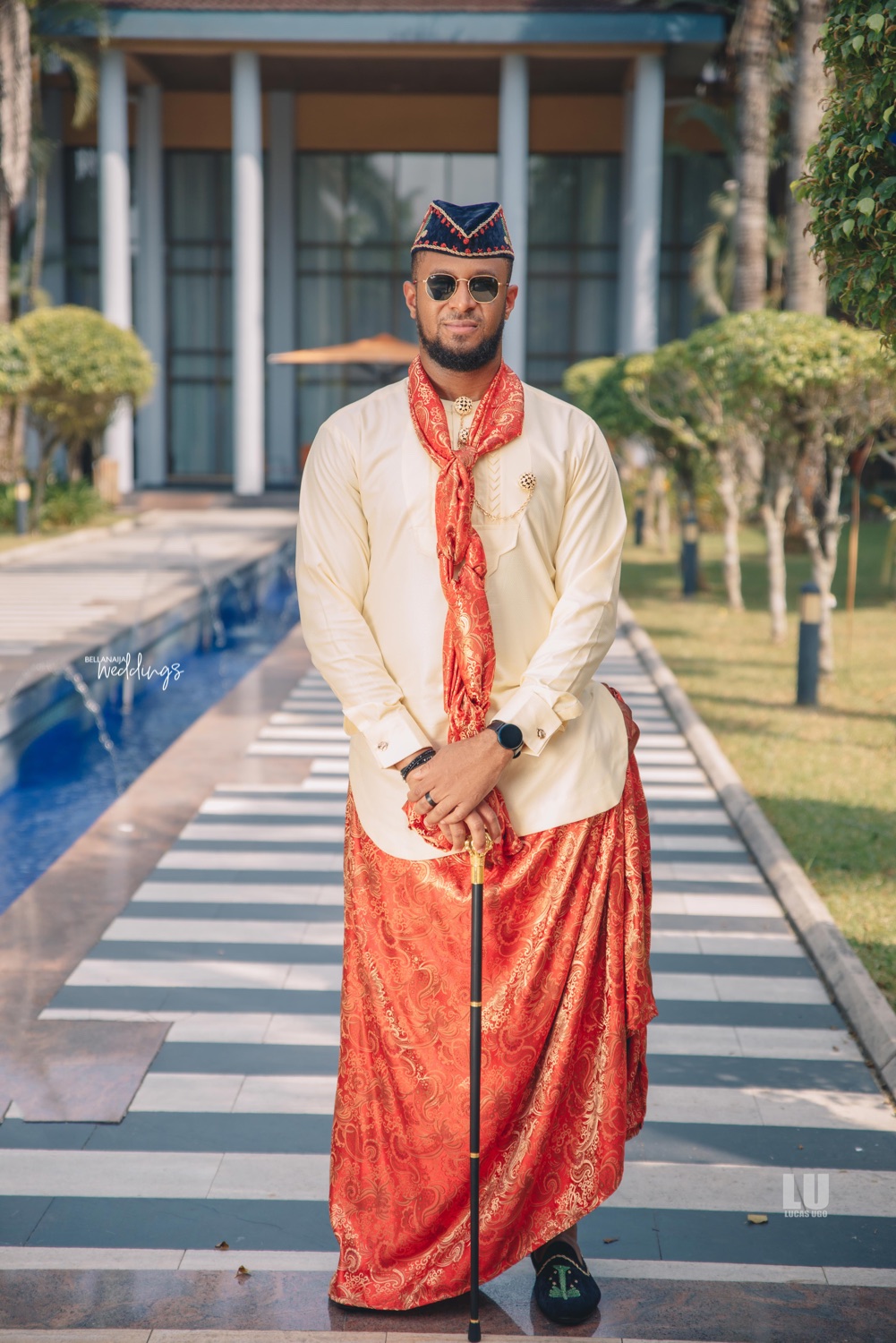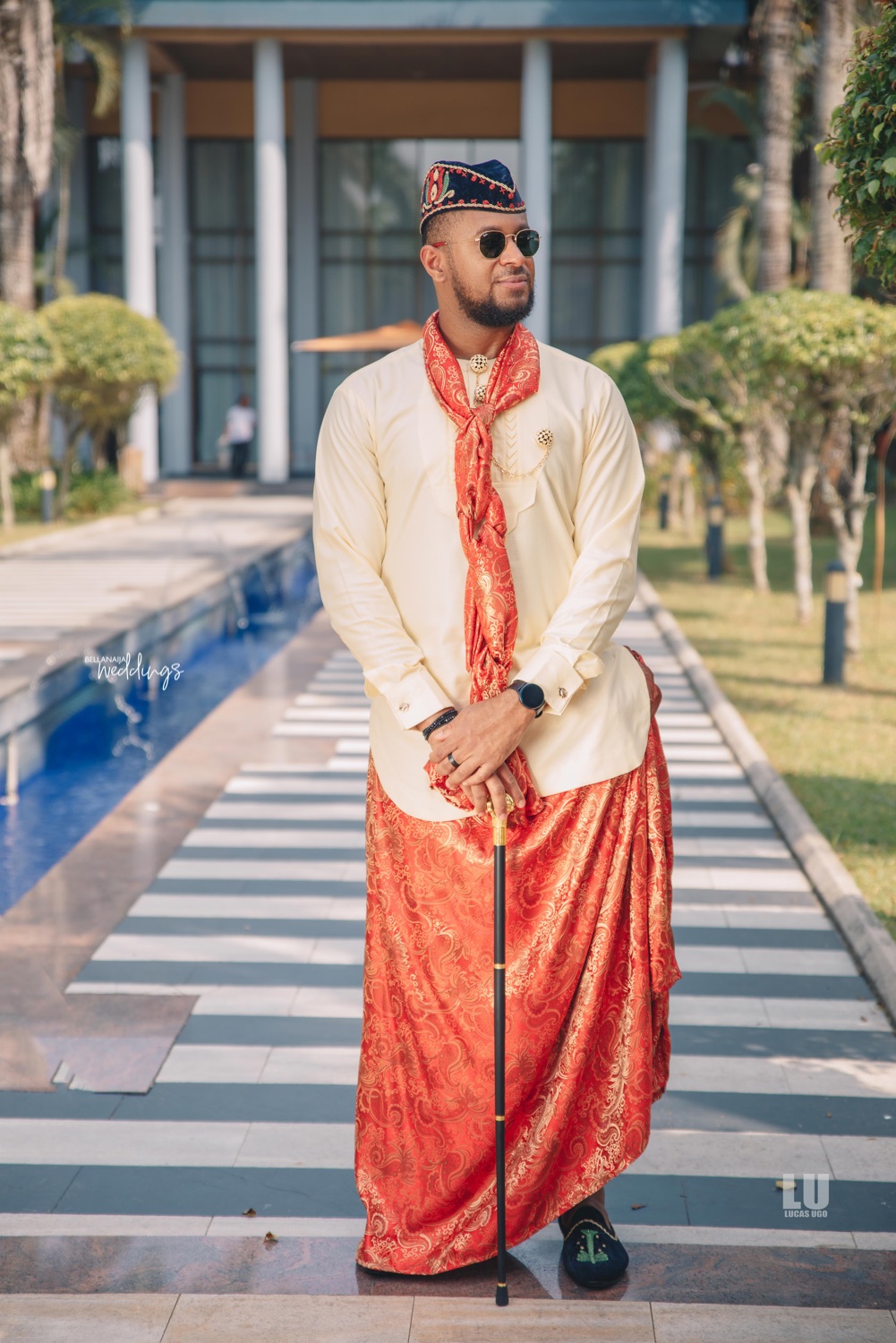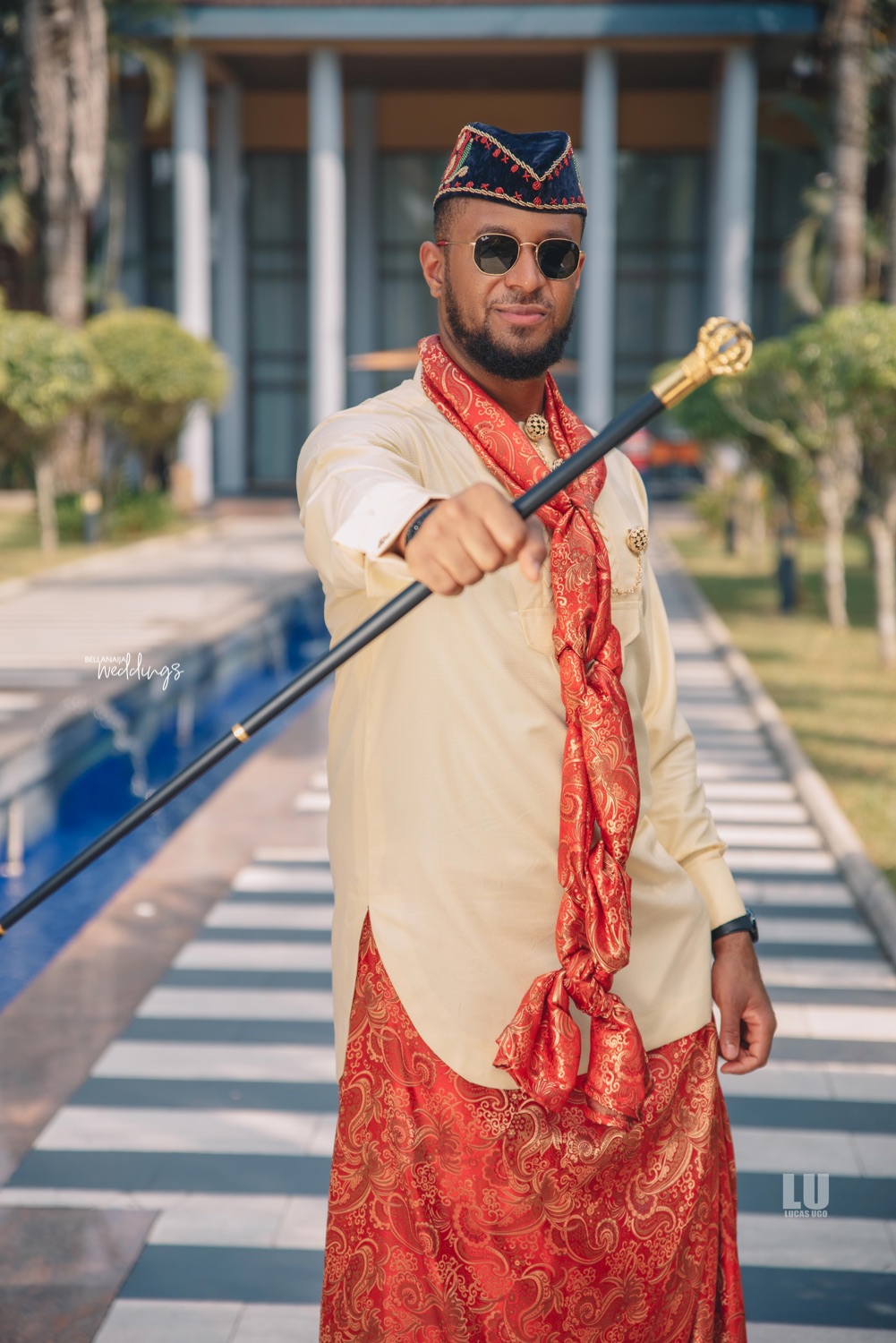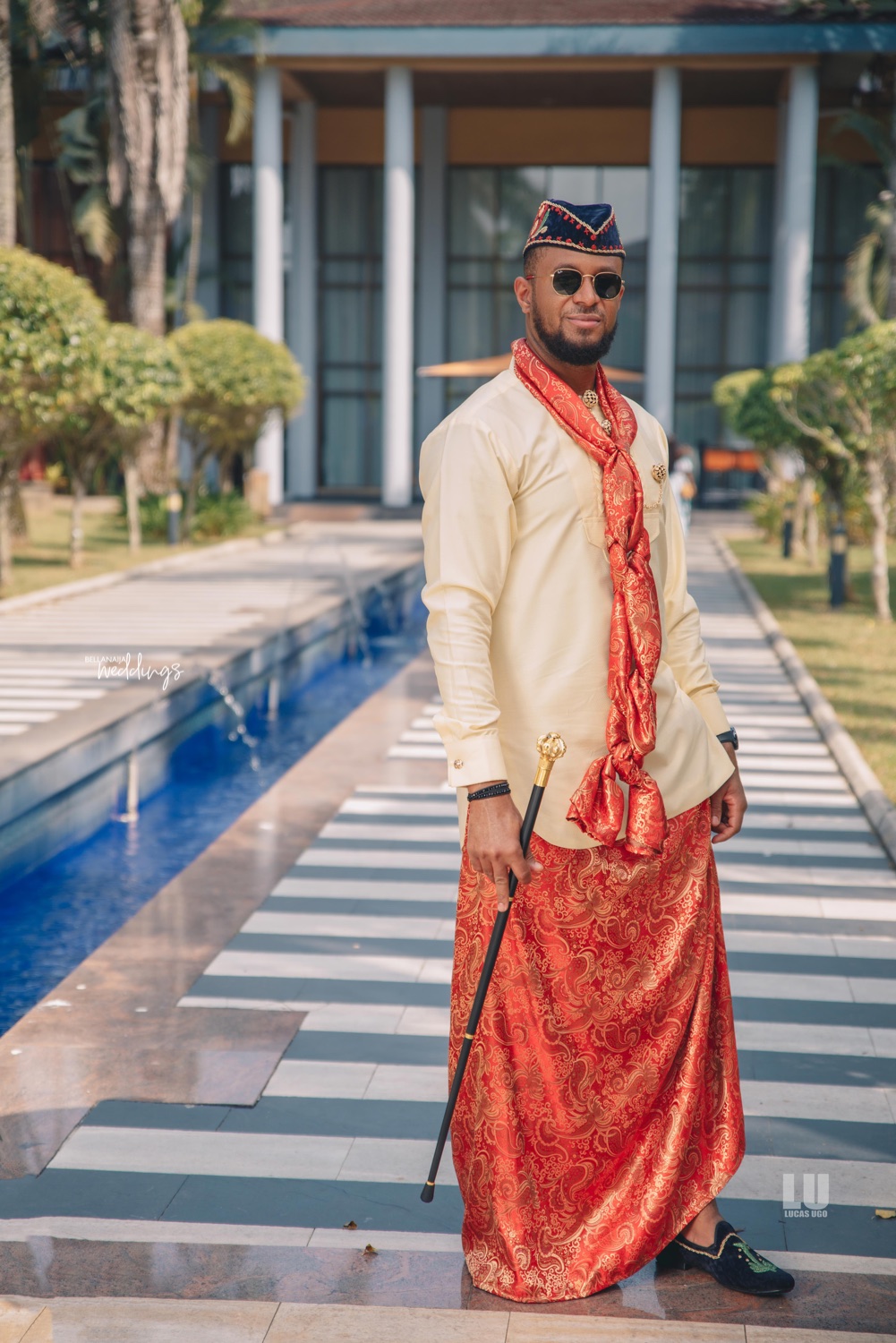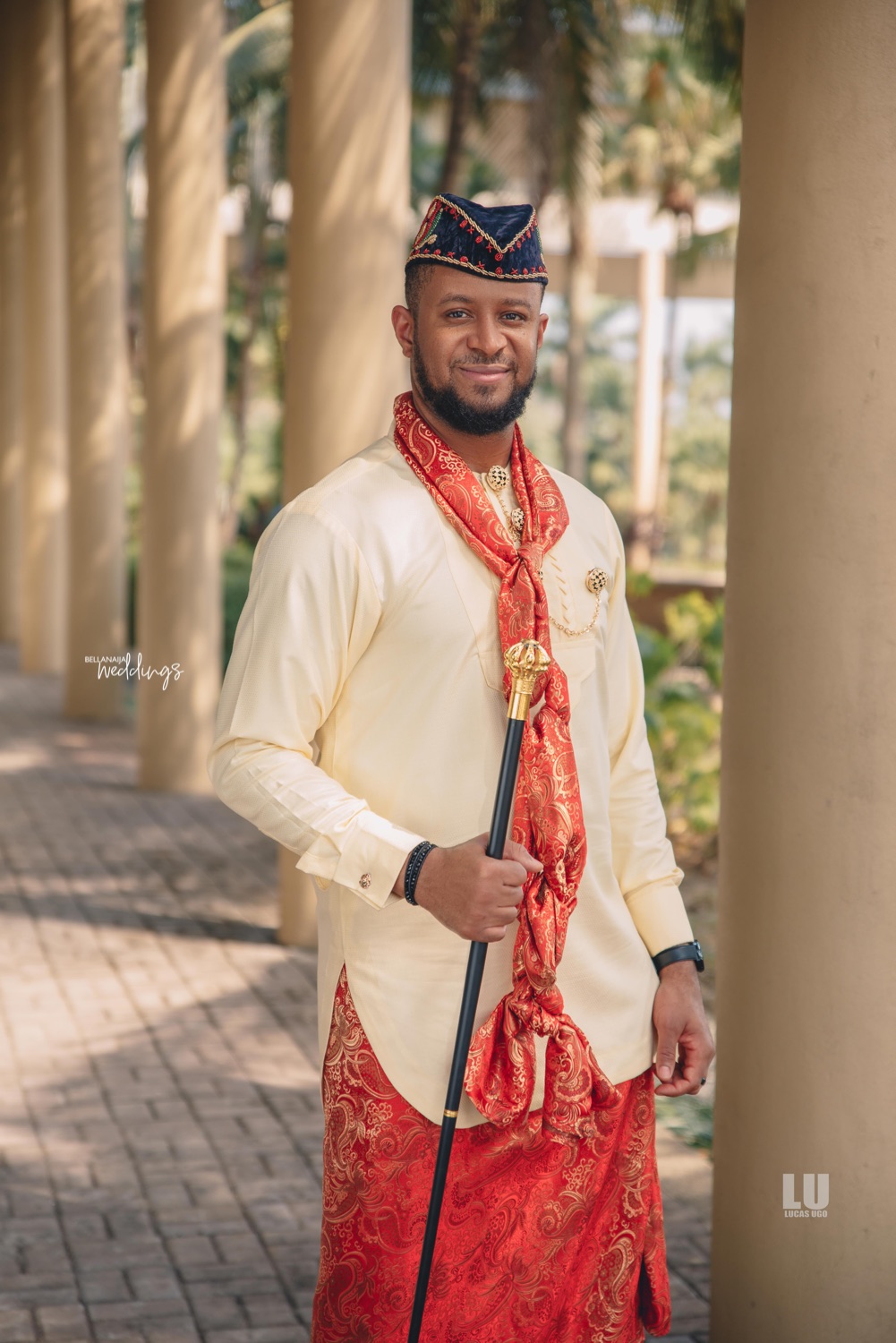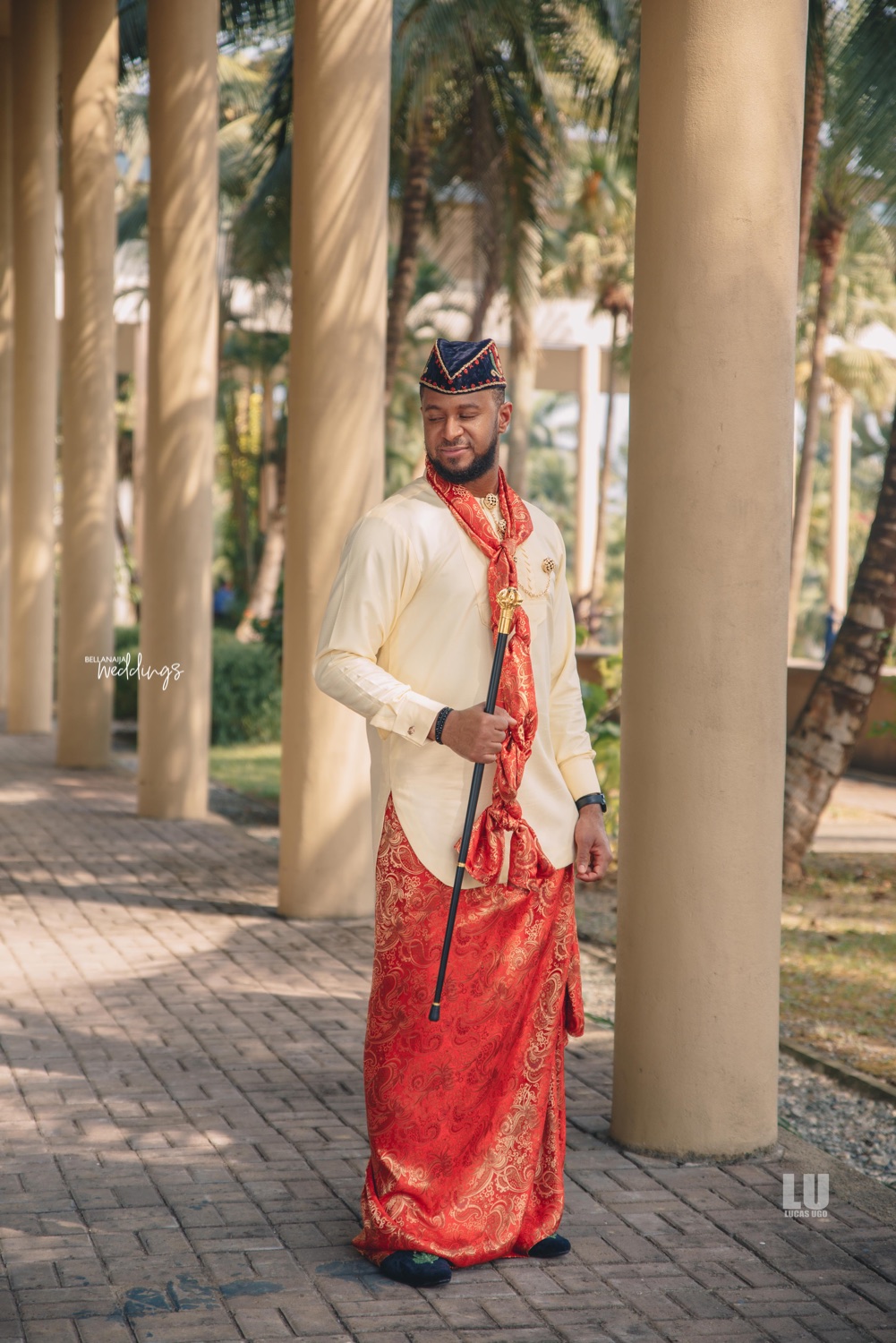 Our relationship grew stronger each day against all odds. We lived in different cities, talked to each other every day and planned trips at every opportunity we got. Seno went back to Nigeria after she completed her course. I visited Nigeria a few weeks later and we spent some quality time together. We travelled to two states, attended weddings, nights out, etc and again it all felt right and natural. Distance had only made our hearts grow fonder. I saw her in different environments and scenarios, we met each others' family and friends, had arguments, made up, and by the time I returned to London, I knew I had found a real one.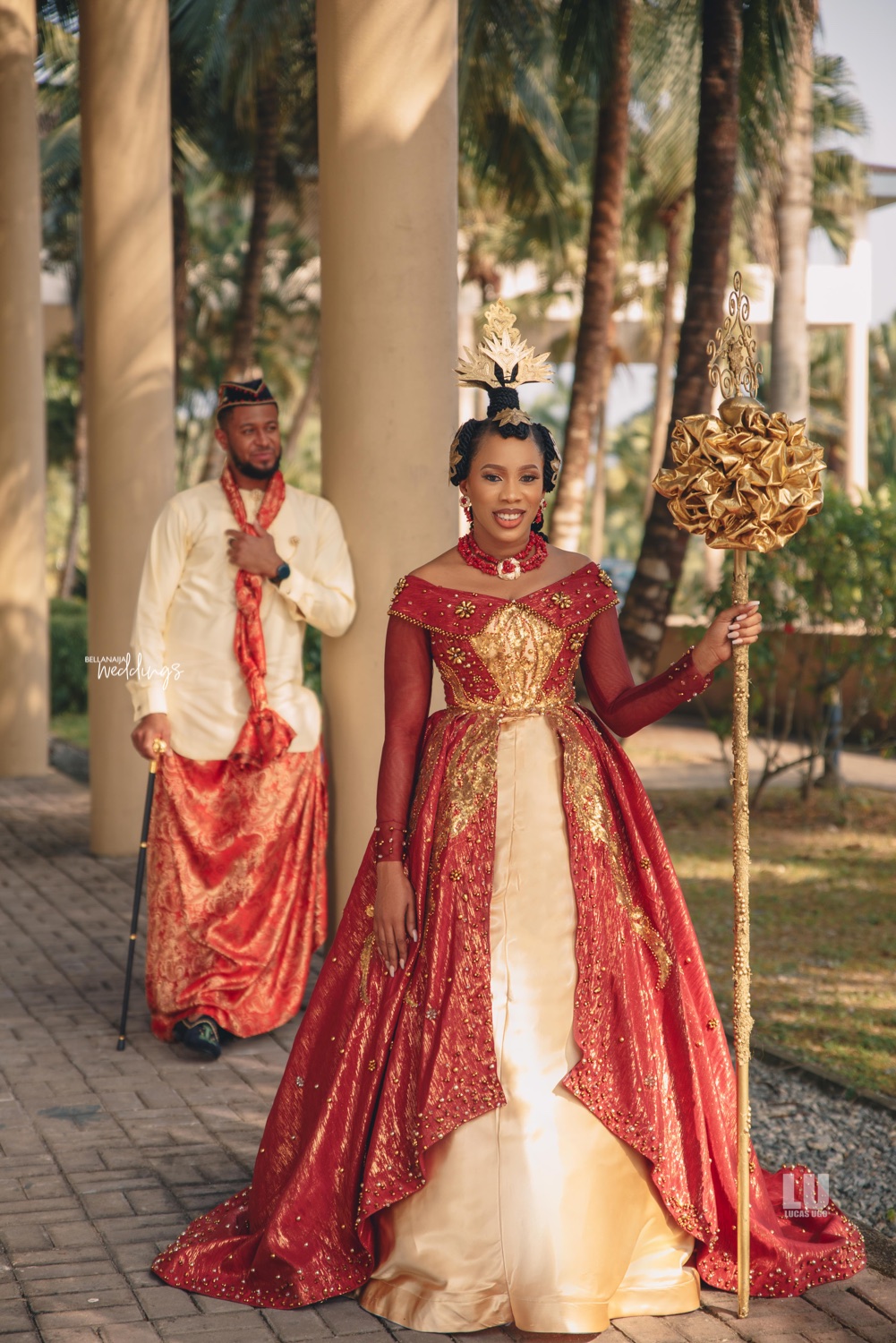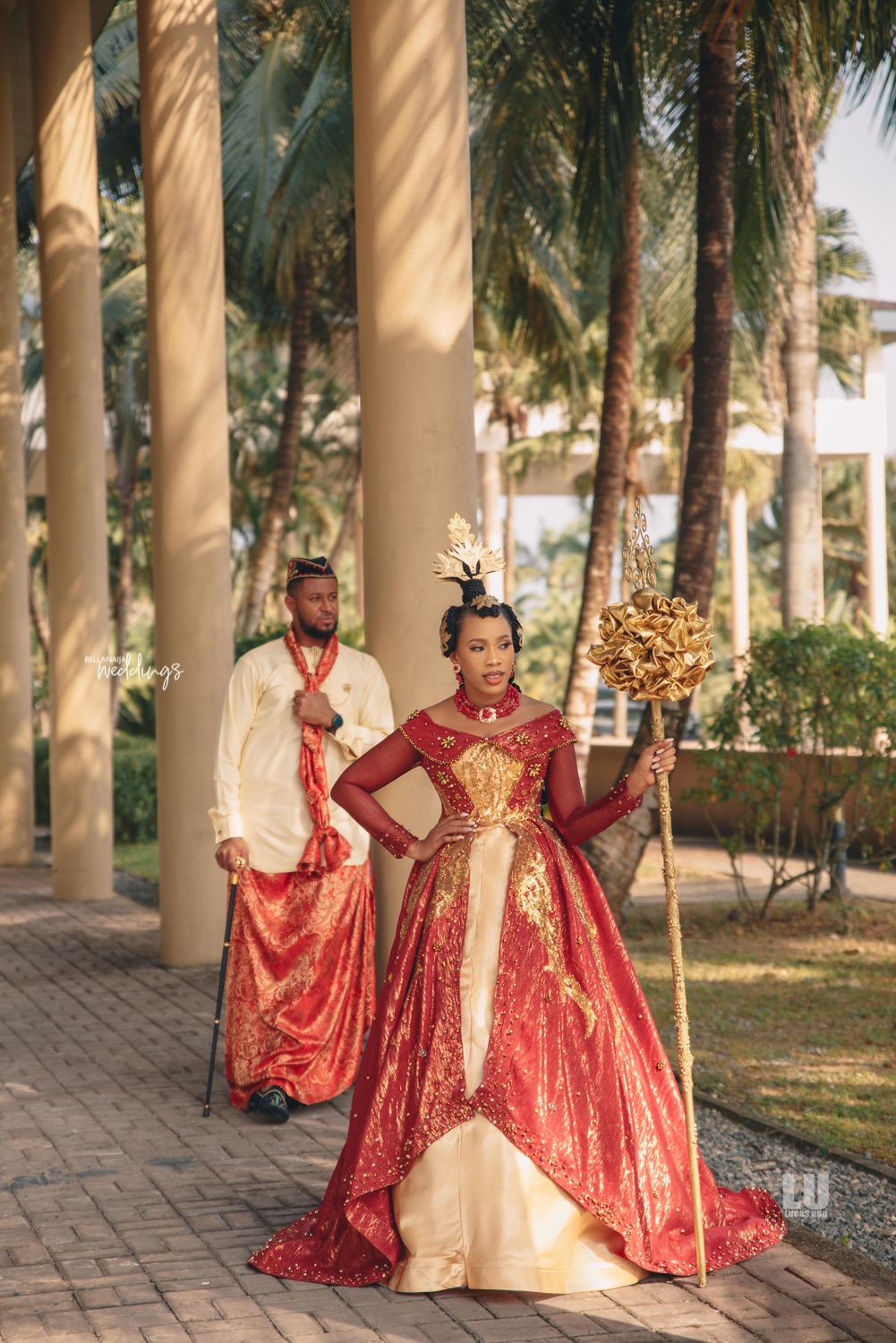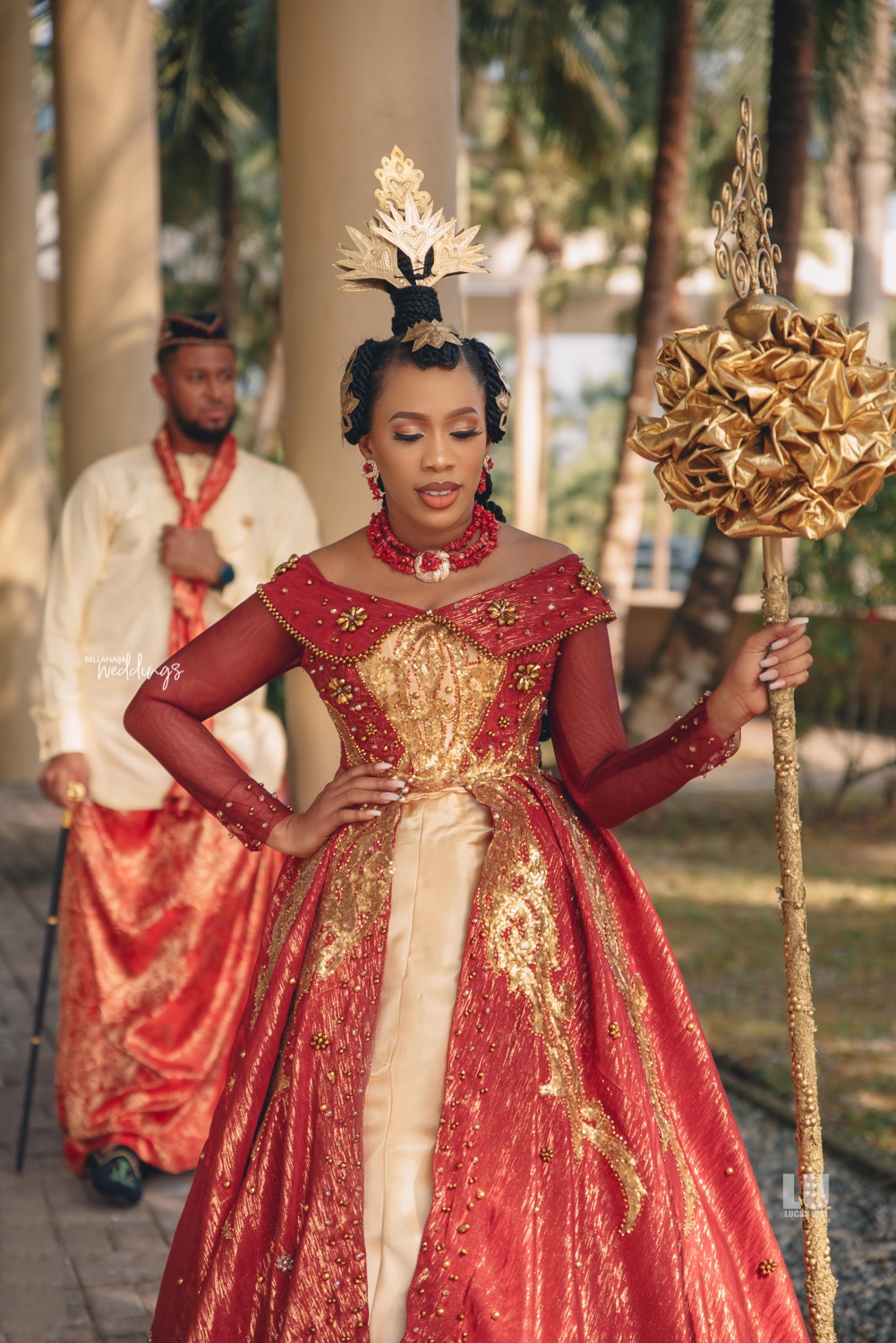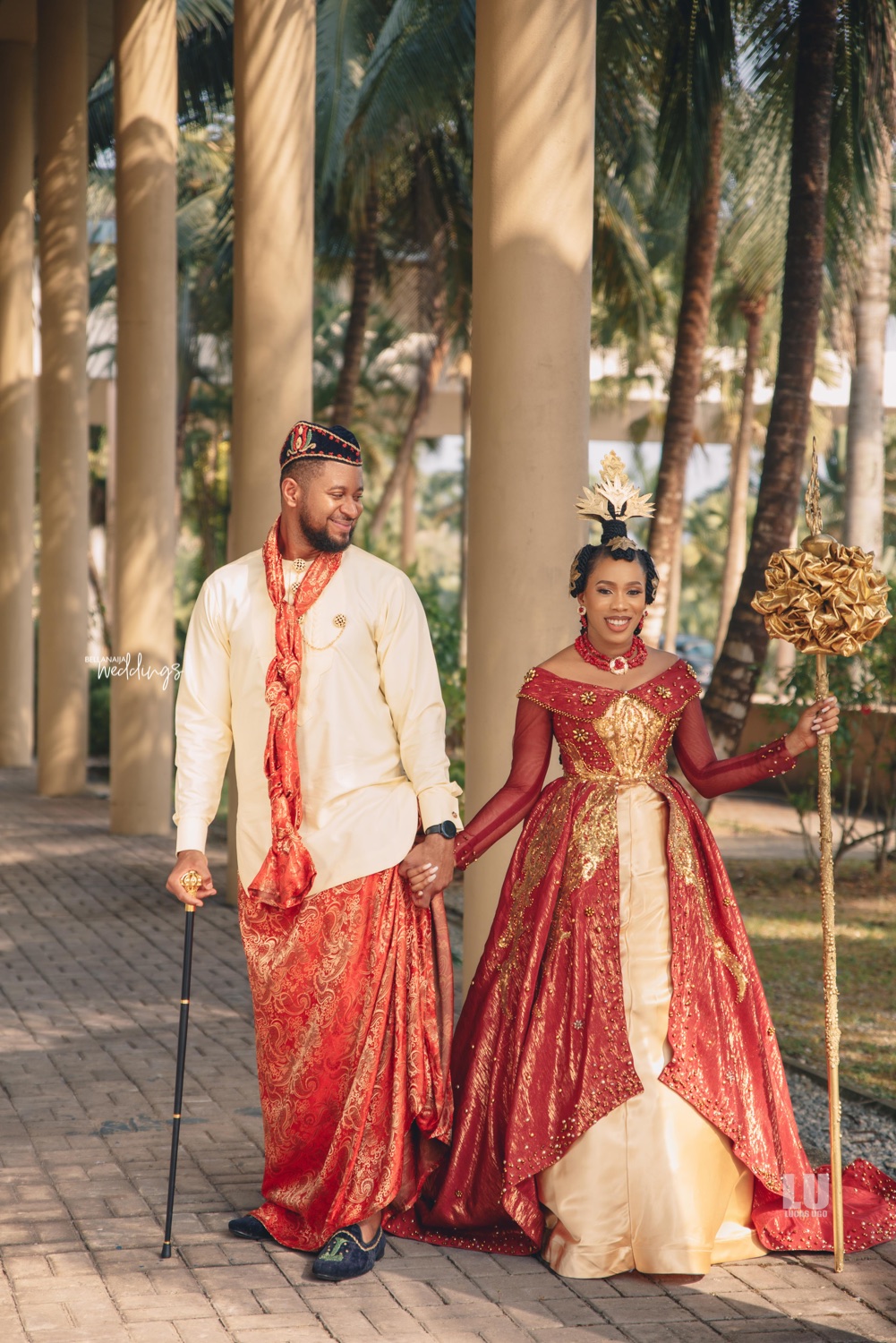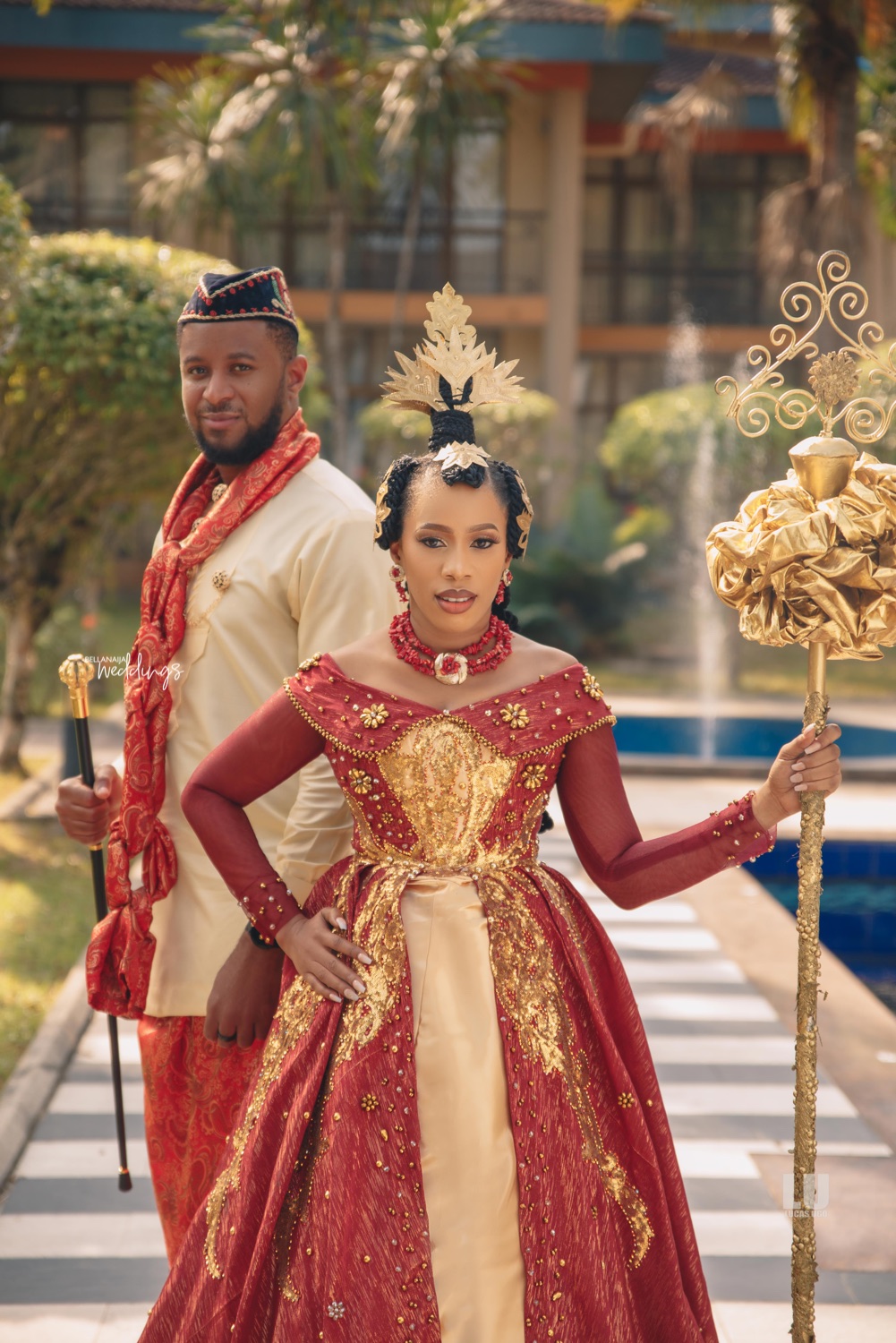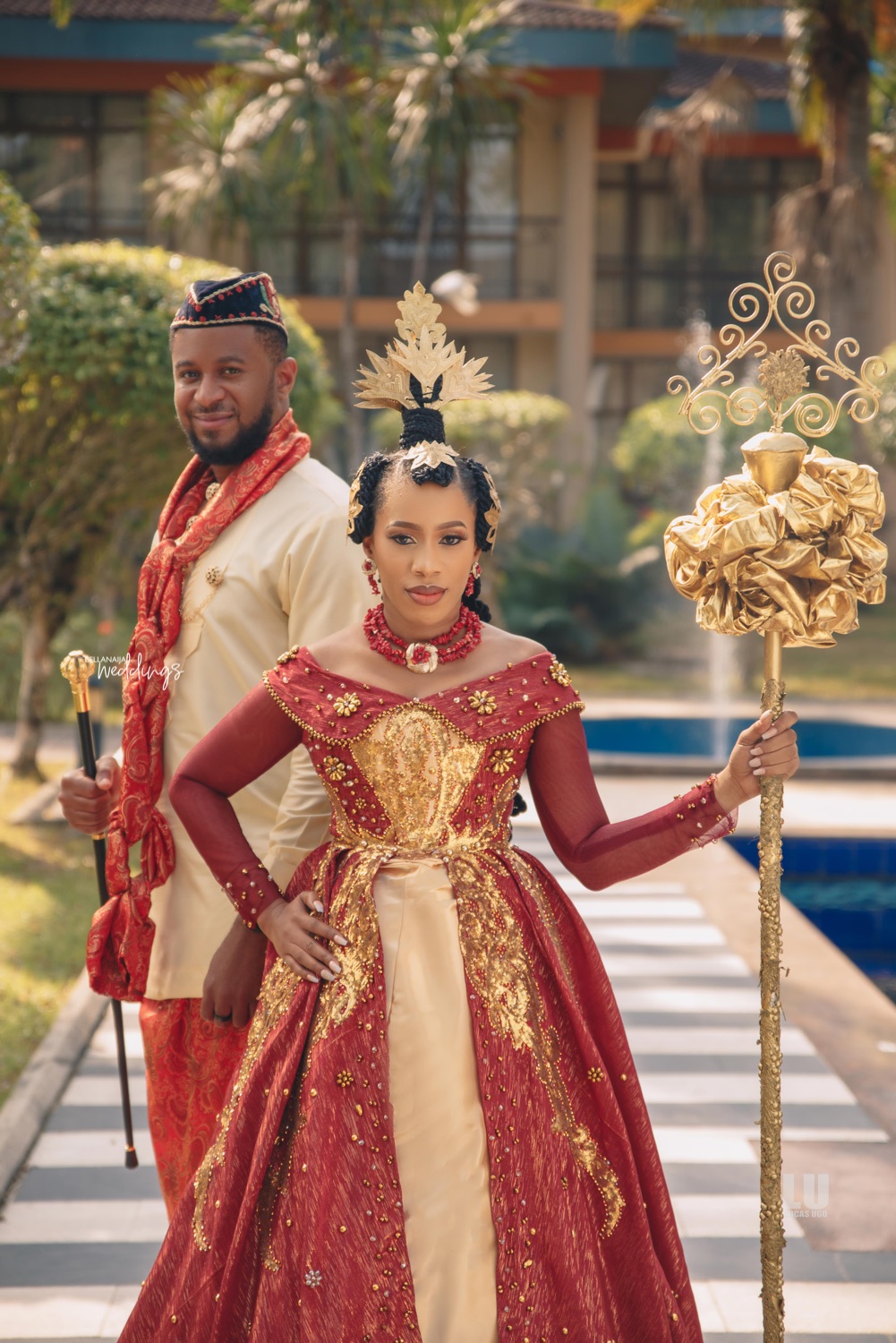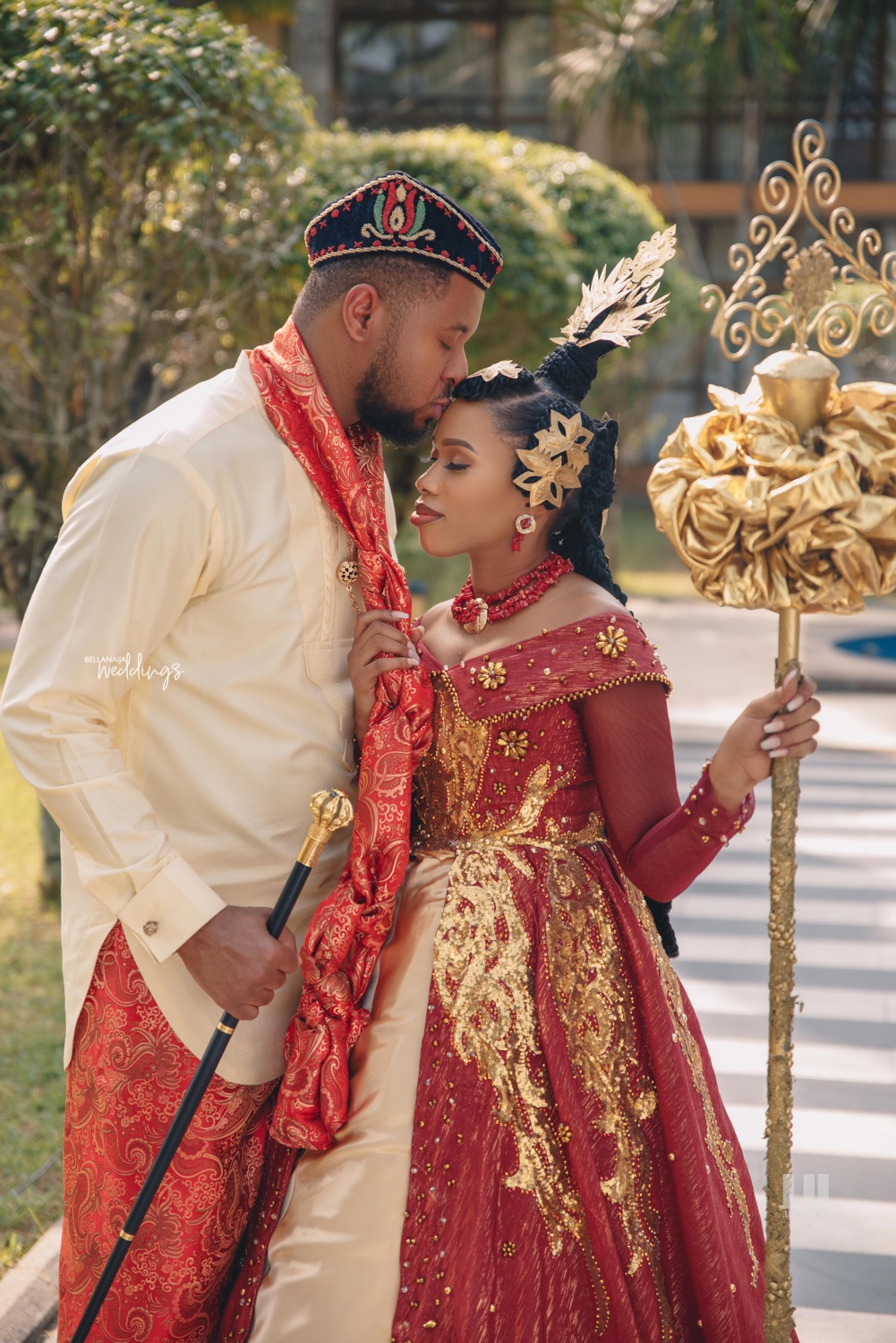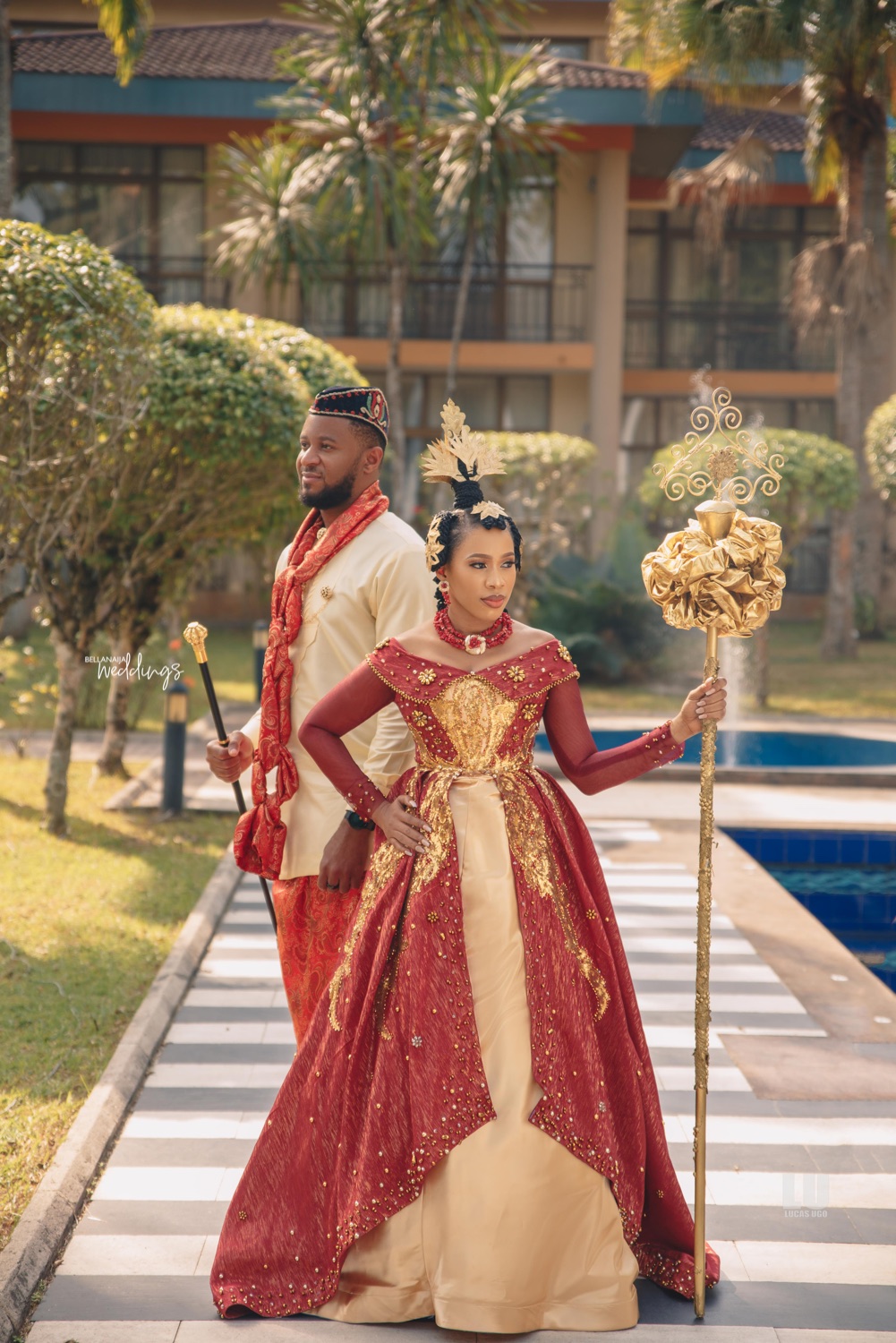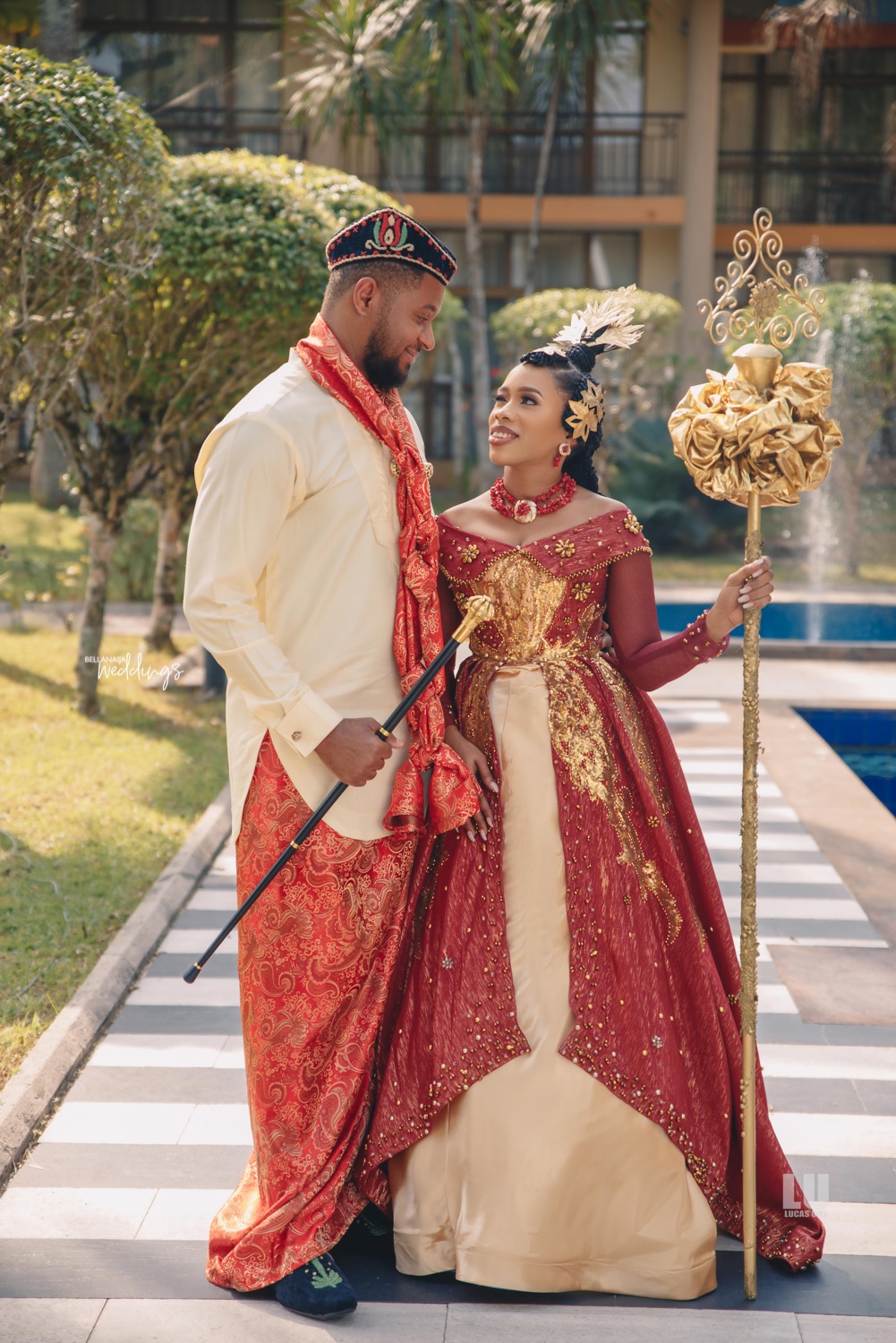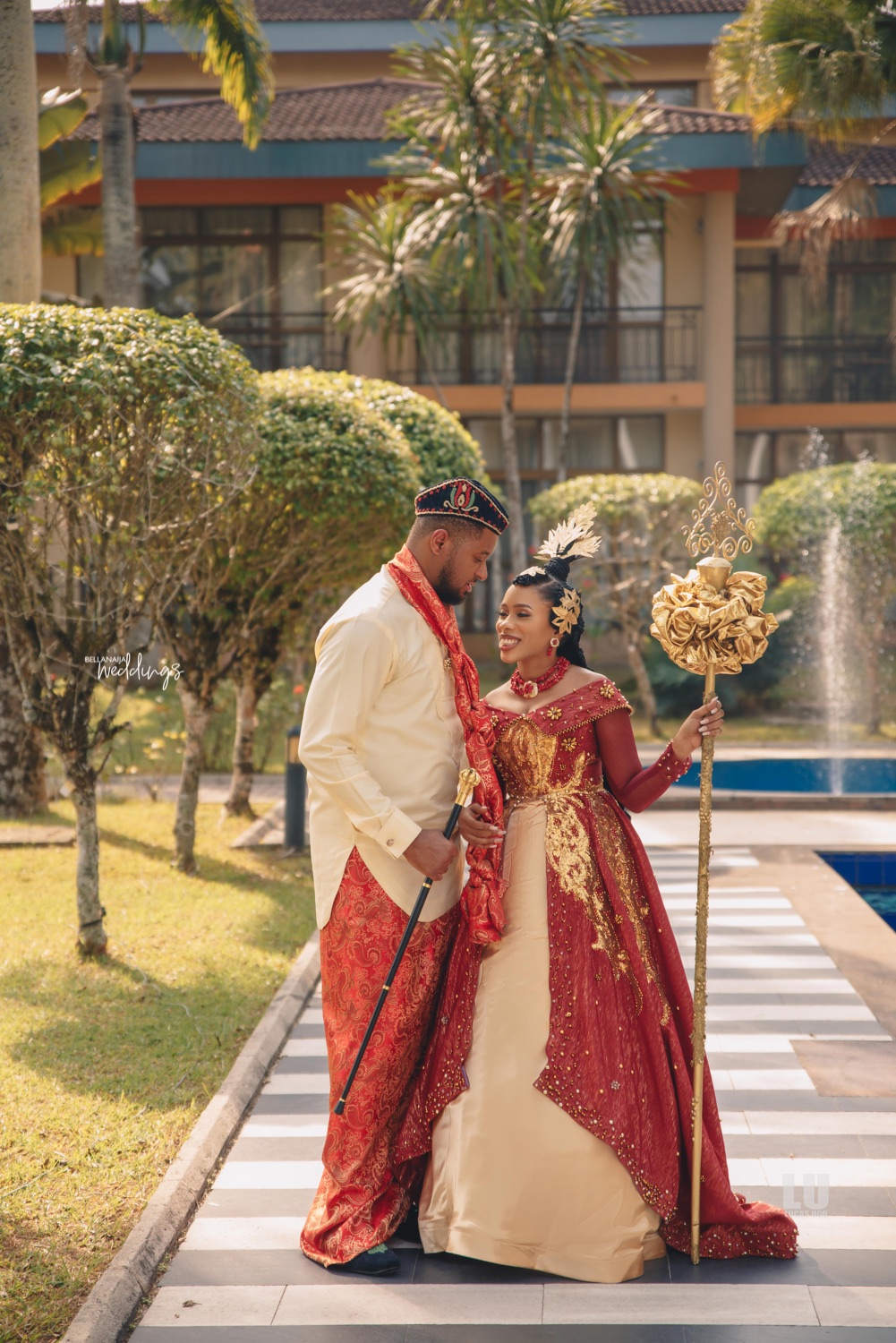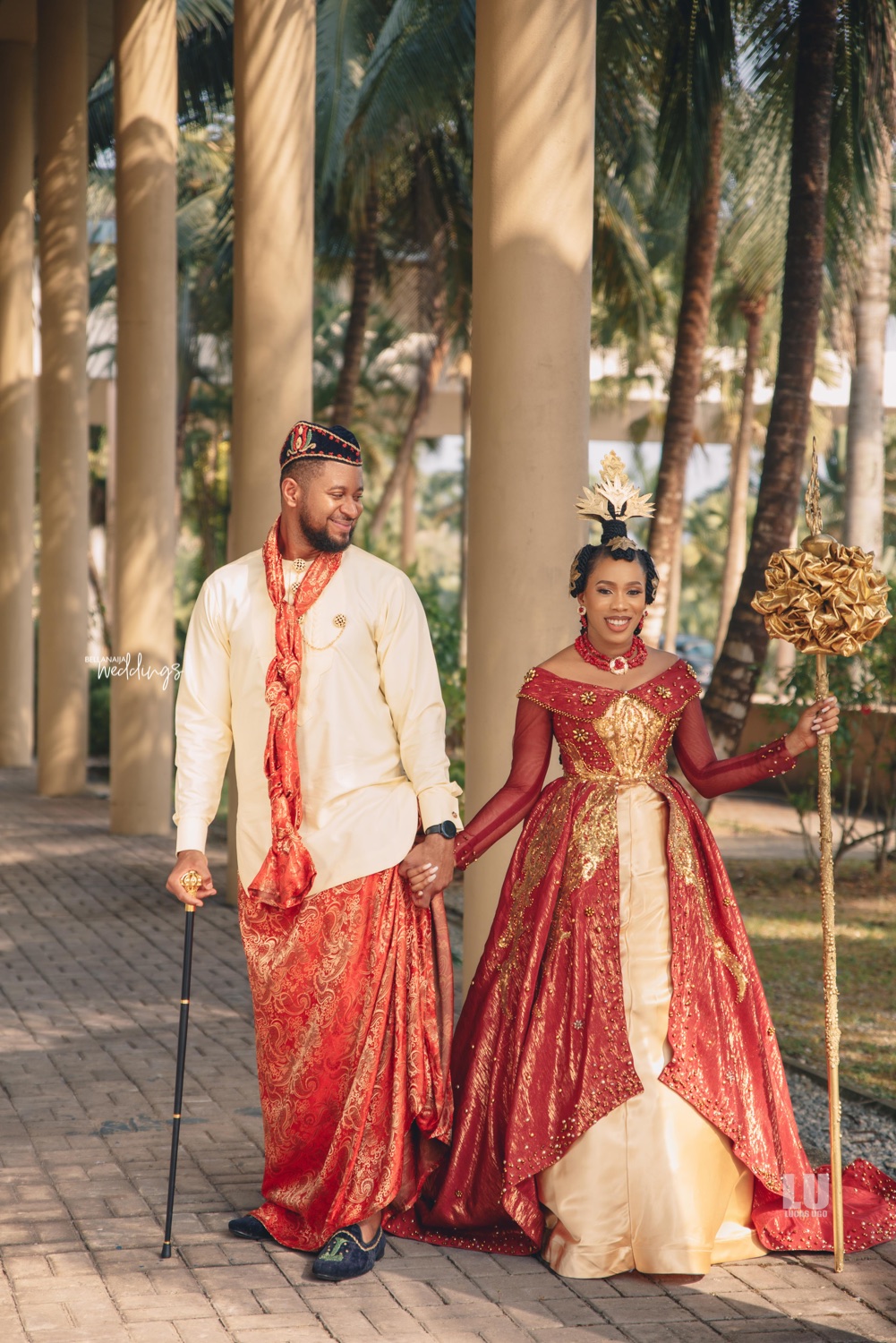 Seno's account of their love story:
I was on the last lap of my MBA program in London when I met Iyke. He sent me a DM and we went on our first date shortly after. Every date was a vibe! We soon found that our chemistry was beyond extra-ordinary. We liked similar things especially food, we shared the same values, interests and beliefs. My transition from Dubai to London wasn't a walk in the park, the culture switch and the weather was distressing but Iyke always had a way of helping me adapt to my new environment and ease out stress.

We started dating later in the year, and things accelerated quickly from there. Iyke came to Nigeria shortly after I moved back. He had a month to stay and he had outlined events and scheduled visits during which he met my Dad, close friends and vice versa. Things were moving really fast in my head but he seemed really calm and collected.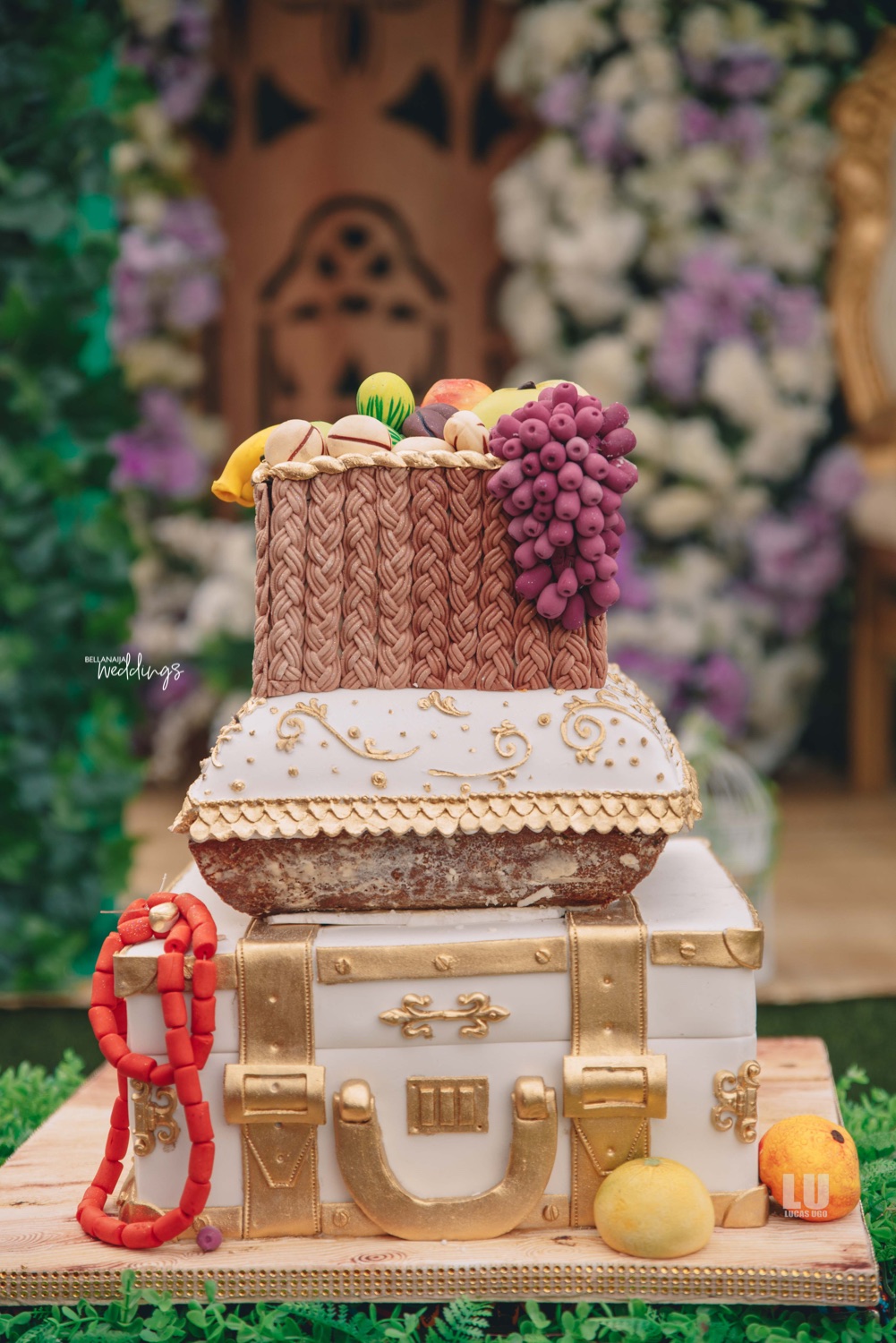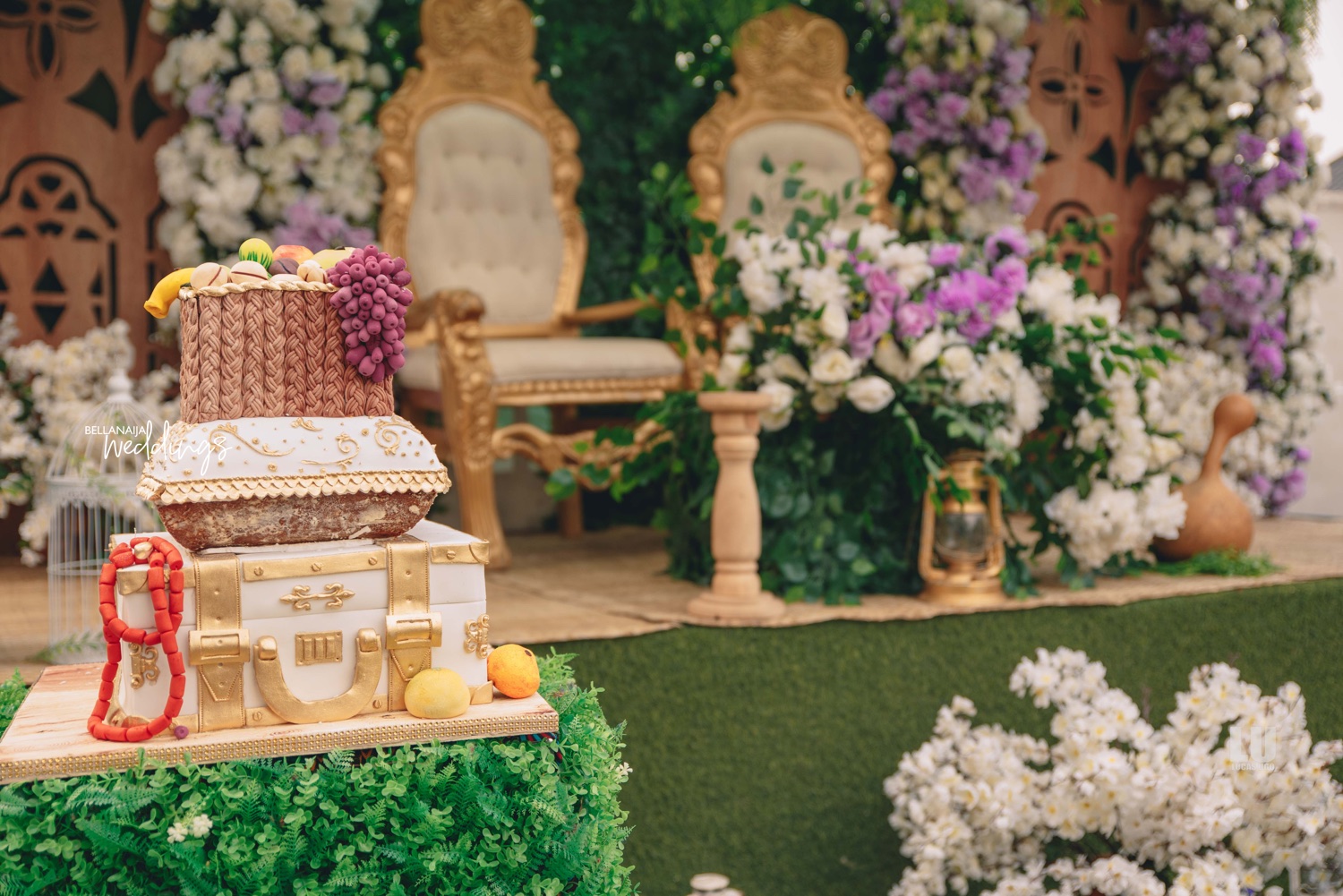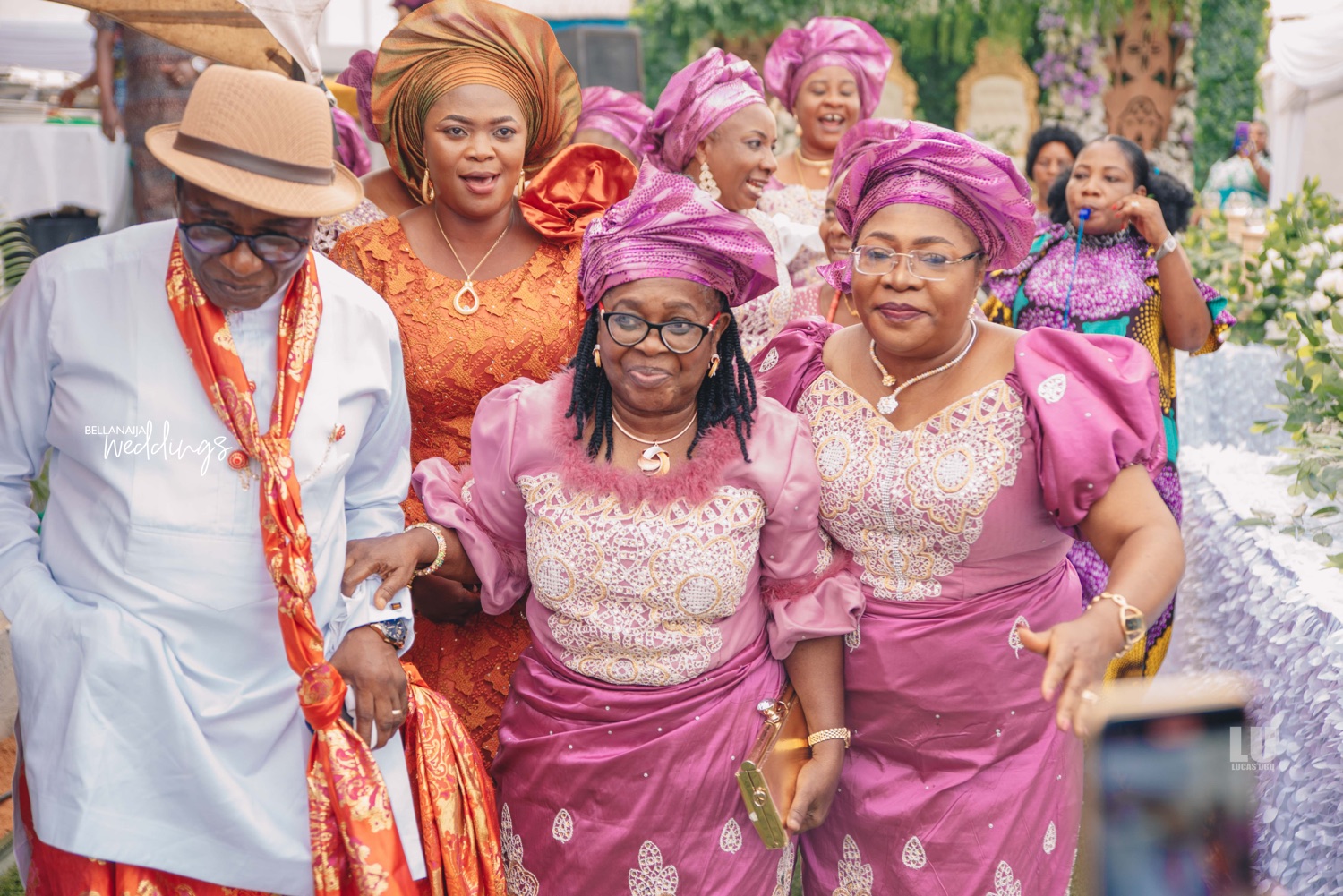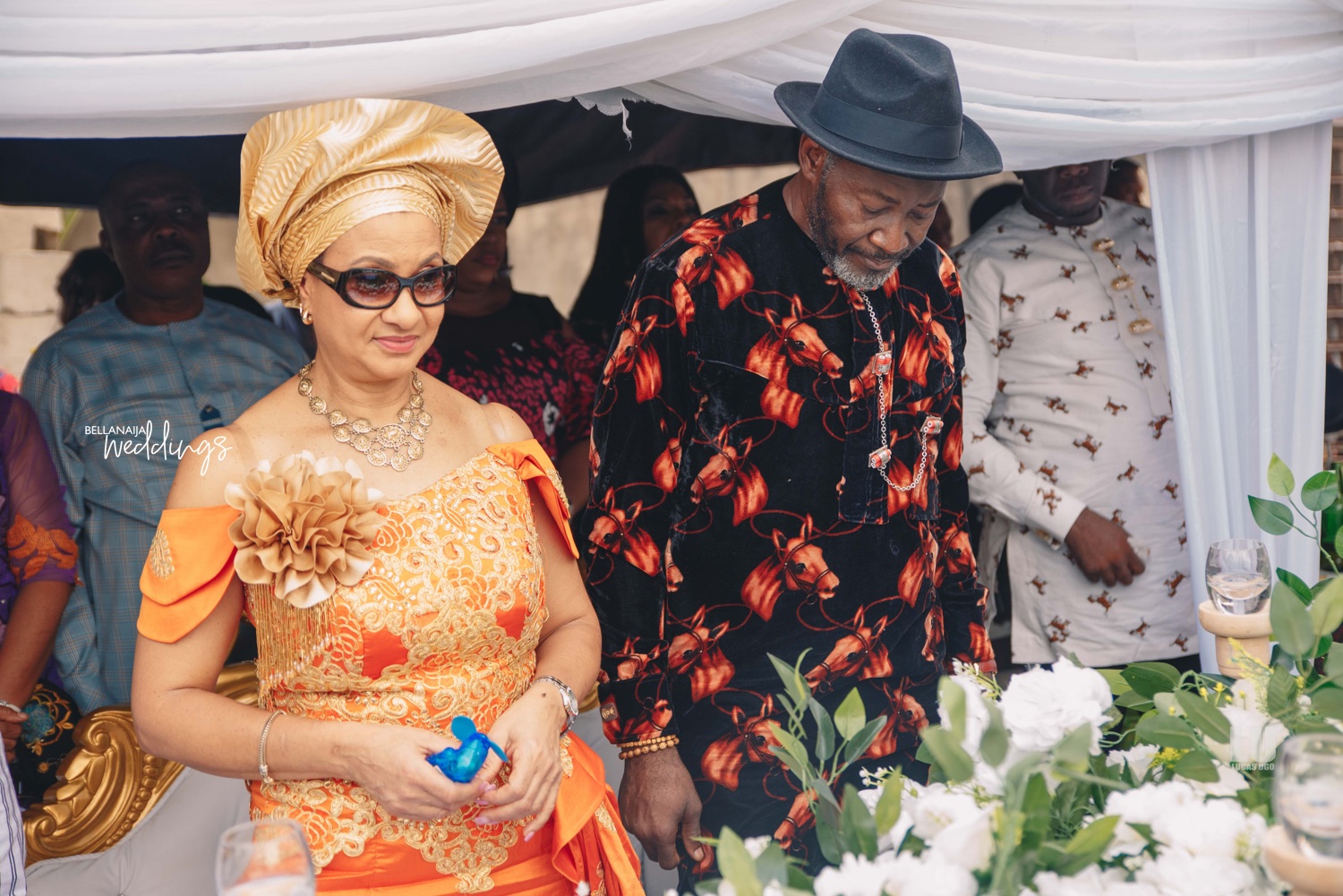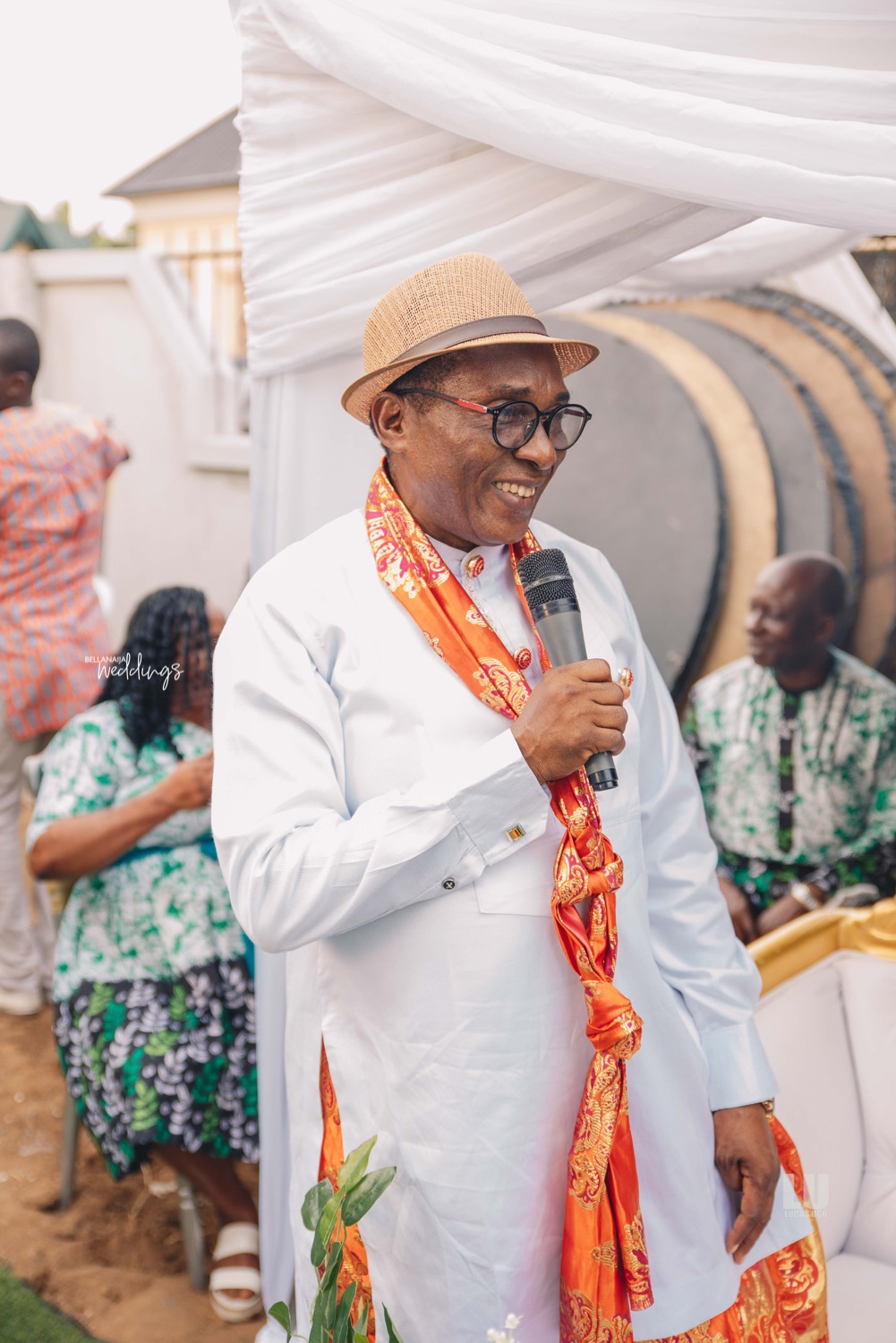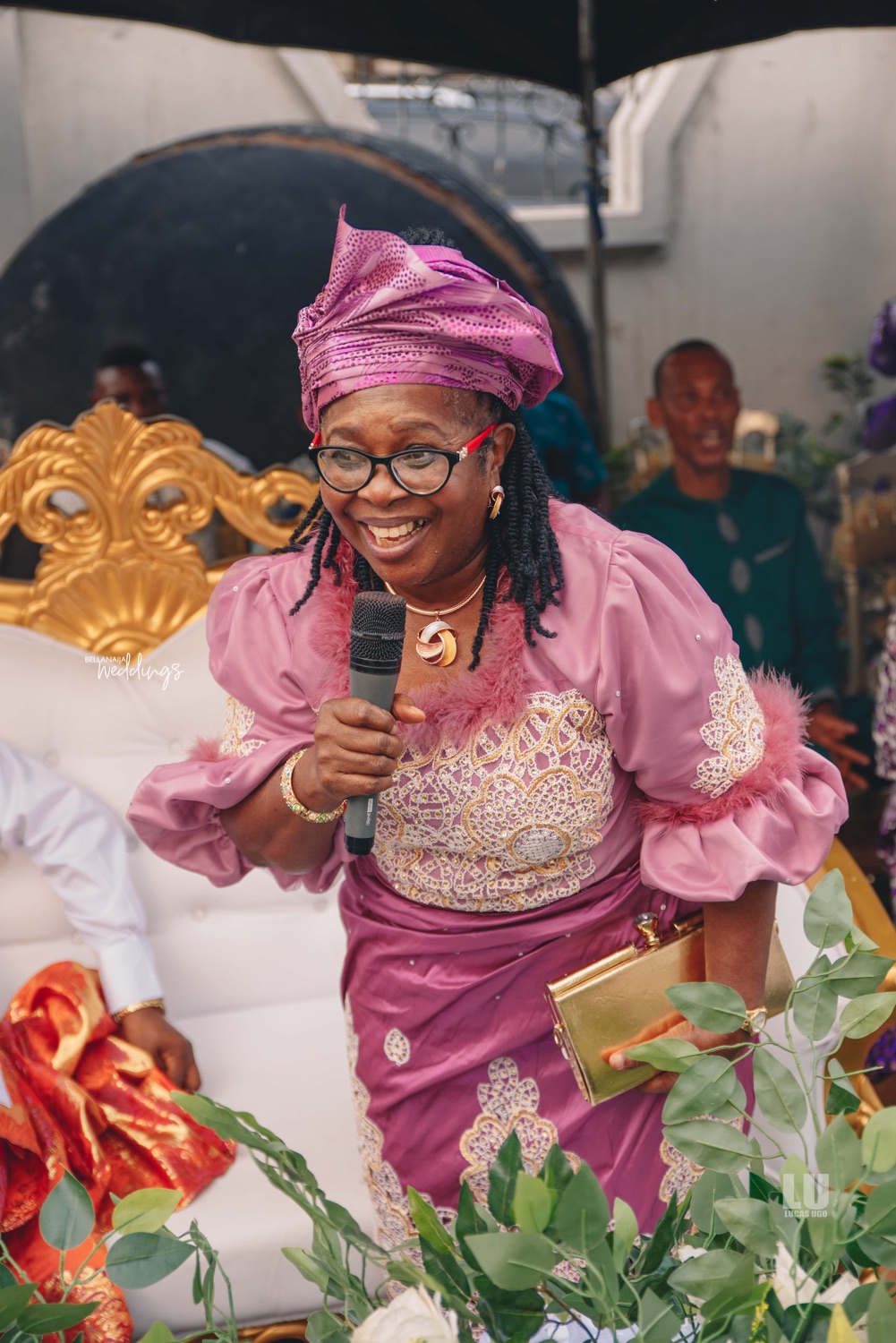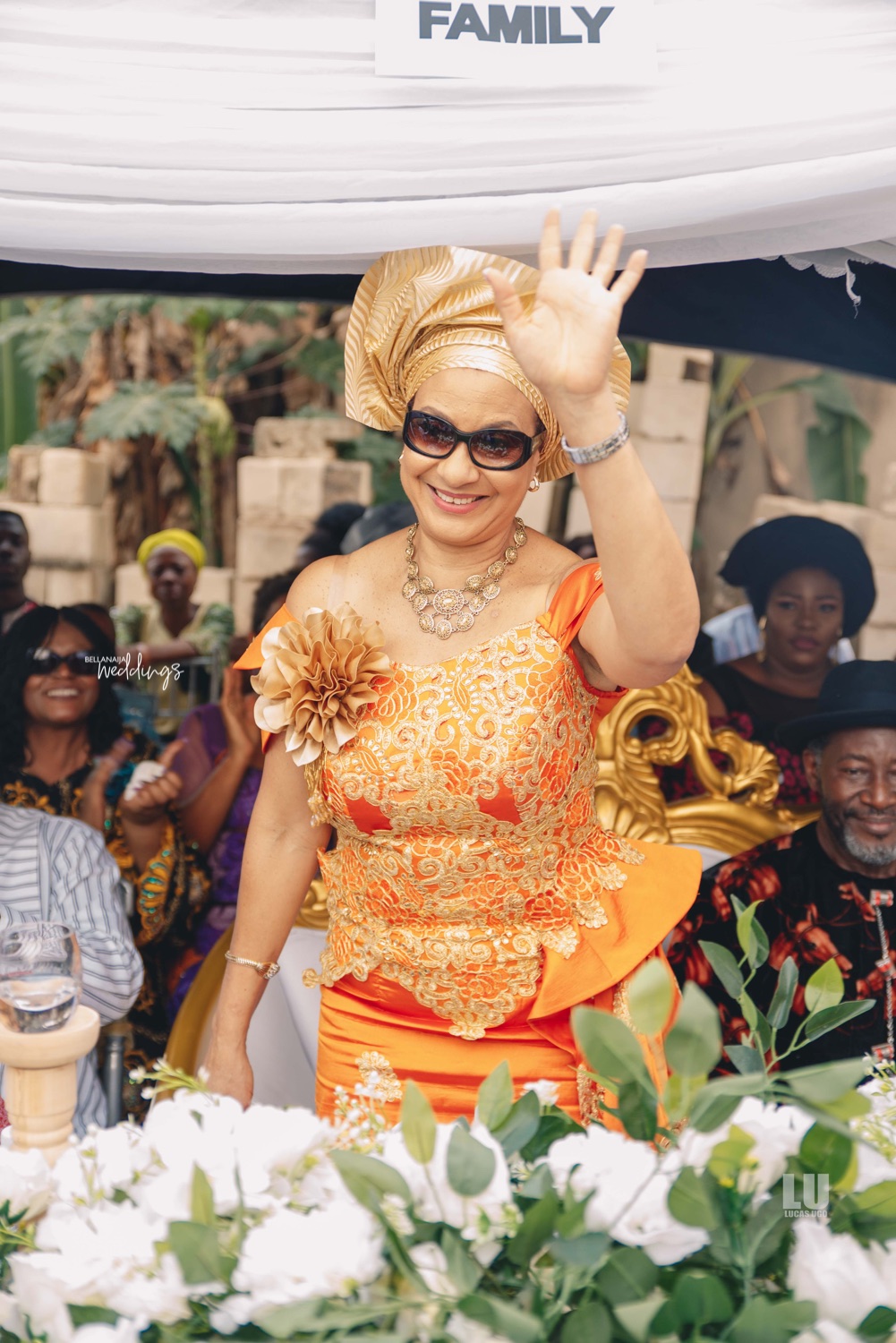 How Iyke Popped The Big Question:
I started searching for a ring a few months after returning from Nigeria and it was quite difficult to keep it a secret from Seno as she can be quite inquisitive. I planned for us to meet up in New York in January, and there I would propose to her. In New York, we toured Manhattan. While we were out I had my little helpers set up the scene for what was to be the proposal. It was difficult to keep it hidden as I was getting updates on the preparations and I was nervous and excited at the same time and I didn't want her to catch on.

We got home about 8 pm, walked into a beautiful scene with roses, candles and music, she was shocked and speechless as she did not have any idea how smitten I was with her and ready to settle down. I was also in shock as I had put so much focus on buying the ring and the preparations leading to the proposal, I had not thought of what to do during the proposal.

Nevertheless, I proposed to the woman I love and she said yes. Here's to forever after!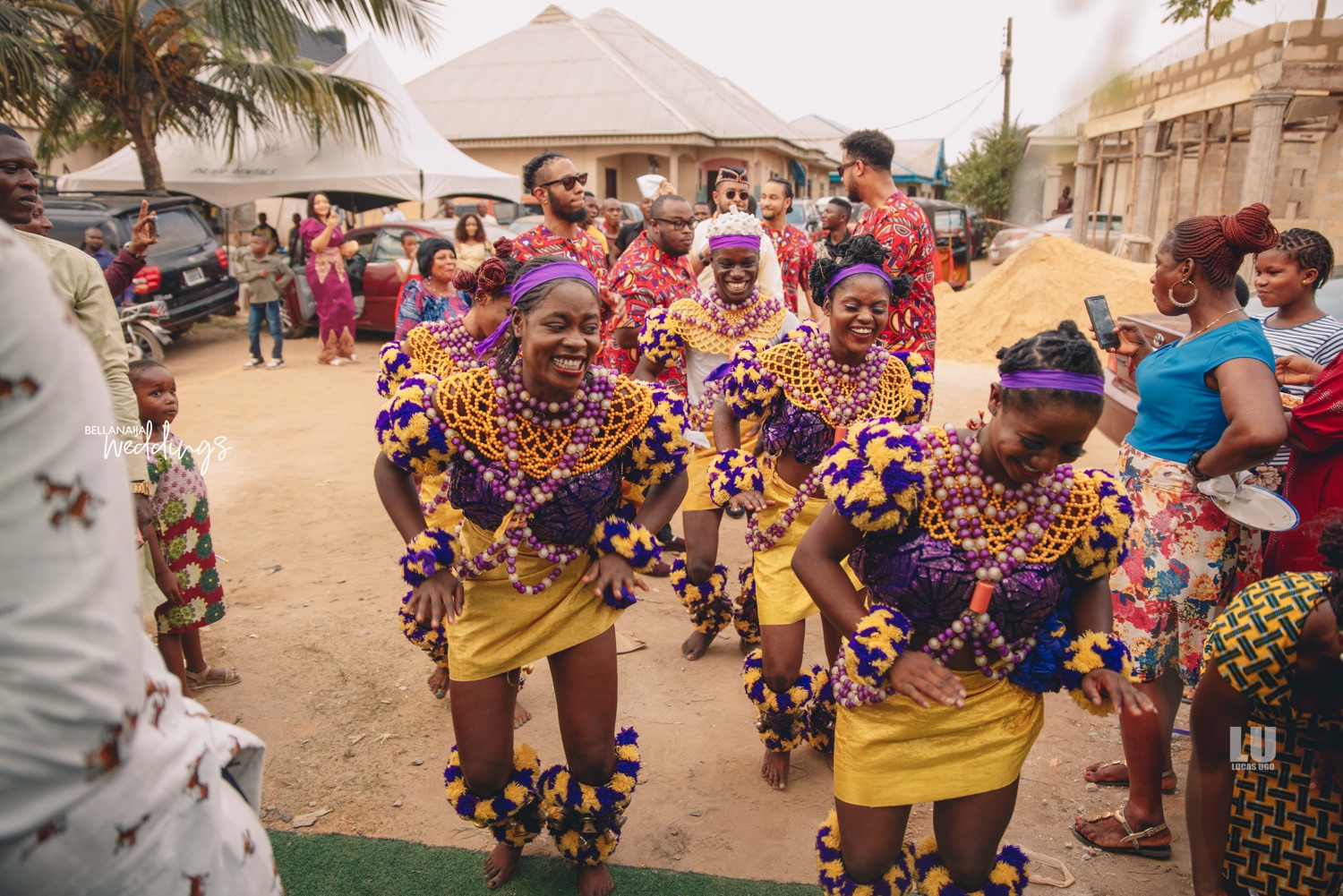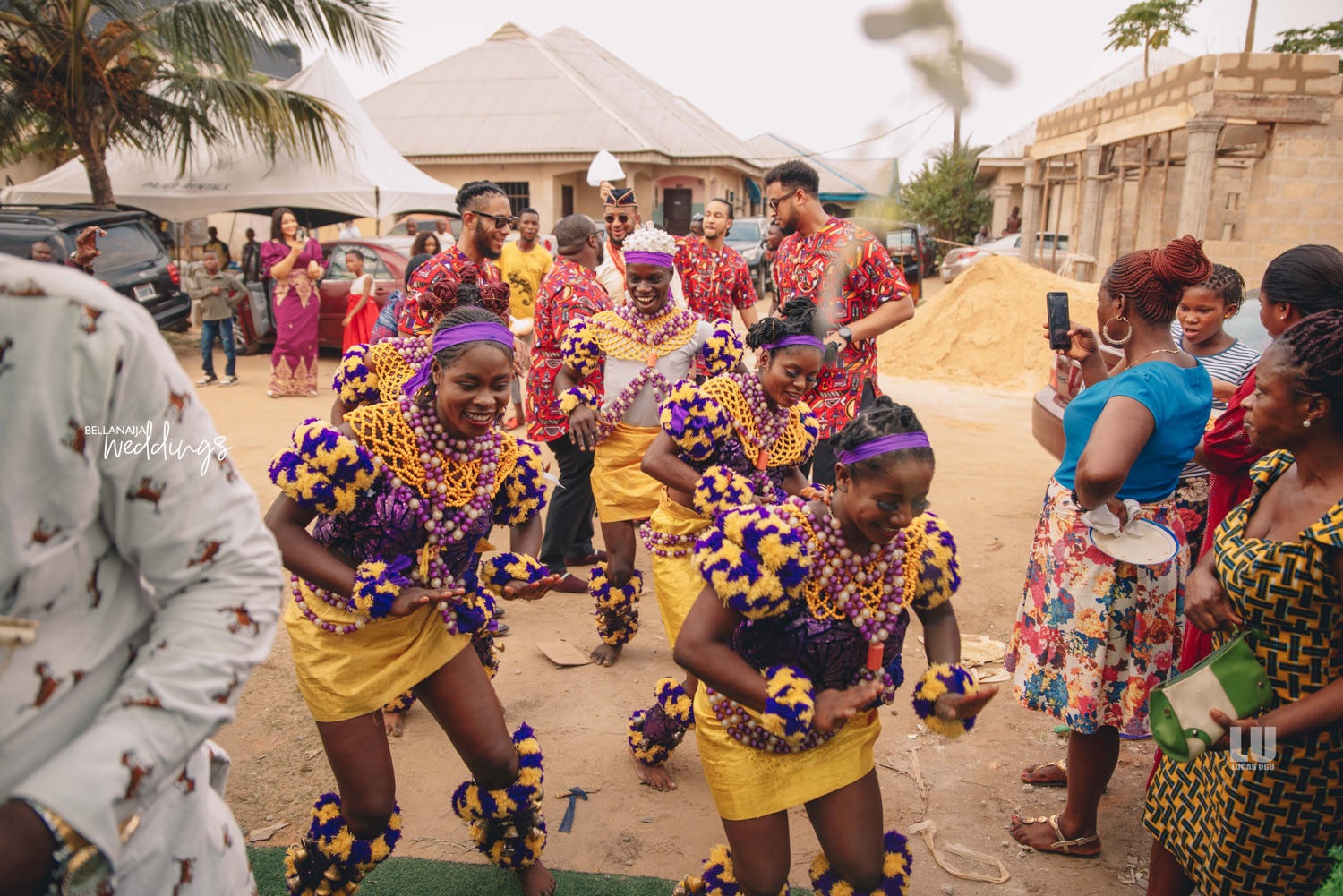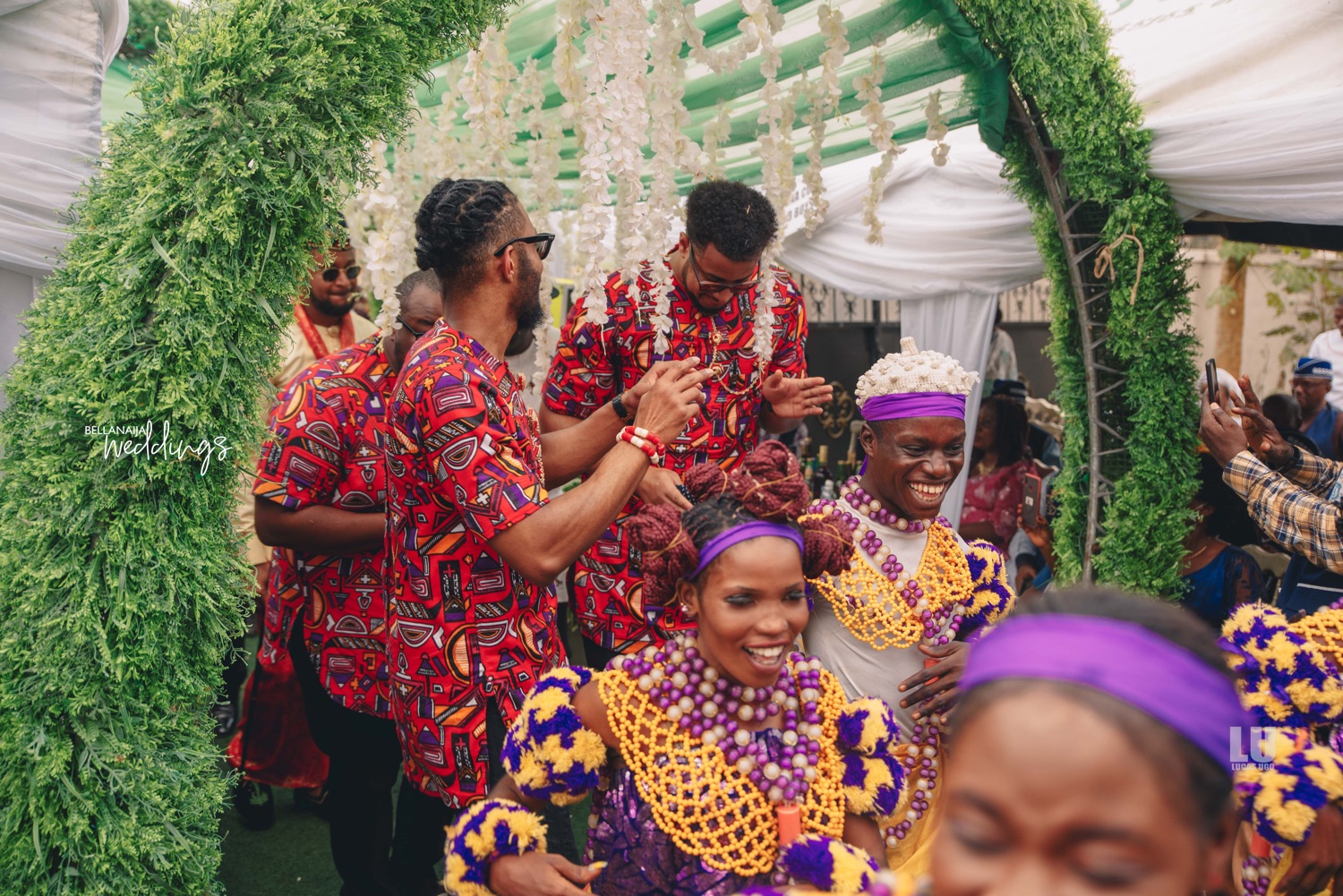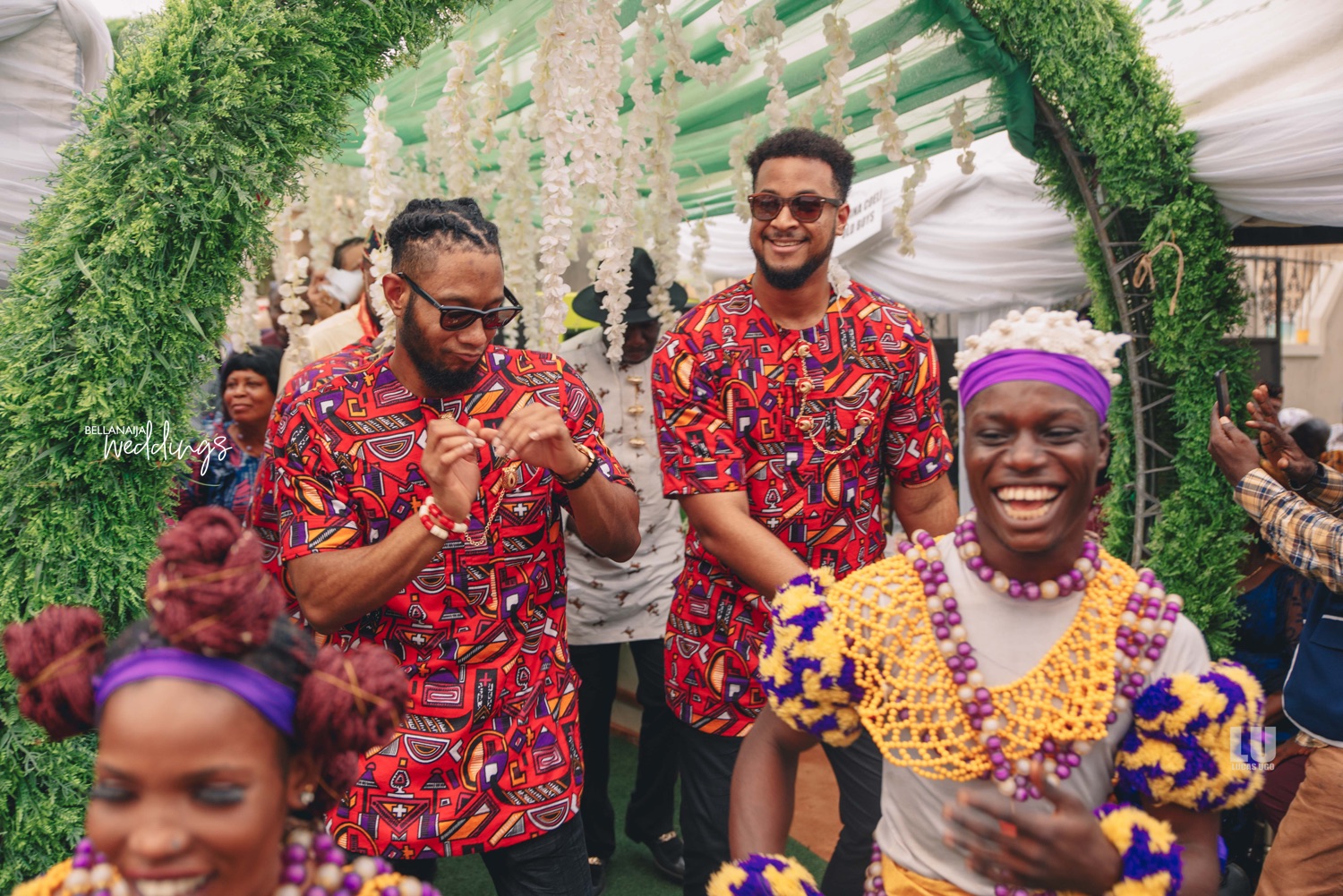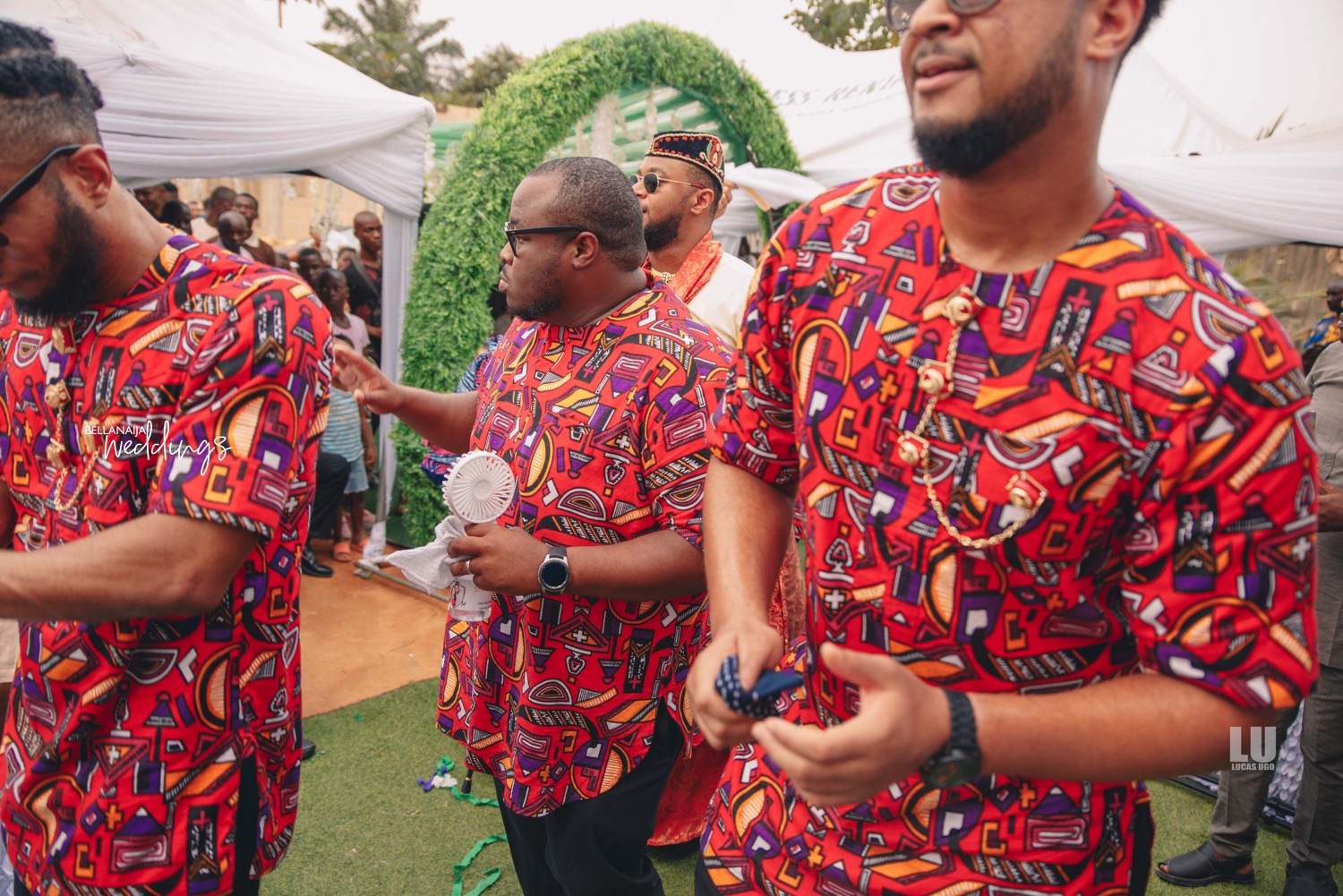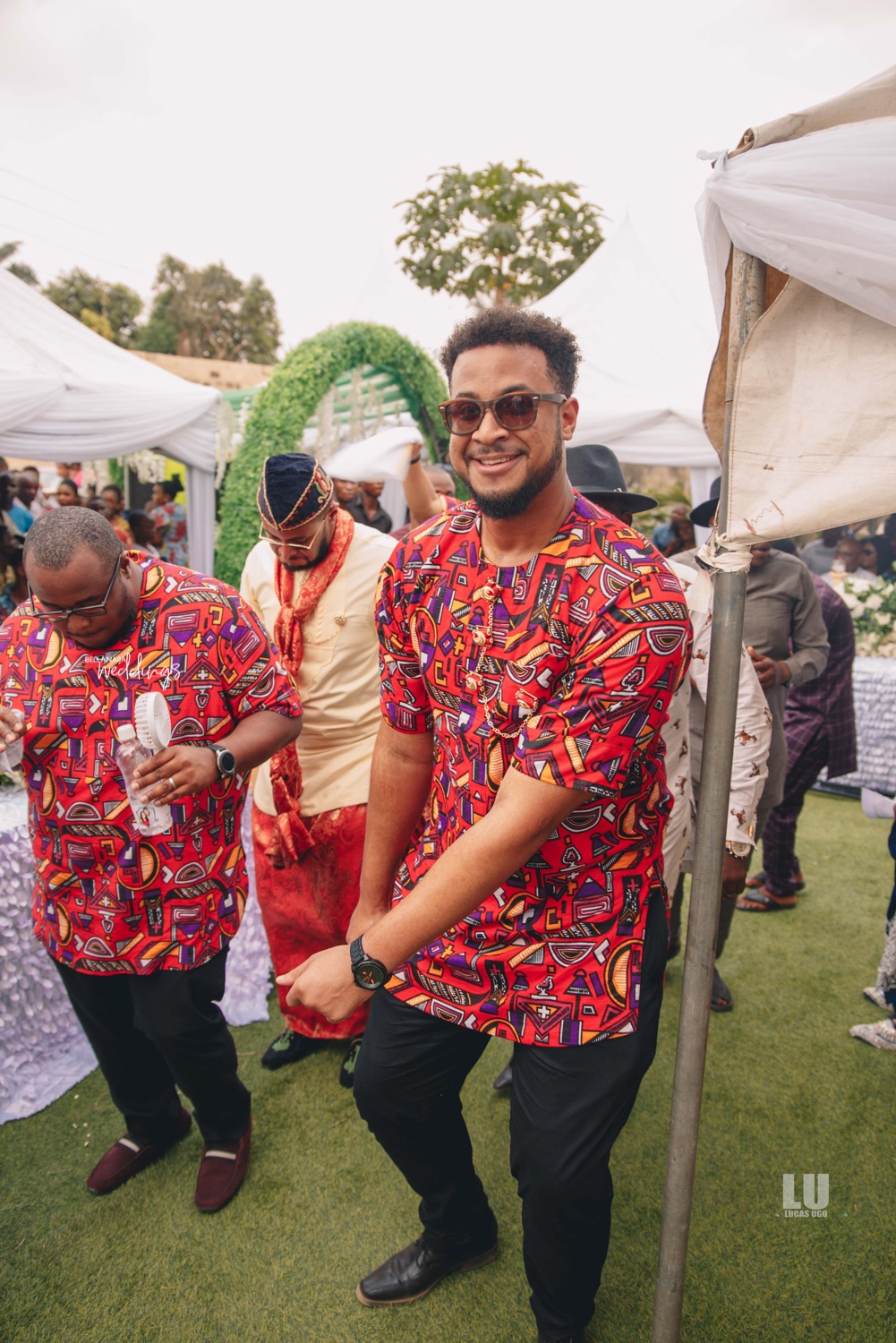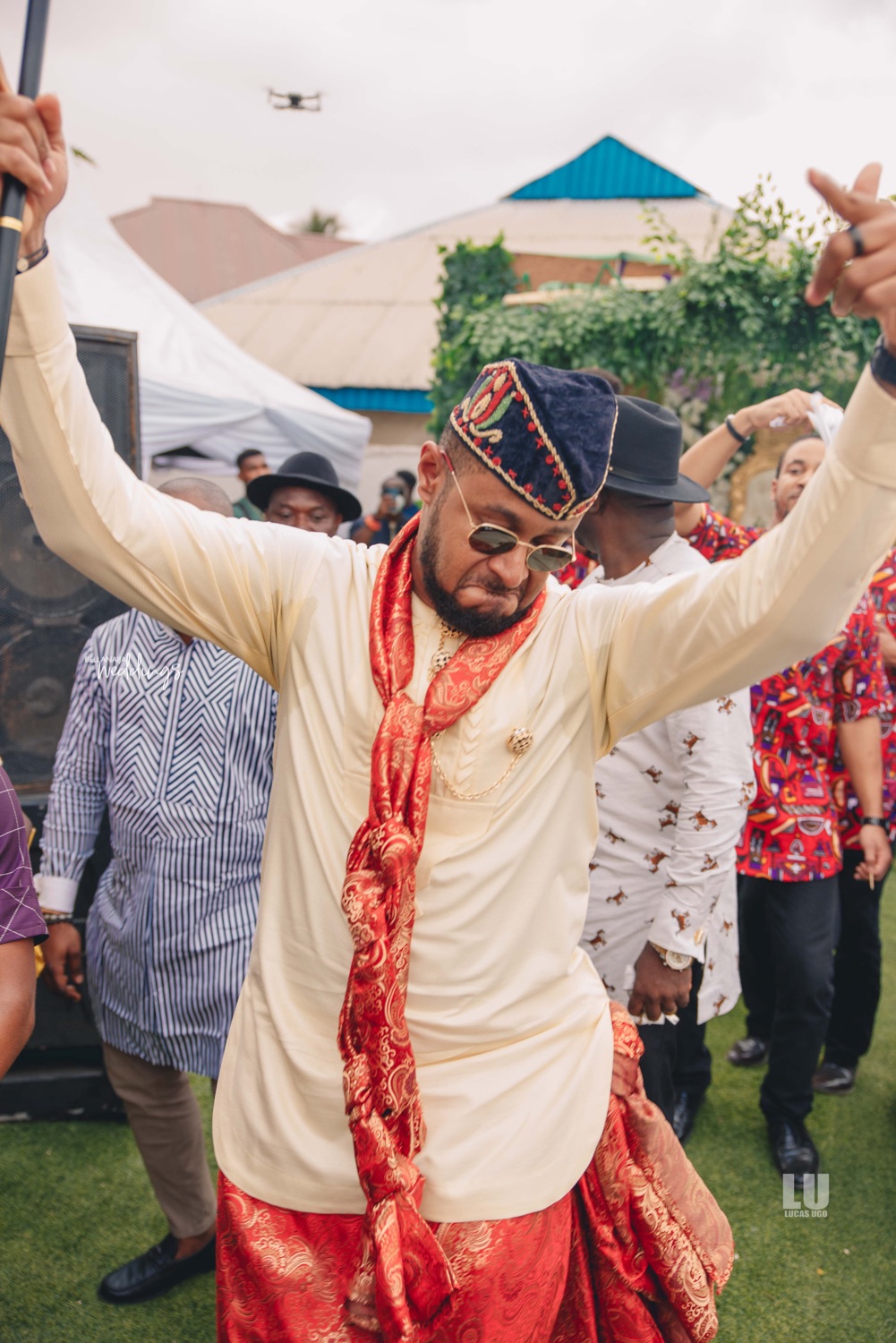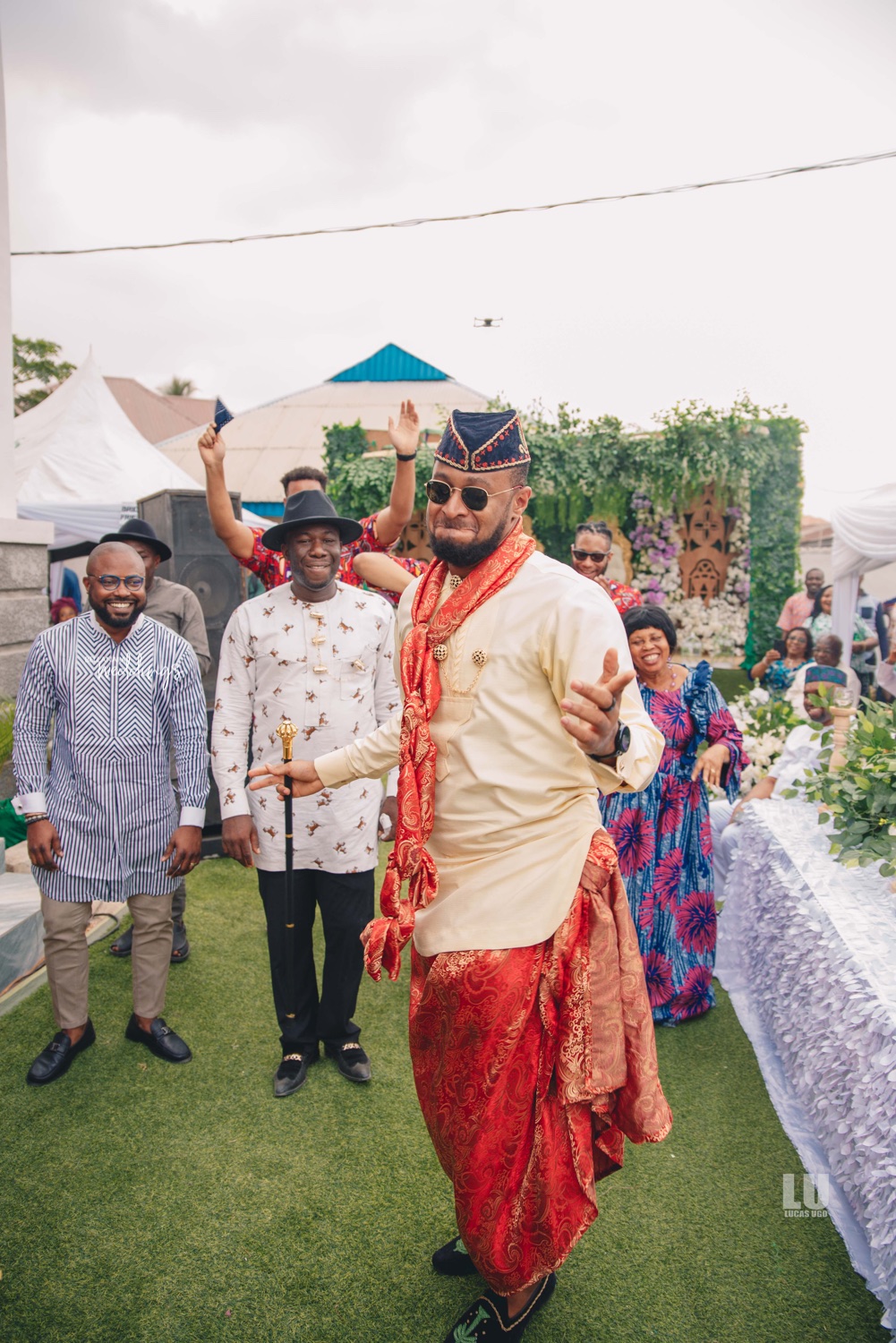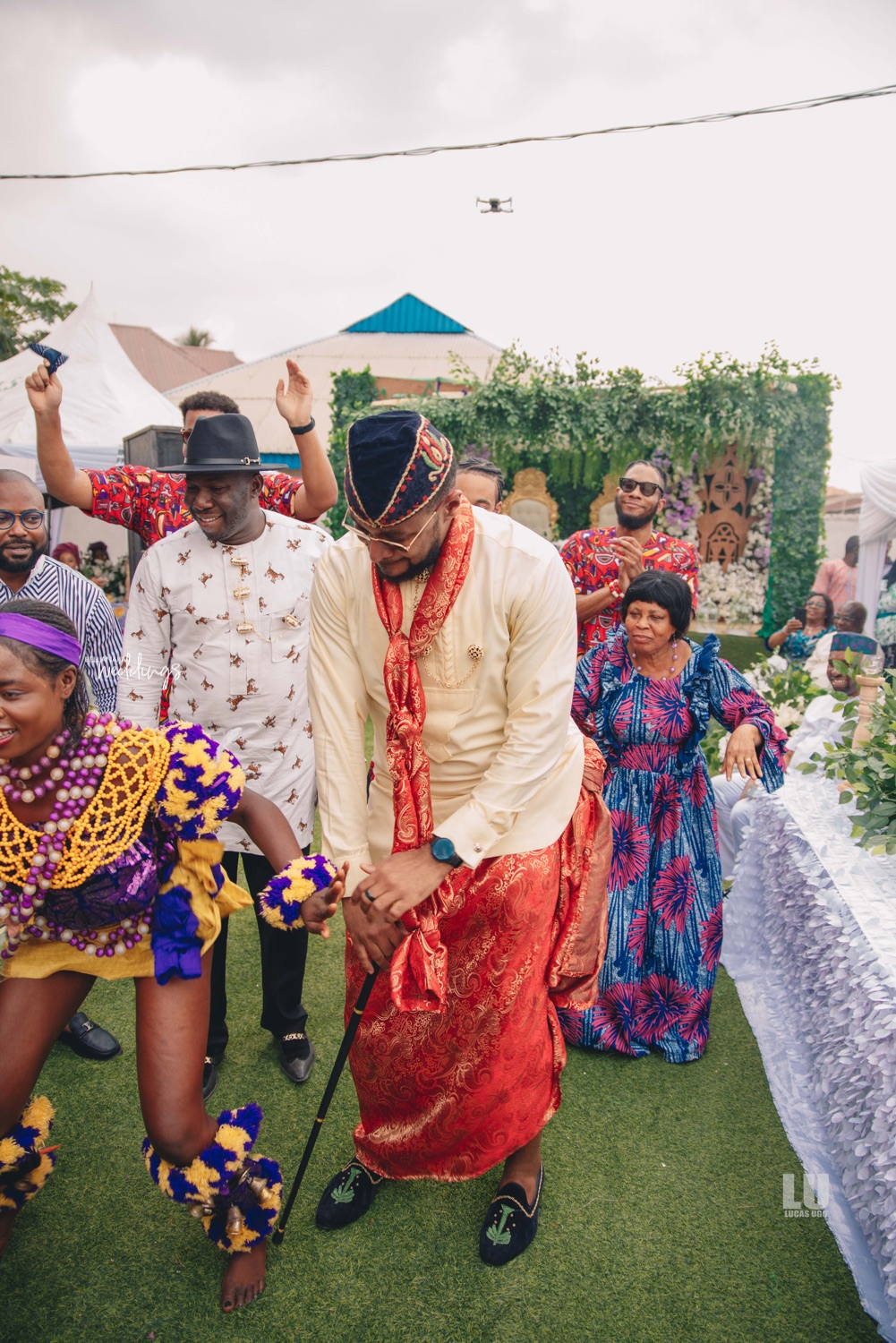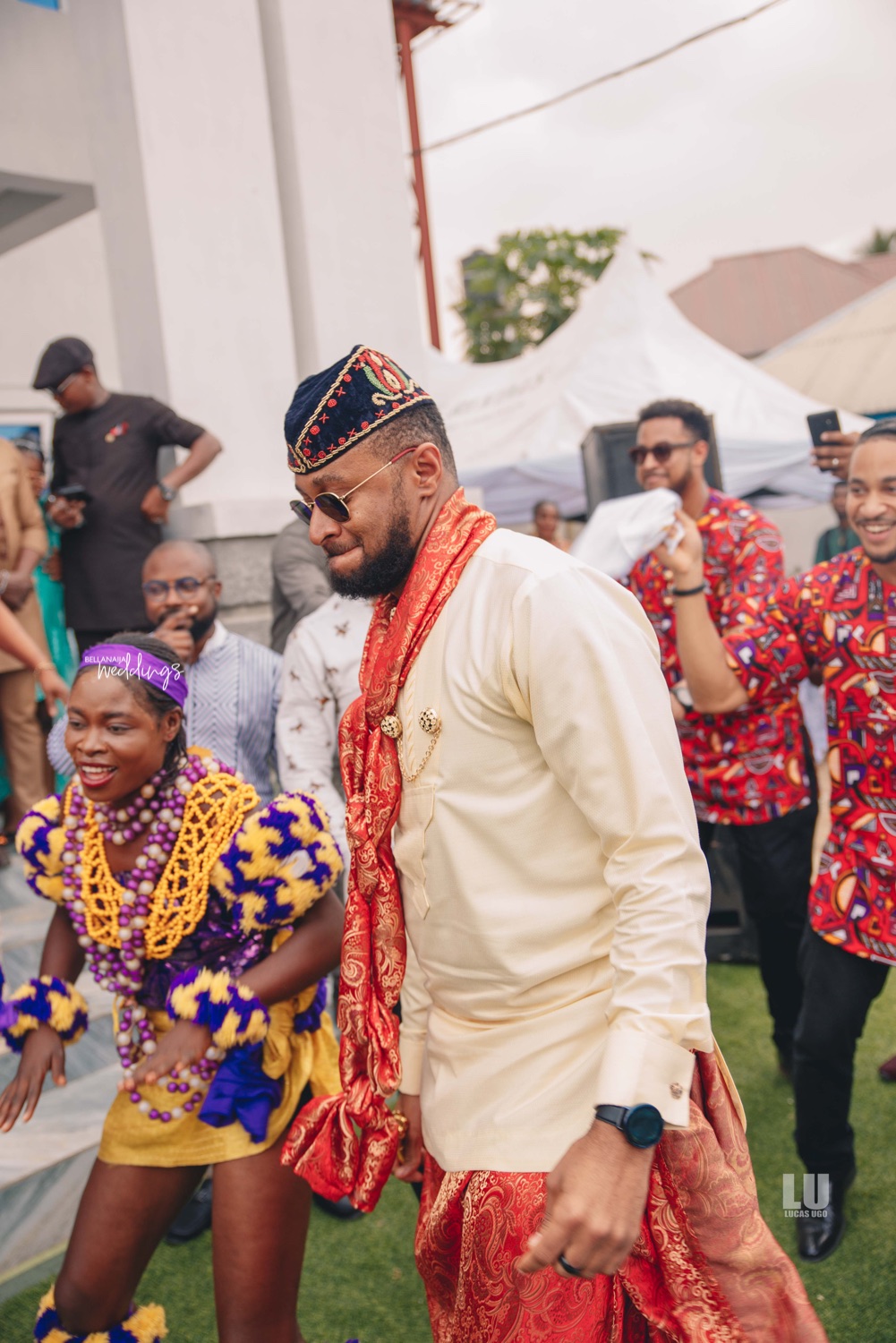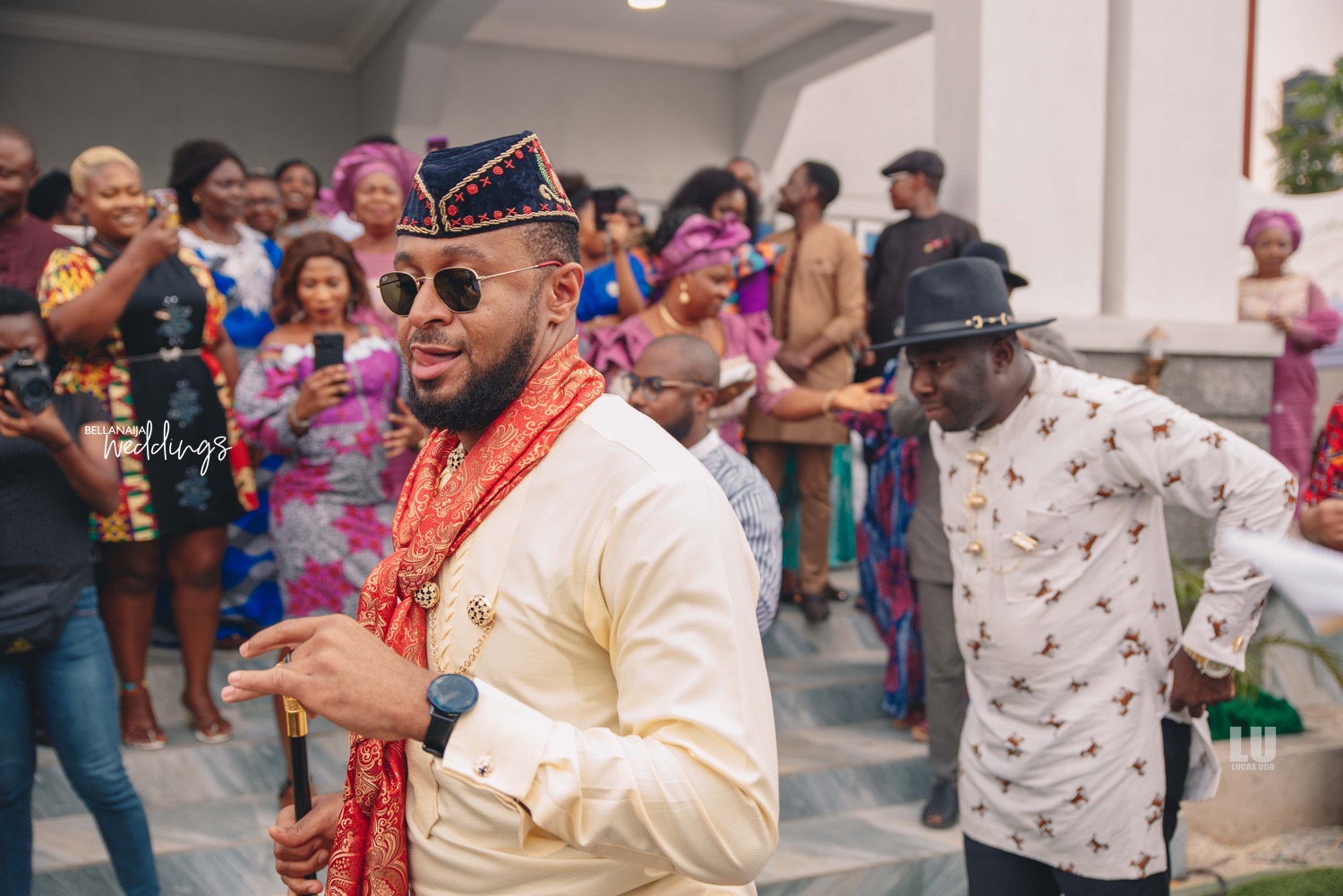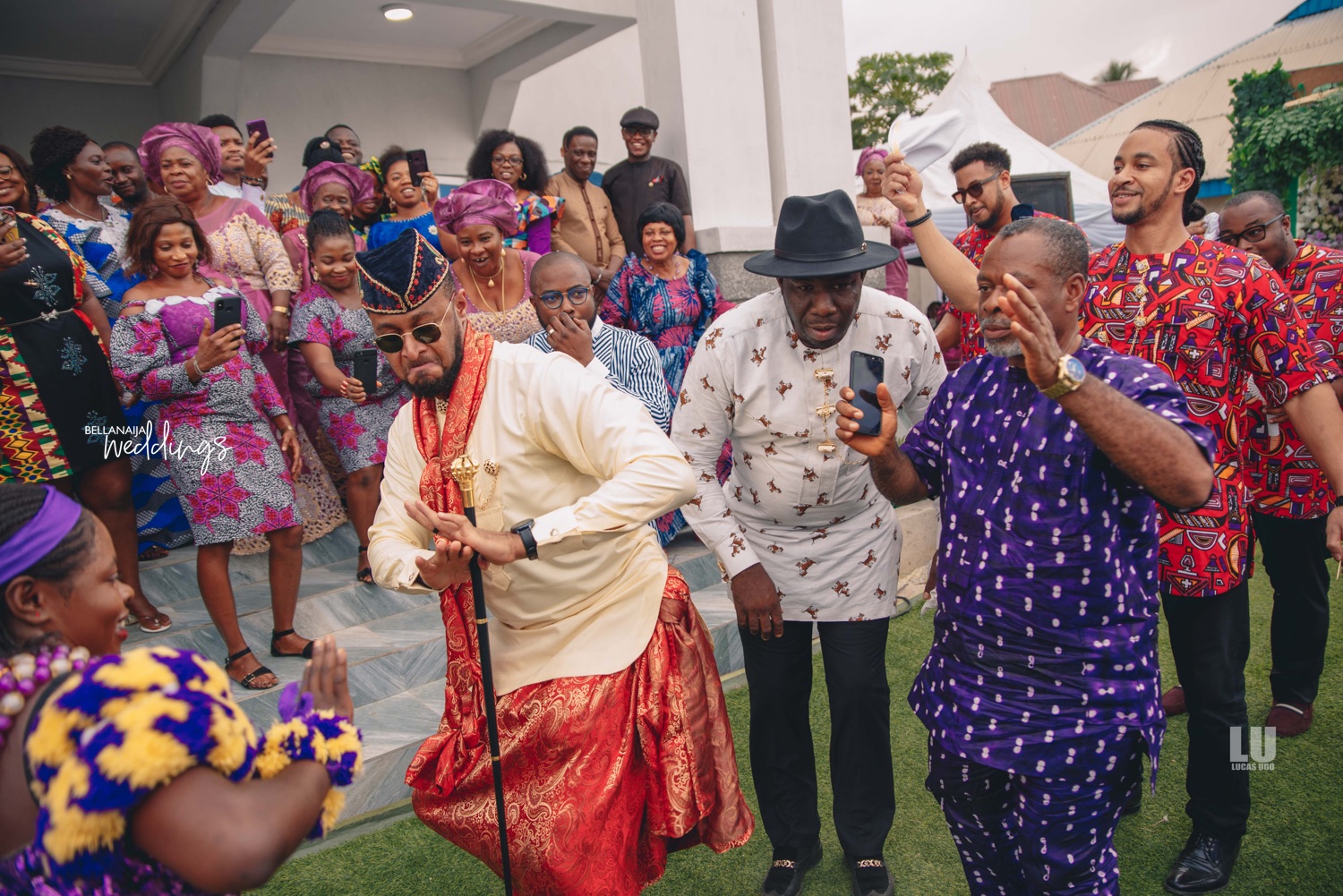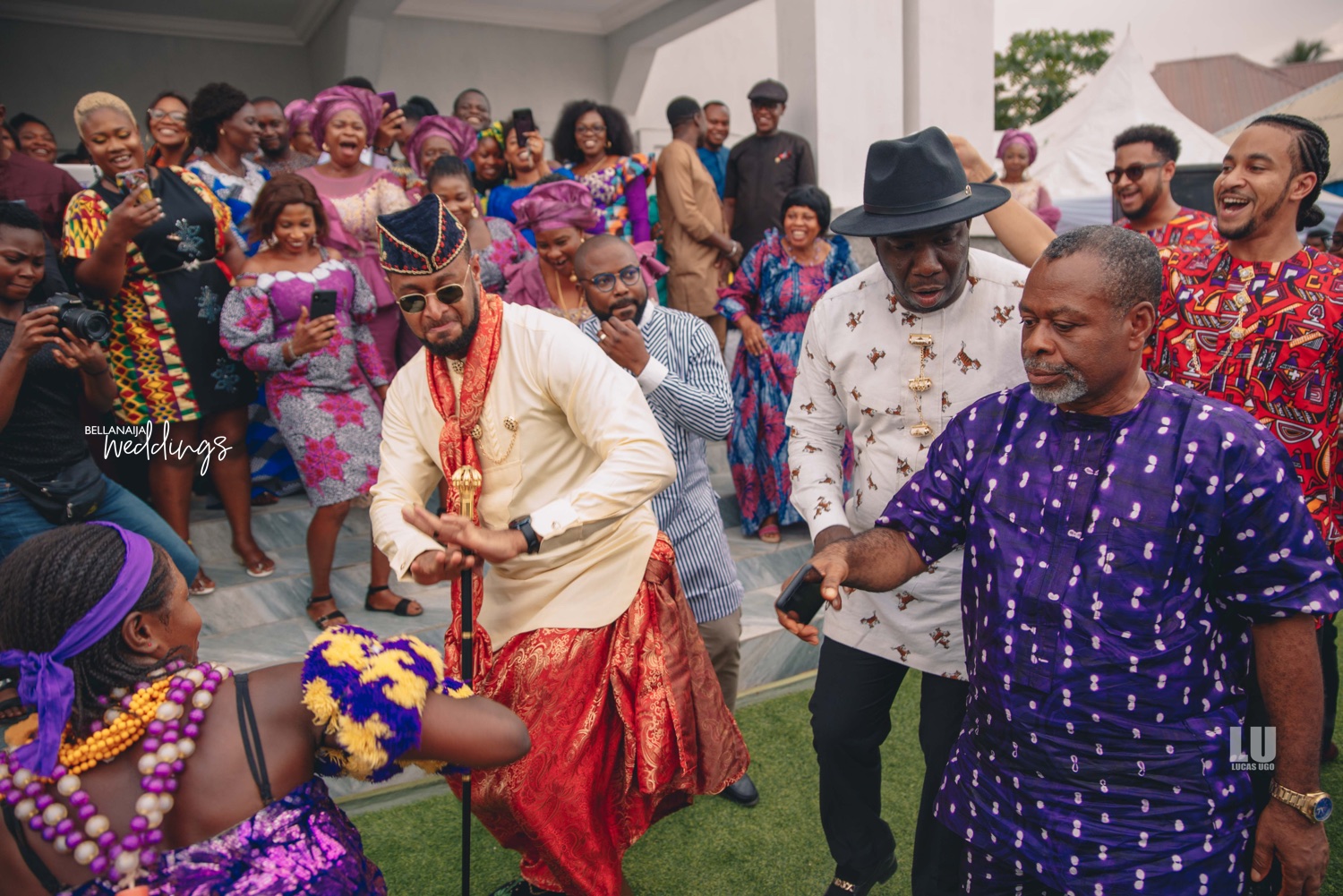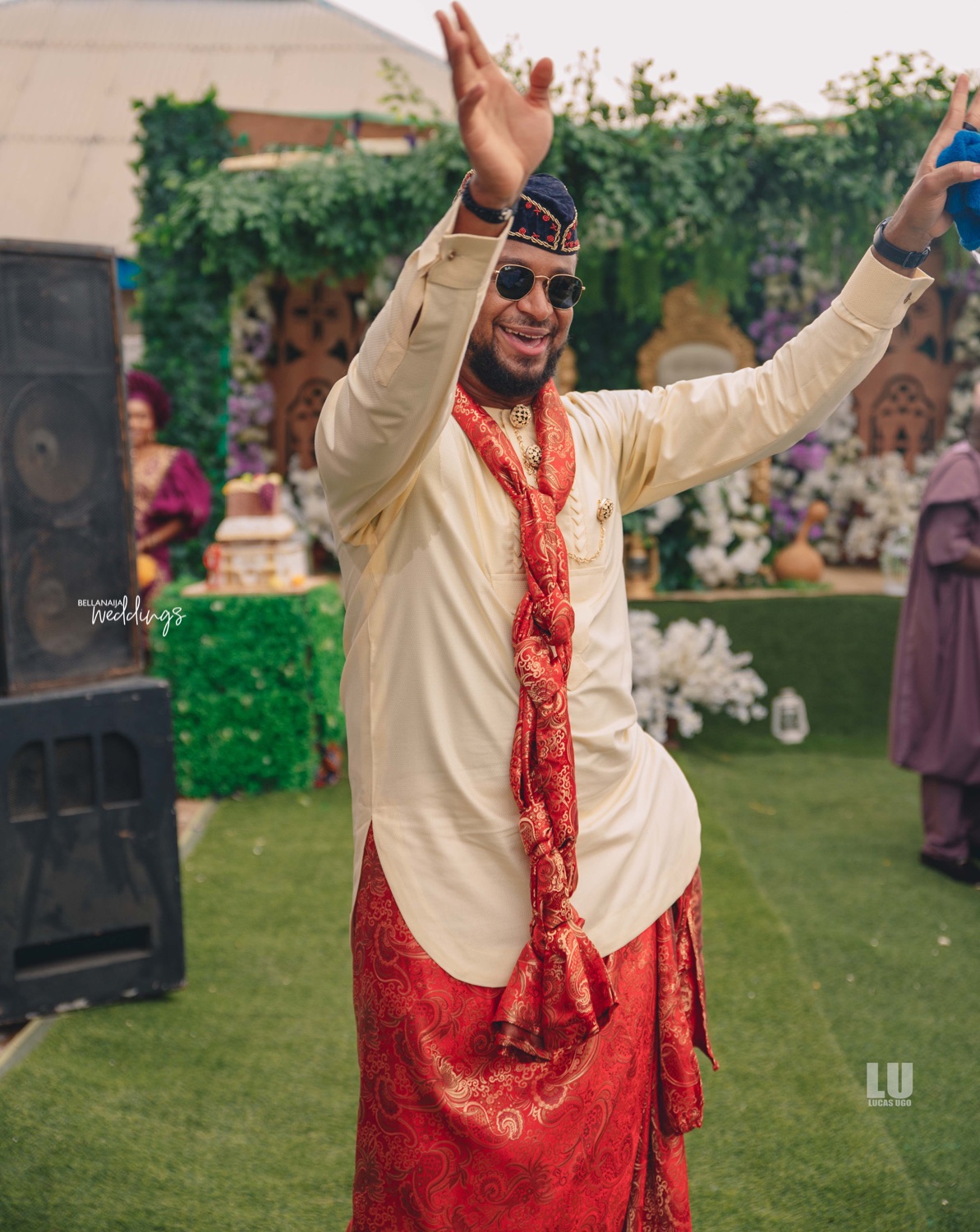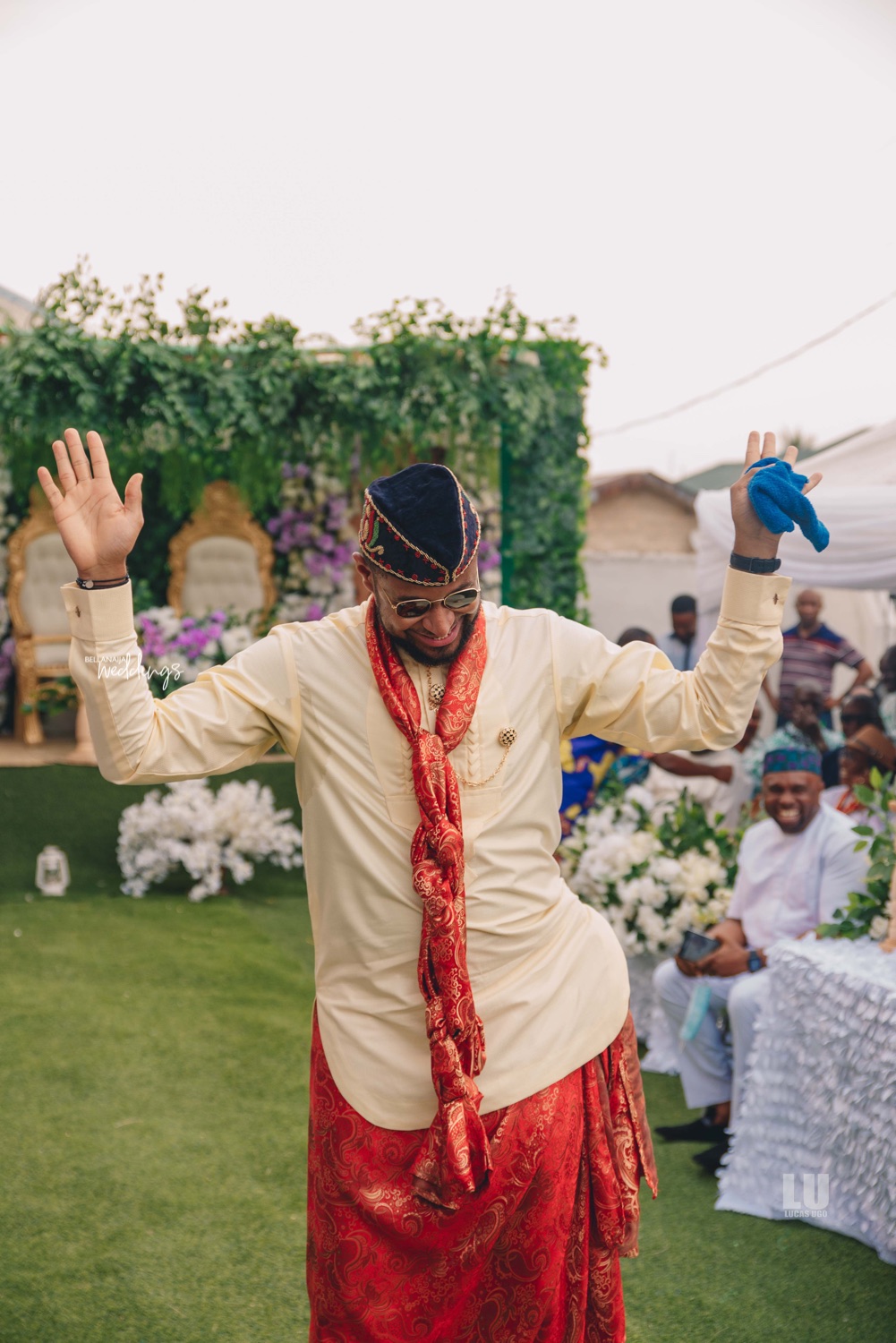 How Seno describes her Surpise proposal:
I Said Yes! It was just supposed to be a nice winter bae-cation. Little did I know that my boo had something up his sleeves. He arrived in New York for a few days and I proceeded to occupy him with activities I had planned out. We went through the regular tourist activities. Throughout the day, he seemed so easy going. He didn't object to anything, there was some aura of tranquillity hovering around him. I often wondered what was on his mind but I was loving this Iyke's mood so I didn't try to find out. I just went with the flow. He agreed to a lot of activities he won't normally partake in, I was so excited that we did so much together.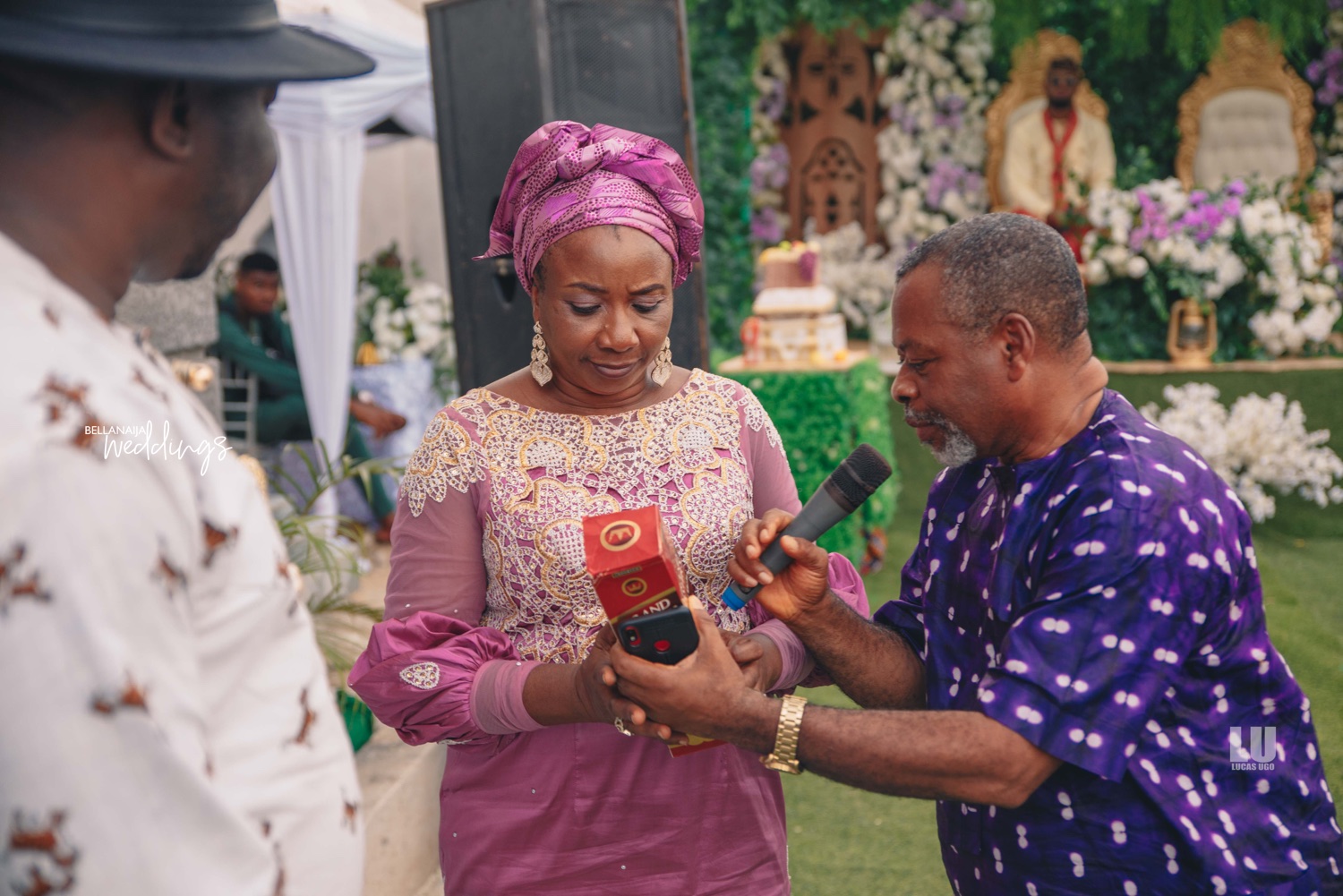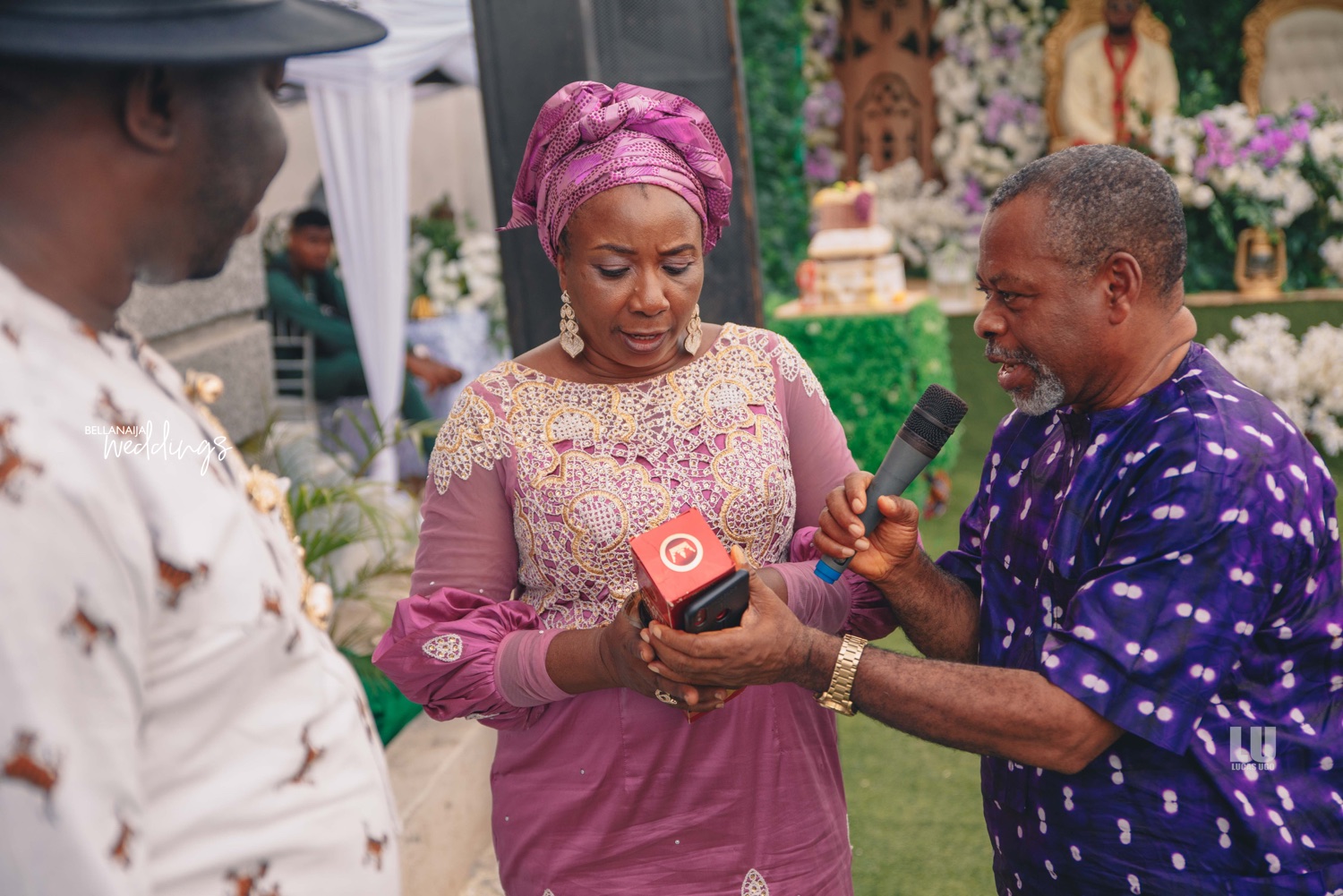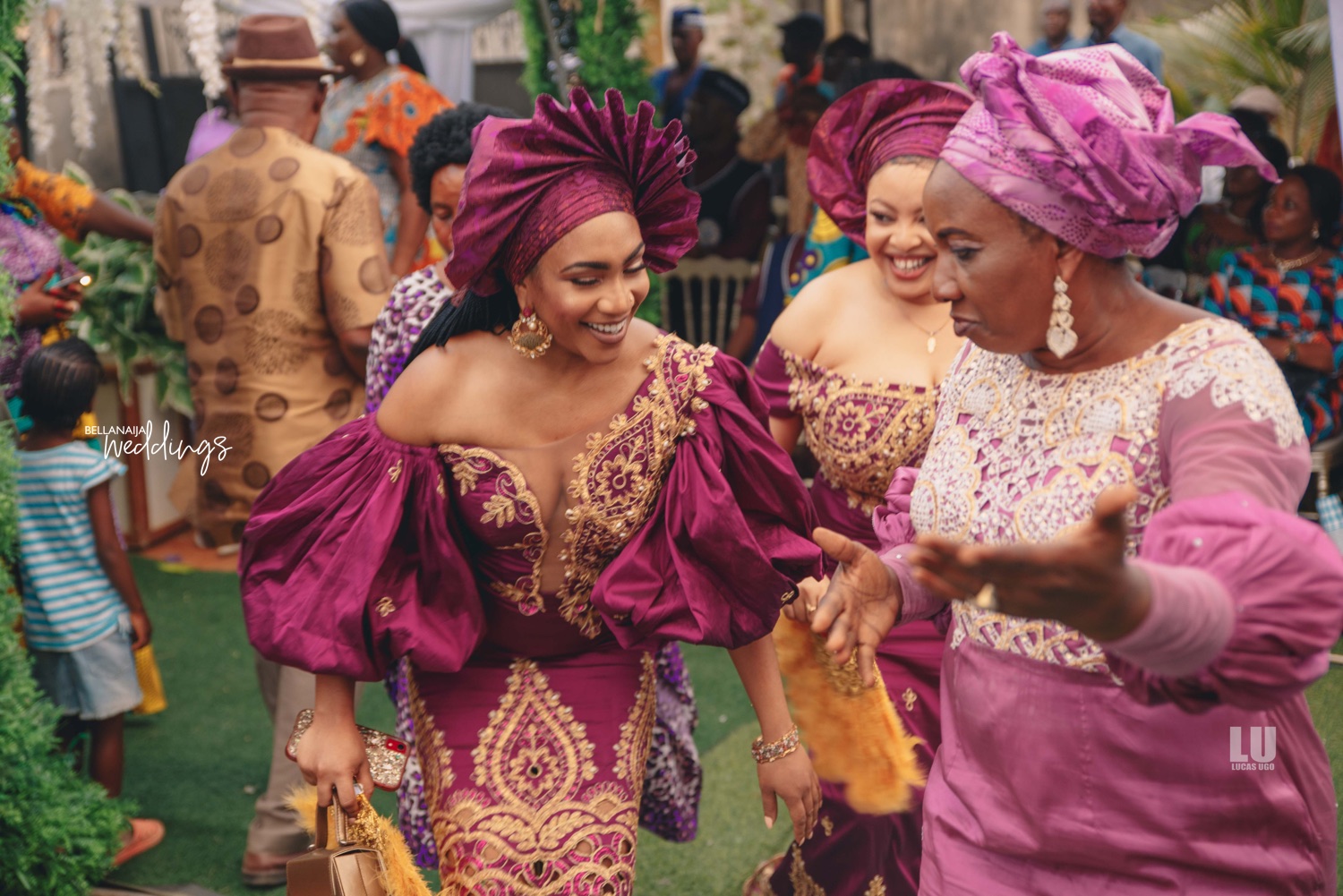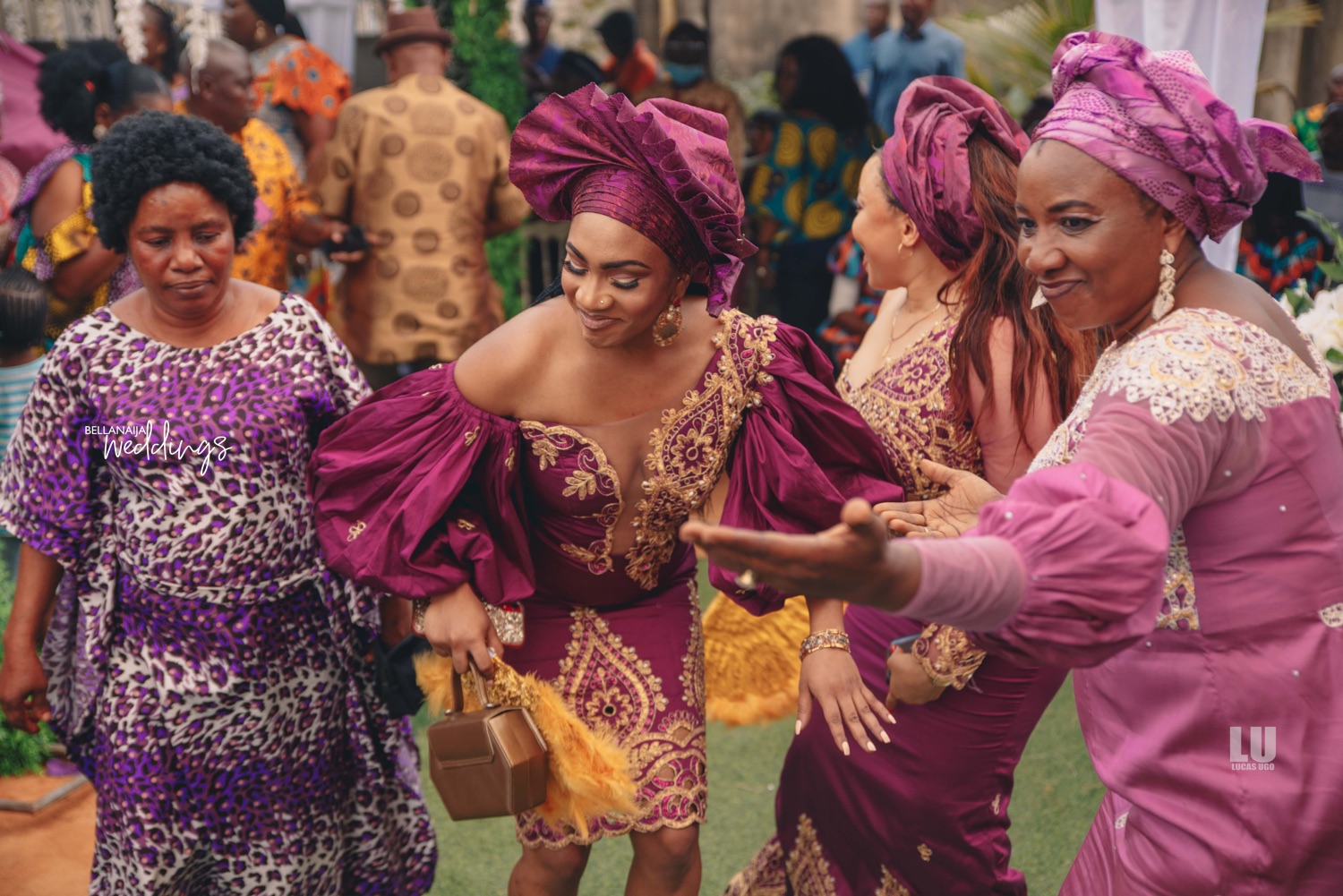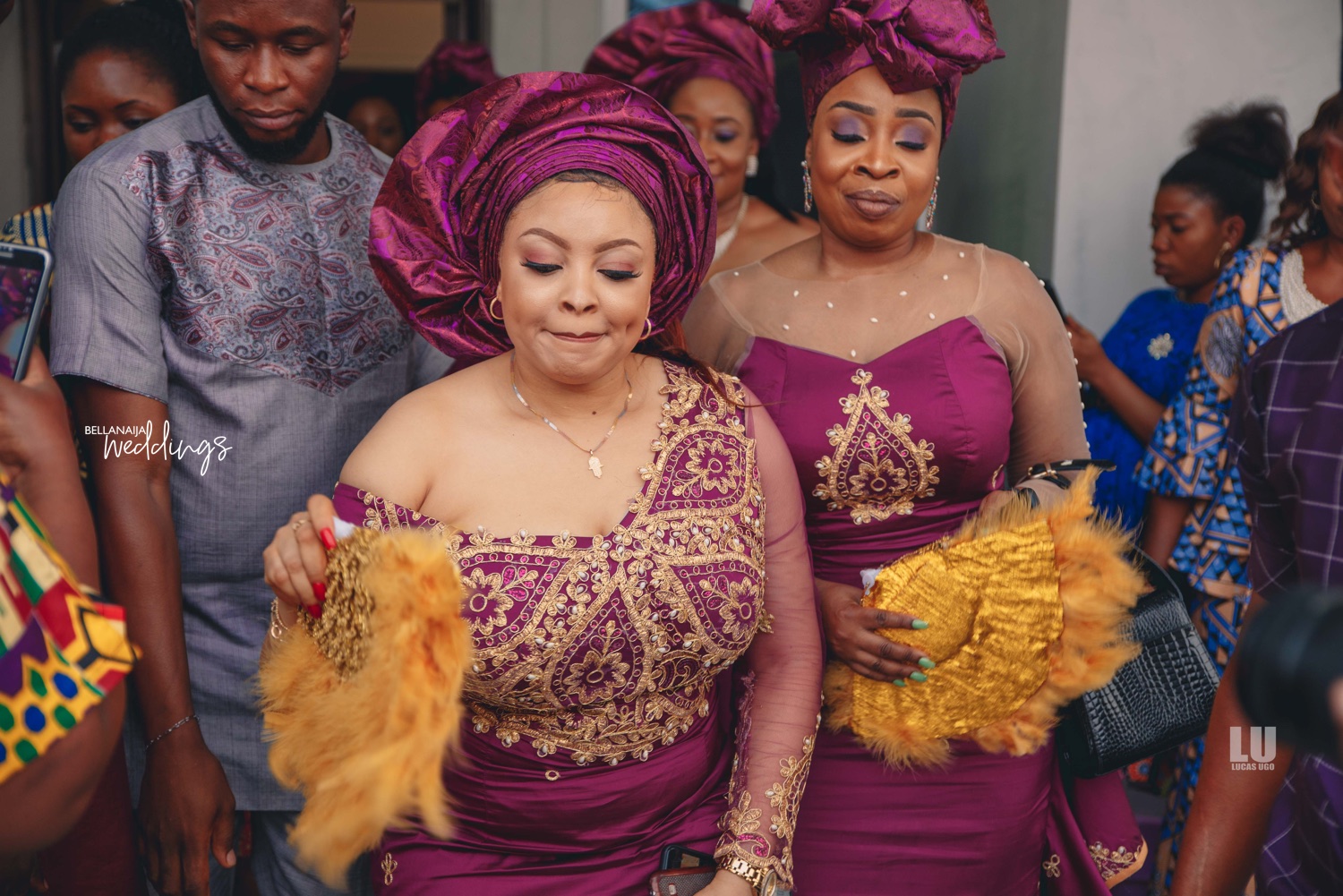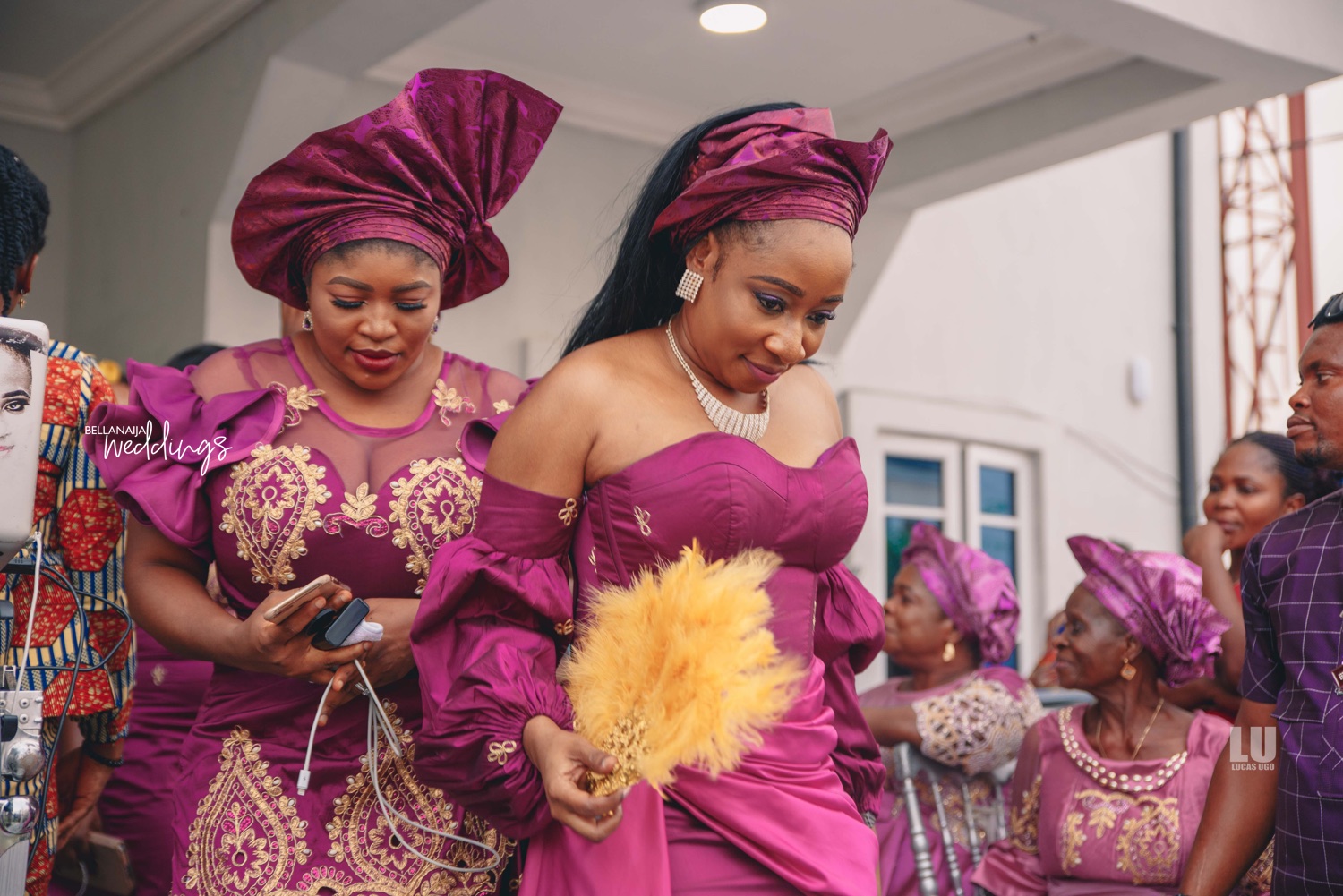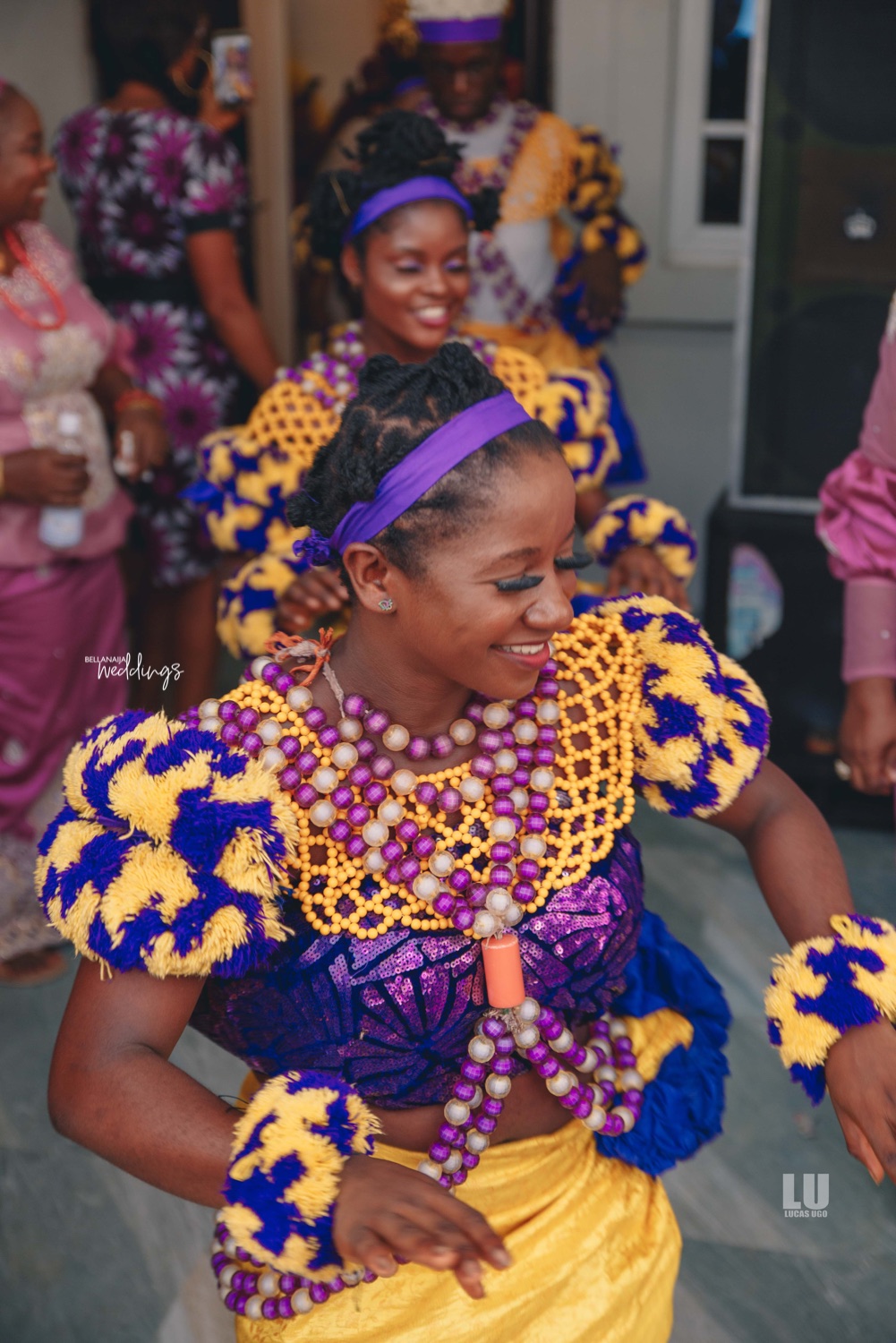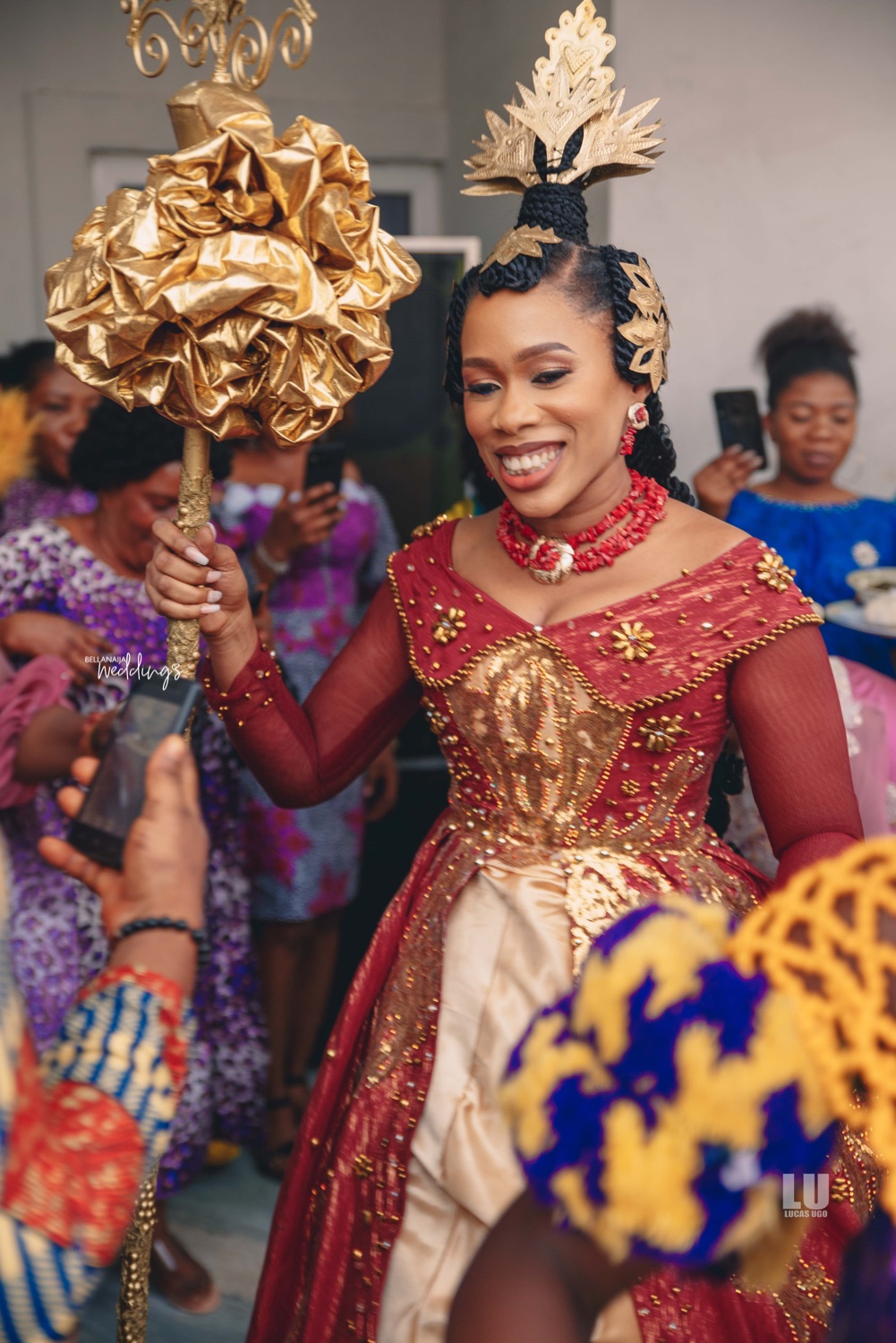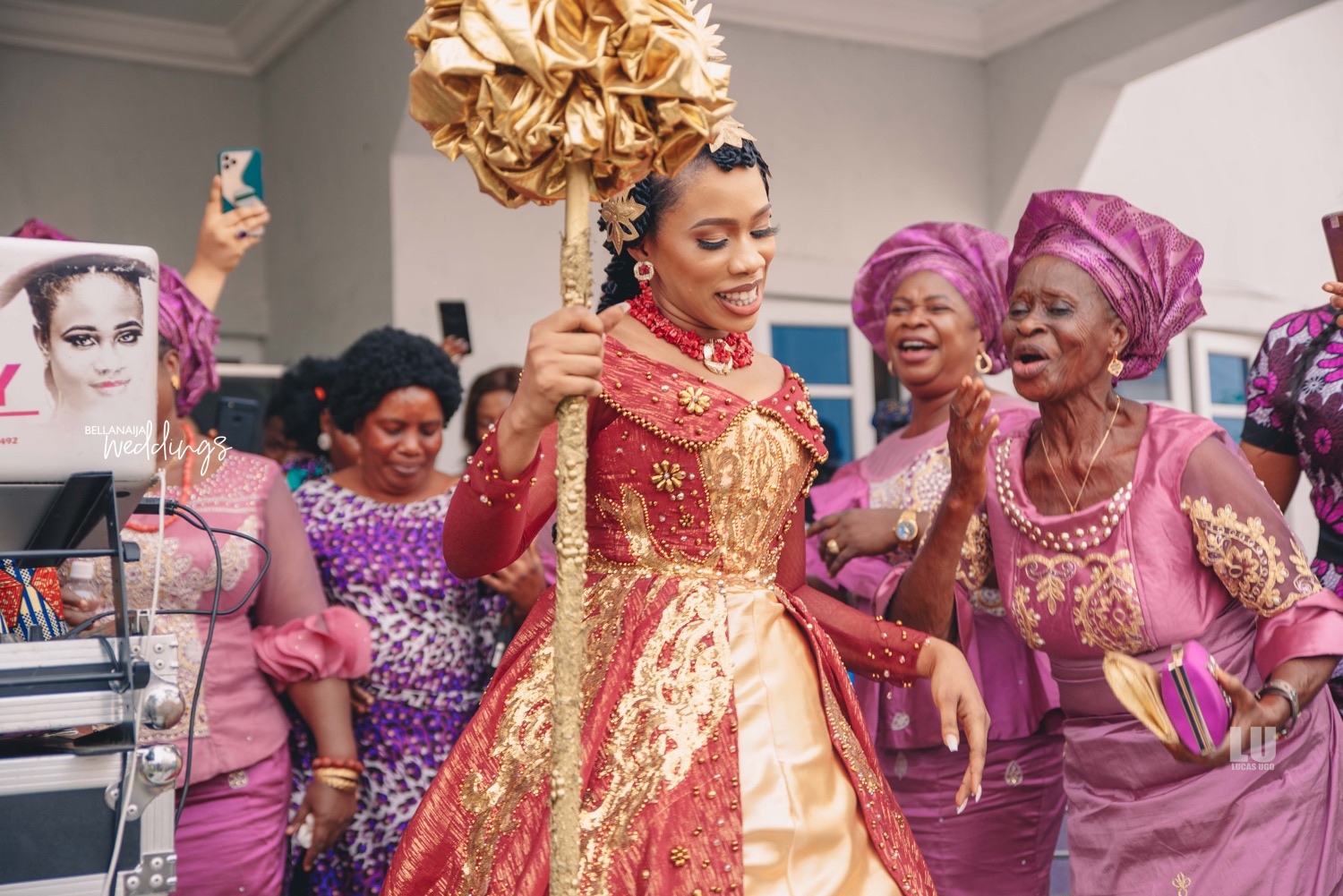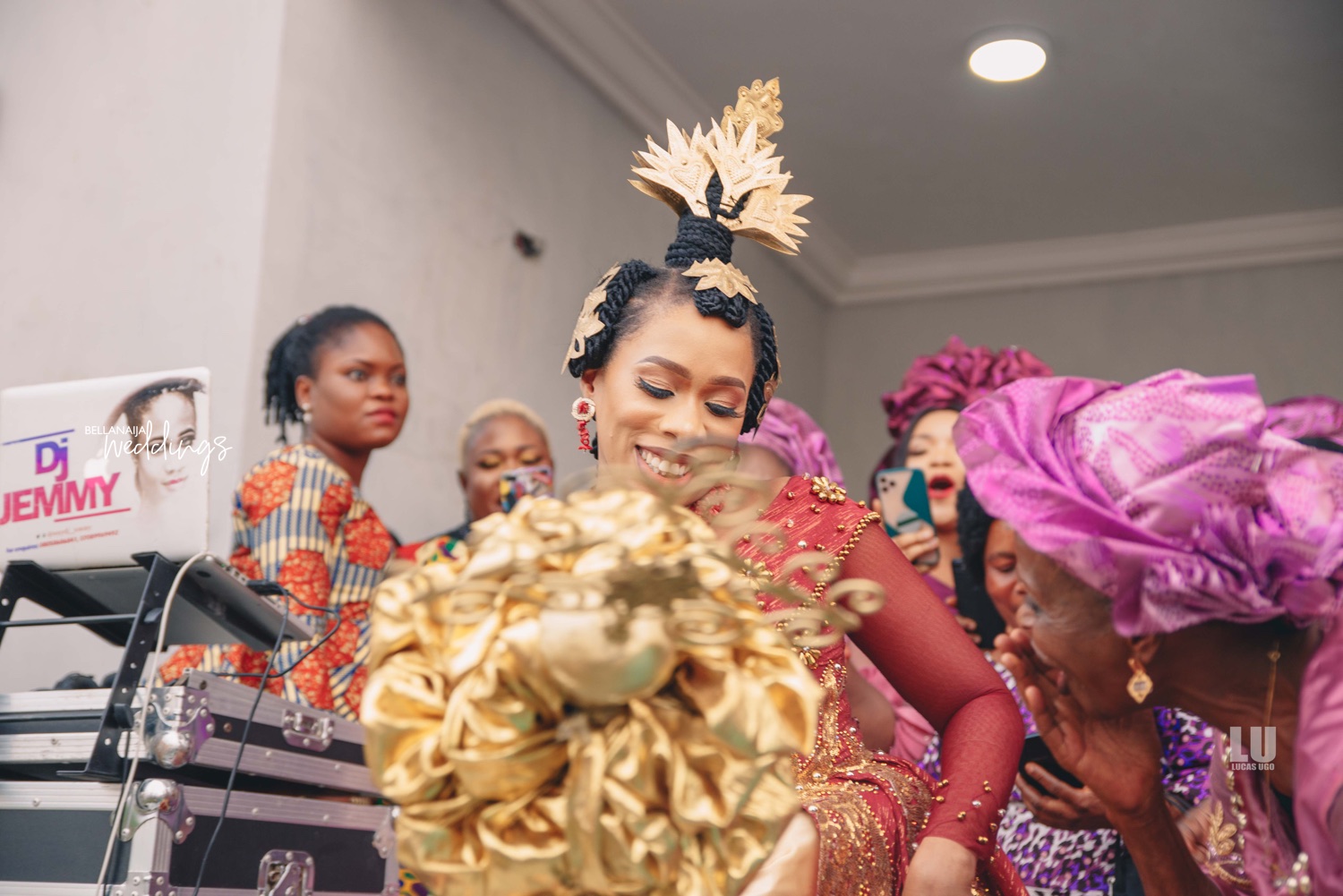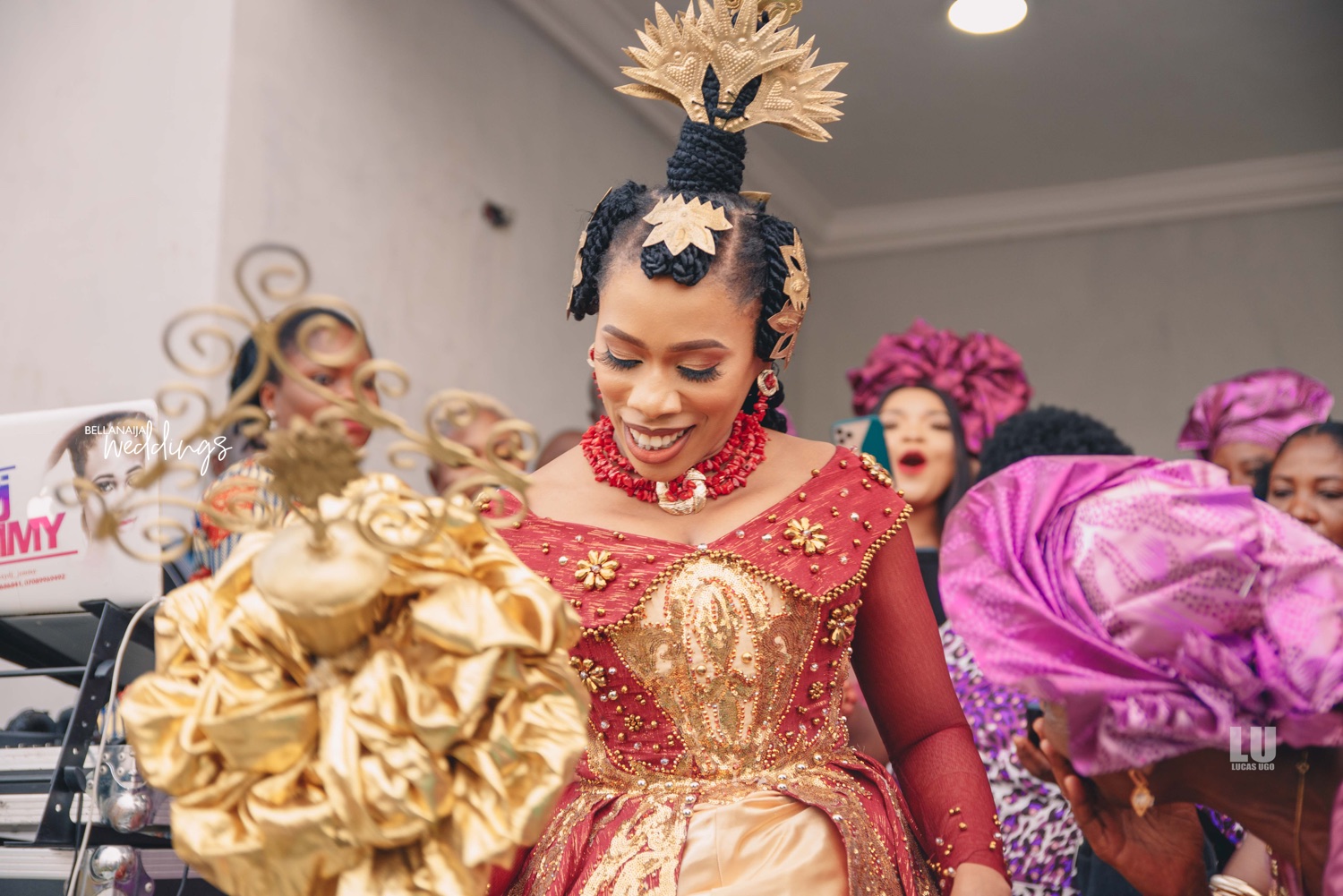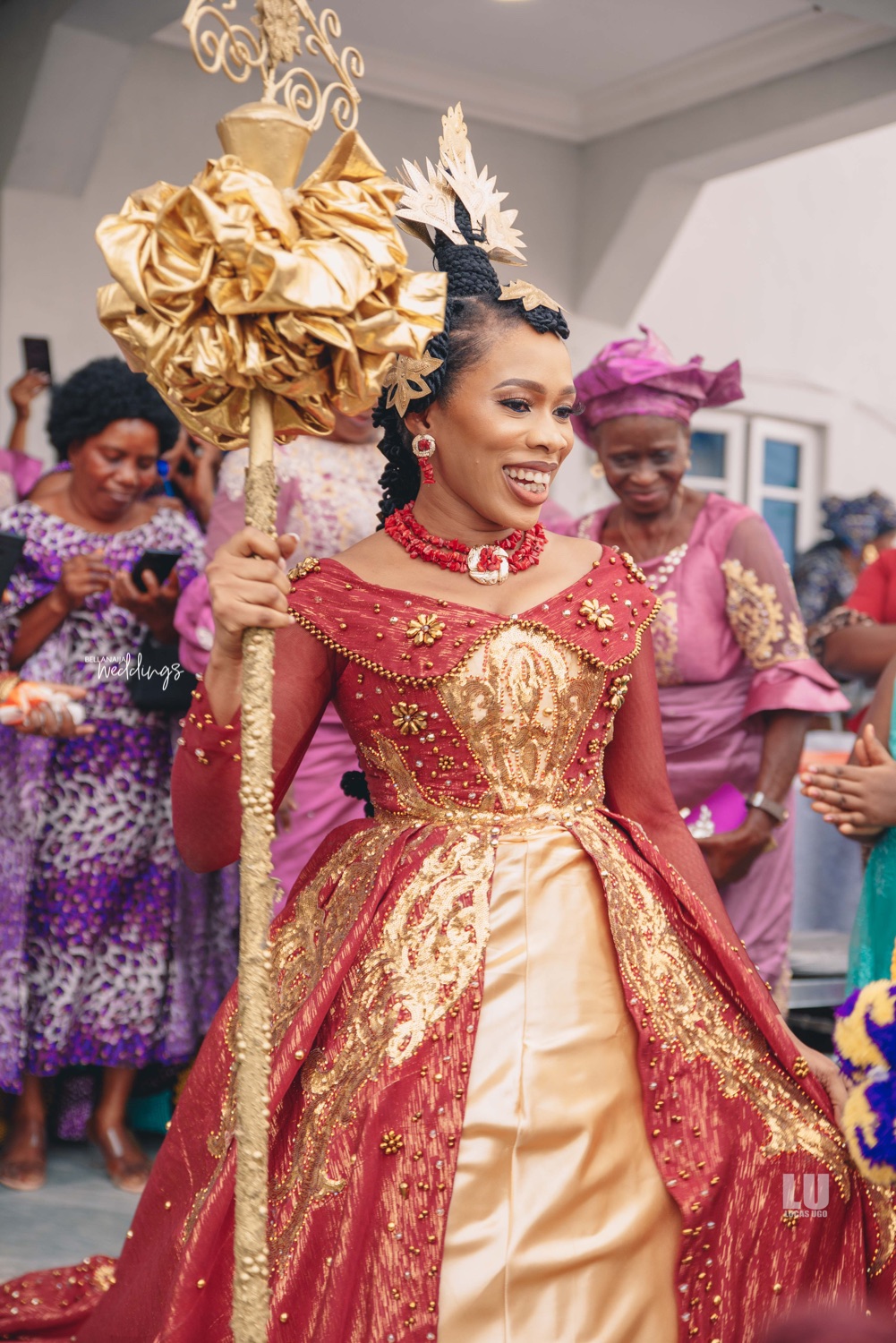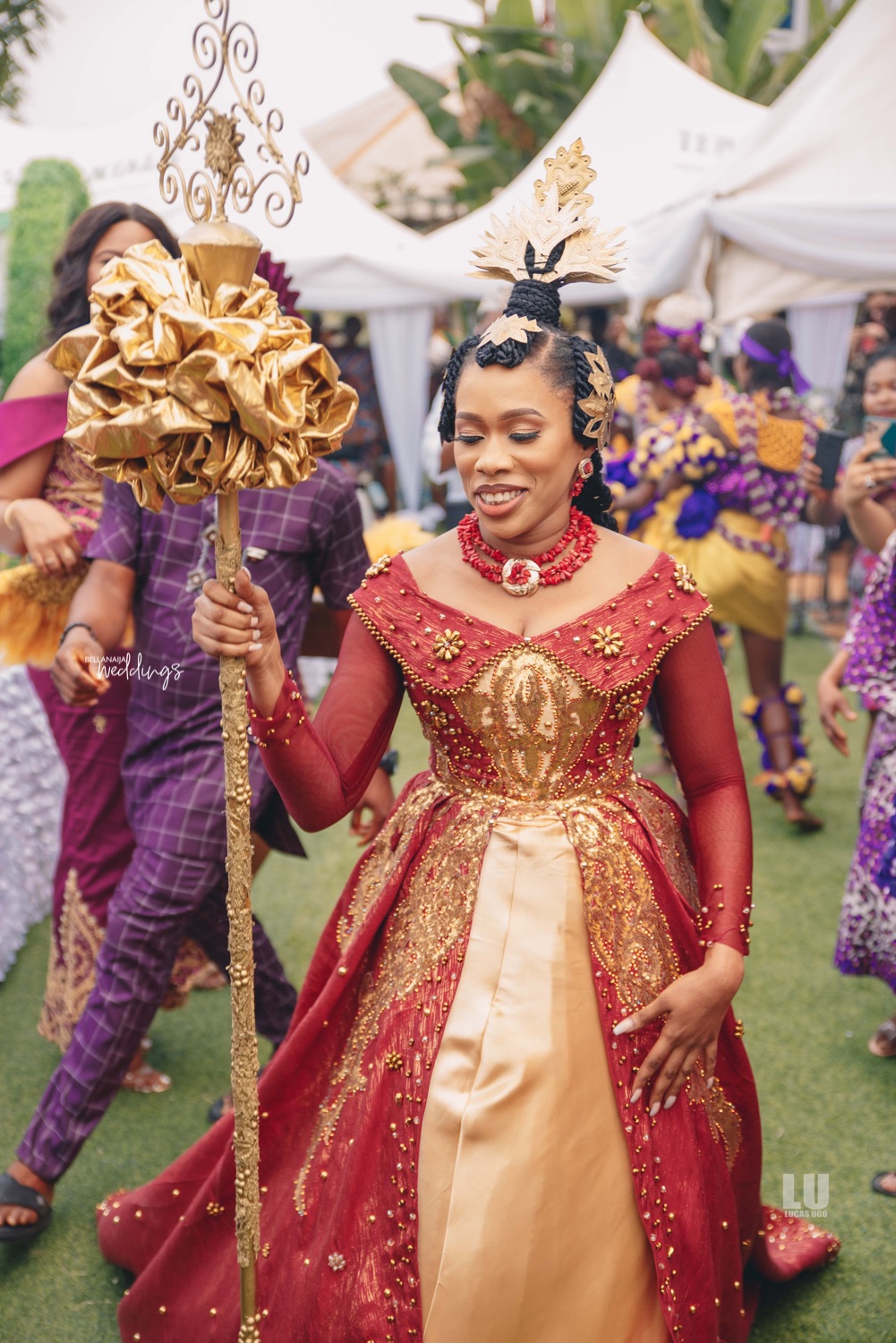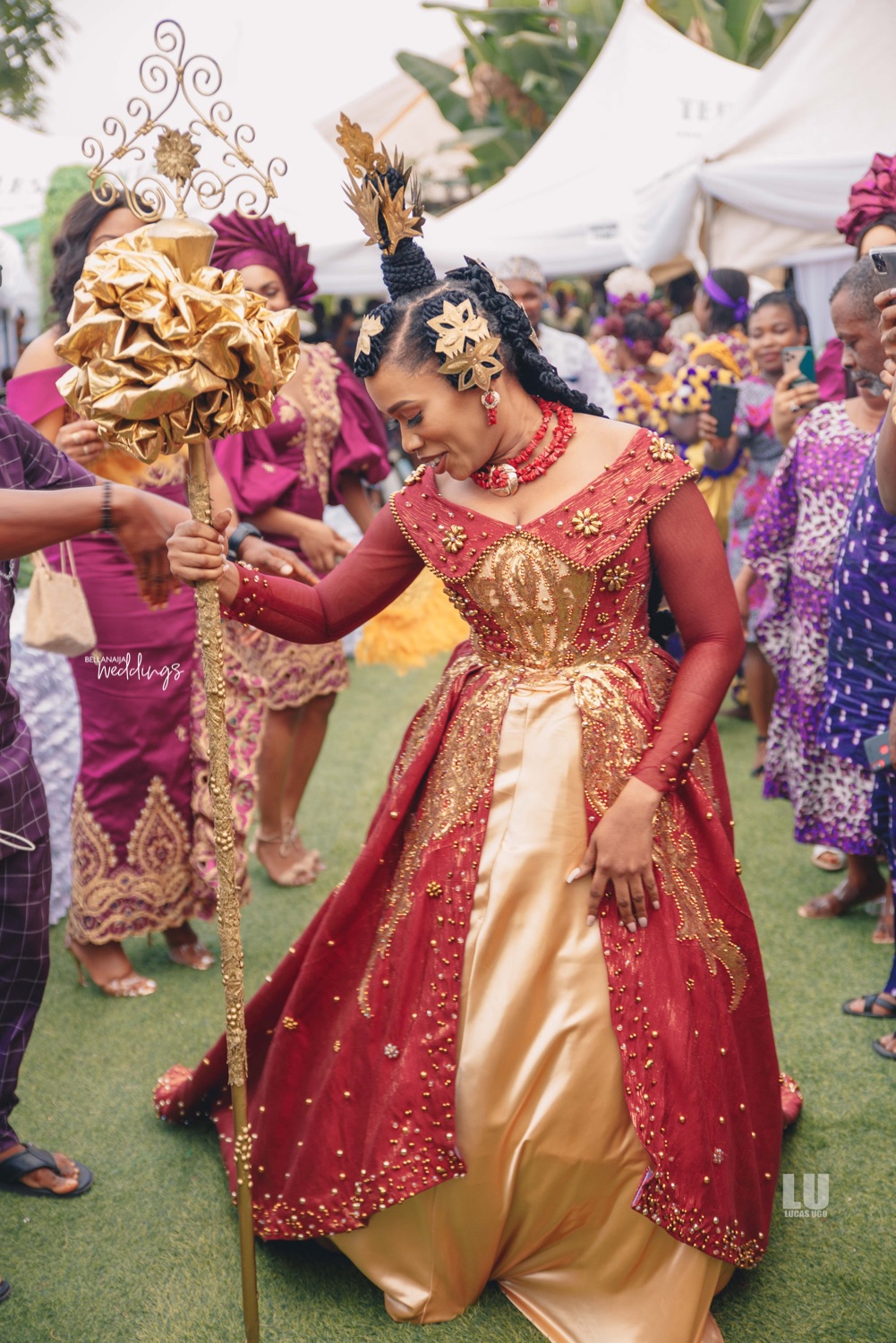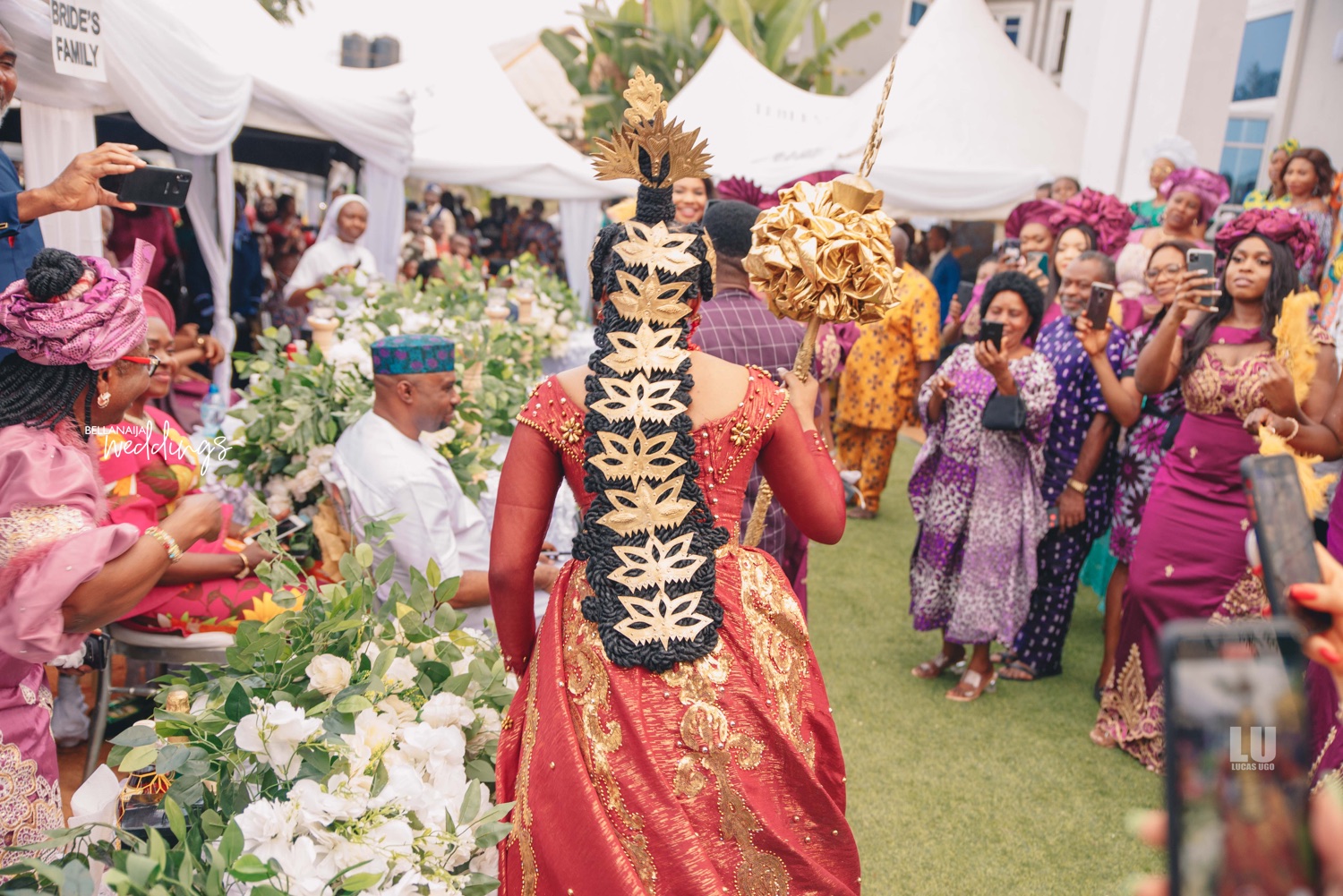 Seno's account of the proposal:
We headed home hand in hand, we talked a lot and when we arrived at the house he decided to go in through the basement. I was confused, he only got here 2 days ago how does he know the combination to the lock, I thought, then pushed the door open and I stepped into a very romantic surprise. I screamed, cried, too many emotions to explain. He got down on one knee and asked me to marry him and I said yes!!! It was an extra extraordinary feeling and I loved every bit of it.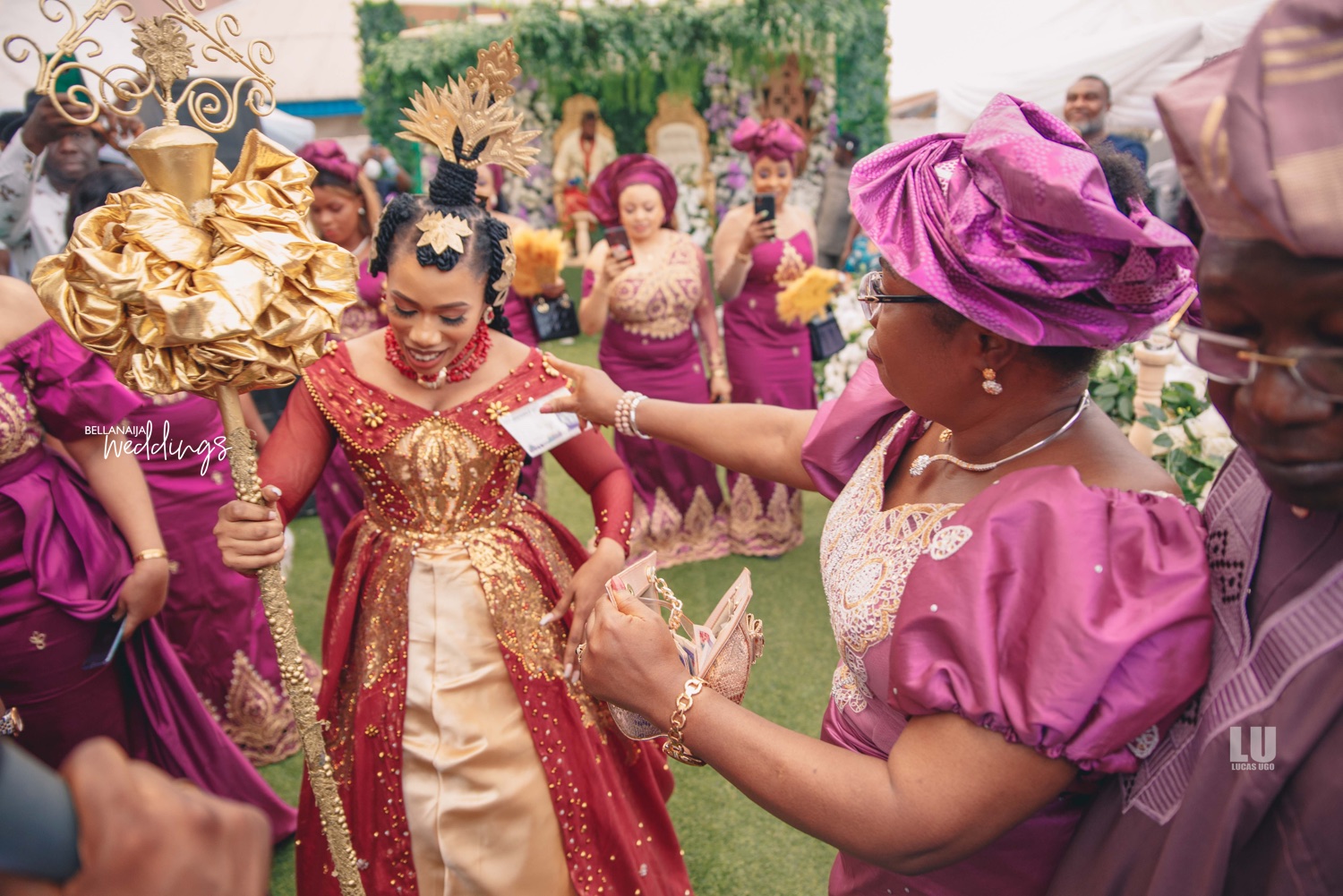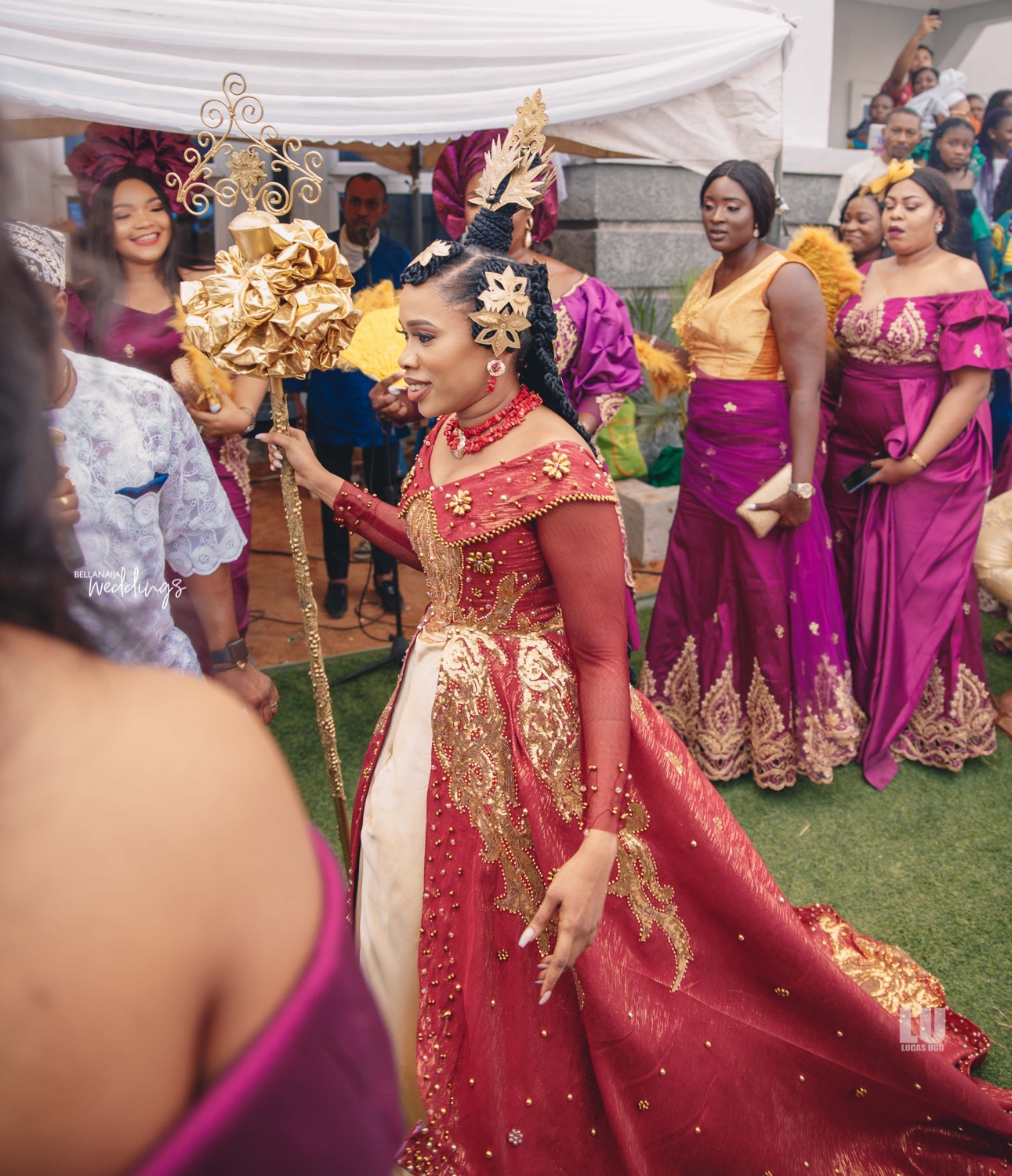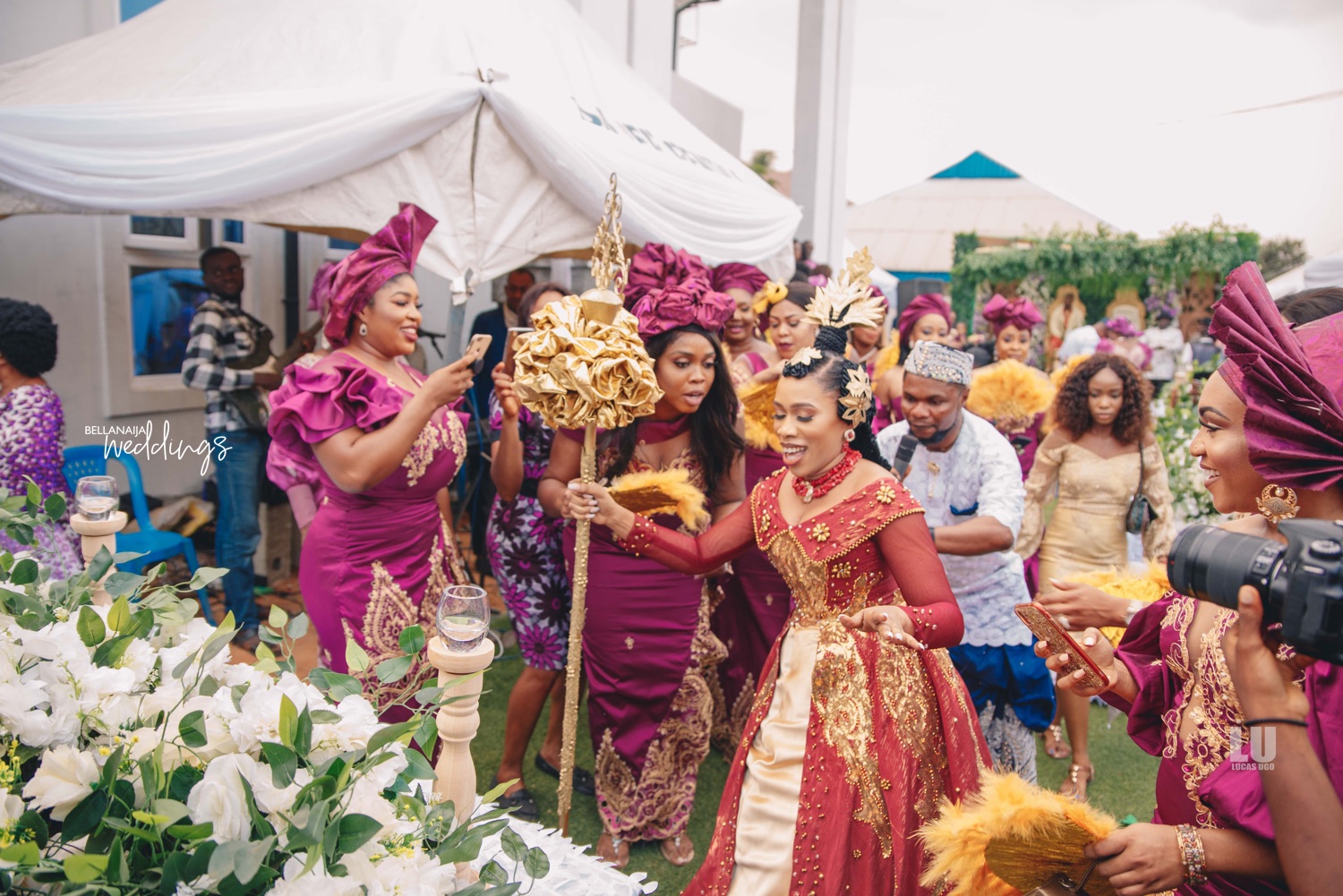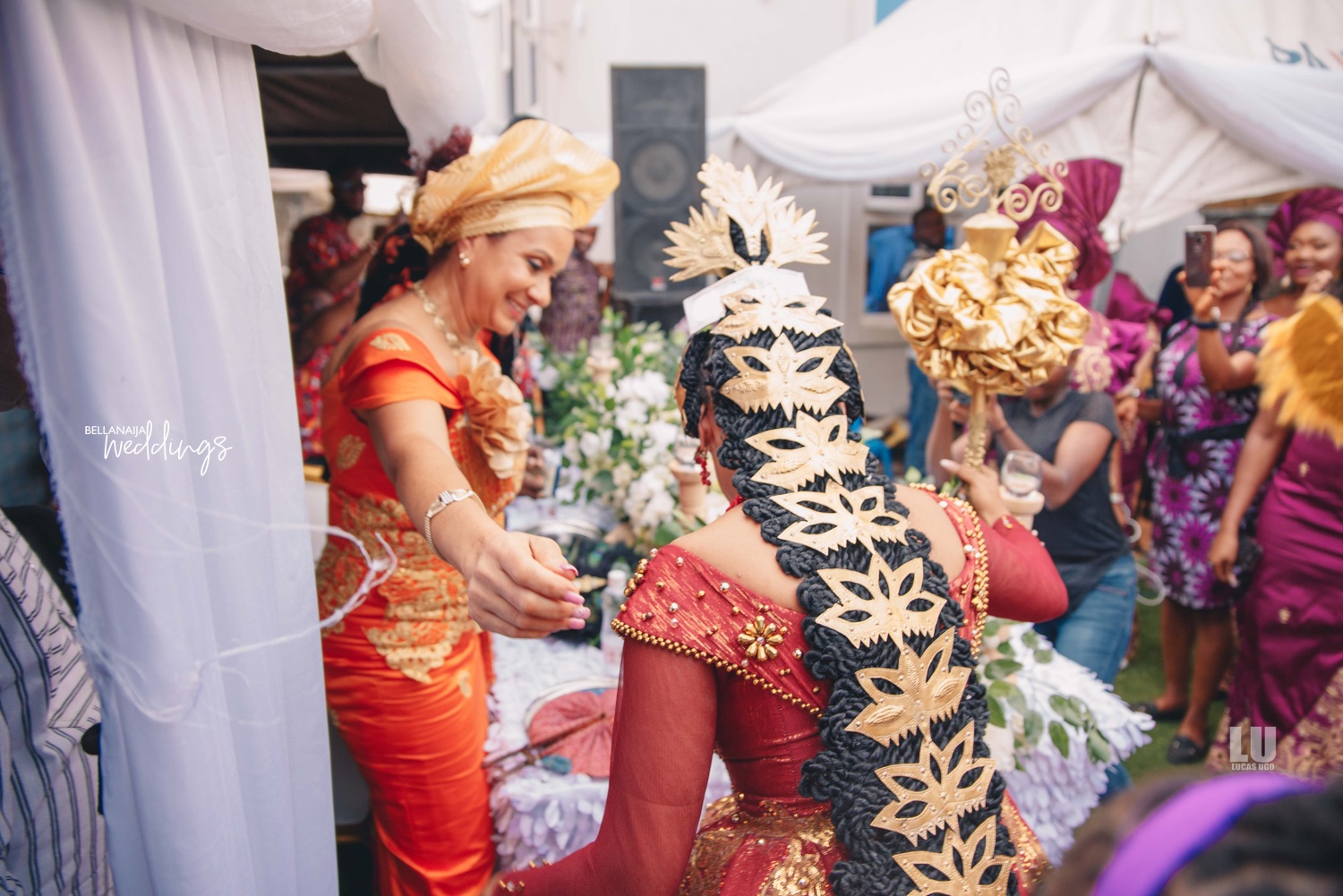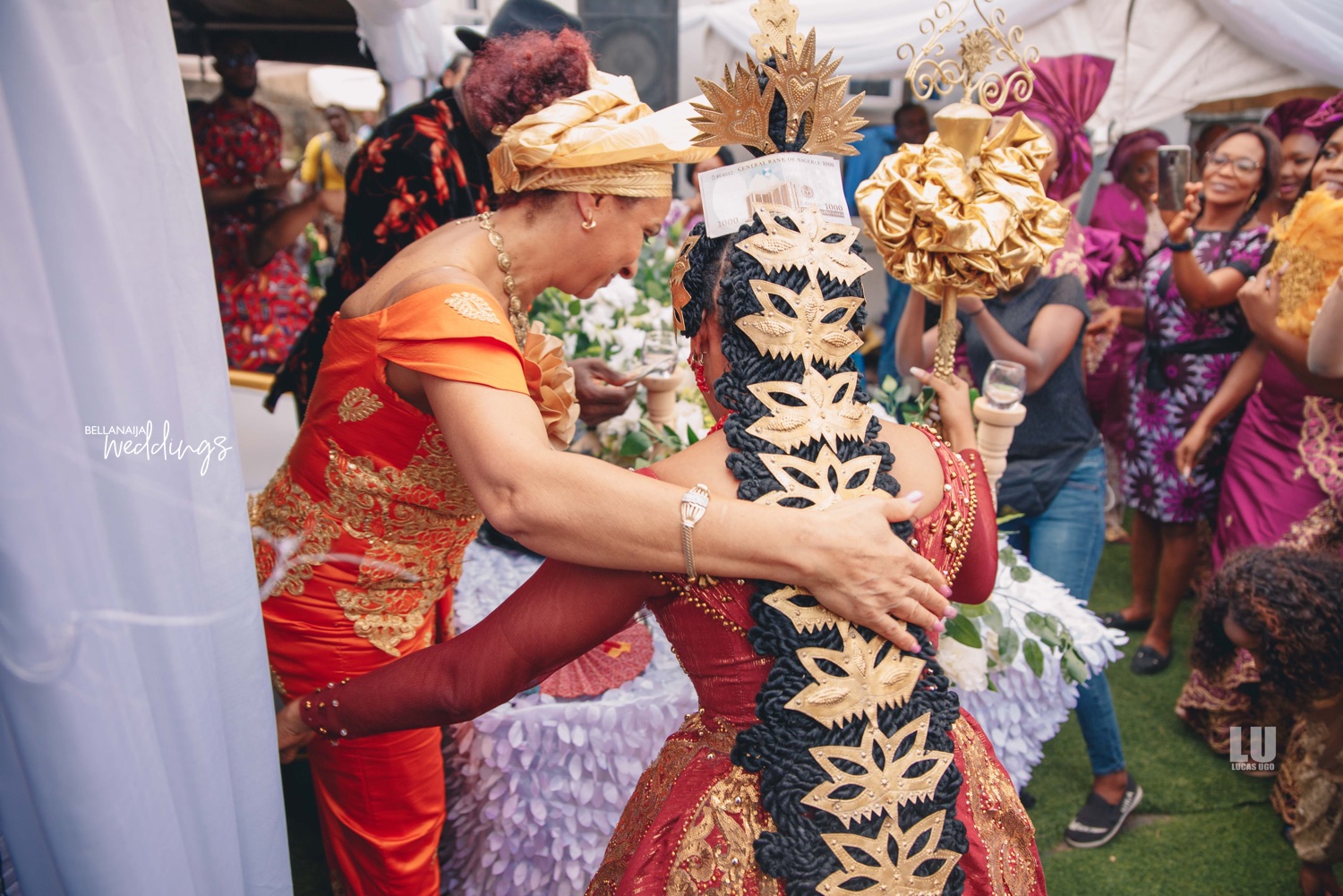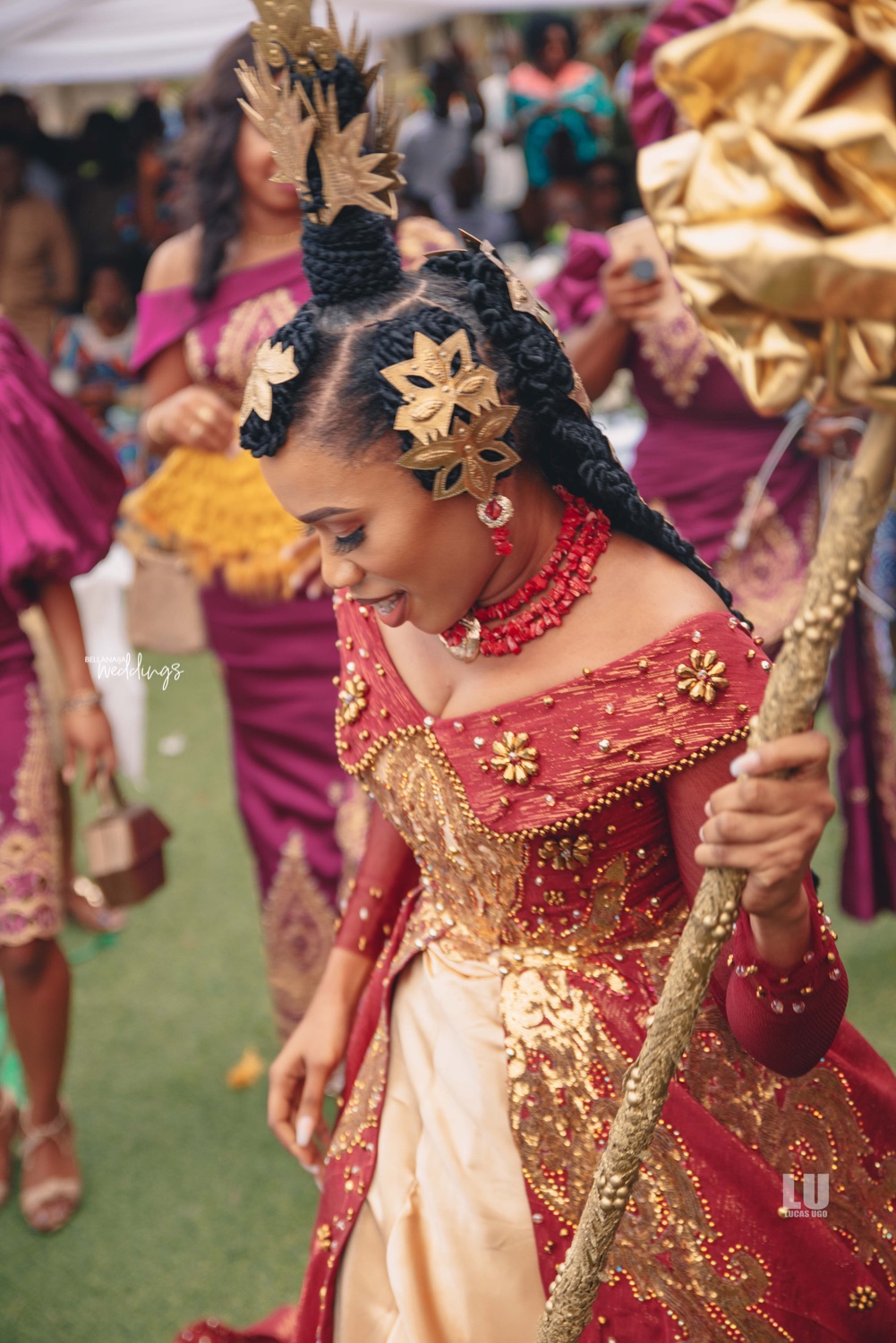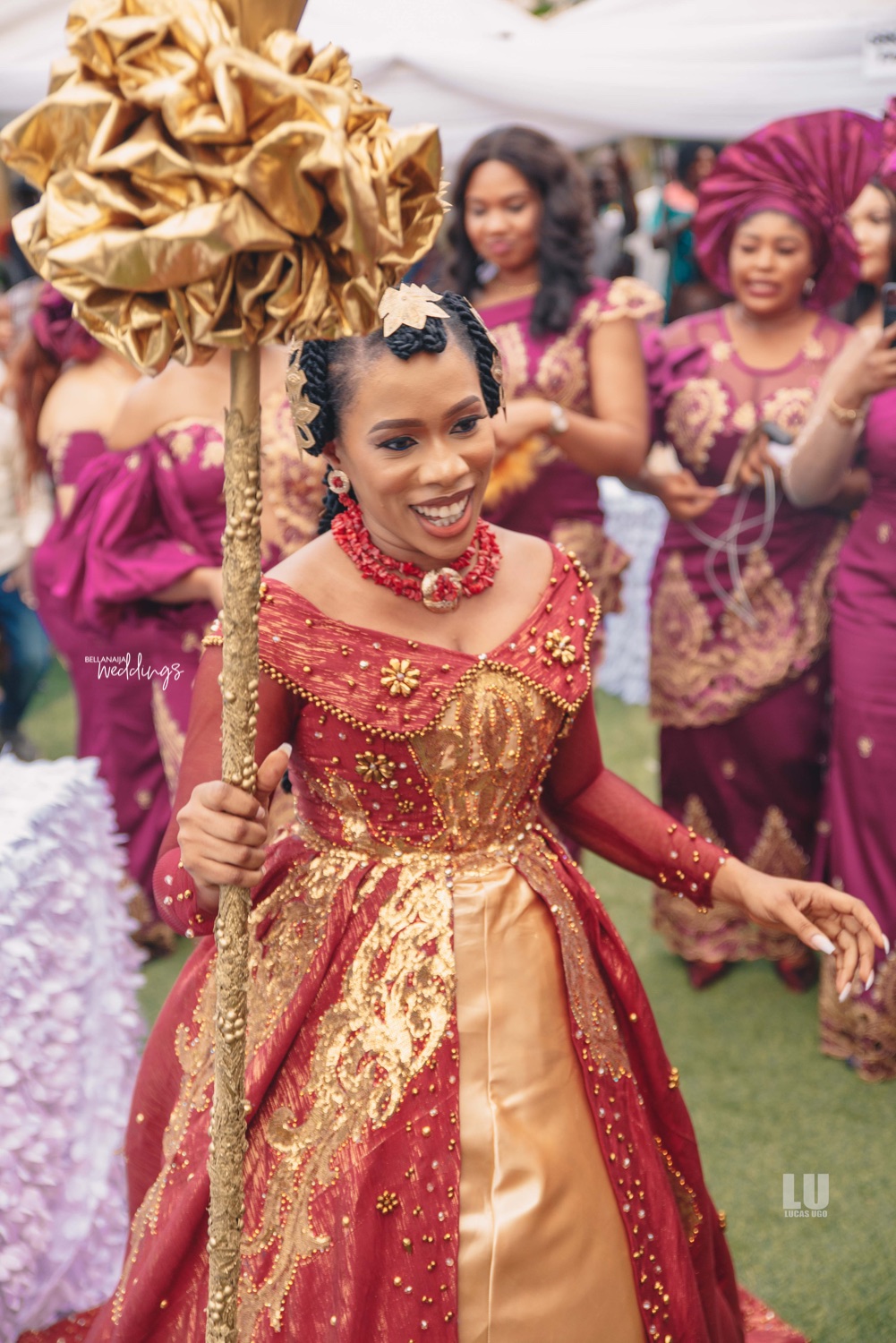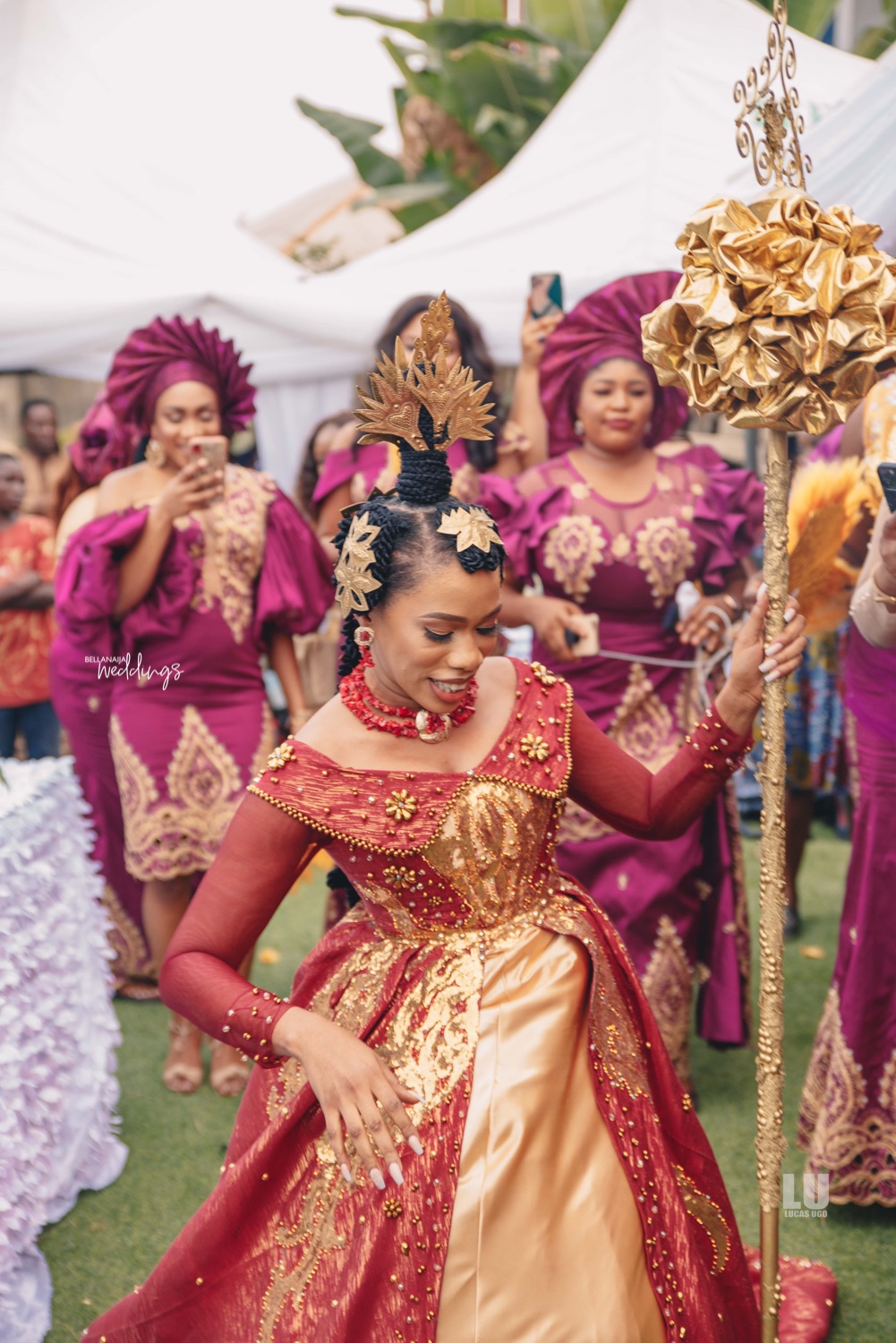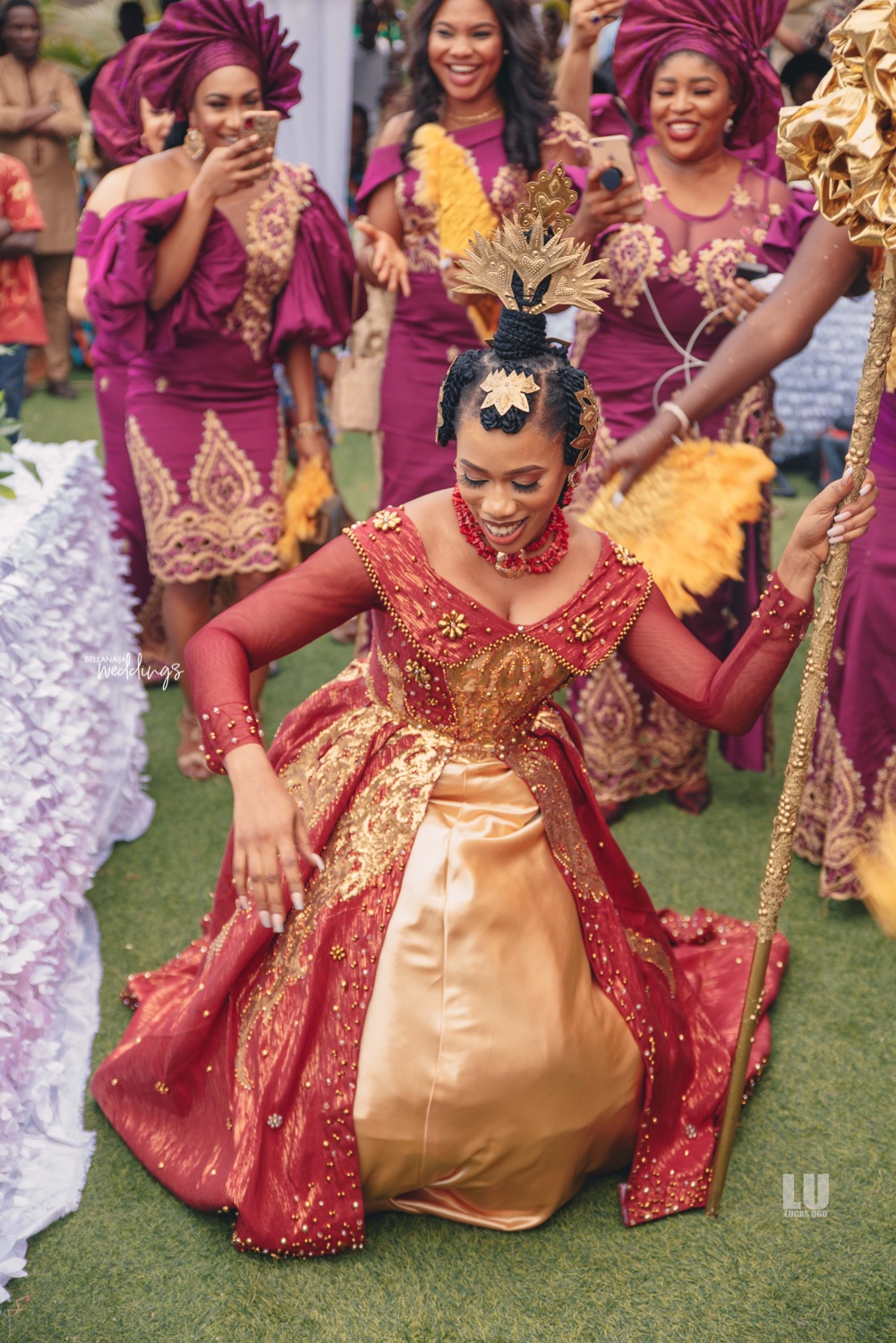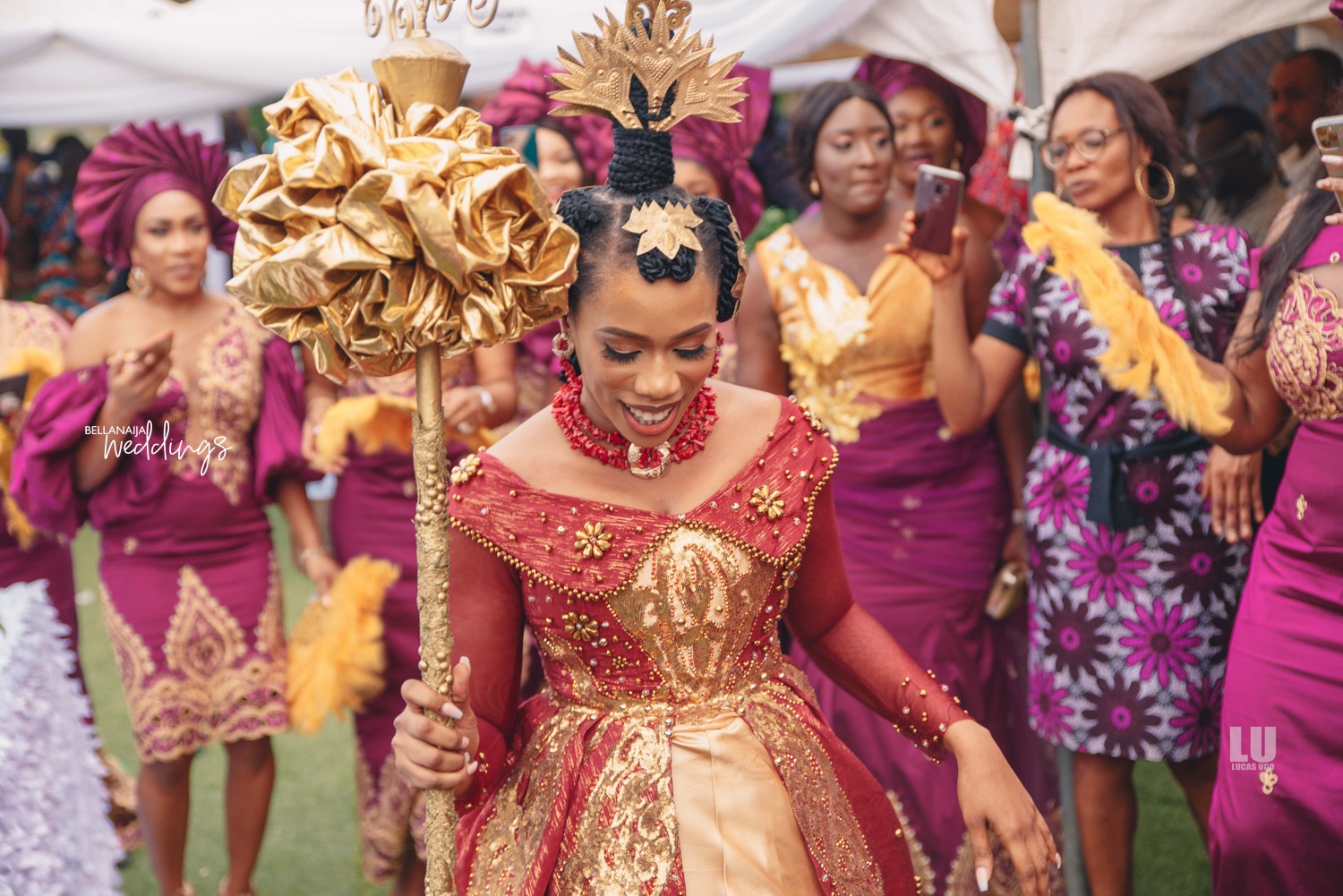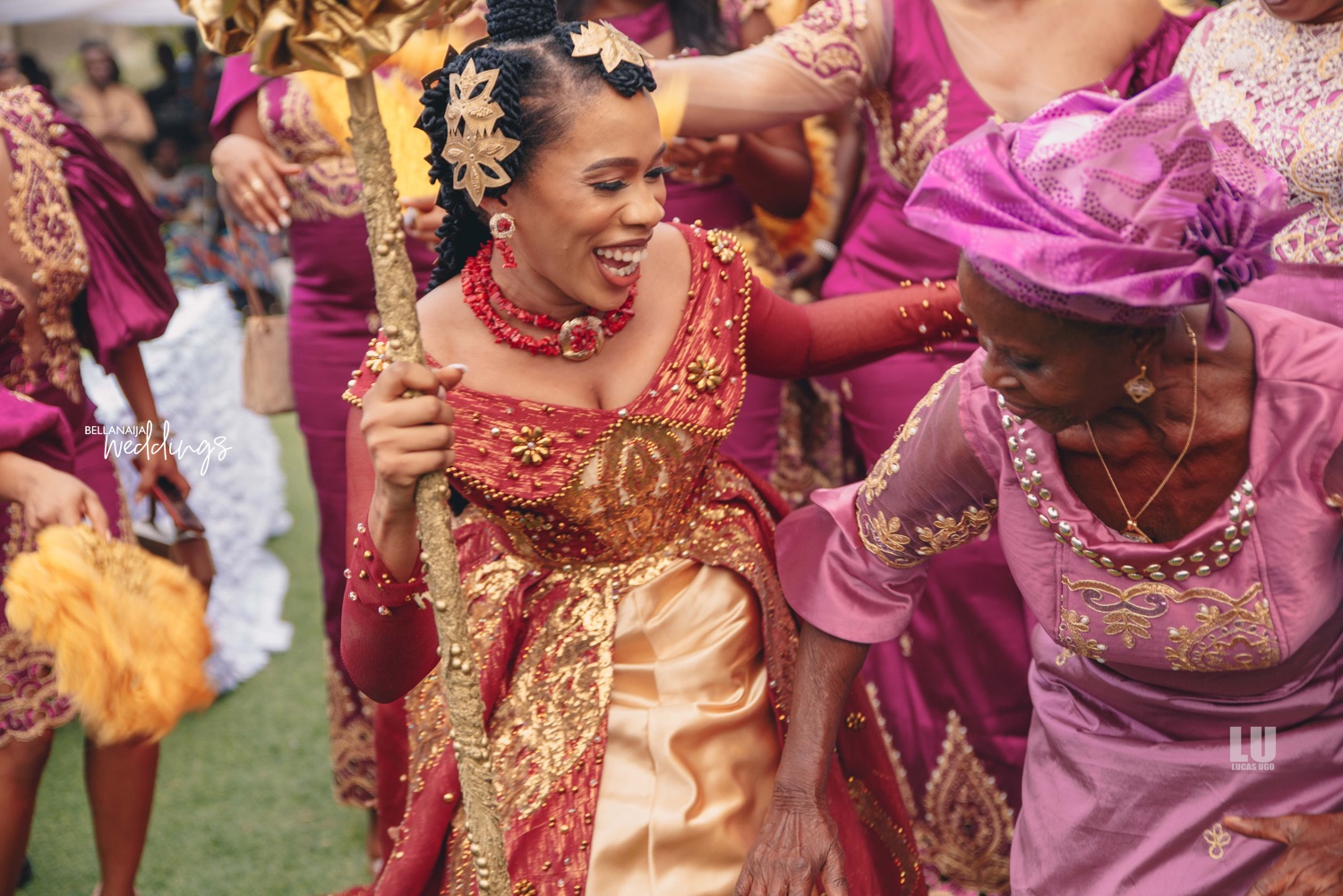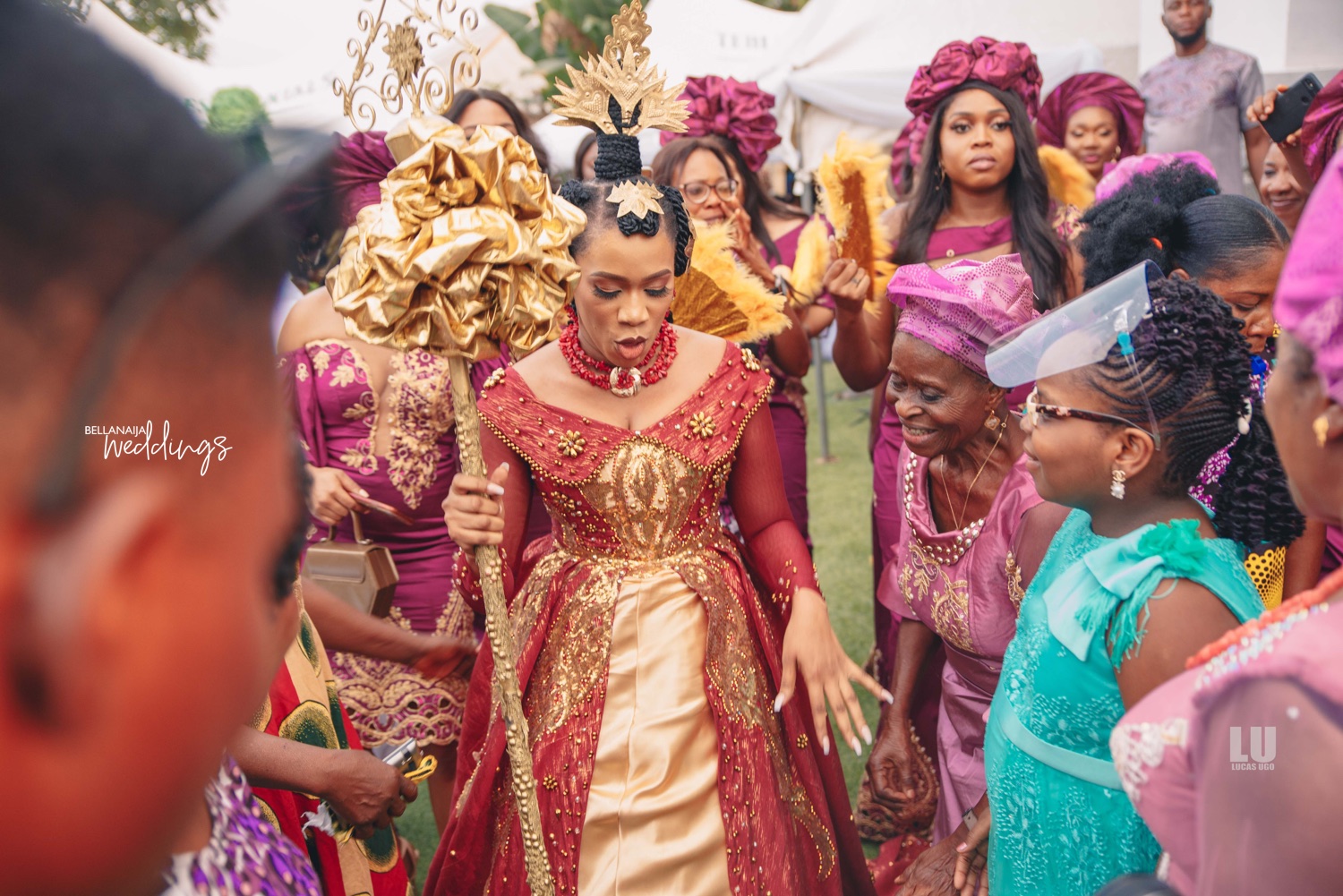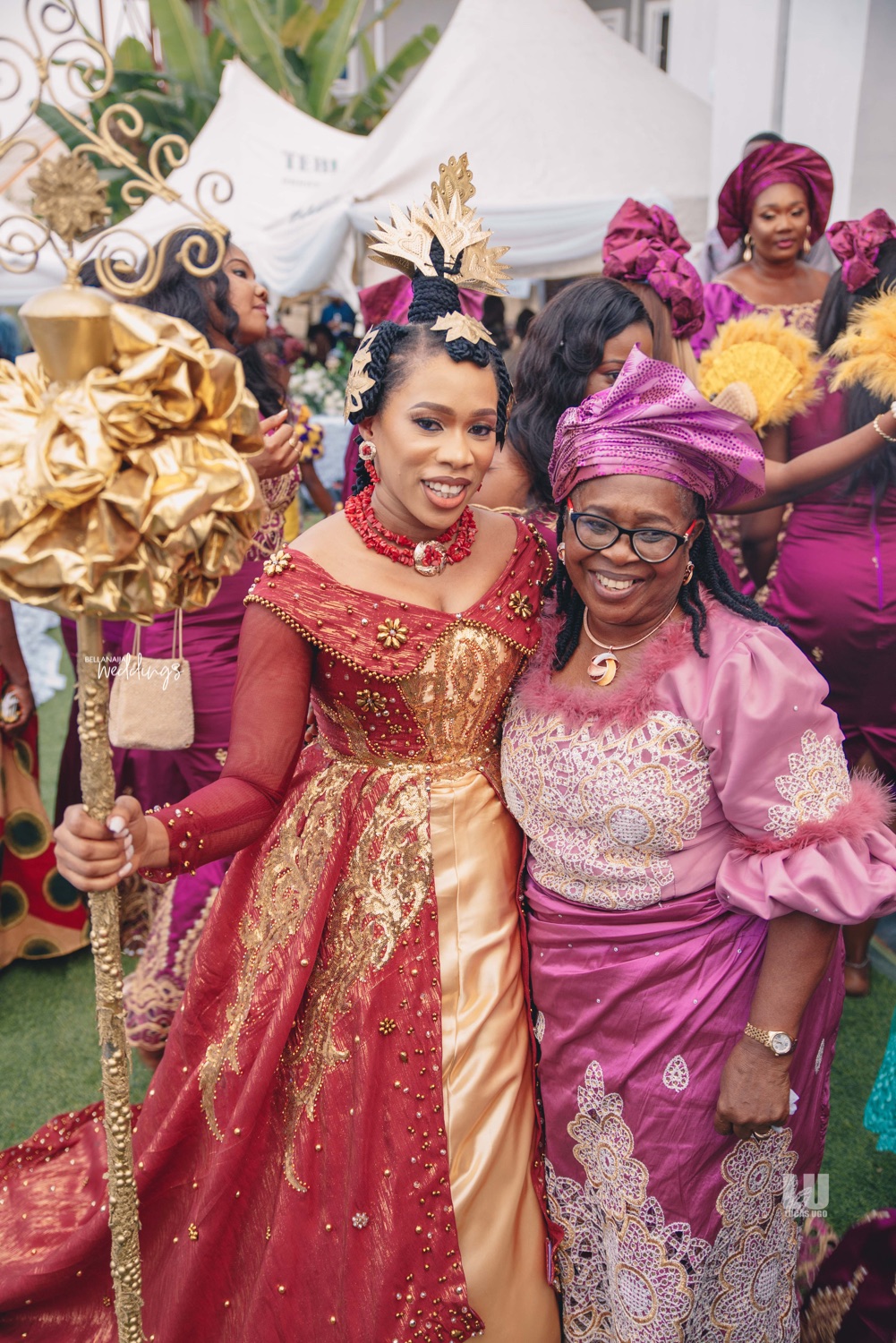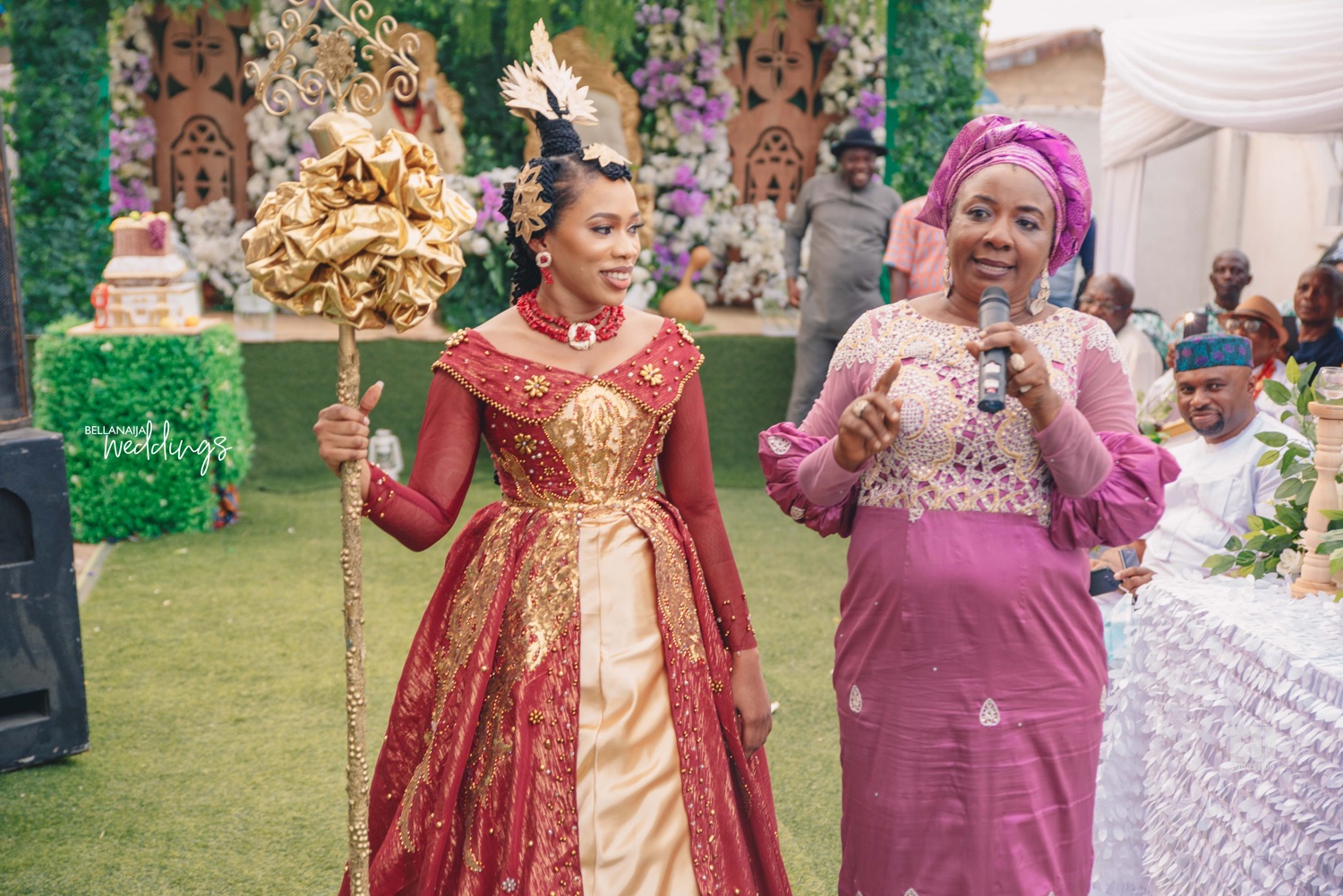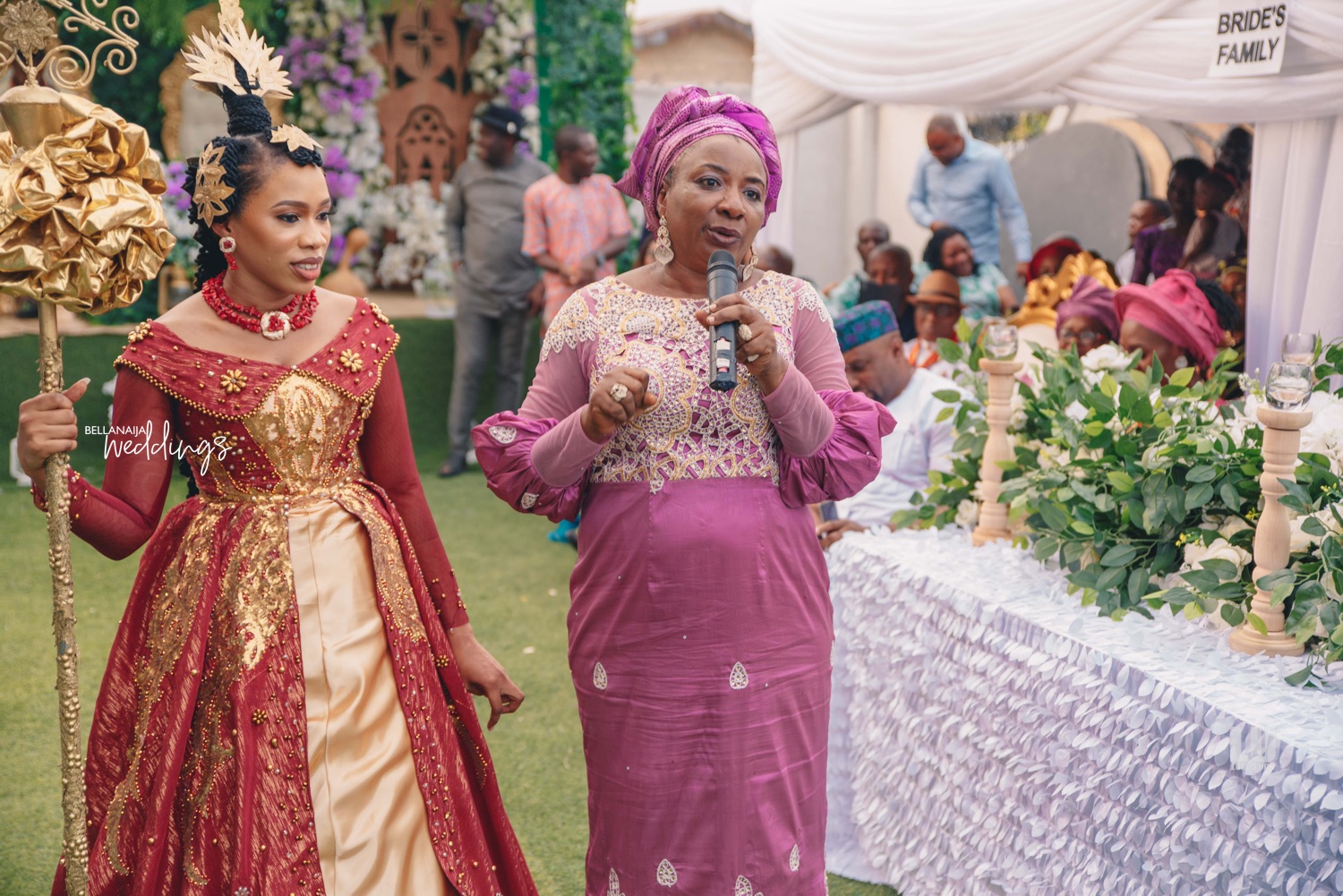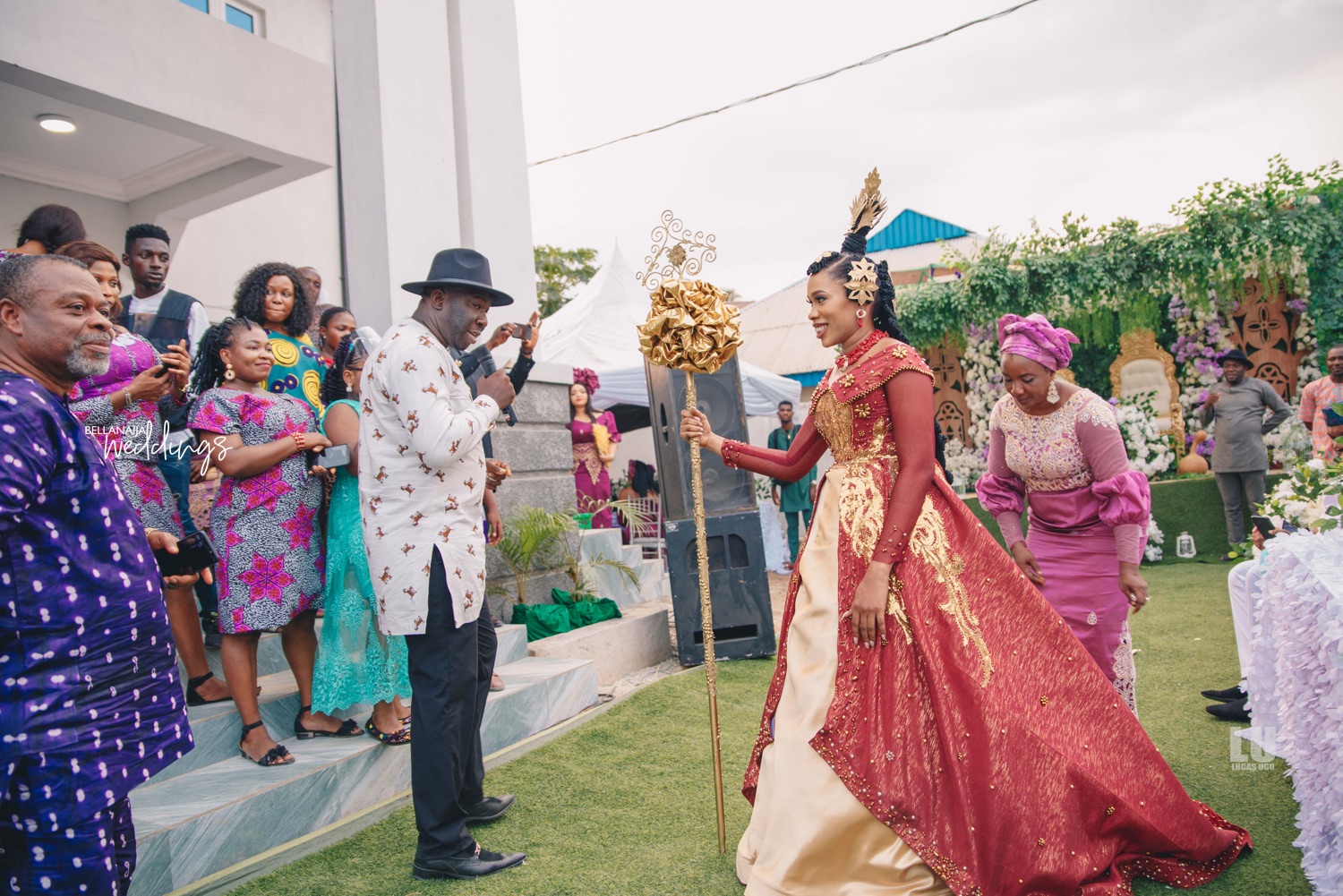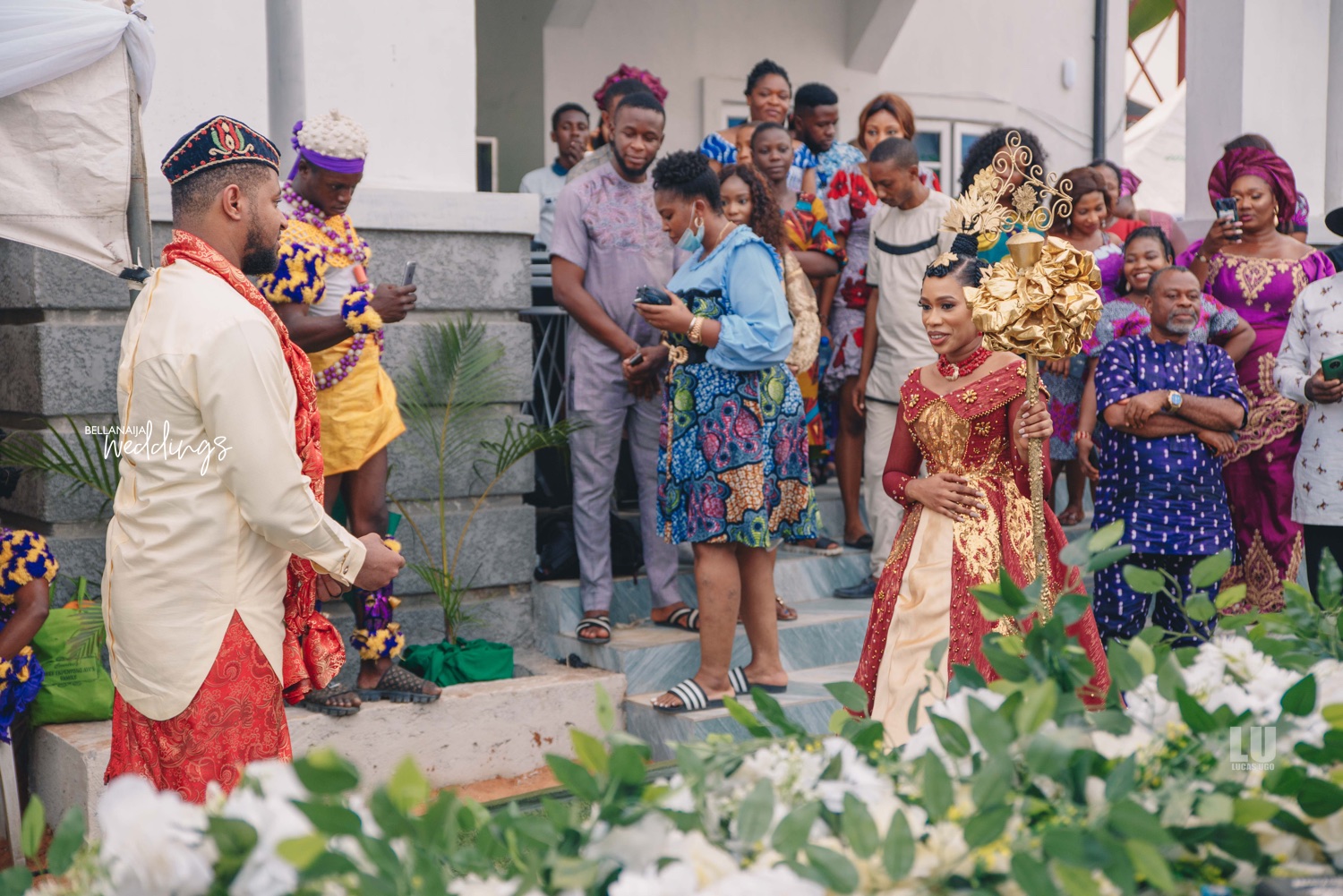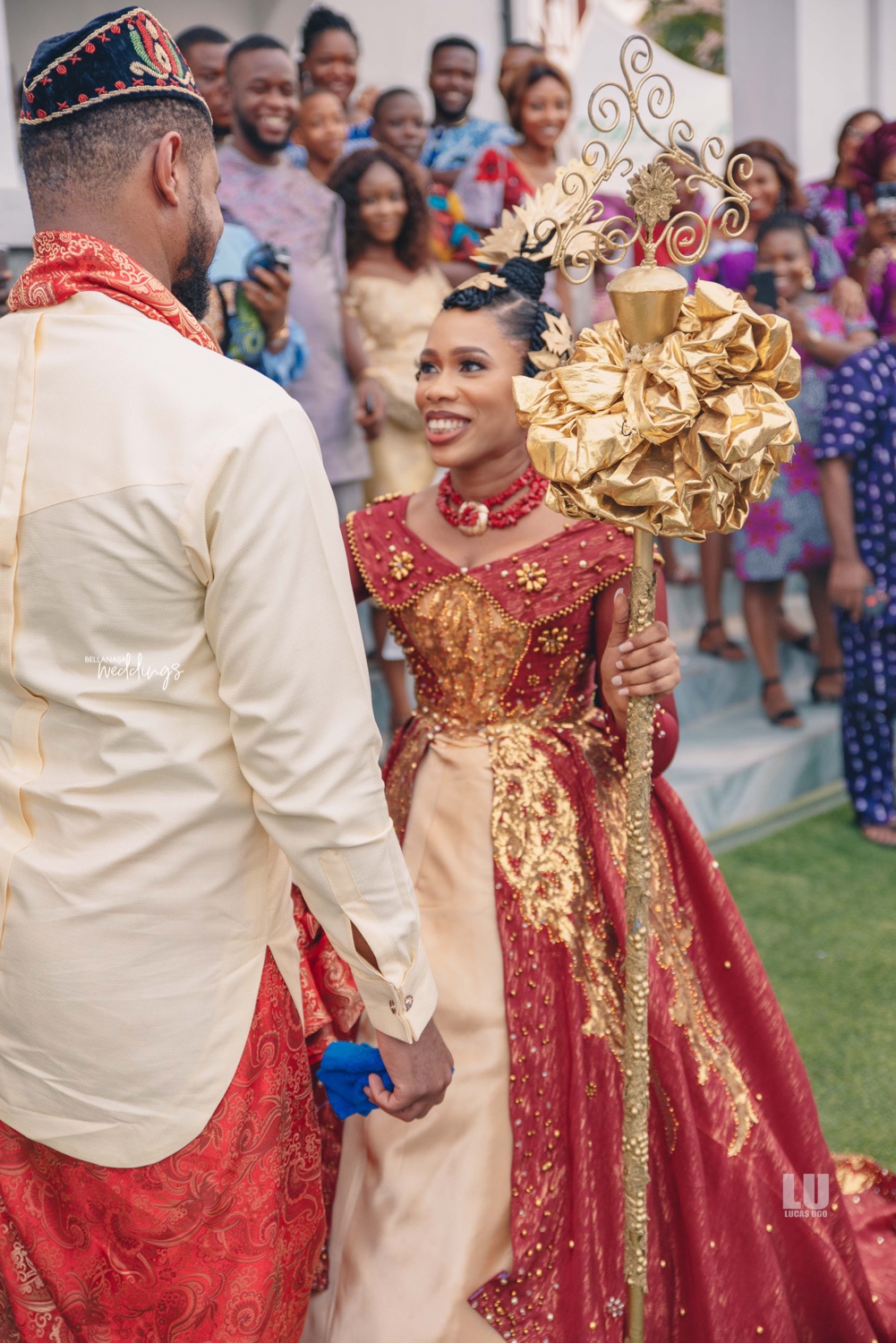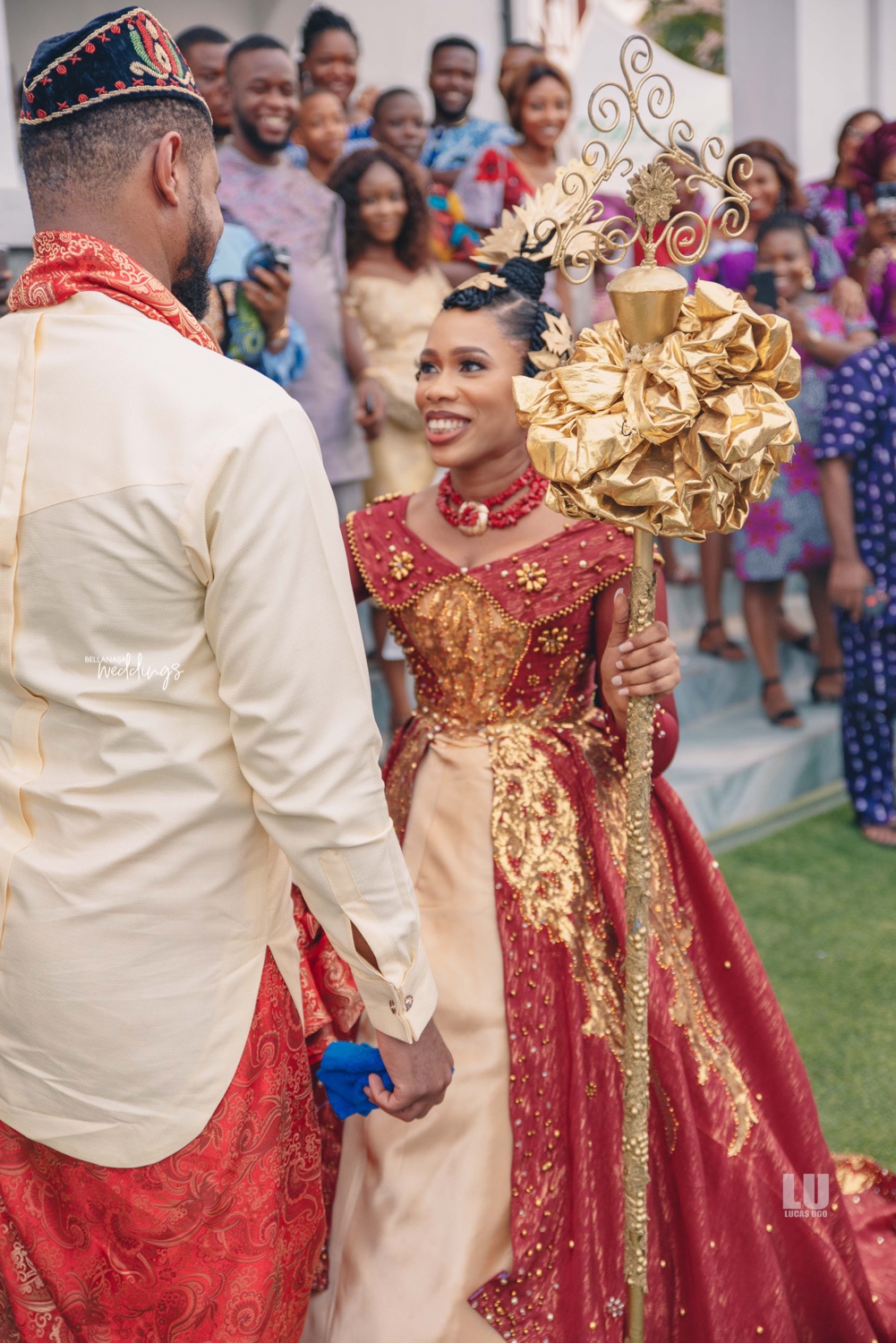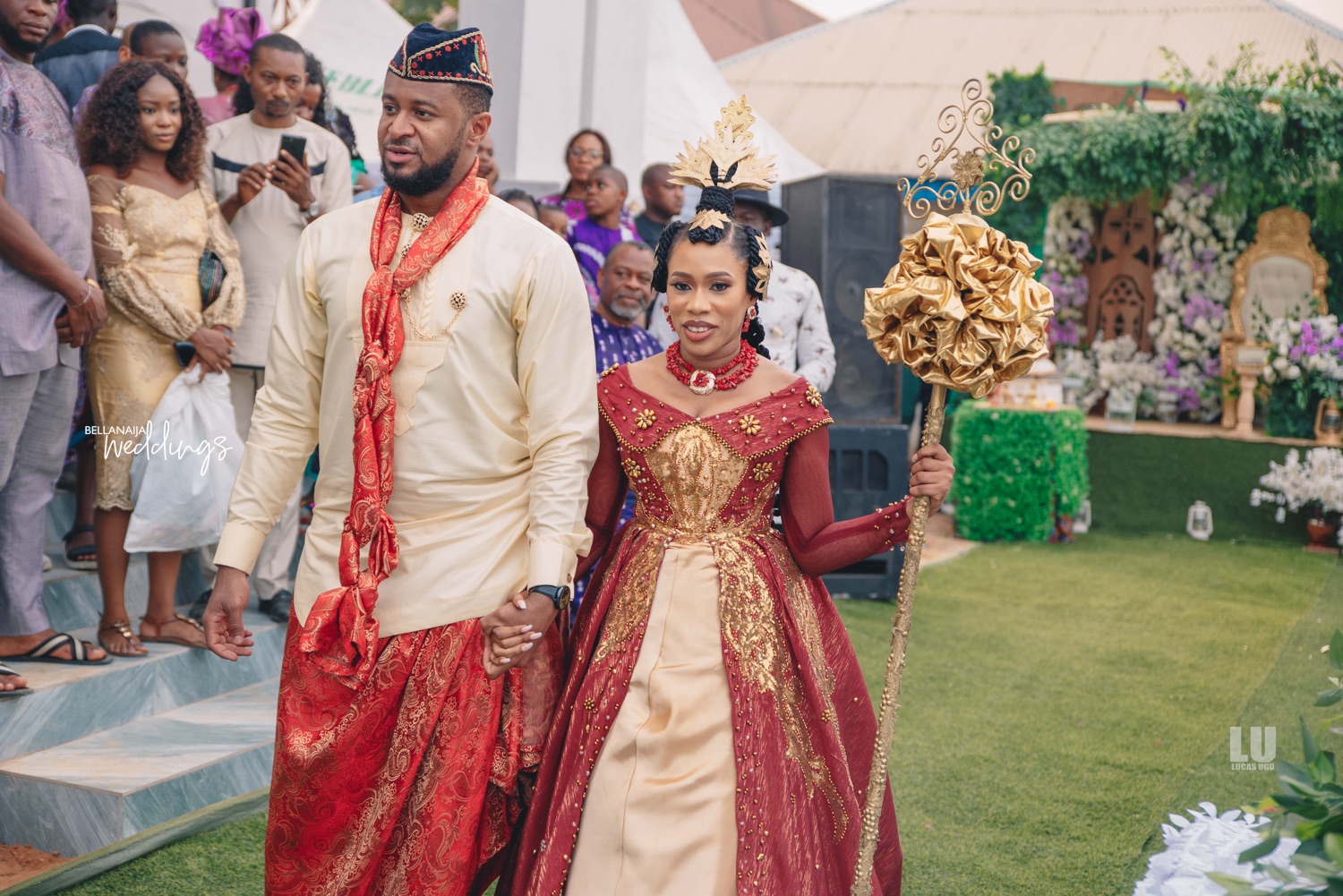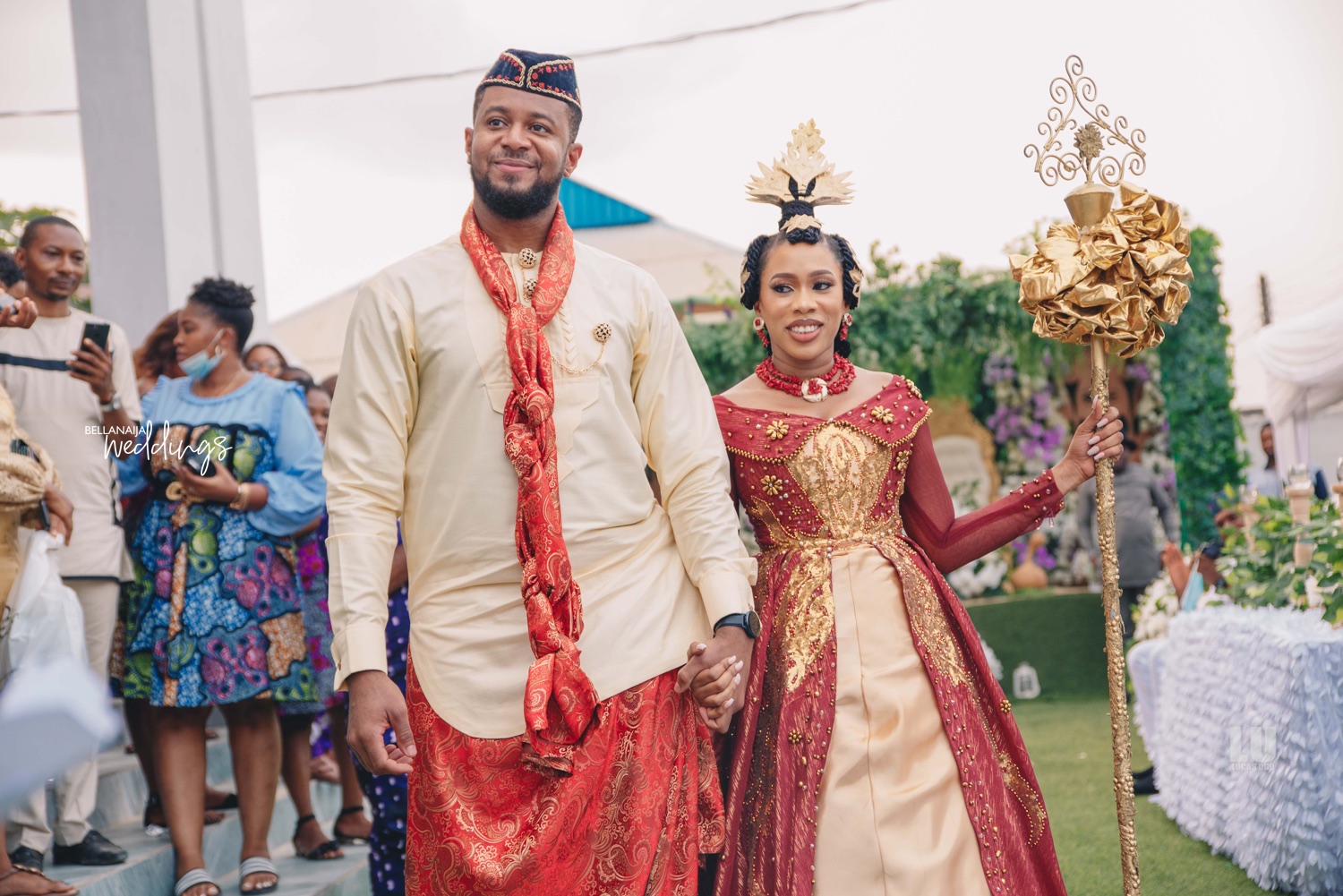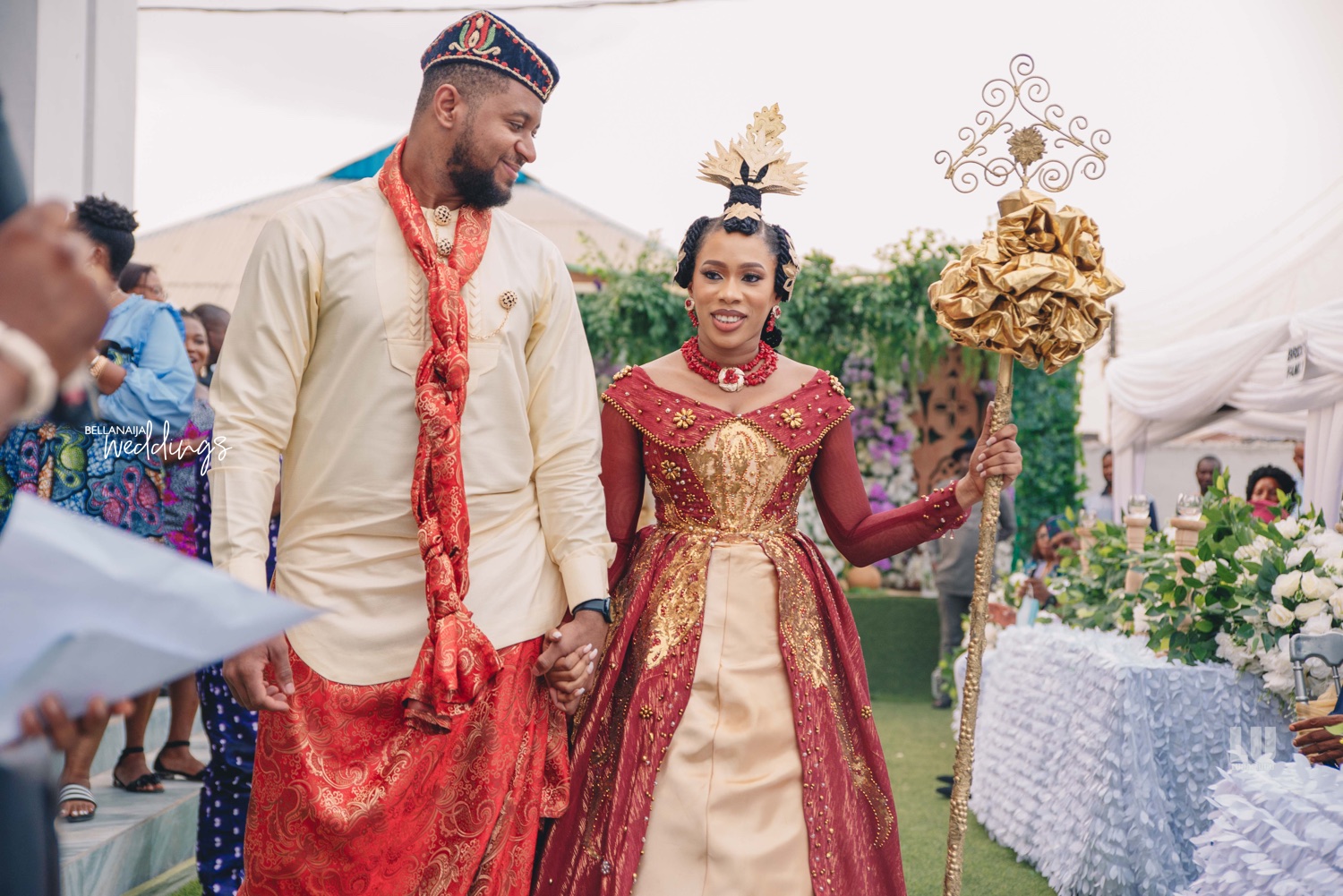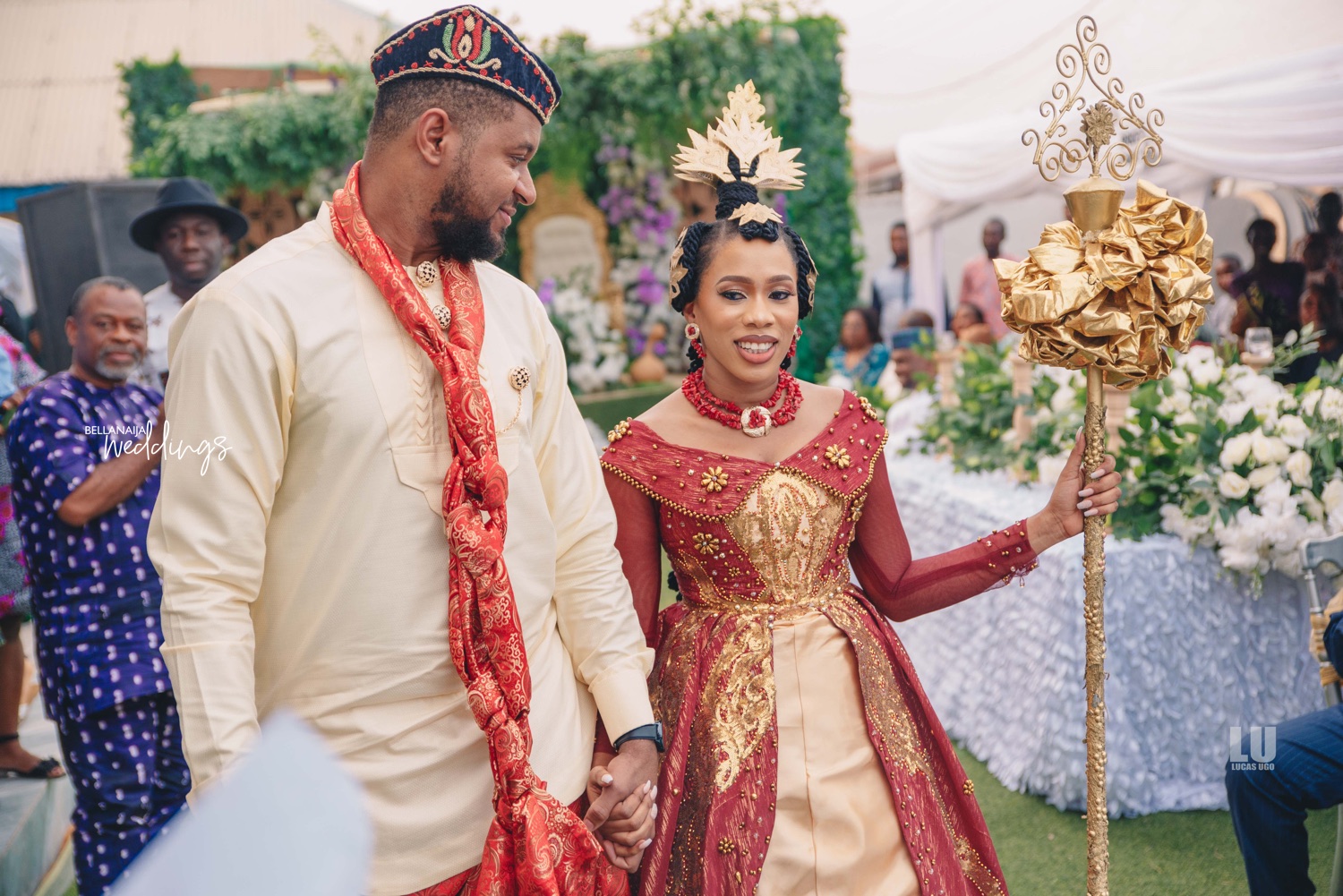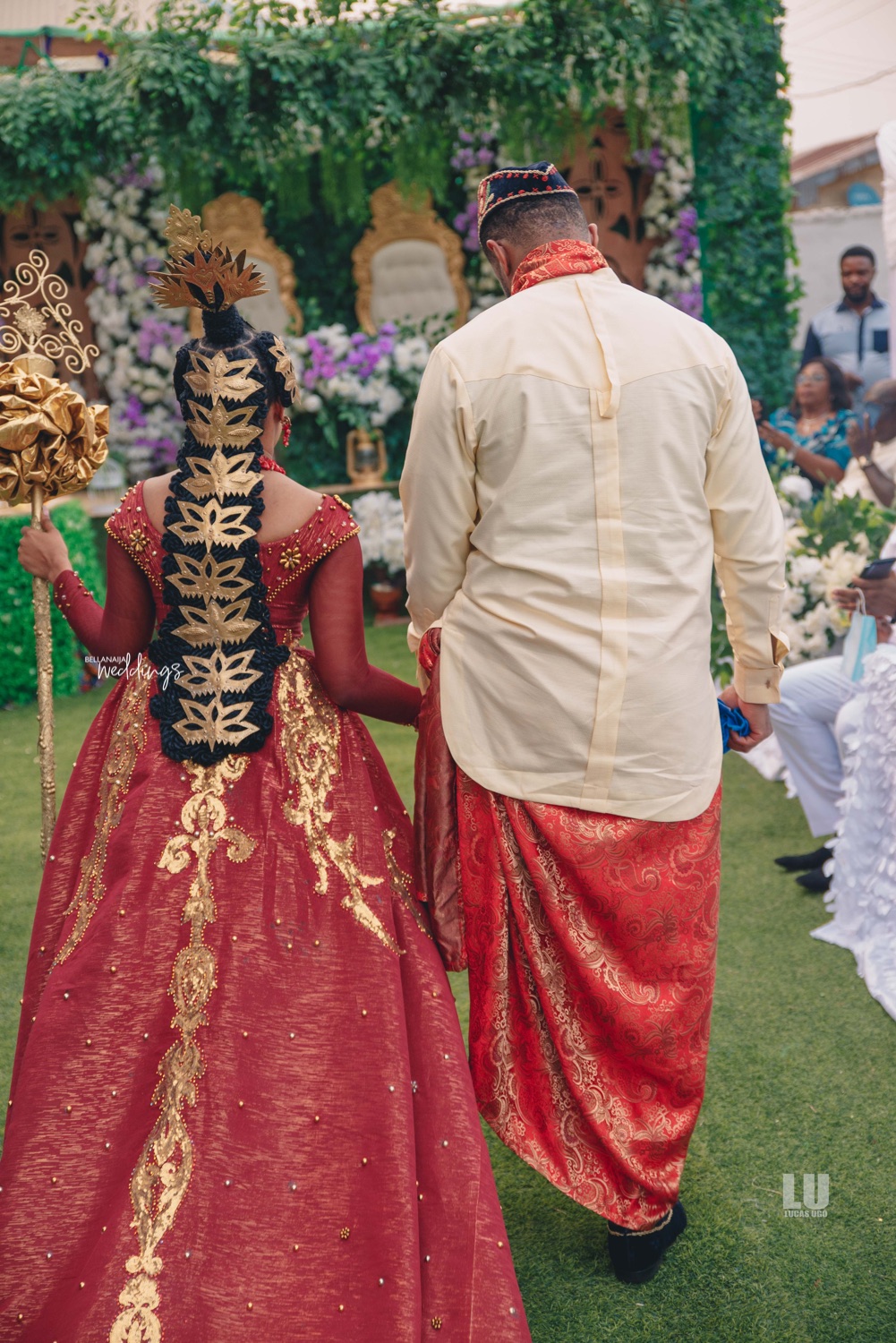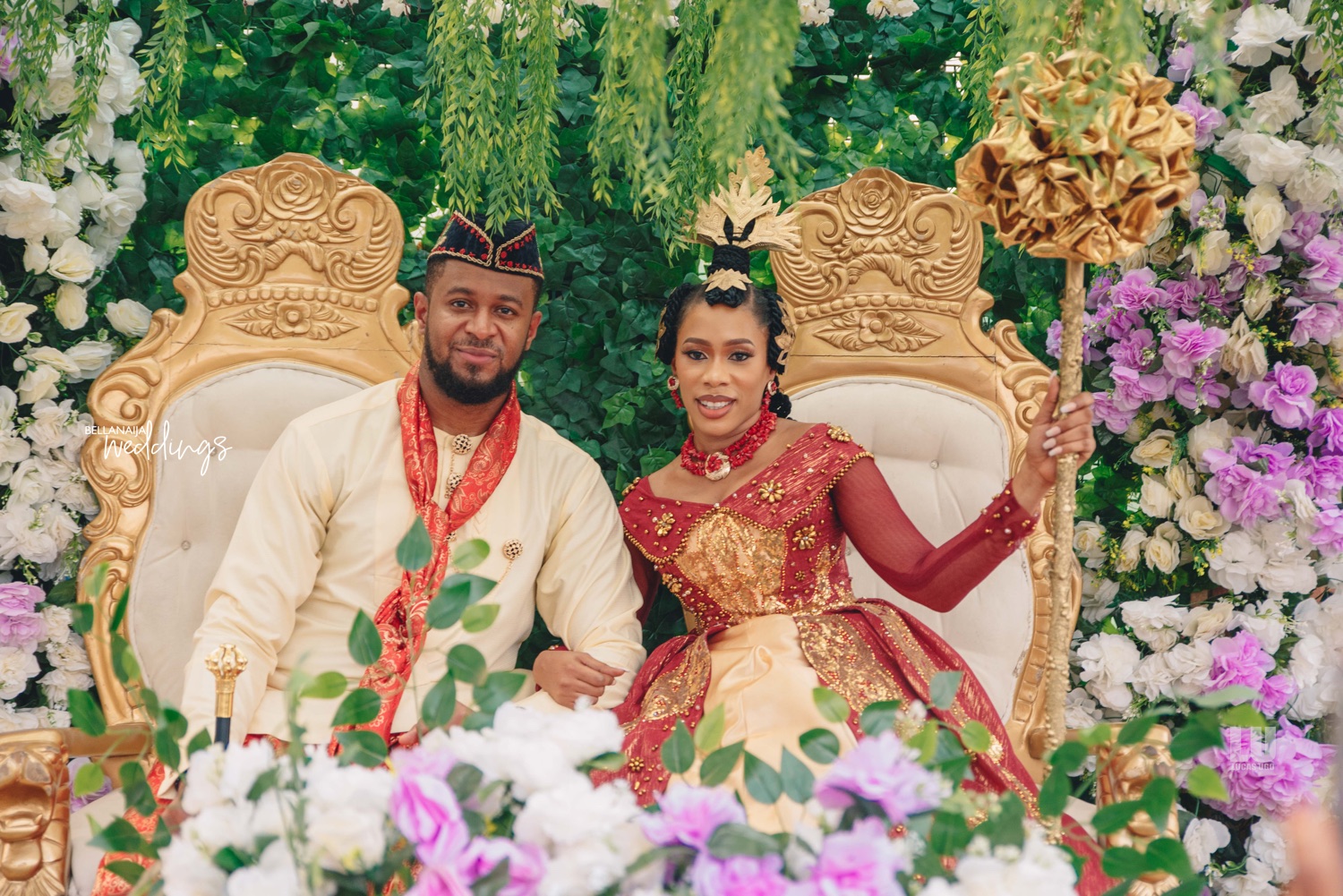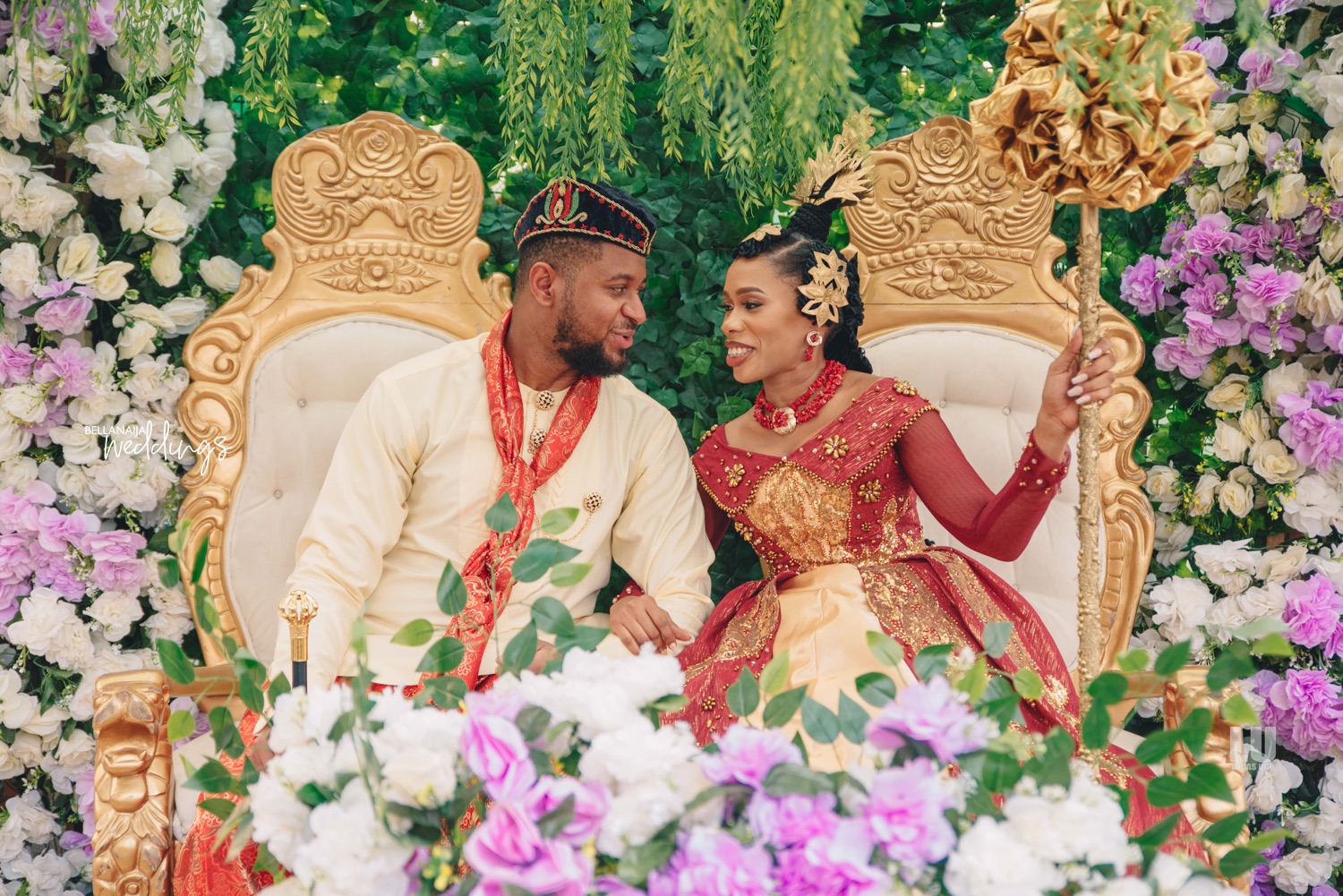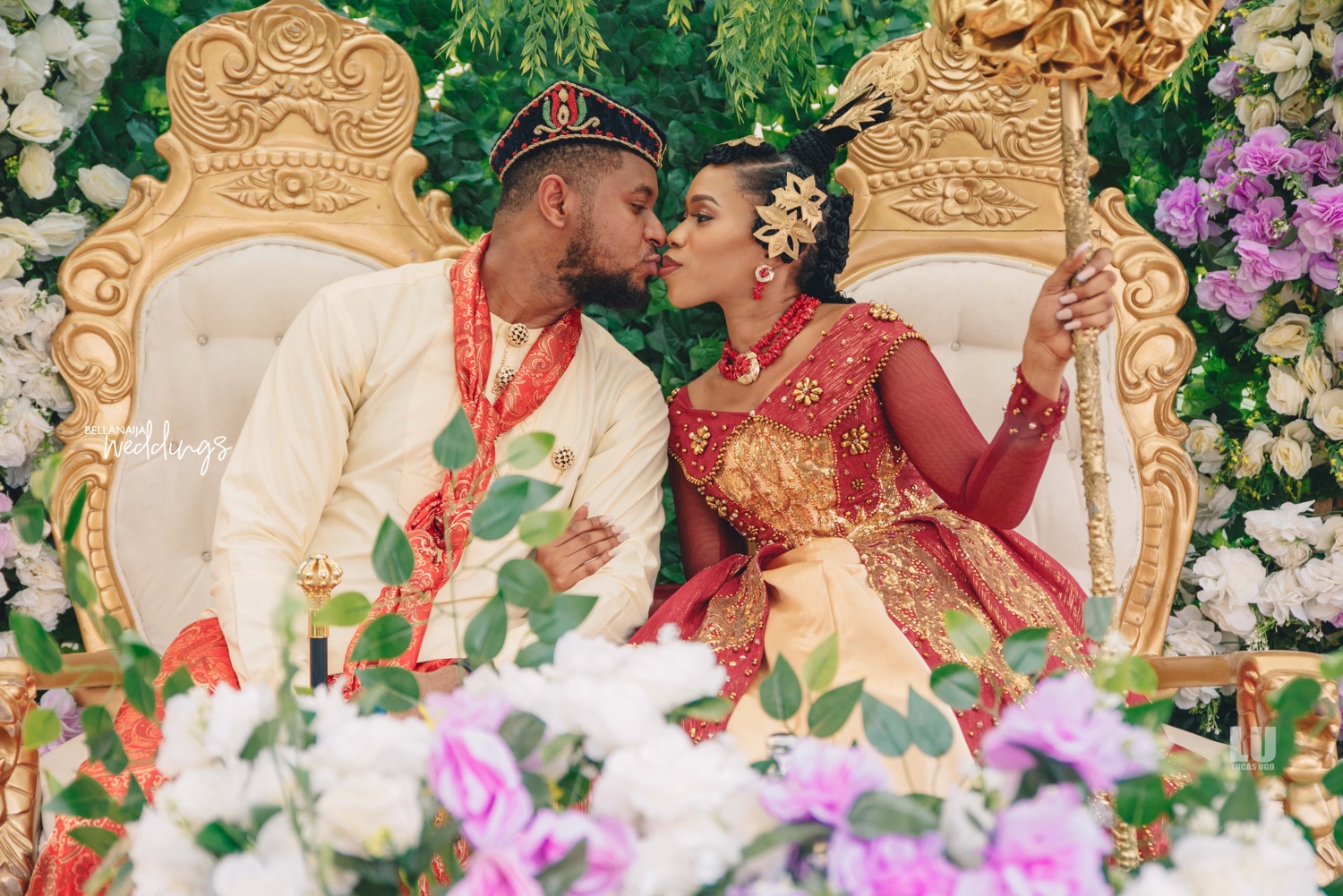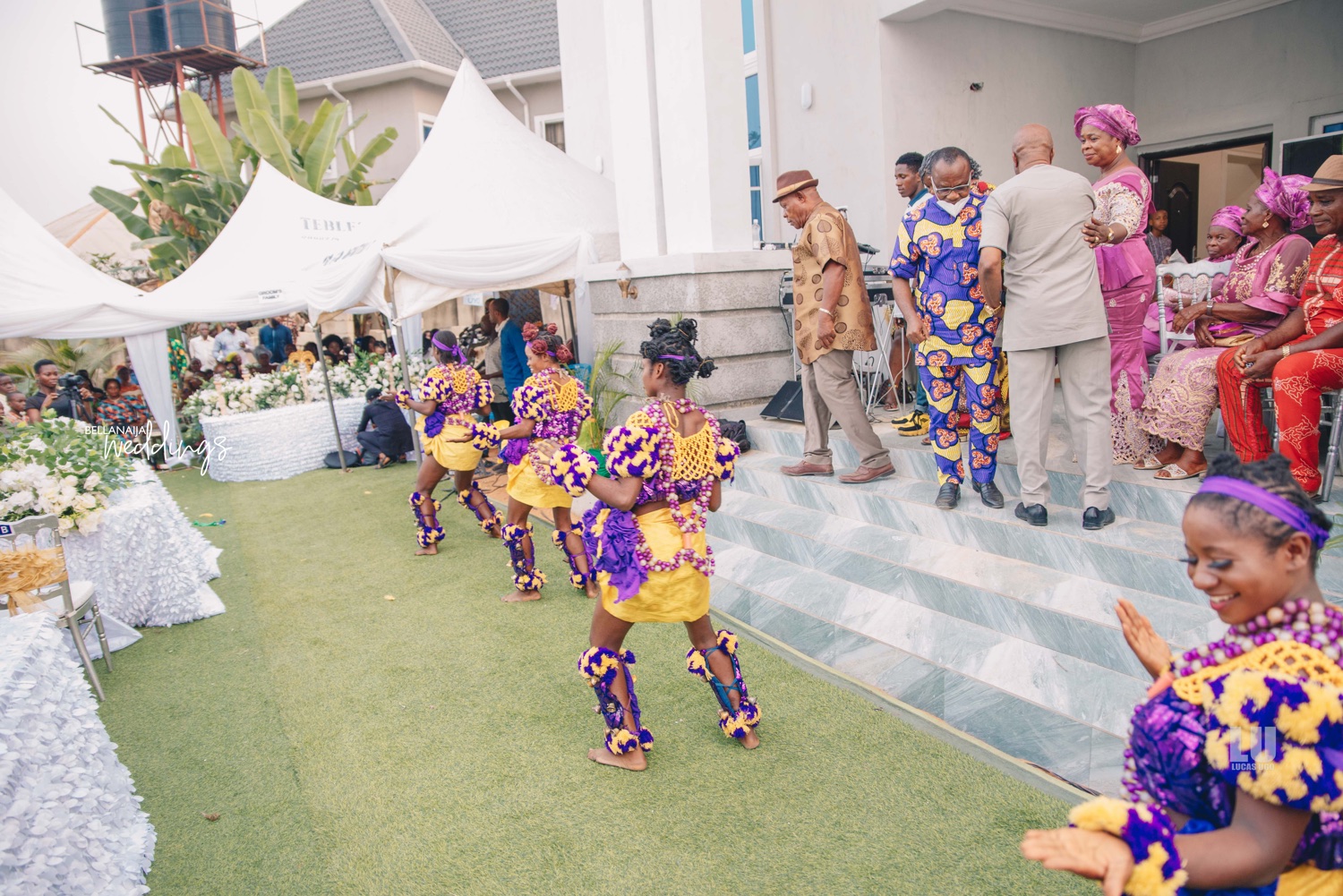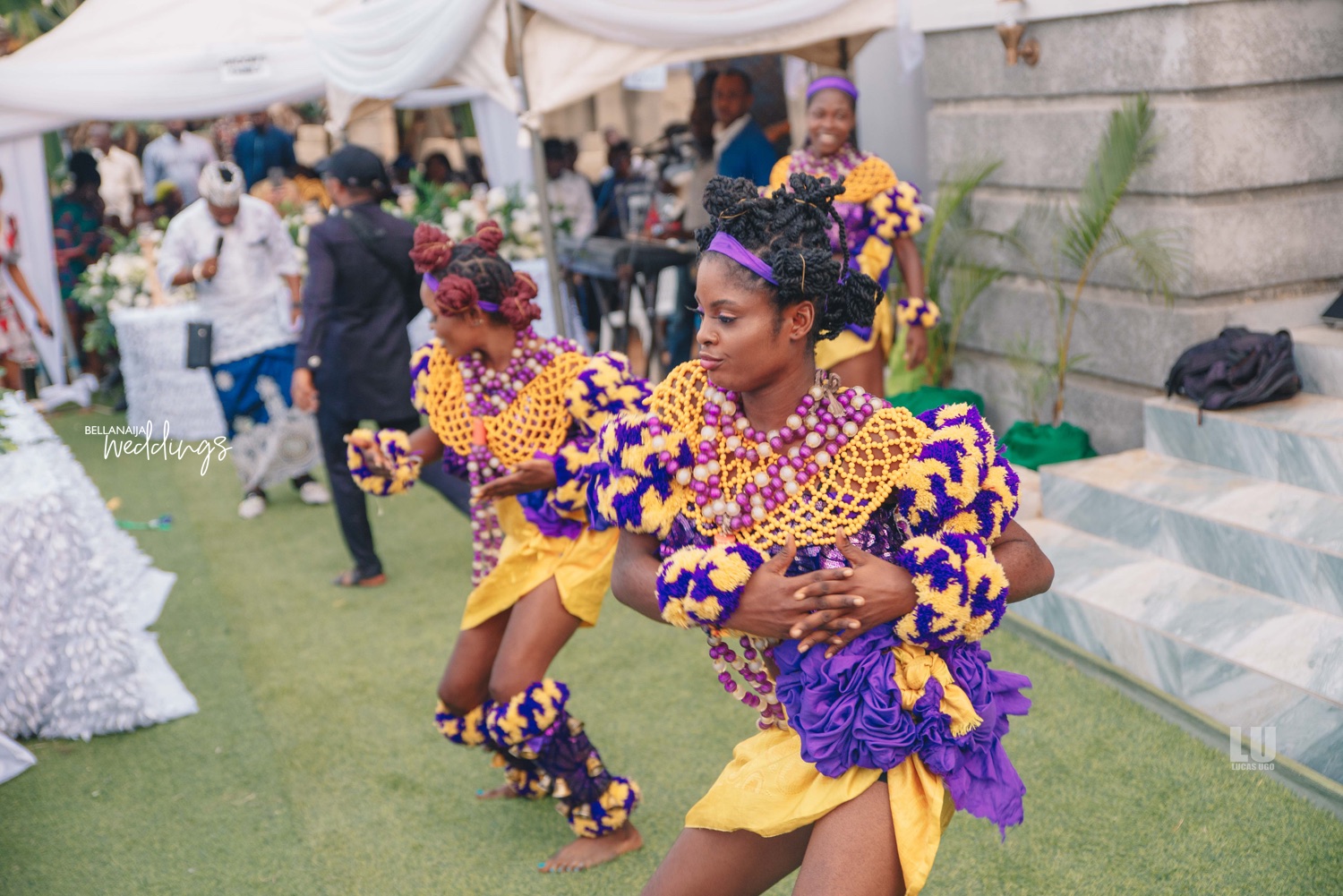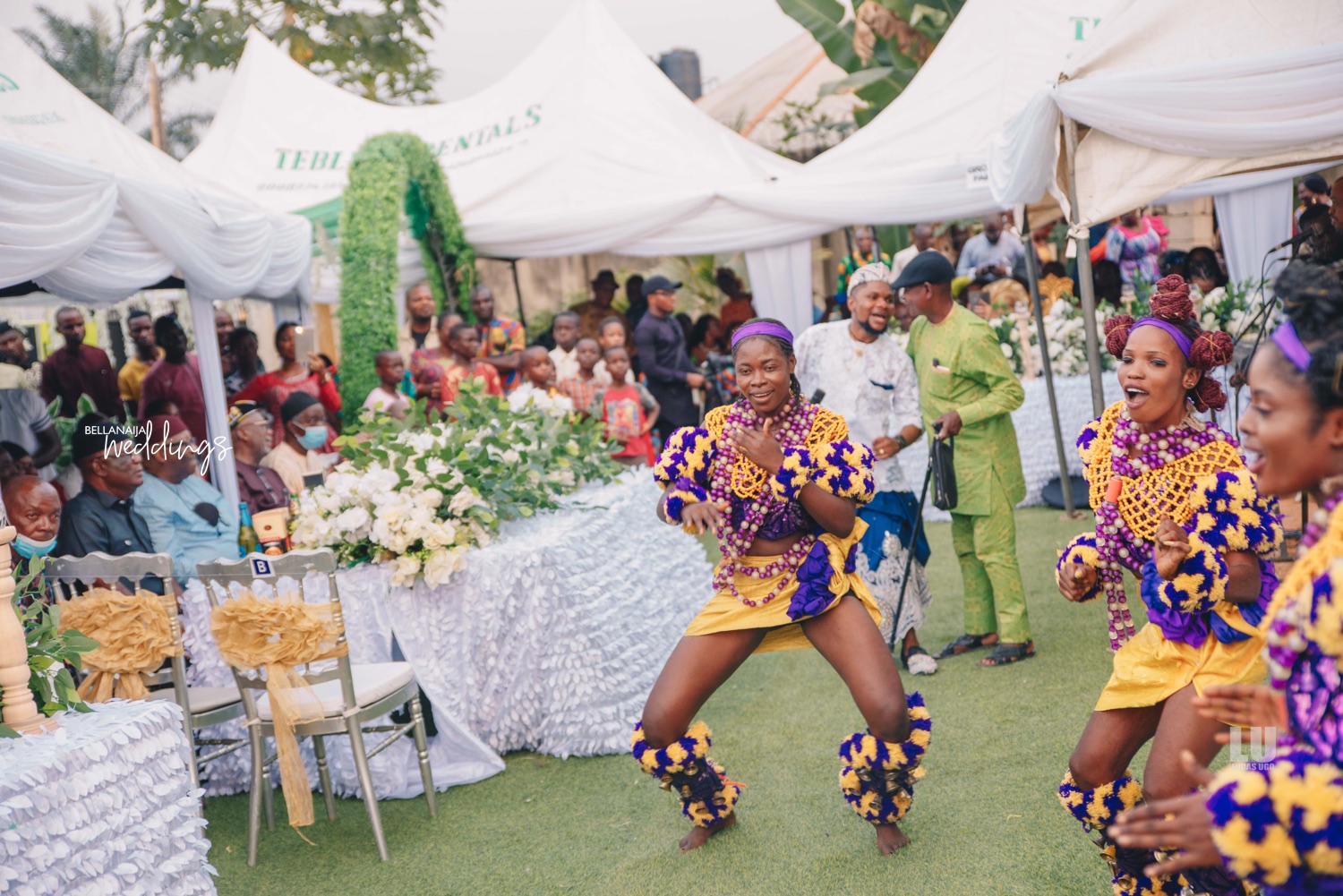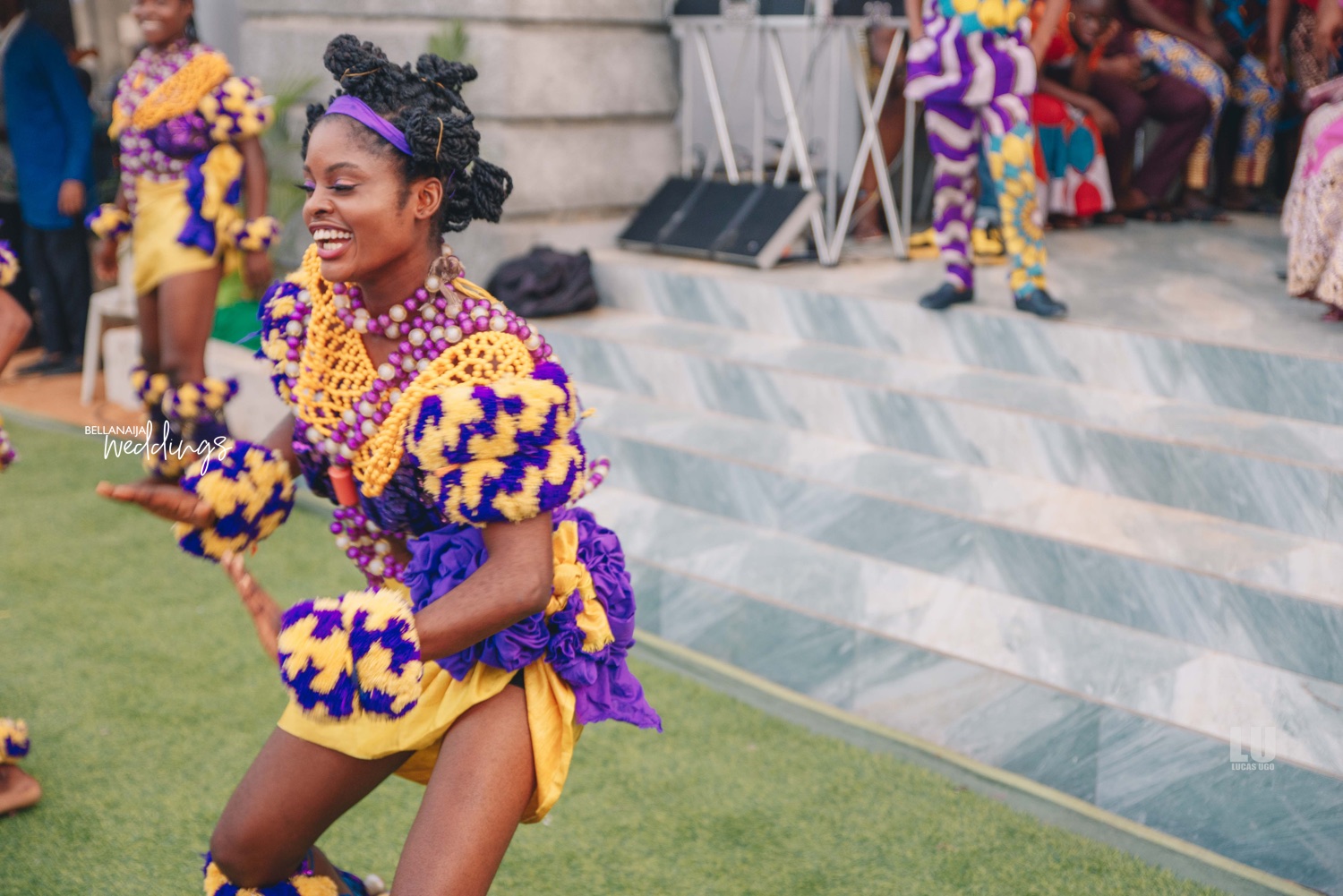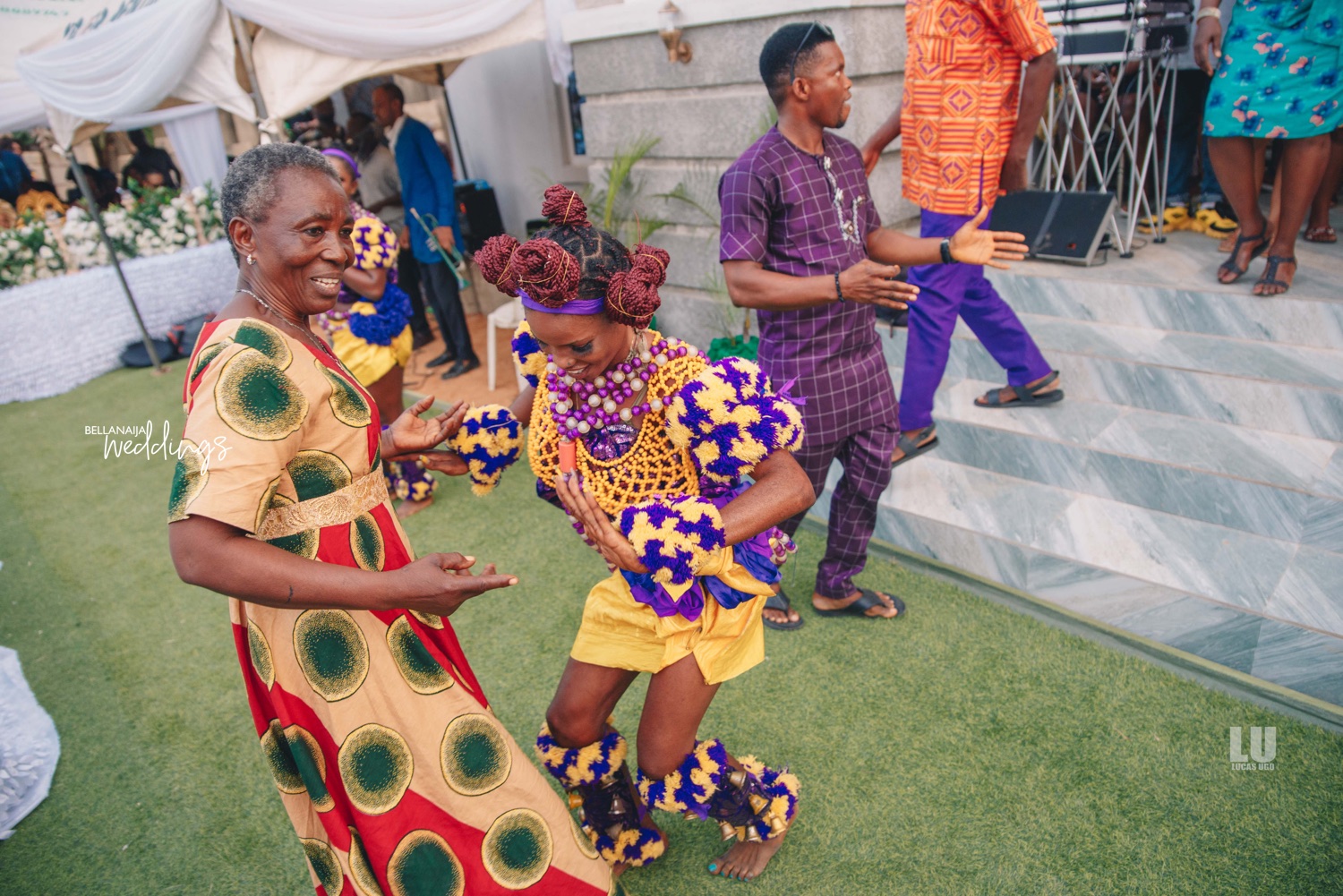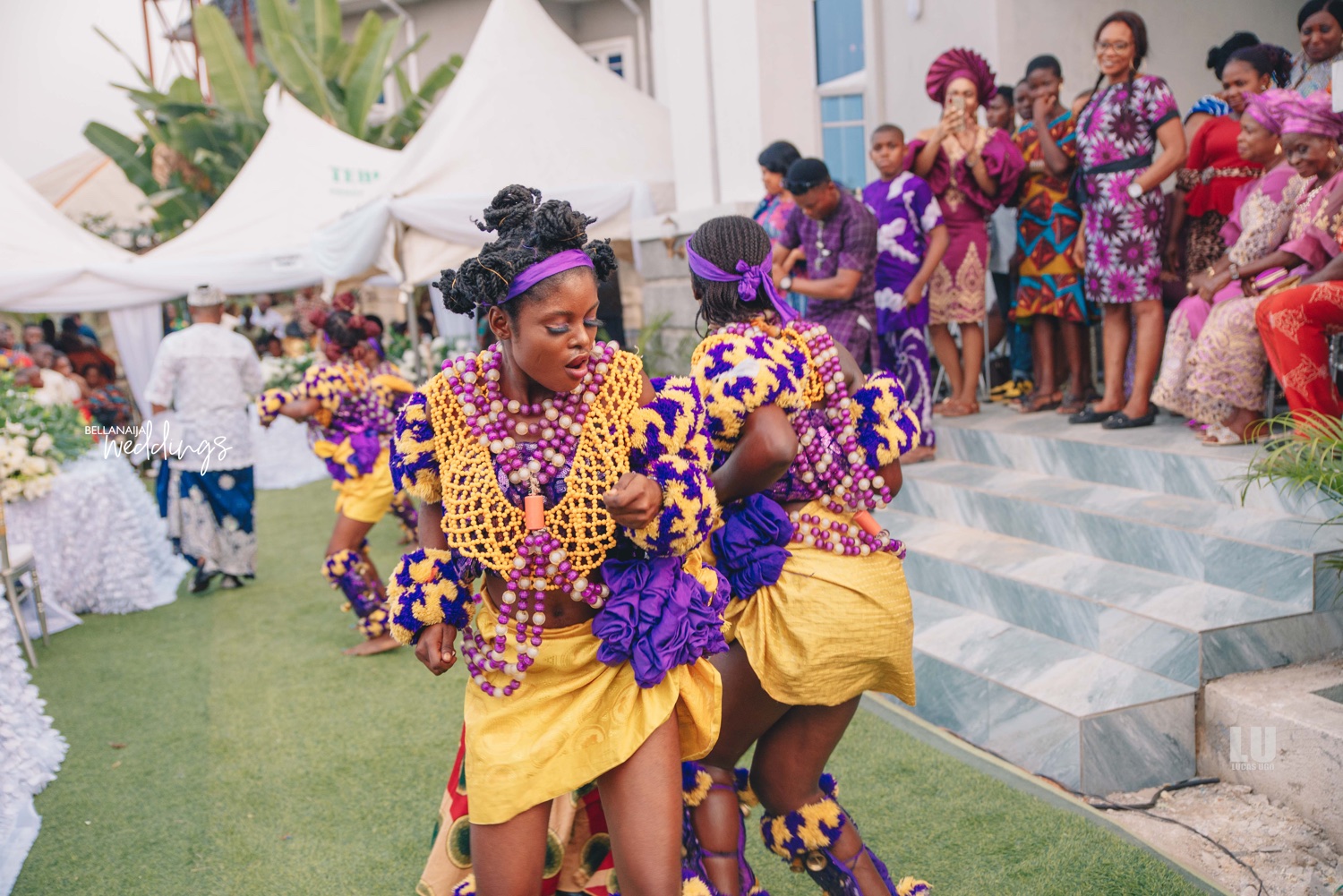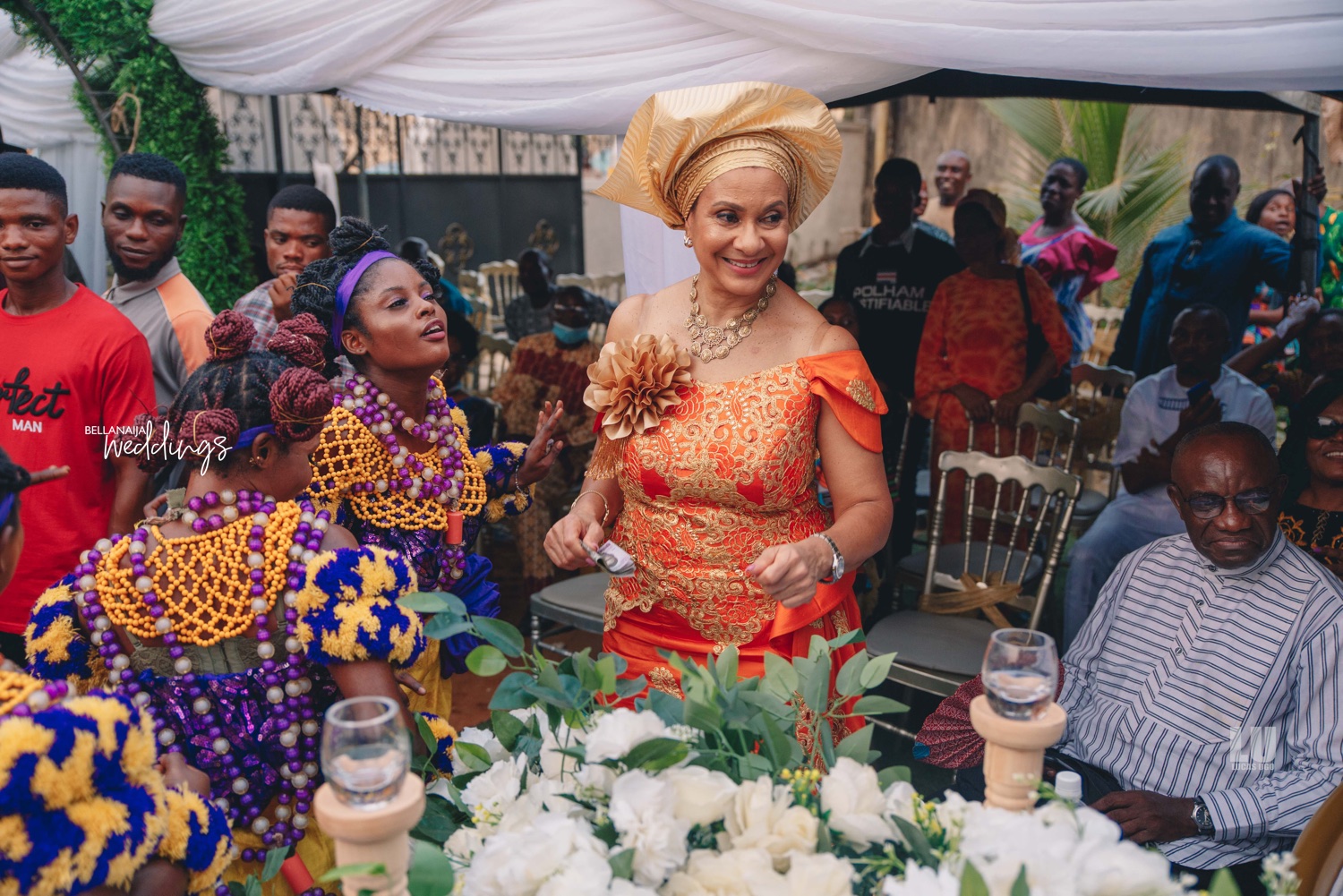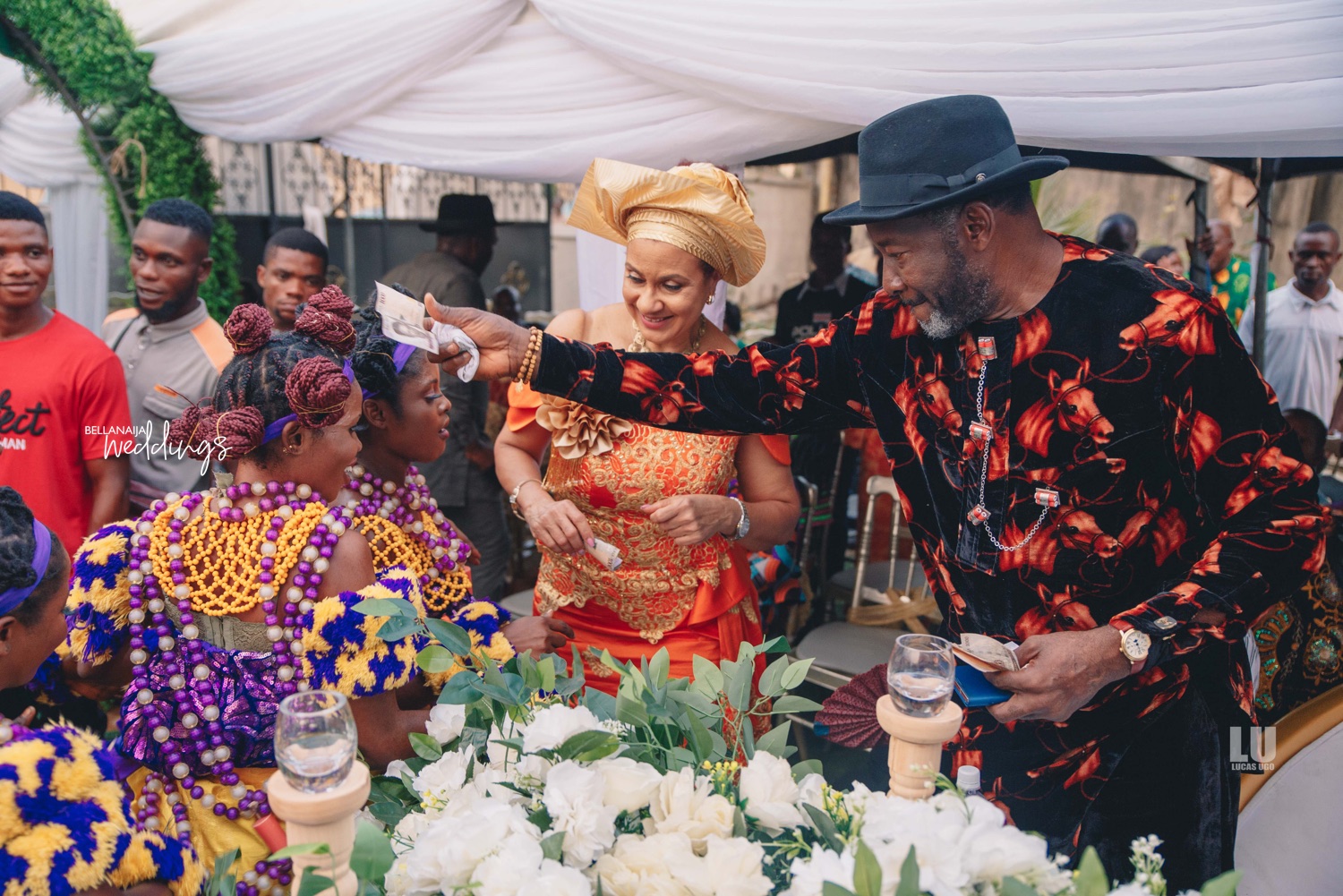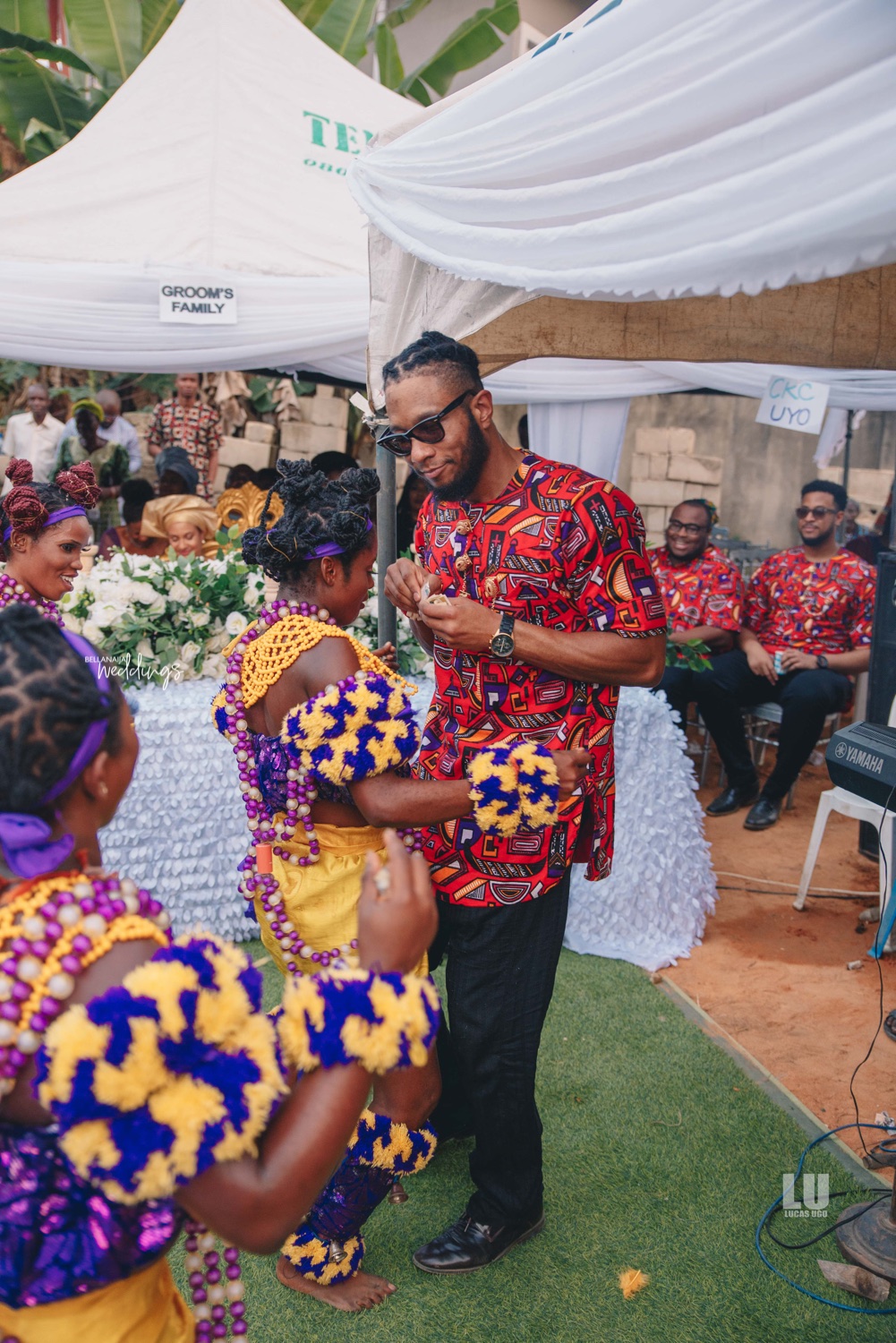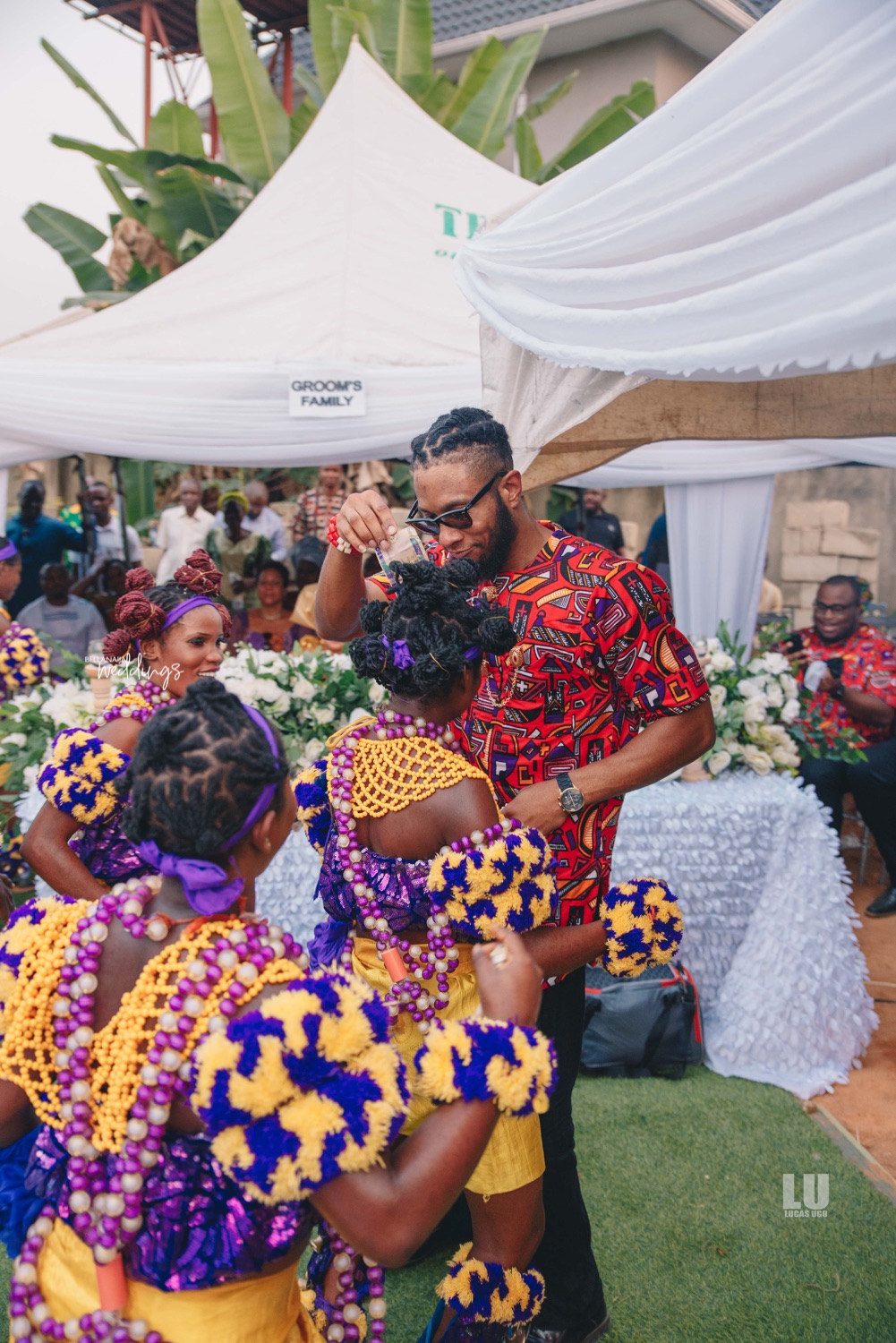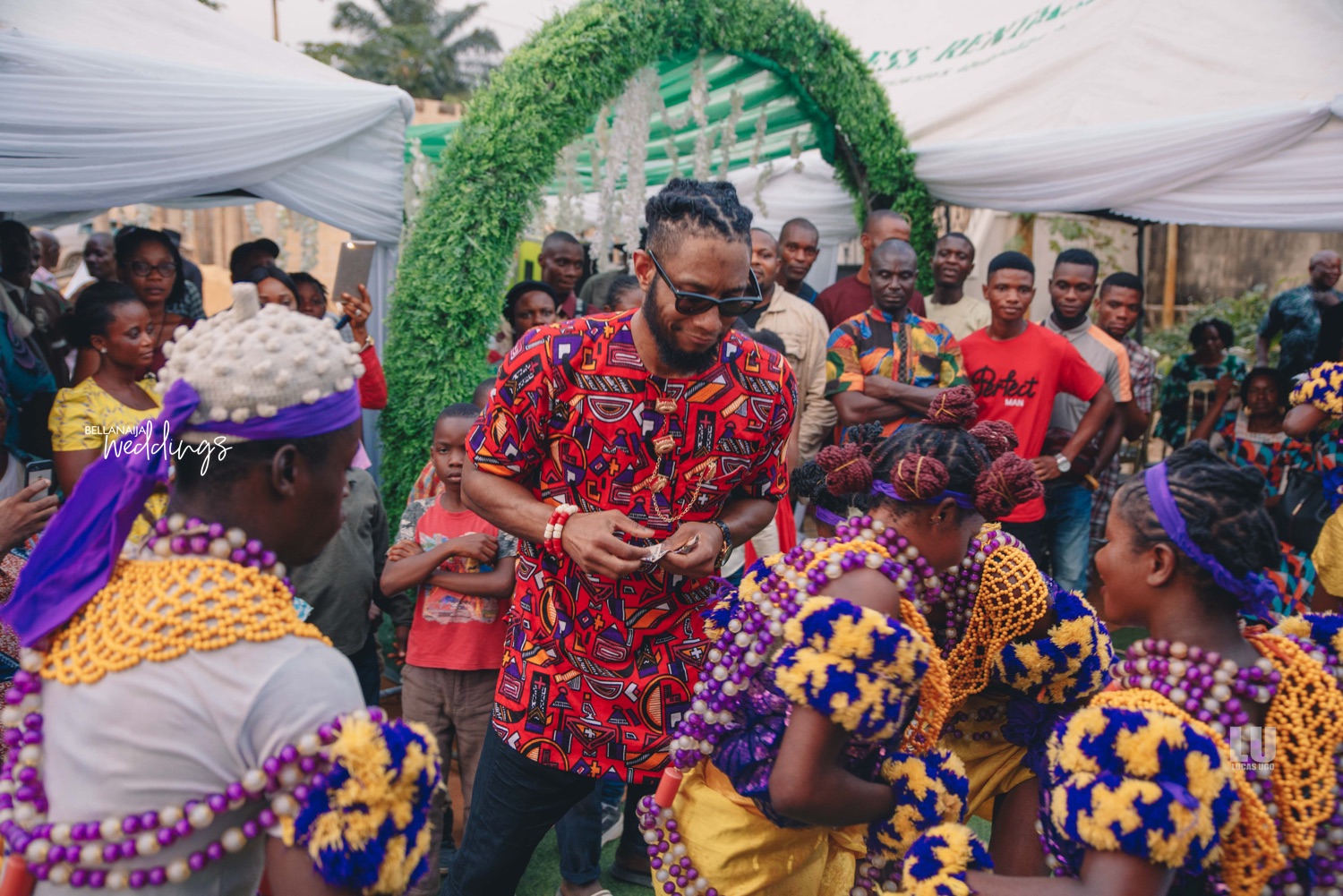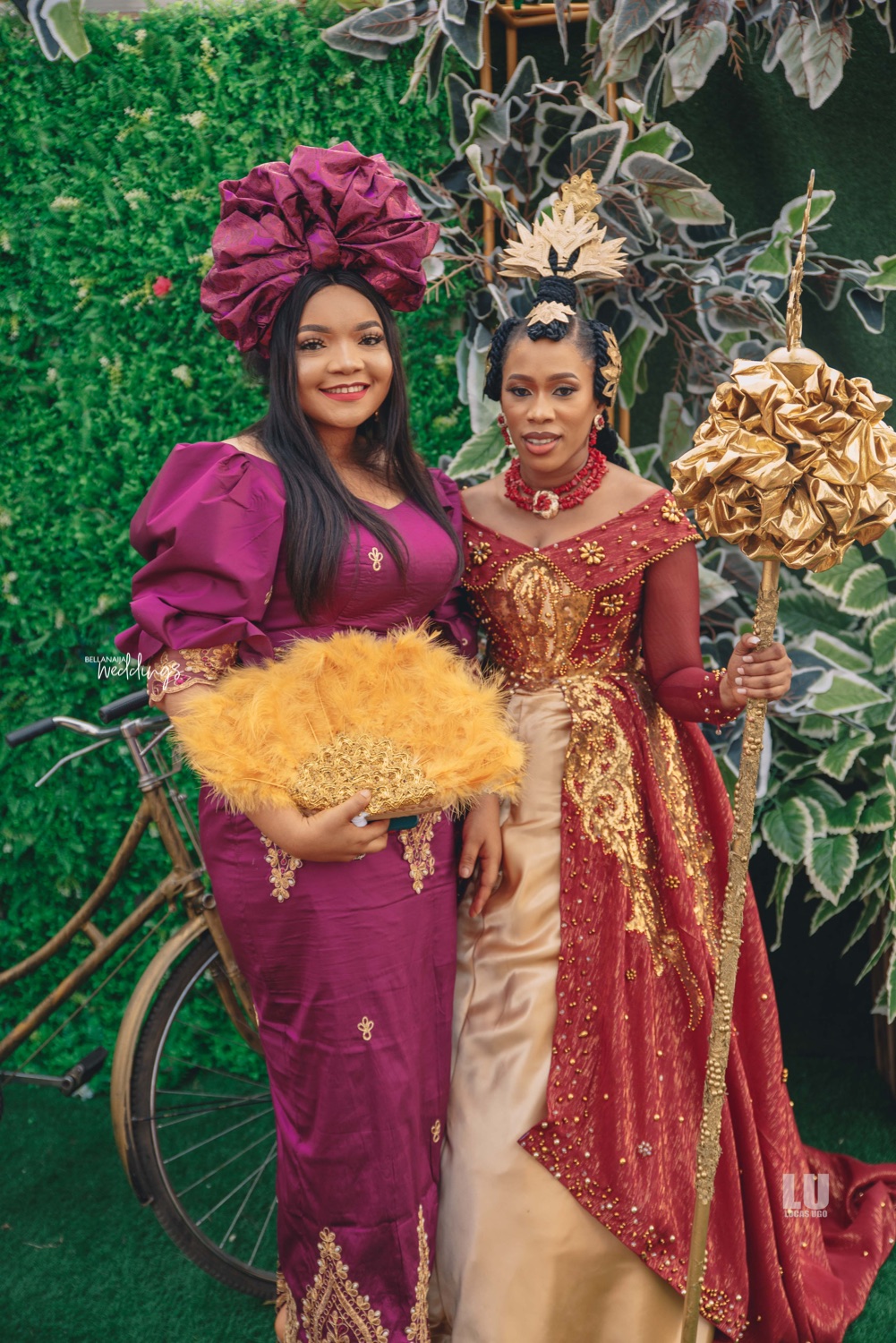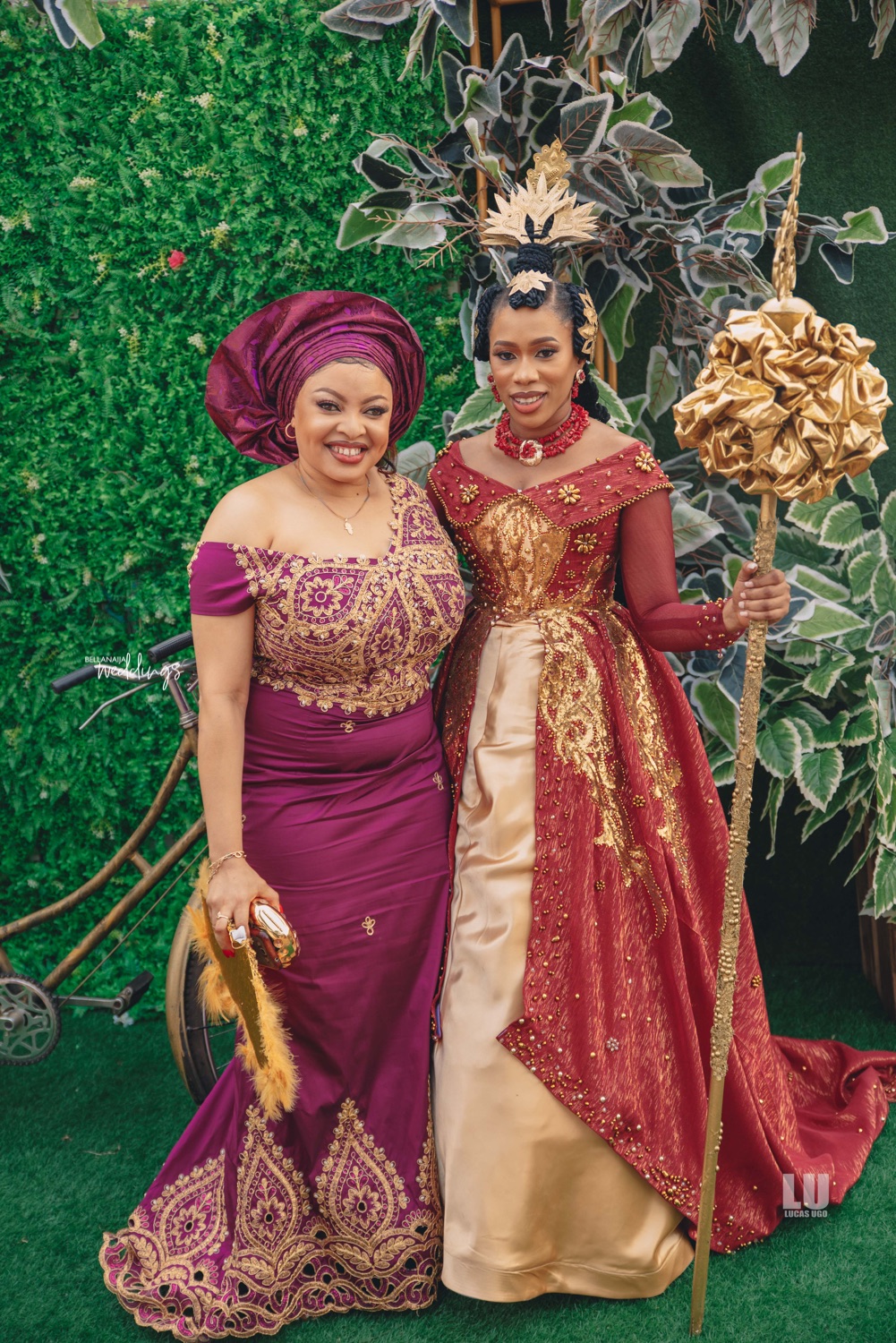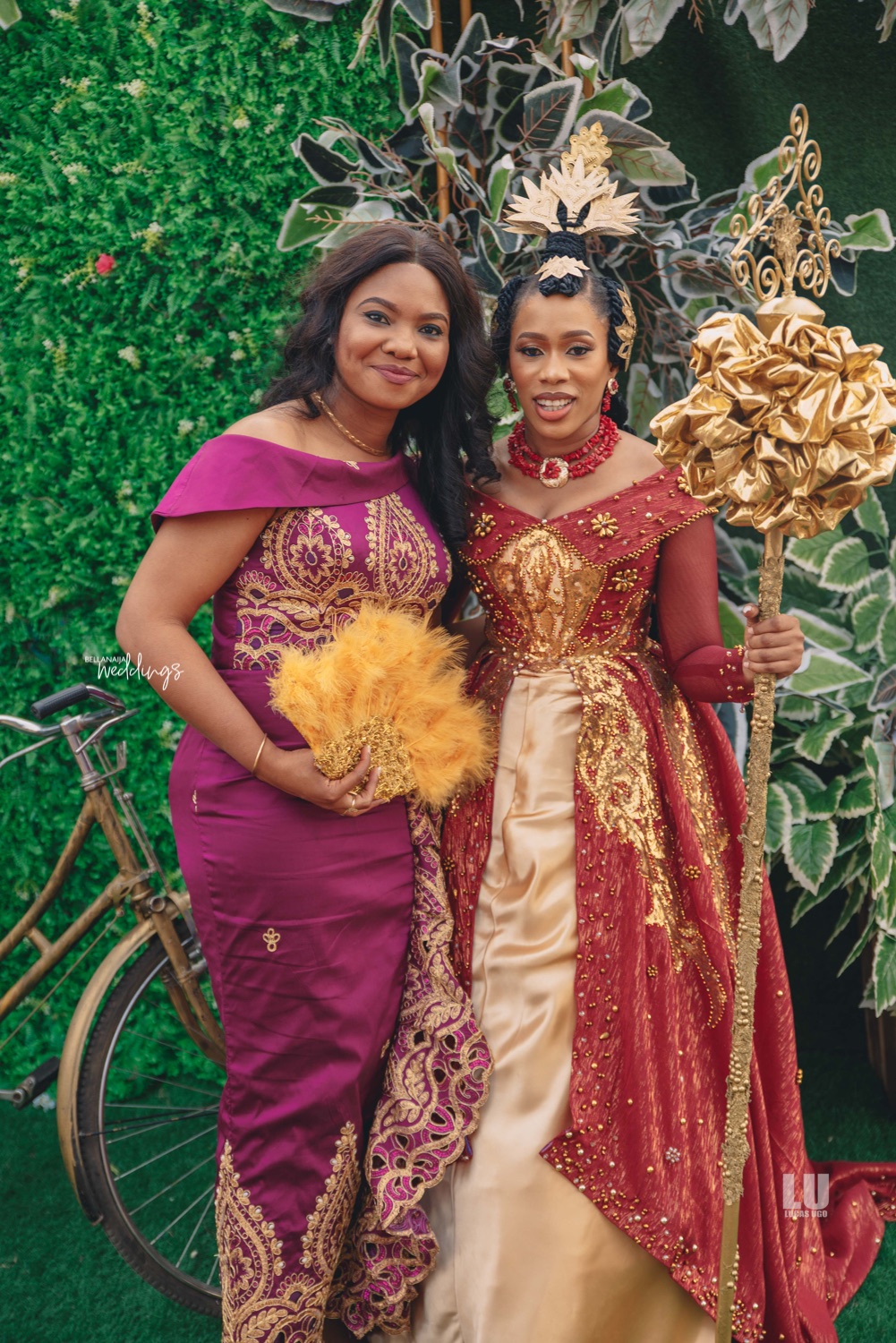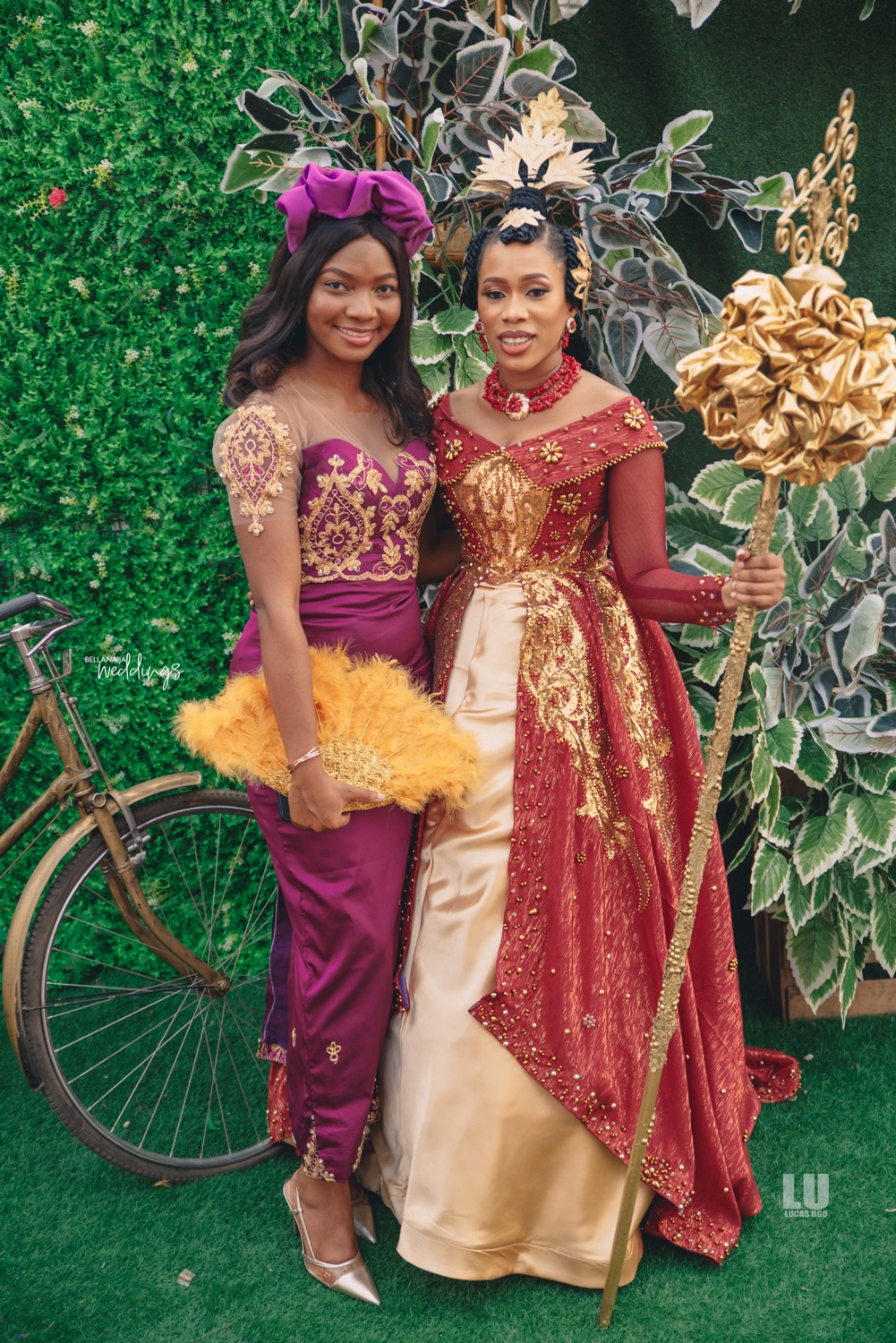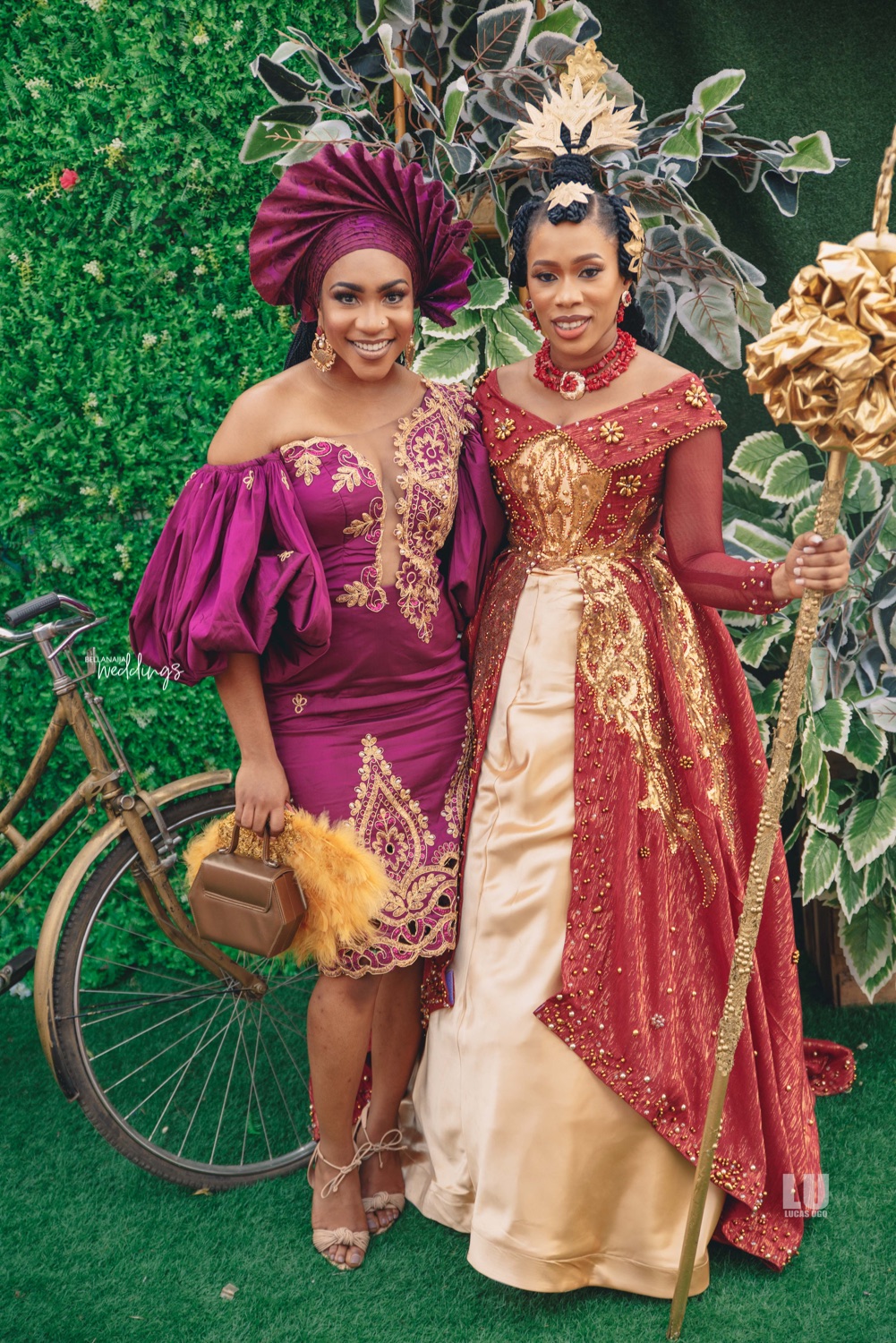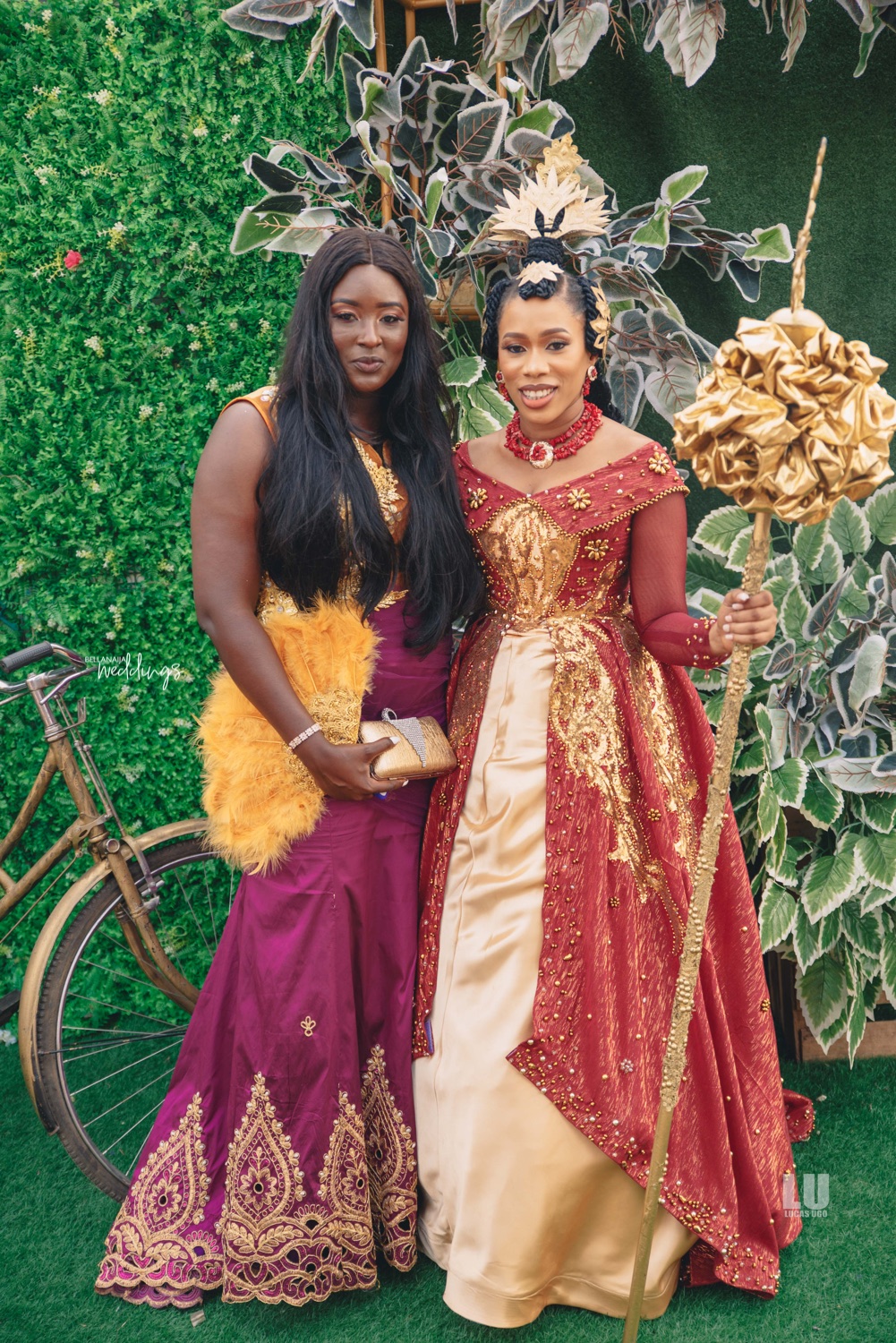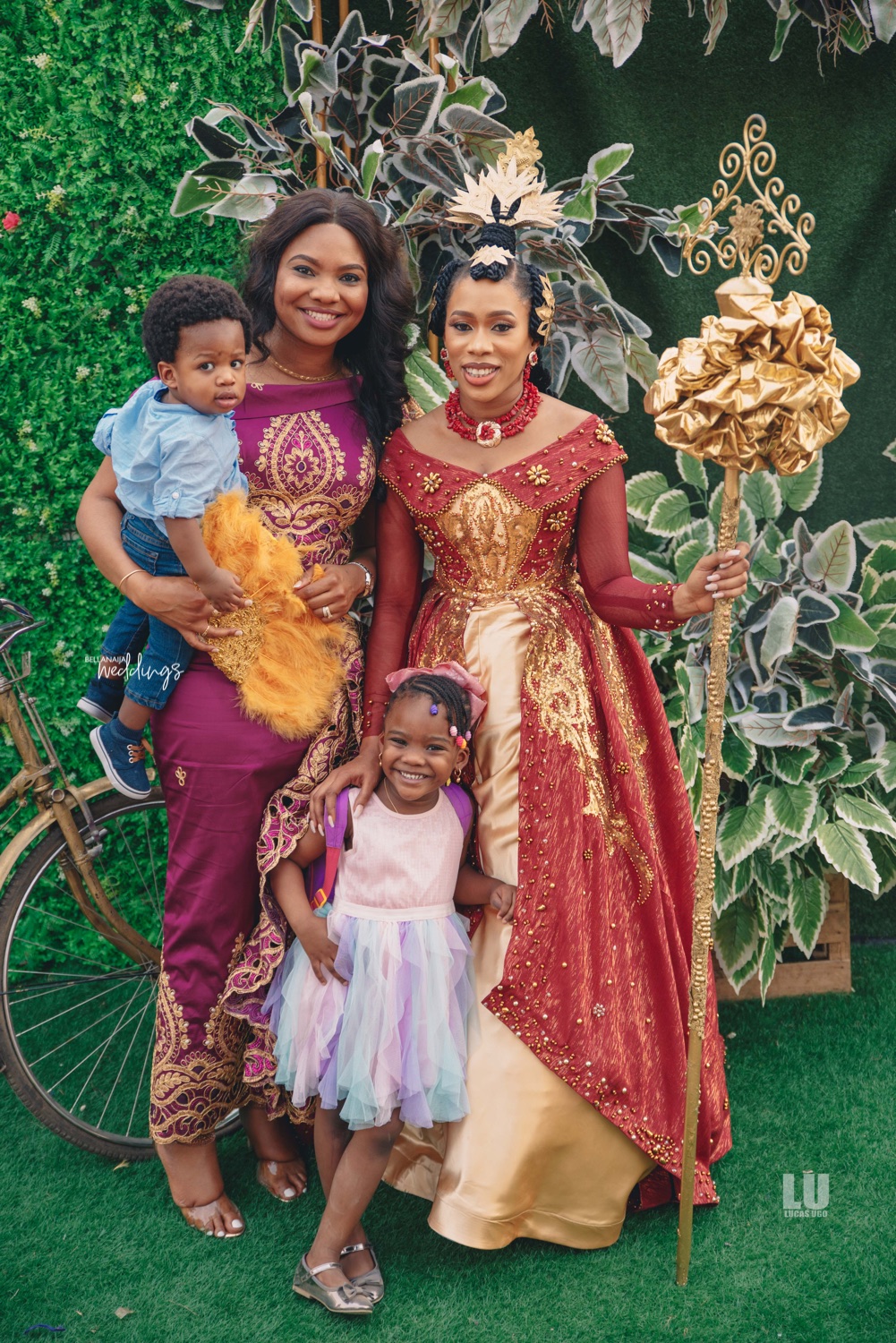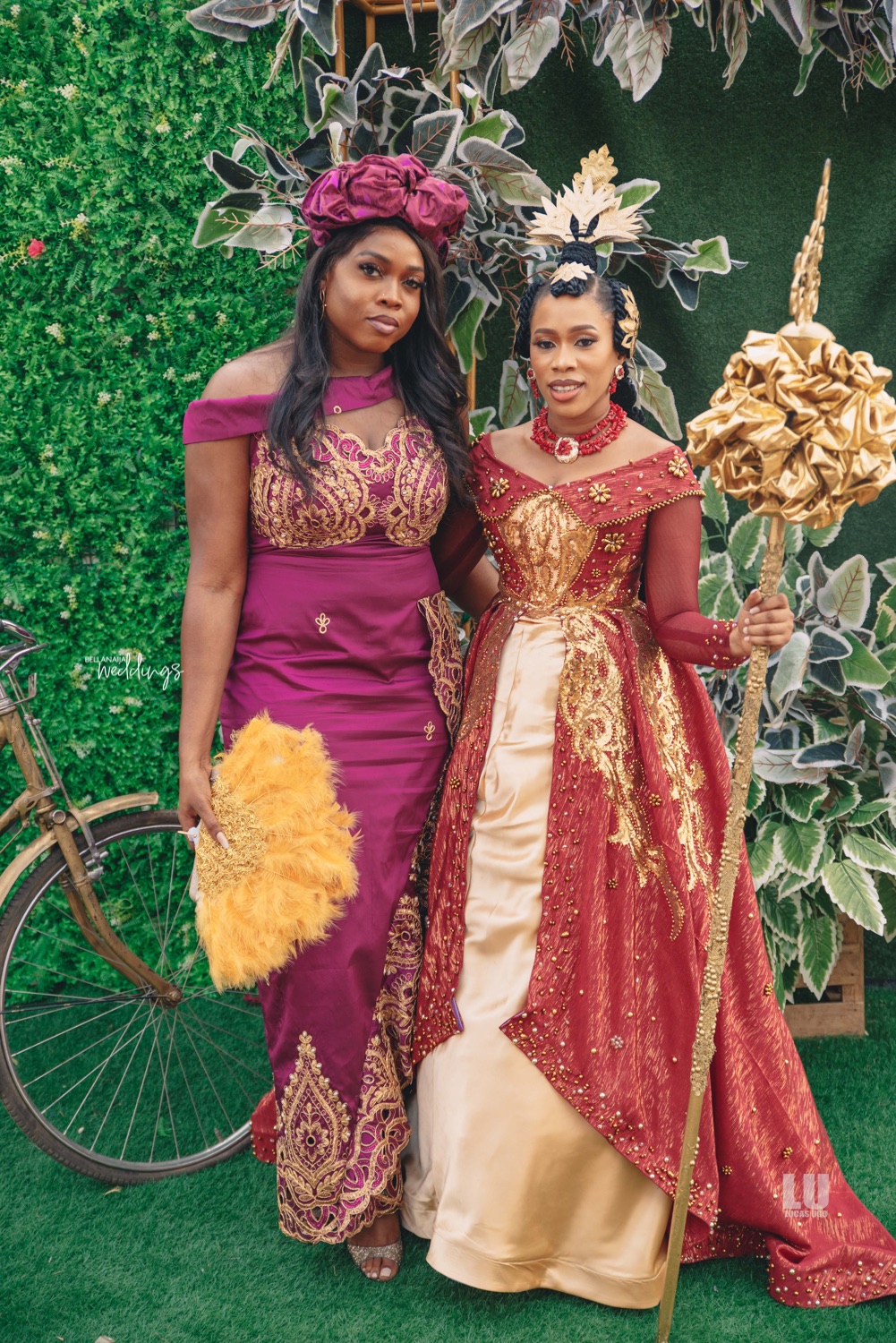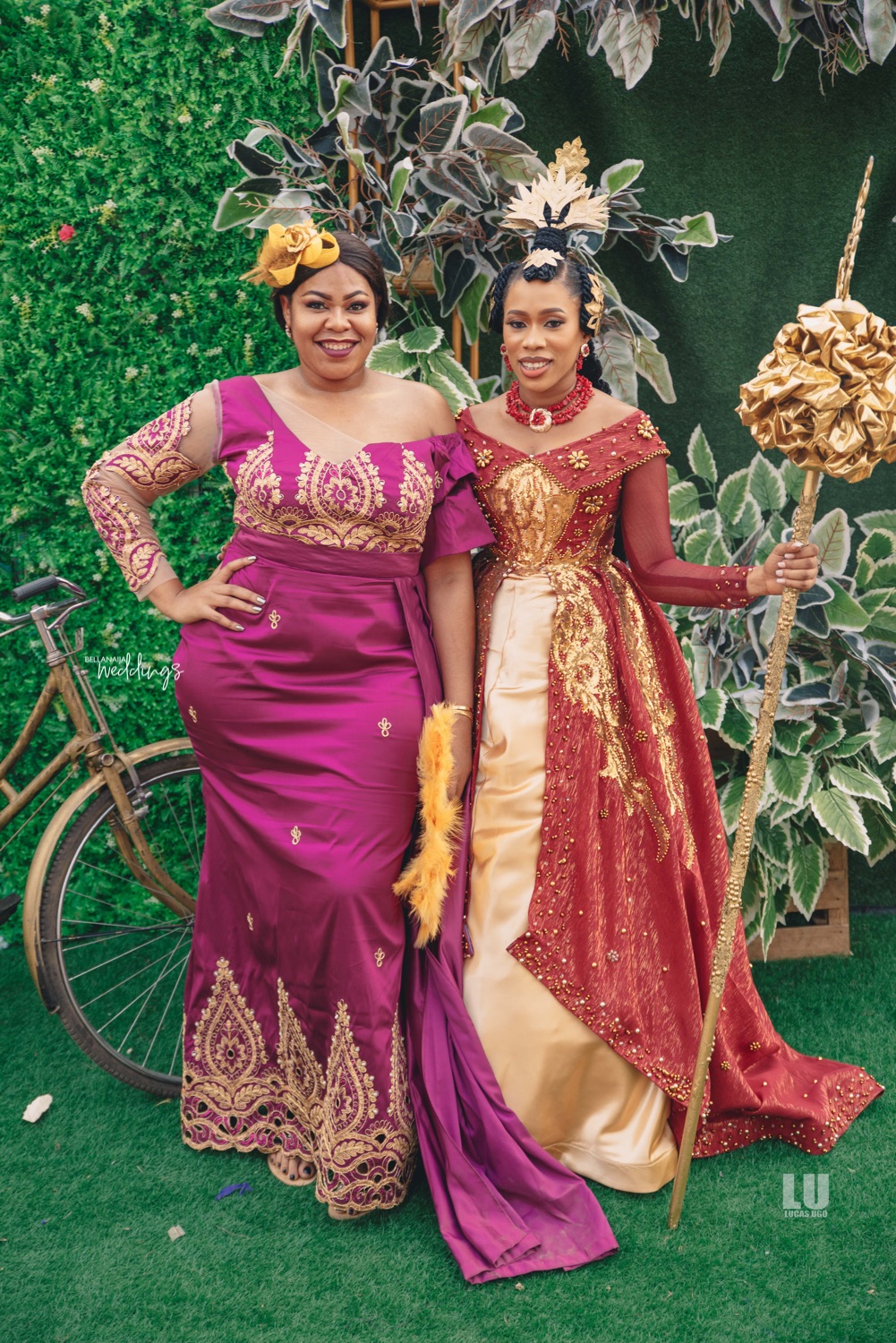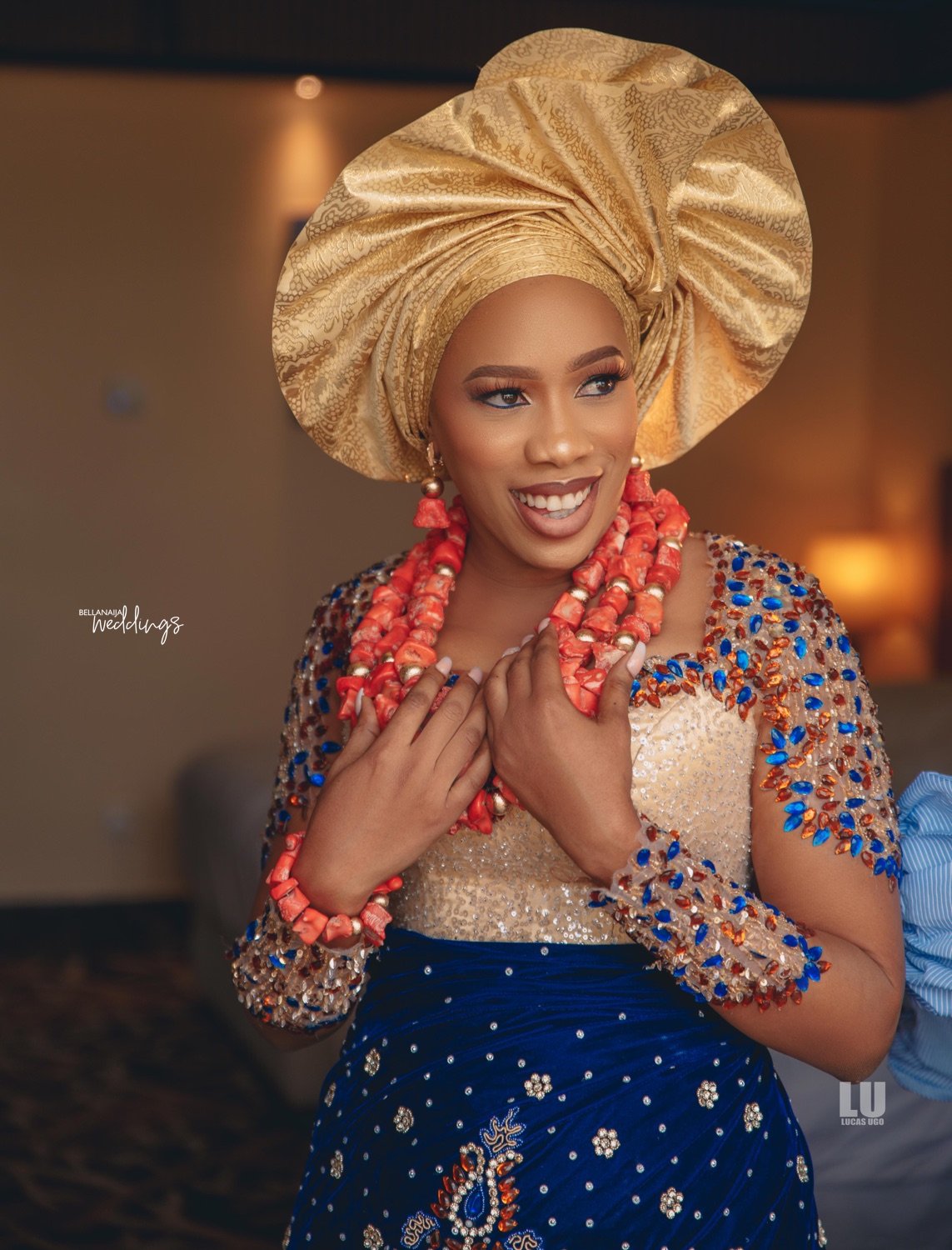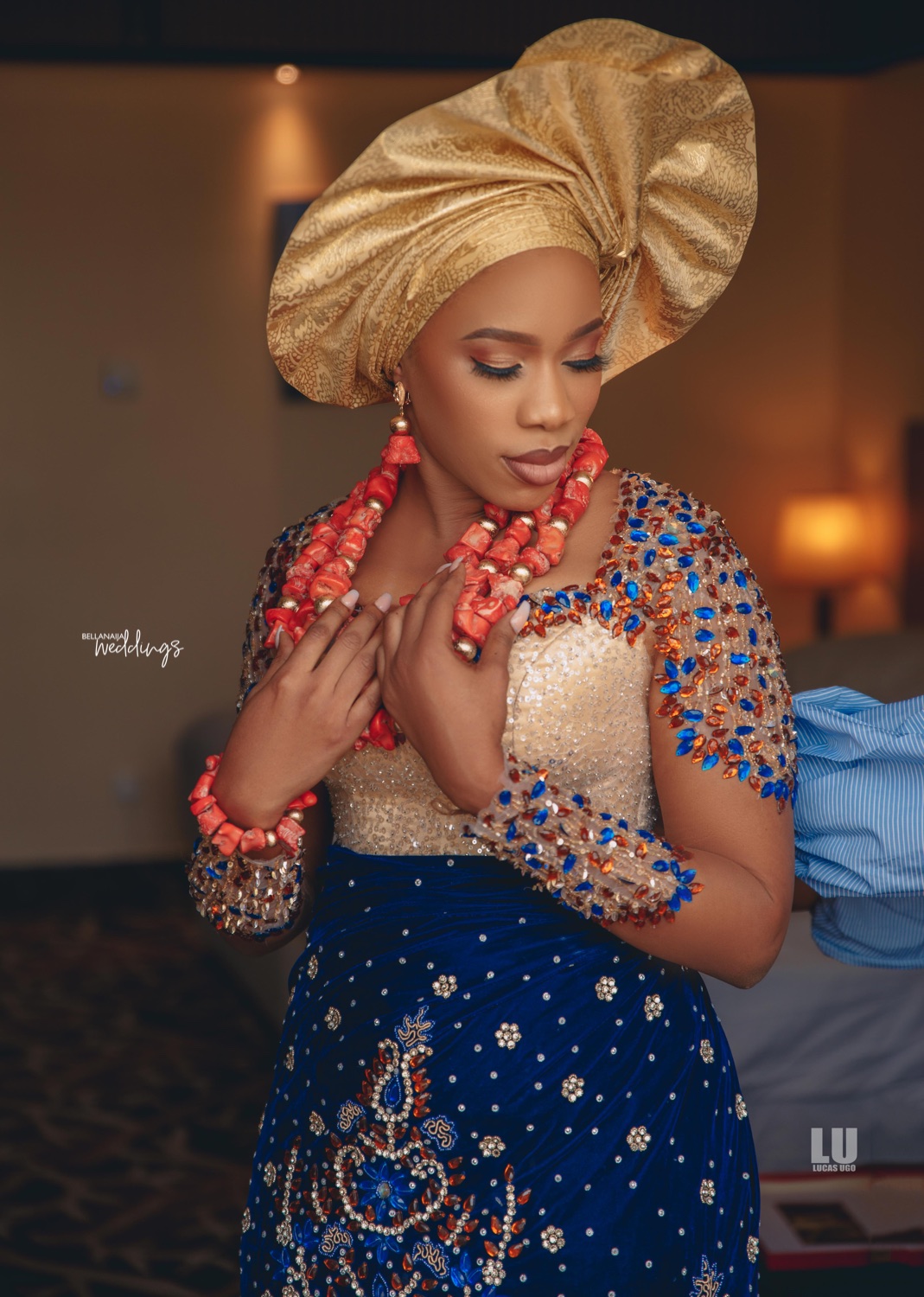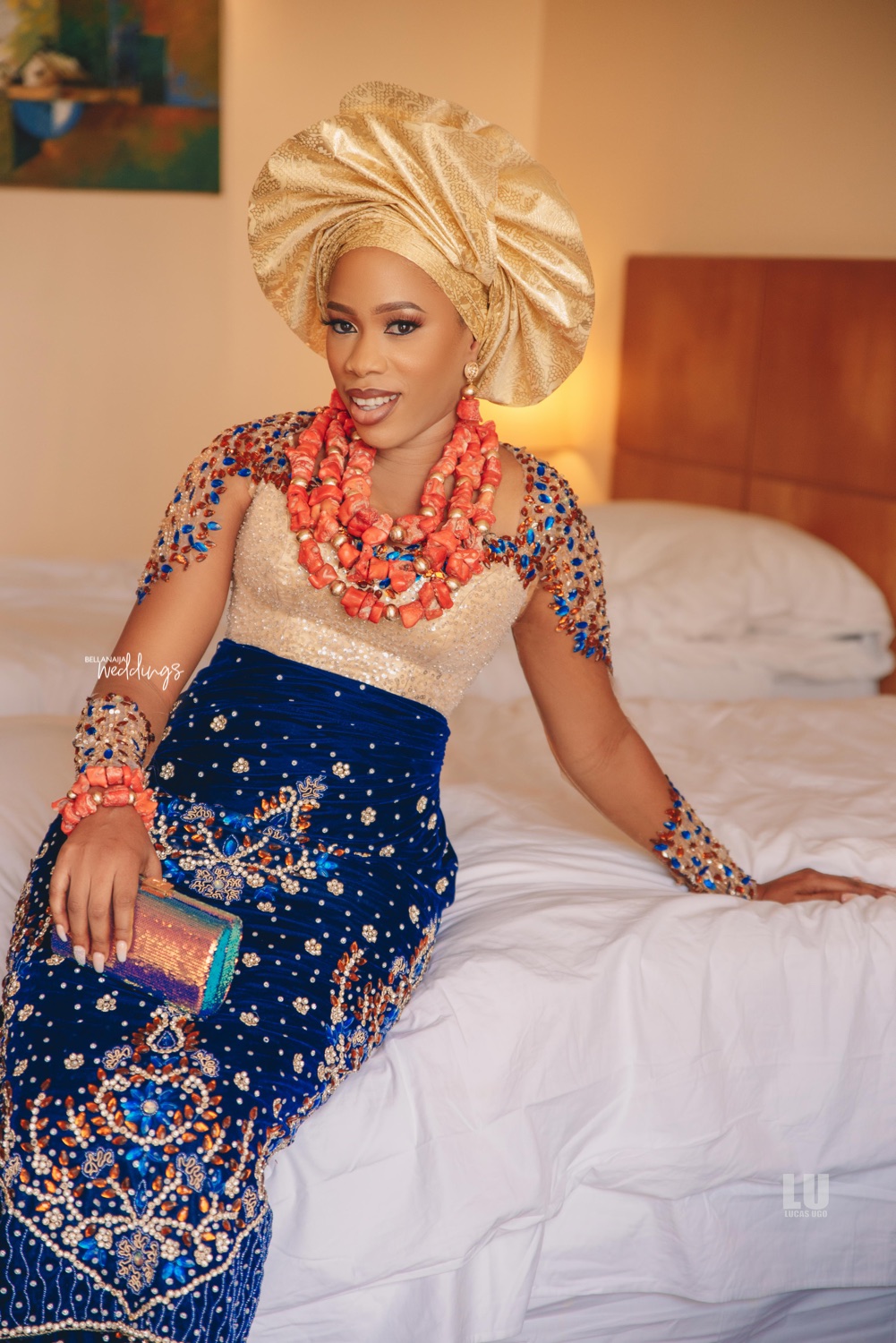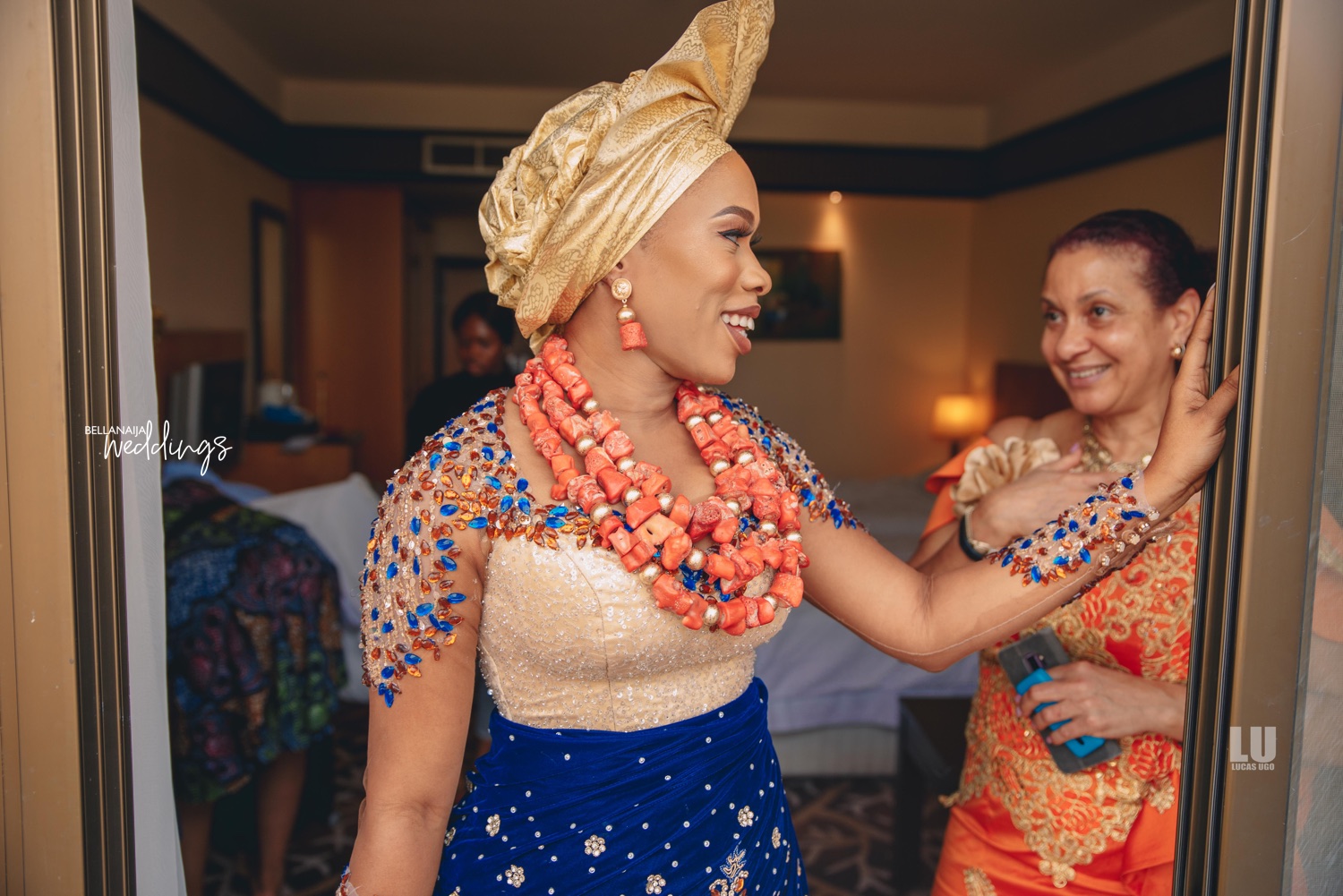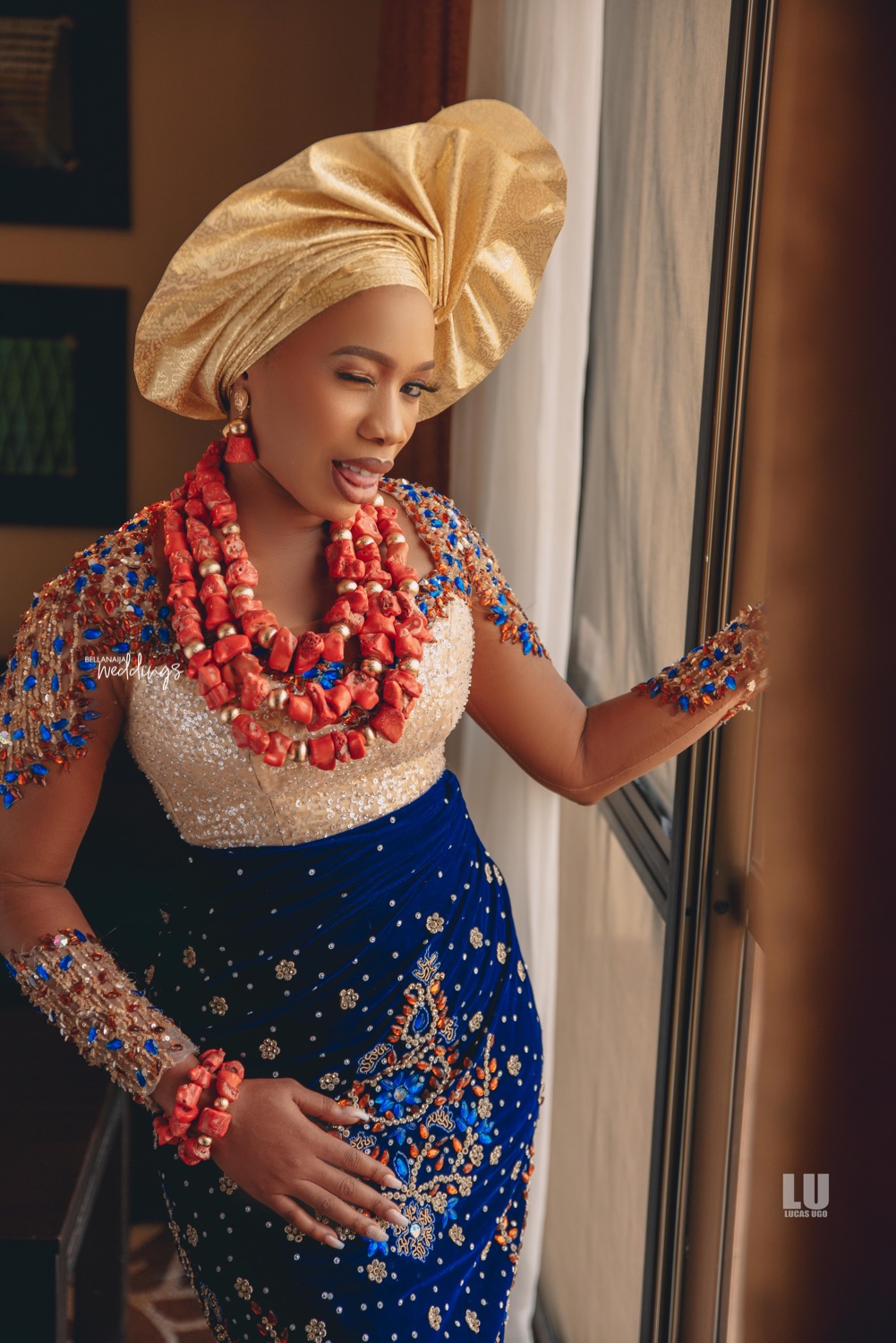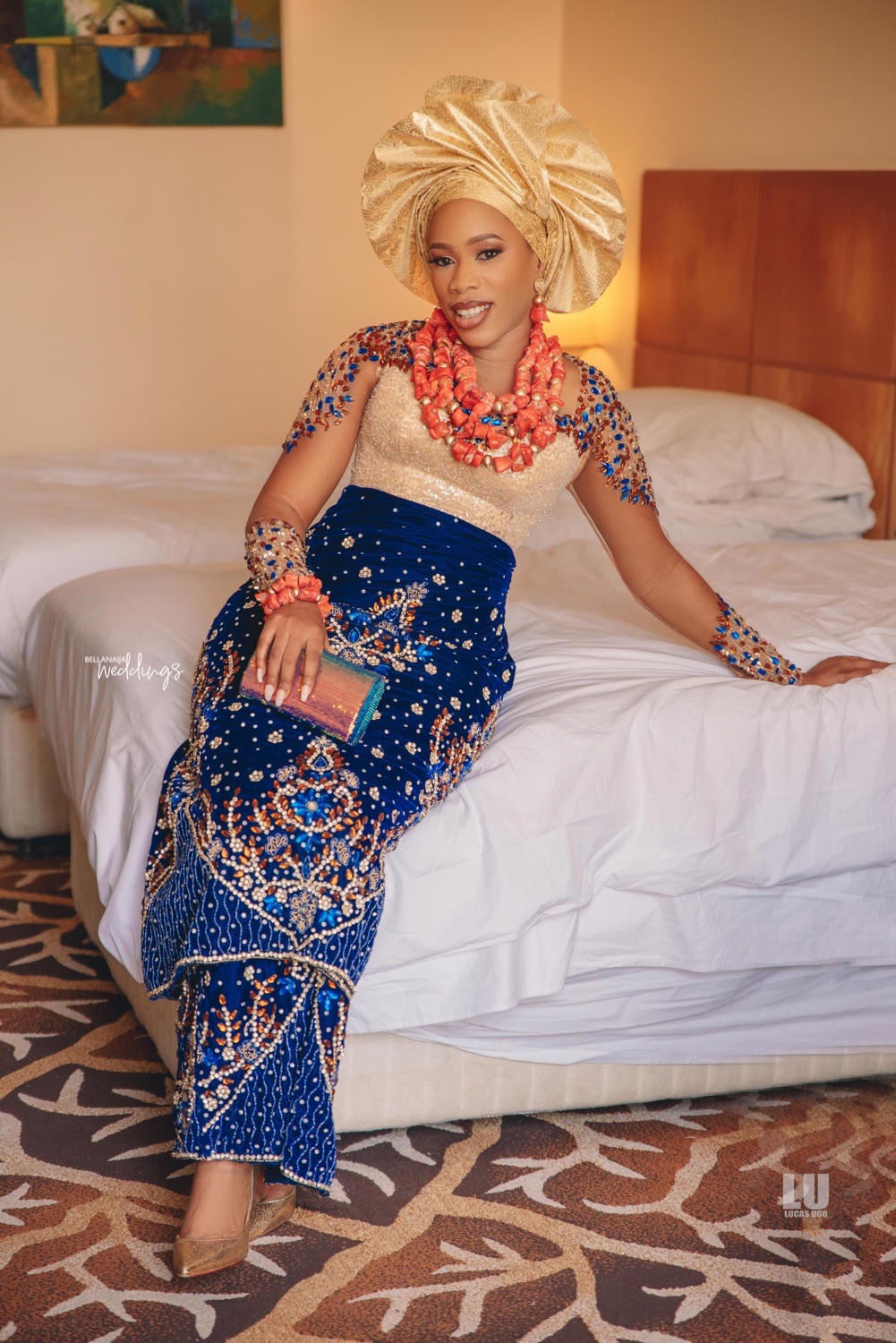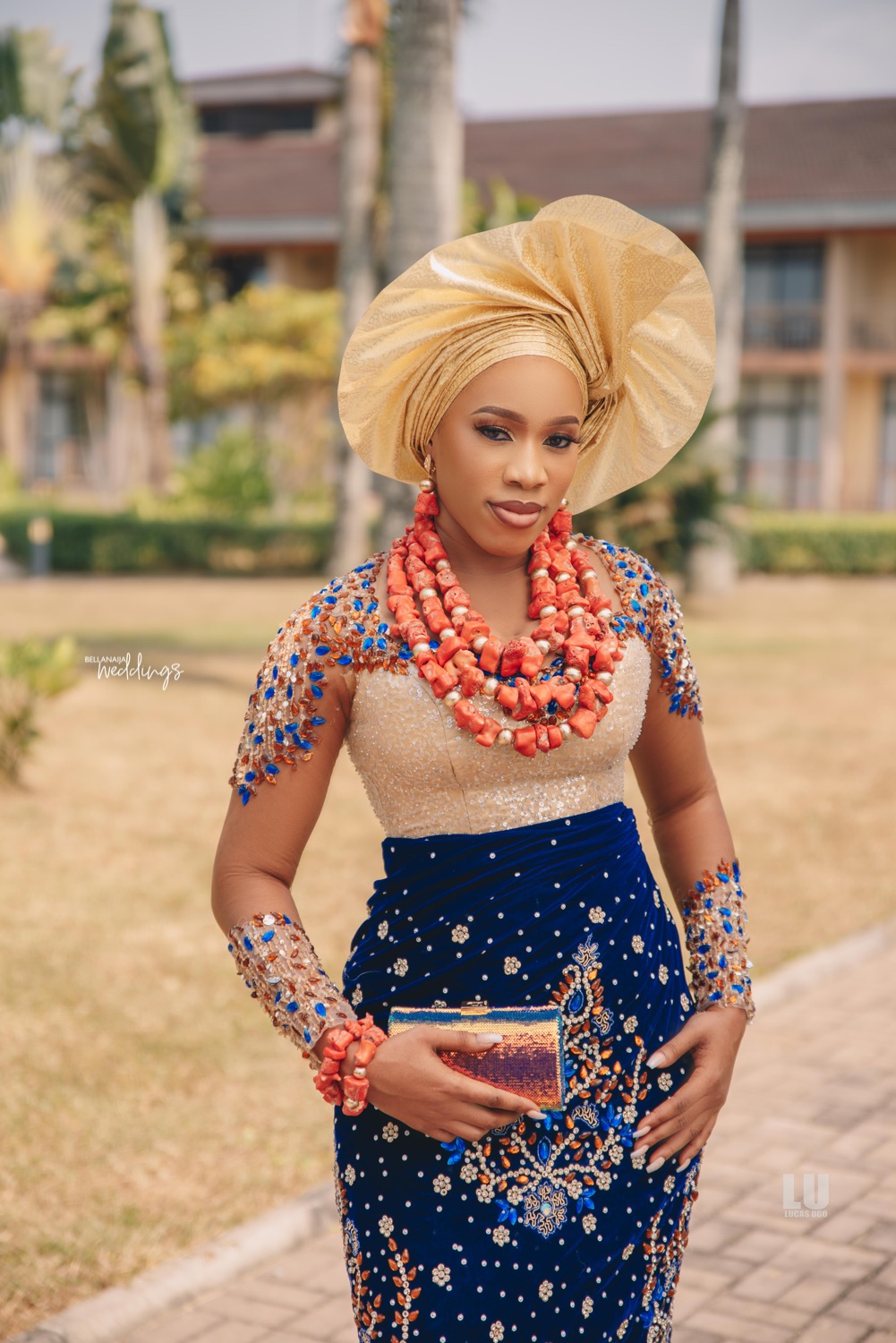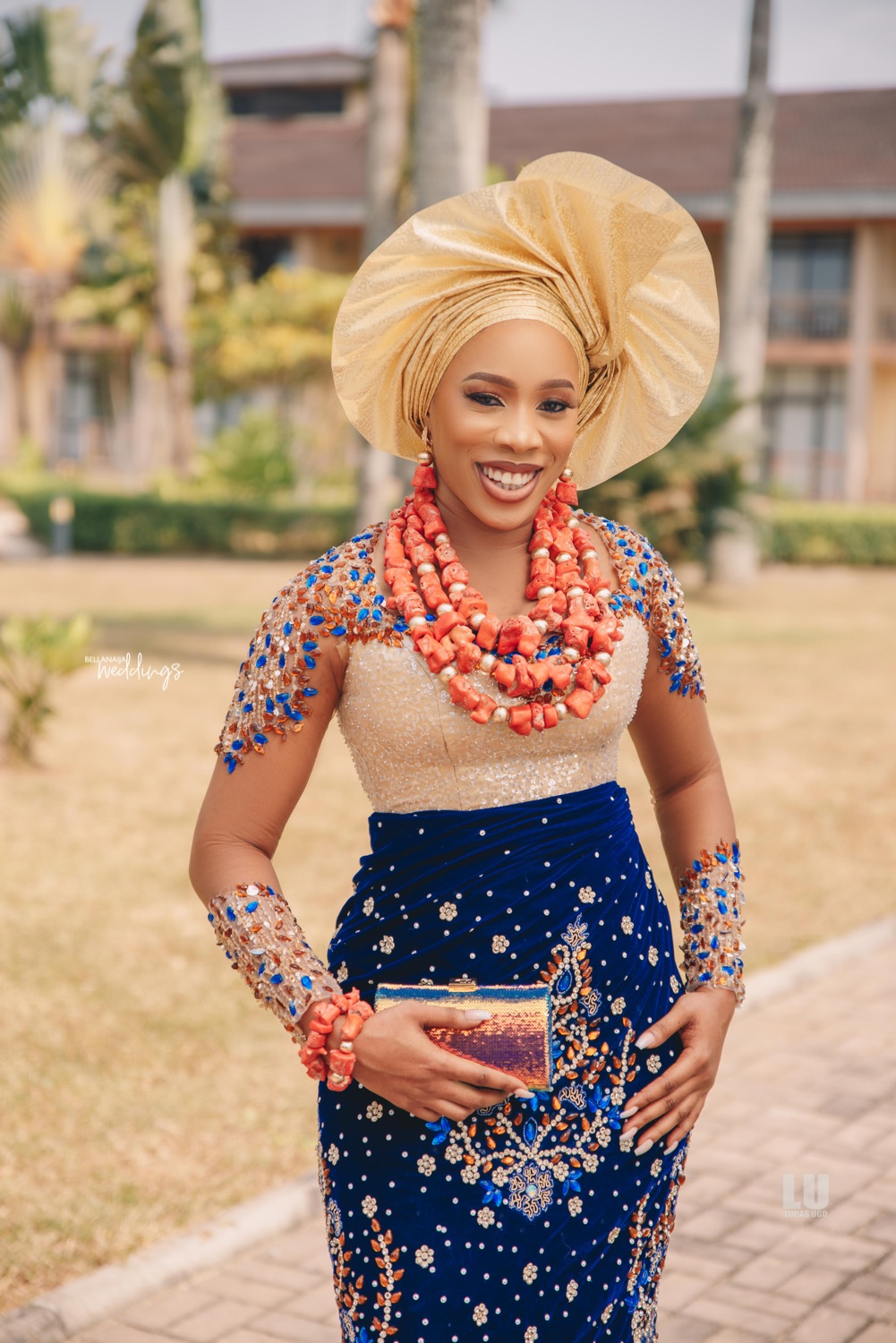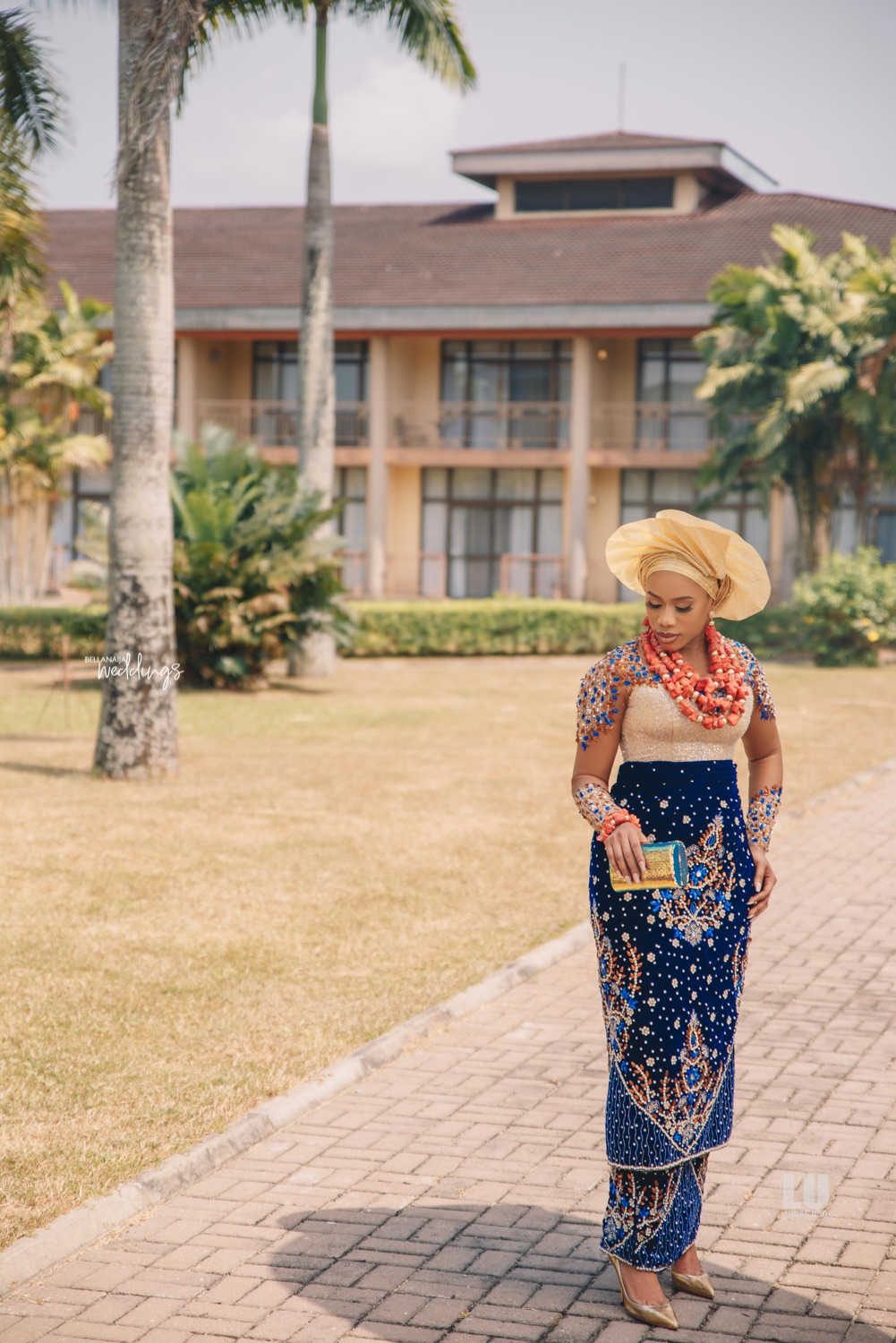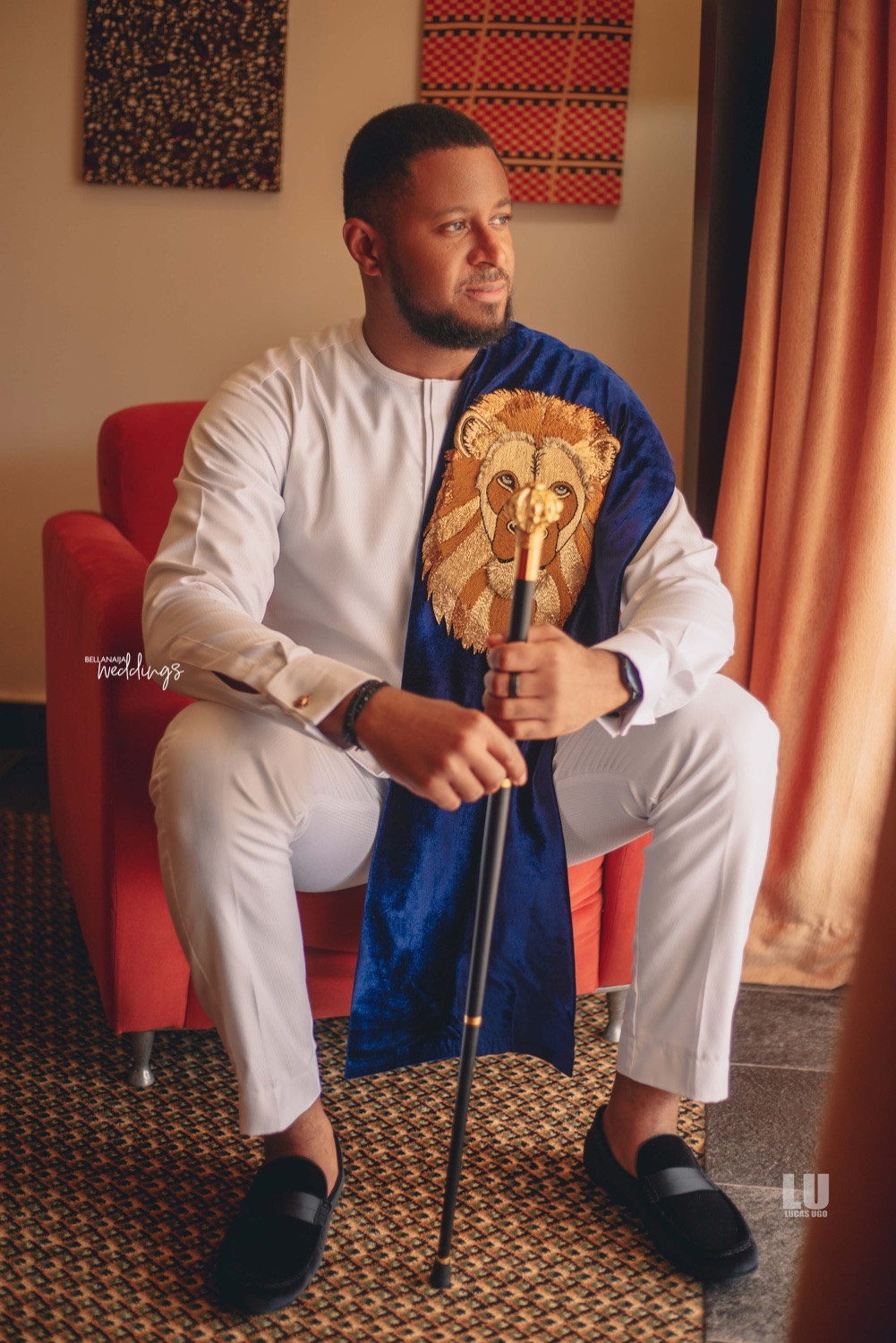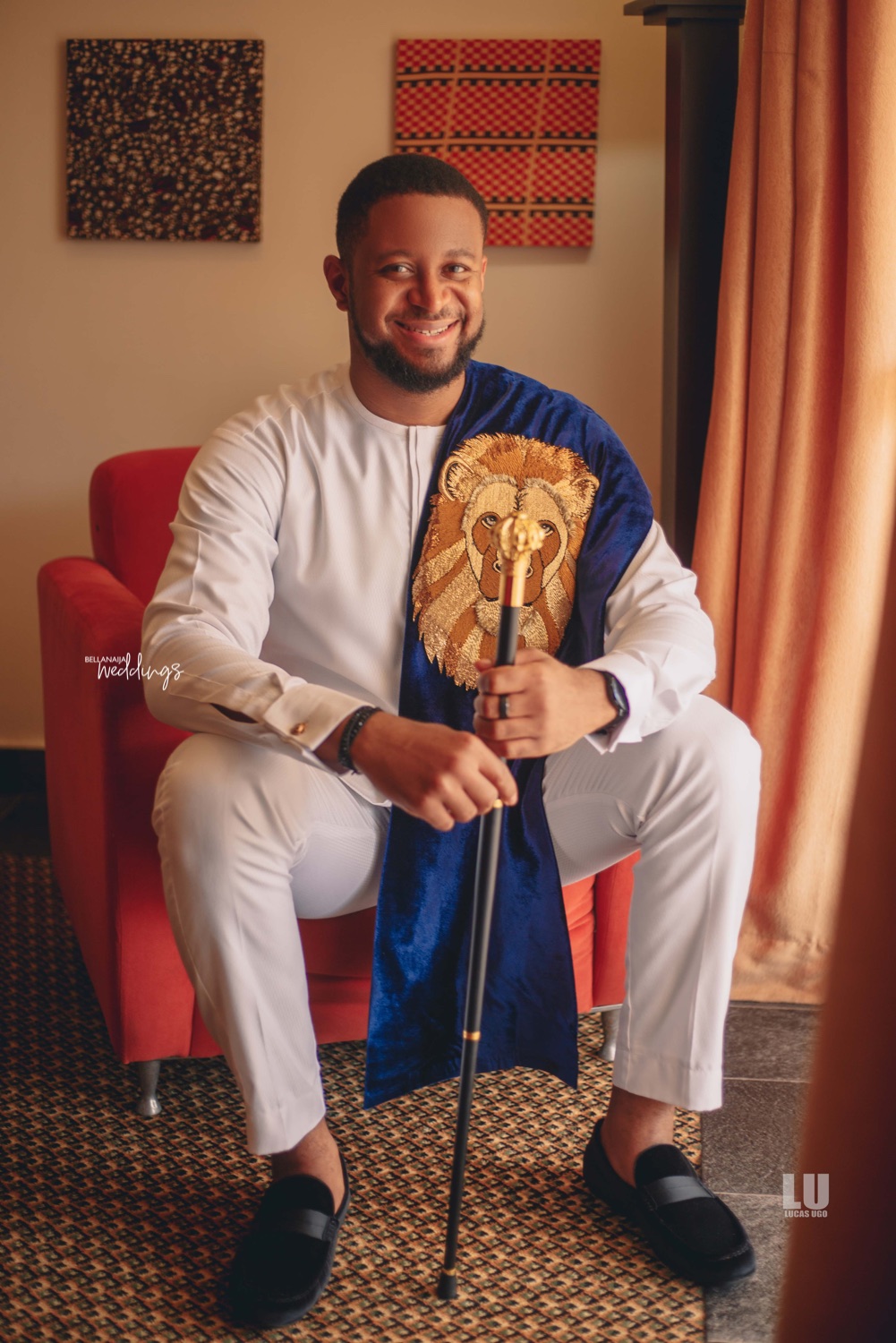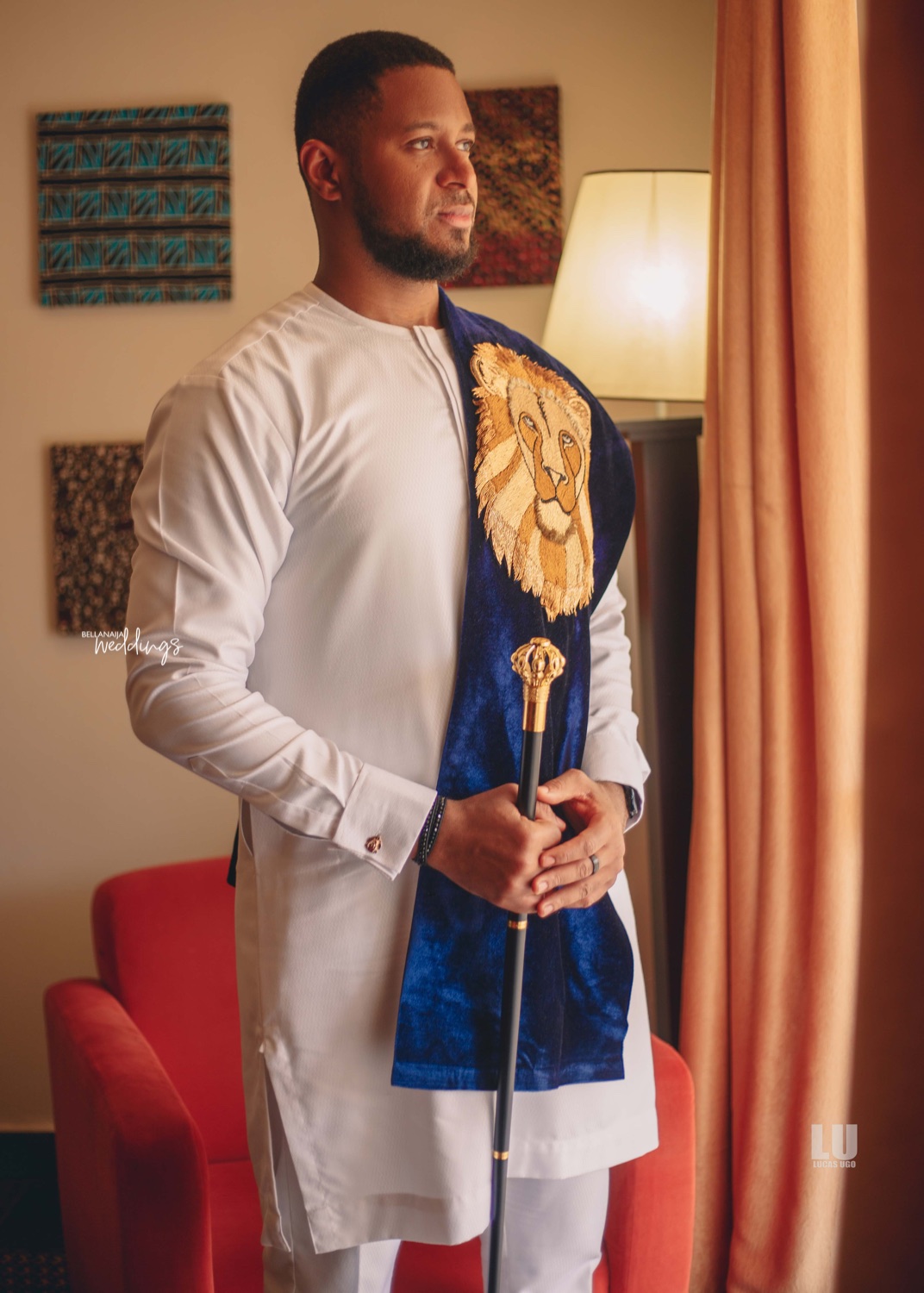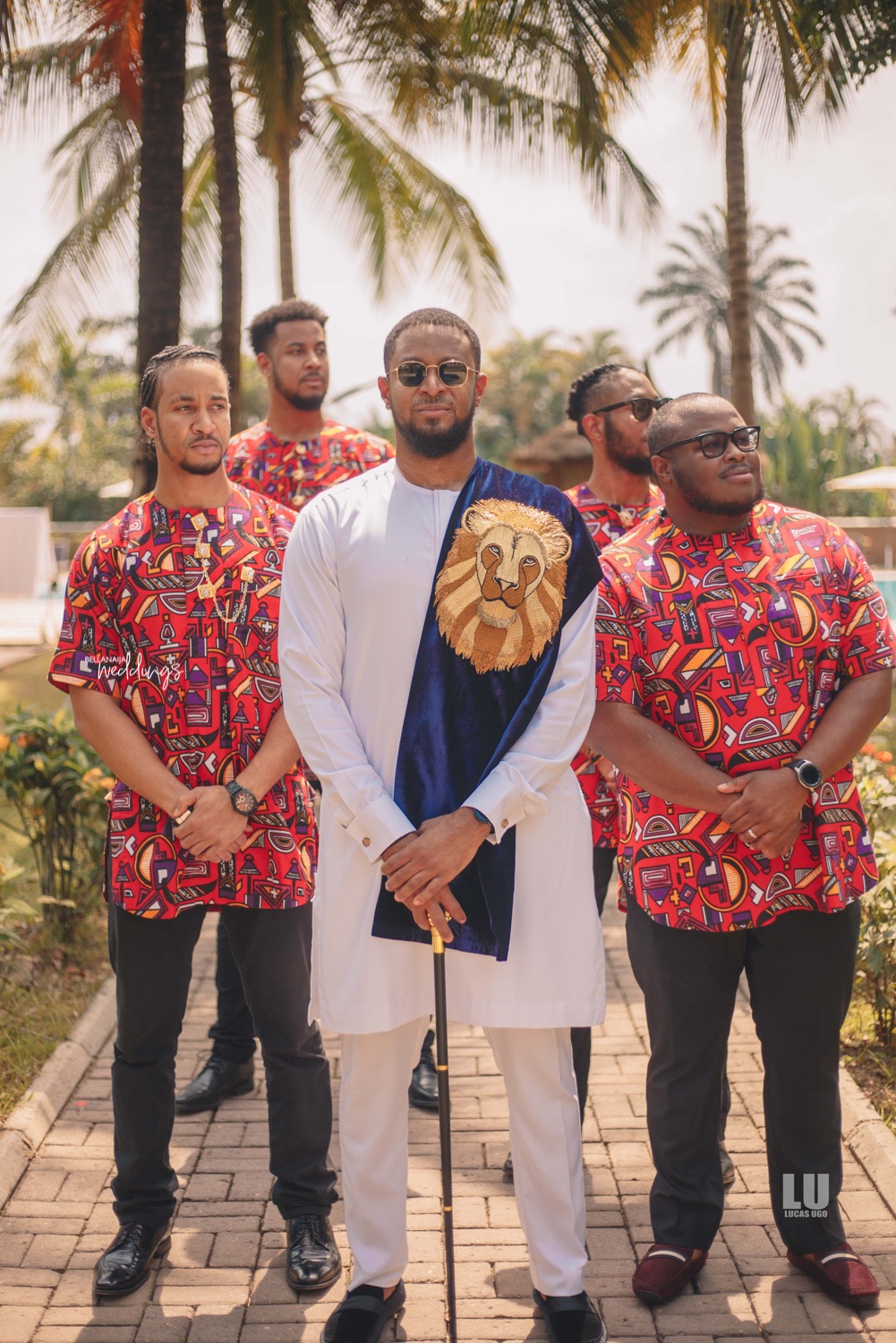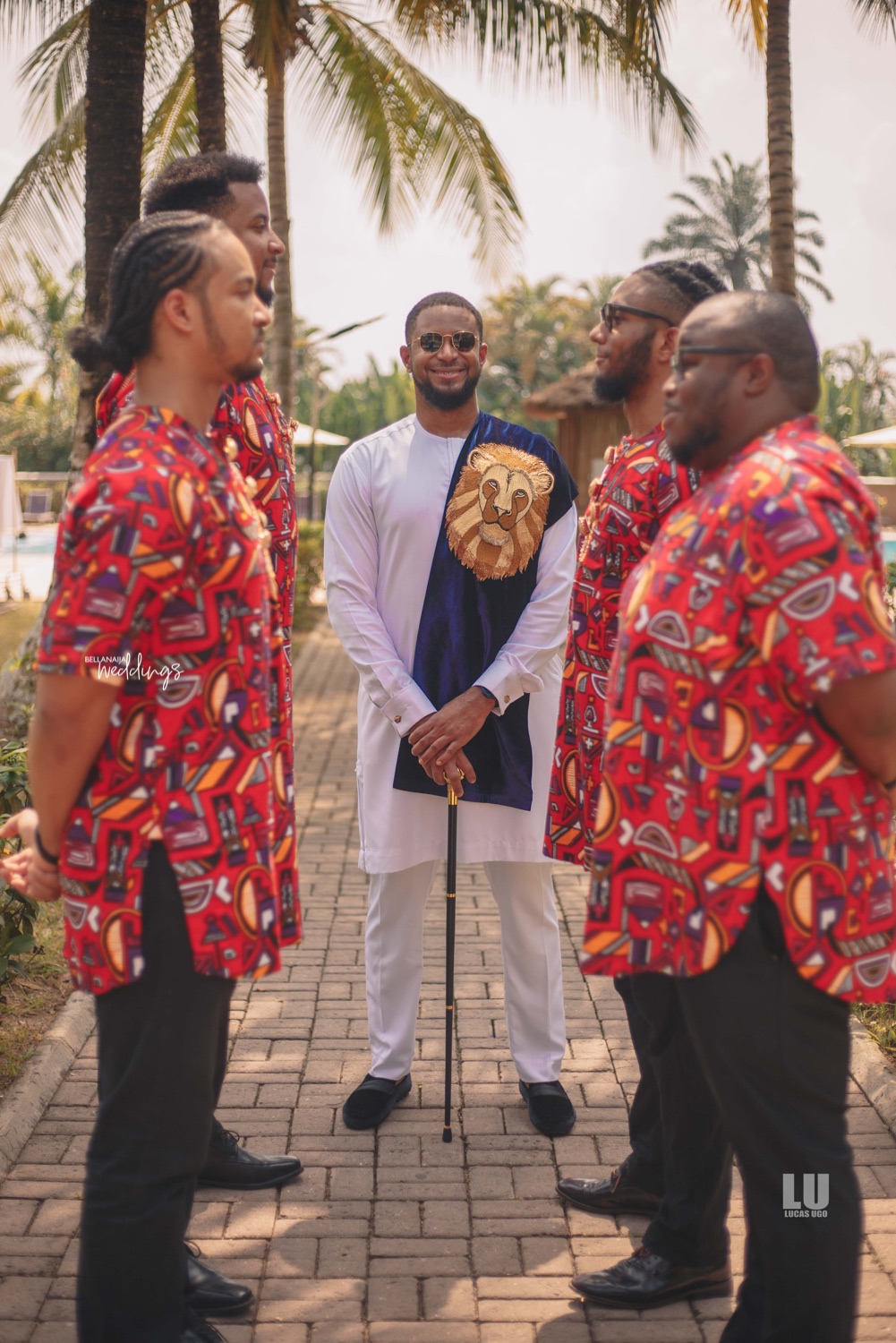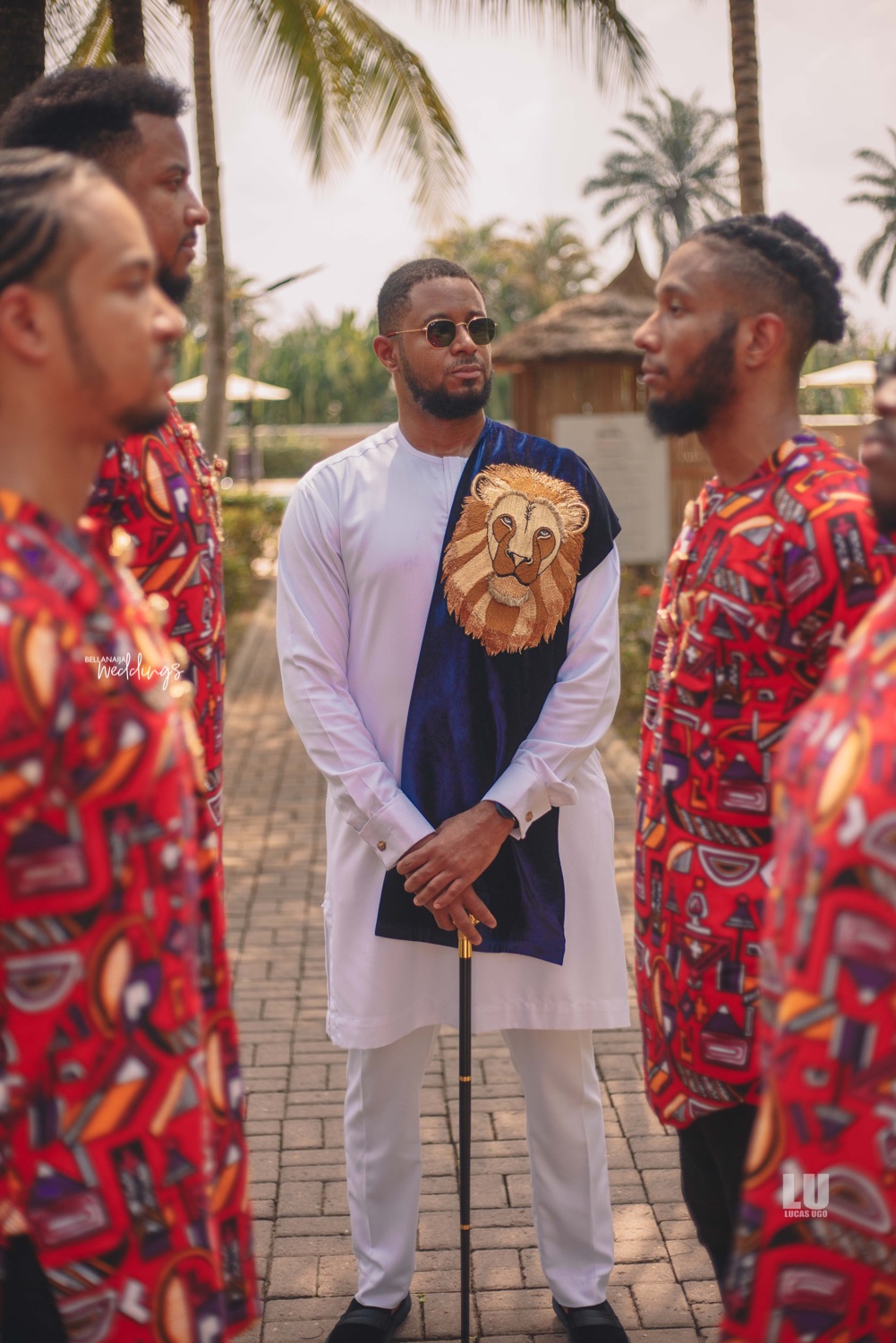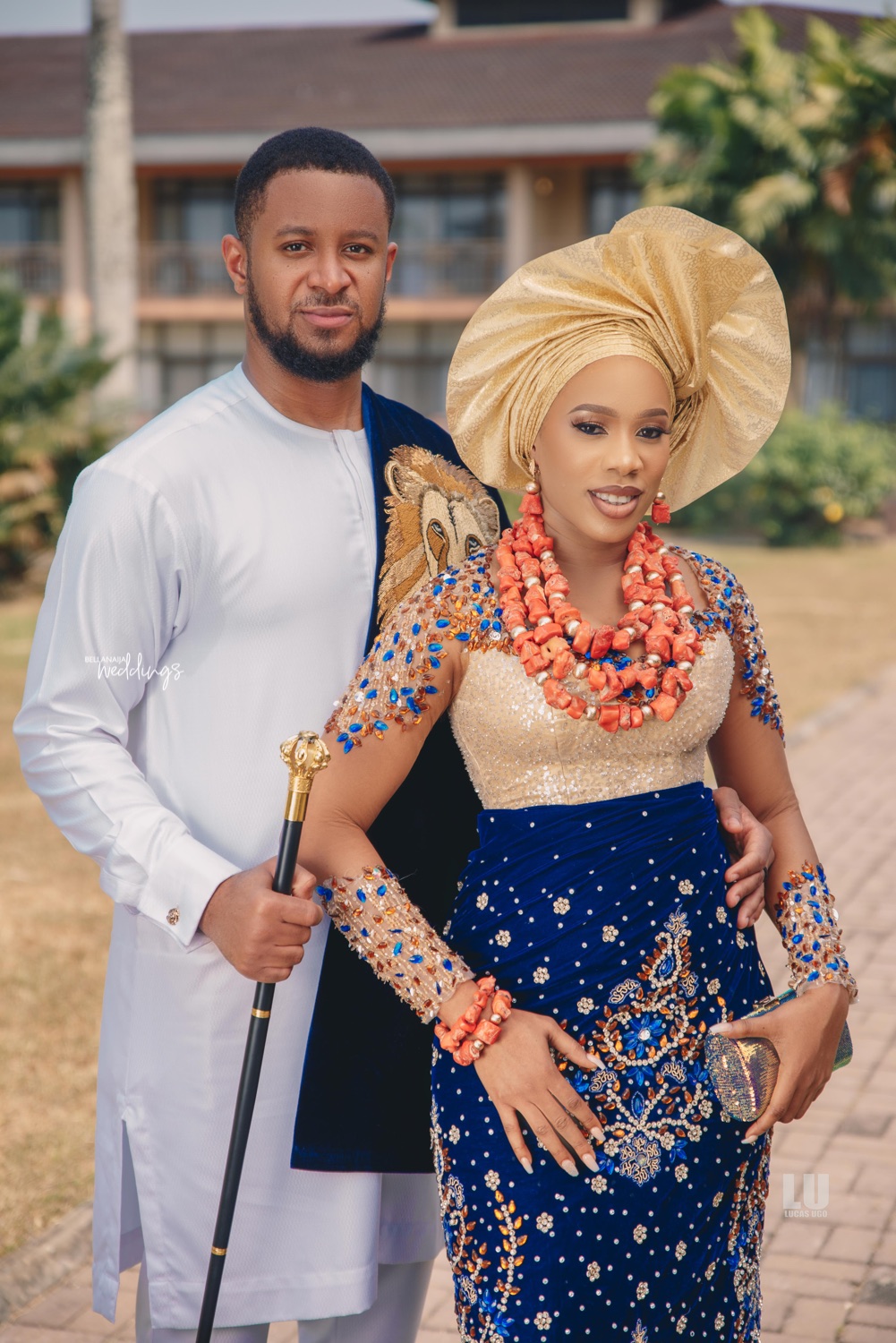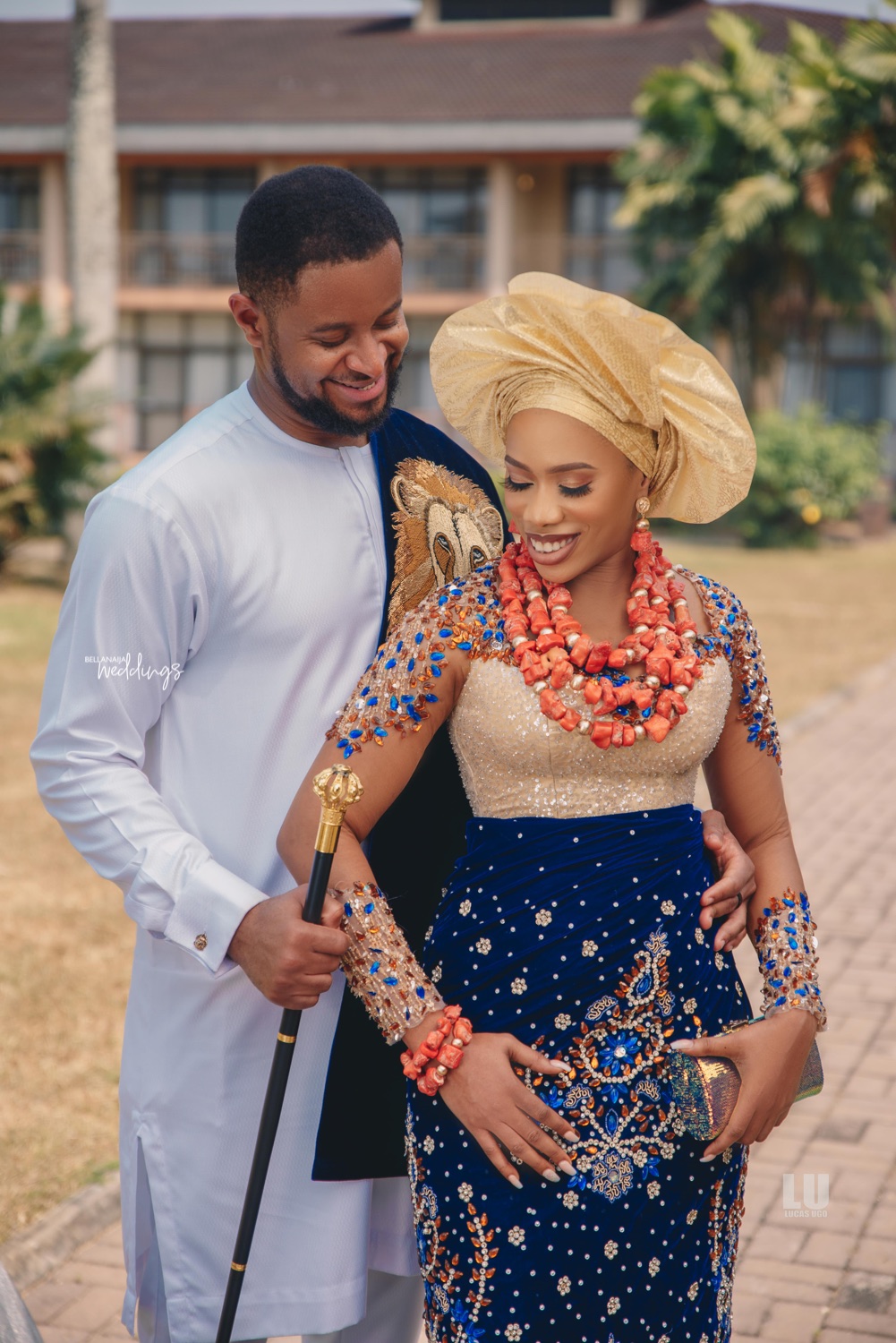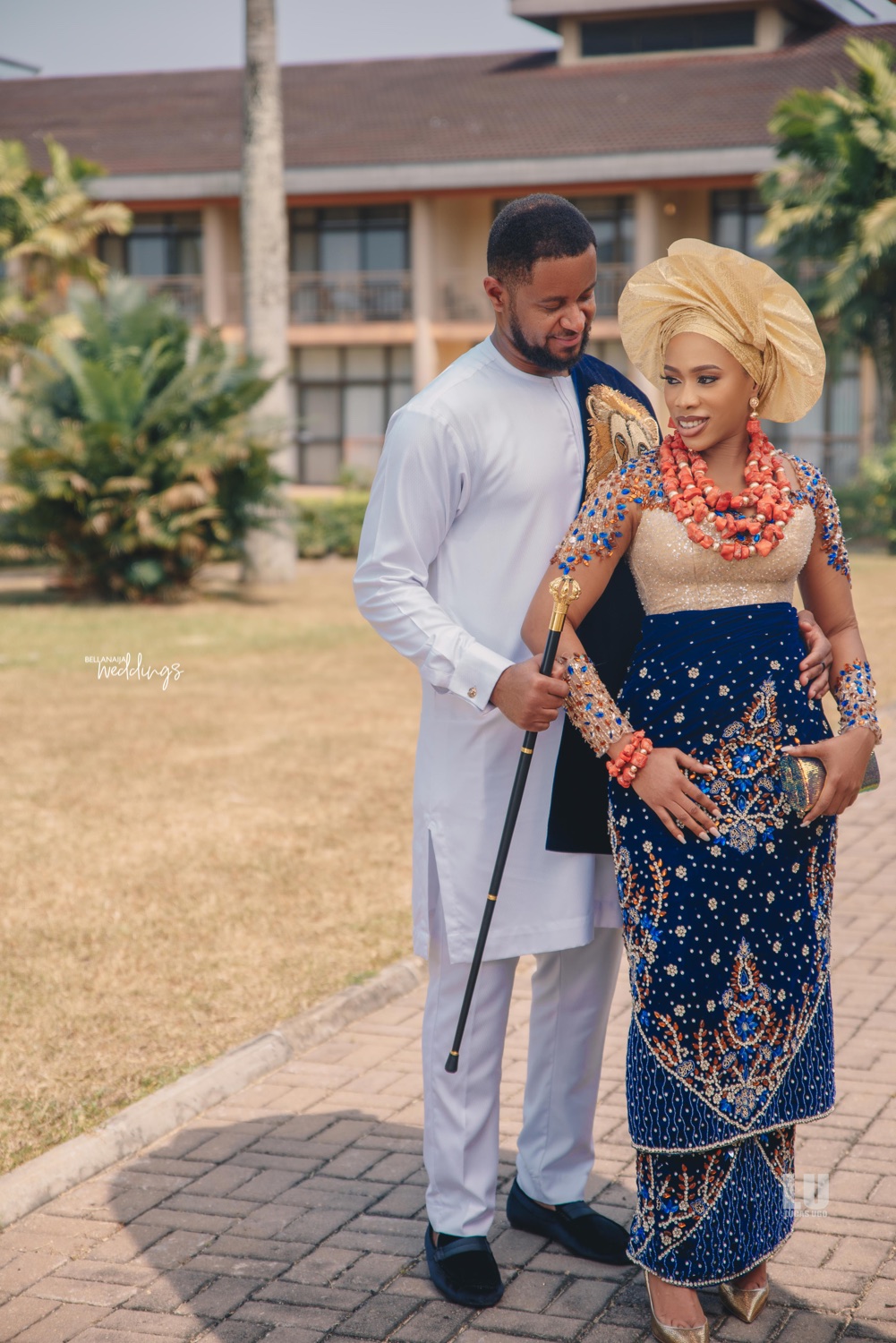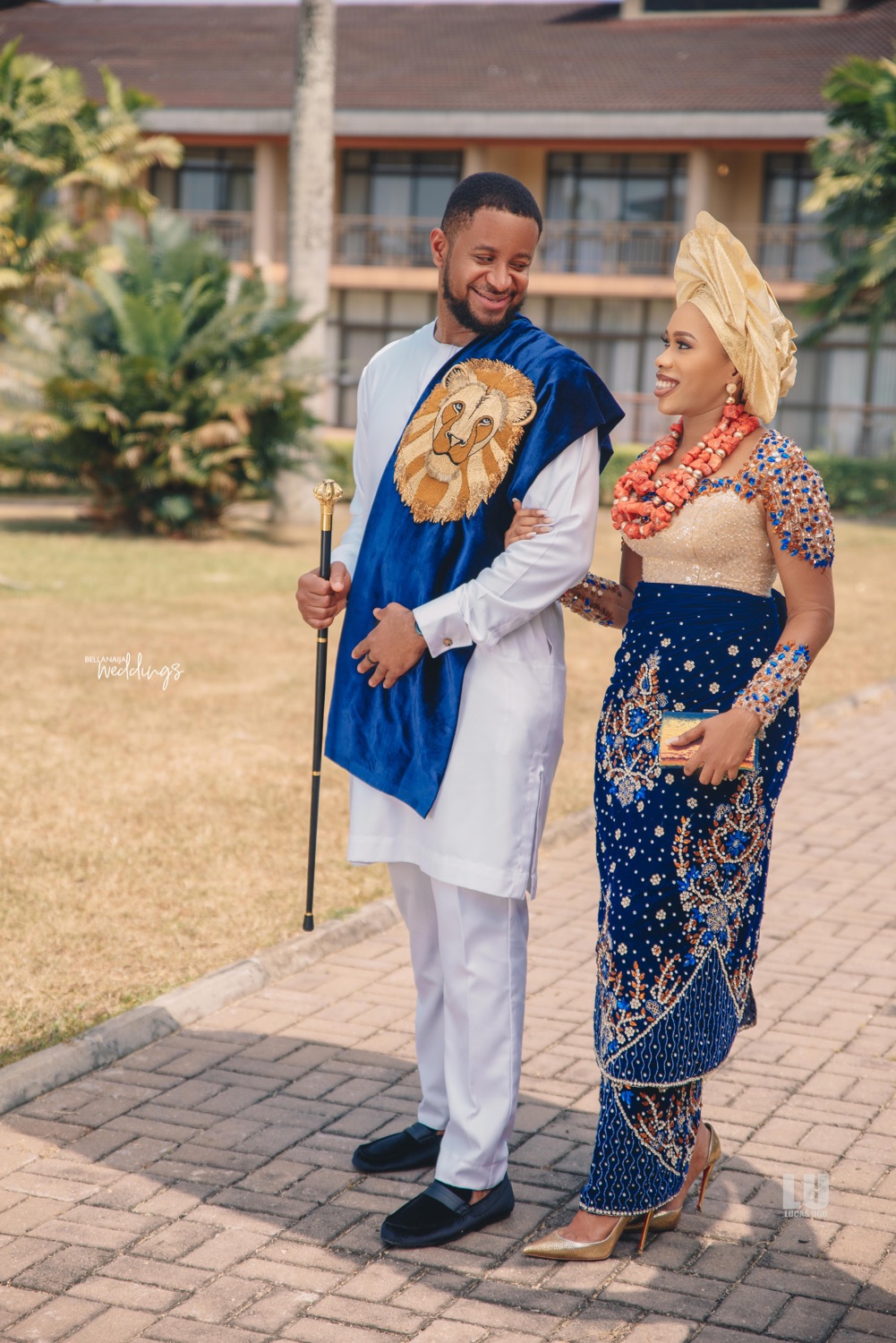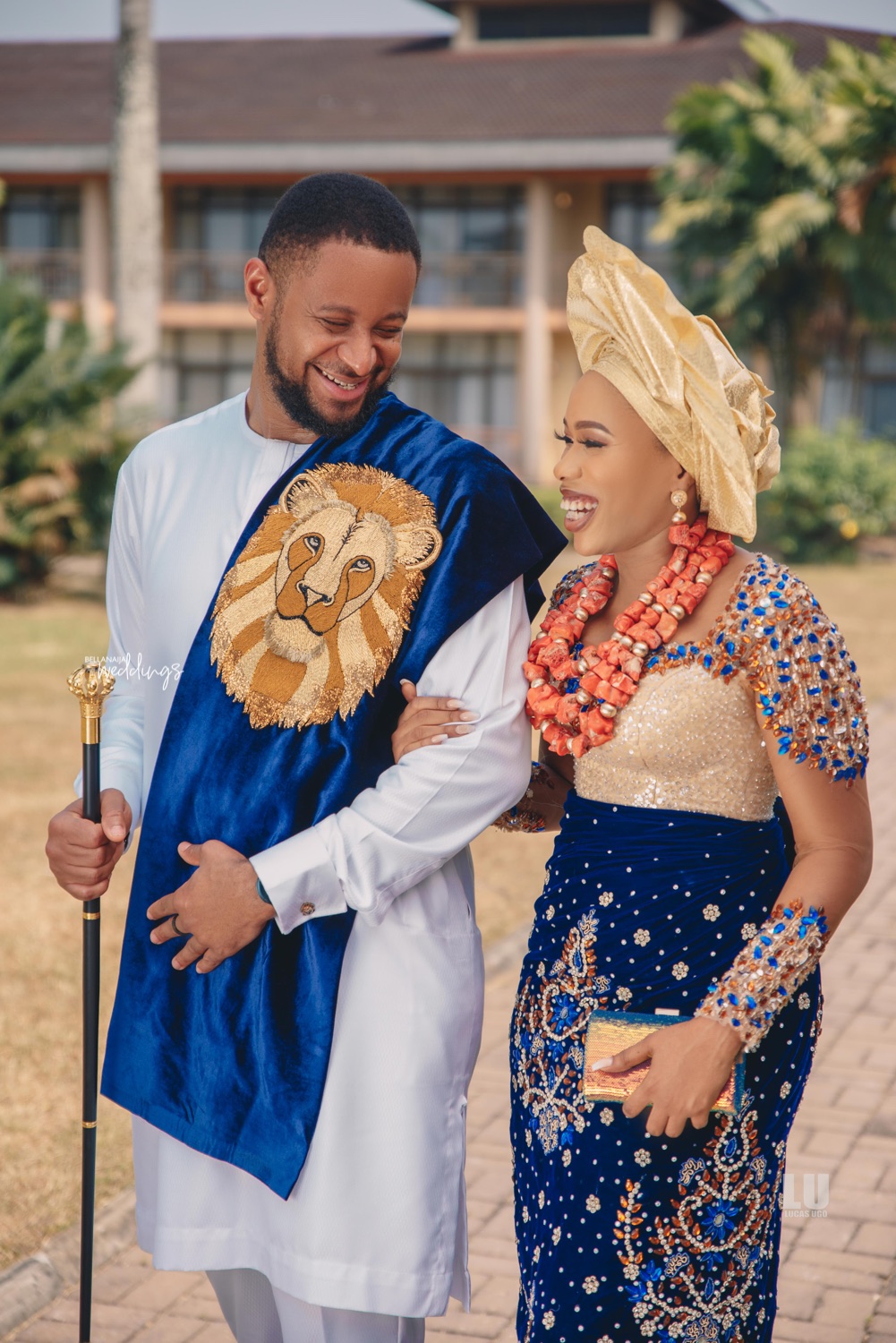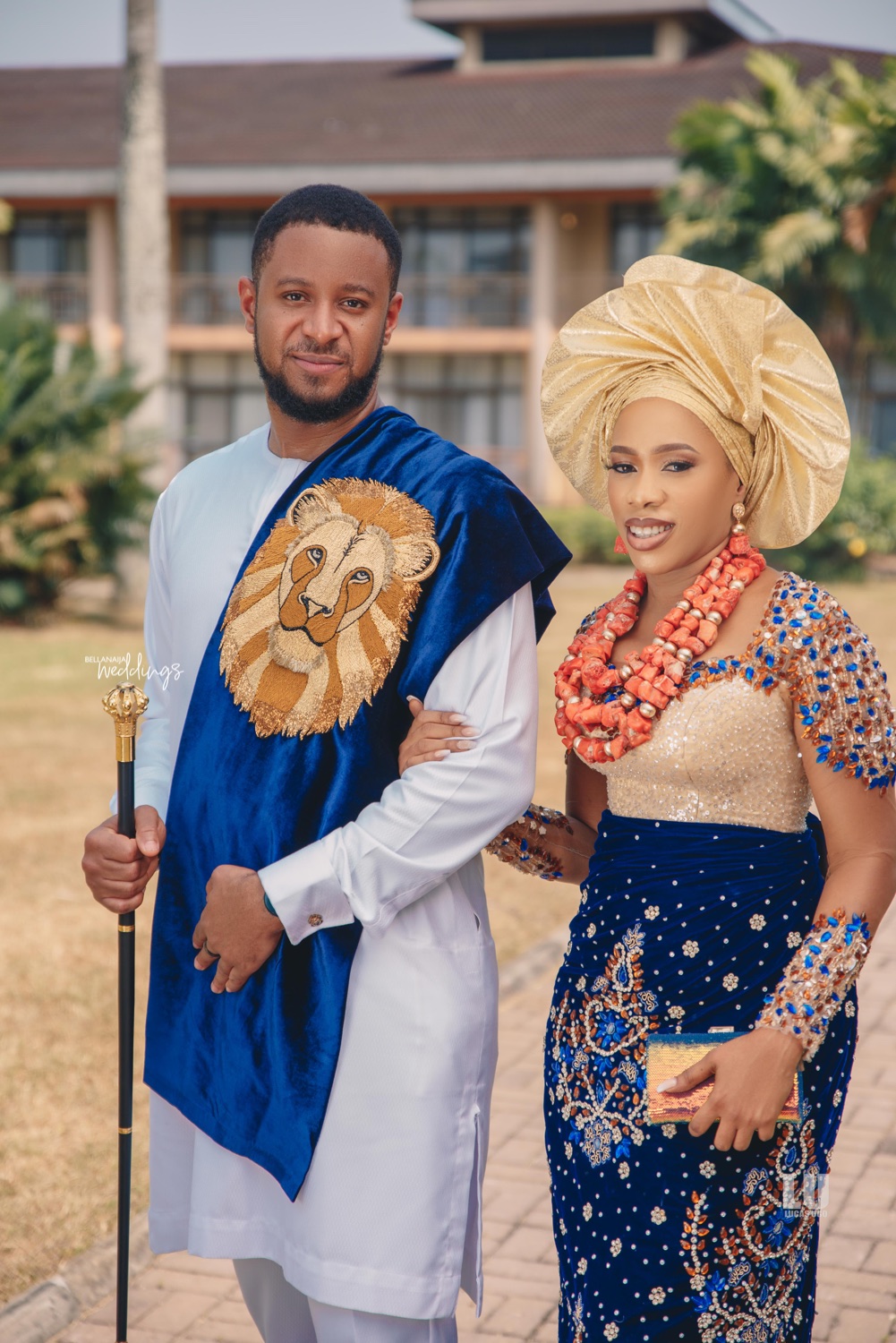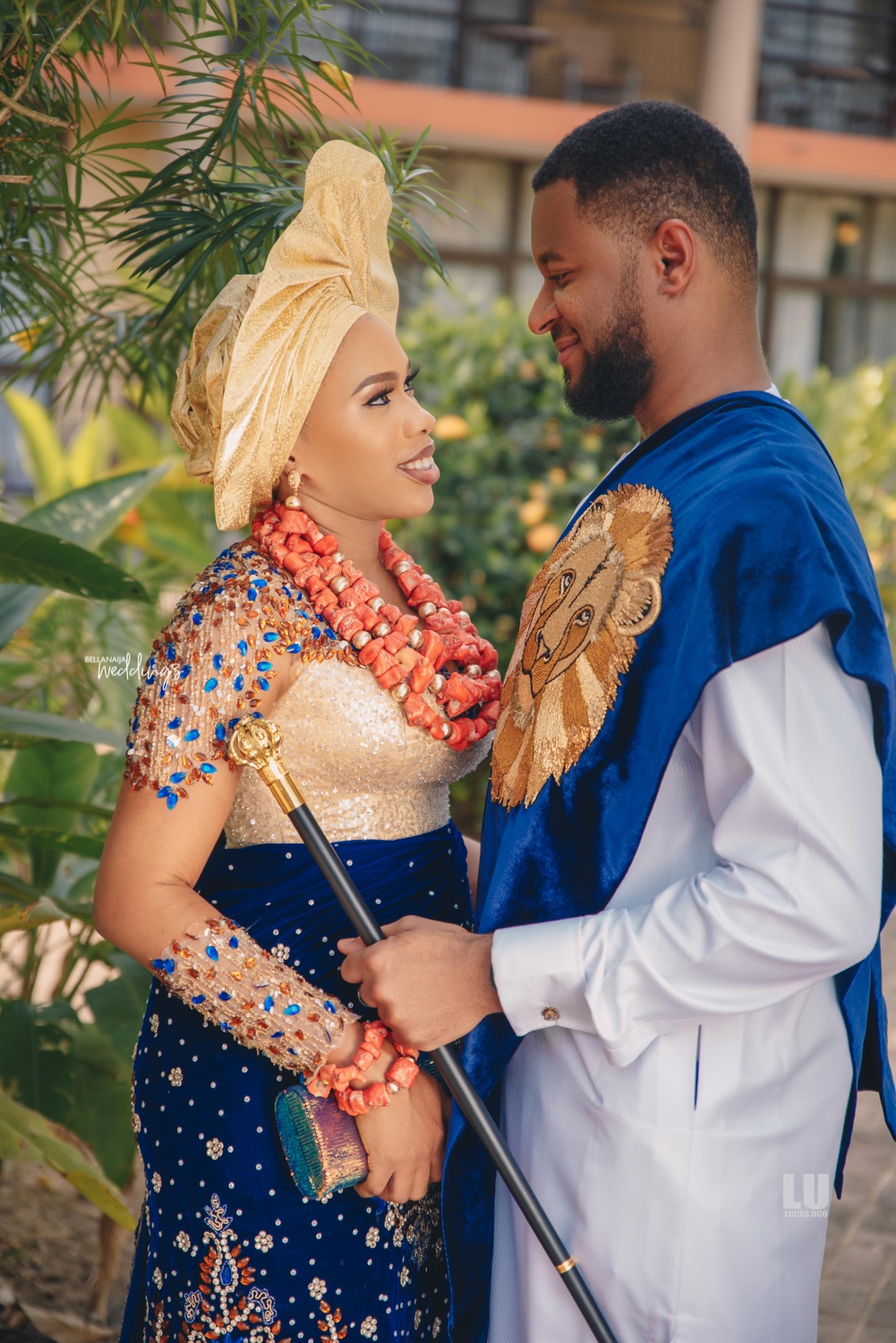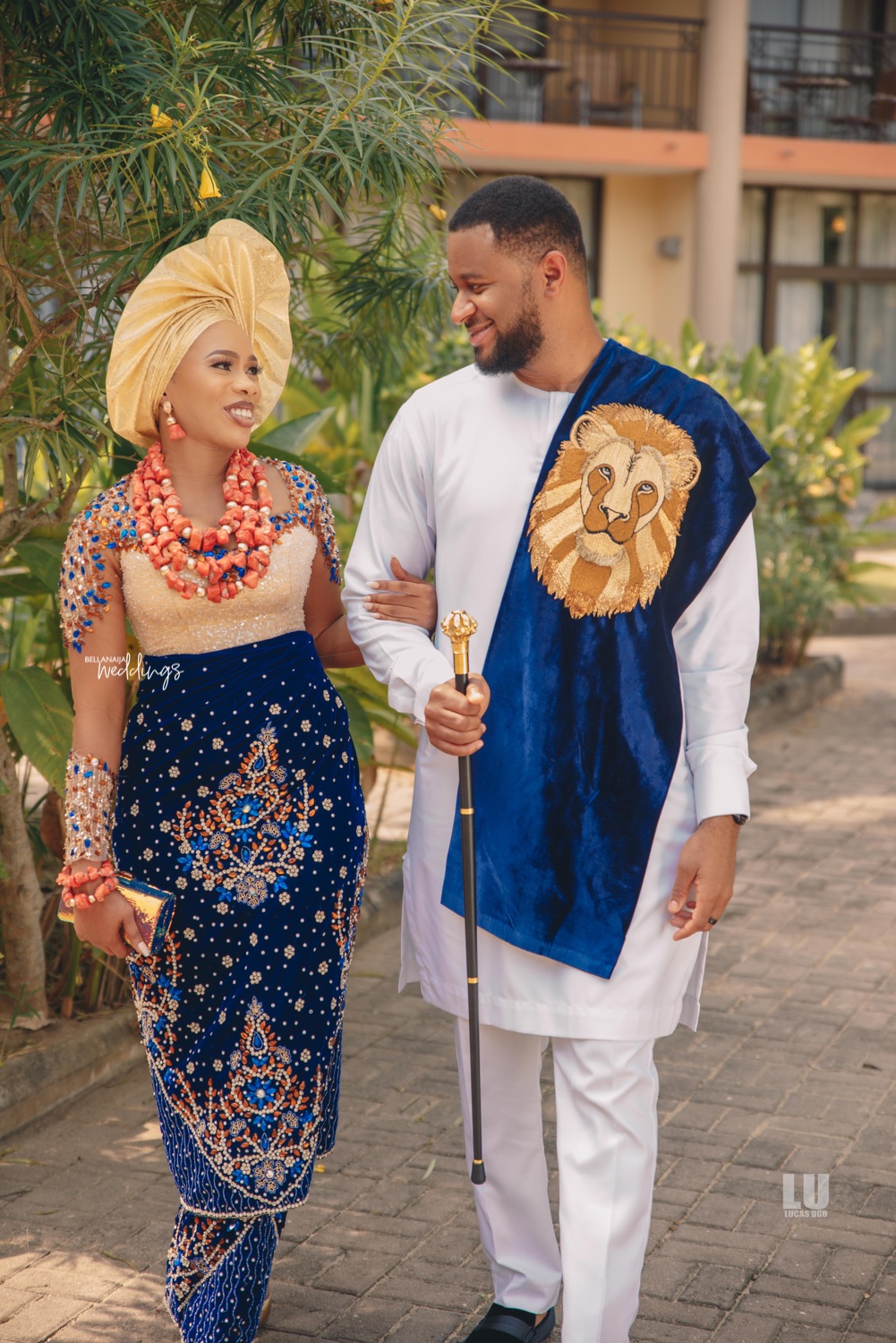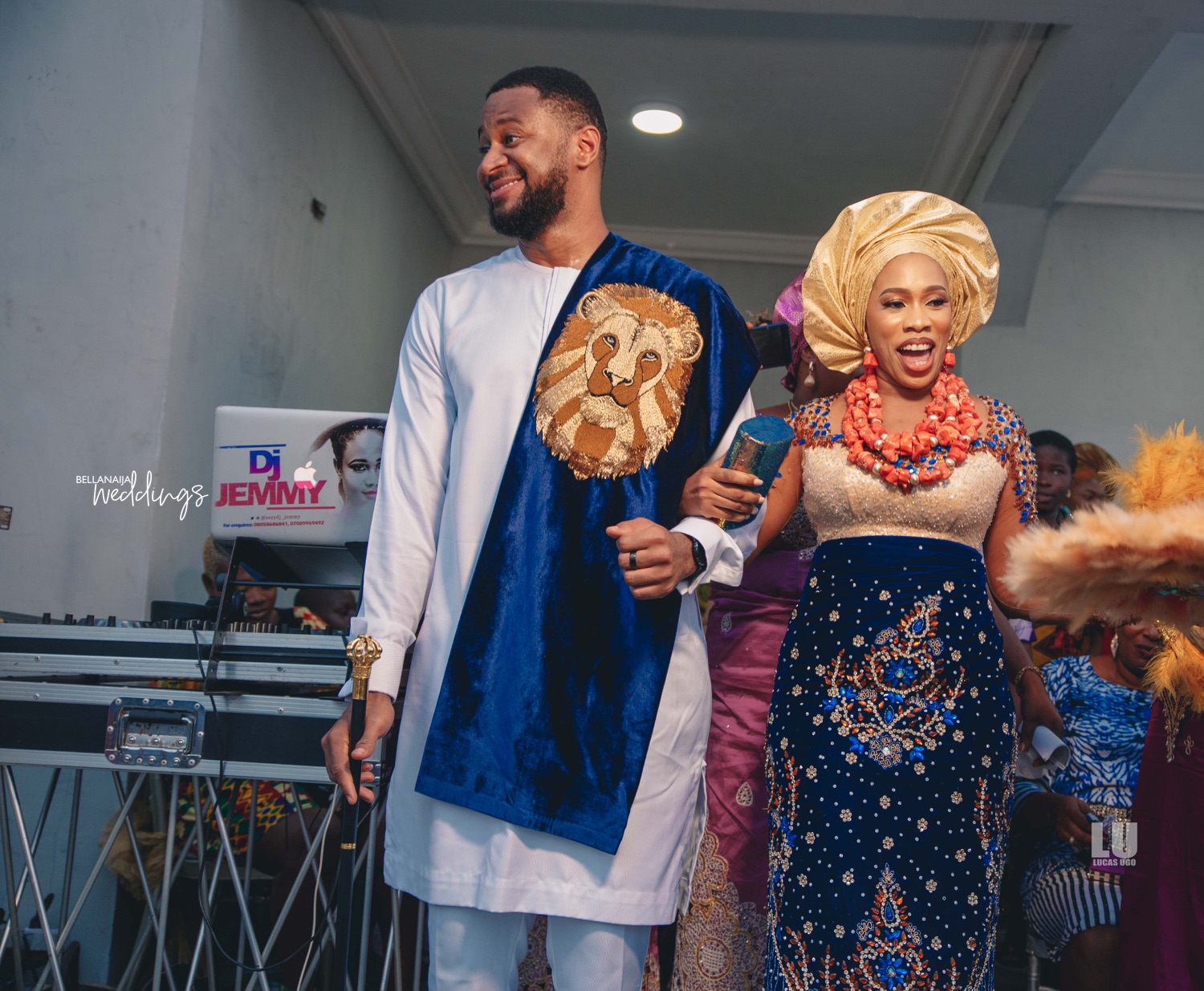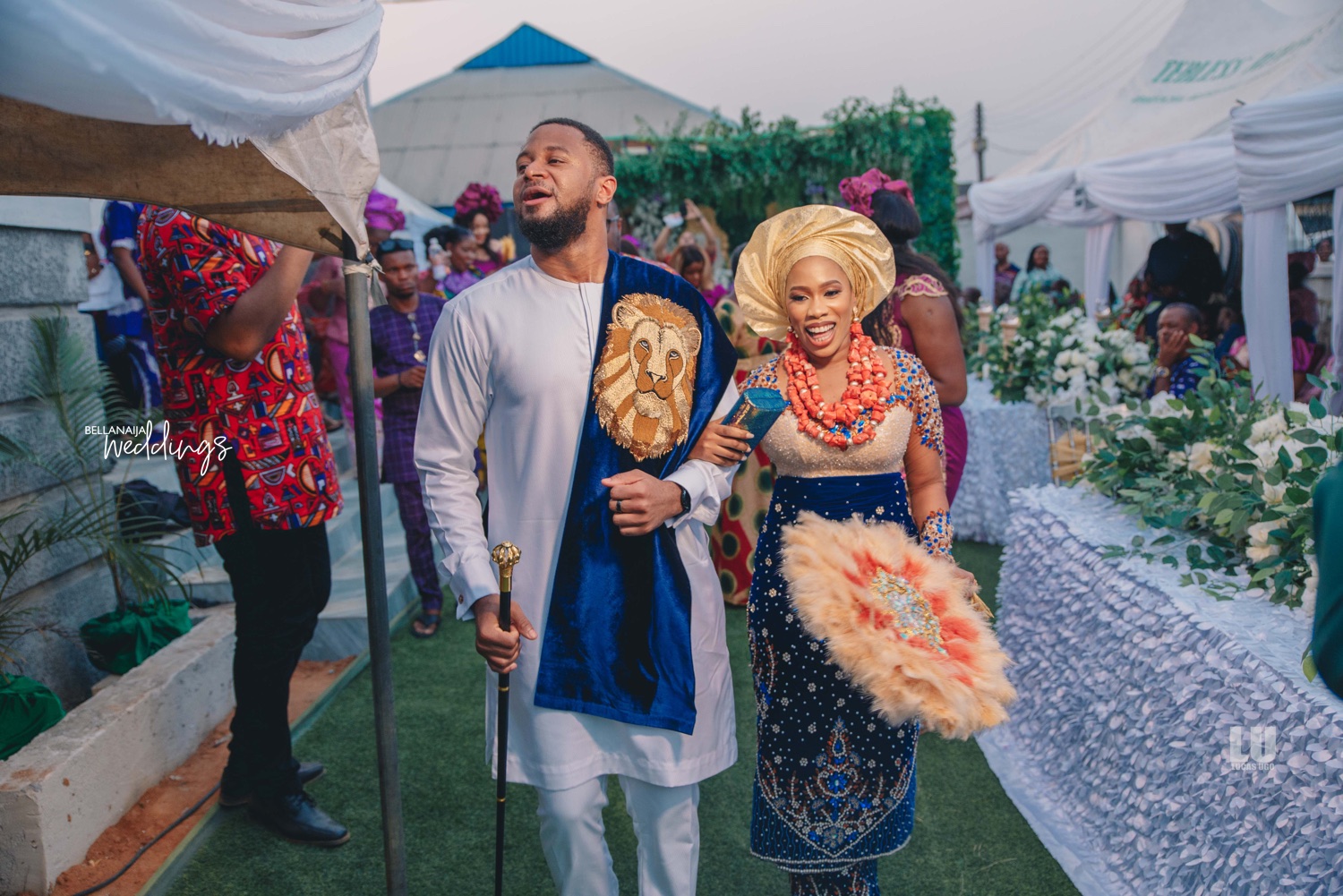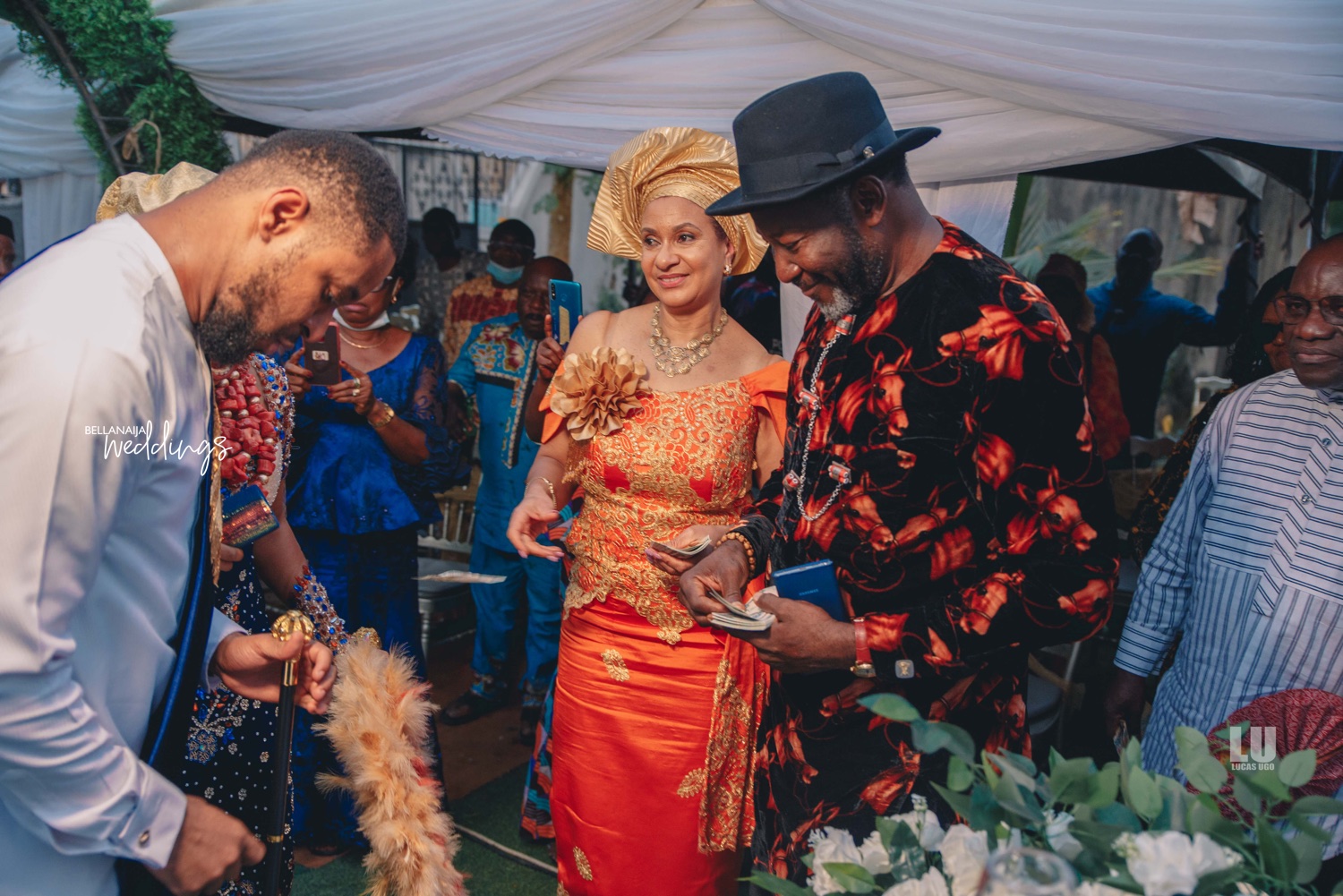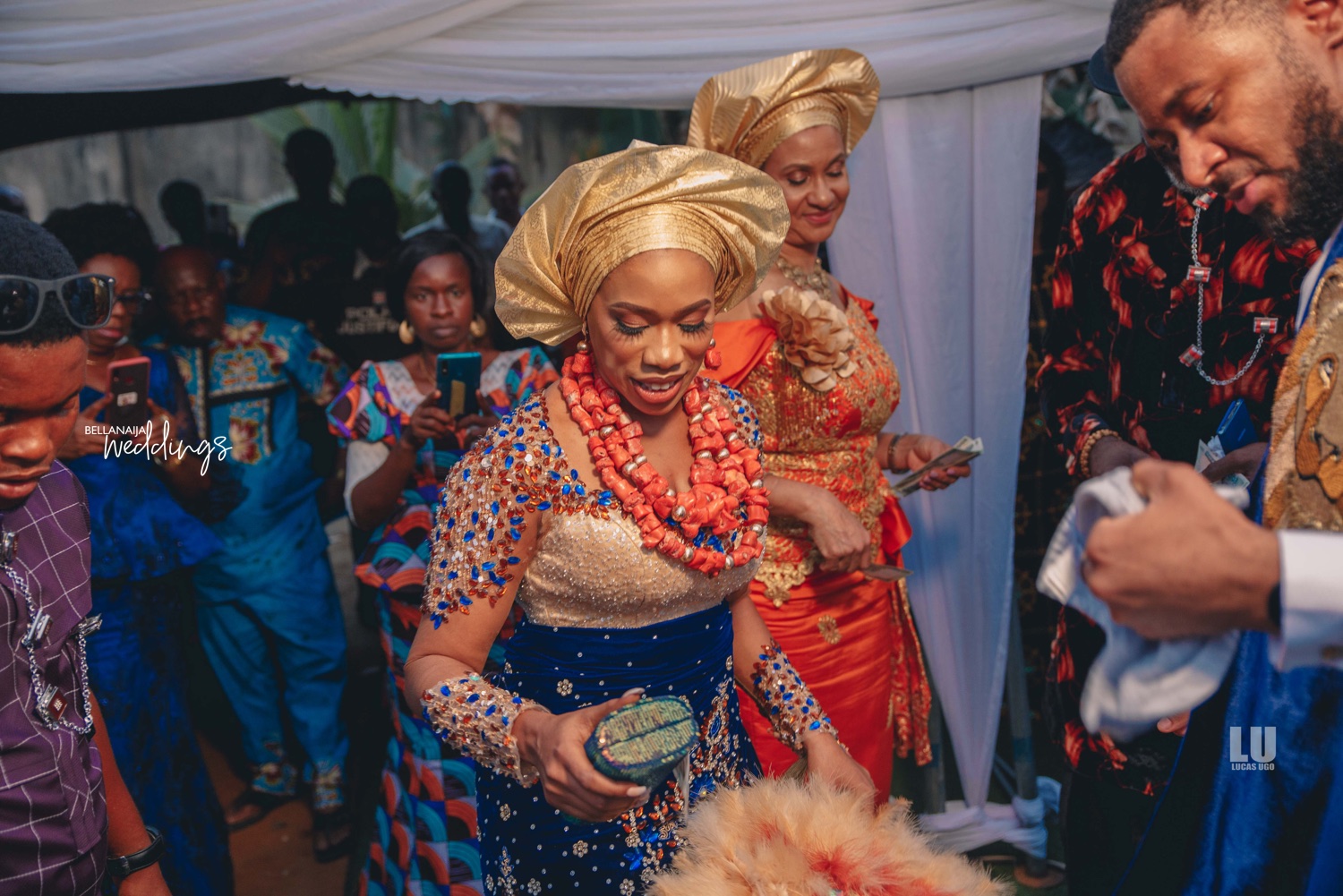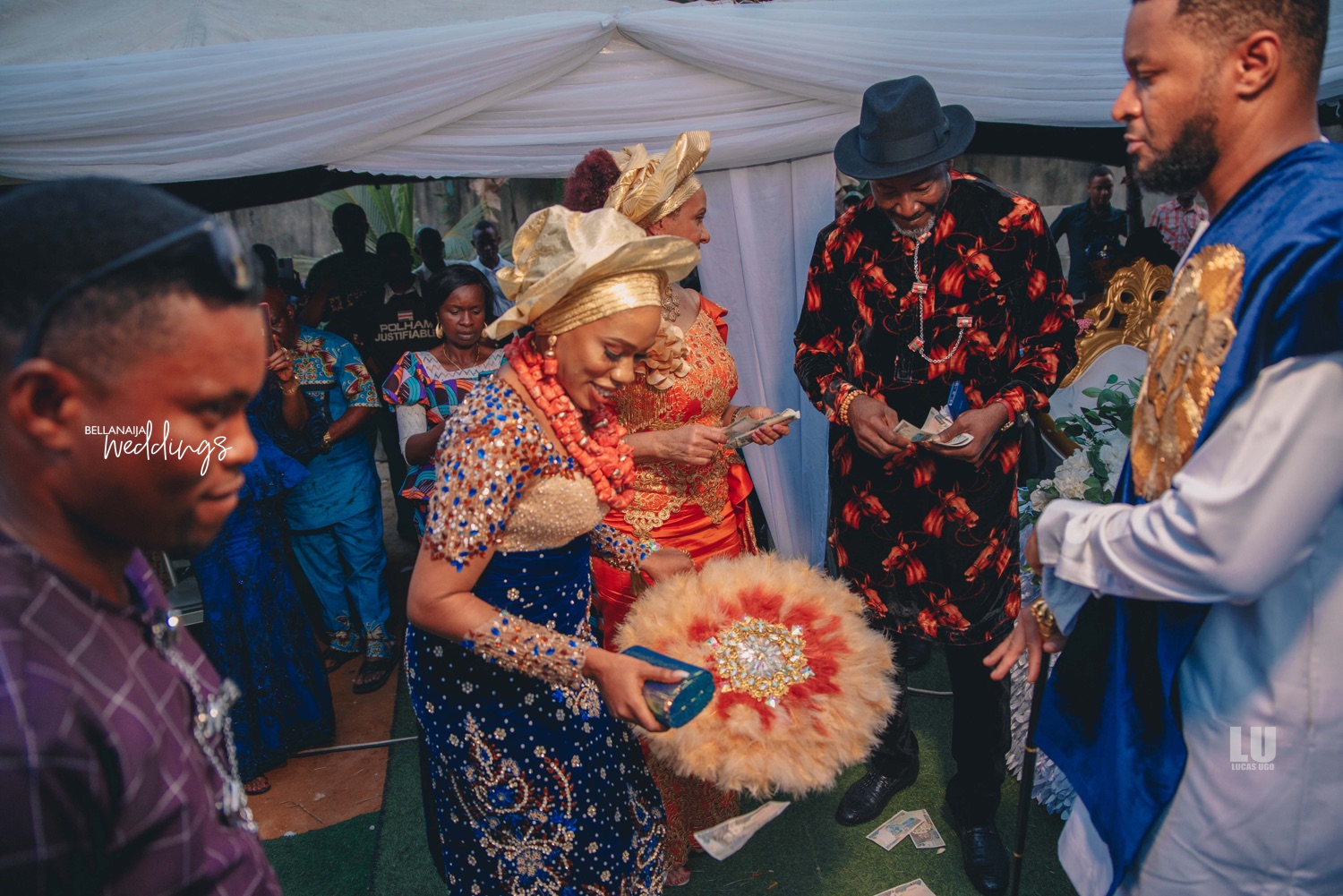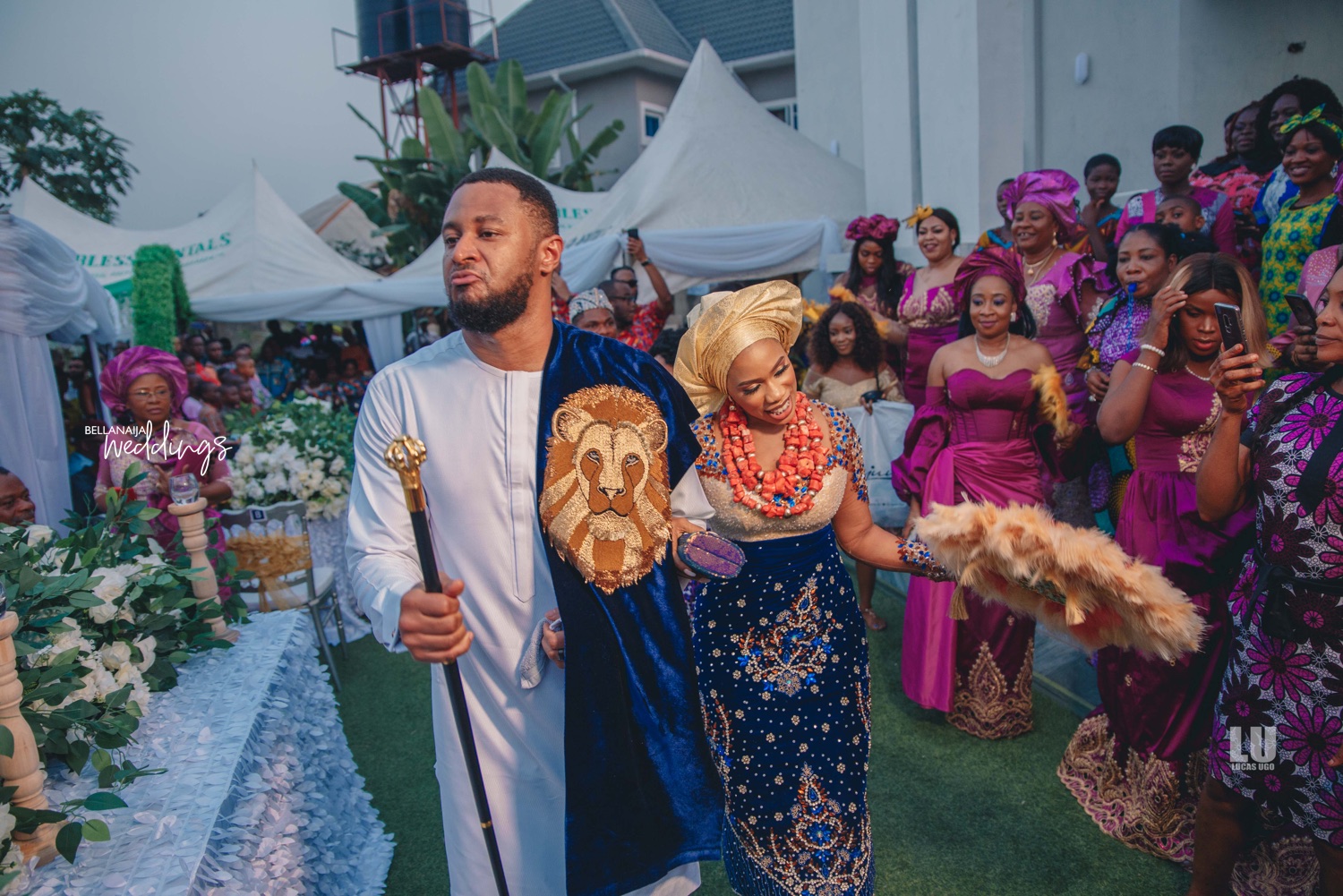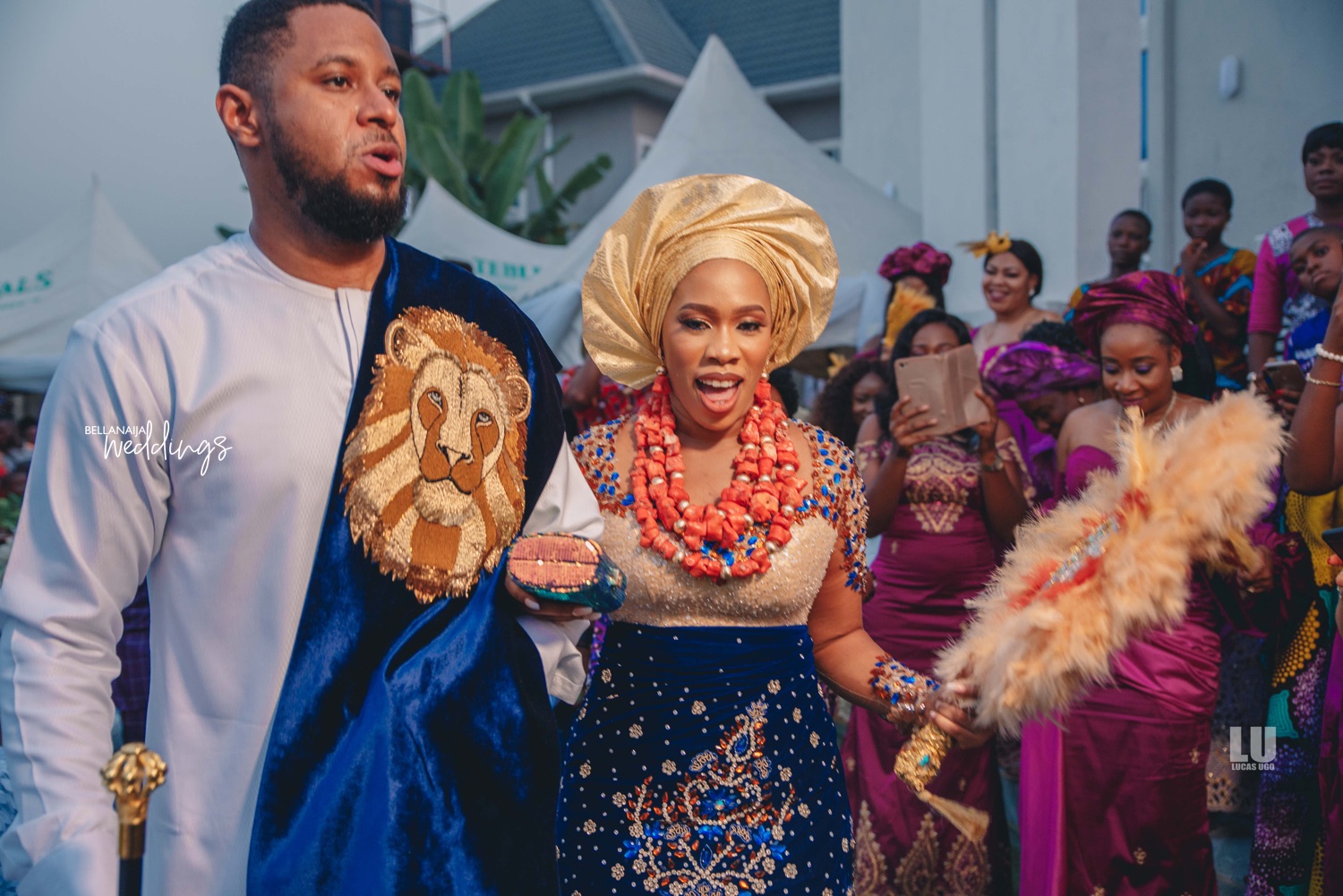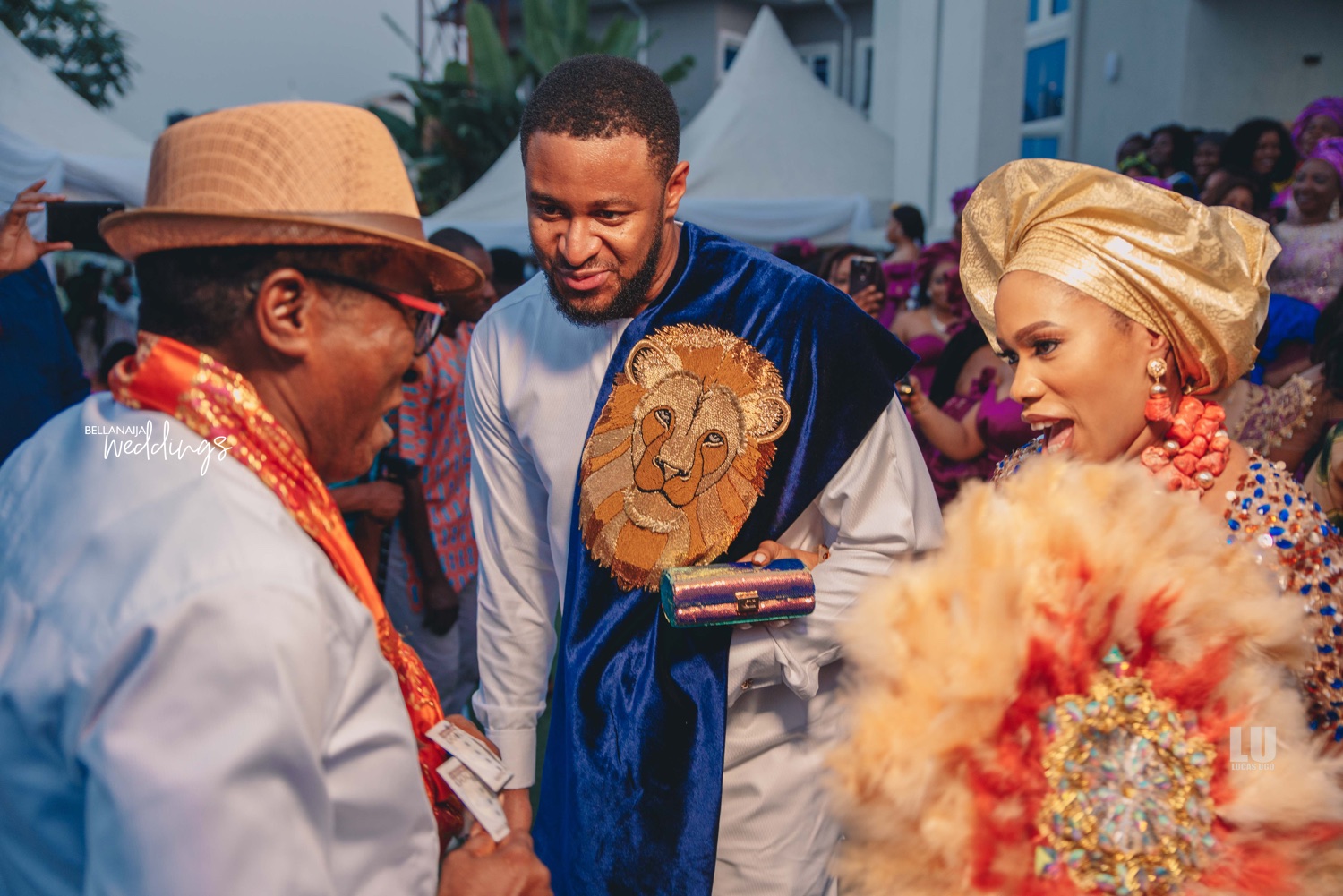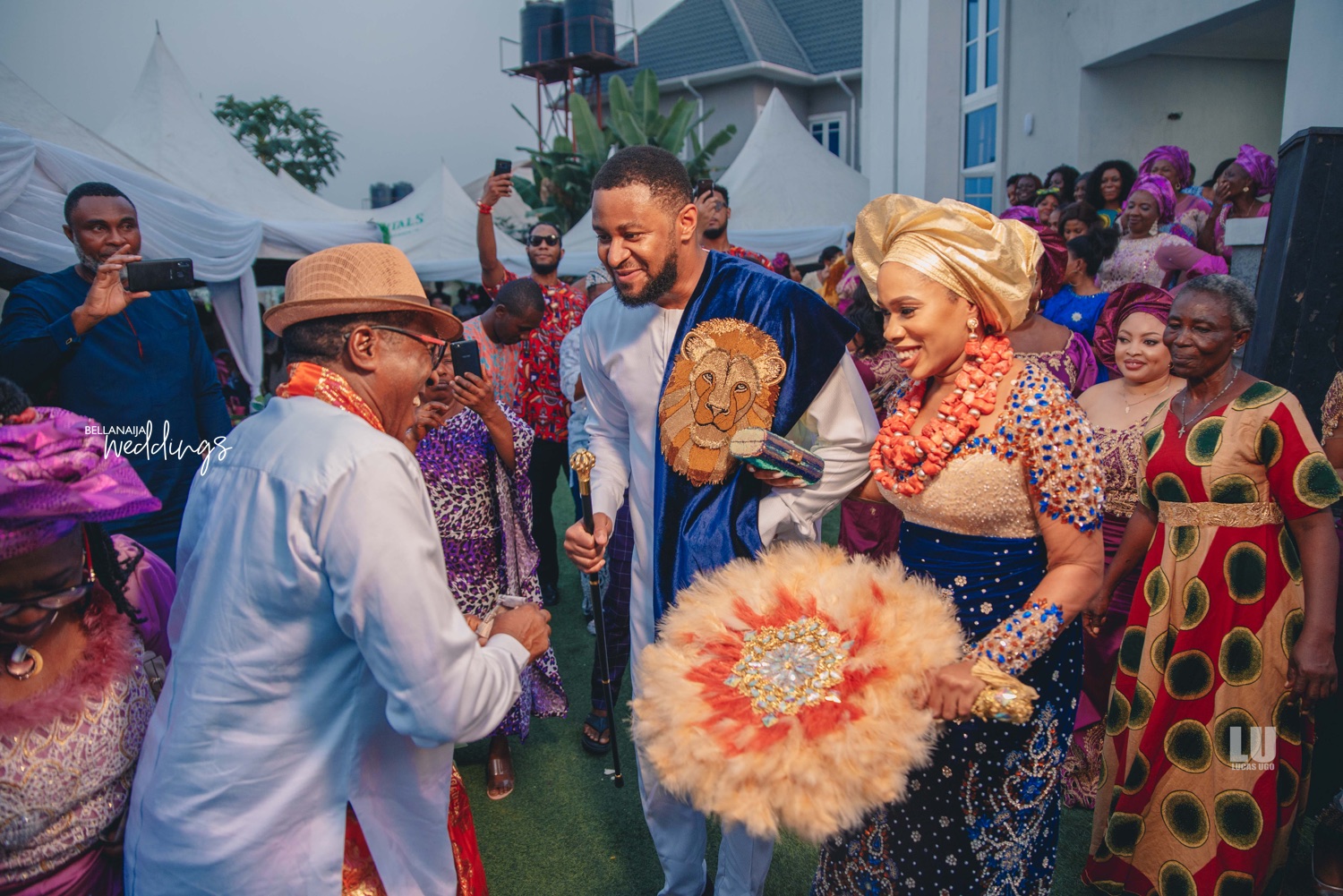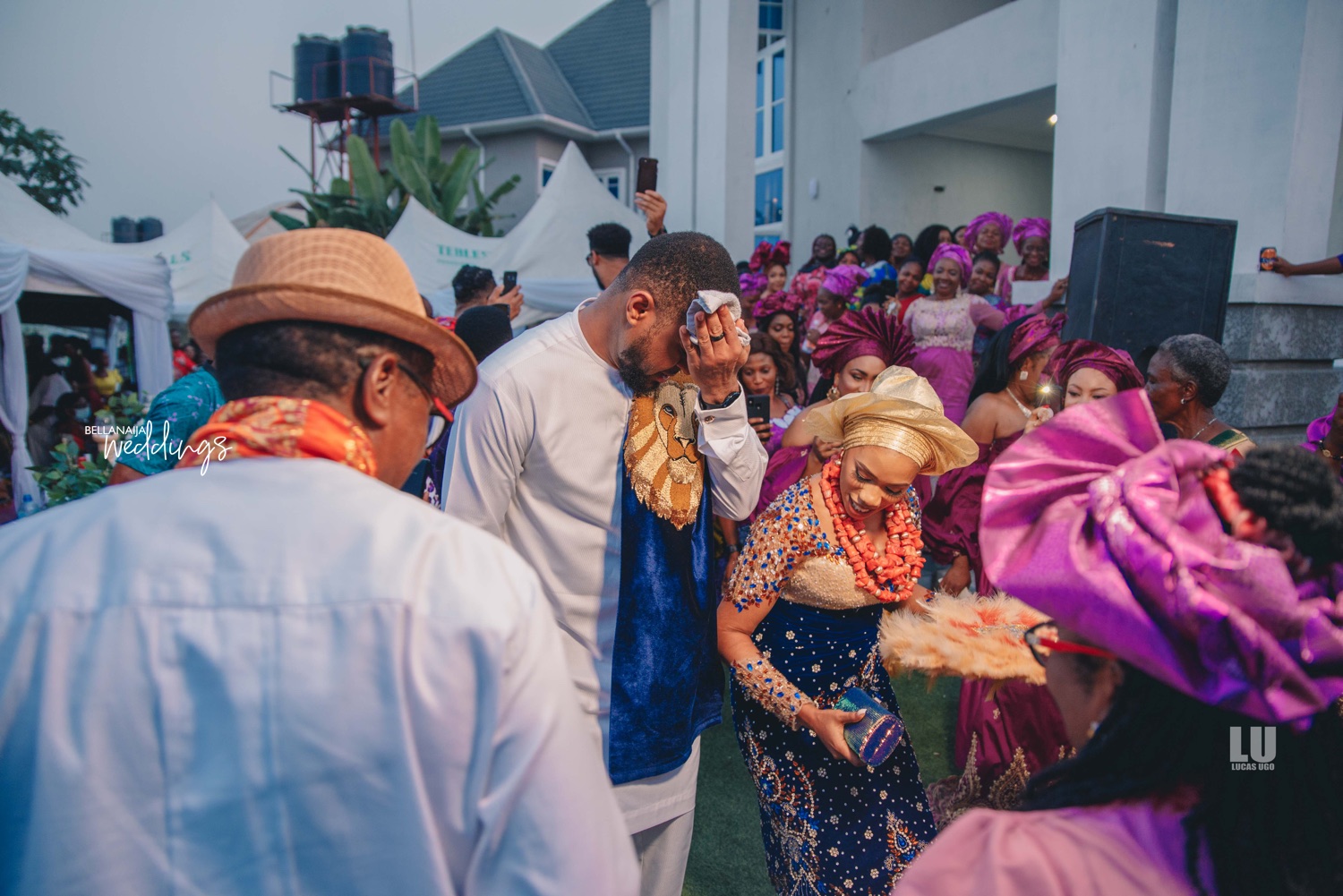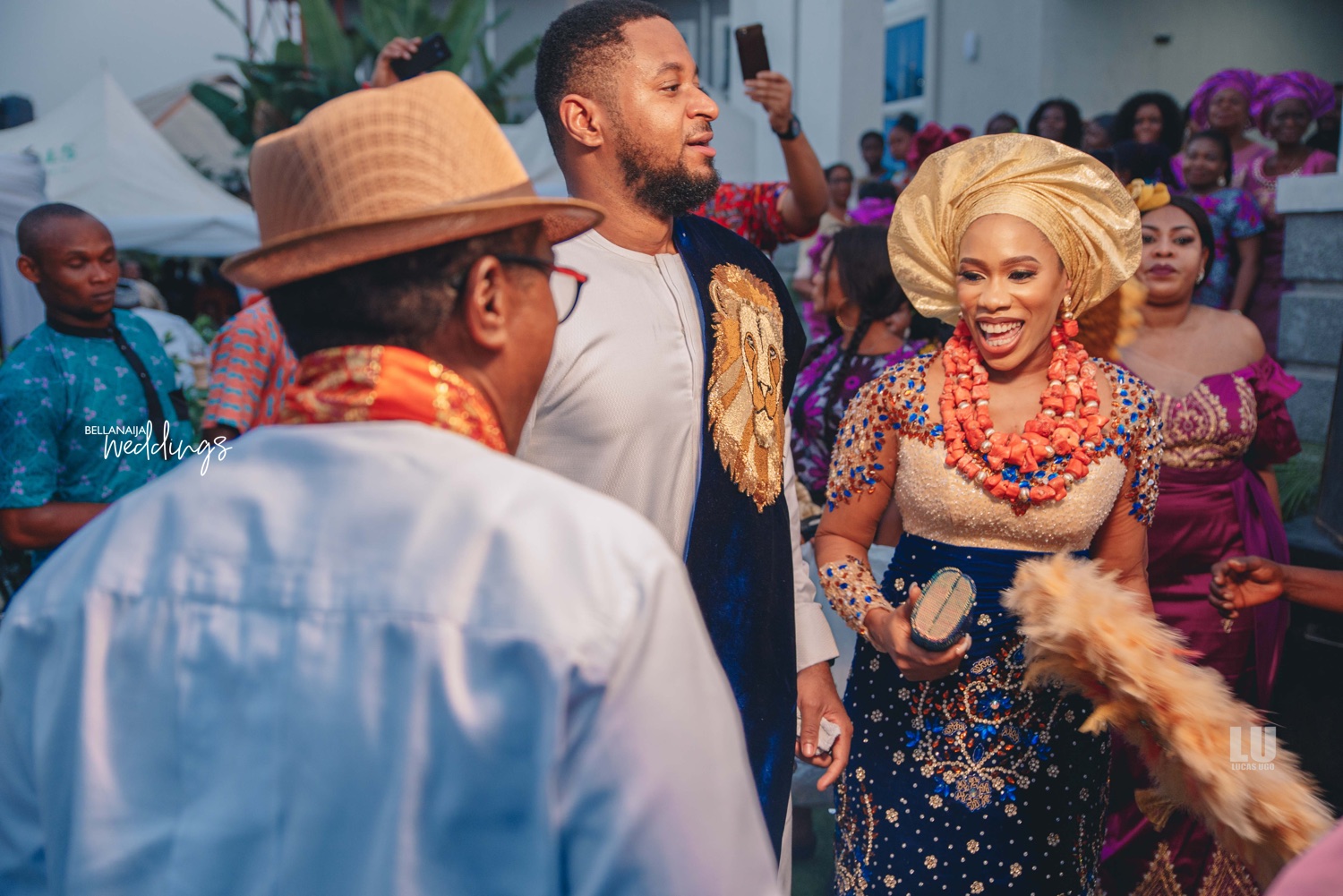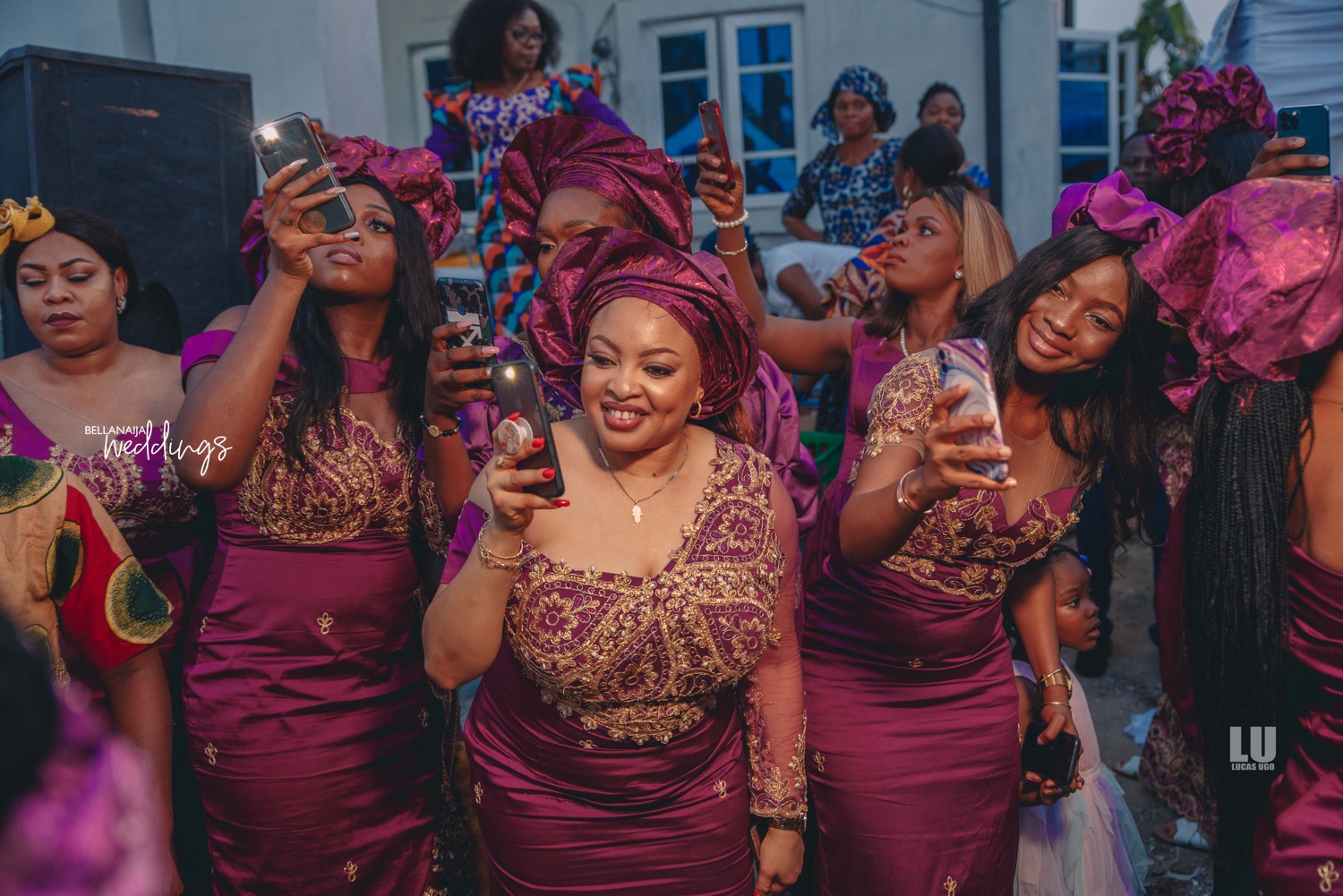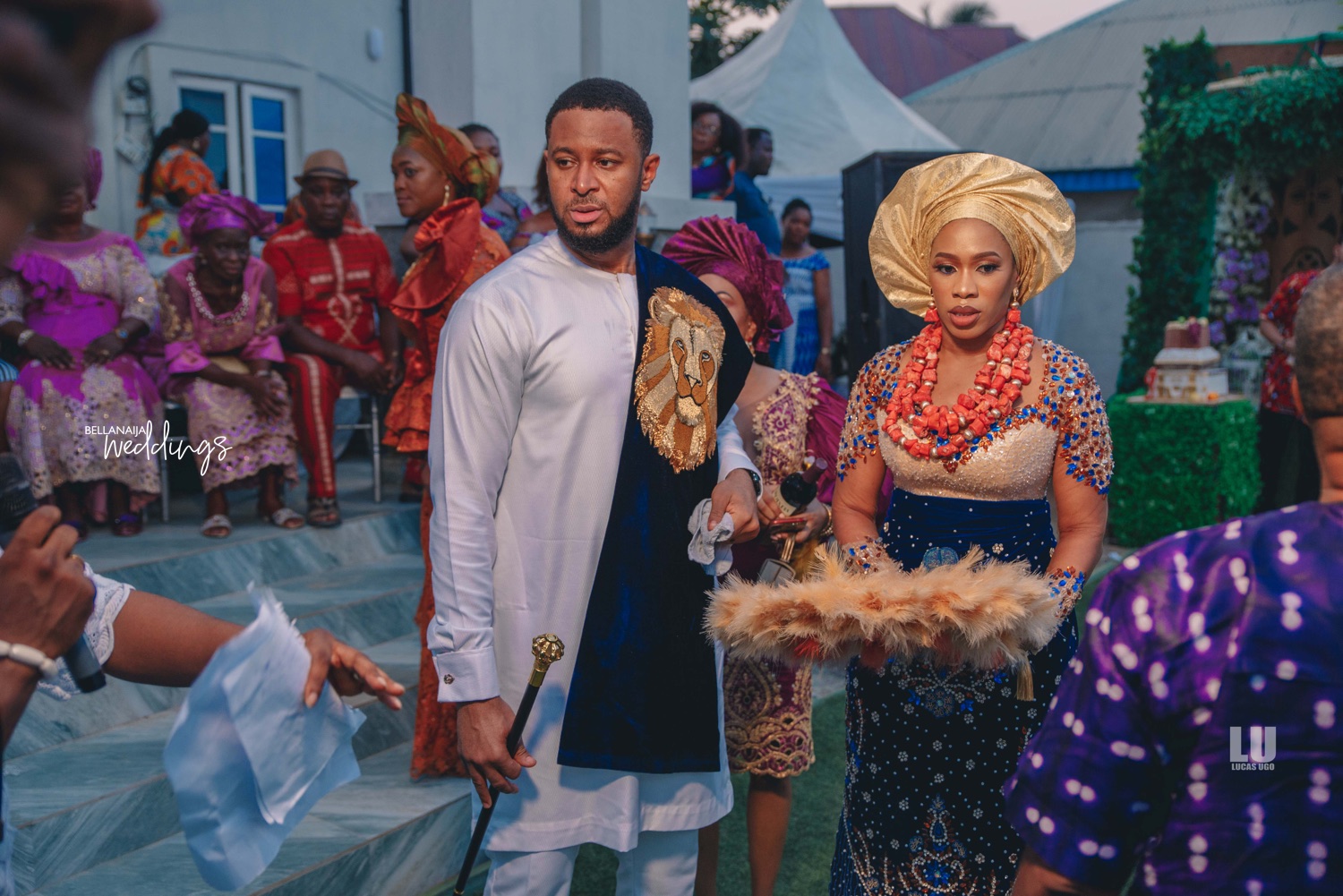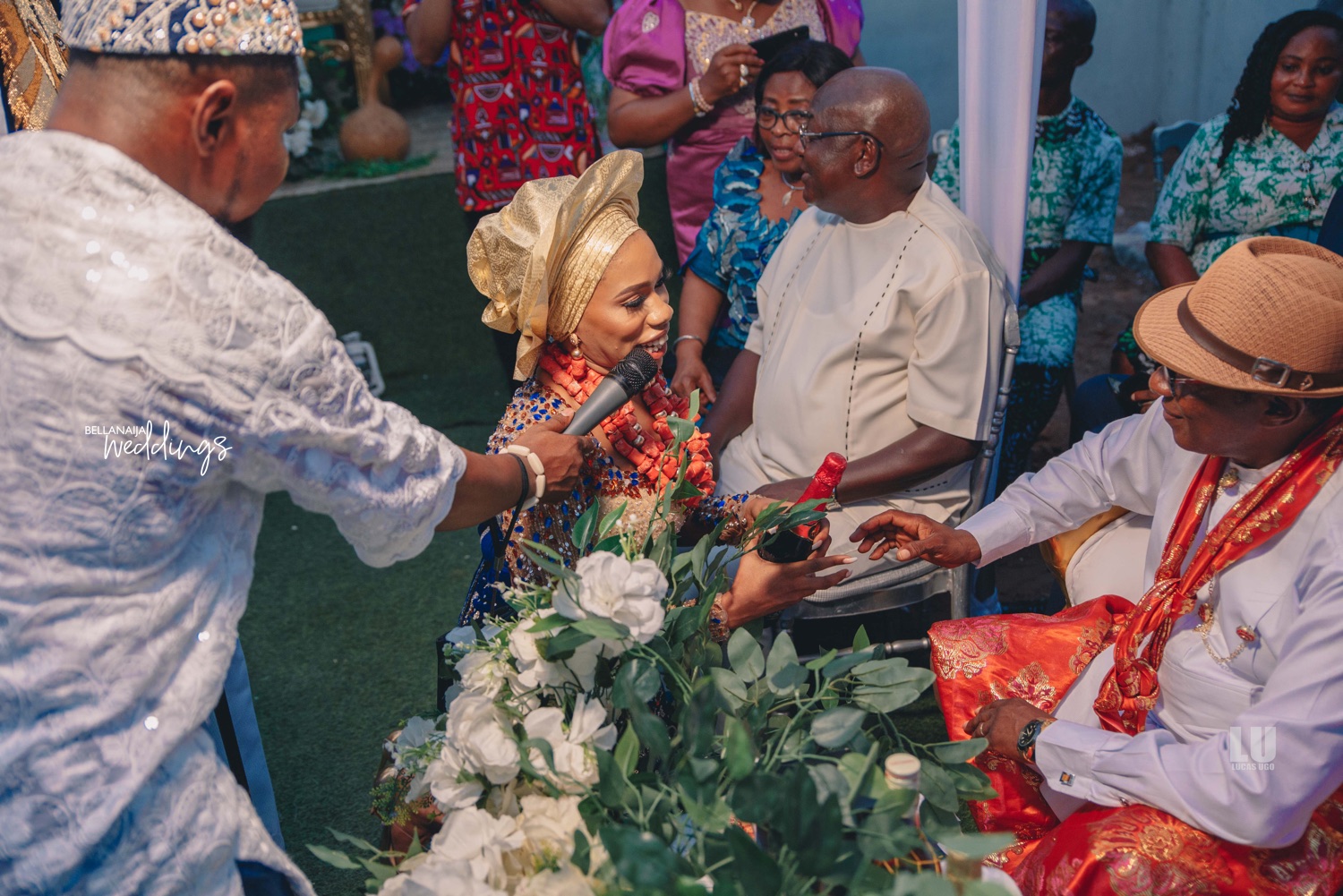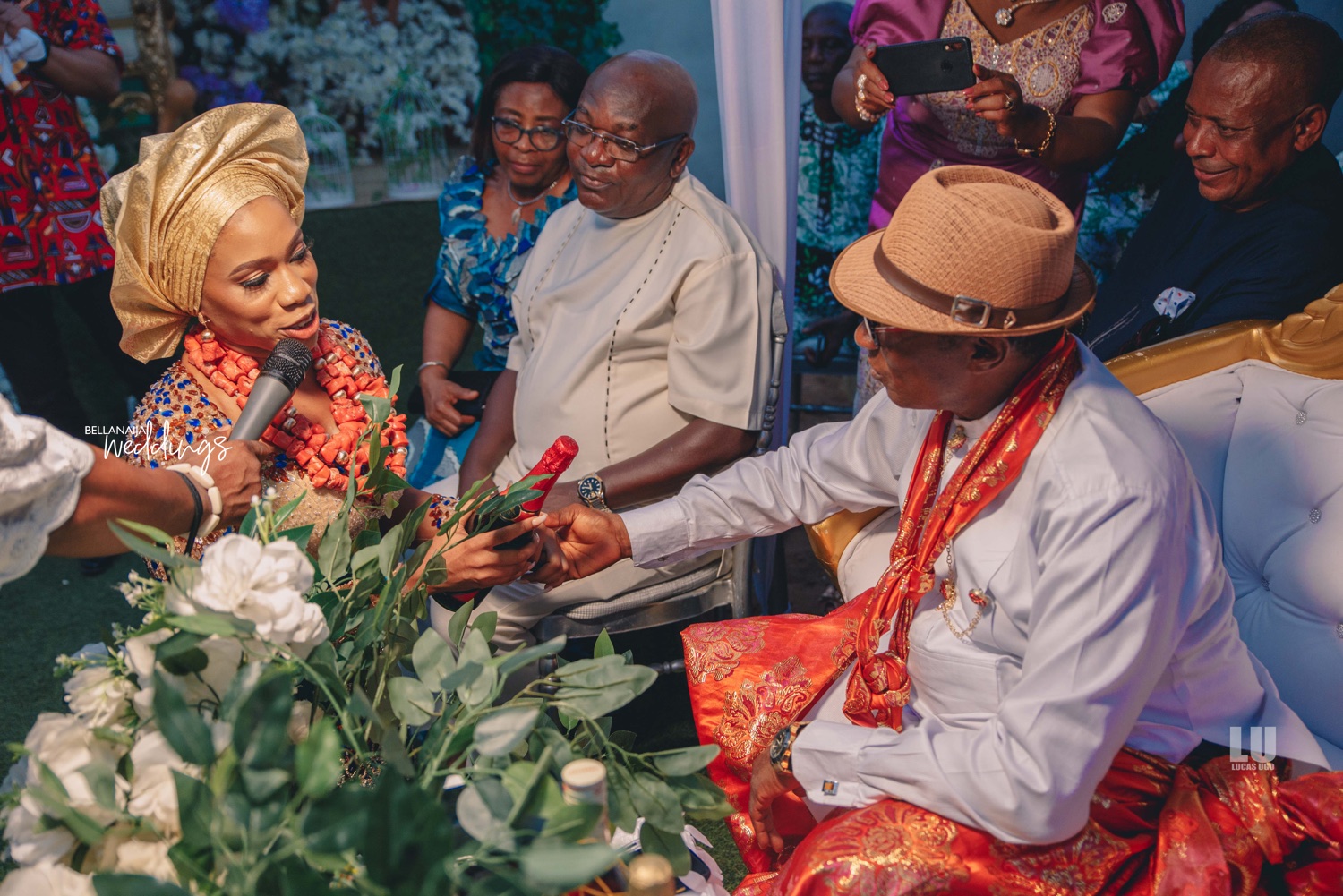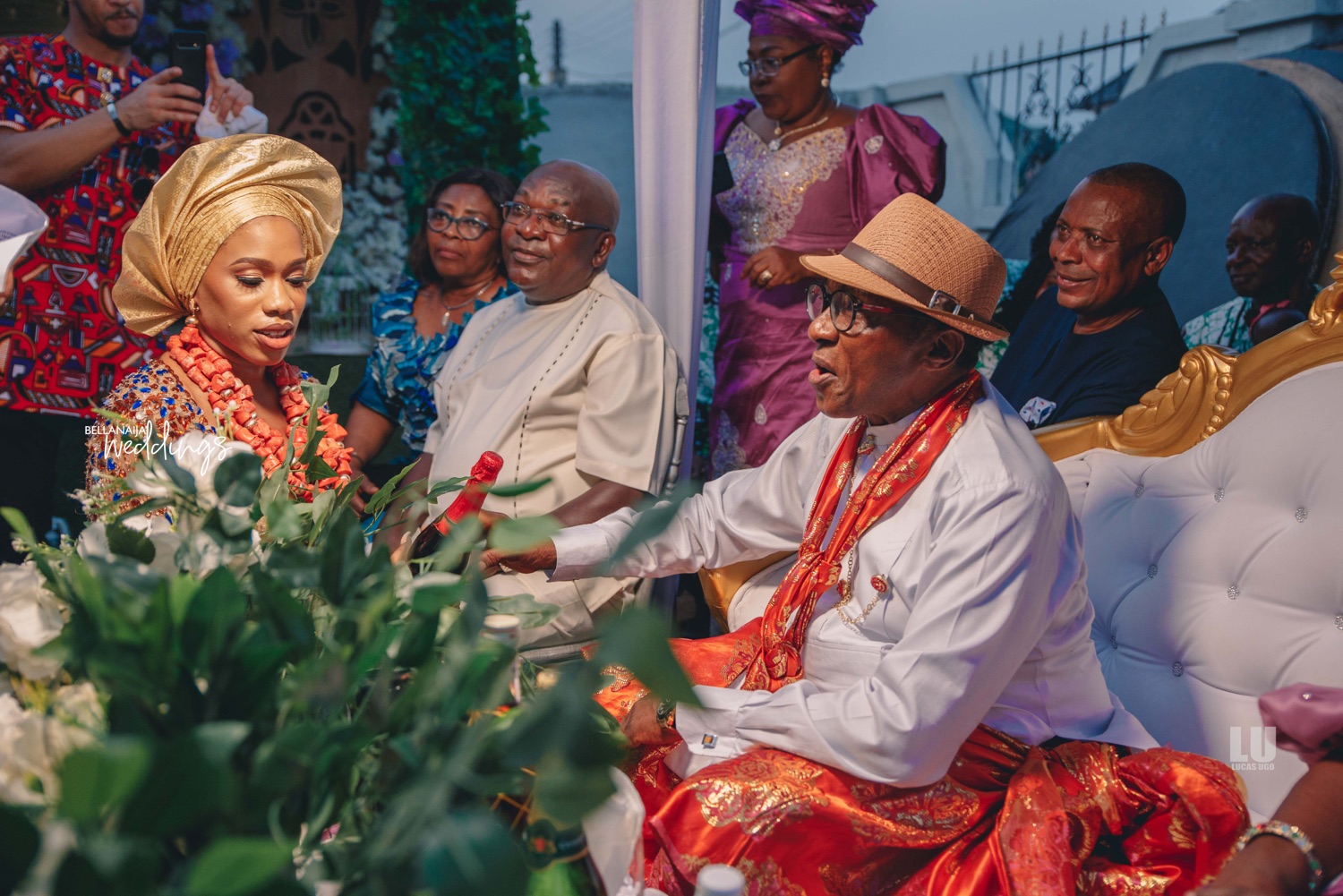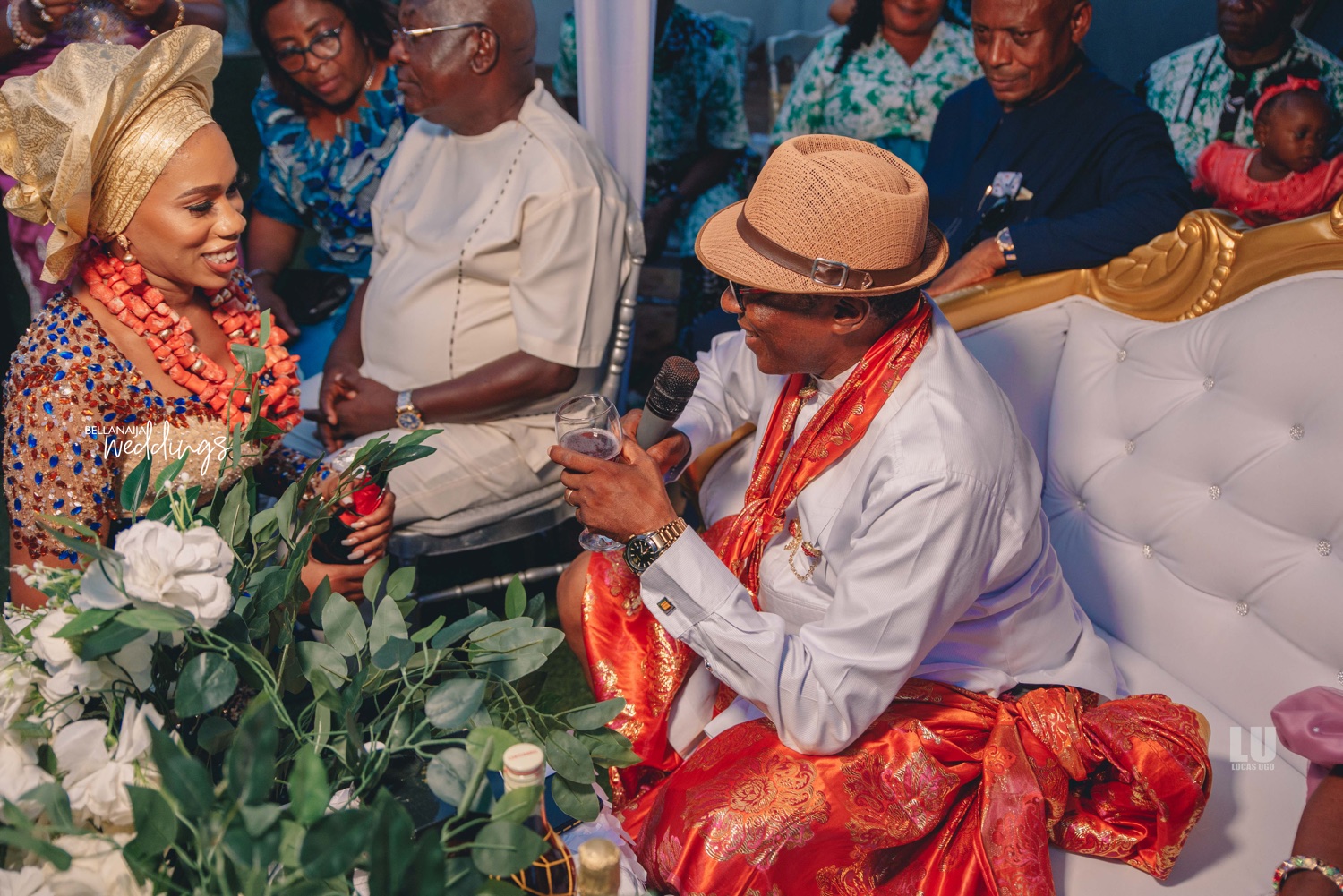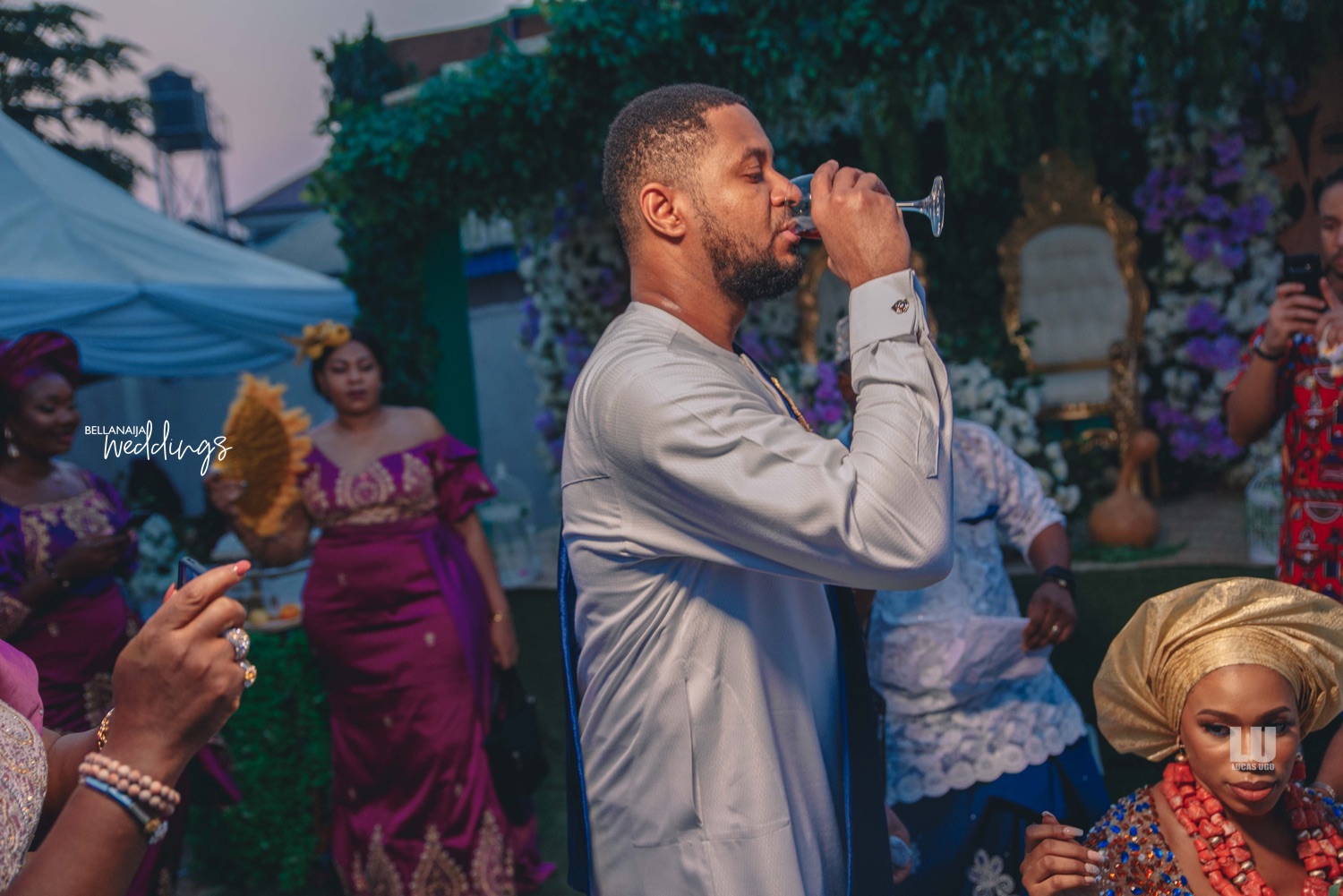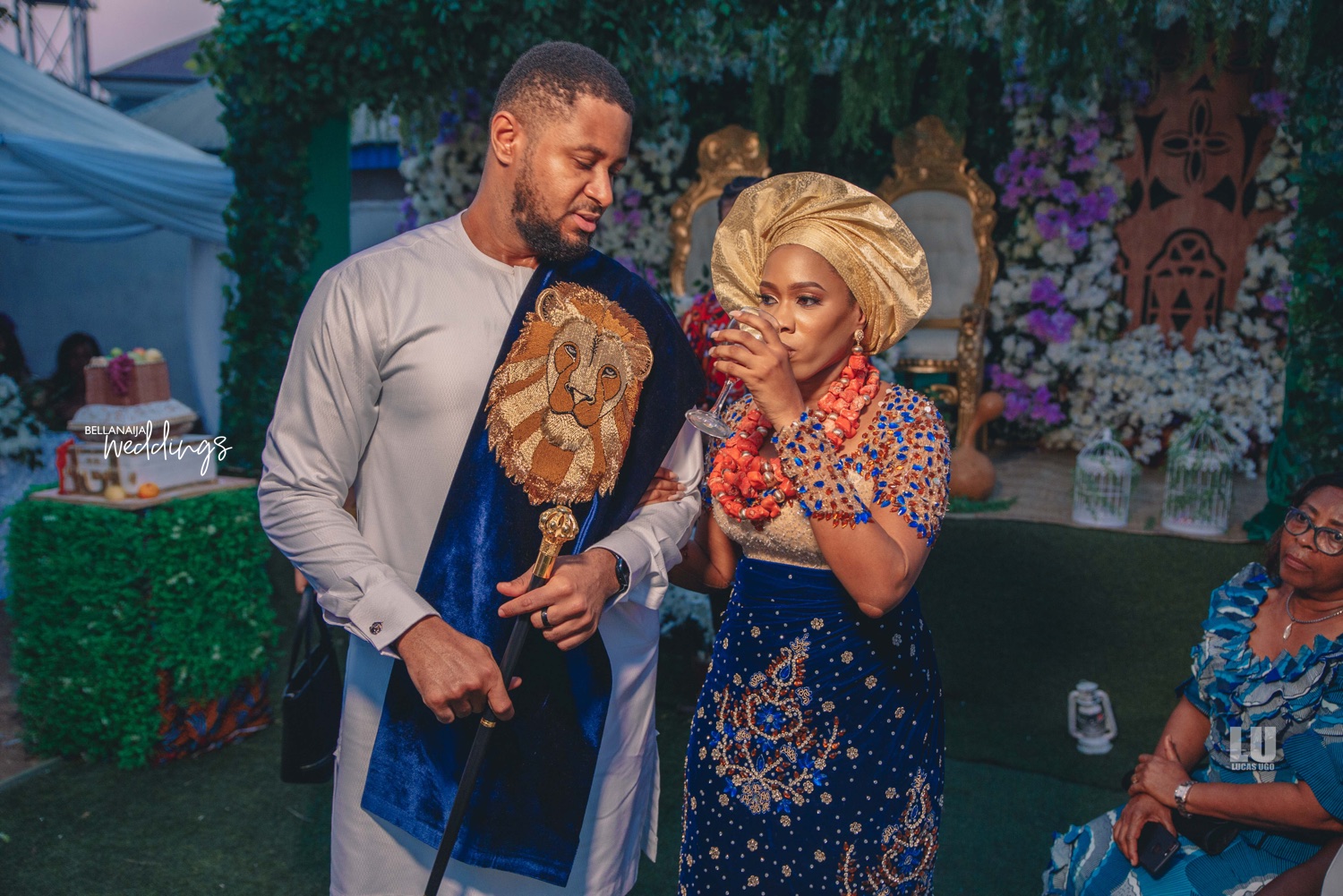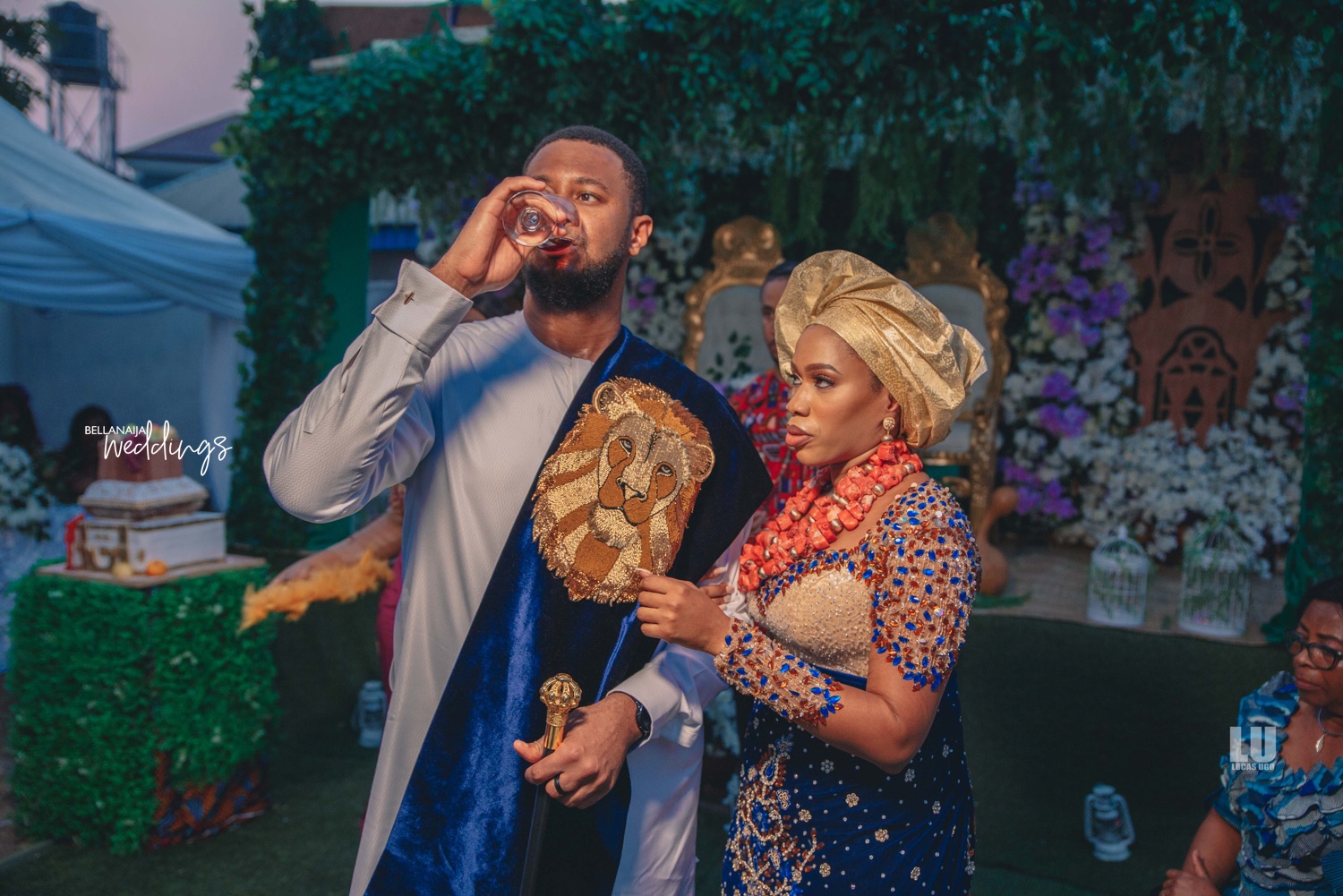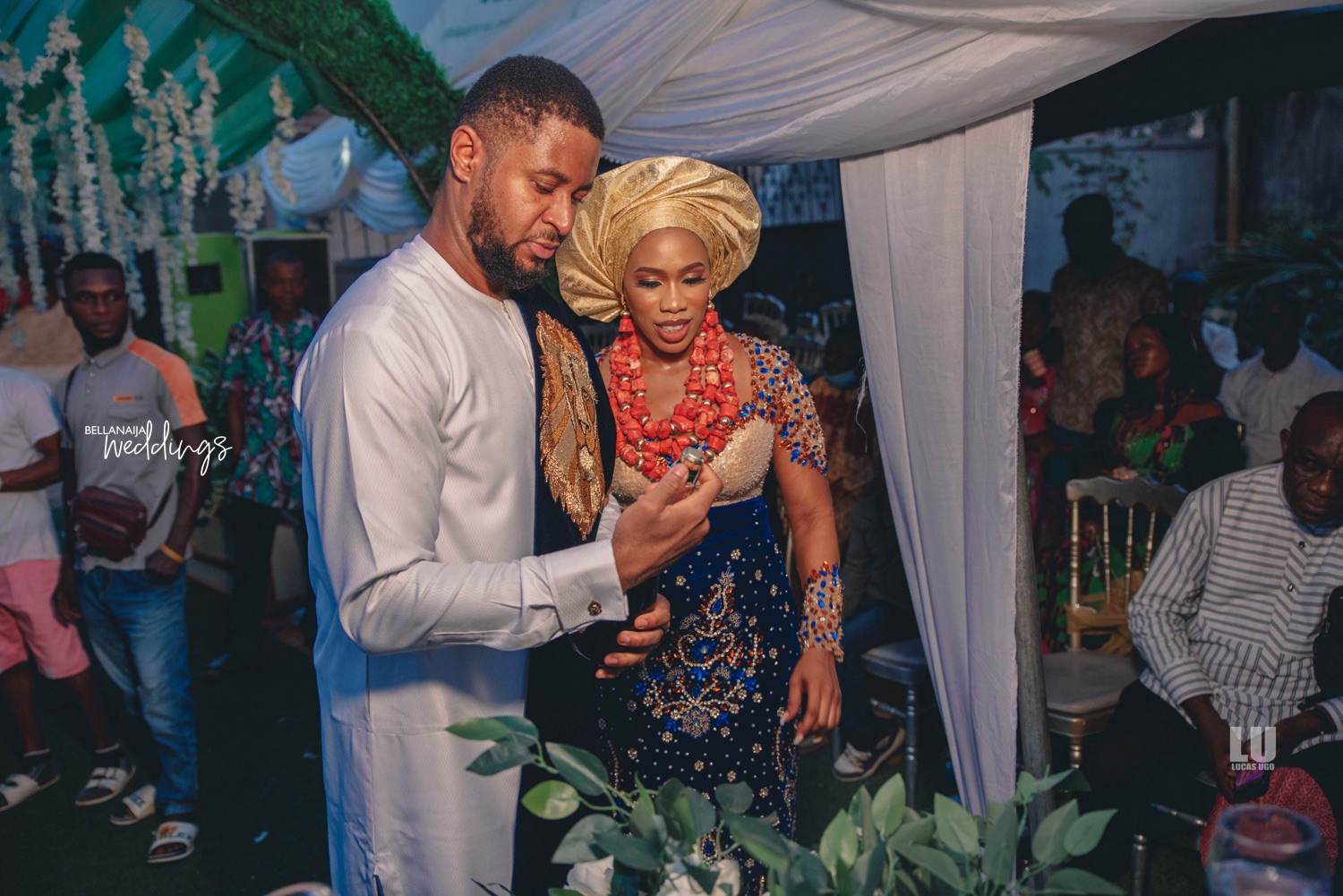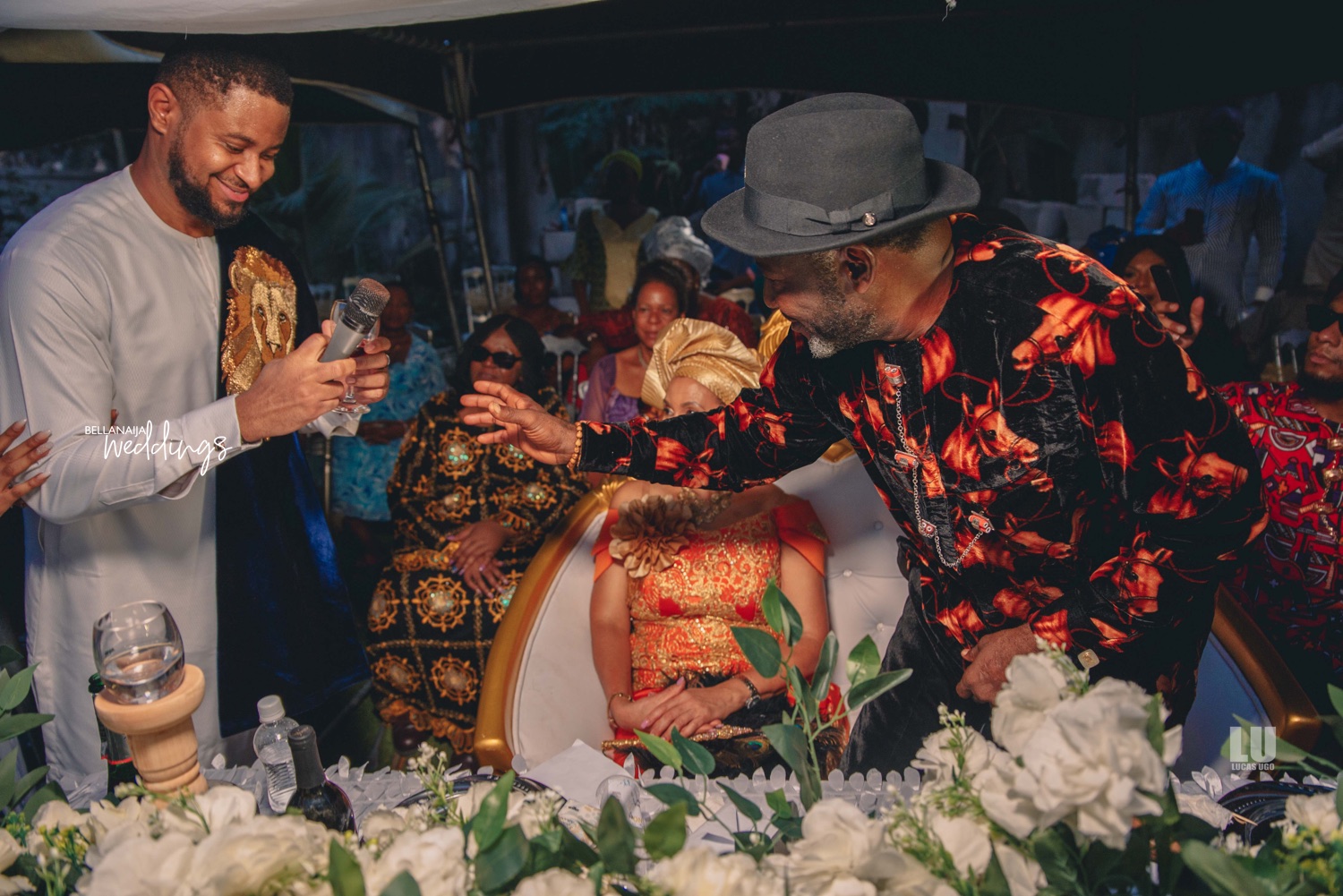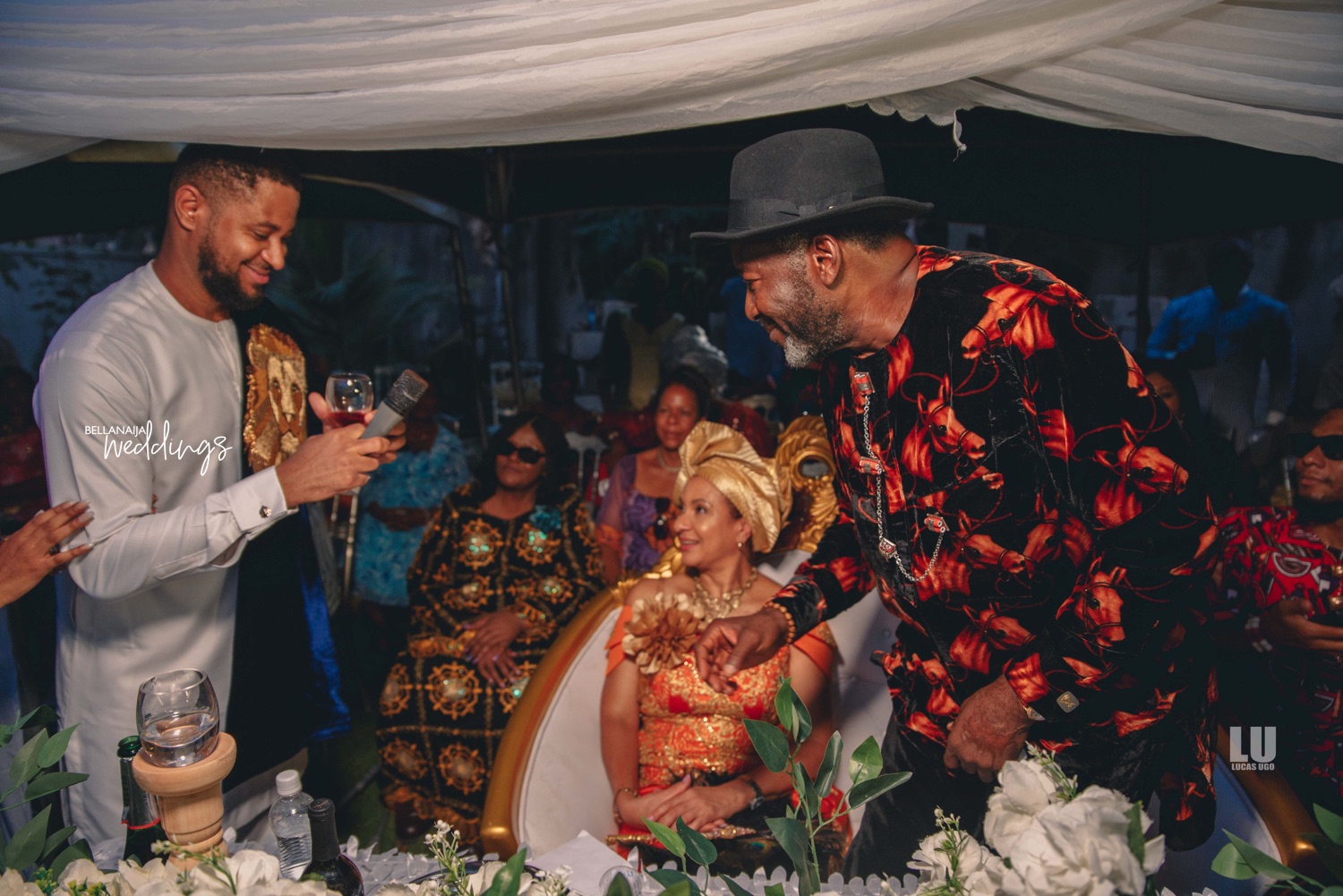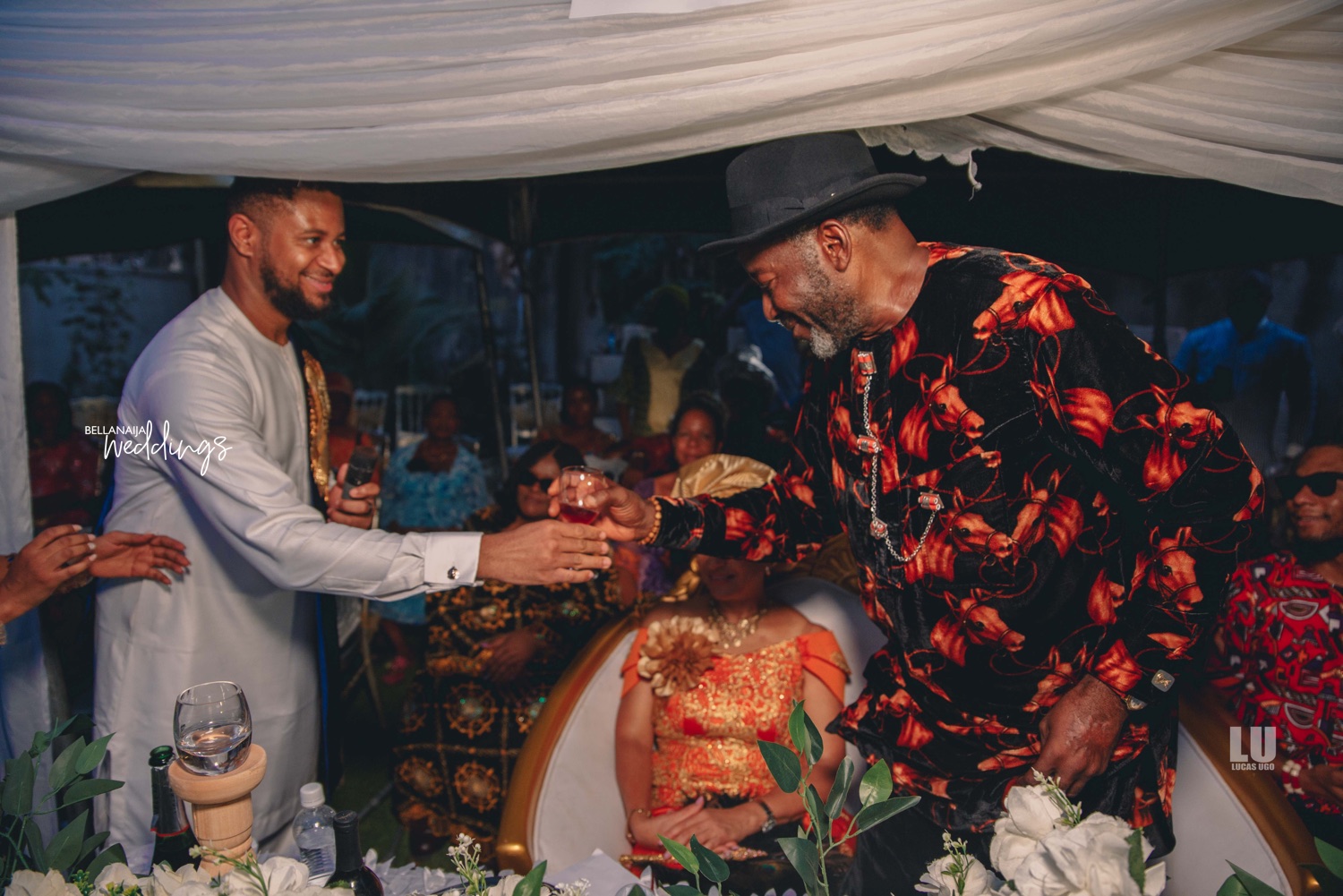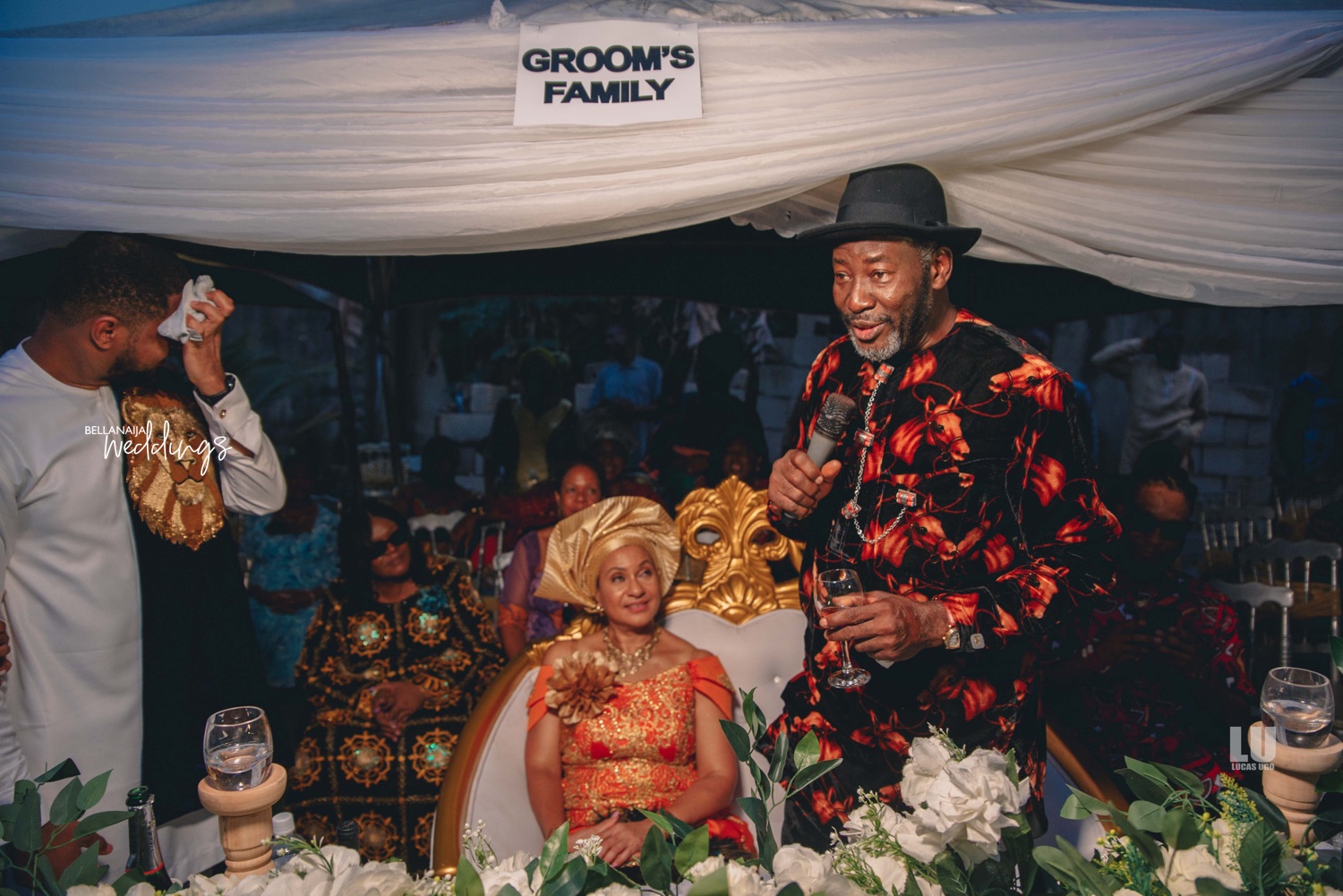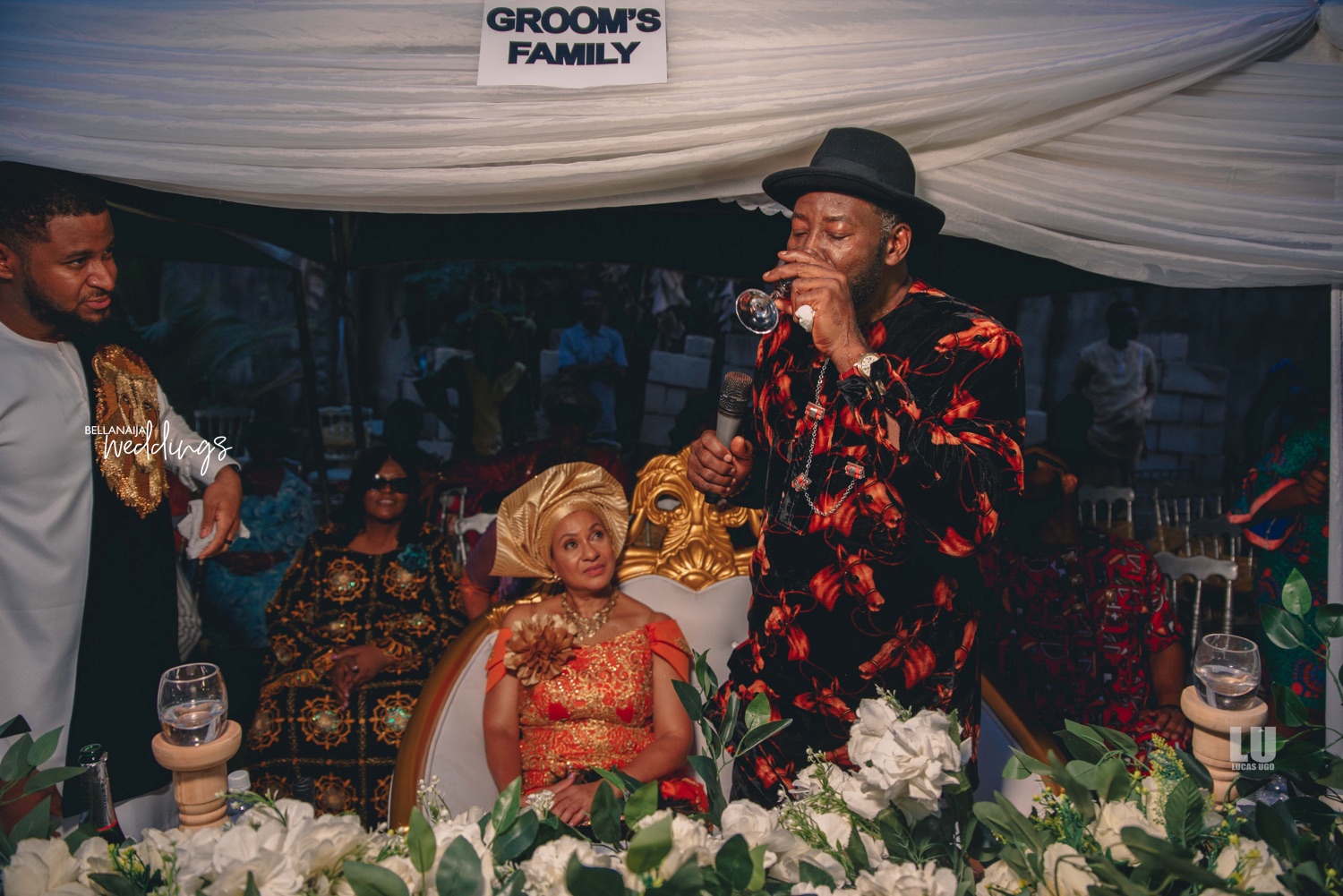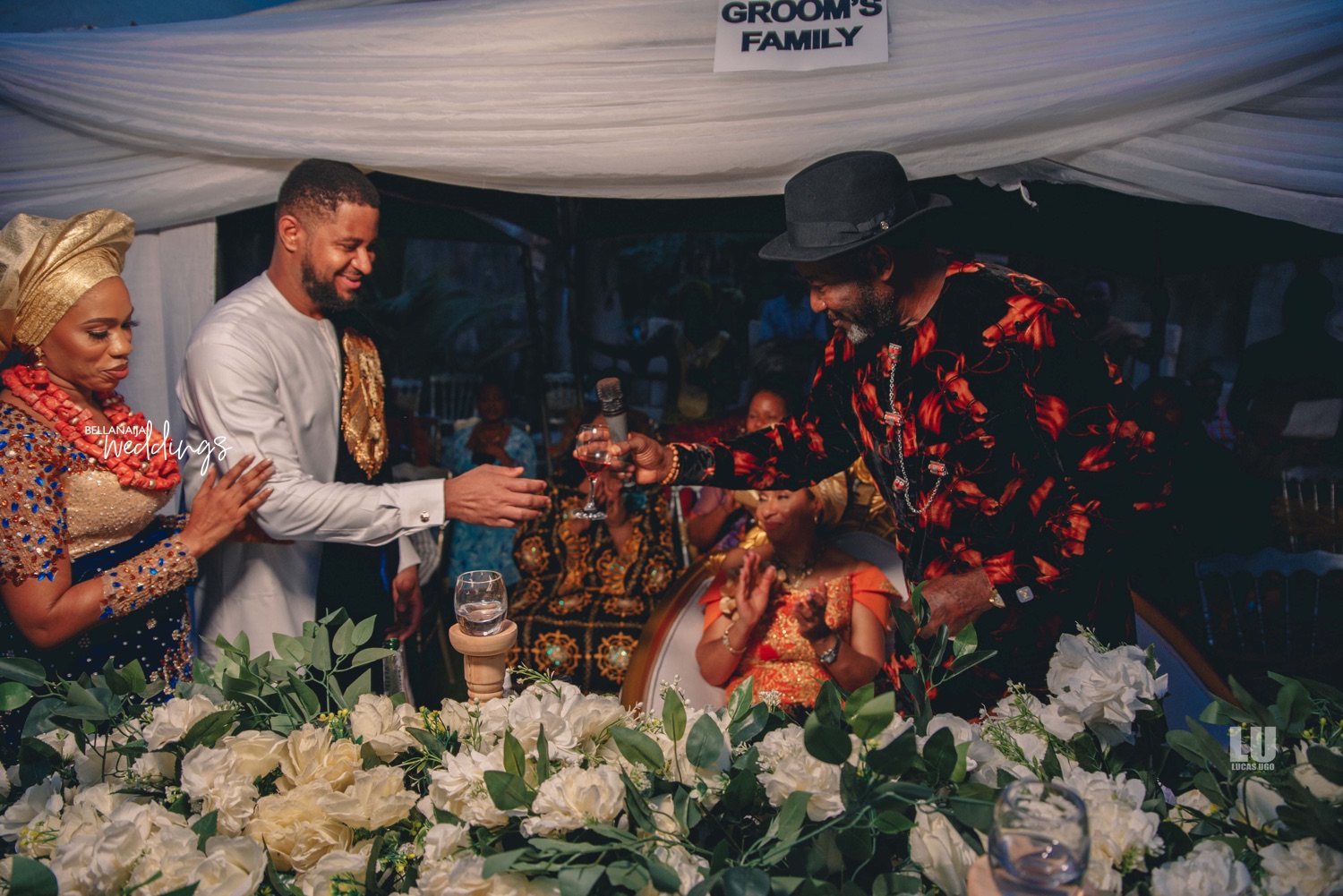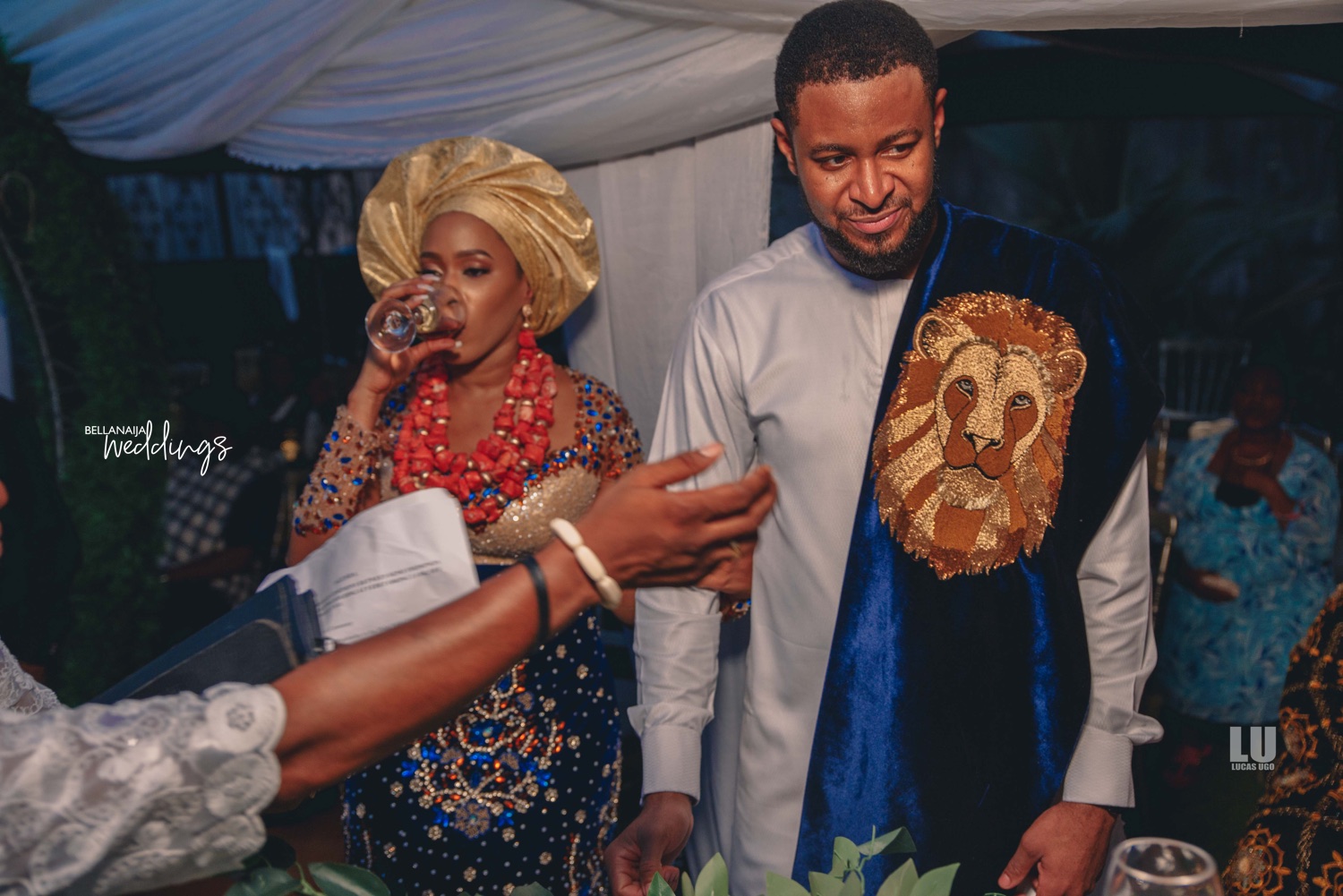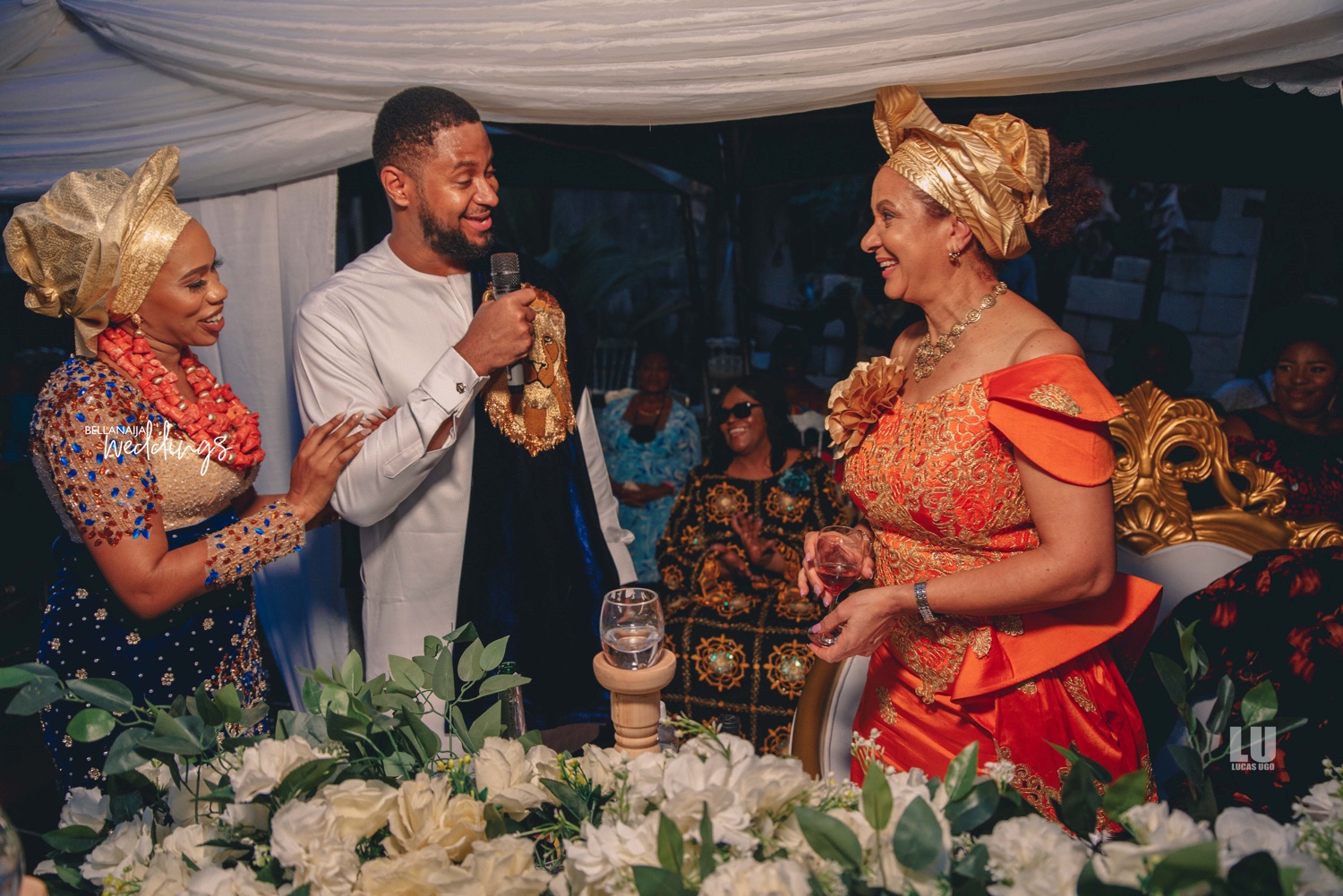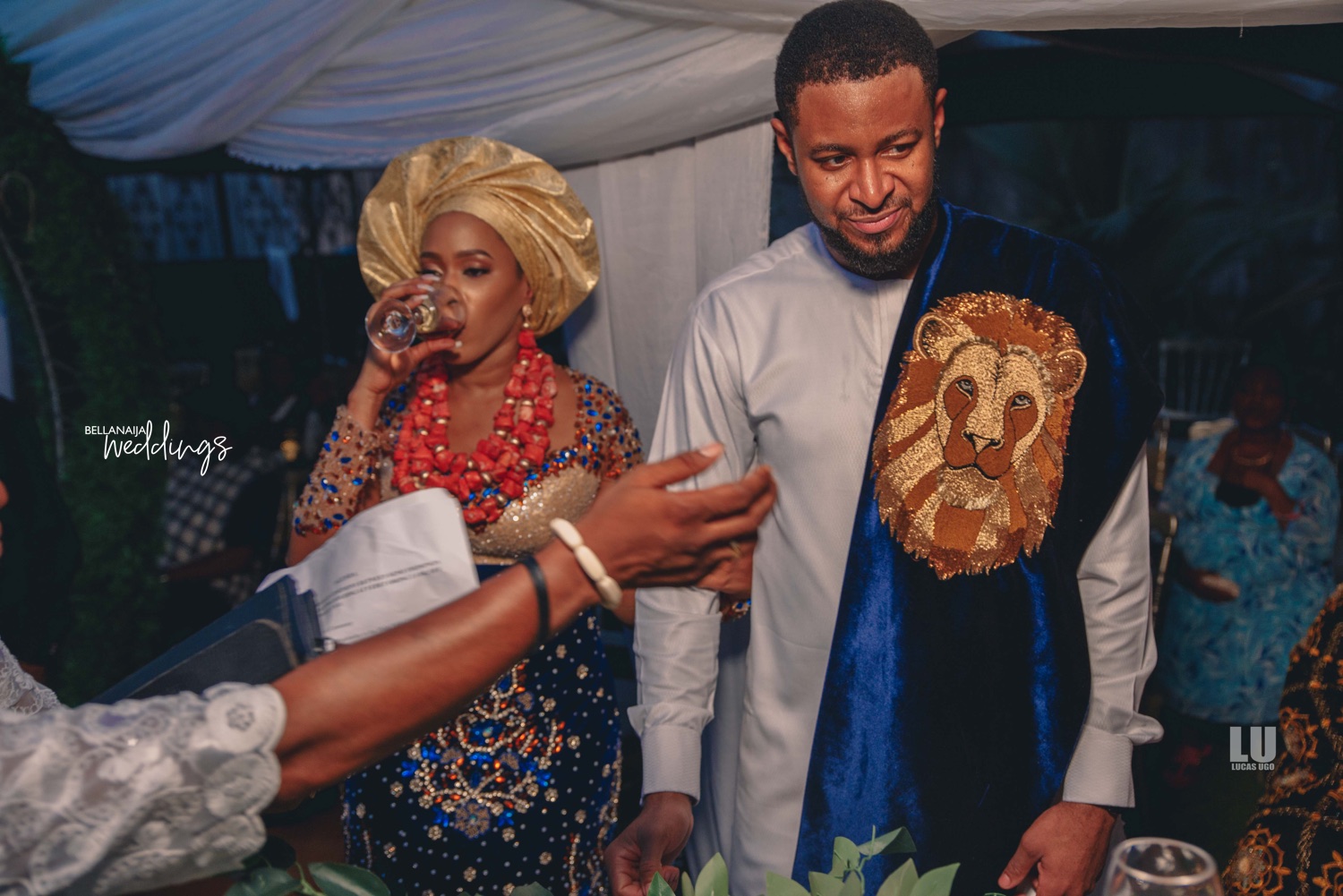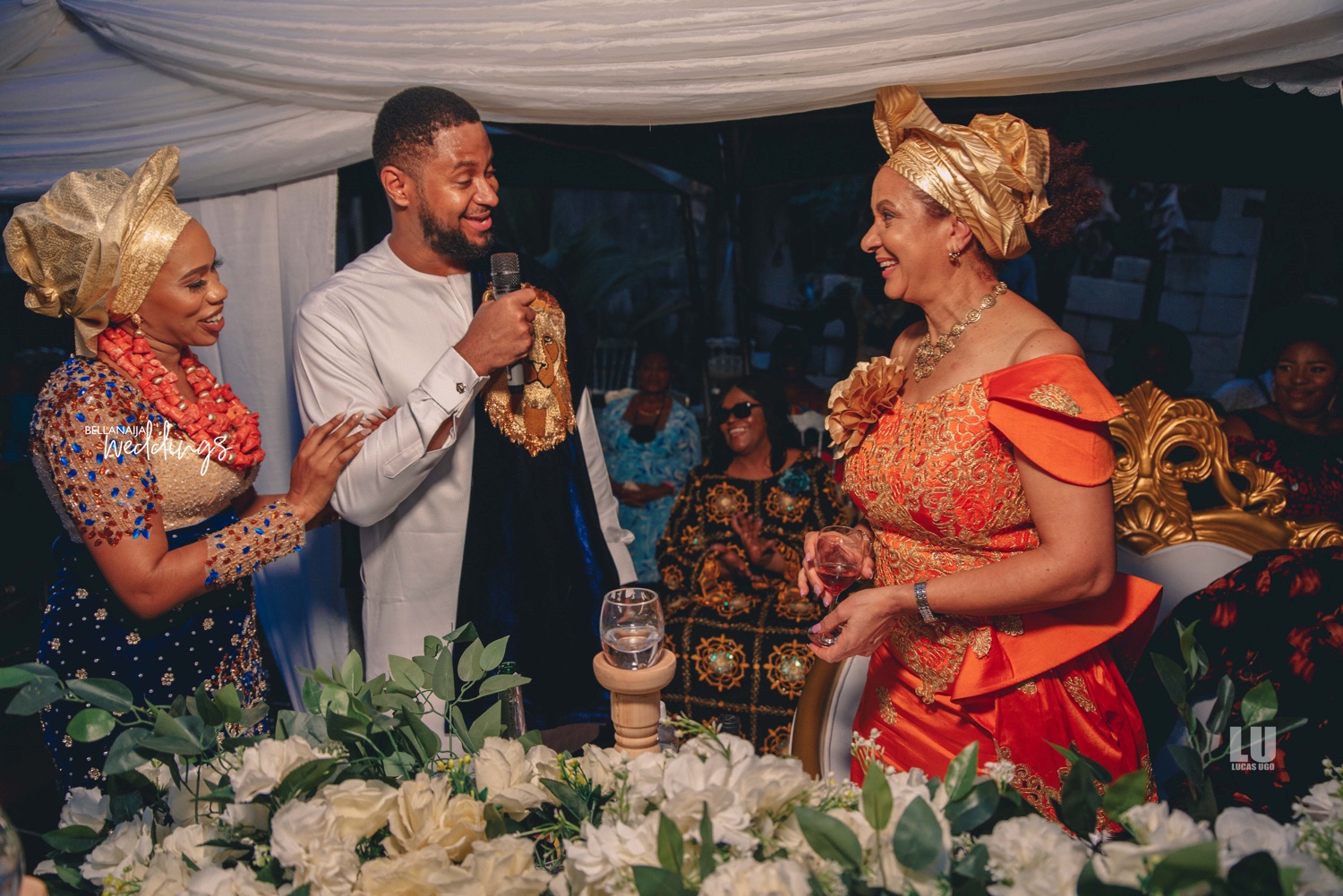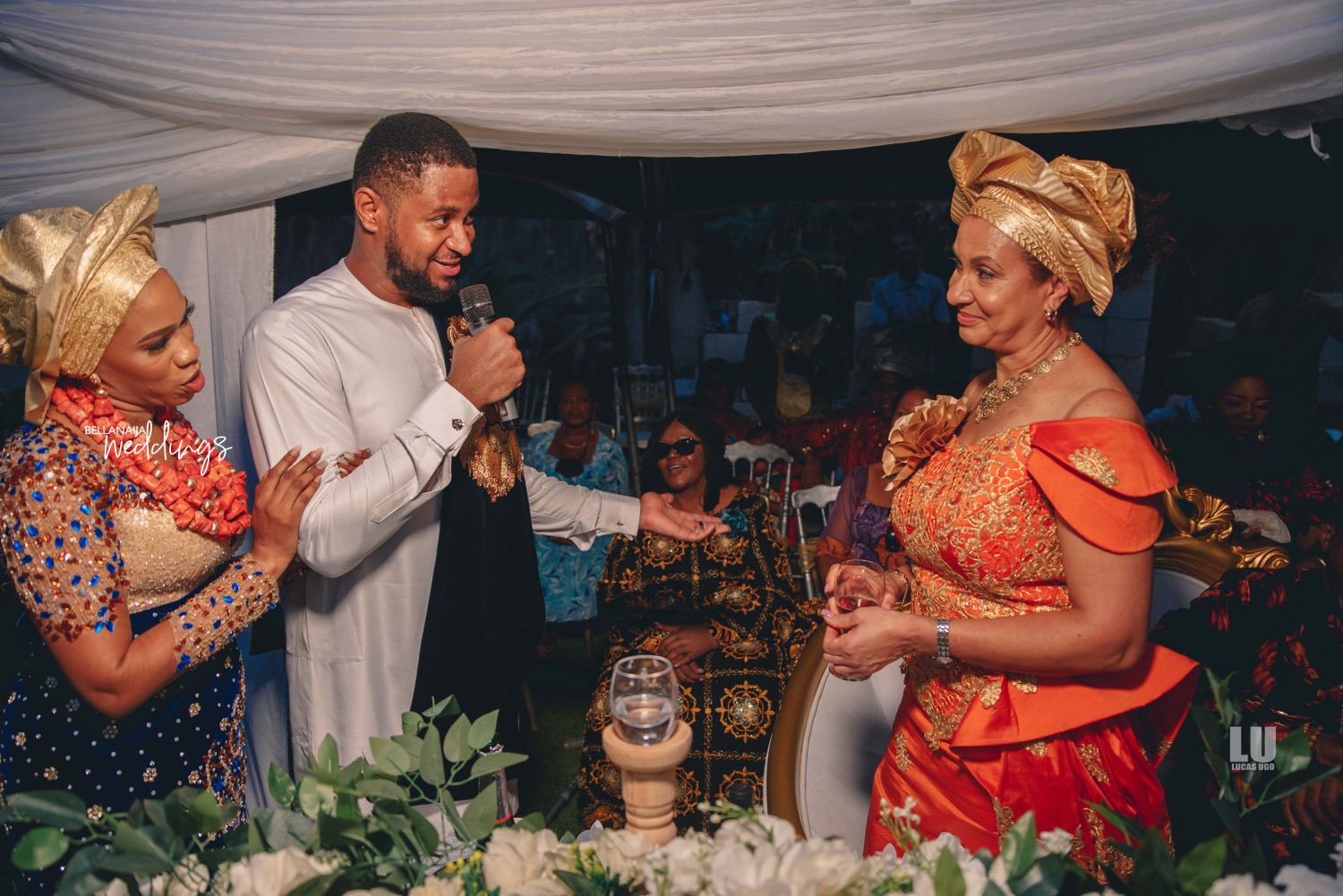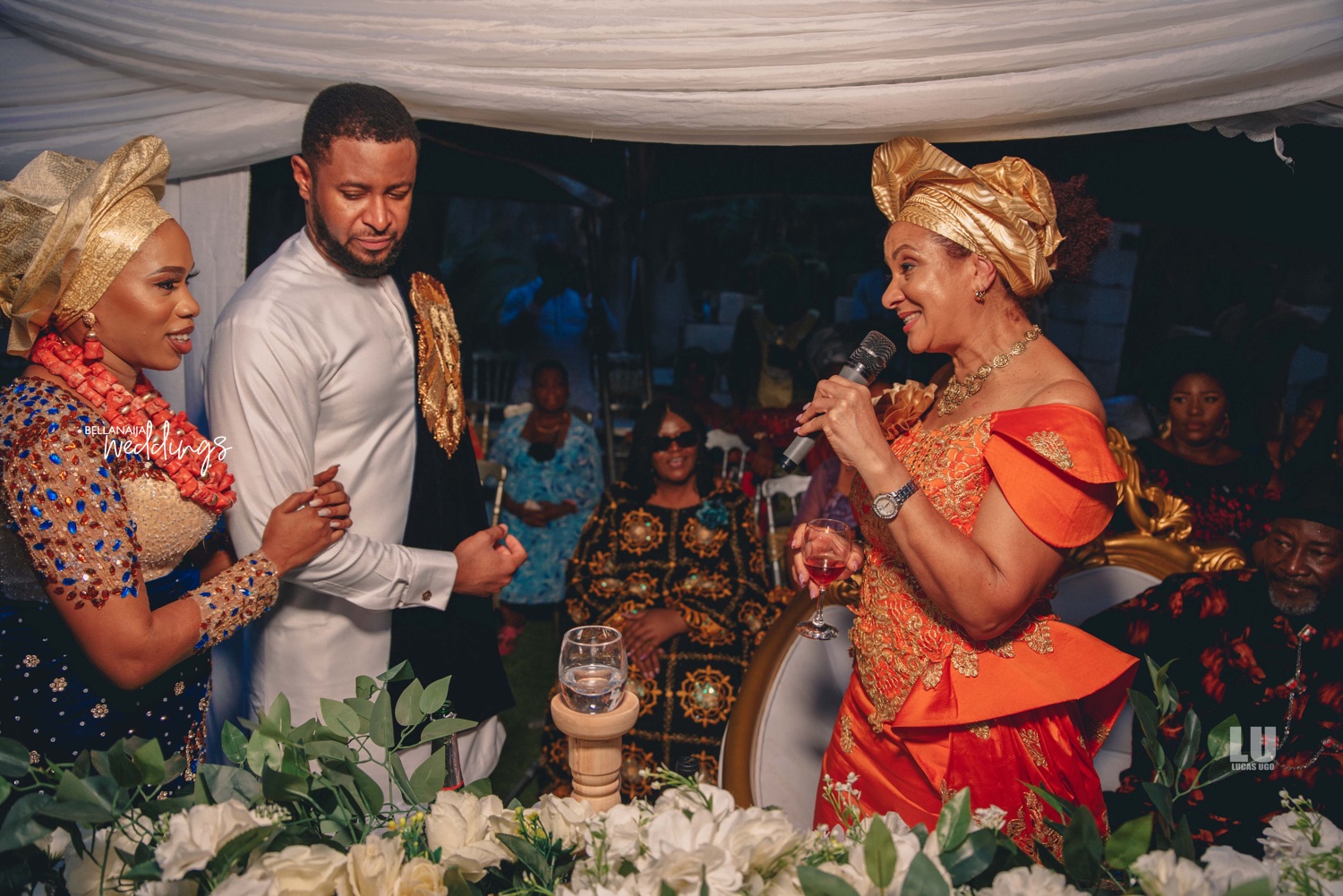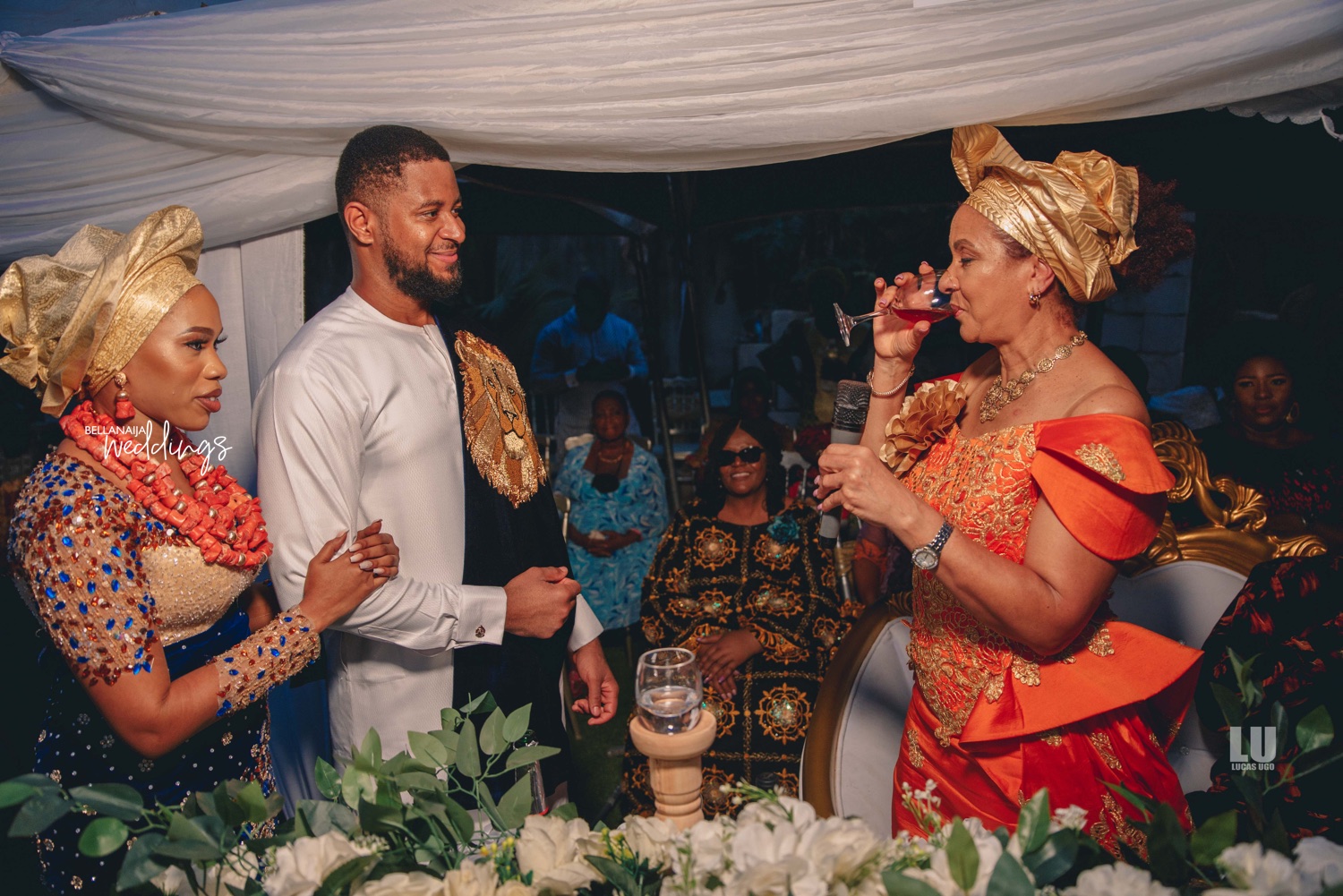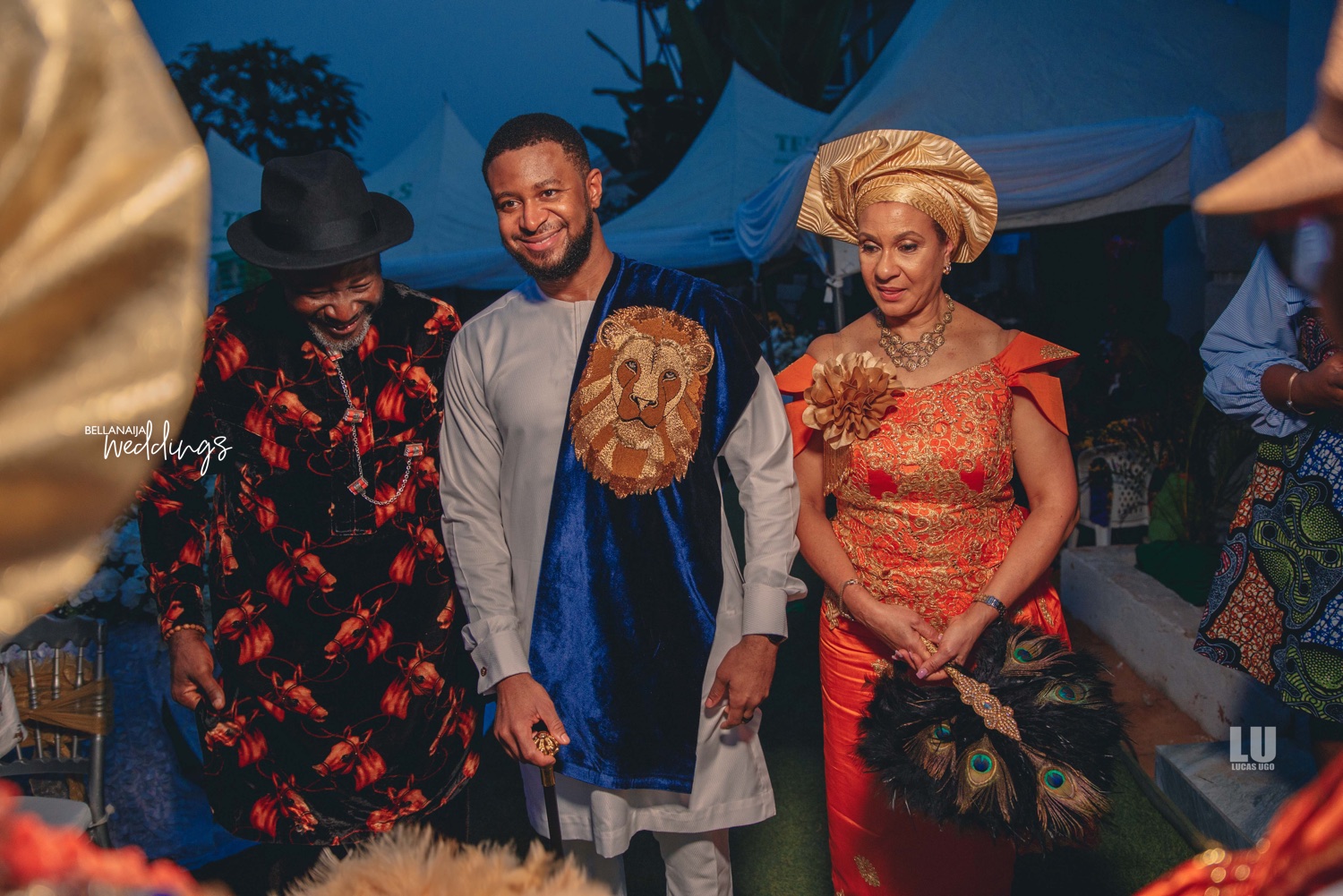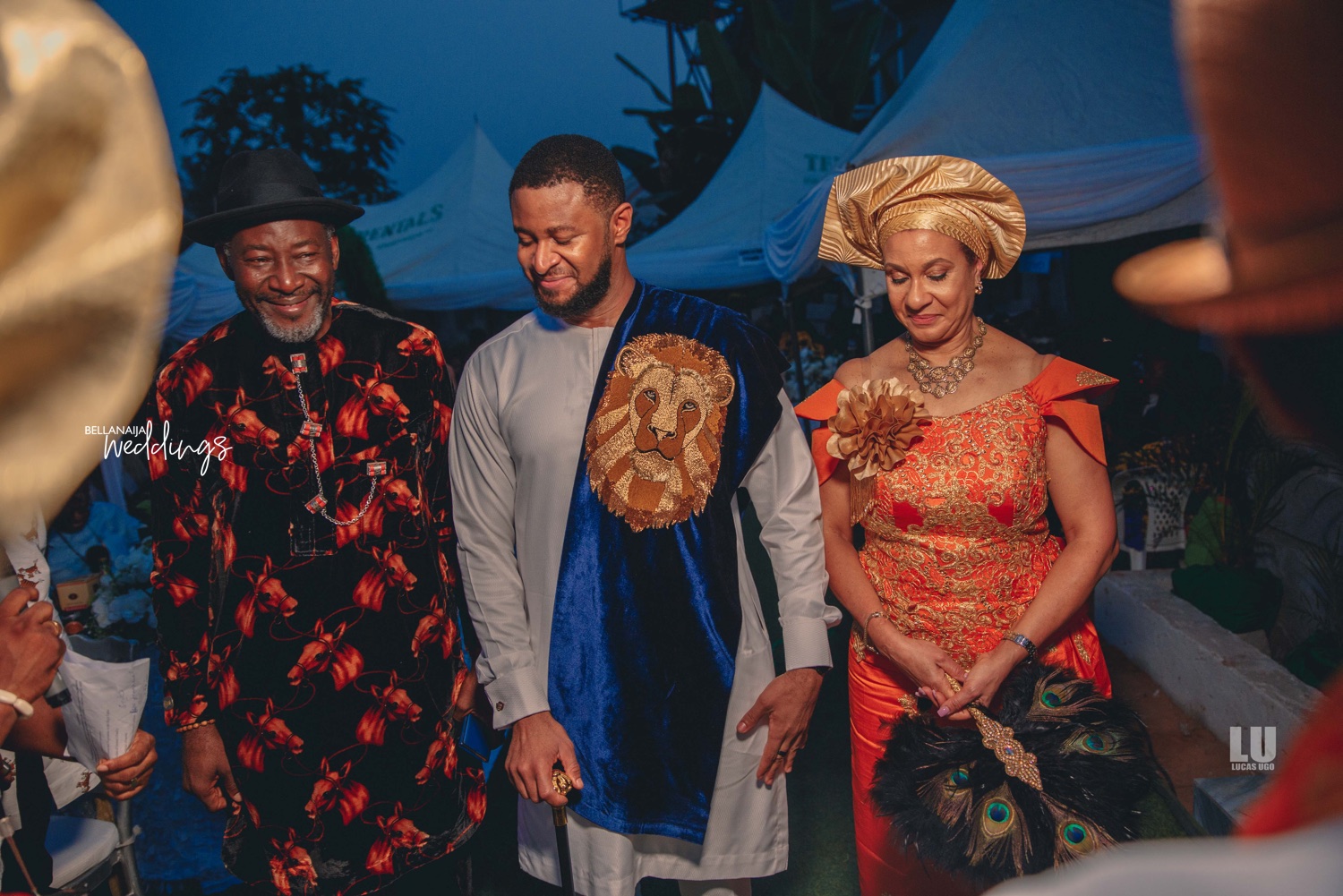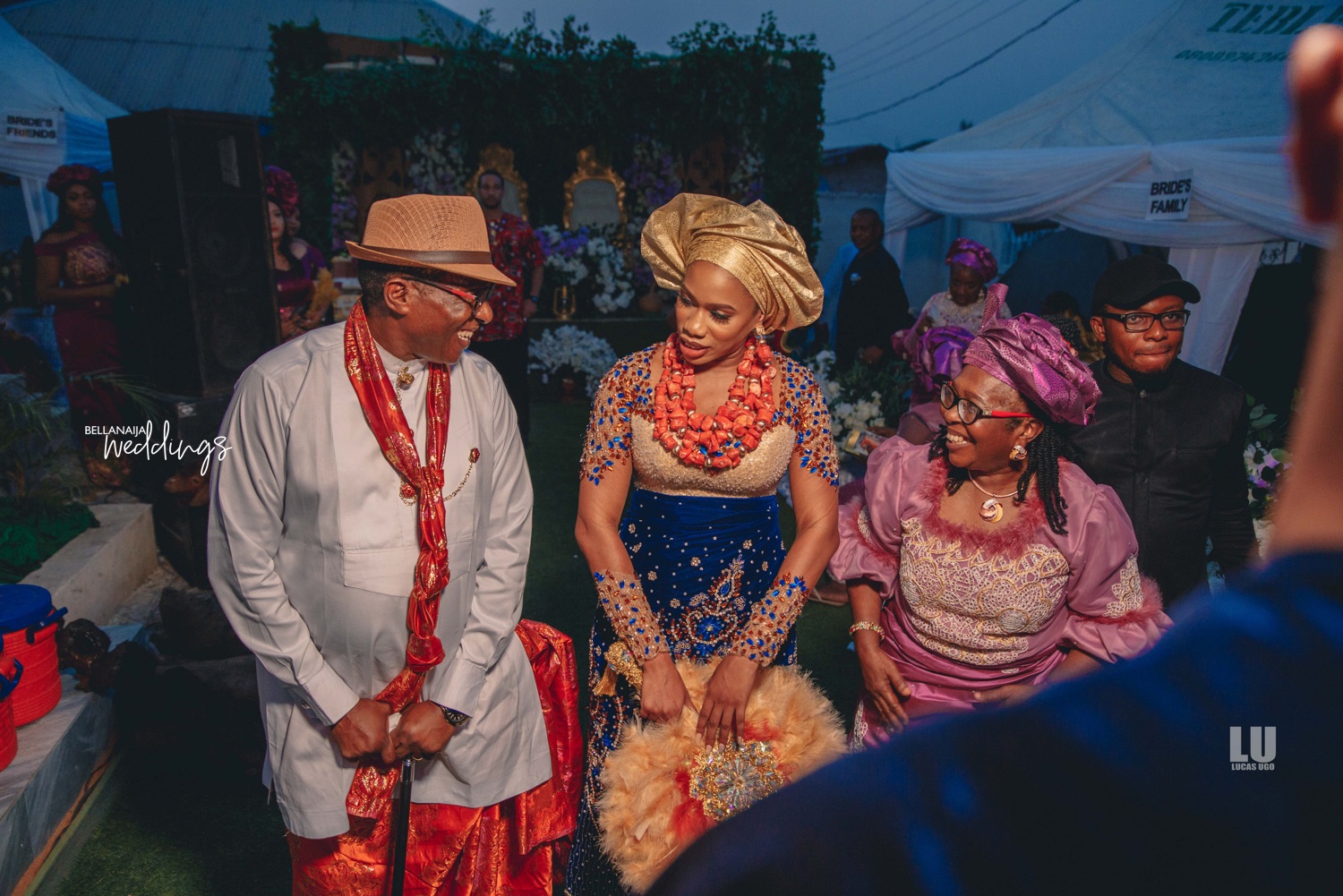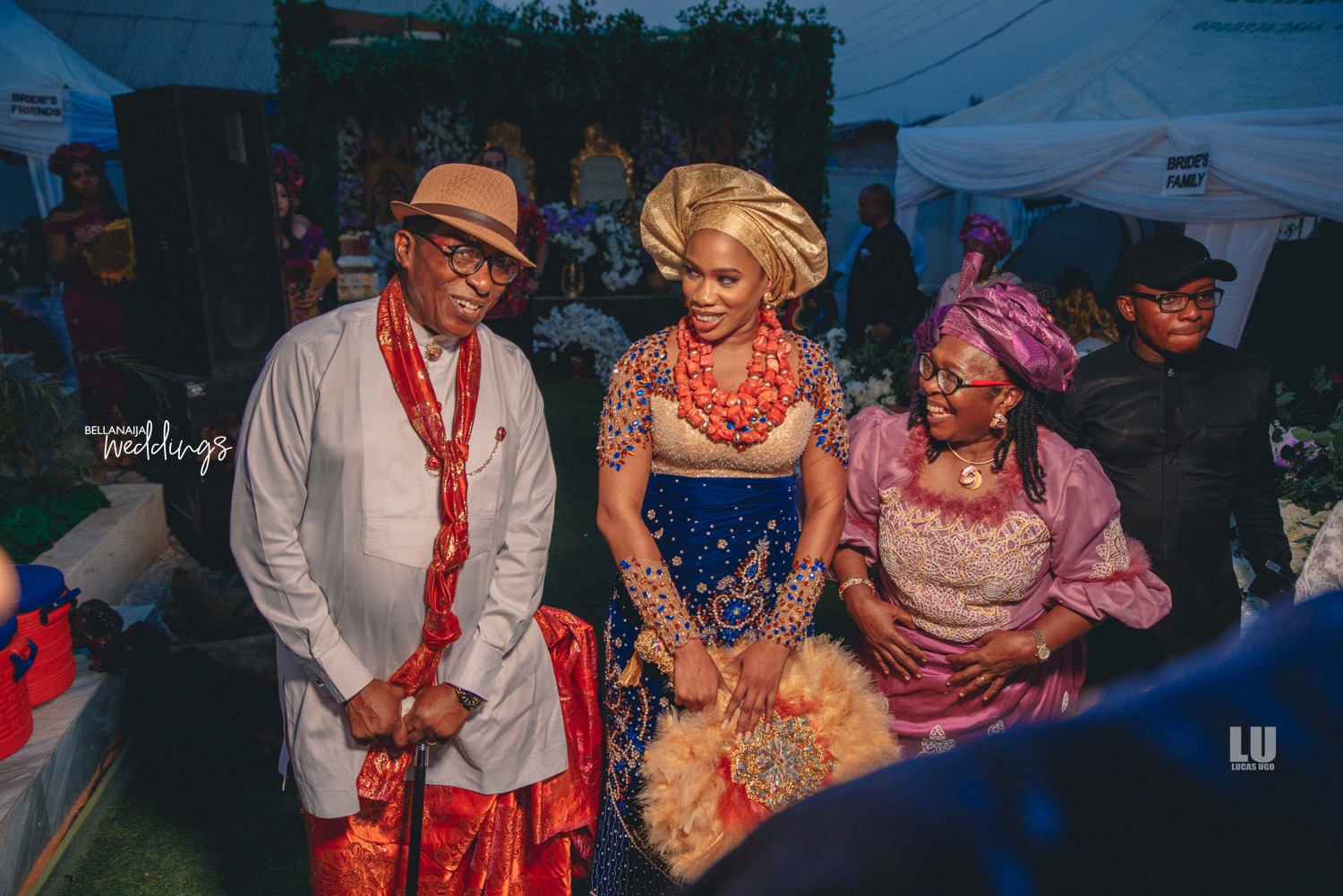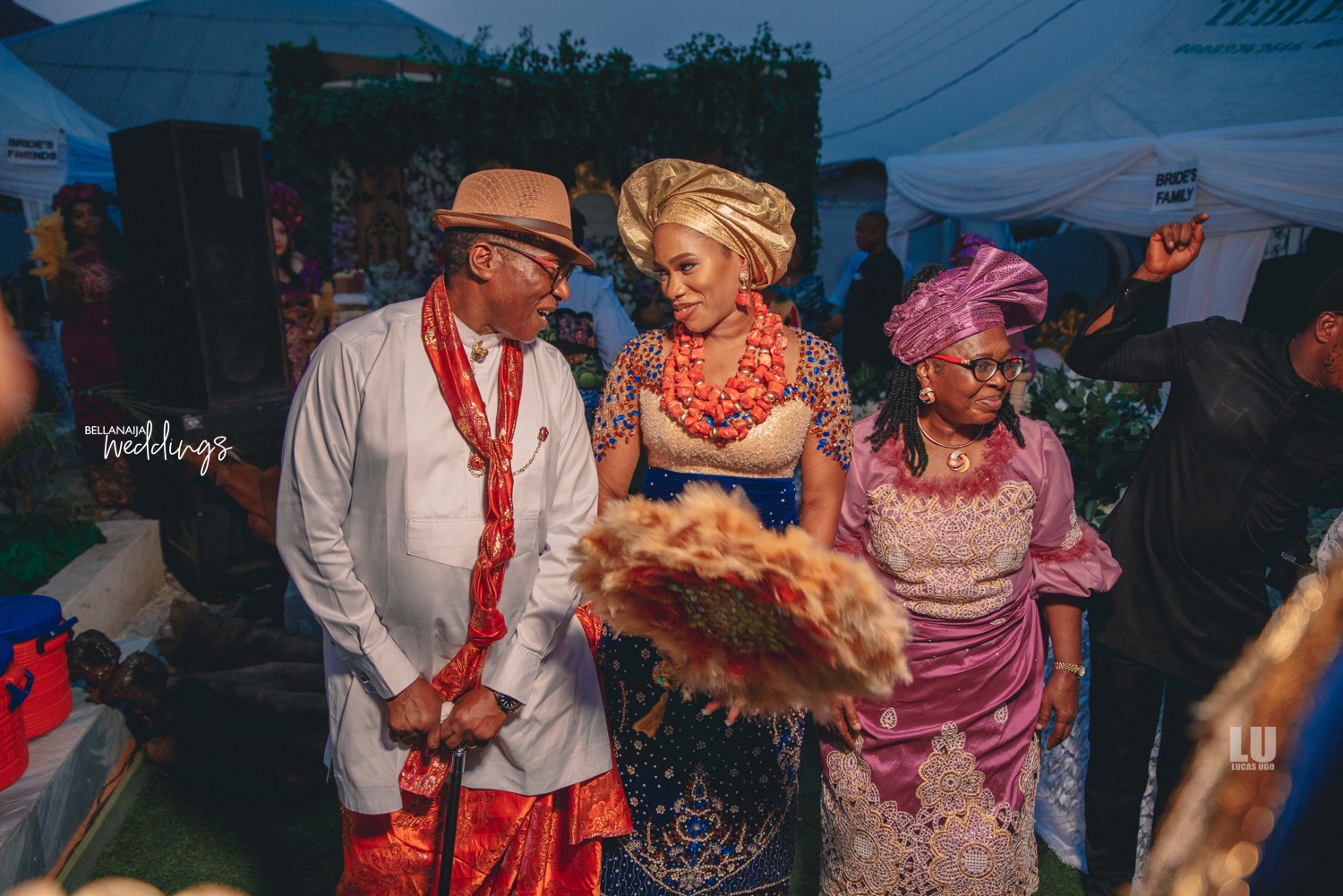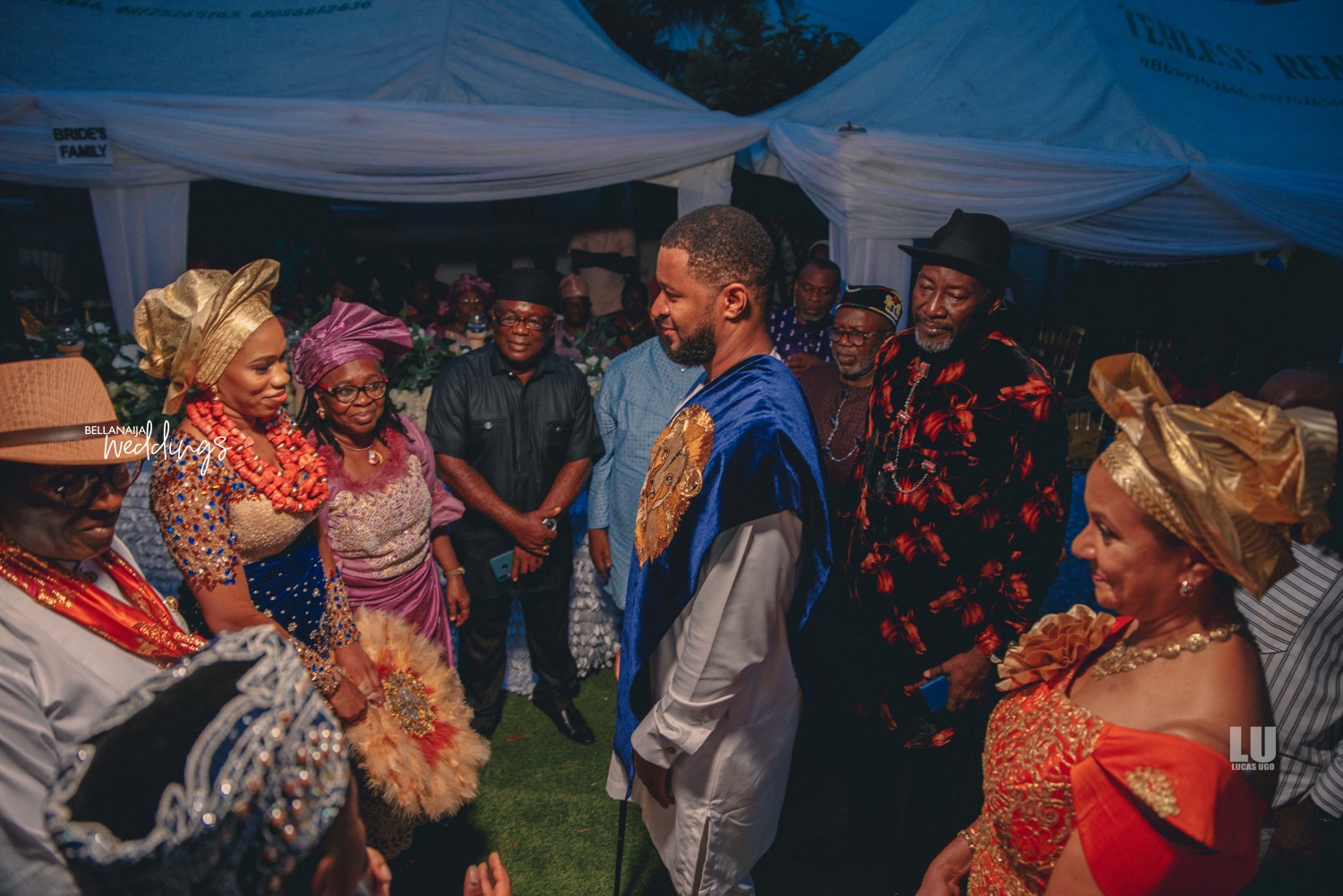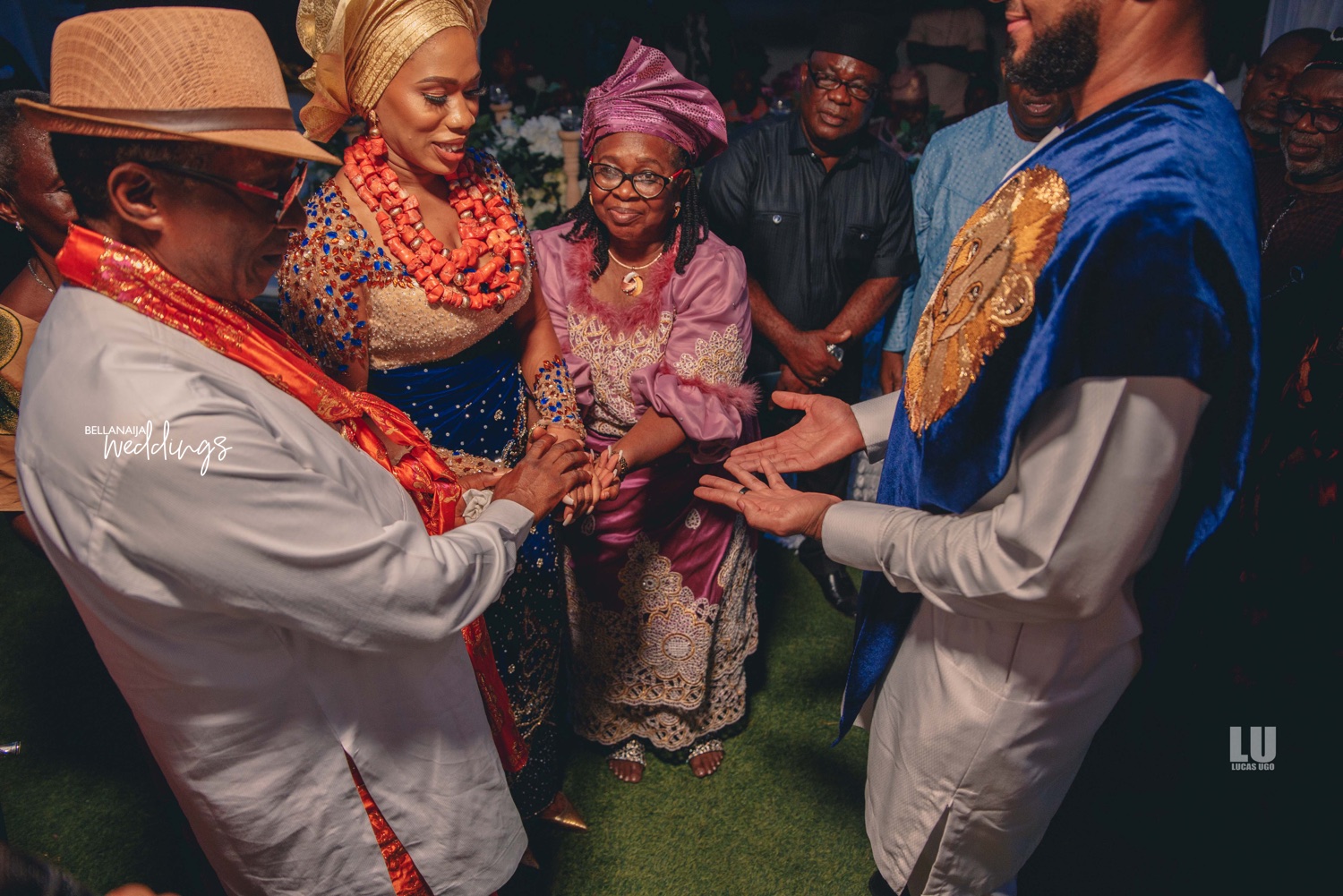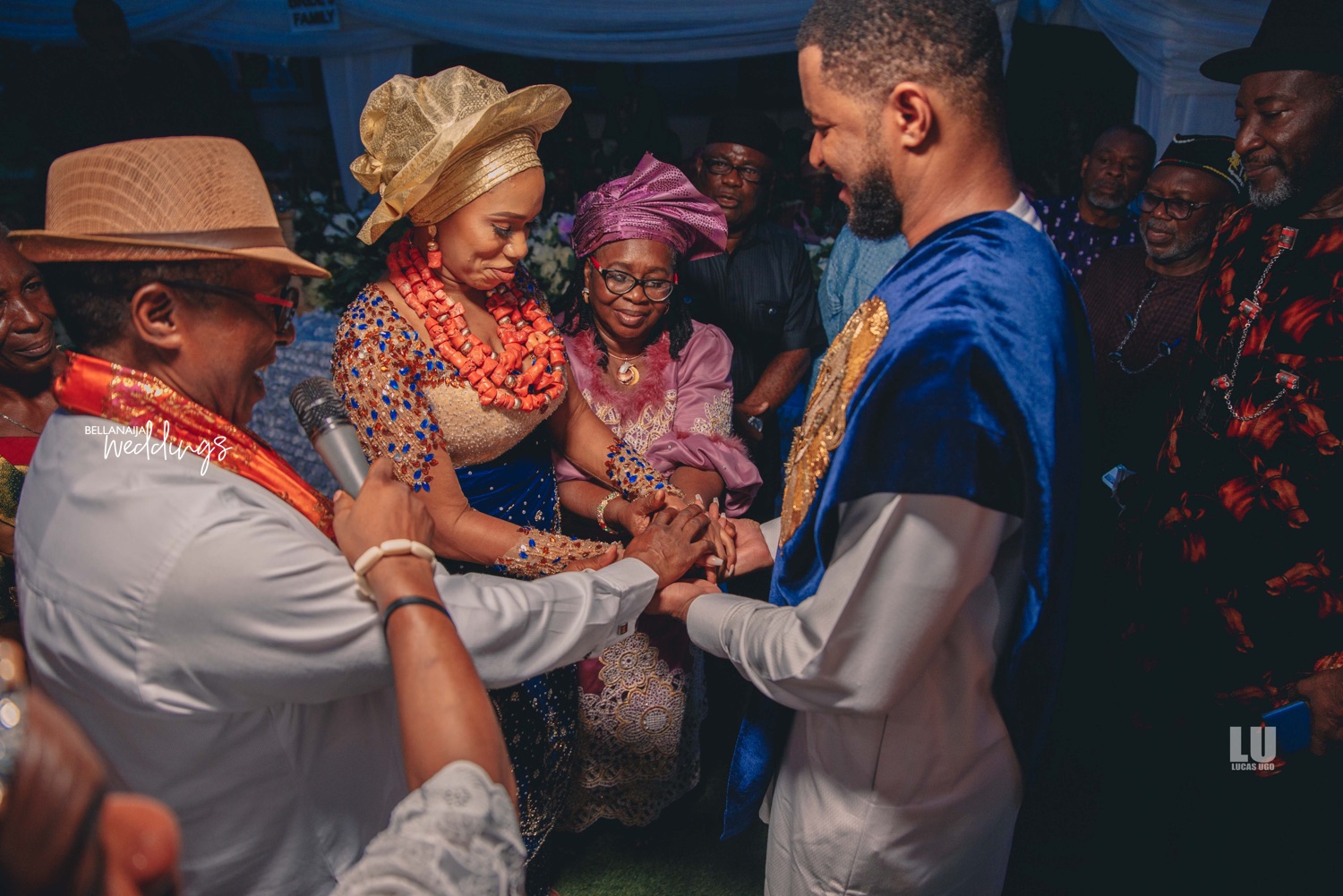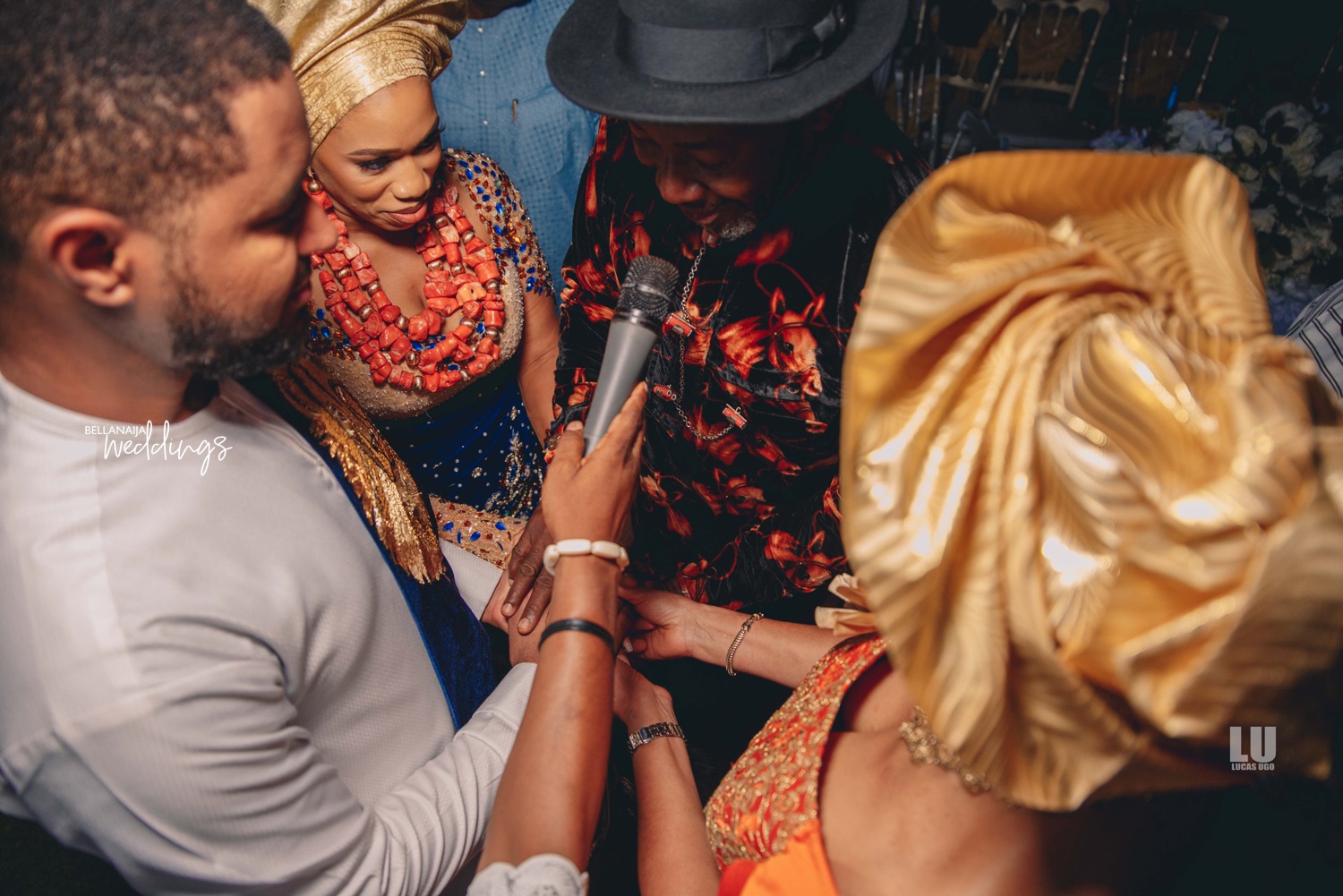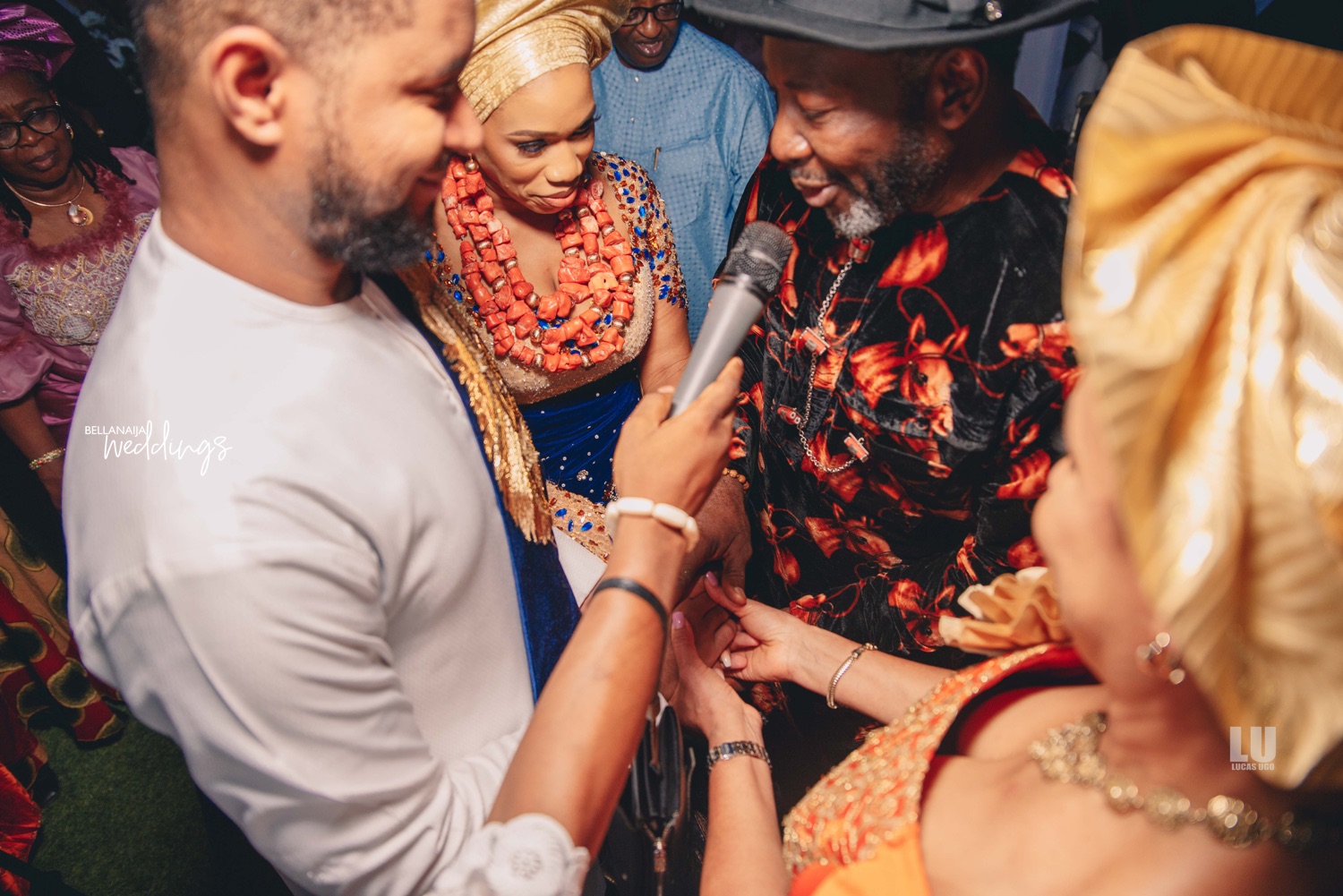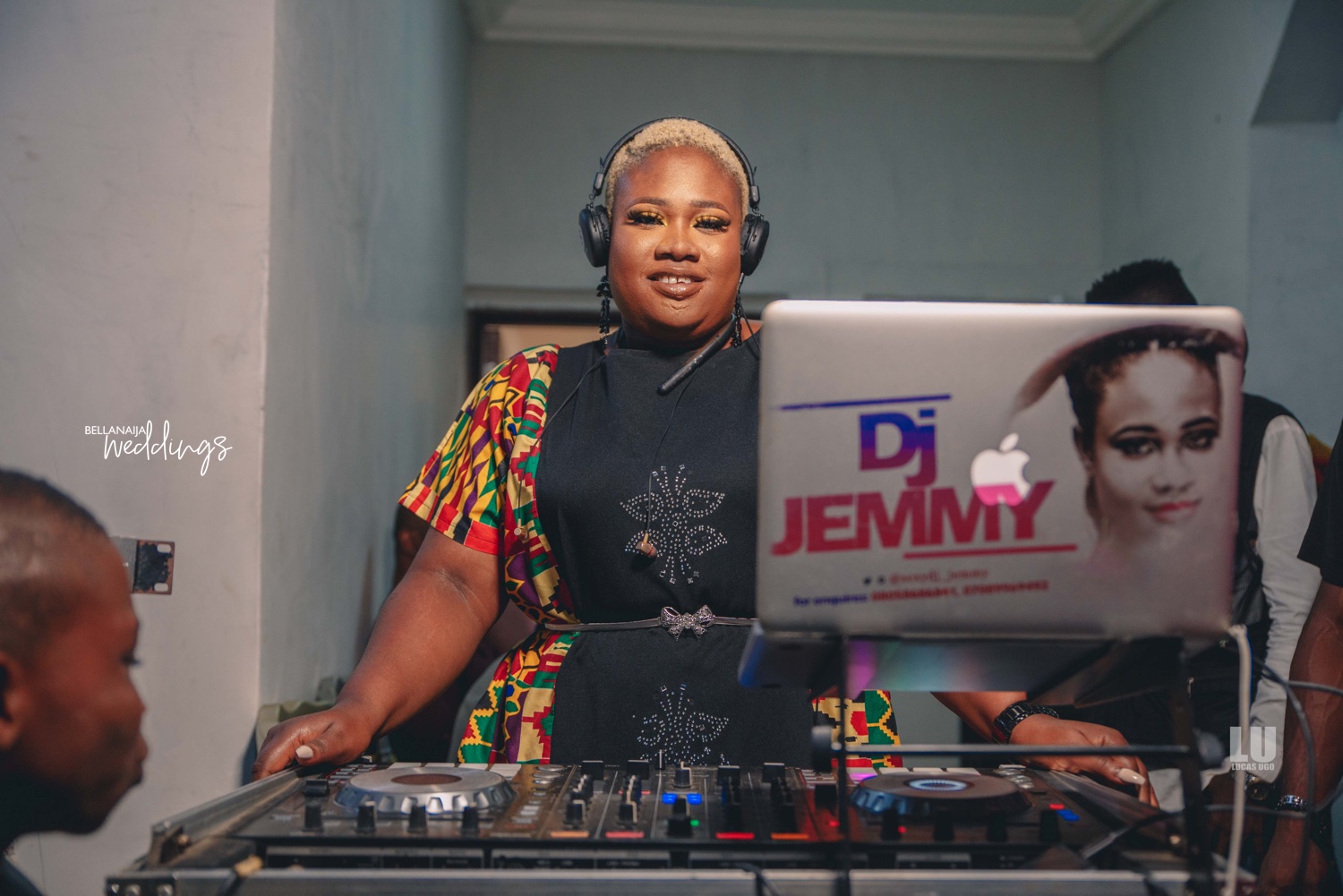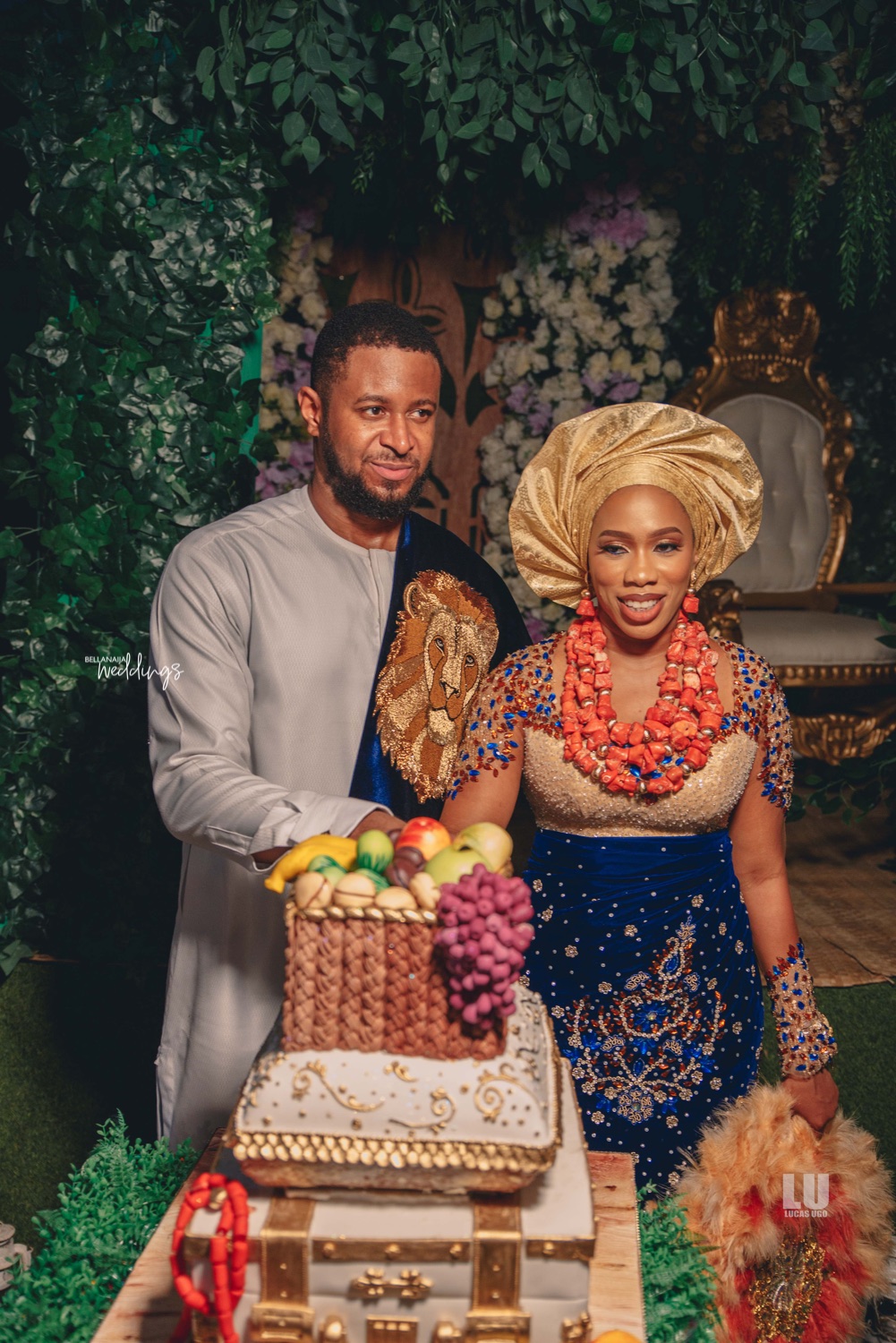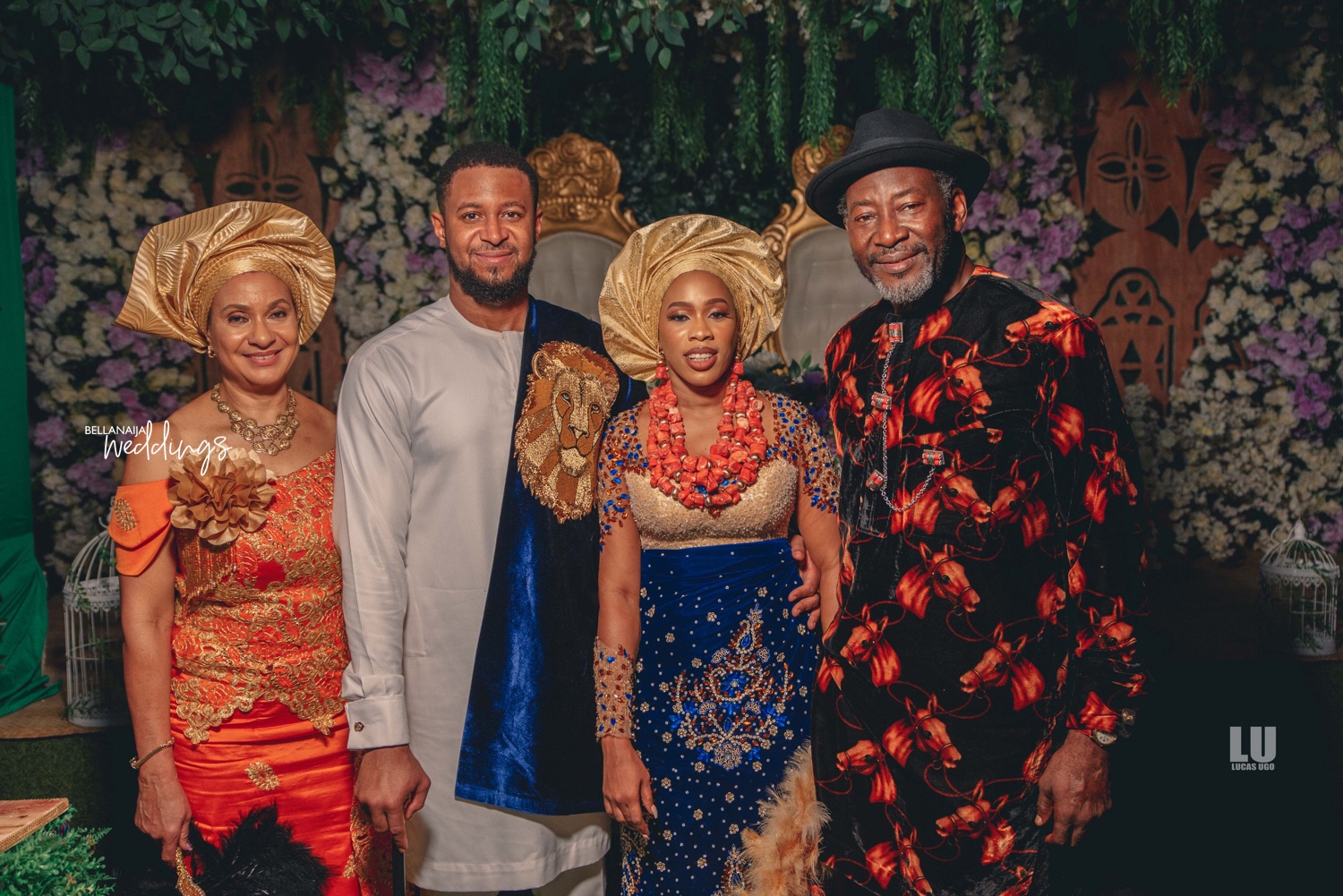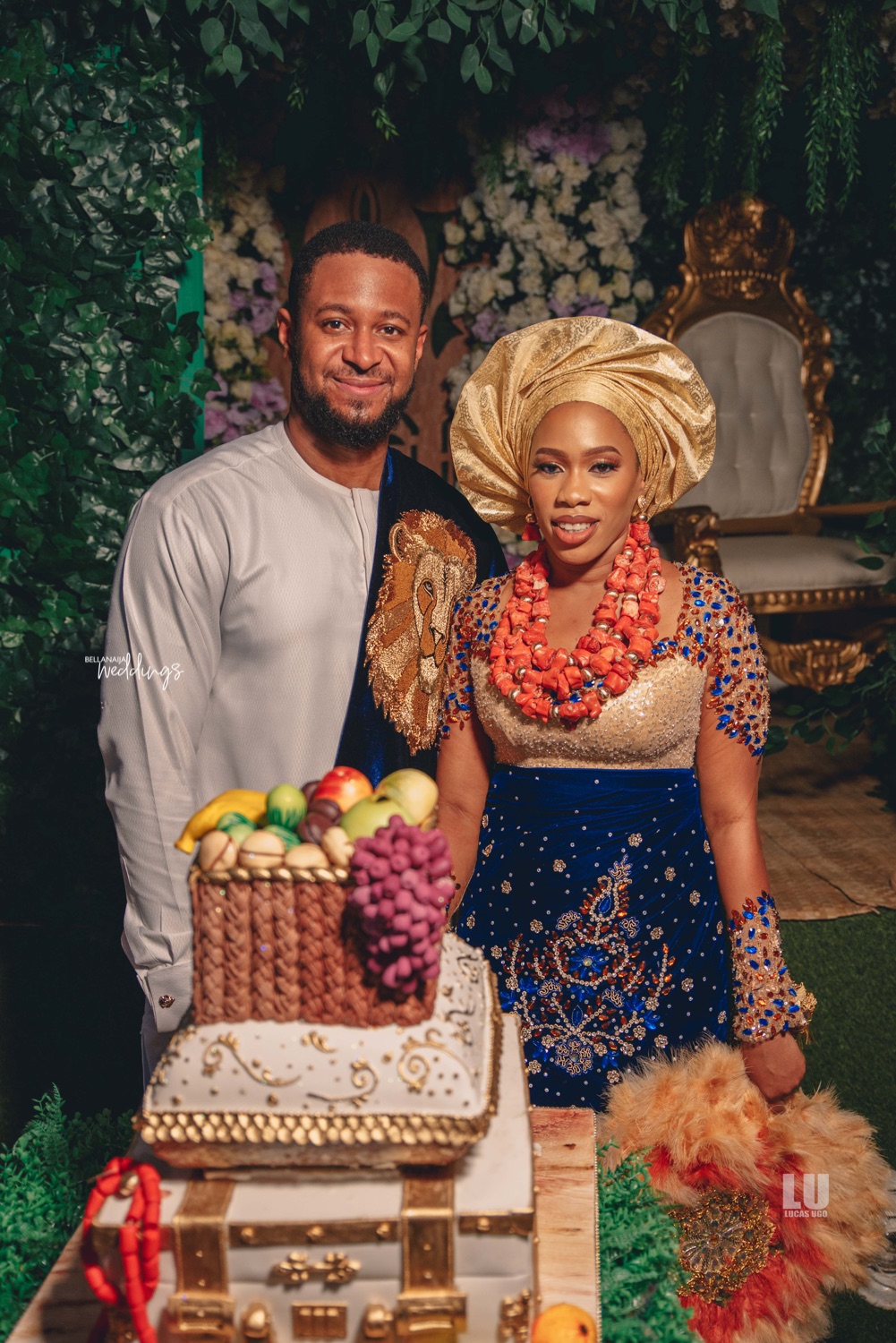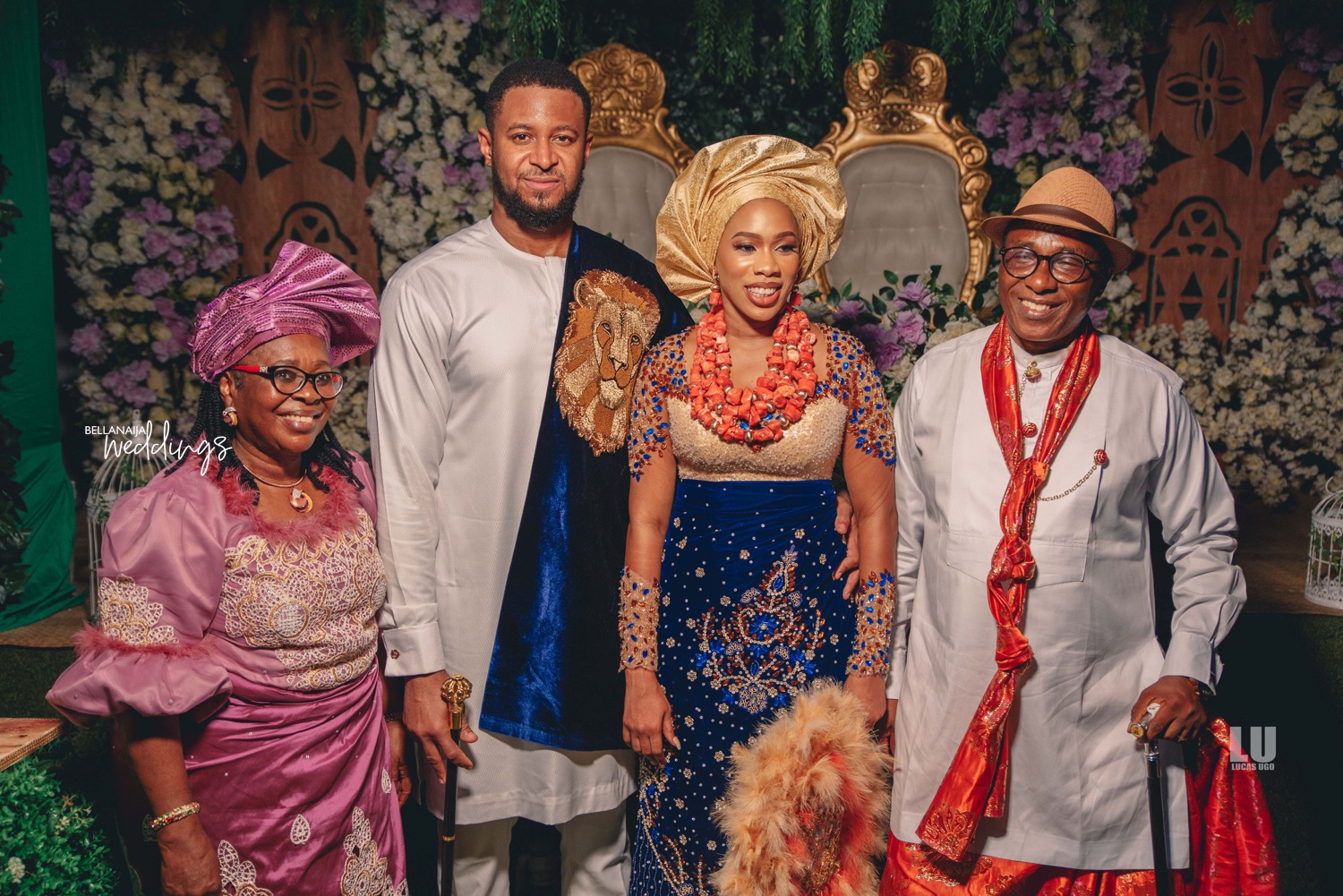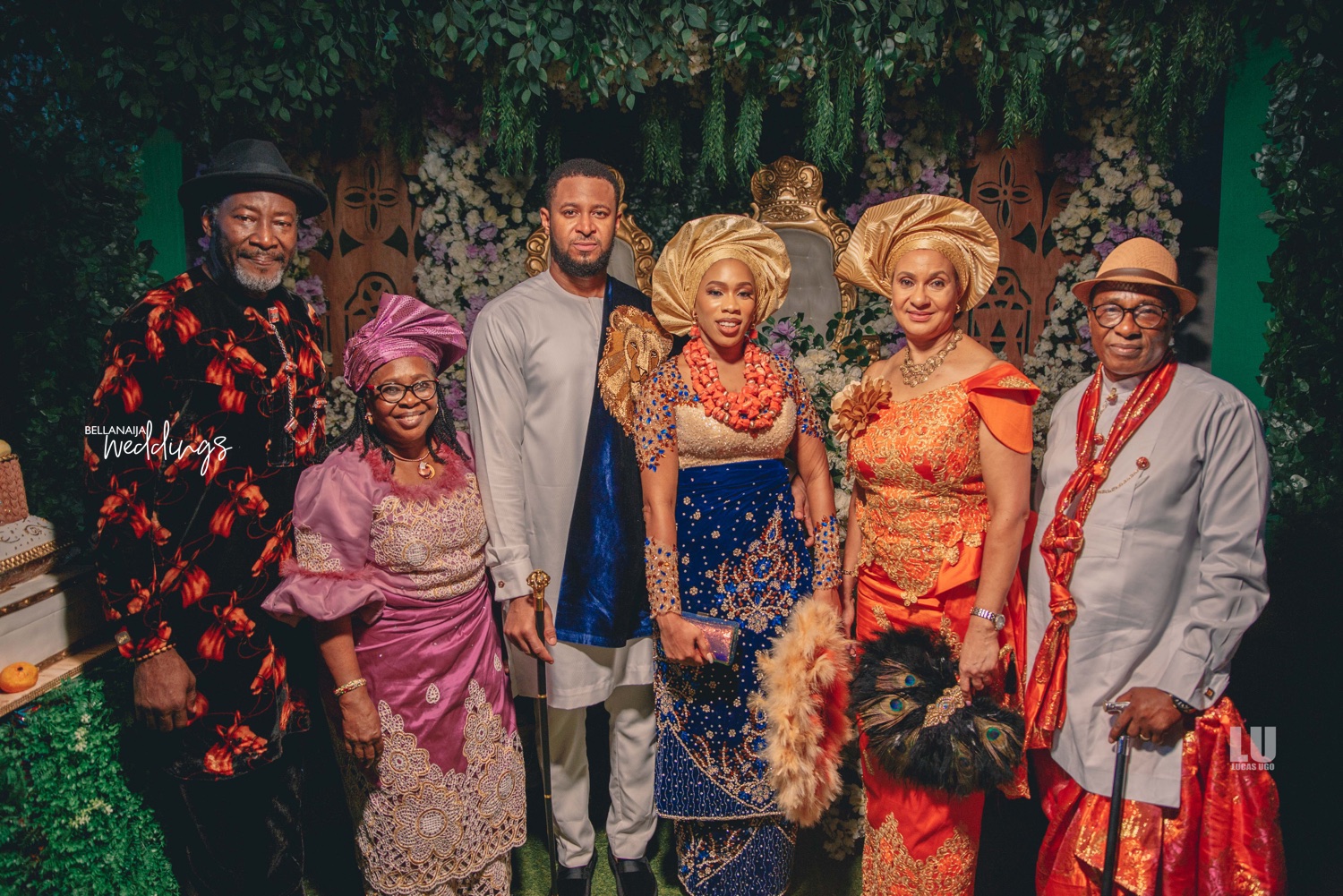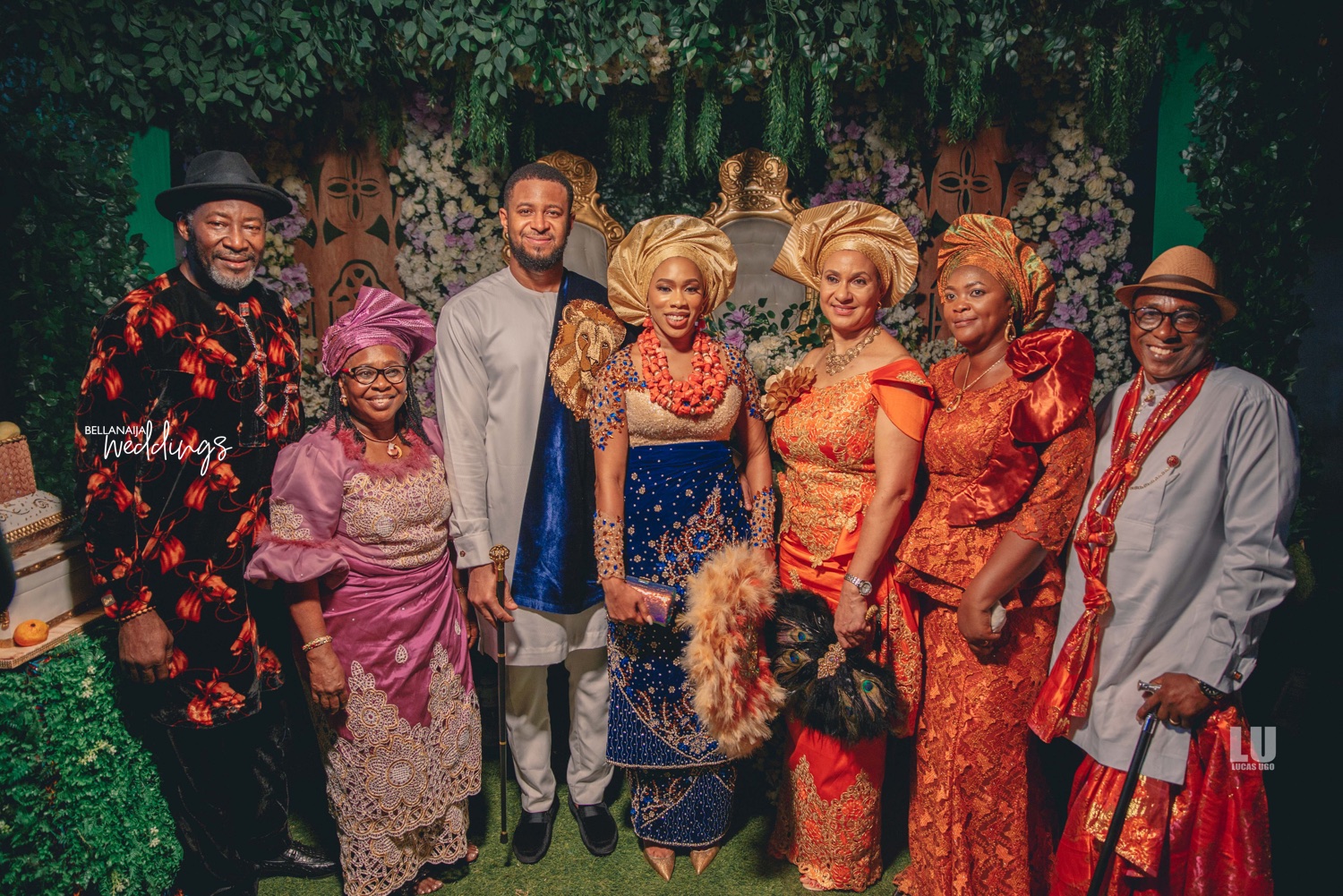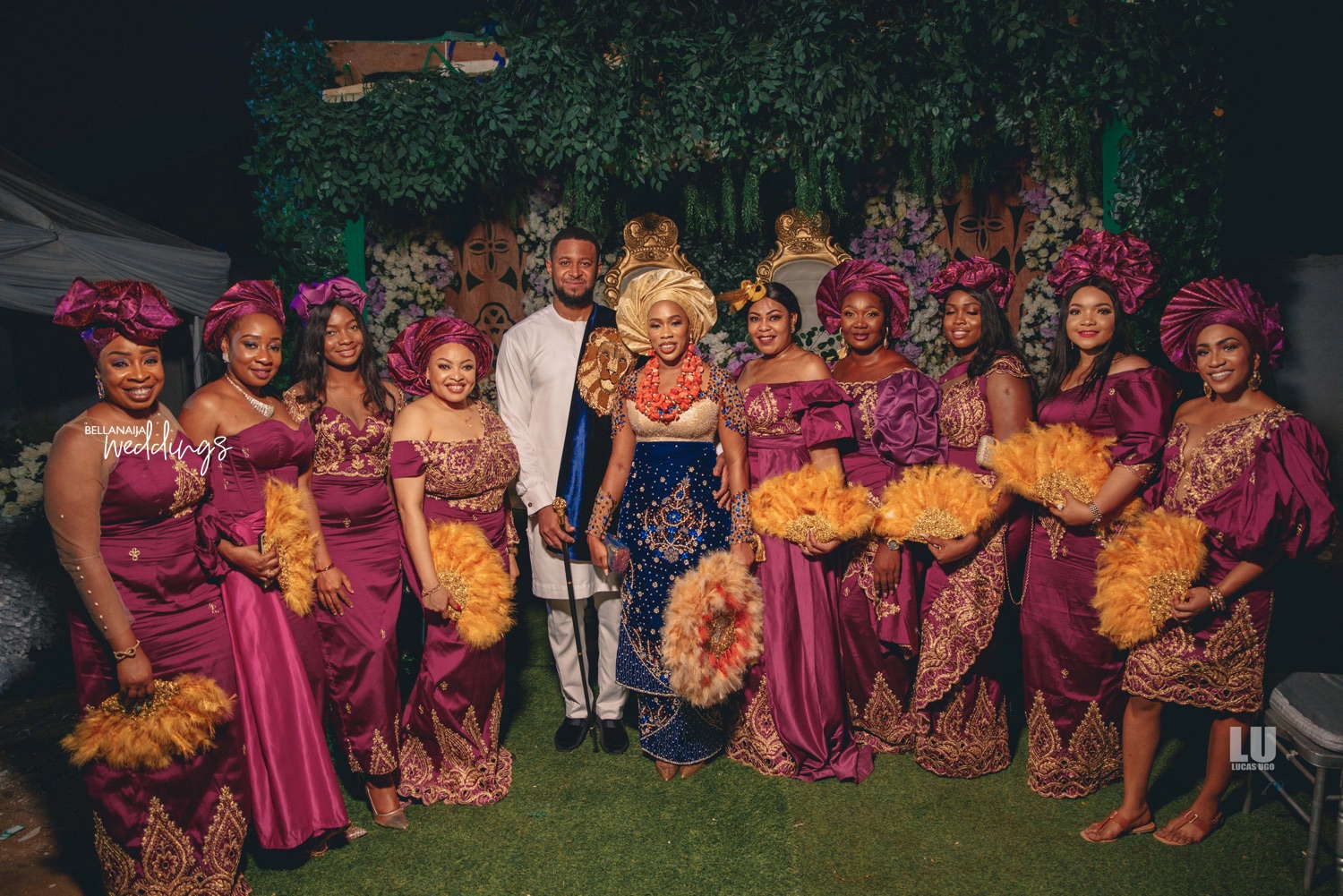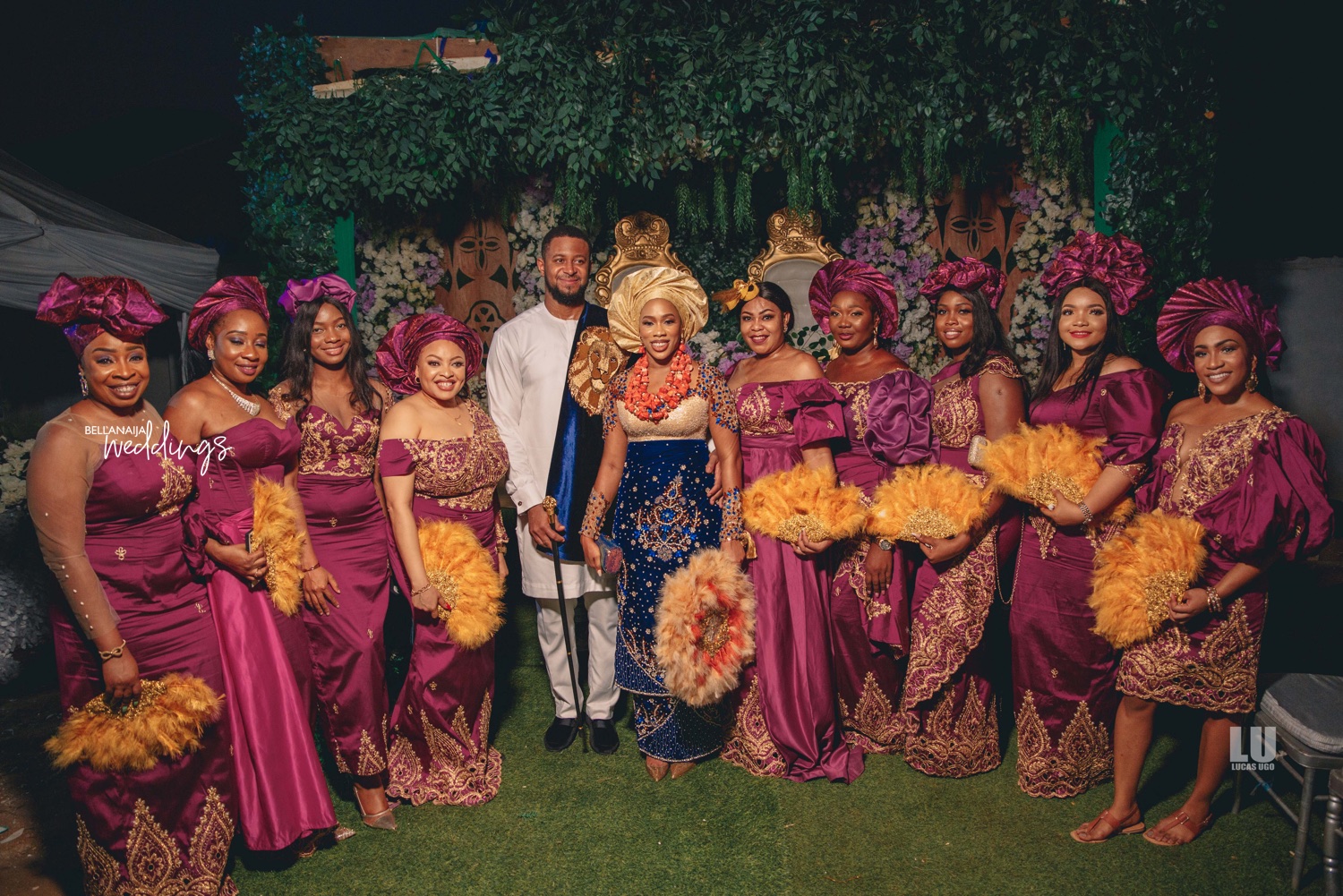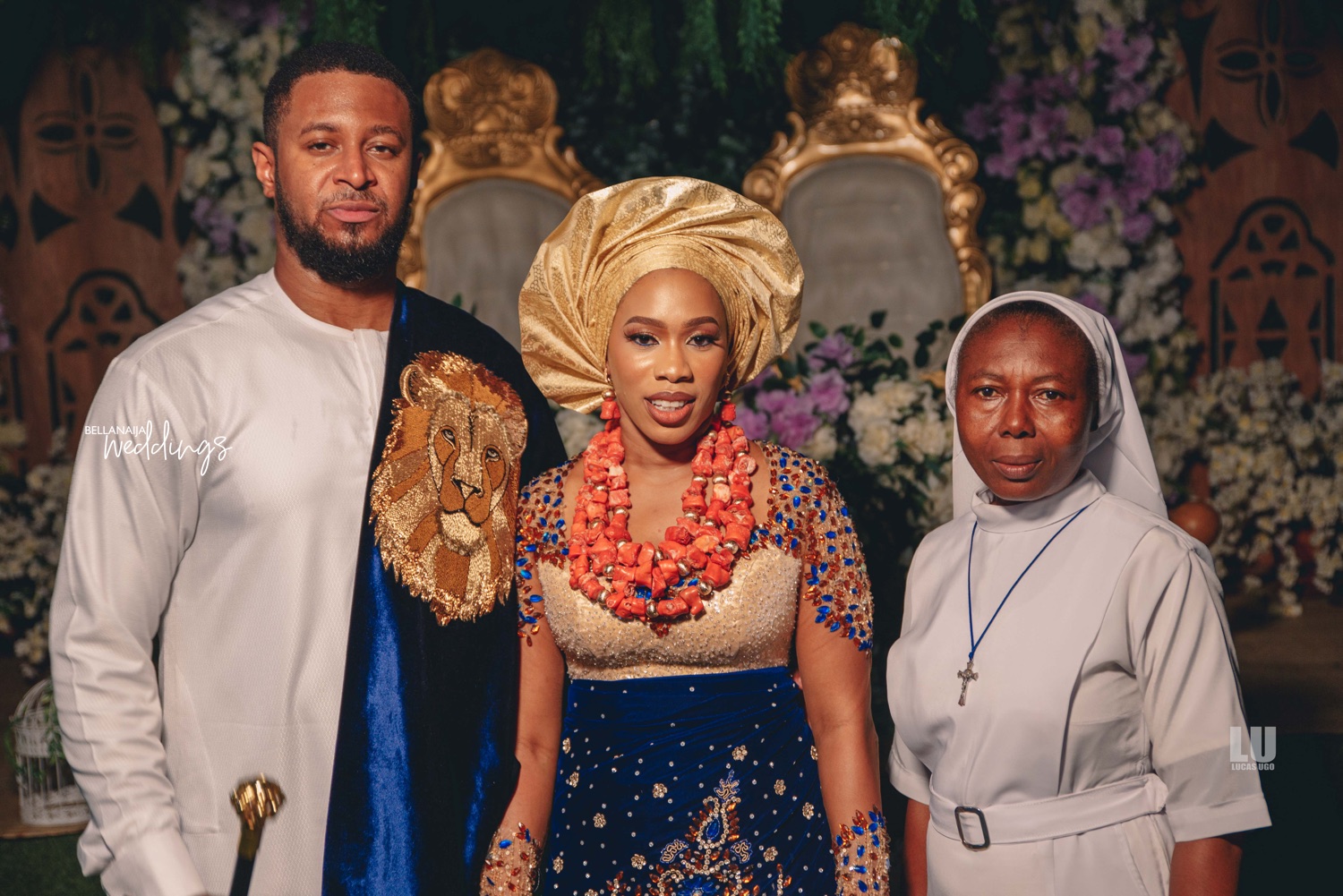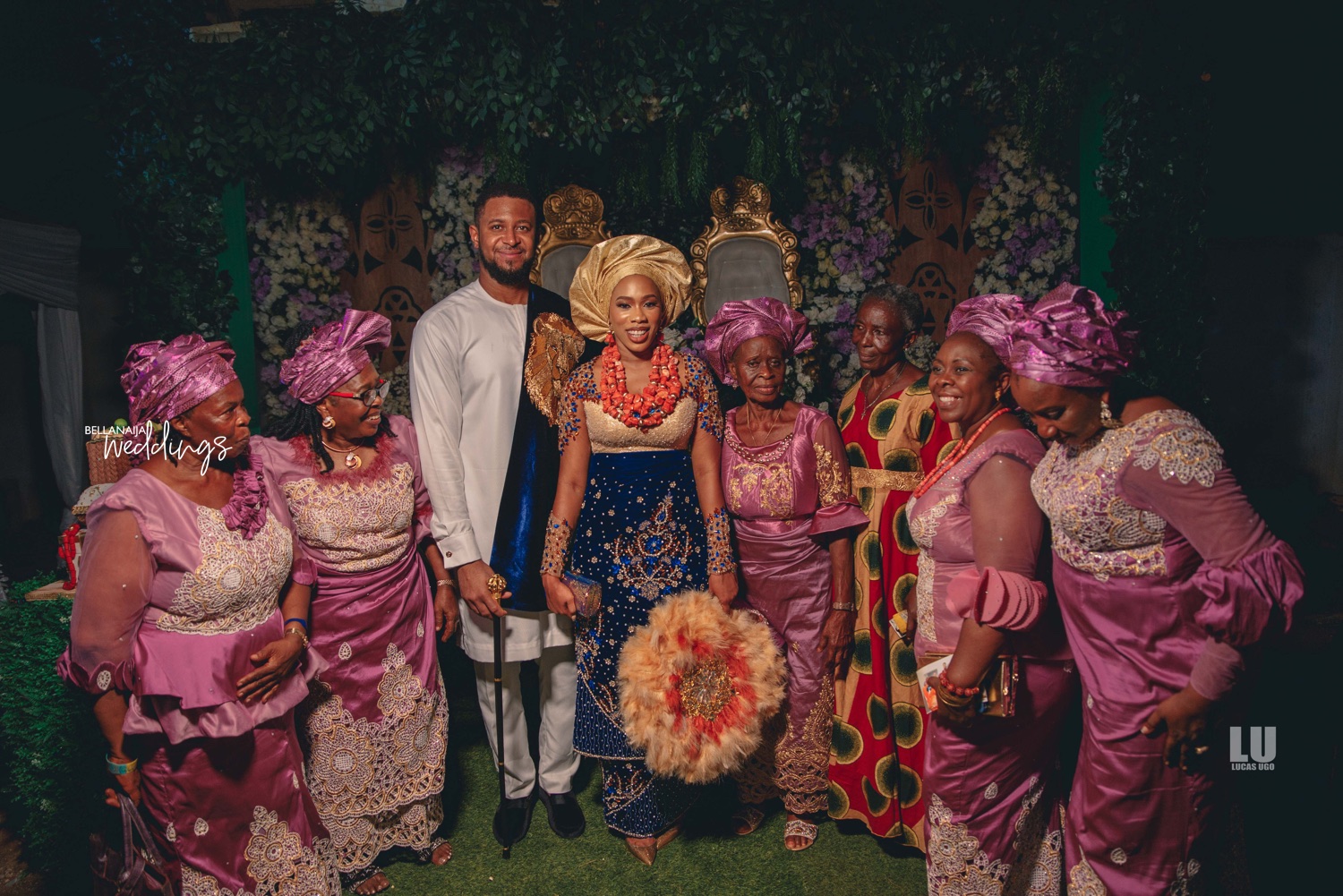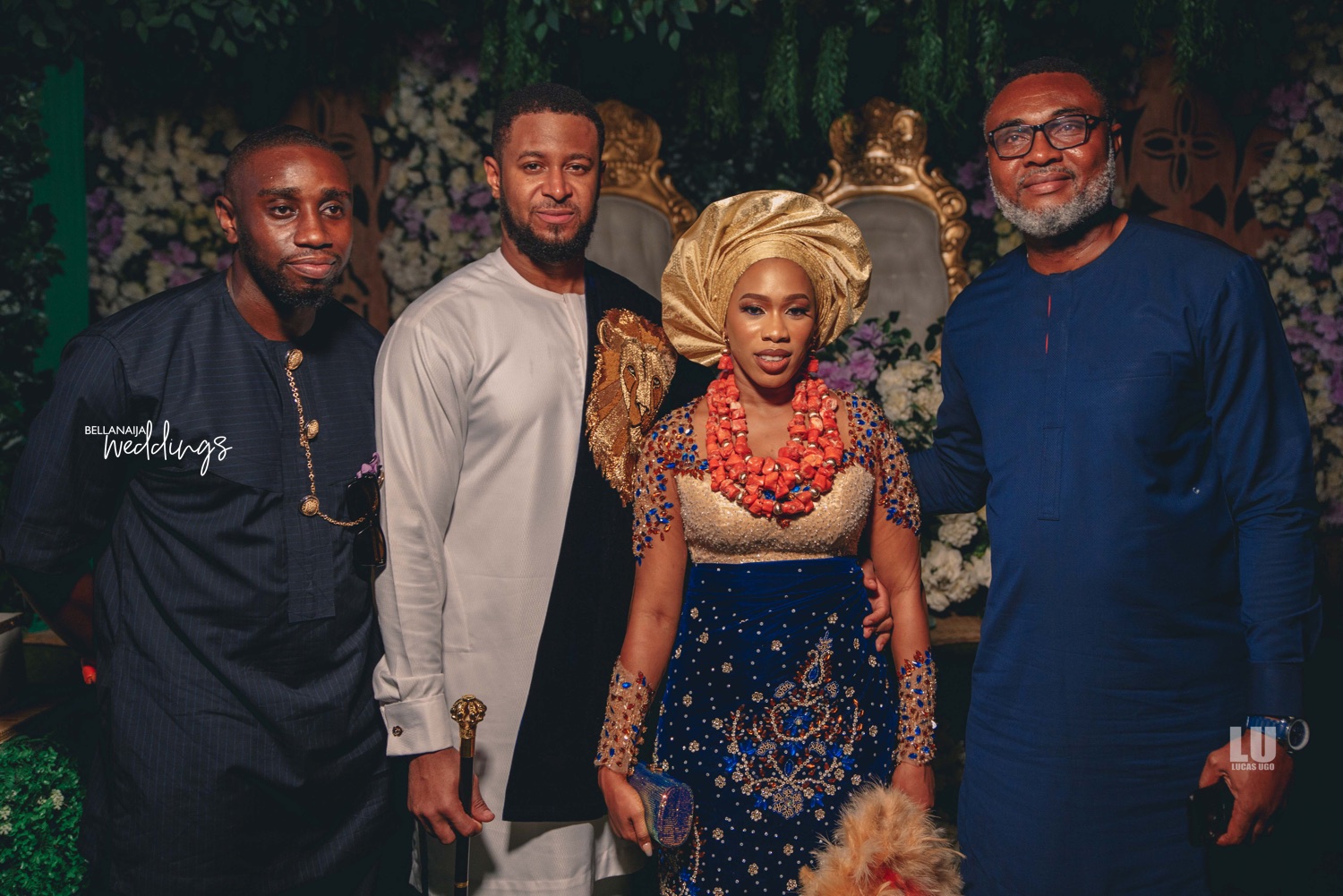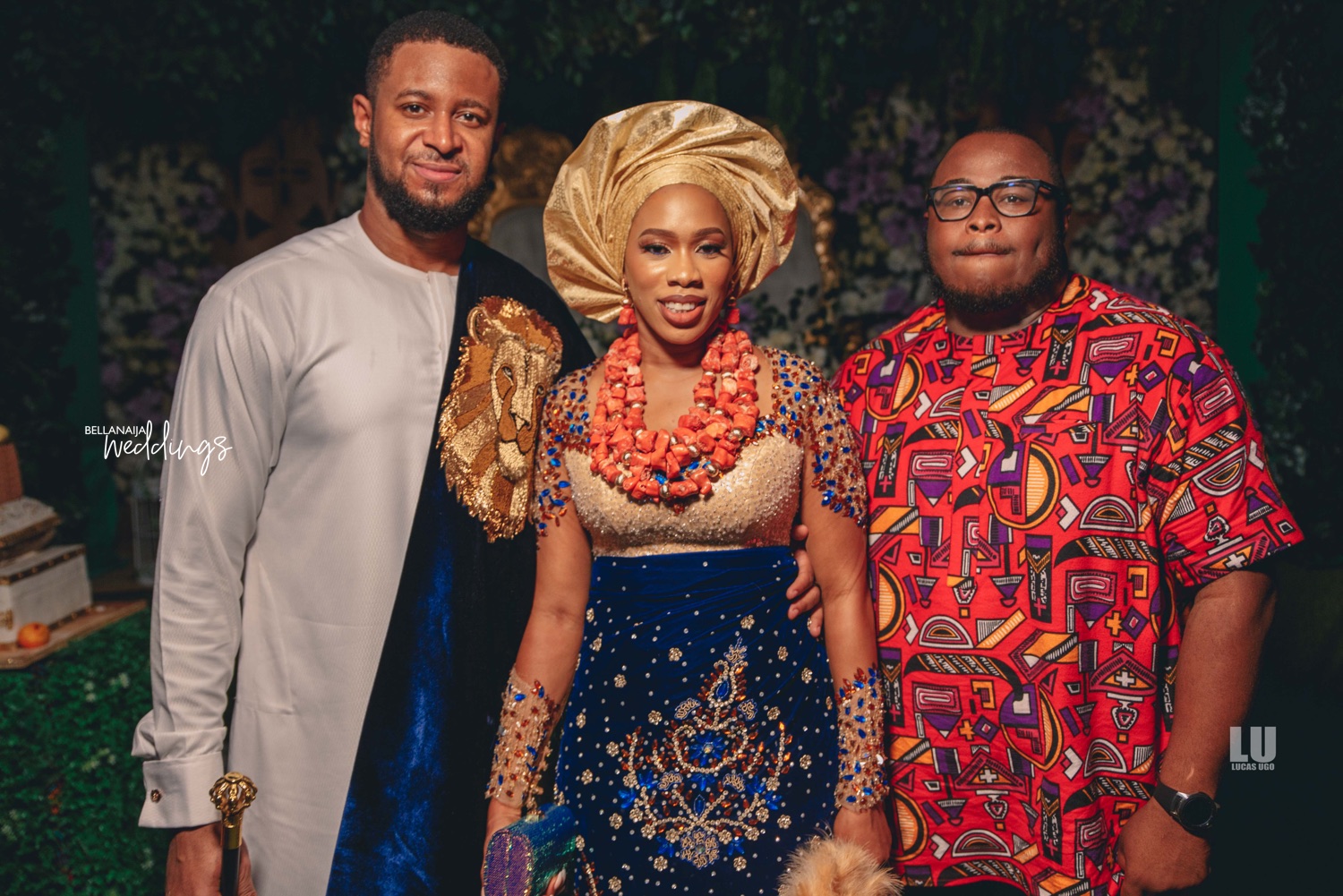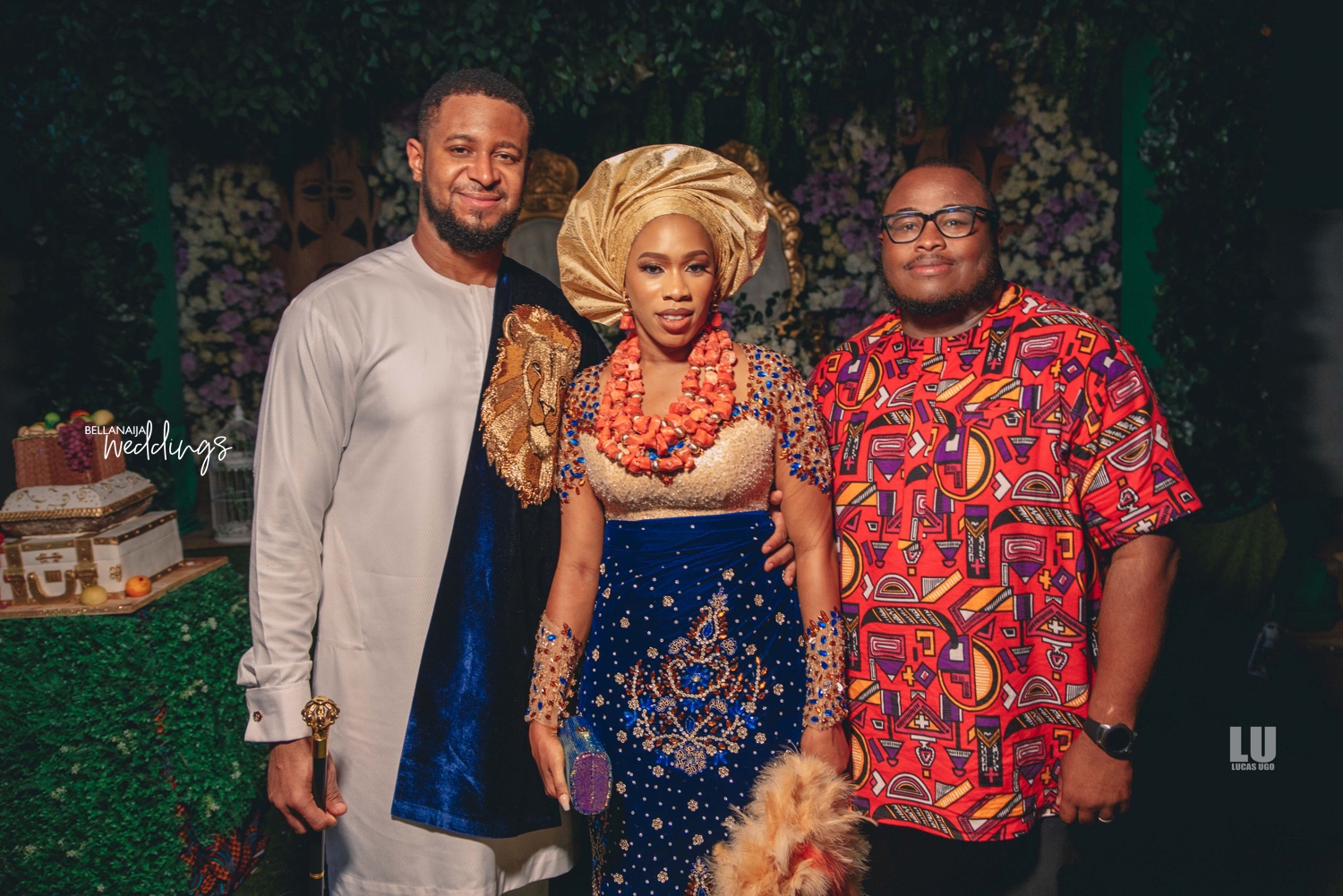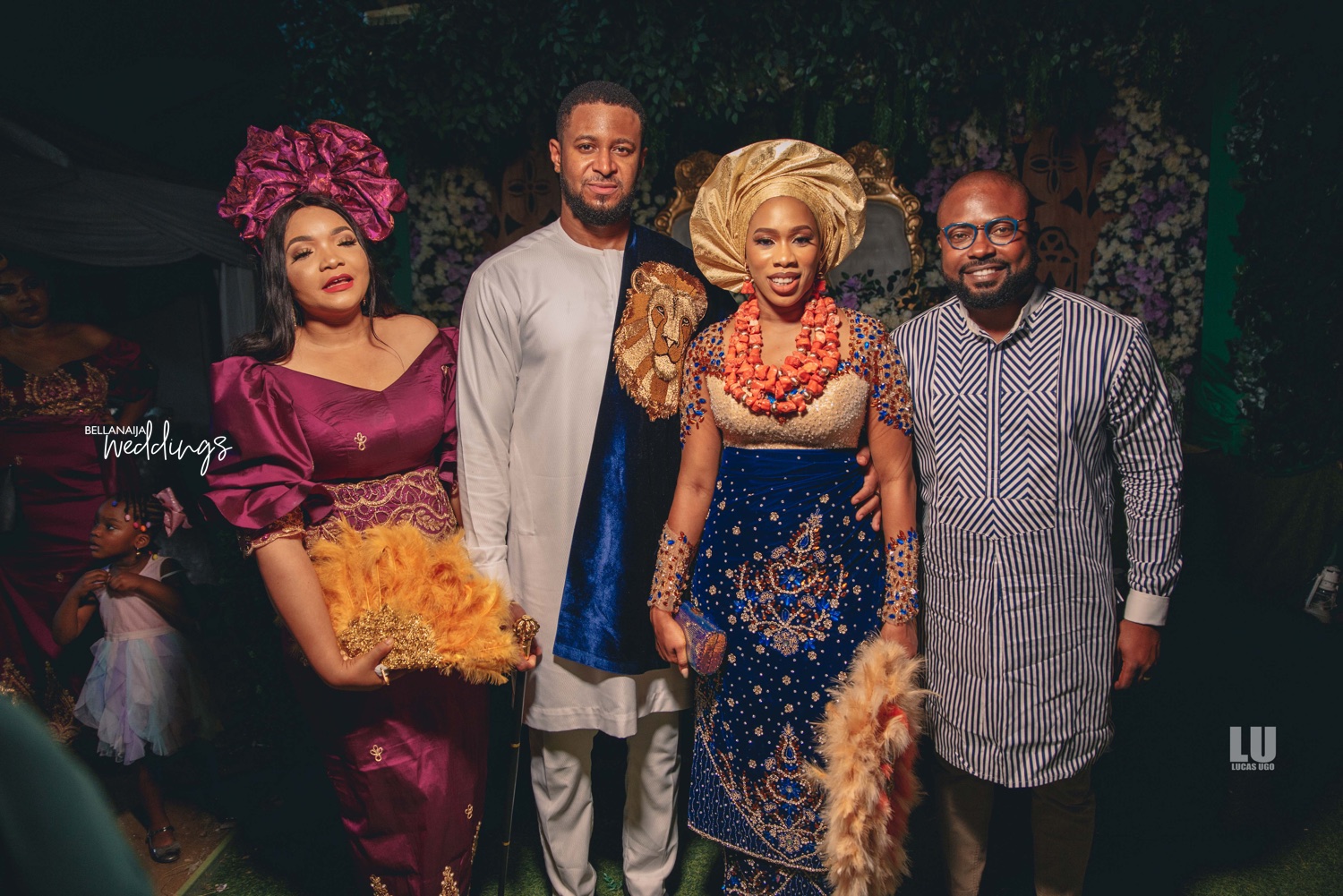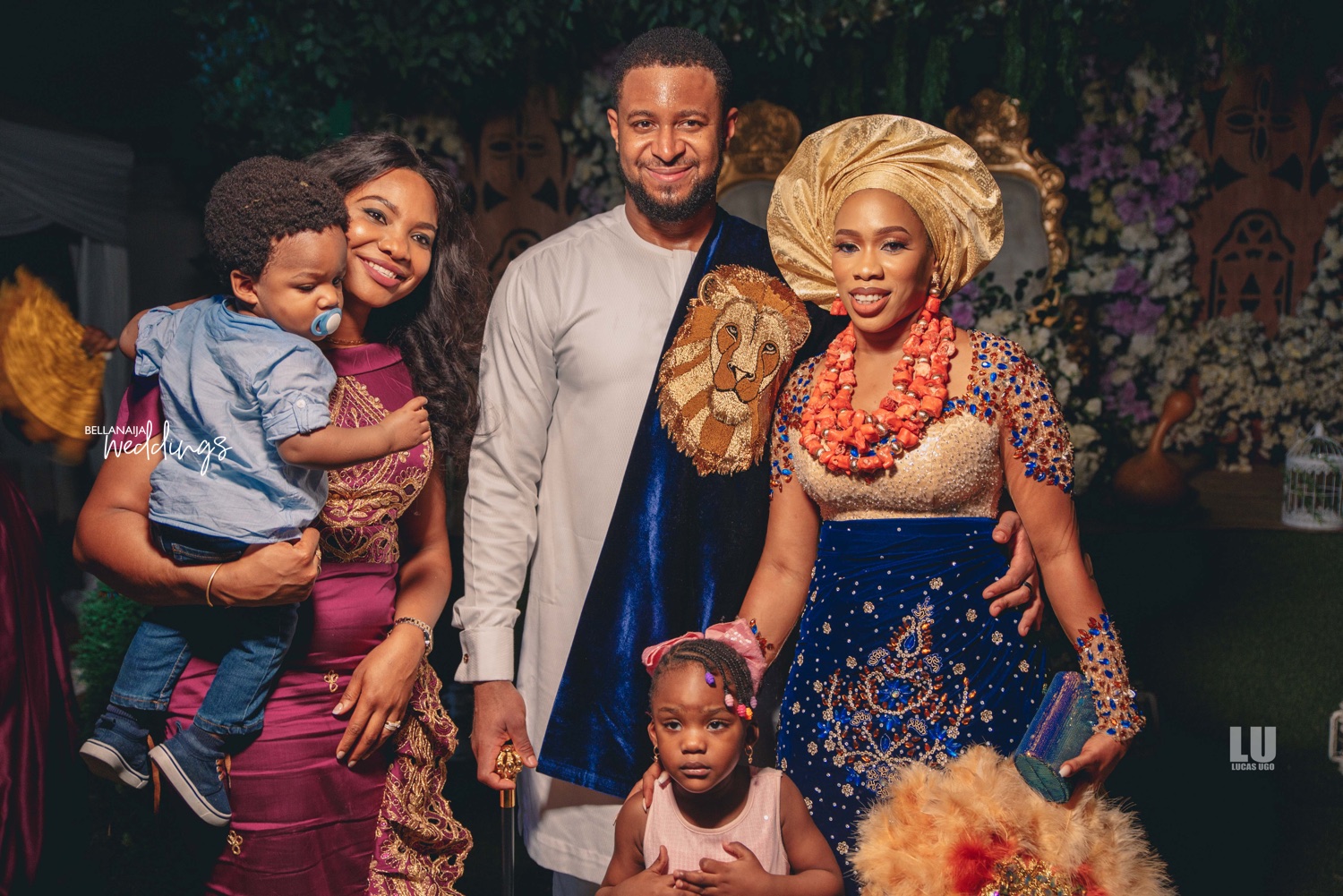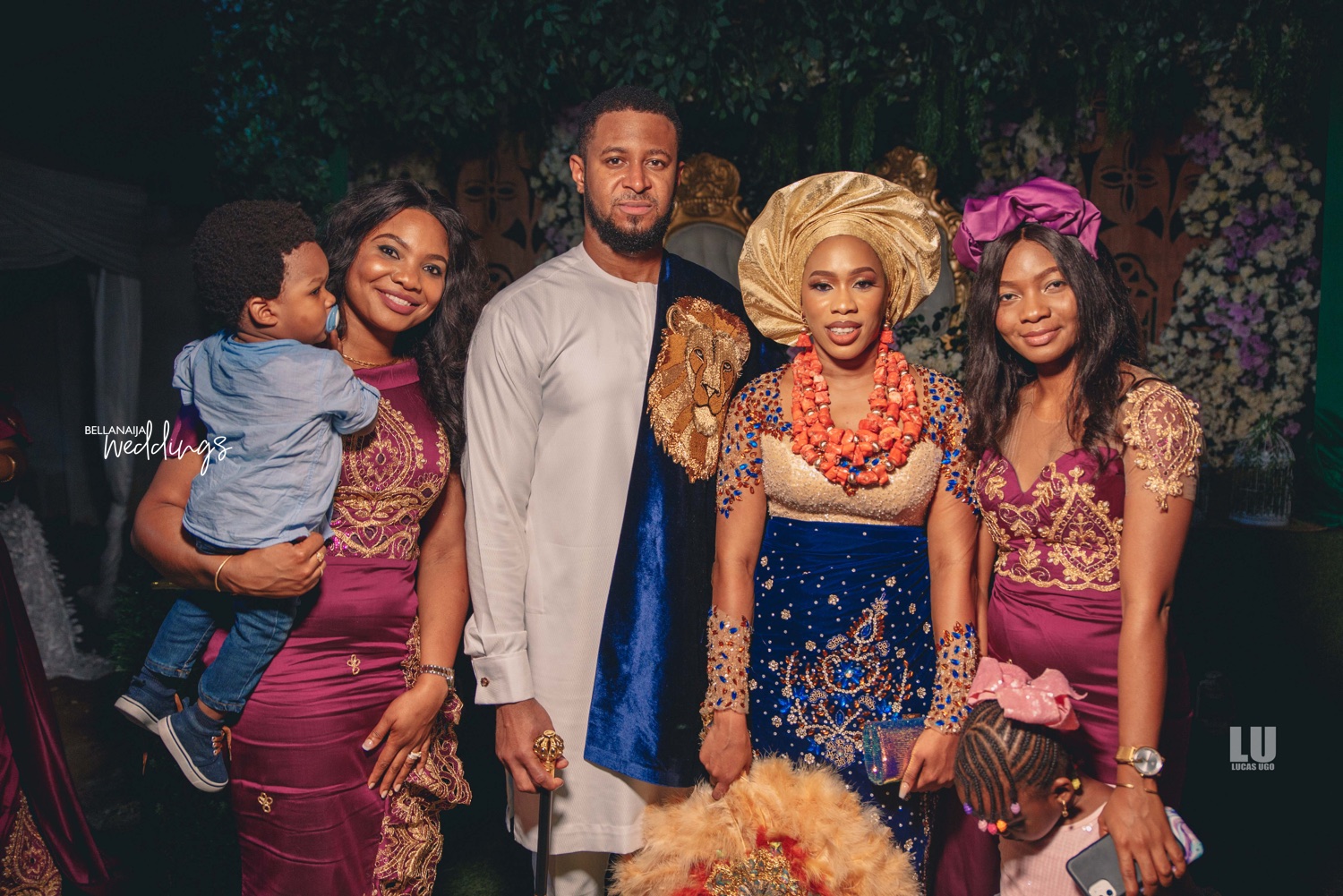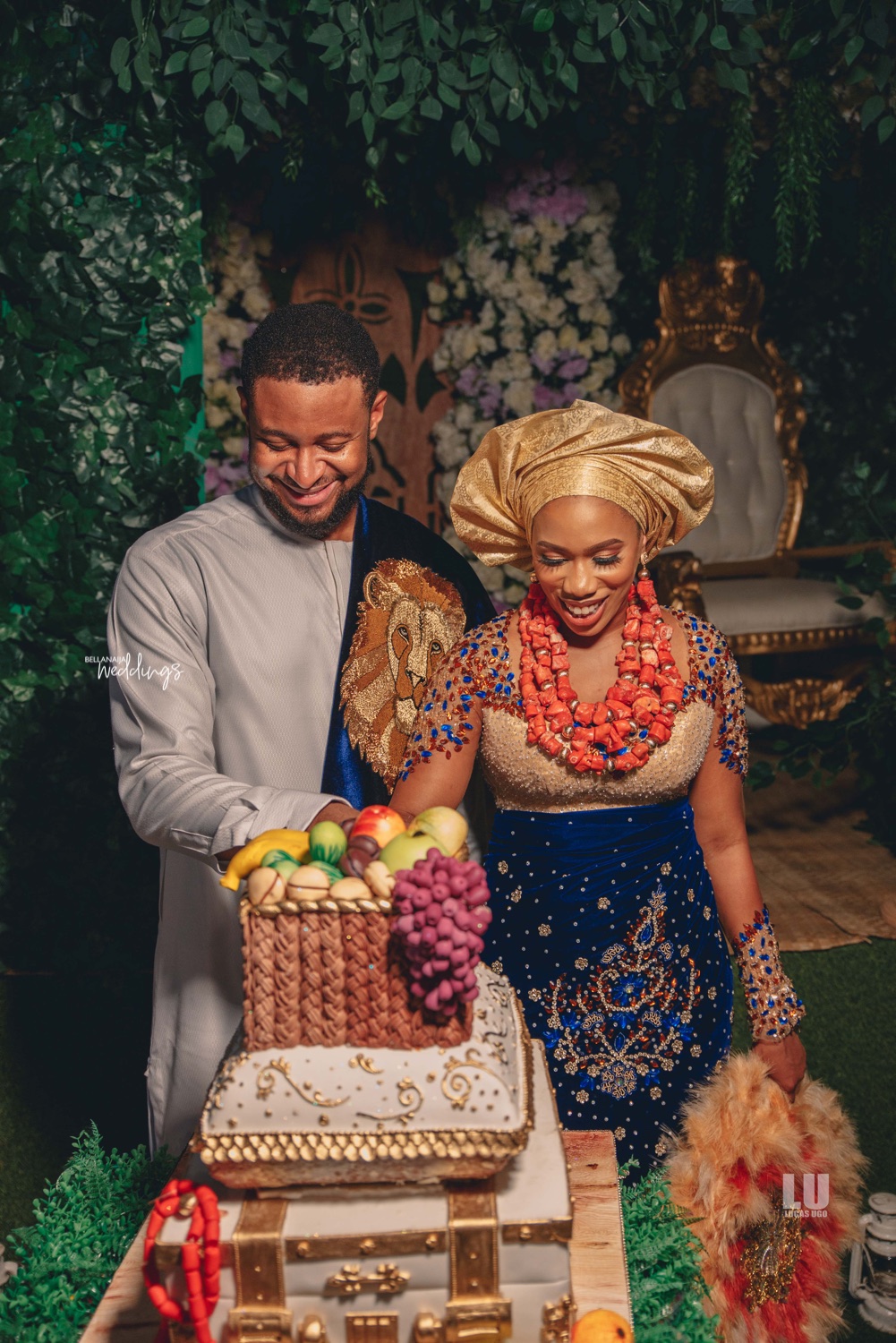 Credits
Bride: @sennyboo_
Planner: @gleamzworldofevents
Makeup: @makeupbycherries
Photography: @lucasugoweddings