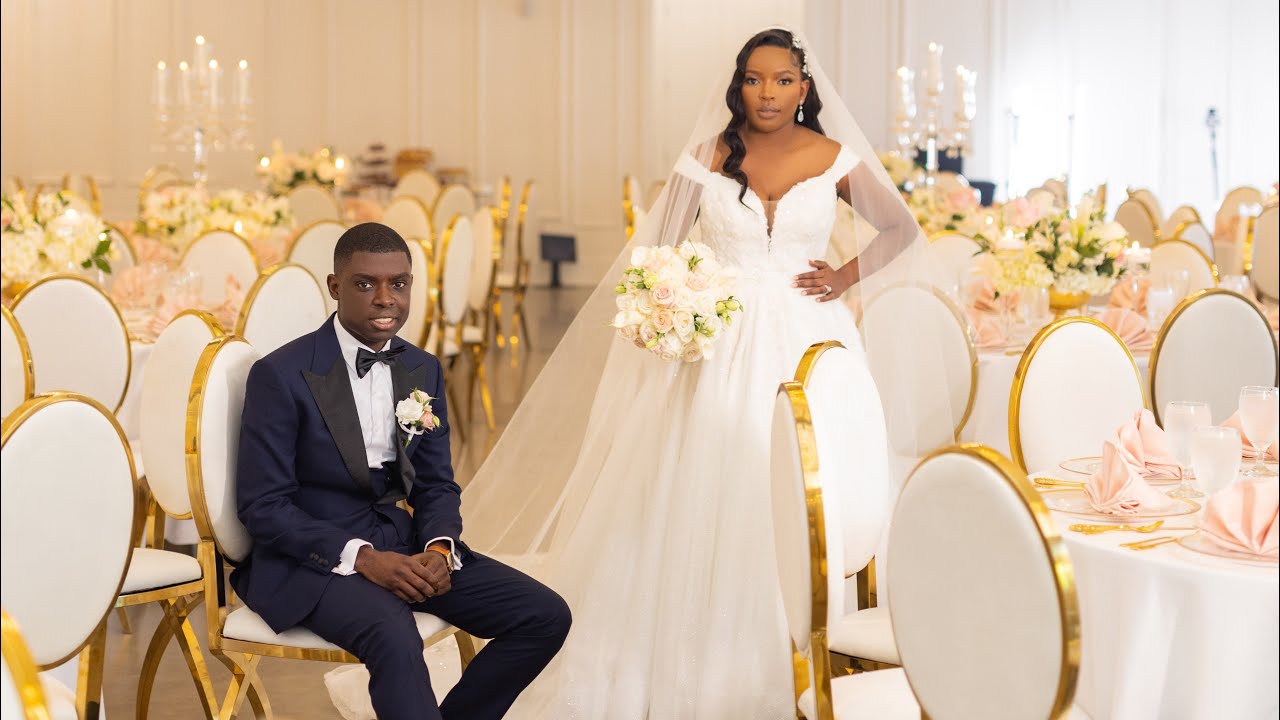 Love has the power to transform lives in the most magical ways. One of the ways it does this is by going across borders and bringing people of different cultures and background together as one.
Today, we are basking in the beauty of love between Kenyan beauty, Serah and her Nigerian prince charming, Seun. They sealed their love in a beautiful white wedding and from the very start of the ceremony, it was clear that this was going to be a day filled with love, laughter, and pure joy. The couple shared some special moments with their squad, and their first look will have you blushing hard.
They exchanged their heartfelt vows in front of their loved ones and it was impossible not to be moved by their beautiful words. They had their wedding reception shortly after and it was a whole vibe! From the grand entrance of the bride and groom's family to that of the bridal party and then the couple – the energy remained constant. The dance floor was filled with people showcasing their moves to the beat of Kenyan and Nigerian music. Their wedding was so much fun and you'll be glued to your screens as you watch.
Enjoy their wedding video below: