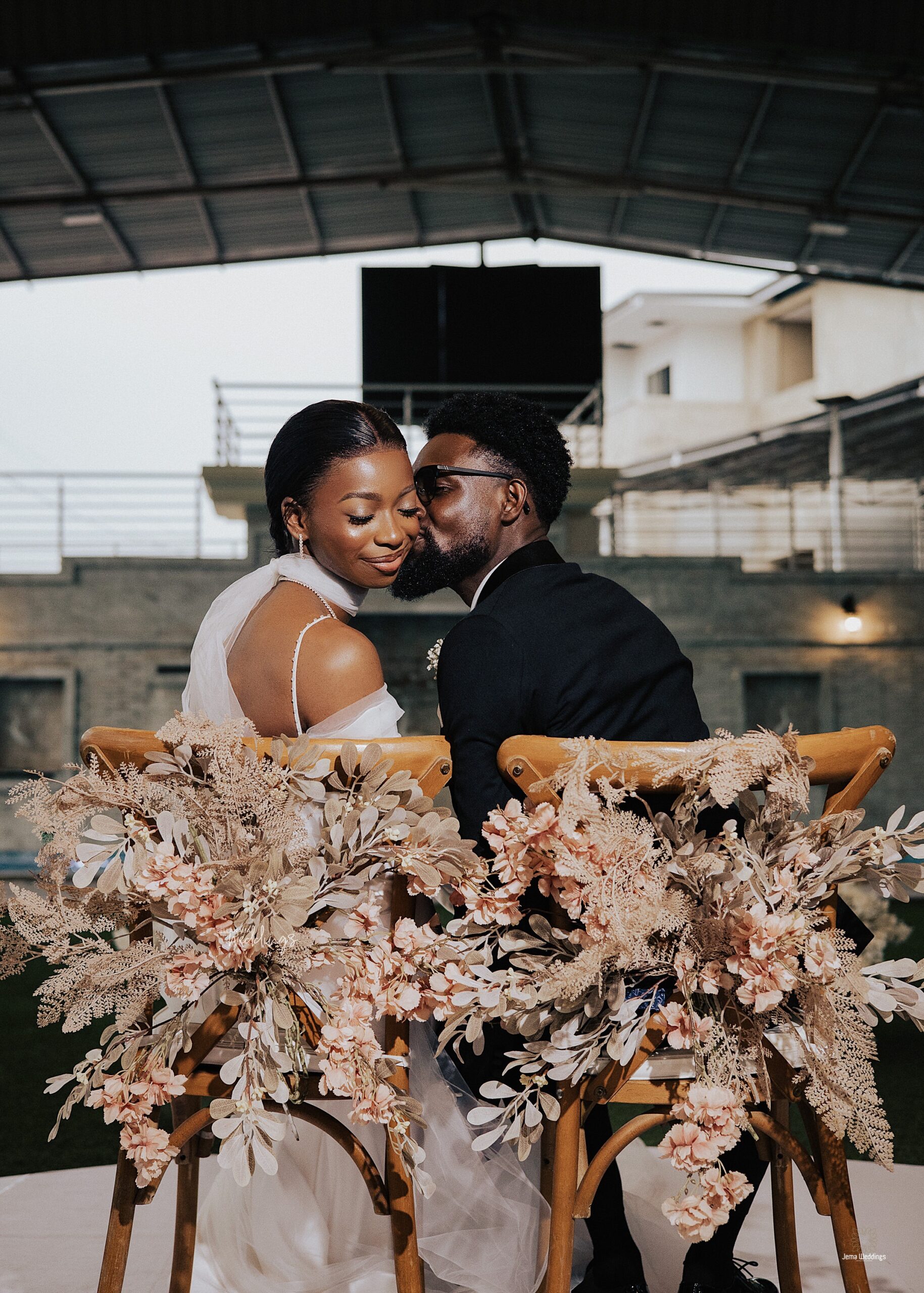 One thing we love about this phenomenon called love is how beautifully it evolves. For Sharon and Theo, one kind gesture led to the sweet love they share today.
It all began when Sharon needed some assistance with an app idea and guess who volunteered to help? Yes, Theo did! Soon enough, they got better acquainted and began to spend more time together. This strengthened their bond and Theo popped the question in an exotic vacation in Venice. Of course, Sharon said 'yes!'
They exchanged their vows in a dreamy outdoor wedding and we can't get enough of the love and beauty. Sharon and Theo looked absolutely dashing and it is so sweet to see how beautifully their love has blossomed. We are super excited for the sweethearts as the get to live their fairytale!
Enjoy Sharon and Theo's white wedding photos and love story below: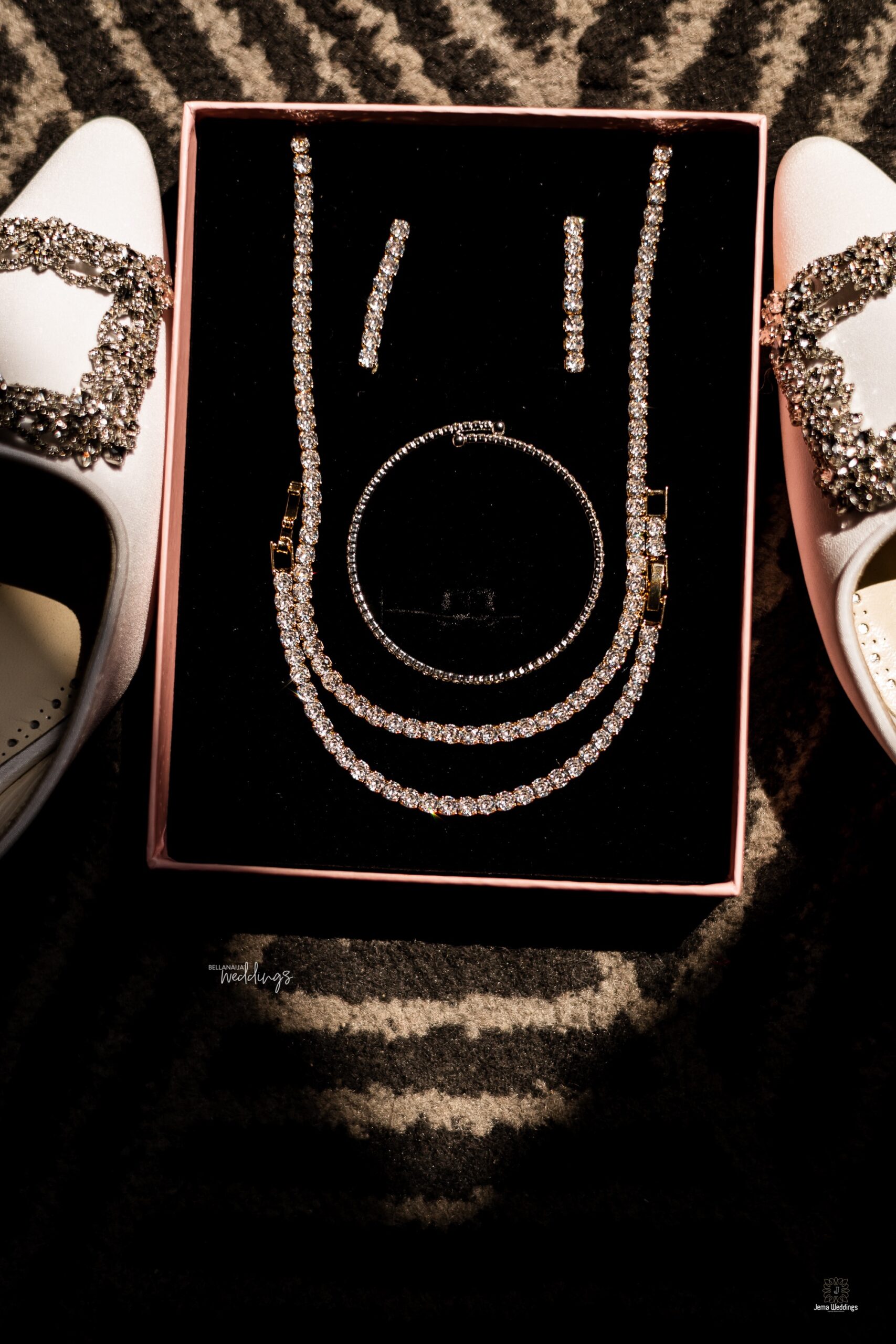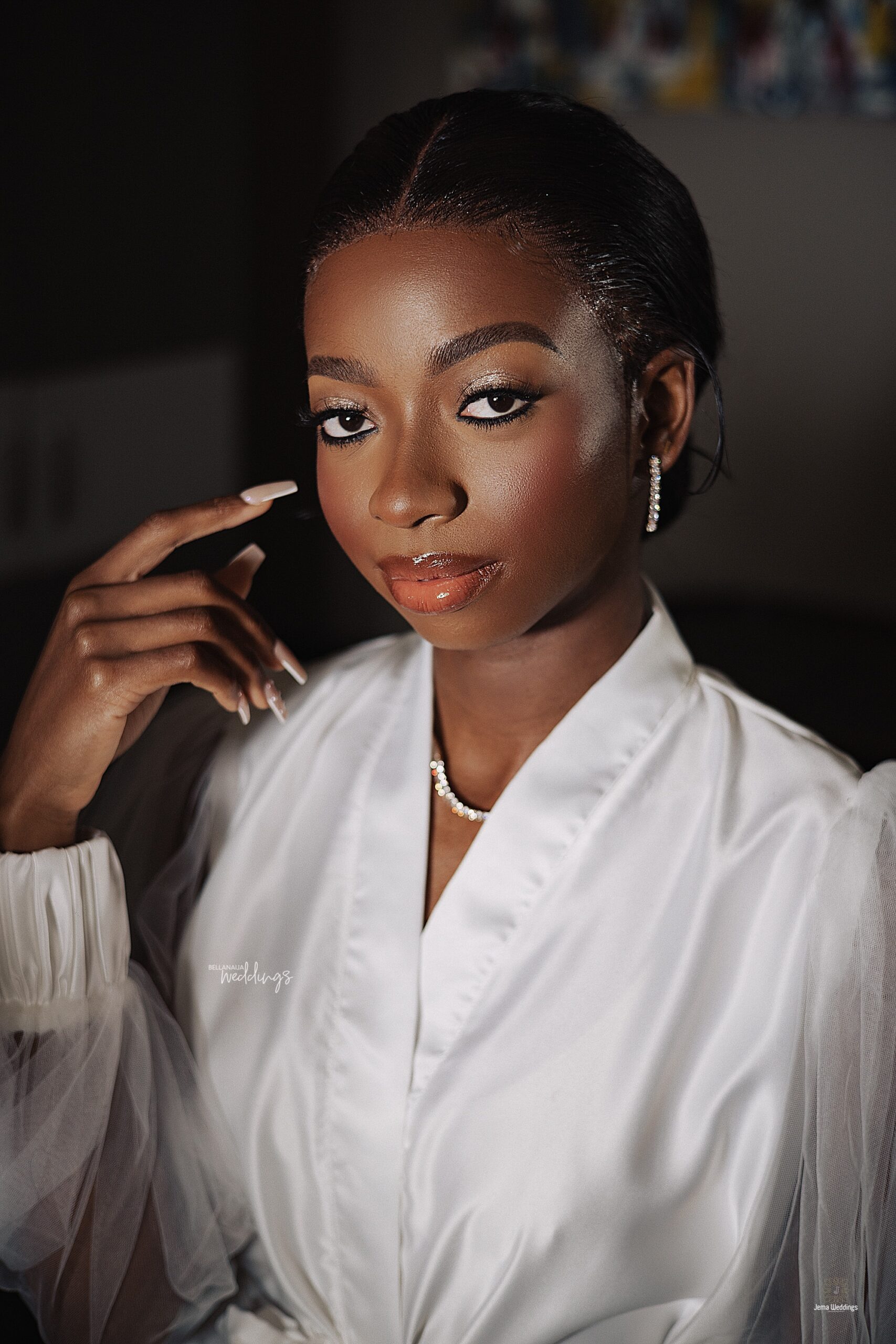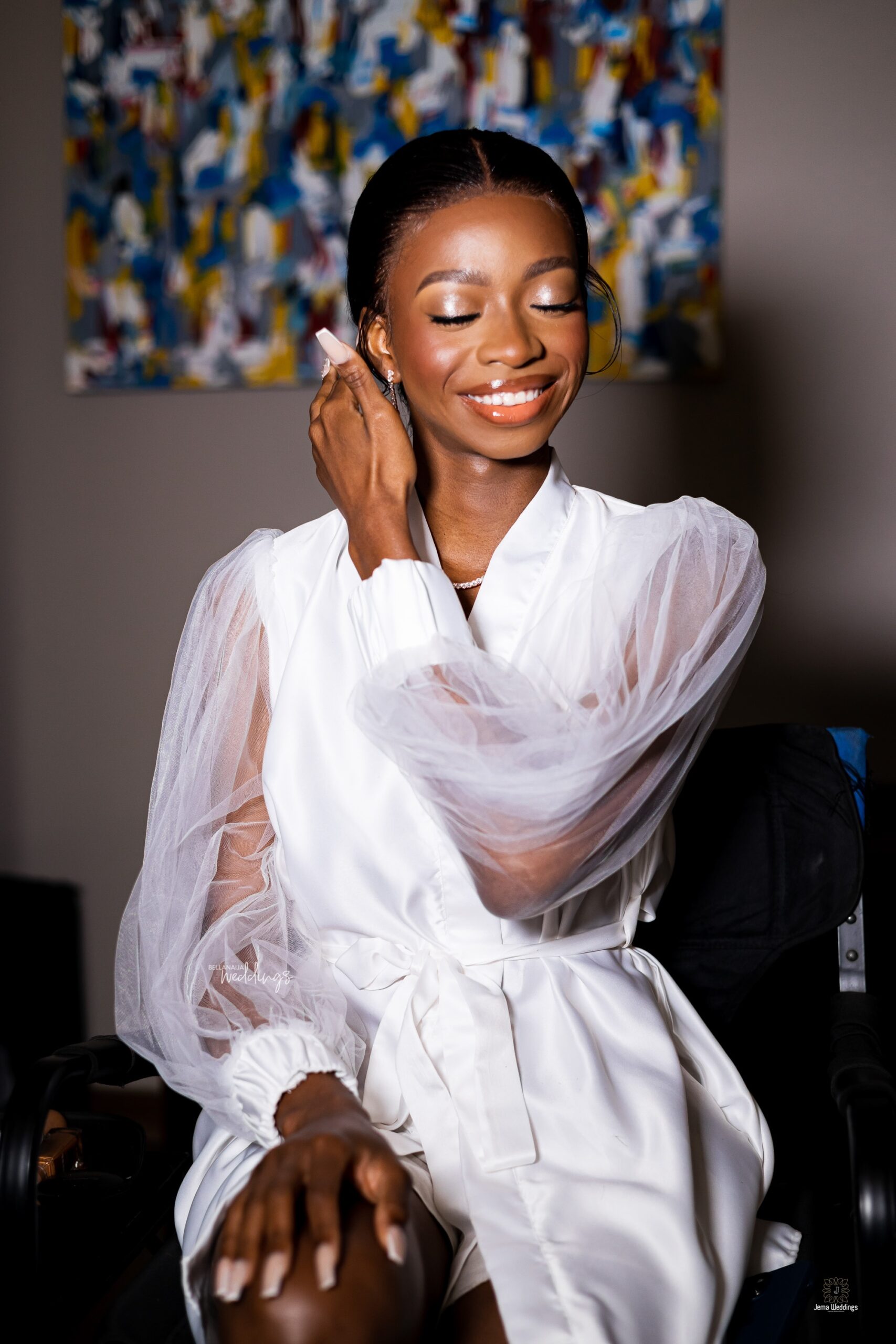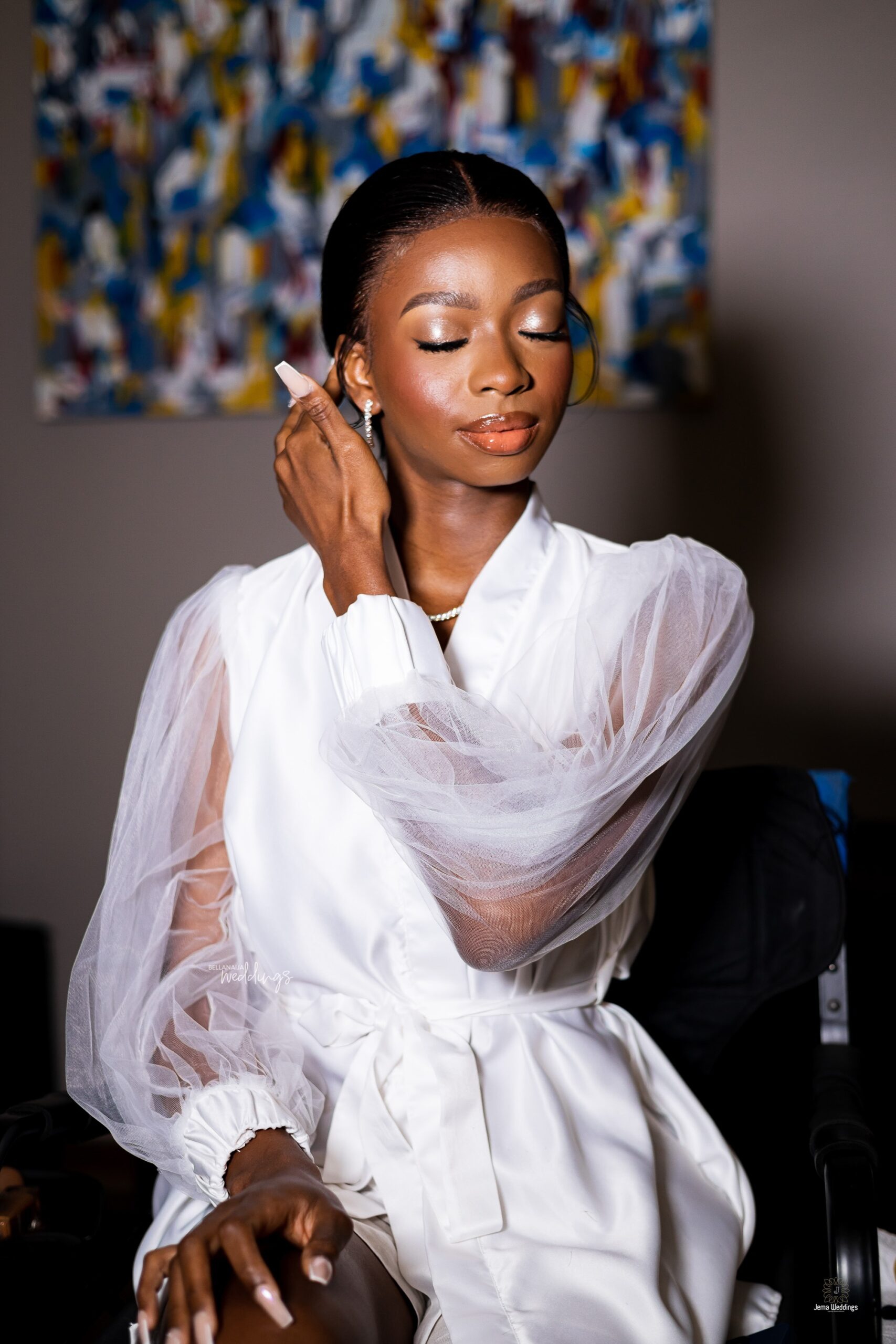 Their love story as shared by Sharon:
We first met in March, 2020. It was during a weekly Zoom meeting for Hillsong Toronto's web team. I was looking for people to work with me on an app idea for an external hackathon. Theo and a mutual friend, Danny, volunteered. Theo started texting me outside the group chat to check up on me or wish me a good week. Then, he started doing more.
Sharon is giving us beauty overdose 😍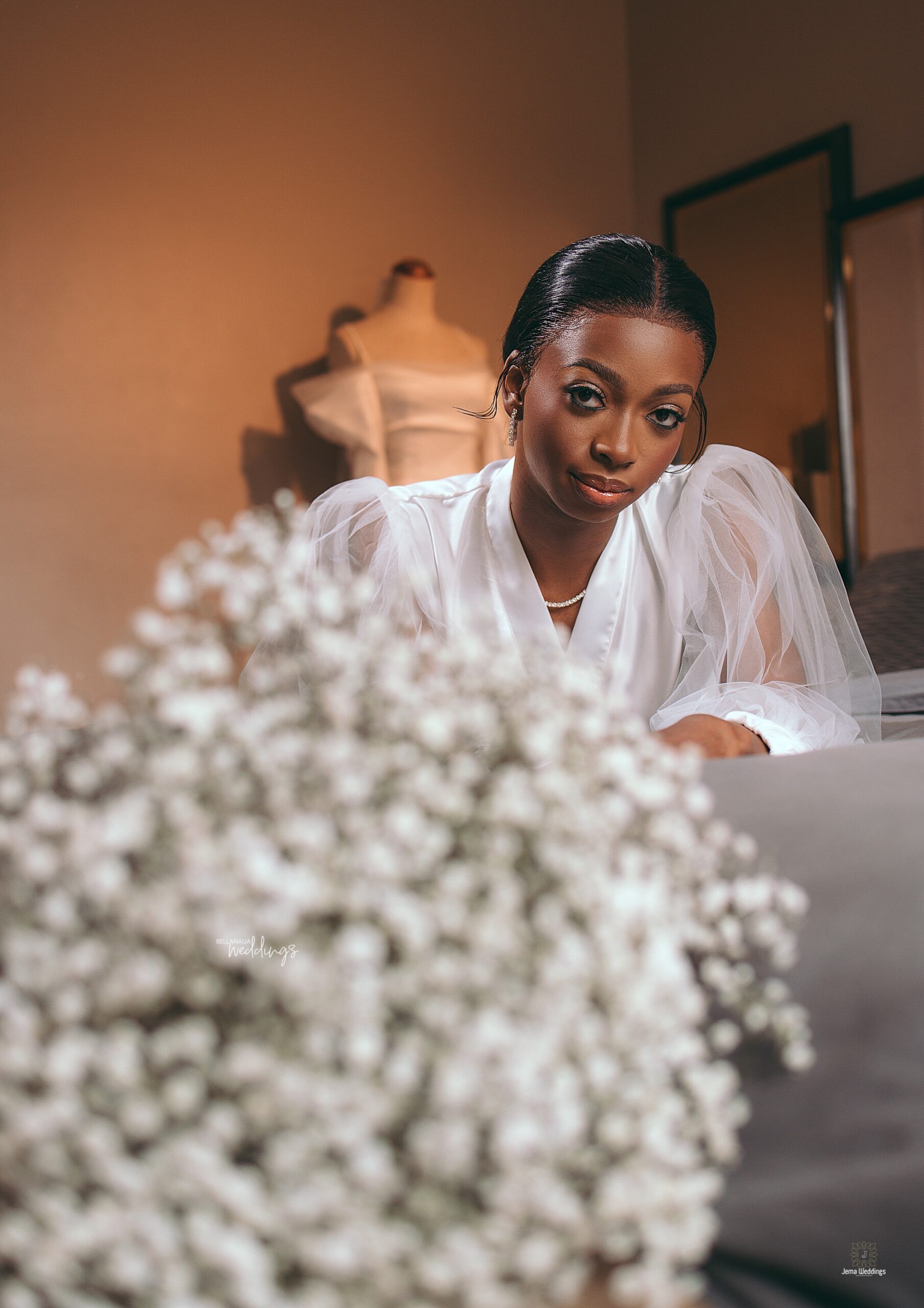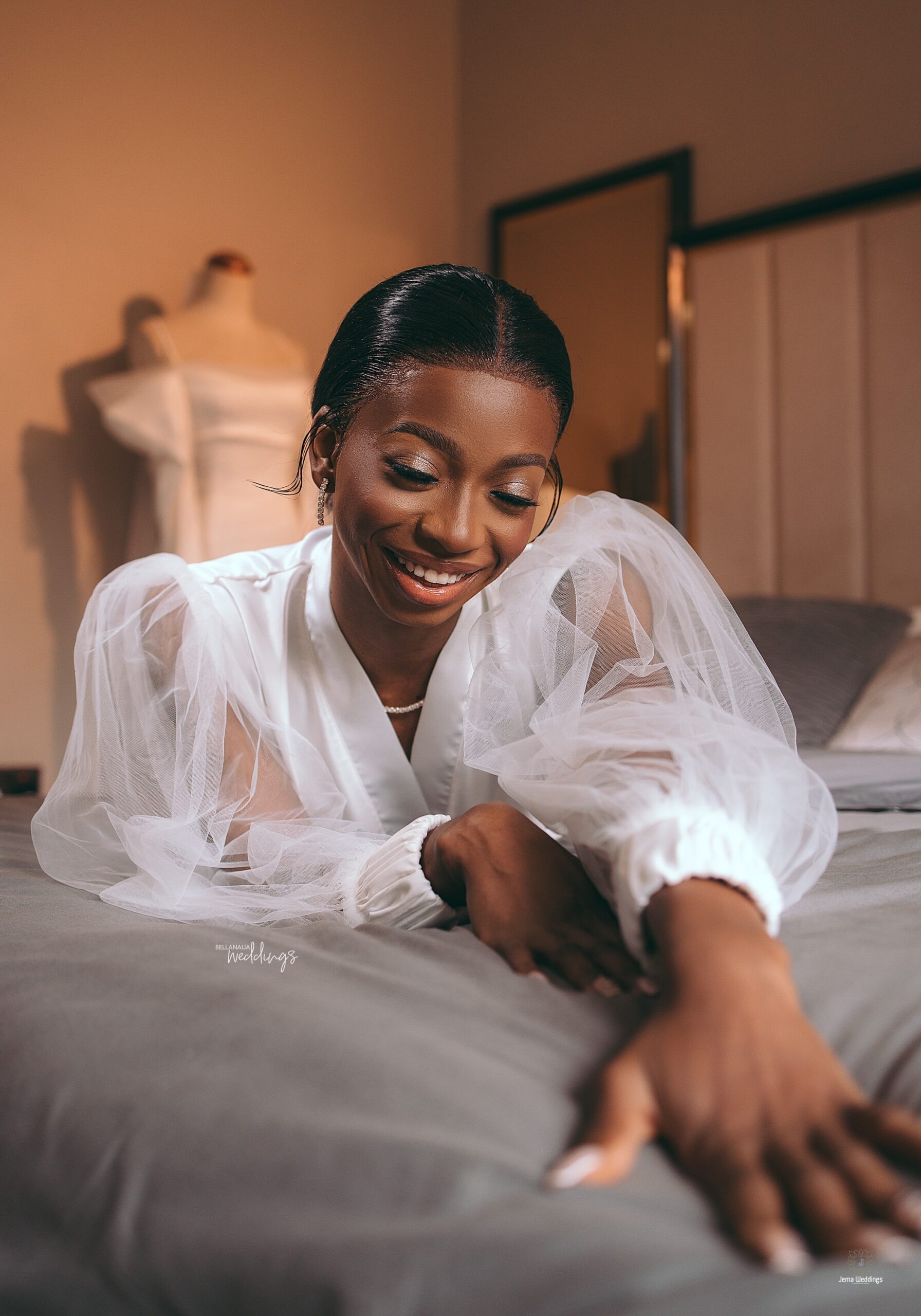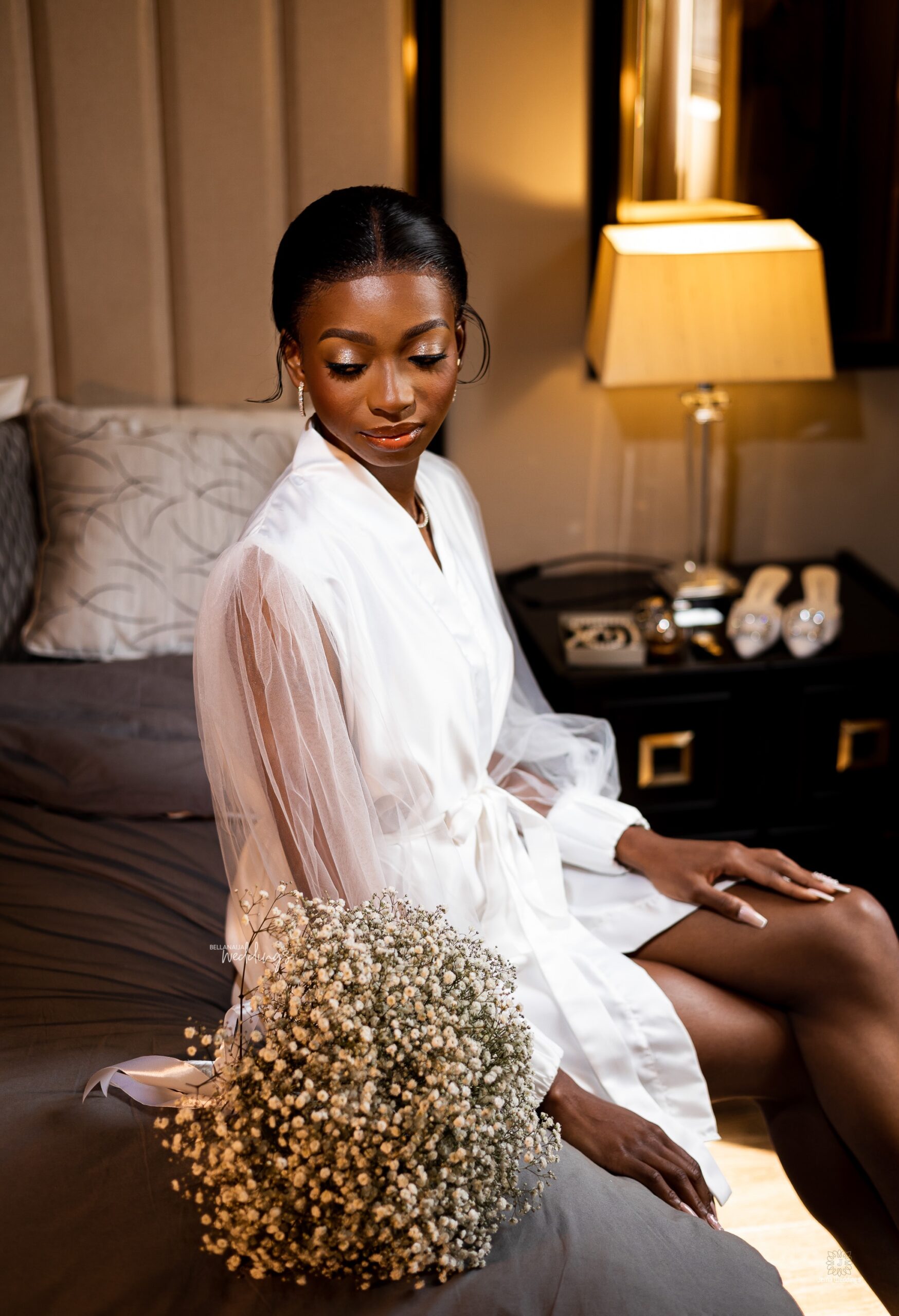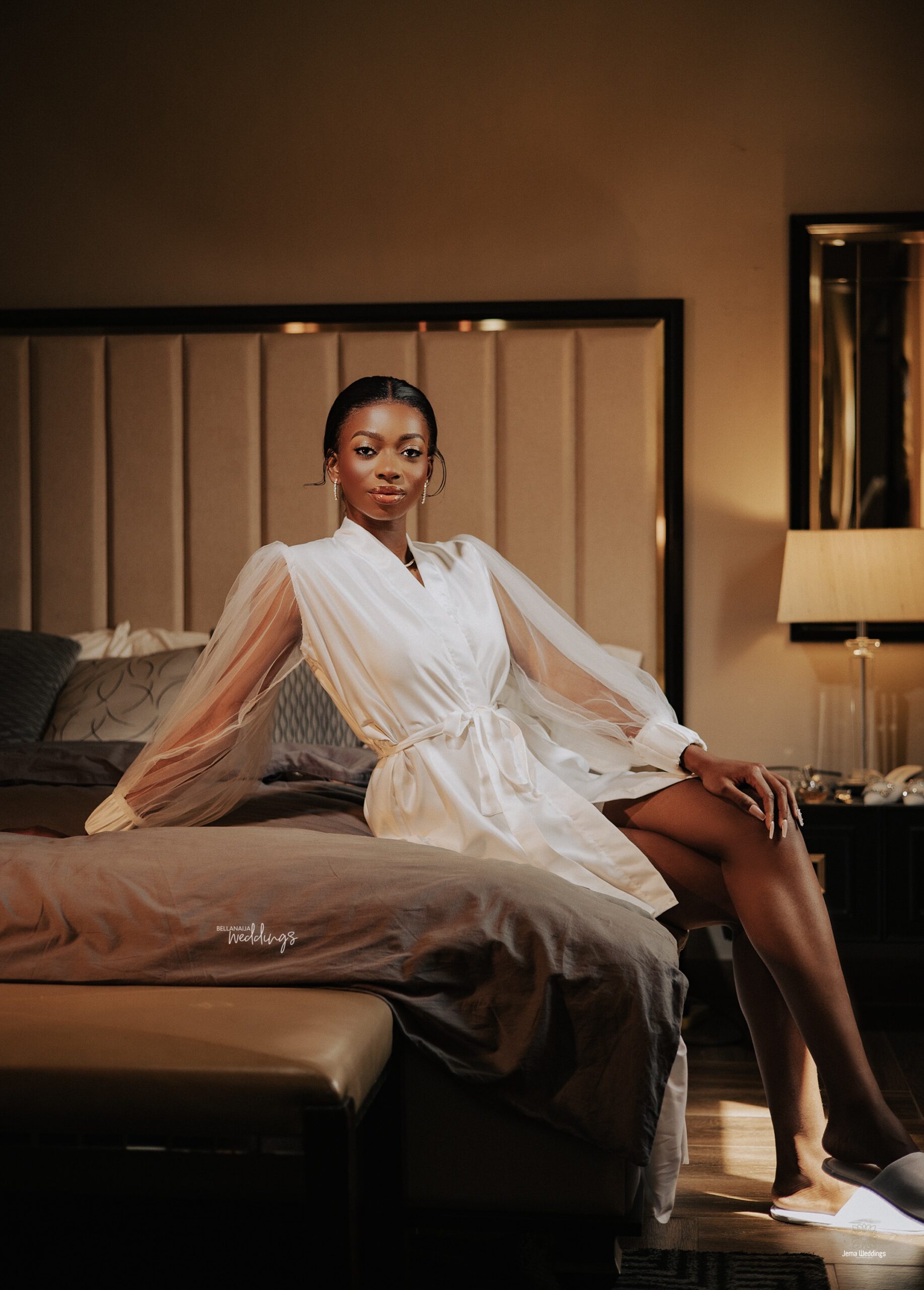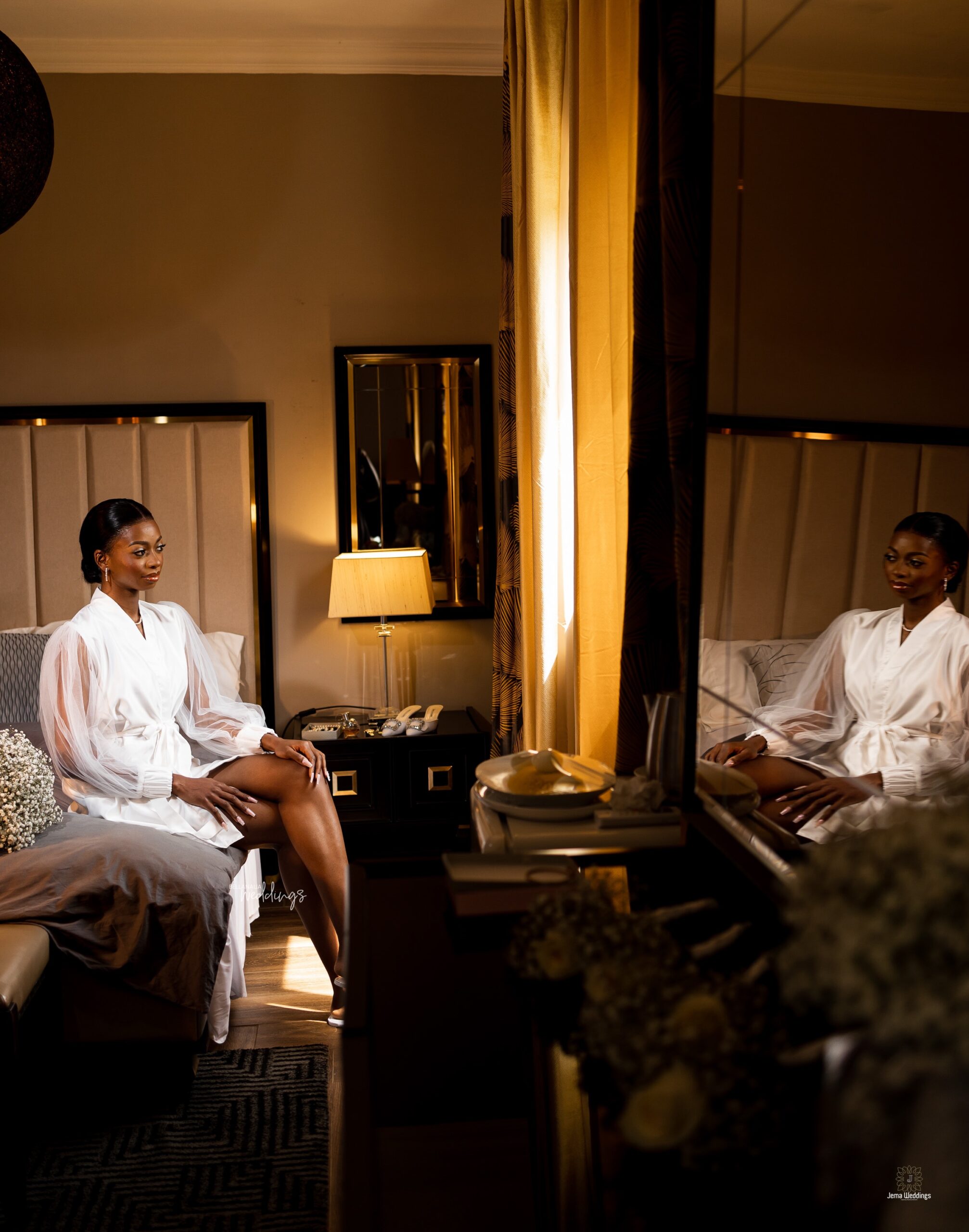 When I tell him I hadn't eaten because I was studying for an exam, an UBER Eats order would show up at my door 20 minutes later. He knew how much I liked to play tennis, he bought himself a racket and asked me to play the coming summer. Over time, the collaboration from our  project evolved into a strong friendship.
Sharon and her best girls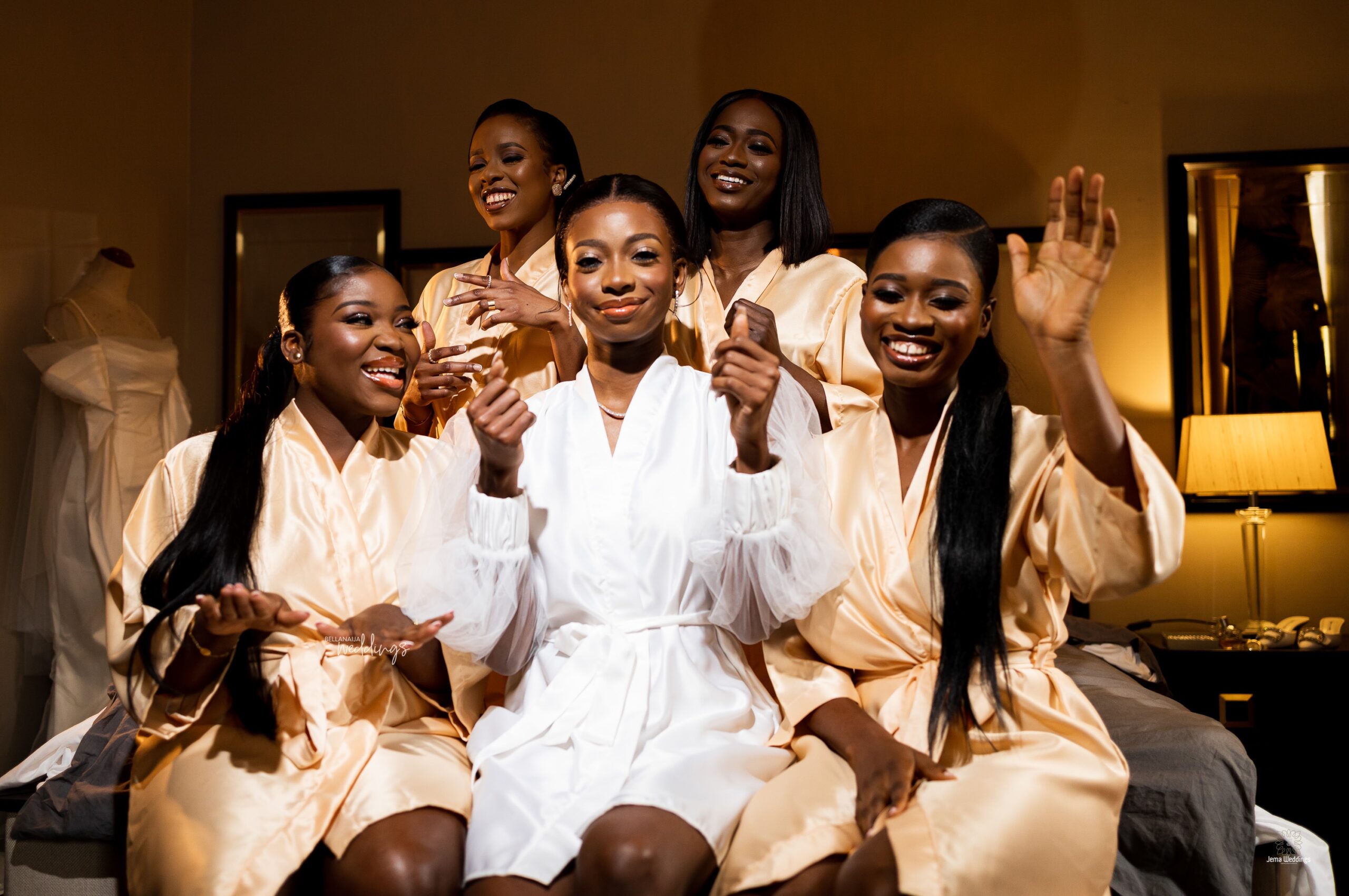 Mama's little princess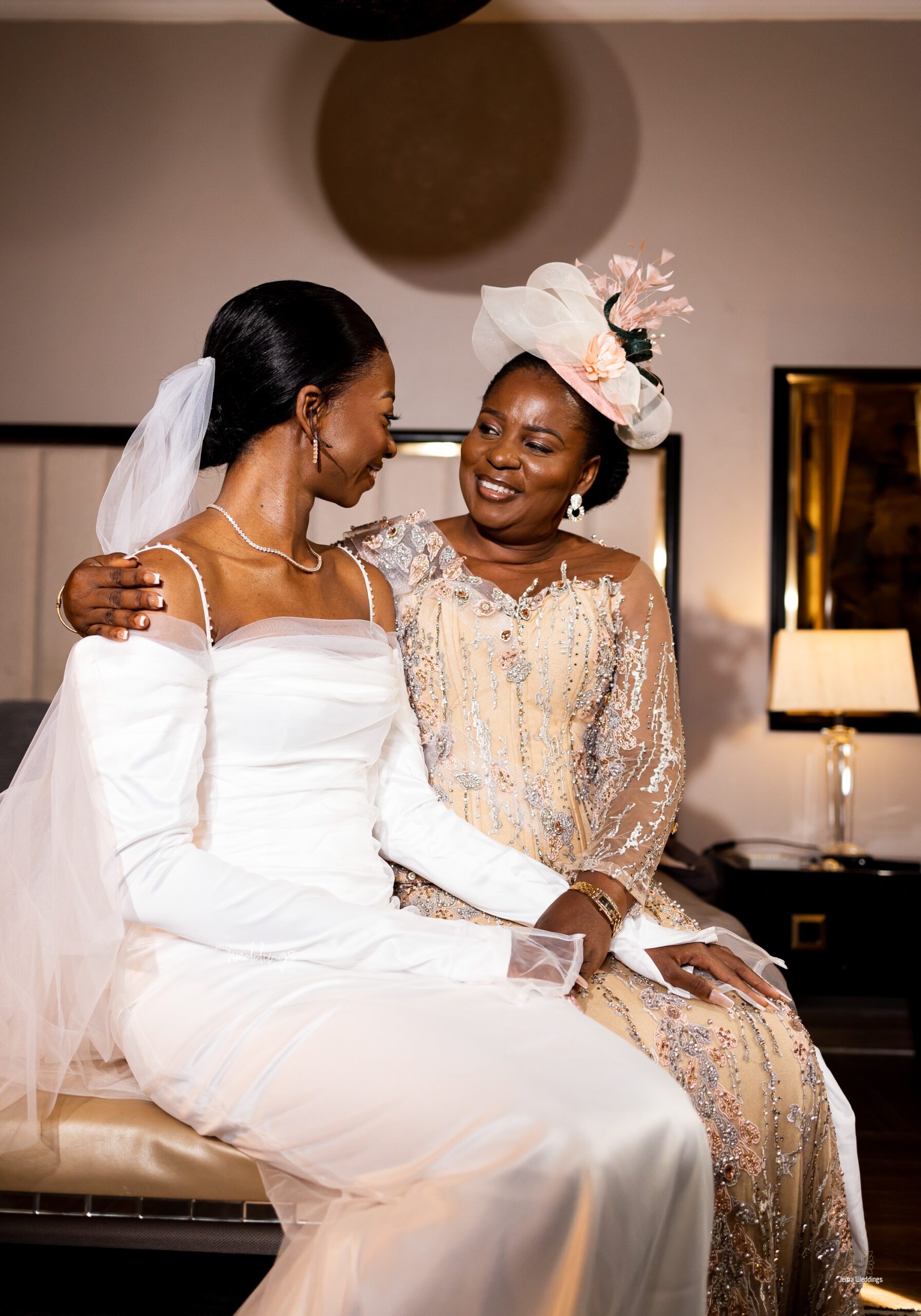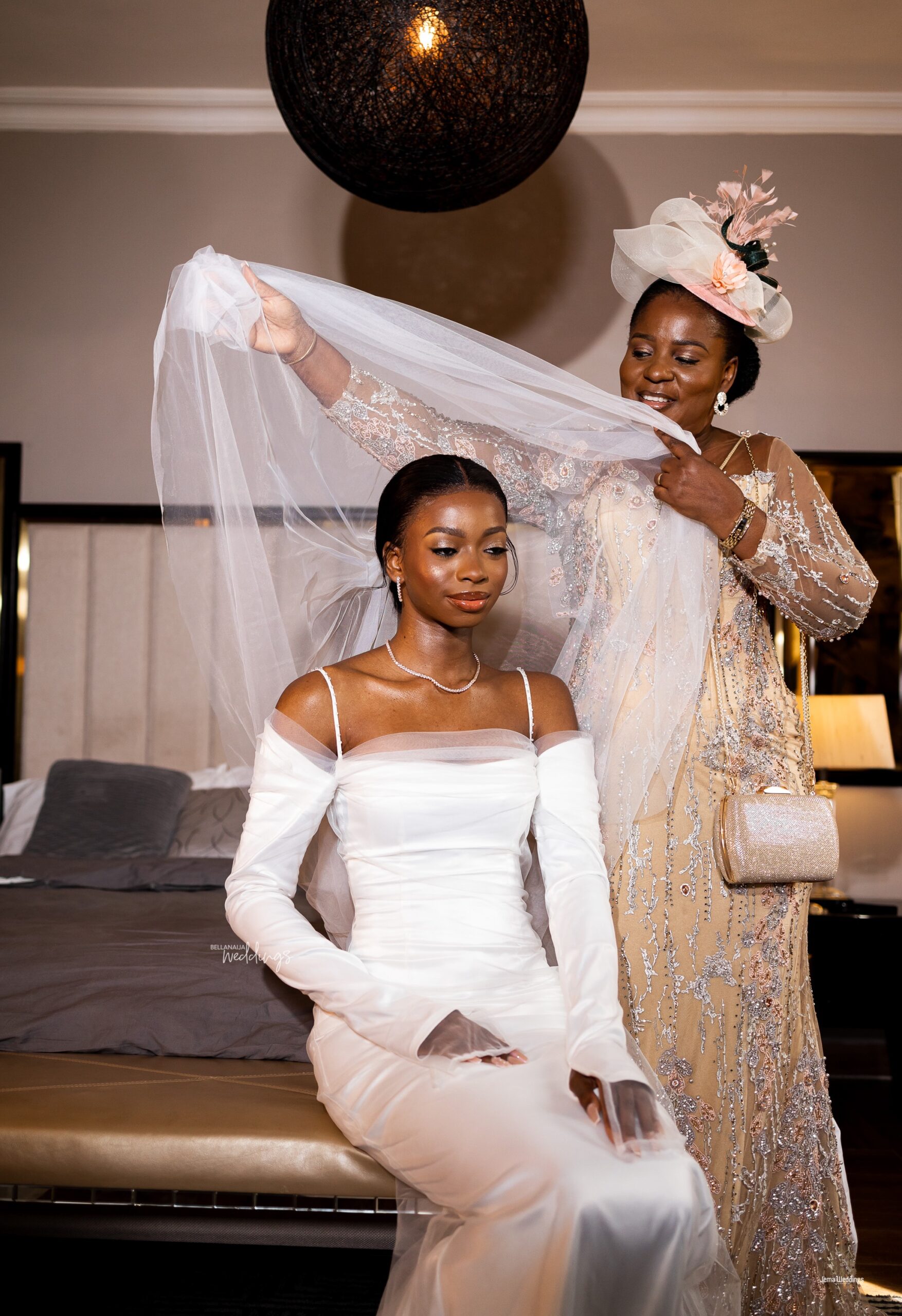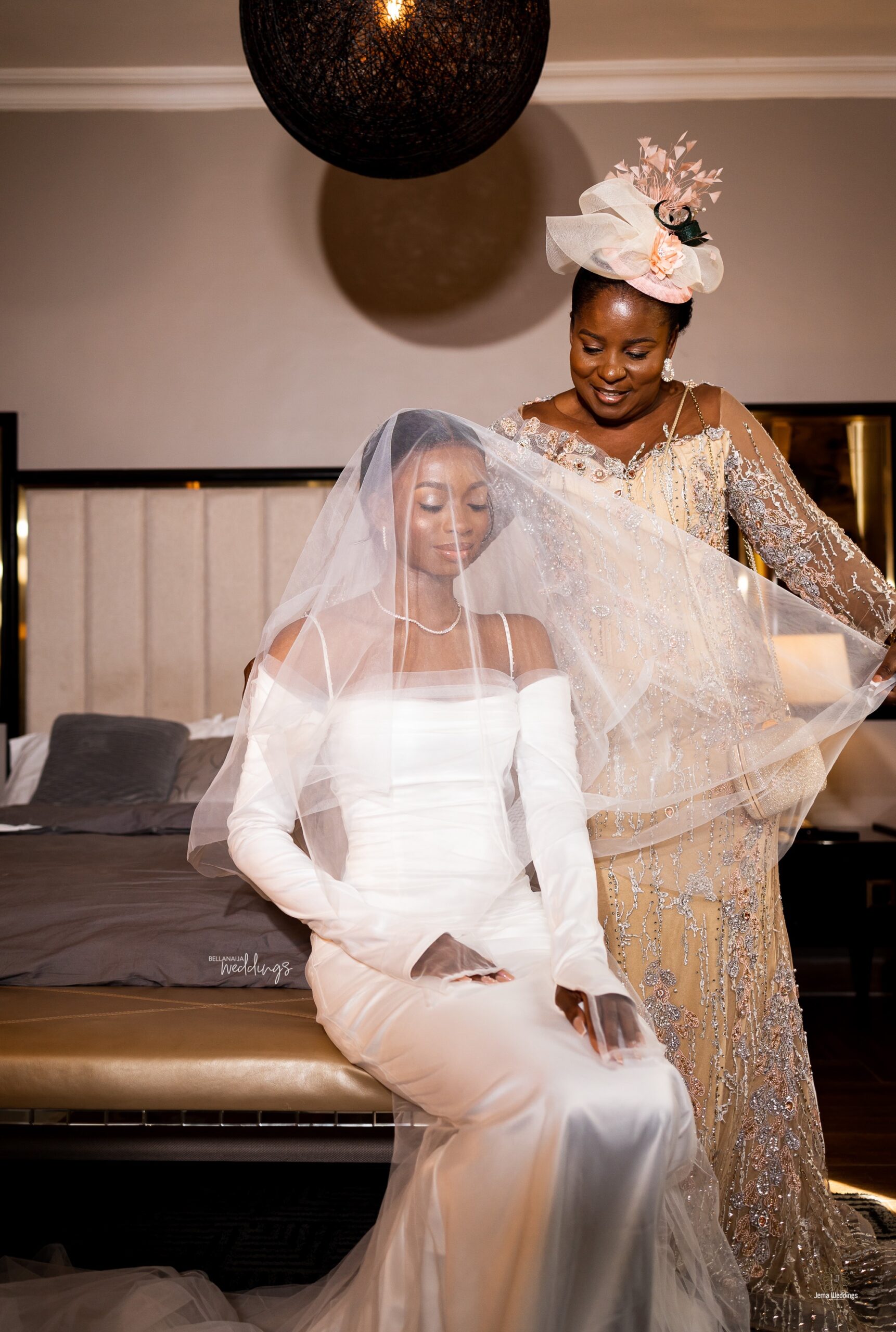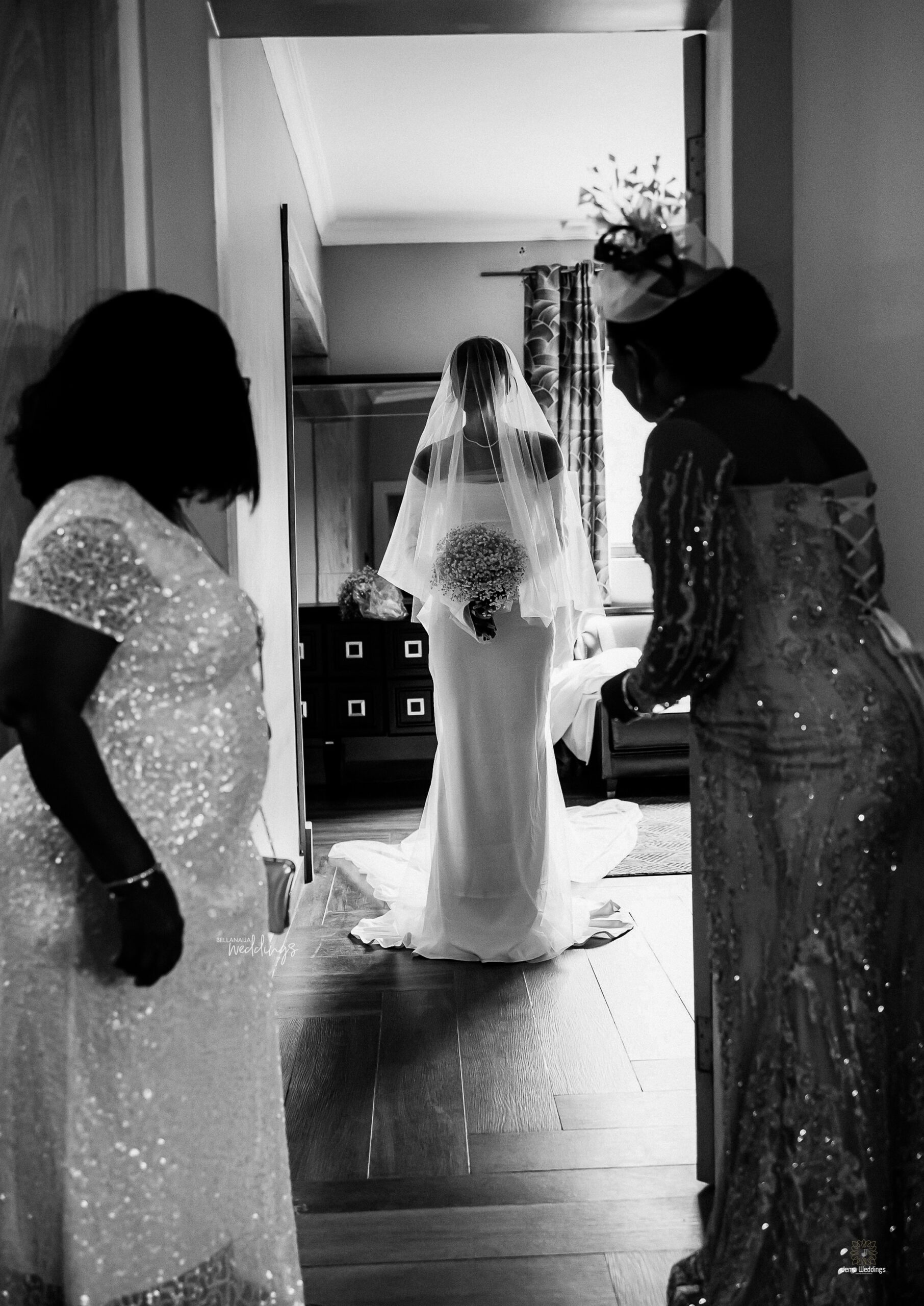 We began to spend a lot of spare time on iMessage, in Twitter DMs, and on FaceTime calls, hitting play at the same time watching movies and TV shows together and occasionally play tennis together. ‍ In March of 2022, two years after we first met, Theo booked flights to Europe. During a private gondola experience in Venice for the first leg of their vacation, Theo asked me to marry him. It was an easy yes!
Theo is such a dapper groom!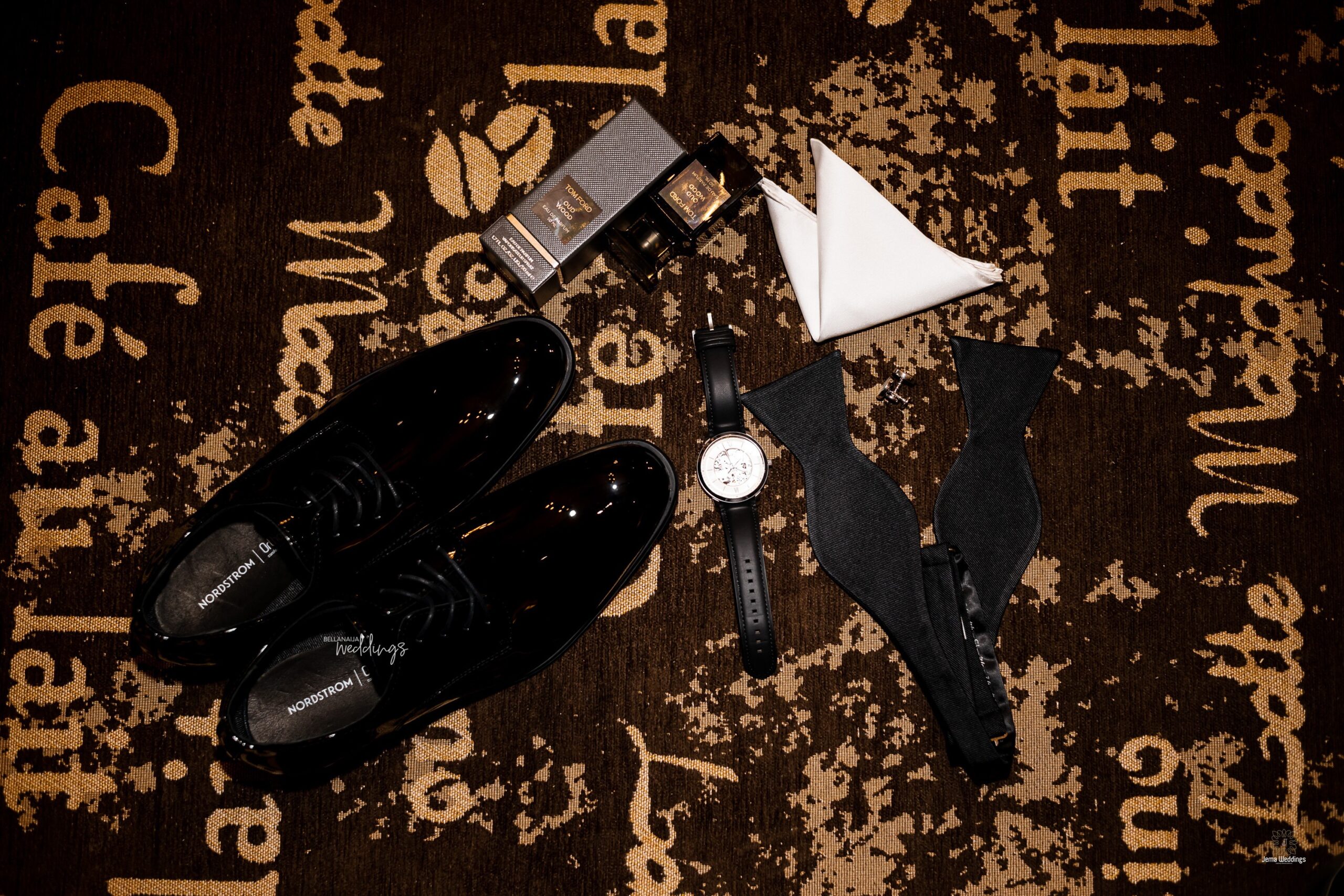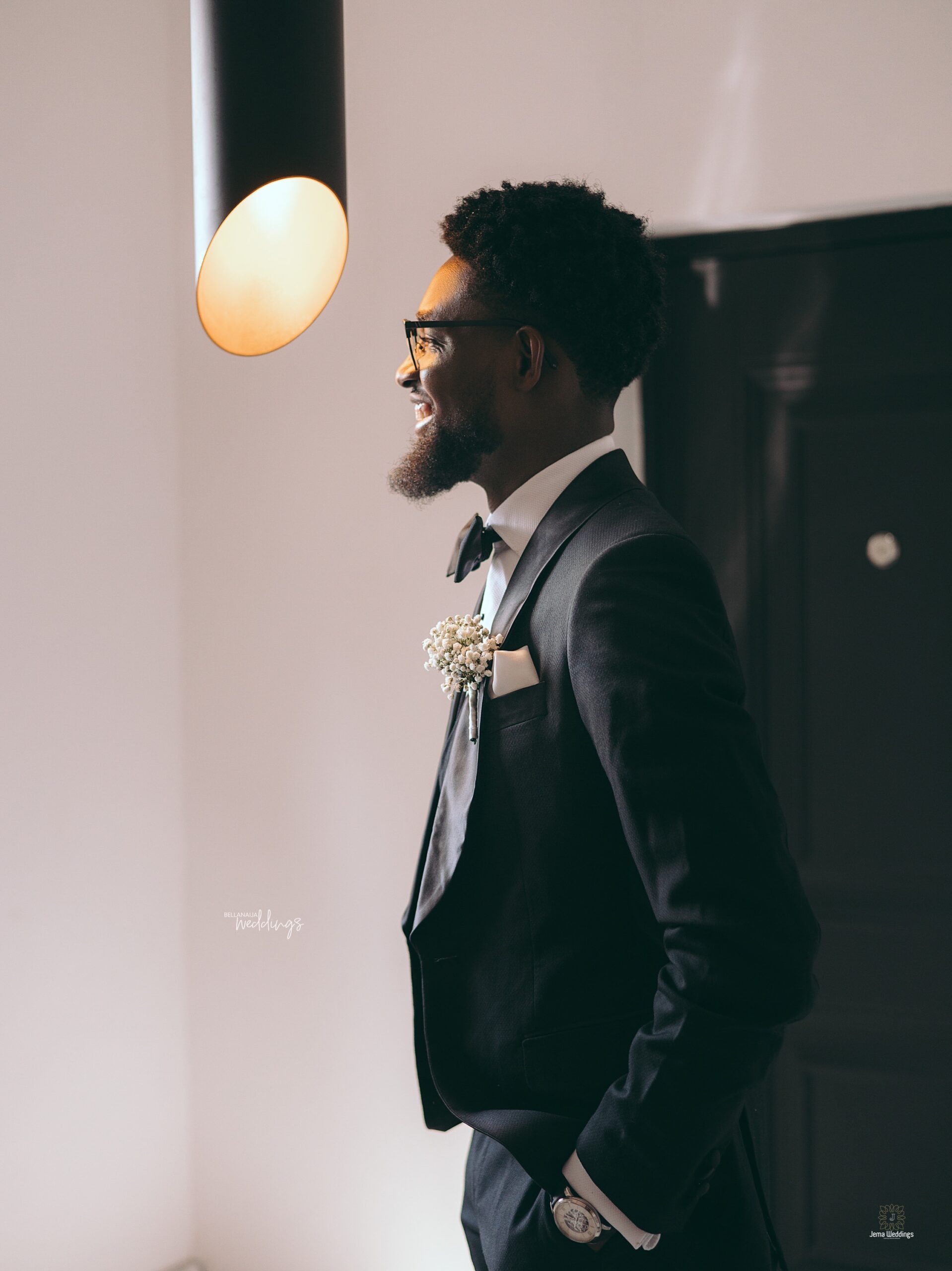 Here comes the lit squad!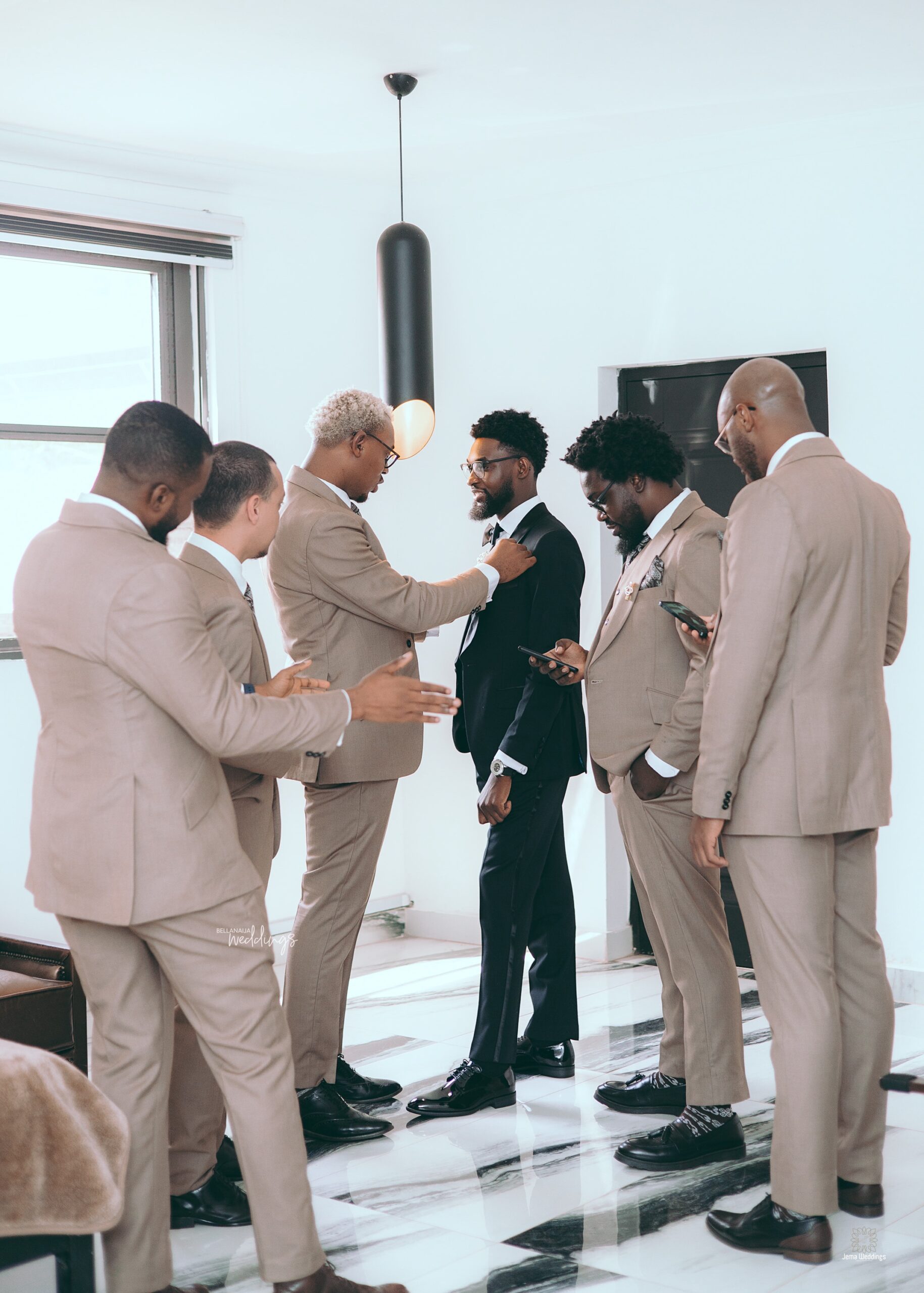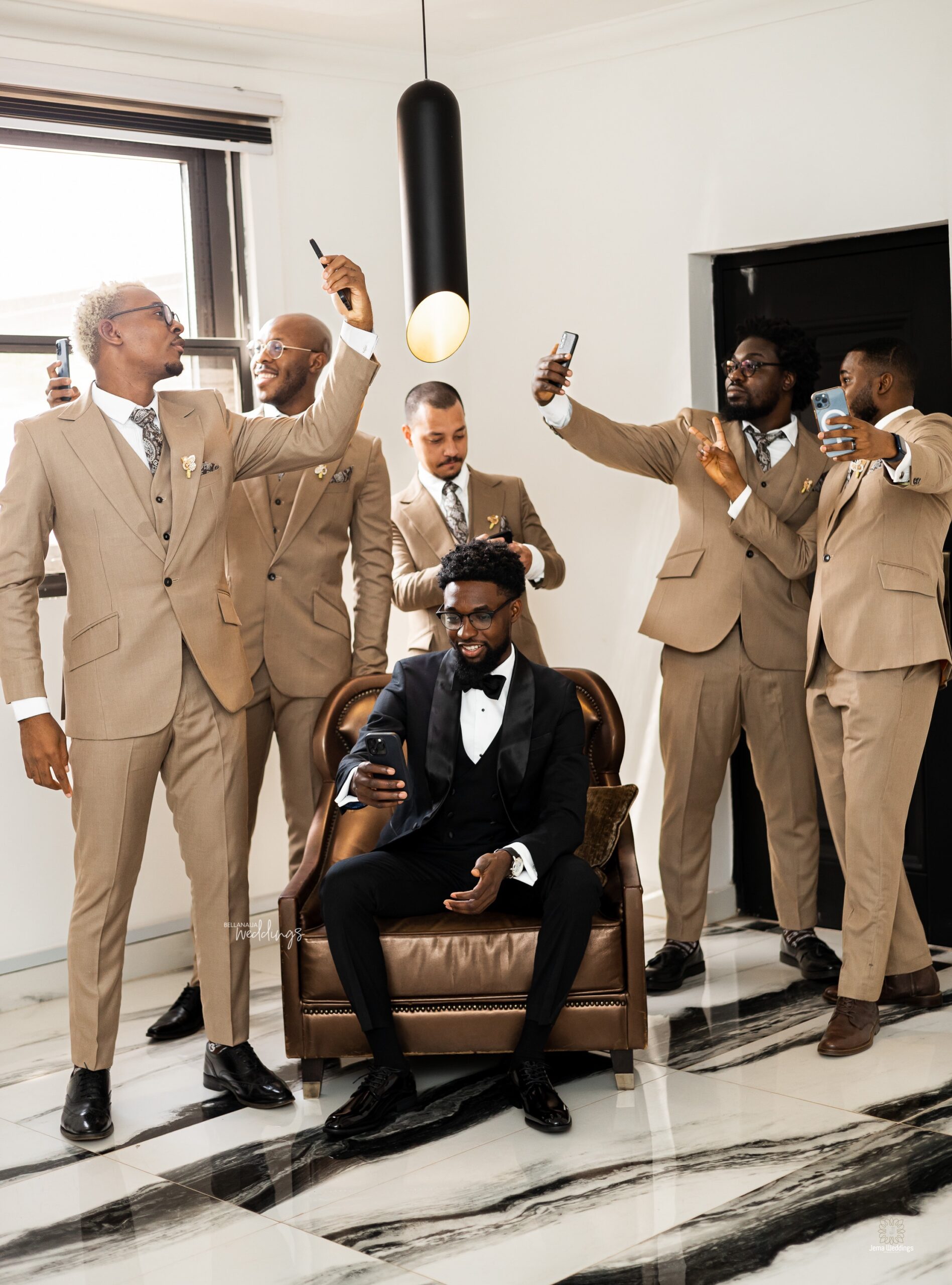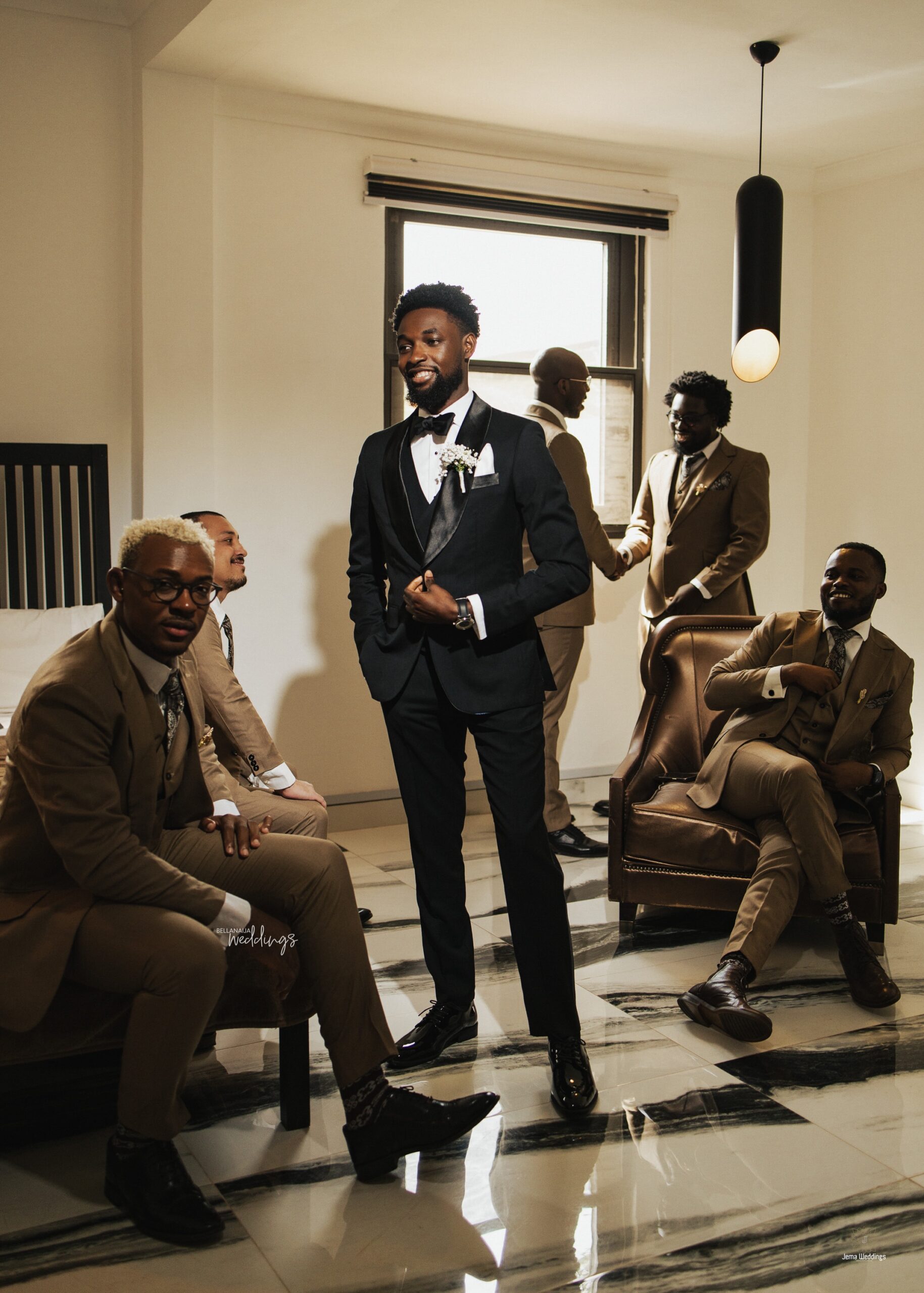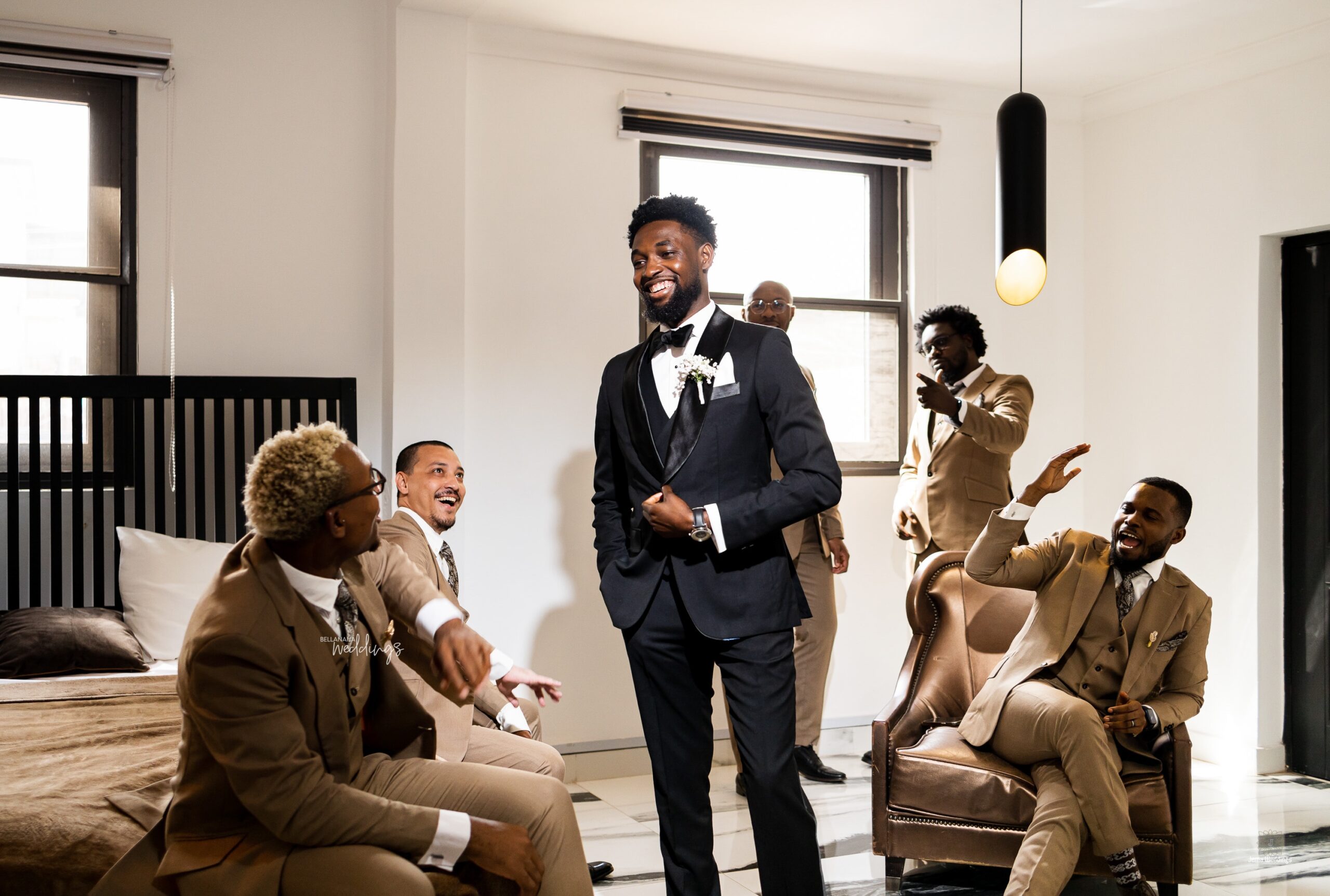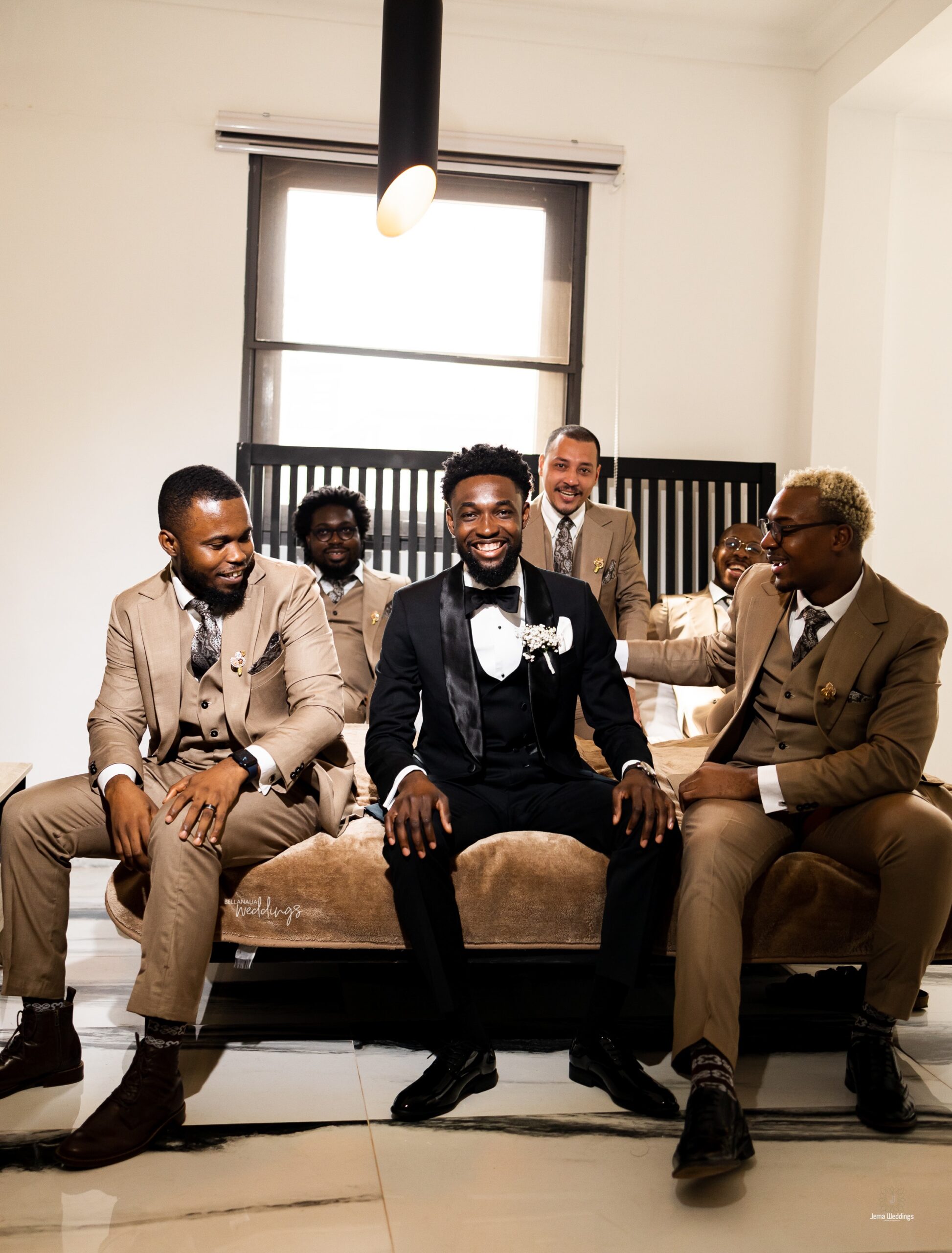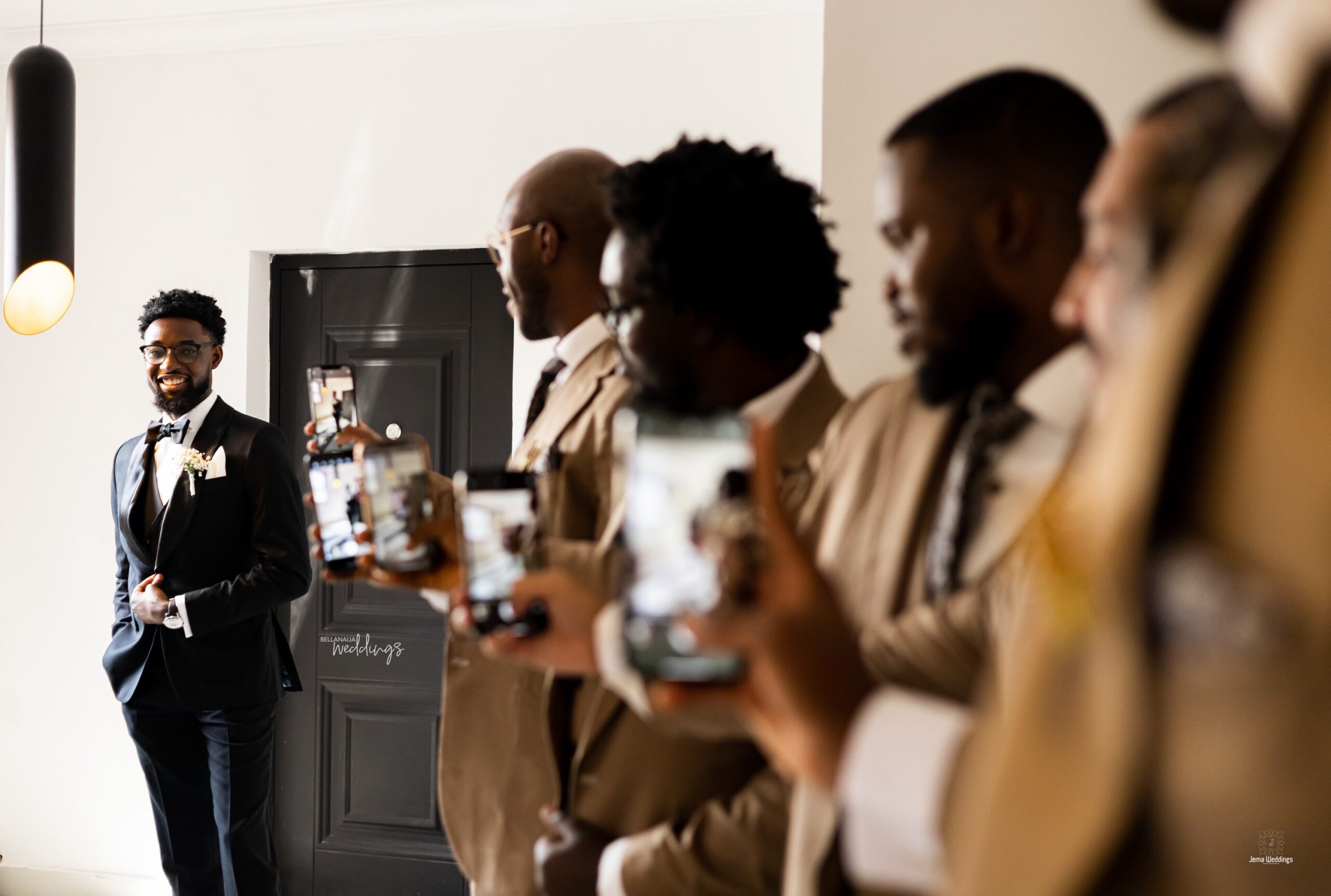 The cute first look!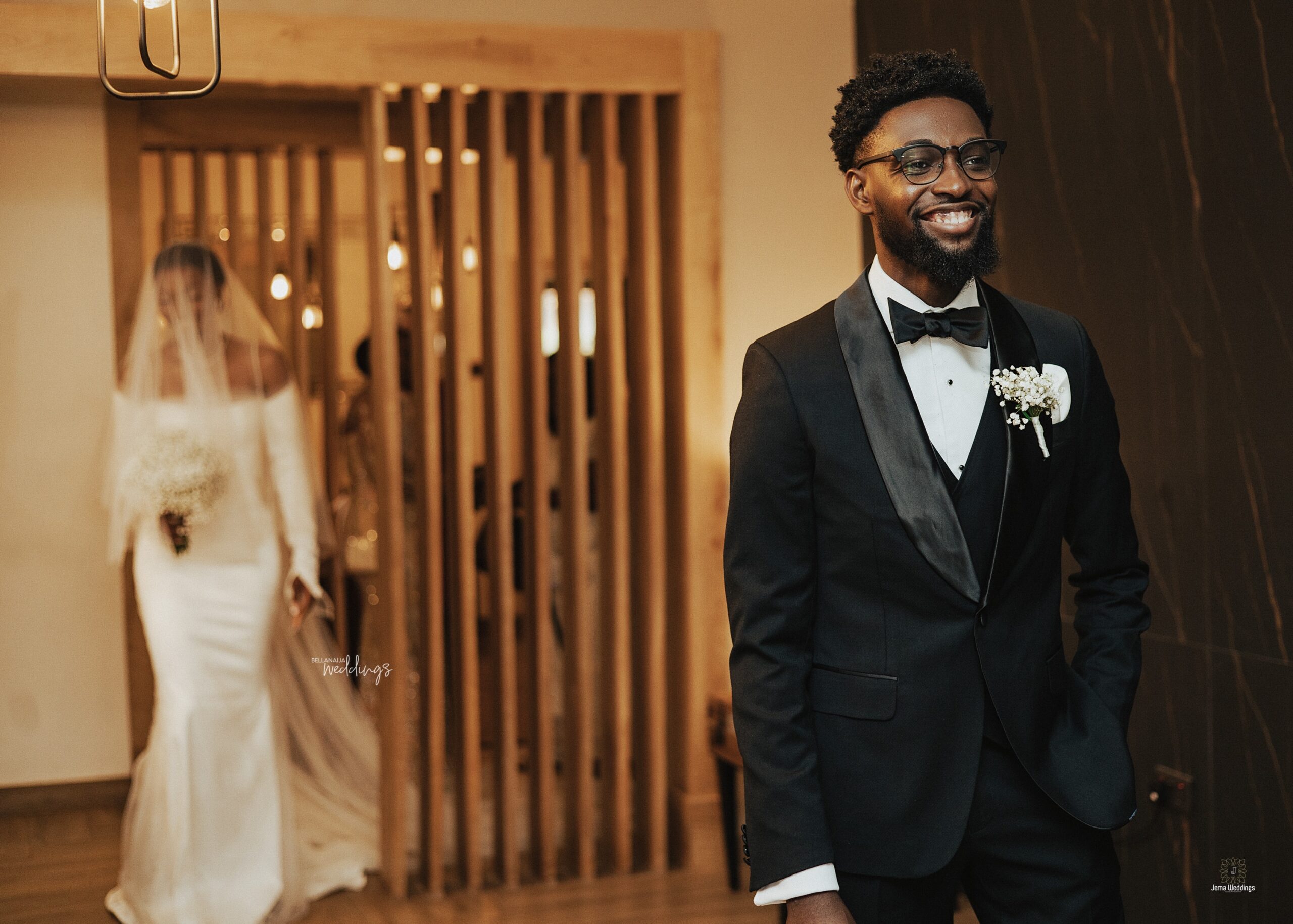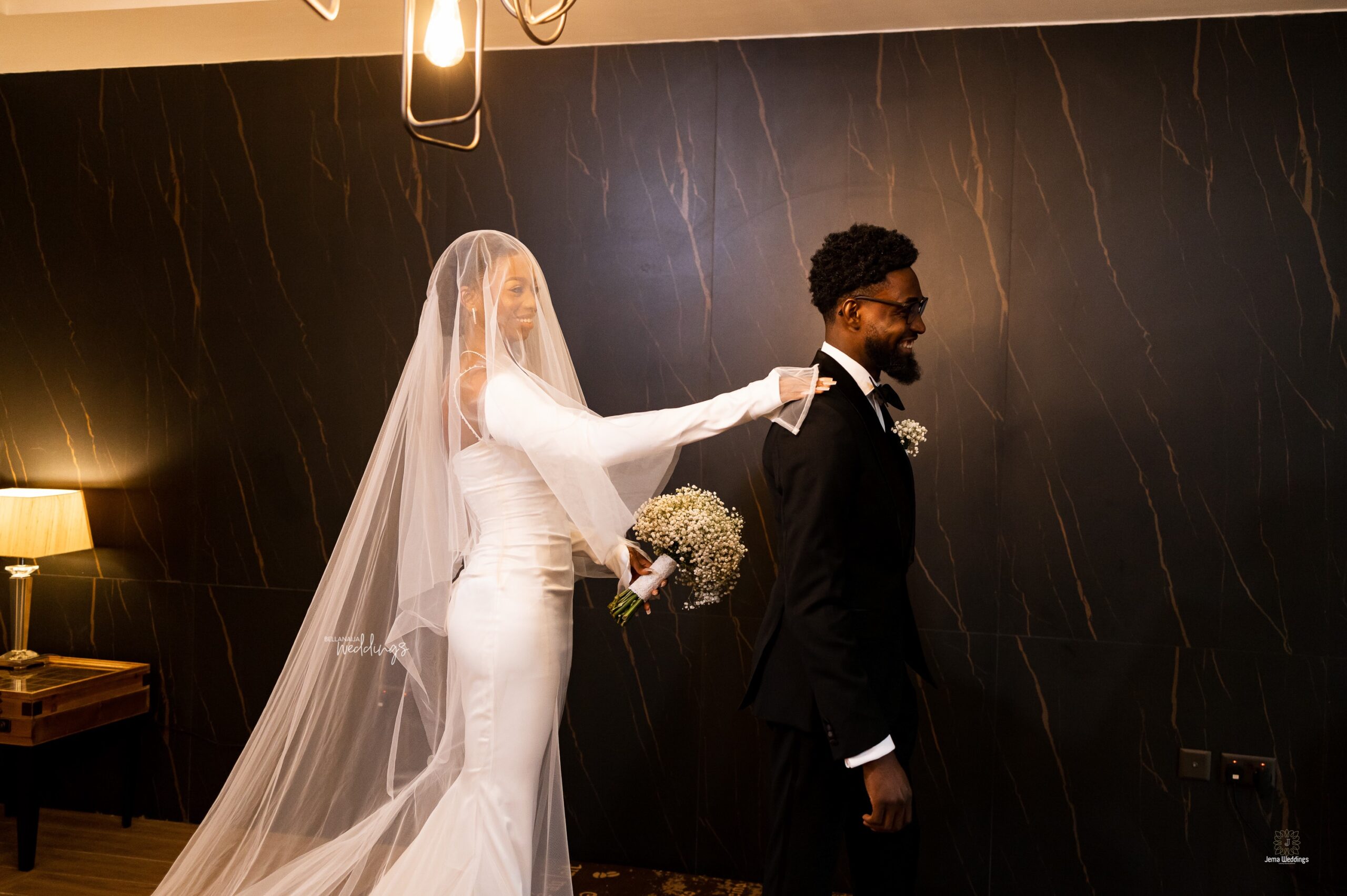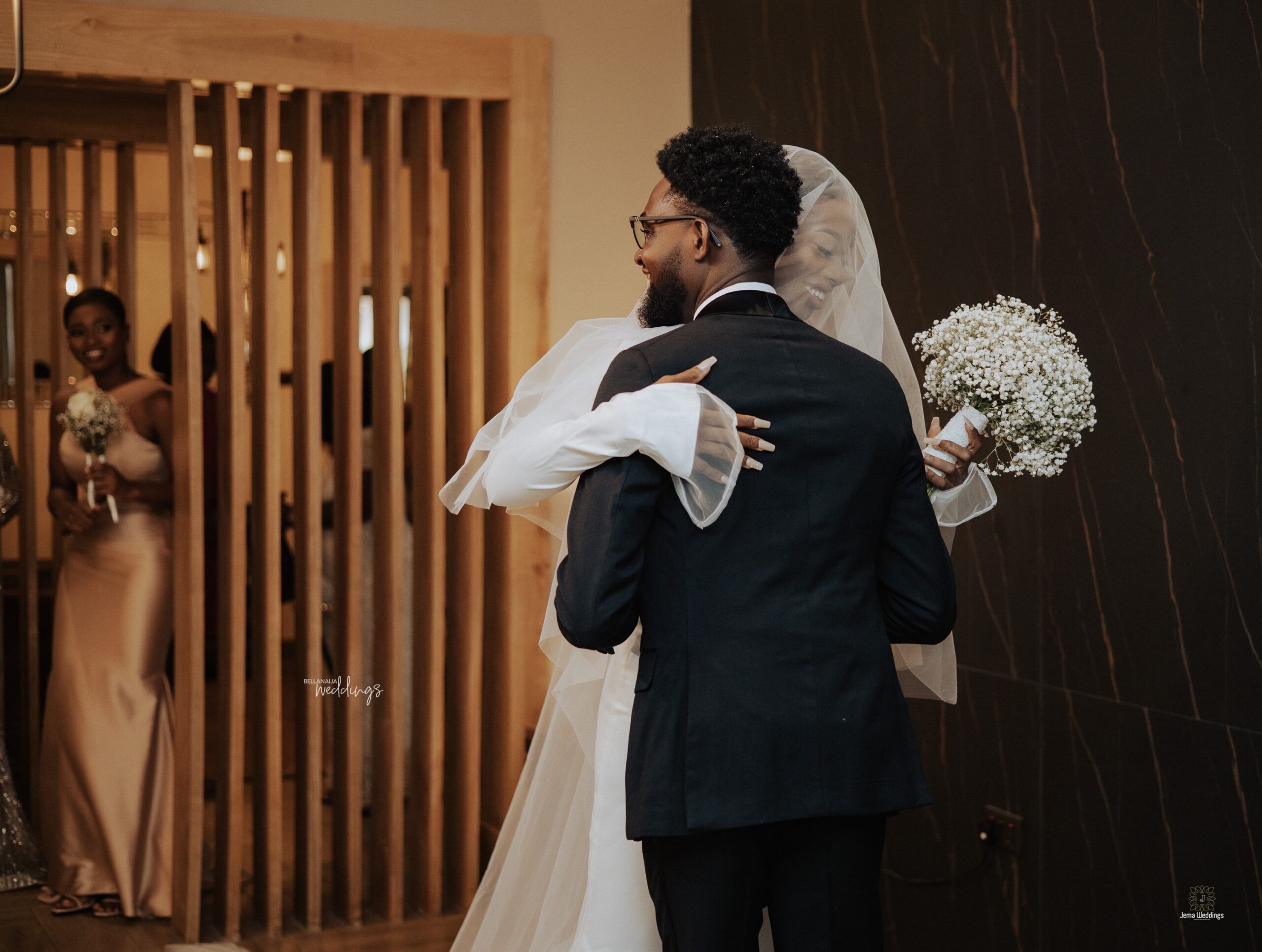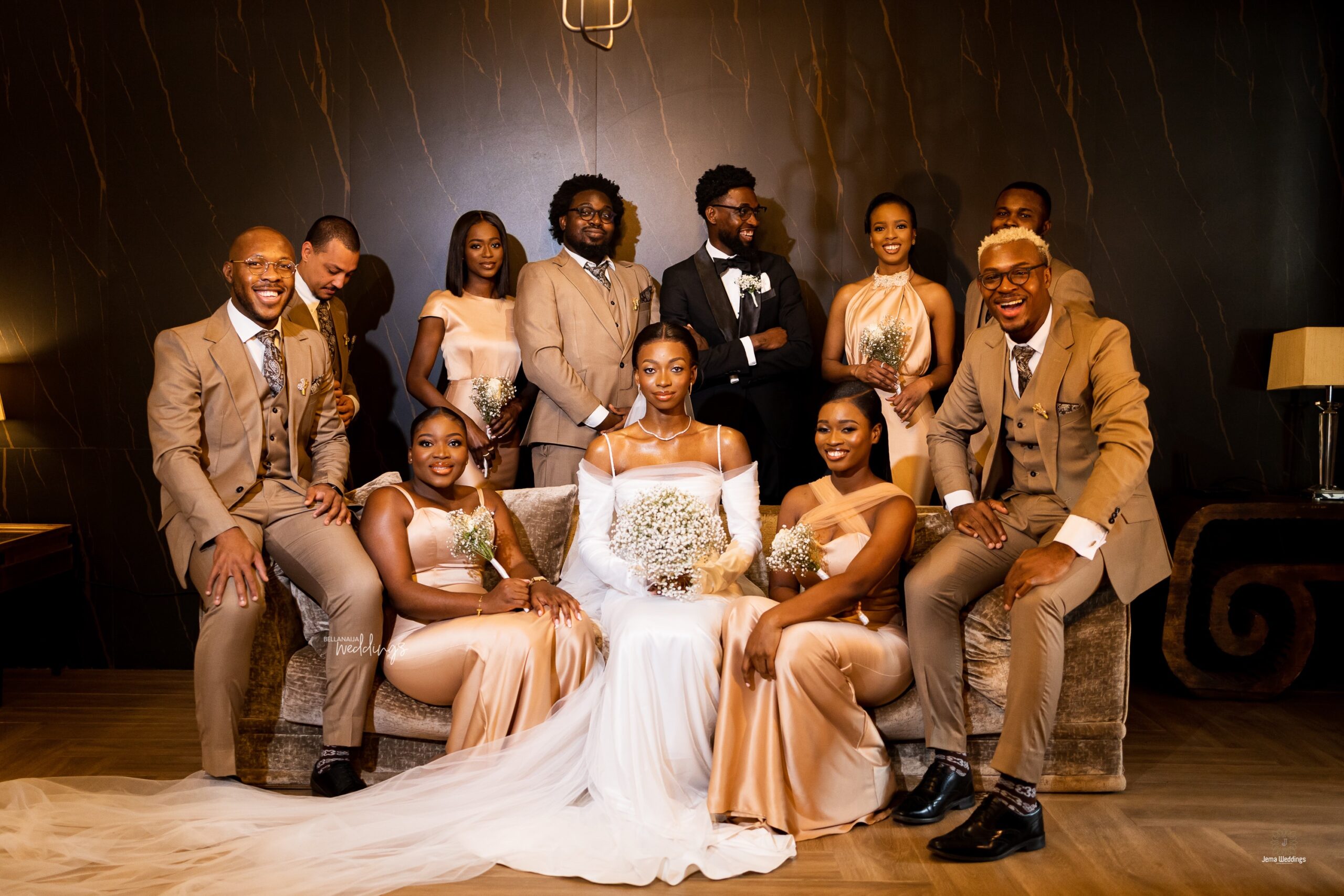 Let's get the wedding started with the groom's entrance!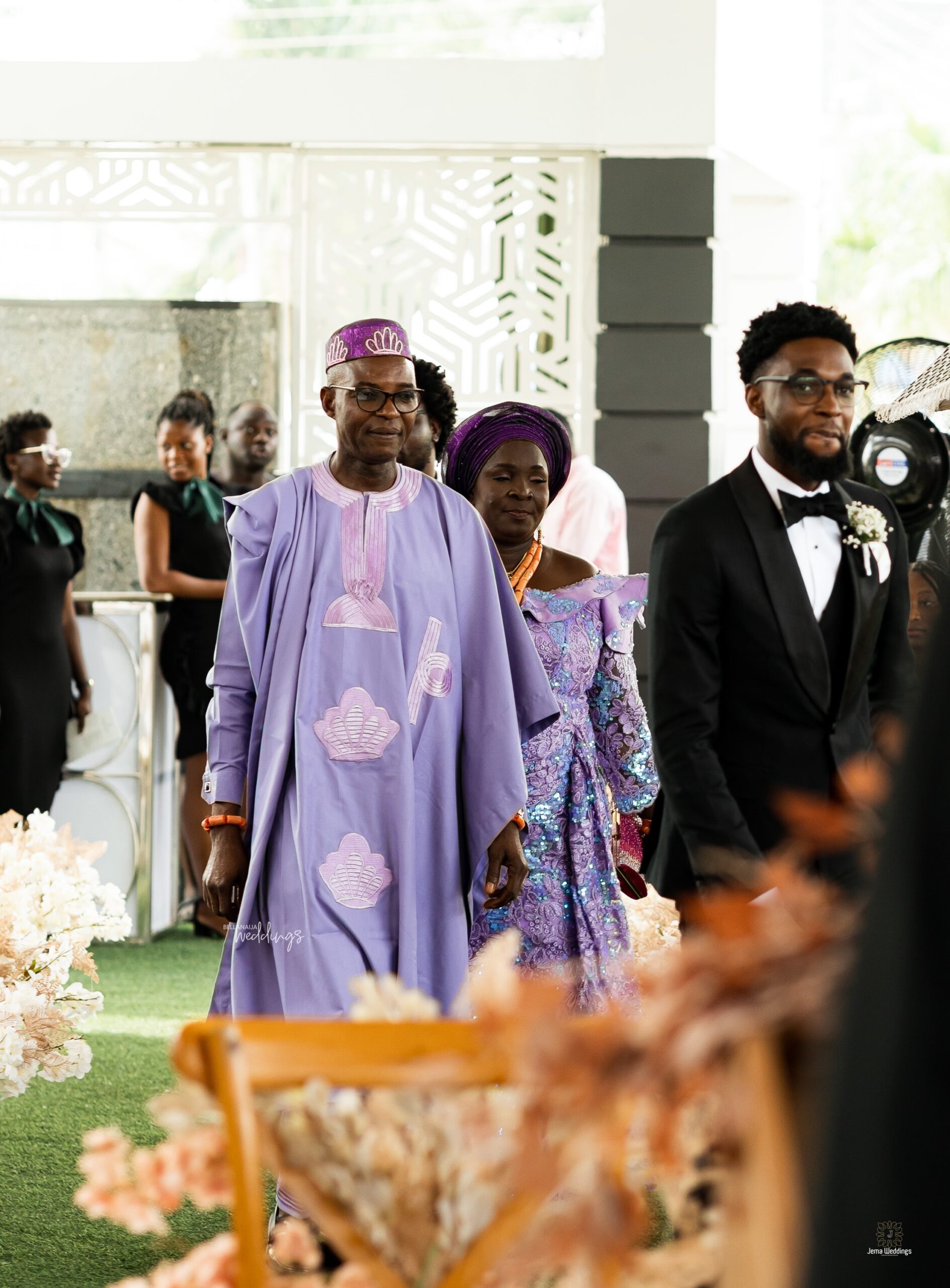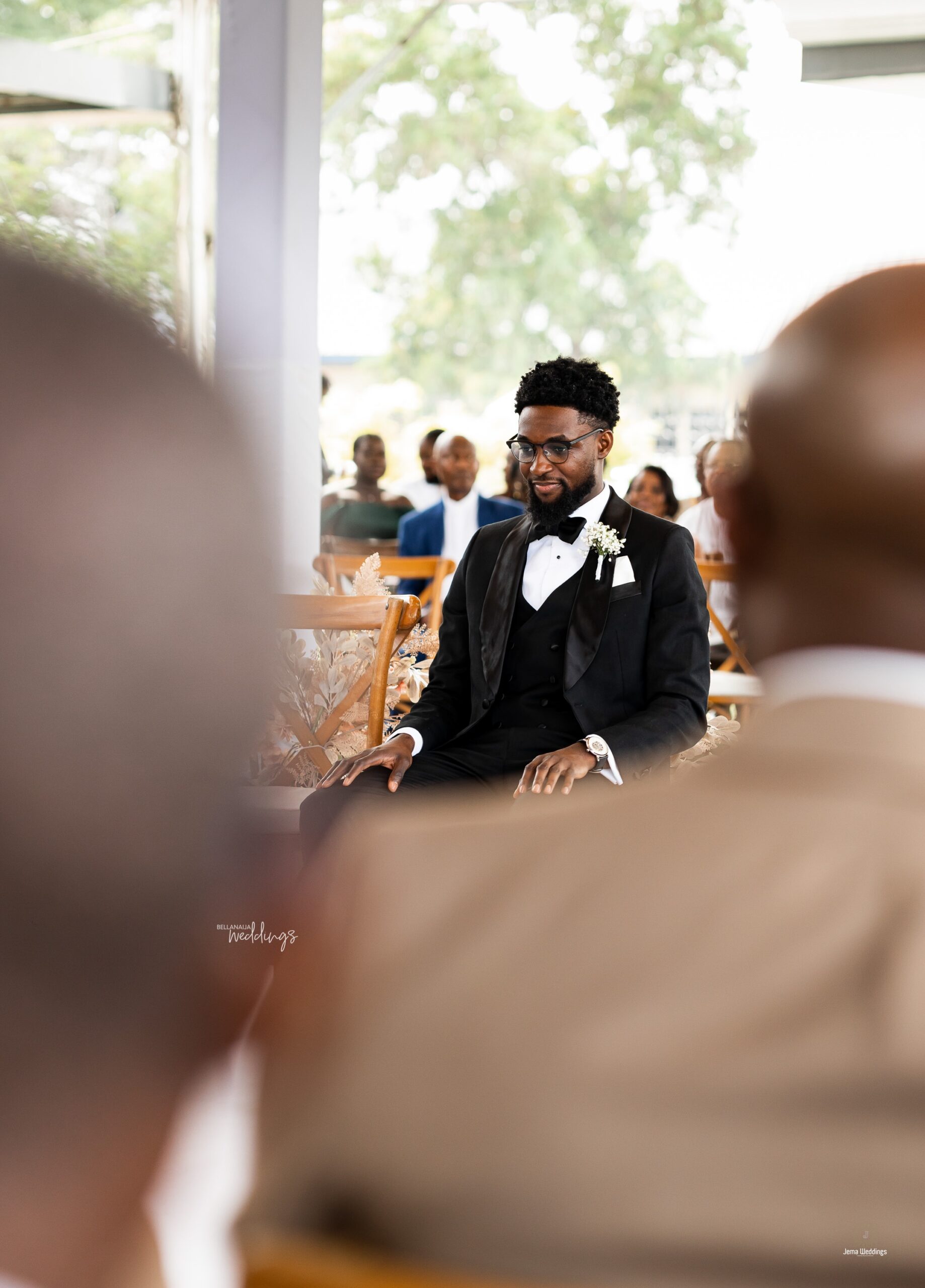 Here comes the gorgeous bride!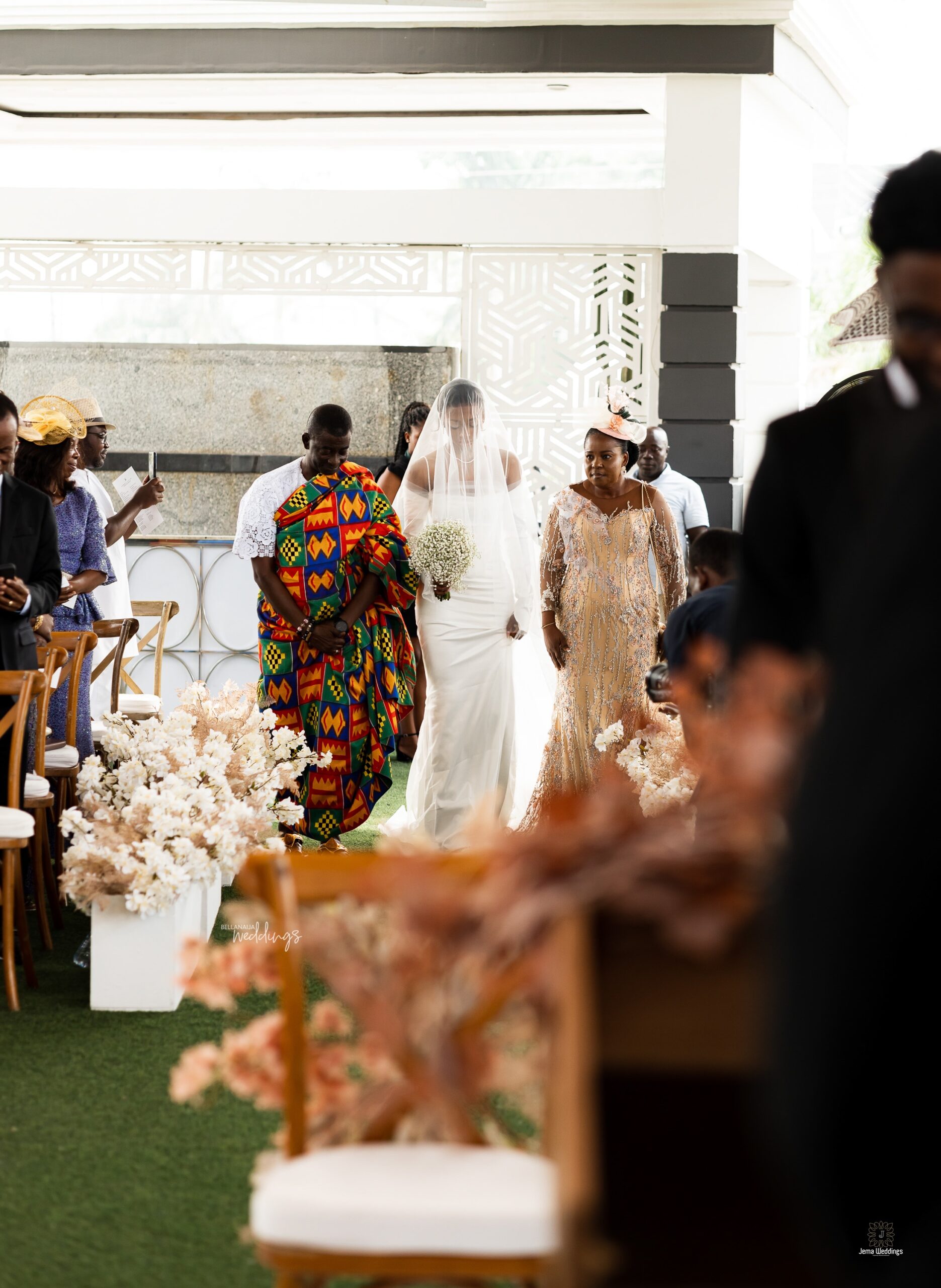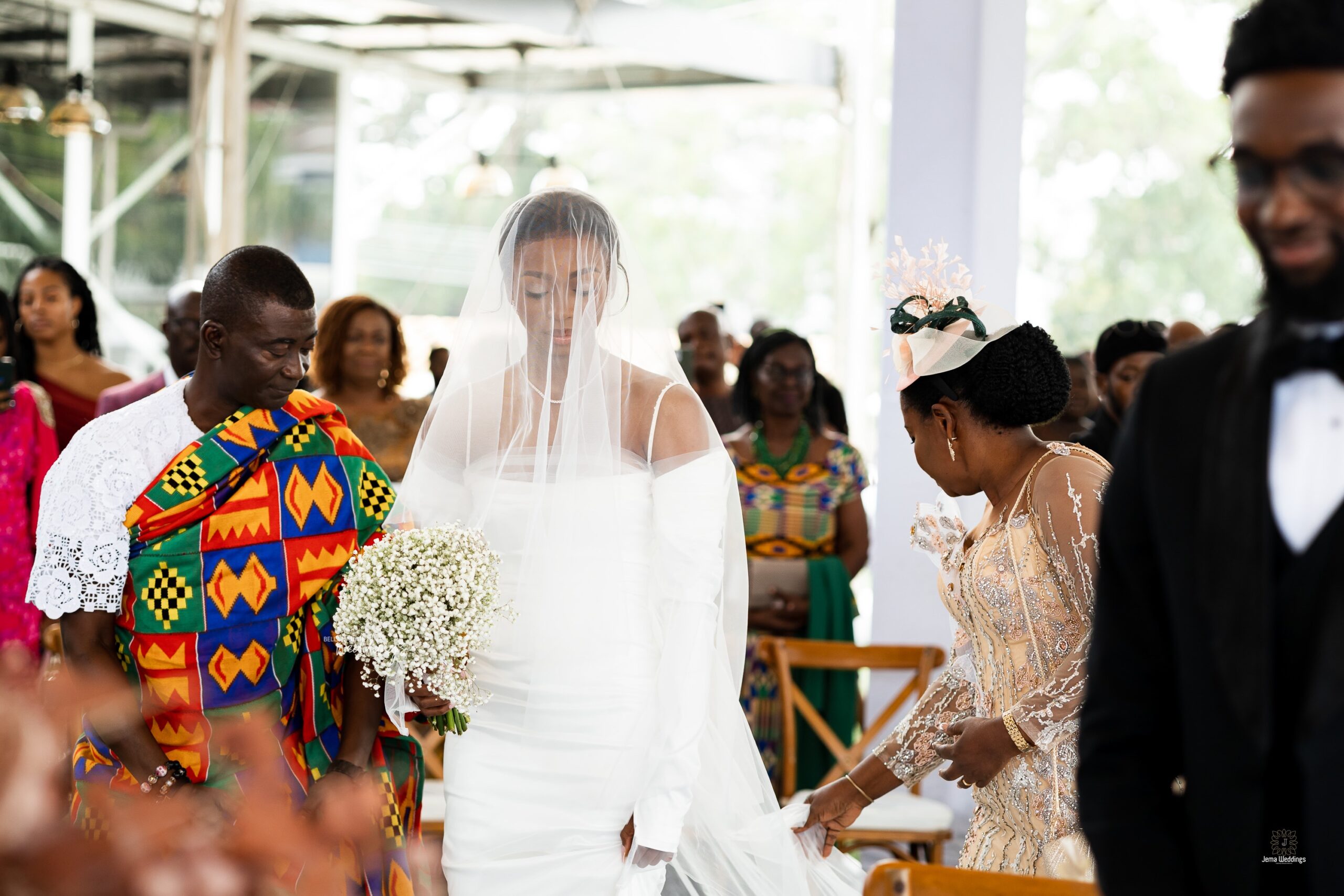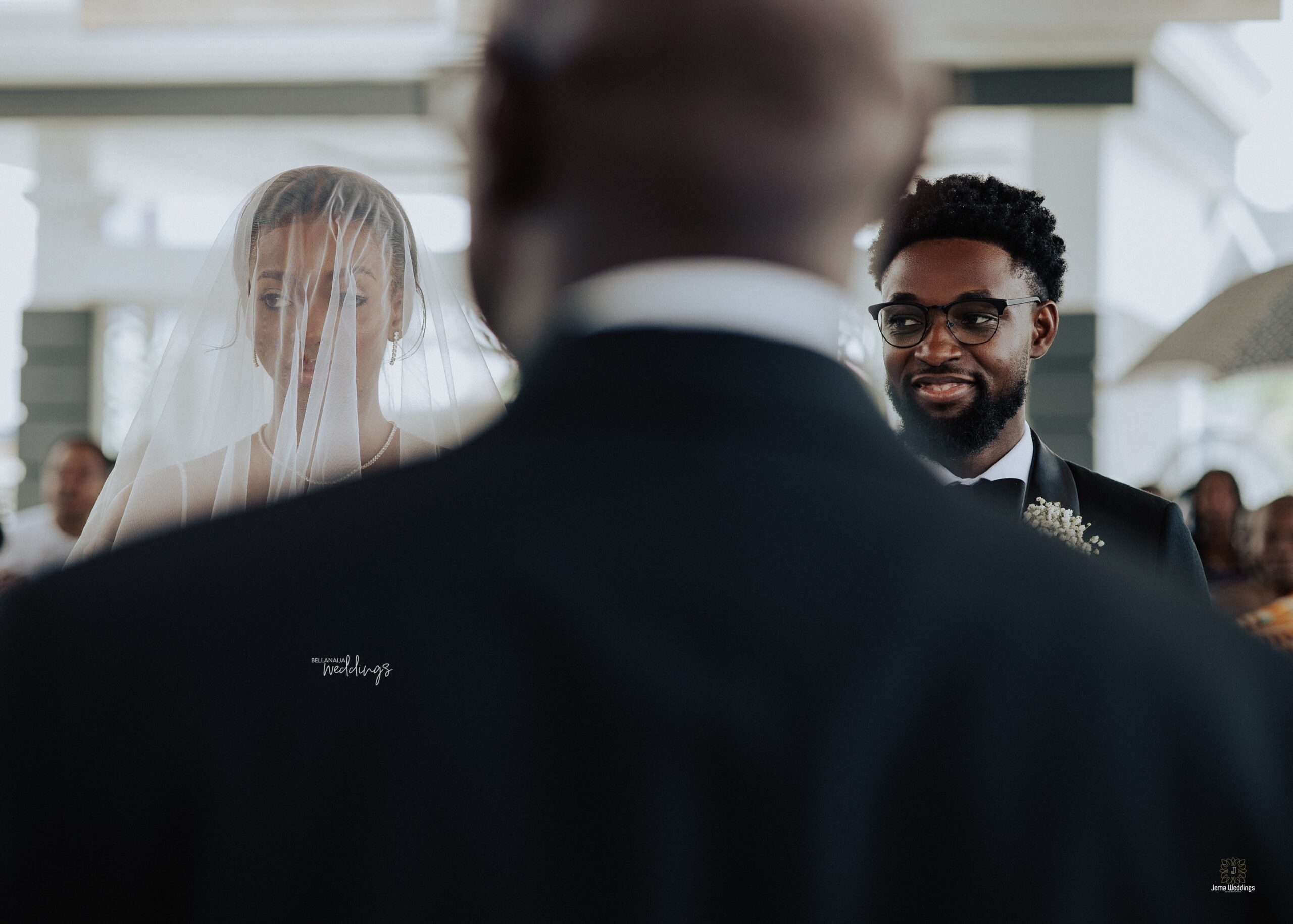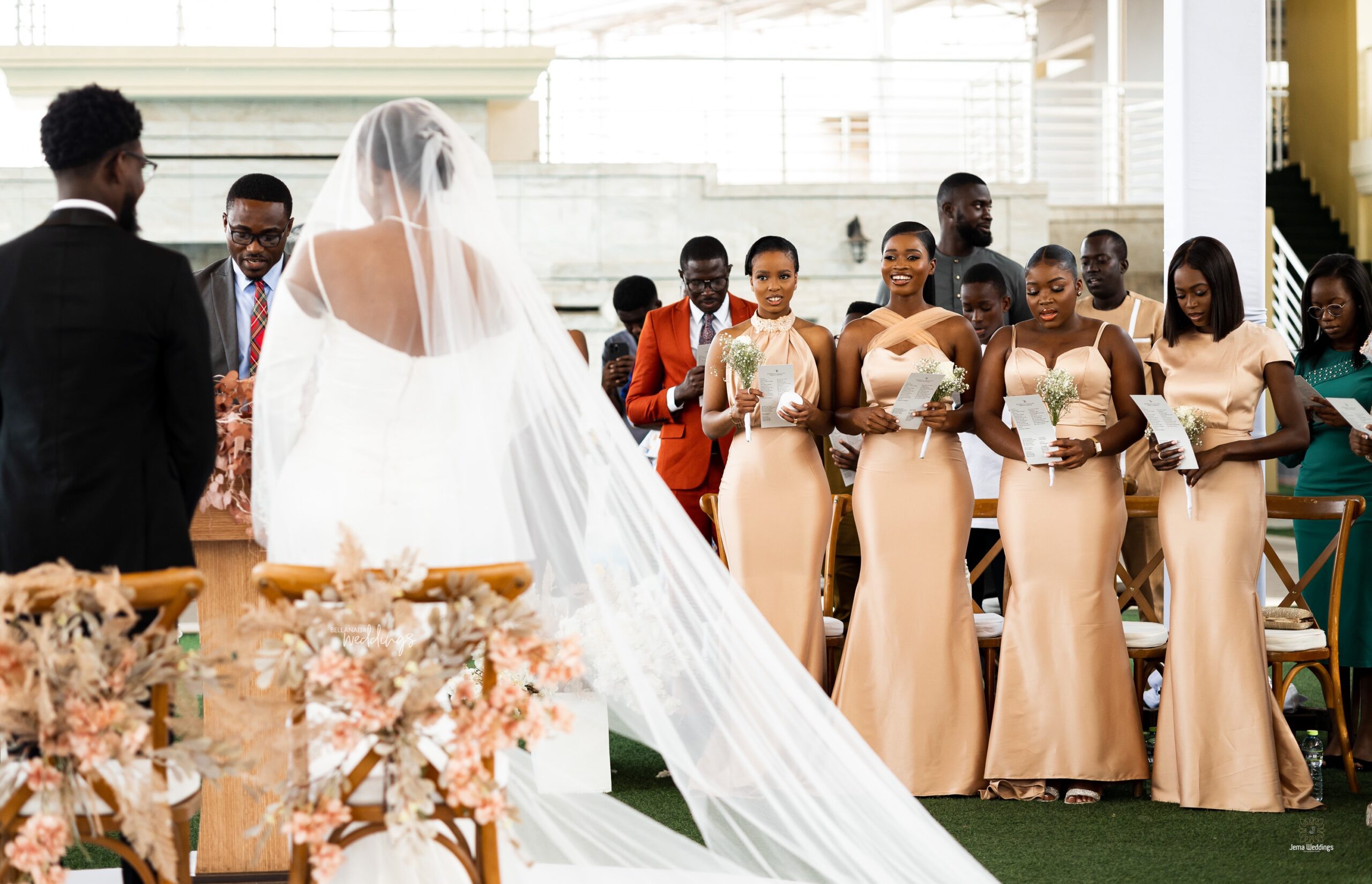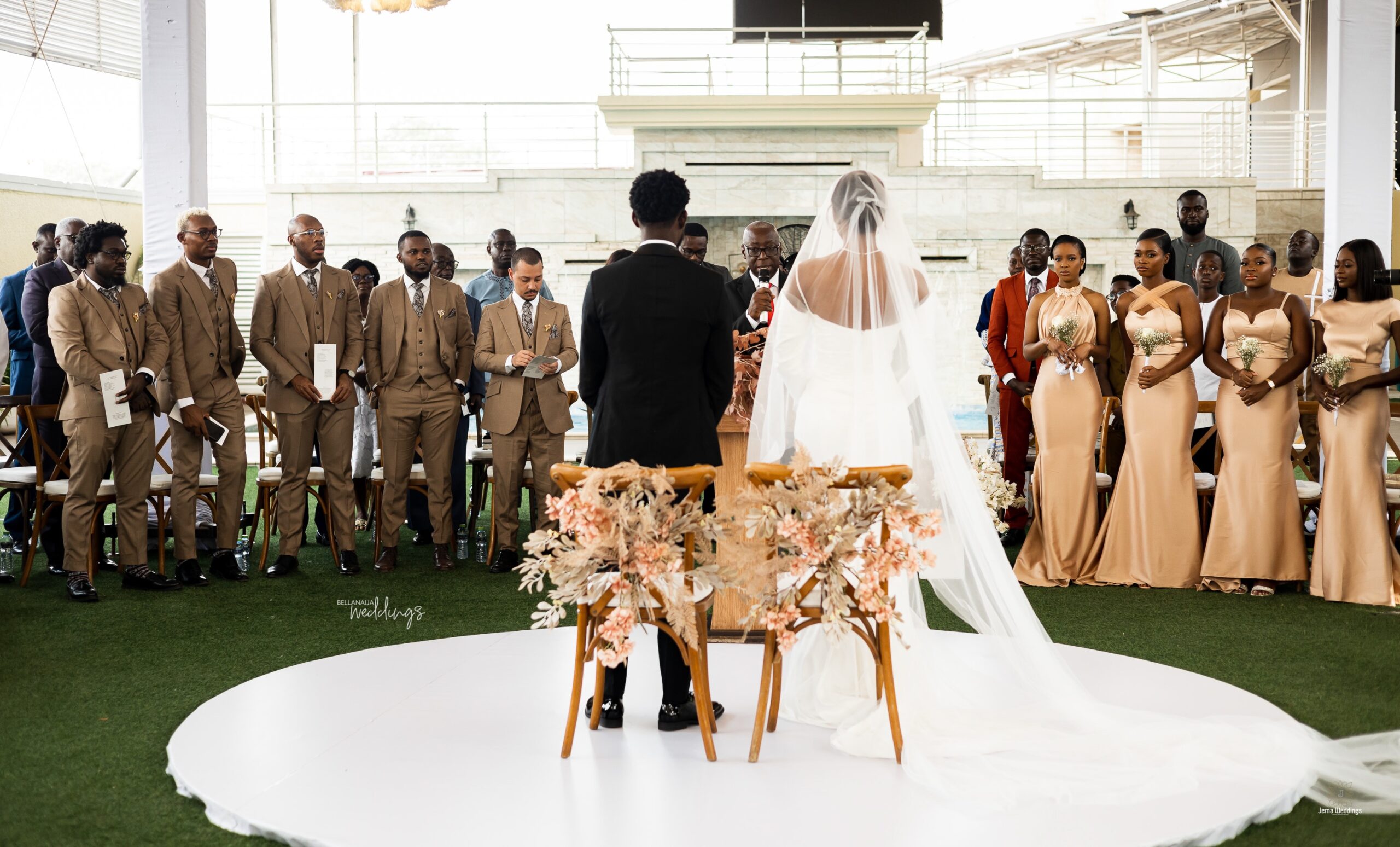 Let's have the vow exchange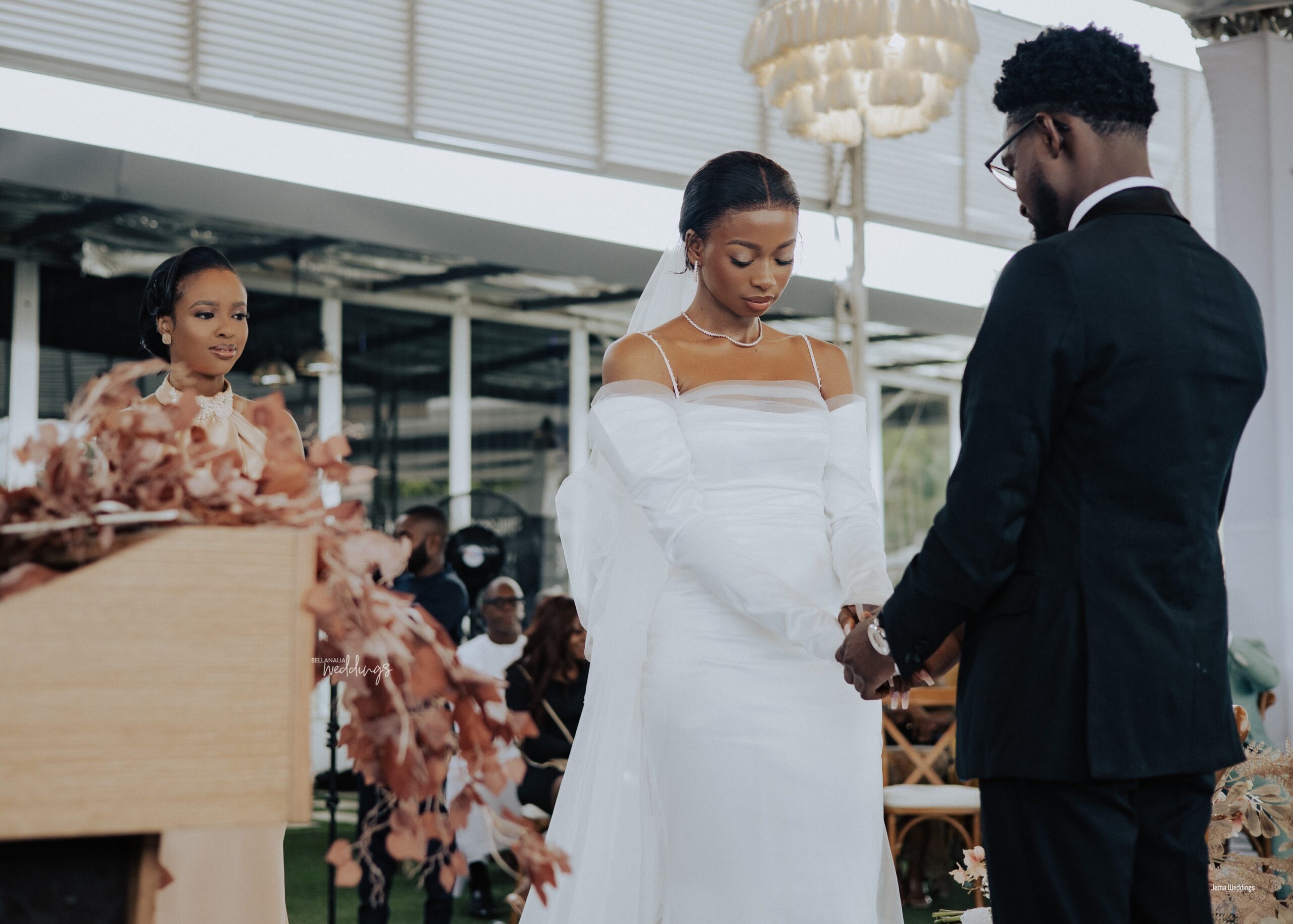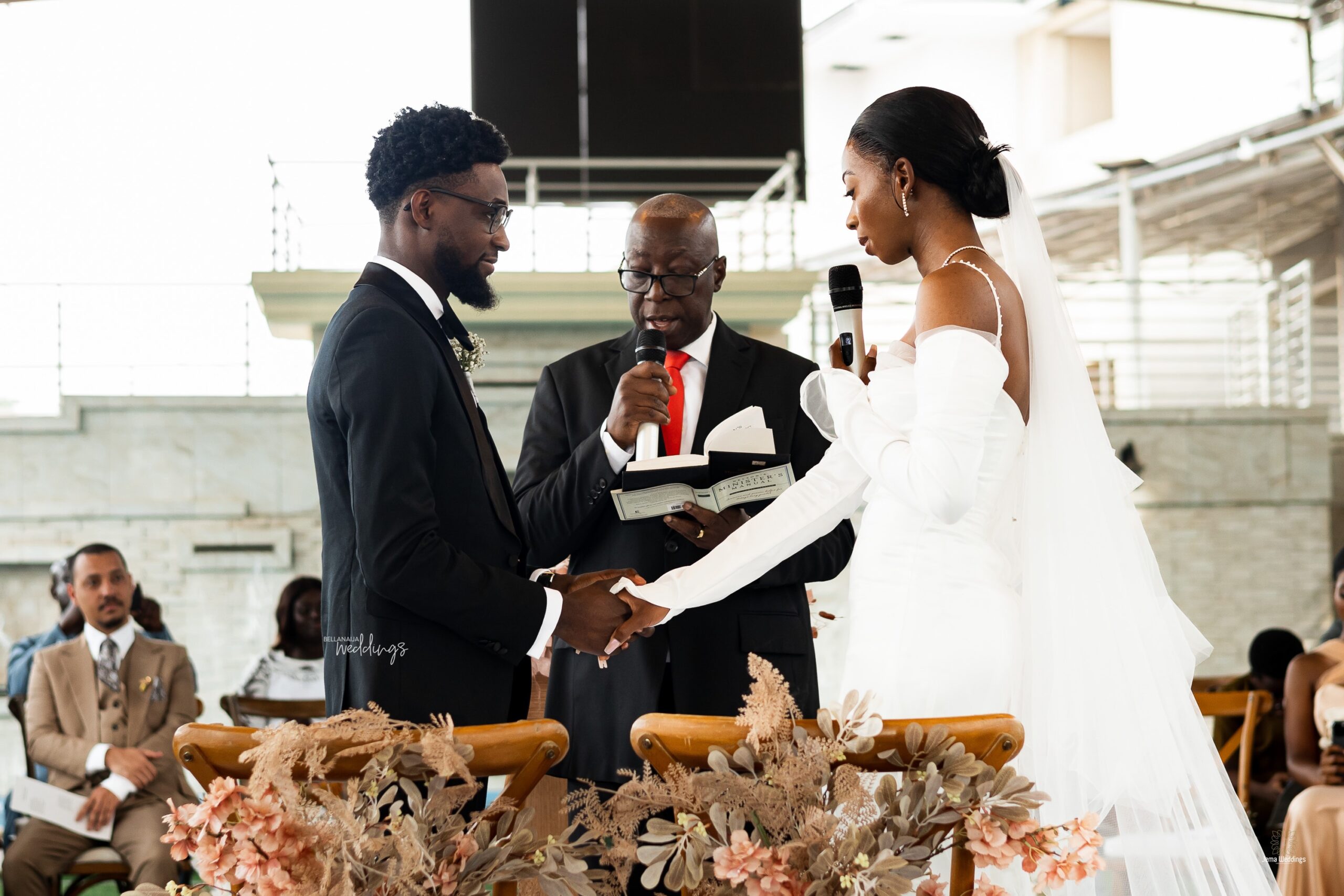 A ring as the symbol of our love…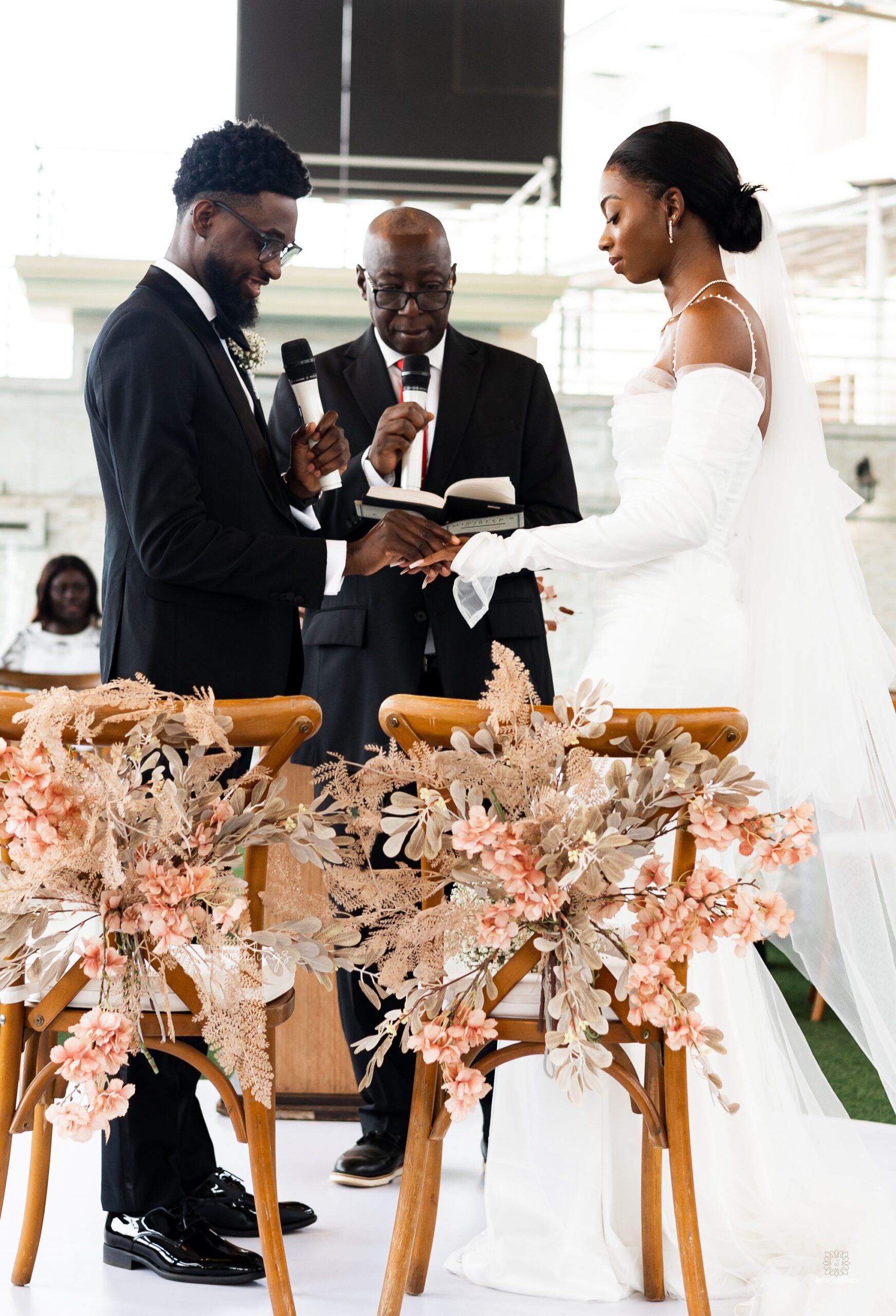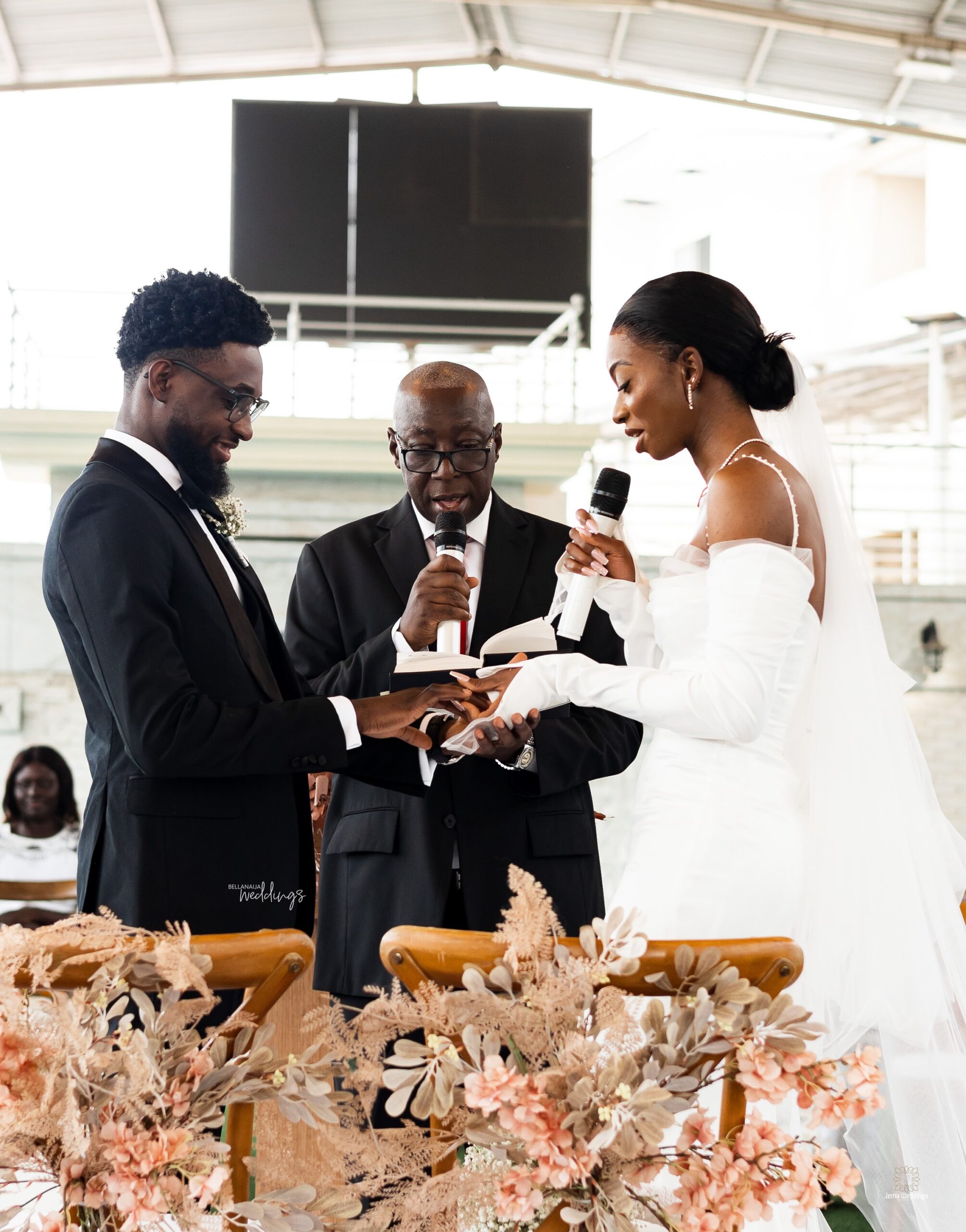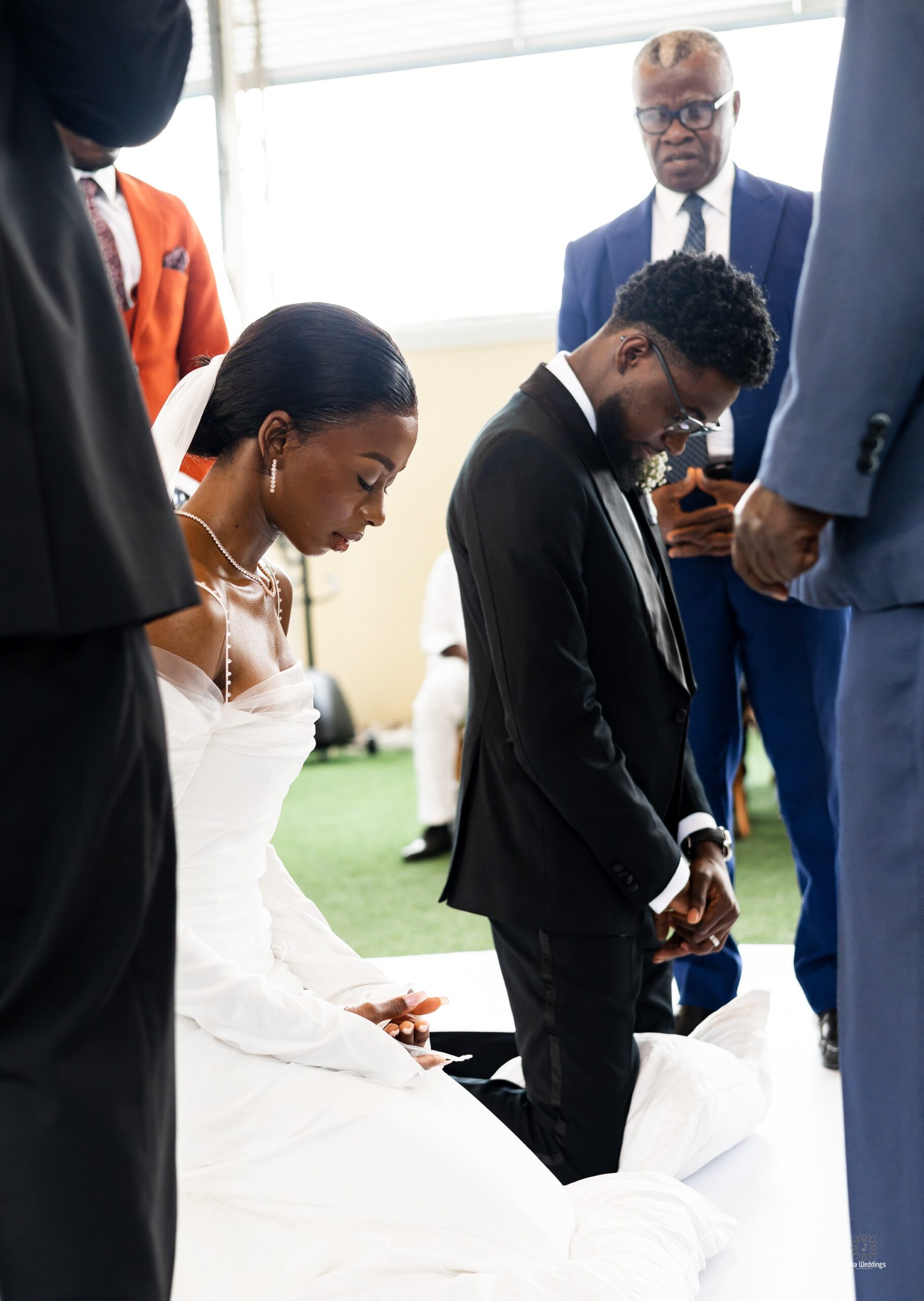 The perfect kiss!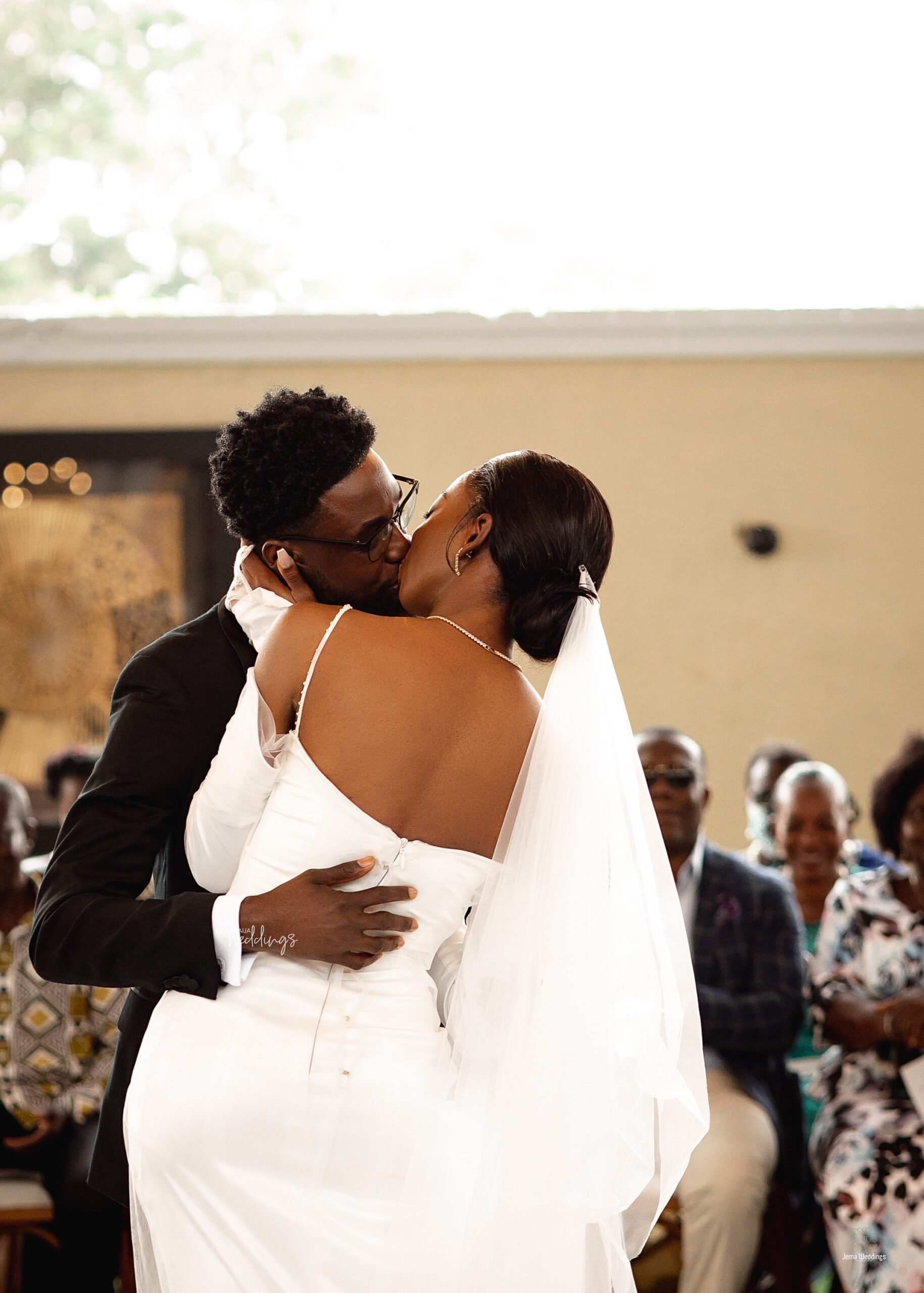 Signed and sealed forever!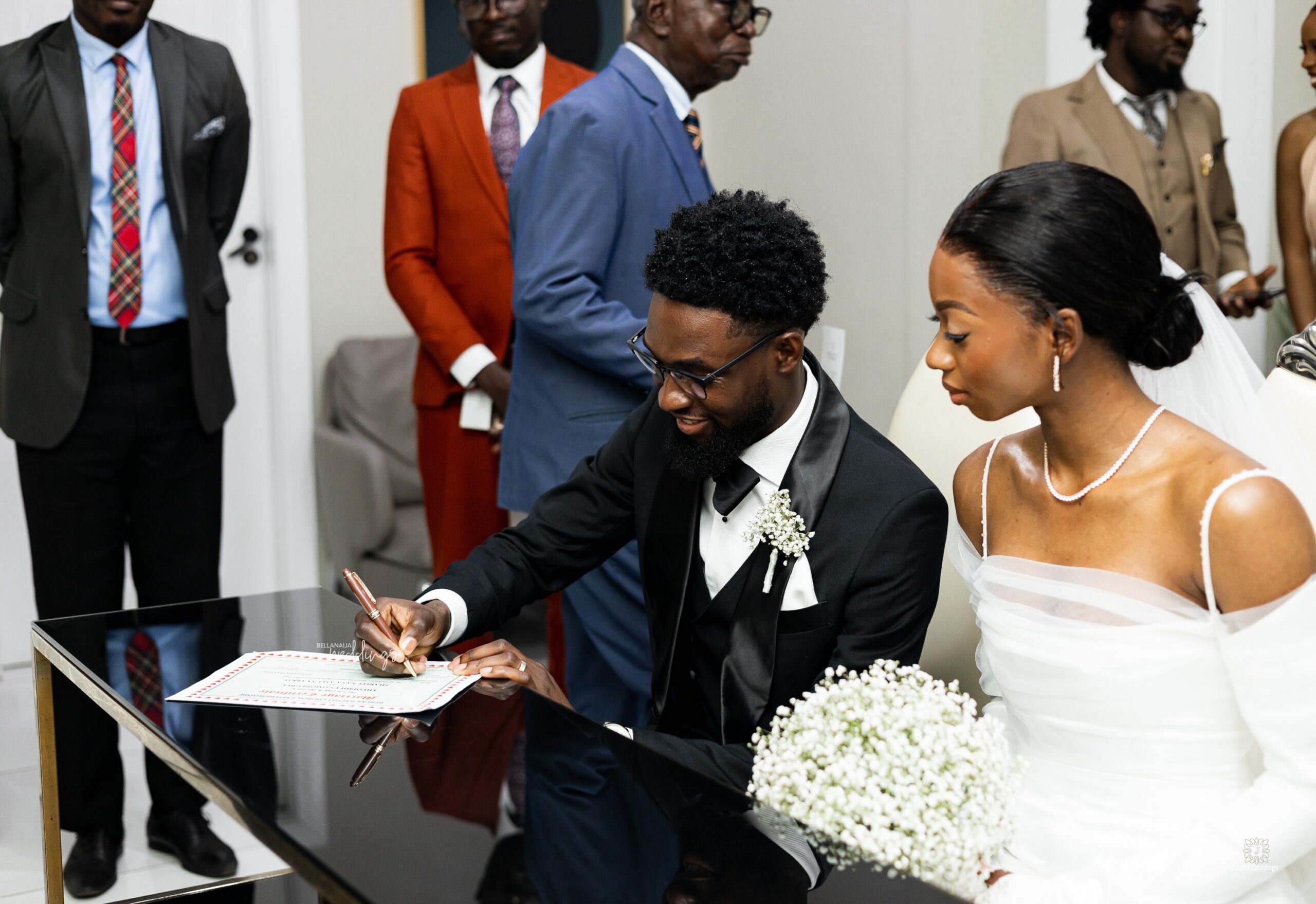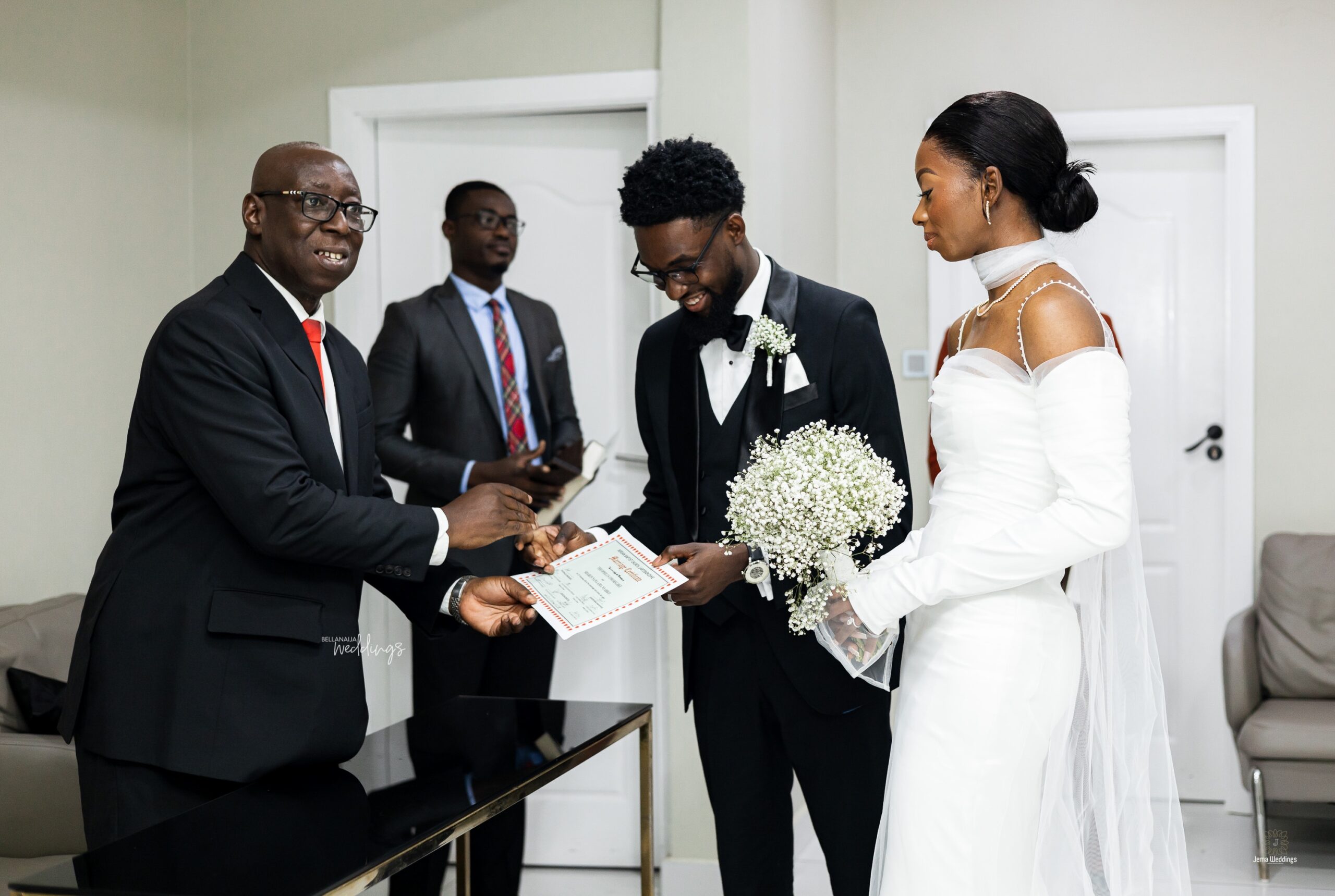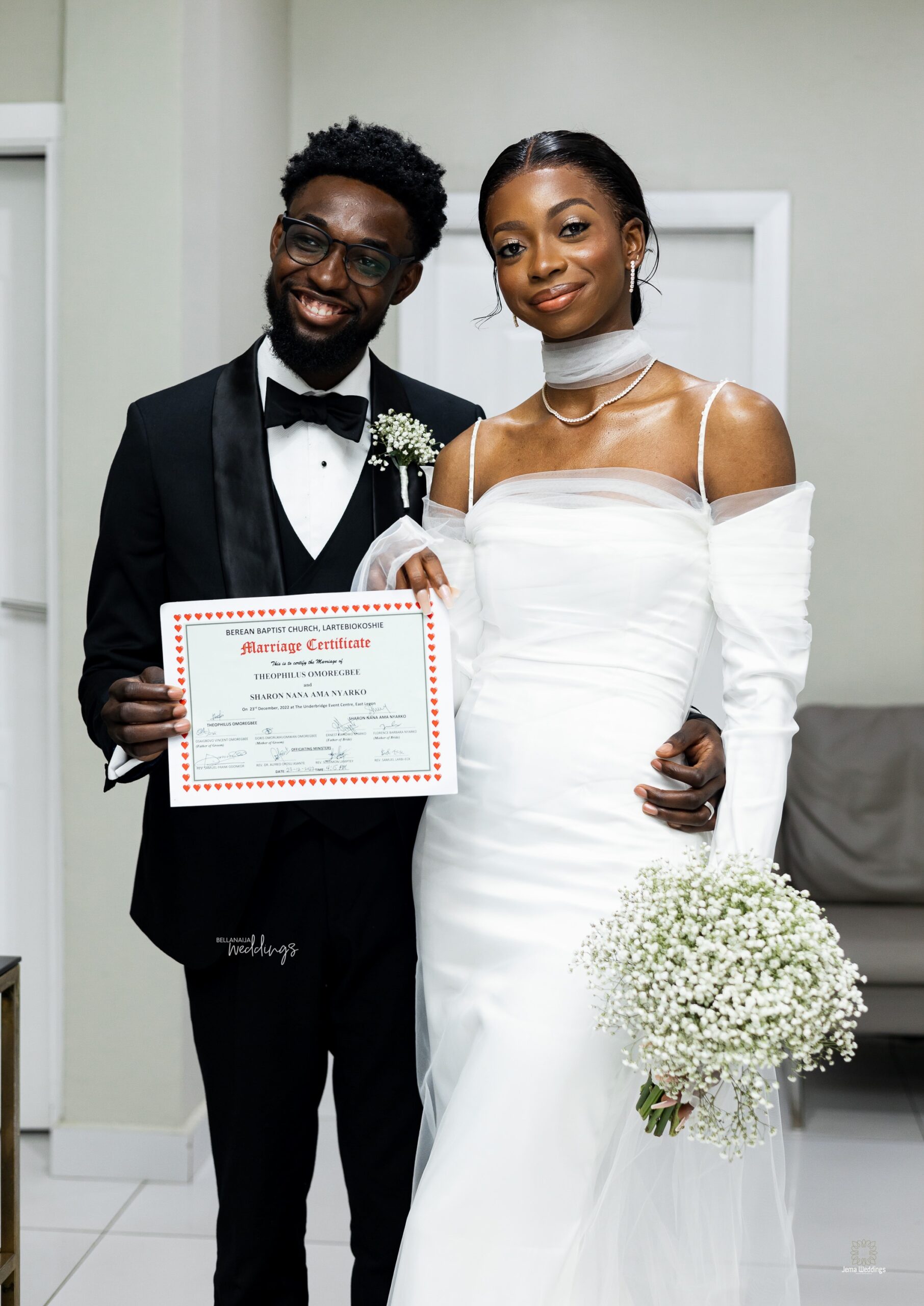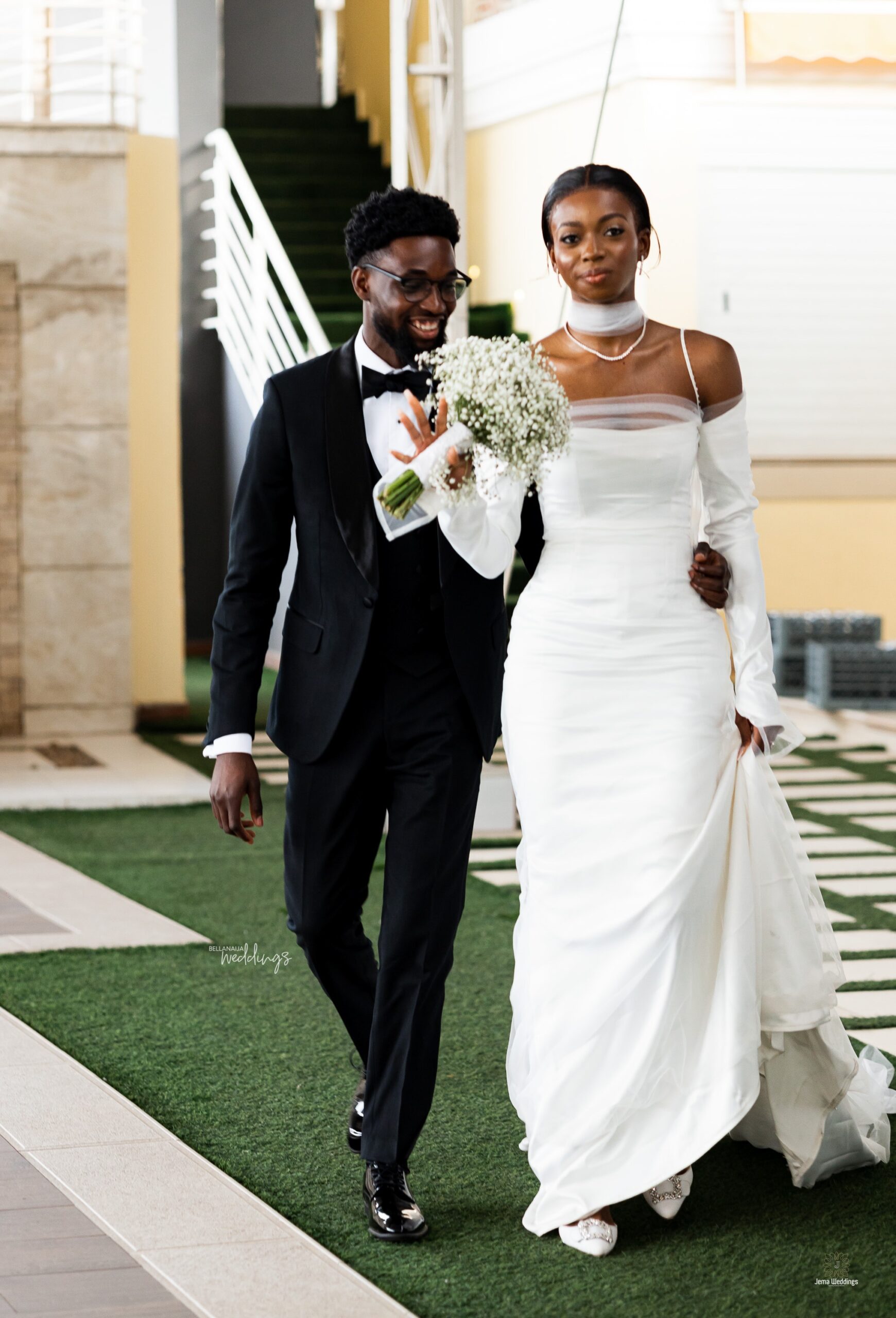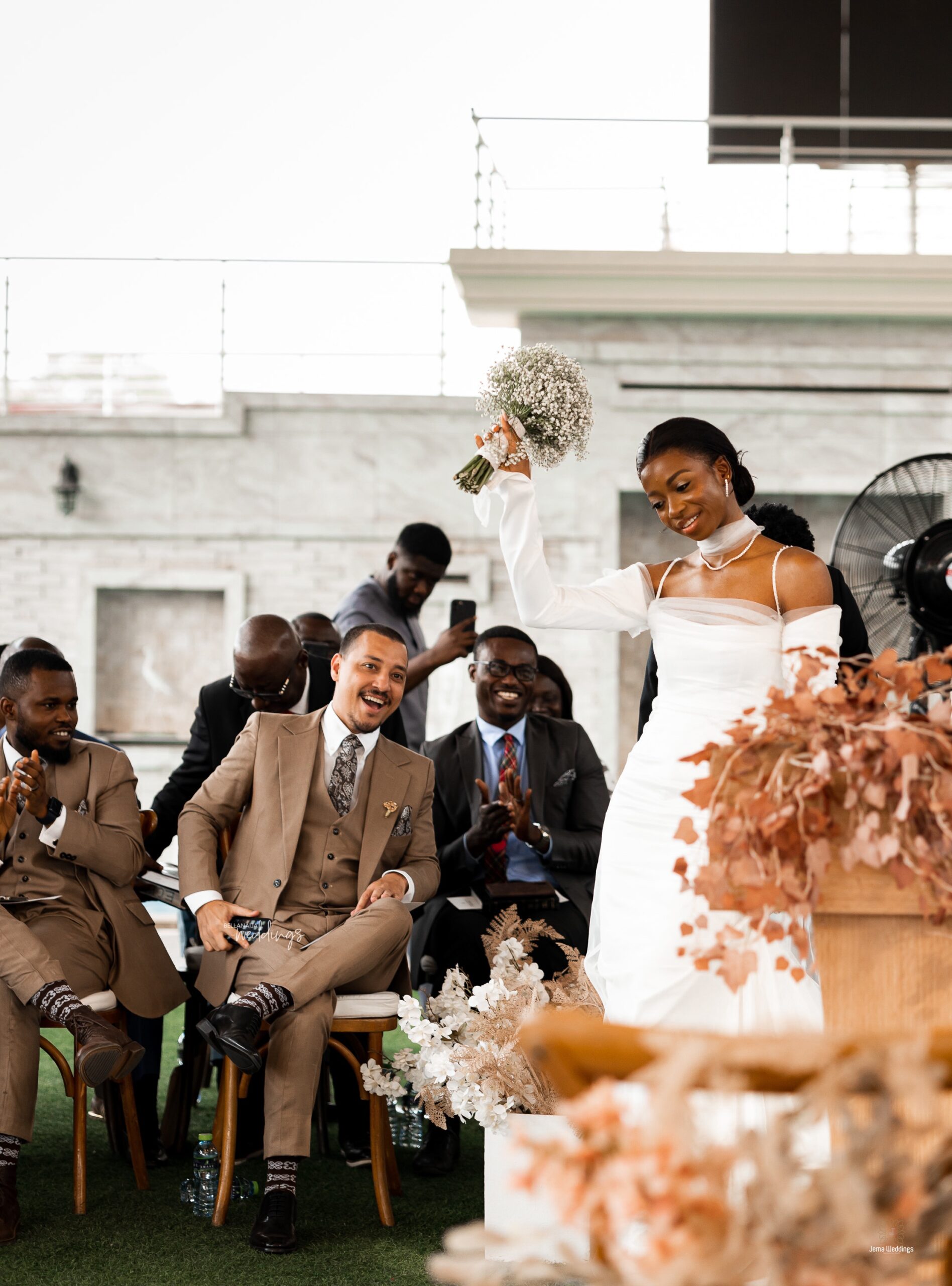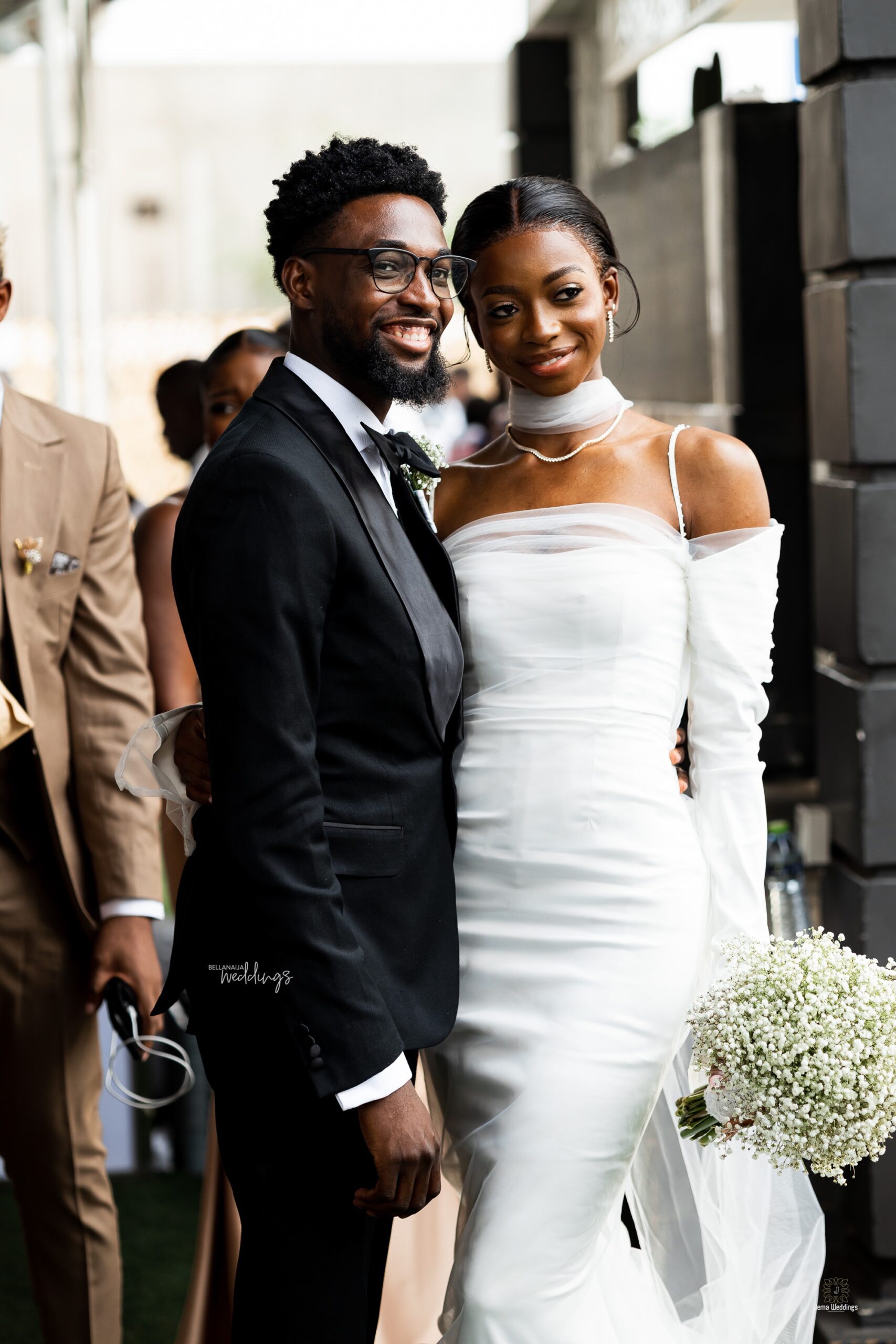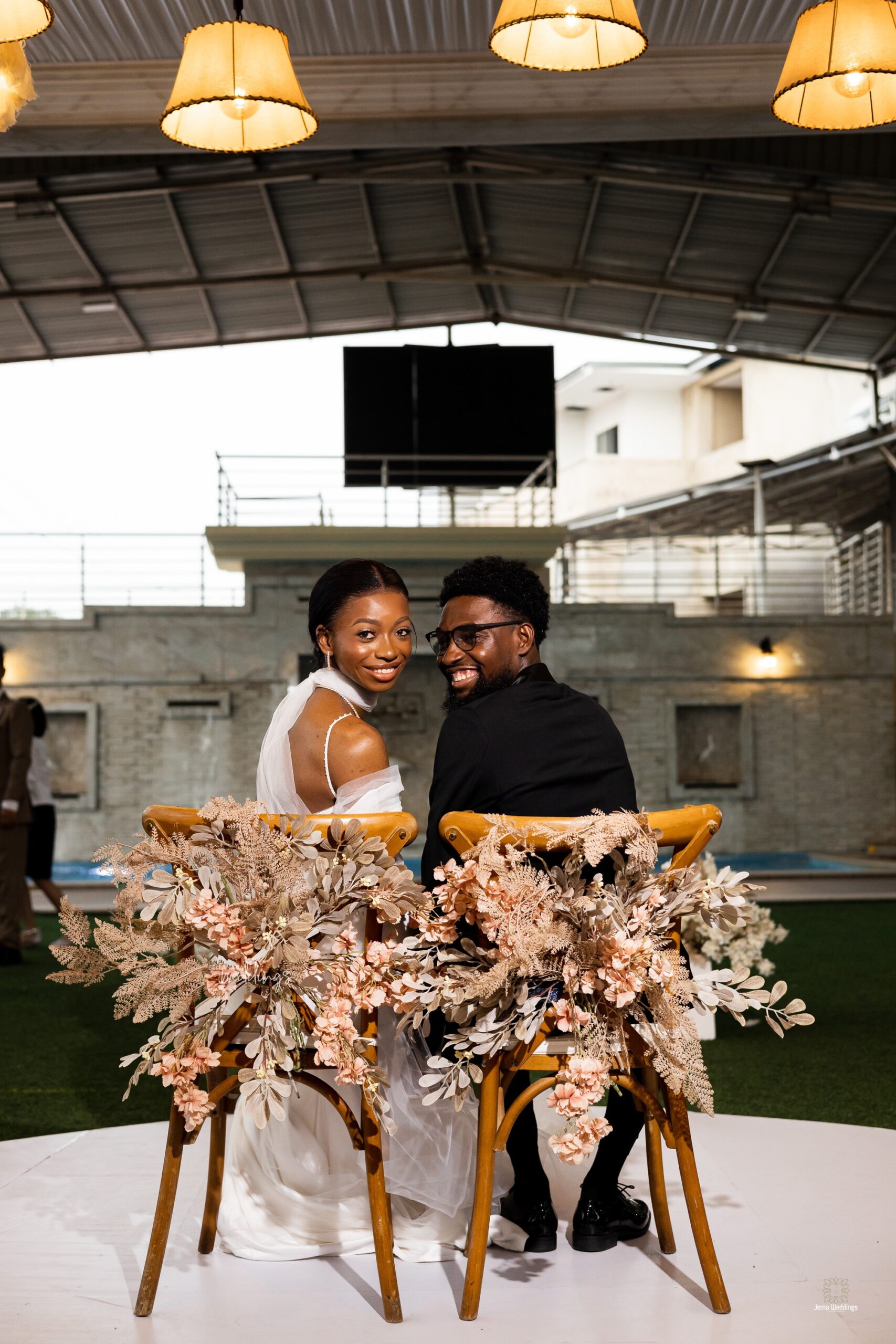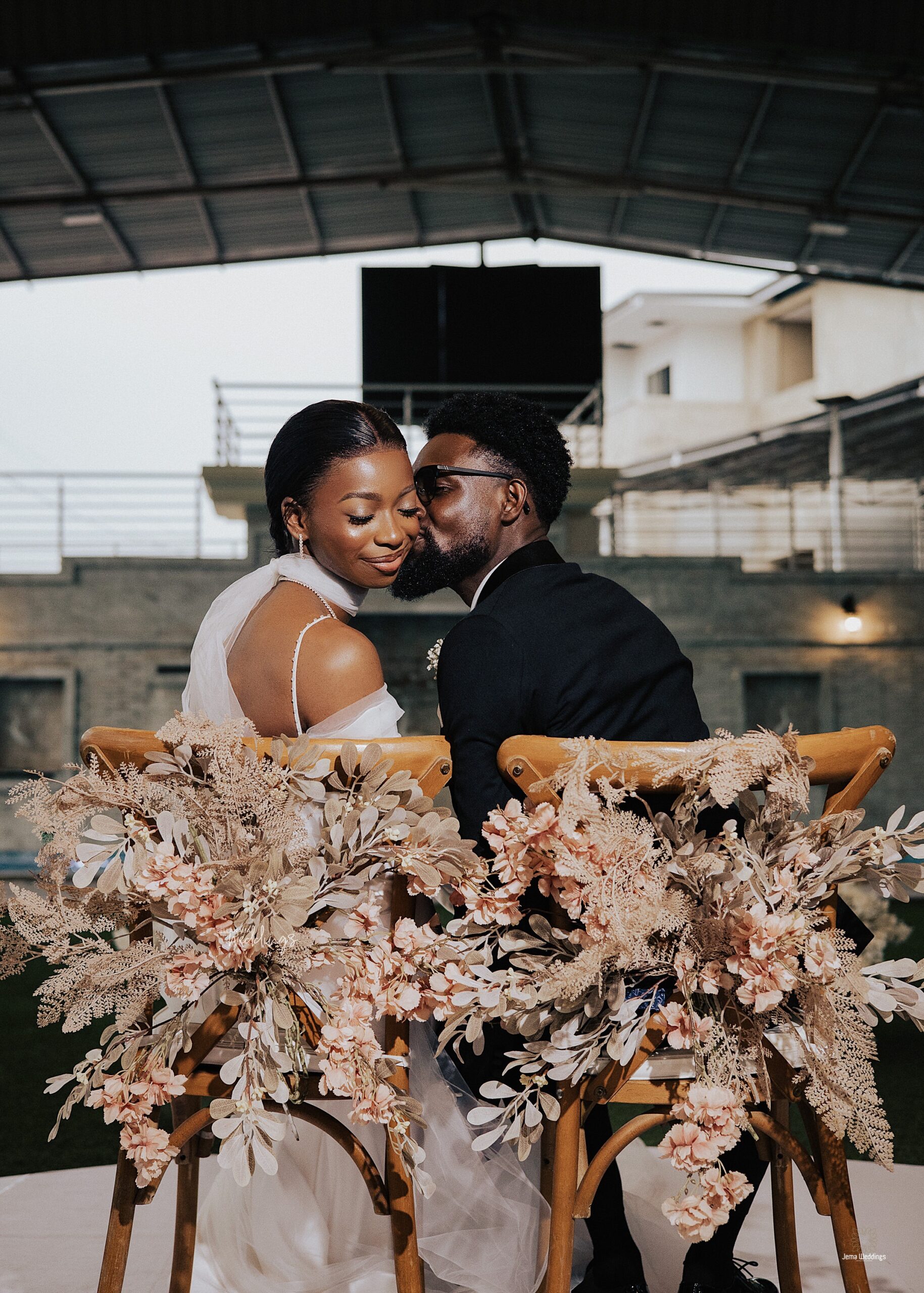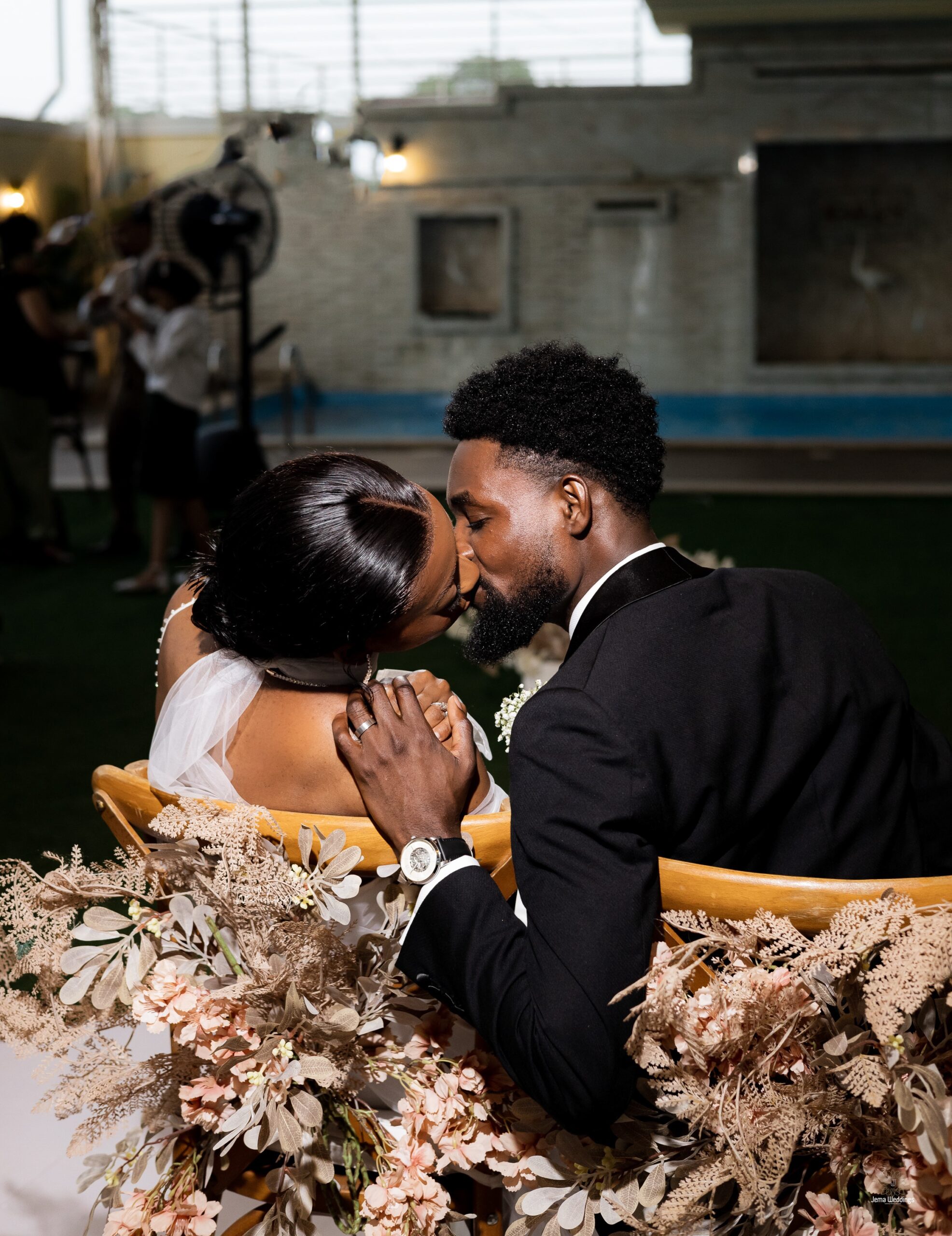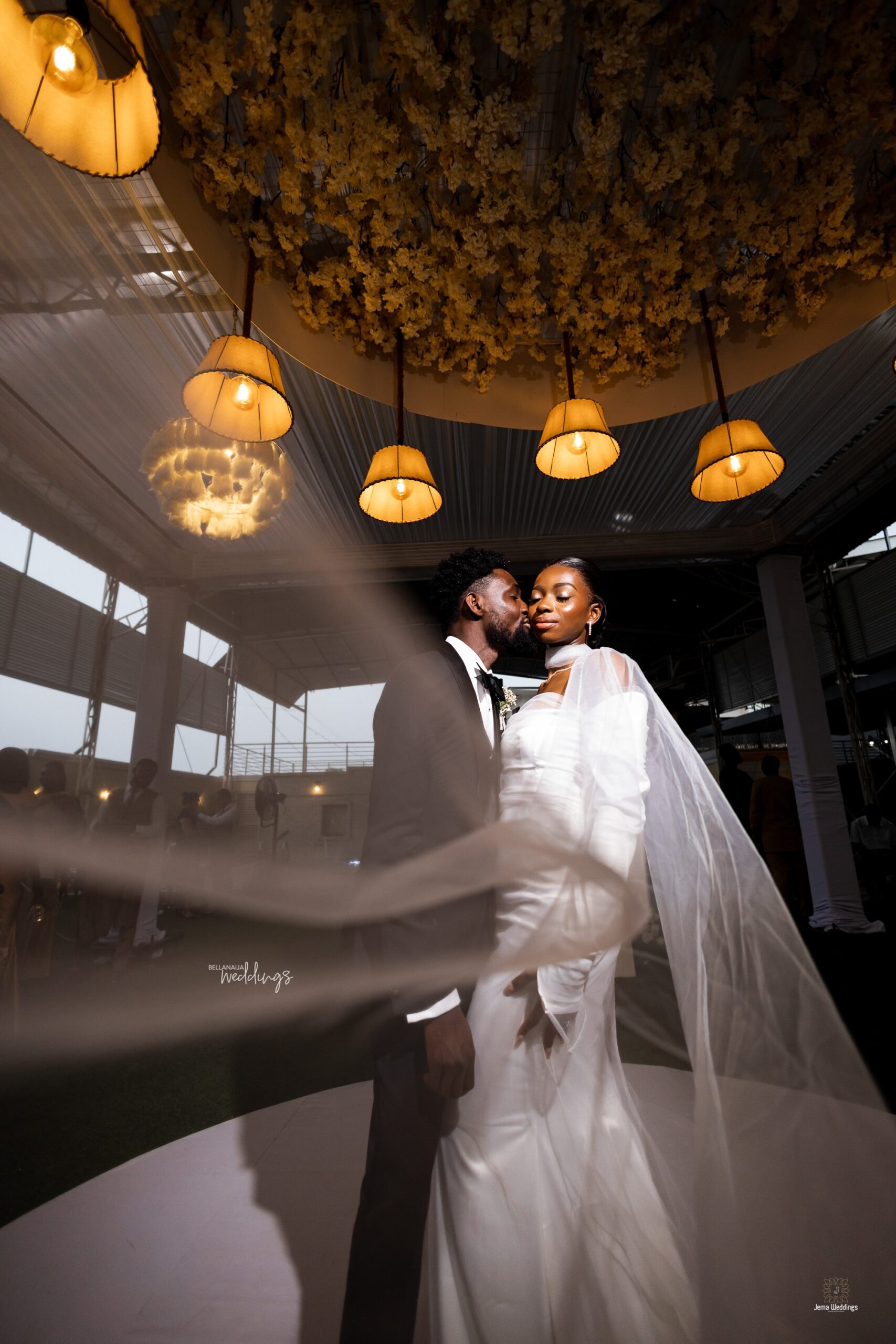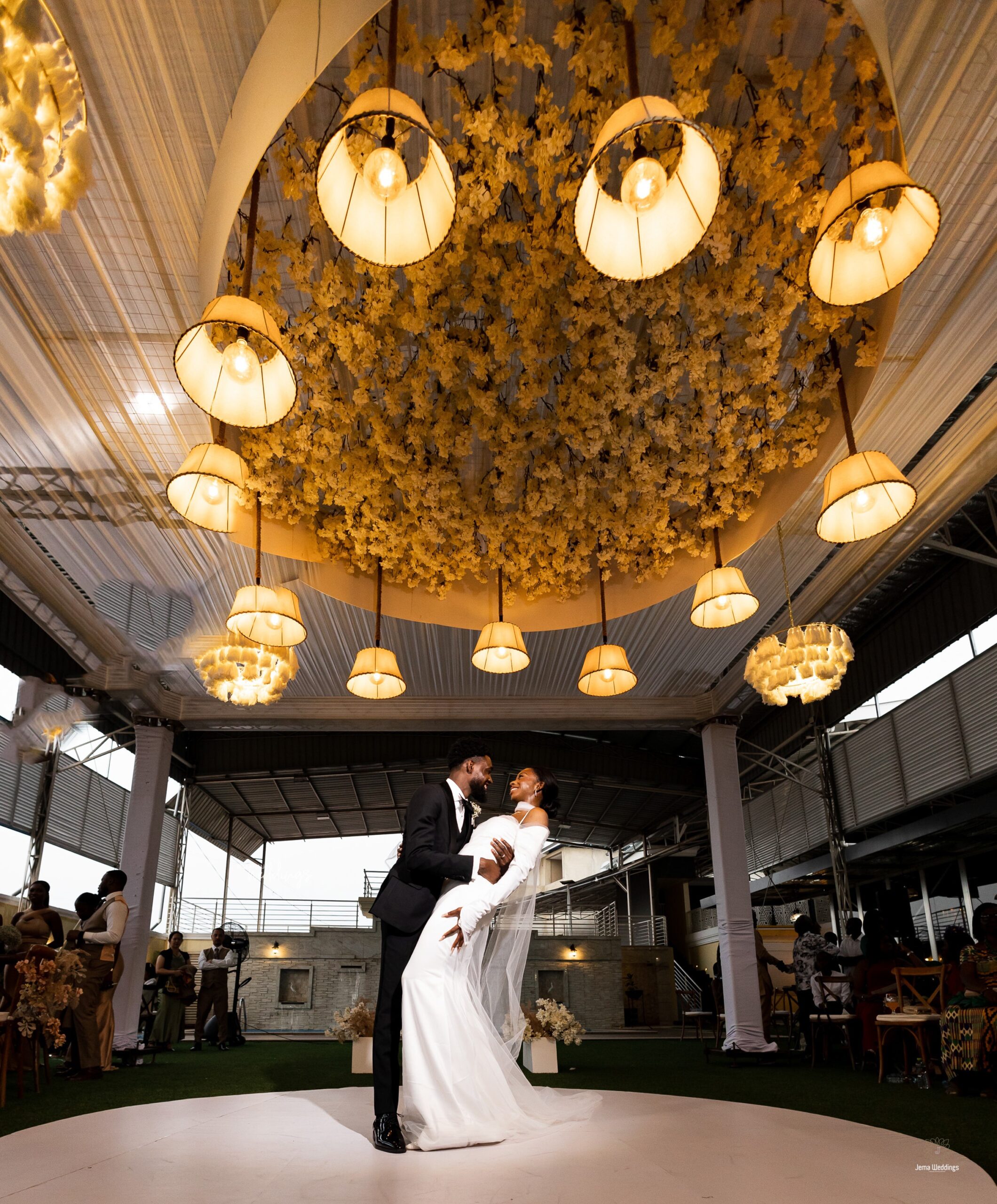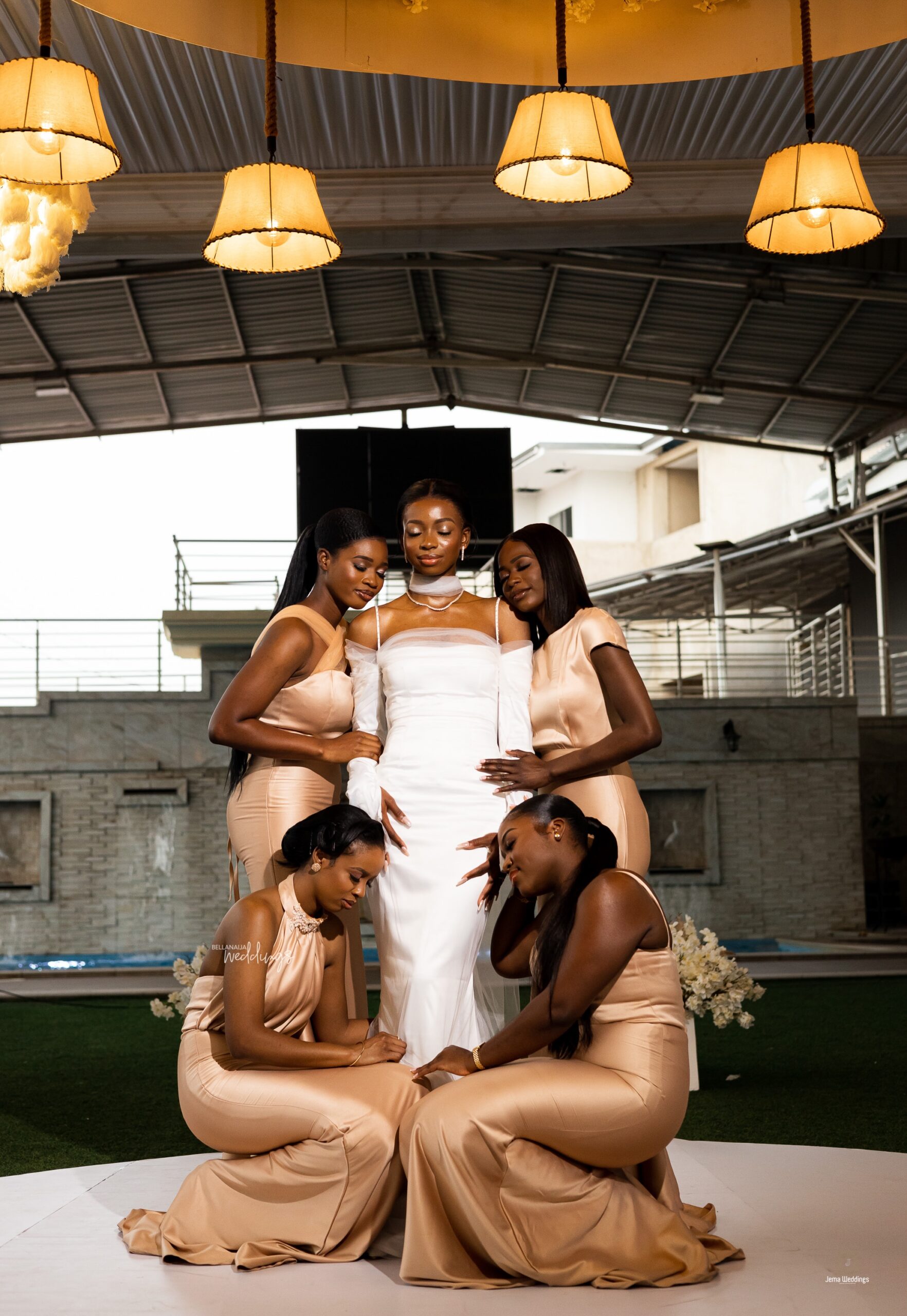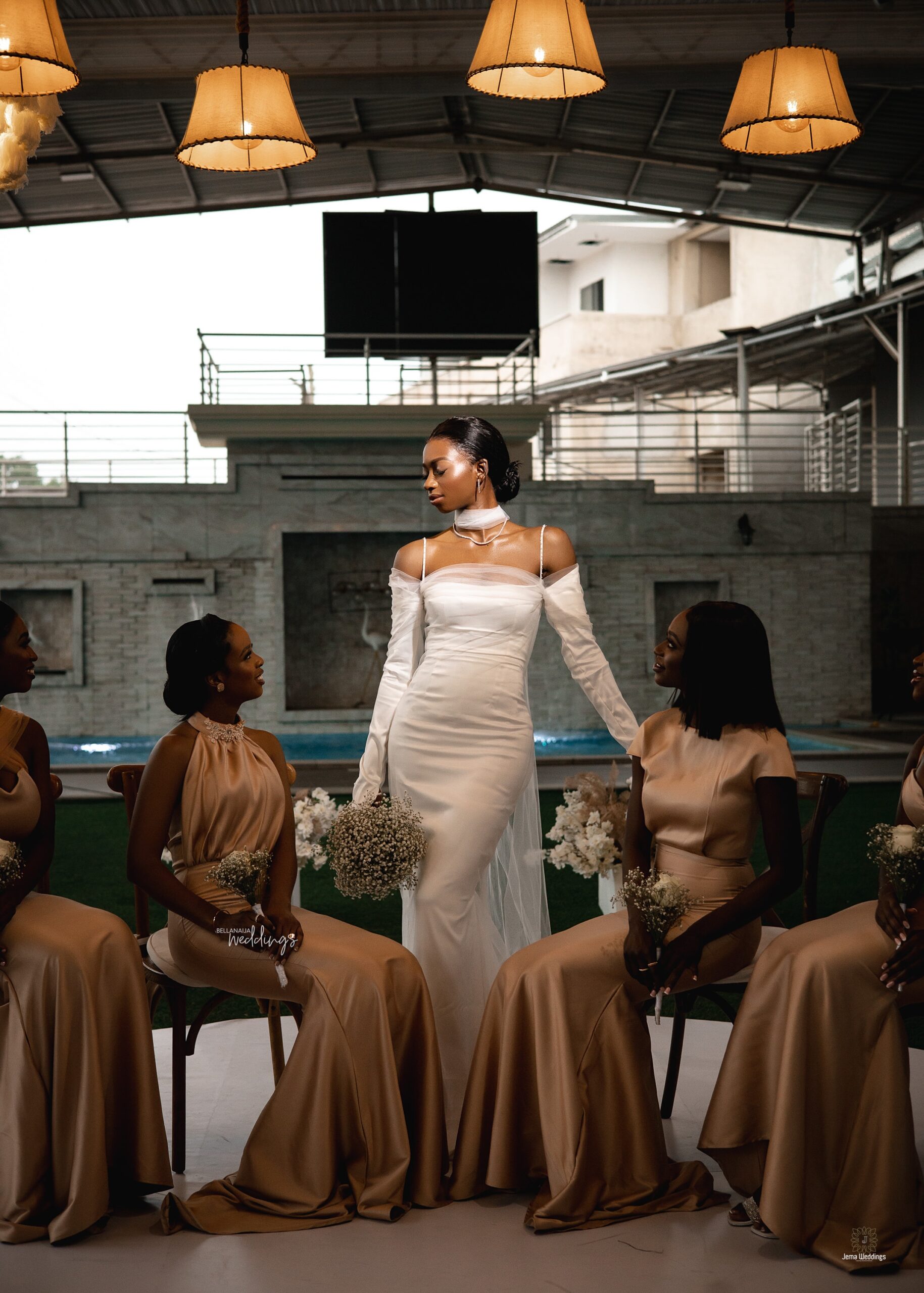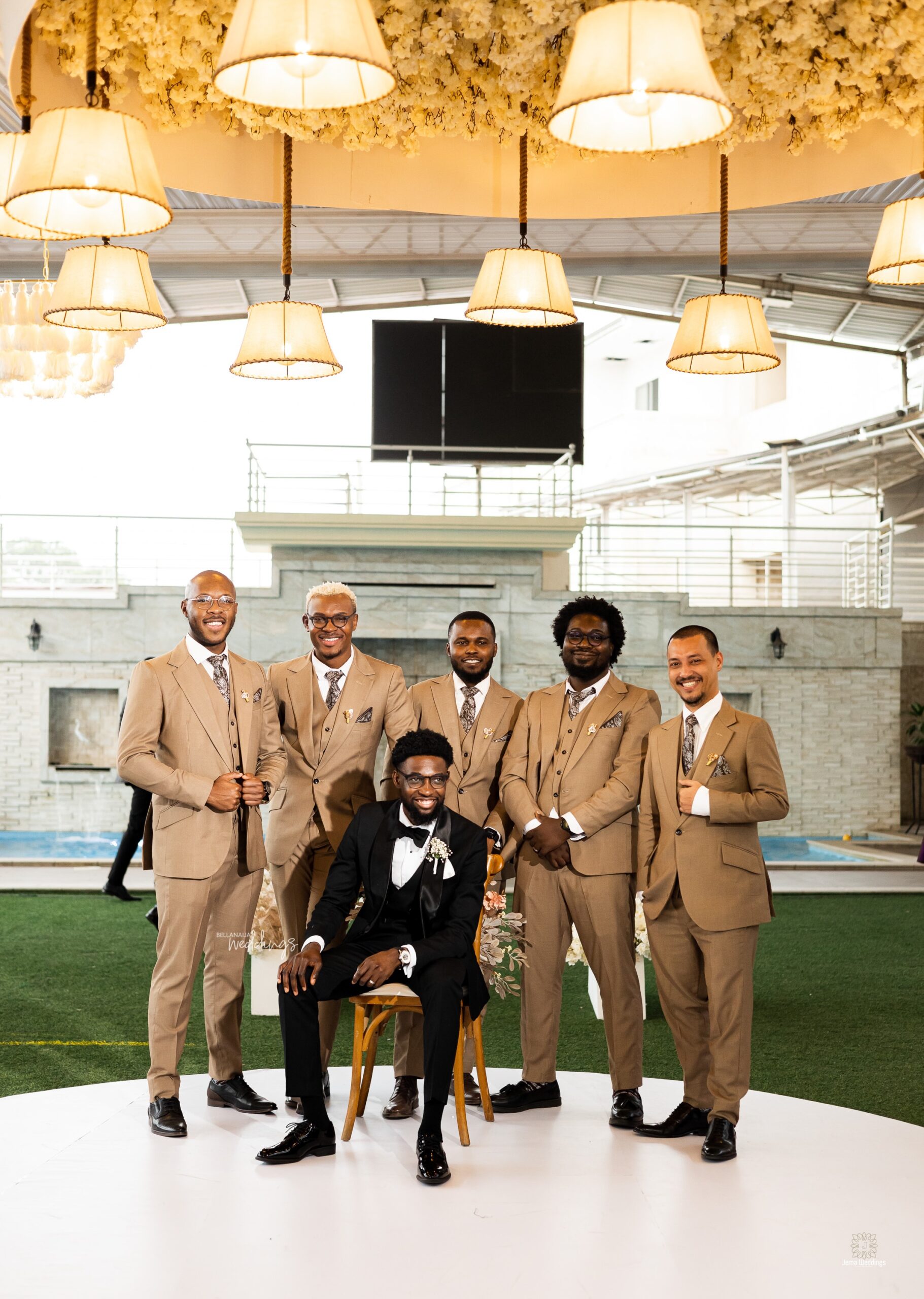 Let's check out the beautiful reception decor…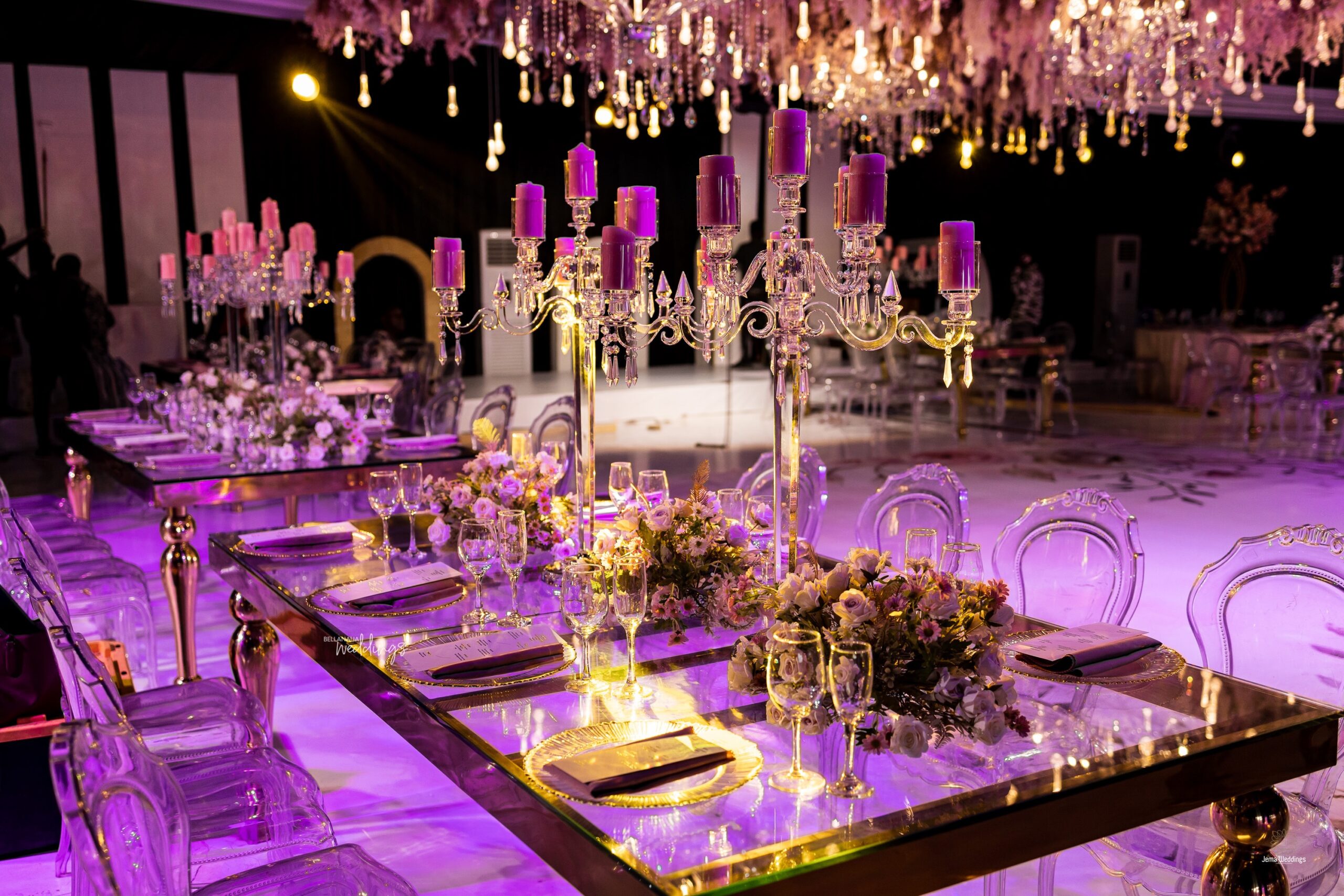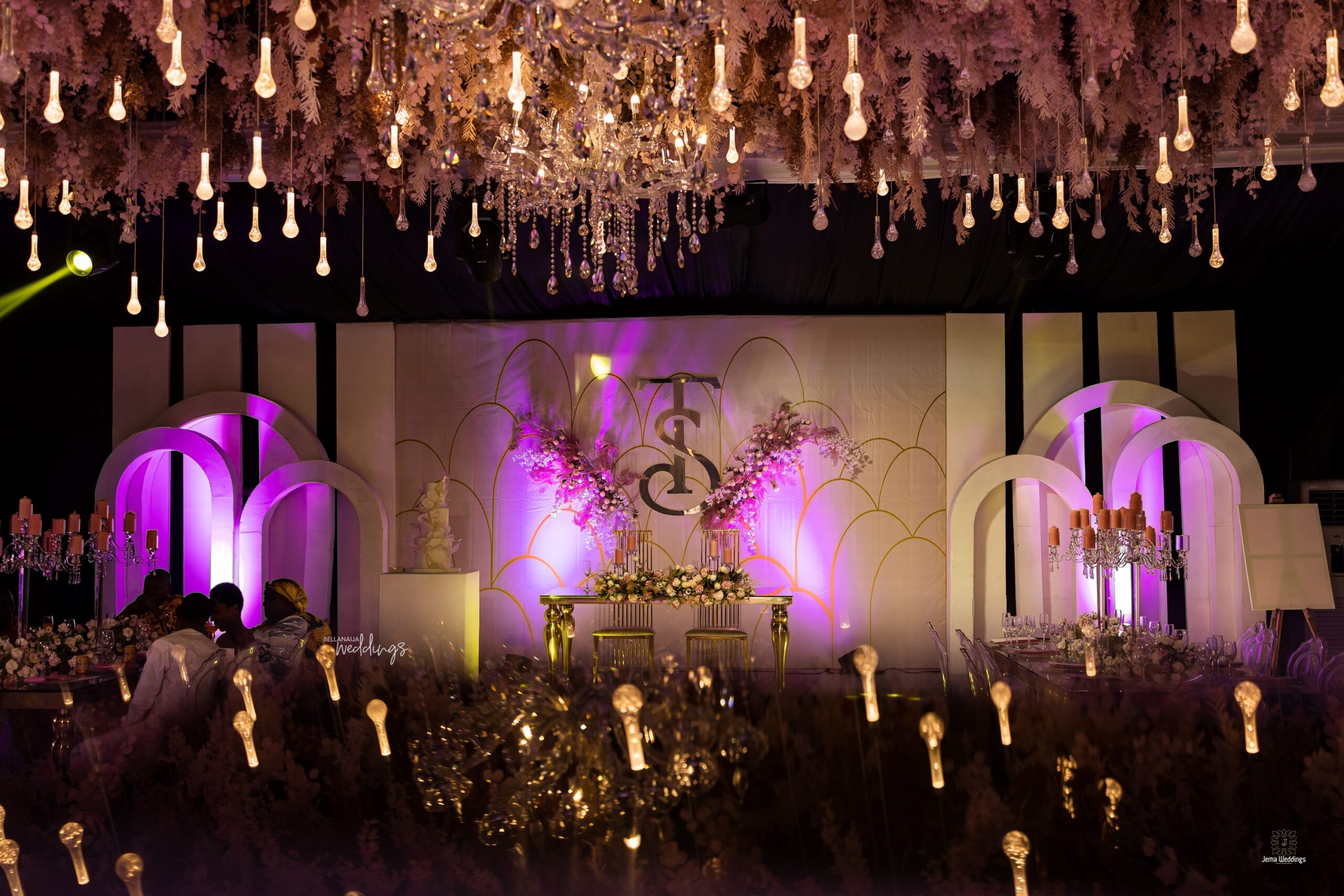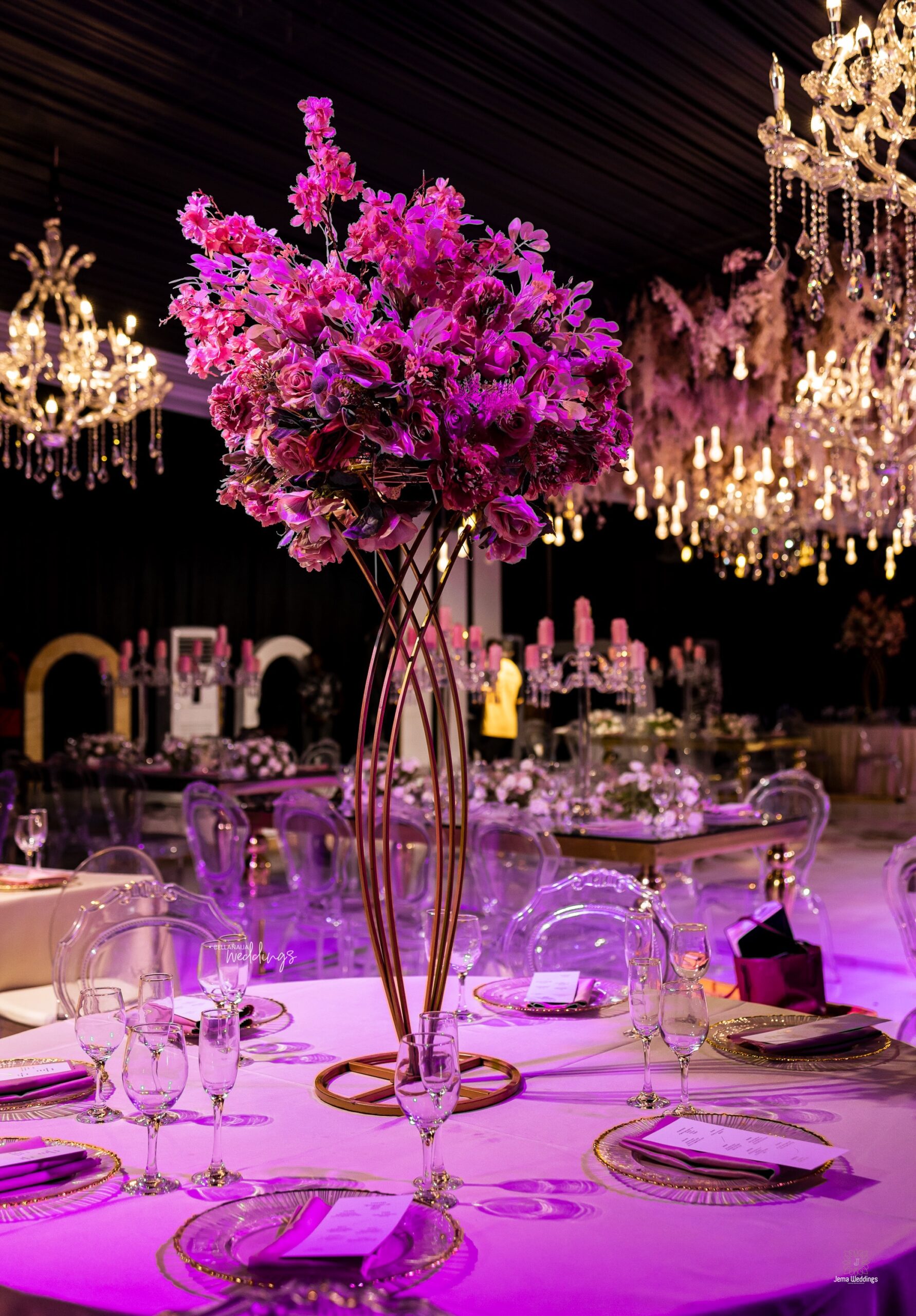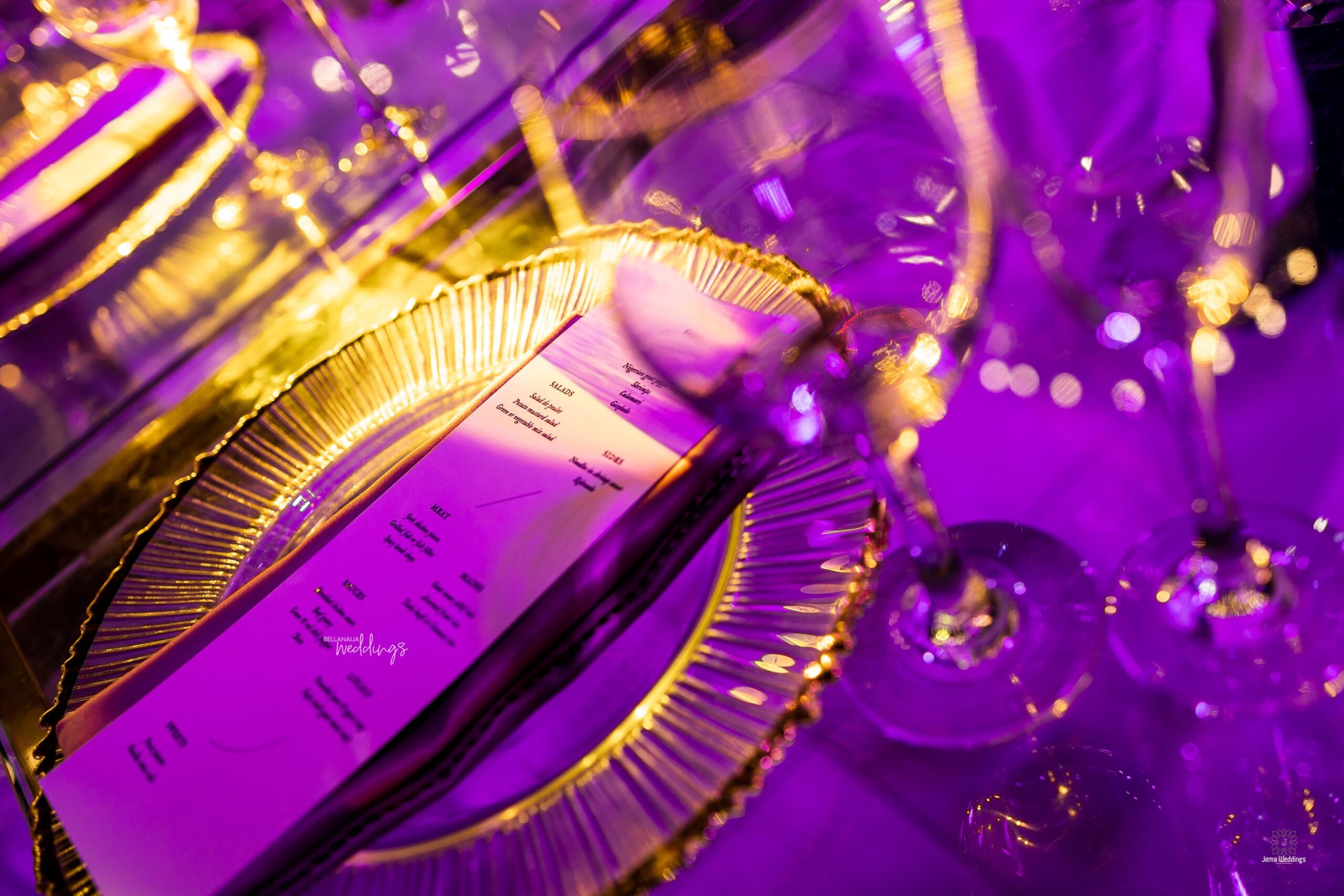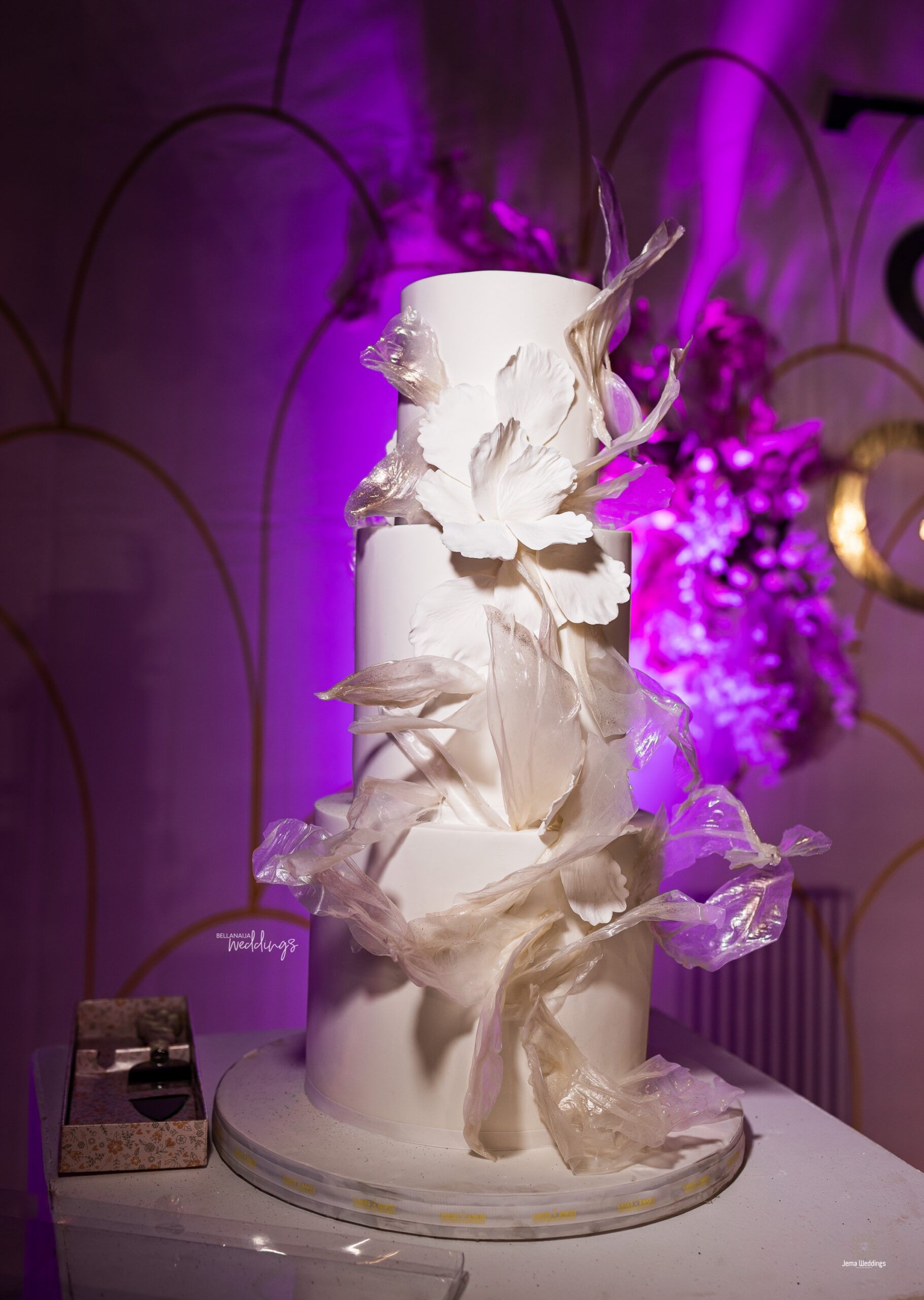 Can feel the love in every shot 😍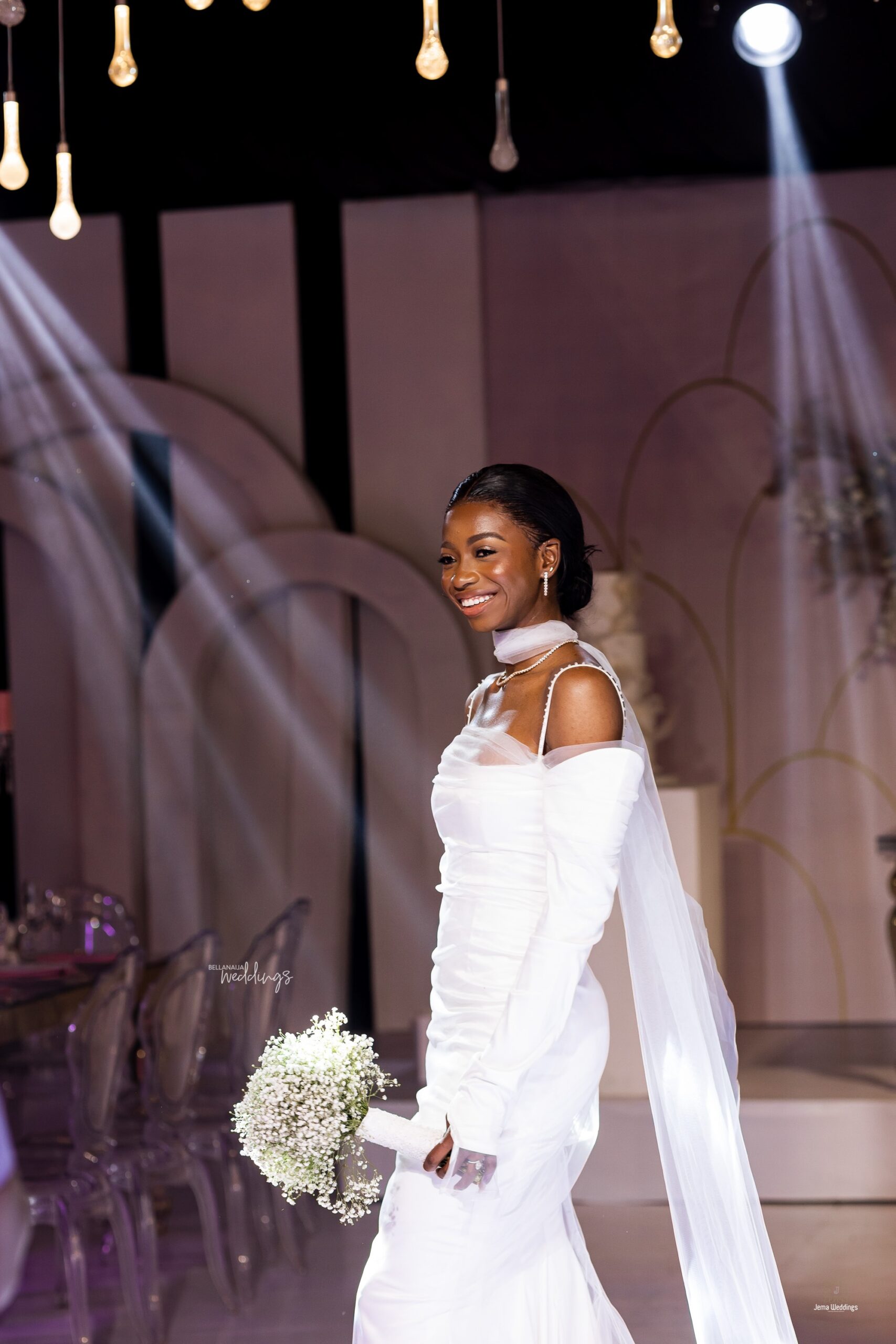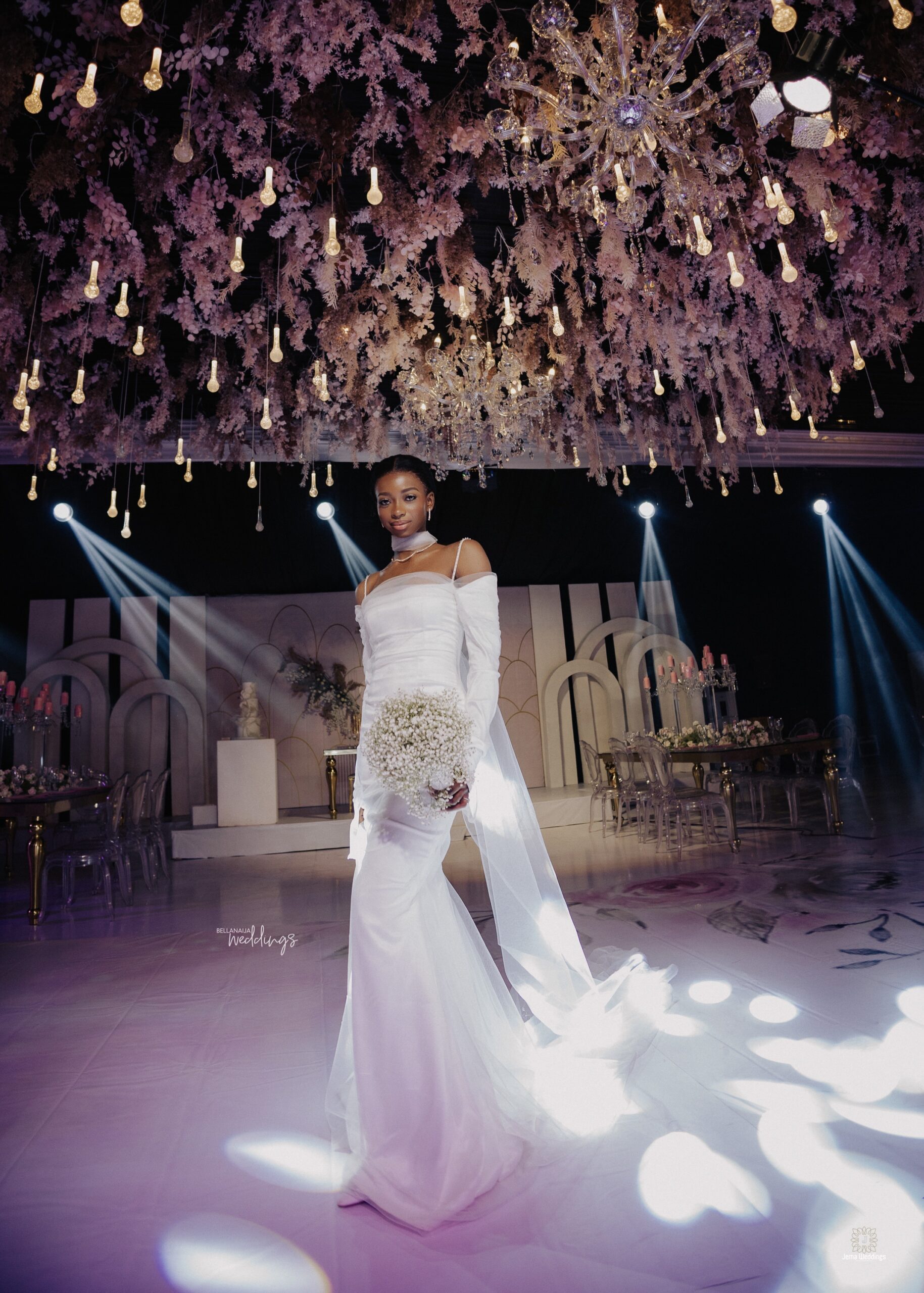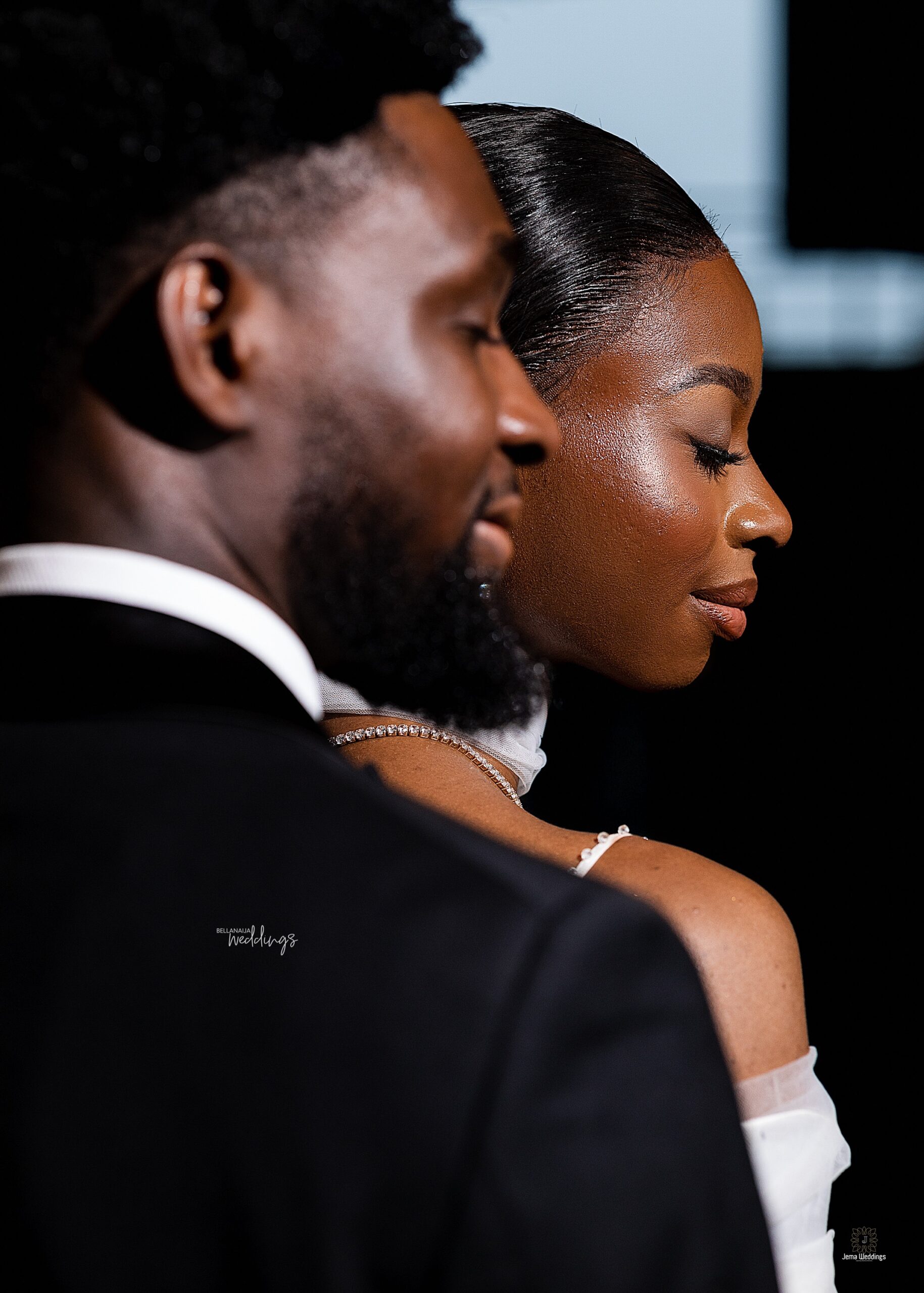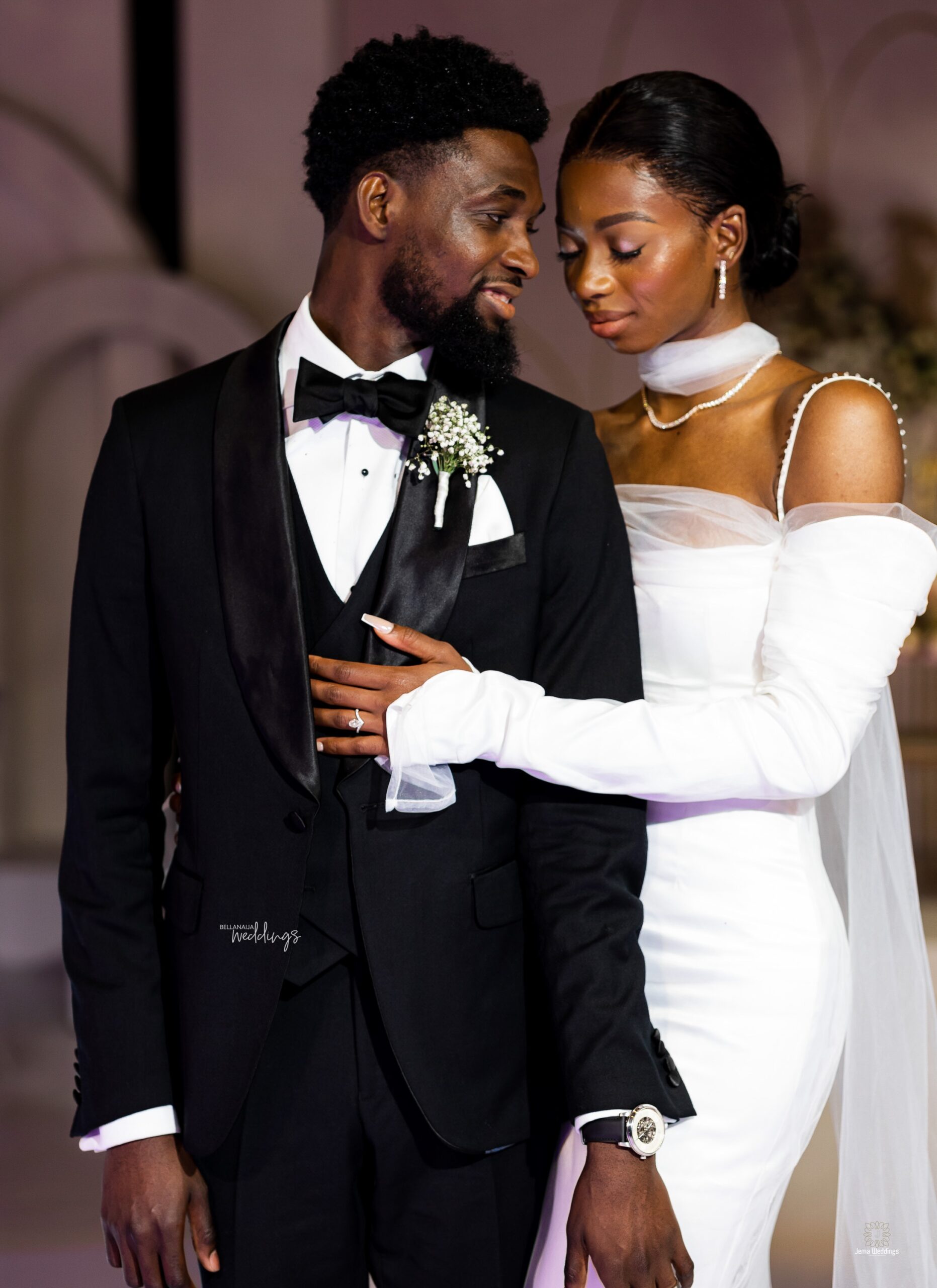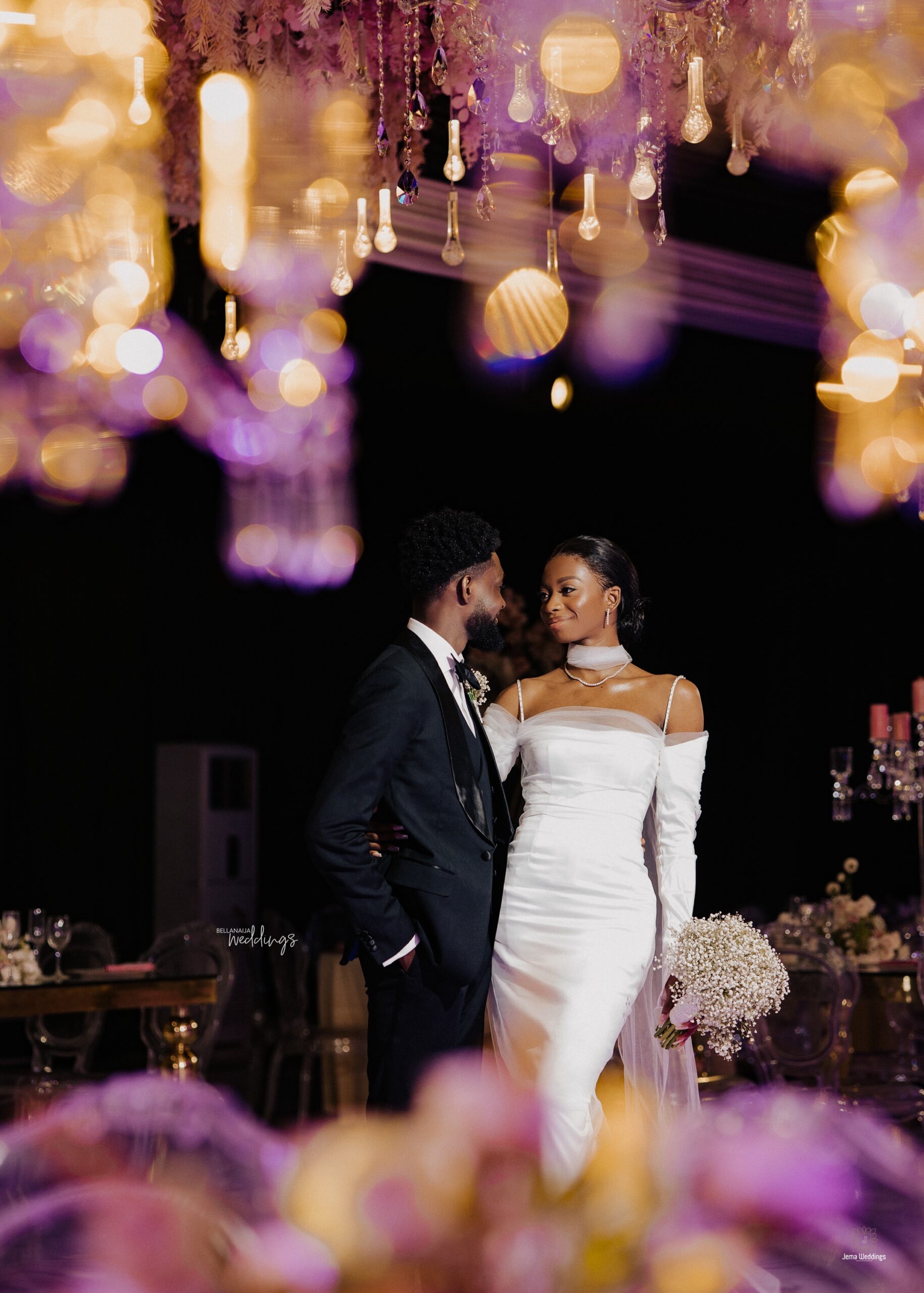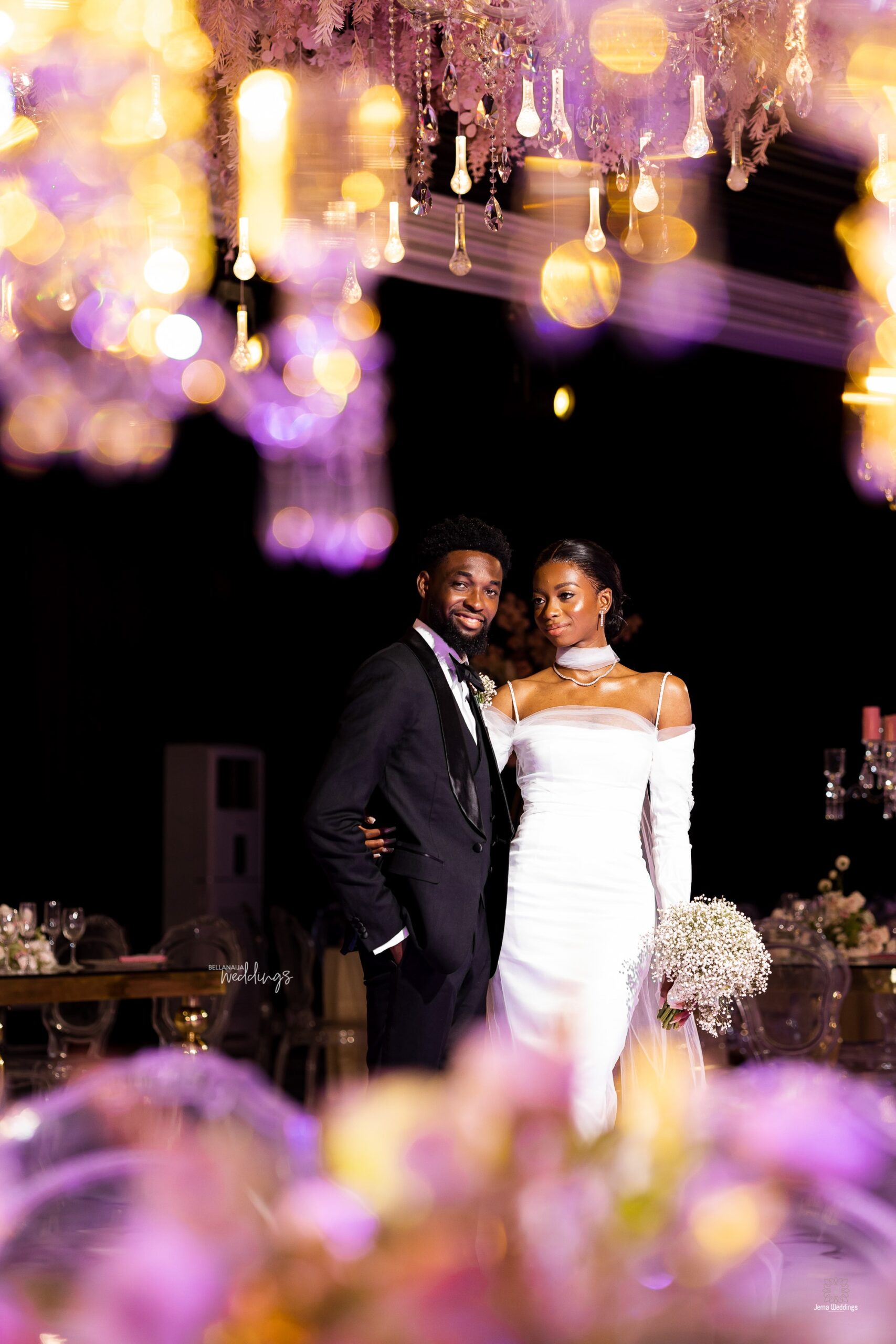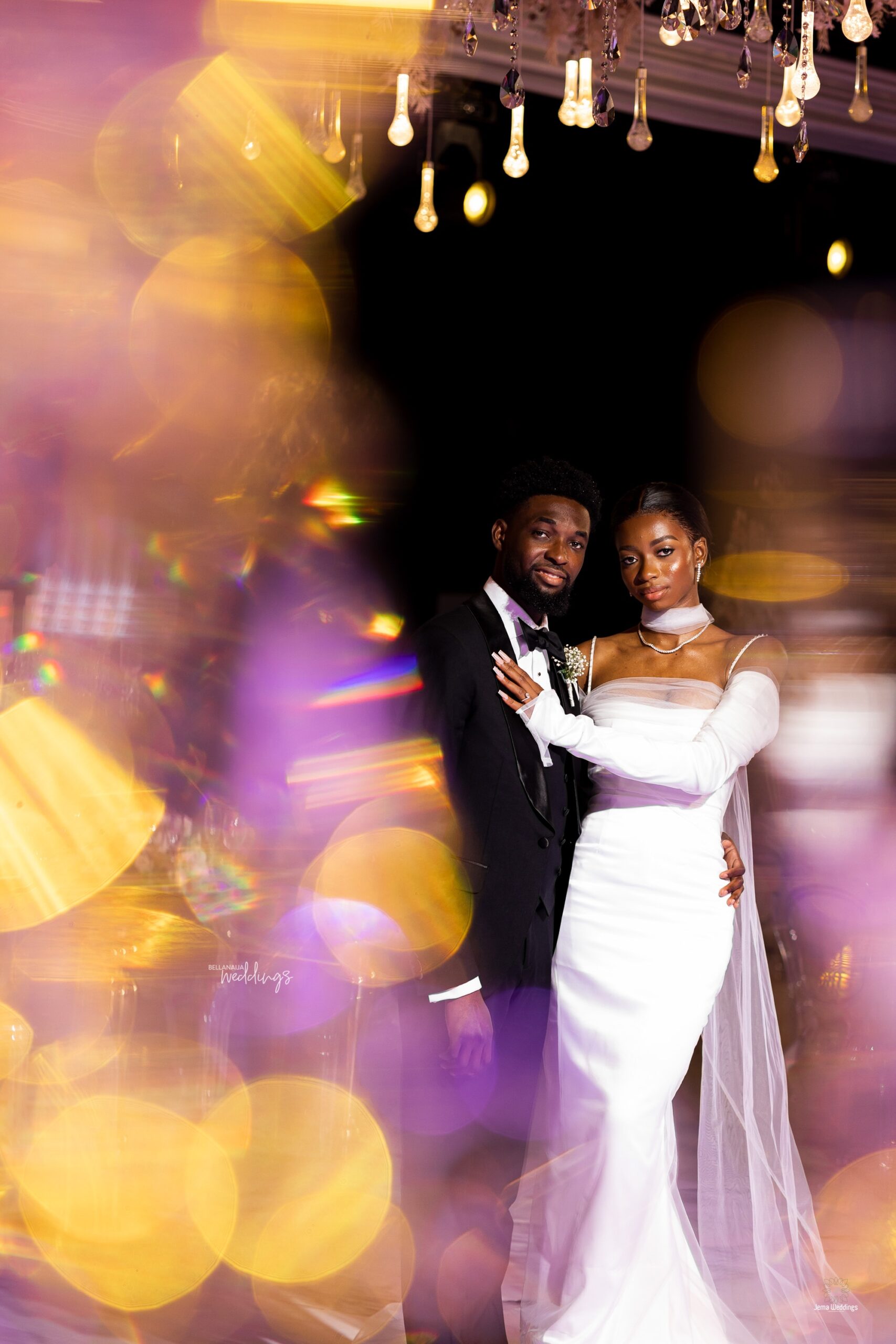 Let's get the reception groove on!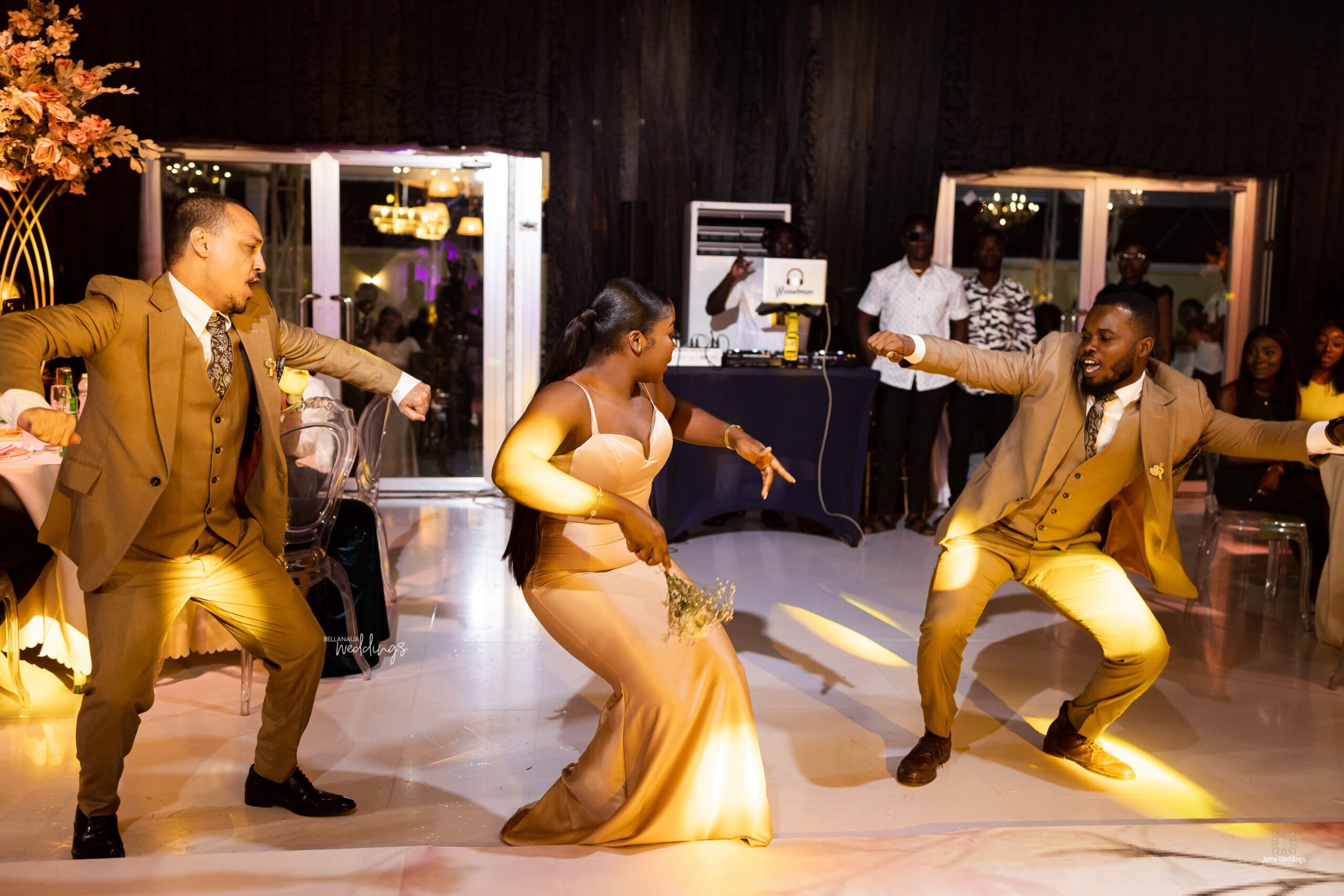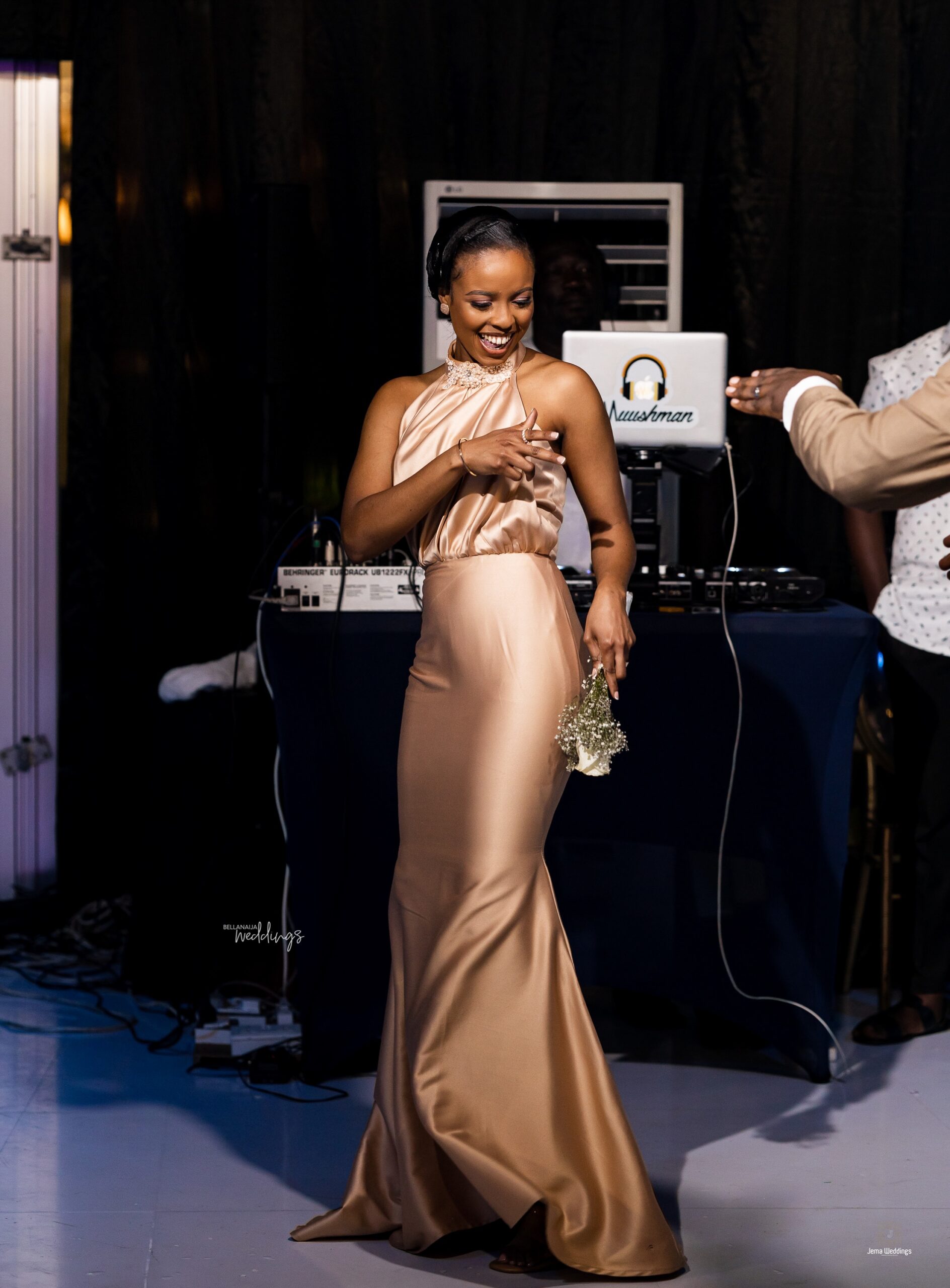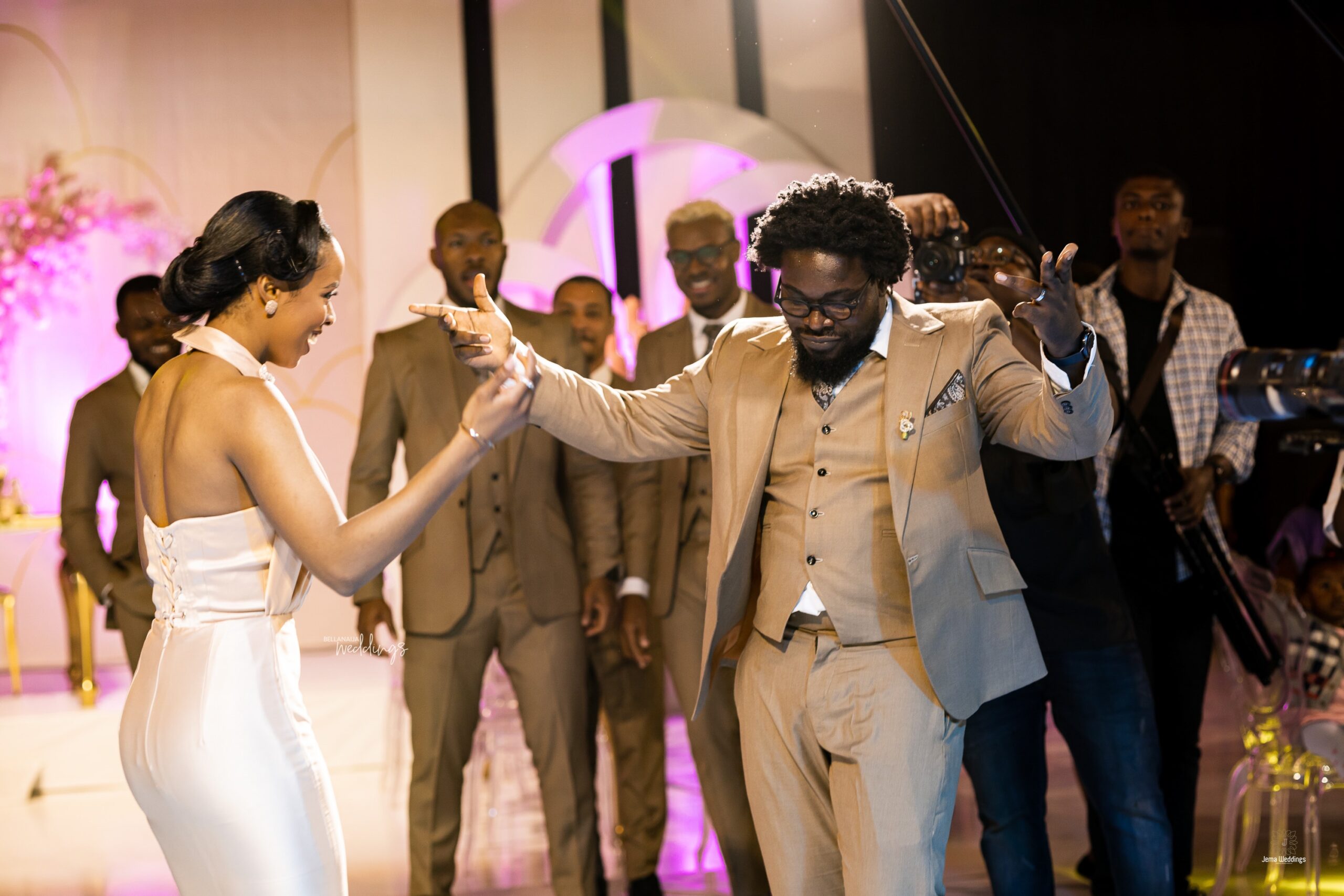 Latest couple coming through!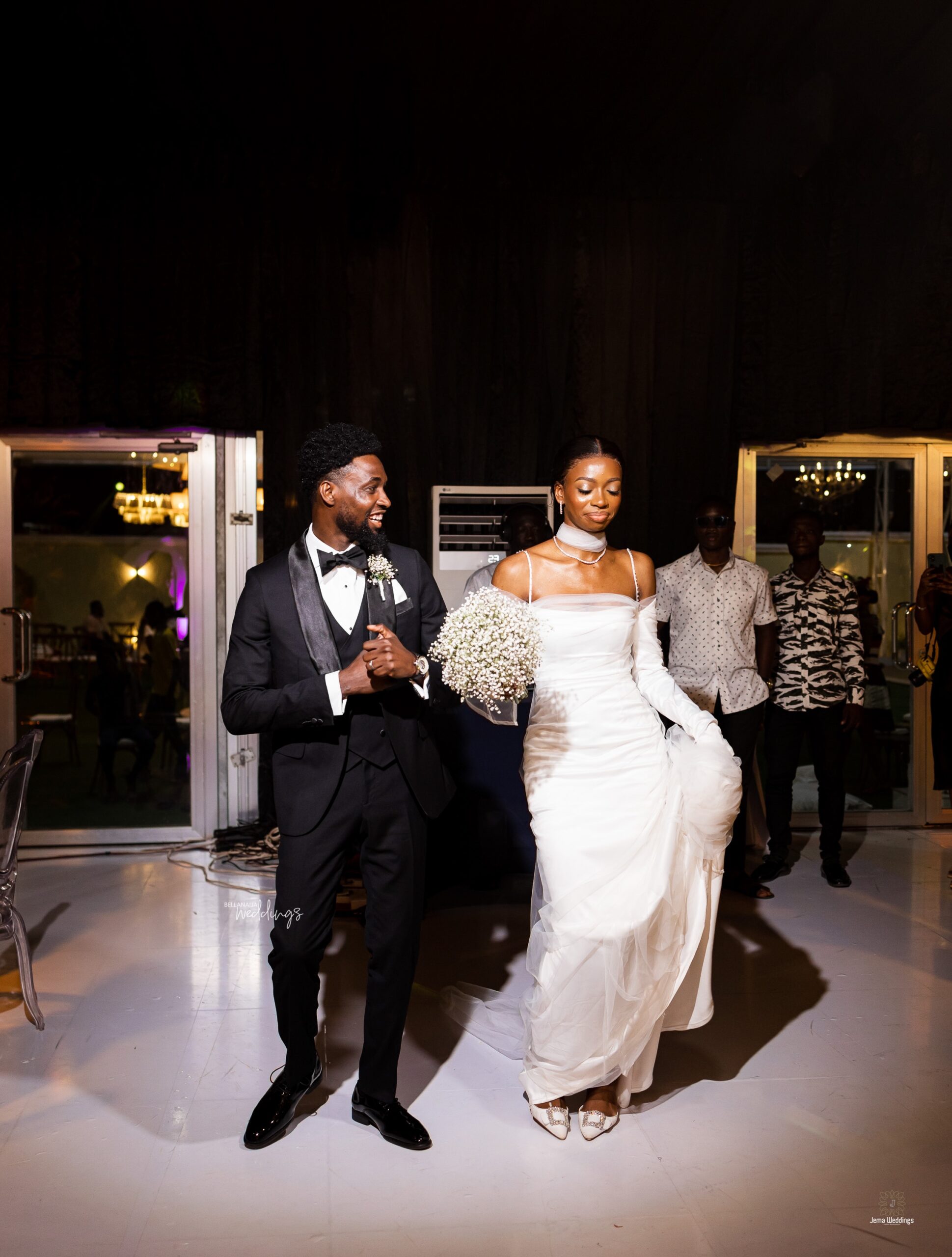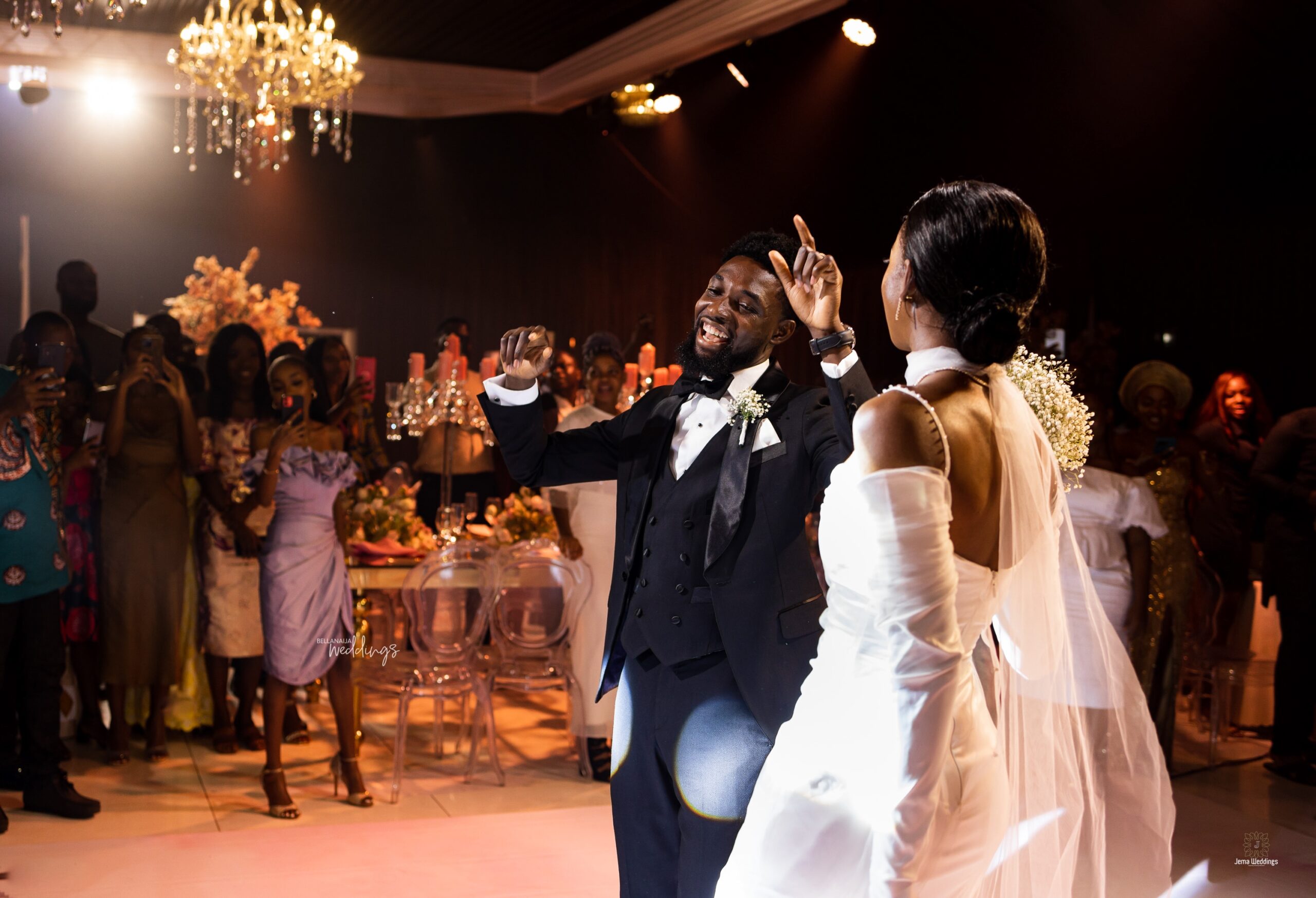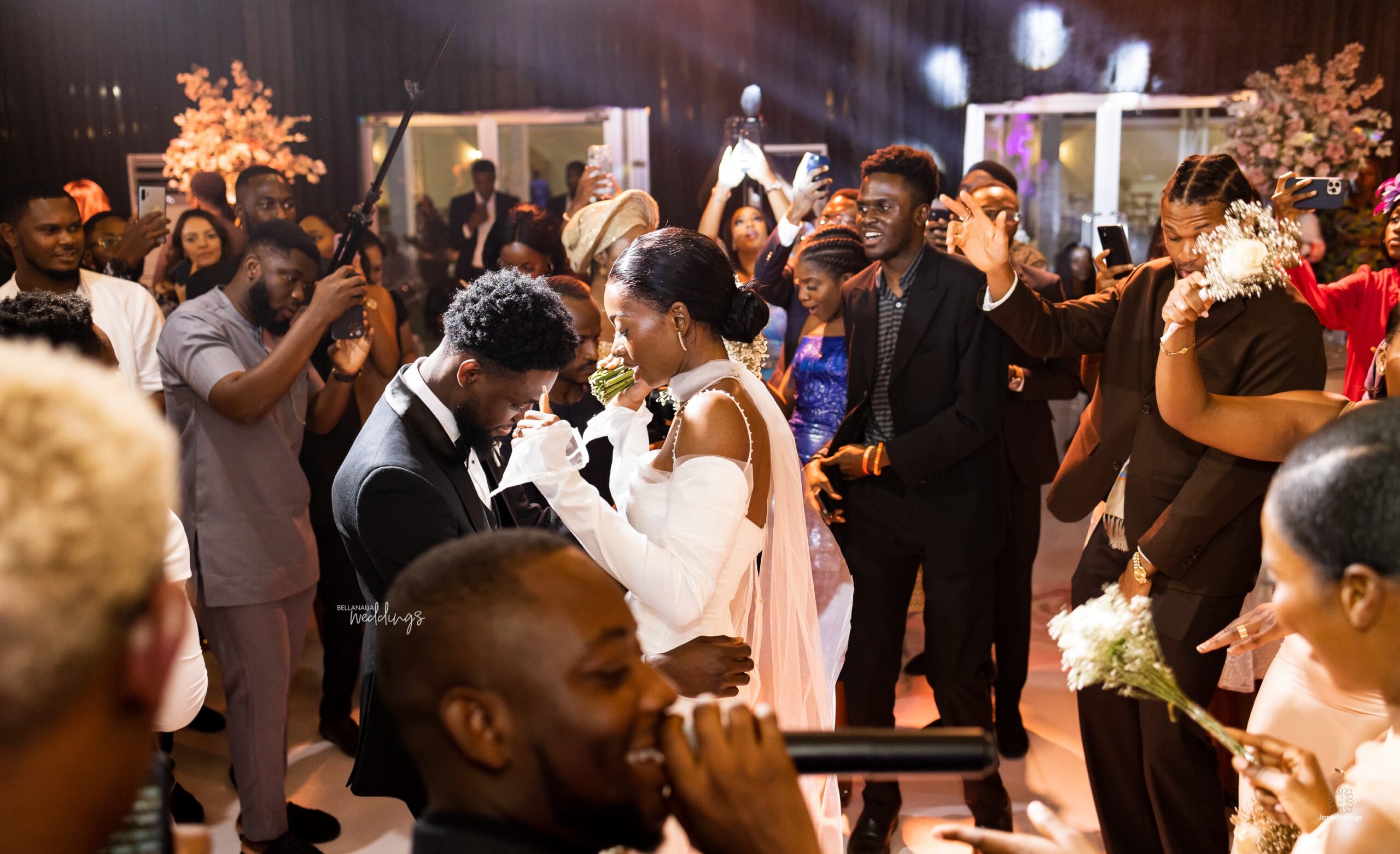 First dance, shall we?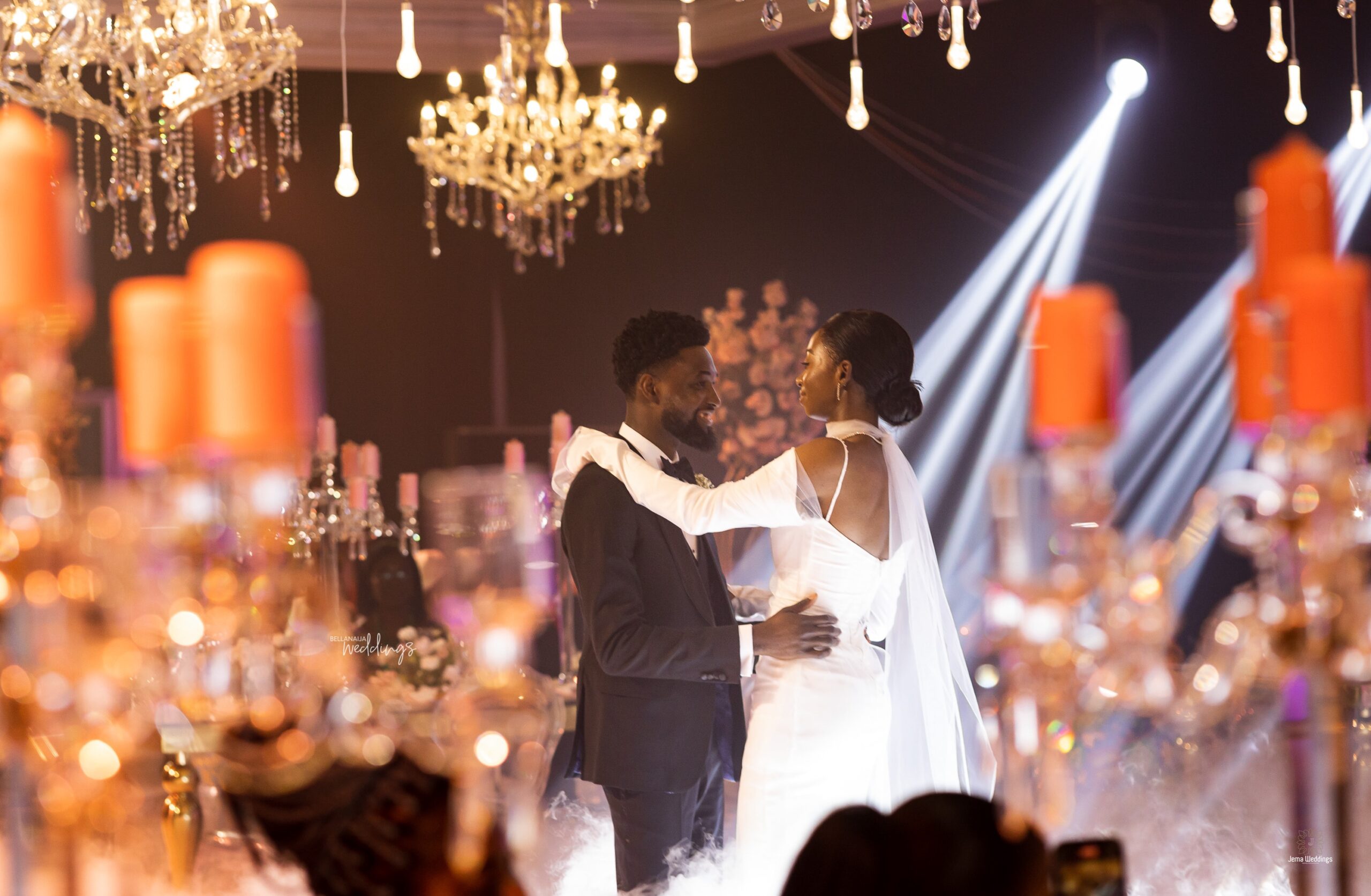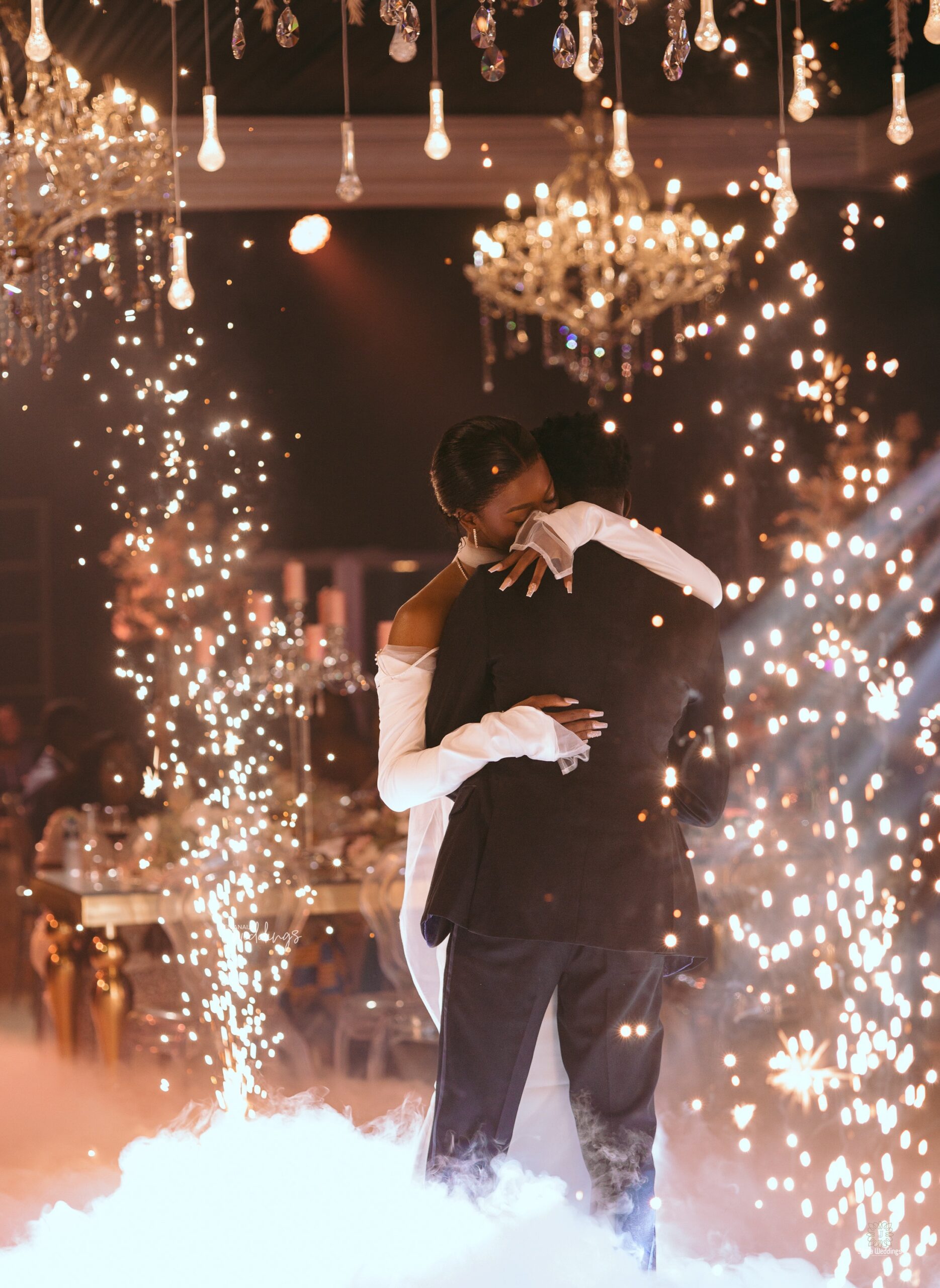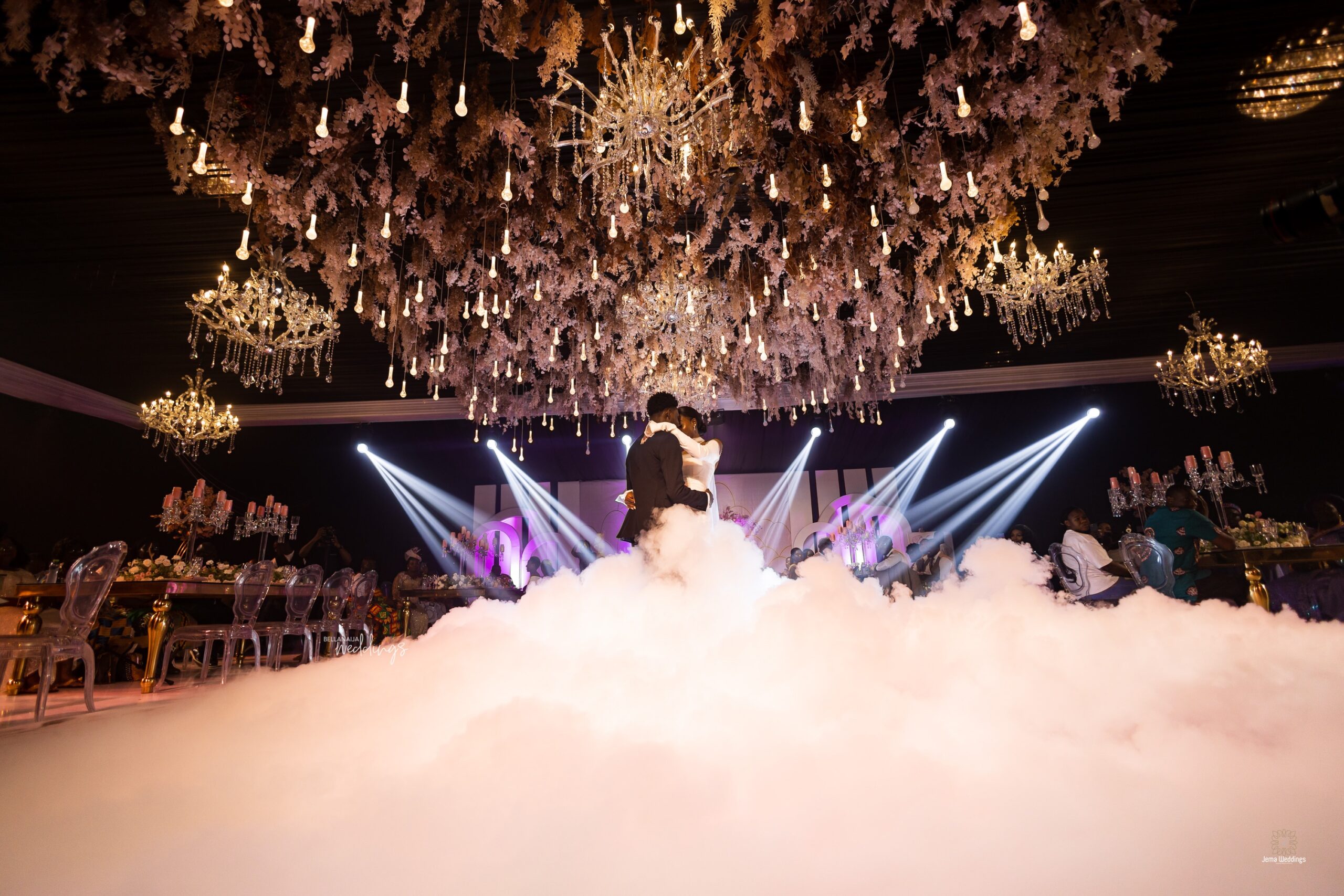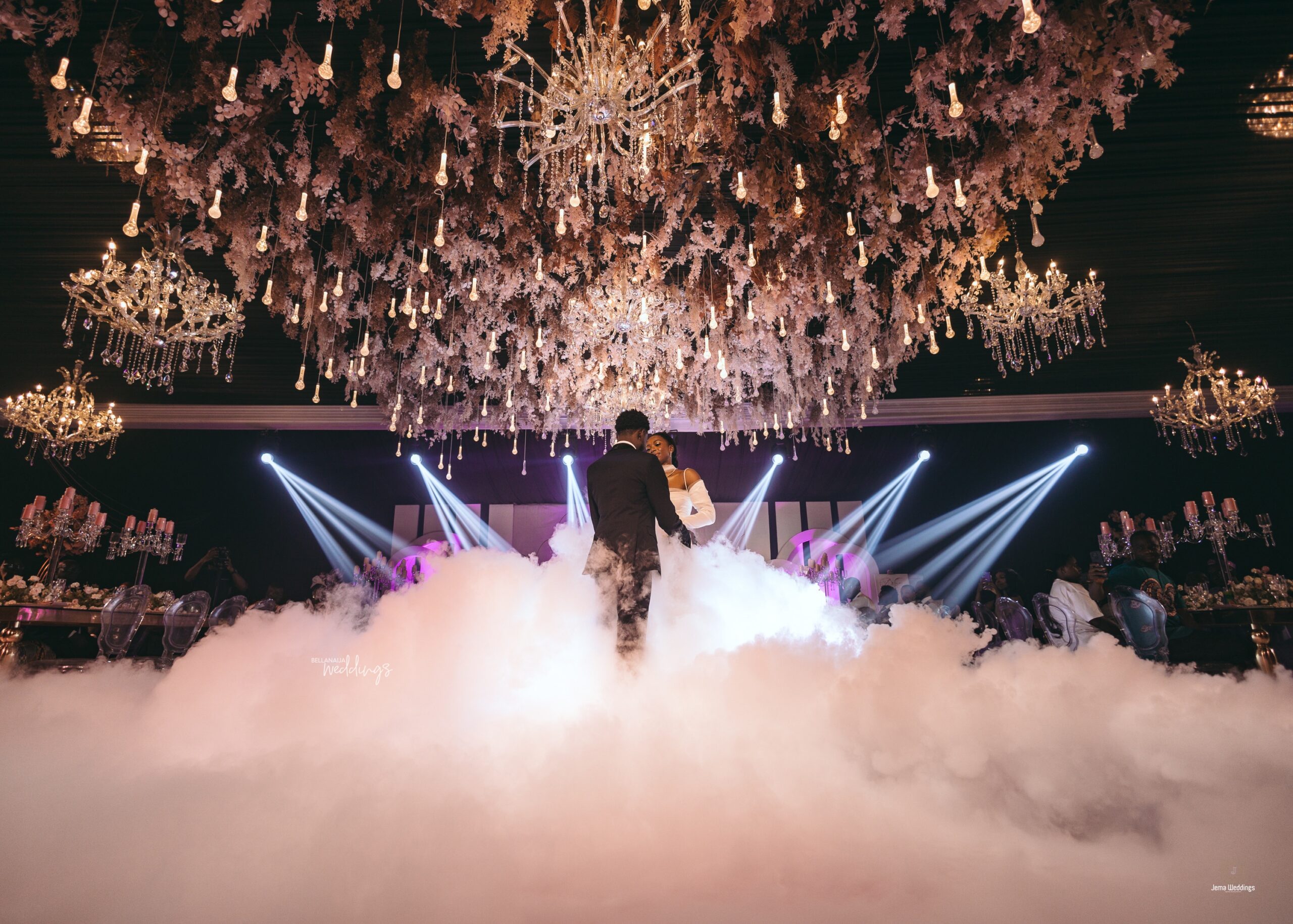 Yay! The wedding cake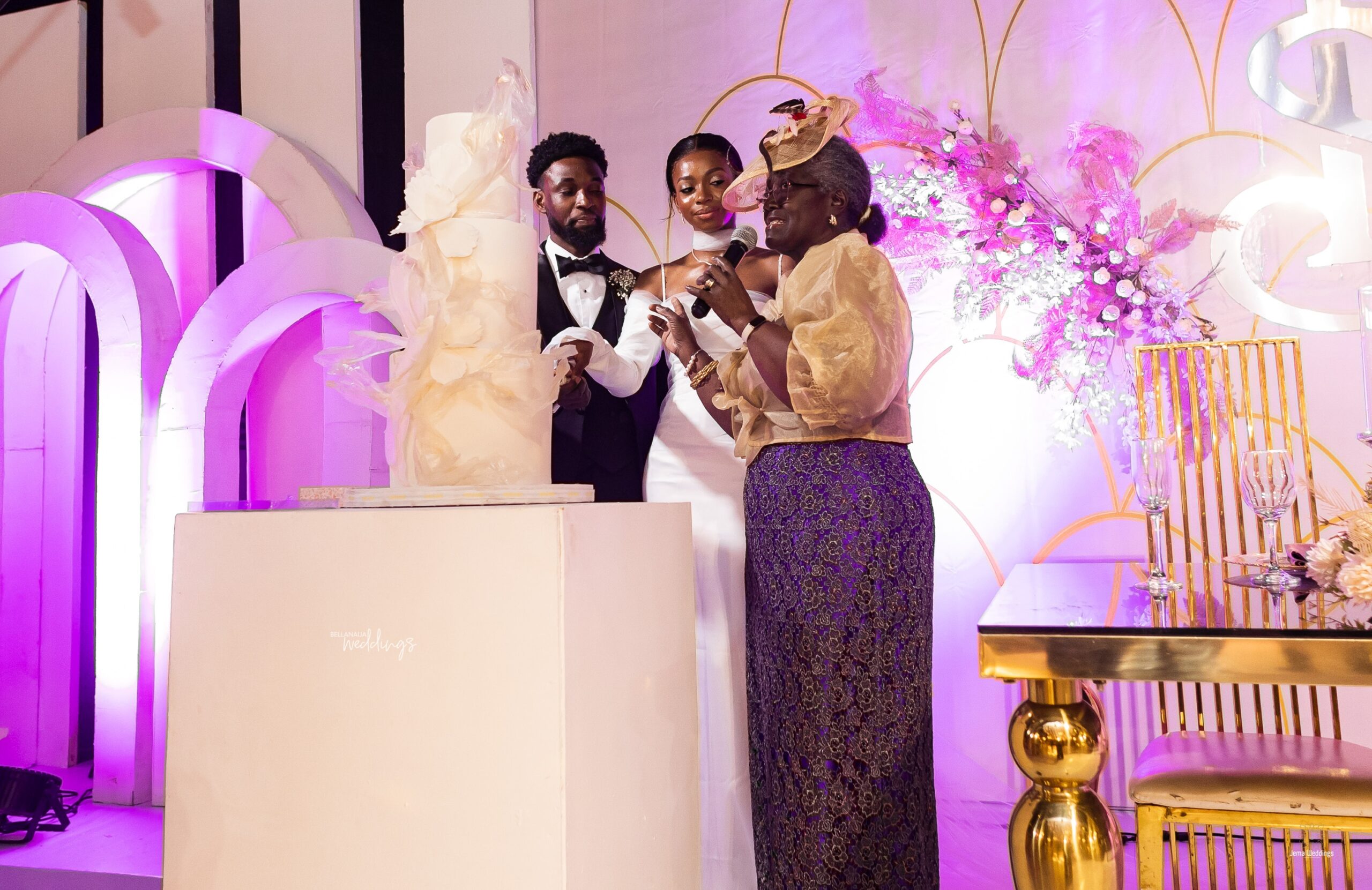 Sharon and Theo have got the wedding reception slay on lock!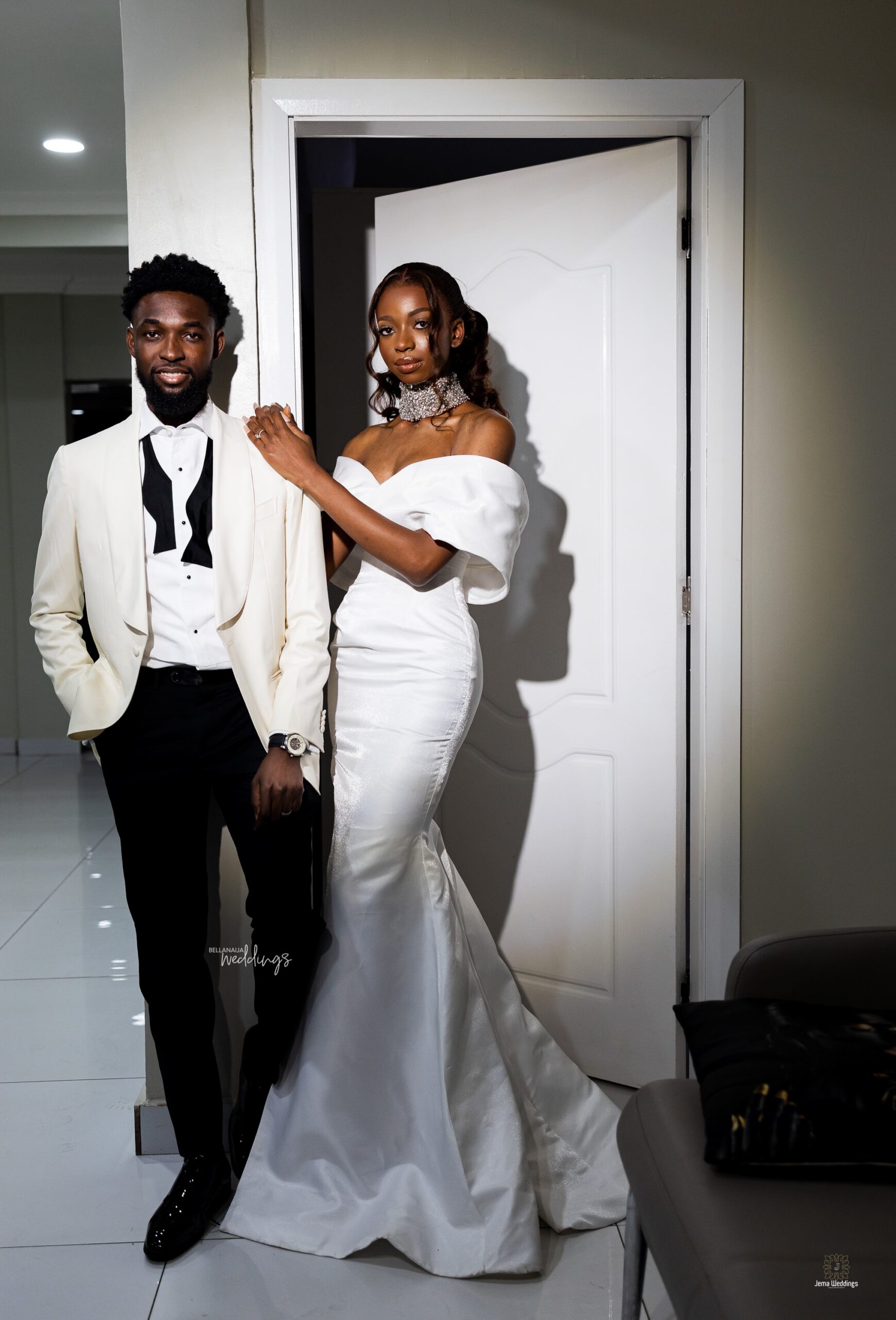 The couple and their parents giving some moves on the dance floor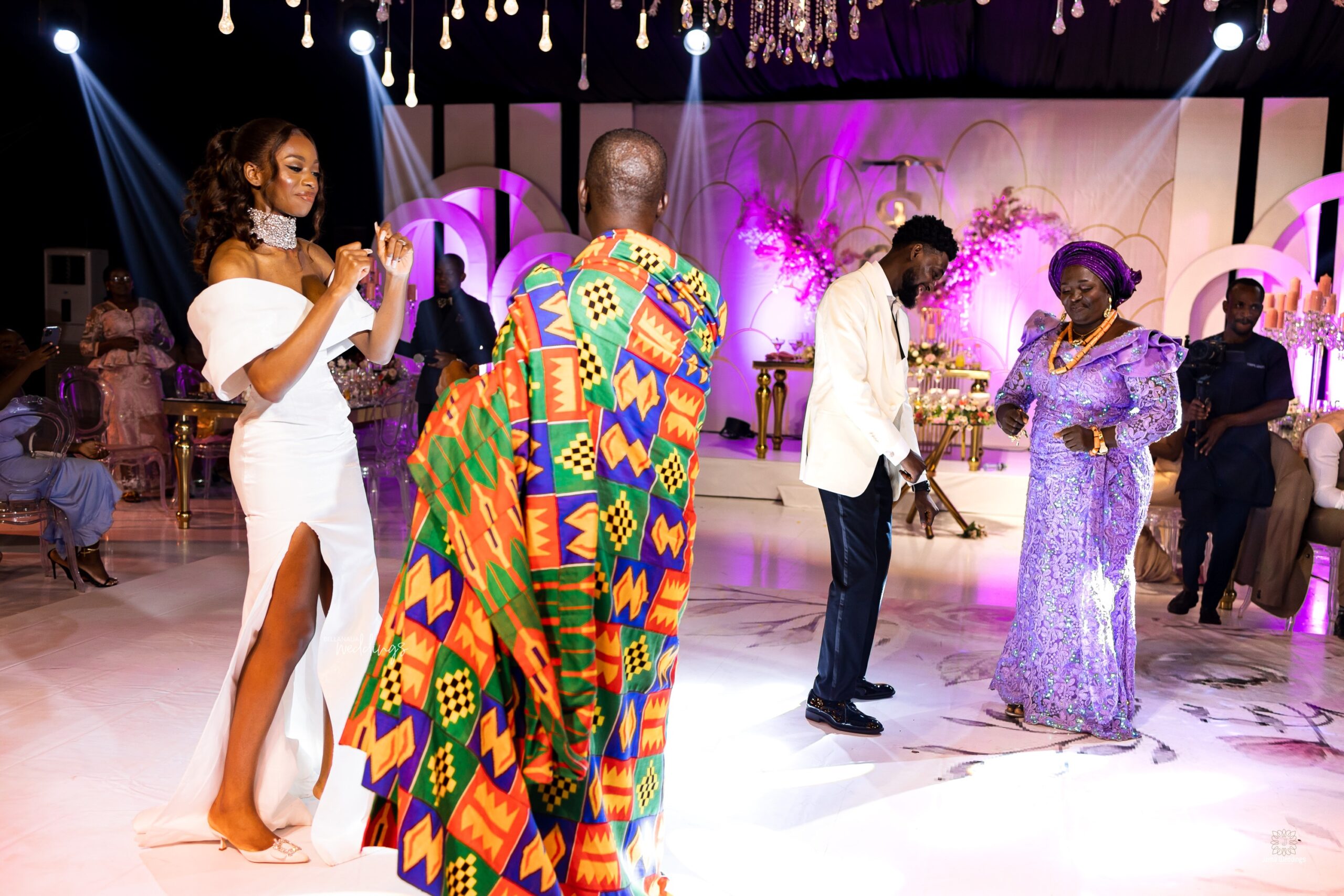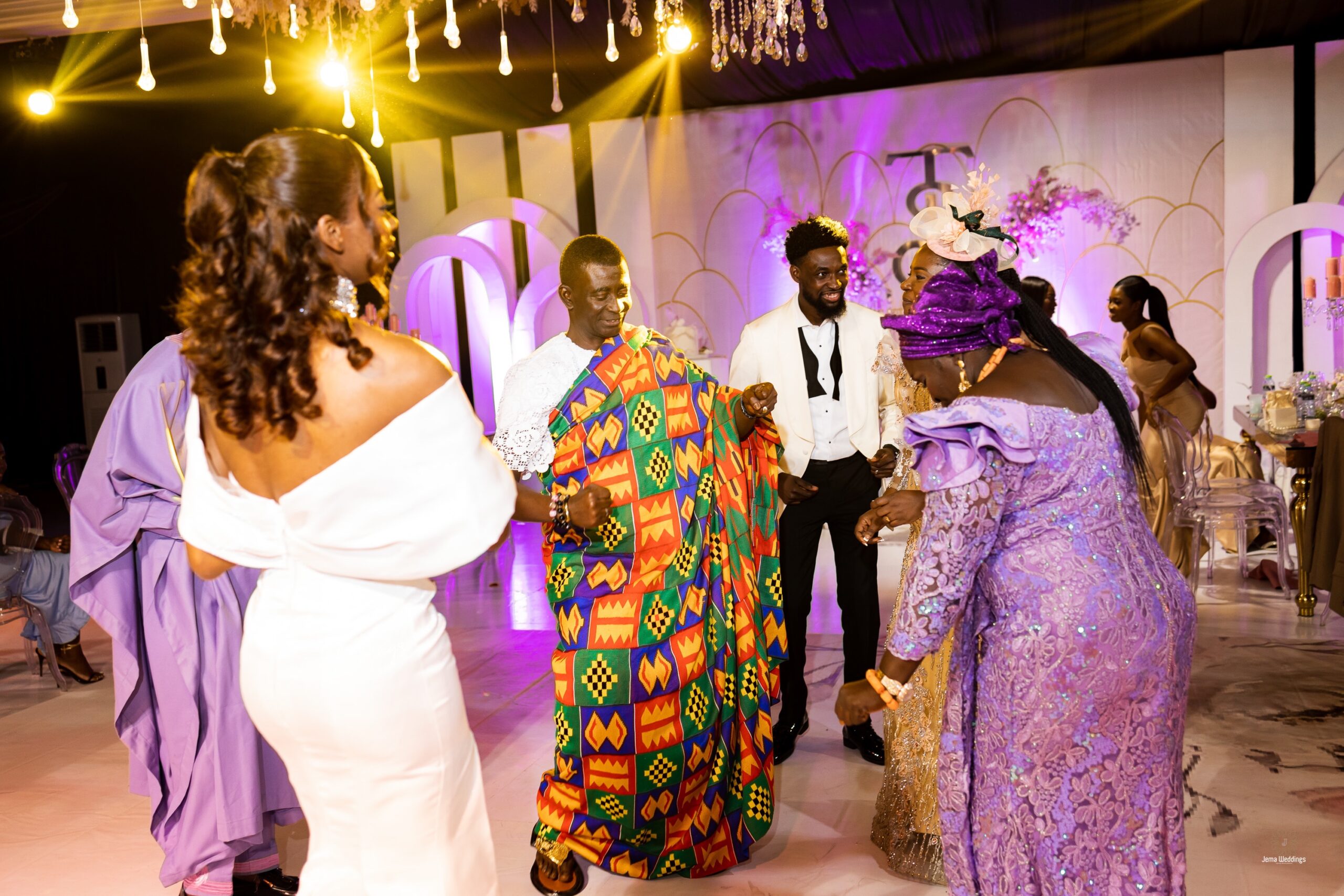 Aww, a cute drawing for the couple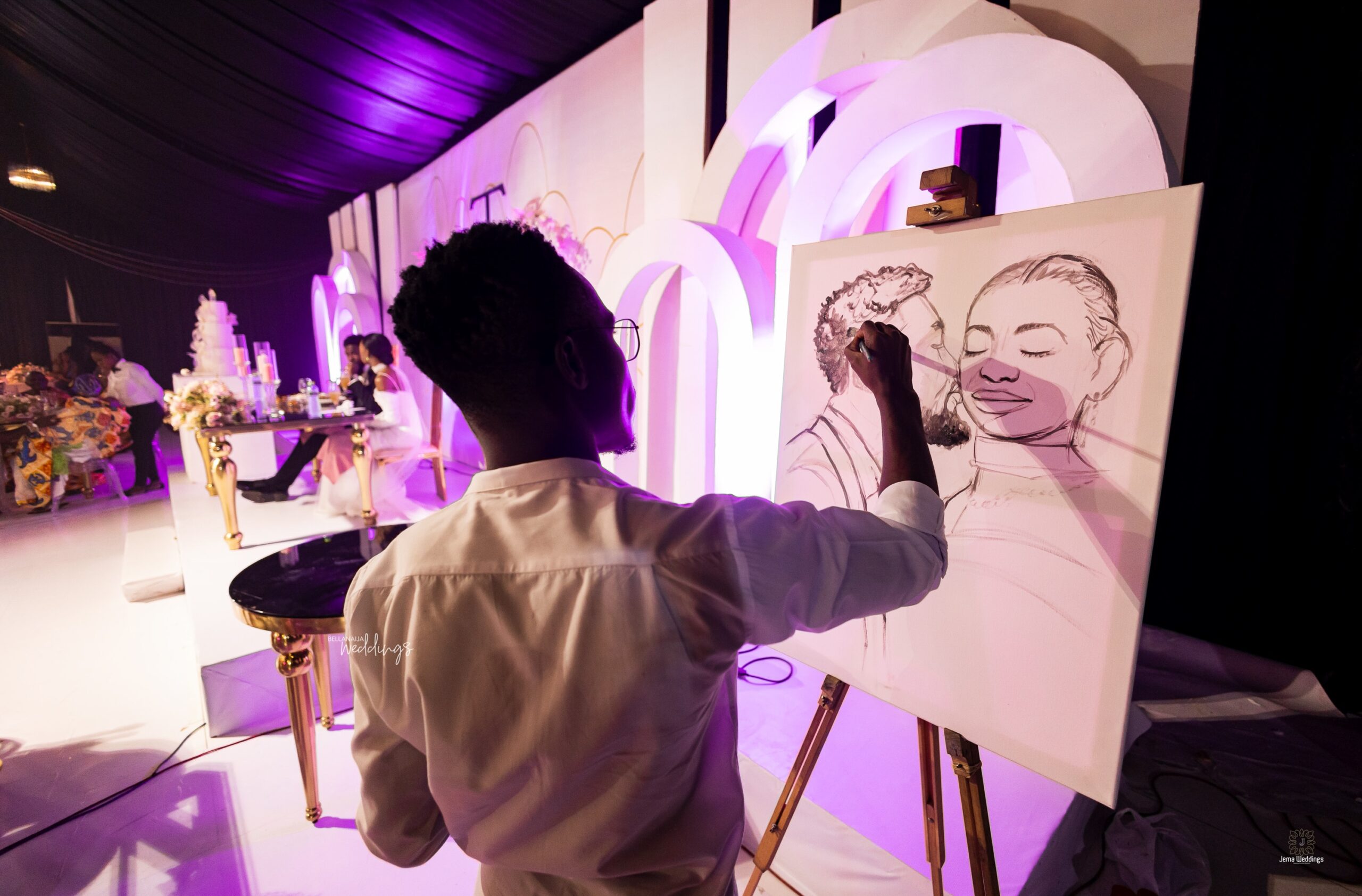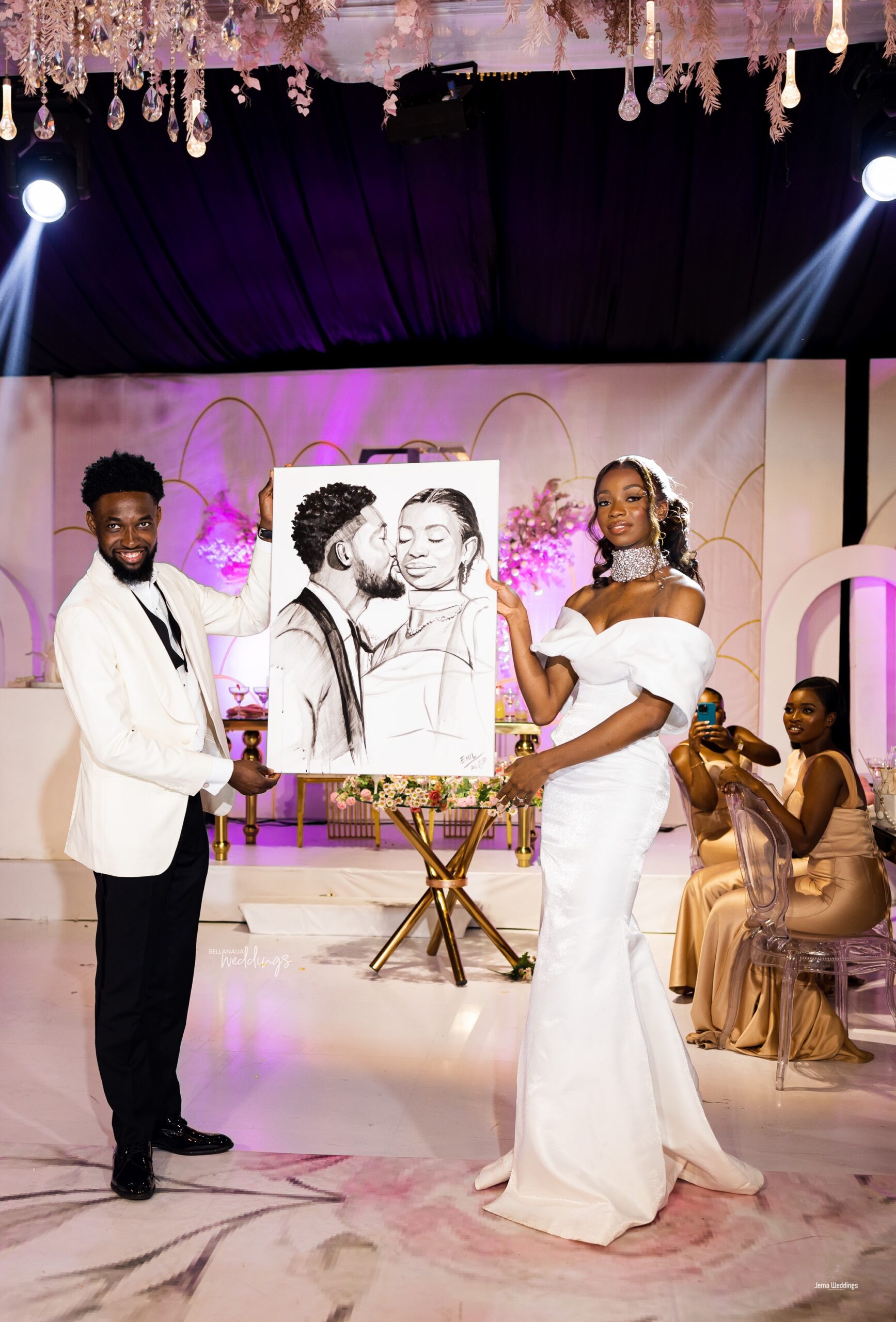 A toast to happy ever after!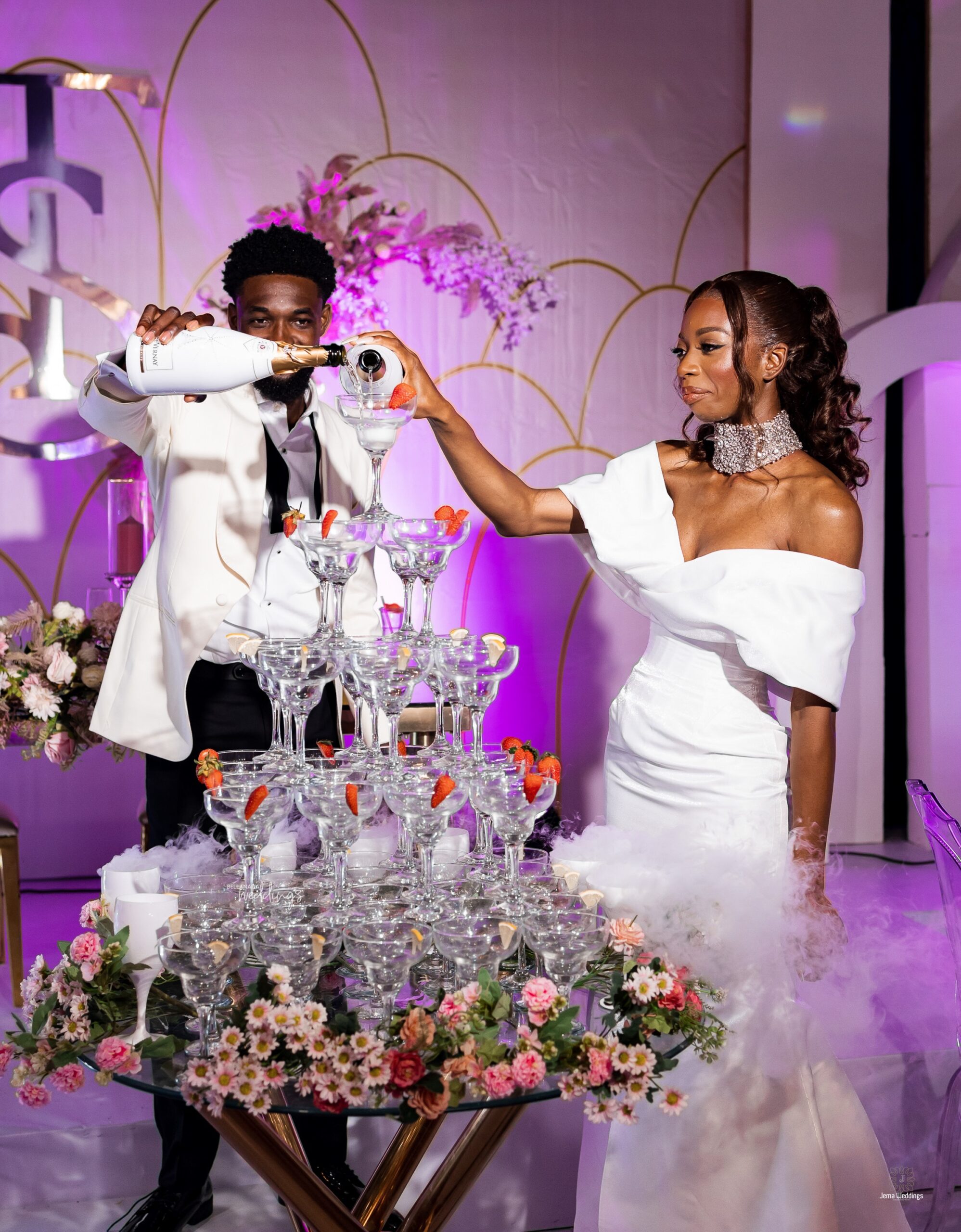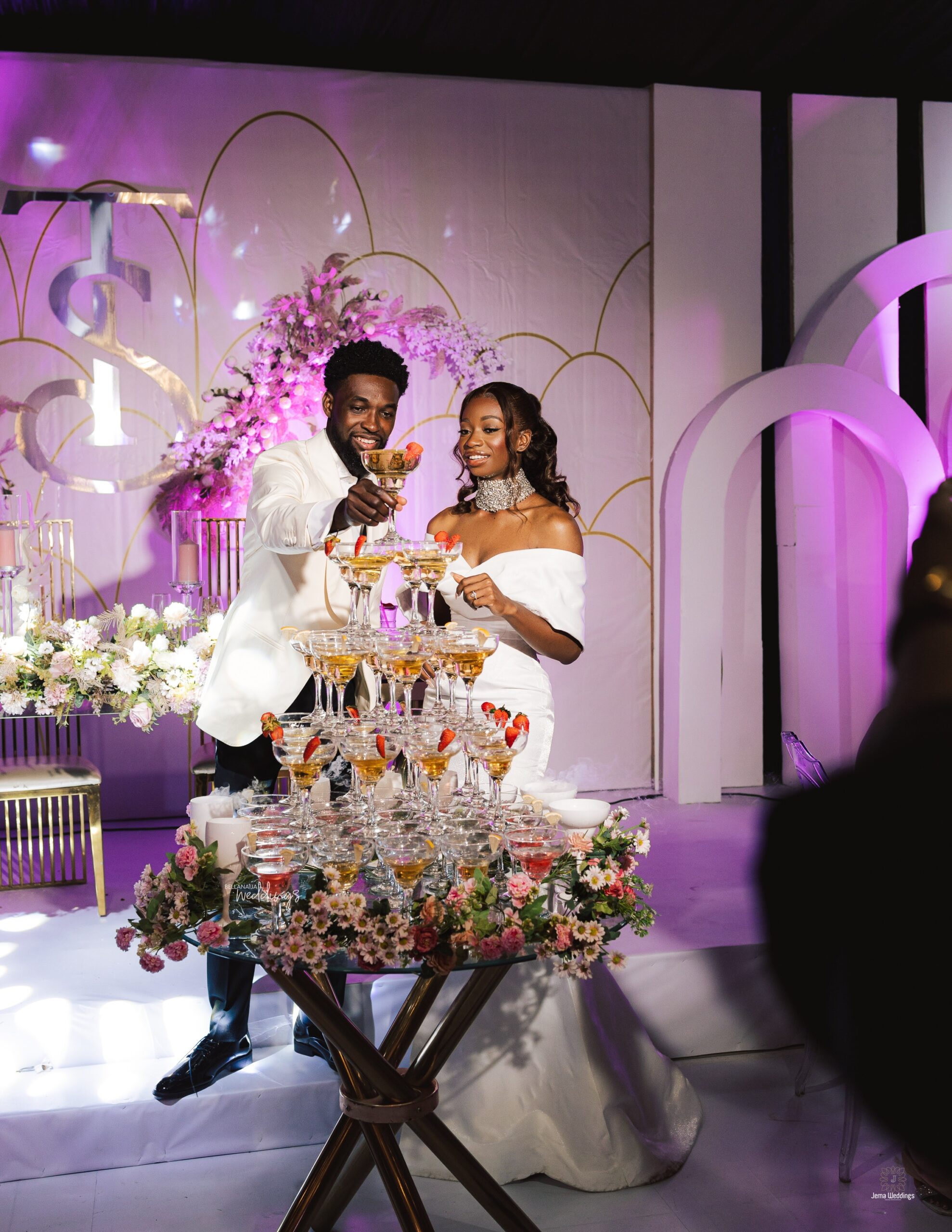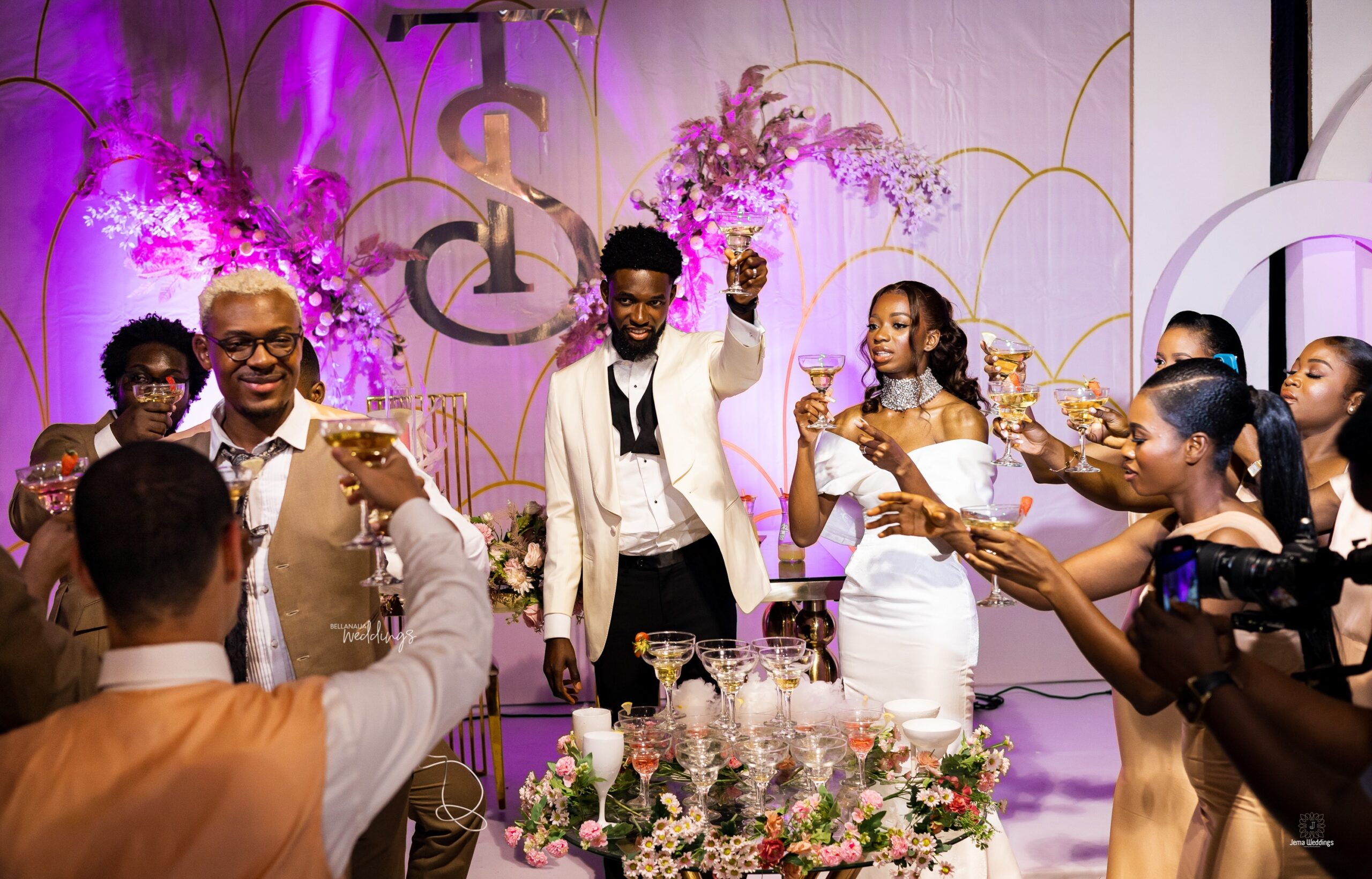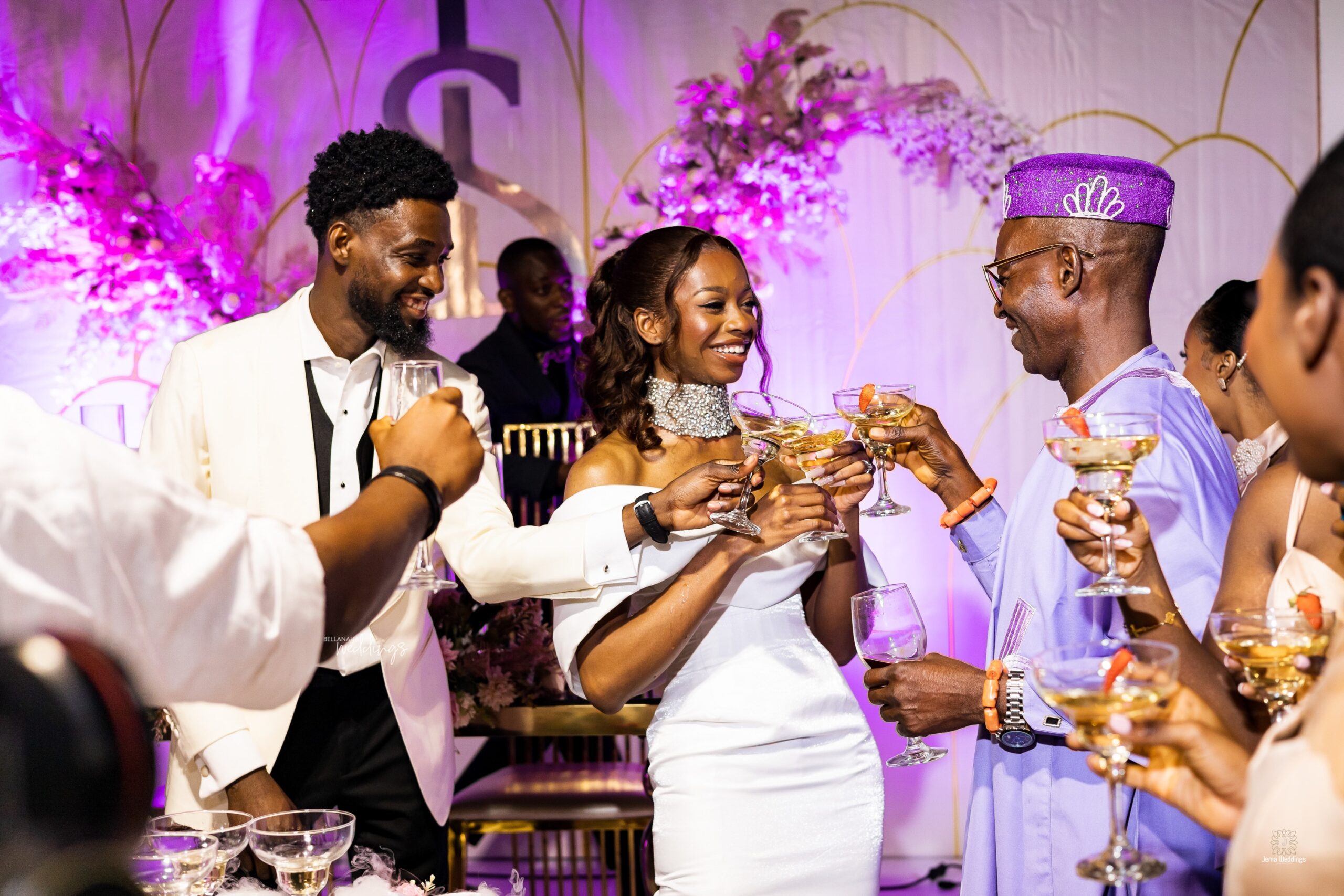 Now, it's dancing all night long!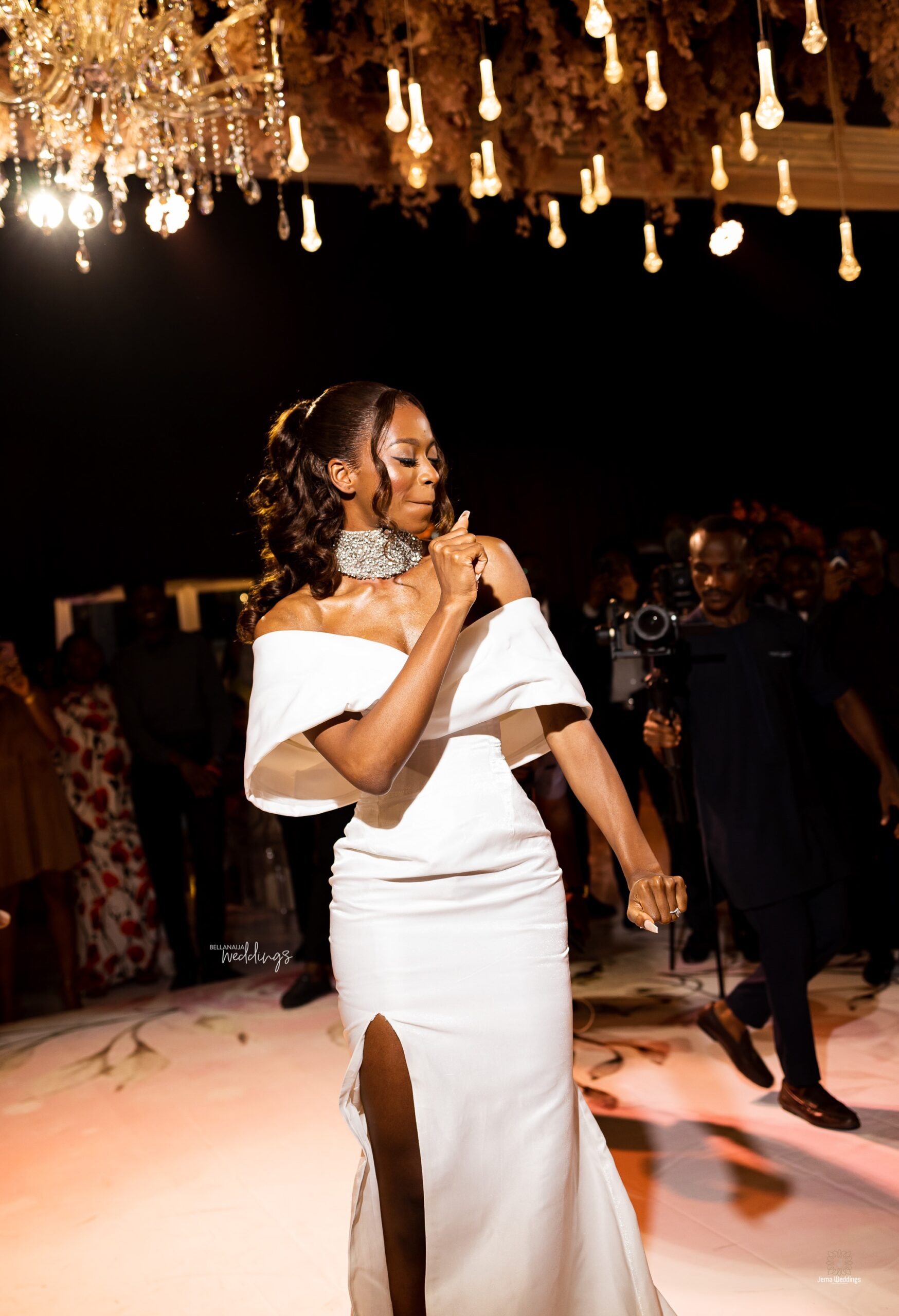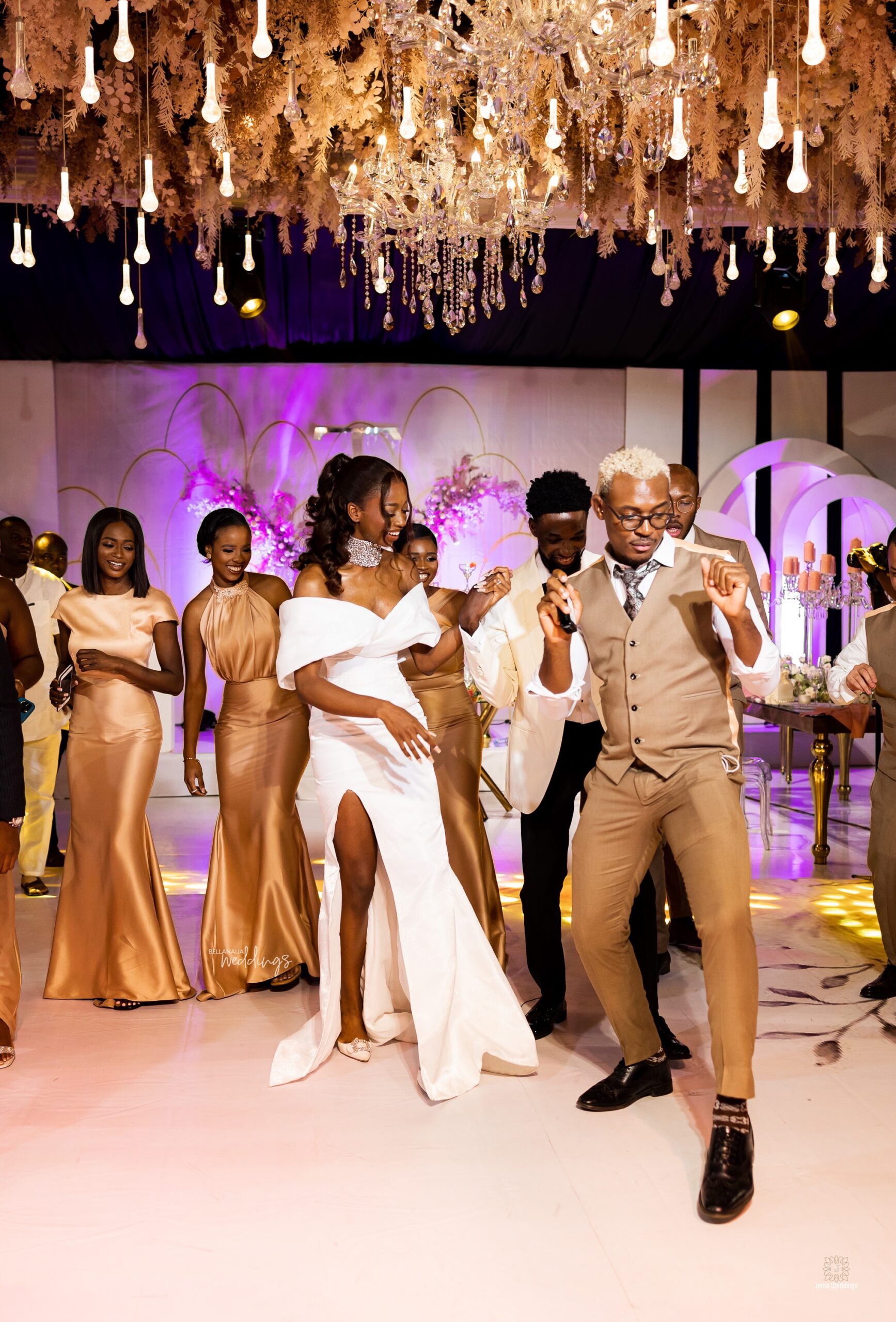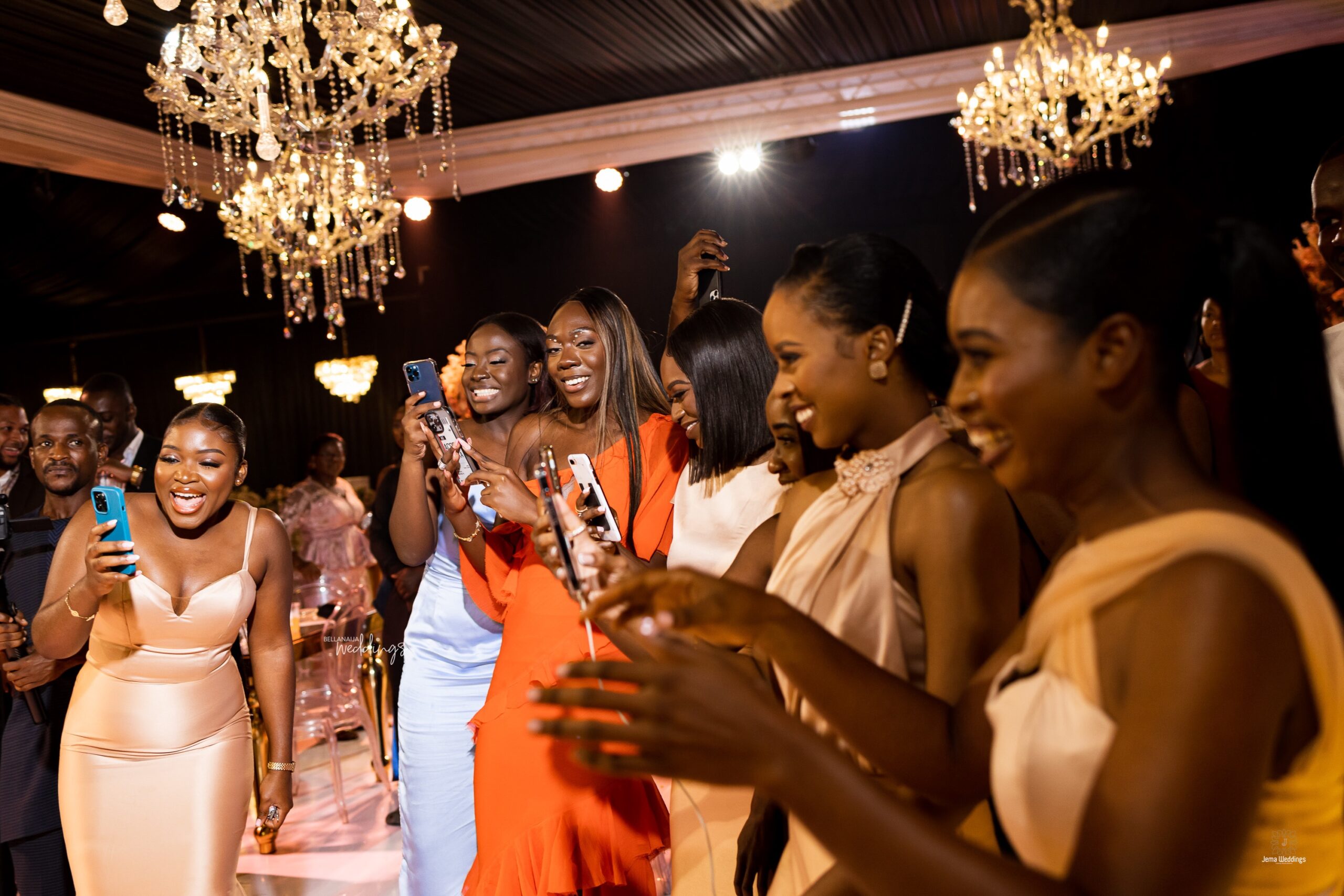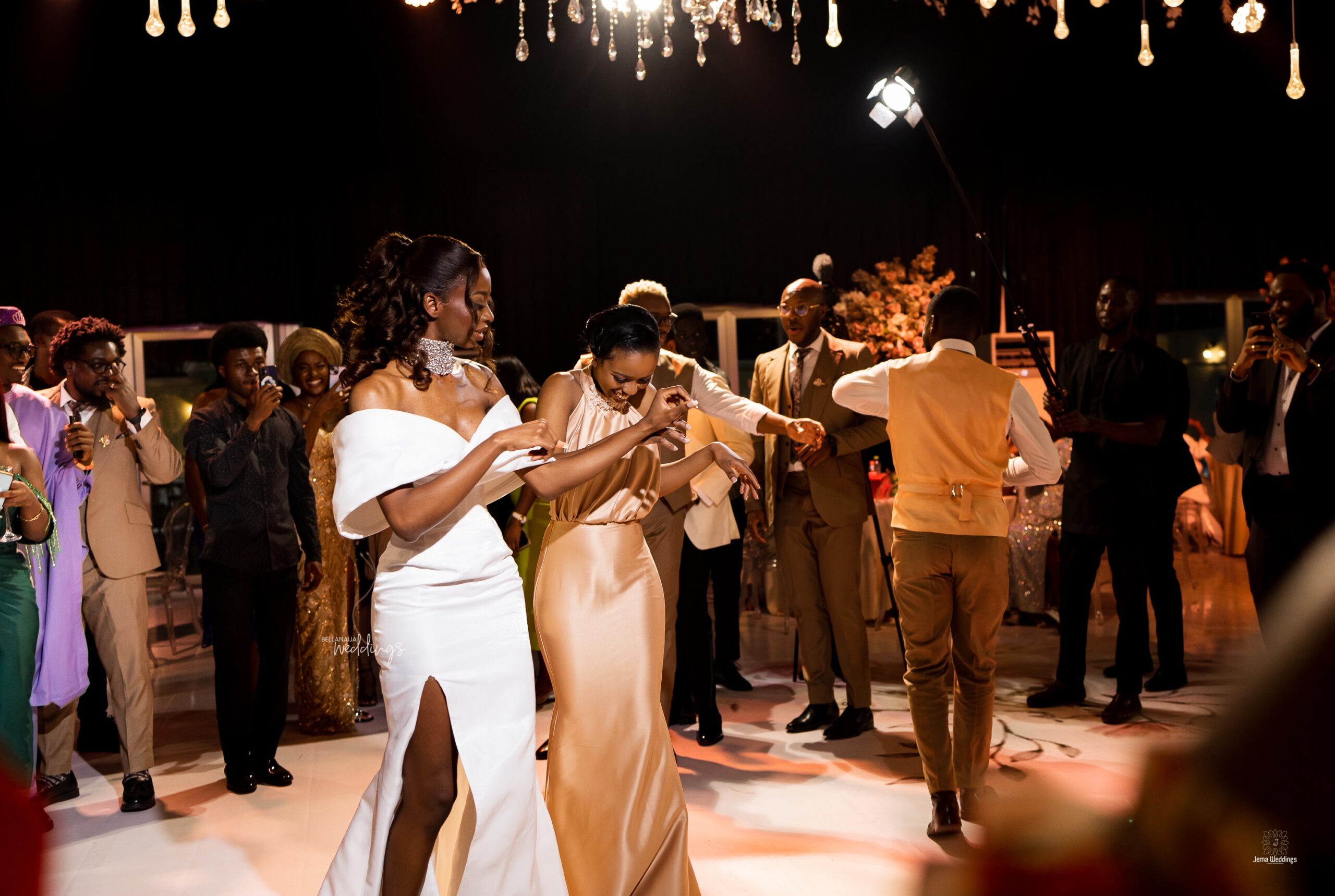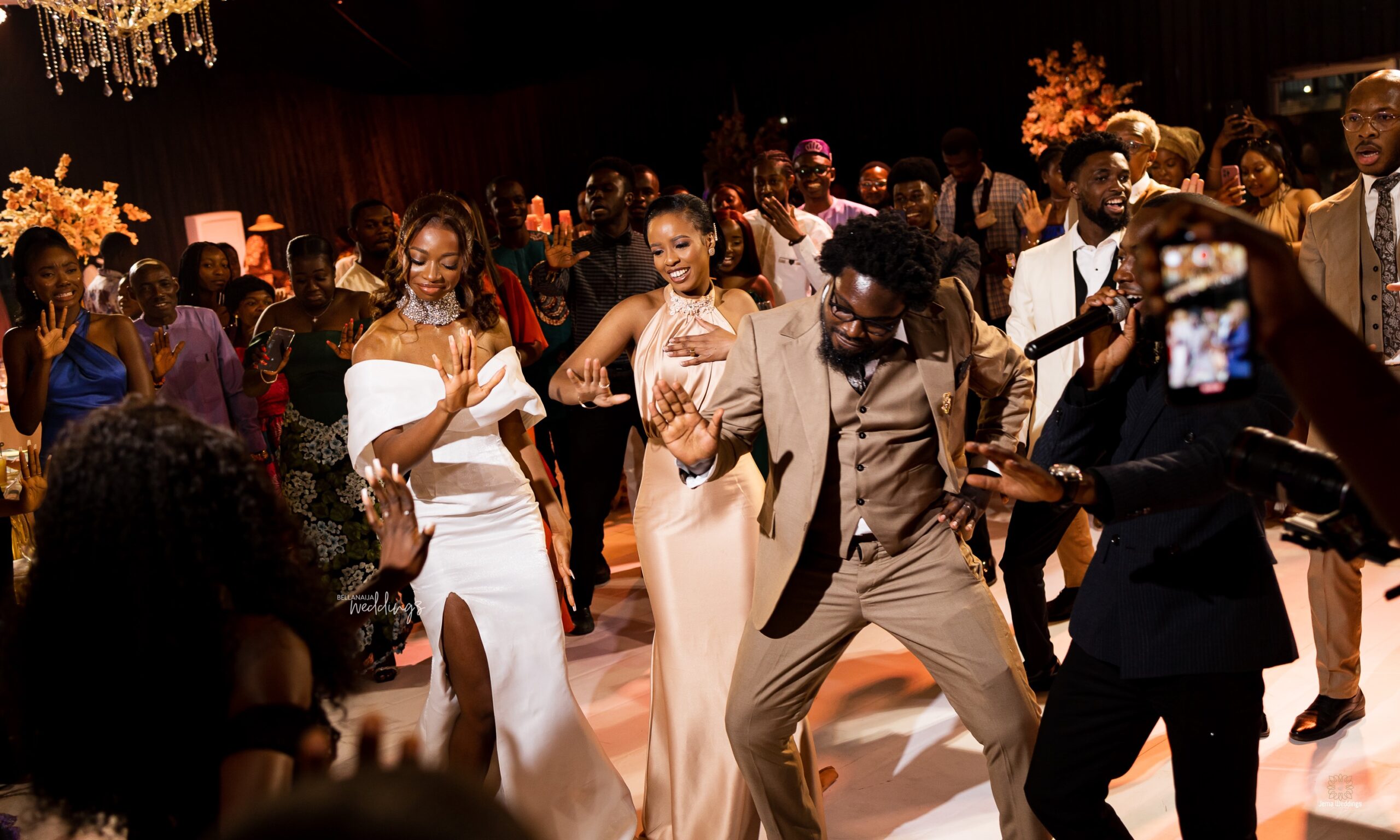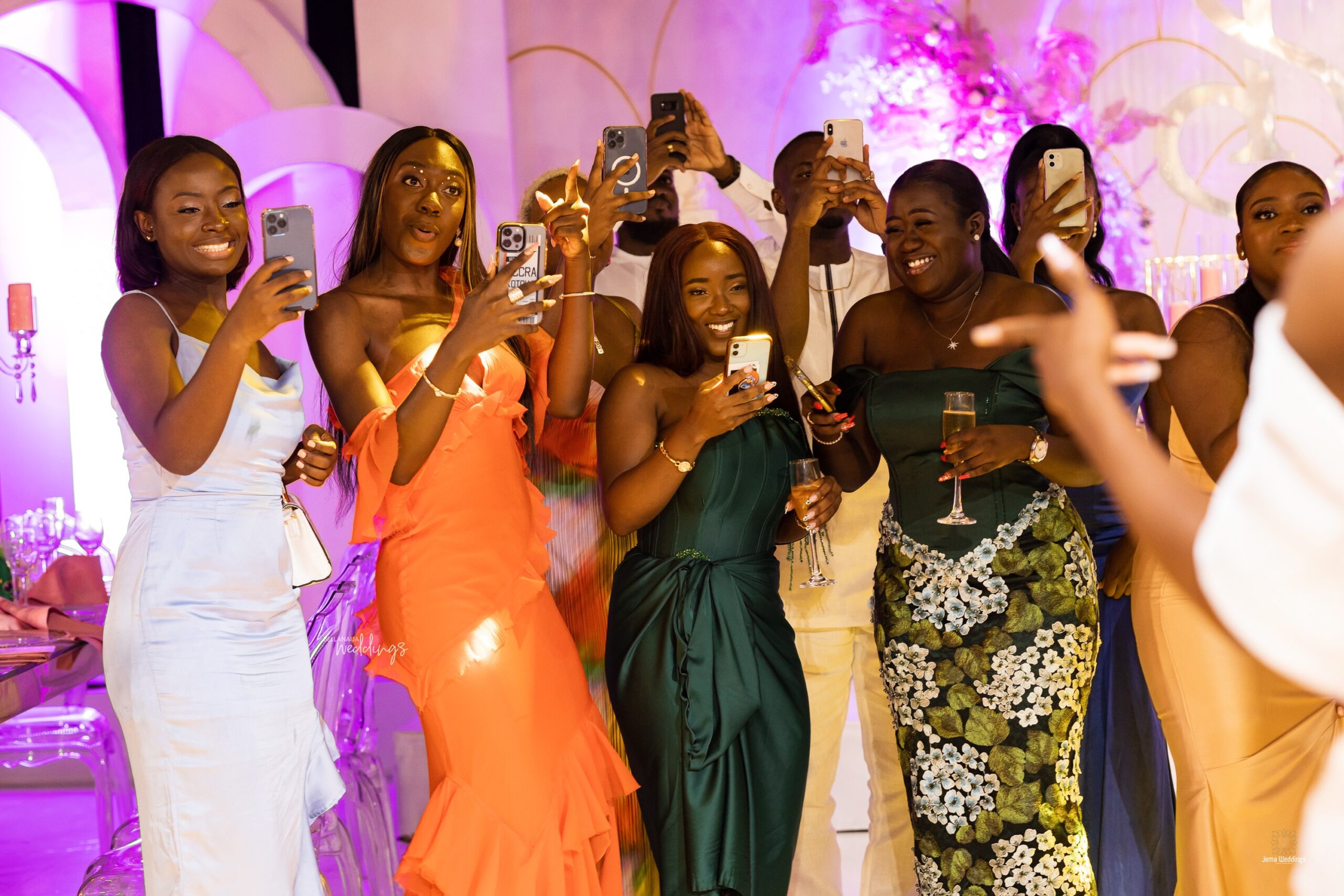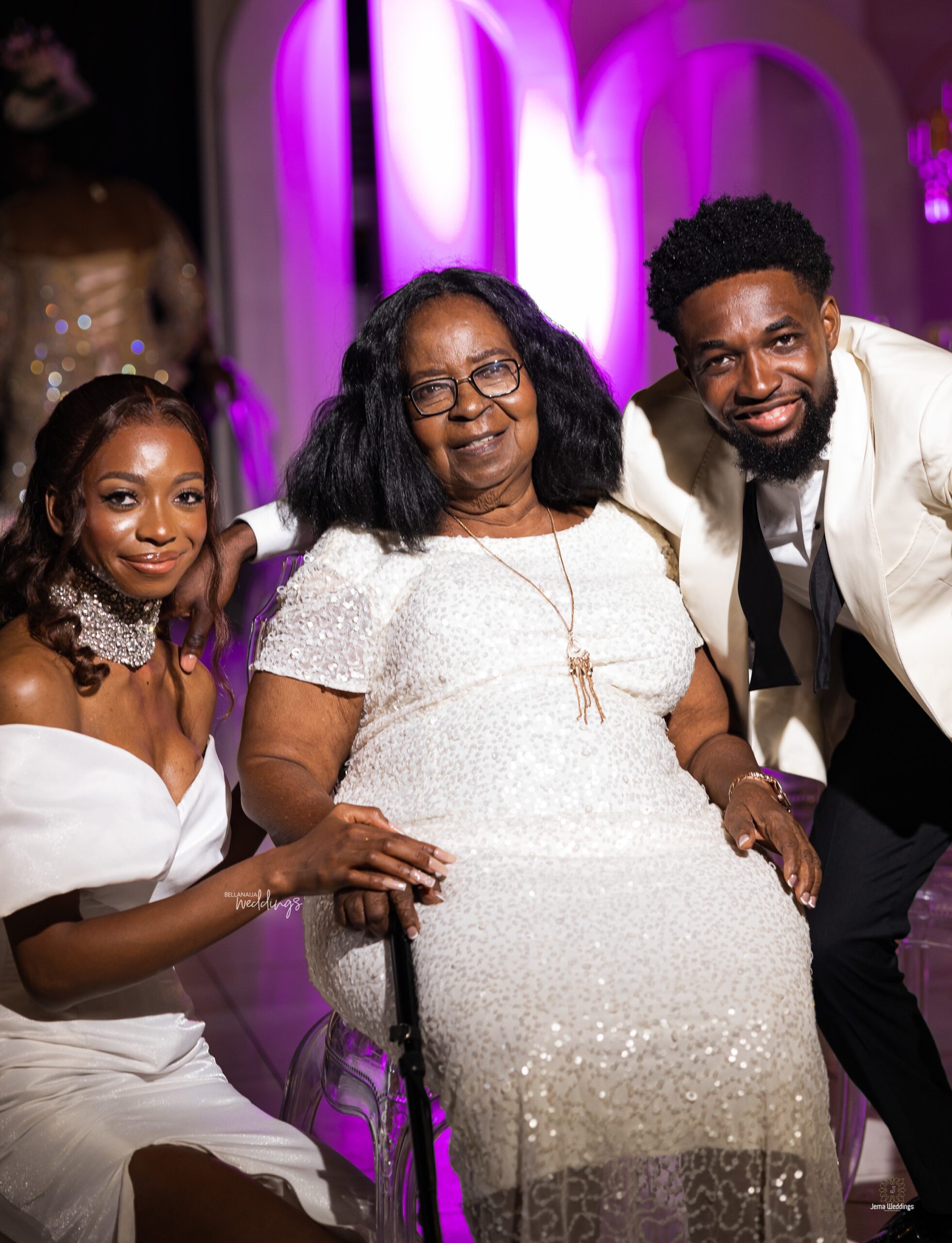 Credits
Planning & Coordination @Saventi.gh
Live Blogging @live_weddings_with_kwaku
Decor @eventellz
Lighting & Special Effects @megamac_stage_effects
Bride's Makeup @riiri.makeoversgh
Bride's hairstylist @revupsalongh
Photography @jema_photography
Videography @tripledots
Wedding dress, Reception & Thanksgiving Dresses @dark.made
Bride & Bridesmaids' Robes @goldbox_gh
Groom & Groomsmen & Suits @urbangreygh
Bouquet & Boutonnière @completeeventznflowers
Bridesmaids' outfits @fakor__m
Bridesmaids' Makeup @geepmakeova_gh
Mother of the bride's Makeup @facemechanicgh
Mother of the bride's outfits @quophiakotuahghana
Mother of the bride's fascinator @hats_by_edwins
Stationery @goddycreativebarn
DJ @wuushman01
Akyeame @mc_coolbody | @mc_vickyronny
MC @mysterpratt
Hostesses @ernesang_events_ushering
Waiting Services @elite_professional_waiters_
Catering @foodbanks
Cocktails @cocktails_essentials_gh
Local Bar @abisfoodlab
Cake @kakesnbakes
Groom's & Groomsmen's Barber @3b_haircutz
White wedding venue @the_underbridge
Live Painting@paintwithalba
Mist Fans @eventcoolgh