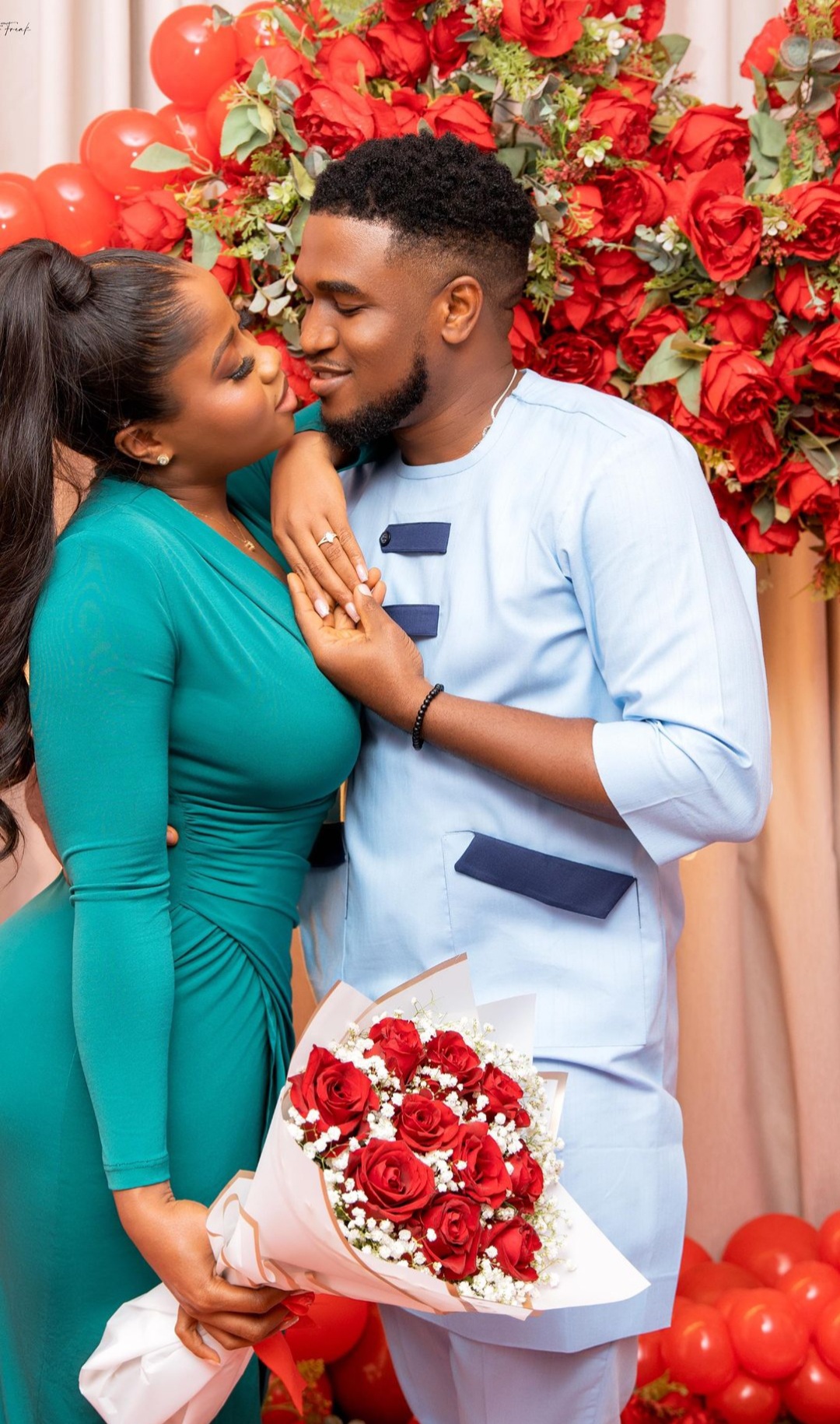 As huge lovers of love, the jolly sounds of wedding bells always sound like sweet music to our ears. The phenomenal Nigerian fashion designer, Veekee James got engaged to the love of her life, Femi.
After the announcement was made, the gorgeous bride-to-be posted some beautiful moments from the proposal that had us grinning wide. What she thought was a dinner date with bae ended up being the sweetest surprise ever! Without a doubt, Veekee said 'Yes' to her Yoruba prince charming, Femi and we are super excited for these lovebirds!
Veekee James shares:
I said YES to my sweetest love Femi 💍 🥰 on the 10th of June, 2023!
I thought he was taking me out on a dinner date but he already planned to ask me to be his wife! 🥰
I said YES without a doubt! ❤️
Enjoy the video below and catch more trending videos here.
Watch the full proposal here: