The Fulani bride is a beautiful work of art. They are widely known for their rich cultural beauty especially when it comes to their weddings.
Knowing this, we have no doubt that at some point, a lot of brides have thought to how they will look in their outfits. Gladly, we have something to show how. Today's bridal beauty epitomizes the Fulani bride in all her glory and beauty.
Dressed in a blue Fulani attire and adorned with beautiful beads that match her attire exquisitely, she shows off the beauty of her culture boldly. Of course, a Fulani bridal look is incomplete without the lovely henna design. This henna design also blends perfectly with our bride's toned skin.  The makeup by
Shinelx Makeover
makes our bride nothing short of a wonderful portrait painting, with the touch of red on her lips which made everything more beautiful.
So, brides-to-be, you should really pin down this look and show it to your makeup artist for your wedding.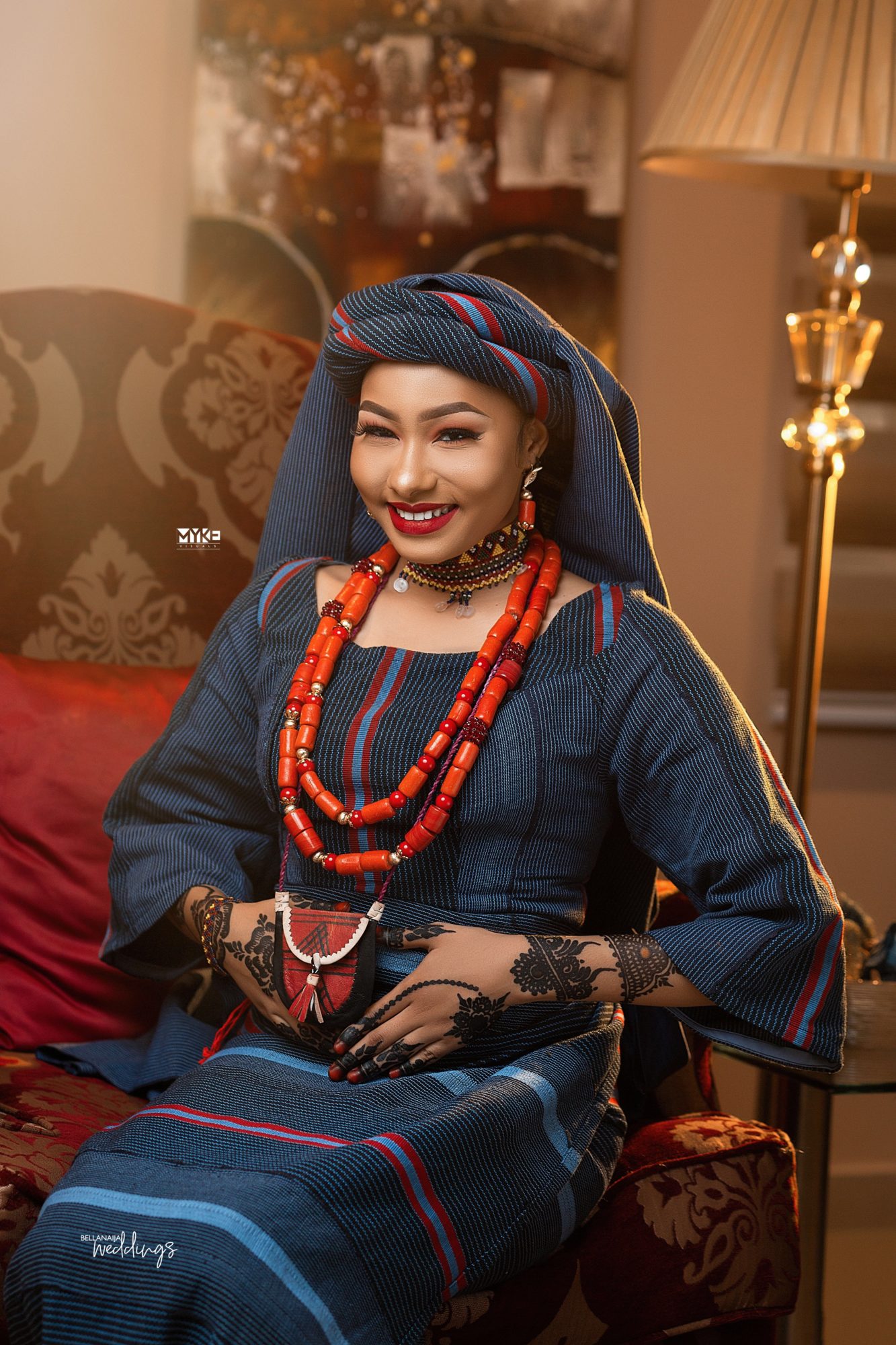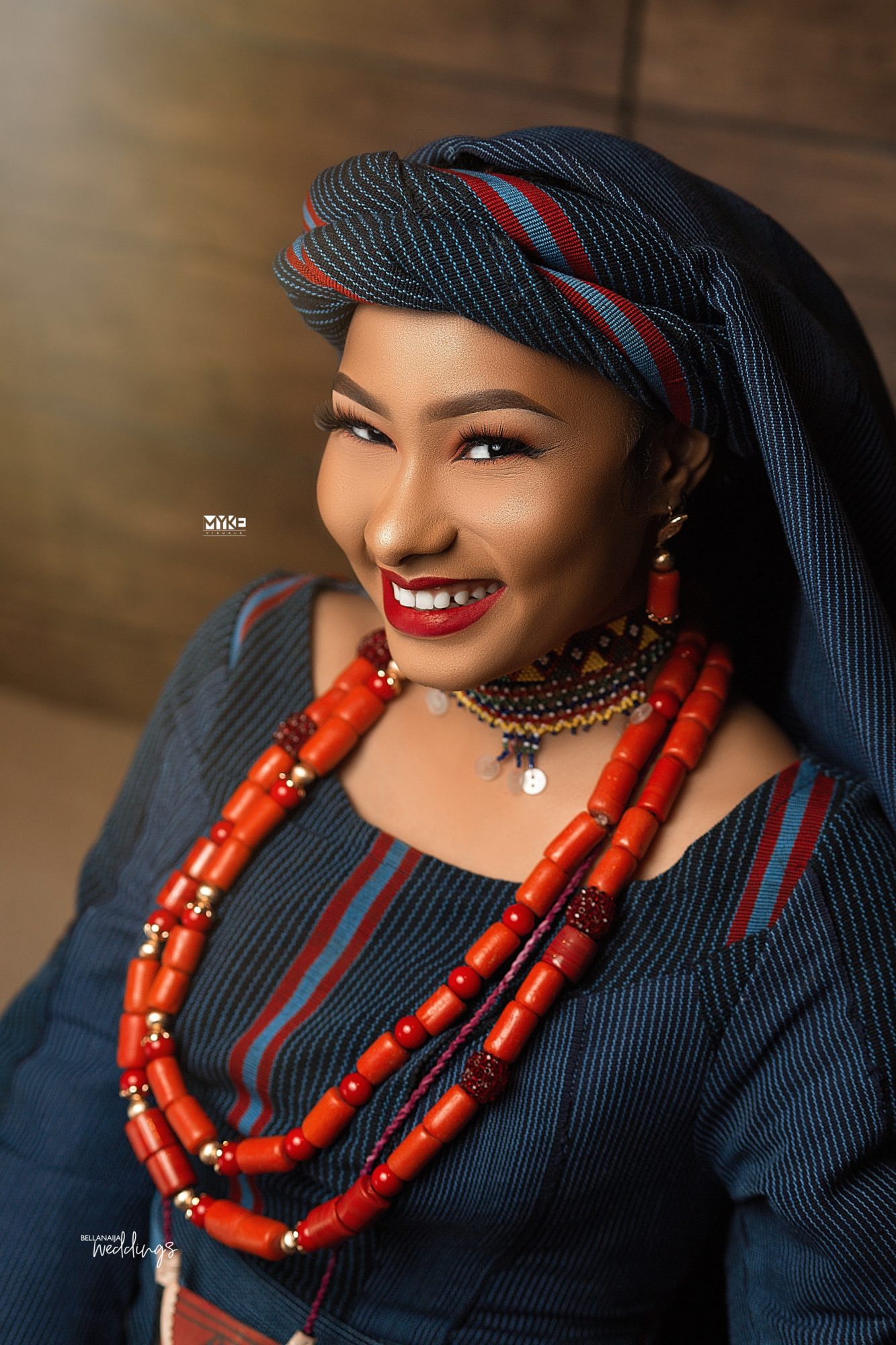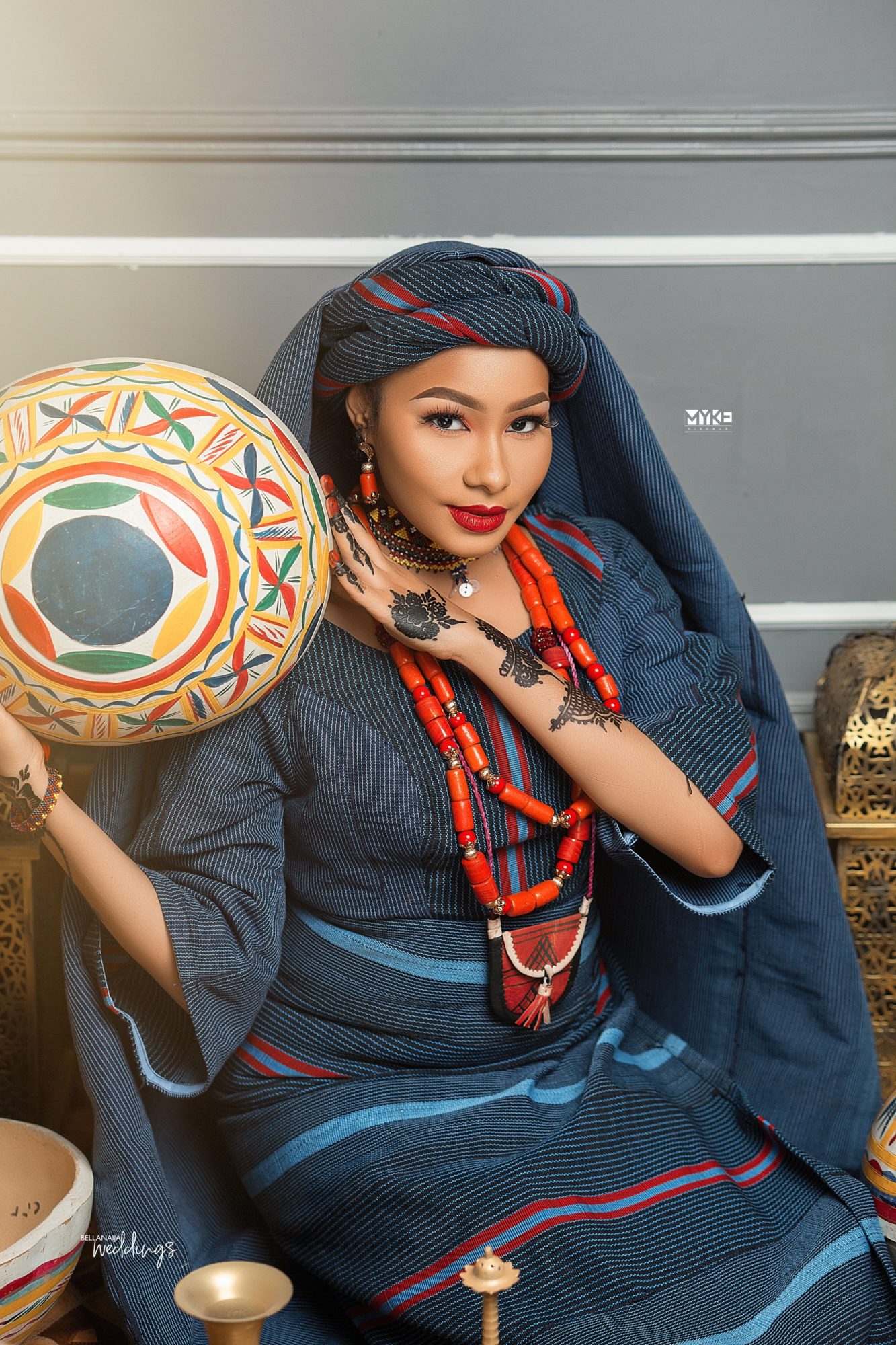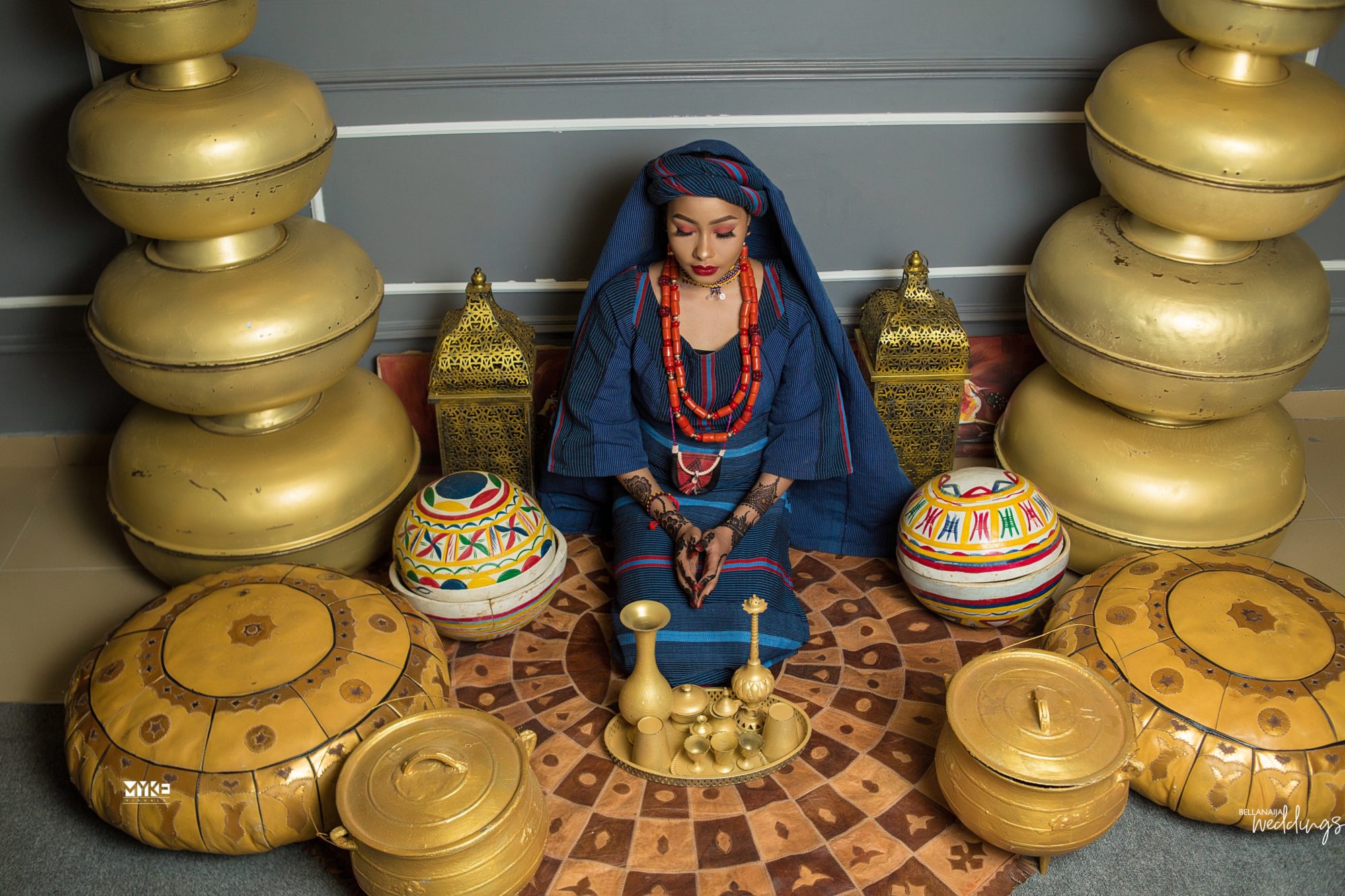 Credits:
Makeup and headwrap: @shinelxmakeover
Belle: @asmuidris
Photography: @mykevisuals
Henna: @flott_beauty
Asooke/beads: @anniesbri66