Whoever first said "every disappointment is a blessing", was definitely on to something and we can absolutely resonate with this. It holds even true today as we drool over Sophia and David's love story and trad photos.
Sophia and David met at a club one night, while Sophia was mopping over her relationship which had just ended. David soon became her friend and years down the line, it's forever to go! The two have now tied the knot in a traditional wedding and it was many shades of beautiful.
The beautiful Delta-Igbo bride and her sweetheart were joined in blissful matrimony as tradition requires and the display of culture and cultural heritage was a beauty to behold. You certainly want to get all the feels yourself as you scroll through.
Enjoy their love story and traditional wedding photos below.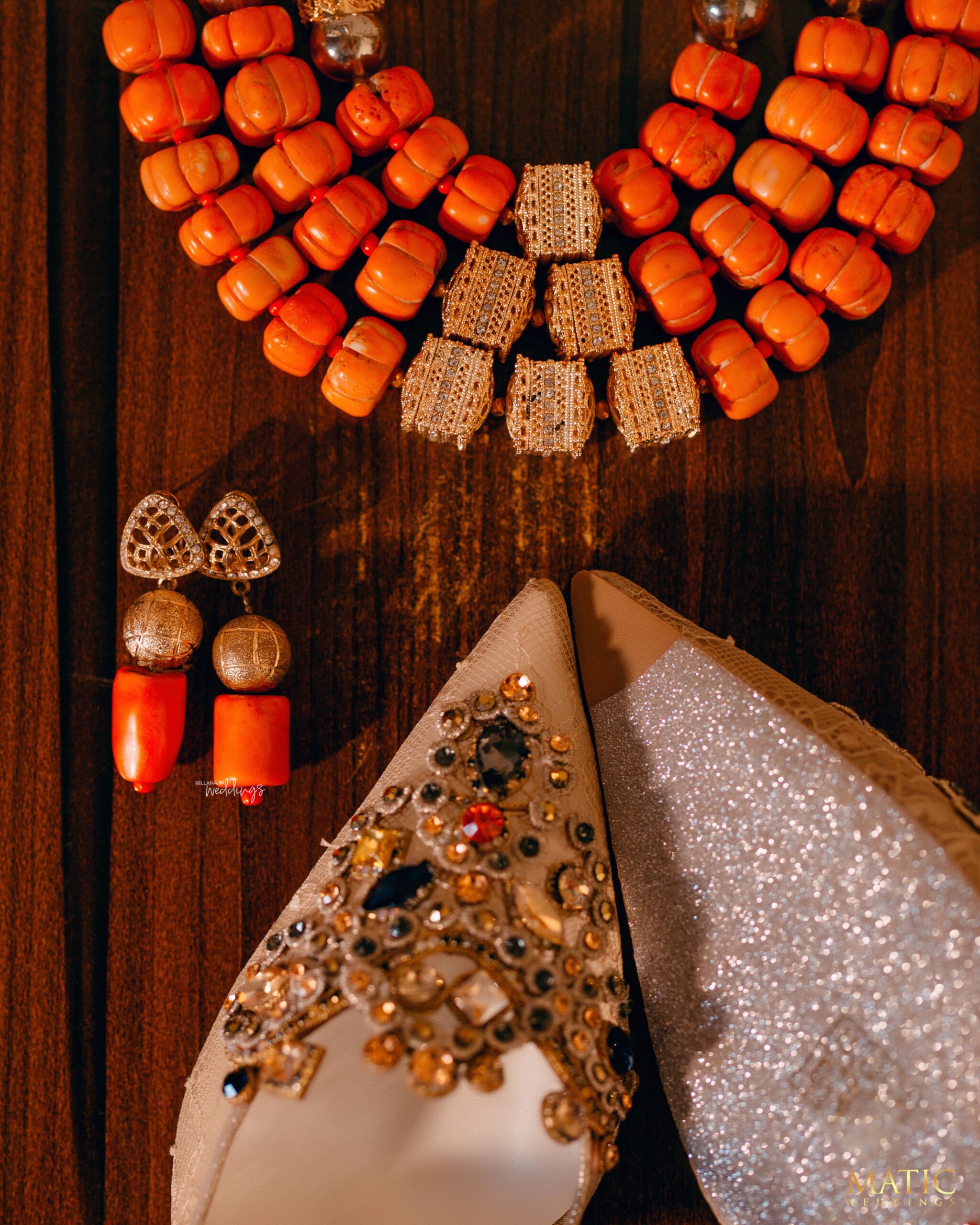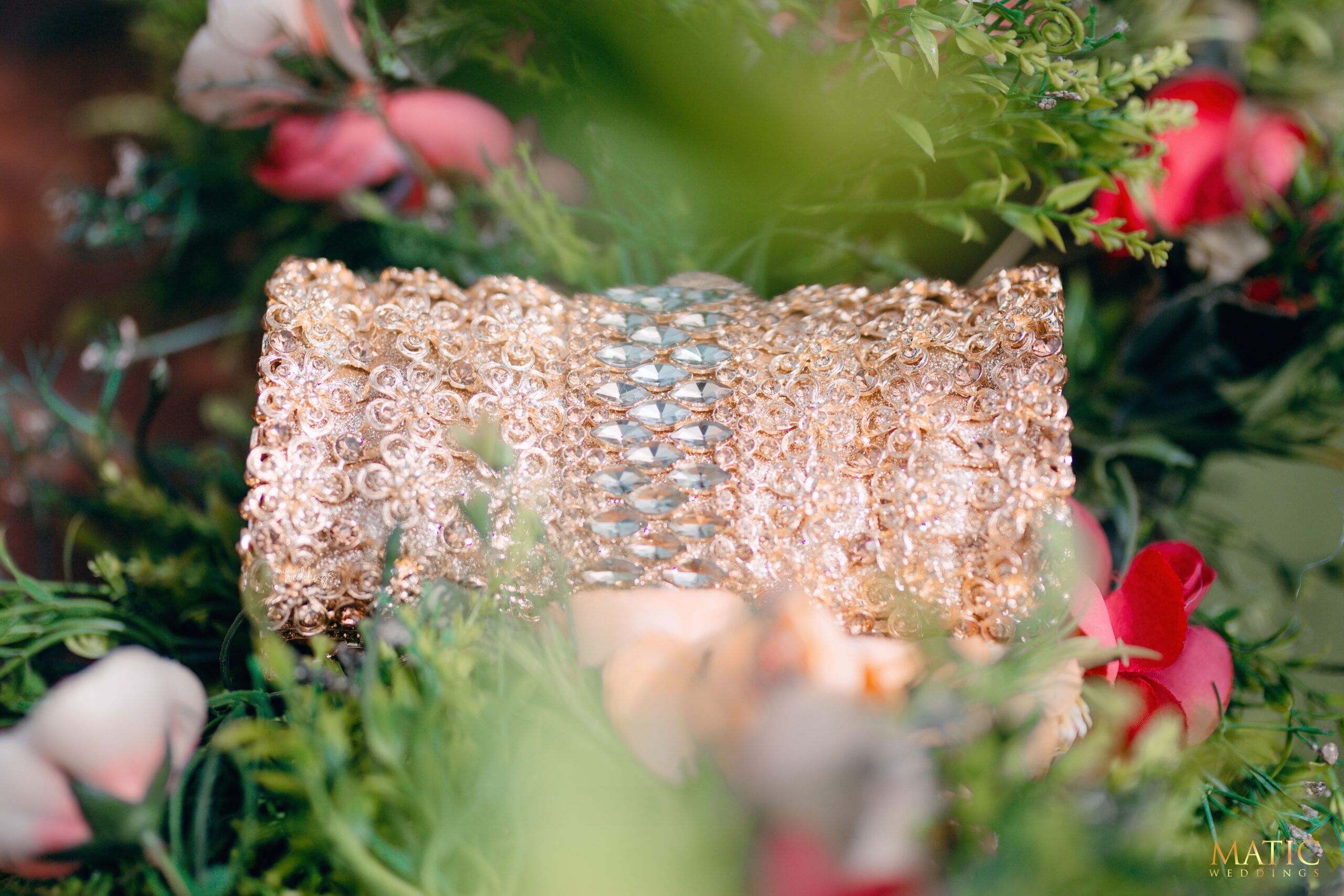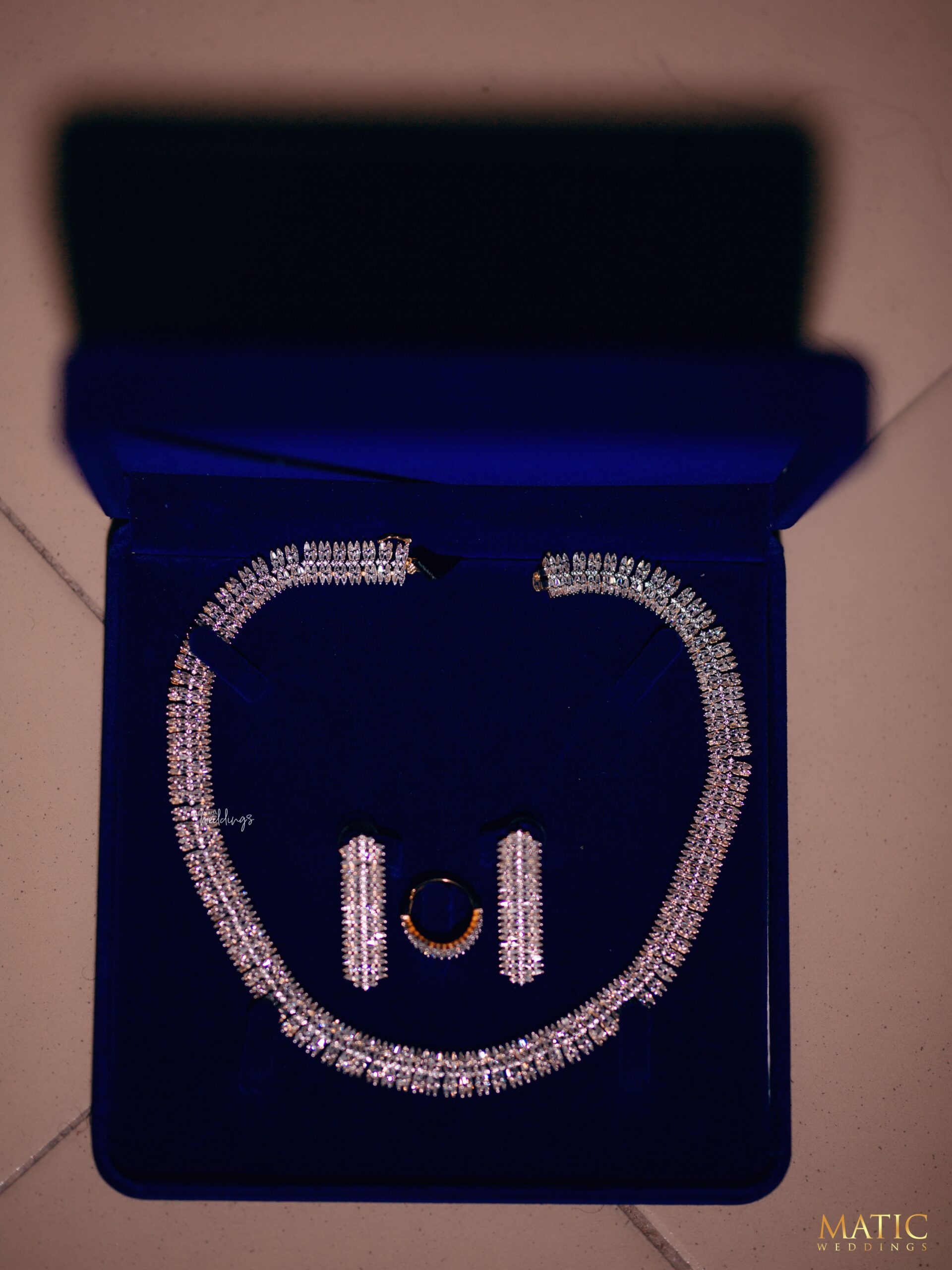 Their love story as shared by Sophia:
I just got out of a bad relationship and was brooding with my cousin @sandraohiaeri who was there to cheer me up and somehow we decided to hit the club and forget my sorrows. I was in my finals and I had strict parents, but they were out of town so why not?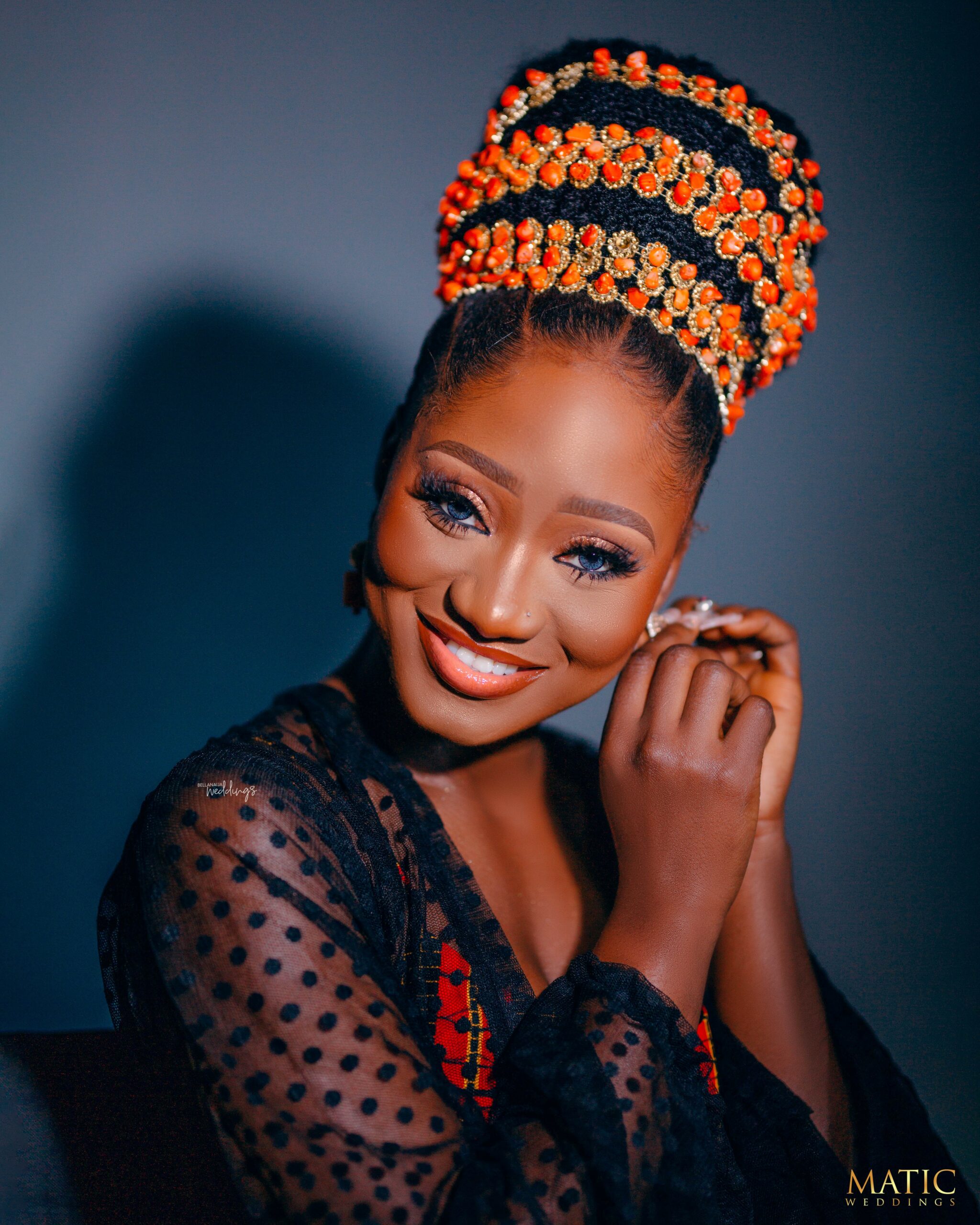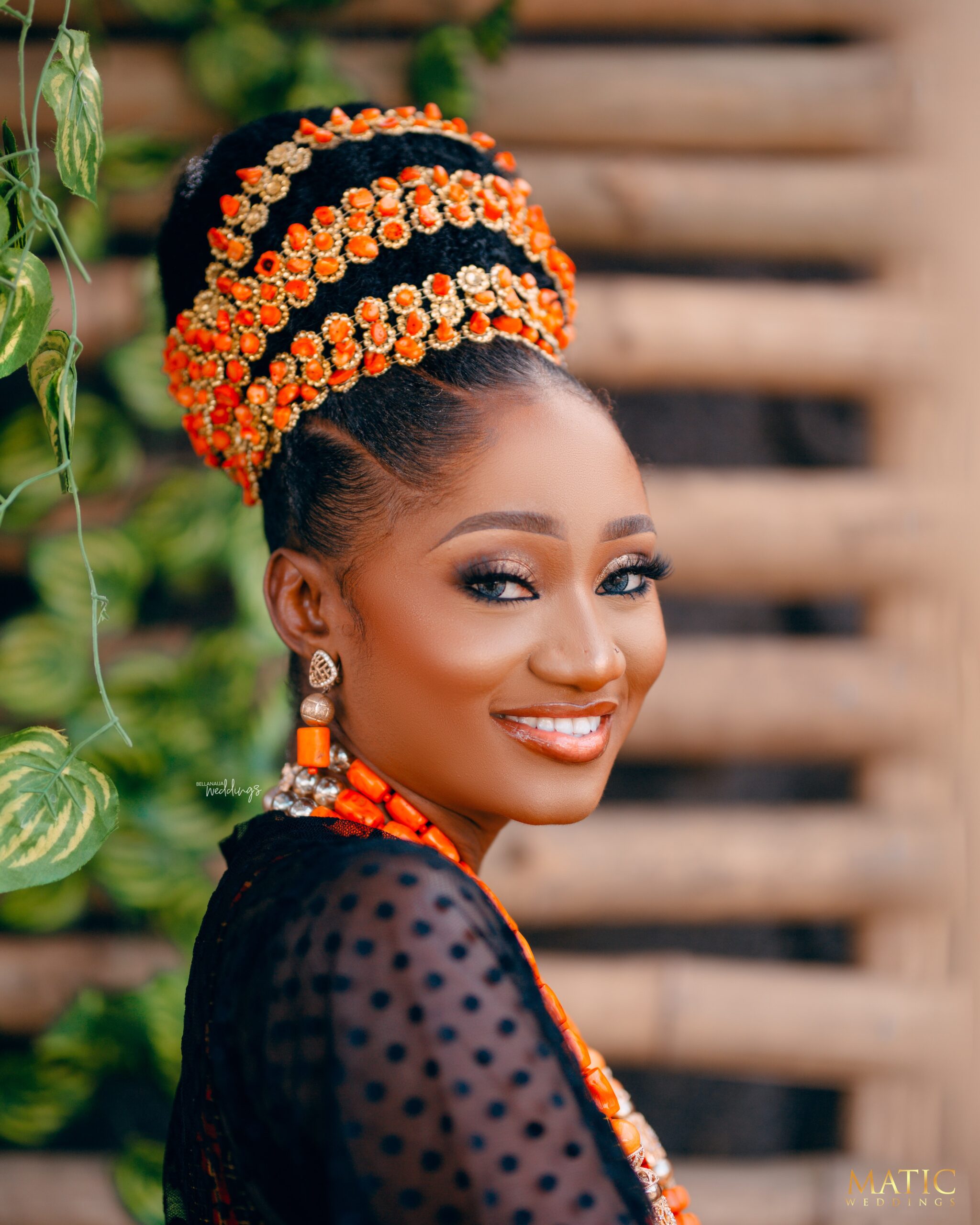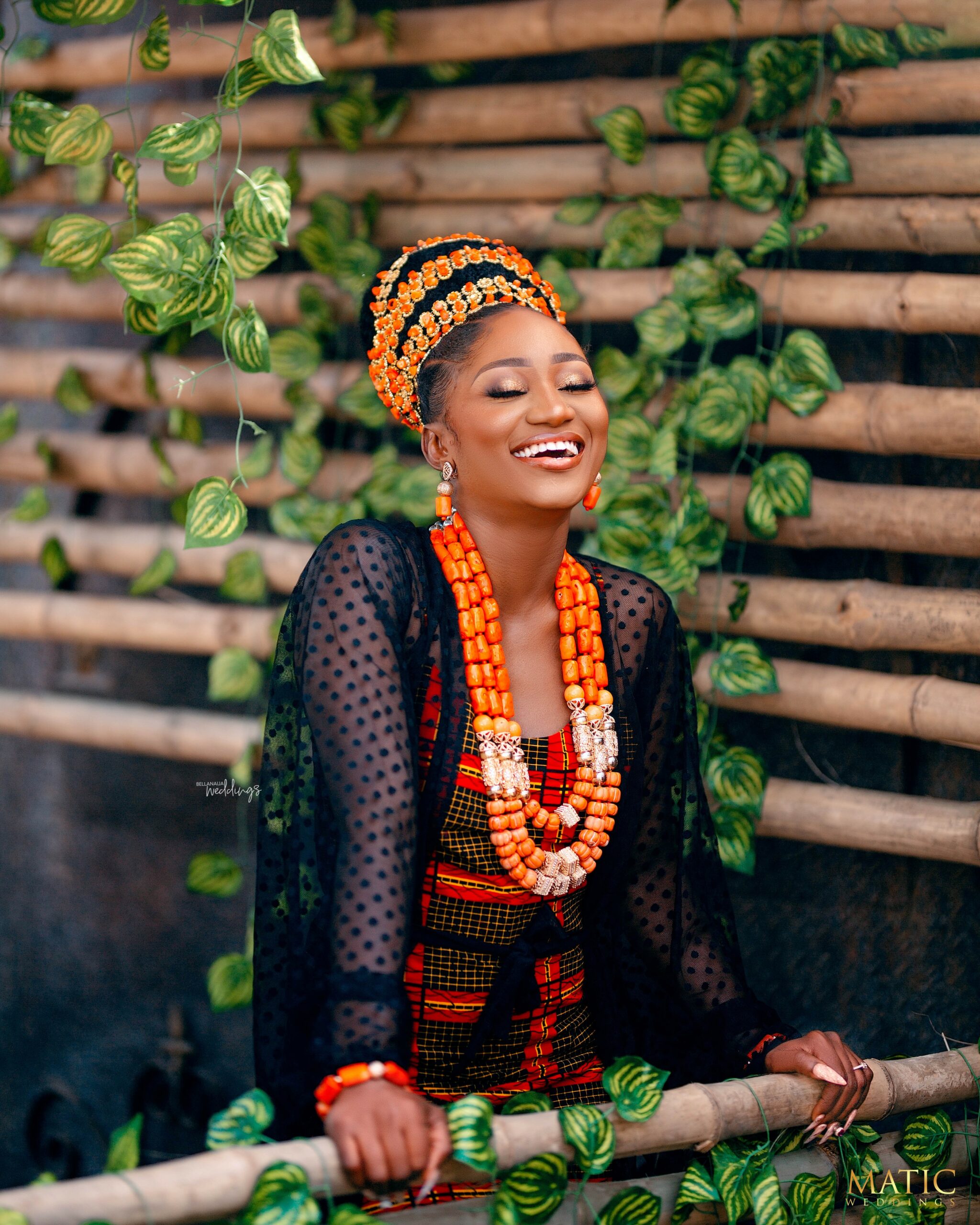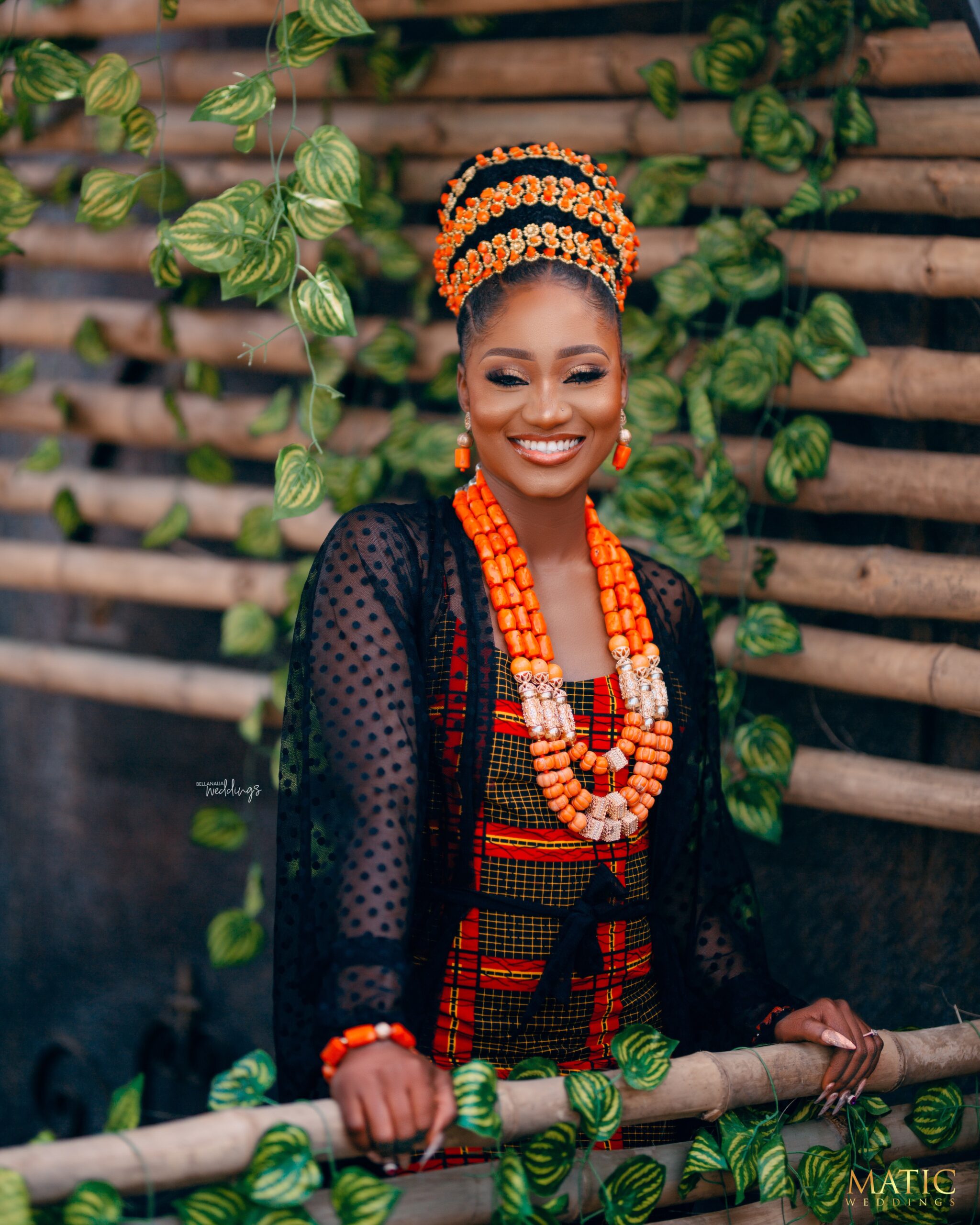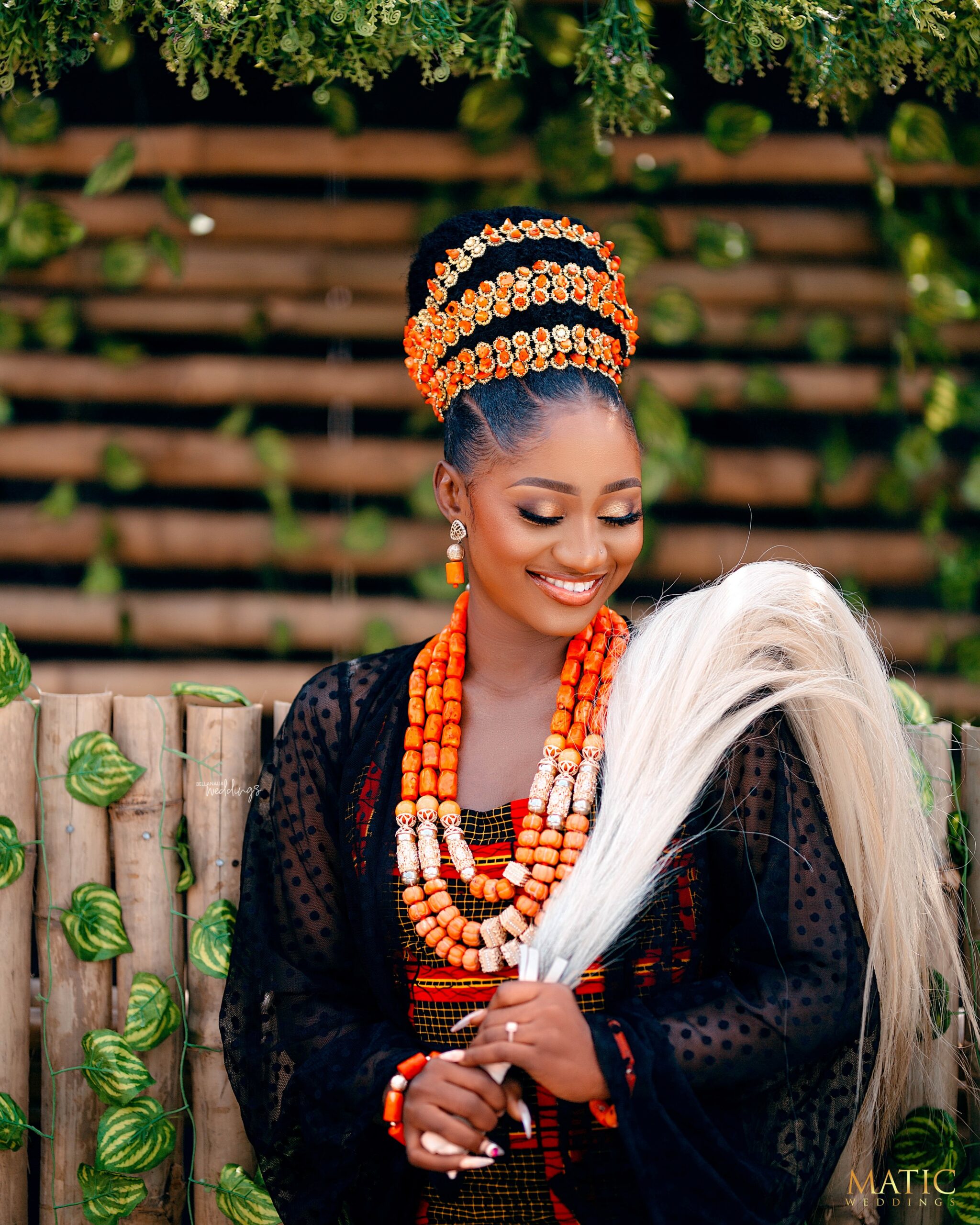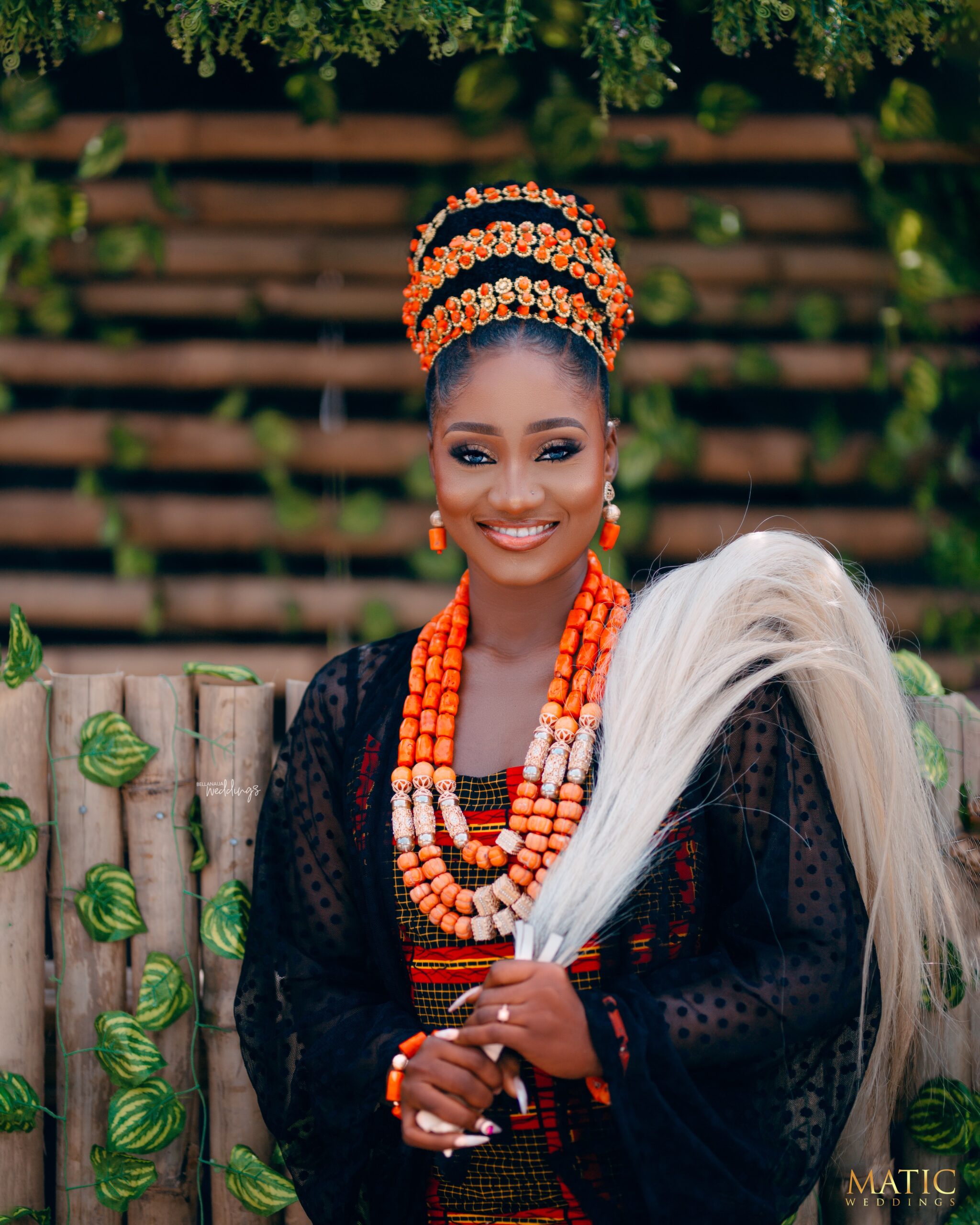 We got to the club, ordered drinks and eventually blended into the vibe of it all. I remember dancing to "work" by Rihanna (he reminds me of this sometimes 😂) when I saw a tall black handsome dude in the crowd who was staring back at me. I'm really not the type to stare at guys for too long or give them the satisfaction but a girl was feeling the guy and she was out to have fun.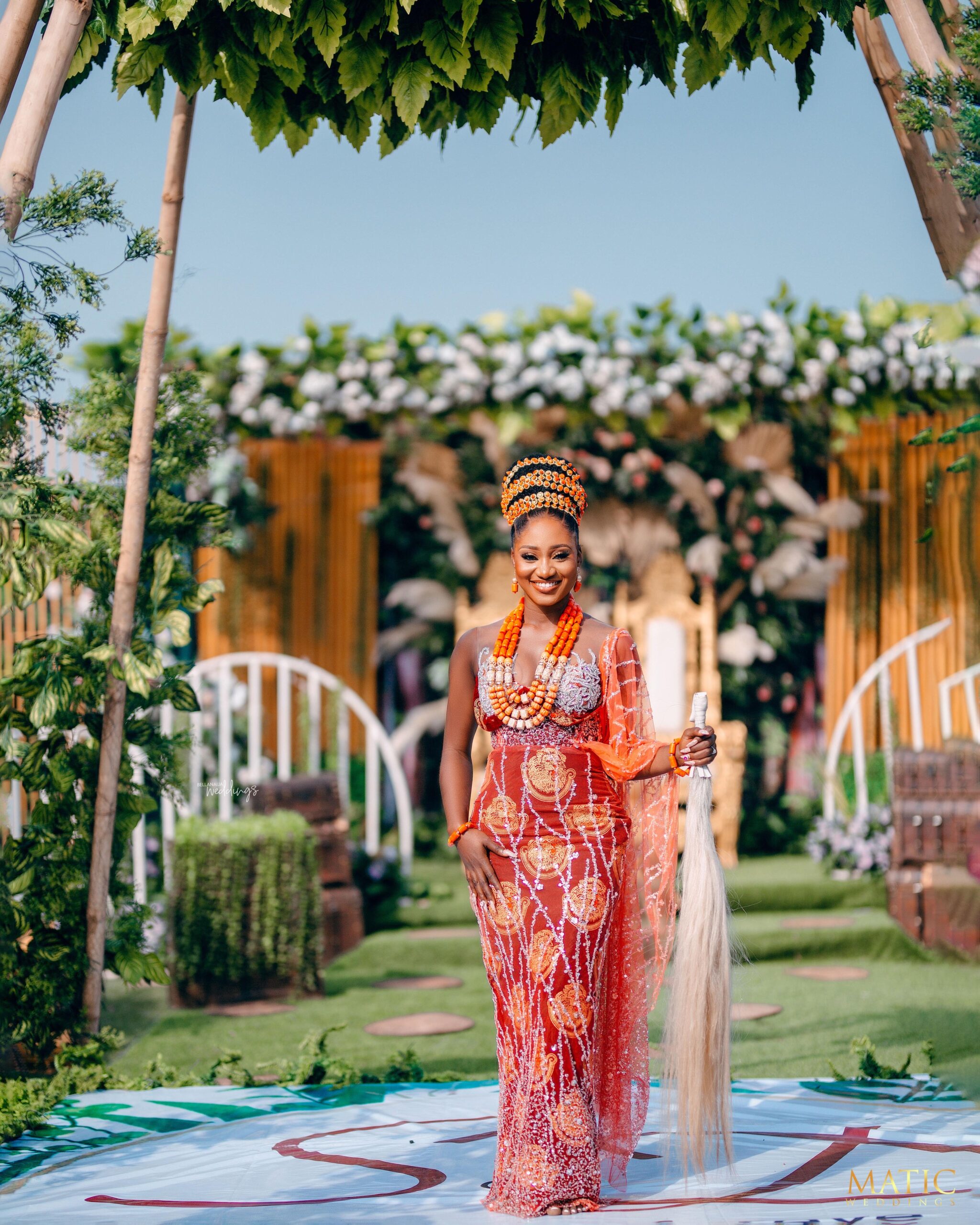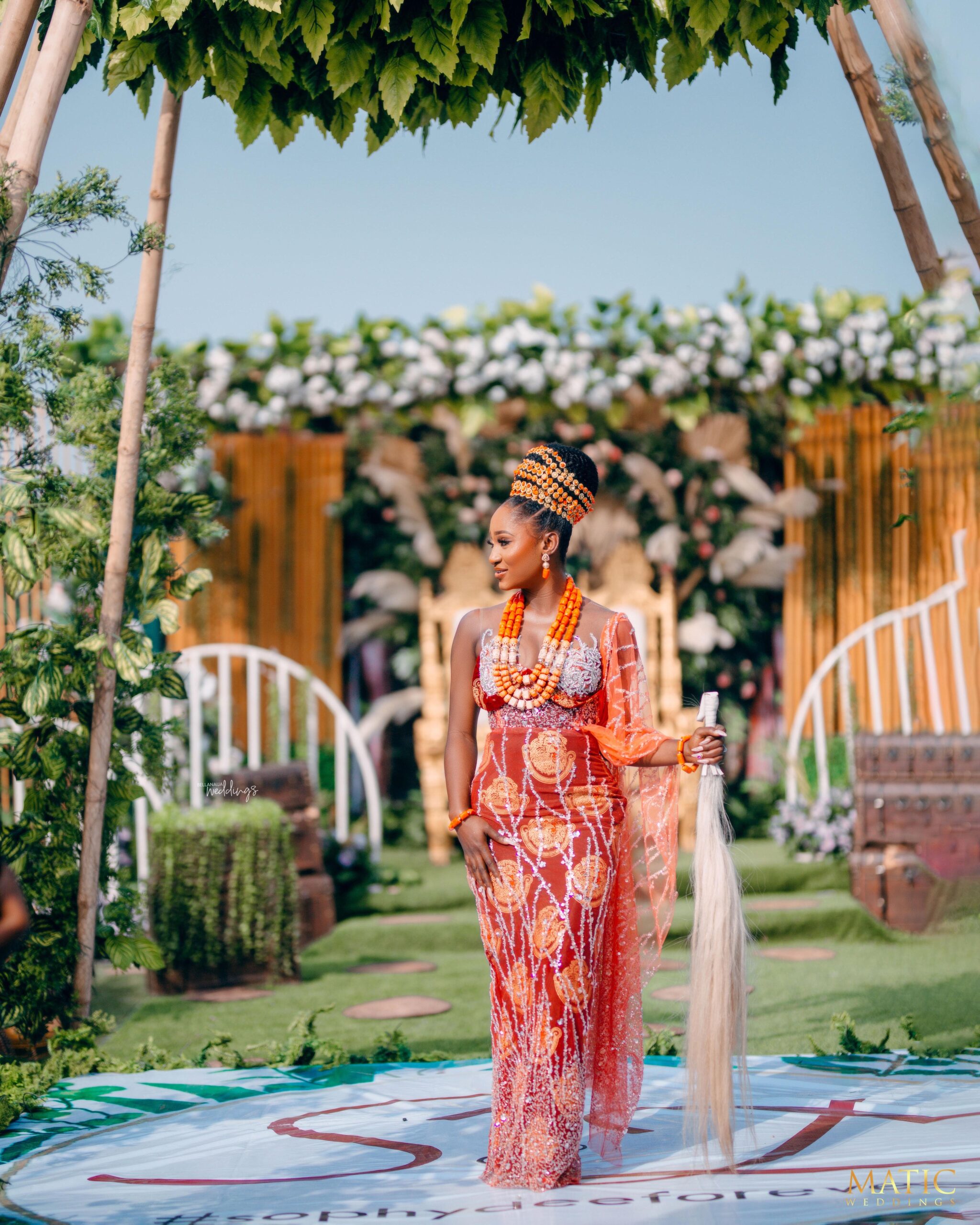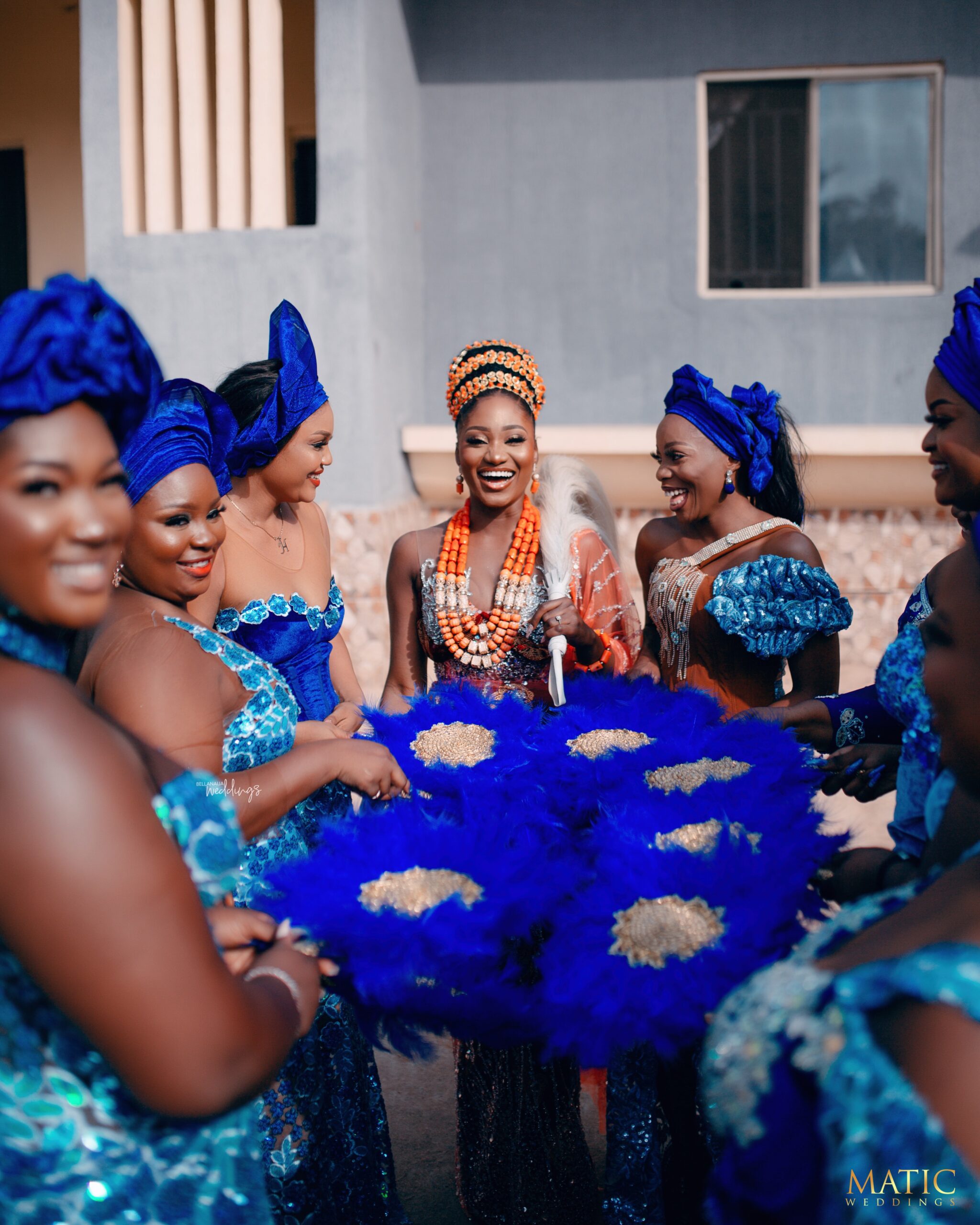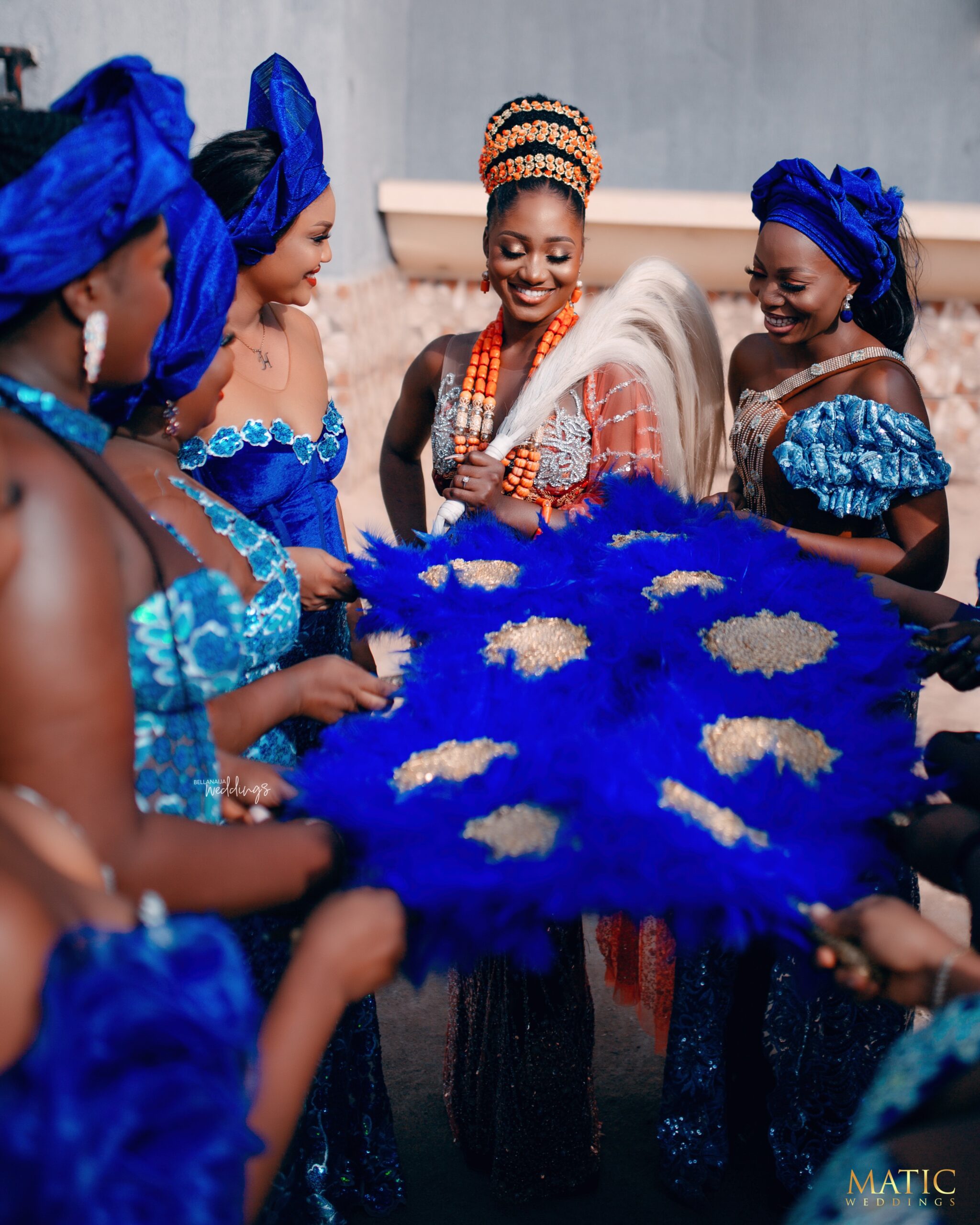 A few minutes later, I could not find him in the crowd so I went to the bar to grab a drink and suddenly he walked up to me to introduce himself. We exchanged pleasantries and then he asked for my number before he left. Apparently, he was in his finals too and in the same University.
Let's check out David as he gets set as well.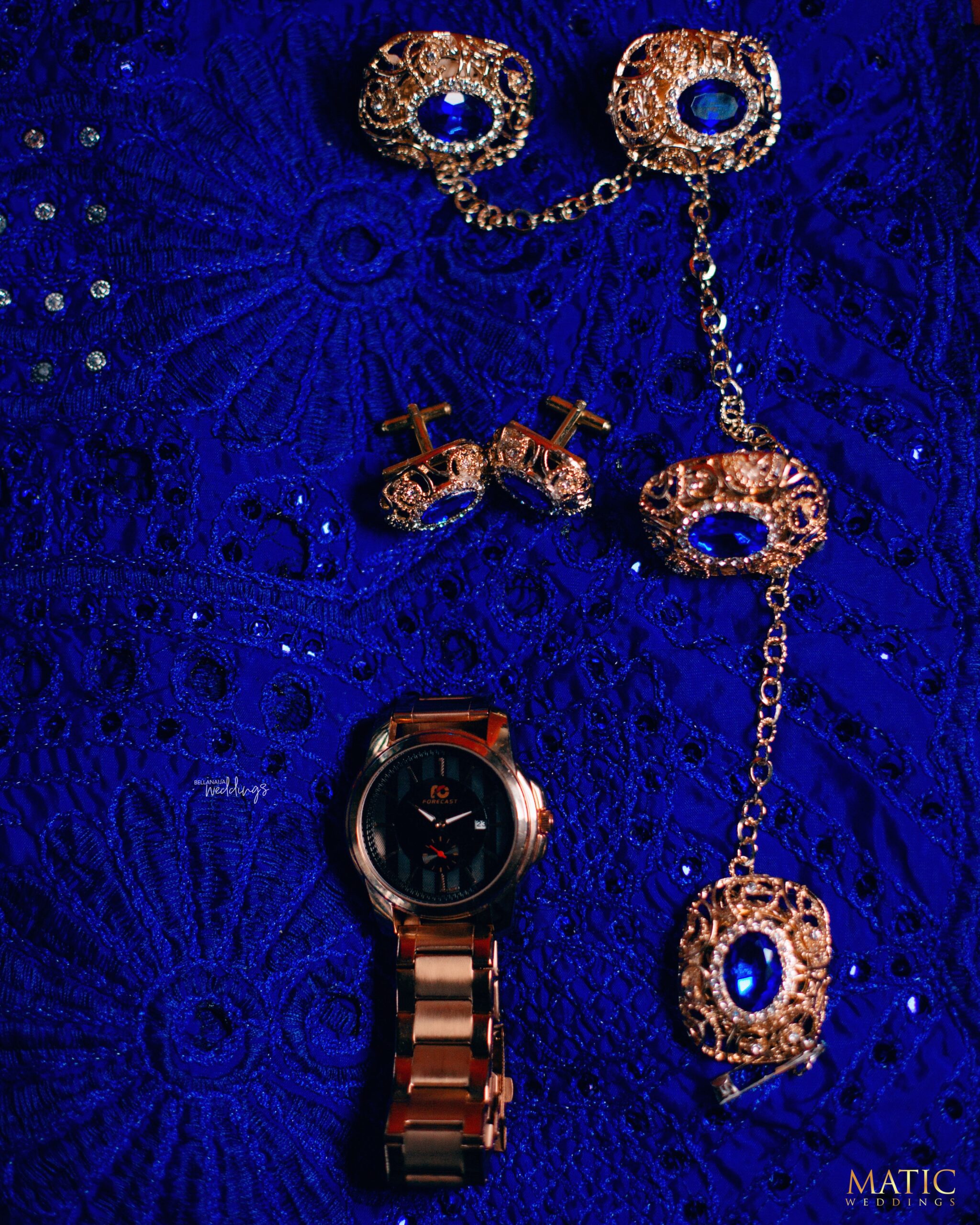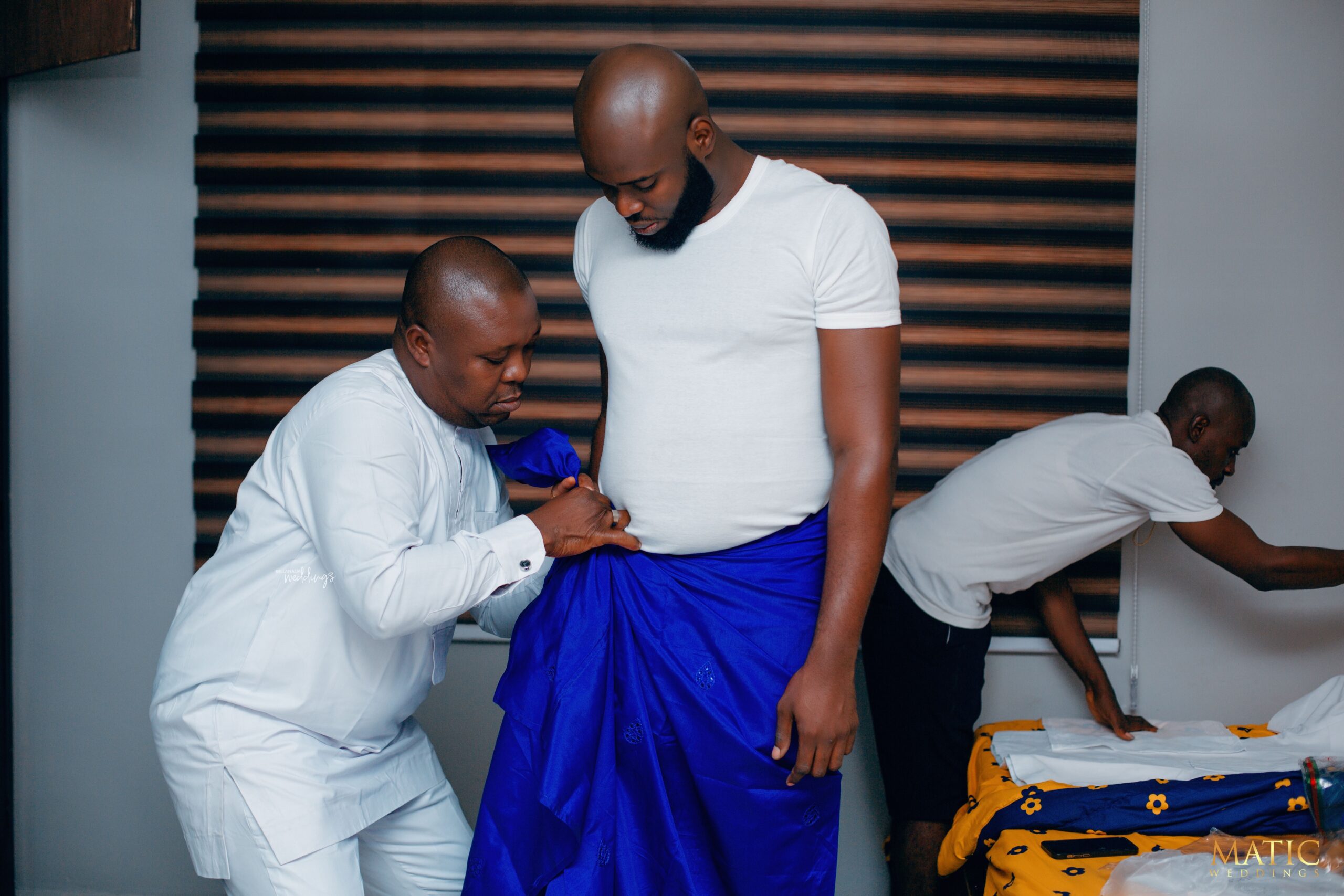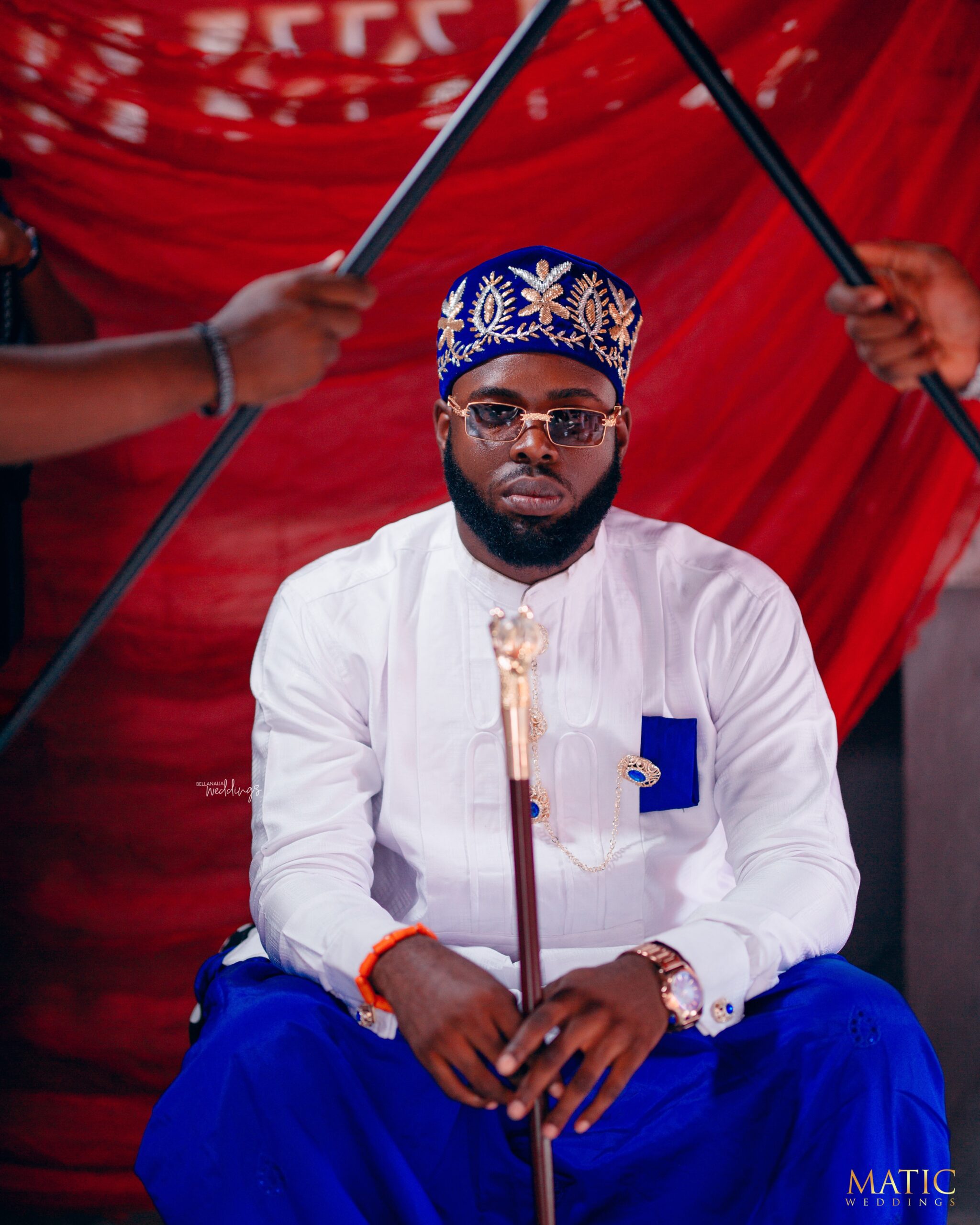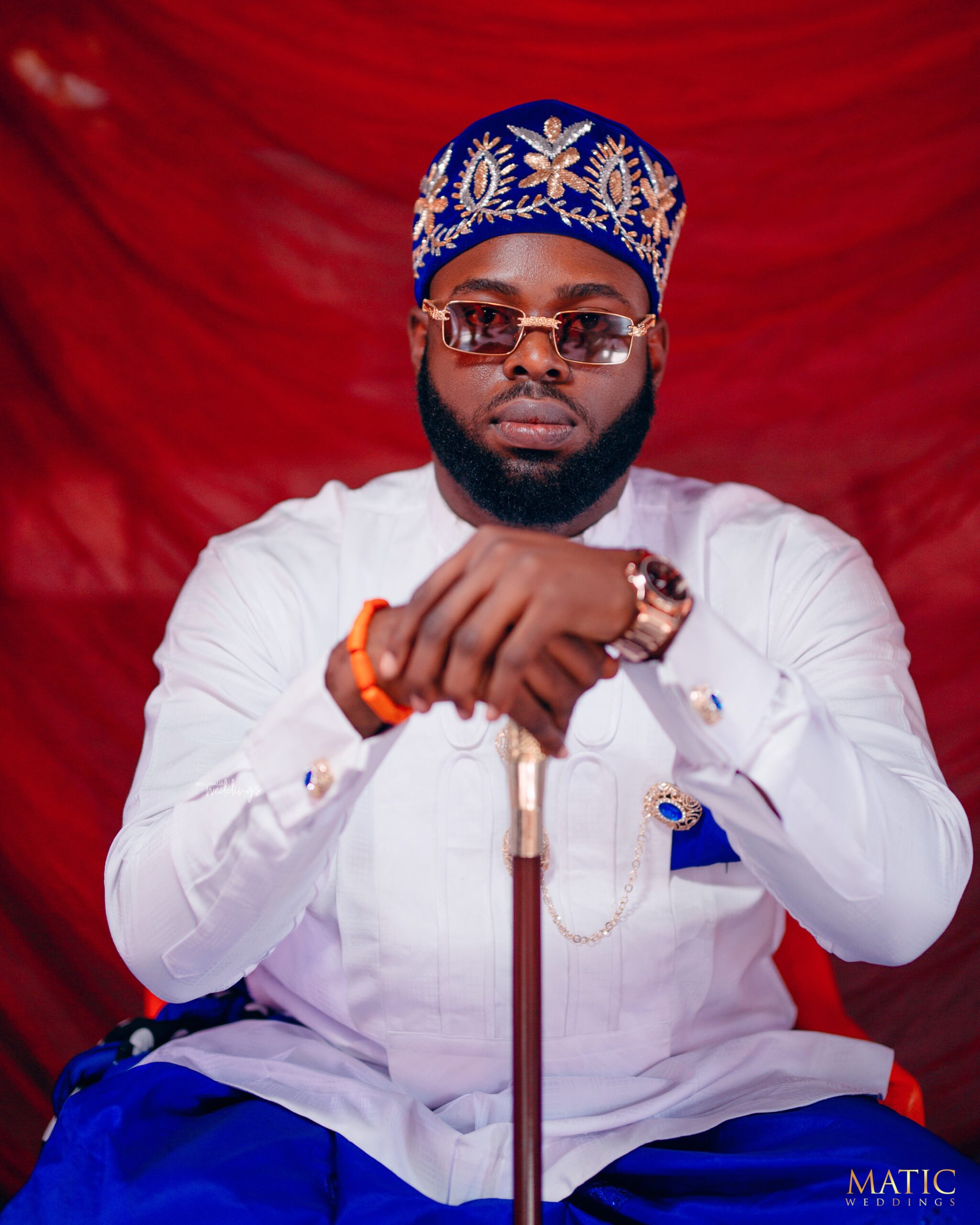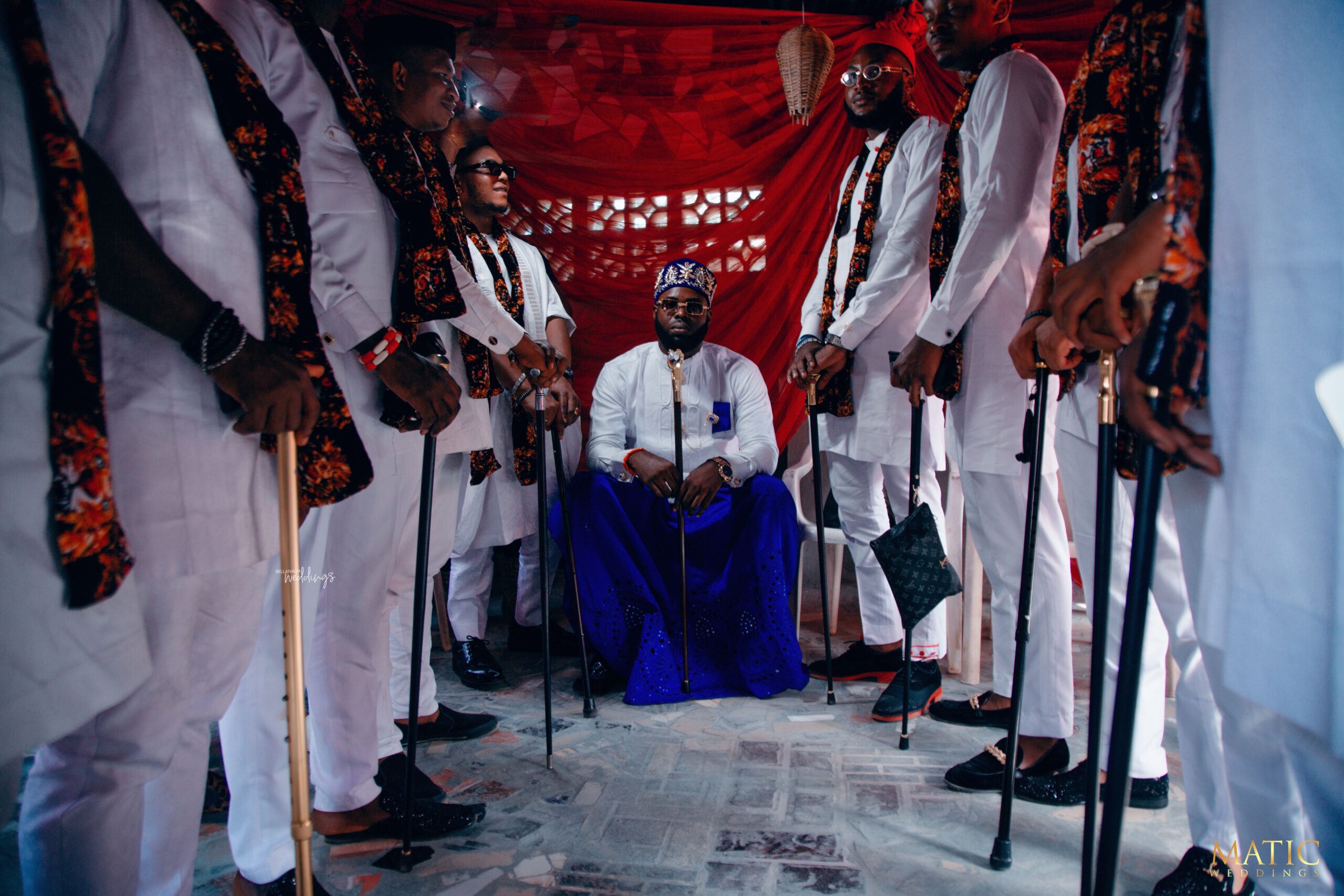 The next morning, he called and I invited him over. I also paid him a visit the next day. We watched a series together but couldn't finish it in one day because I had to go back home so I kept coming back to watch more episodes with him and we got to know each other better. He asked me out 2 weeks later and I said yes. 😊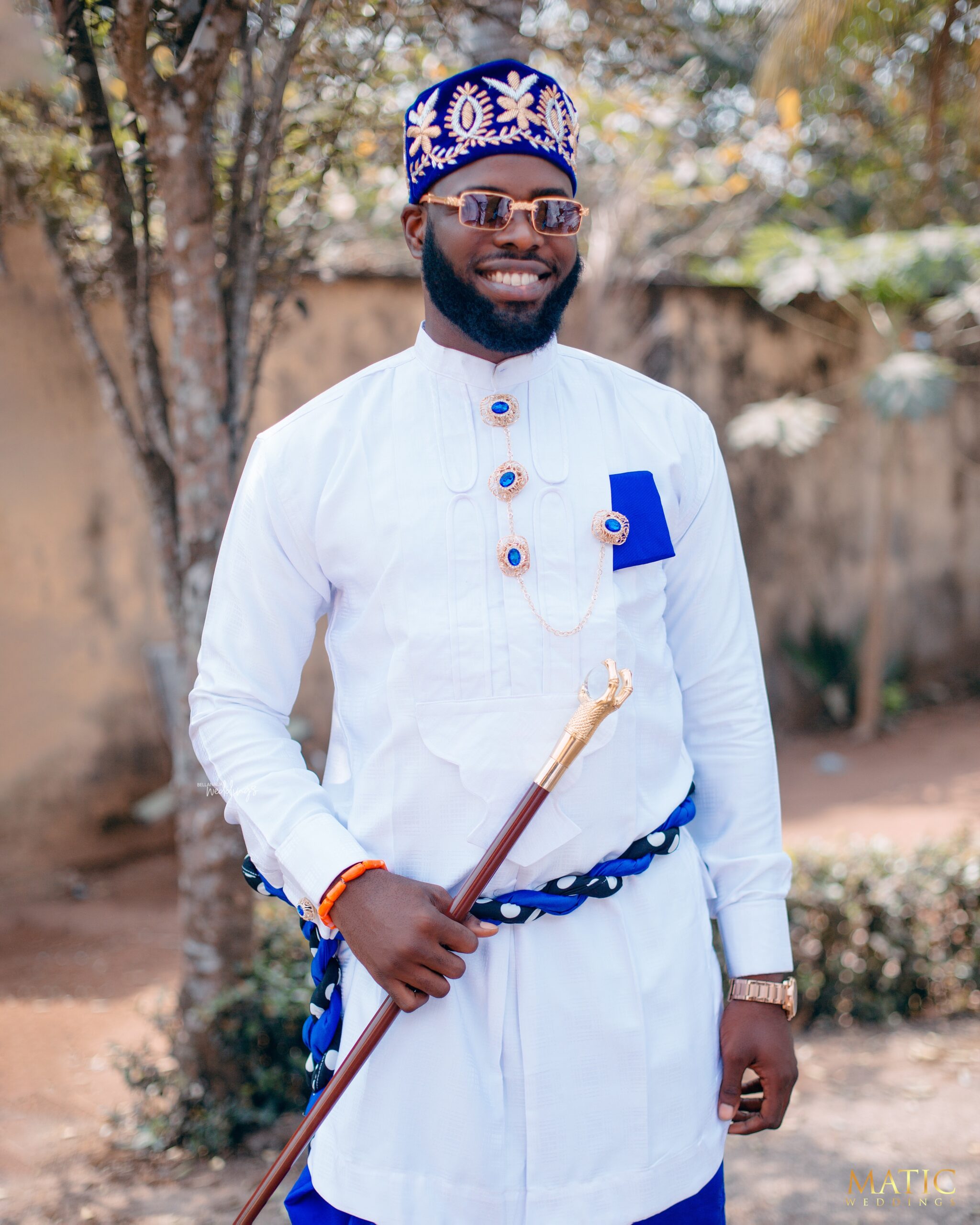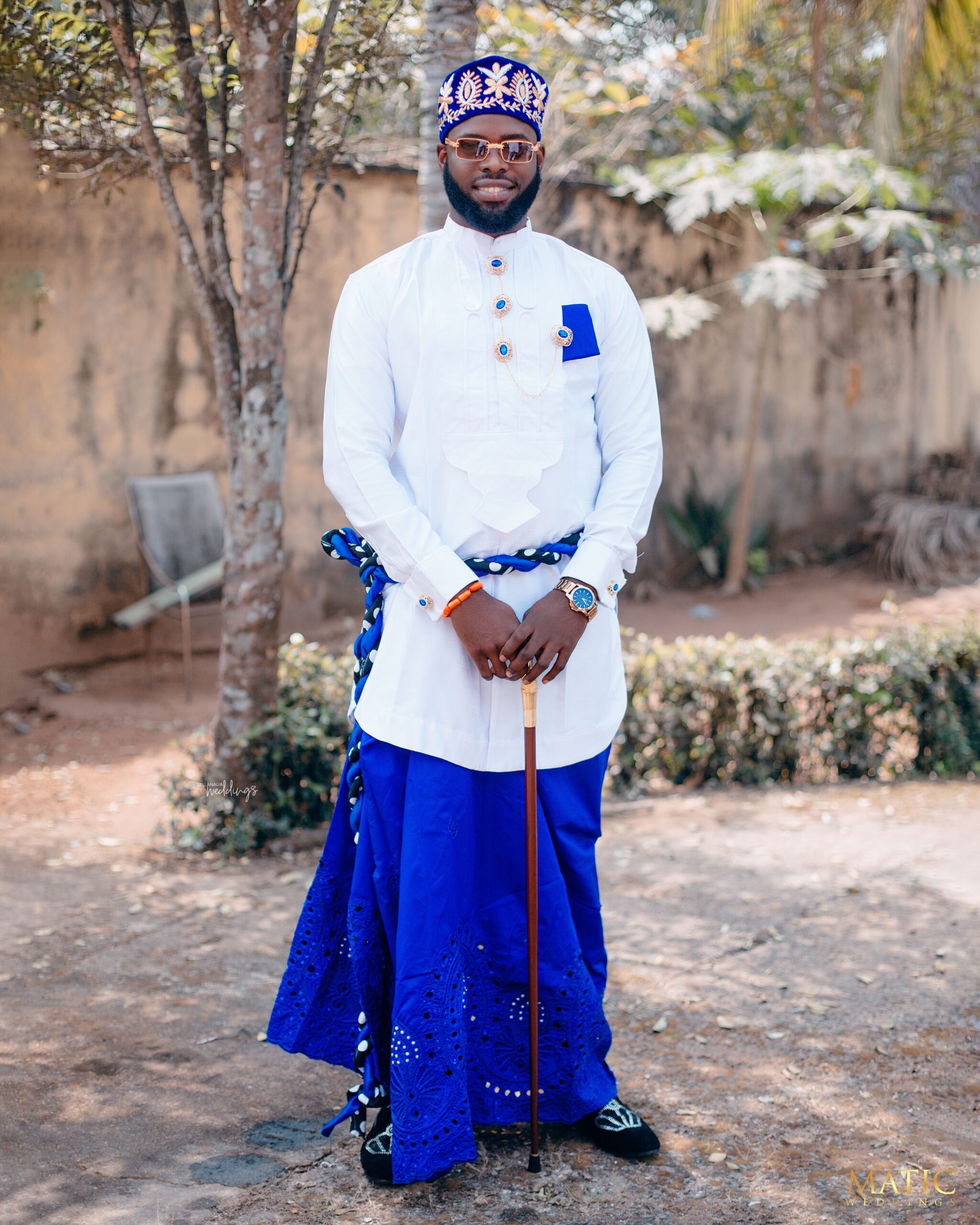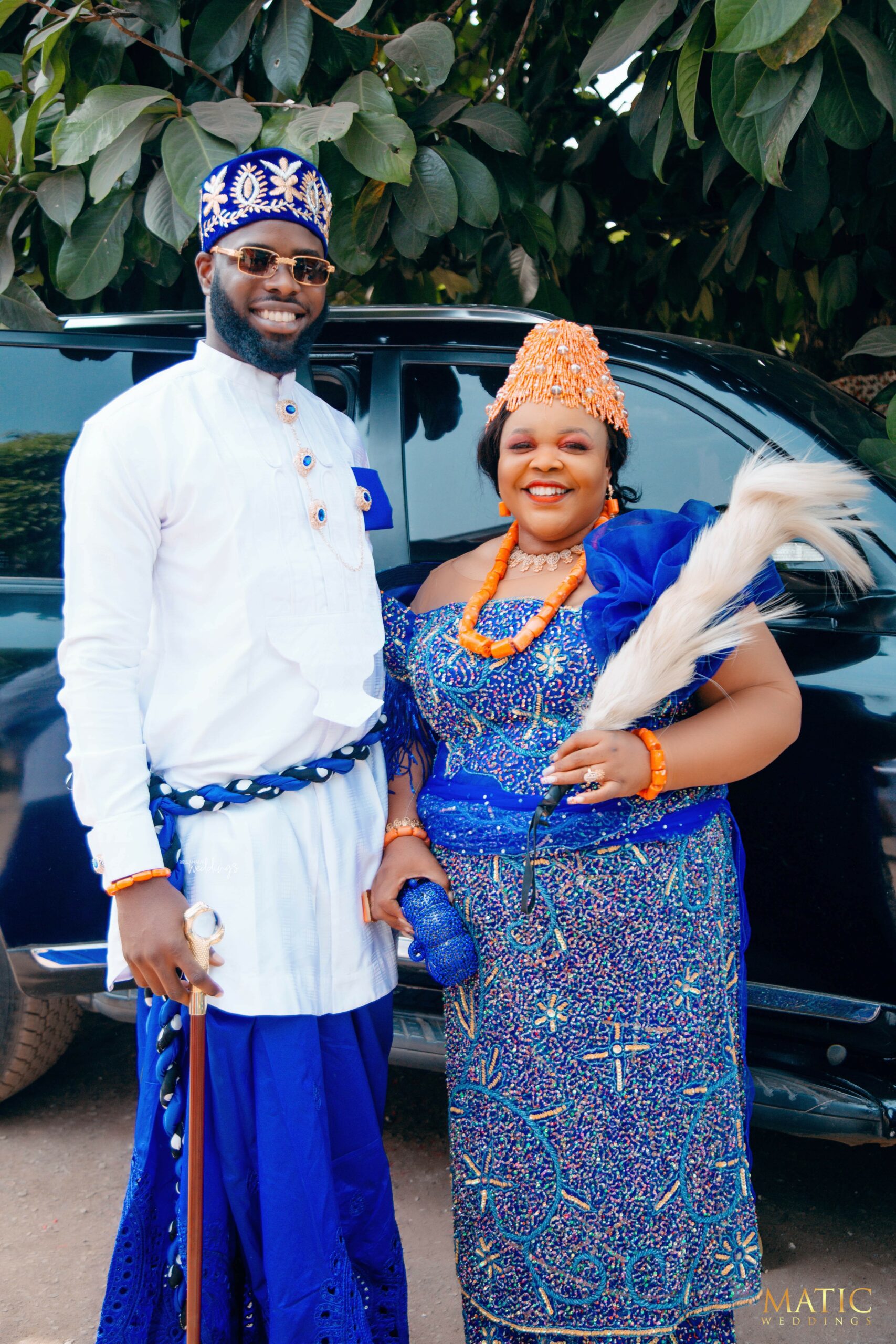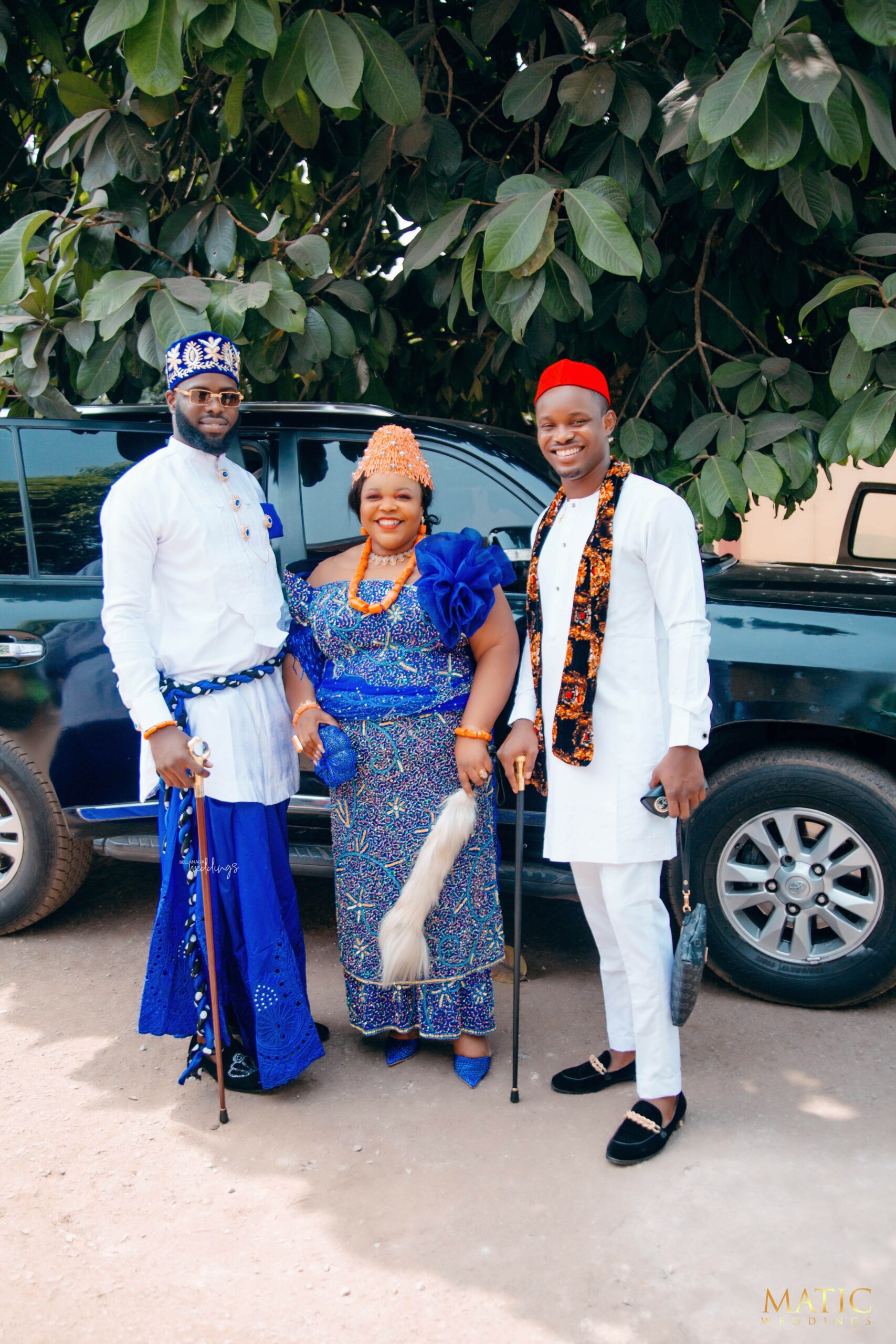 It wasn't all smooth and rosy but he was understanding and patient. He assured me that he wanted me and he wasn't here for games. Since then, we've been best friends. 5 years later, he proposed and I said yes. 😁
Love in all its glory!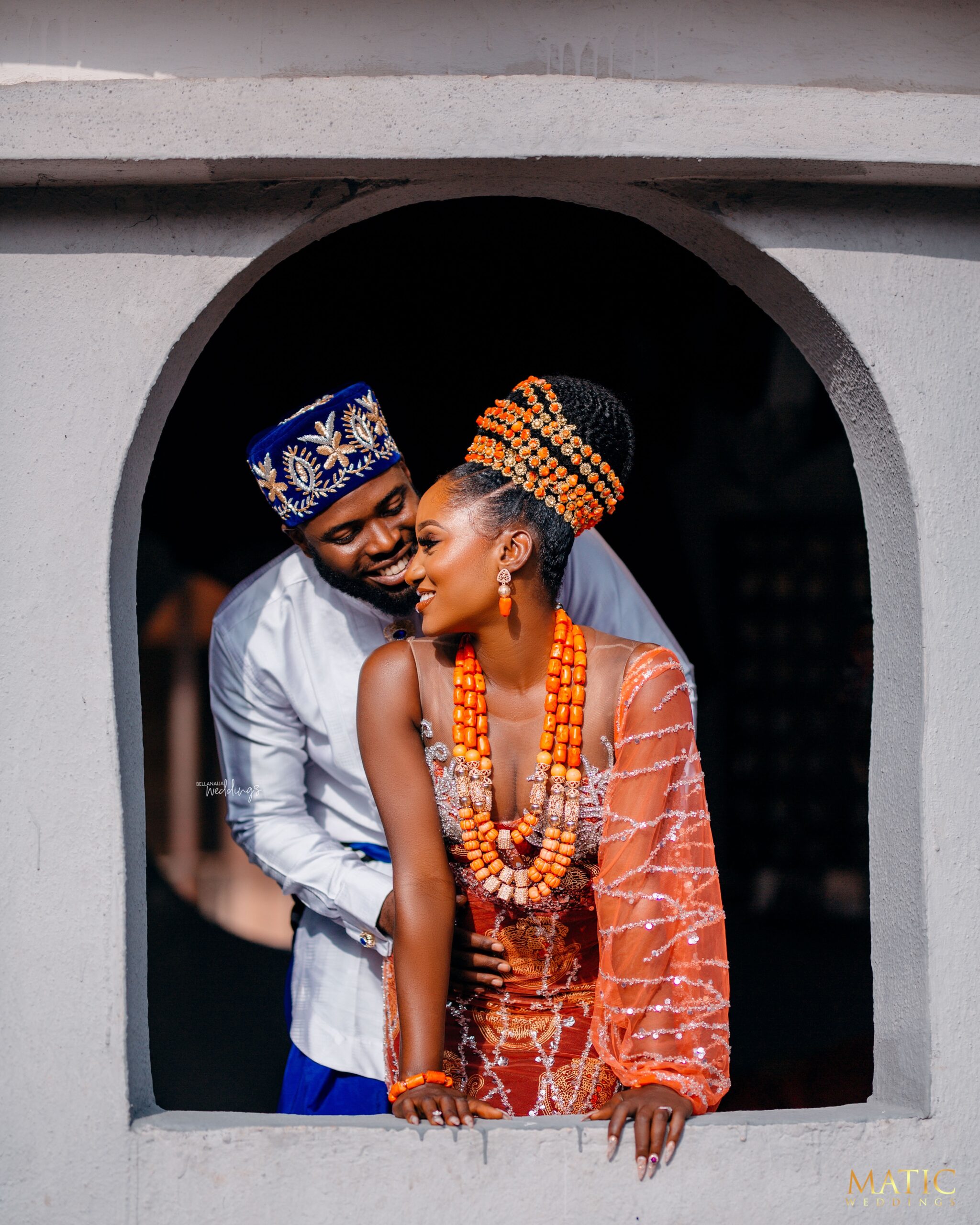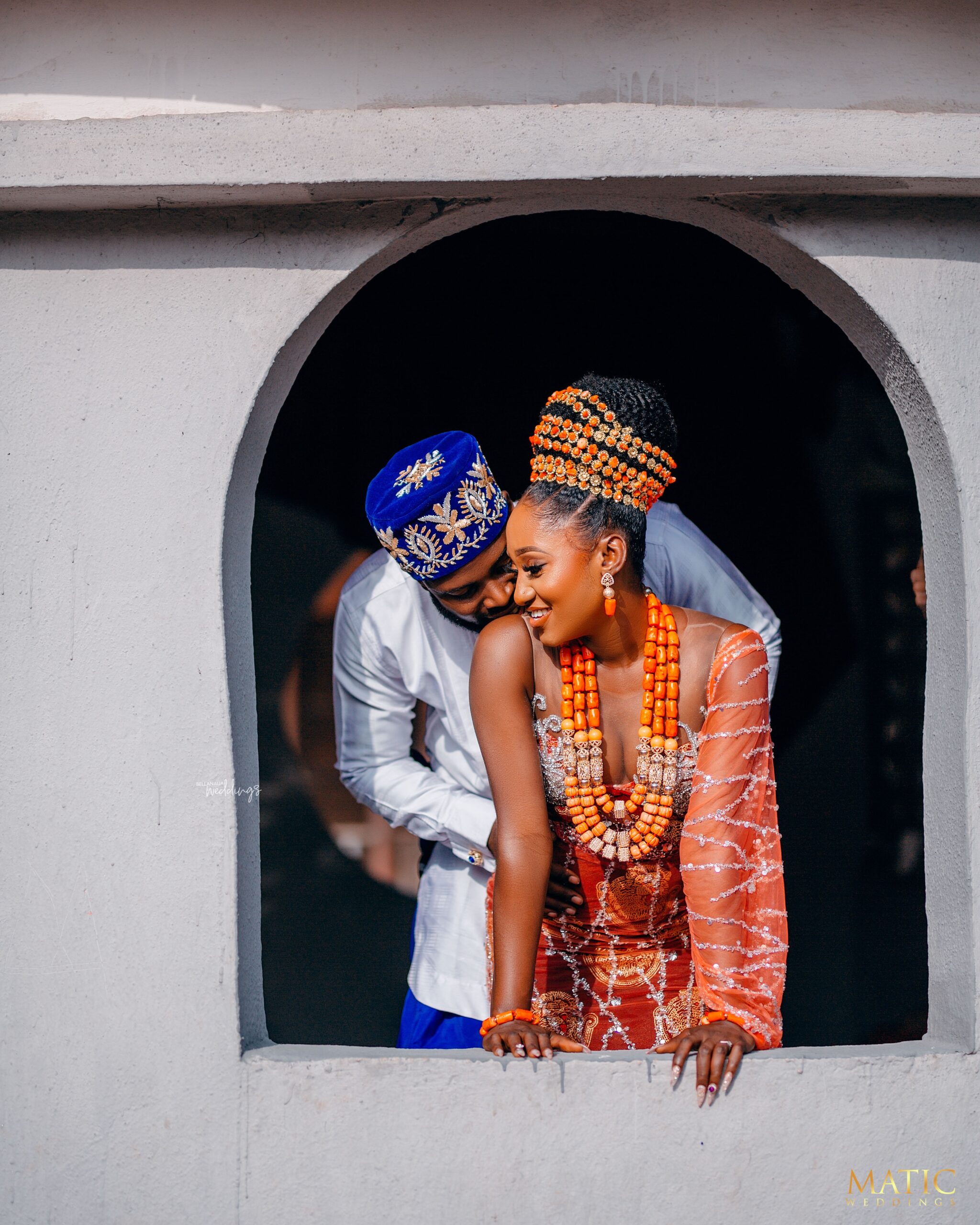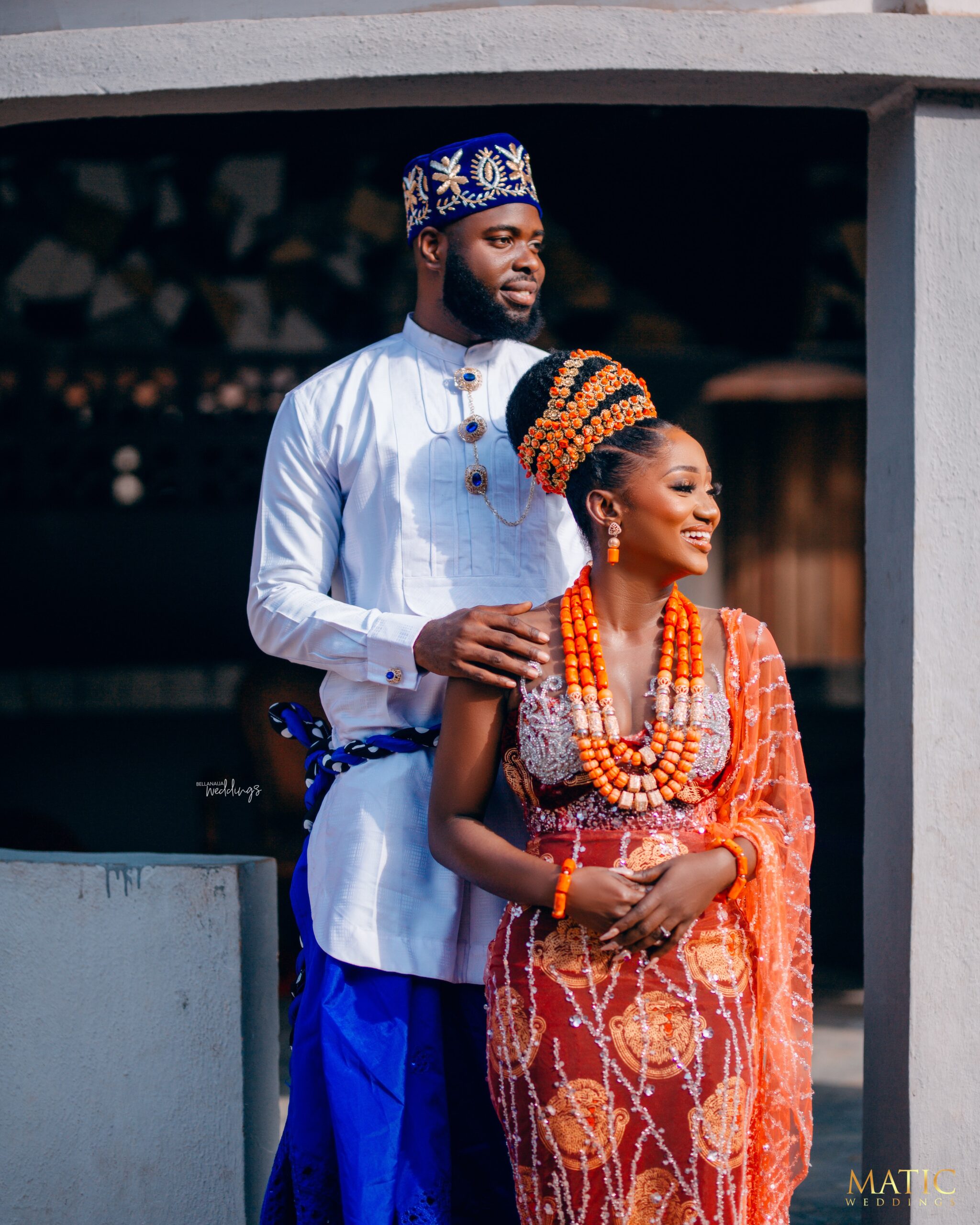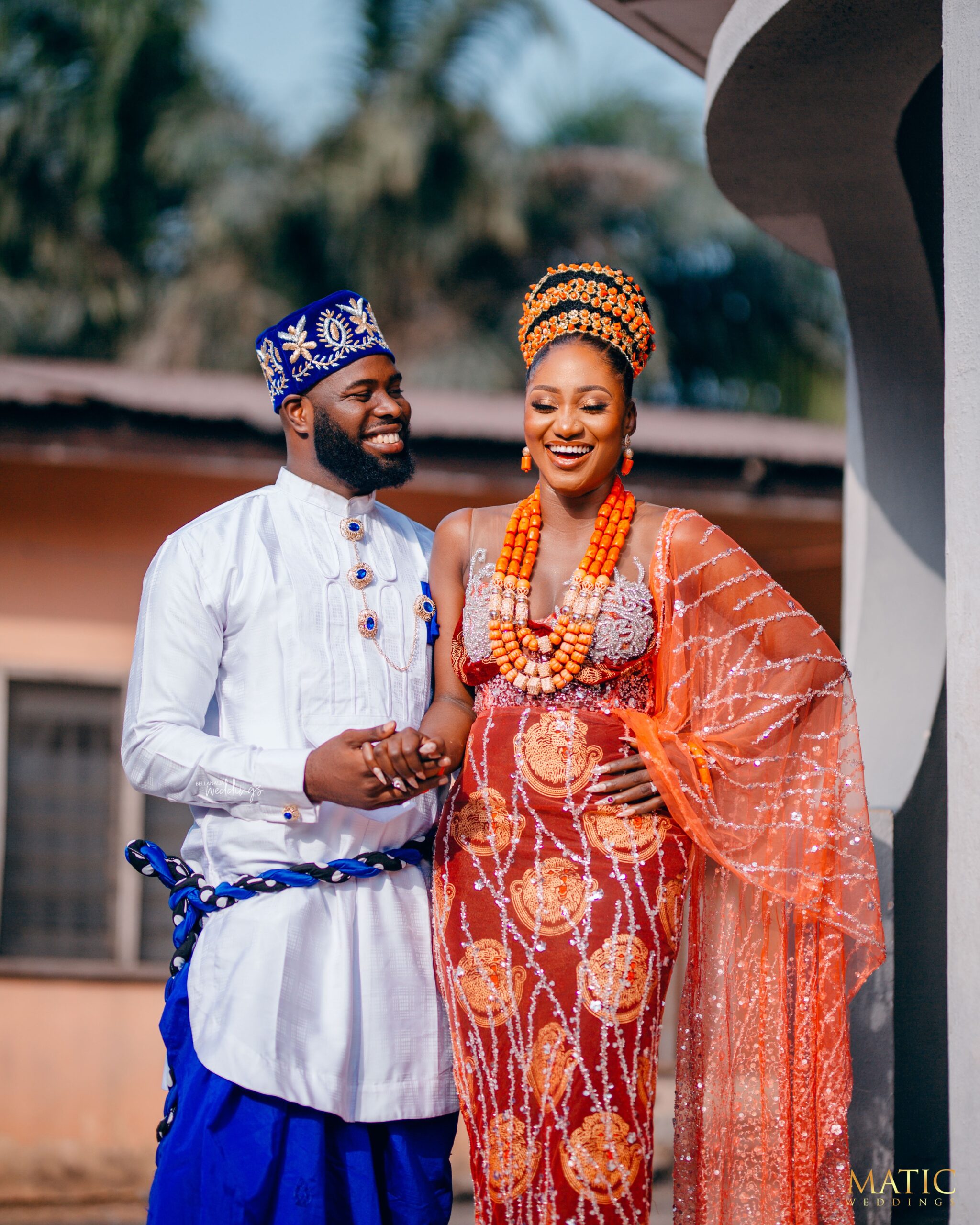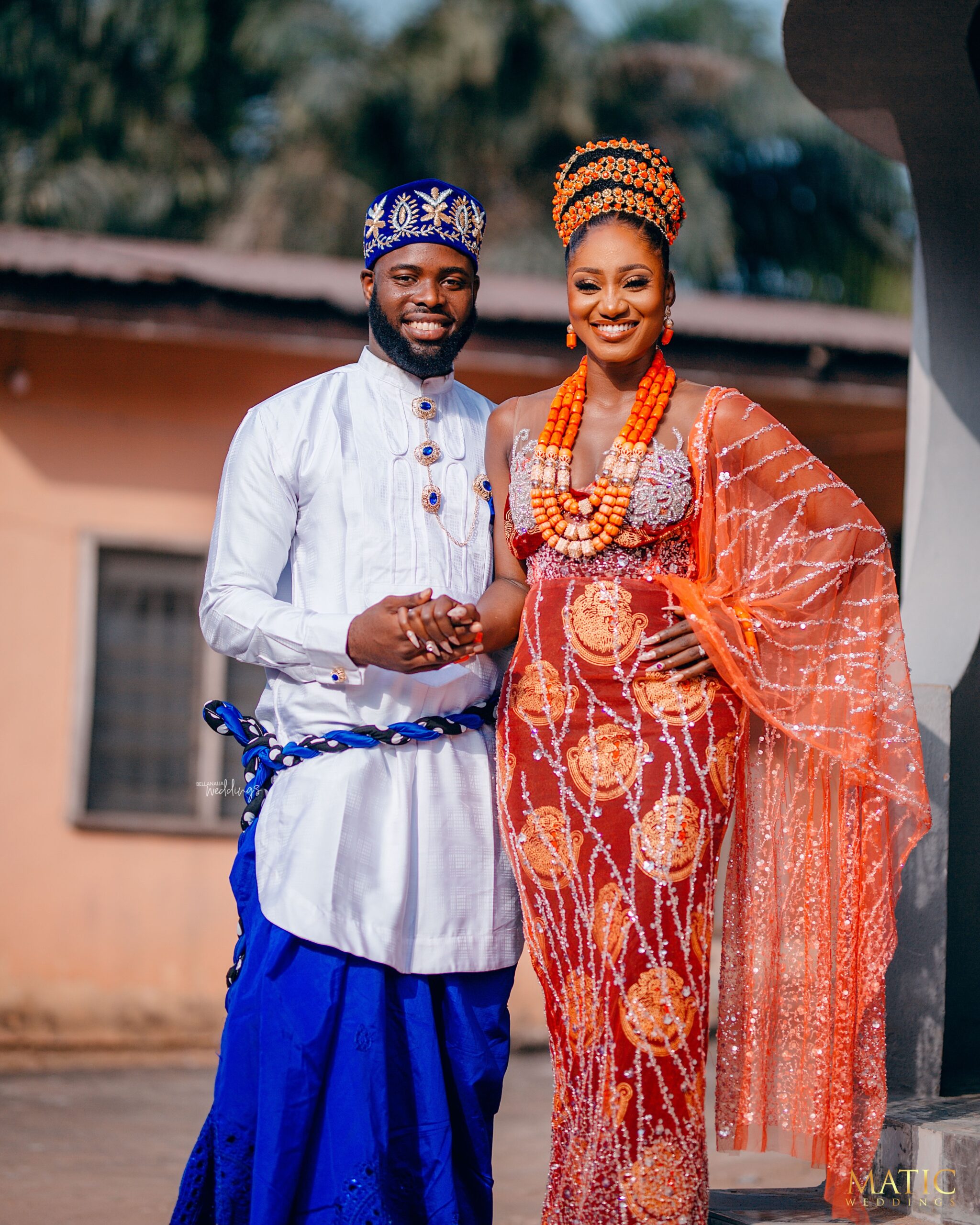 I'm willing to do this life with you Dee. I know life has its ups and downs, but I know it will be easier with you. You've shown me true love exists. I love you so much with every fibre of my being and I love the way you love me.
Let the ceremony begin…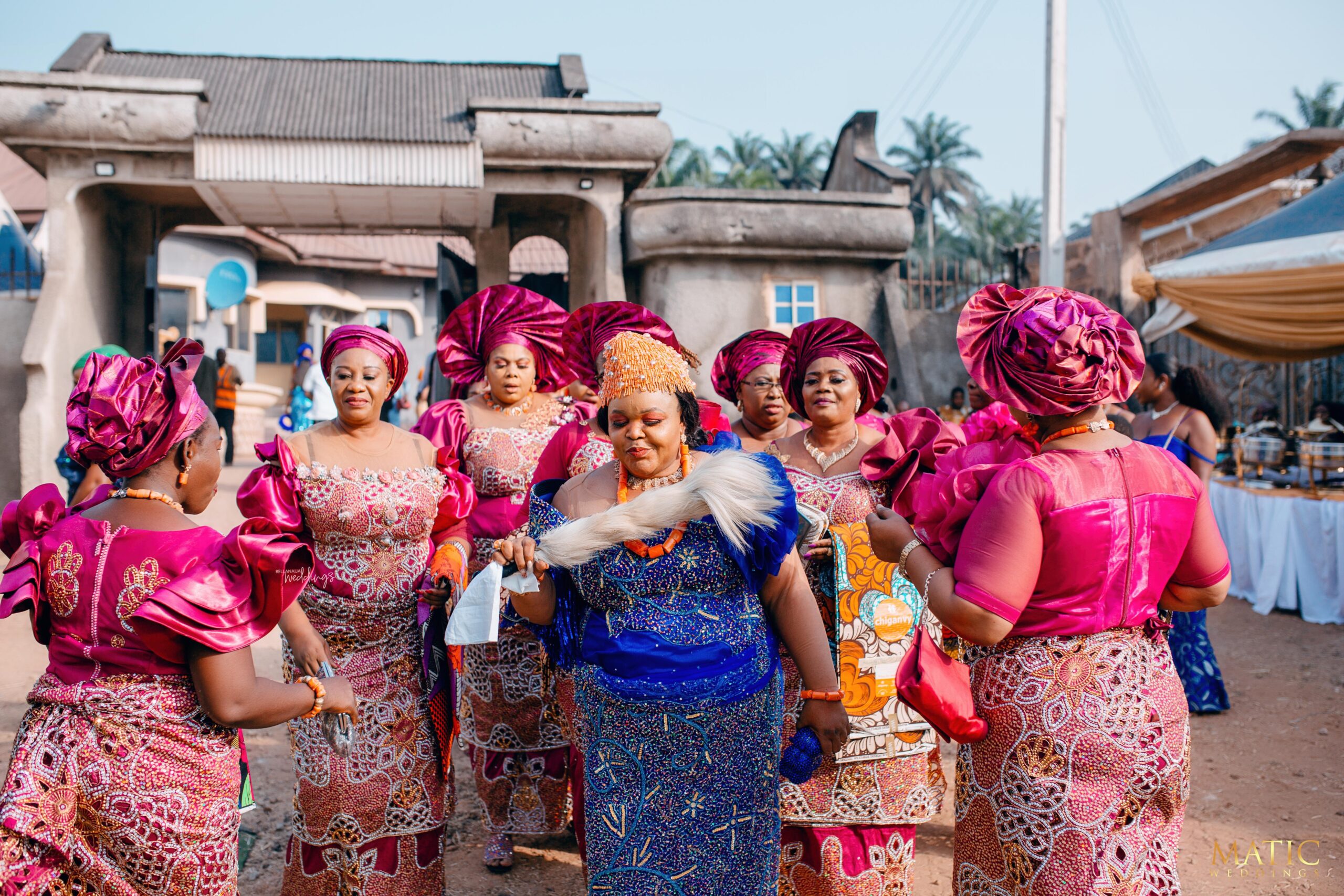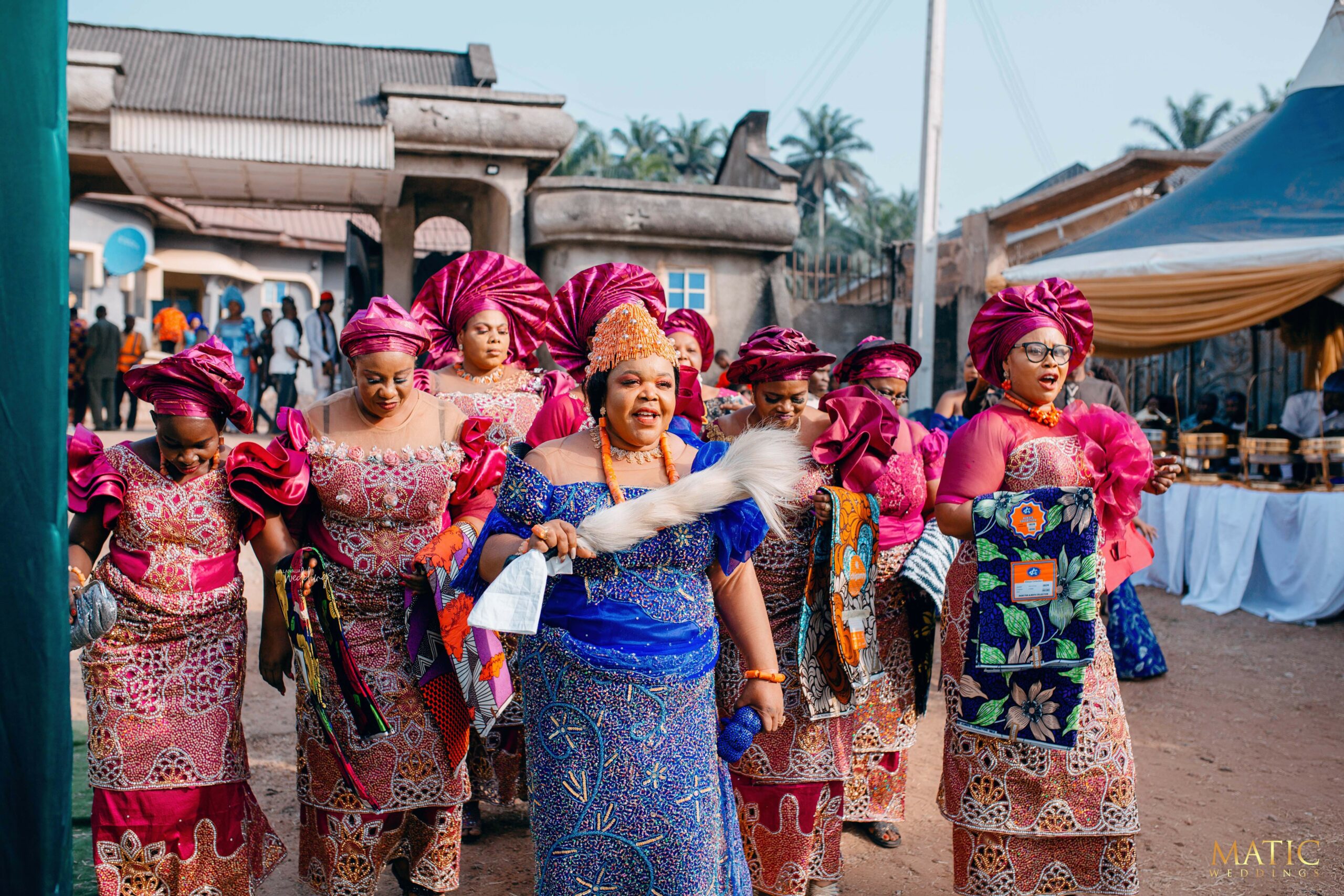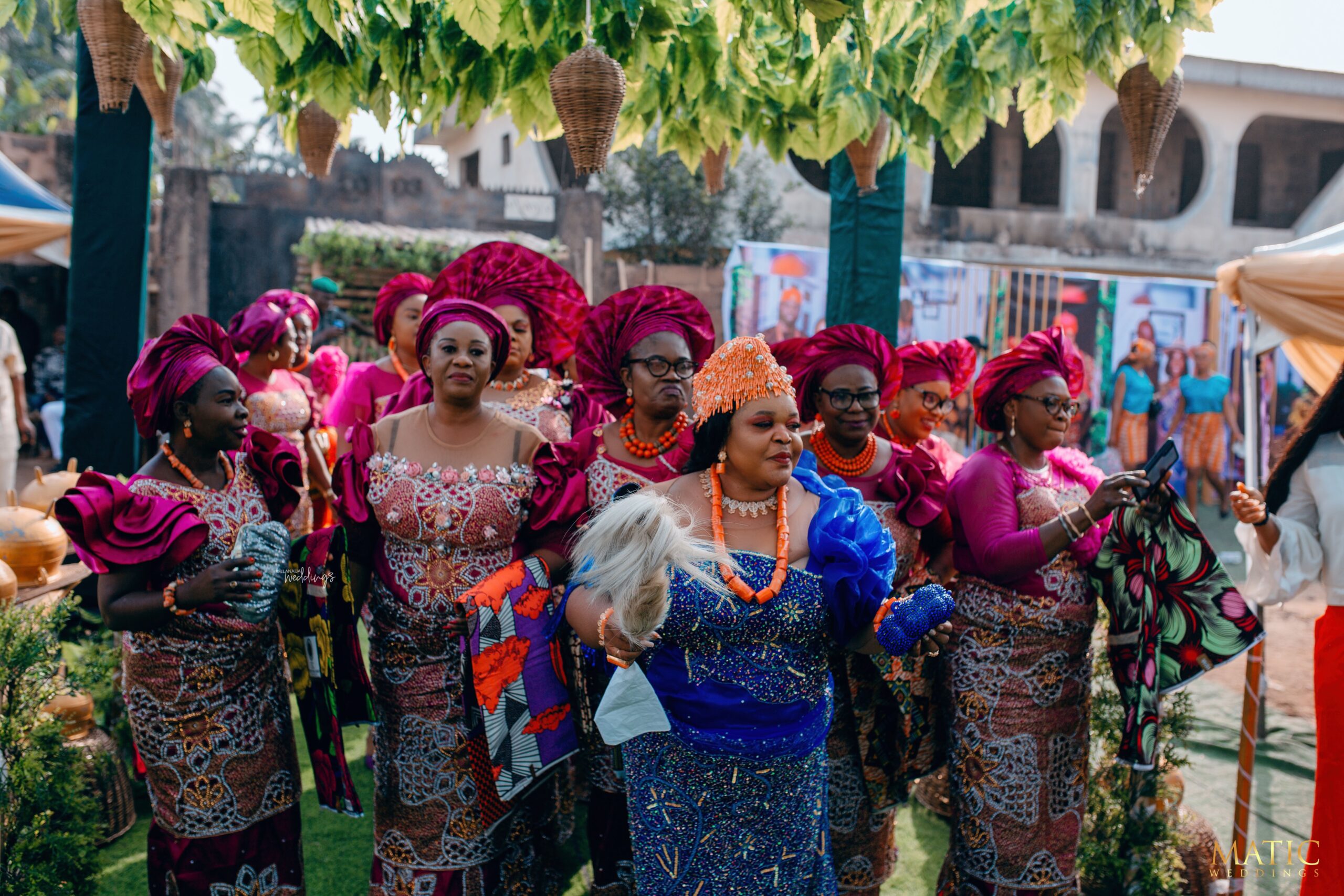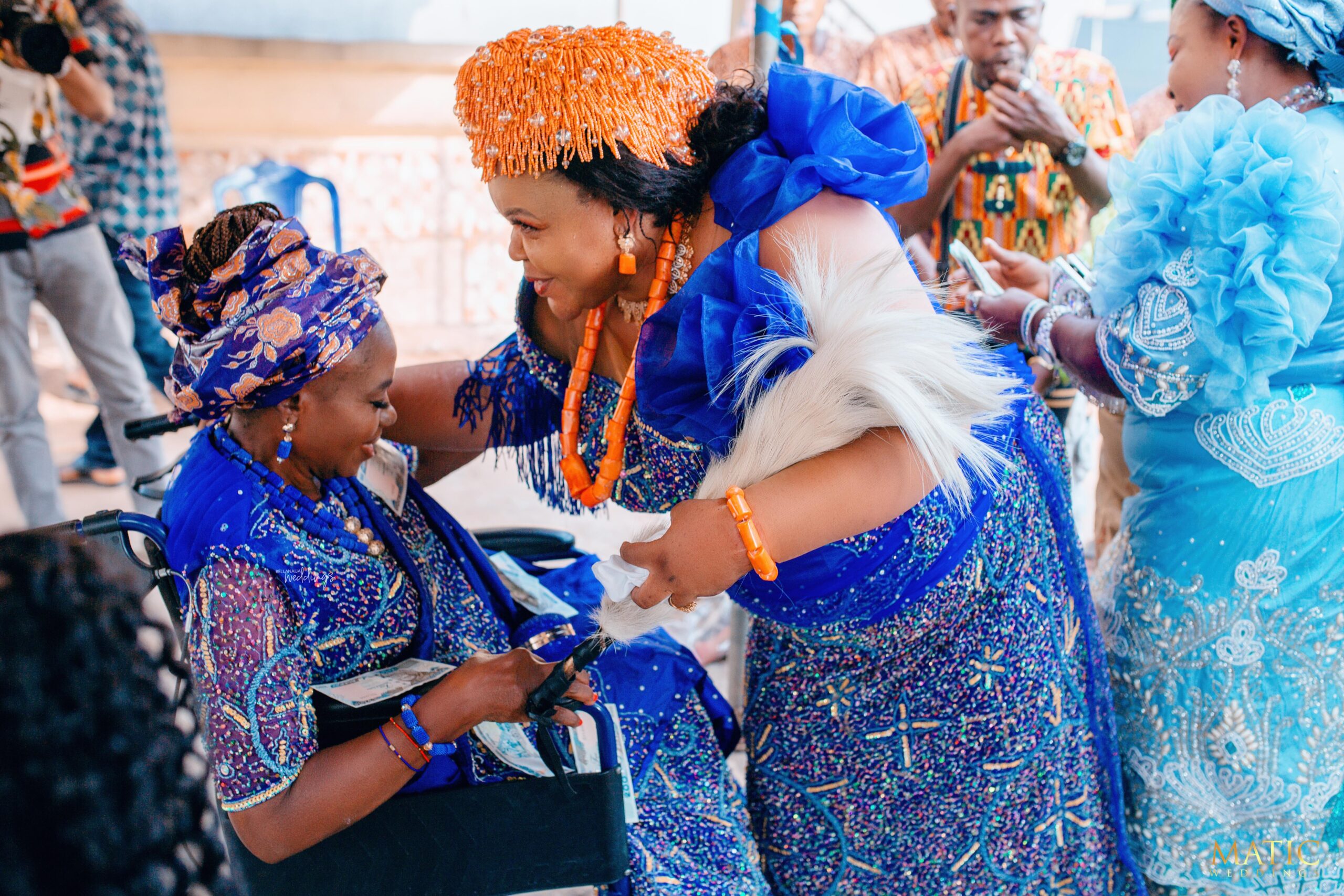 Make way for the Groom!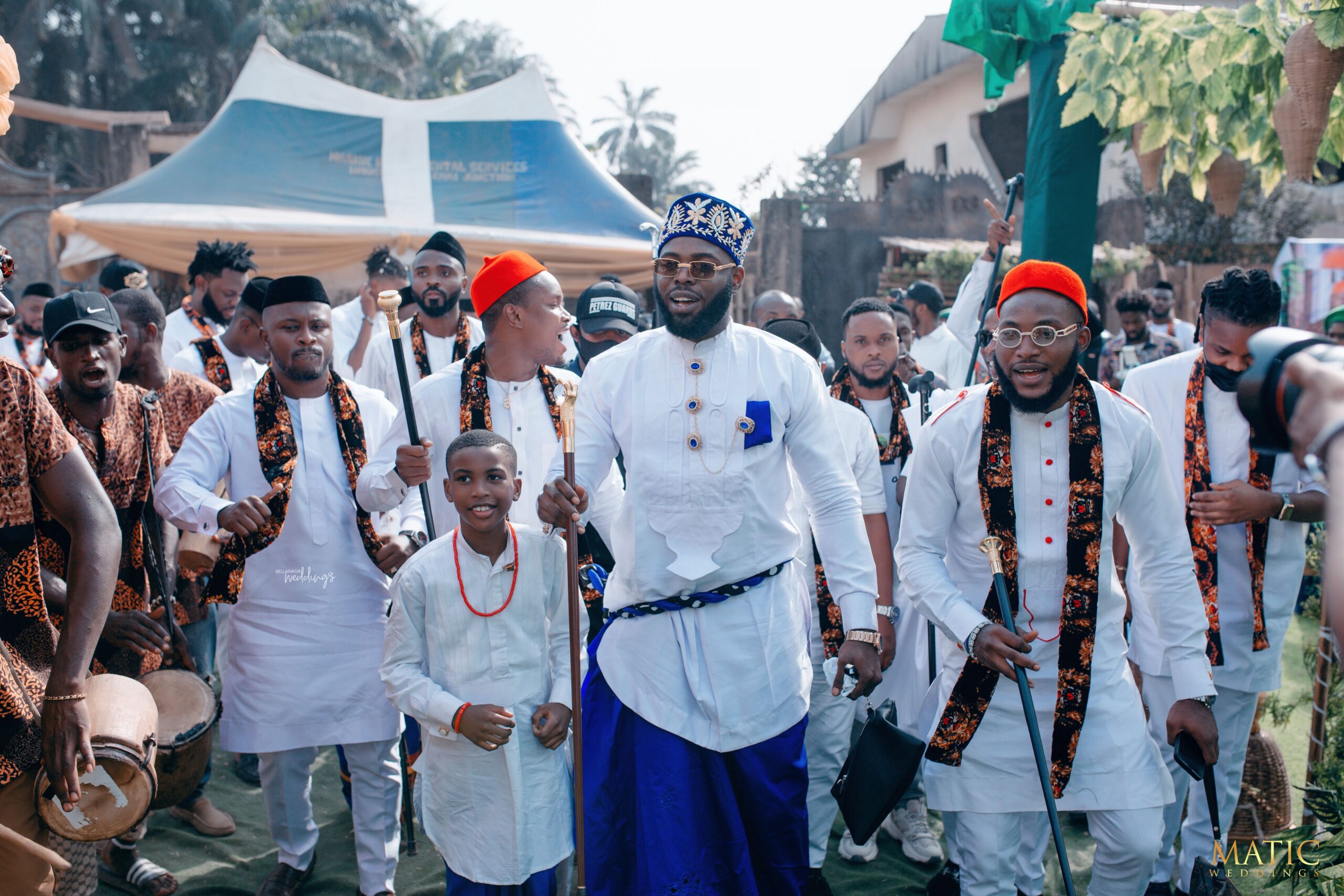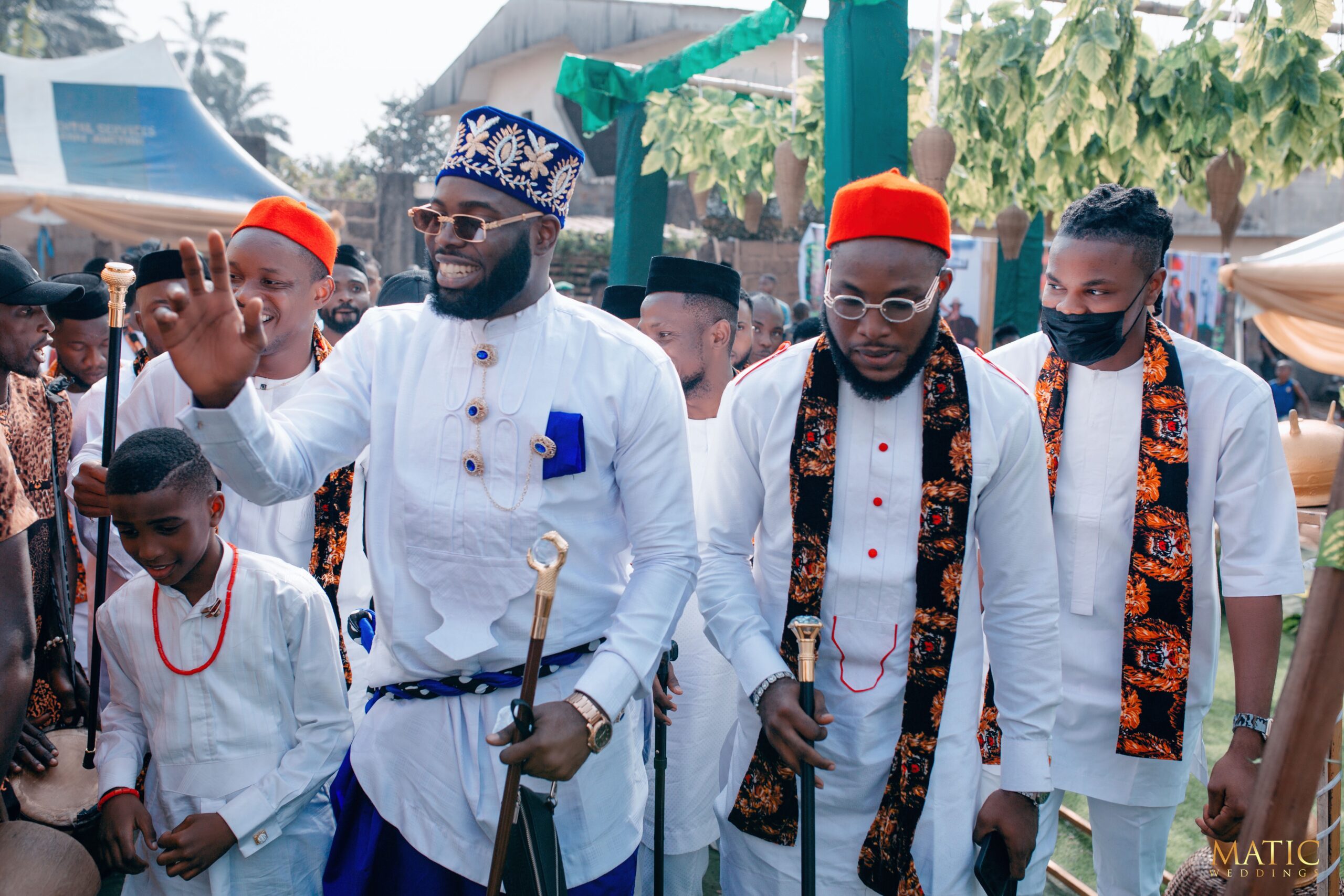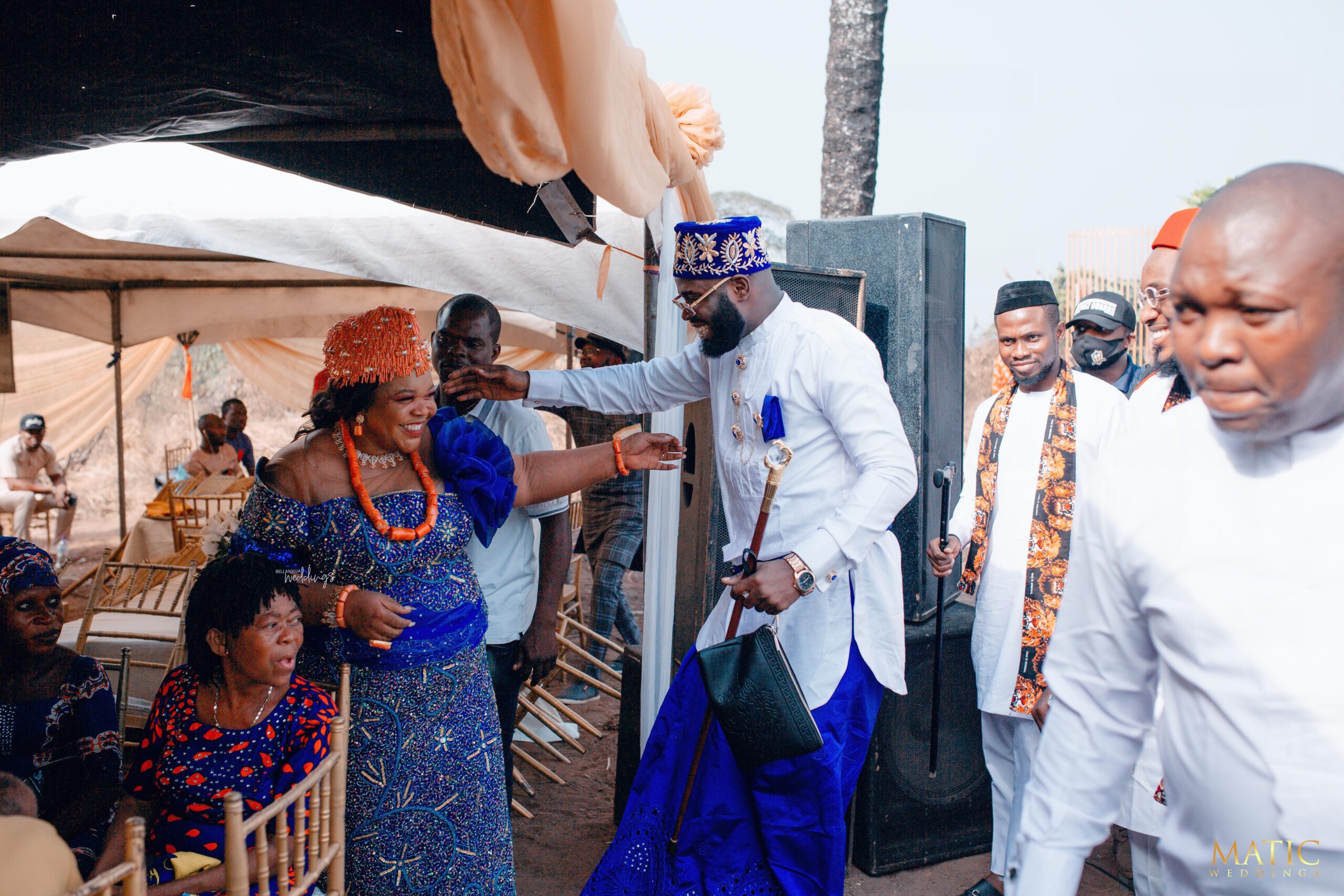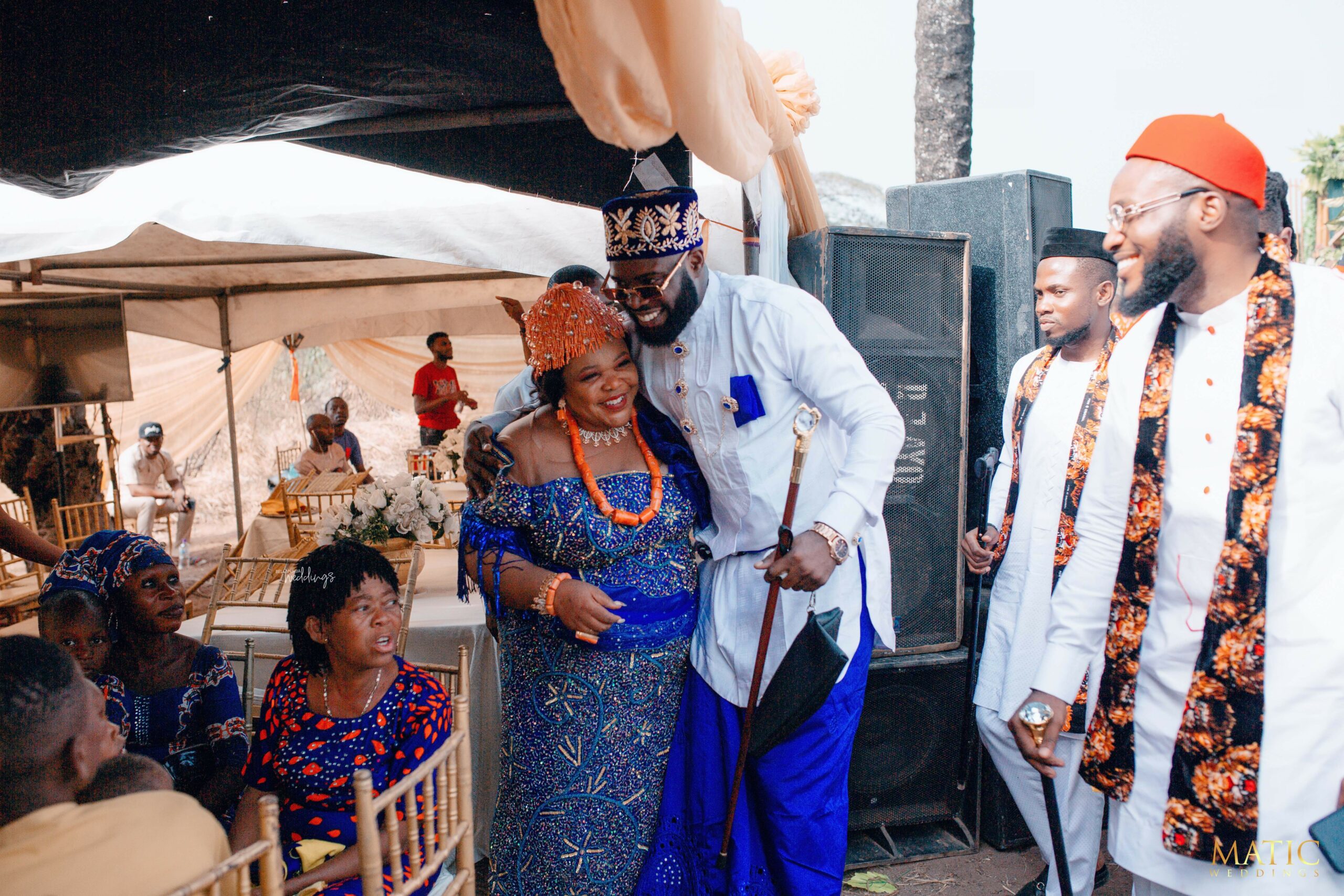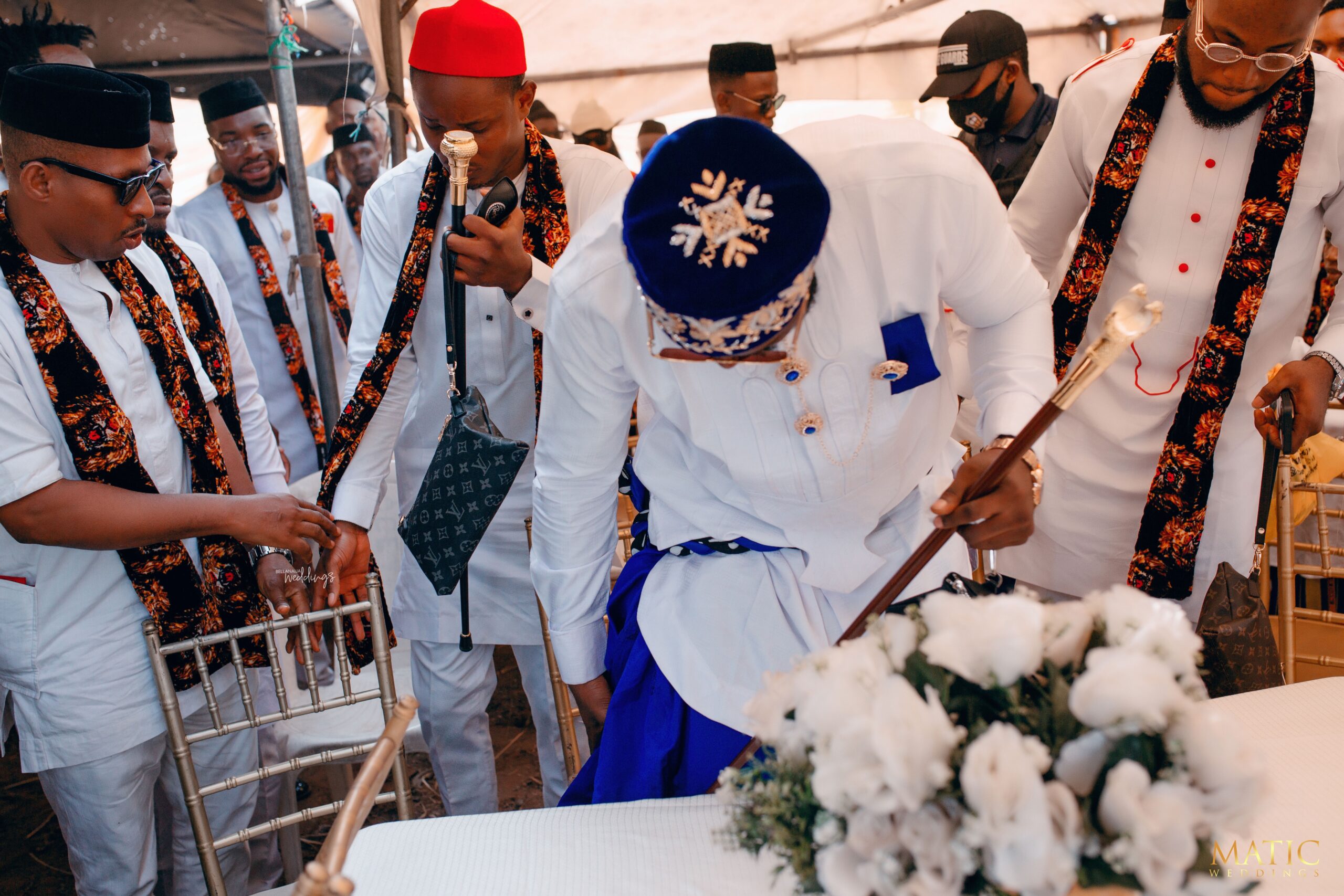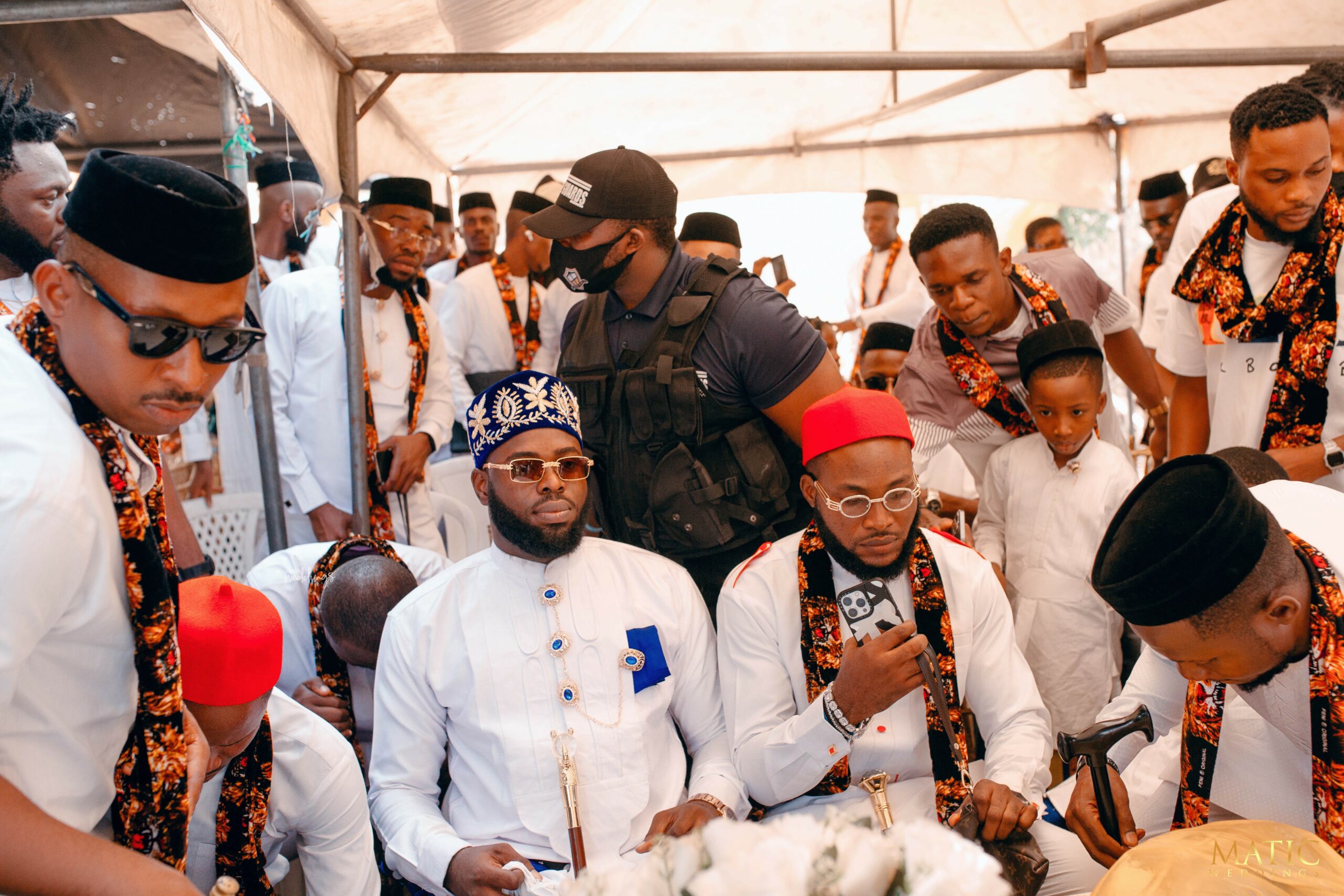 Here comes the bride…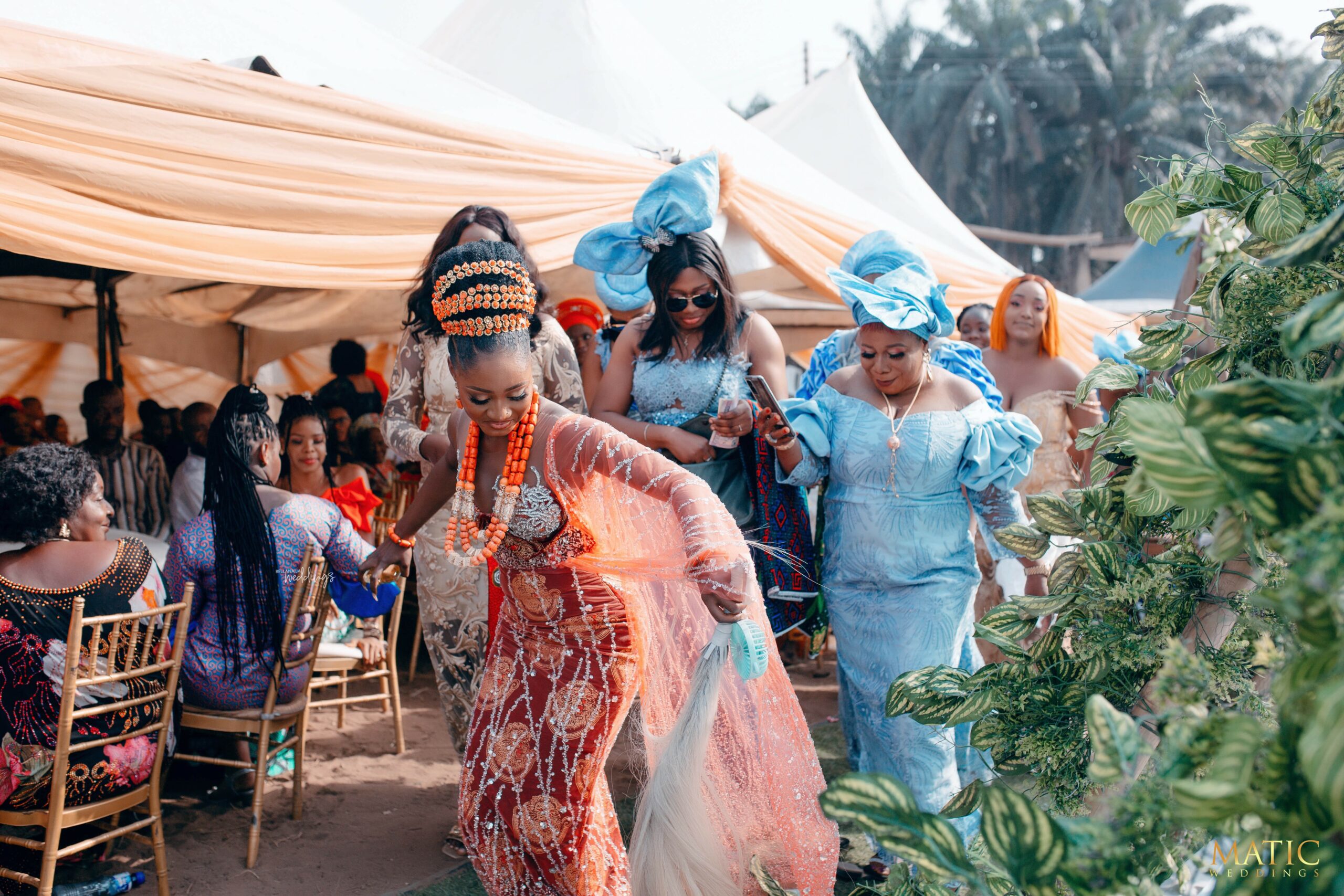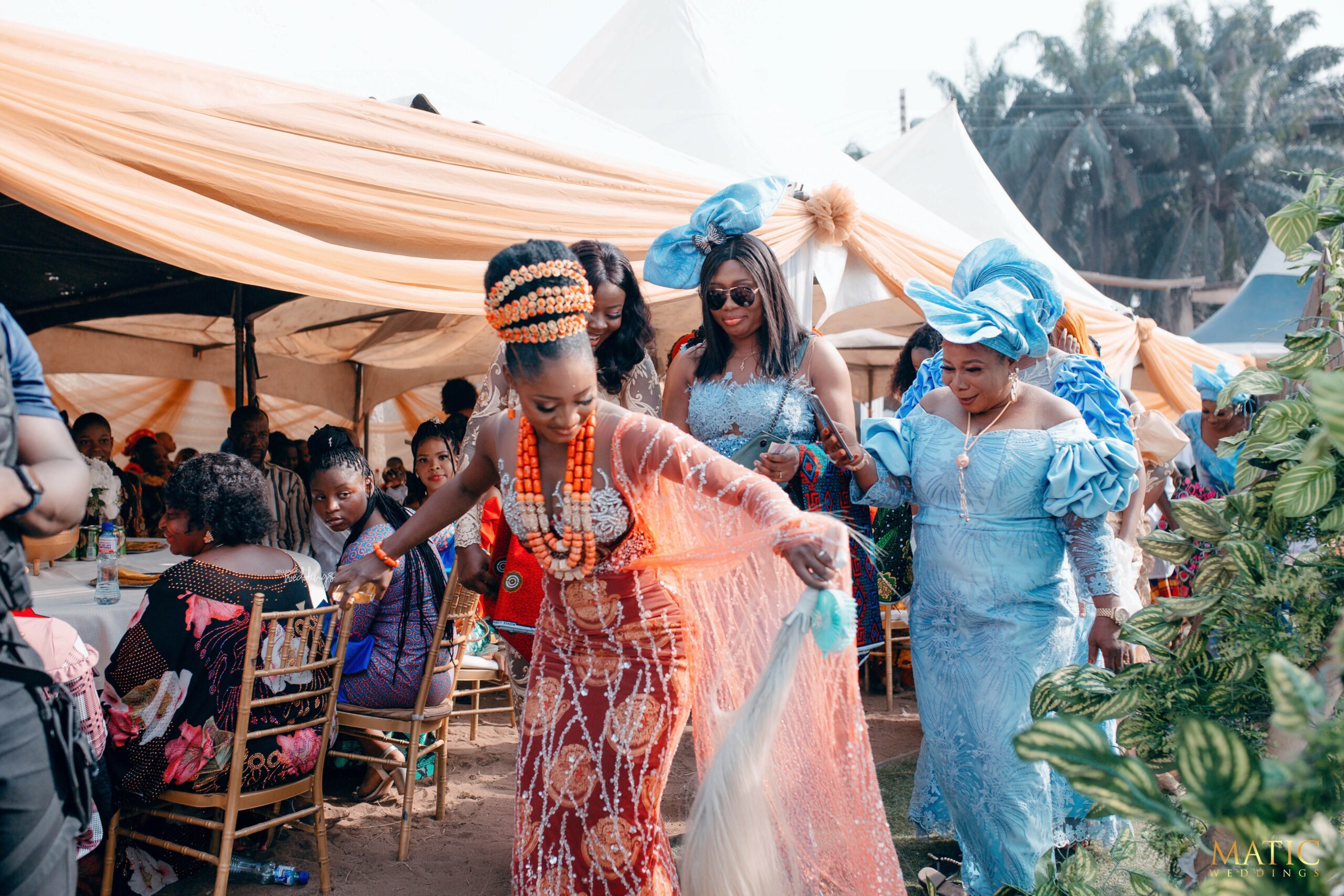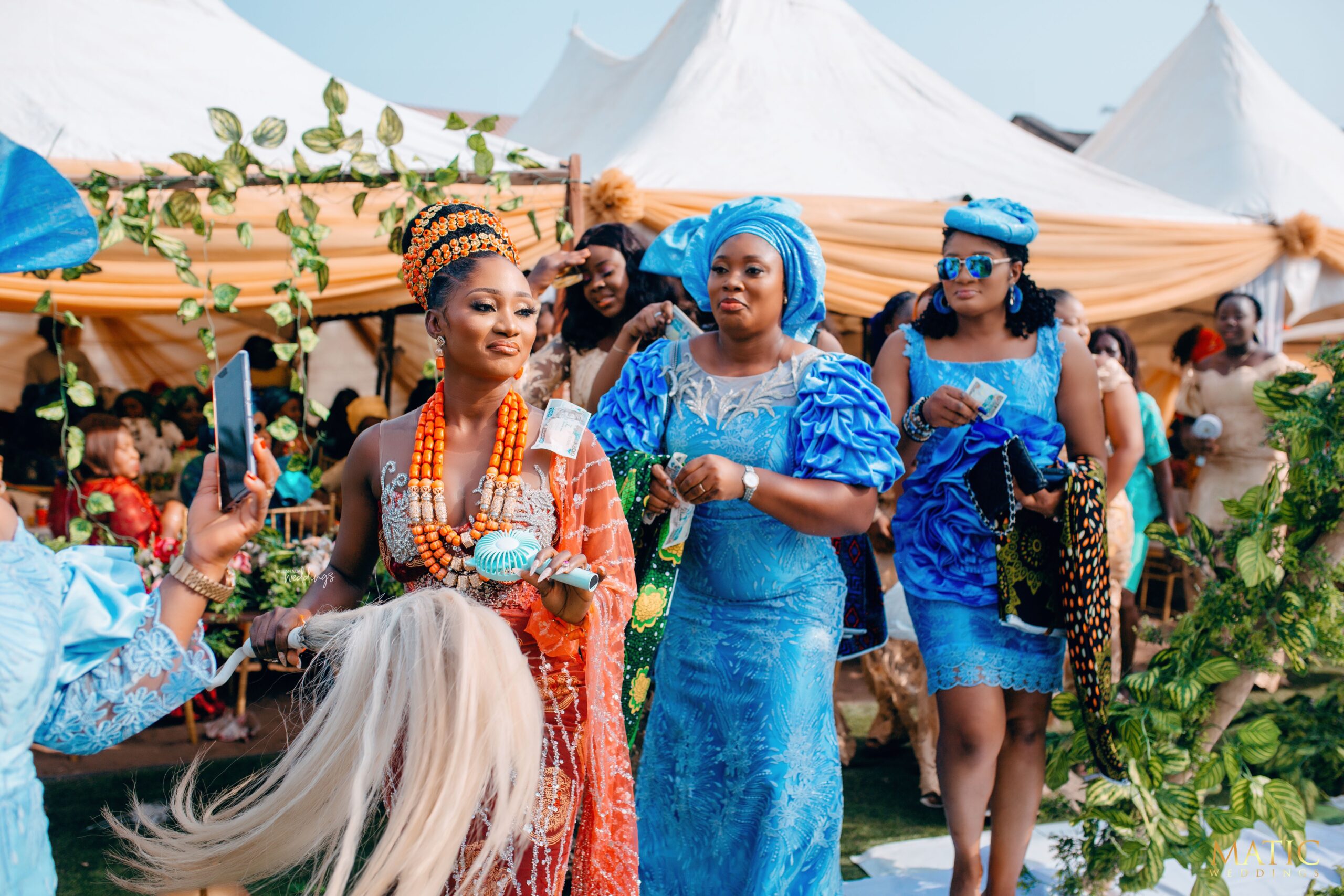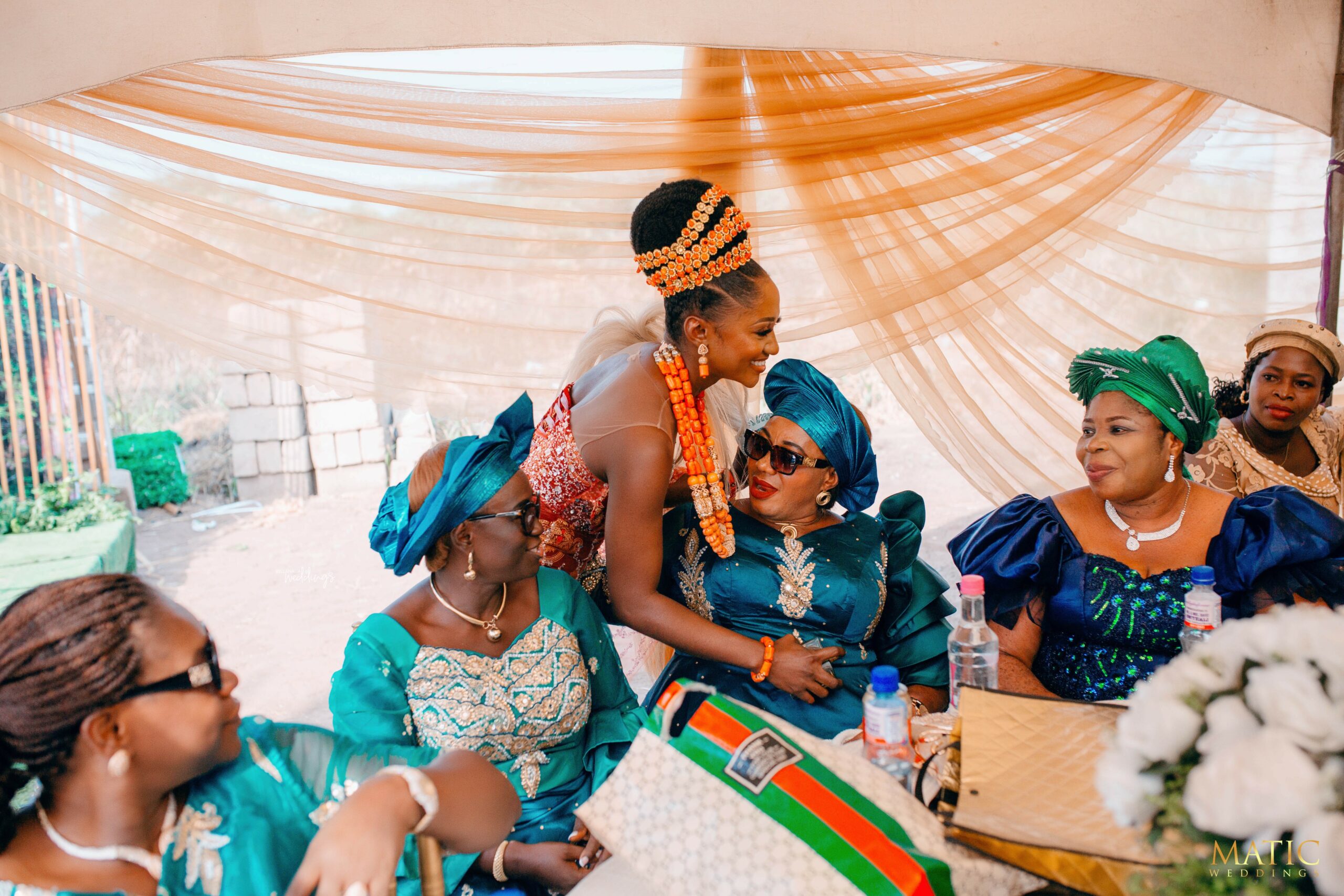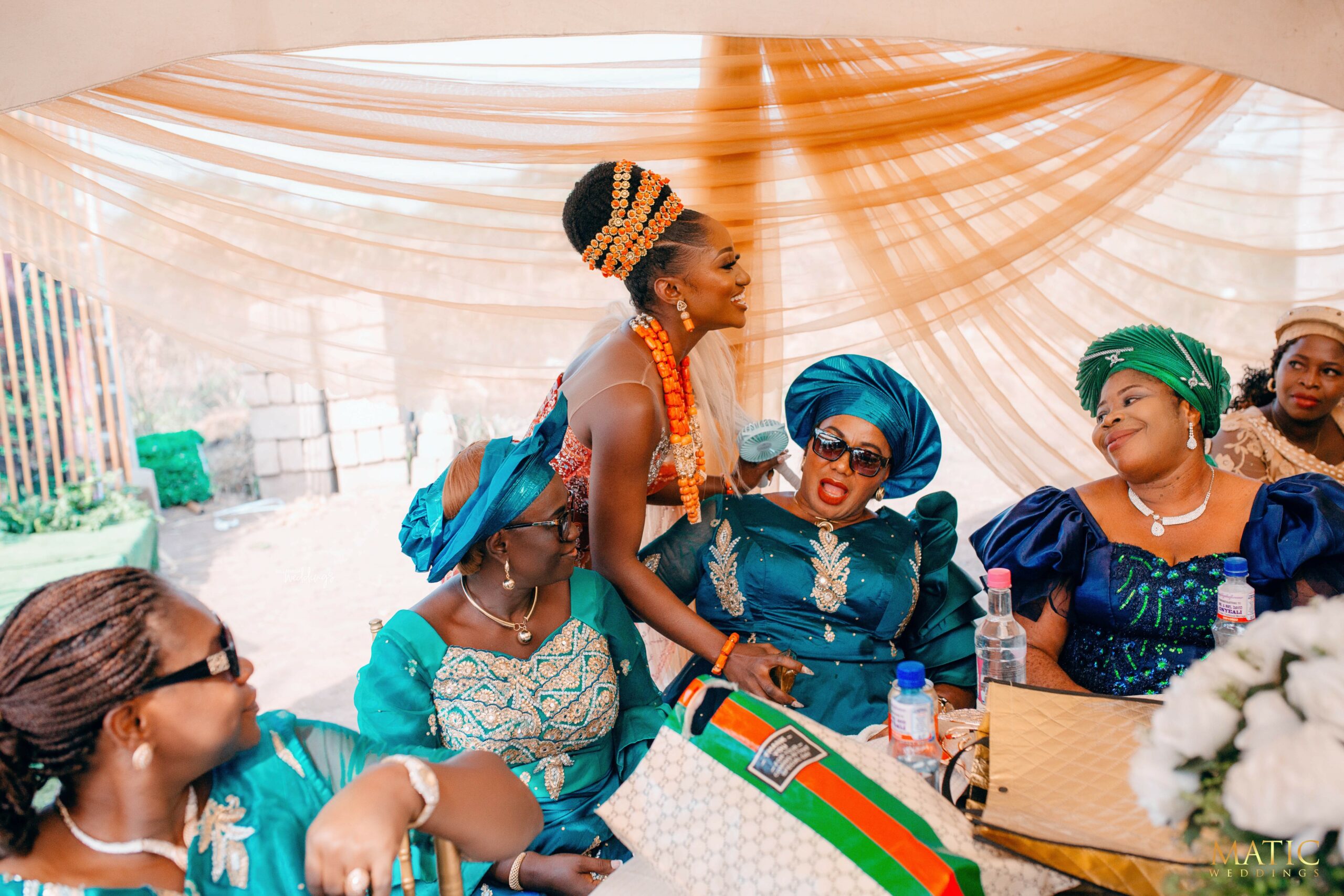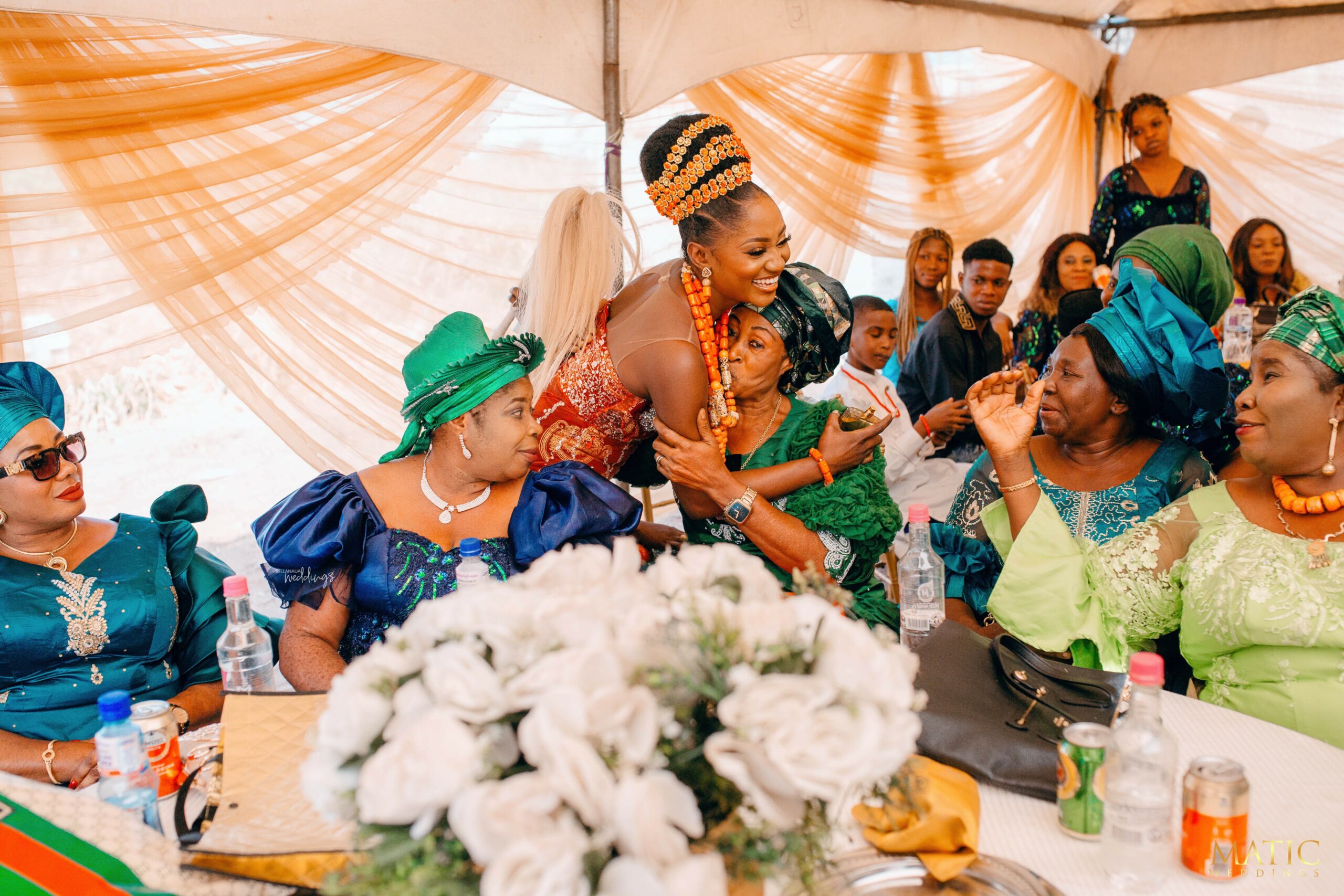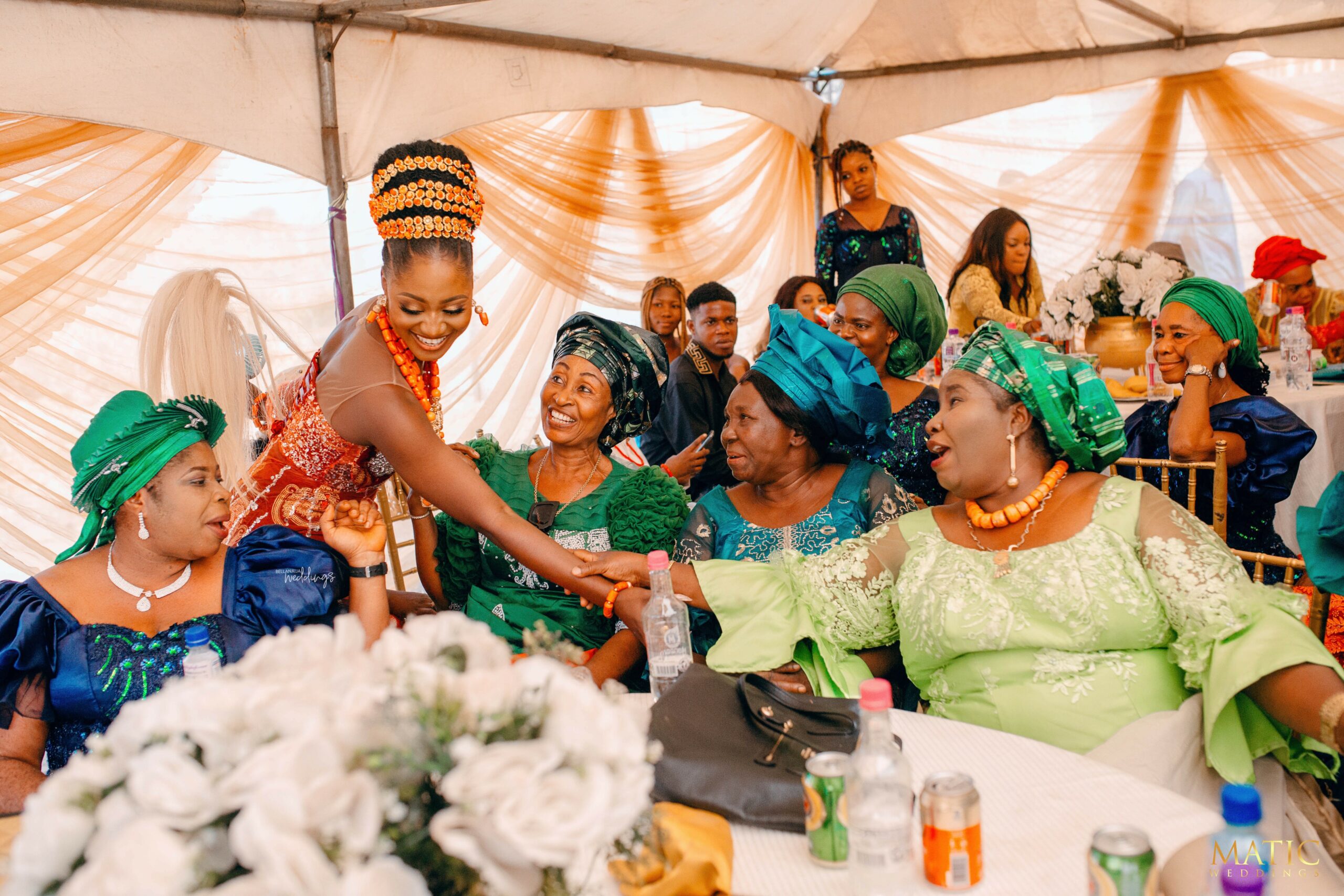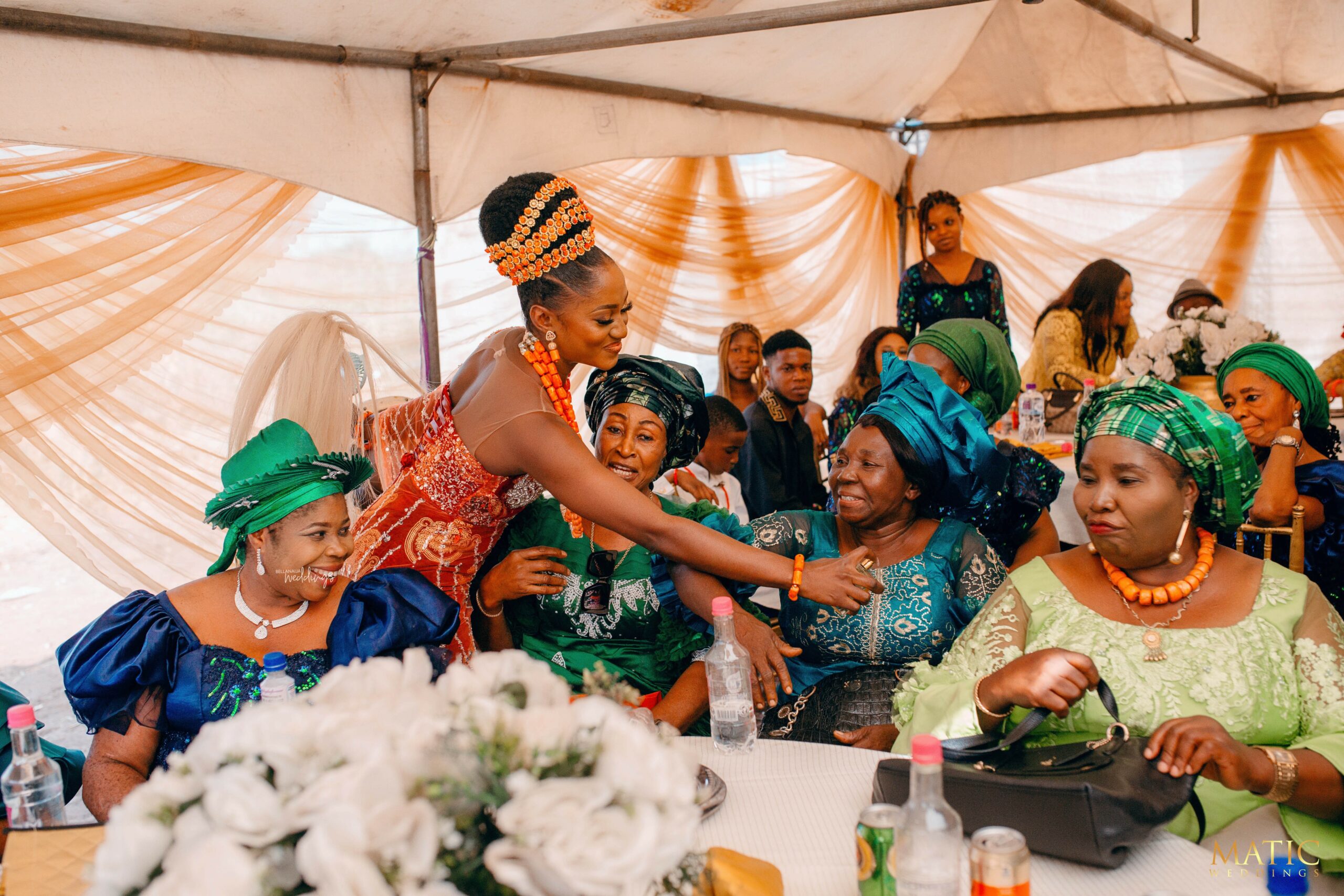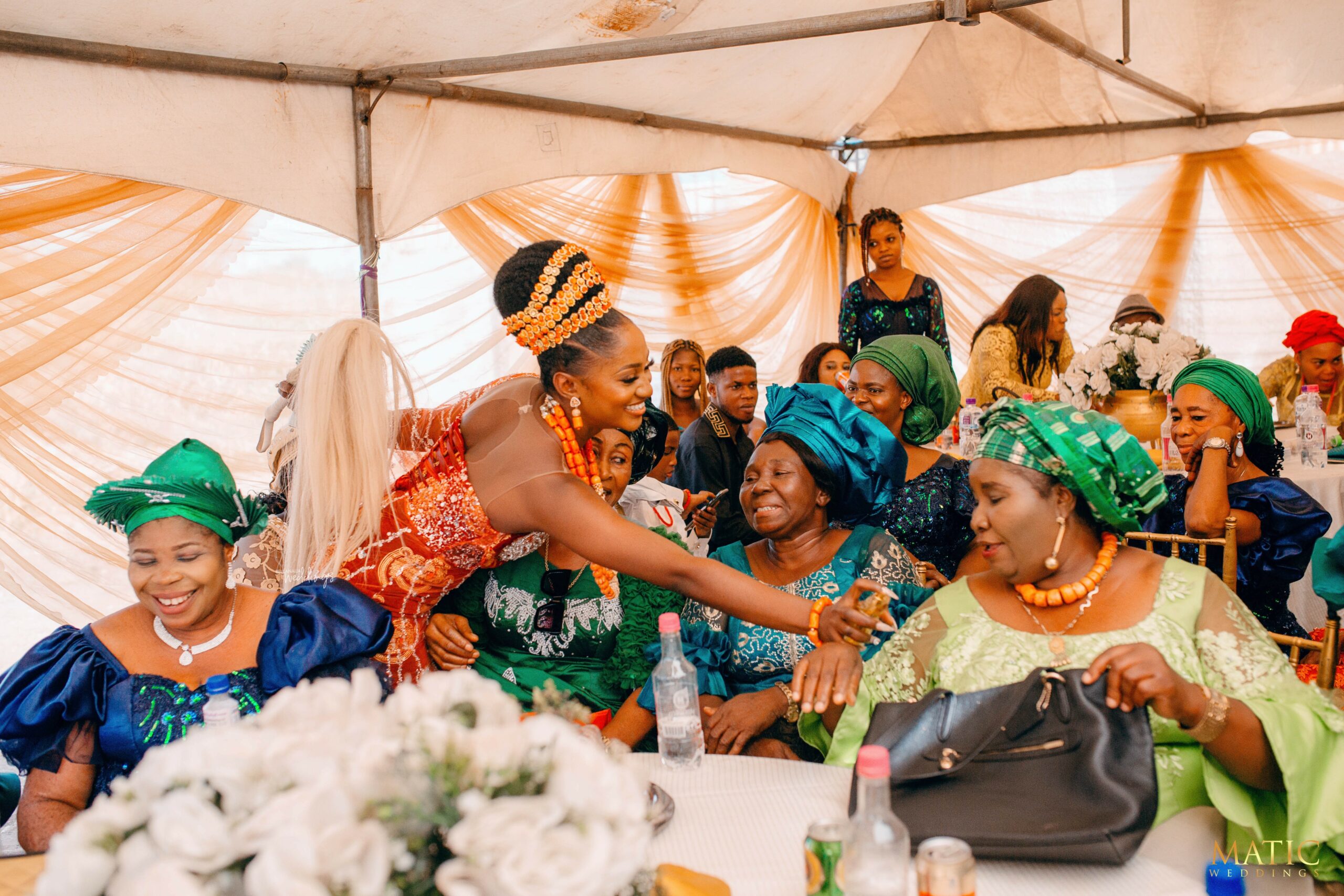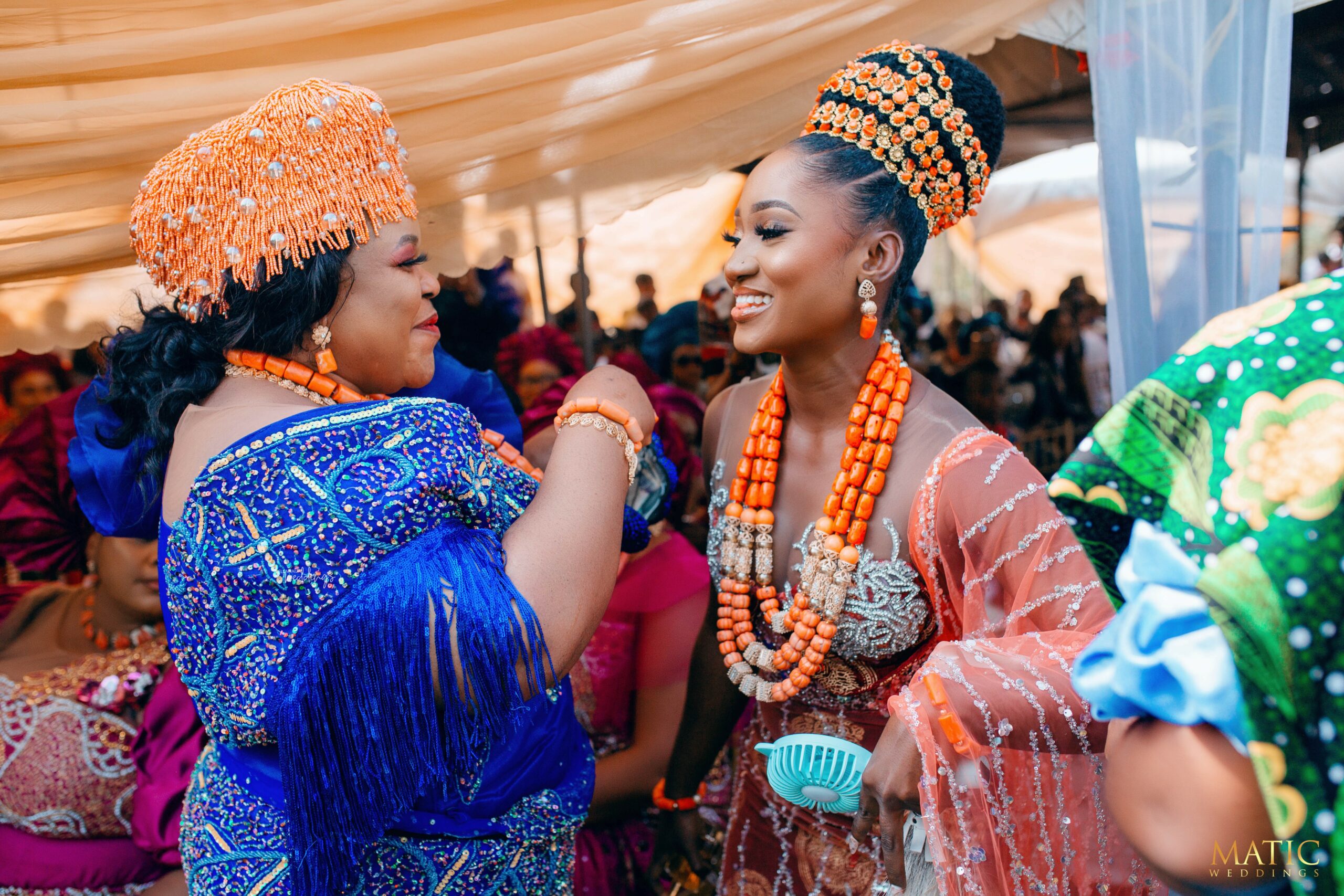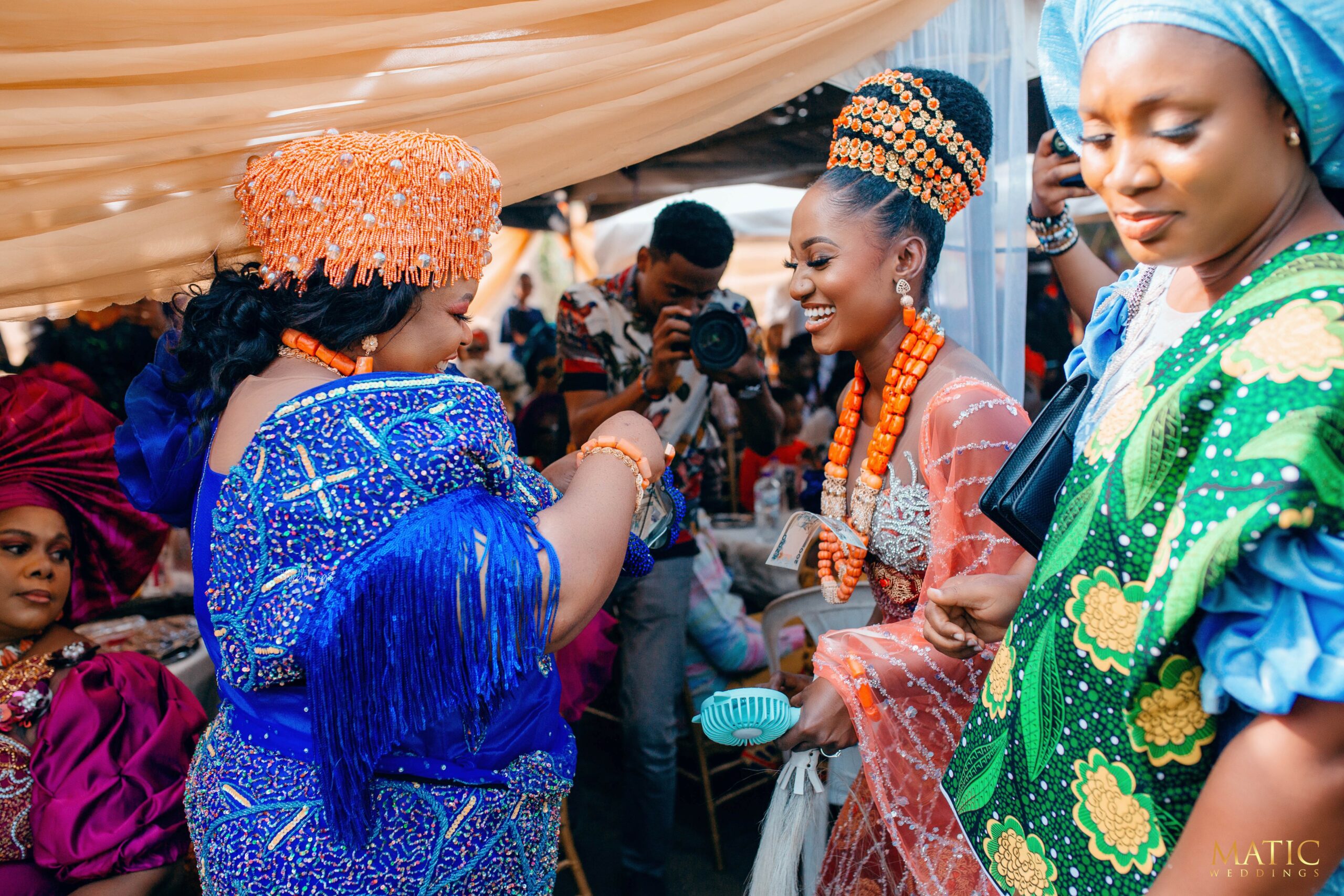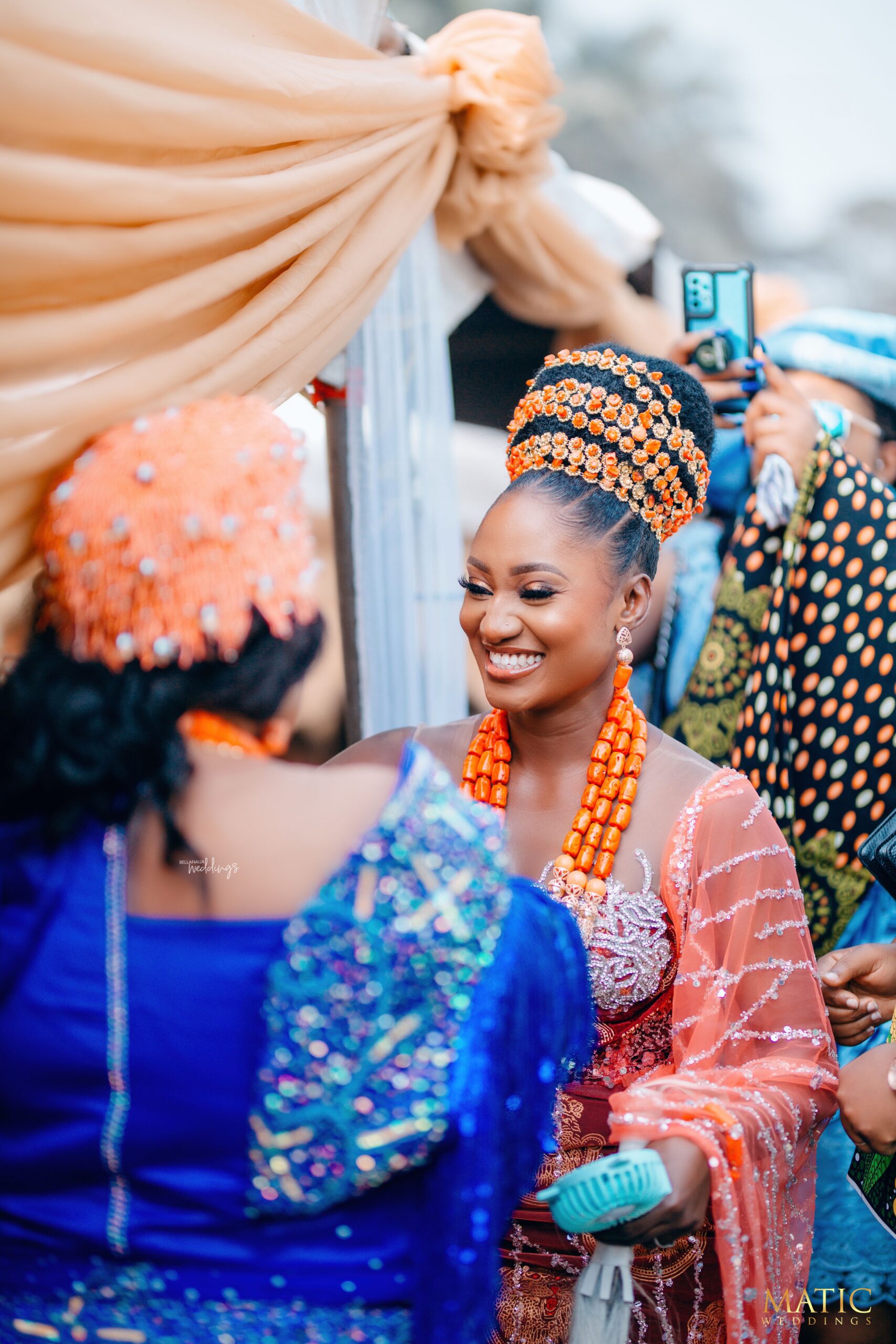 For the second appearance and wine carrying ceremony, Sophia dazzles in Gold.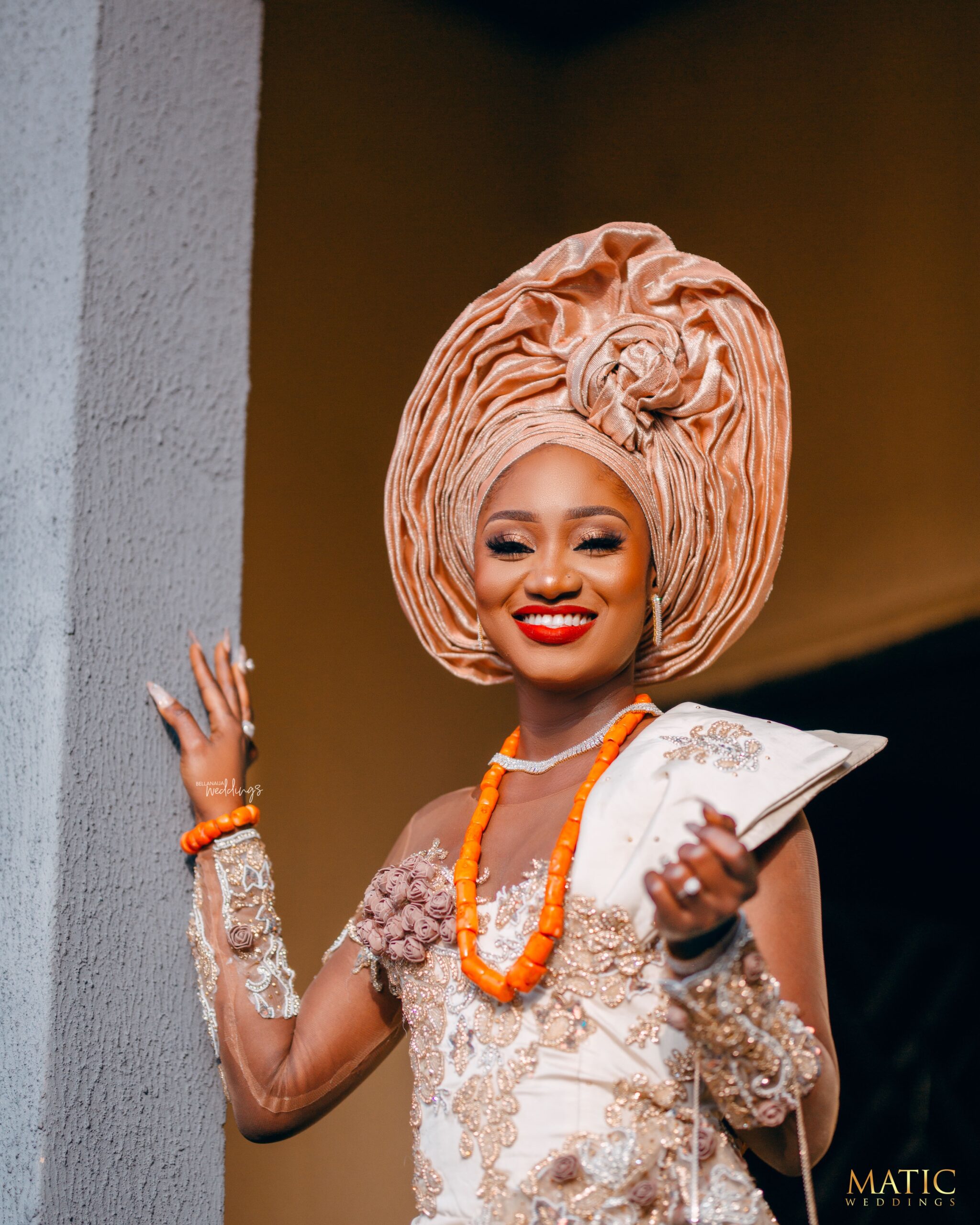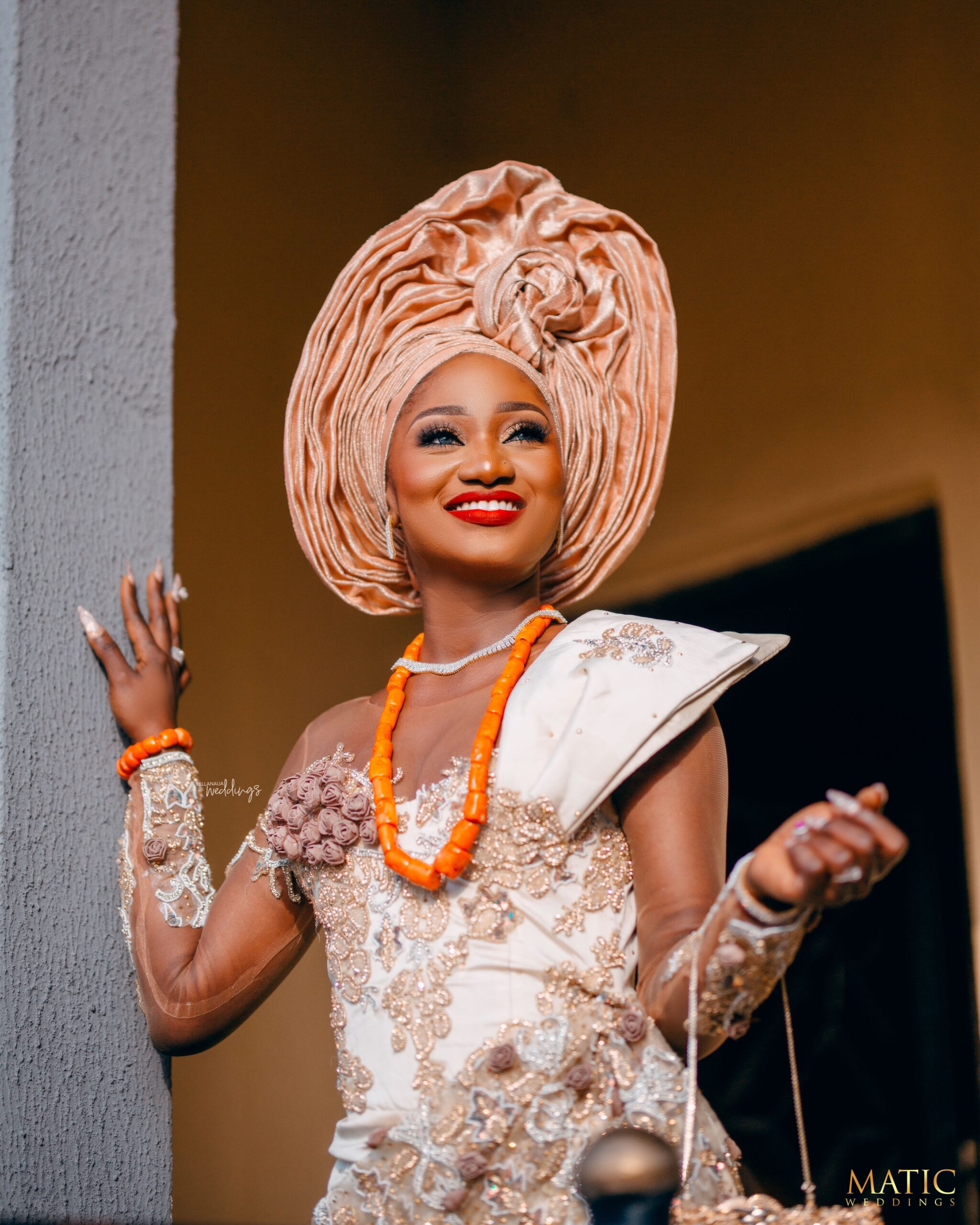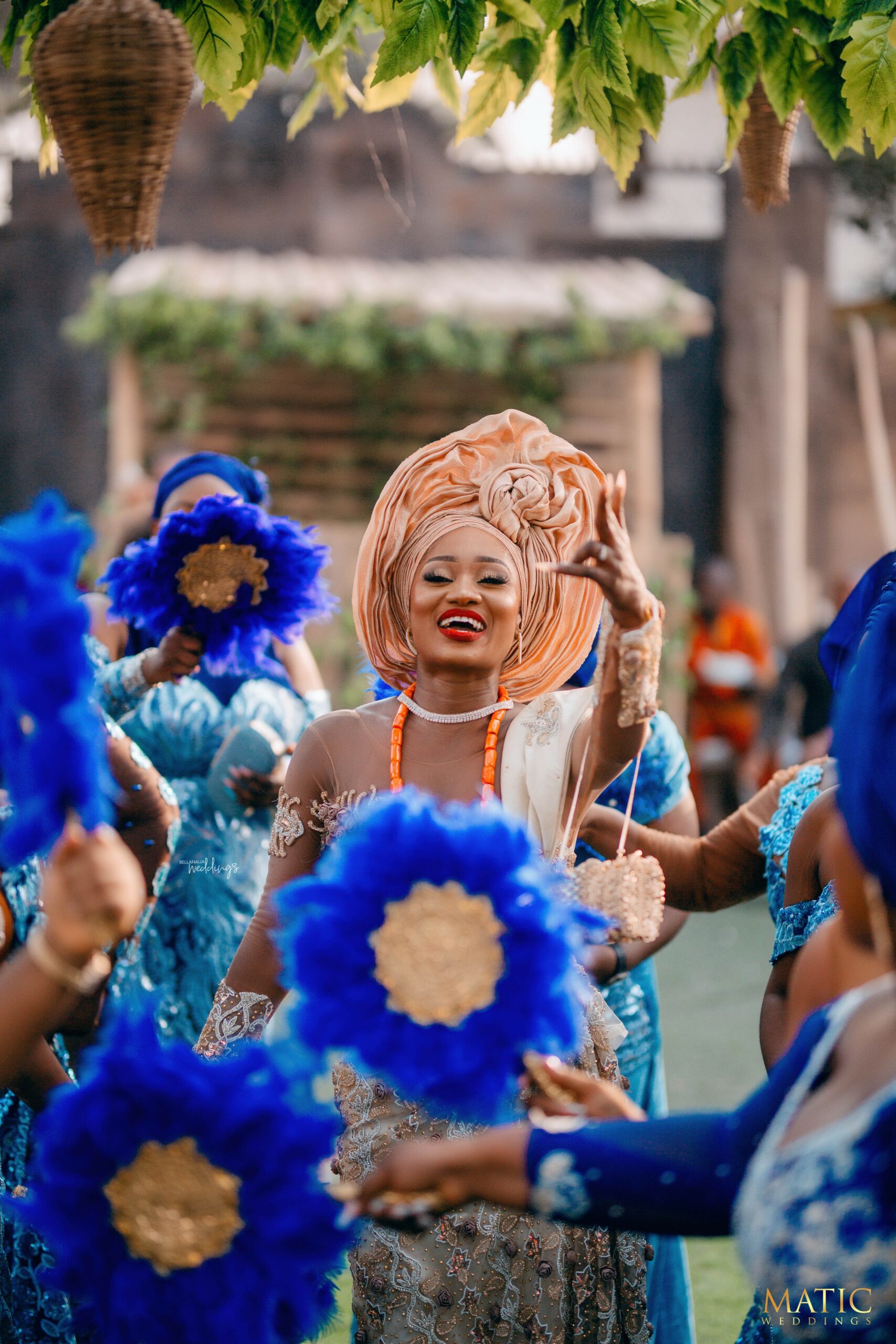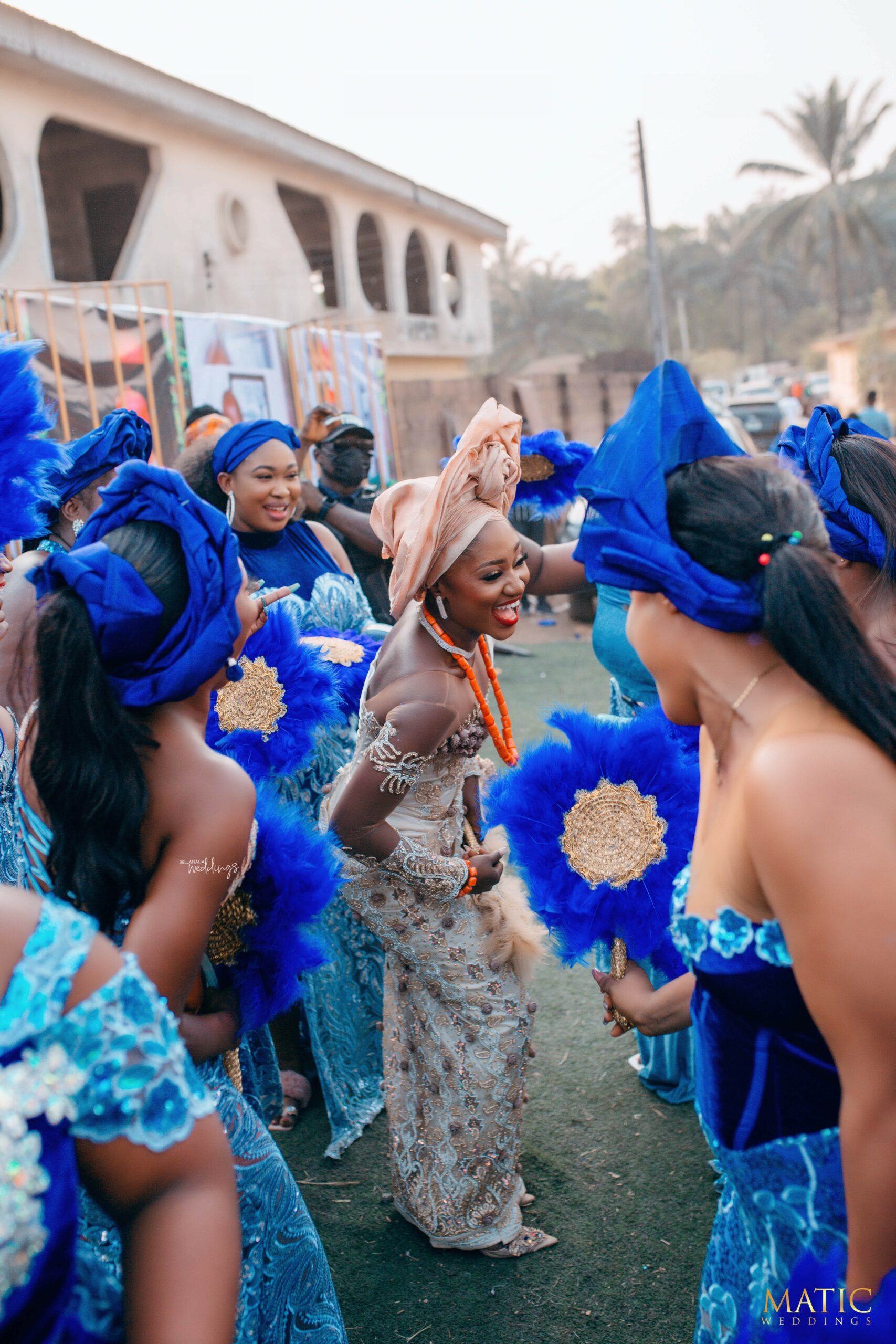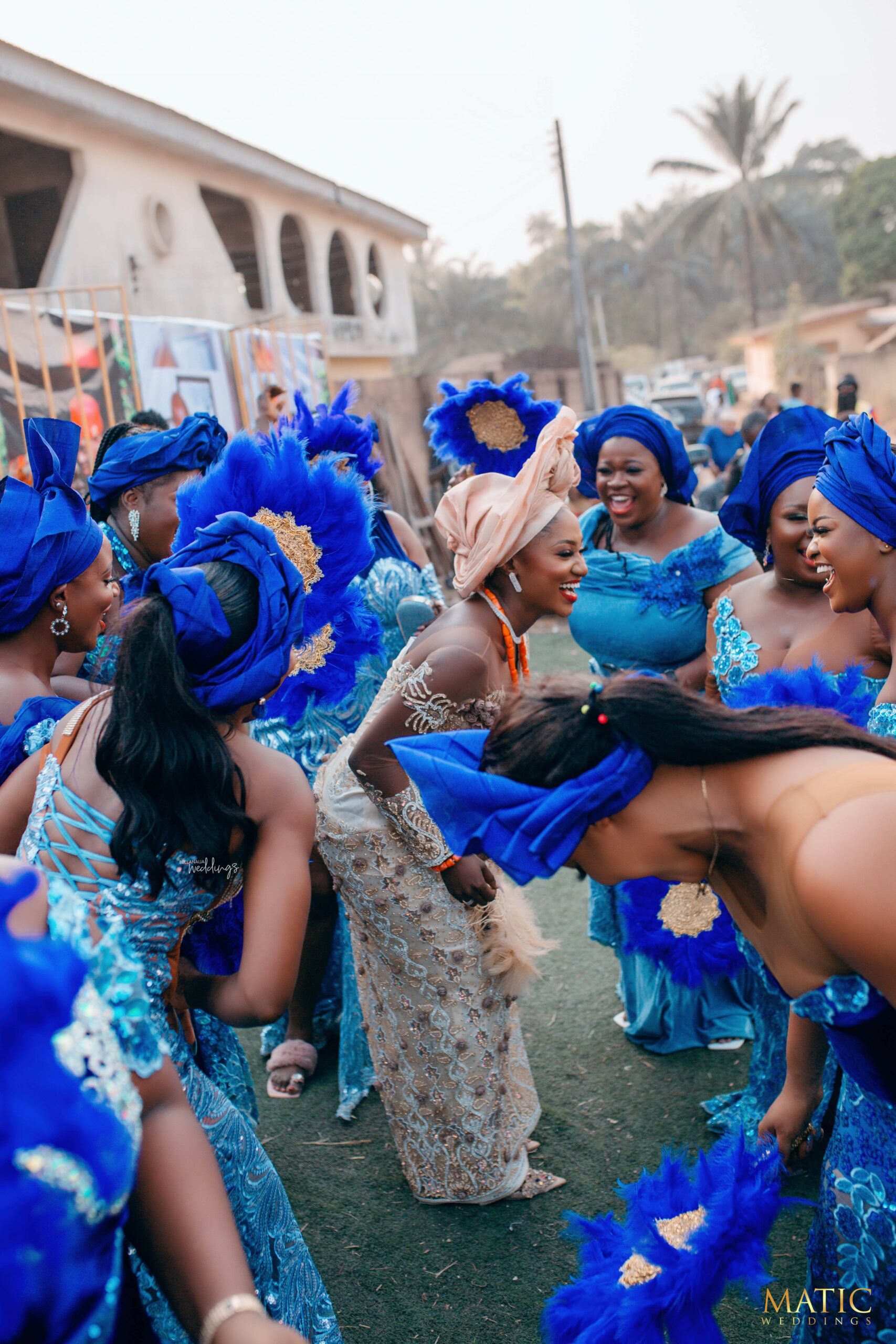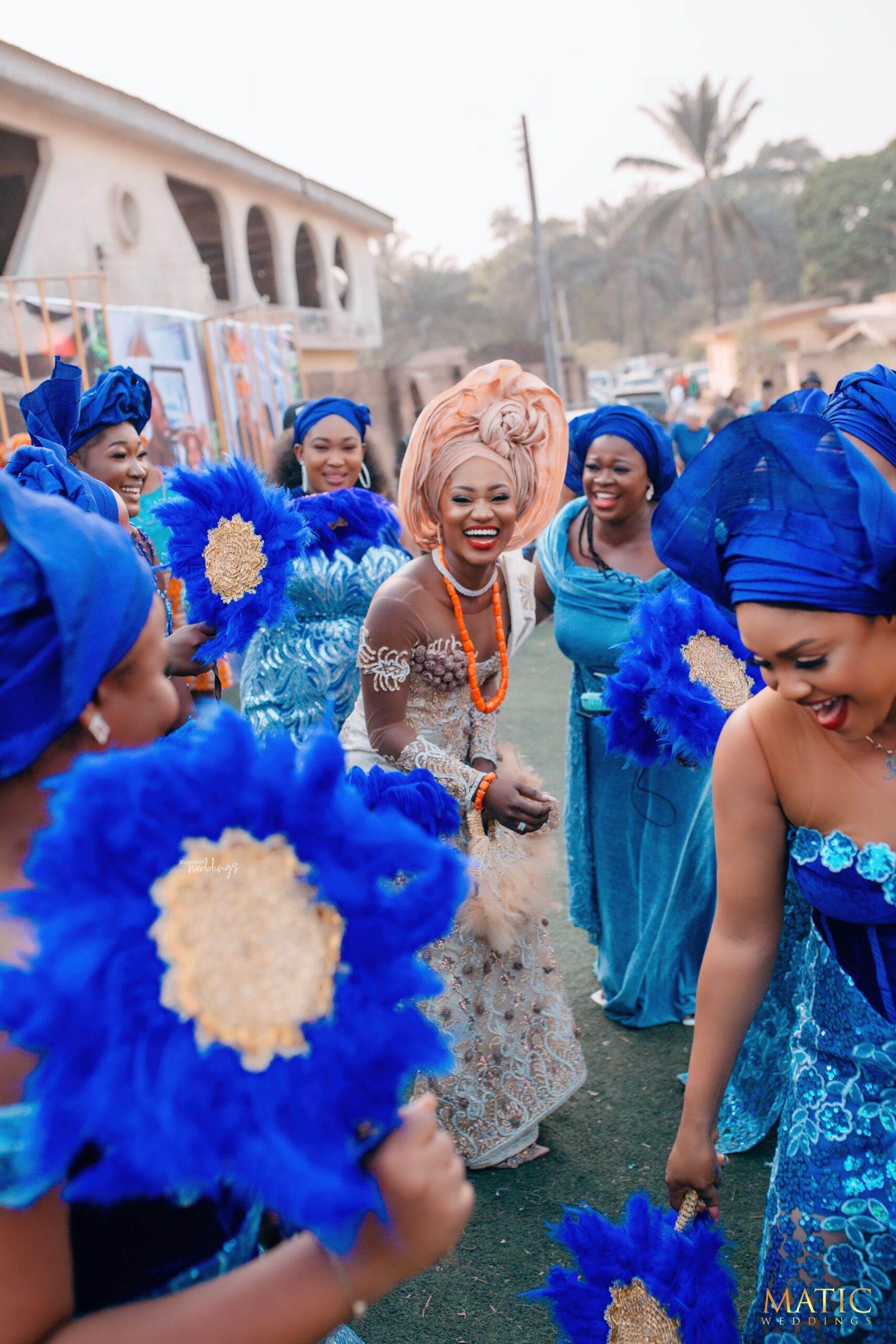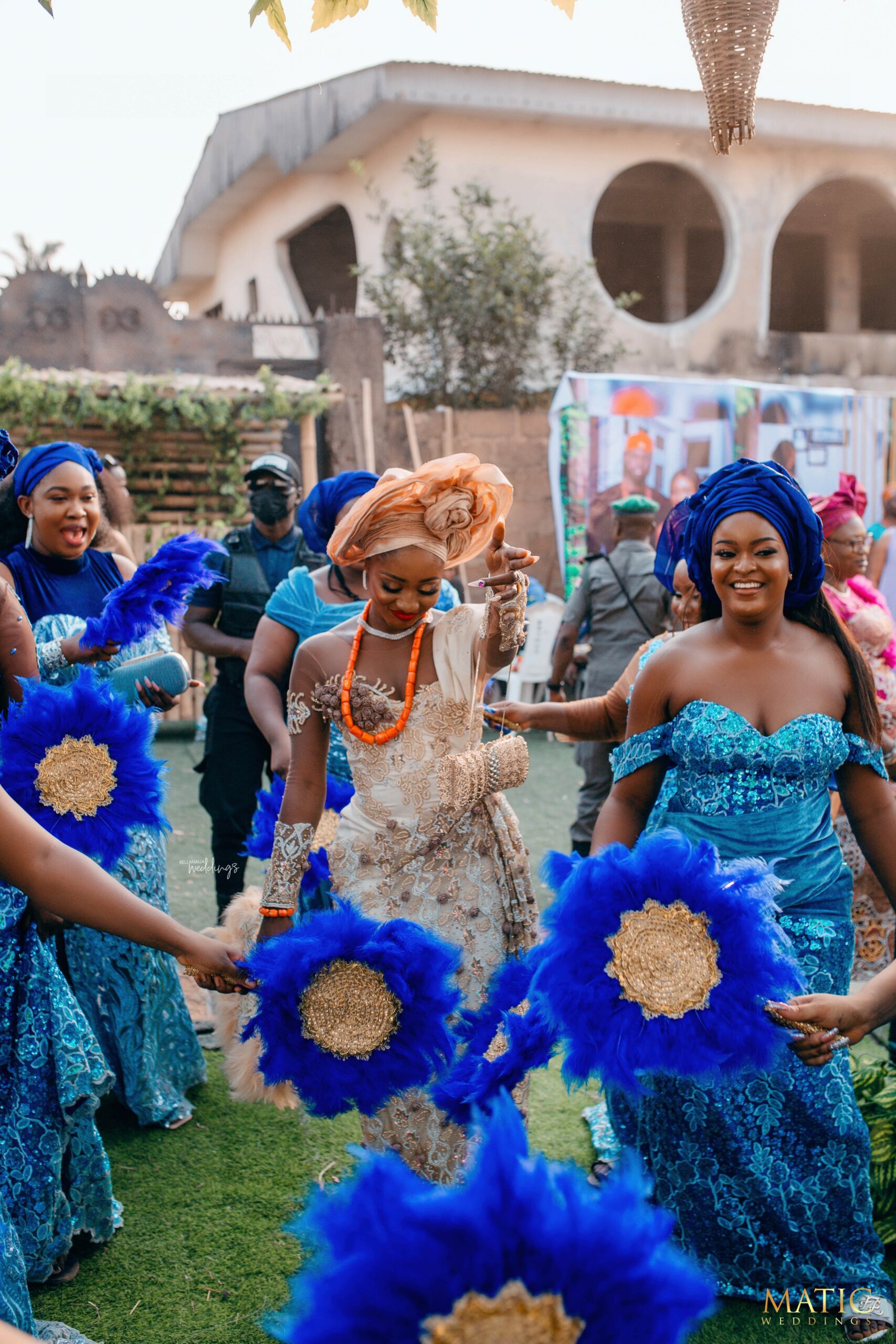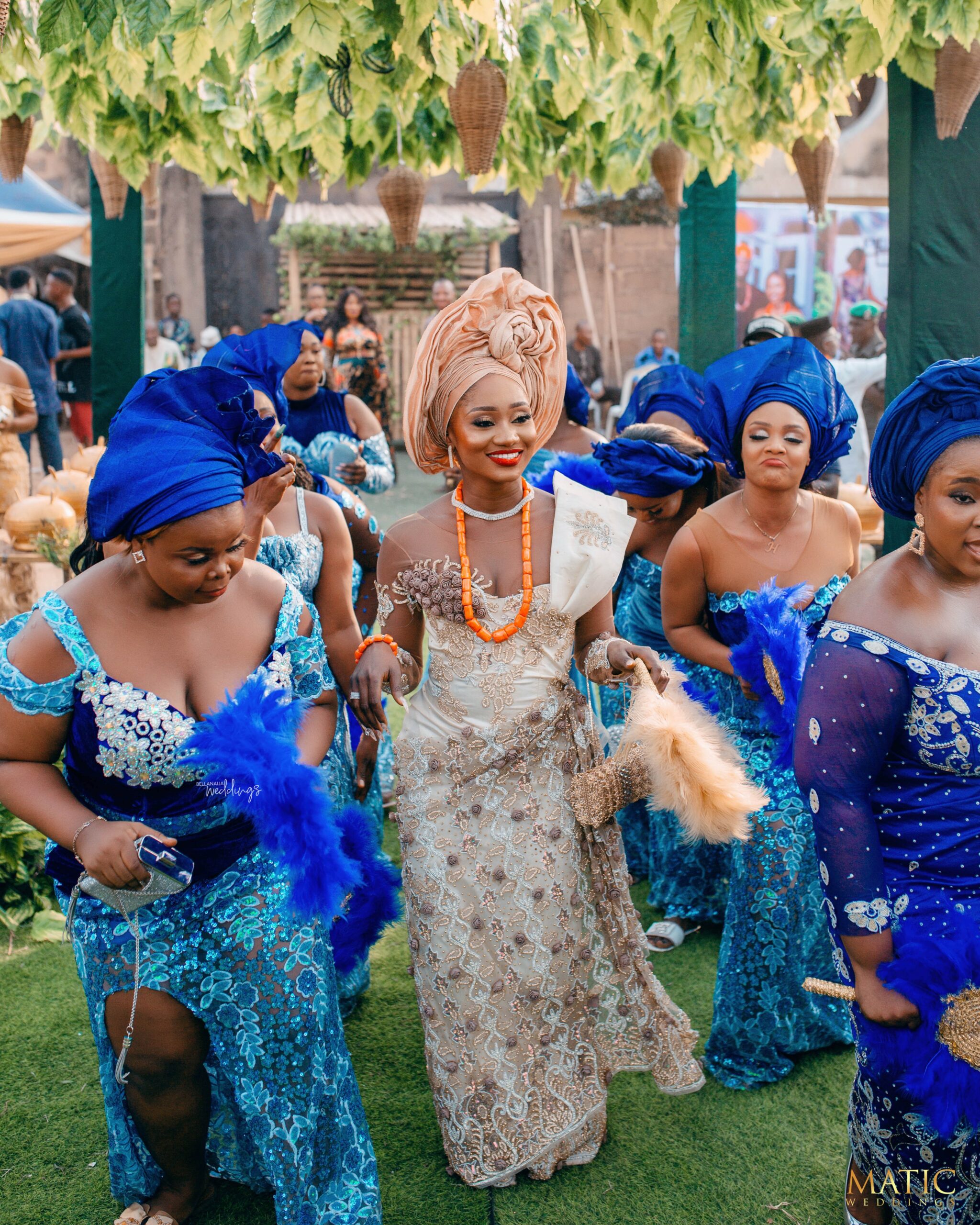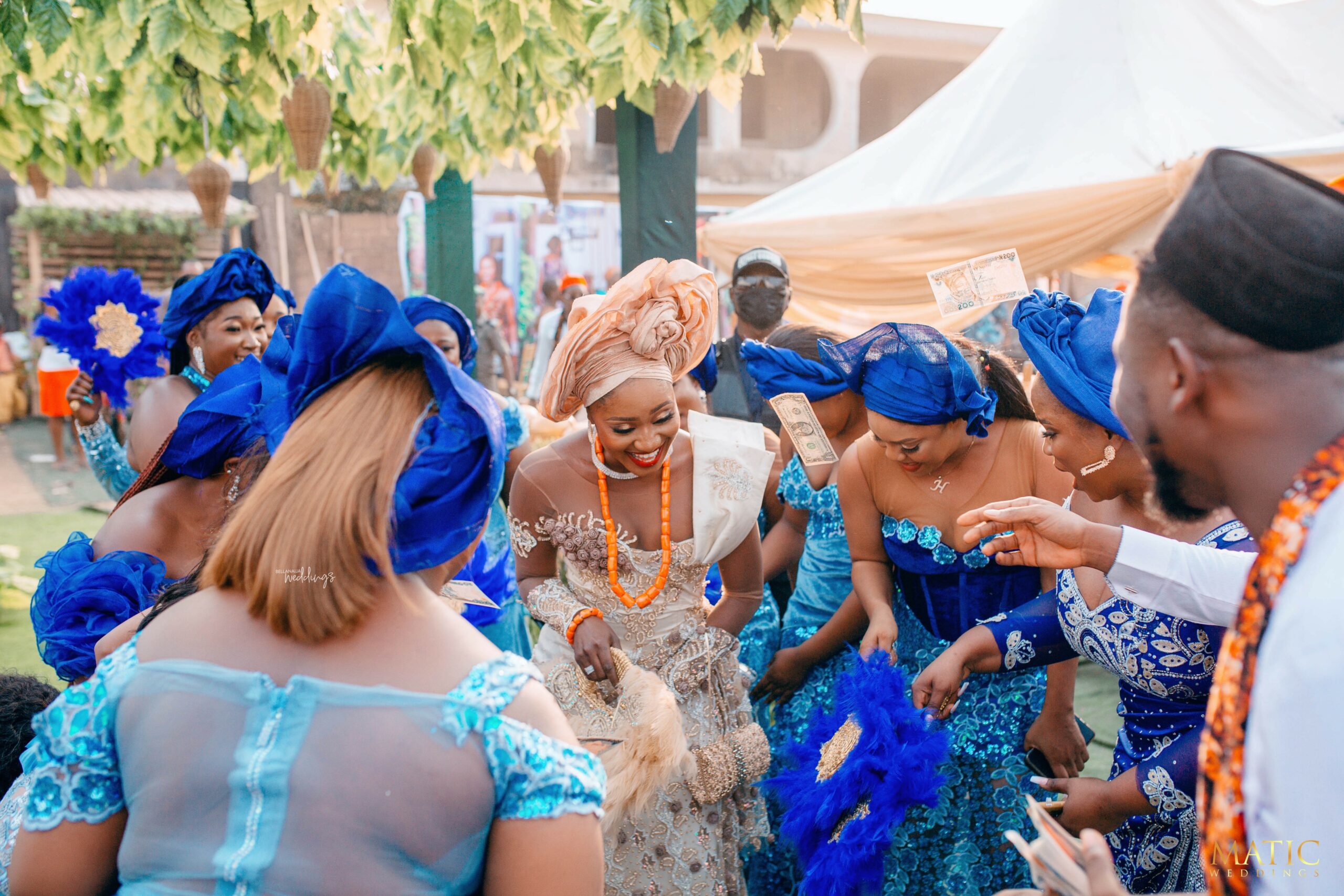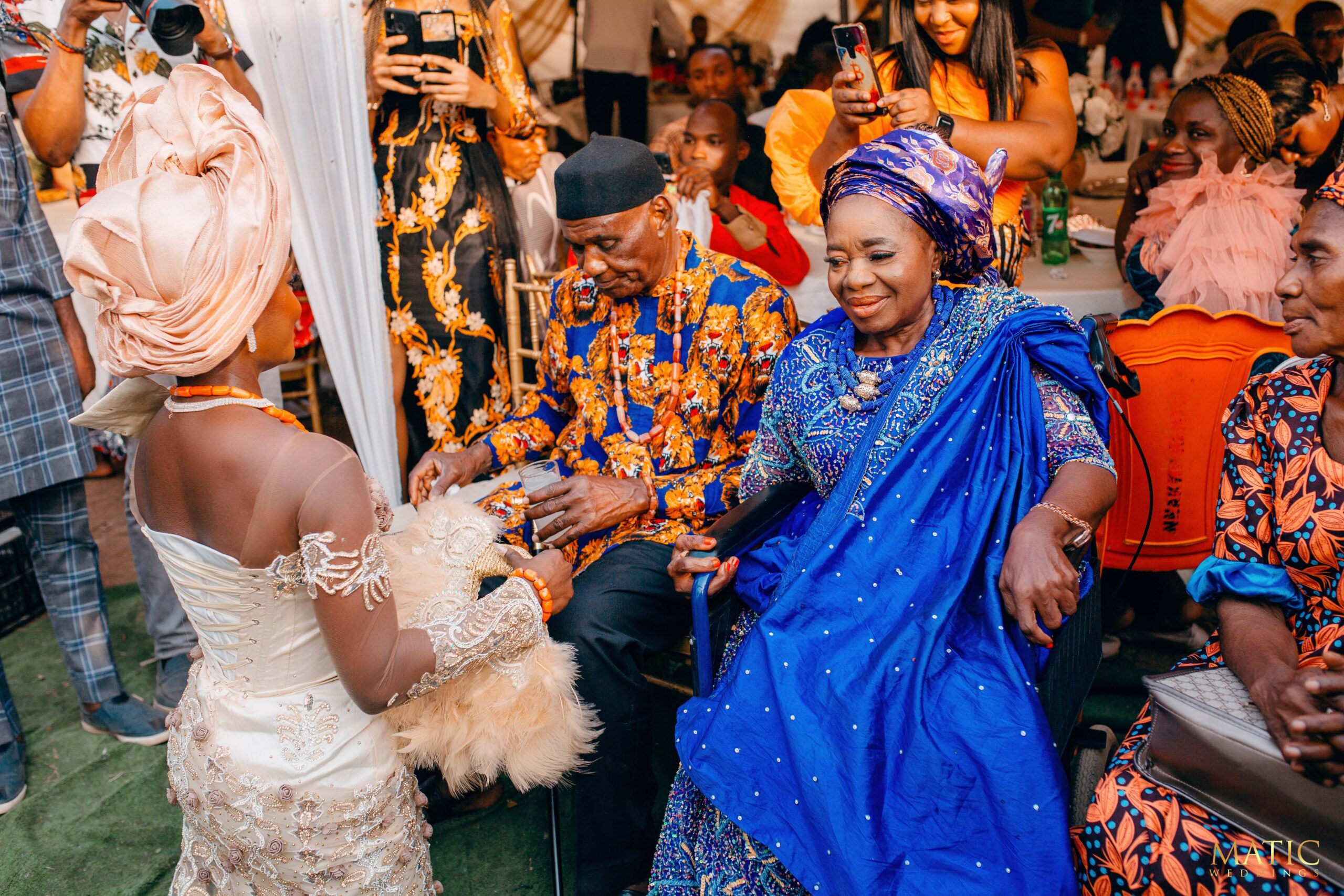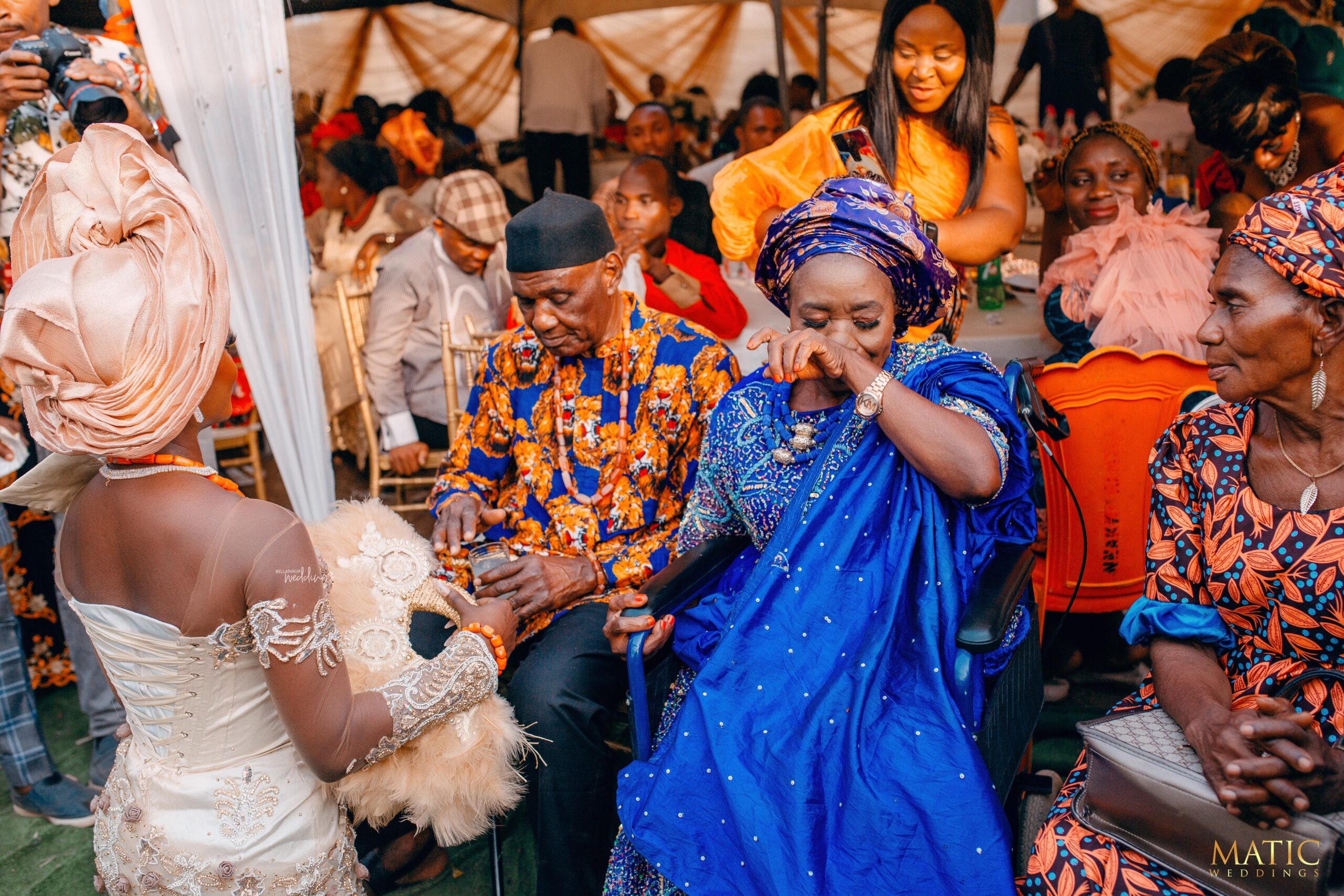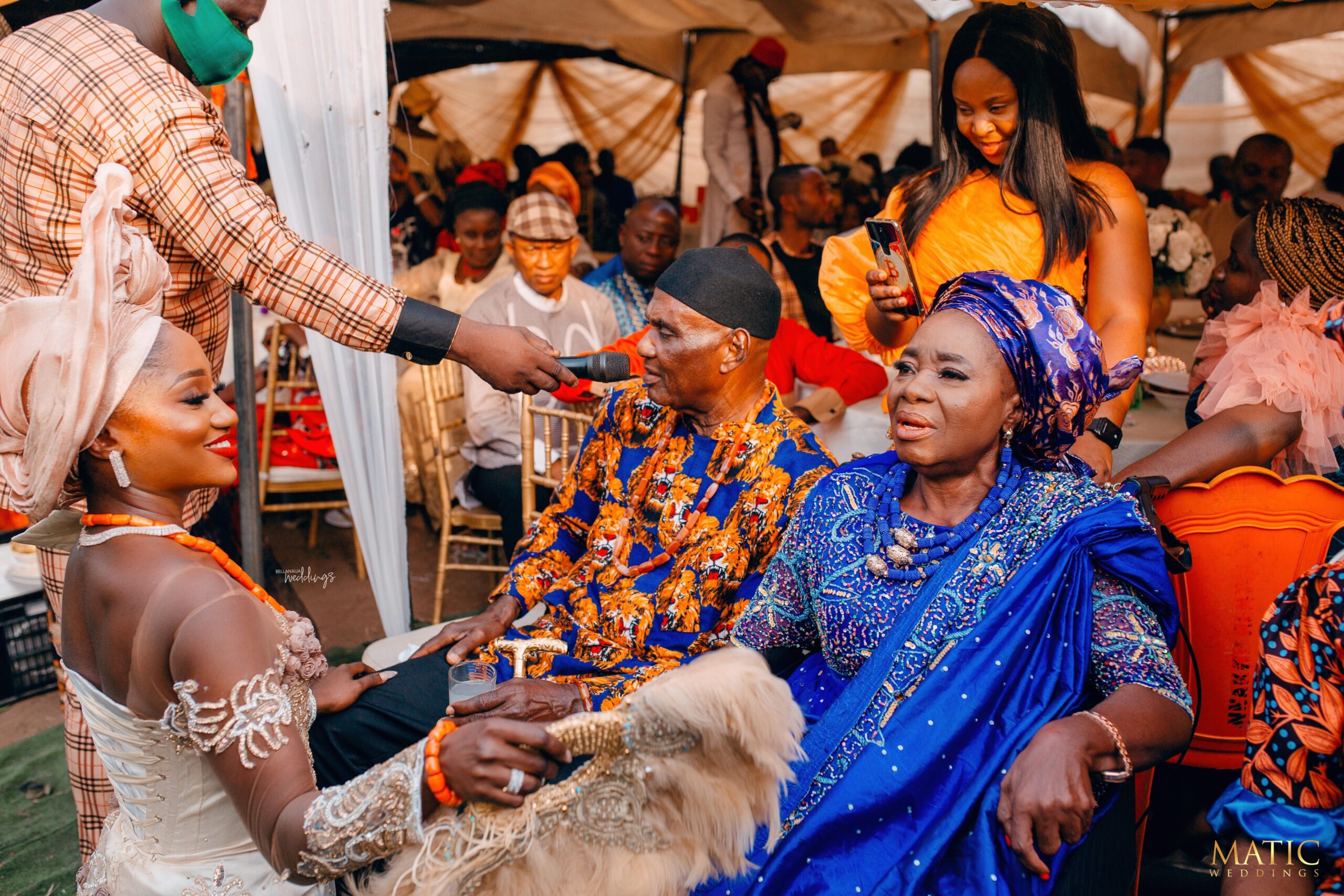 Now, it's time to get the wine to hubby! 😅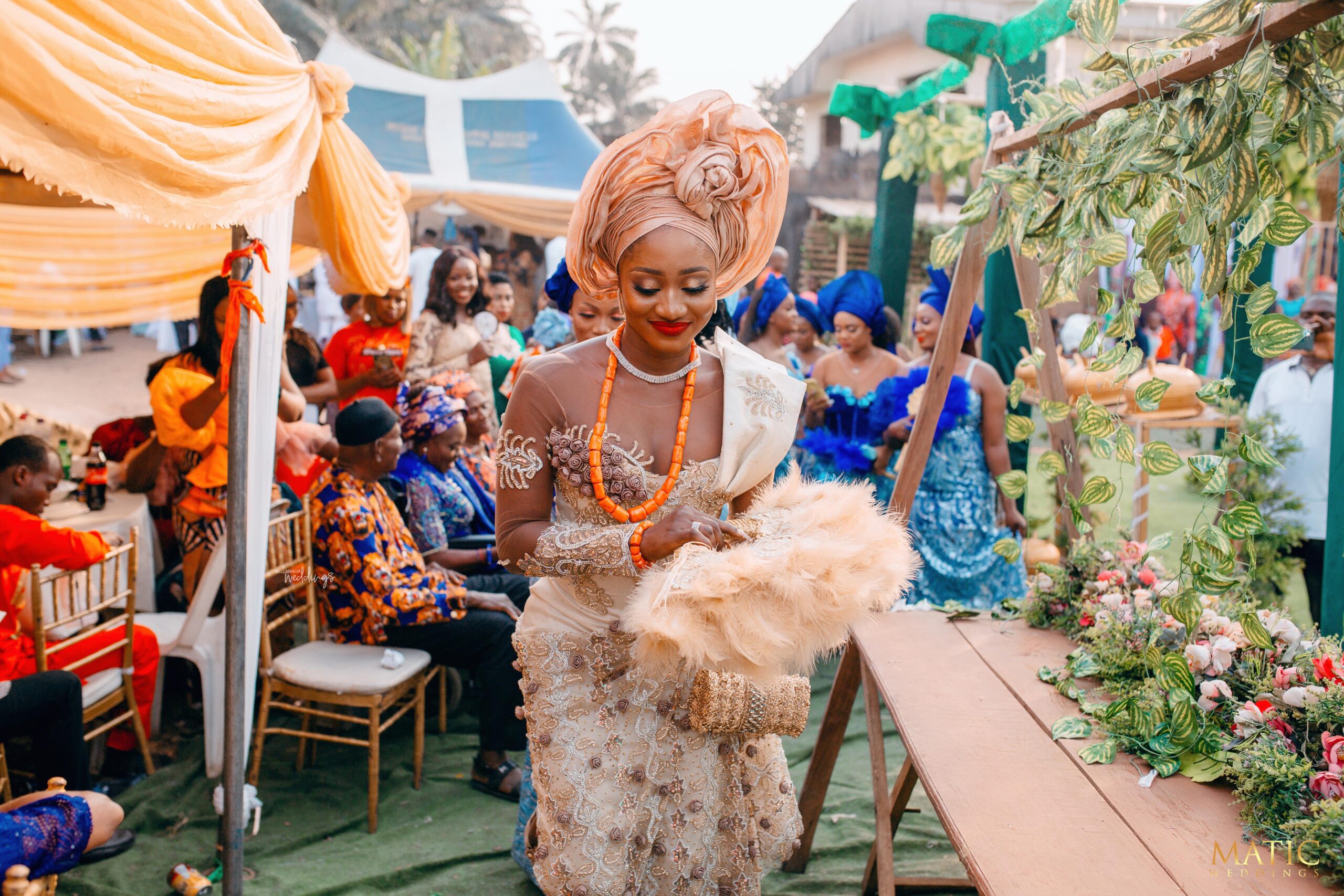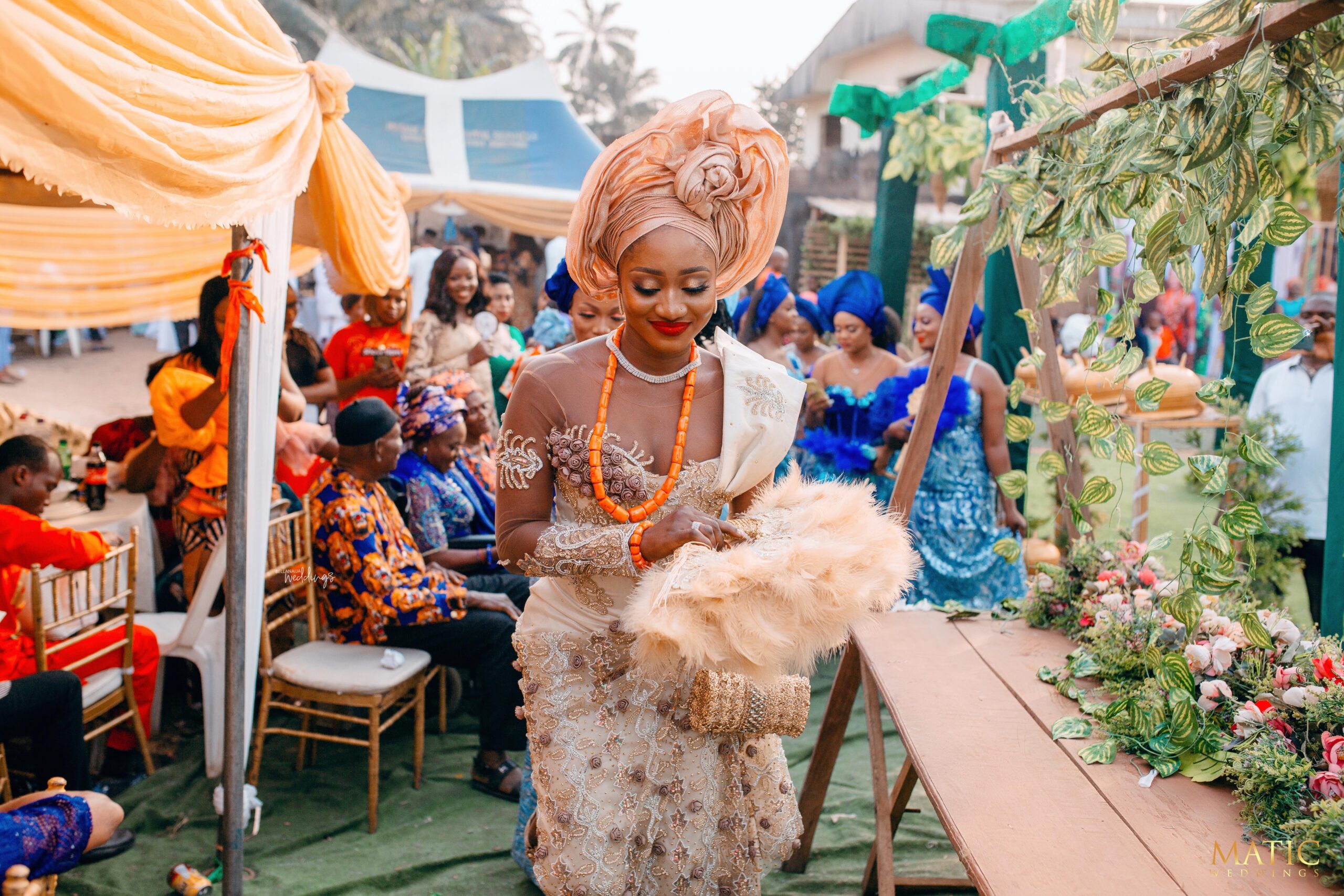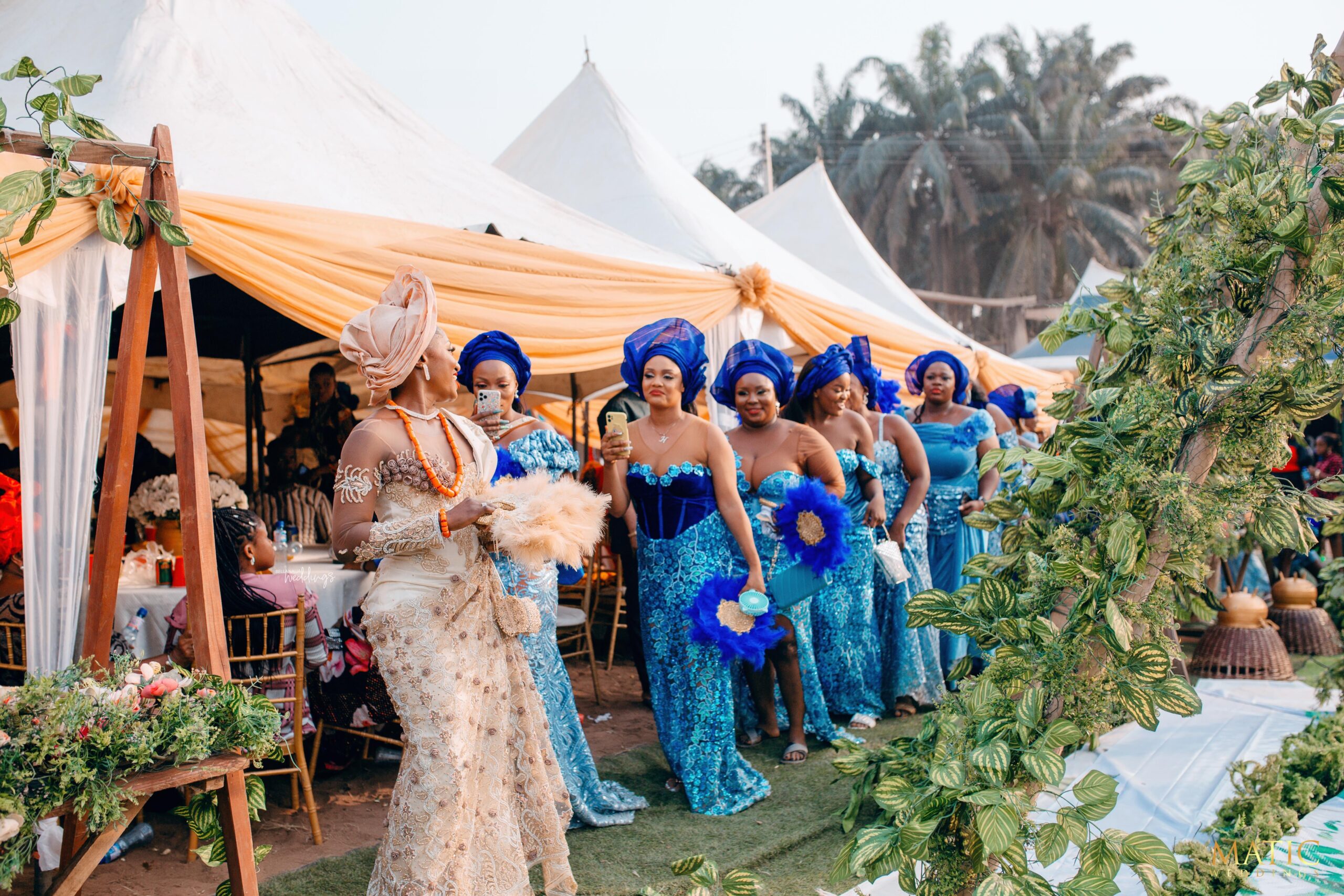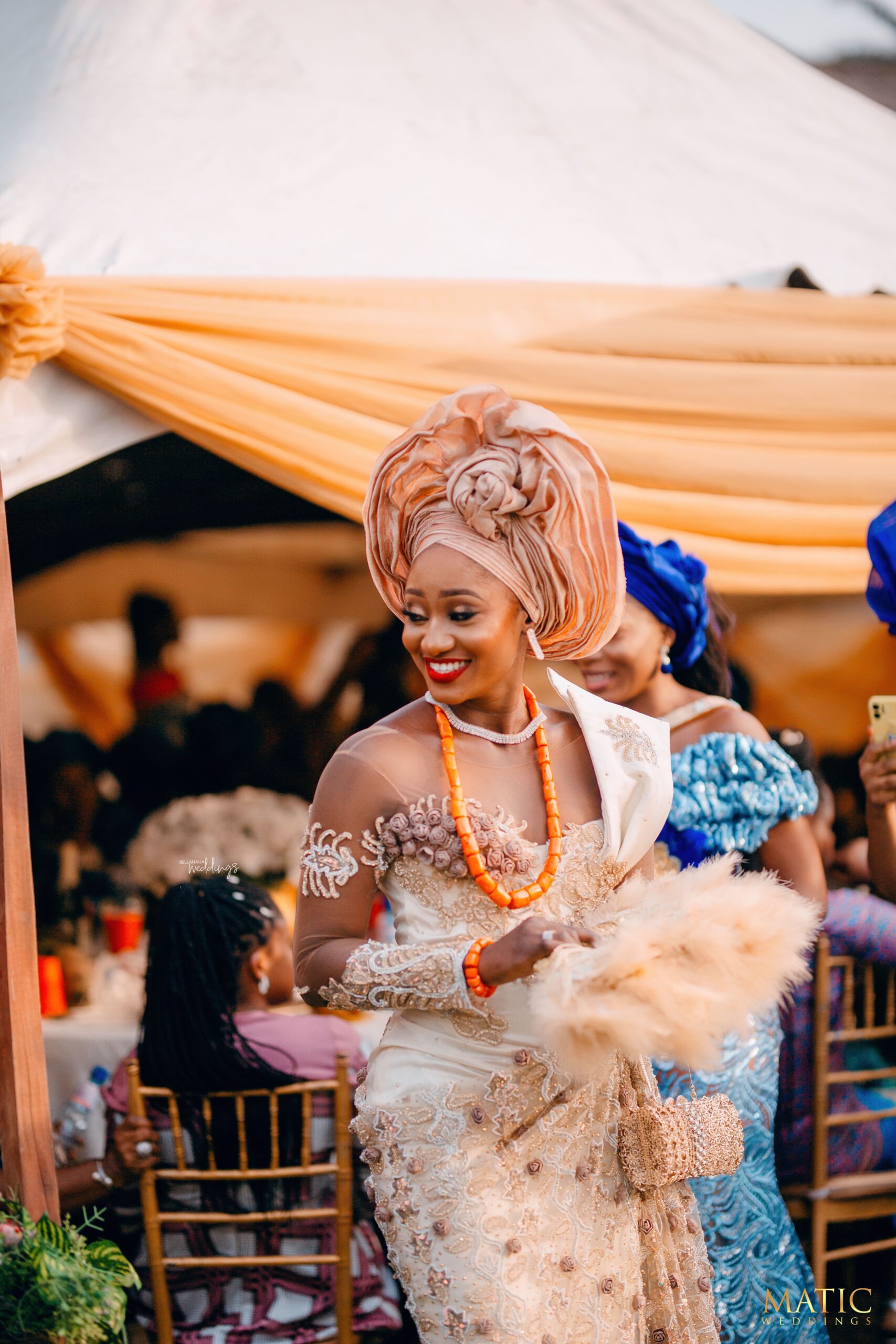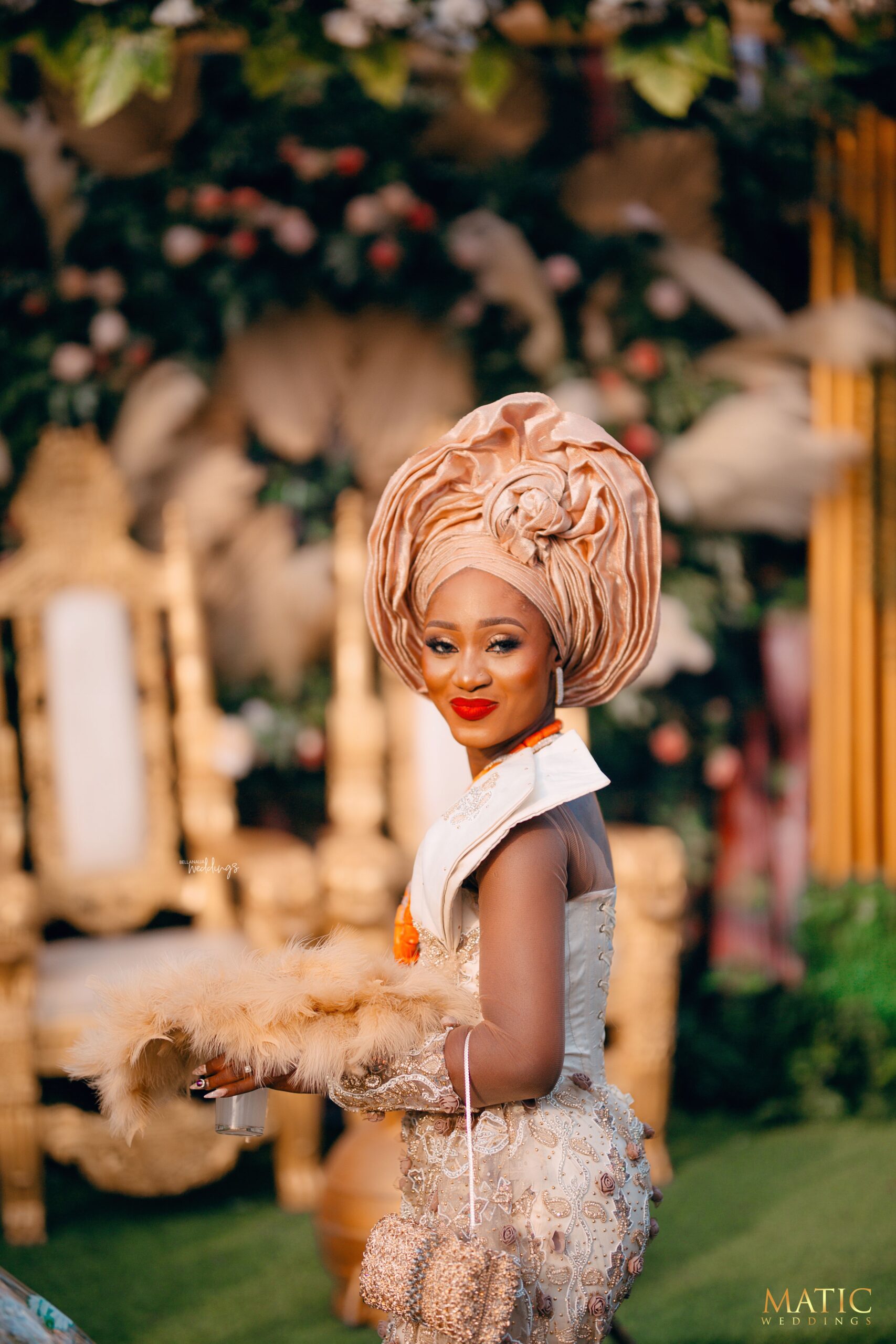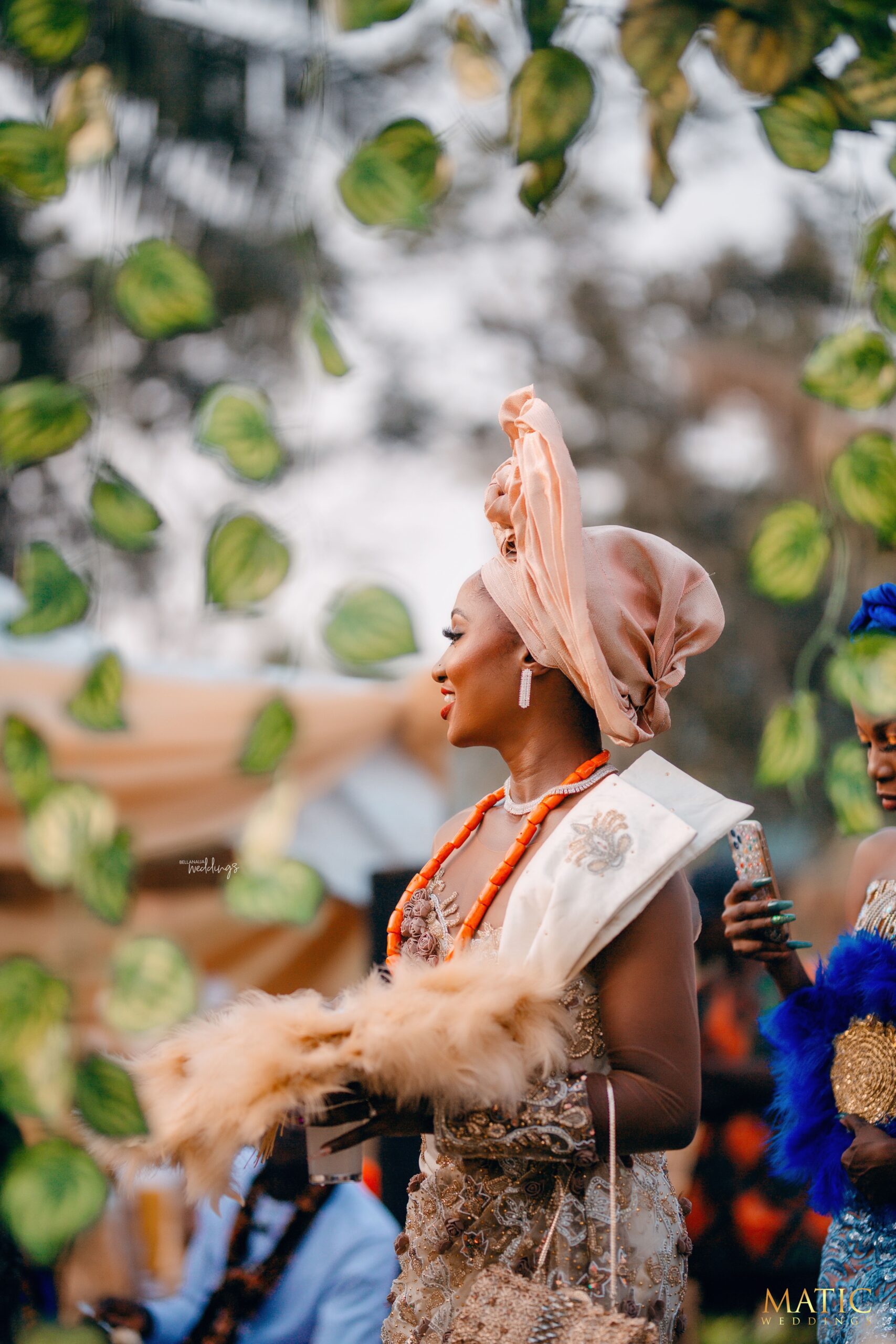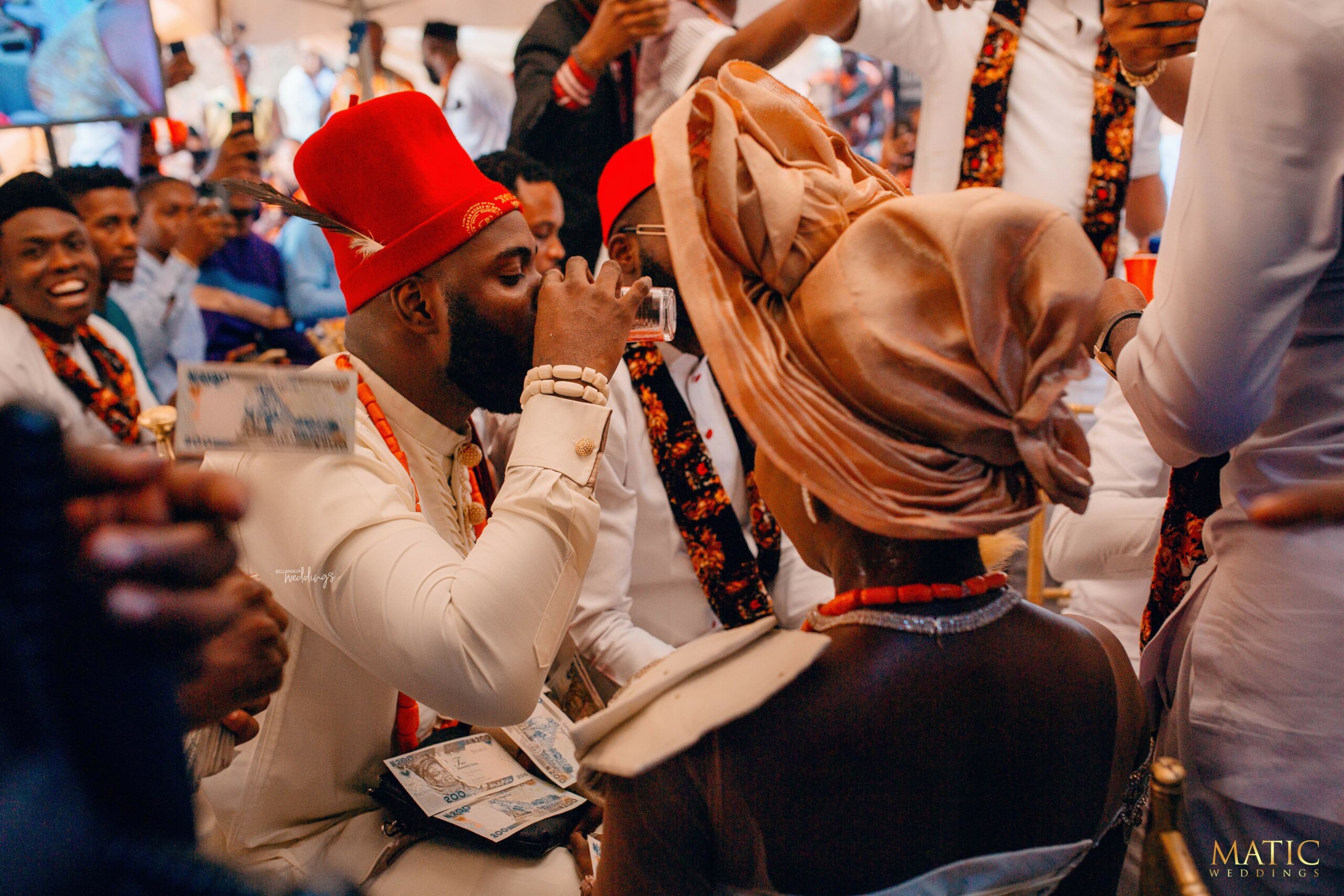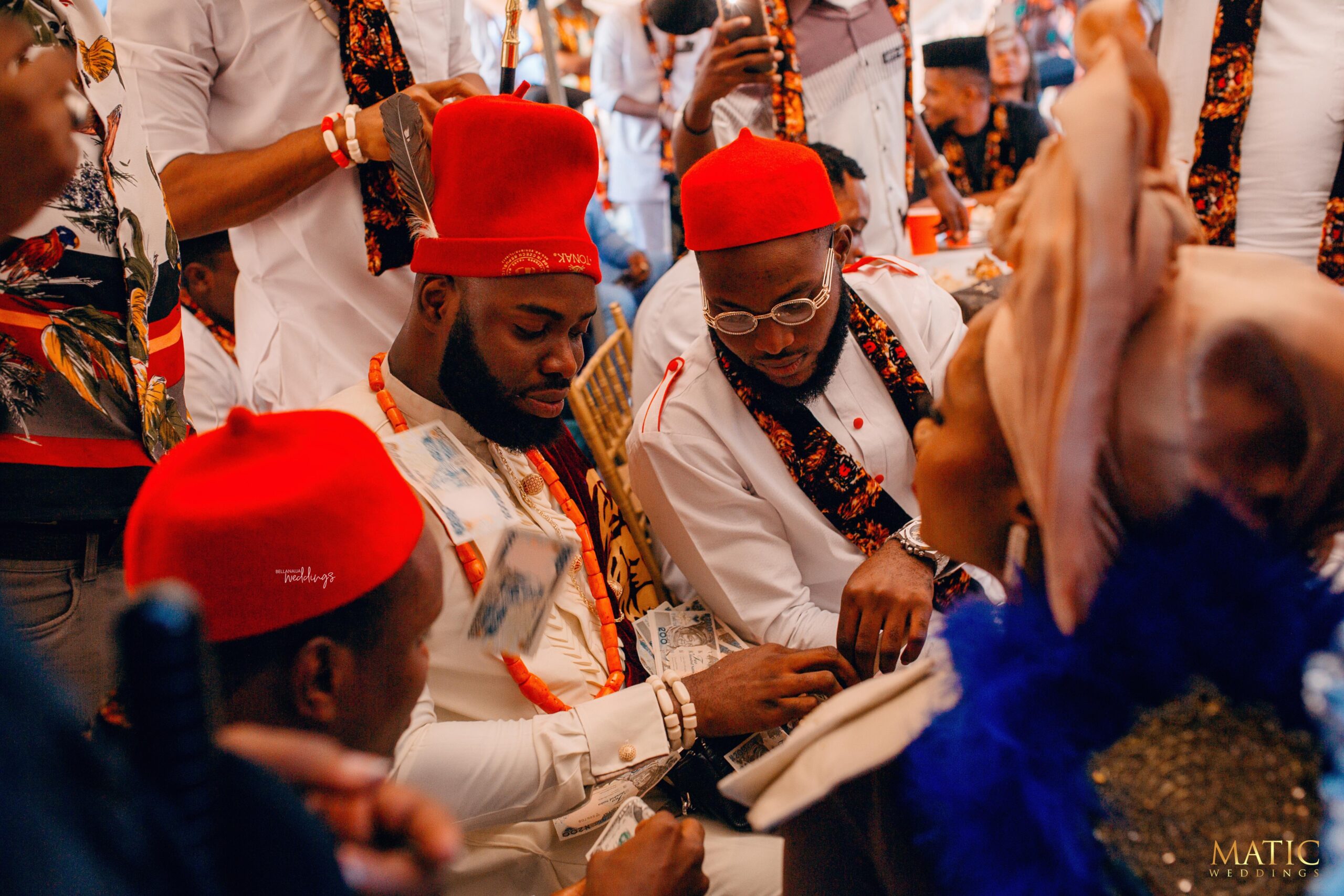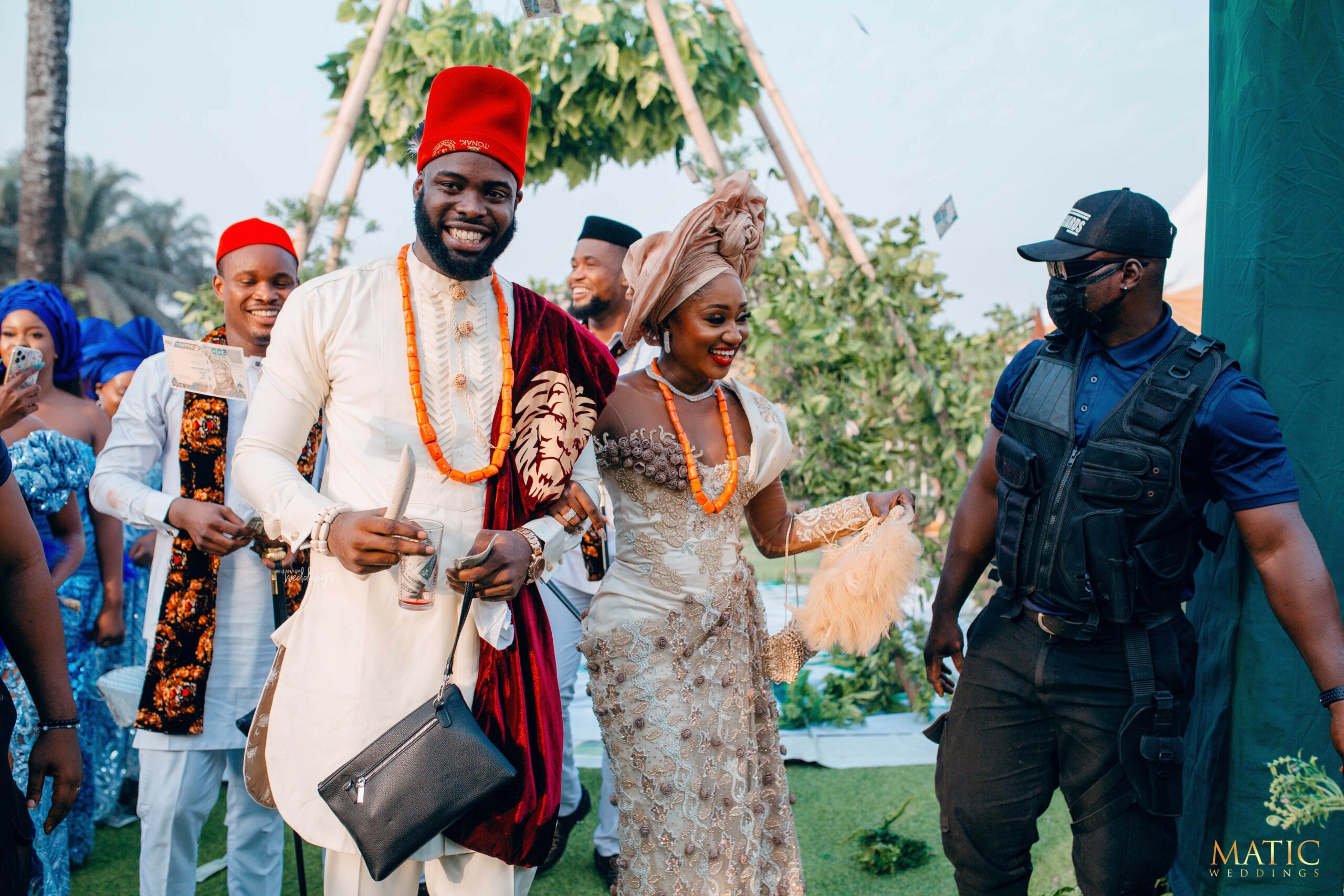 Starting the new phase with blessings…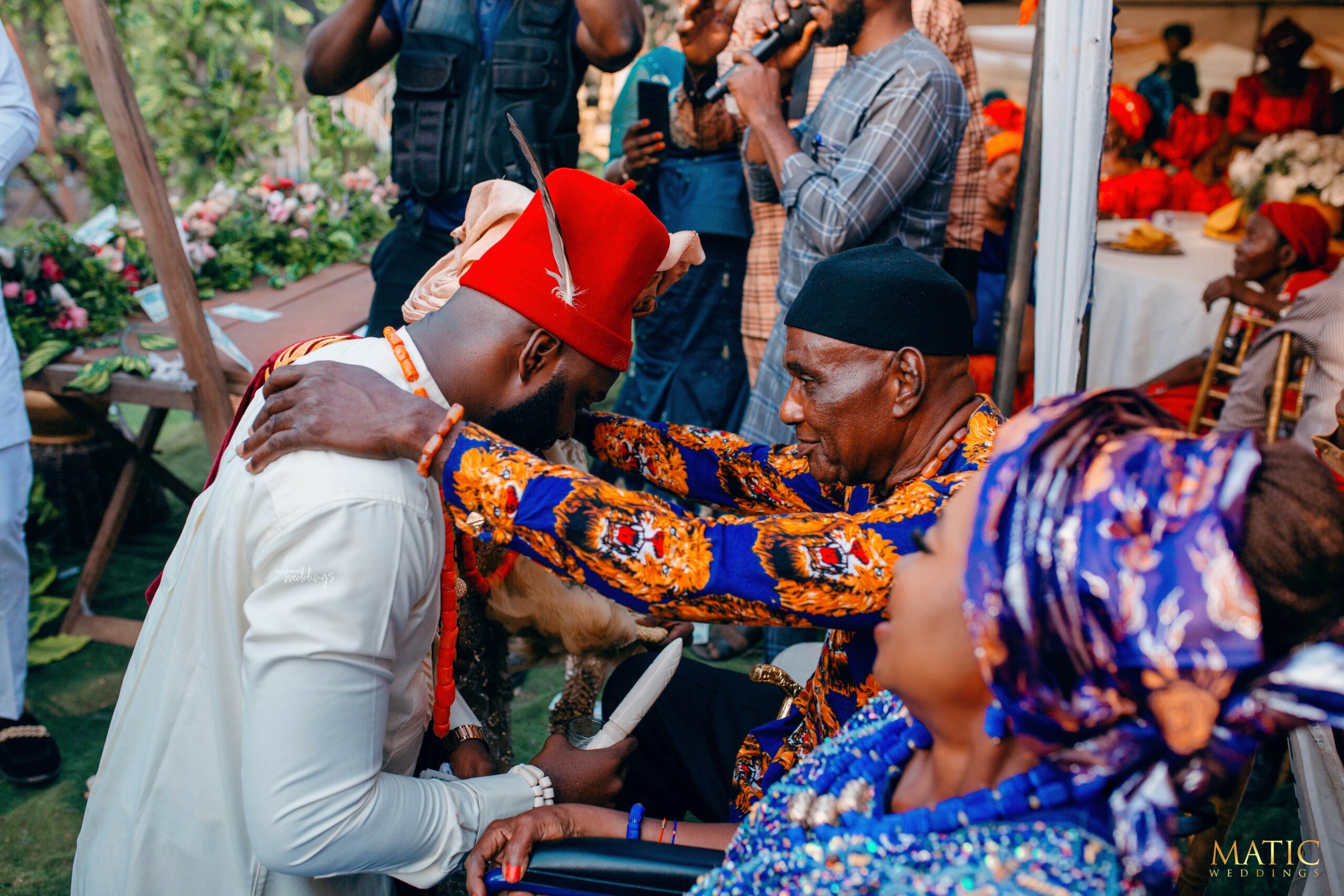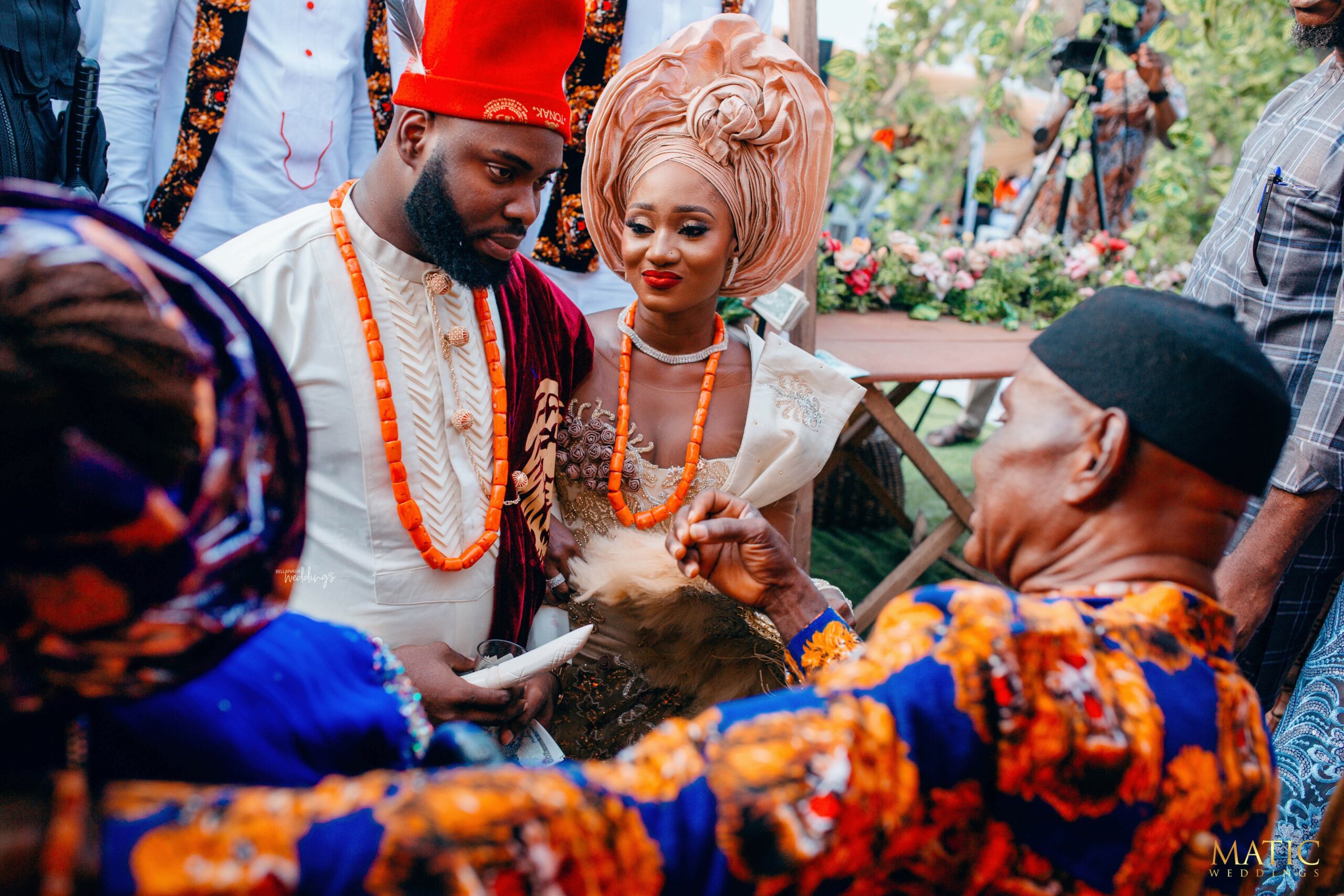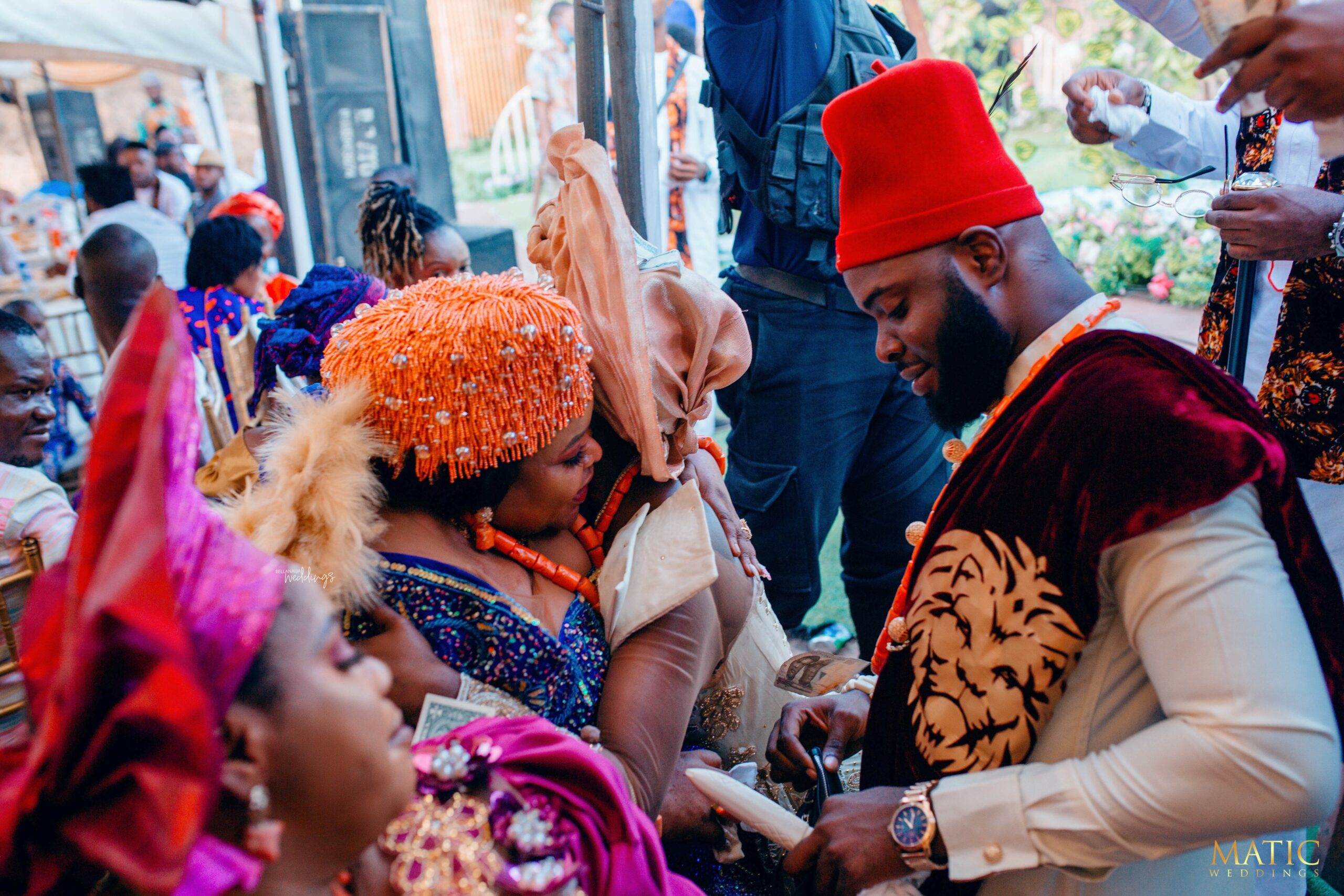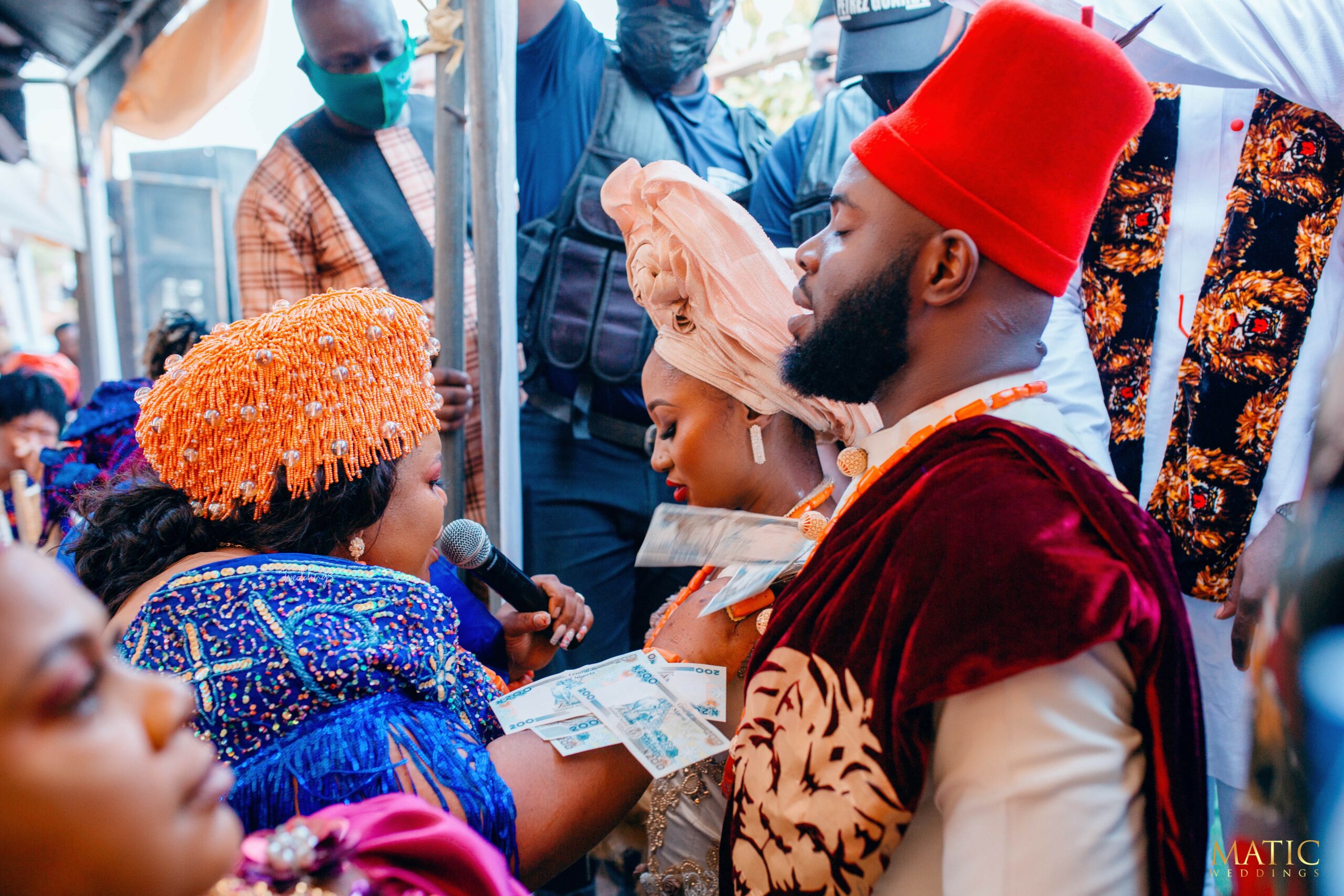 Make way for Mr and Mrs!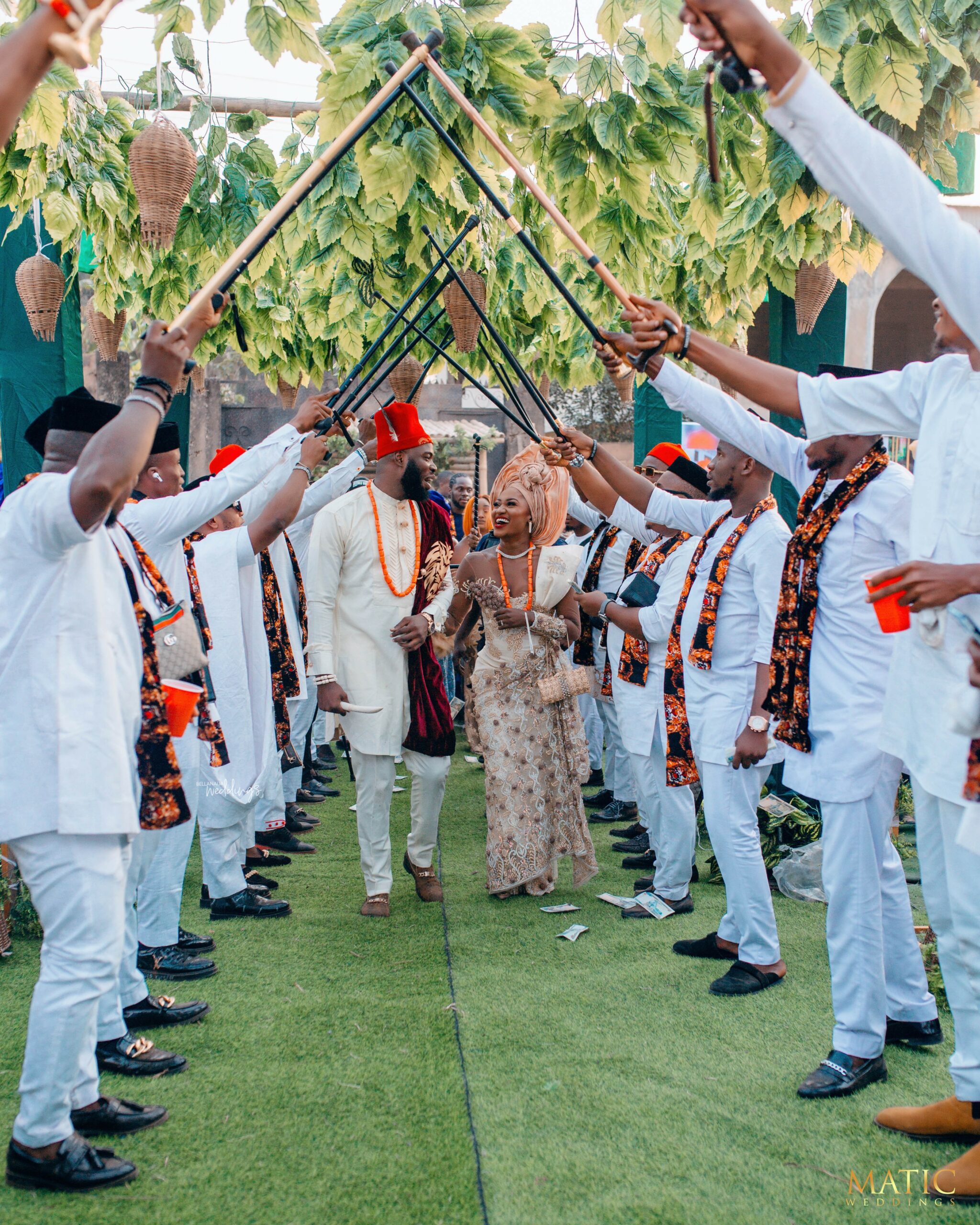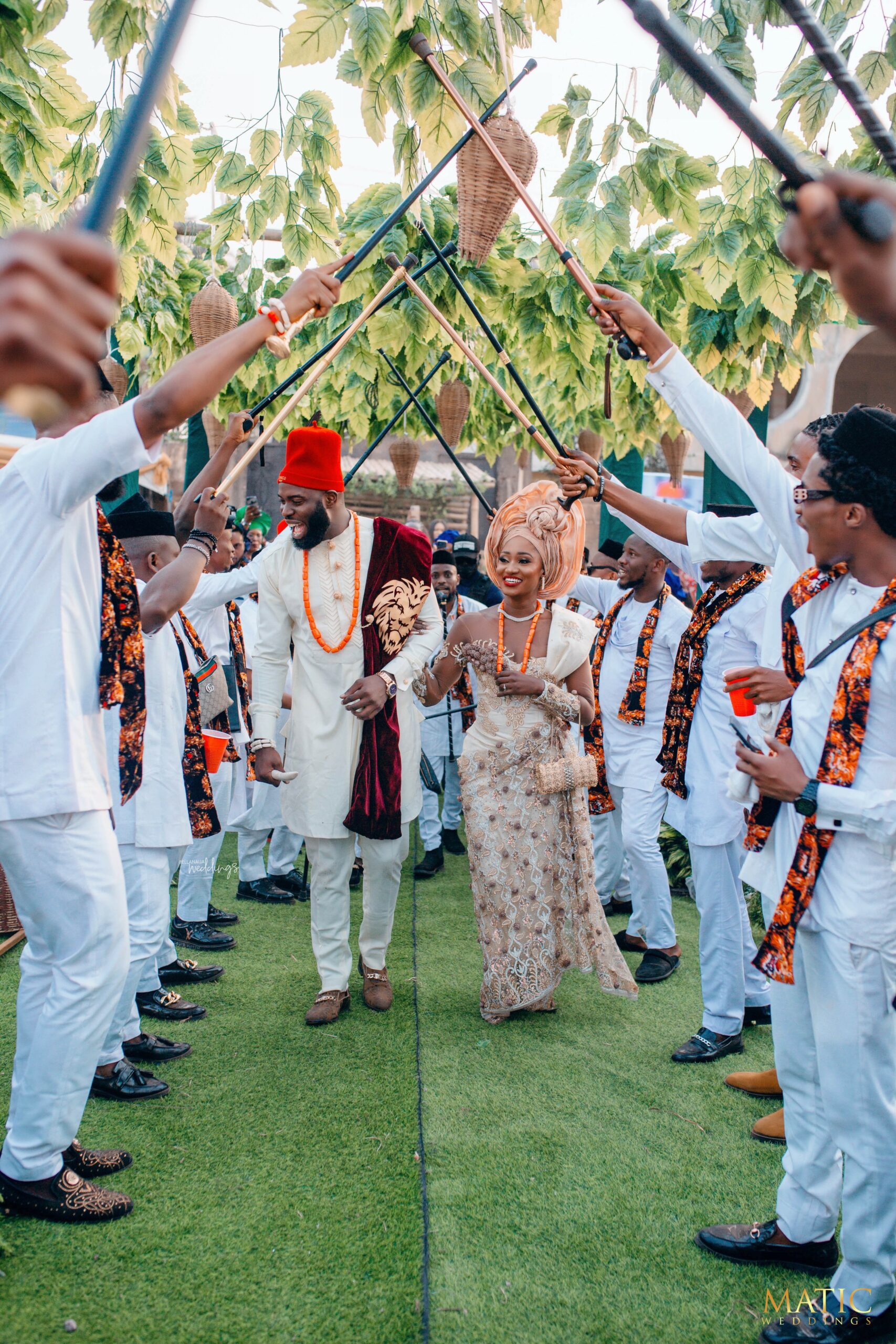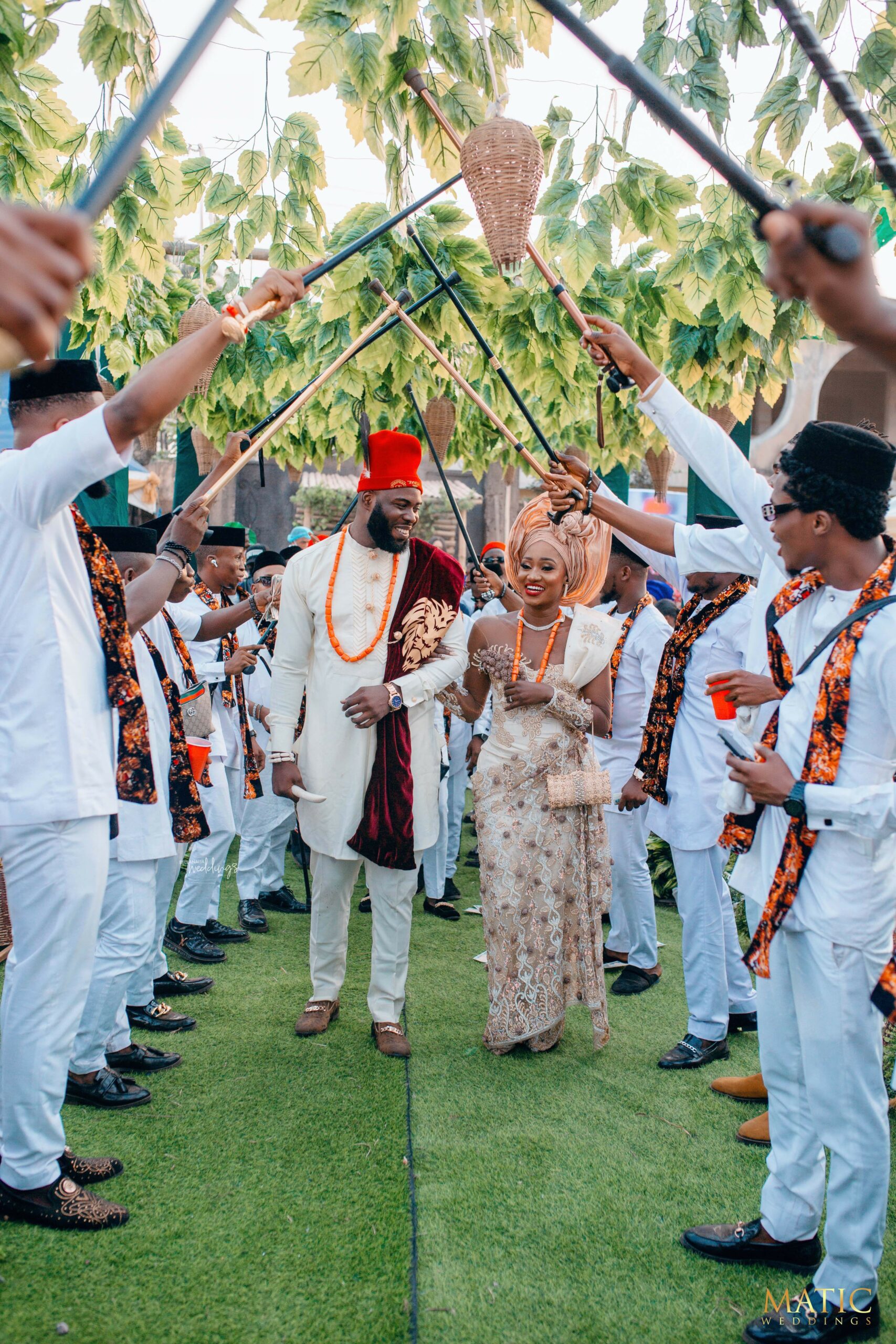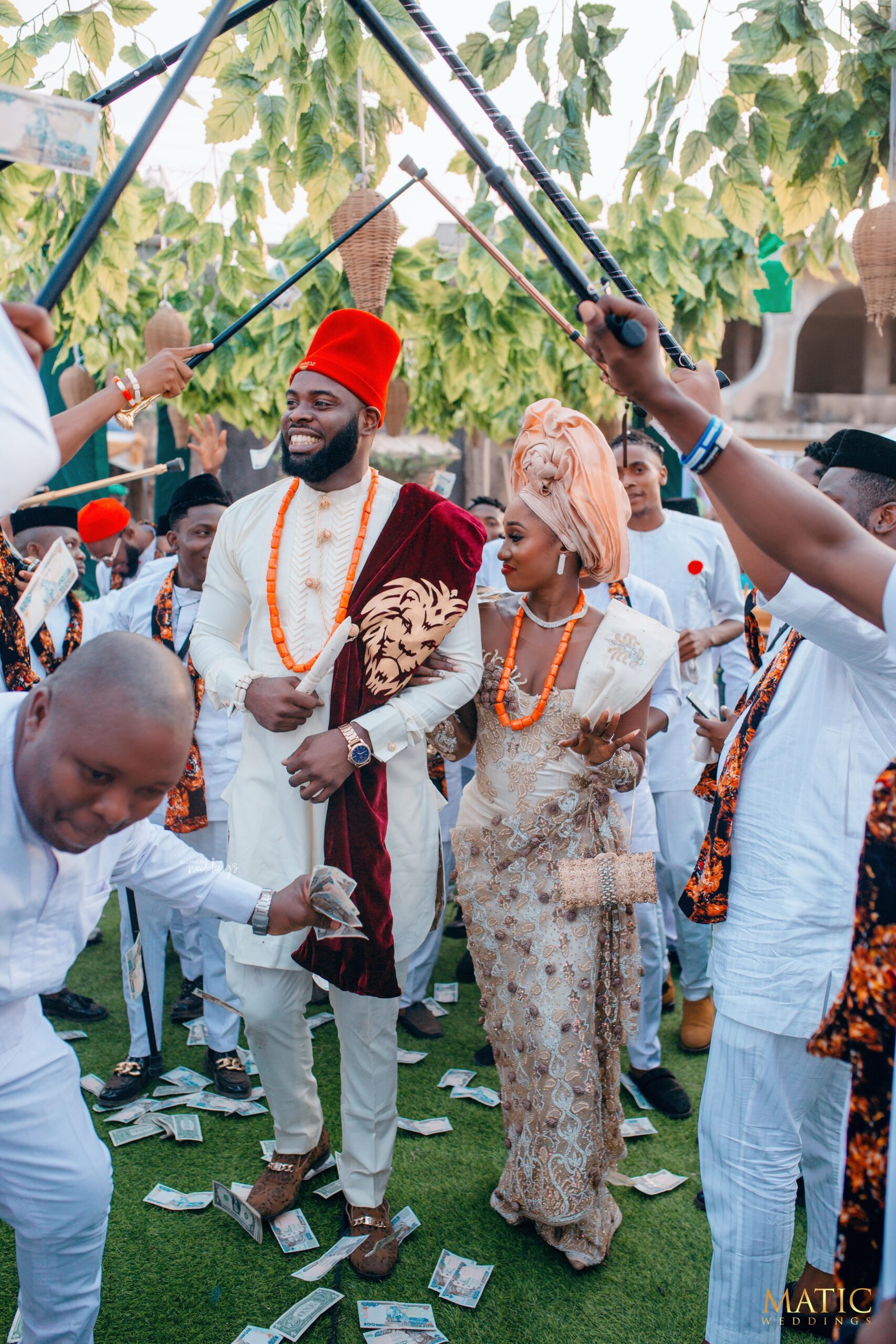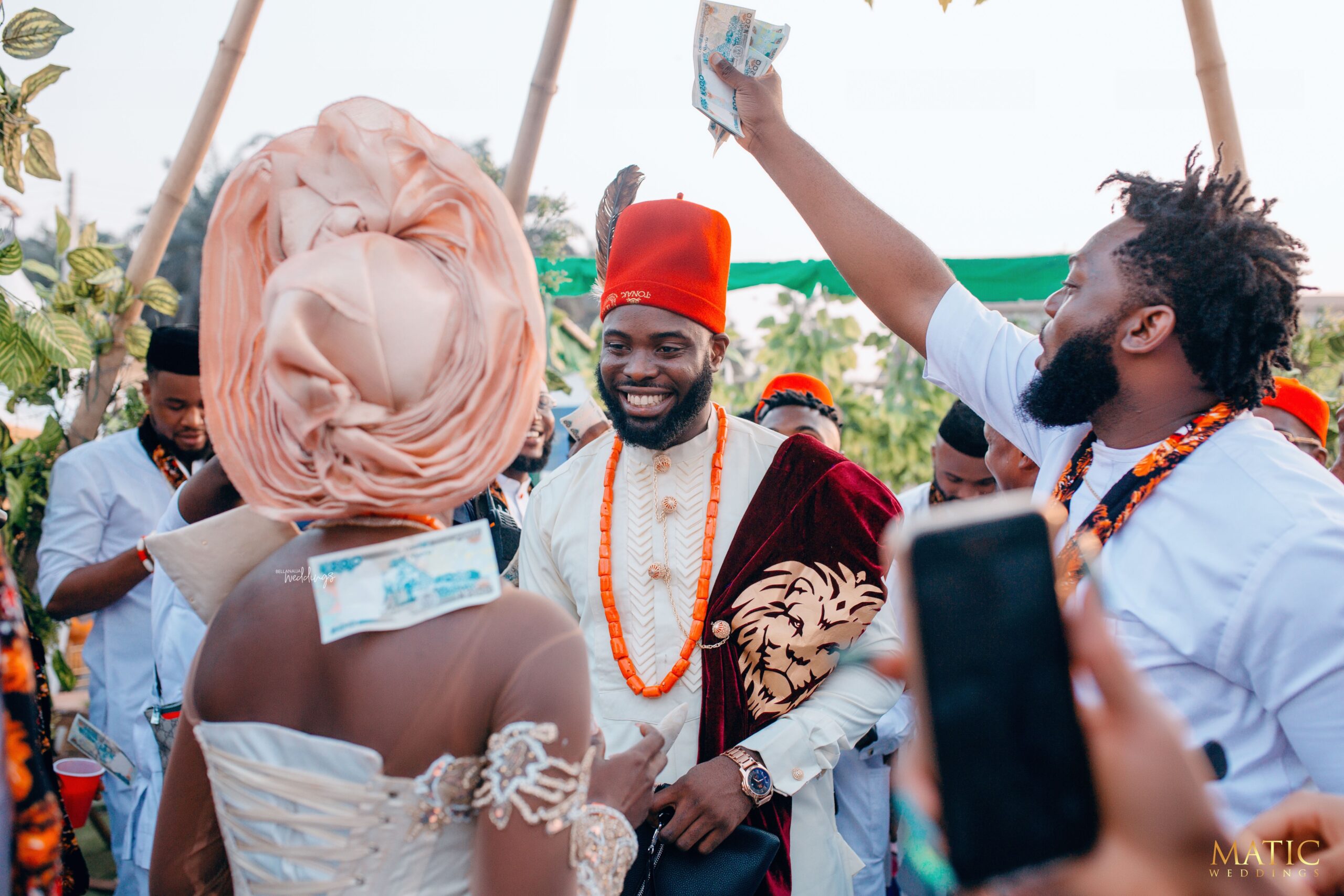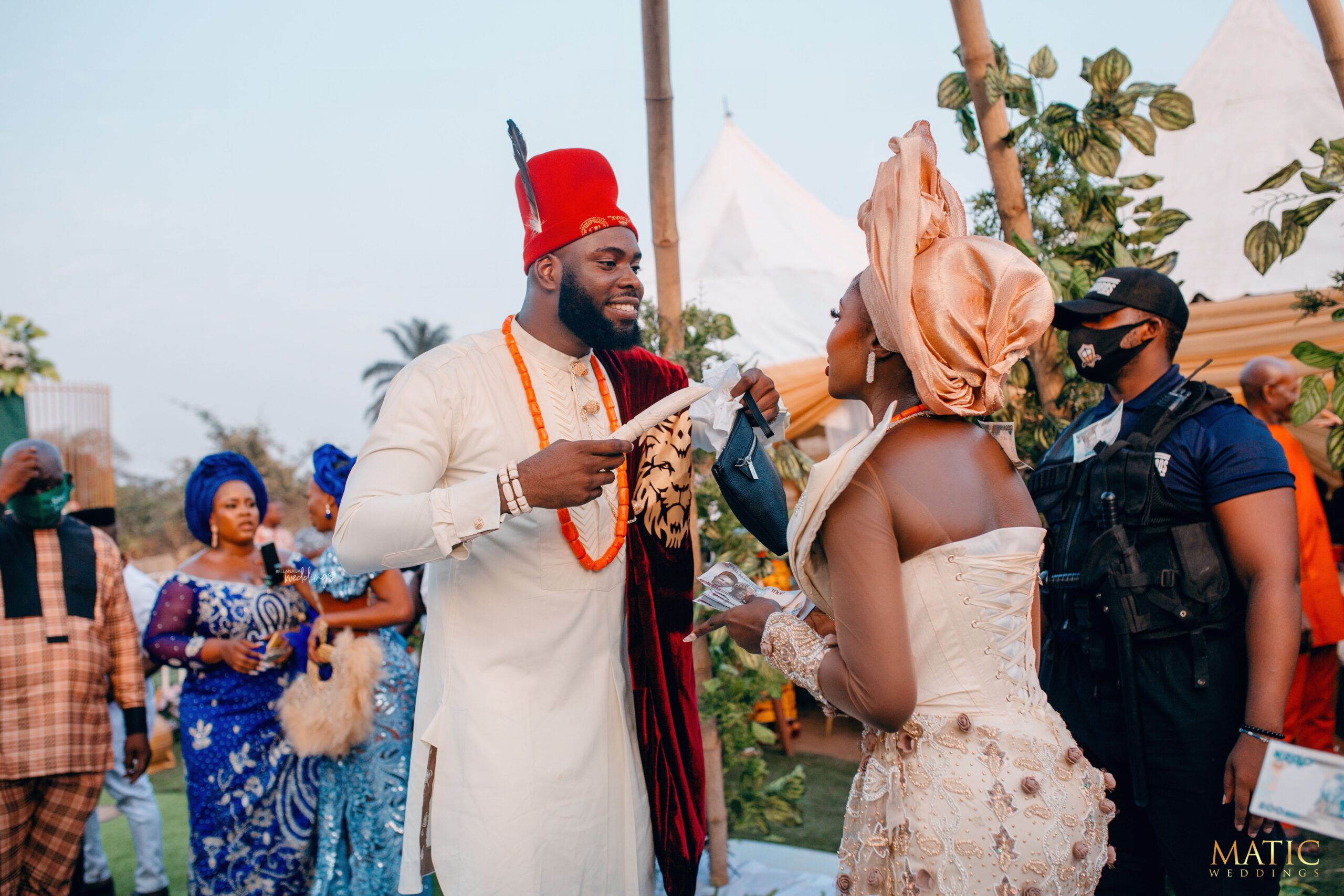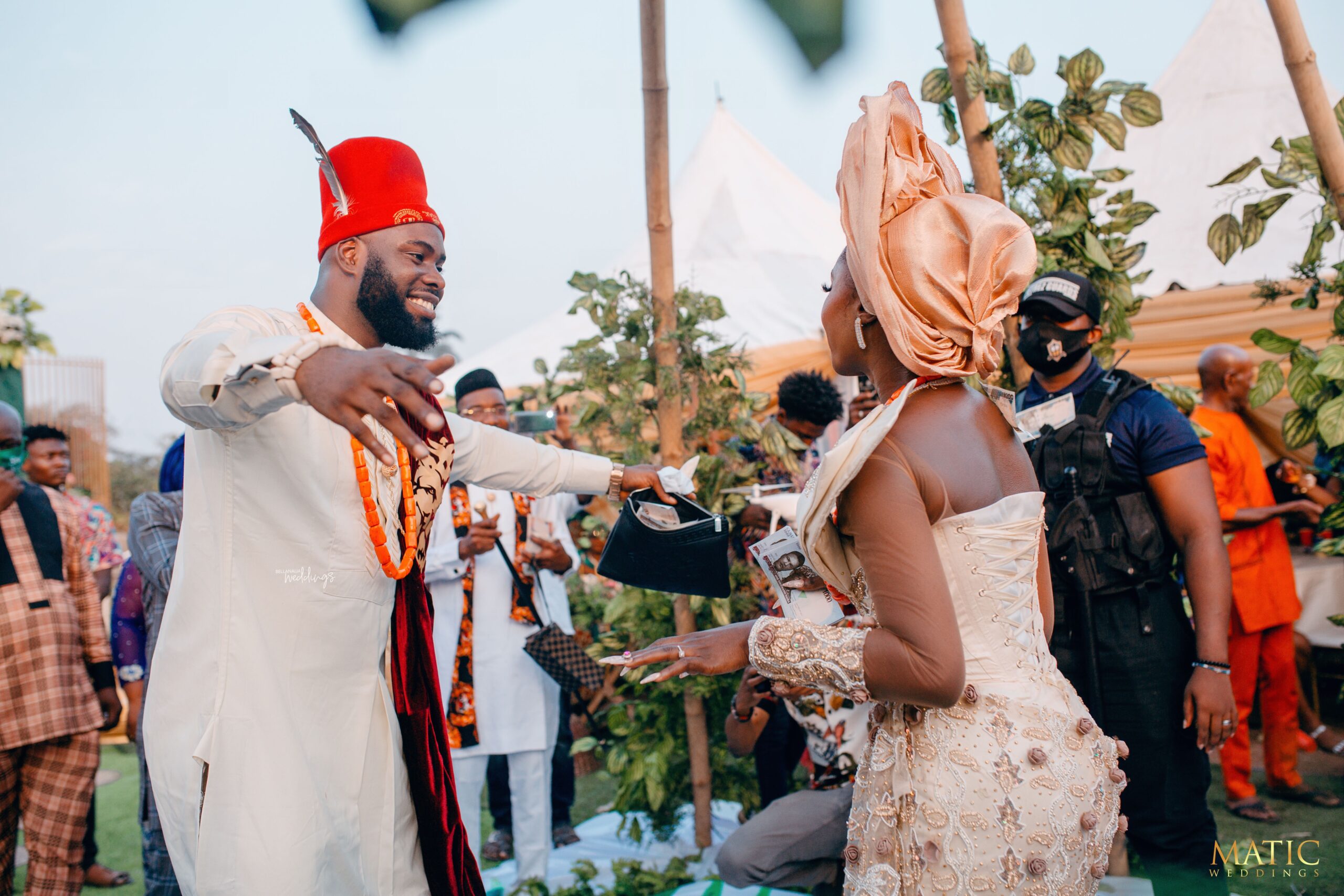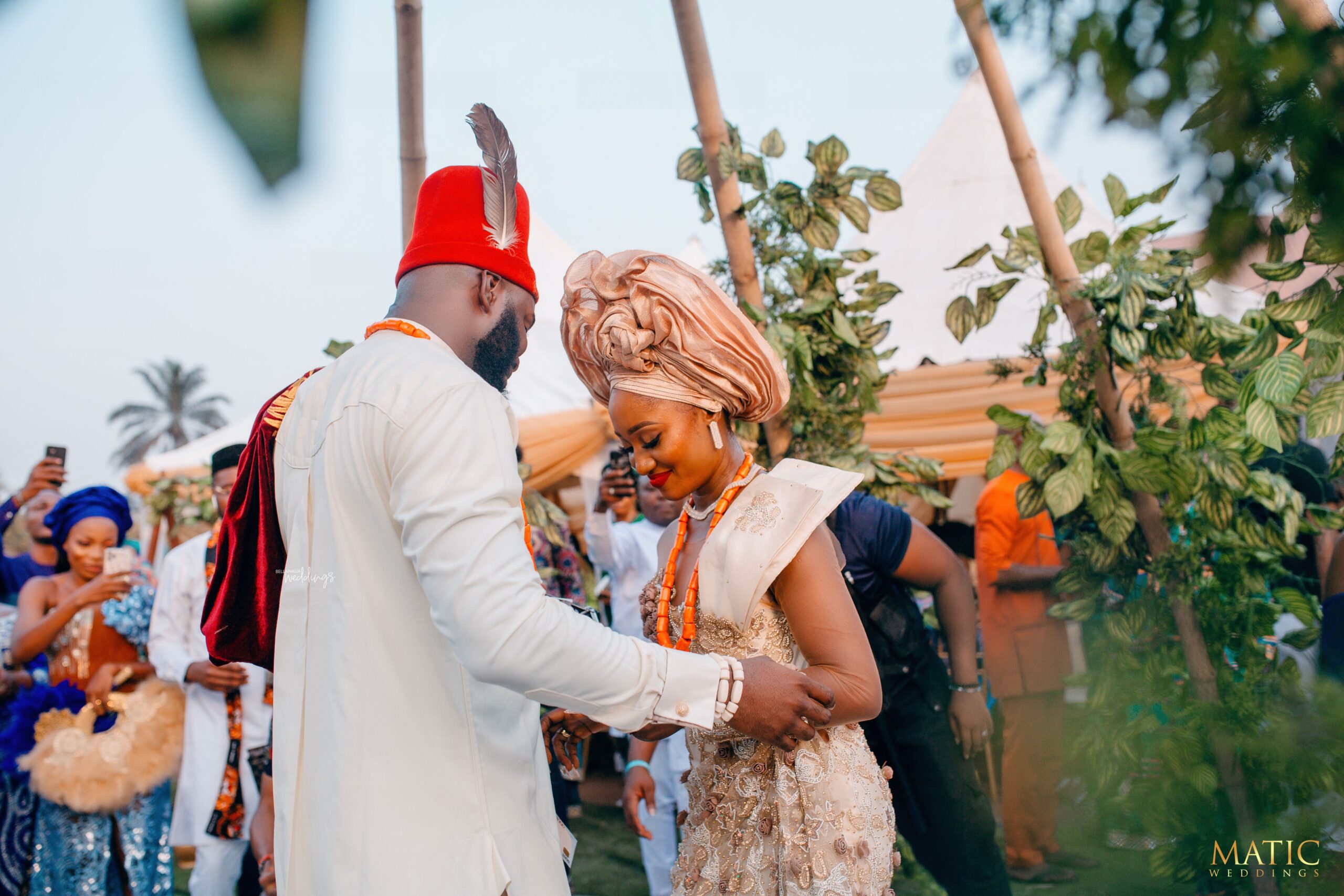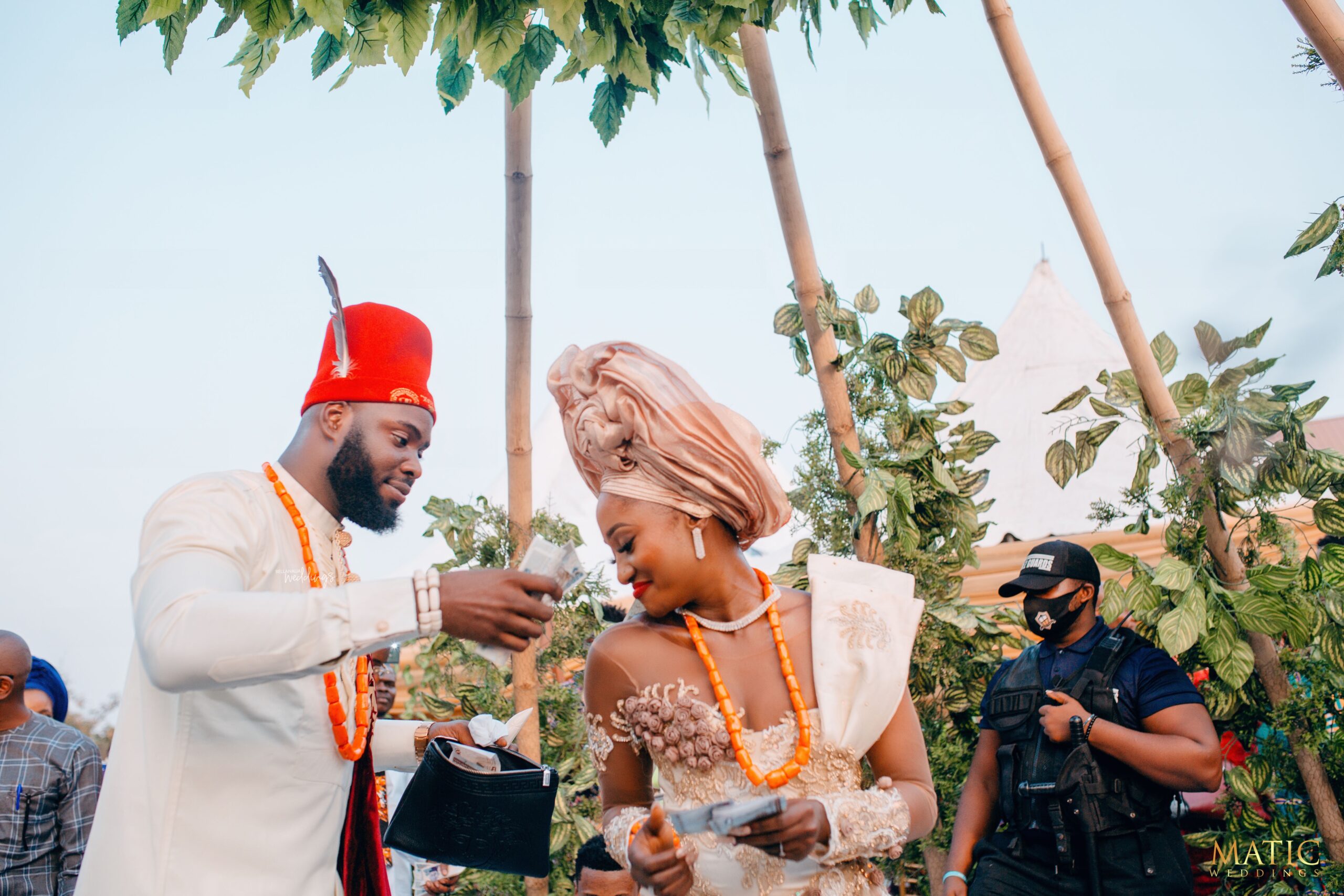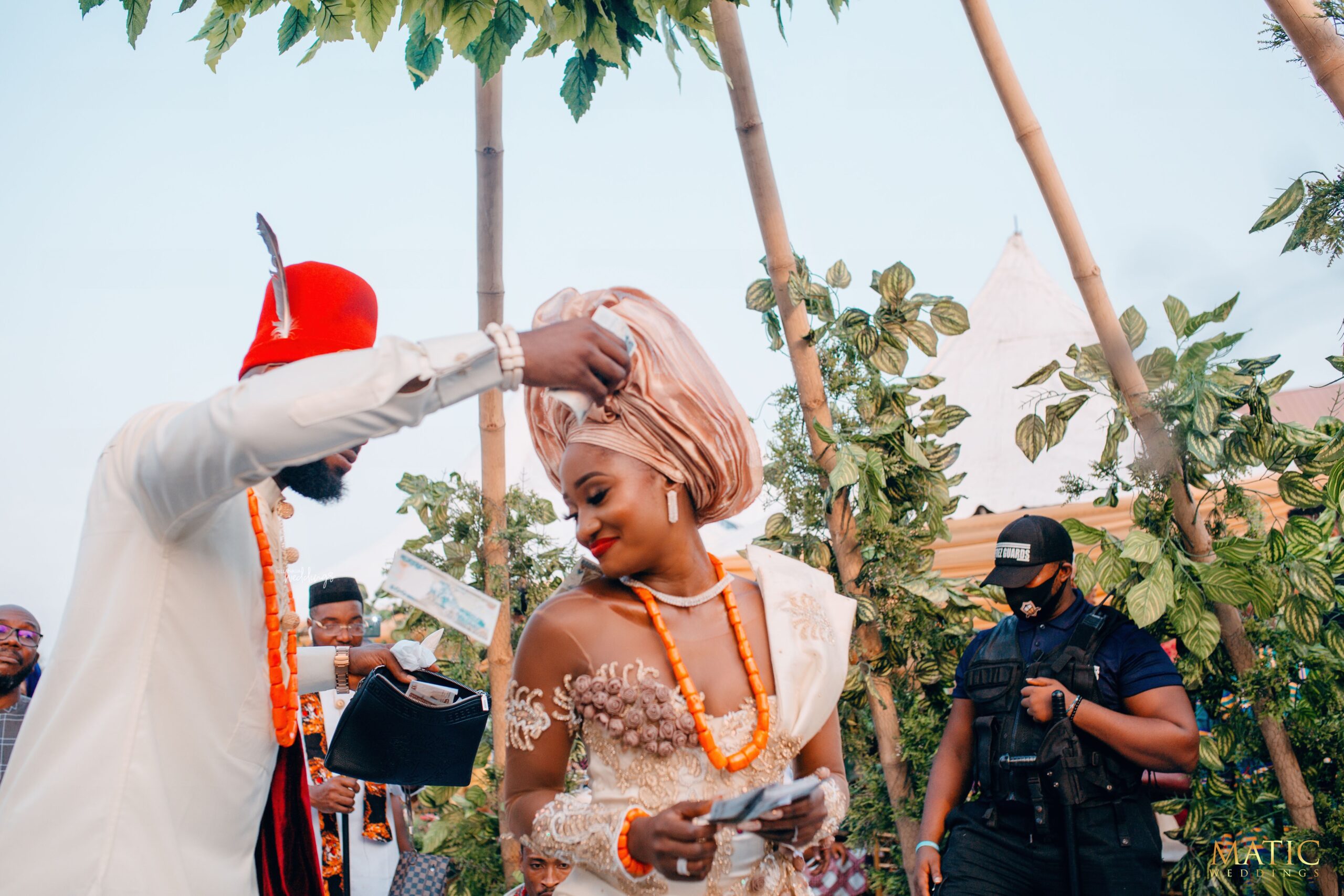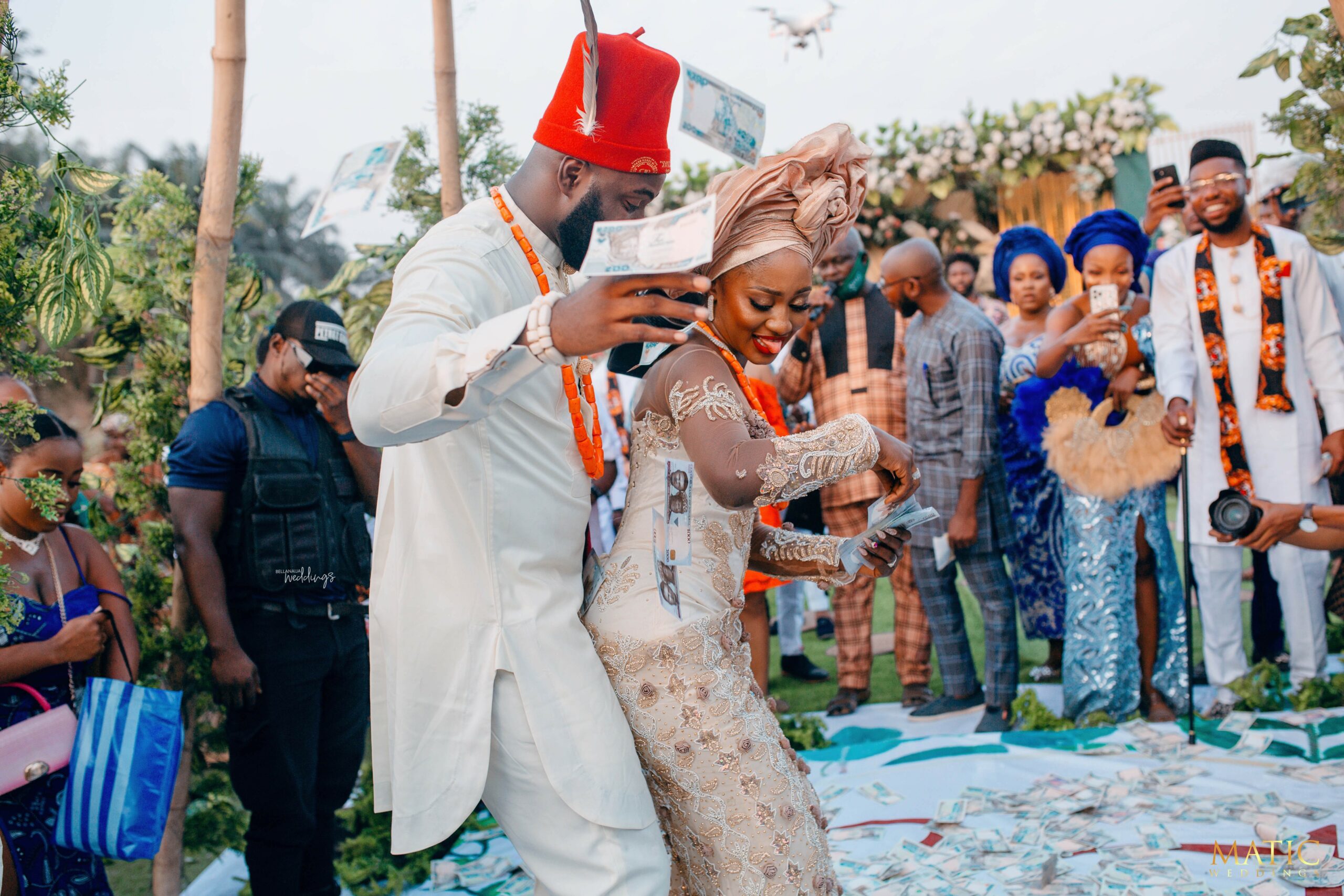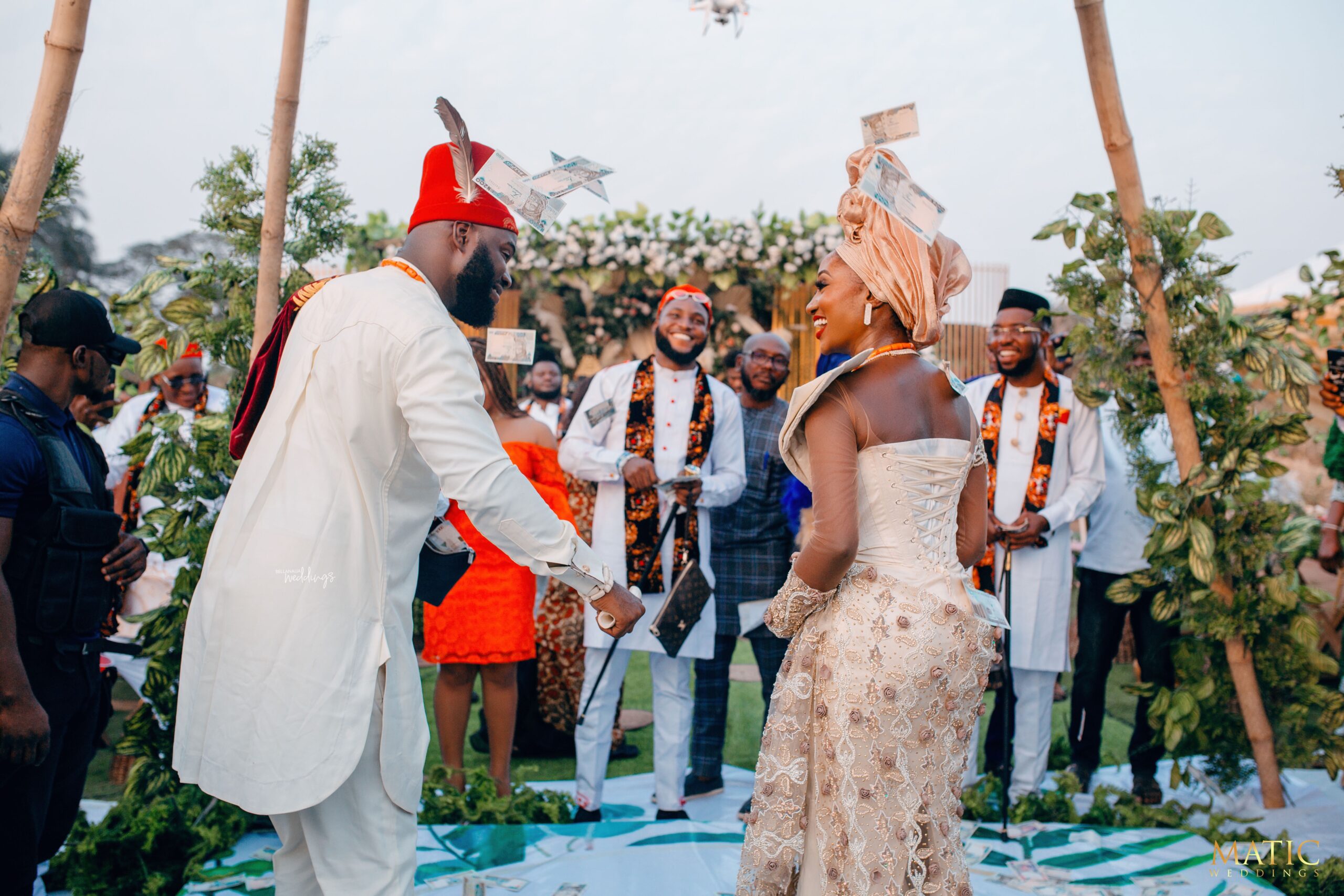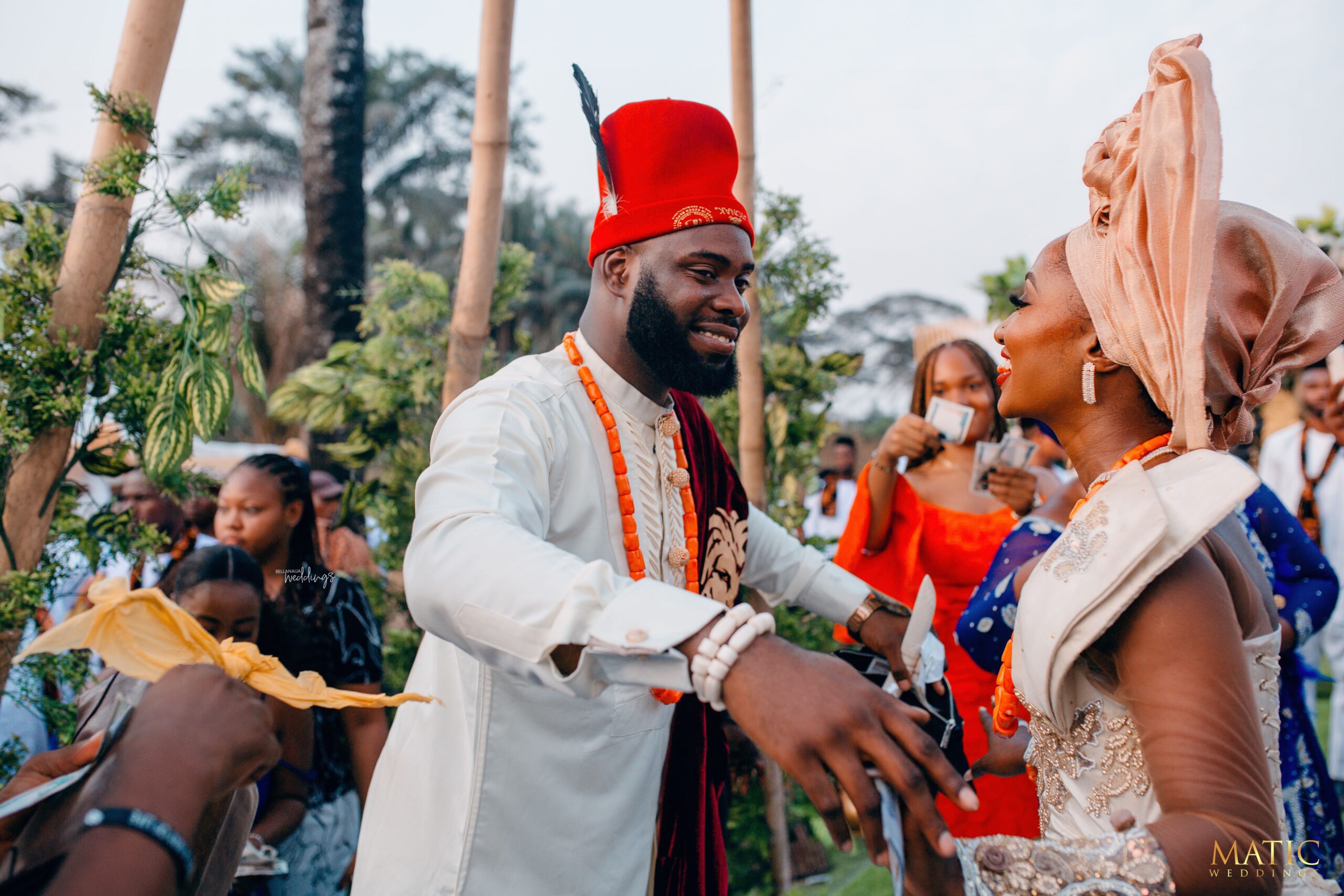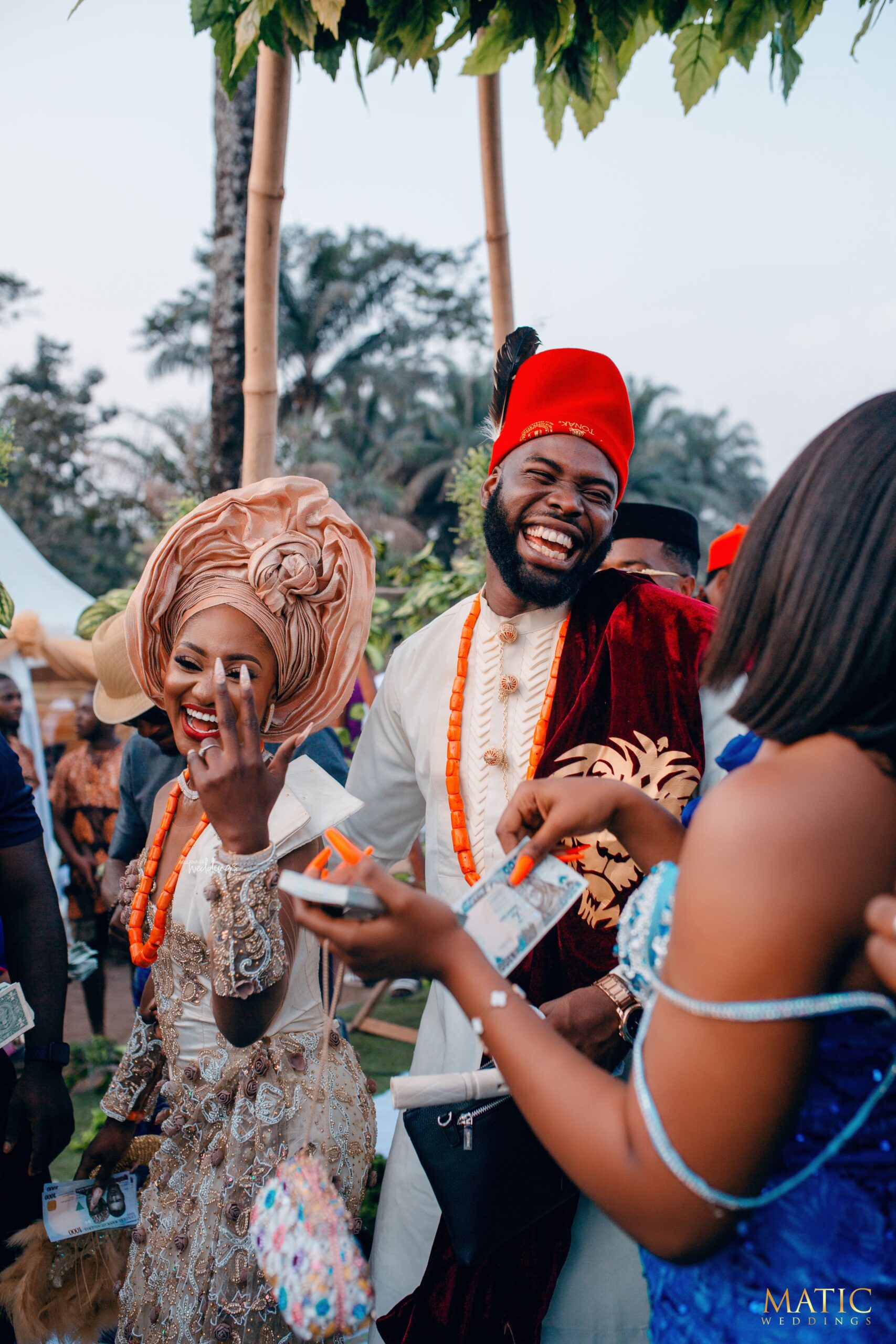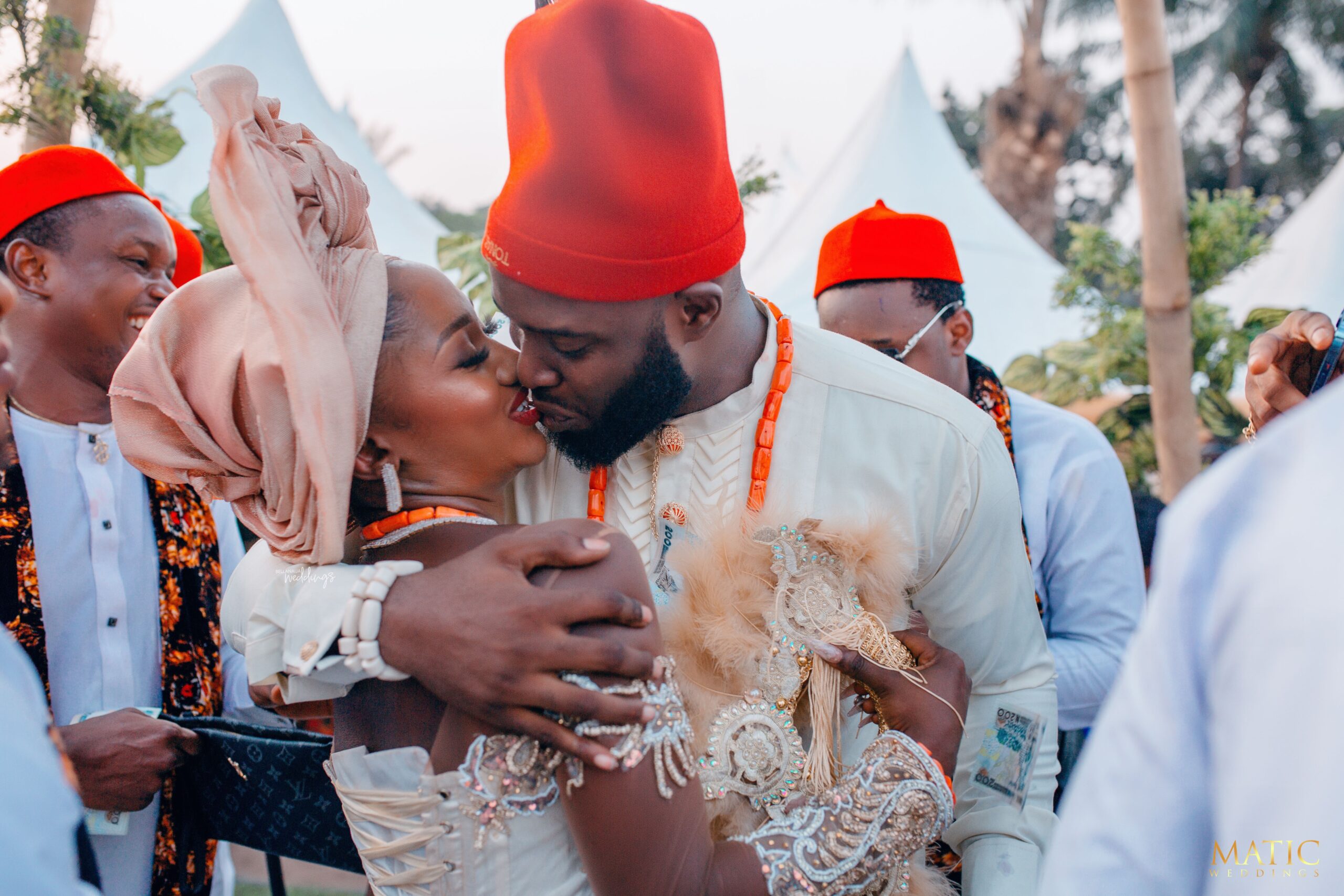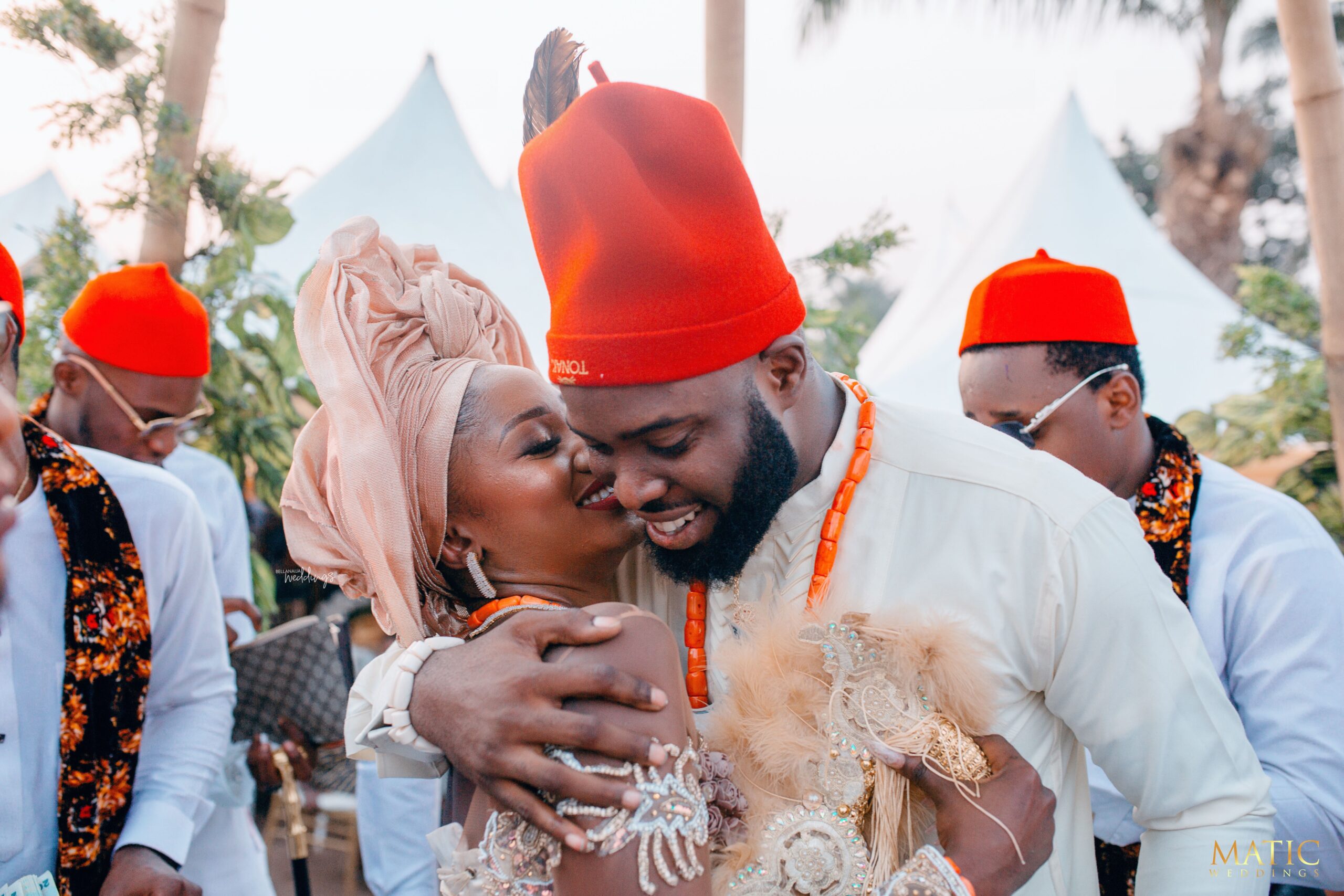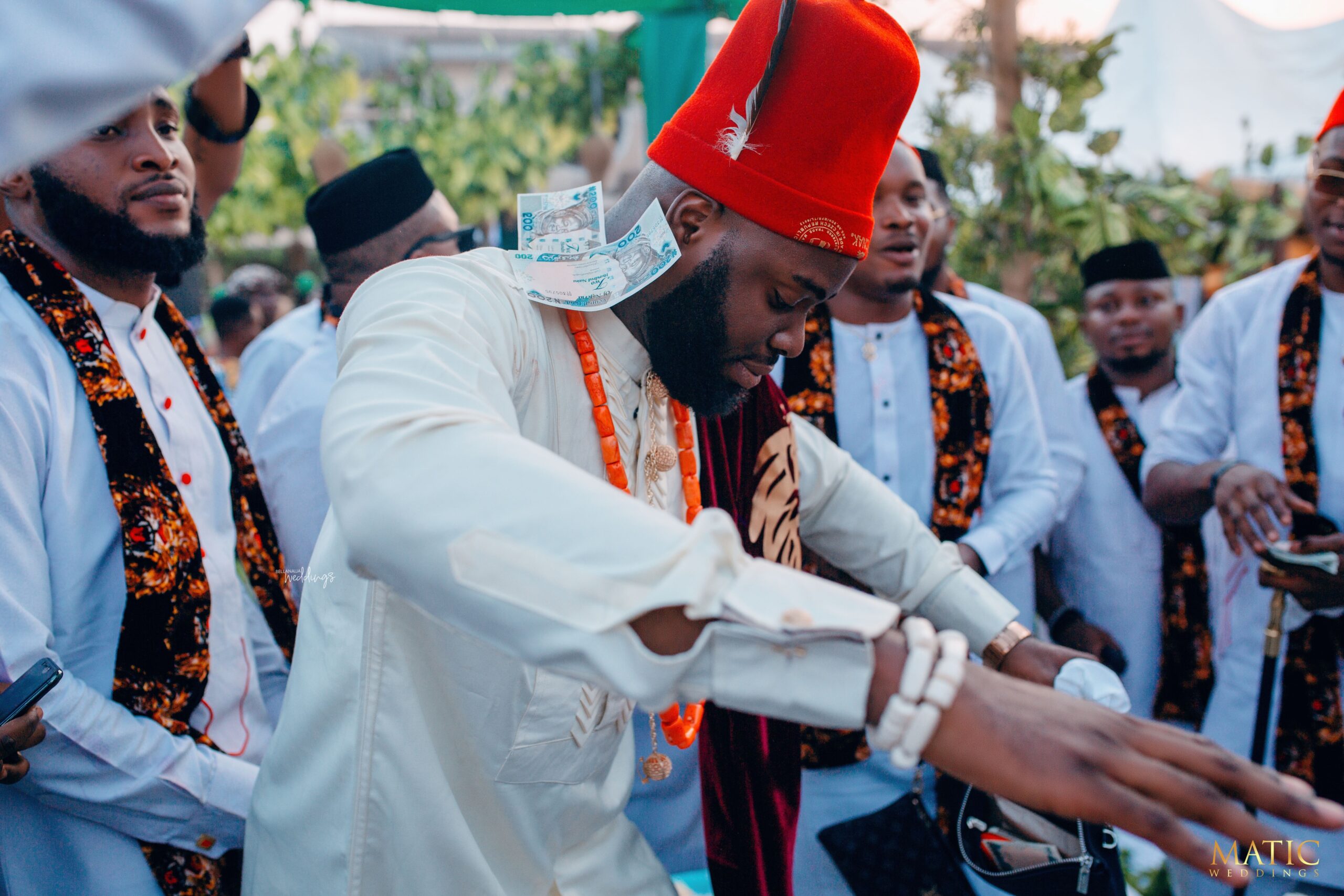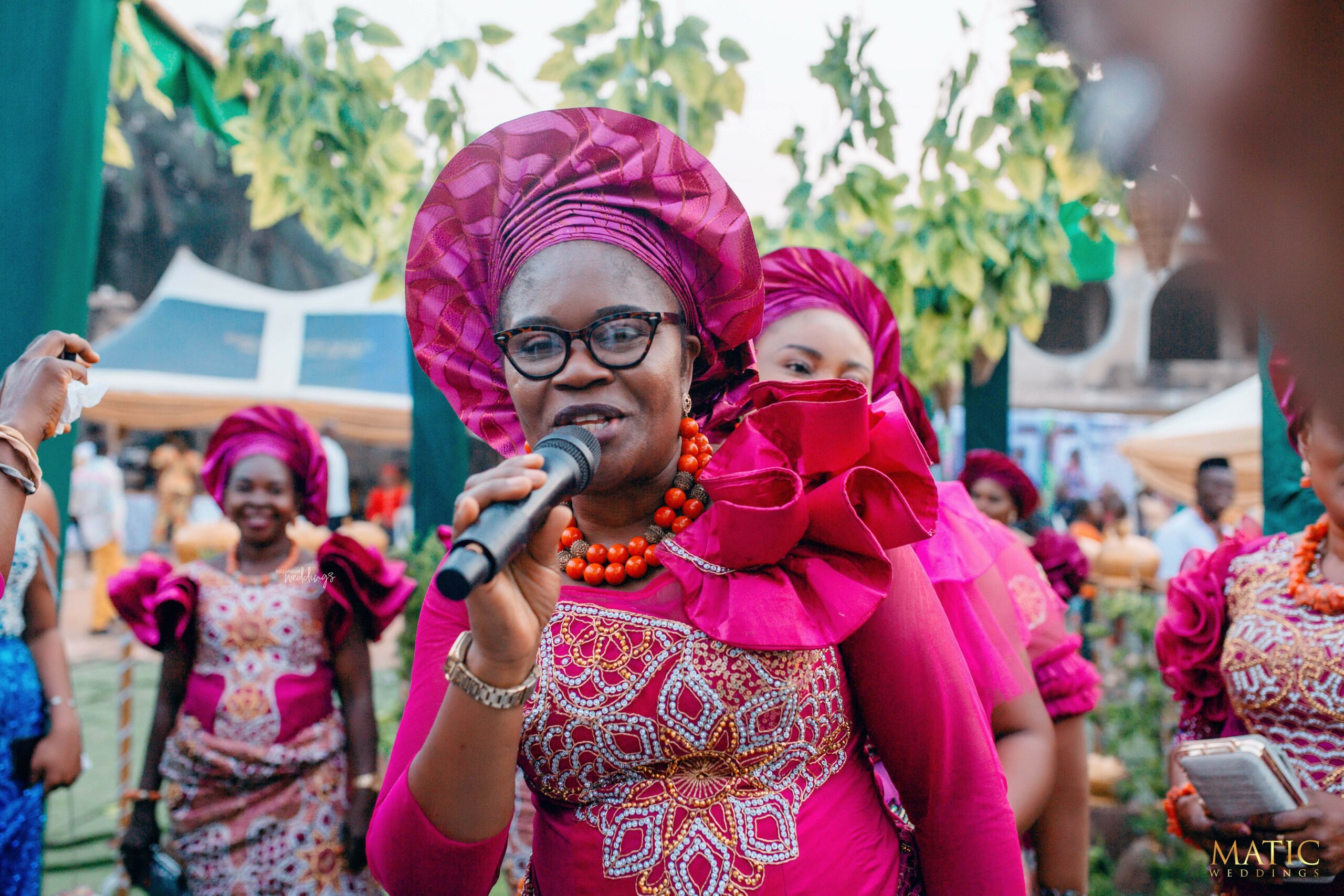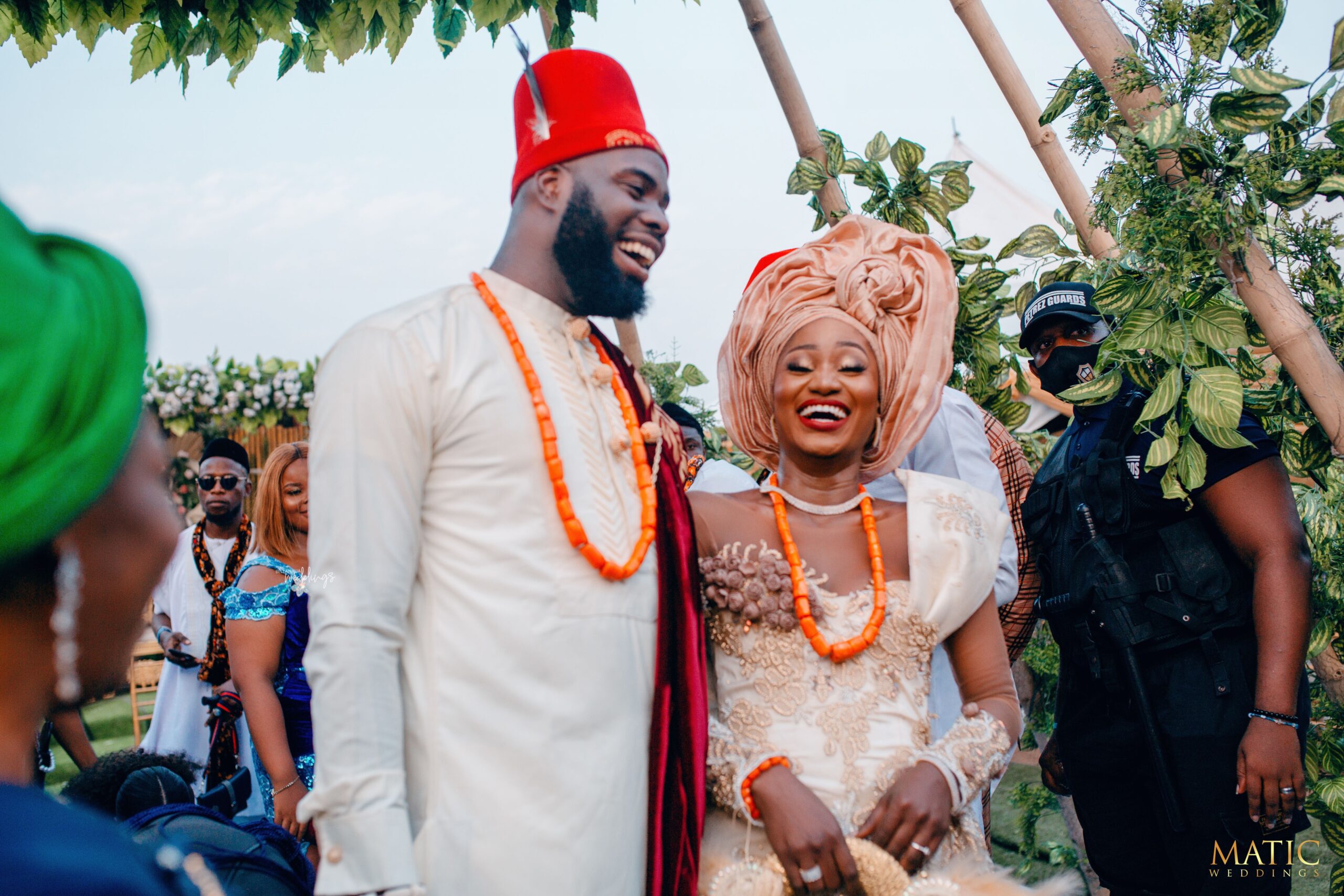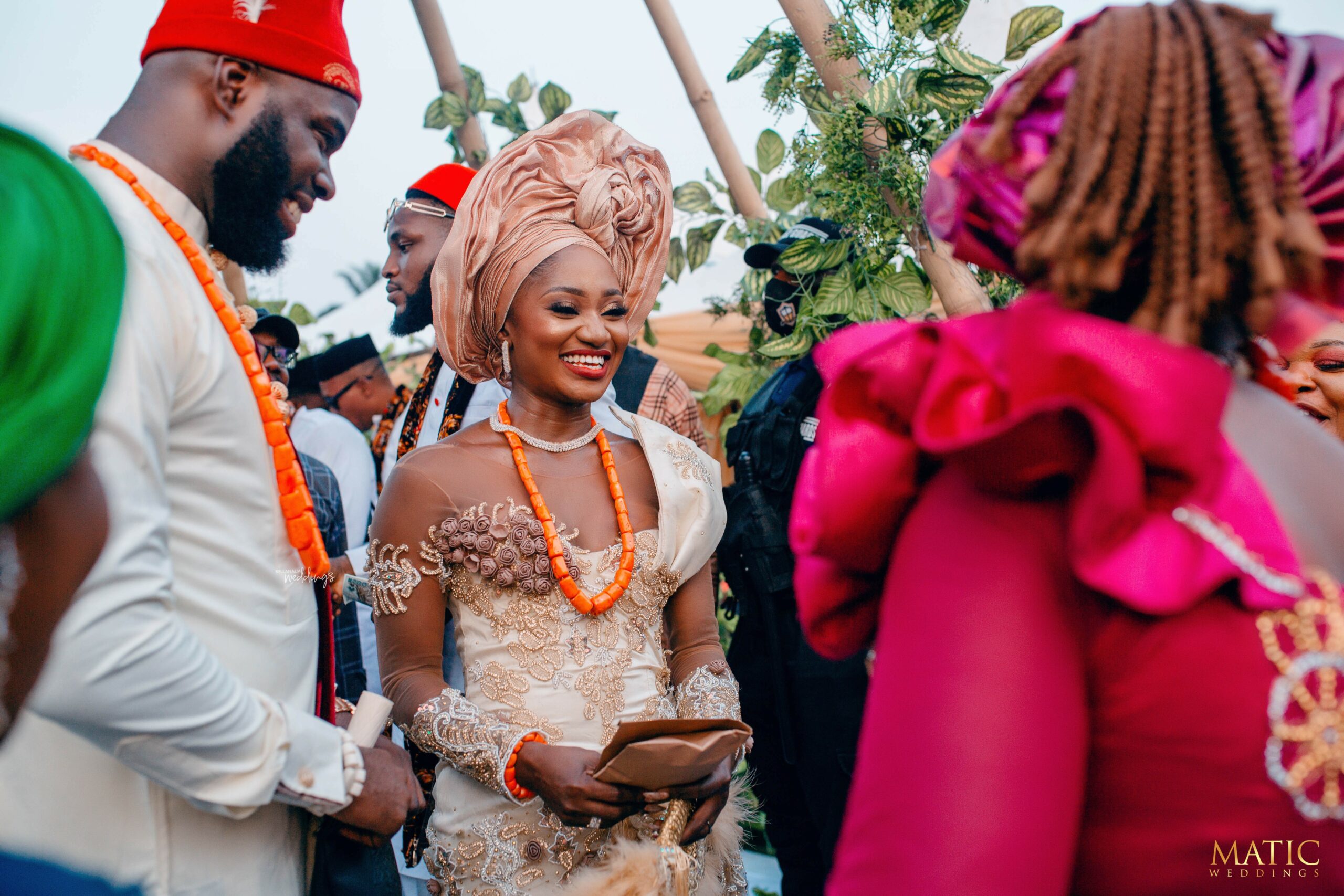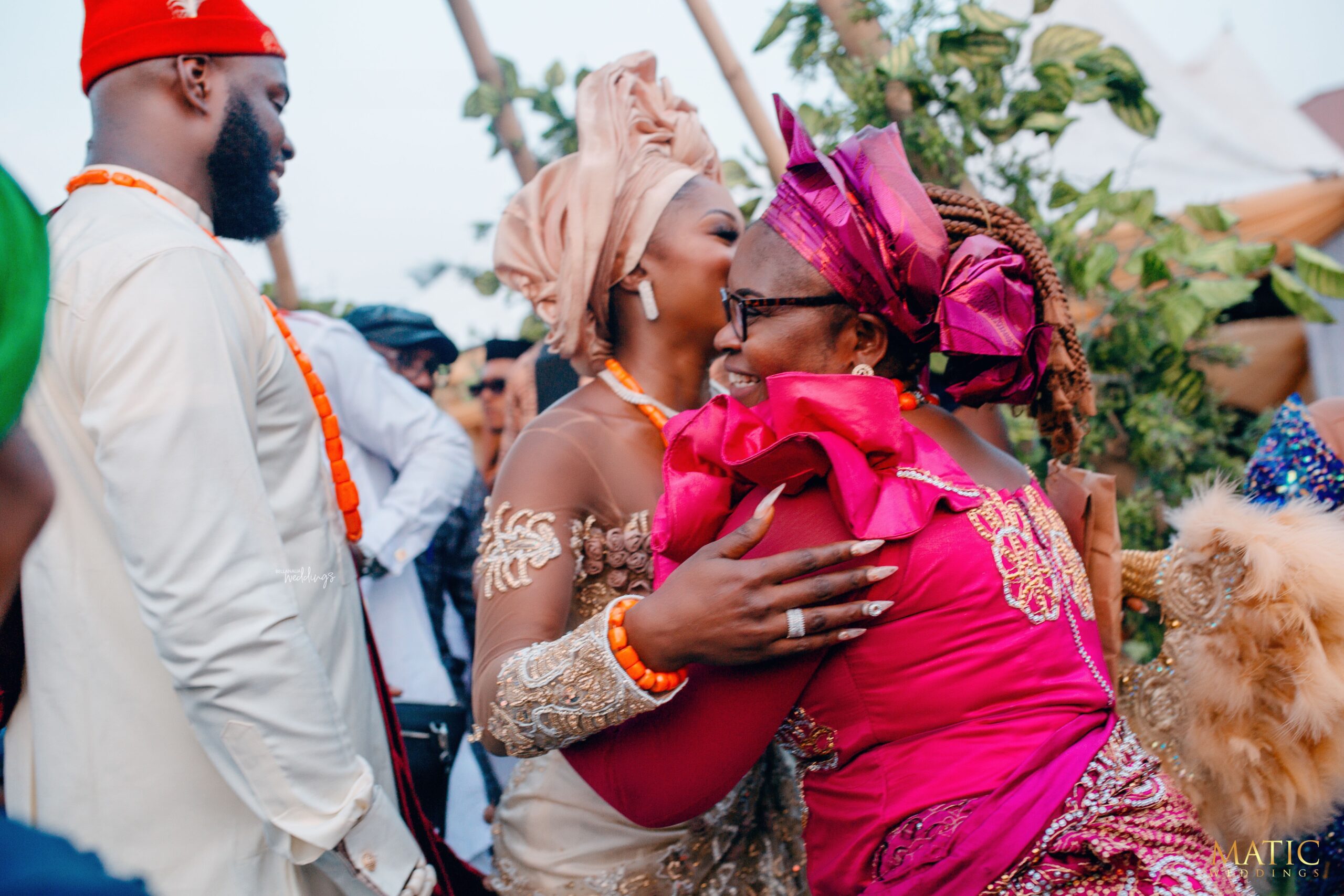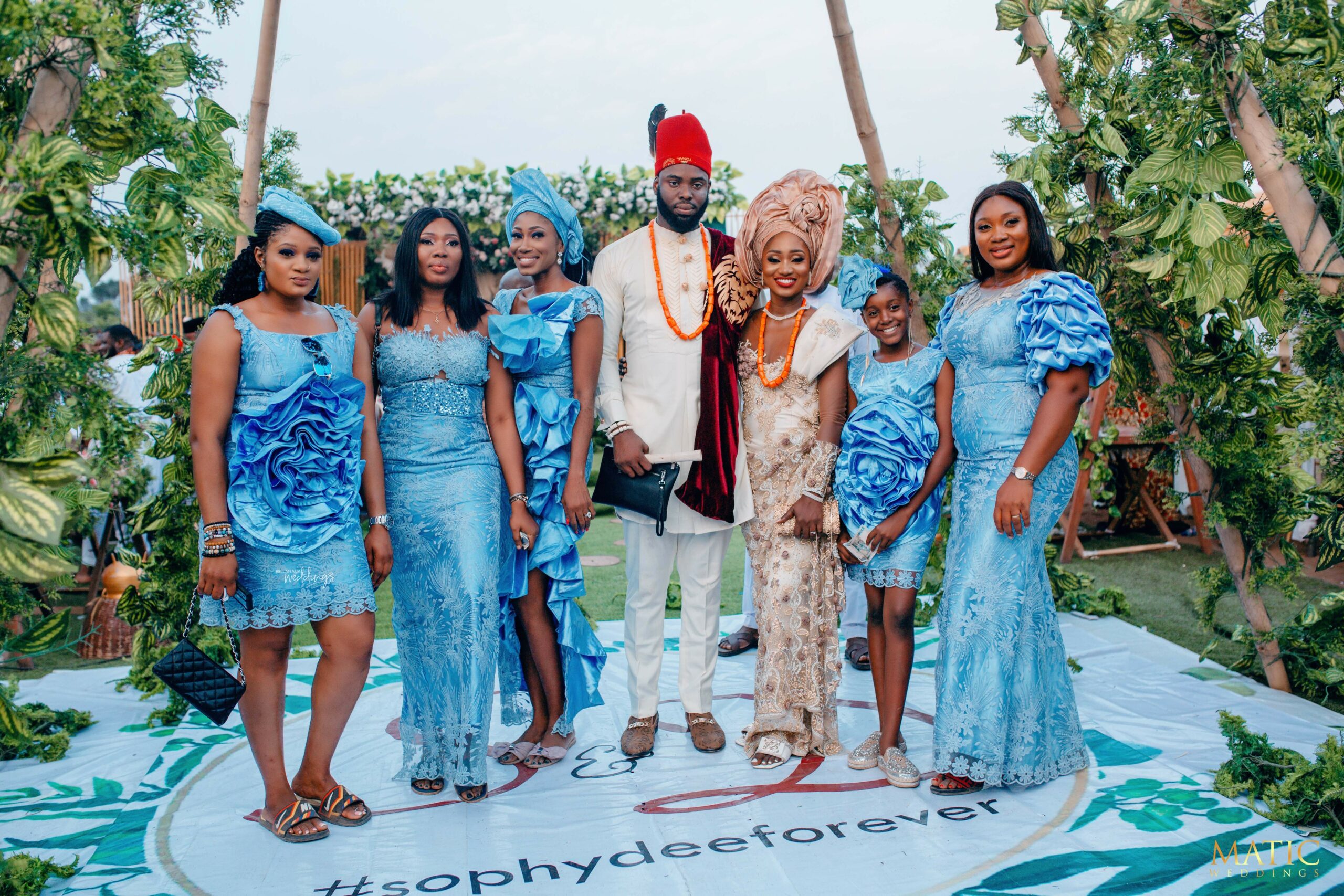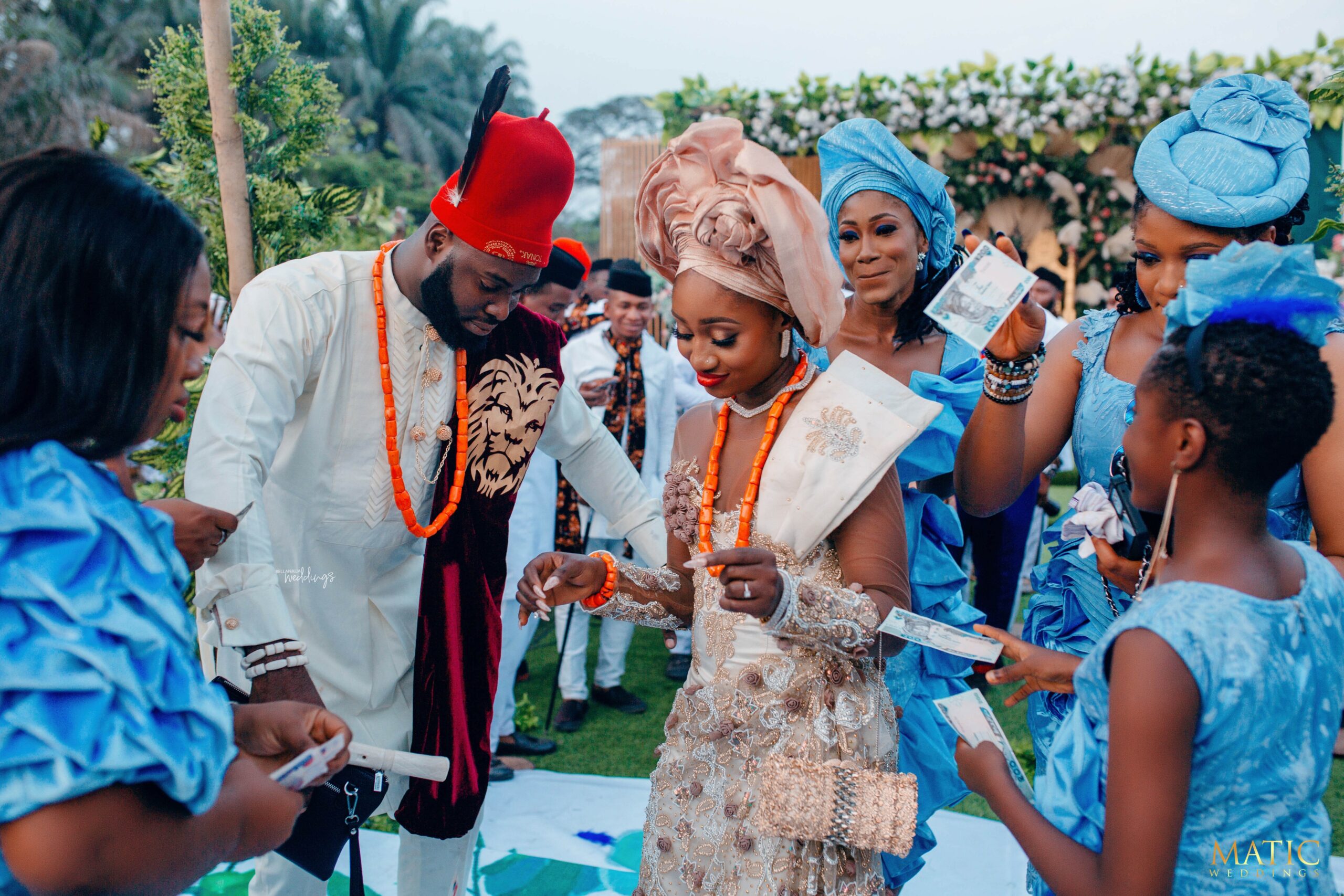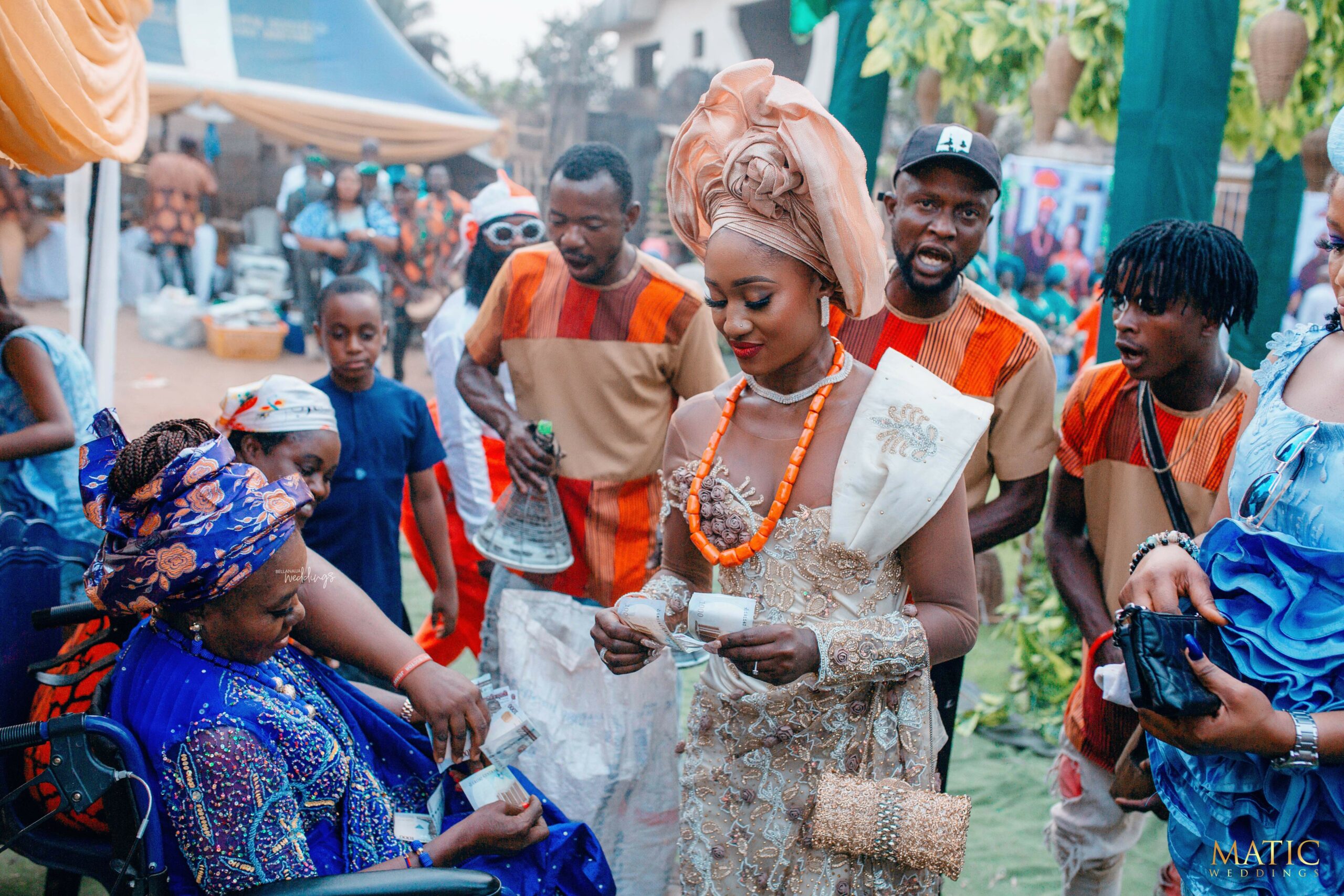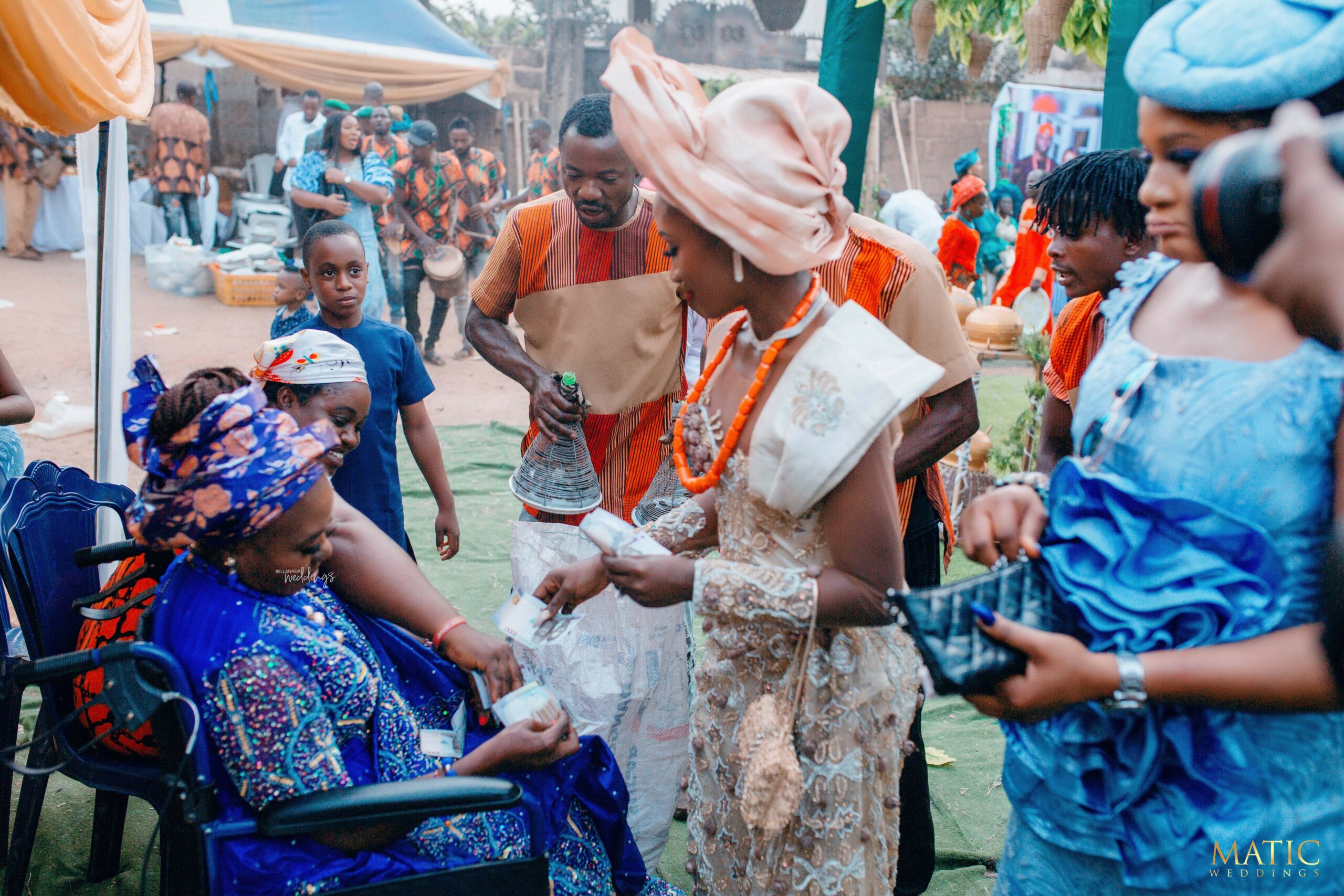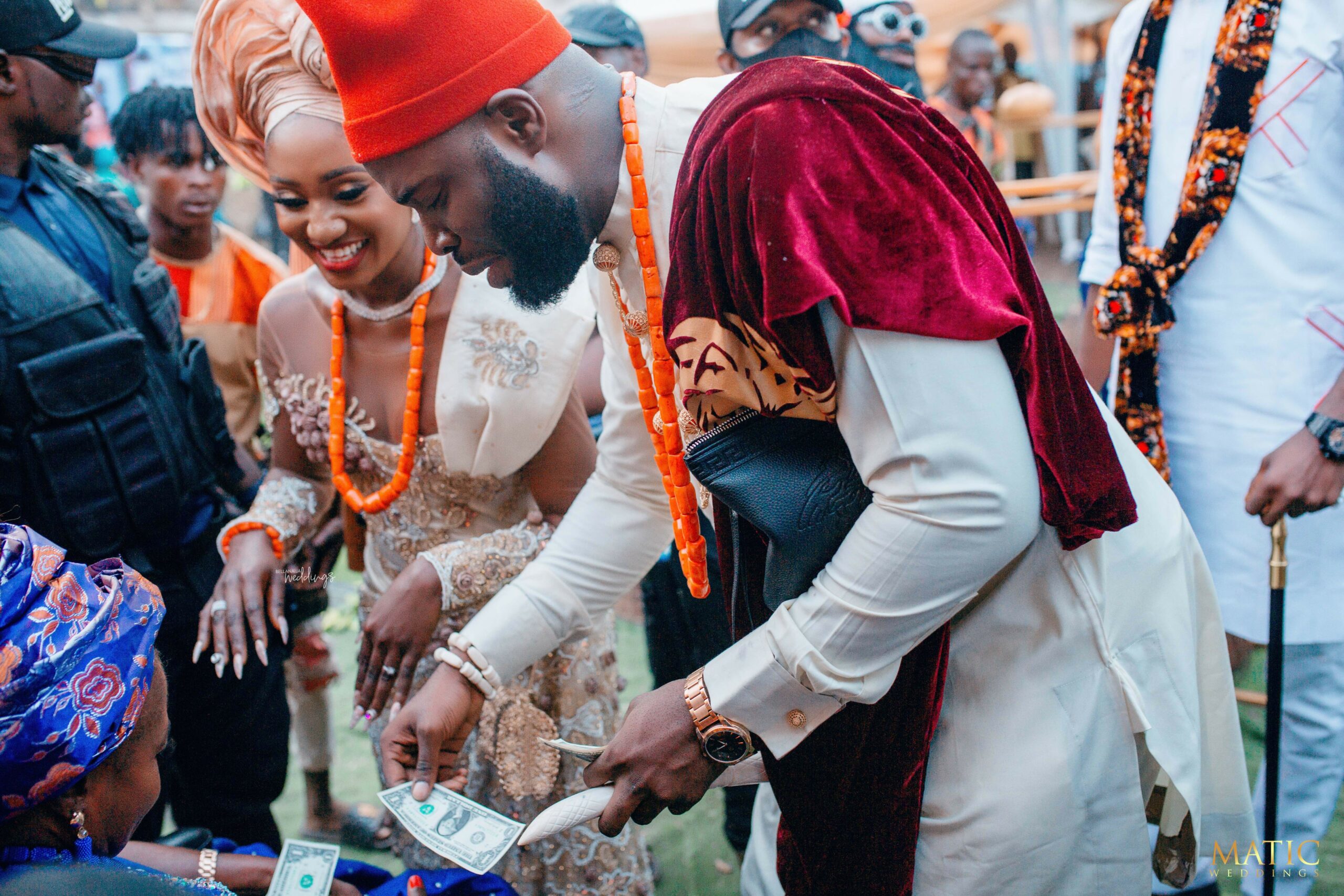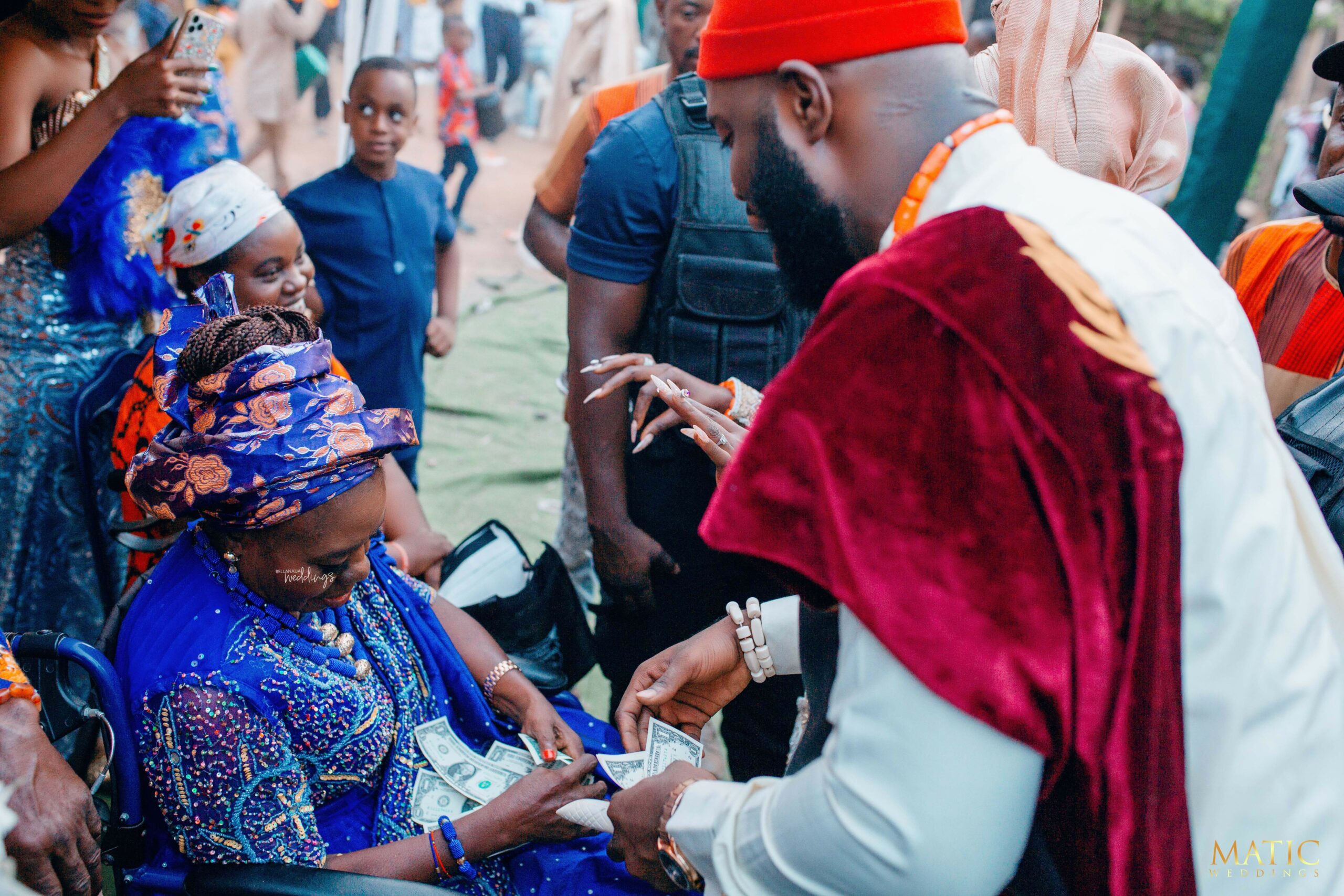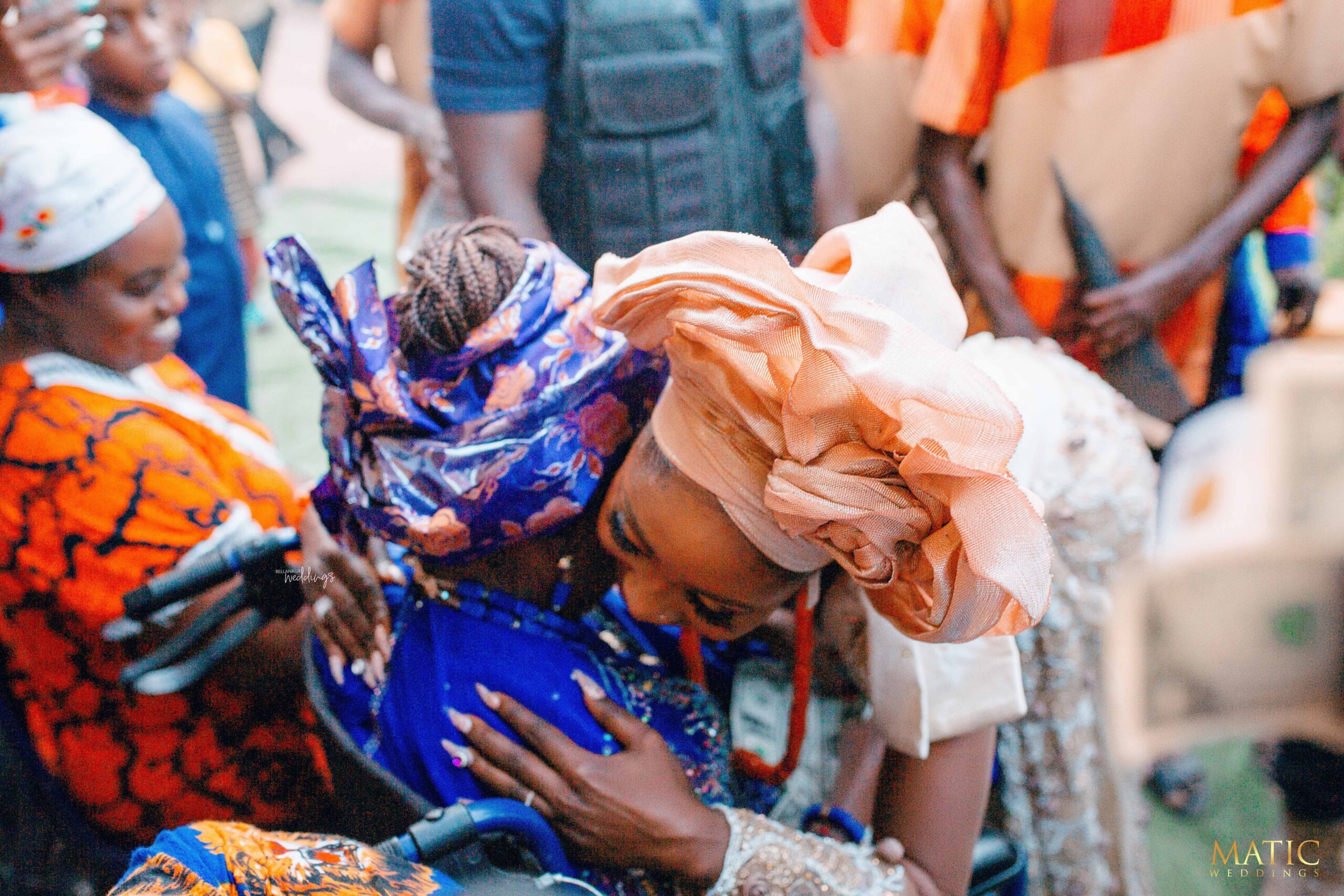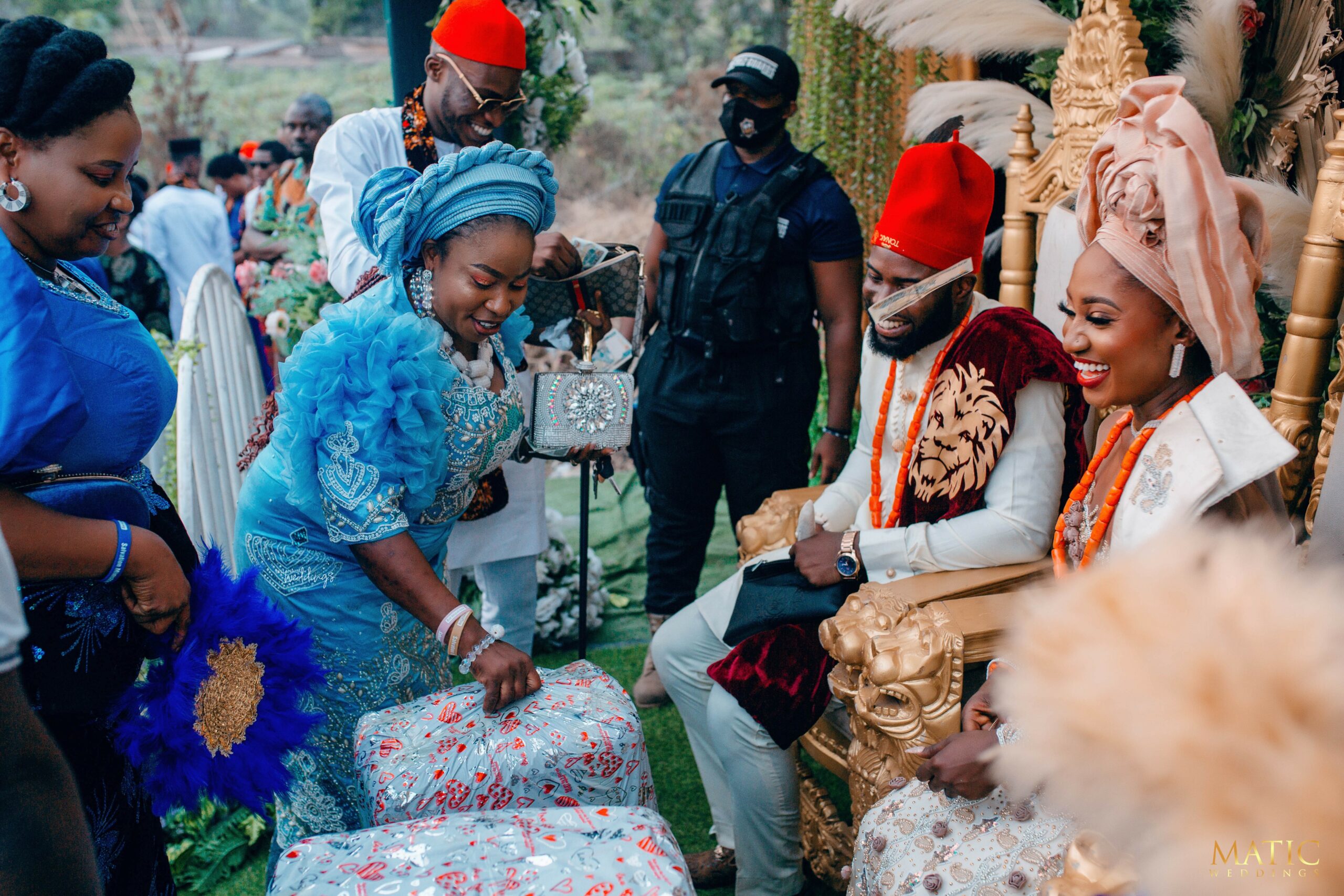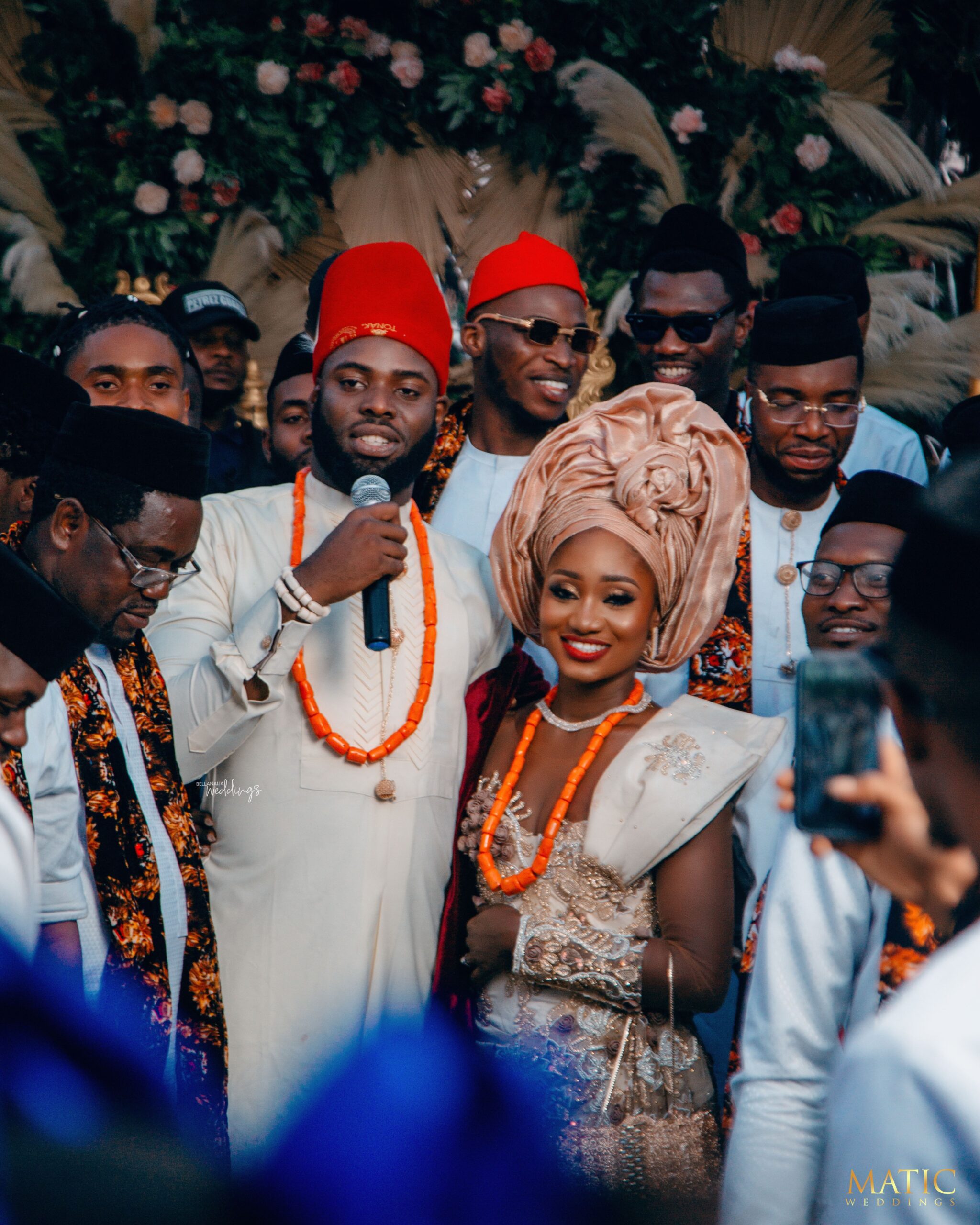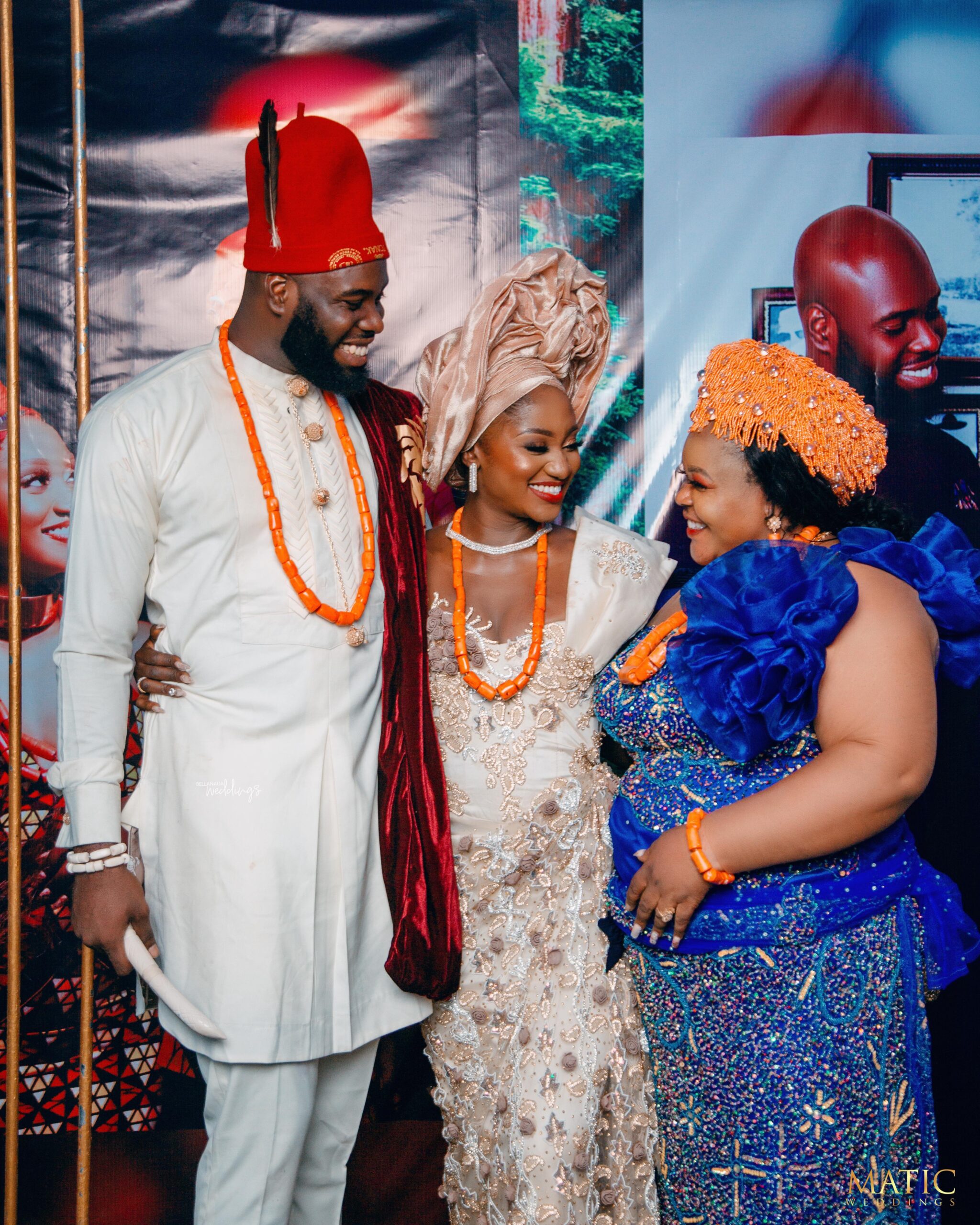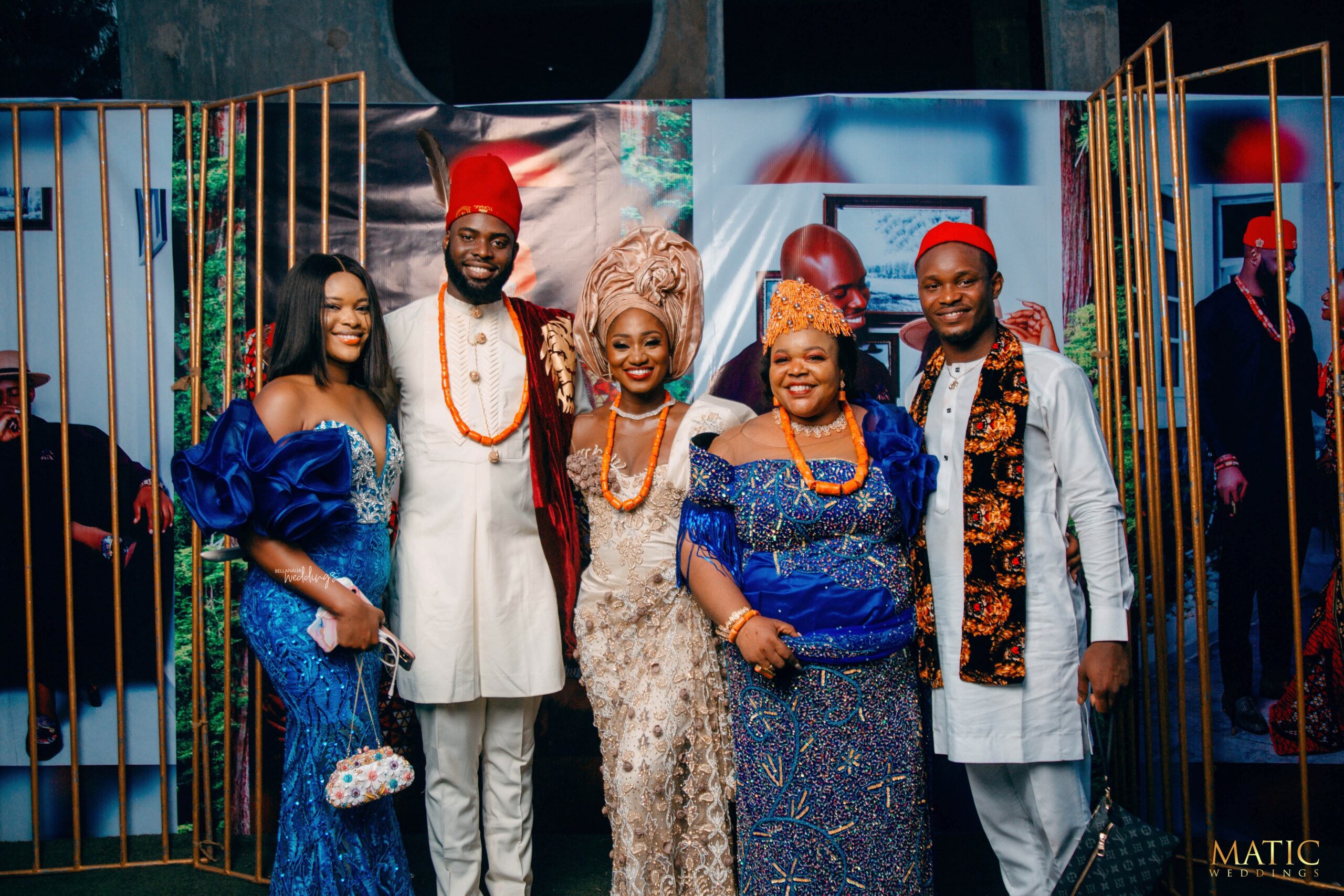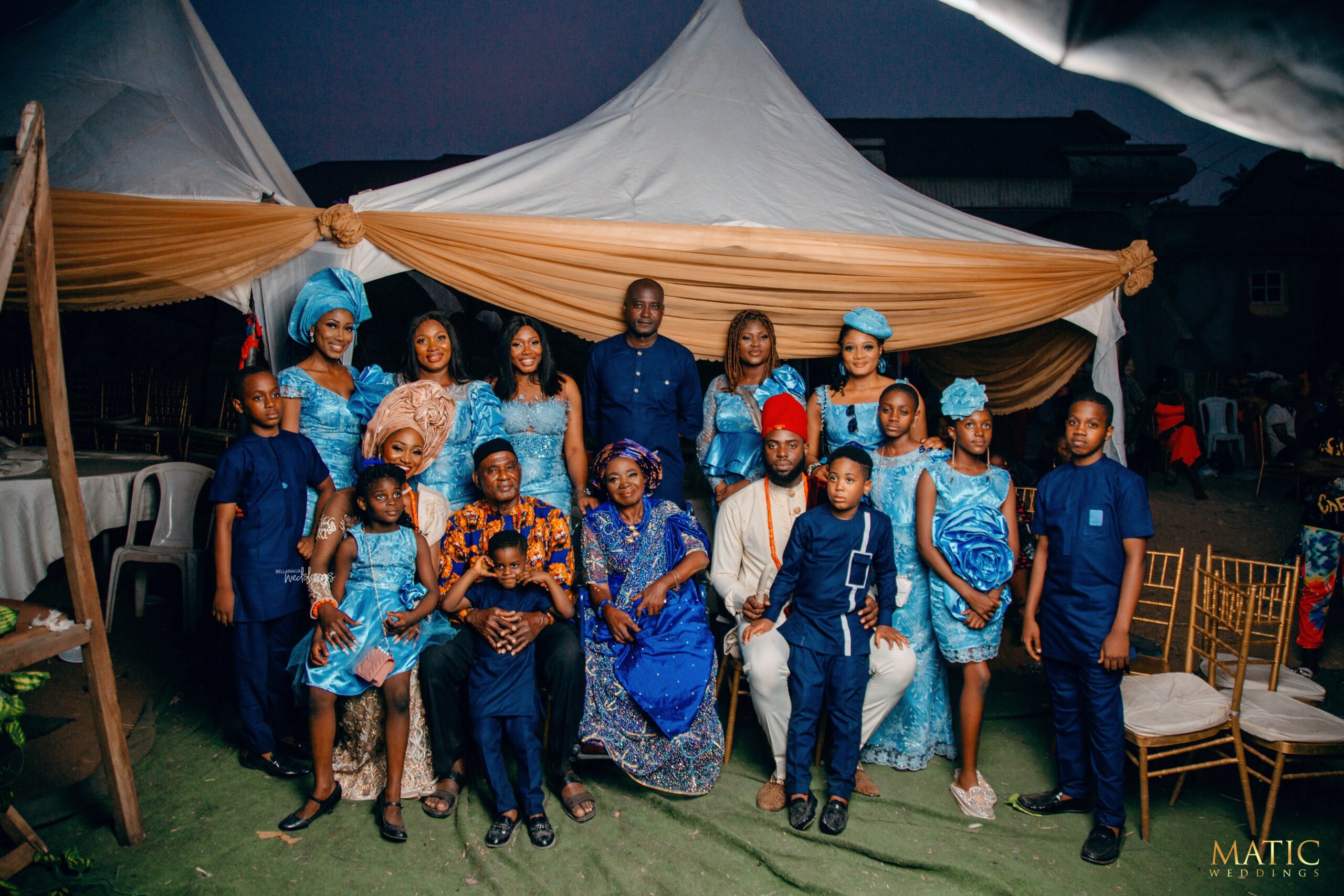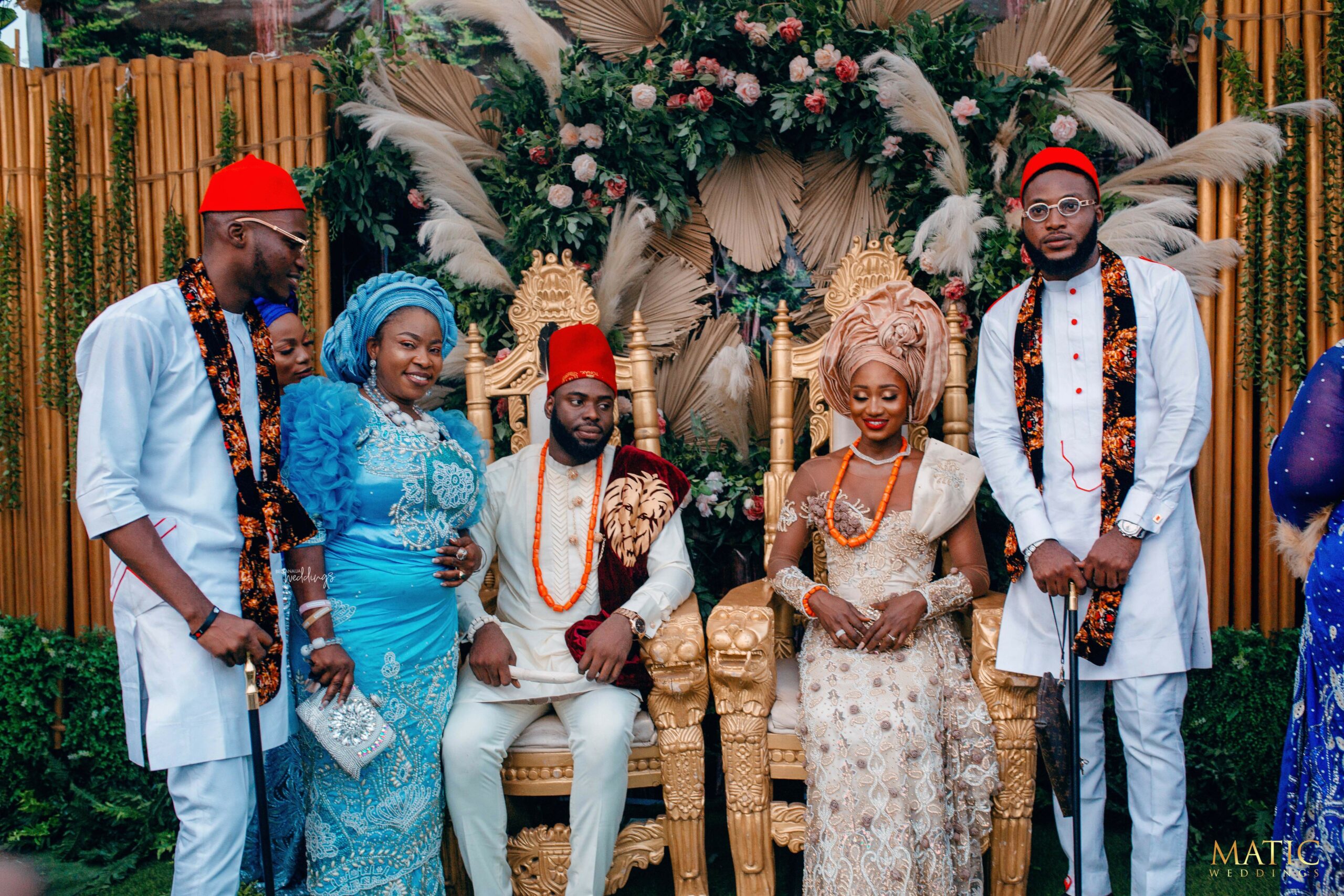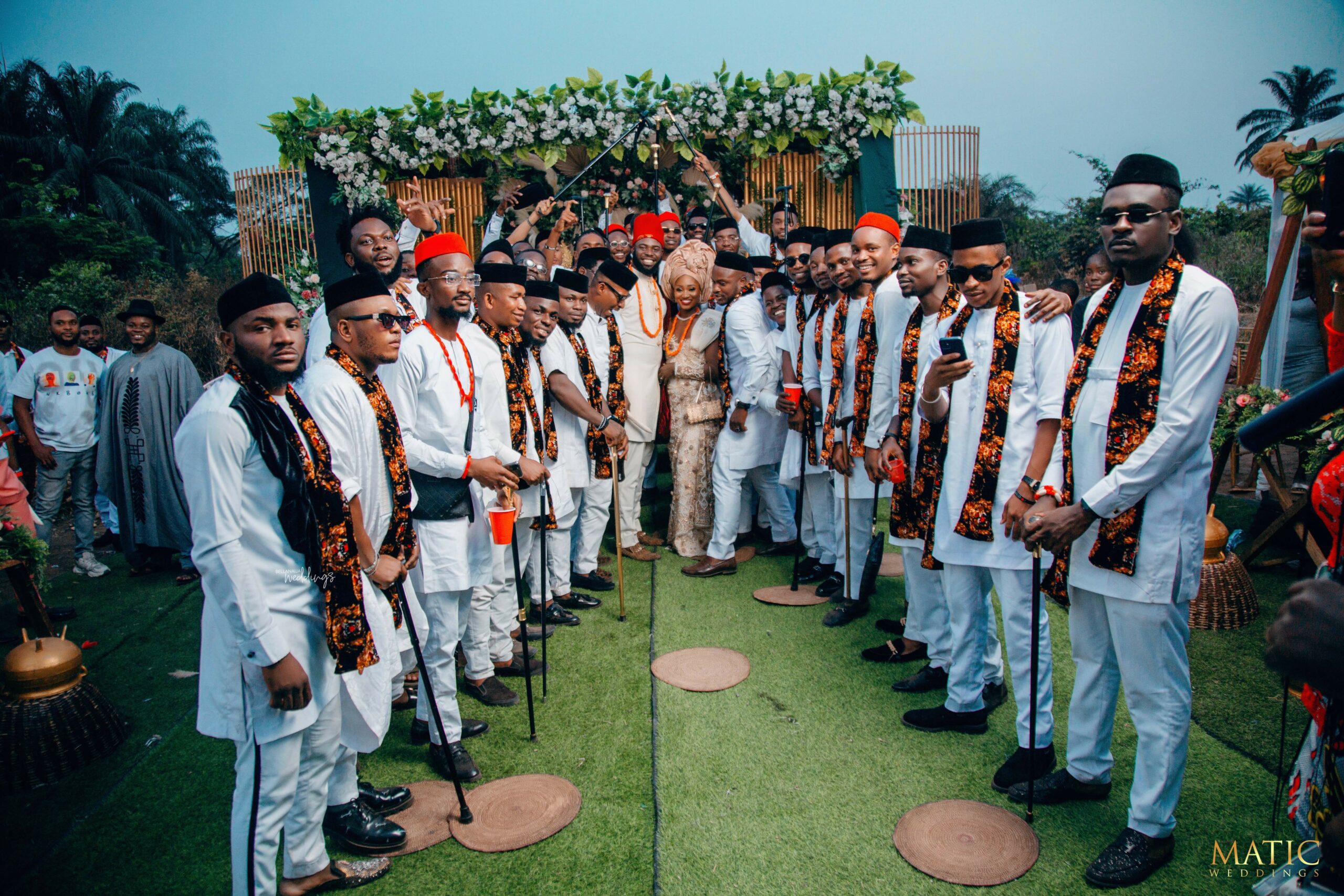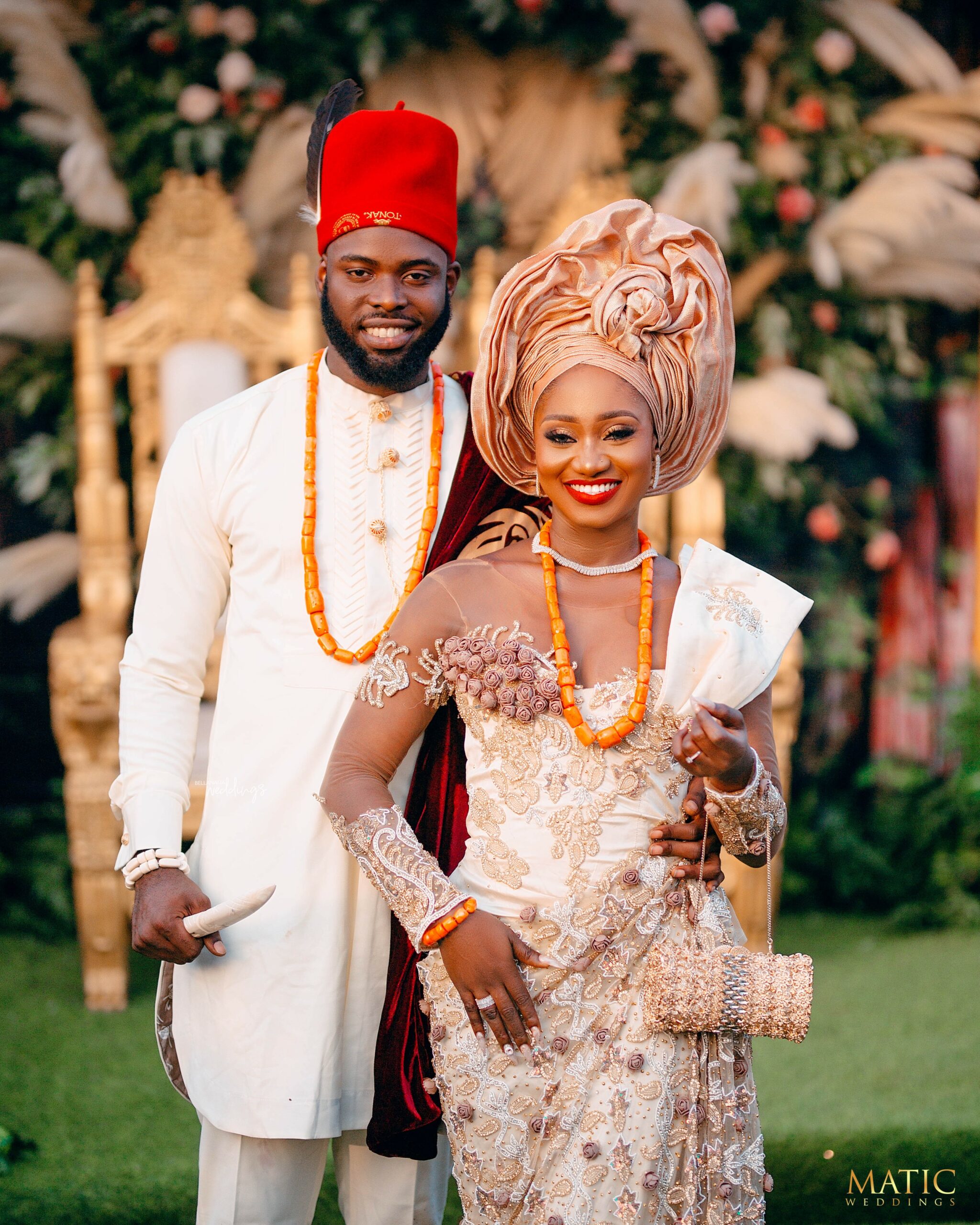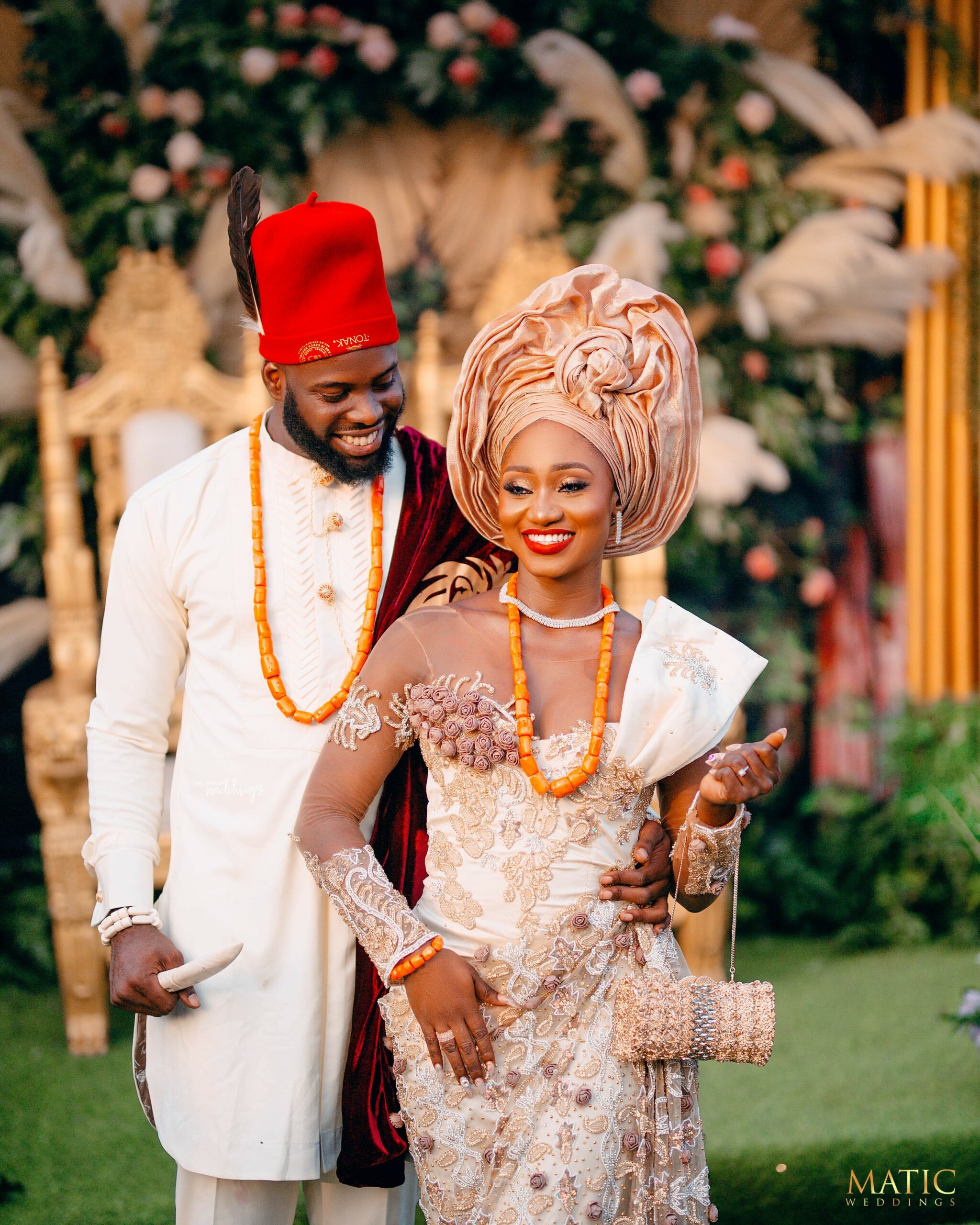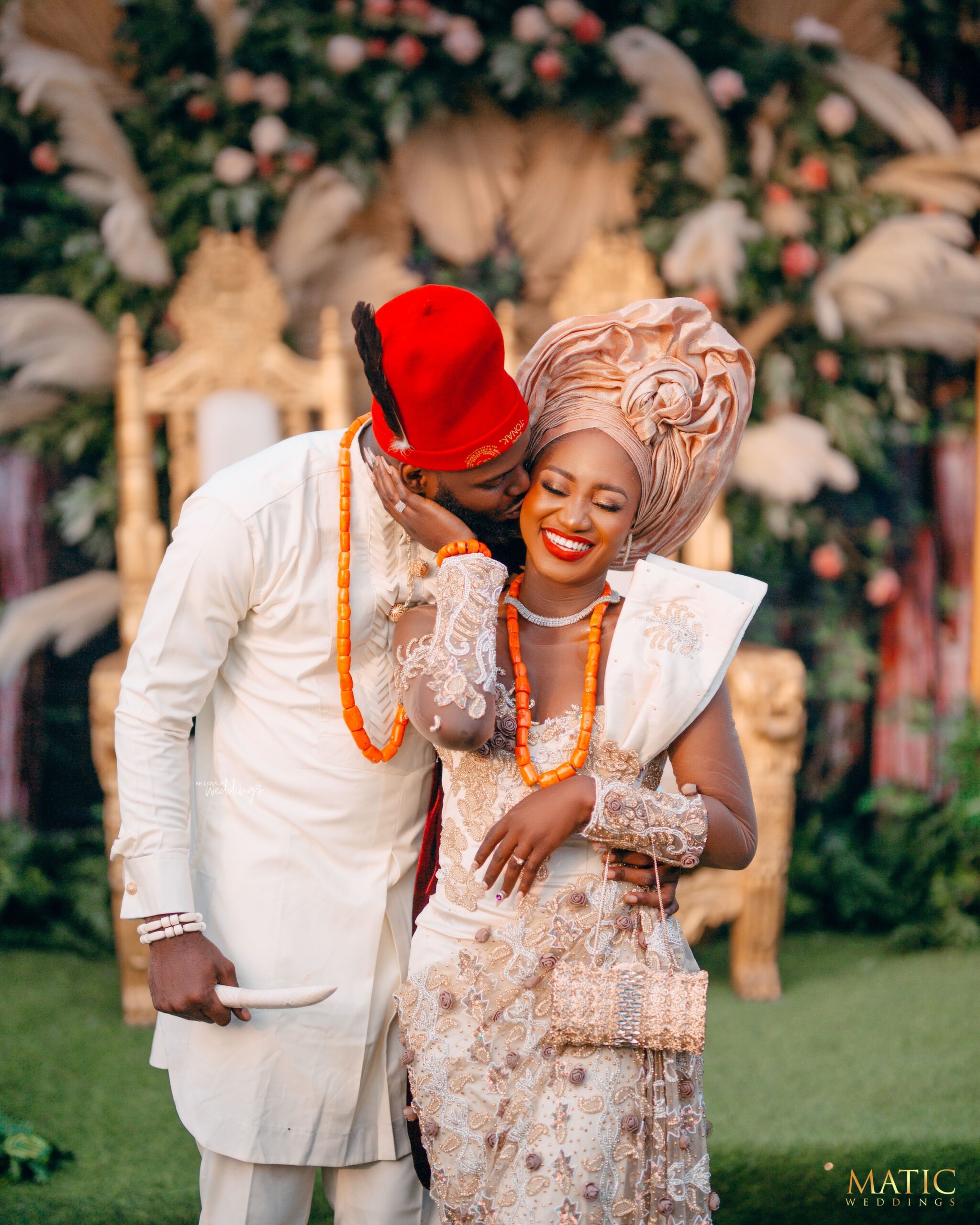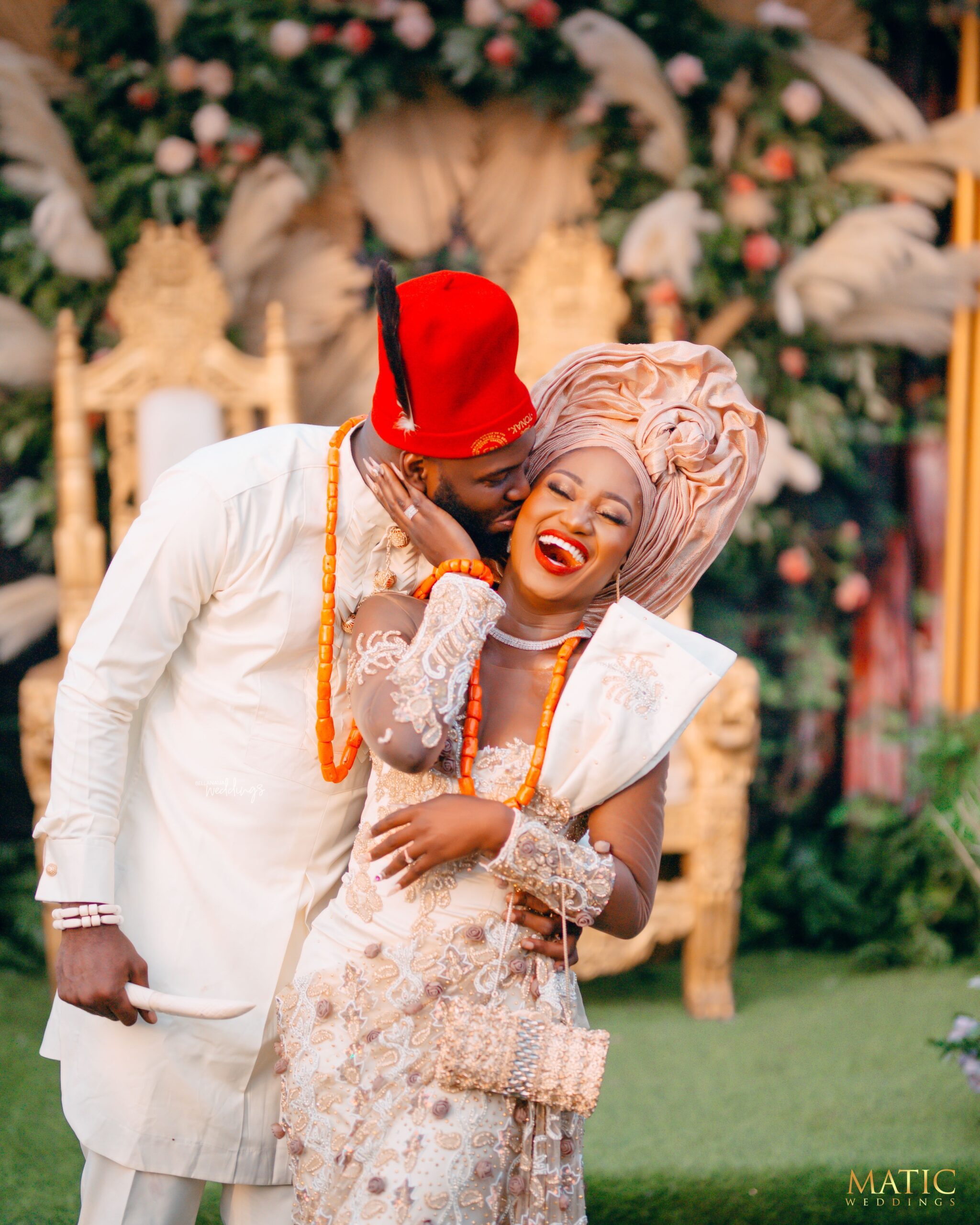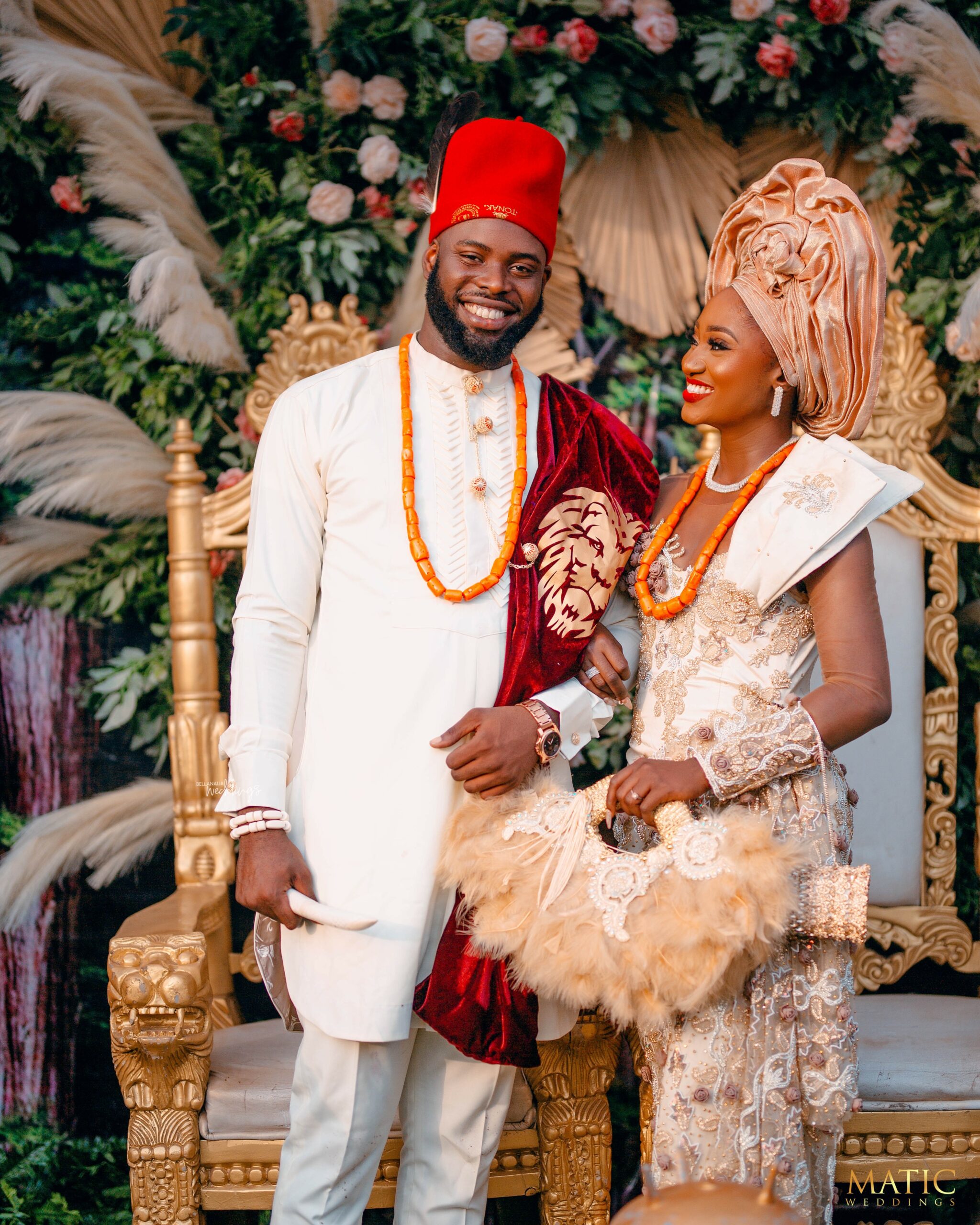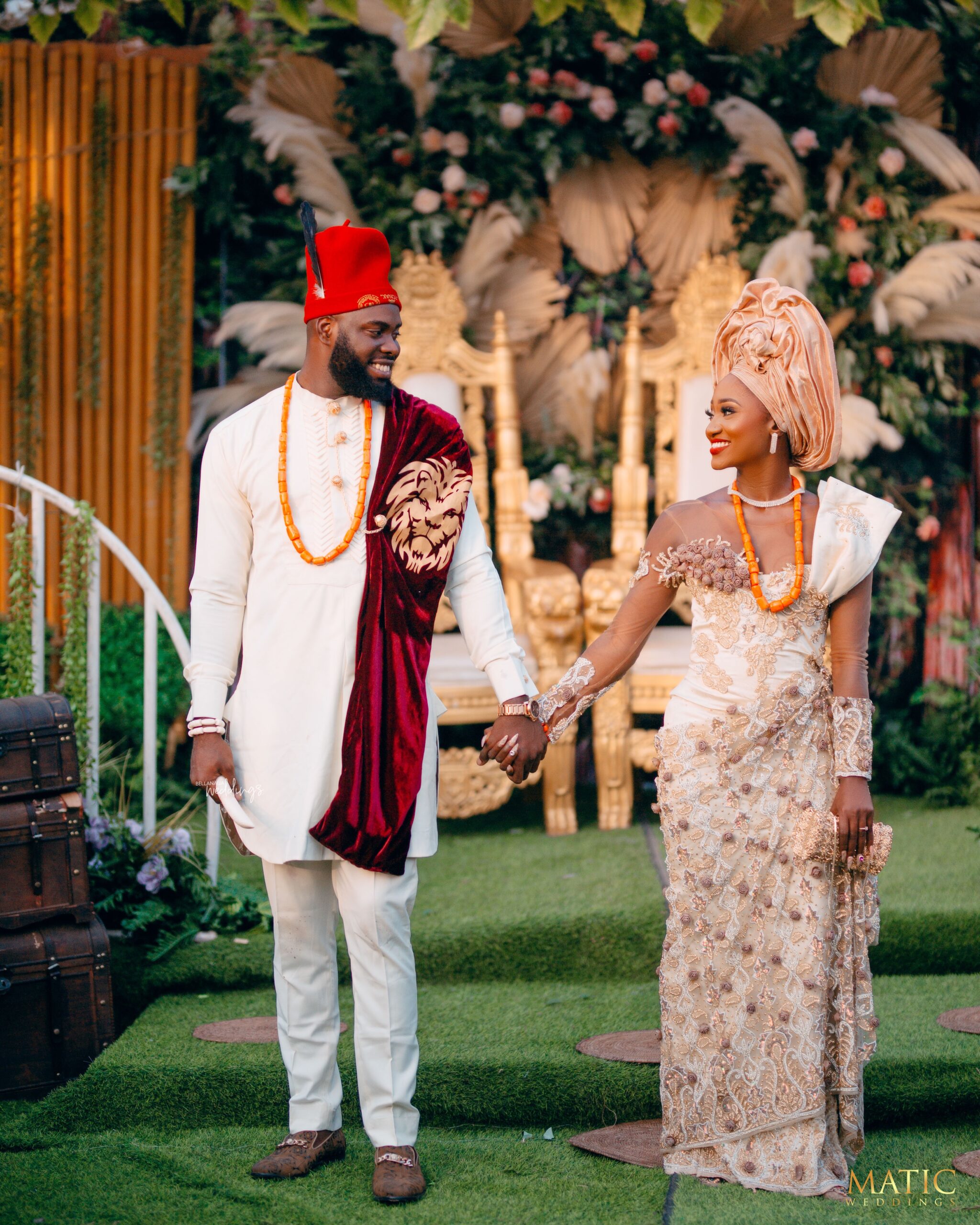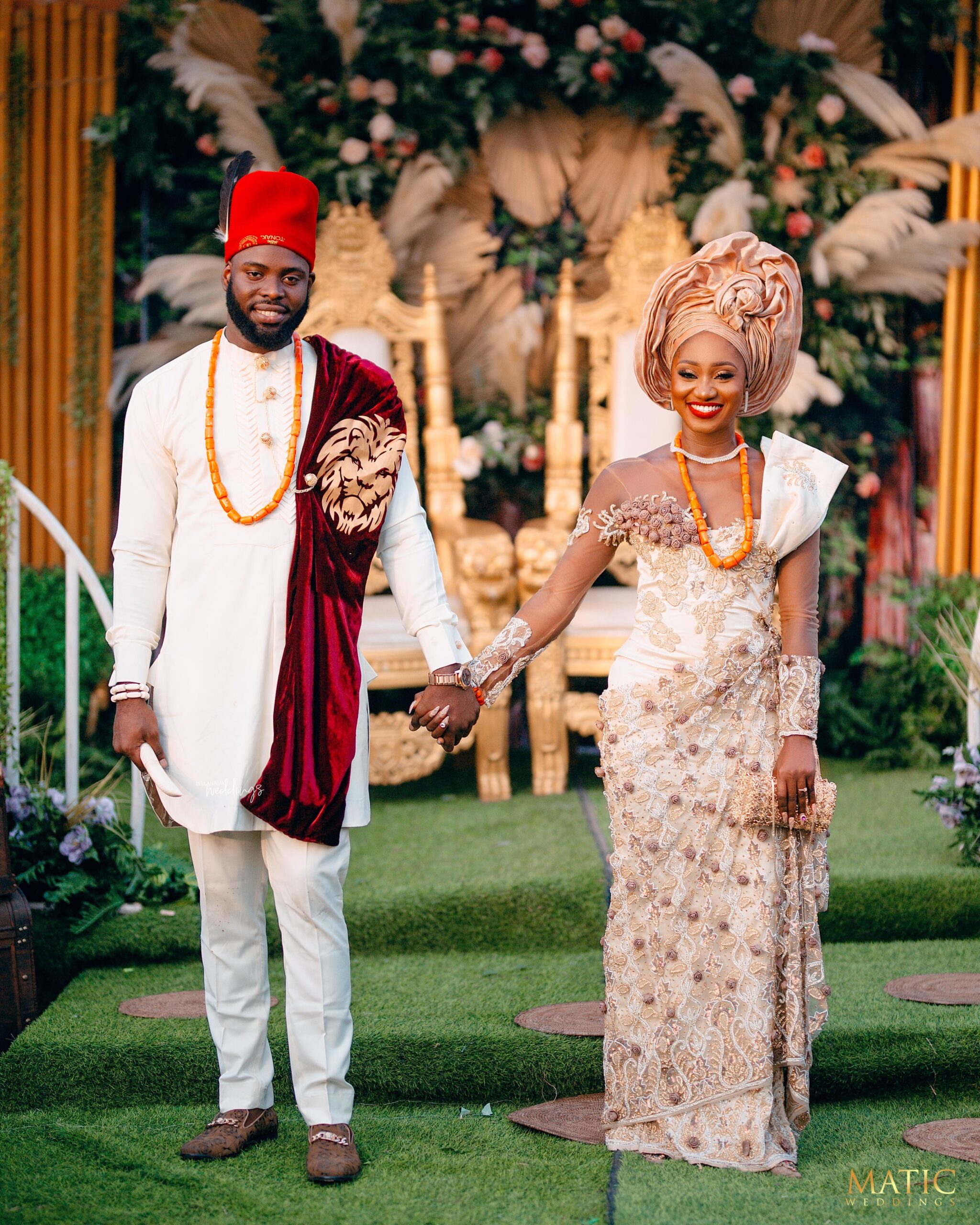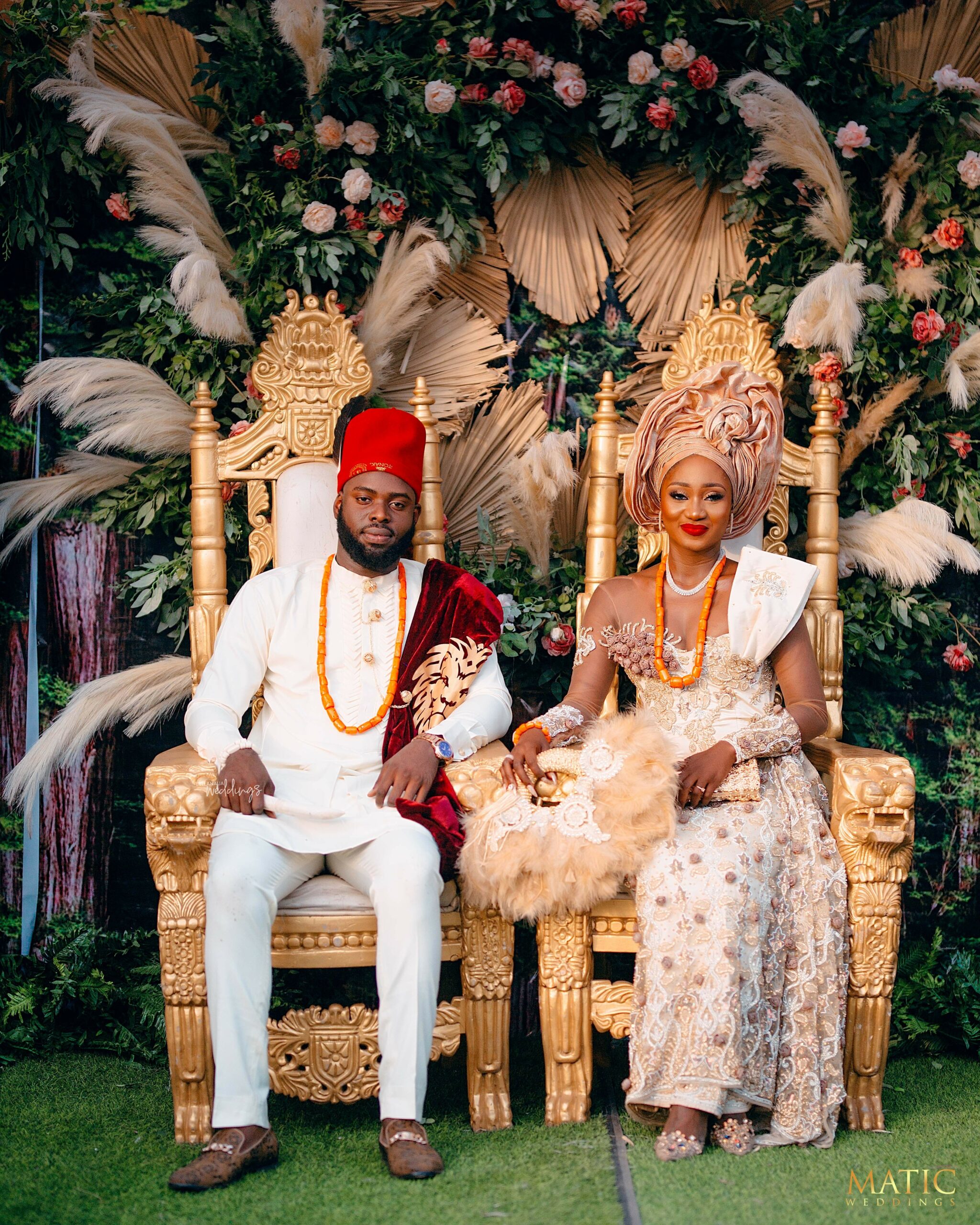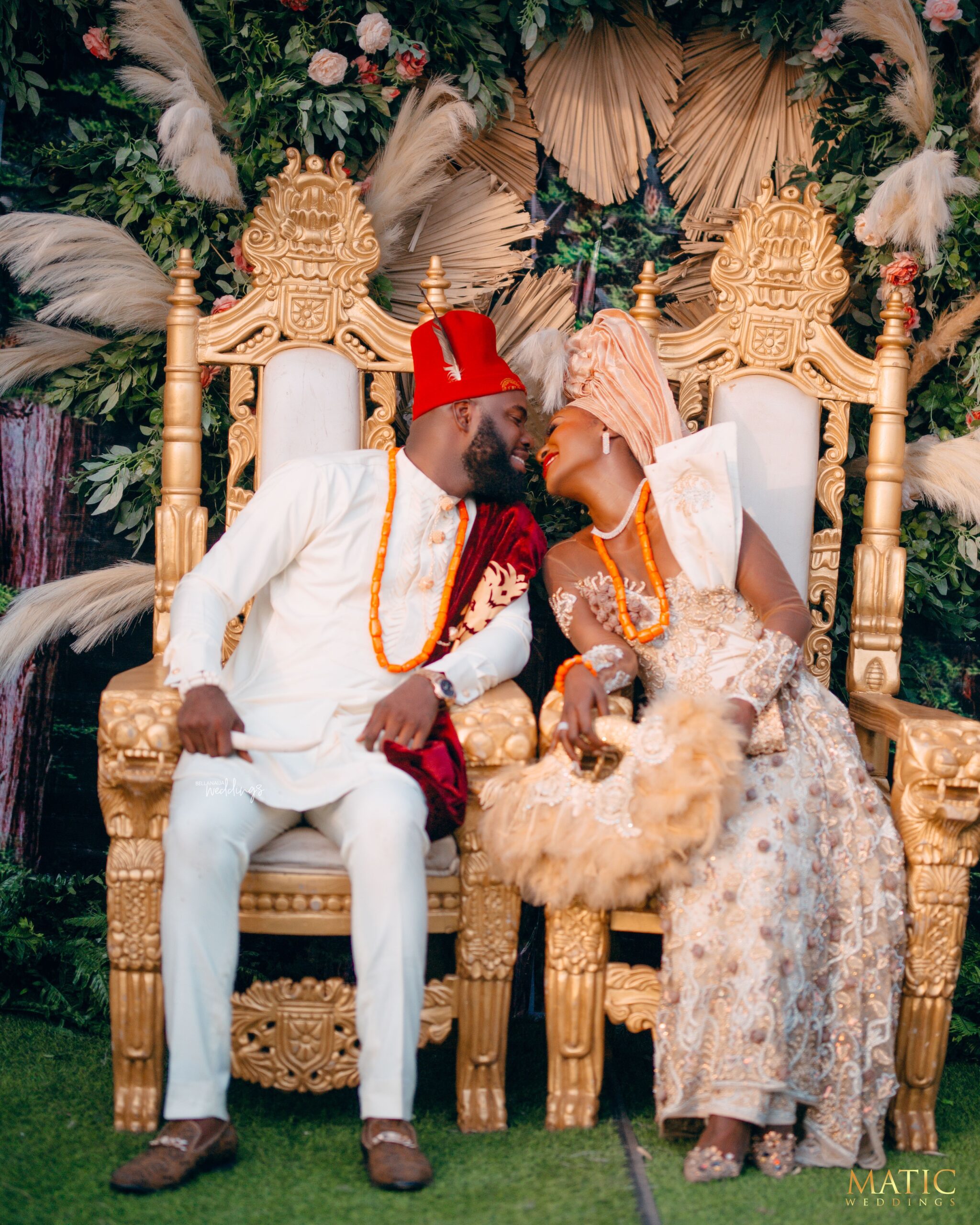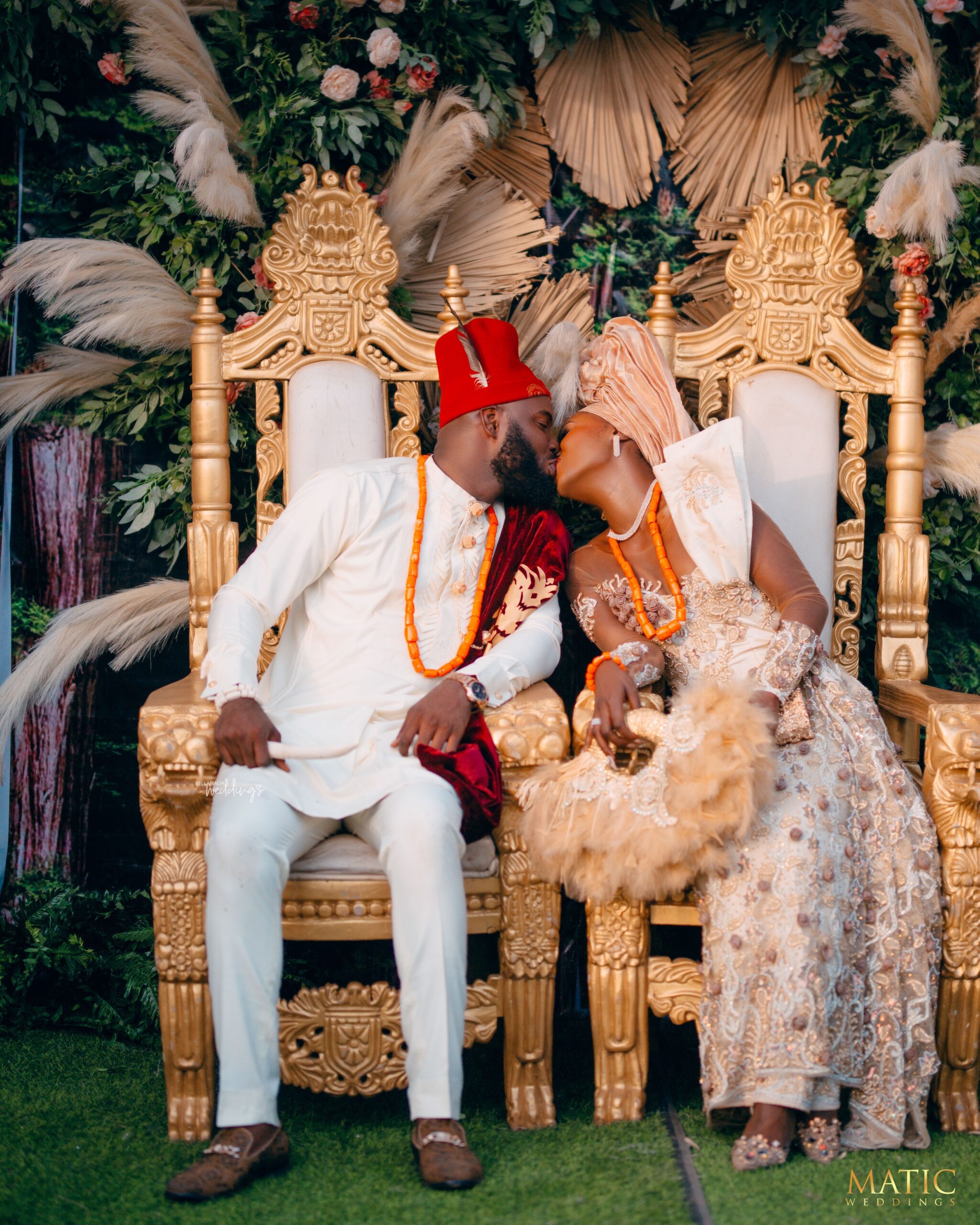 Credits
Bride: @imperfect_sophy
Groom: @mrbalancer
Planner: @leonardines_events
Photography: @maticweddings
Makeup: @thelma_glam
Beads: @riellasbeadz
Outfit: @oobiuku
Shoes & Clutch: @tavinbeads
Hairstylist: @juicymakeova
Videography: @maticweddings
Decor: @magictouchevents_frank