You can never tell where you will find real love or when it will come knocking at your door.
Olumide being a courageous man slid into Temi's DM to wish her a happy birthday and tell her how angelic she looked. After a few months, Olumide shot his shot by asking Temi out on a date. Reluctantly, she agreed because of the different experience she had in the past. Today, Temi and Olumide are on their journey to spend forever together.
Check out how the proposal went and you can catch up with more proposal features here. Before then, let's hear their love story from the groom-to-be:
Sometime in February 2018, I slid into her DM to wish her a happy birthday and to tell her how beautiful she was.  Luckily for me, it was around the same time she was planning to relocate back to Lagos from the U.K.  Something told me this was the perfect chance to meet her and get to know her better. Therefore, I slid into her DM yet again and asked her nicely on a date.  She was reluctant about it because of the stories she had heard about the so-called " Lagos Boys".  Furthermore,  I was persistent and proved to her that I was different. She shared her details with me and we talked for a few days before she finally agreed for us to meet up.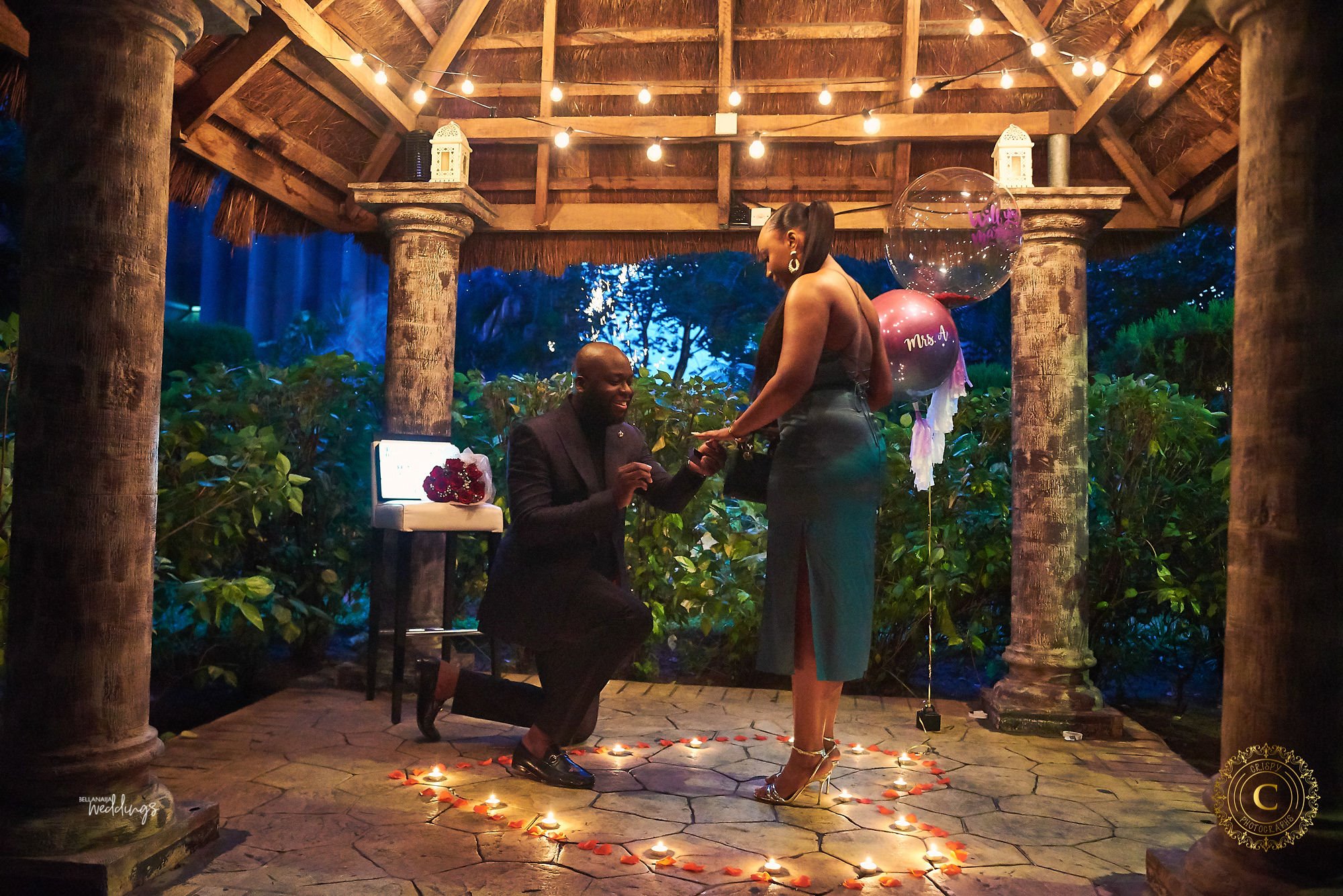 Our first date was on a weekday after work. She came in her work clothes, with no makeup on and she looked so beautiful even without it. We had a really nice conversation, laughed a lot and from there I felt a connection. She offered to pay for the drinks but I didn't allow that. But she insisted on paying for my parking ticket and then I walked her back to her car and we went our separate ways. We had several dates and hangouts after that and the vibe was great all along, so it wasn't a difficult decision when I asked her to be my girlfriend.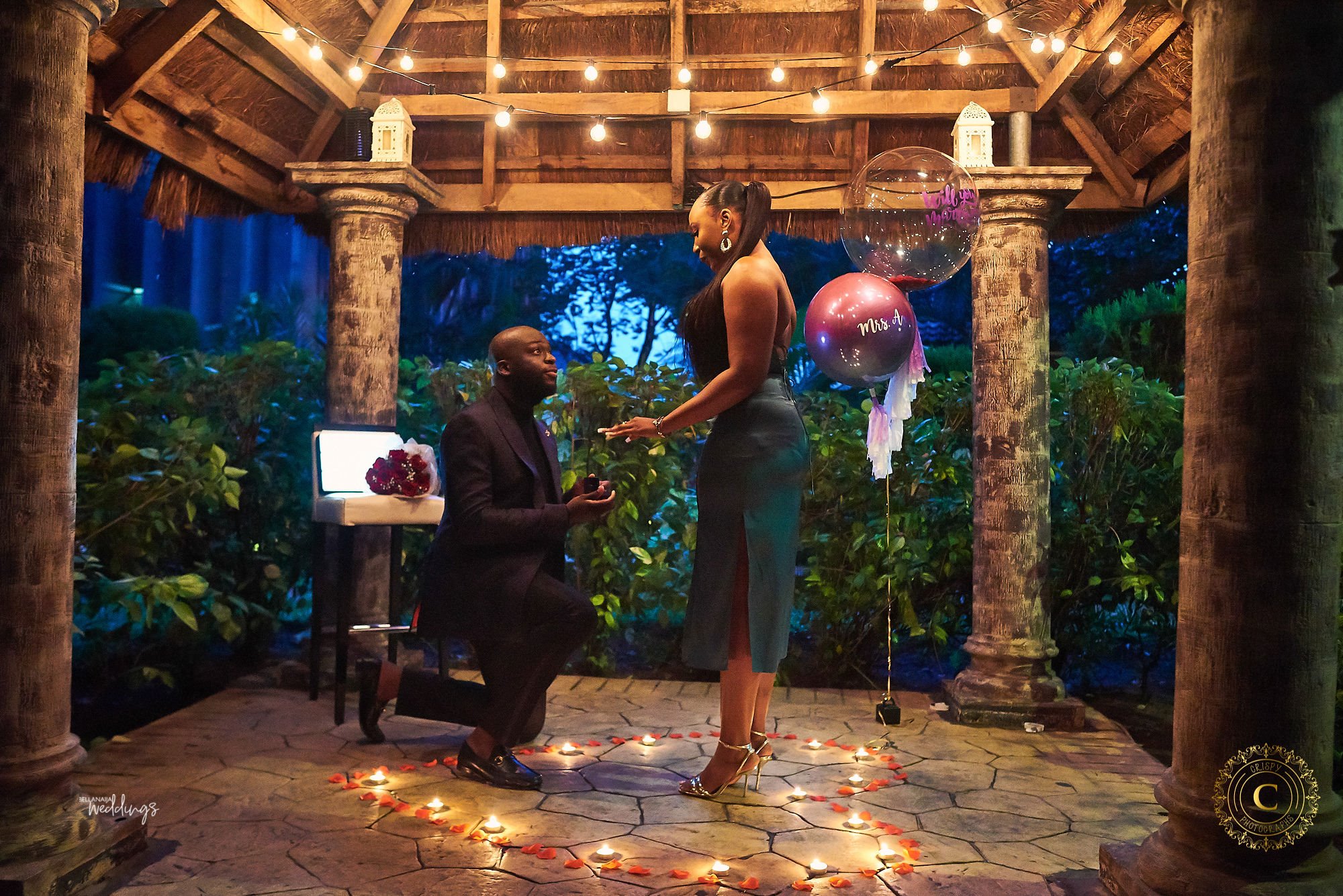 Here's h0w he popped the big question:
From the beginning of the year 2019, I already knew she was my wife and I was waiting for the perfect time to pop the question.  In May 2019, I already started making arrangements for her customized ring with her initials inscribed in it. As  the ring got delivered I contacted 'The Gift Fairy Ng' to plan a magical proposal. I surprised her by saying we were going for a dinner date. She got all dolled and looked as stunning as ever. We got to the proposal venue, I went down on one knee and asked her to by my wife in the midst of her family and her closest friends,
it was such a beautiful moment.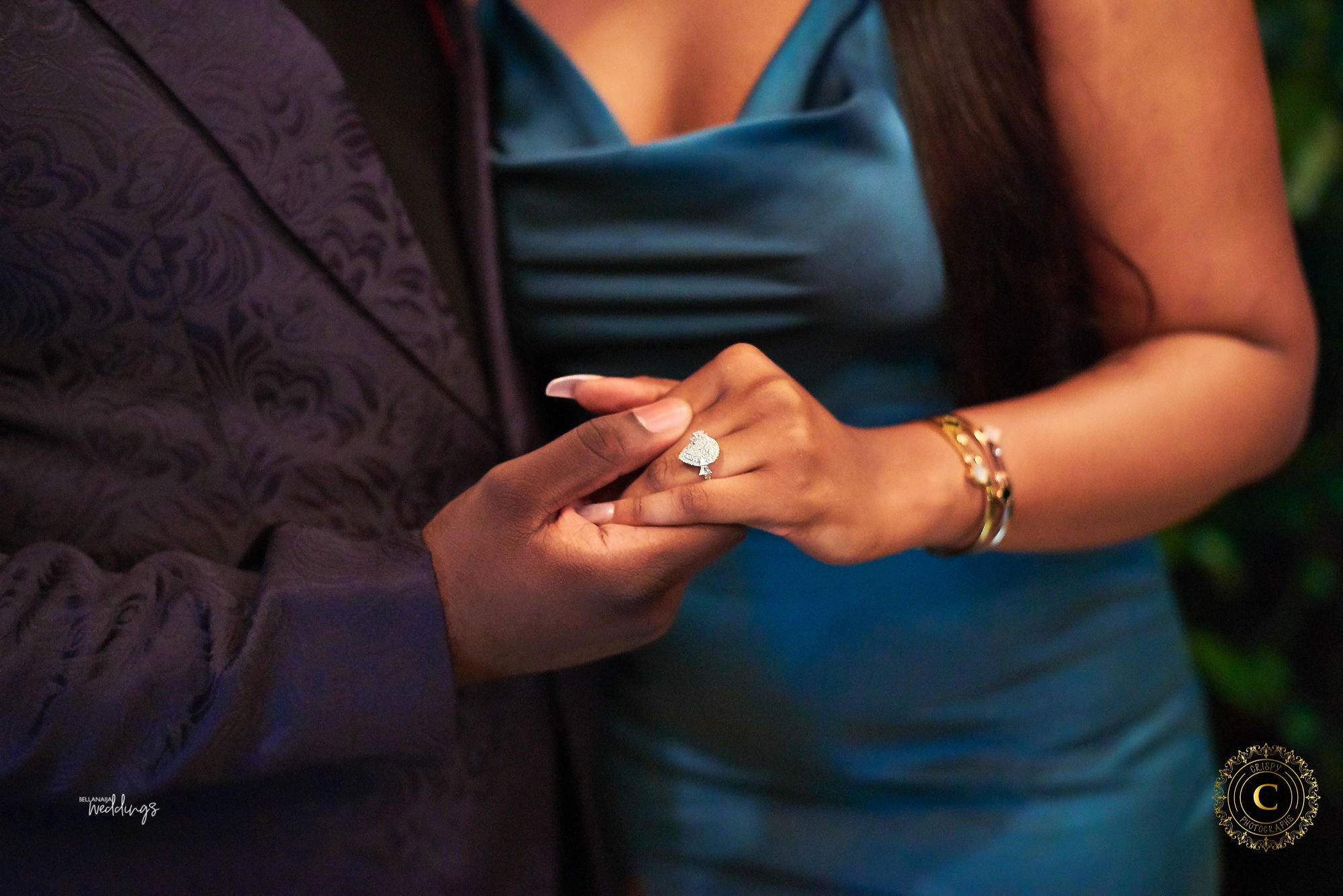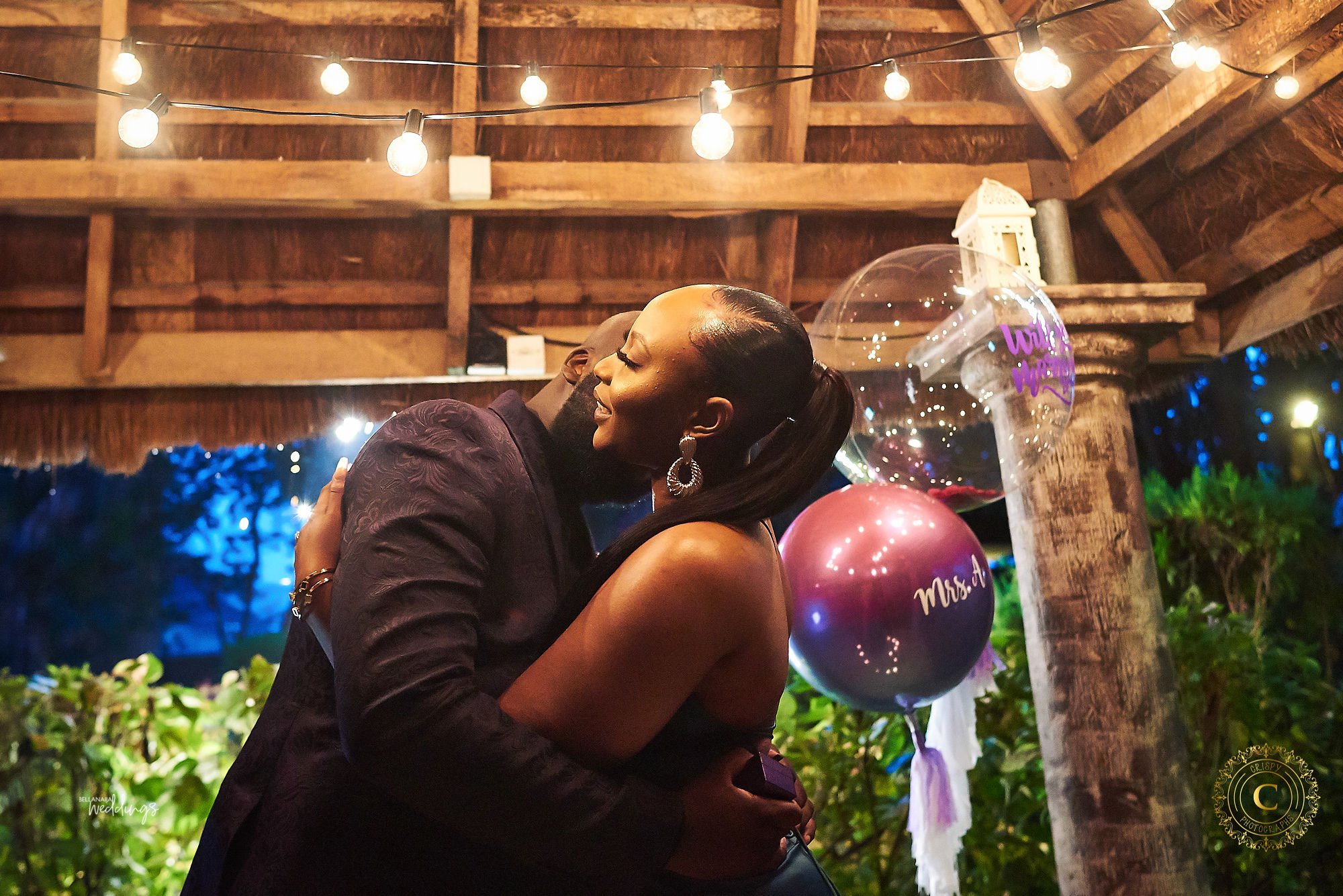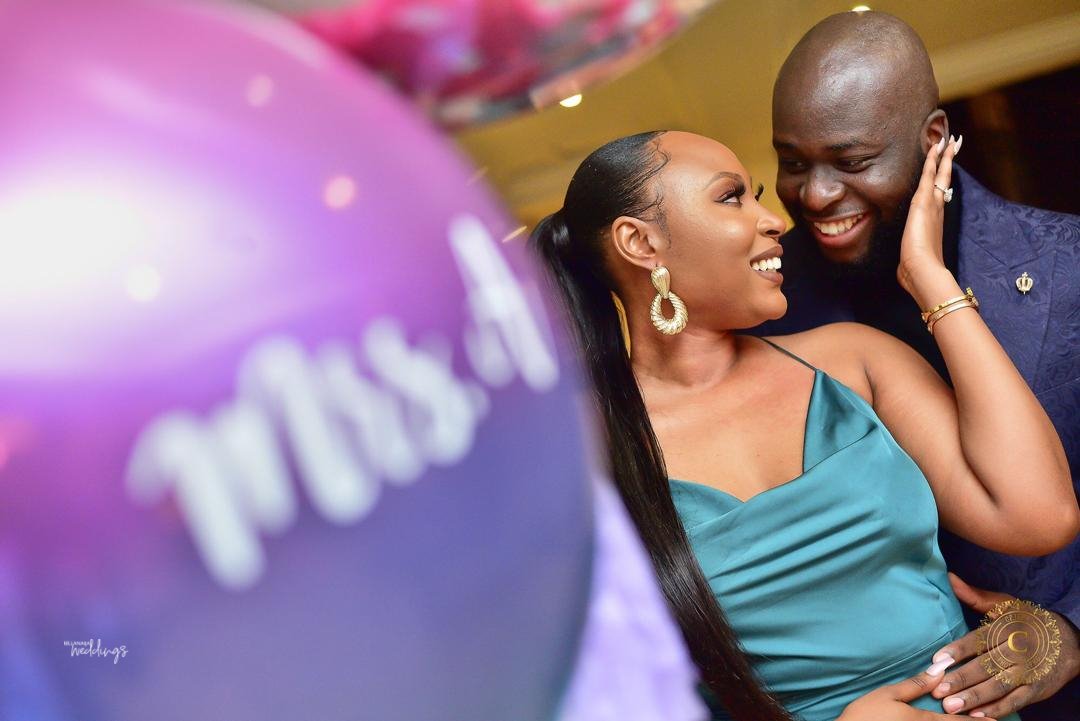 Credits
Bride-to-be:@_temi.c
Groom-to-be: @_mrolu
Venue styling, proposal planning, and Gift box: @thegiftfairyng
Photography: @crispyphotographs
Venue:@clearessencesparesort
Flowers: @lovebugflorist
Balloons: @luxeballoons.ng
Special effects: @sydeninteractive
Videography: @tariebi.joel.visuals
Cookies: @kortleys