Life happens – and so does love! This beautiful love story of Thelma and Iyke totally has us in our feelings. Moving from friends as kids to losing touch, reconnecting and finding love, to the pandemic holding up the wedding… One thing we can sure see is that despite the turn of events at different stages of life, love always prevails.
Thelma and Iyke had met as kids. Their friendship was however put on hold as both families lost touch. We say put on hold because… well, they reunited! 😅 This time, into an even deeper level of connection. Now the two are on their forever ship and we're super stoked for them. After postponing their wedding for a year due to the pandemic, the love birds tied the knot traditionally in a beautiful Igbo traditional wedding and you already know what to expect. Yes! Colour, beauty, fun and the major reason for everything, love!
You totally want to enjoy all the thrills that came with Thelma and Iyke's wedding and also, their love story just how Thelma shares it. Enjoy it all below.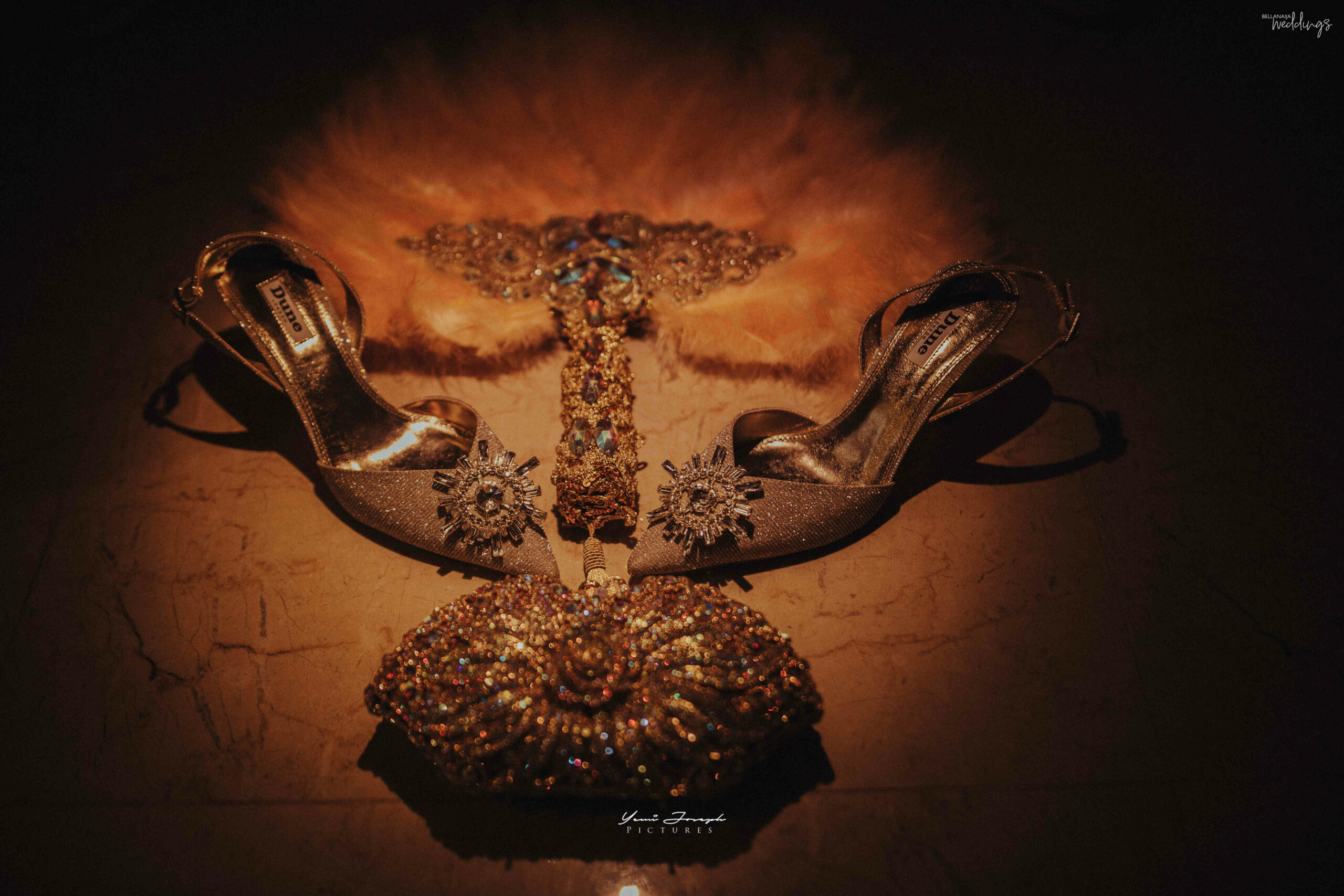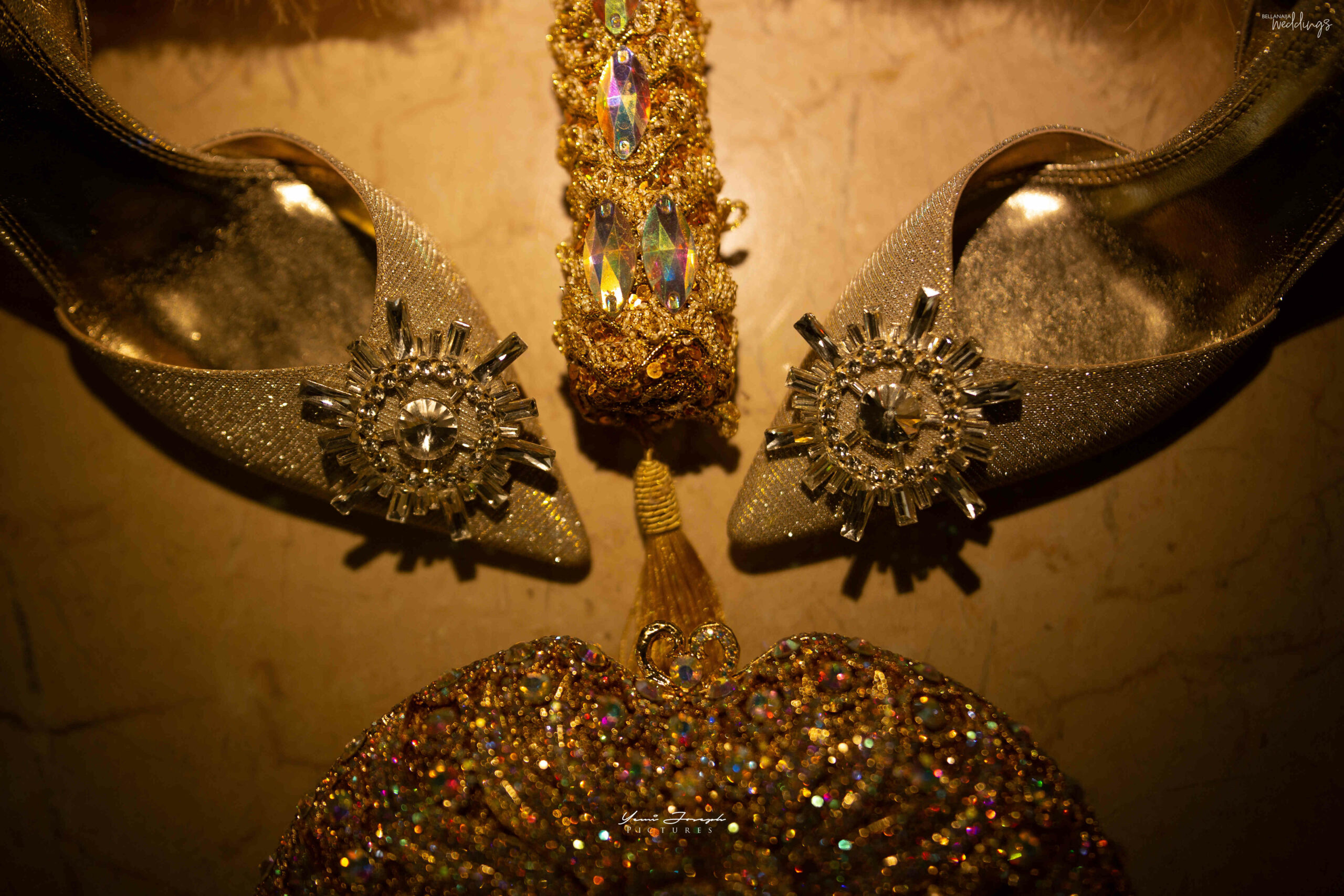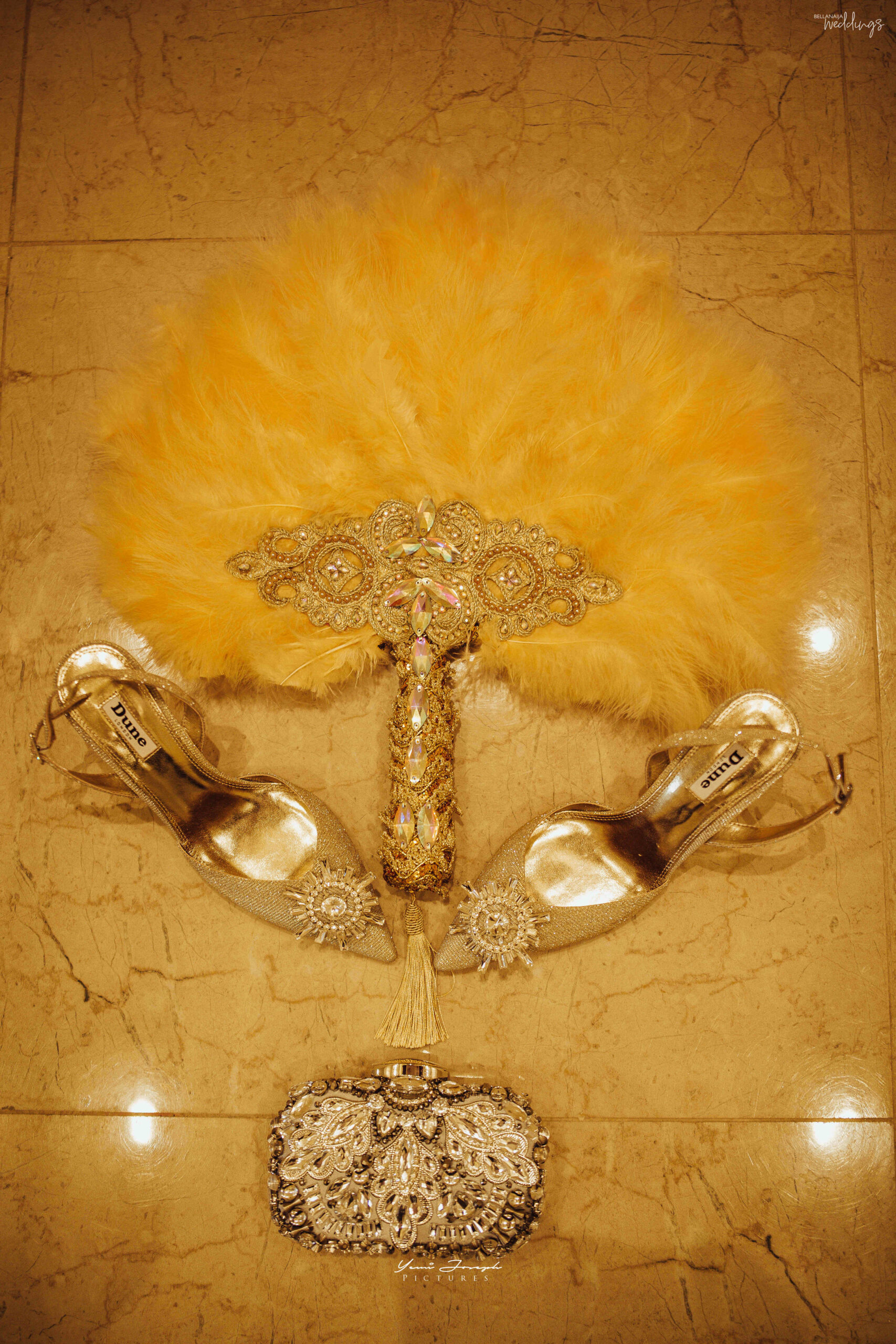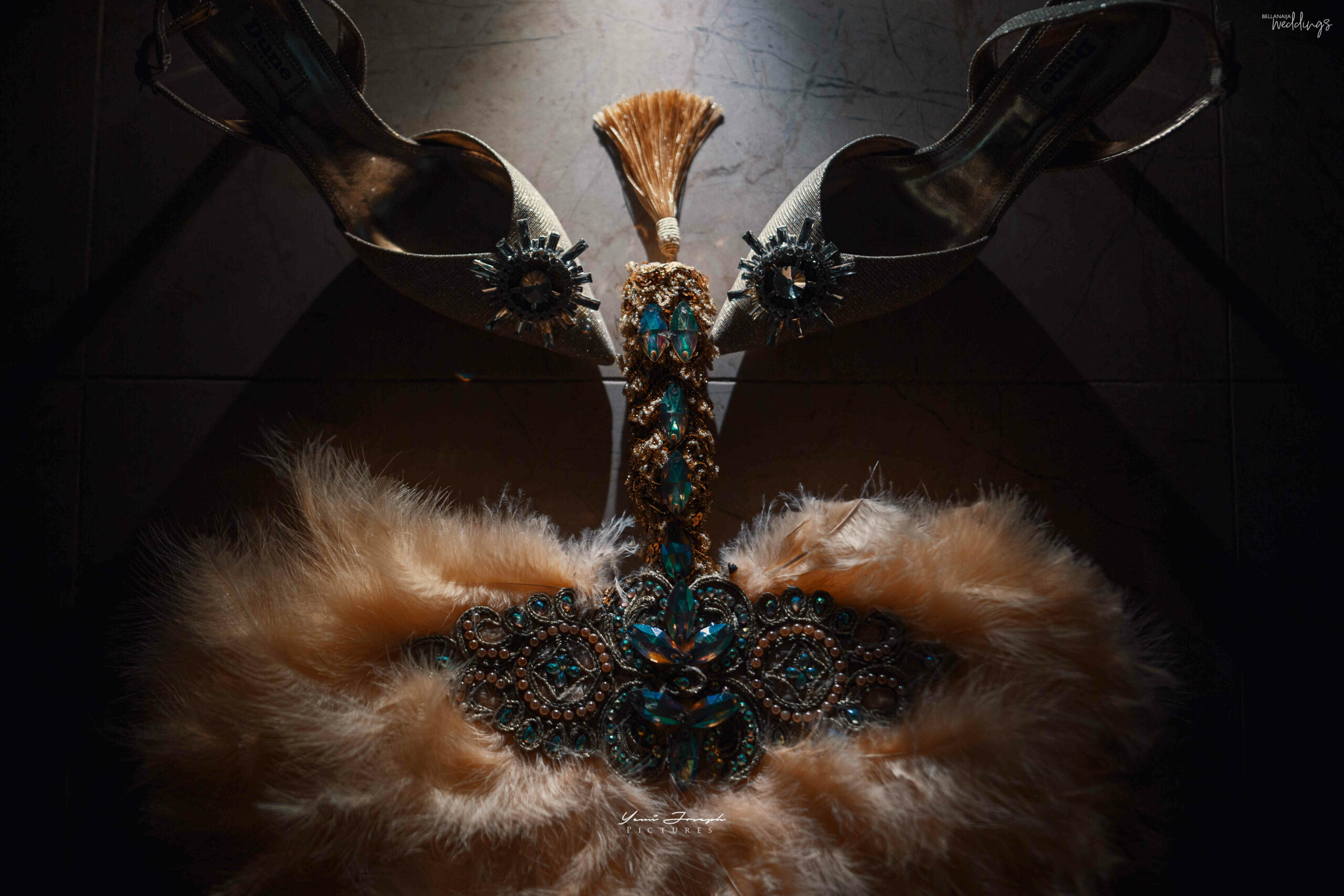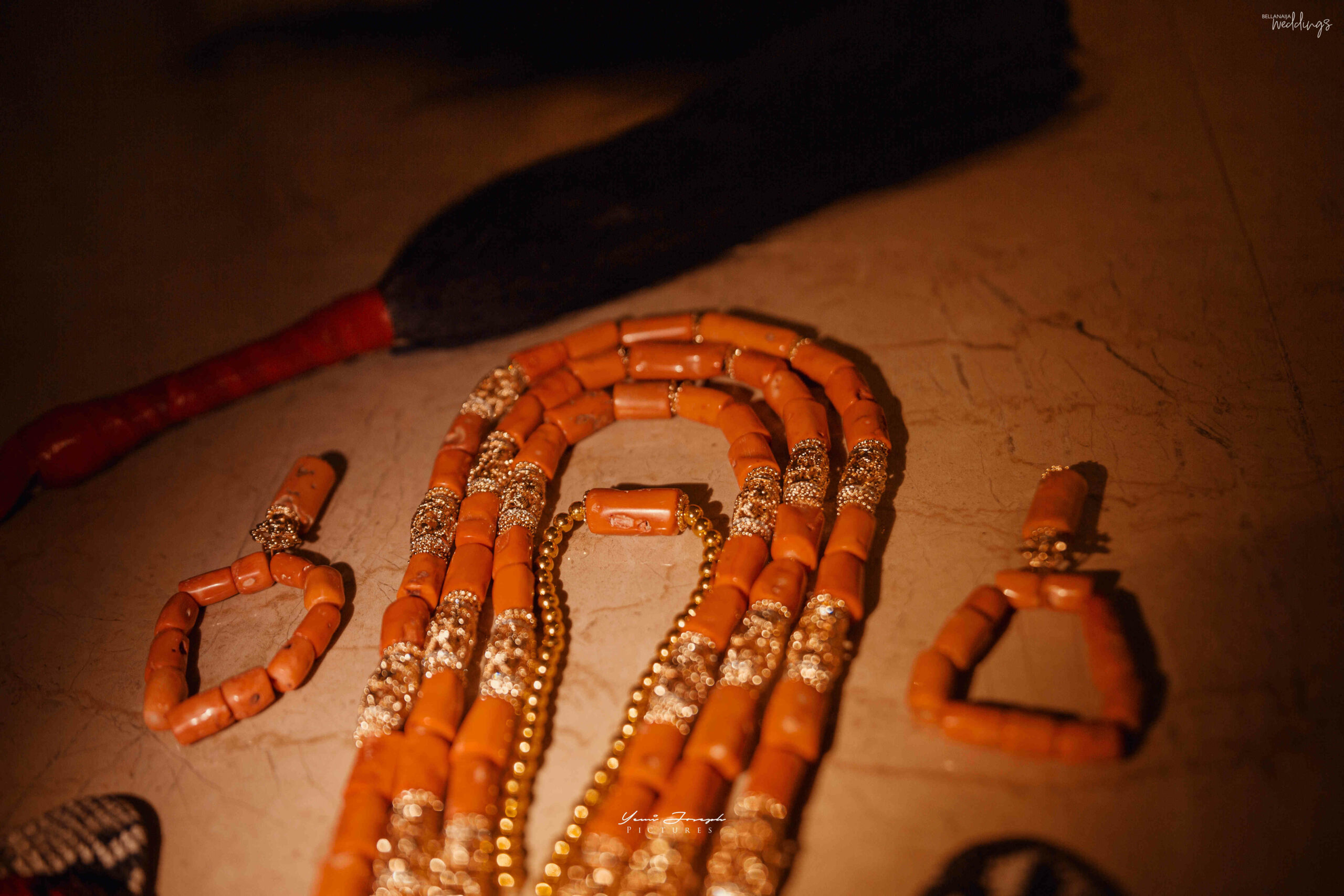 Their love story as Thelma shares it:
Iyke and I met as kids. We were neighbors and his mum and my mum were friends. Unfortunately, he lost his mum at a young age which meant that they had to relocate to a different town for good reasons.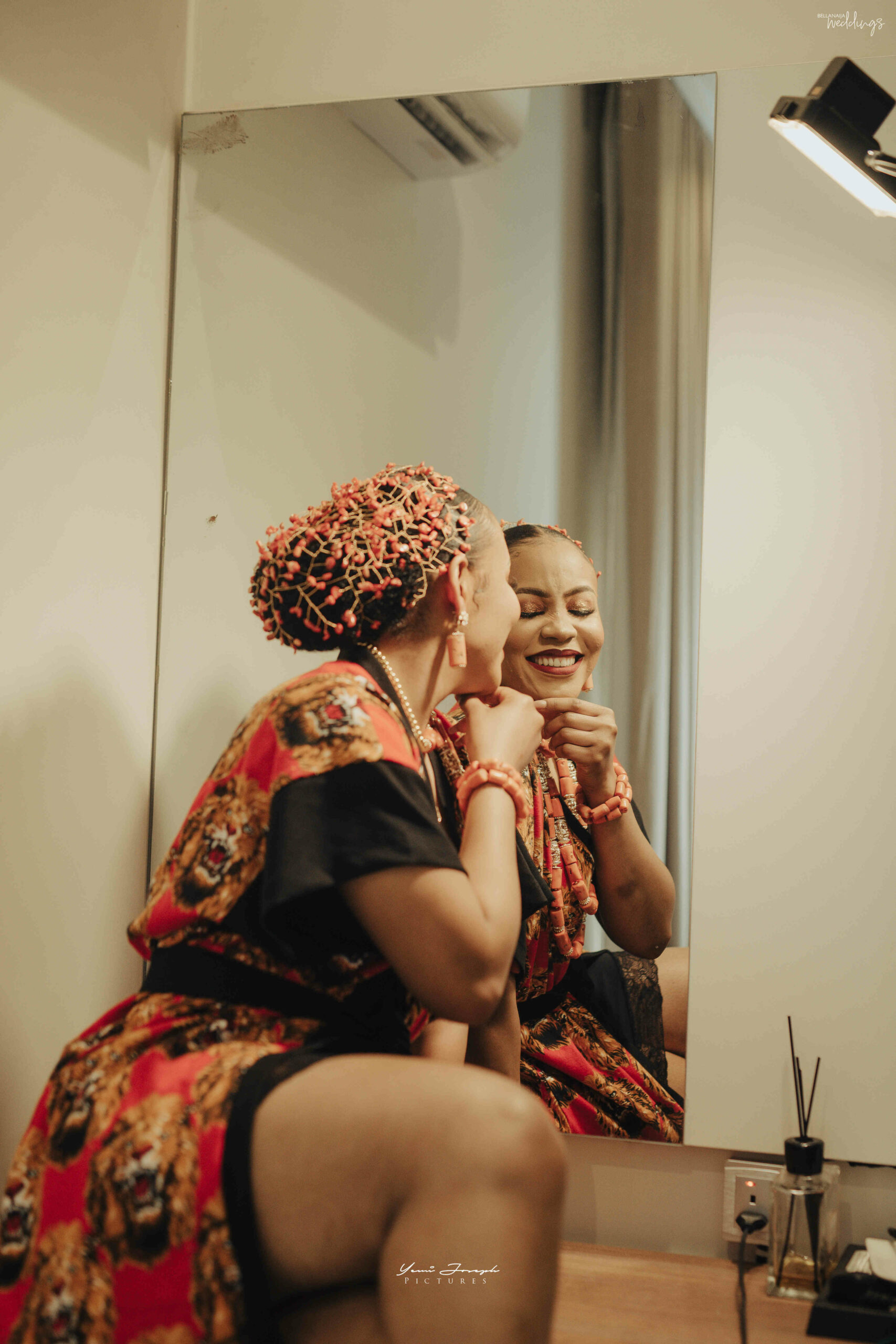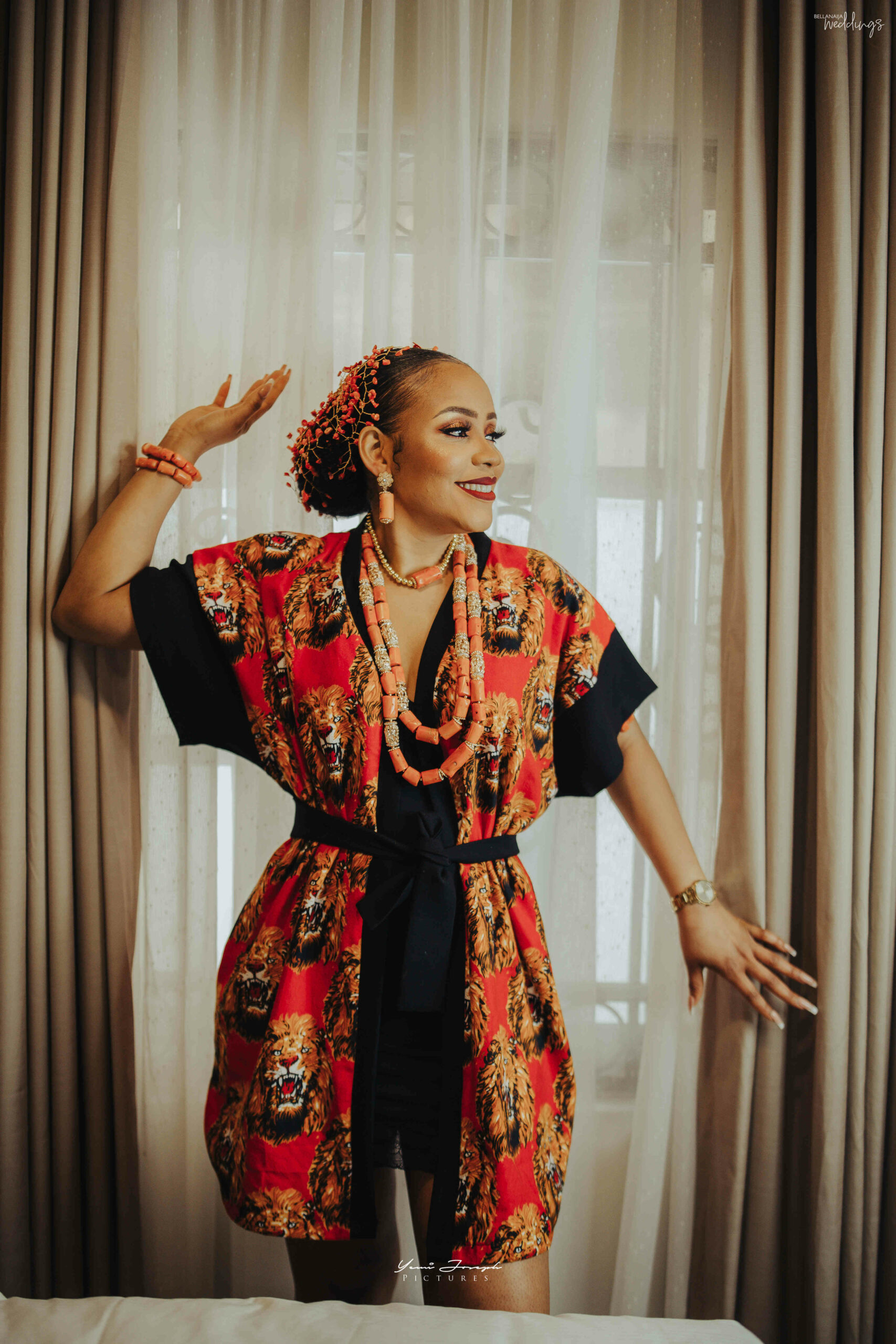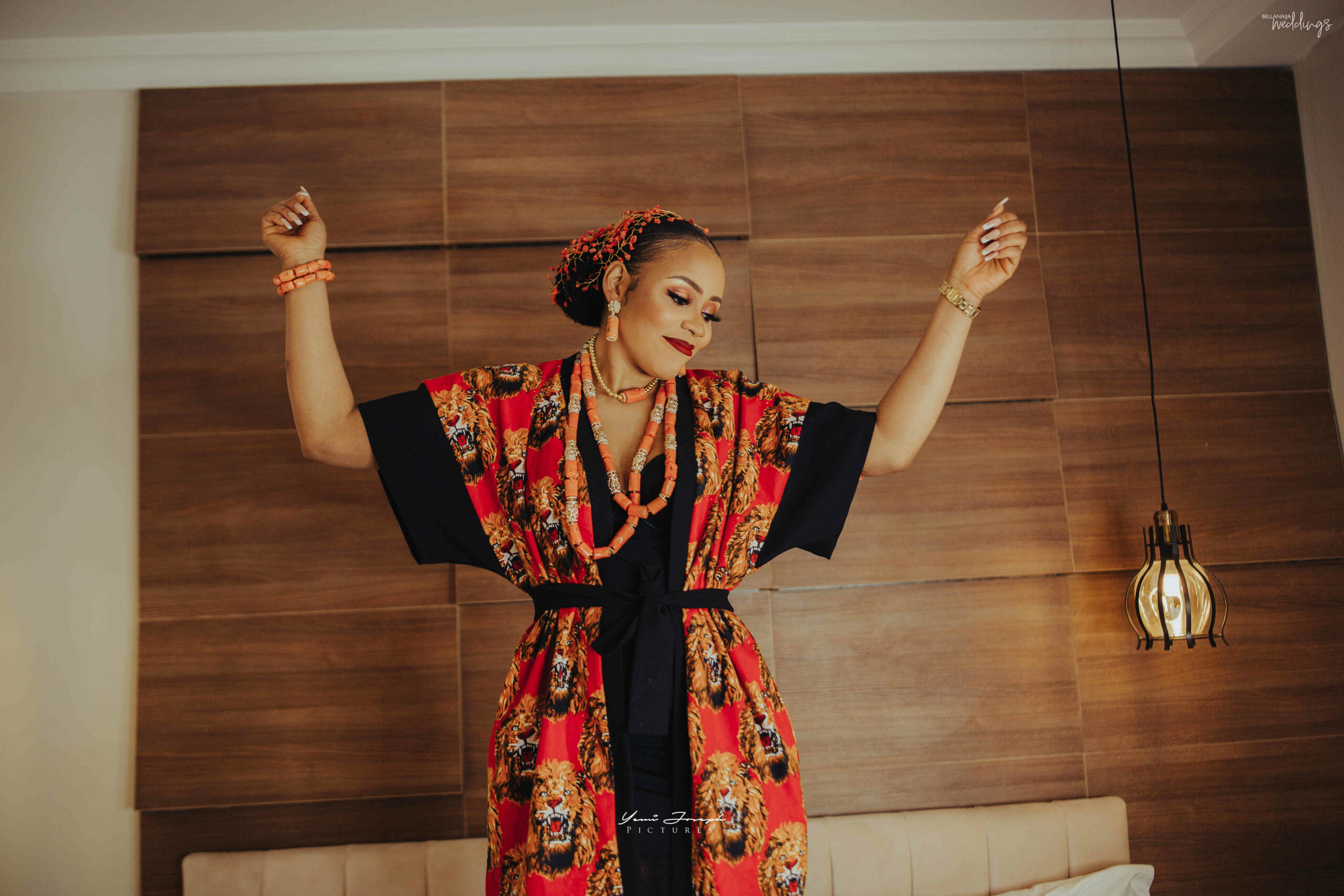 We lost contact, and our family left the country. 20 years later, my brother bumped into him in Nigeria and they exchanged contacts.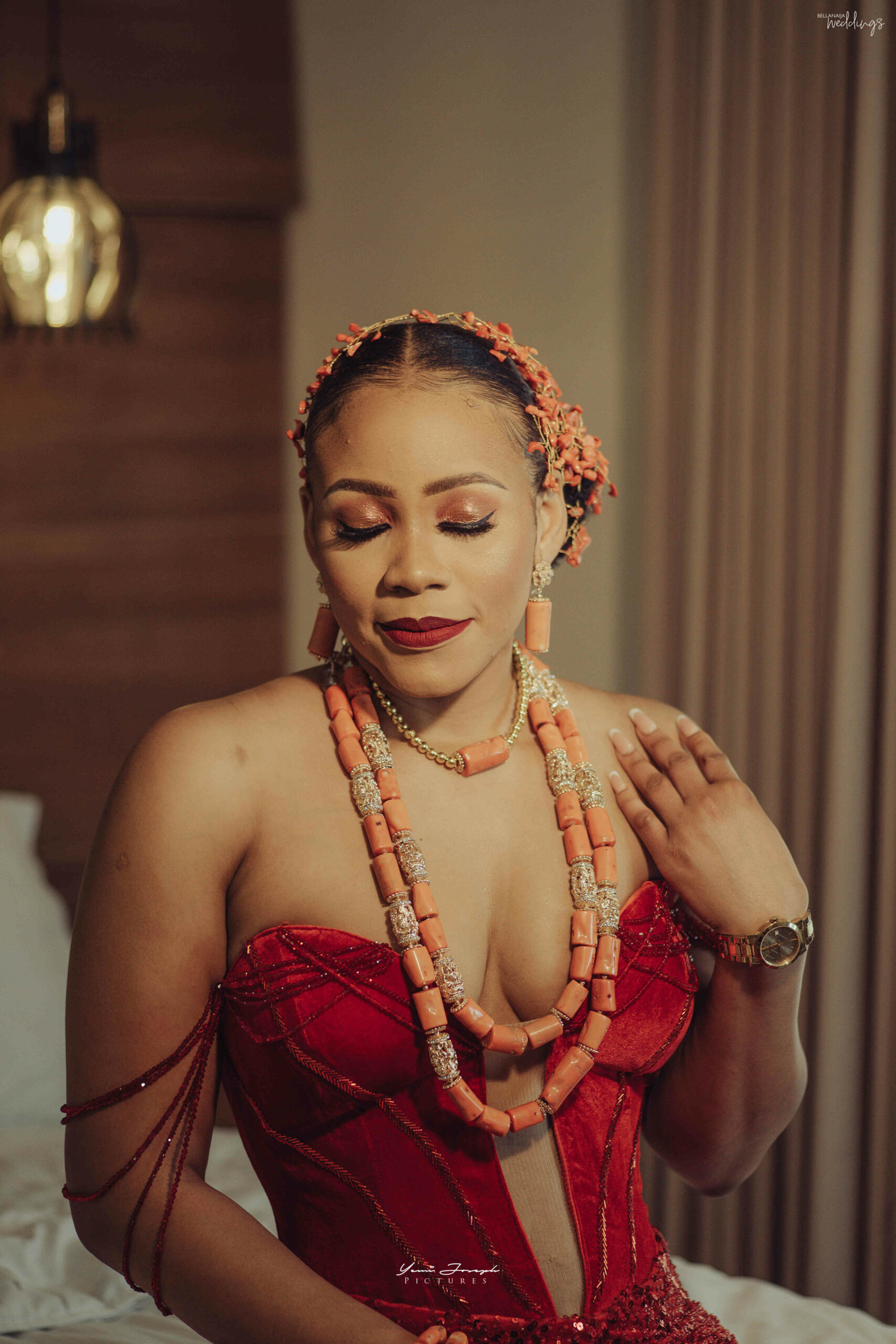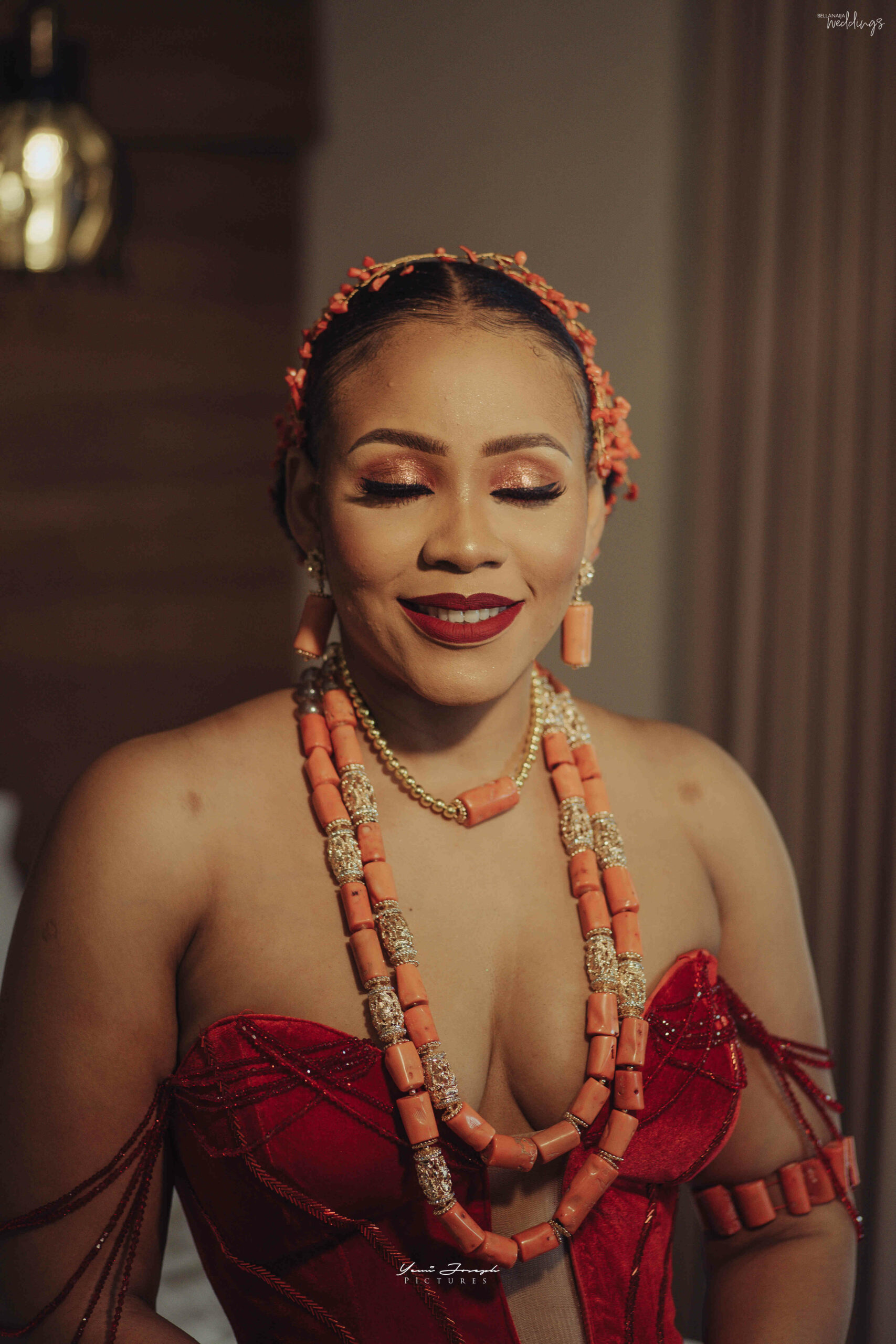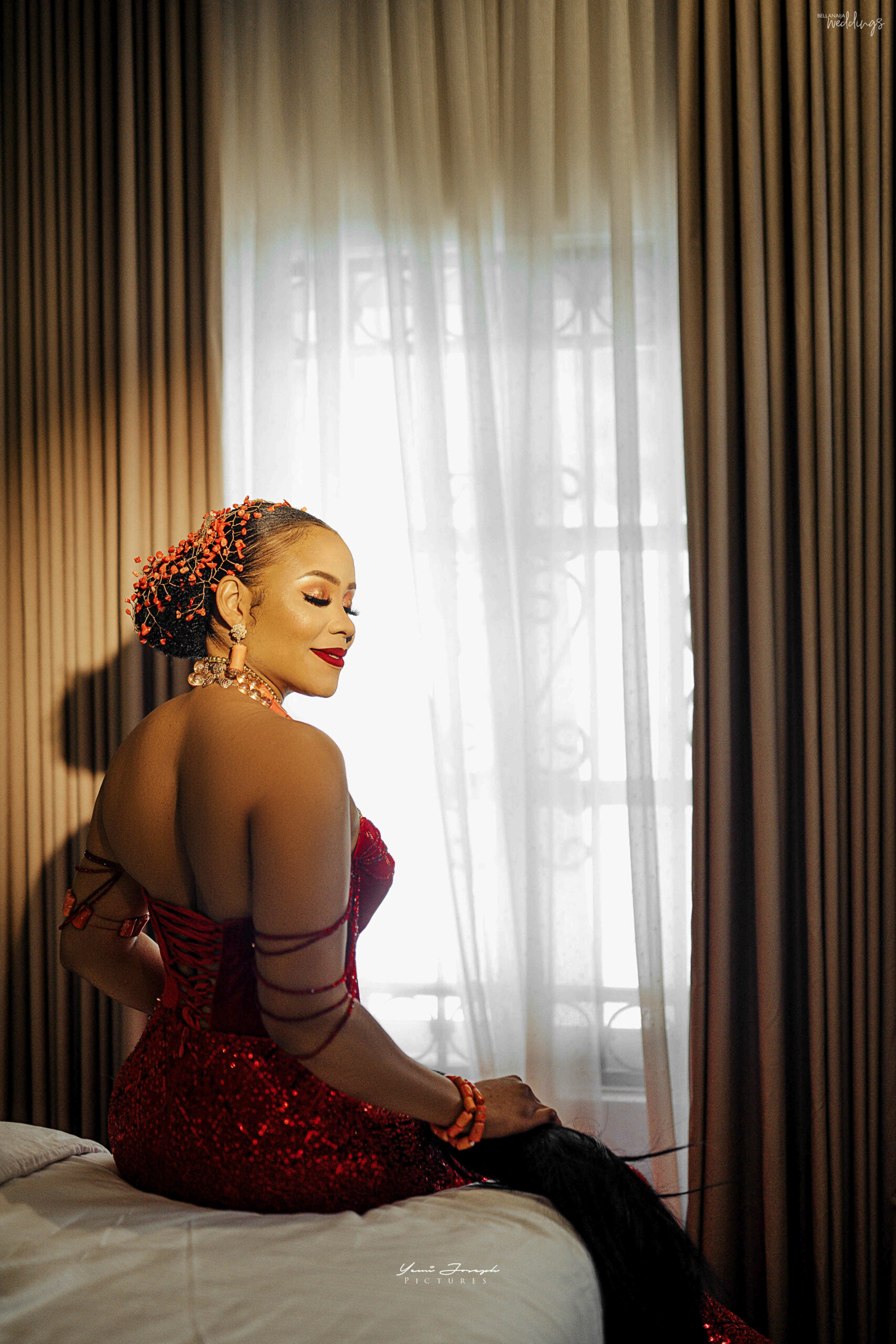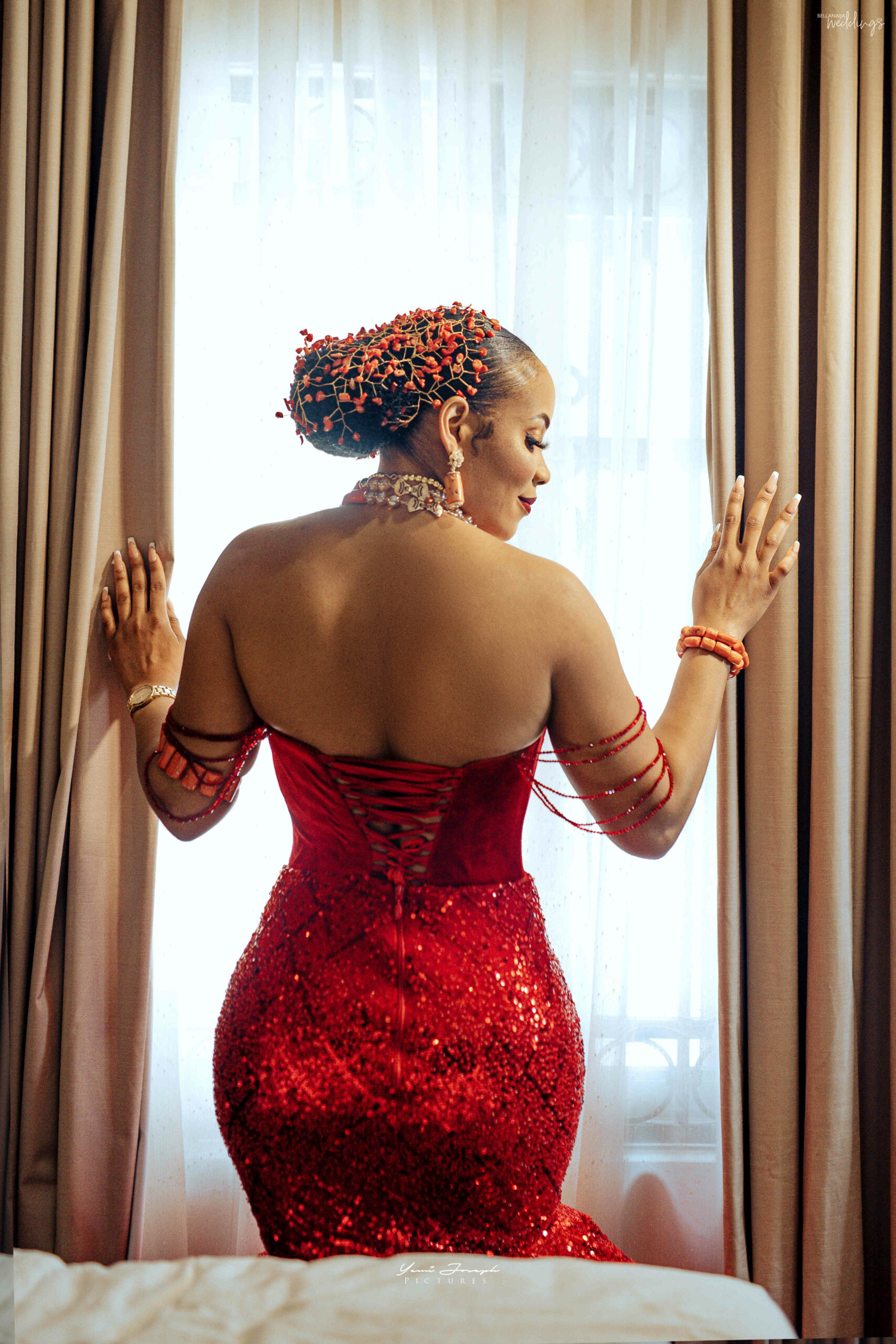 When my brother came back and told me that he bumped into Iyke, suddenly I felt butterflies. You know, it's weird but I felt something and I loved that feeling. So I got his Facebook details and sent him a DM.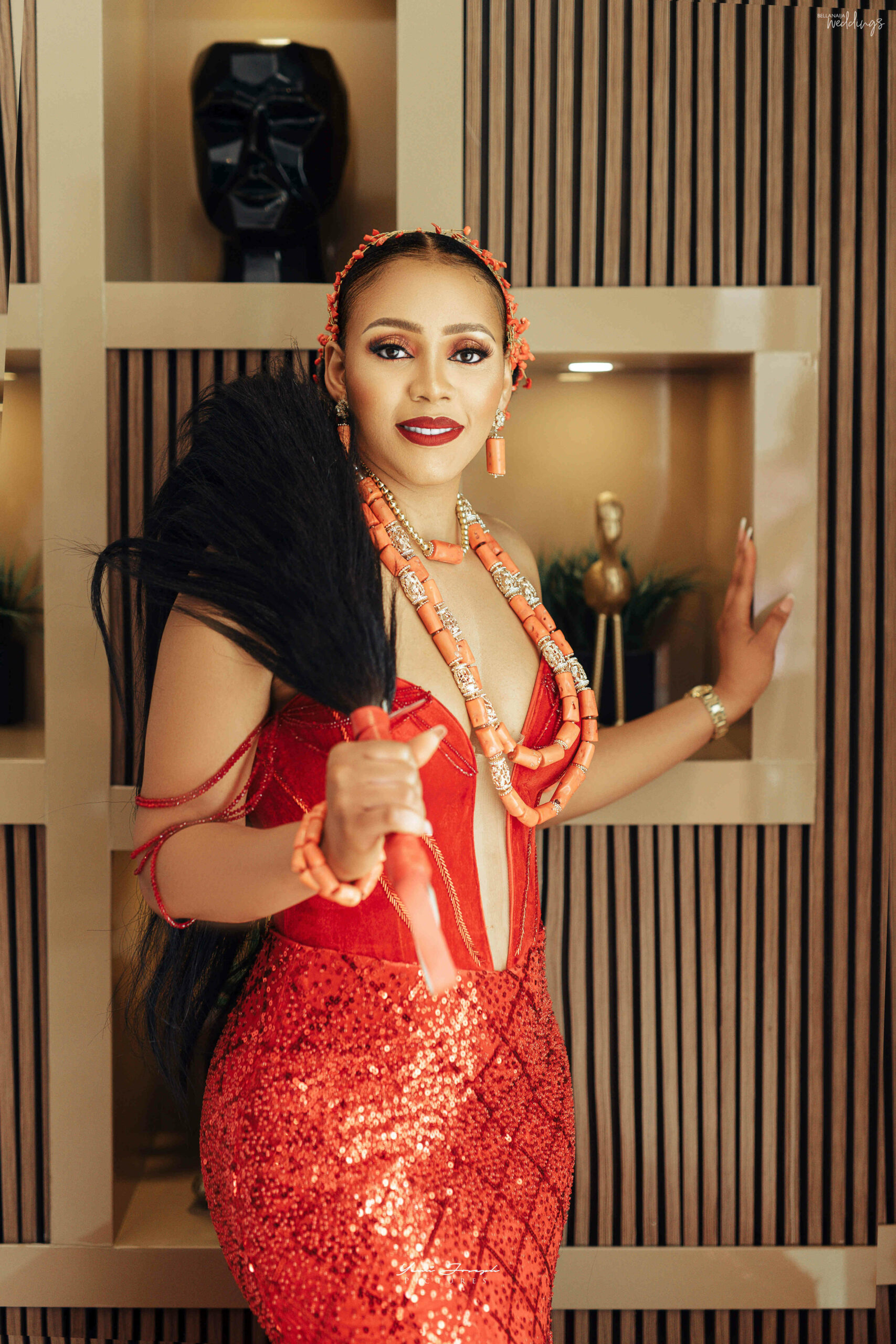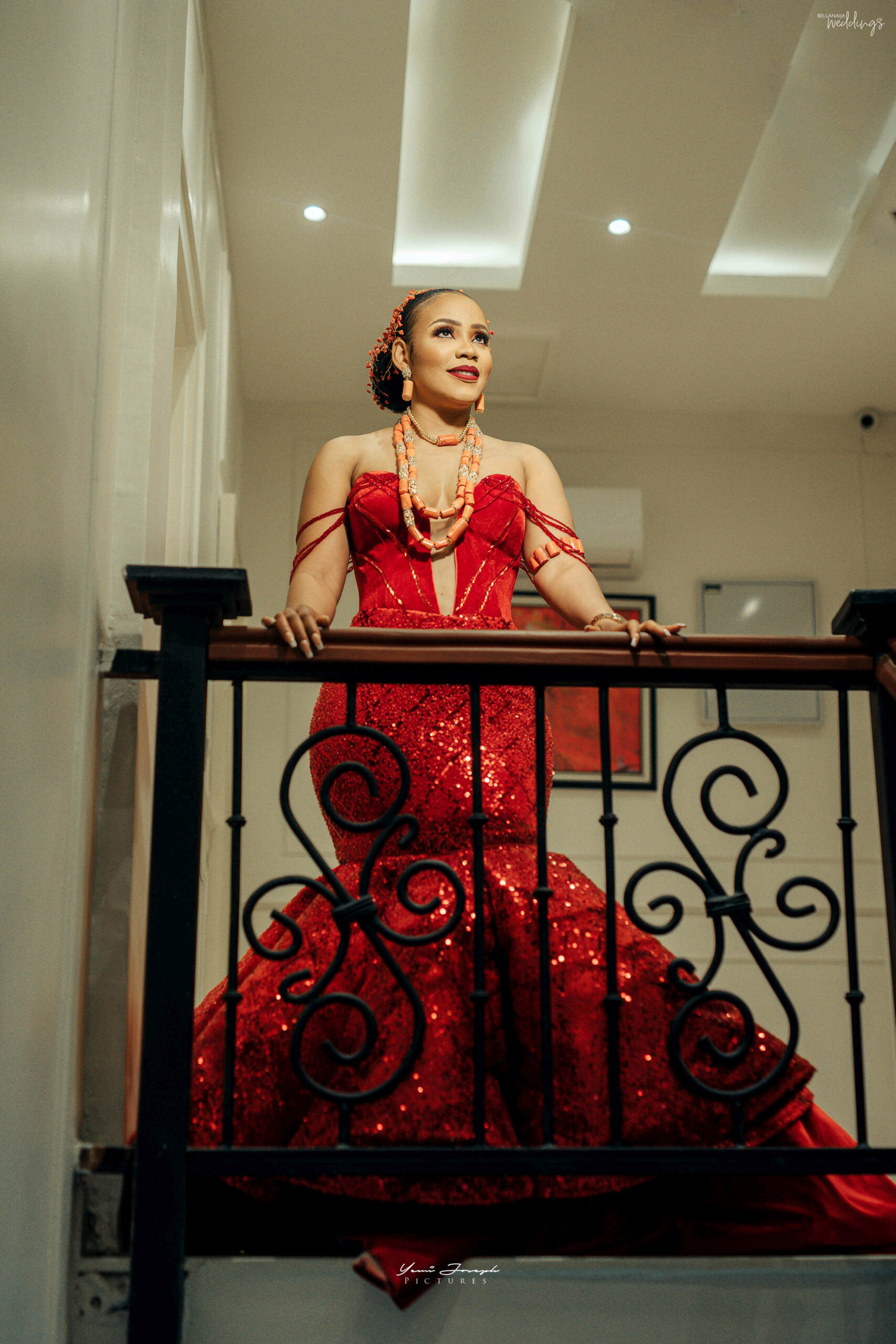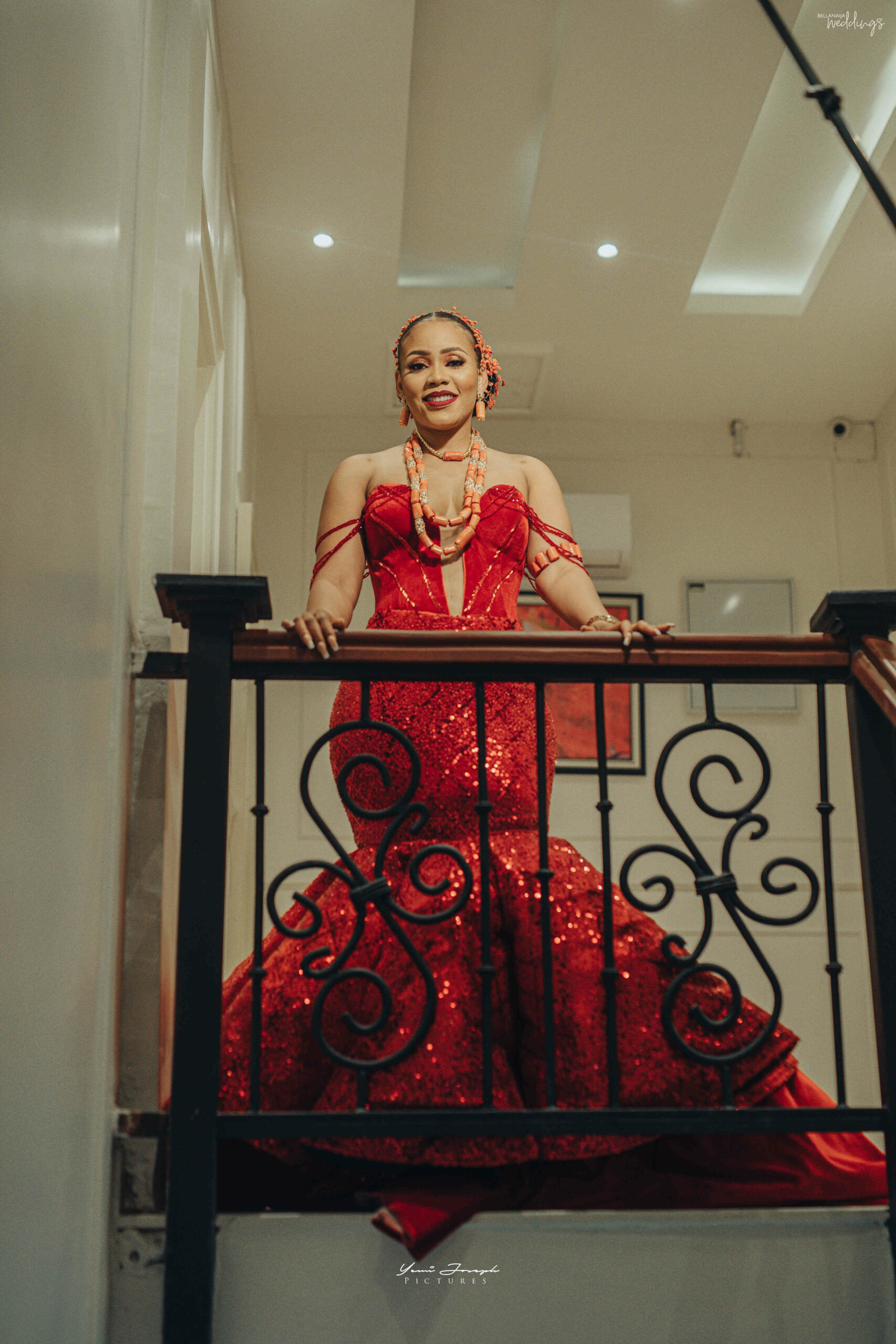 Wow! He was excited and we took the conversation to WhatsApp. I'm sure we spoke for 12 hours or so nonstop, catching up.
Let's check out Iyke as he also prepares for the special day.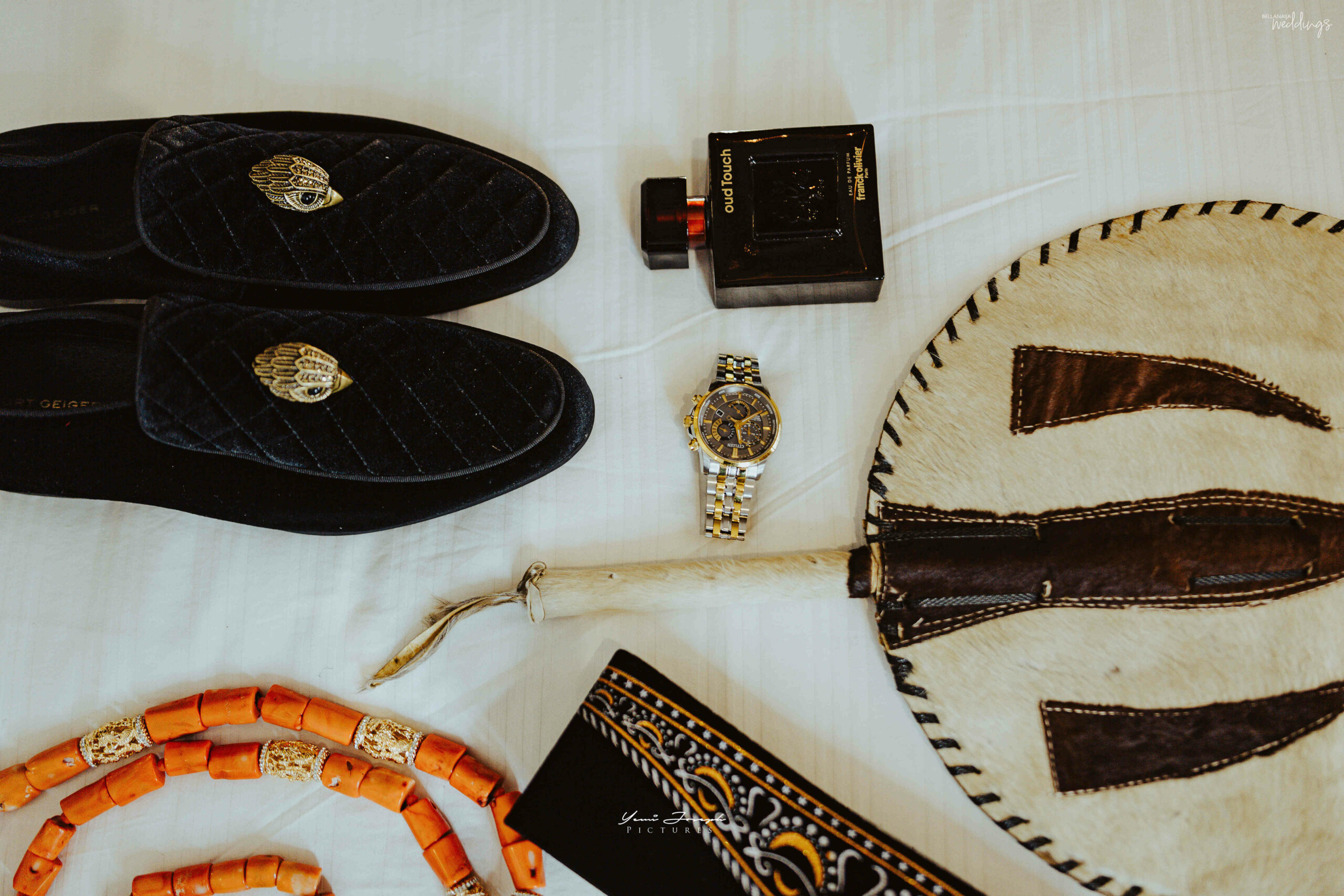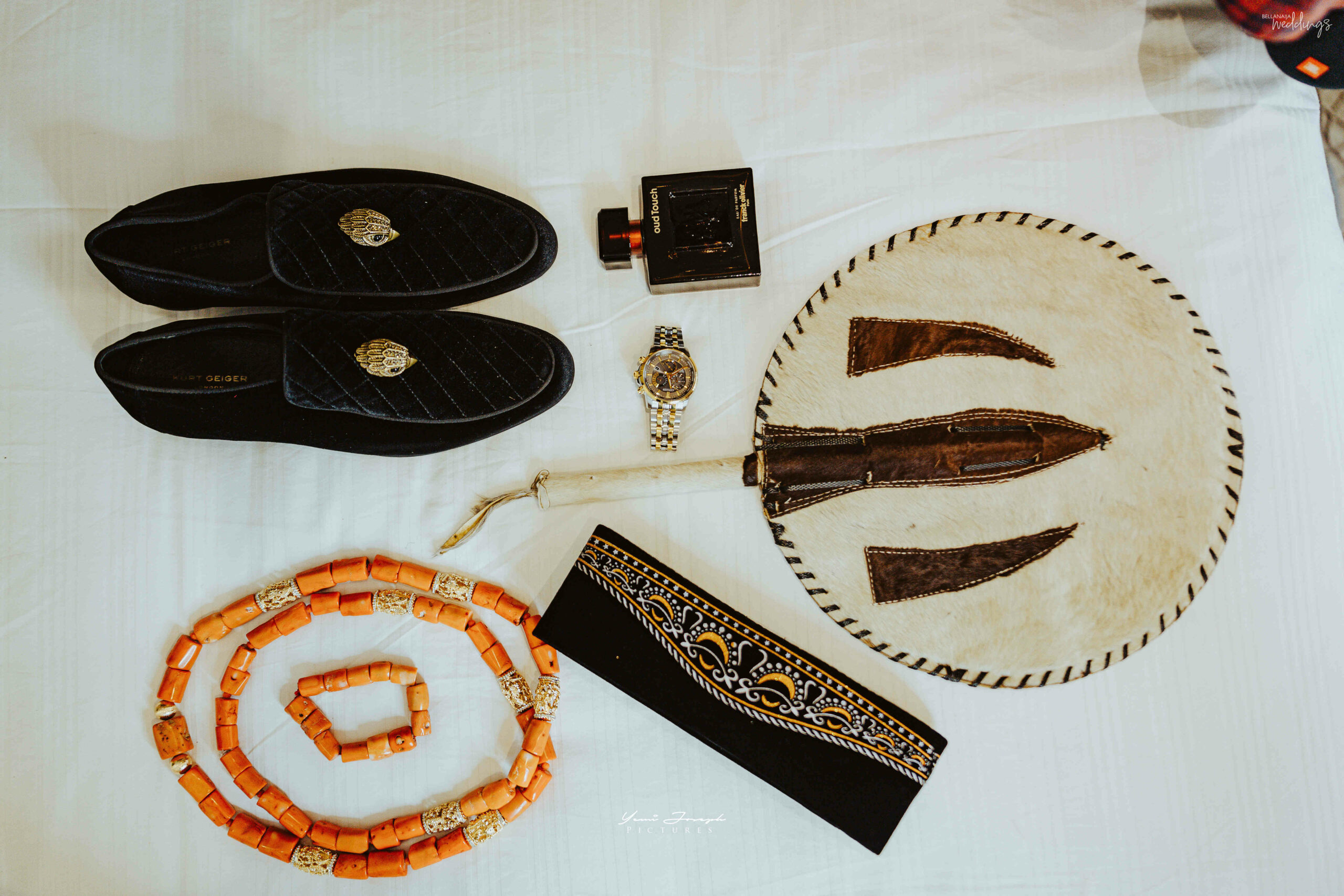 He claimed he had always wanted to reach out but he thought I was married or in a serious relationship.🙄 So, he watched me from far. That's typical of him.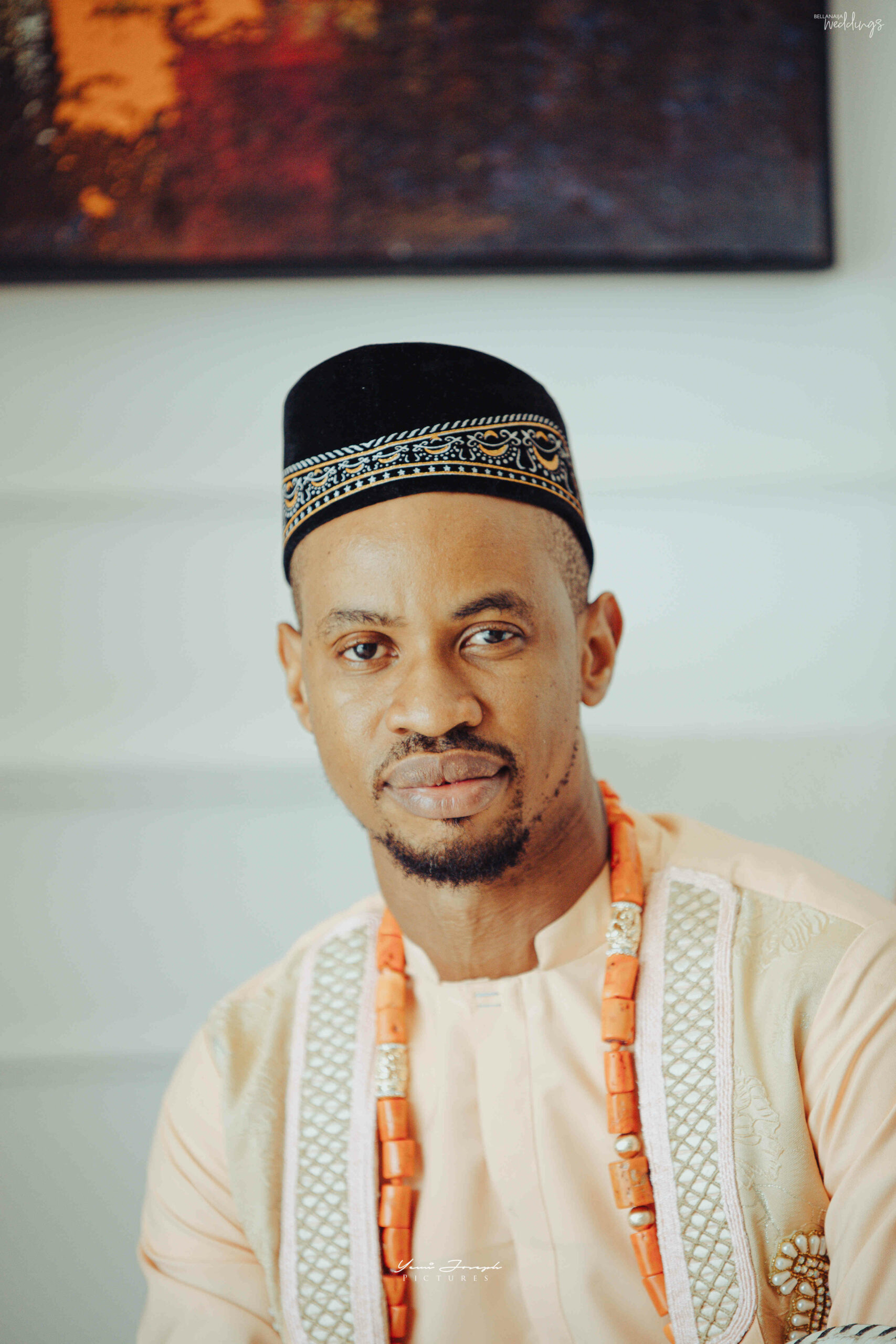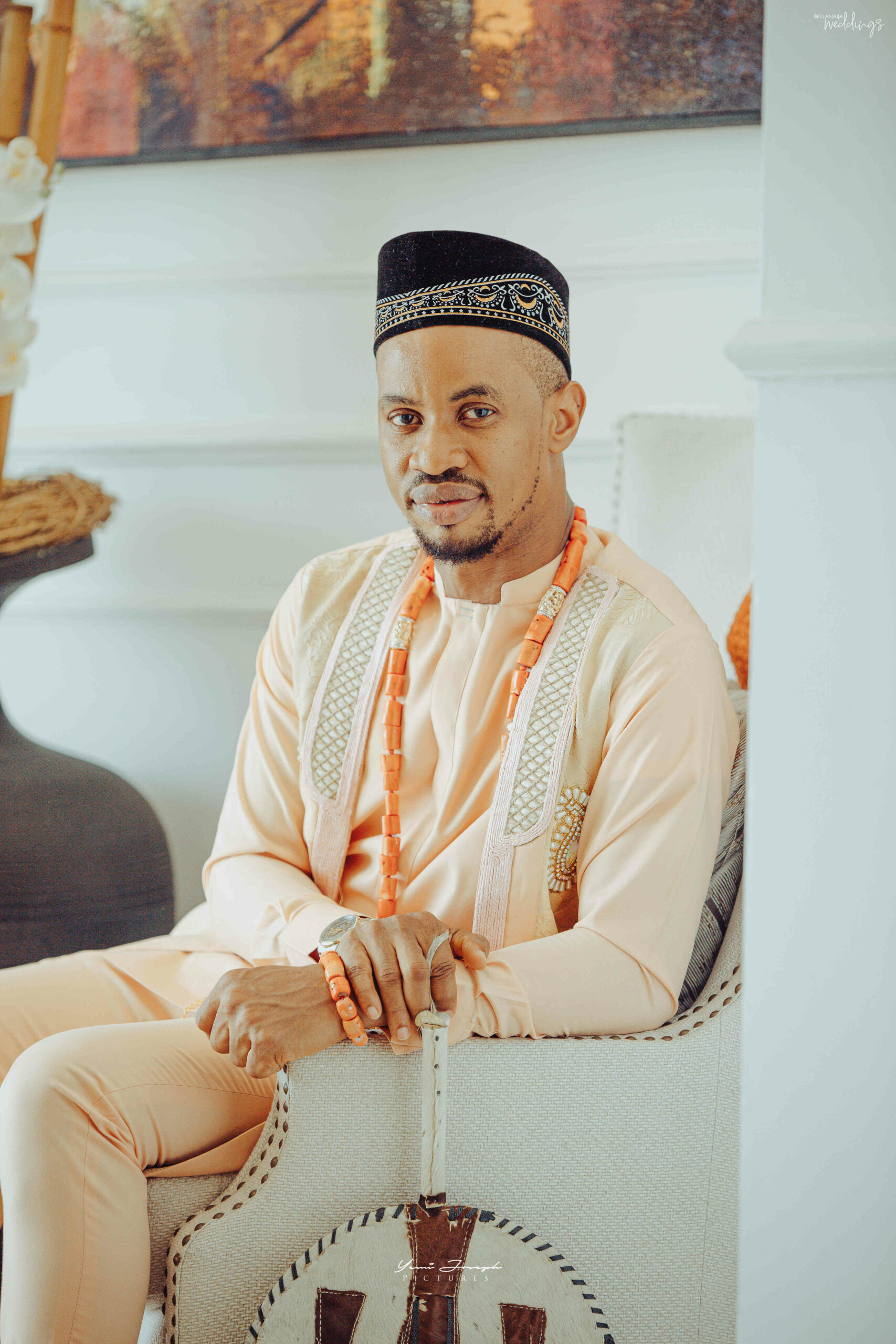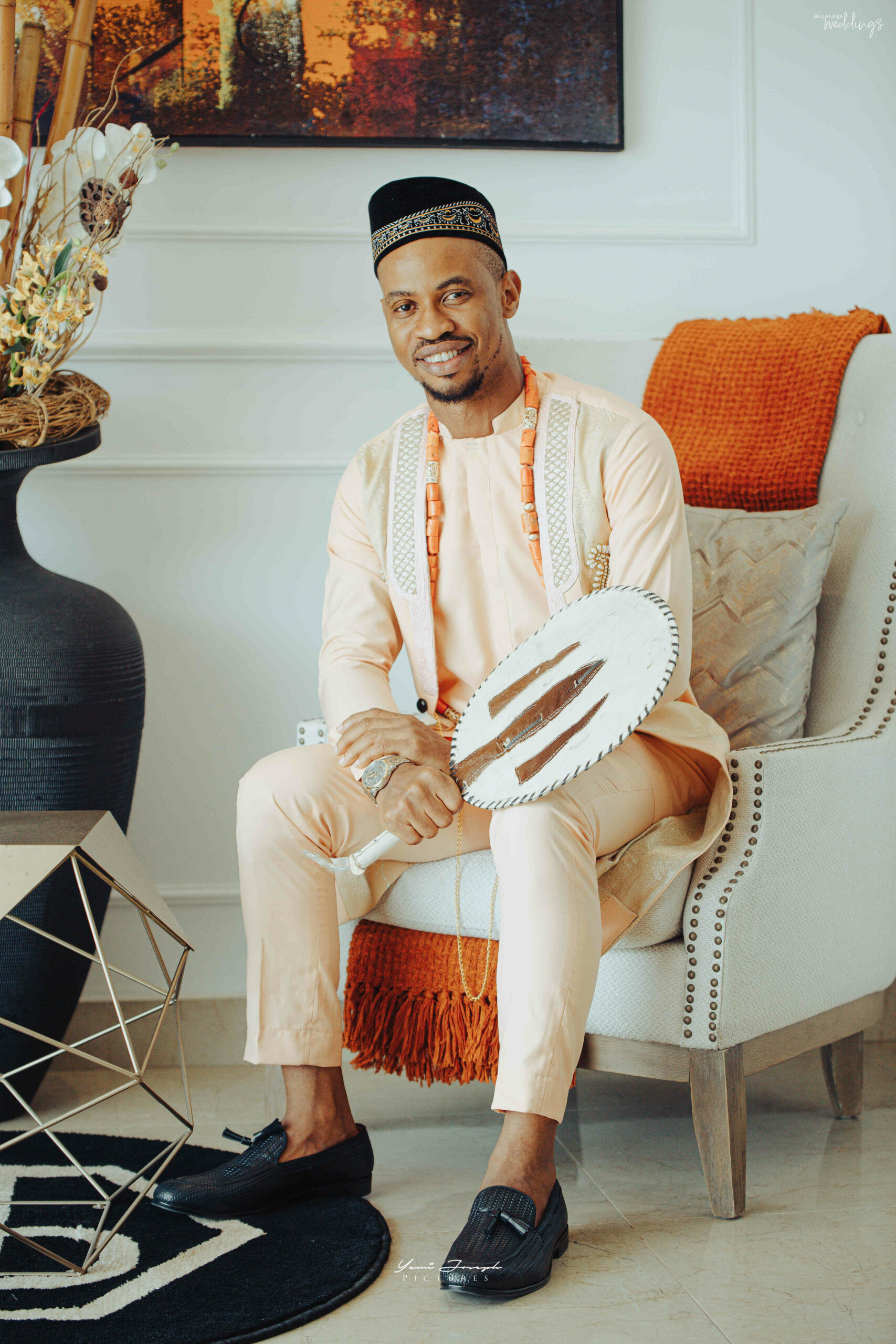 Iyke is everything I want in a man. No drama, no stress, just cool, intelligent, and free. To cut the long story short, I knew I wanted to be with him.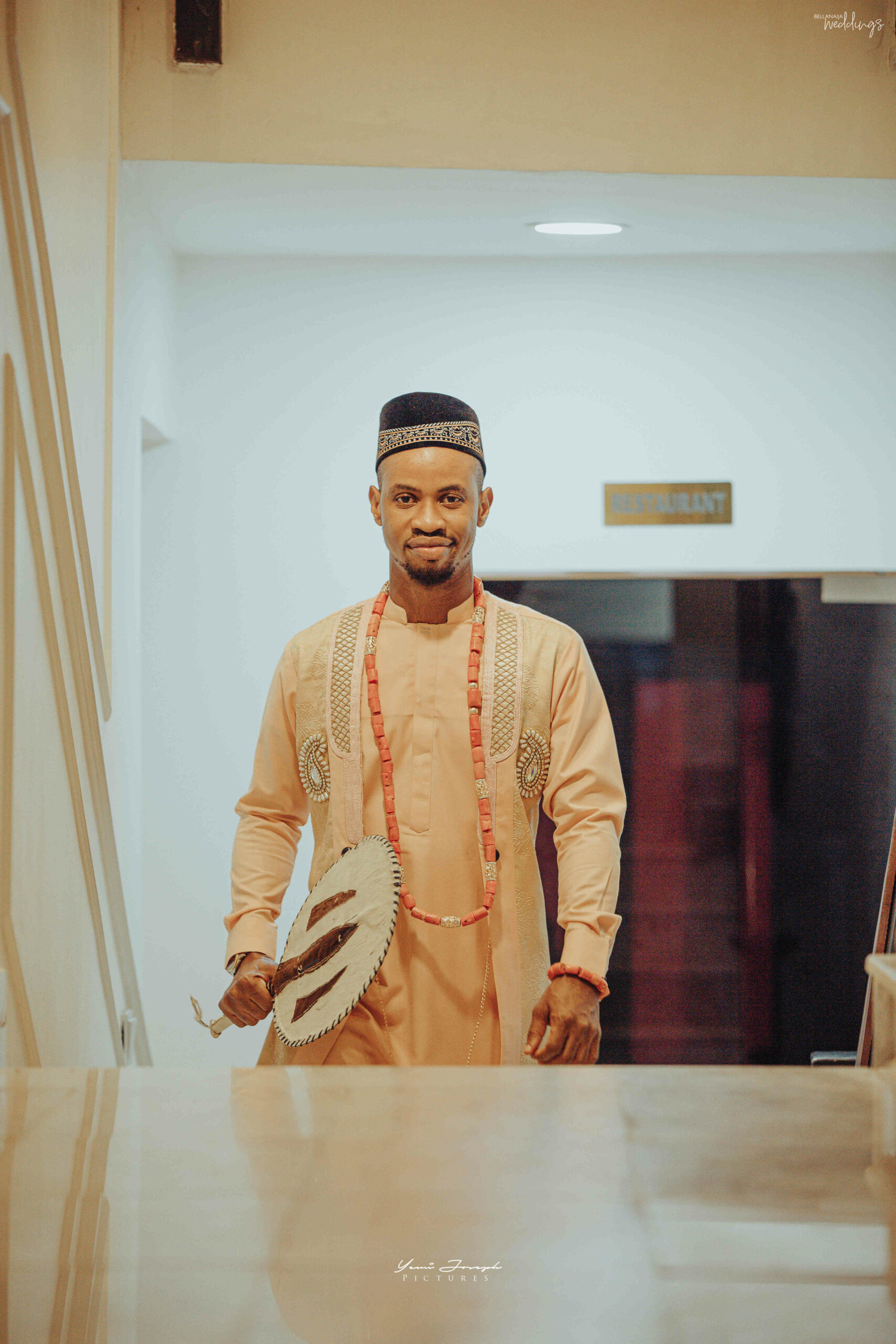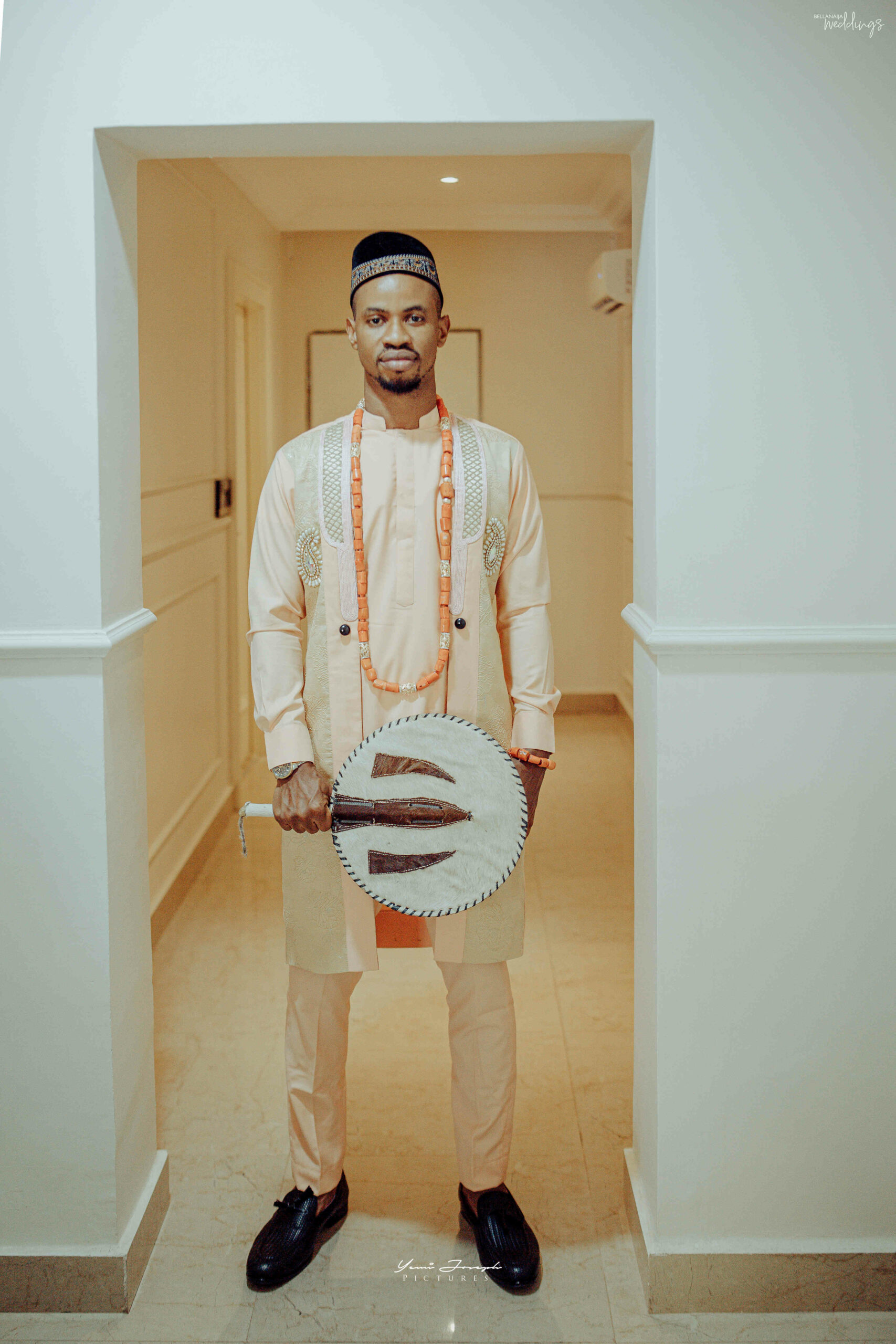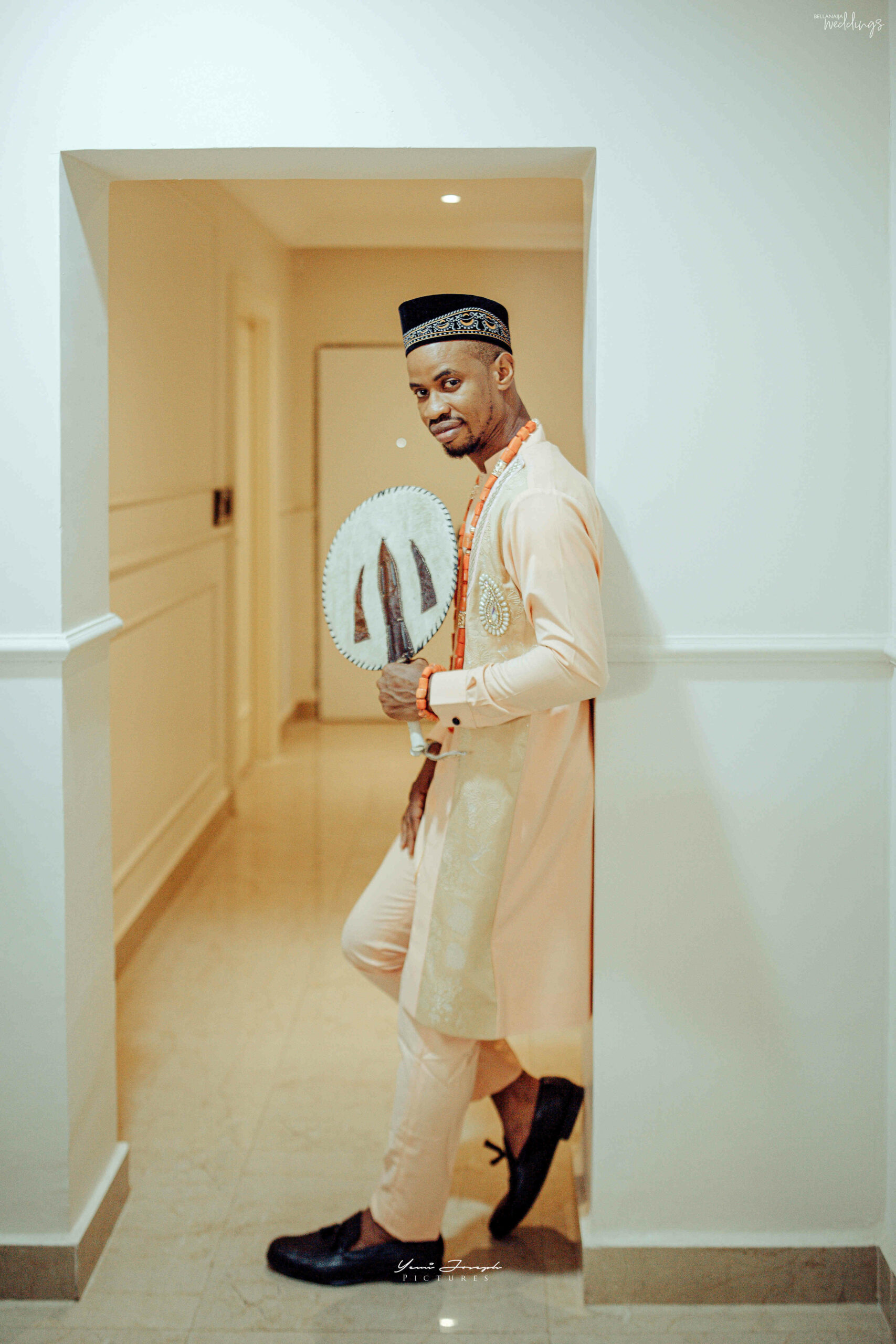 So I didn't hesitate to fly to Nigeria when he asked to see me. That journey sealed our relationship forever.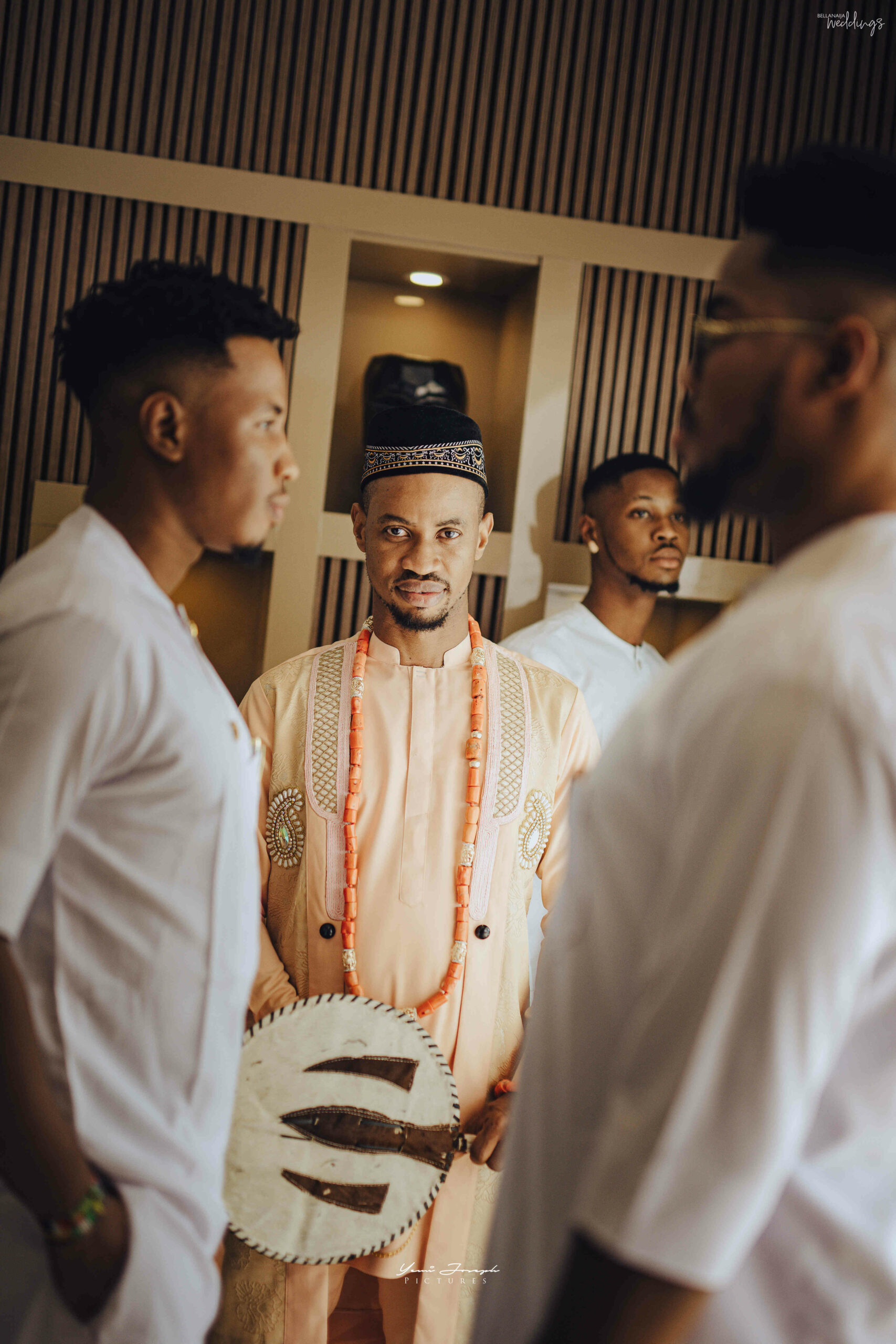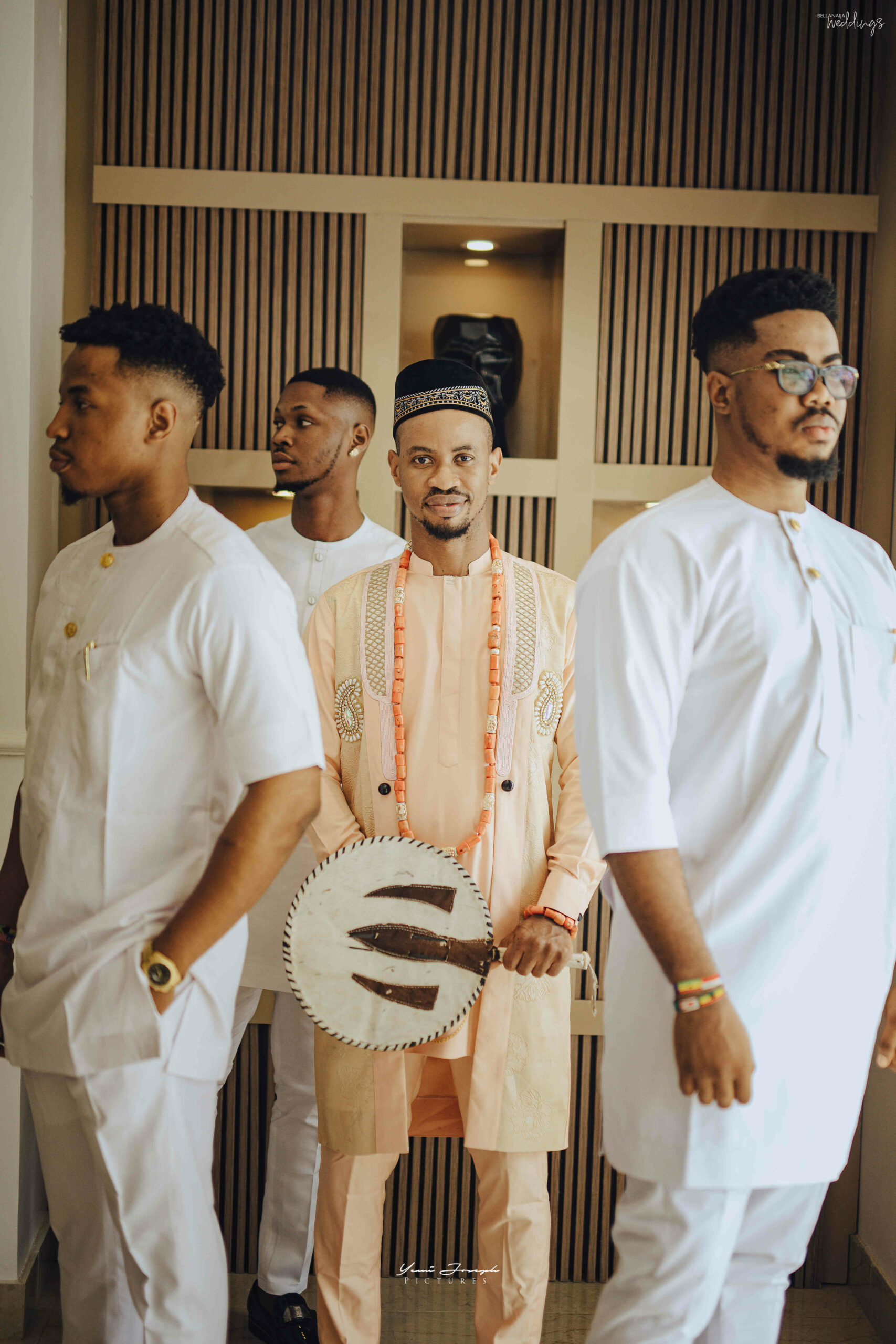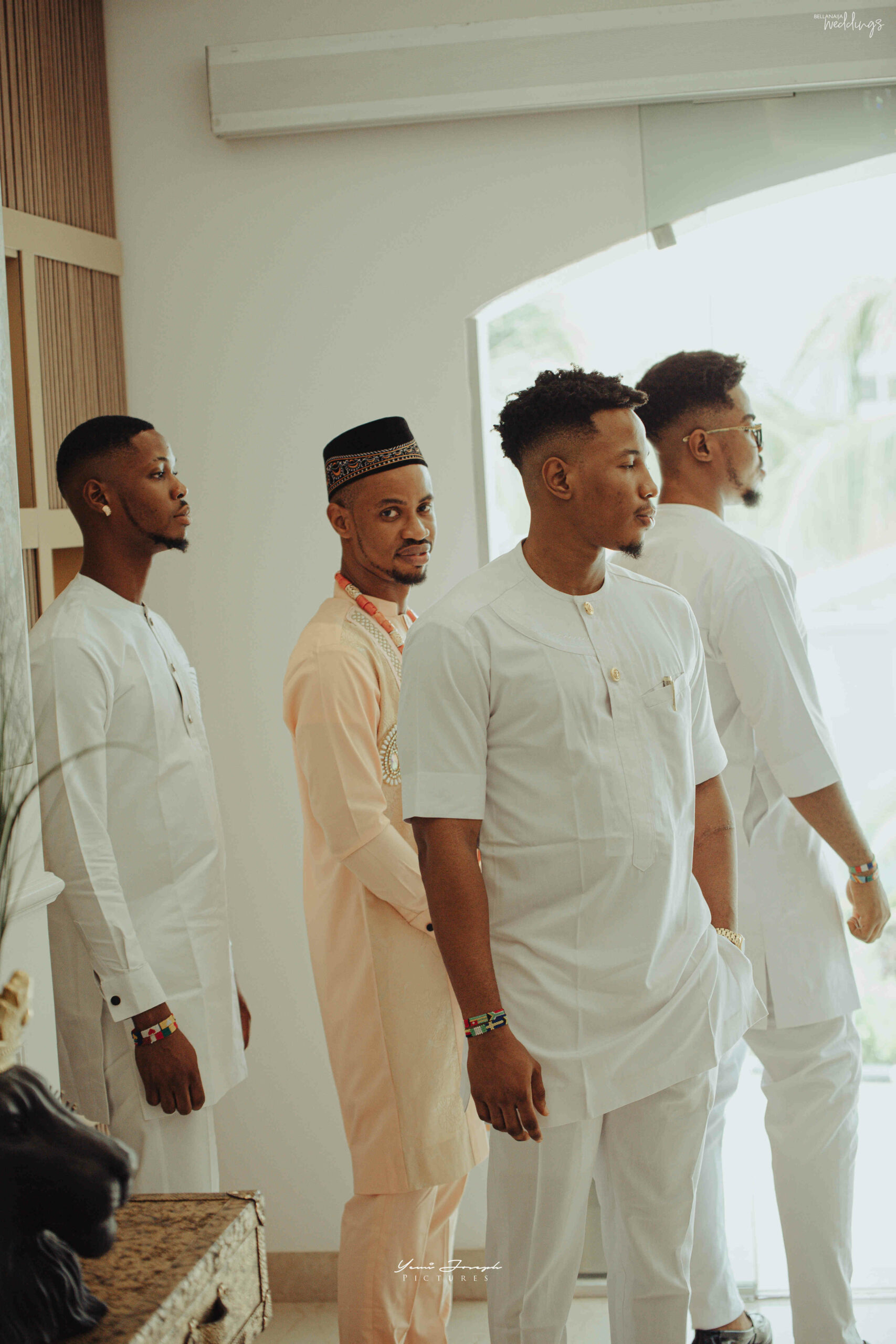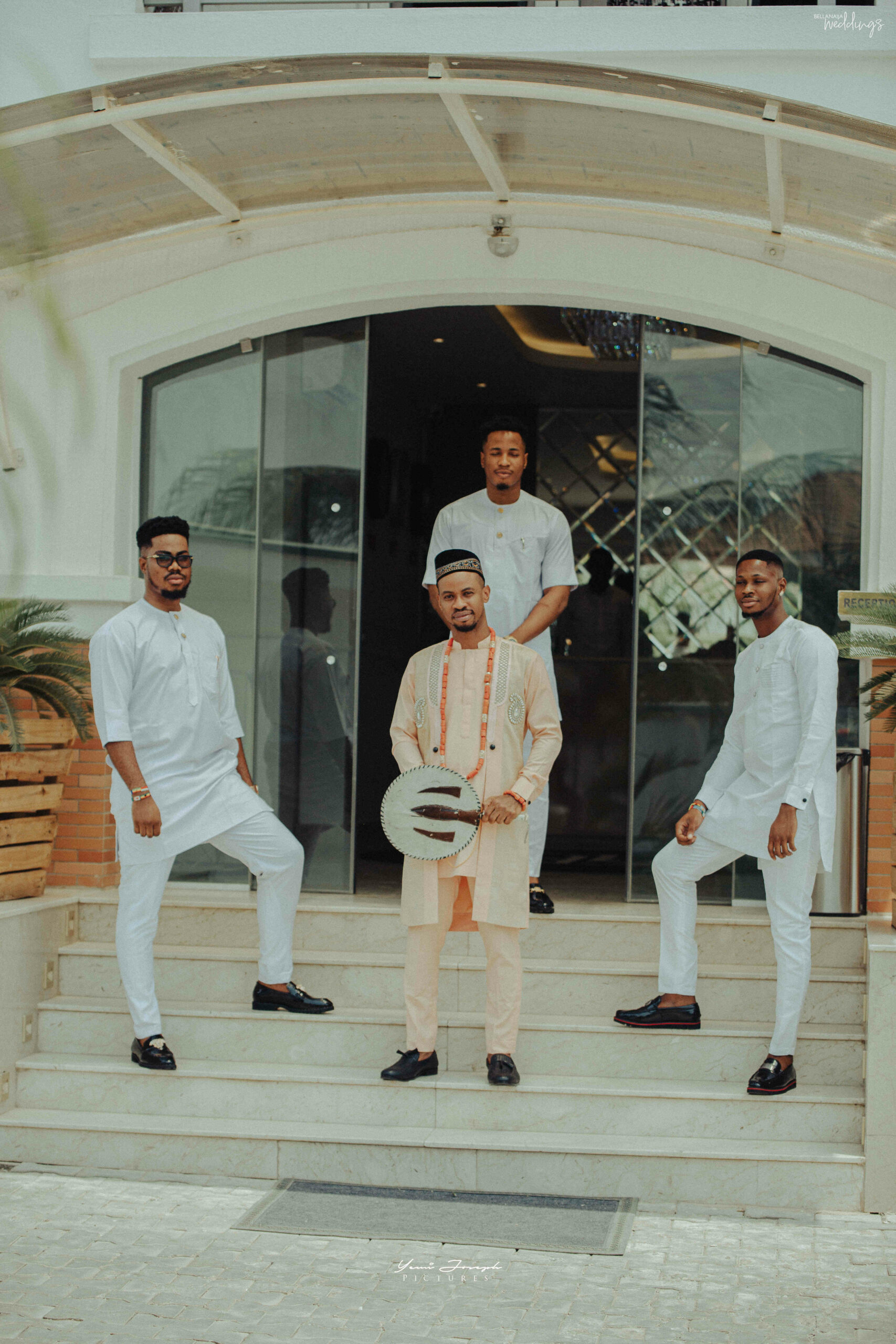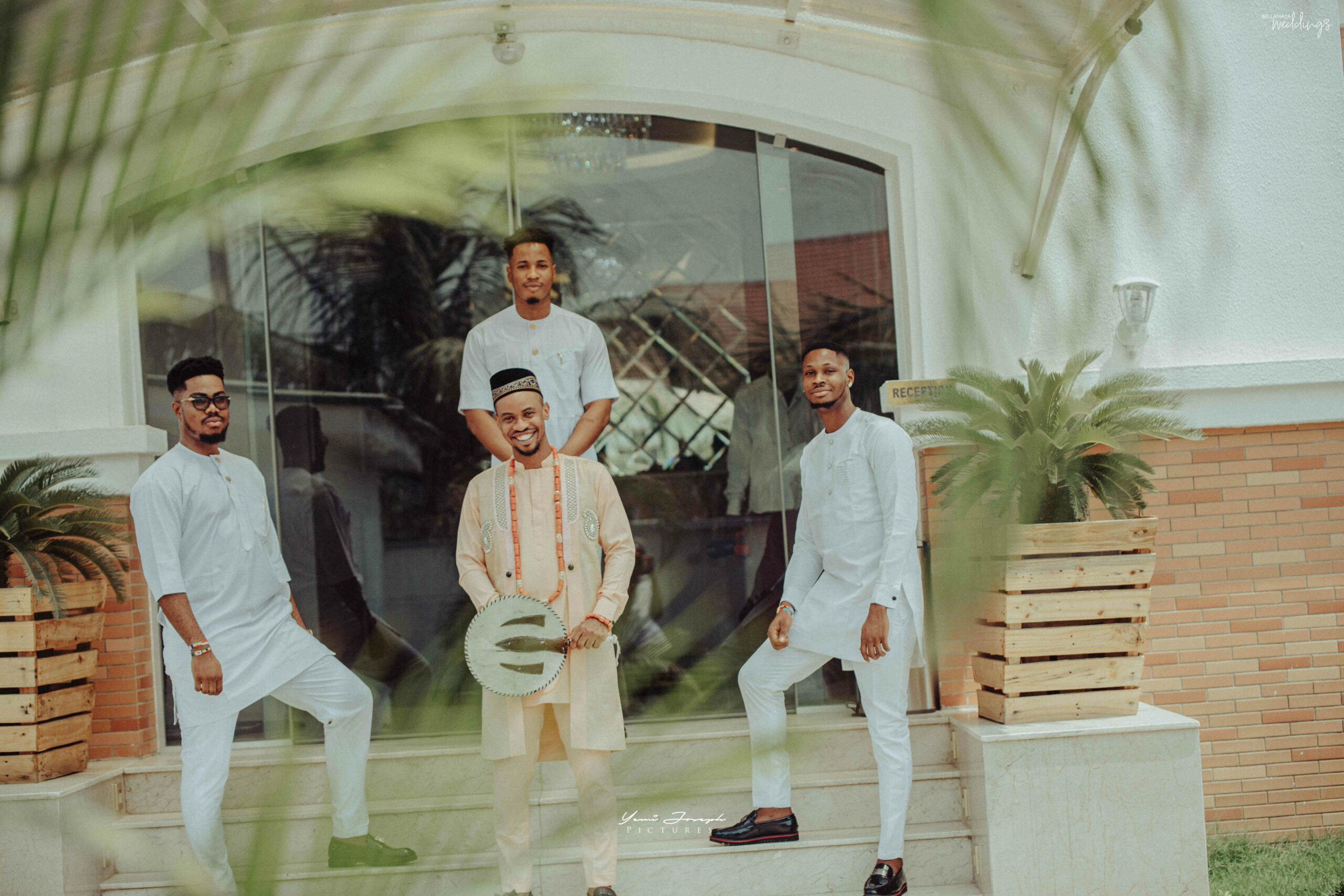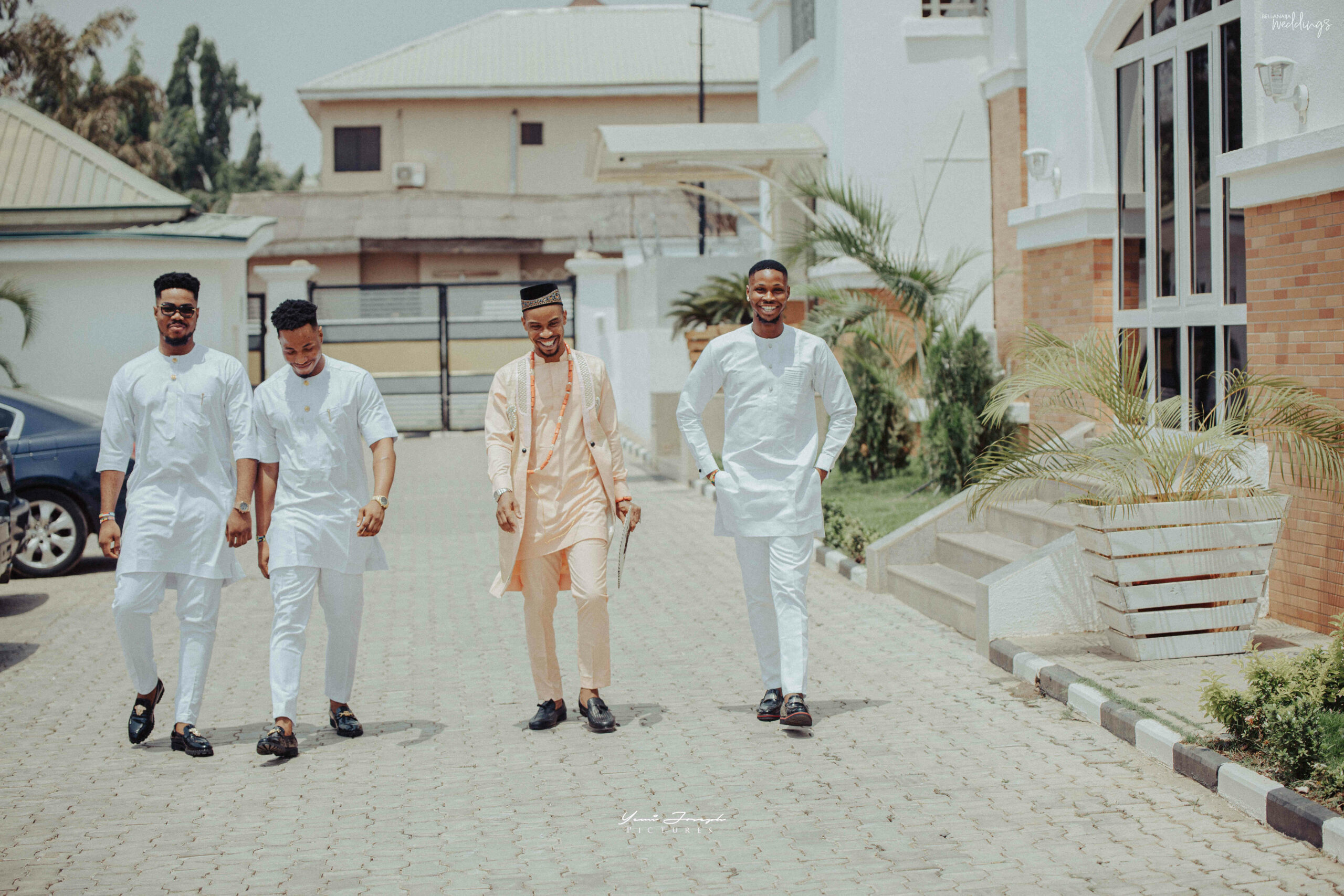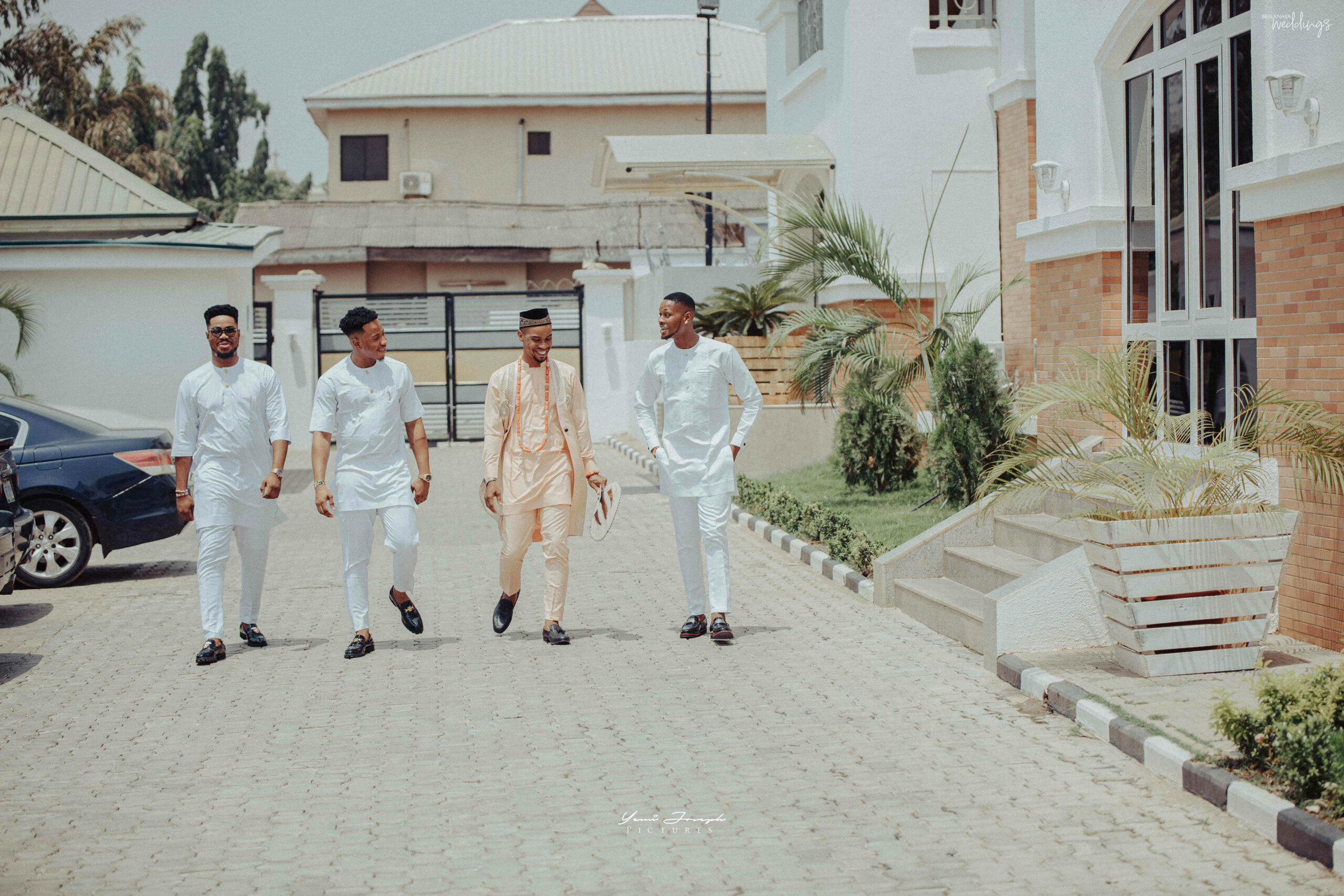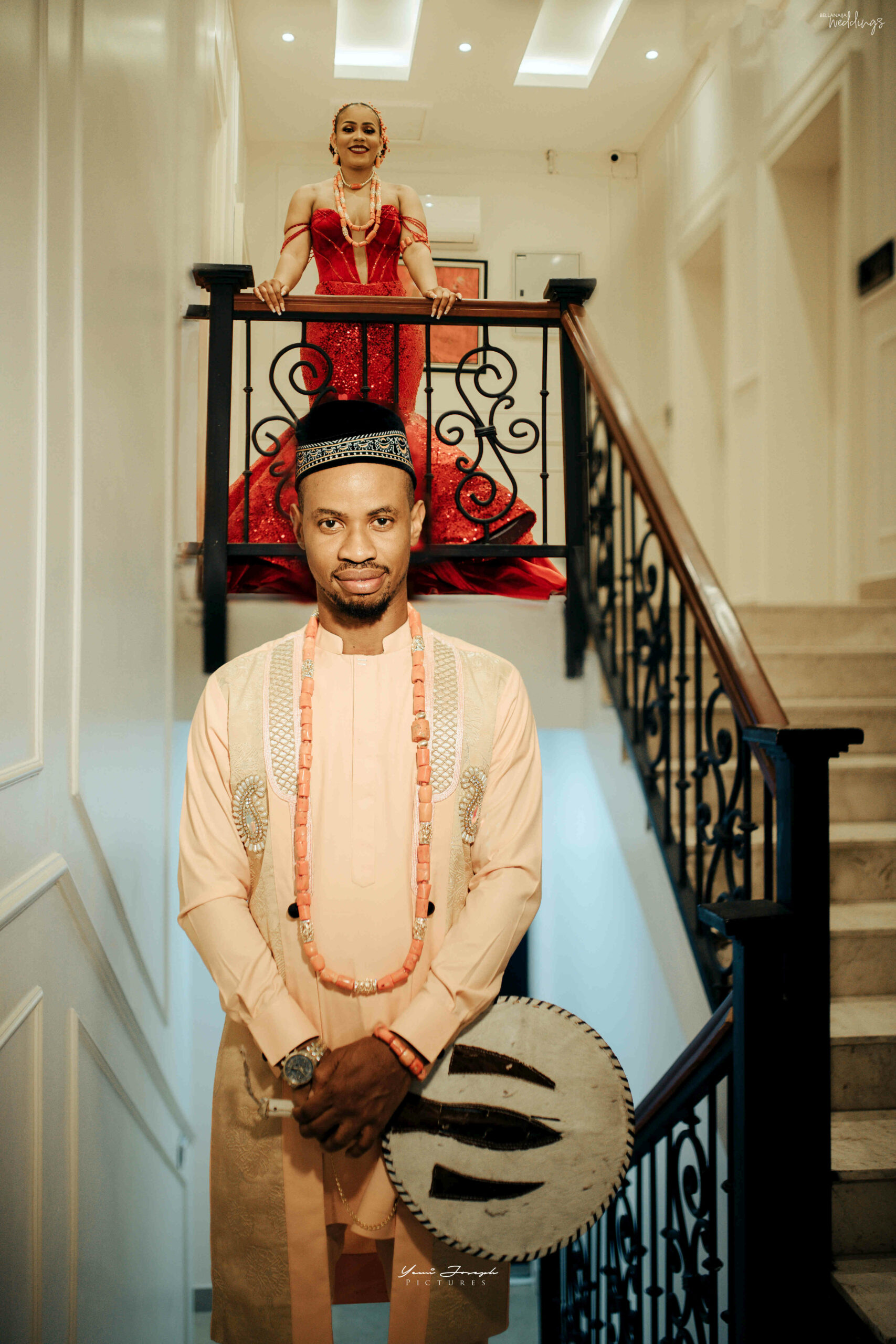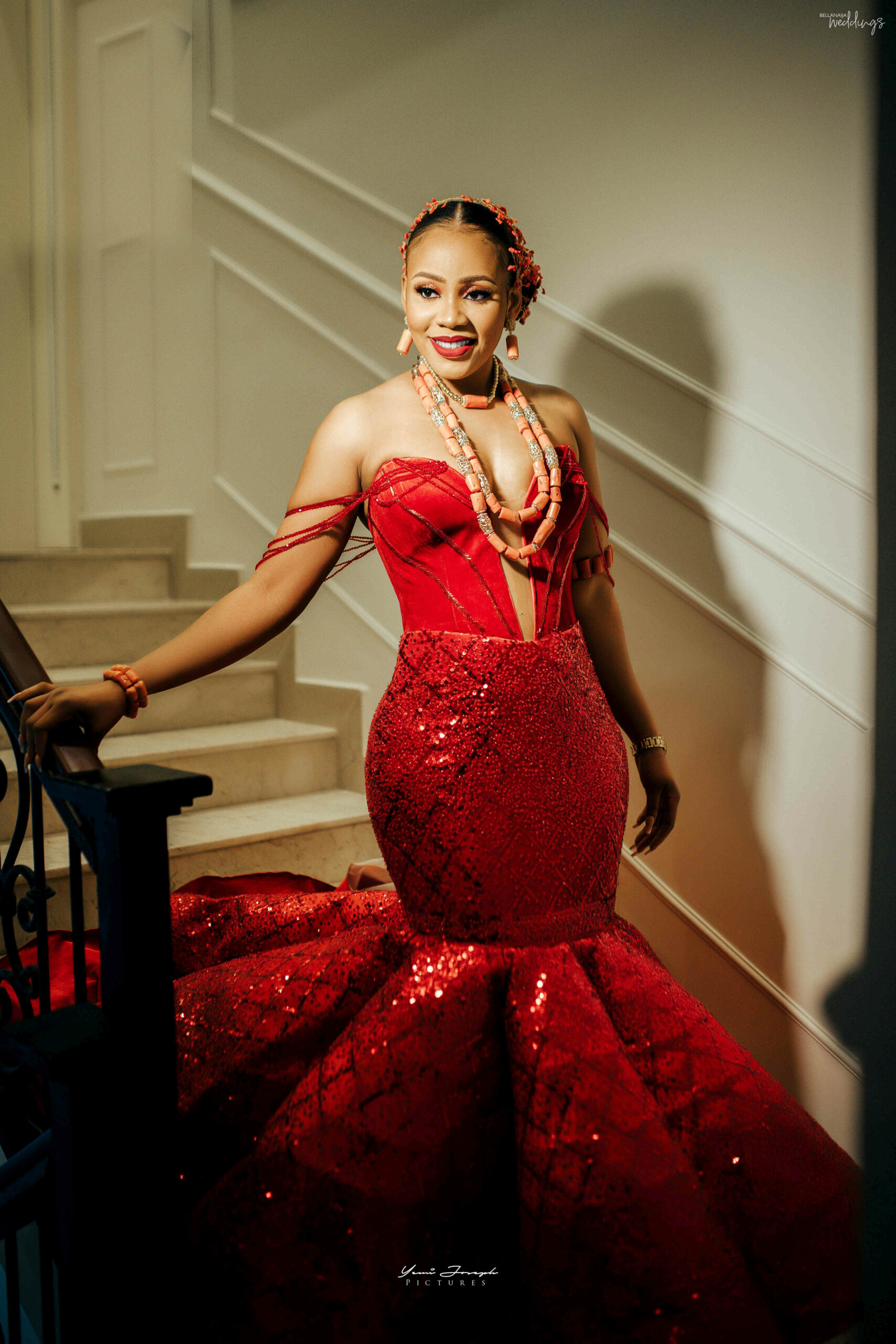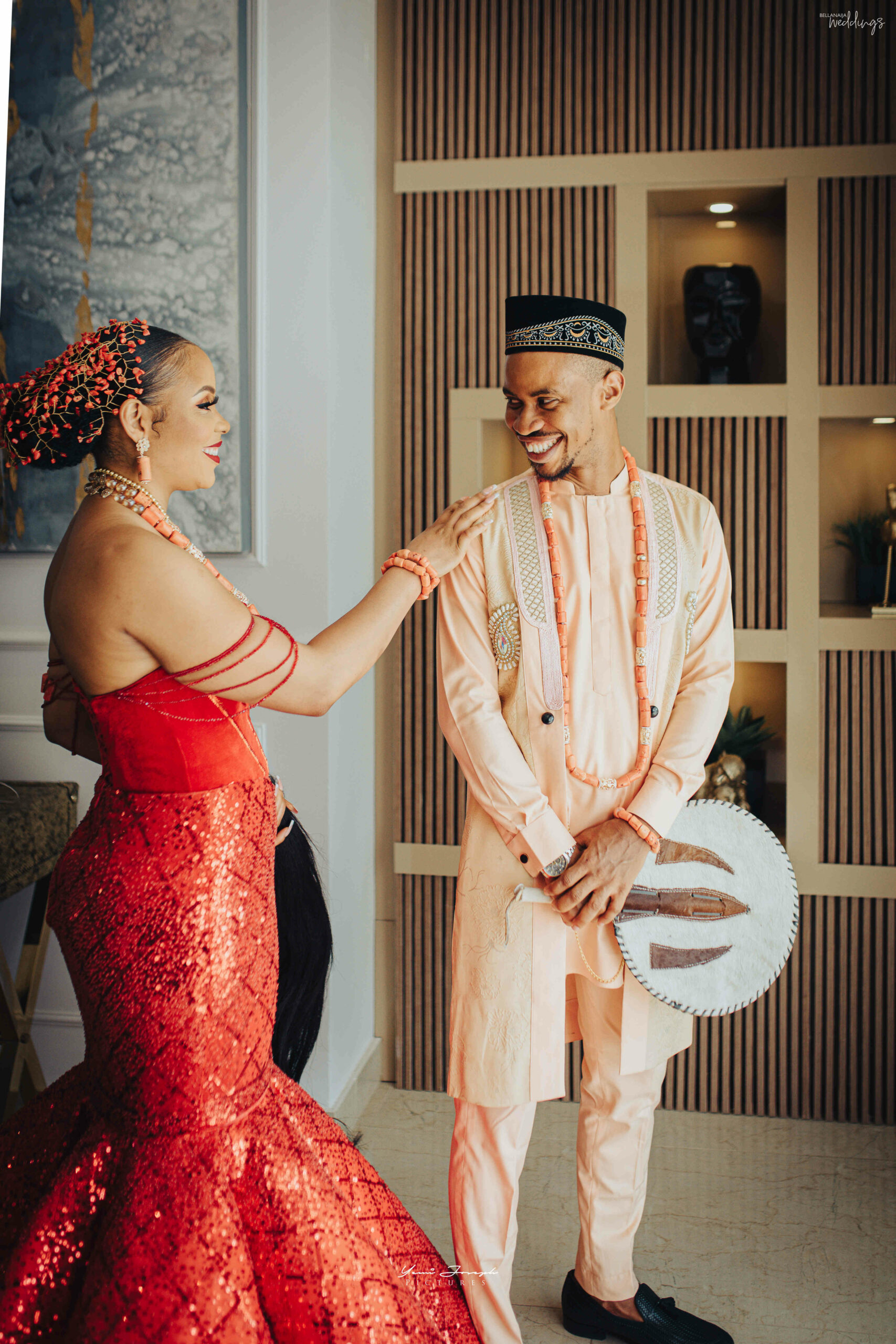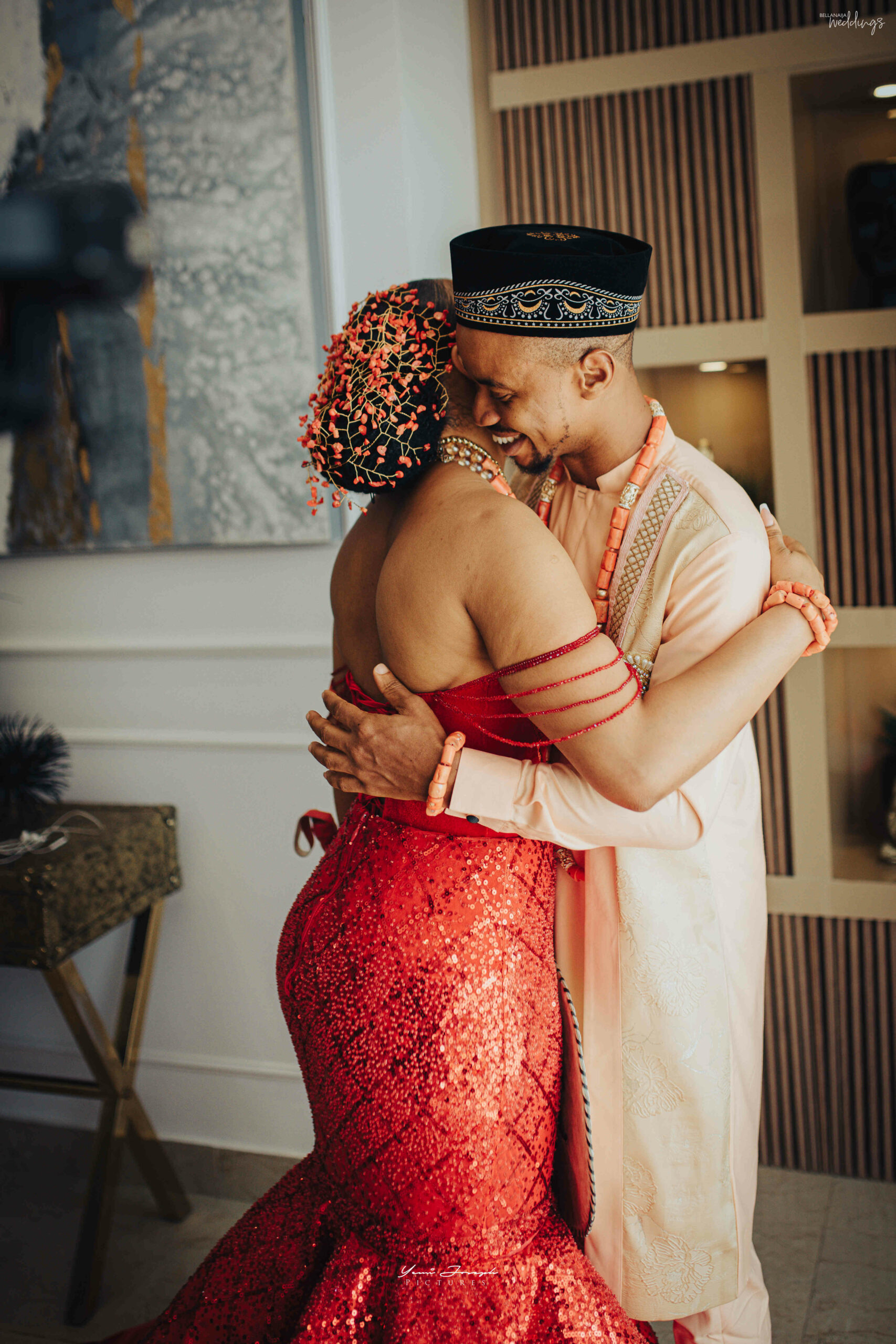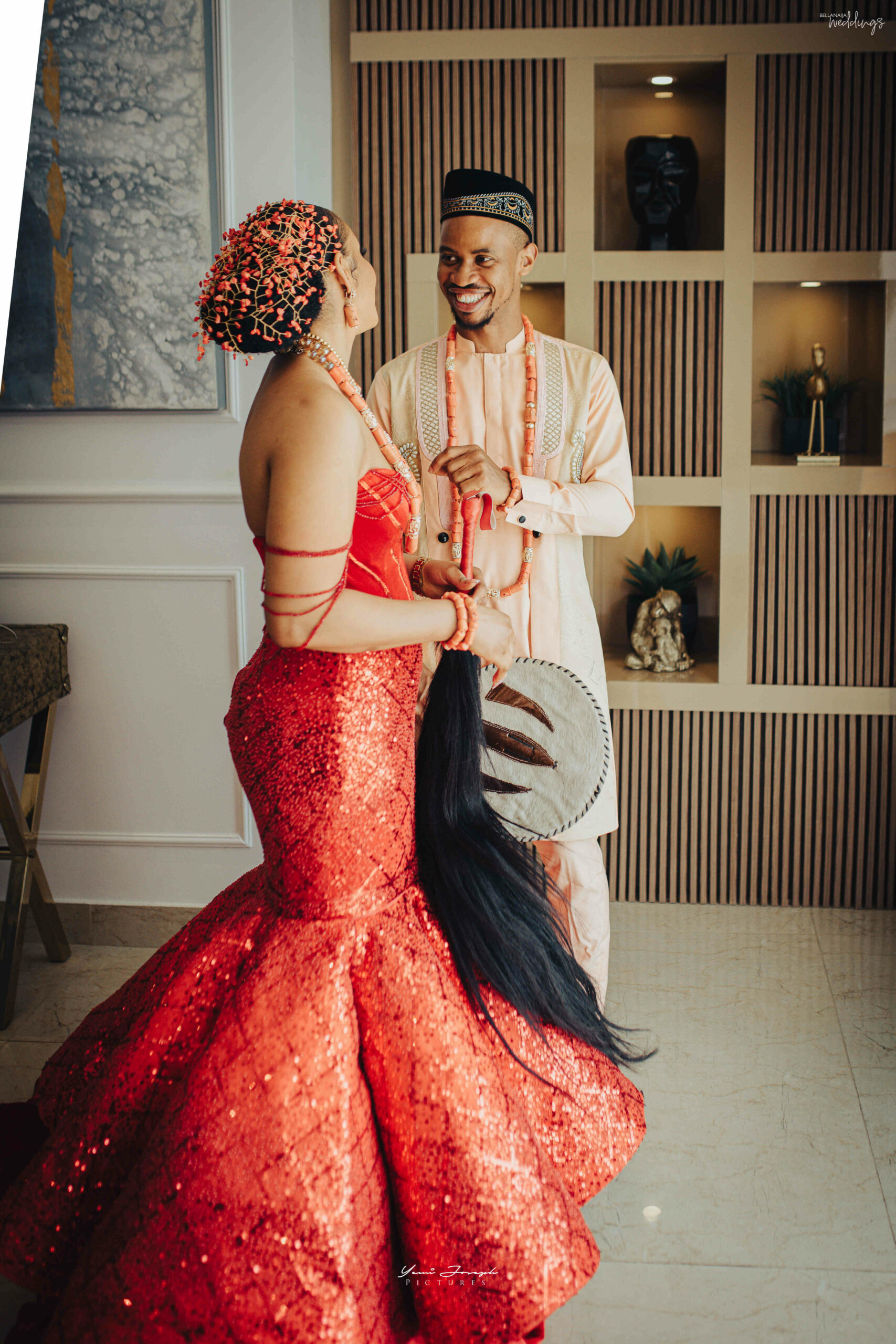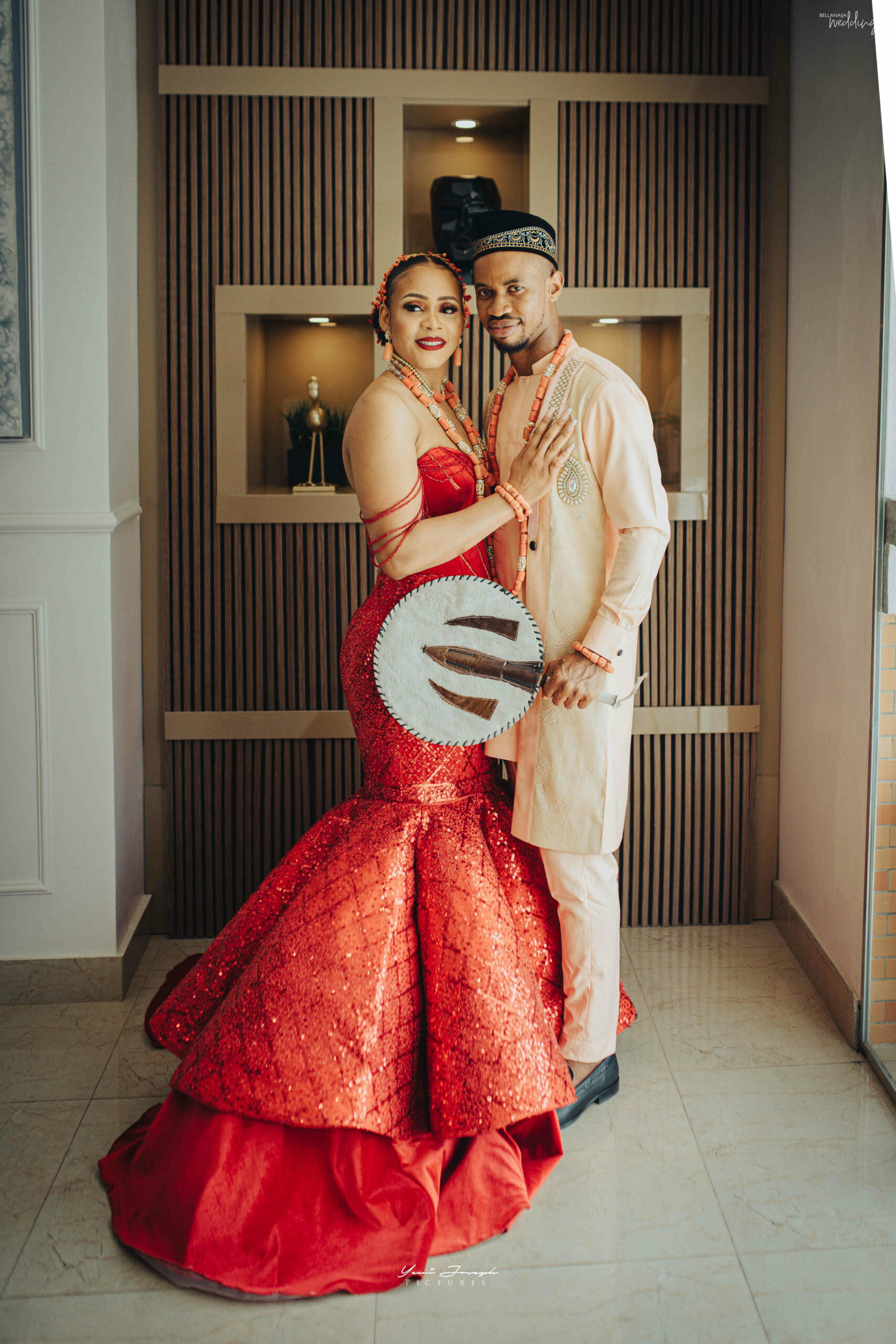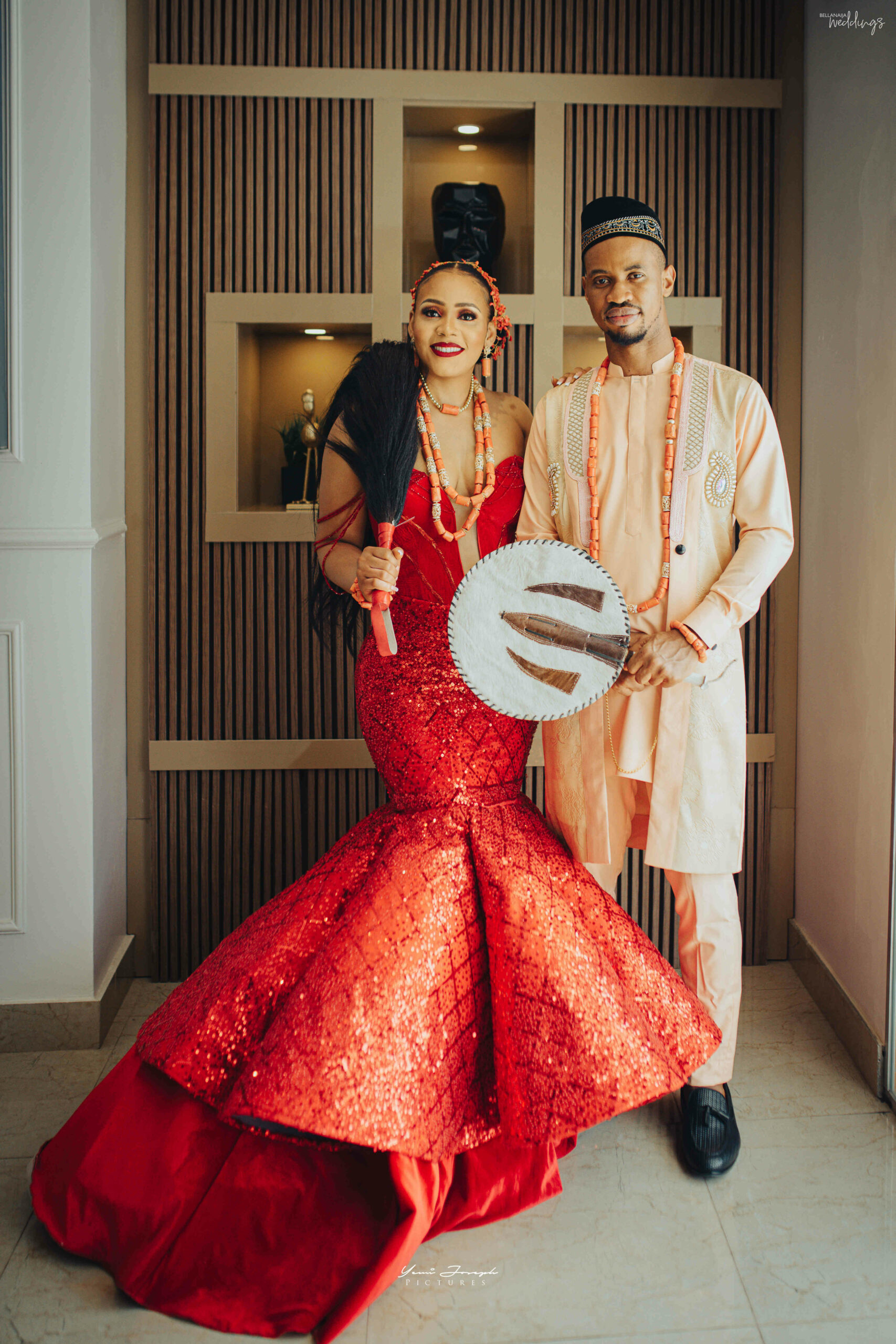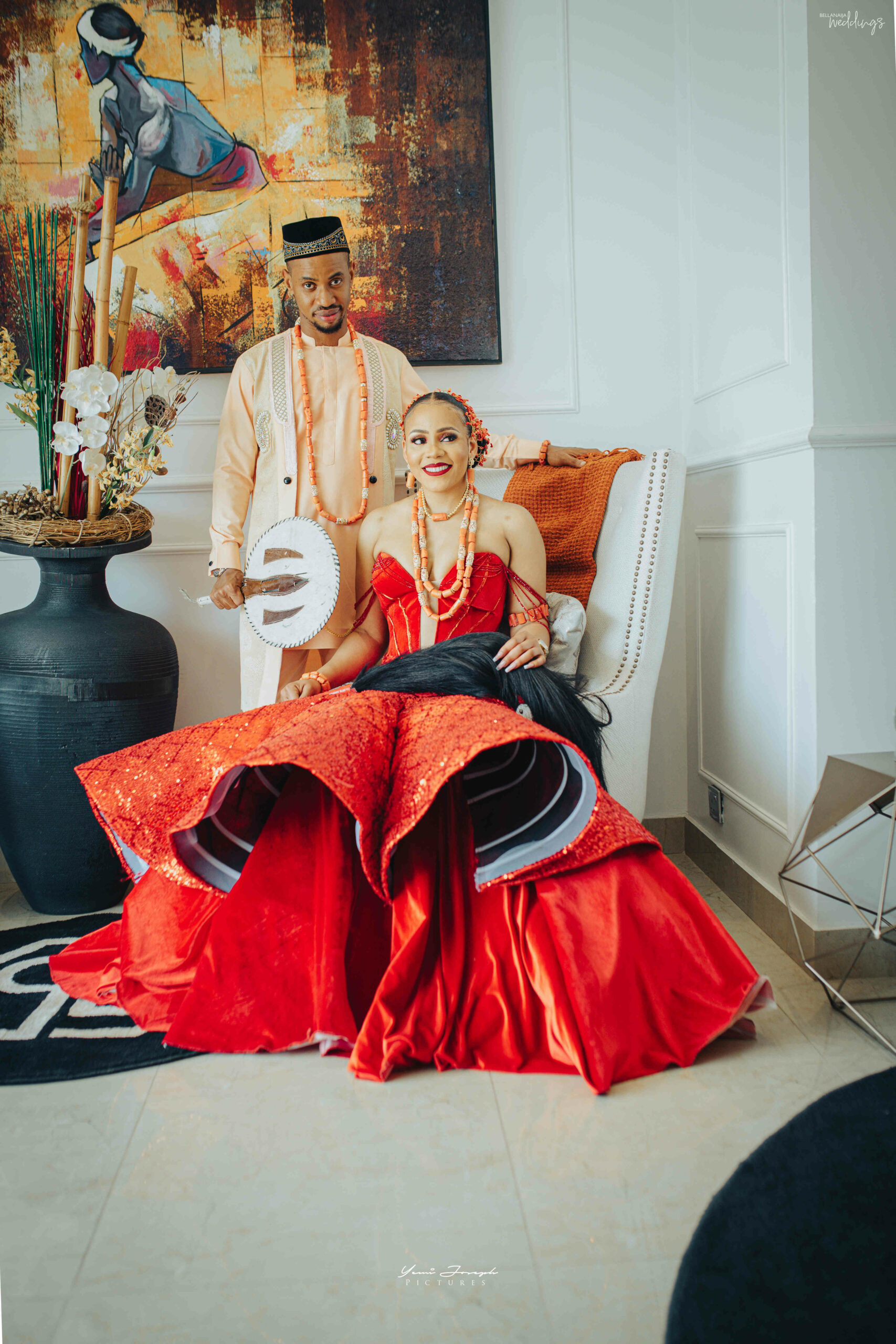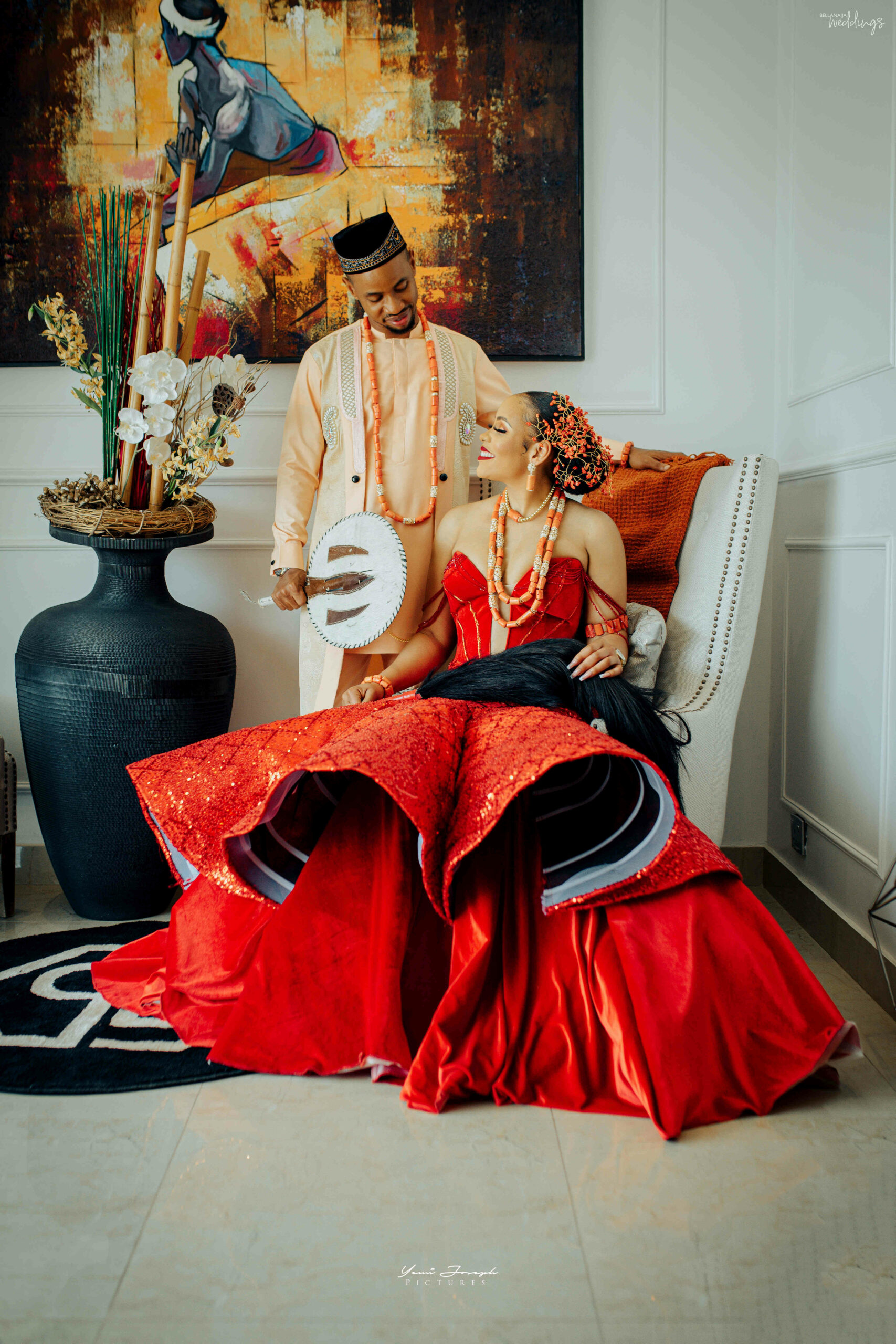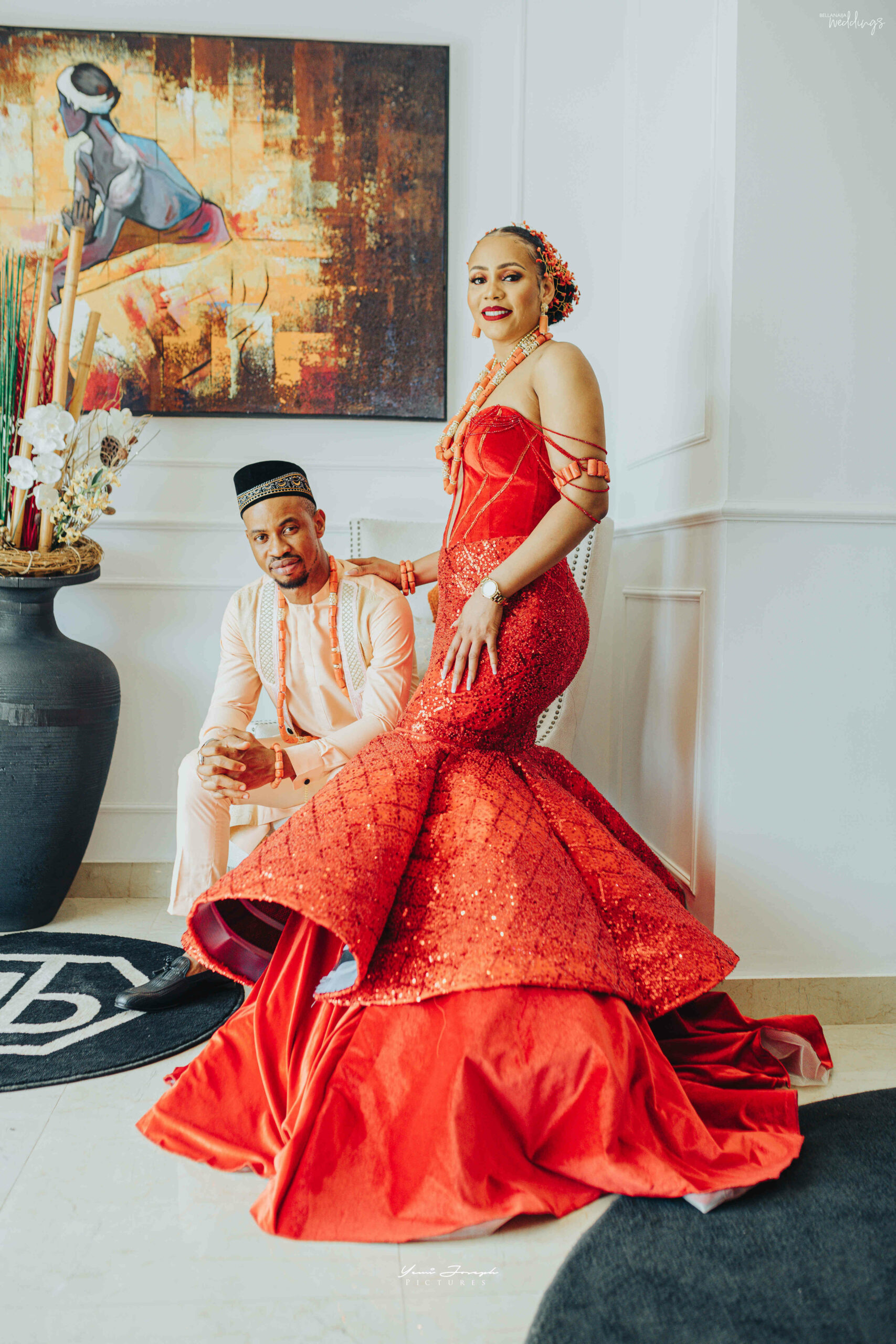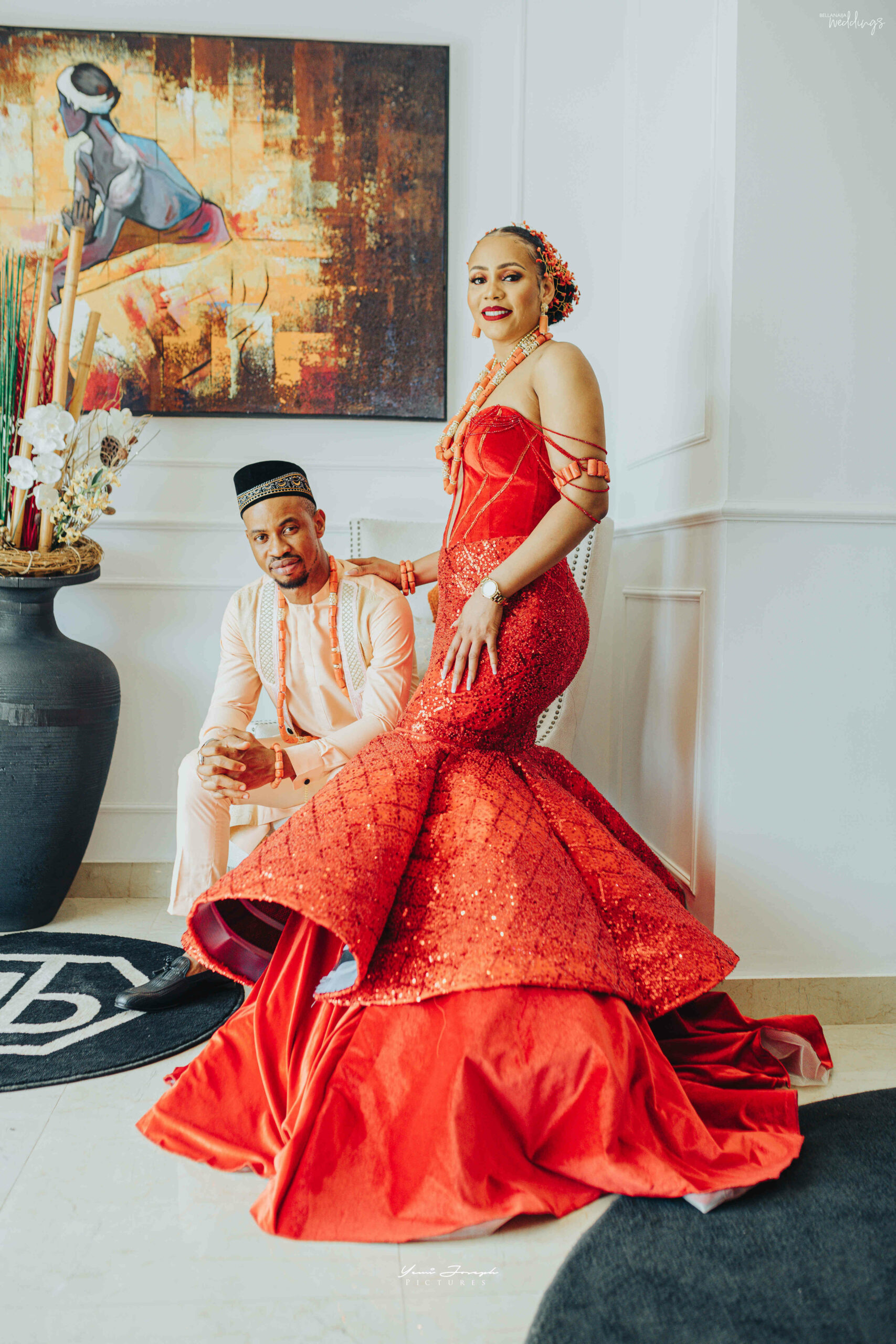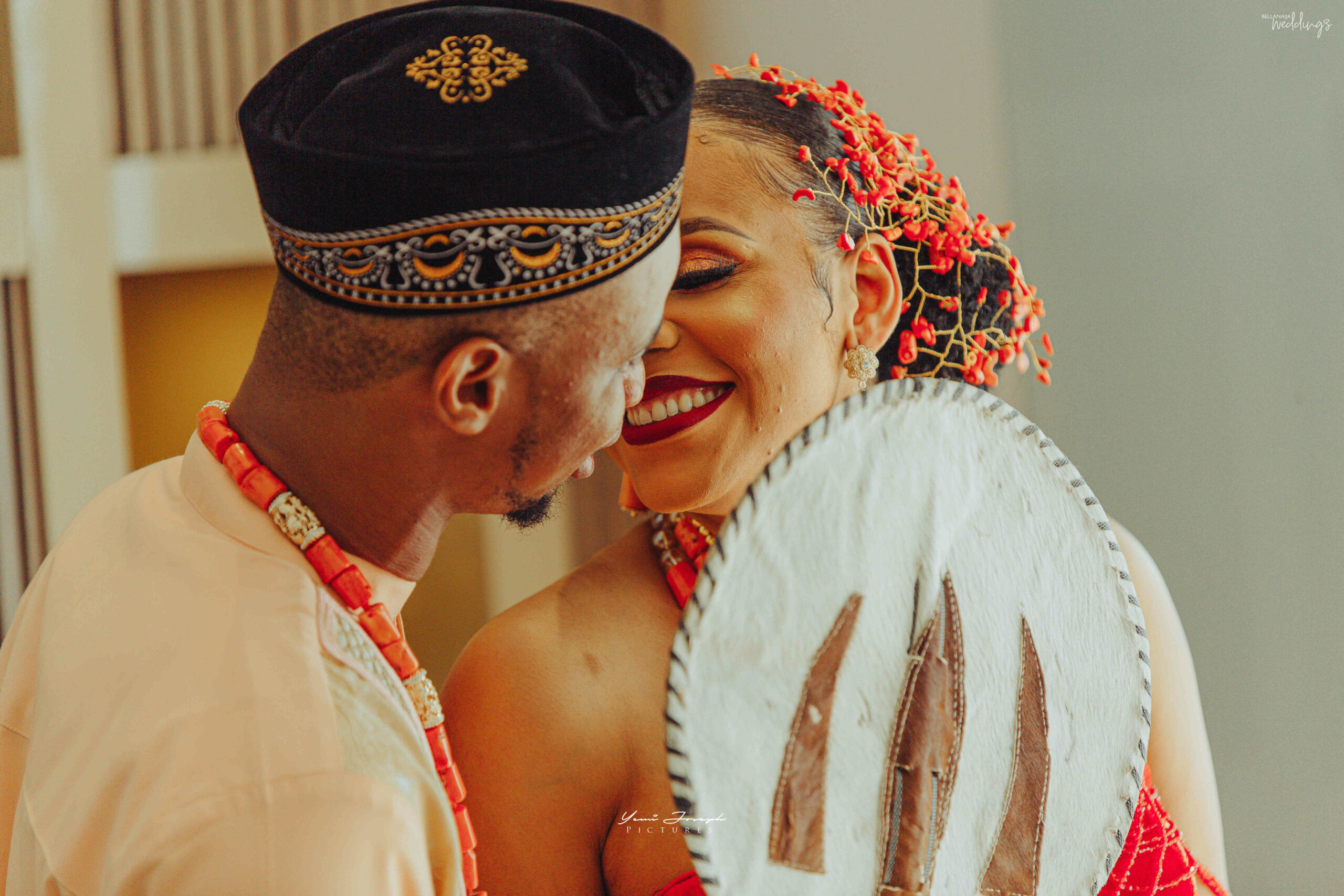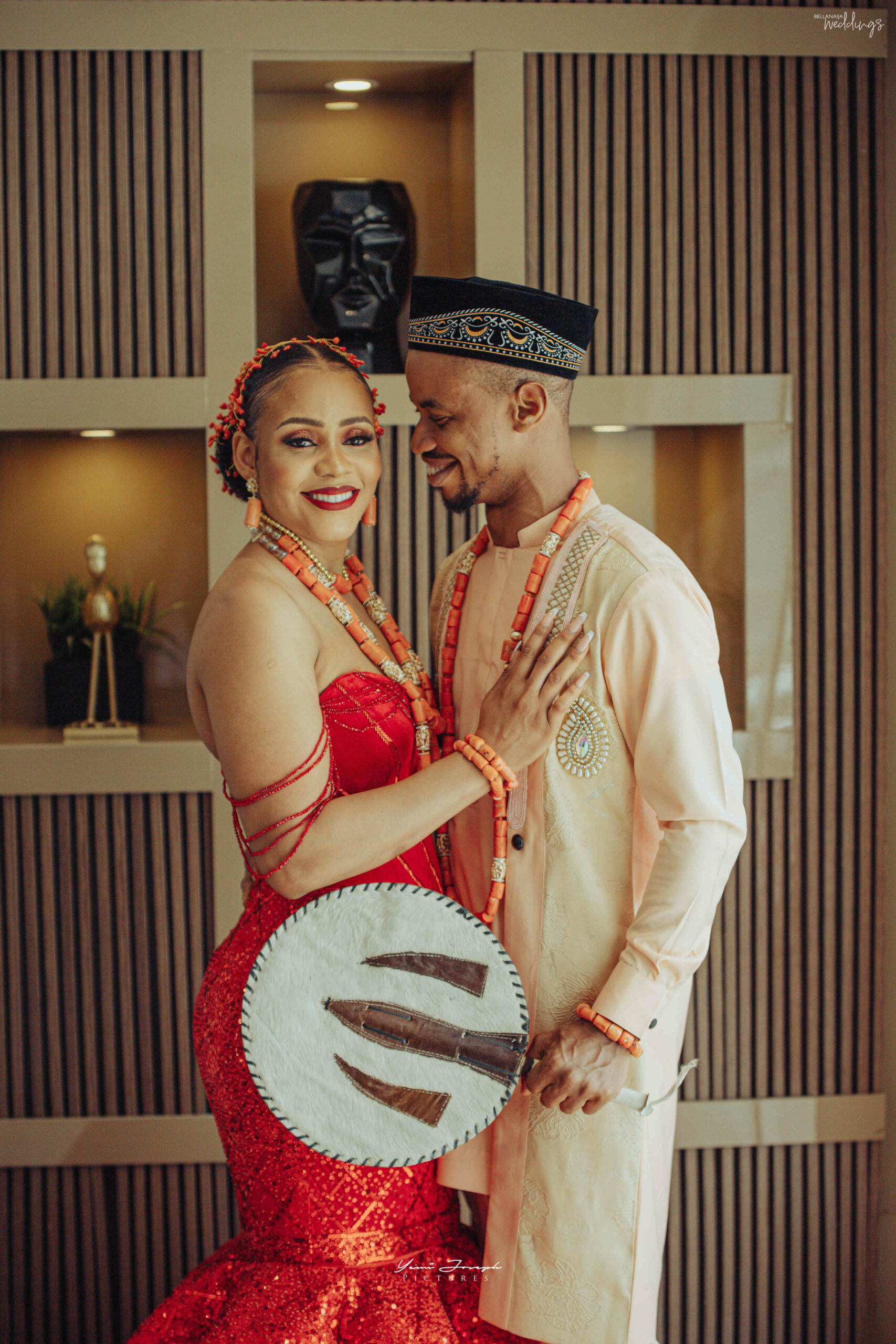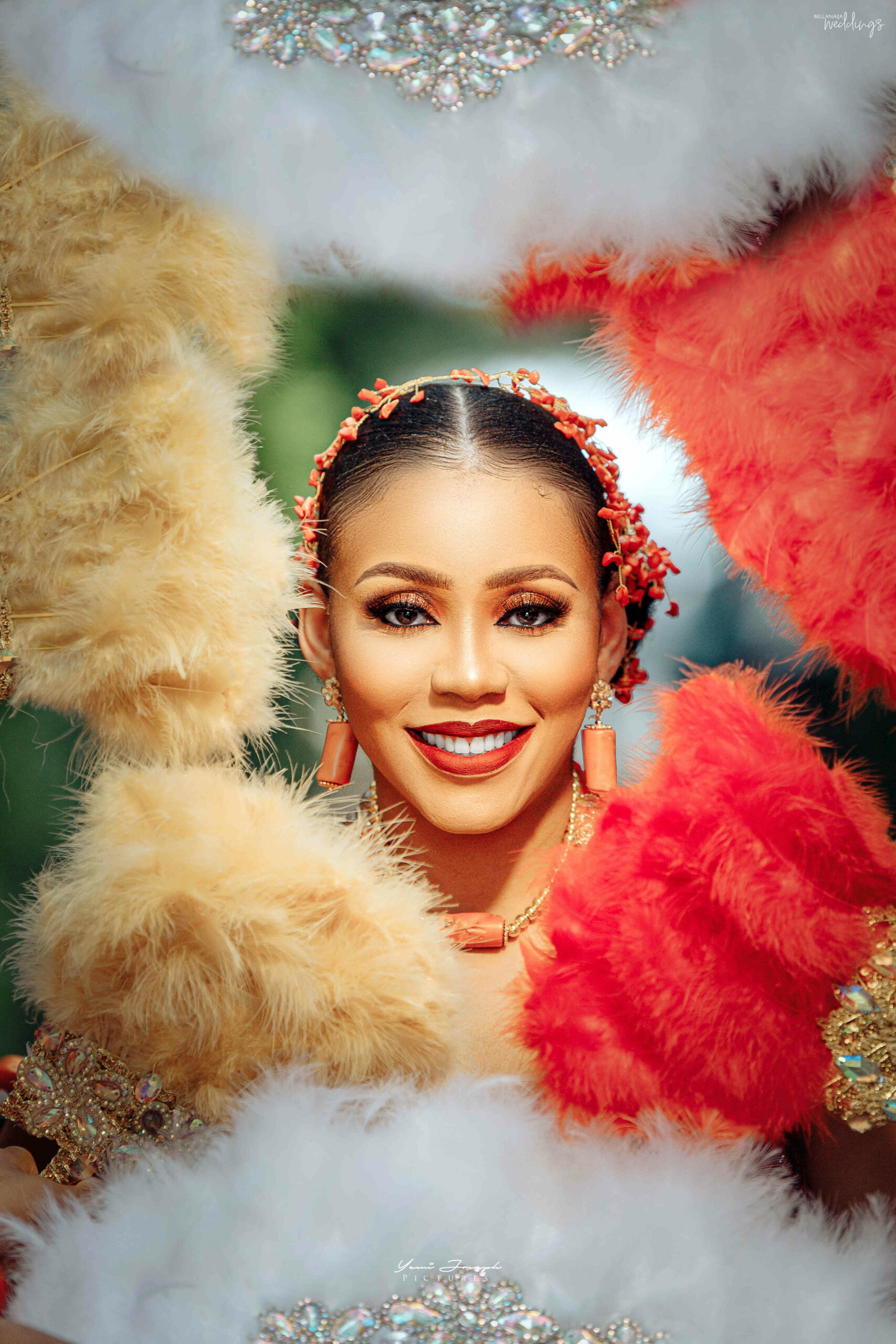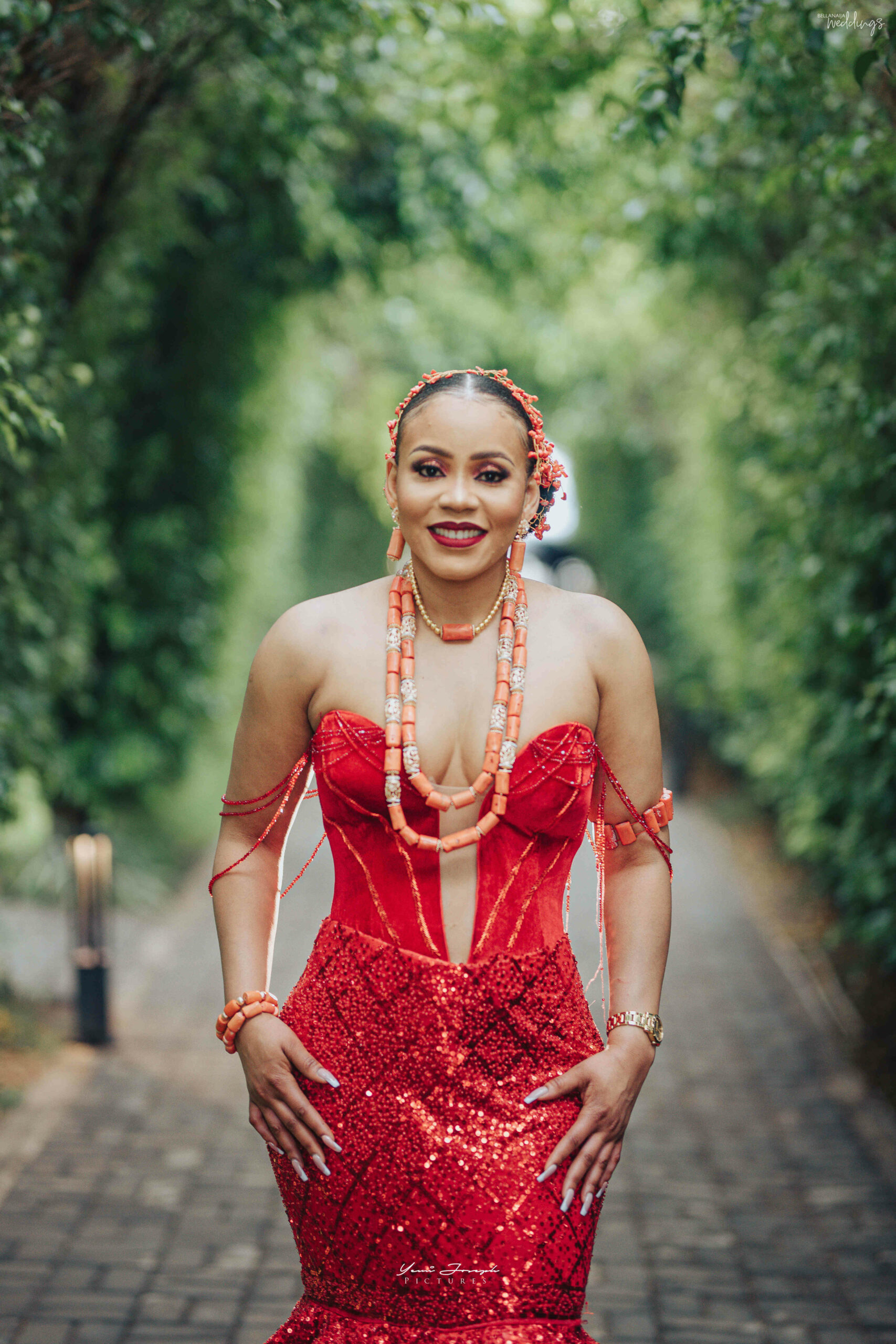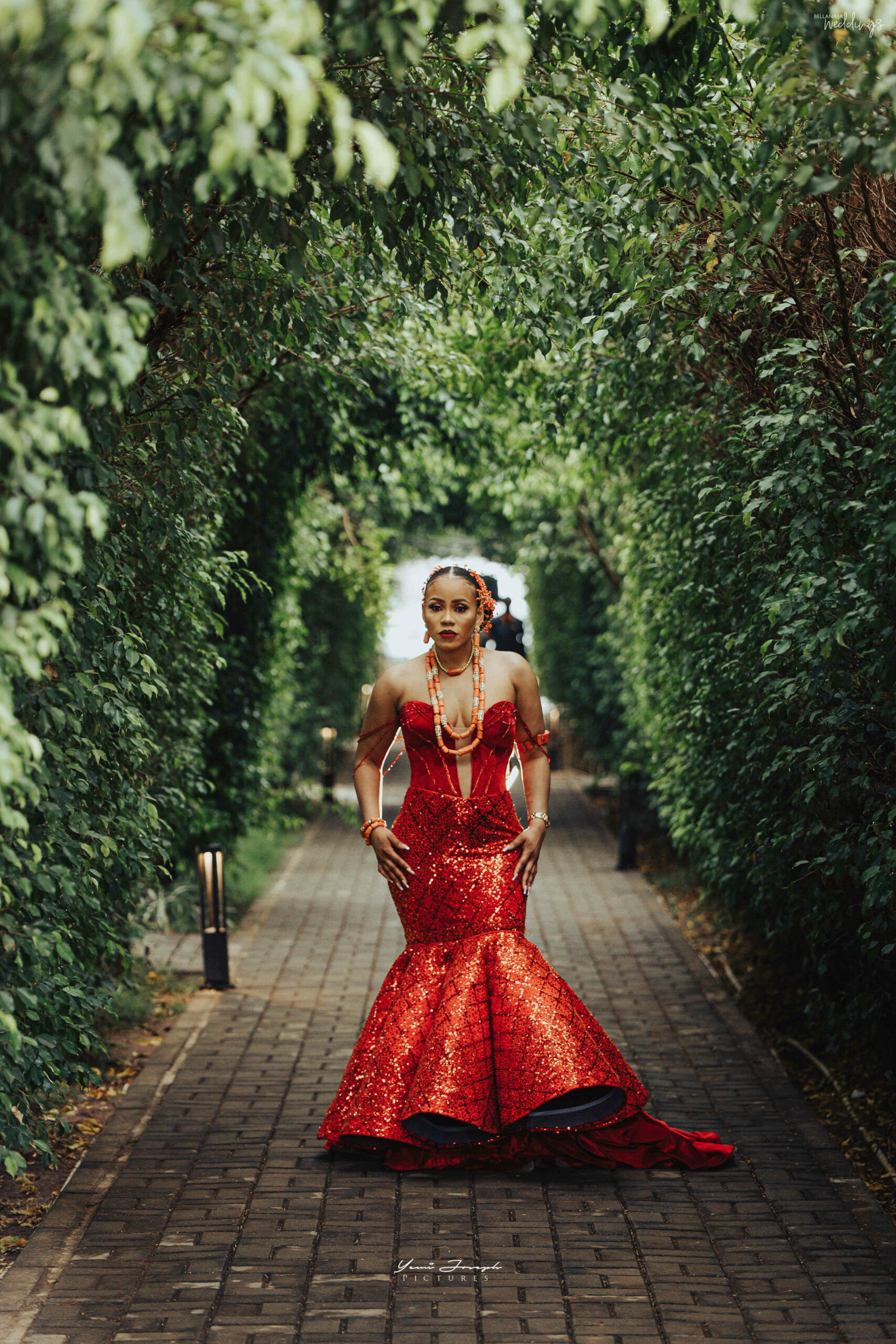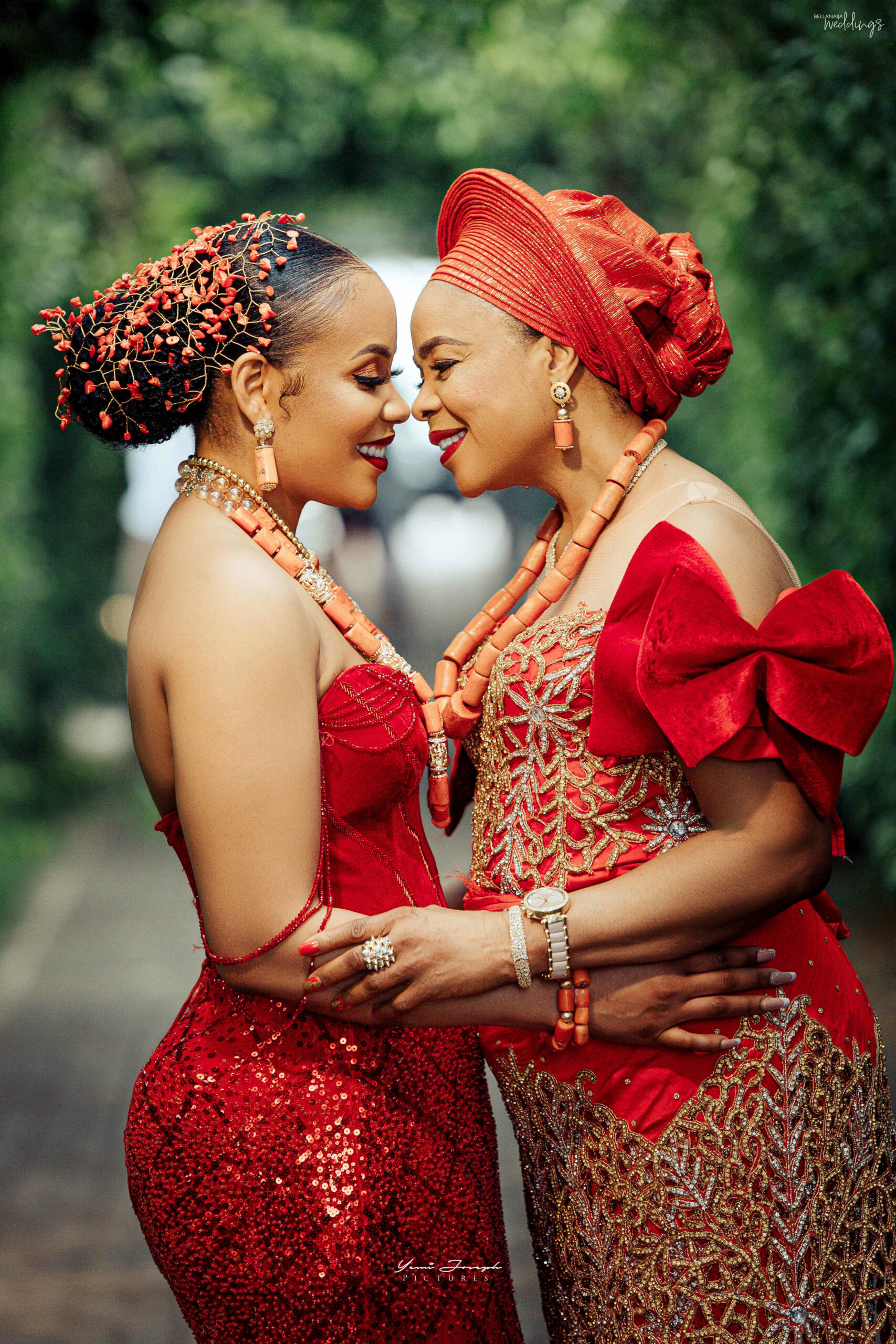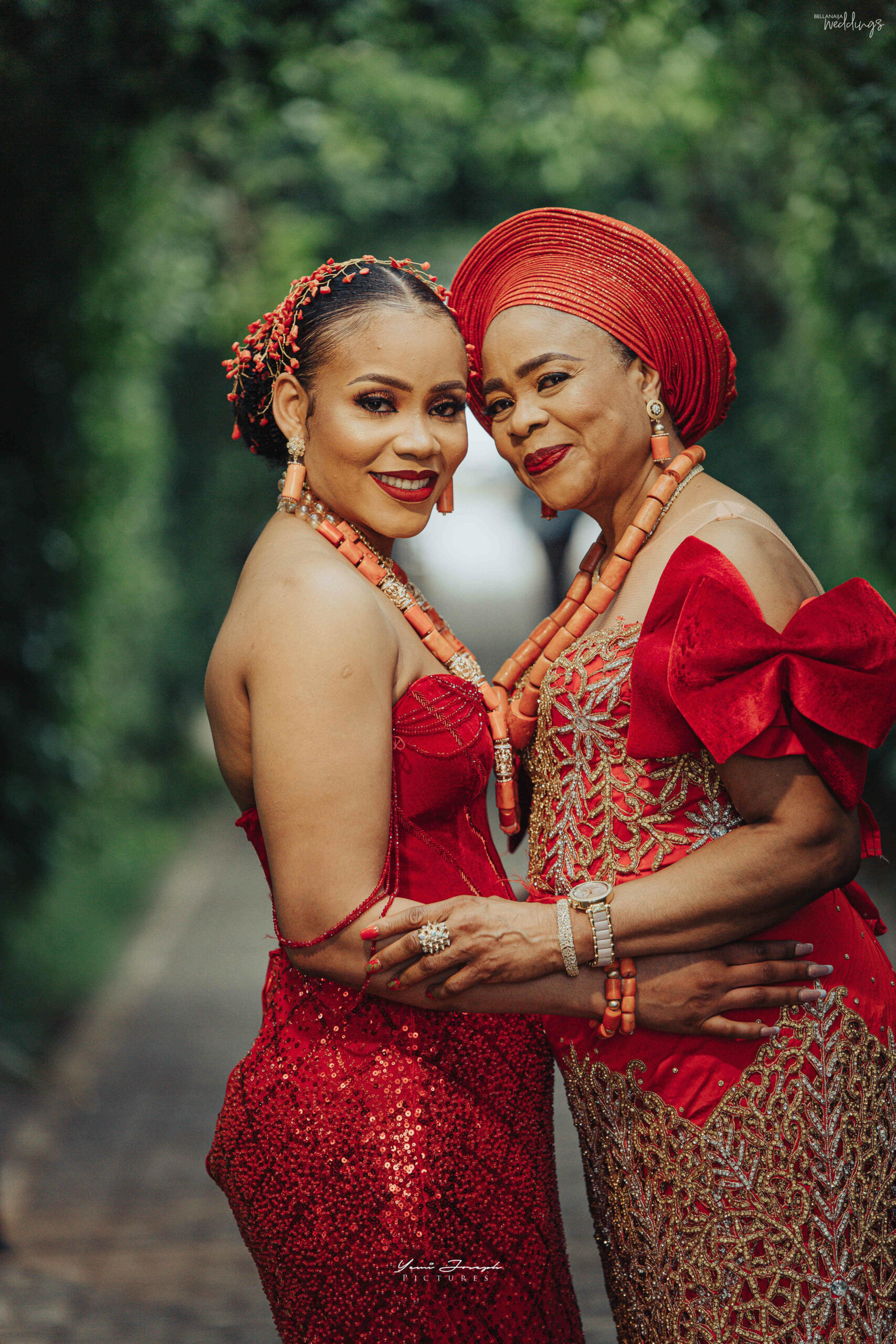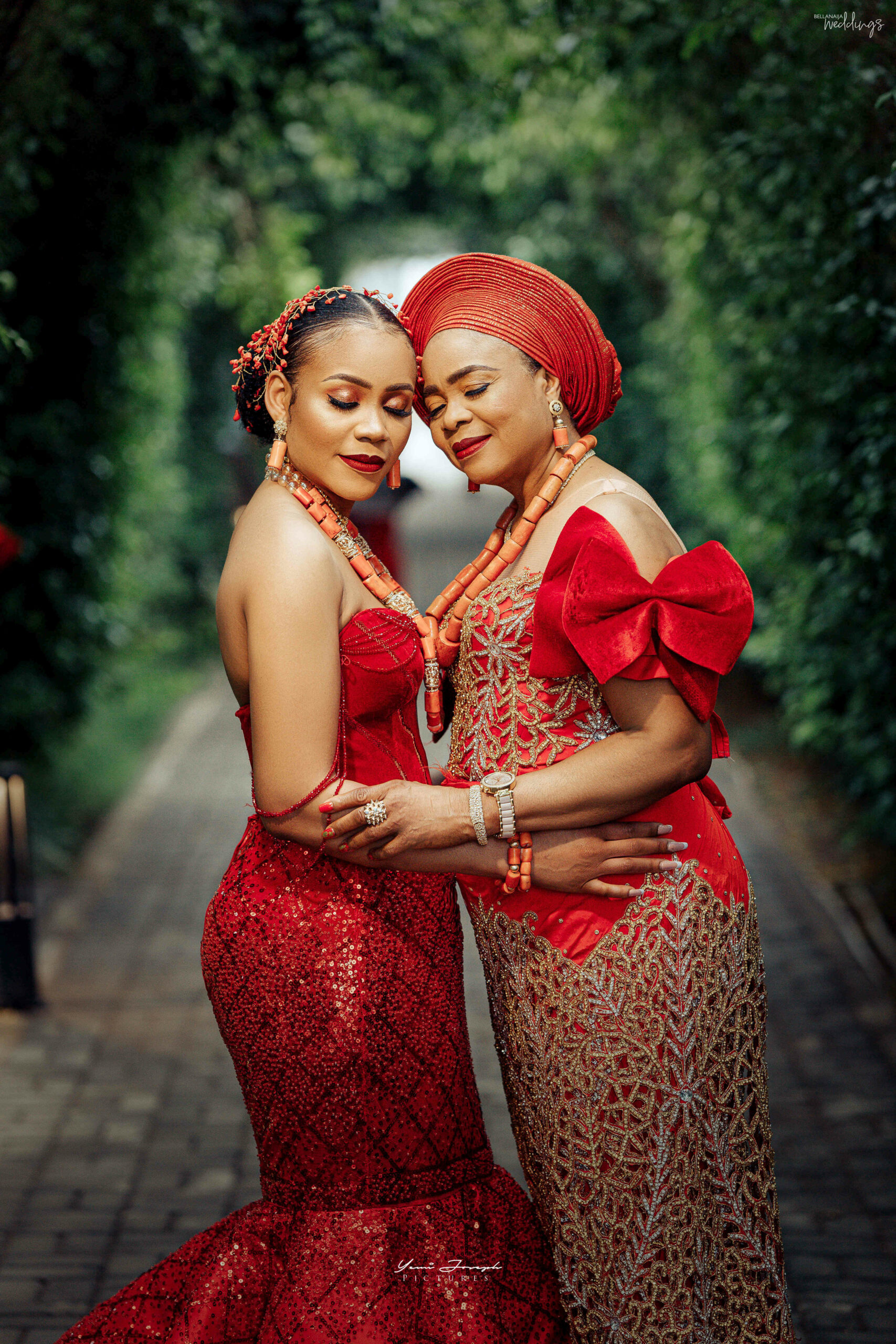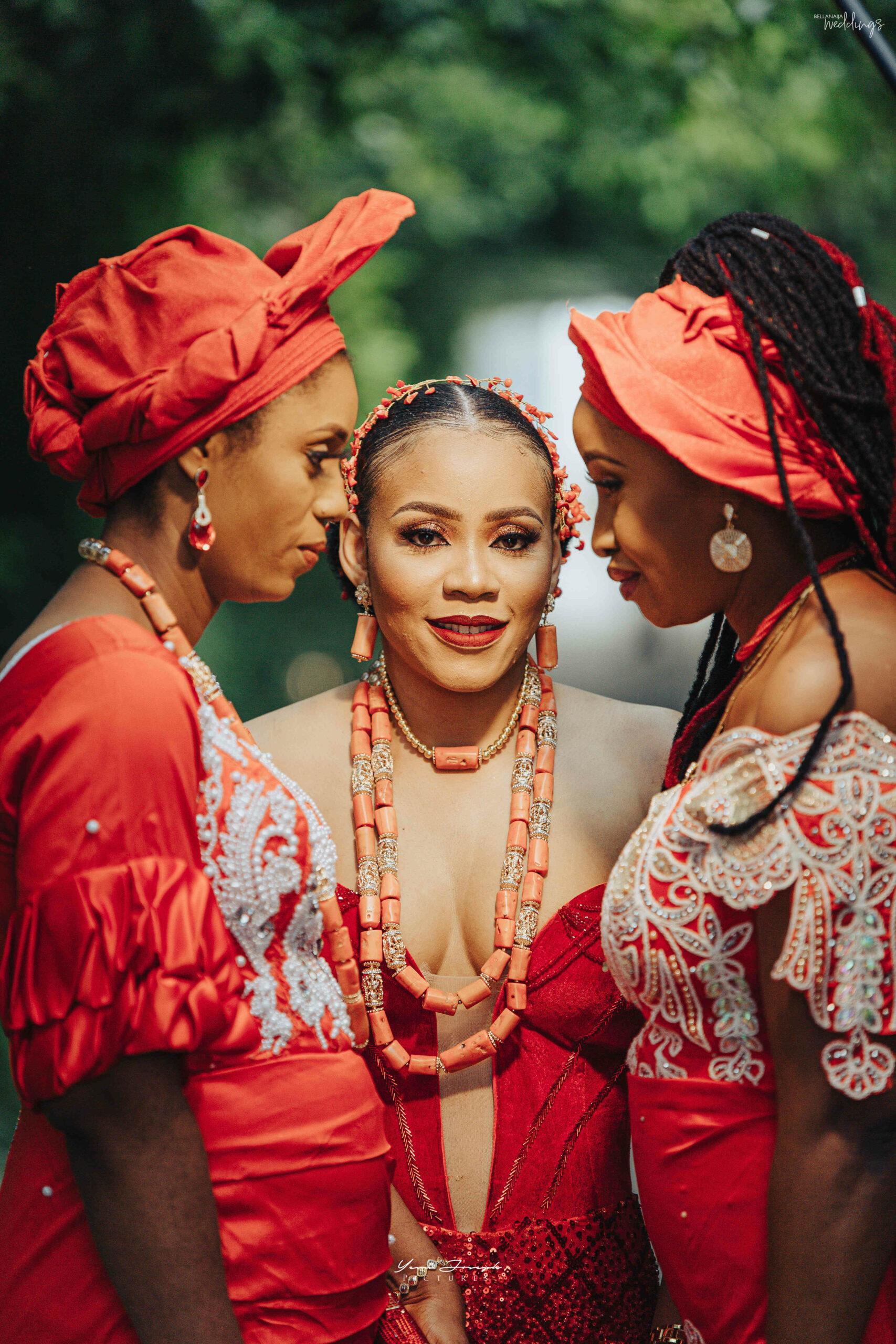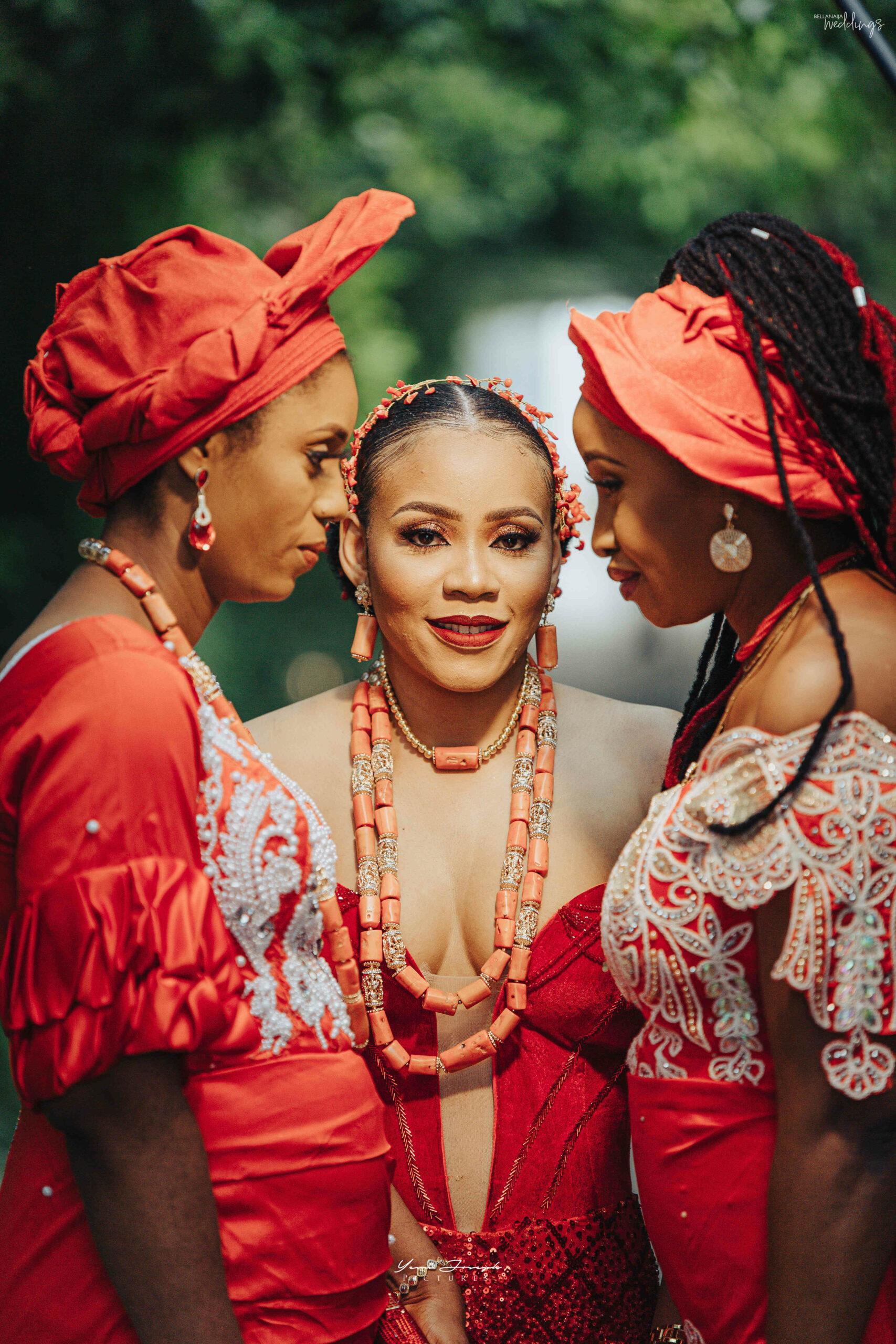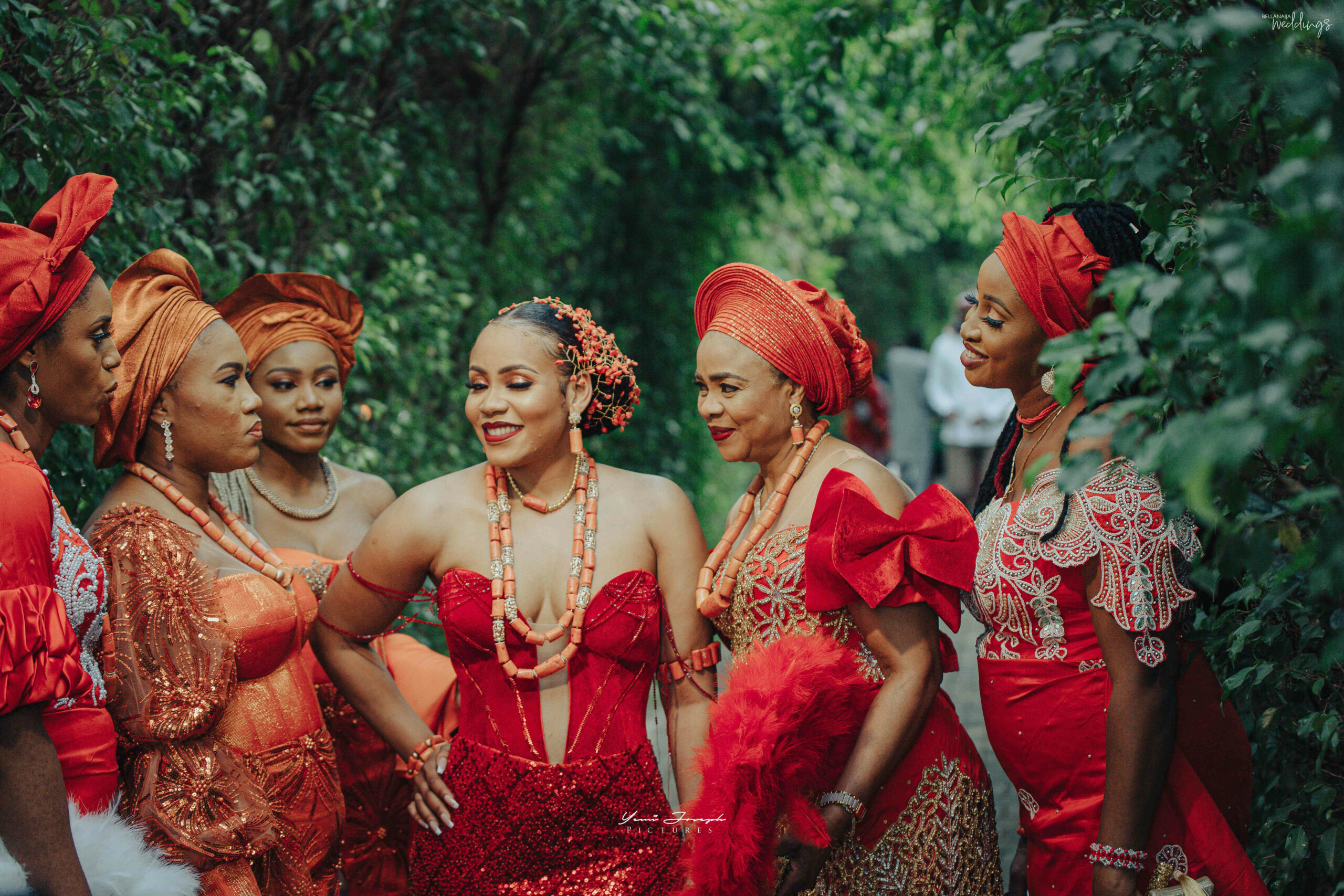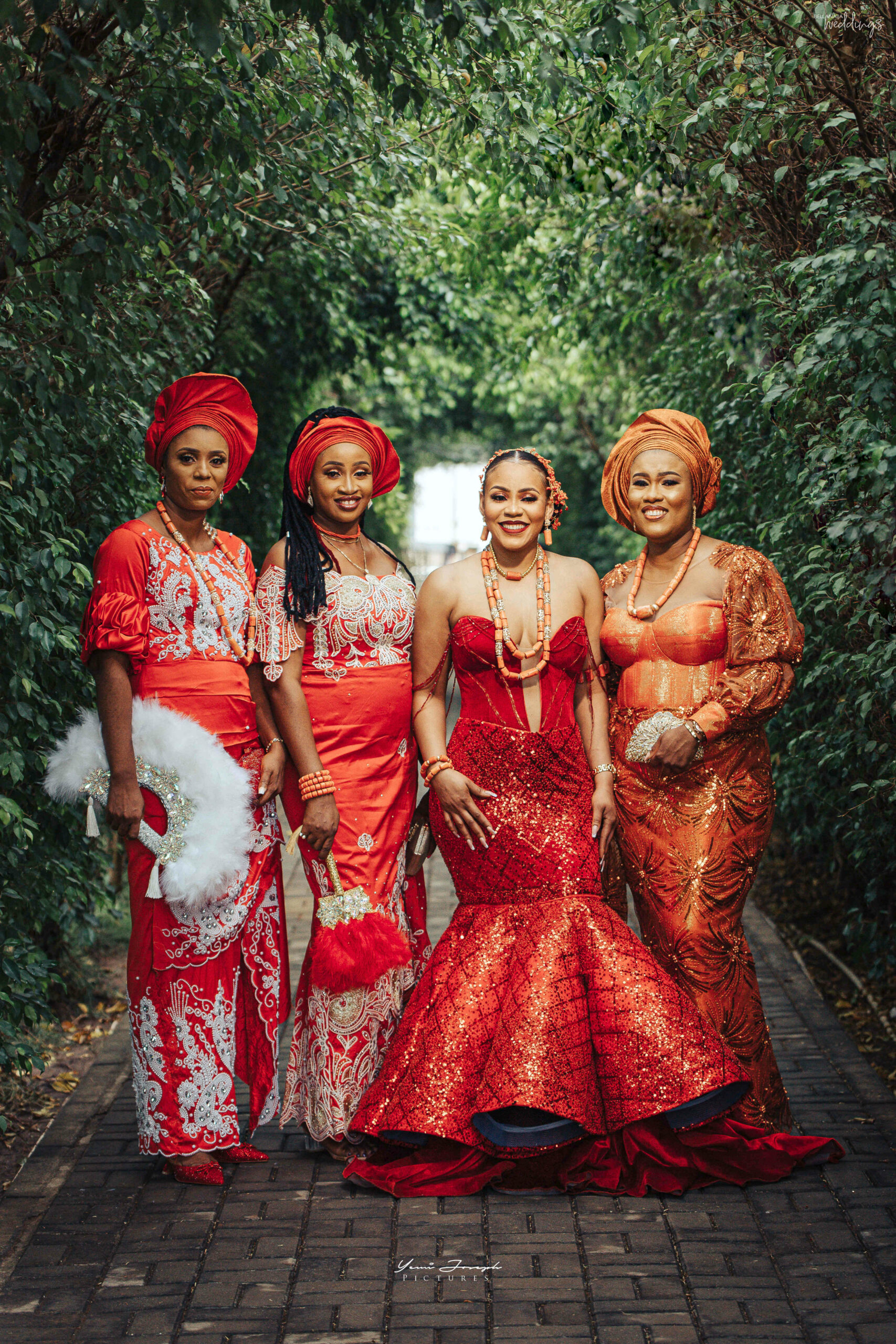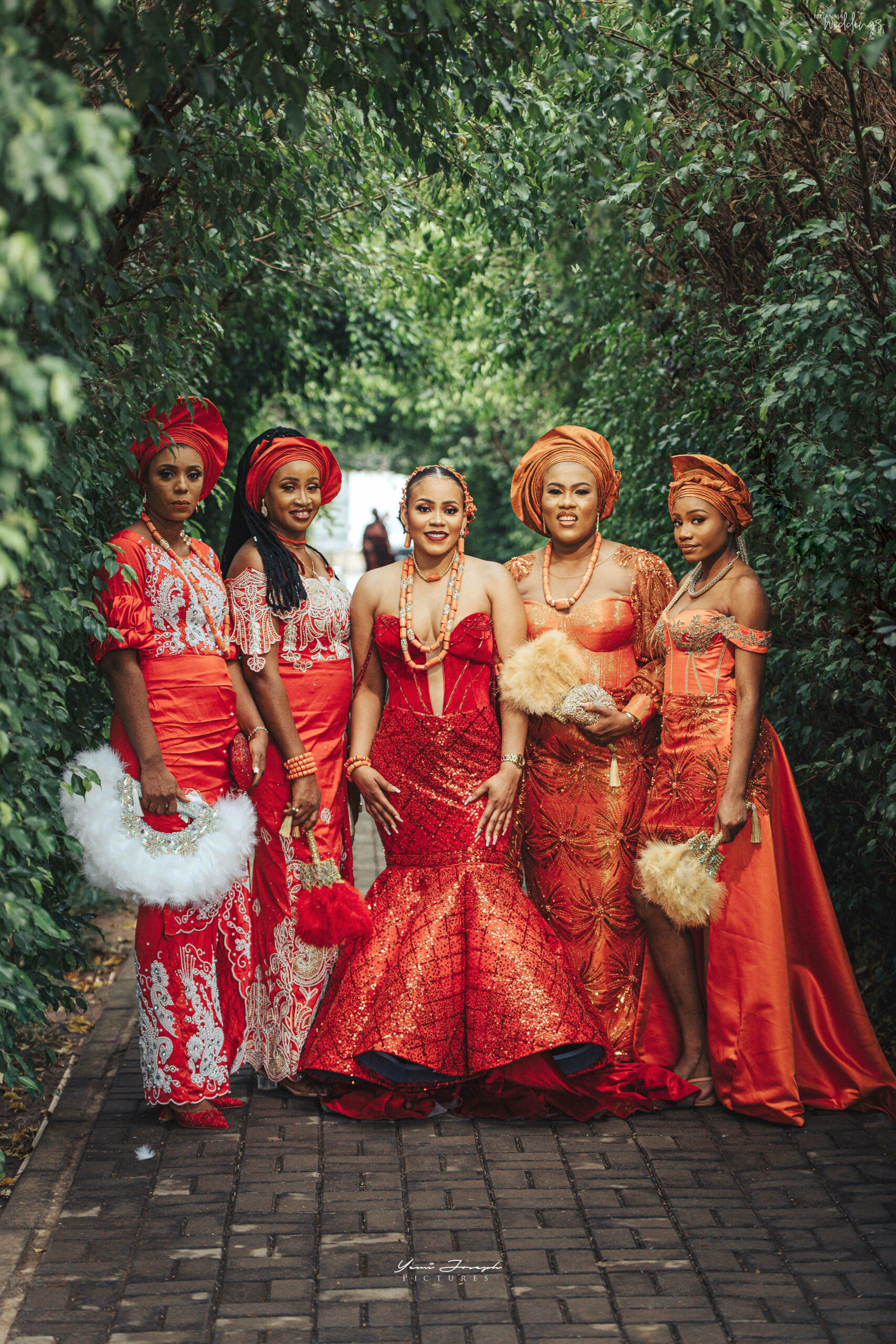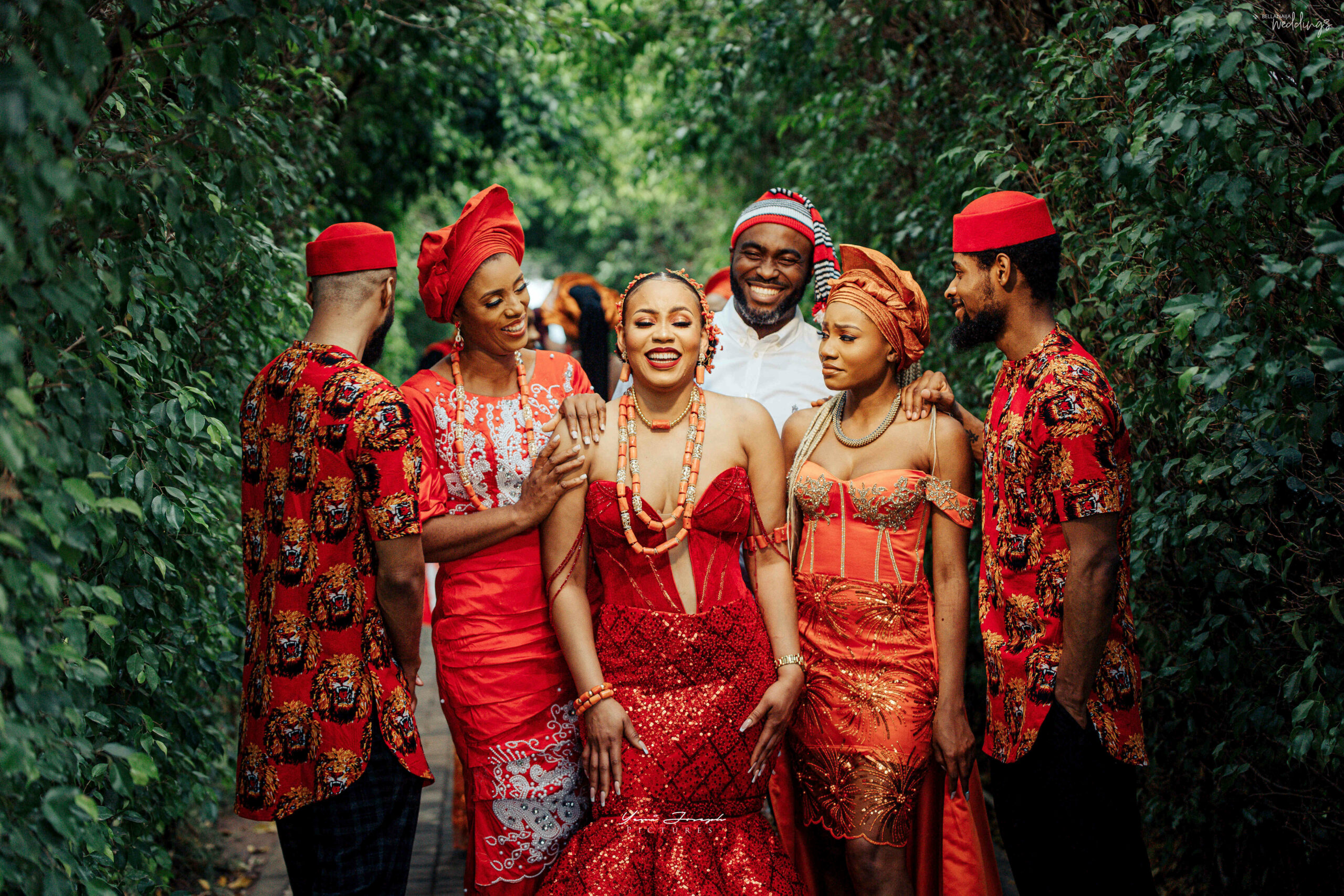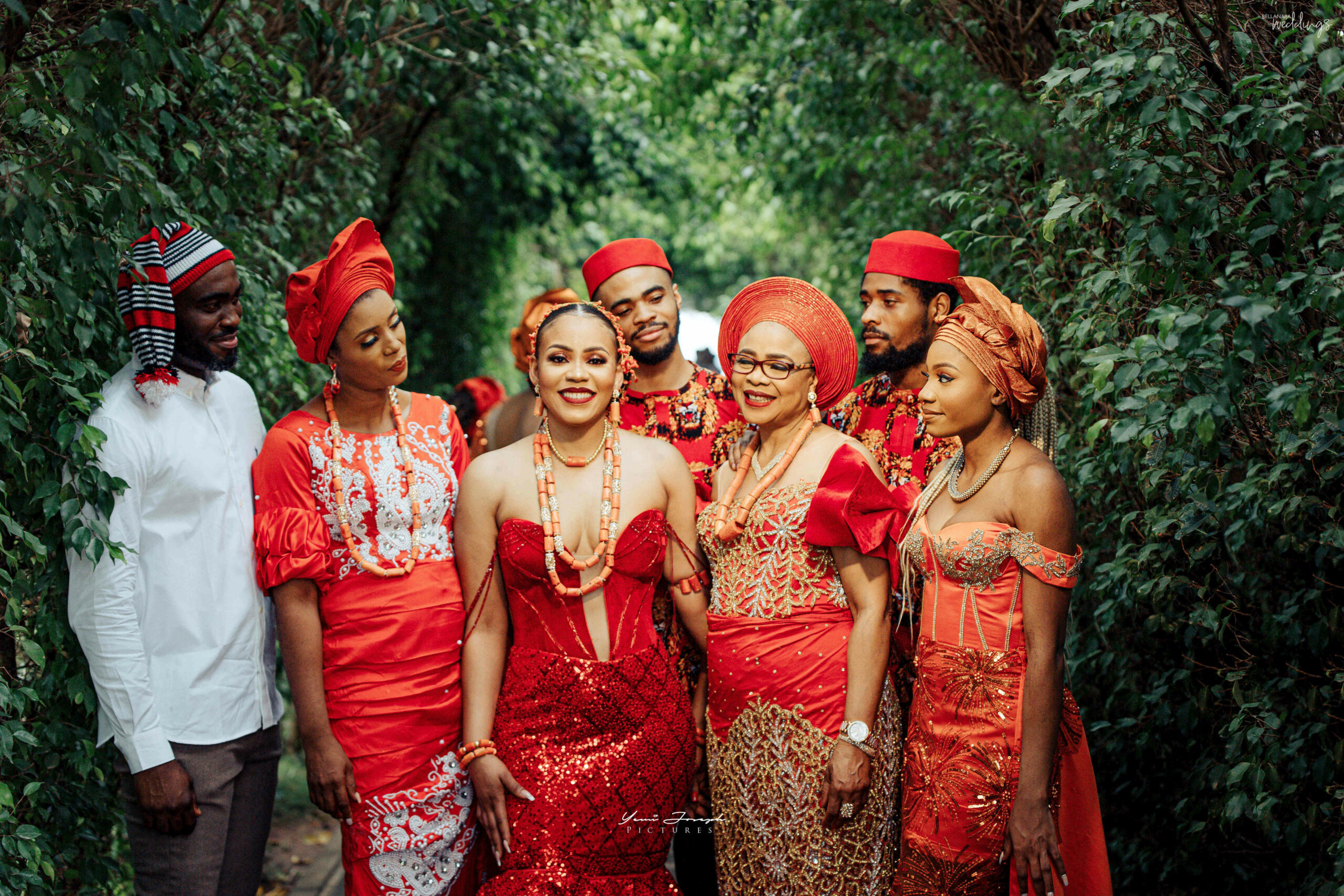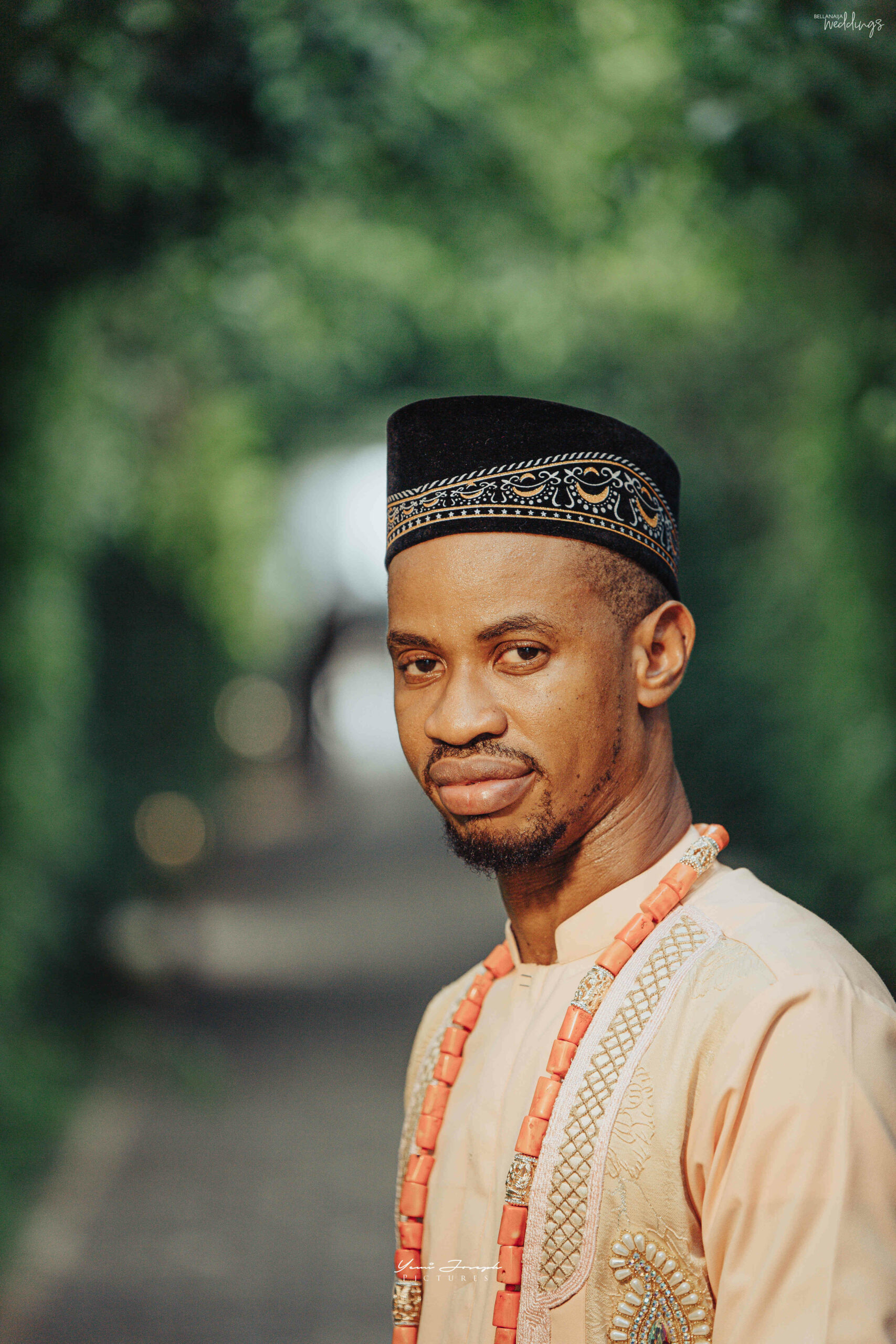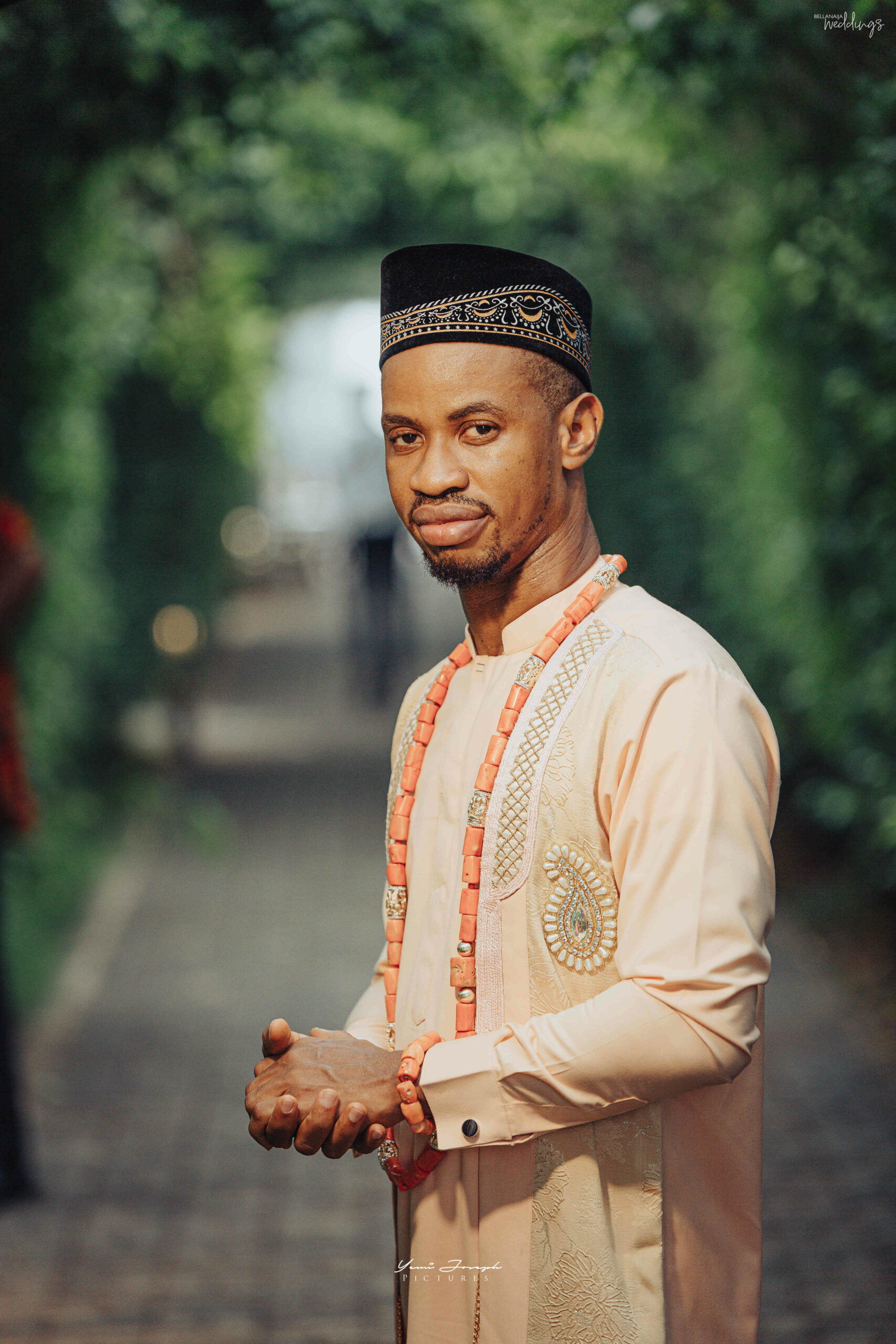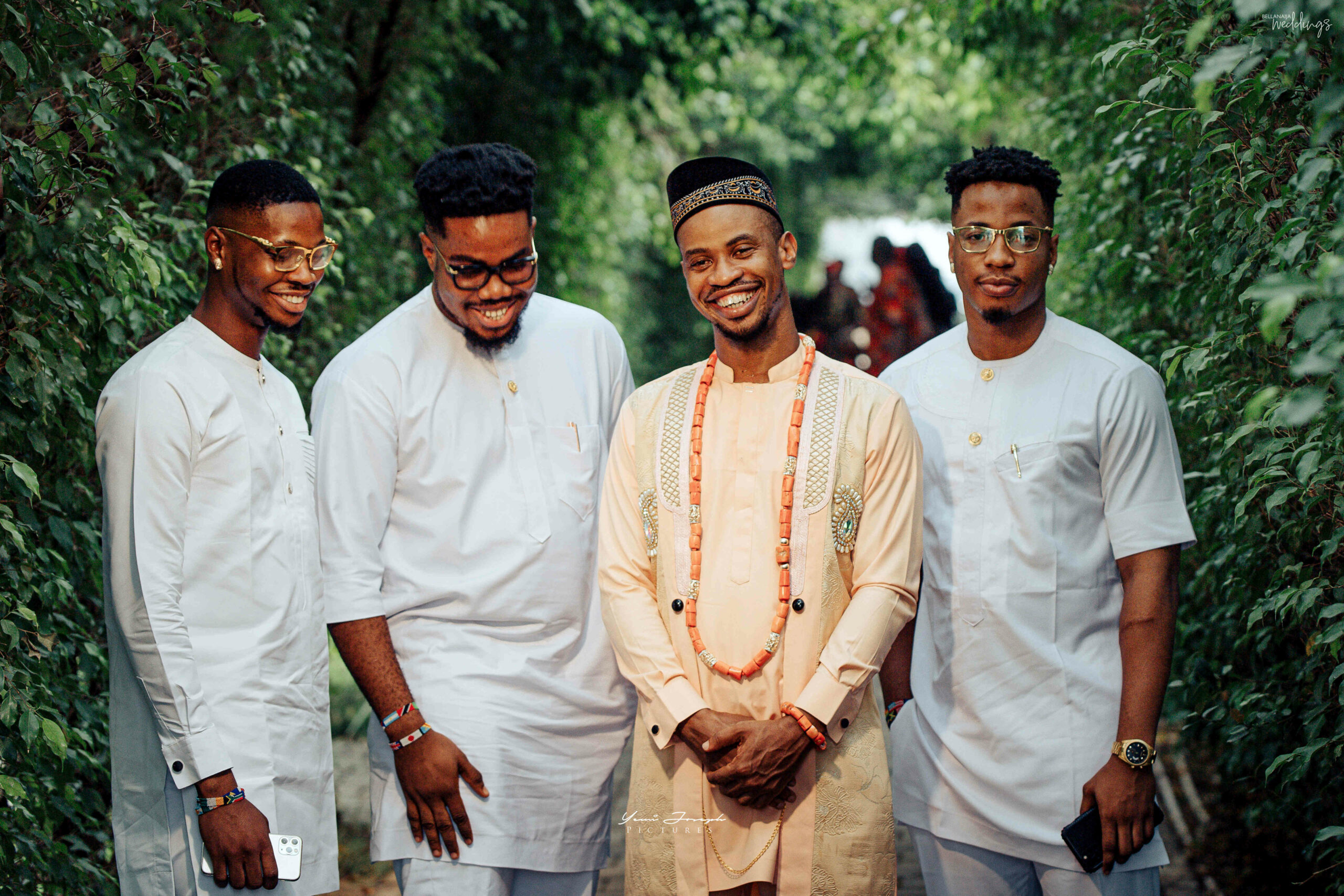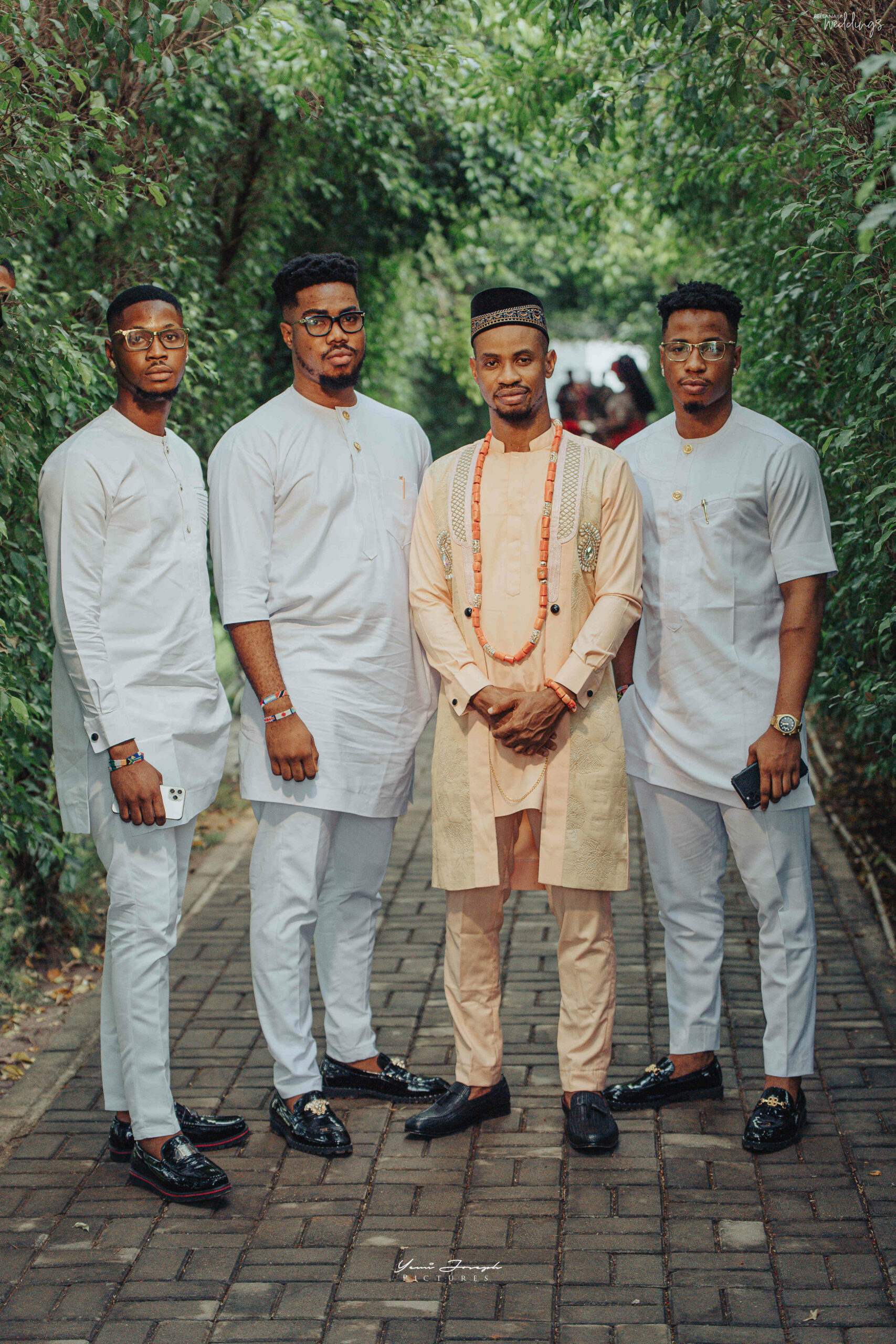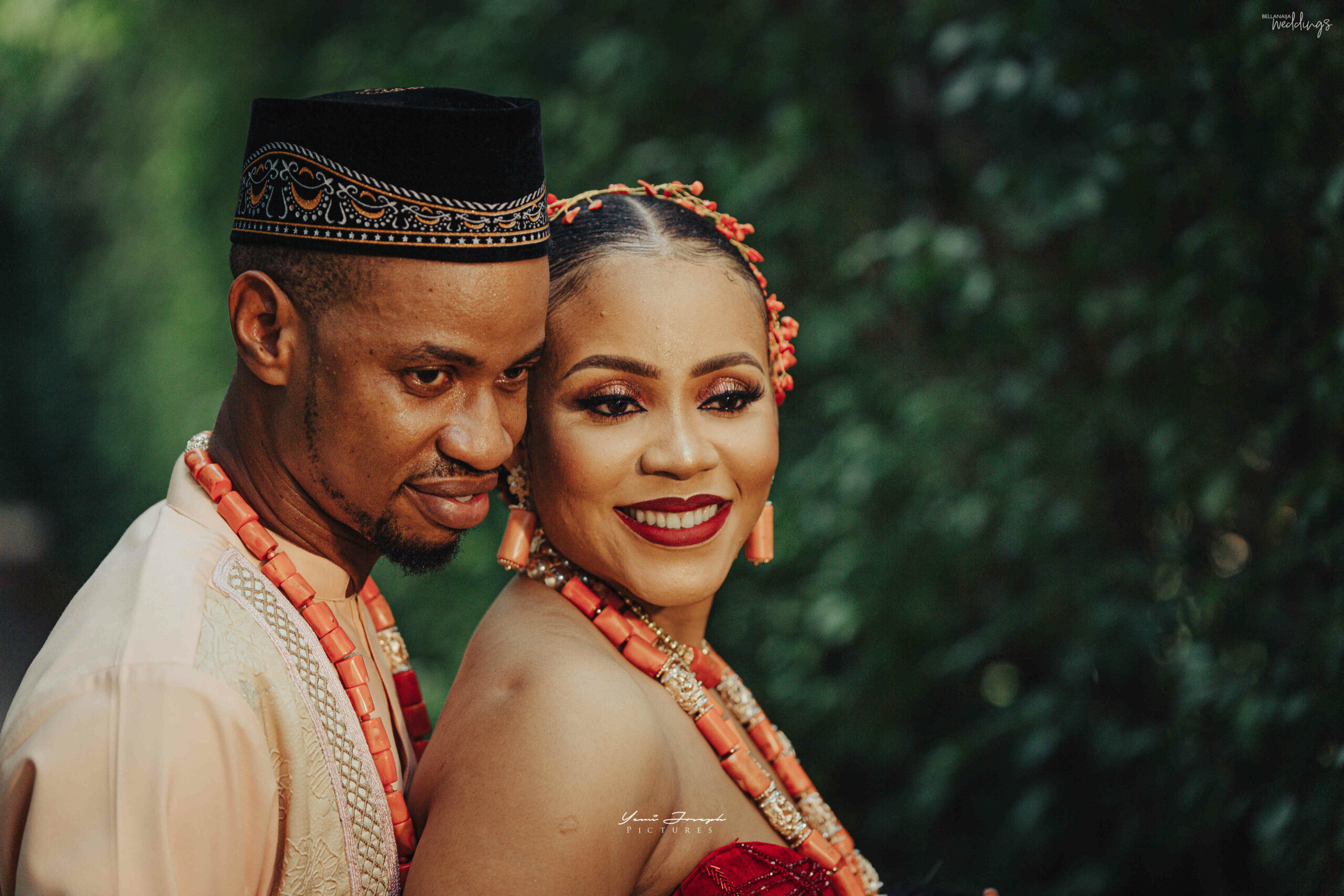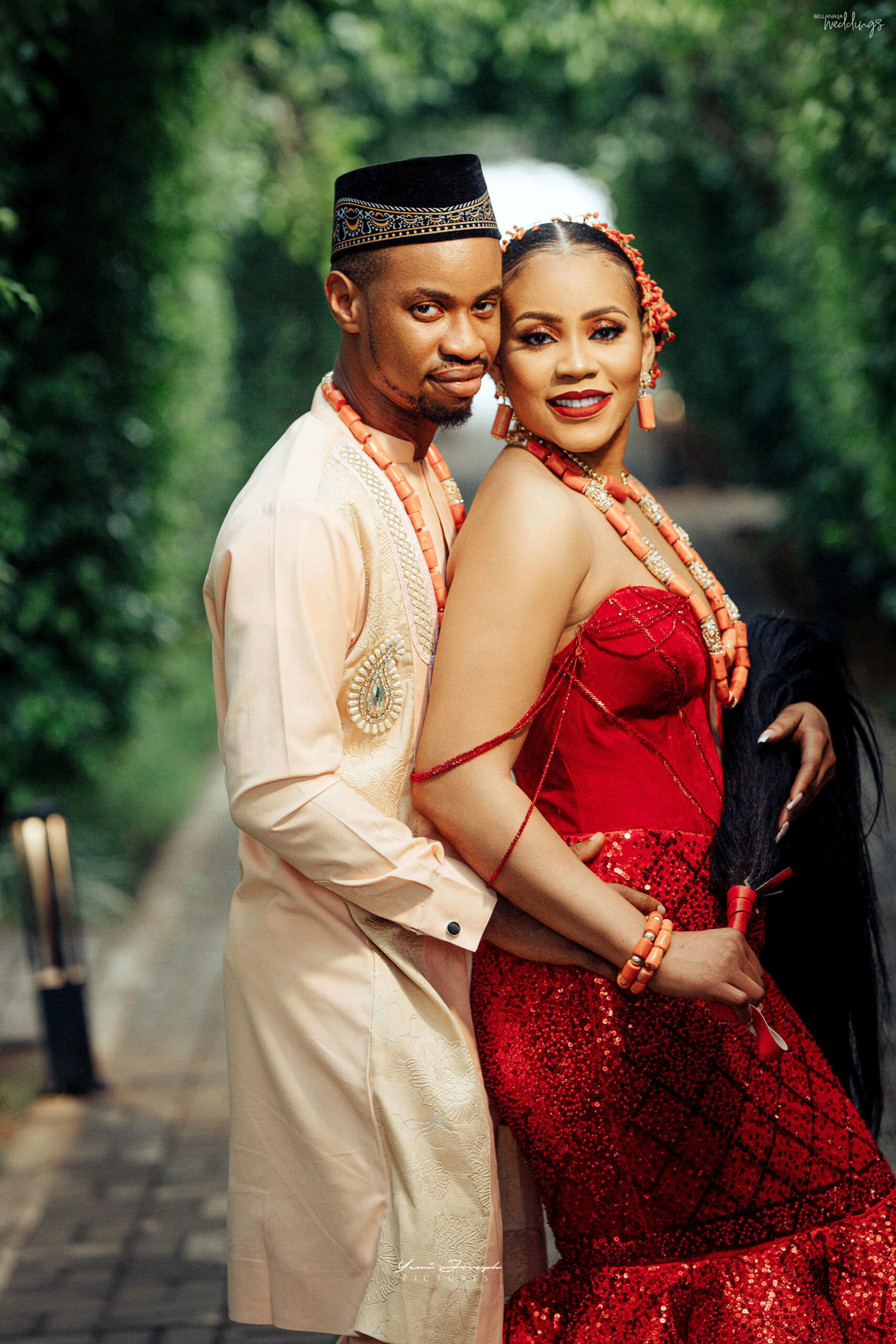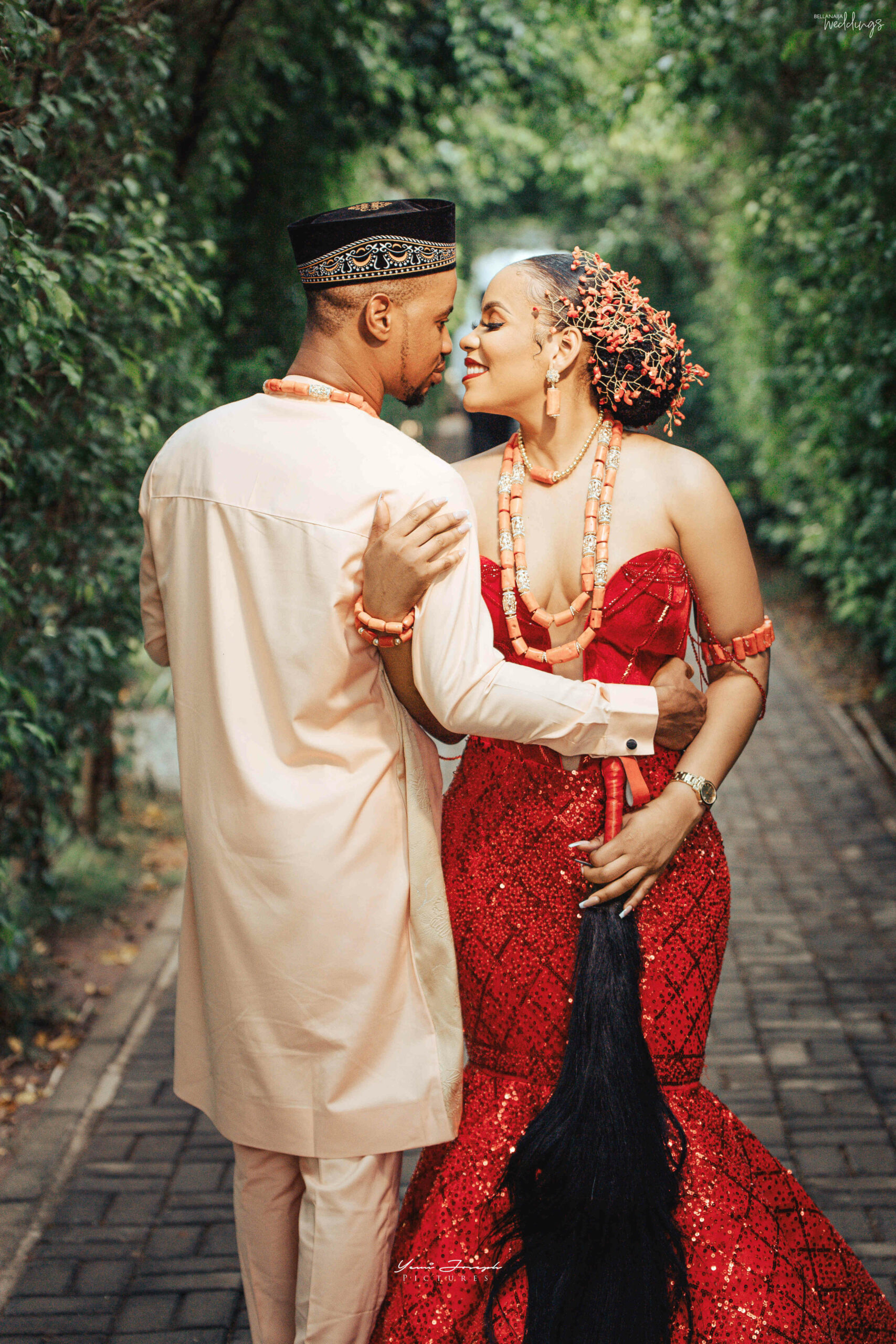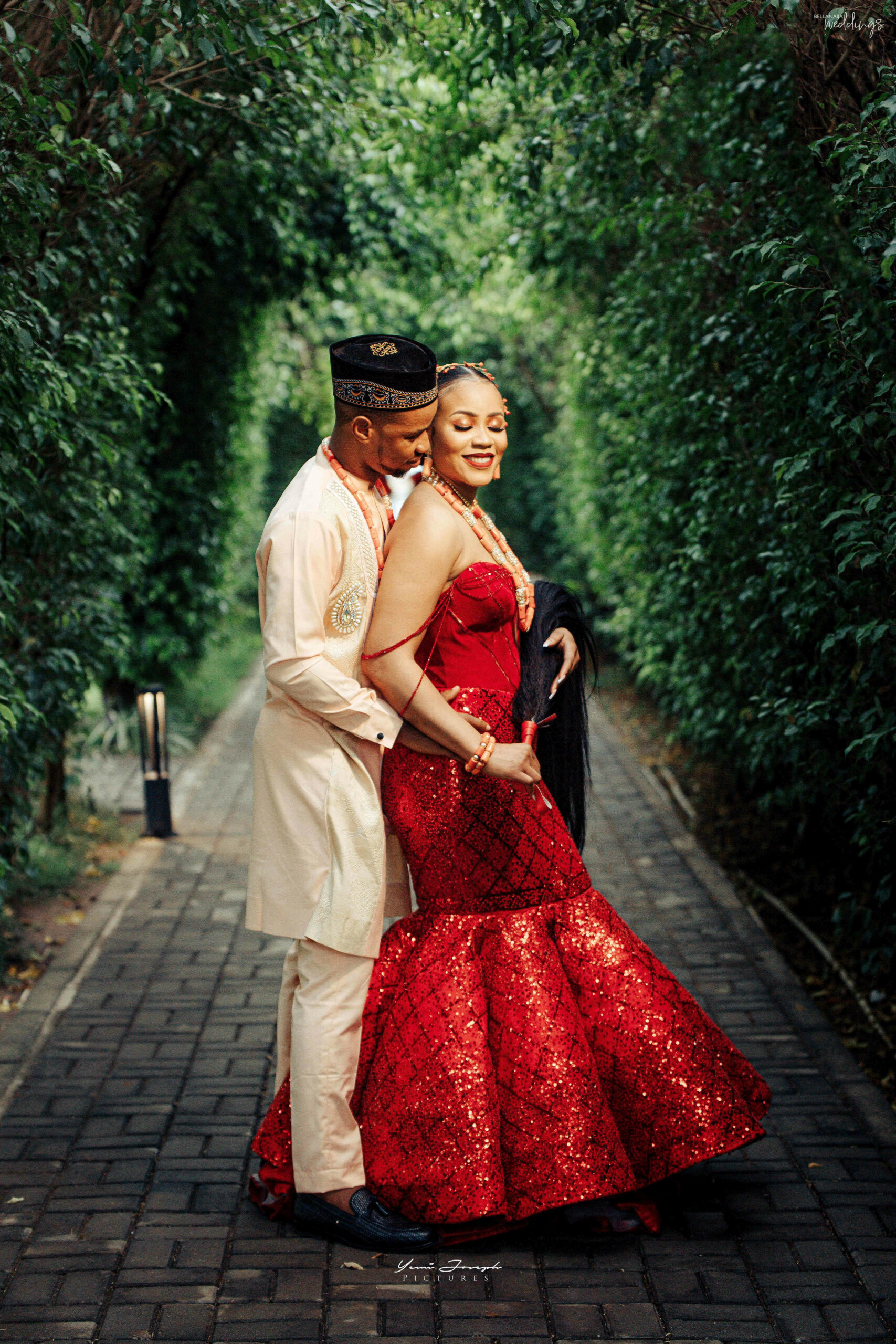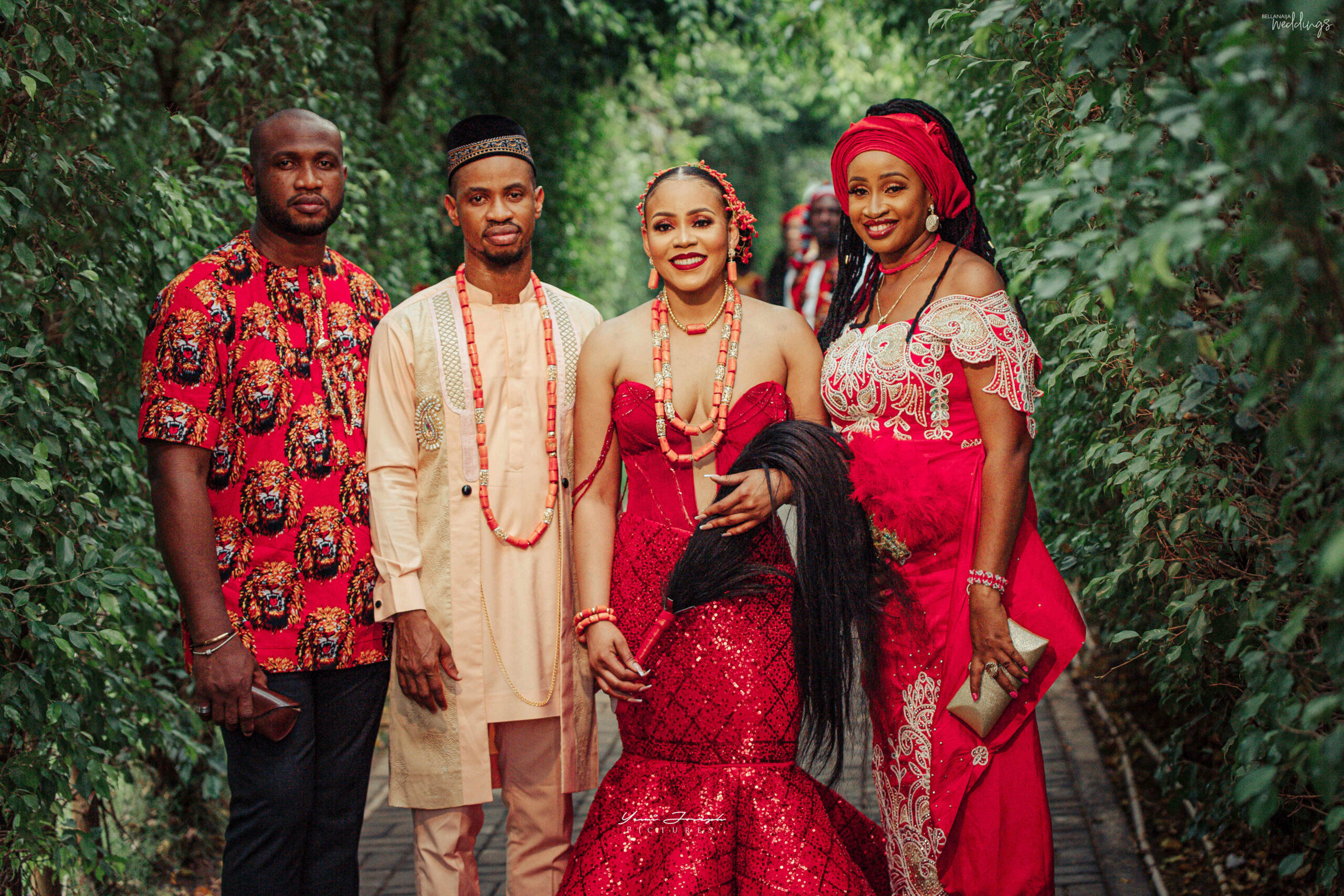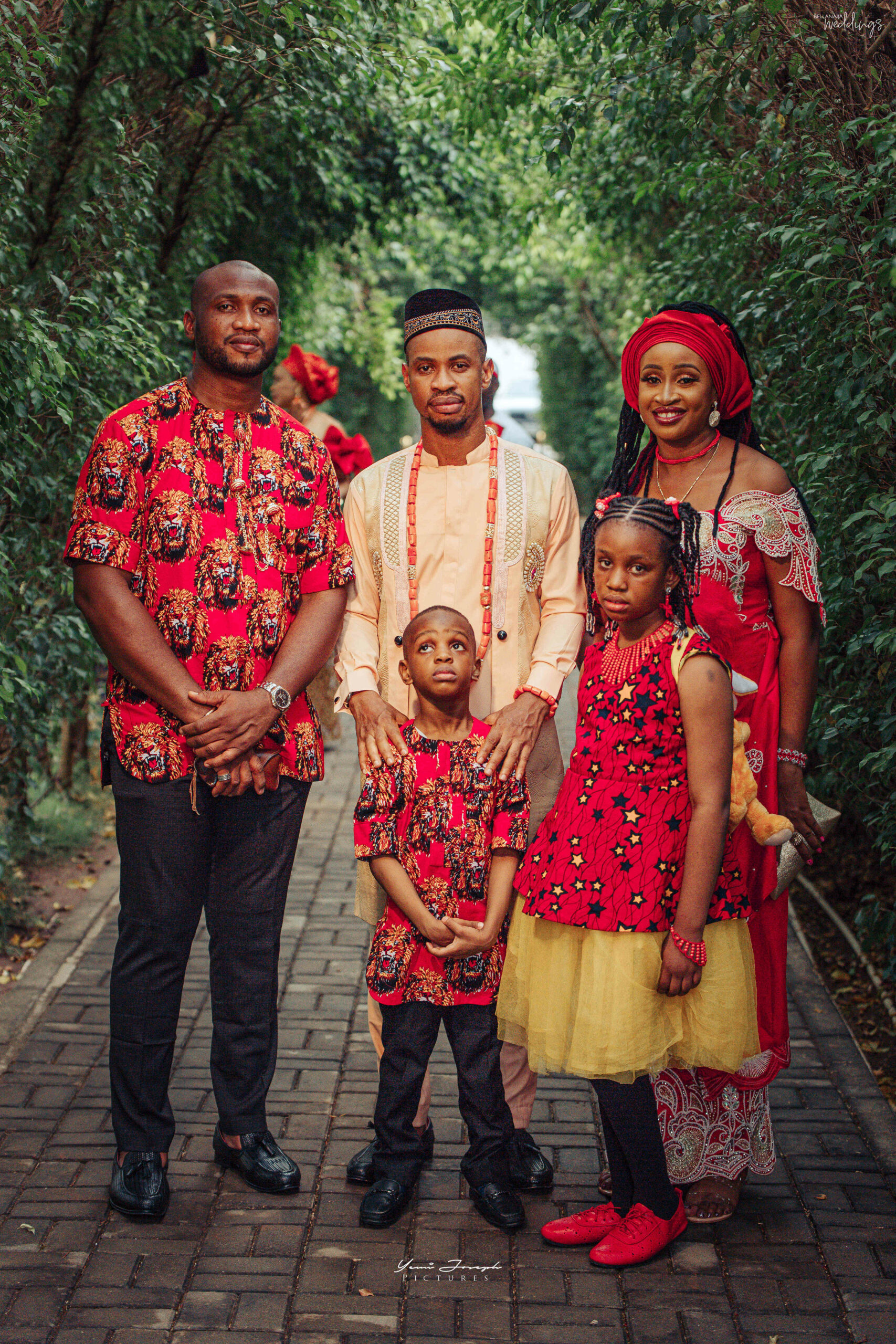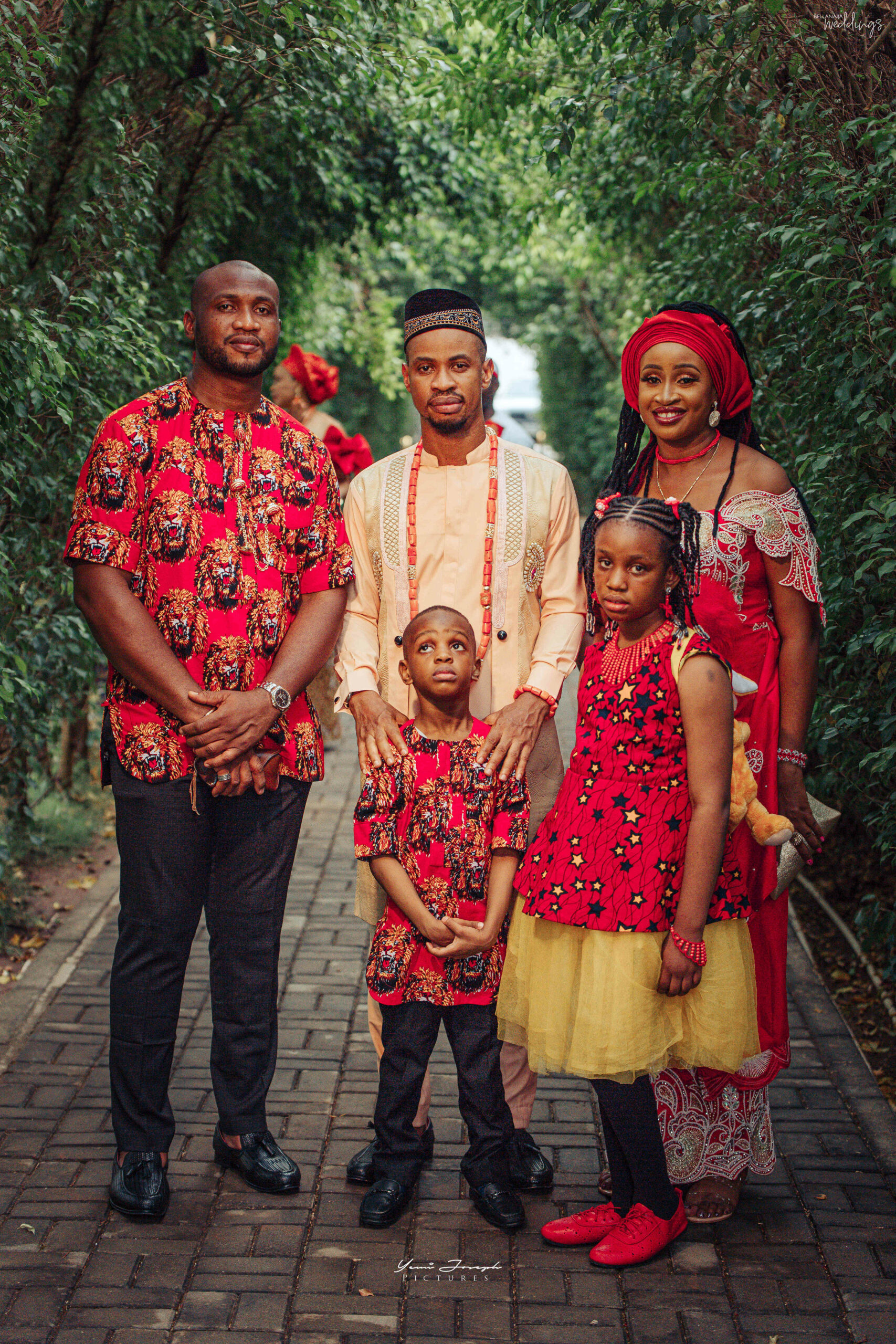 Now the ceremony begins…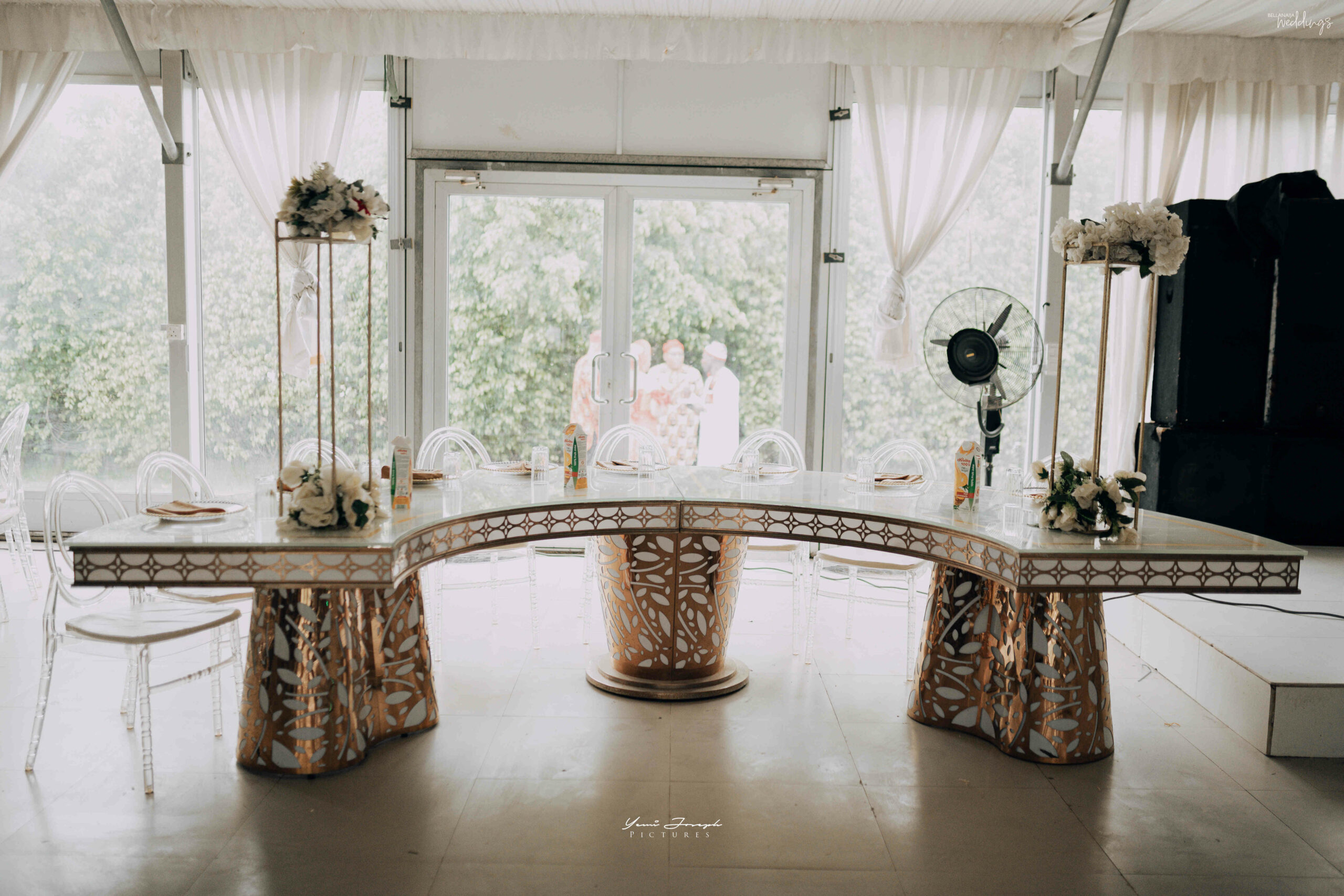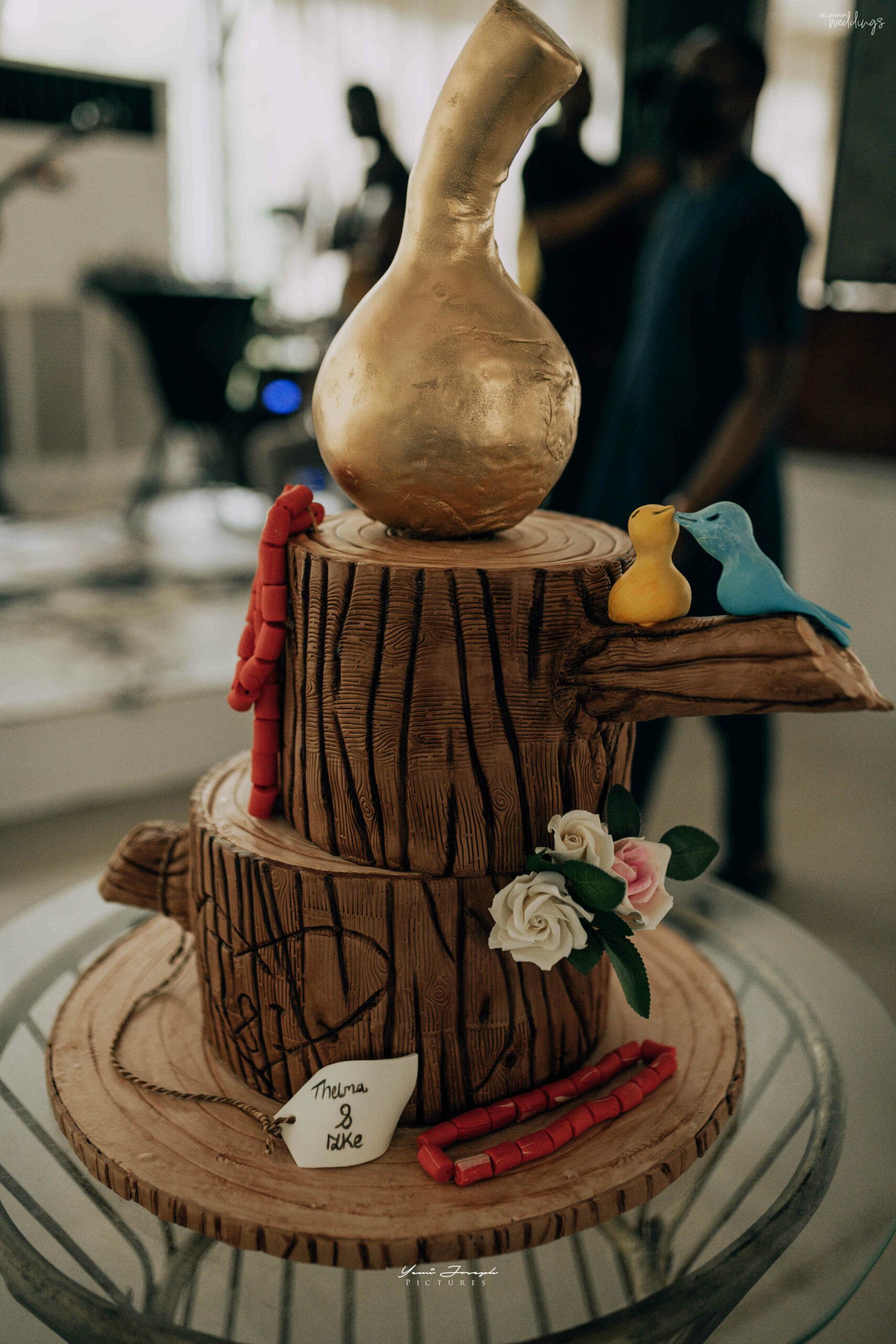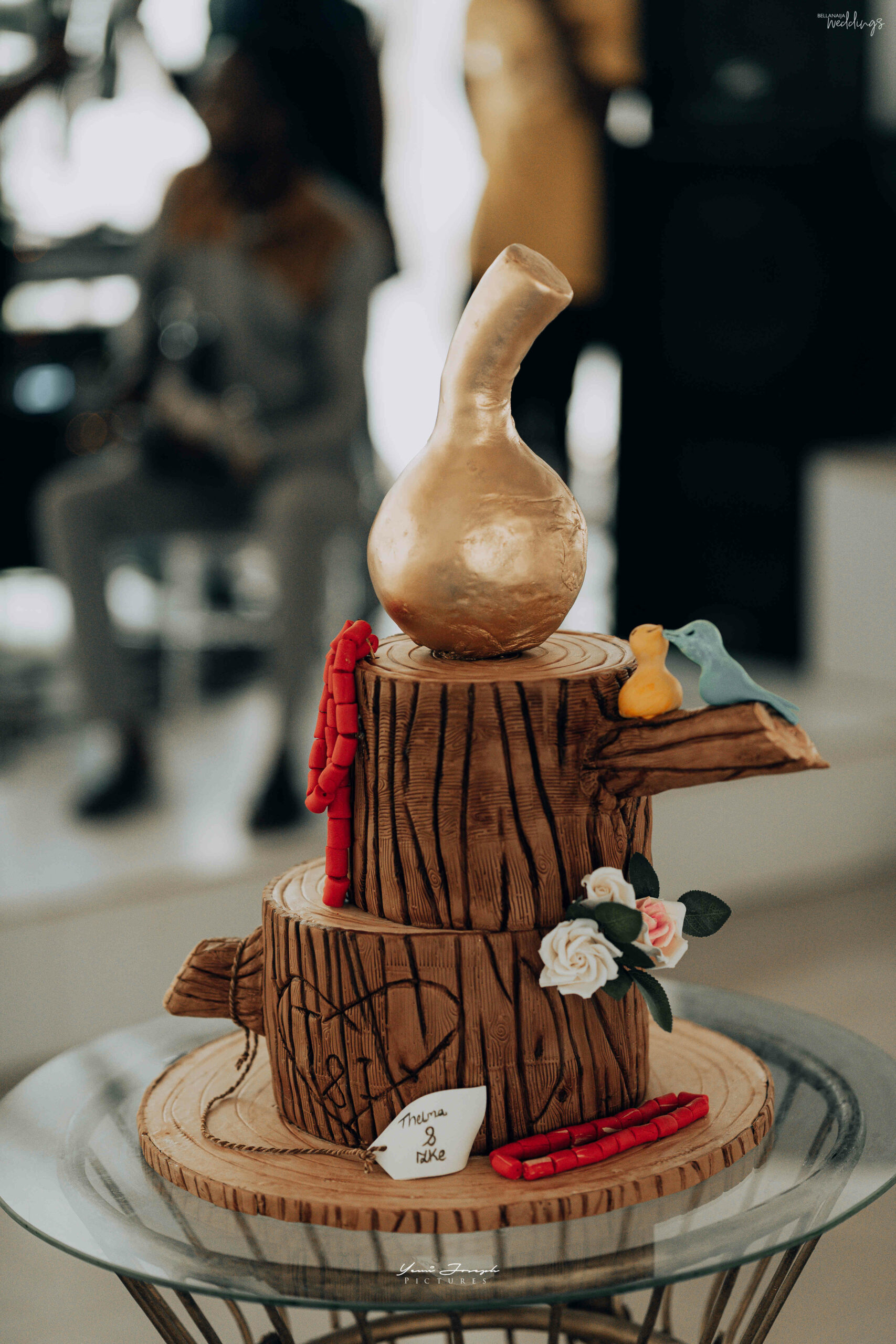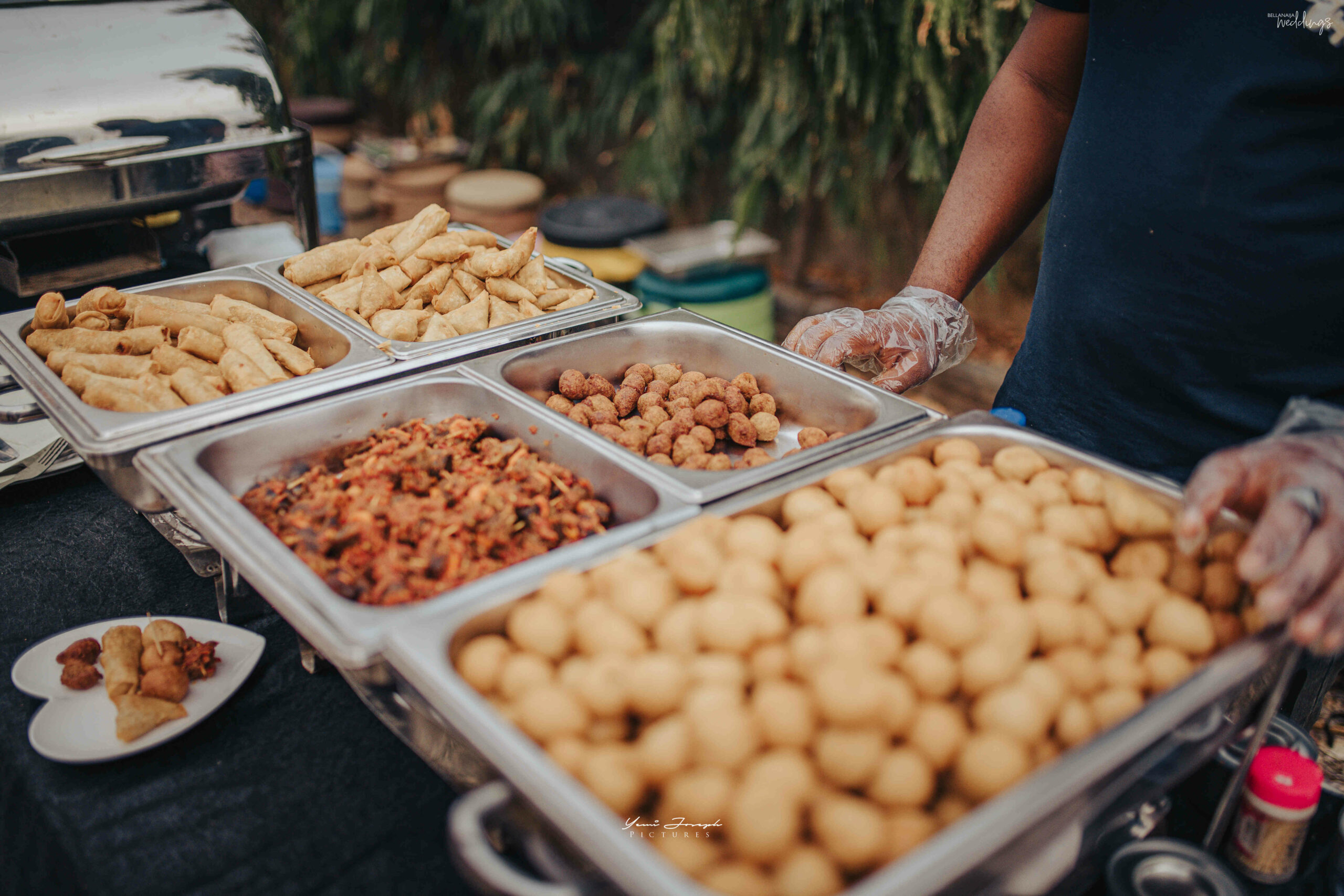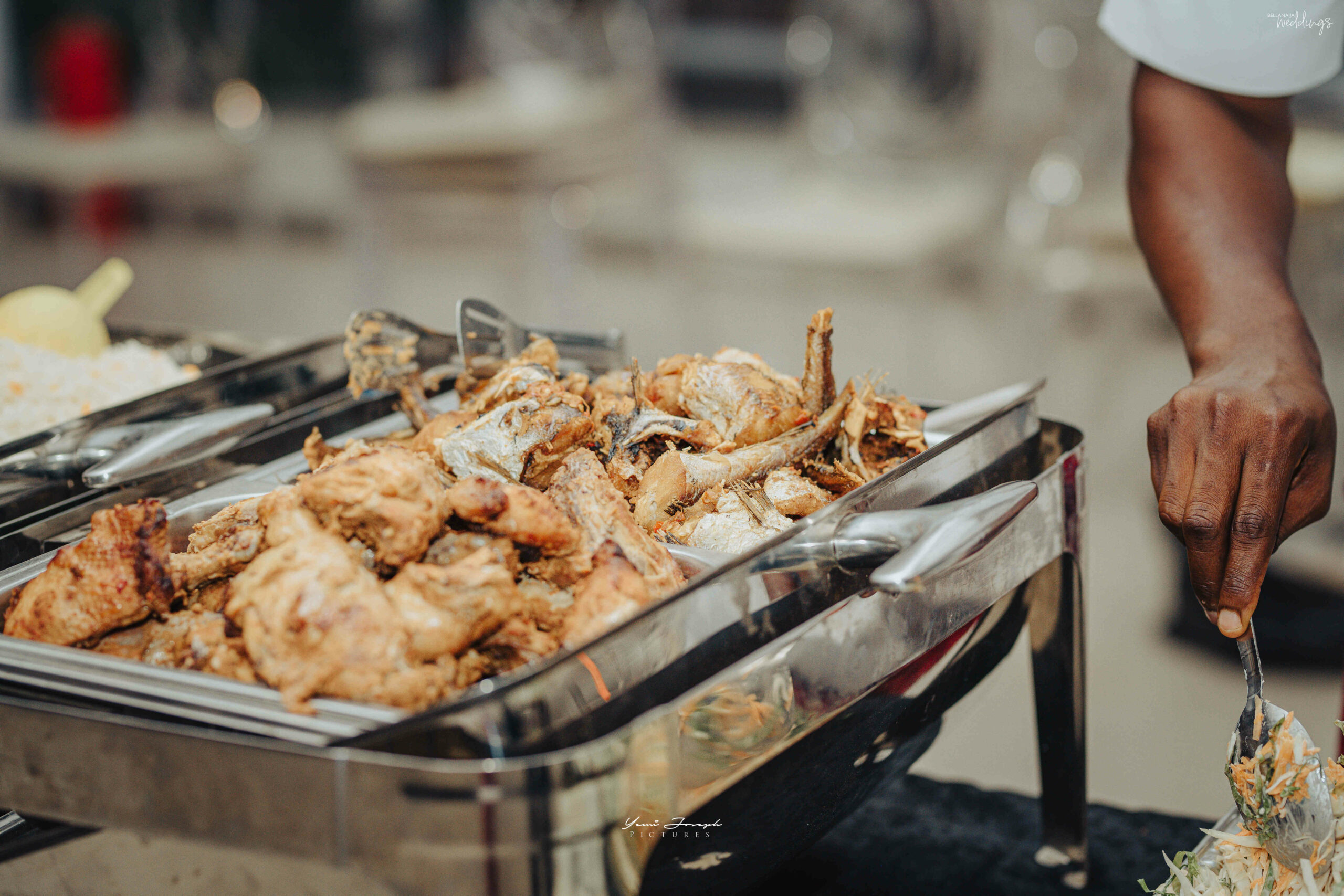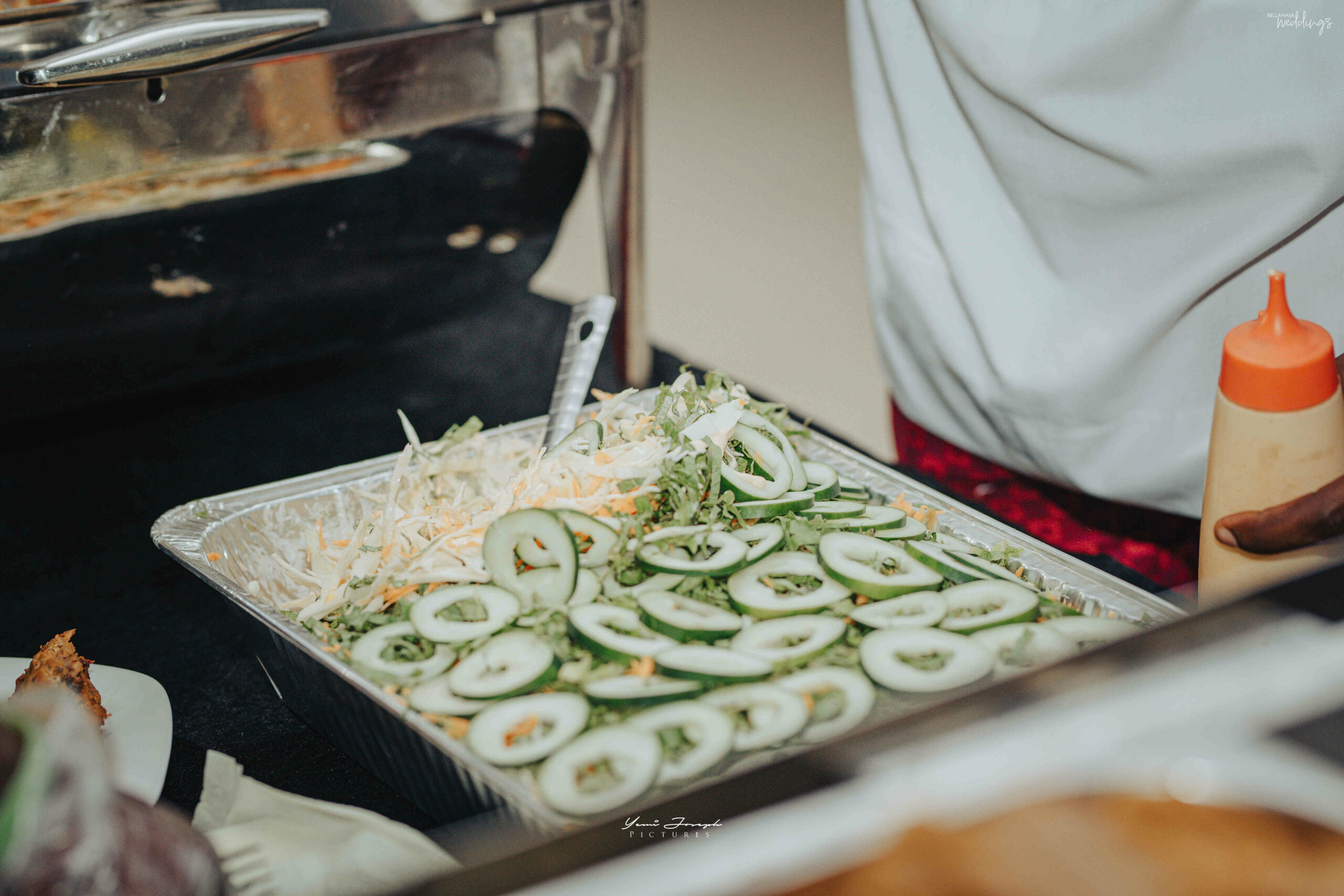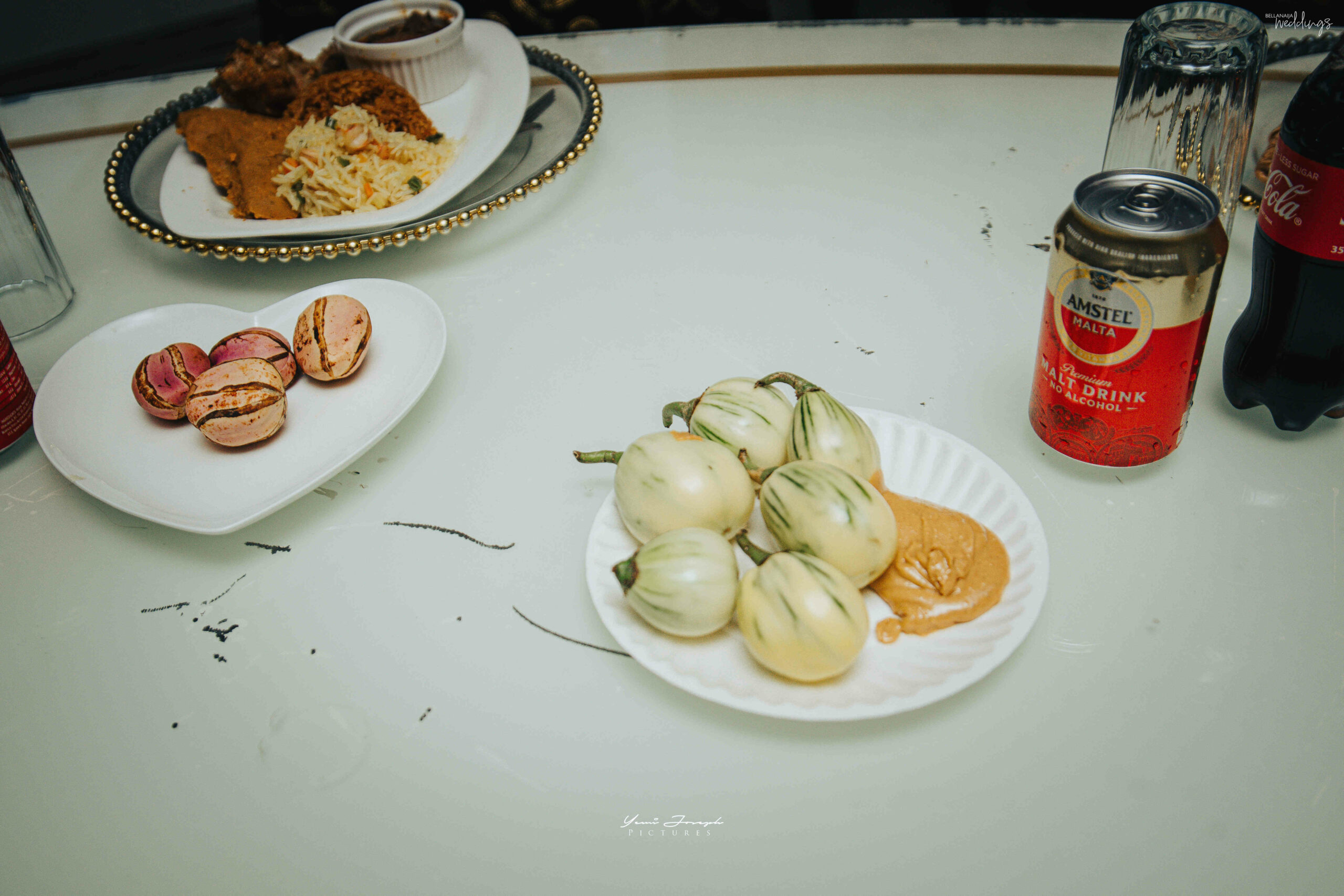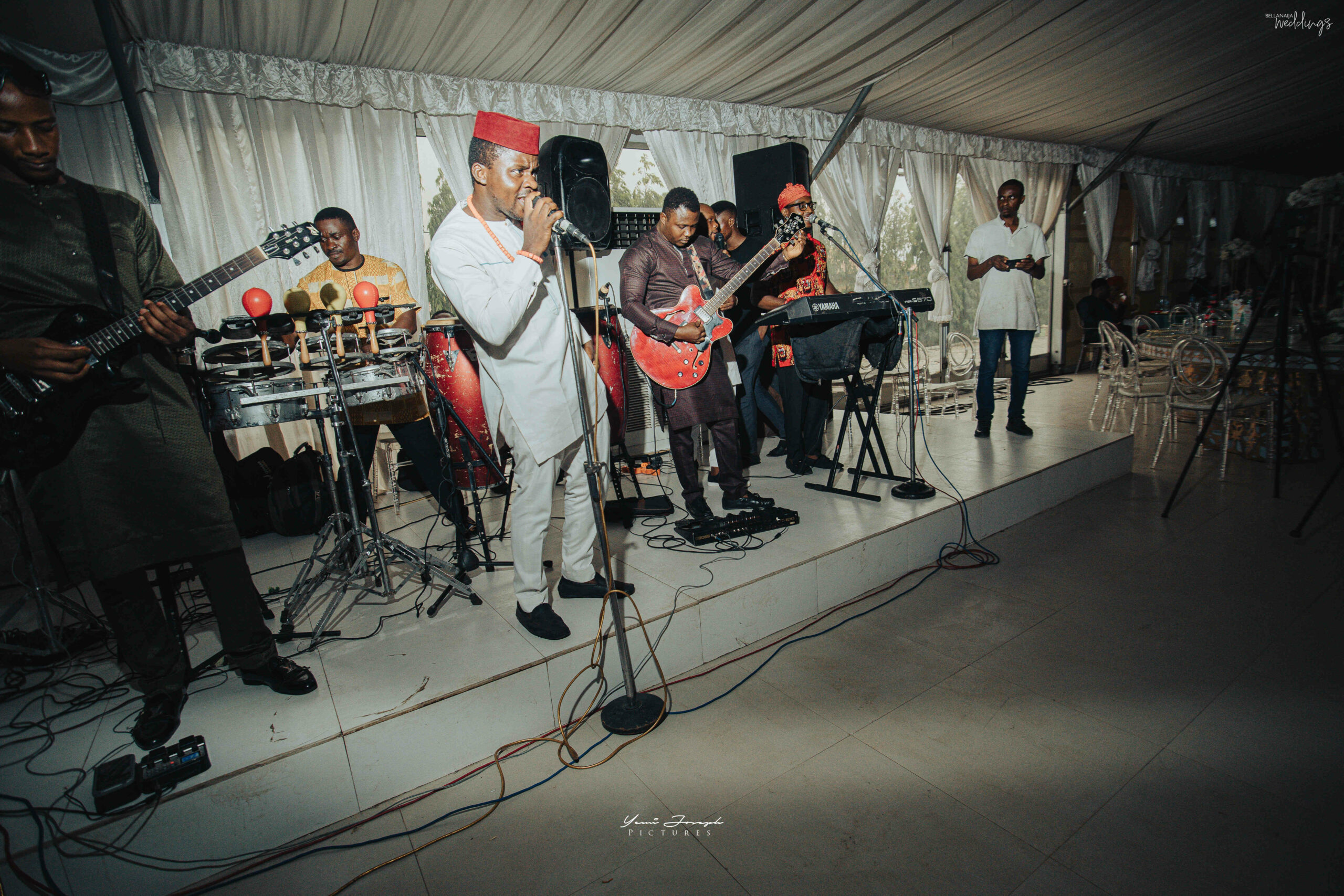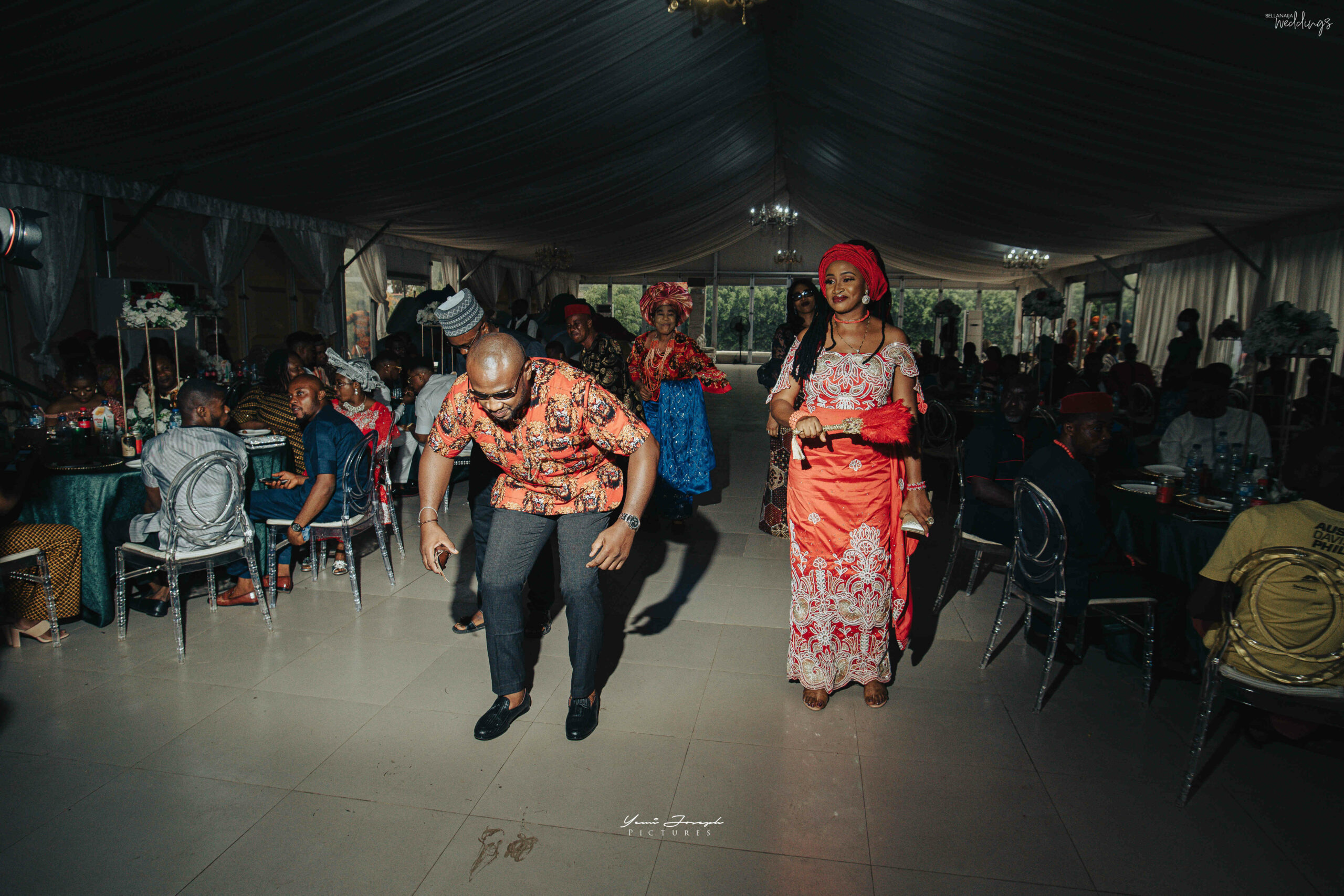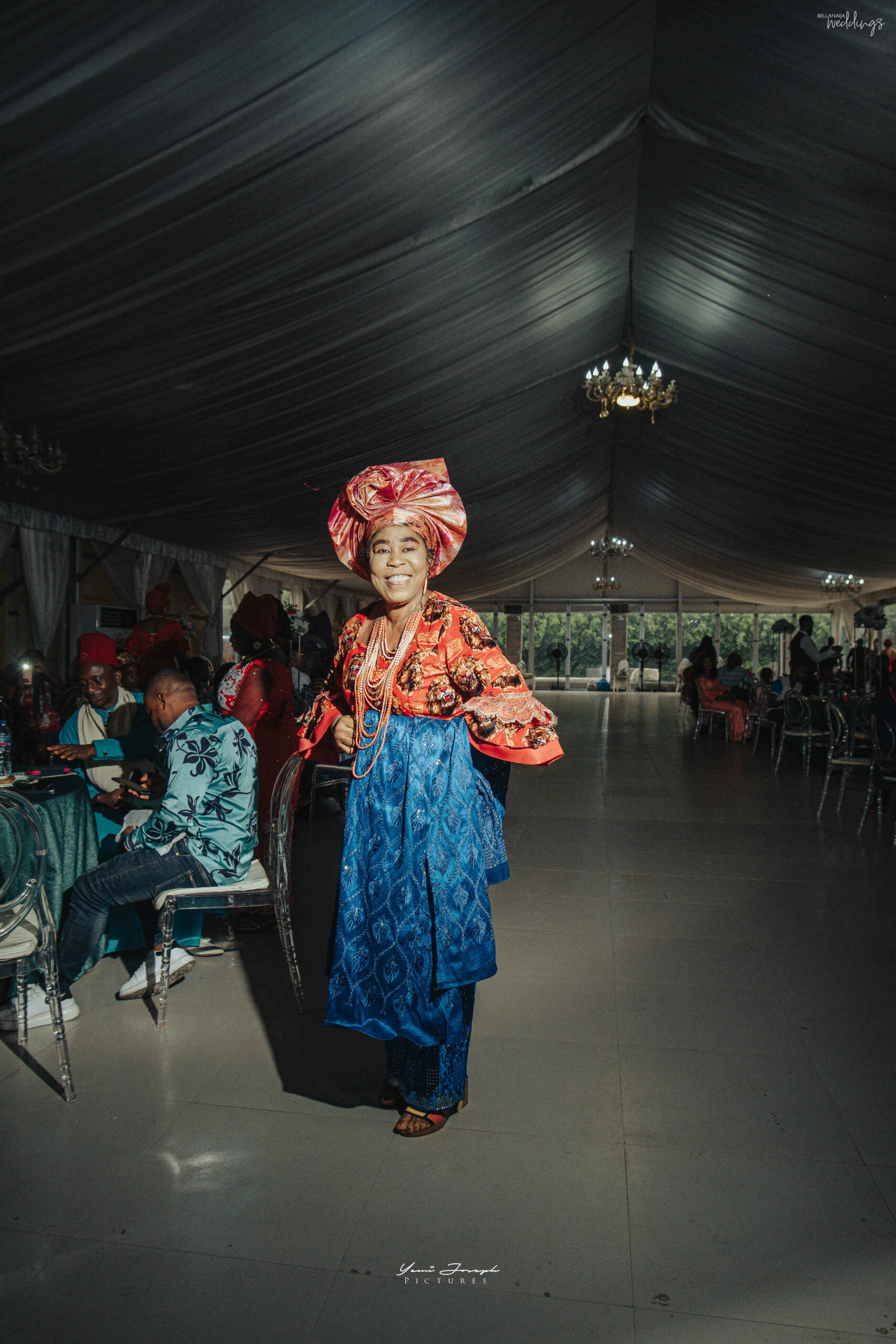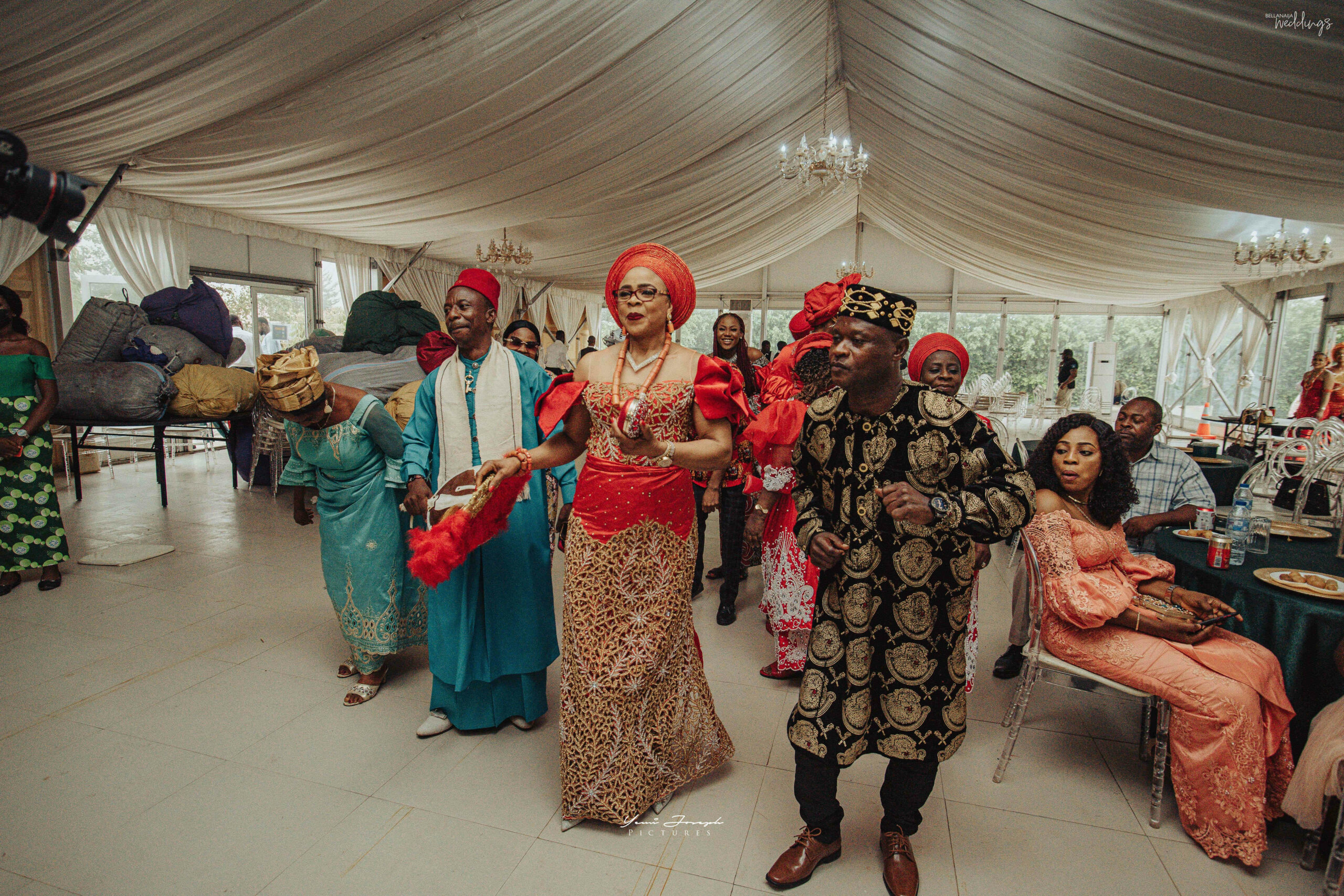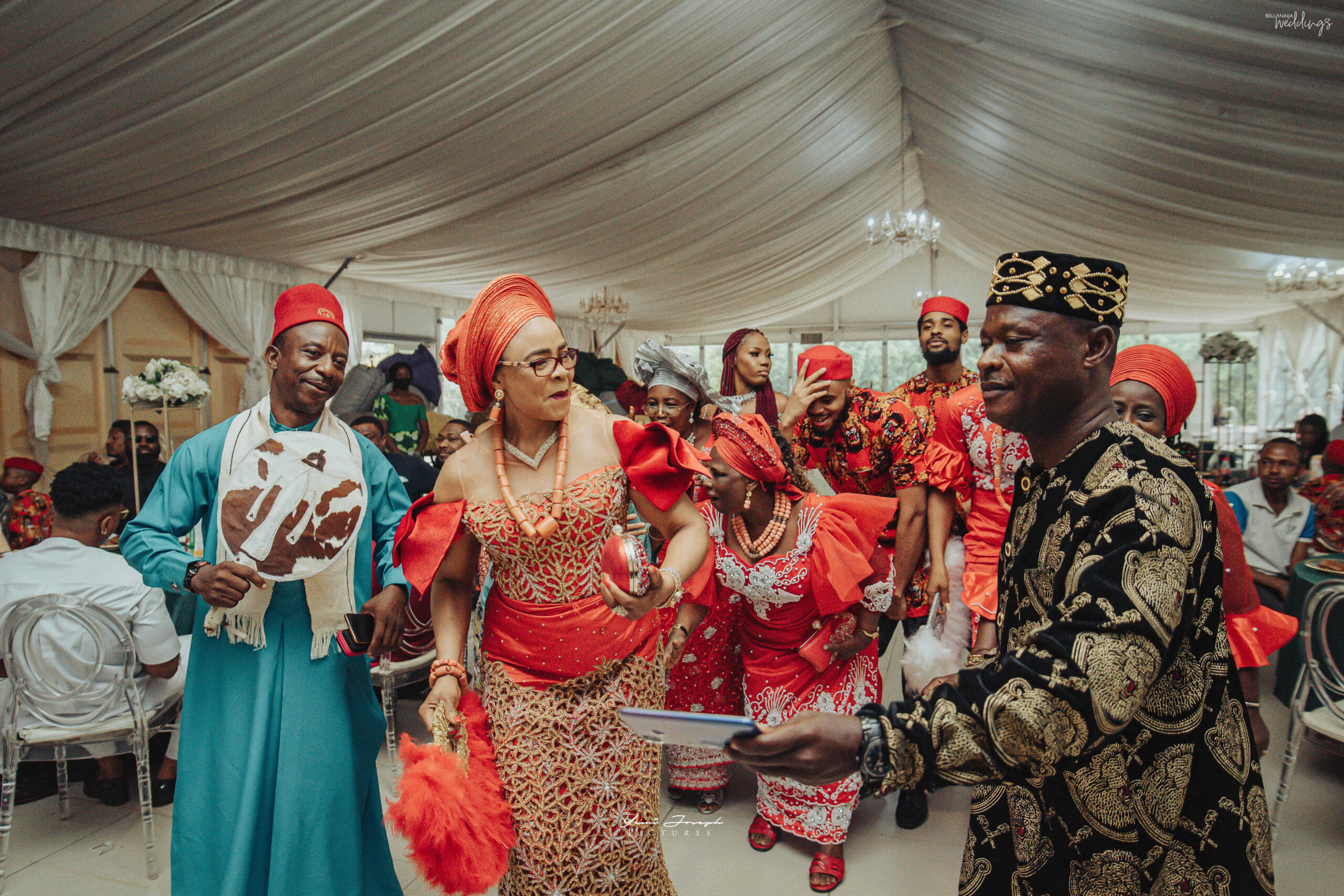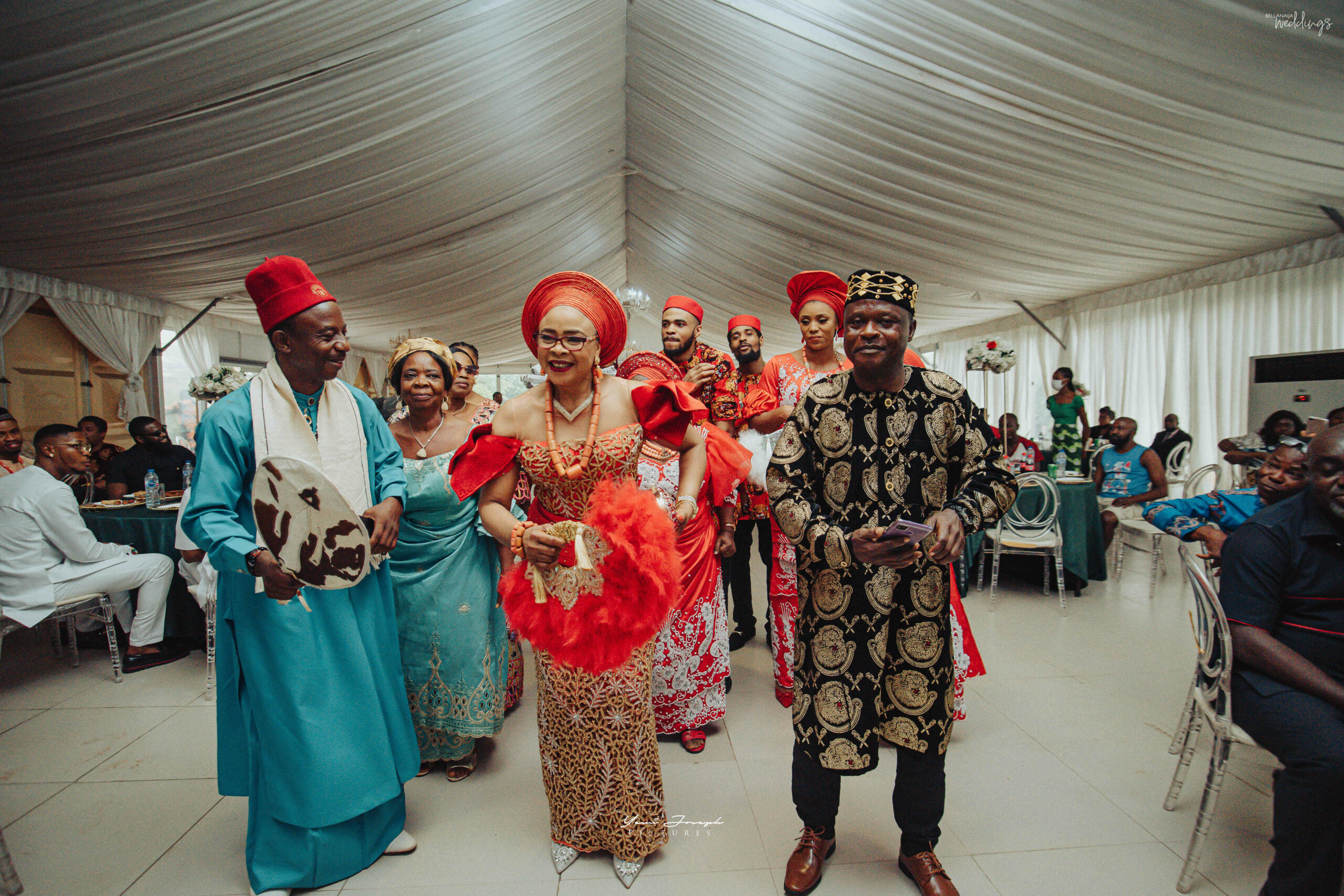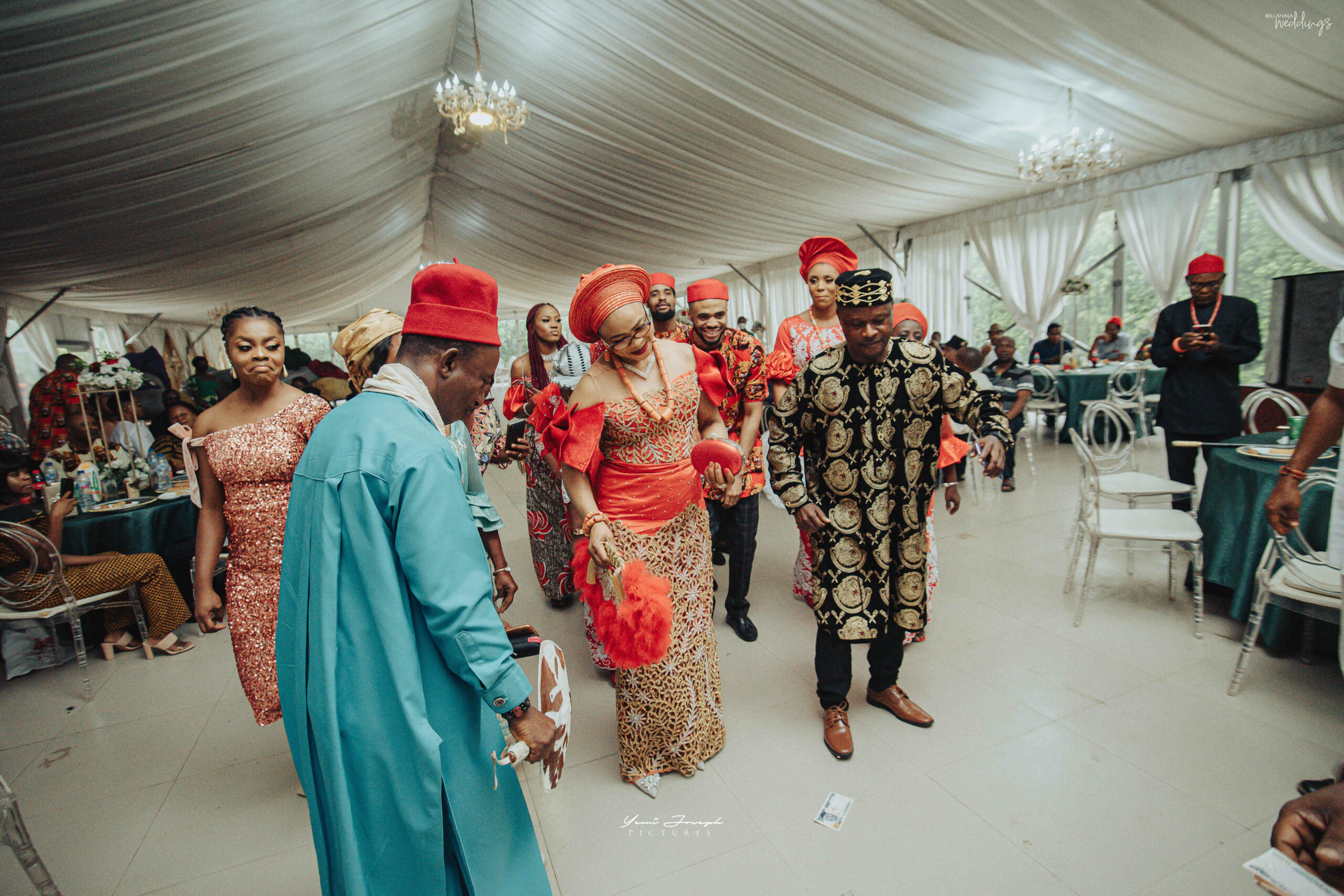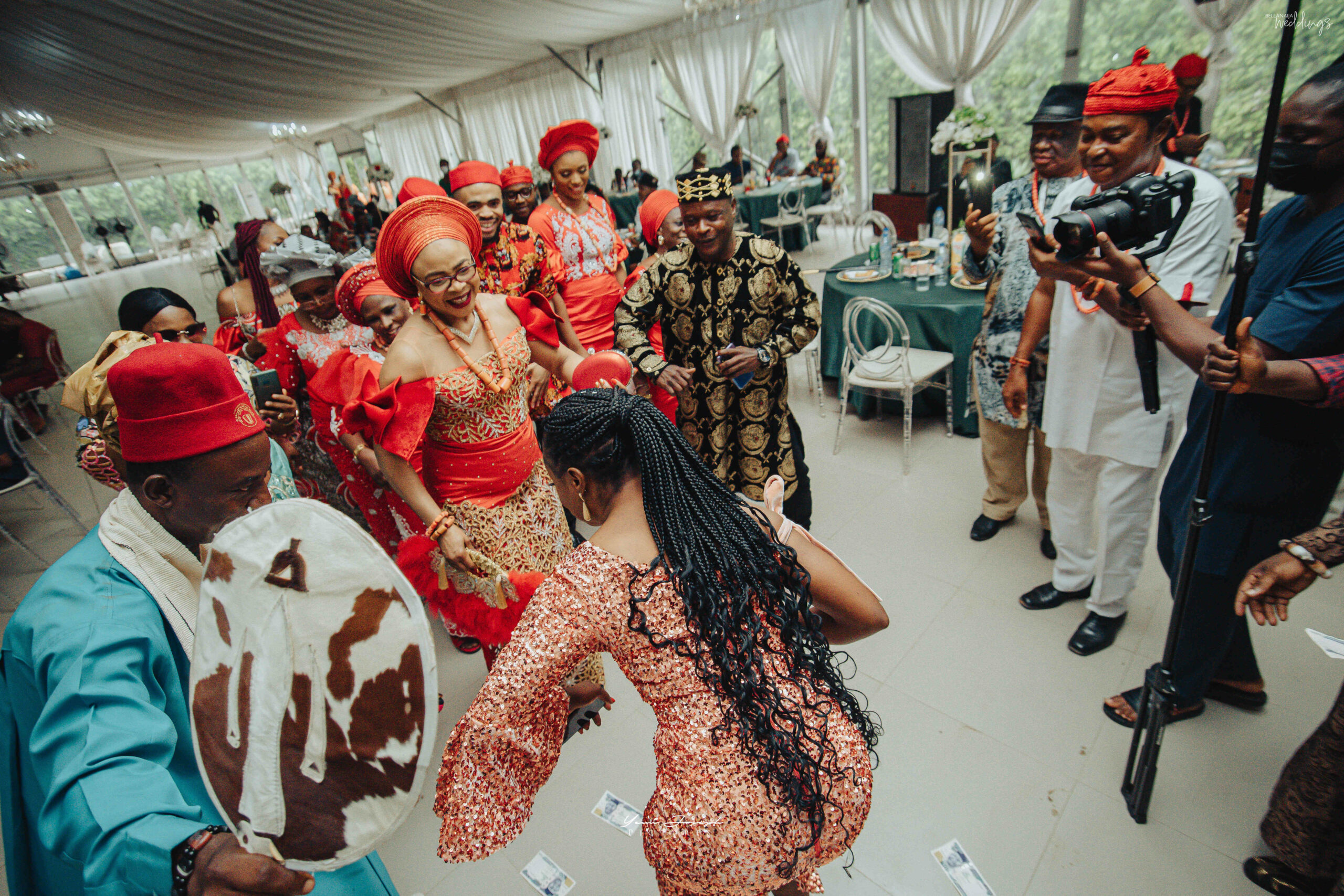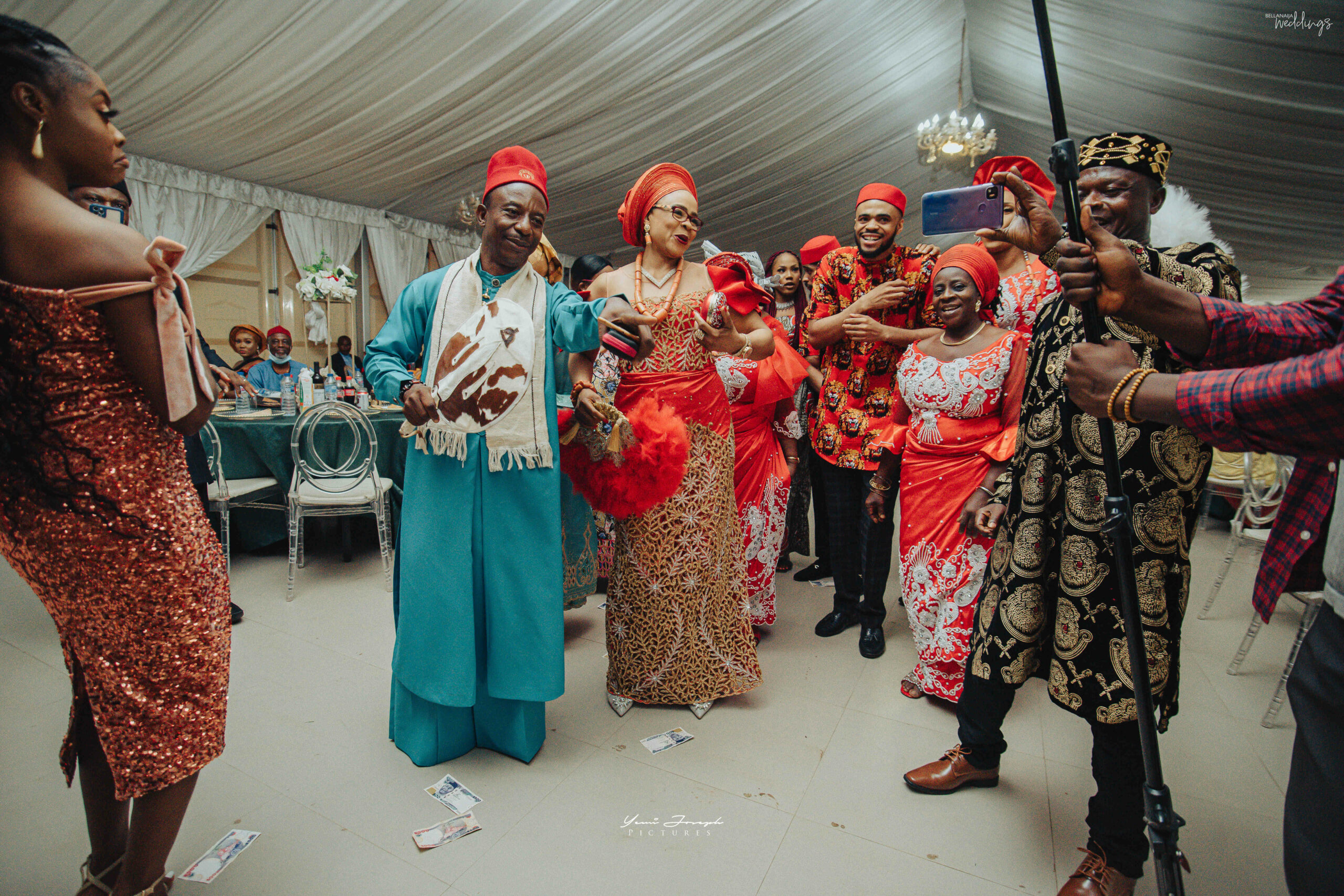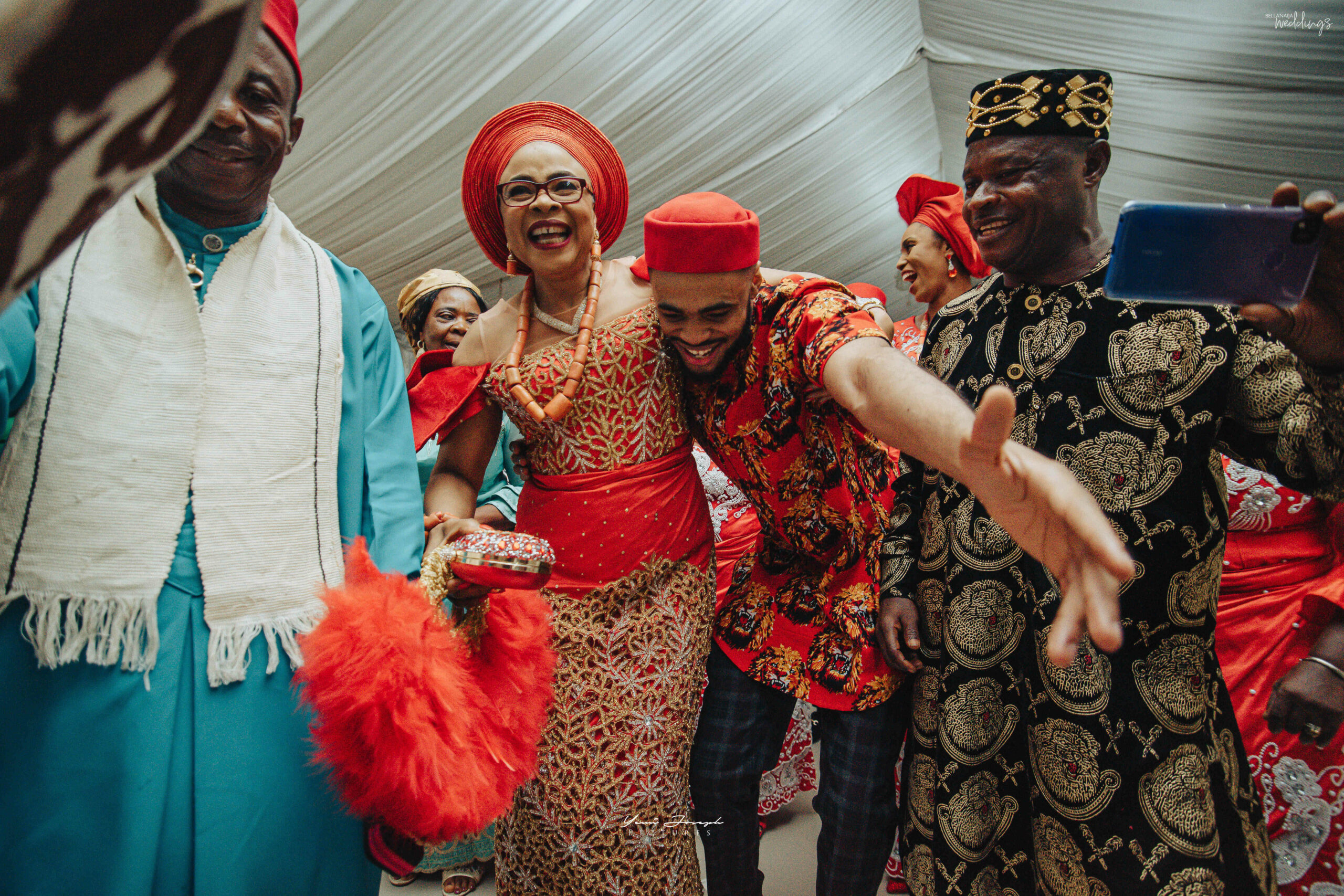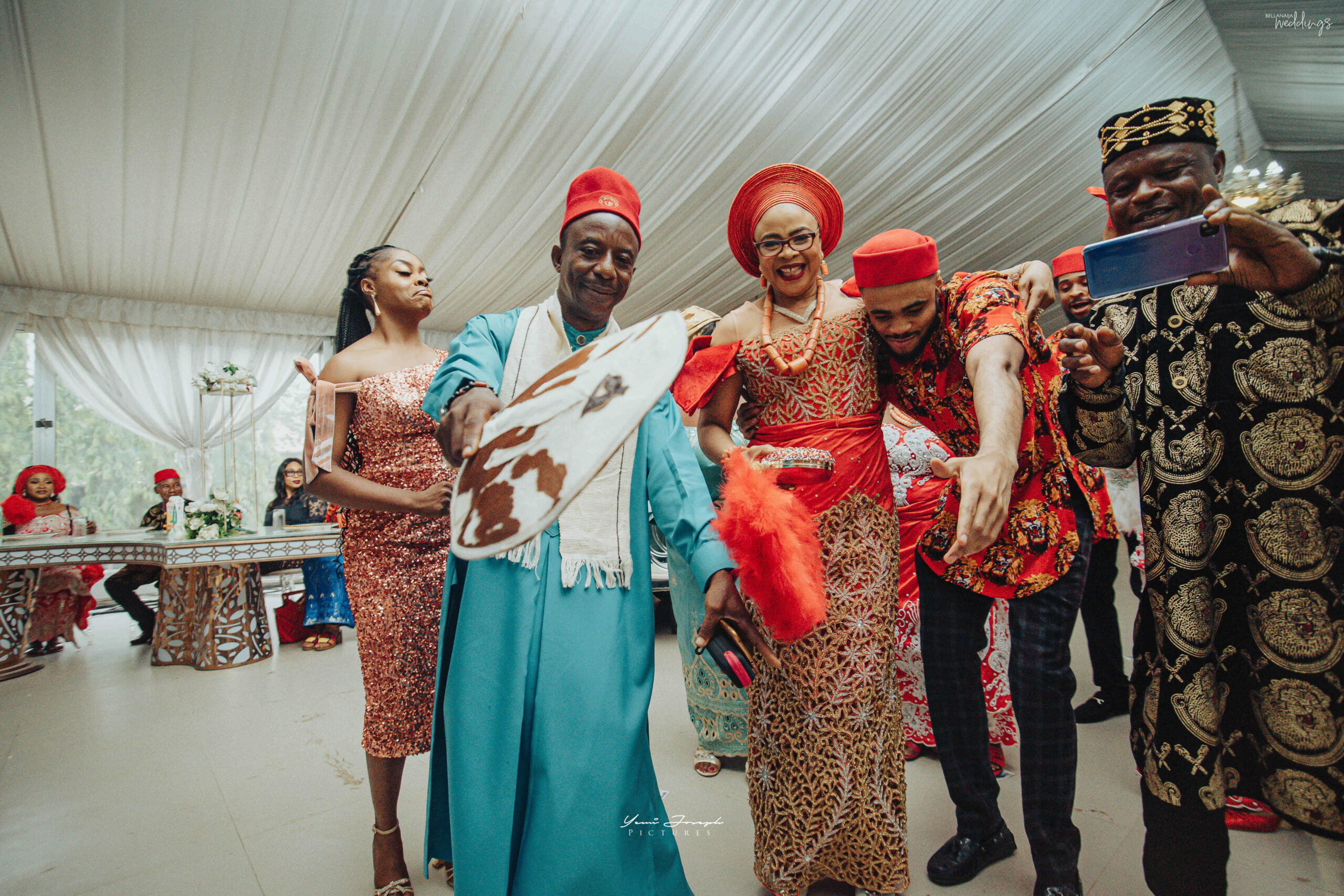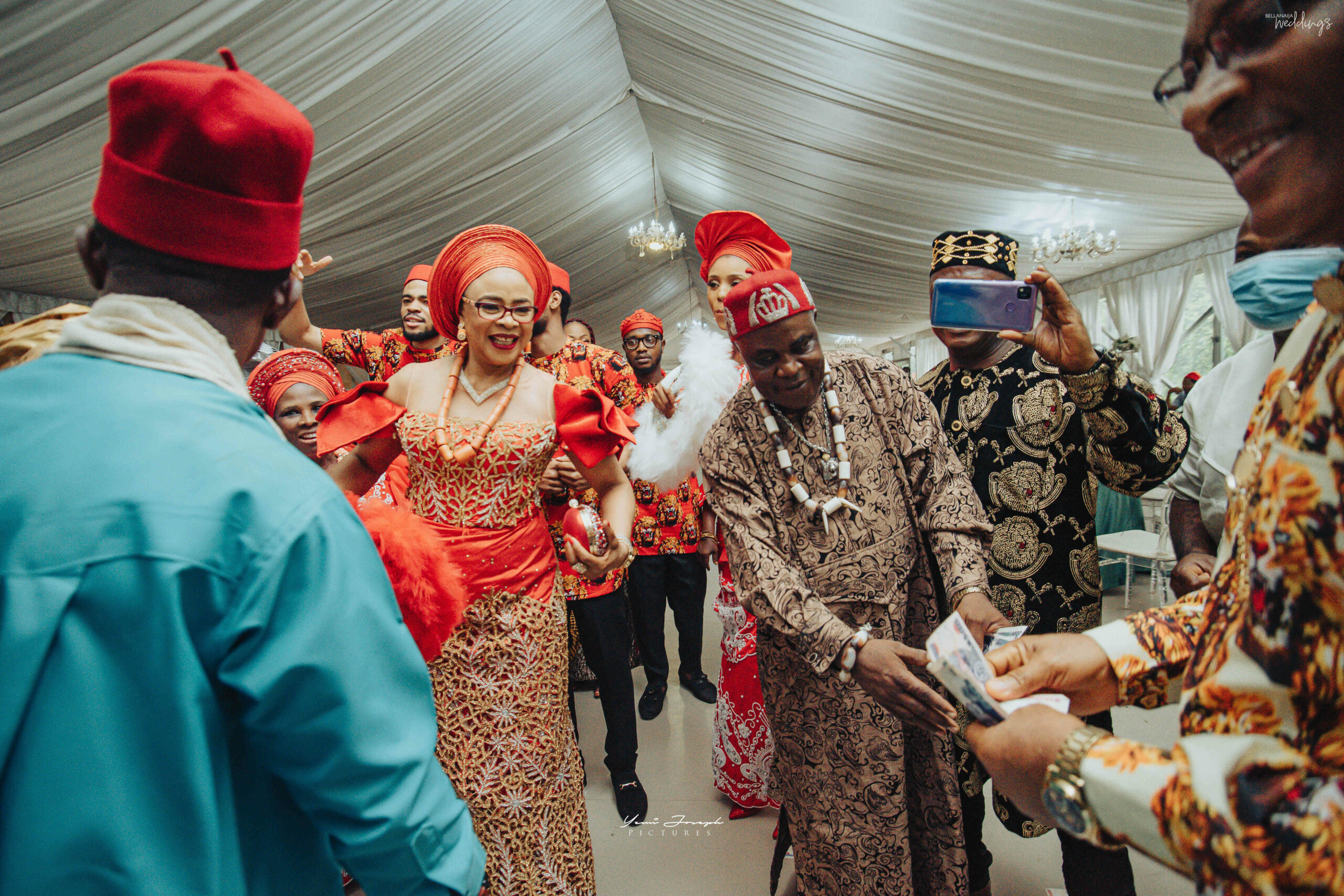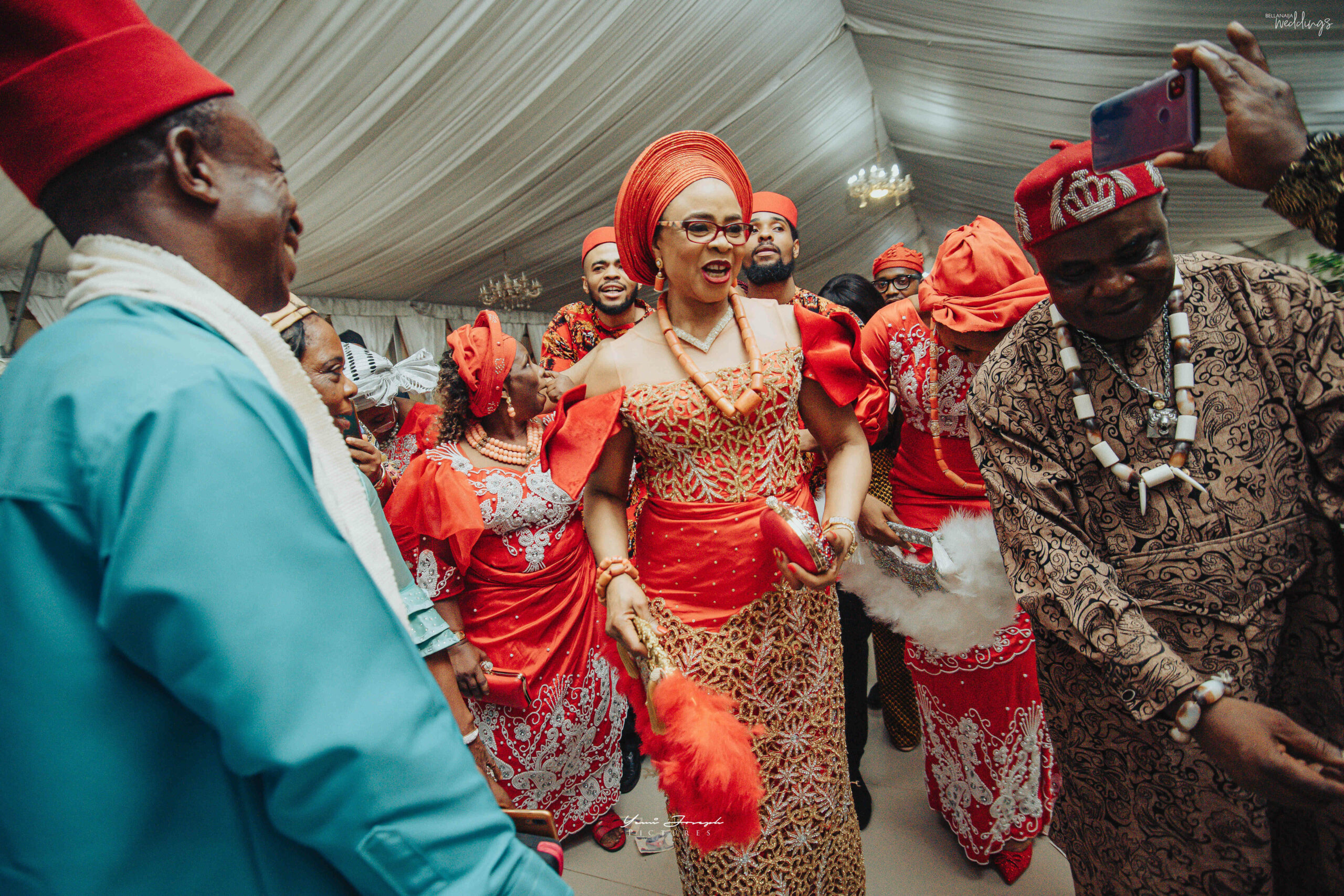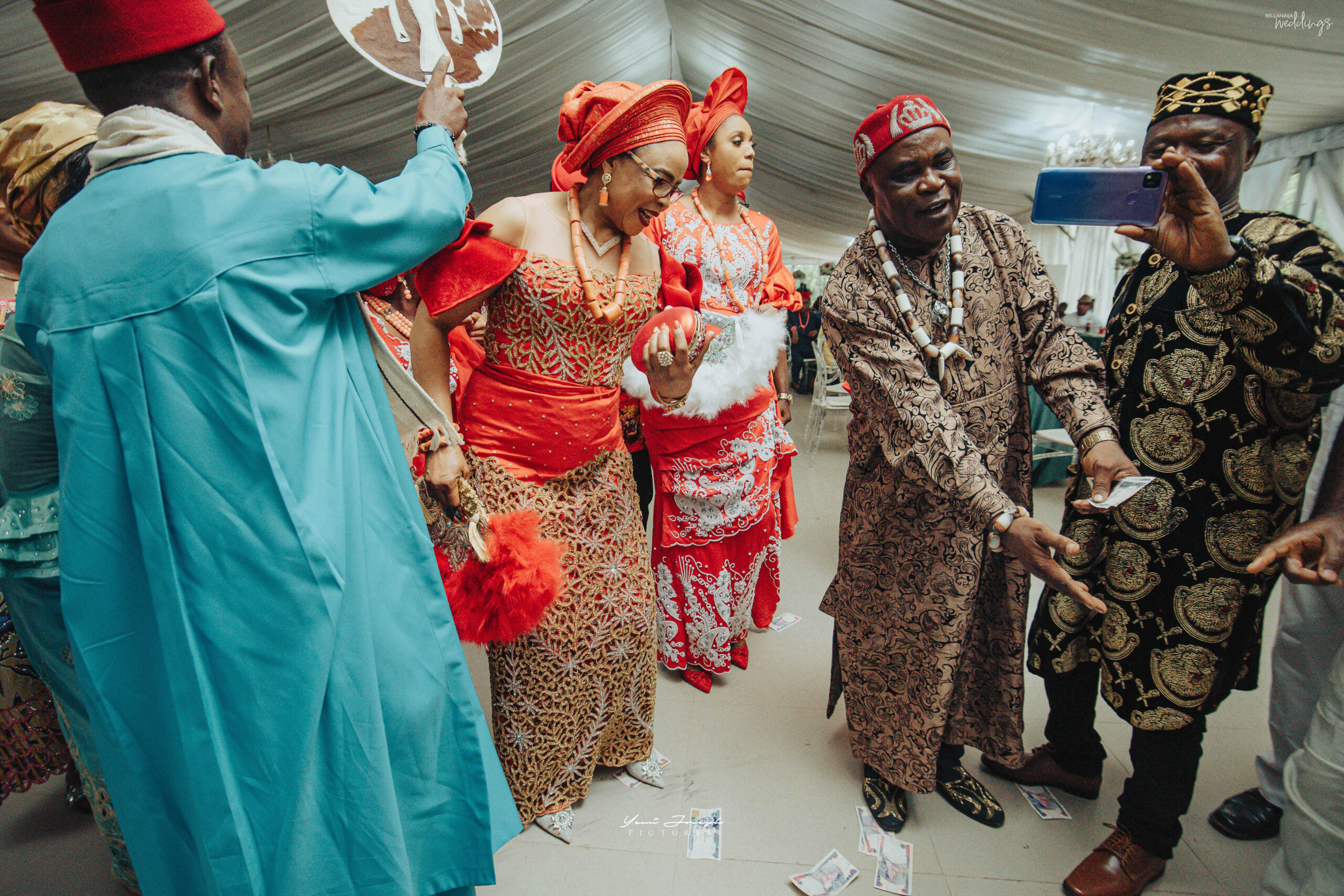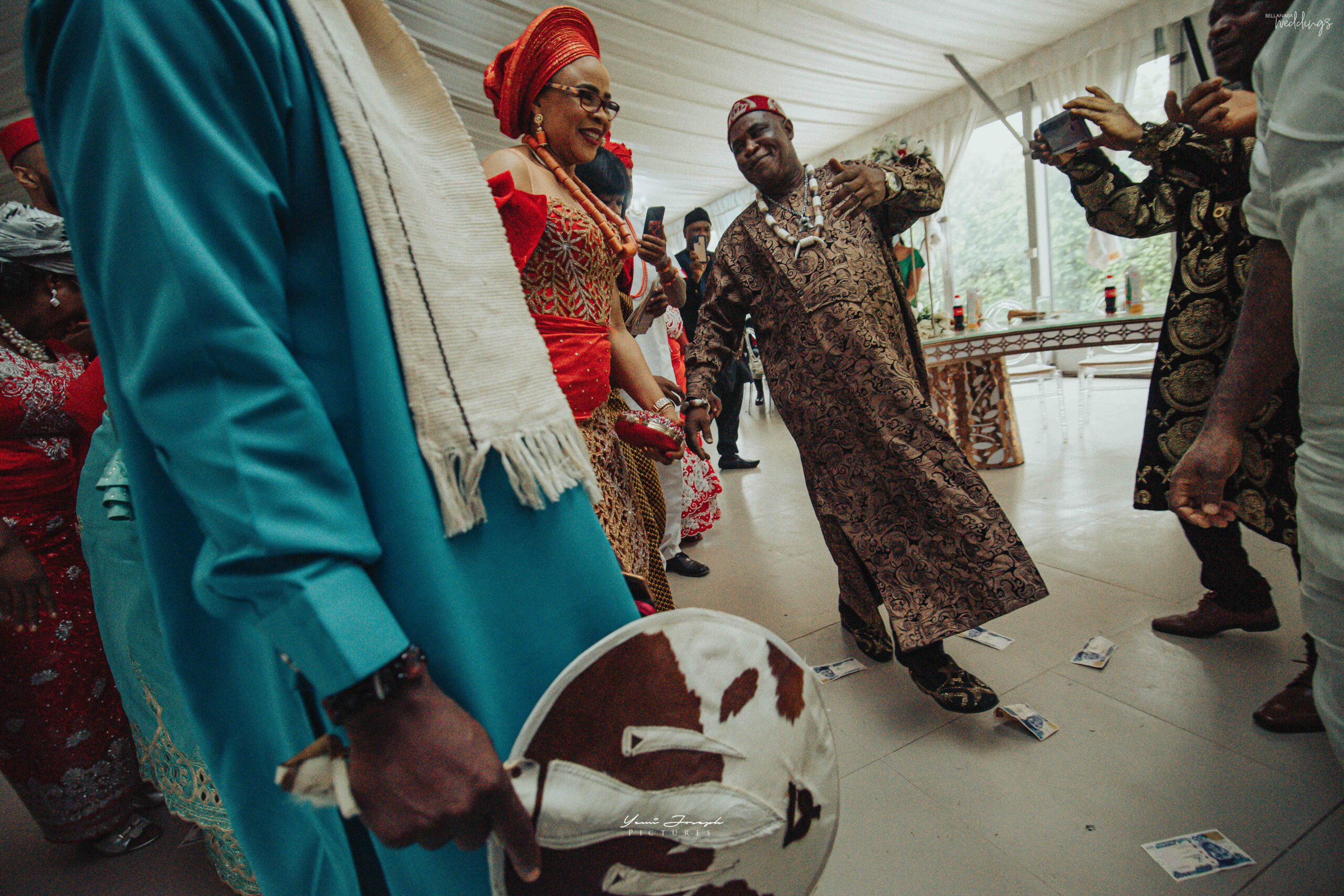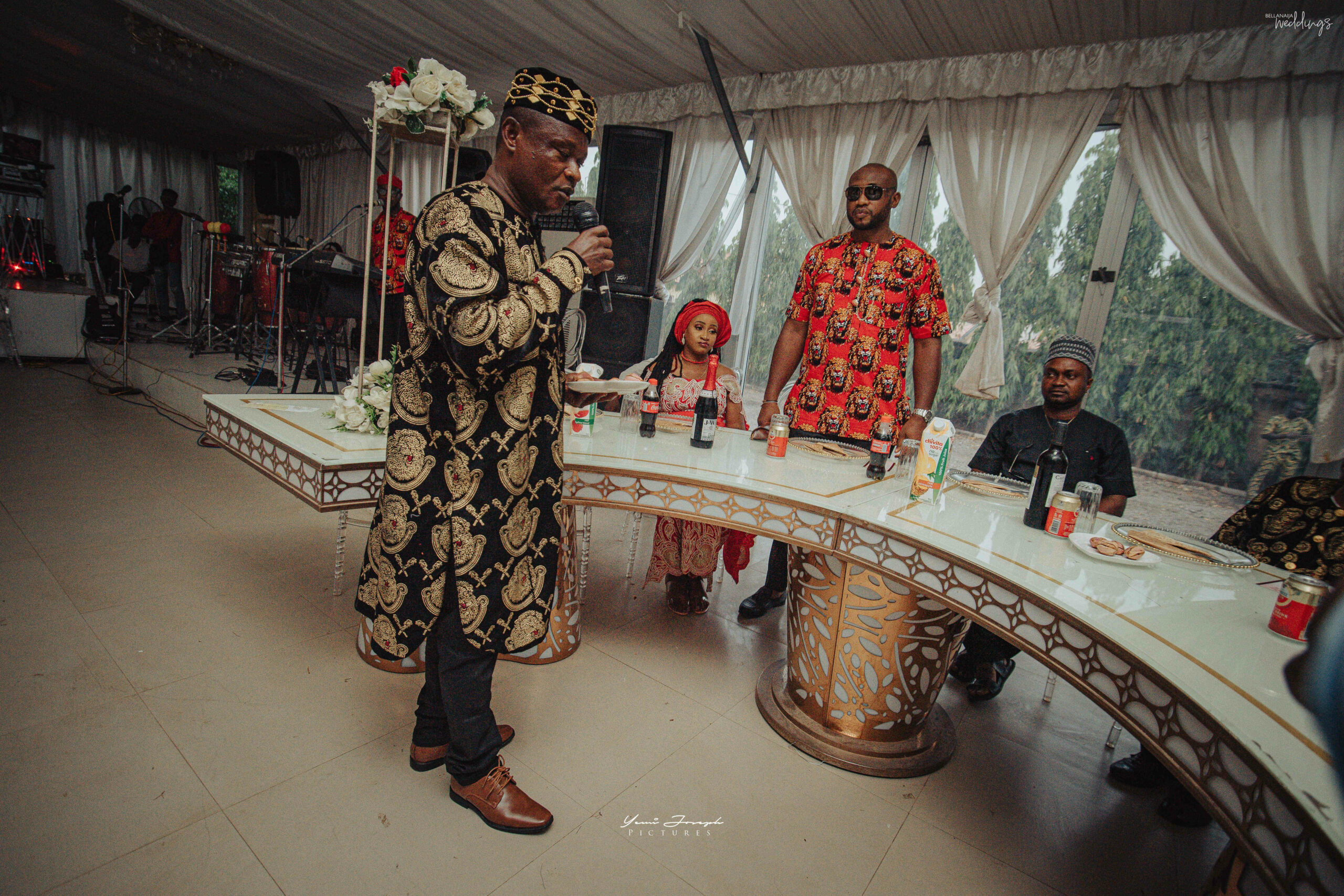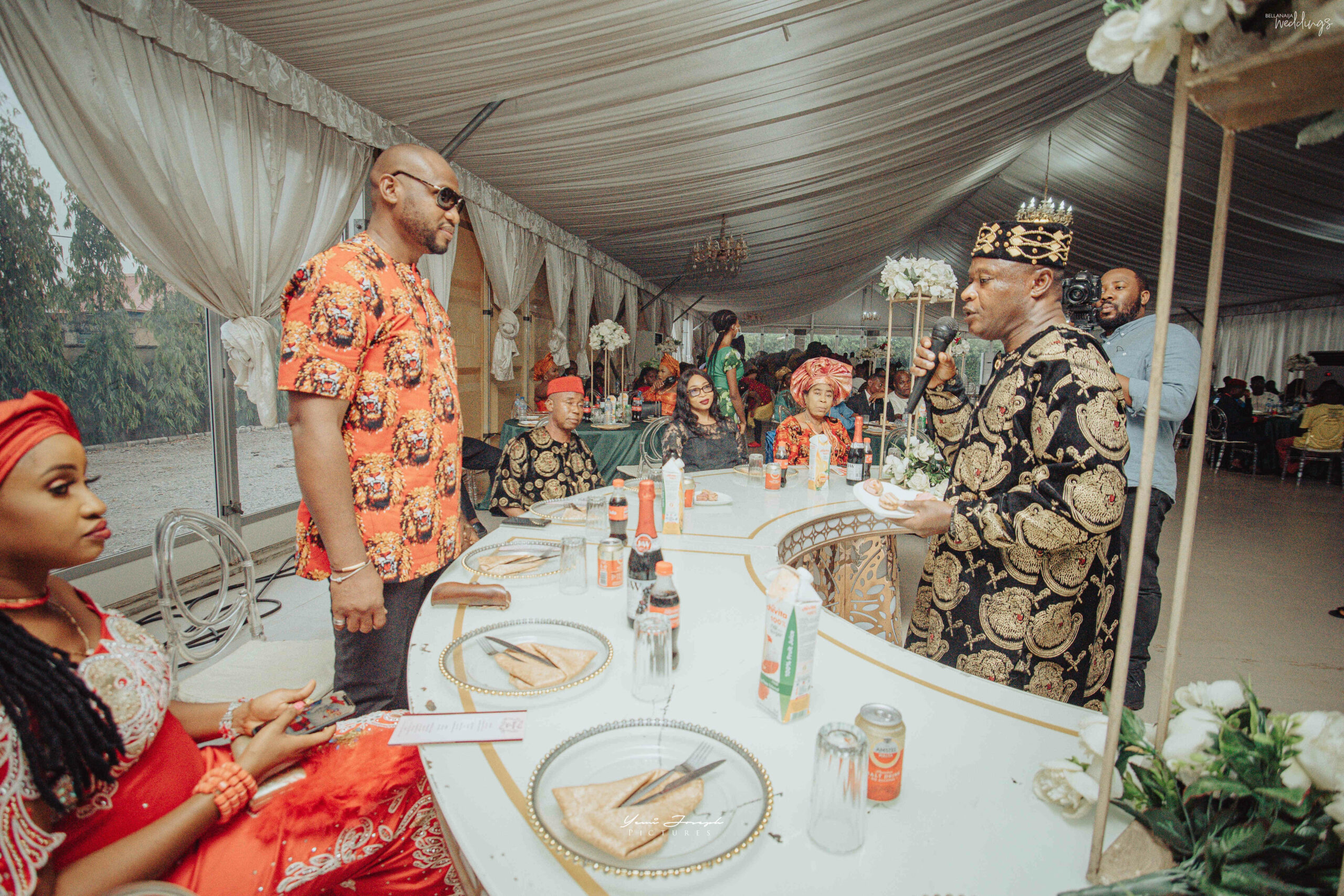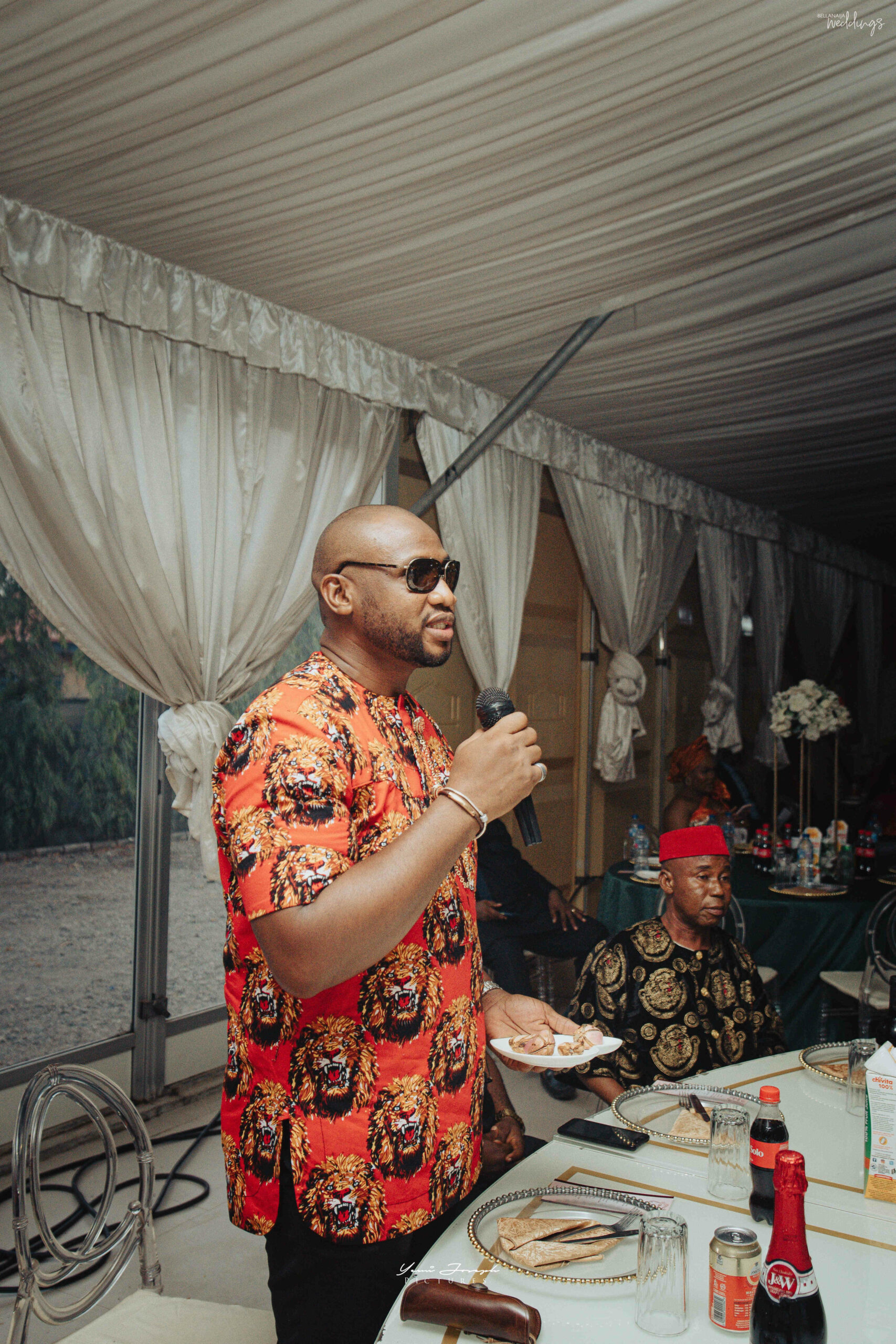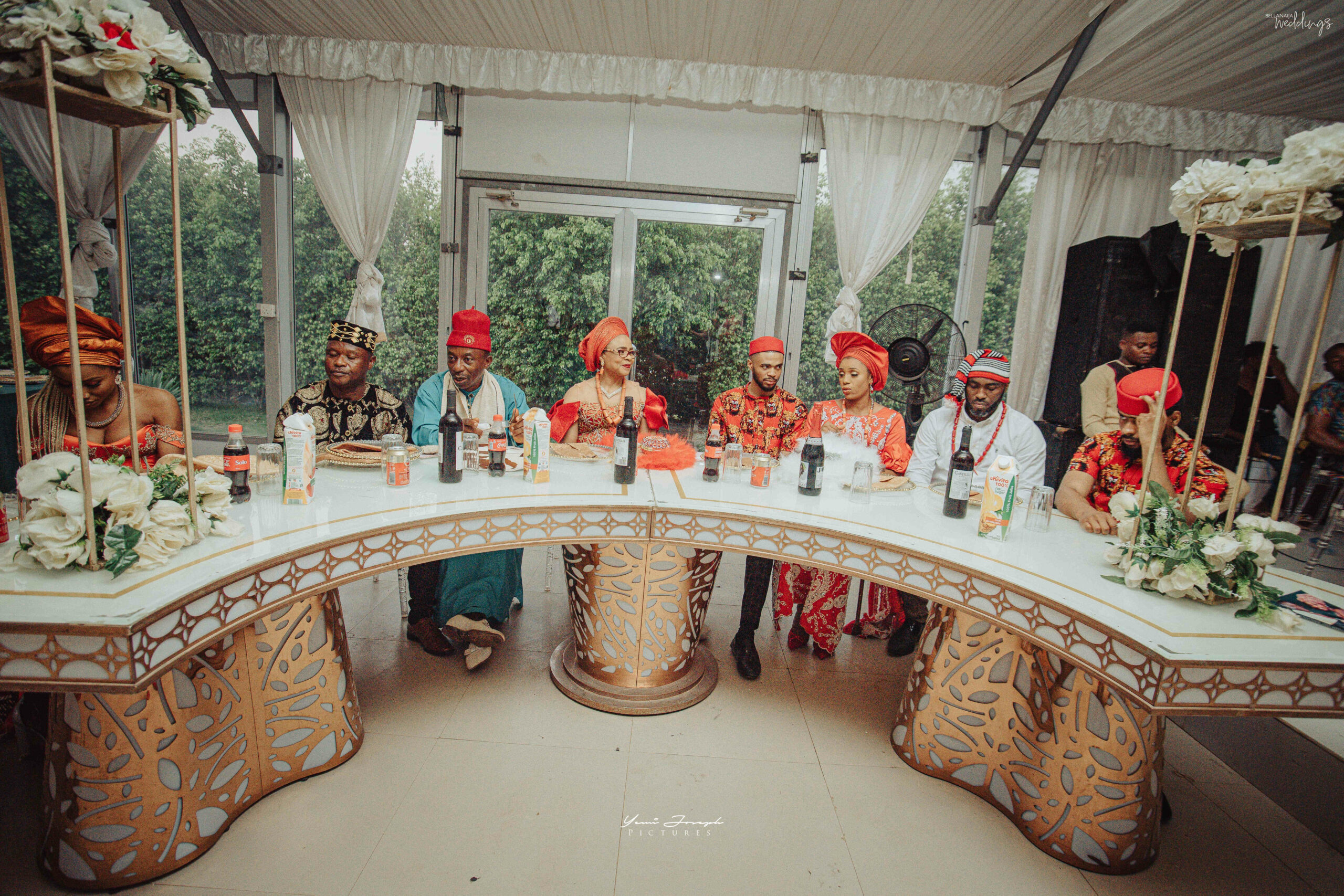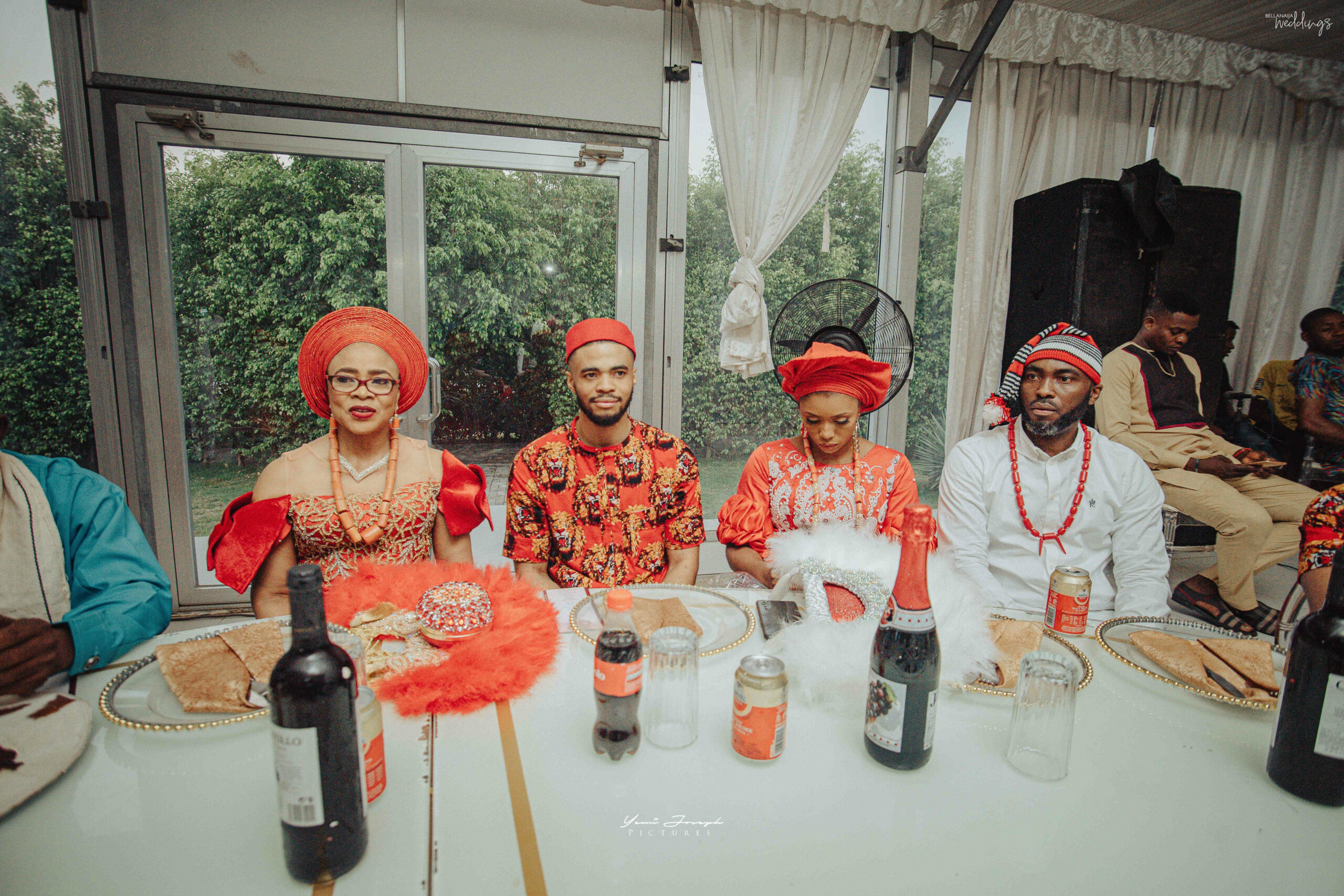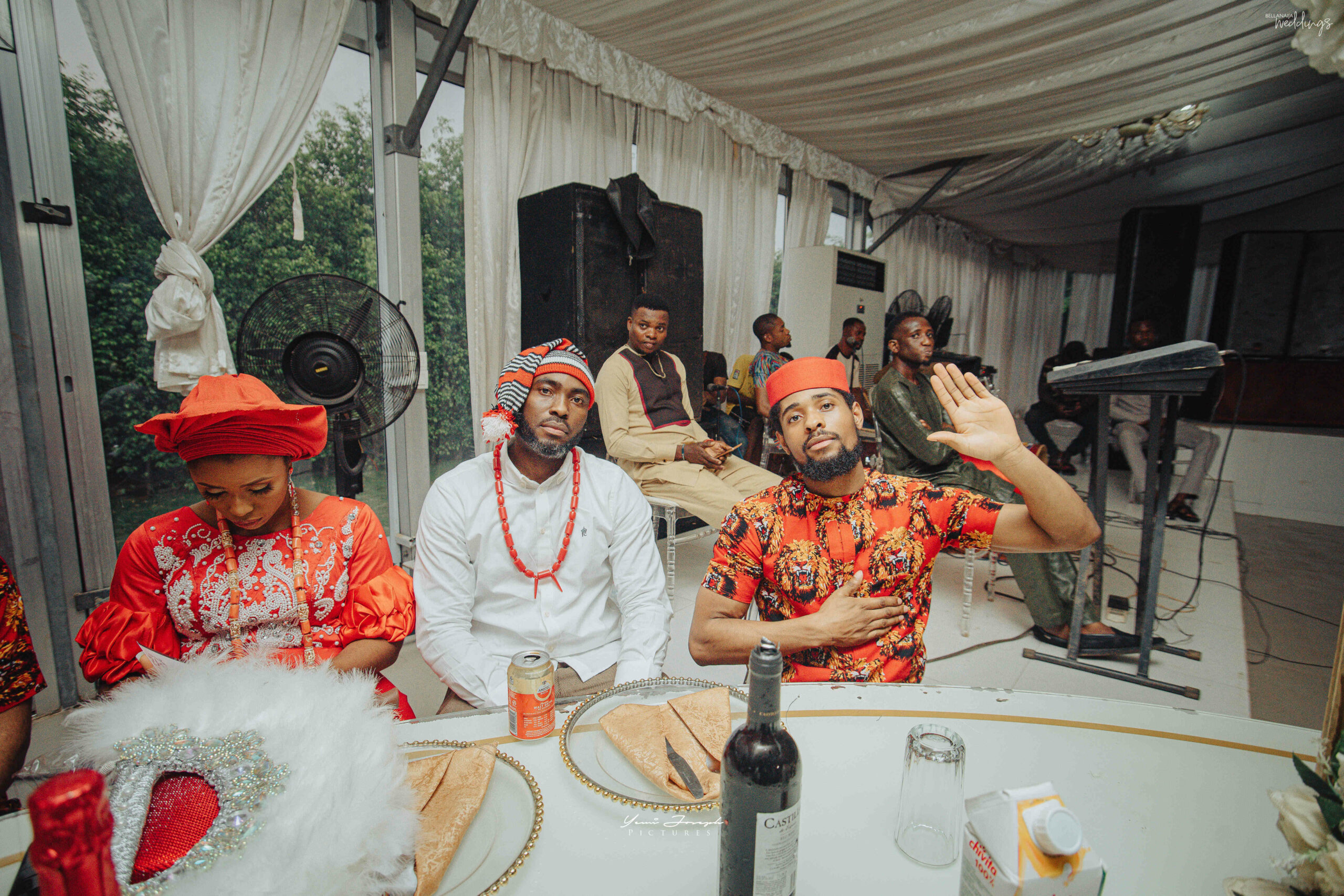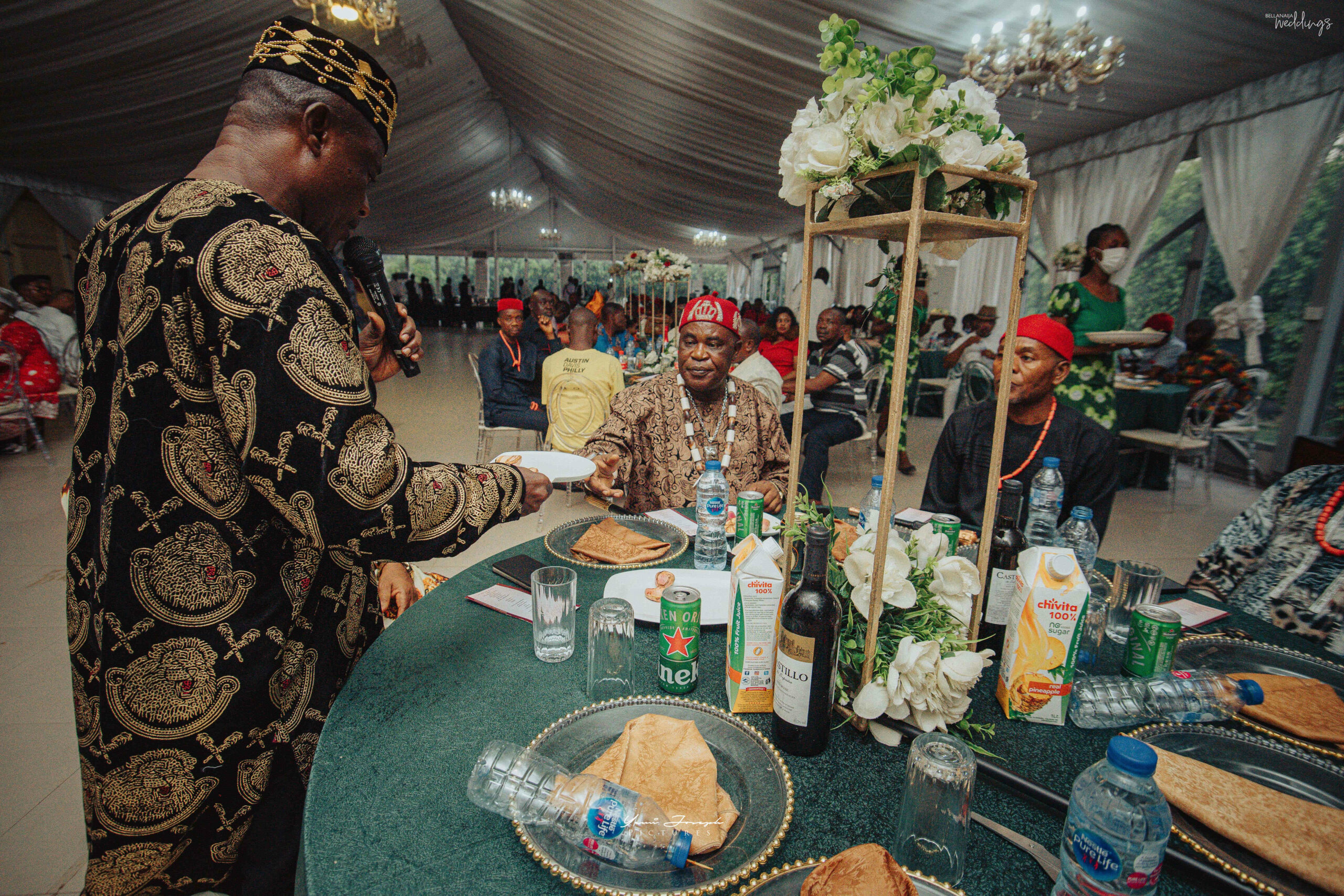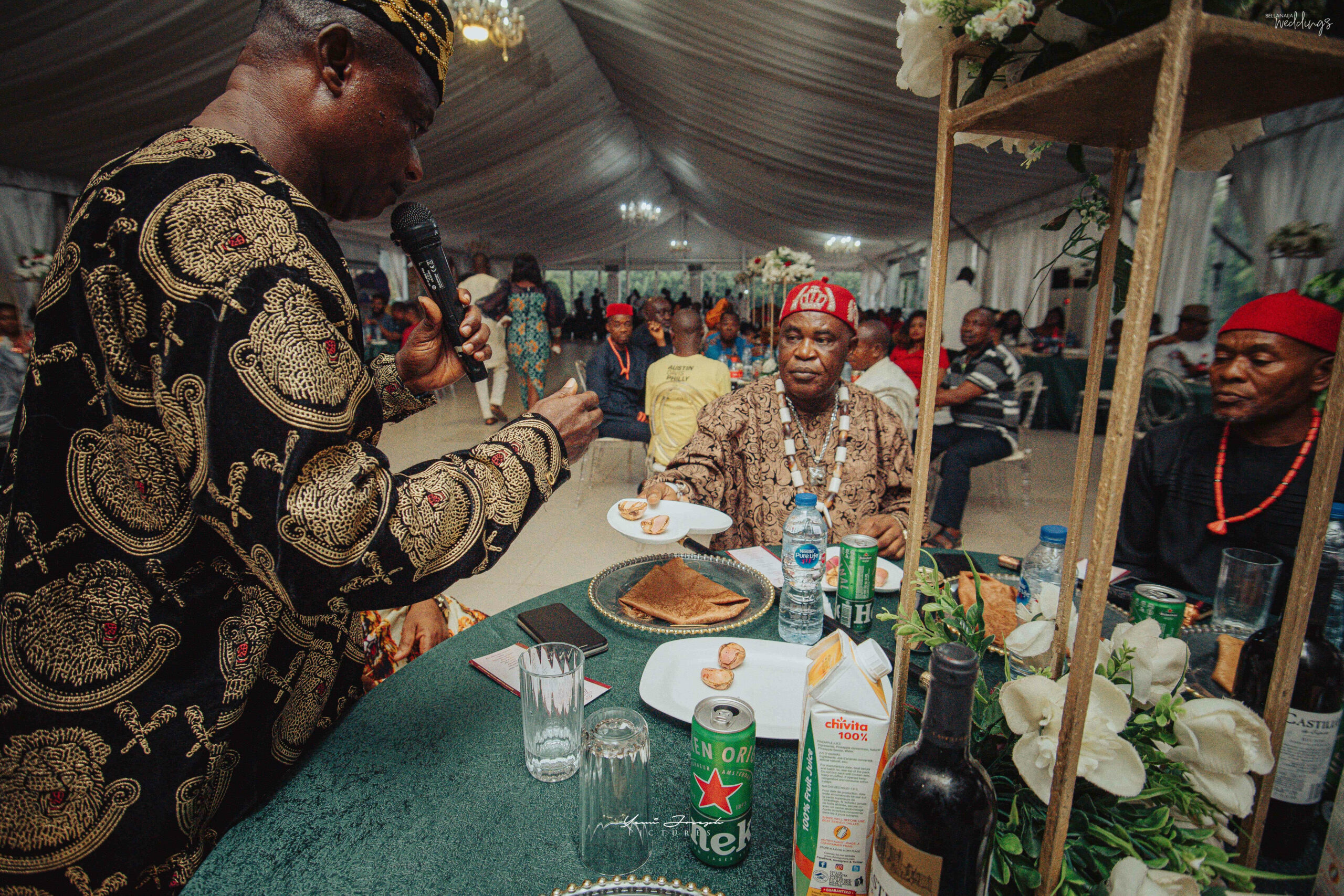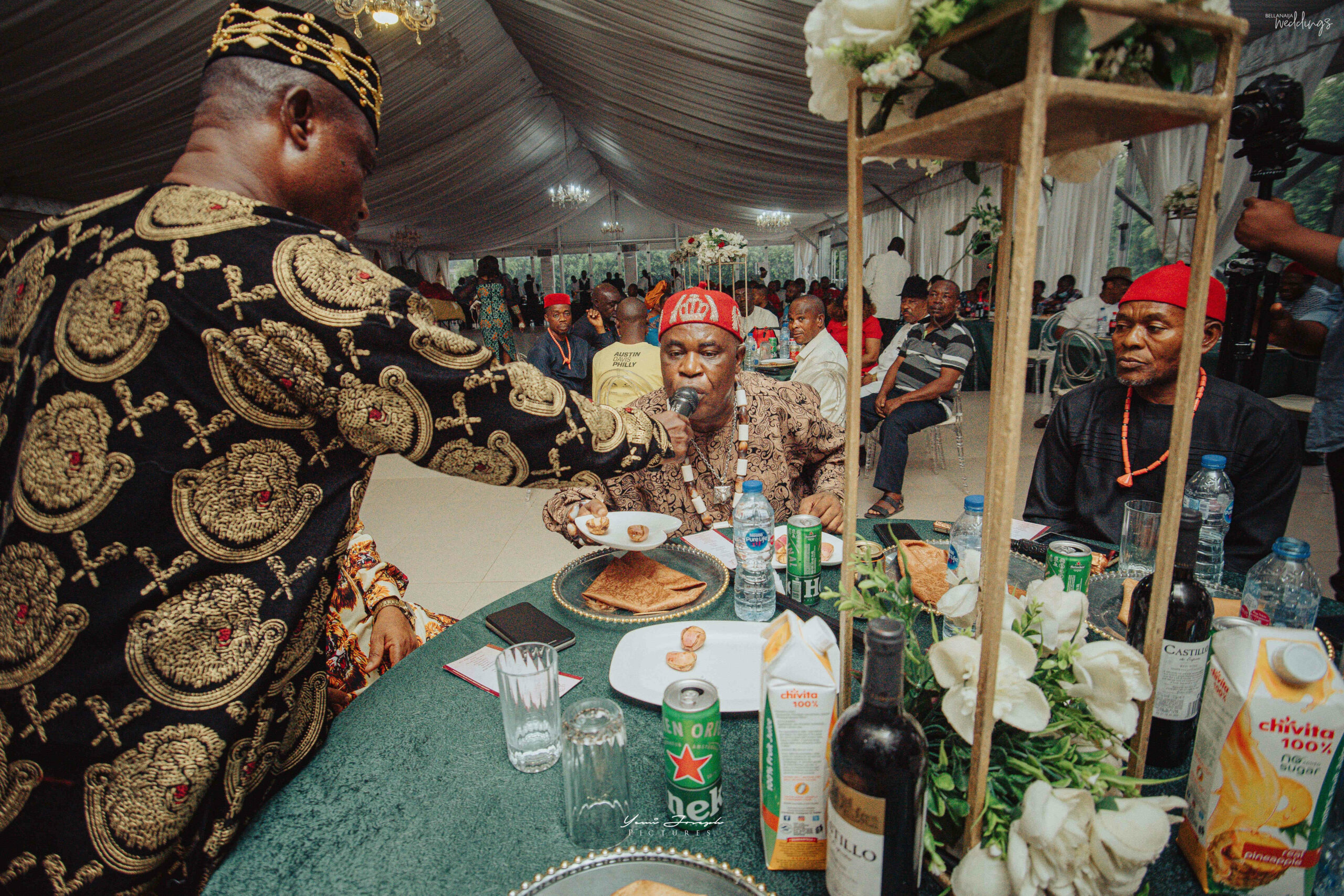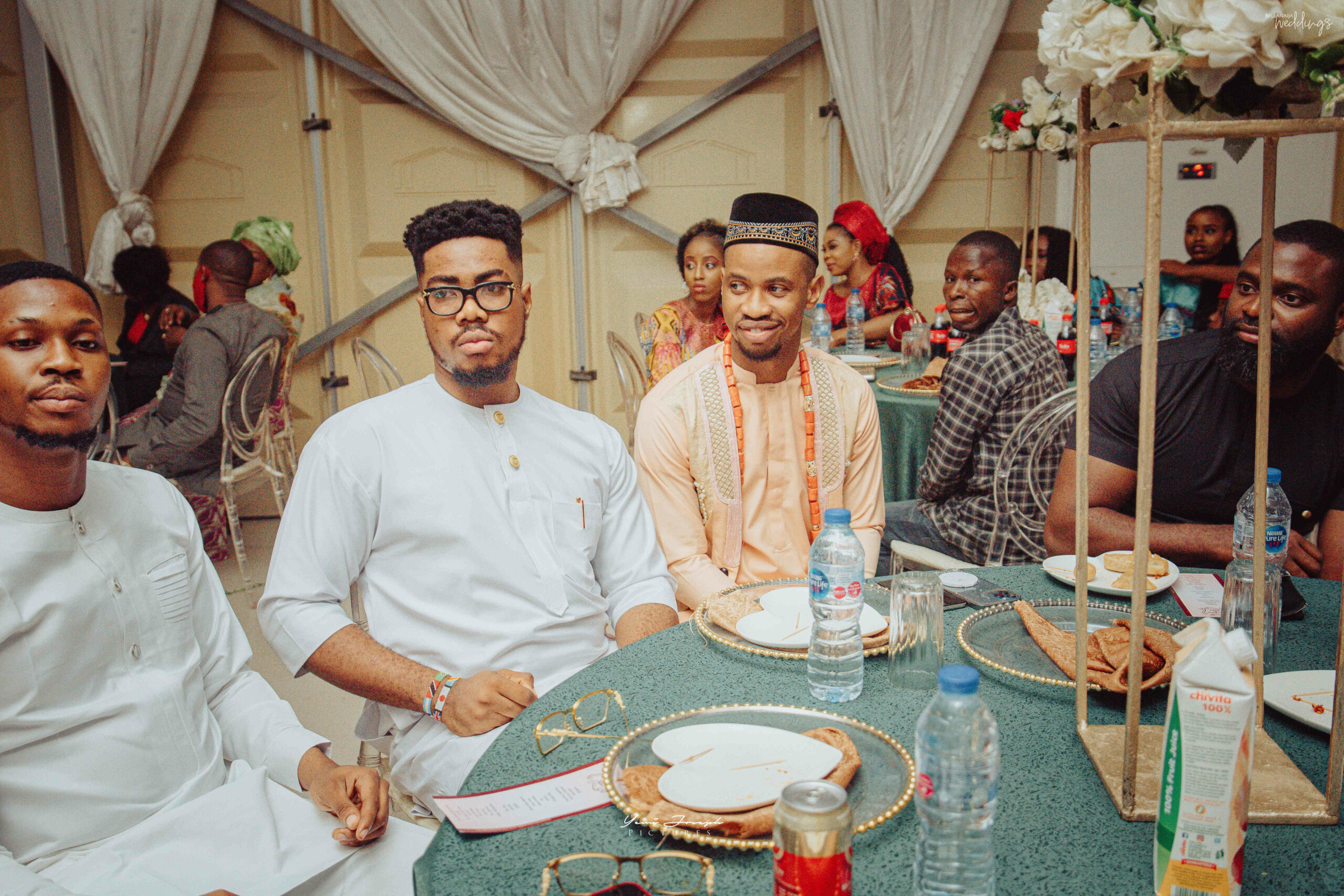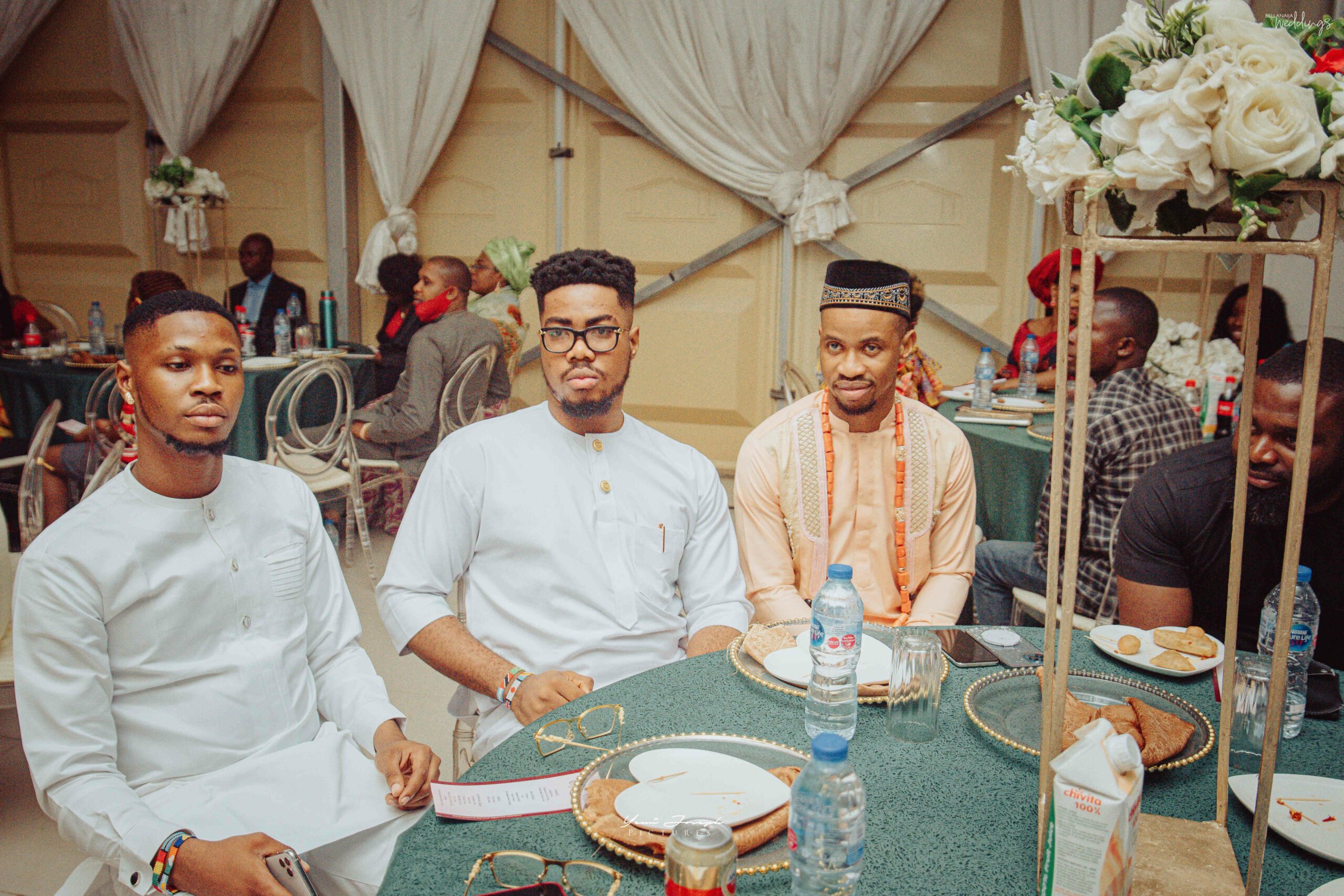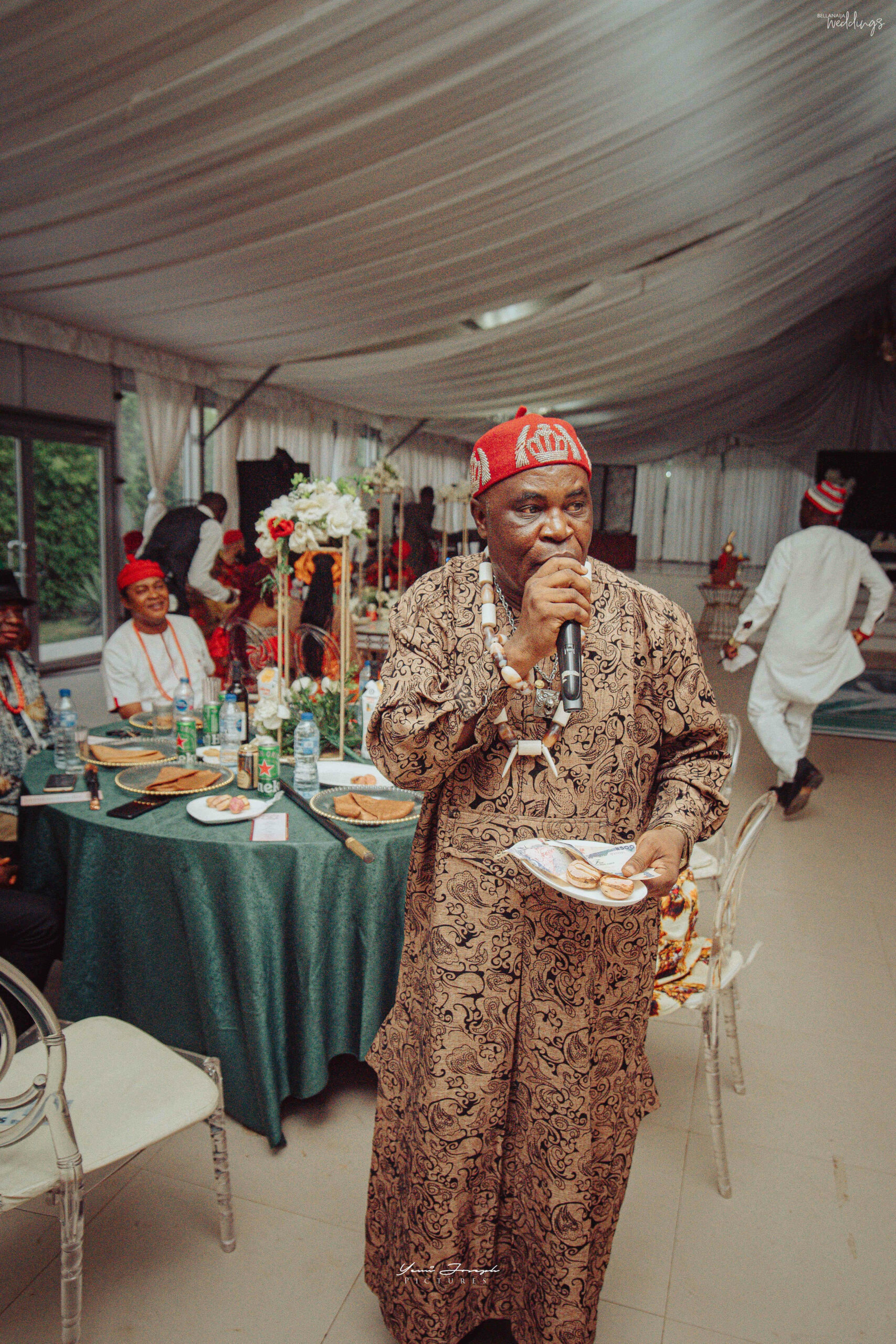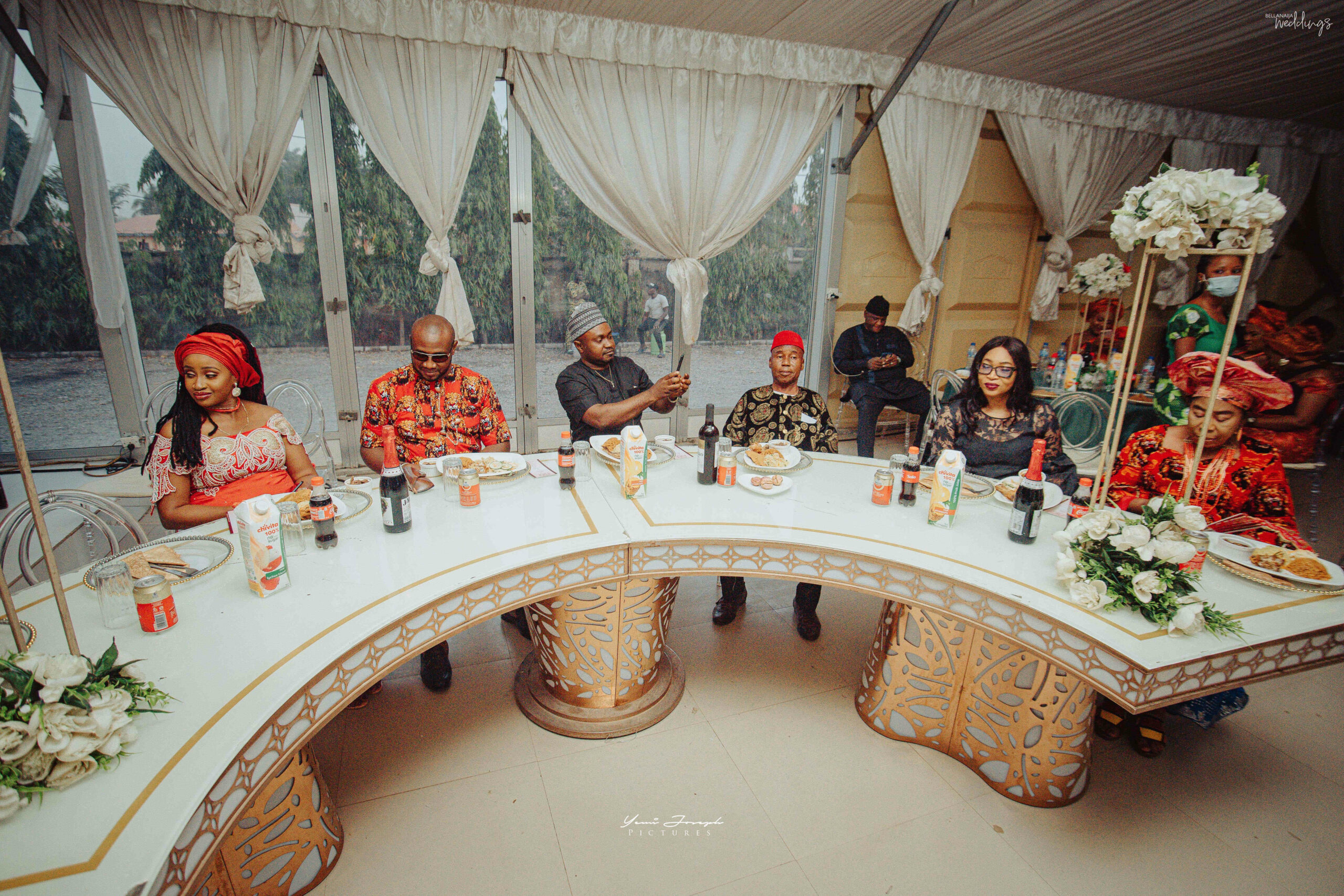 Here comes the beautiful bride, Thelma as she makes her first appearance and welcomes her in-laws.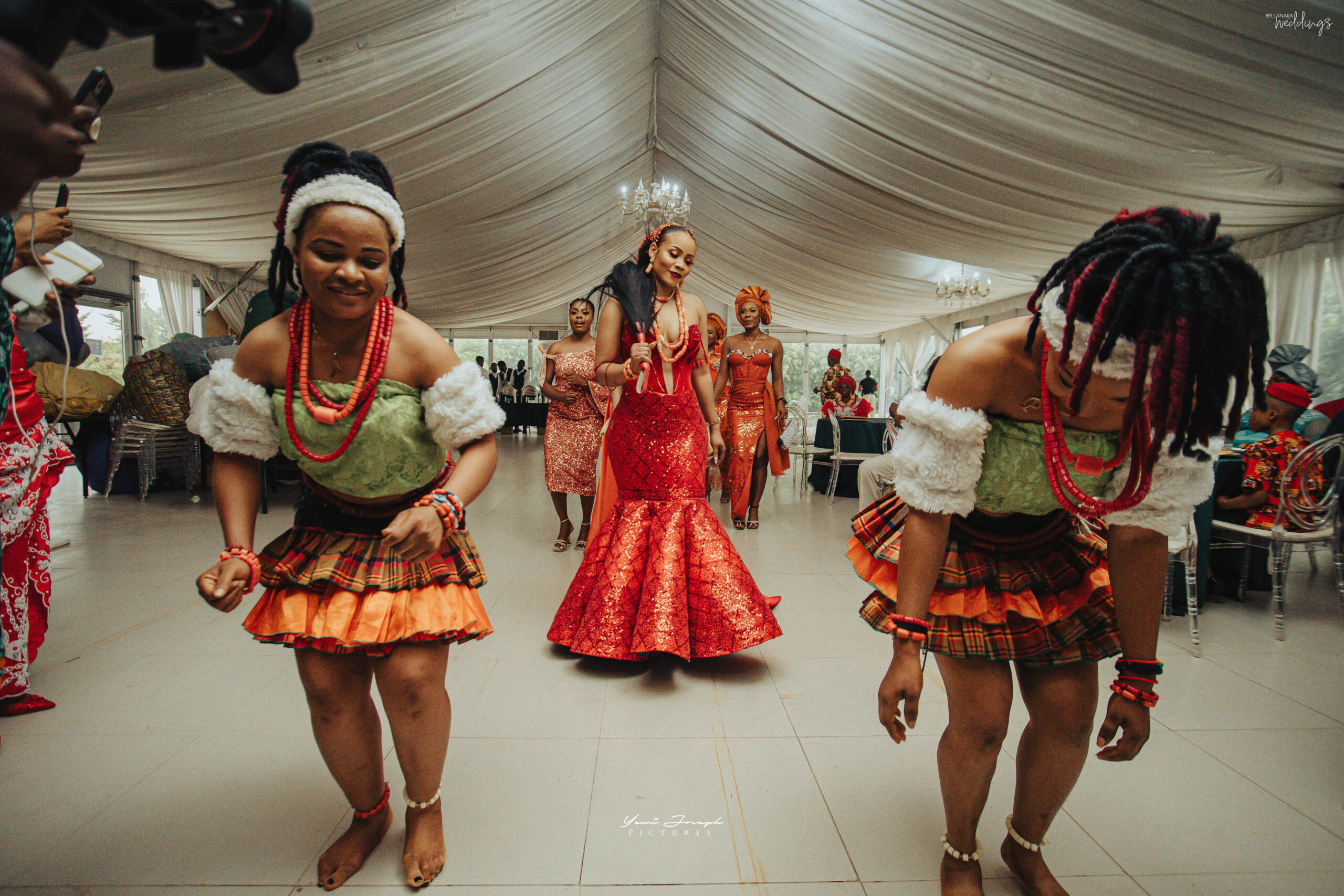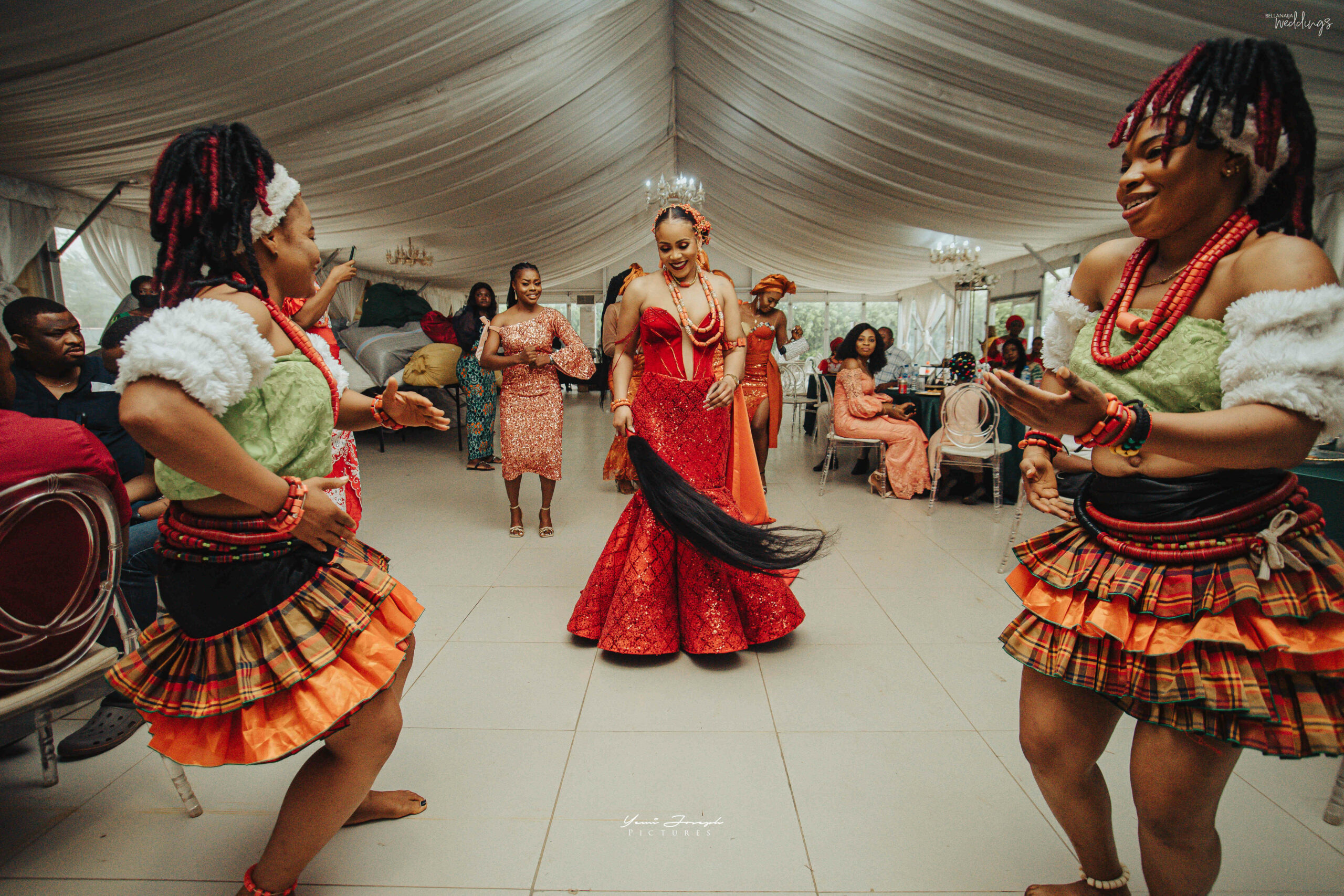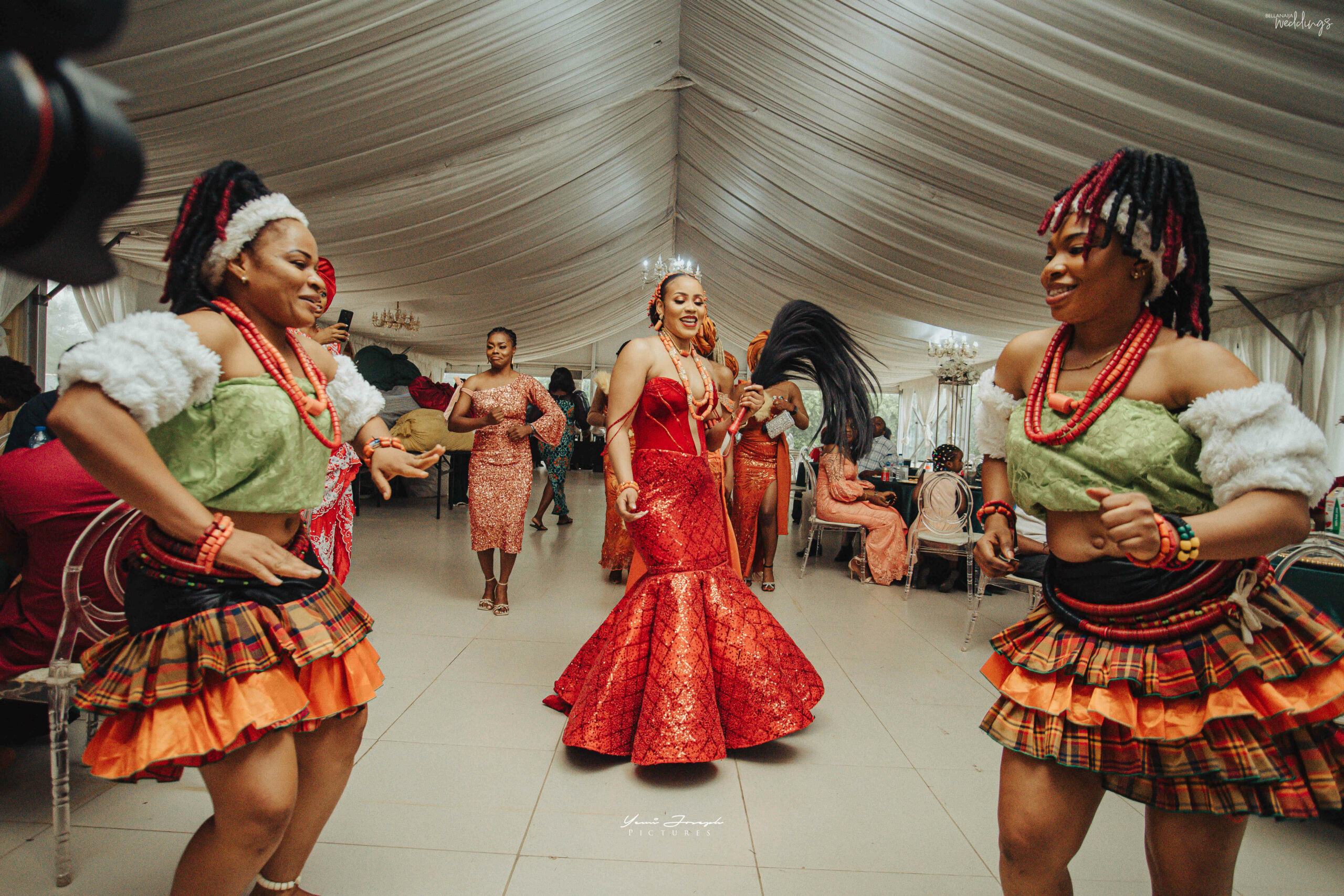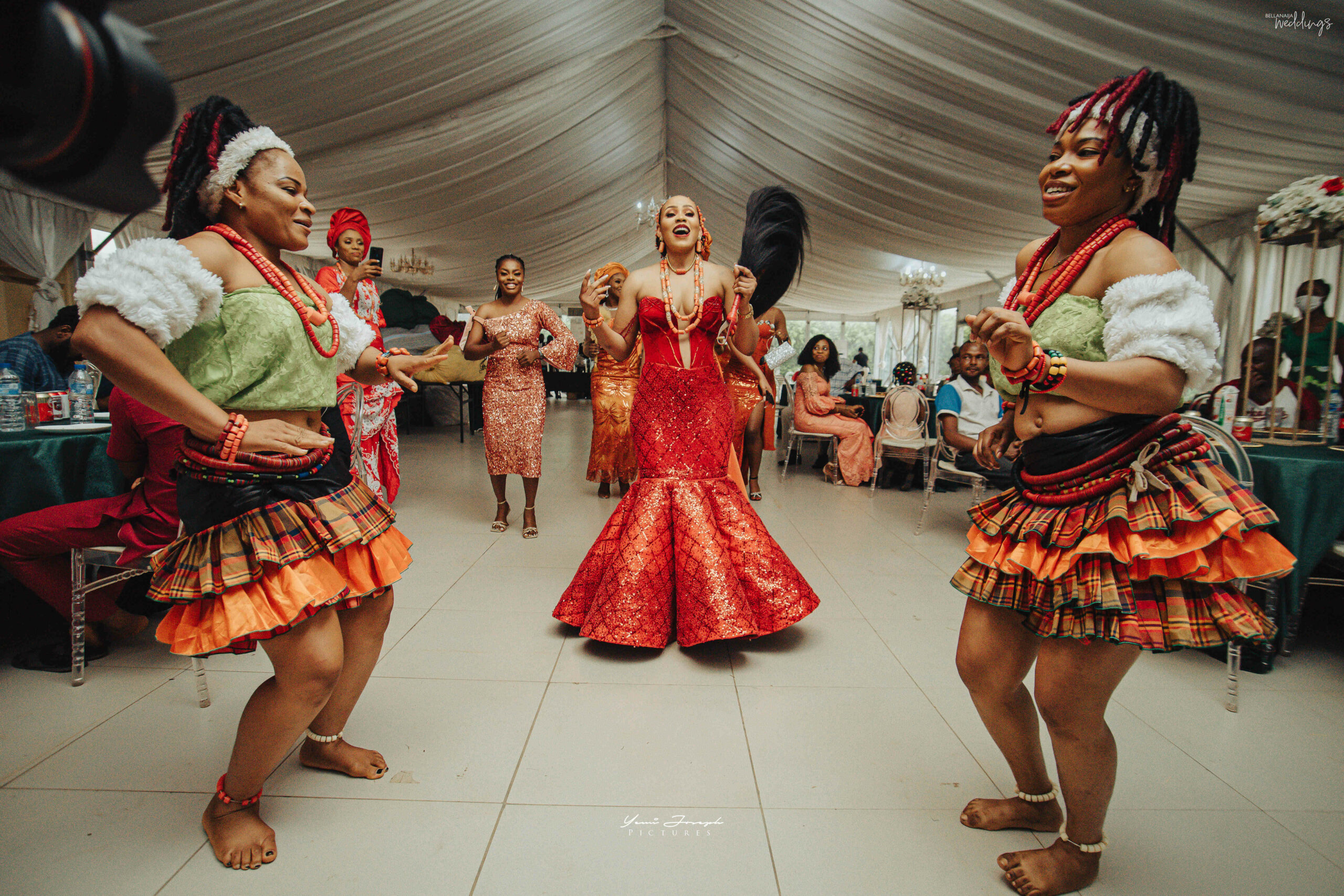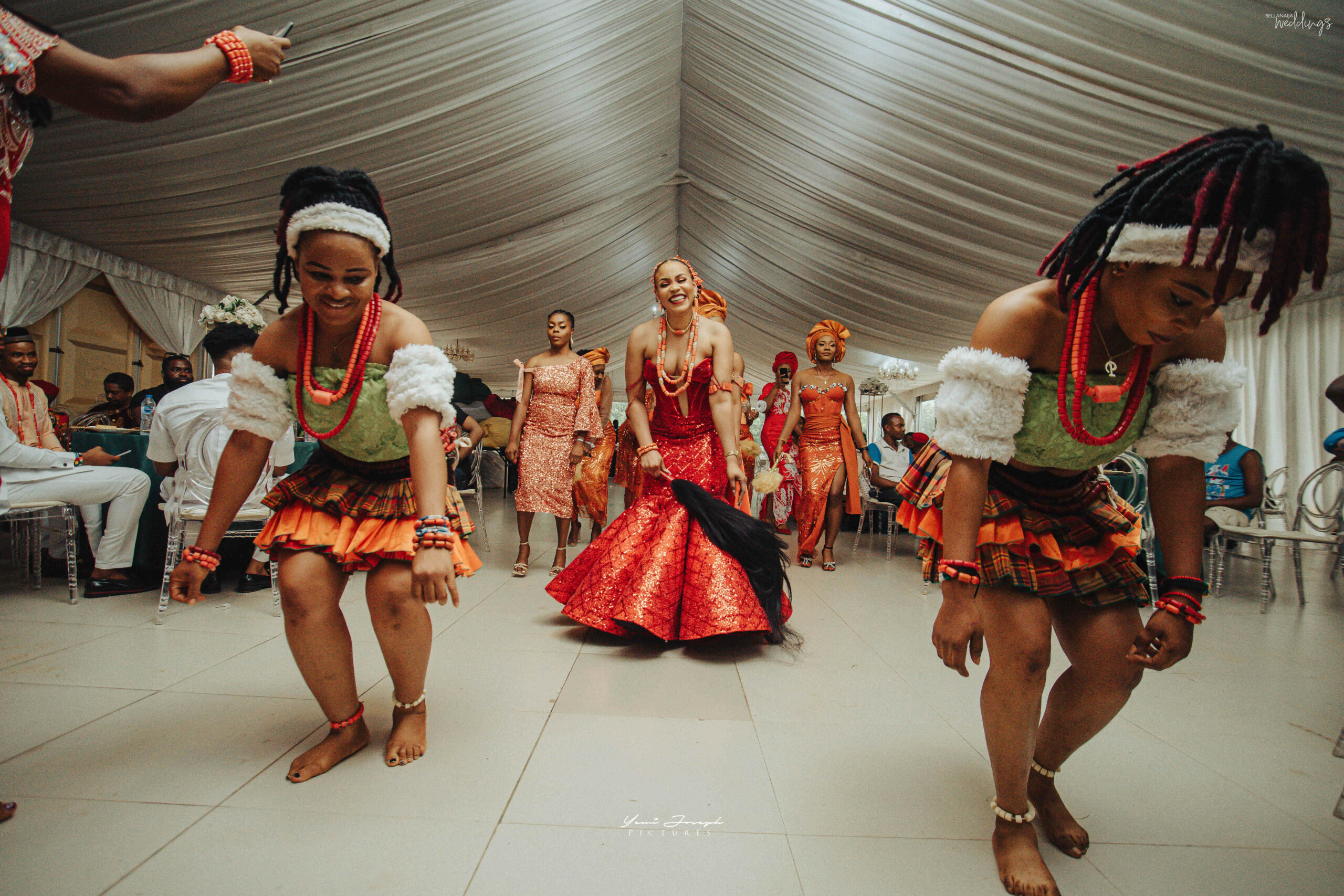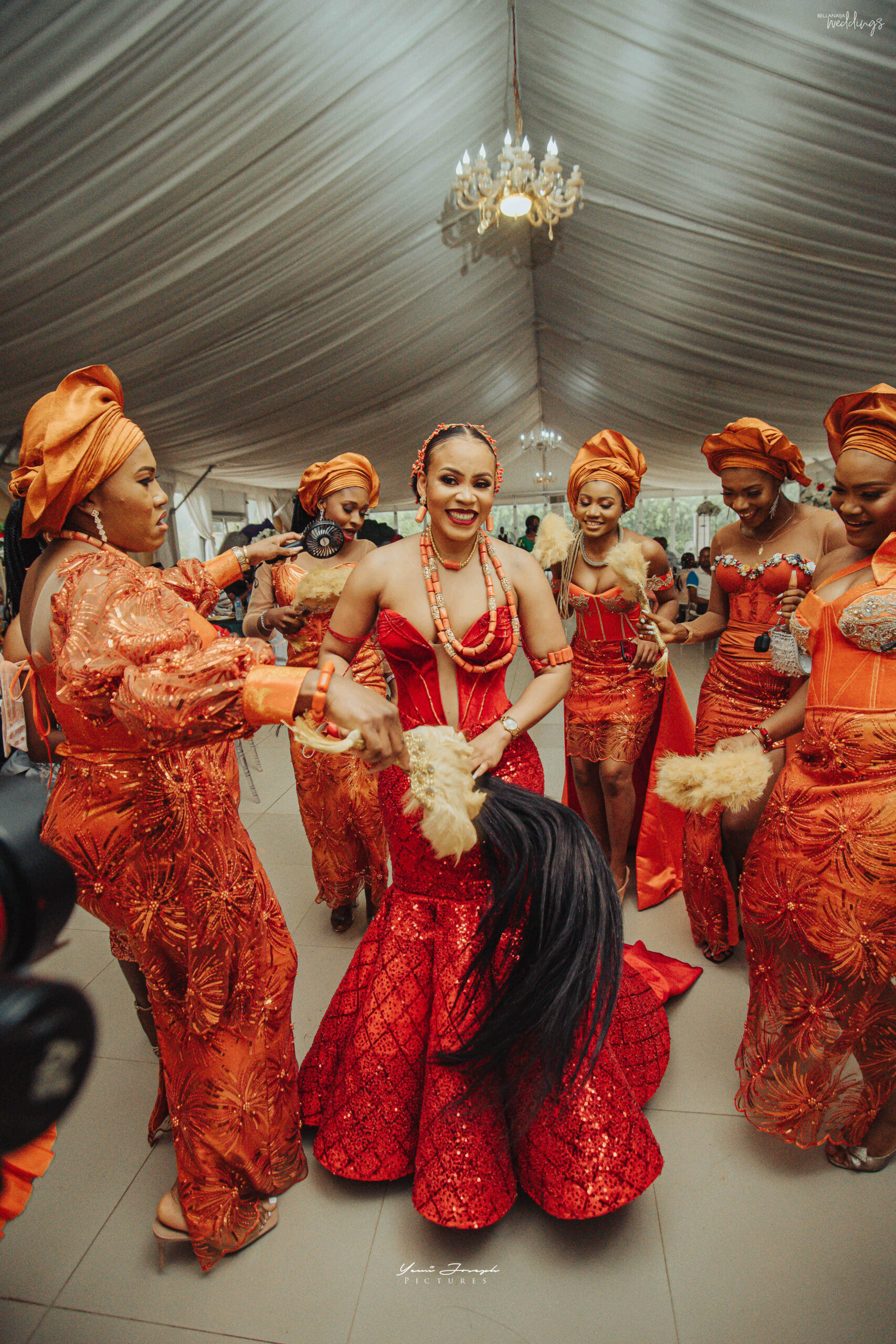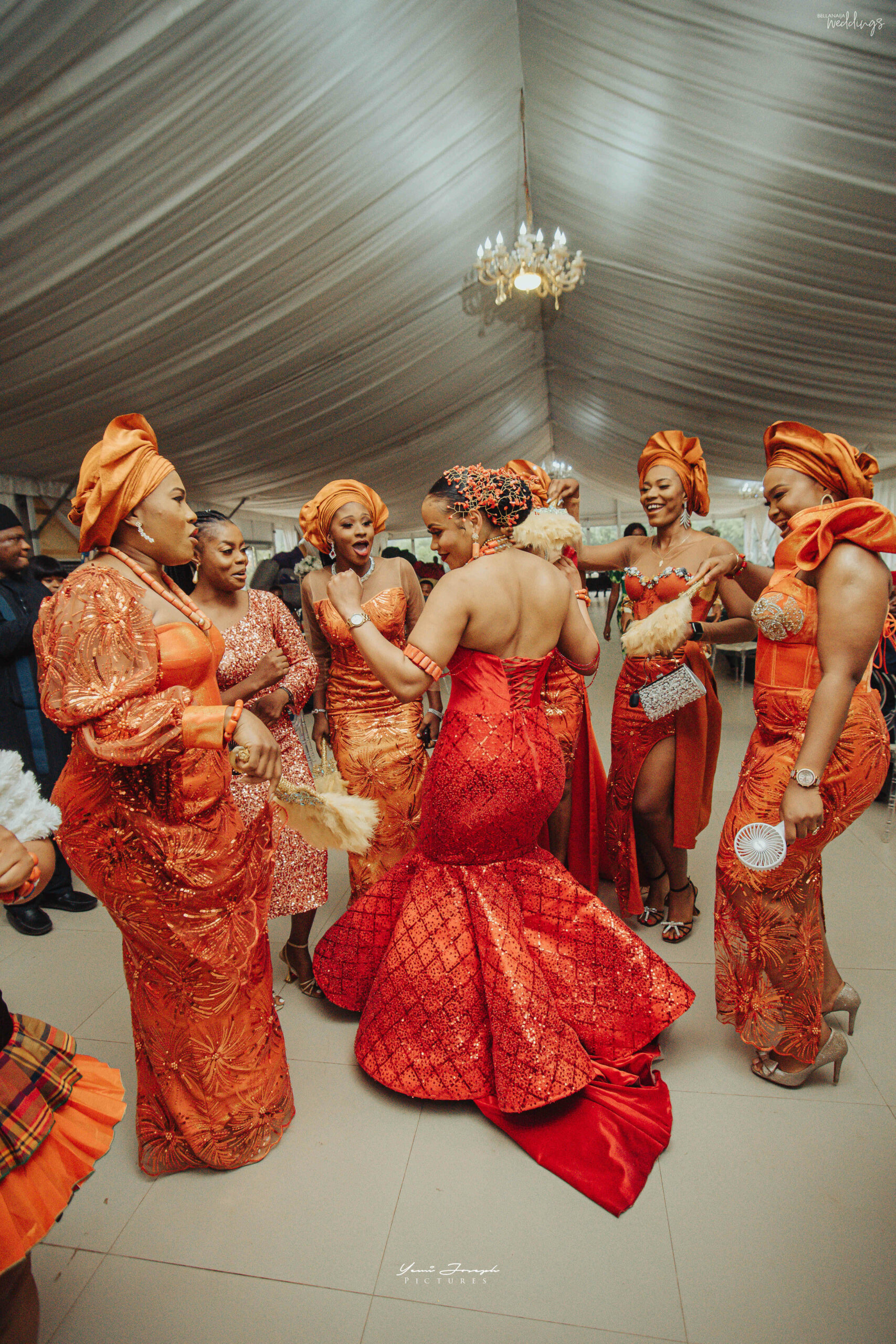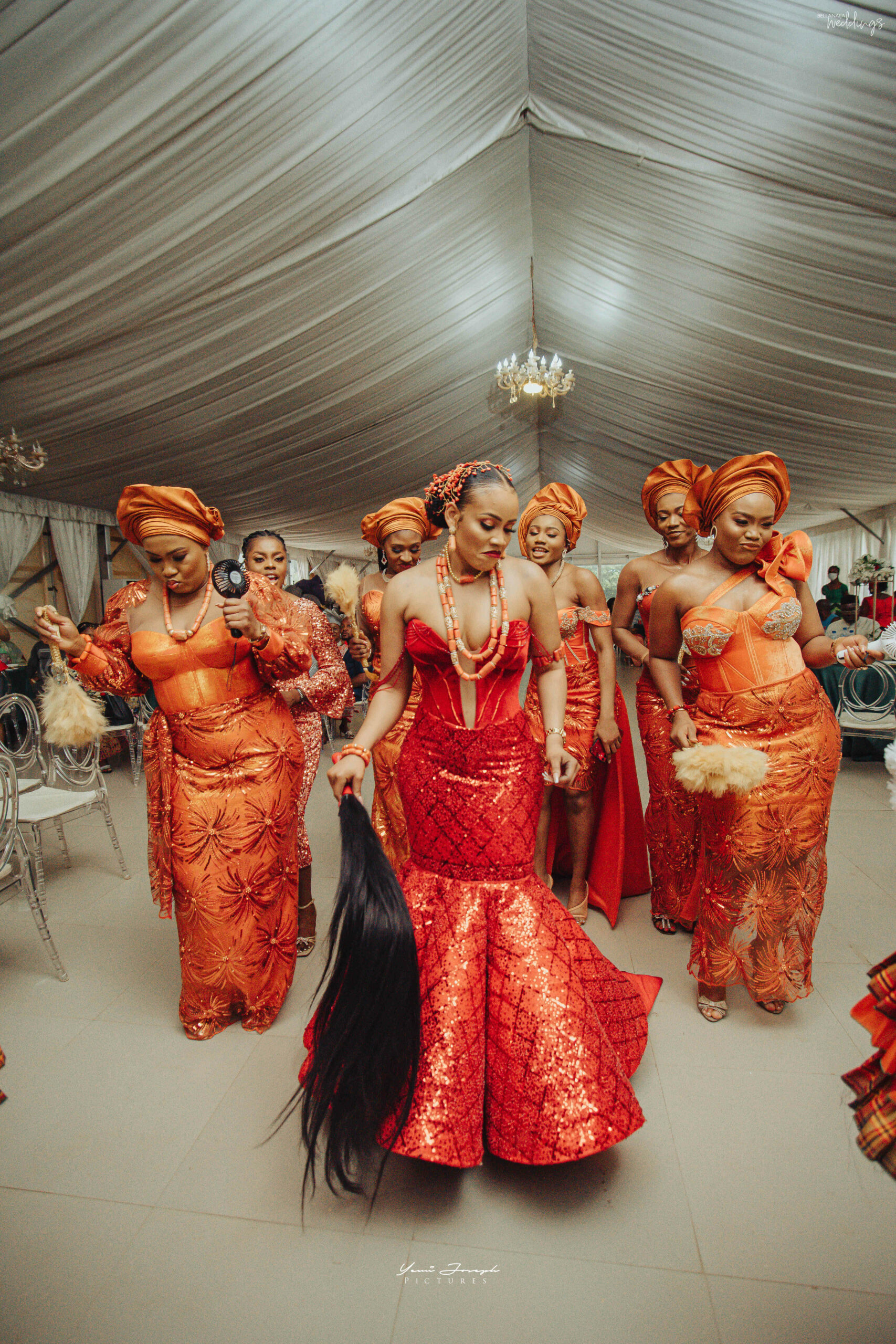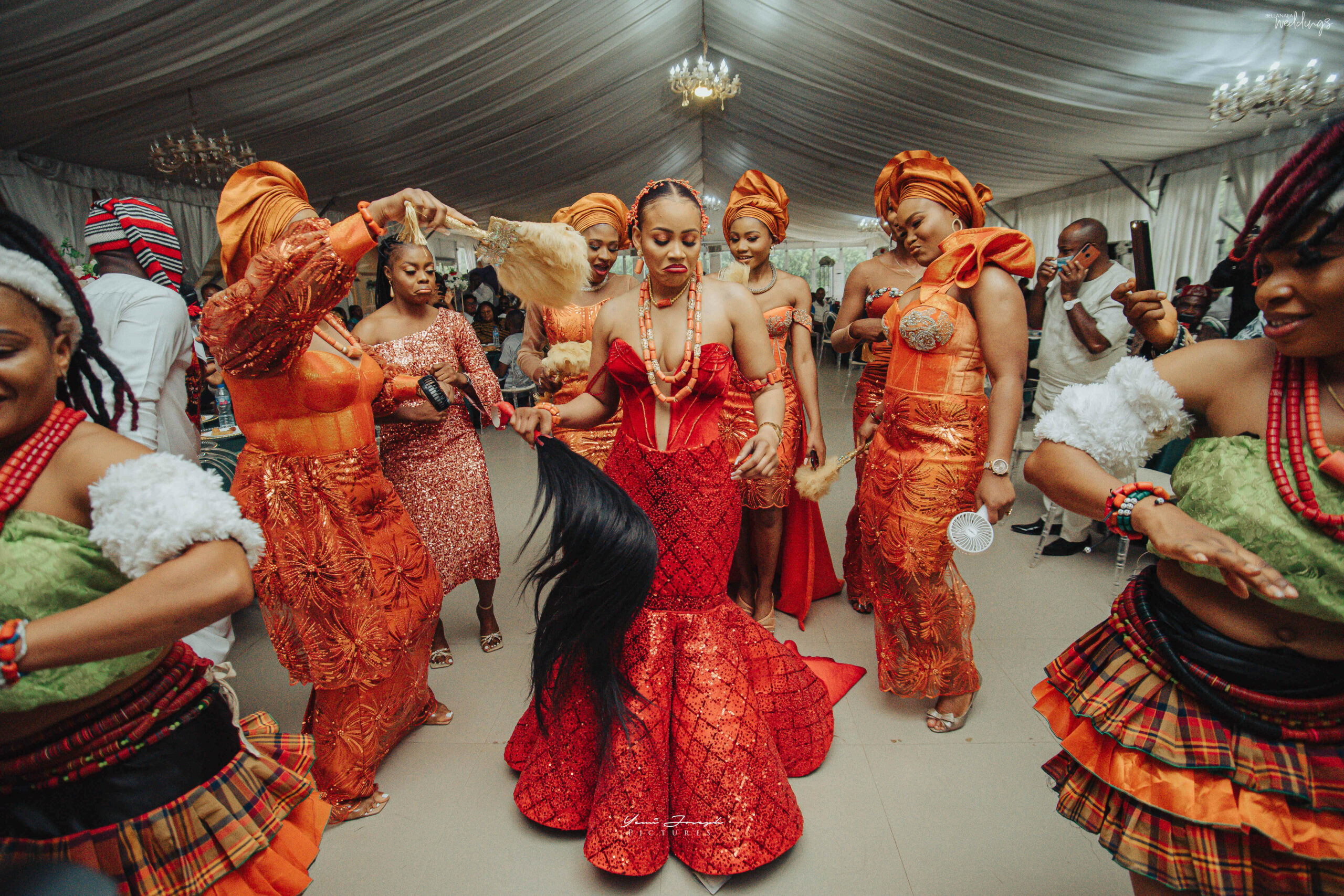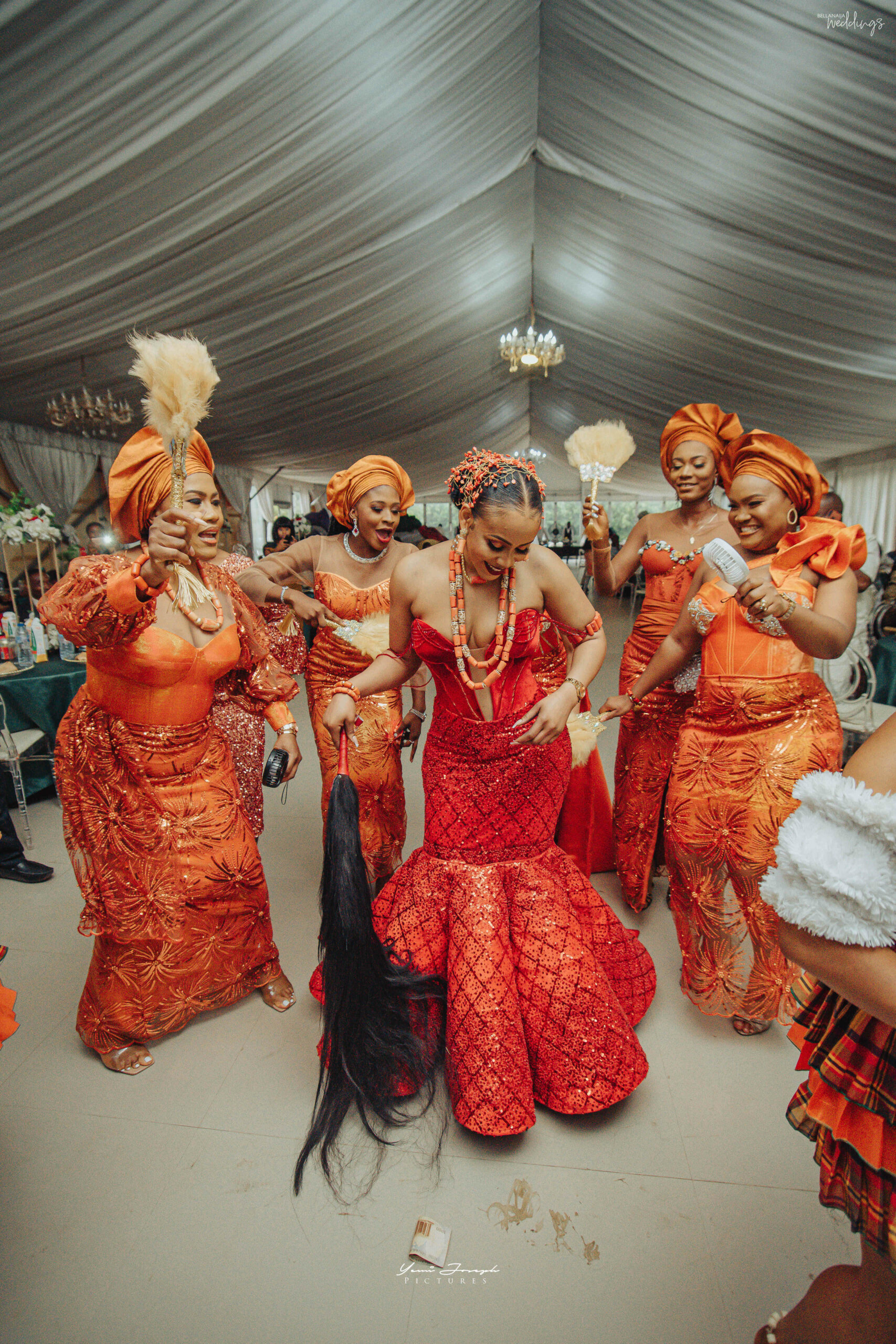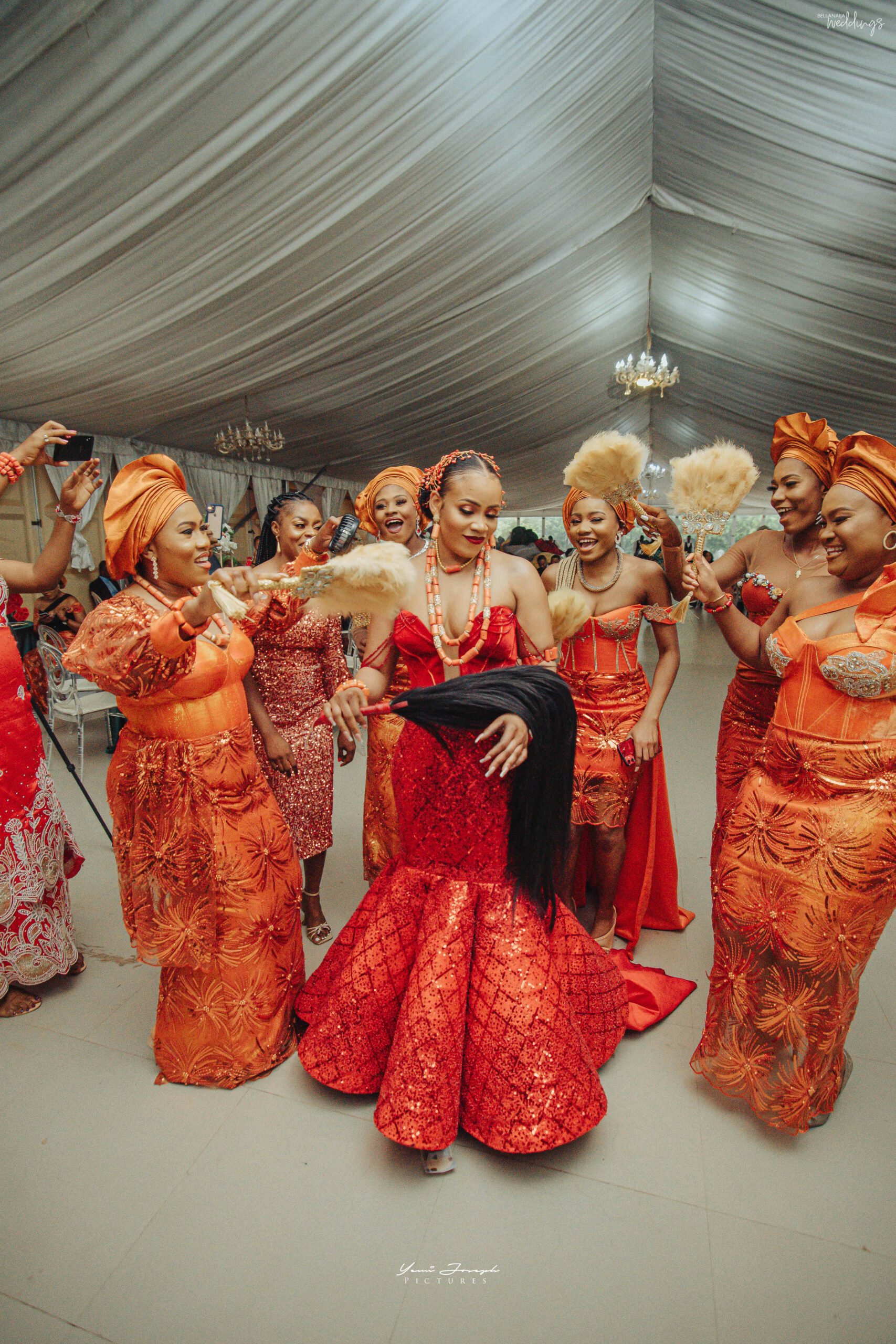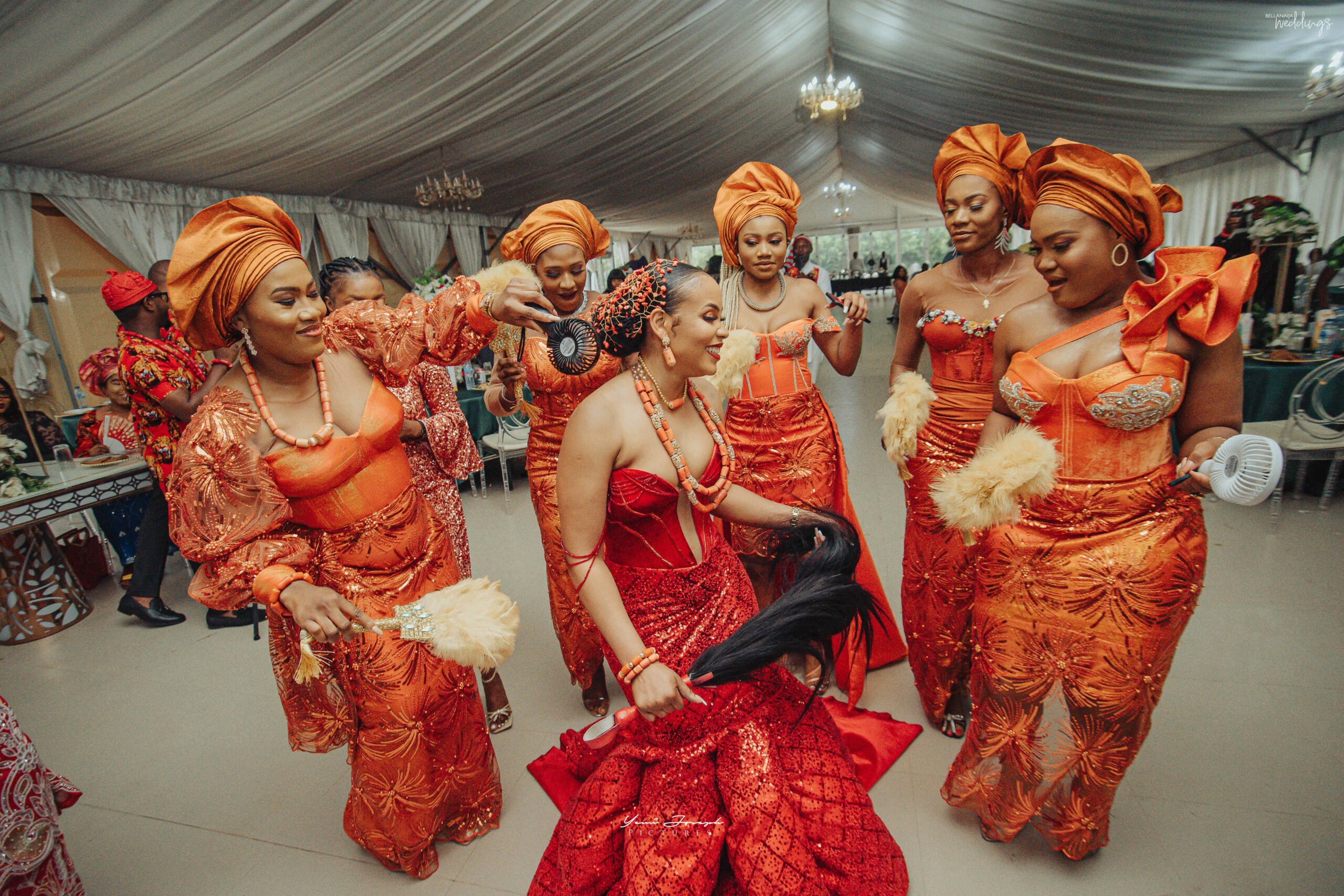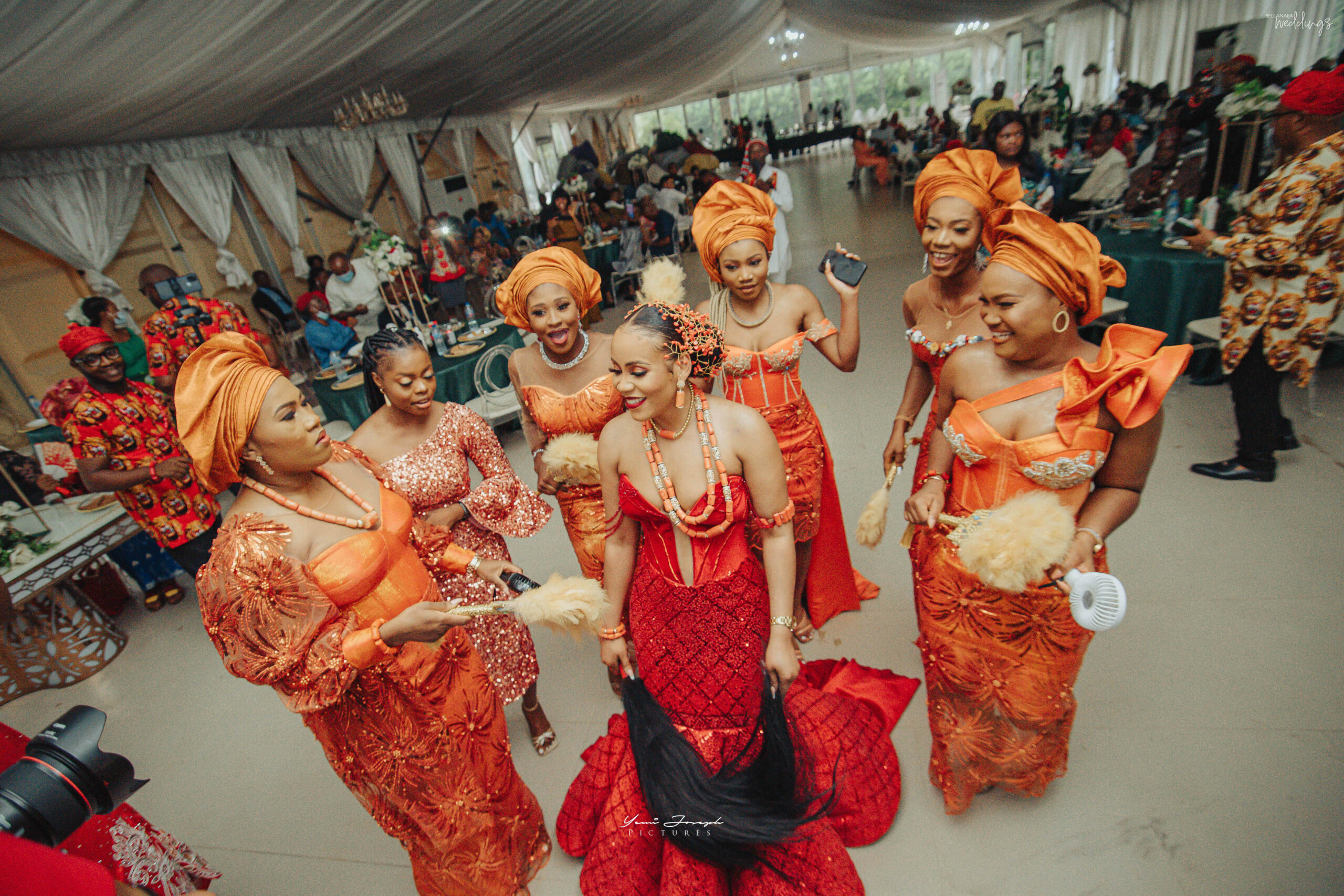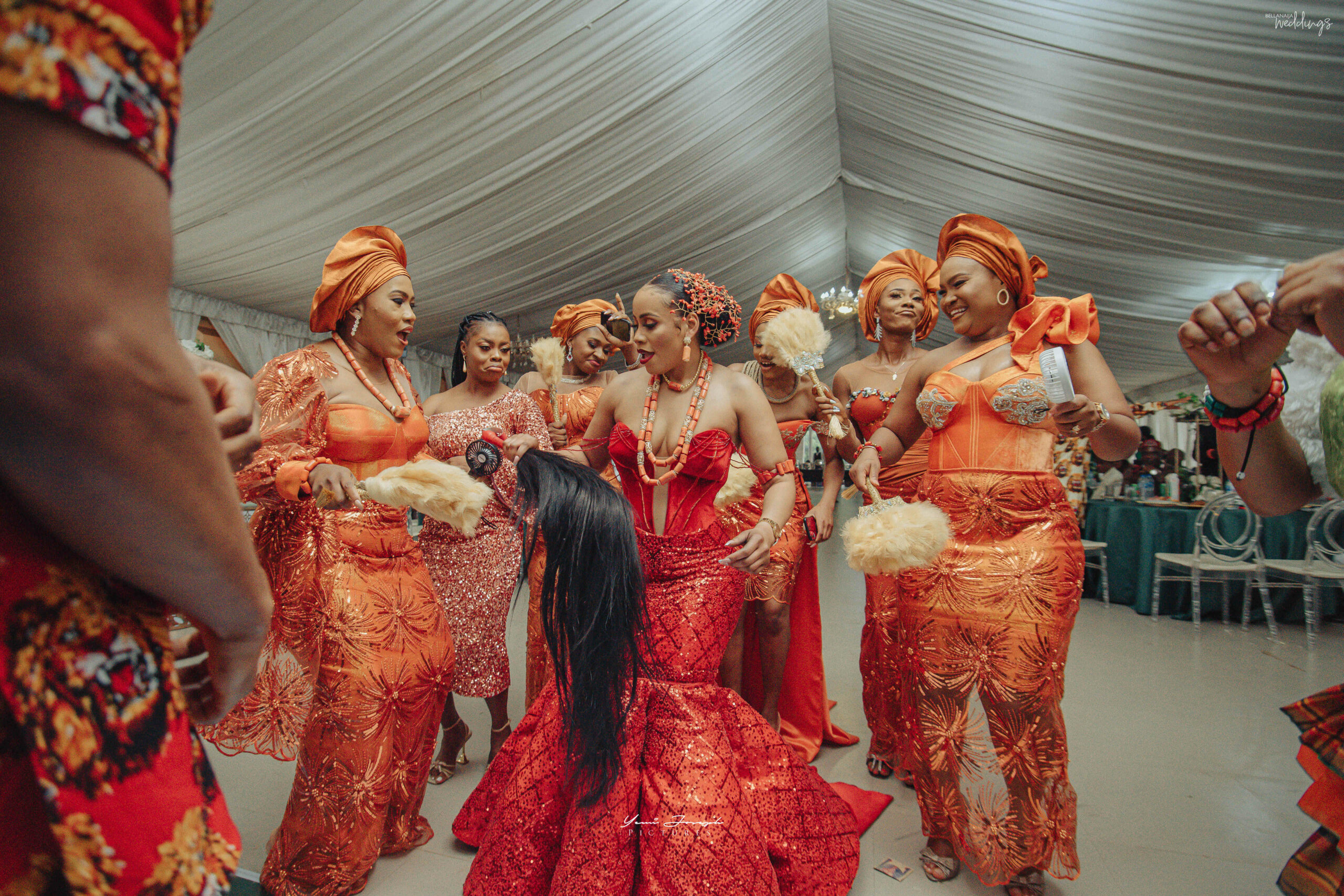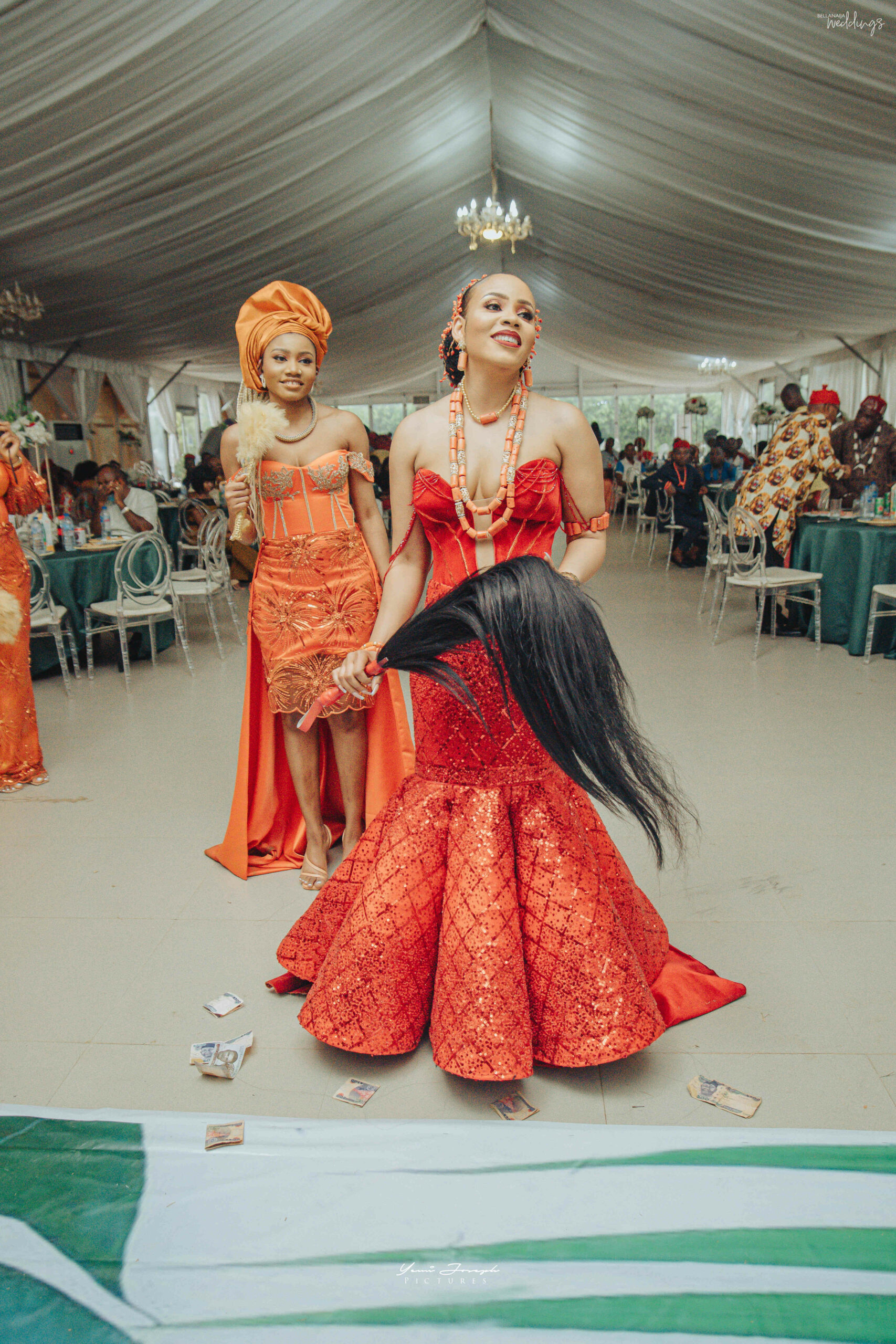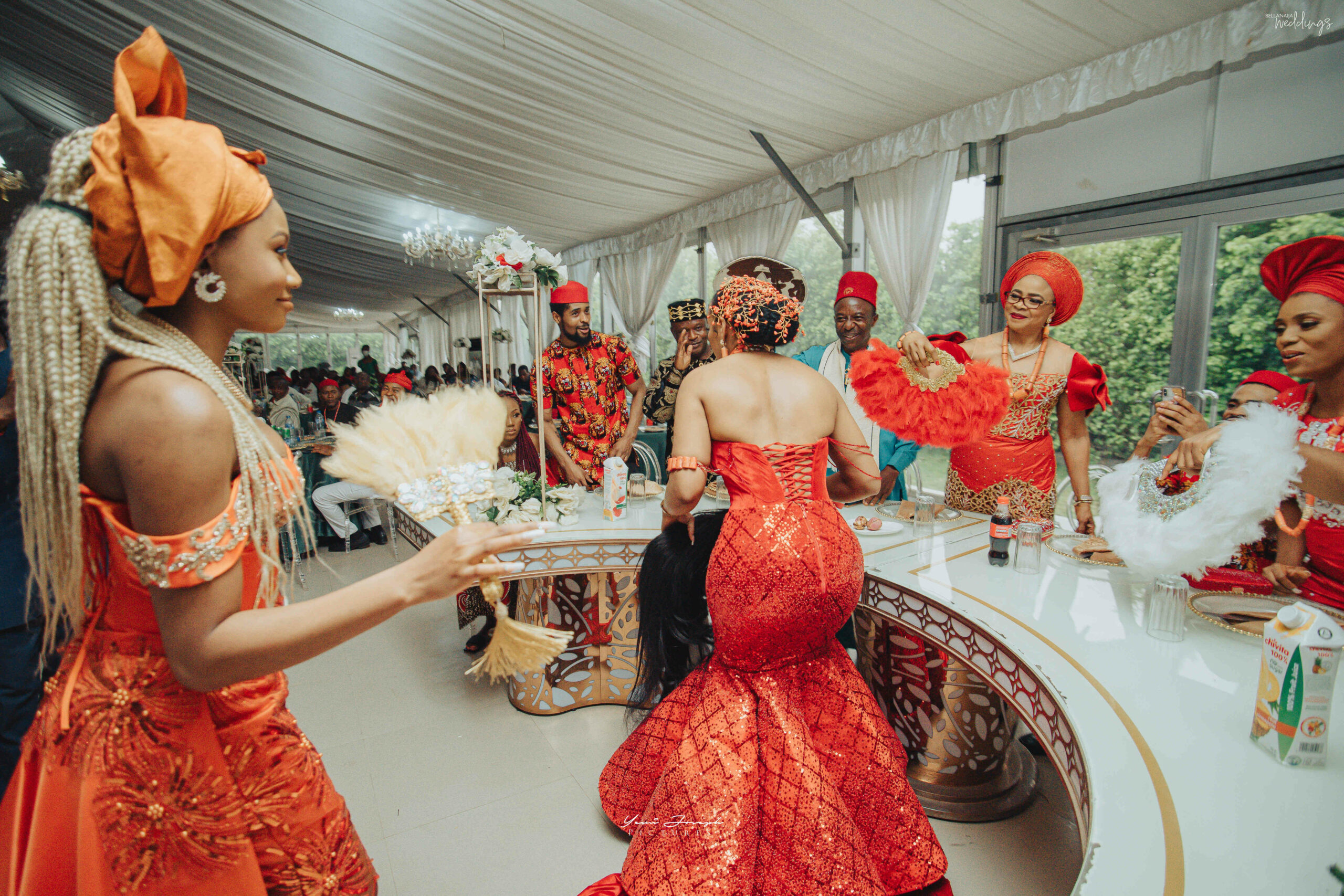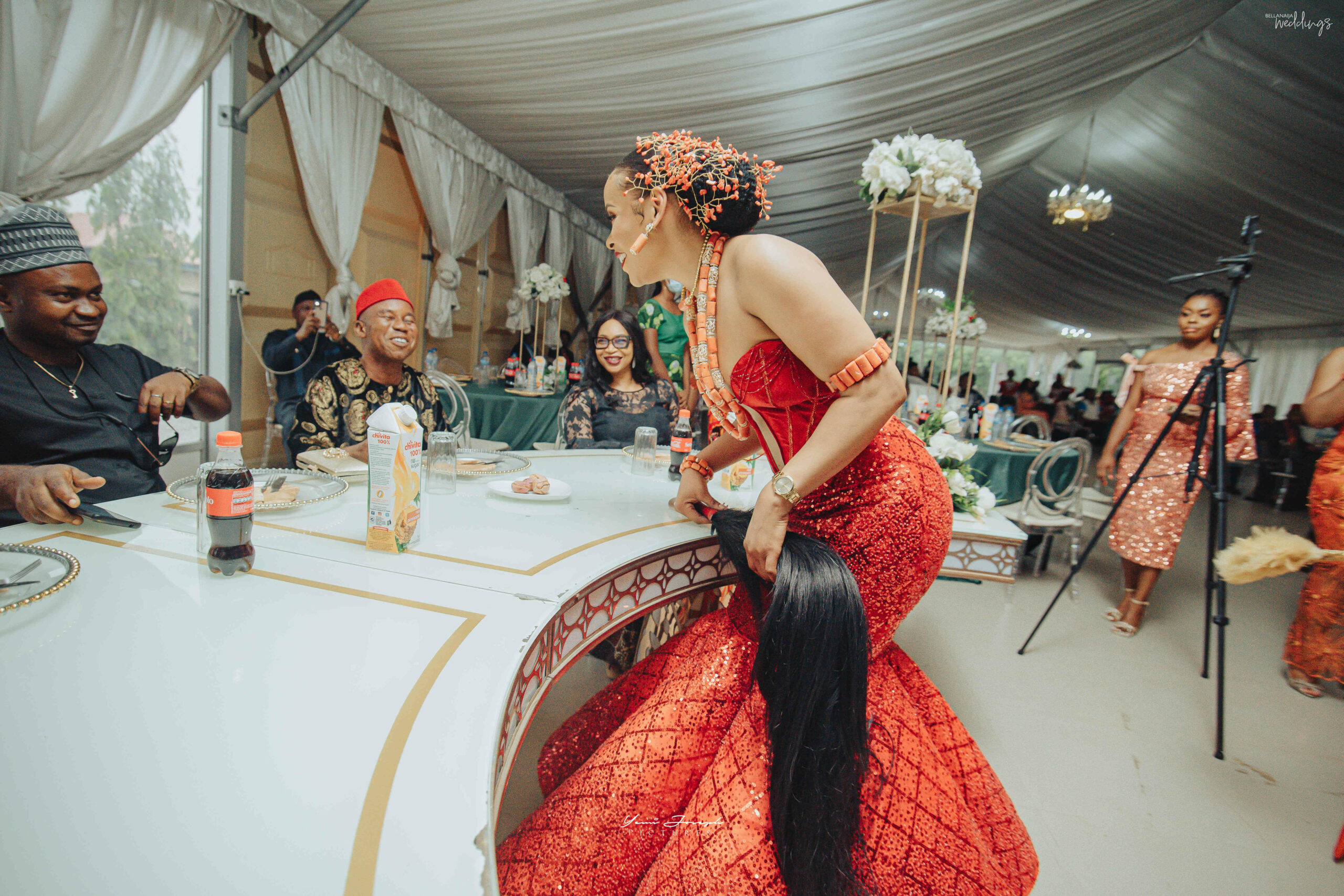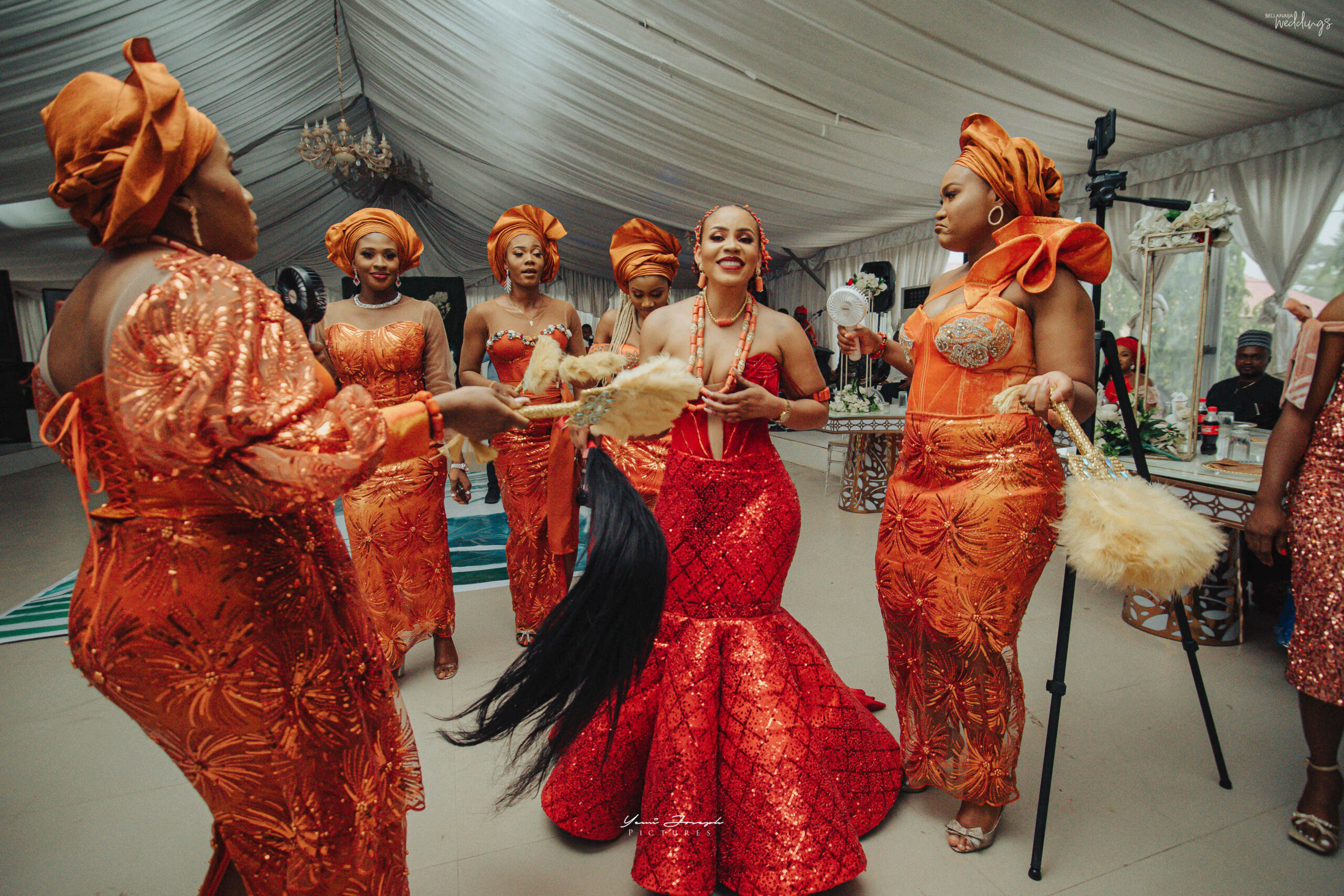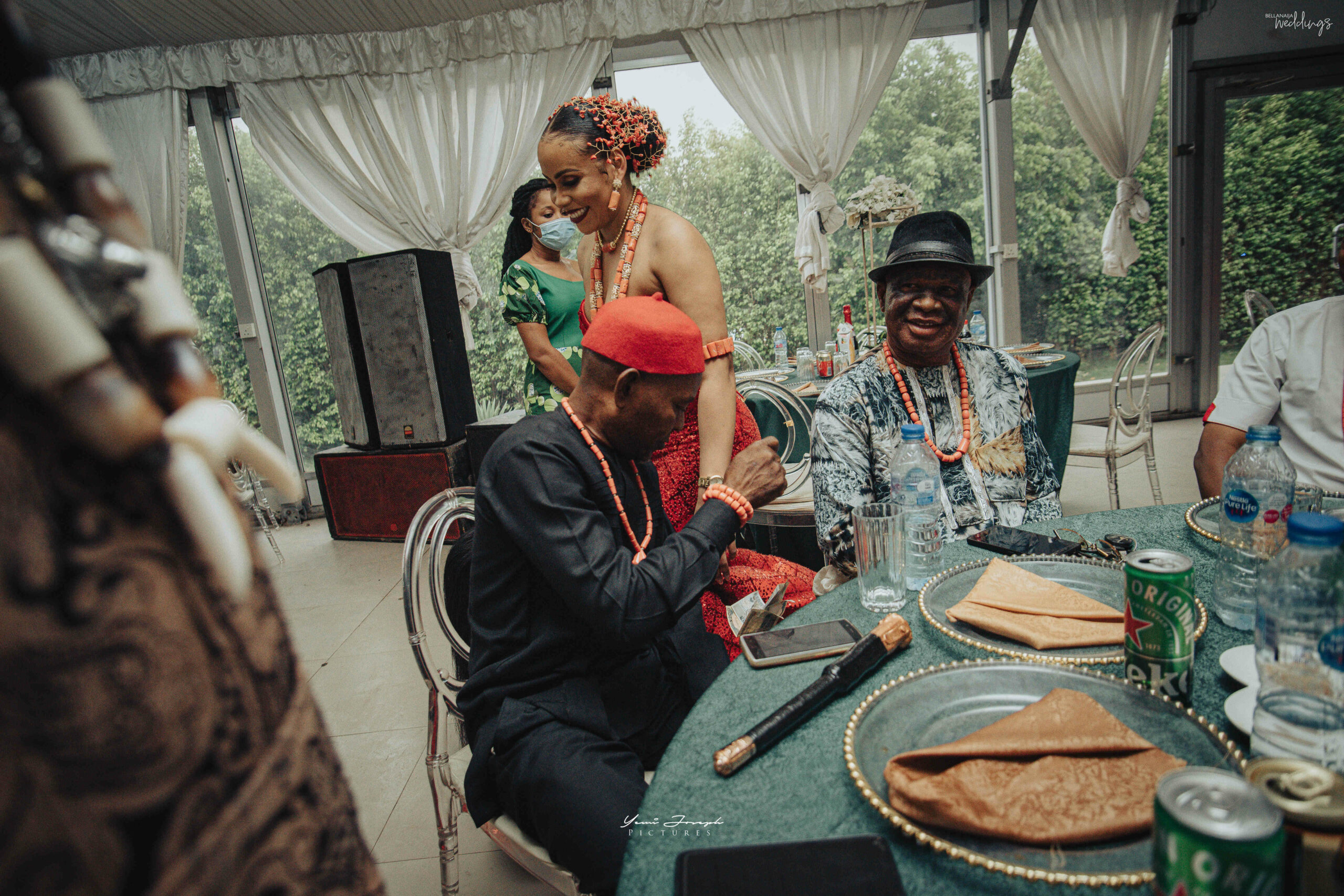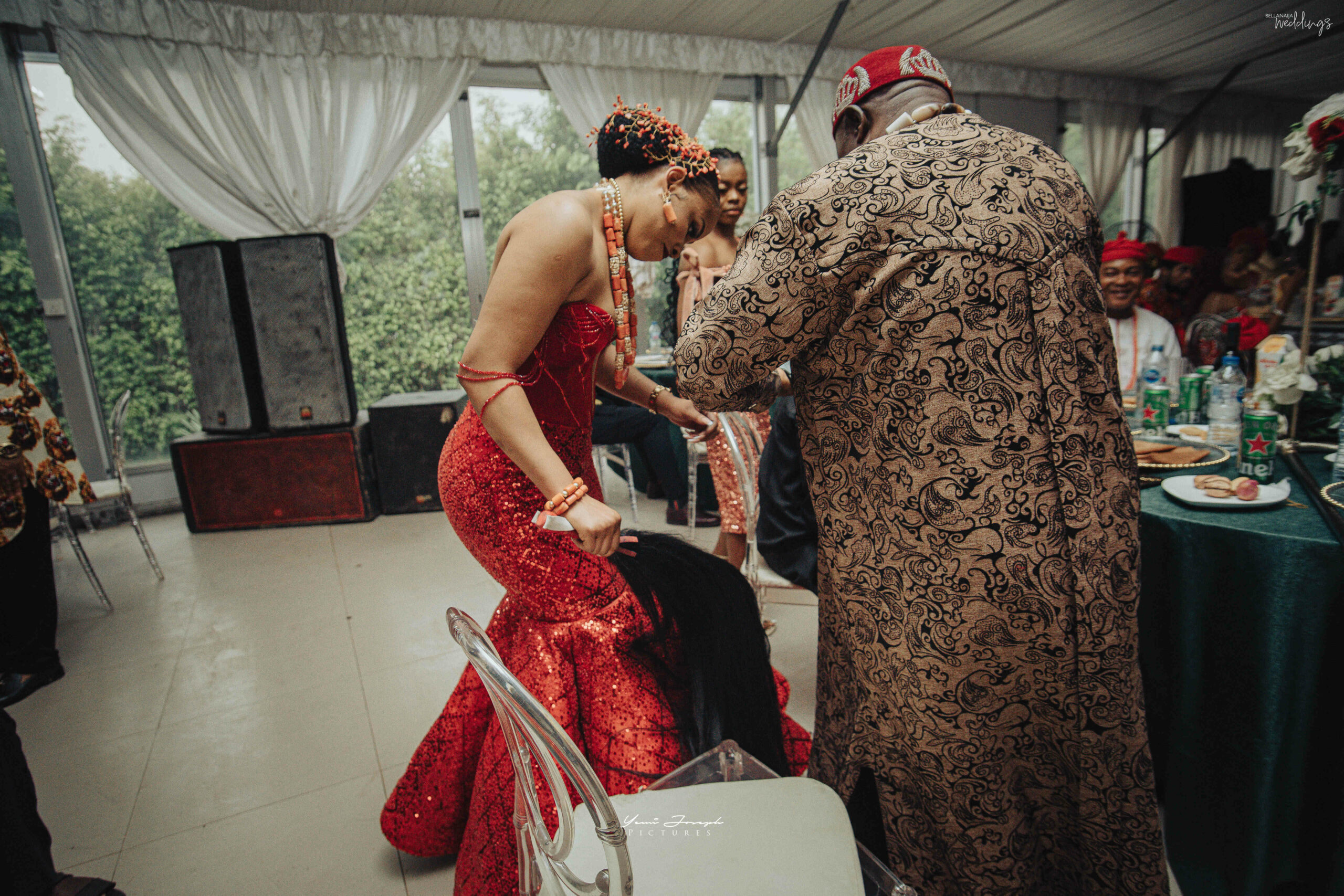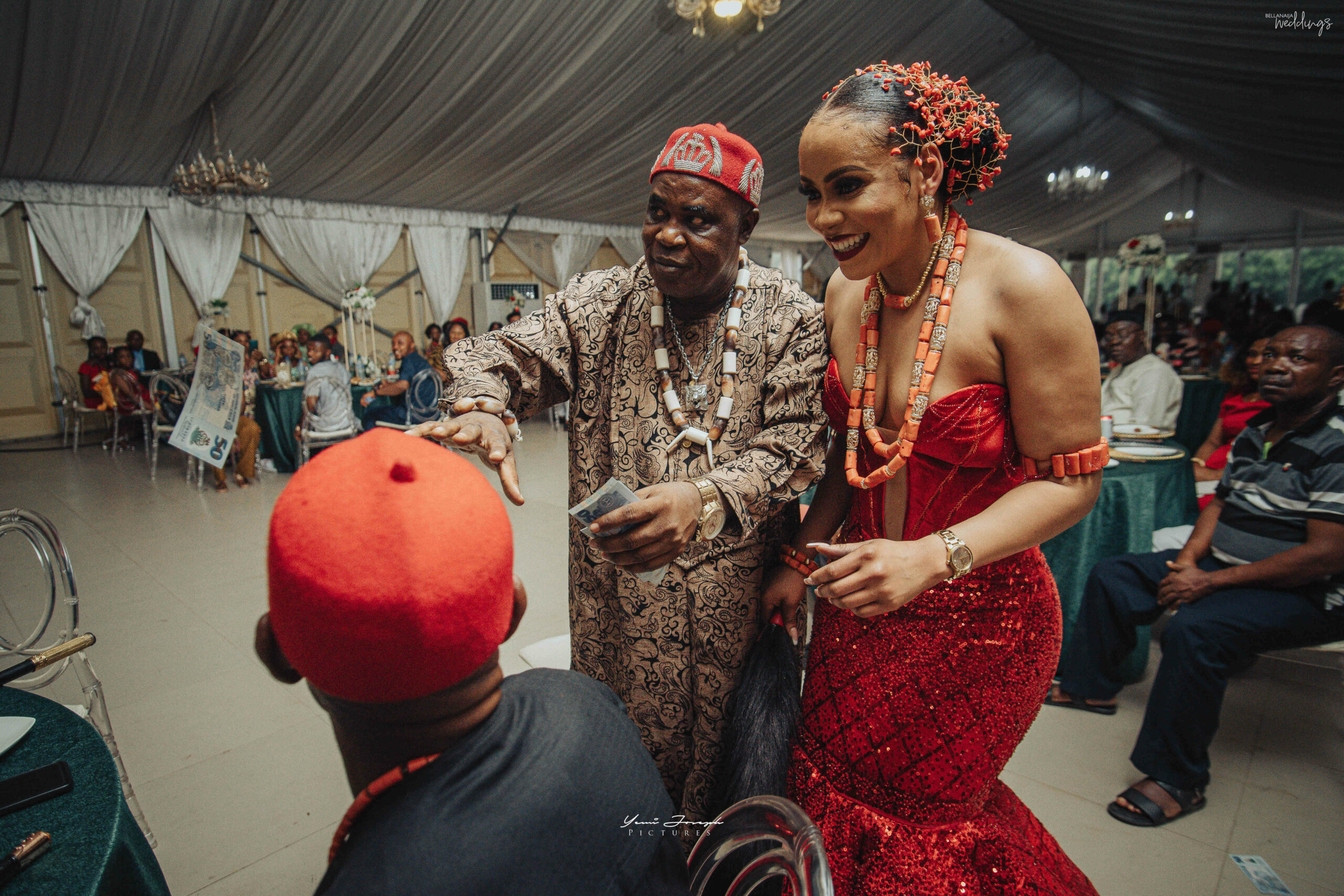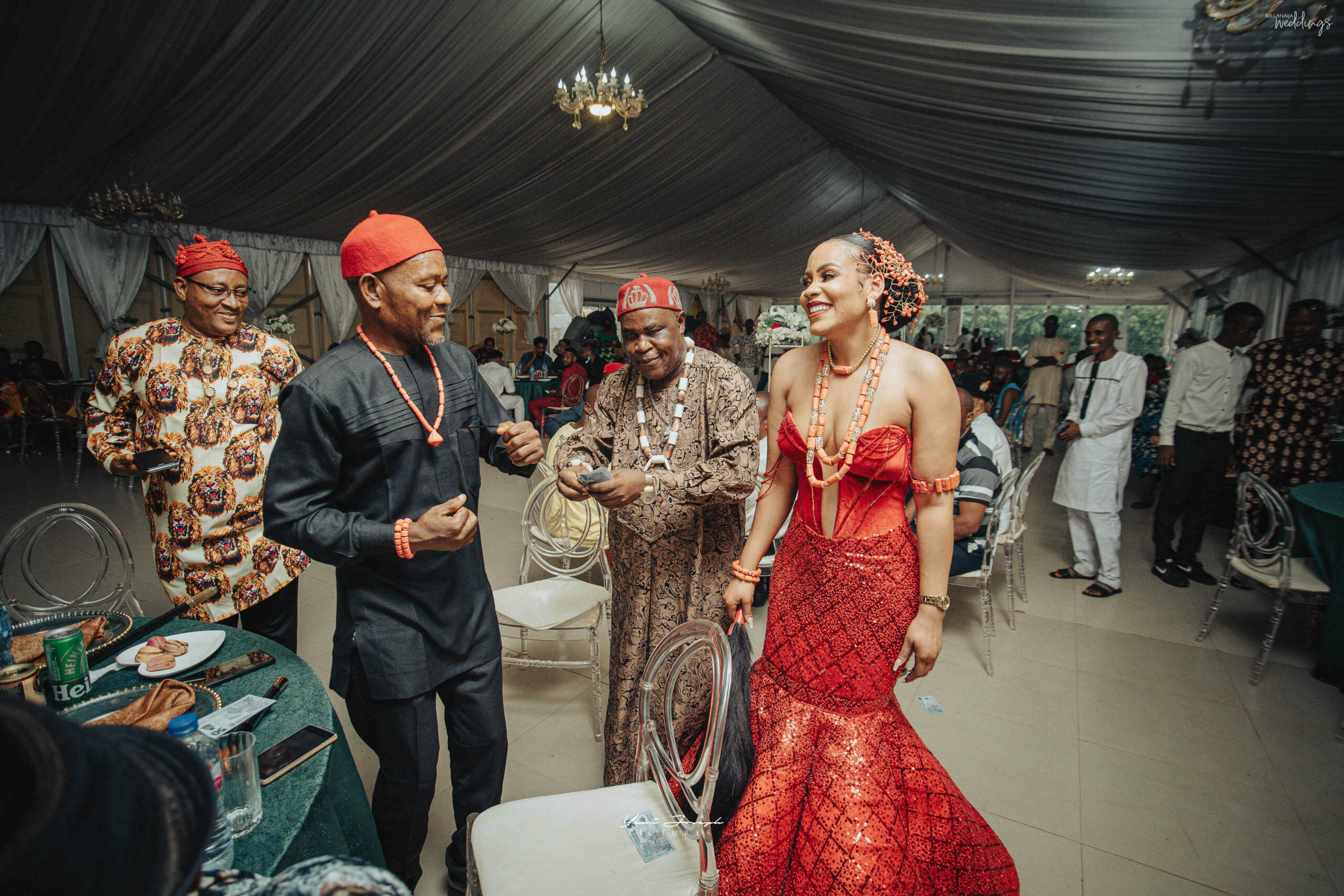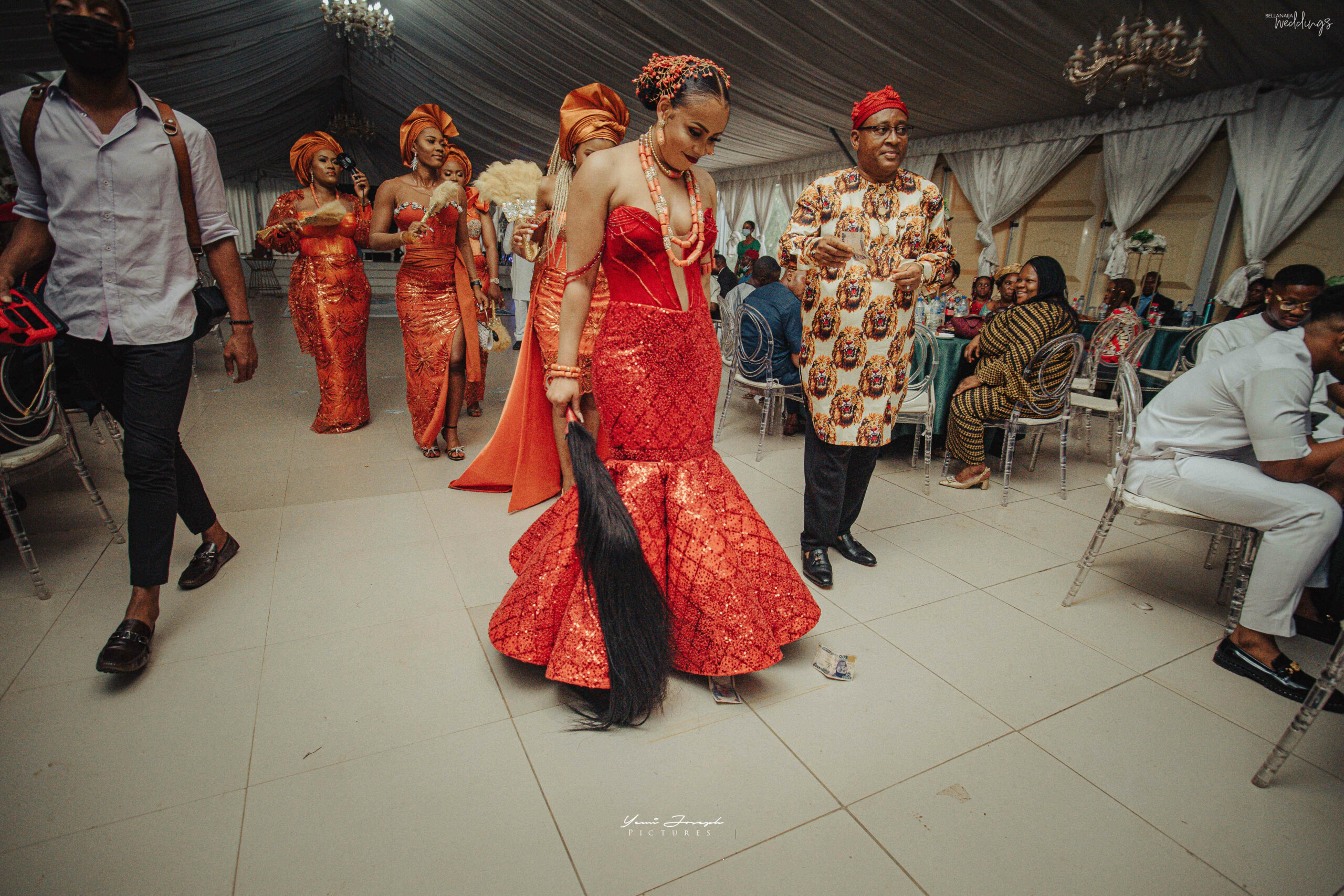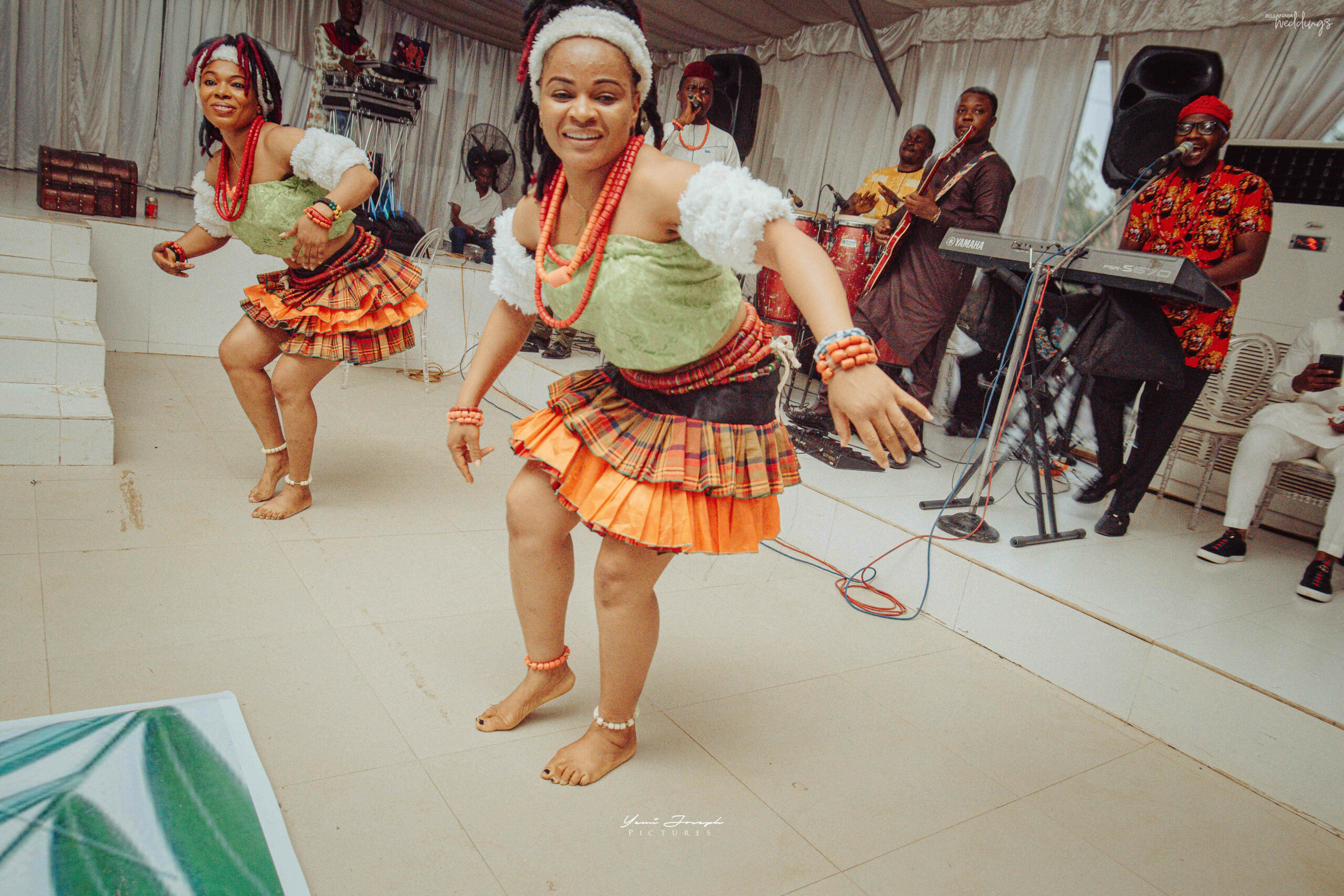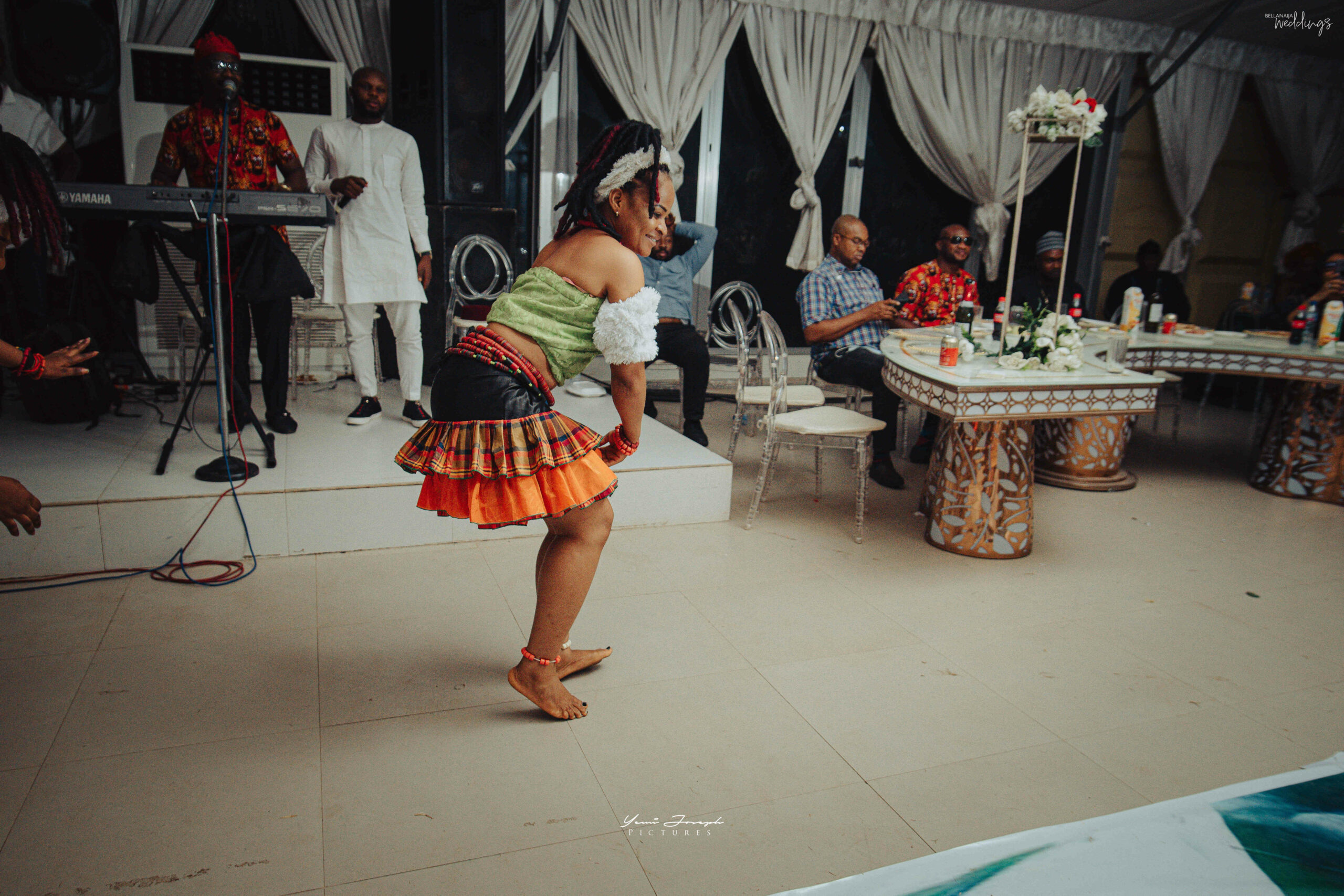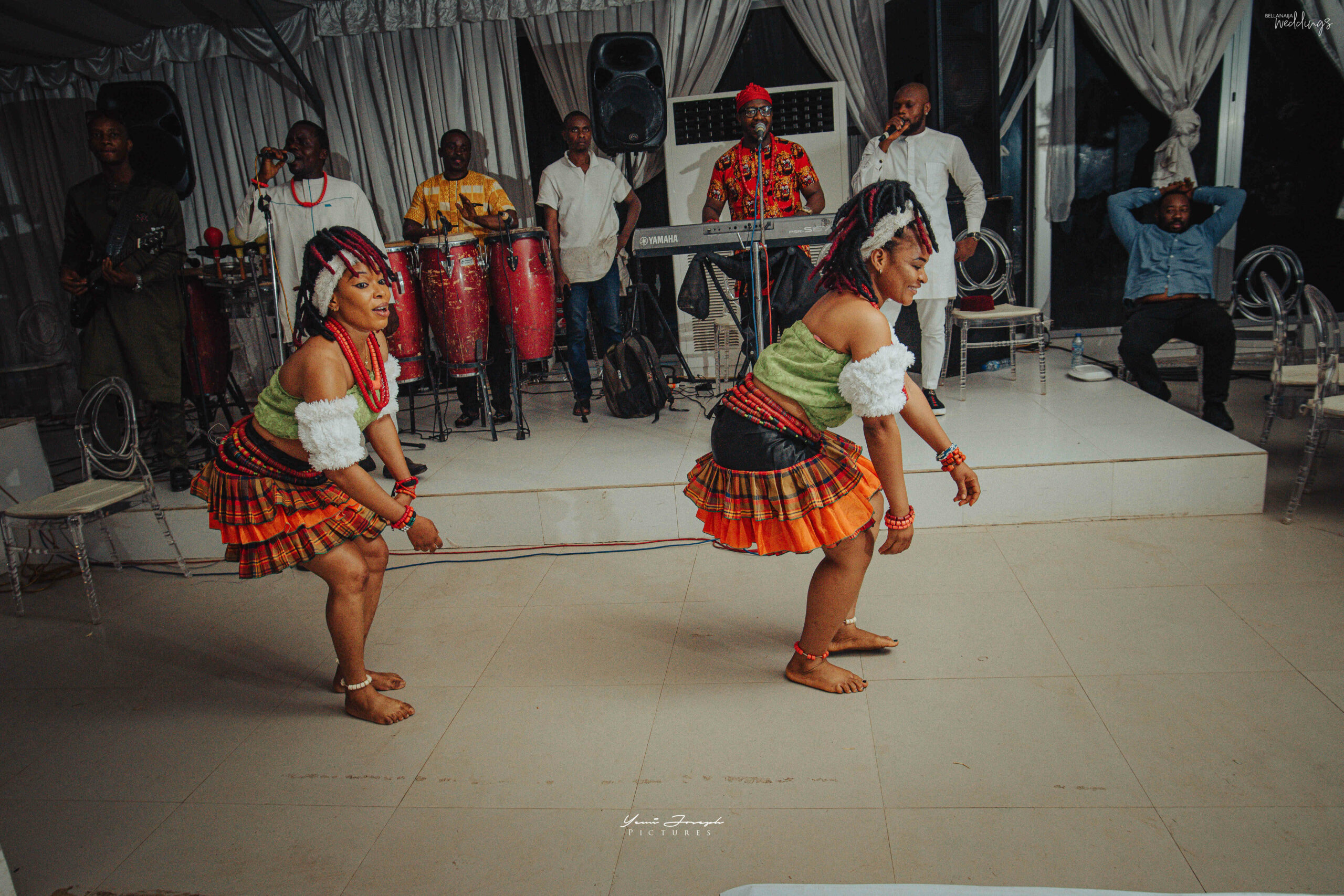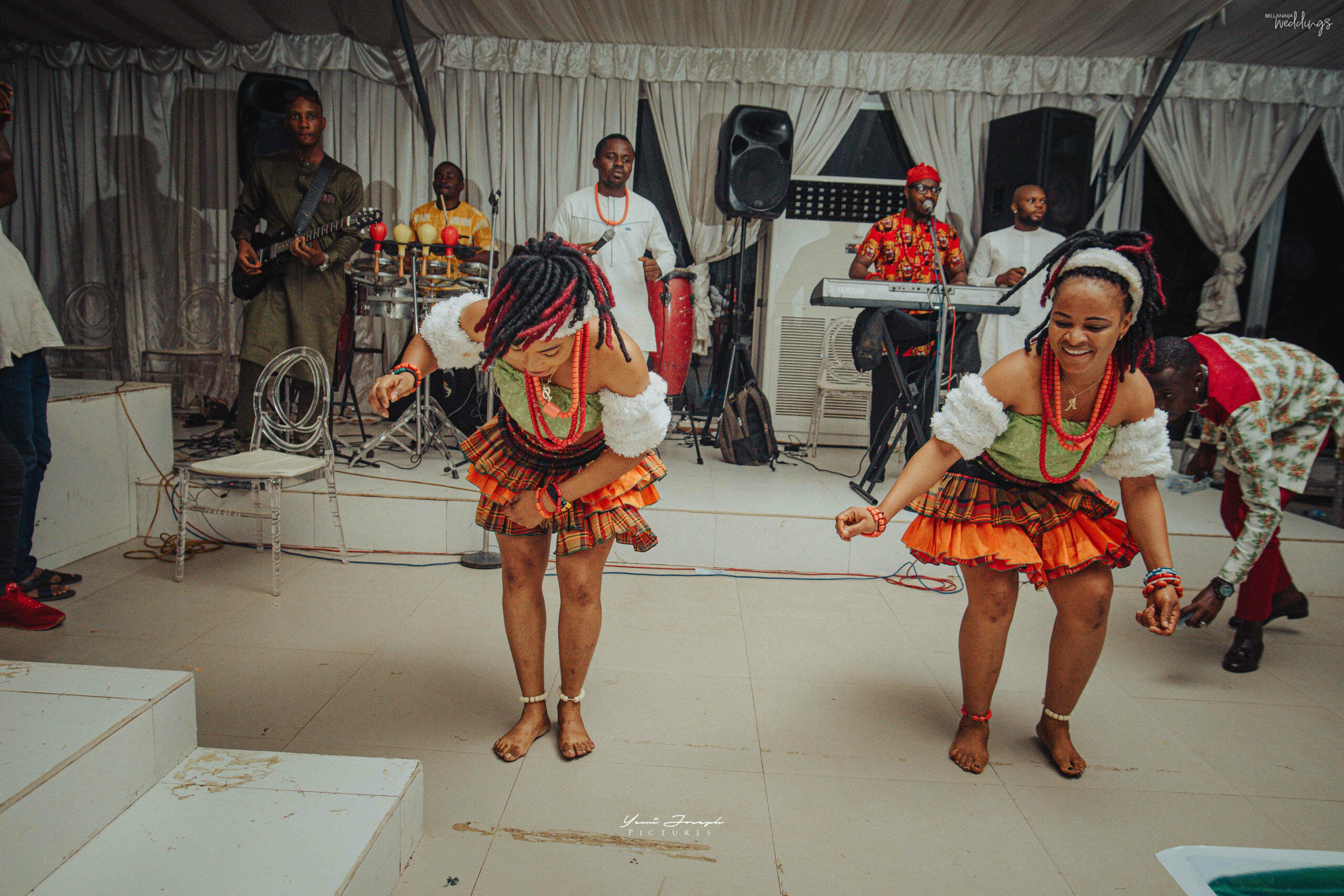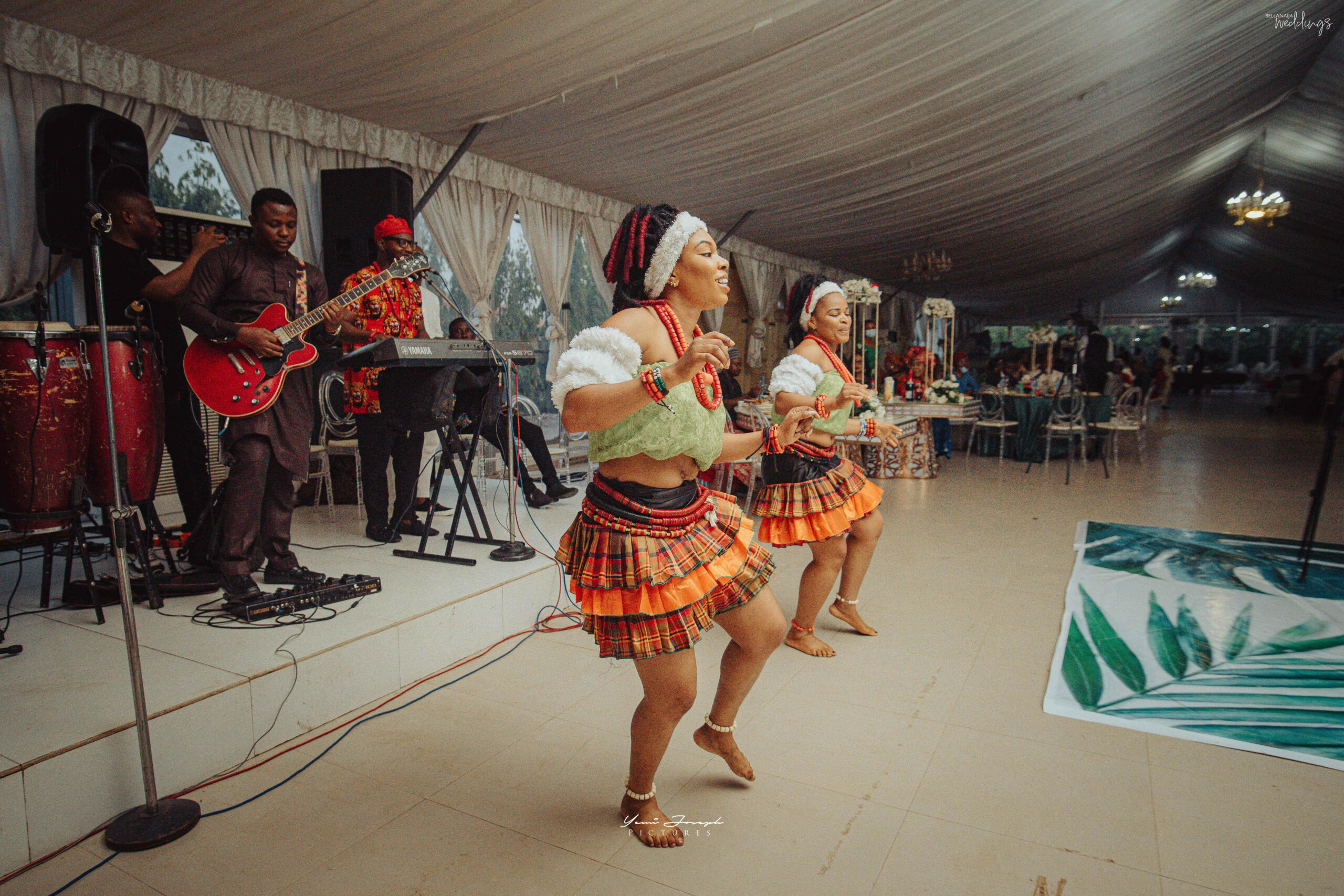 For her wine carrying ceremony, Thelma came through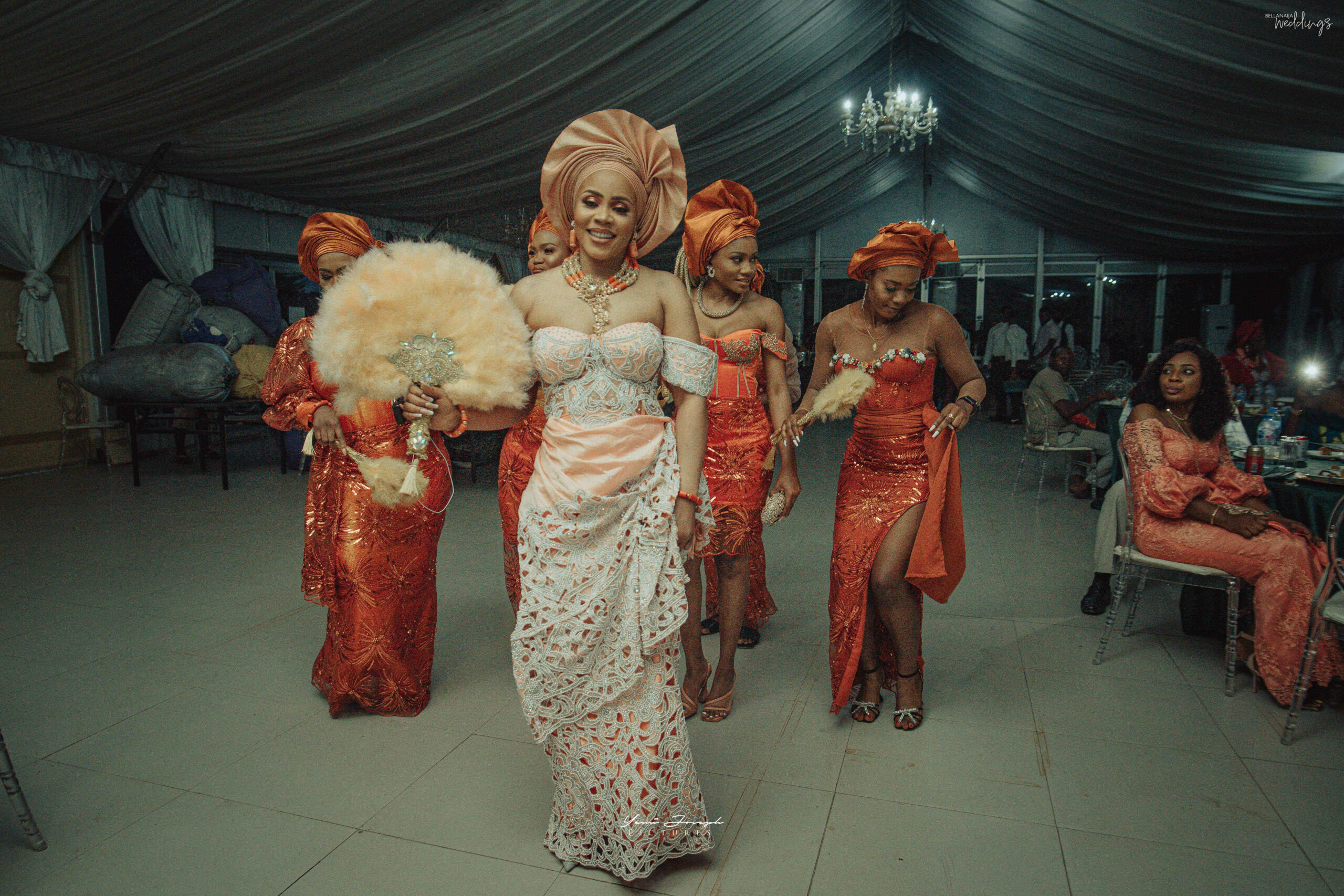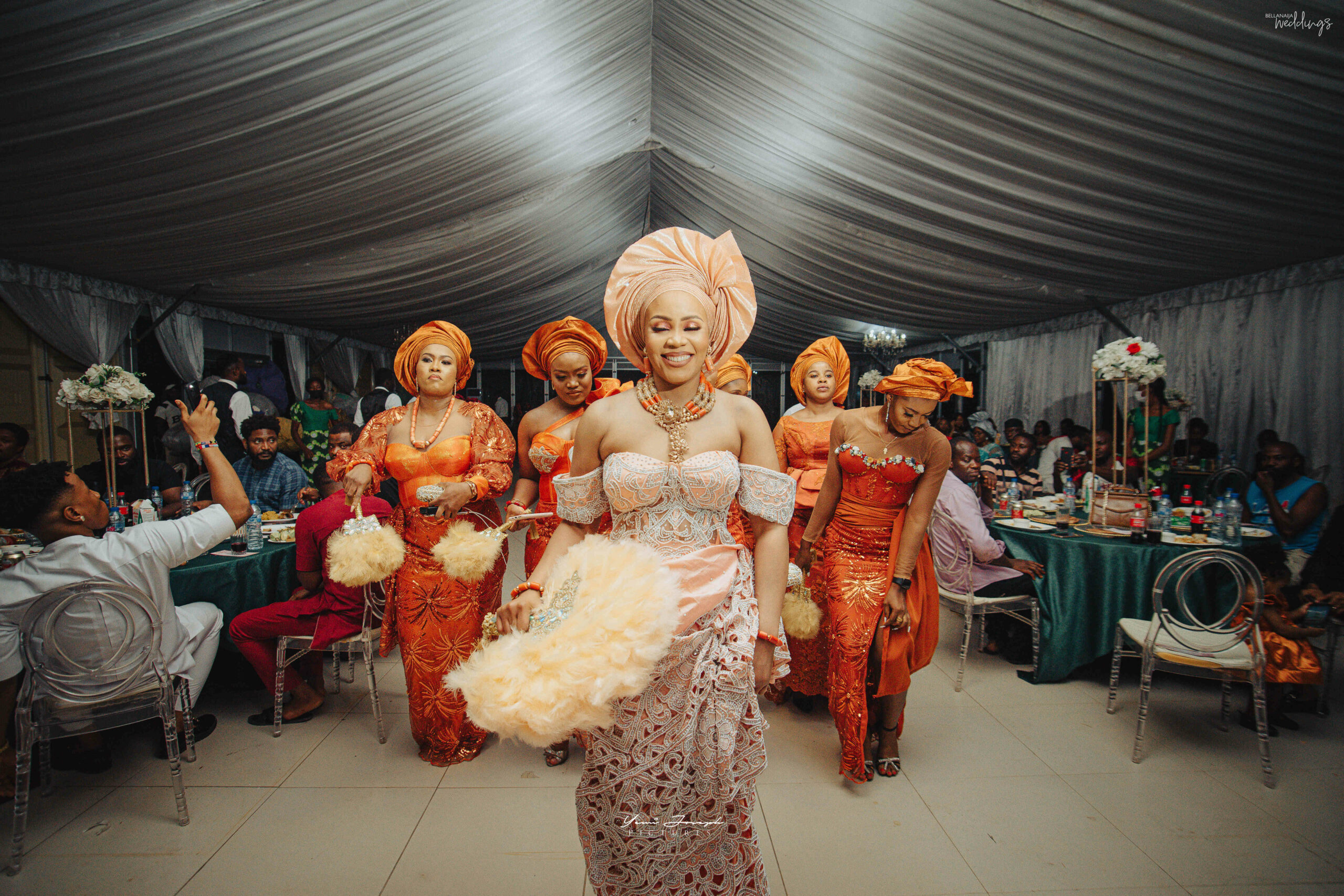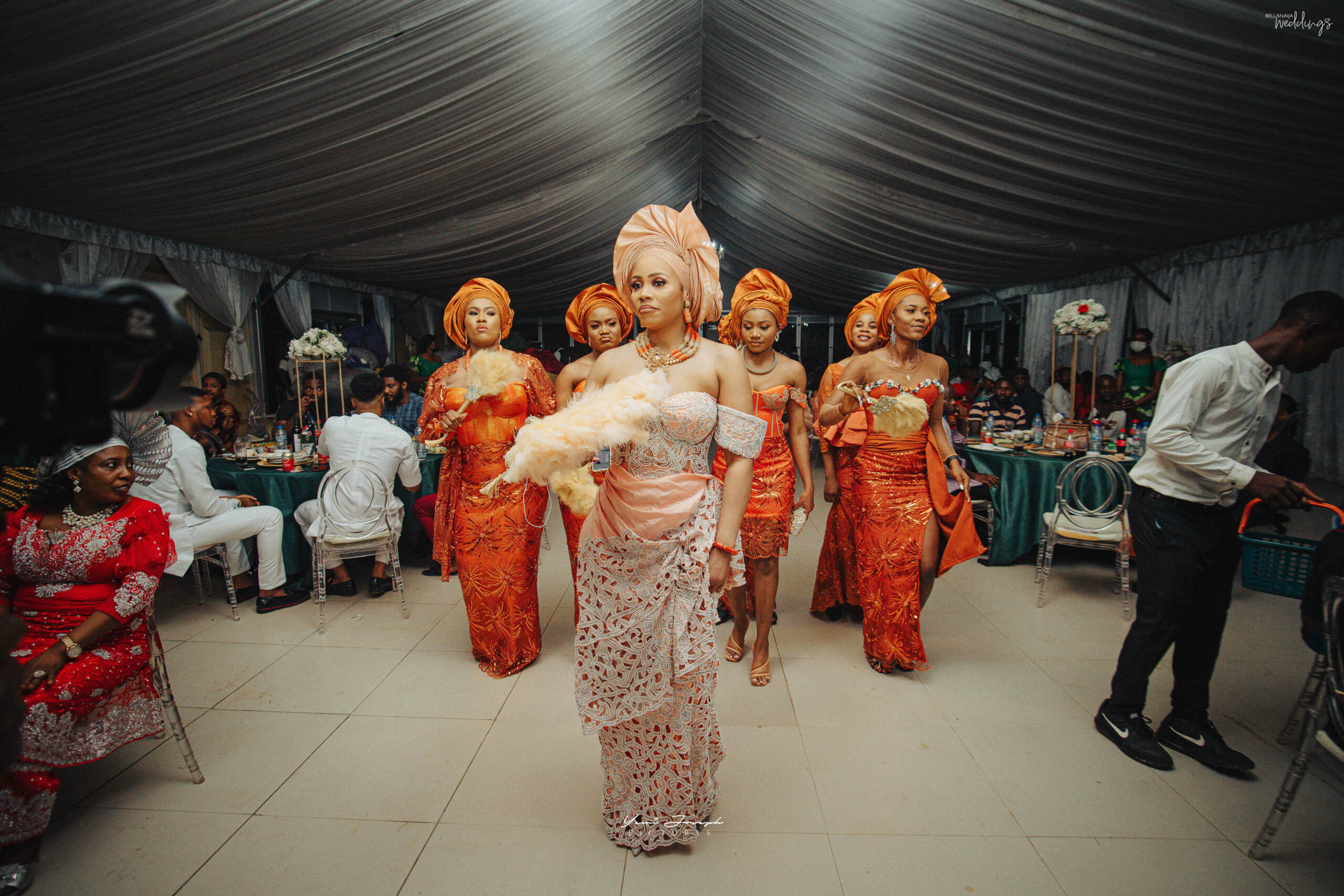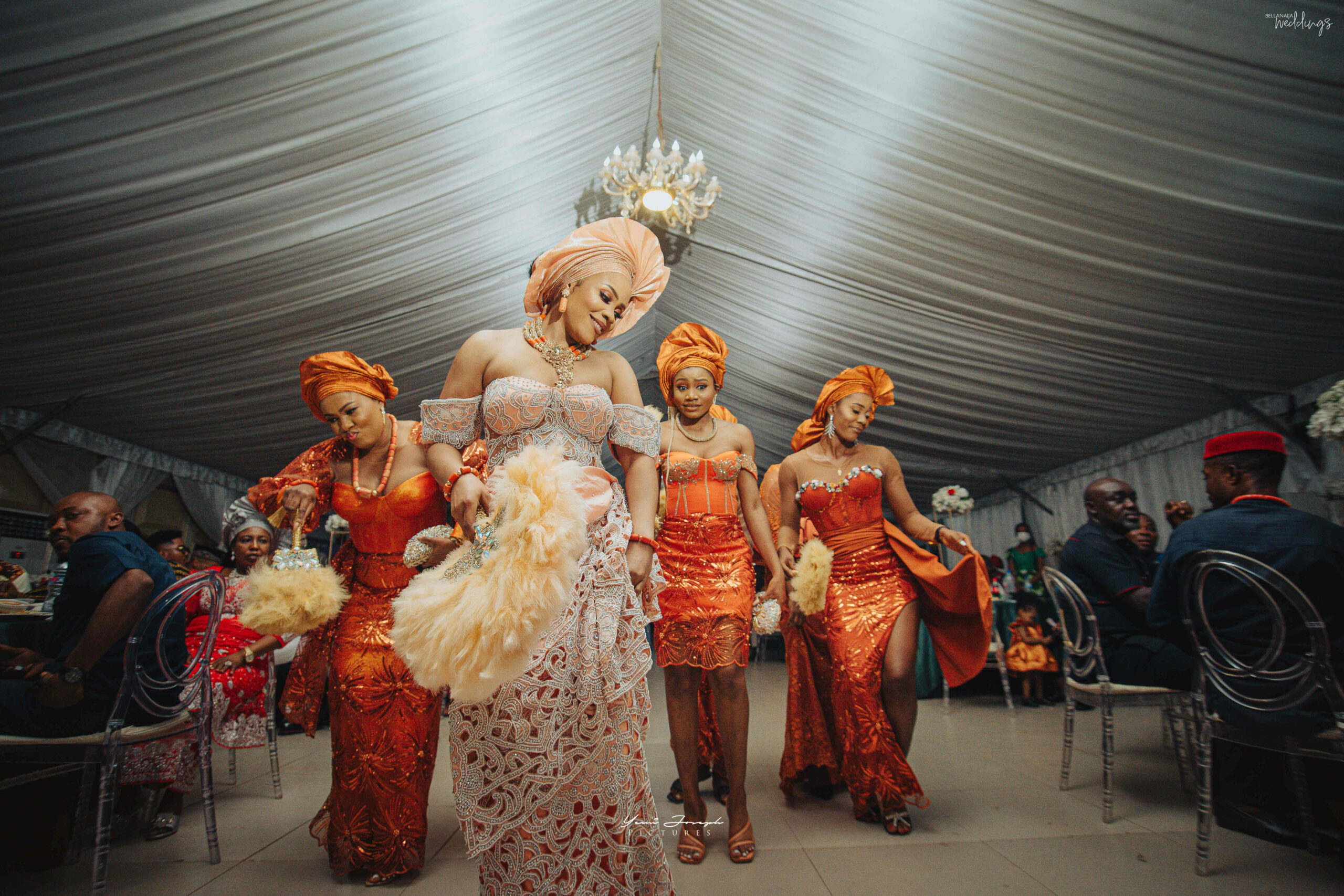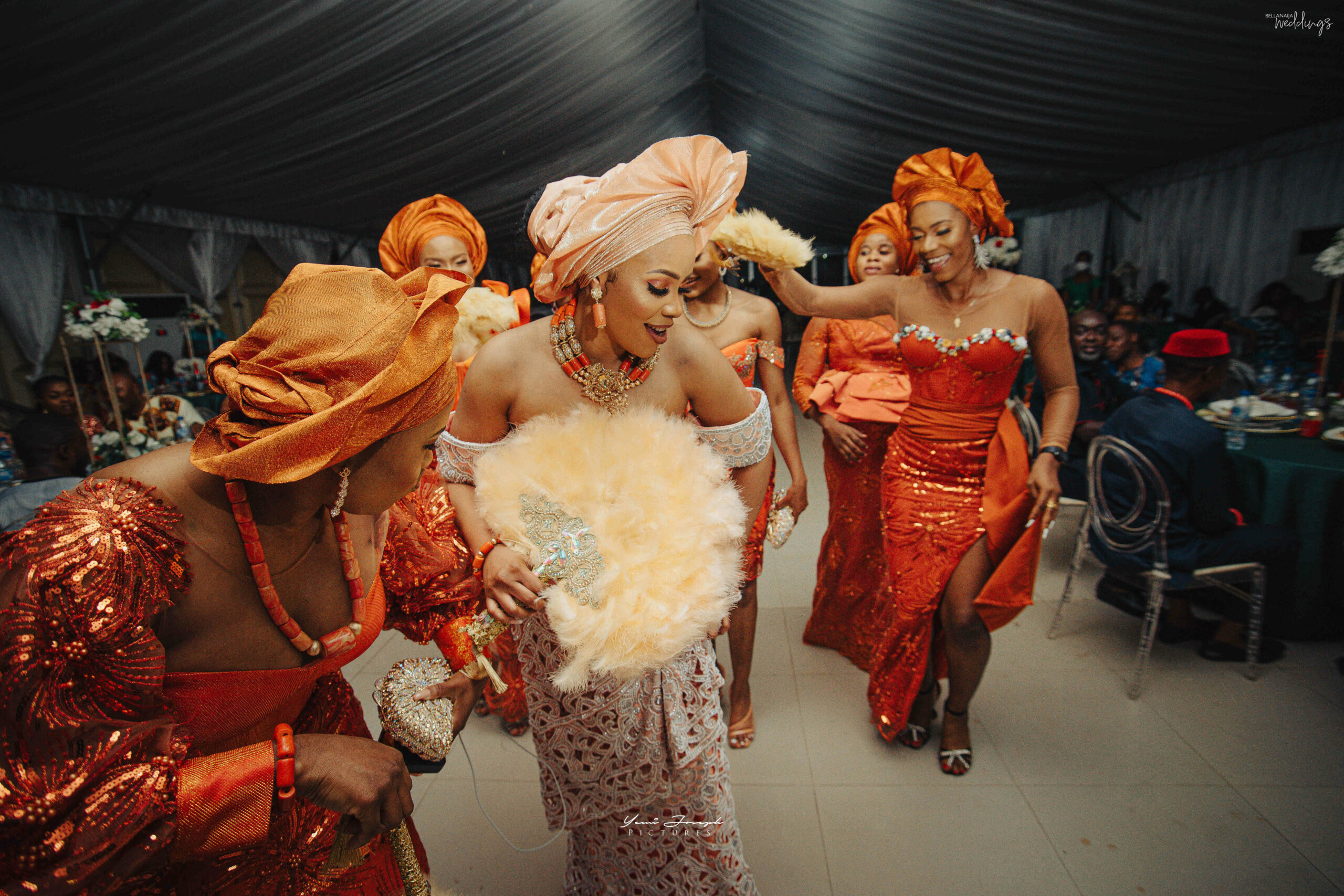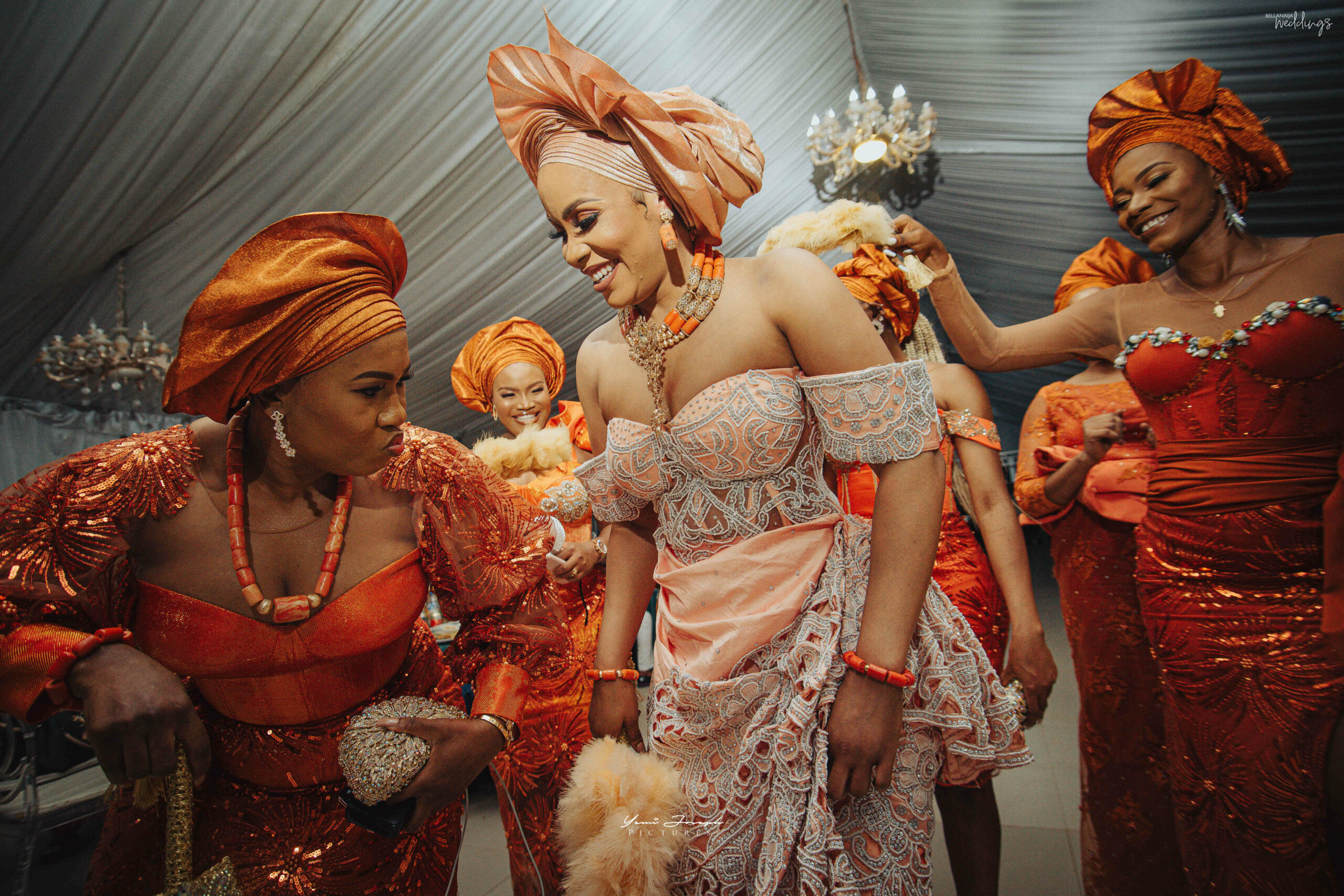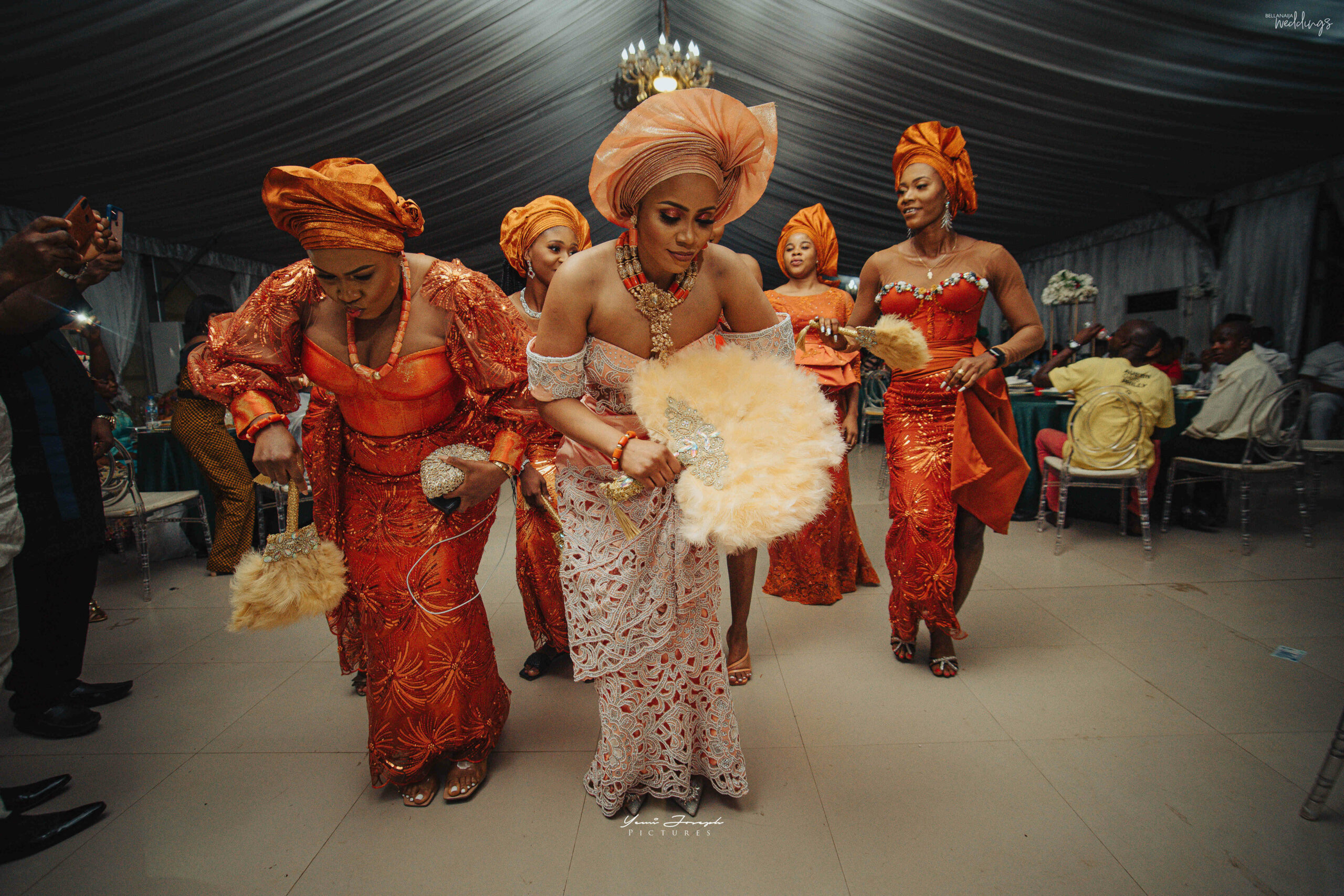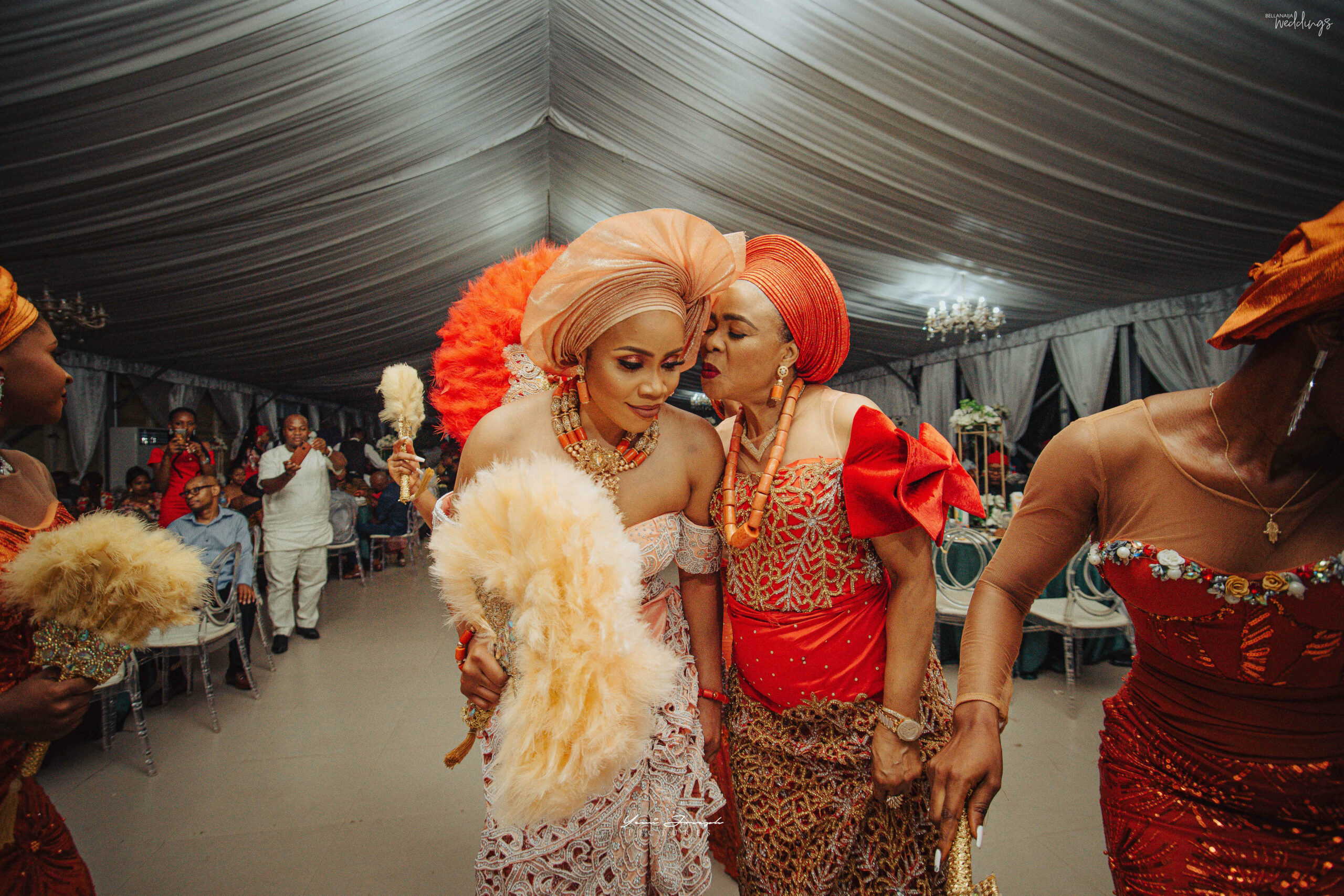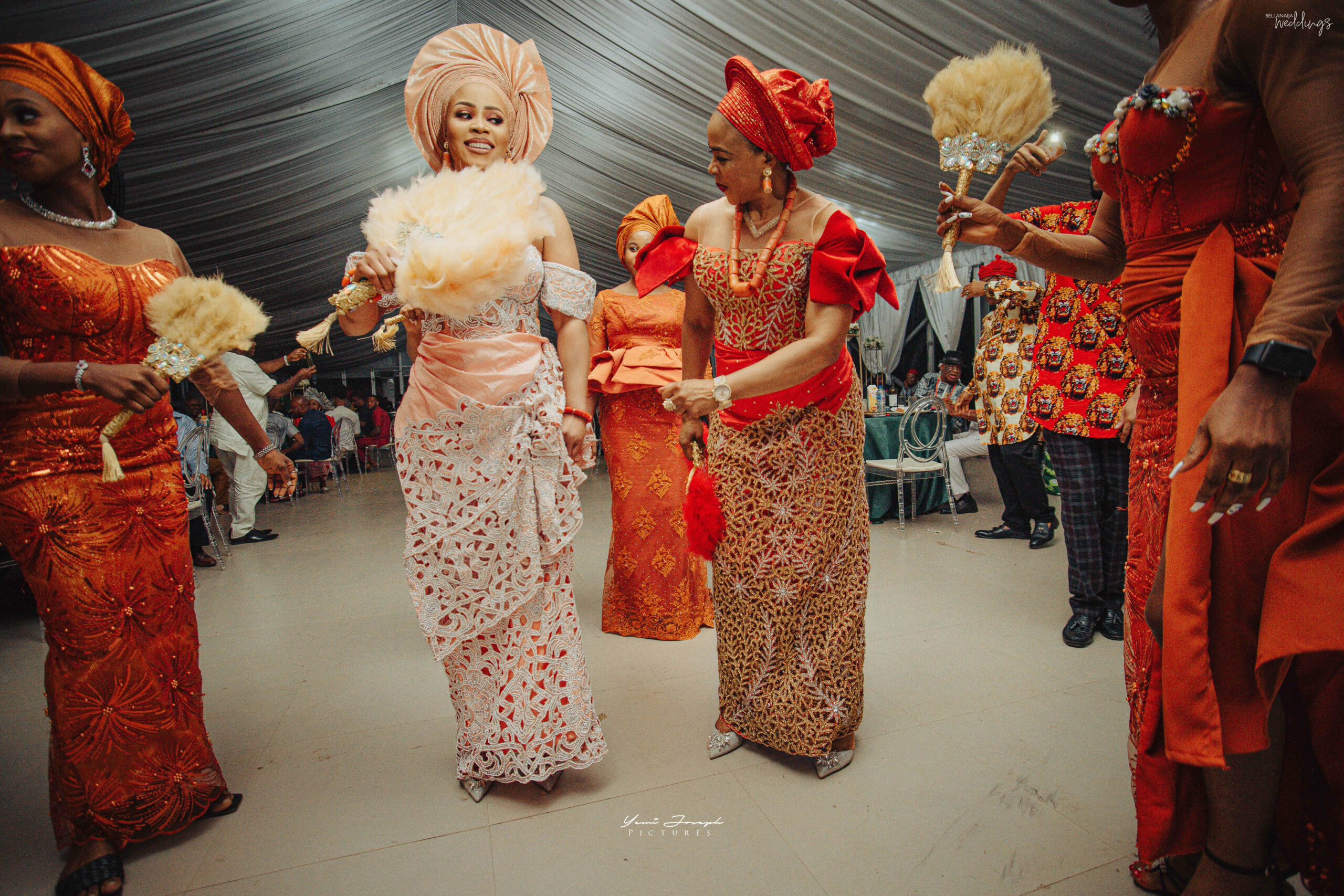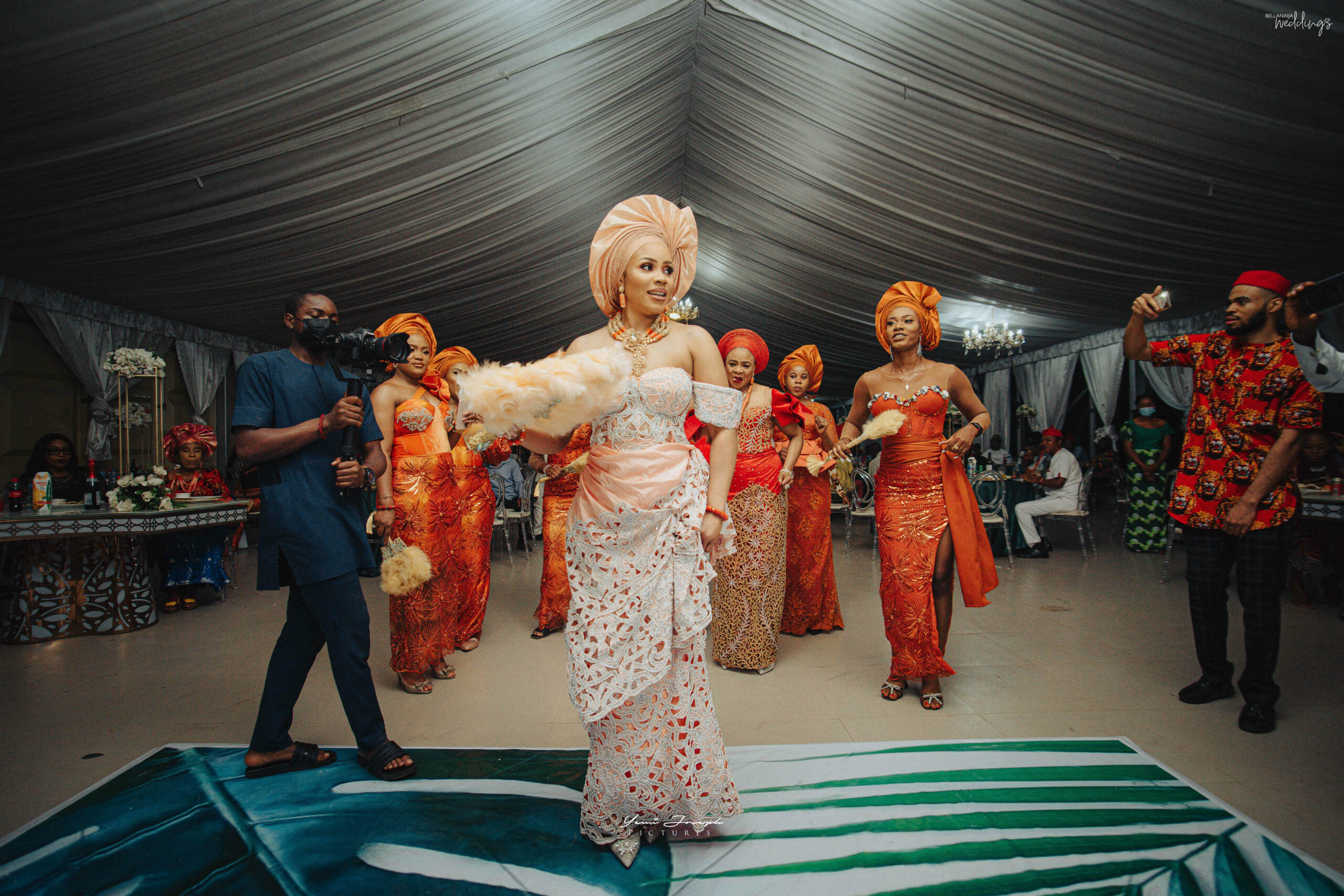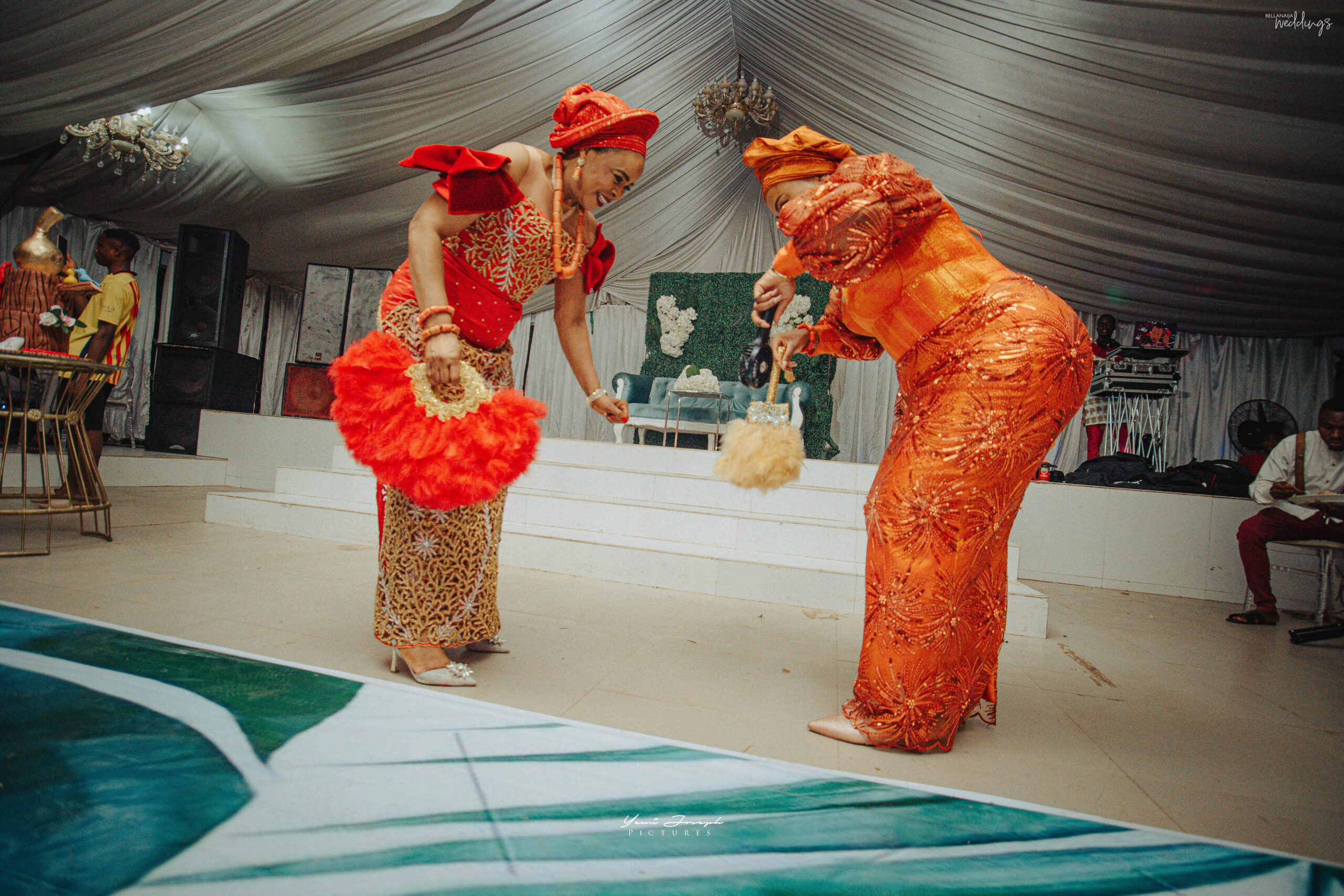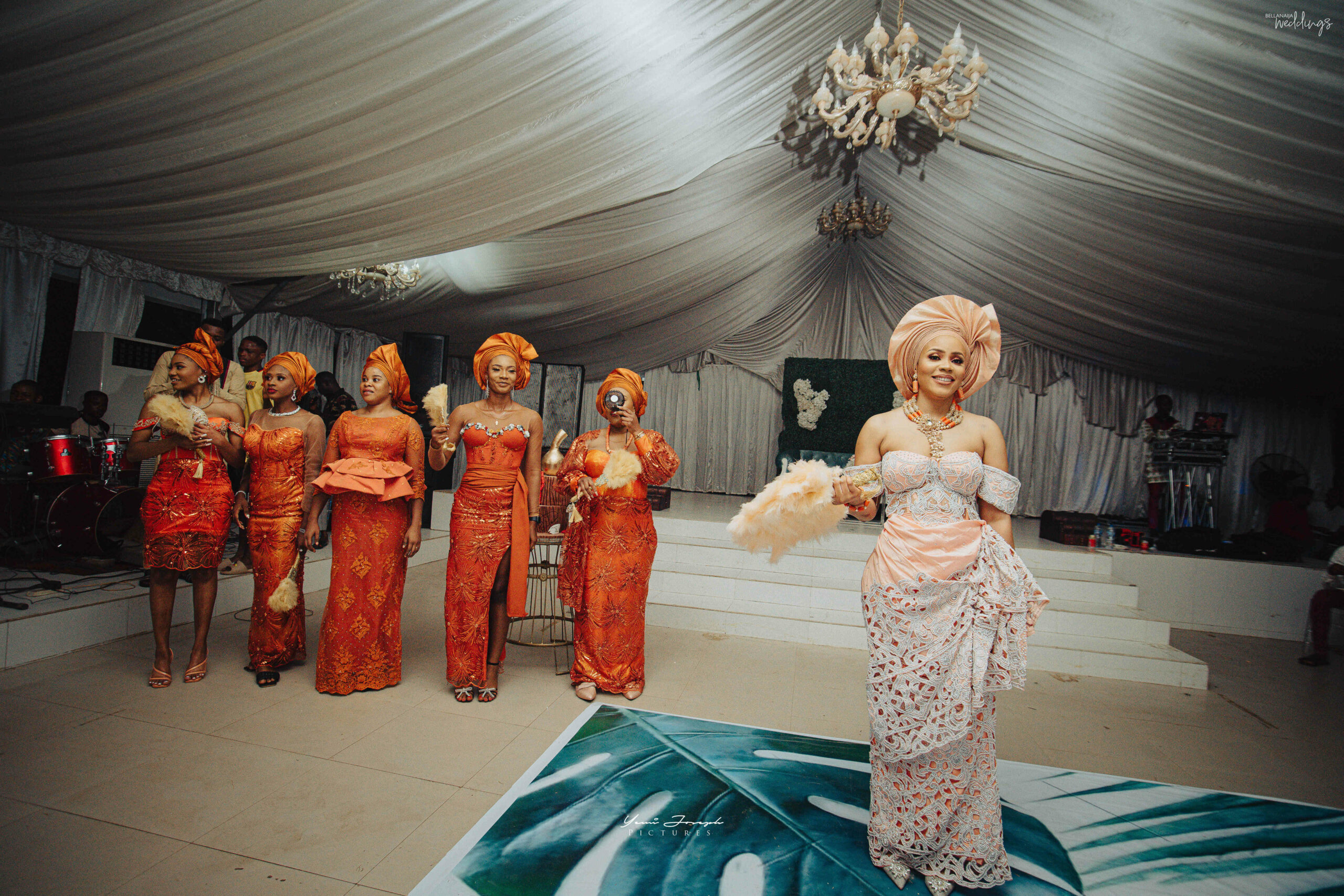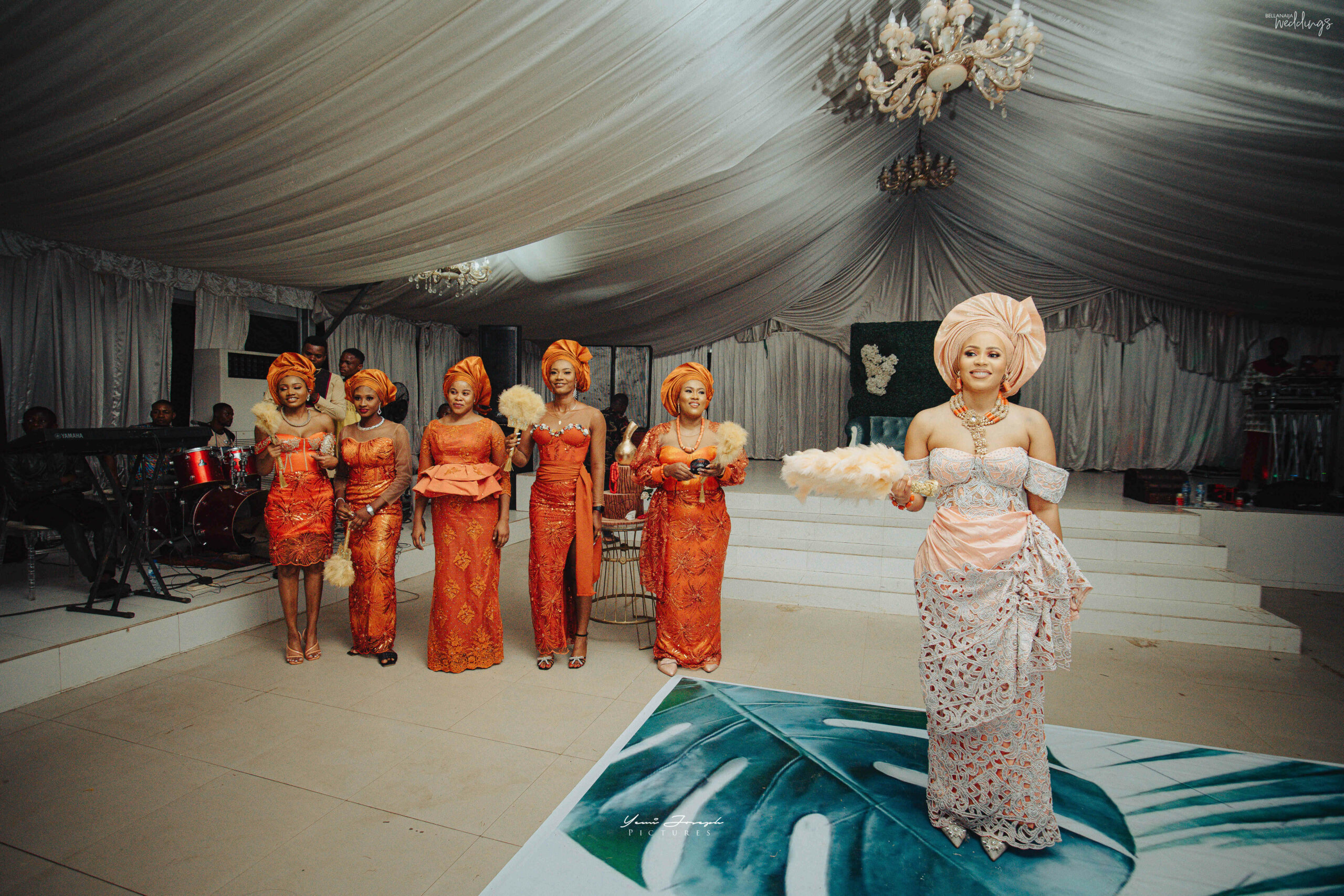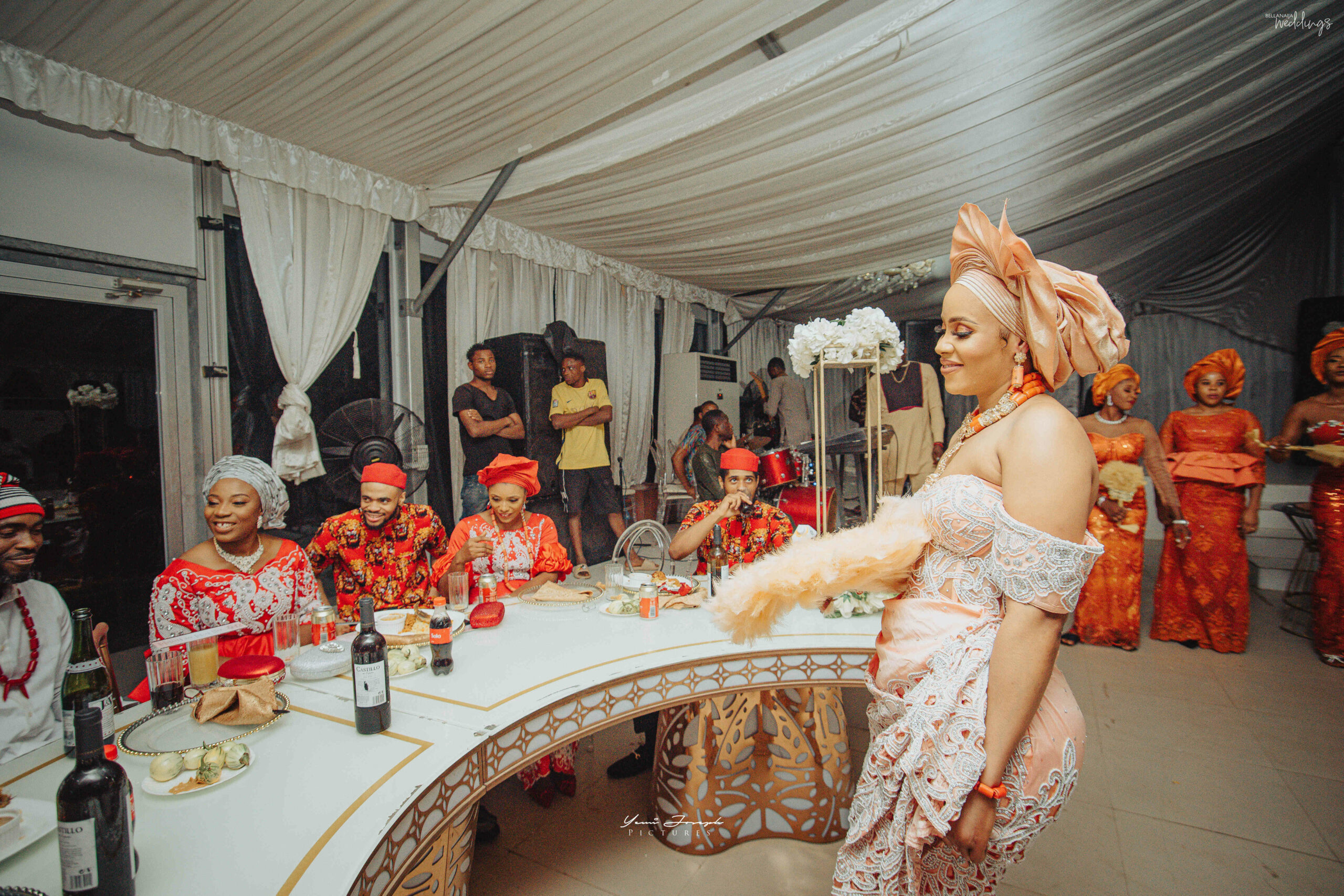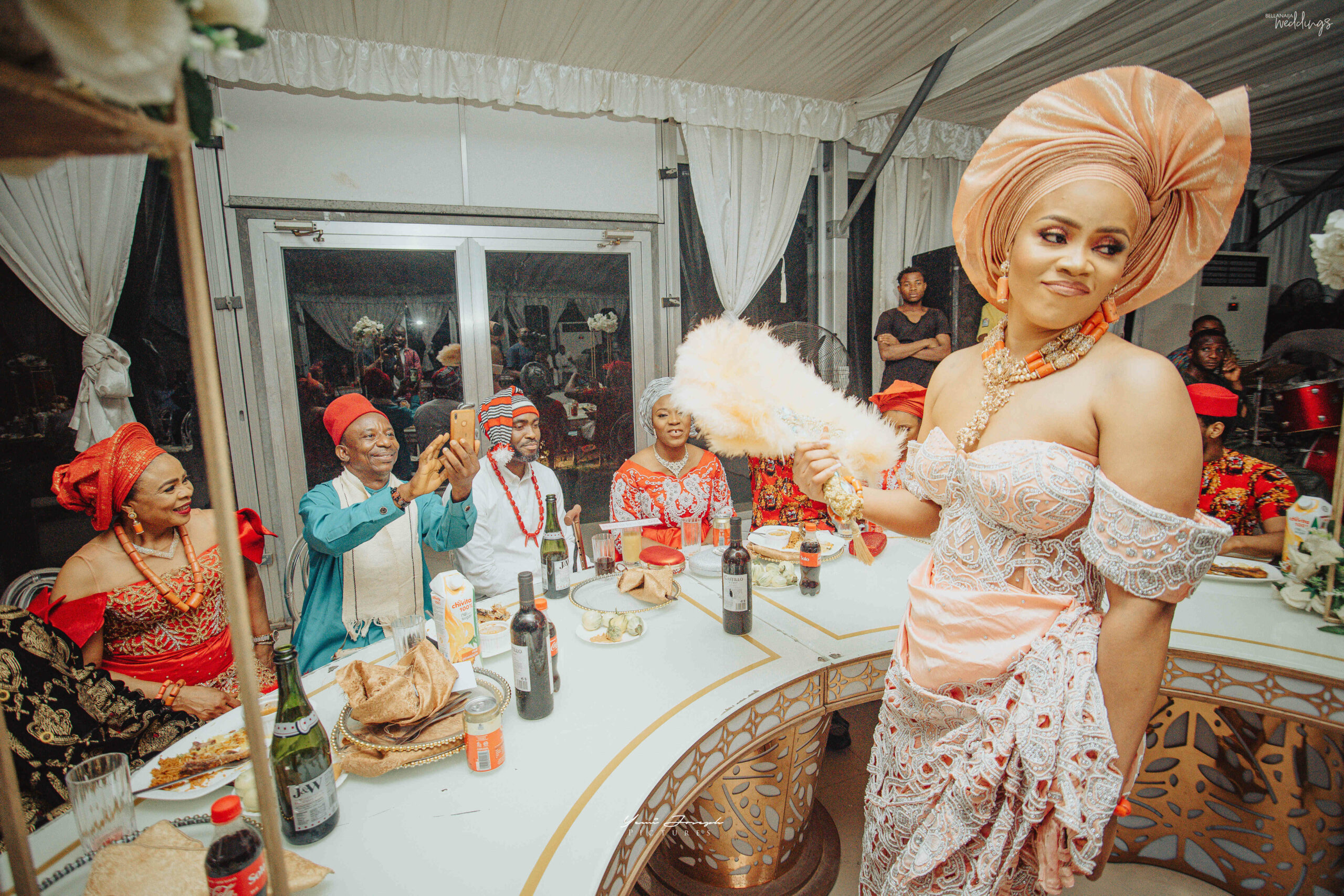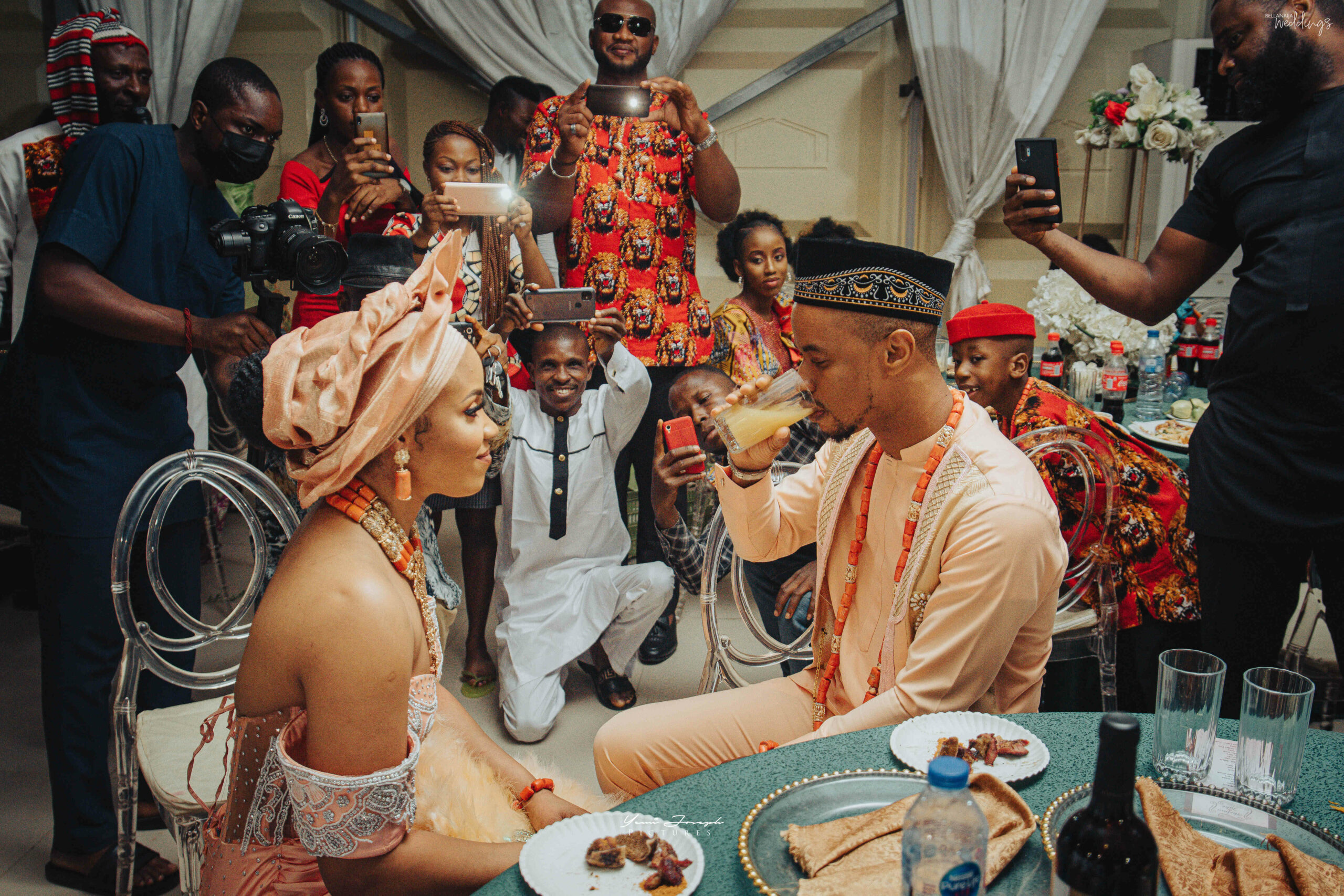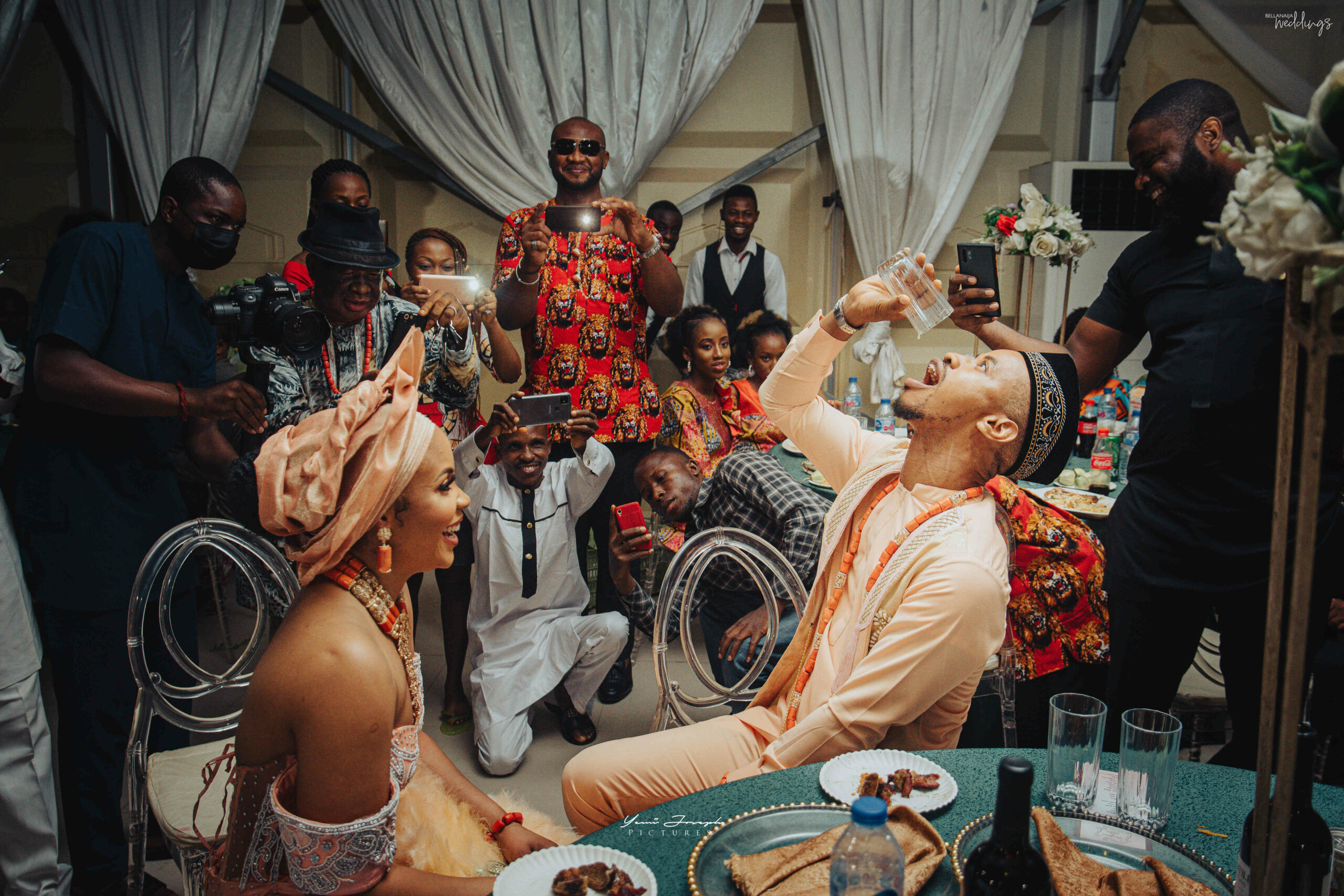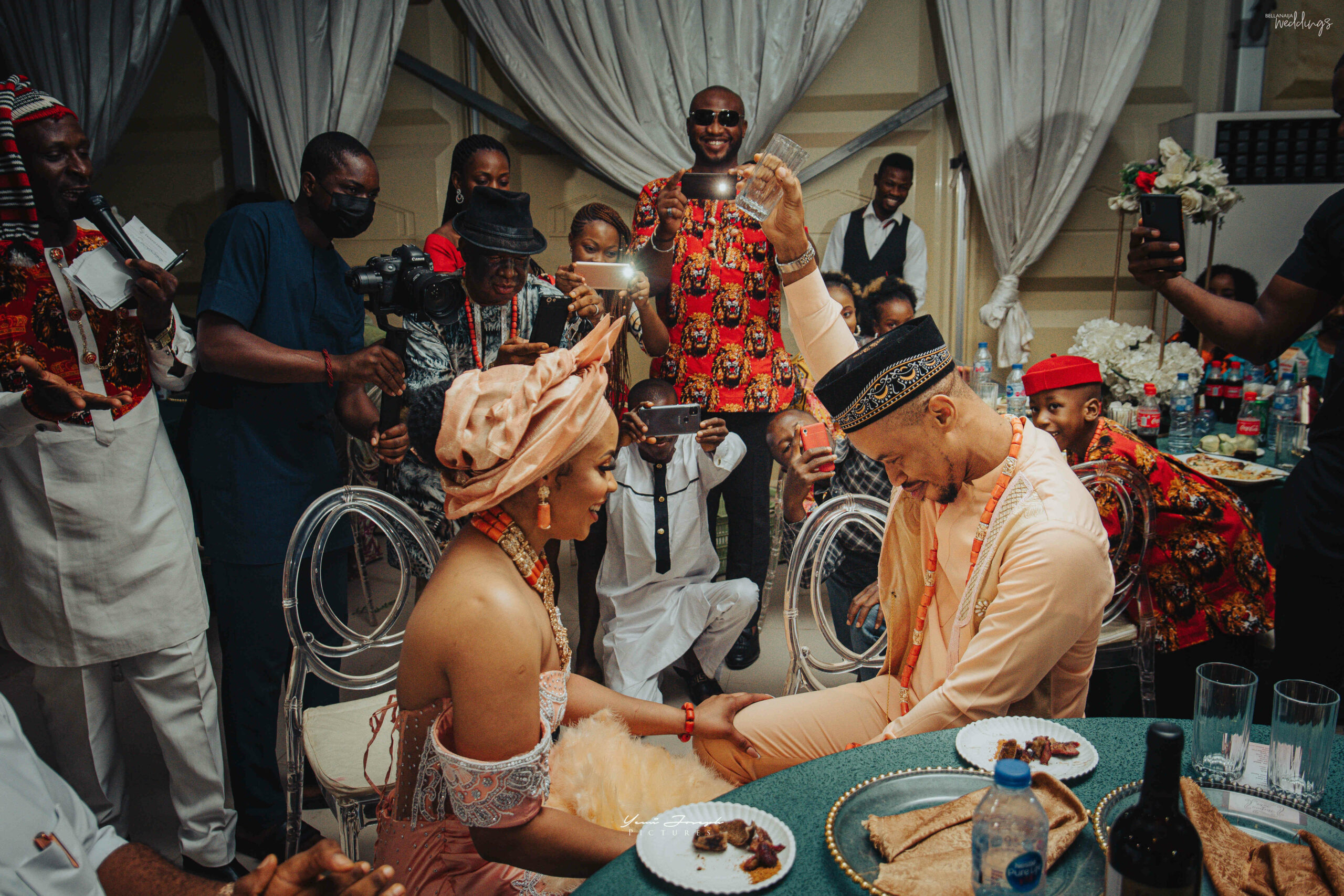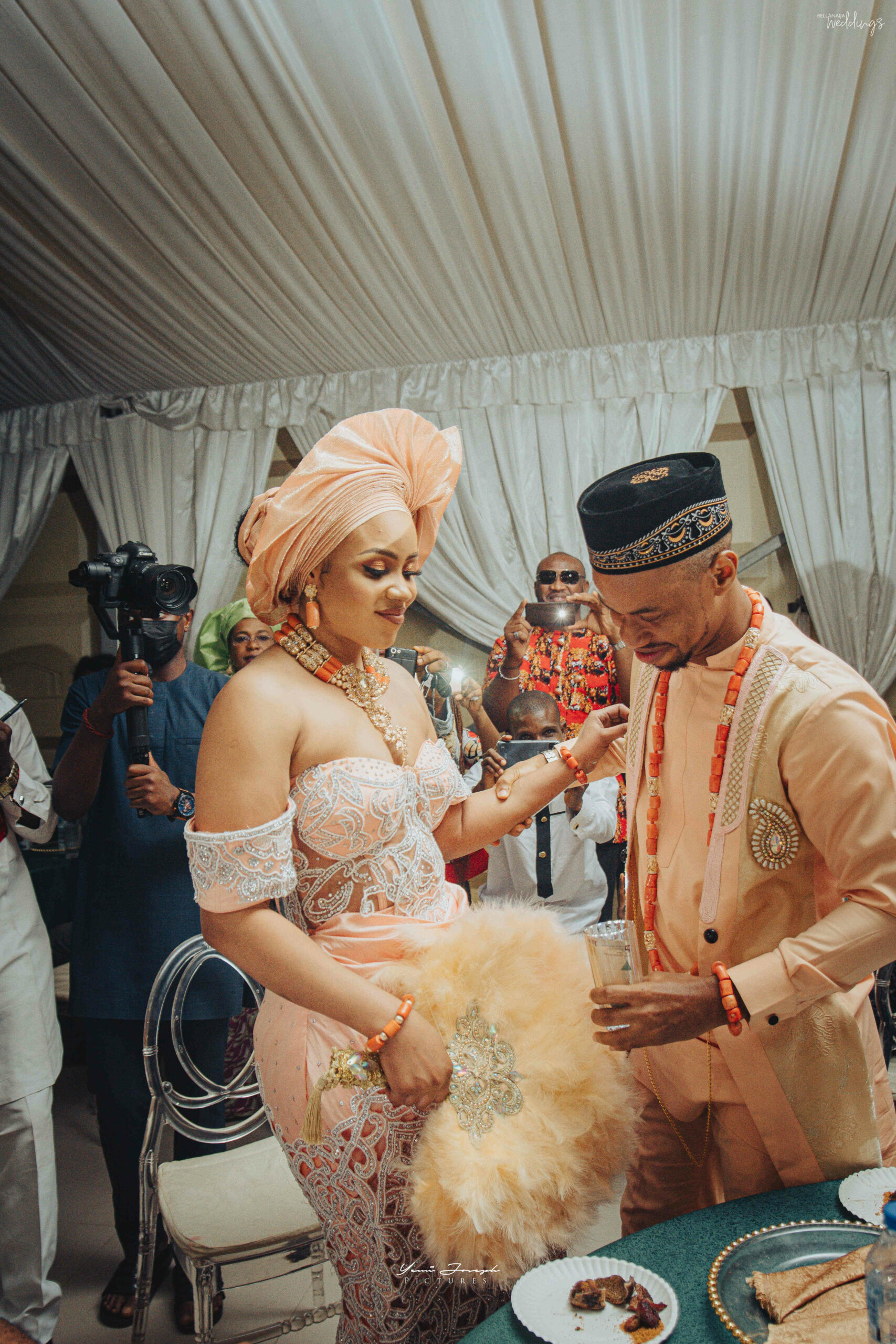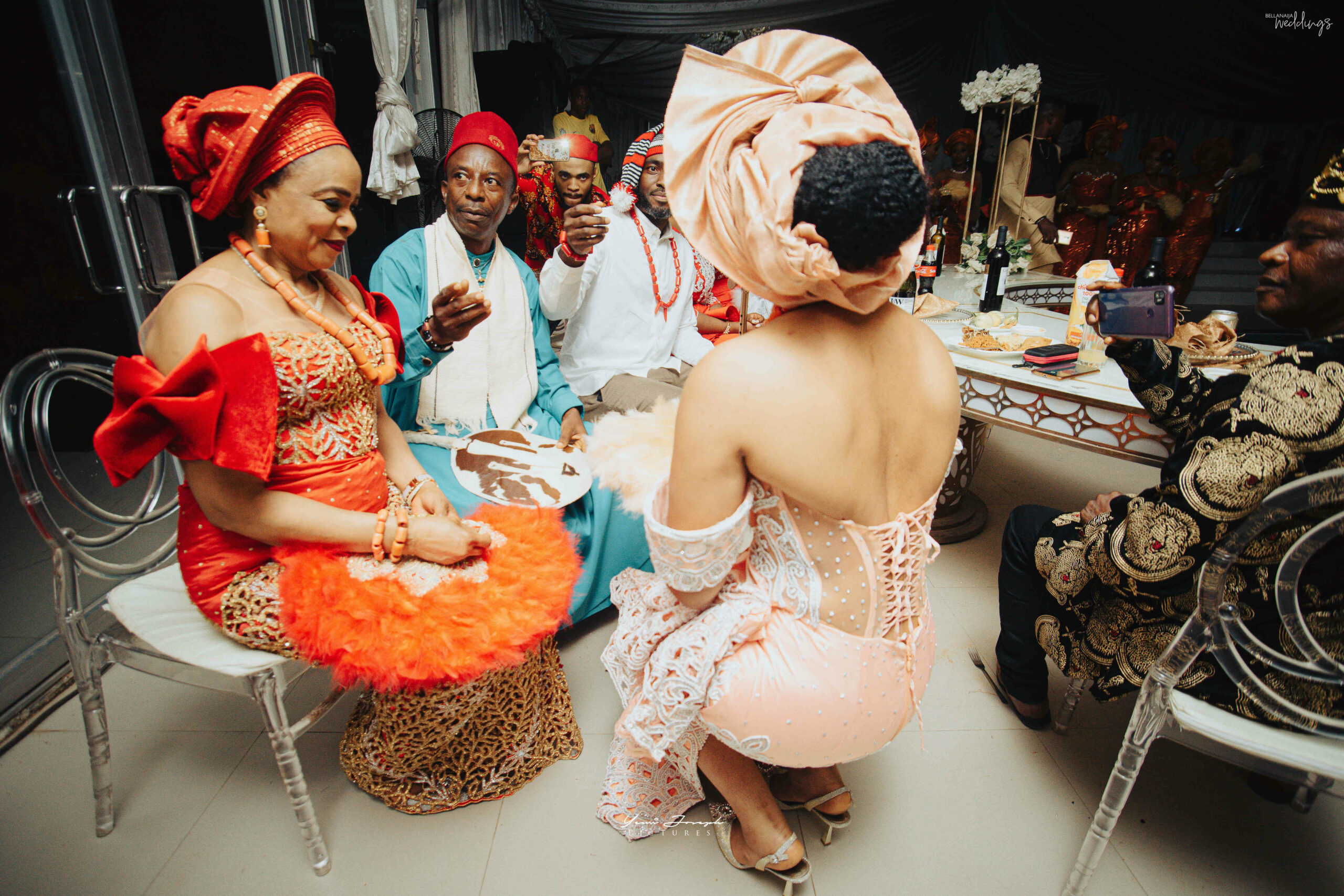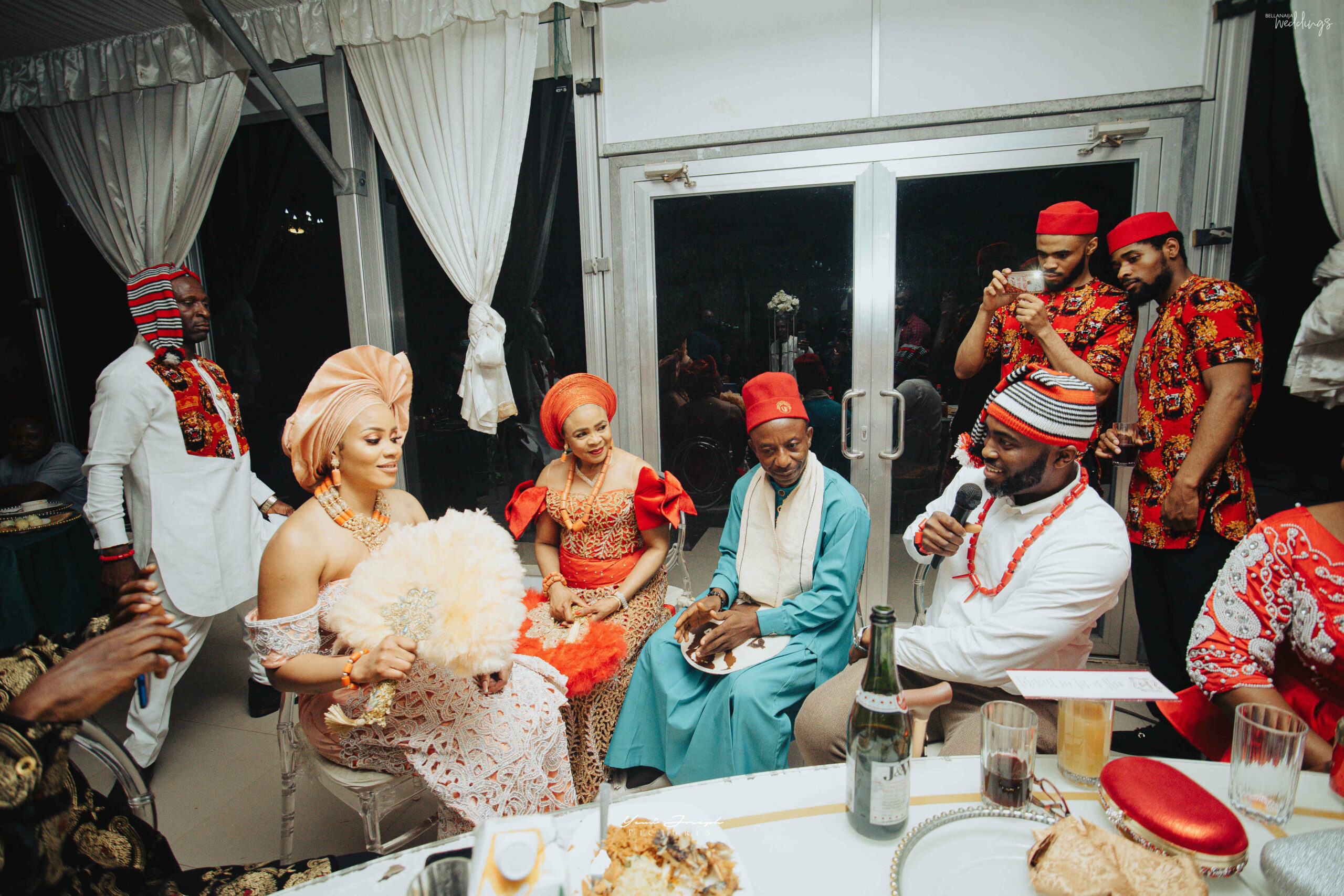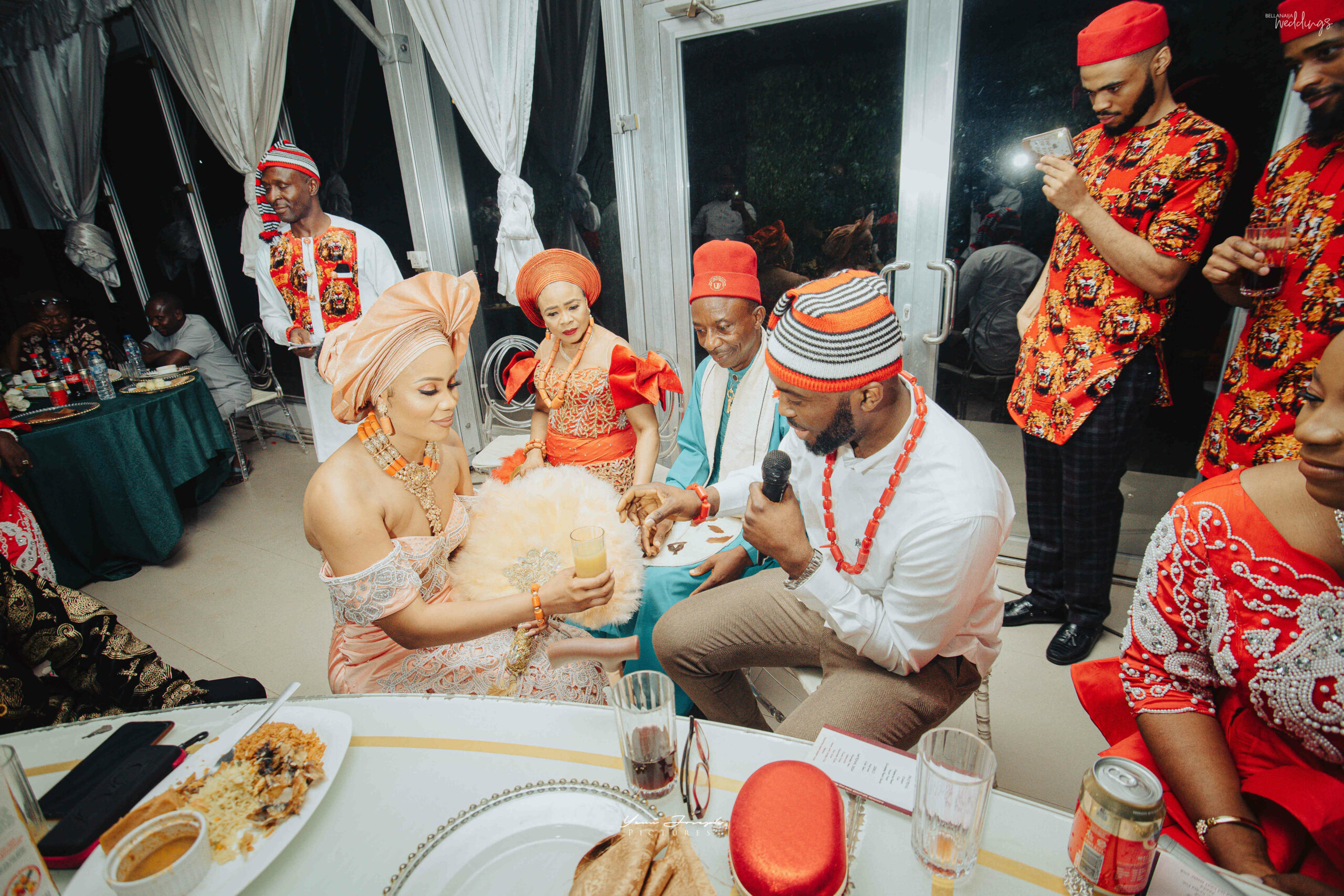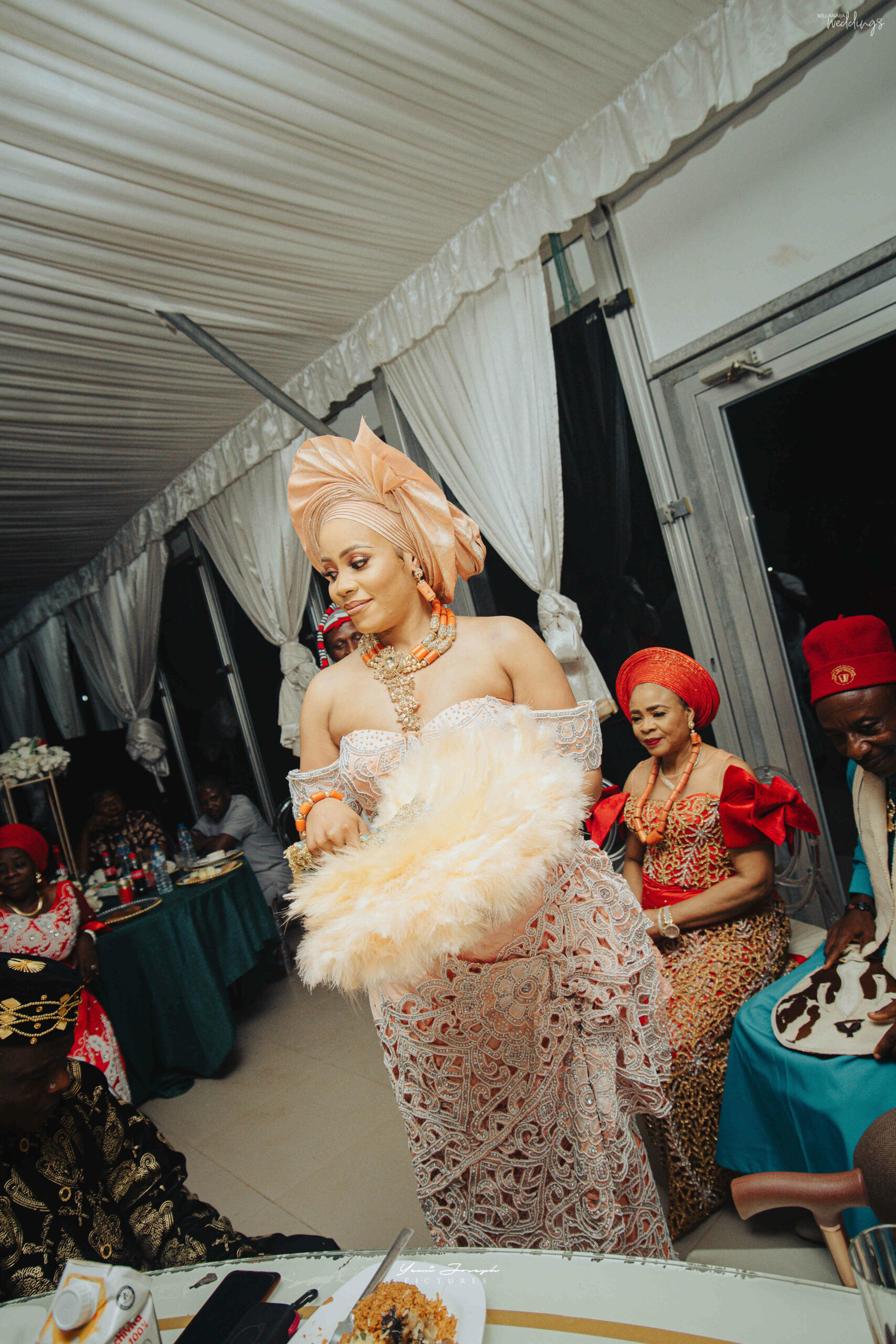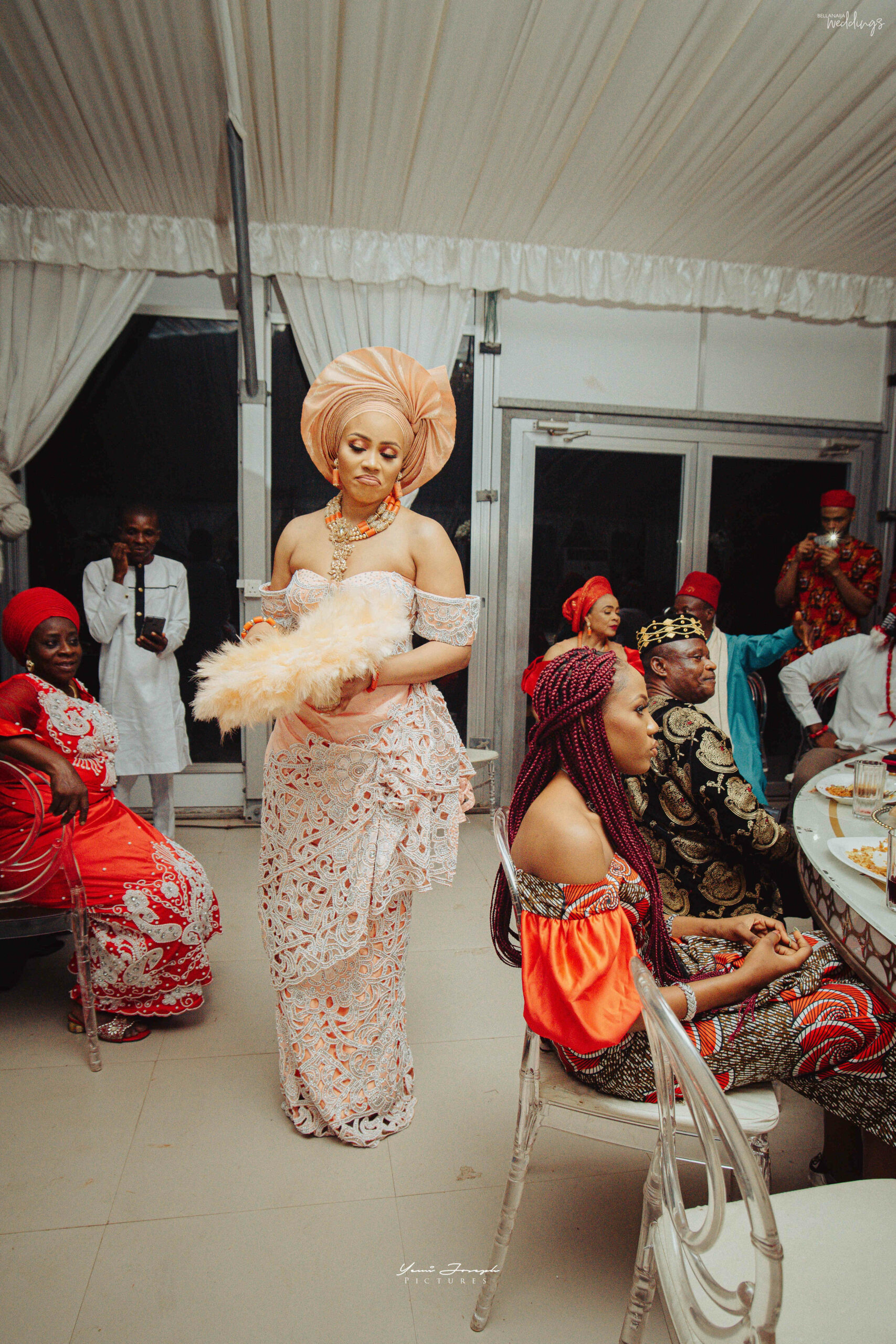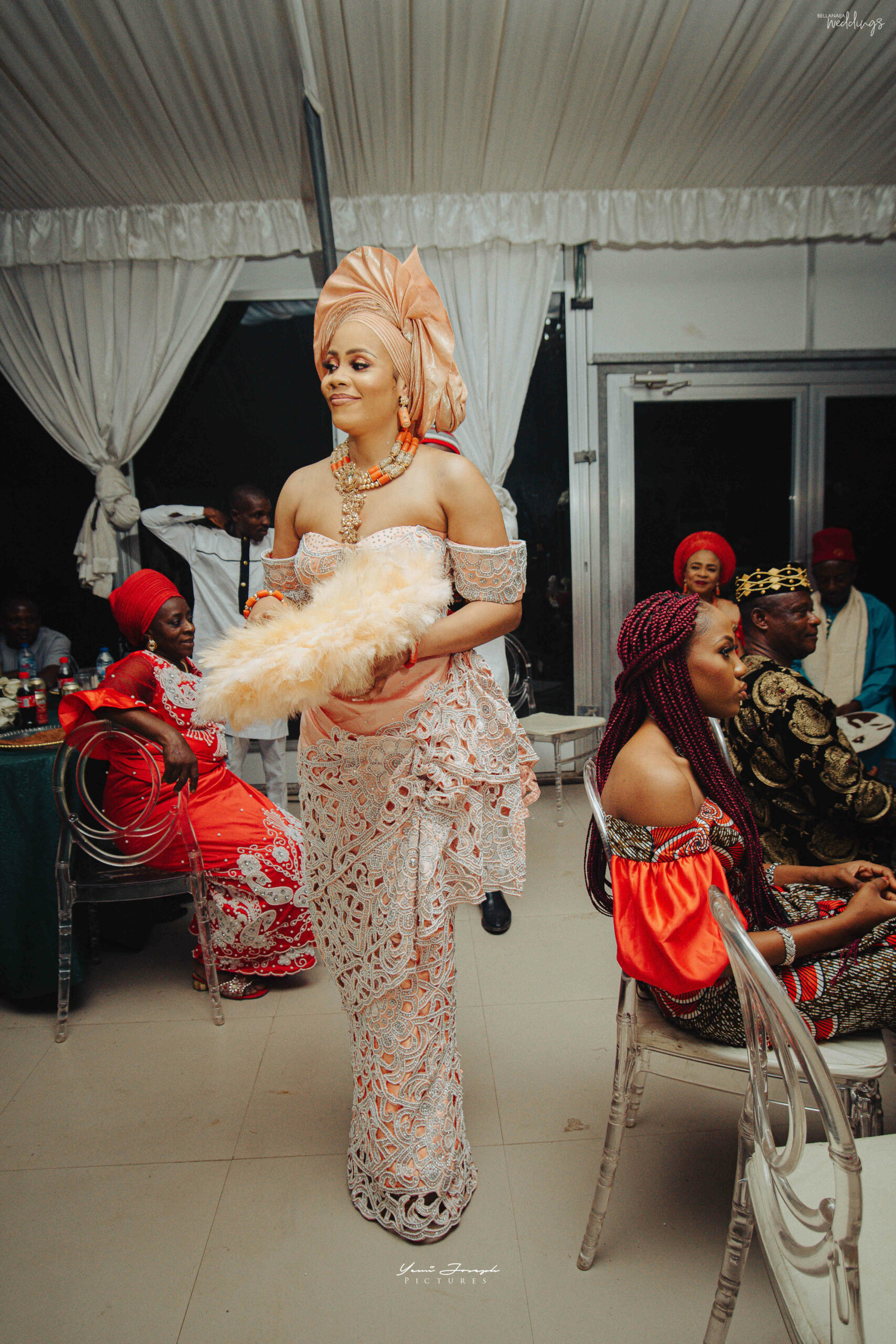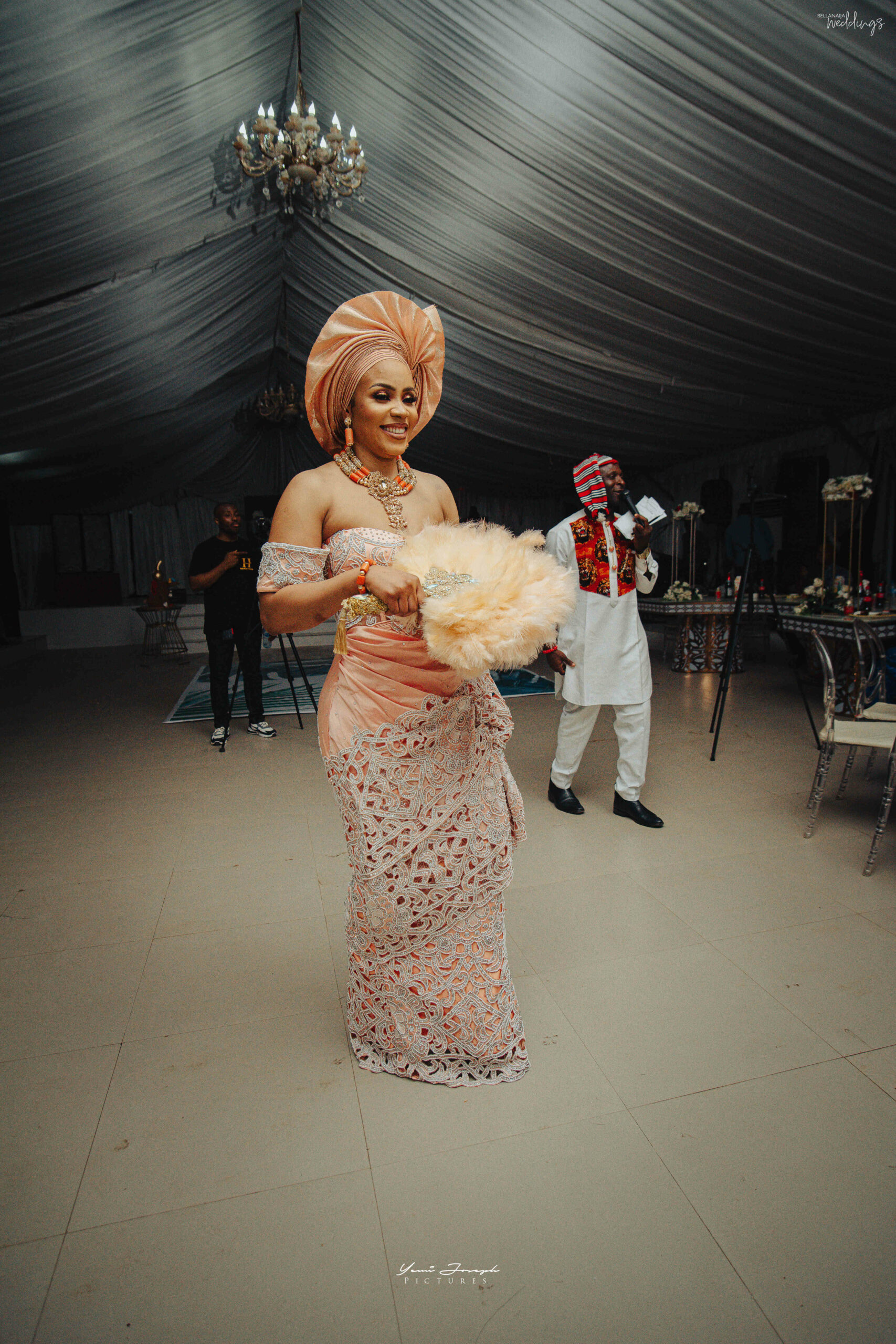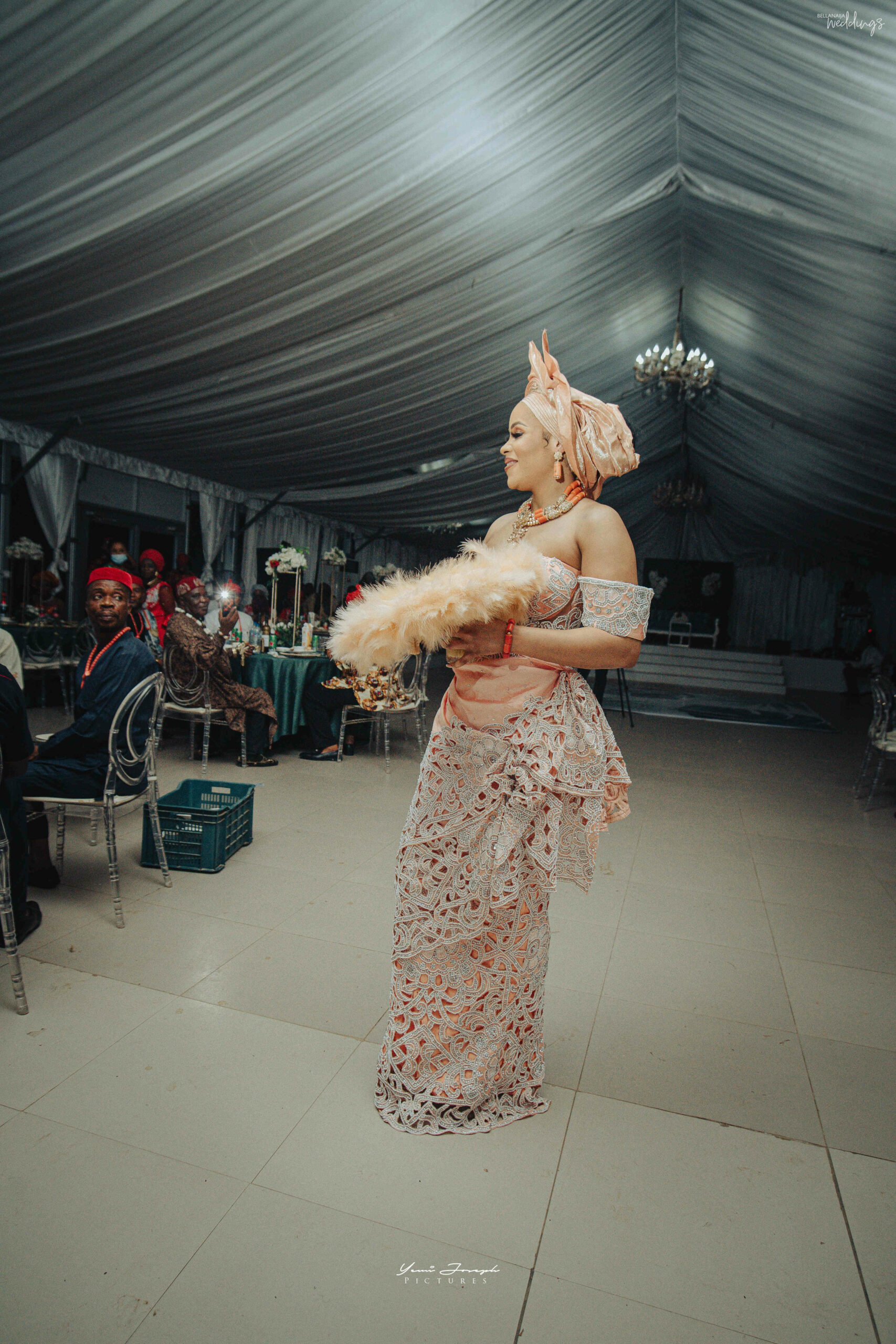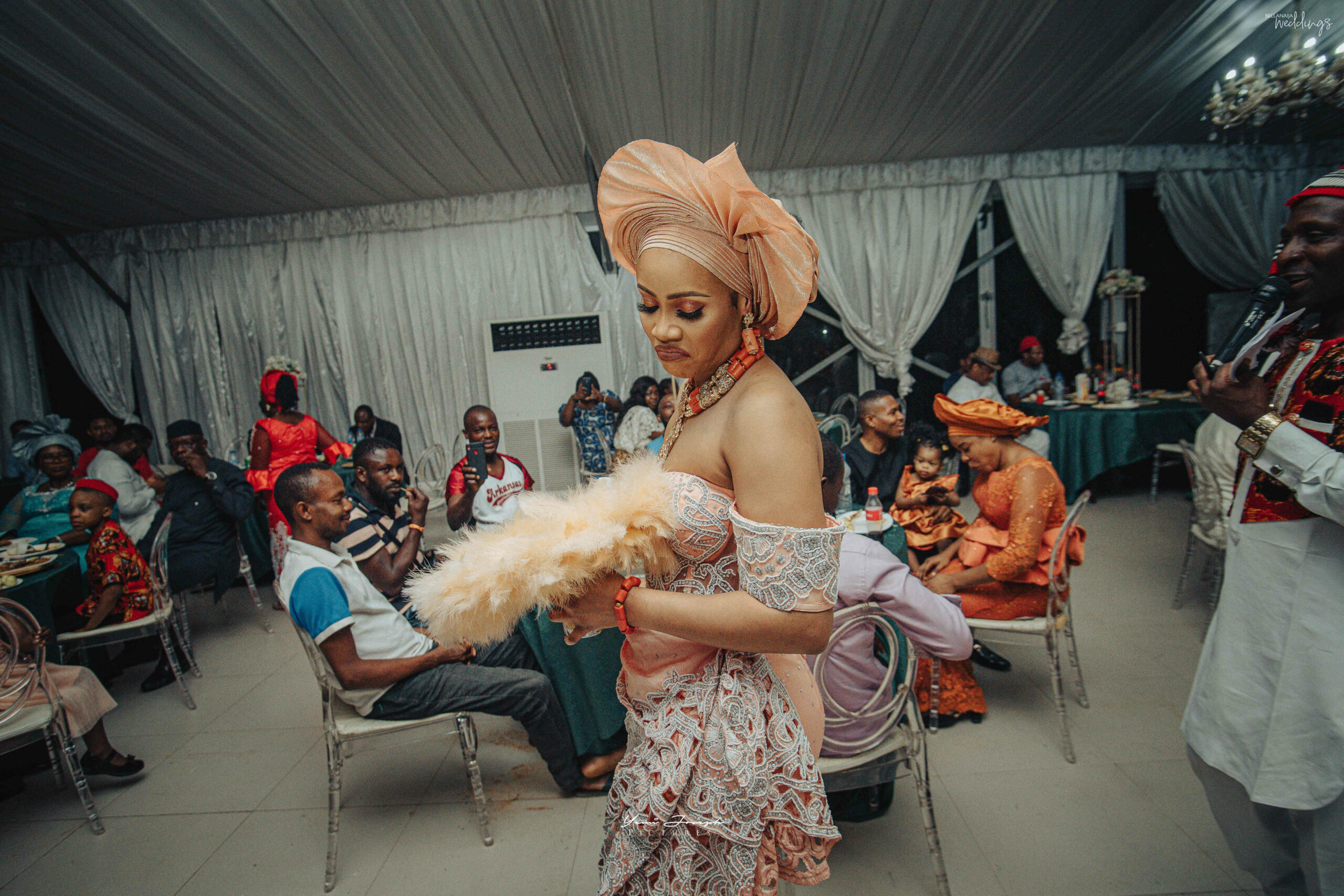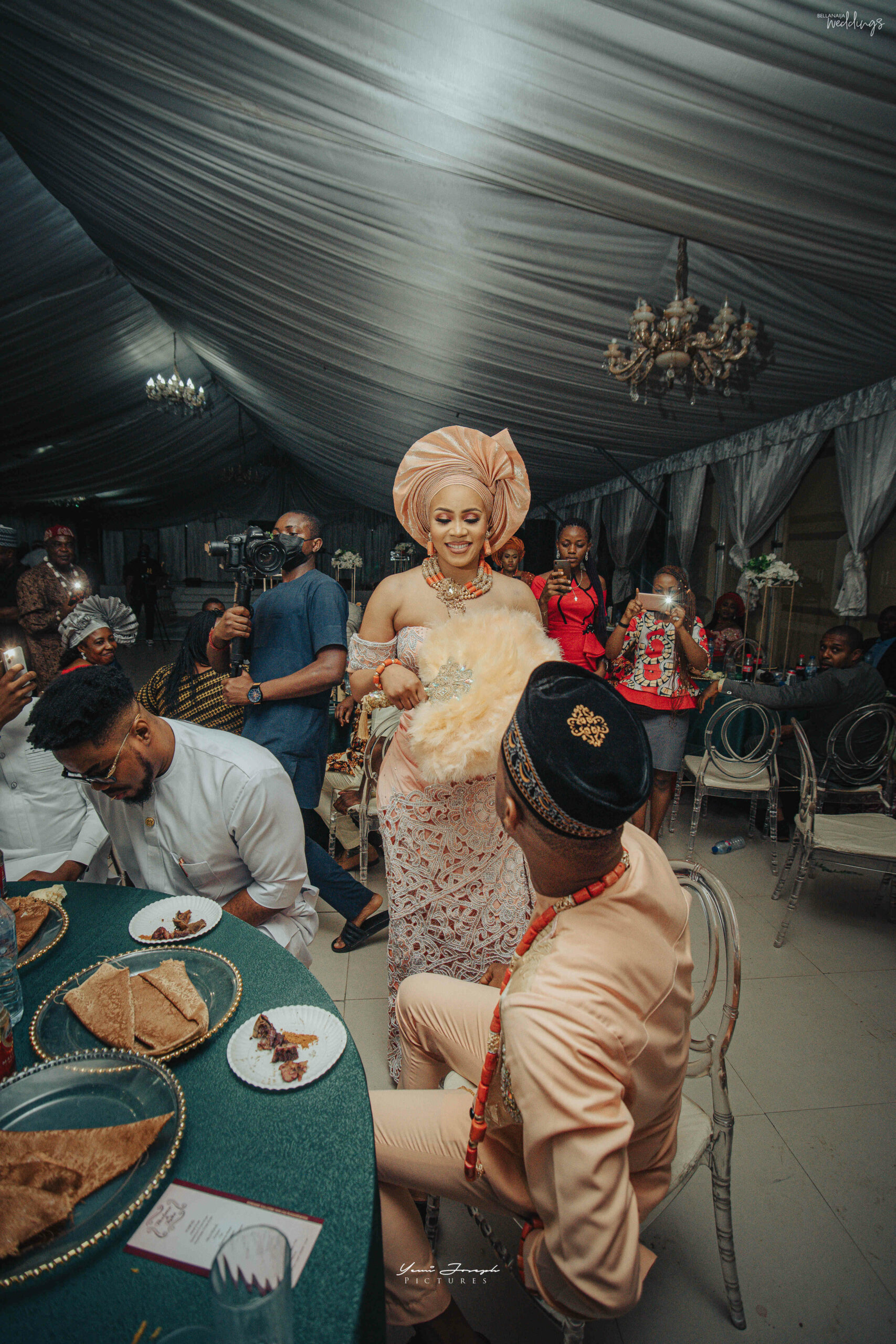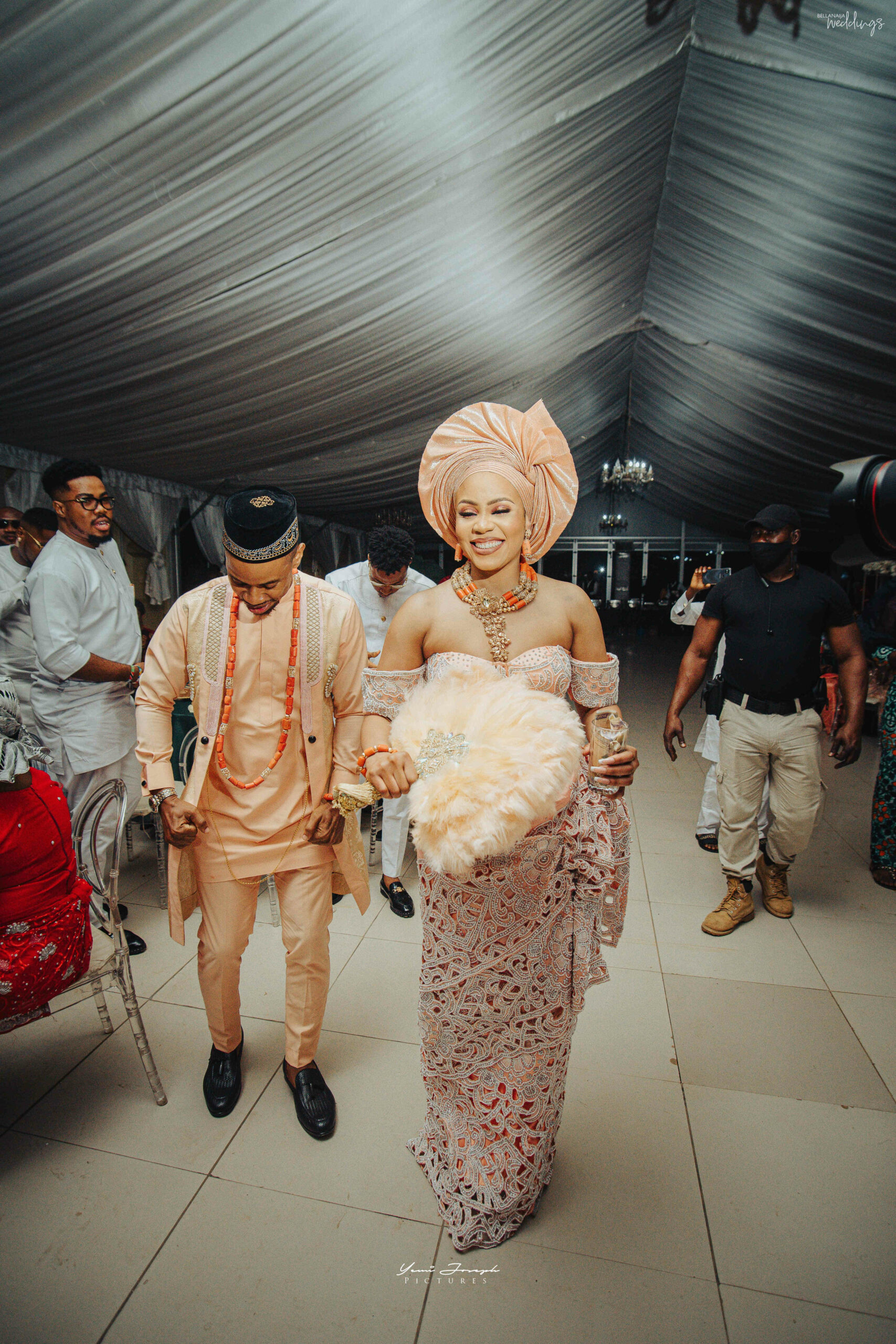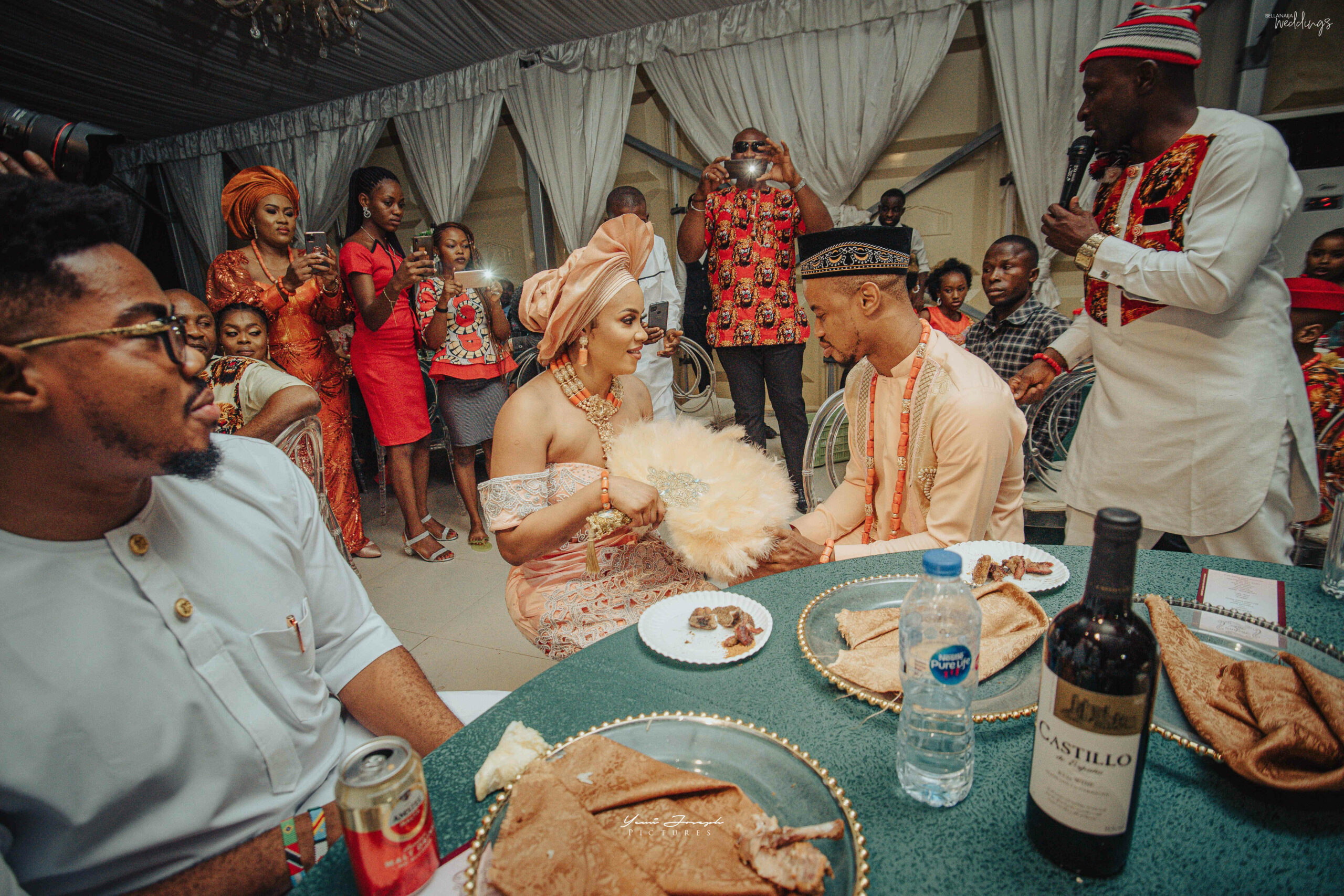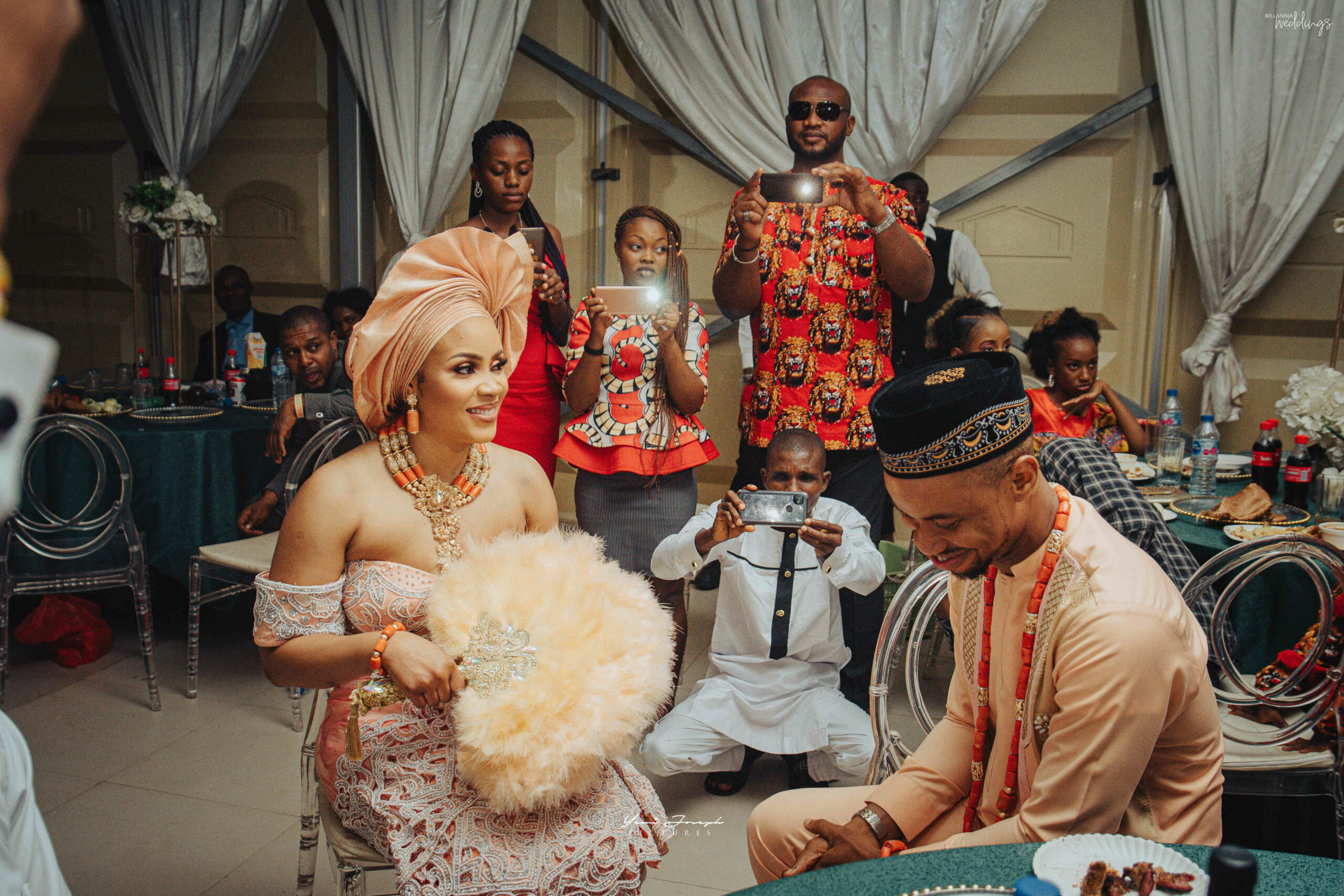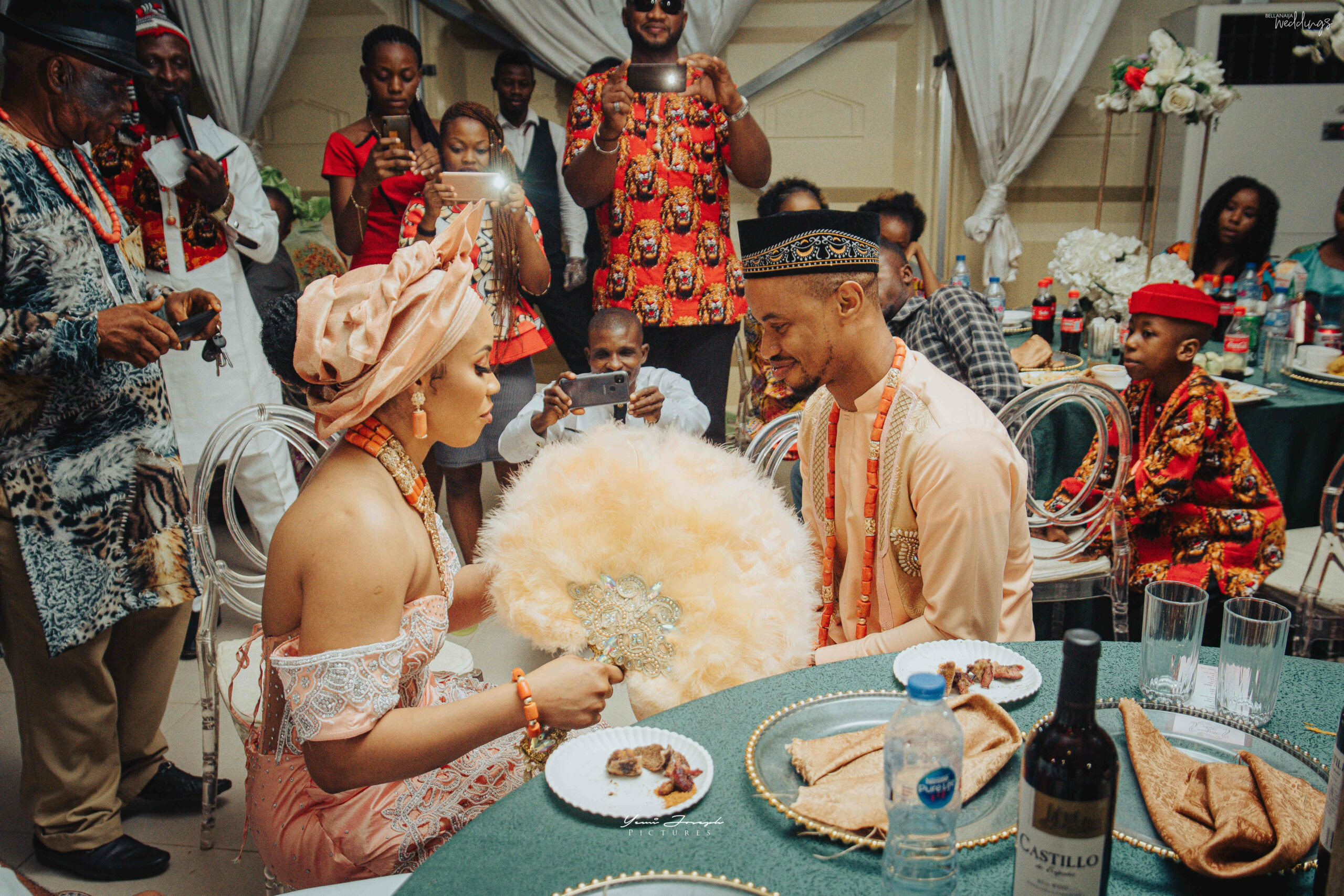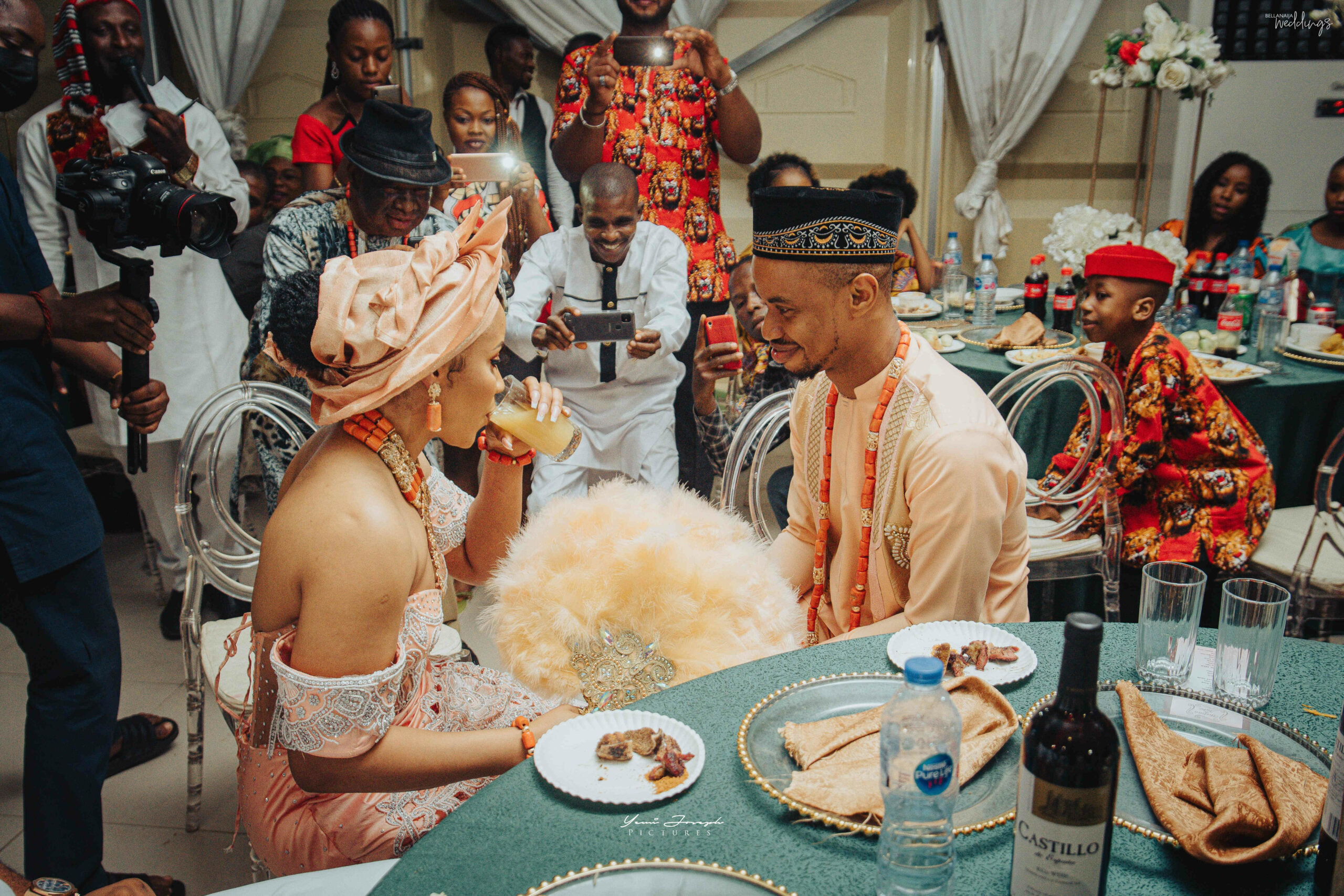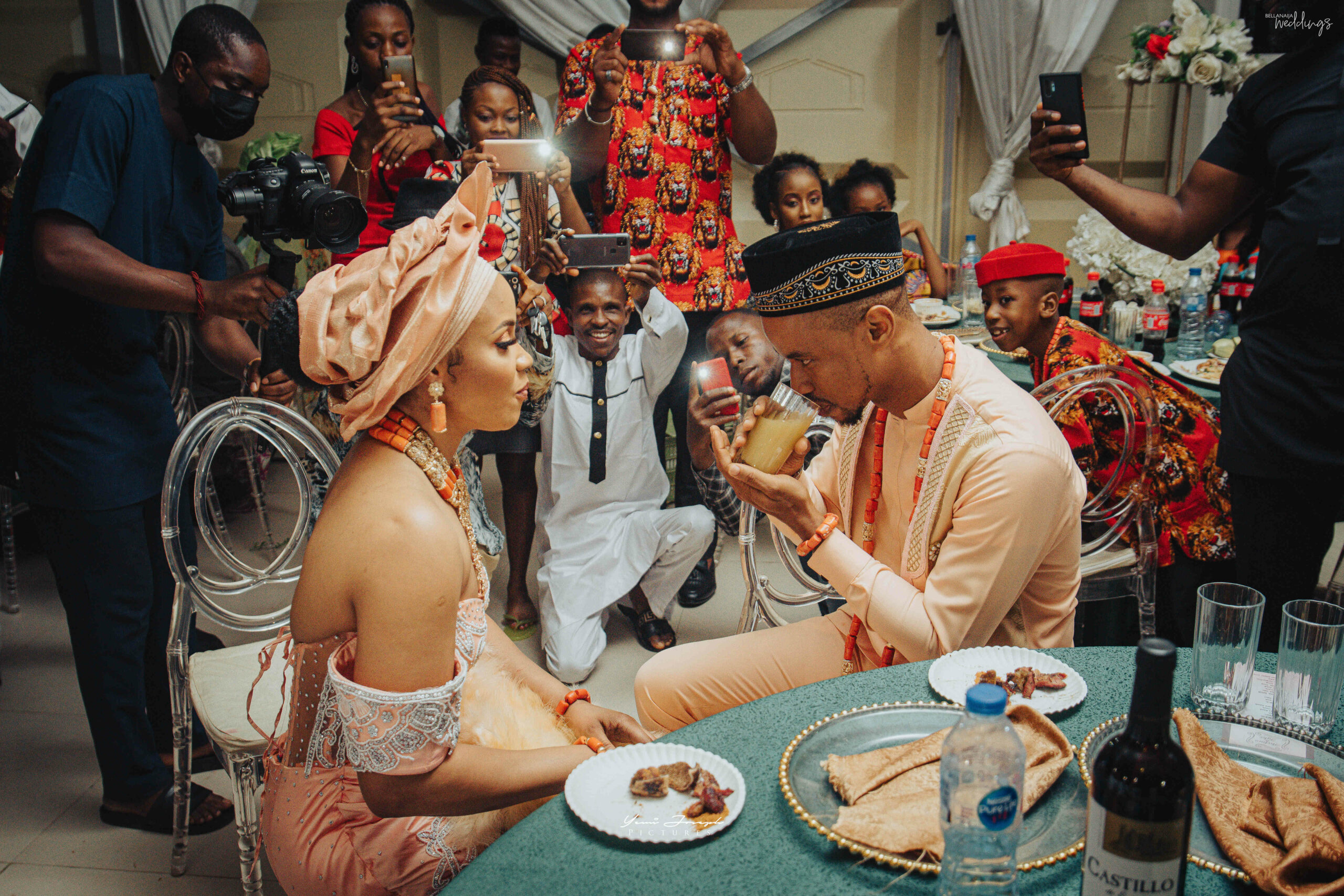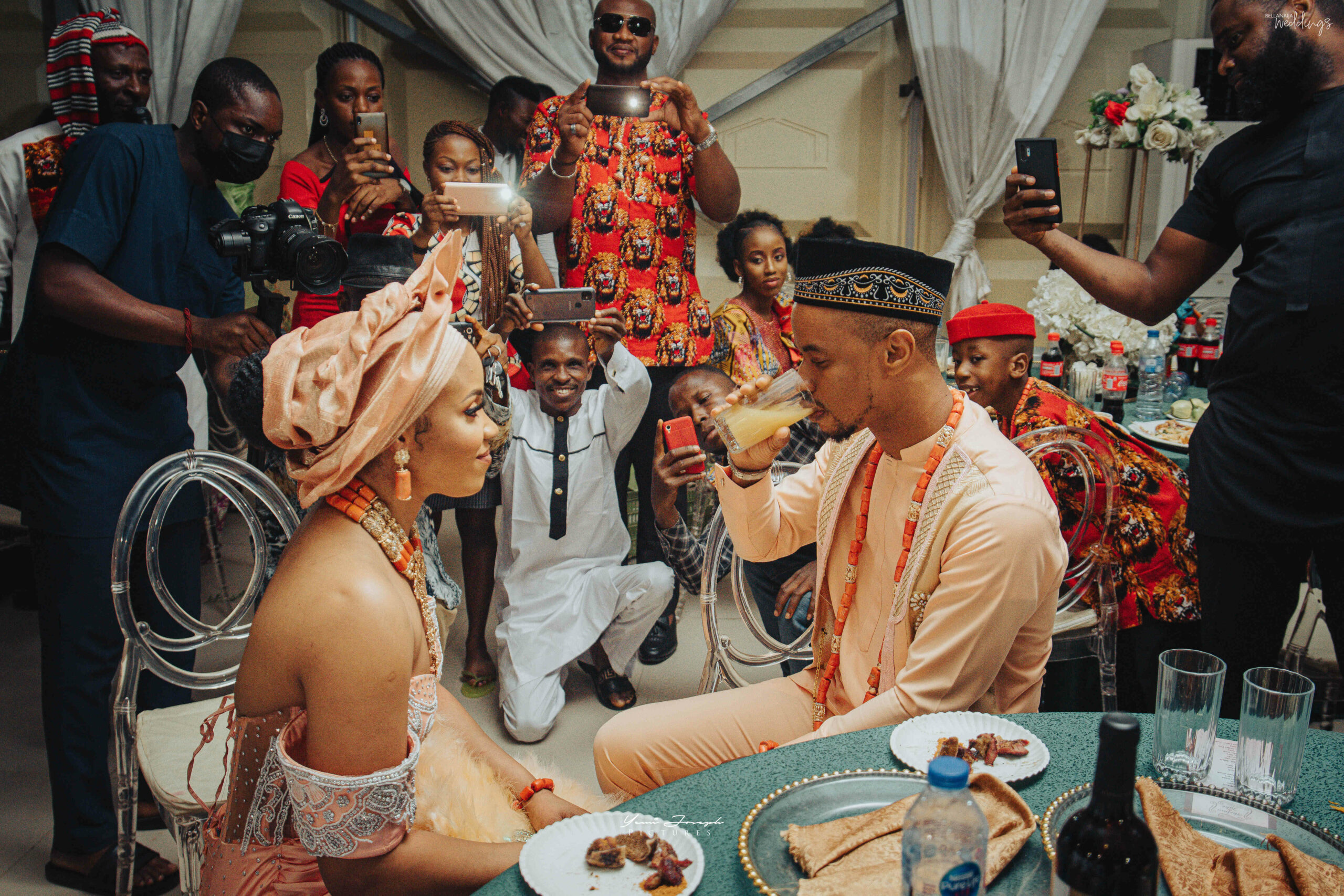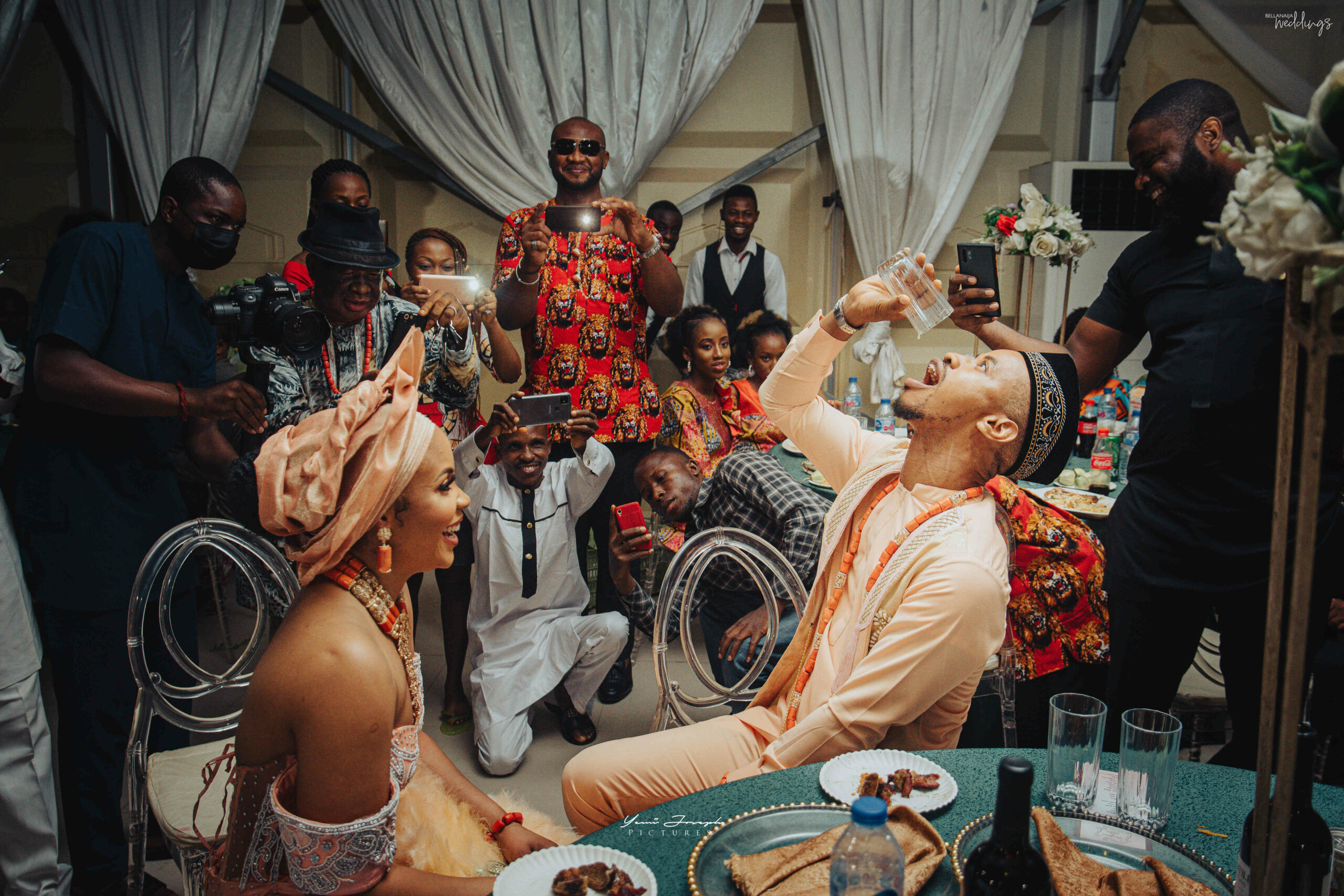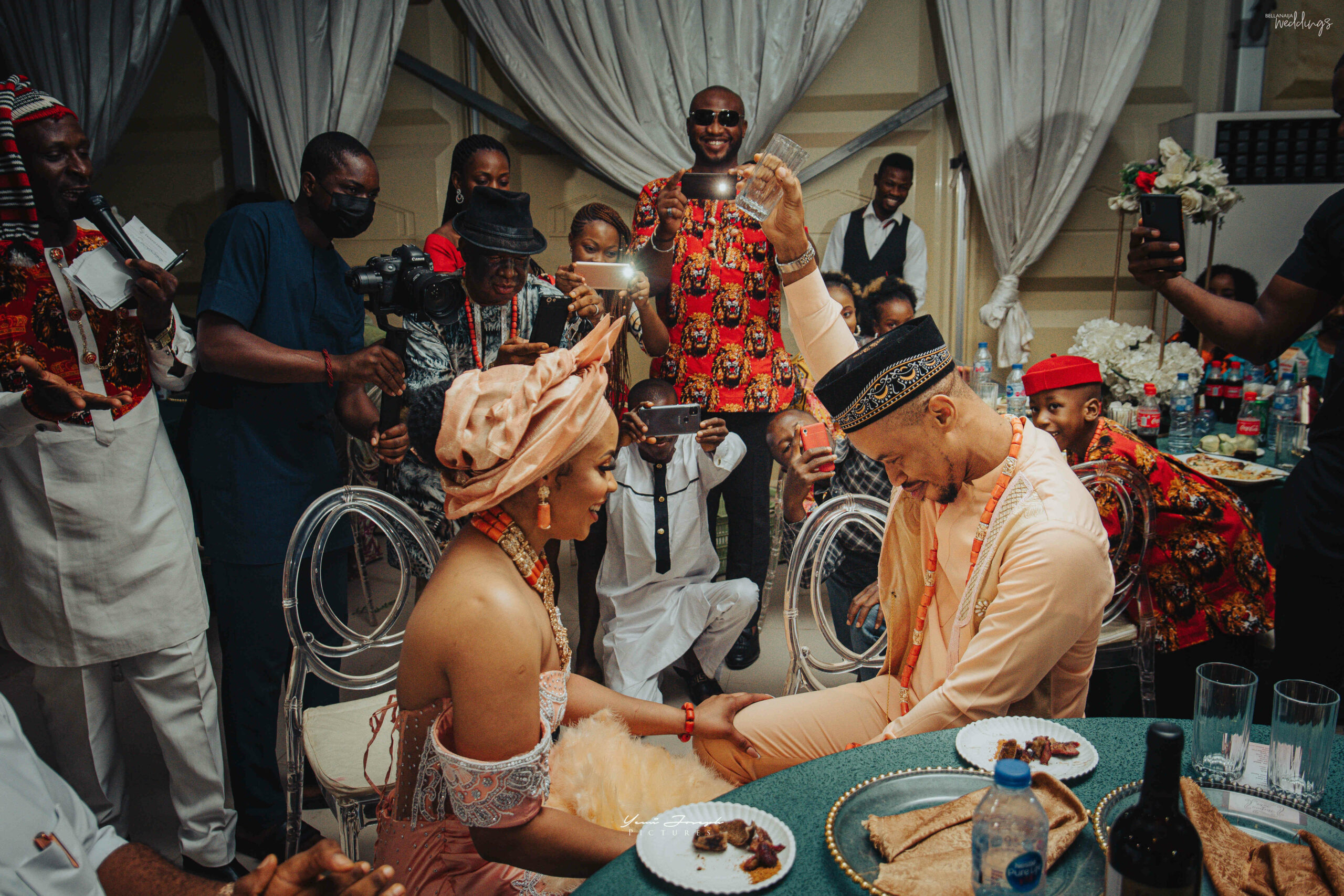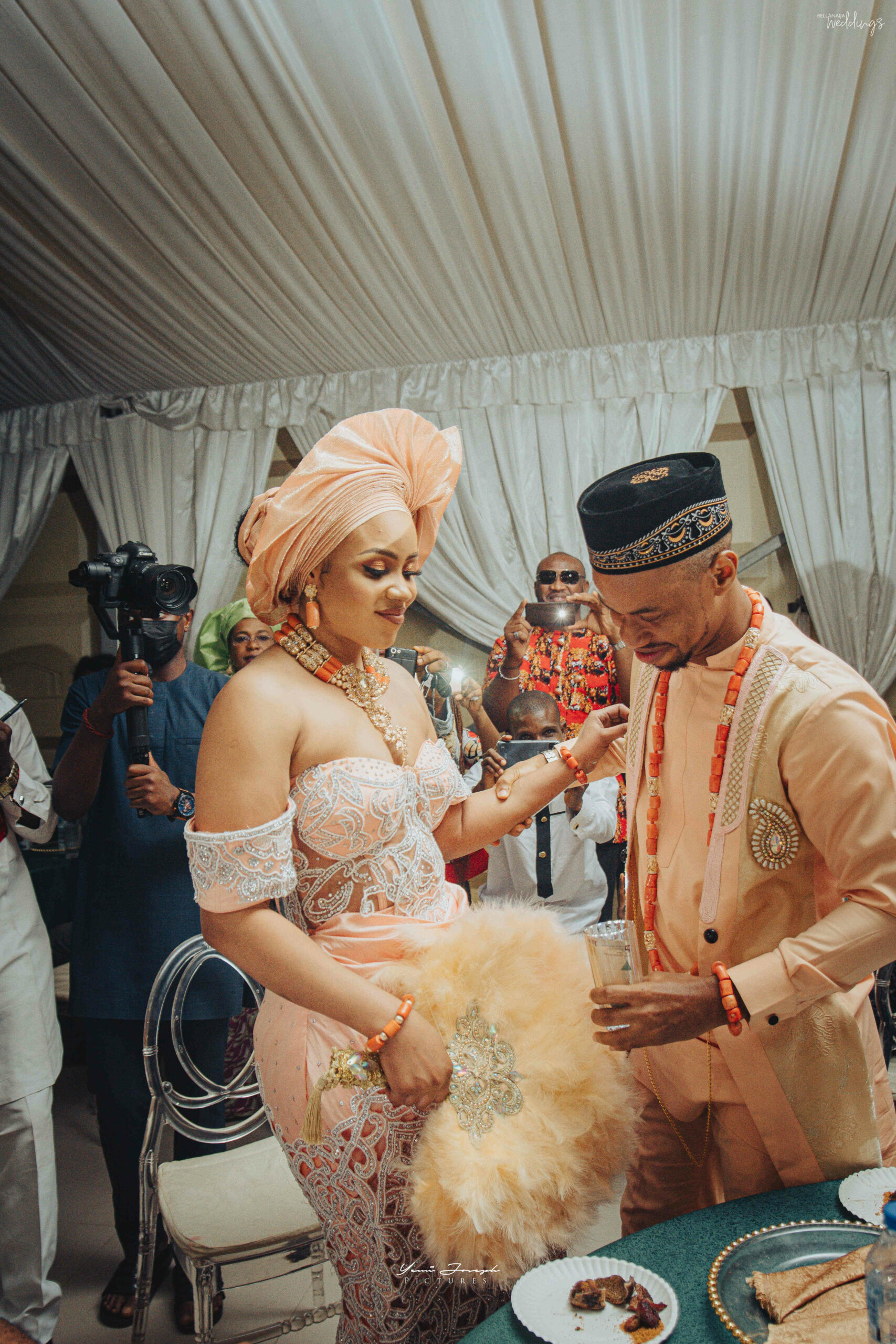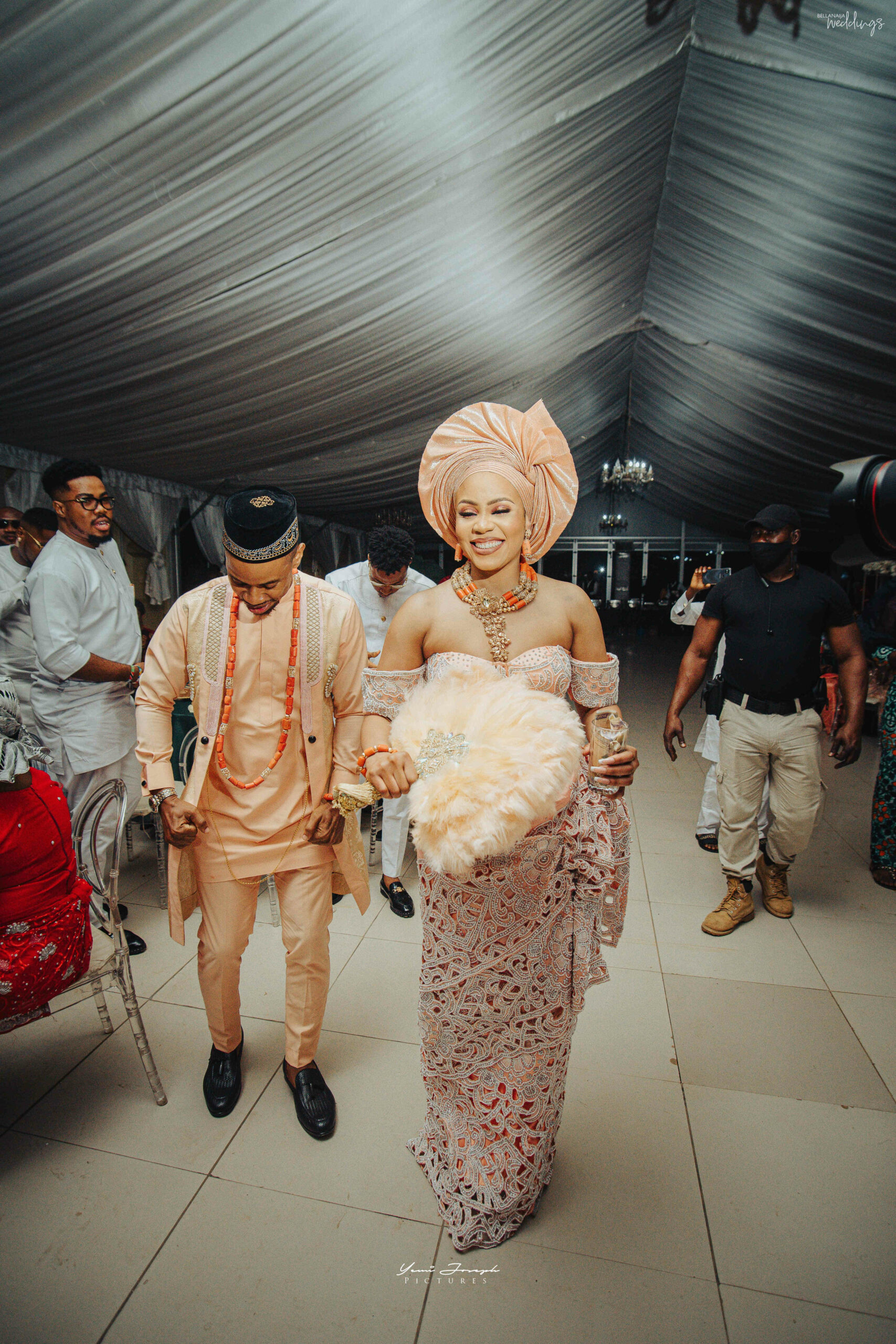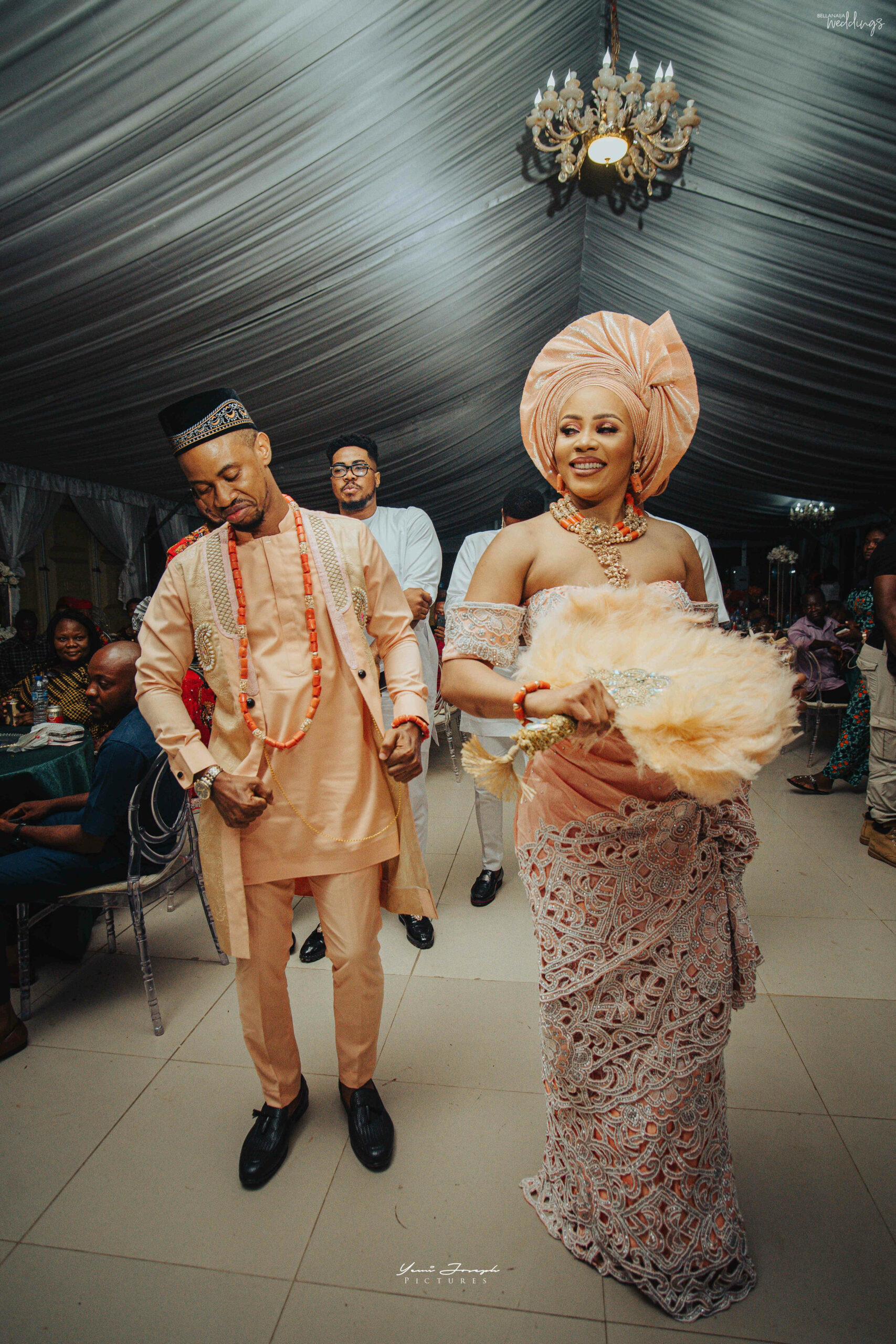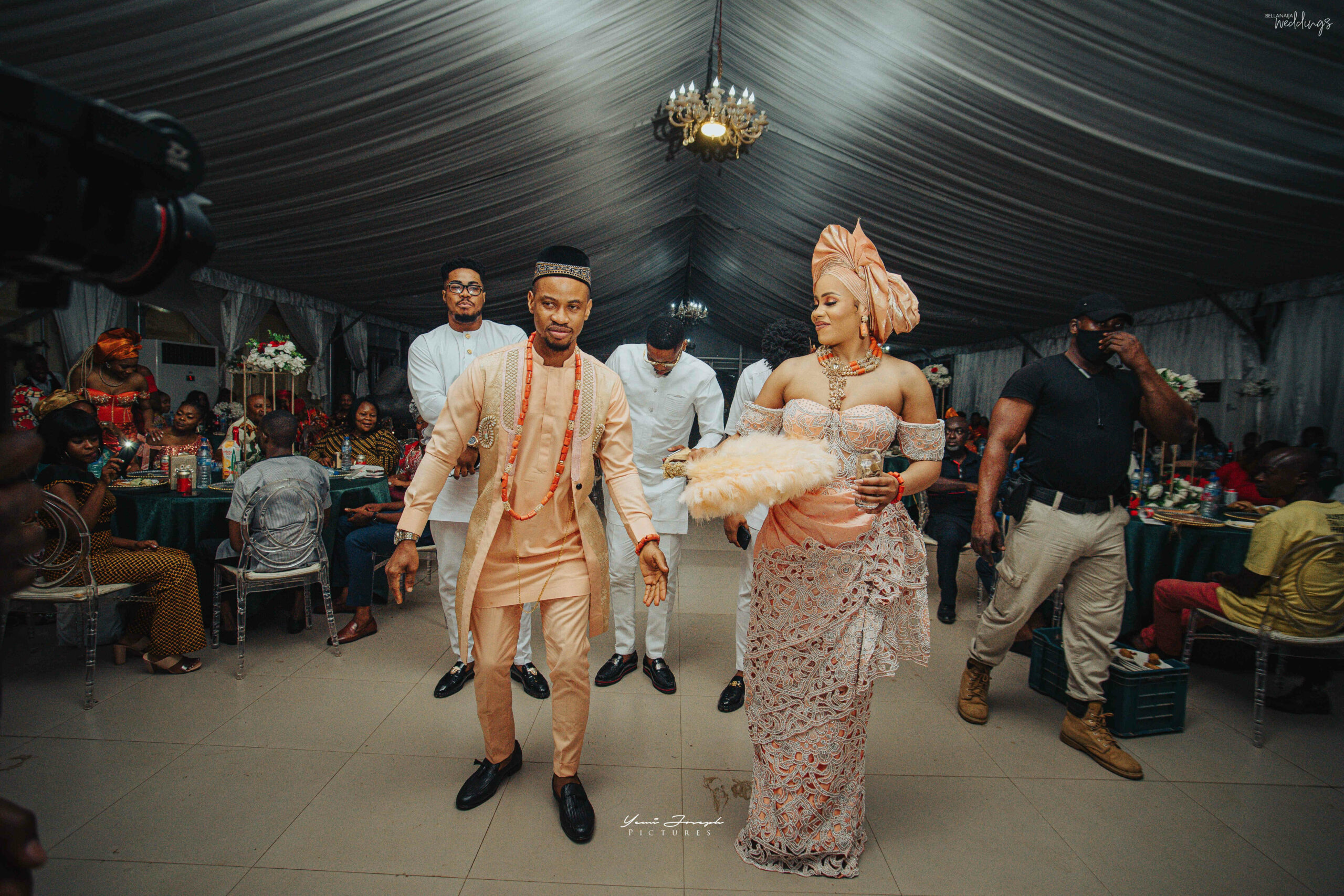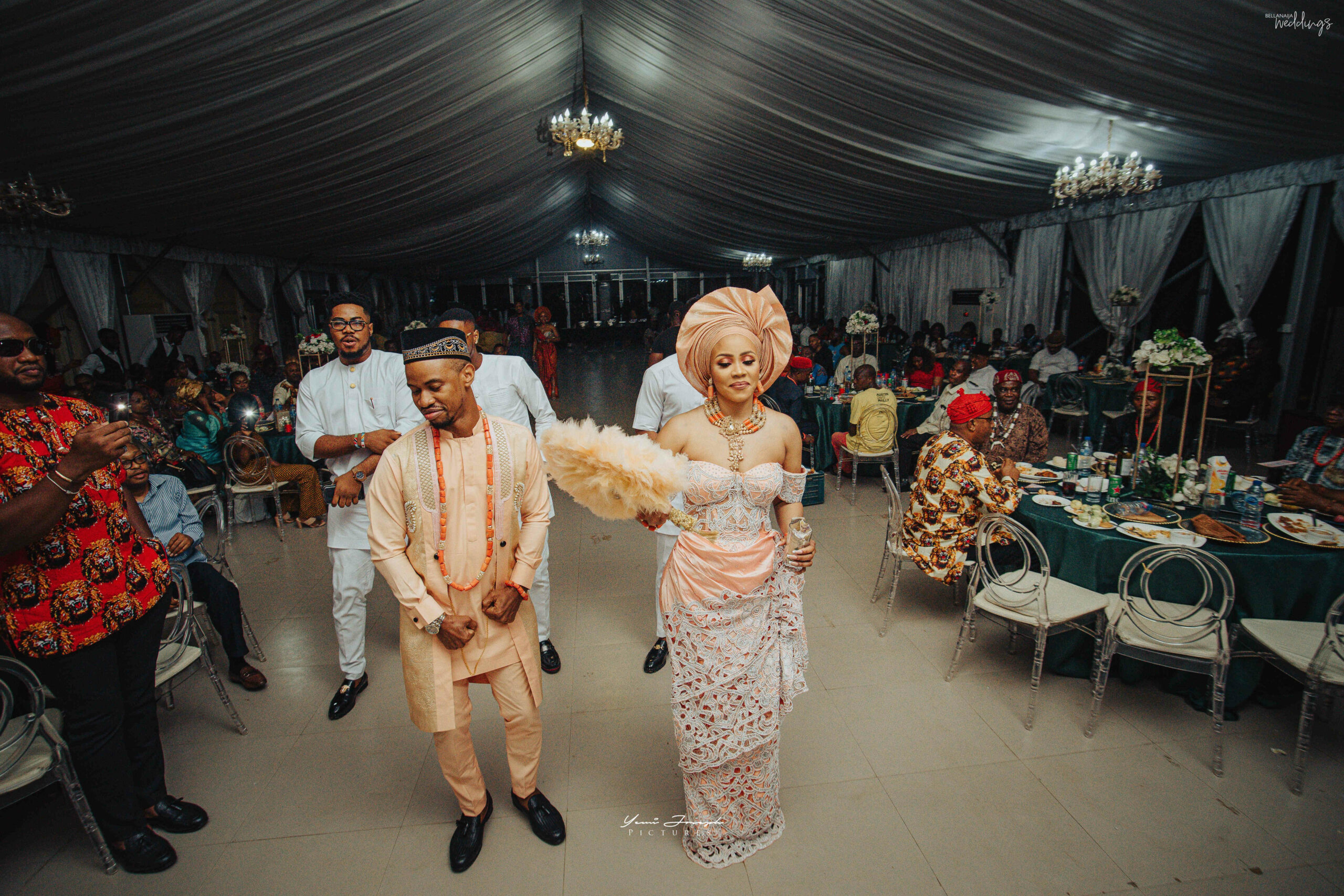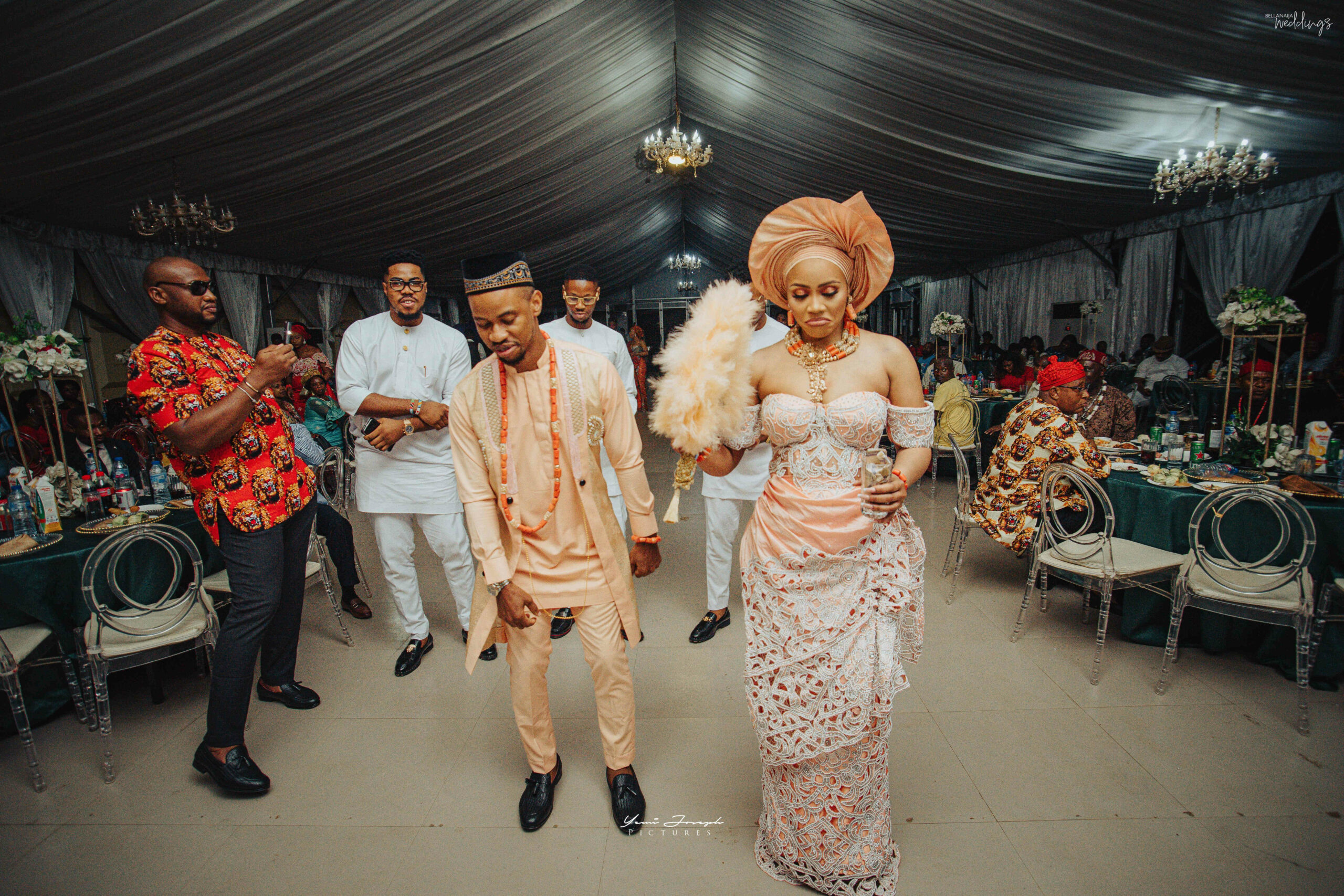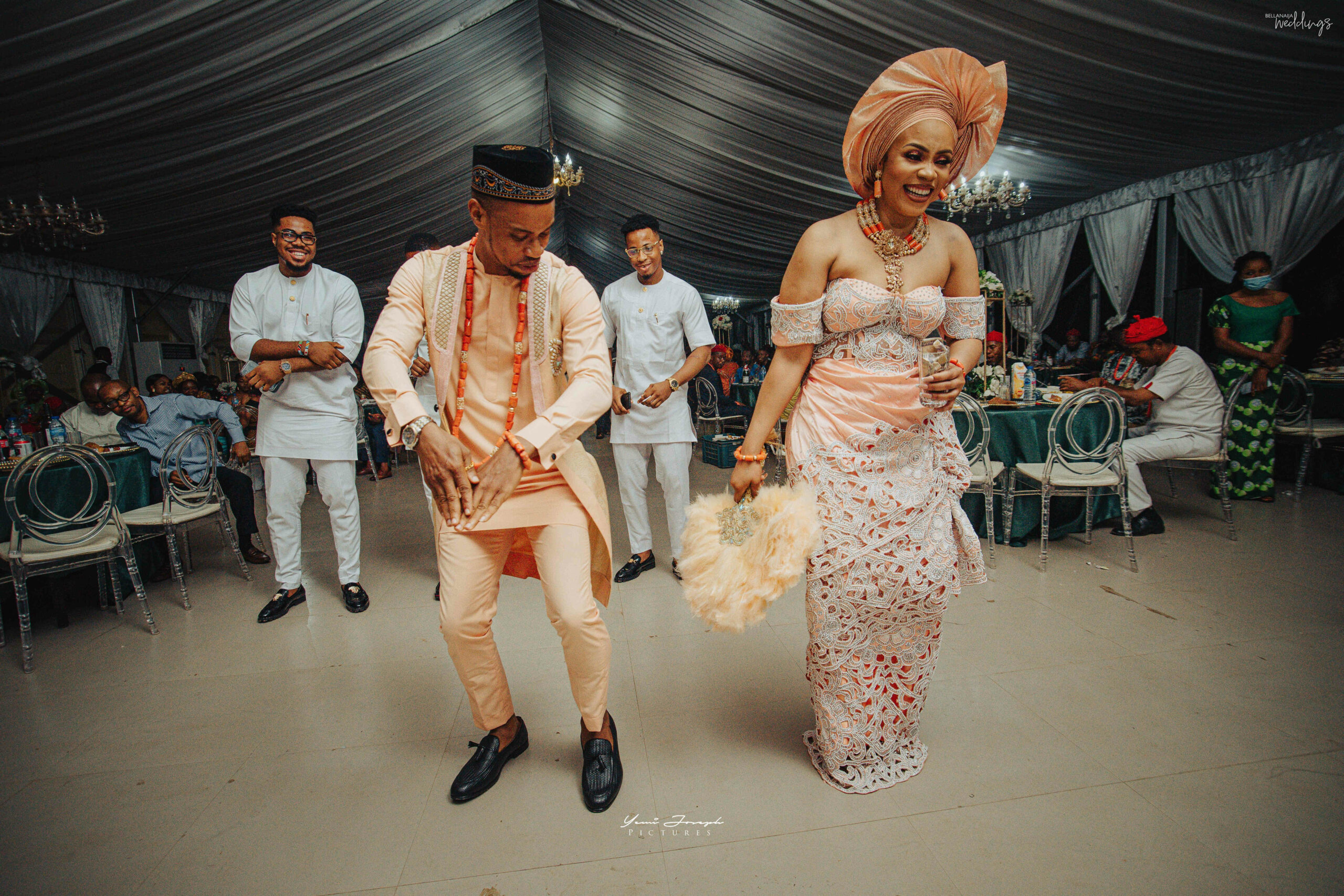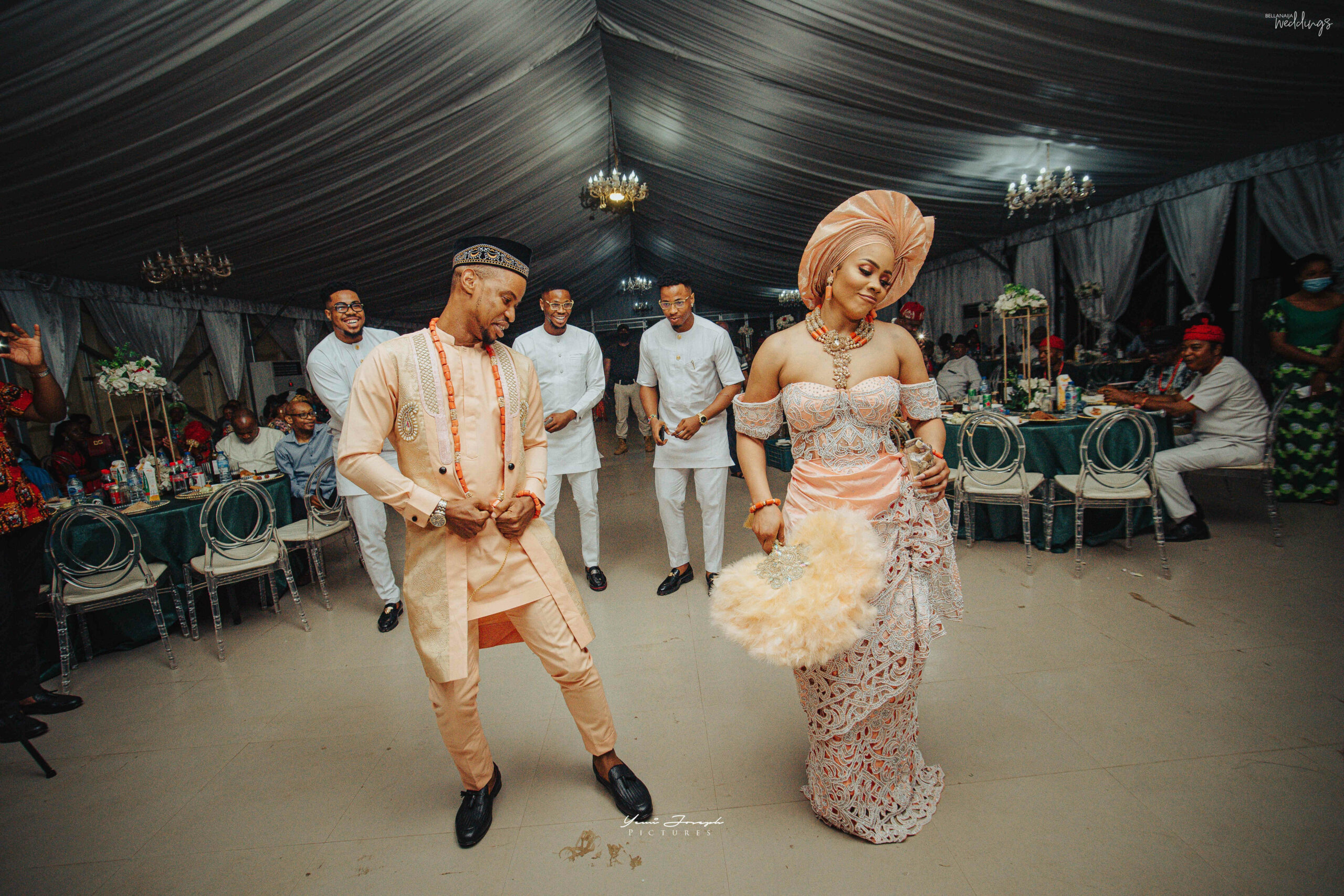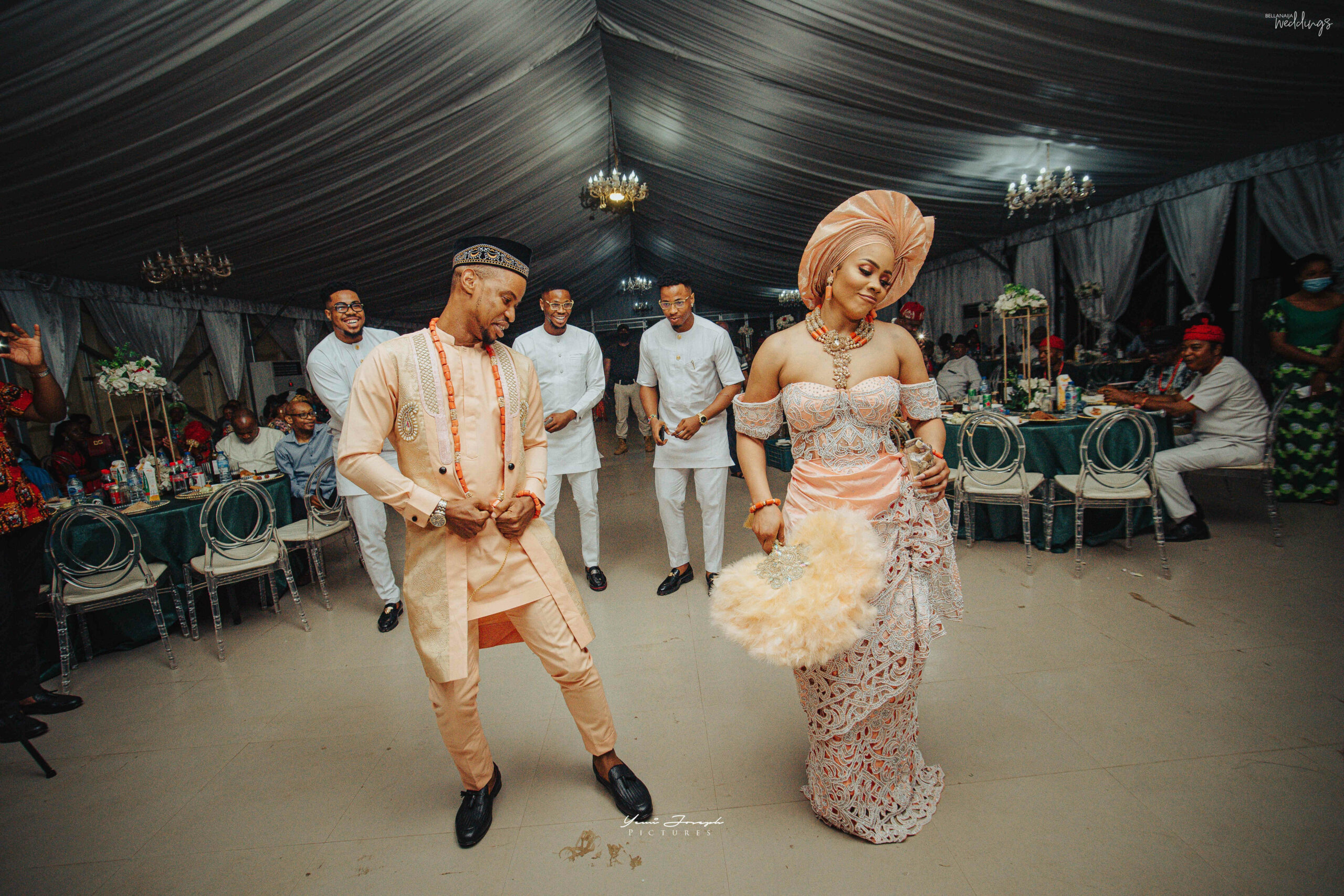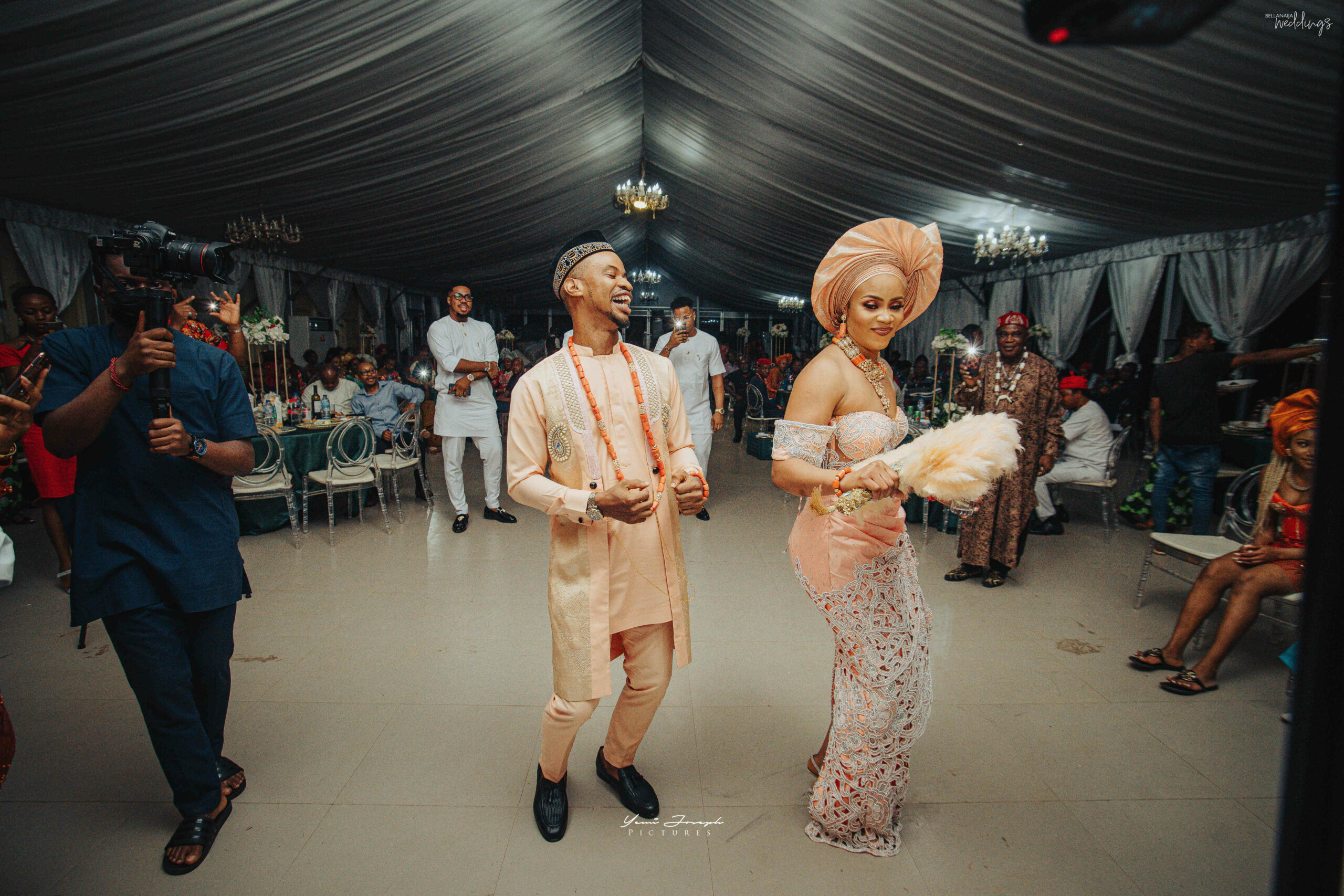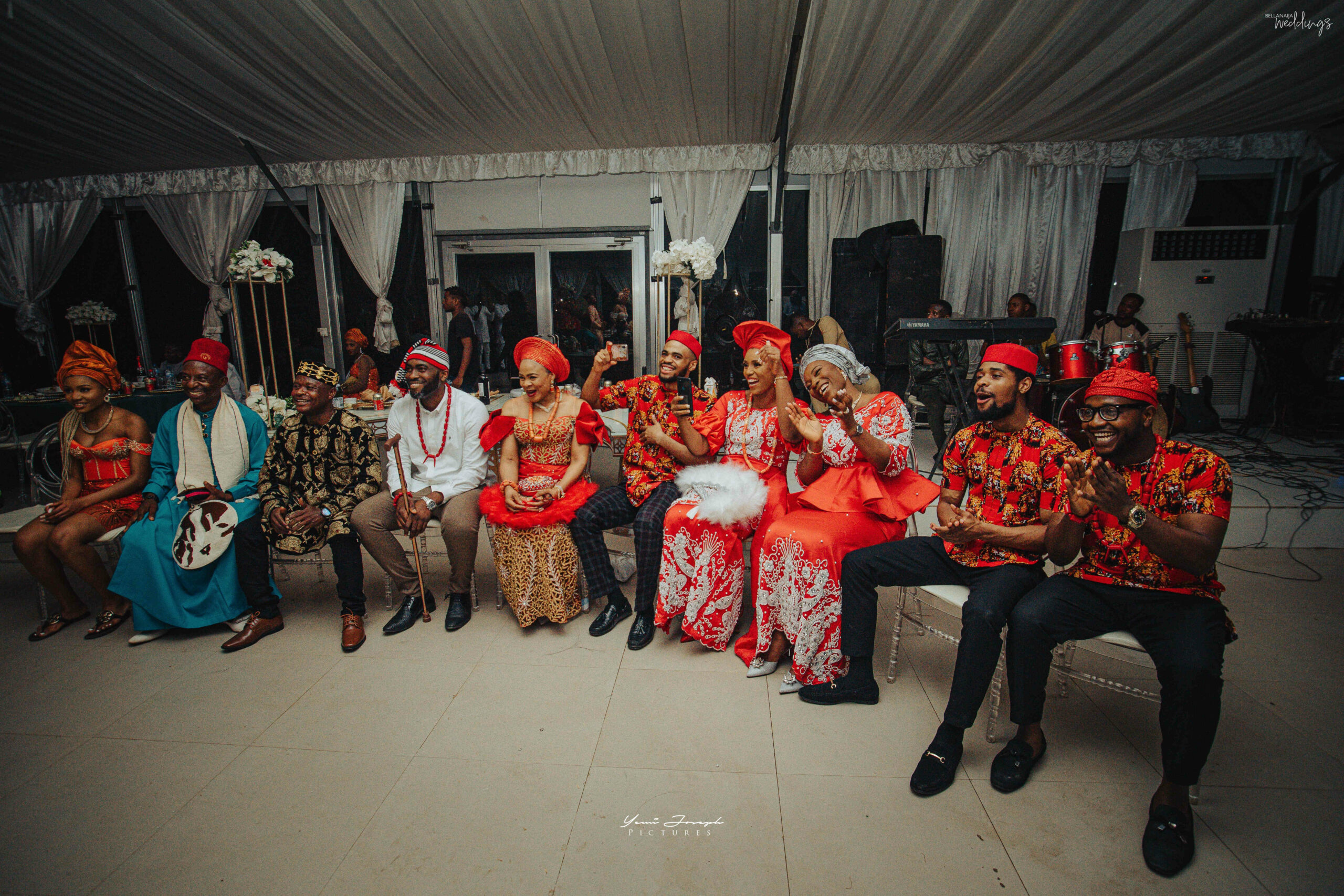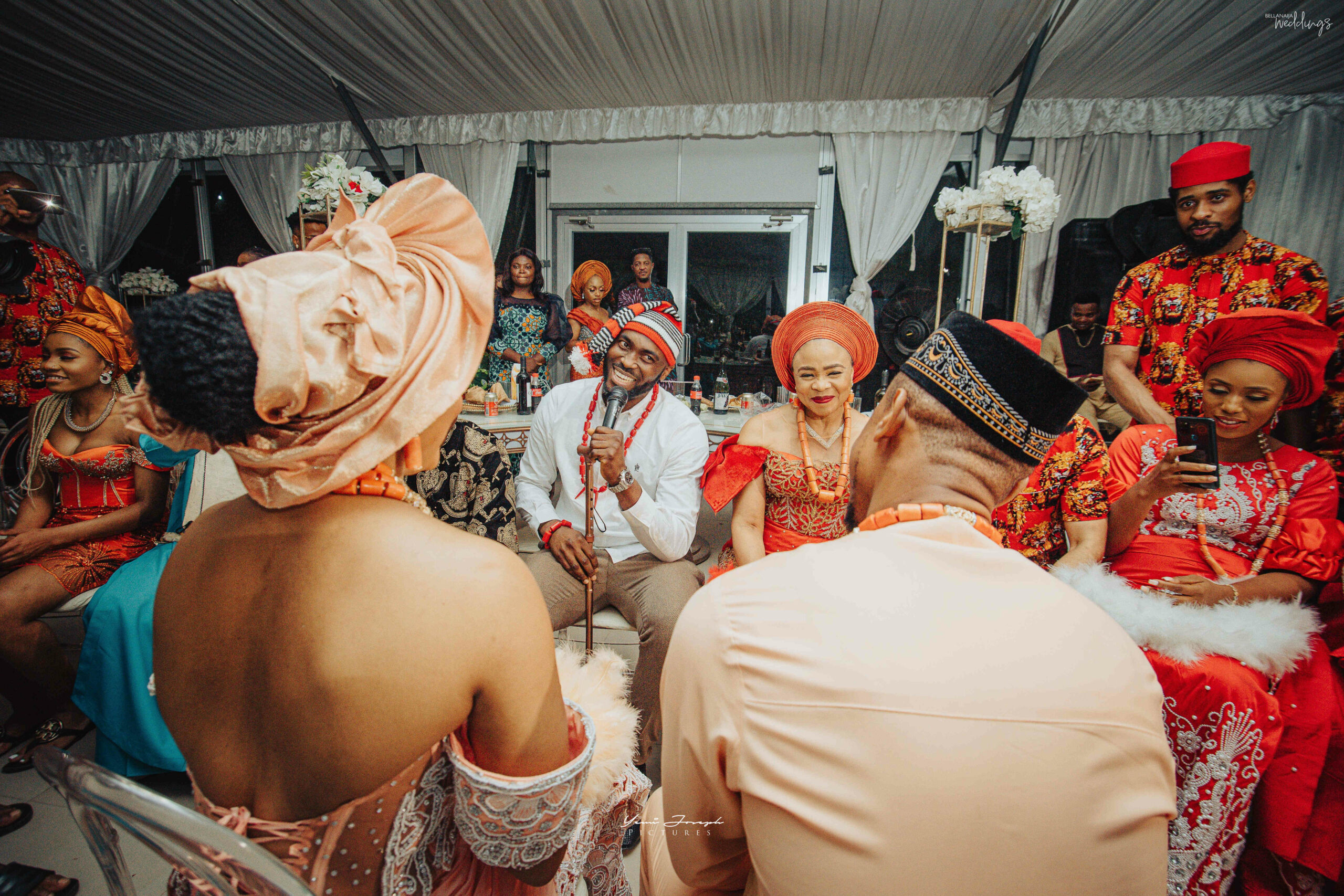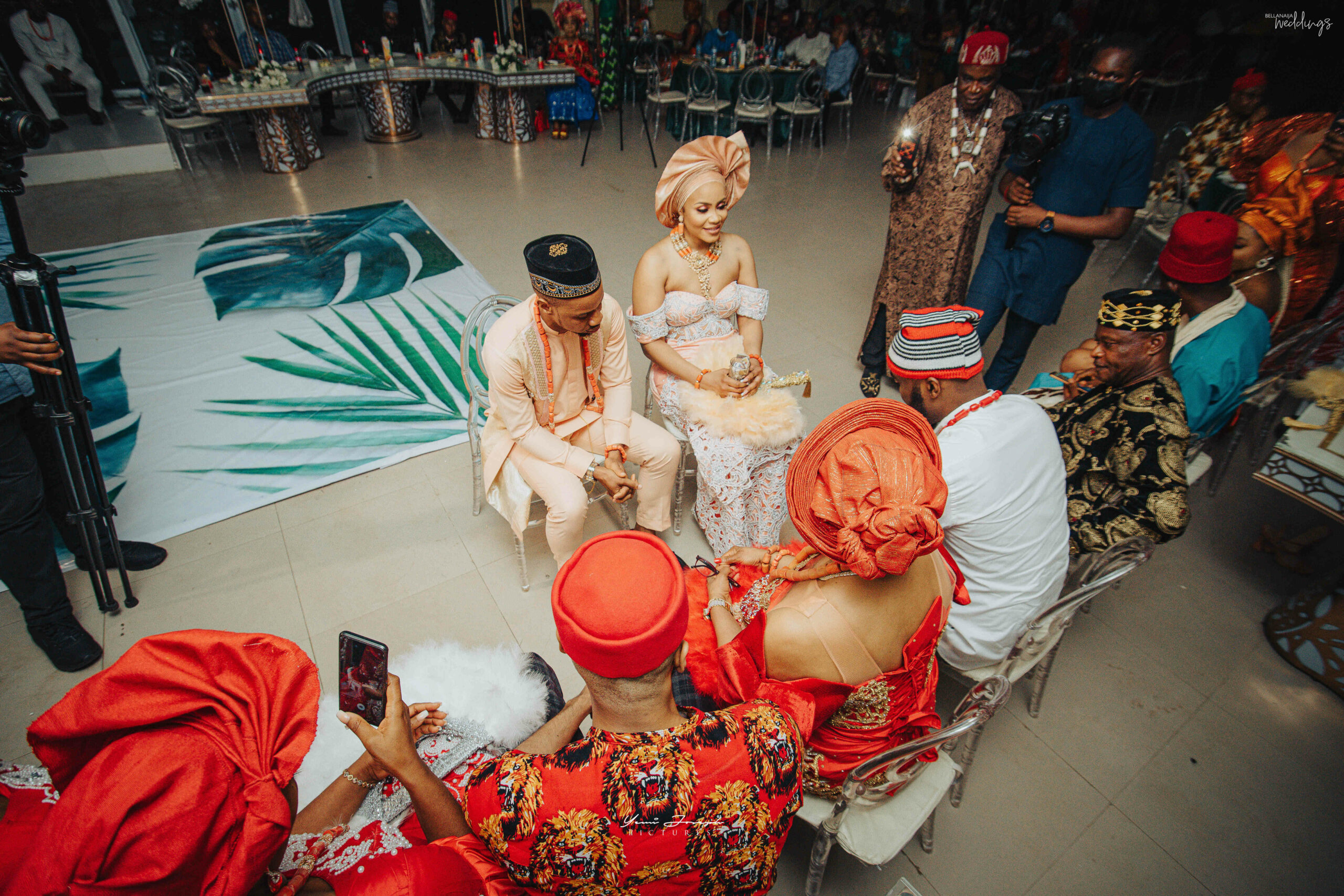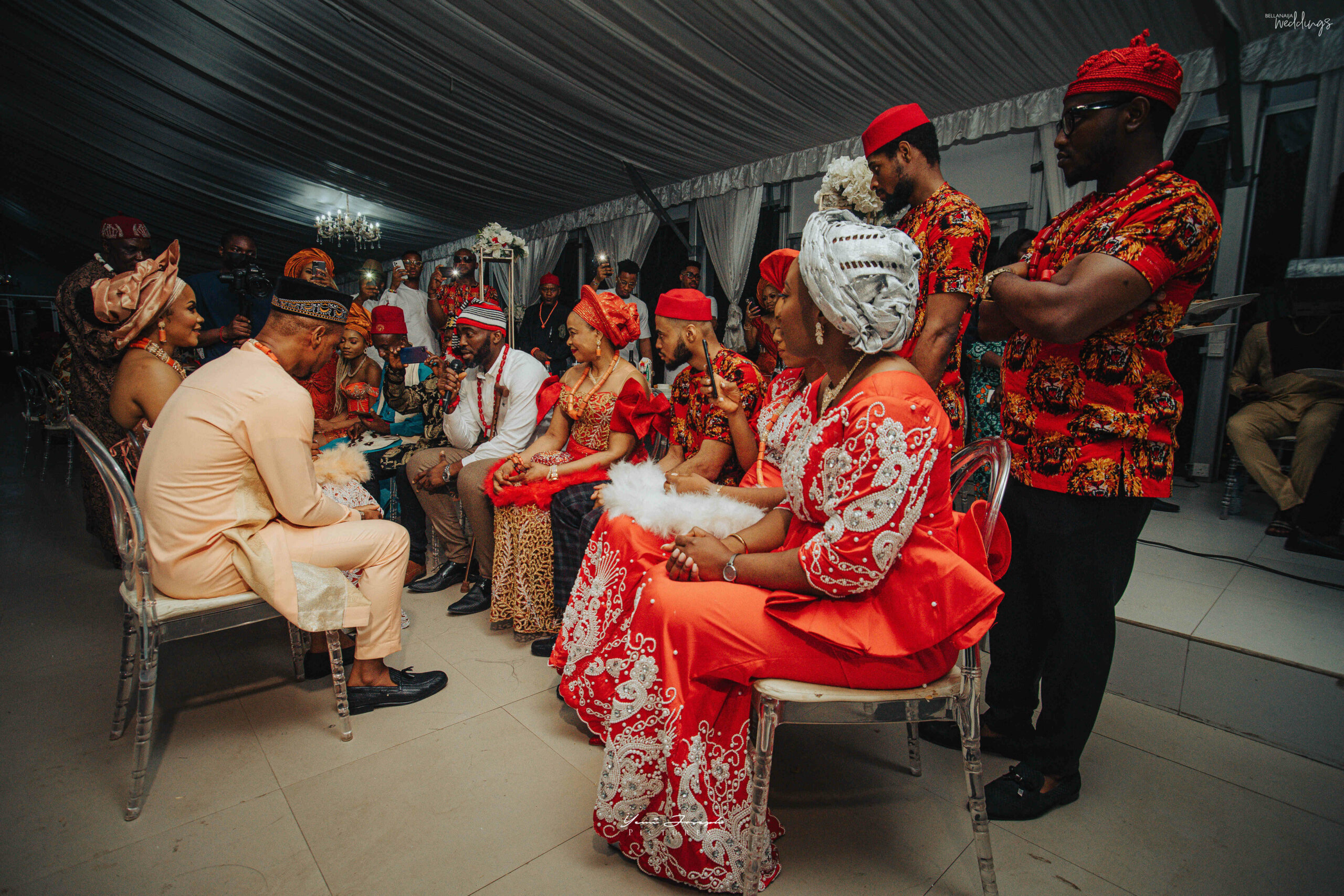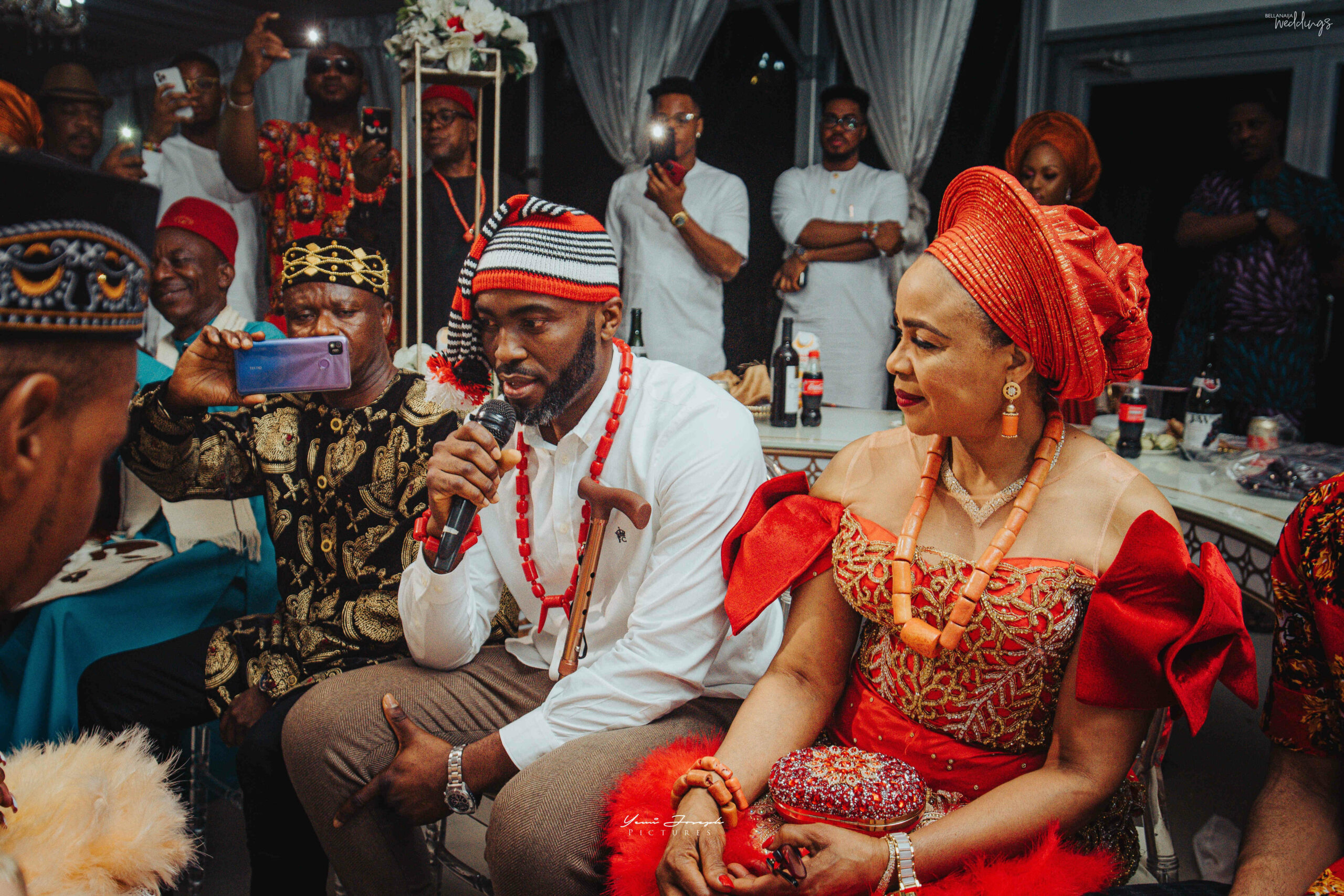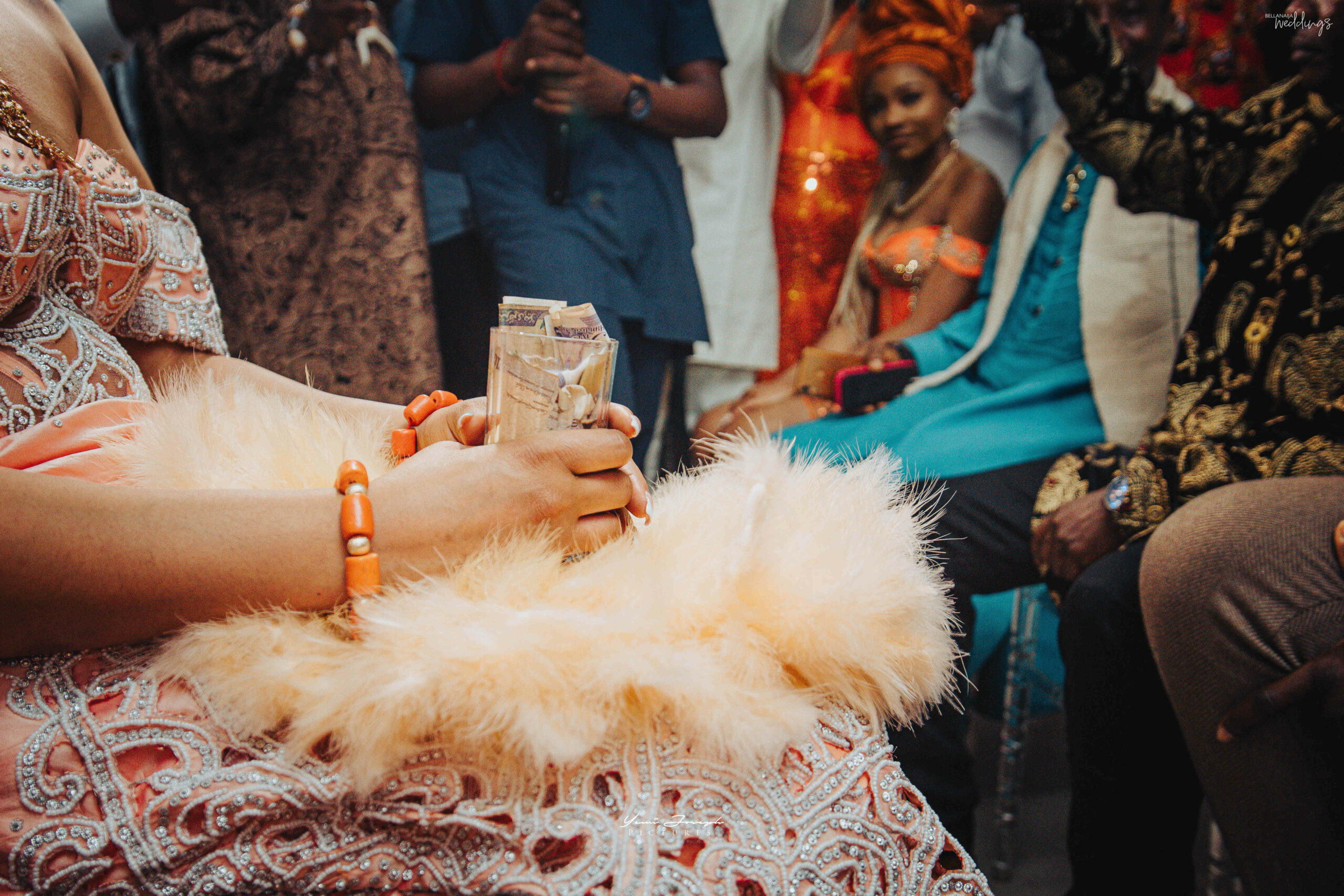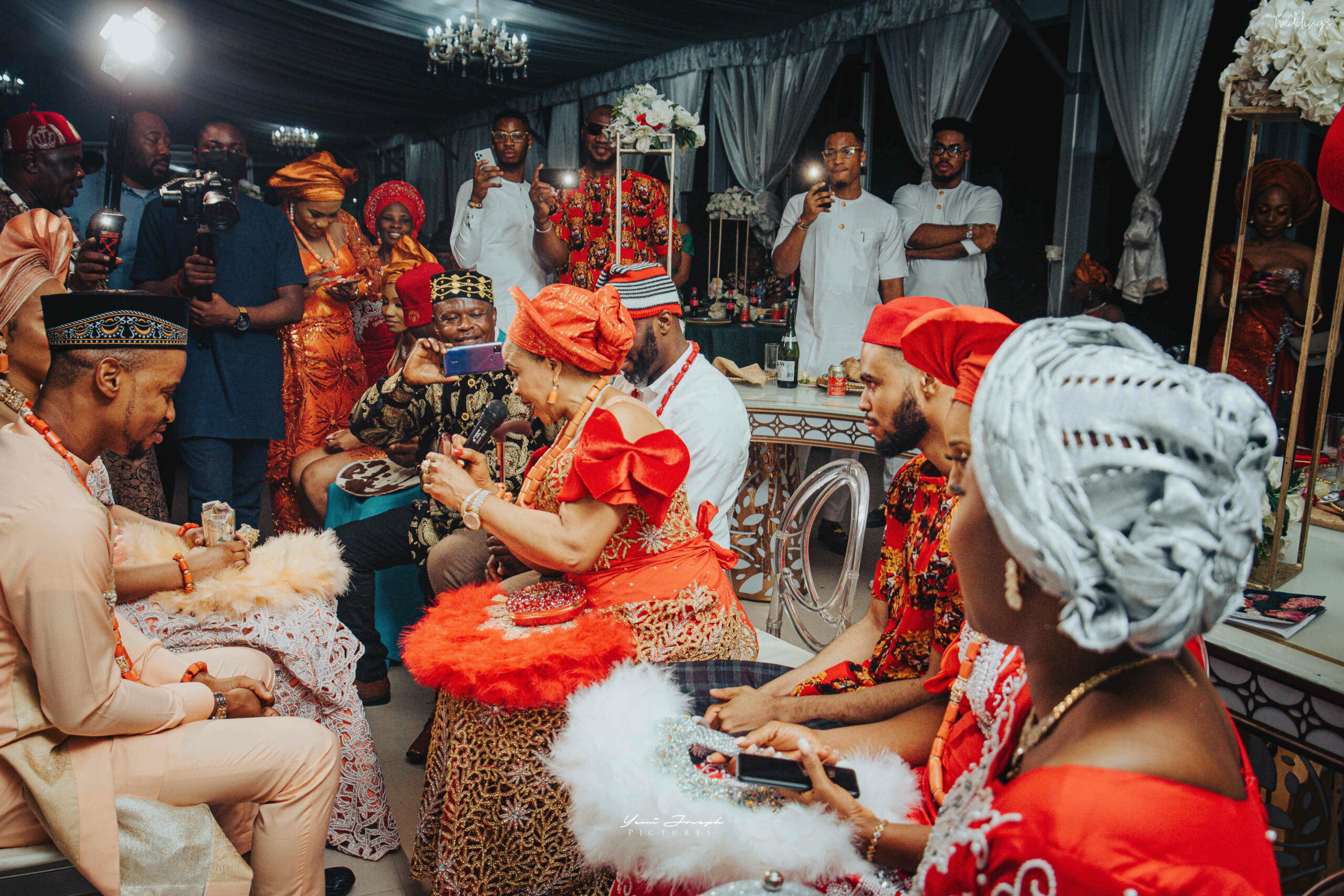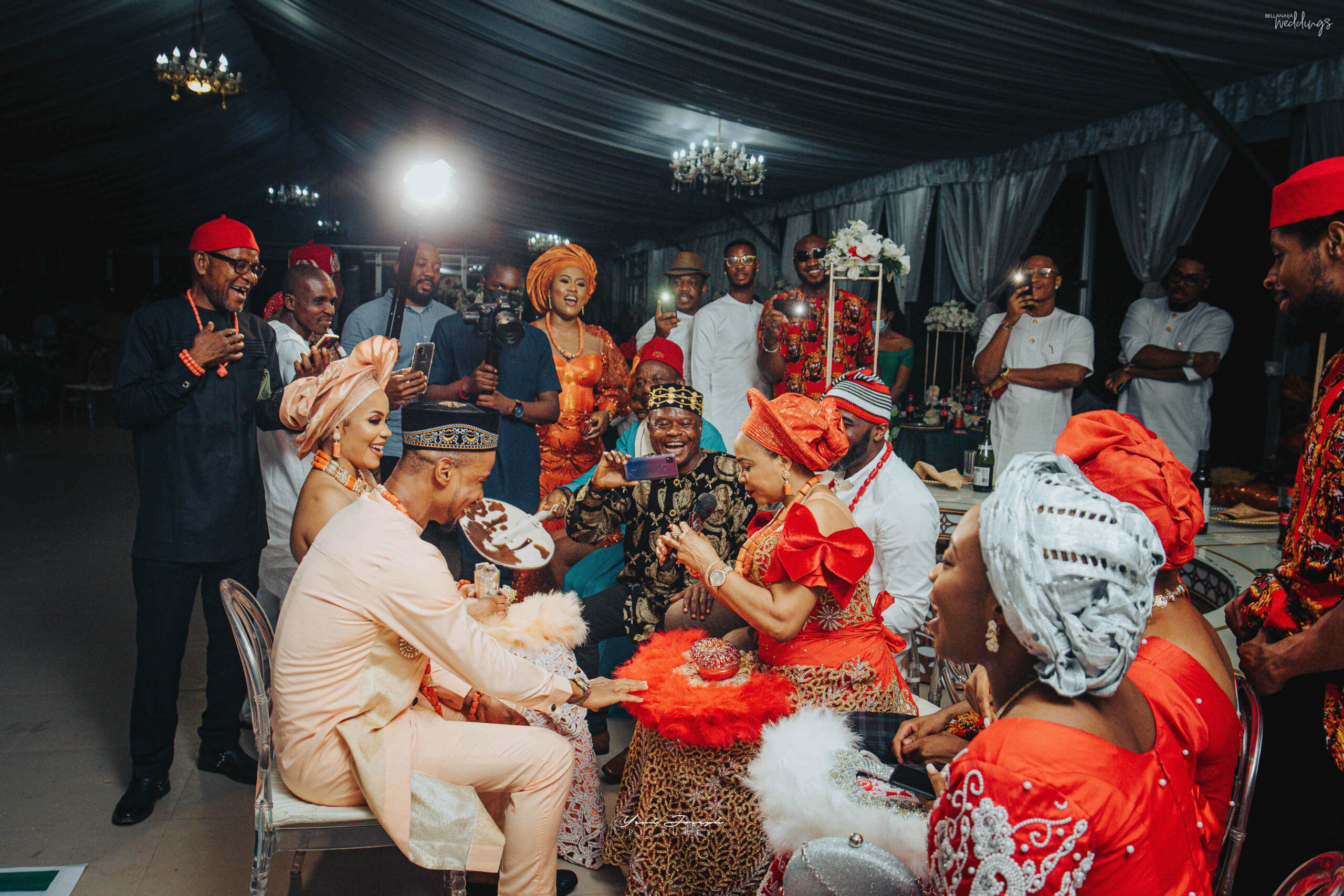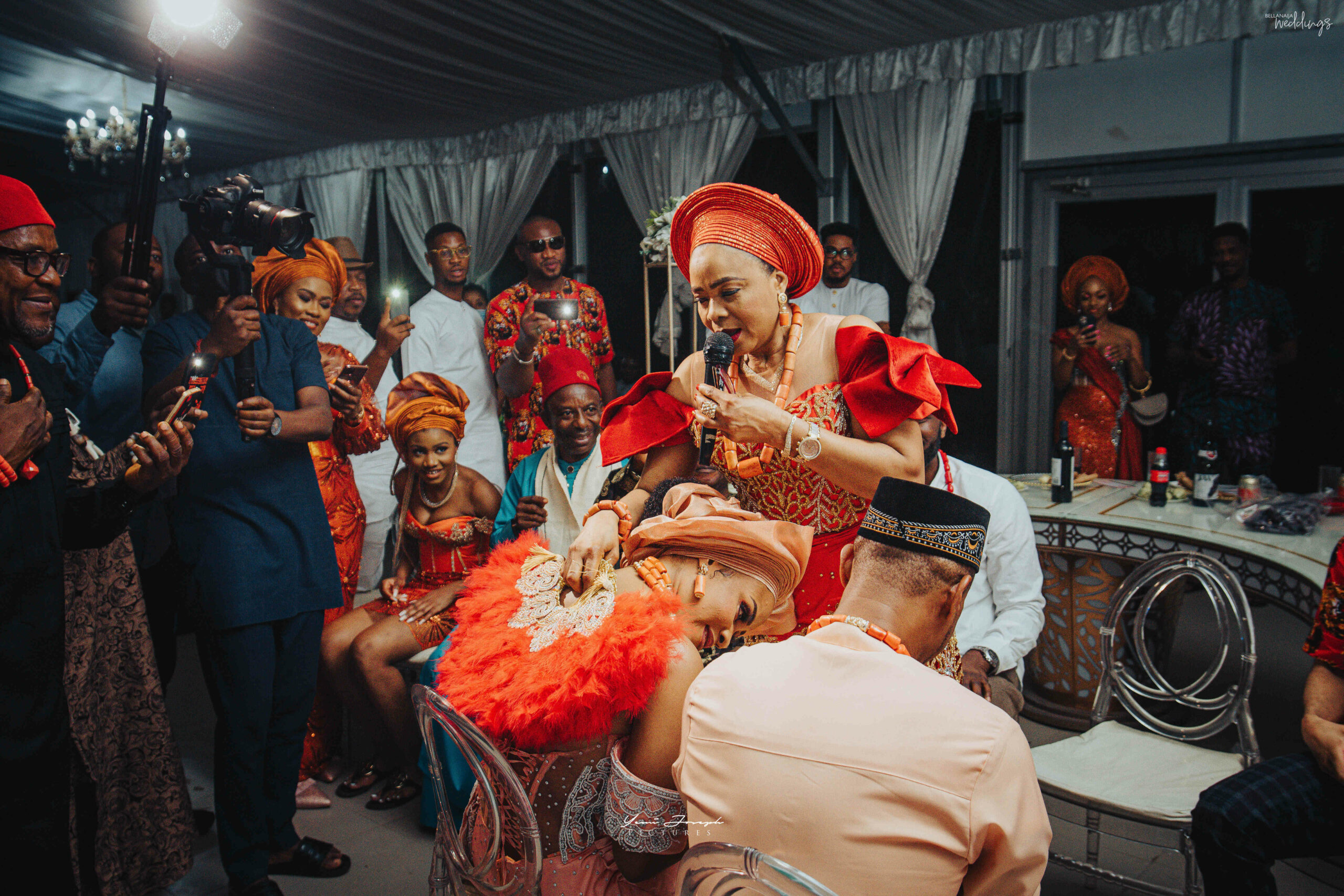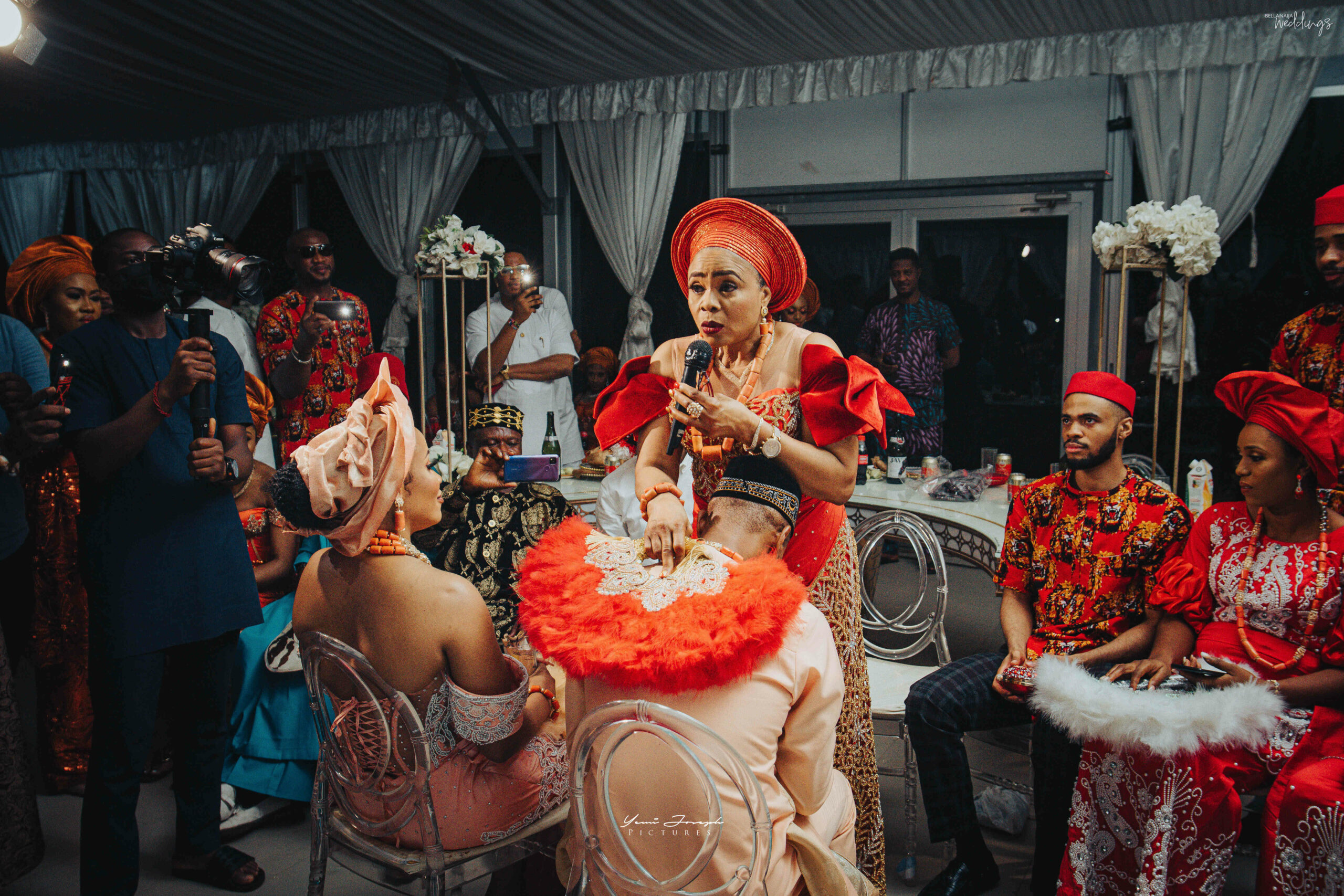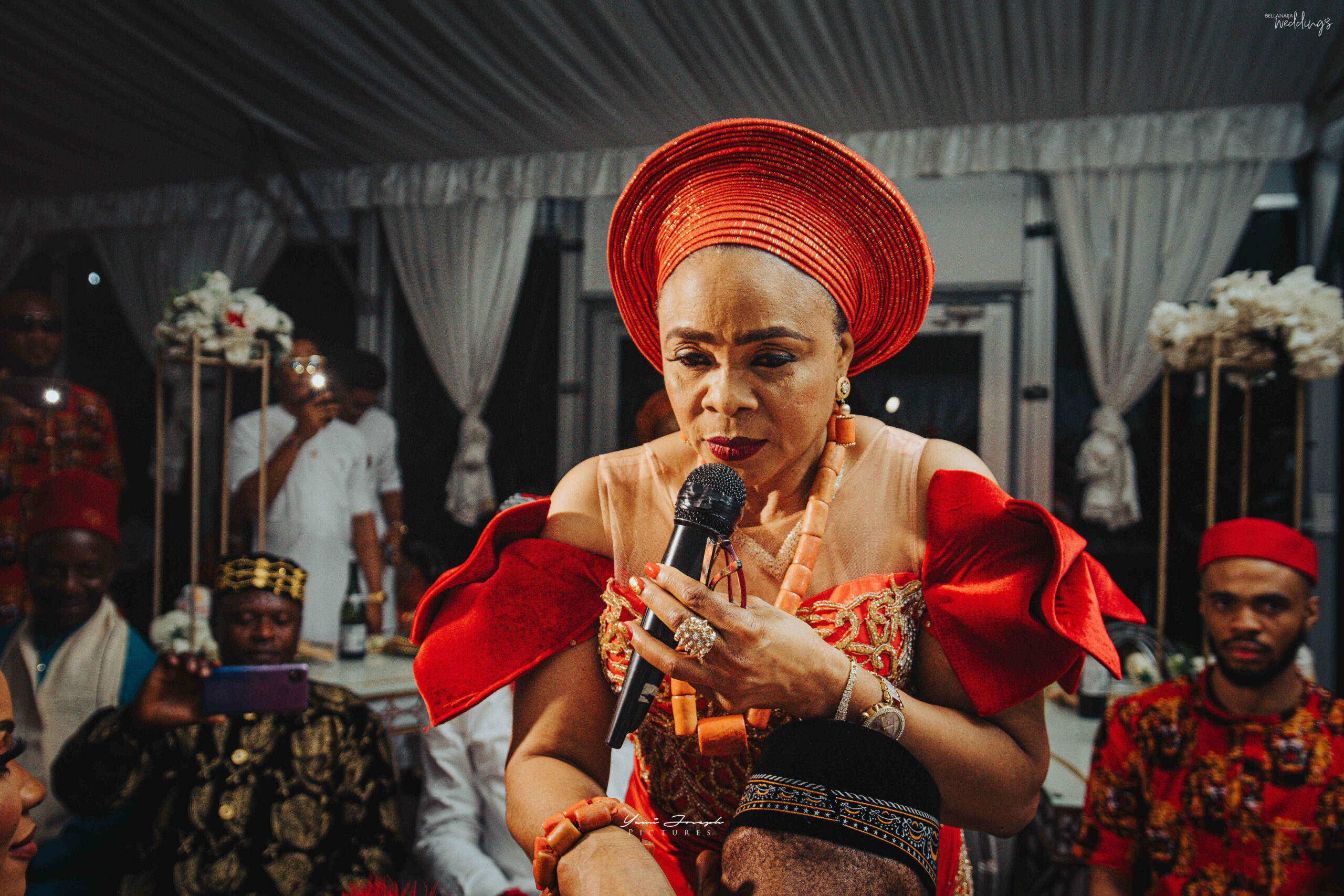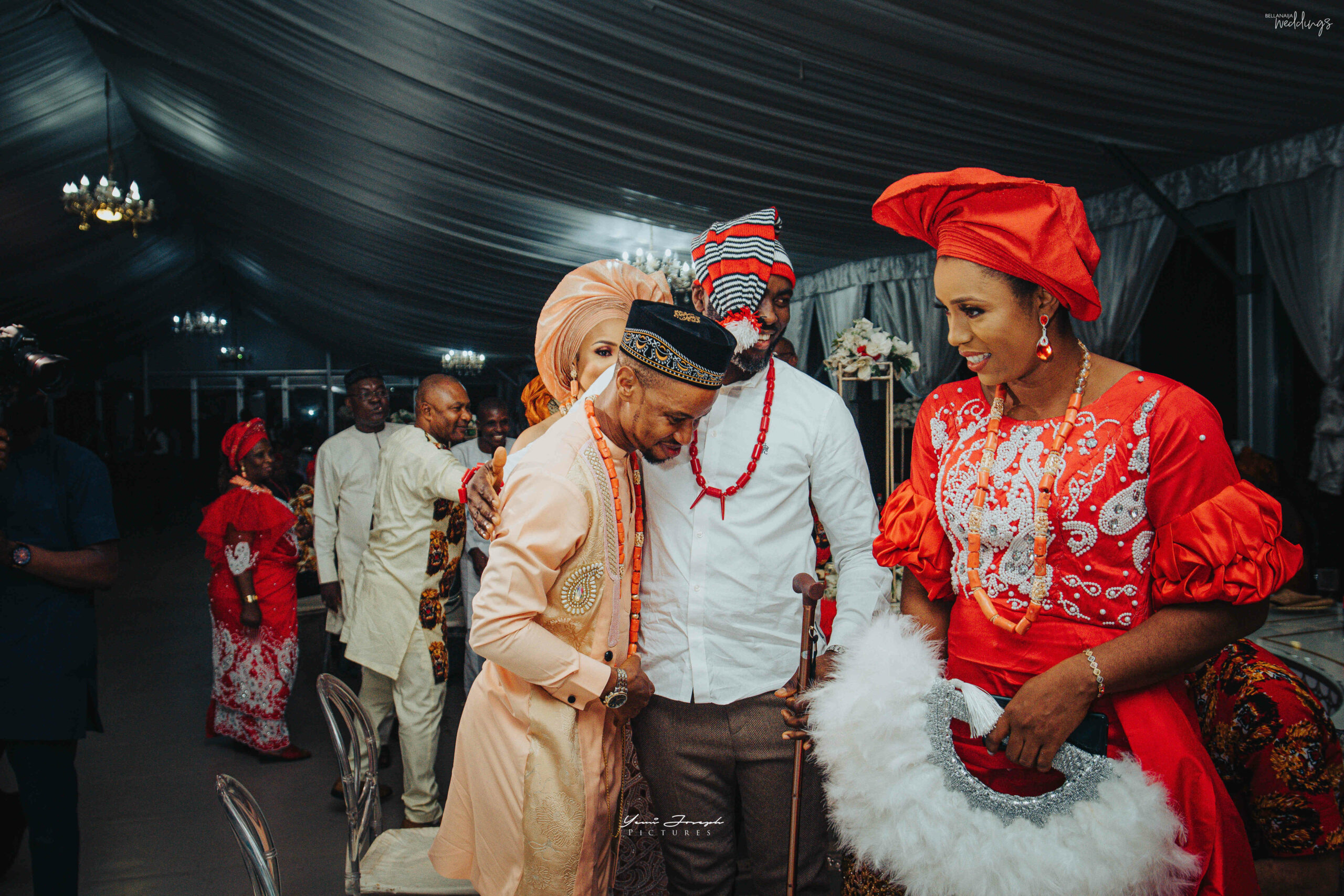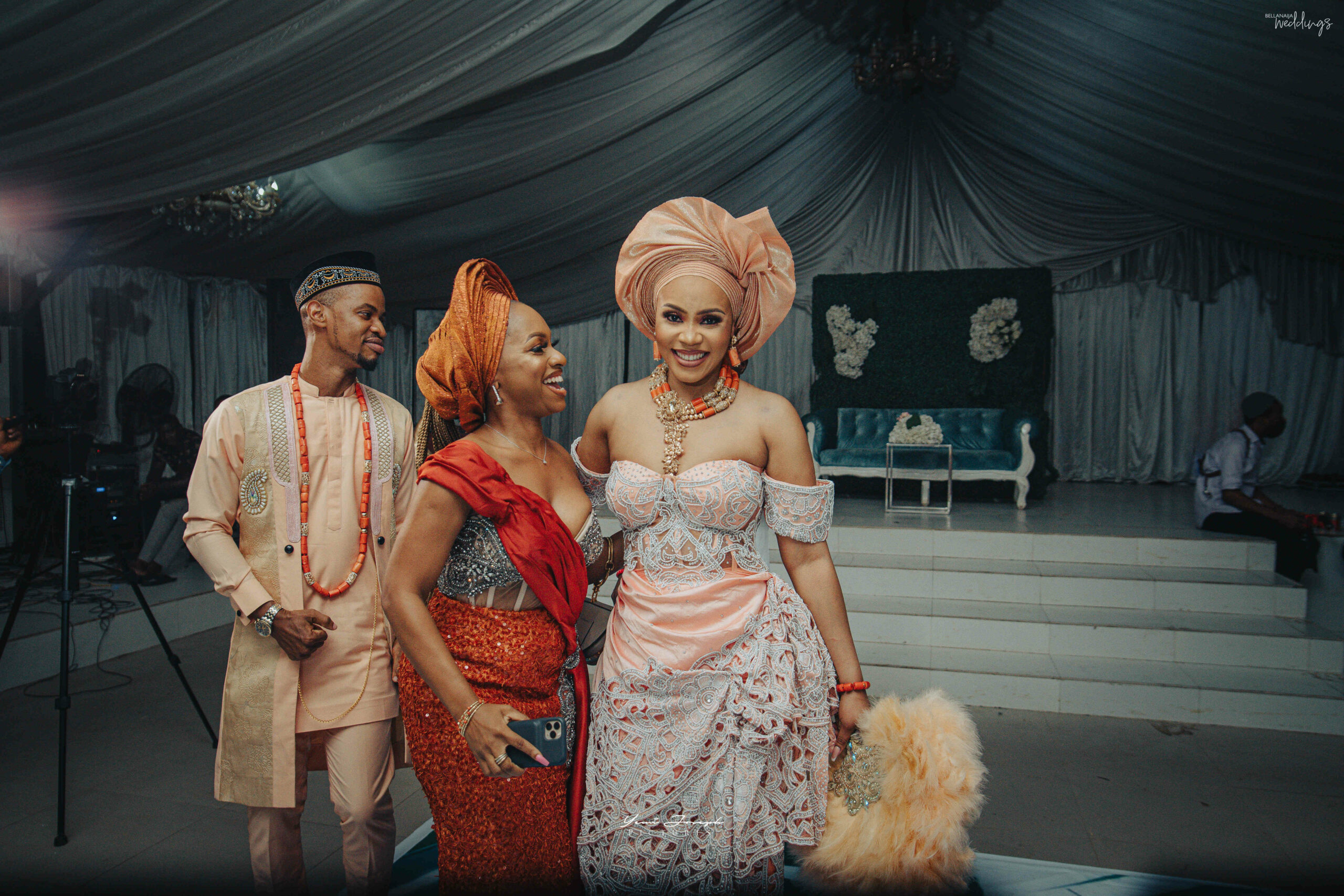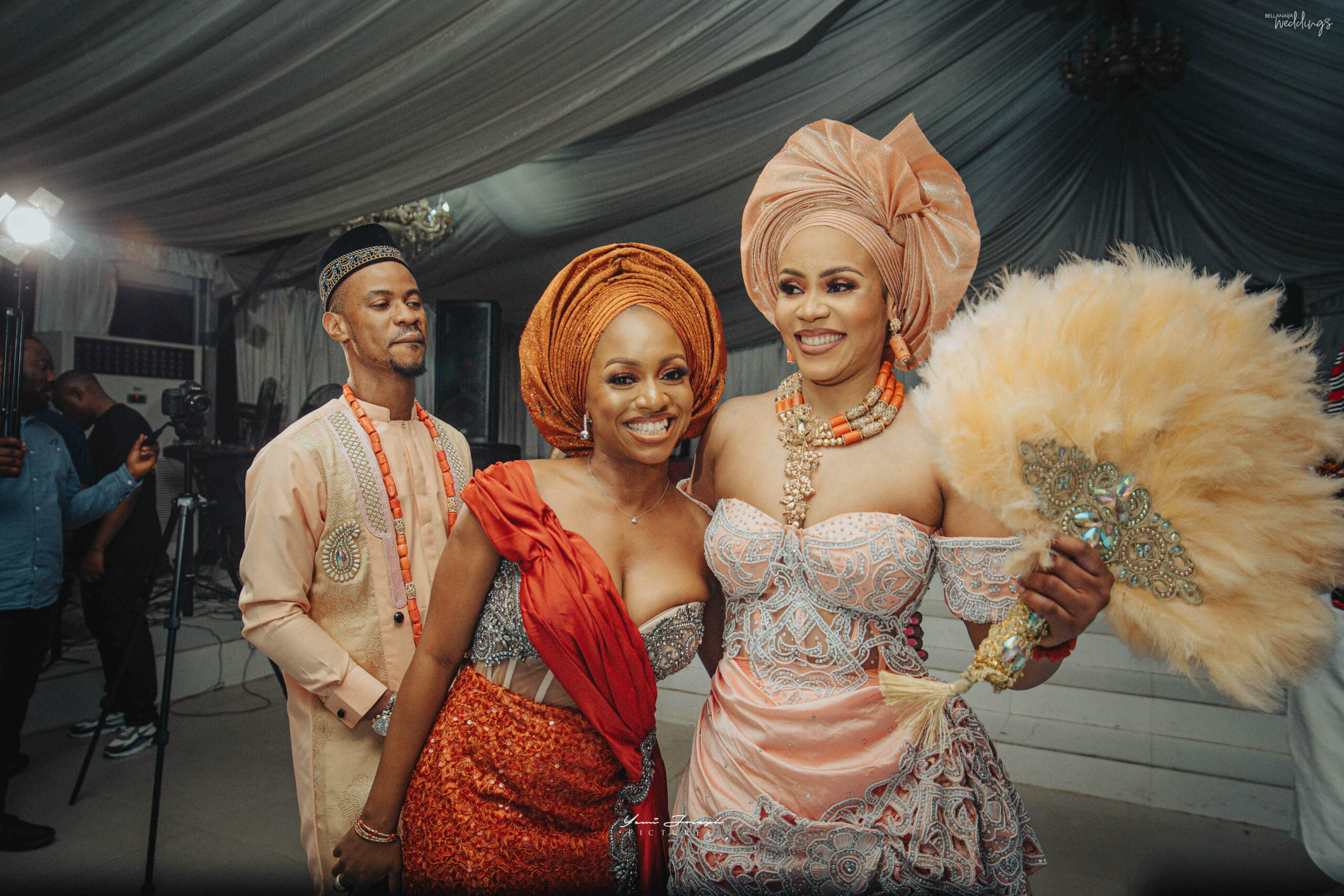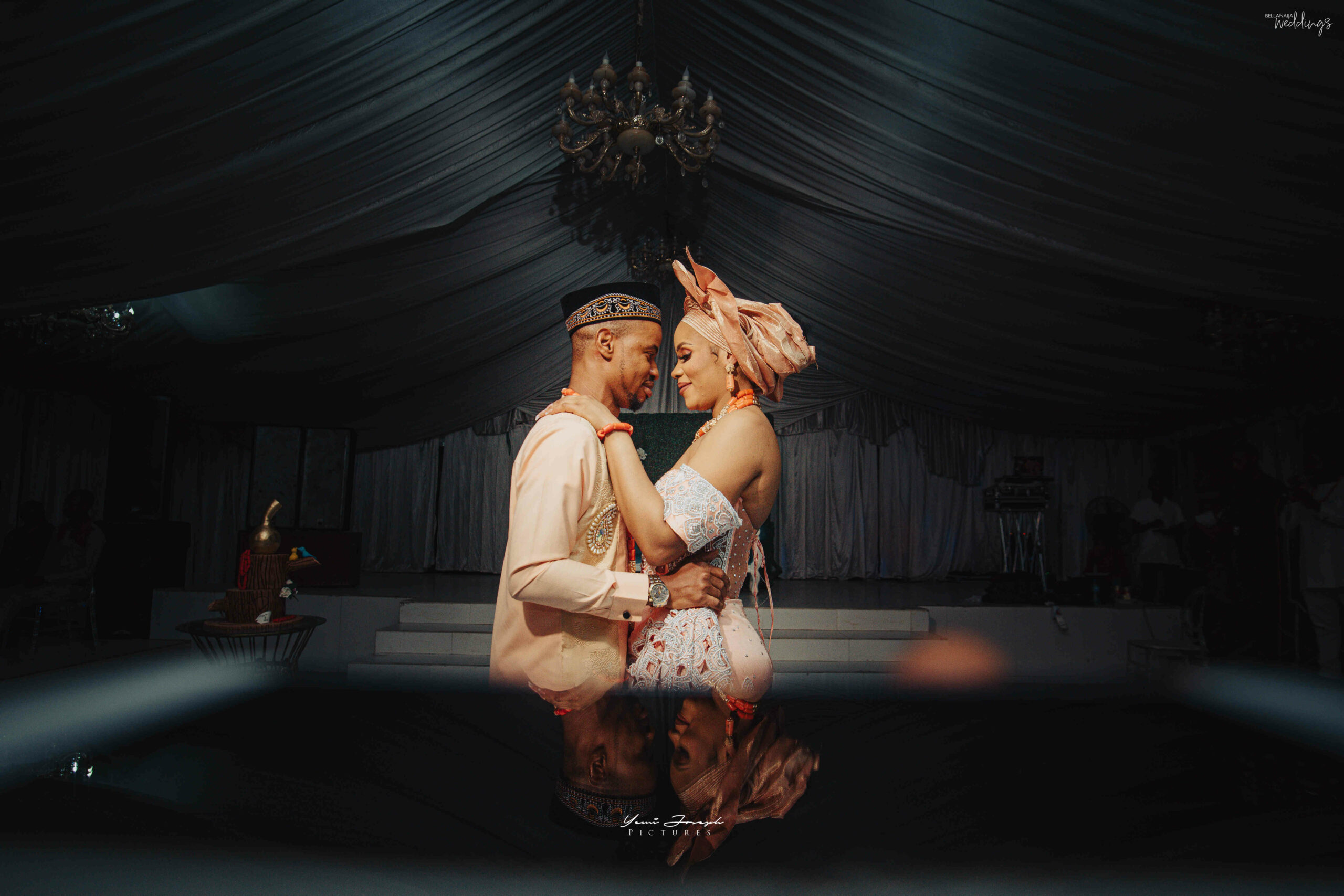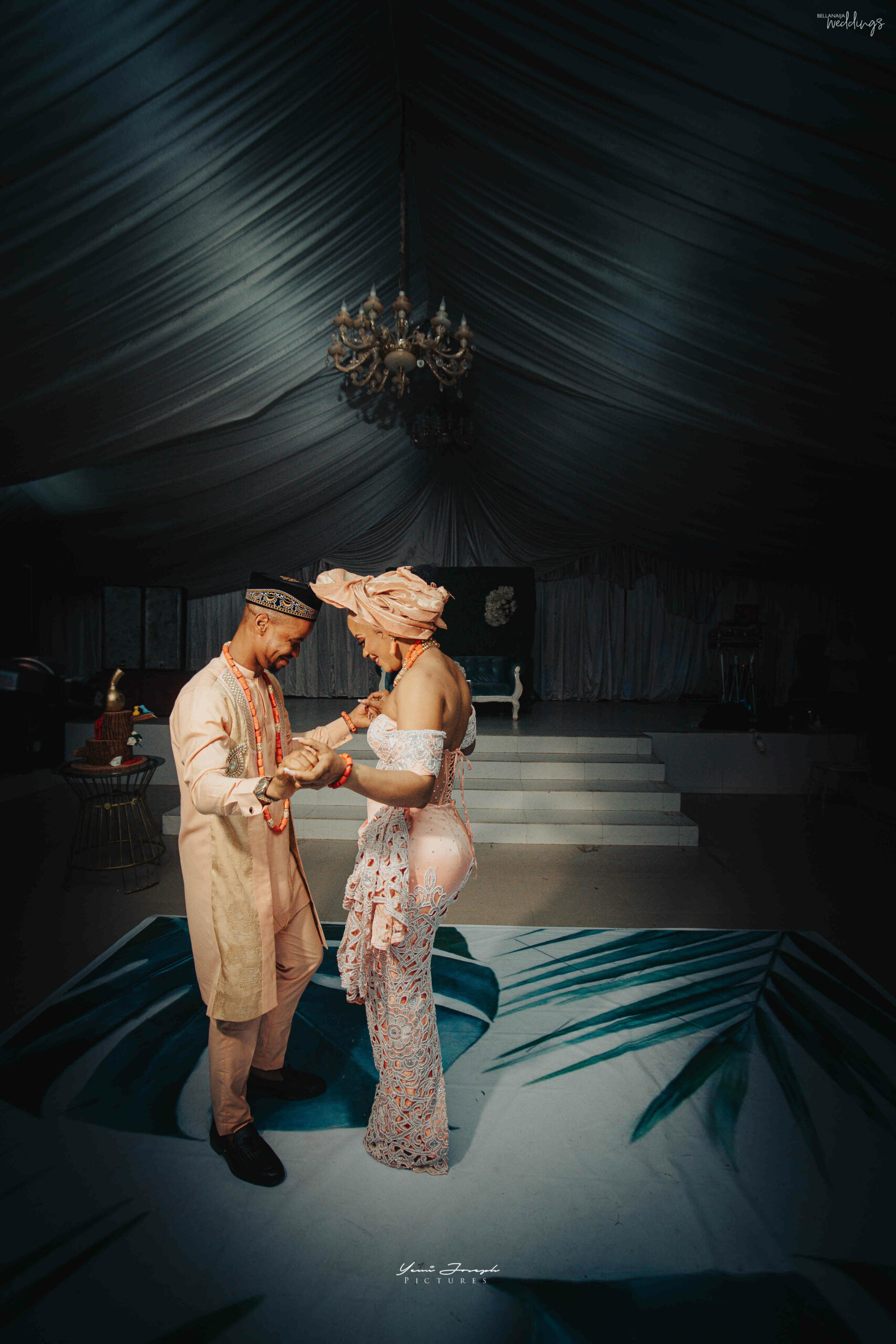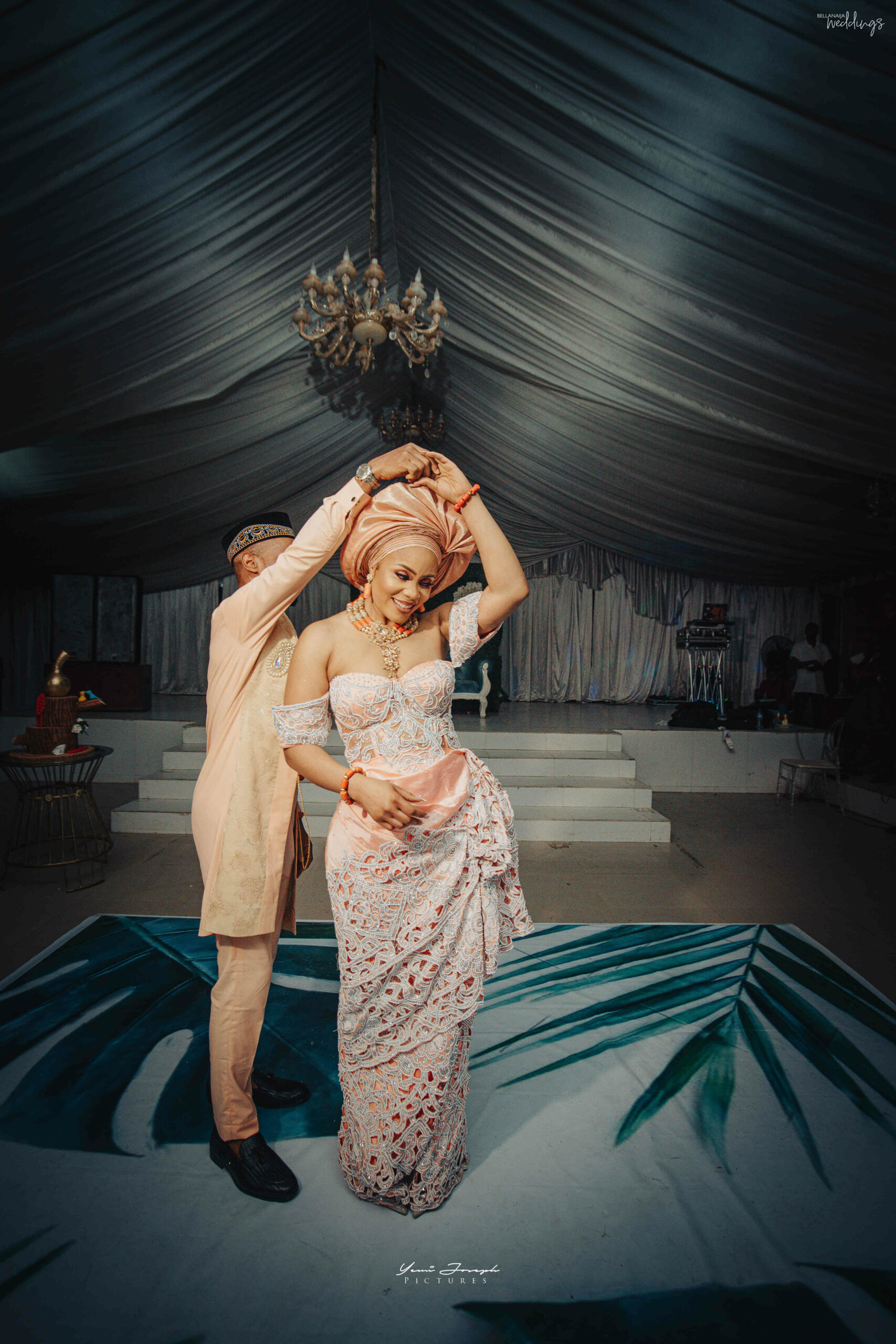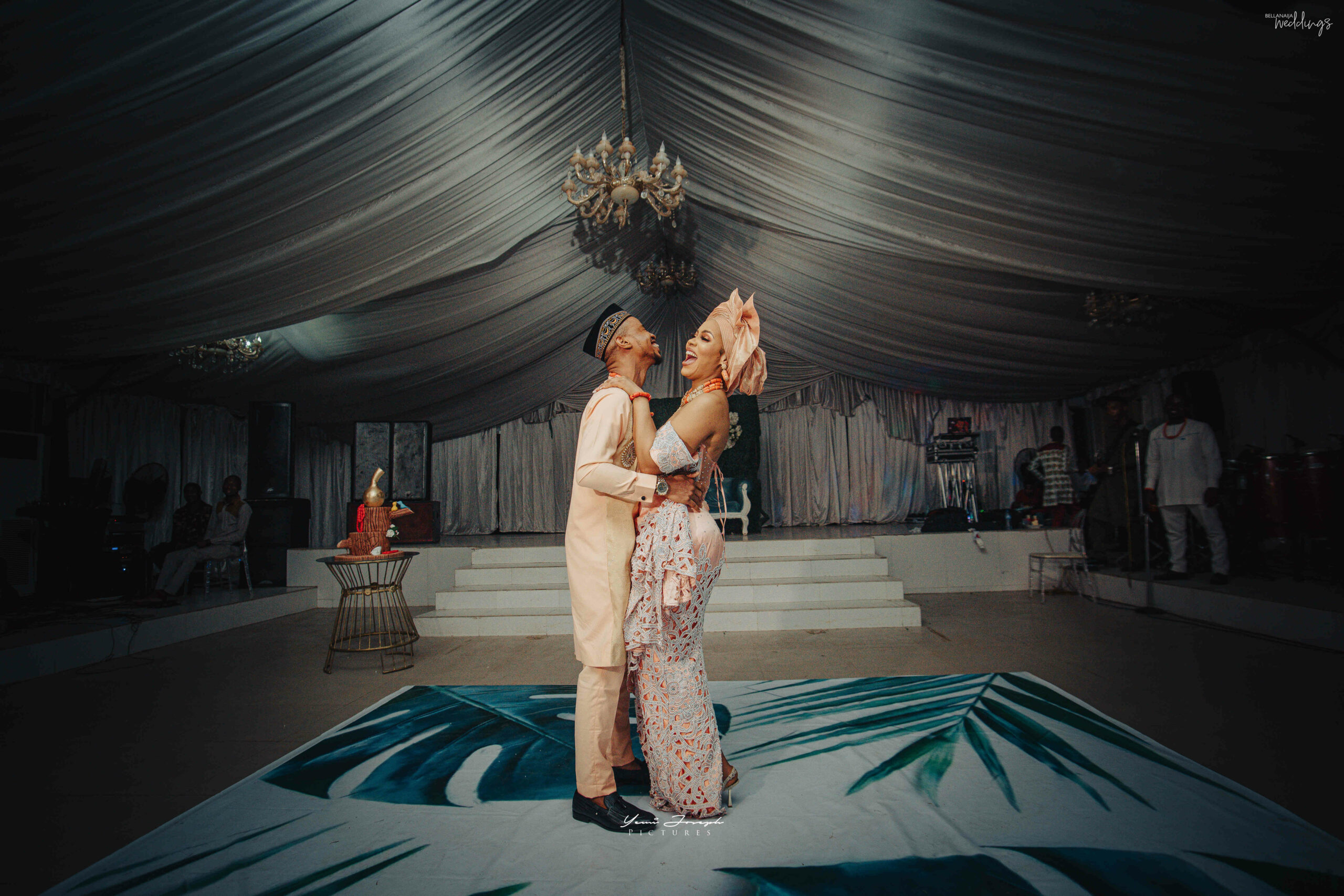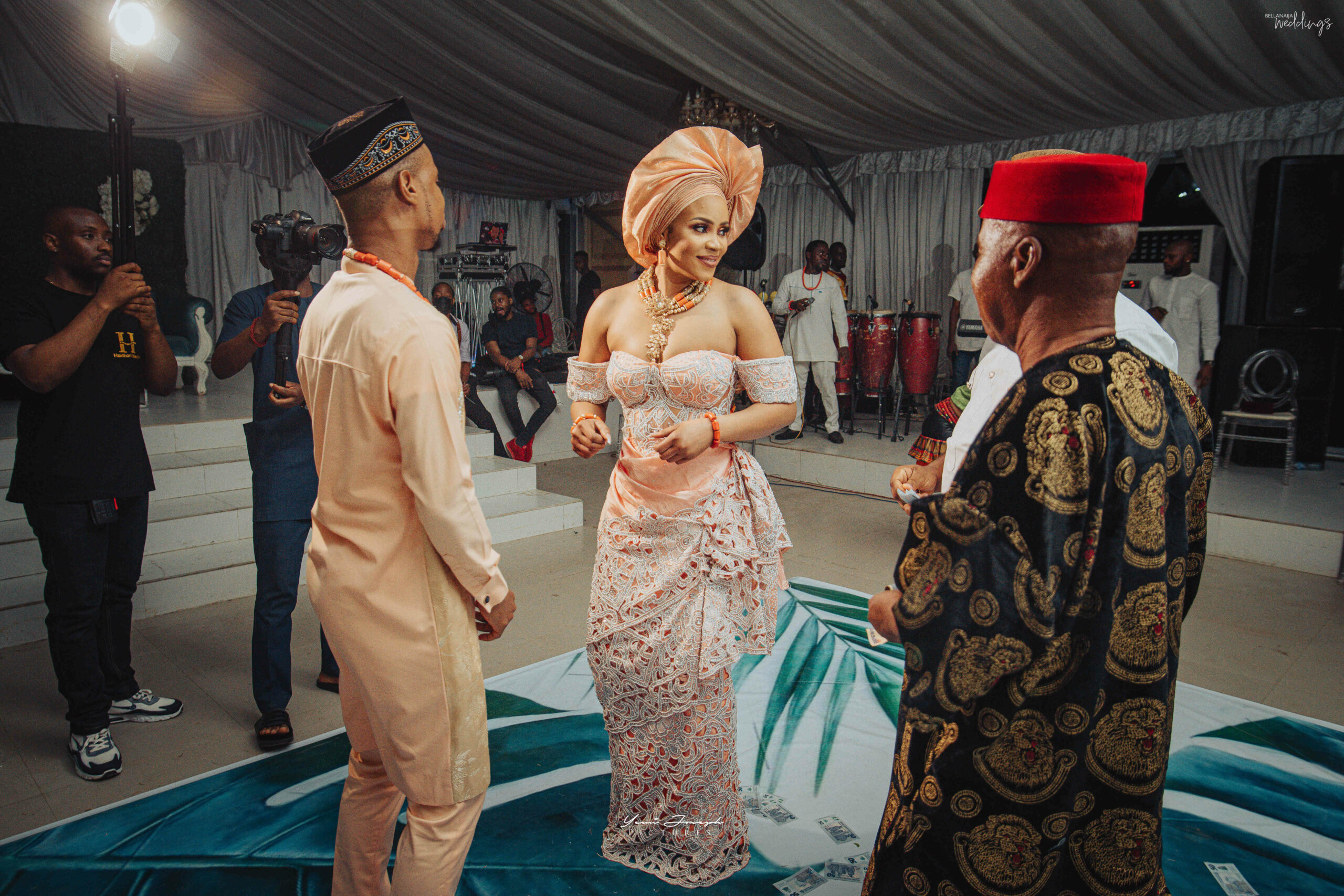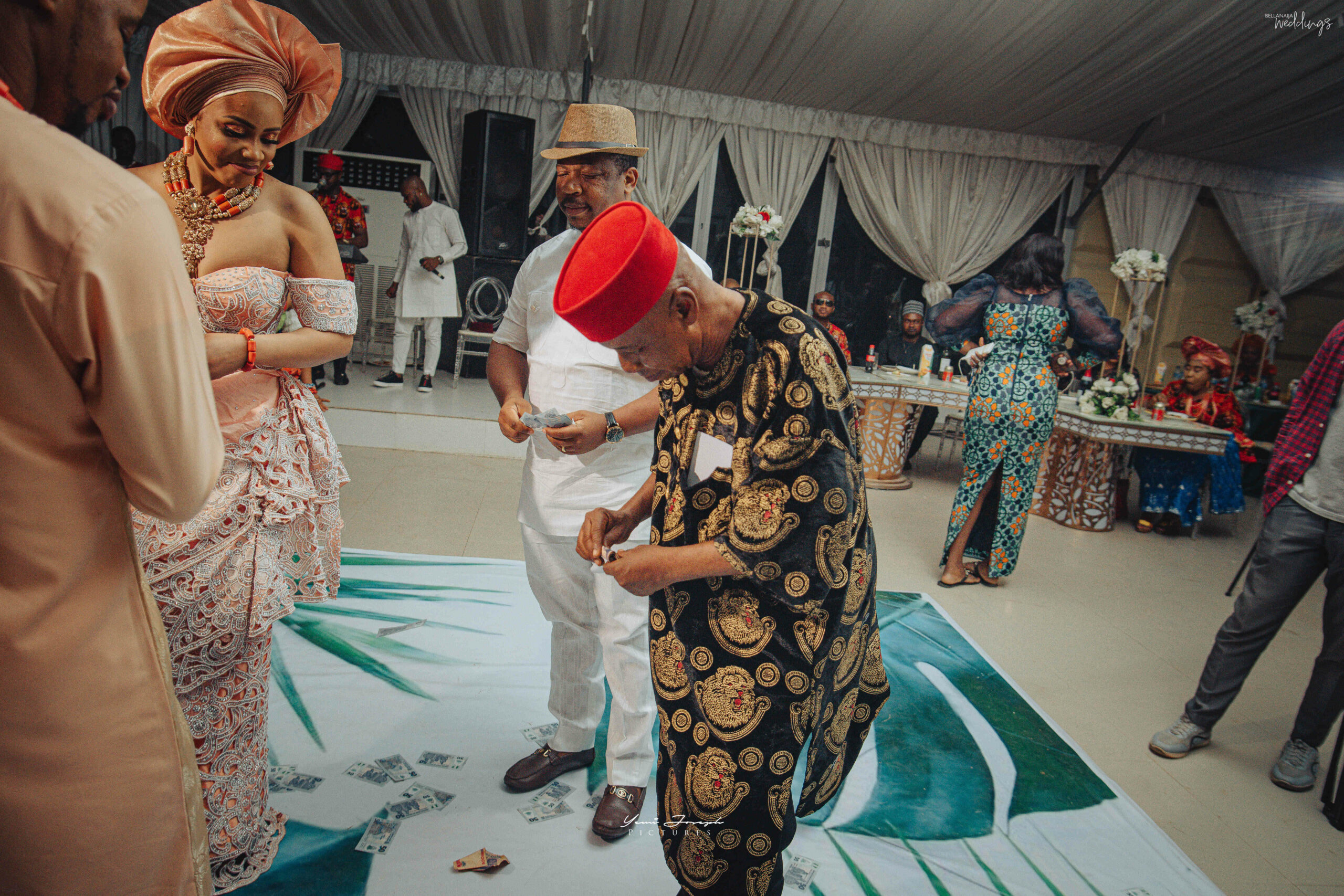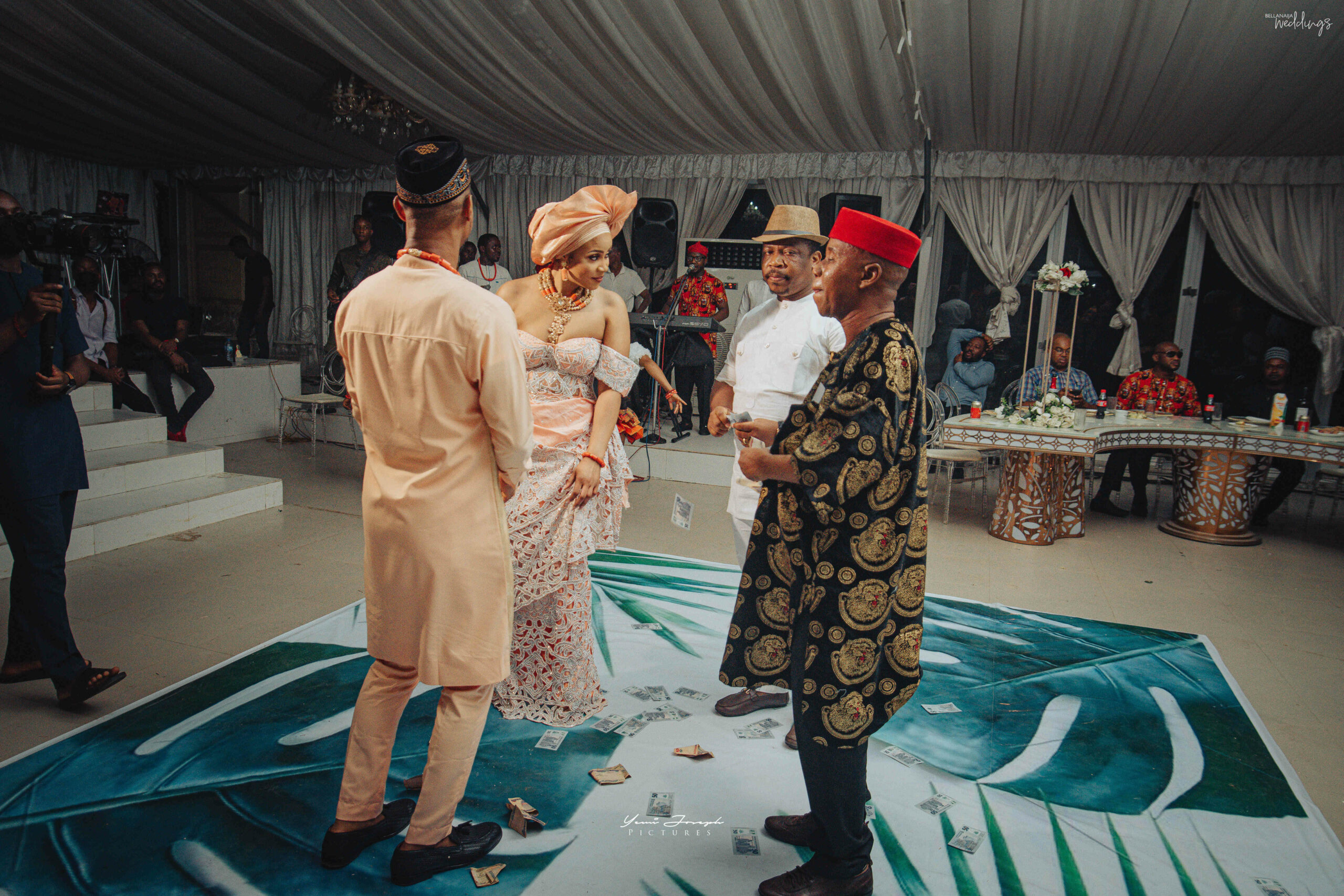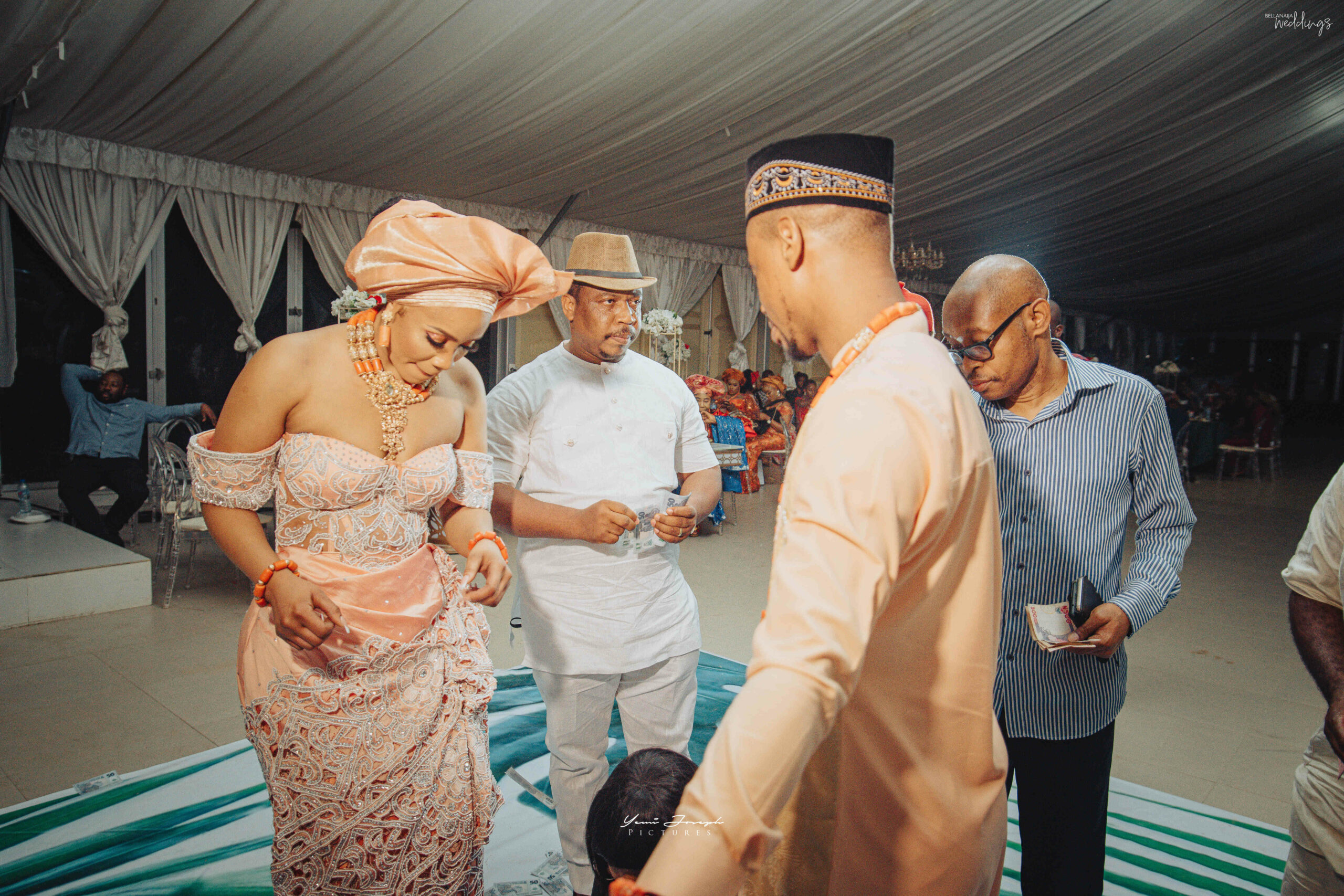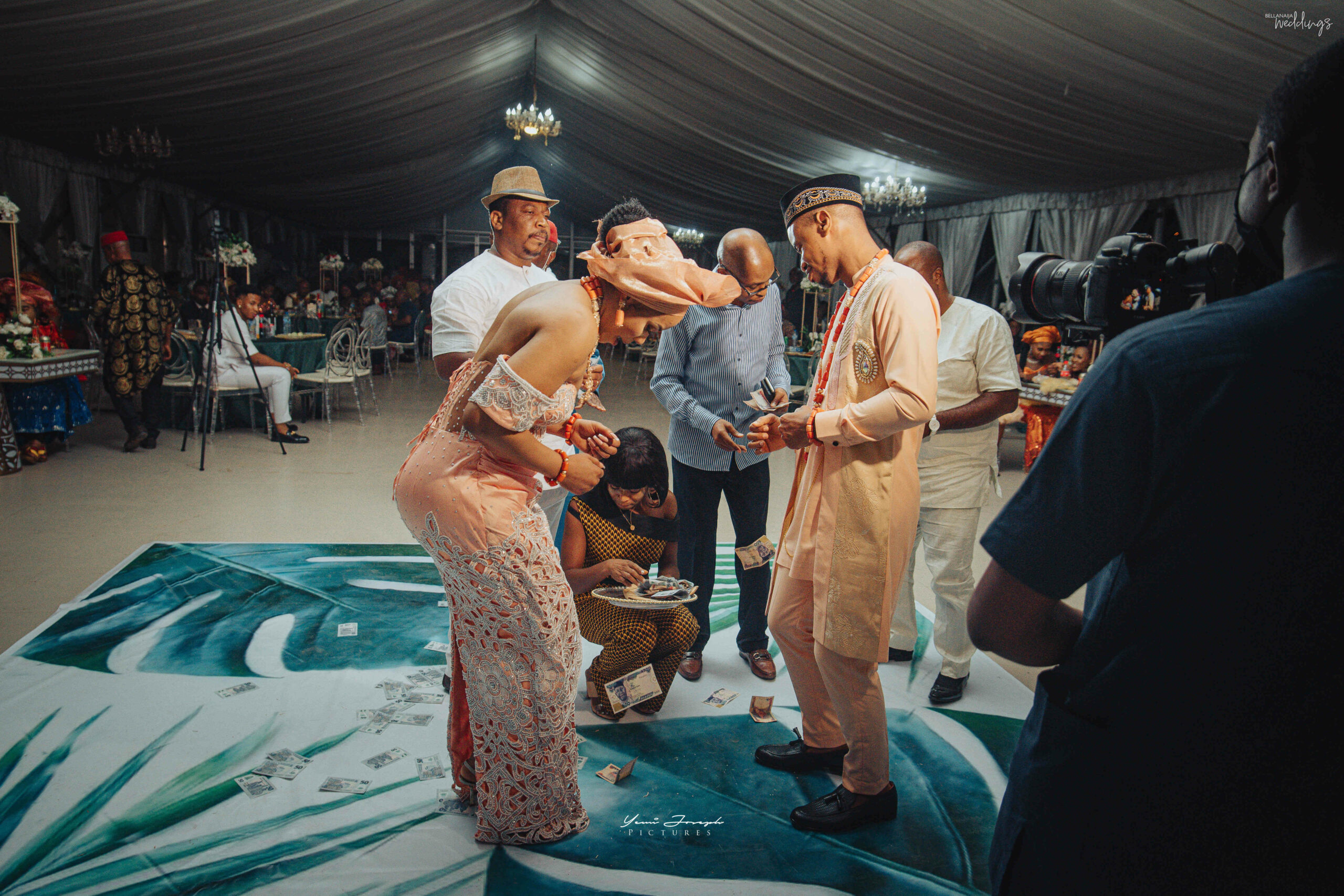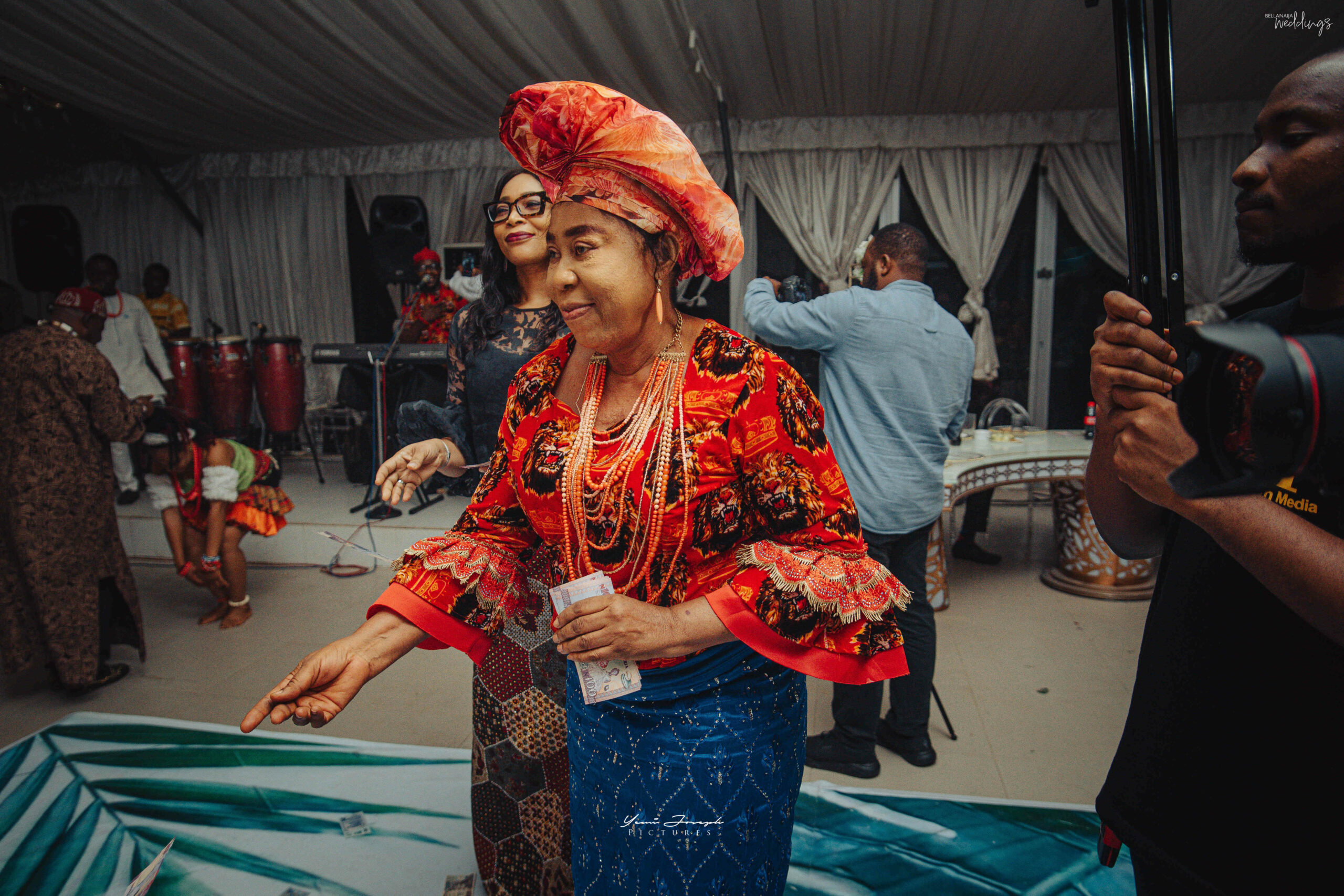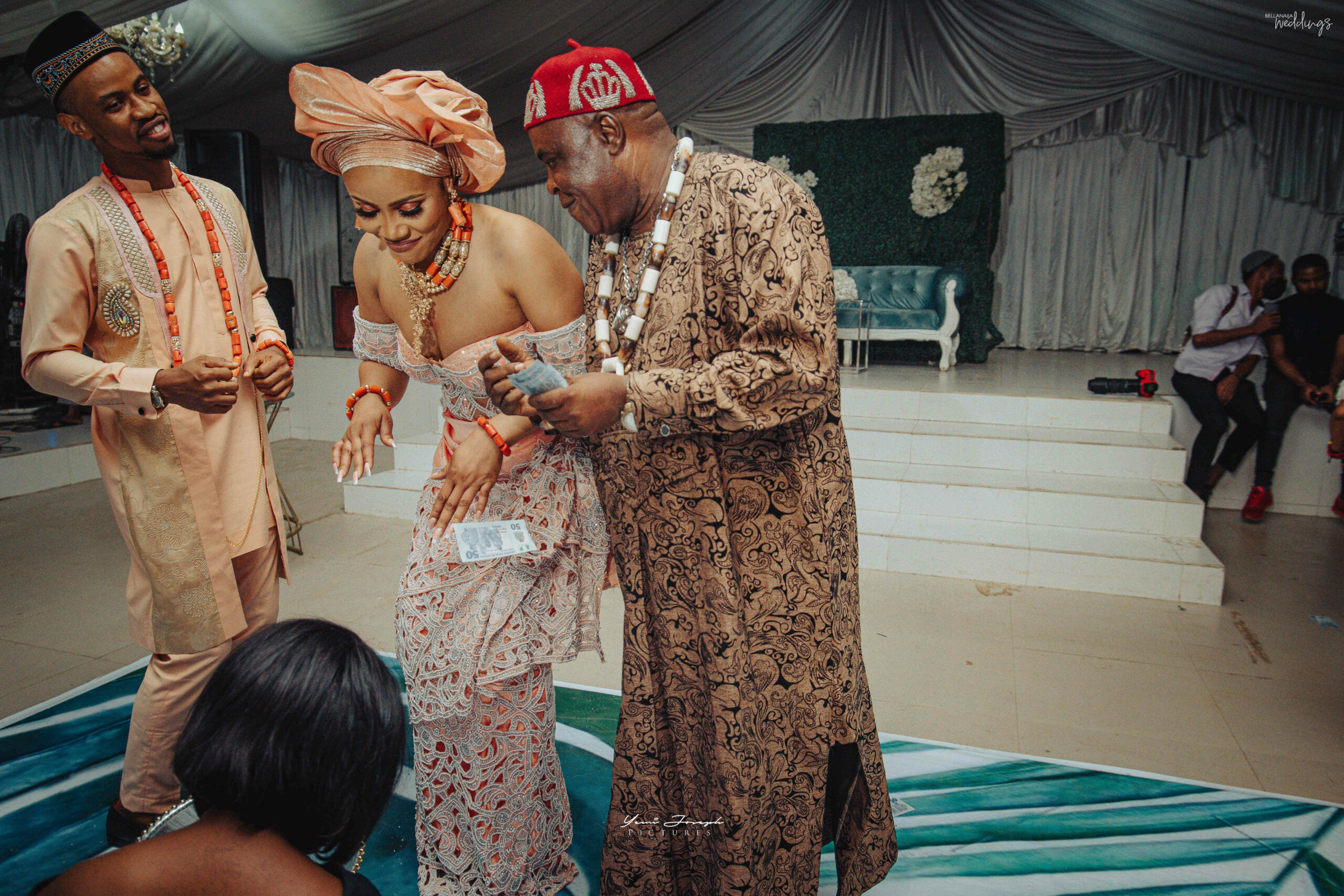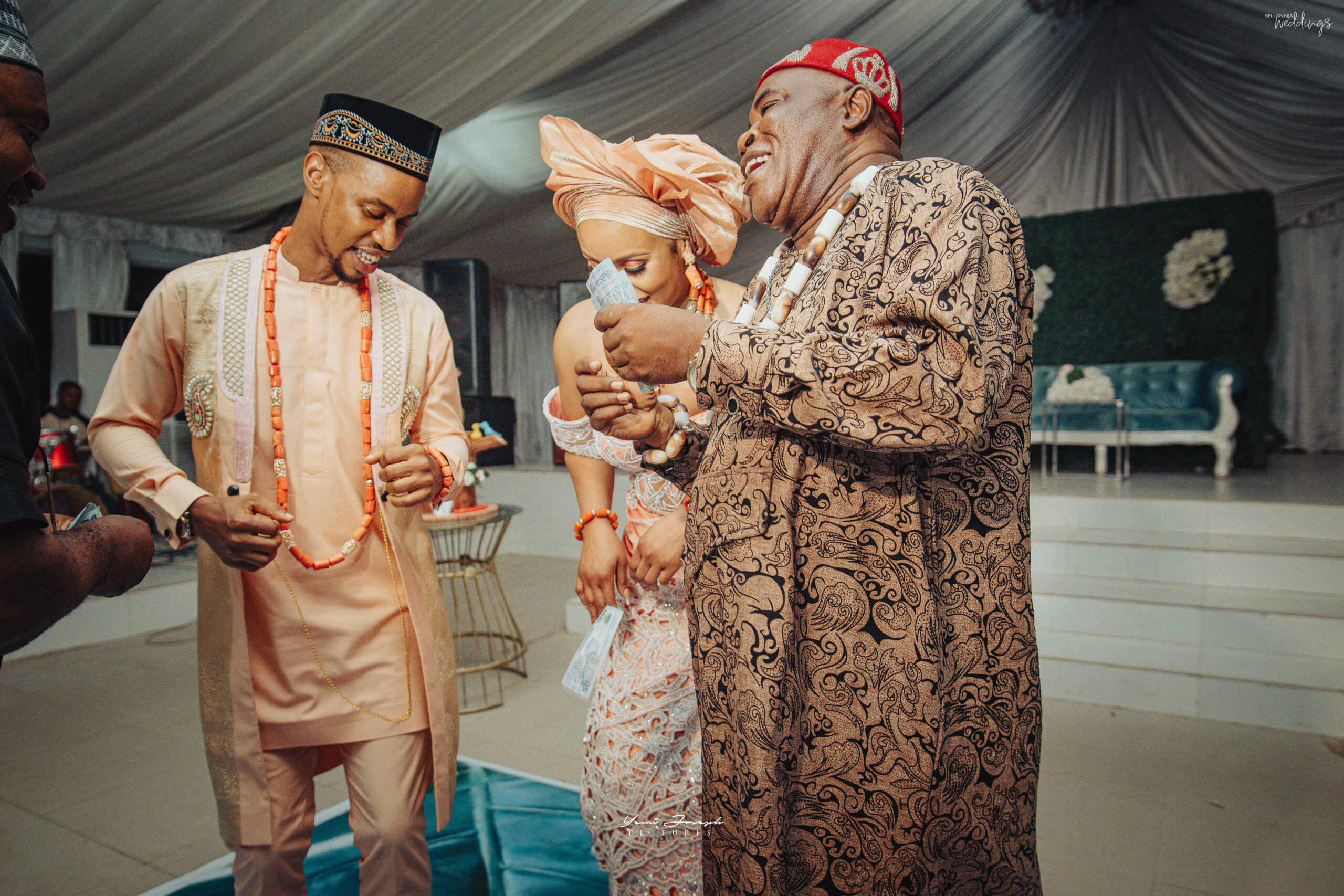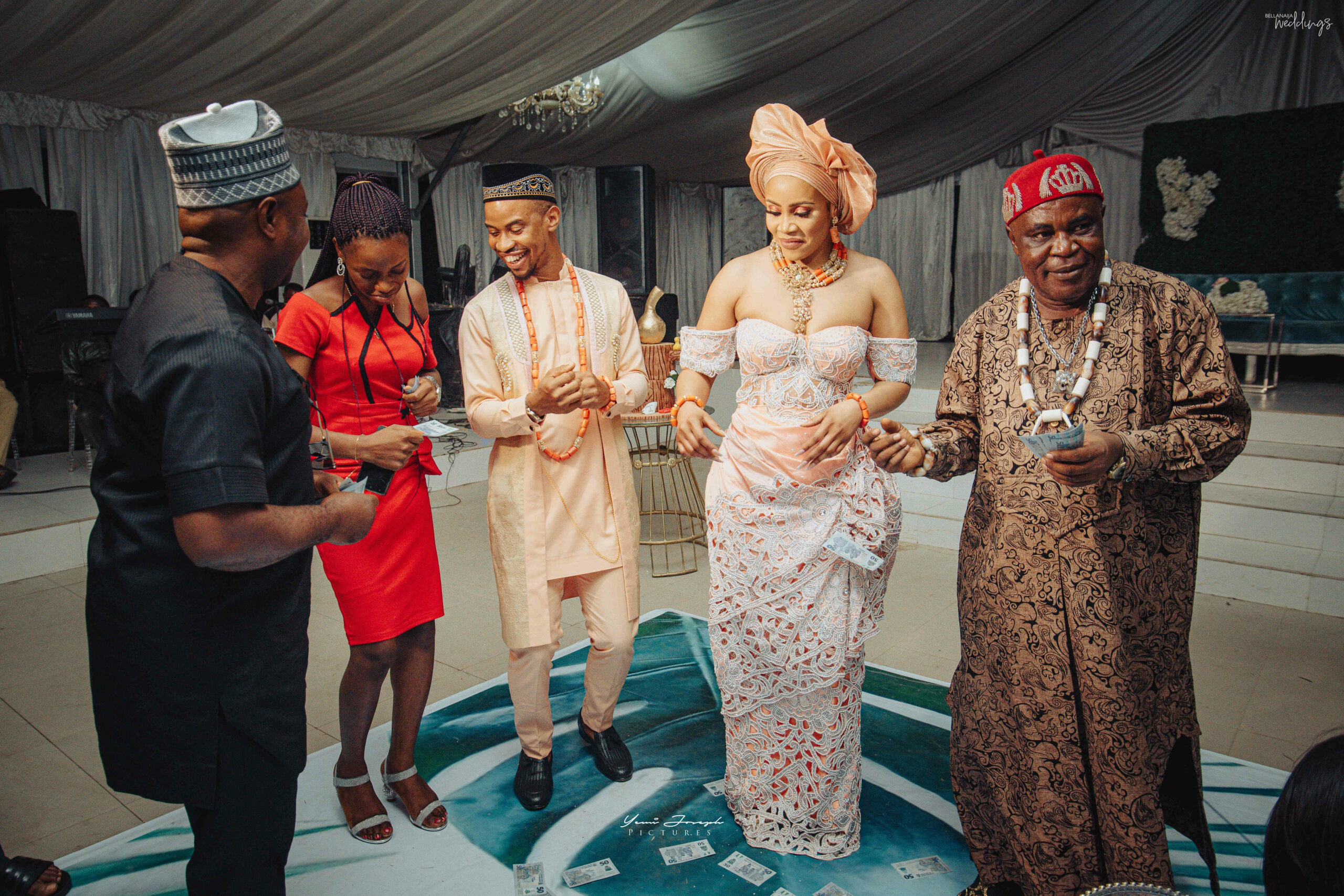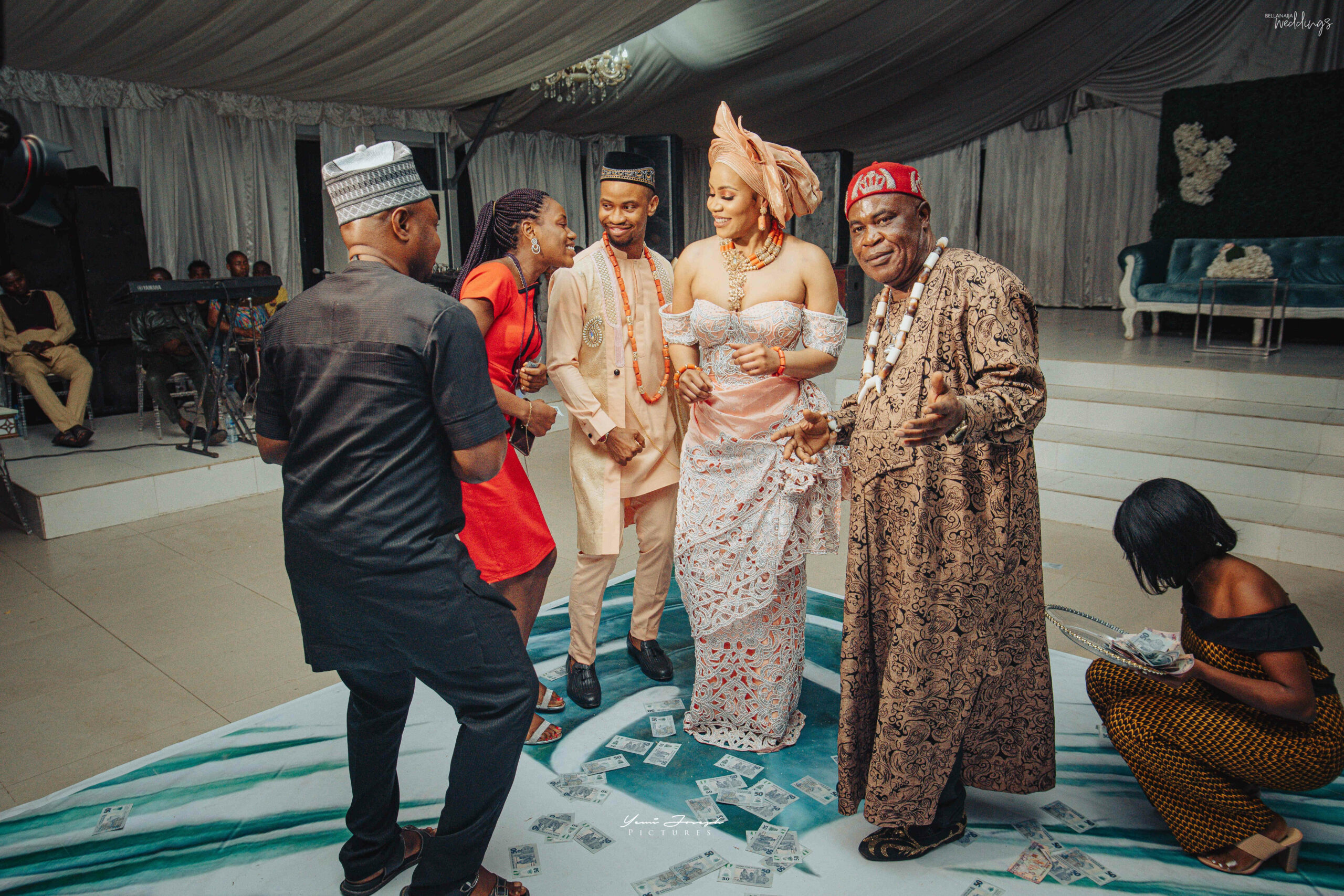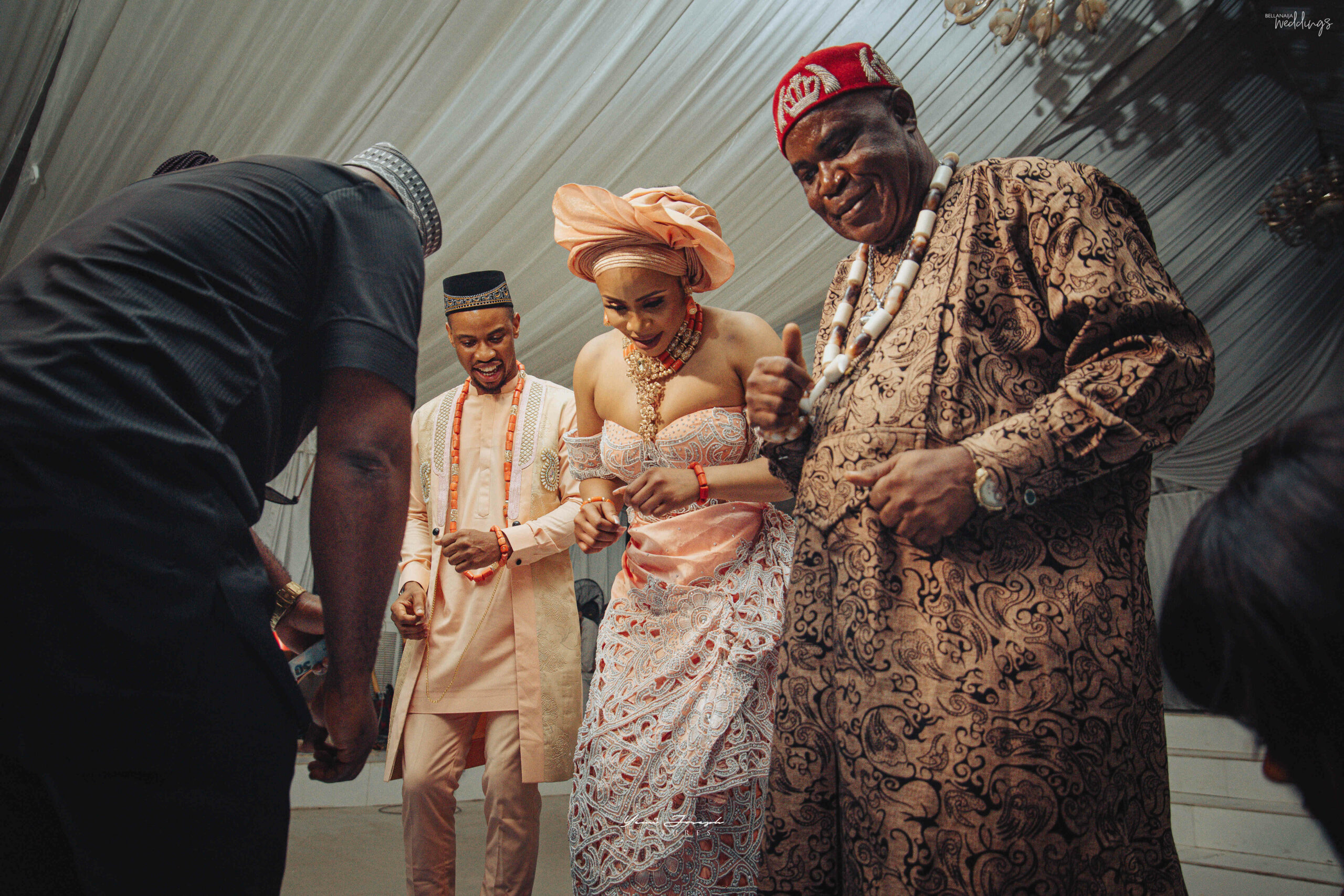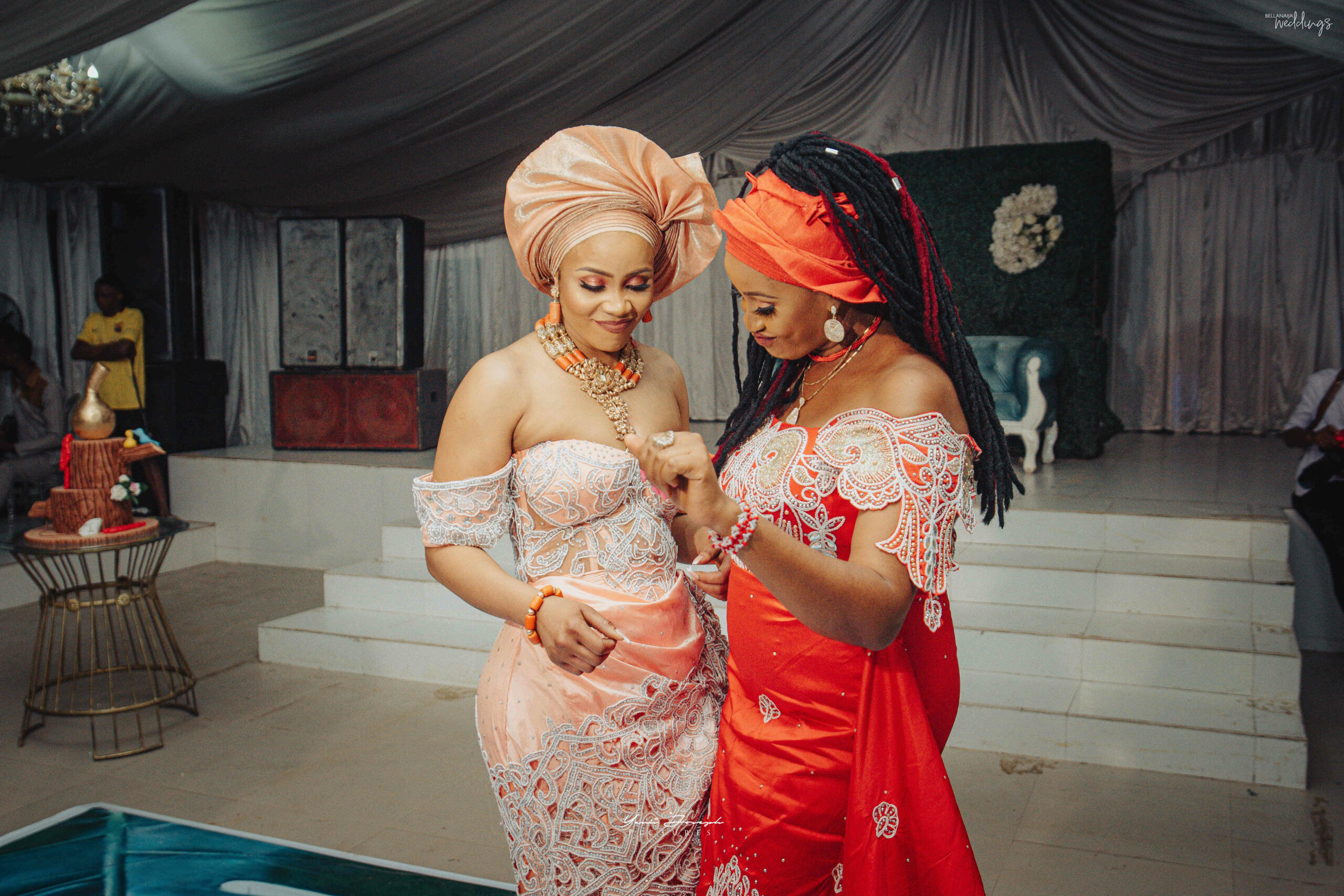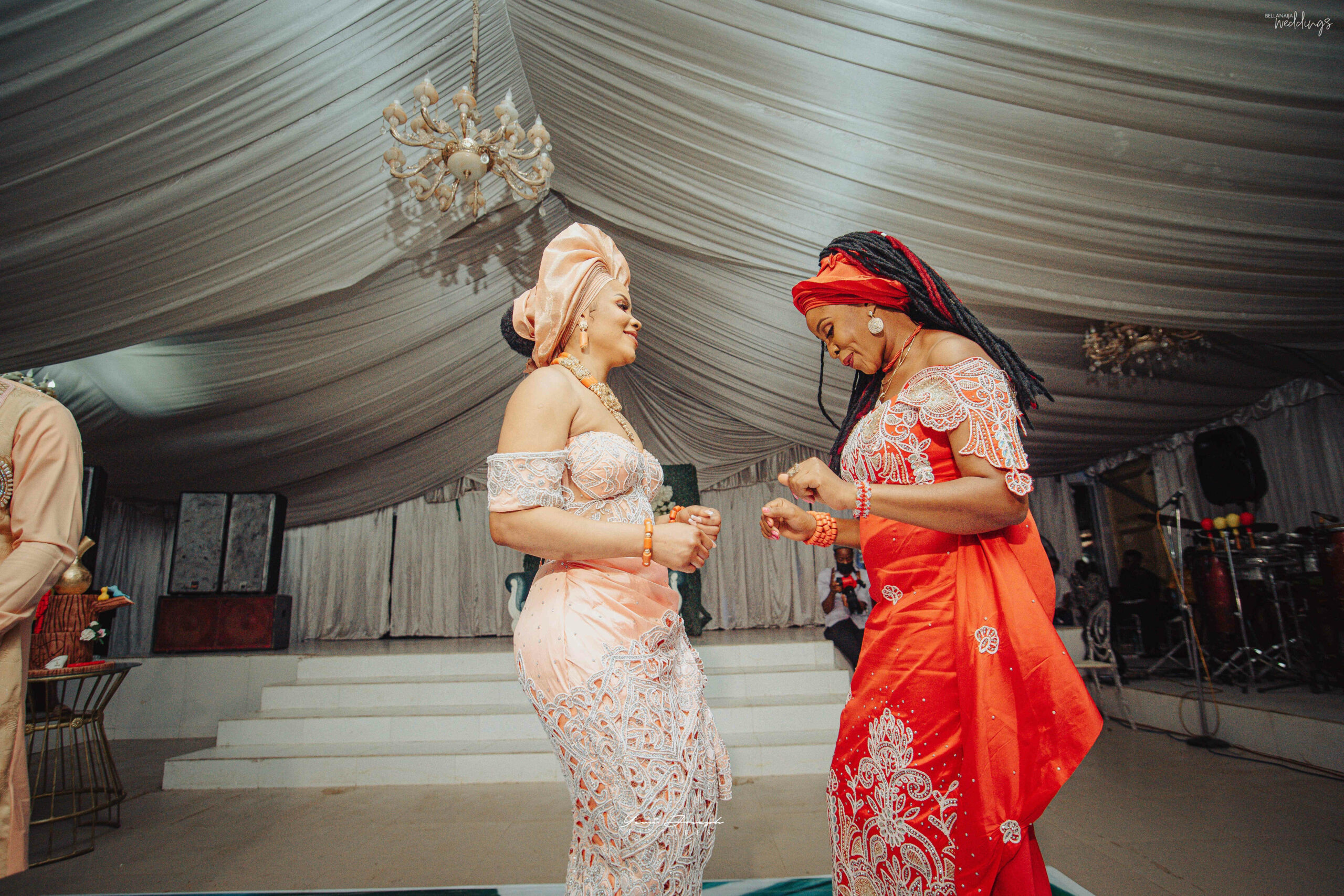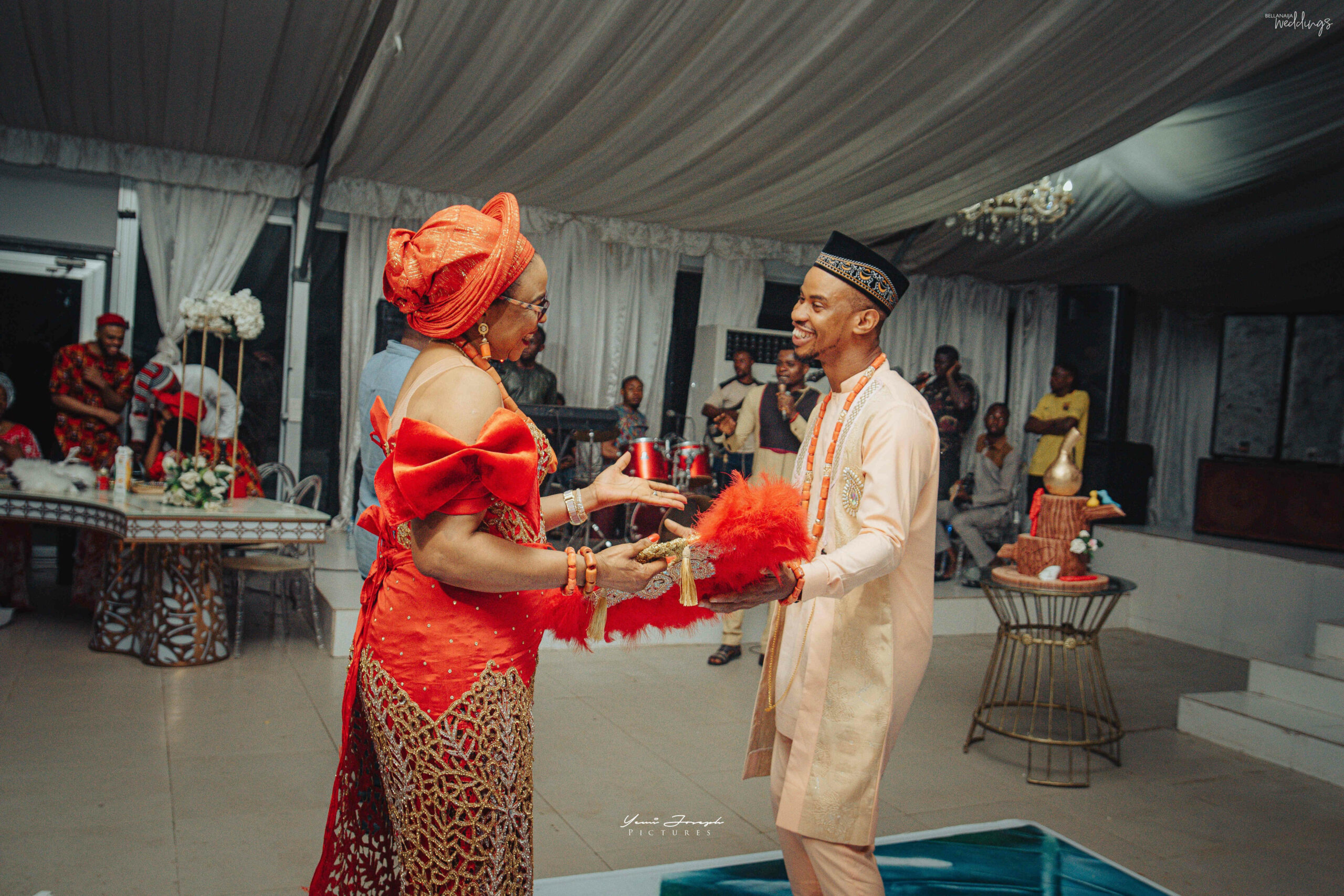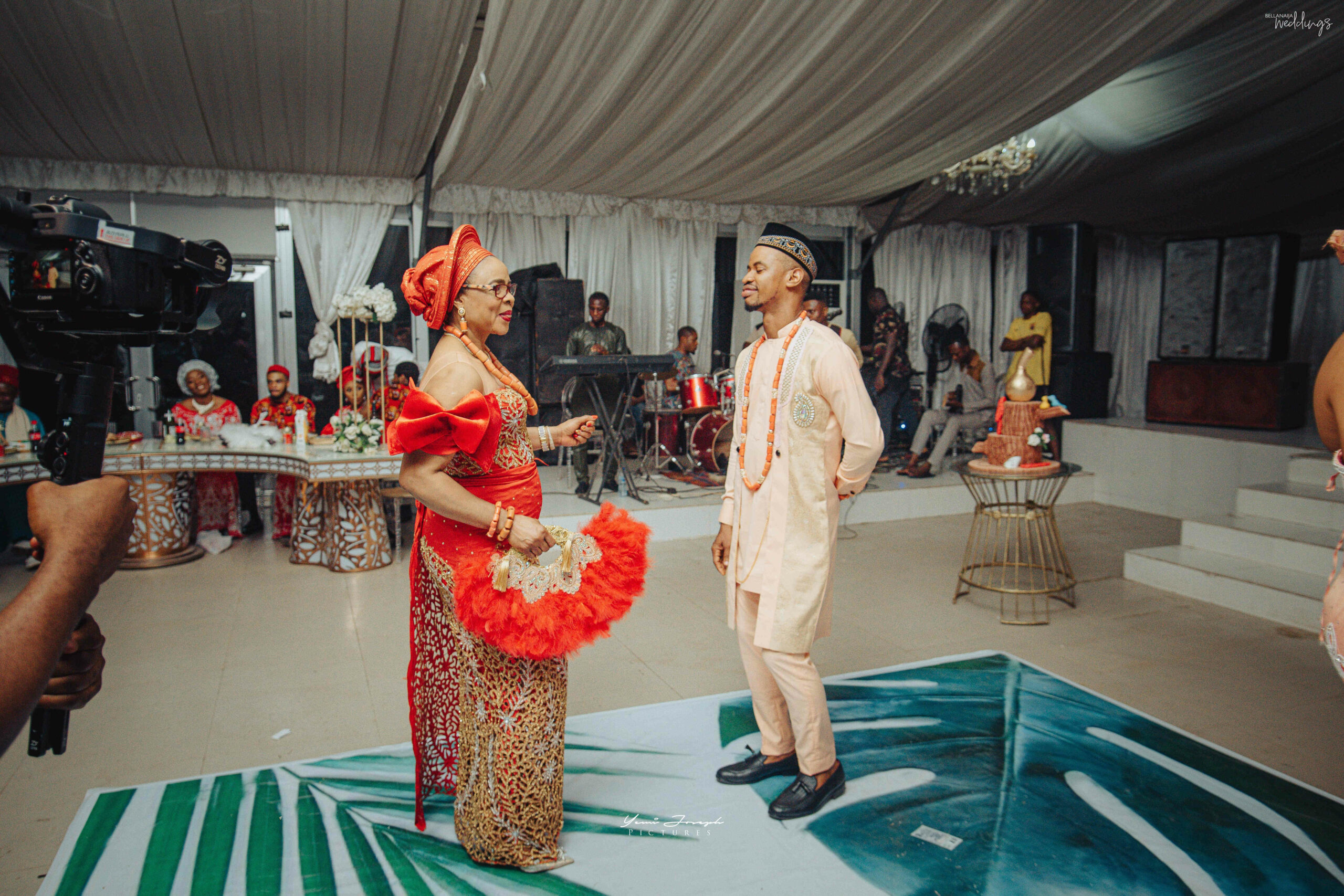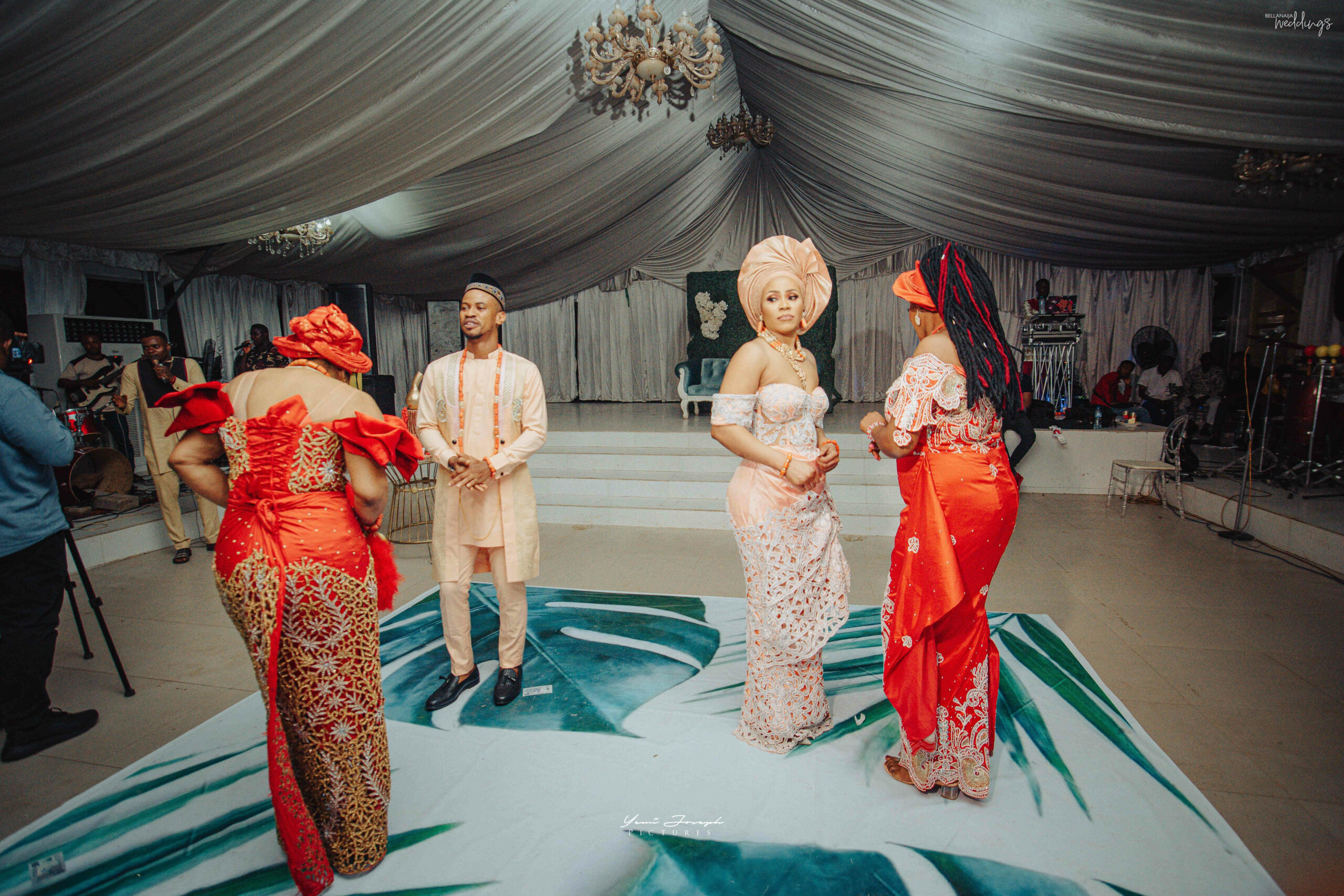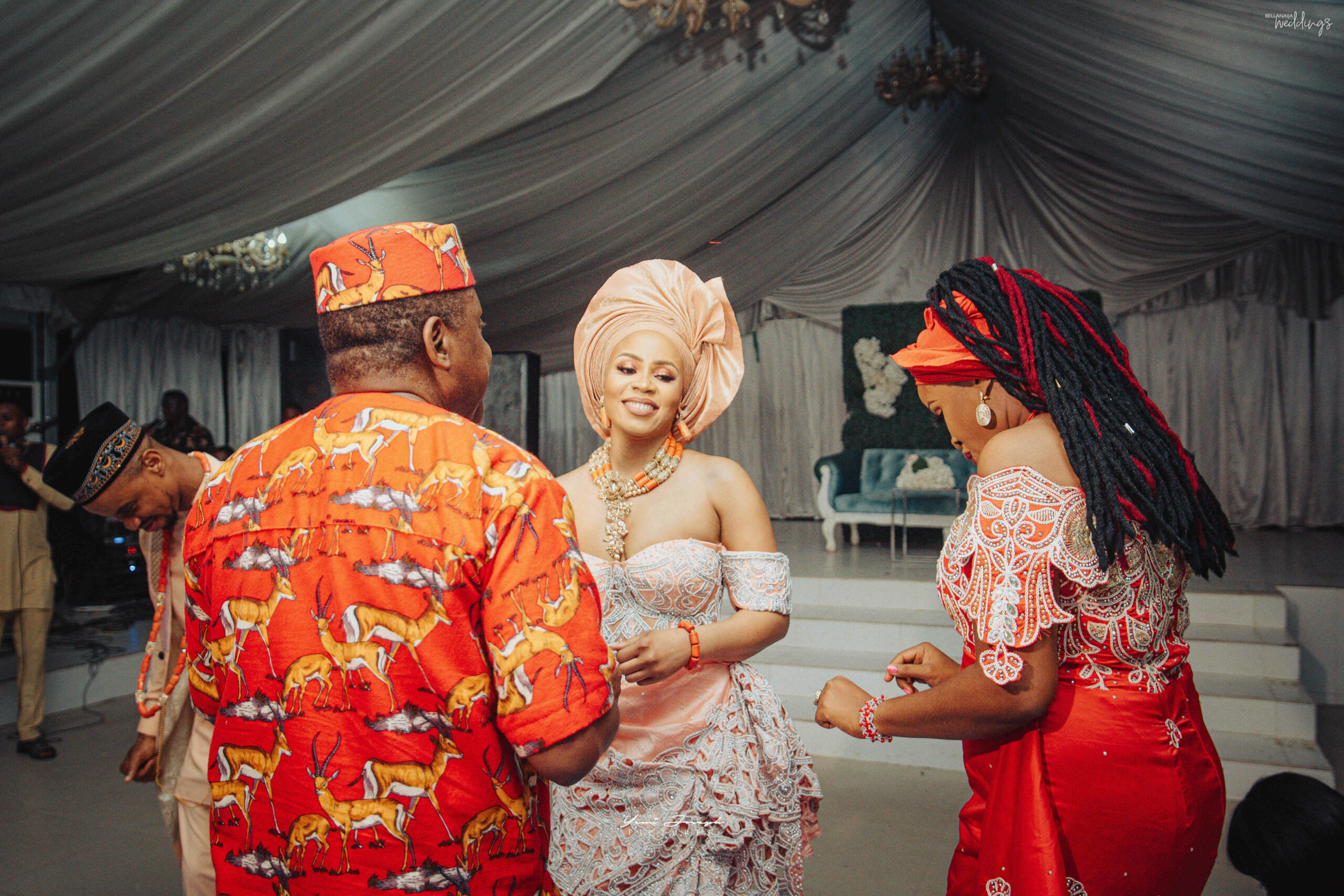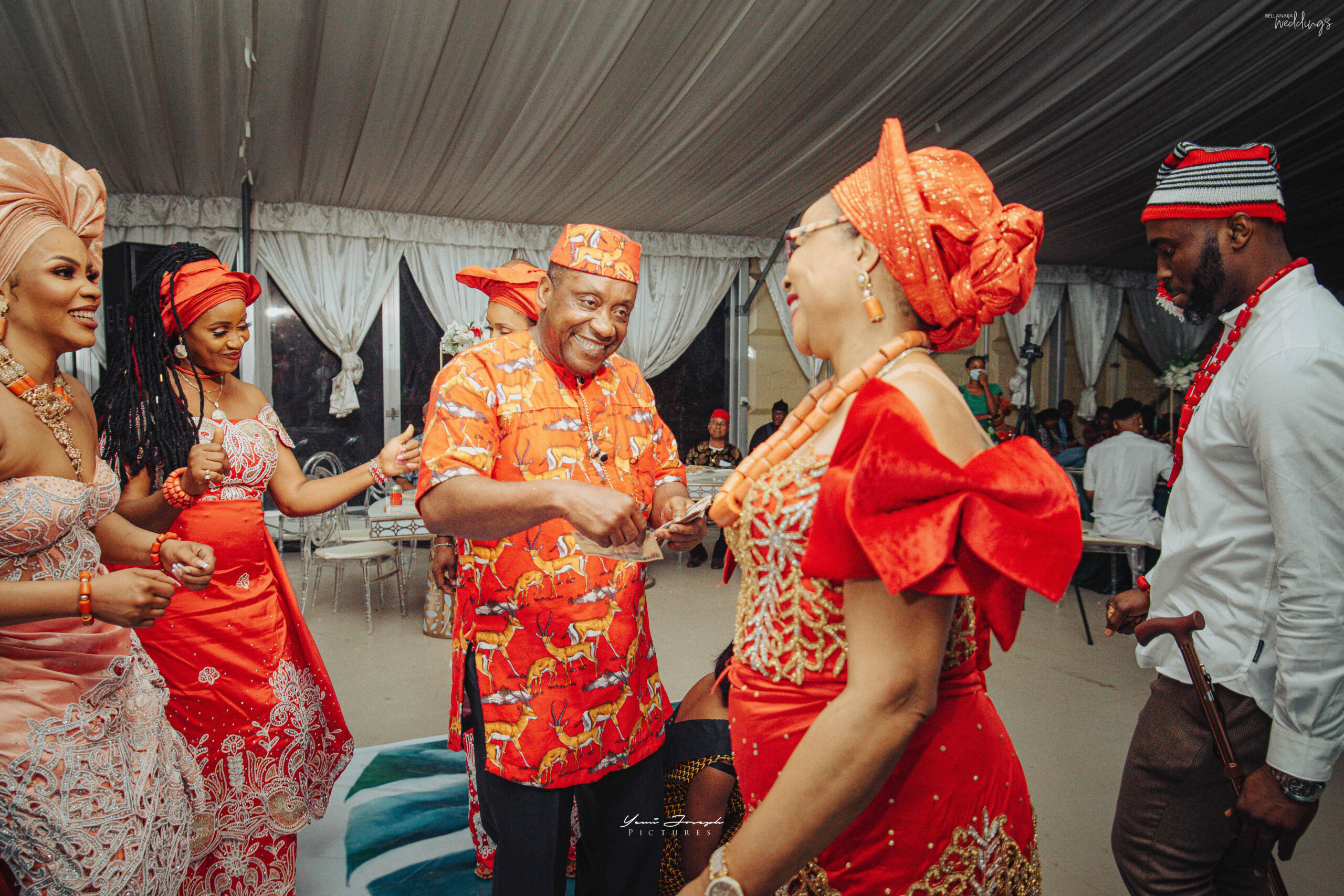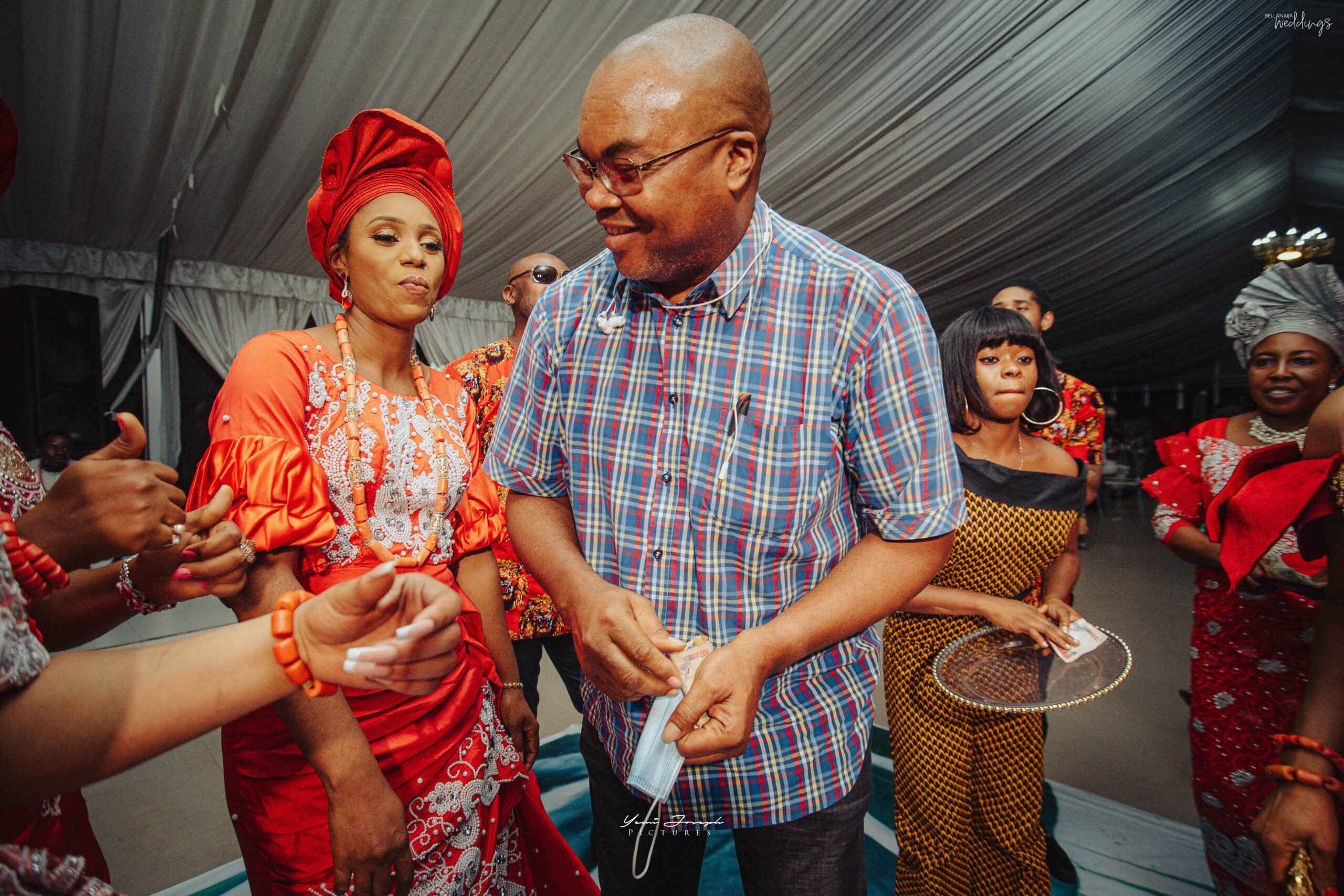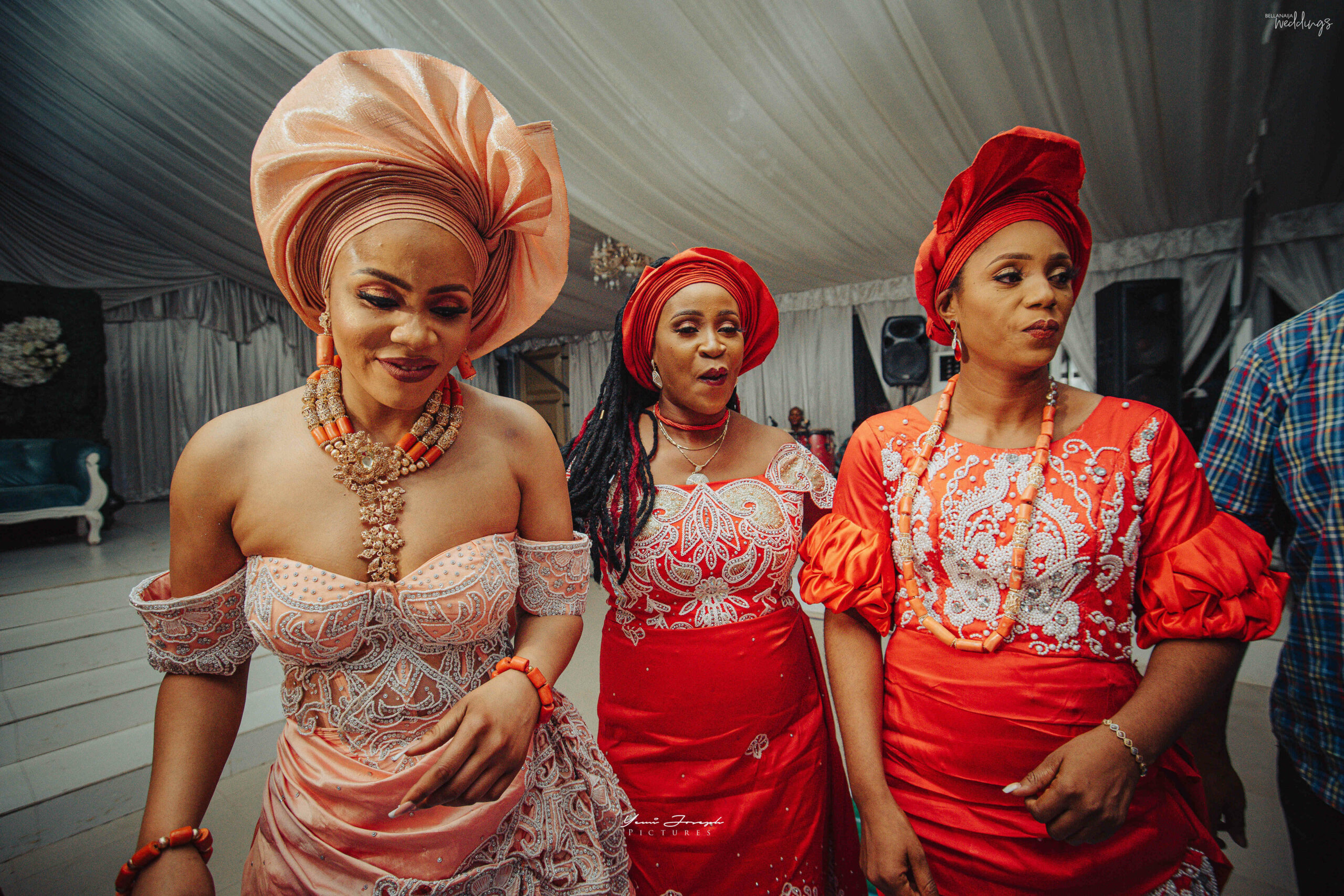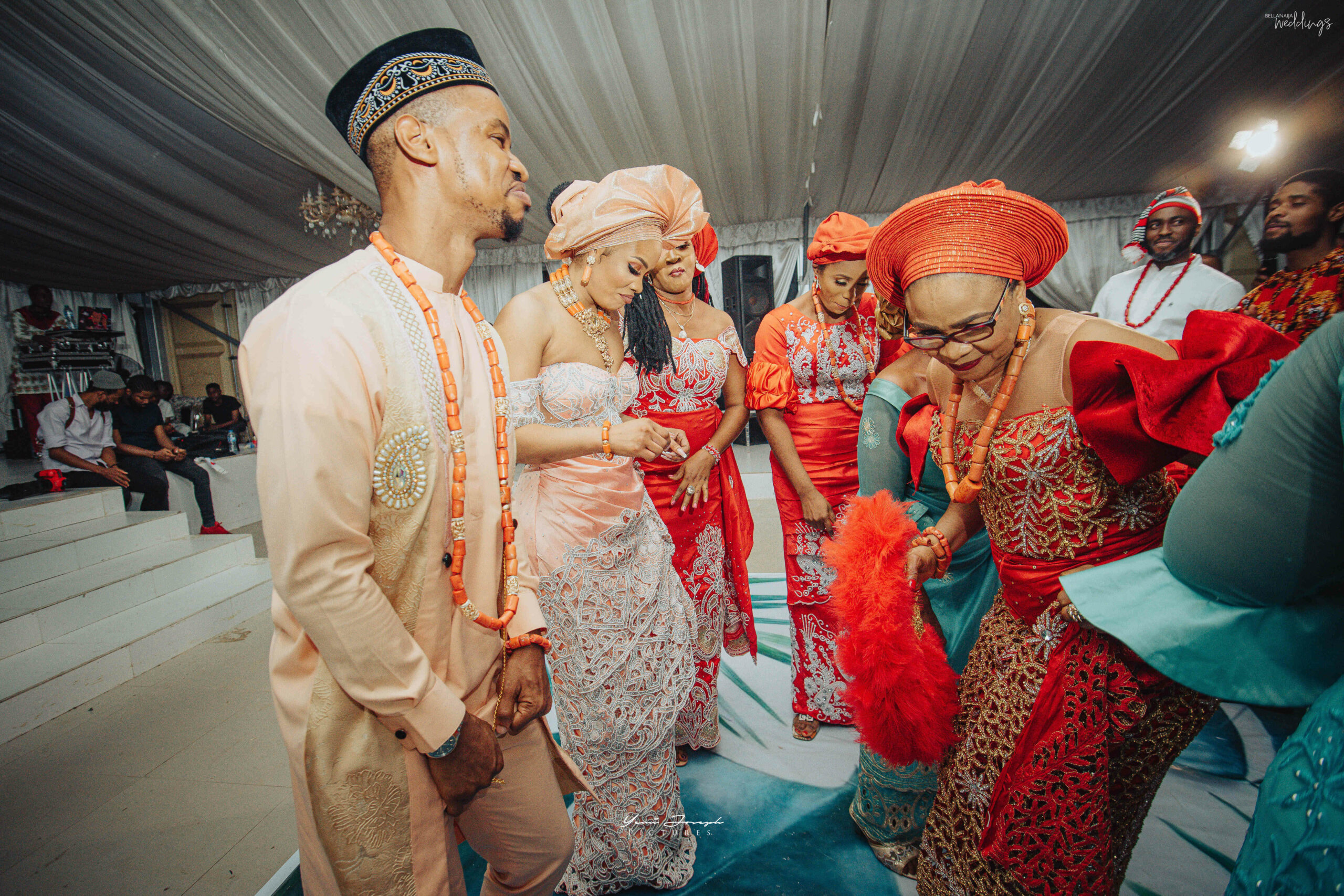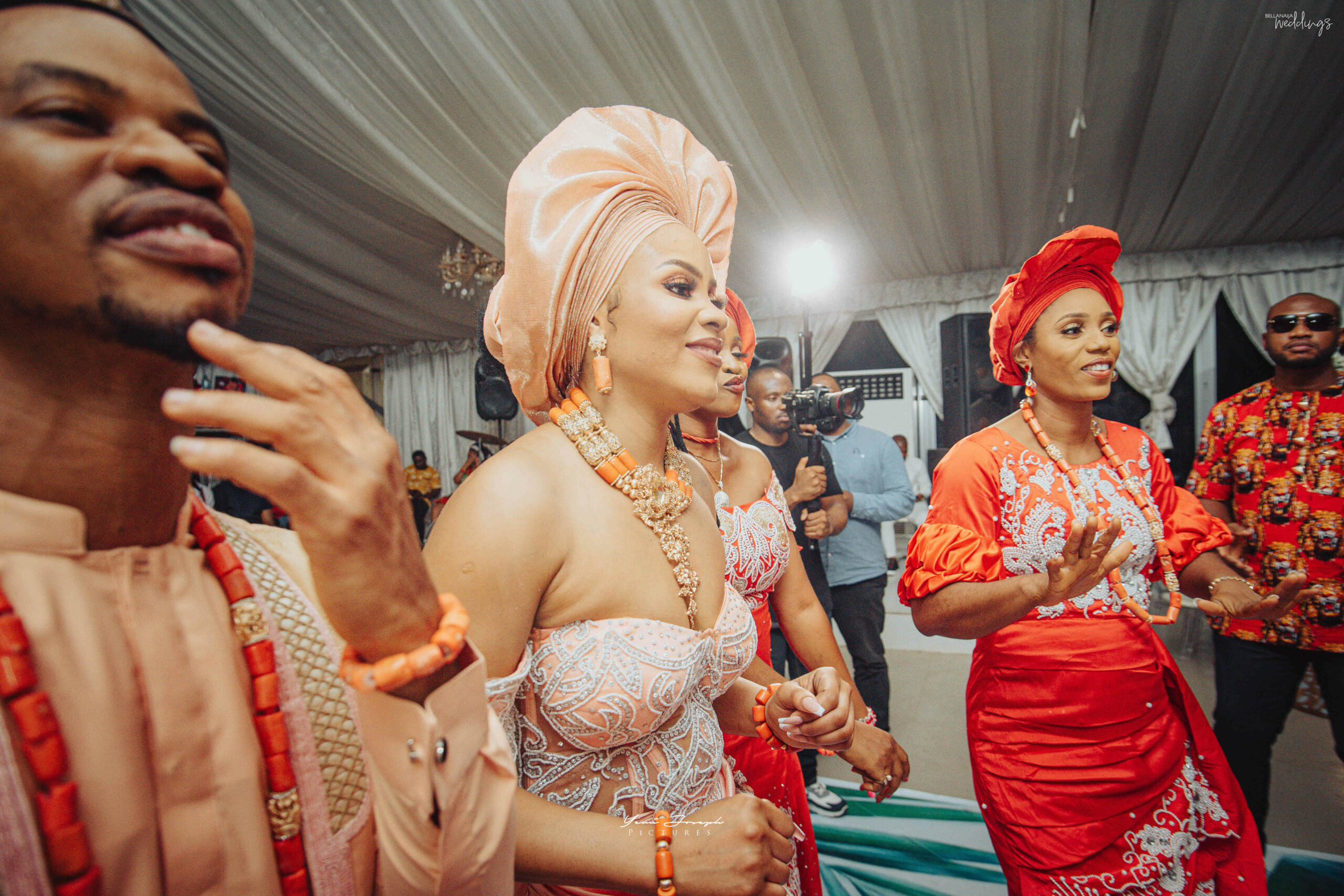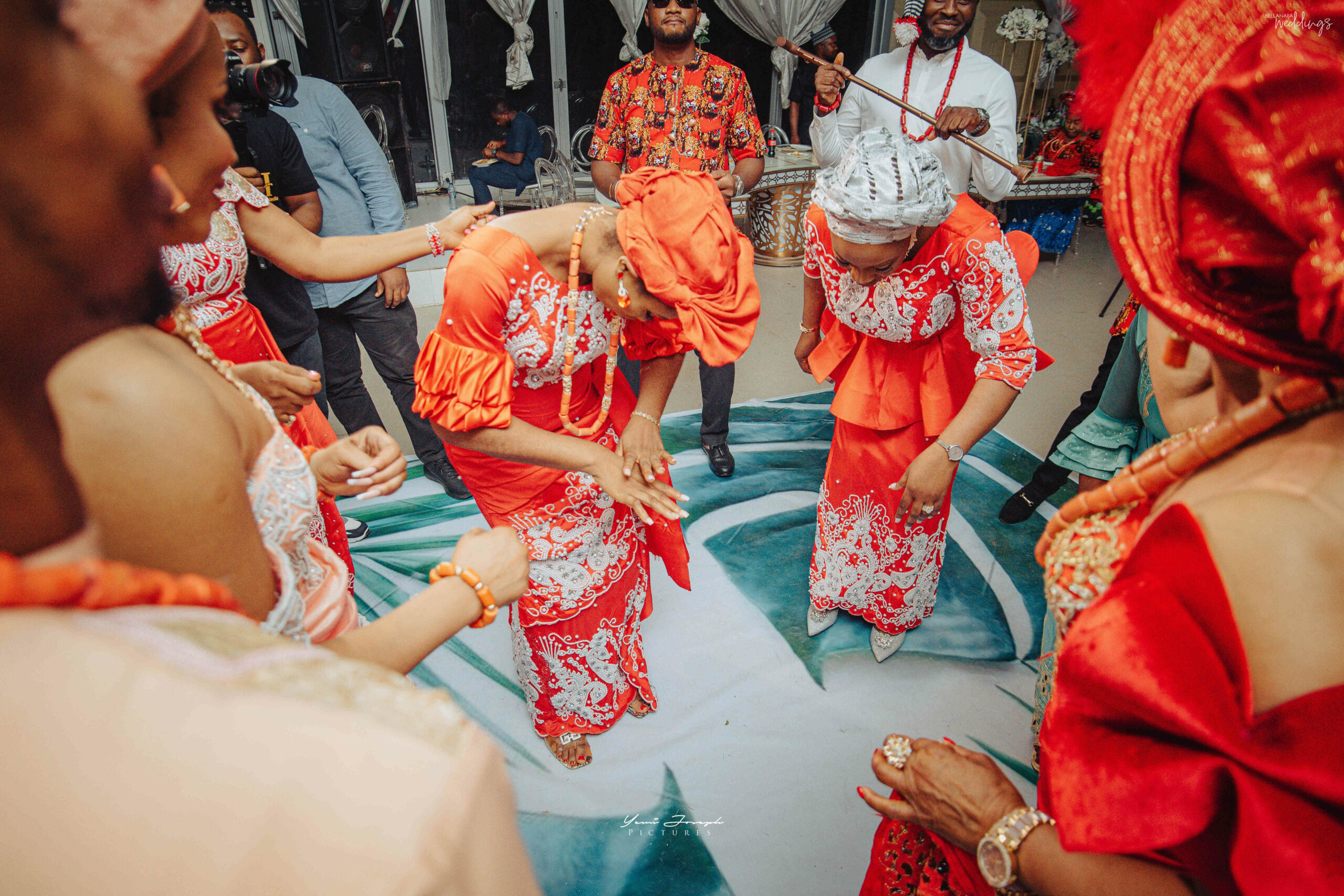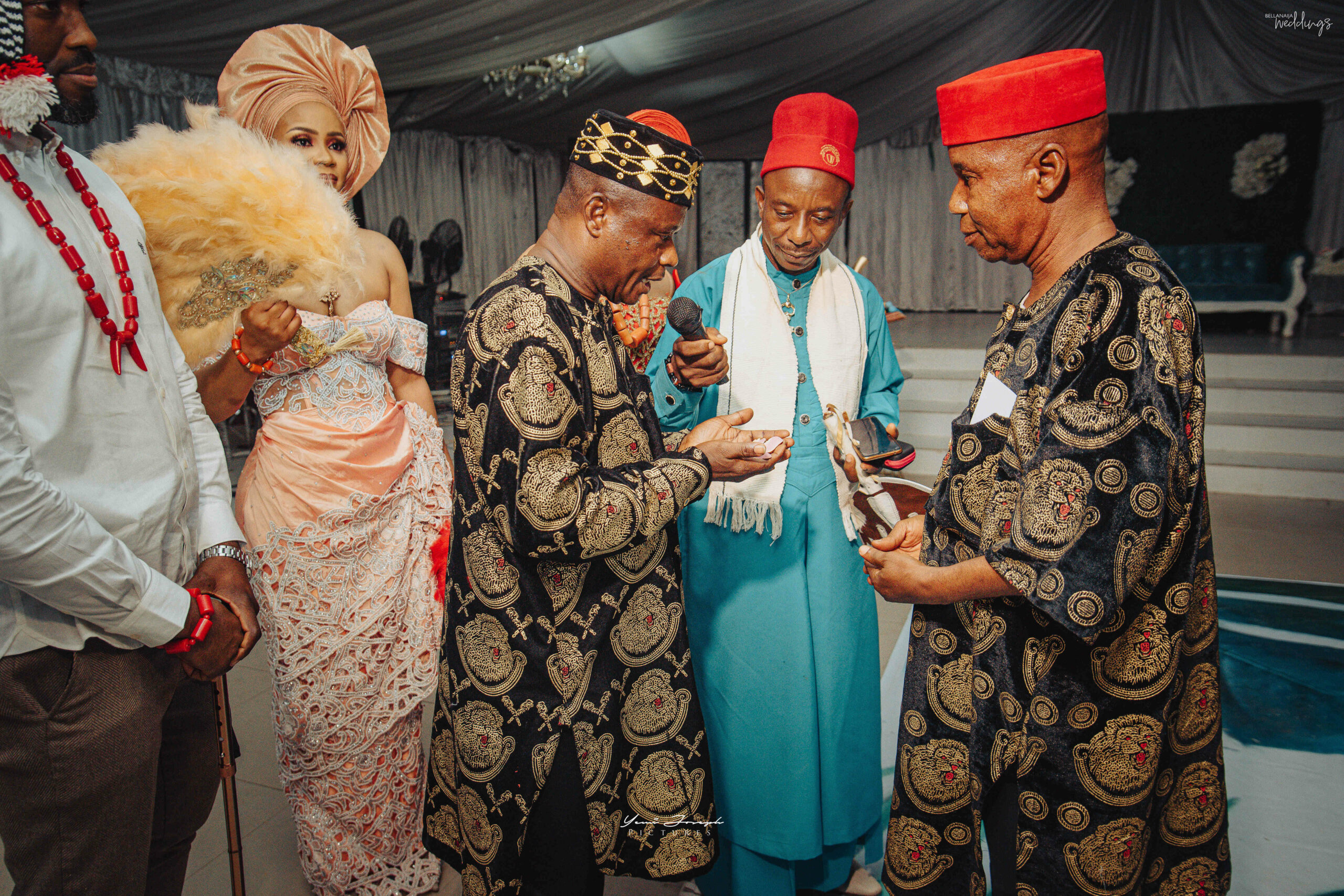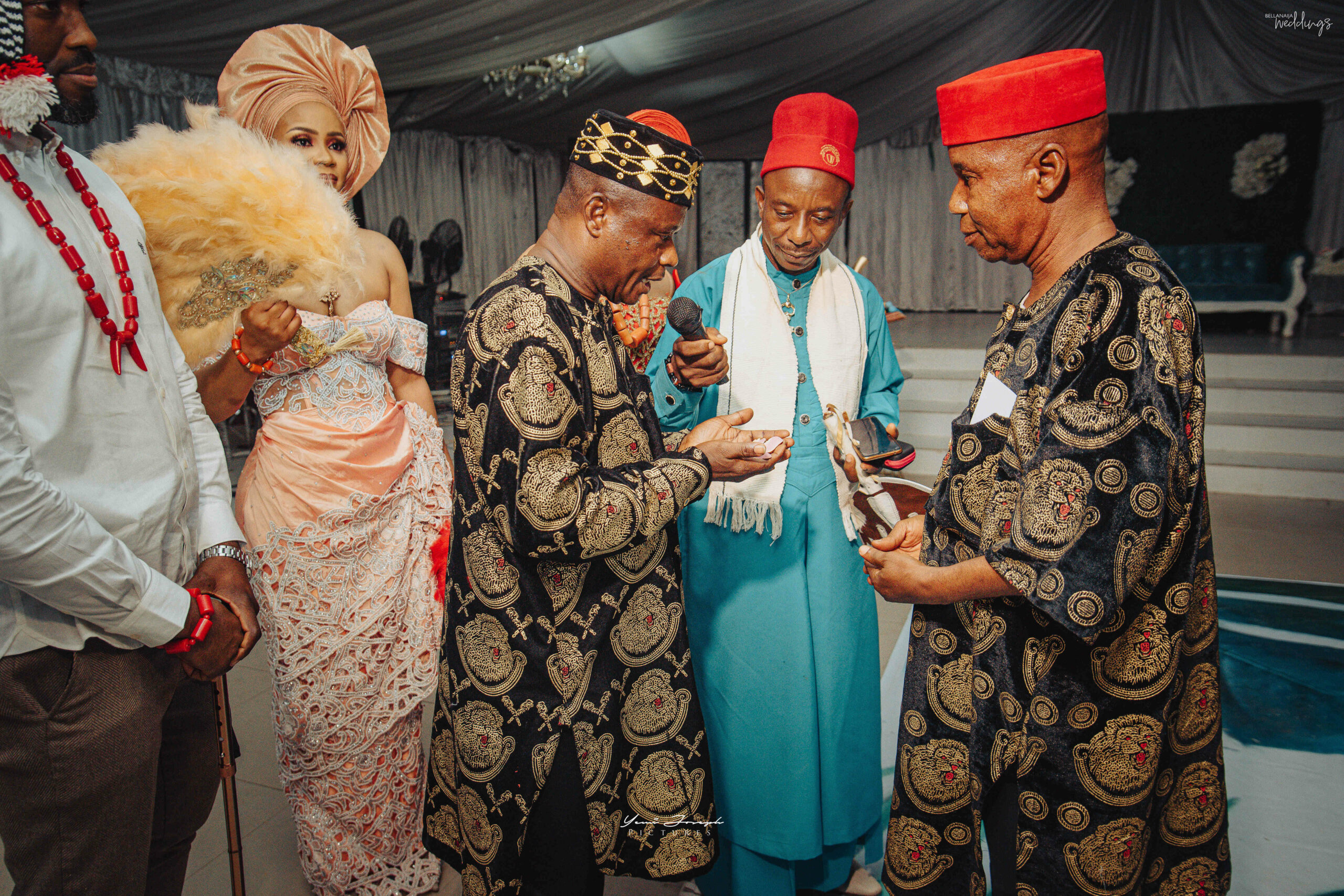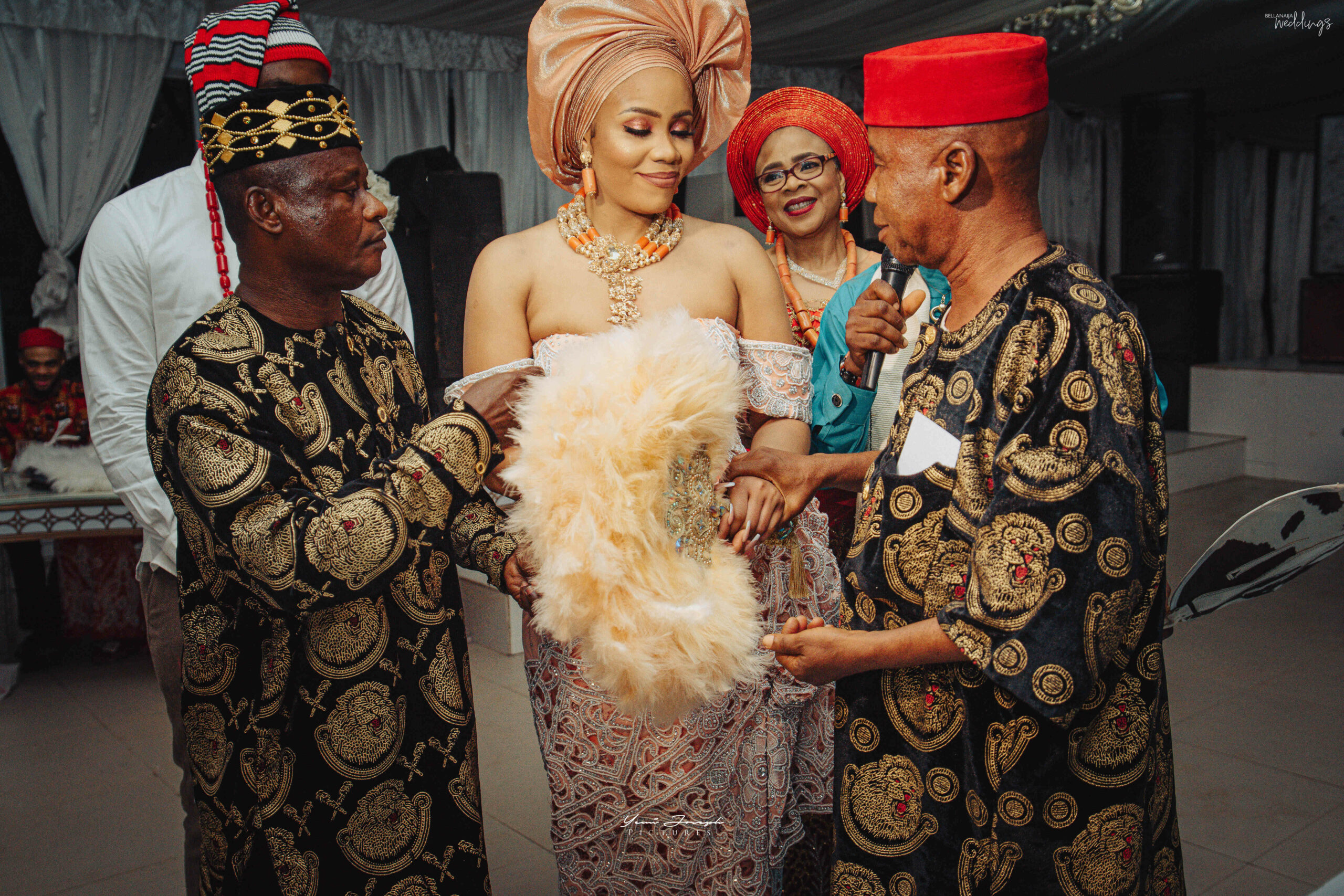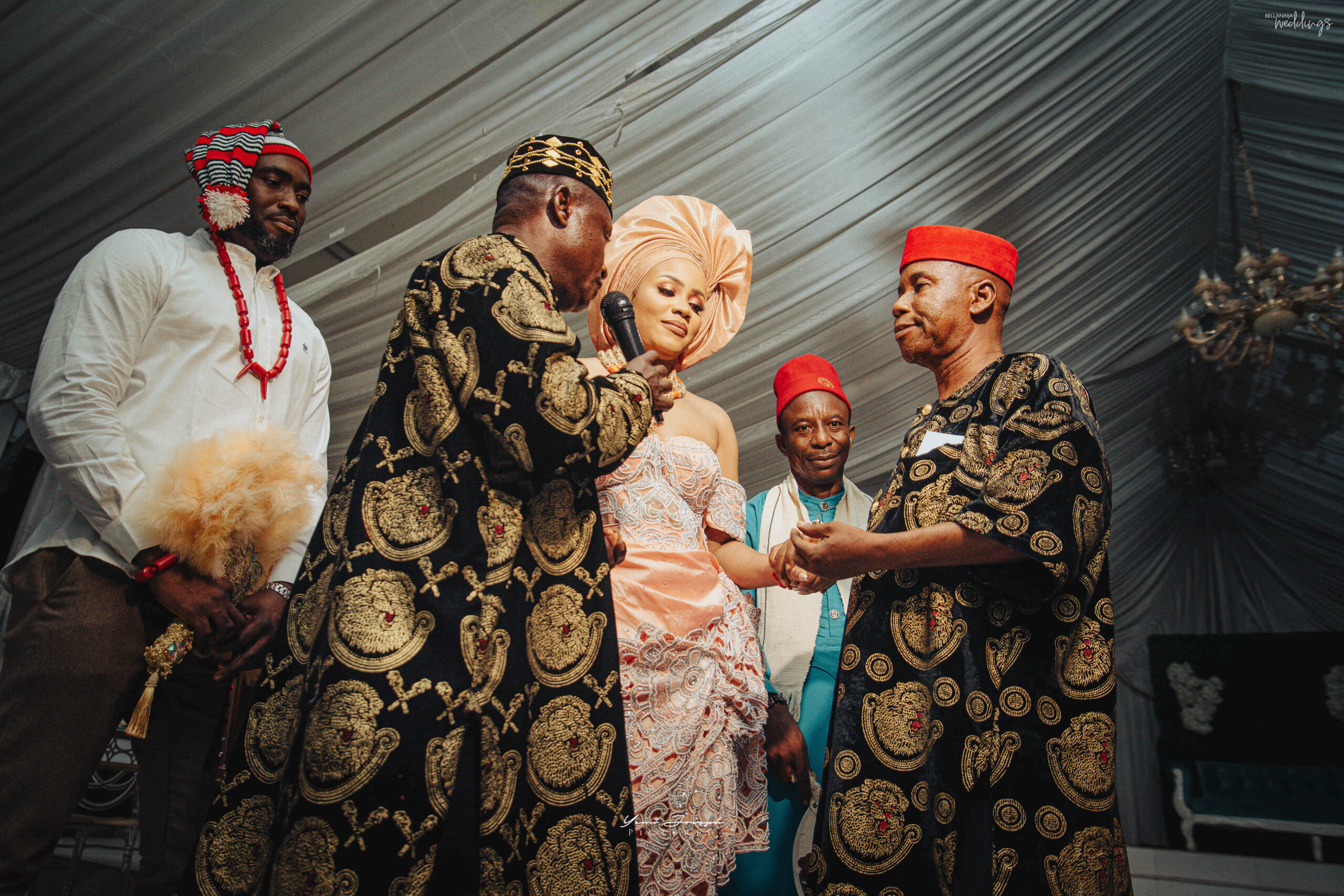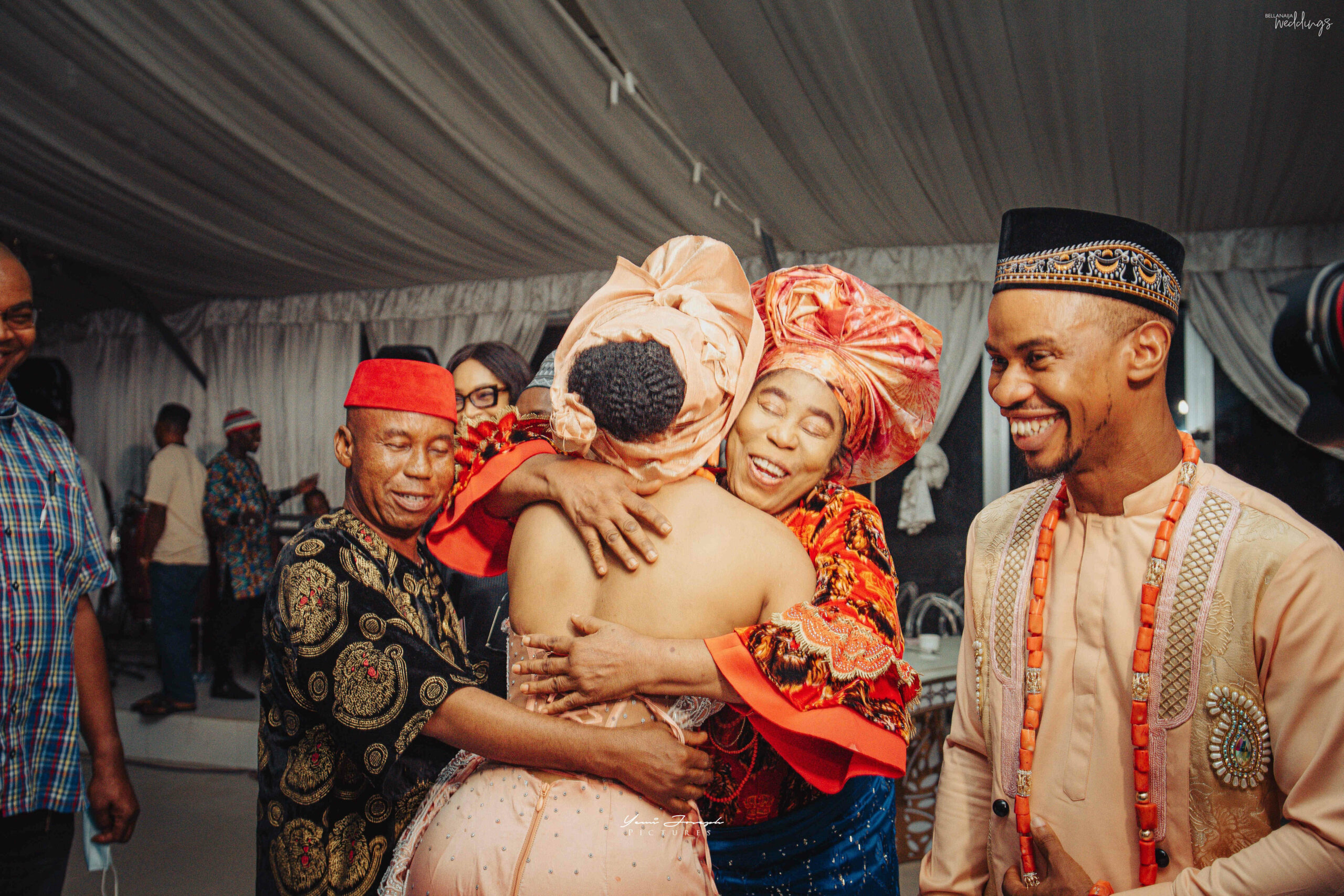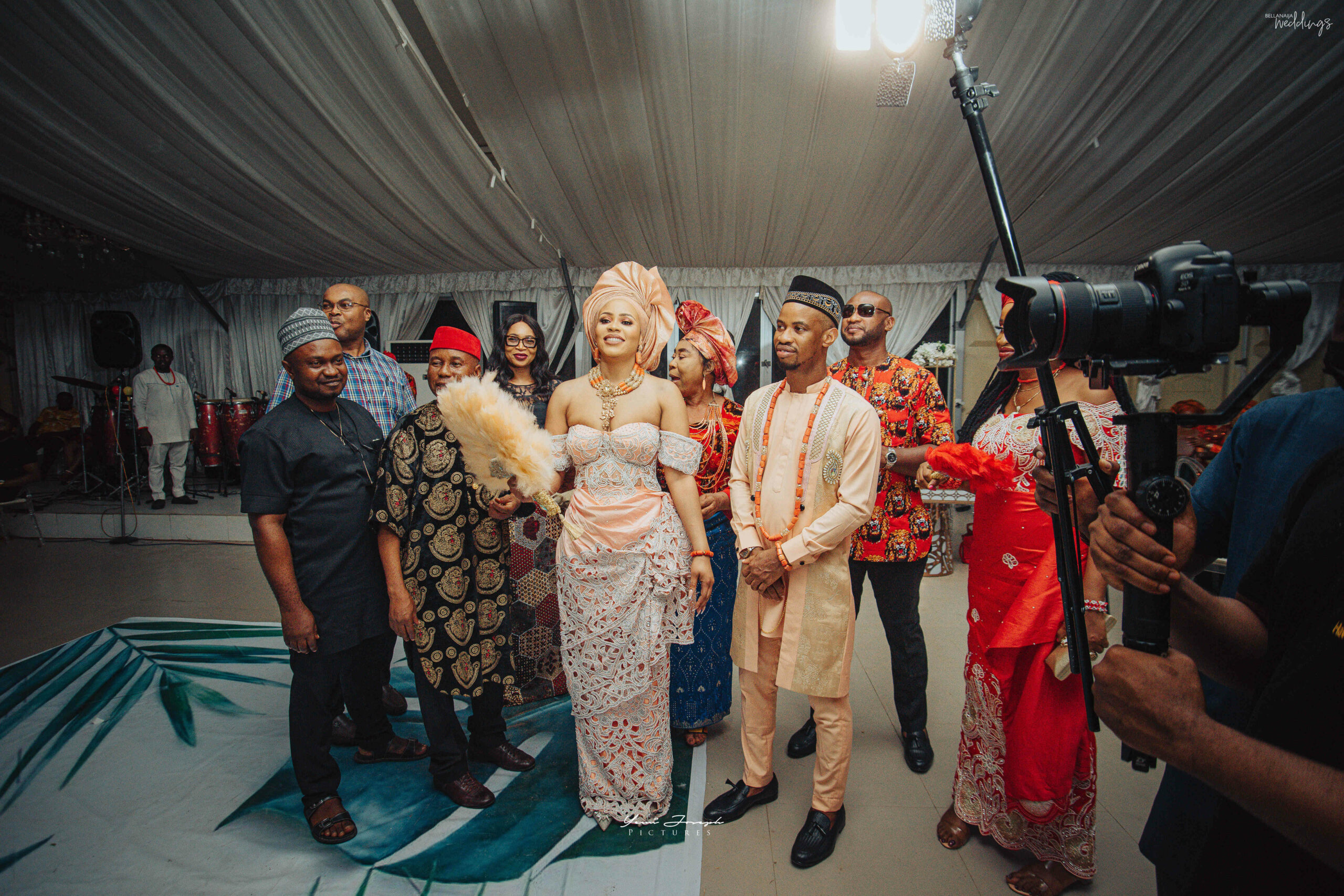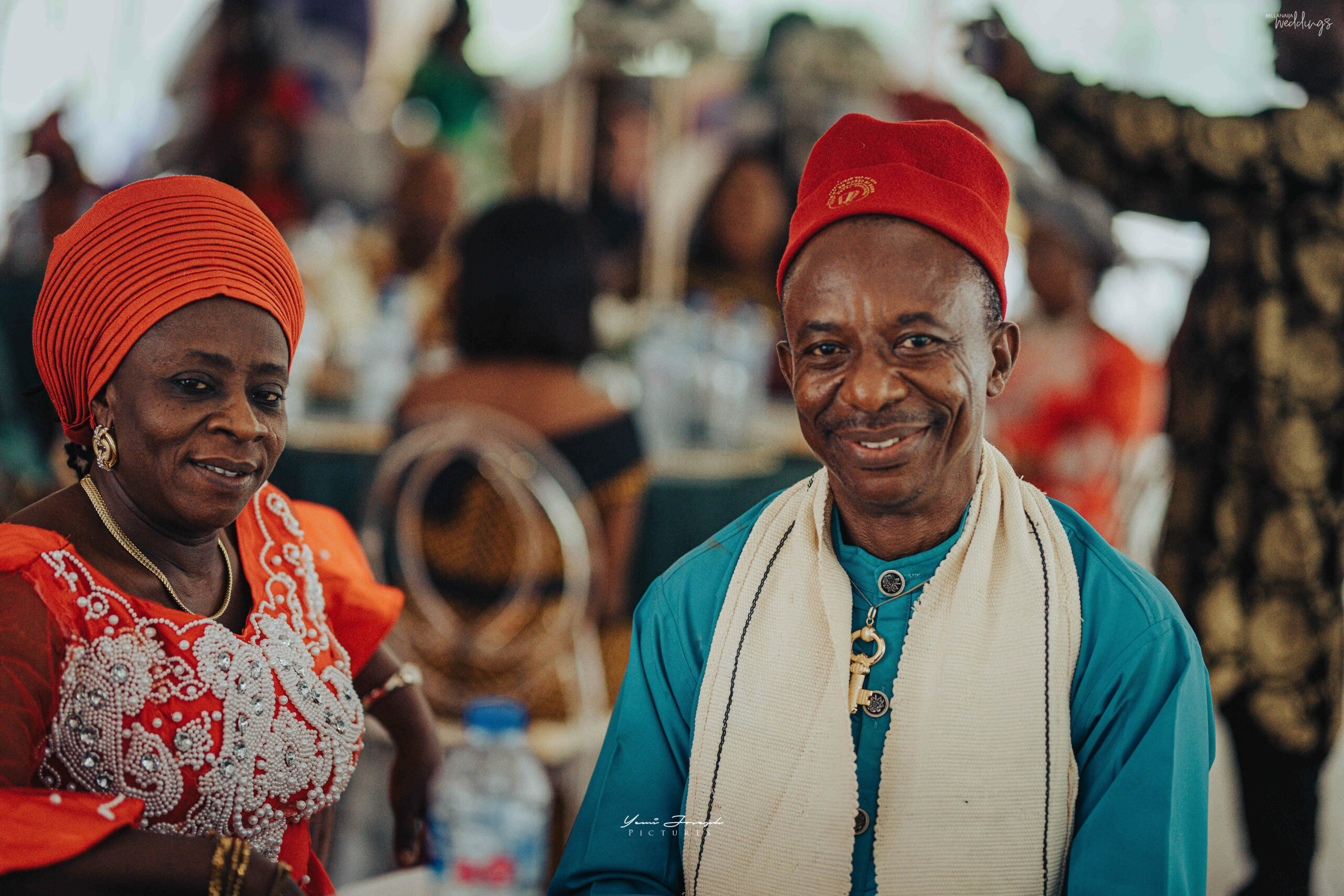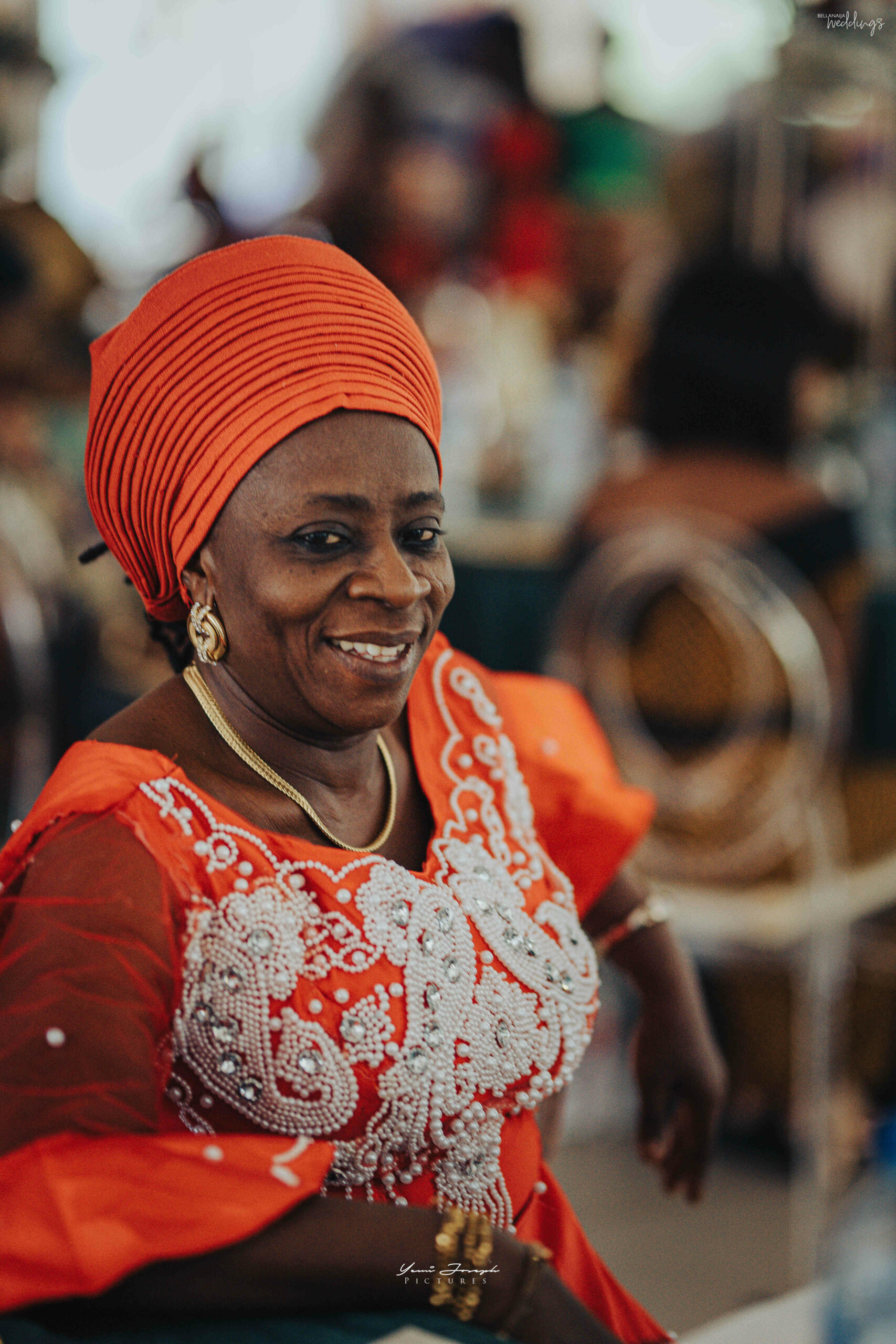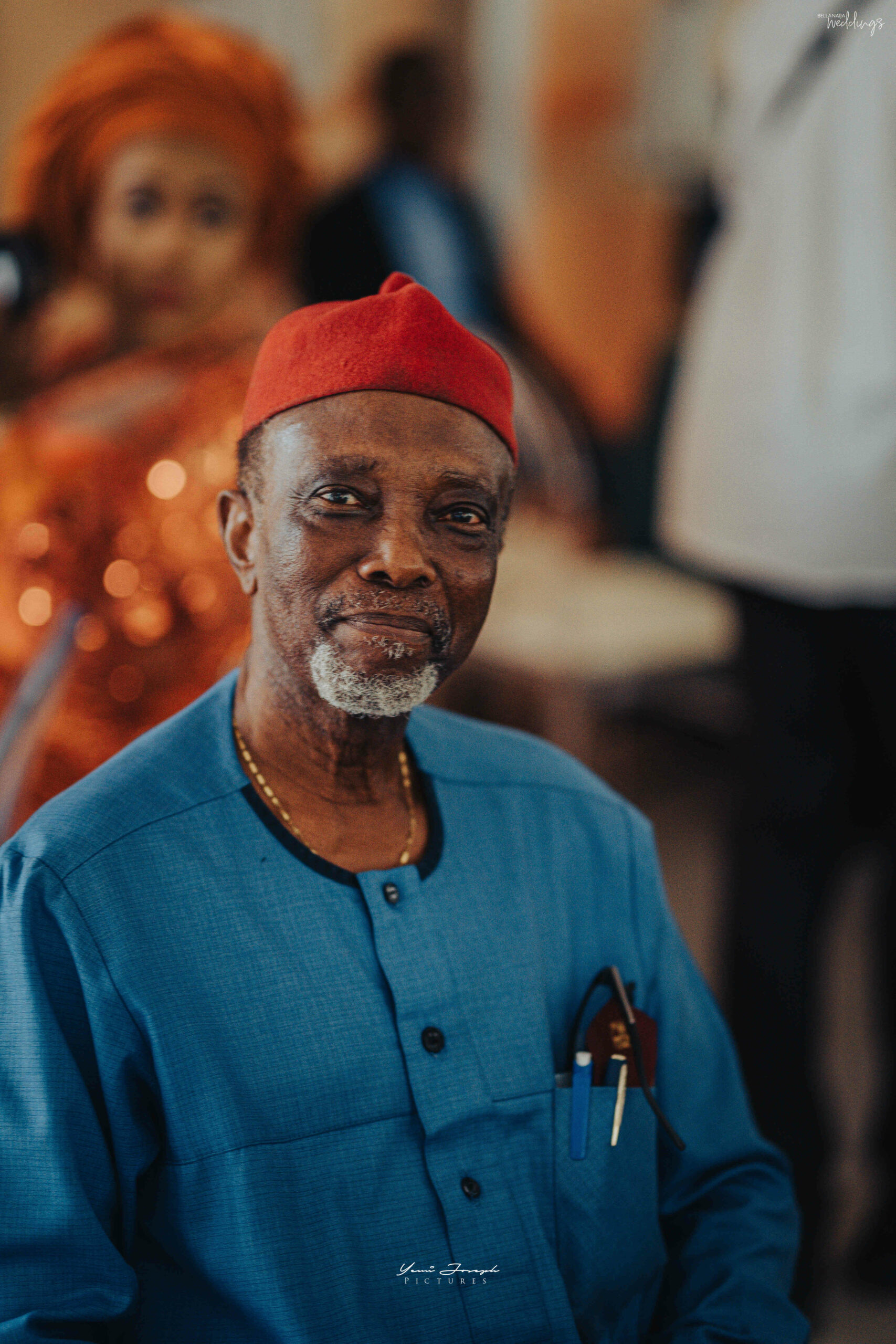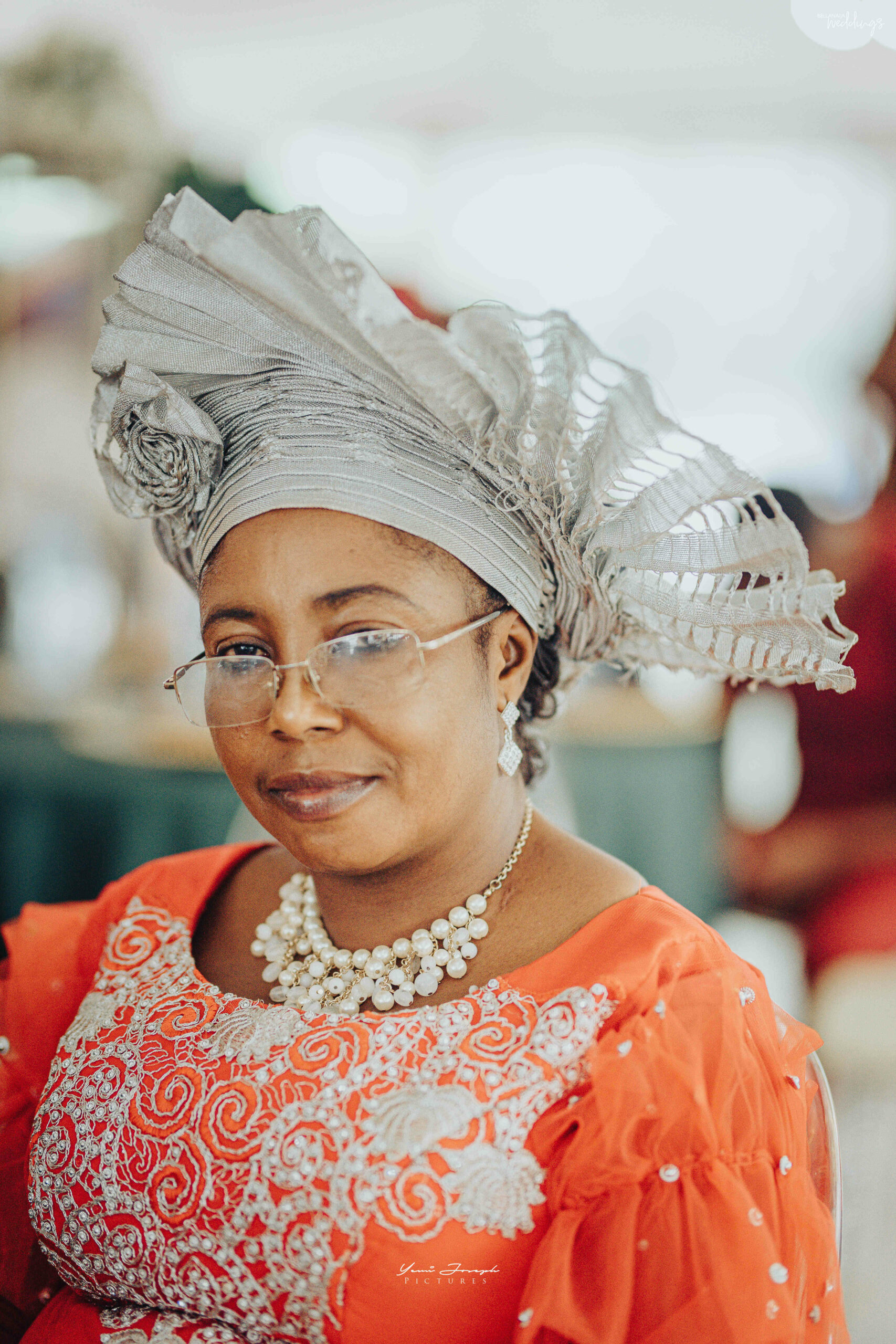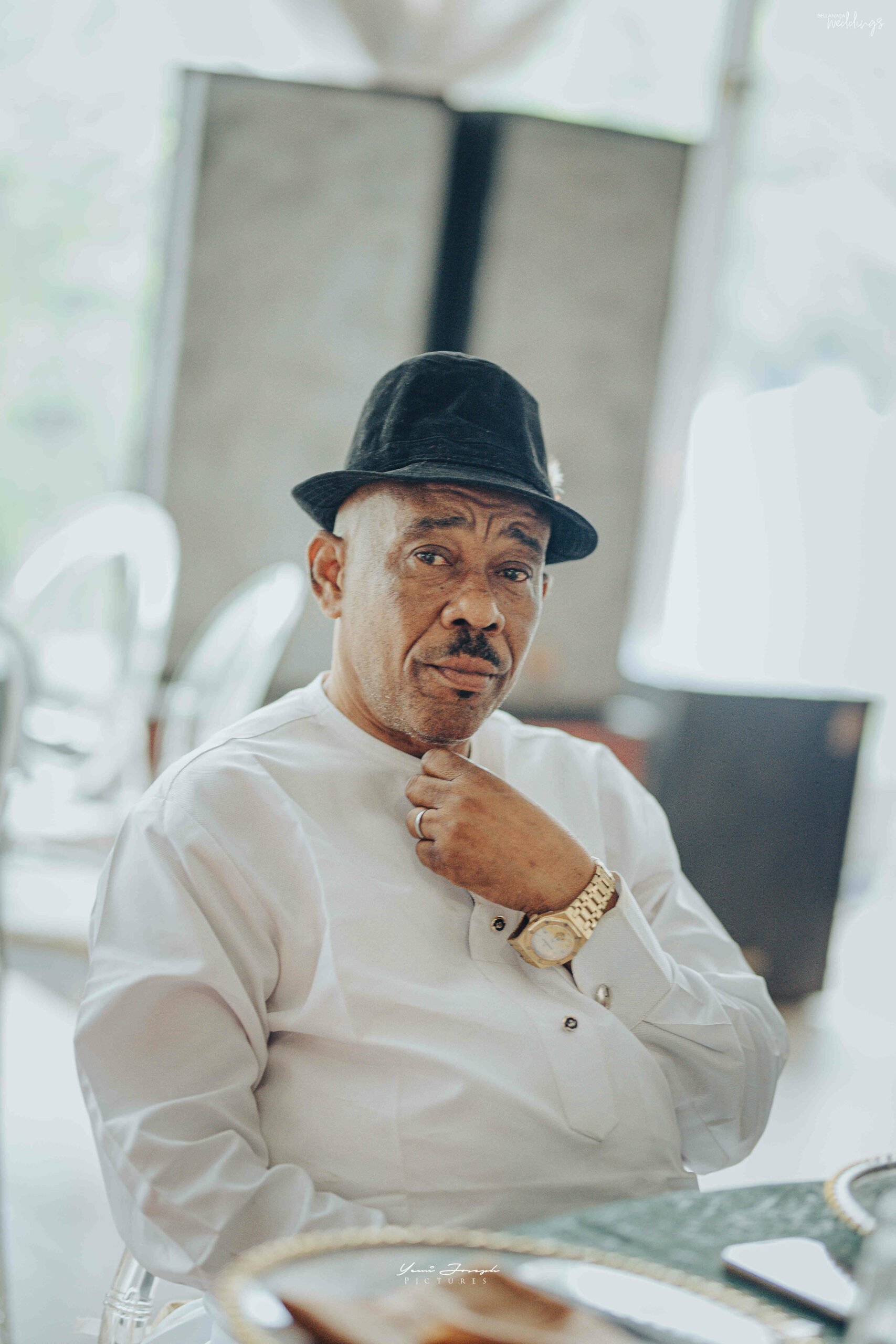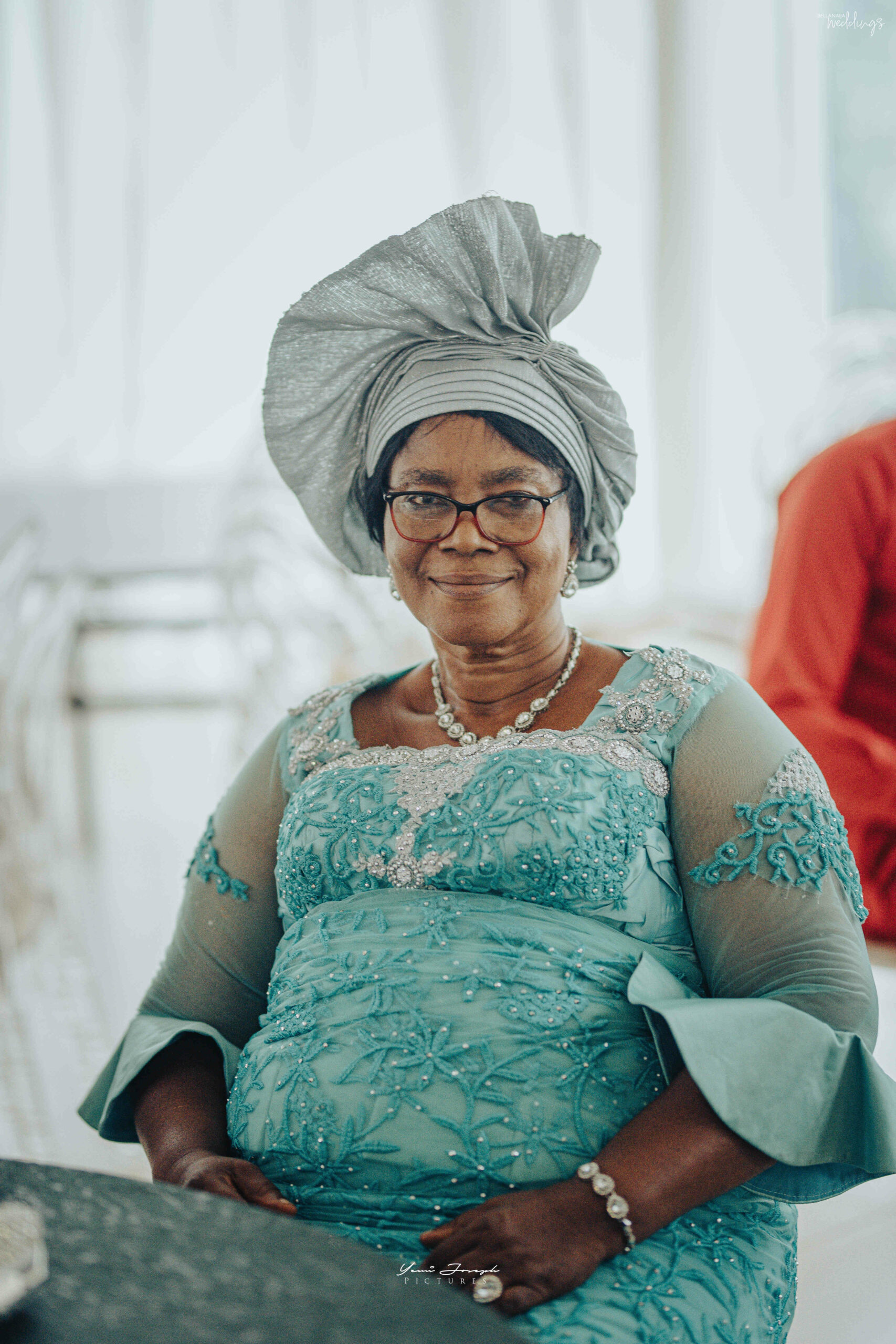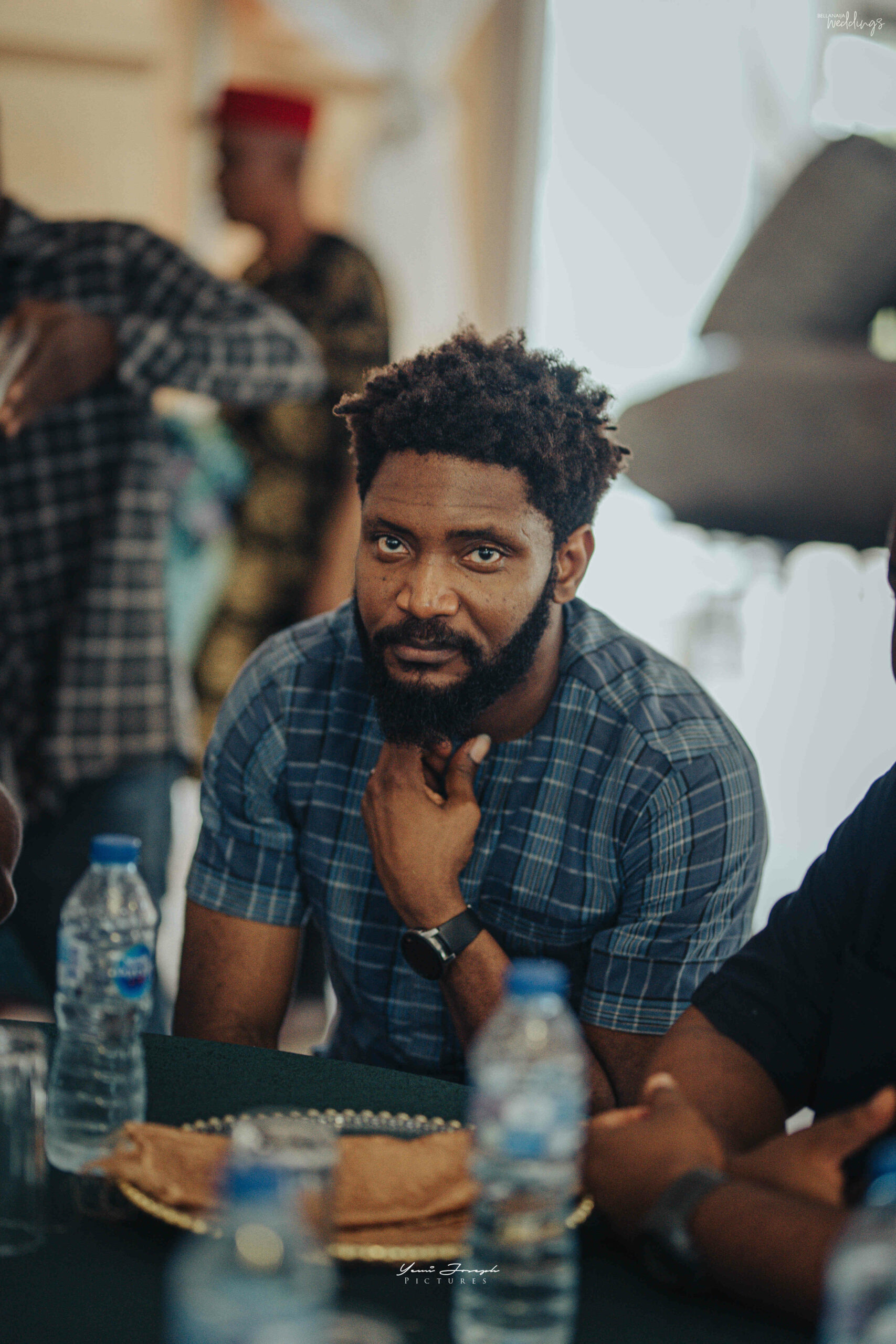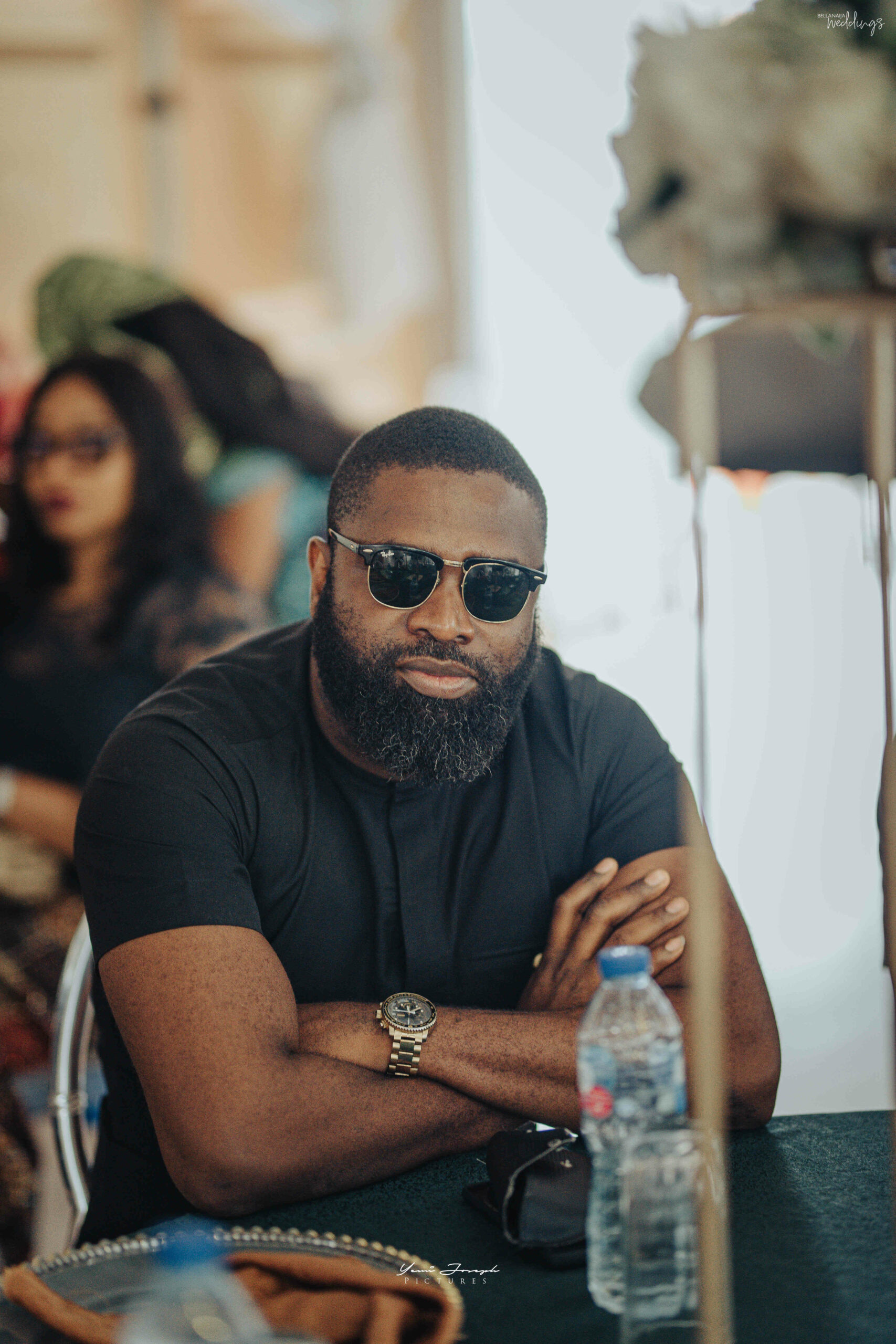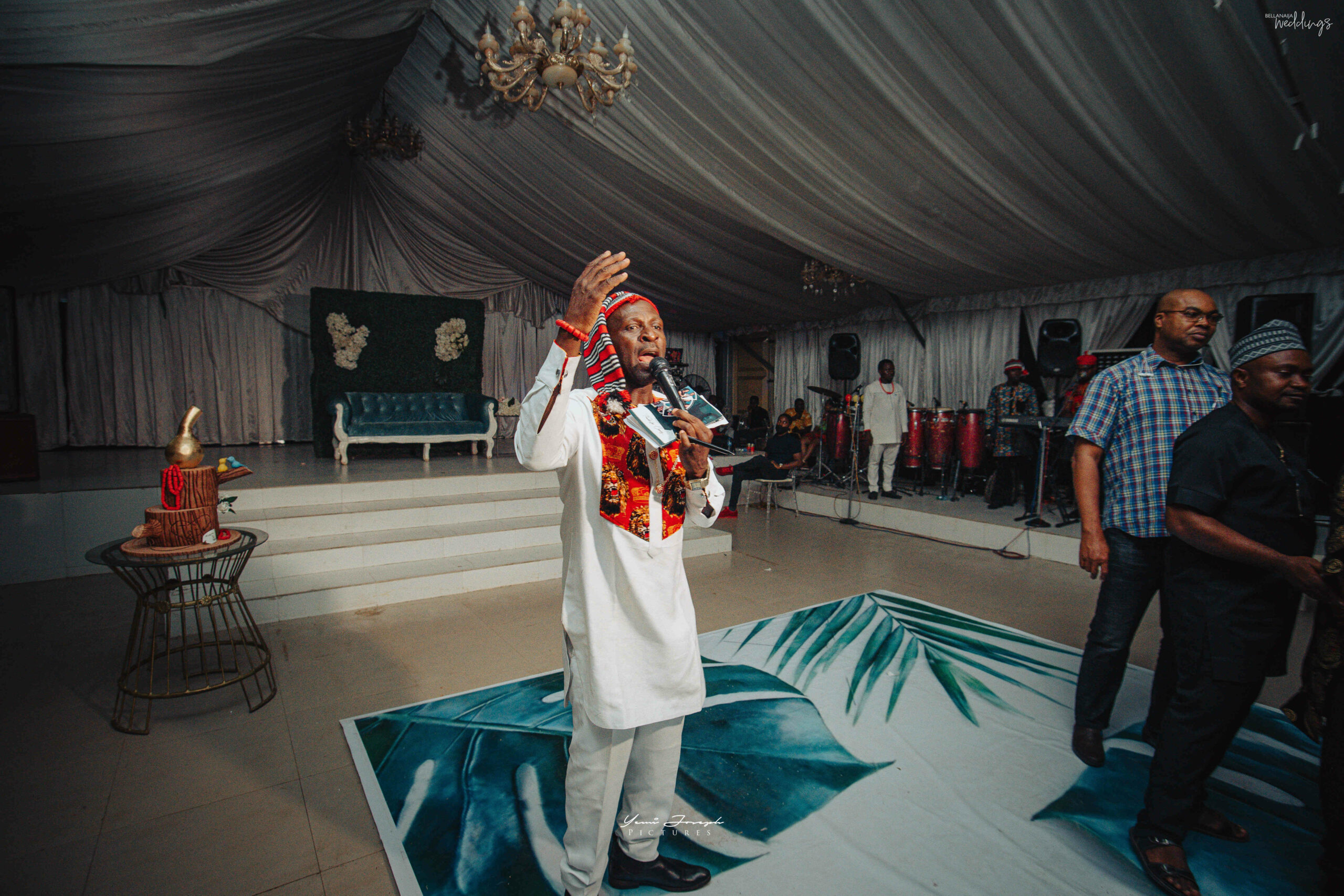 Can the wedding really be over without the cutting of the cake! 😅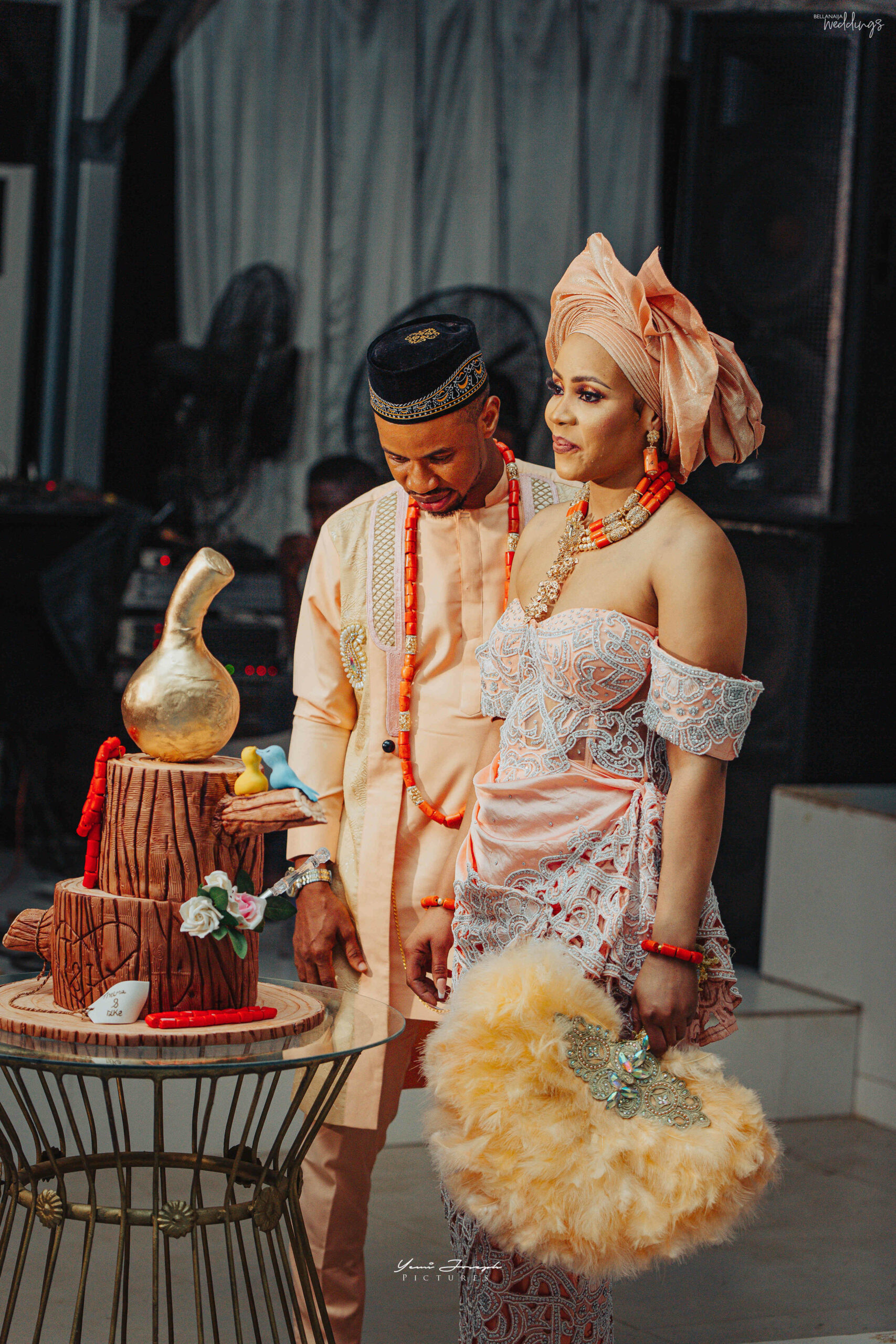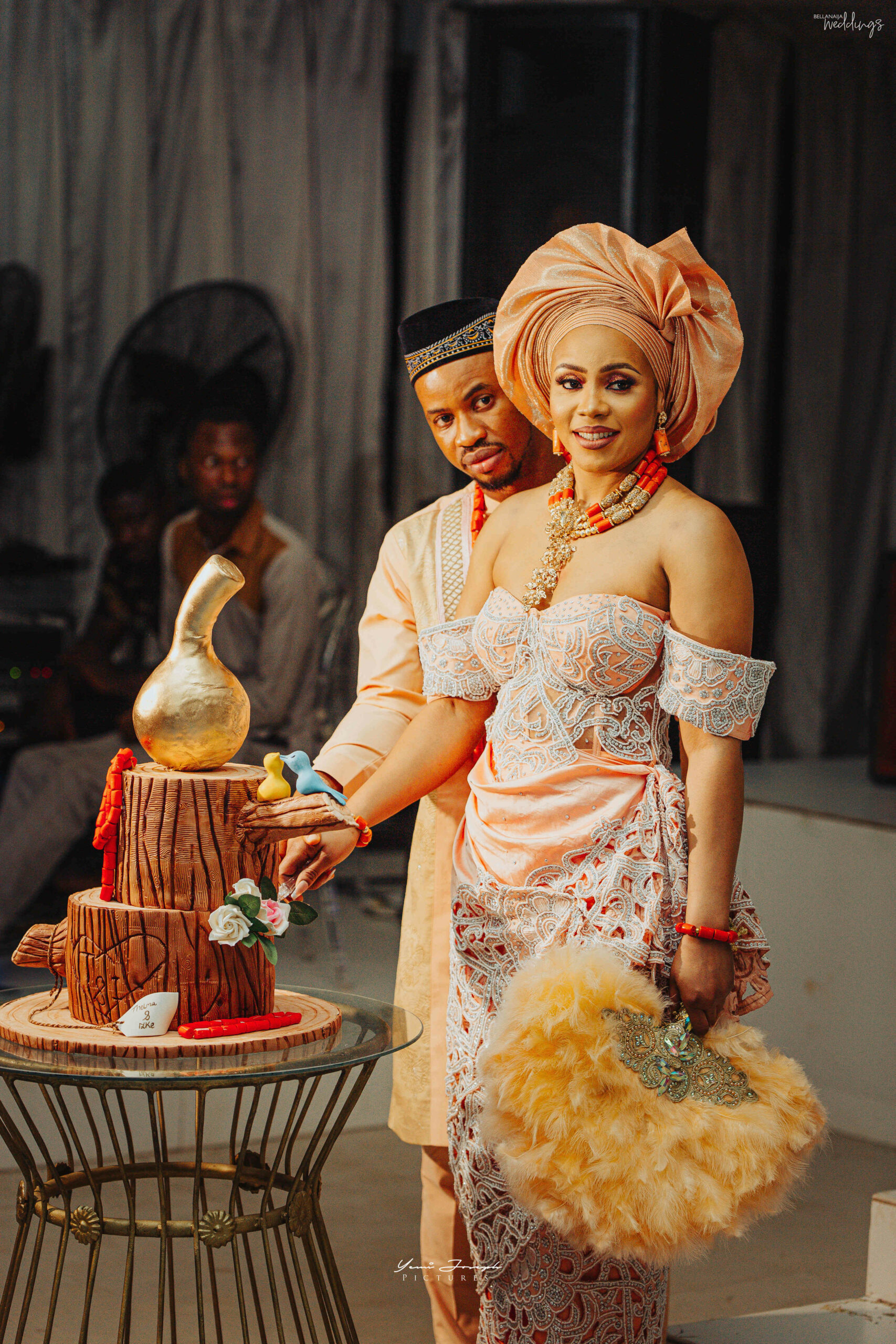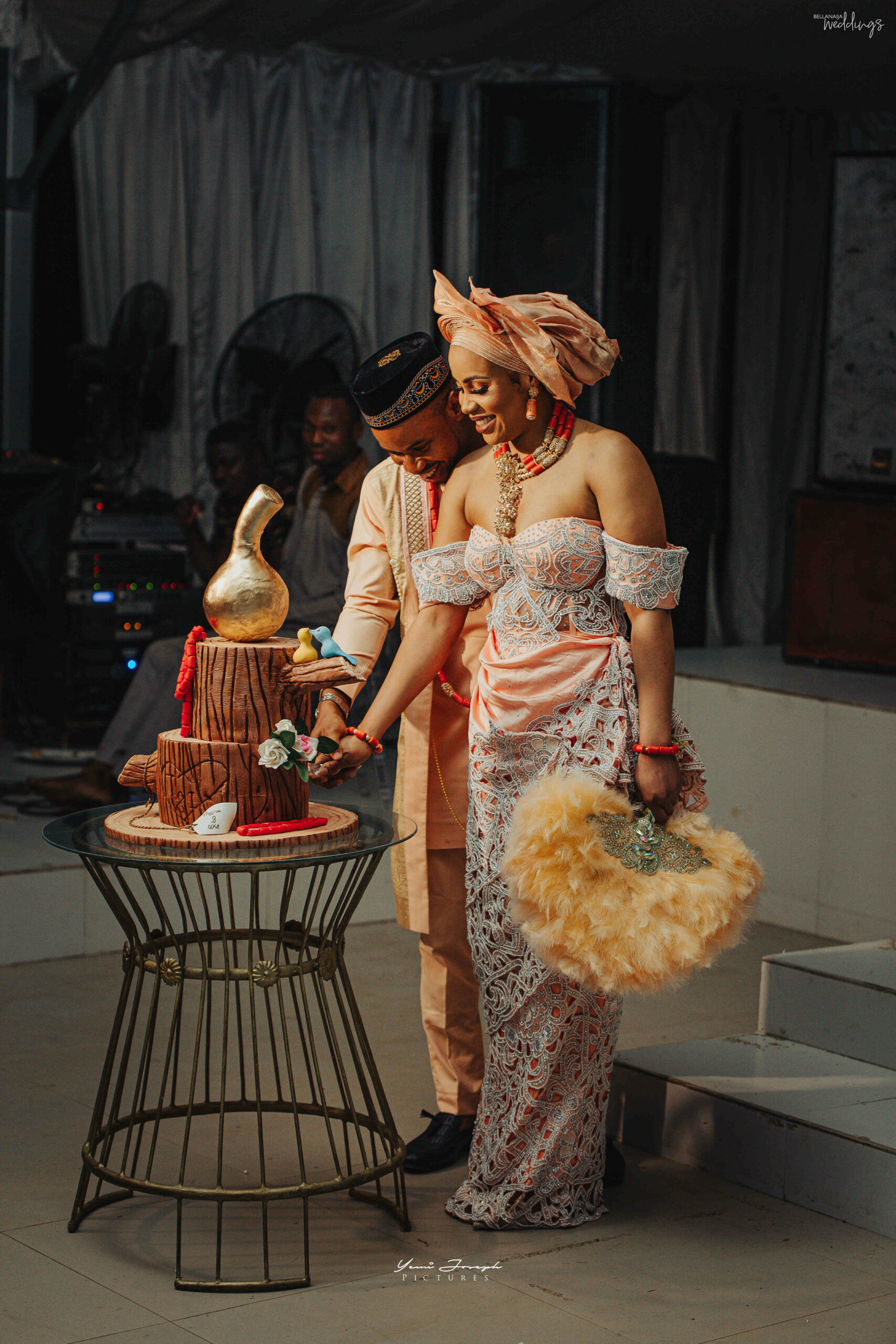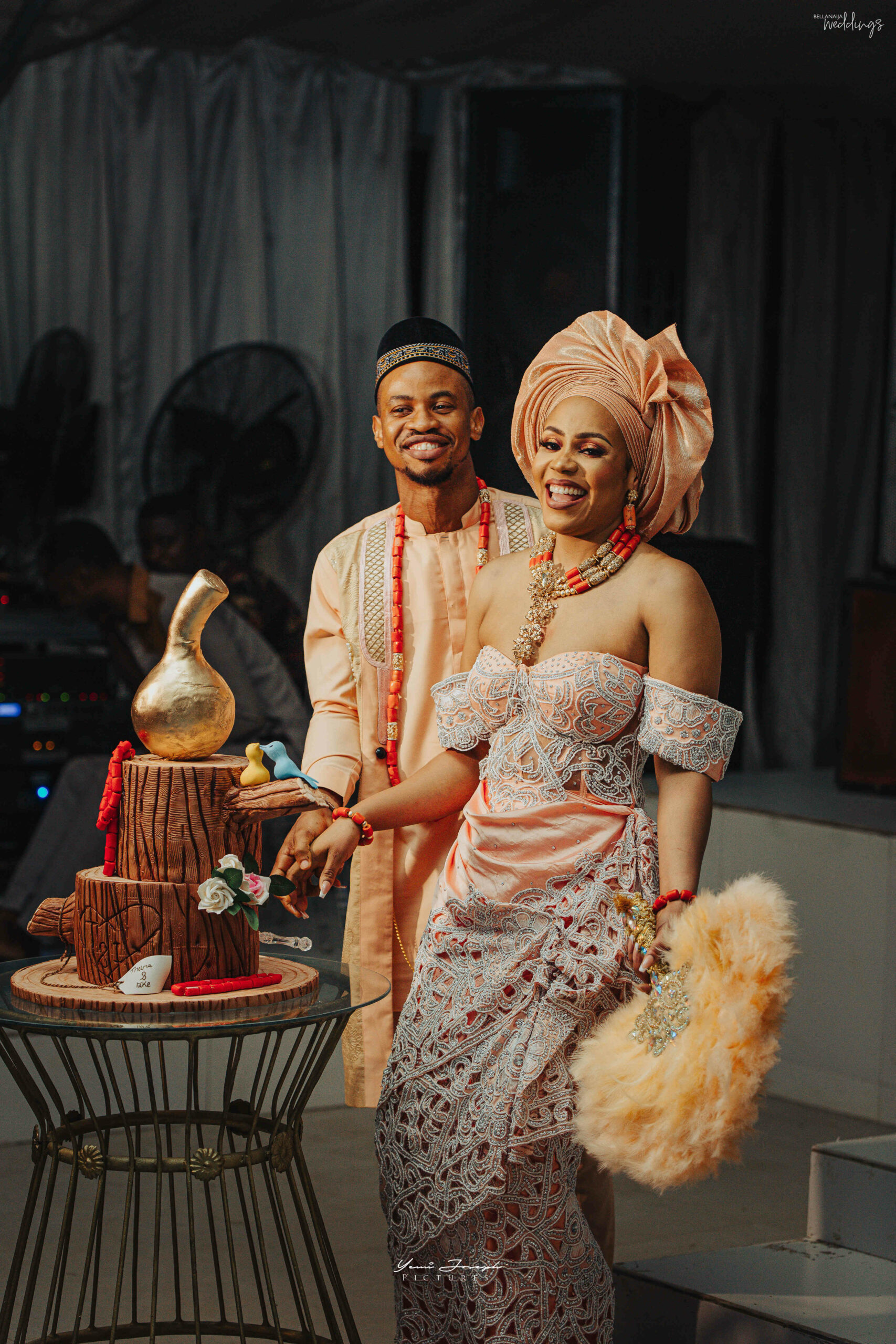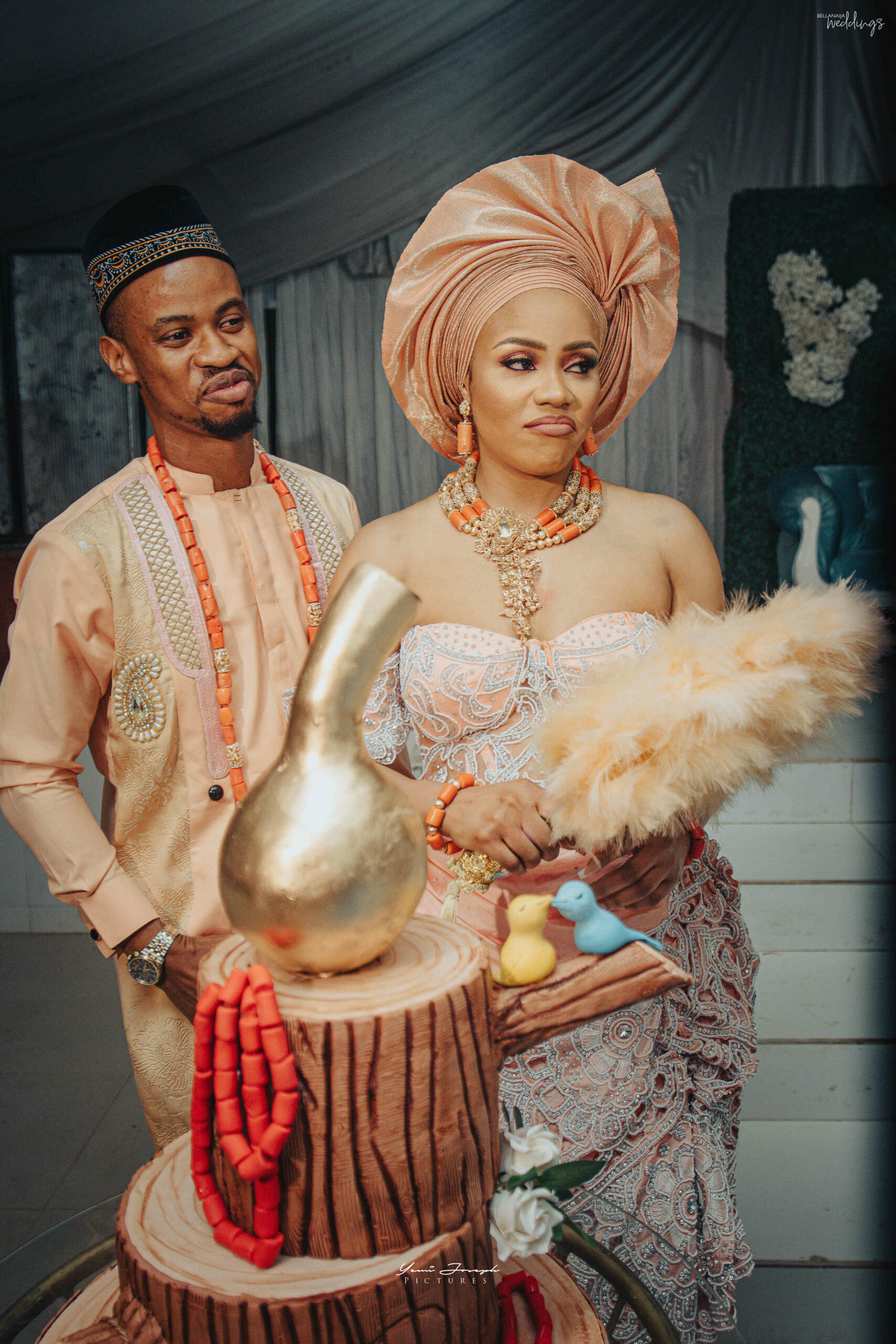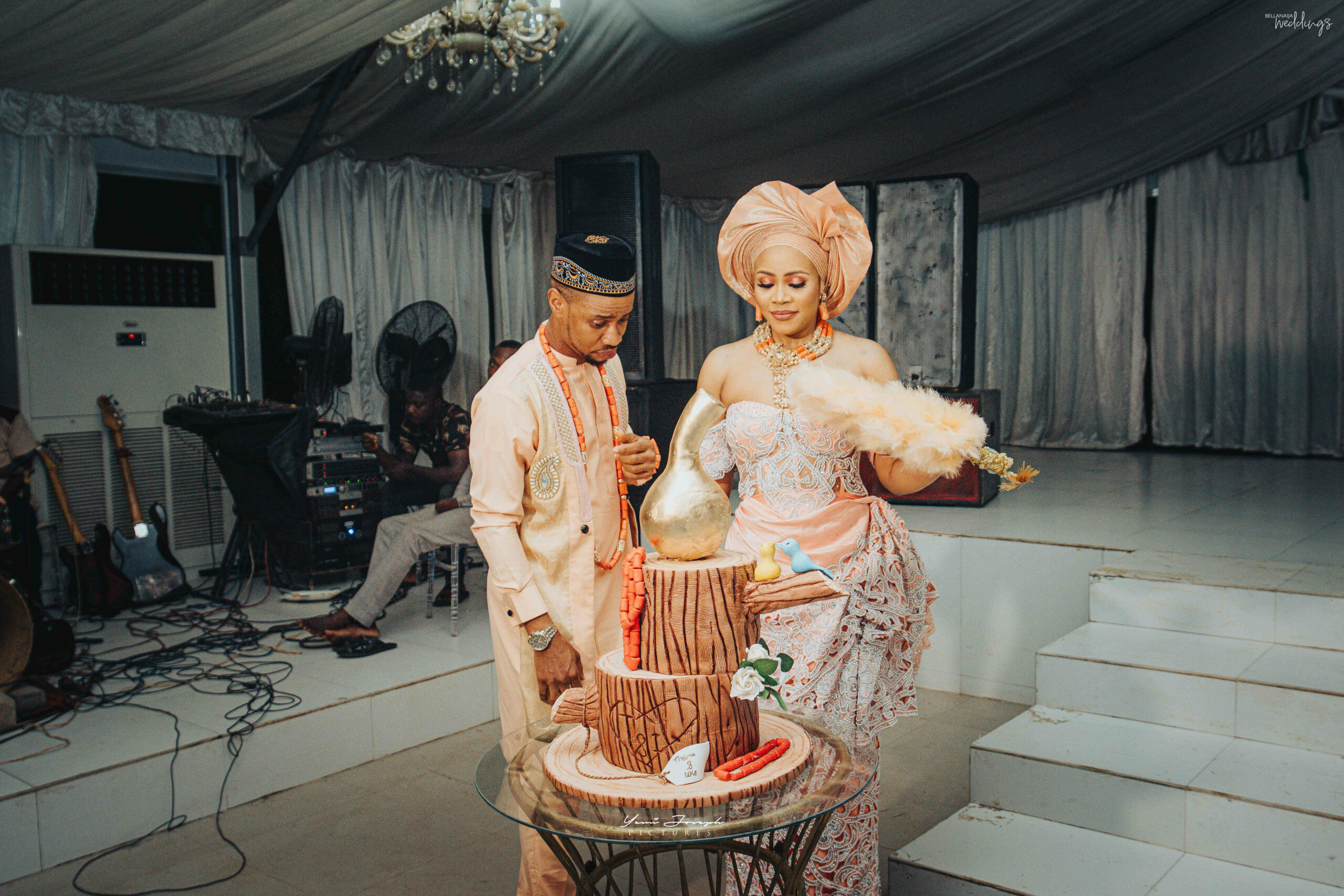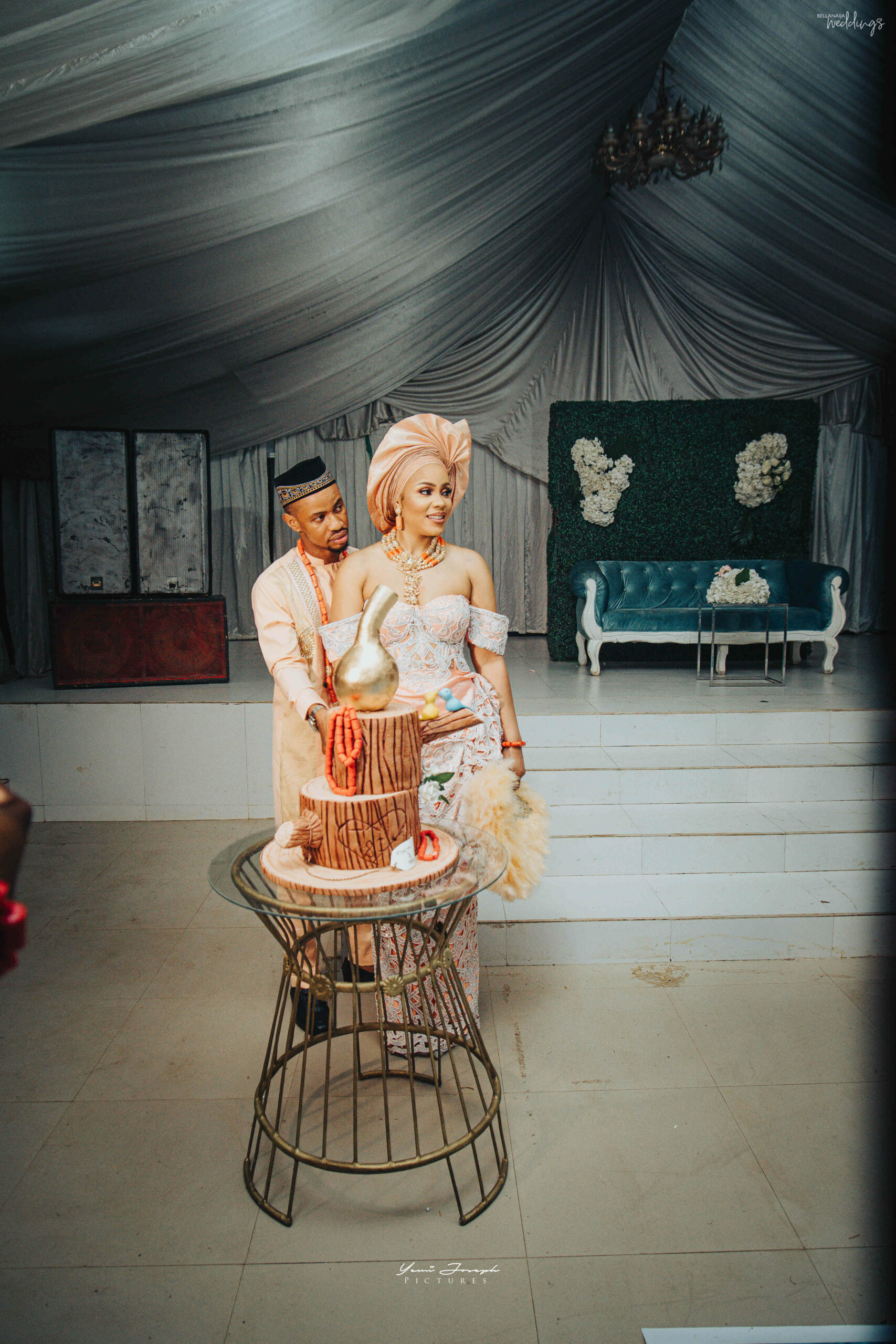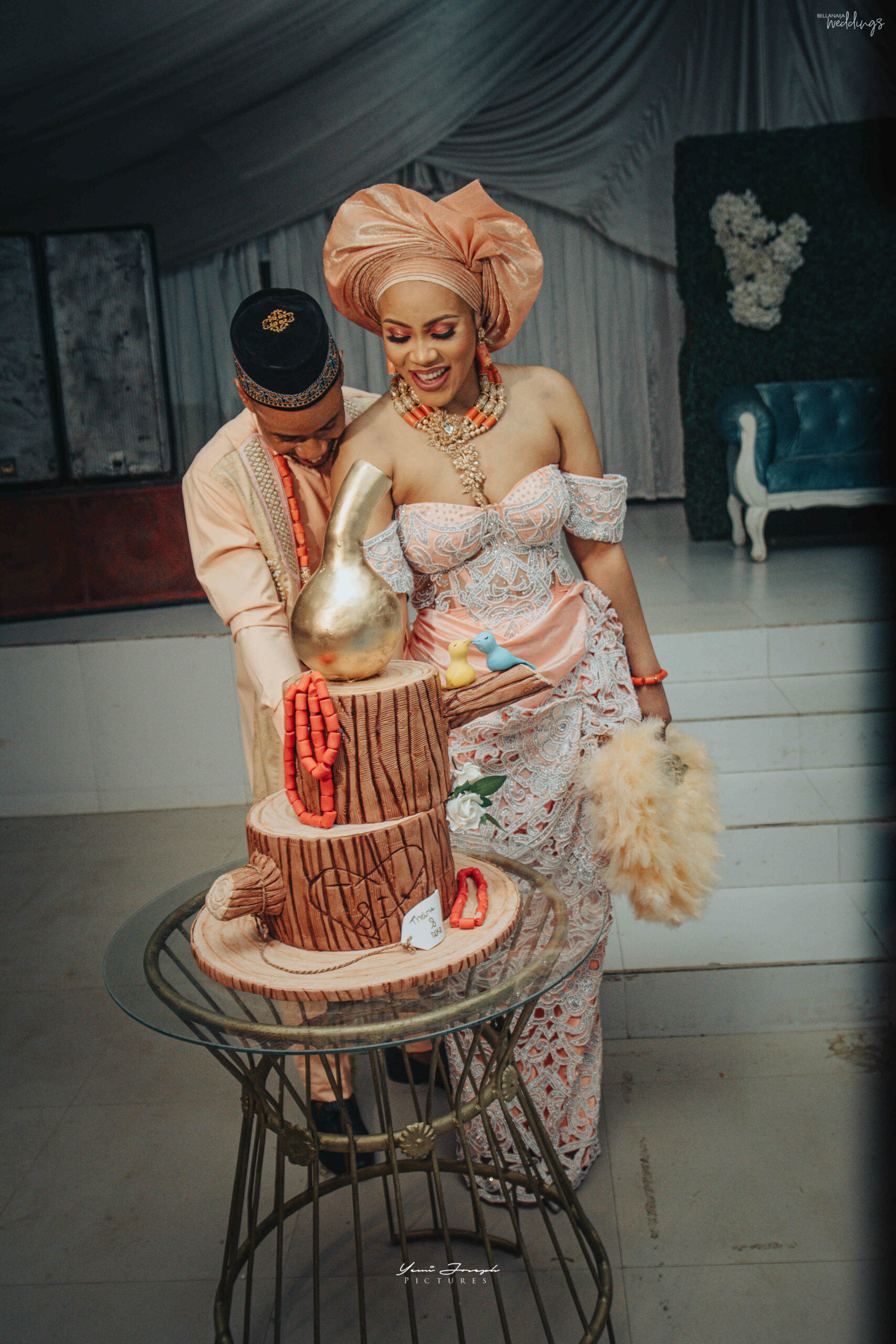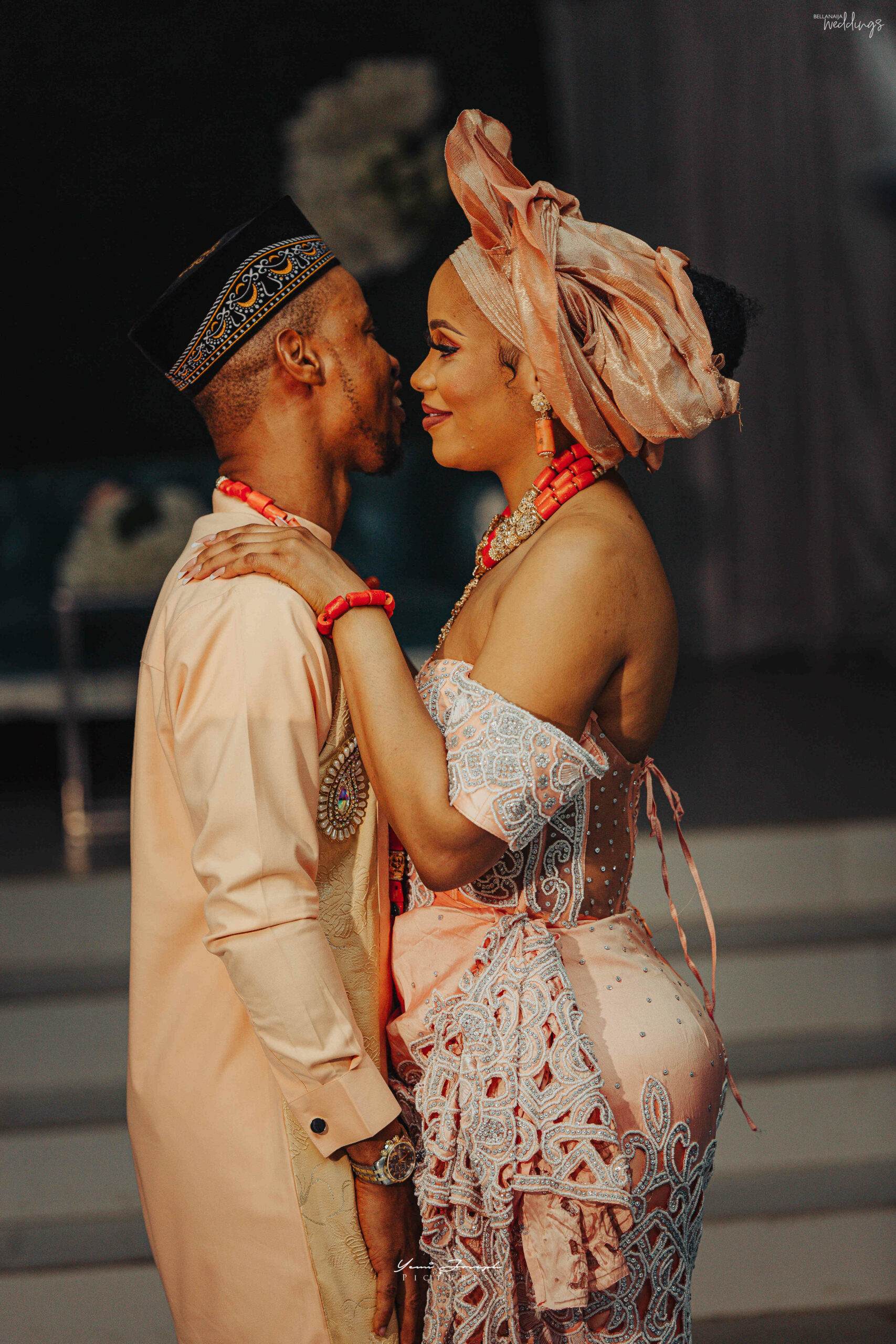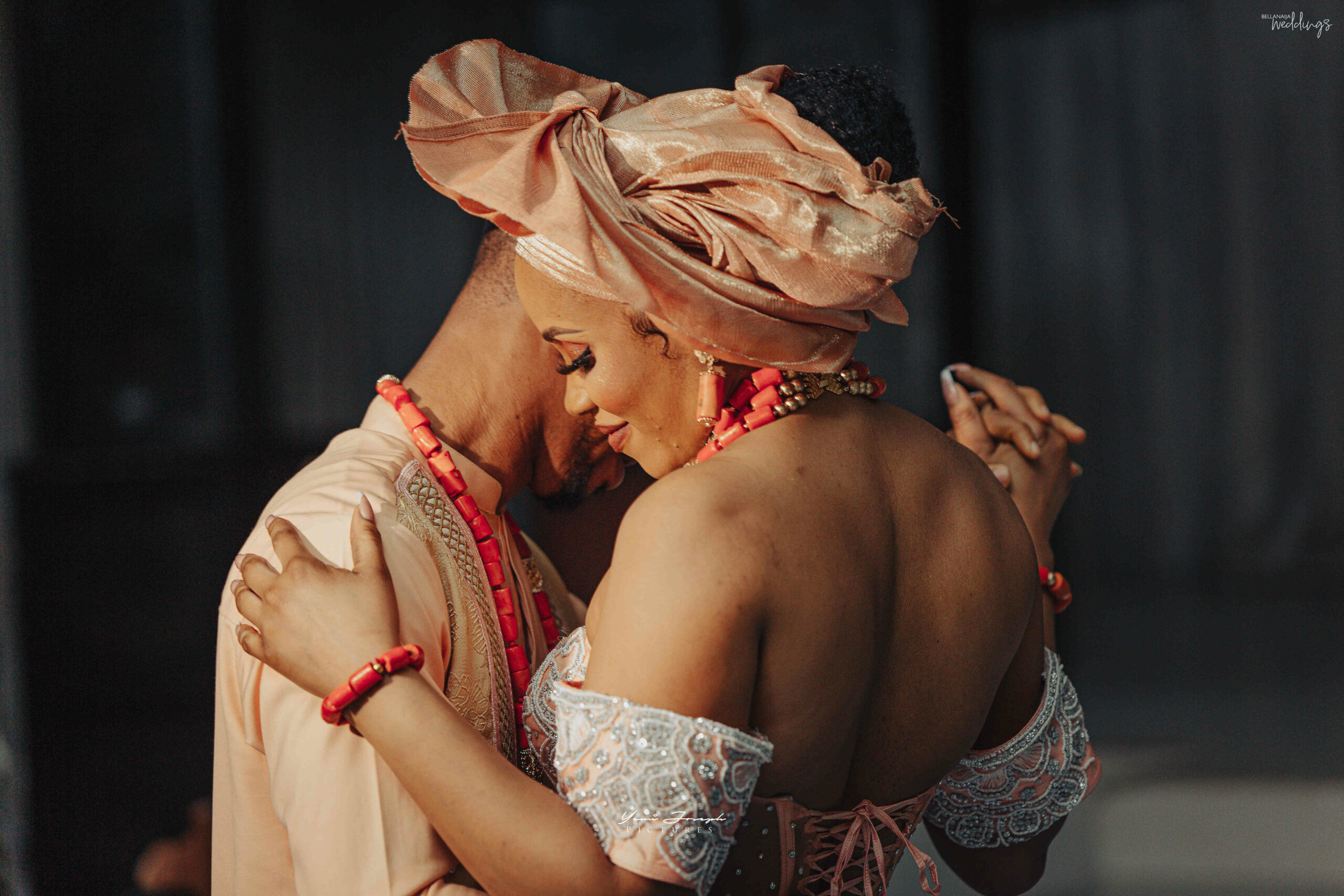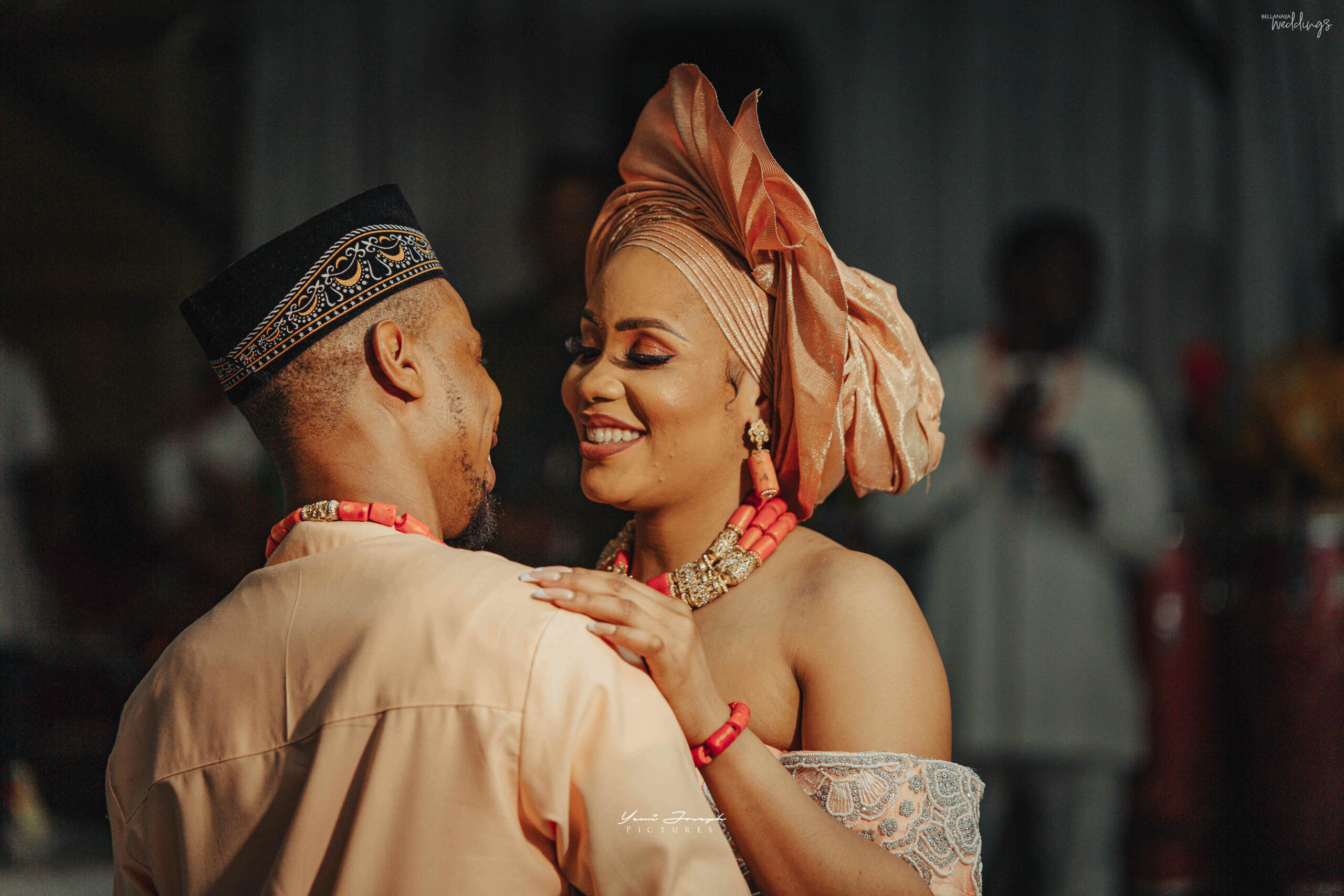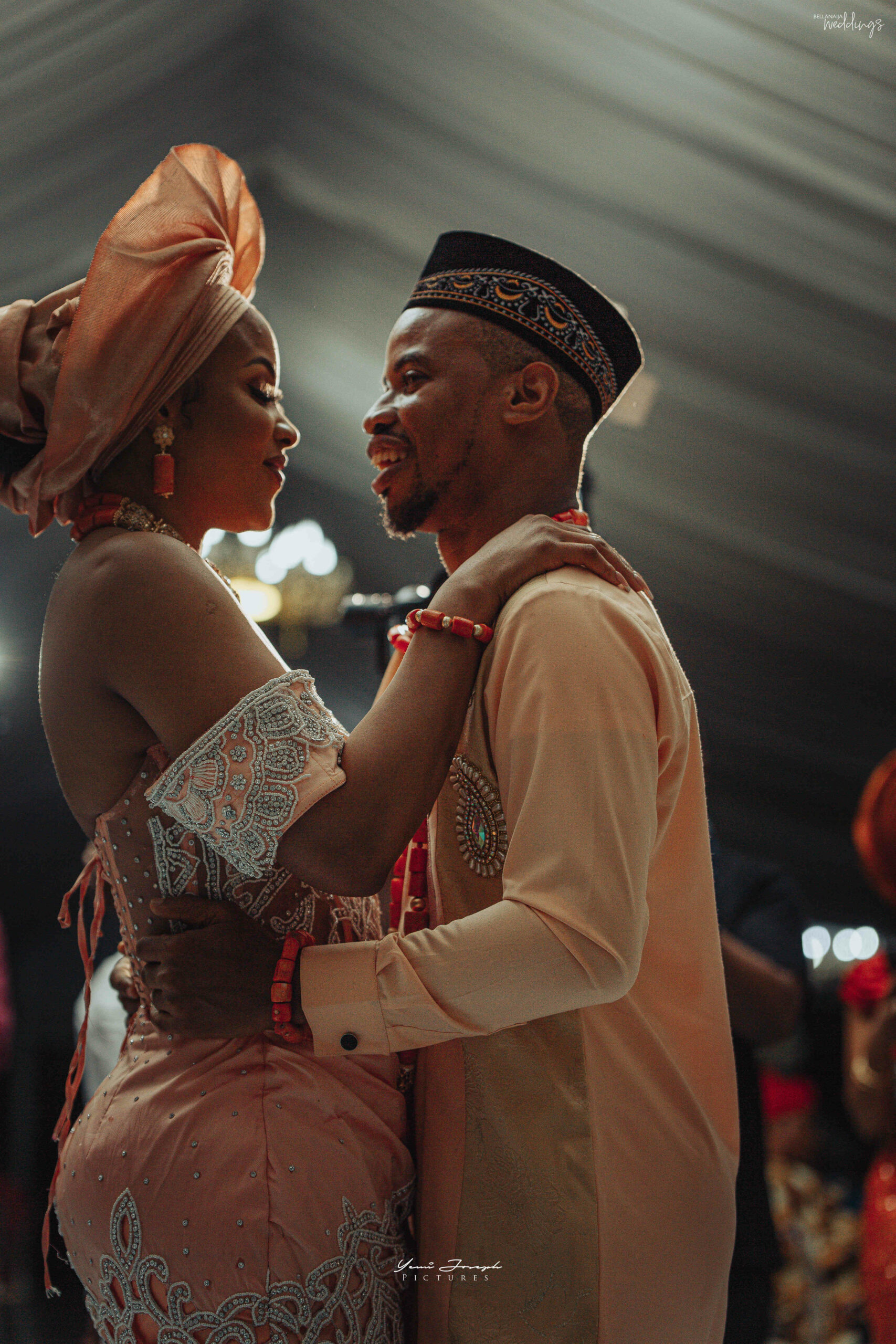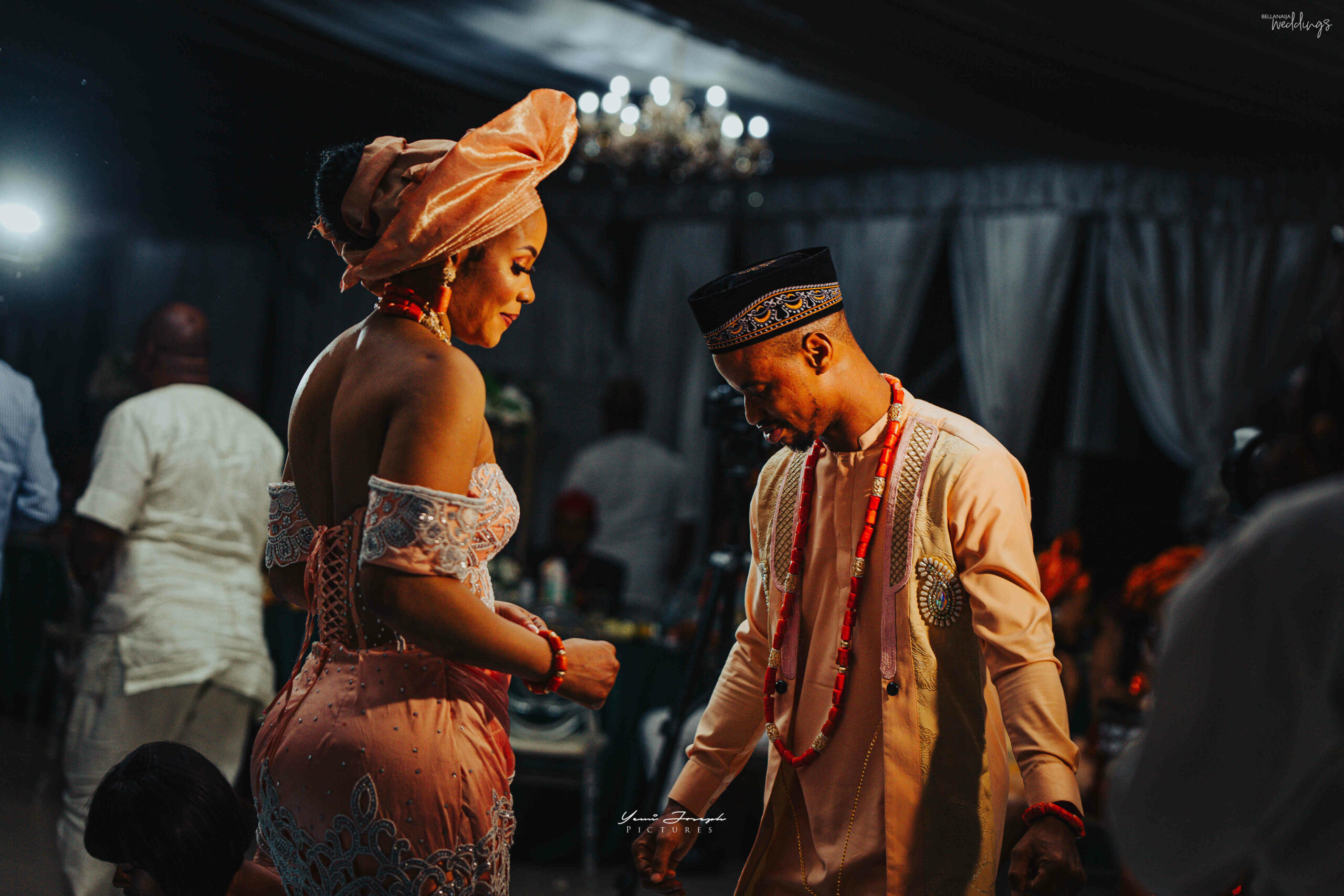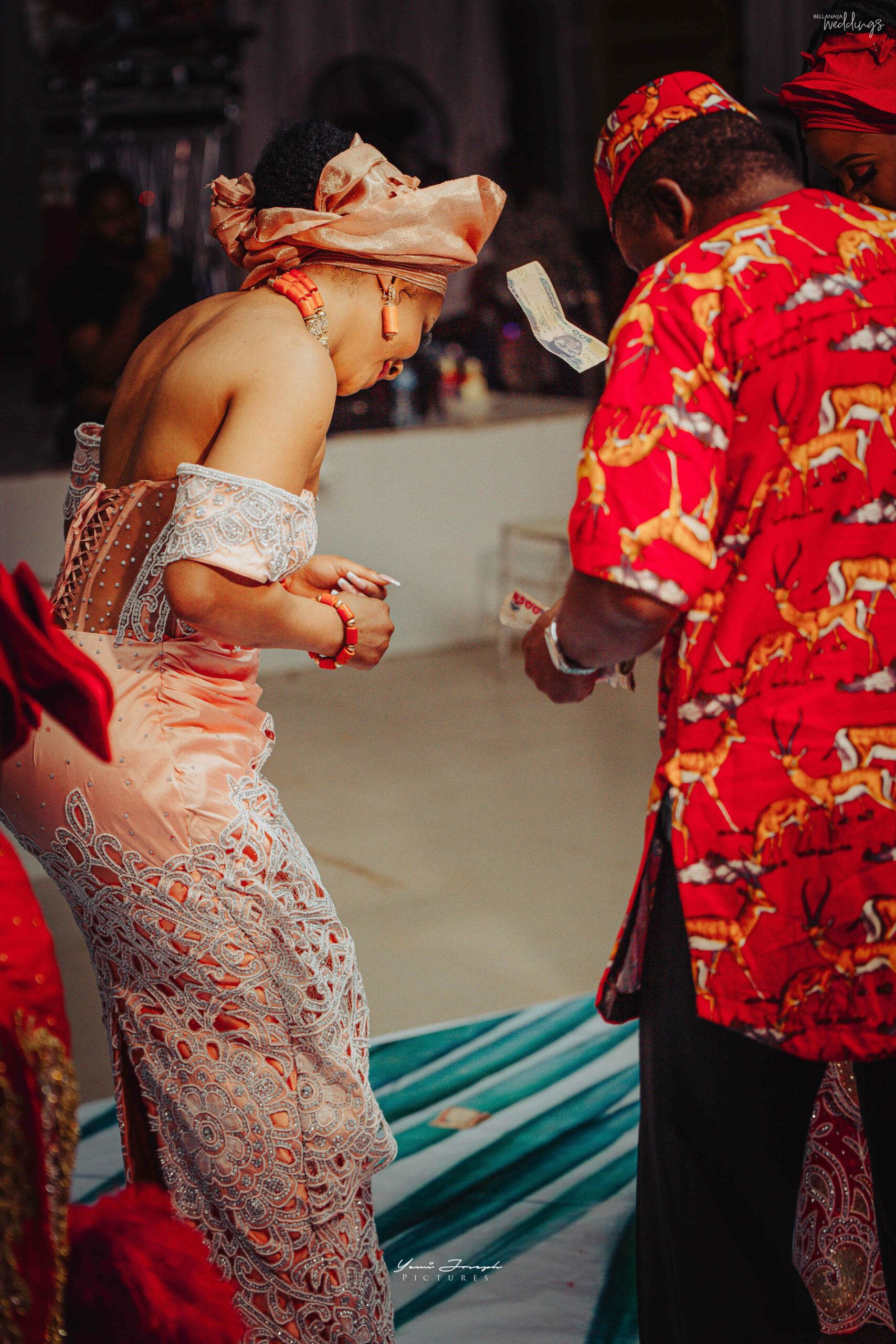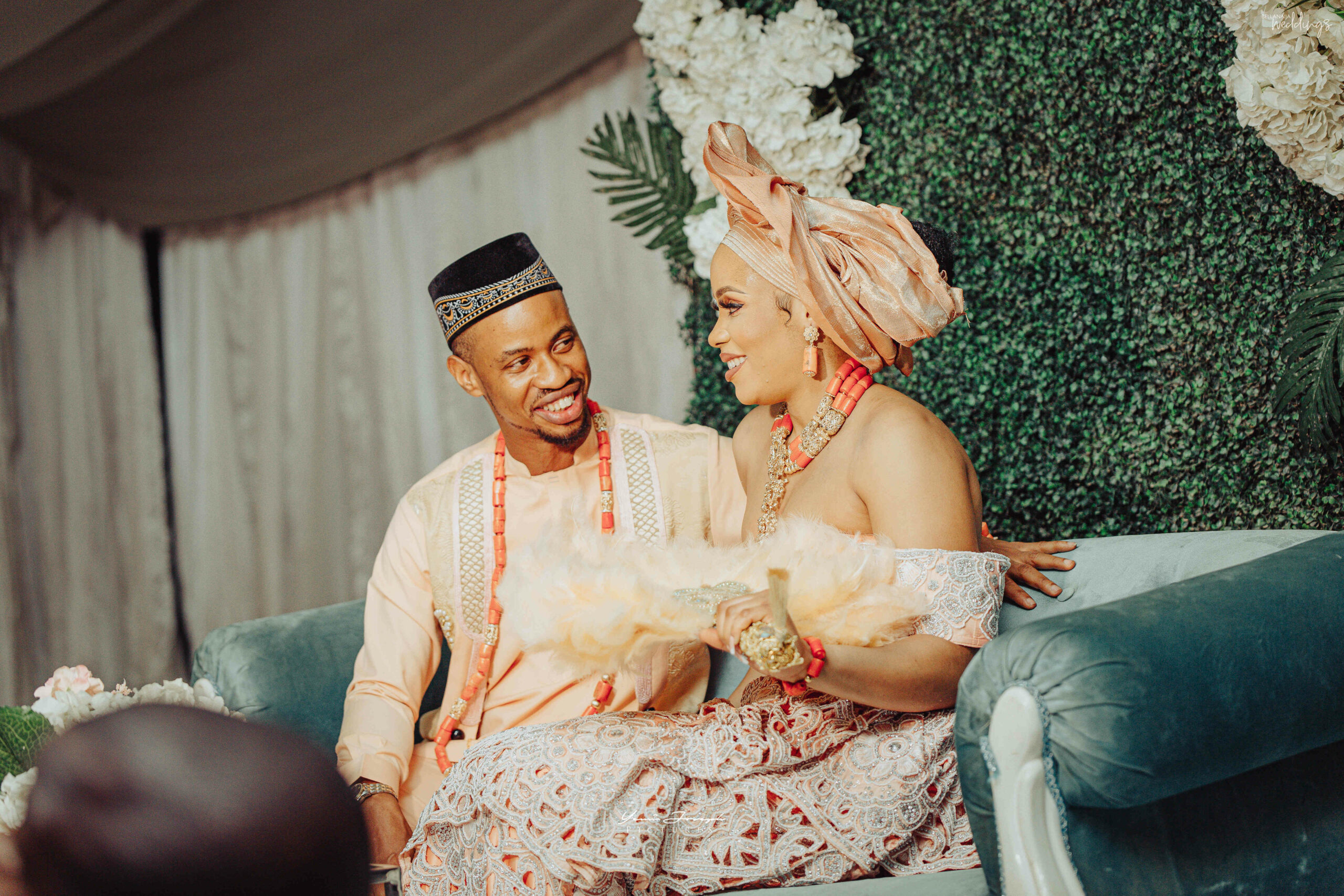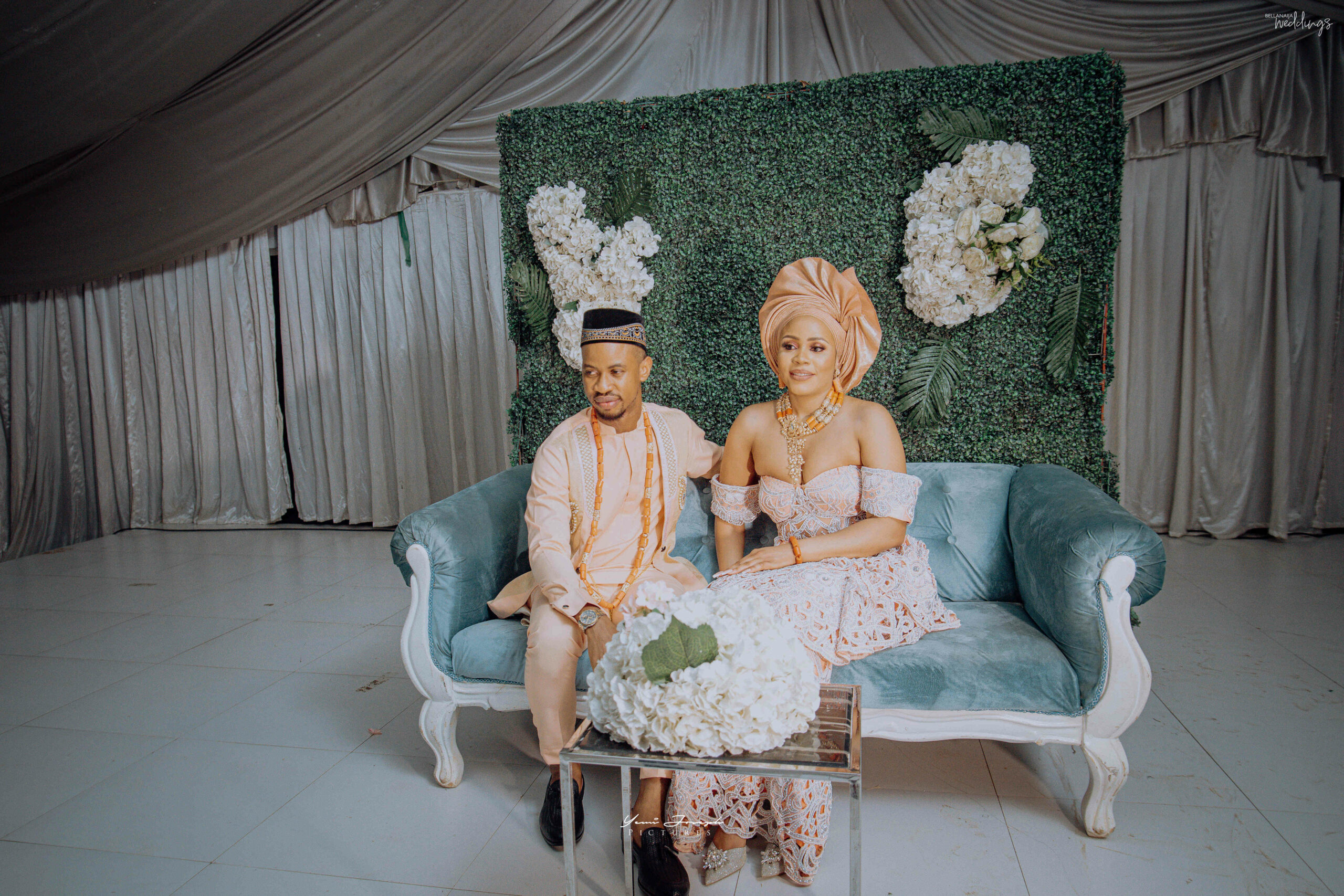 Credits
Bride: @missthelms
Planner: @wellingtonevents_
Hair: @hairfreakbyjboy
Makeup: @sandrella_mua
Dress: @lola_rata
Photography: @weddingsbyyjpictures
Videography: @hawthornmedia01
Cake: @melpinecakes
Decor: @decorbynewell
Food: @misizjdcaterers | @chef_joshz
MC: @mcnatasha247
Venue: @palme_dor_gardens