Today, we're all about #TheThickWedding! Theodora and Segun are giving us many reasons to be excited today with their love story and Edo-Yoruba traditional wedding photos and we're relishing every bit of it.
The gorgeous Edo beauty, Theodora met her Yoruba angel through her friend, Vivian. Oh yes! We're definitely going to mention that friends like Vivia who connect us to love deserve all the fine things in life. 🤭 At the time when the couple met, Theodora had other things on her list, and being in a relationship wasn't a part of it. However, with time, love happened. Now, despite the distance, the love birds have gone on to the next phase of their lives as they got hitched in a colourful traditional wedding.
When the rich heritage of the Edo culture meets the vibrance and beauty of the Yoruba culture, you can only expect magic! #TheThickWedding was nothing short of amazing and every bit of it sure has us beaming with smiles and joy. Theodora lets us in on their full love story – just keep scrolling to get it all.
Enjoy Theodora and Segun's beautiful wedding photos and love story below.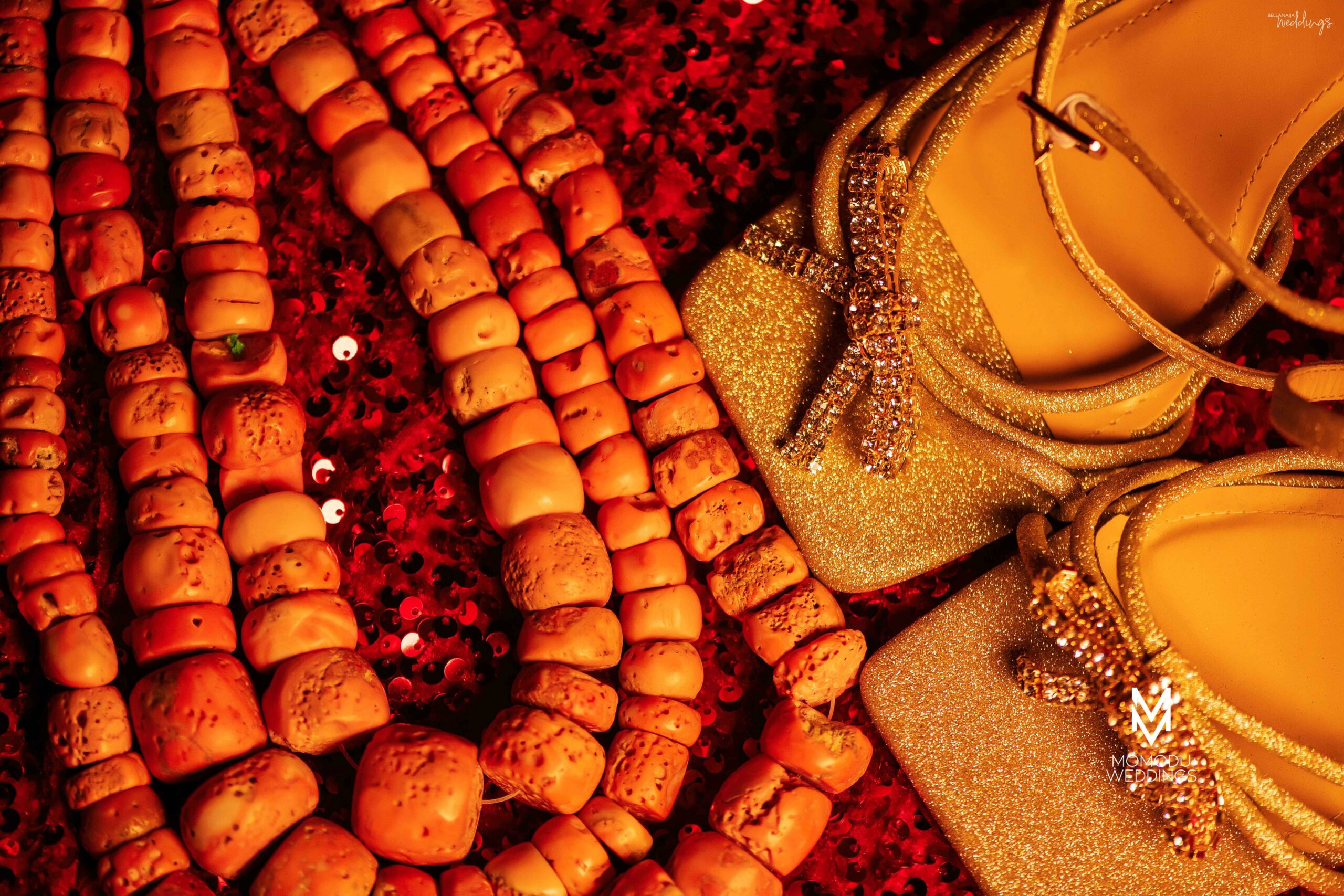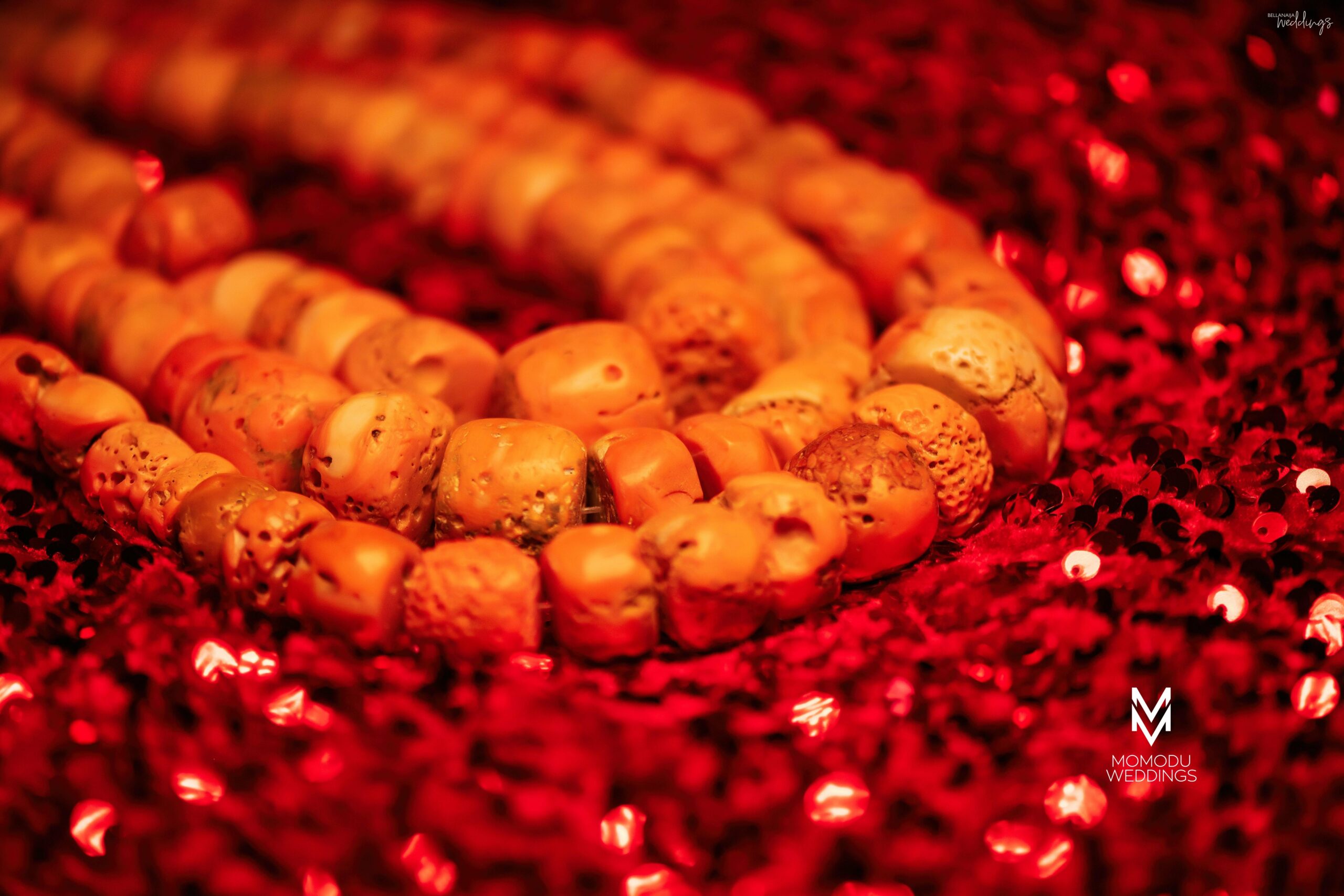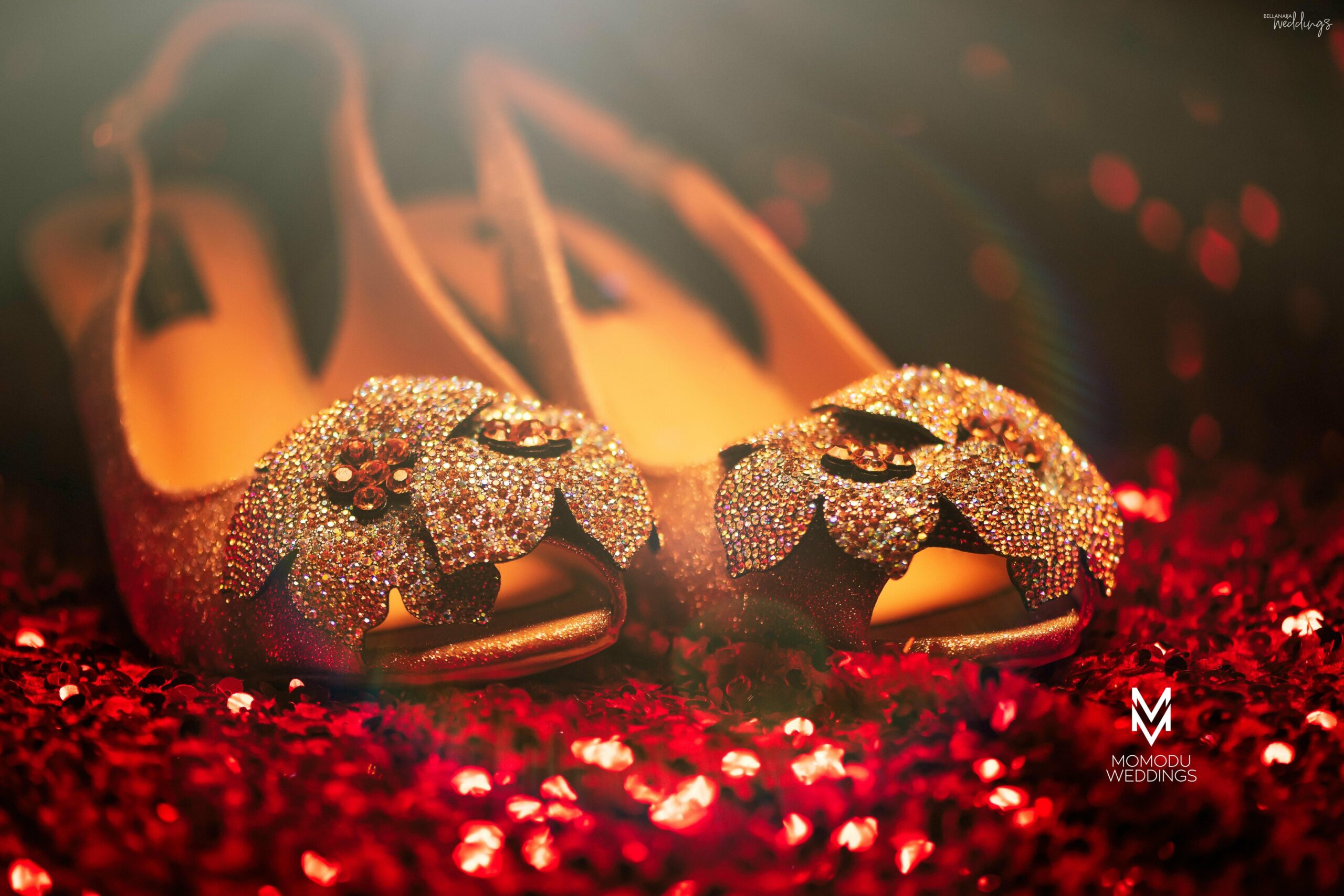 Their love story according to Theodora:
In 2017, I was a student at the Nigerian Law School, Lagos campus. It was a beautiful evening in April when I received a call from my friend asking me to come outside. I was hesitant to go downstairs at first, but I eventually went.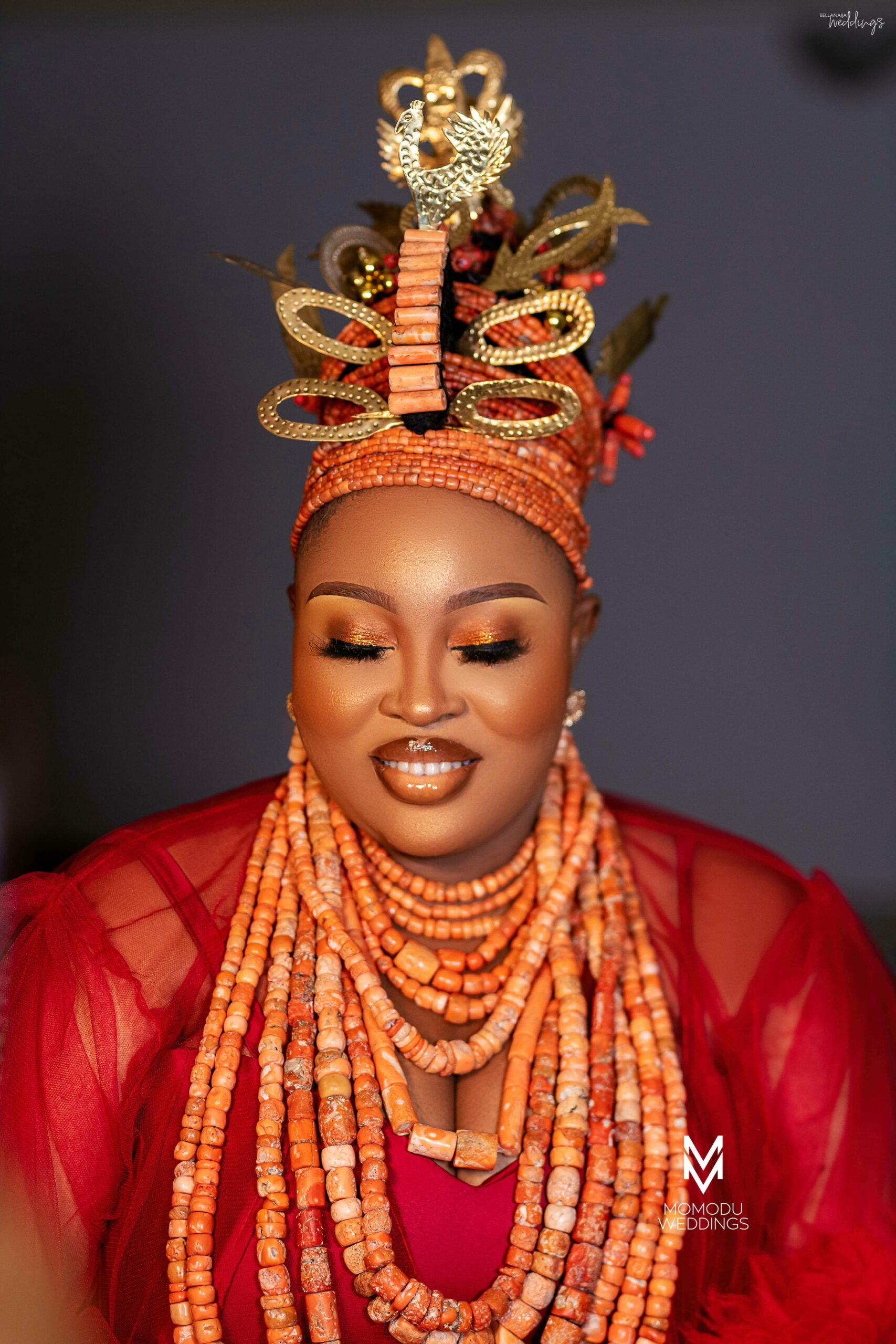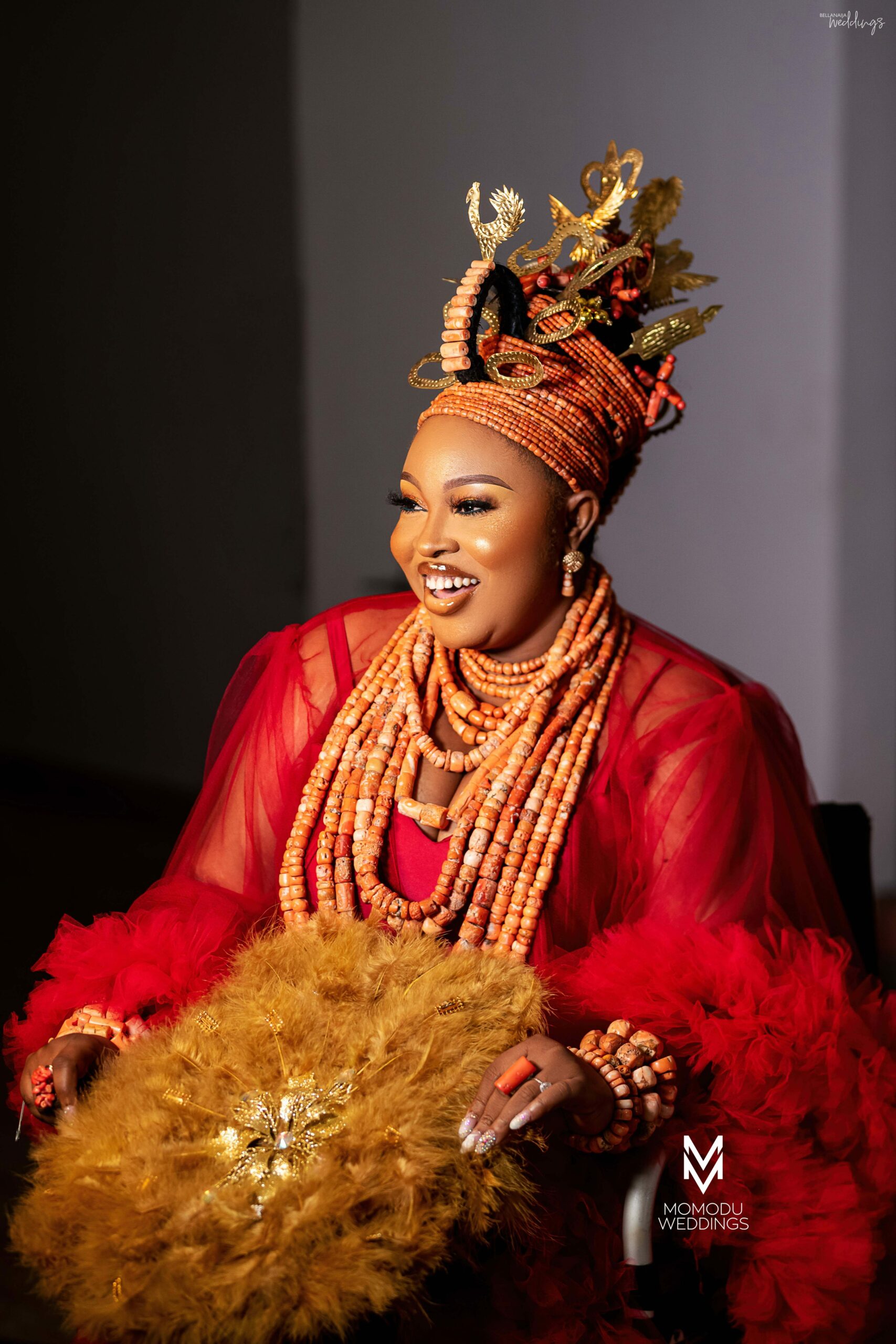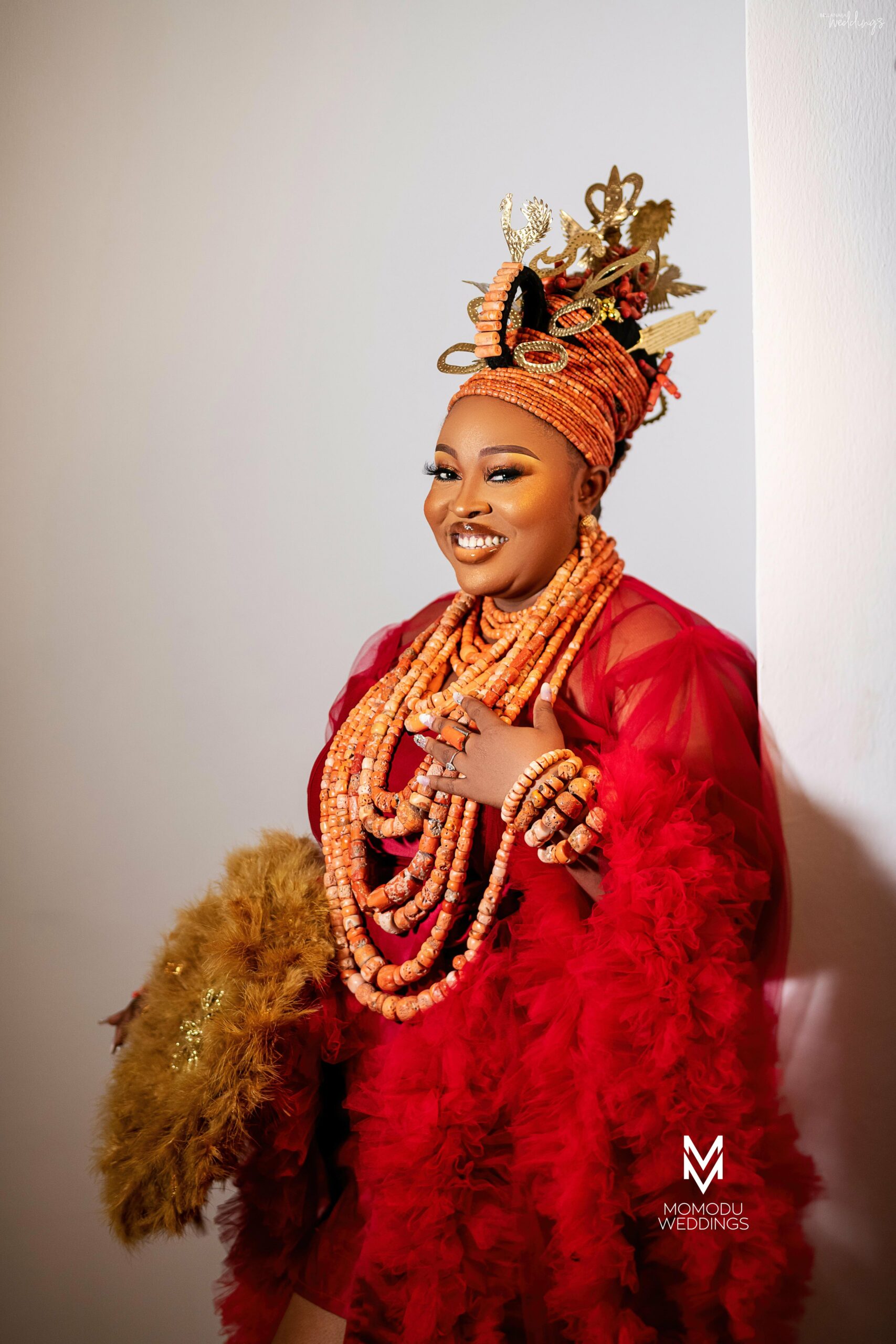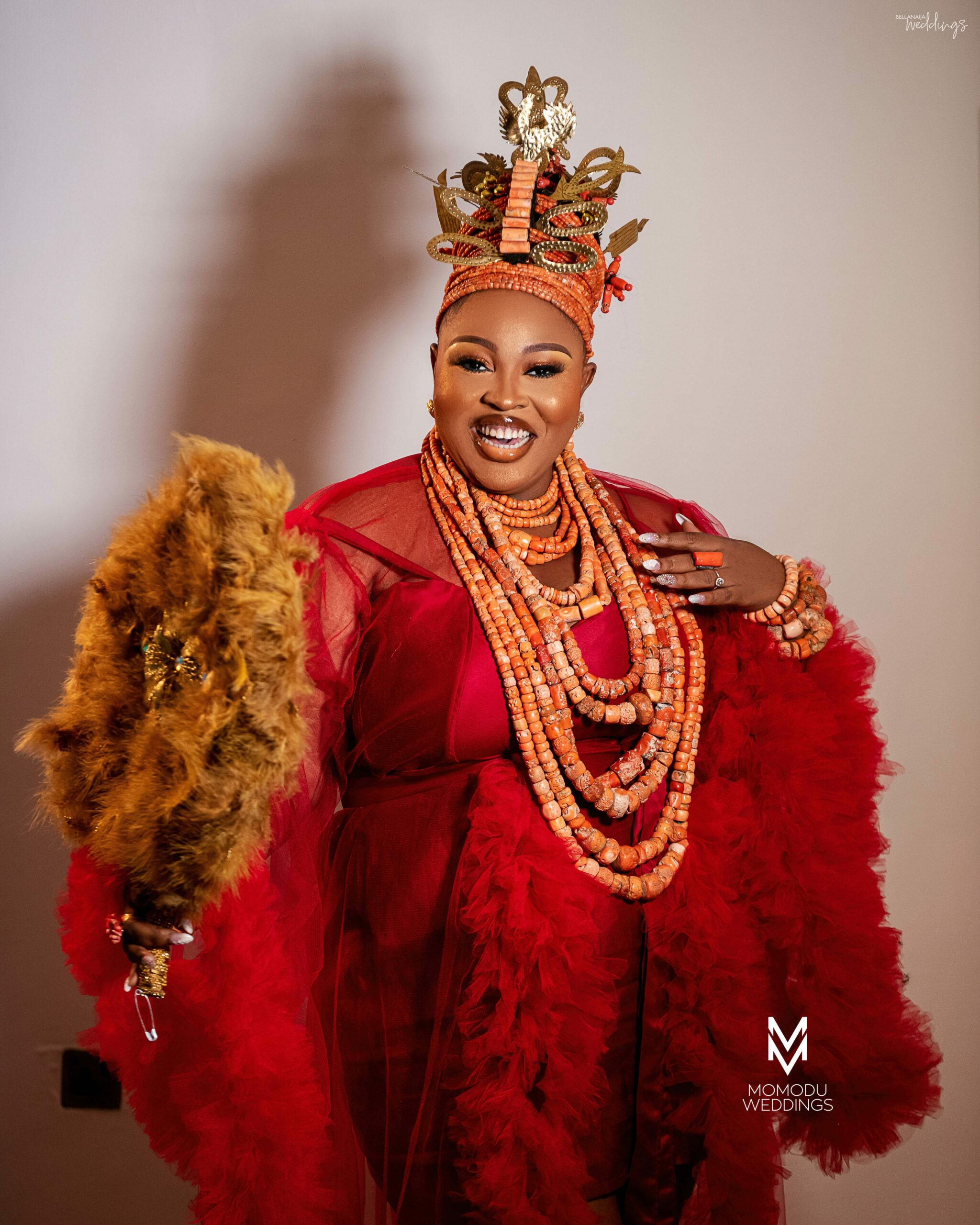 When I got there, I spotted a cute chocolate man sitting with my friend and thought to myself, "fine bobo". But that was it since at that time, I was not ready to be distracted by any guy. I needed to concentrate on law school. On his end… he said that he noticed a beautiful full-legs lady heading towards him wearing a red skirt and a black top, and he thought to himself, "fine girl".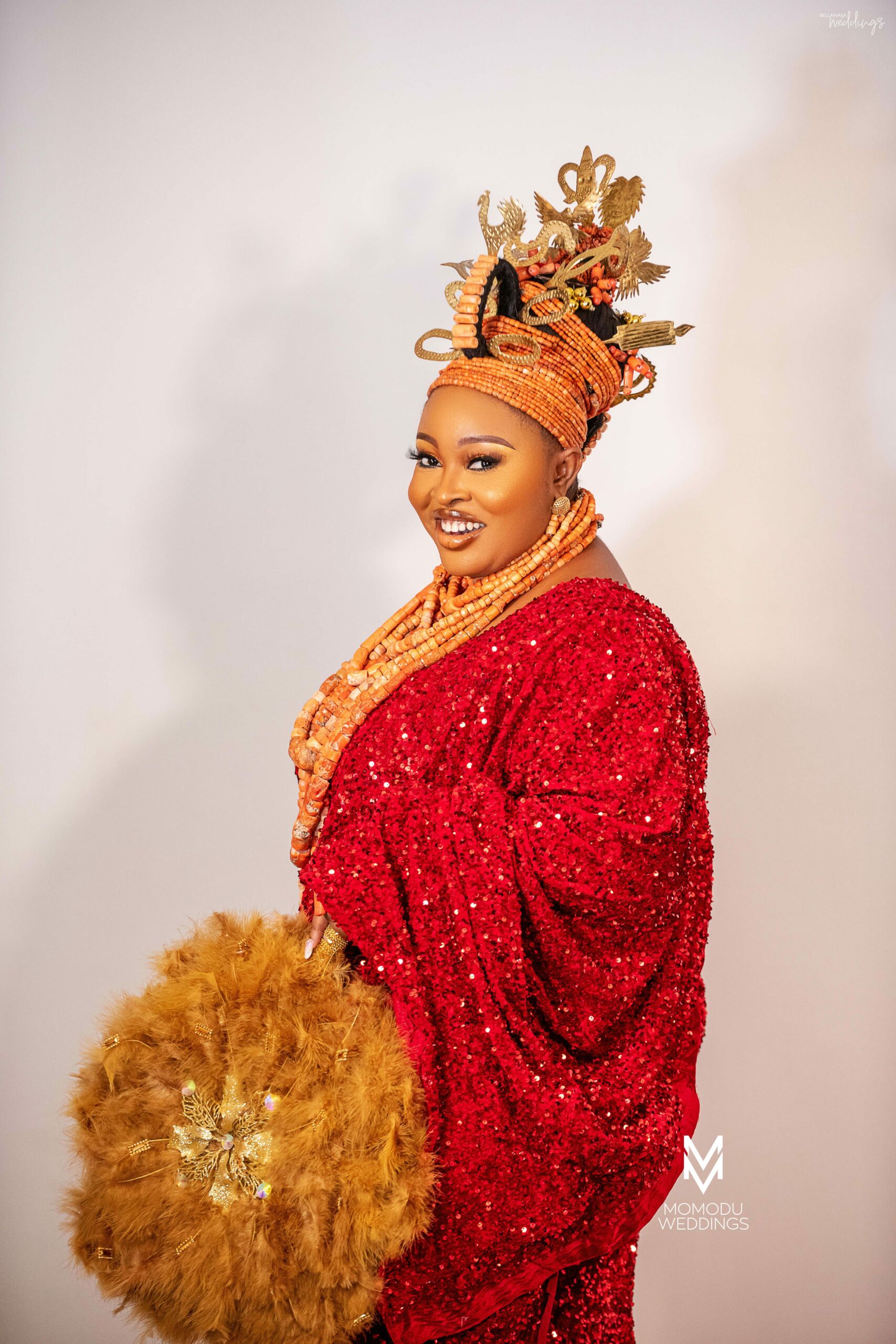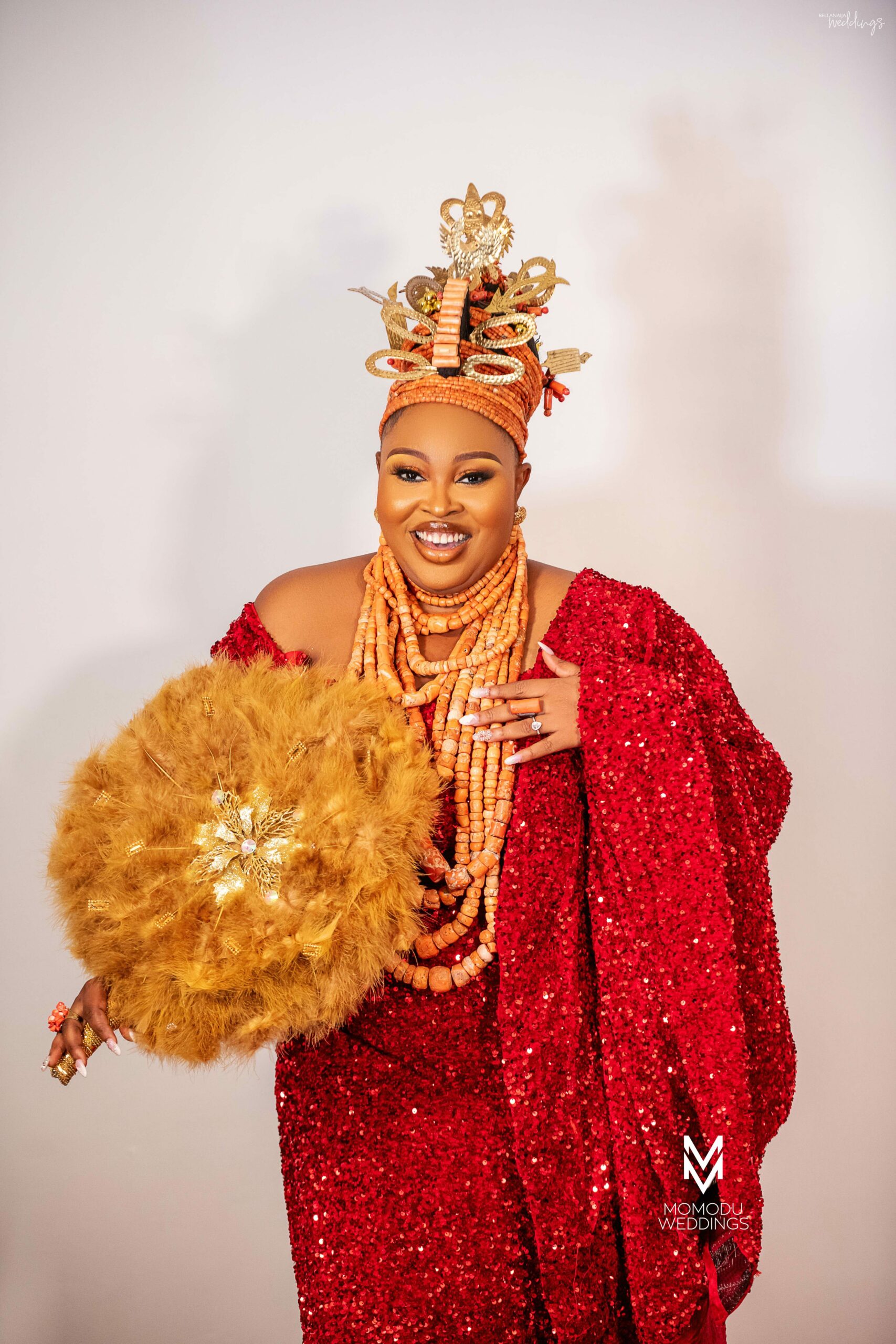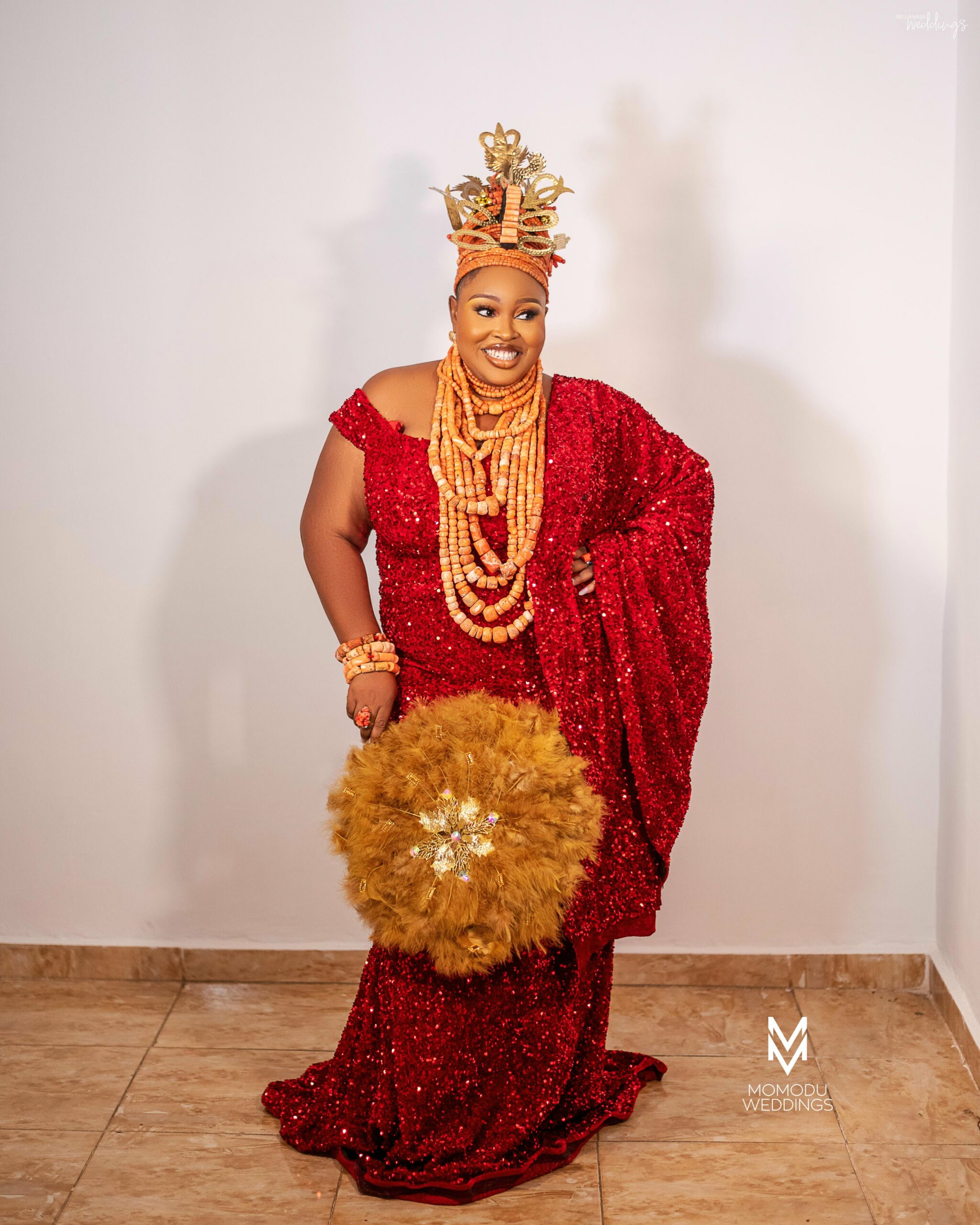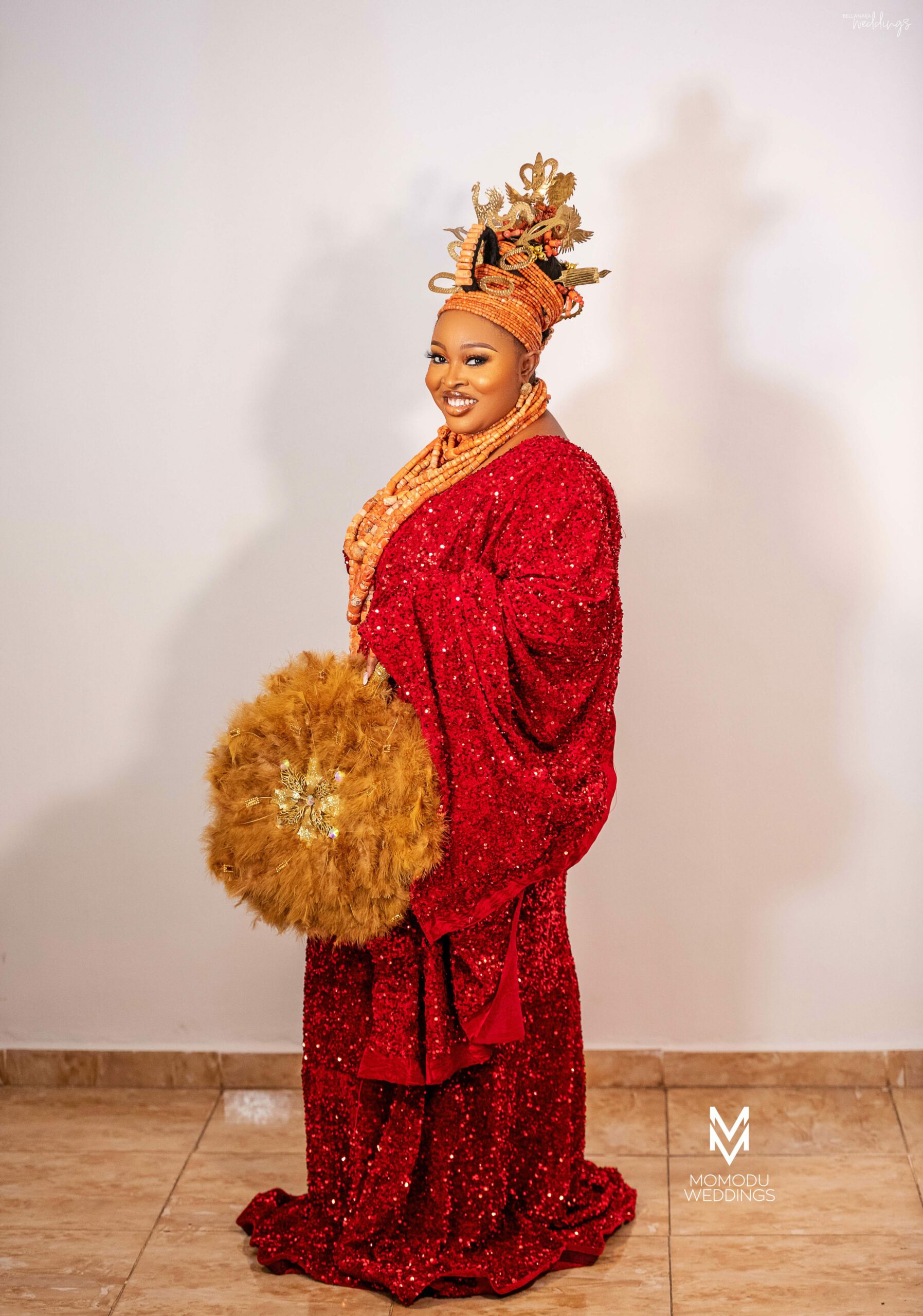 Don't get me wrong, it wasn't love at first sight. At the time we met, he had recently secured a job at the same firm where my friend was completing her NYSC, which was not far from law school.  So, on the day when we first met, he was also visiting law school to see a friend. He and my friend came together. That's how we greeted him, and we all gisted for a little while before he left.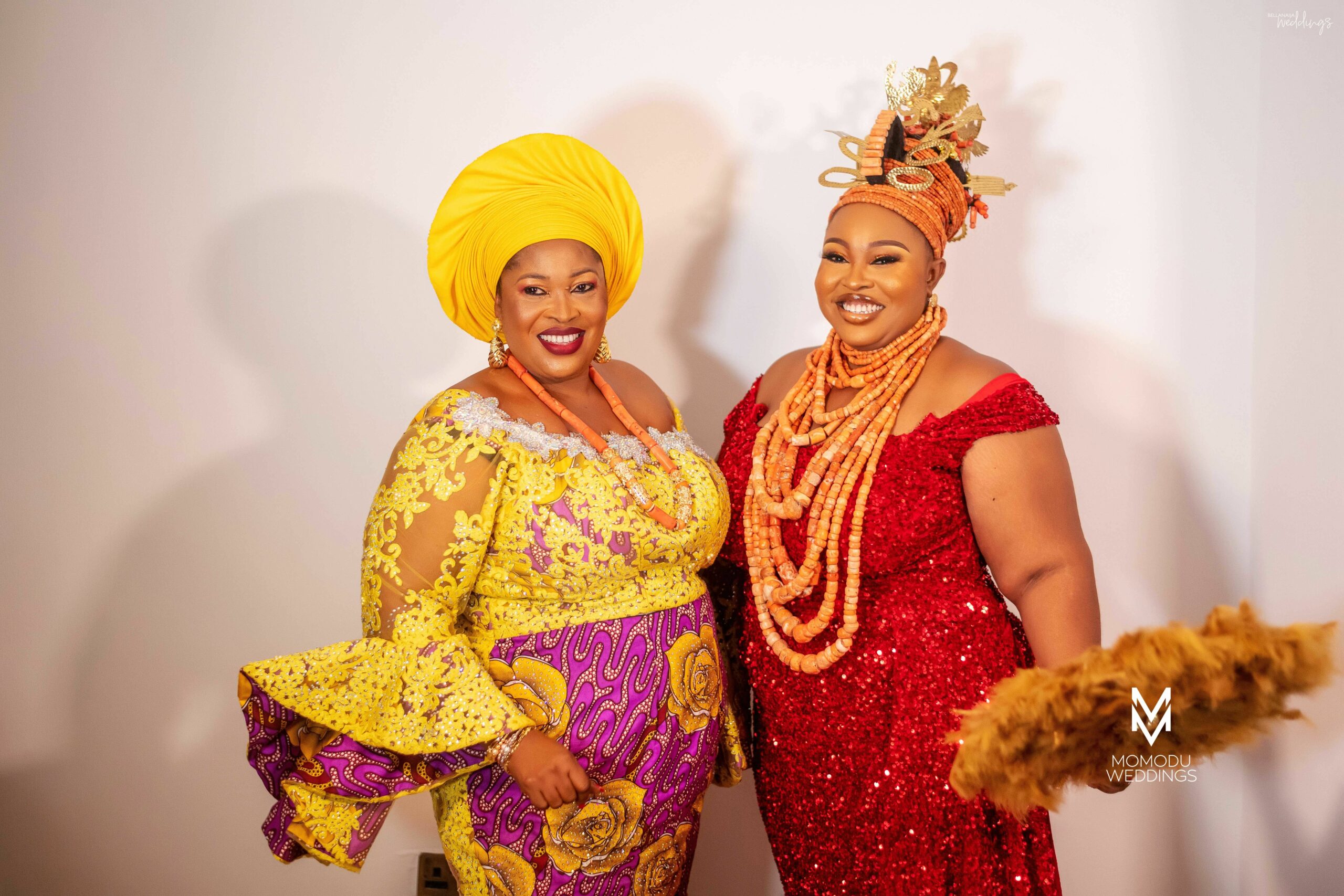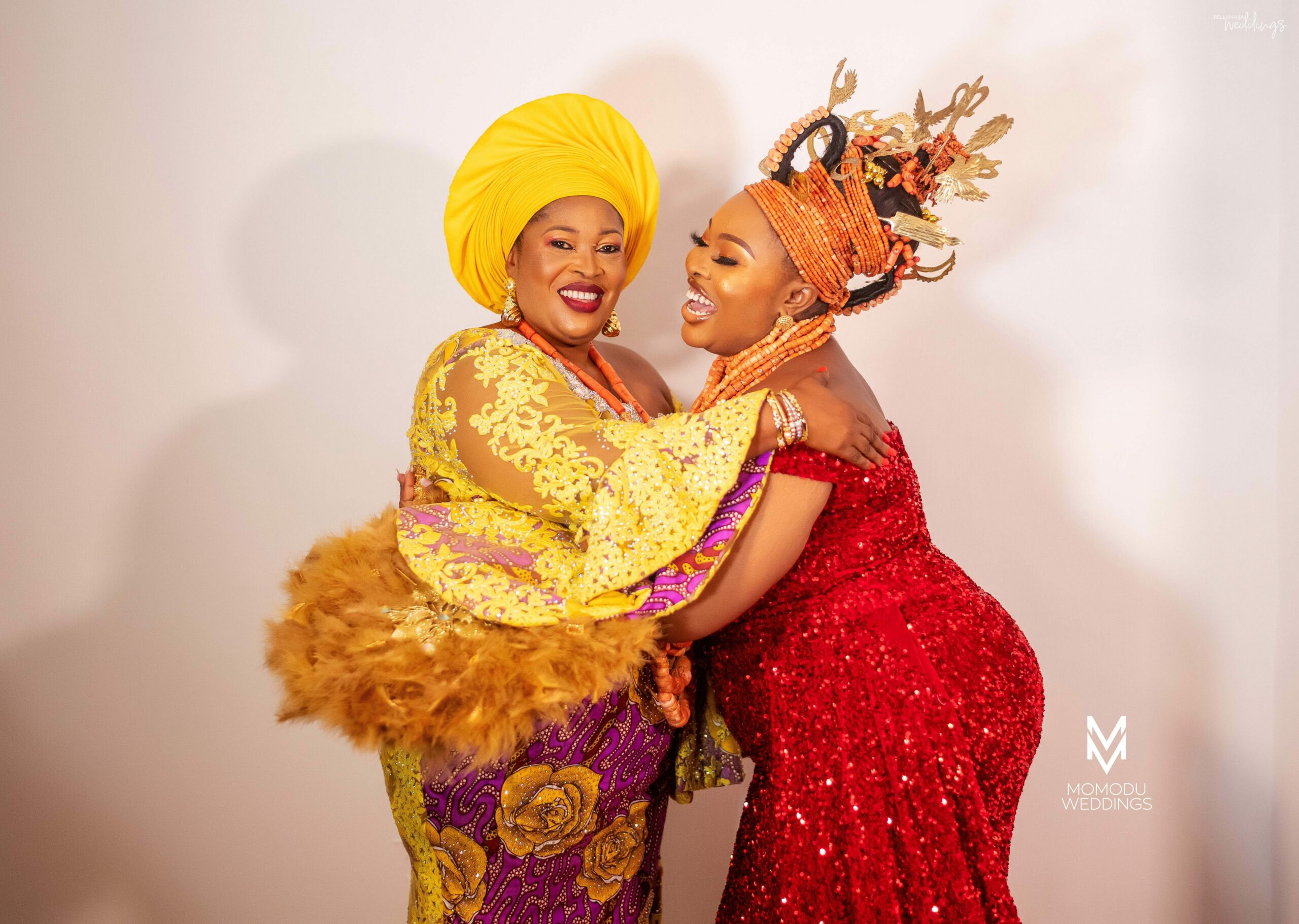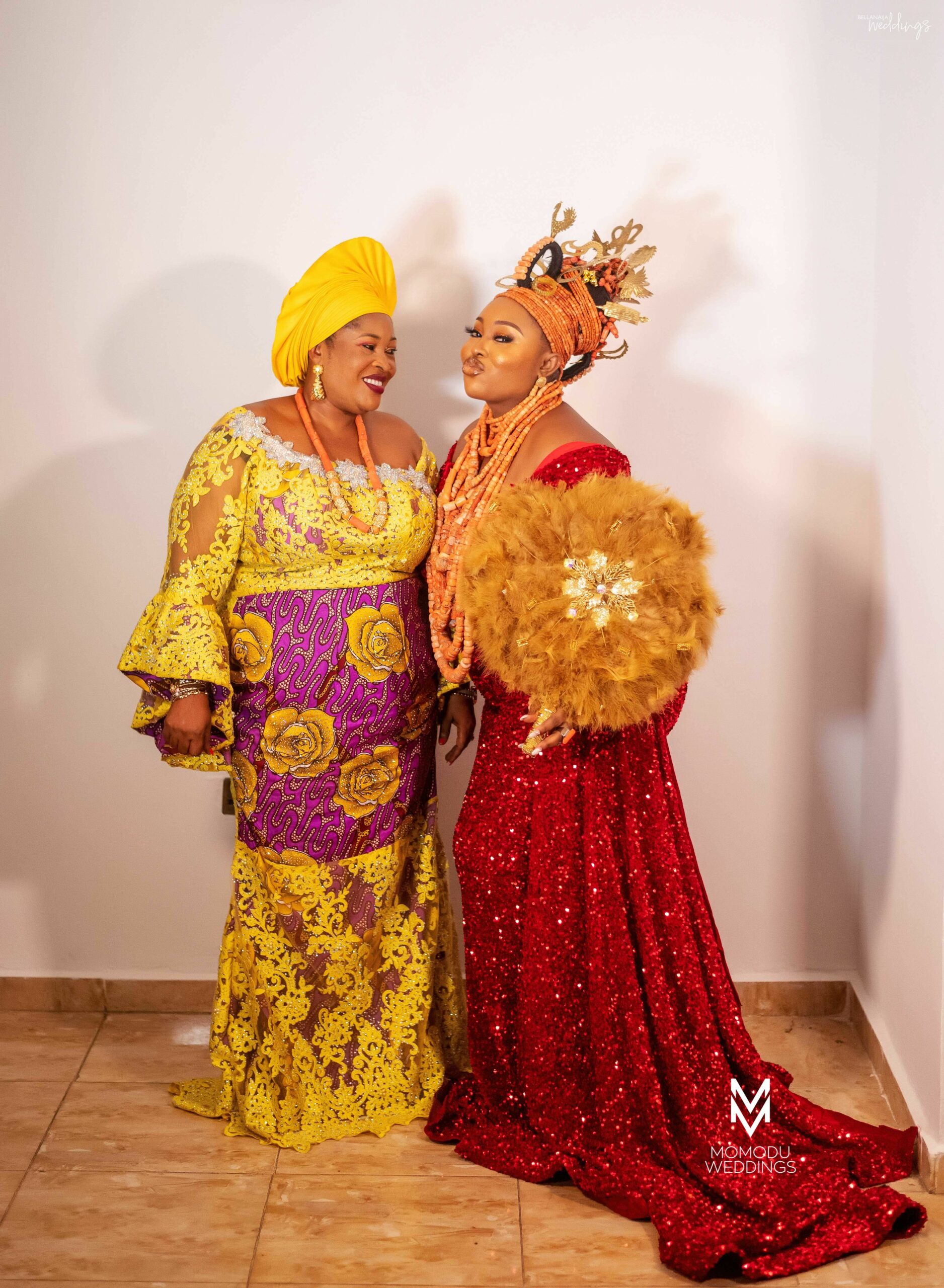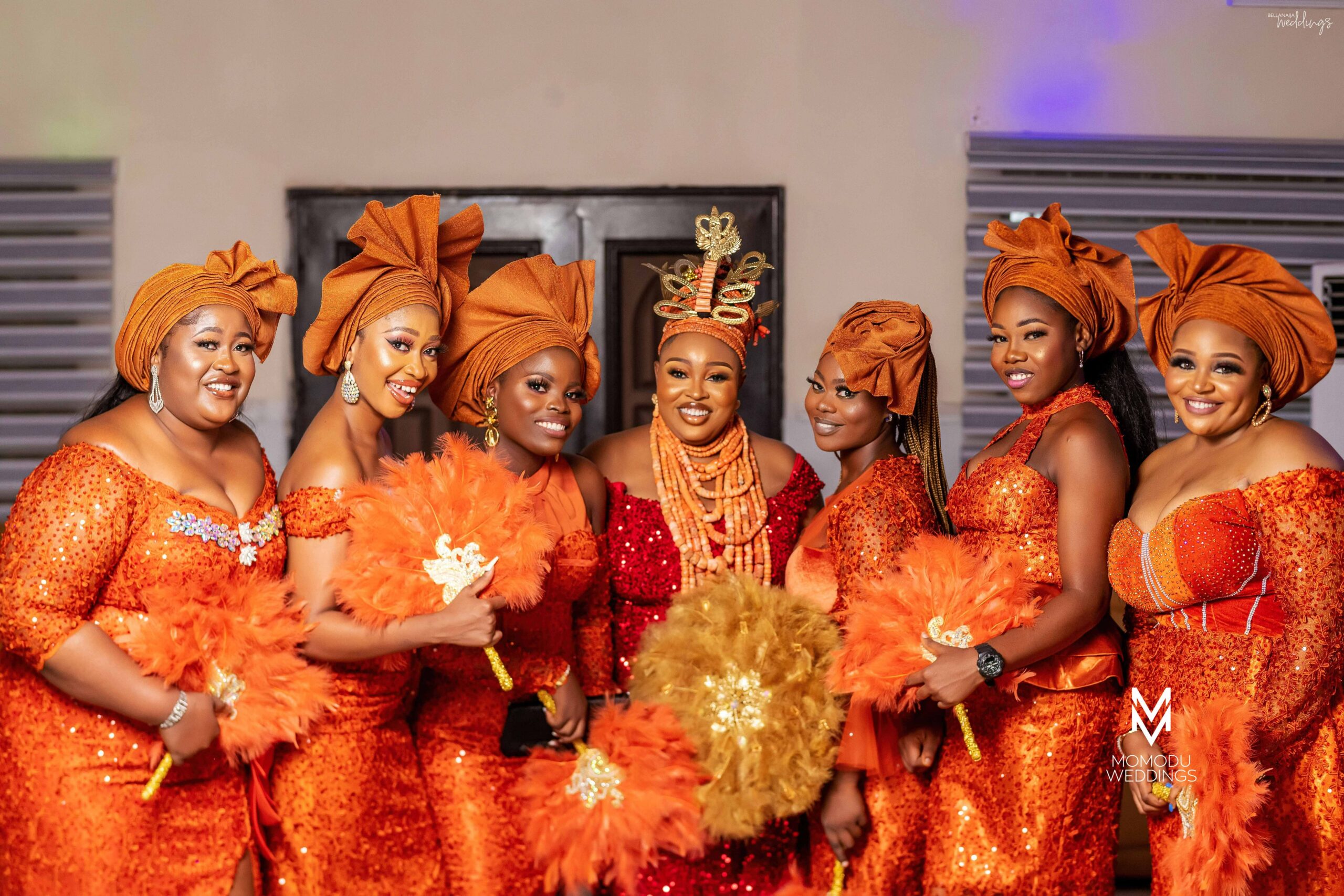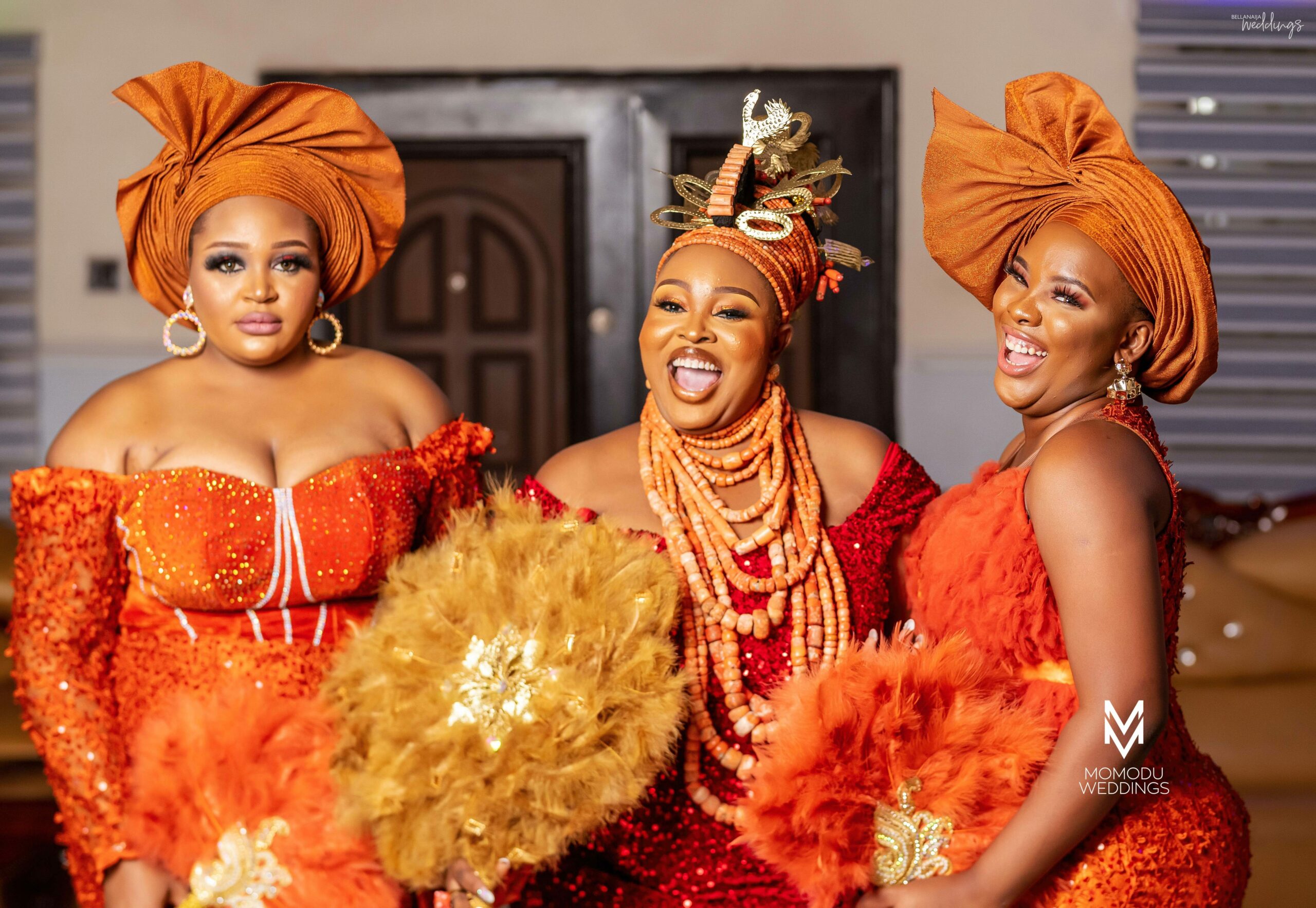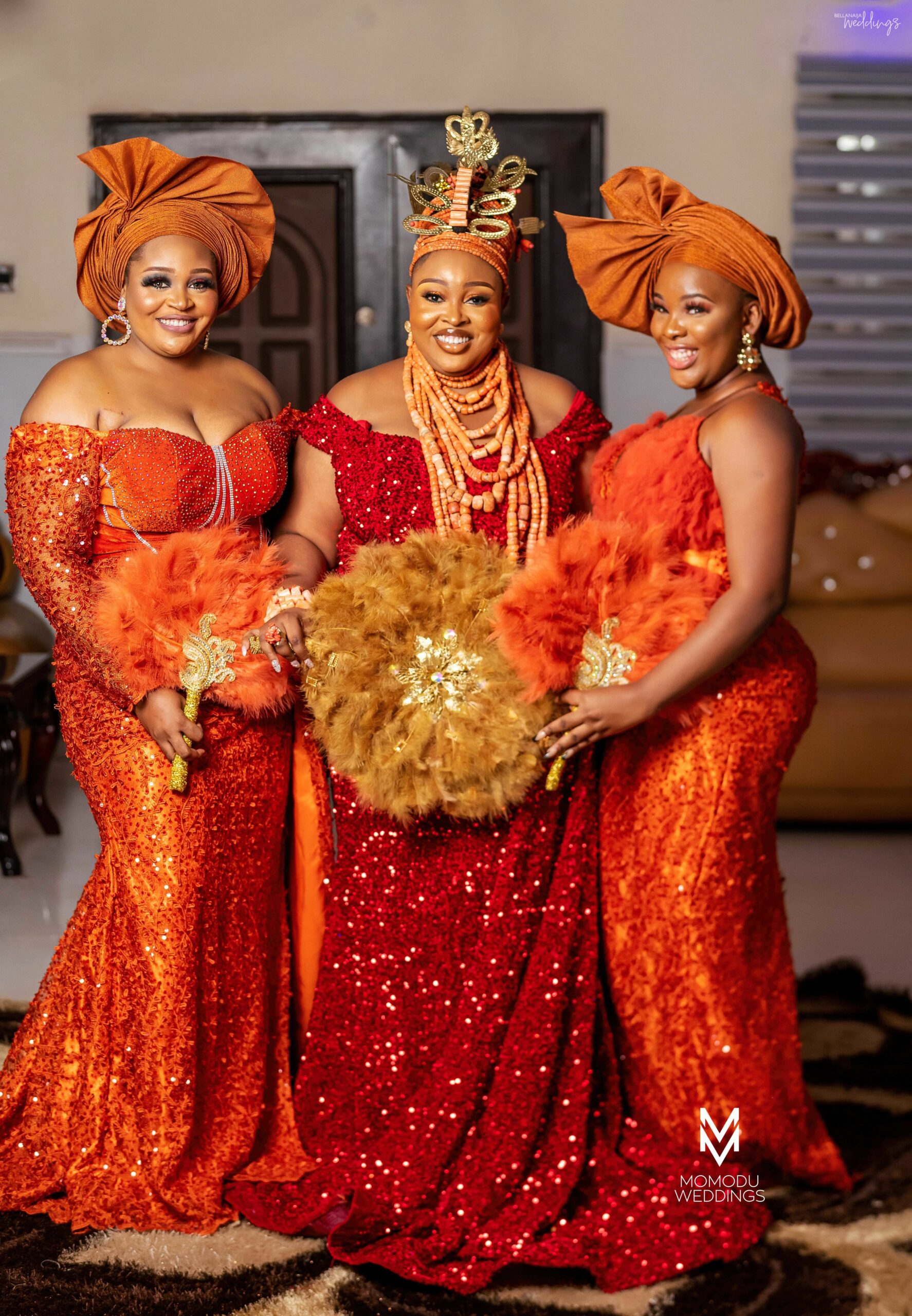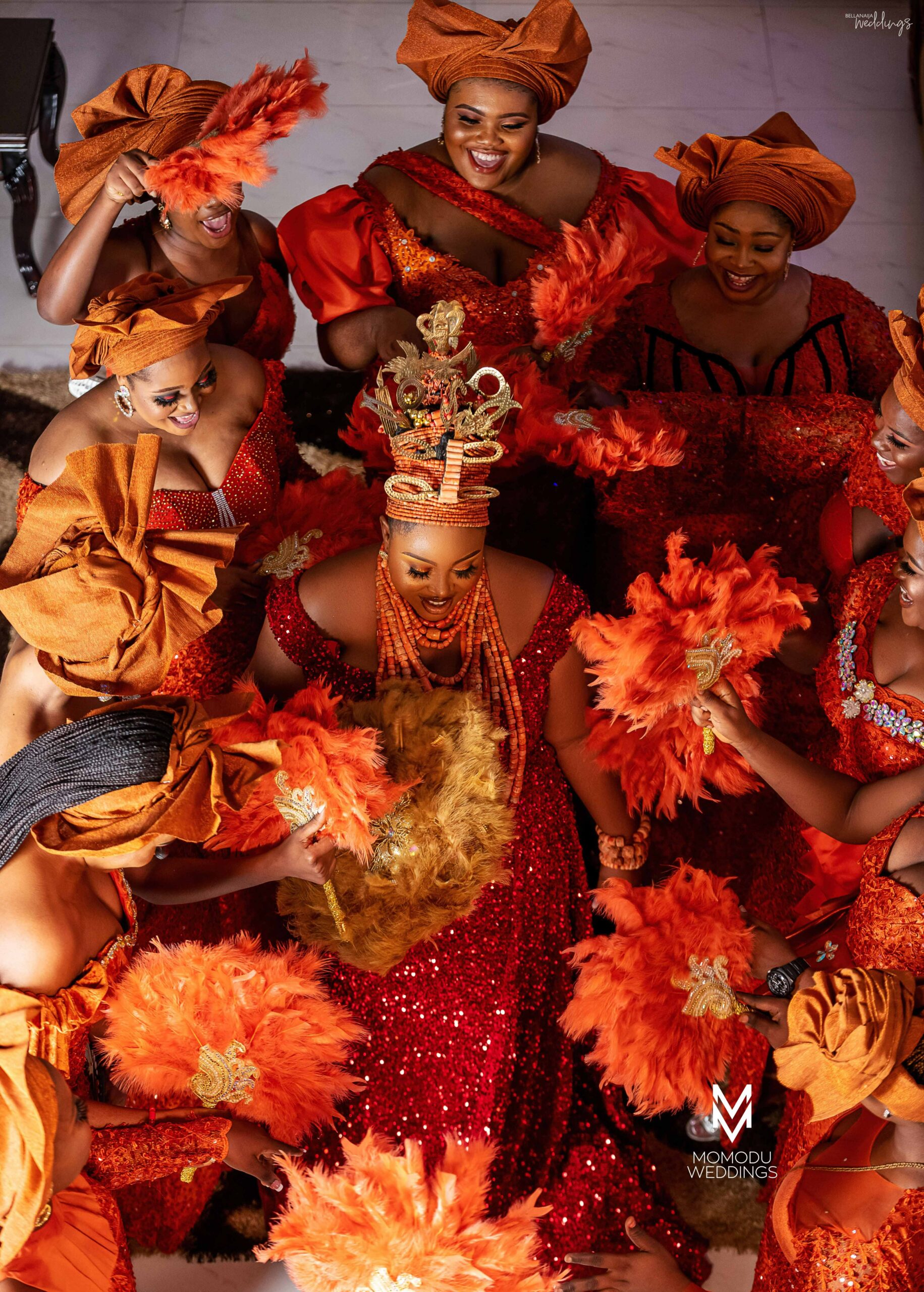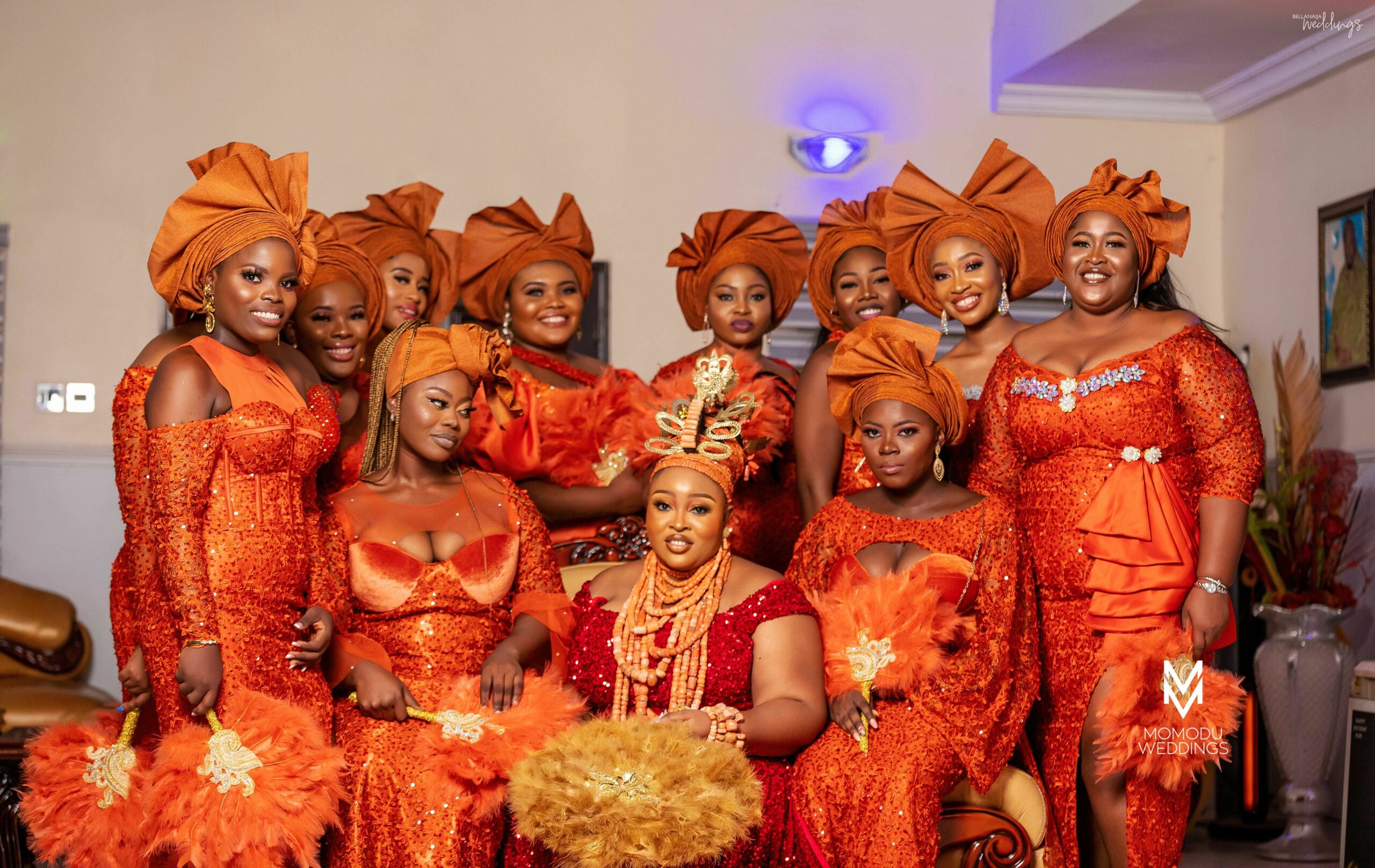 After a few days, I received another phone call from my friend to come out again. This time, she told me, "Segun is here oo." So I stepped out without wasting time since a part of me wanted to see the fine bobo again, and this time he took my phone number.
Let's check out Segun as he also preps for the special day…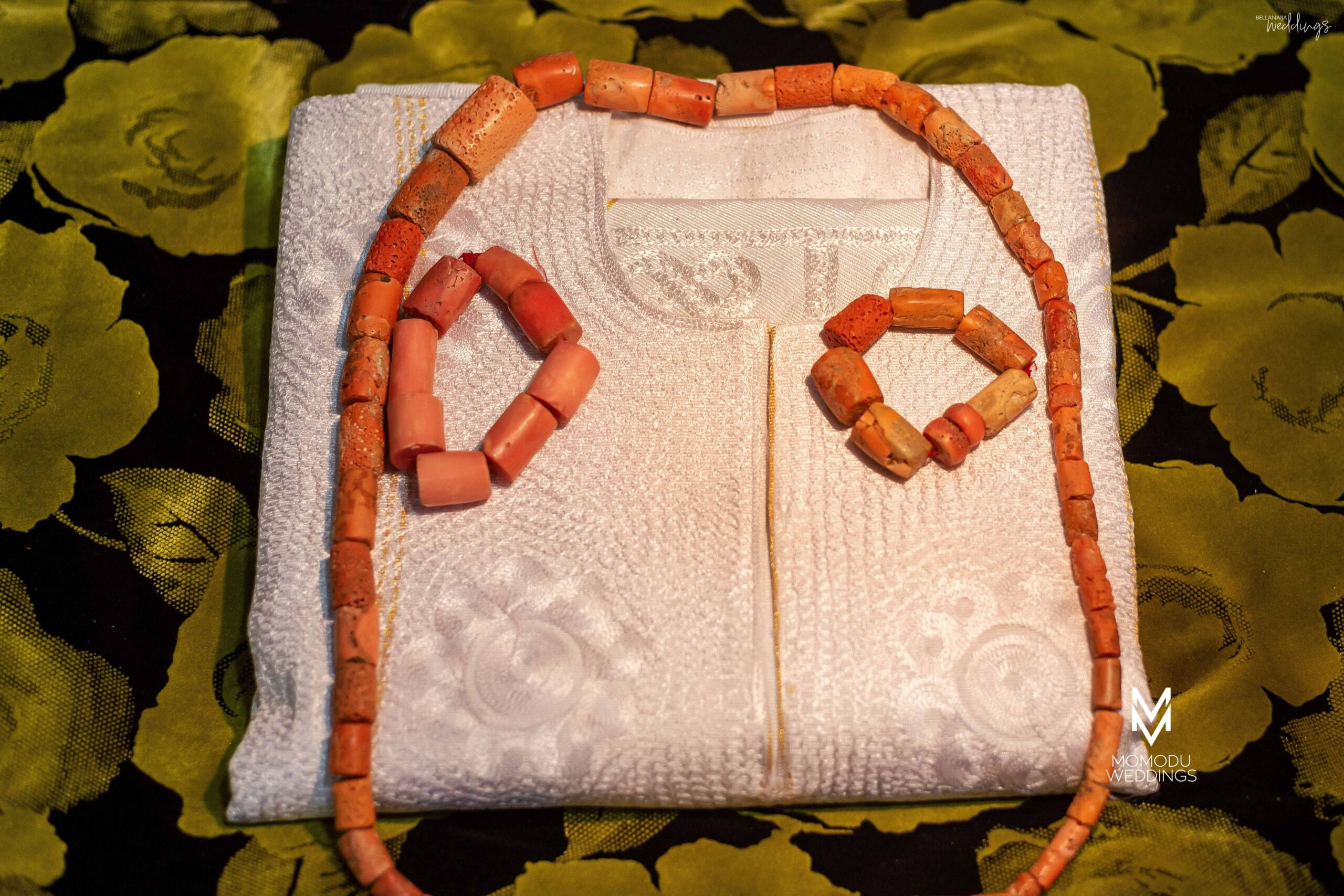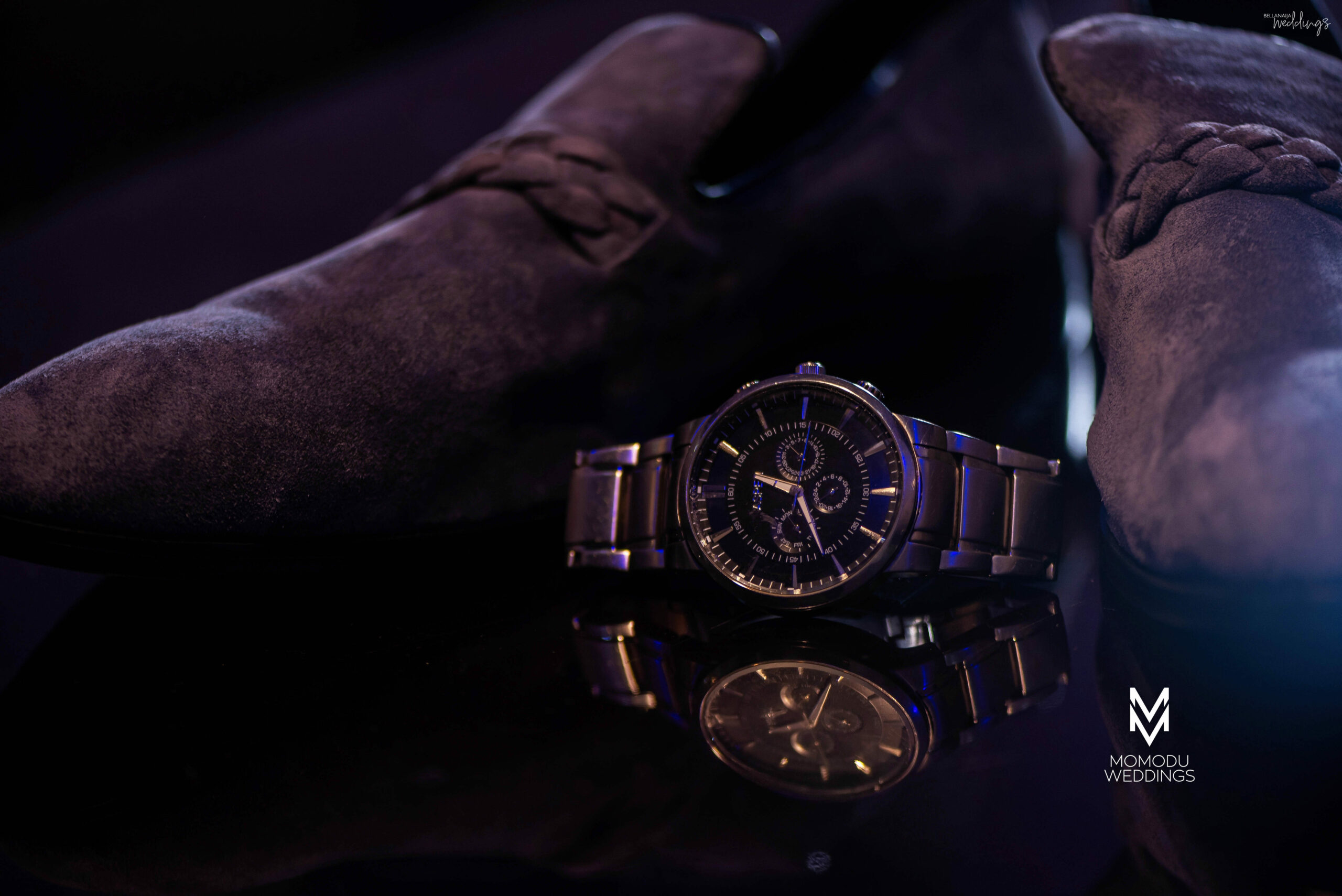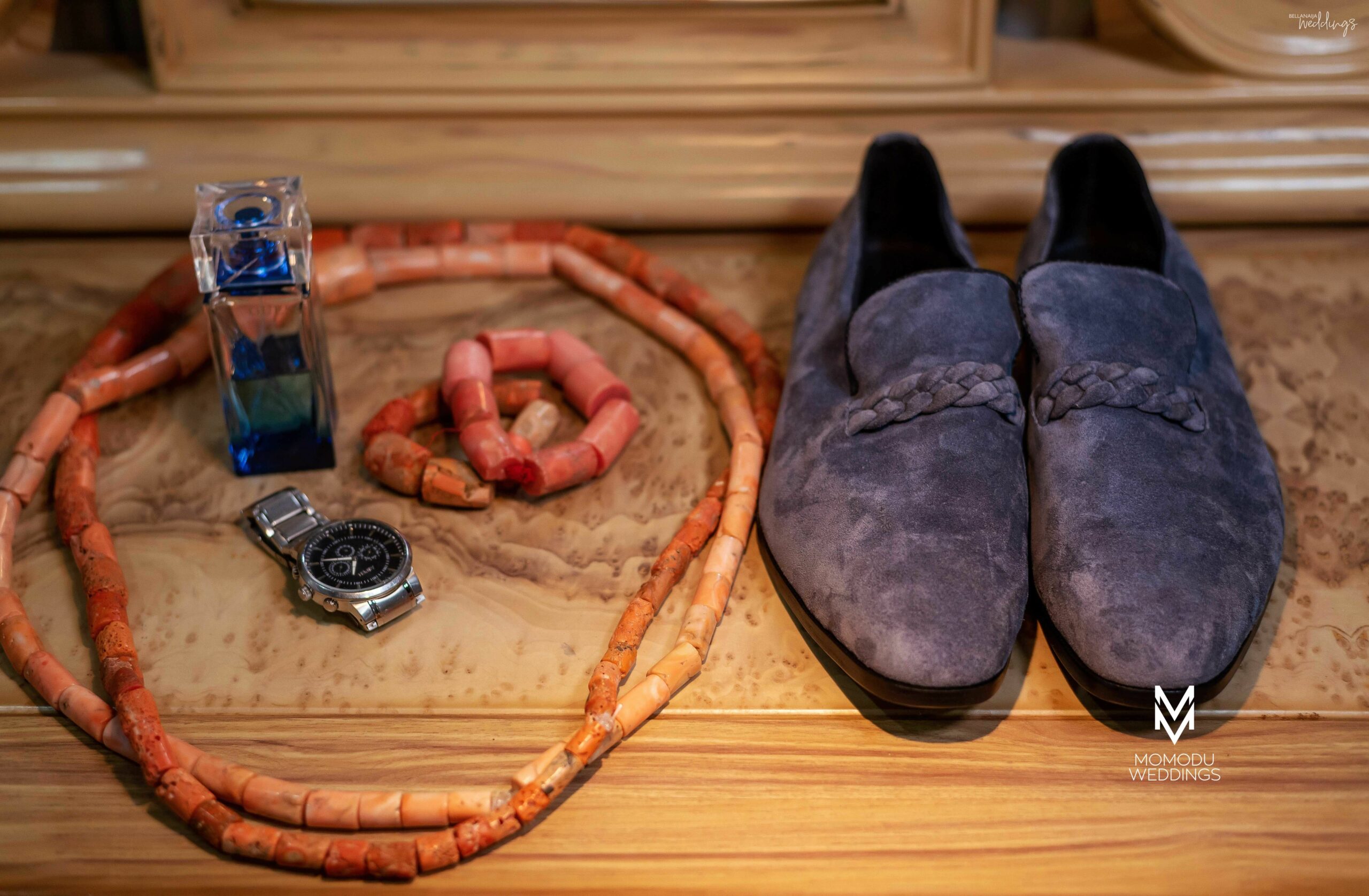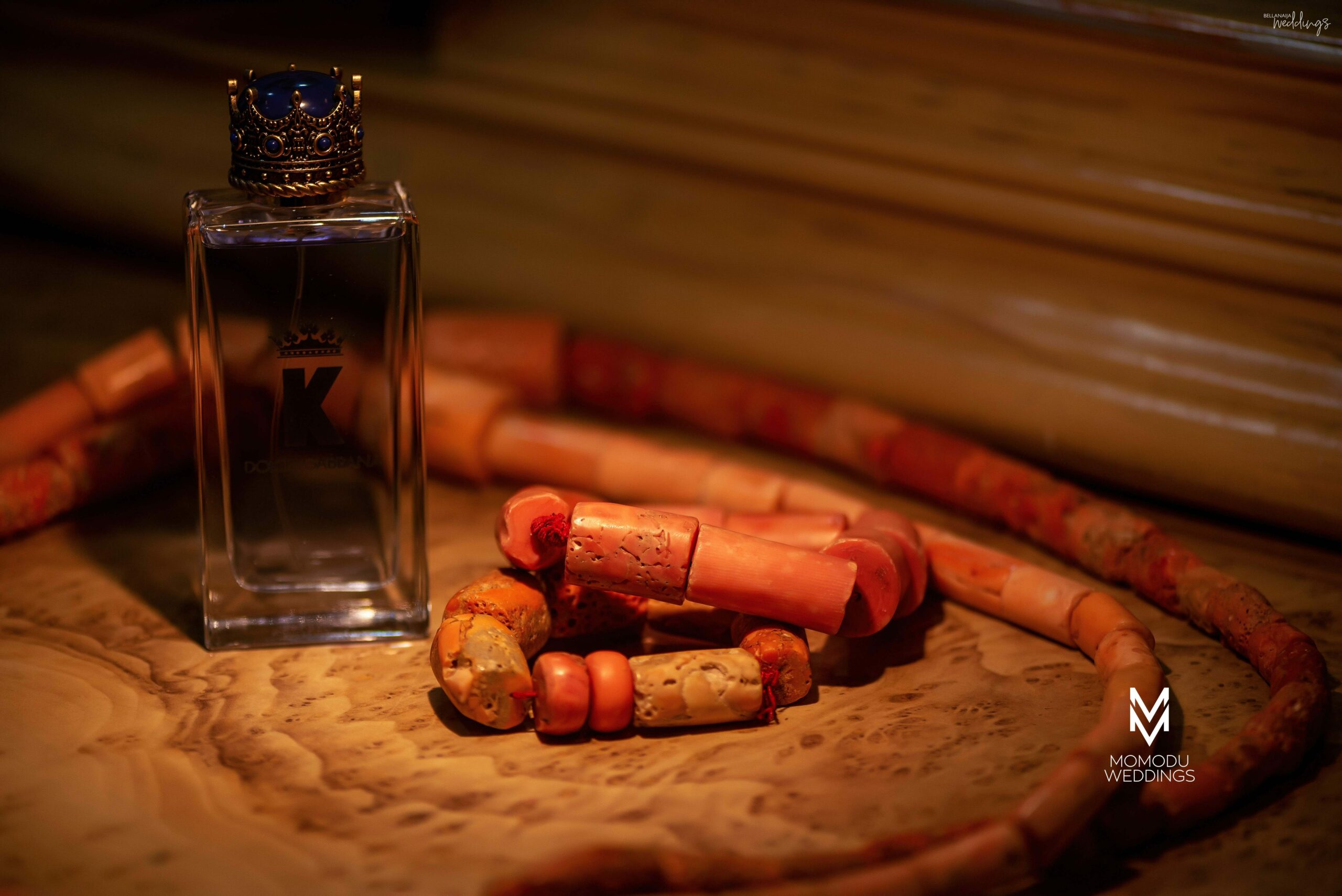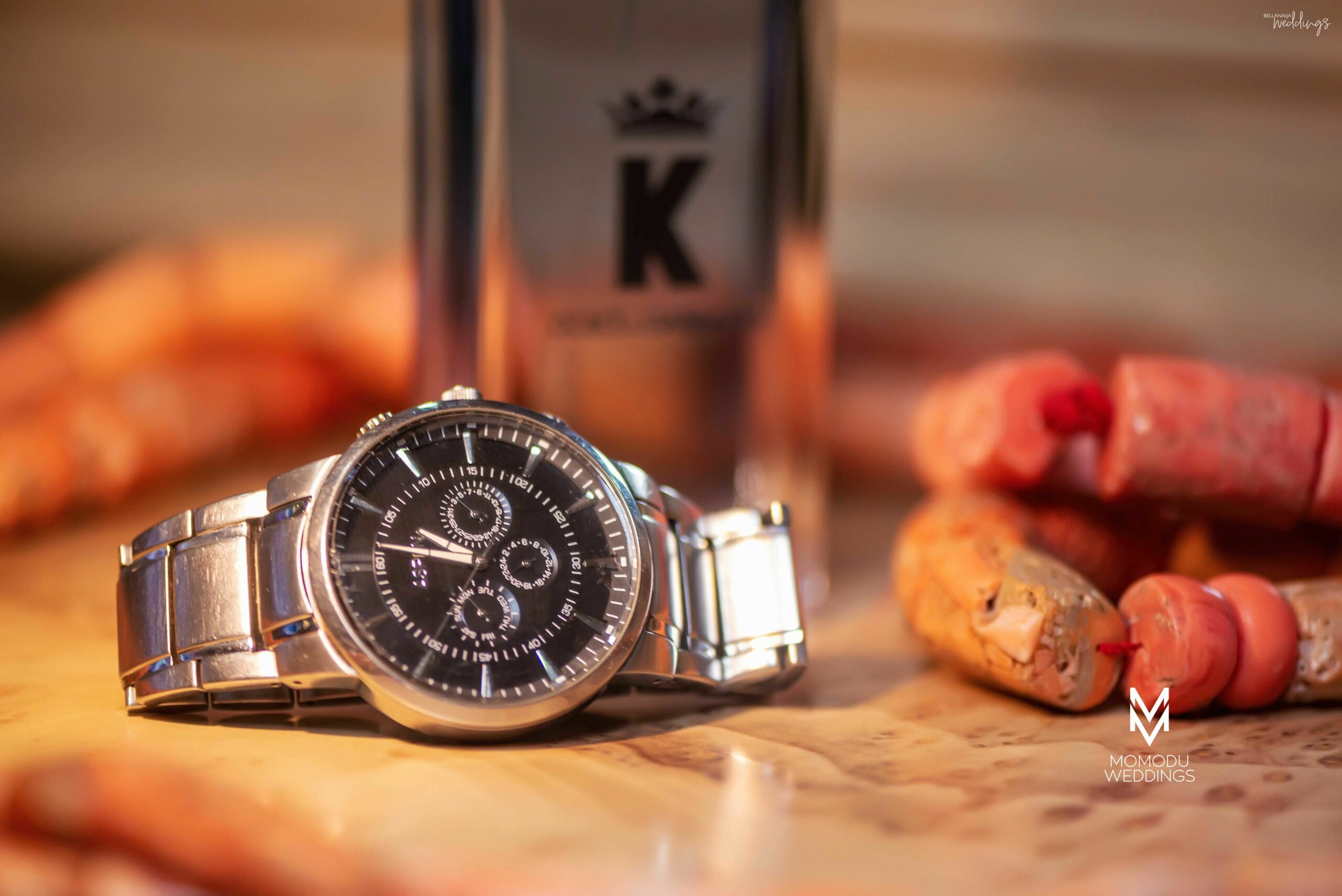 He called me and we began communicating. I was still standing firm in my refusal to be with any guy, so I paid him no attention. And it just so happened that he left his job near law school during the week we met and he got my phone number, which we now laugh about.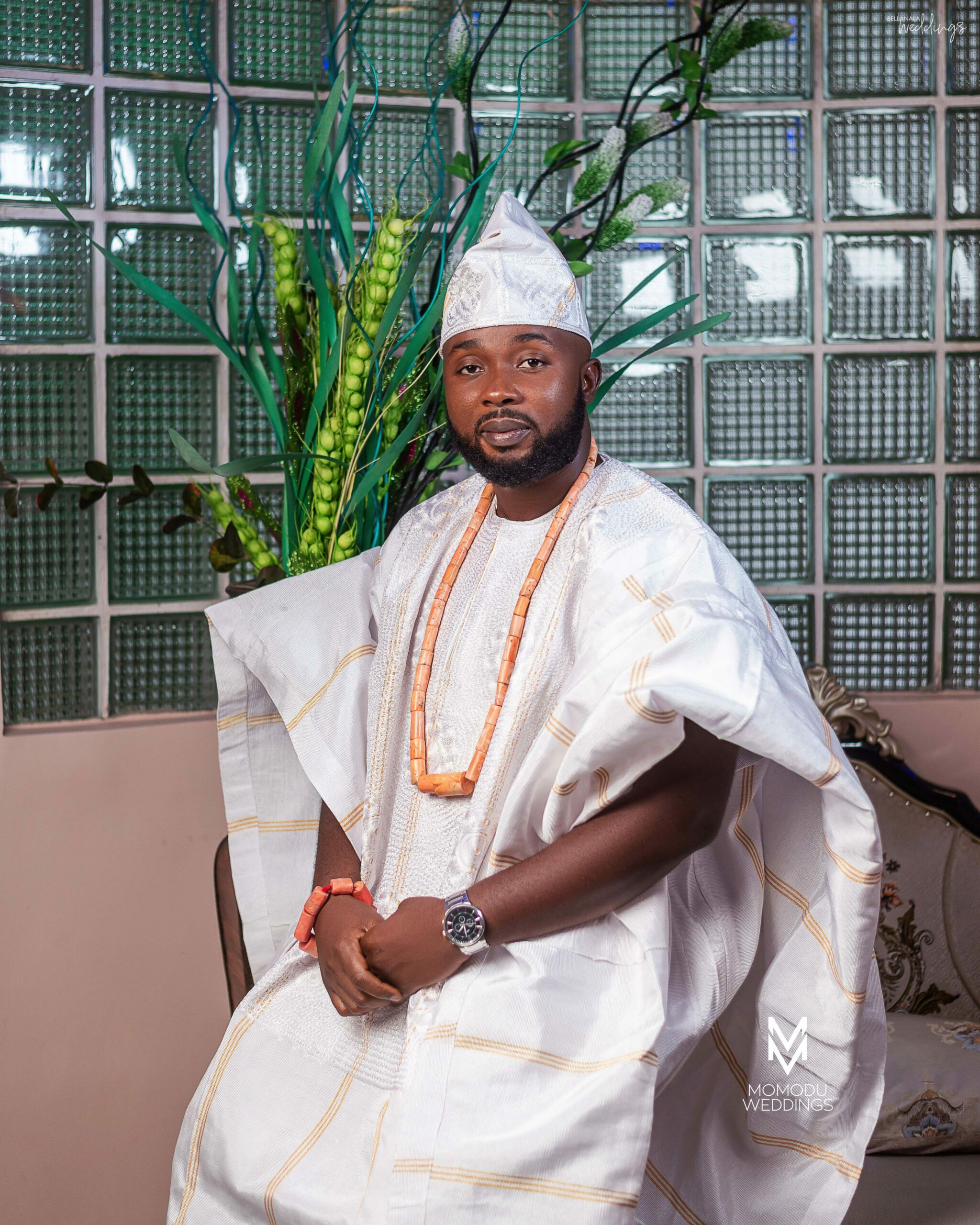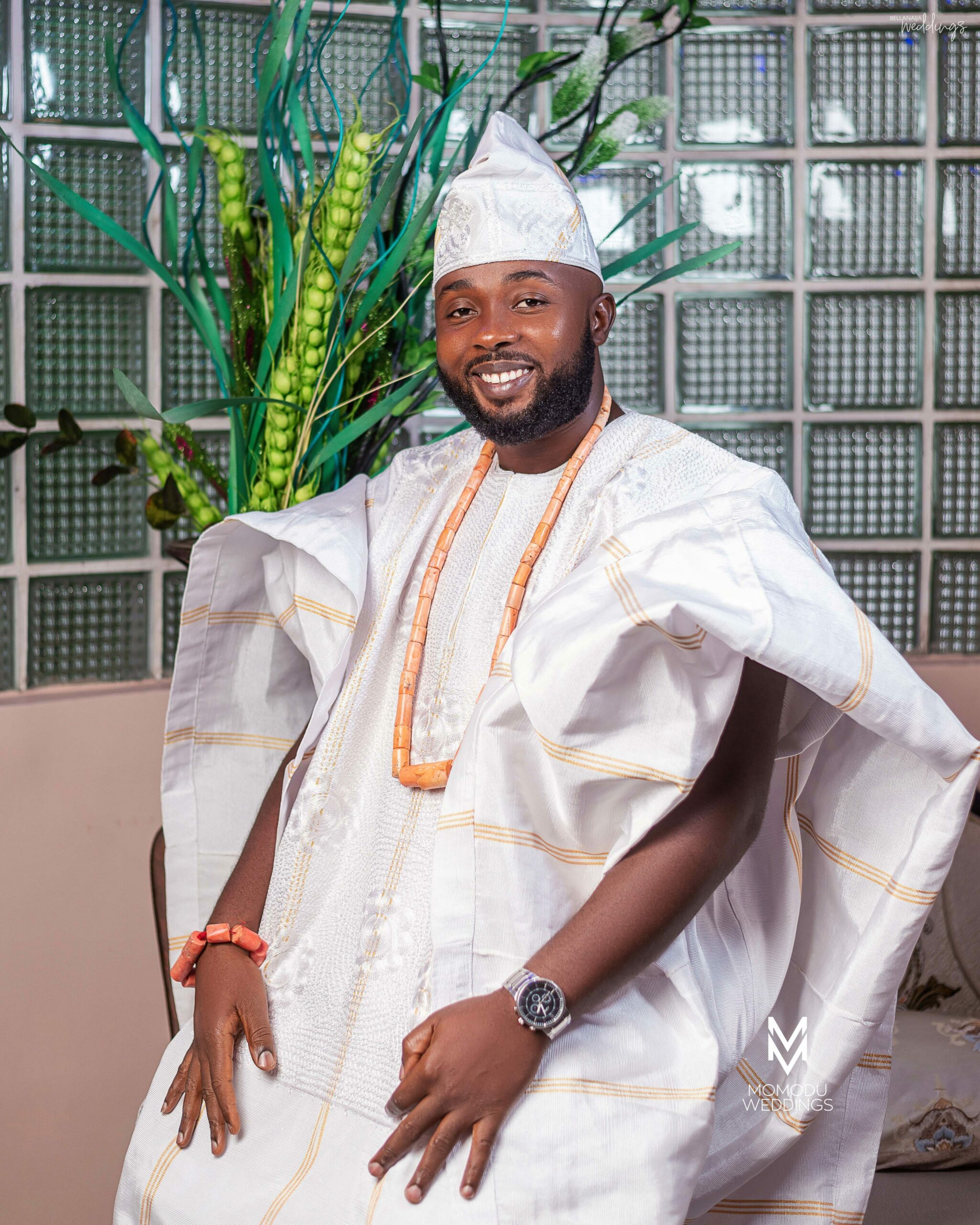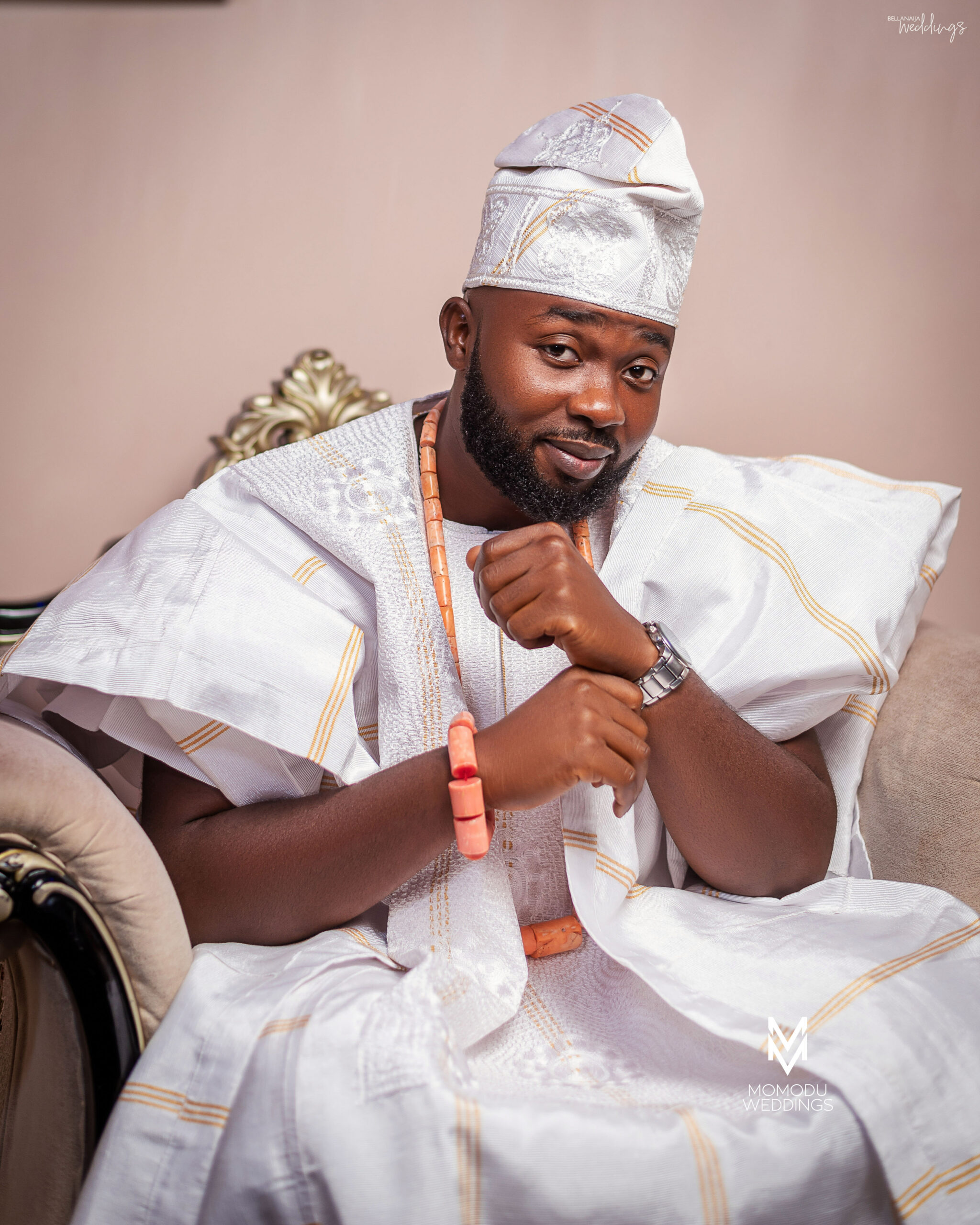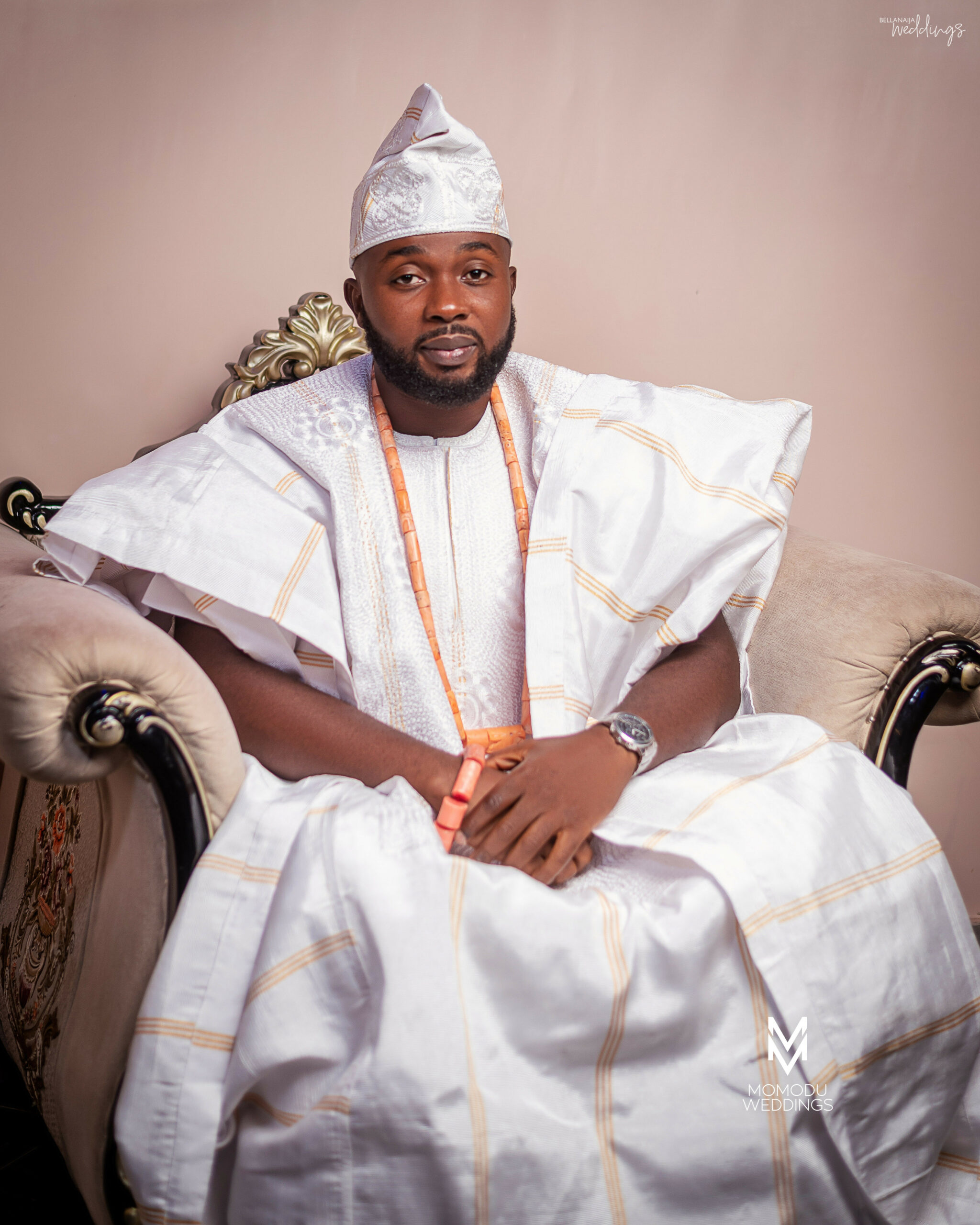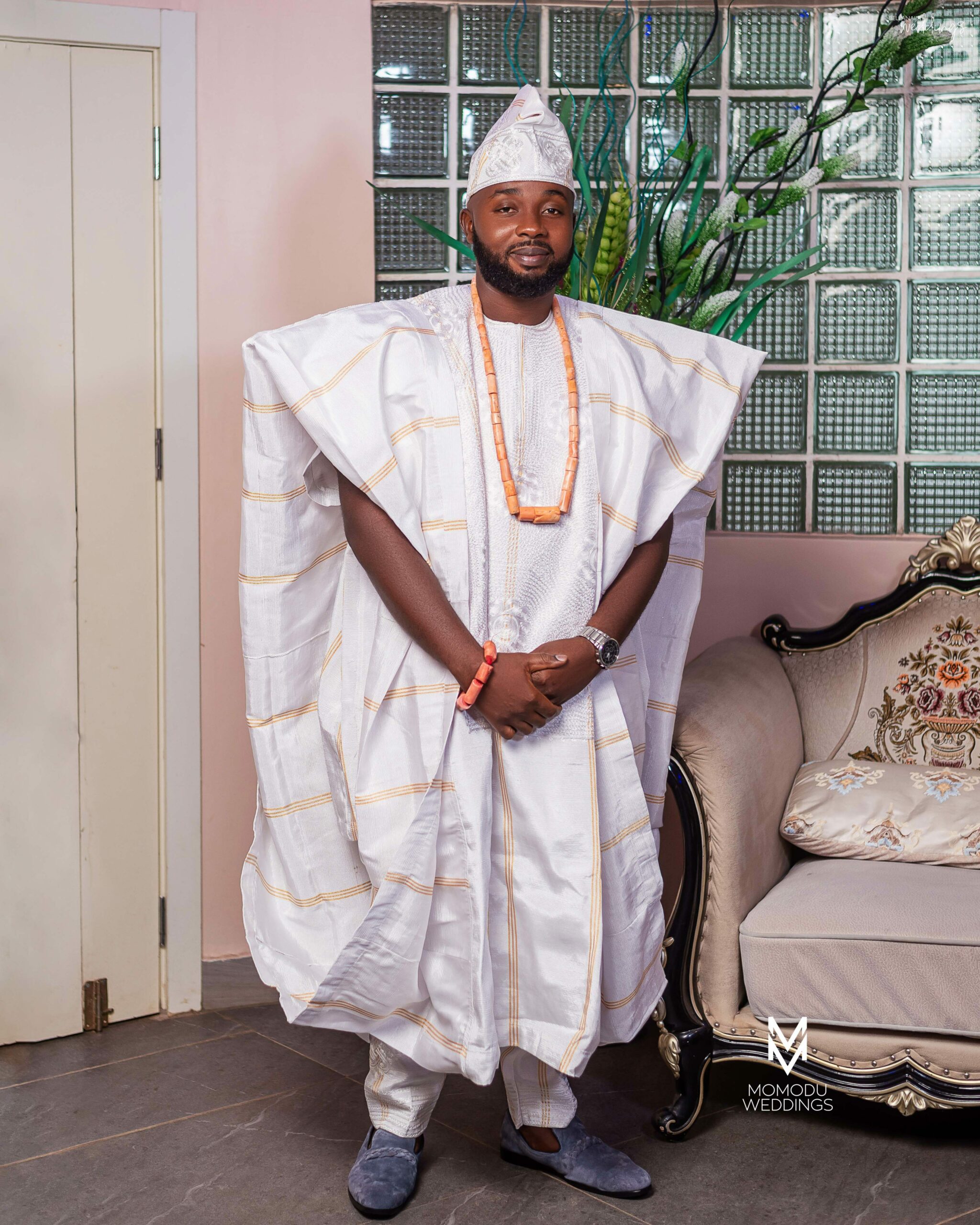 "God led me to the island just to meet you," he constantly says. We didn't see each other when he left the island. I was always engaged with my schoolwork and I purposely didn't pay attention to him because I didn't want to get attached.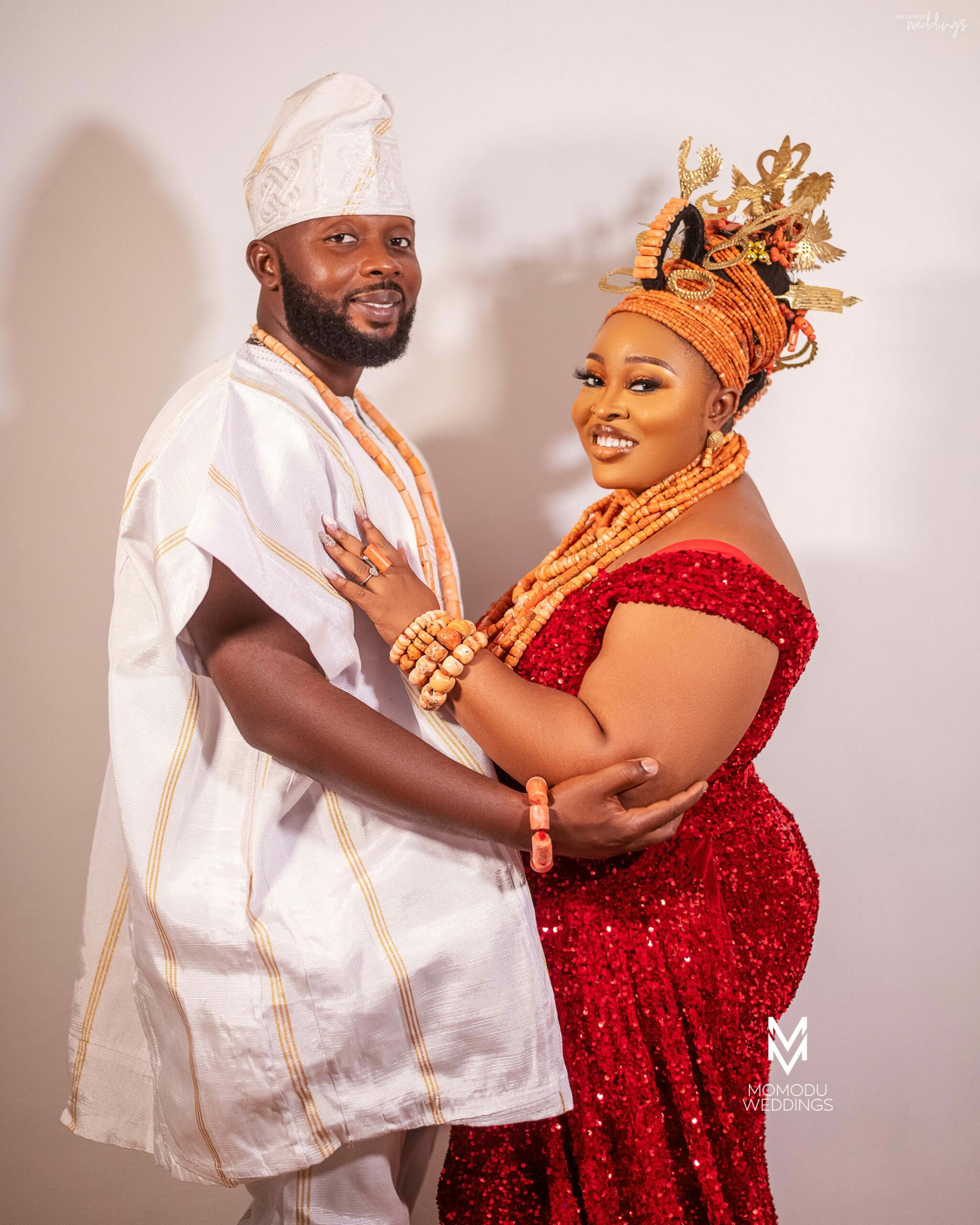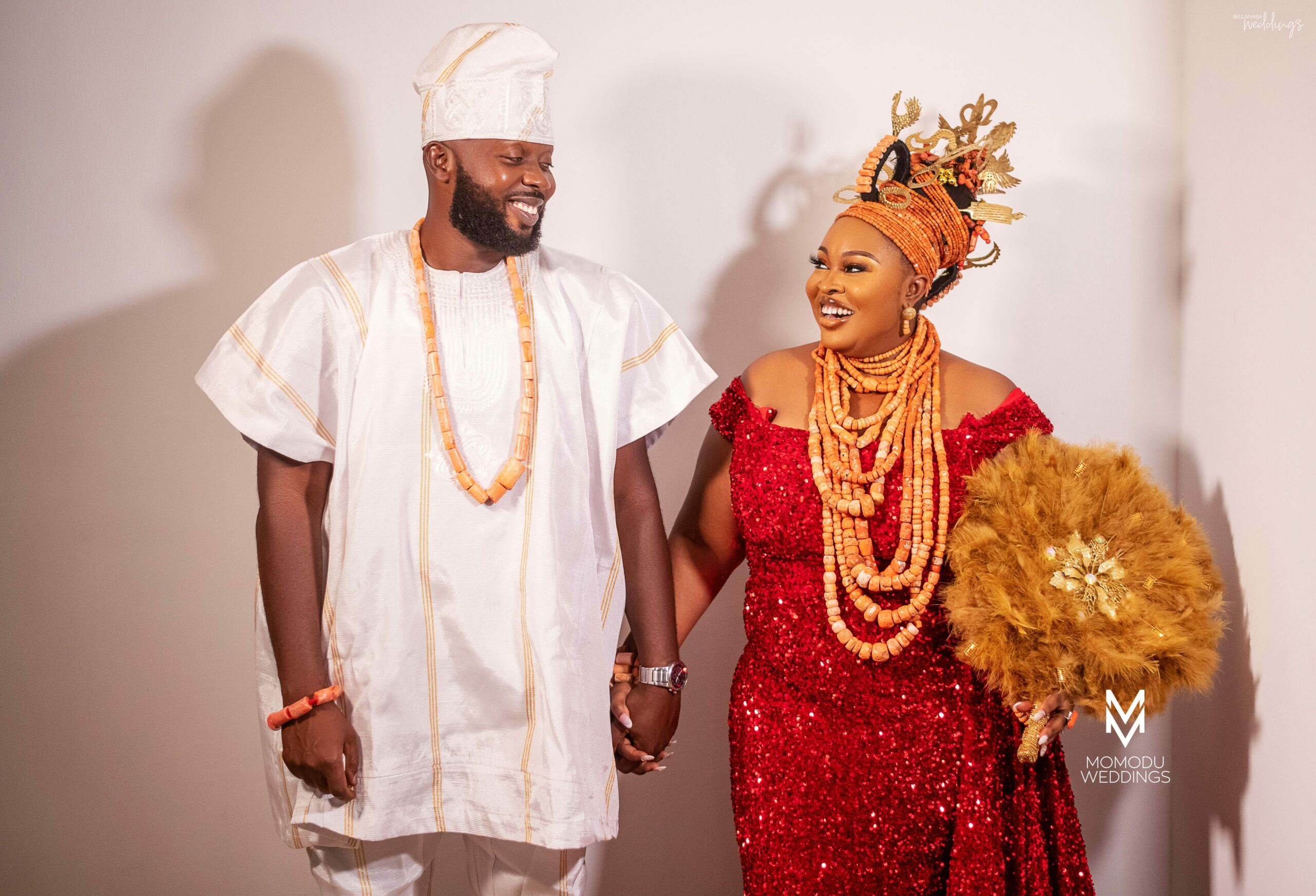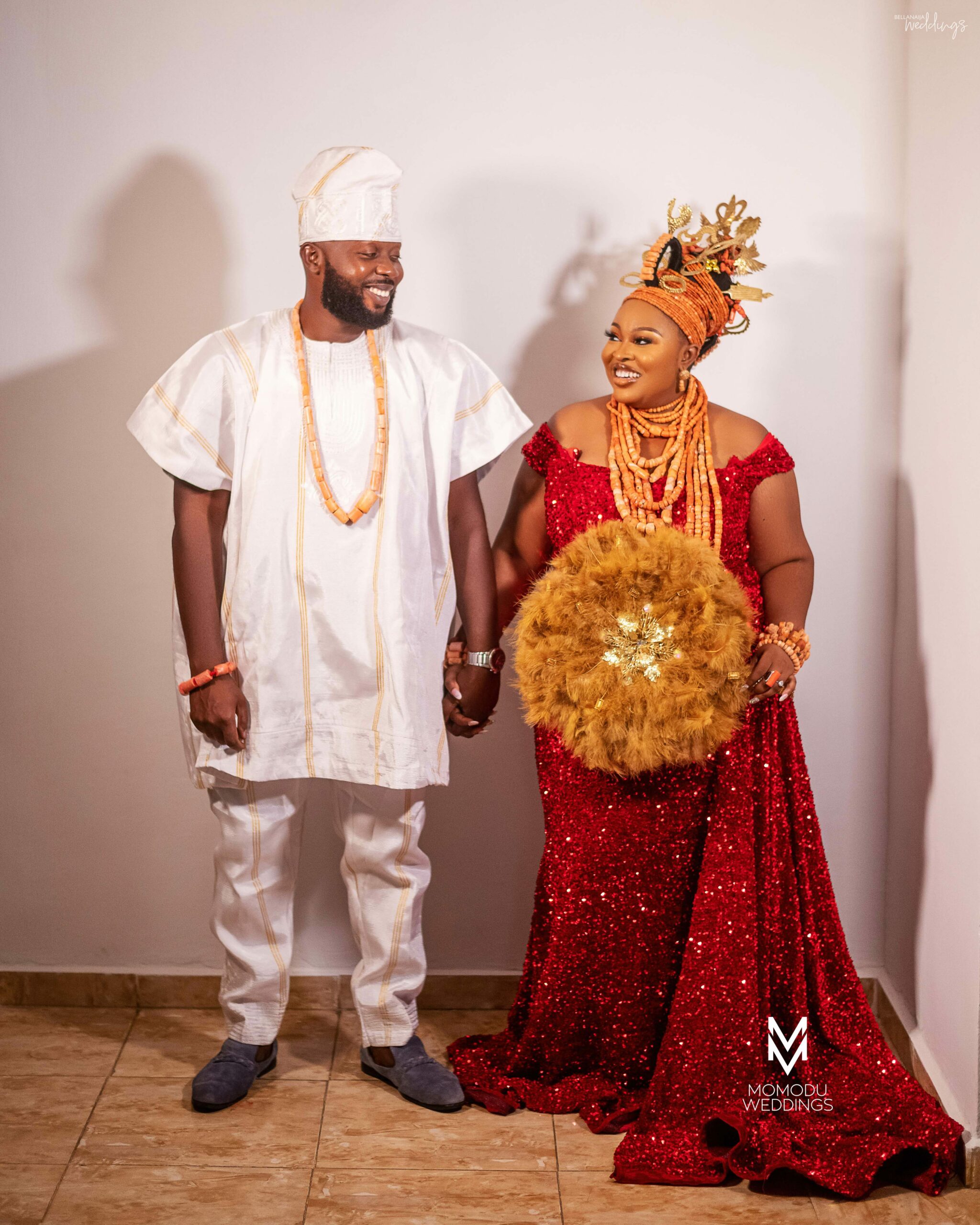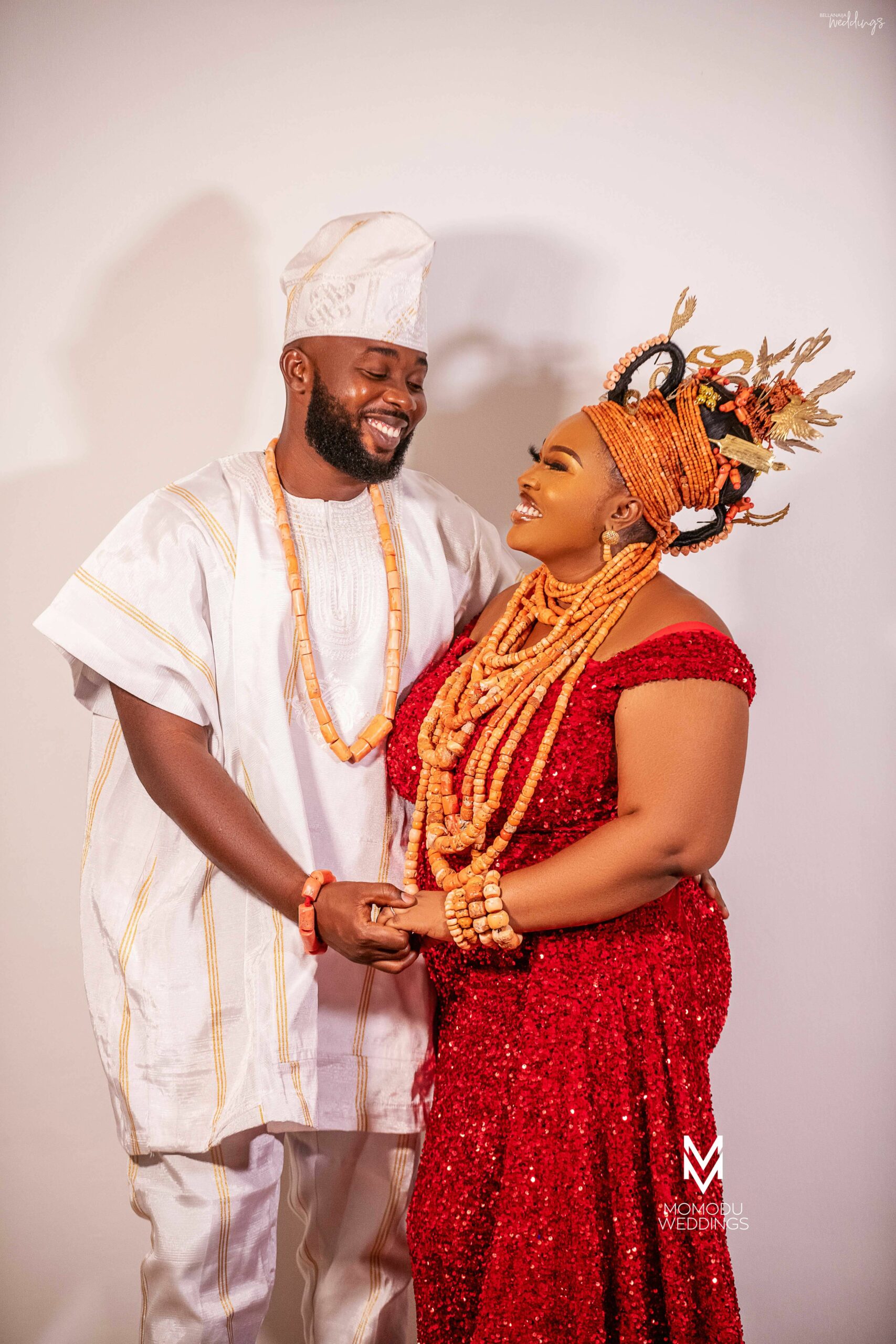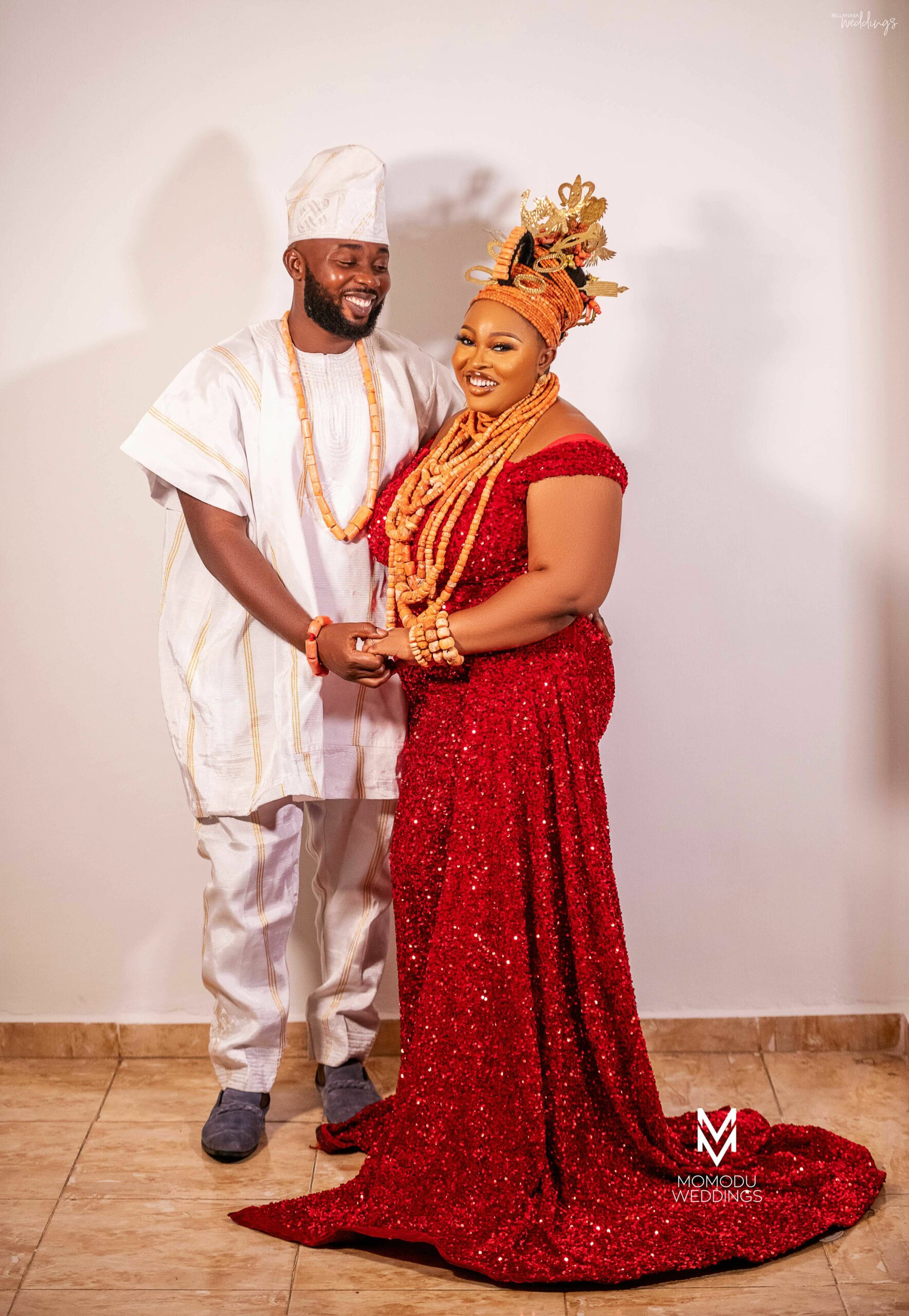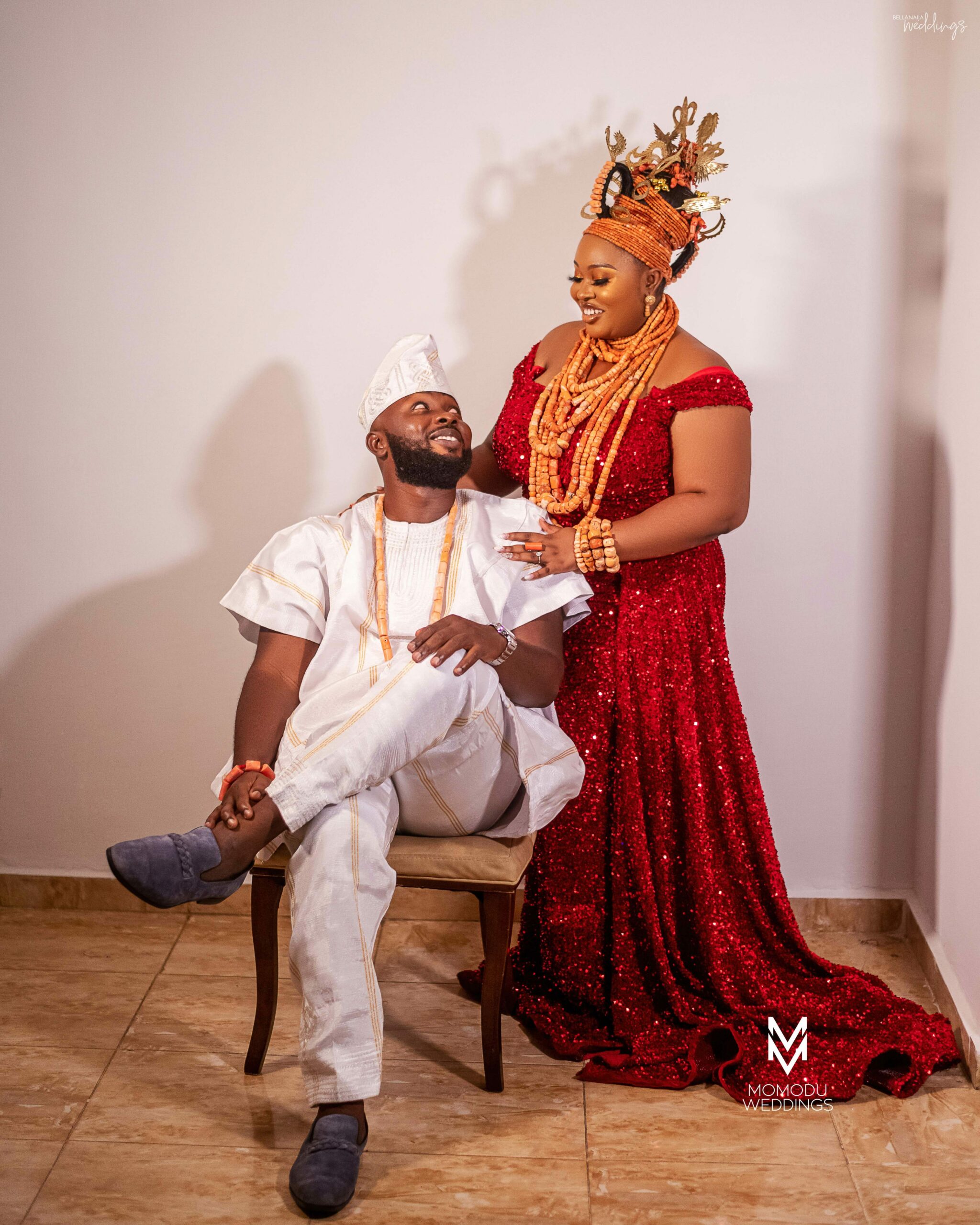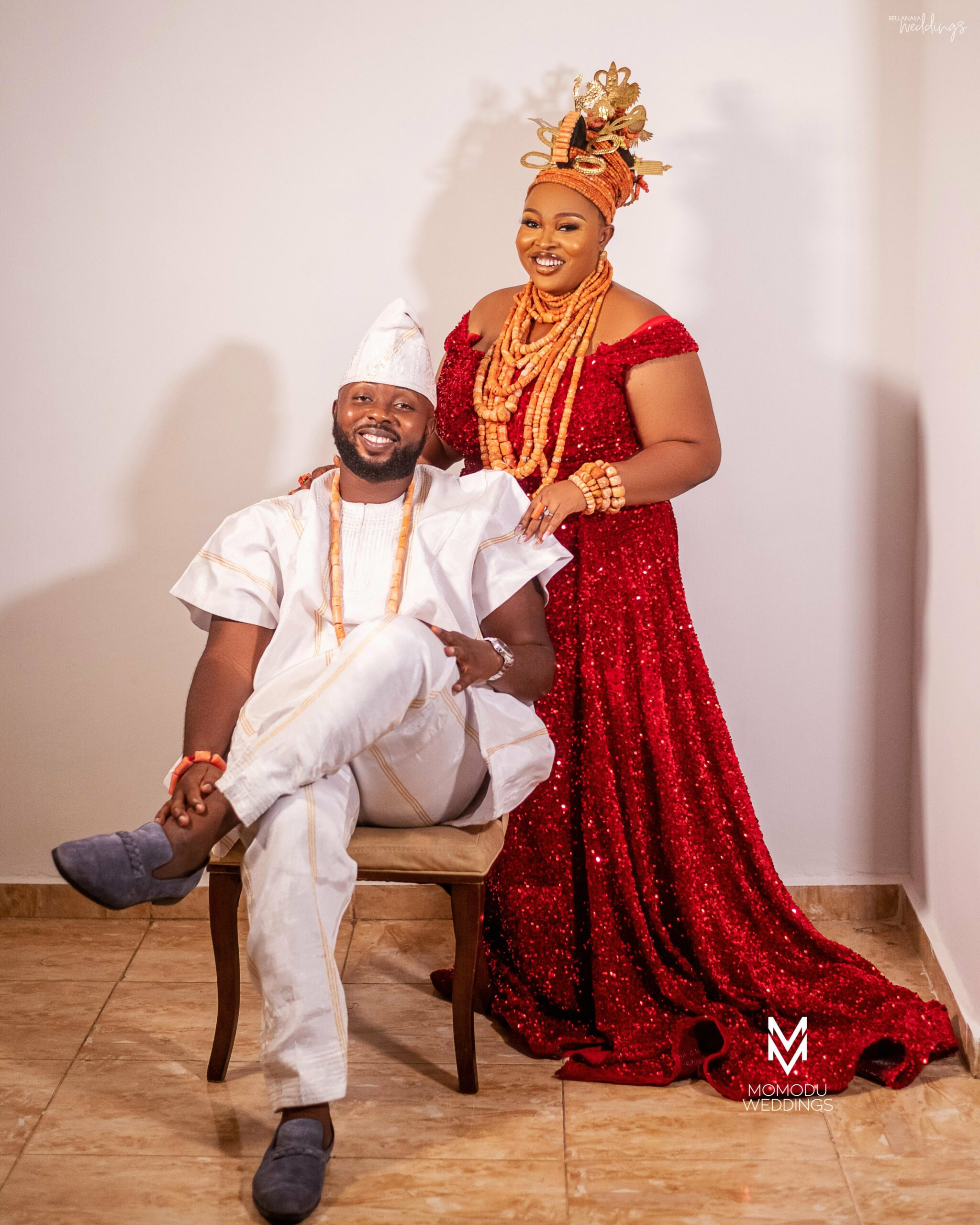 Fast forward to May 2017 when I lost my dad and had to travel to Benin for his burial. I was shocked that Segun travelled all the way from Lagos to attend. This was someone we had only met about two weeks before so I was surprised. I resolved to be kinder to him from then on because he was a nice guy.
Now, let the ceremony begin!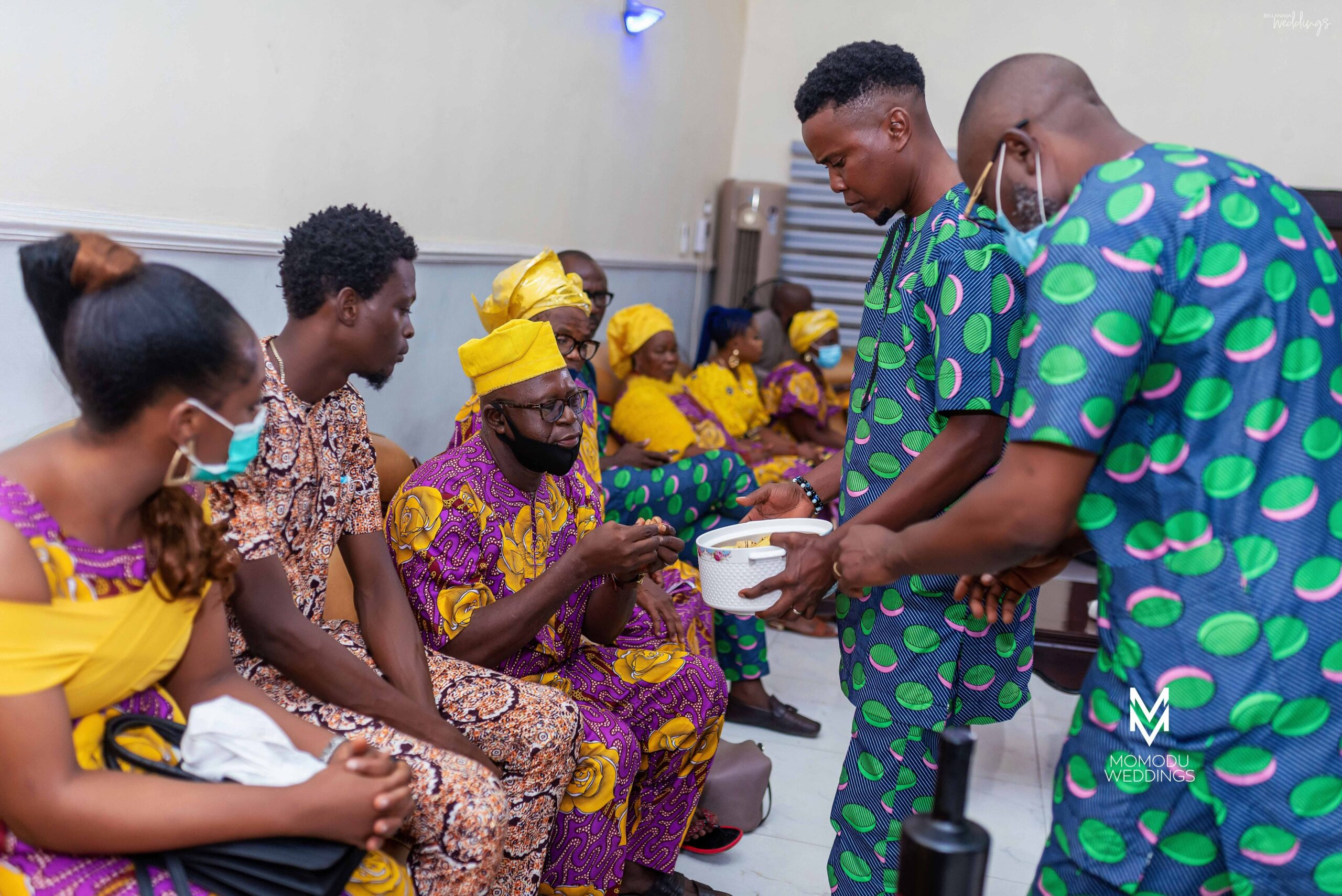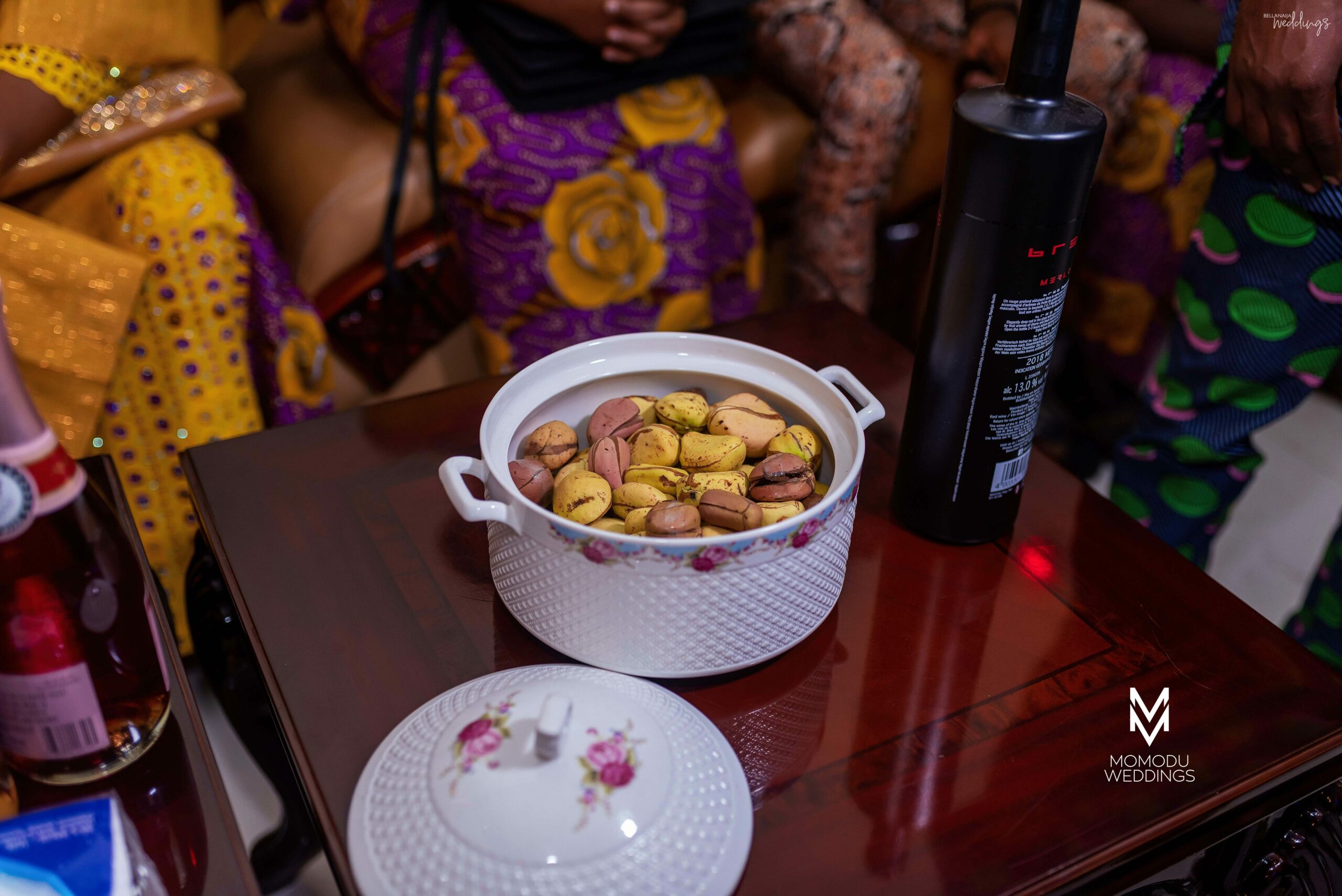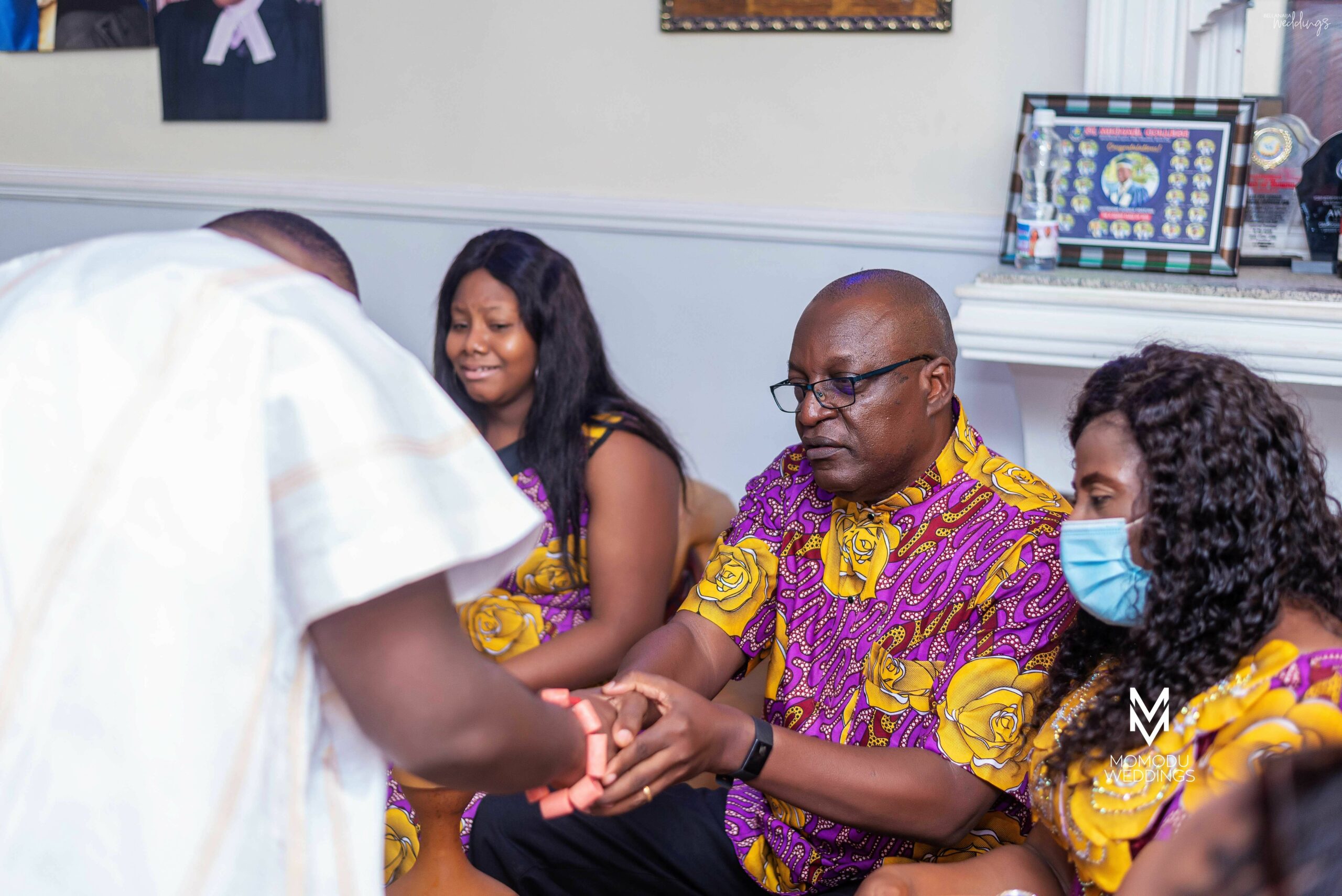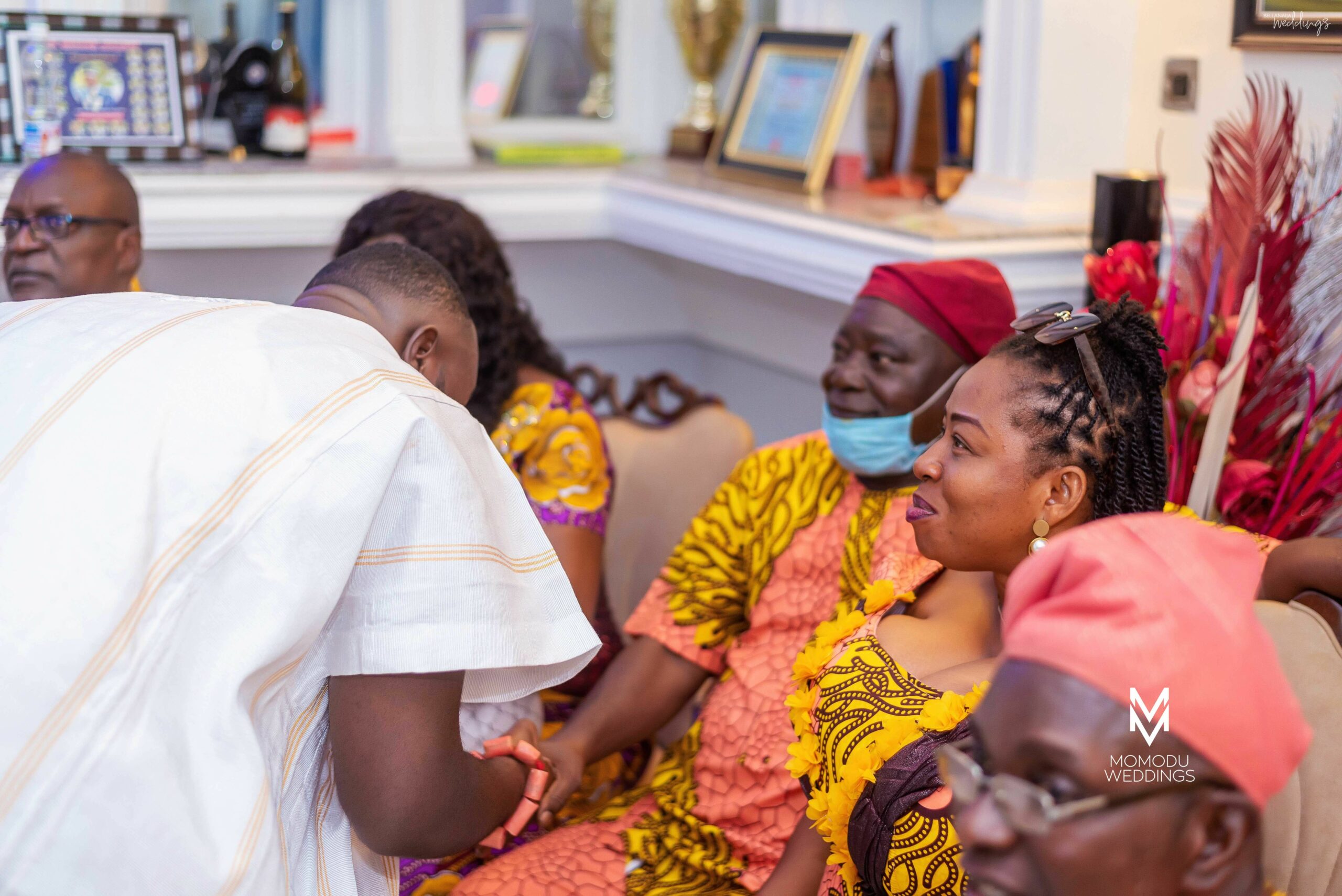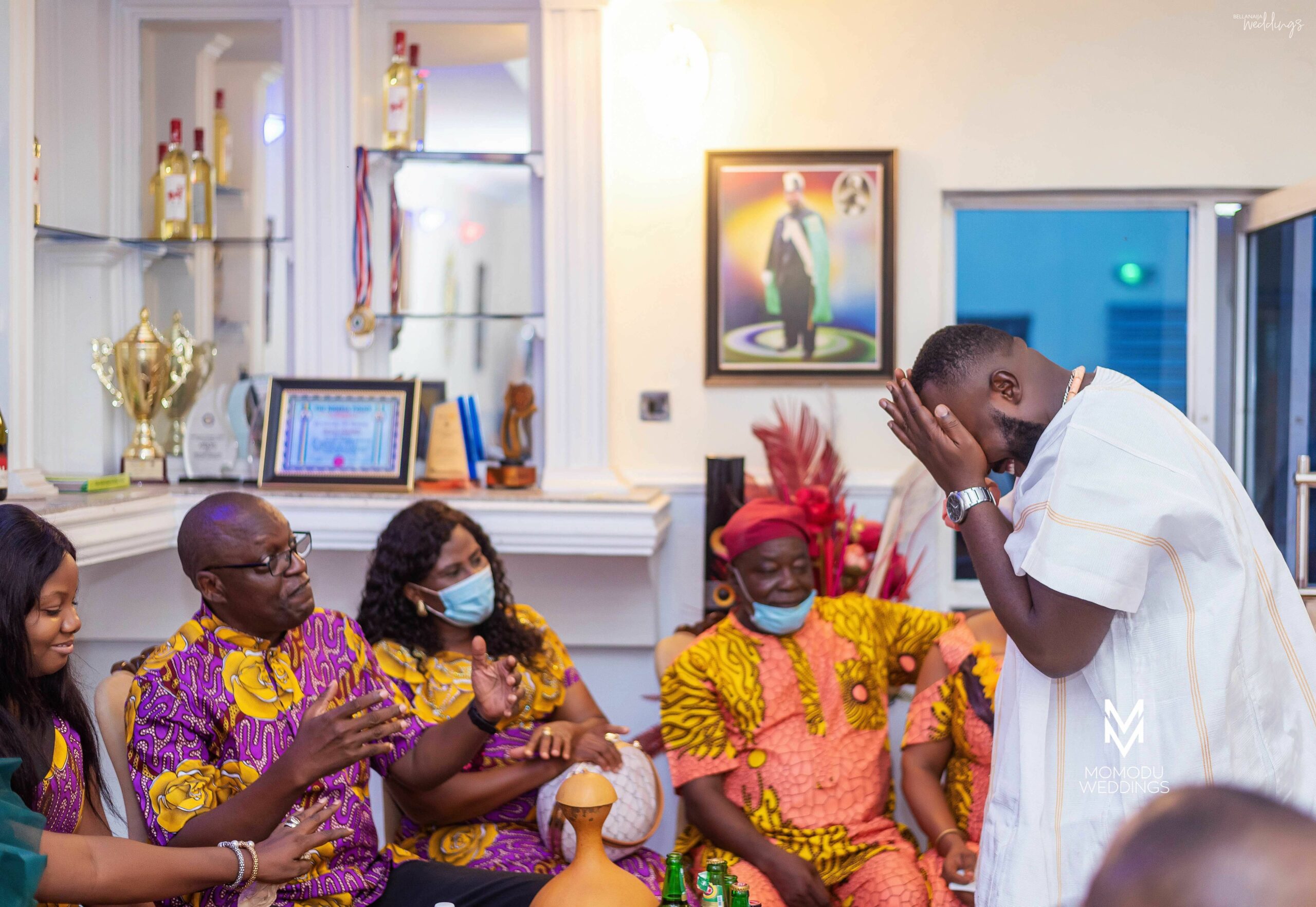 So I returned to law school, and we became friends. Only friends, though, since I still didn't want to be in a relationship. Time passed and we were friends for 5 months. It was time for me to leave Lagos as I was done with law school and he asked me to be his girlfriend.
Here comes the bride! 😍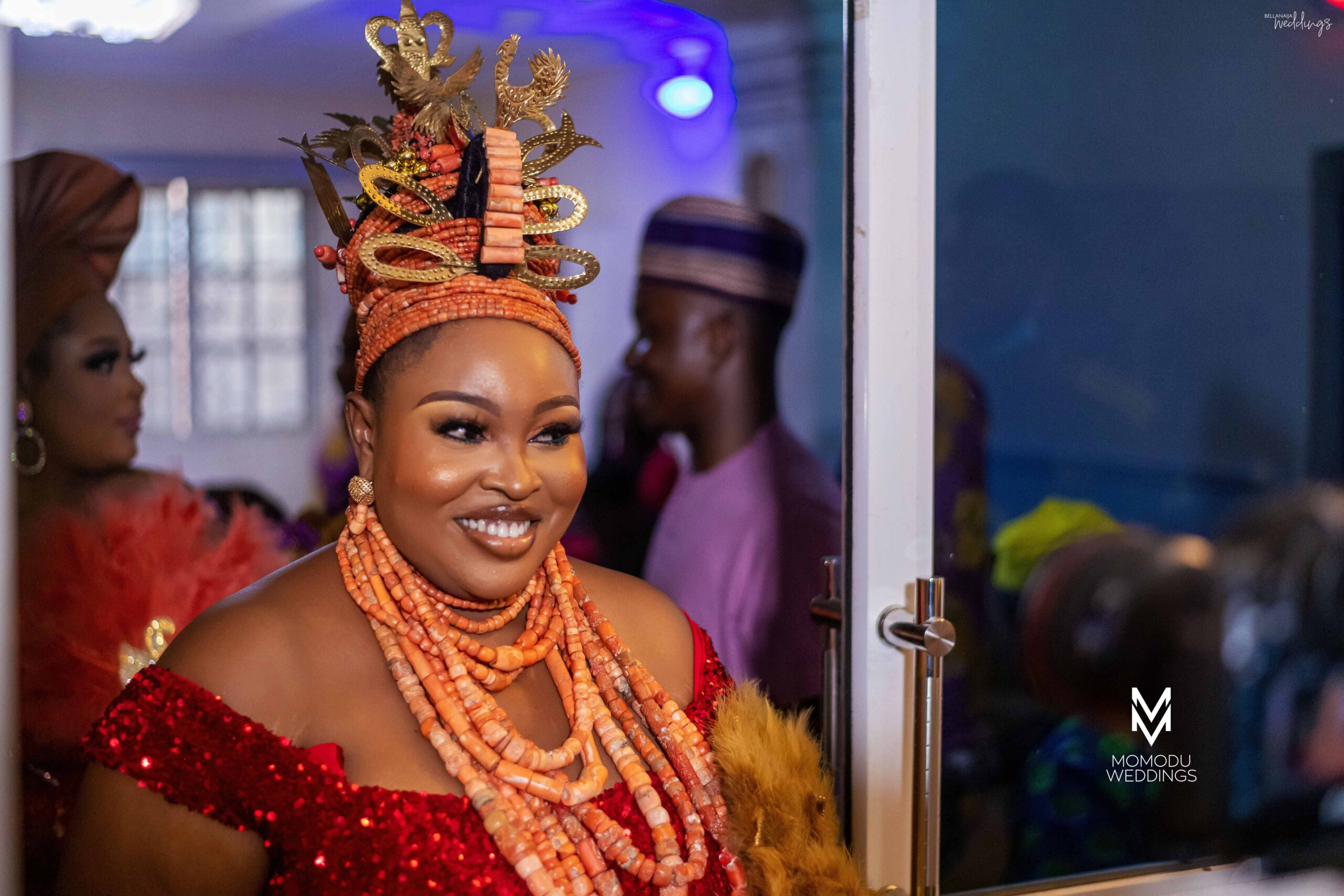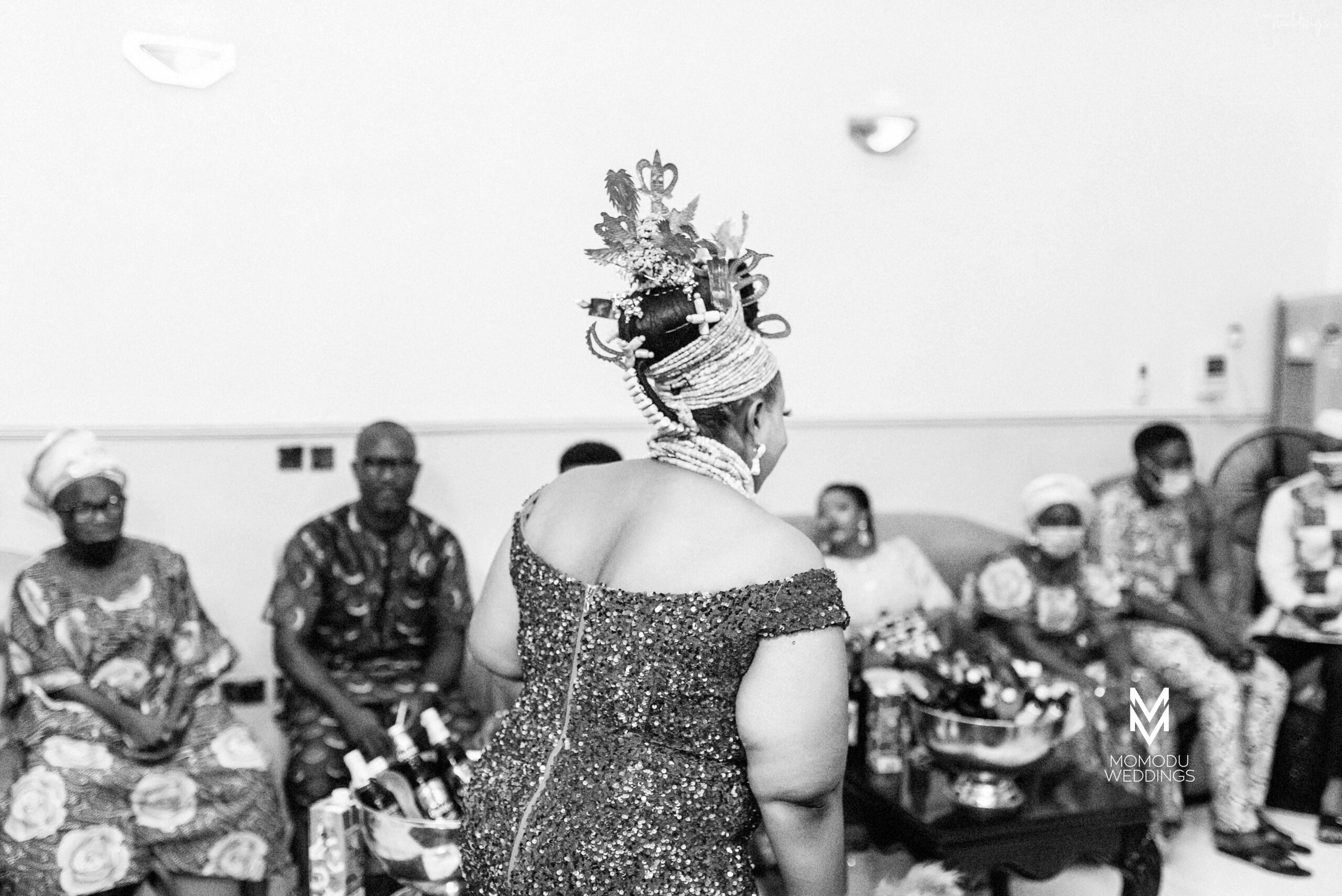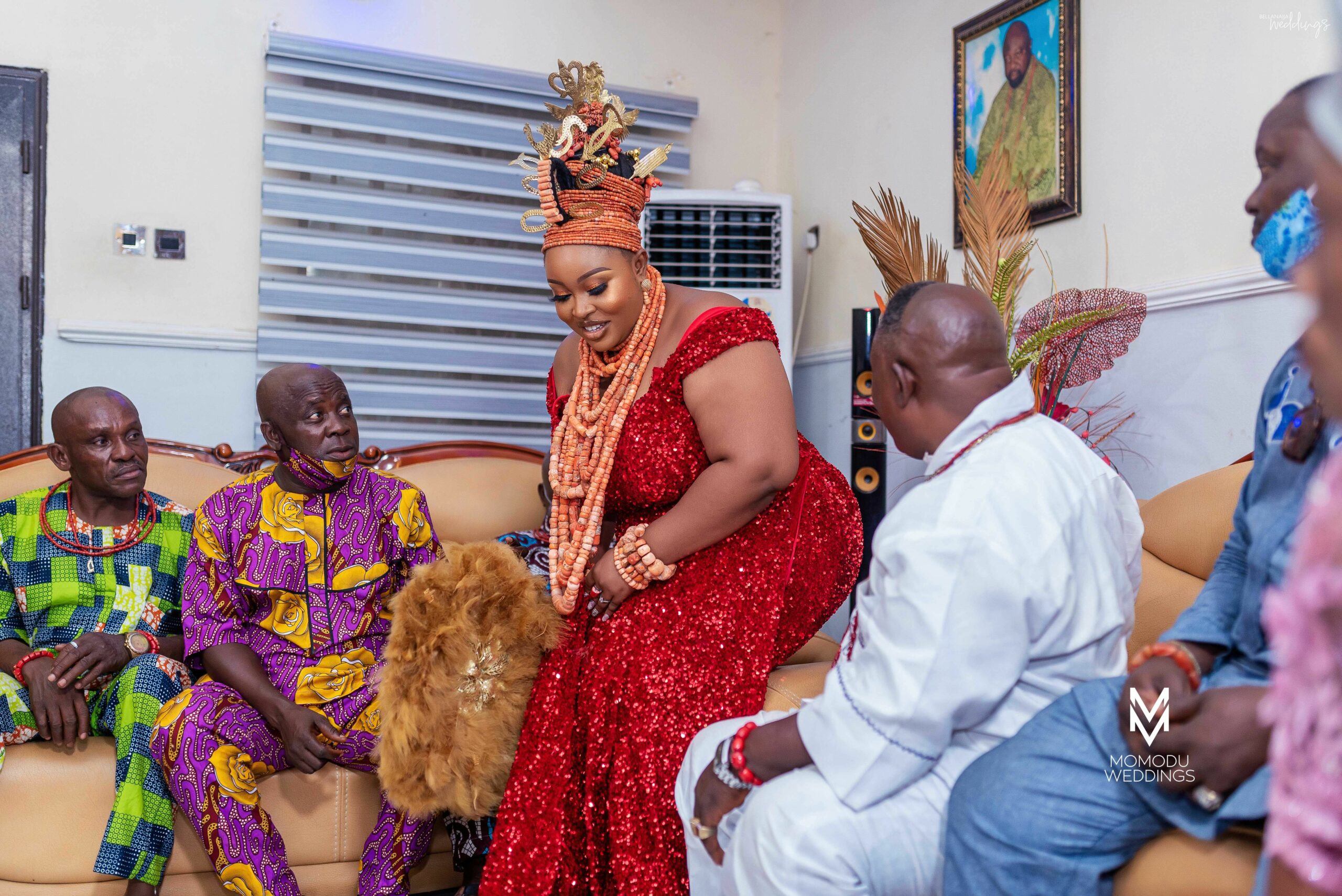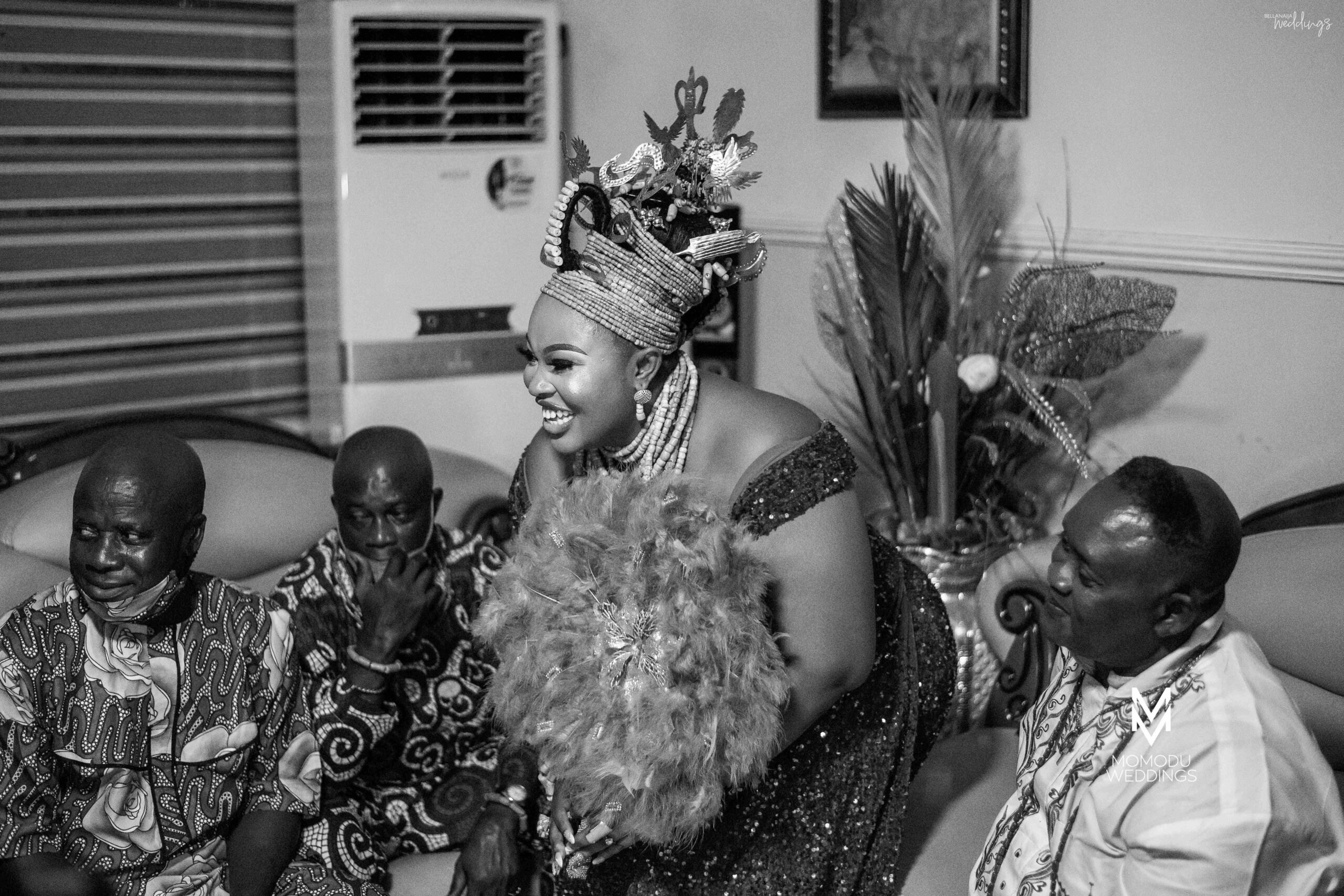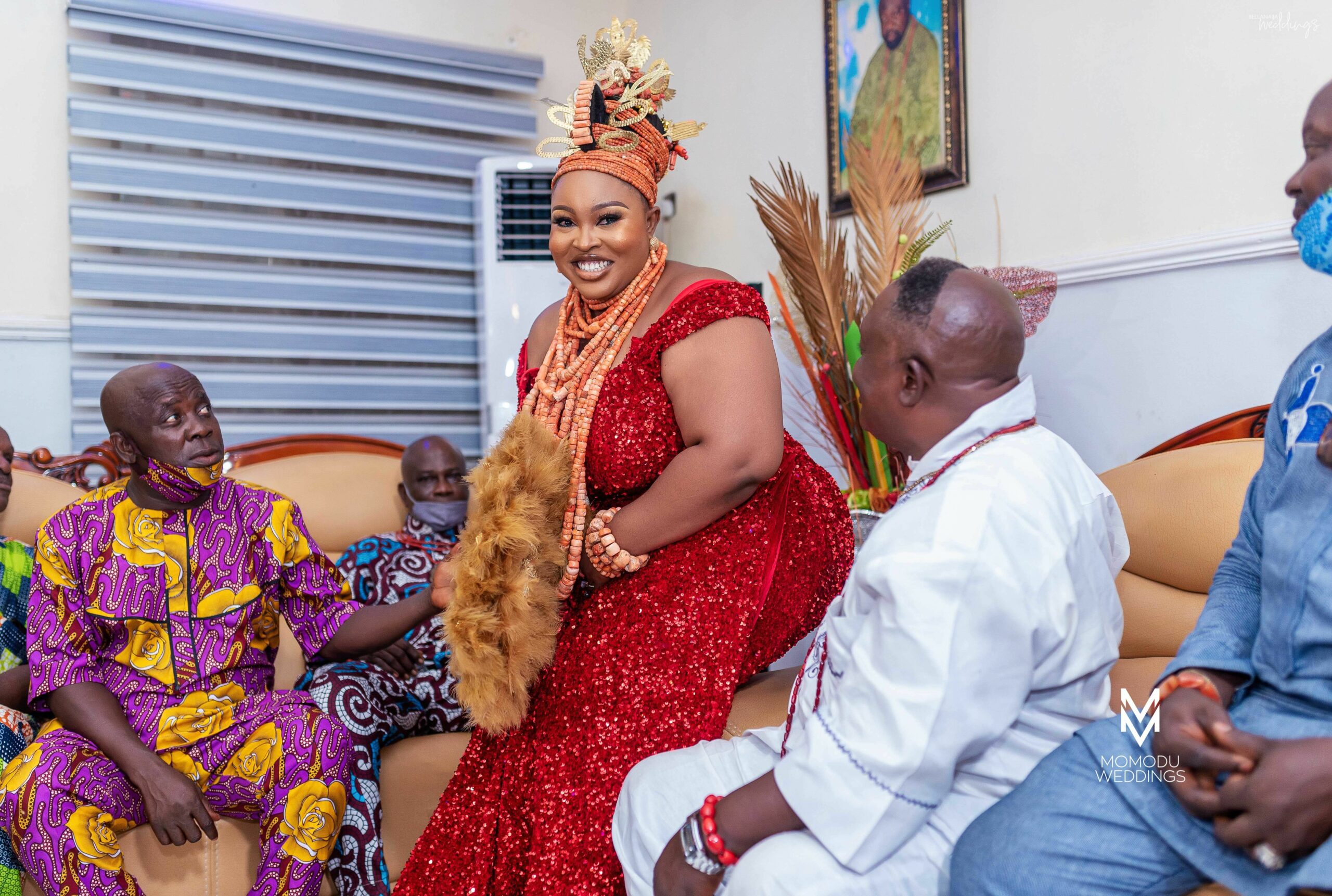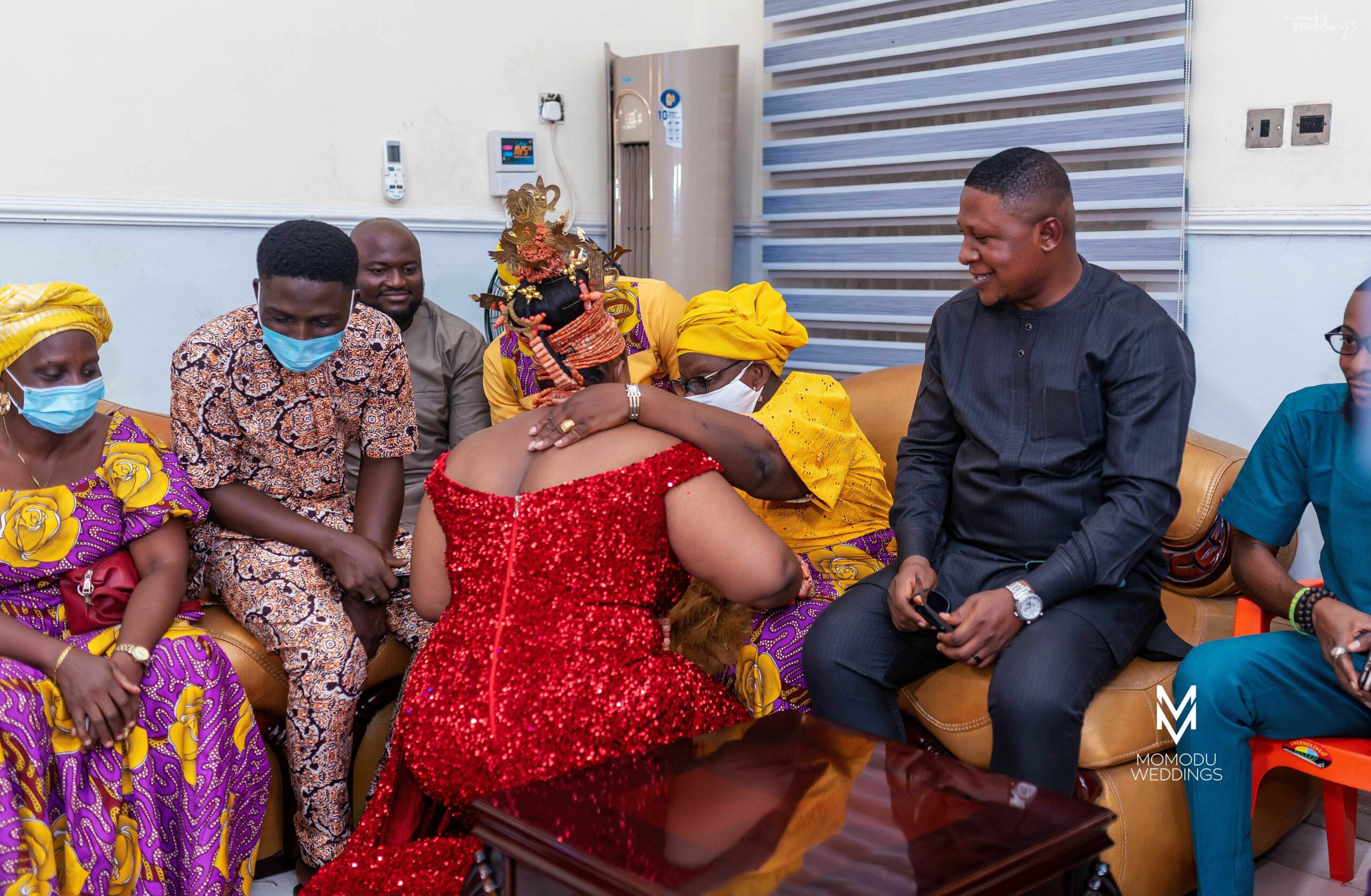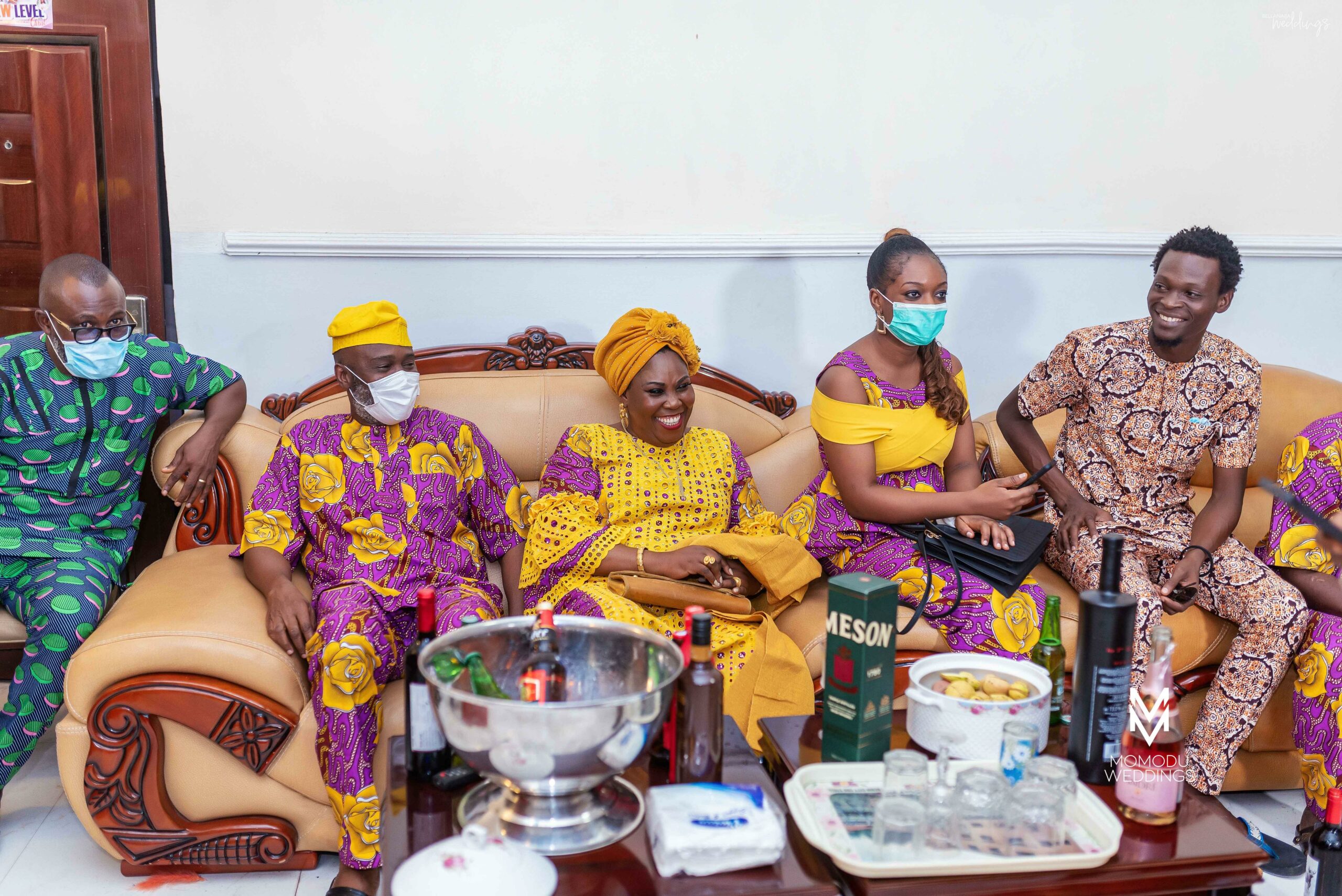 I suggested we wait and see how things go because I did not know how the long-distance relationship would work. Then I returned to Benin where we kept on communicating. He visited me in December, just in time for my call-to-bar celebration and that was when I formally agreed to date him.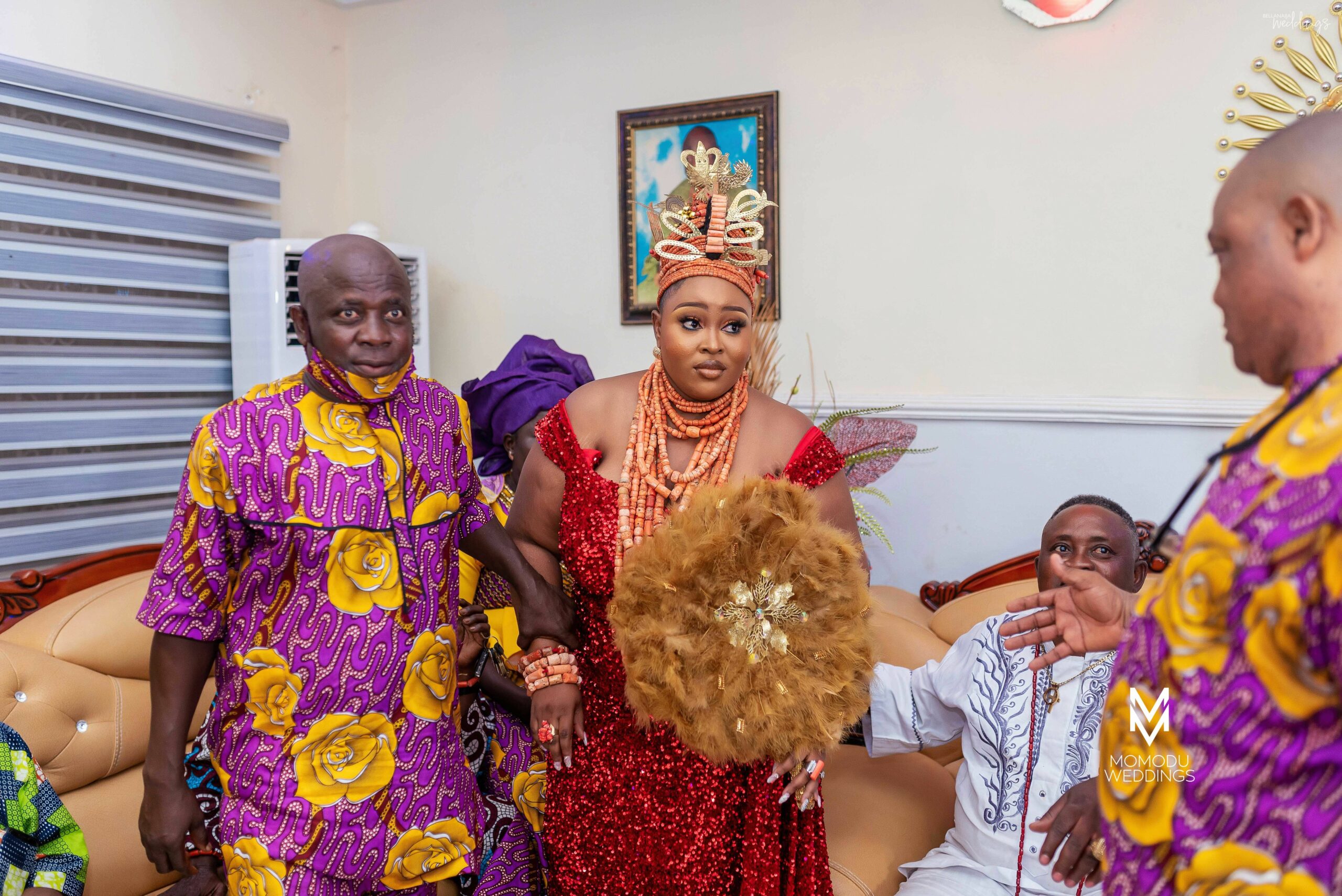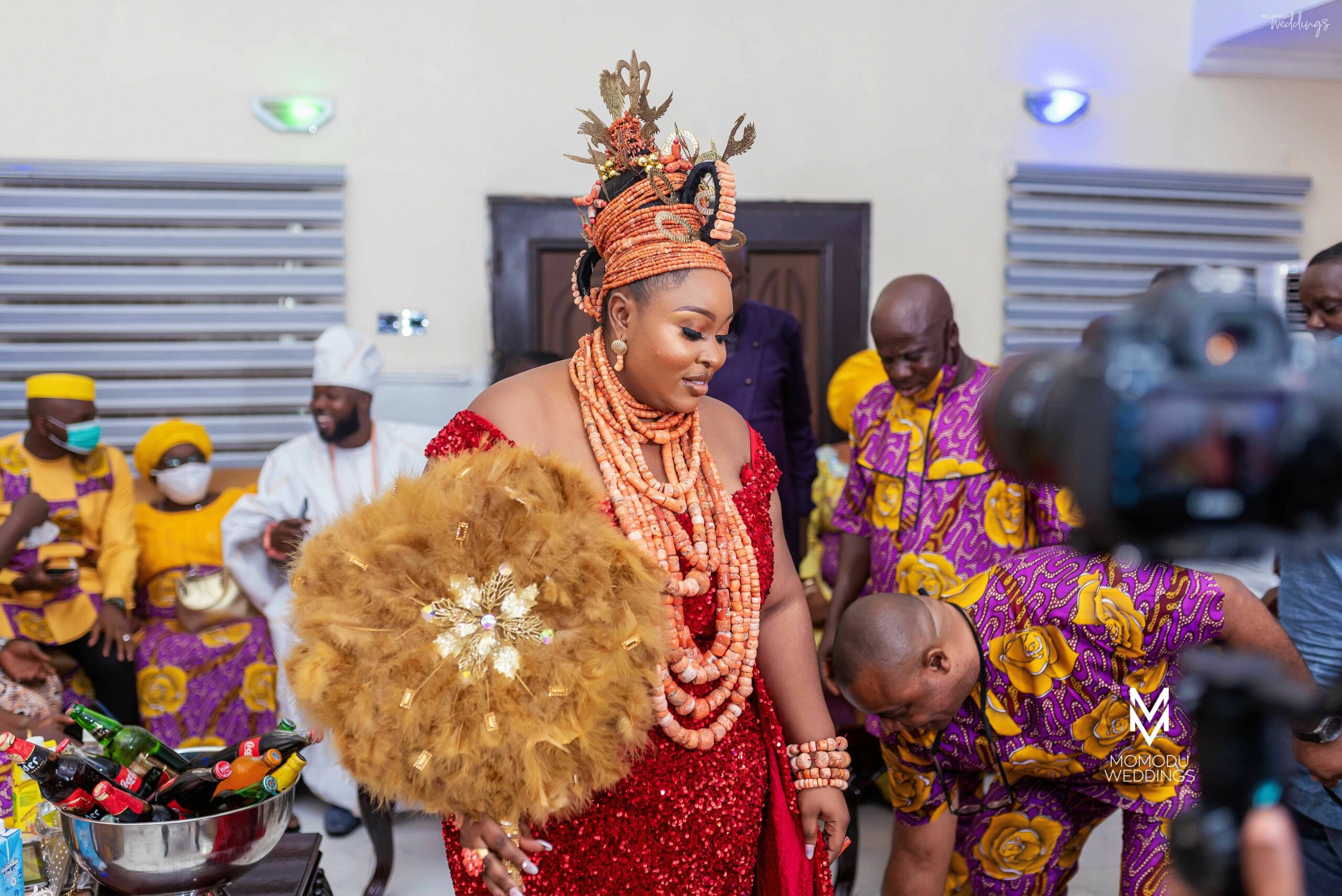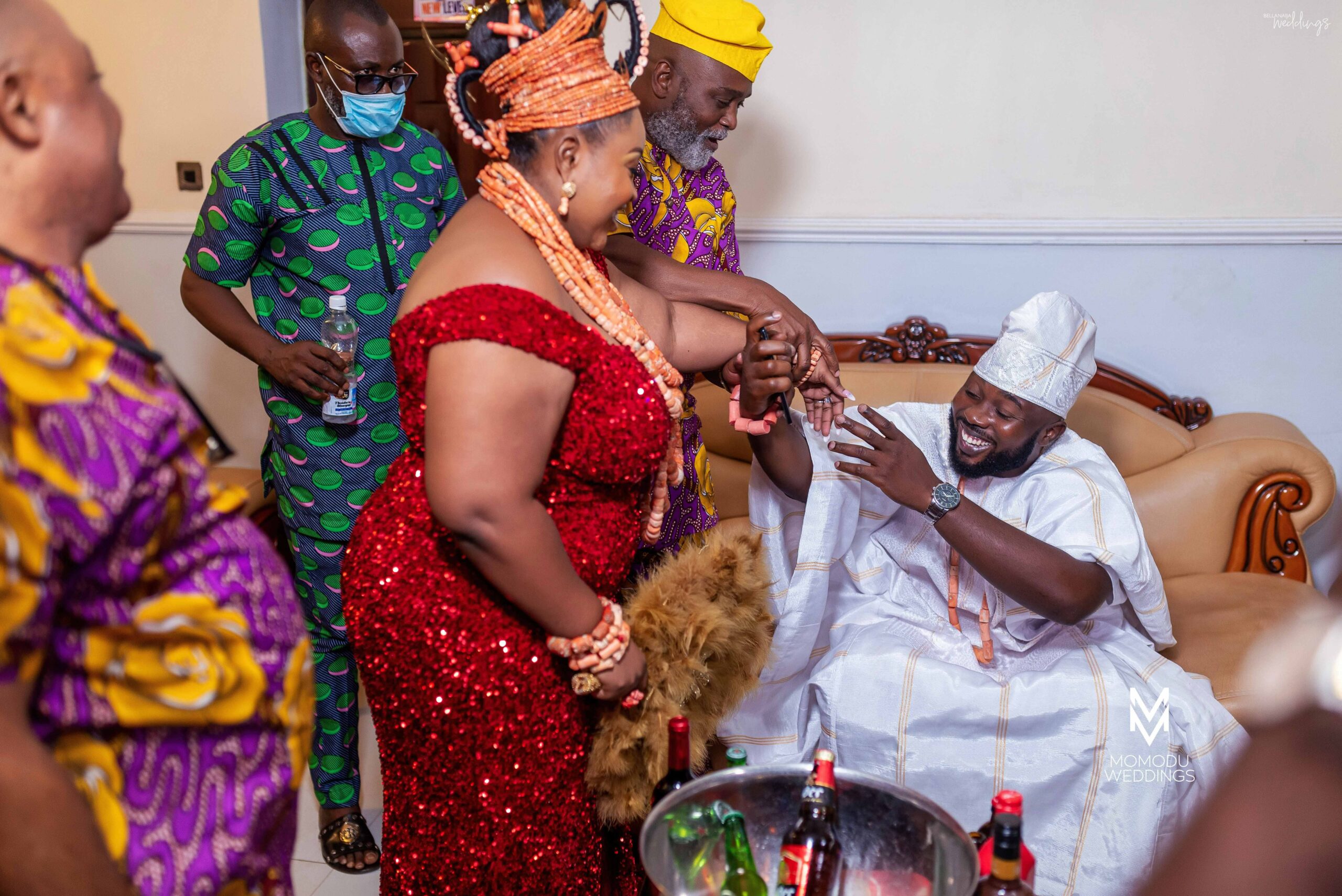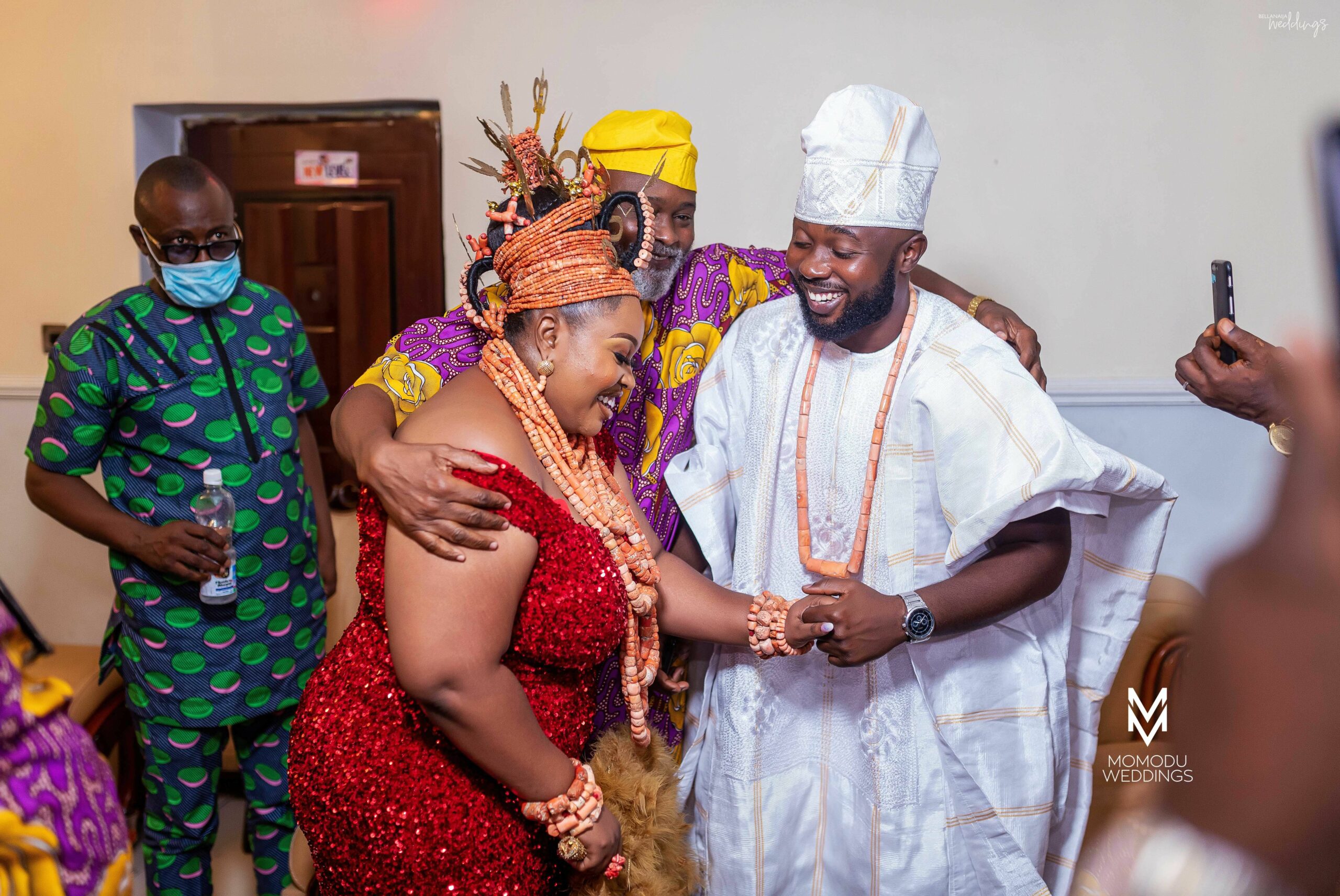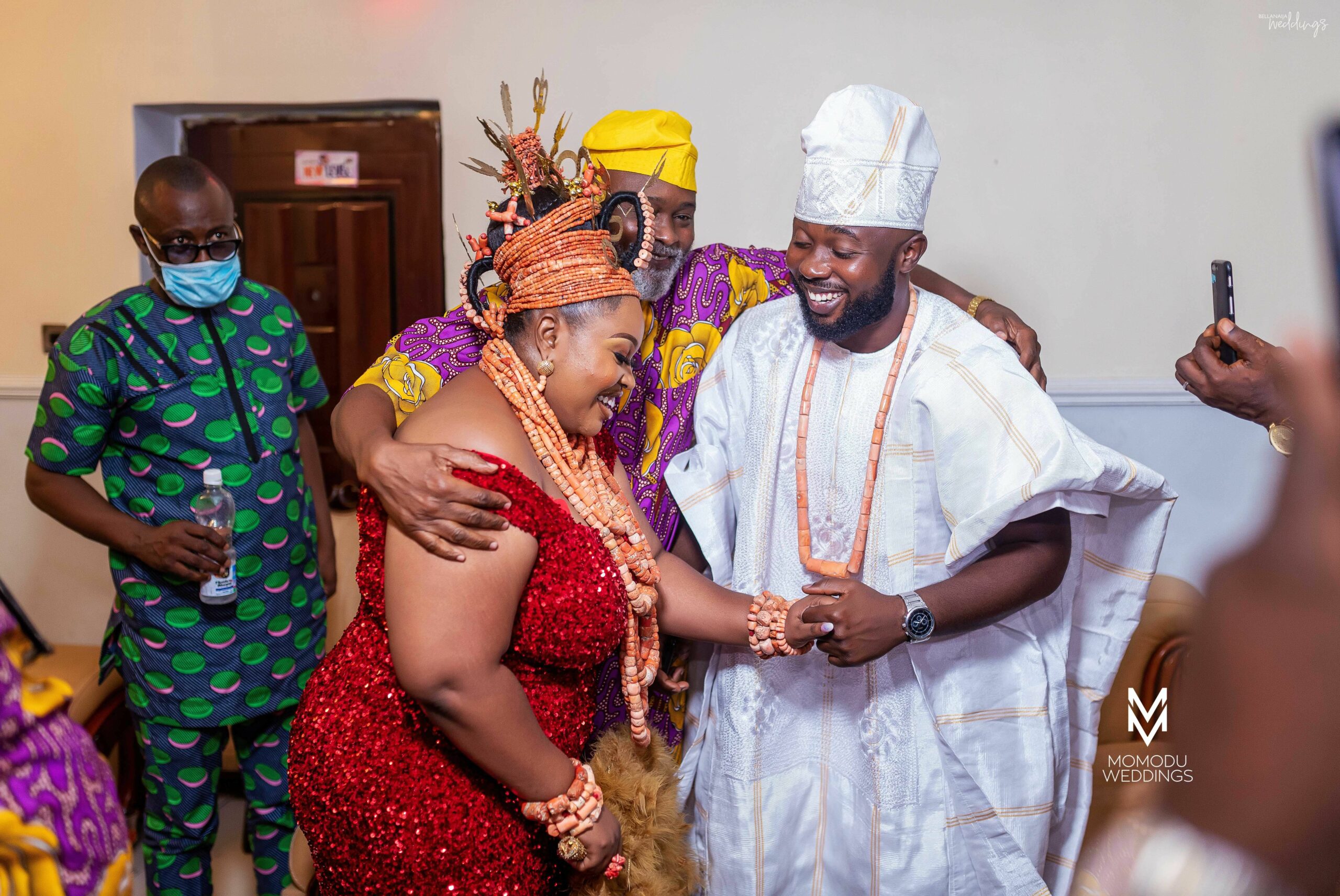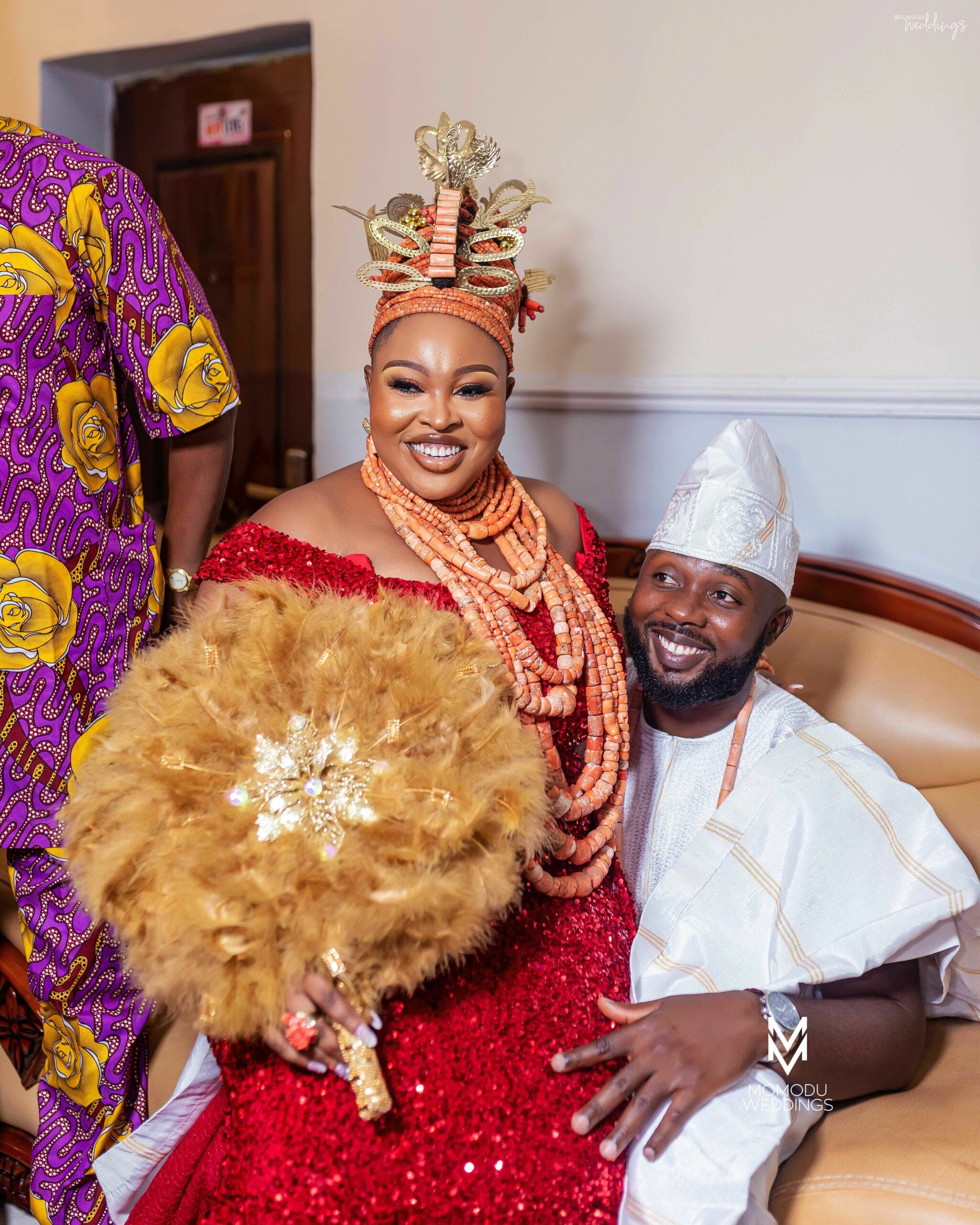 Dating him turned out to be one of the best decisions I made. Who said long-distance relationships couldn't work? It didn't feel that way at all because the communication was constant and we always set a date to see each other and we kept to it. We dated for three wonderful years and we became Mr and Mrs Thick.
Now let's get into phase two of the ceremony!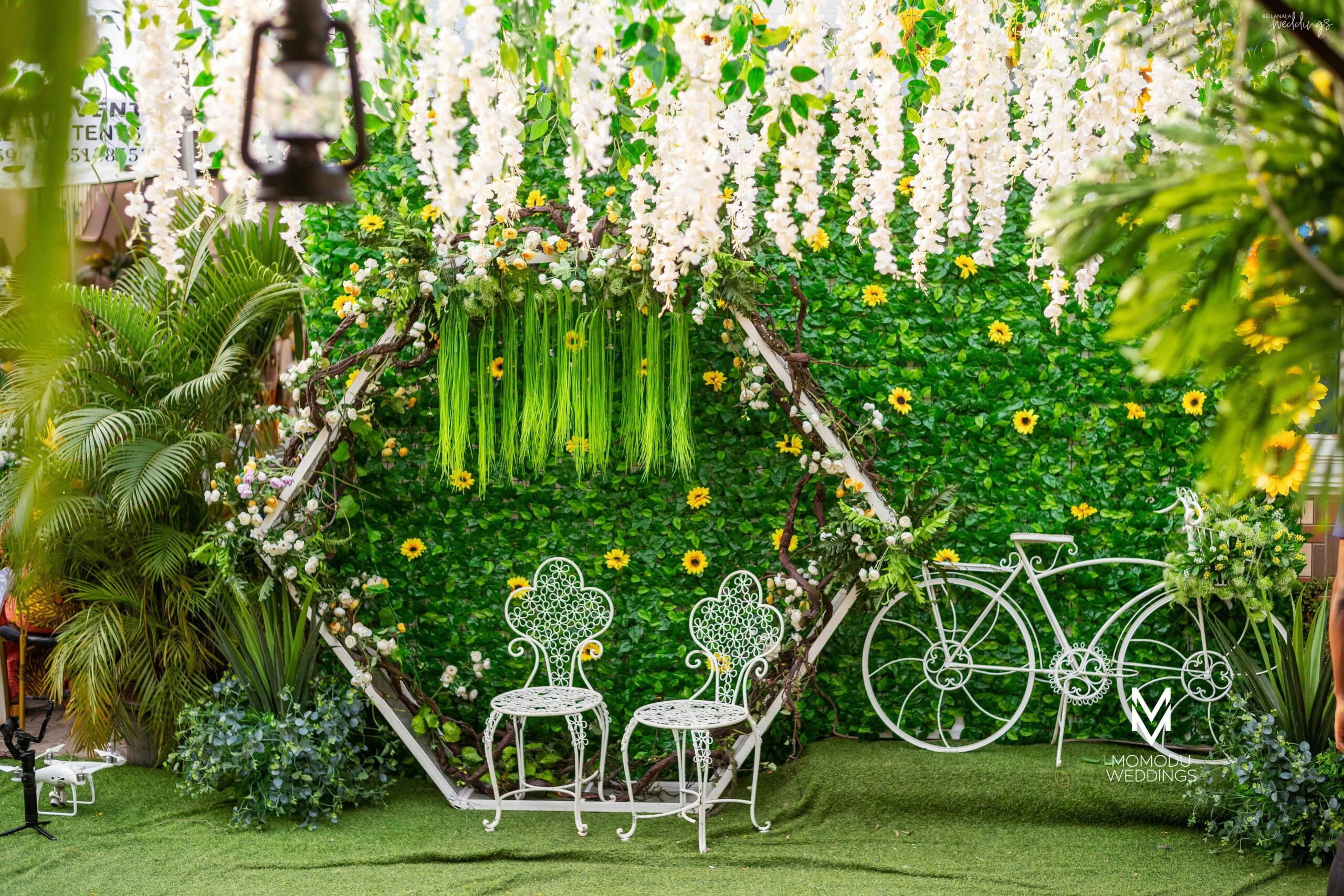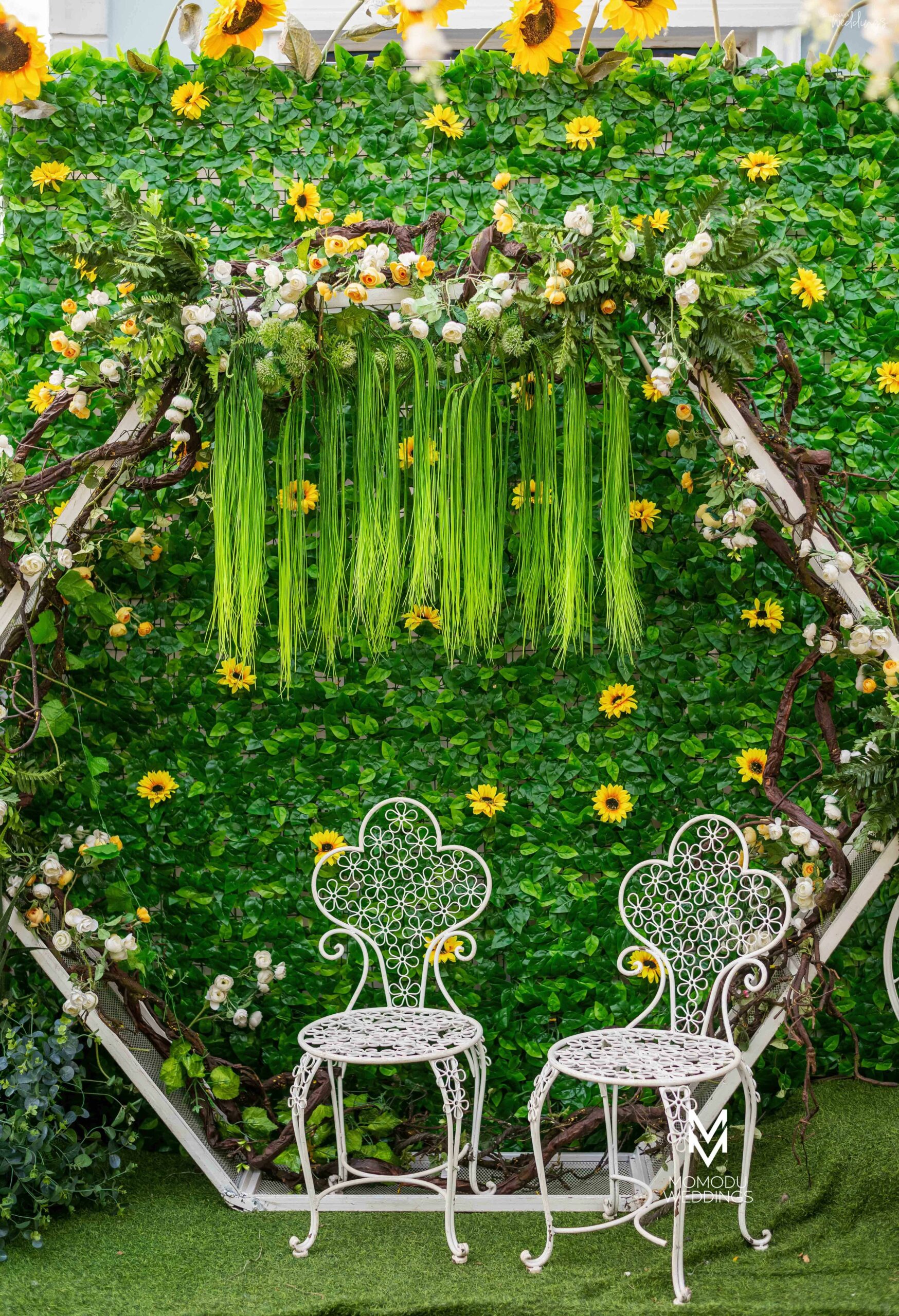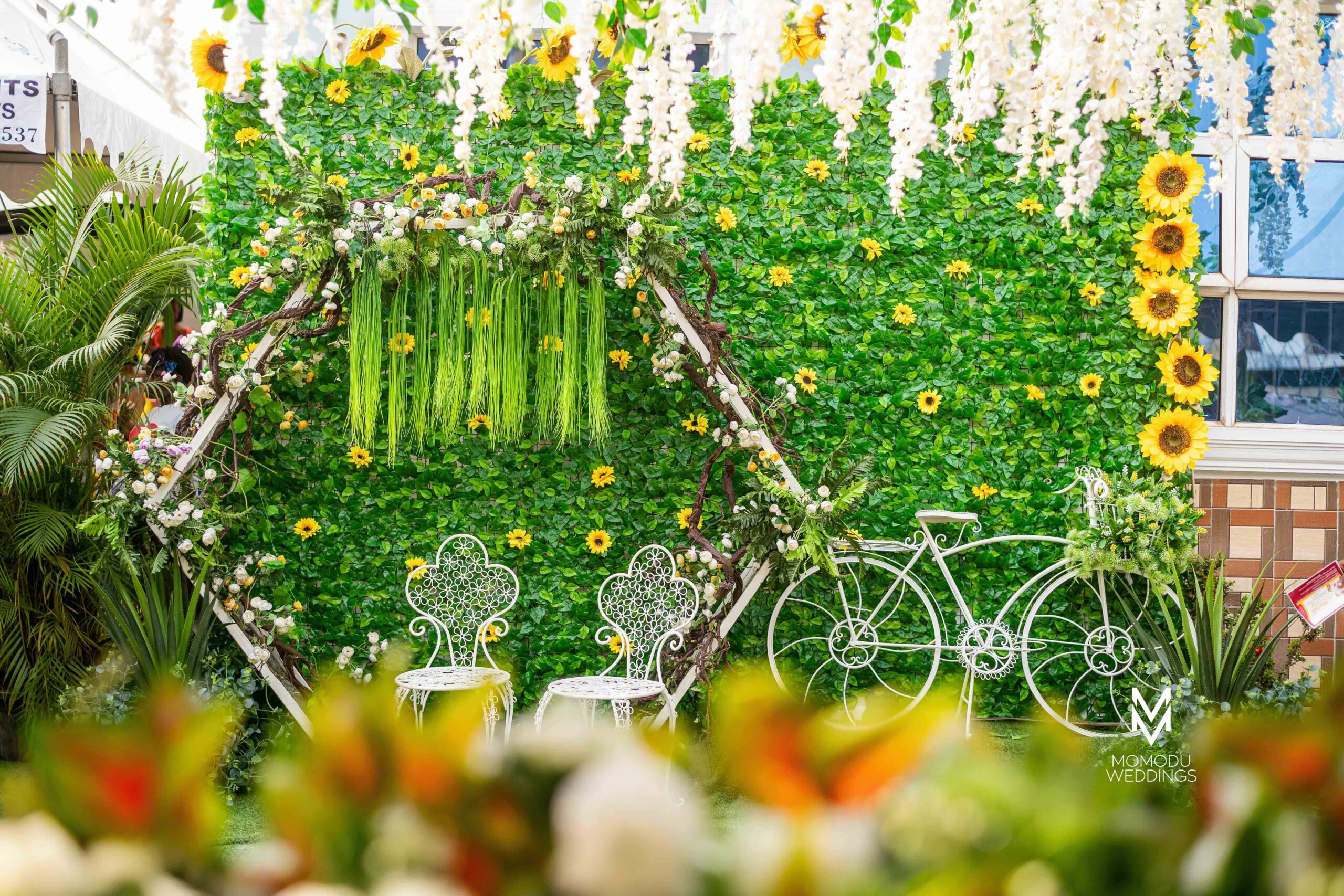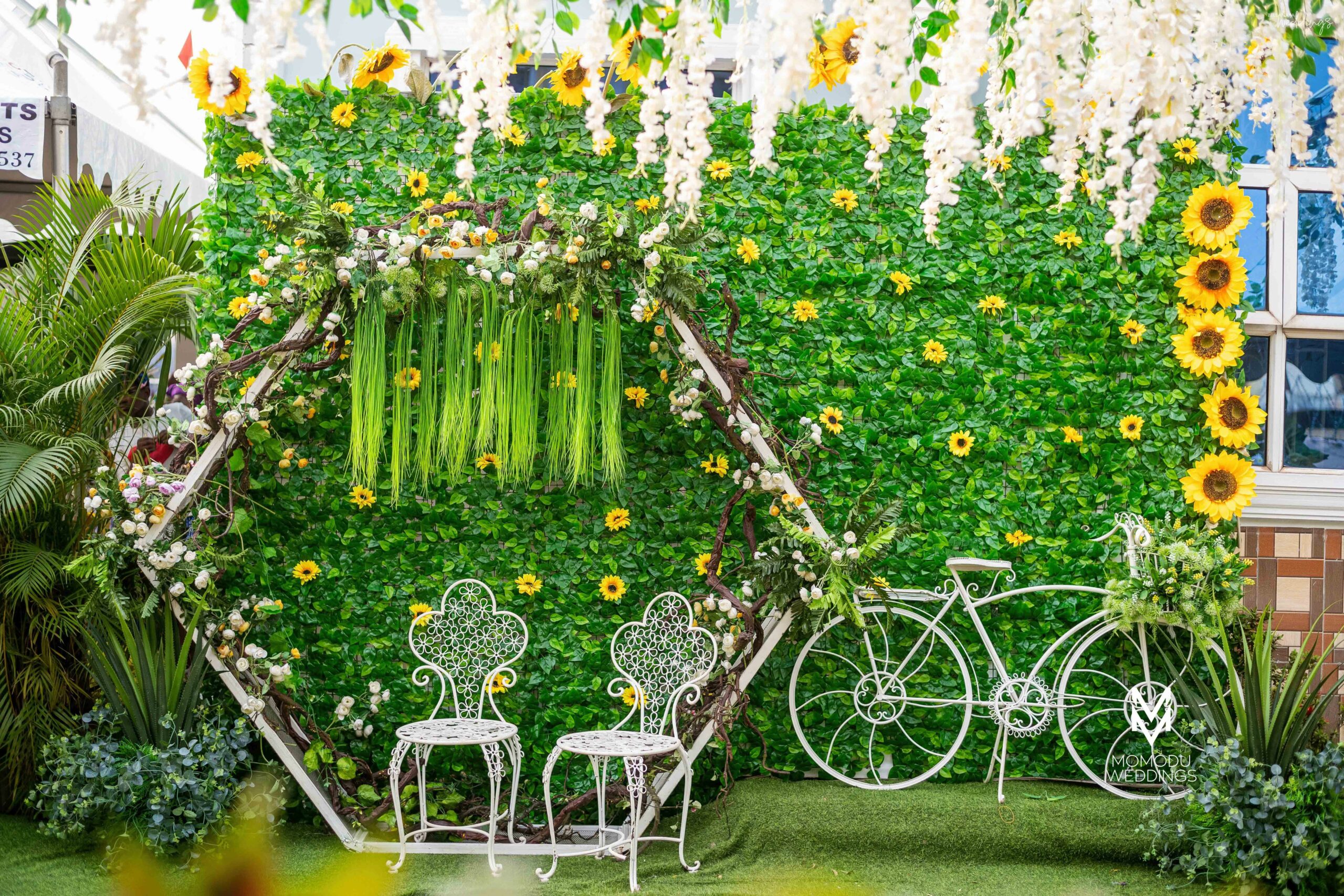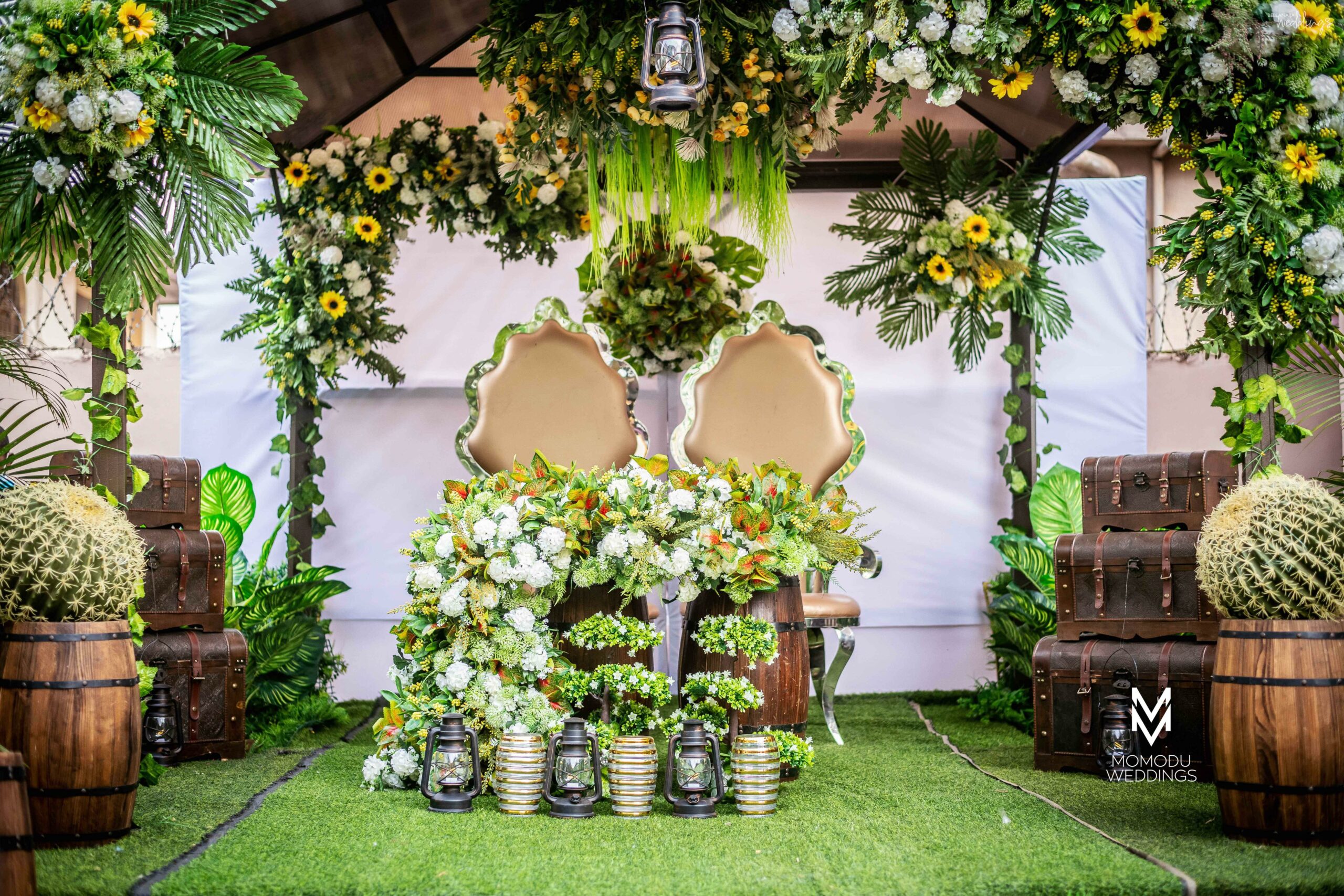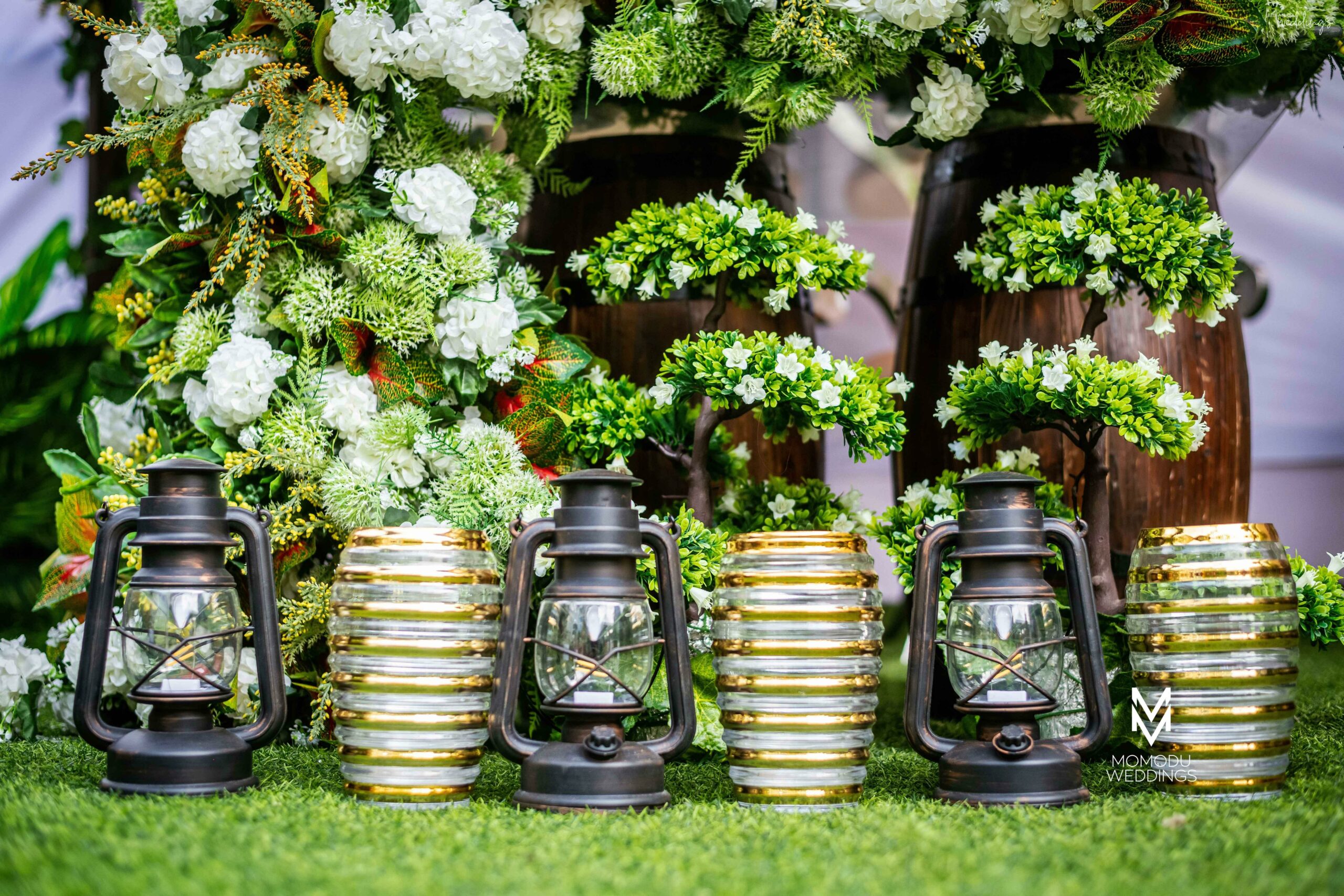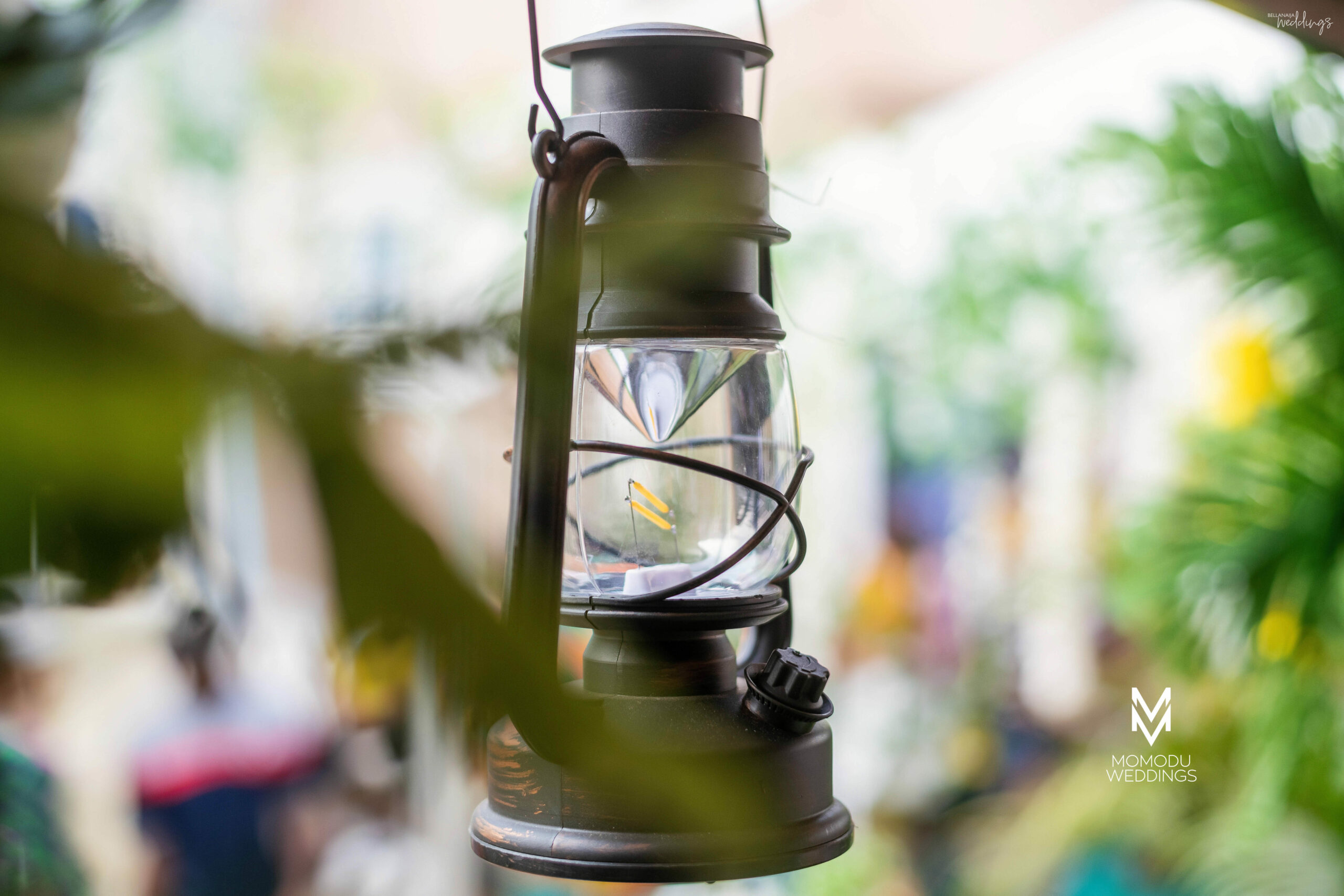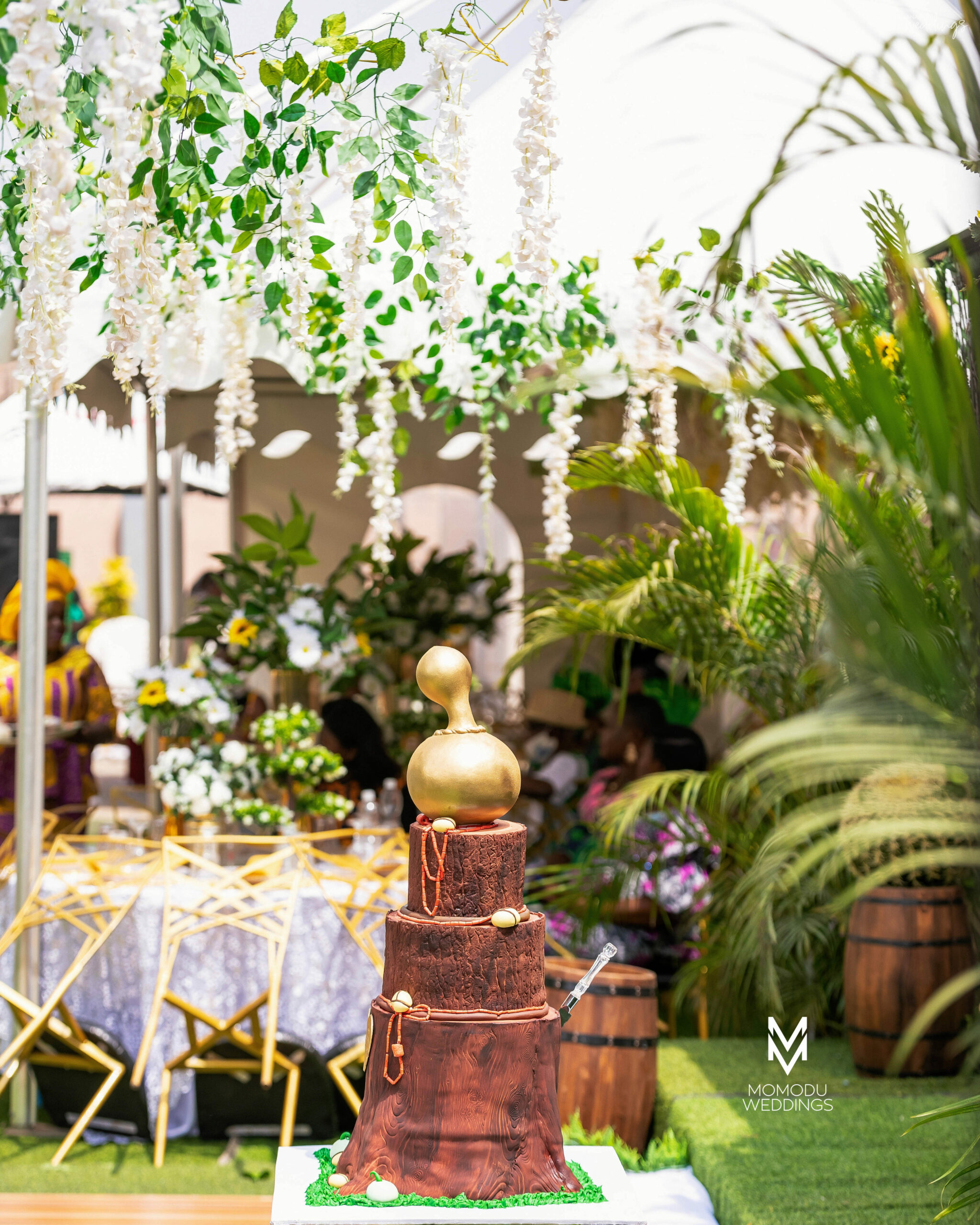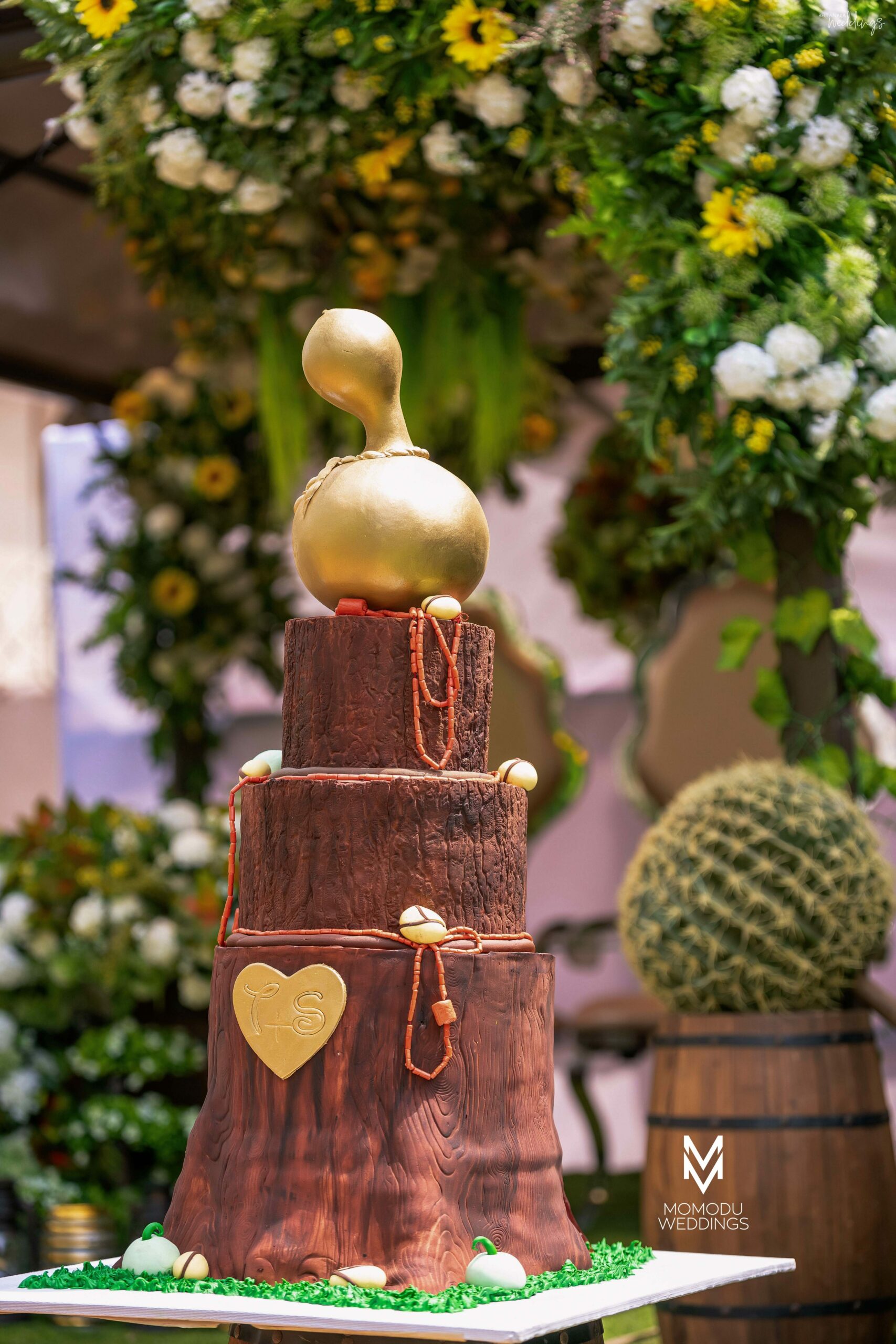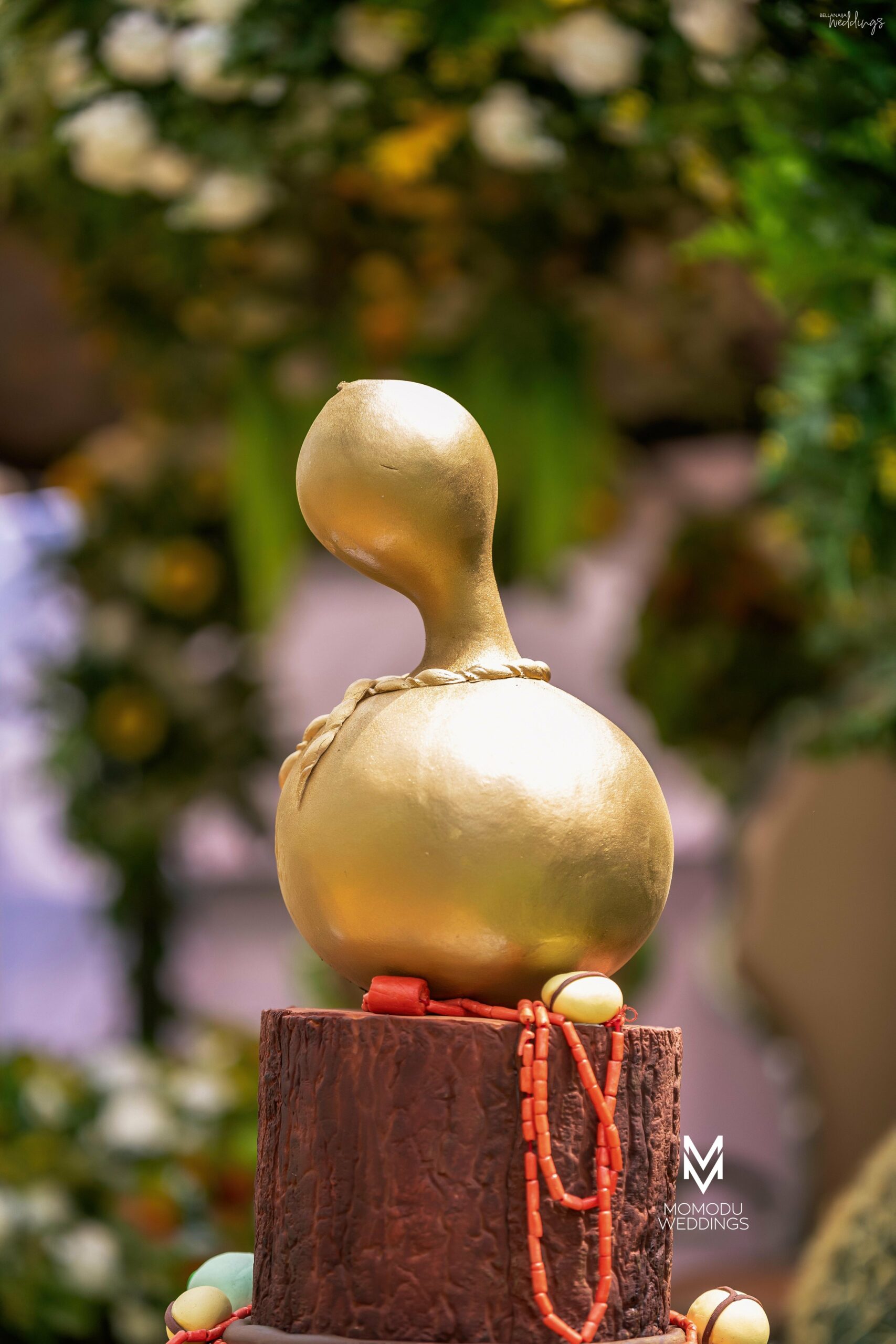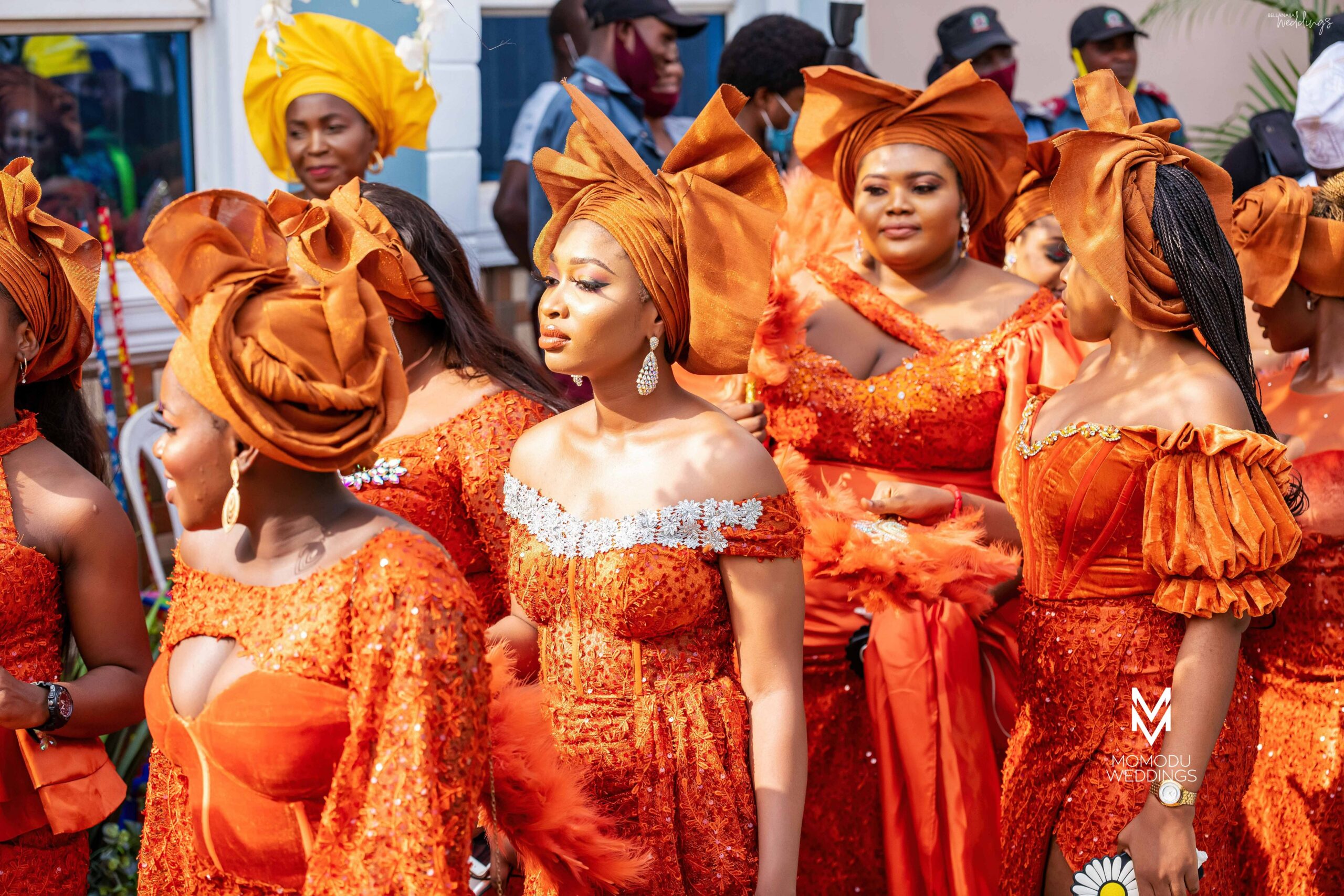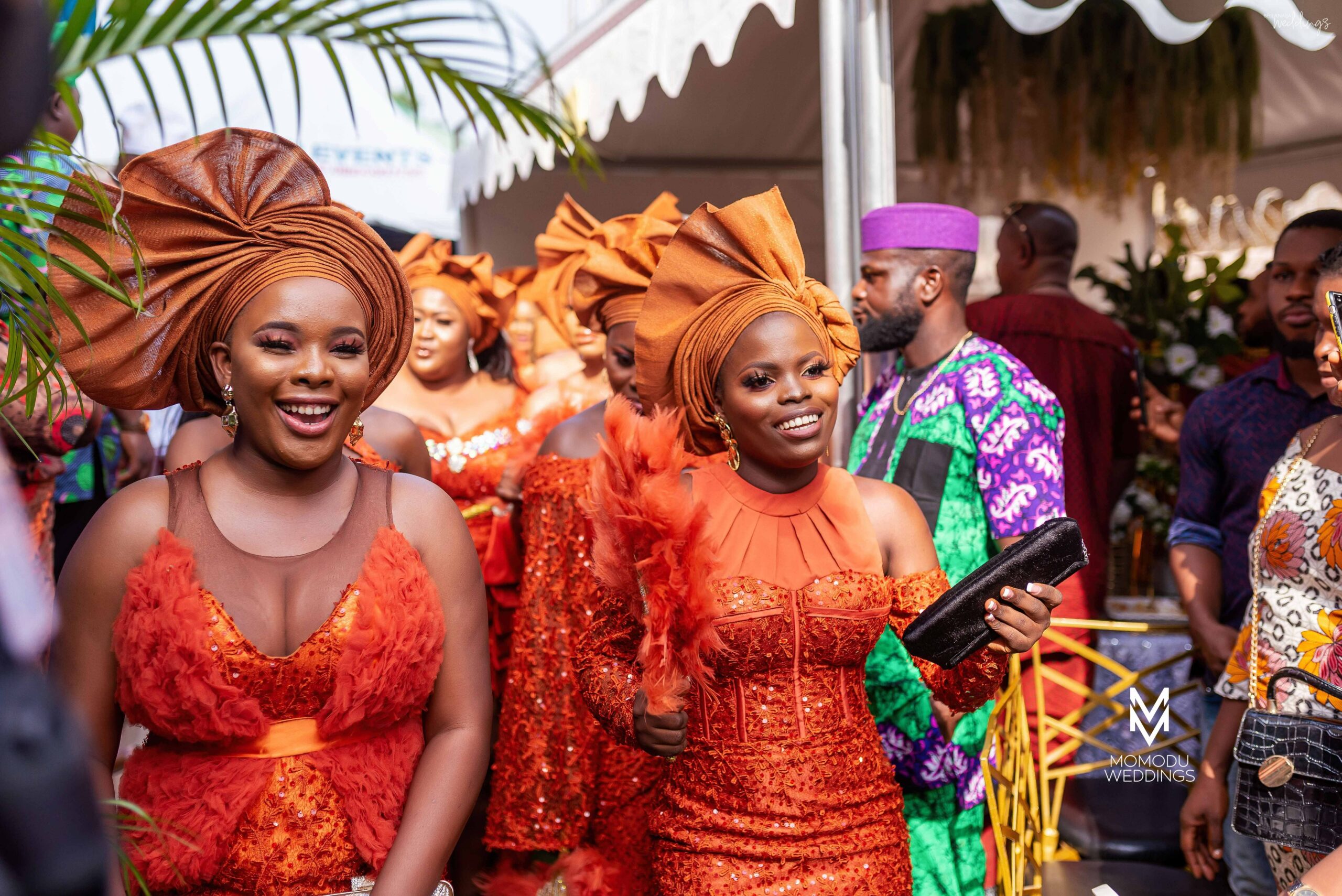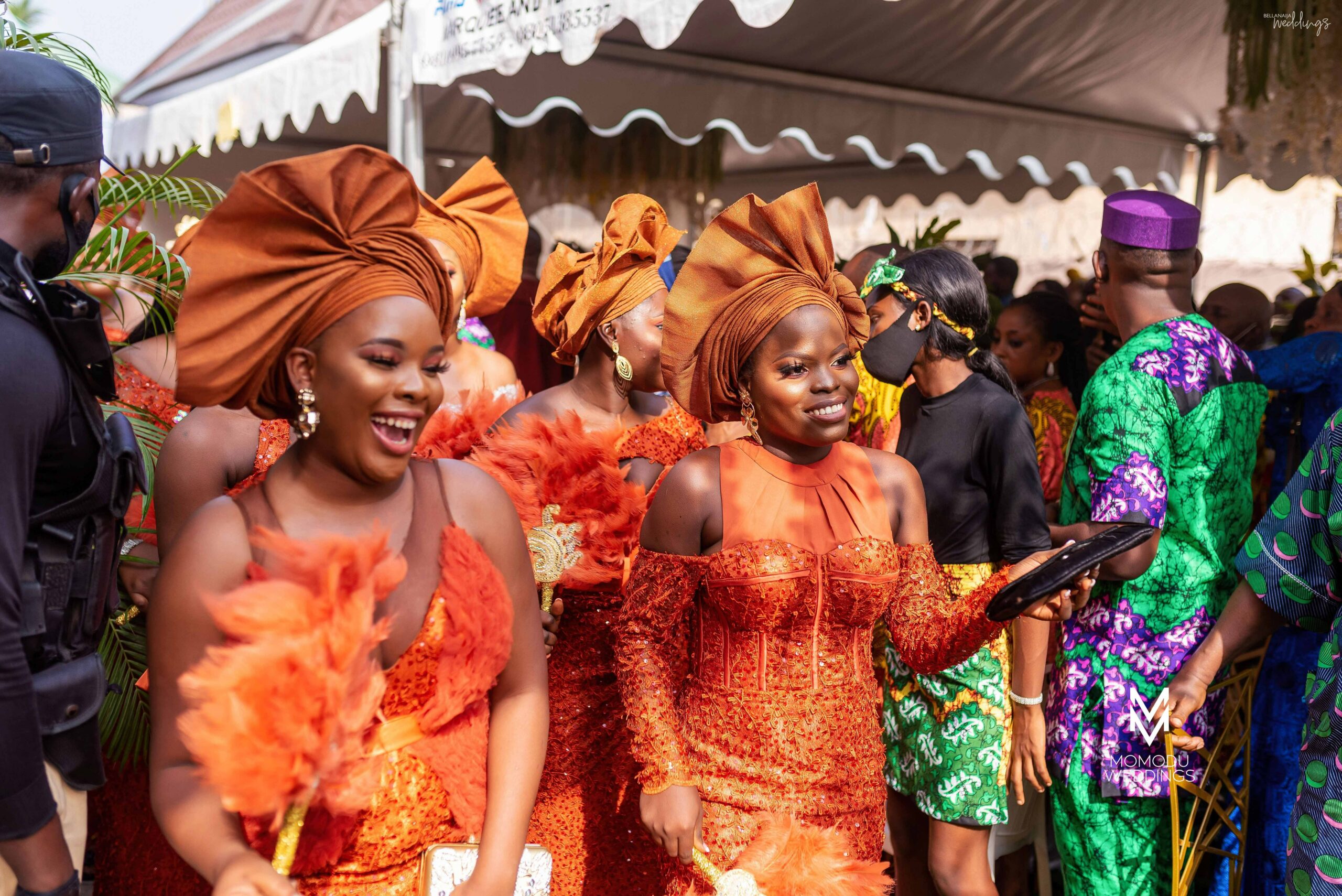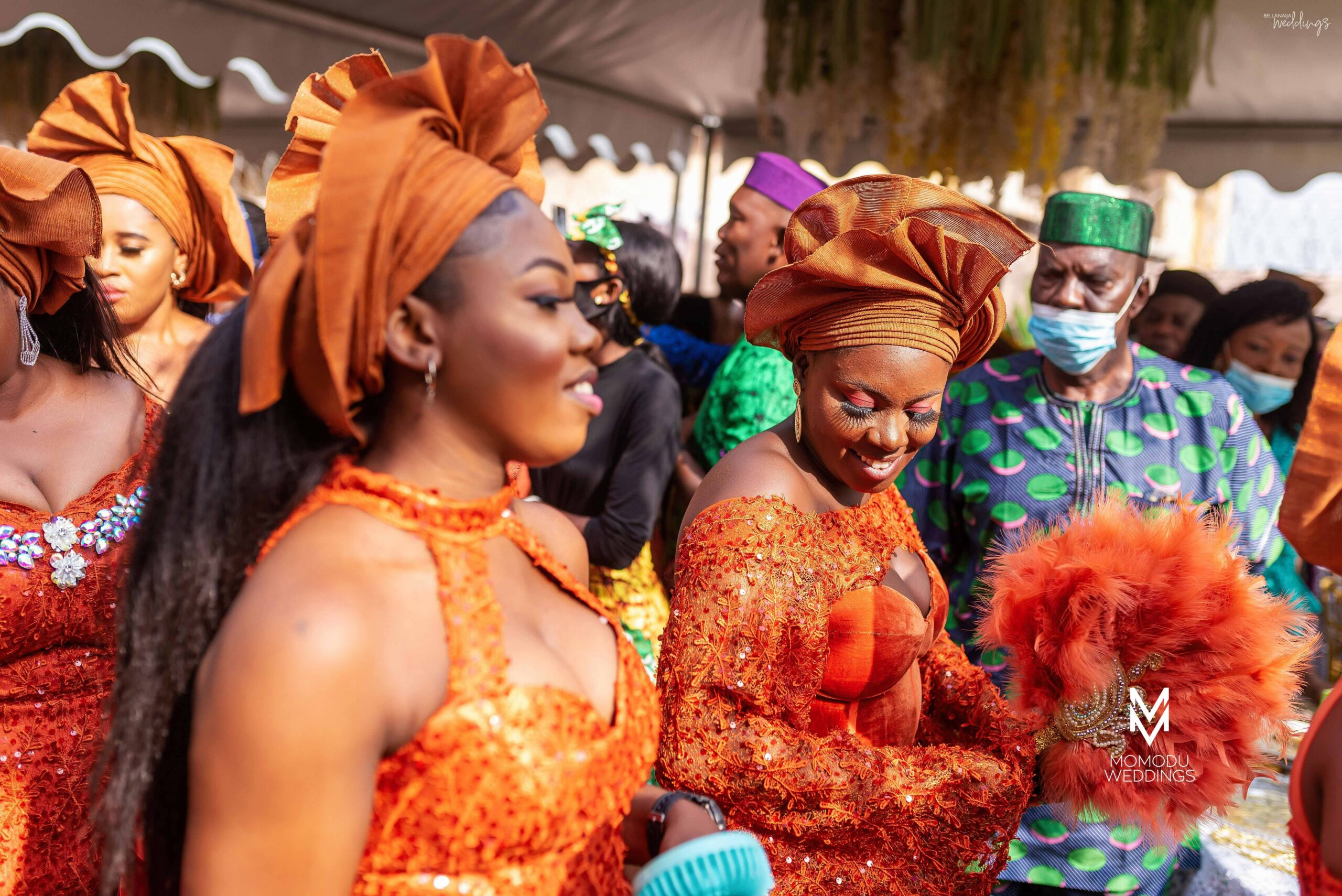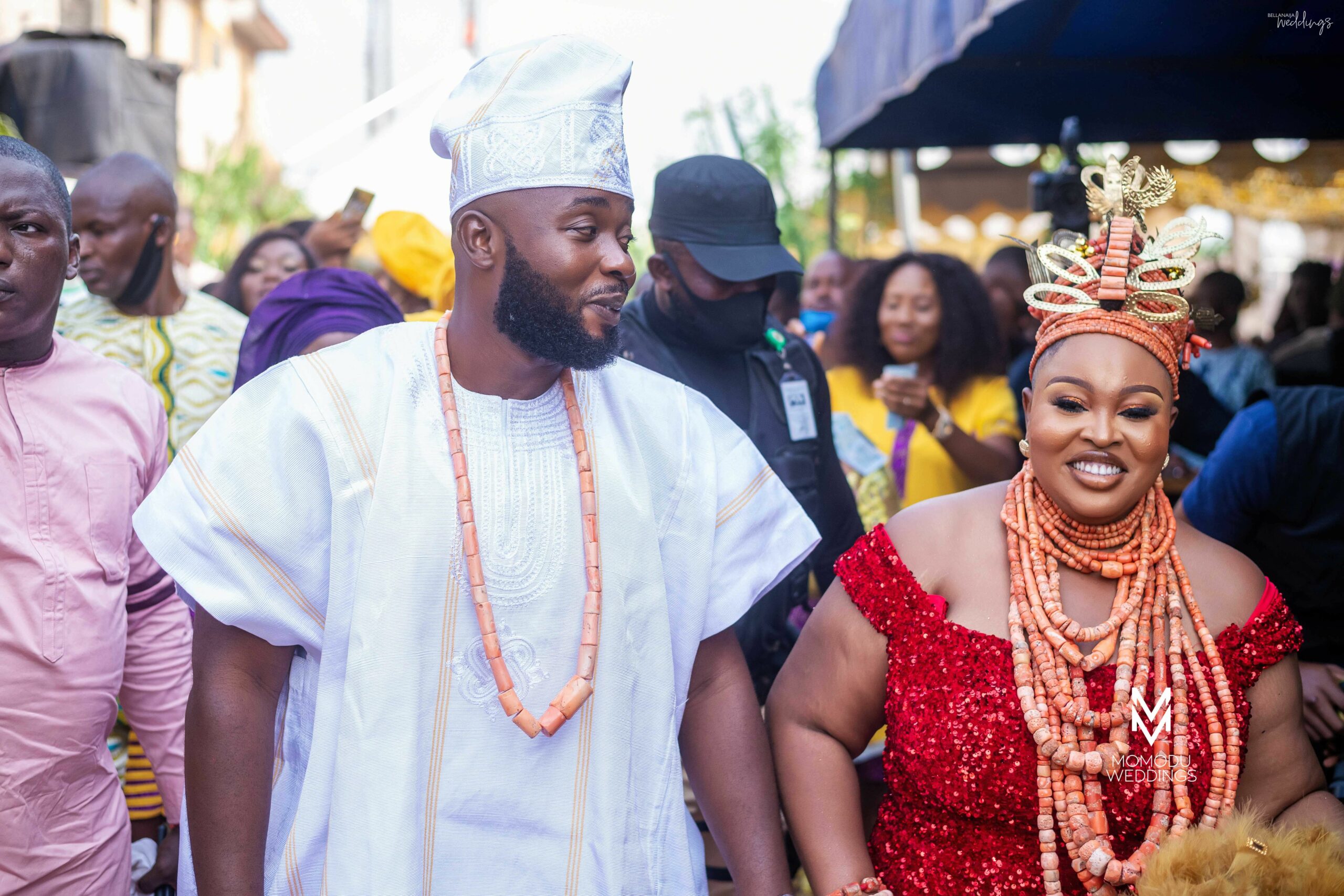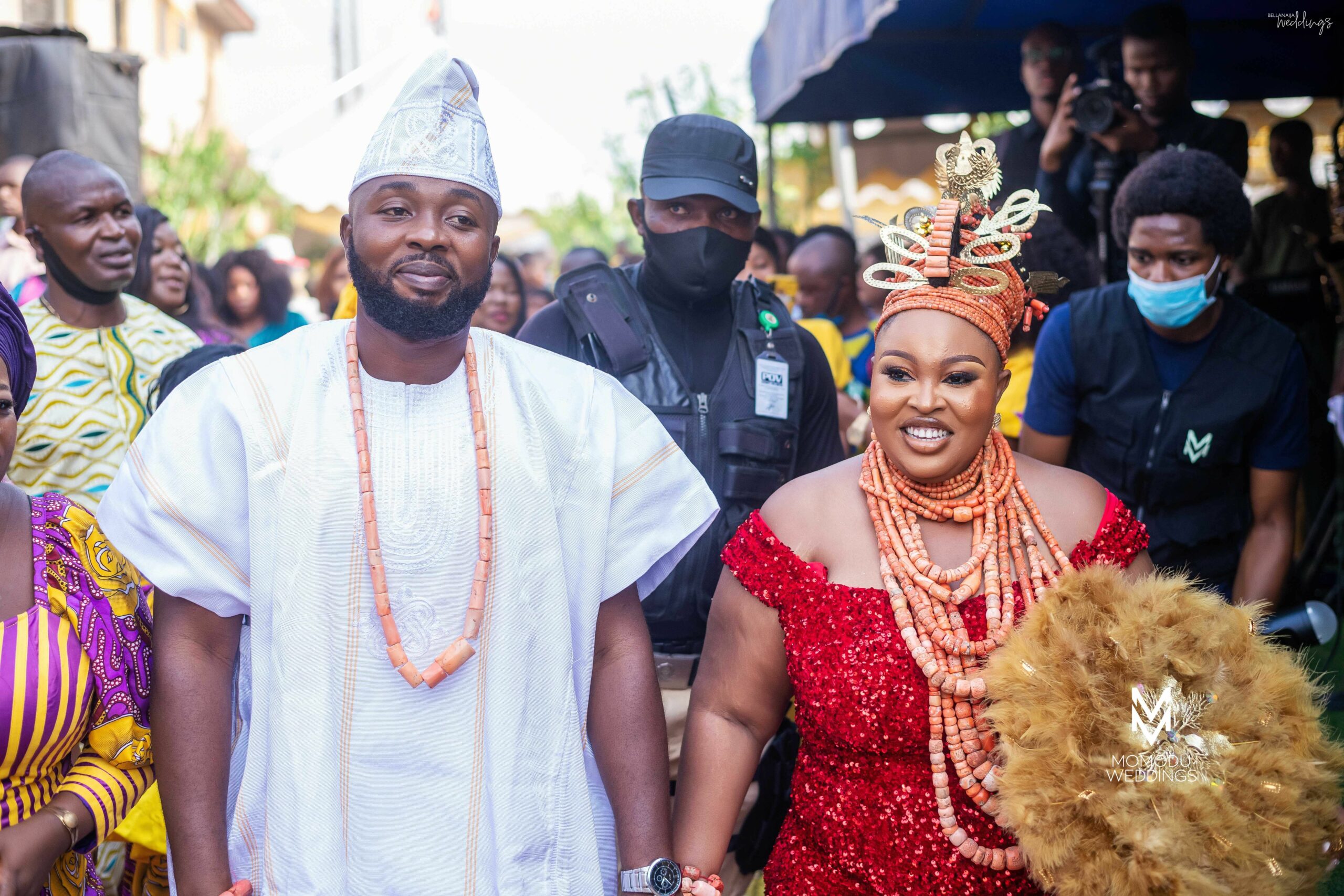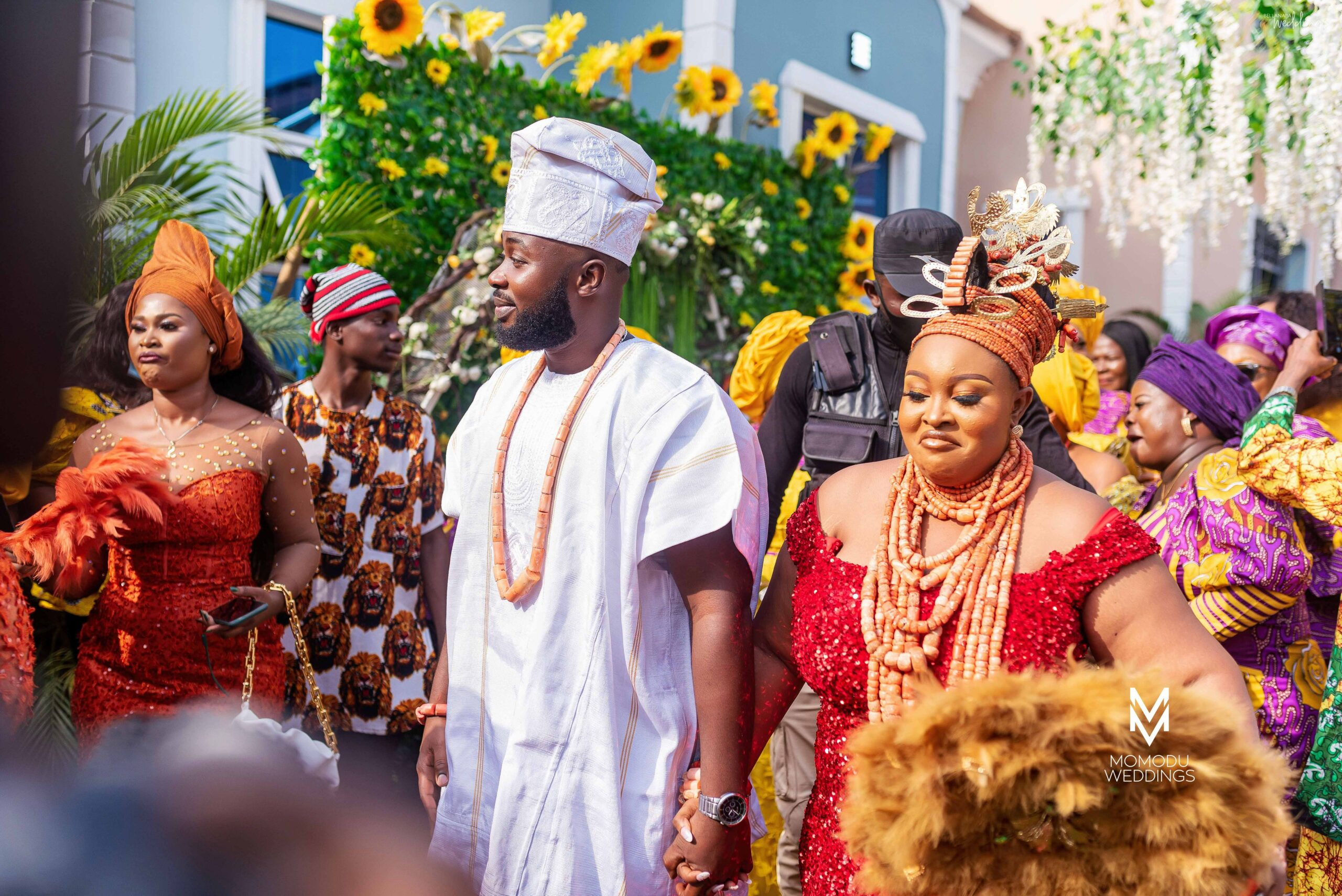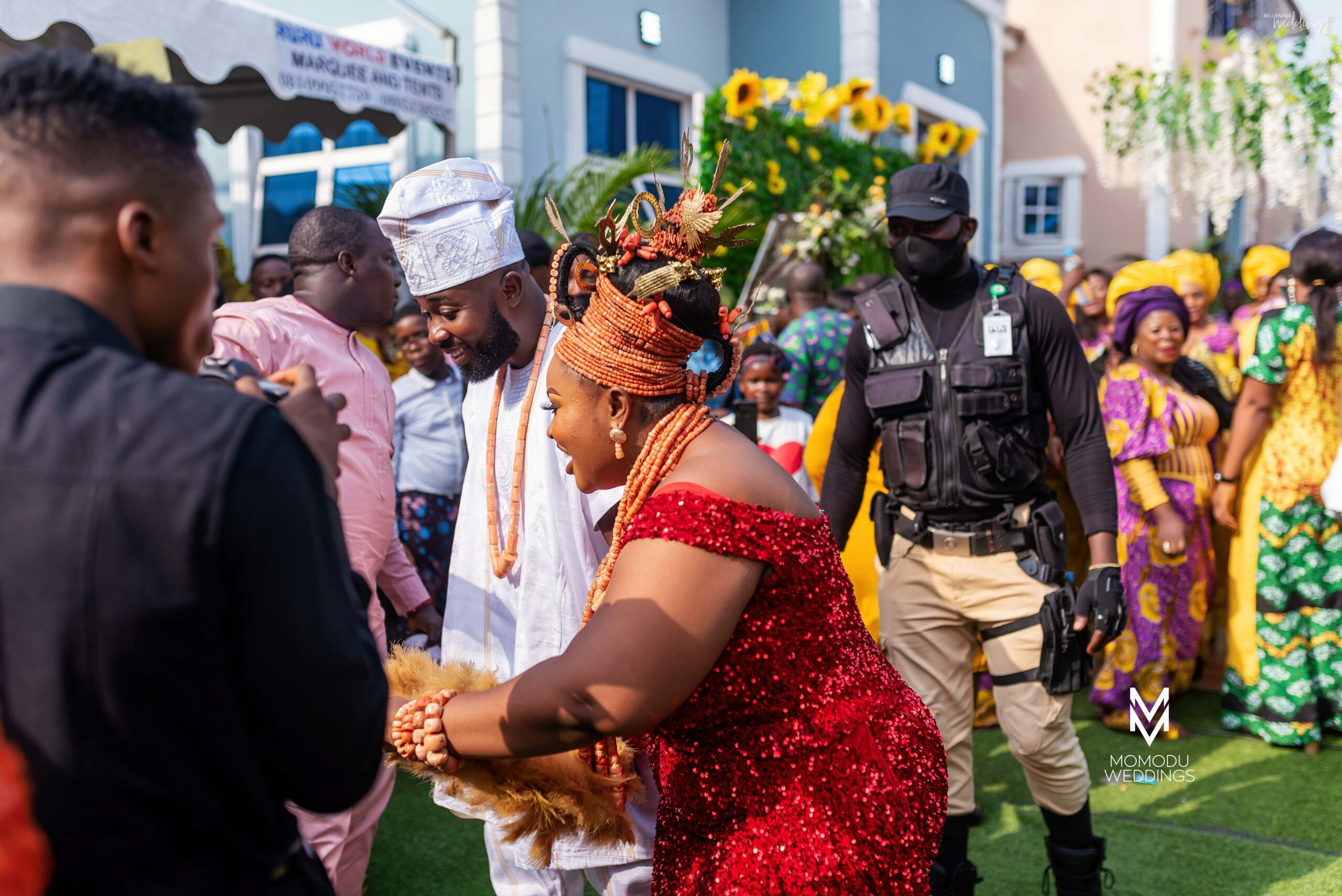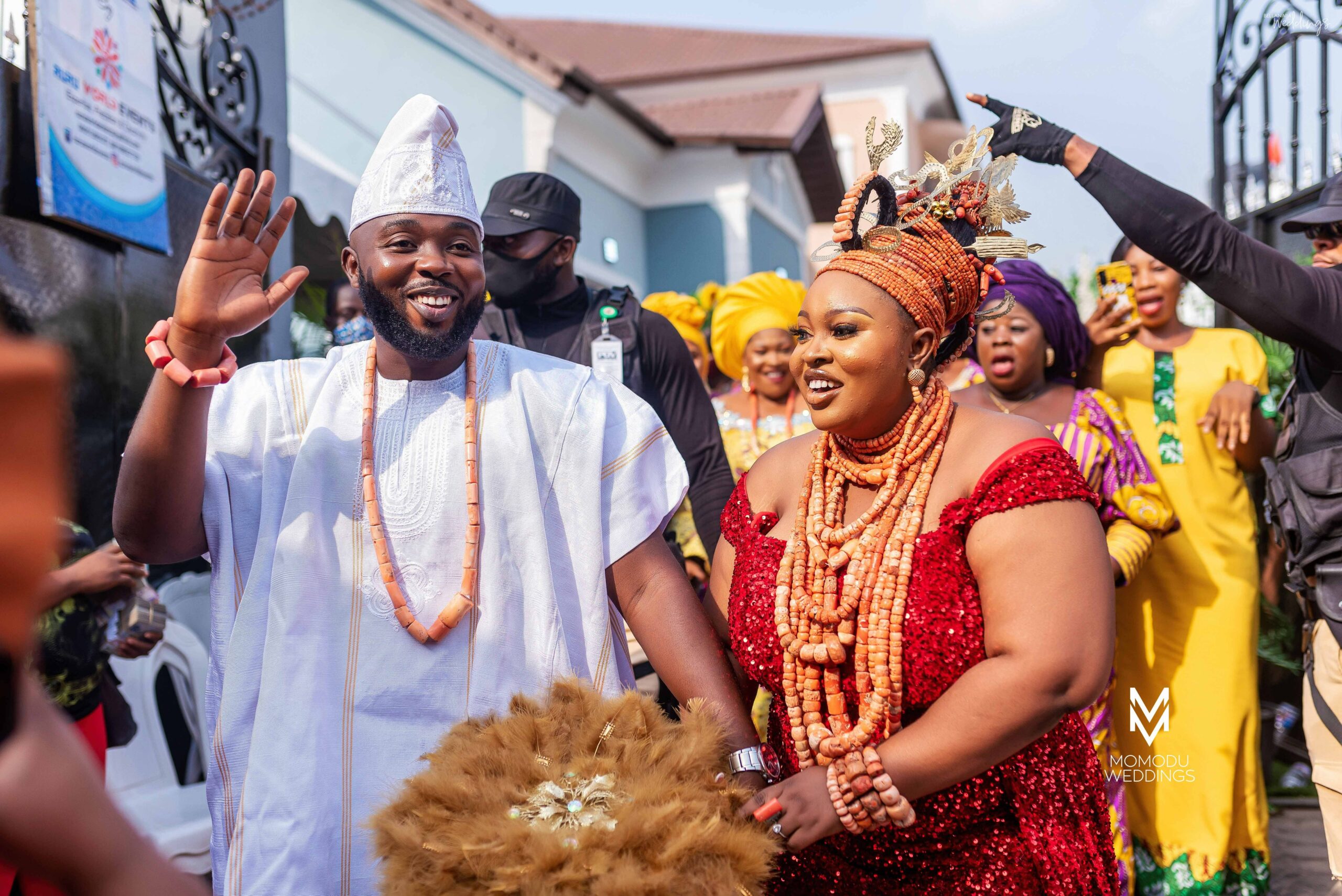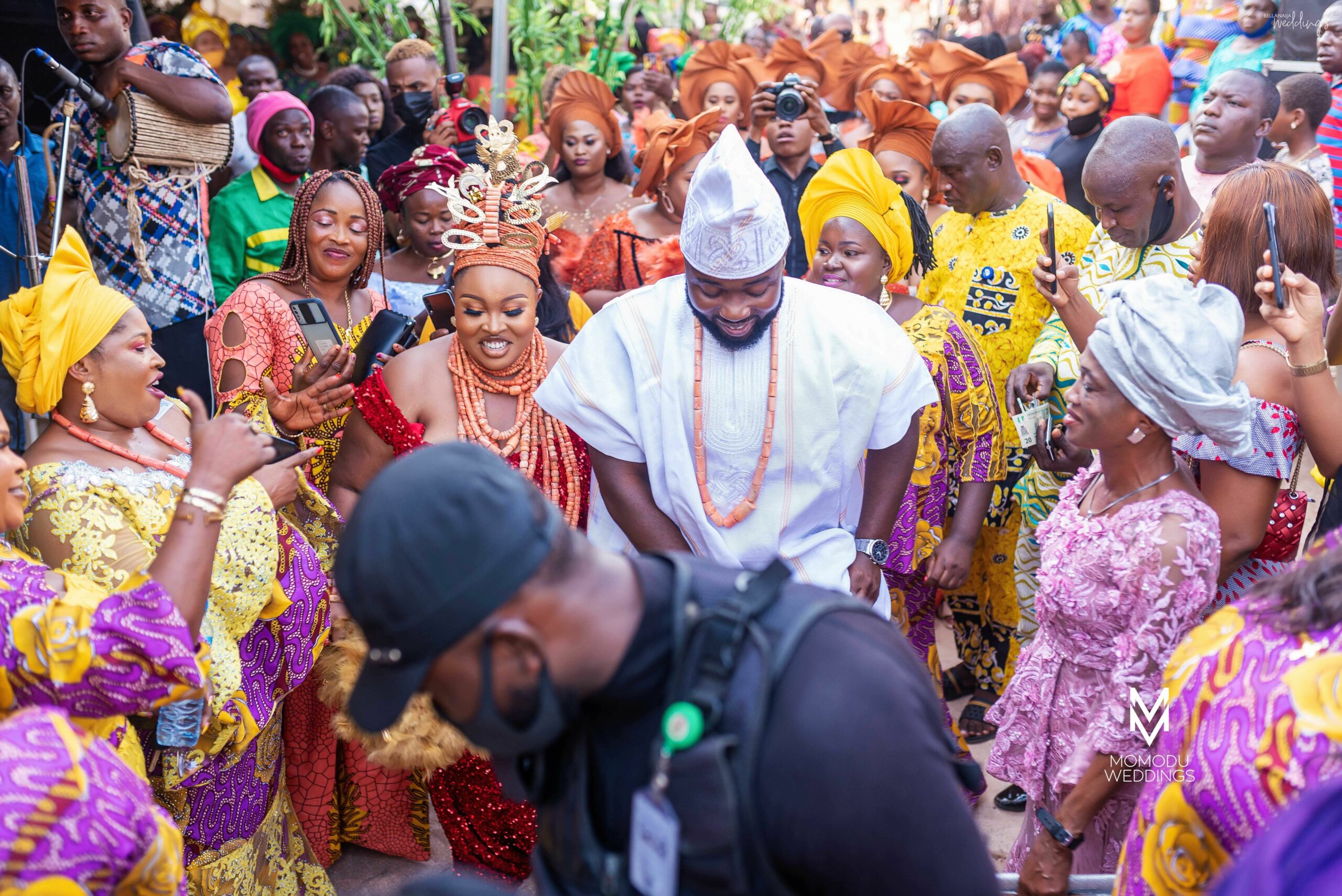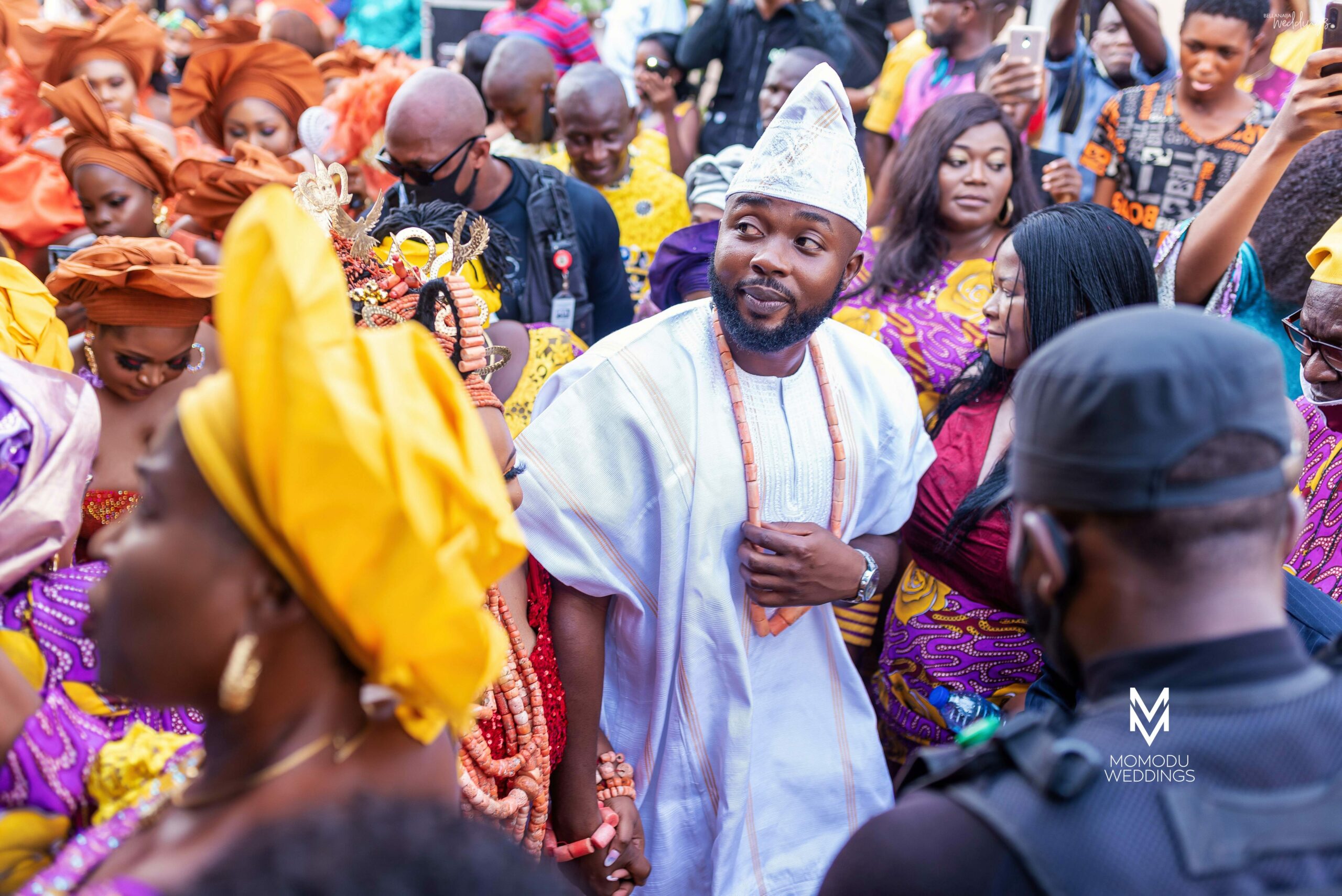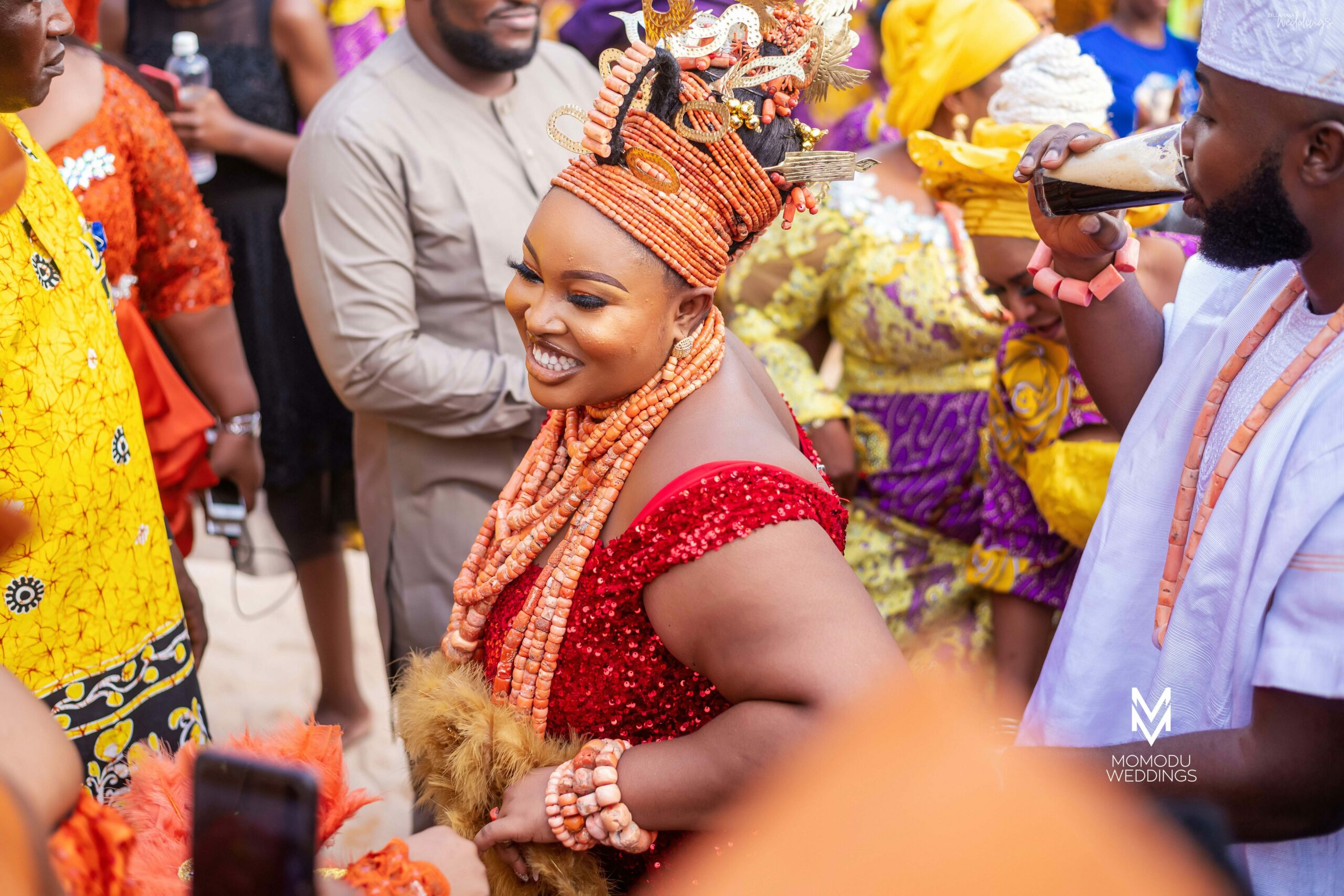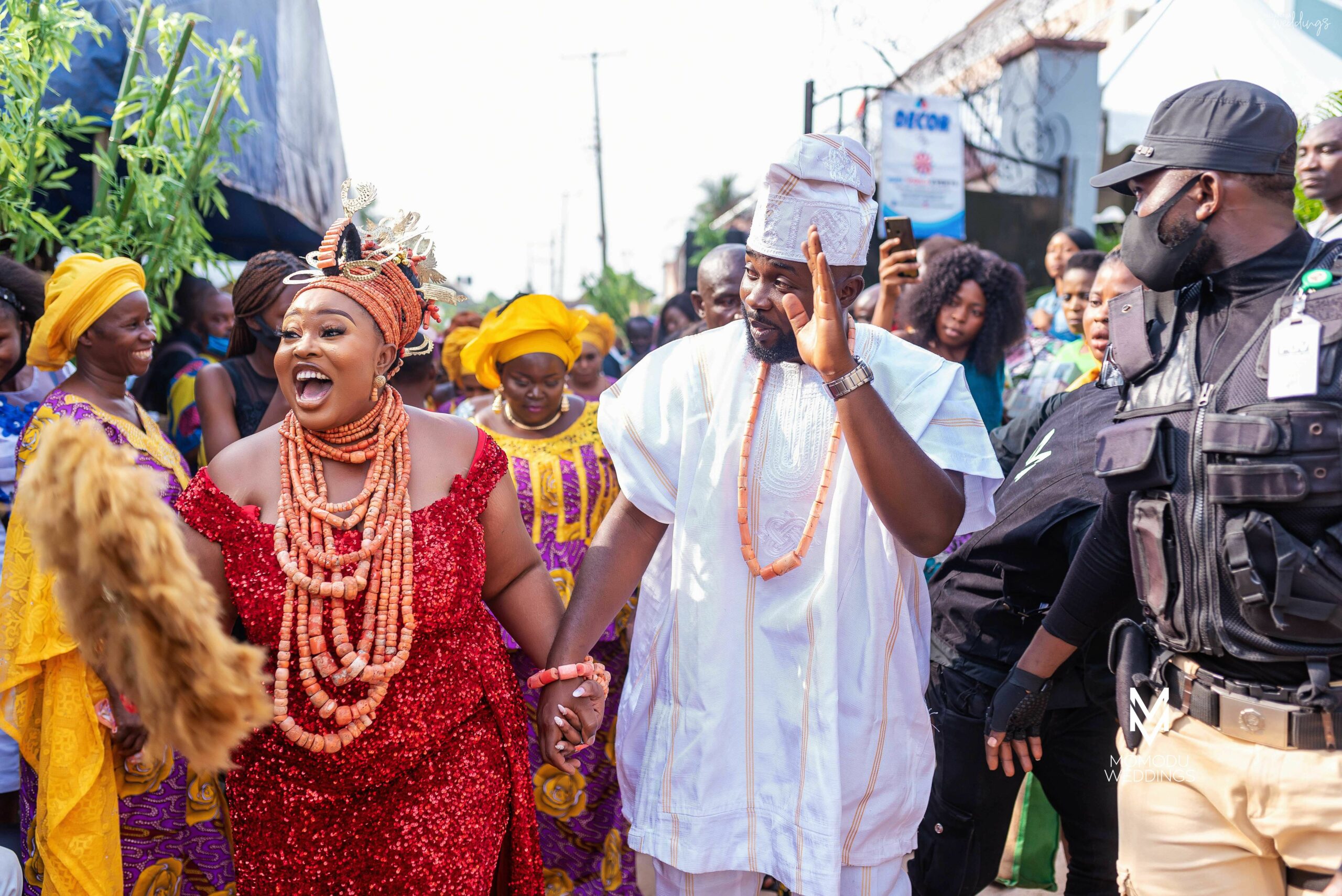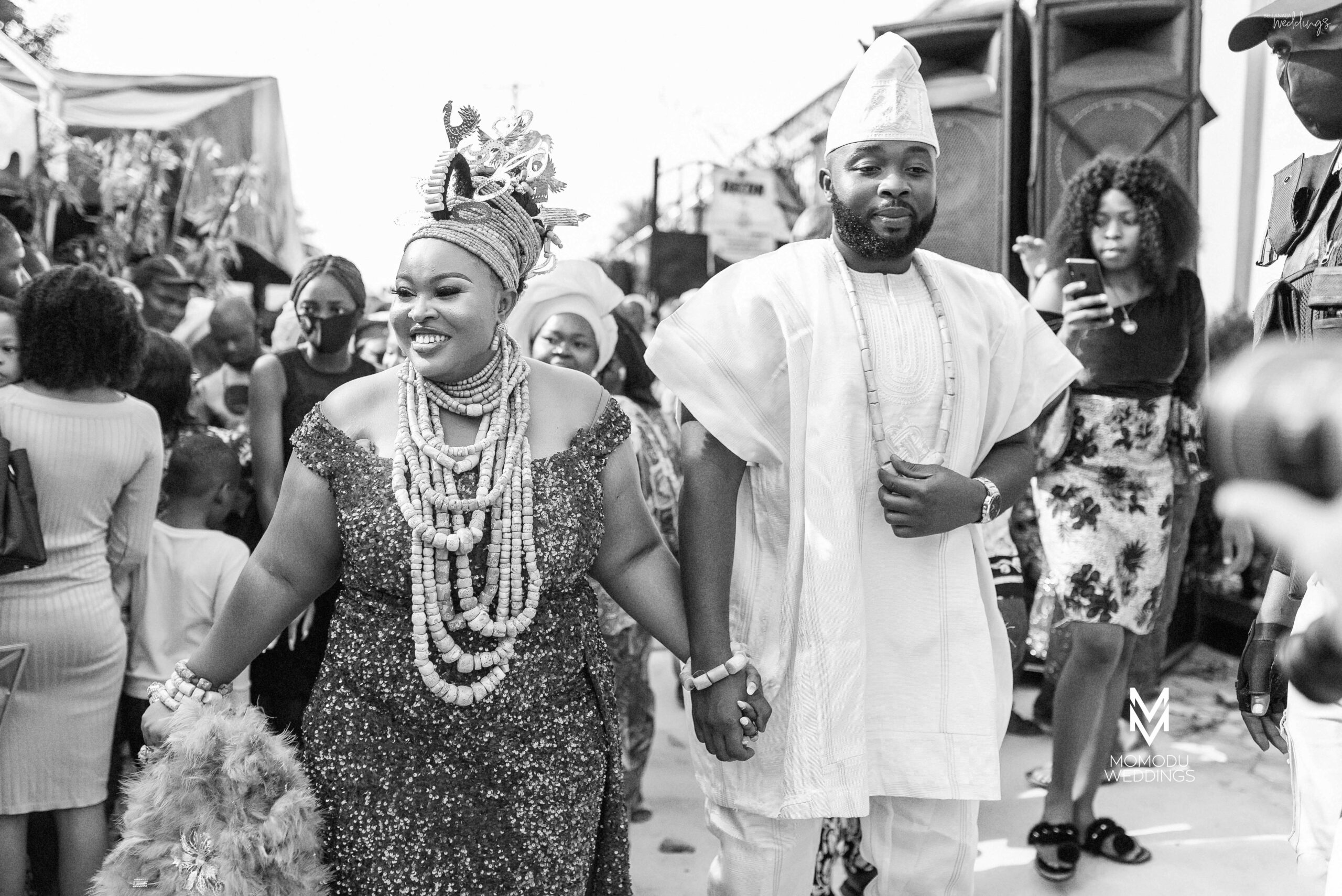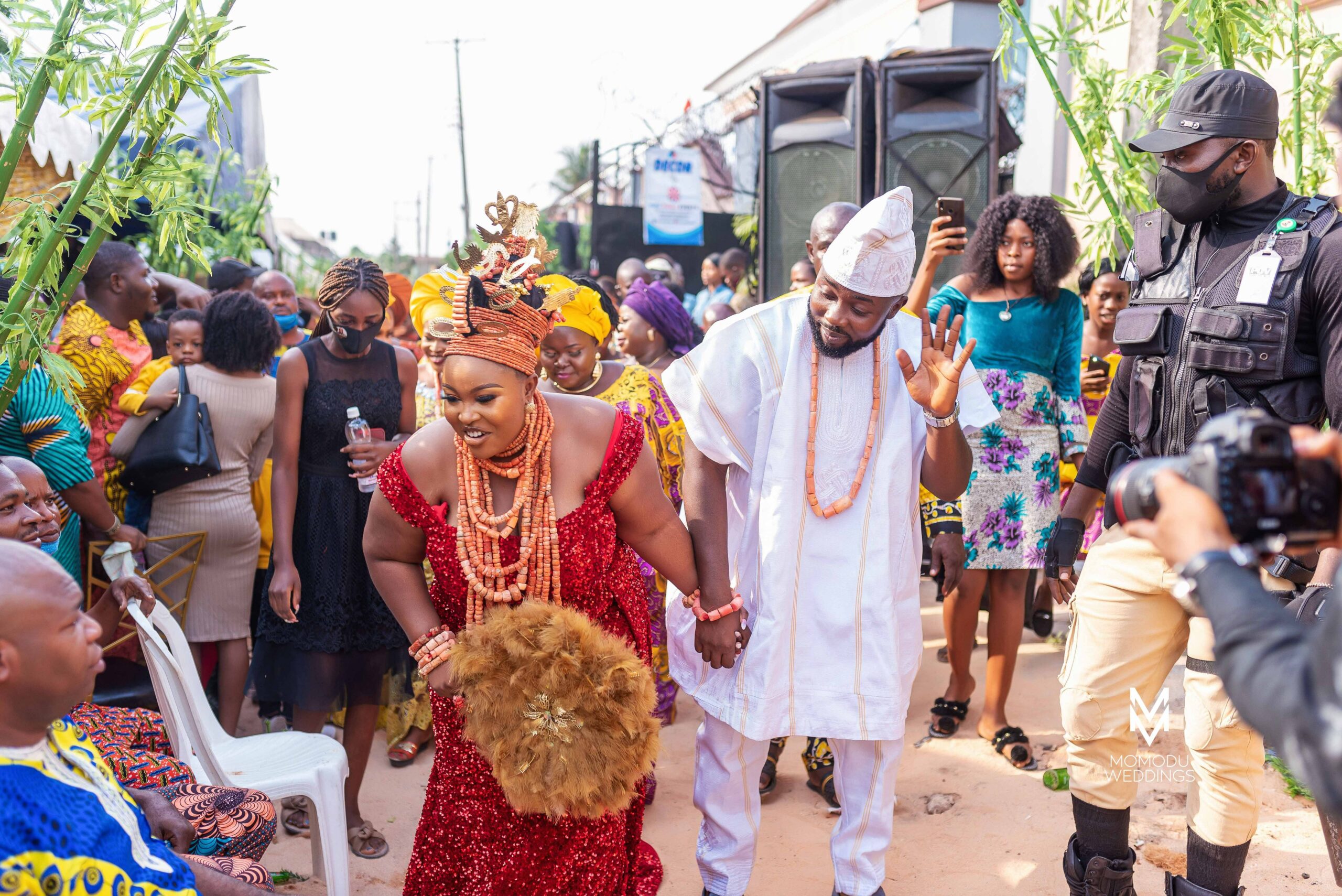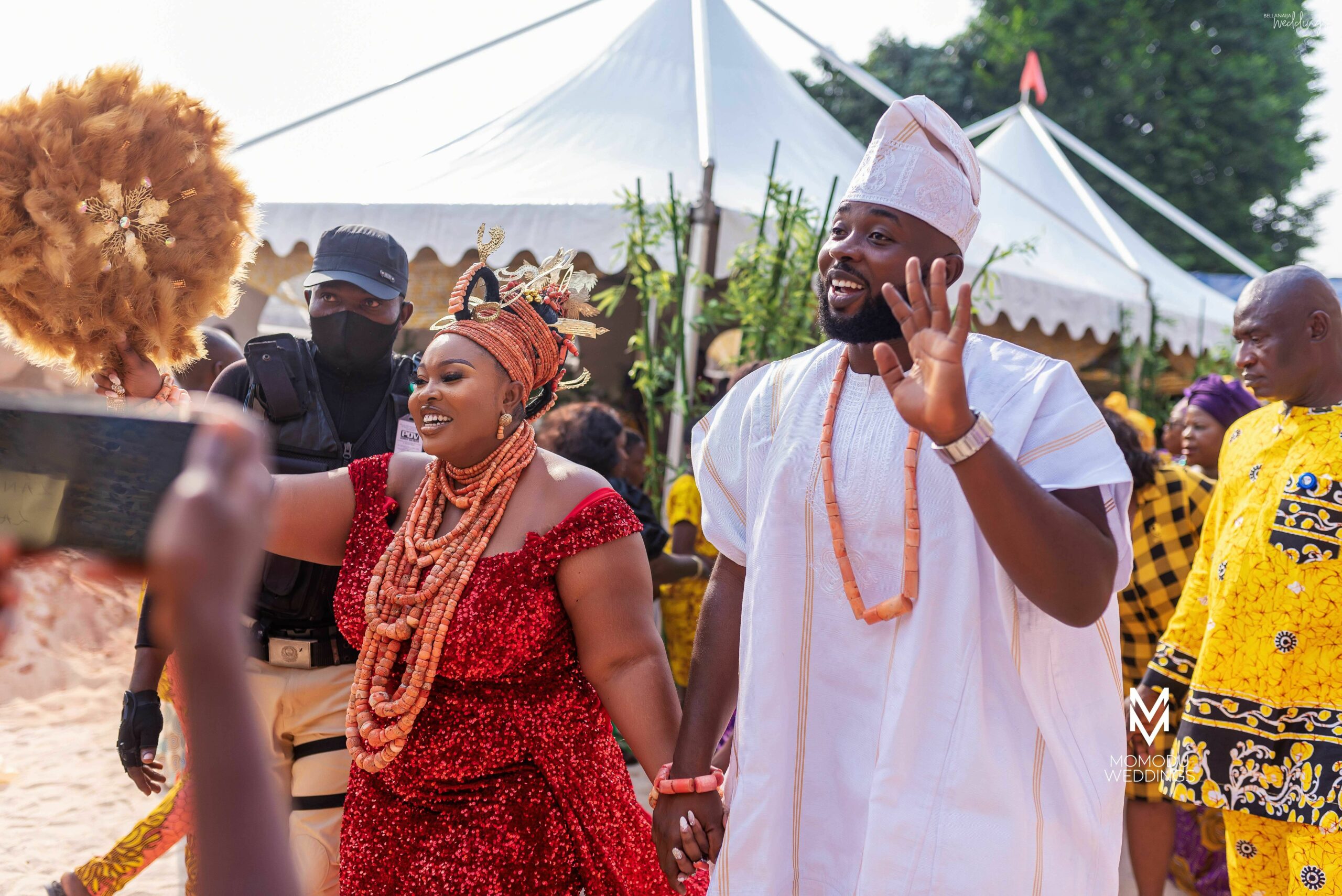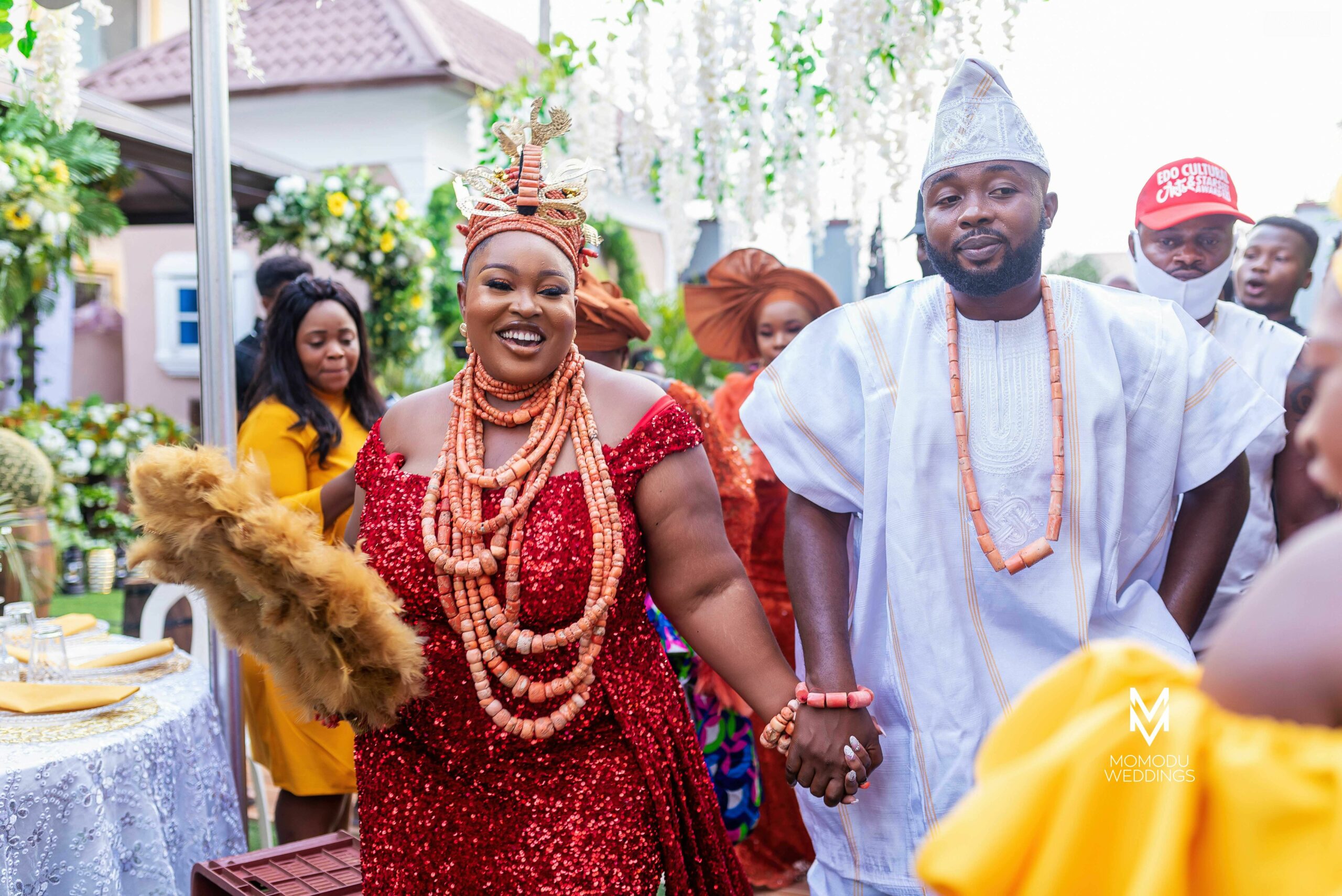 For their second appearance, Theodora was an elegant Yoruba bride through and through.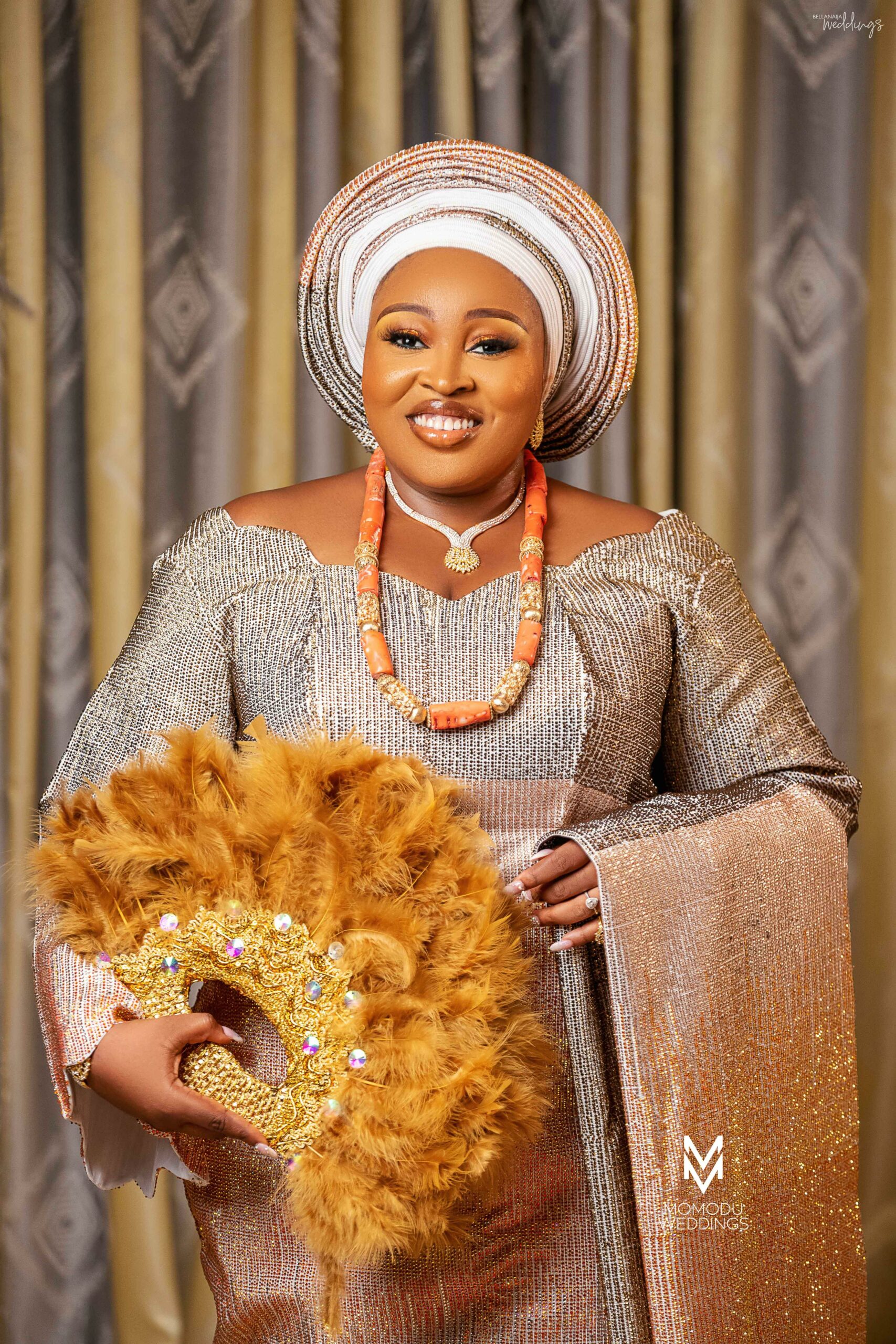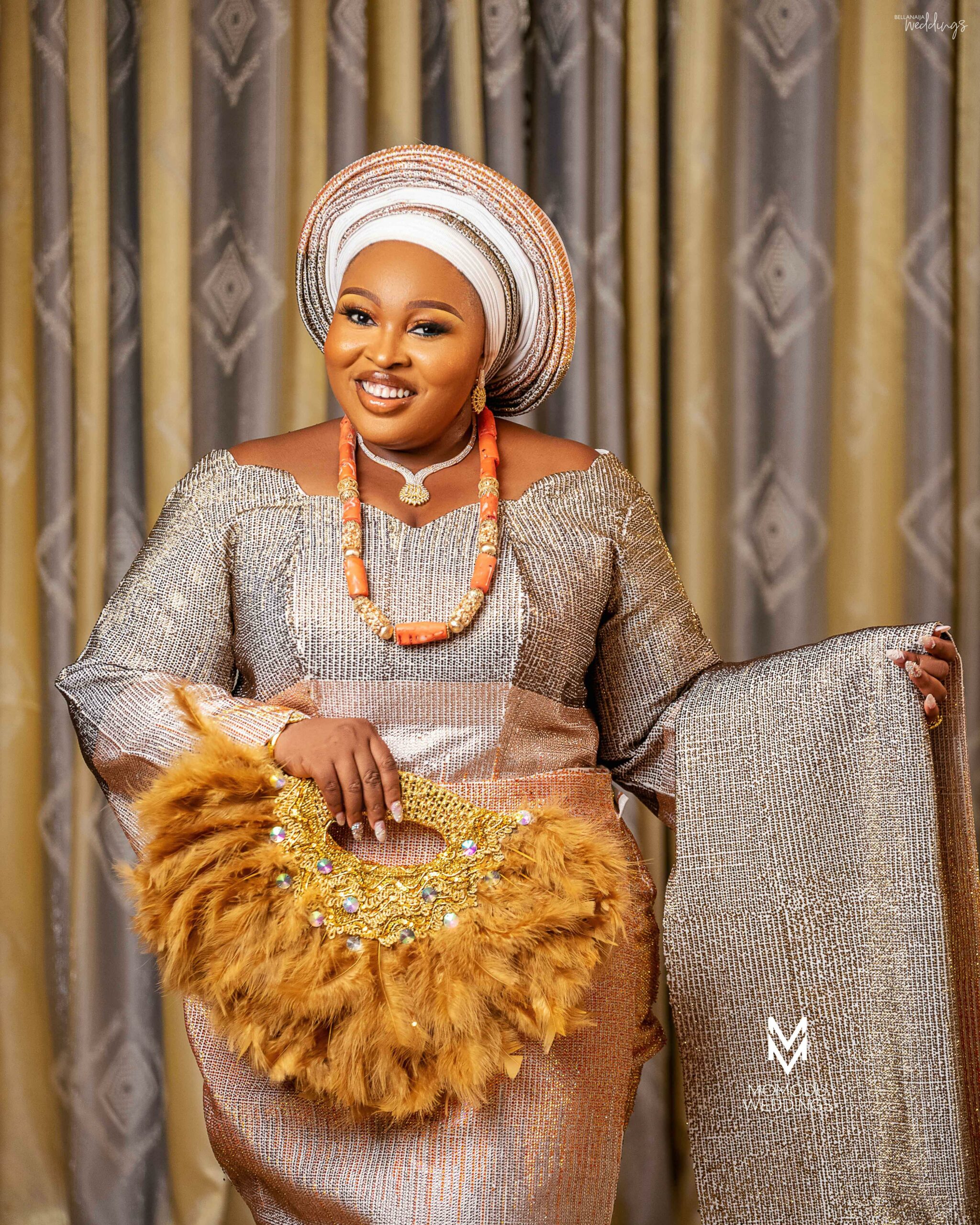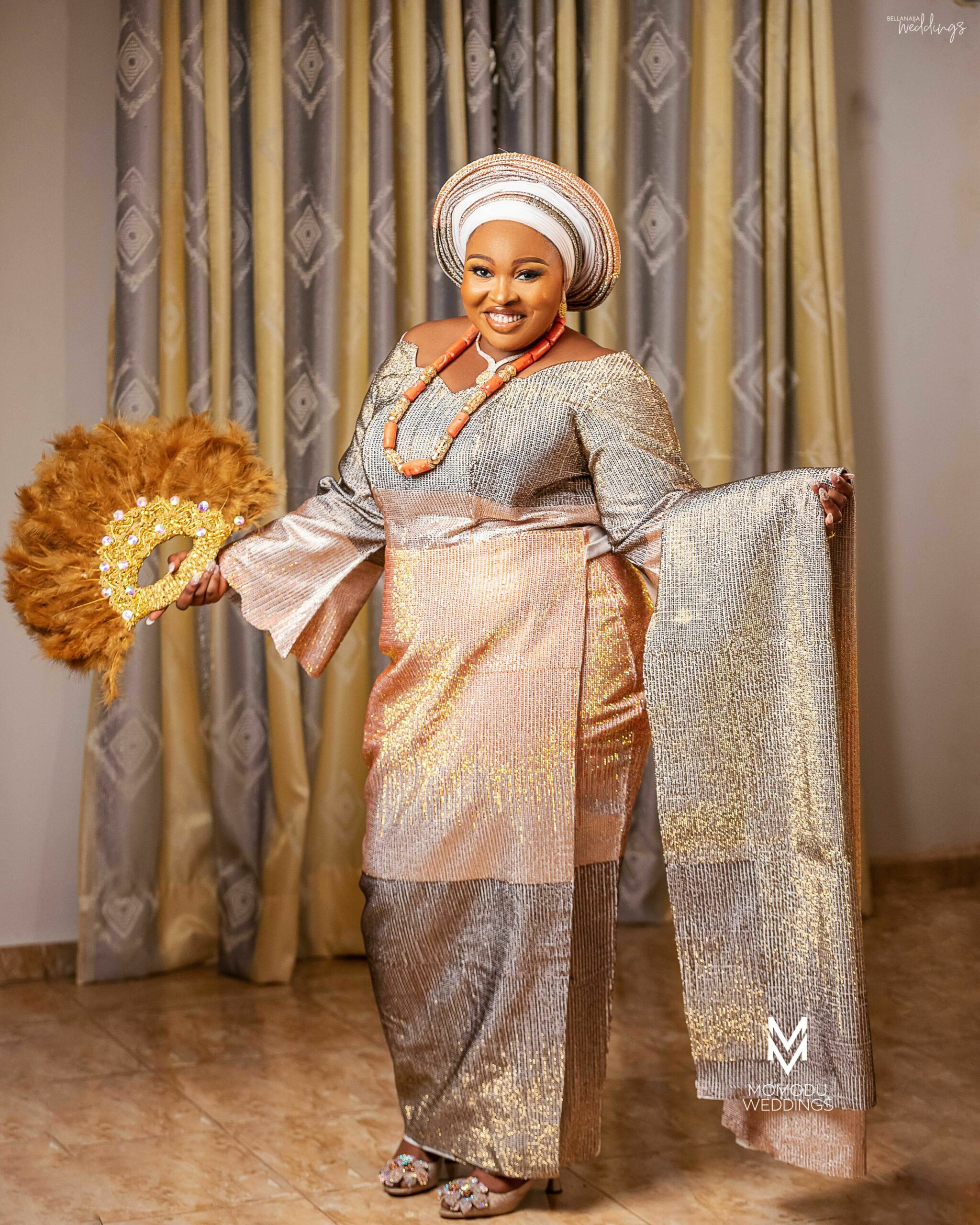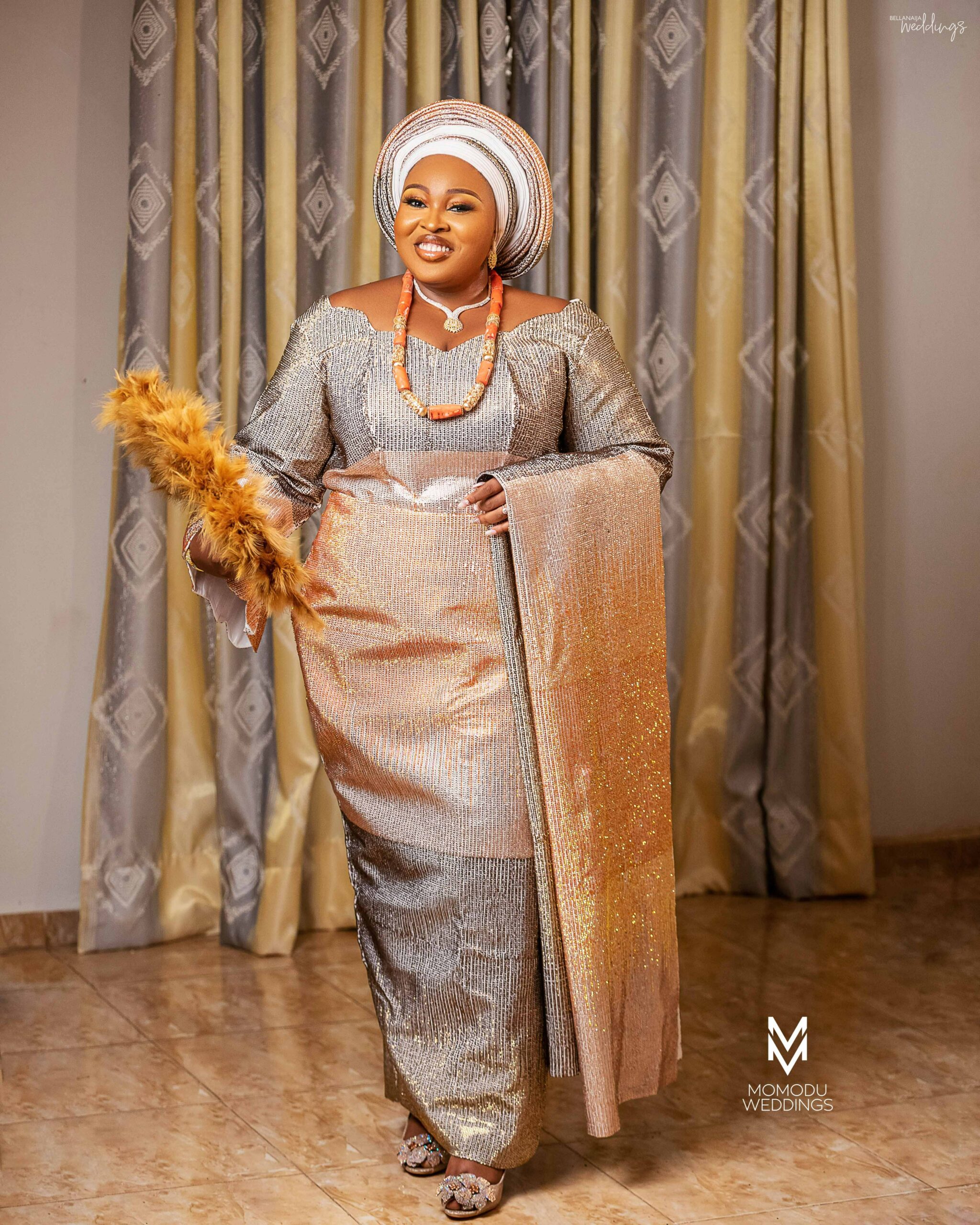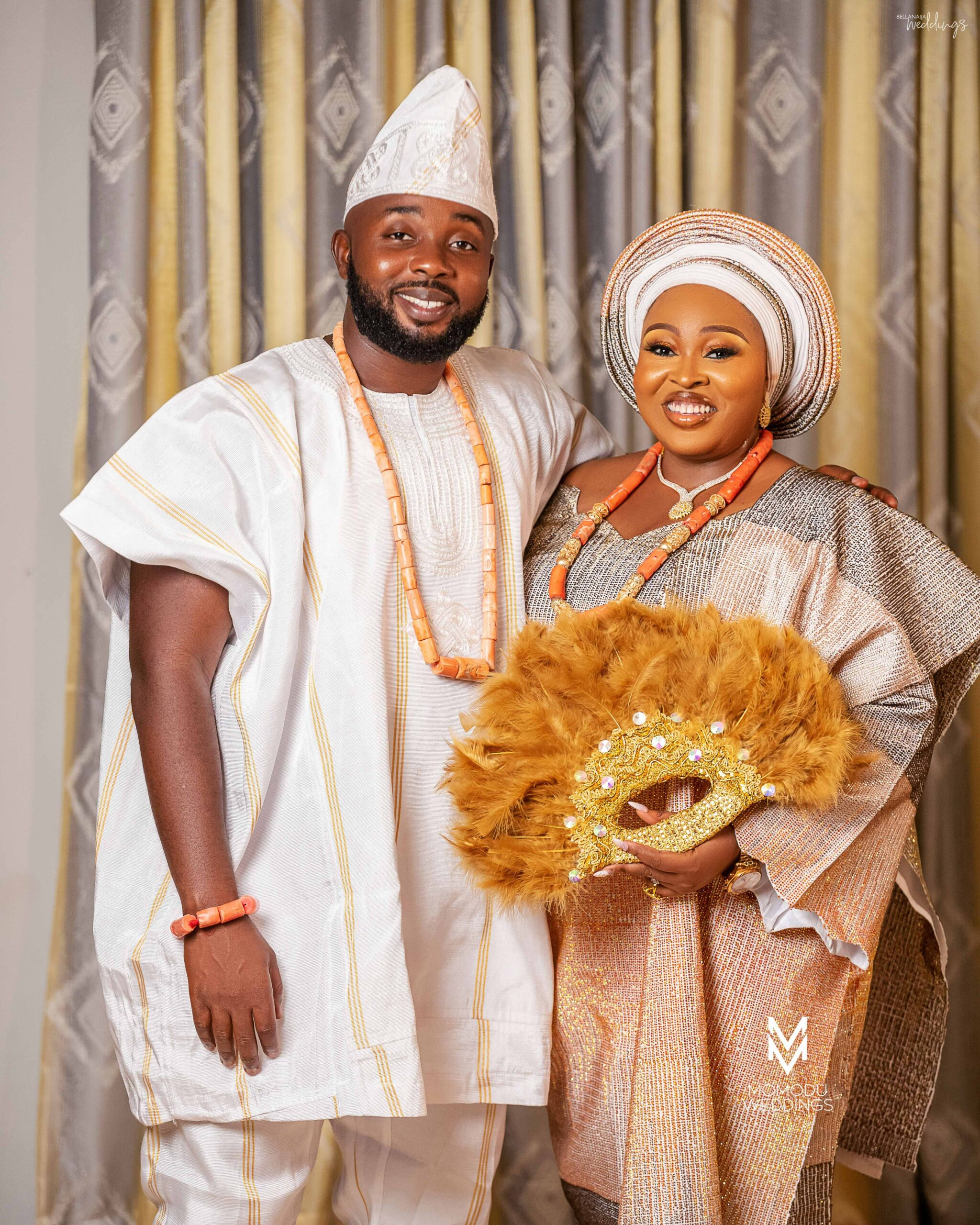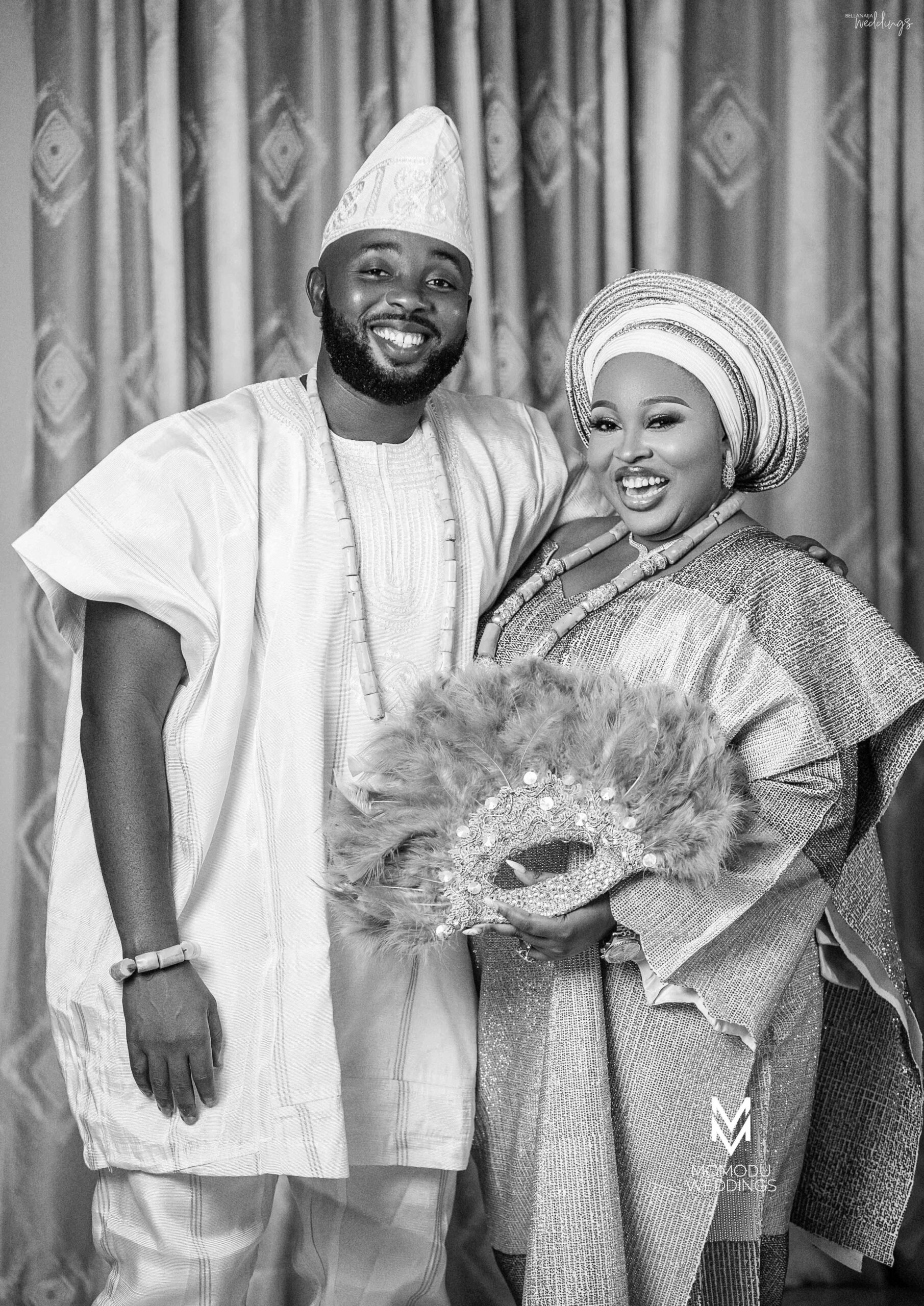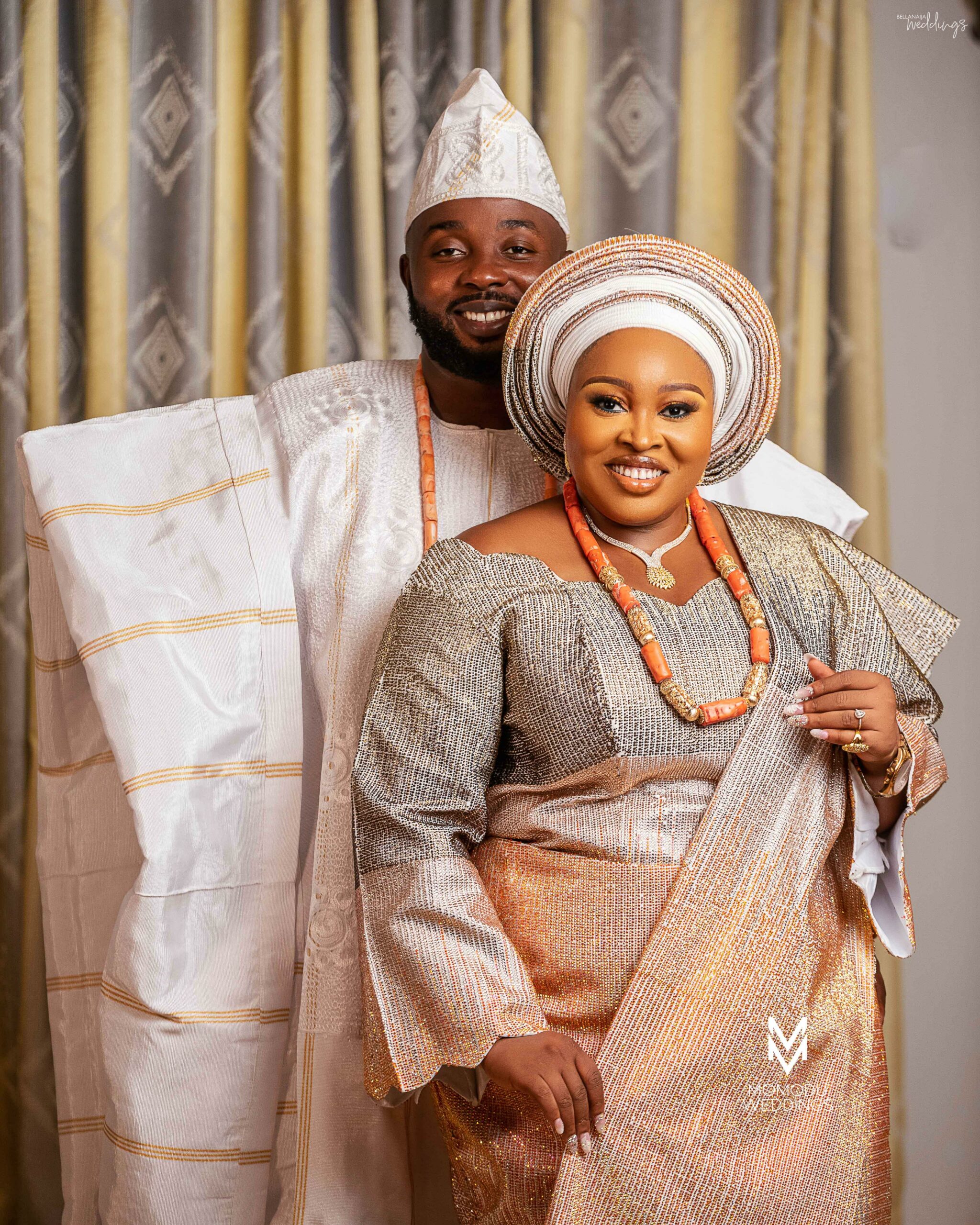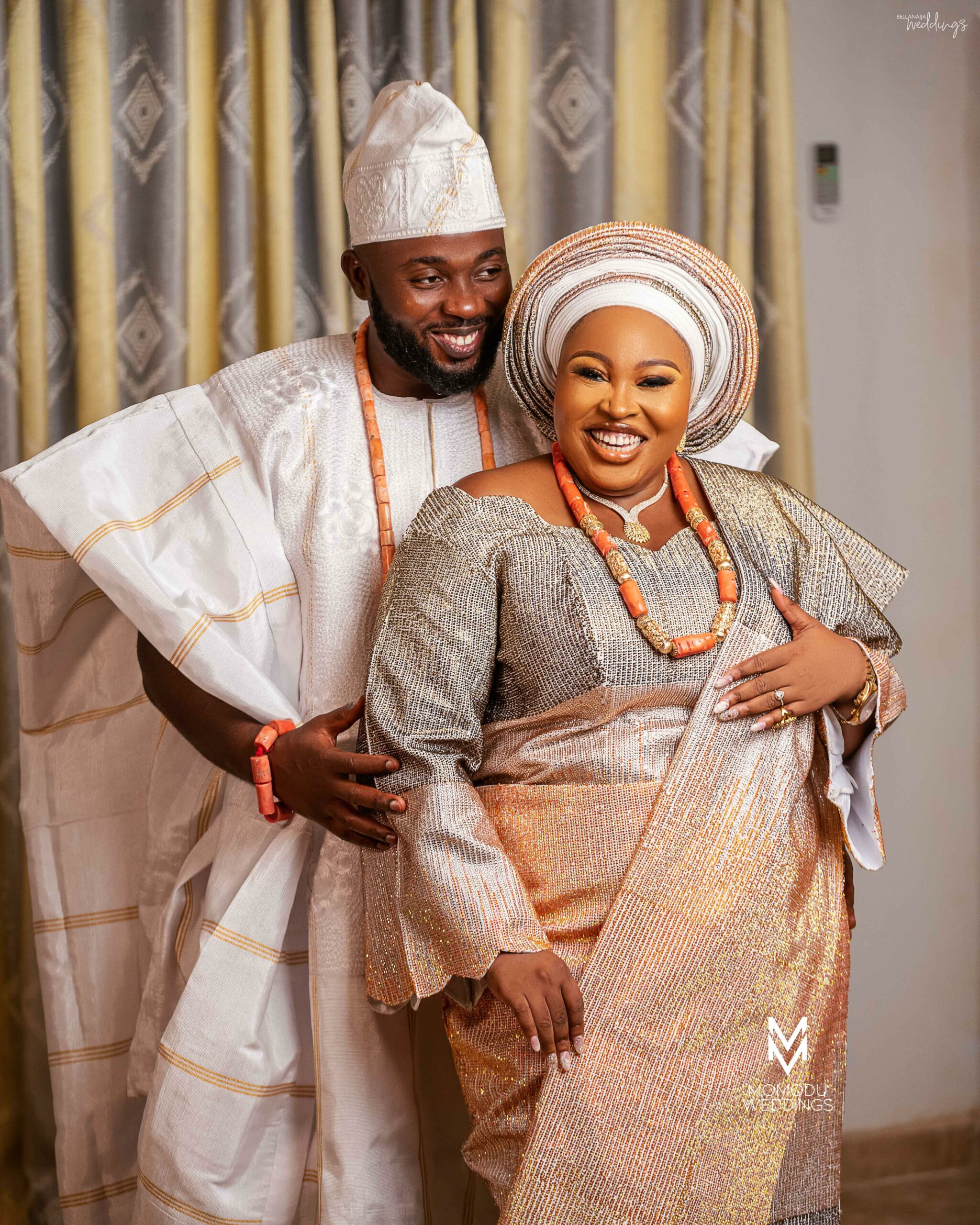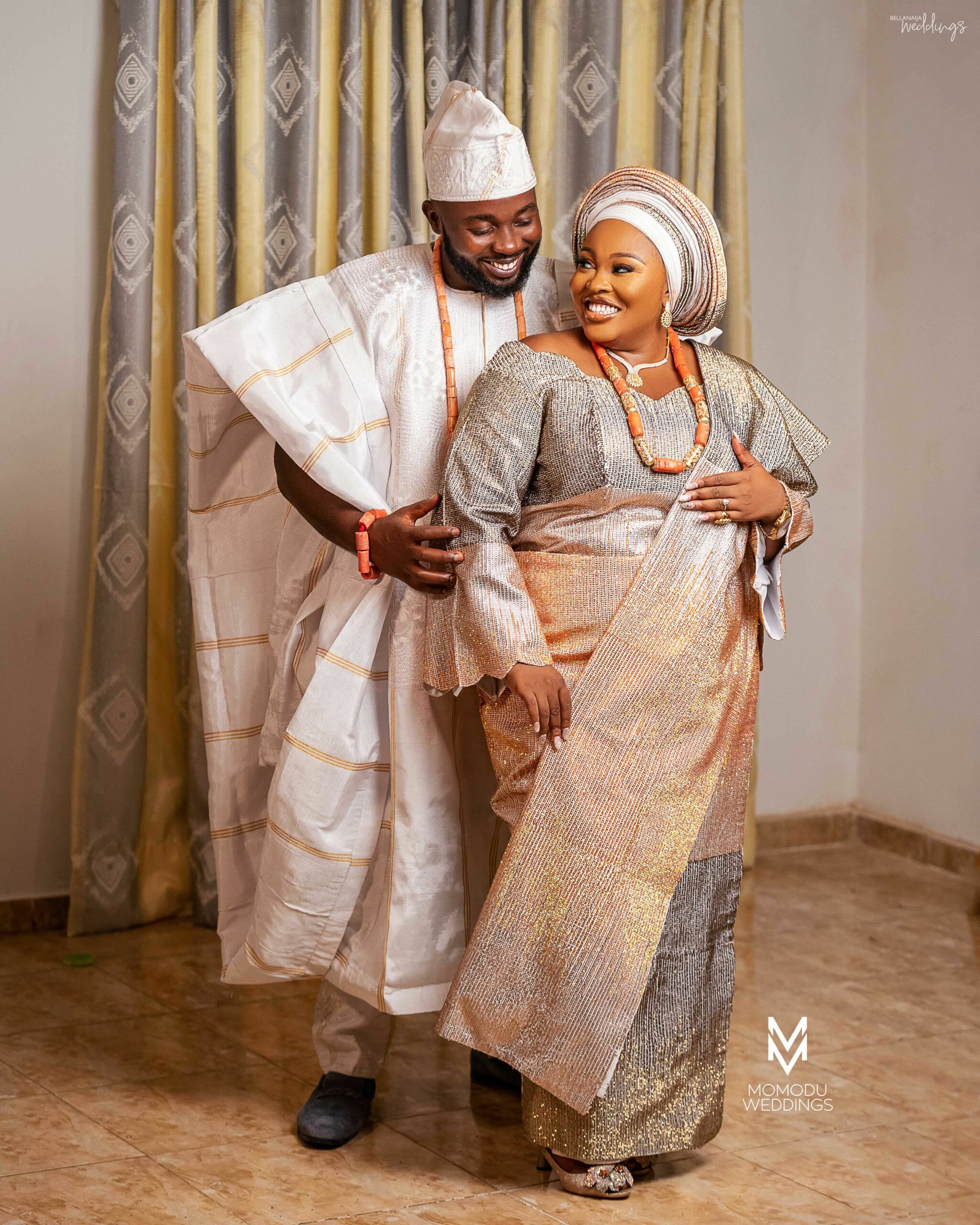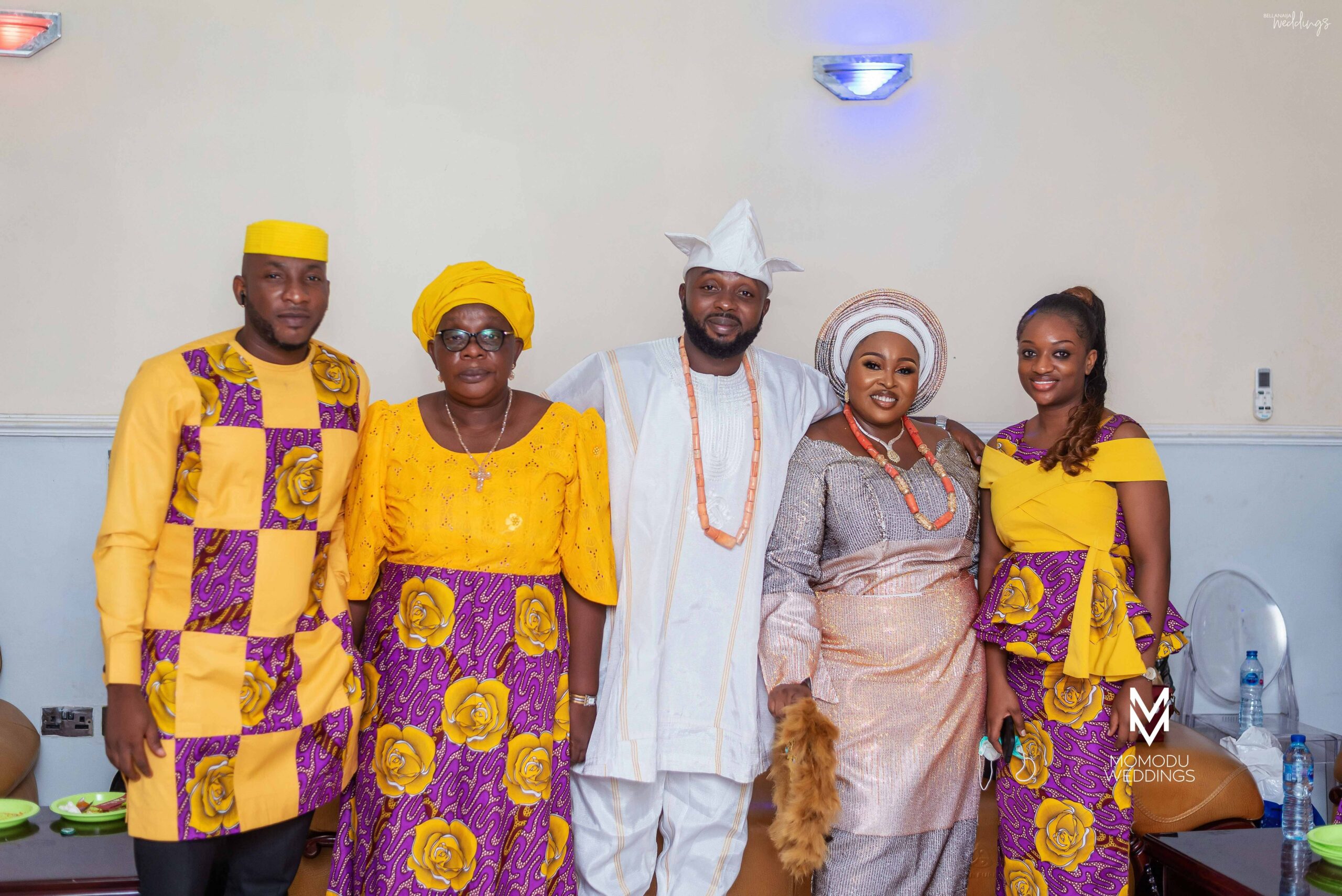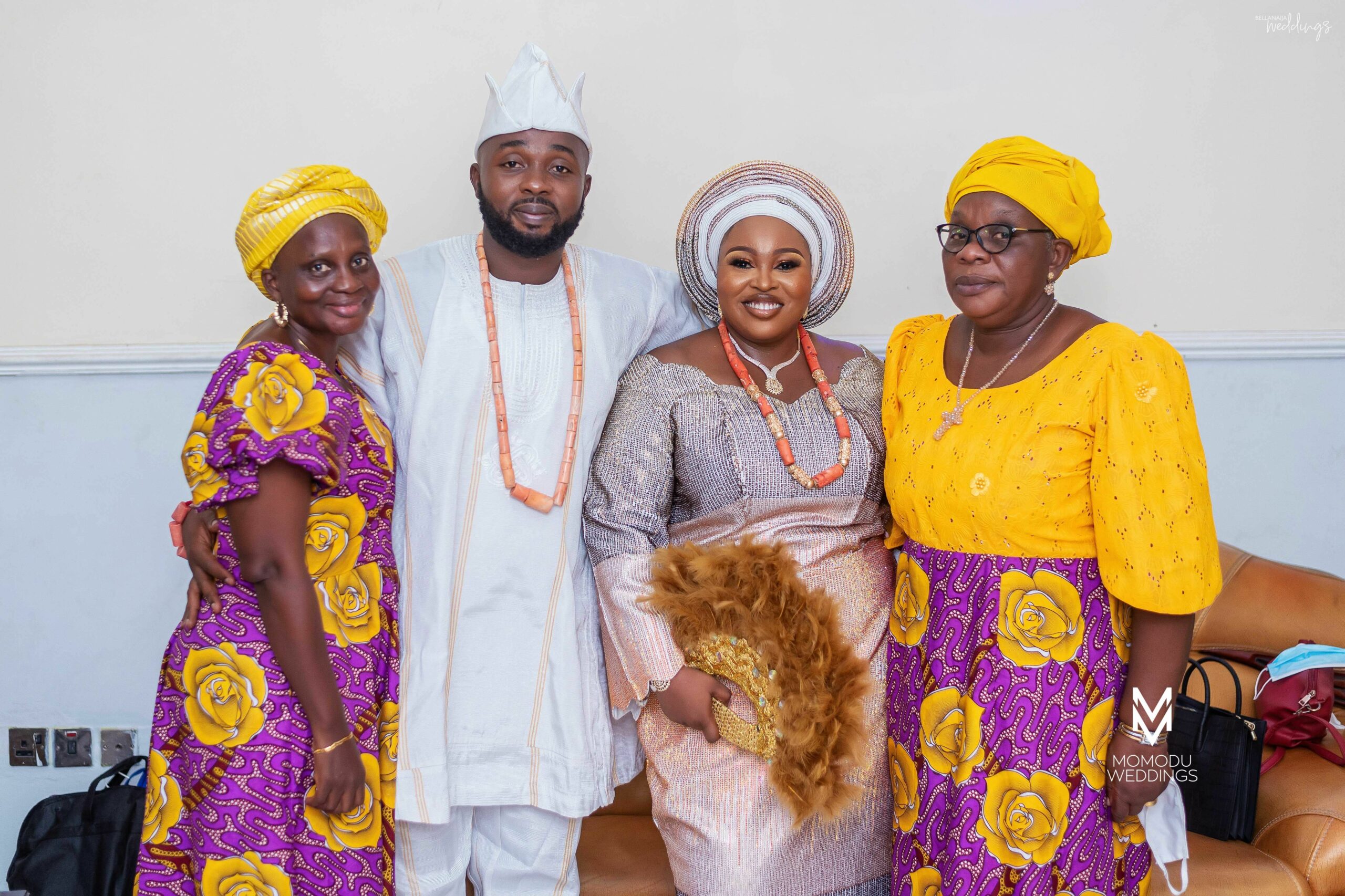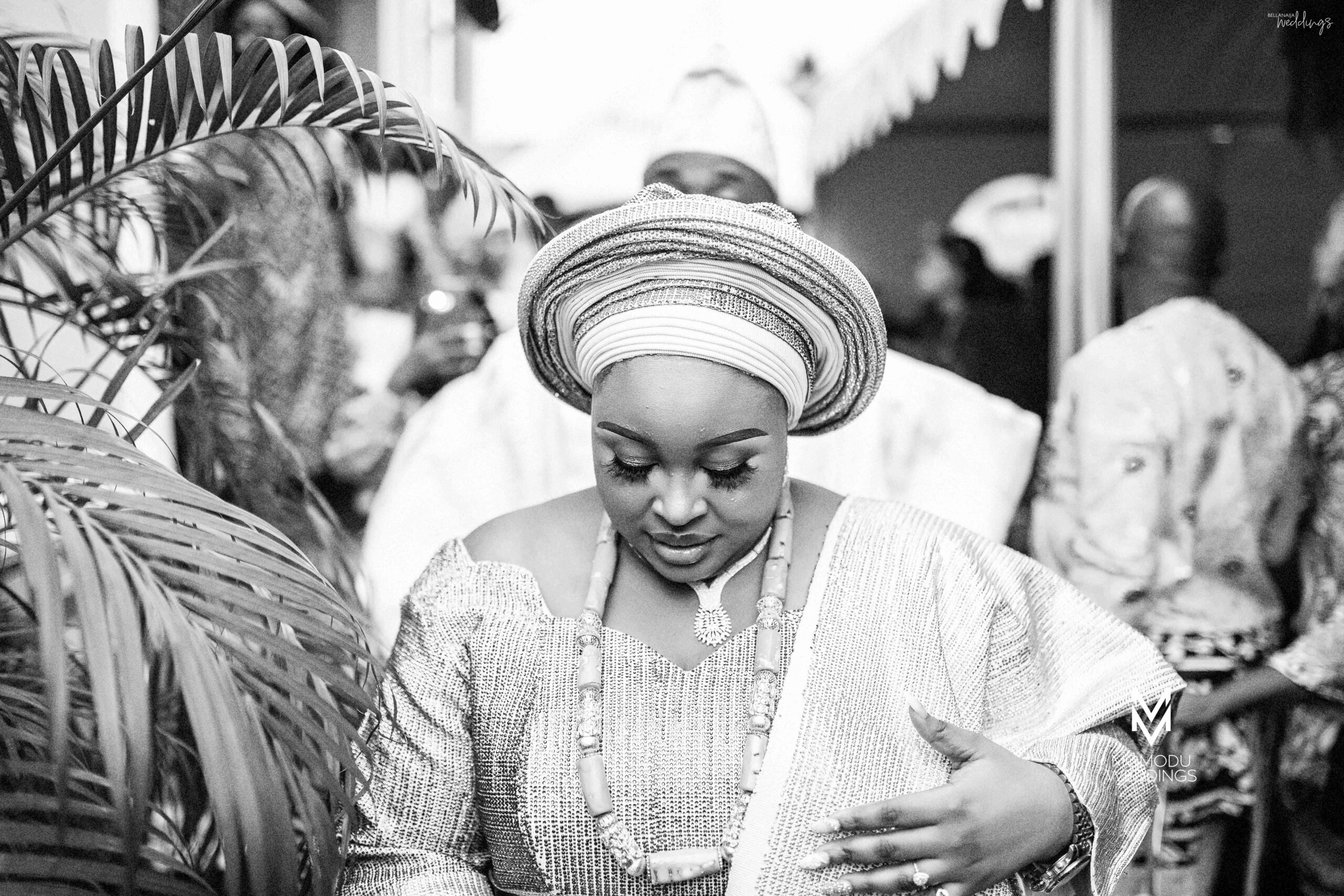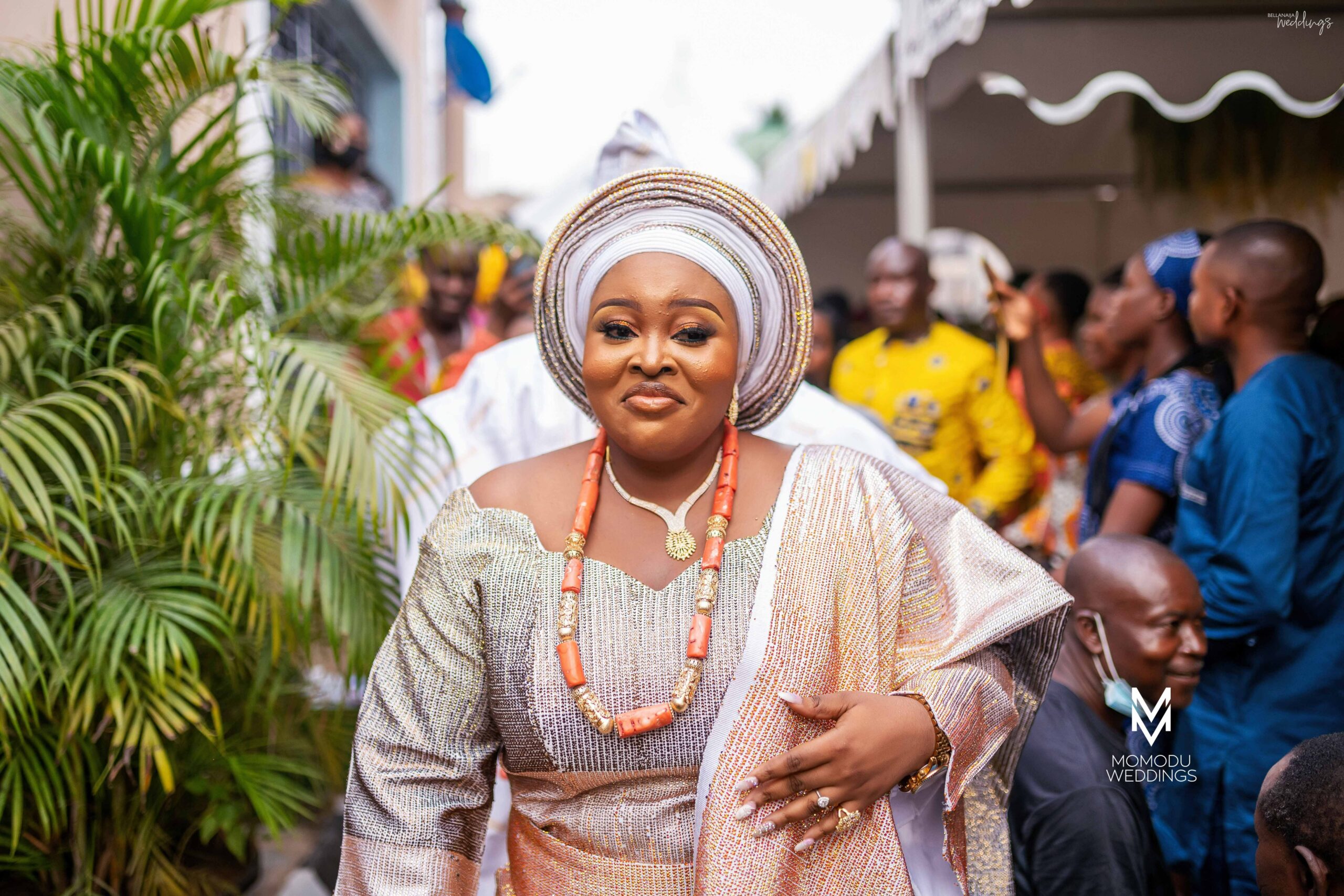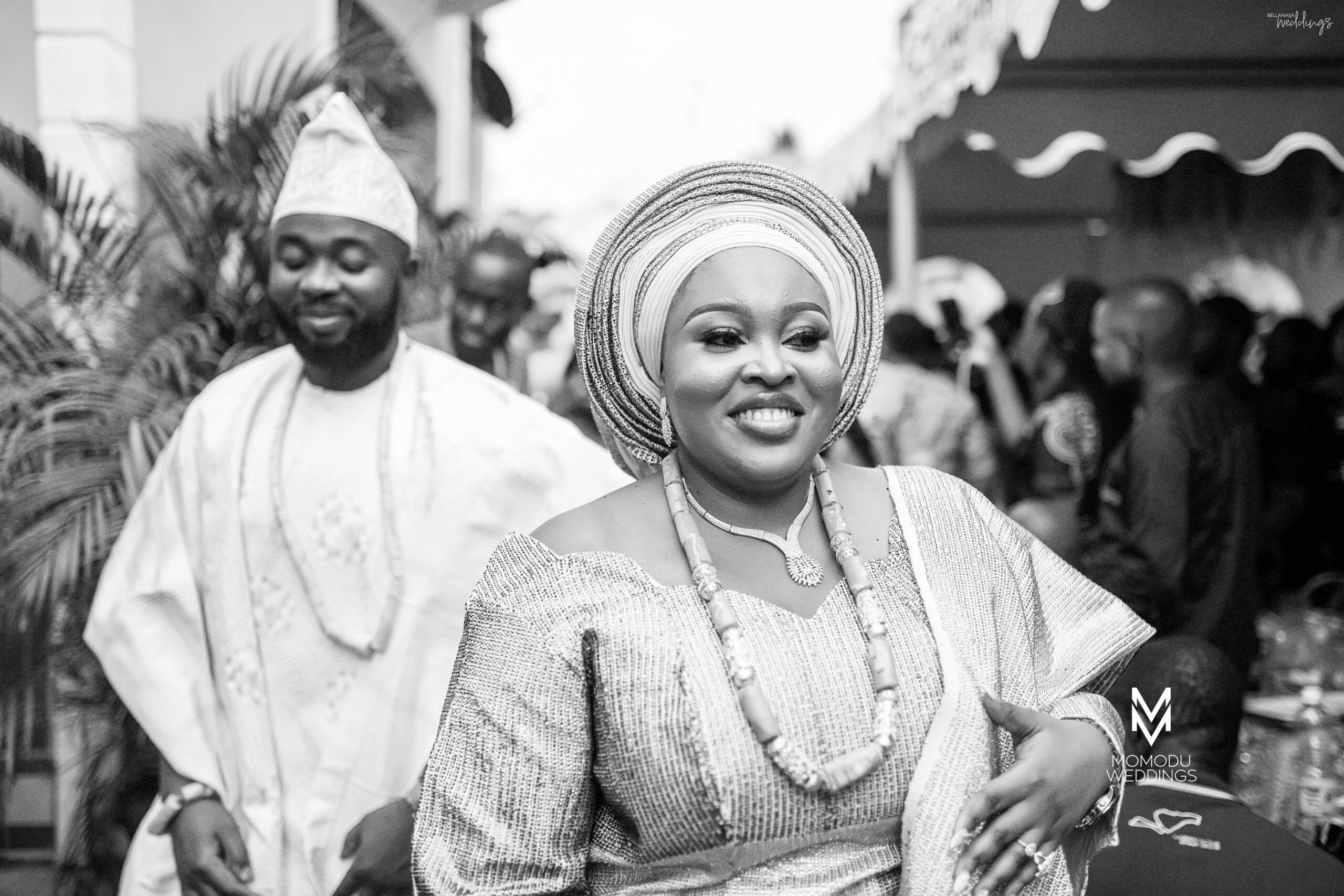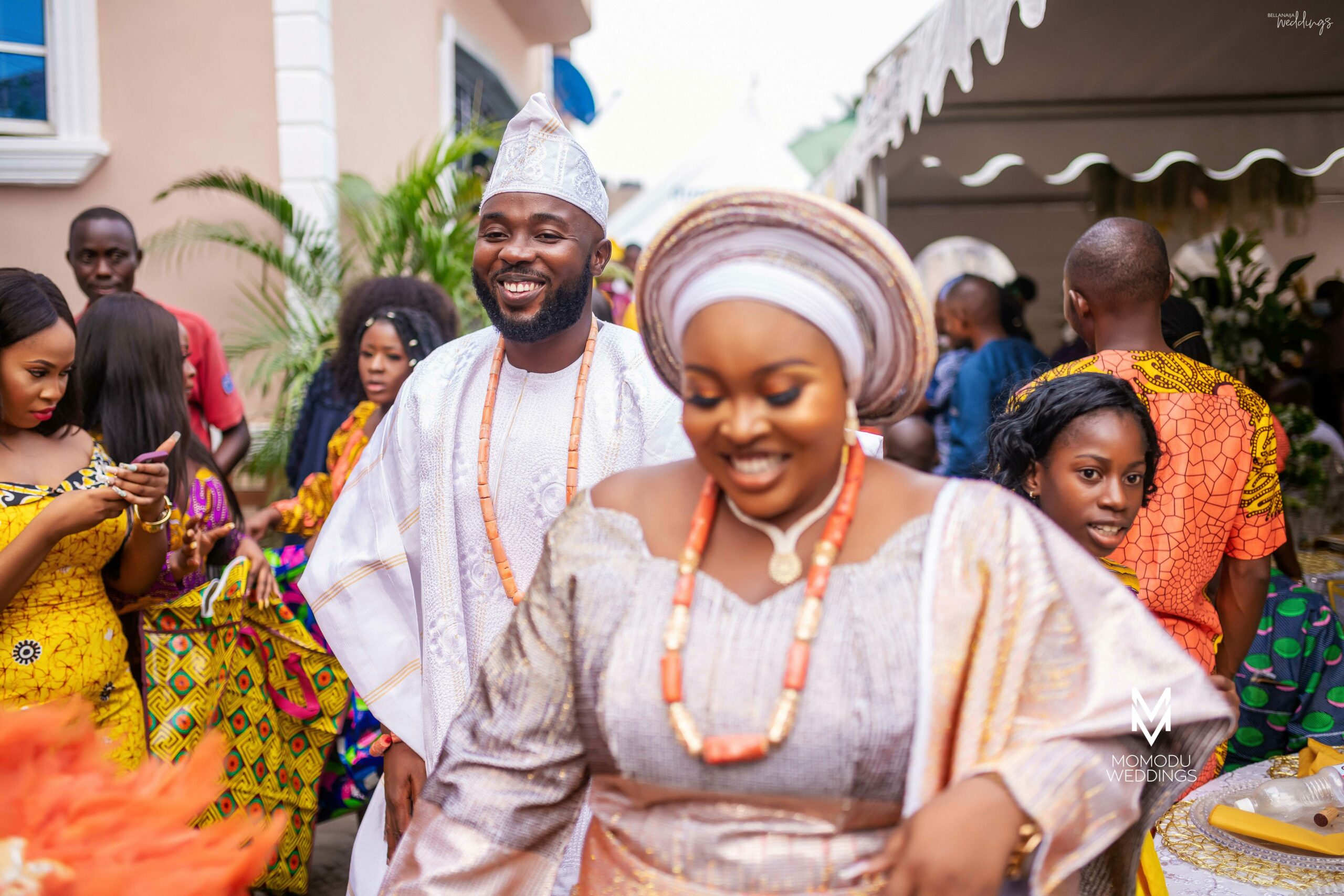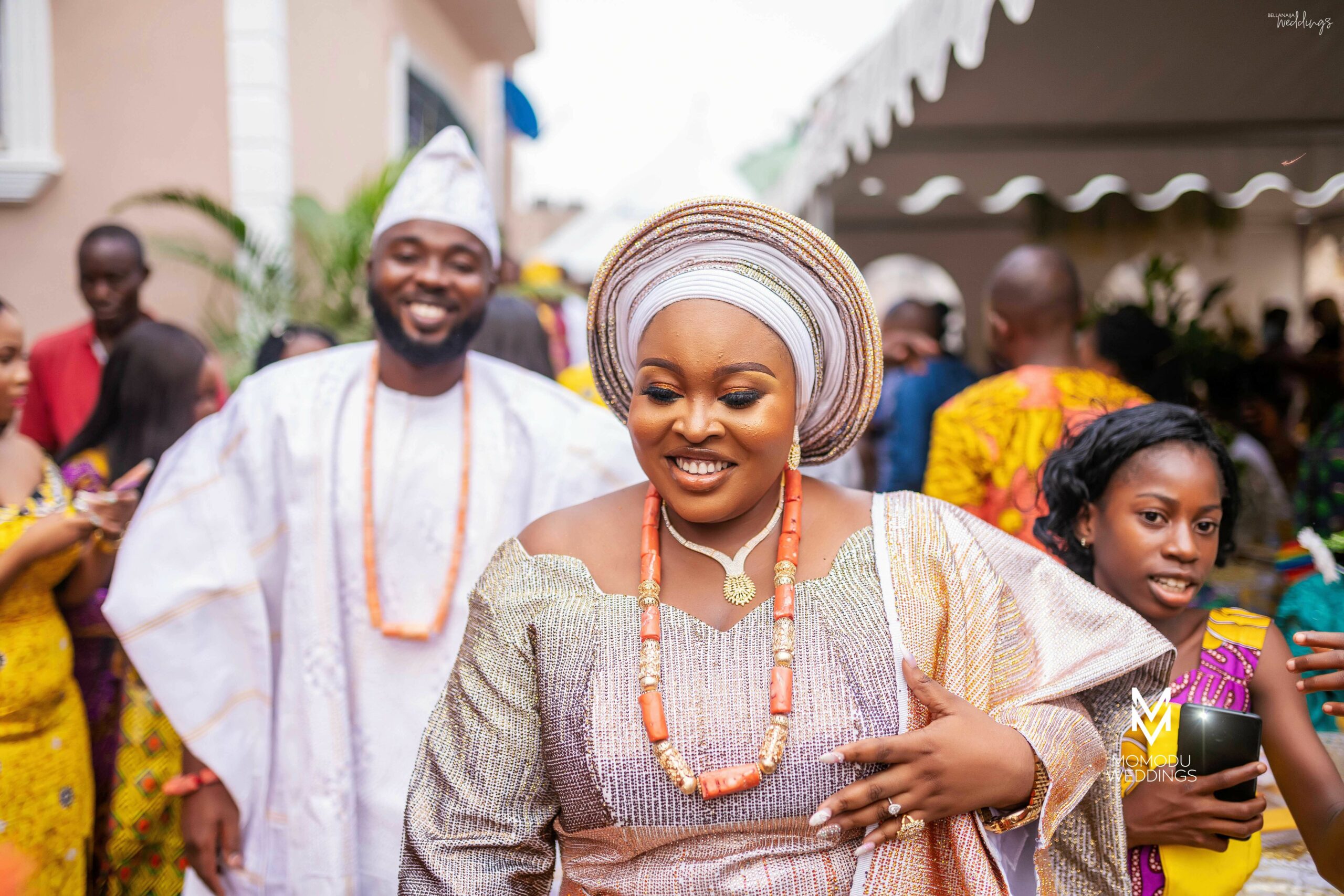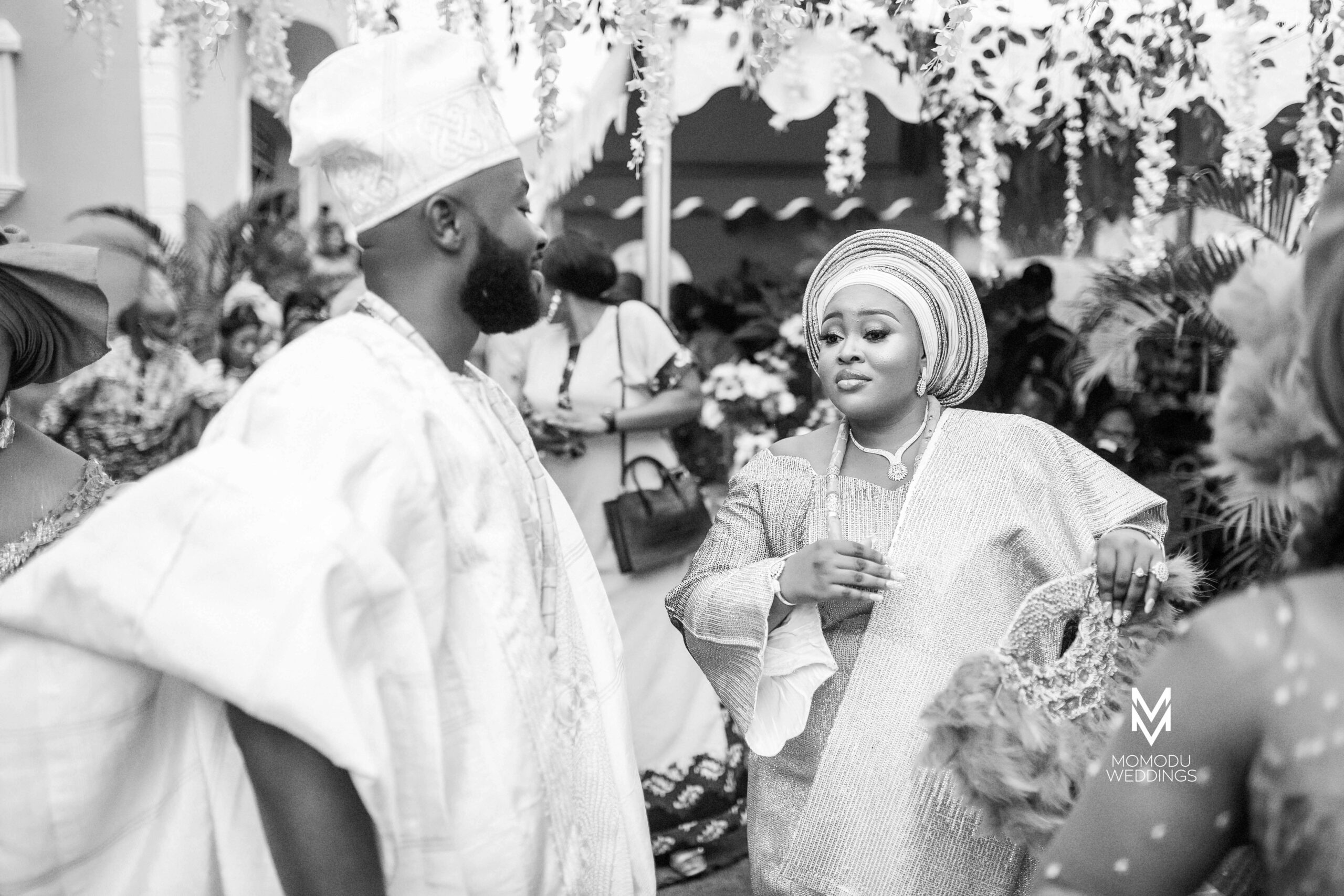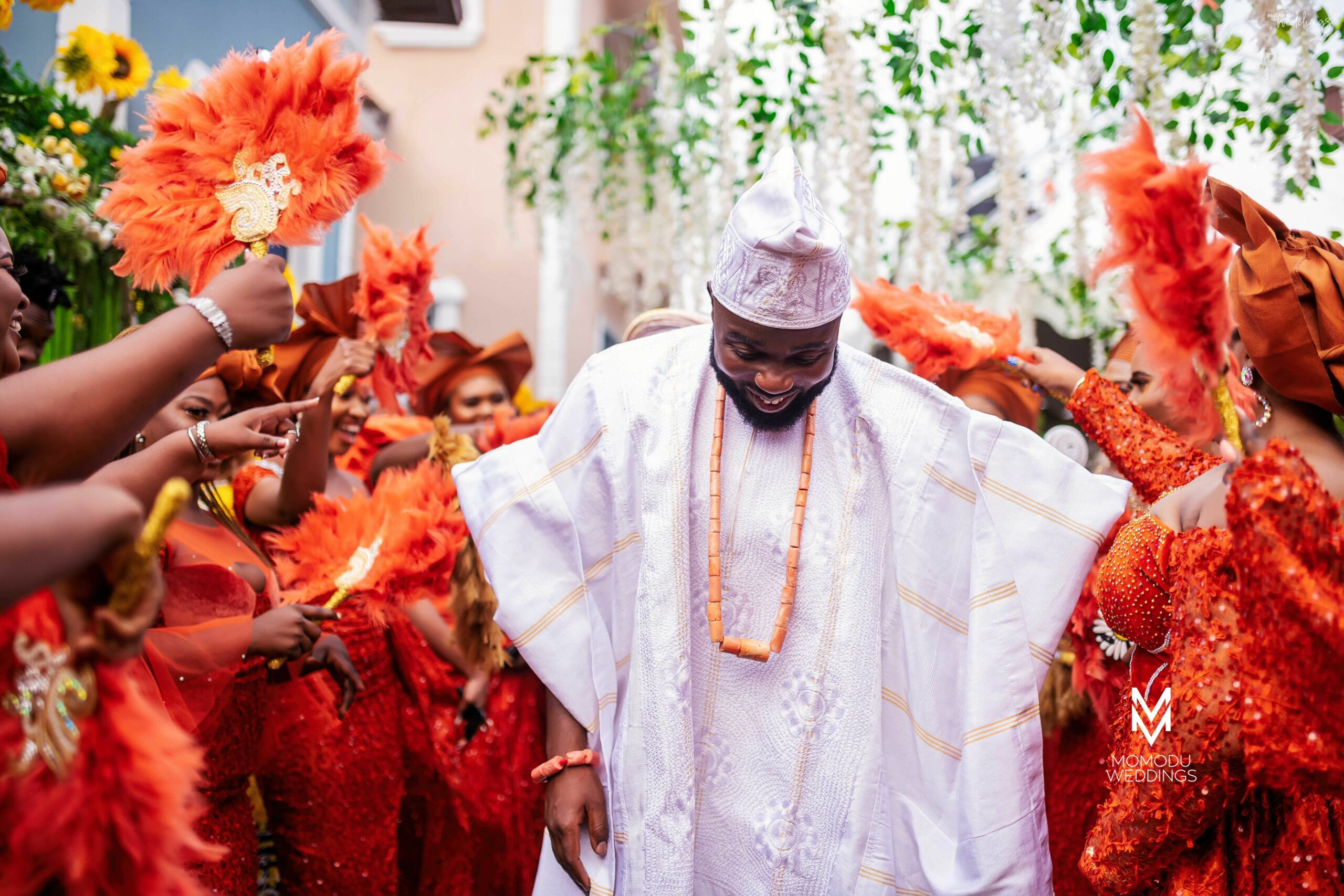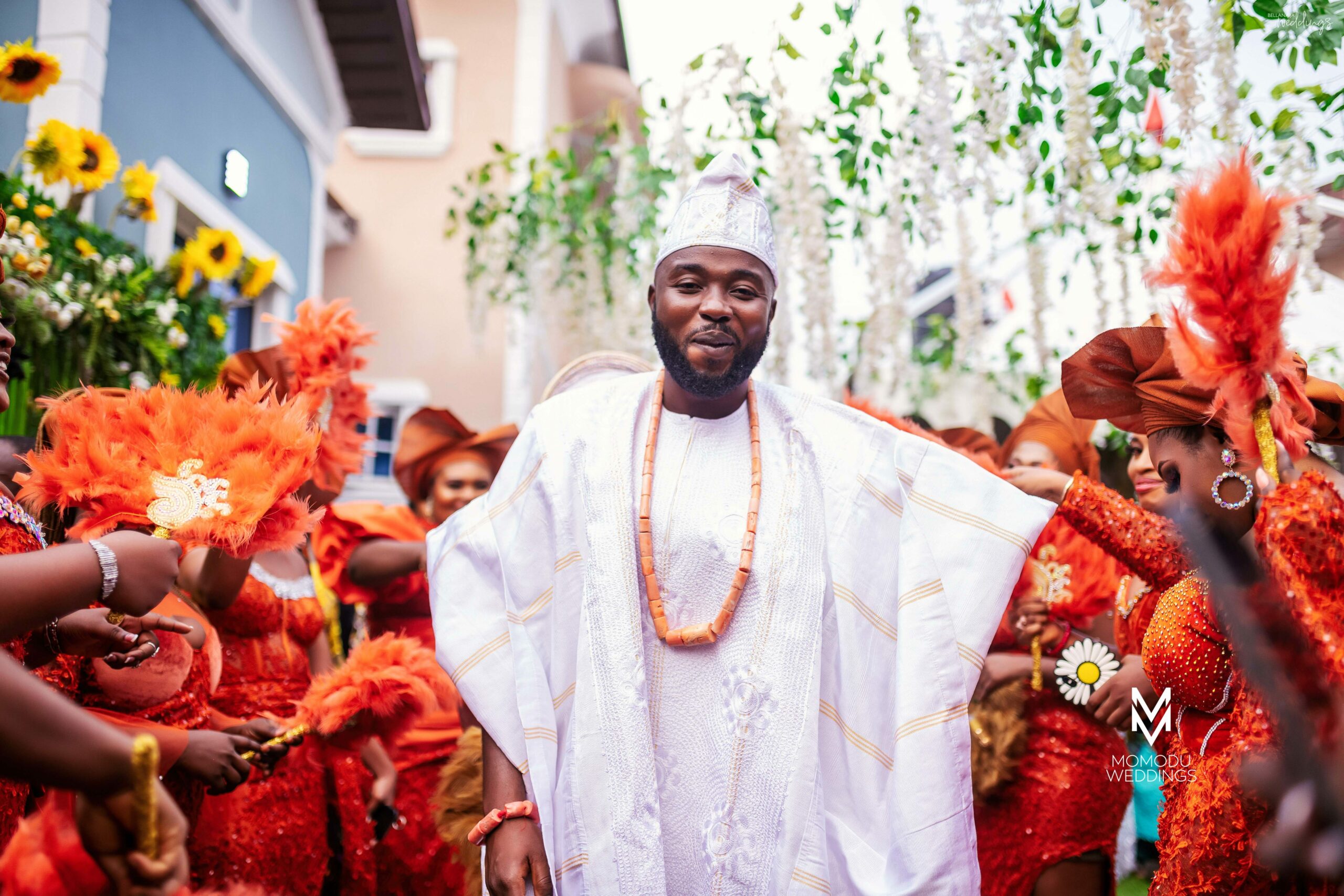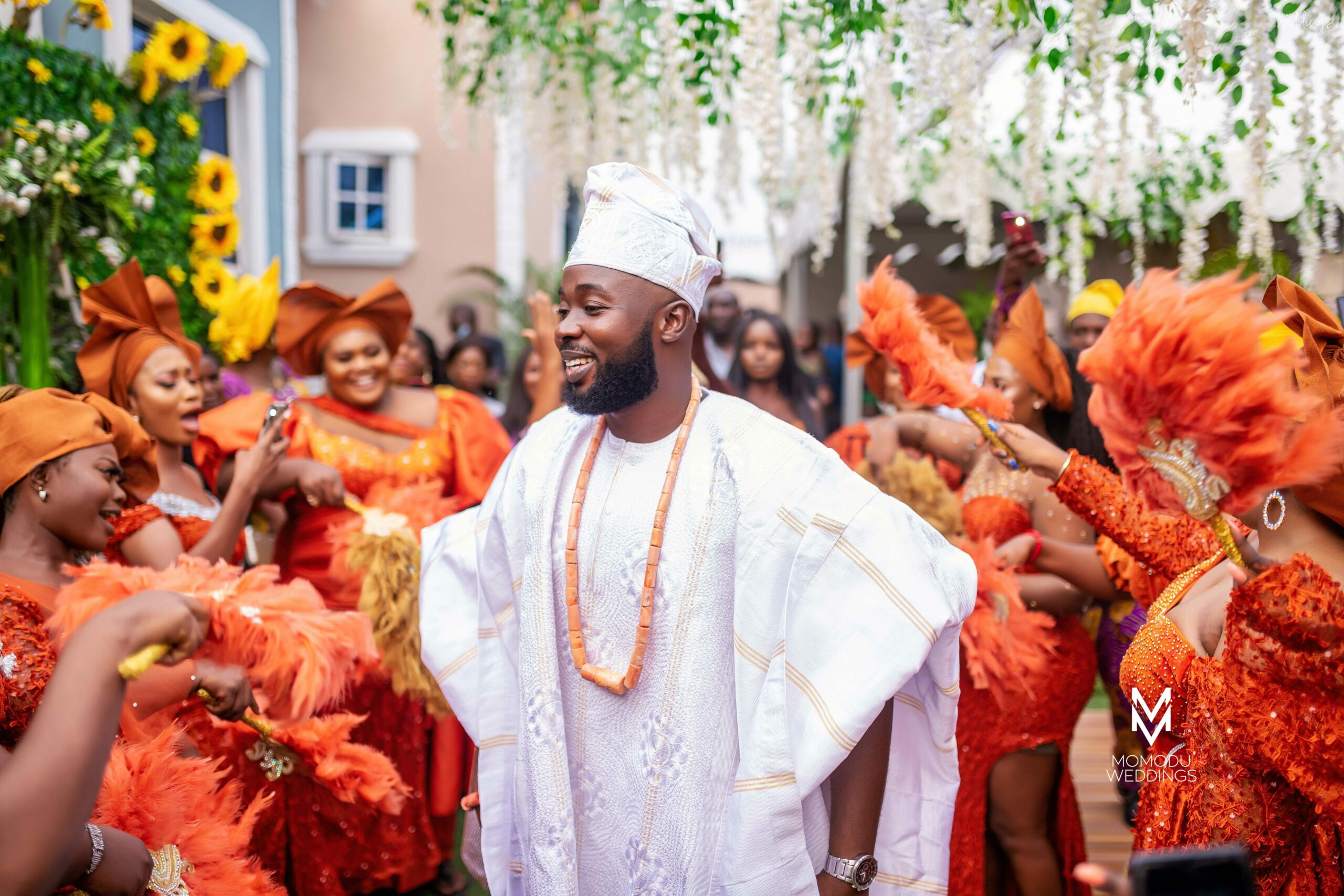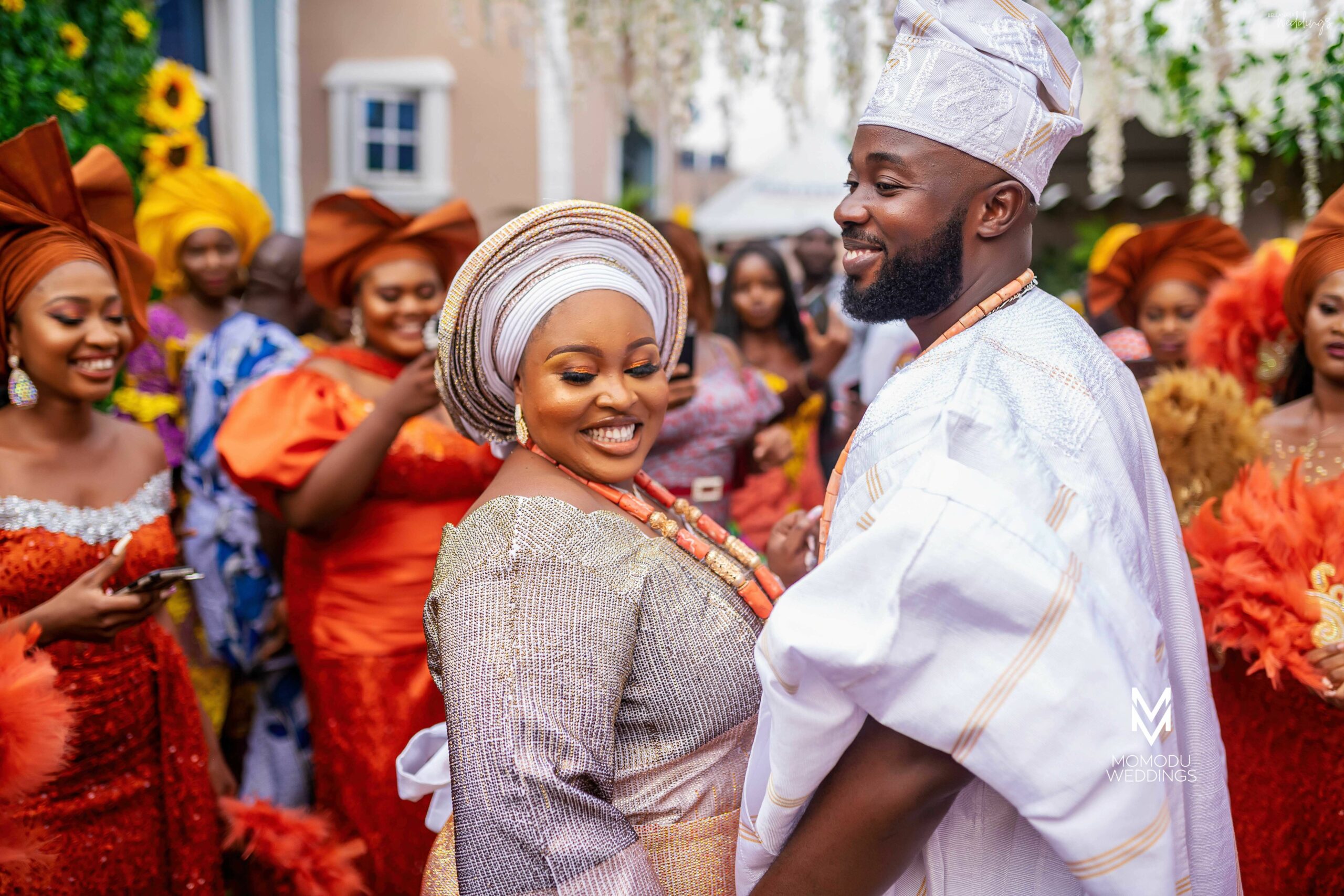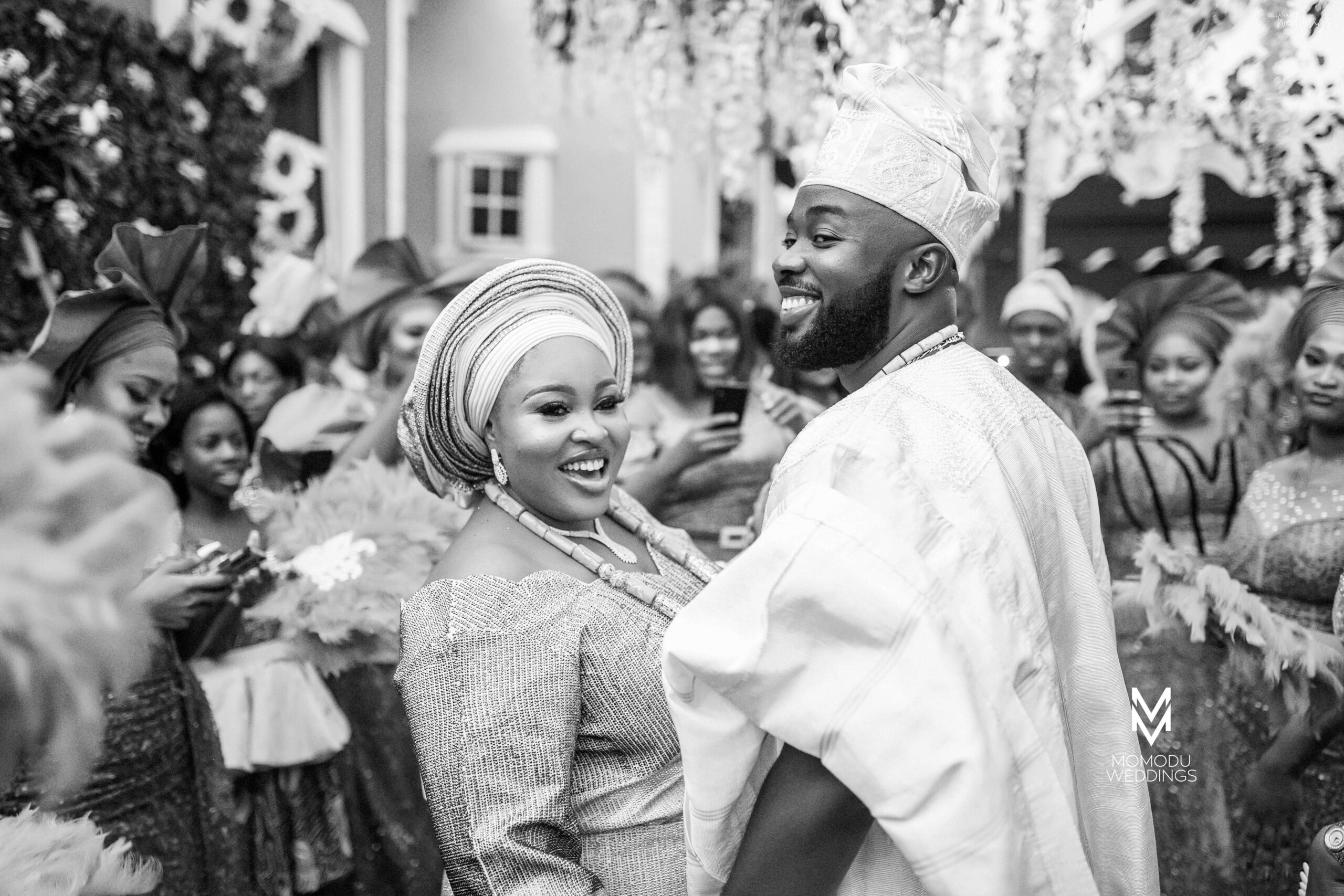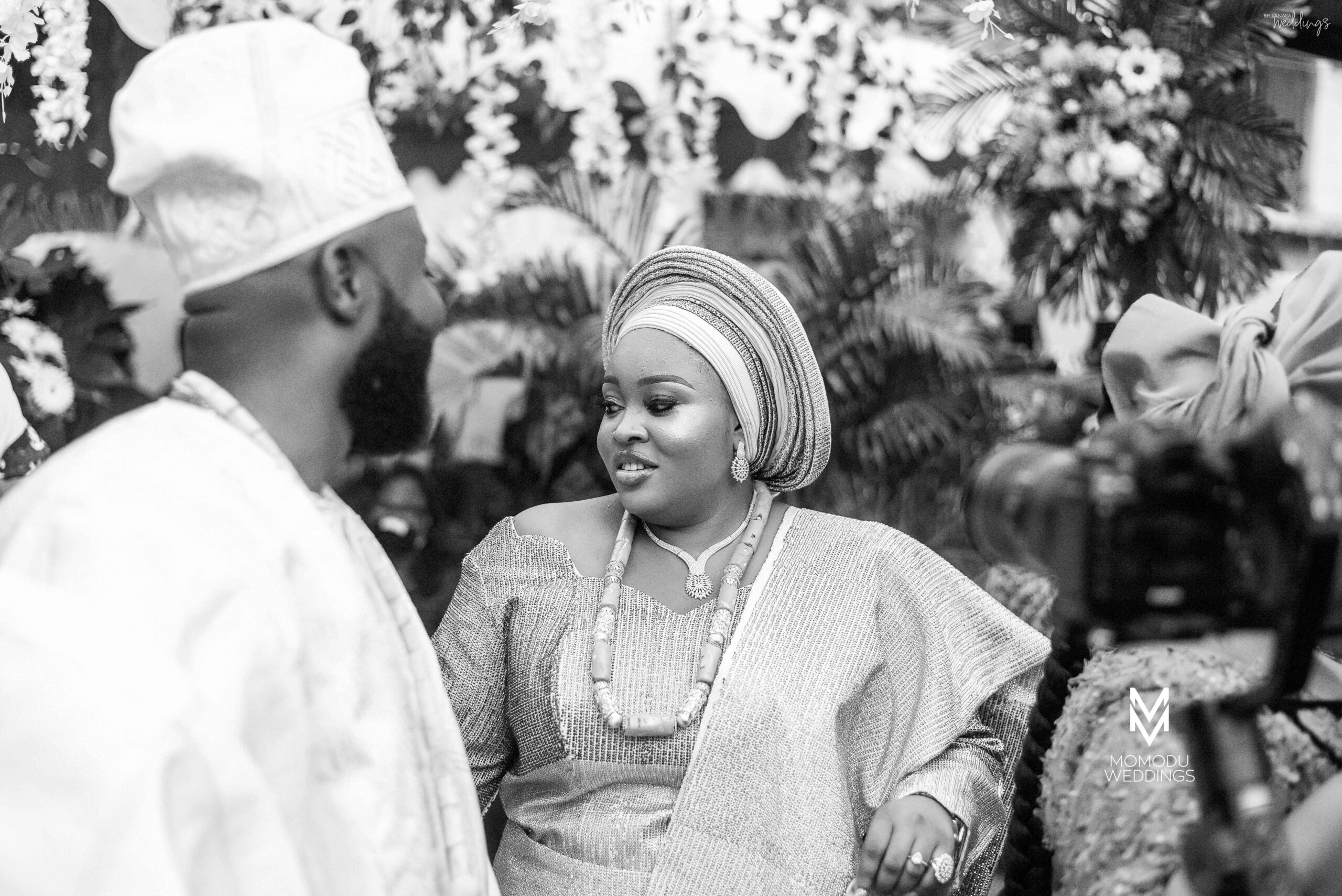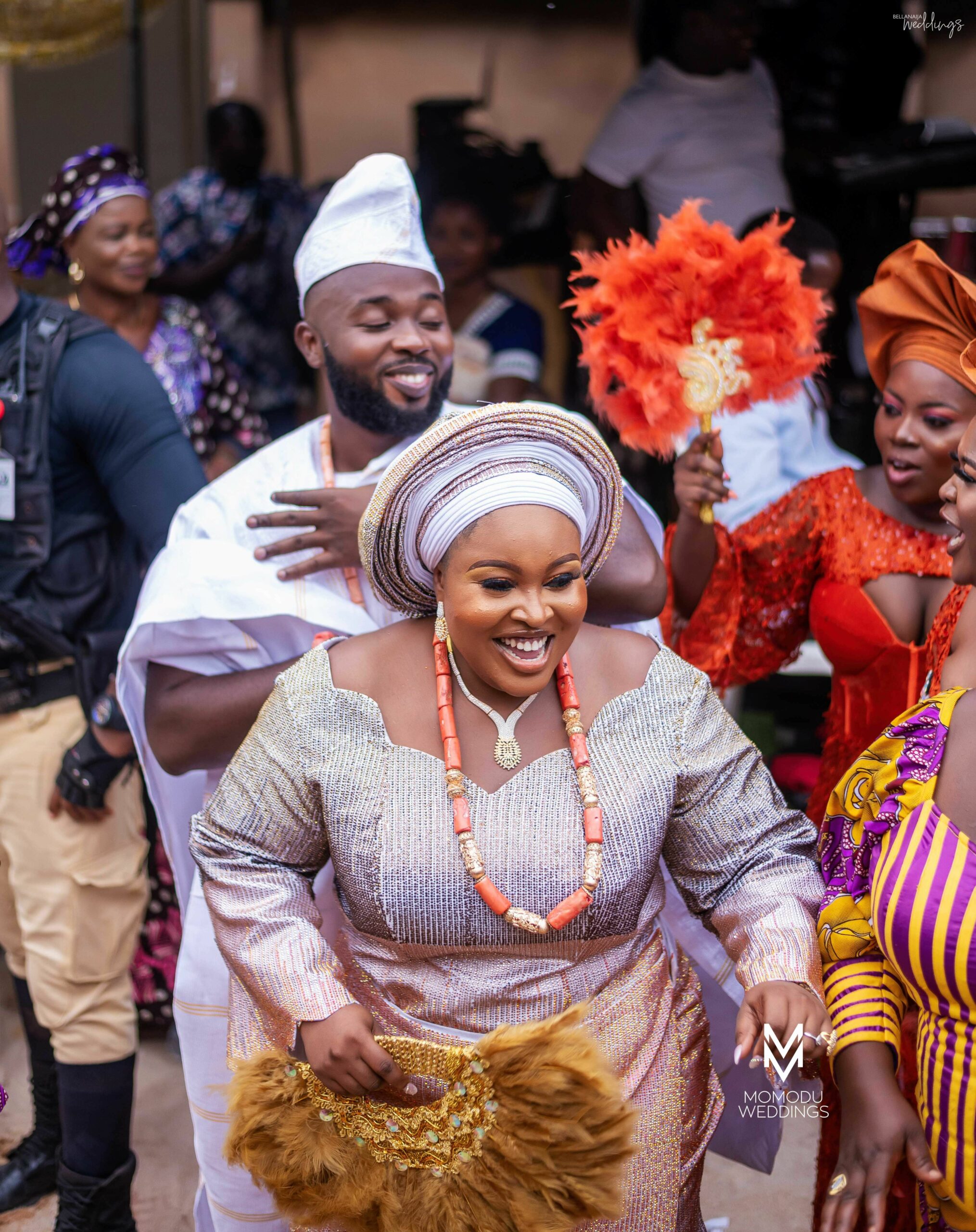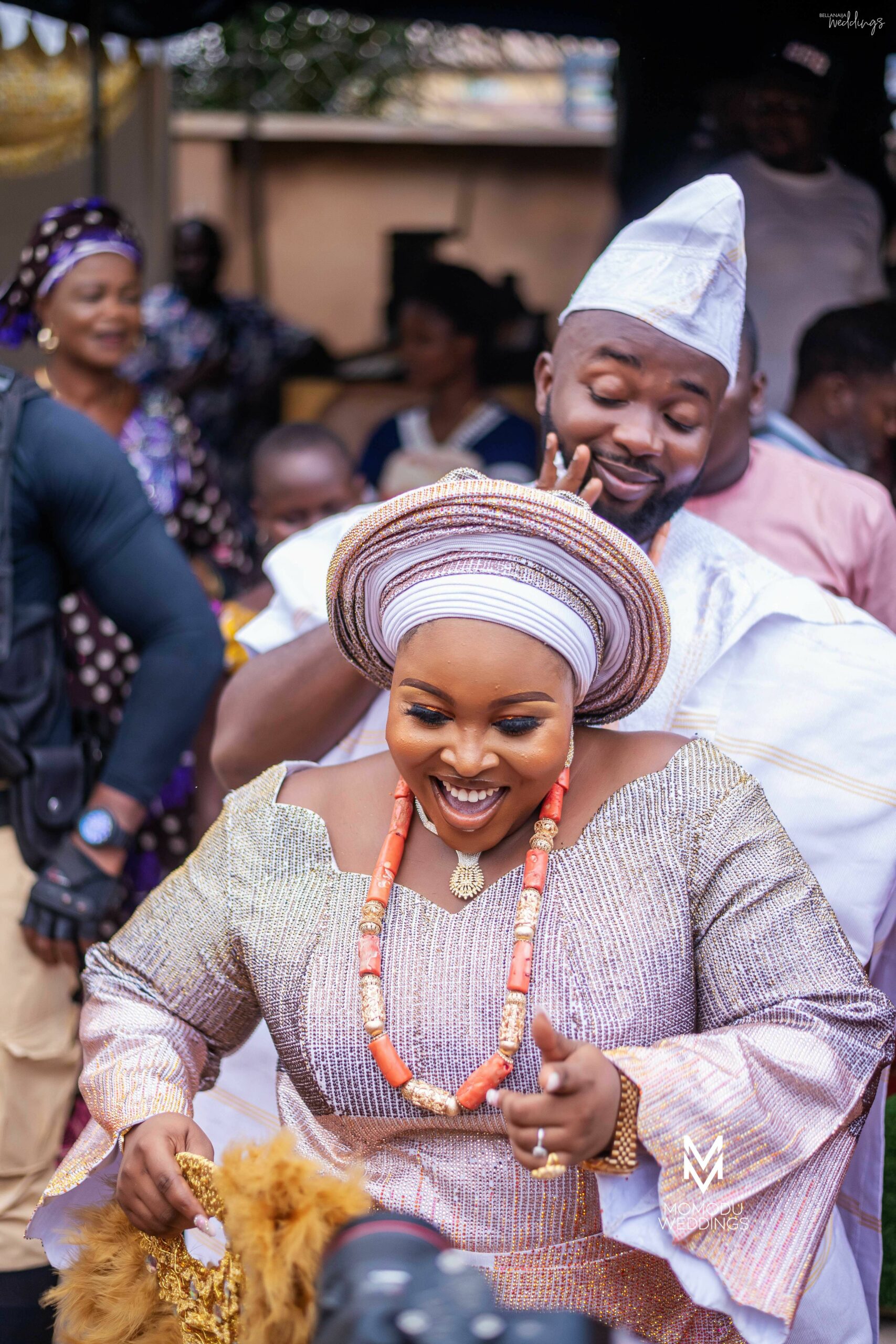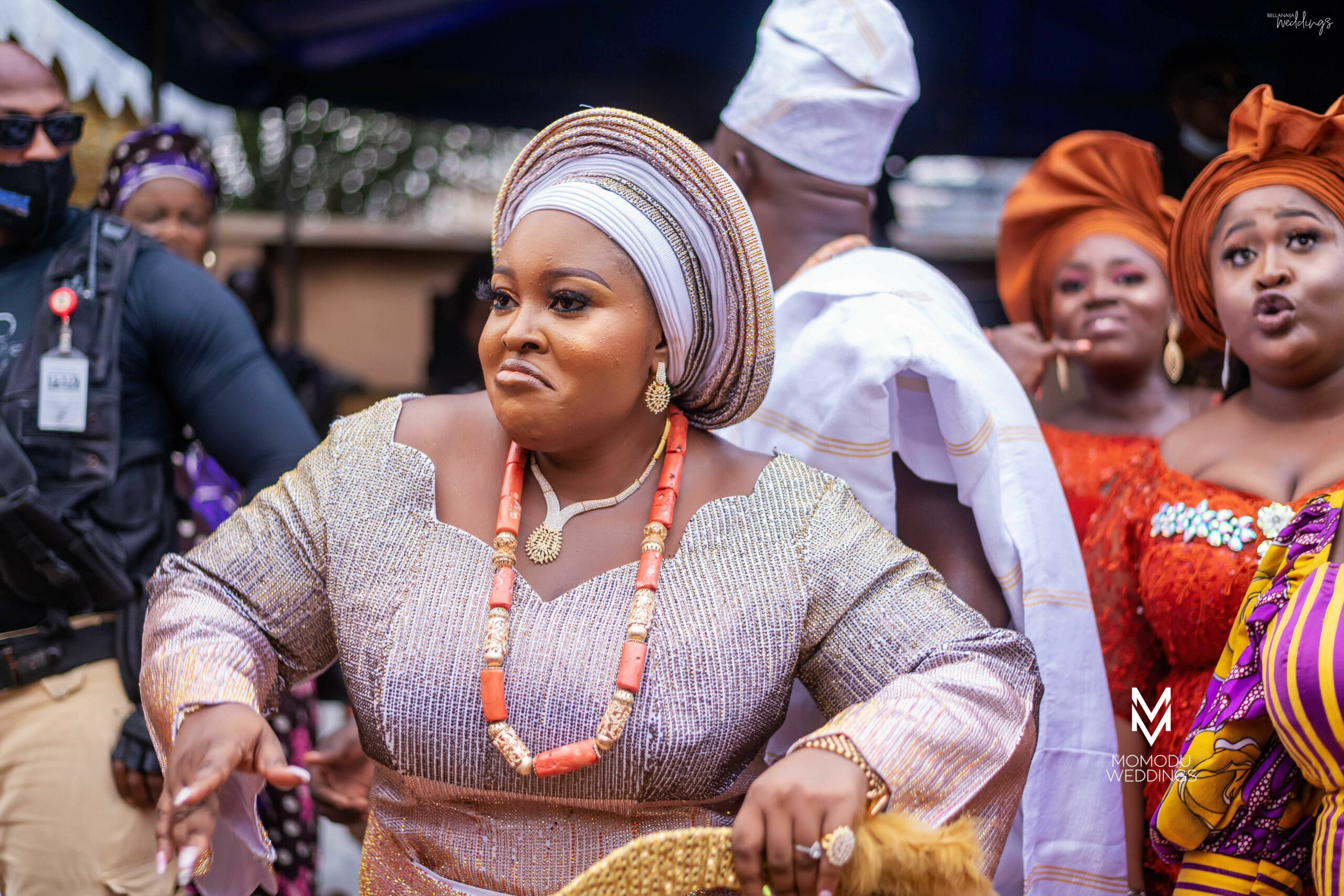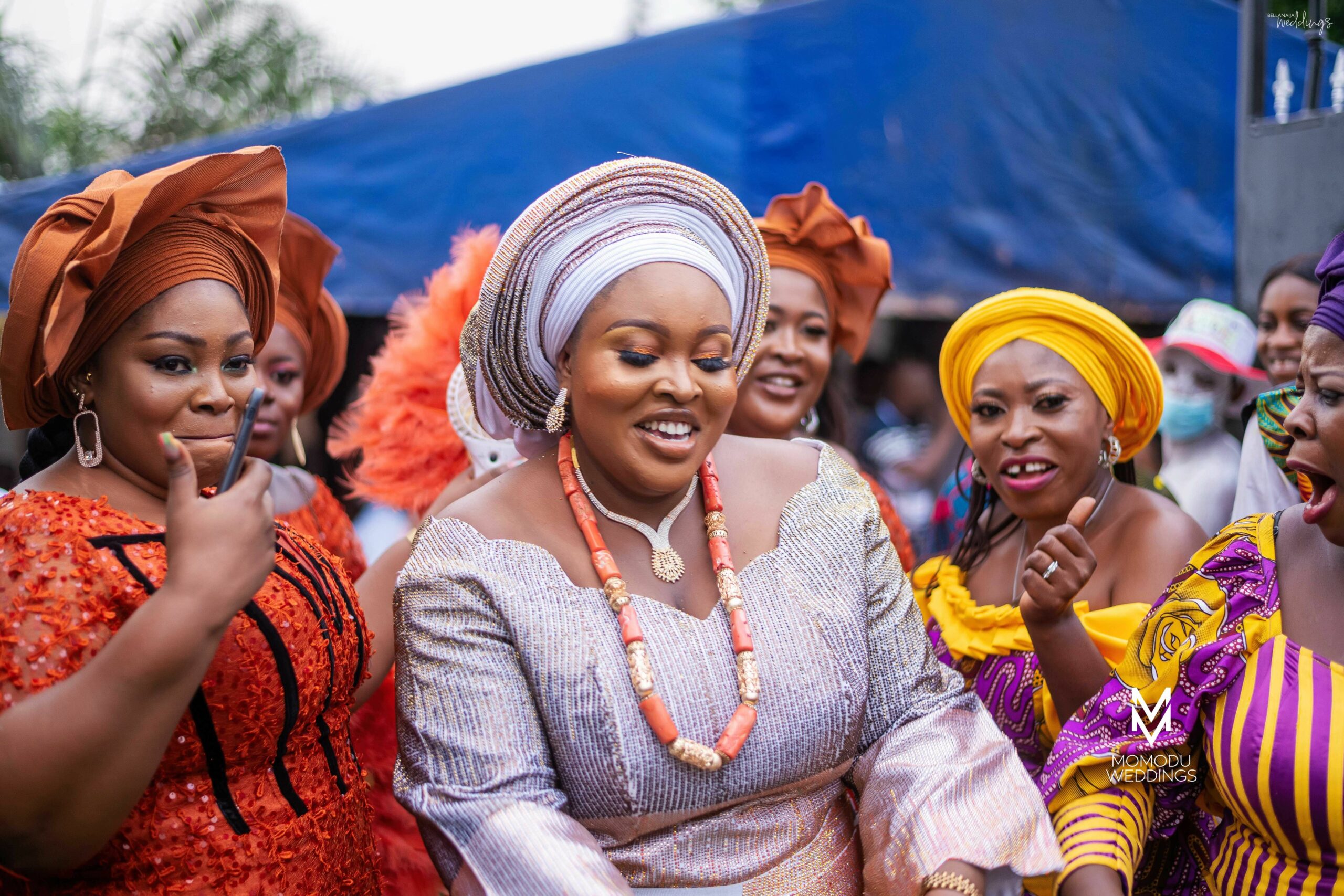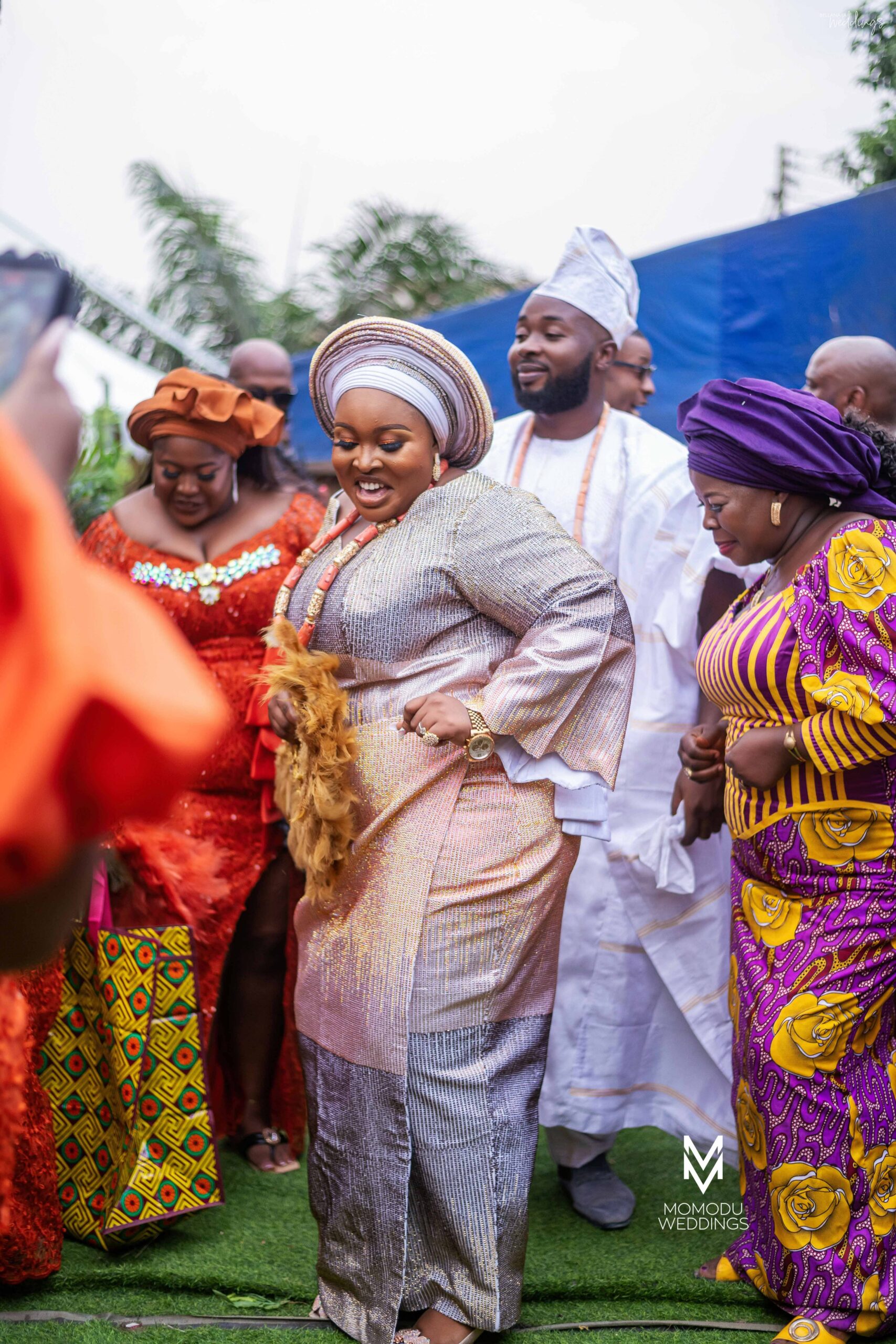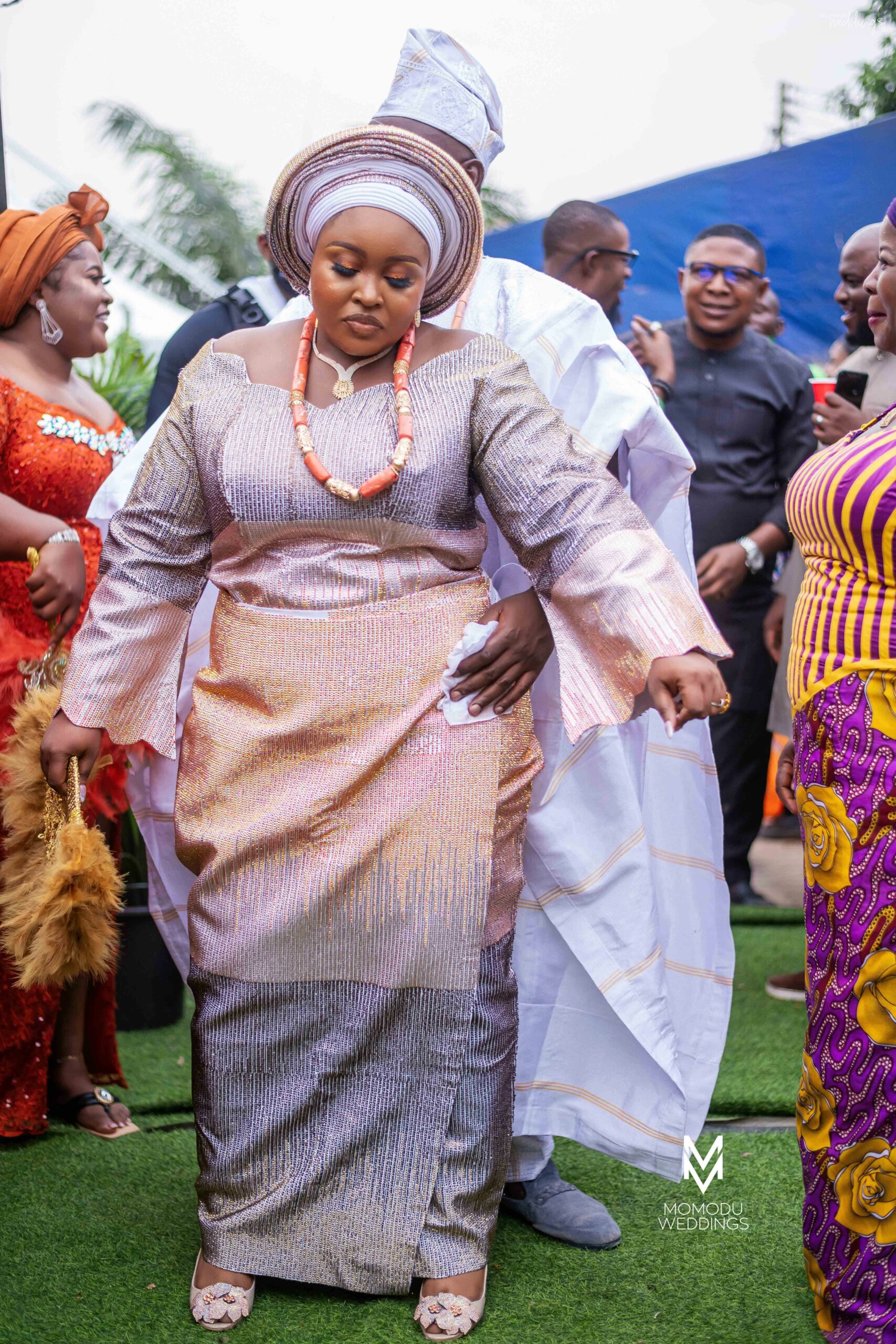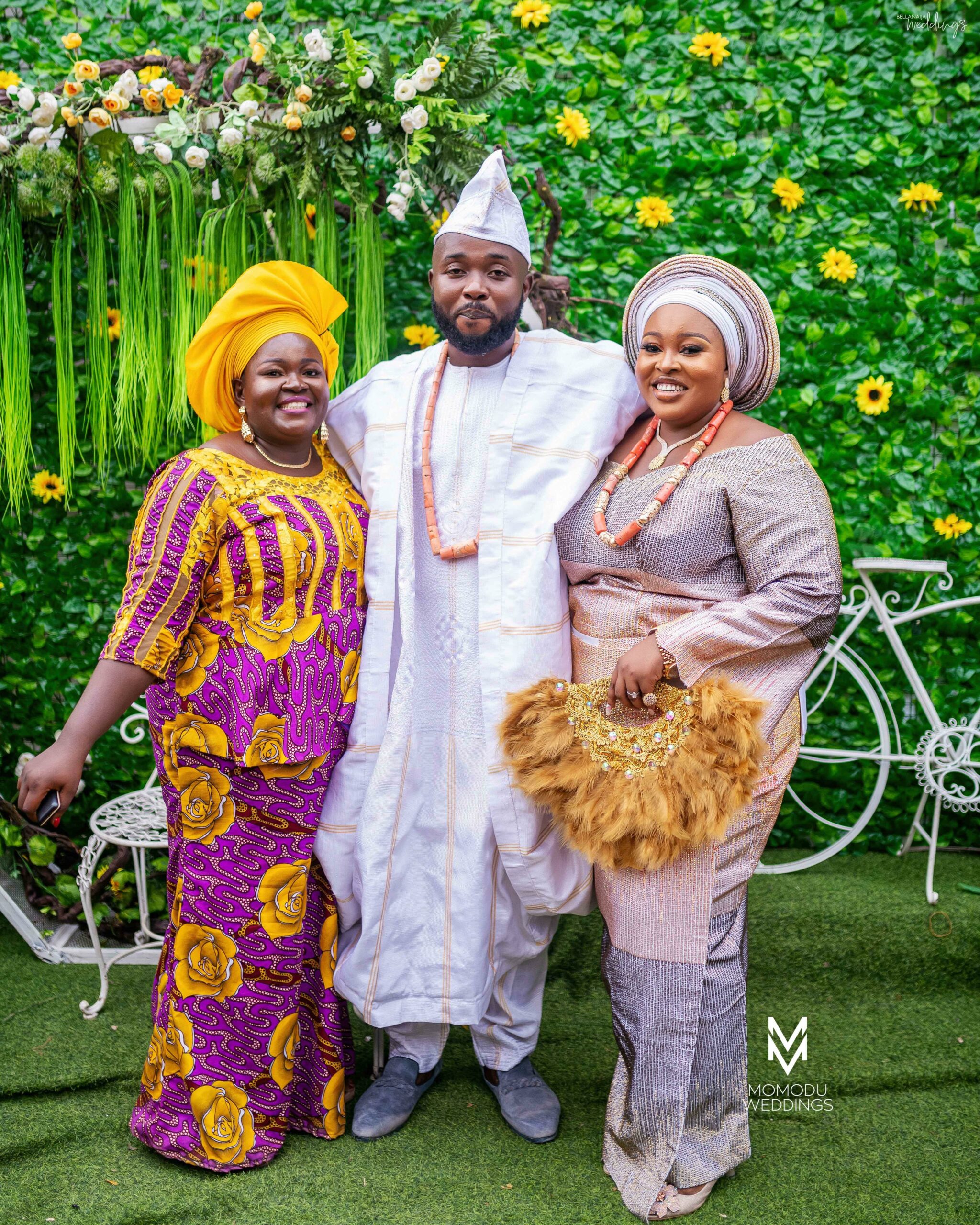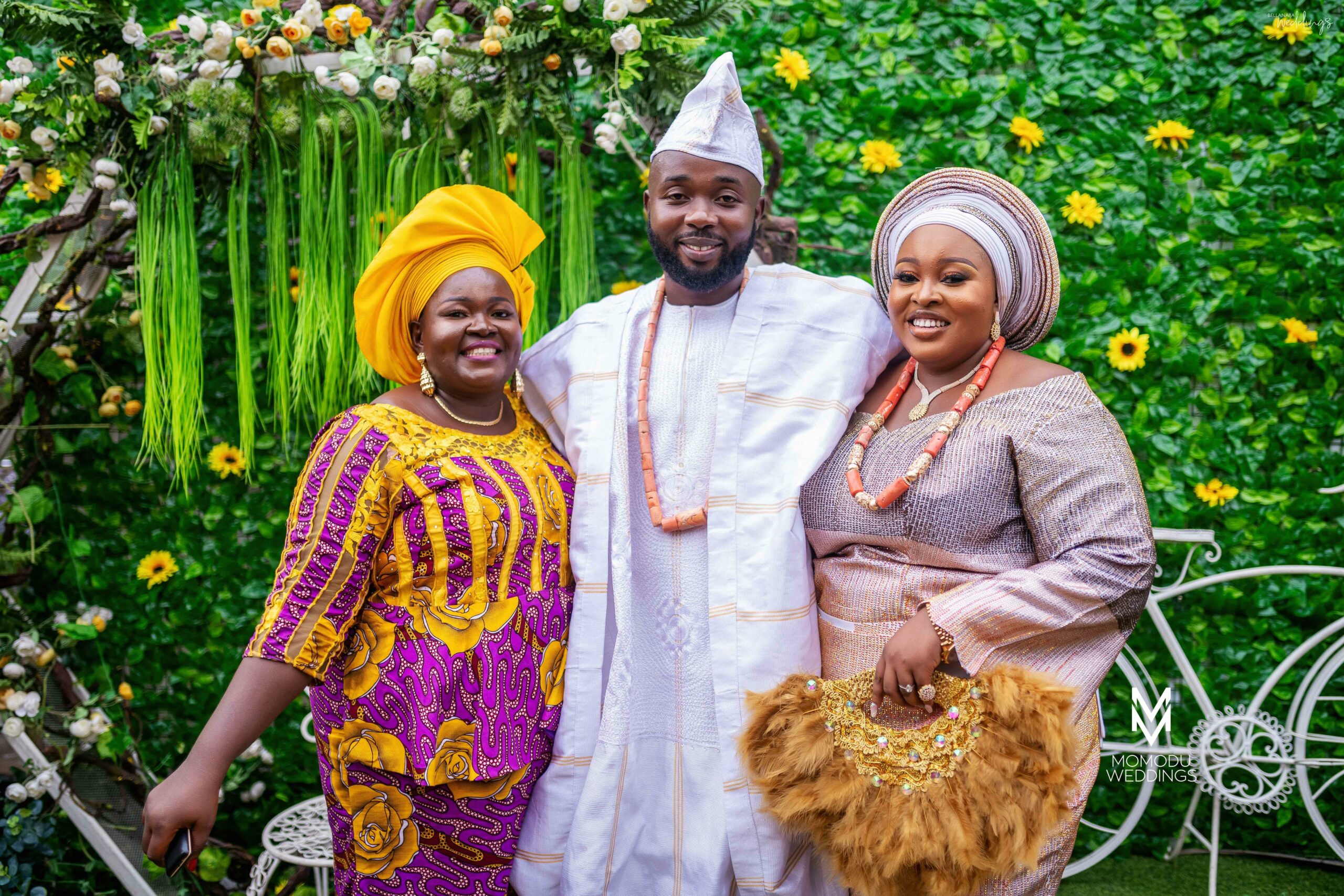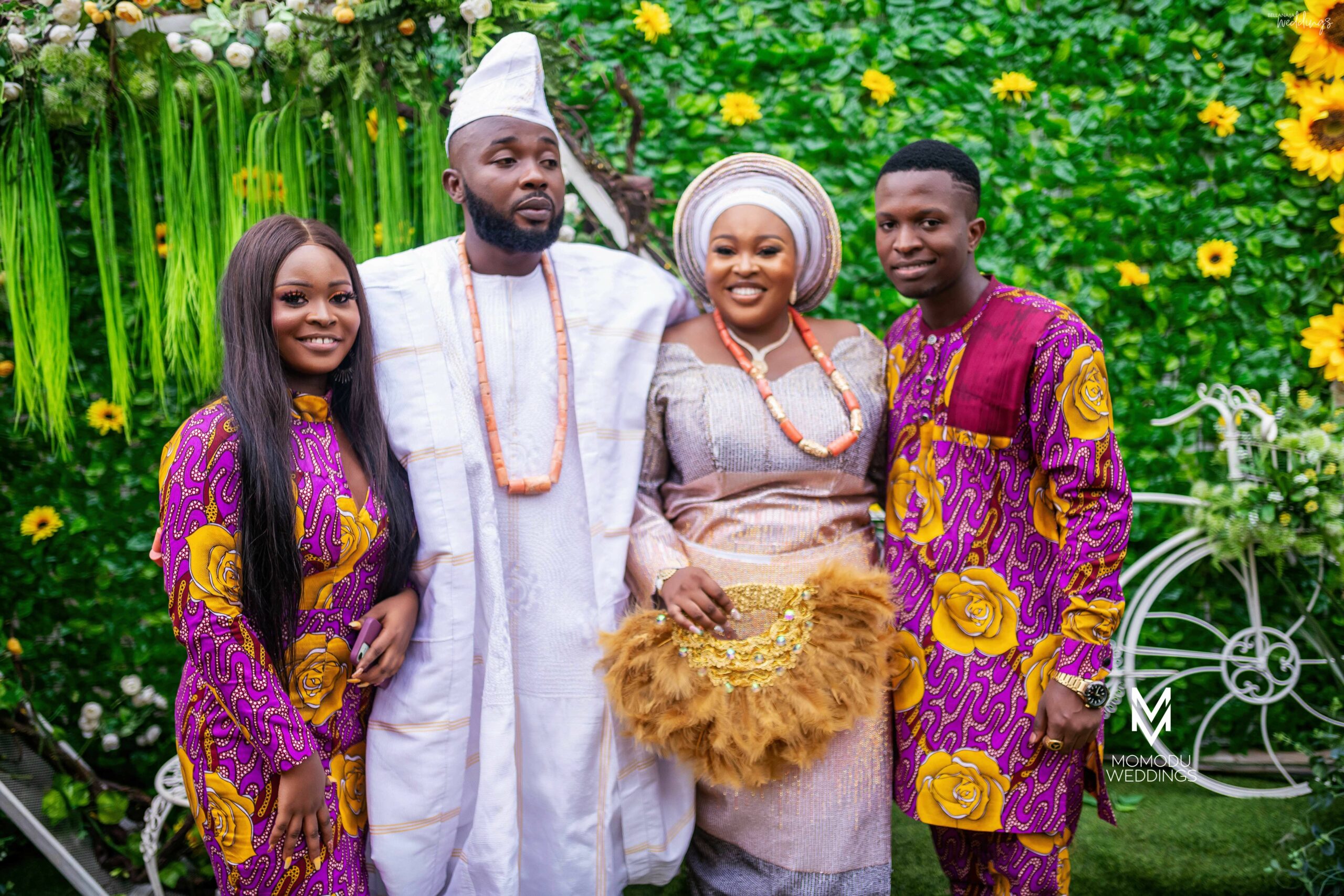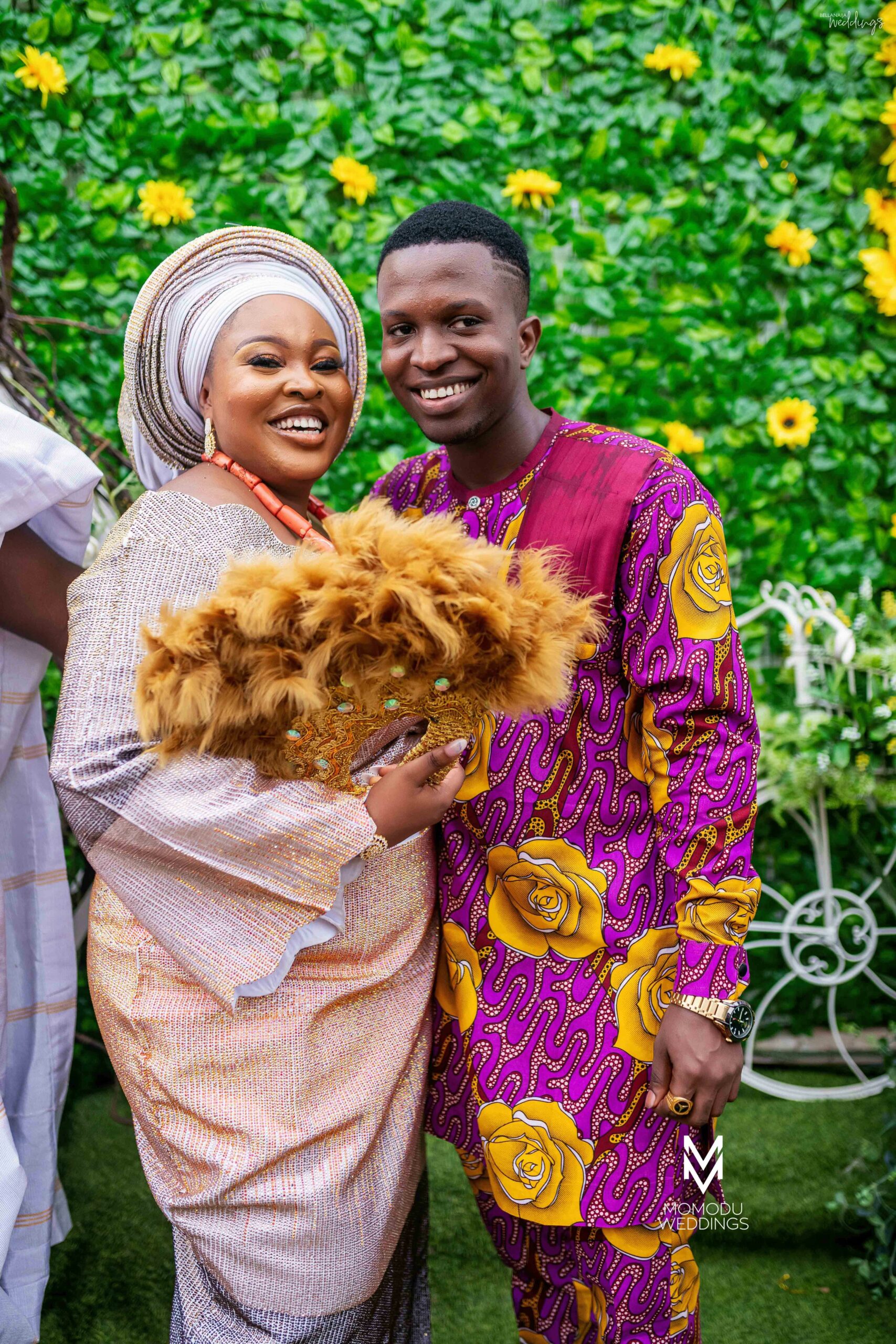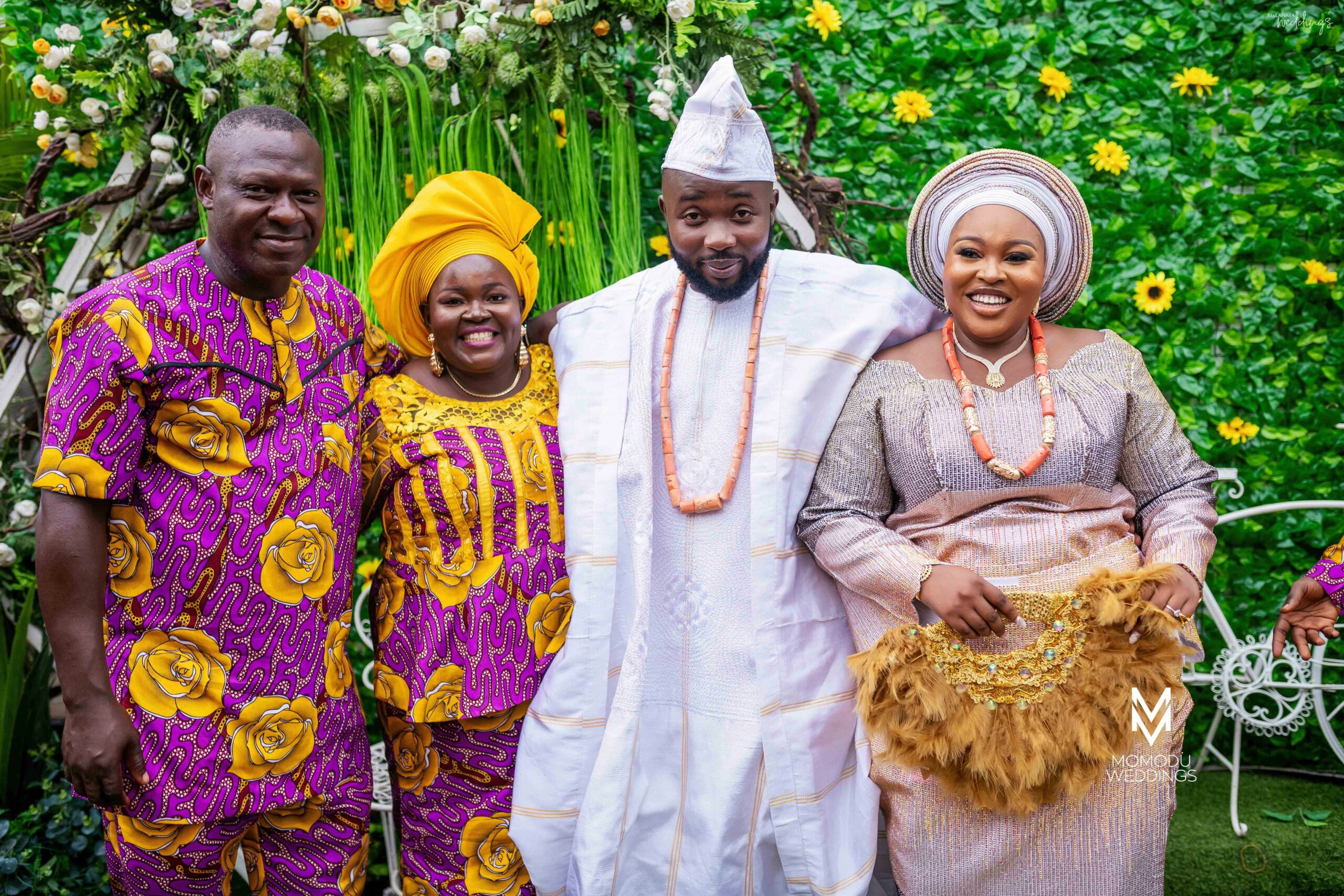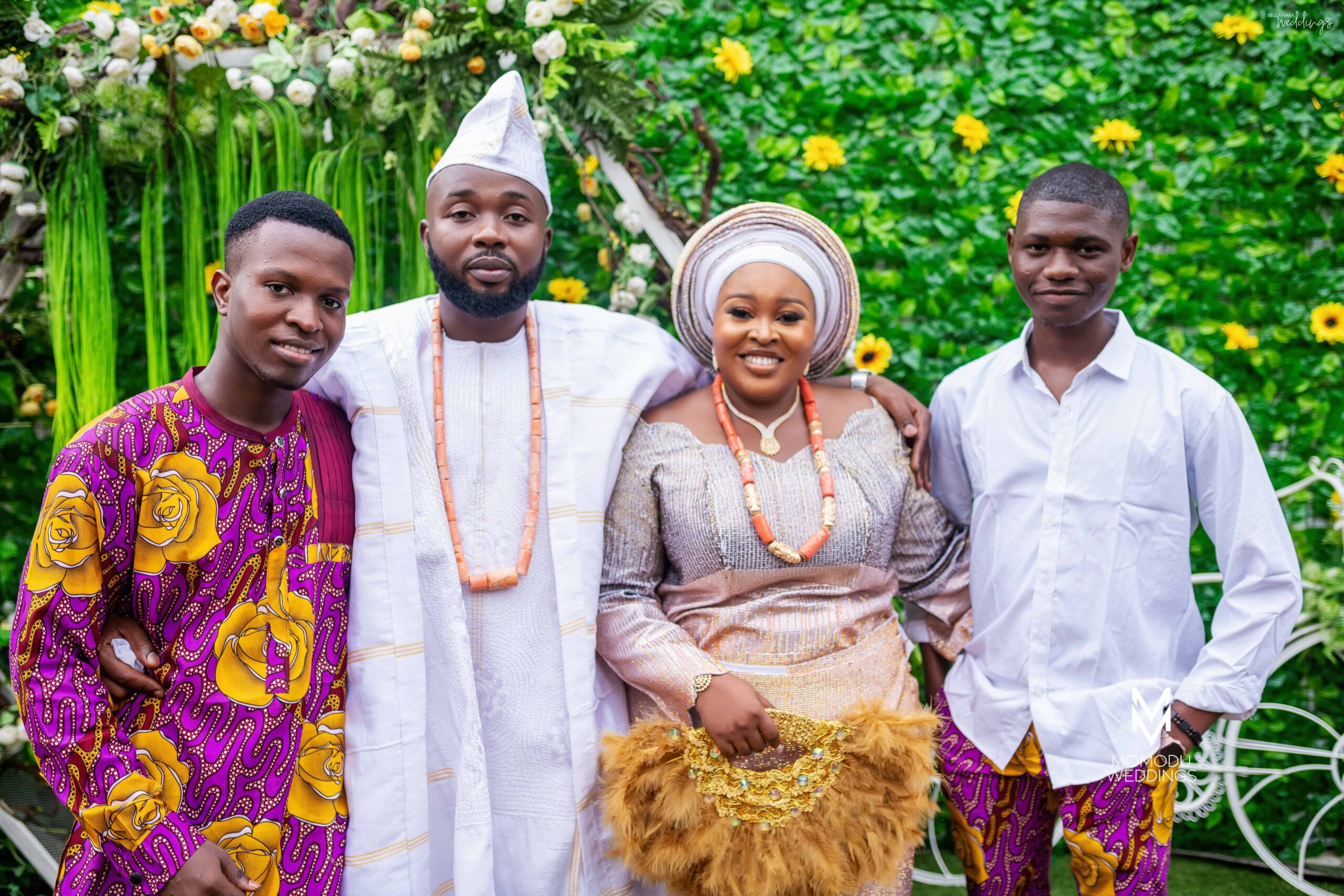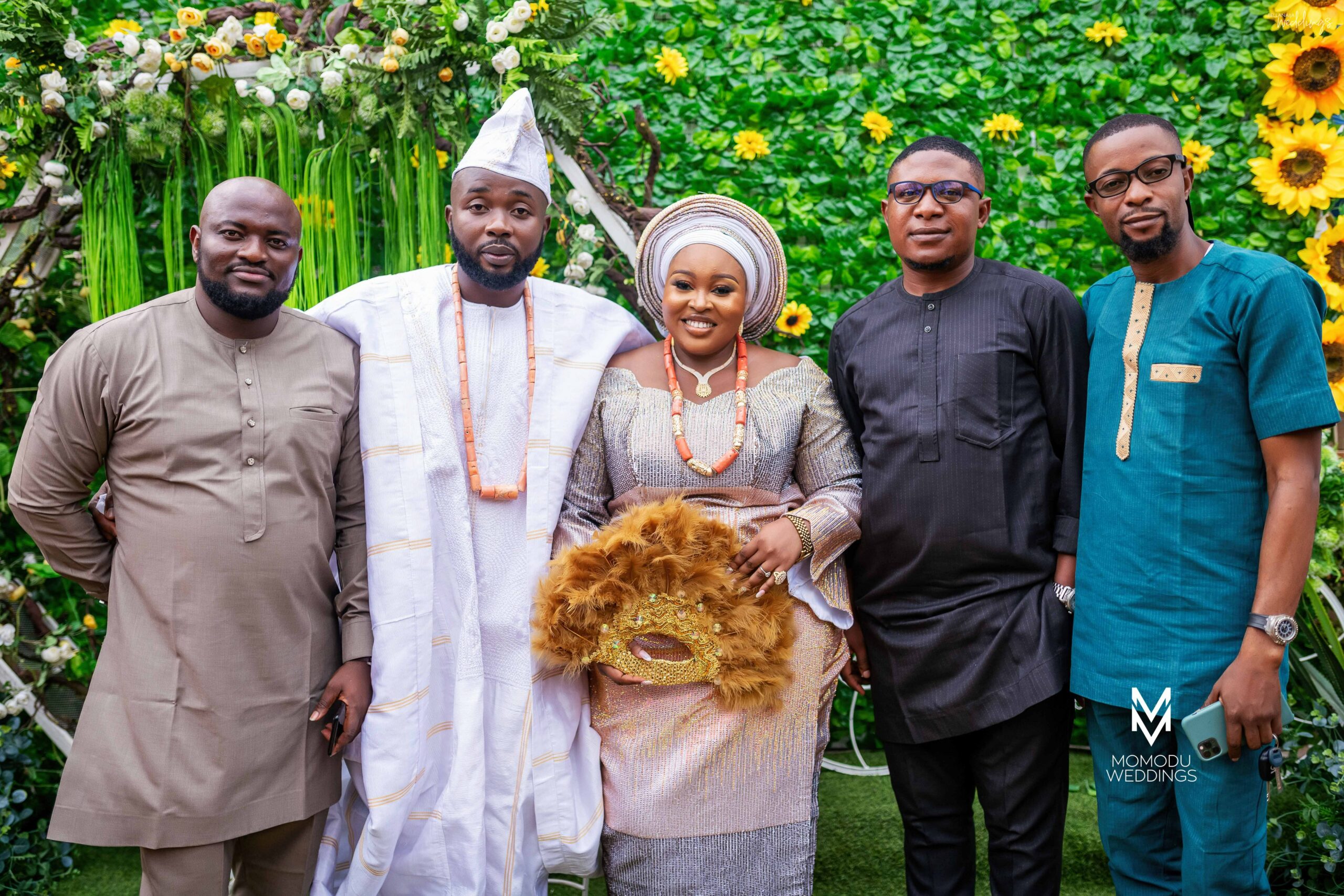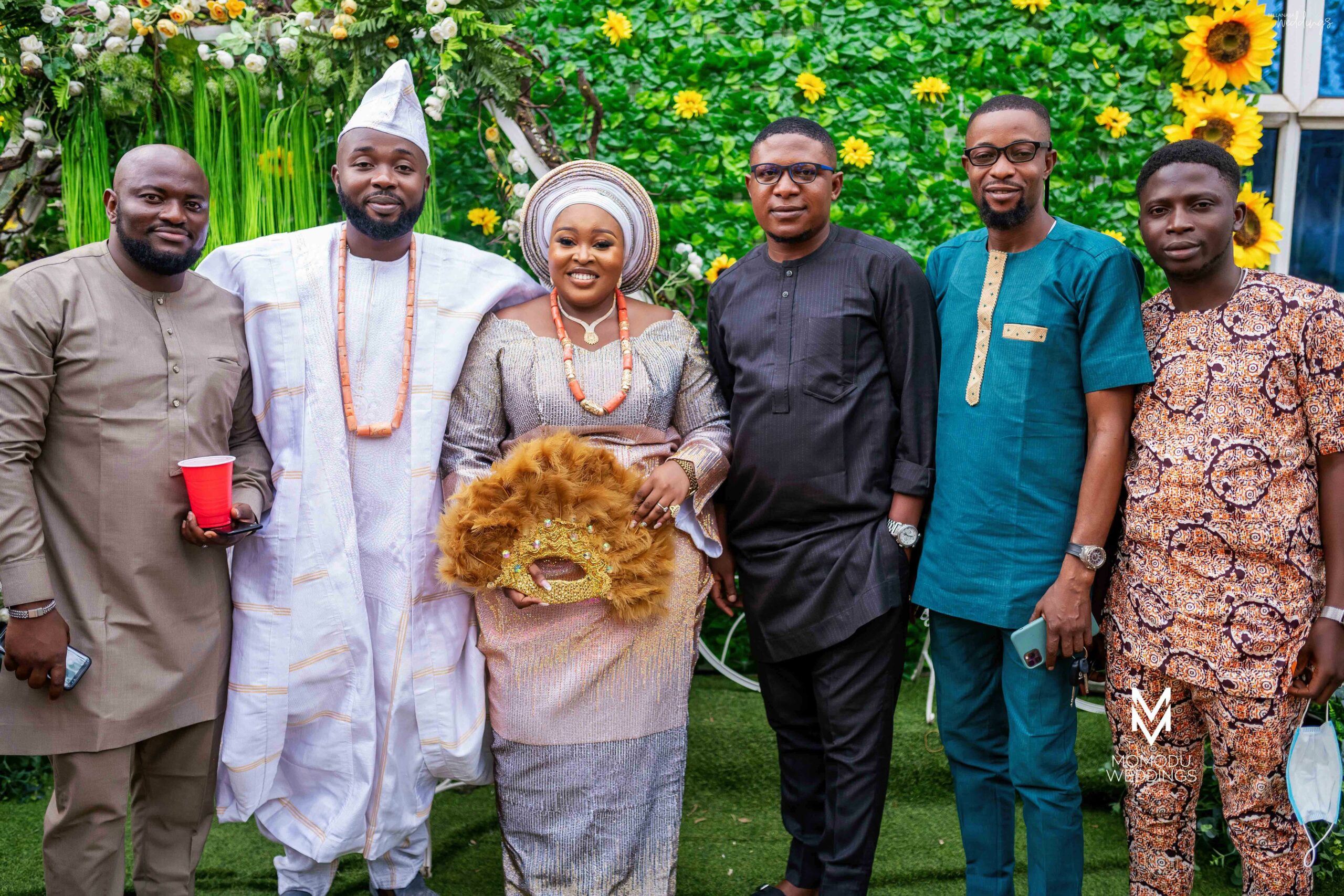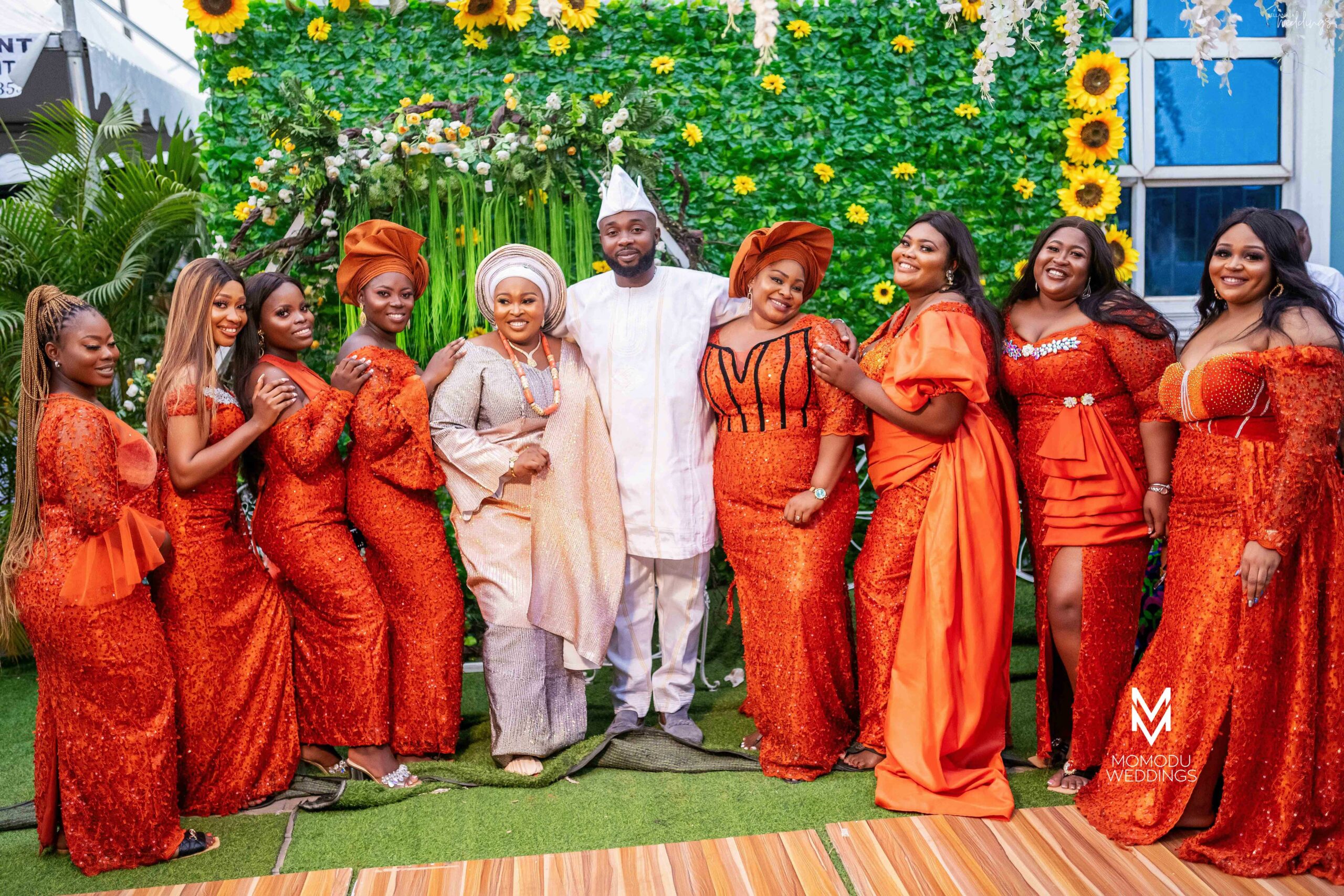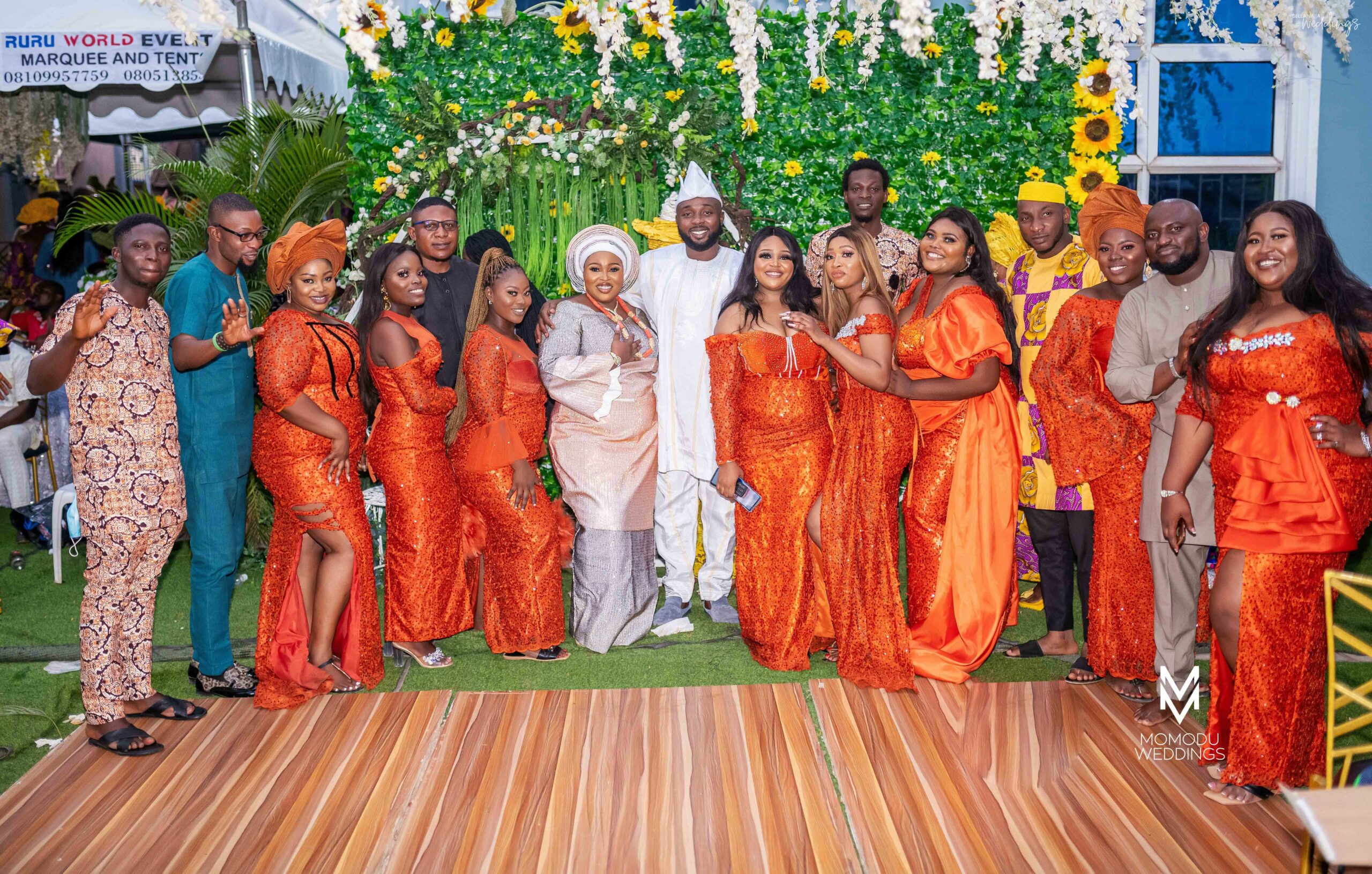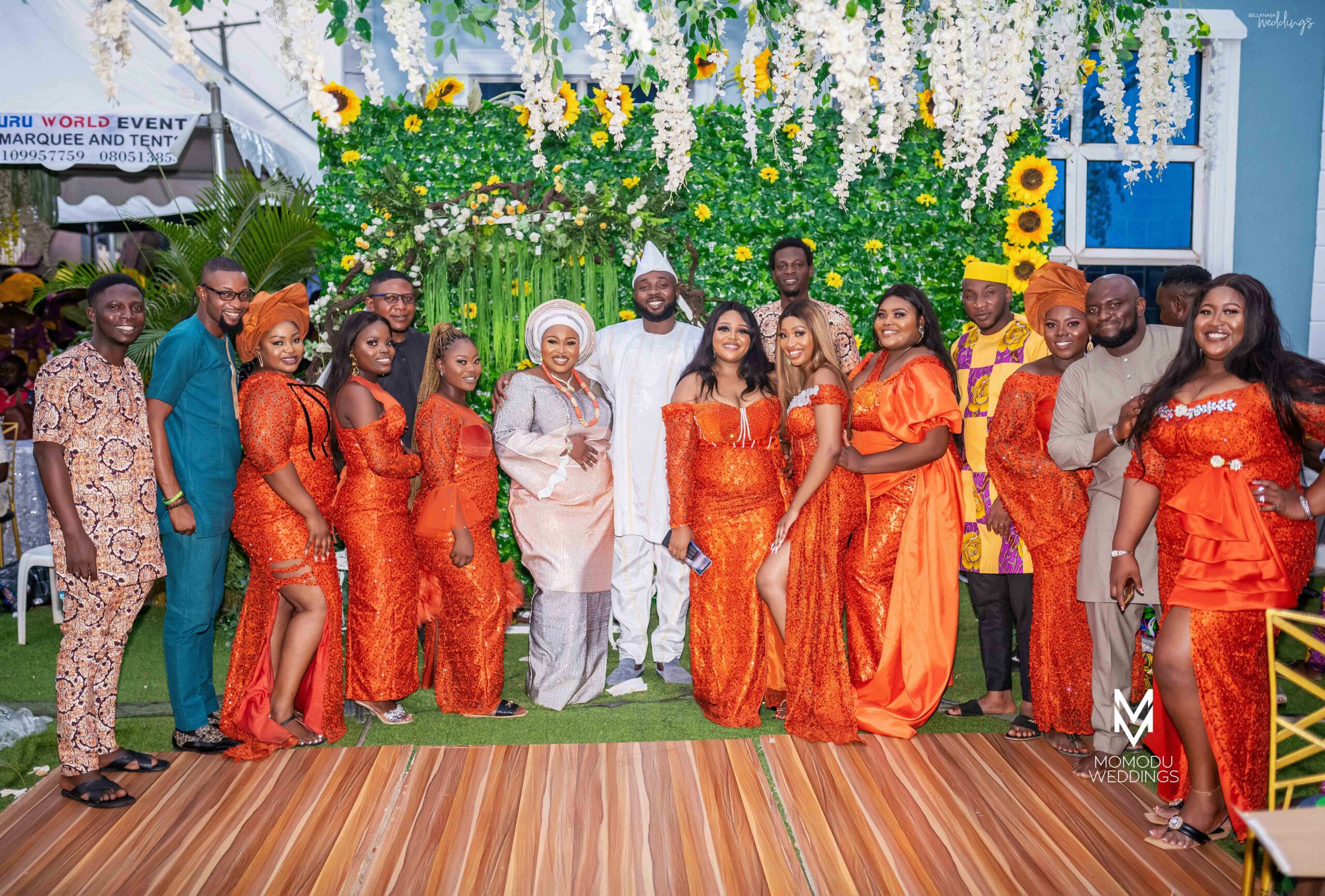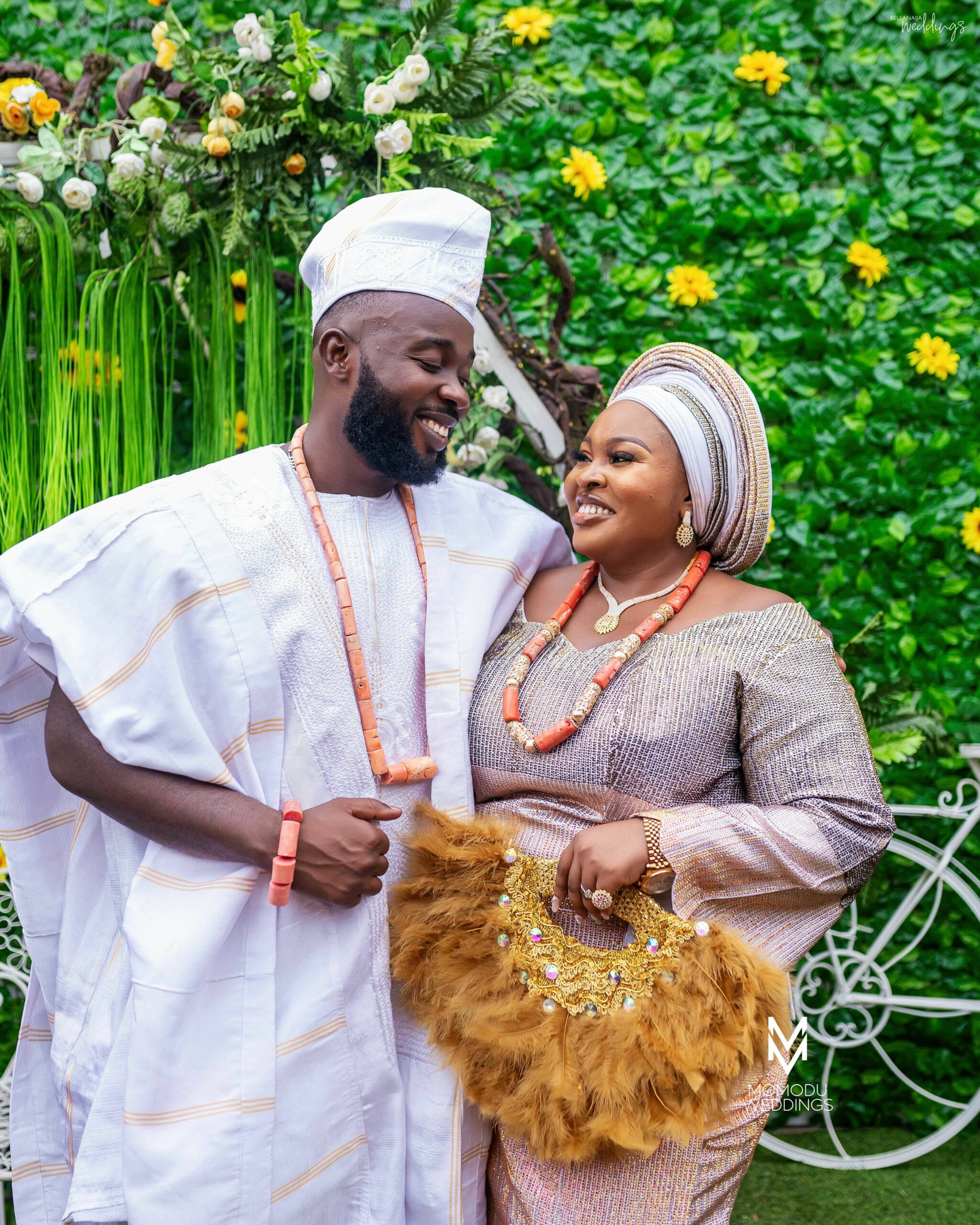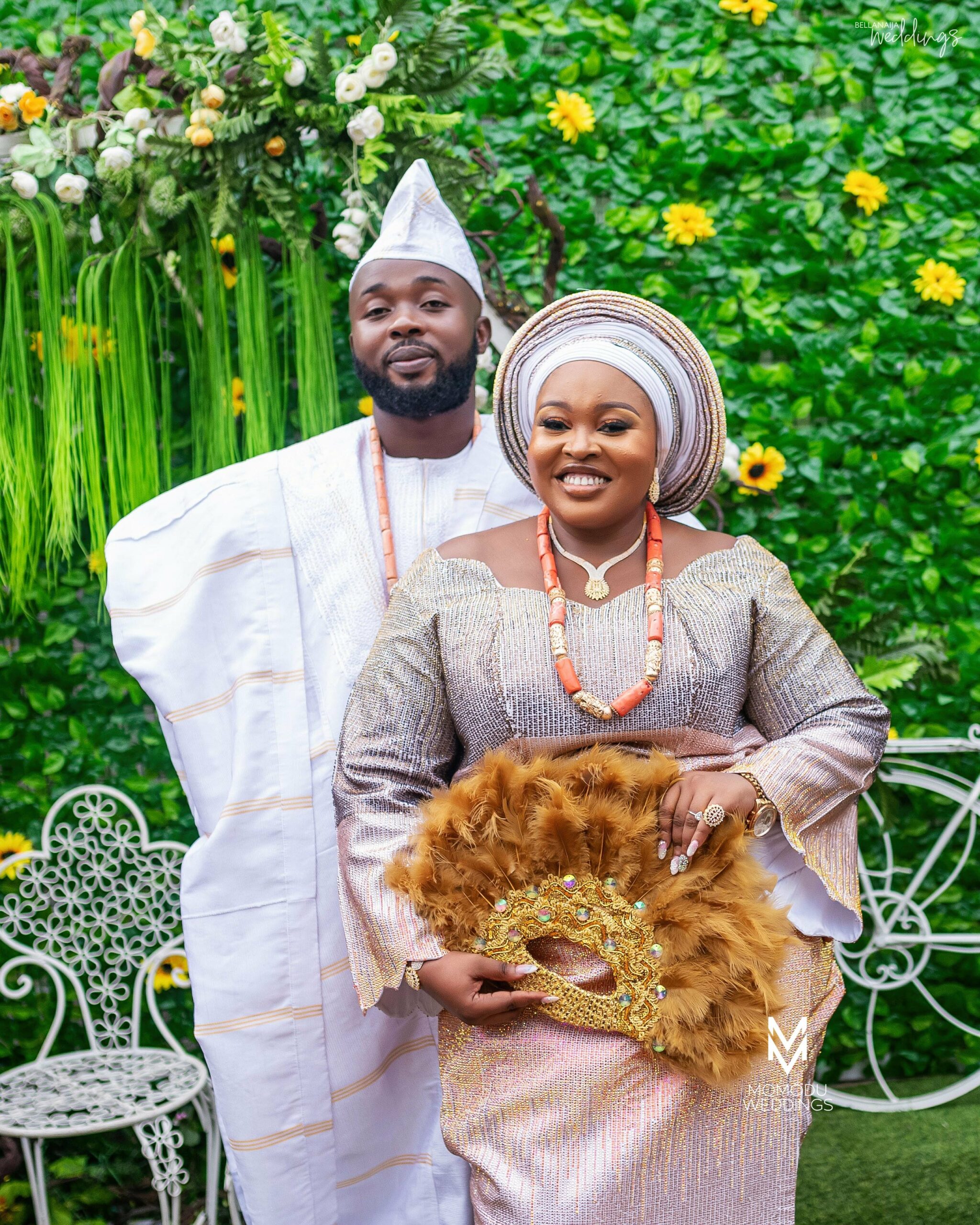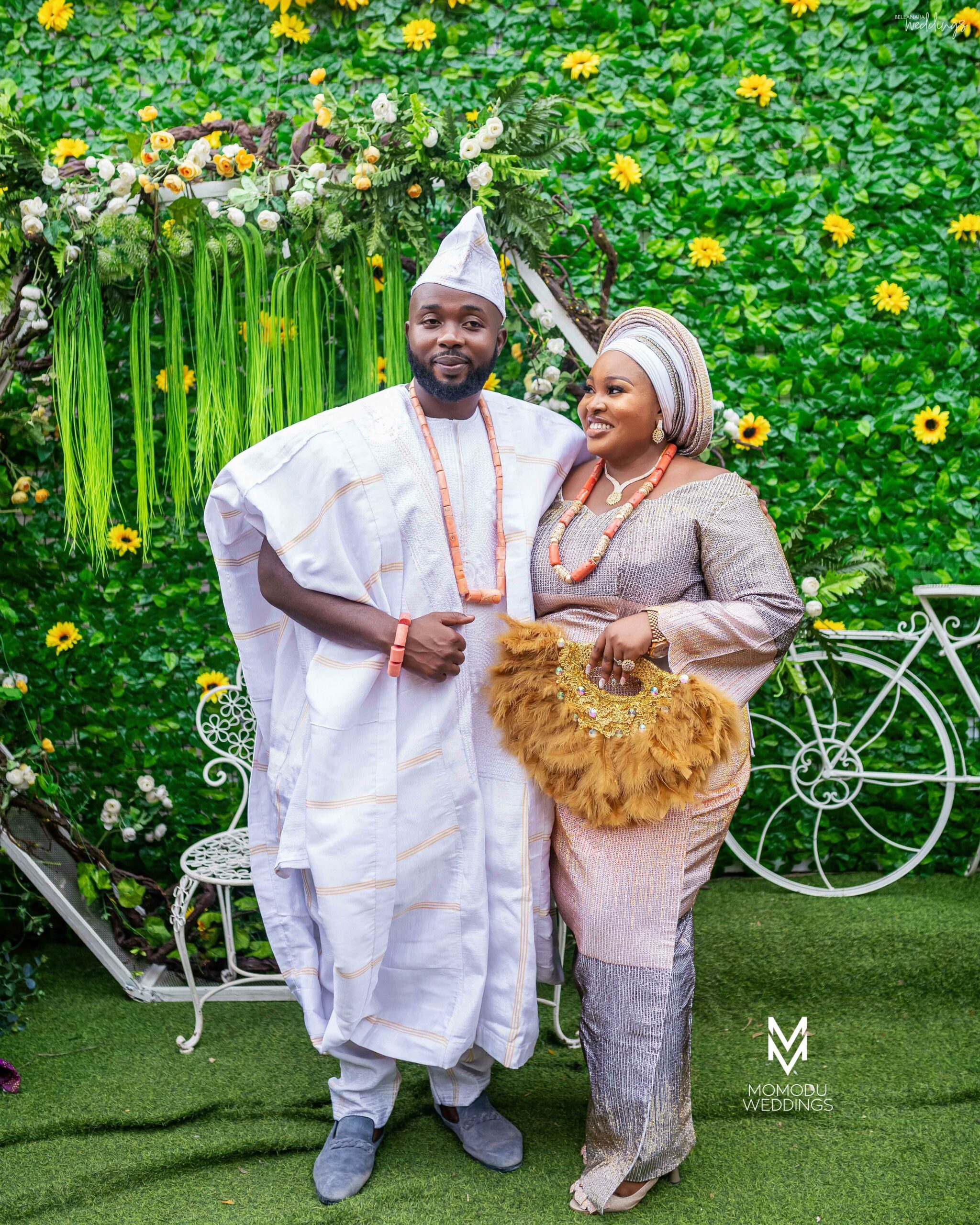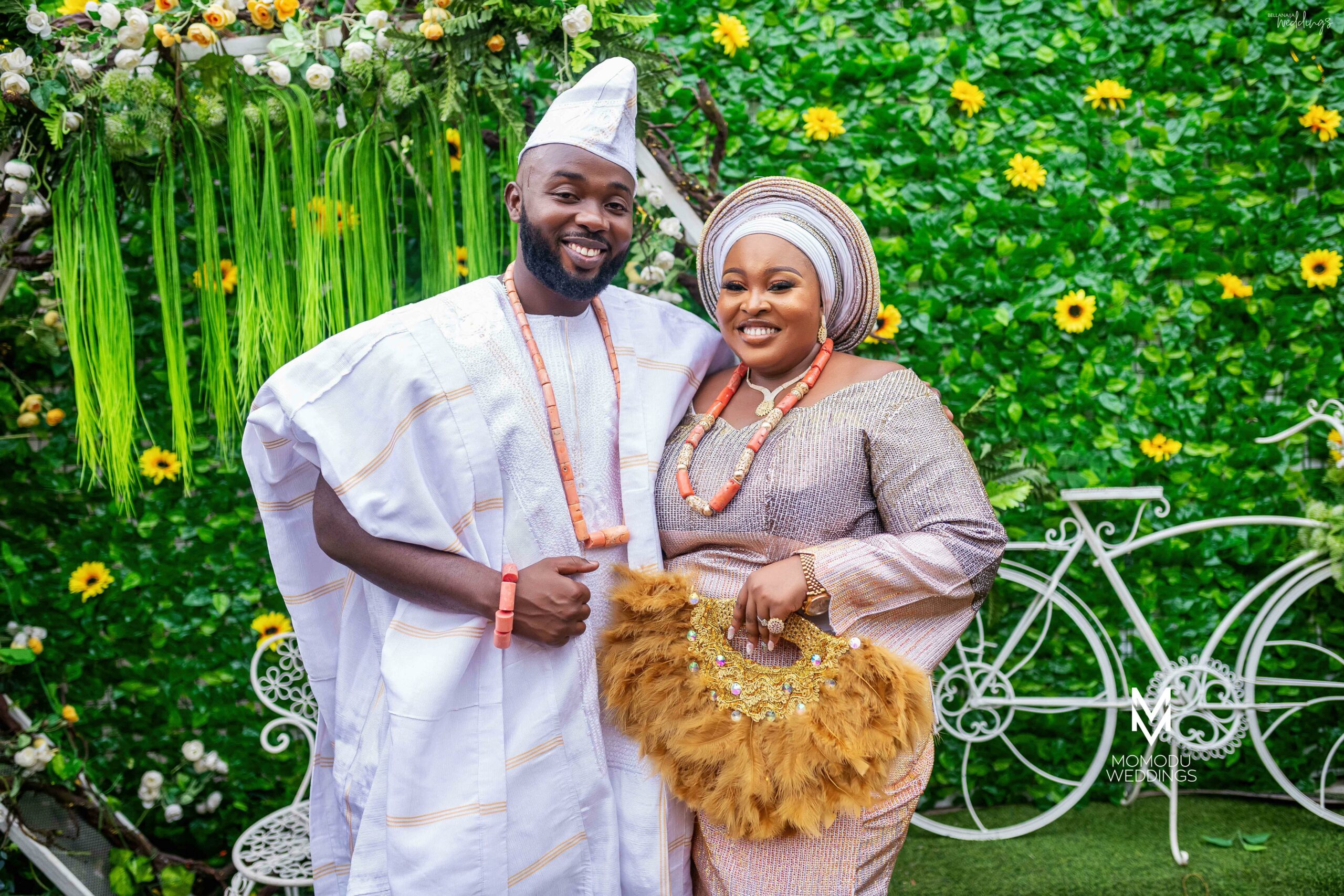 As they say, what's a wedding without the cake! 🤭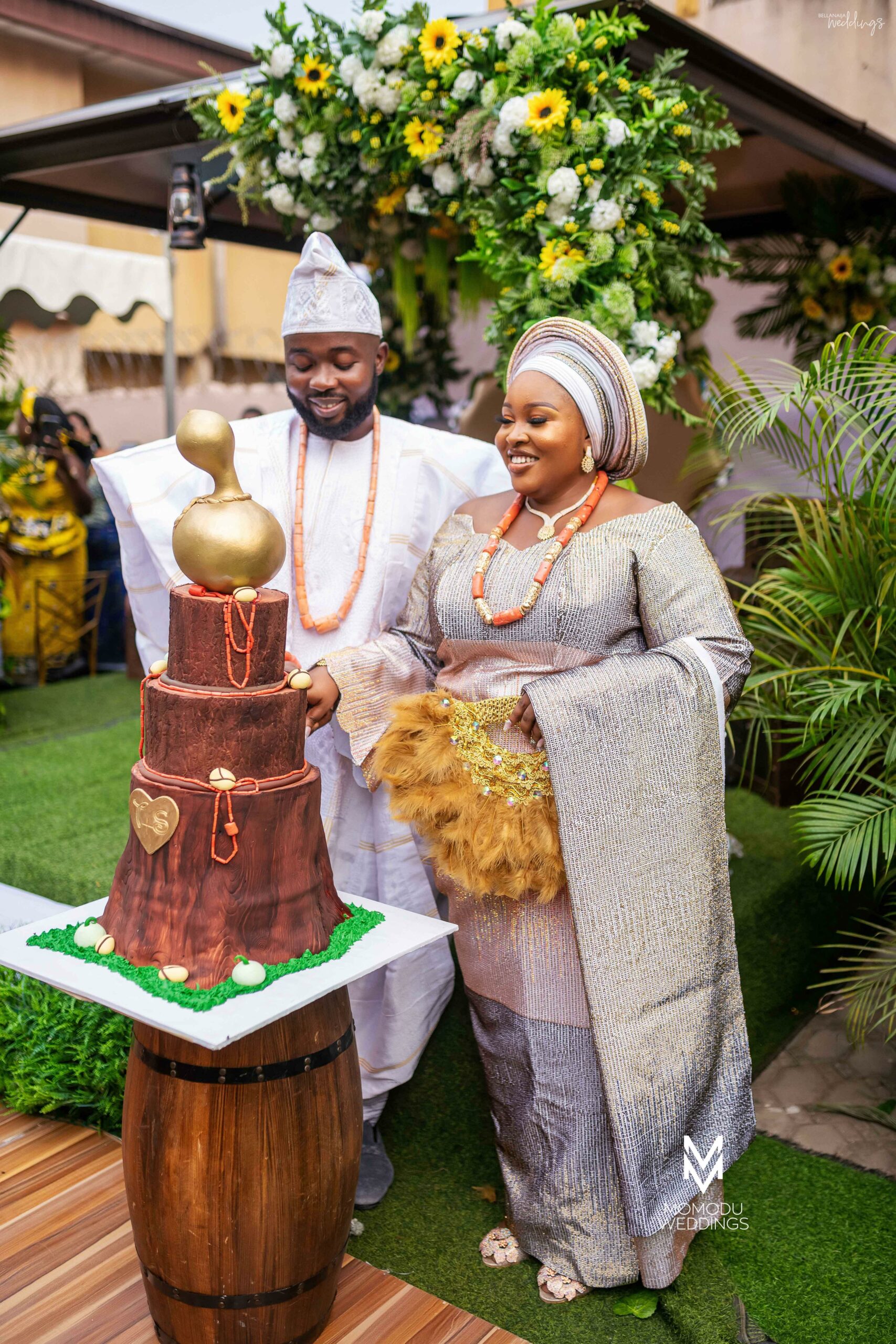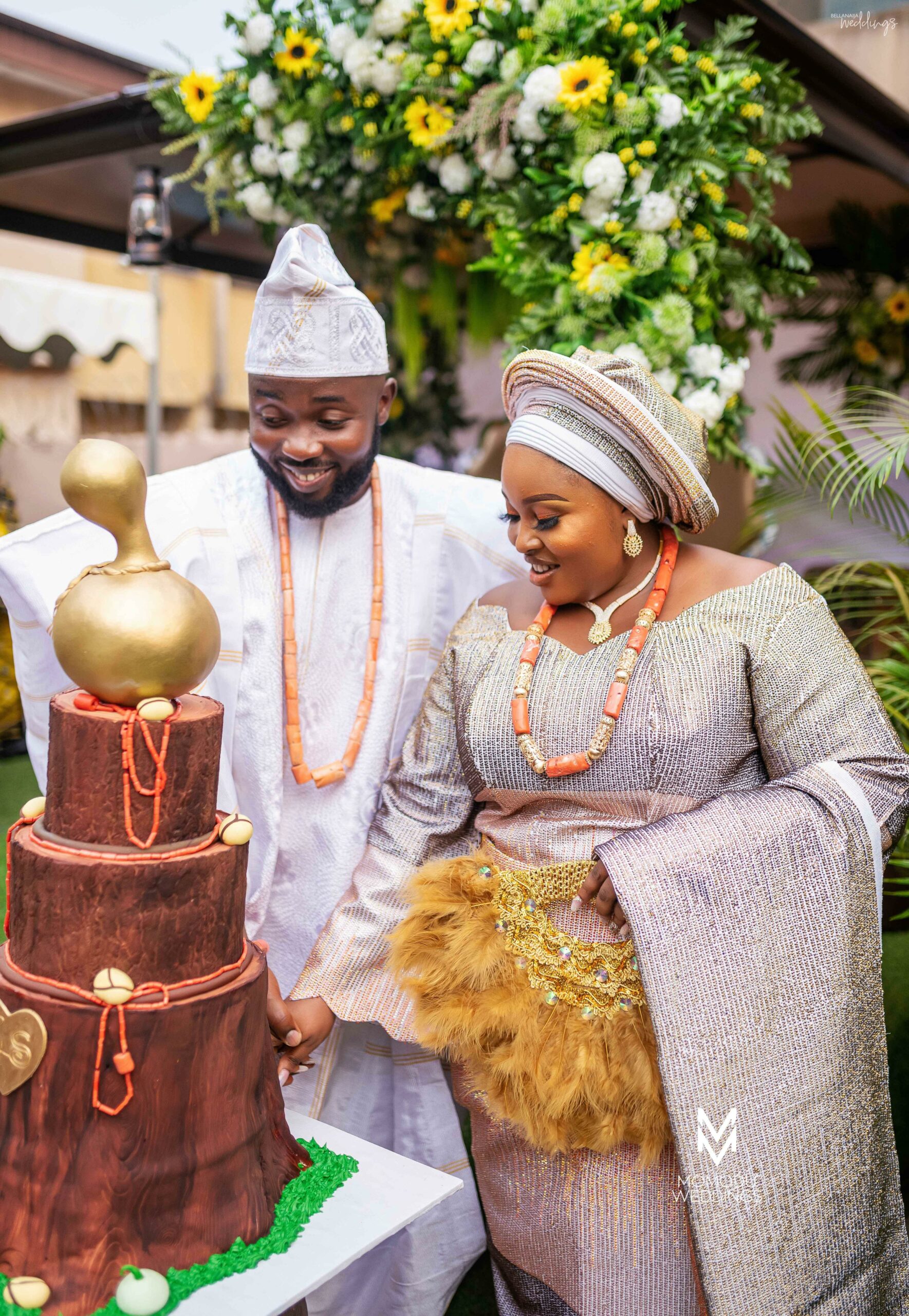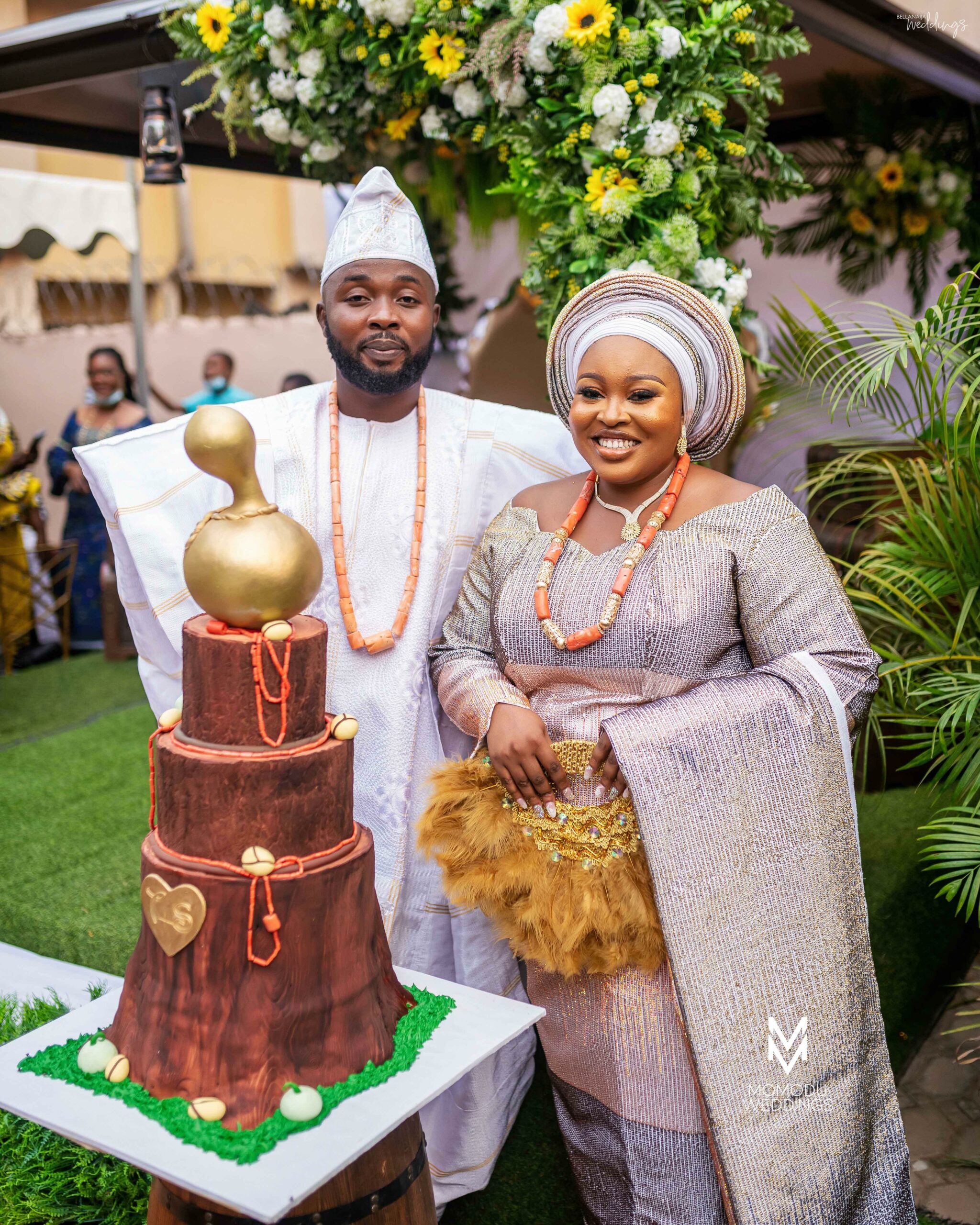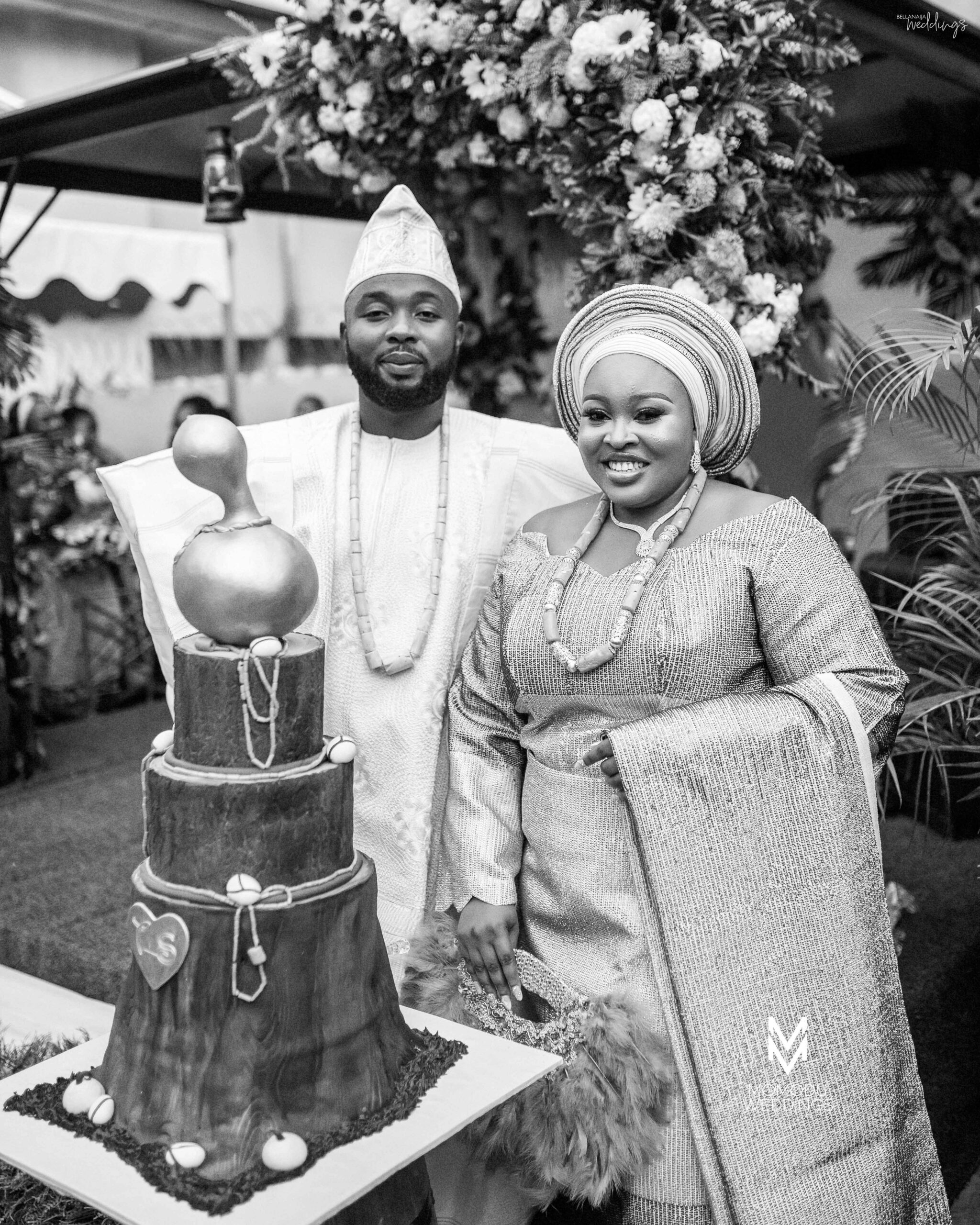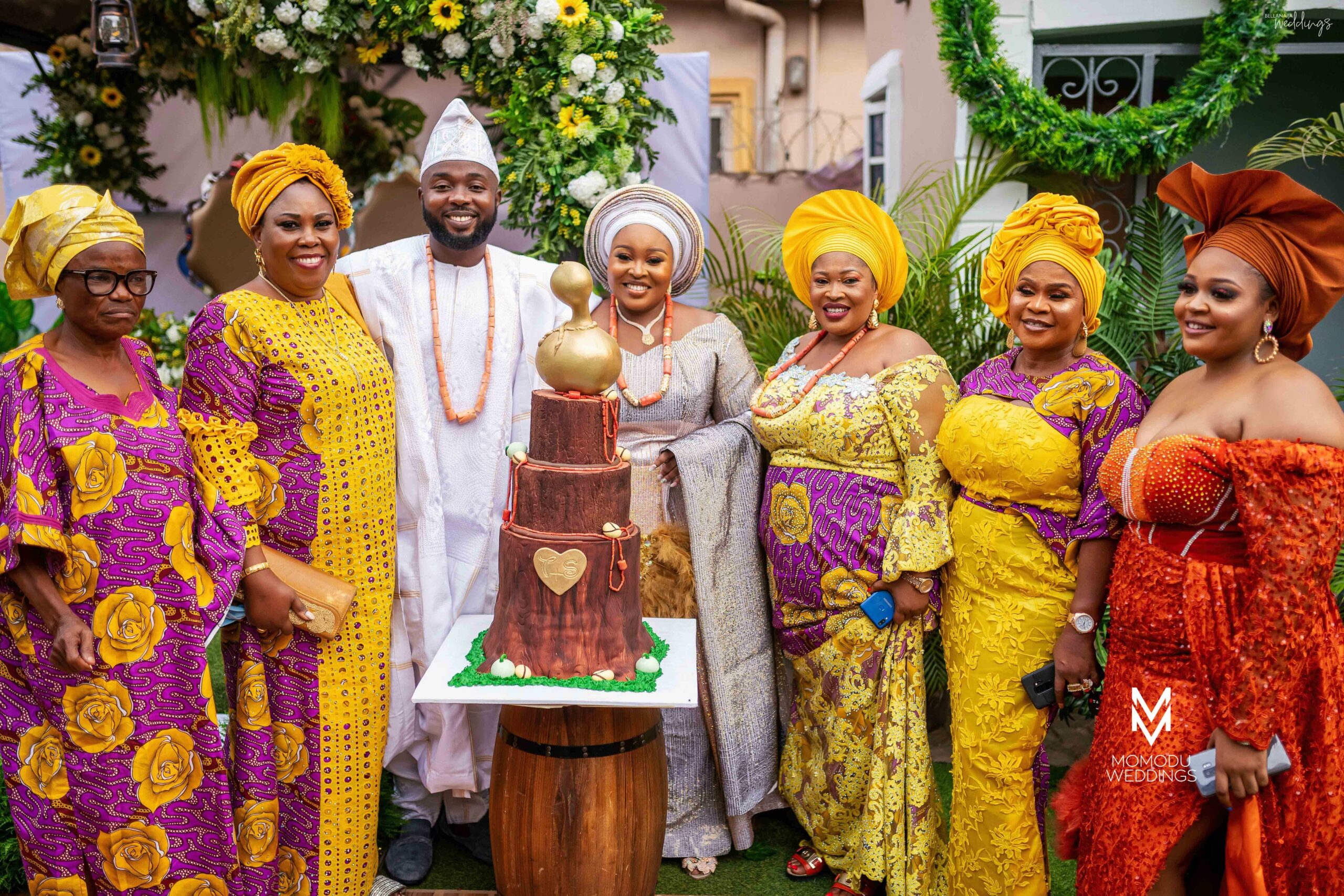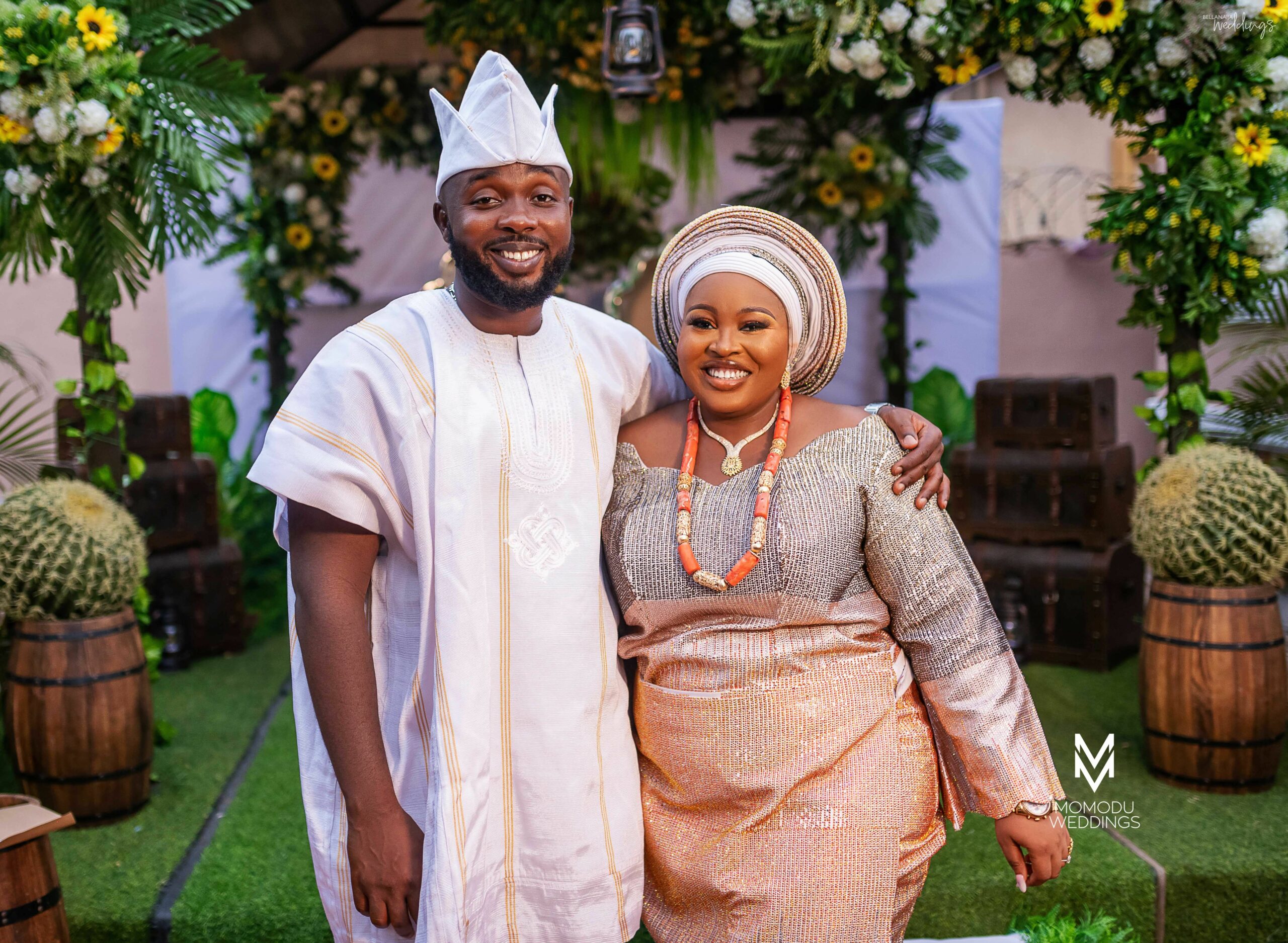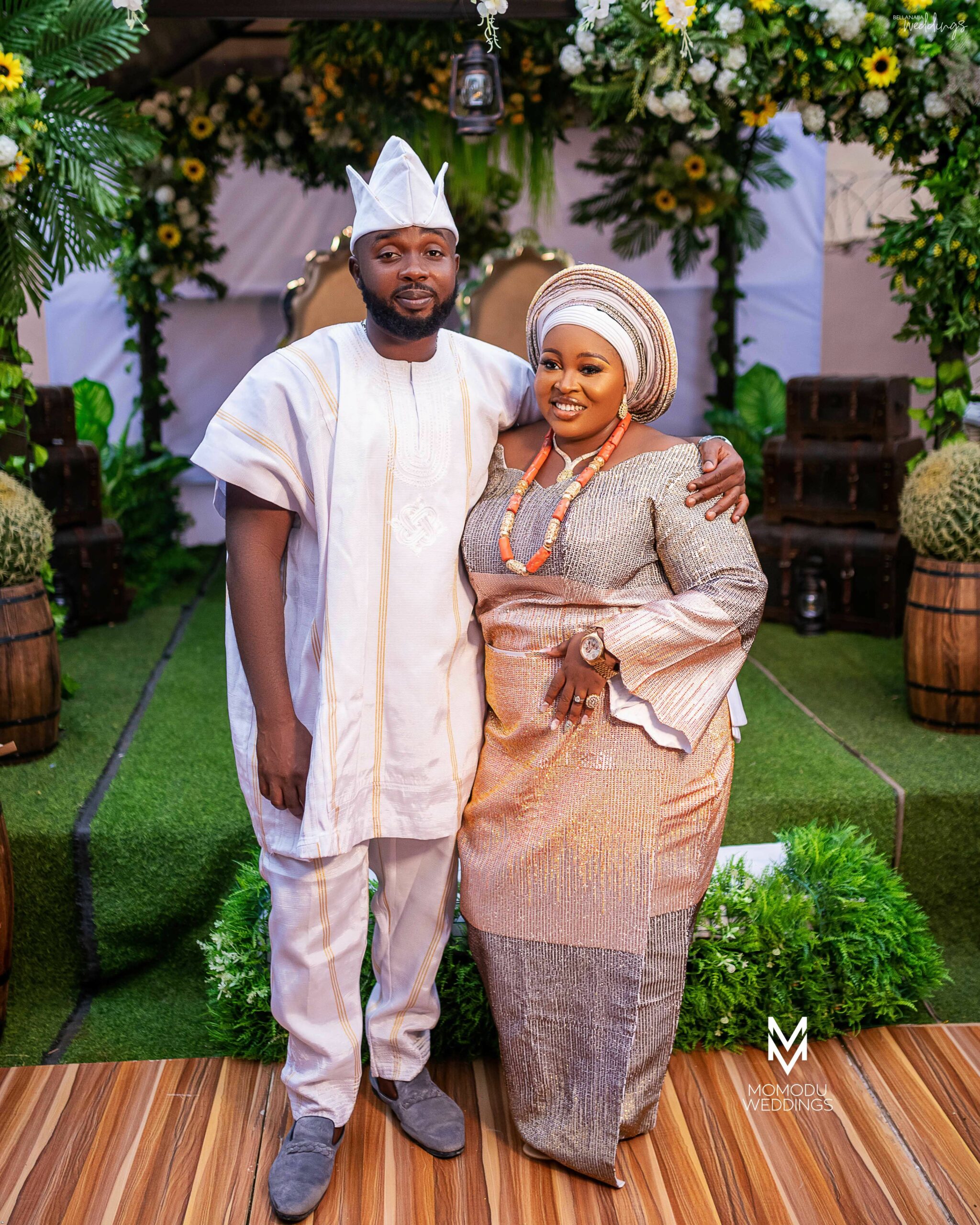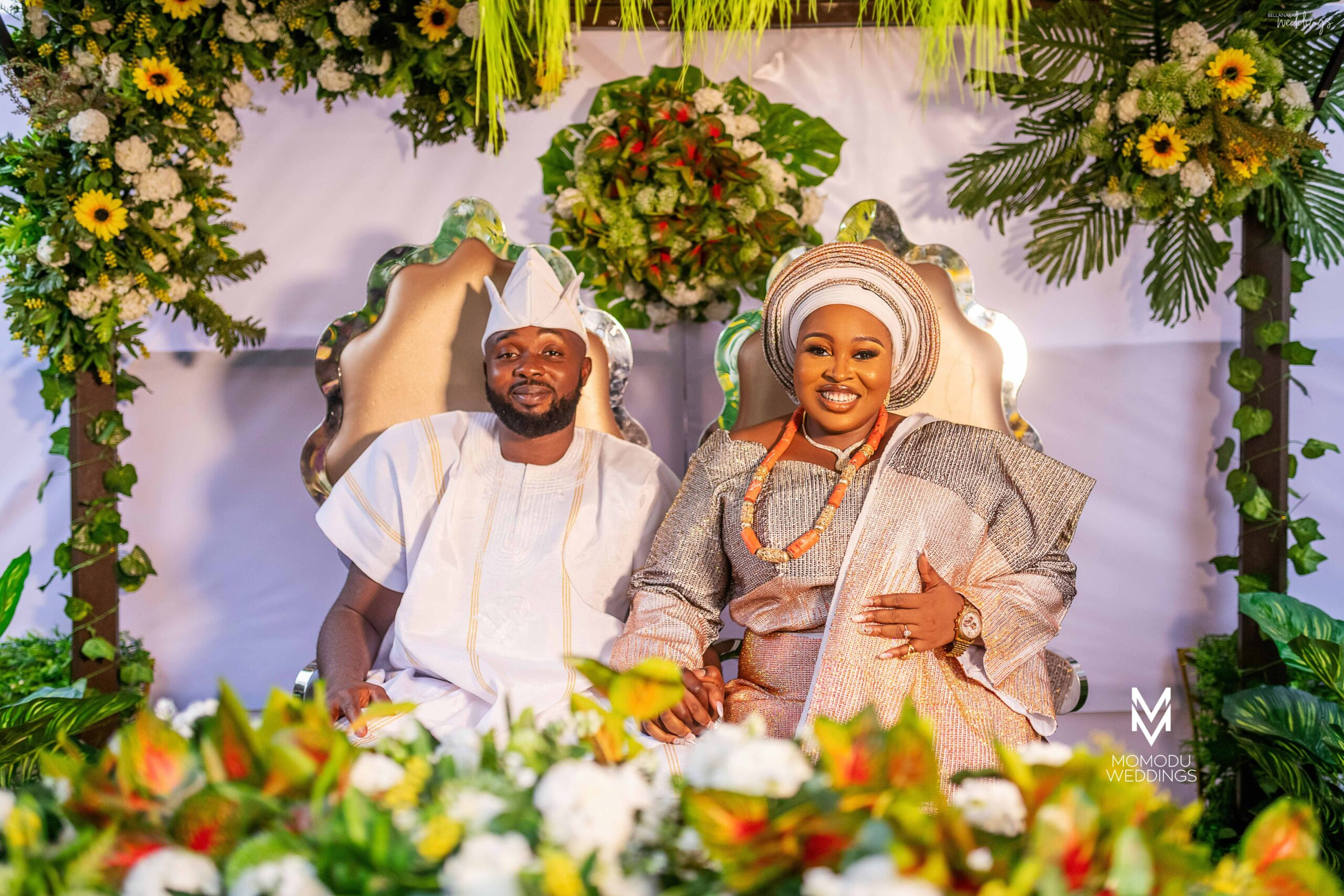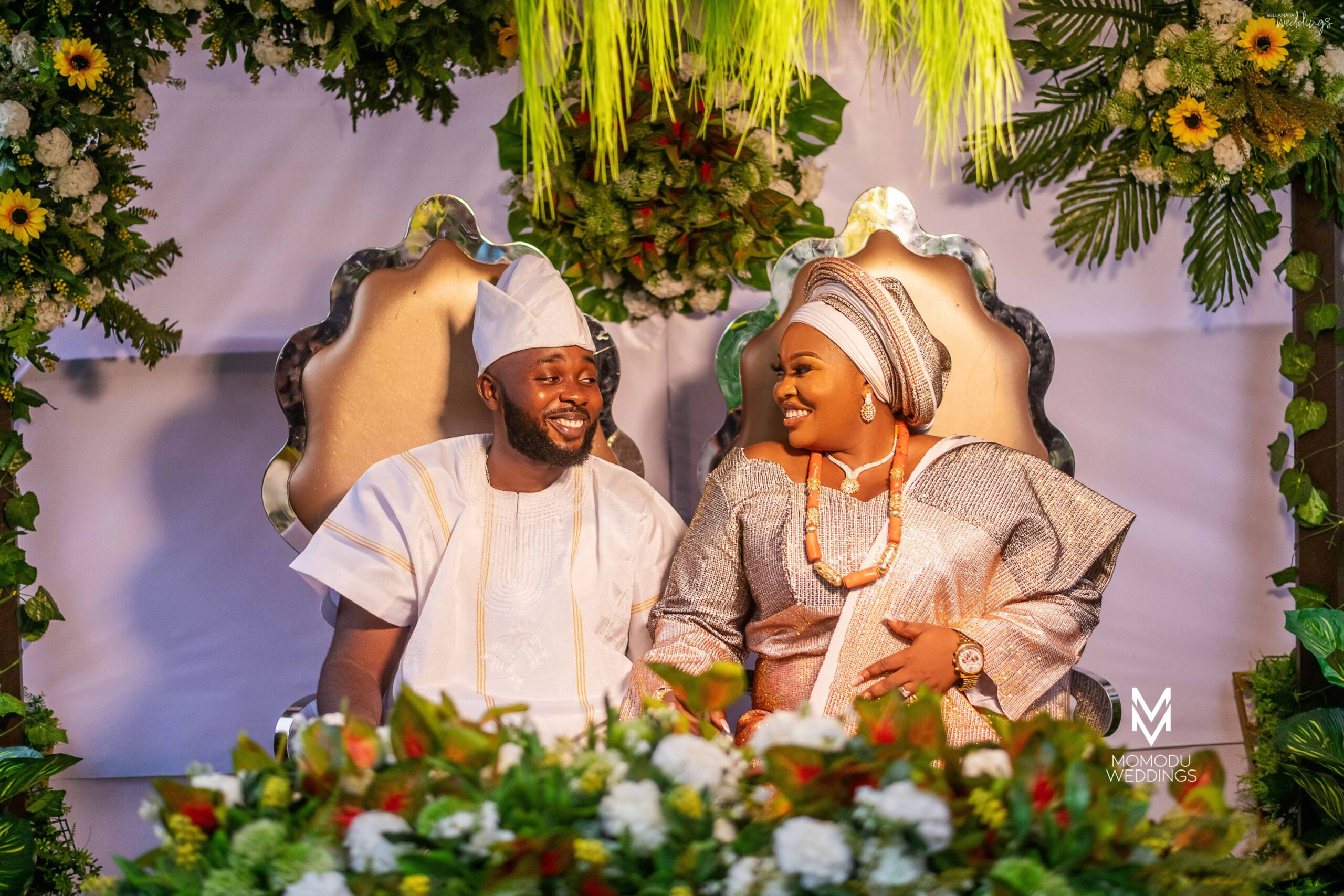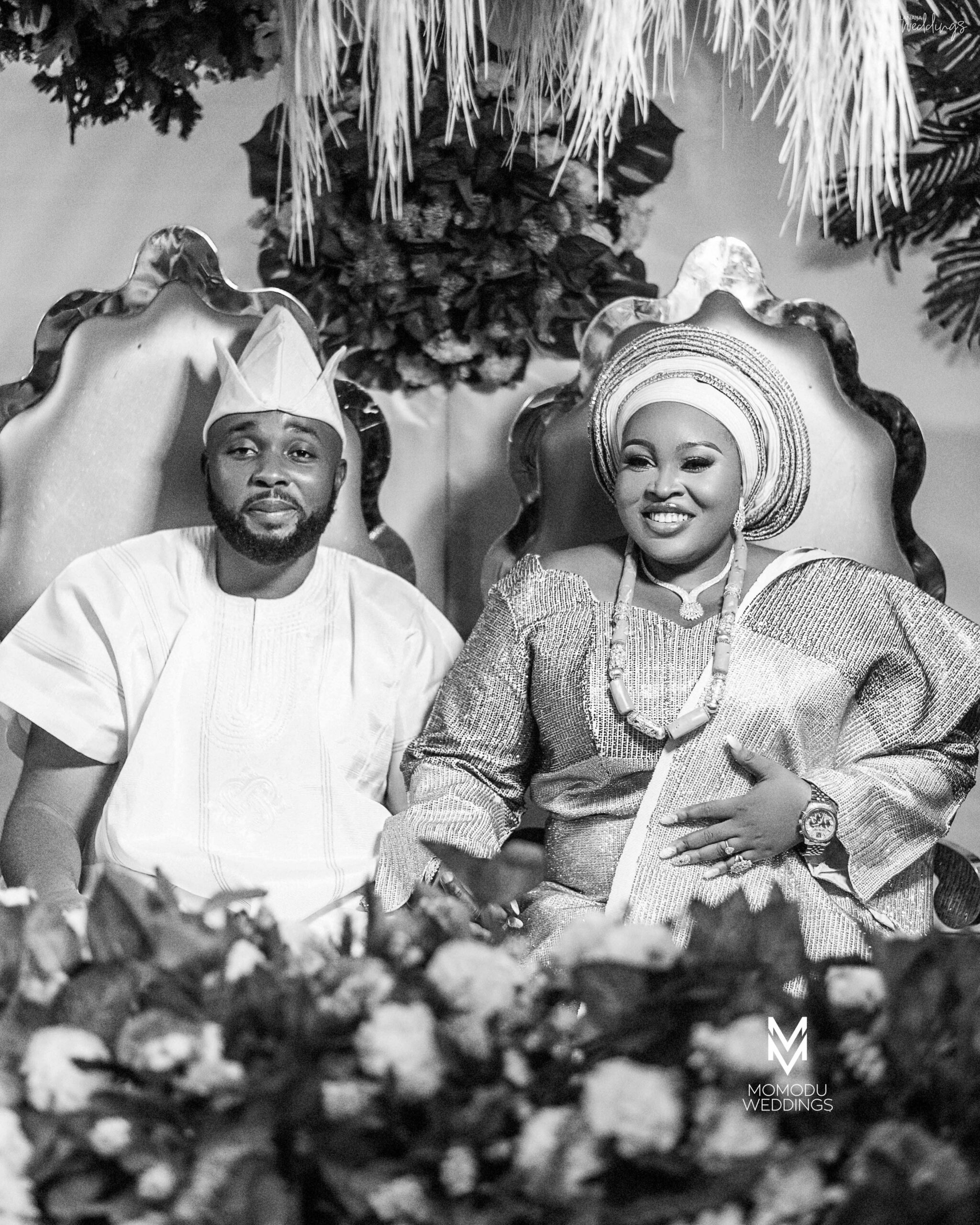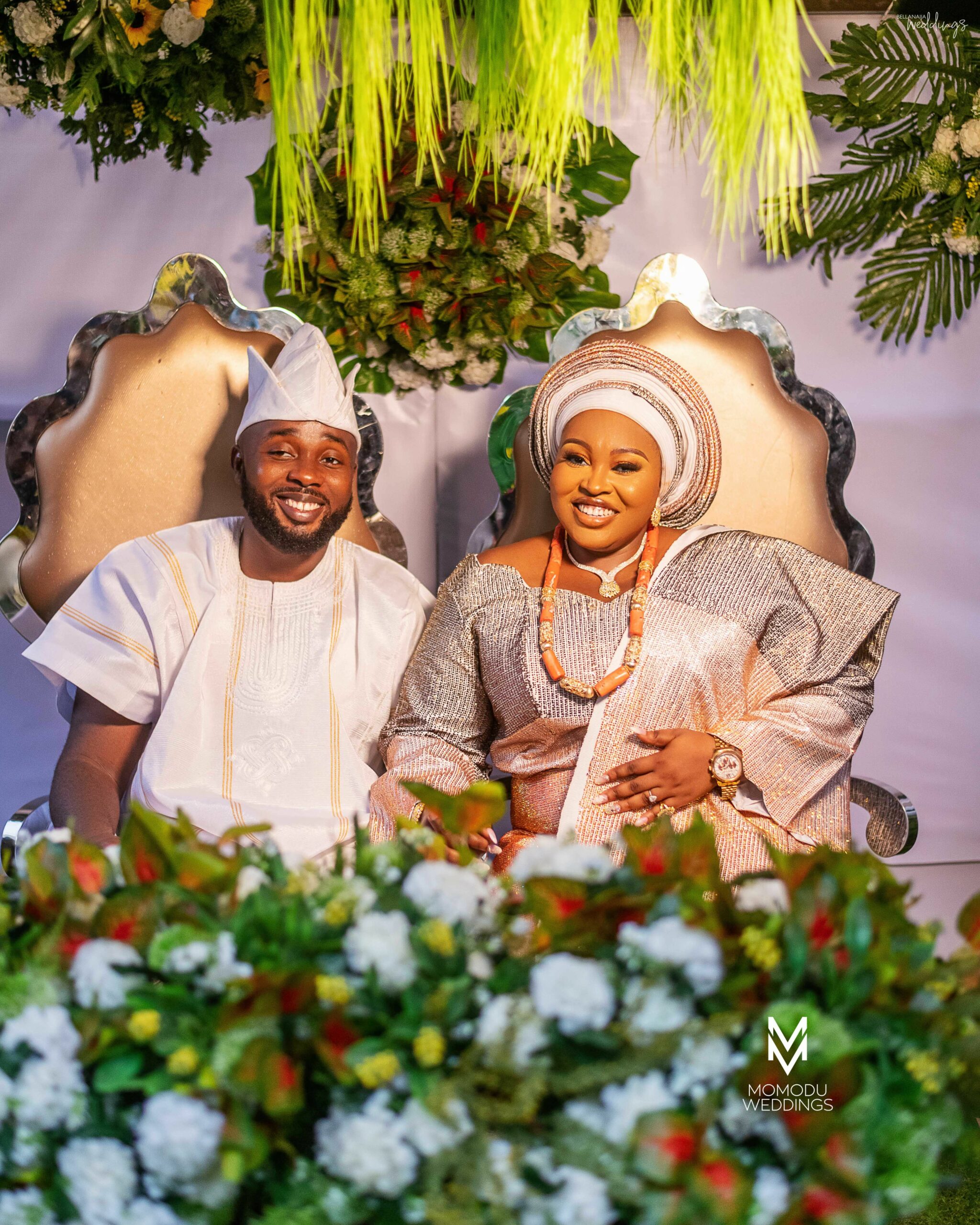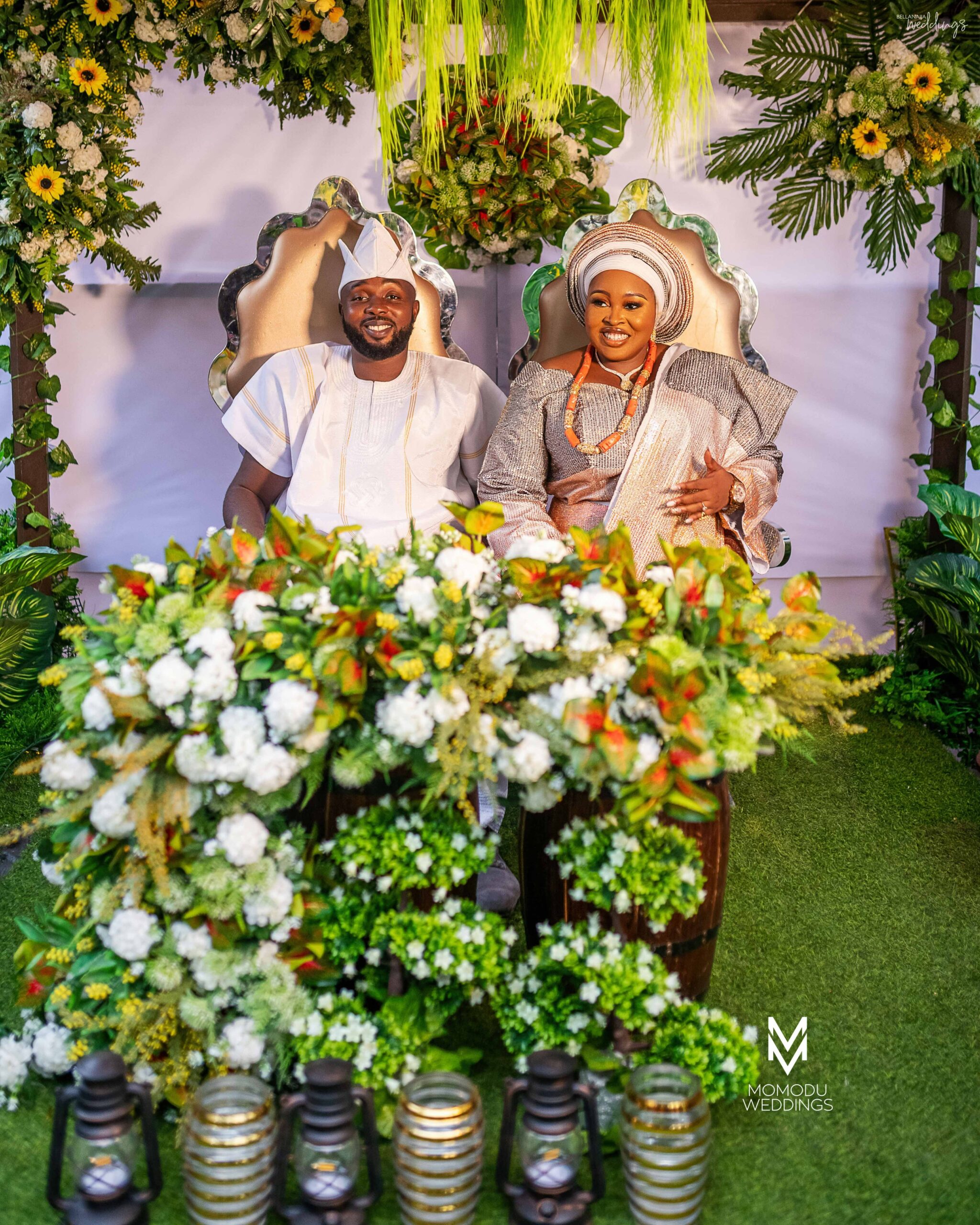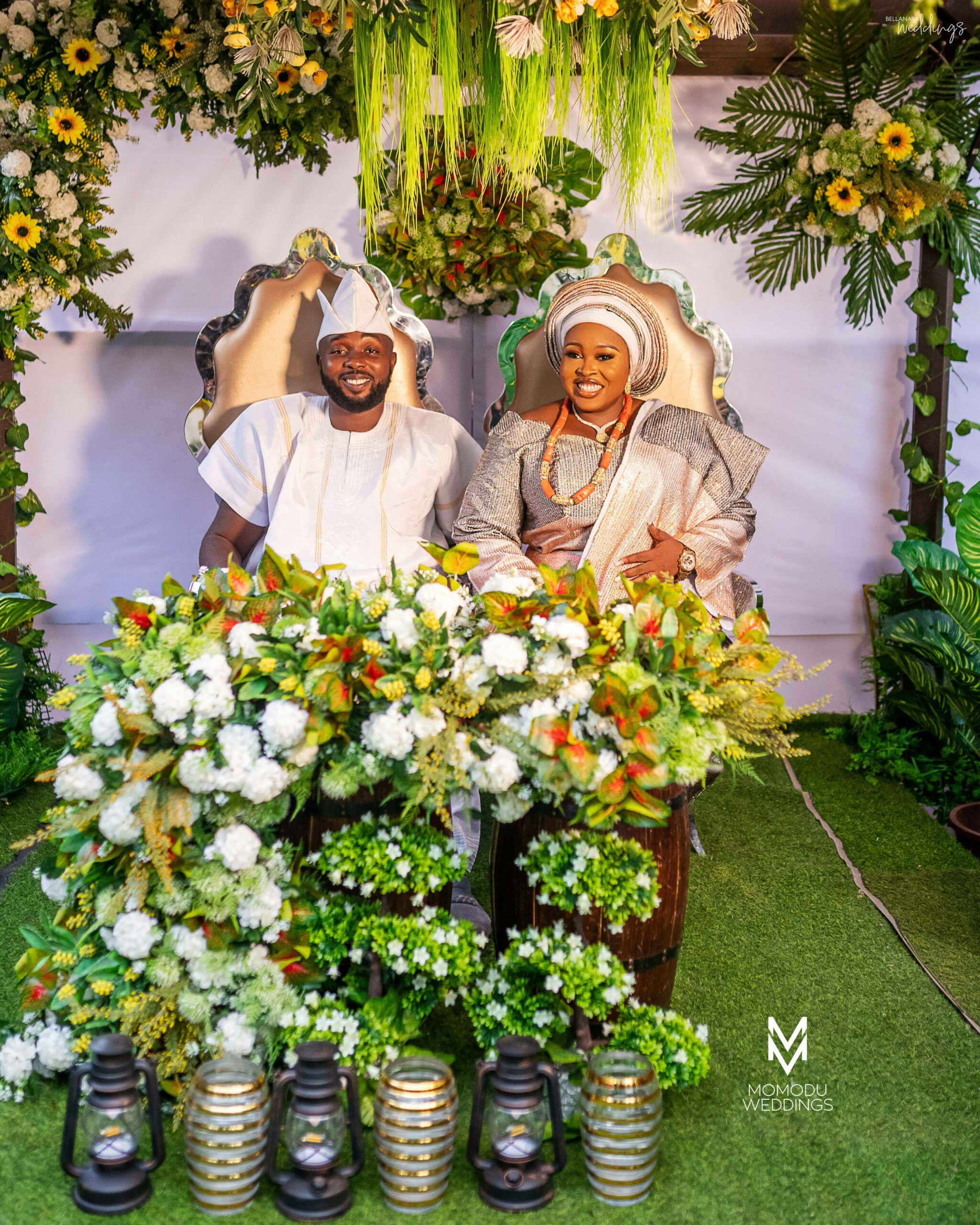 Credits
Bride: @tdora_
Photography: @momoduweddings
Videography: @momodumagic
Robe: @agbonsprada
Planner: @trinitysignatures
Makeup: @beautycliniq
Okuku: @famen_wini
Bride's Dress: @agbonsprada
Asooke: @bimmms24
Decor: @ruruworldevent
Drinks: @admaseventaffairs
Food: @mummy_js_kitchen