Your bridal look is very important and it is more important to think about it before your big day.
You should possibly have a trial done and know what works for your face, skin tone, dress and the type of hairstyle to match. If you are yet to decide on what look to rock, then you are in the right place. Today's beauty look is quite different, it's not the popular updo but a curly look to emphasize your beauty. So you don't have to wait till the reception to let your hair down, you can wear it down all day and still be an absolute beauty.
Hairstylist, Tobbies Touch gives us the reason why he opted for curly hair:
This is one of the inspiration for 2020 as it's going to be less of updos and more of curls. Curls are known to give a natural, girly look. This elegant look is timeless, soft and classy and the subtle makeup is the icing on the cake.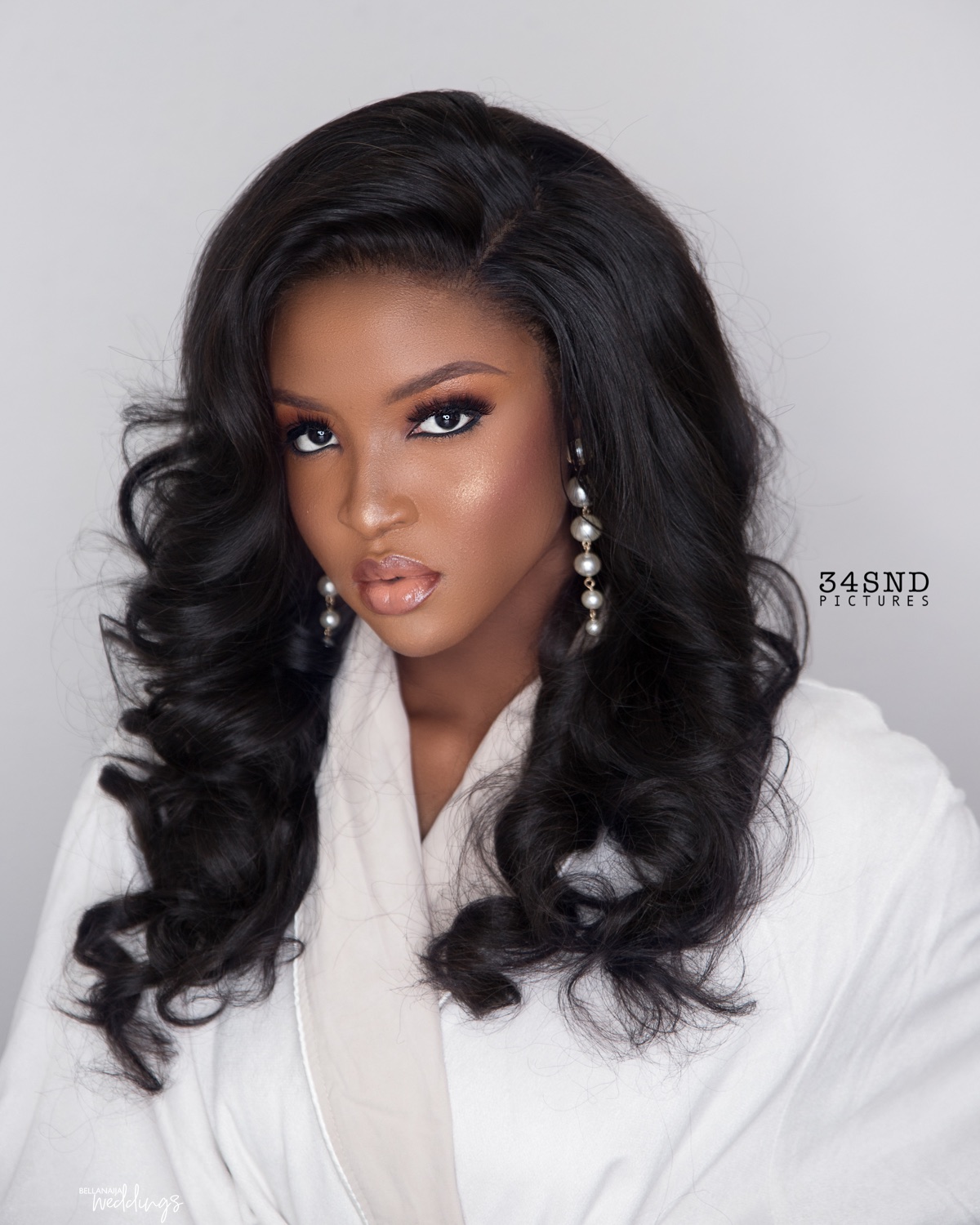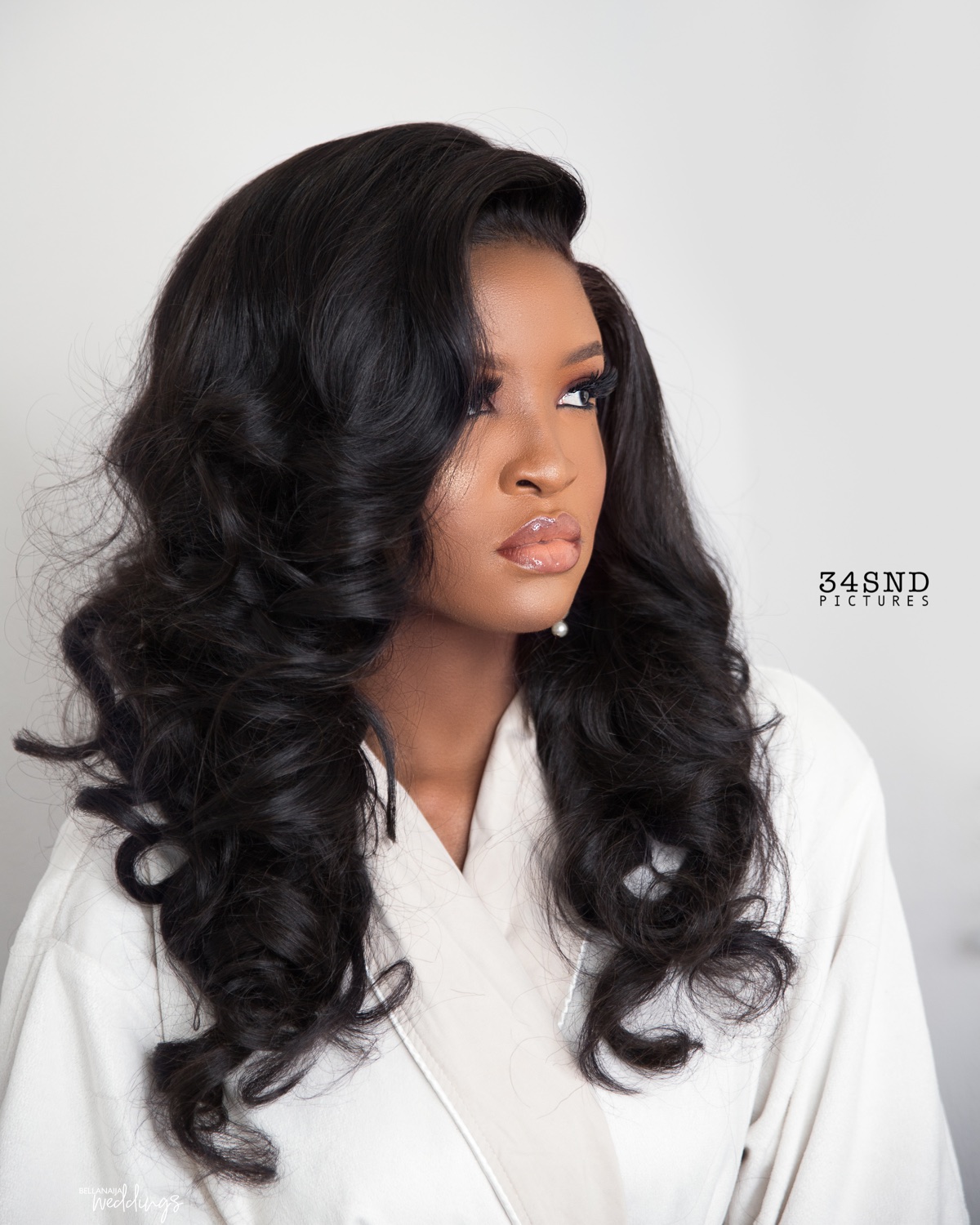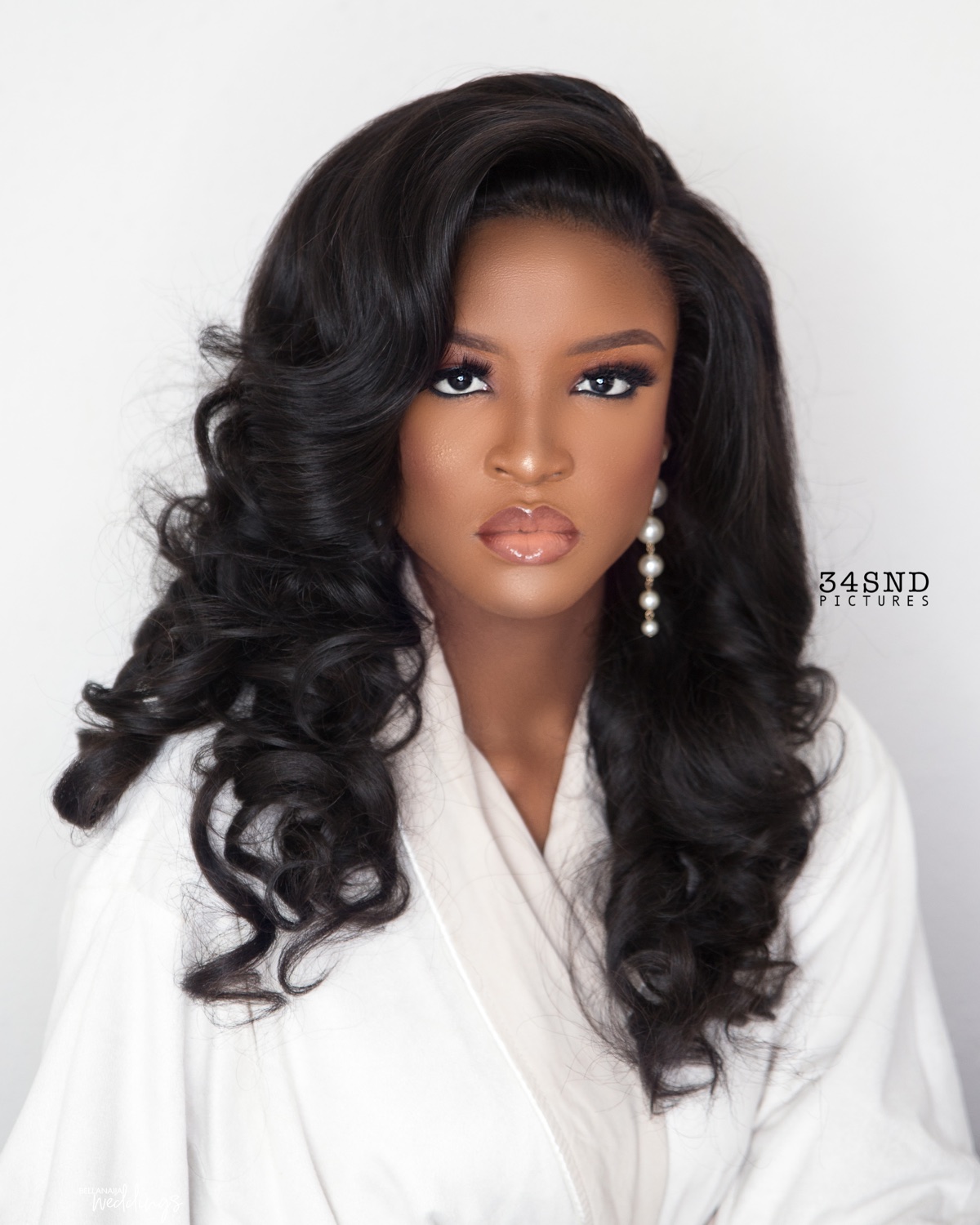 For her second look, here's what inspired this look according to hairstylist, Tobbies Touch:
When we think of traditional wedding look, we all feel it's all about gele (head tie) but in 2020, so many gorgeous hairstyles will go hand in hand with the trad outfit especially ASO OKE. This look is all put together with the subtle makeup which is never out of fashion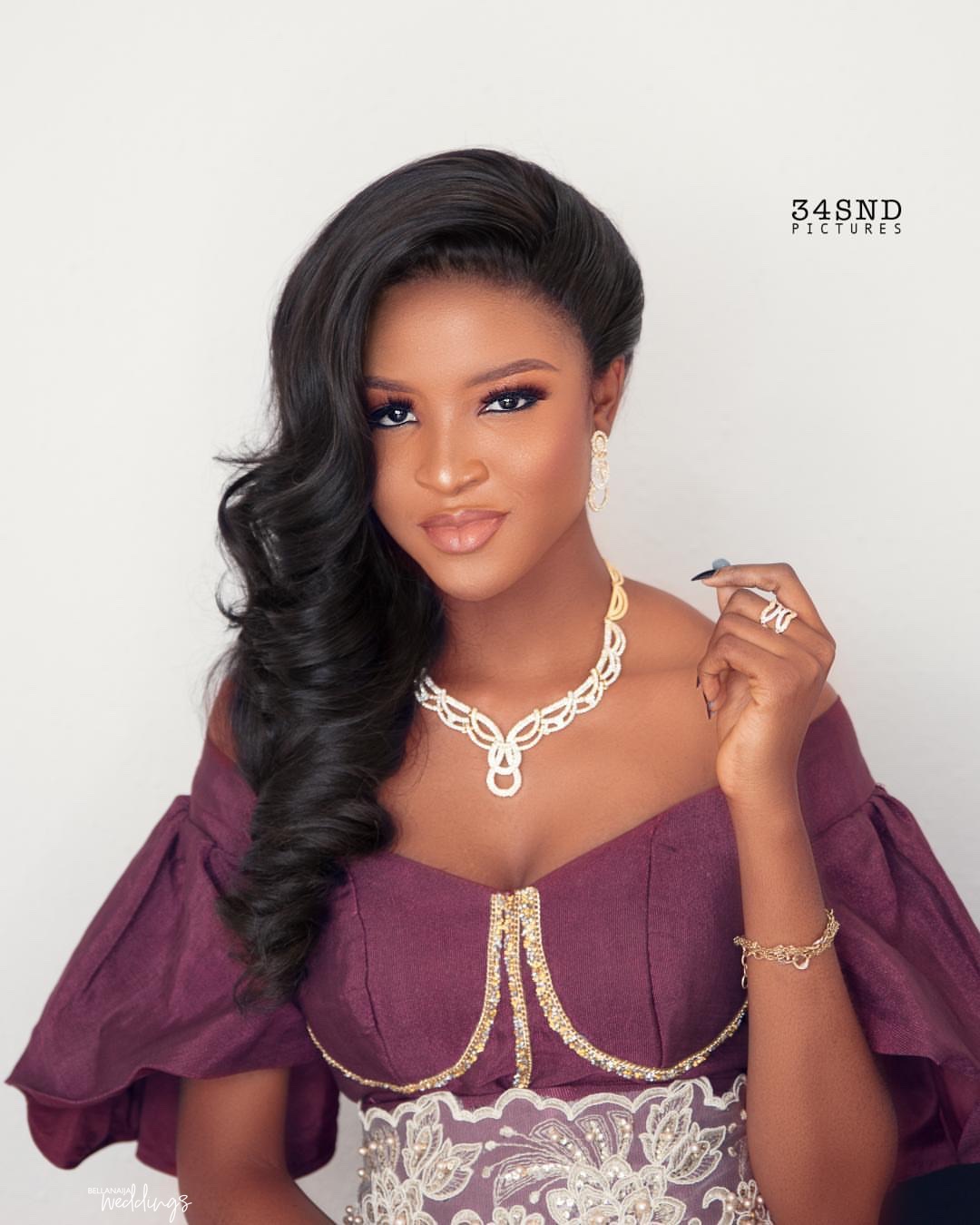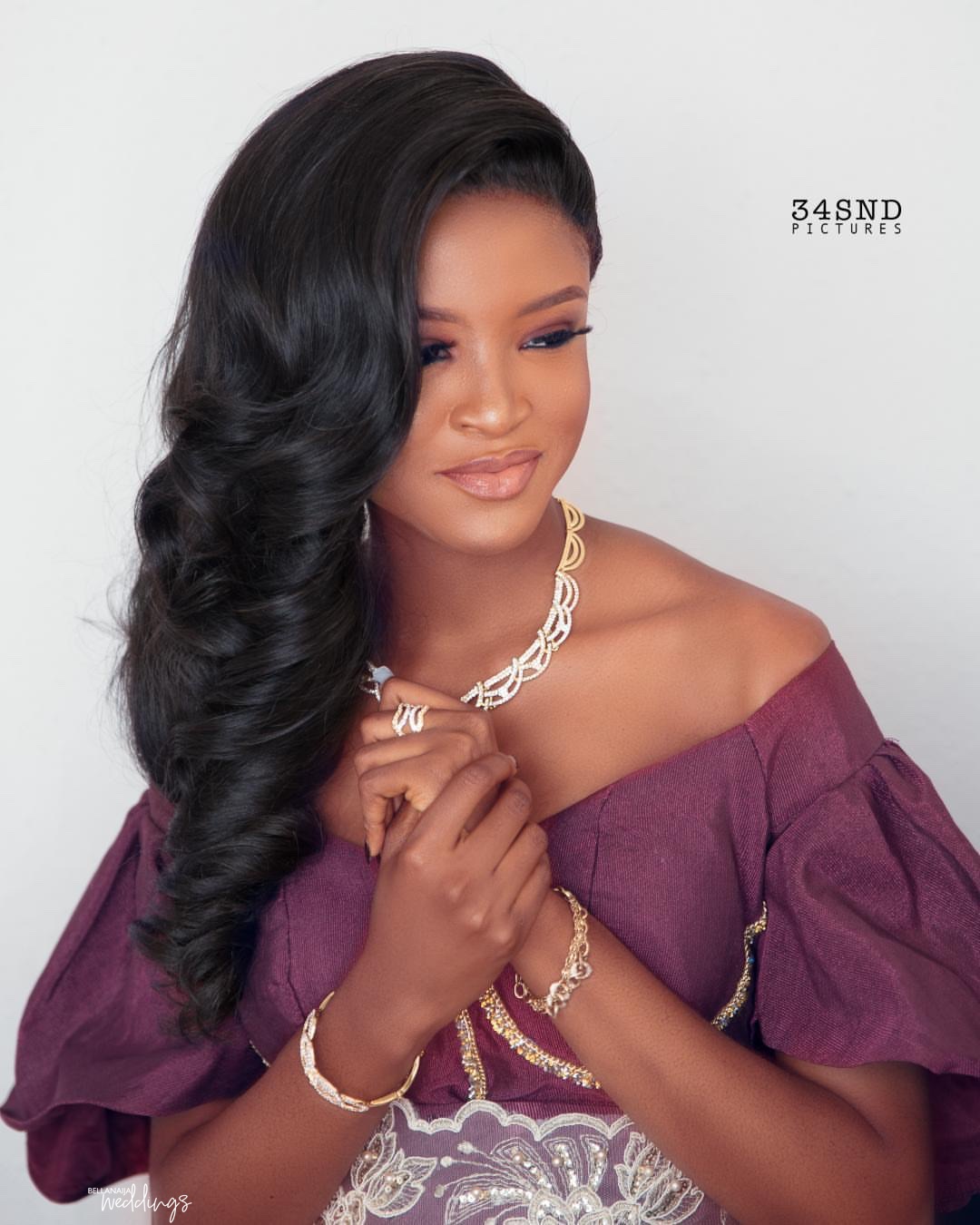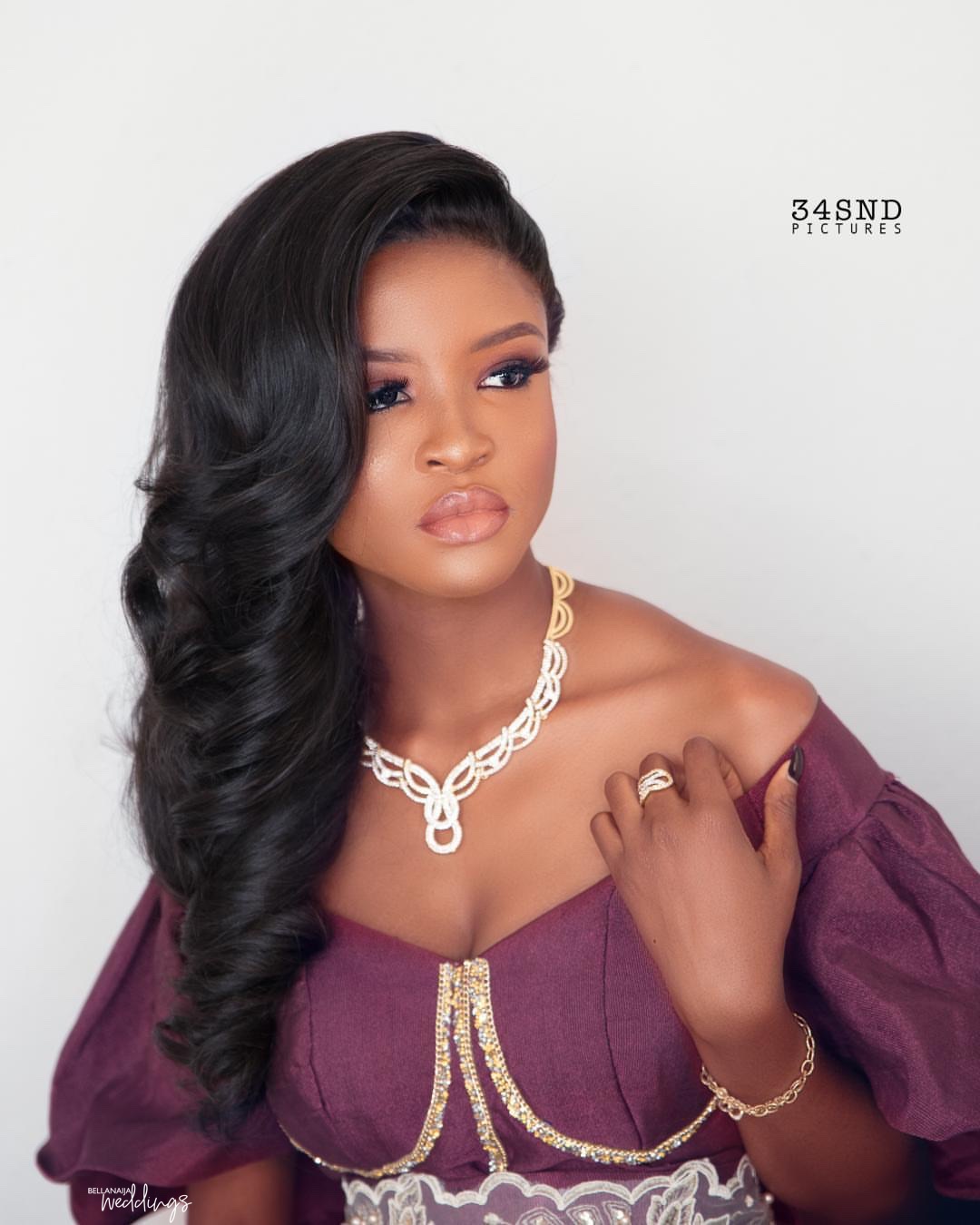 Credits
Photography: @34sndpictures
Belle: @chelsichukwu__
Hairstyling: @tobbiestouch
Makeup: @eeswatmakeovers
Hair:  @tseju_hair1
Earrings:  @myvelvetboxng
Asooke: @zeemiranda_crafts
Jewelry(Second look): @justbeadit_ng