Because love is a beautiful thing and that's exactly how we feel with Tolu and Jeff's pre-wedding shoot. The couple took the beautiful city of Dubai for their pre-wedding giving us the blue dreamy moments and views. The sweet thing is their love story started way back from their university days and now, it's moved to them spending forever together.
We have more pre-wedding features, you would totally love to see(click here). Okay, so let's see Tolu and Jeff's pre-wedding and their love story as told by the groom, Jeff.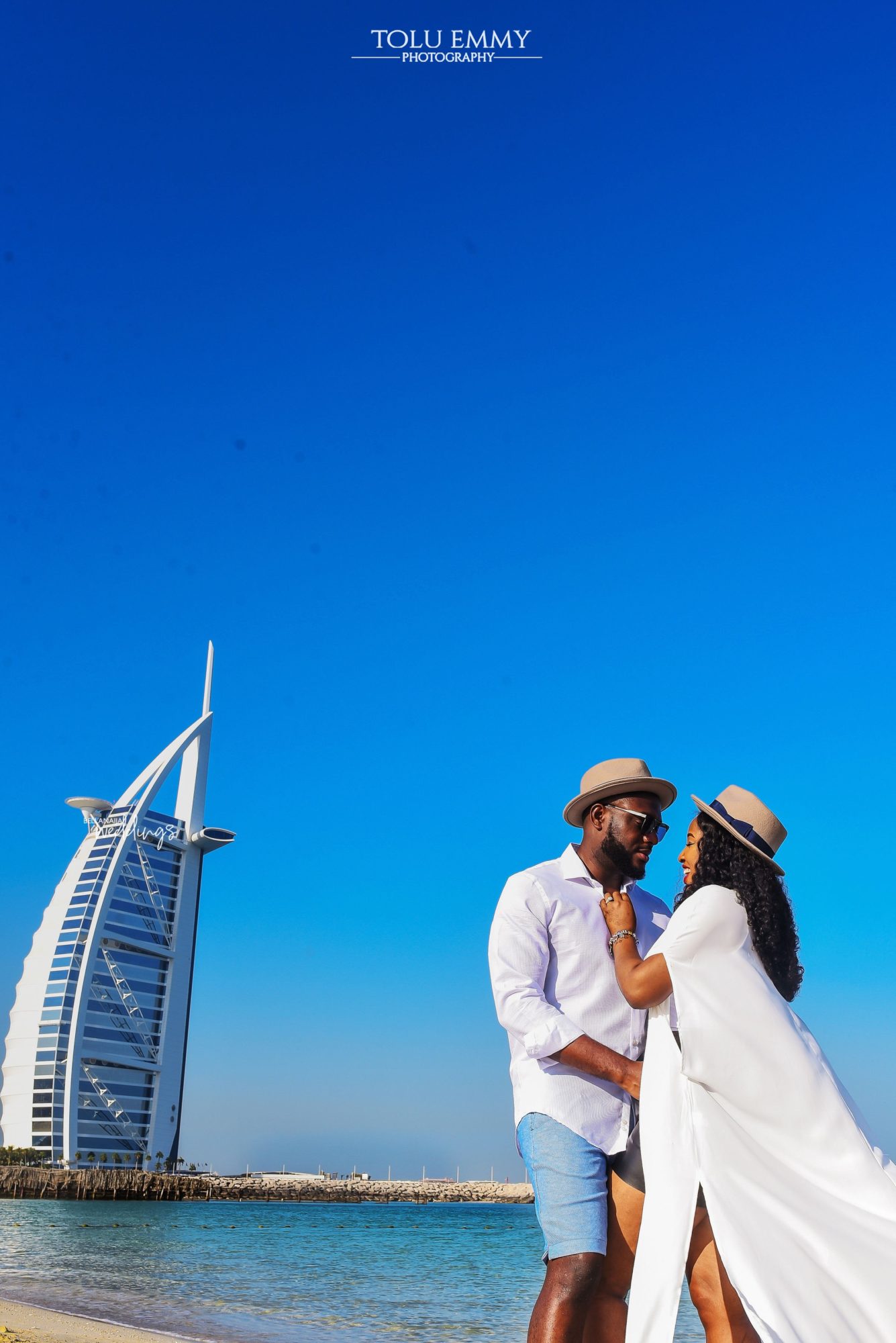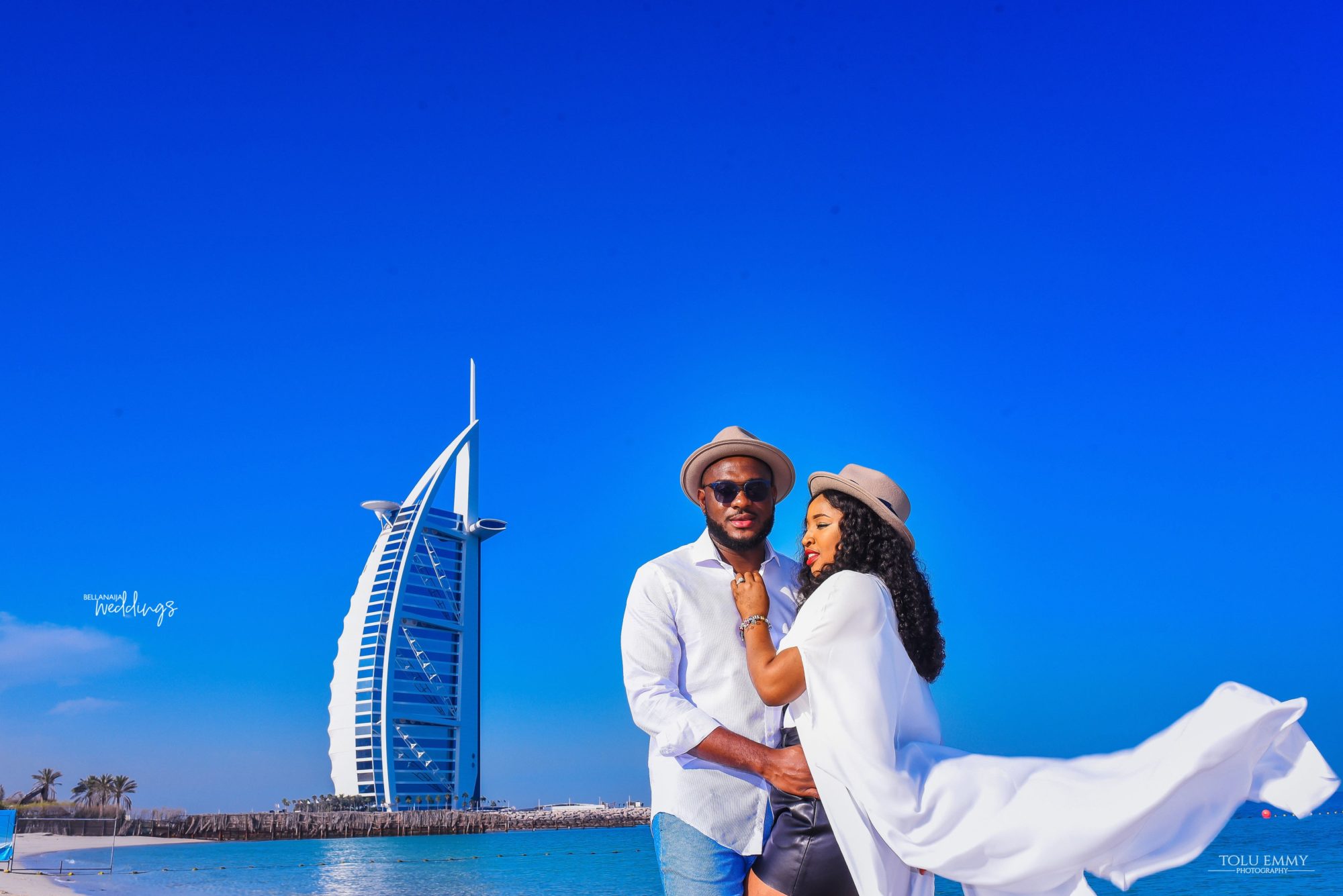 Tolu was a regular face at my hostel where she always visited her friends that lived there. I didn't get any chance to talk to her until one night in 2011 when she was walking down the street alone in search of a taxi. Just that one conversation with Tolu opened my heart to love her.-Jeff recalls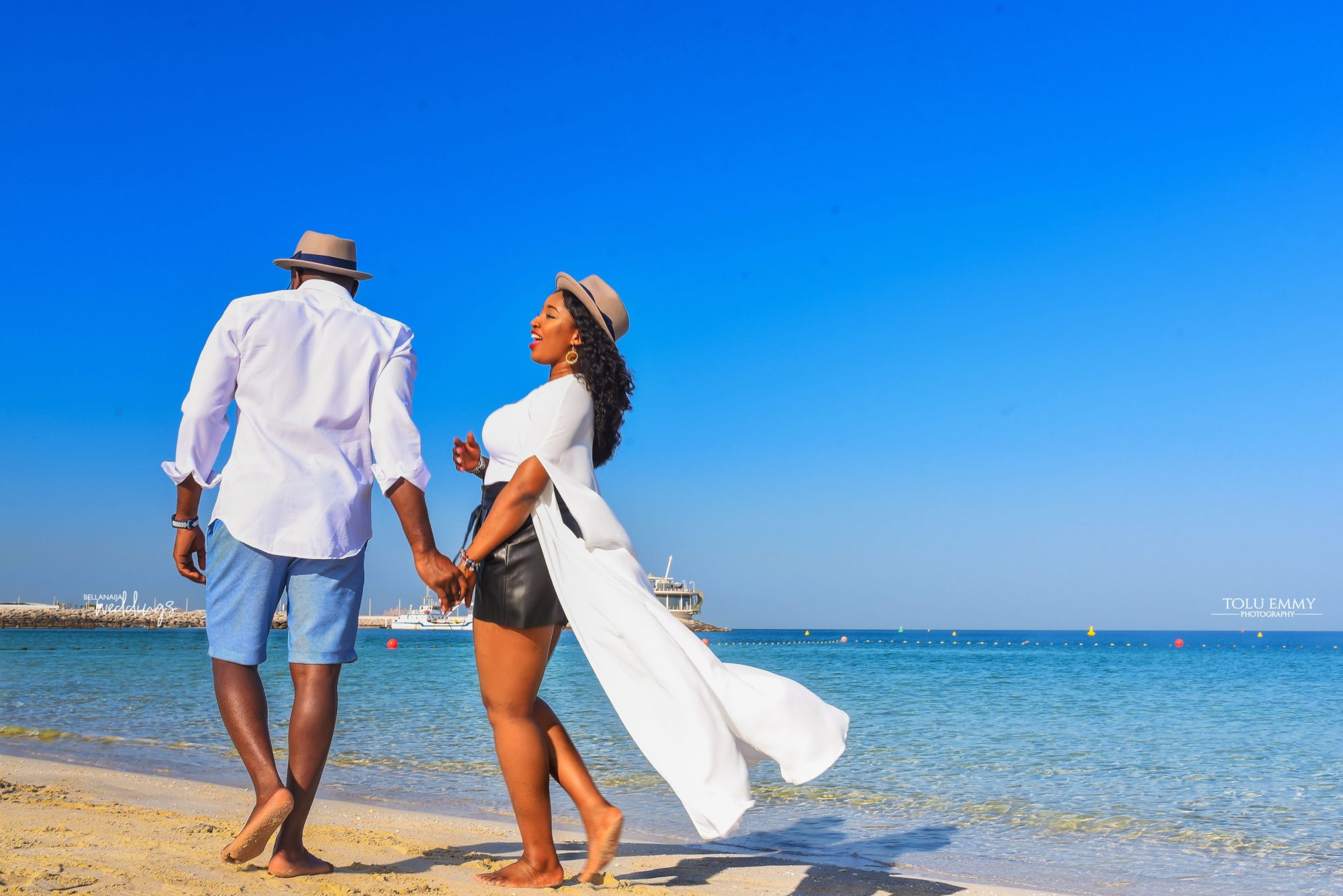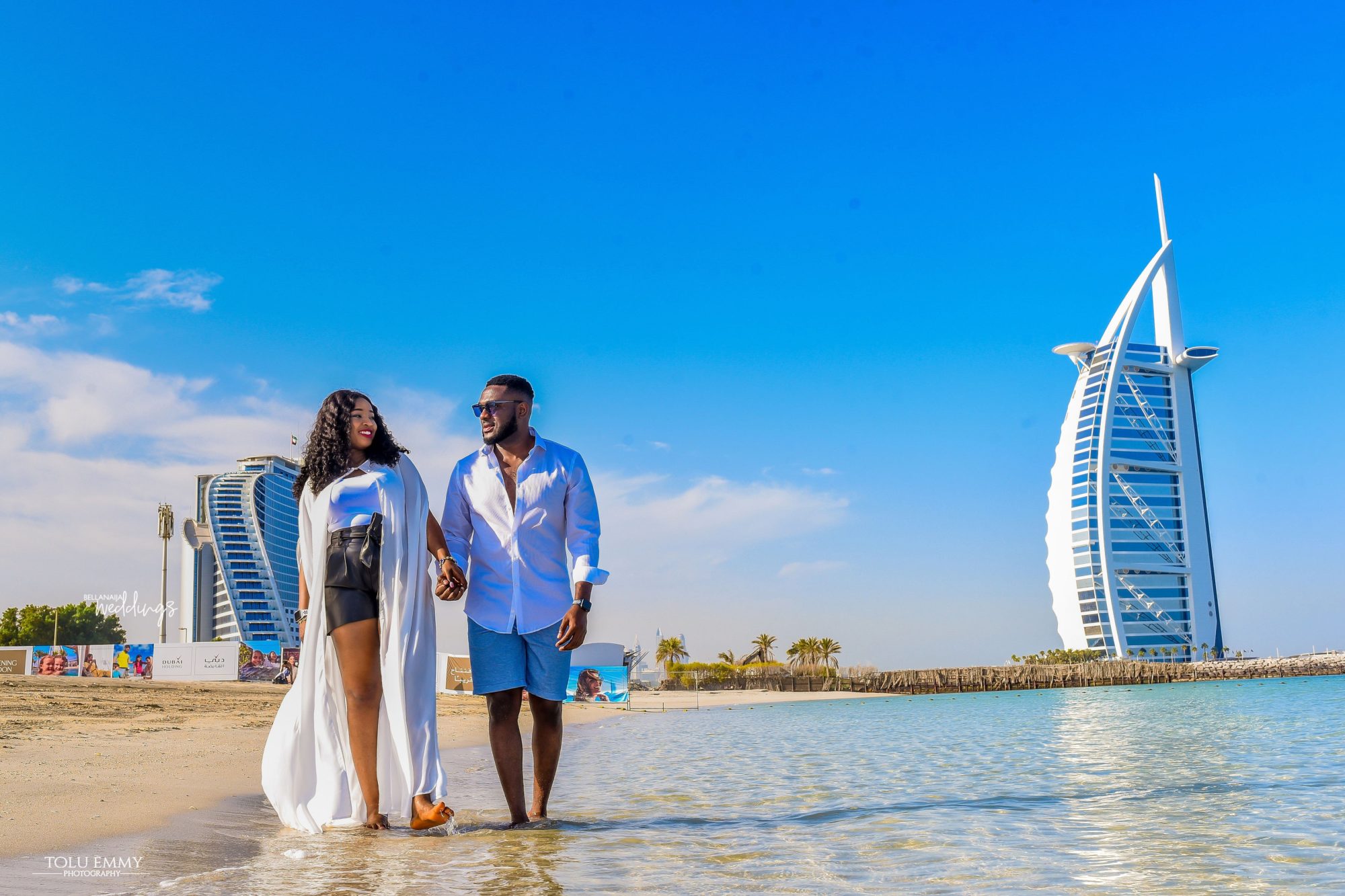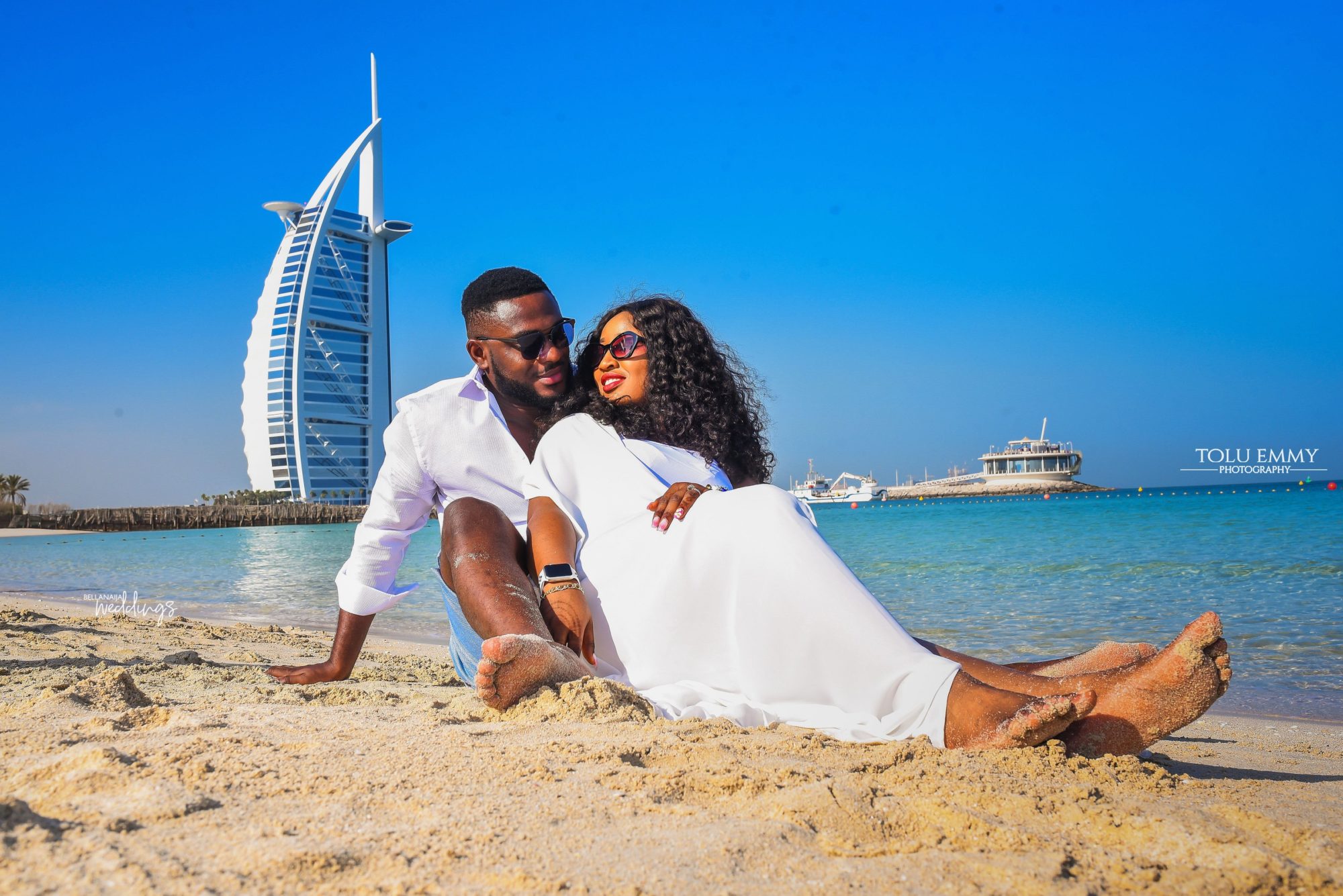 We had our first date at the school's art gallery and officially started dating on the 24th May 2011. Soon after, we were already a popular couple with 3 years of steadily being the best couple in Lautech (Ladoke Akinsola University of technology, Osun state).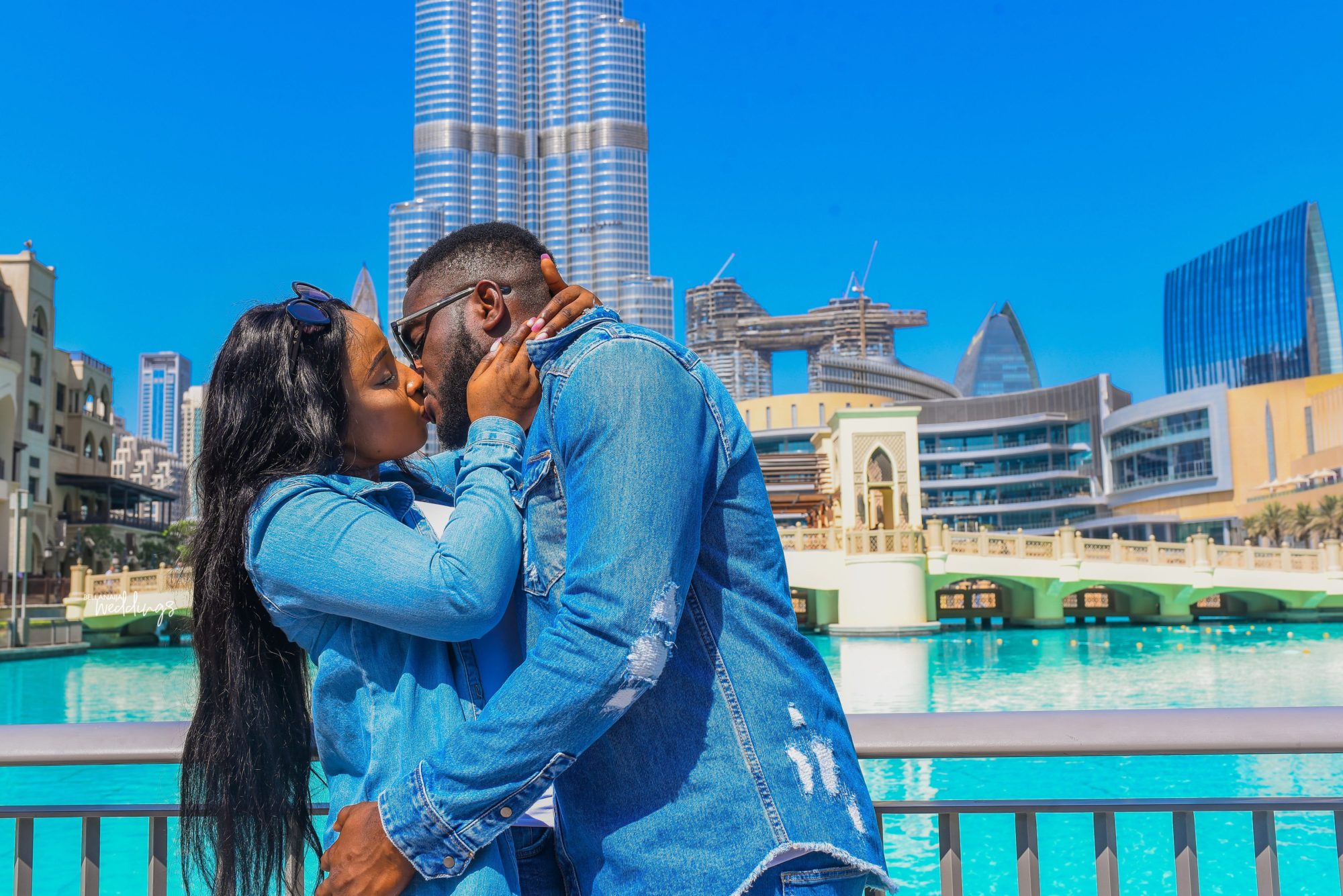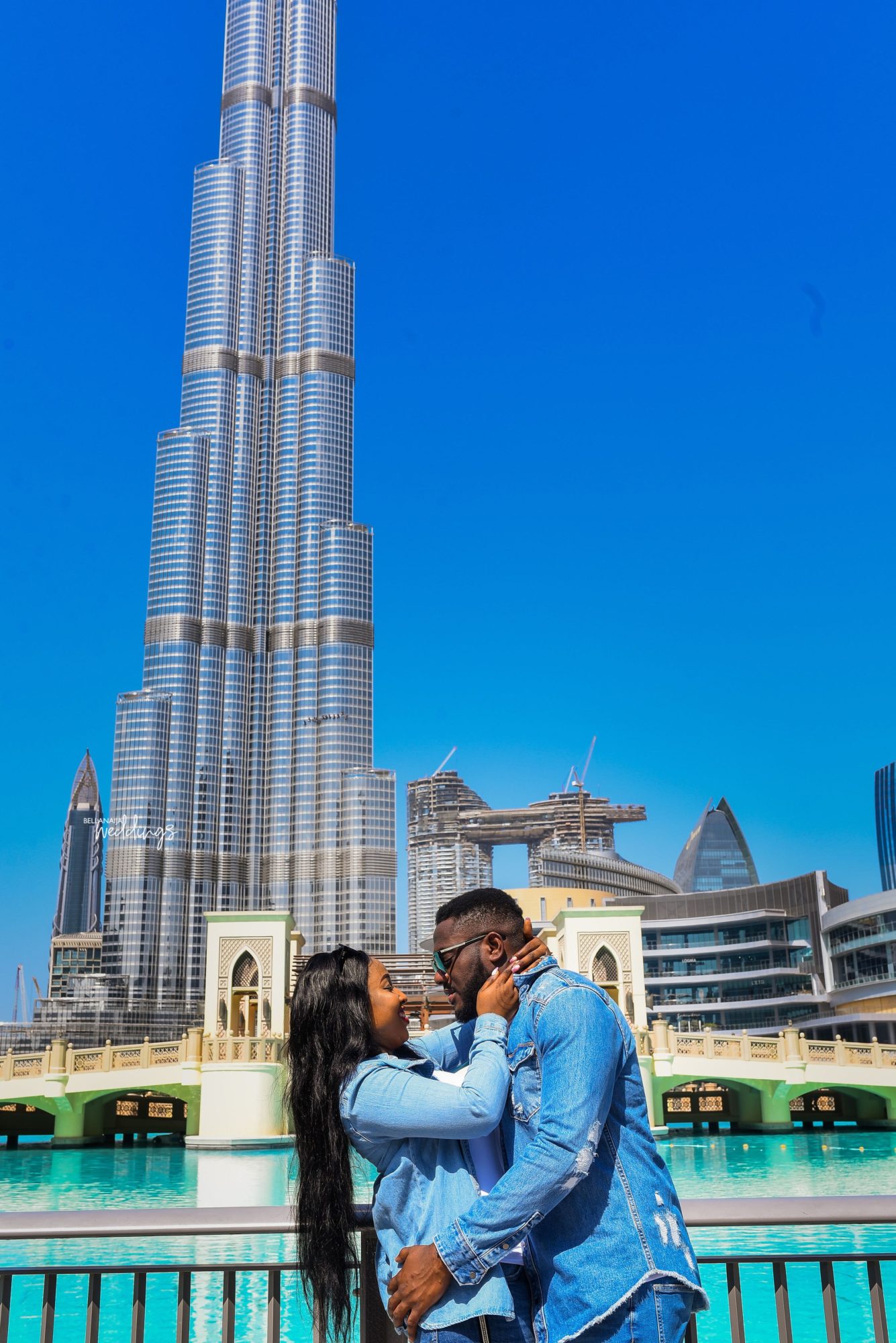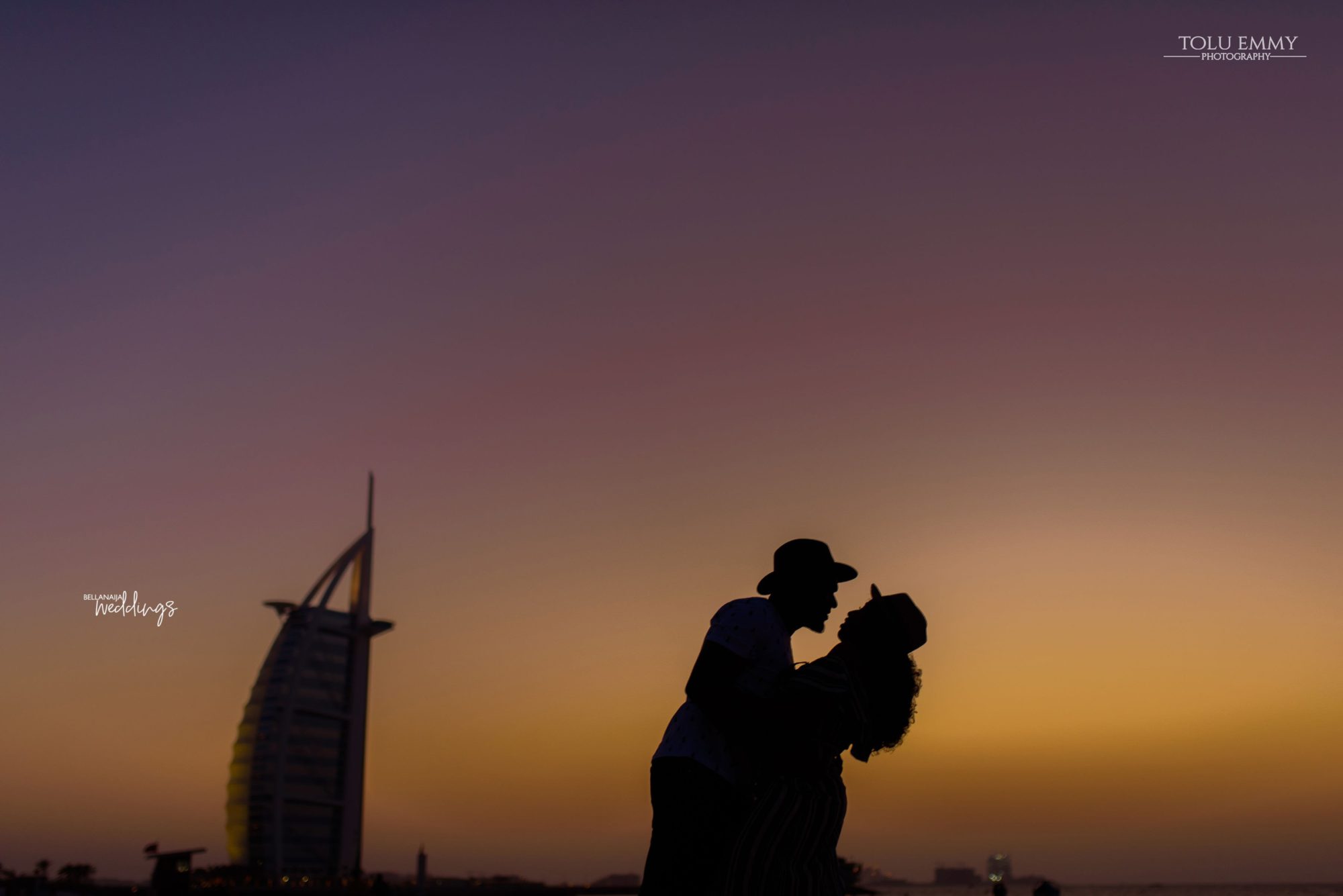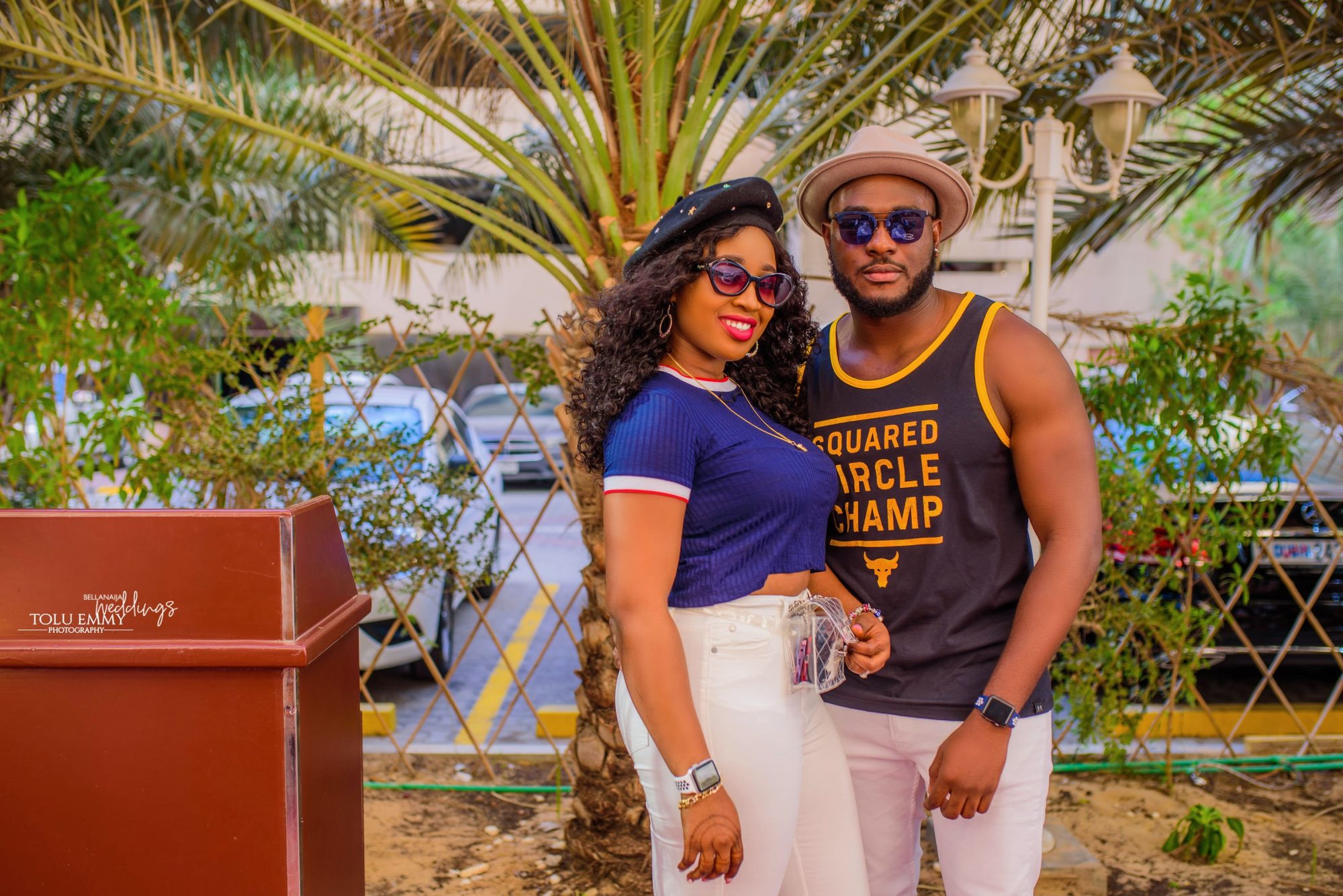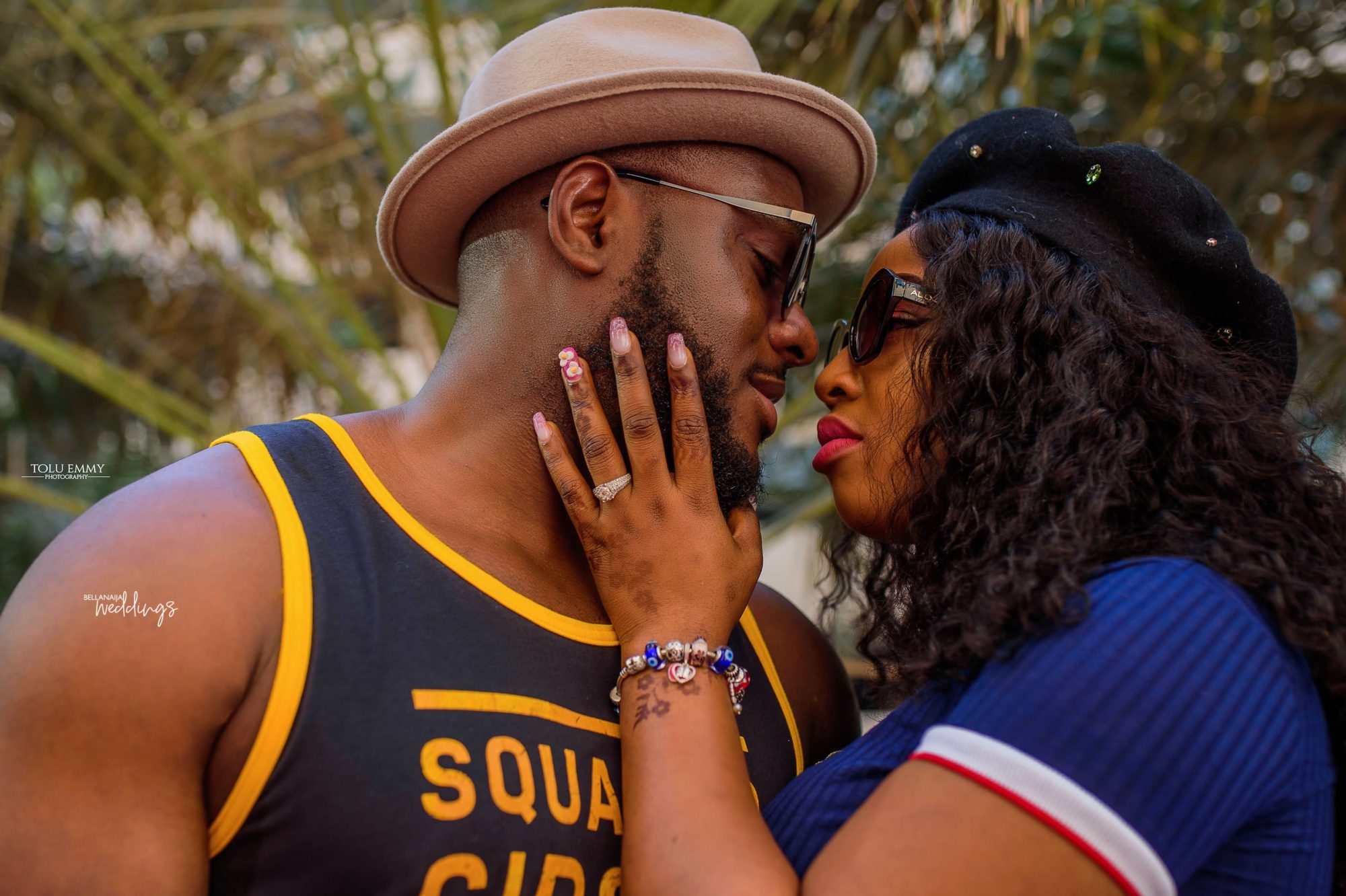 On my birthday November 6th, 2017, I asked Tolu to be my wife. She had her arms wide open to Coco (my dog) thinking it was coming to say hi not until I knelt down, brought out the ring from coco's jacket pocket, Tolu agreed to be my wife with the widest smile ever.