One of the most beautiful things about Yoruba weddings is how vibrant they are. From the style to all the fun, the Yoruba people sure know how to put up a show! Today, we're taking in all the beauty of this culture with Tolu and Kunle.
The lovebirds were friends while in the university and you can catch up on their sweet love story here. Now, they get to tie the knot in a beautiful Yoruba traditional engagement with family and friends present to share in their happiness. It was indeed a splash of love and beautiful culture. Tolu and Kunle had such a beautiful wedding and we are certain it will add colour to your day.
Enjoy their trad photos below.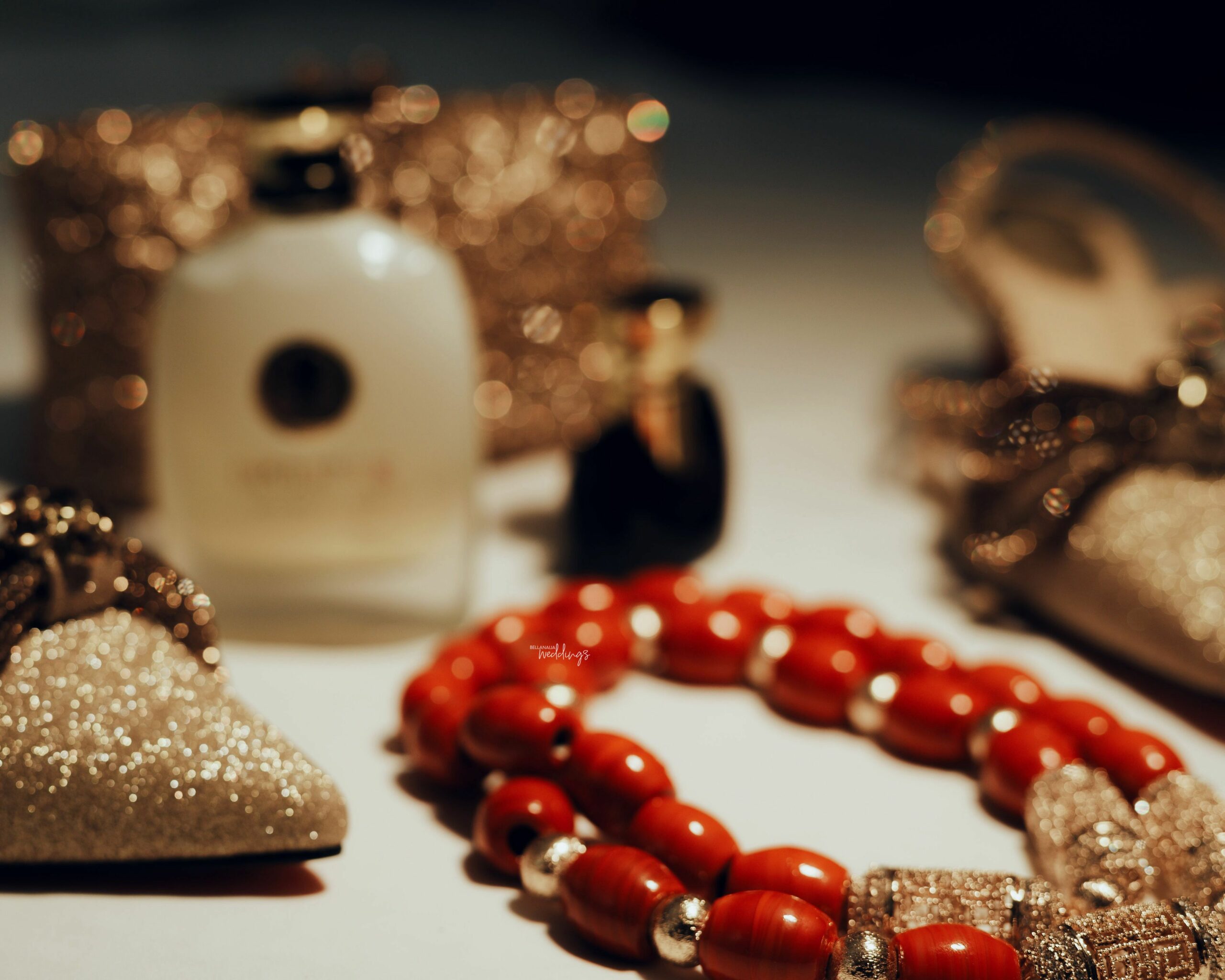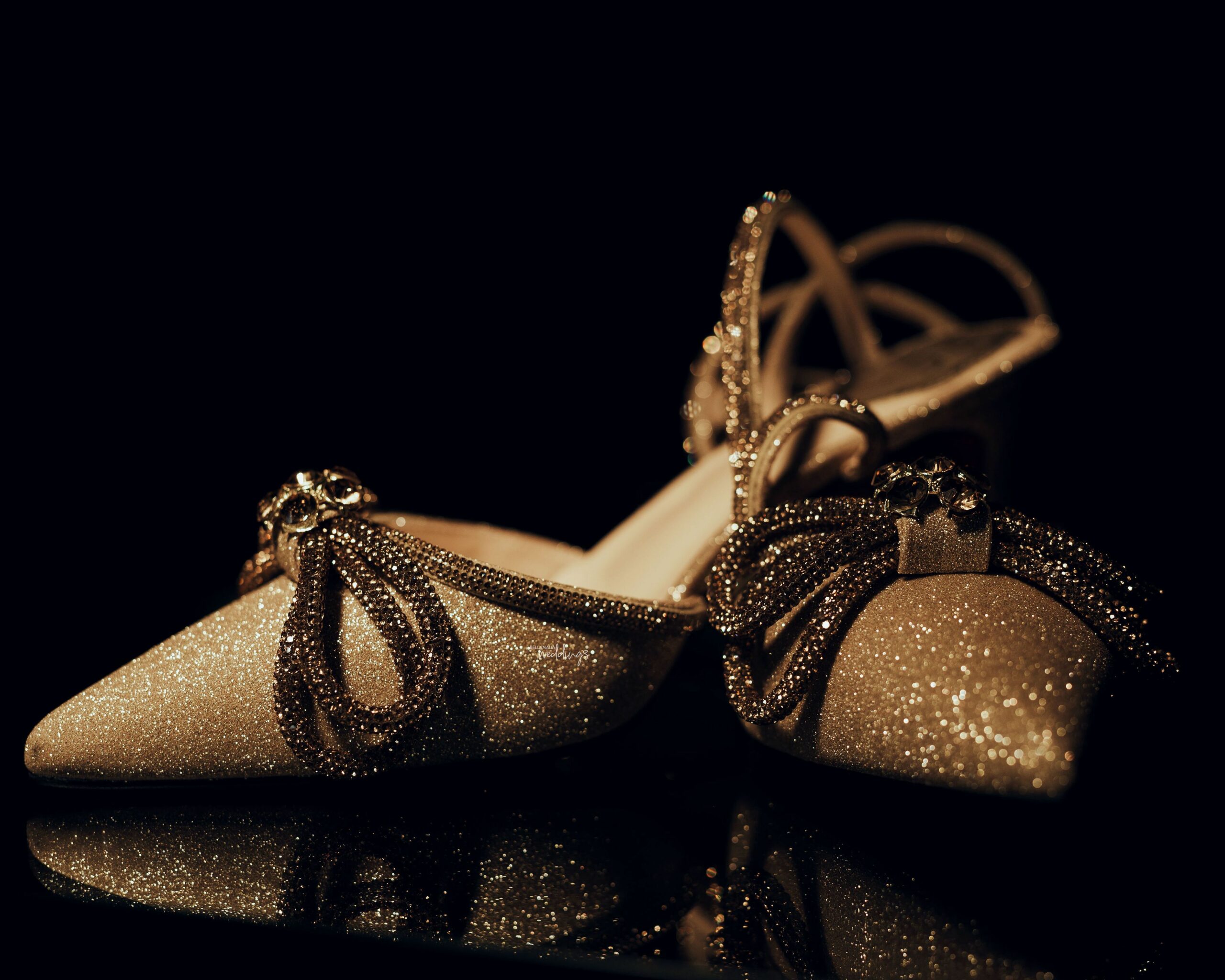 The beautiful bride, all set for her big day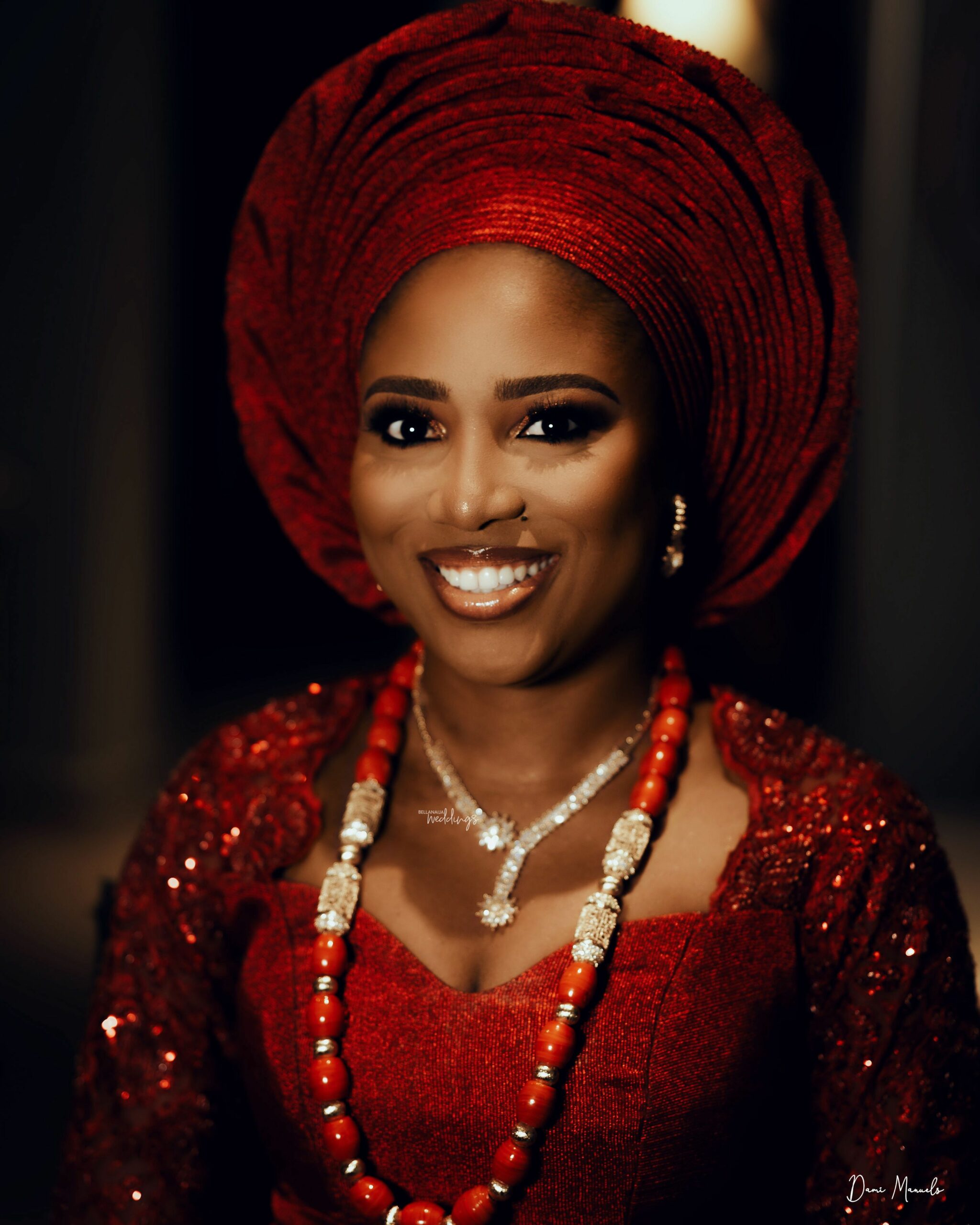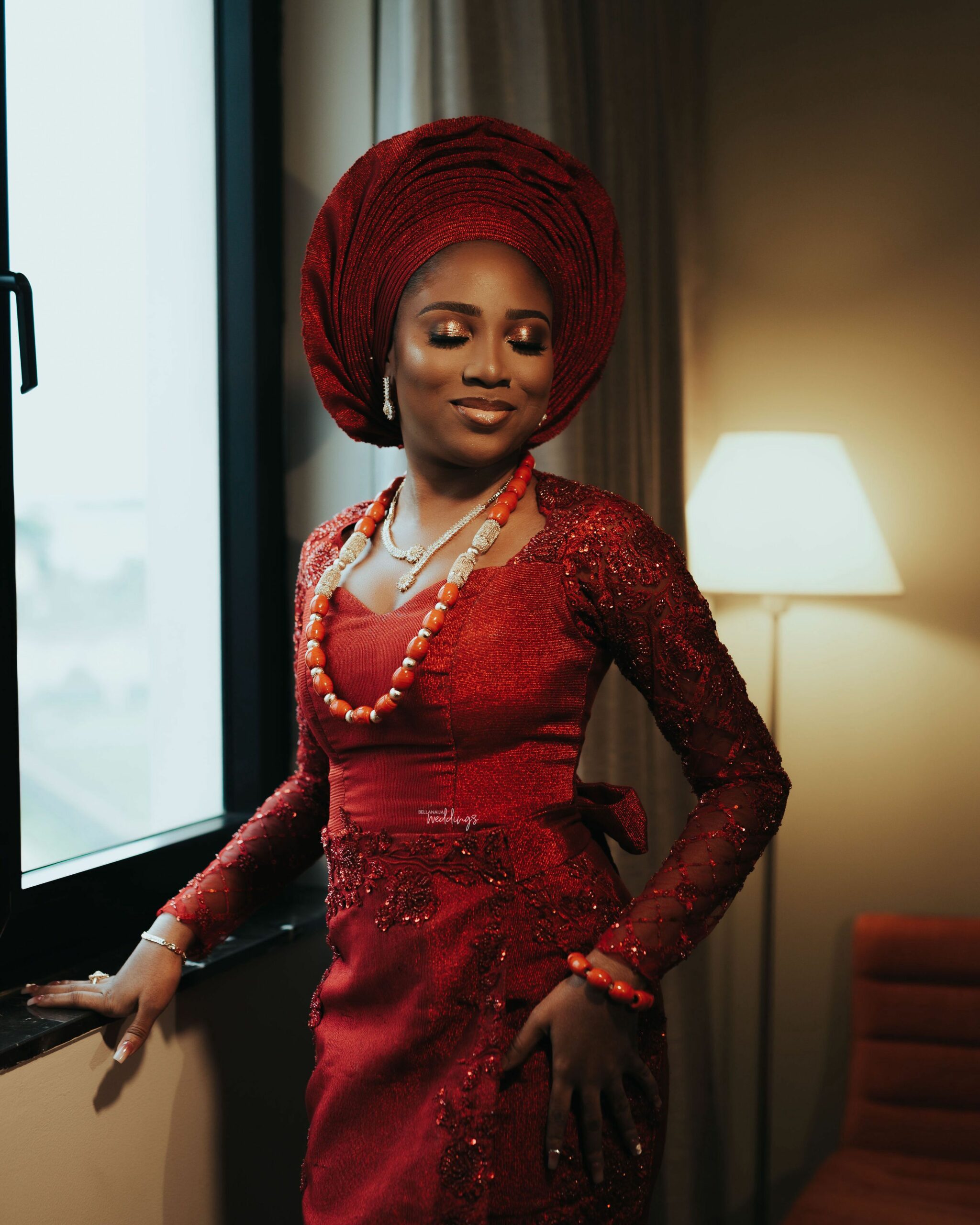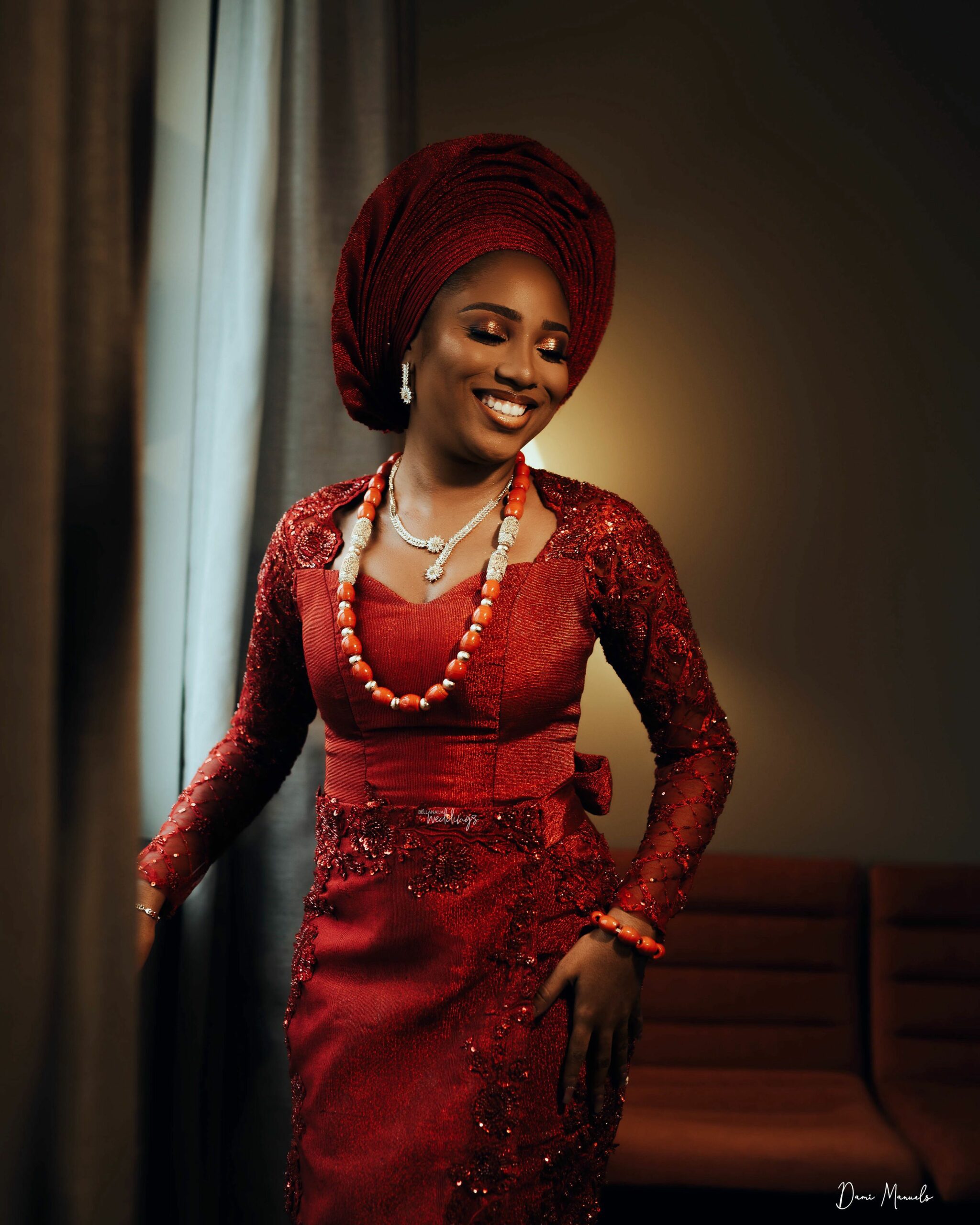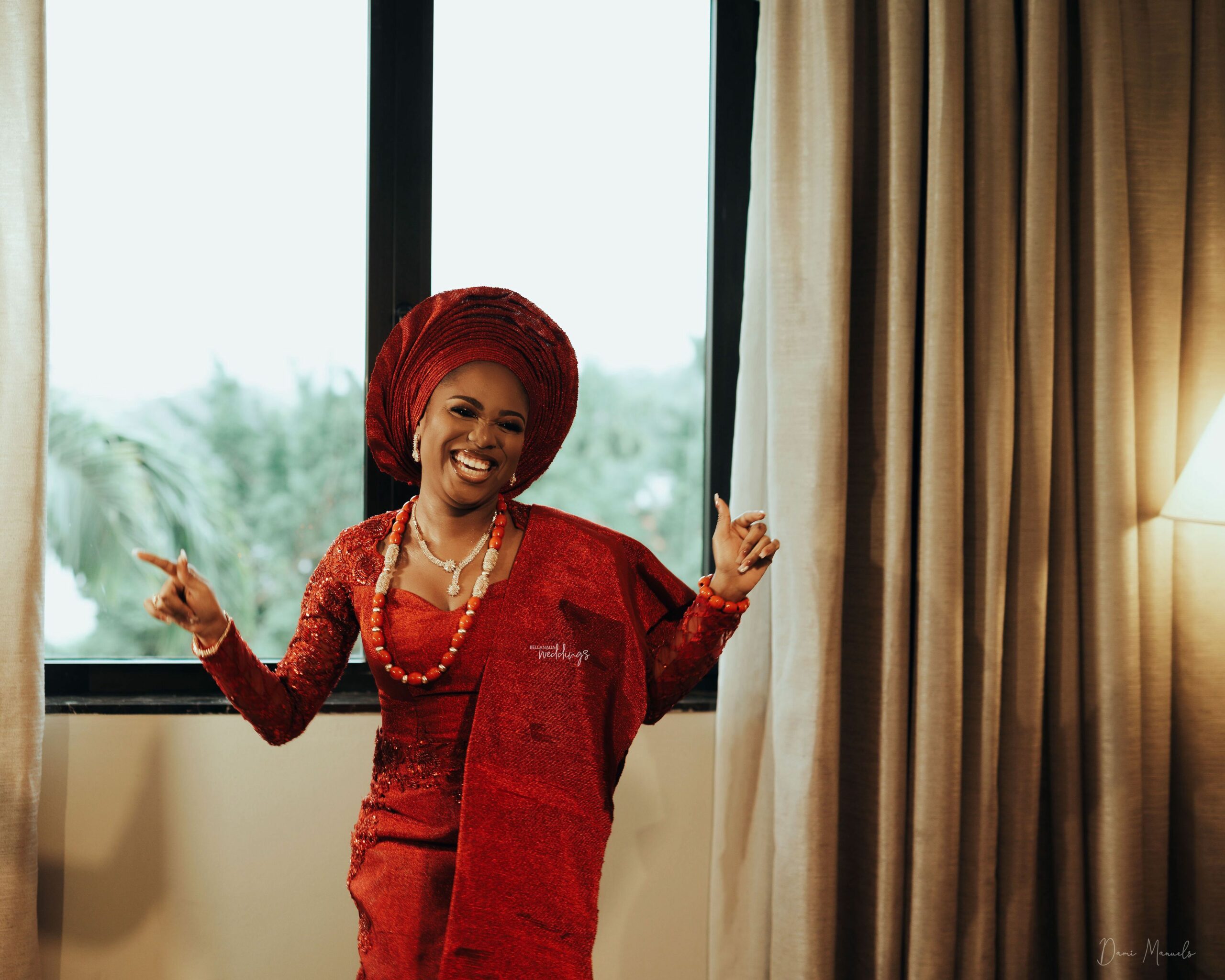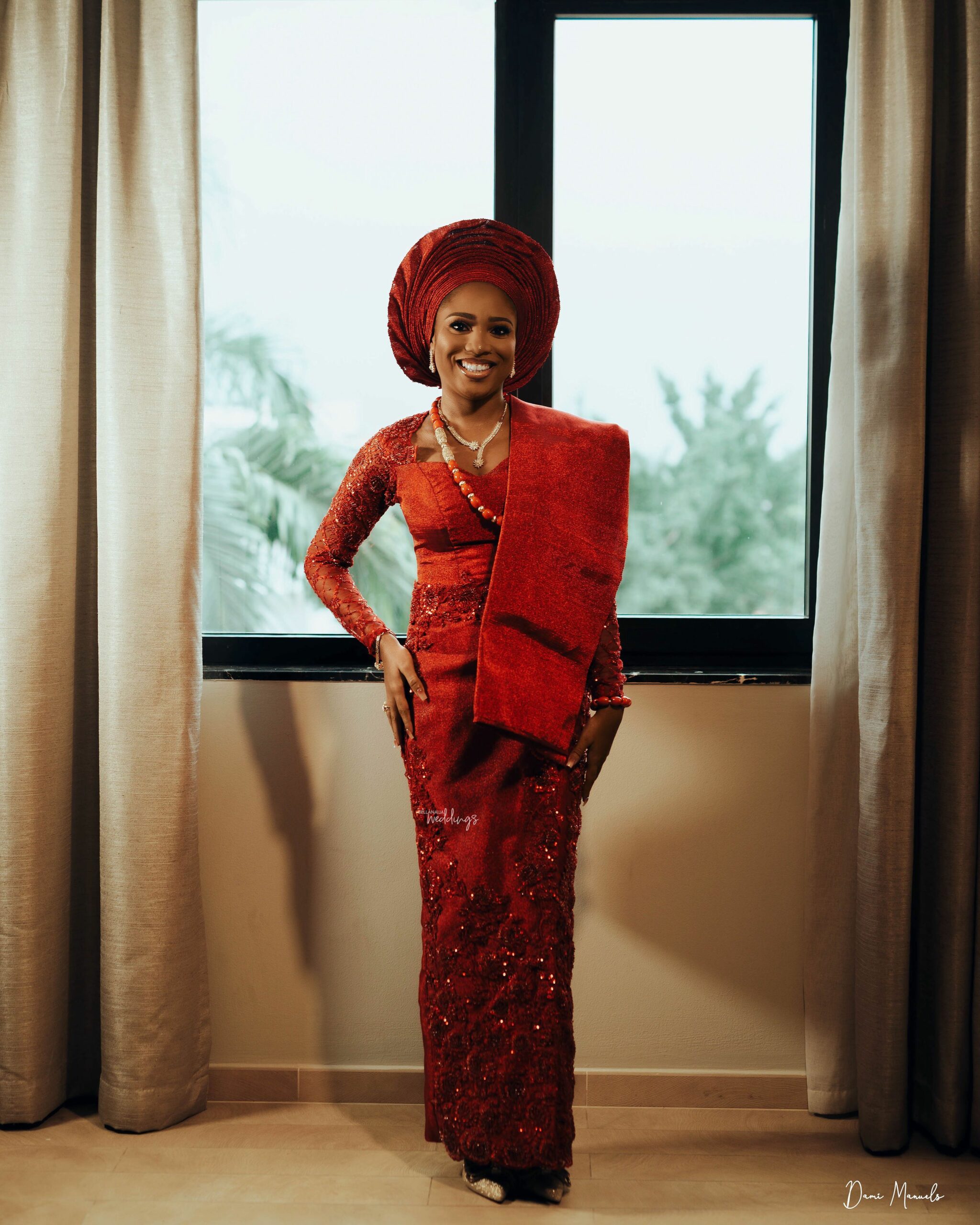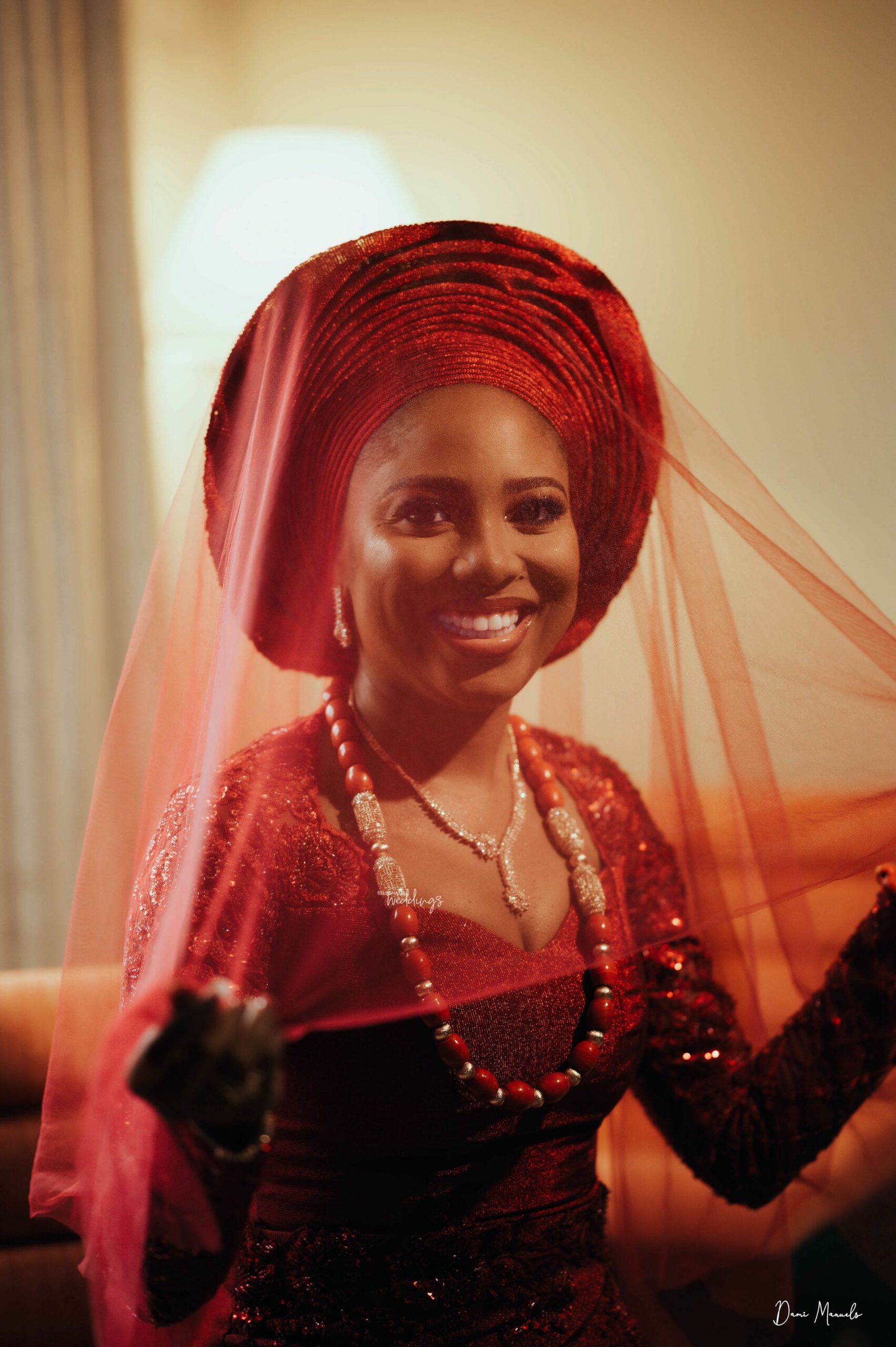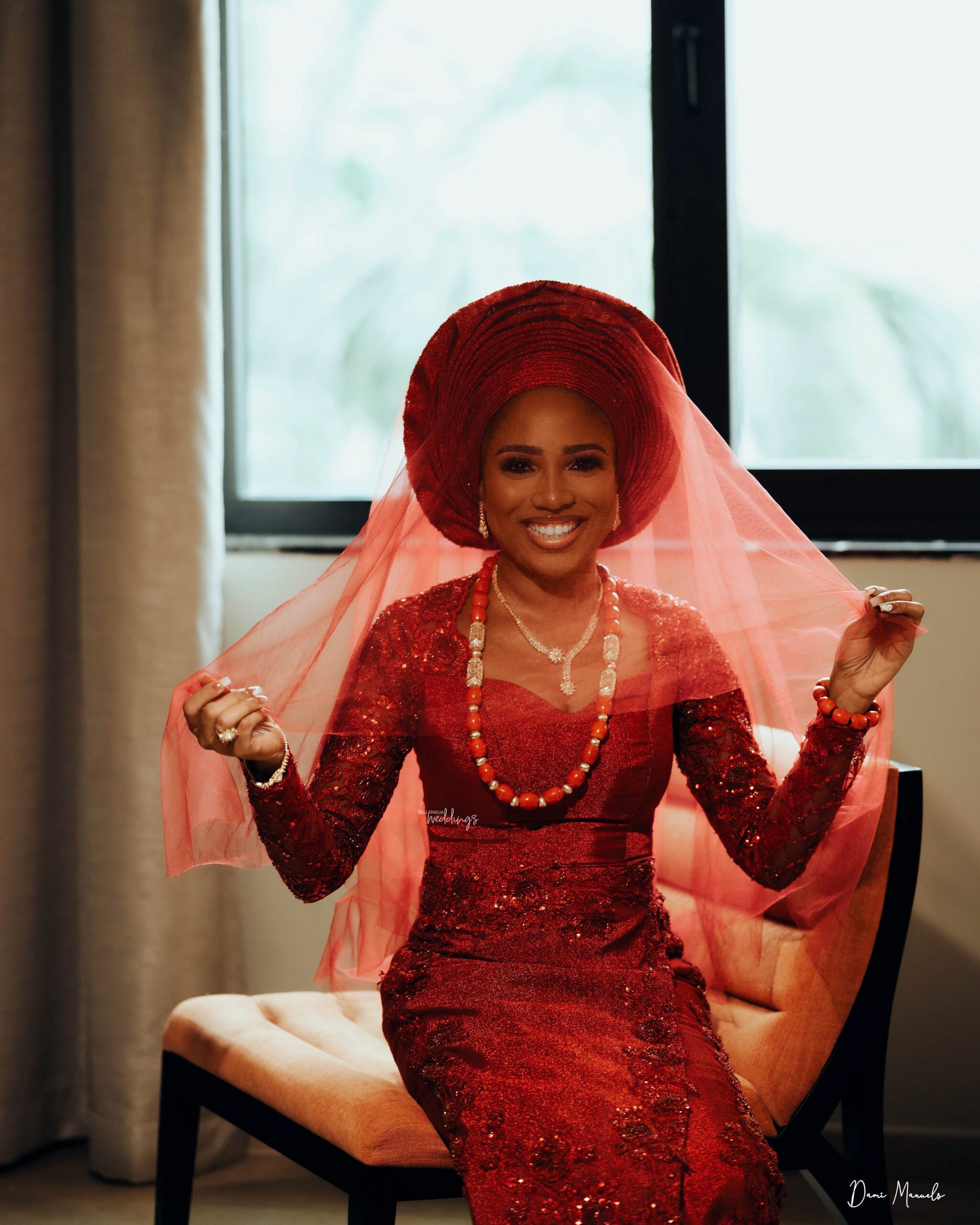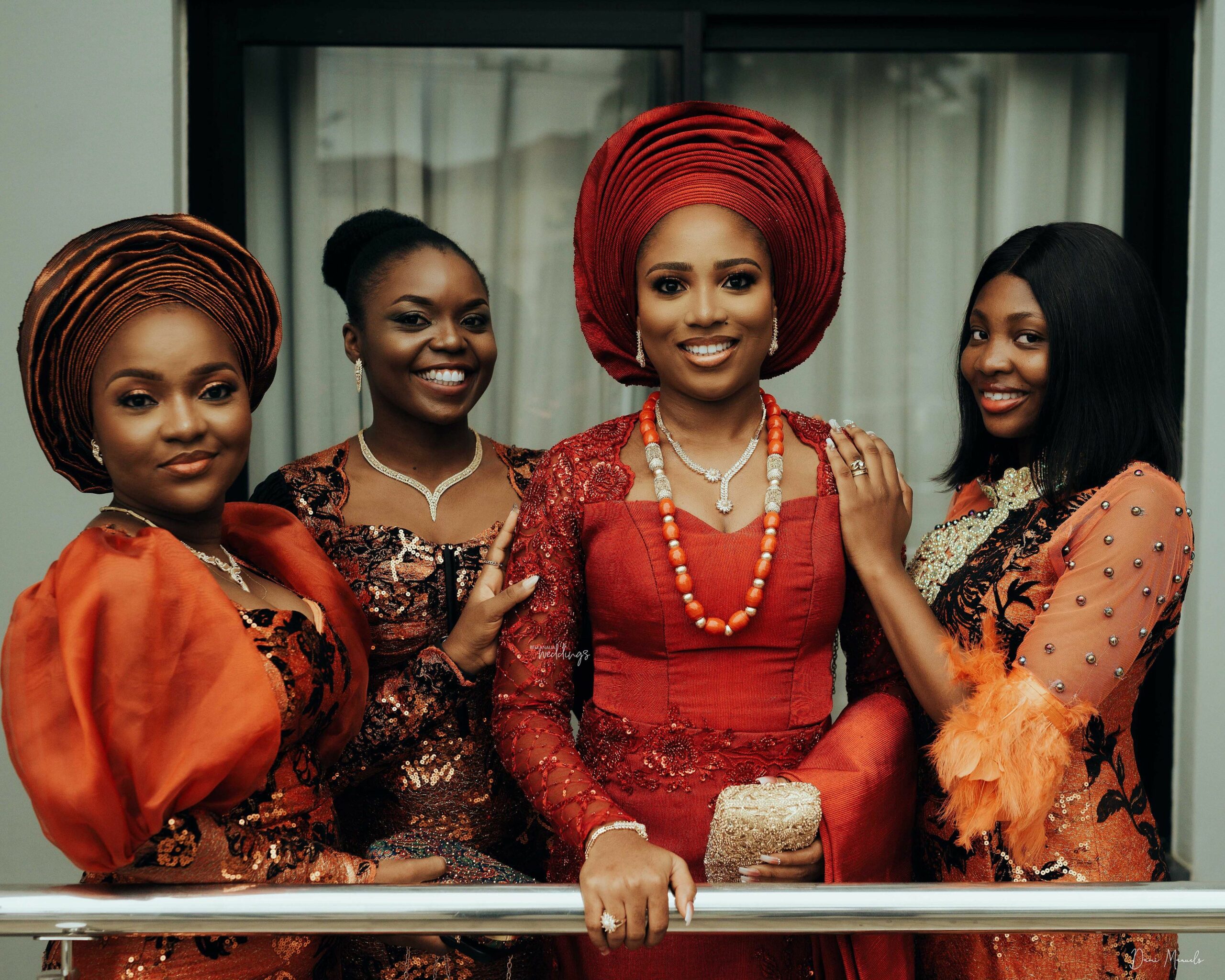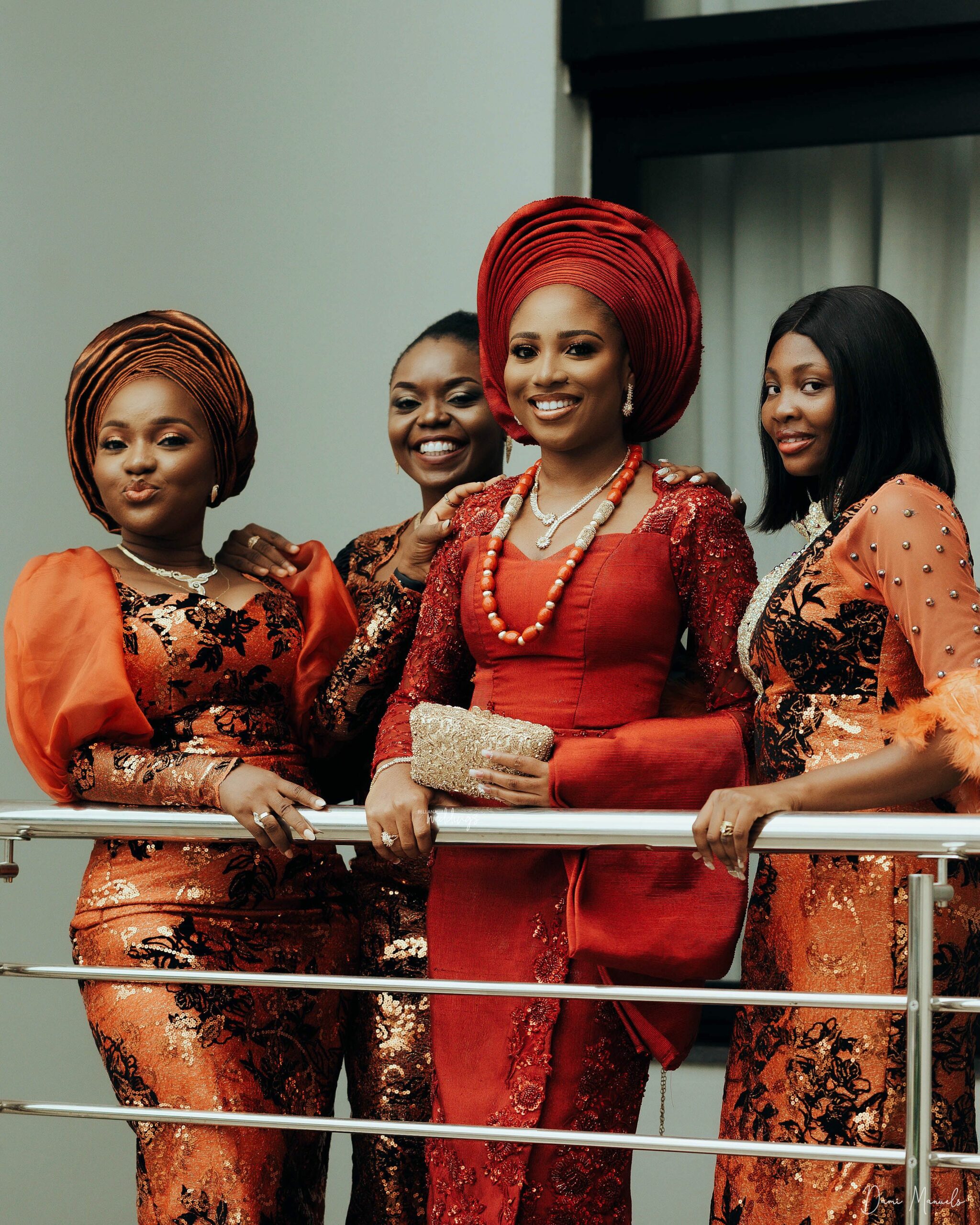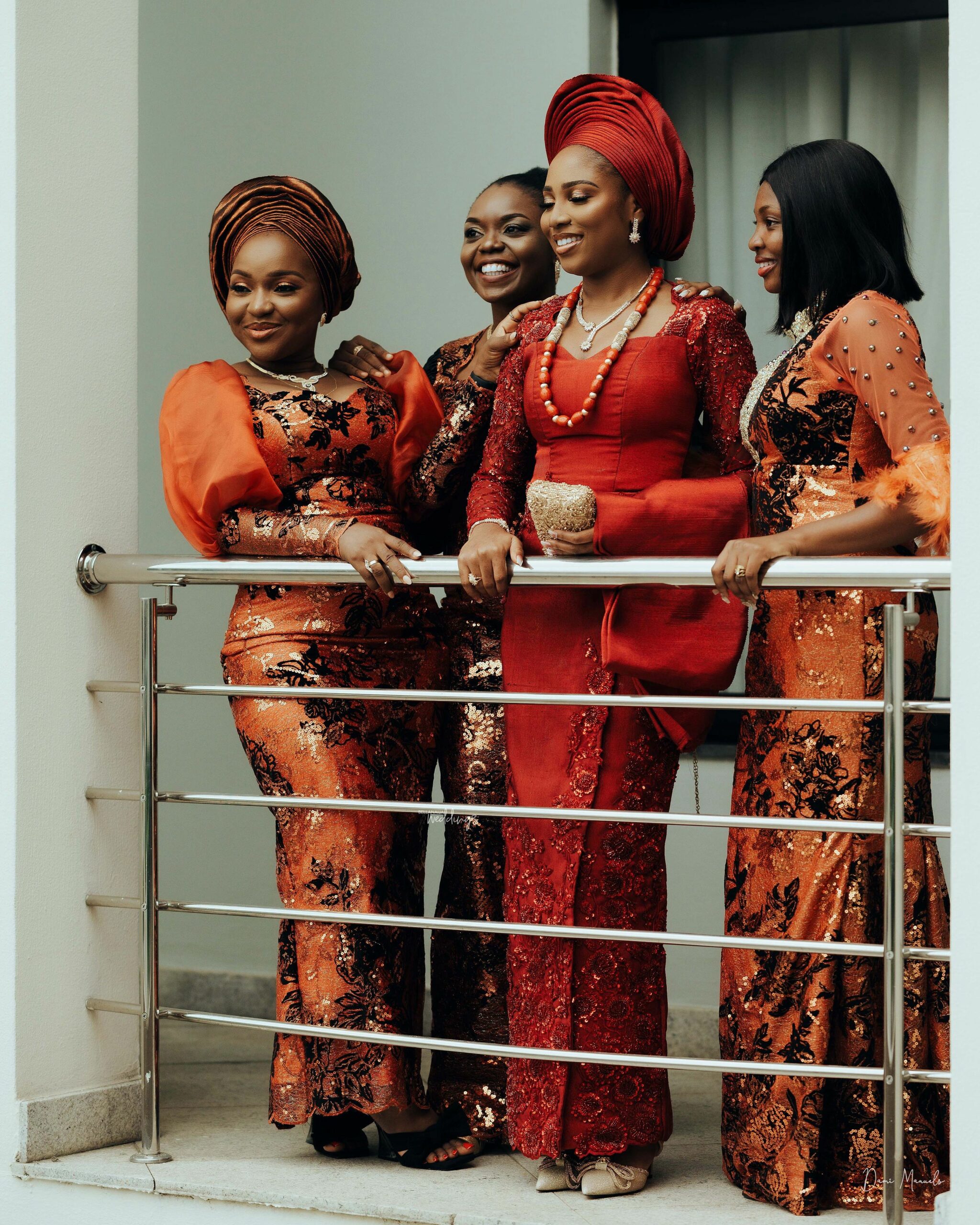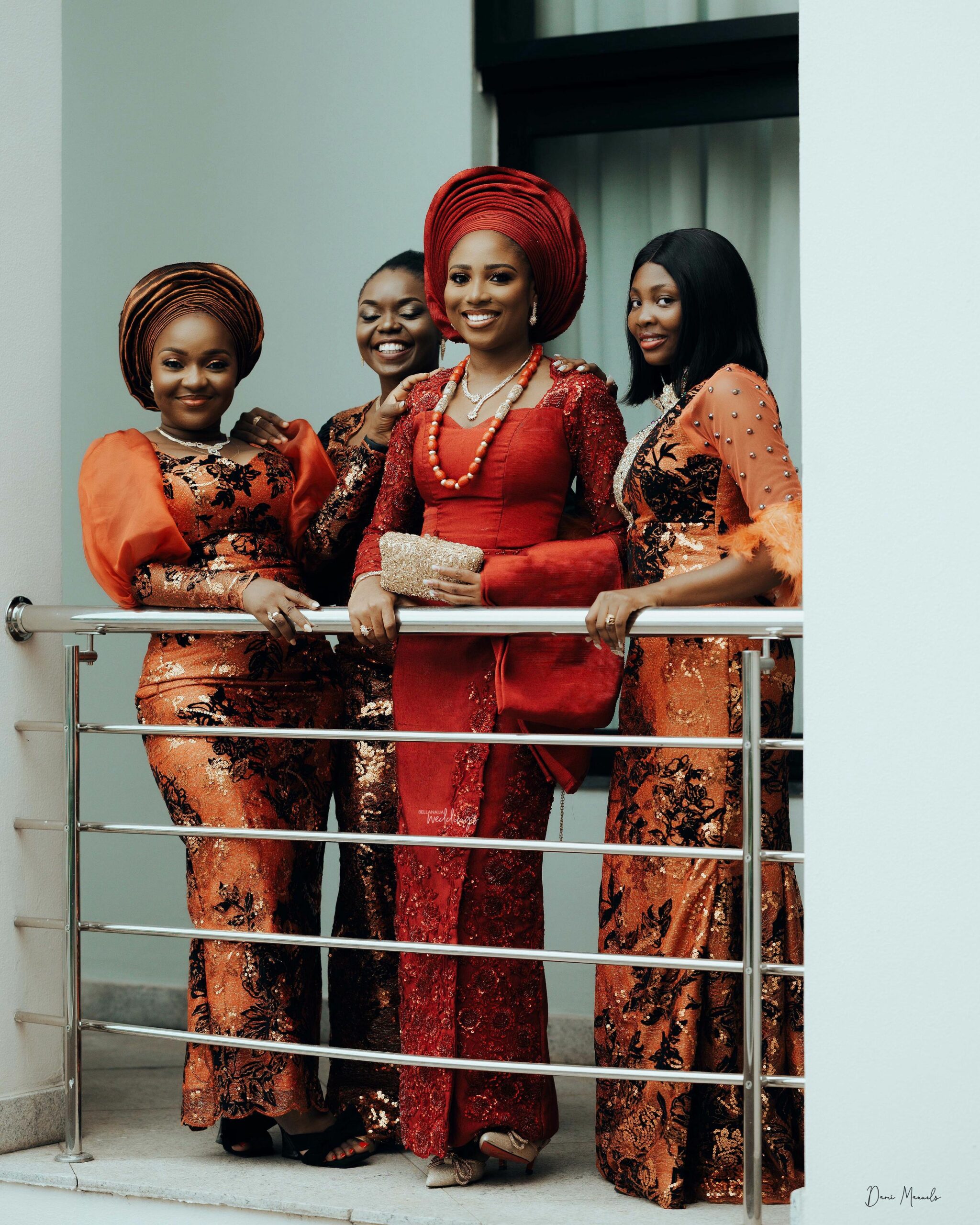 Now let's take a look at our stylish groom…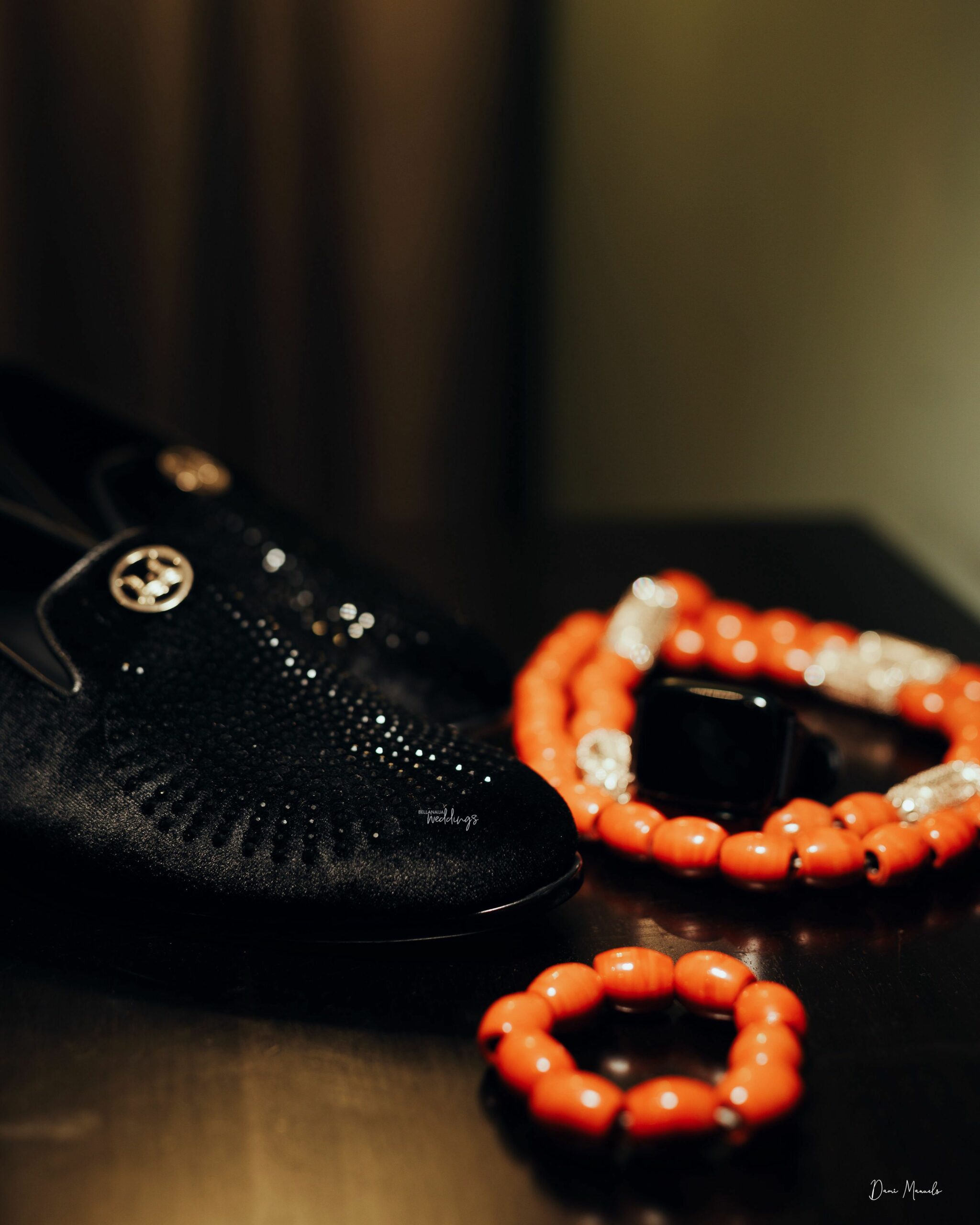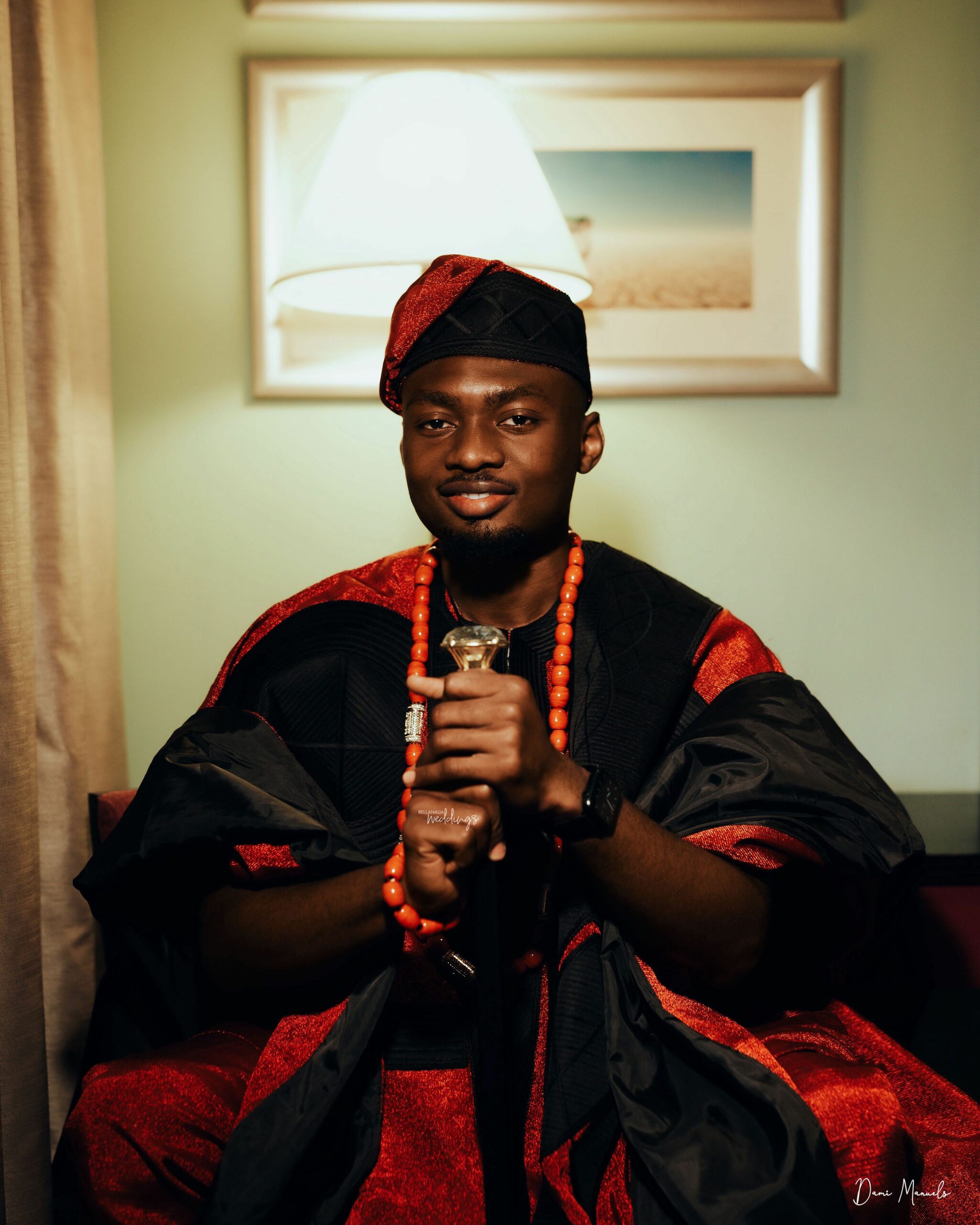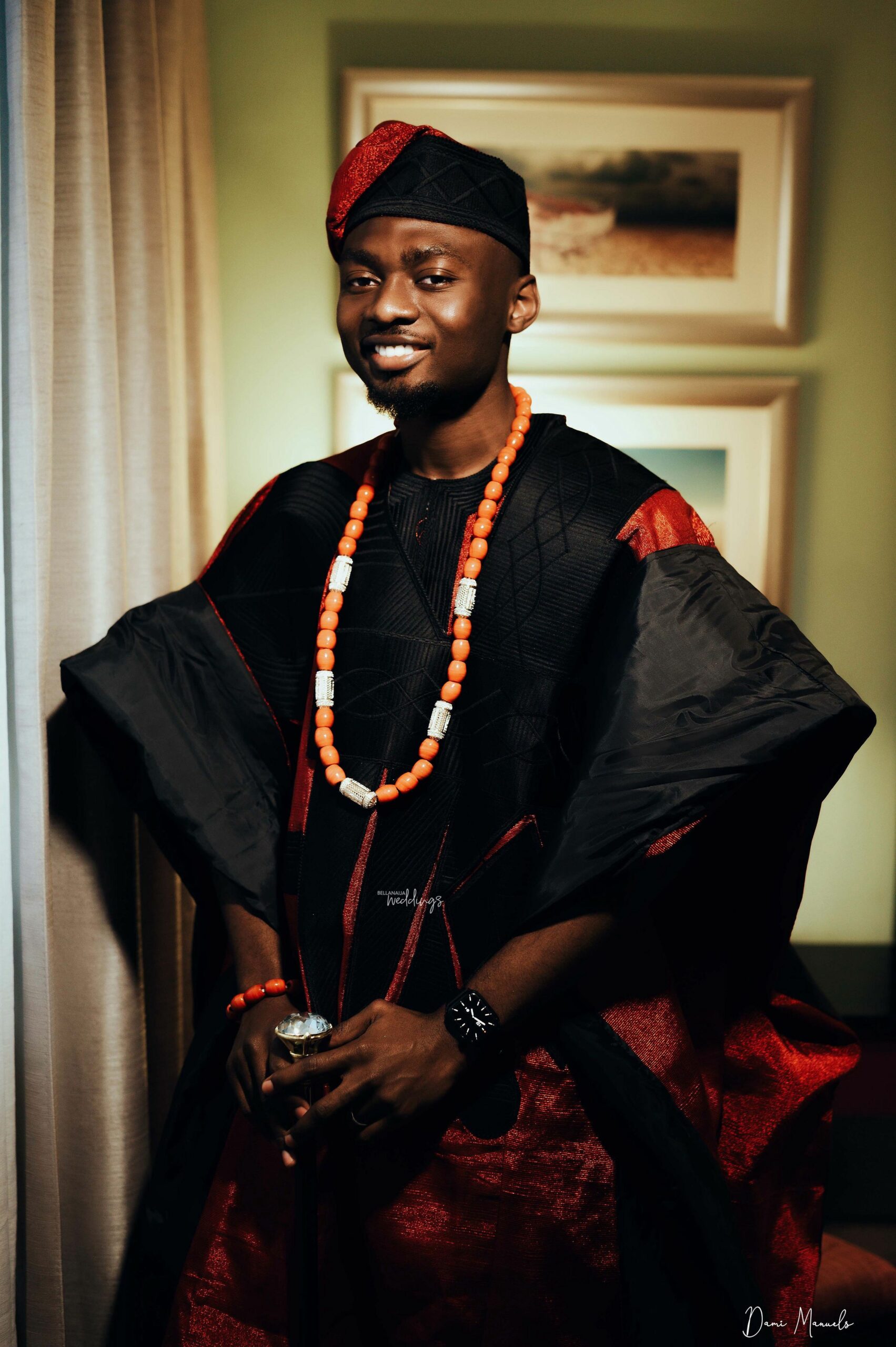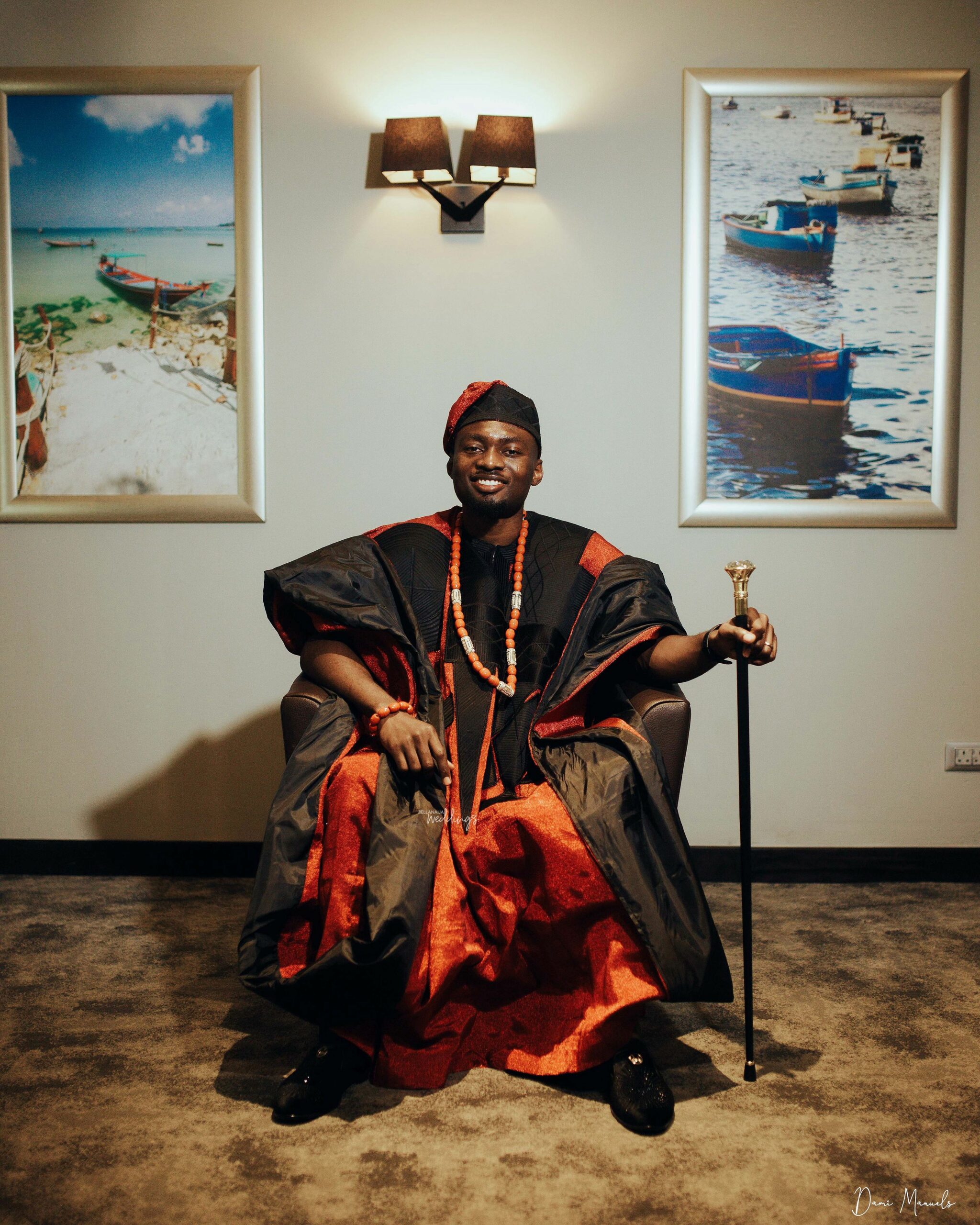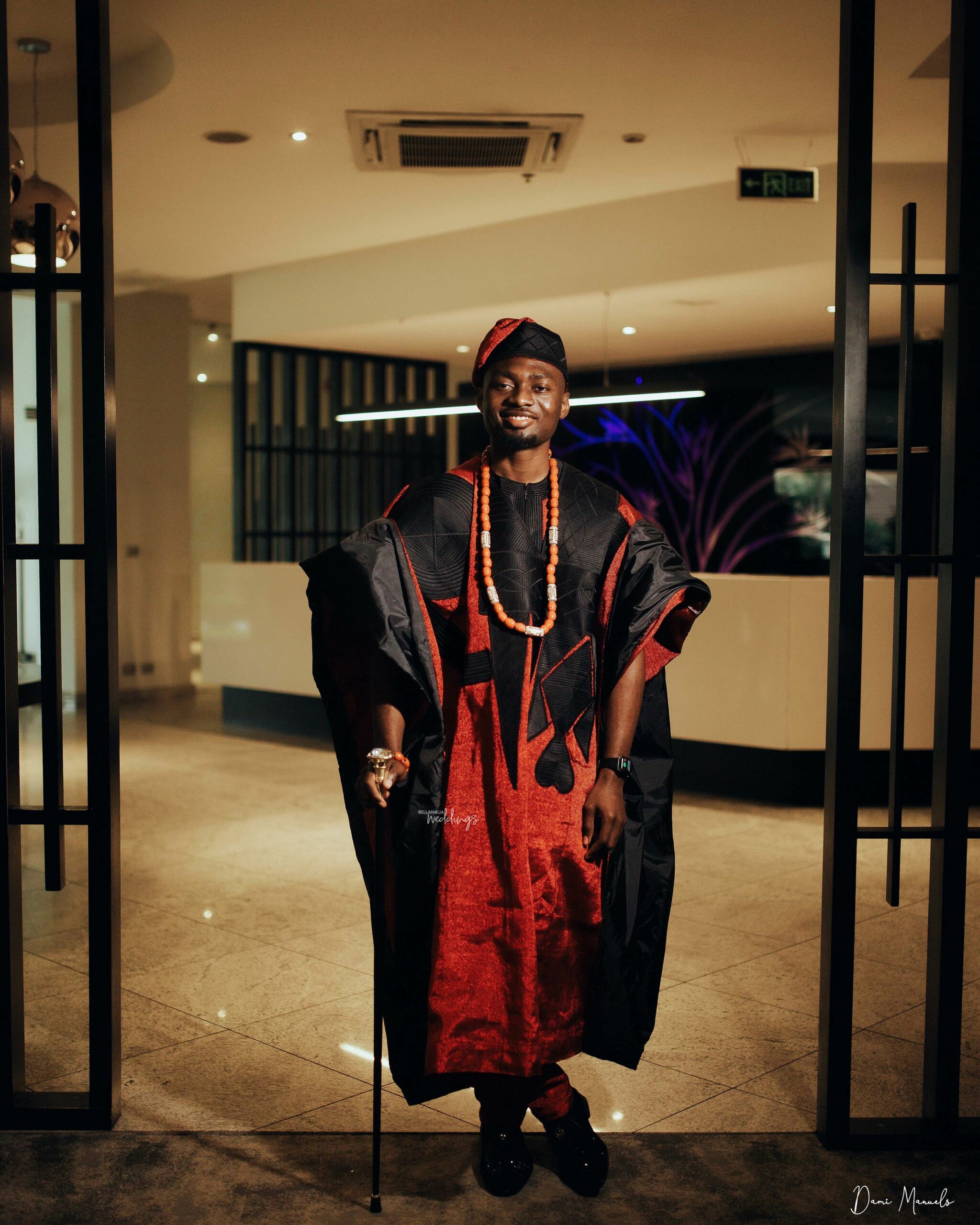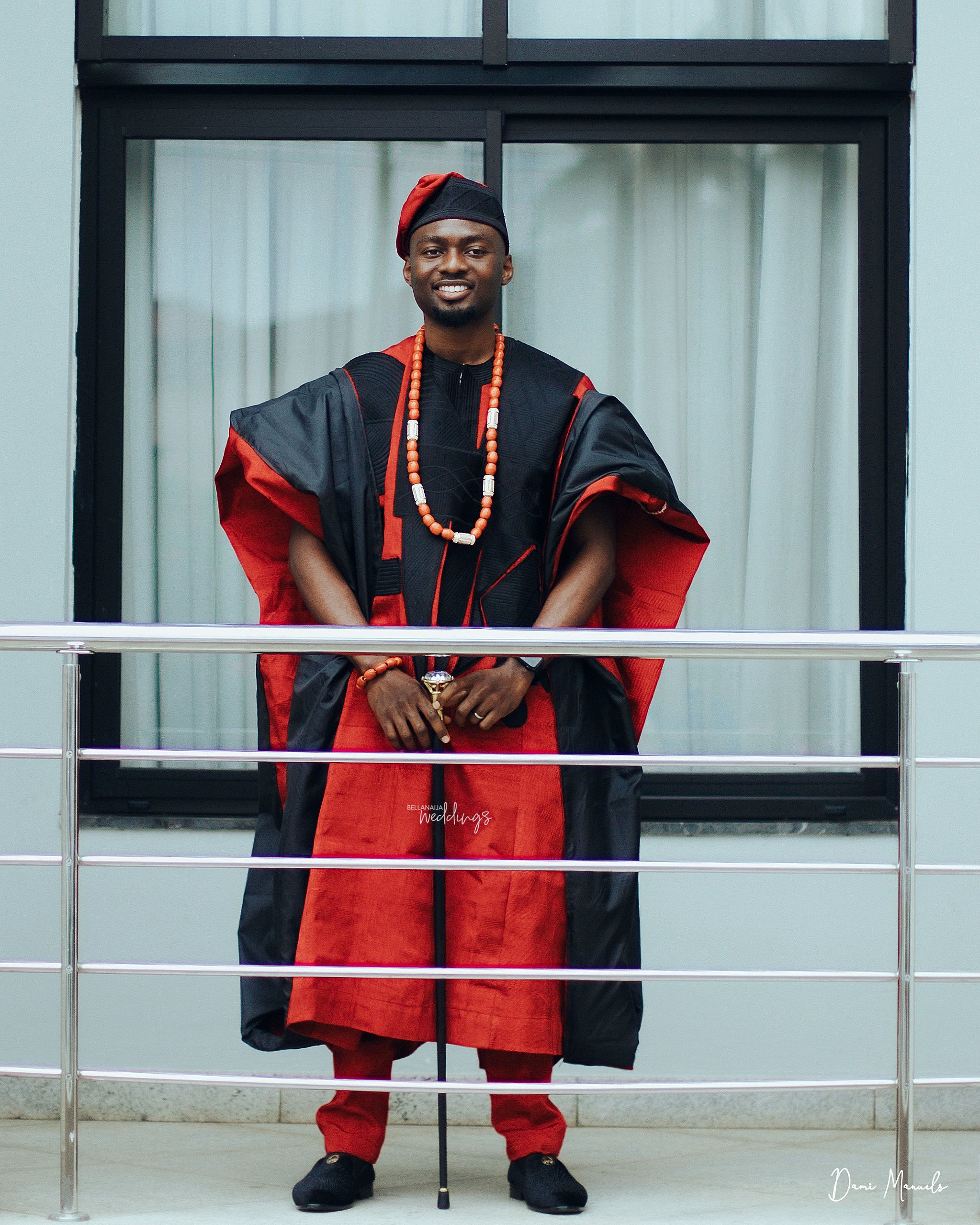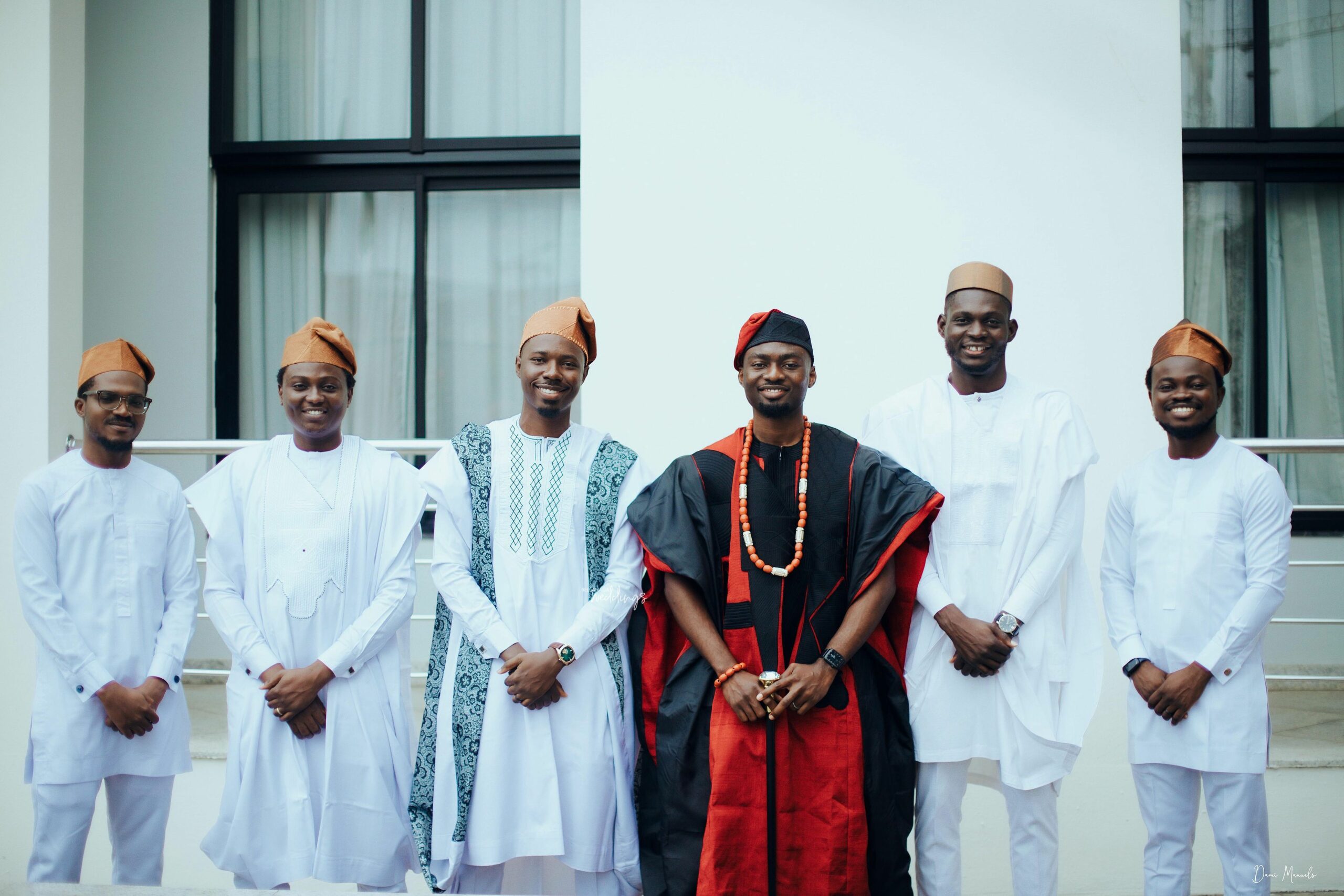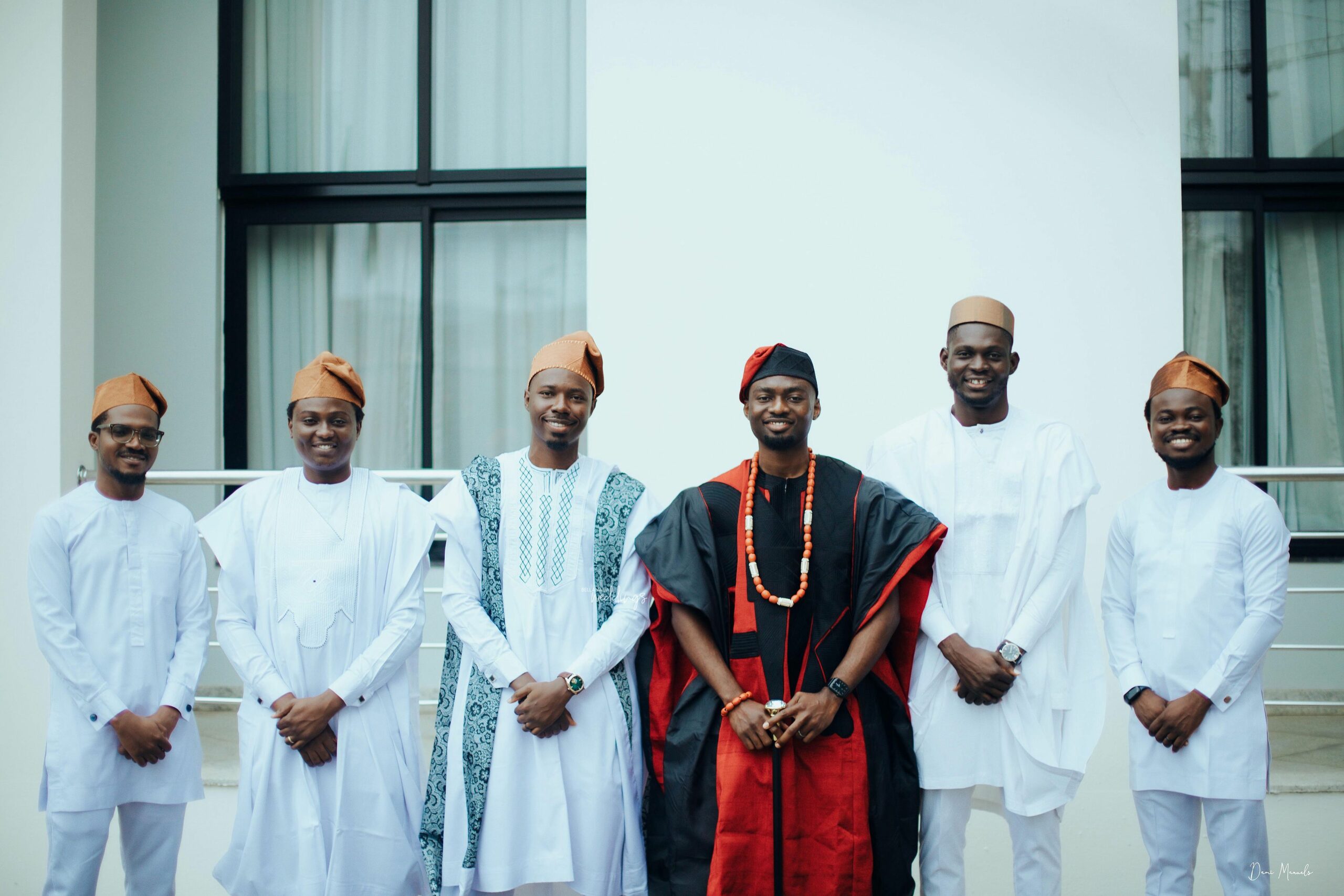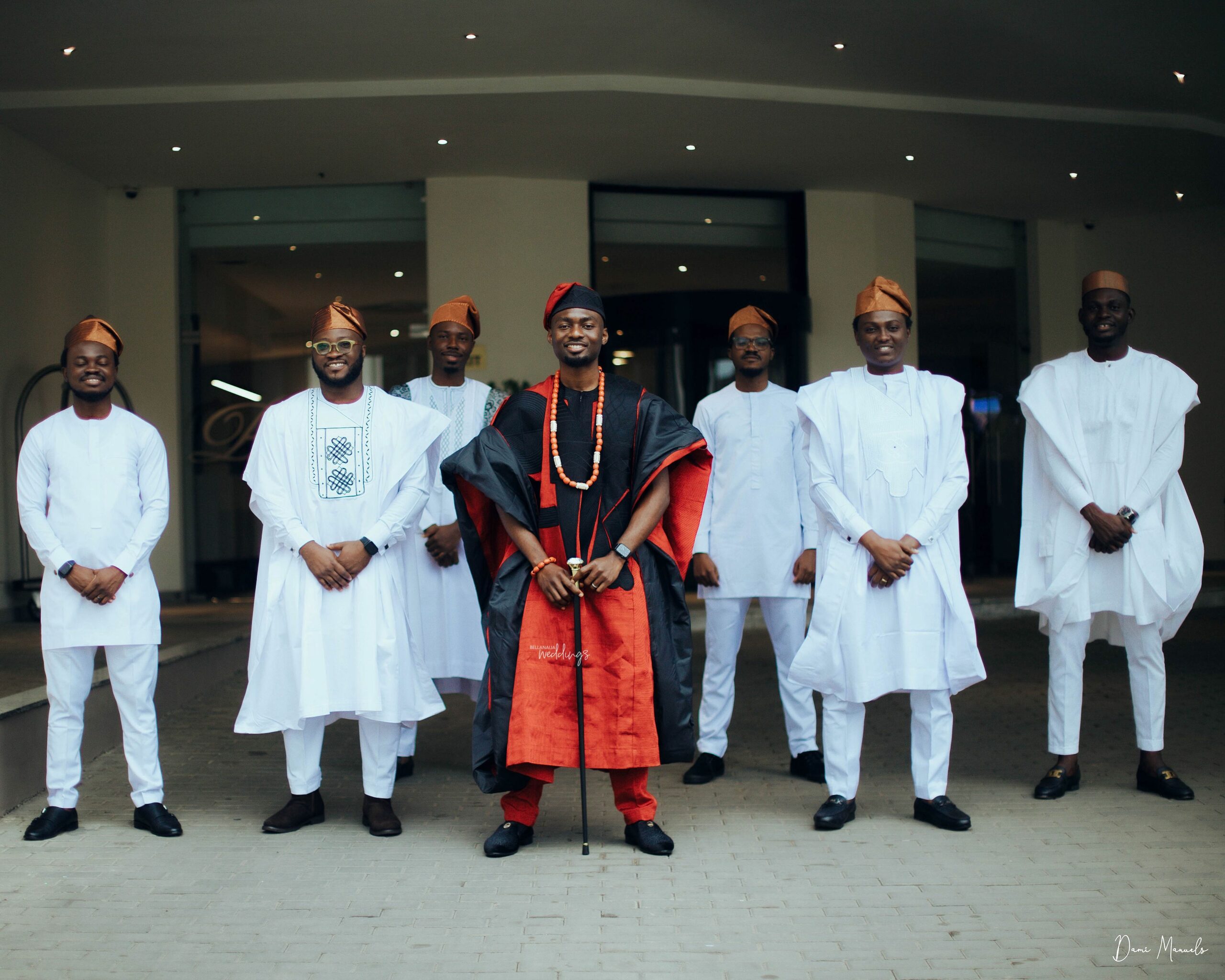 The first look before doing it the trad way!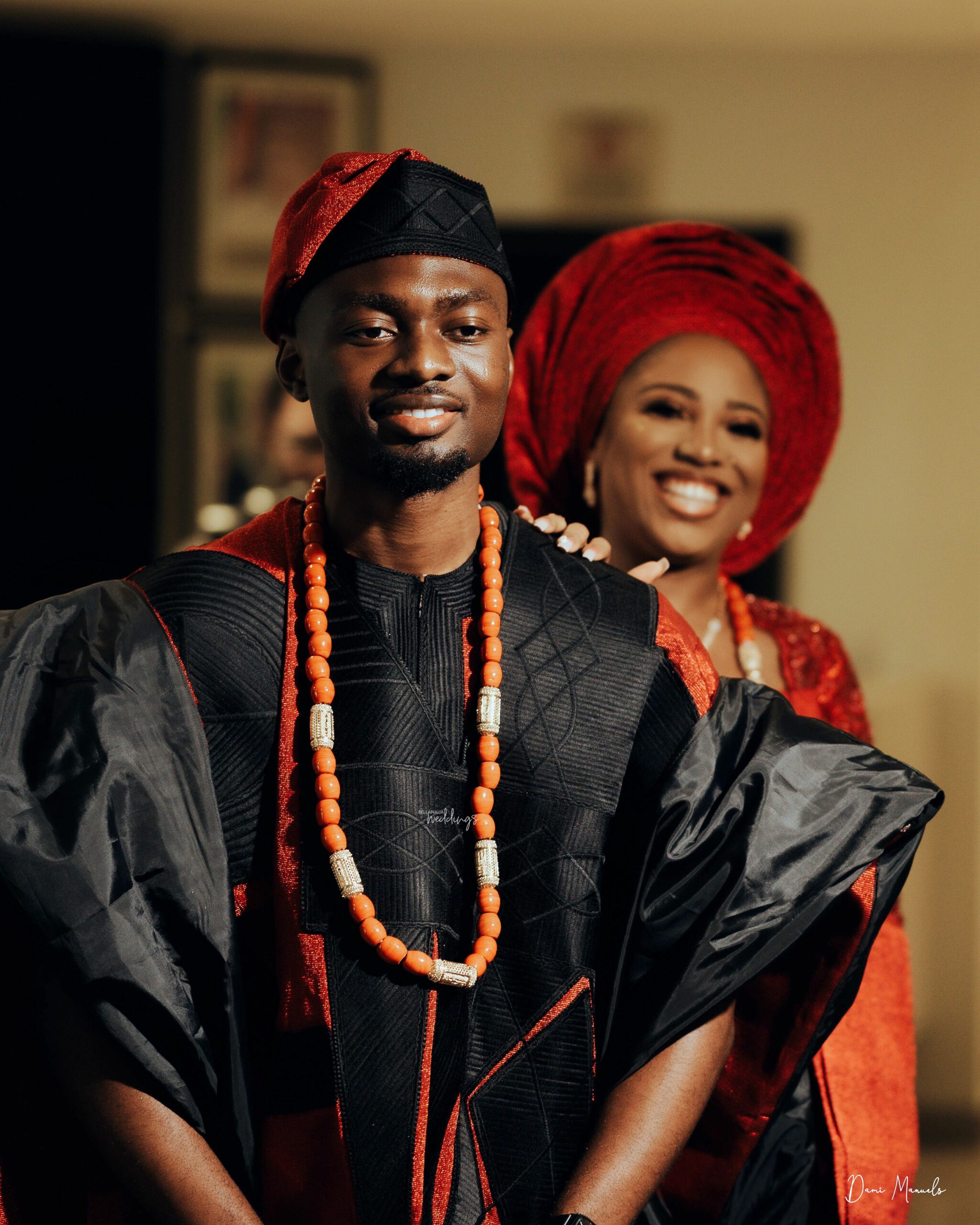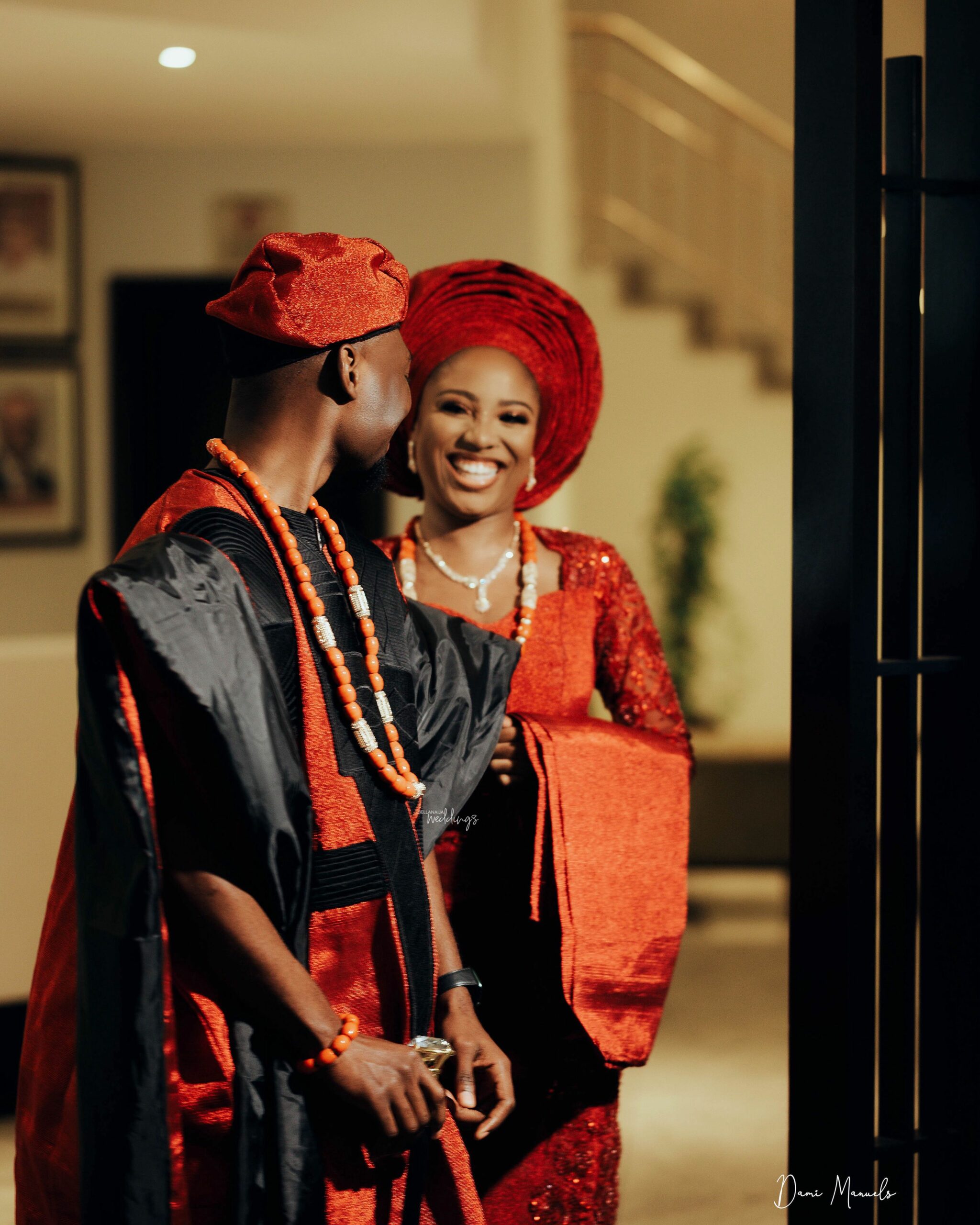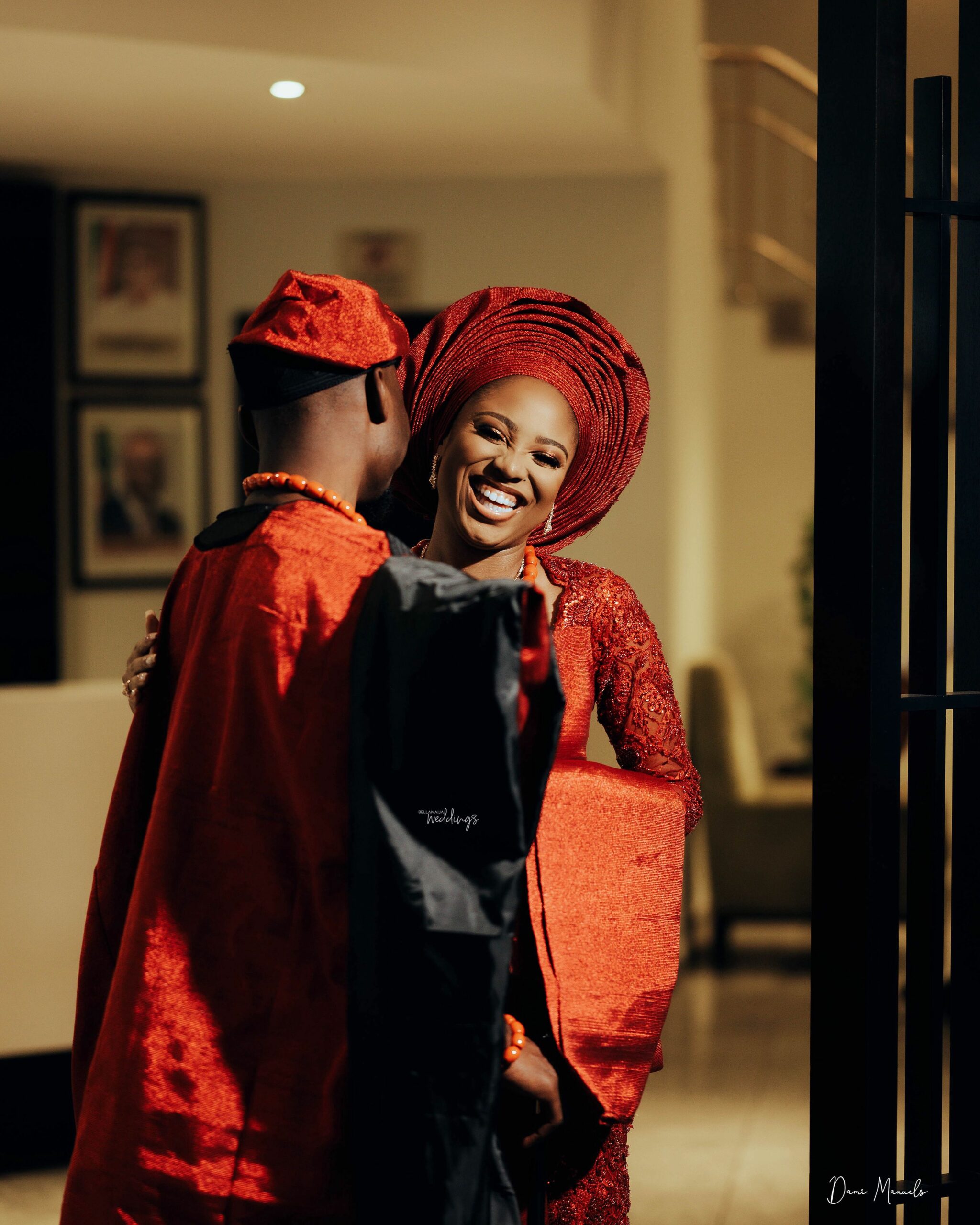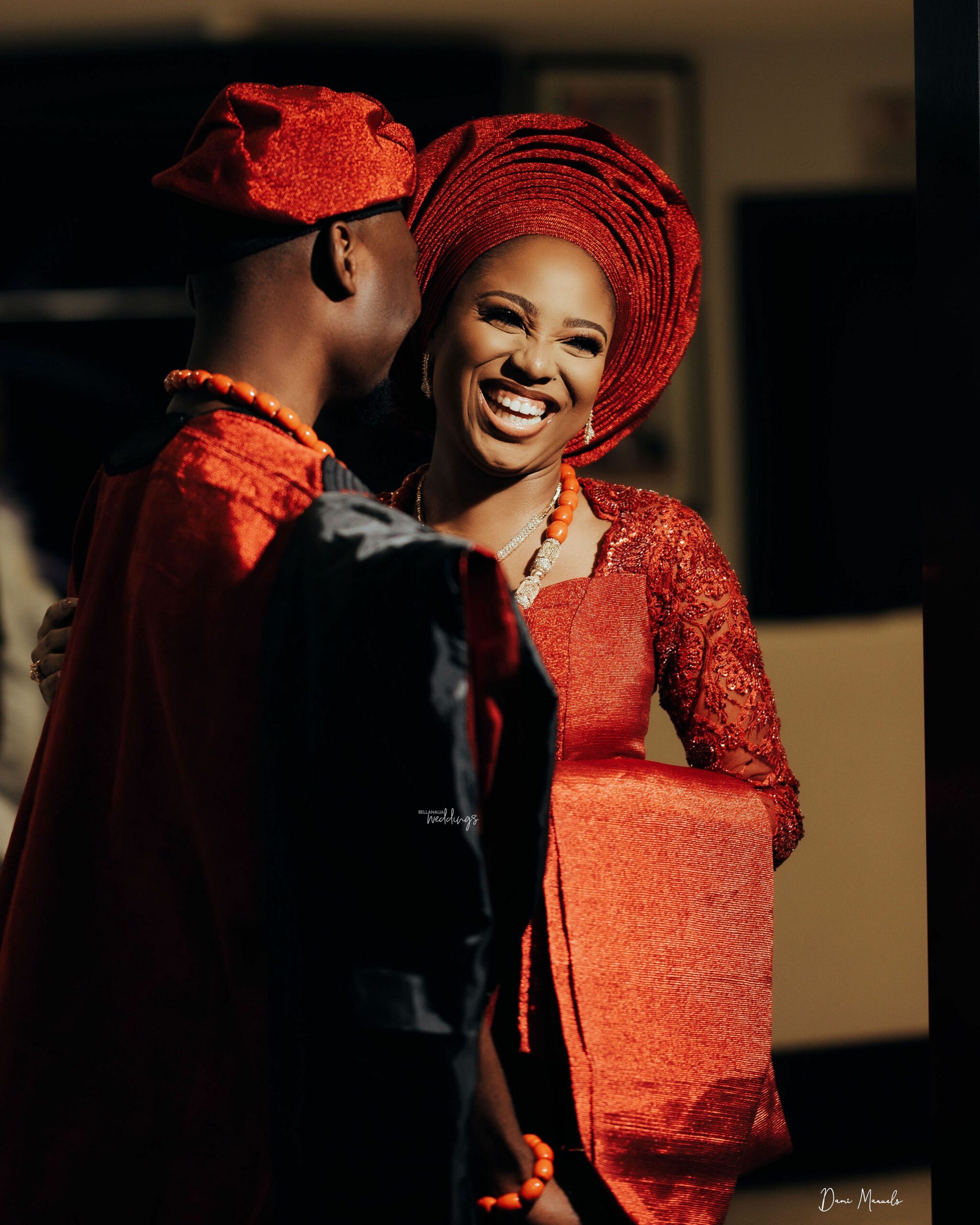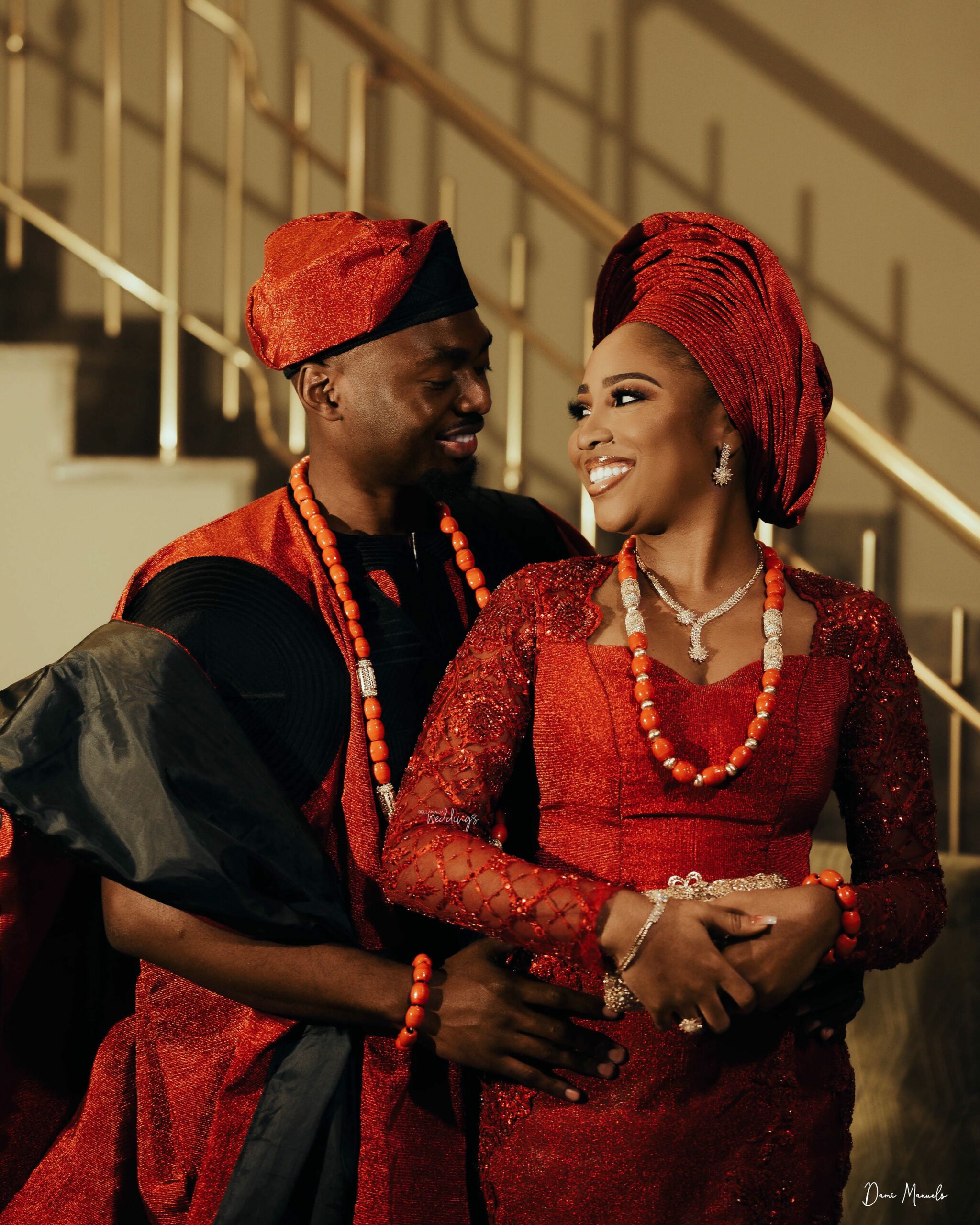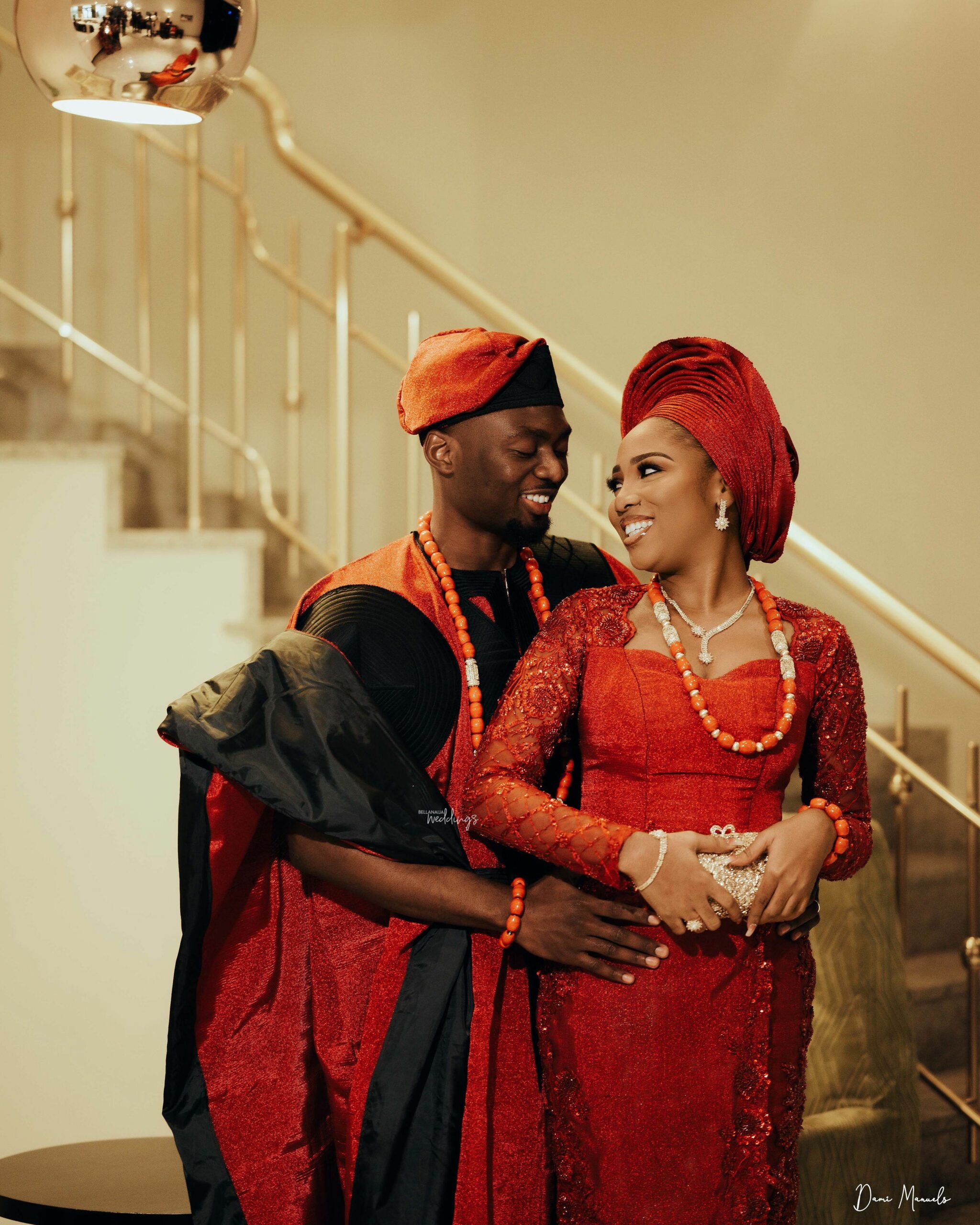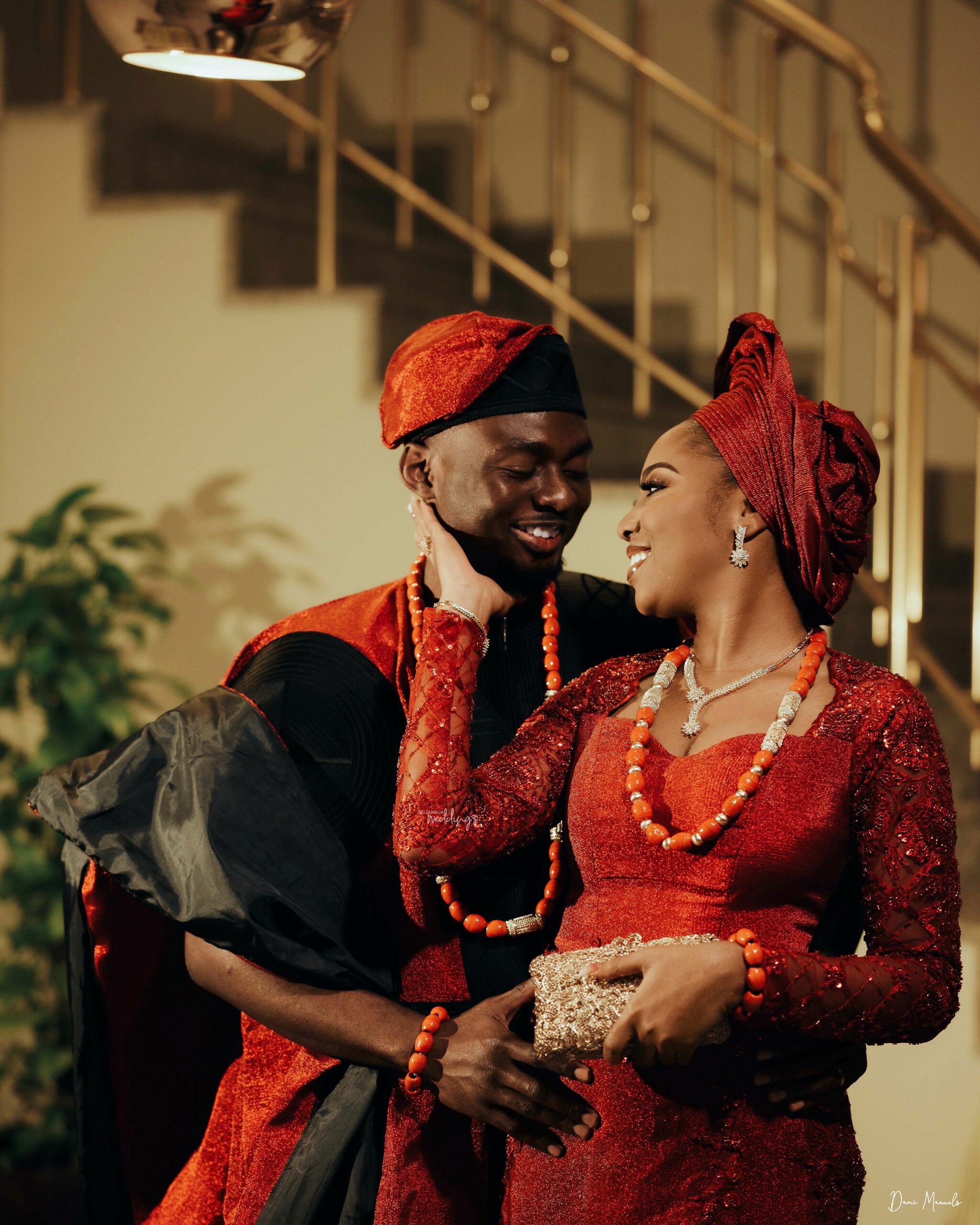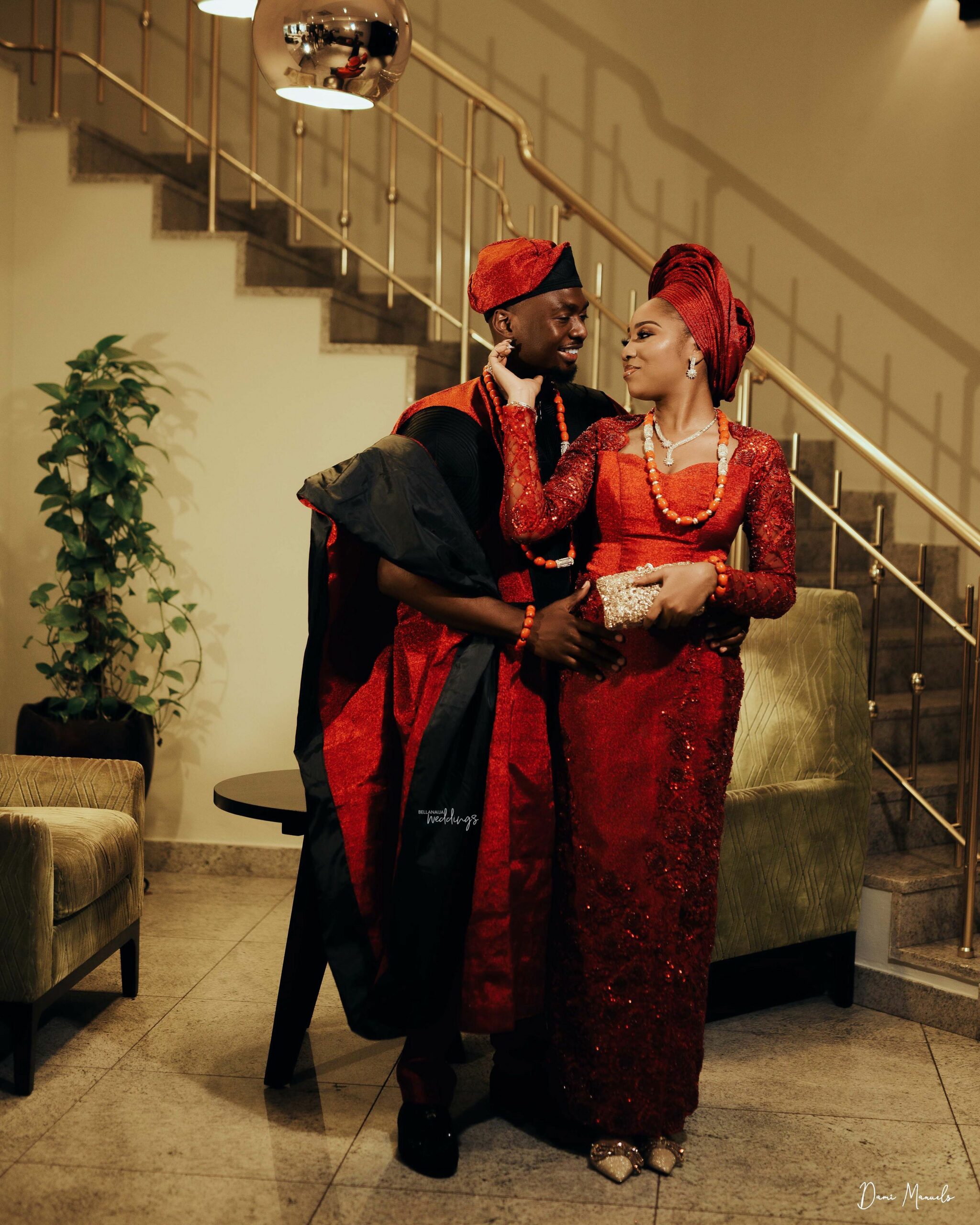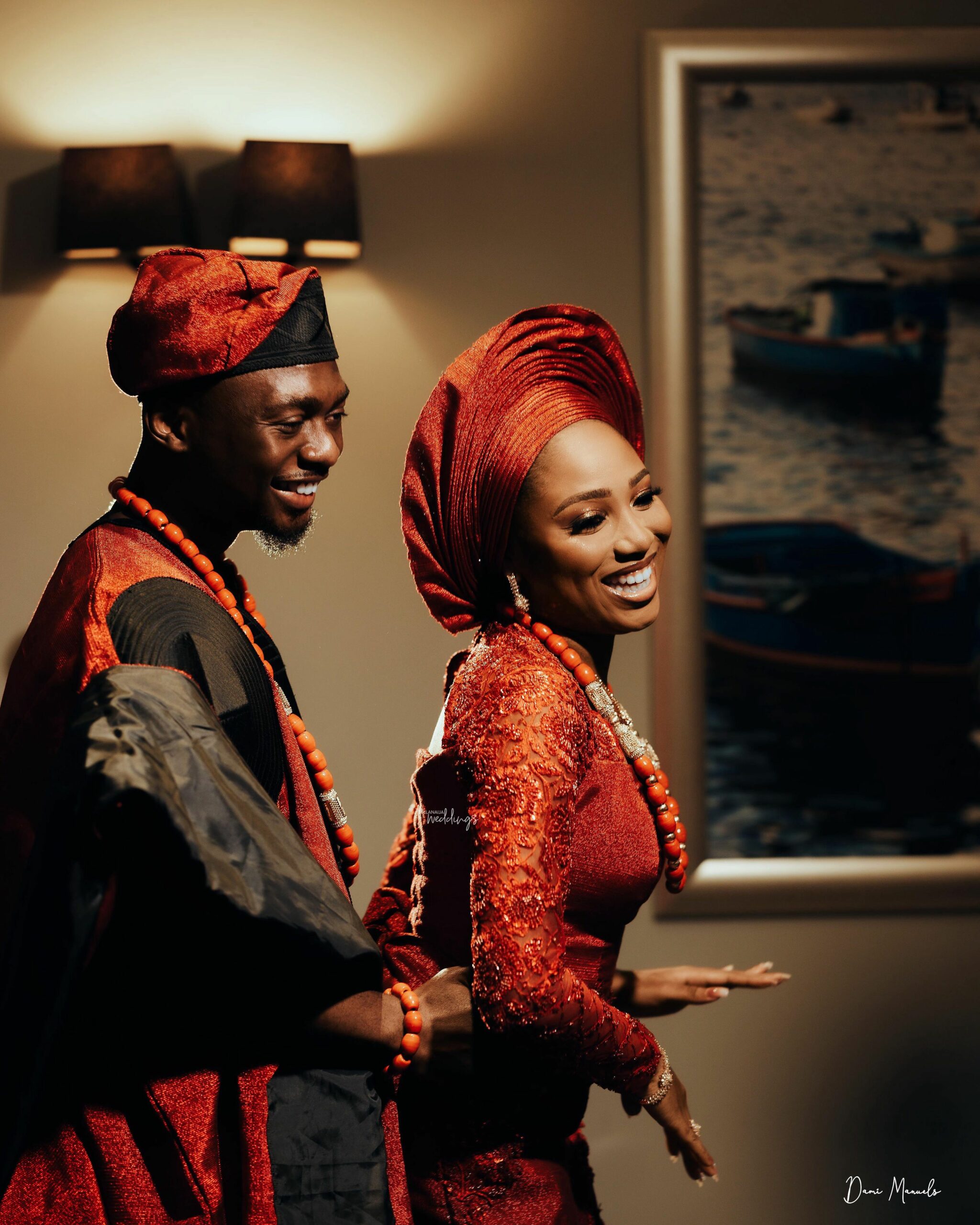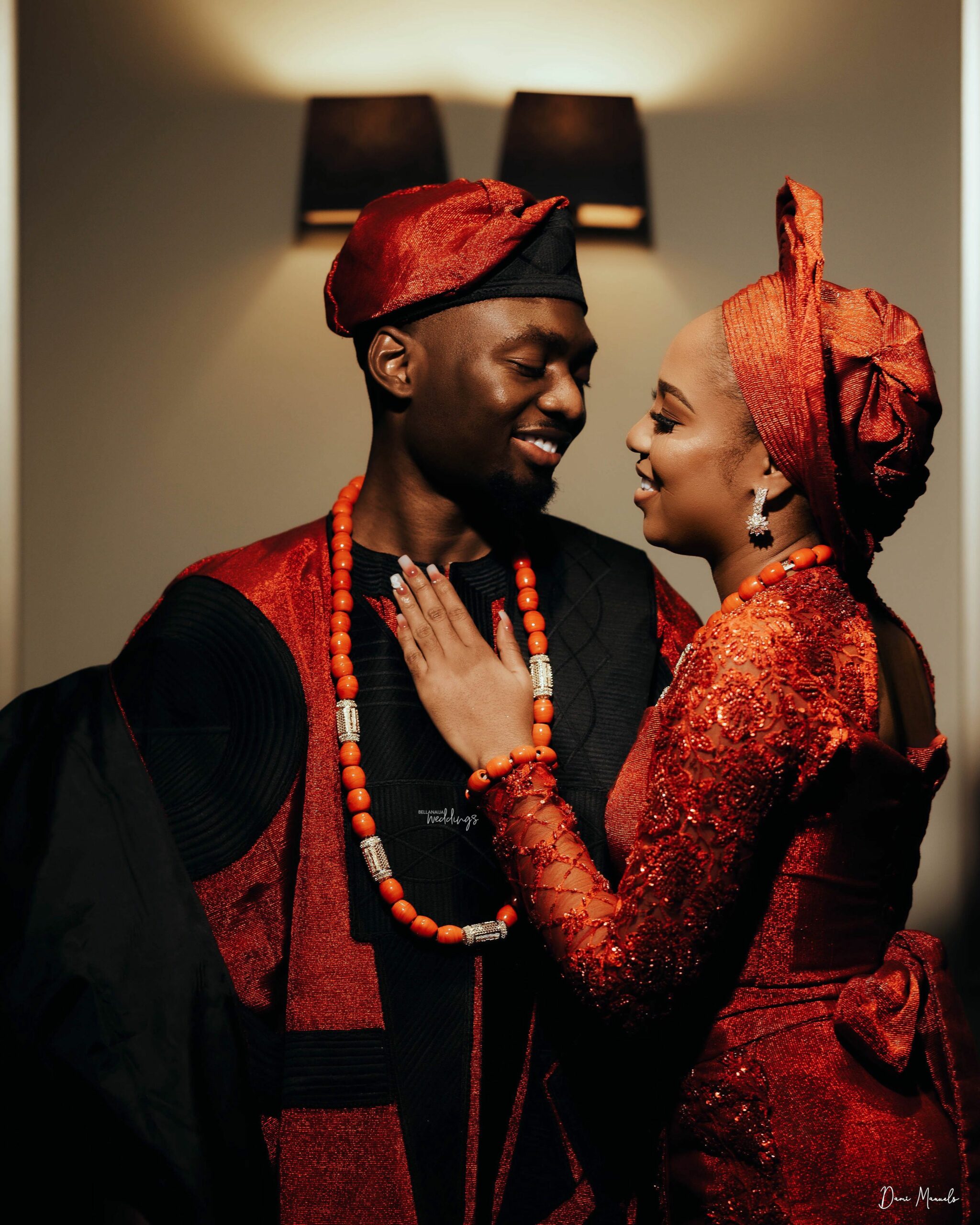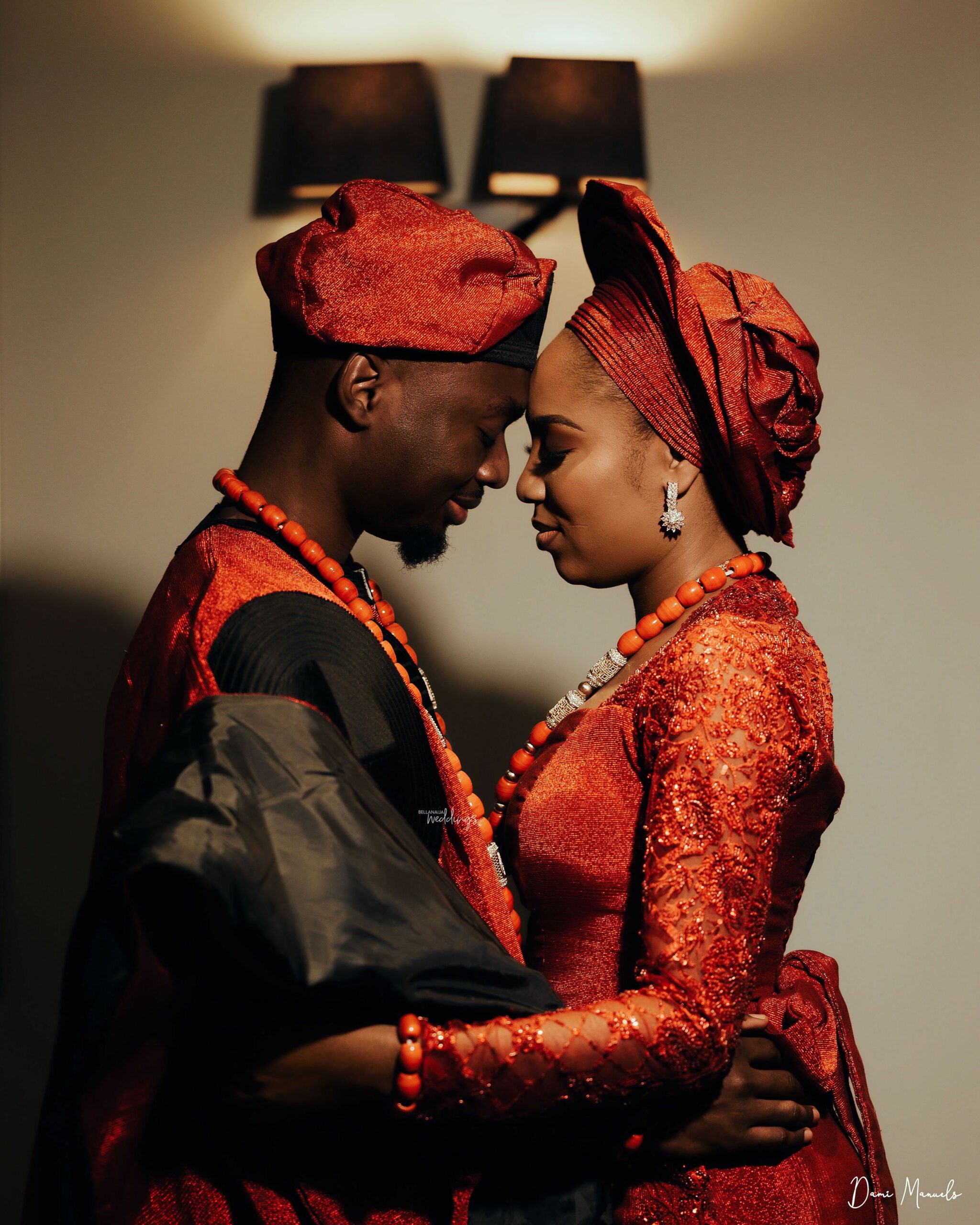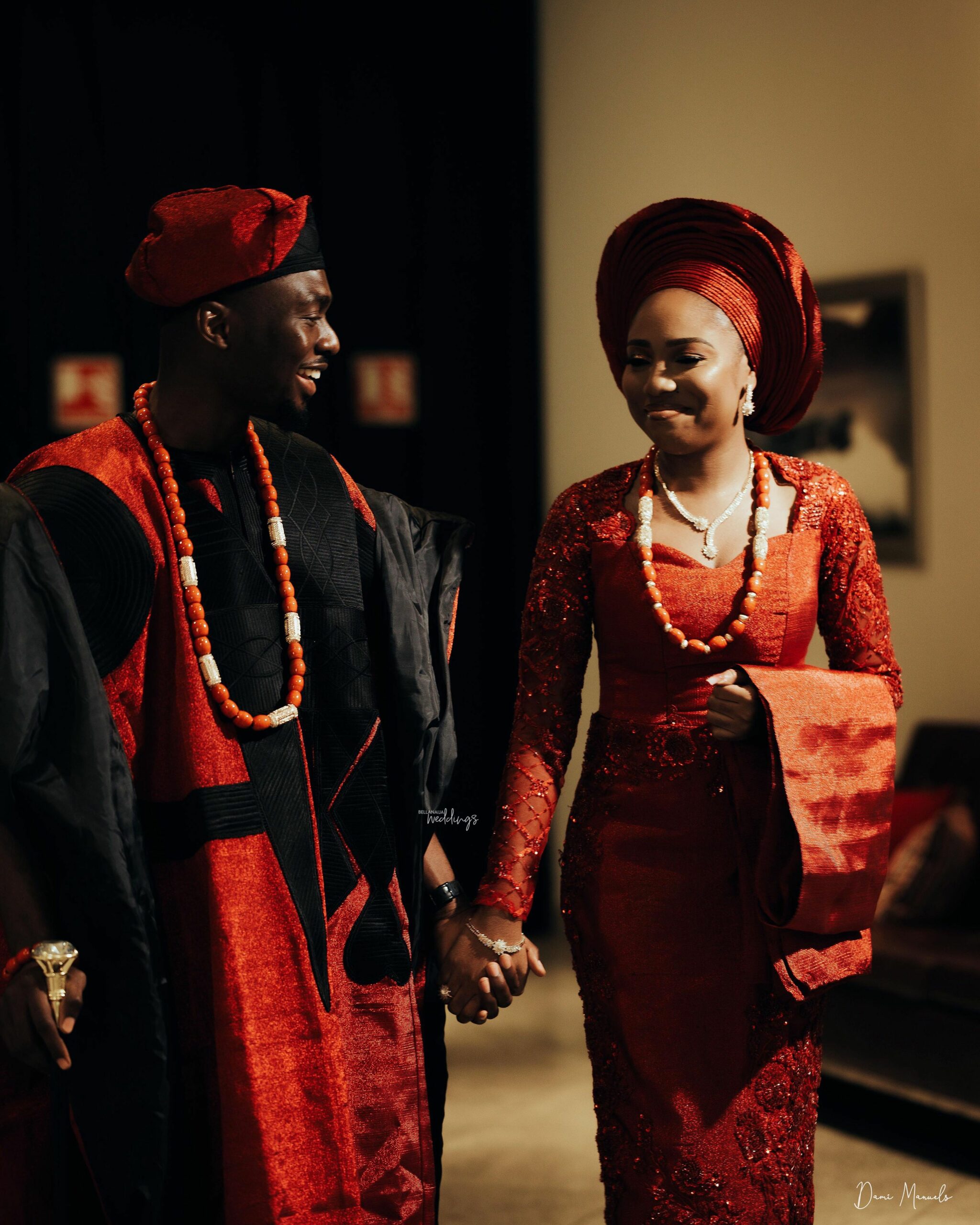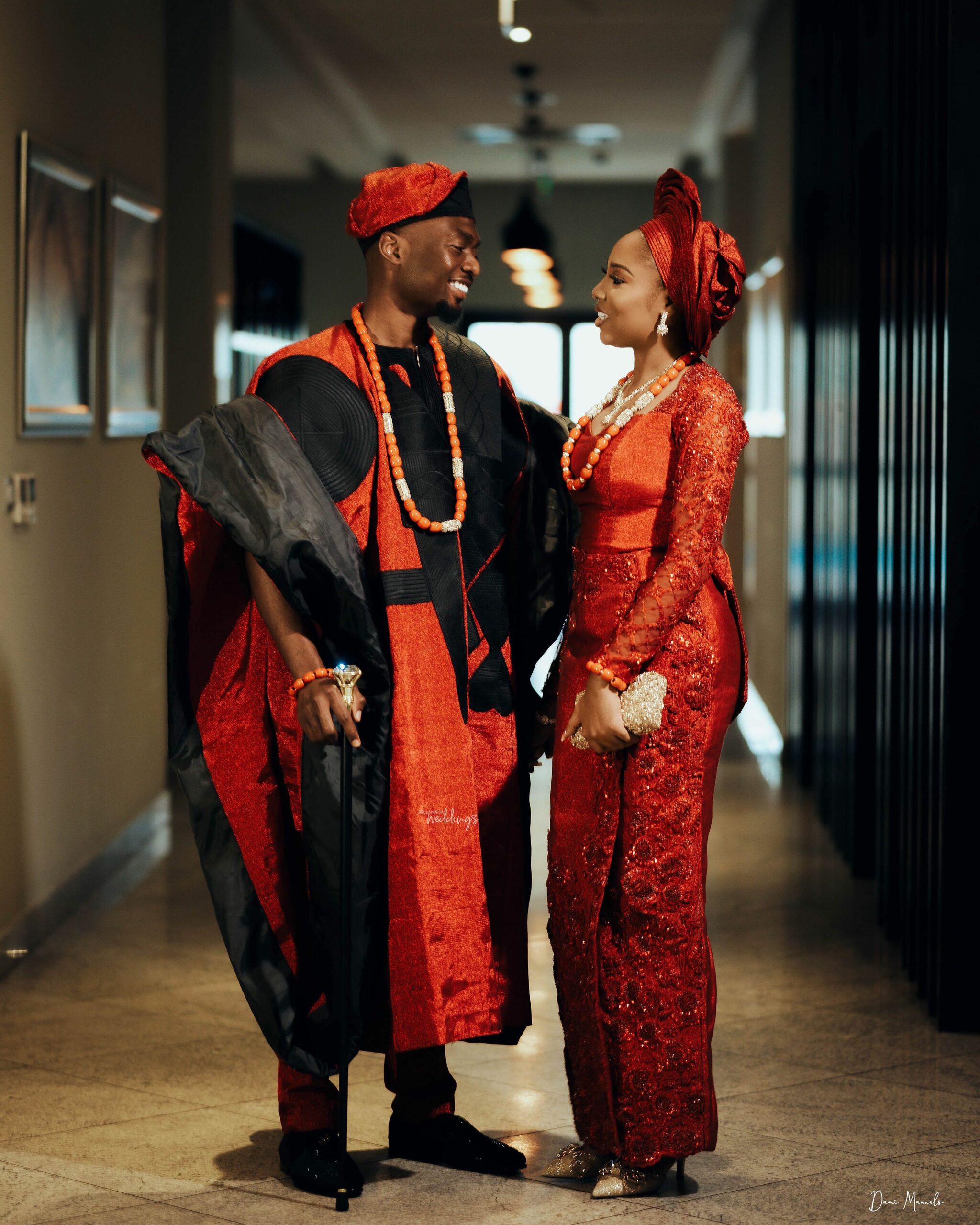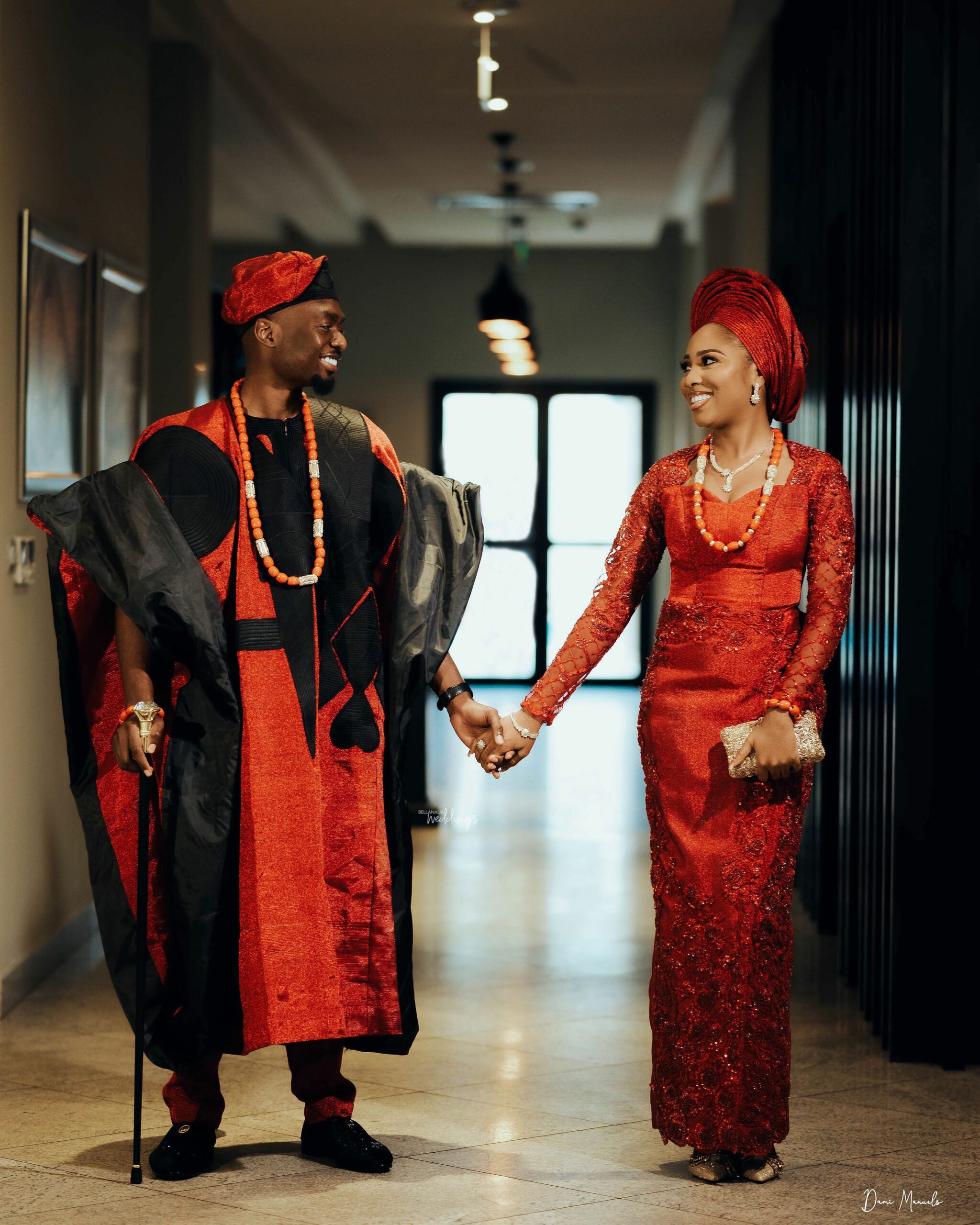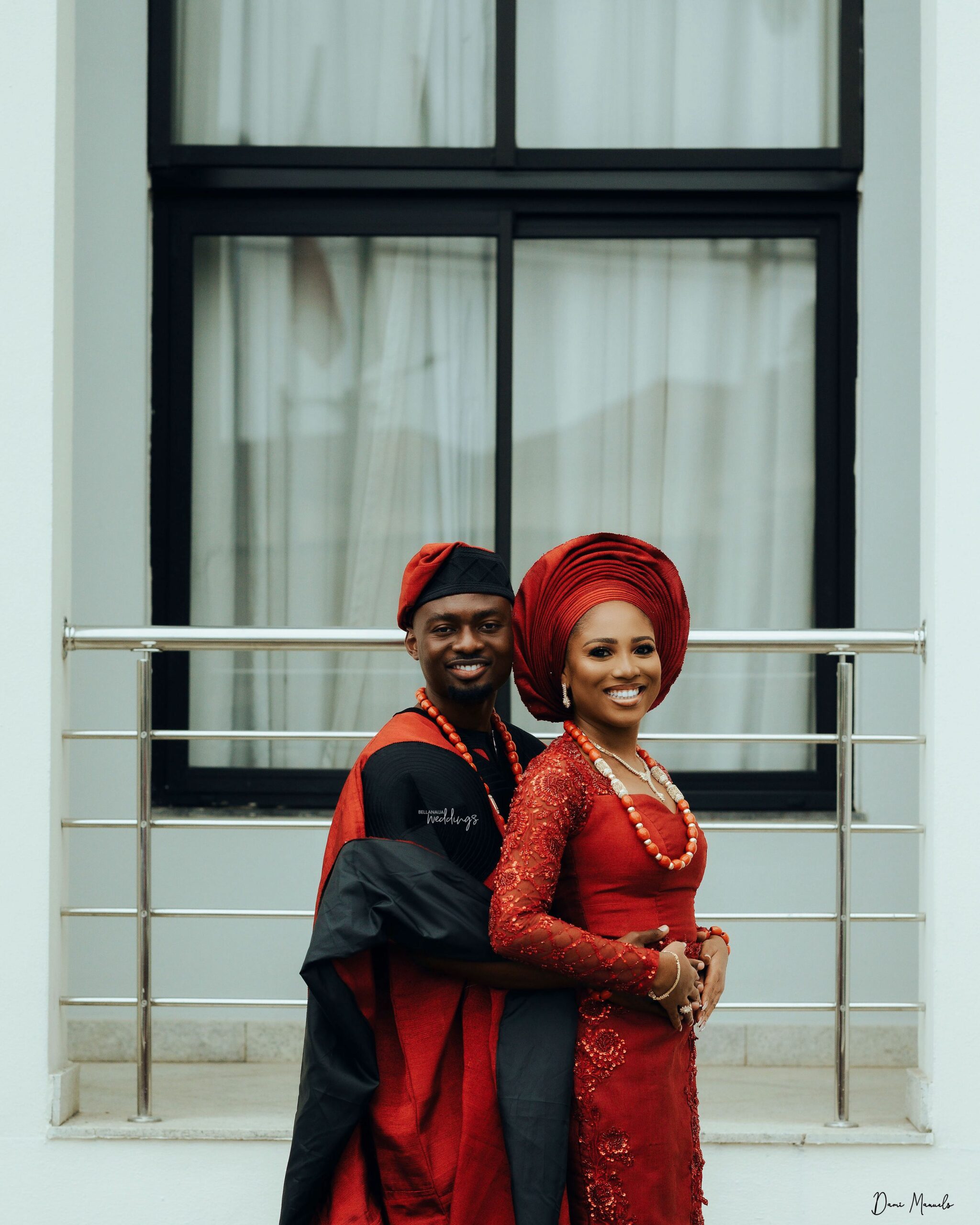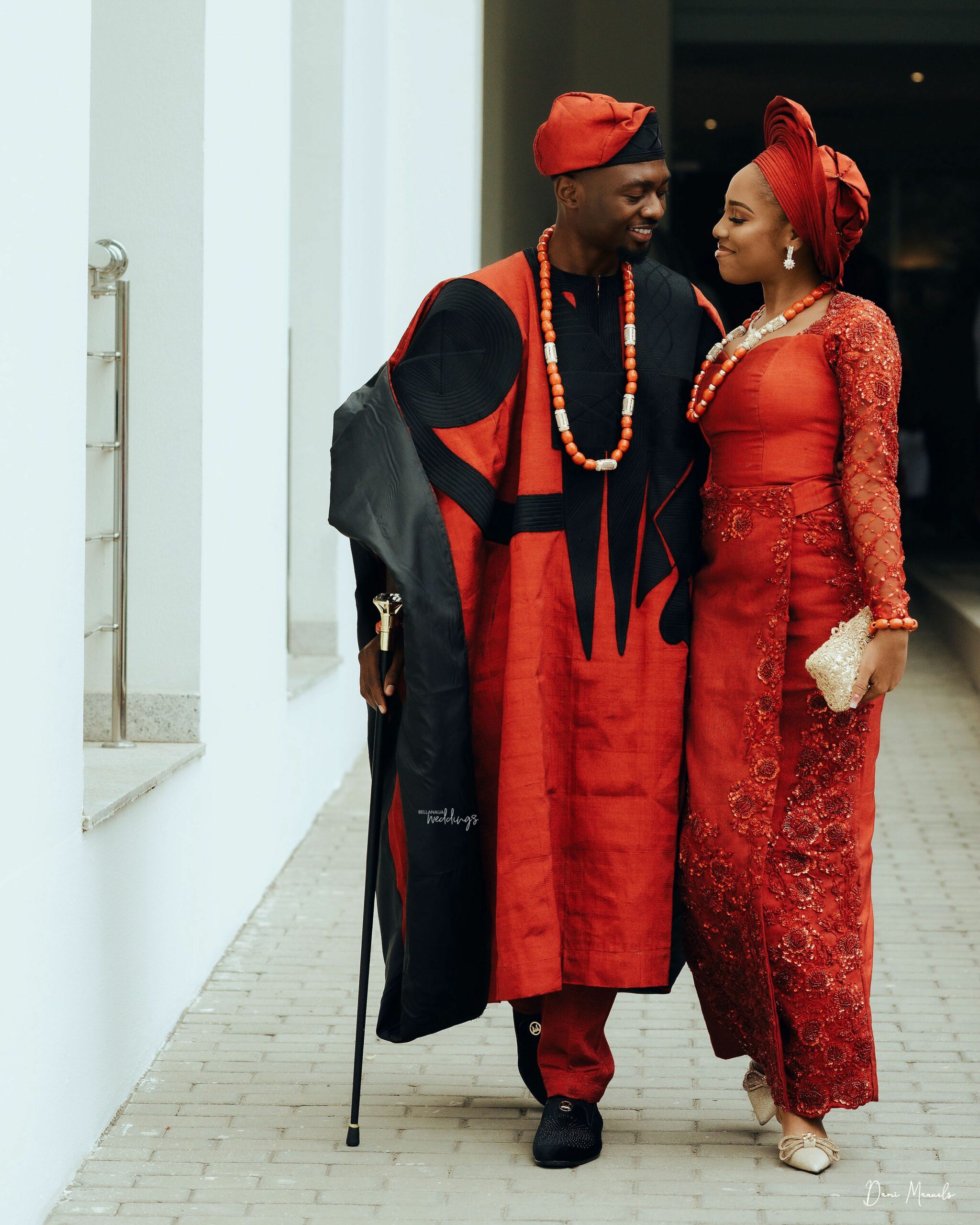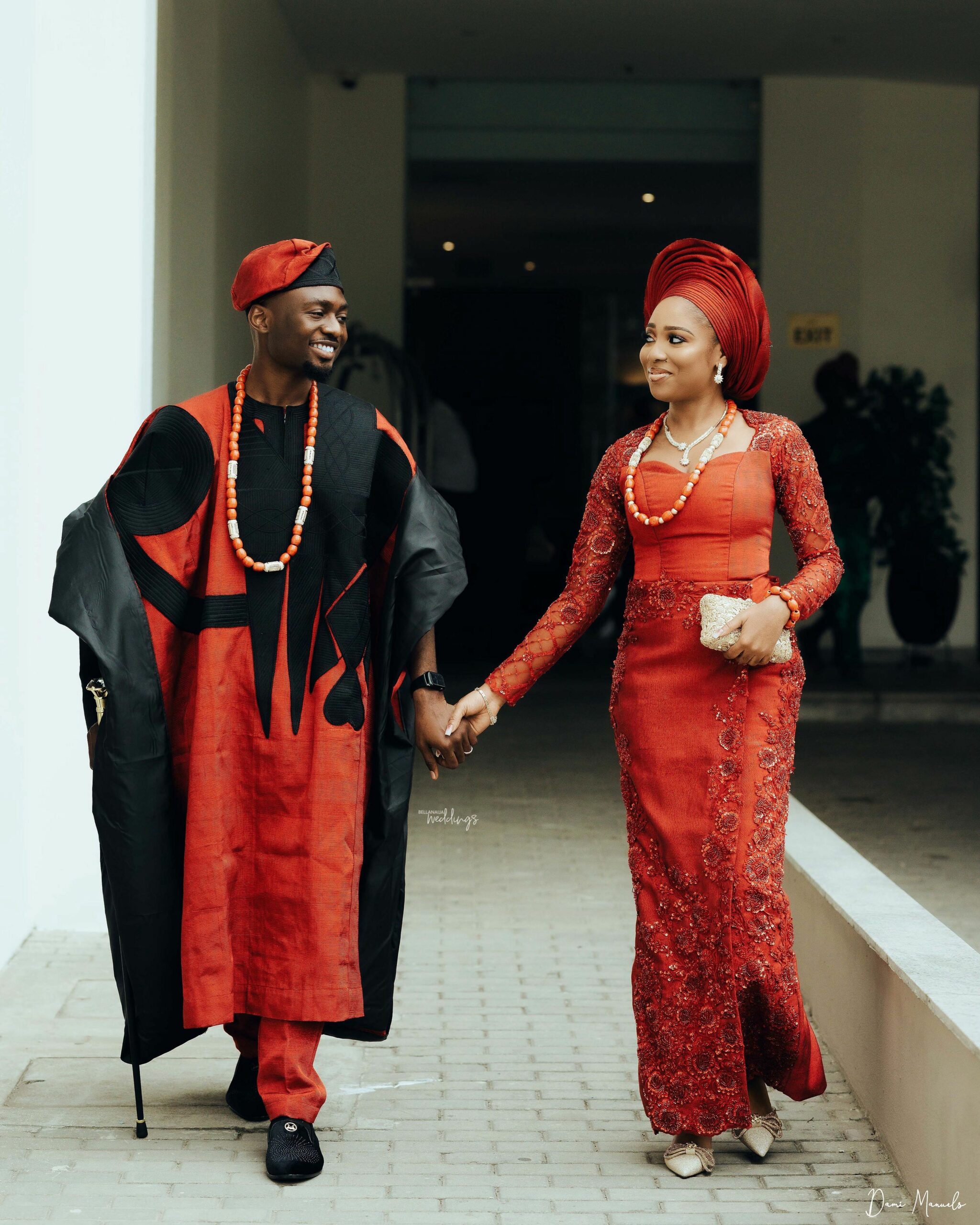 Dapper groom coming for his bride…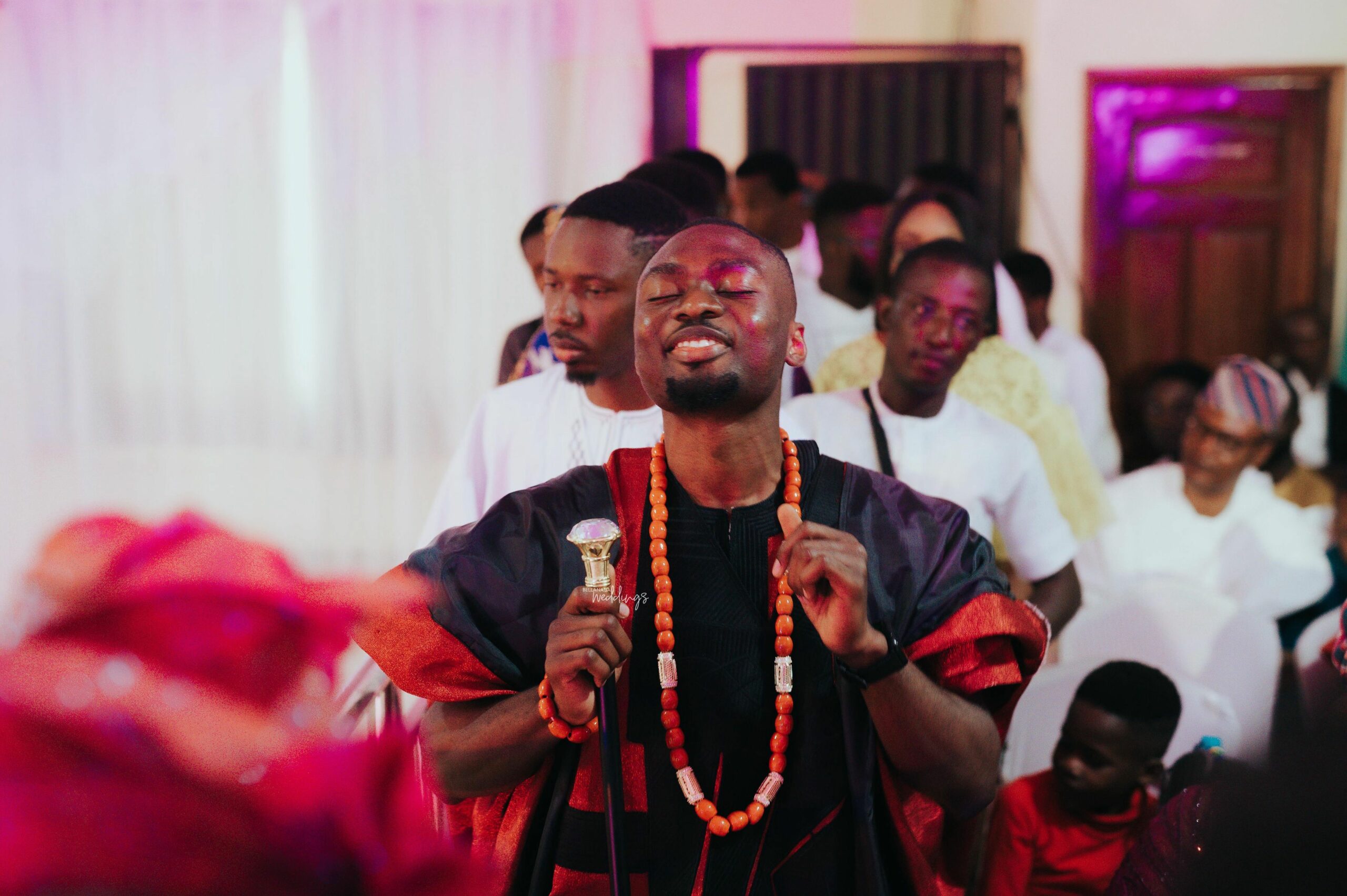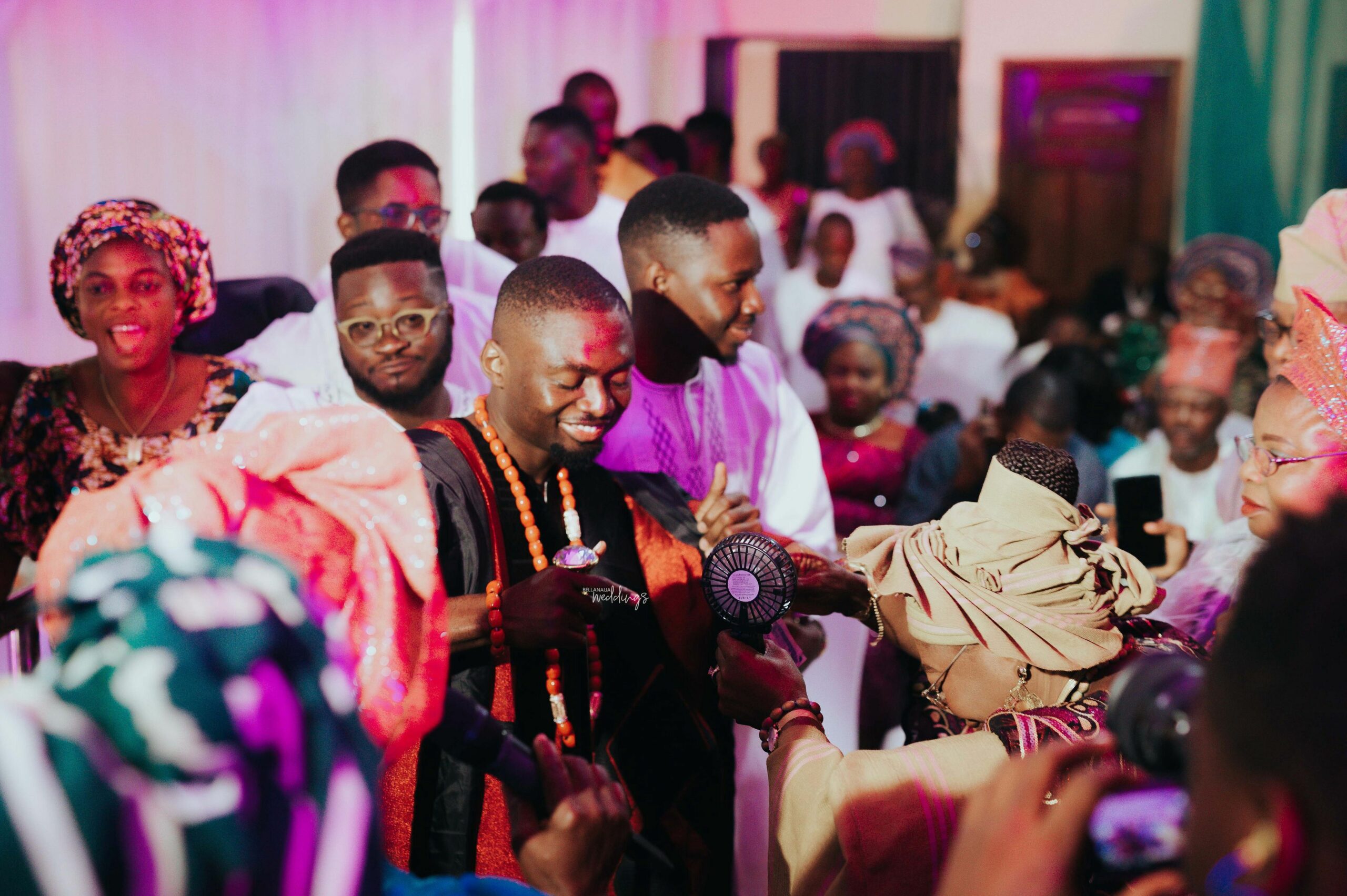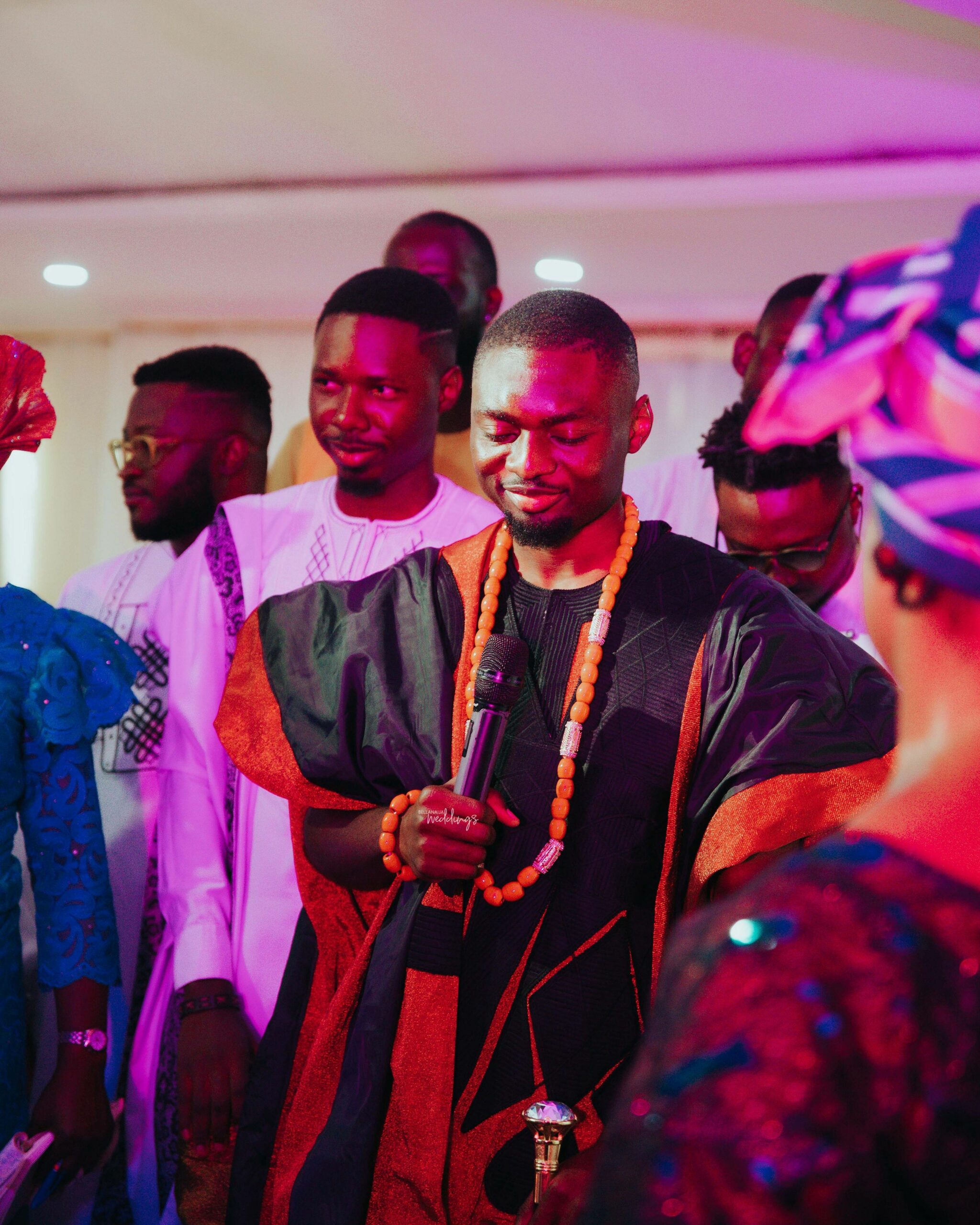 Gotta Dobale for the culture!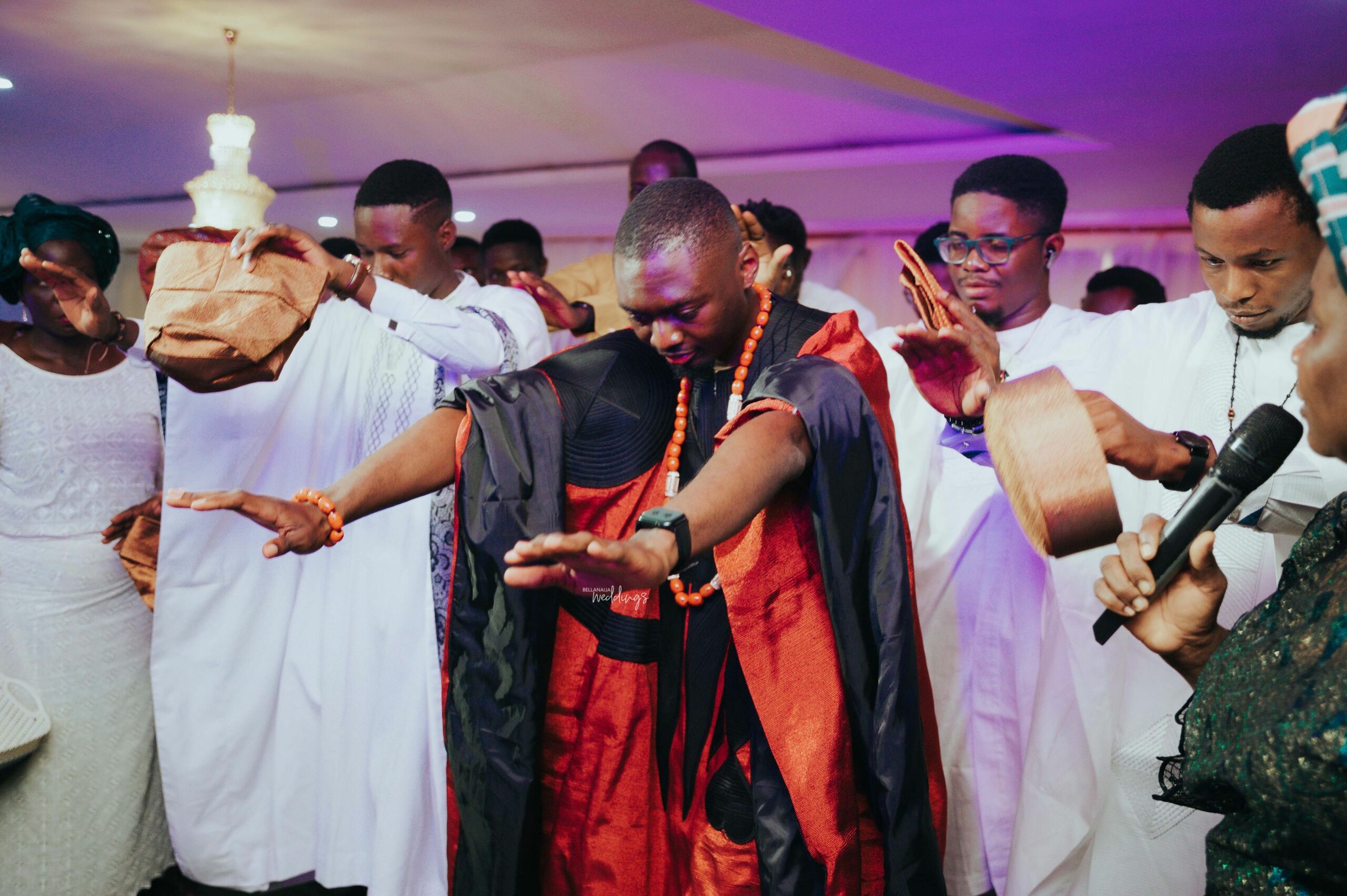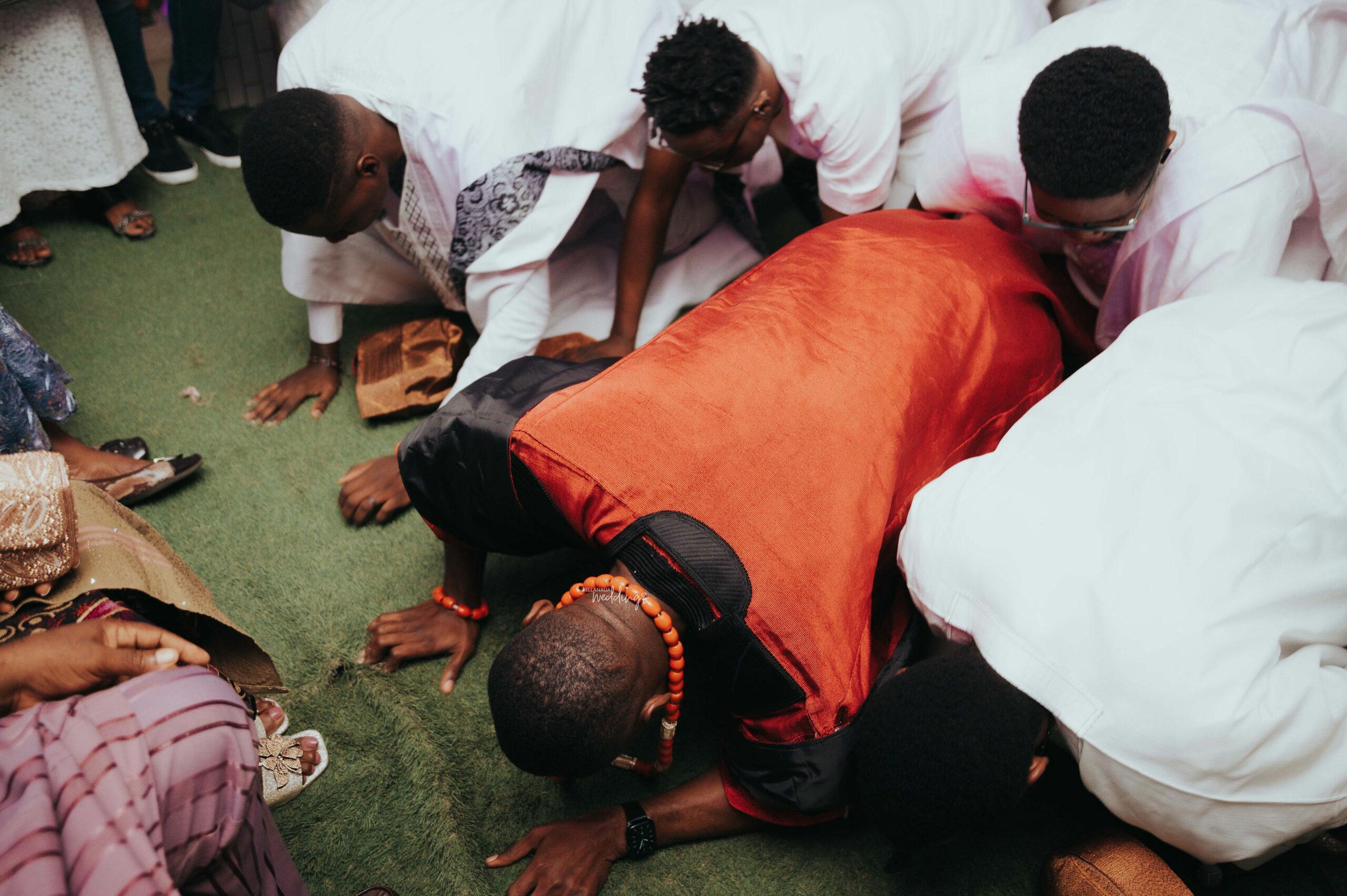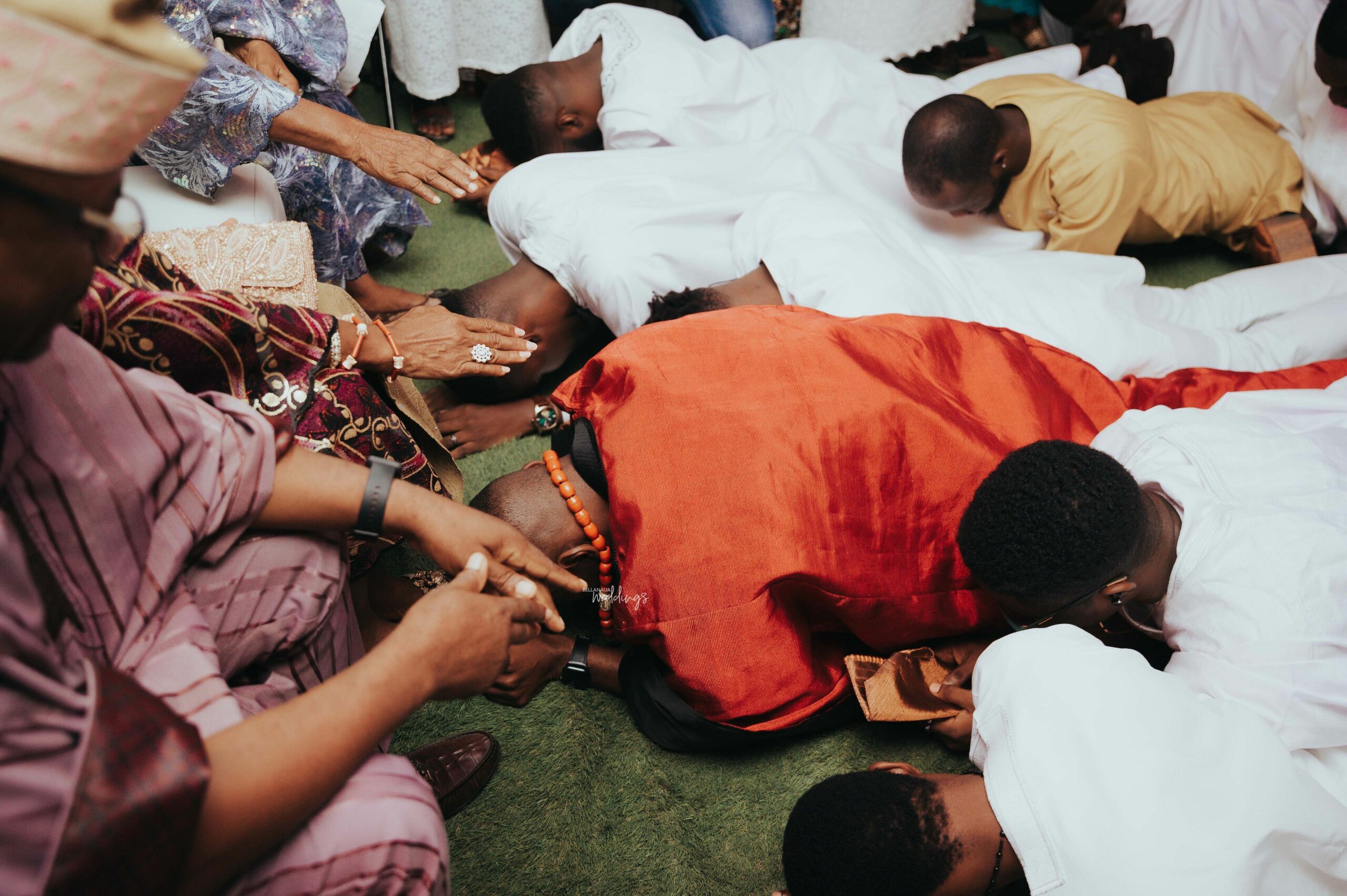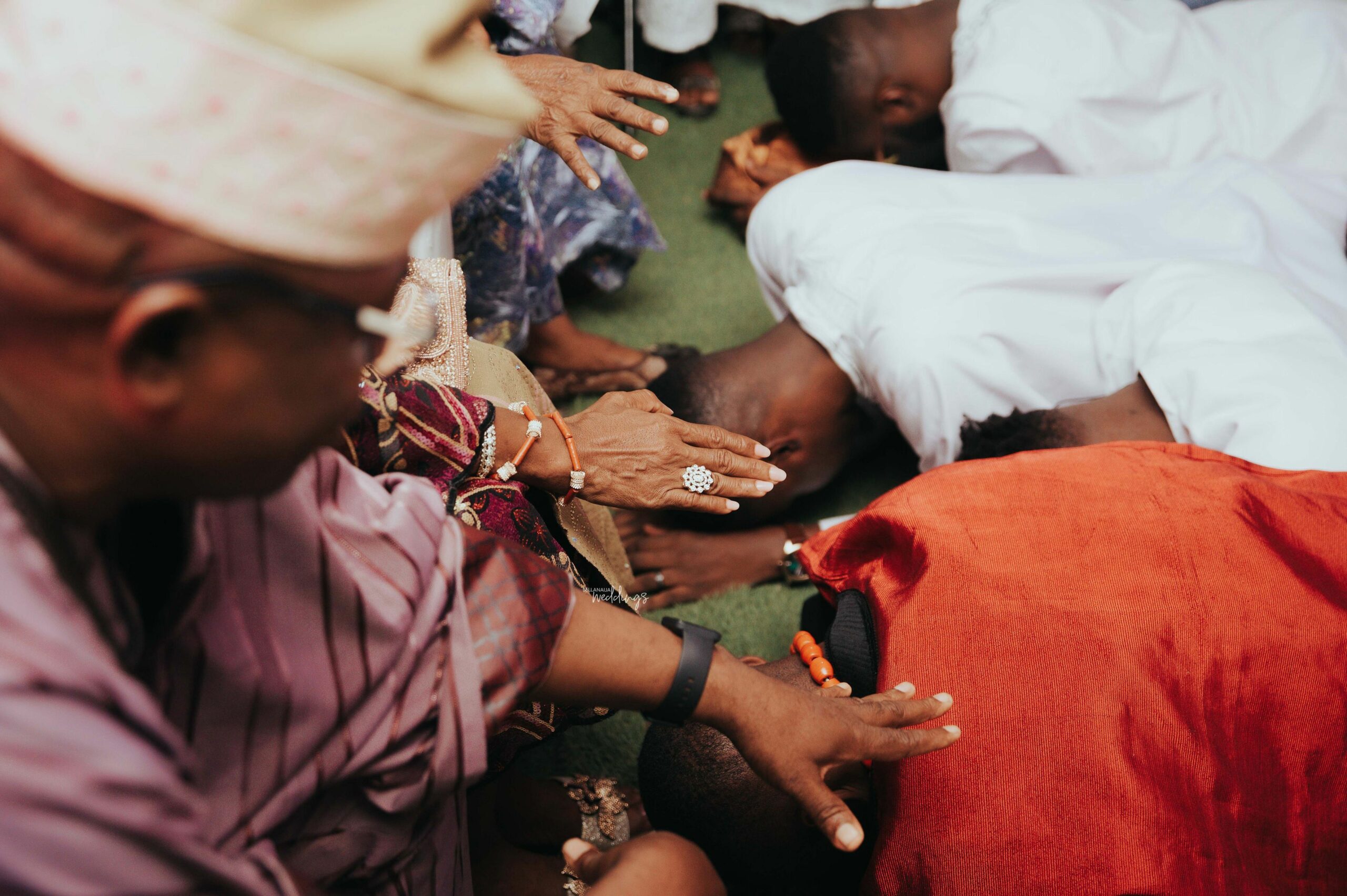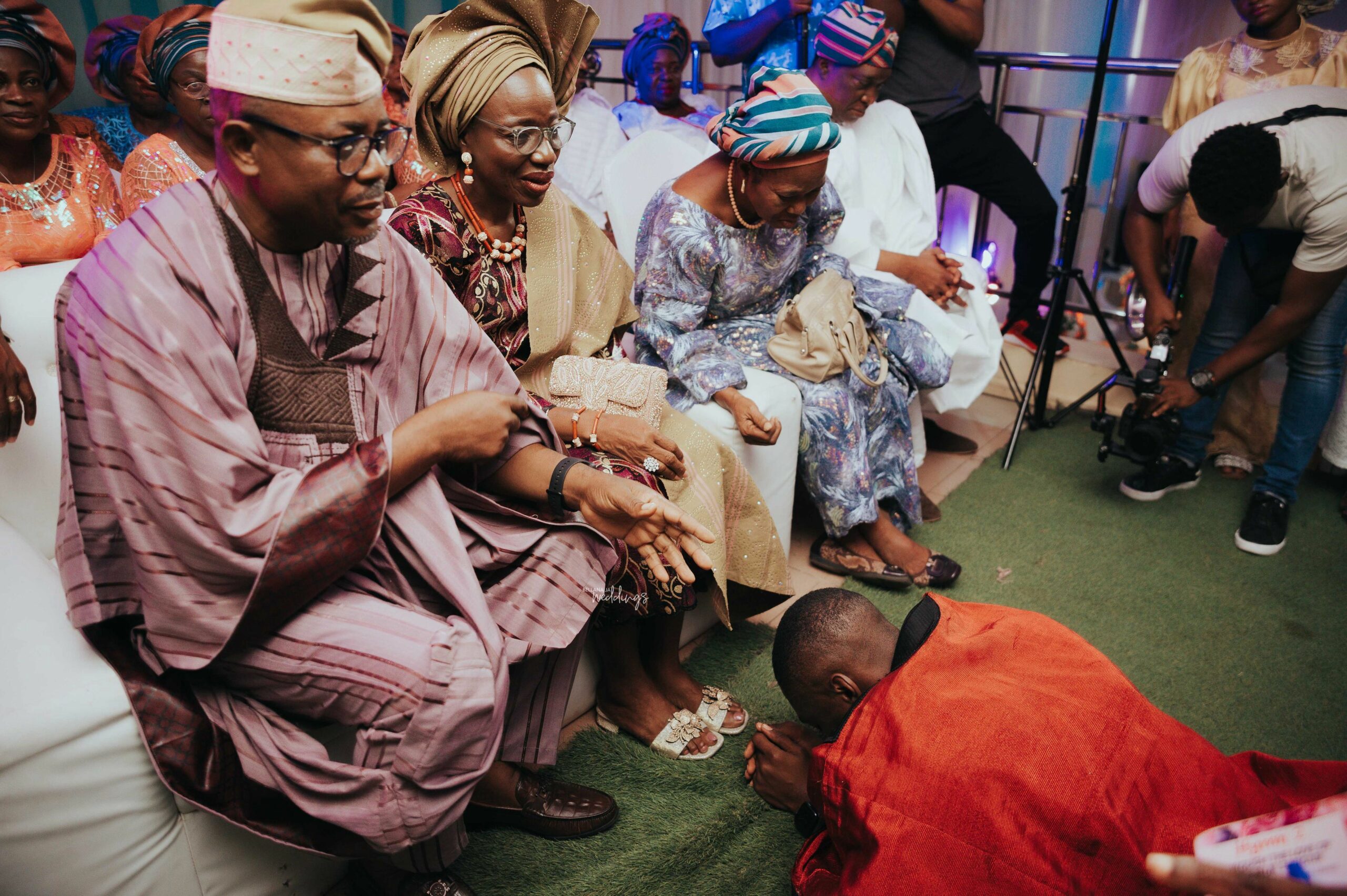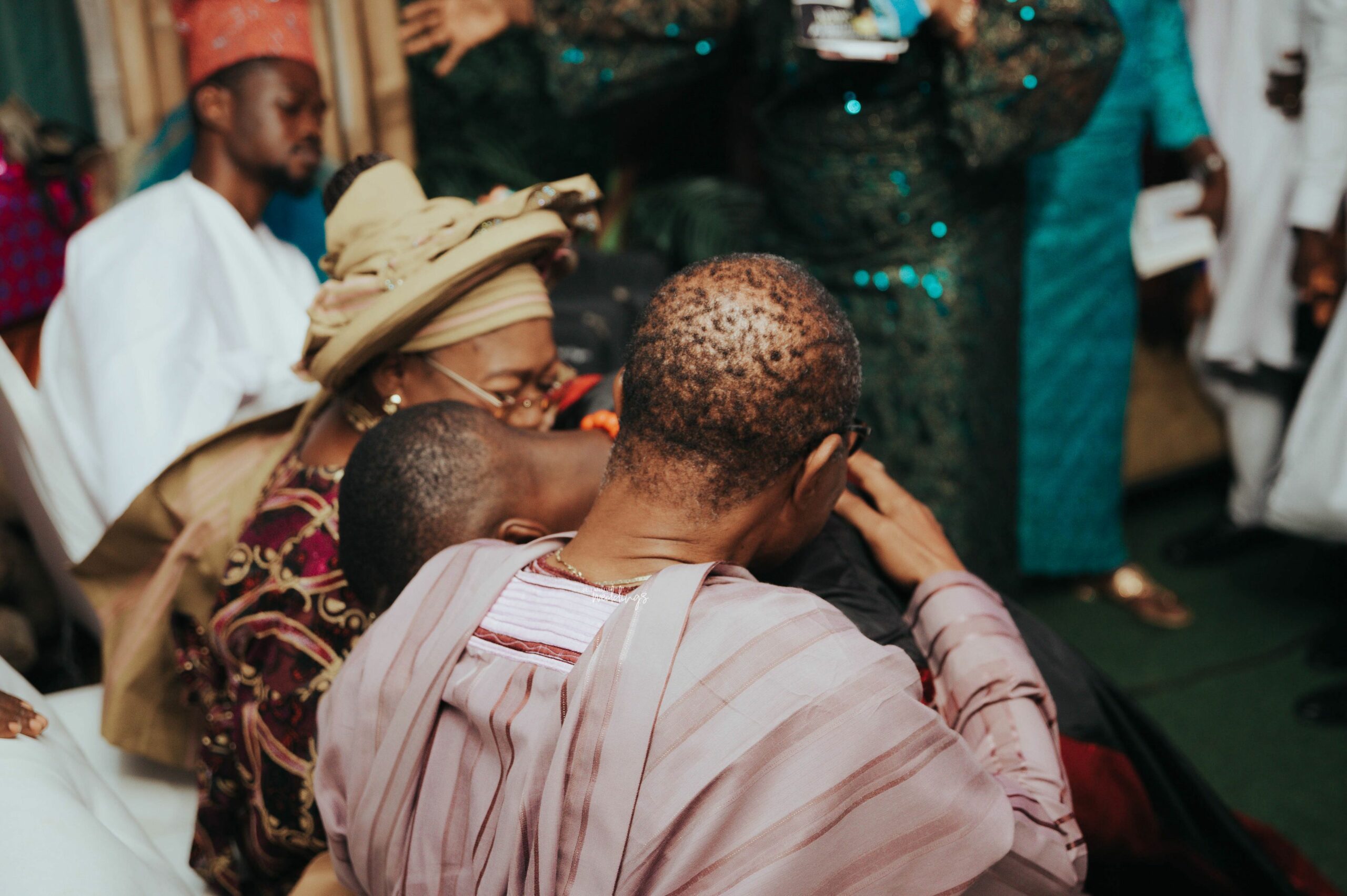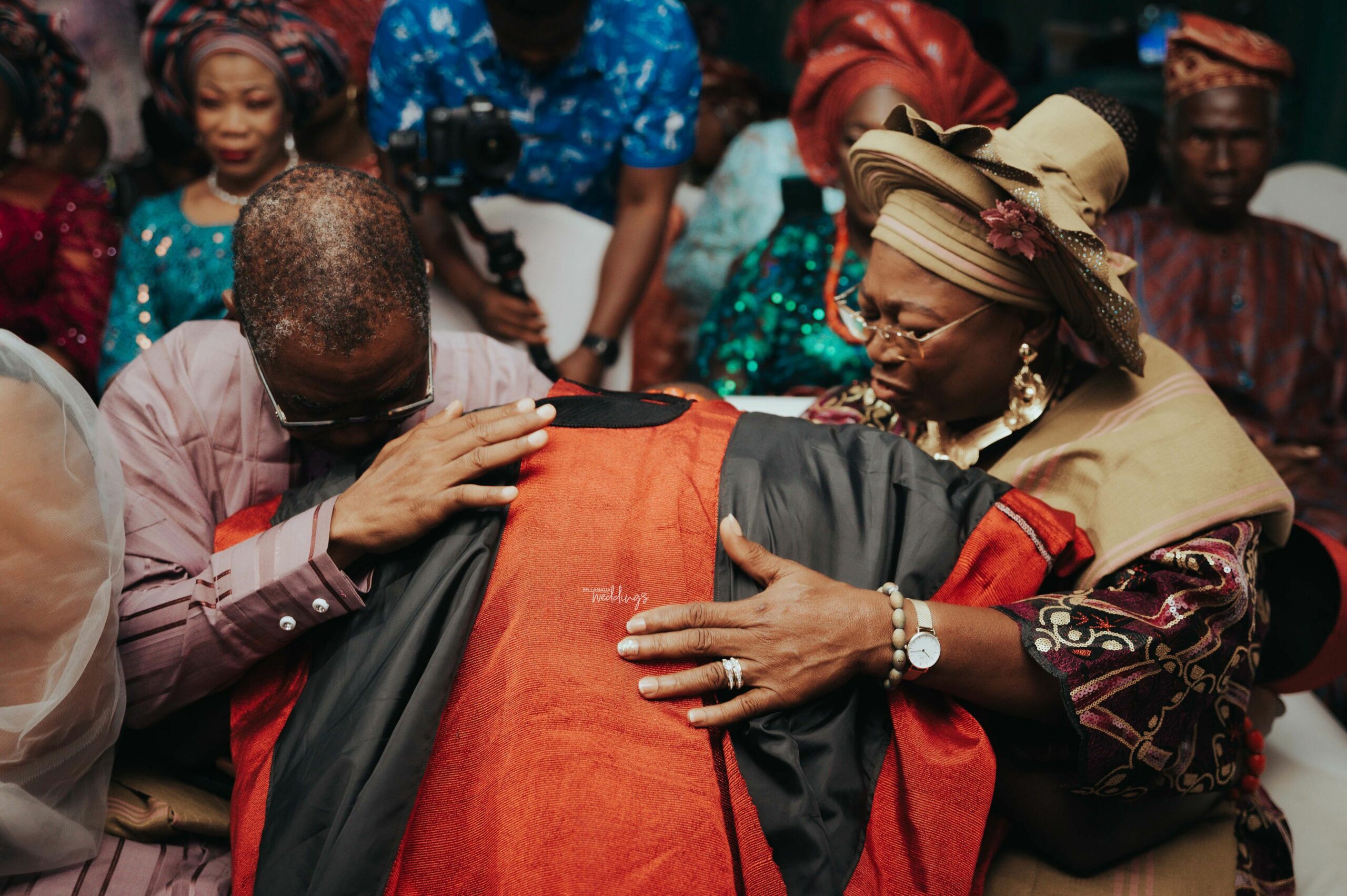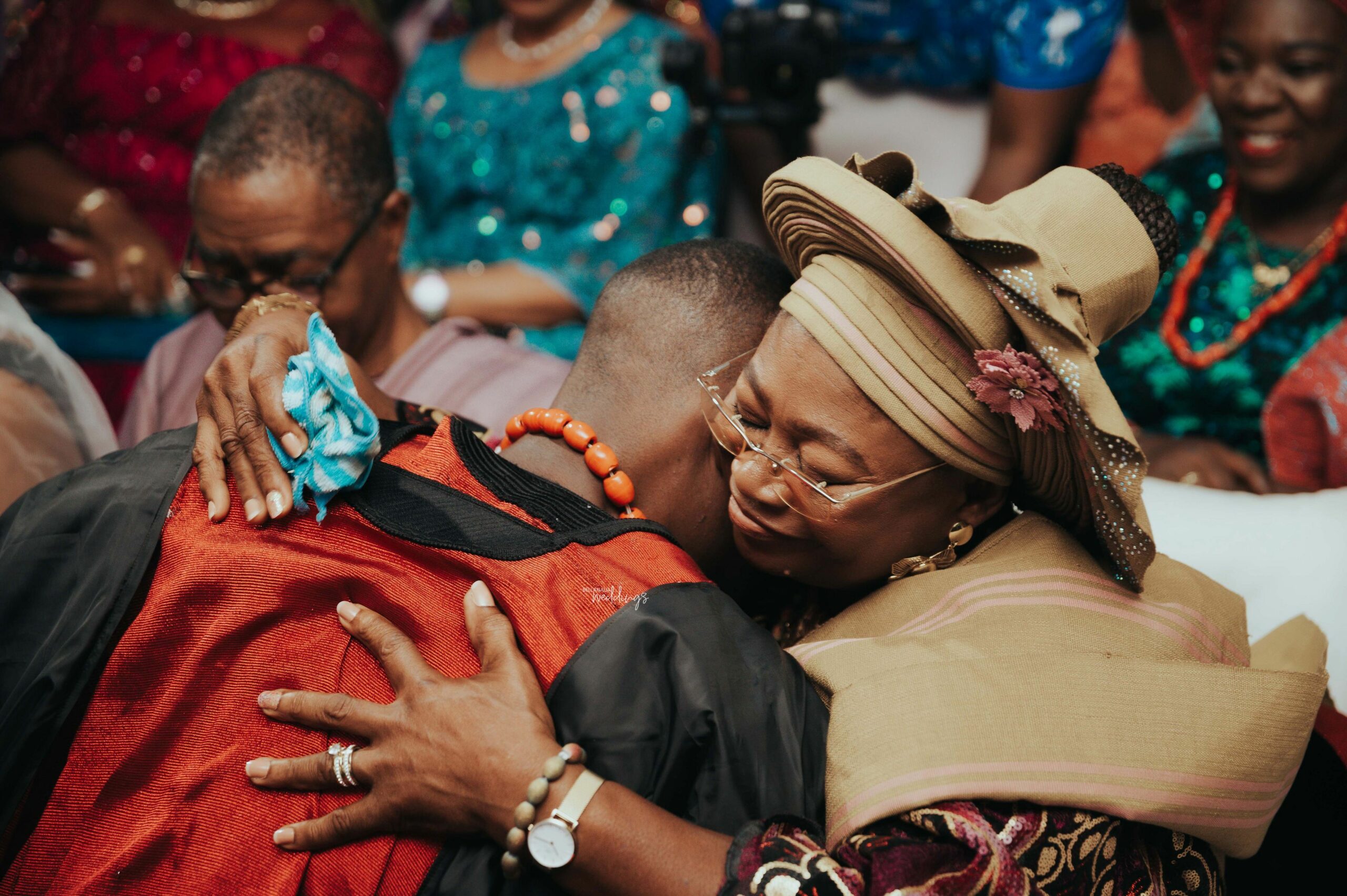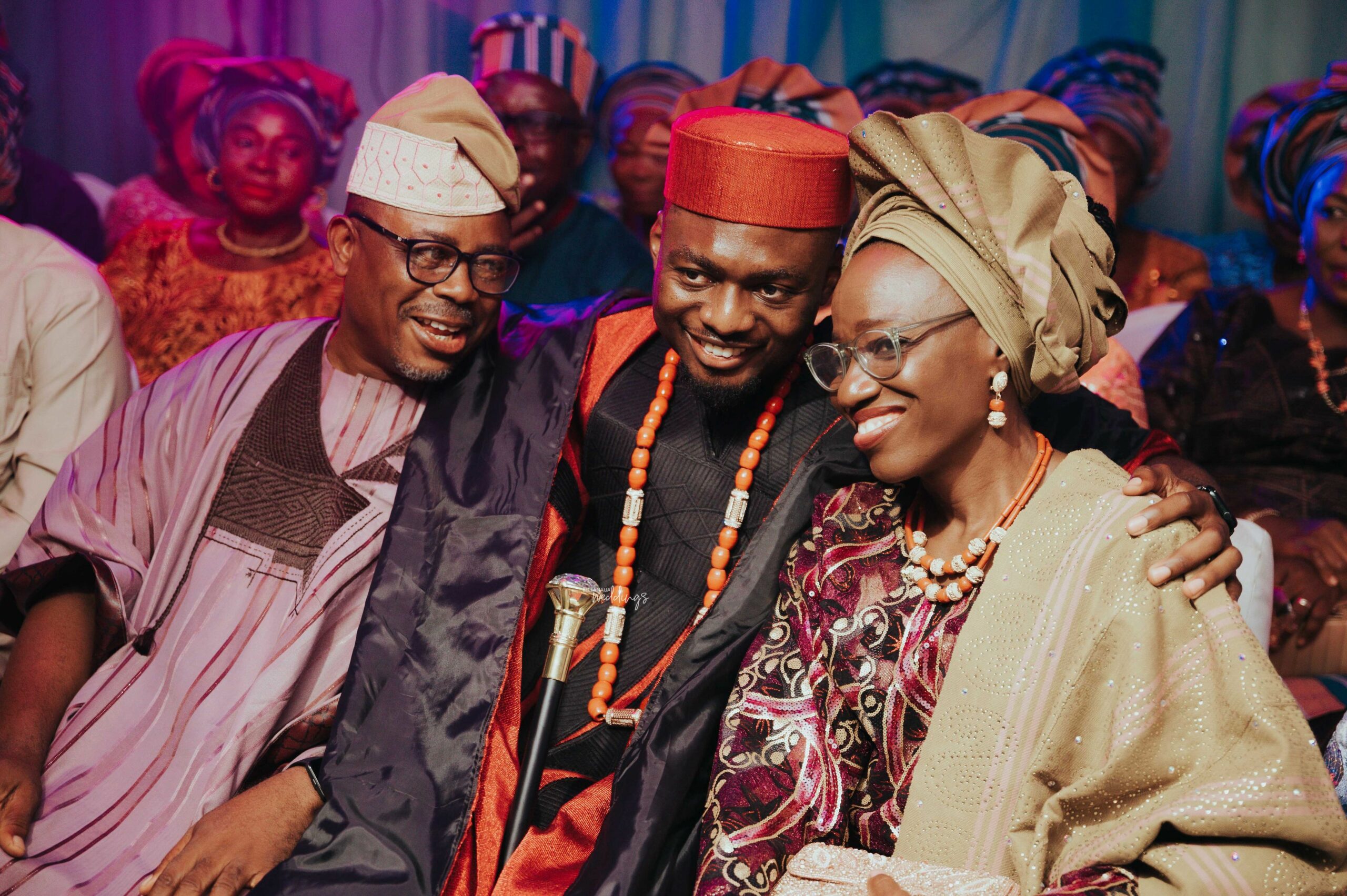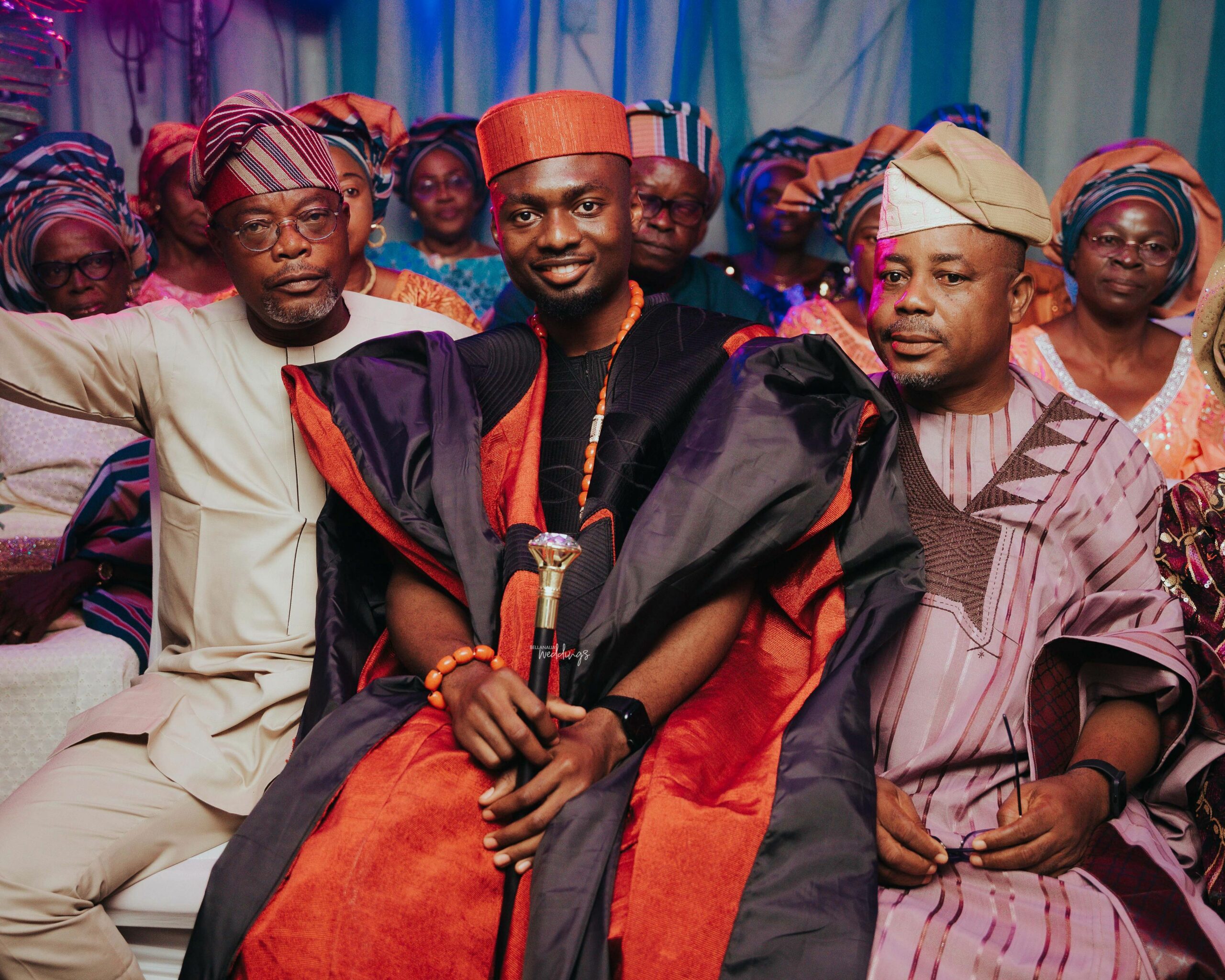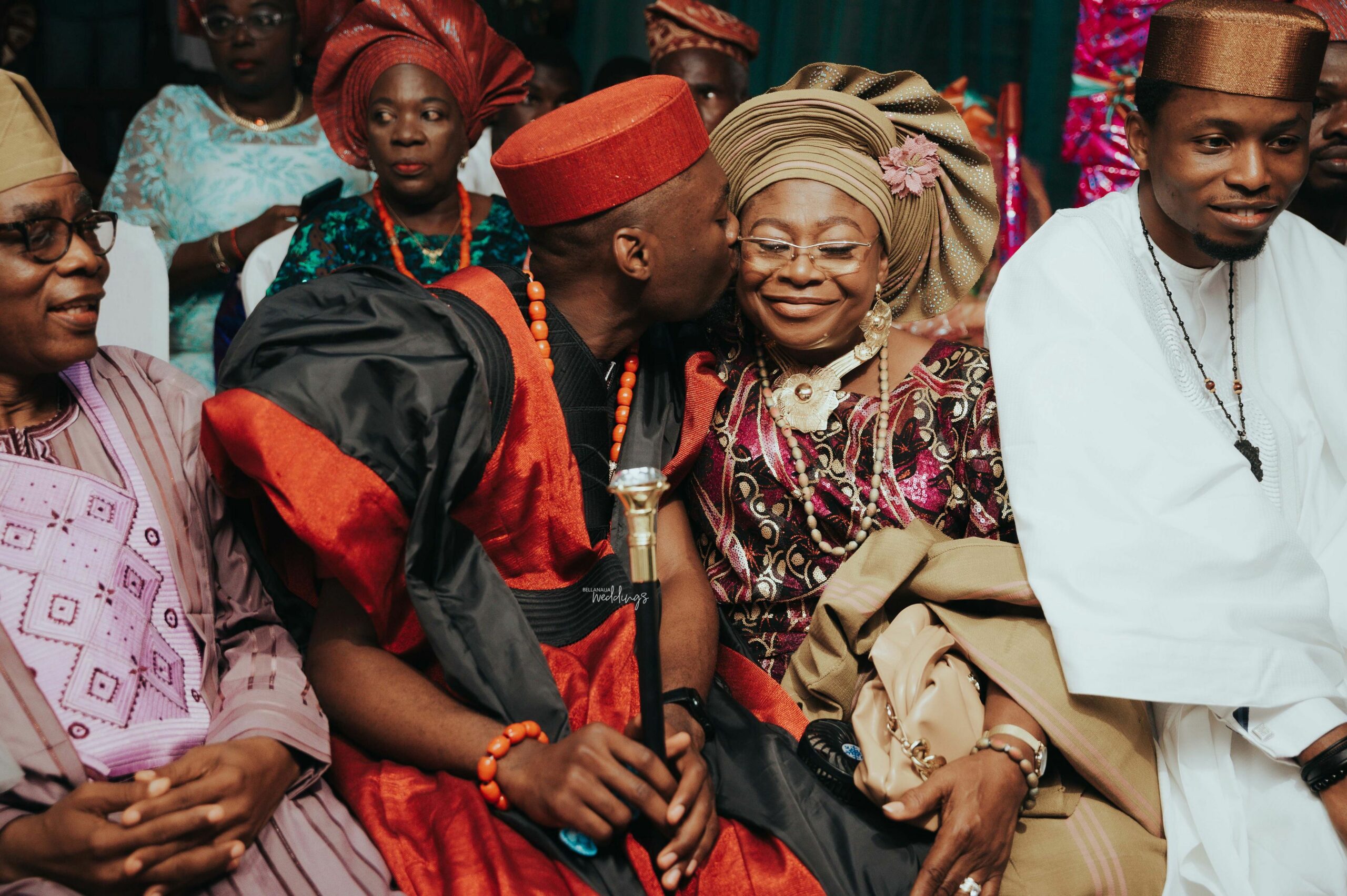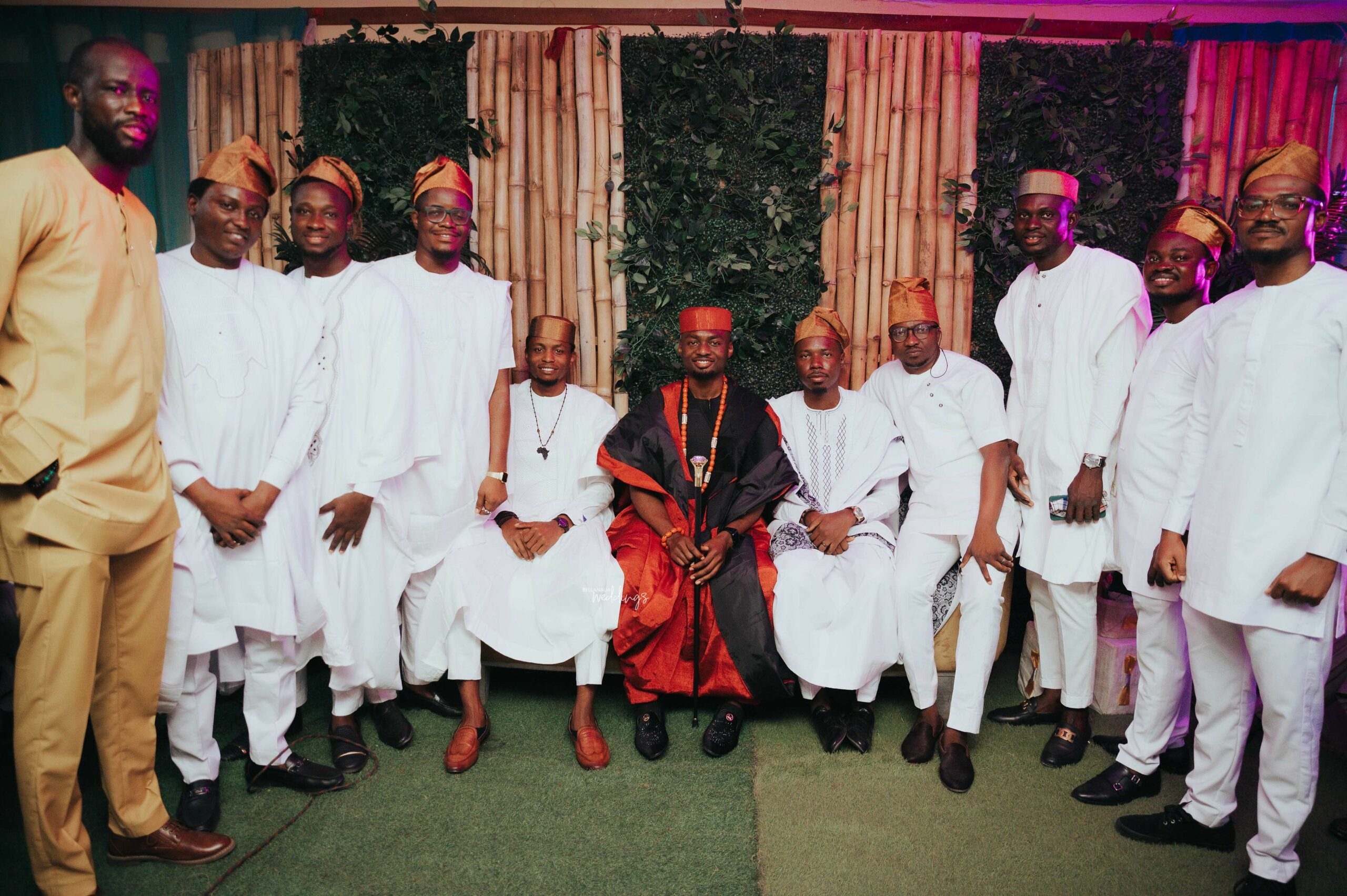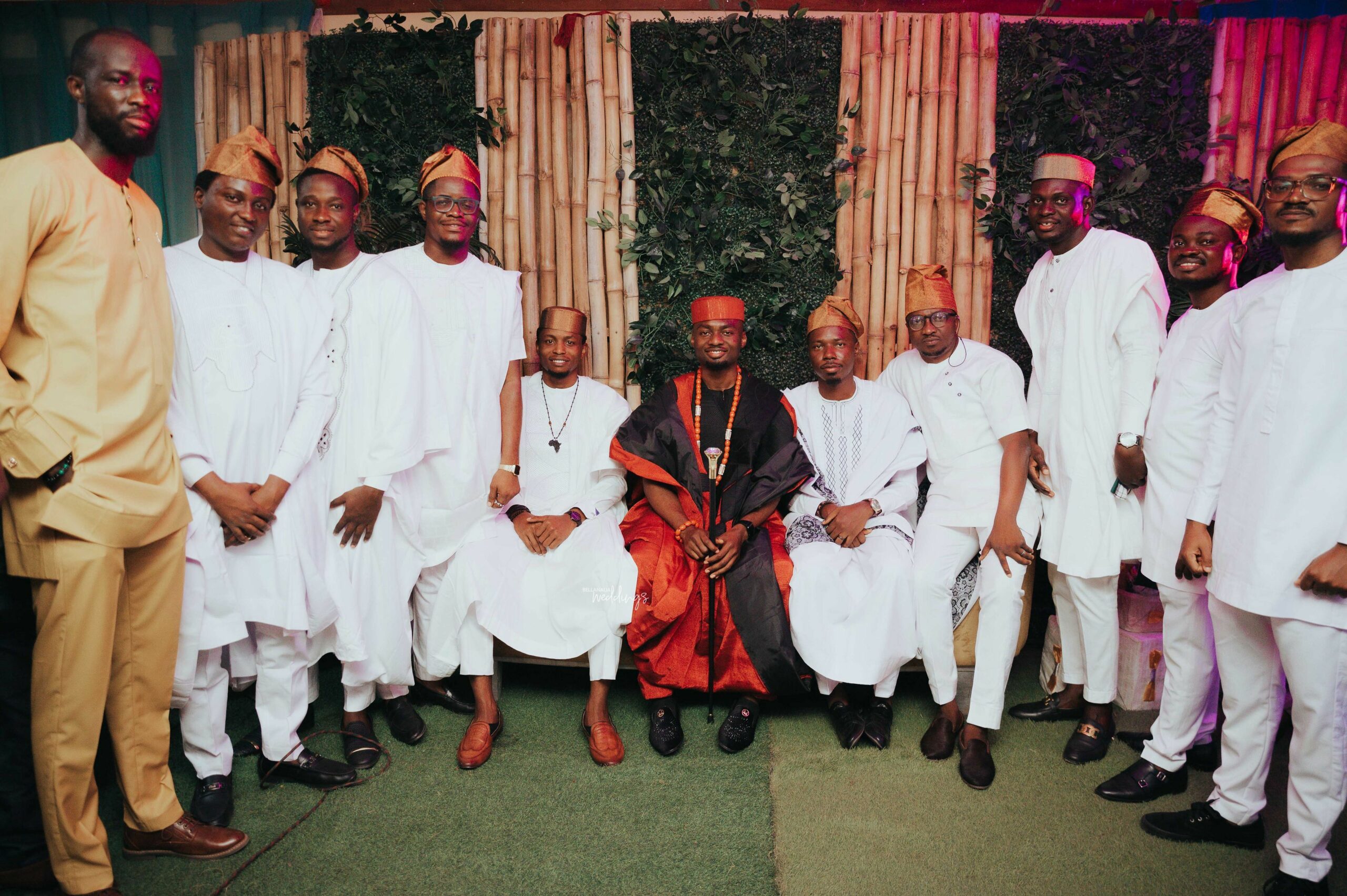 Give way, bride coming through!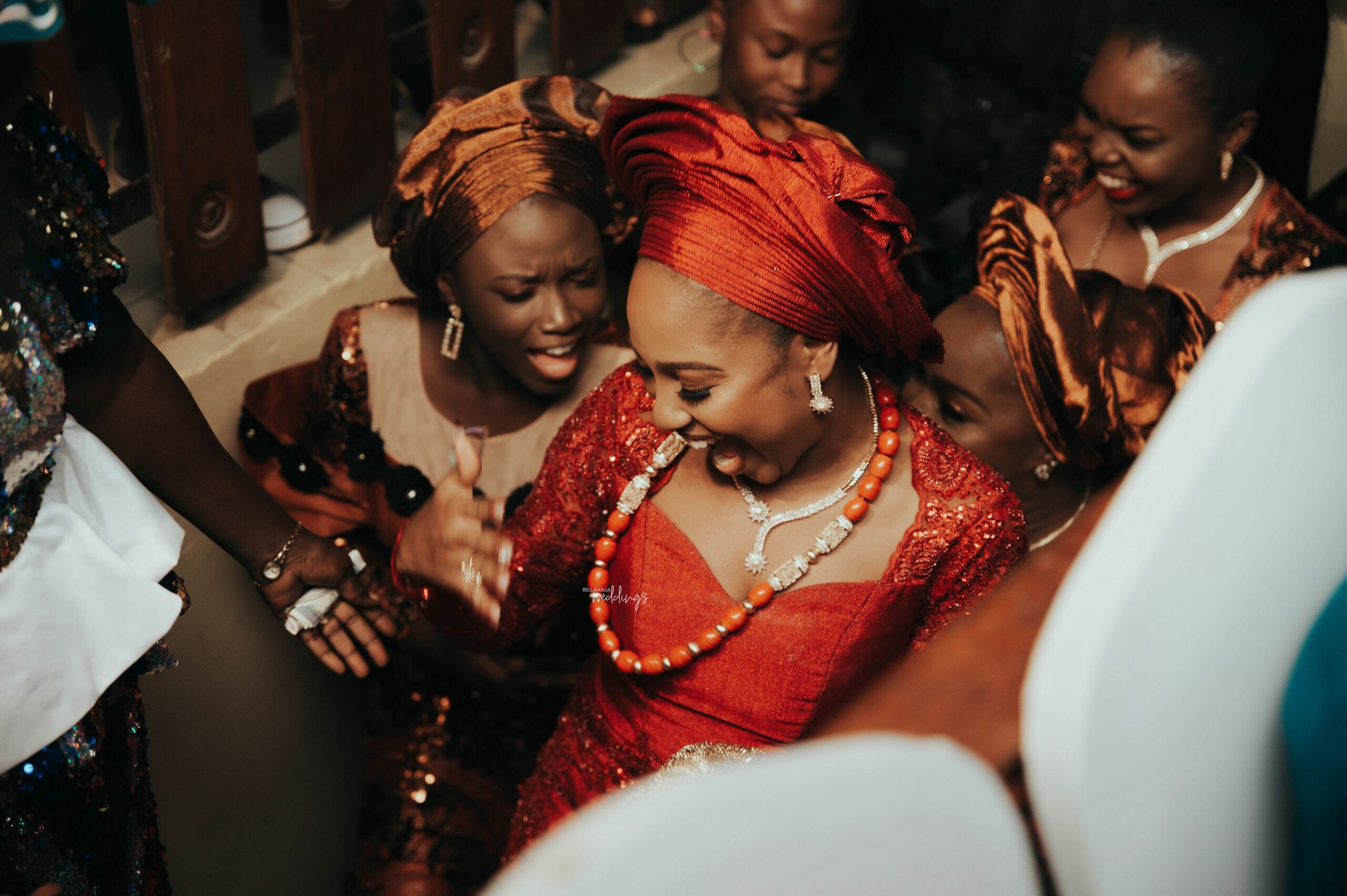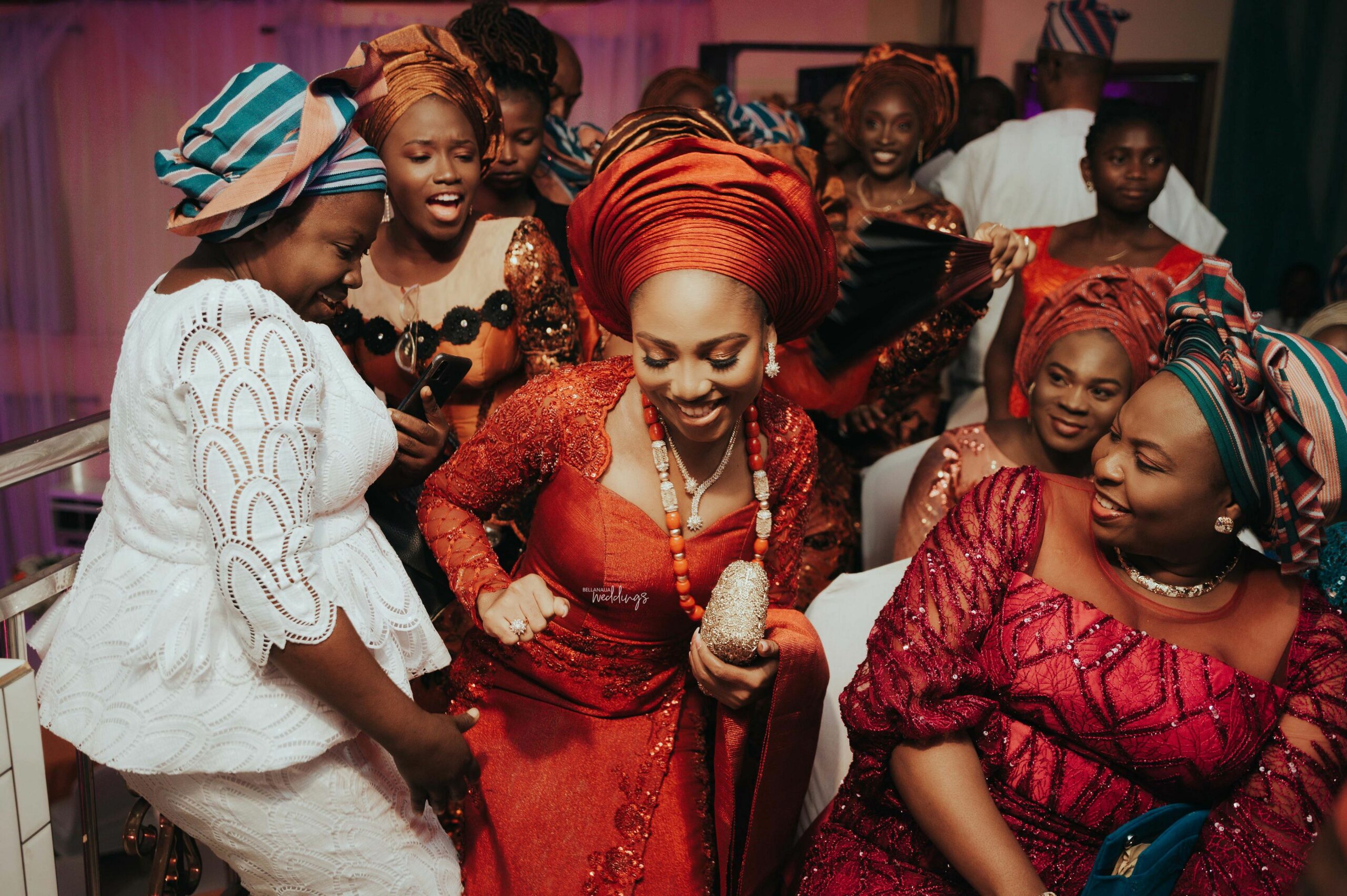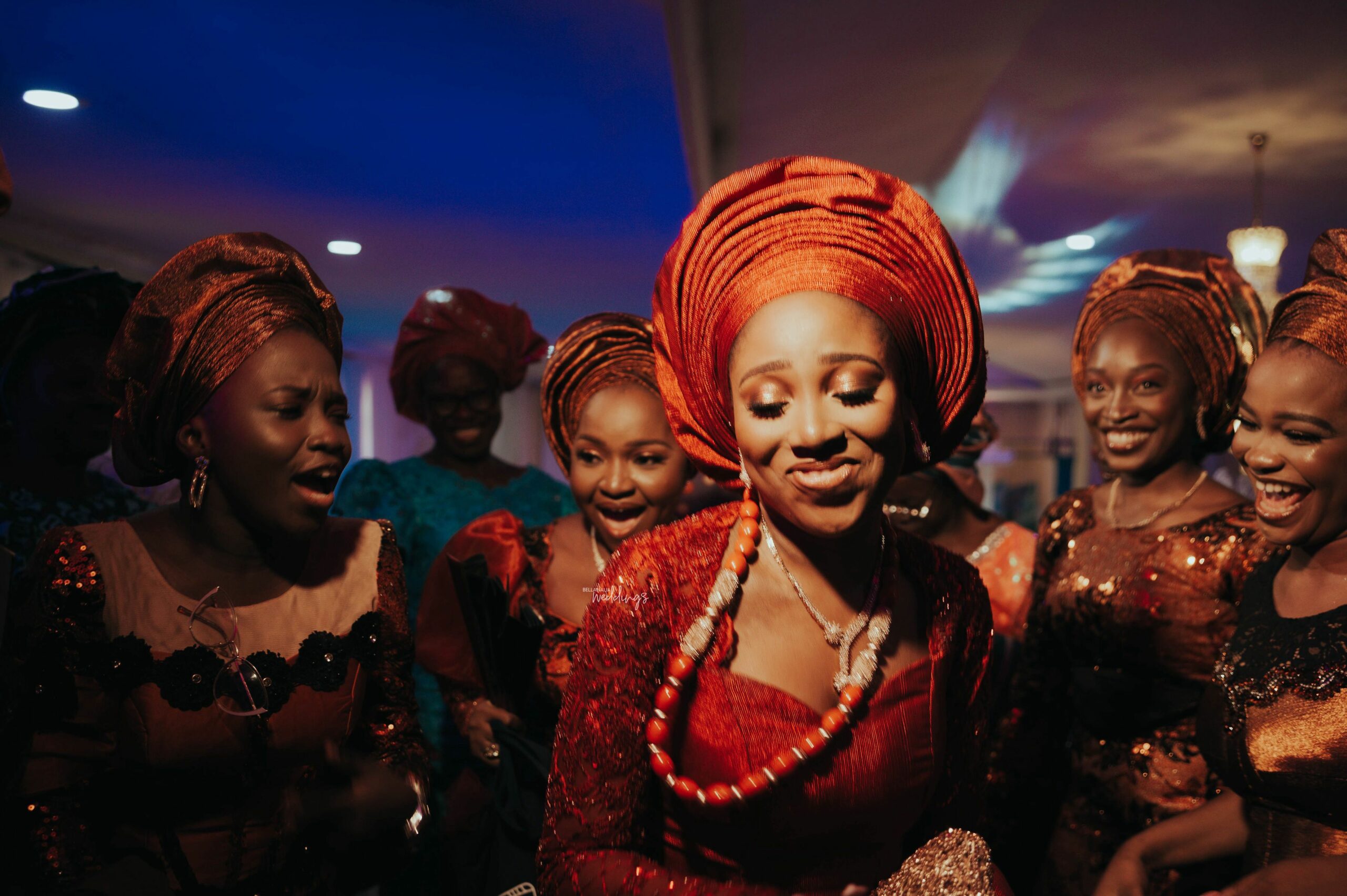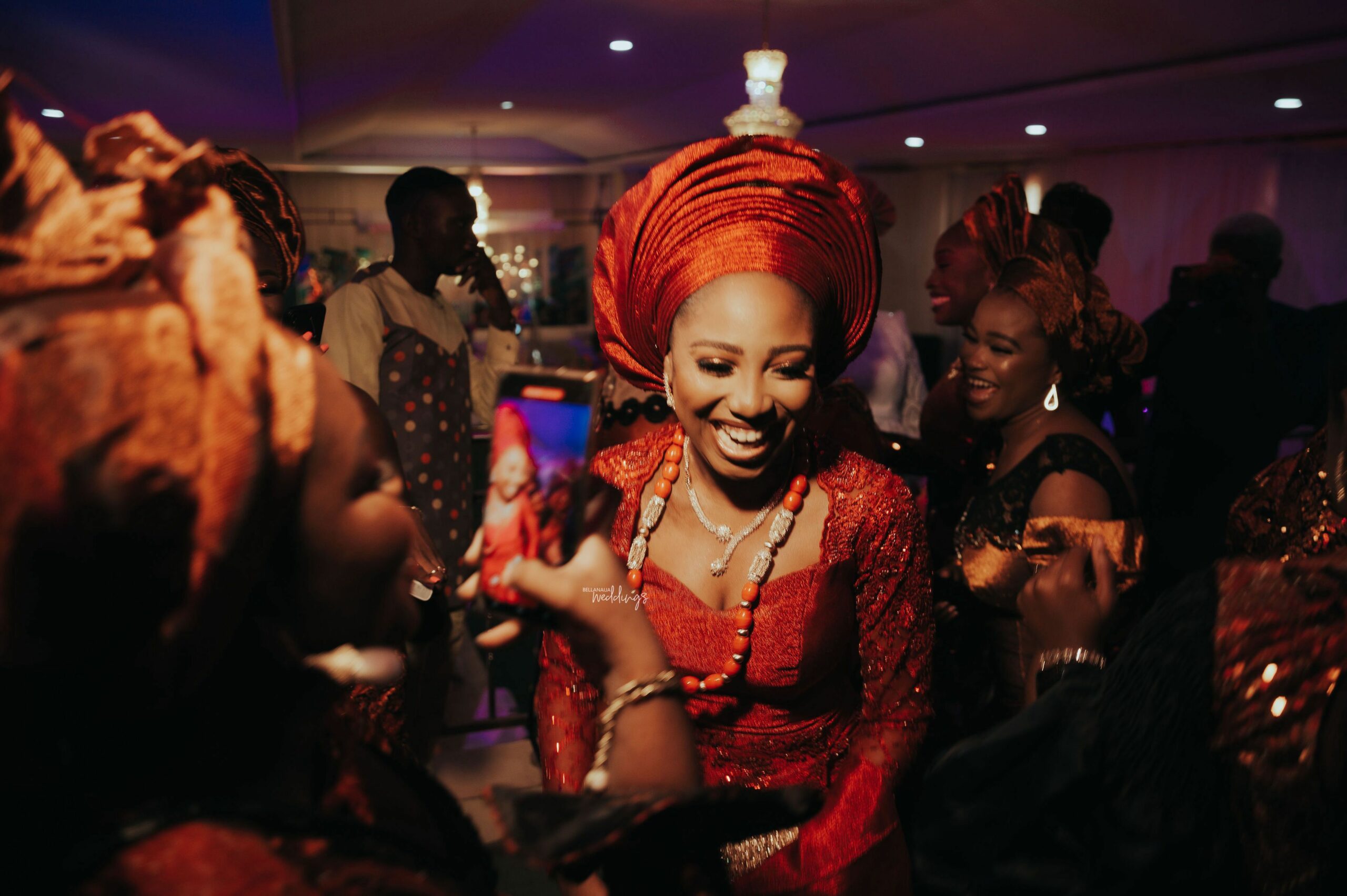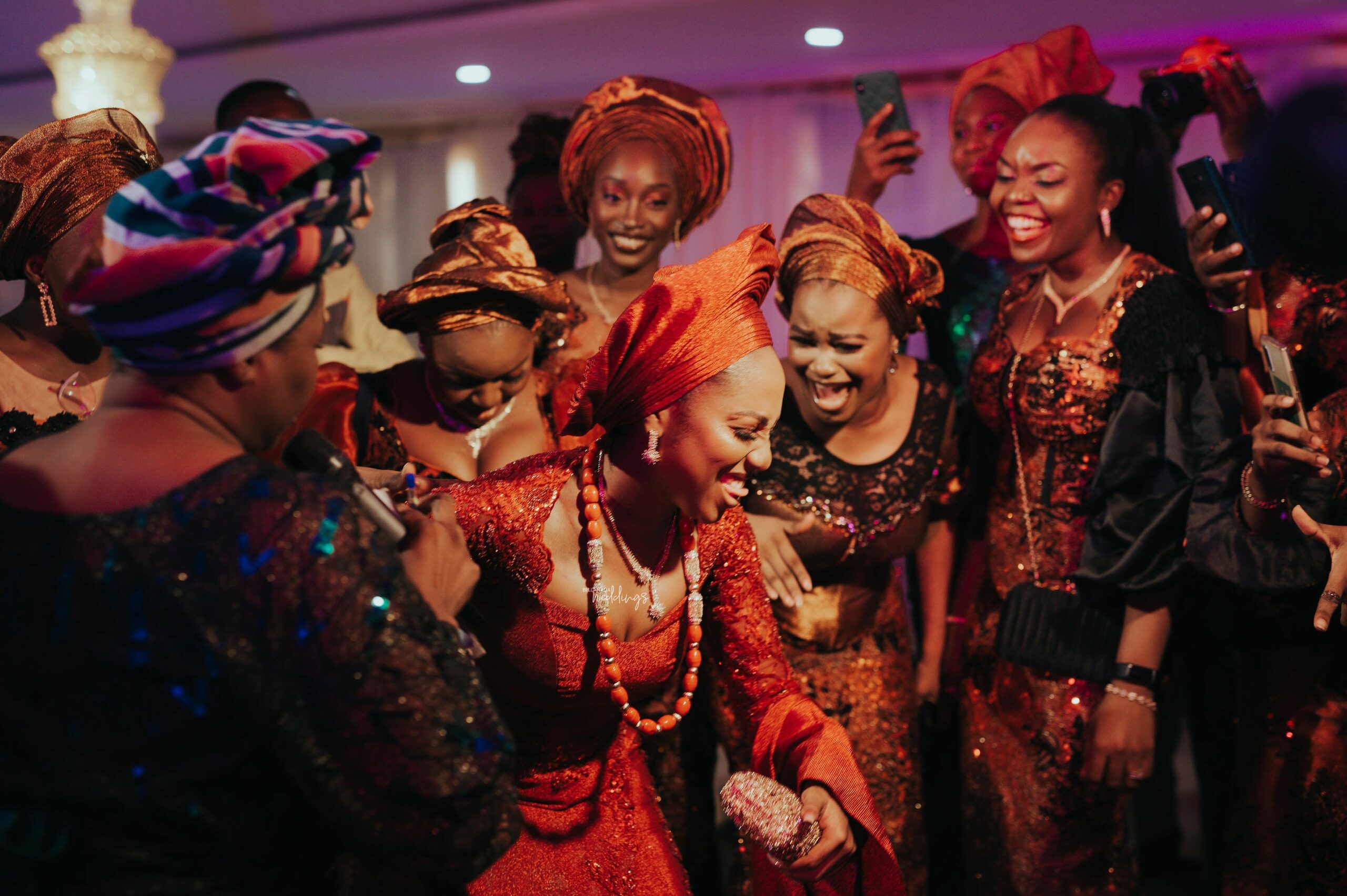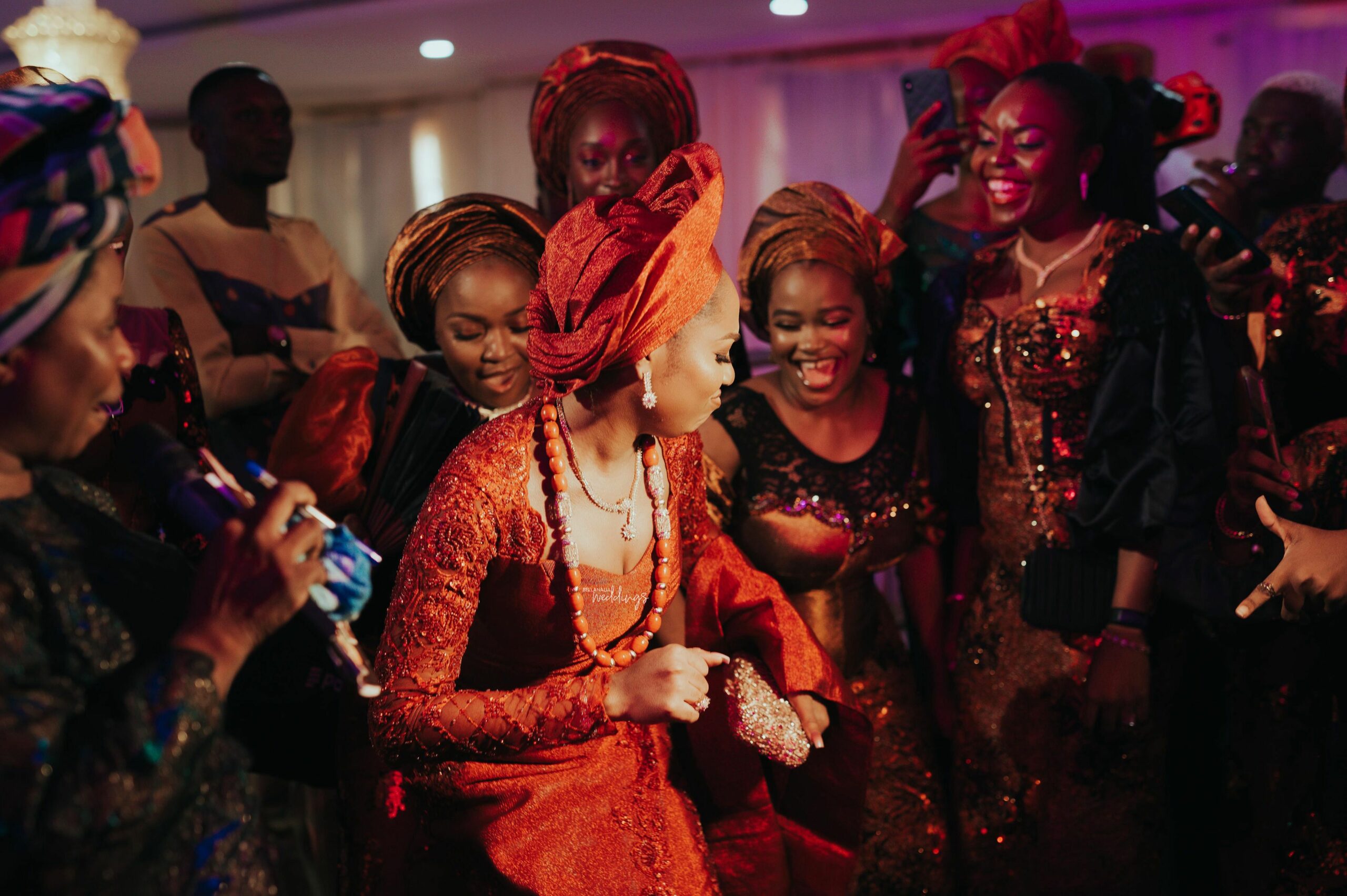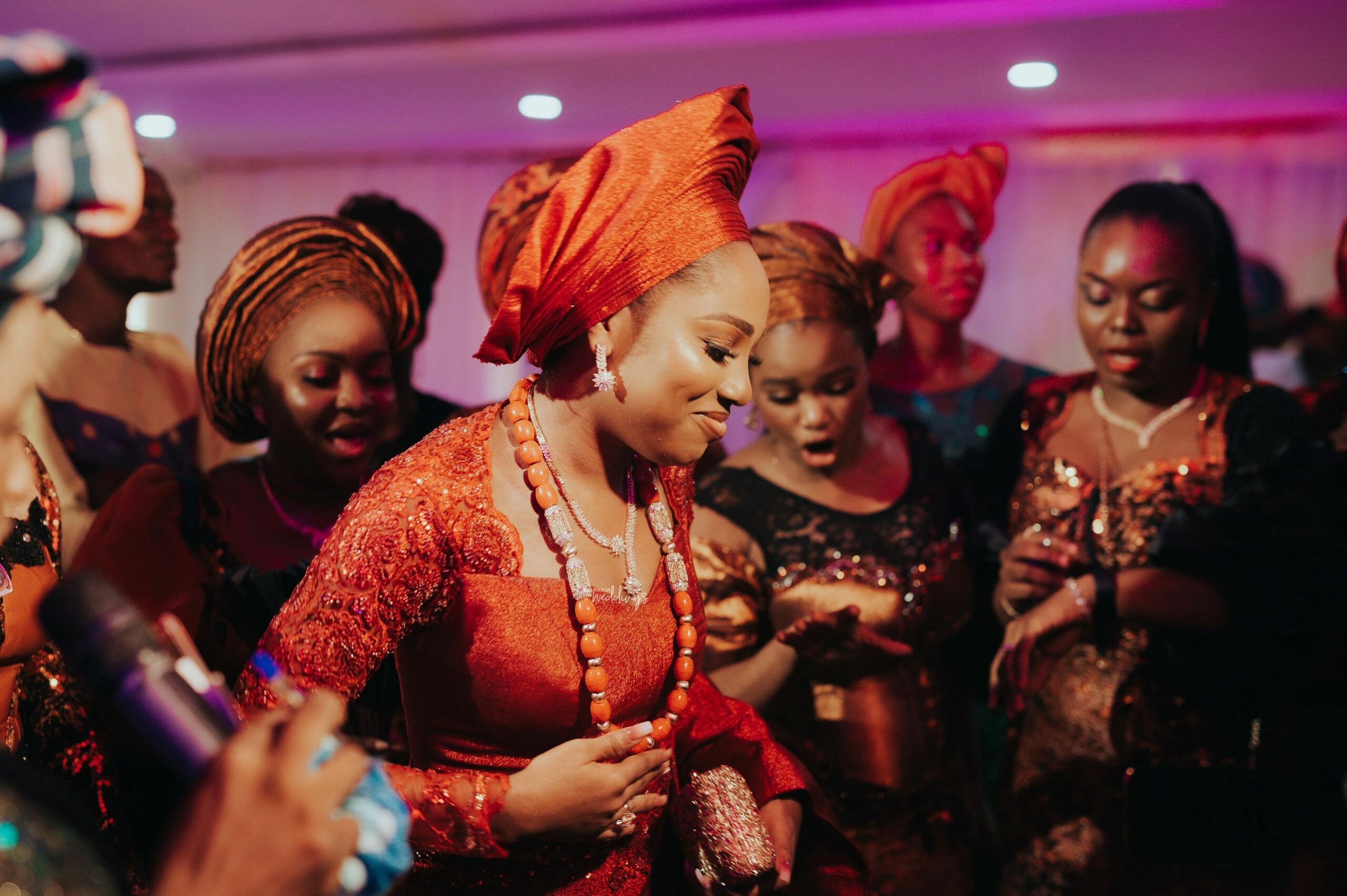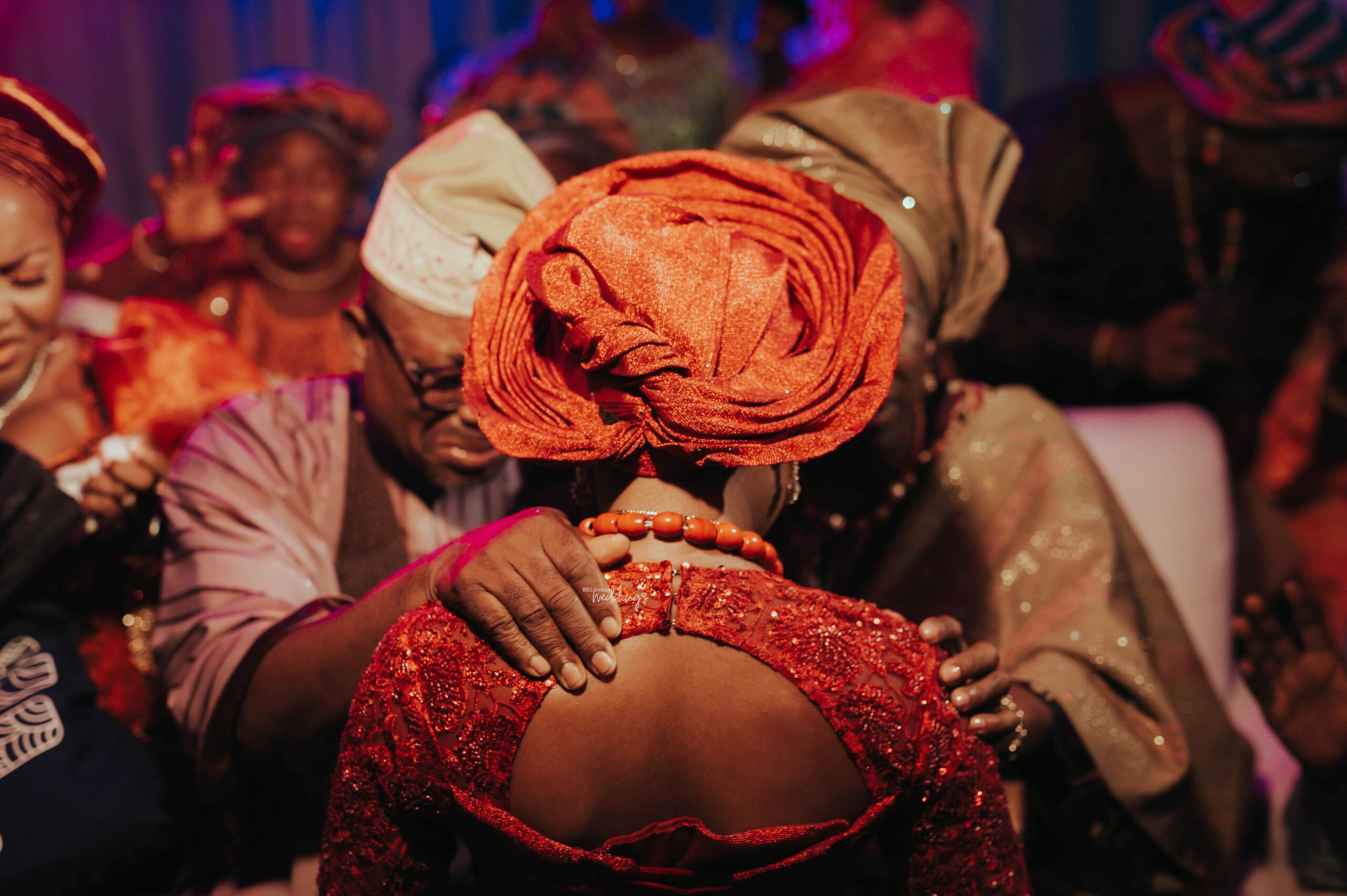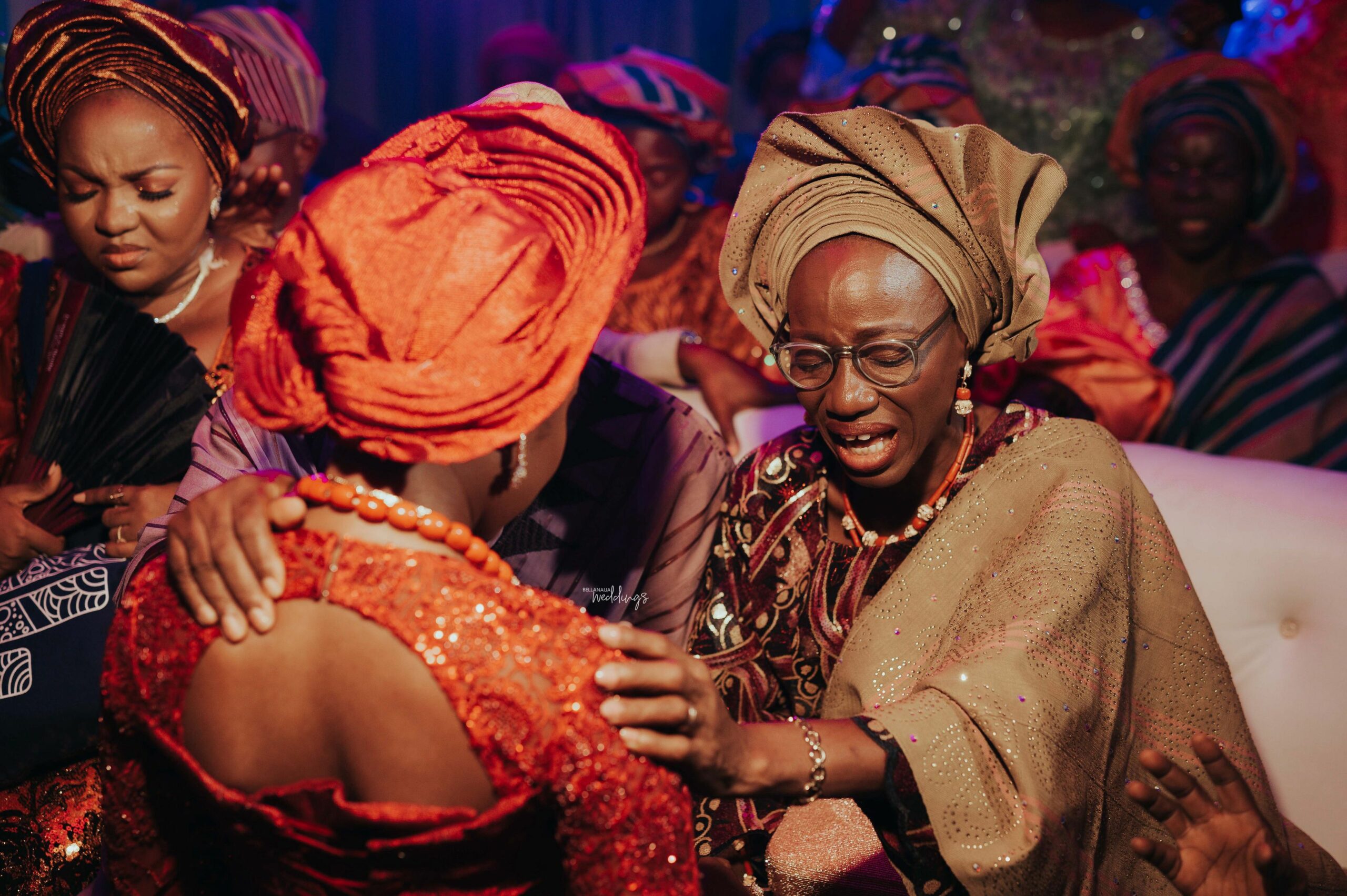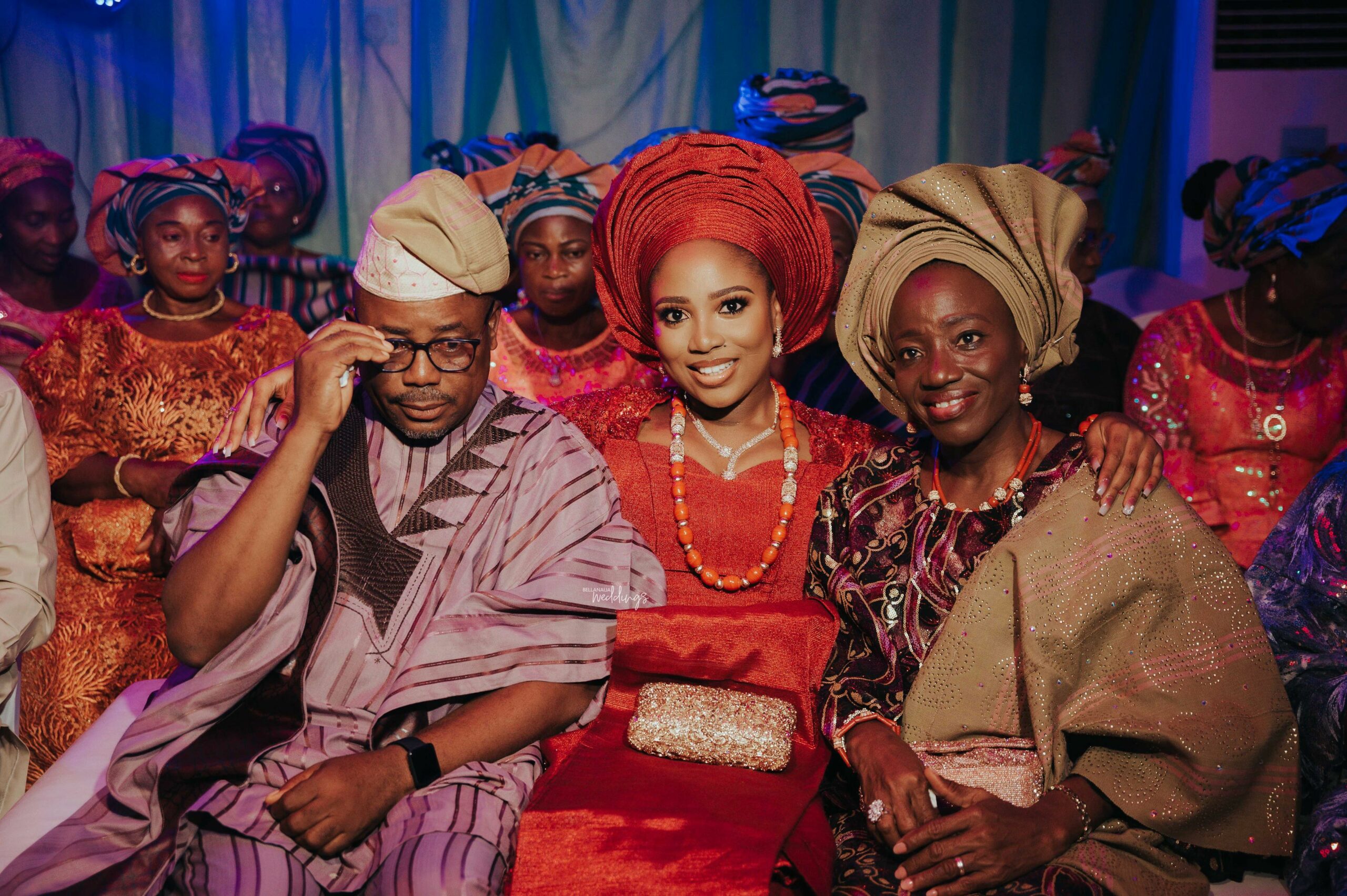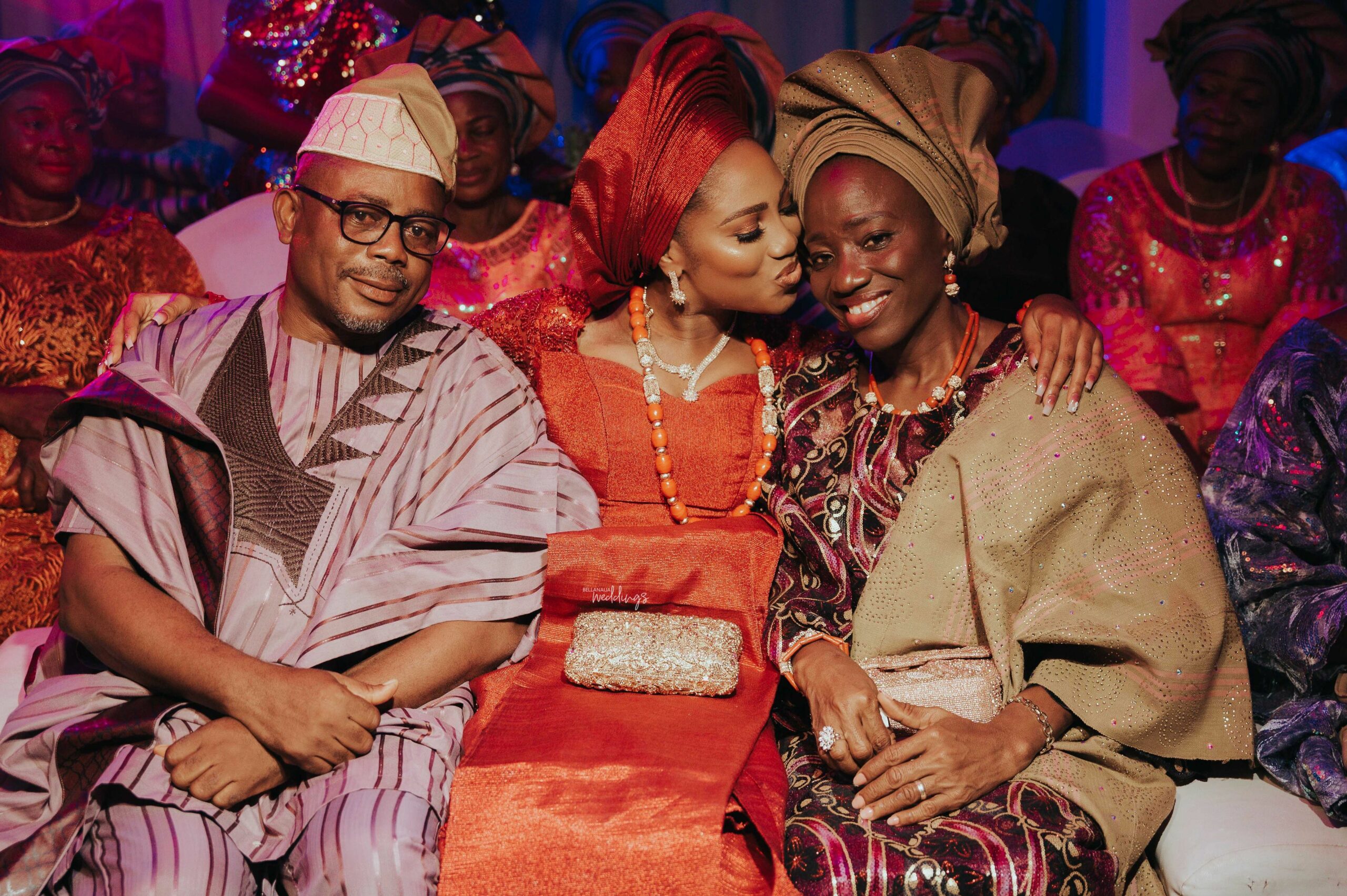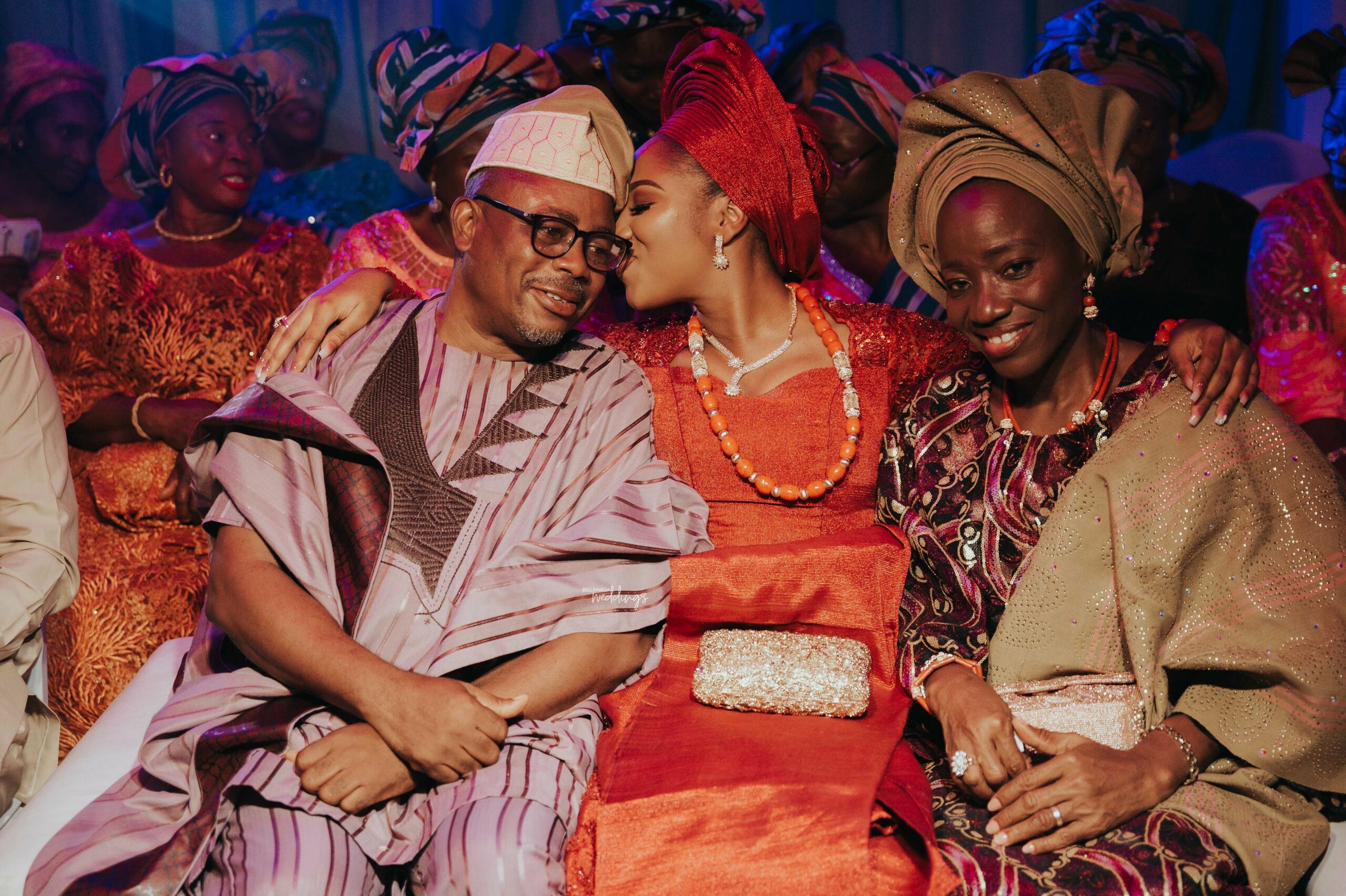 Off to meet the in-laws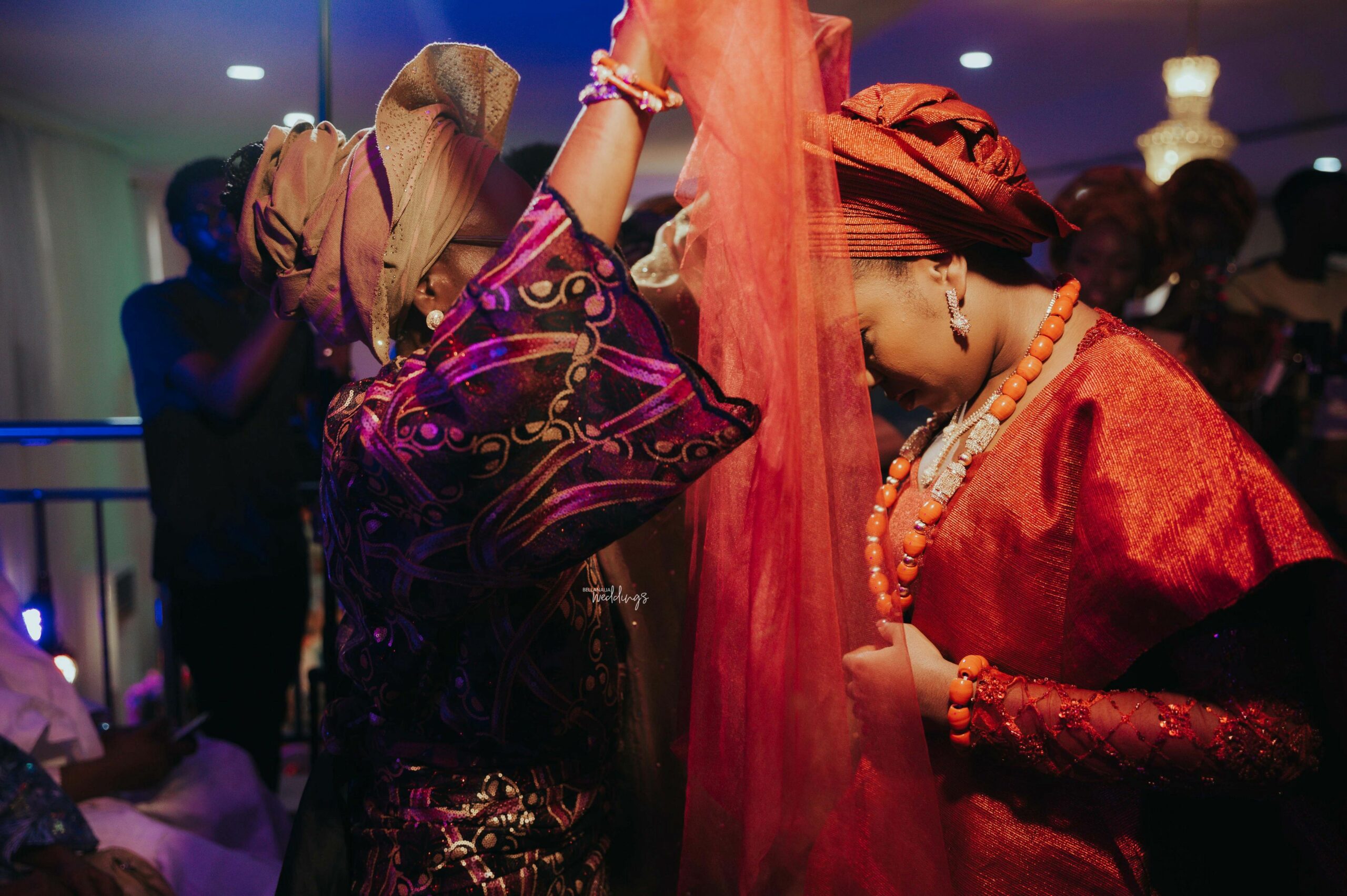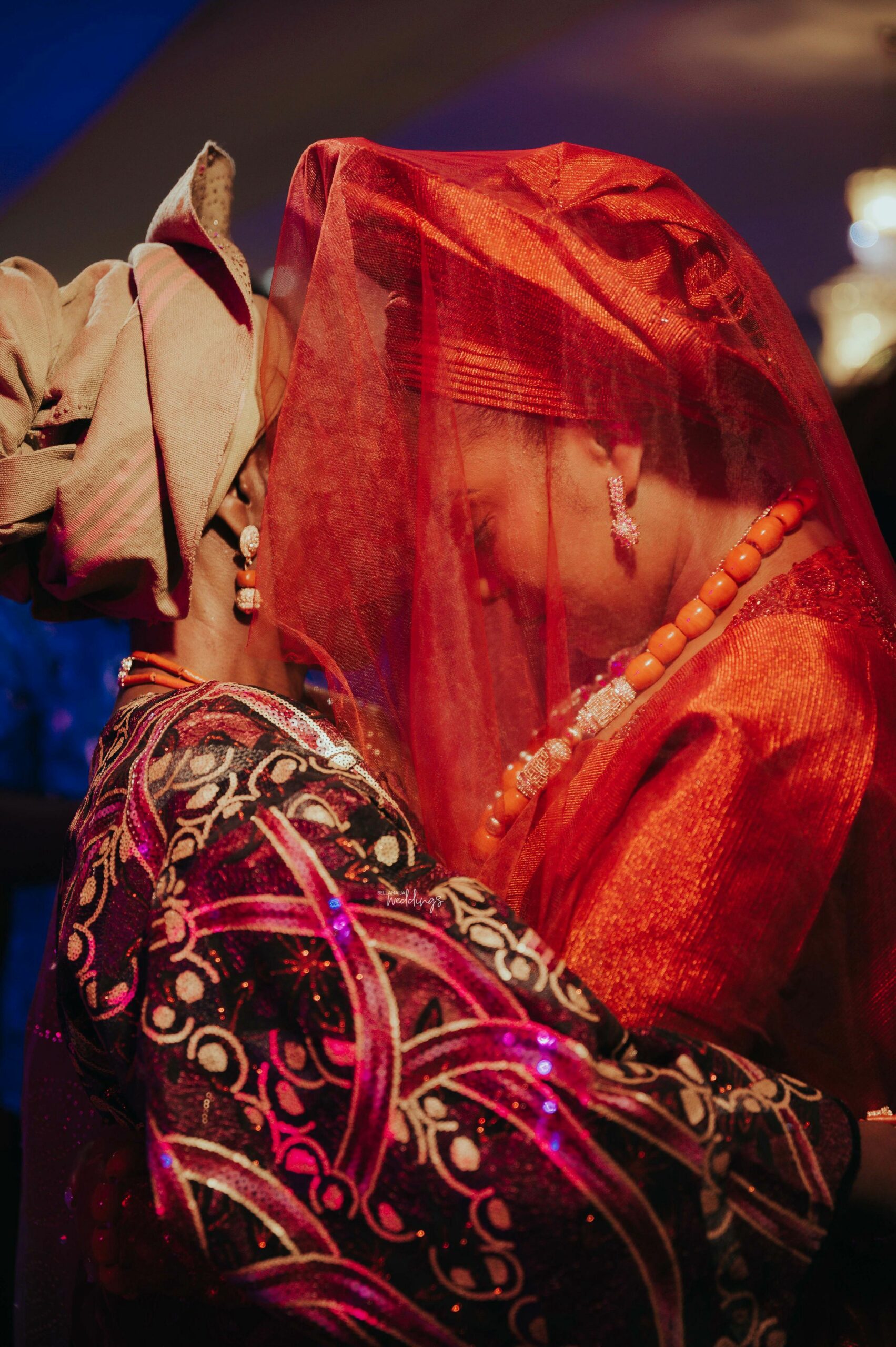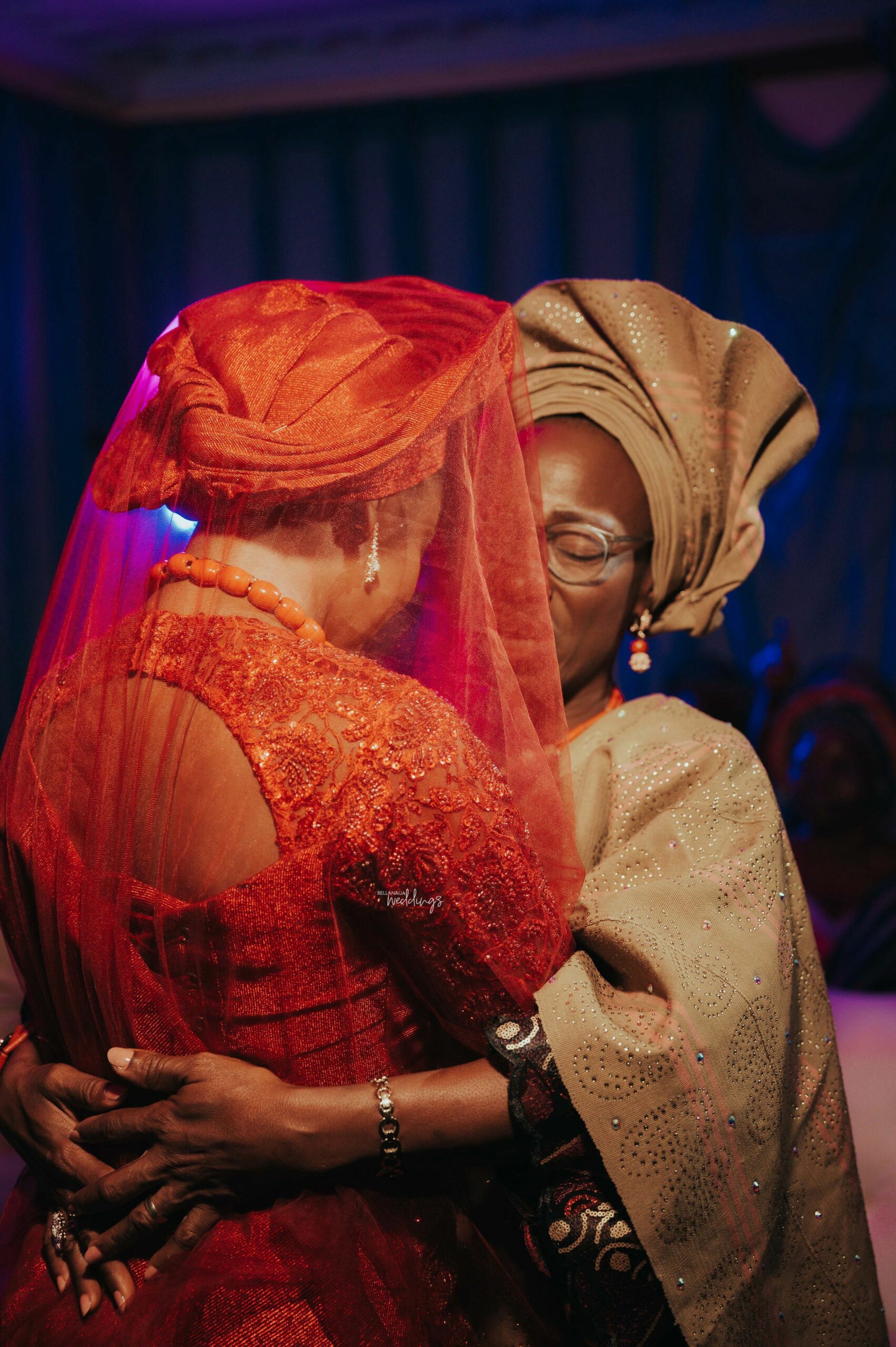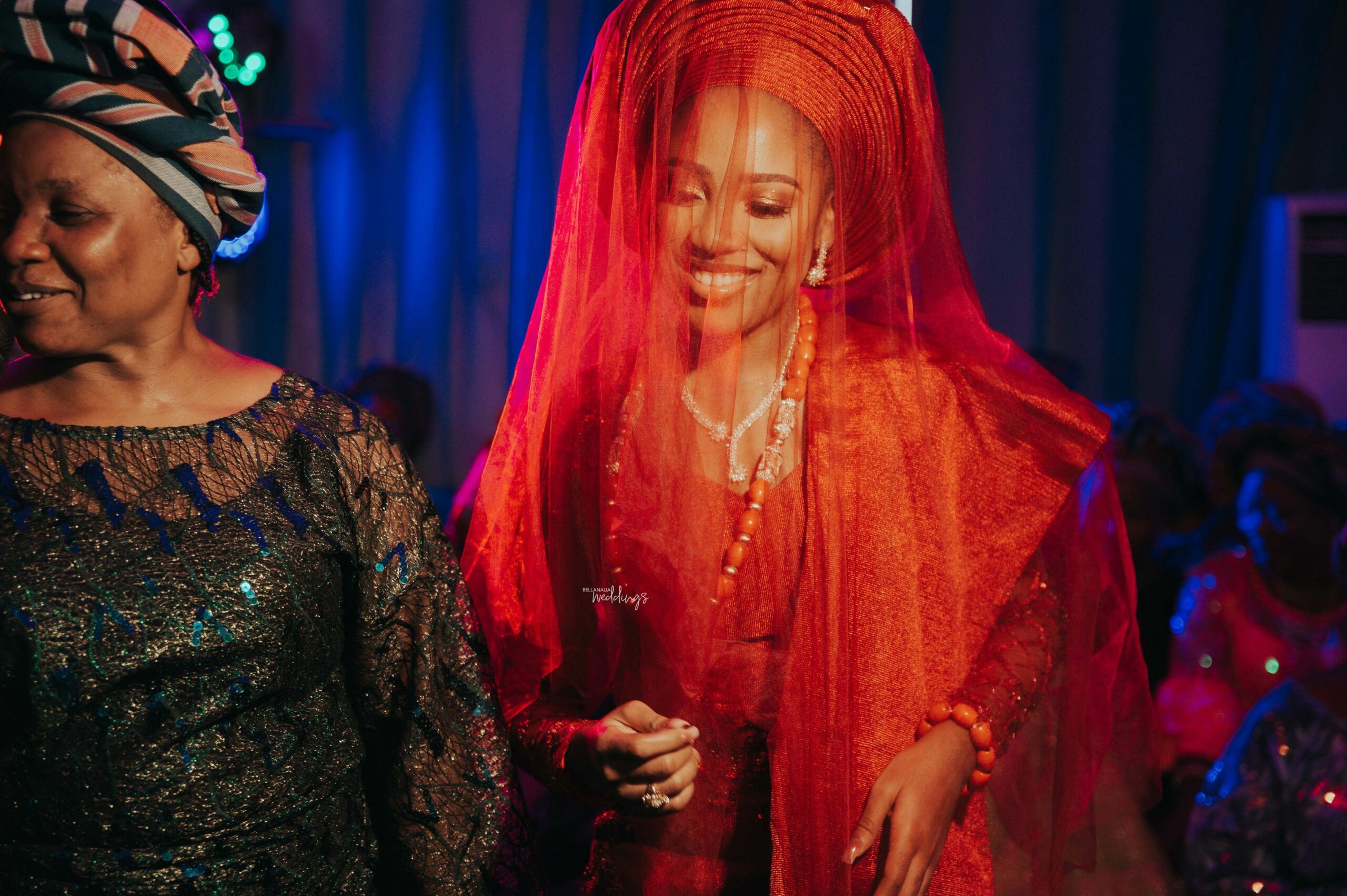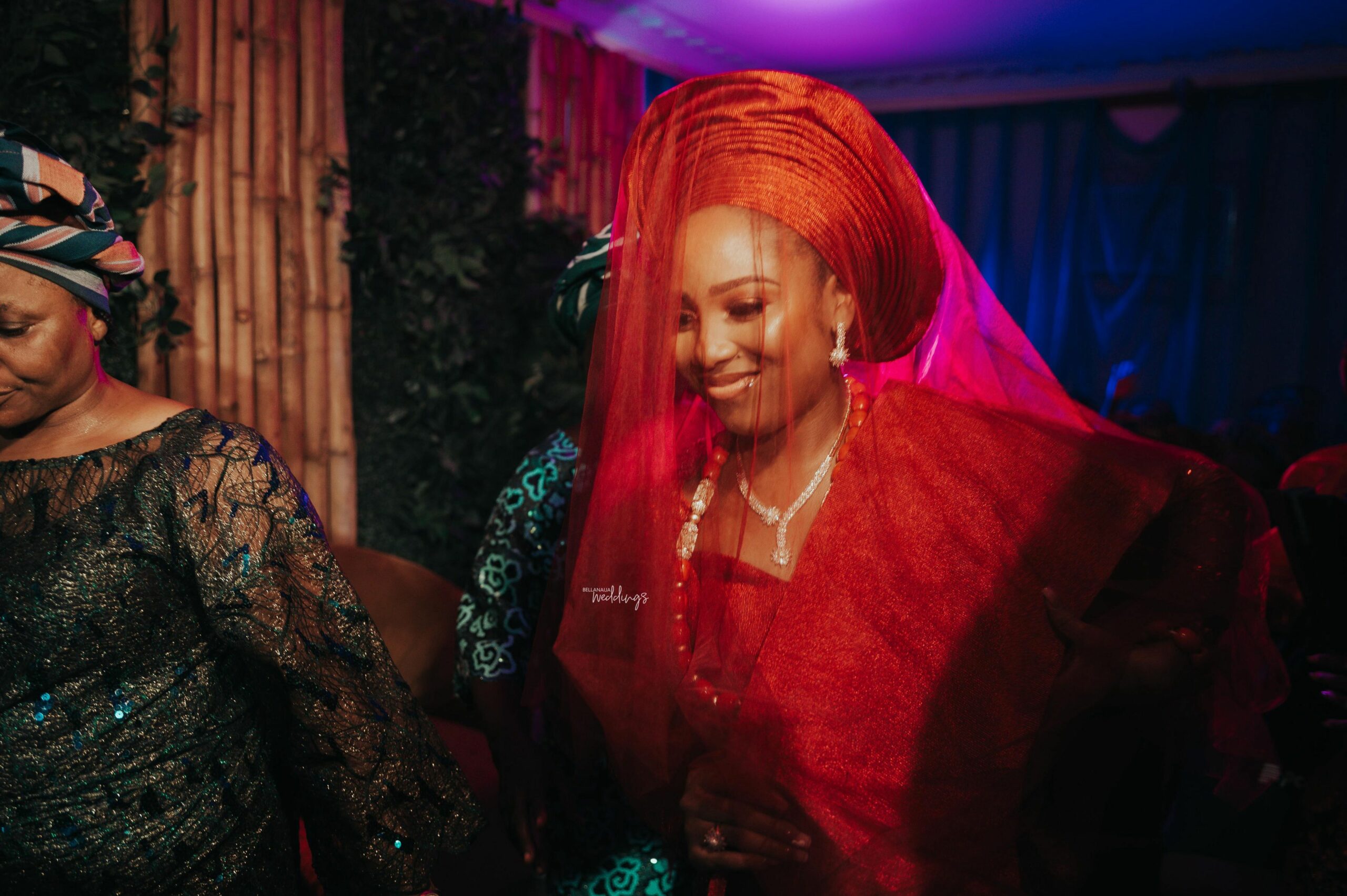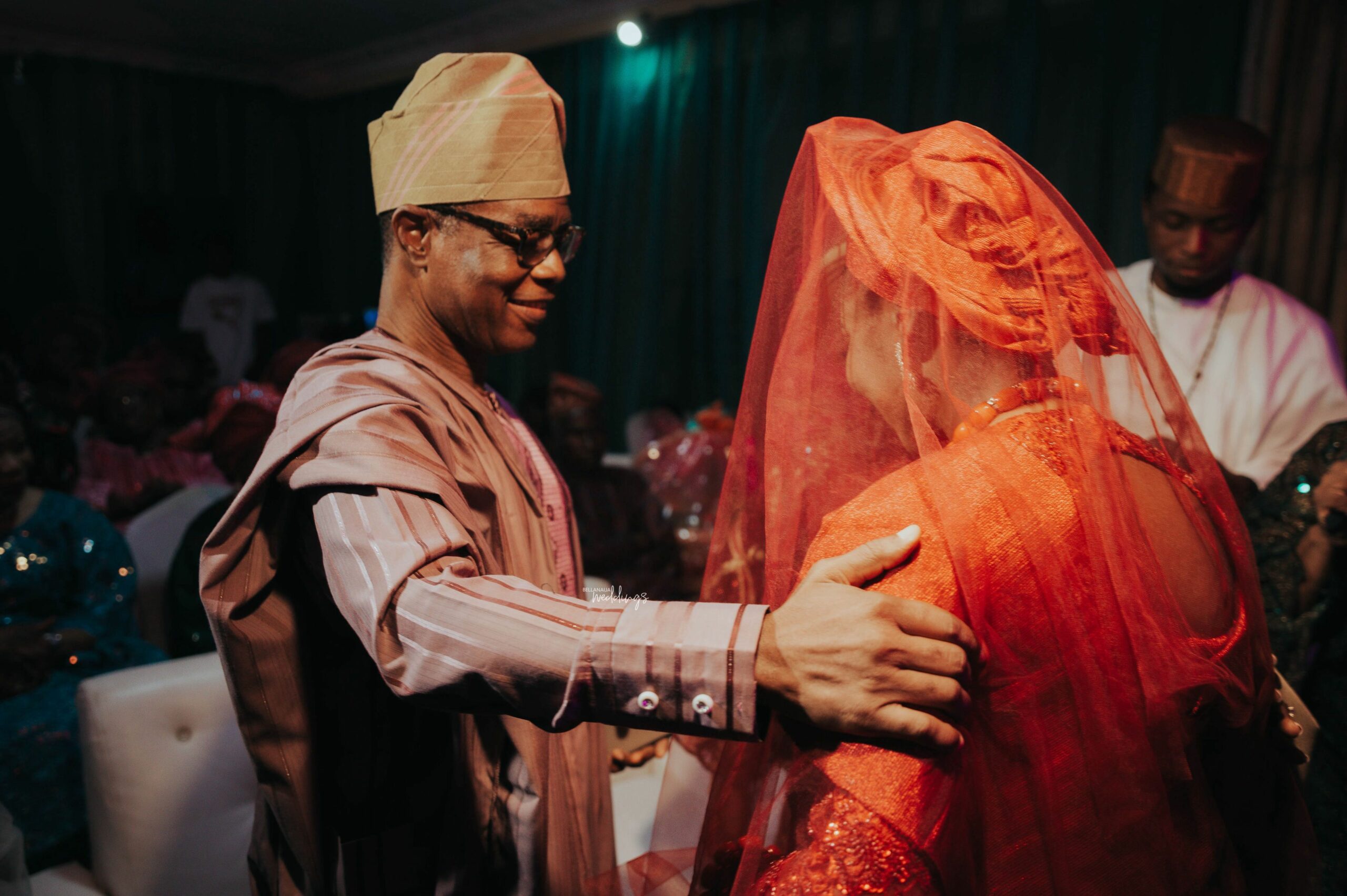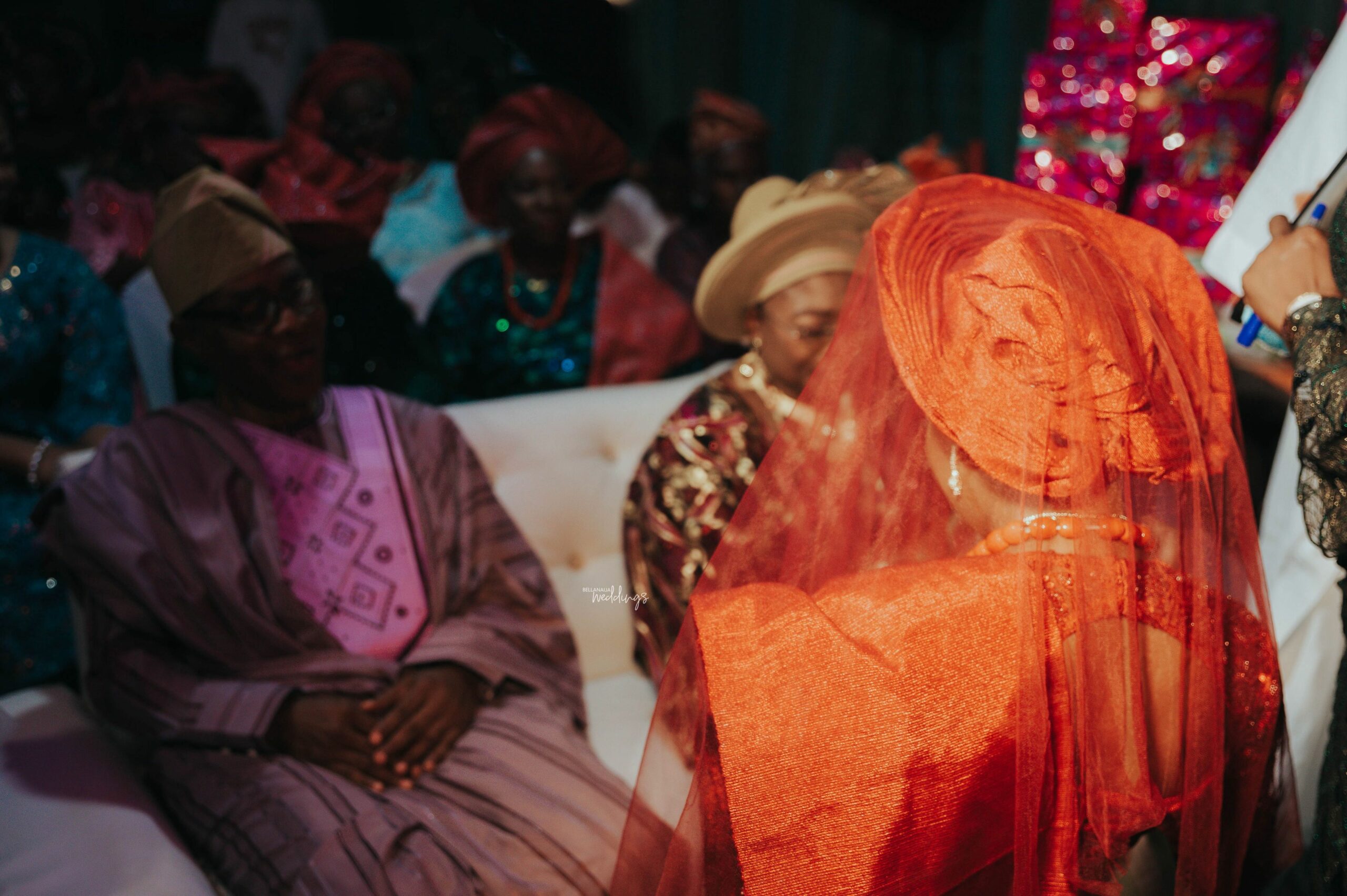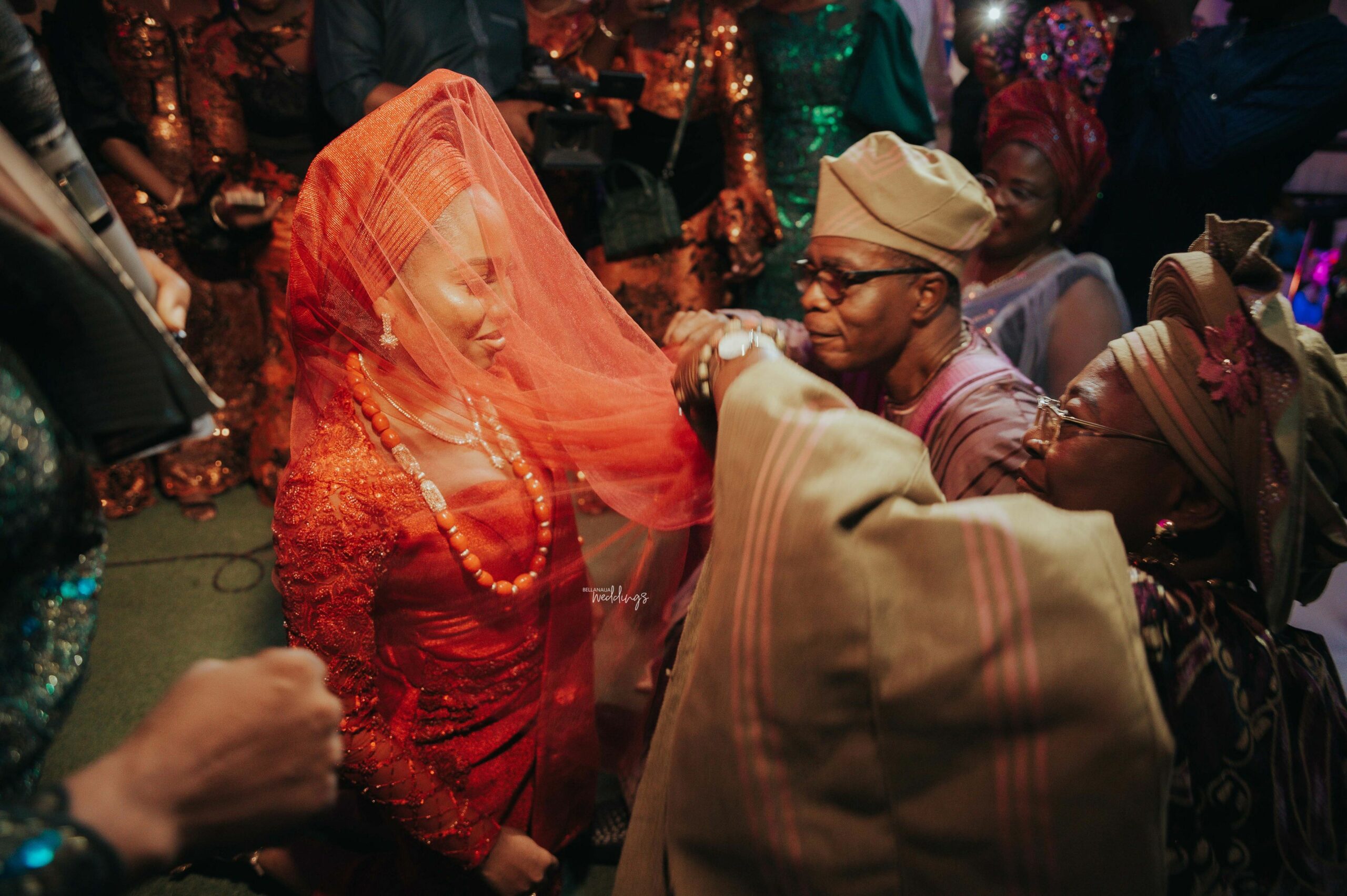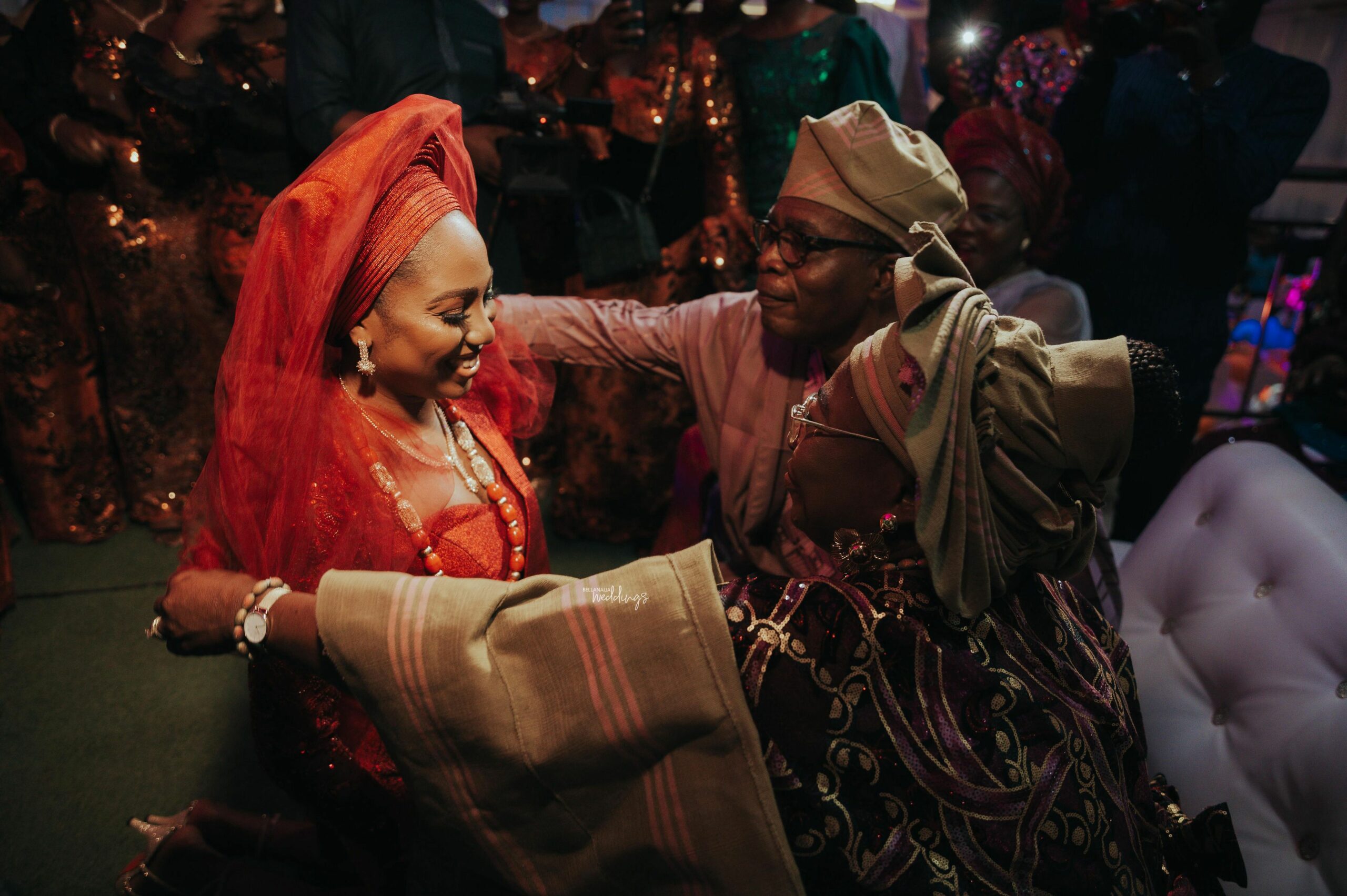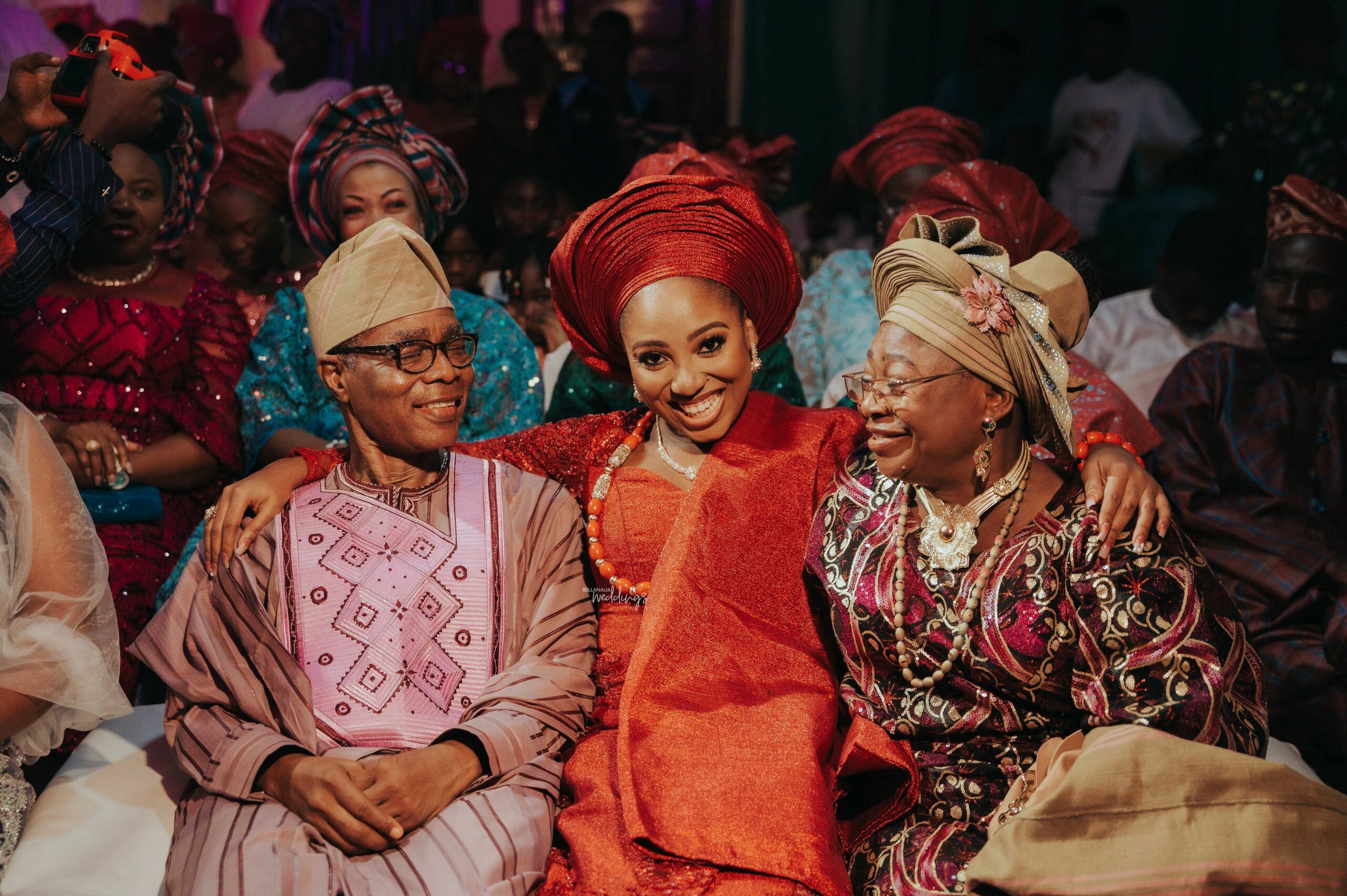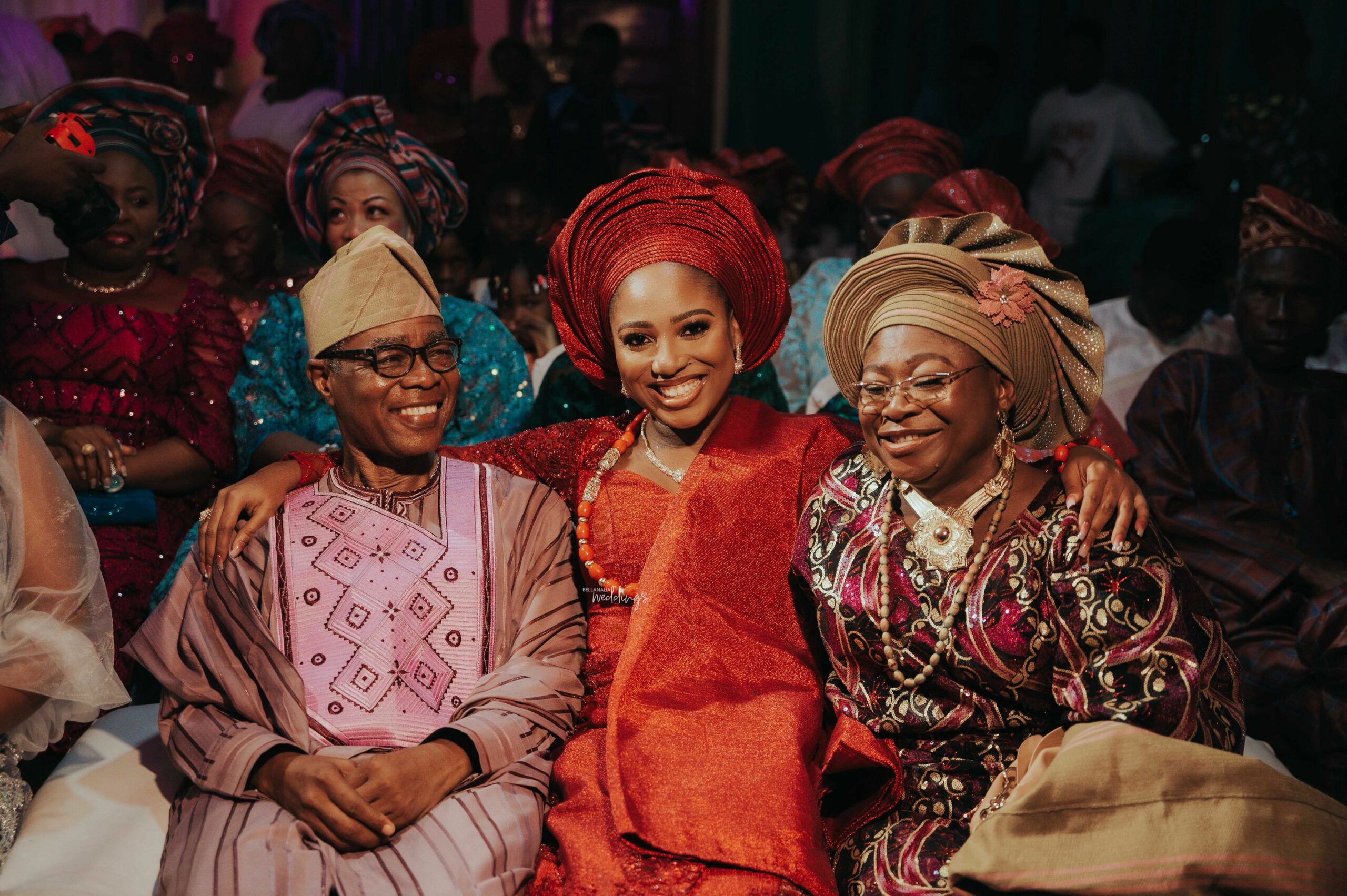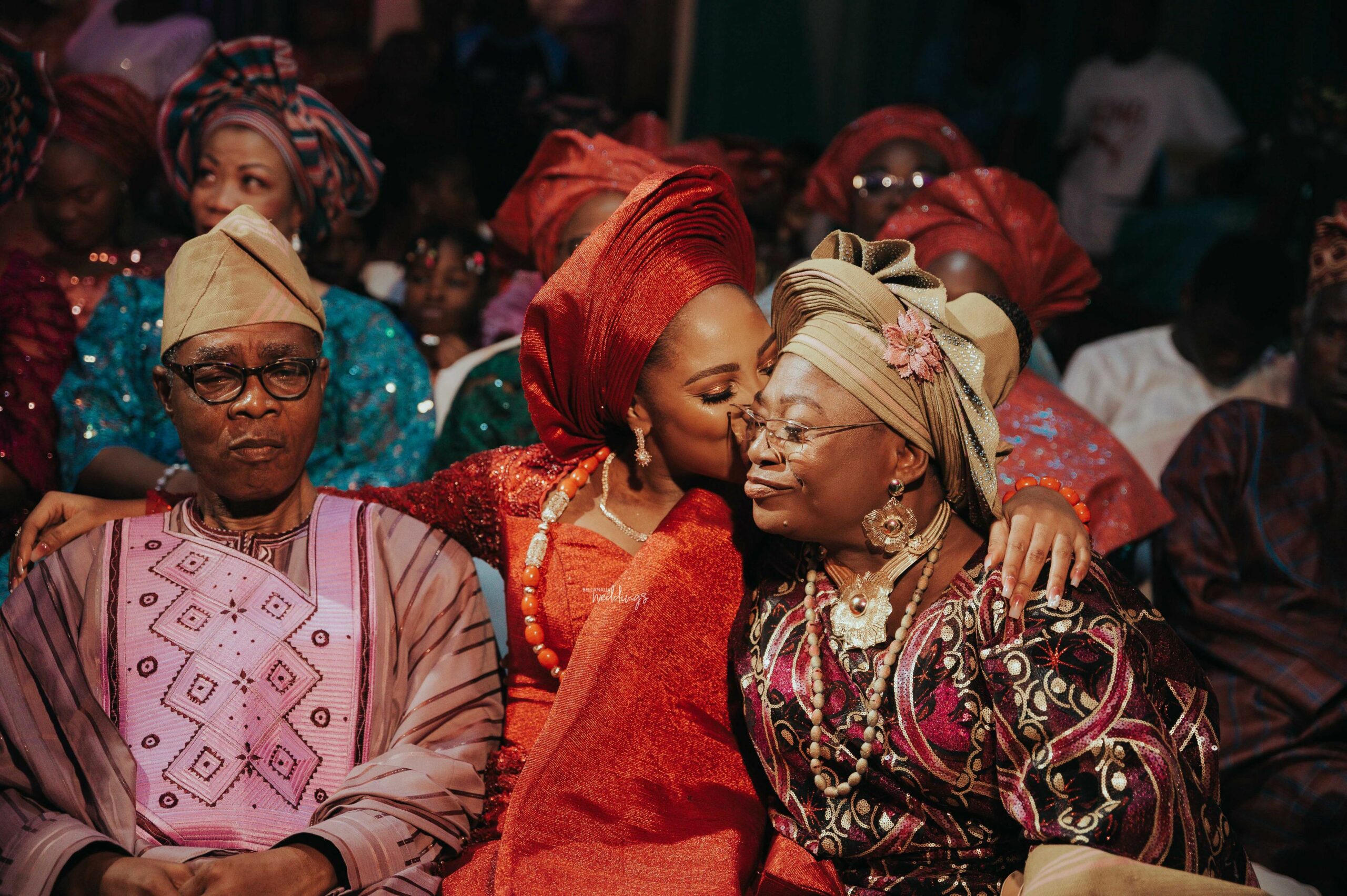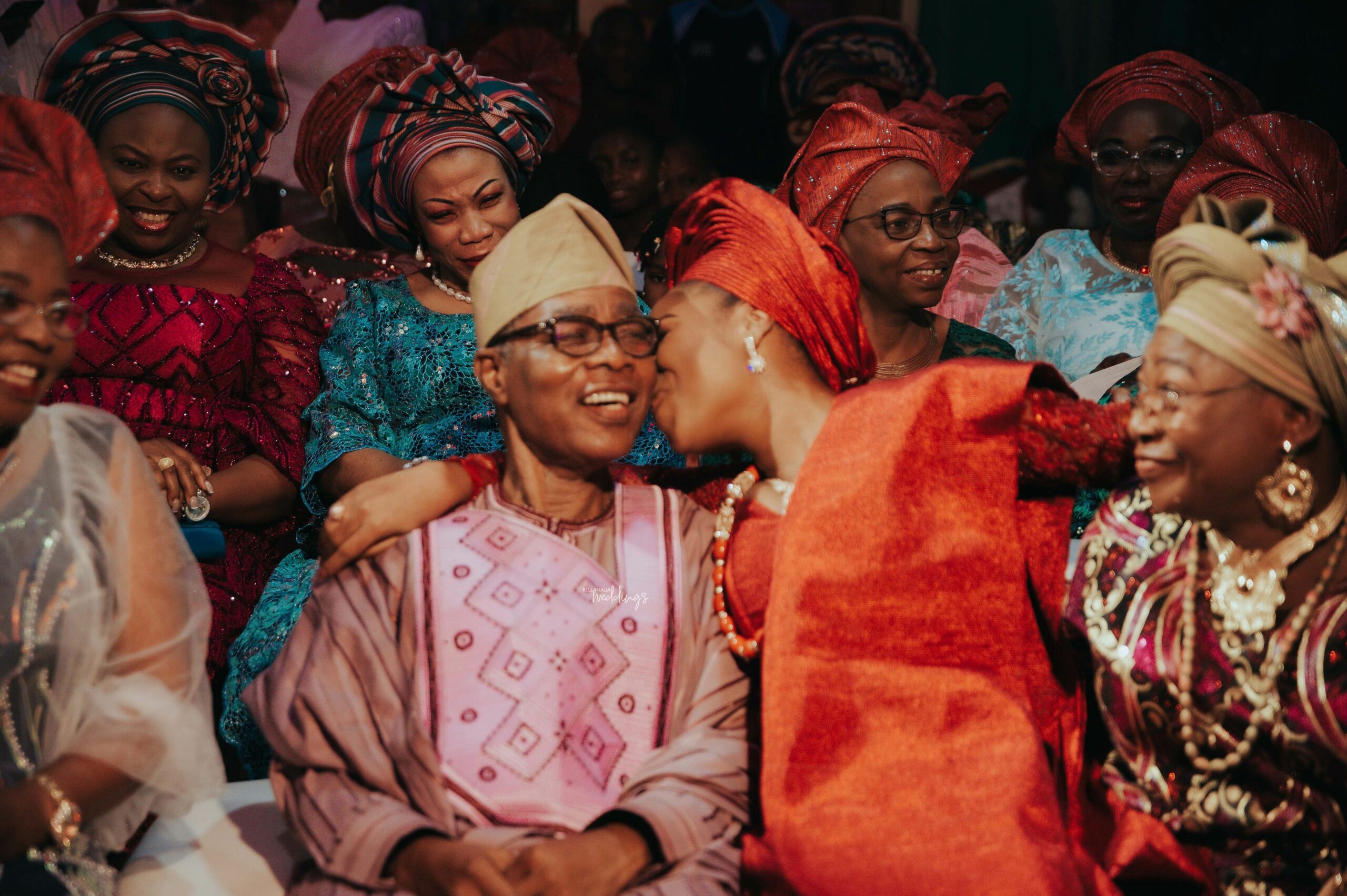 Time to meet the groom!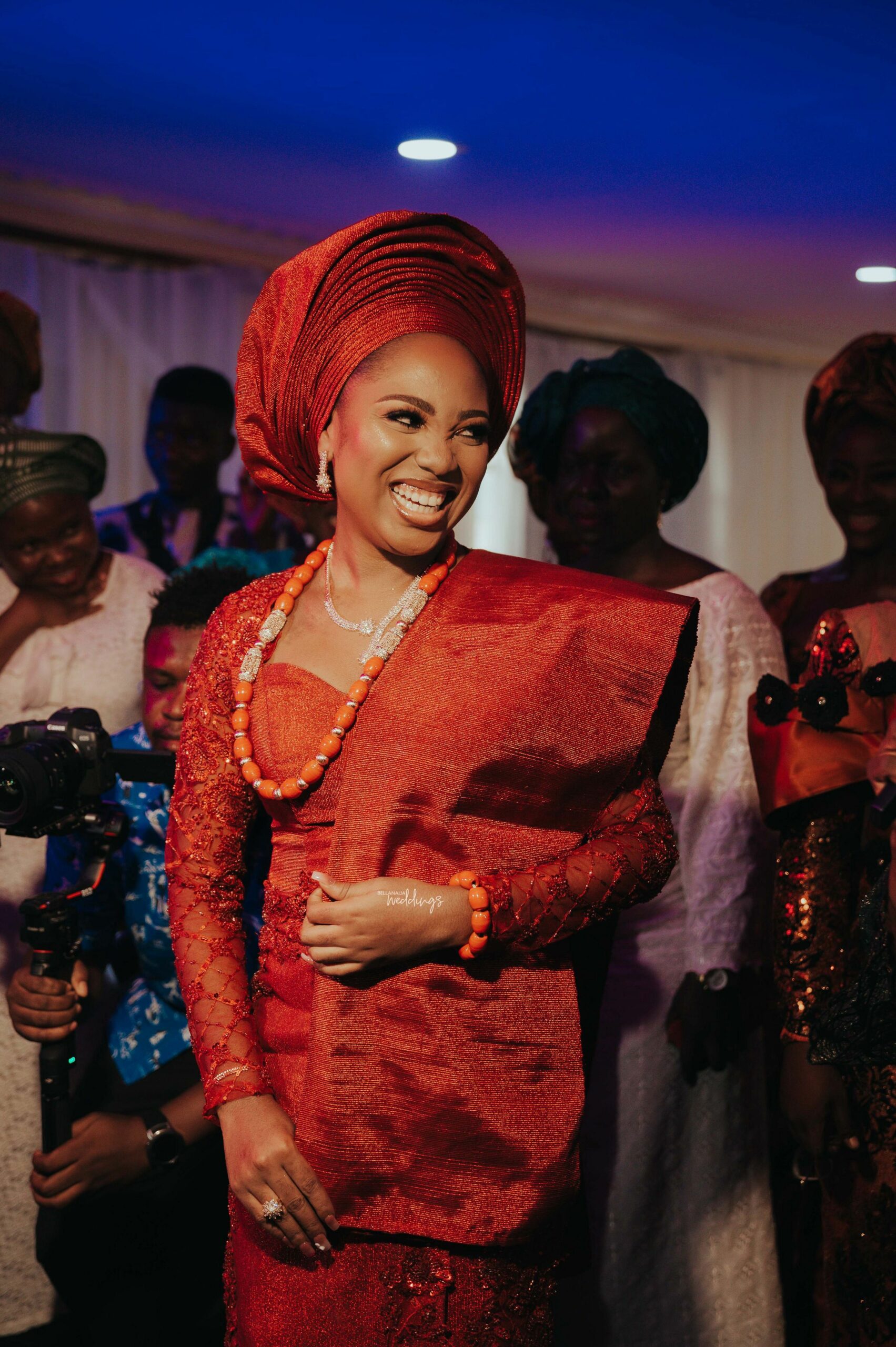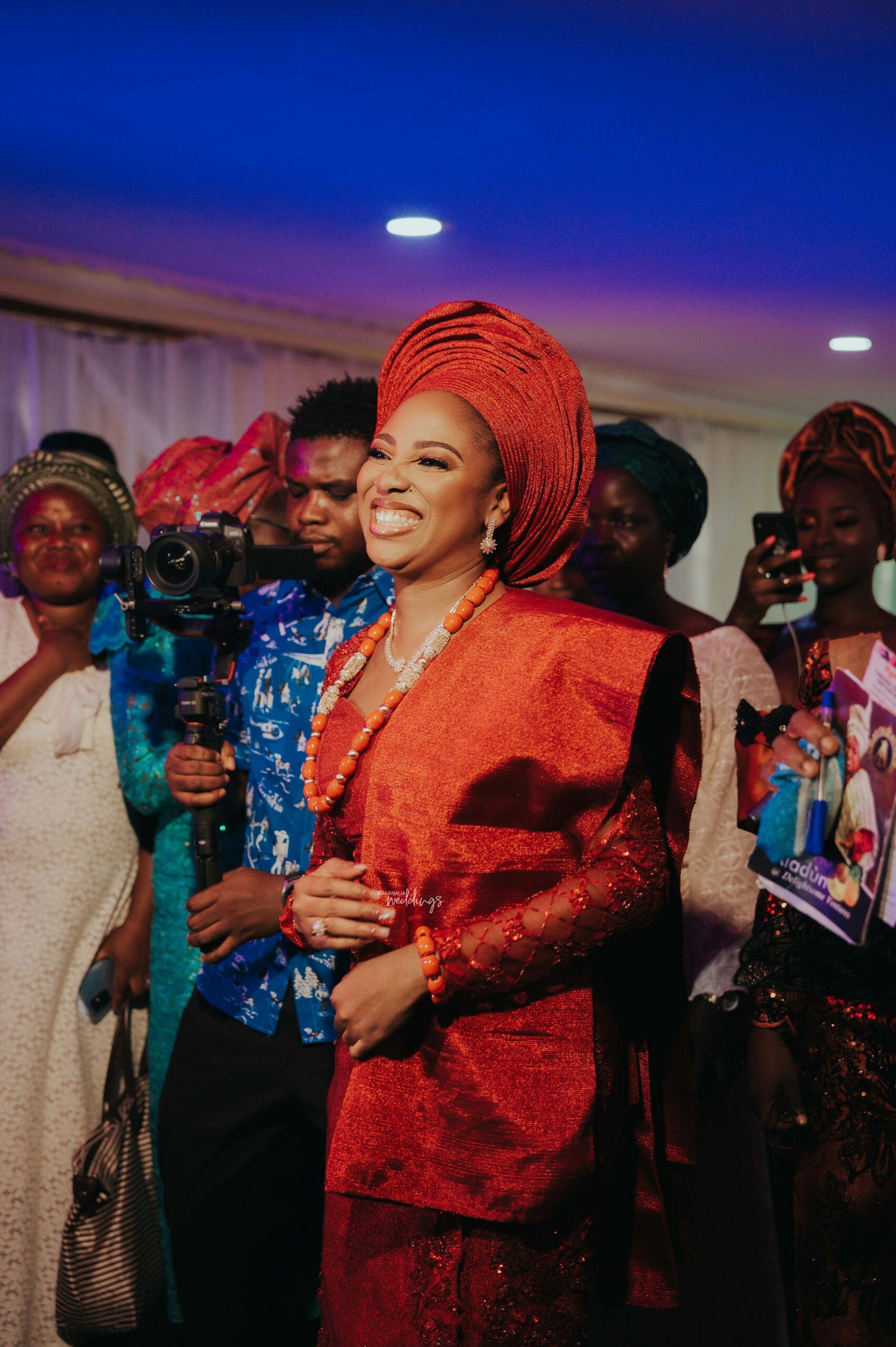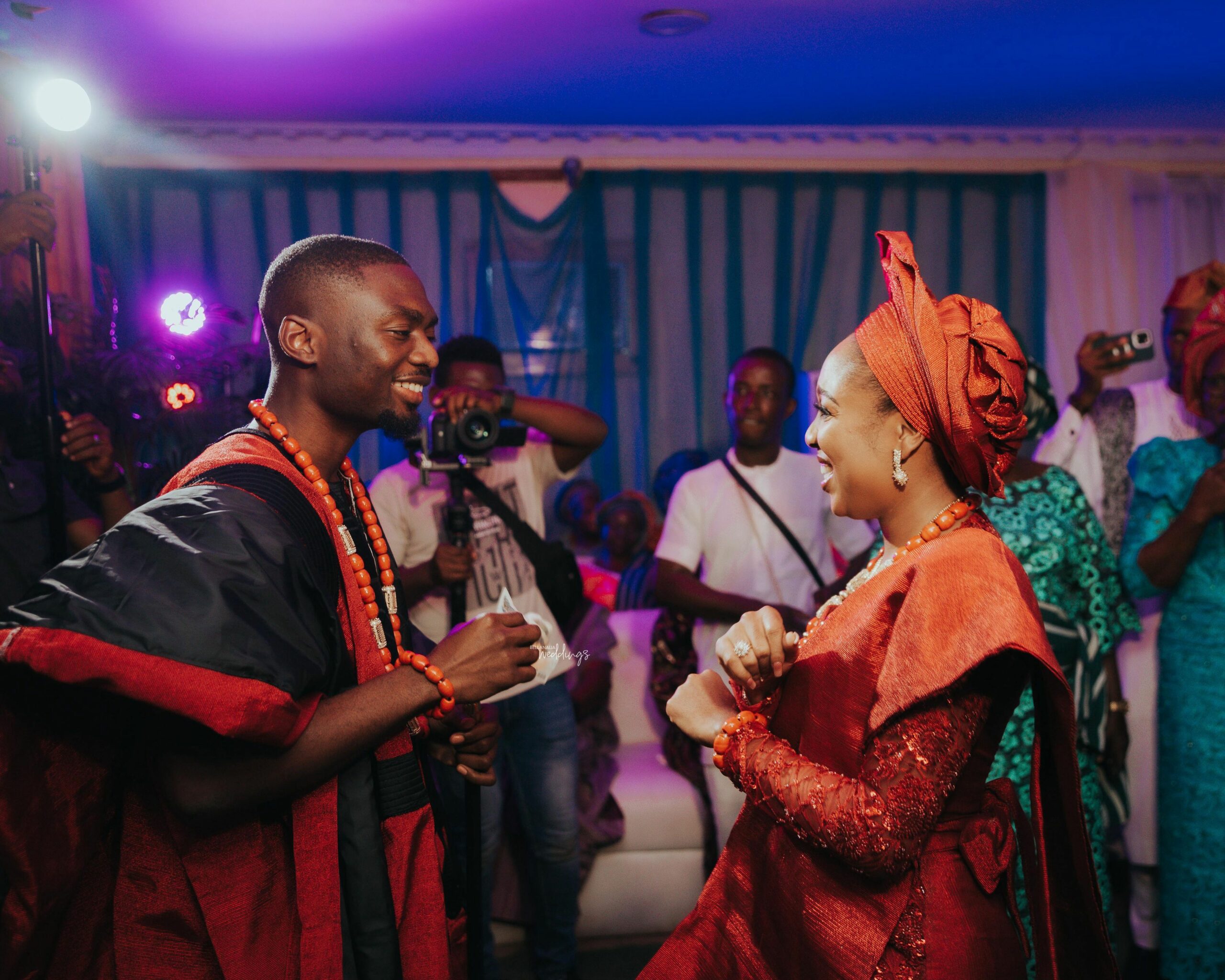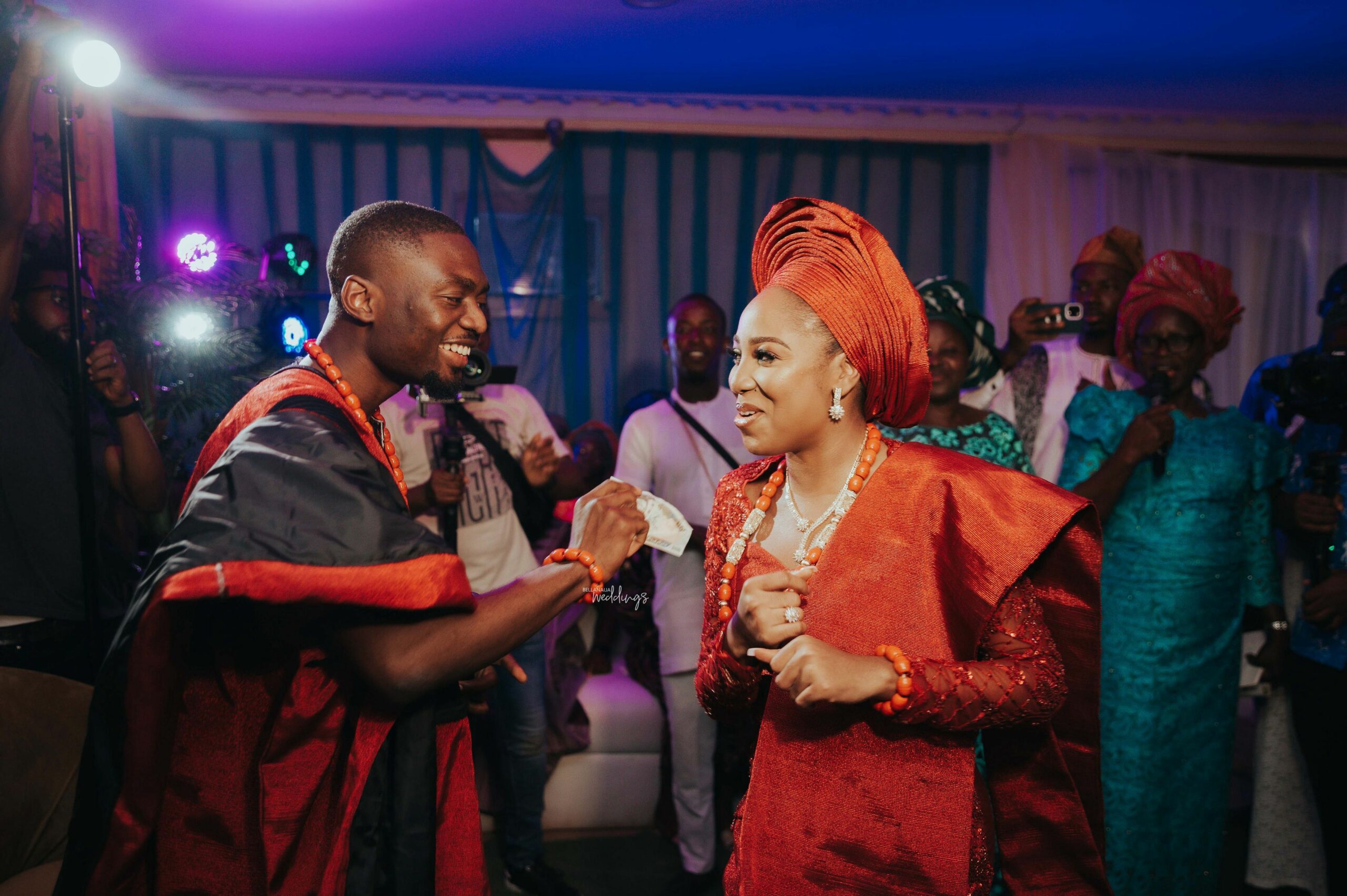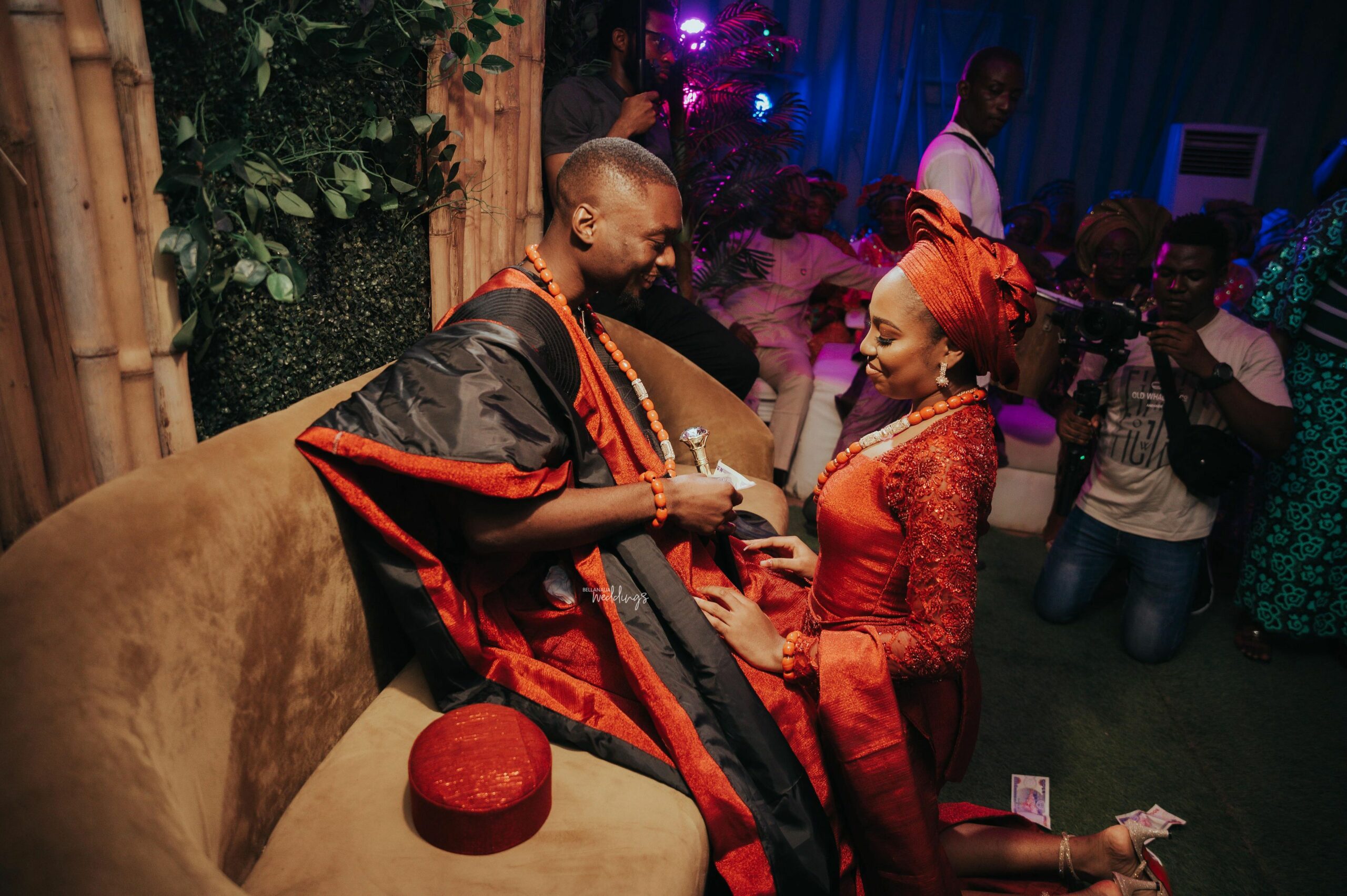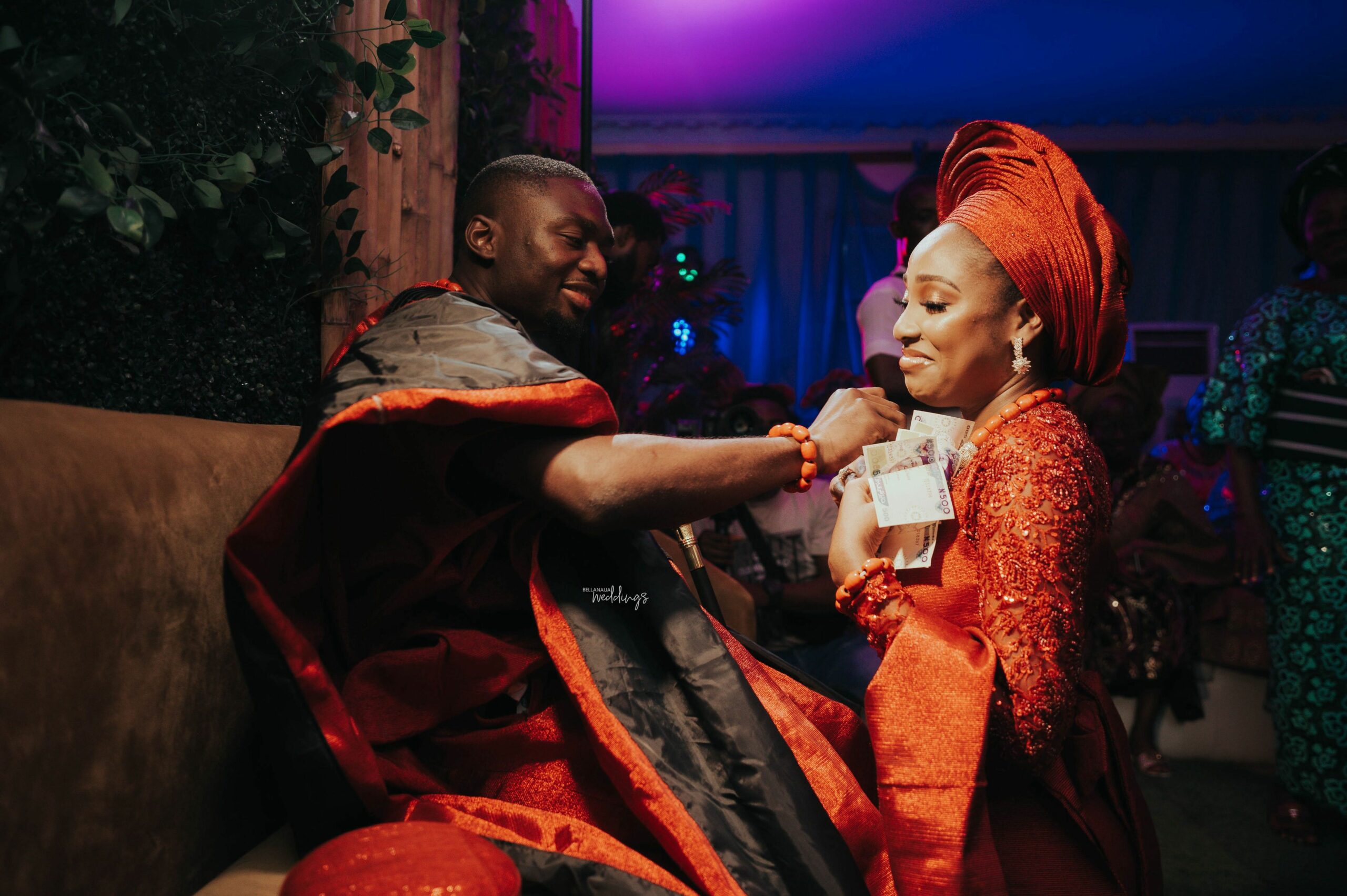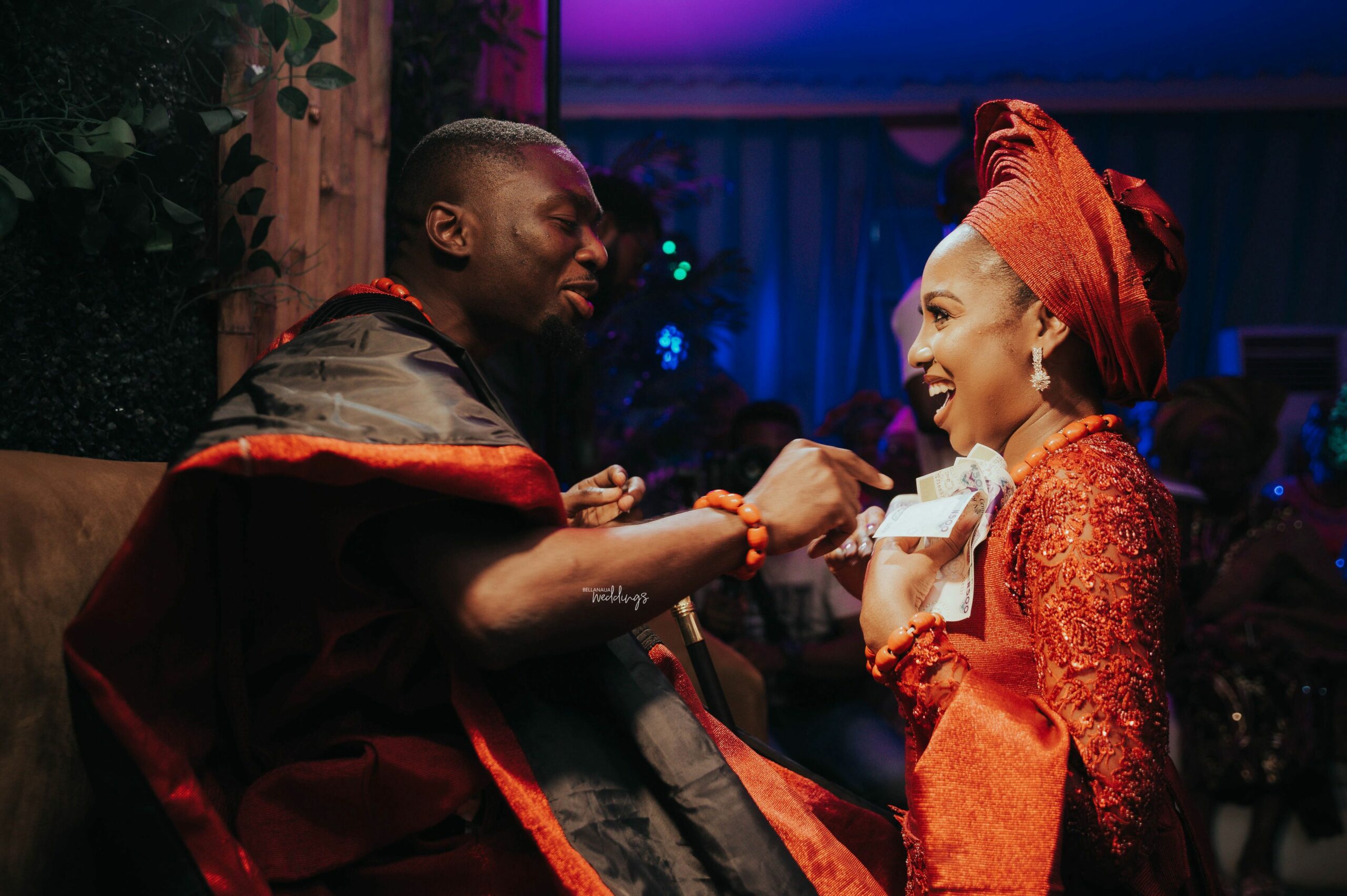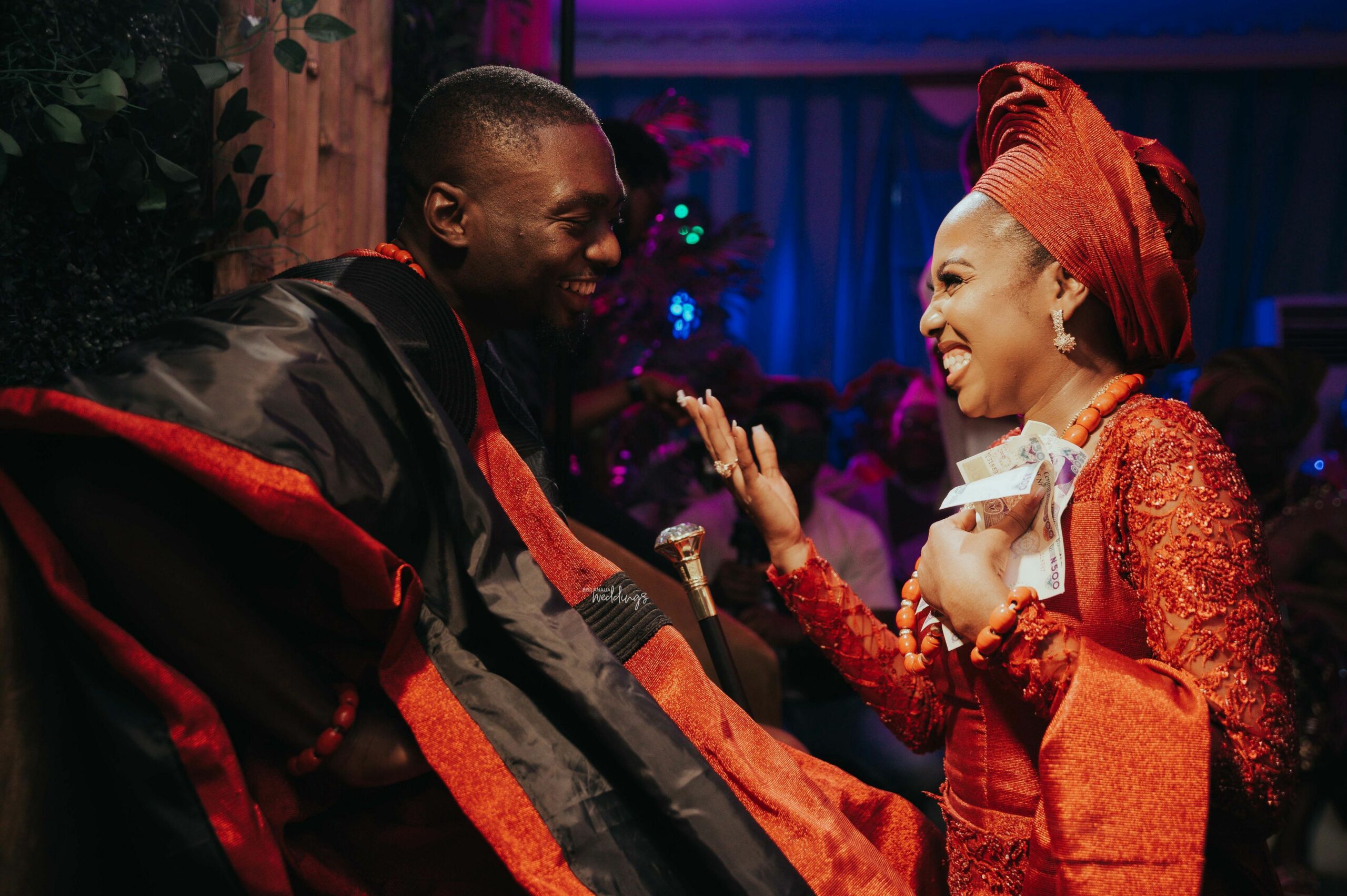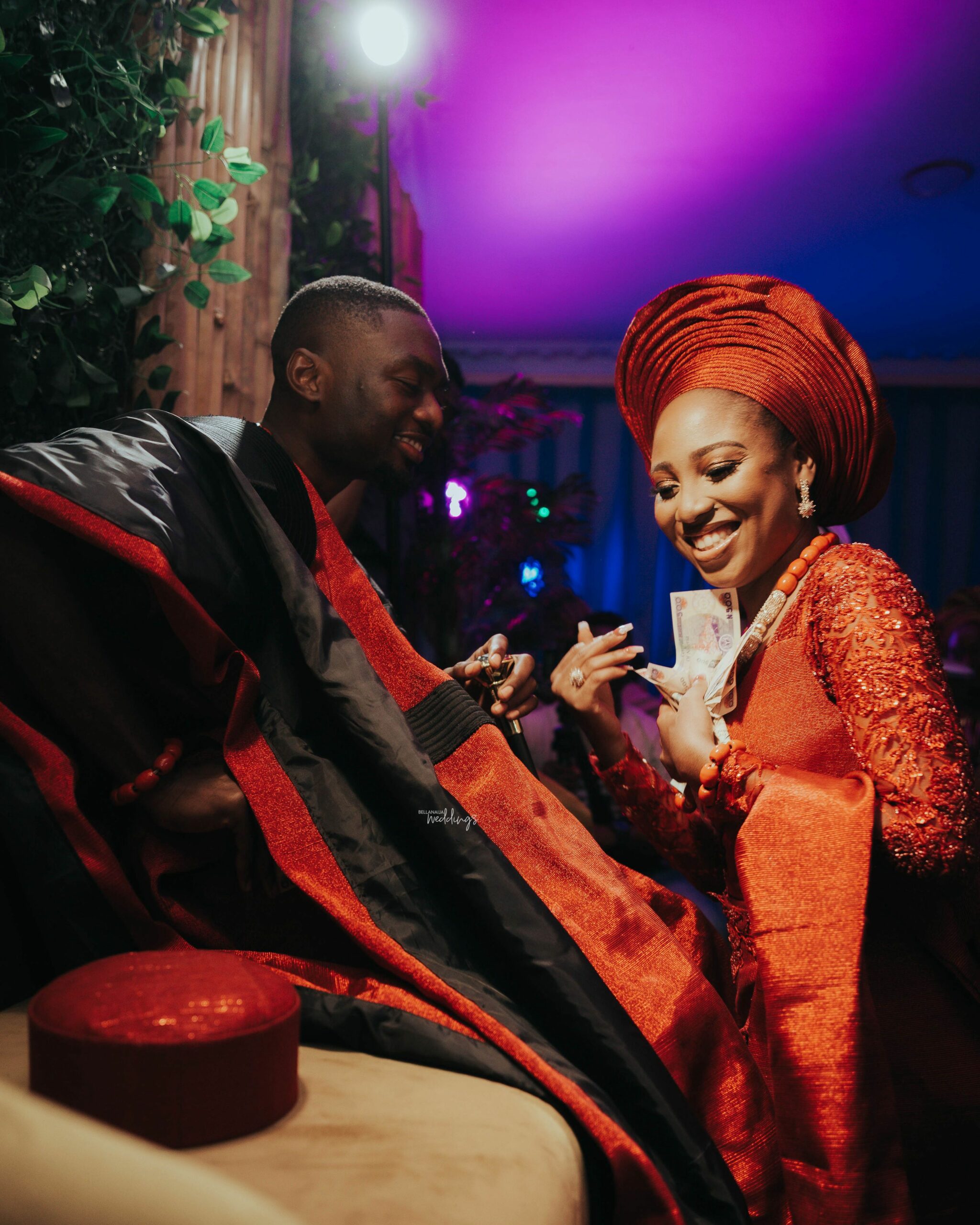 Dues paid. Now a befitting Fila for the groom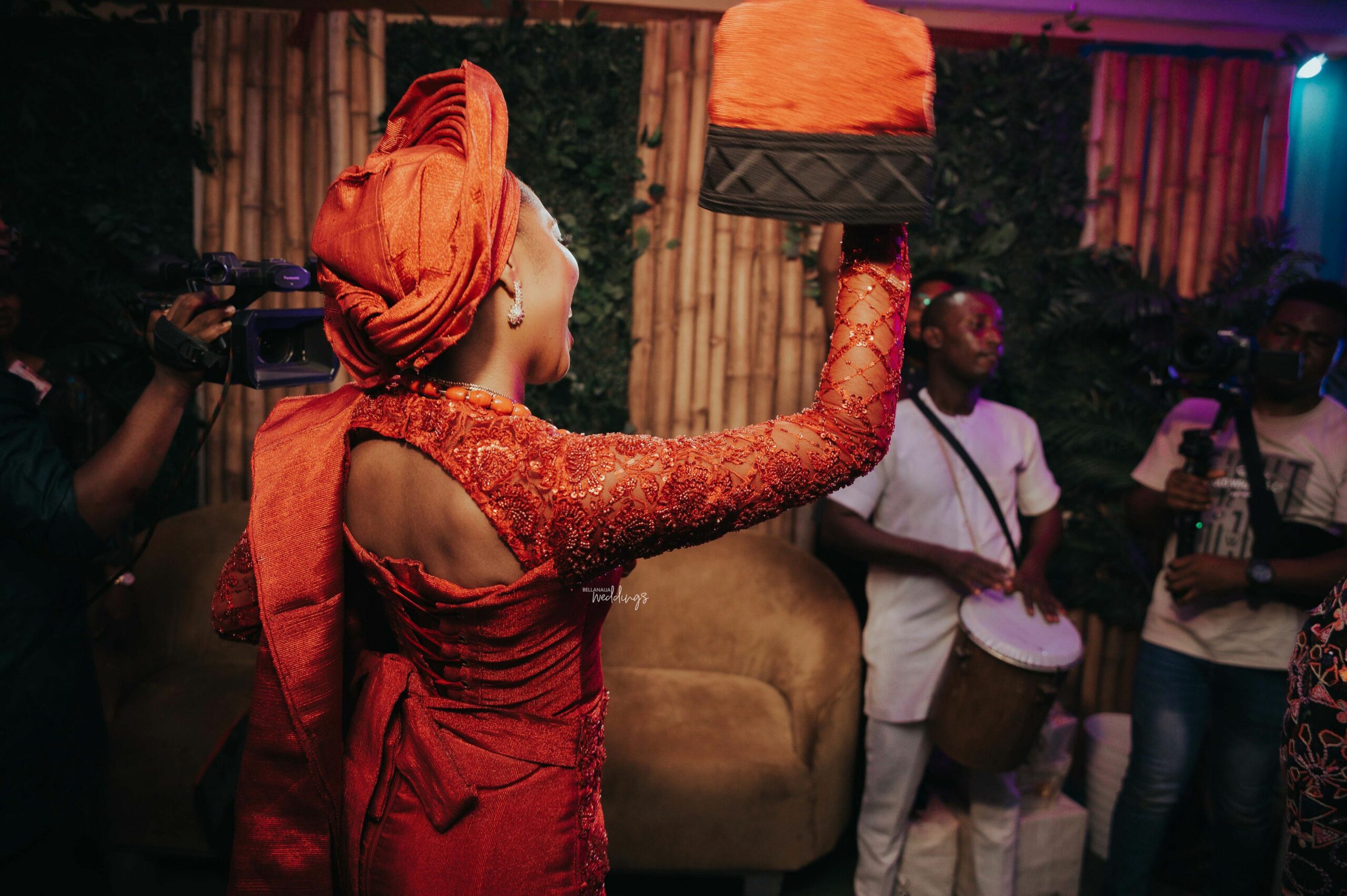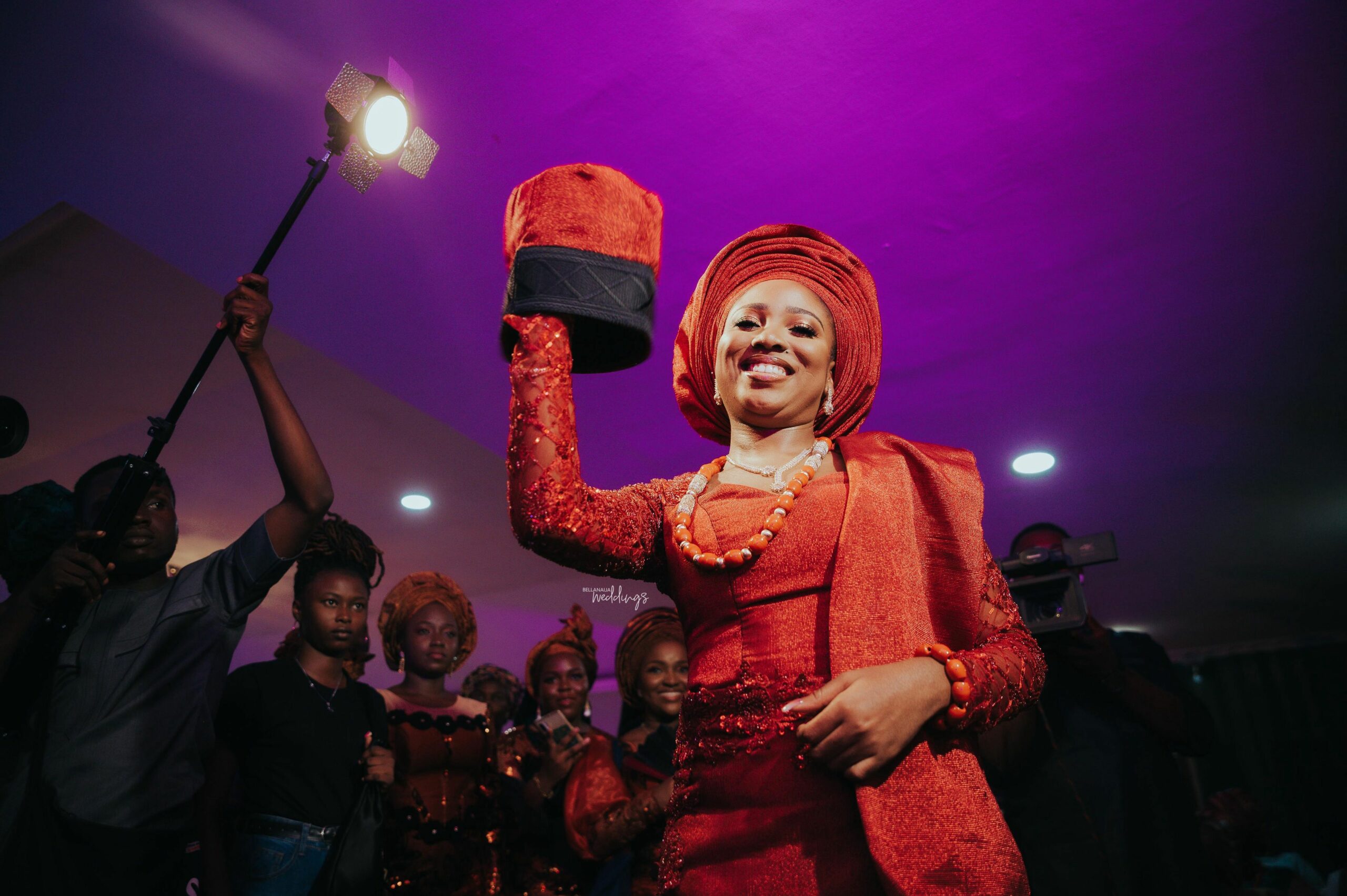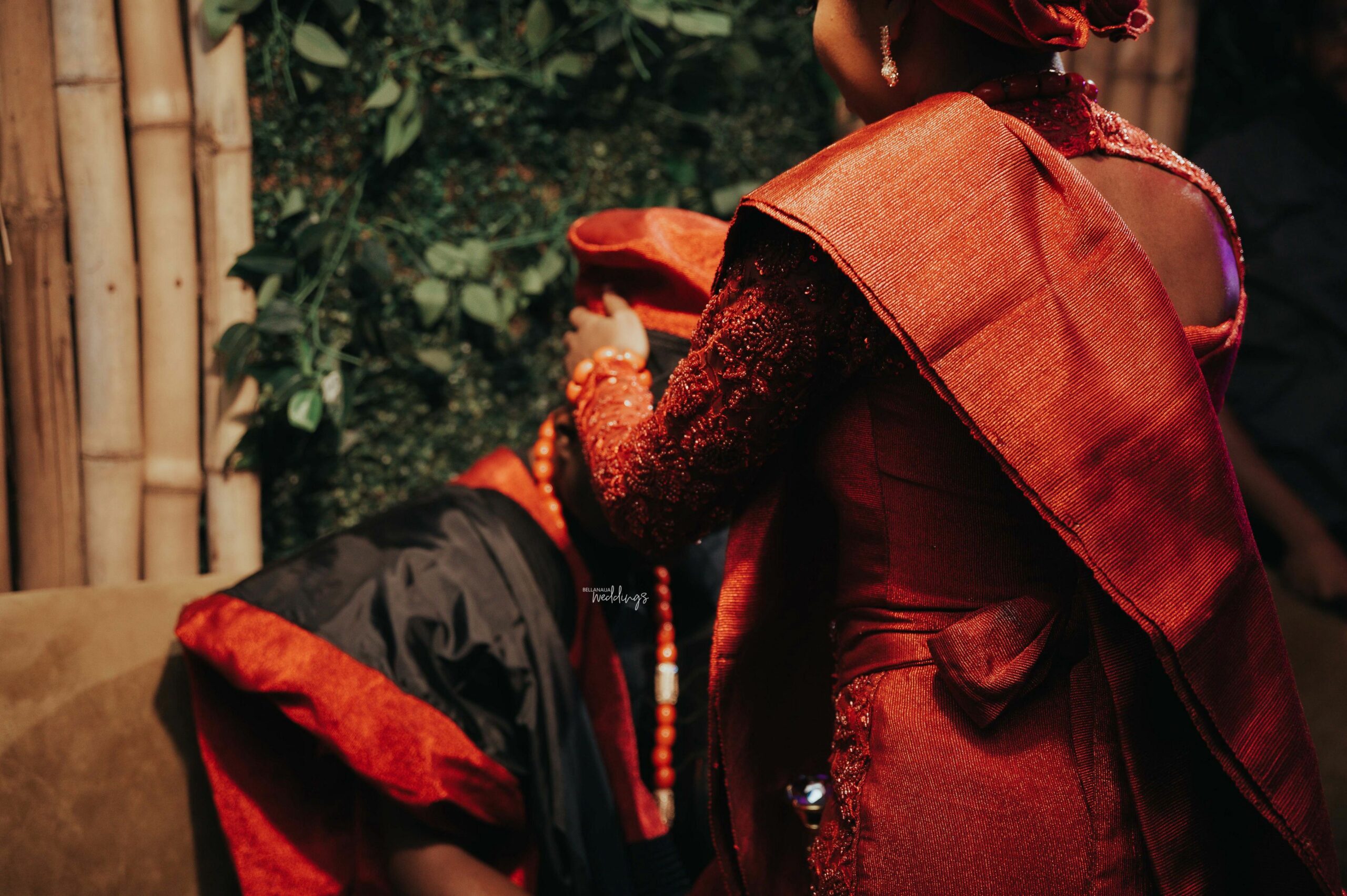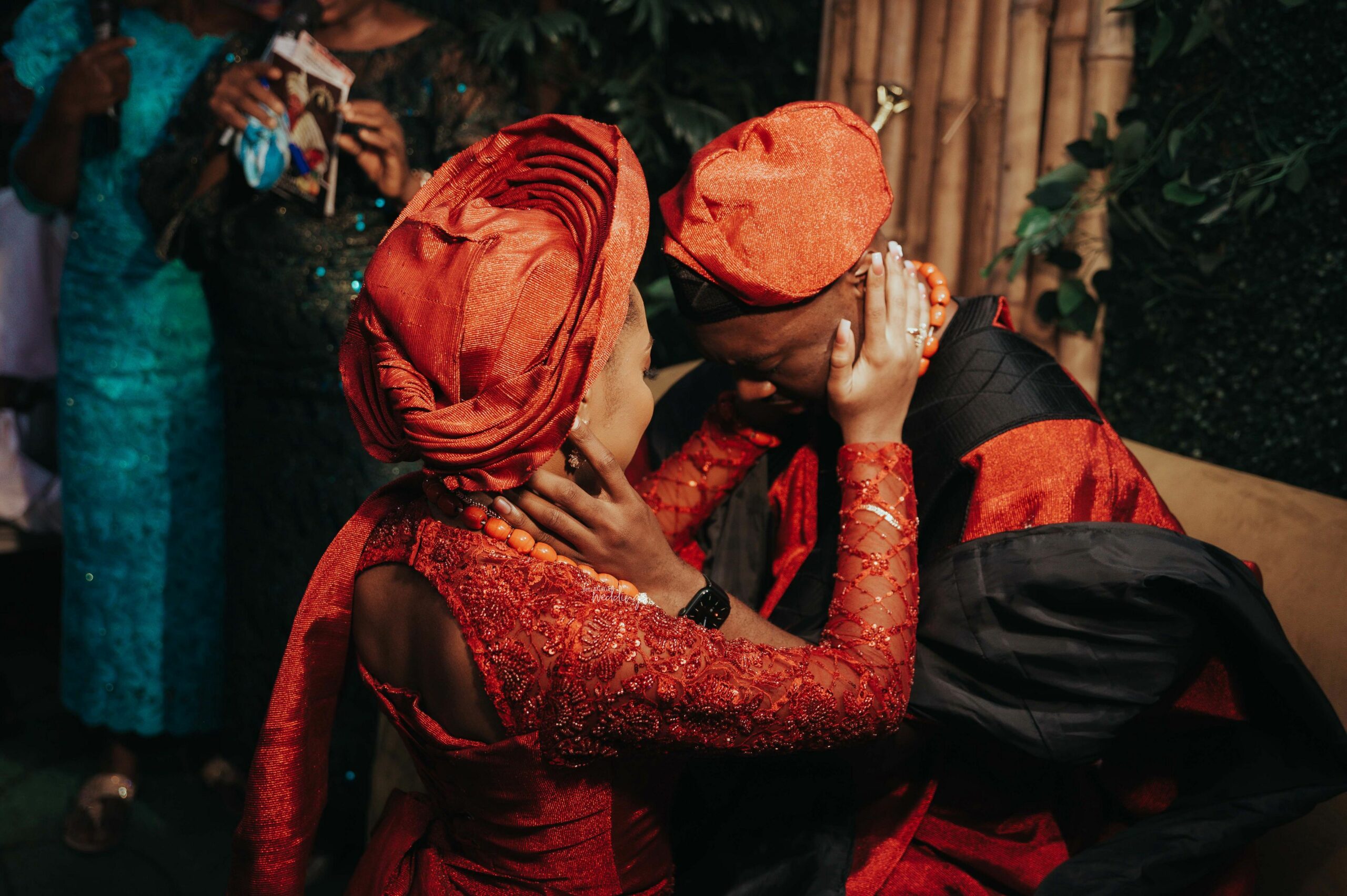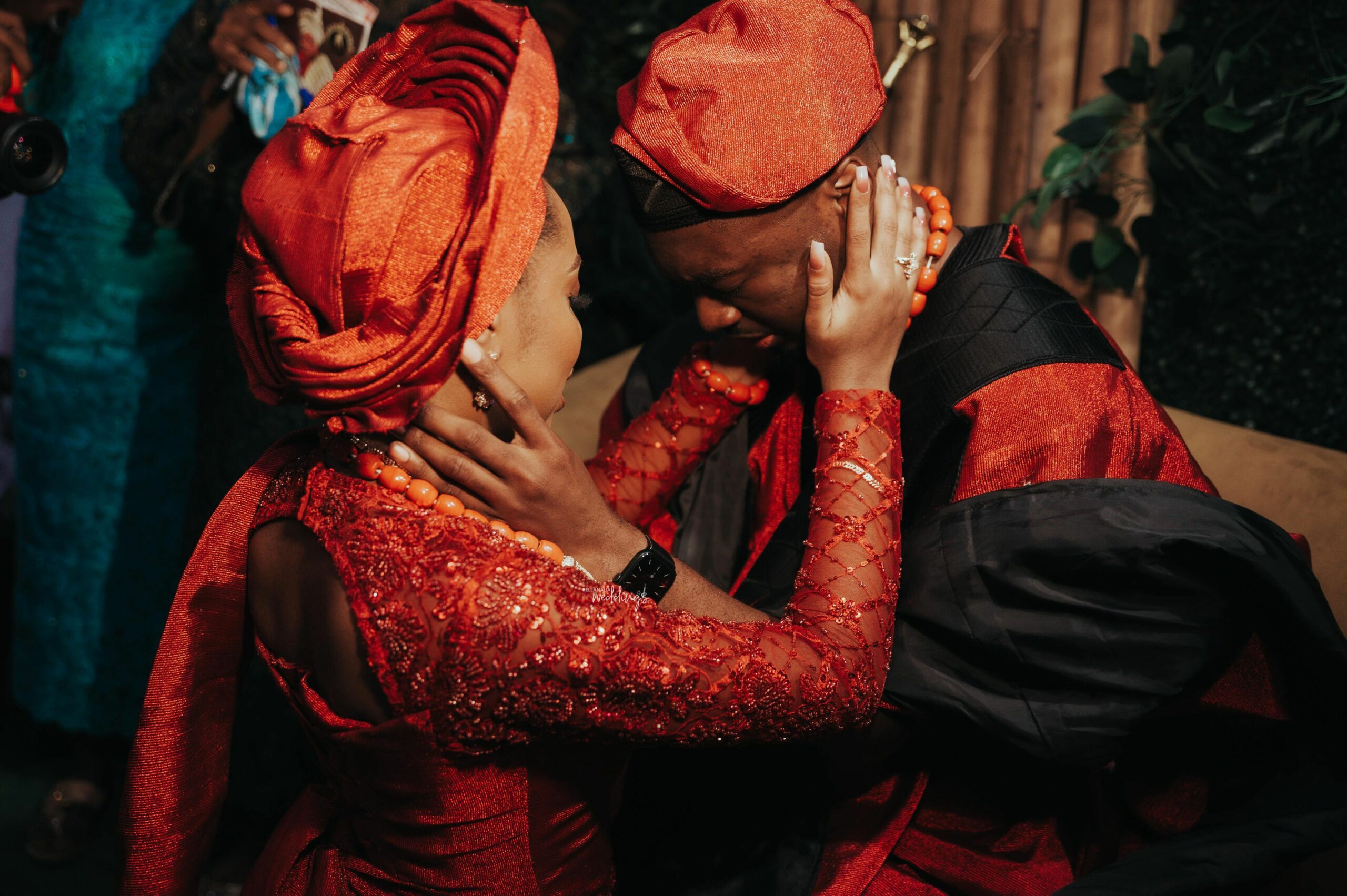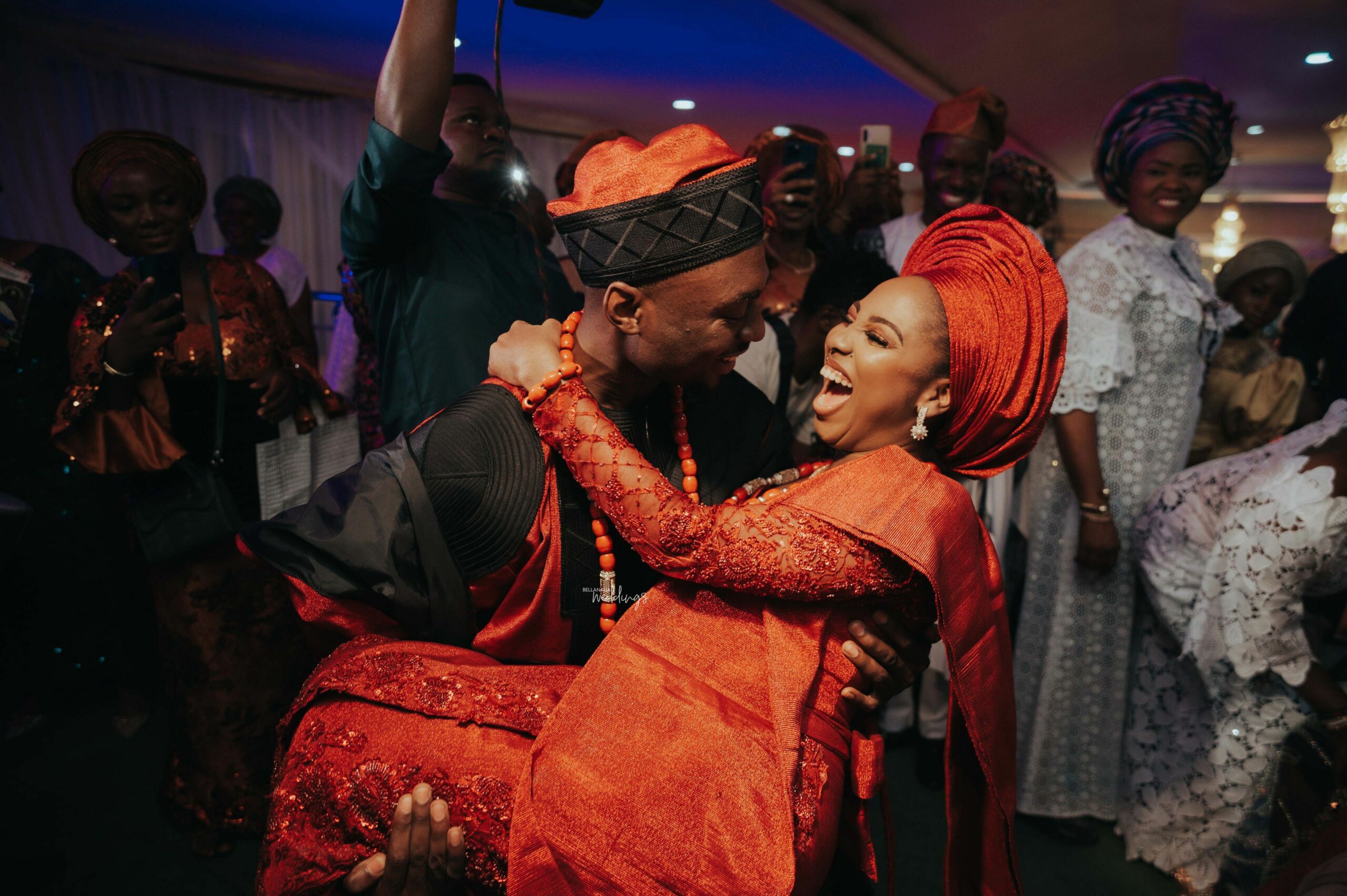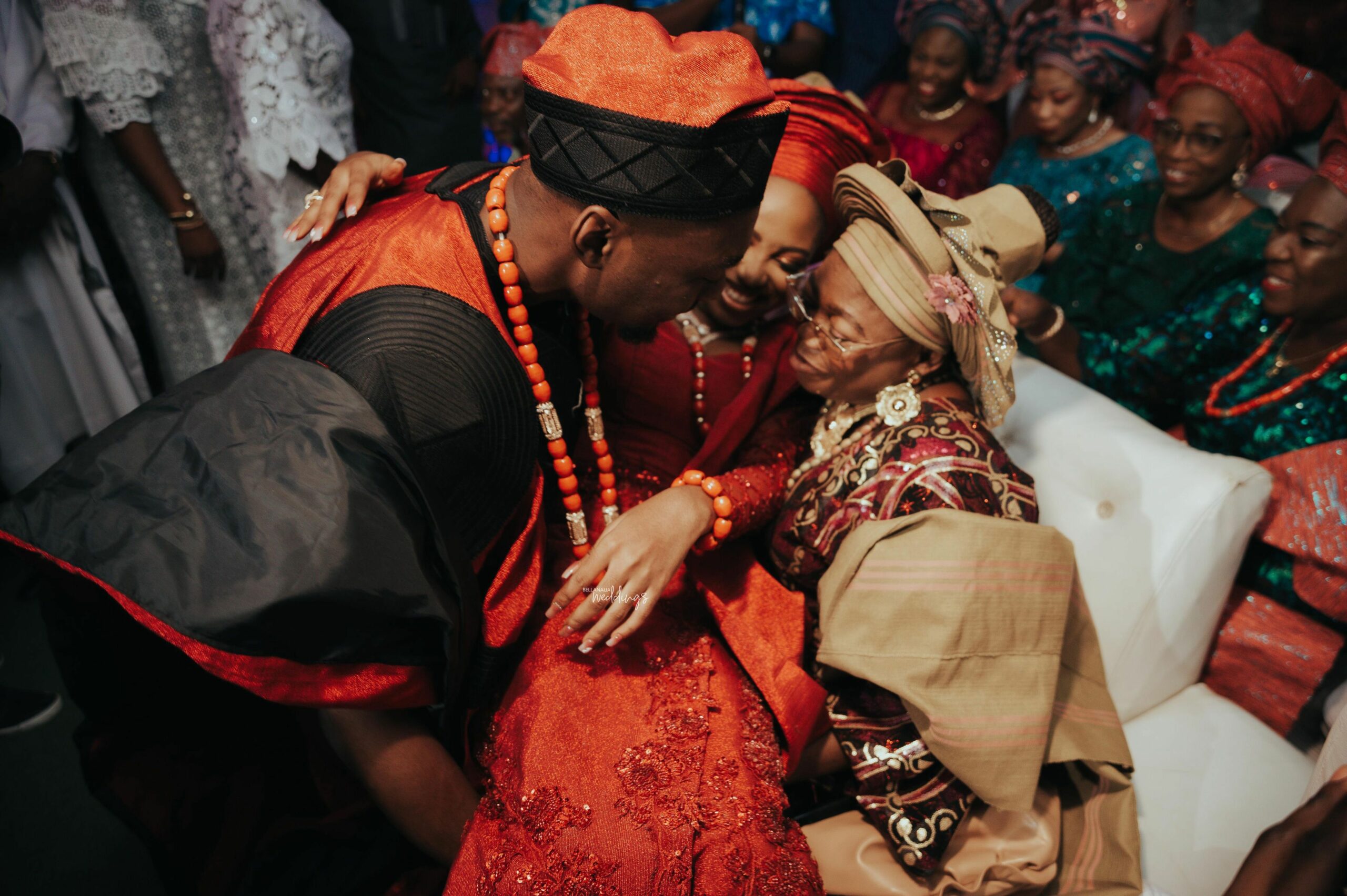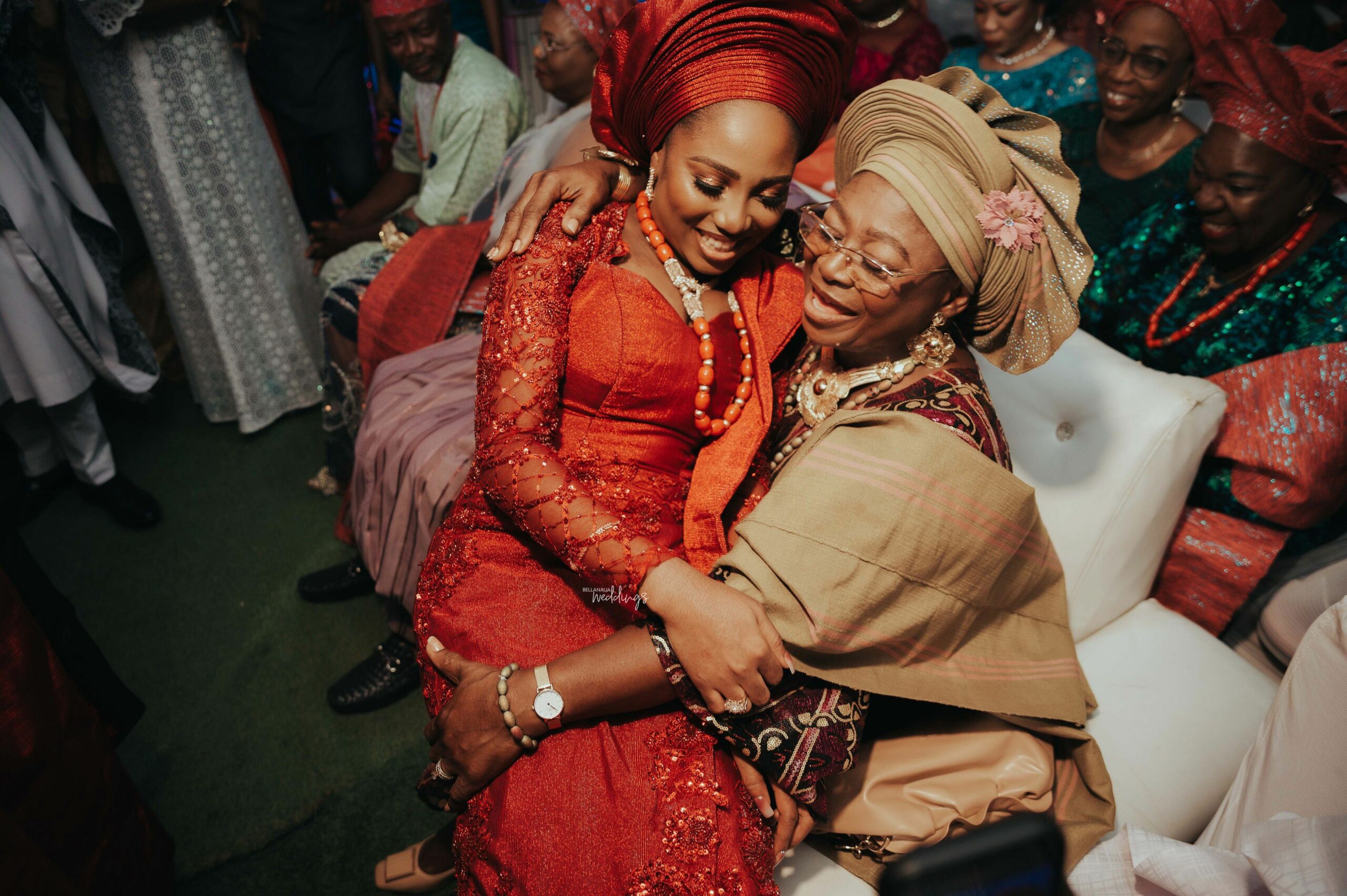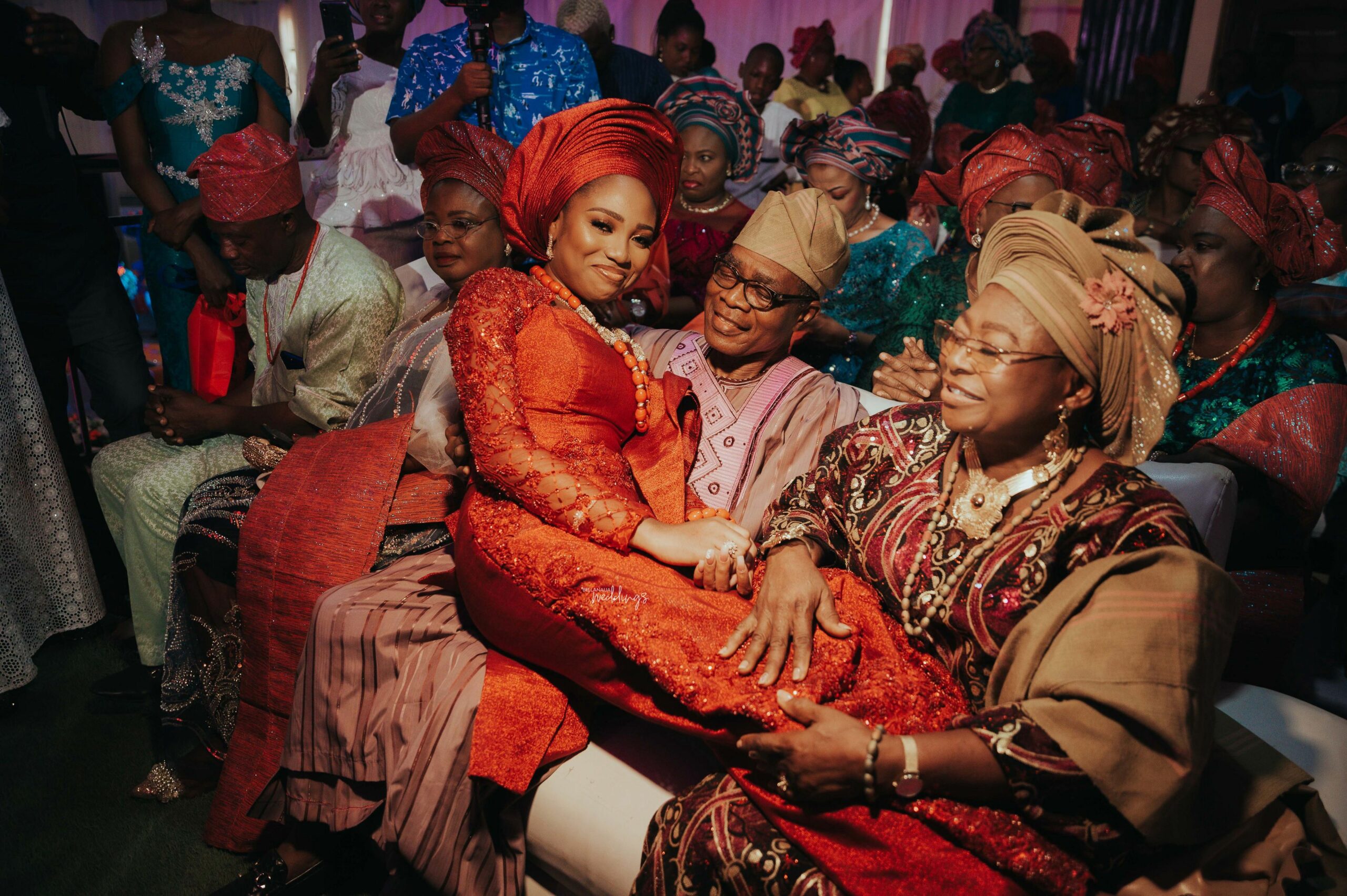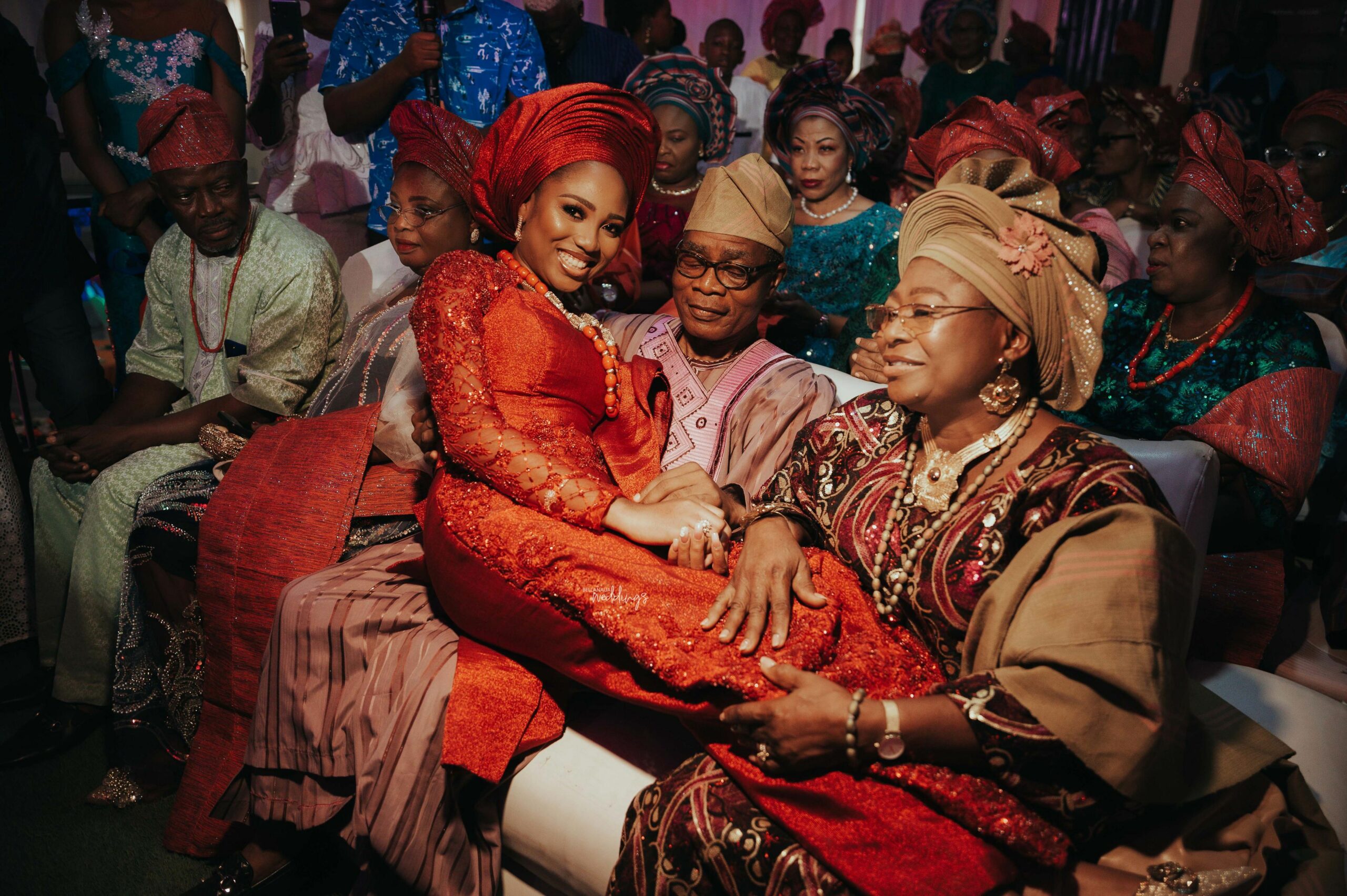 Sealing this love with a ring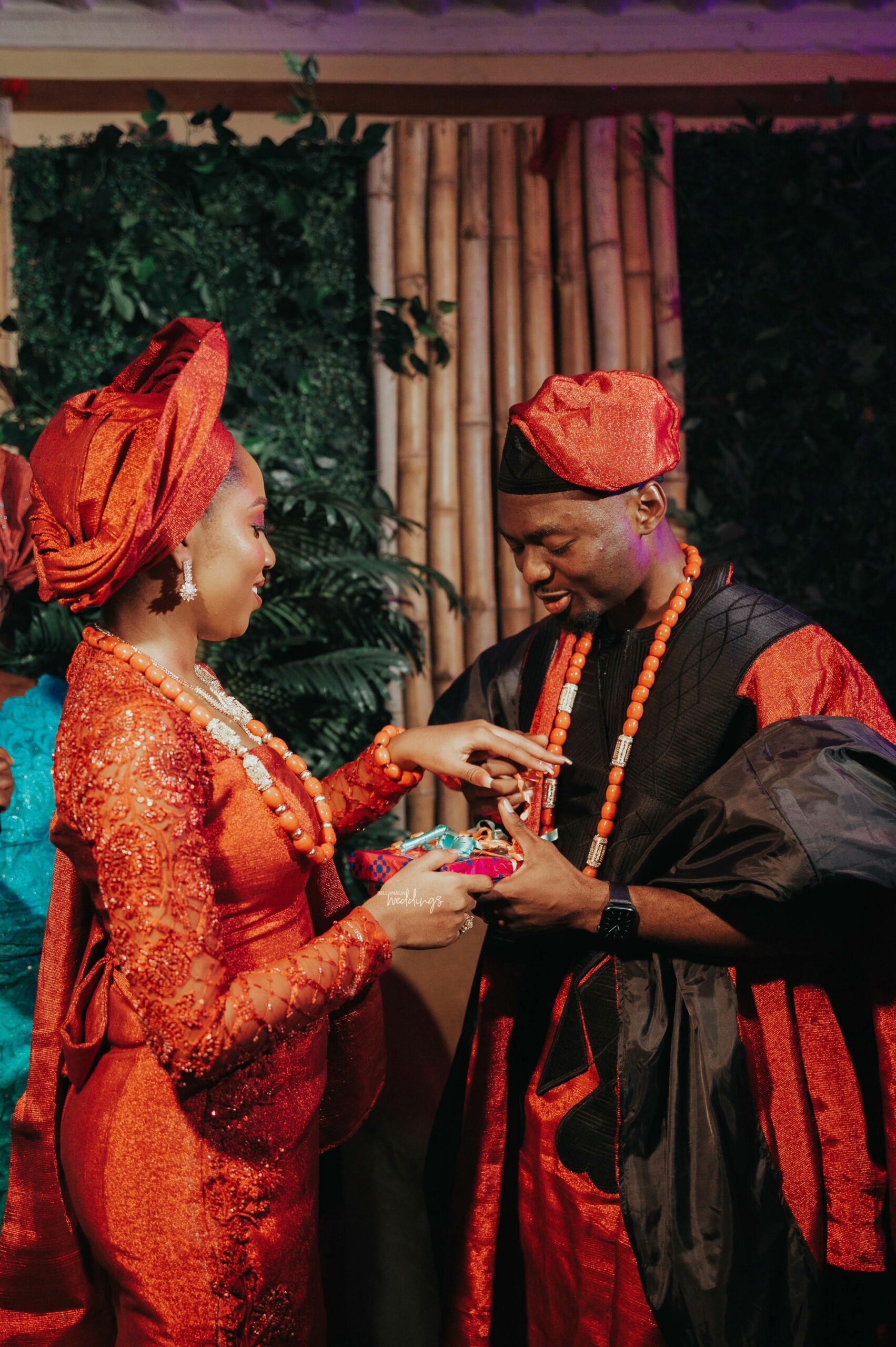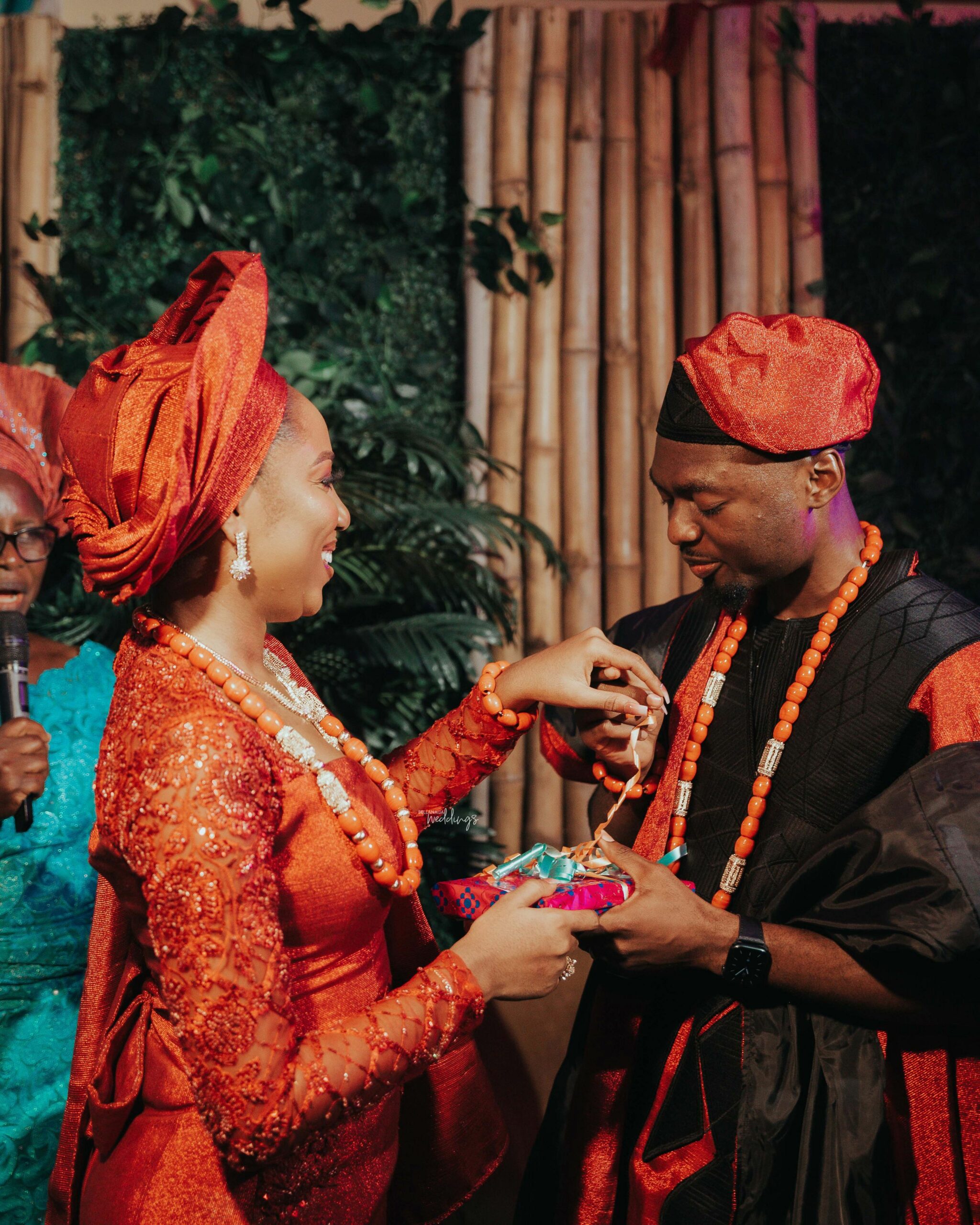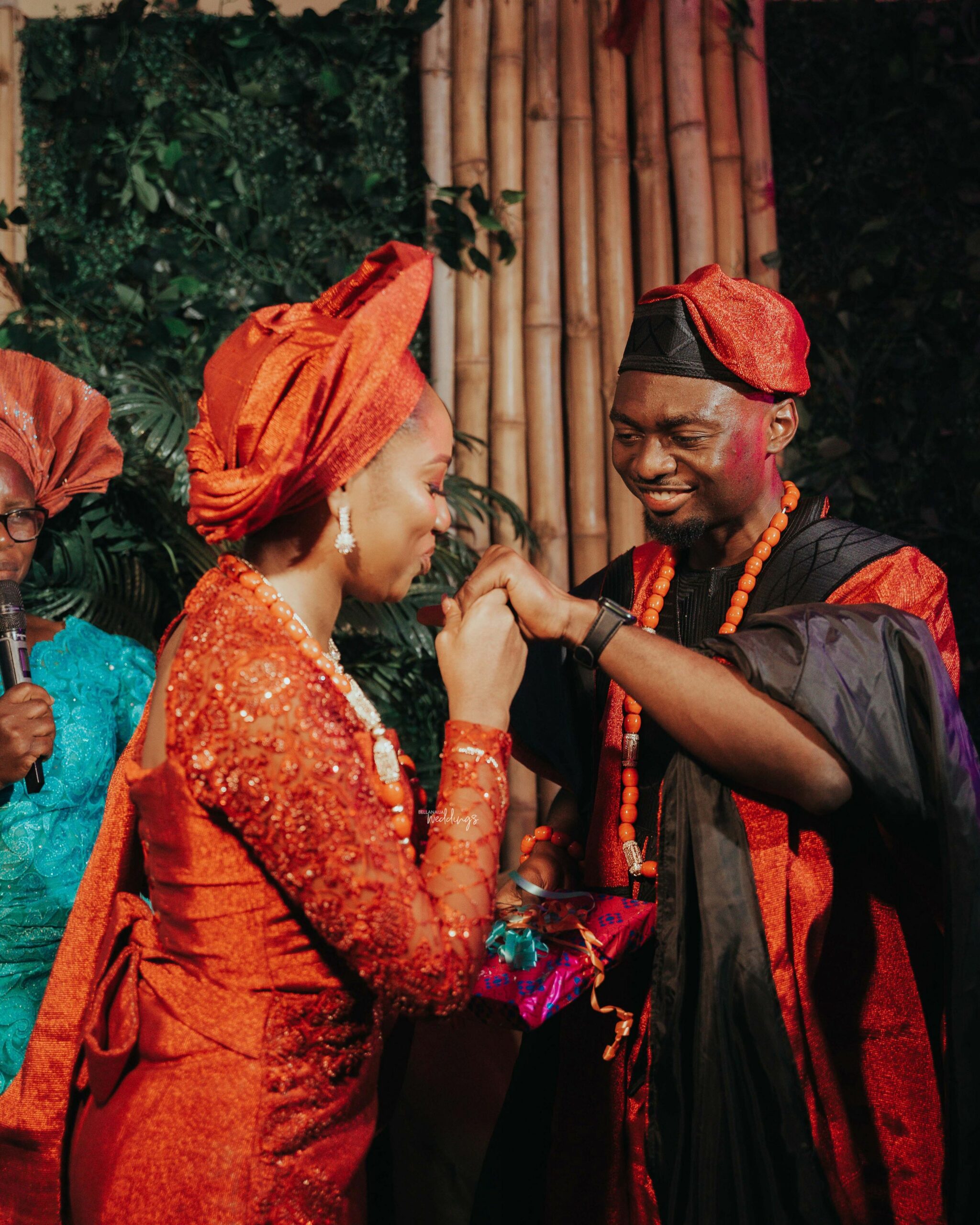 Now, husband and wife!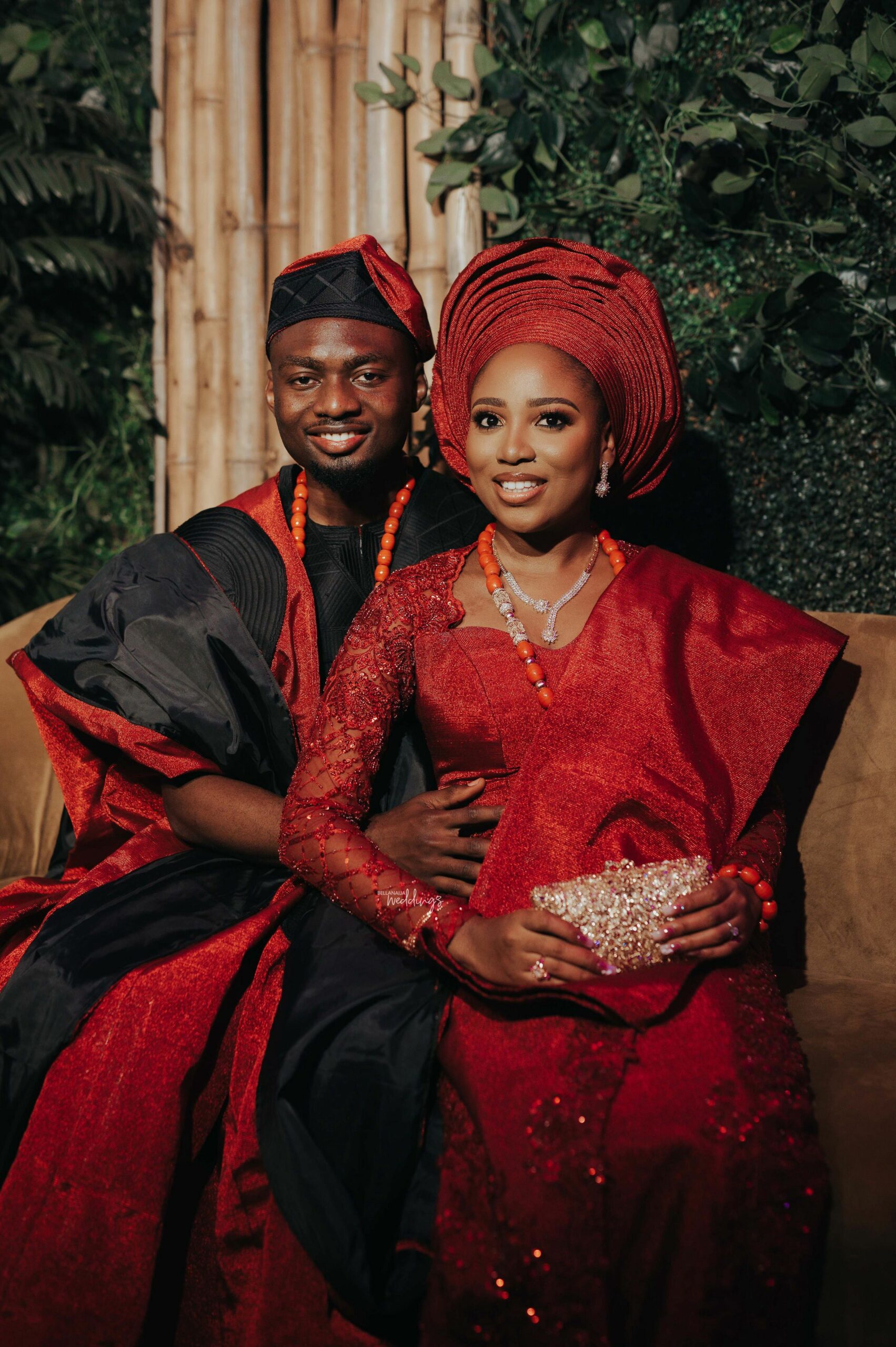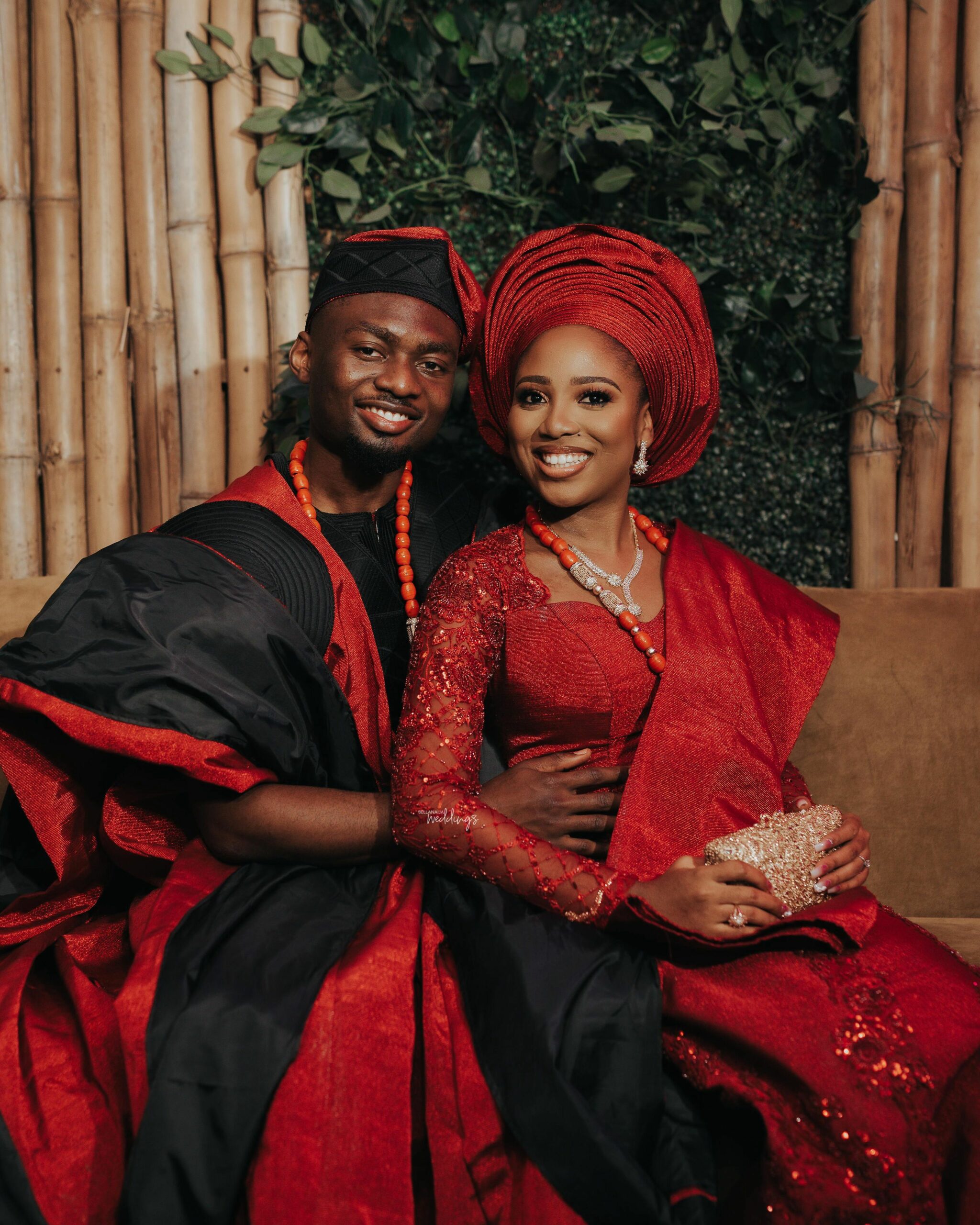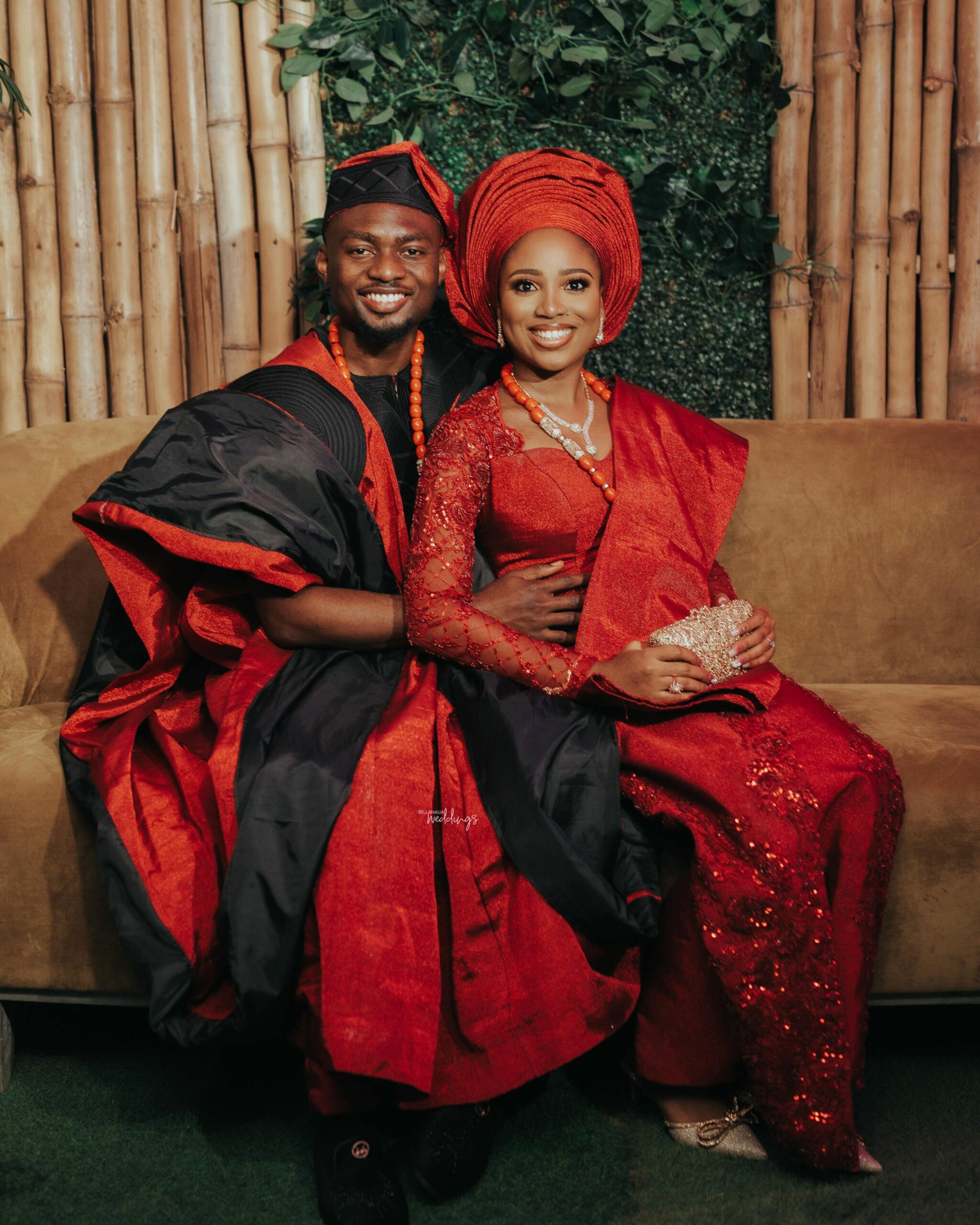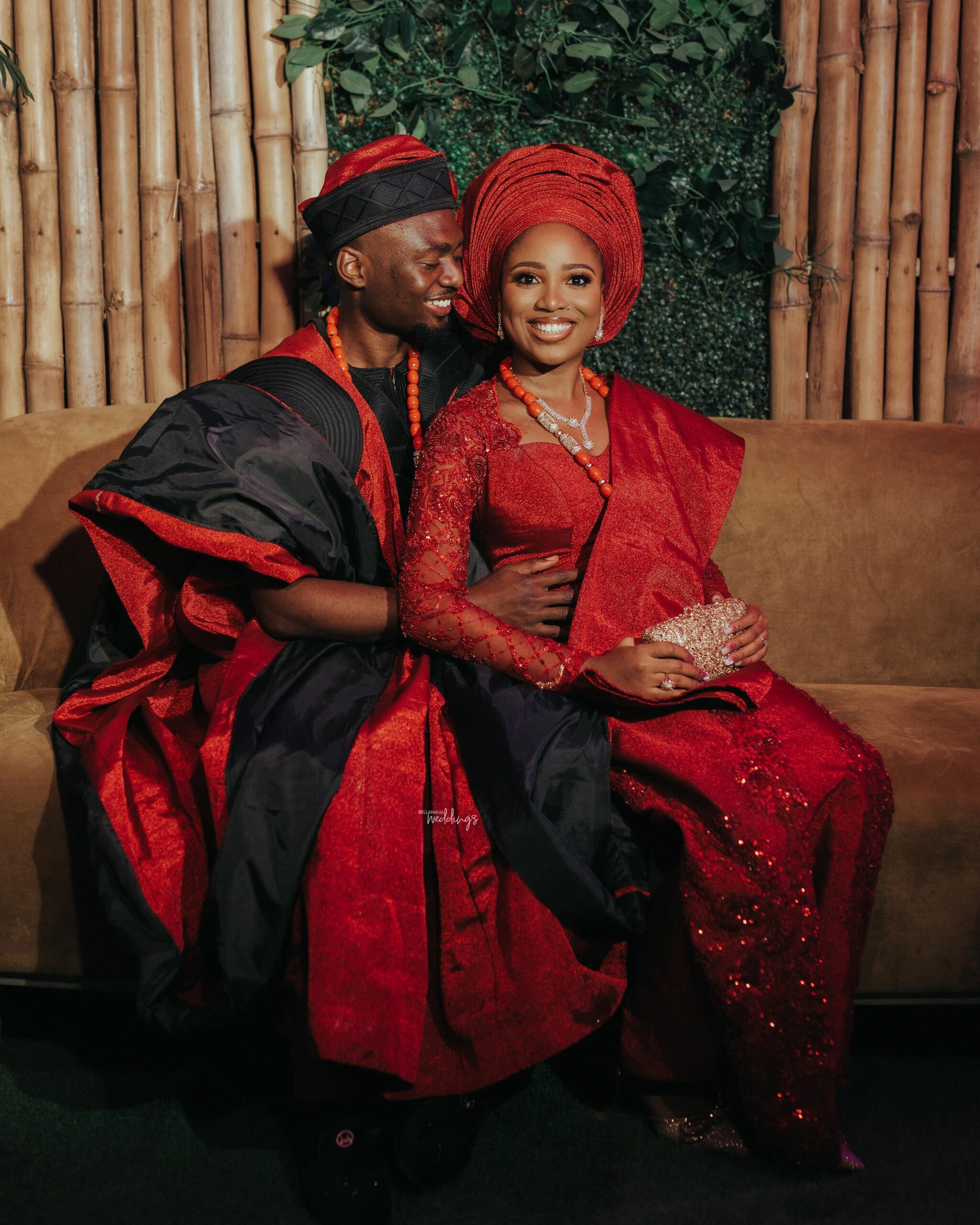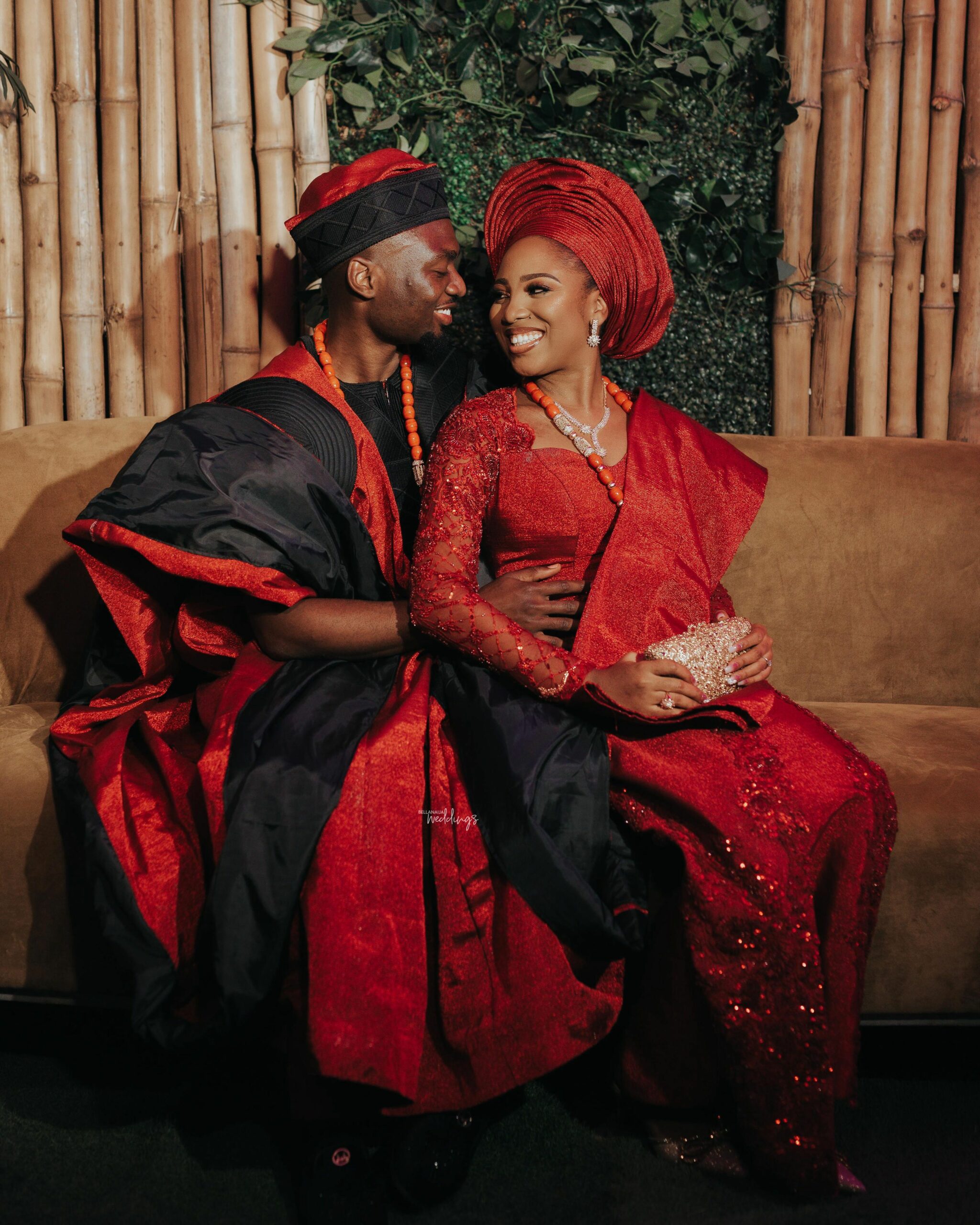 Credits
Photography: @damimanuels
Makeup: @lewa_signature
Hair: @hairbymissie_
Robe:@meezaquinz
Dress: @maibecca
Asooke: @zainabibraheem_
Stylist @kennis_kenena
Planner: @eventsbytao