If you want to be in someone's life, let them know – the universe may just align for the both of you! This is one of the sweet lessons we're taking from Tomiwa and Bosun as they make the decision to do life together forever!
Bosun had sent a detailed request to Tomiwa, asking to be her friend. From slow conversations to frequent discussions, sparks started to fly. These sparks have now become a full-blown fire with both hearts burning for each other. Bosun popped the big question in a surprise proposal and of course, got a resounding Yes! We're absolutely giddy for the lovebirds and rooting for them.
Enjoy these beautiful photos from their #BNBling moment and their love story as told by Tomiwa below.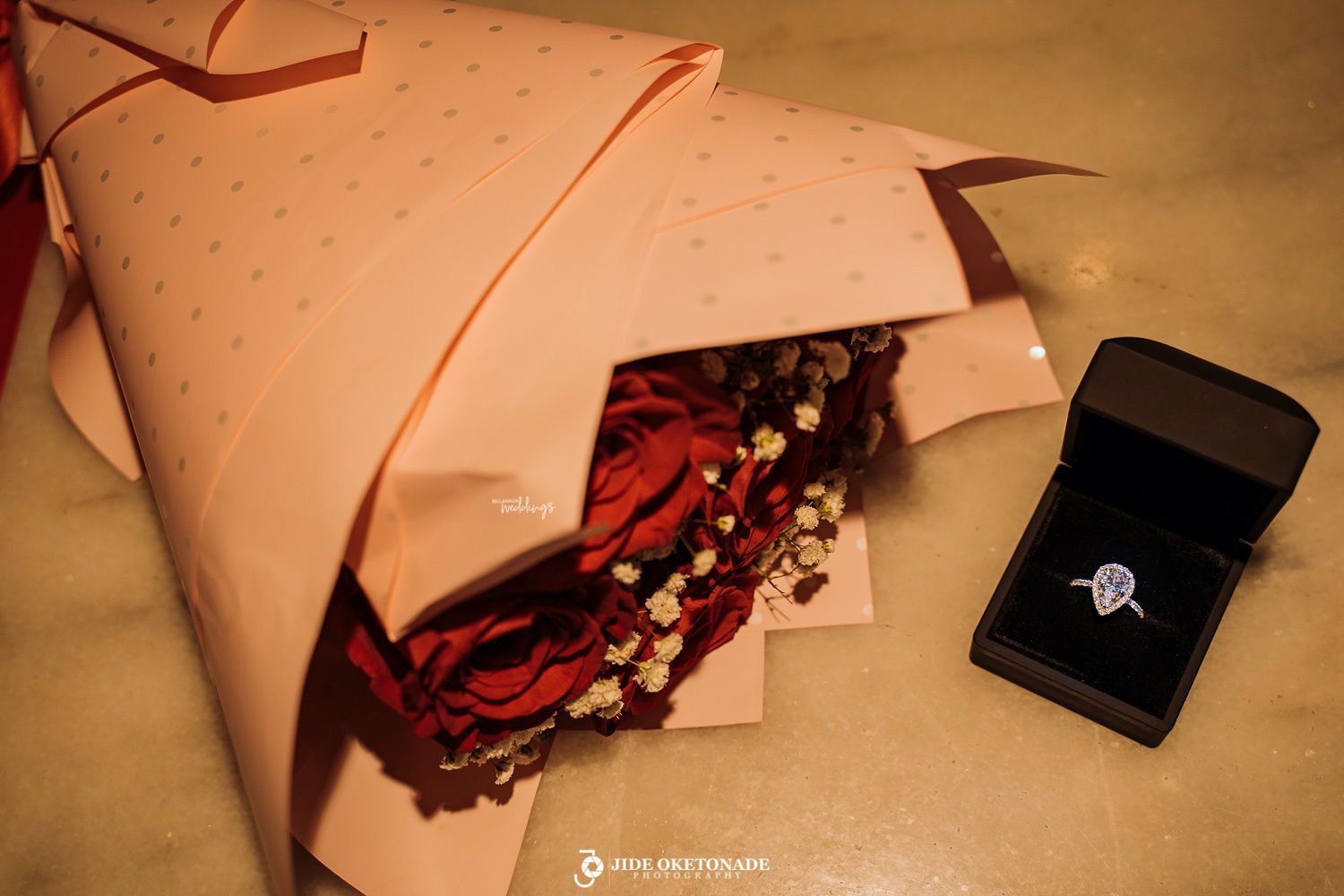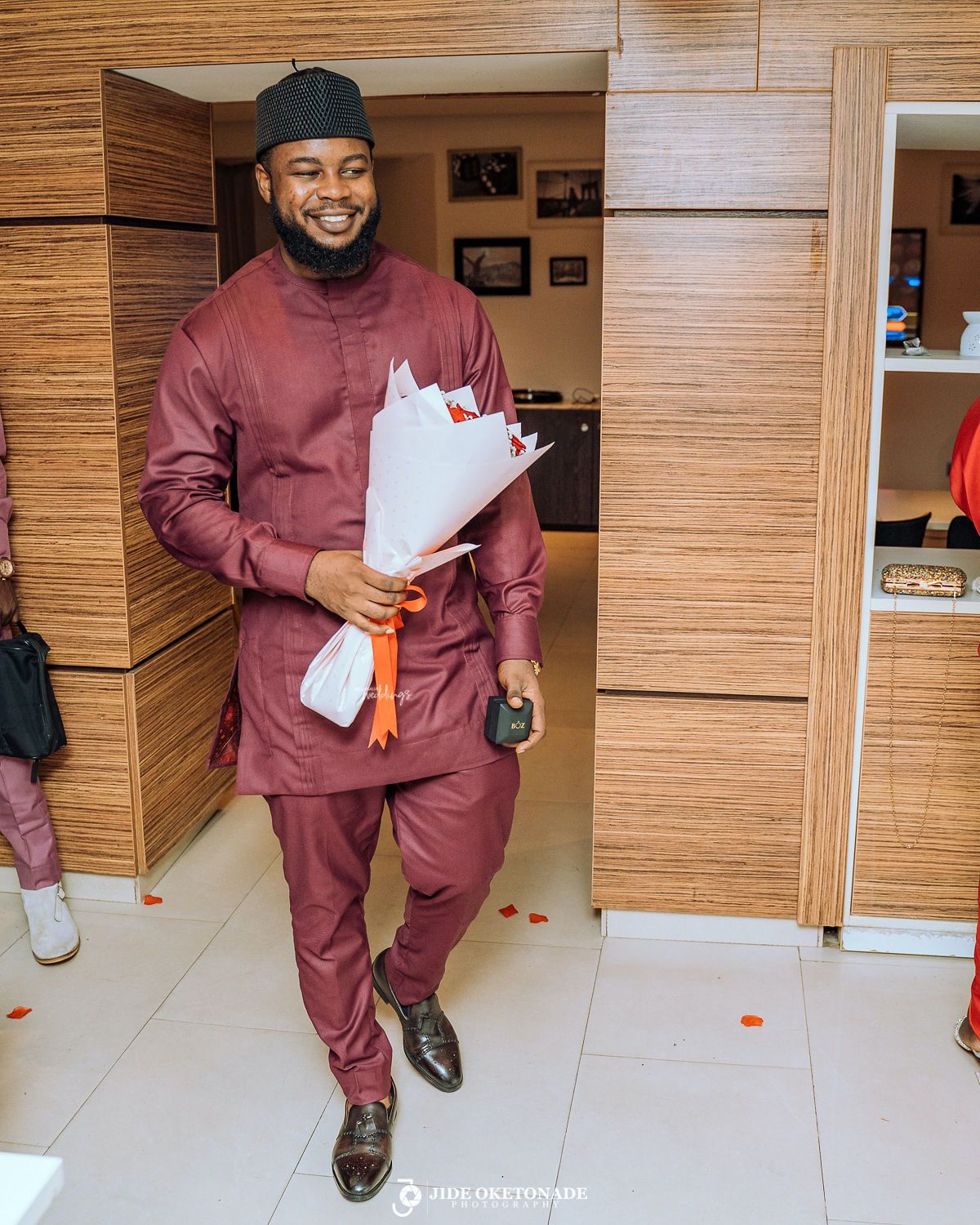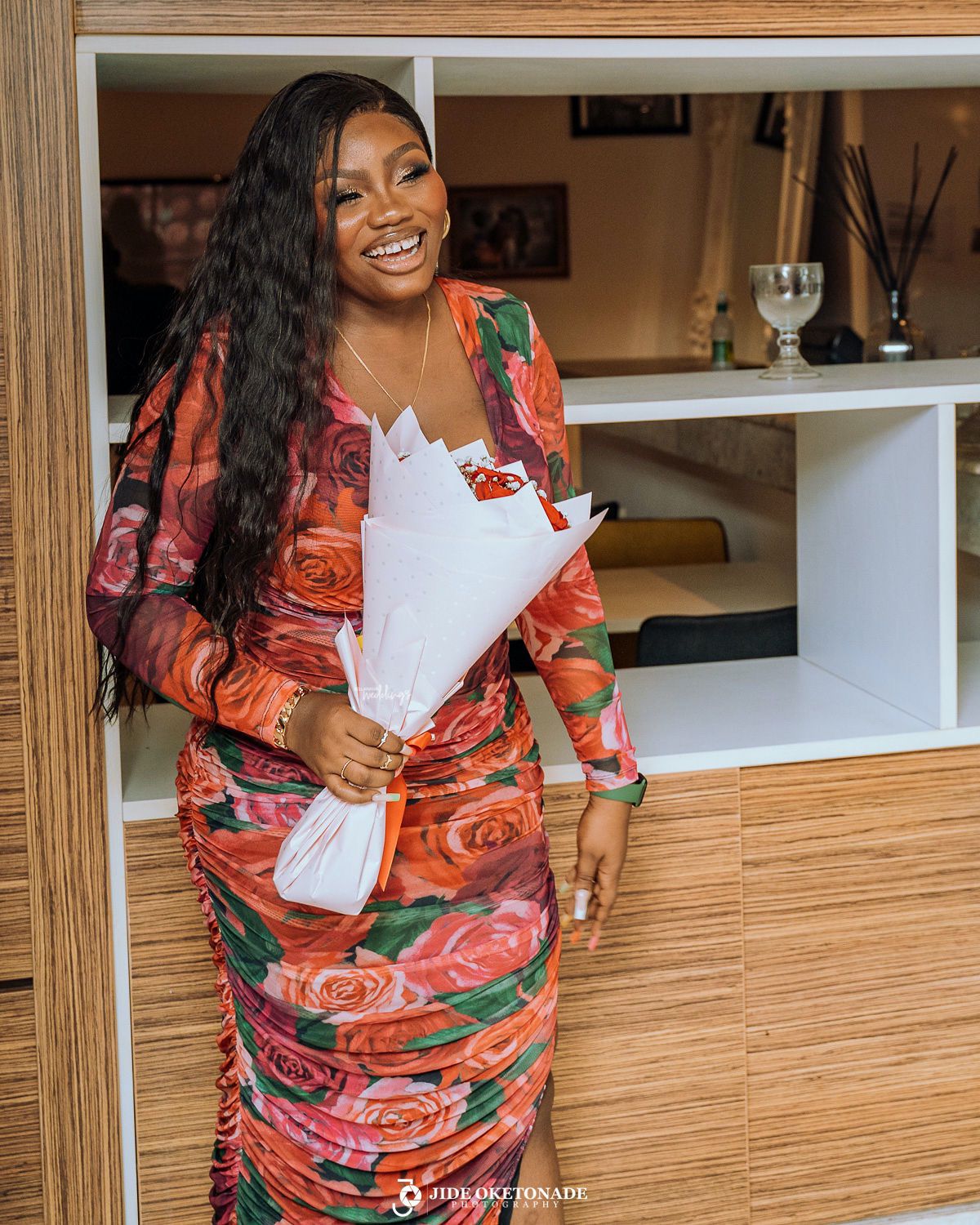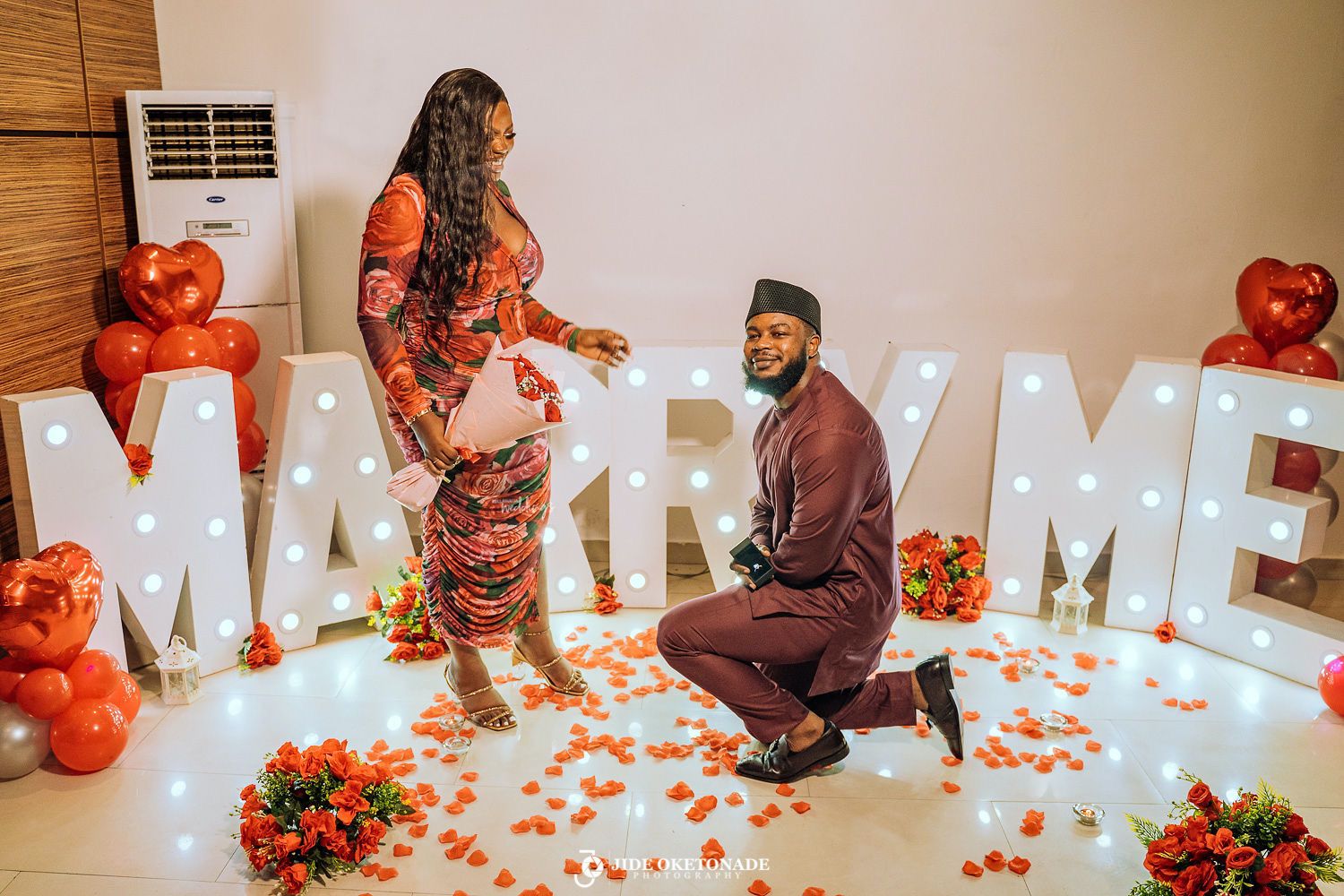 Their love story as shared by Tomiwa:
Our story started in march 2020… the moment I decided to respond to this man who had taken his time to punctuate and send me a detailed friendship request. At first, the conversations were slow, checking up on each other once a week or less.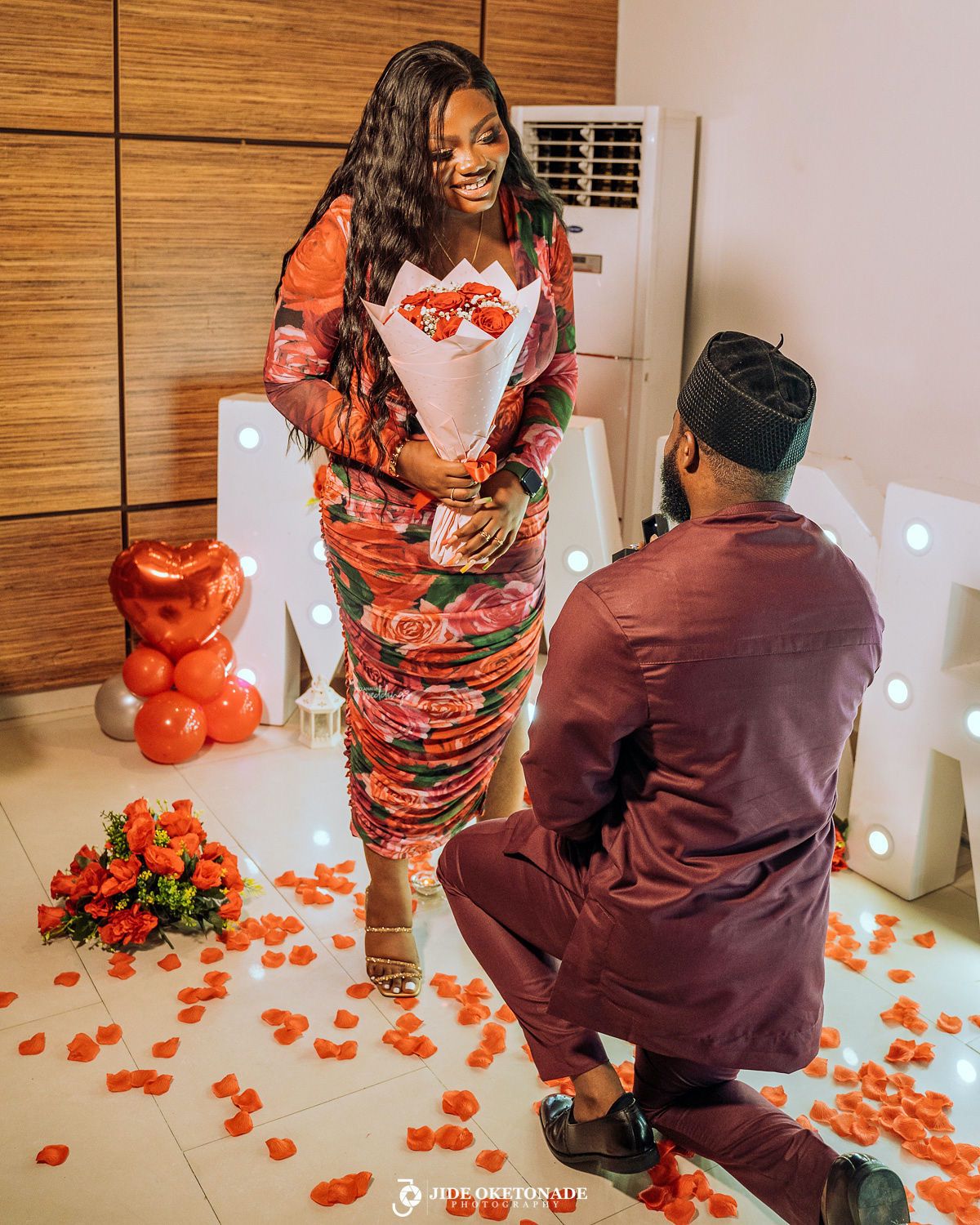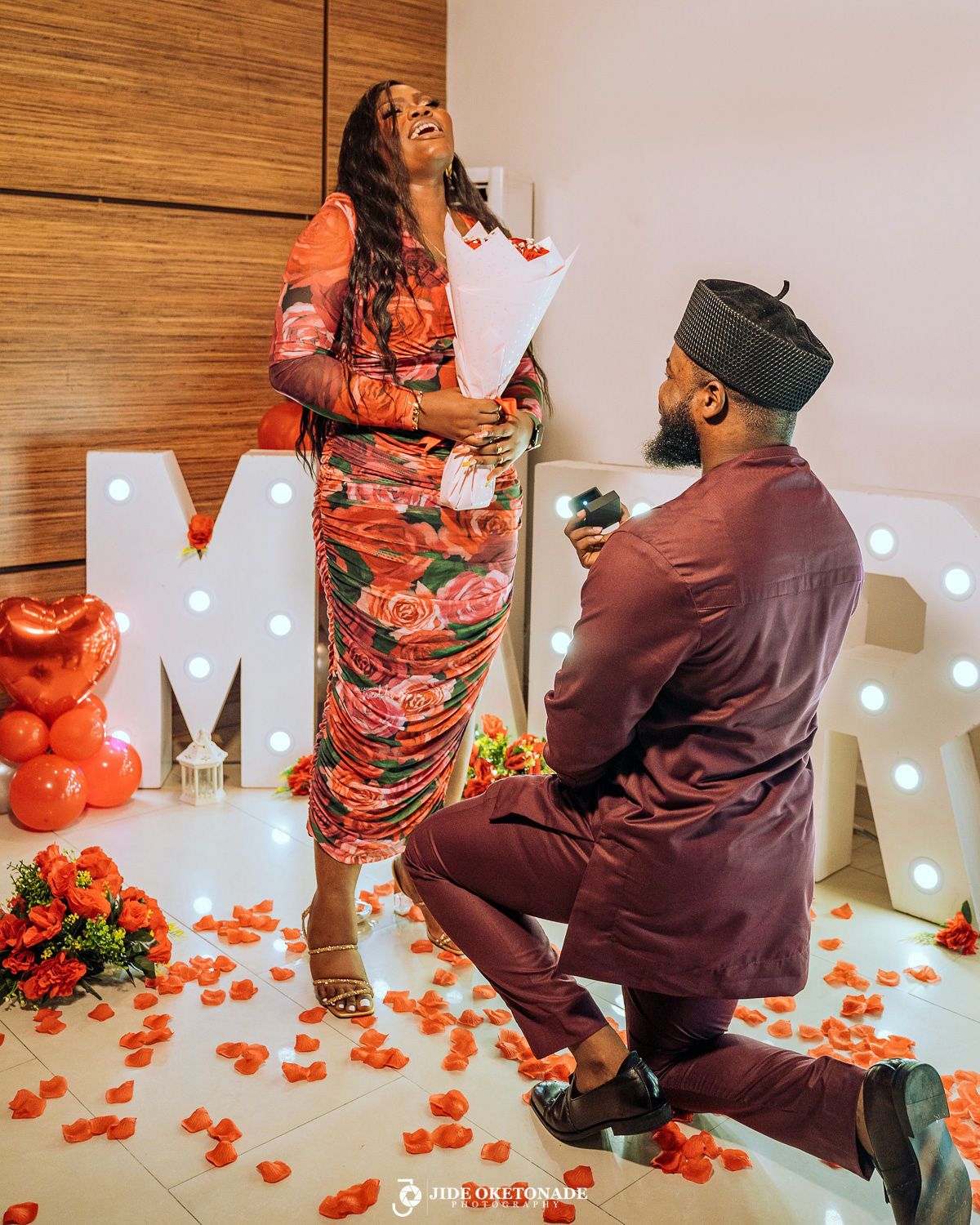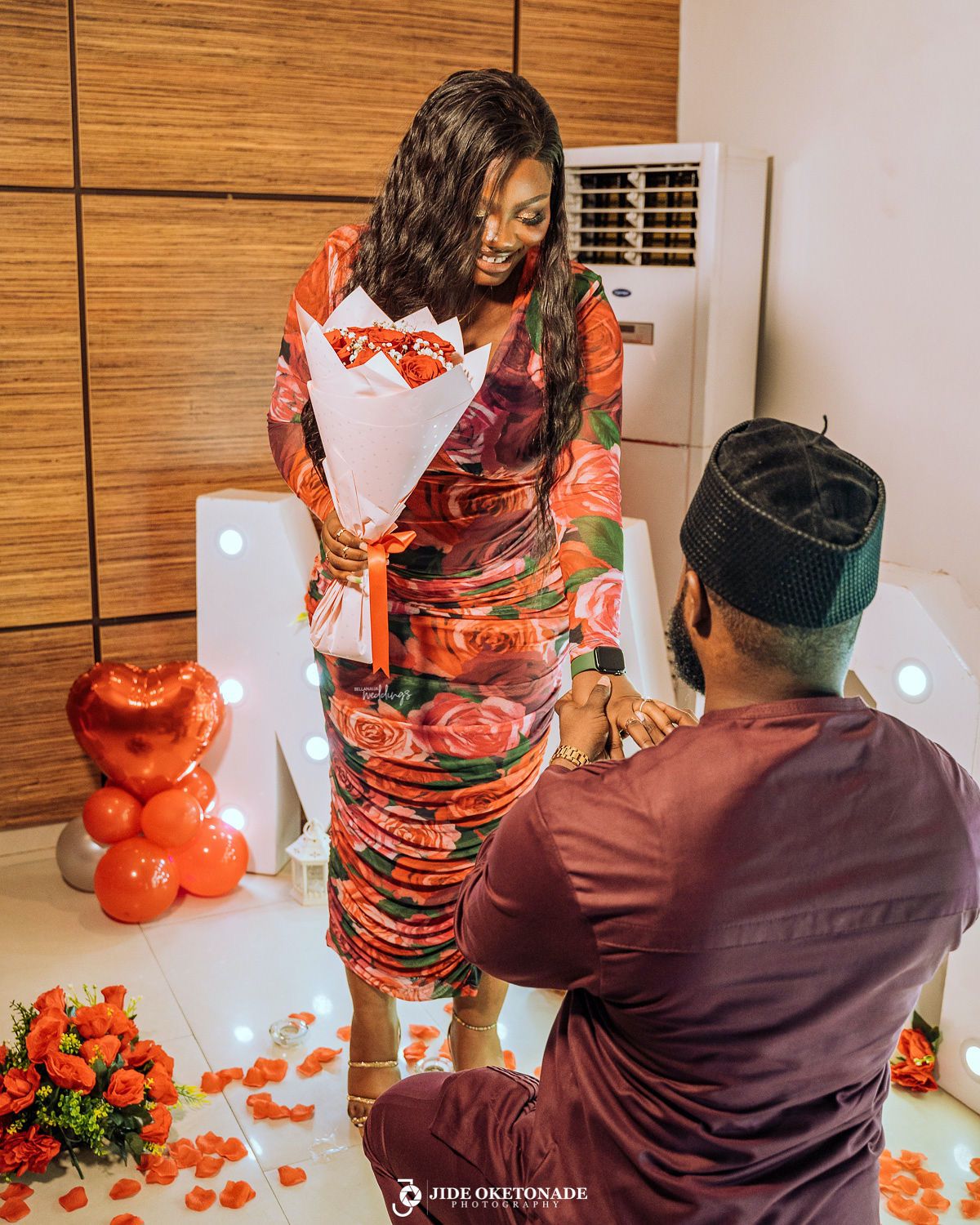 Once we talked really well and I started to notice how intelligent he was. I am easily attracted to intelligent people and to top it all, he's also handsome. We were both single but hardly made that the topic of our conversations, we just went with the flow. We started to talk every day sometime in June 2020 and by August we both agreed to start a relationship.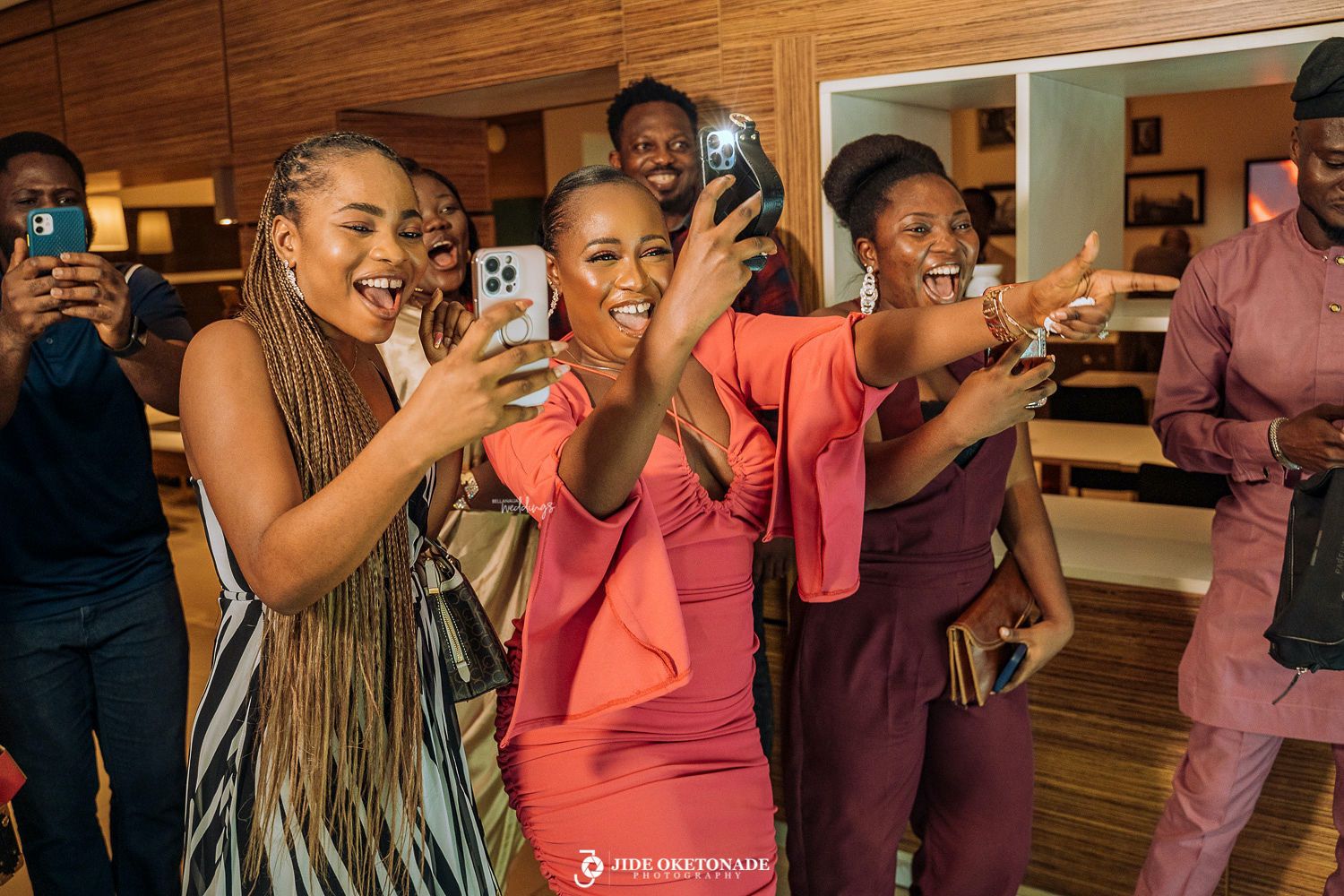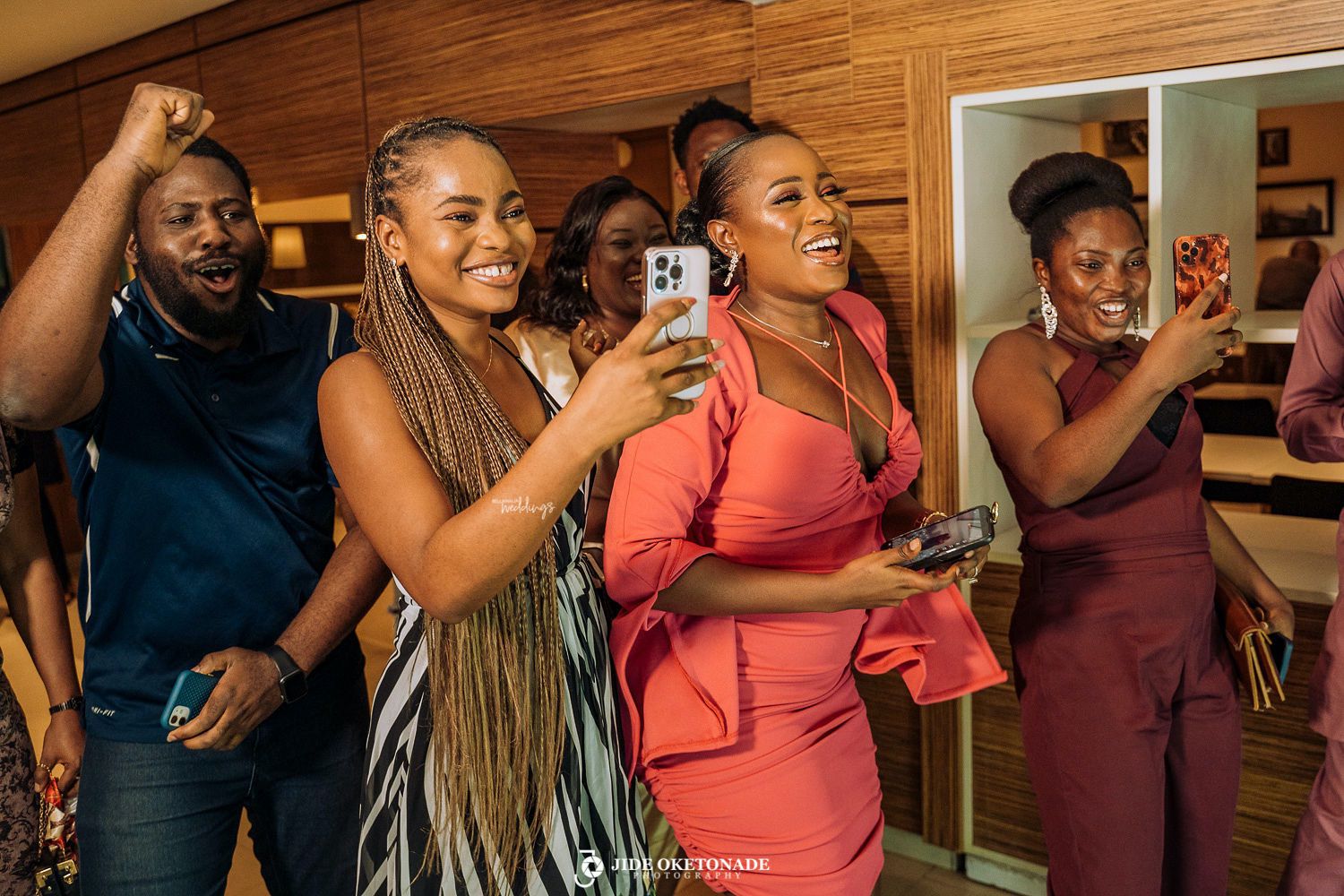 It has been an amazing journey of learning and unlearning, of trying to make each other more happy than sad, of not giving up on each other even when it almost looked like the better option. One thing about our love is the strength, even when we don't like each other we are still madly in love. Nothing excites me more than the actuality that I and my gee have decided on forever.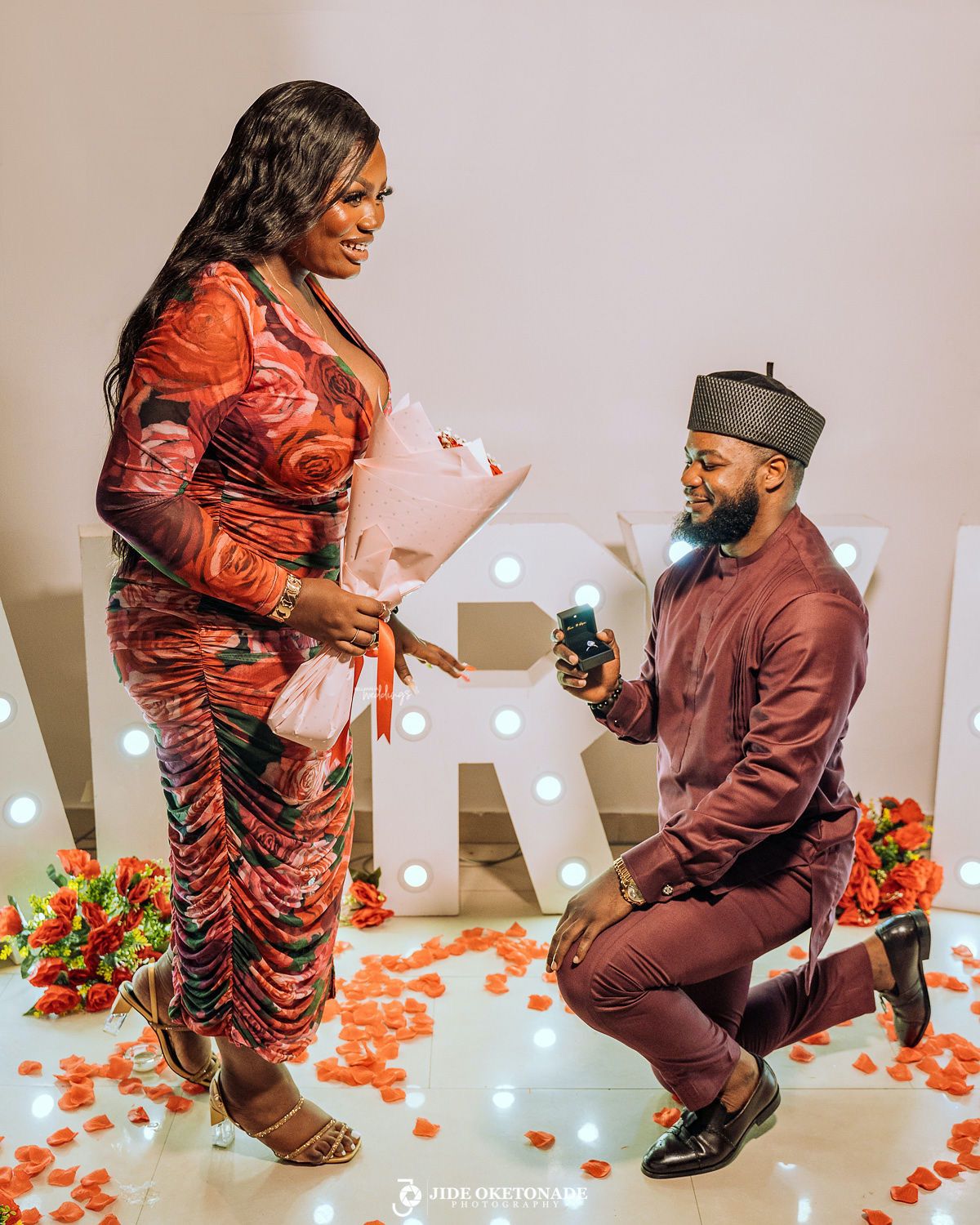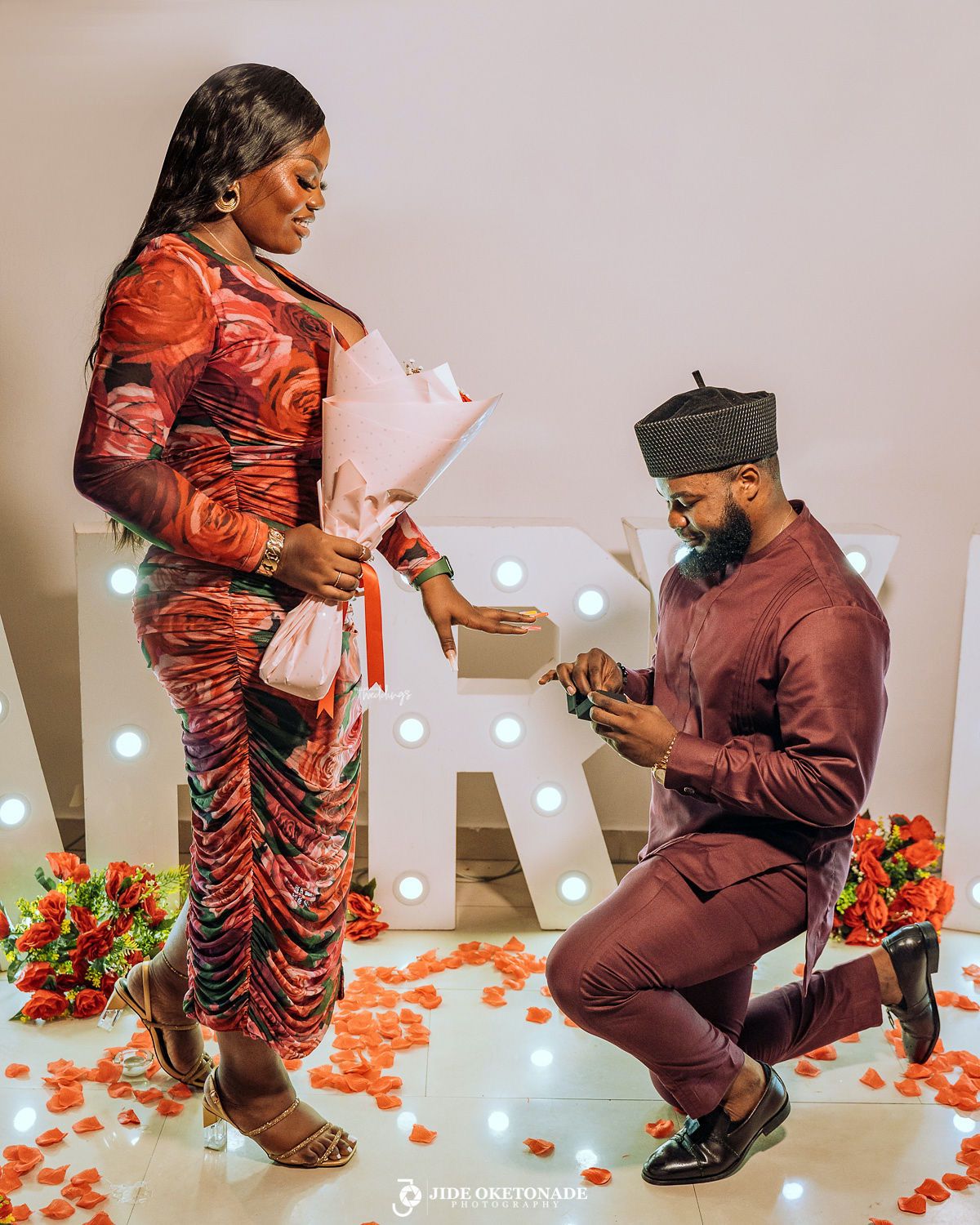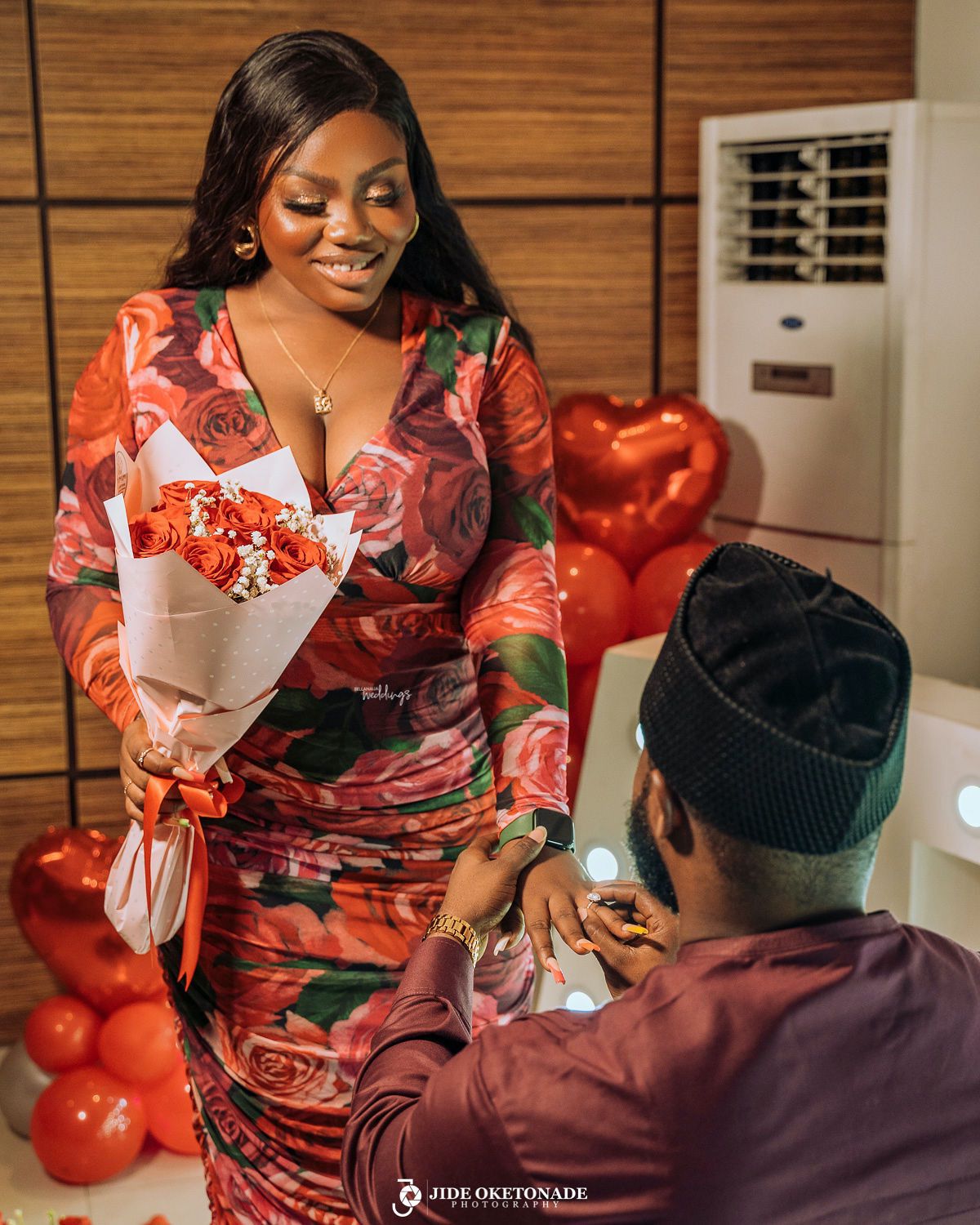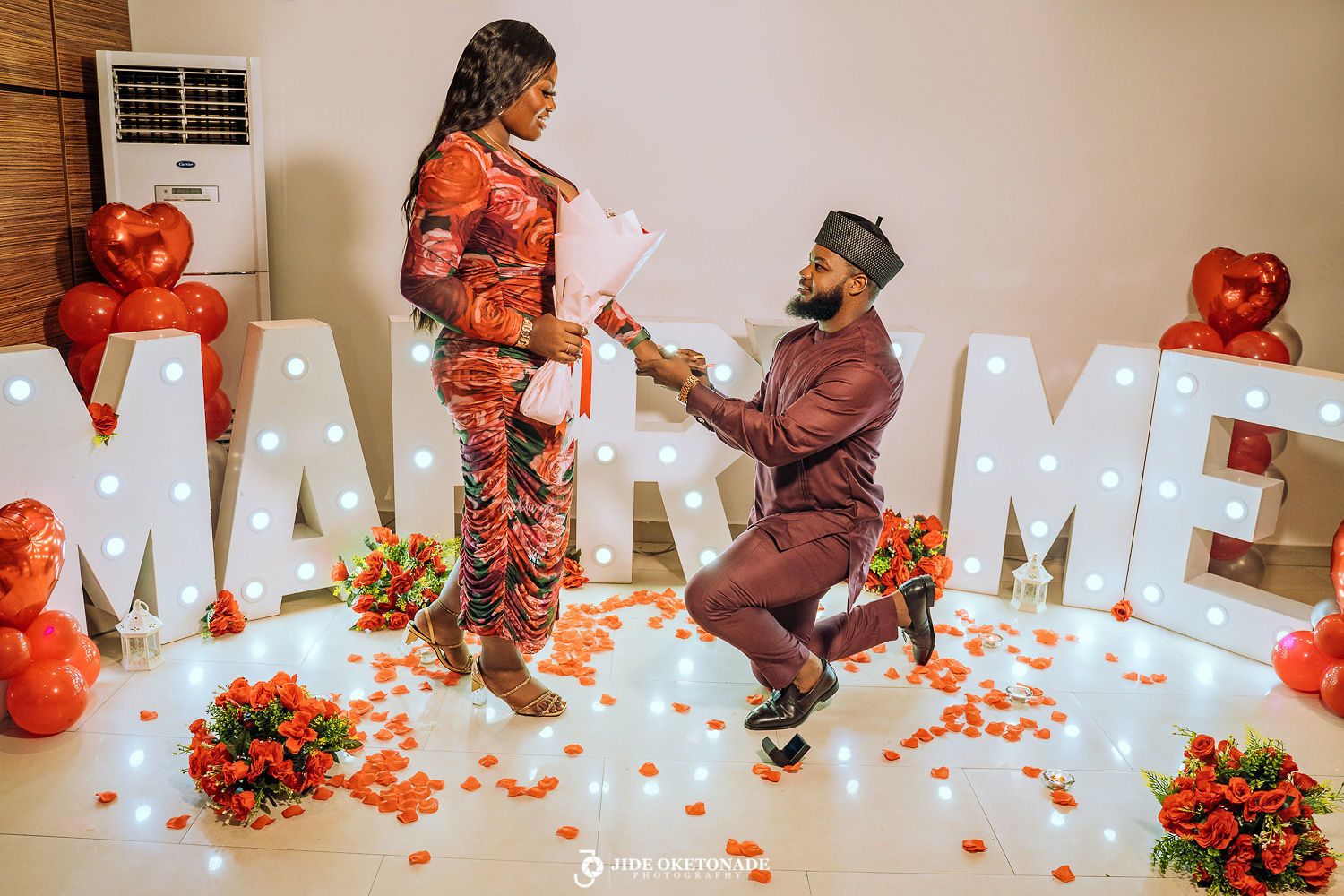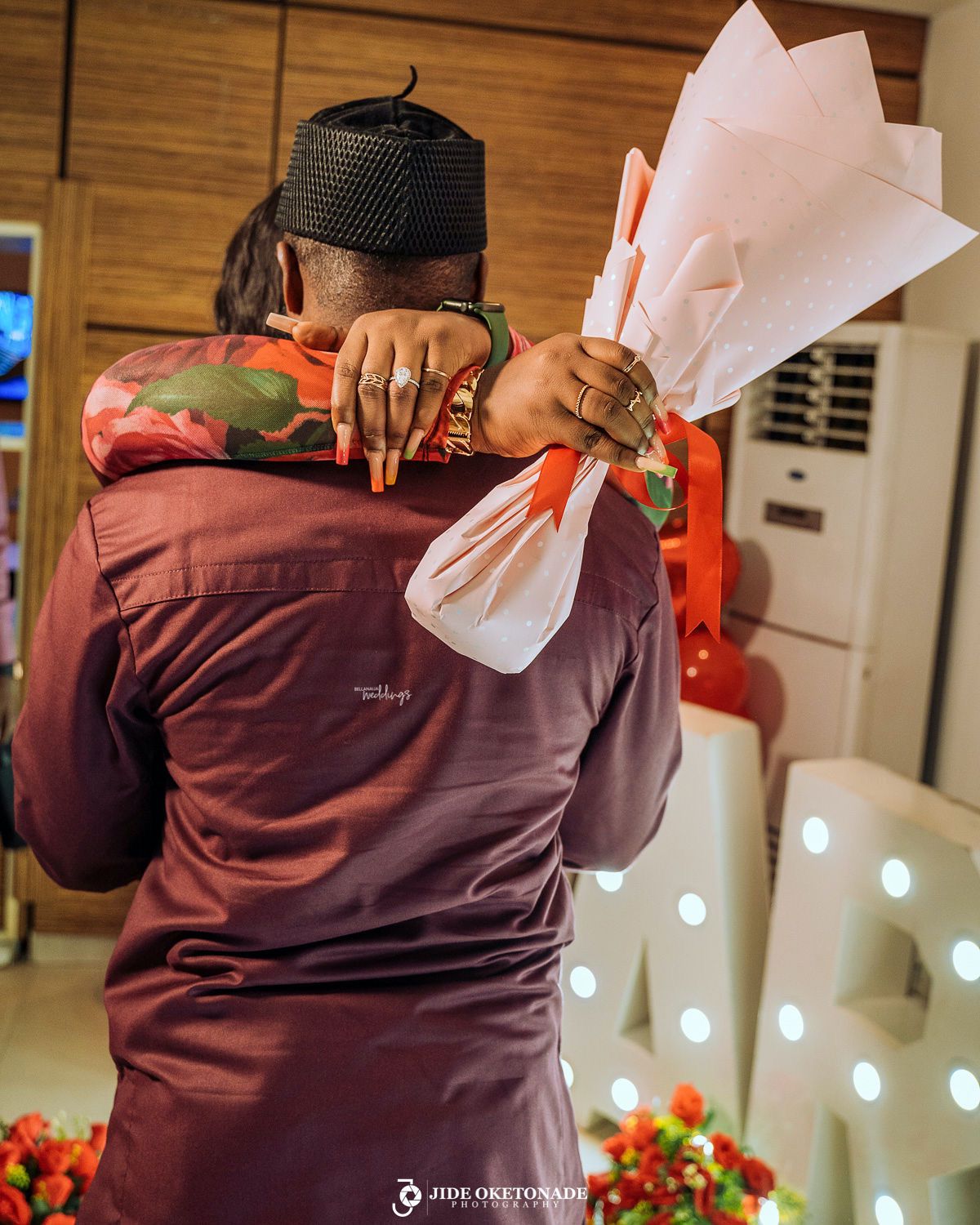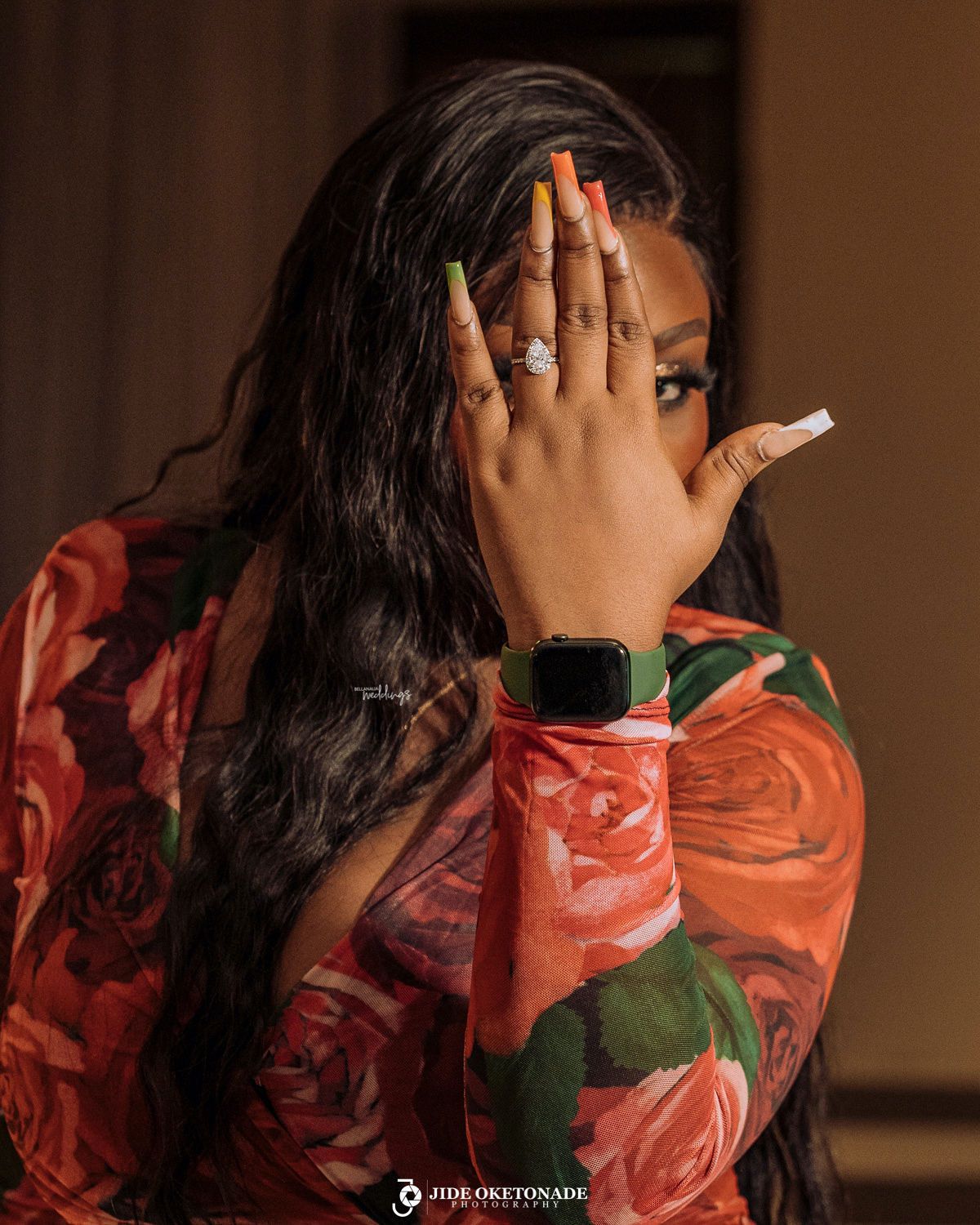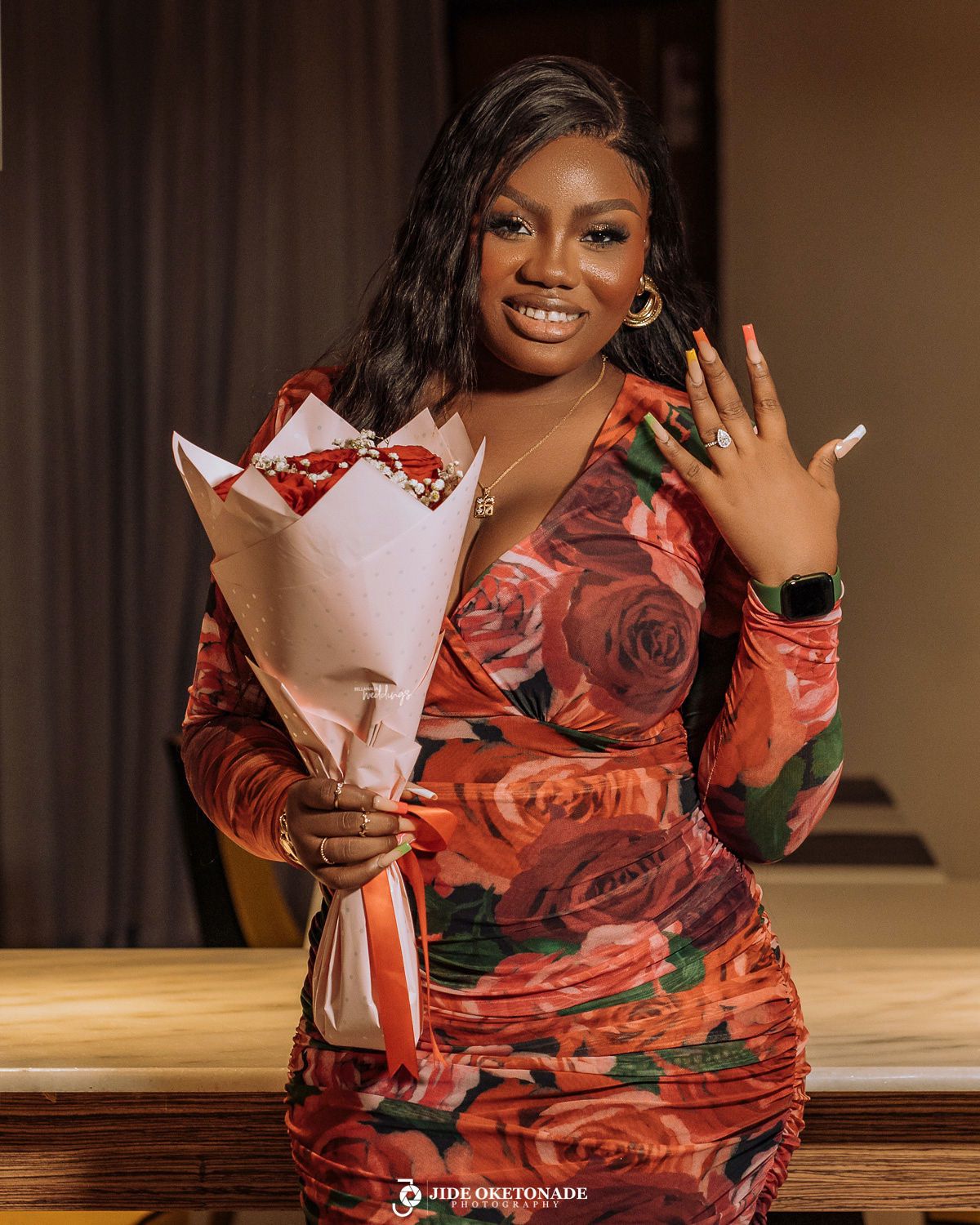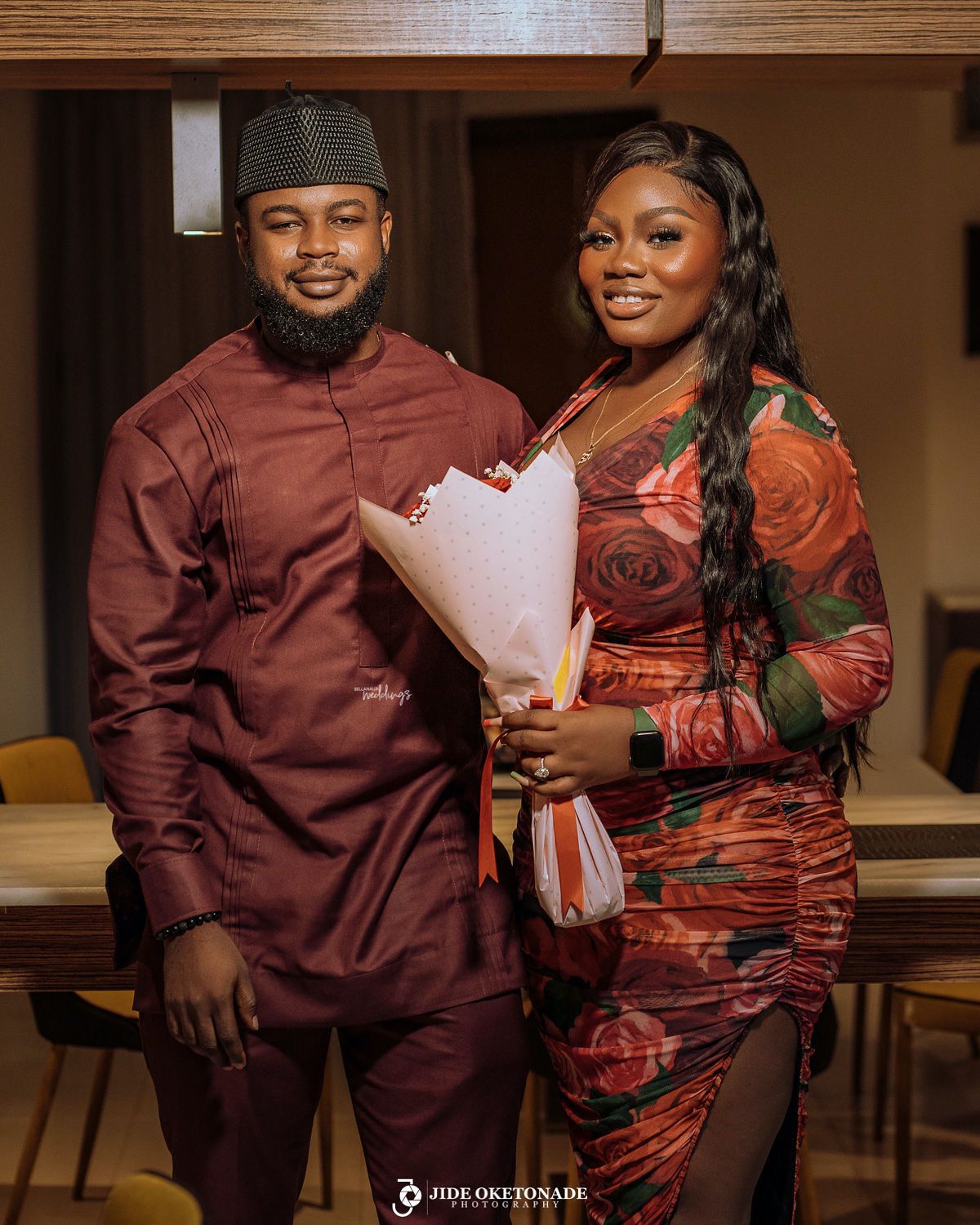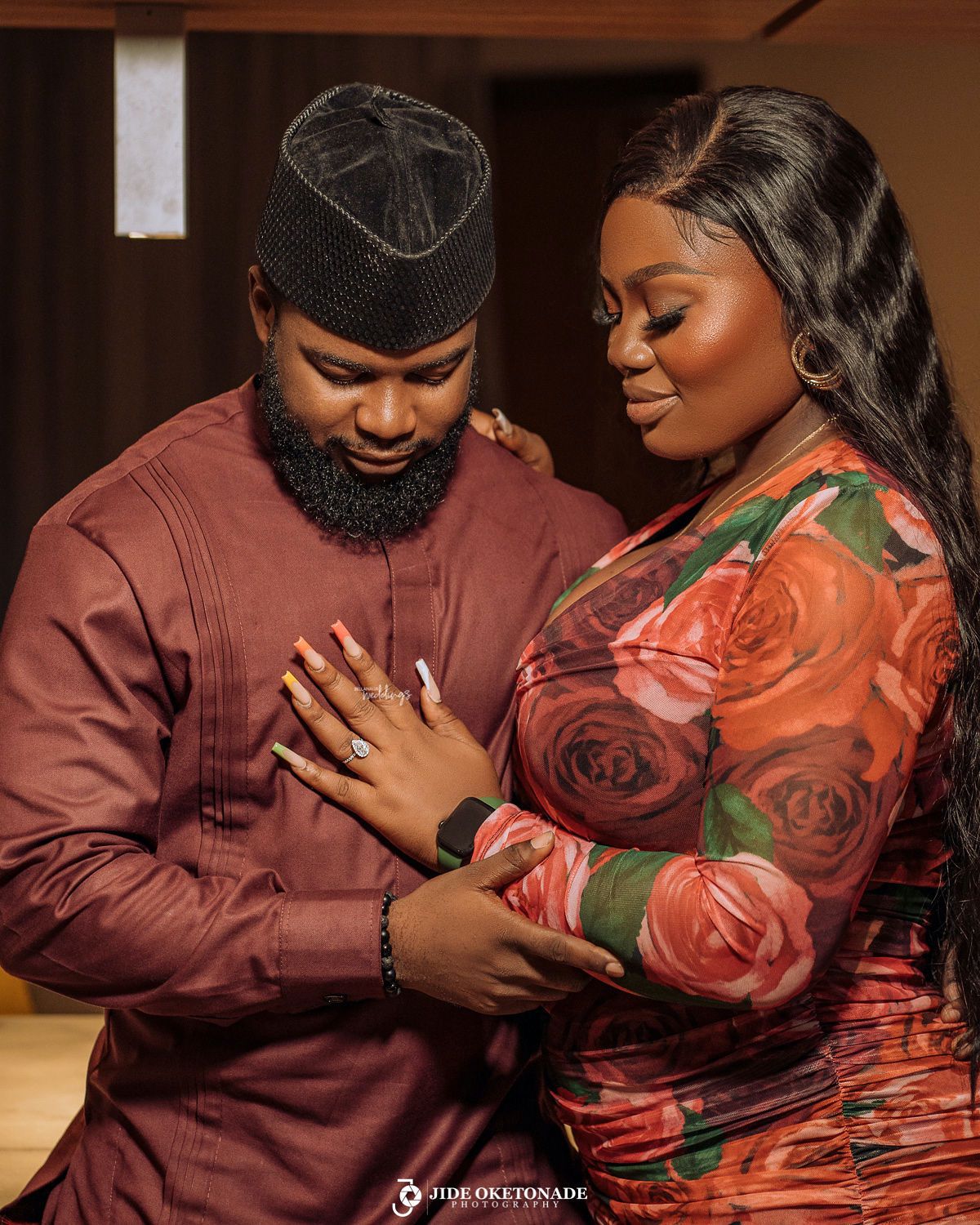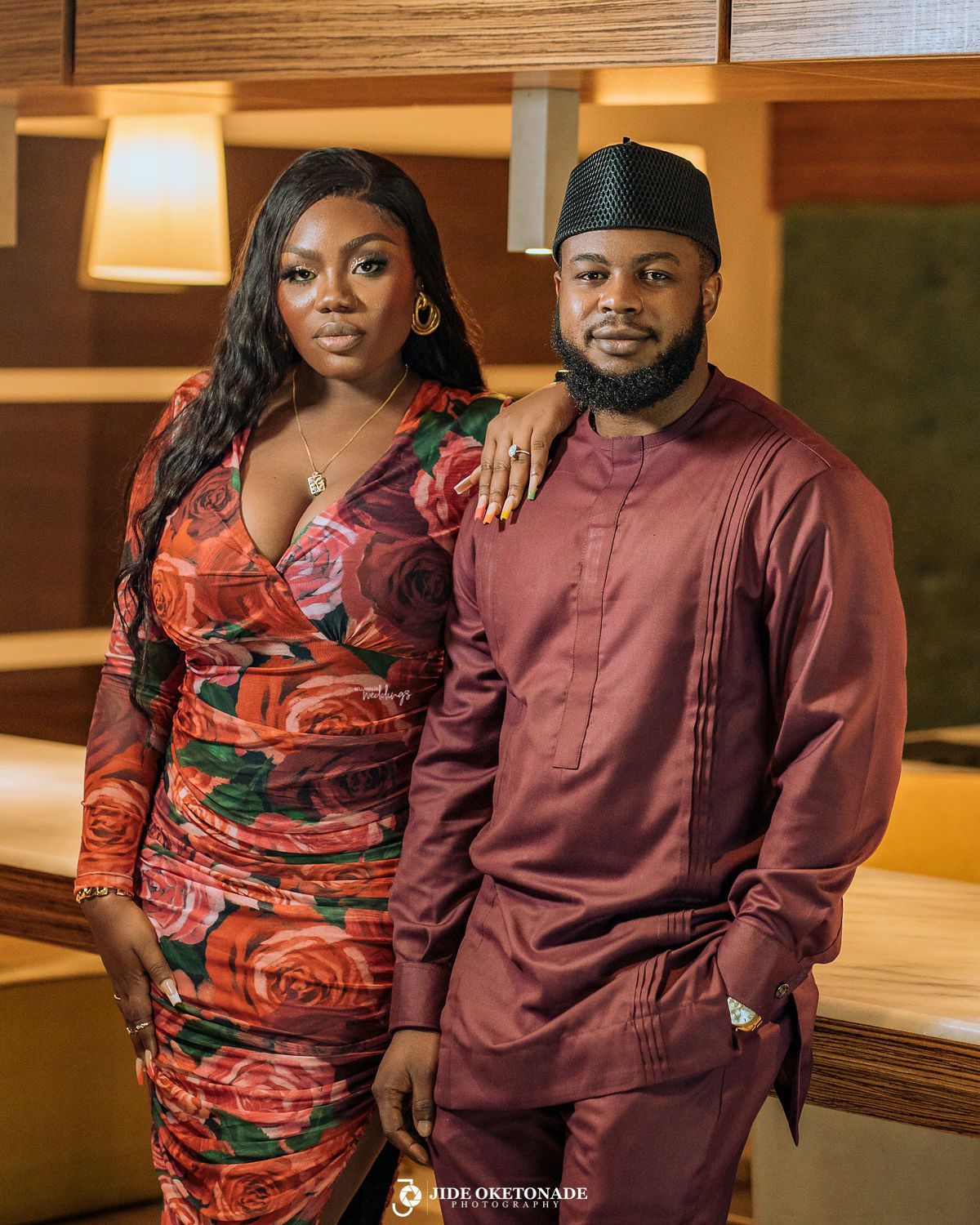 Credits
Planner: @royaldivaeventss
Decor: @hk_events_and_decor
Photography: @jideoketonadephotography