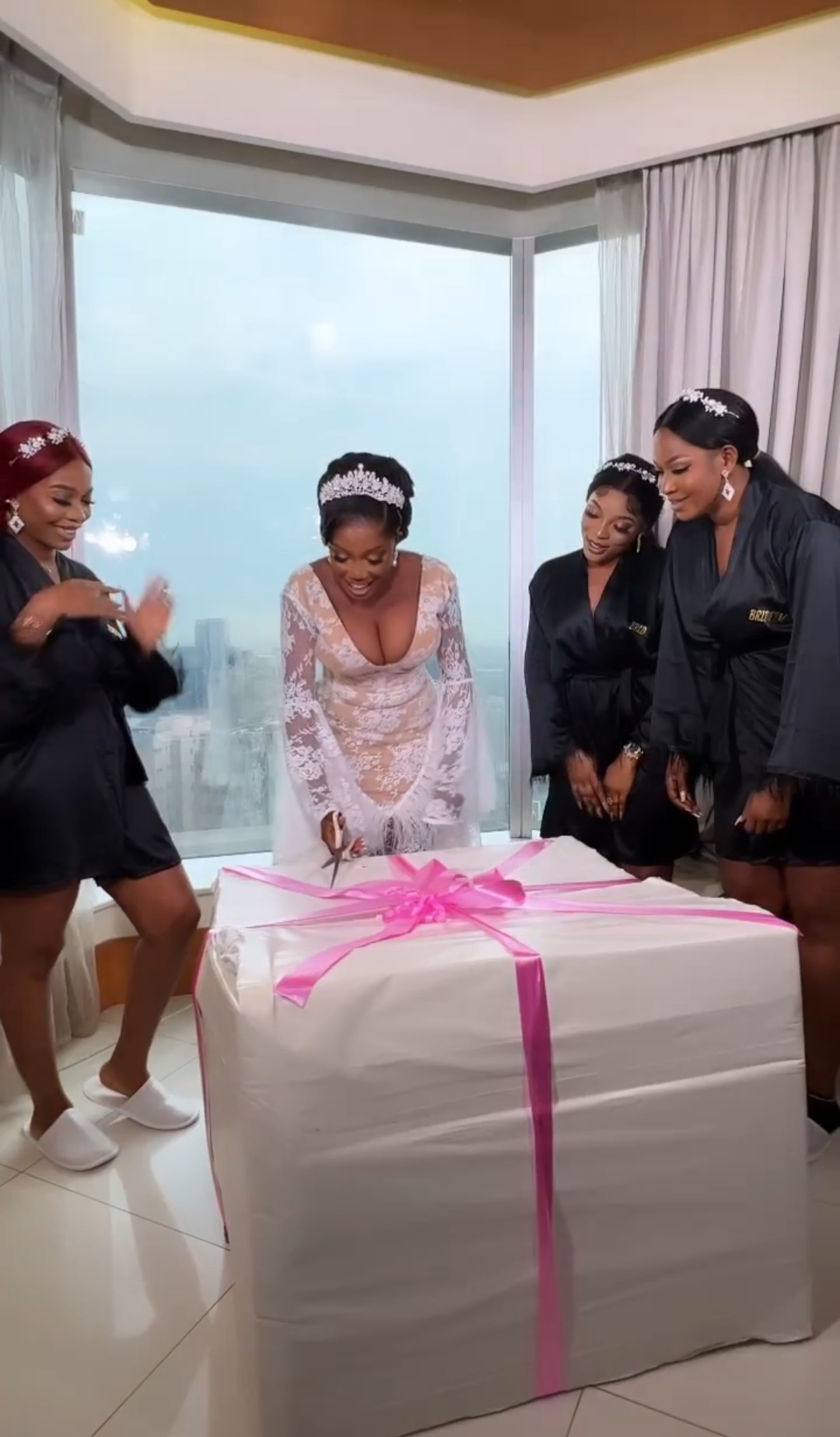 We love a bride who goes the extra route on her big day. This gorgeous bride had her wedding dress delivered in a cute gift box and her reaction as she revealed the dress is so beautiful to watch!
She wore the dress and left us speechless with her gorgeous appearance. She gave off the fairytale princess vibes and we totally love it! We bet you'll be watching this video more than once with a bigger smile on your face each time you do!
Enjoy the video below and catch more trending videos here.