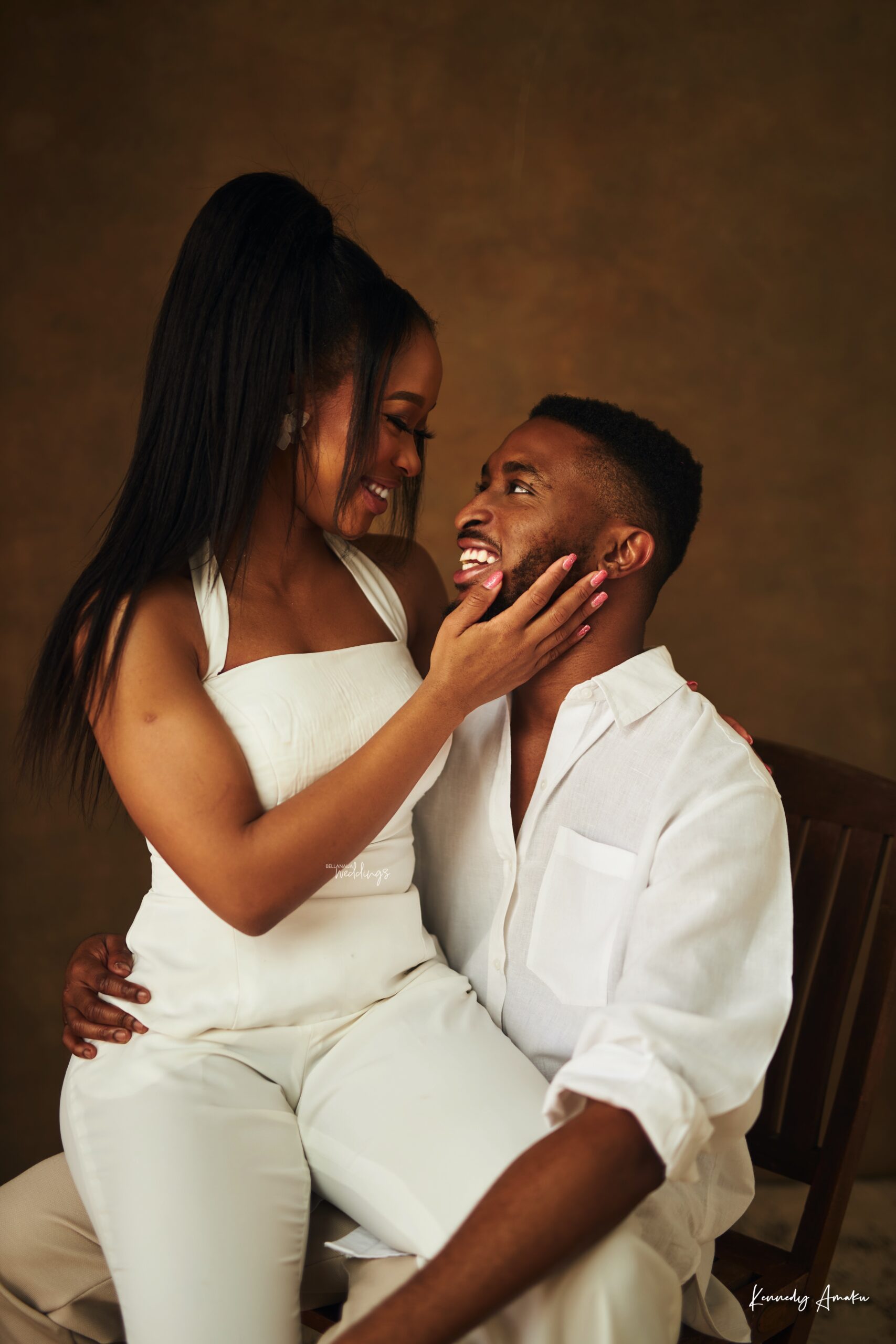 Love has always proven to us that it is patient. If two people are meant to be, it will find ways to bring them together, no matter how long it might take. This is how love showed up for today's sweethearts,  Chinaza and Eyo.
The interesting thing about the lovebirds is that they attended the same secondary school but never got a chance to talk. Who could have thought that love had something up its sleeves? Years later, they crossed paths again at the airport and continued to keep in touch. They got to build a beautiful and intentional friendship and love happened along the way! Now the sweethearts have us drooling over their pre-wedding photos with so much excitement. We are certain you will love every photo as you scroll.
Enjoy their pre-wedding photos and love story below.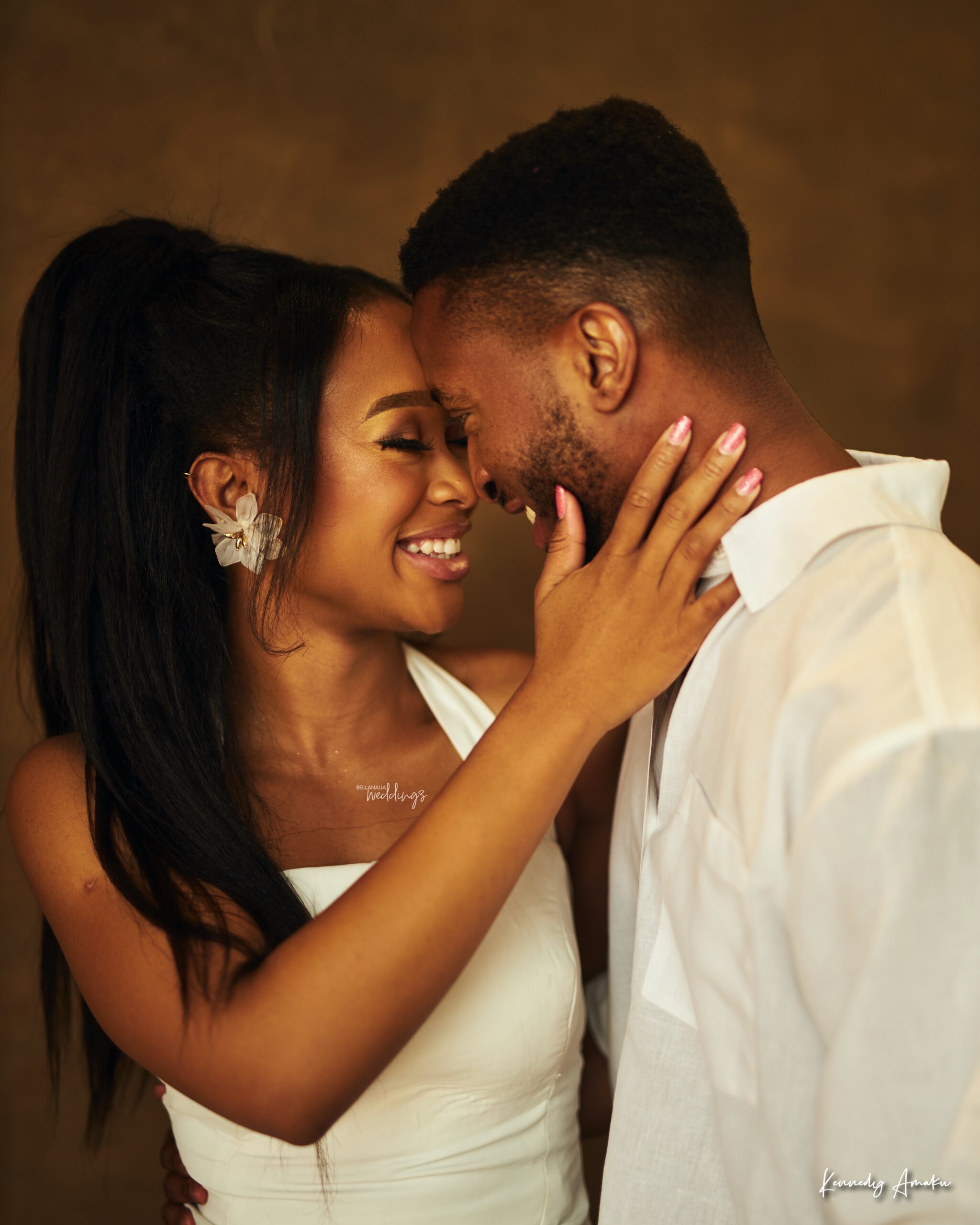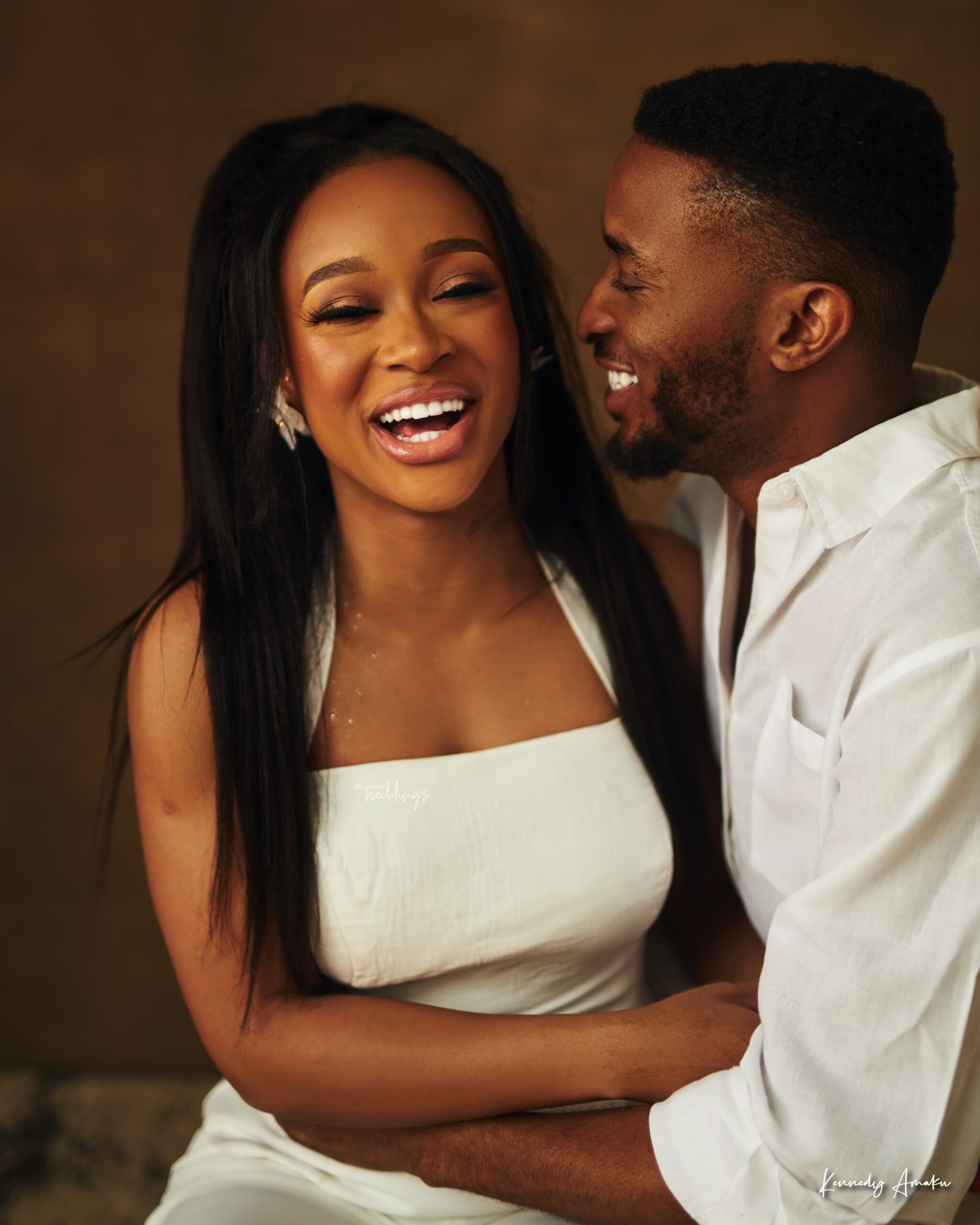 Their love story as shared by Chinaza:
Eyo and I met at the airport in Abuja in 2016. We actually went to the same secondary school and knew each other by name, but we never spoke or crossed paths back then. At the airport, I was with my childhood friend and godsister who coincidentally met Eyo the day before through her friend. We both went to say hi and ended up having various conversations before and after we landed in London.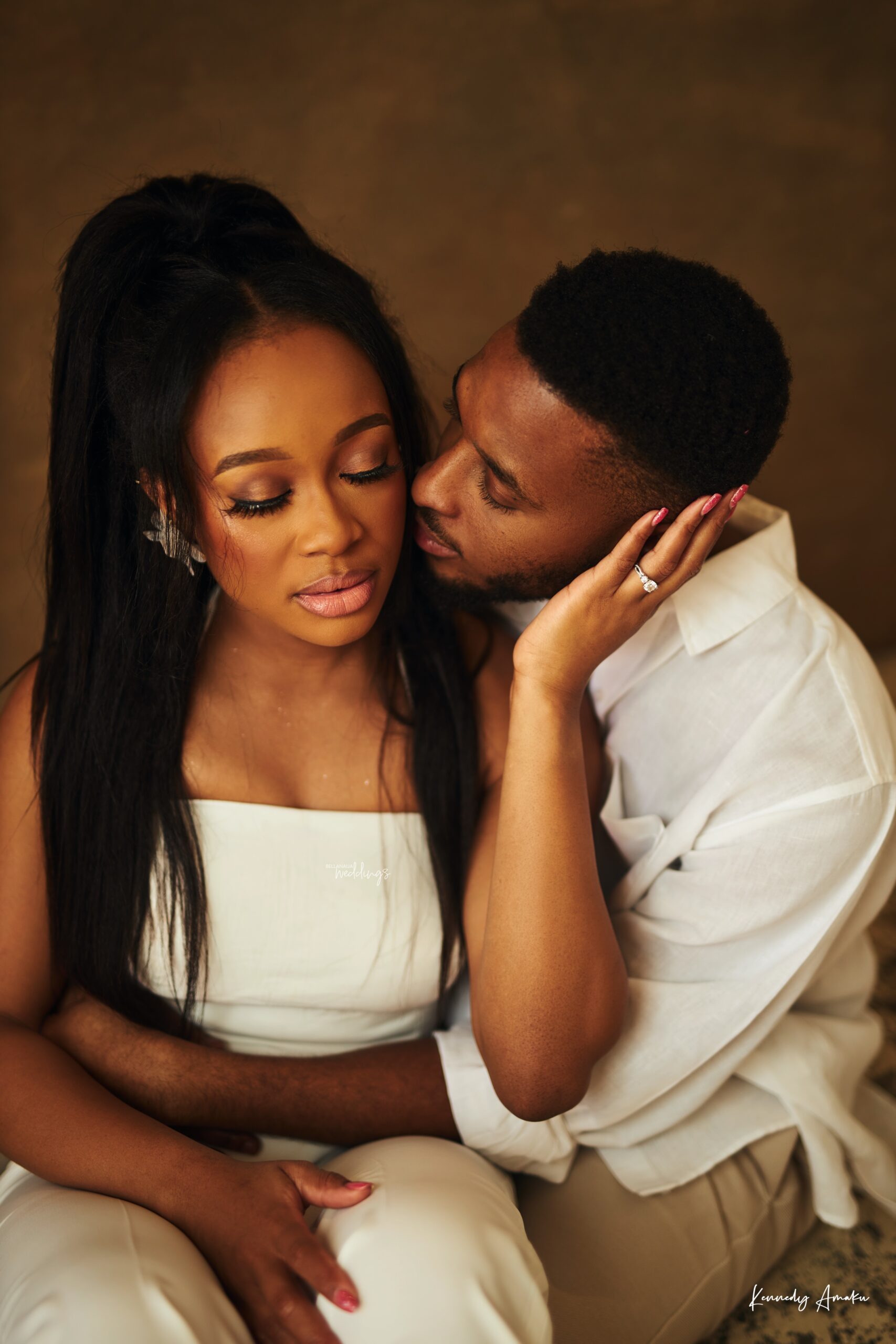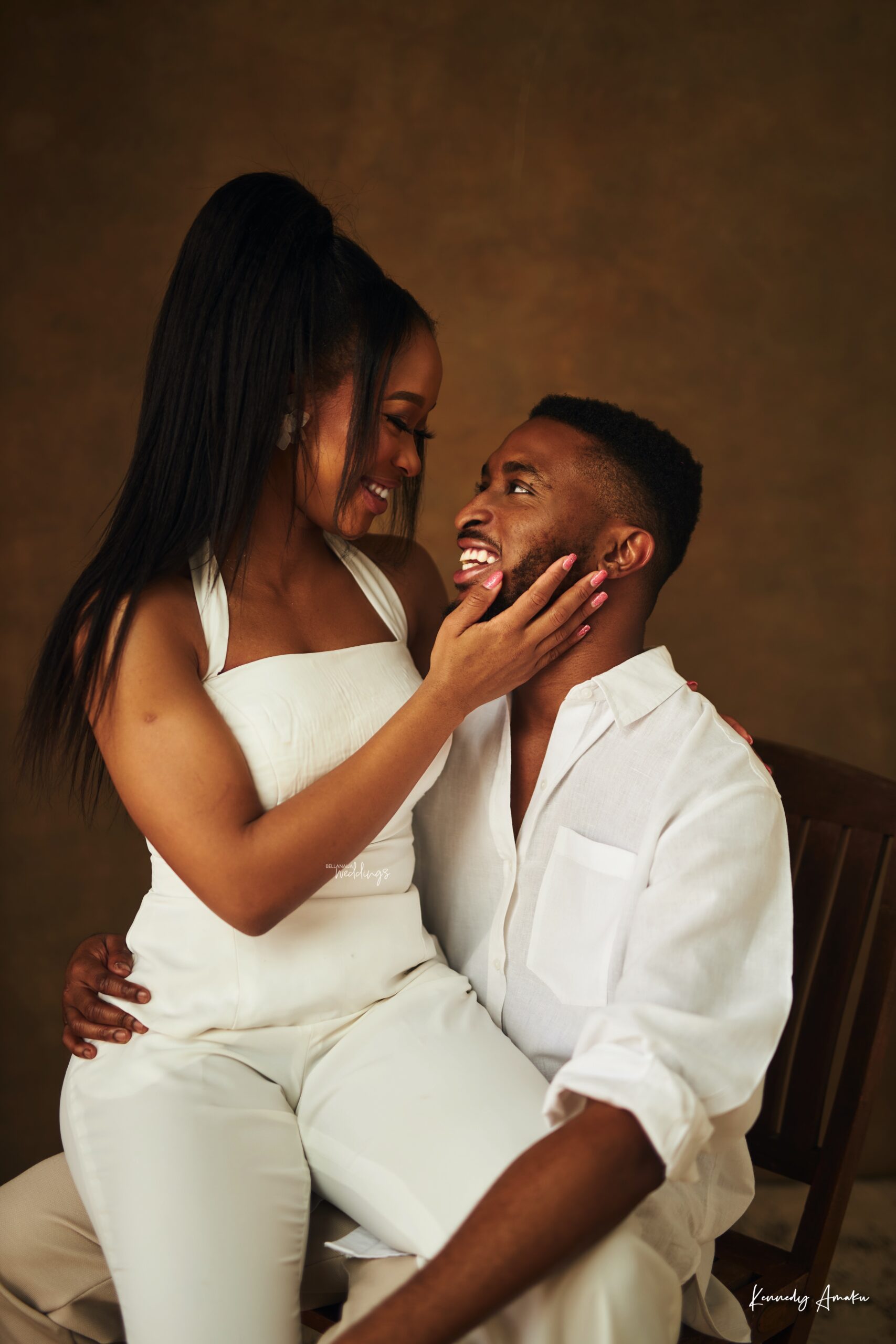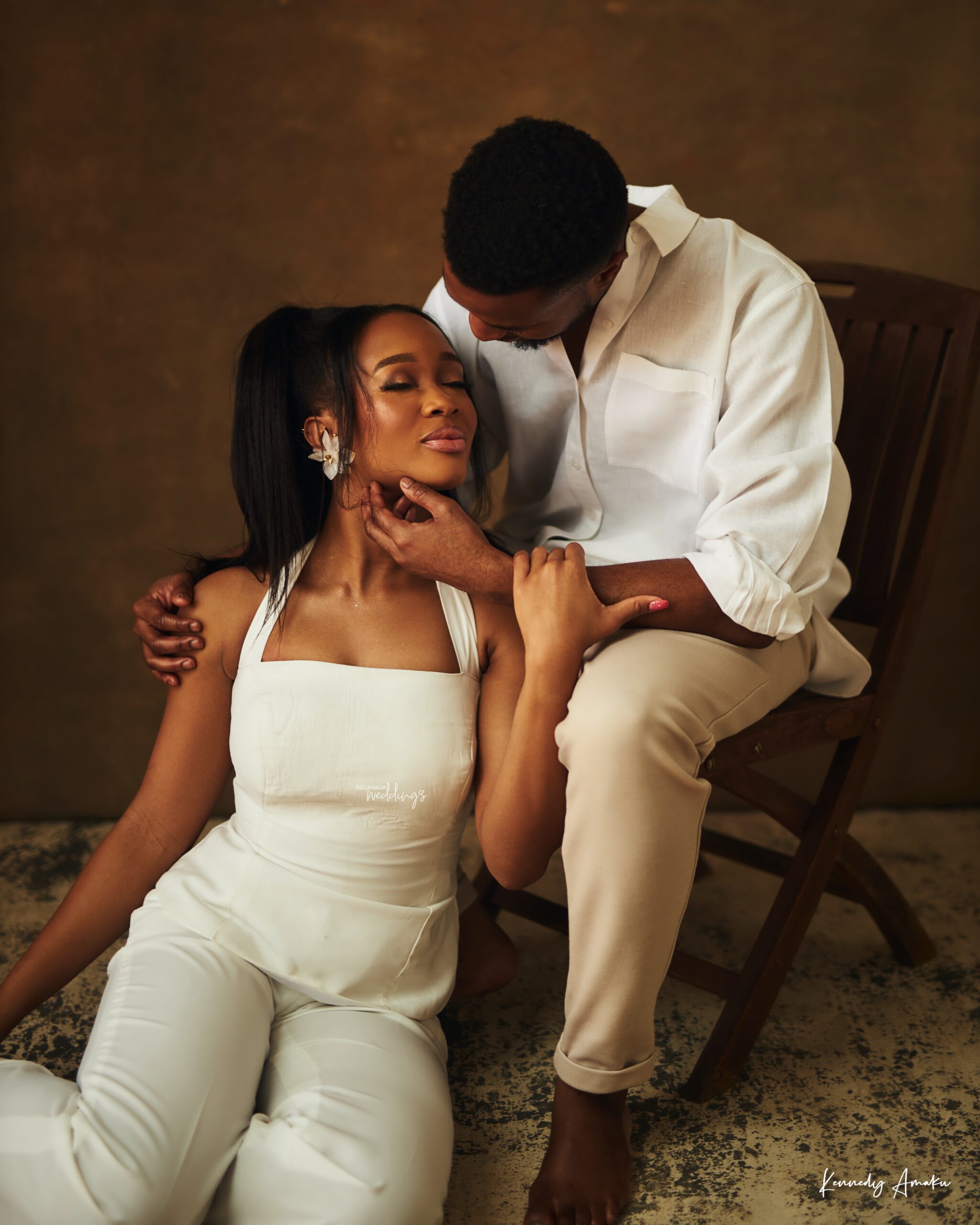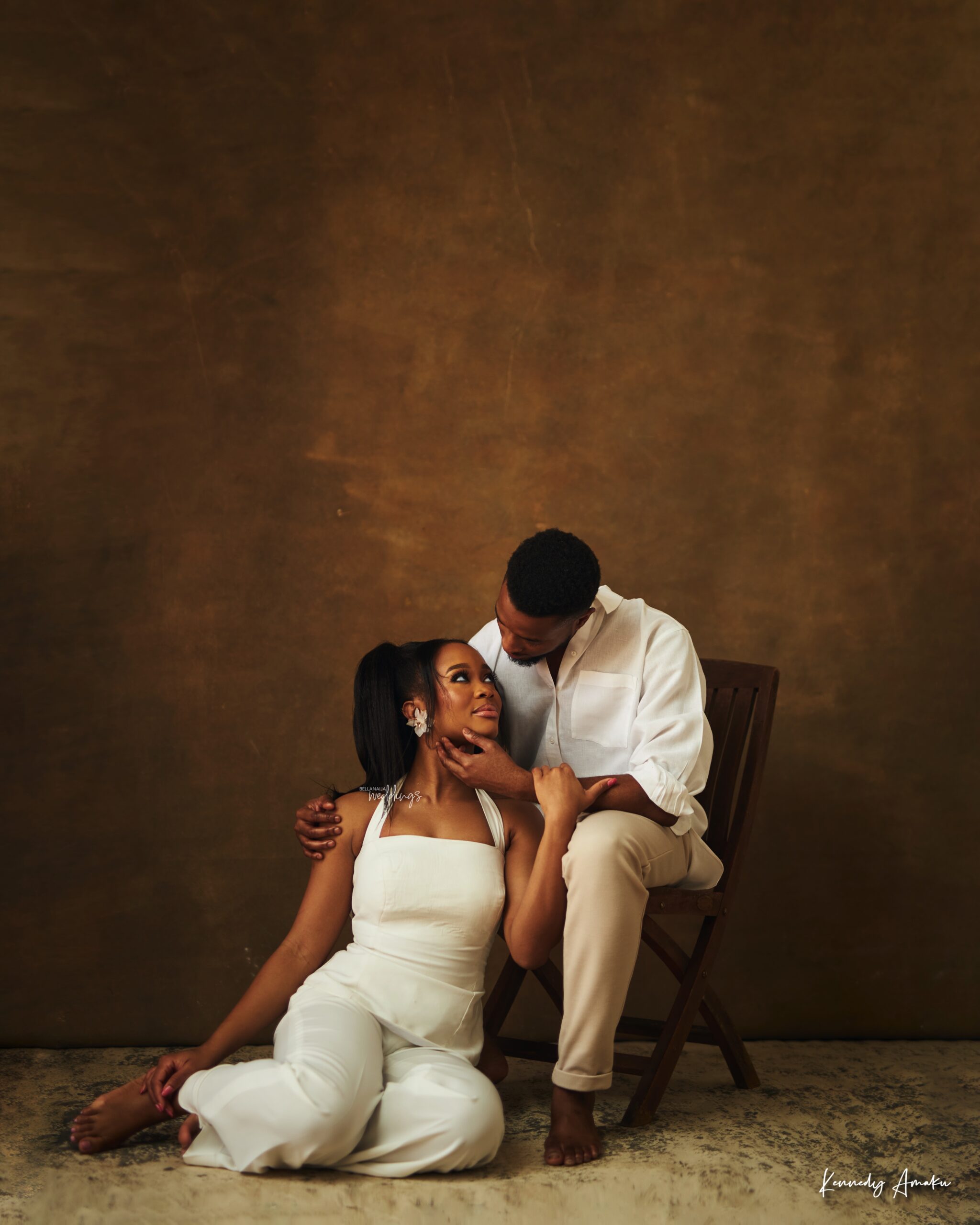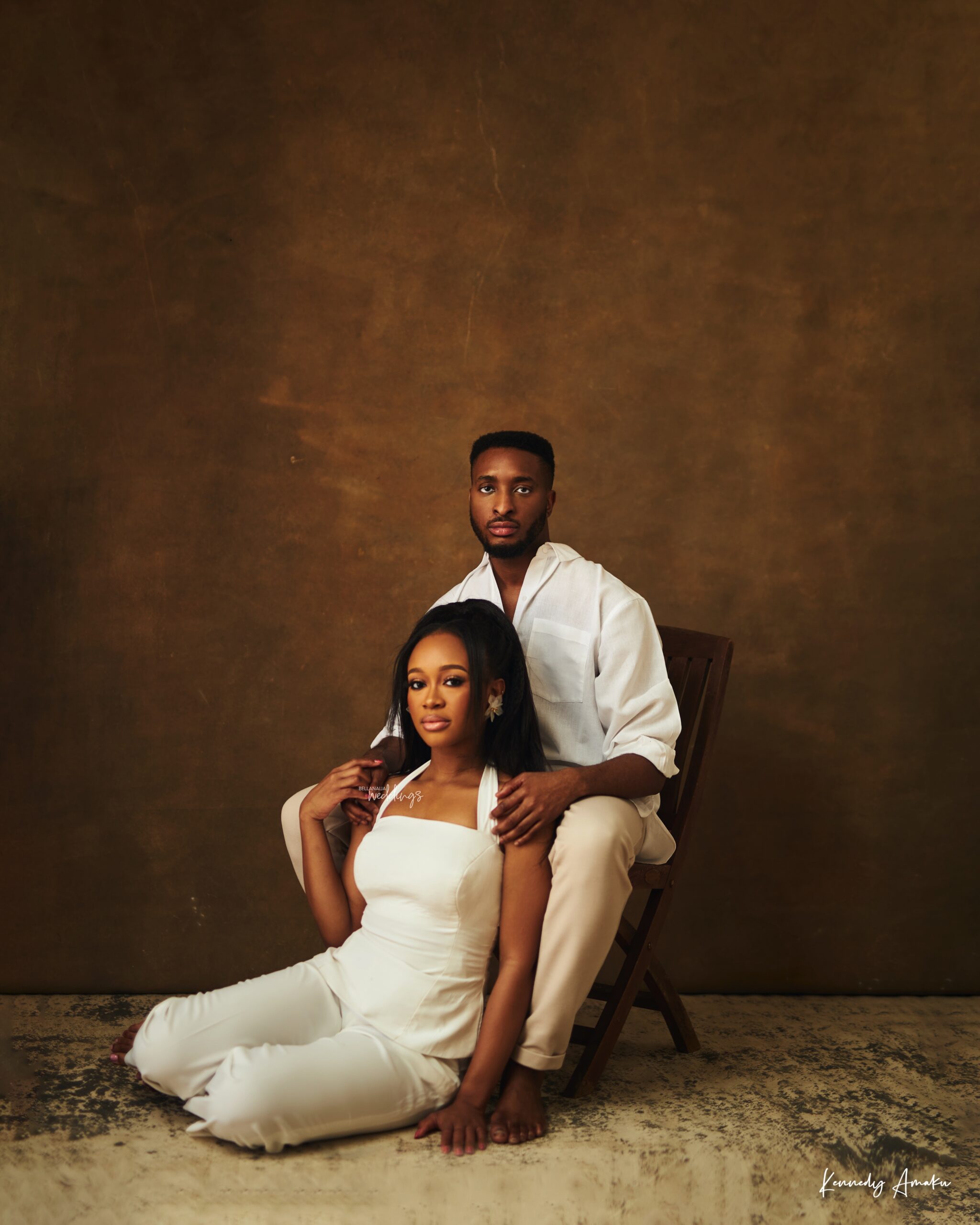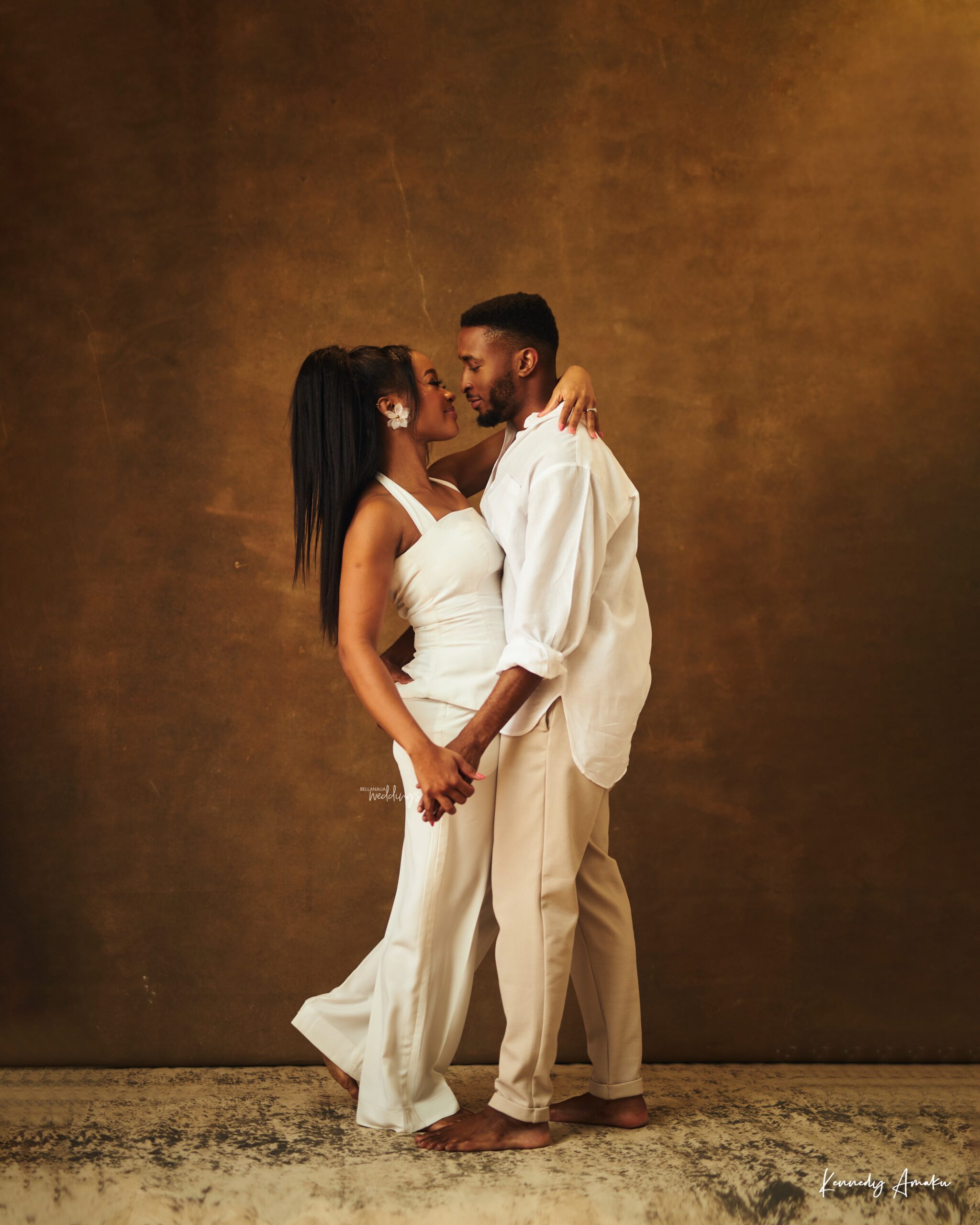 We parted ways at the airport and didn't speak after that, till we met again a week later at a mutual friend's music performance. He immediately asked why I didn't add him back on Snapchat but I explained that I didn't get any notification from him. We basically became friends from that day. My godsister sensed he had feelings for me but I was sure he didn't… the first time he asked me out (to brunch) it was with two of his friends so I was convinced we had friend-zoned each other.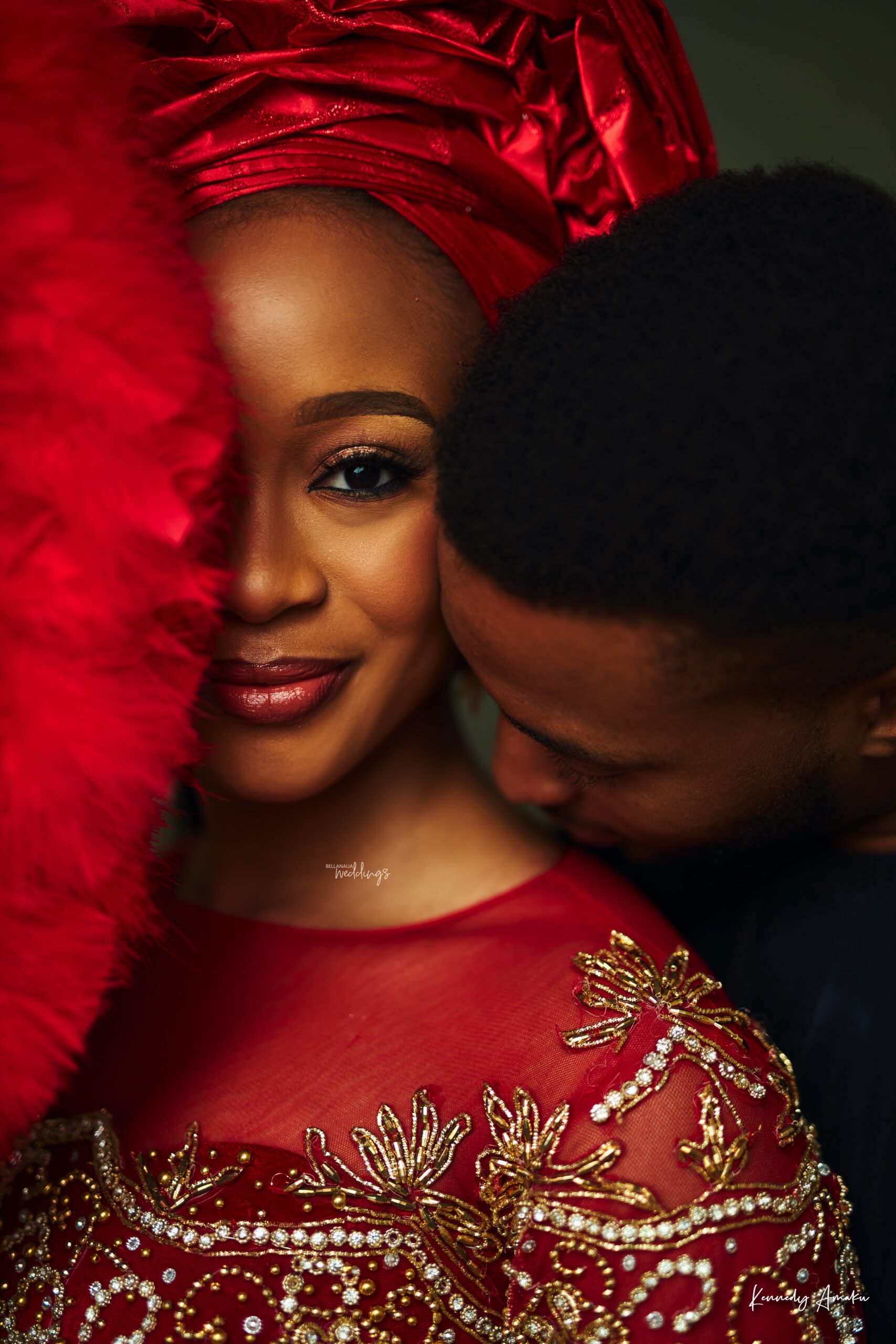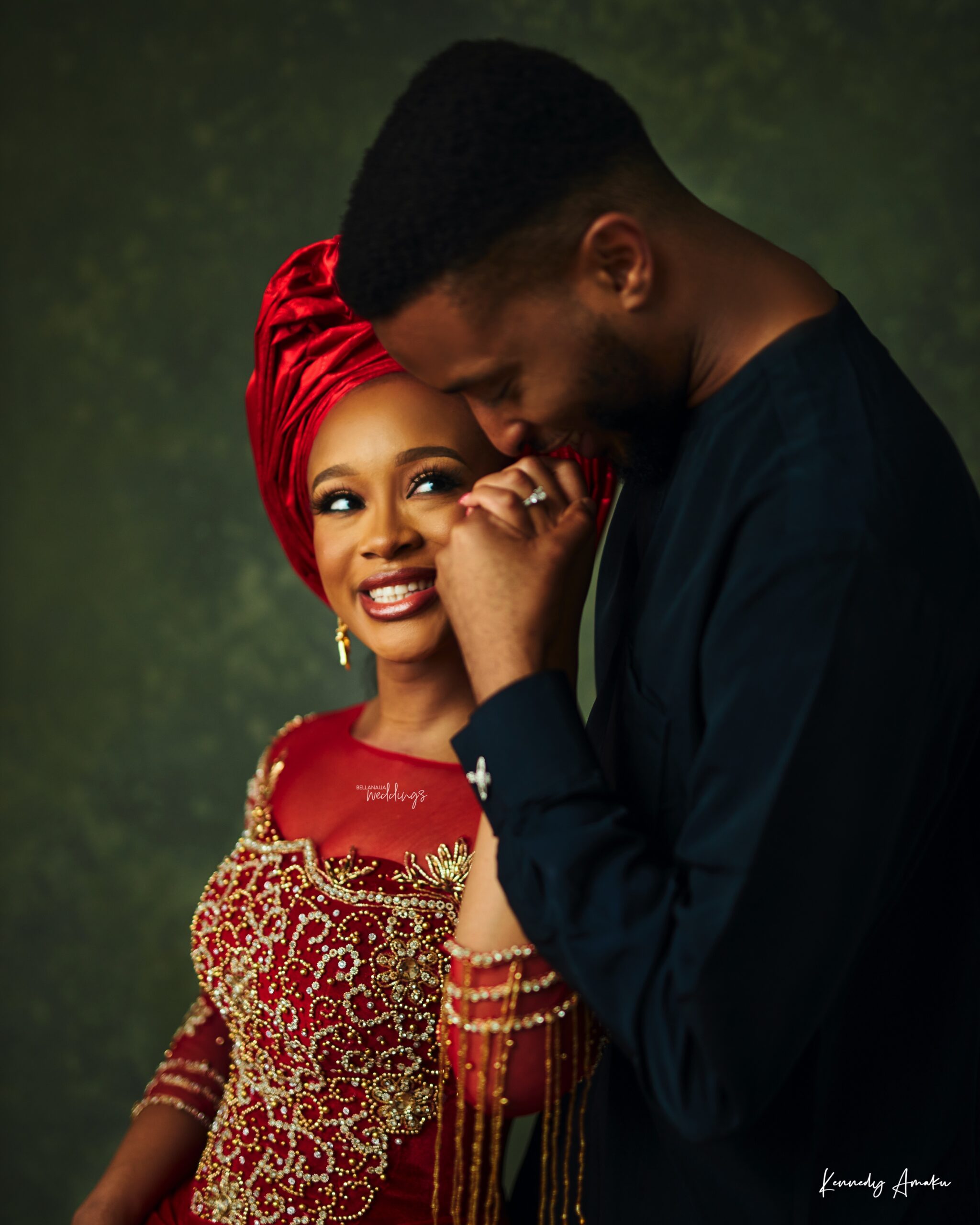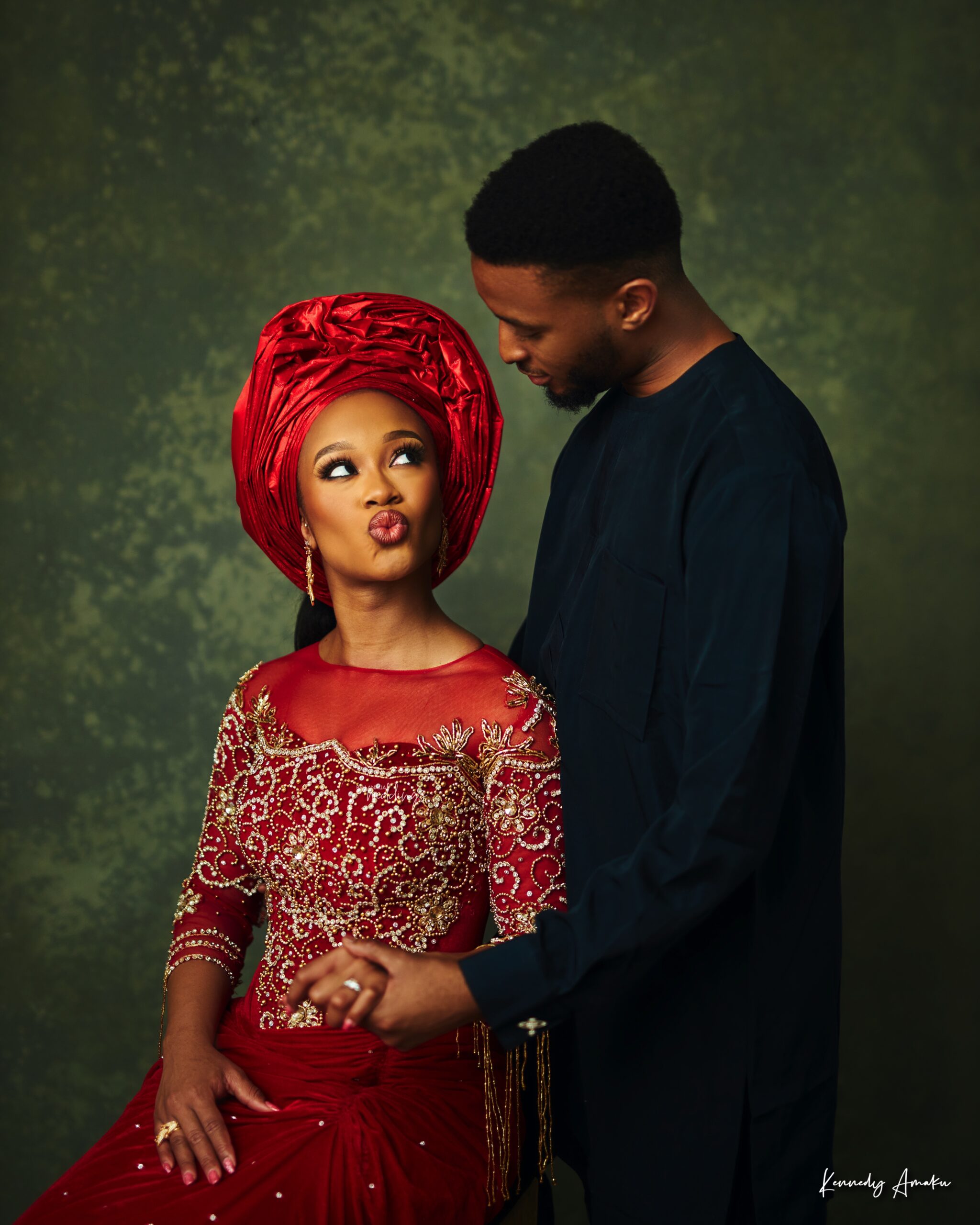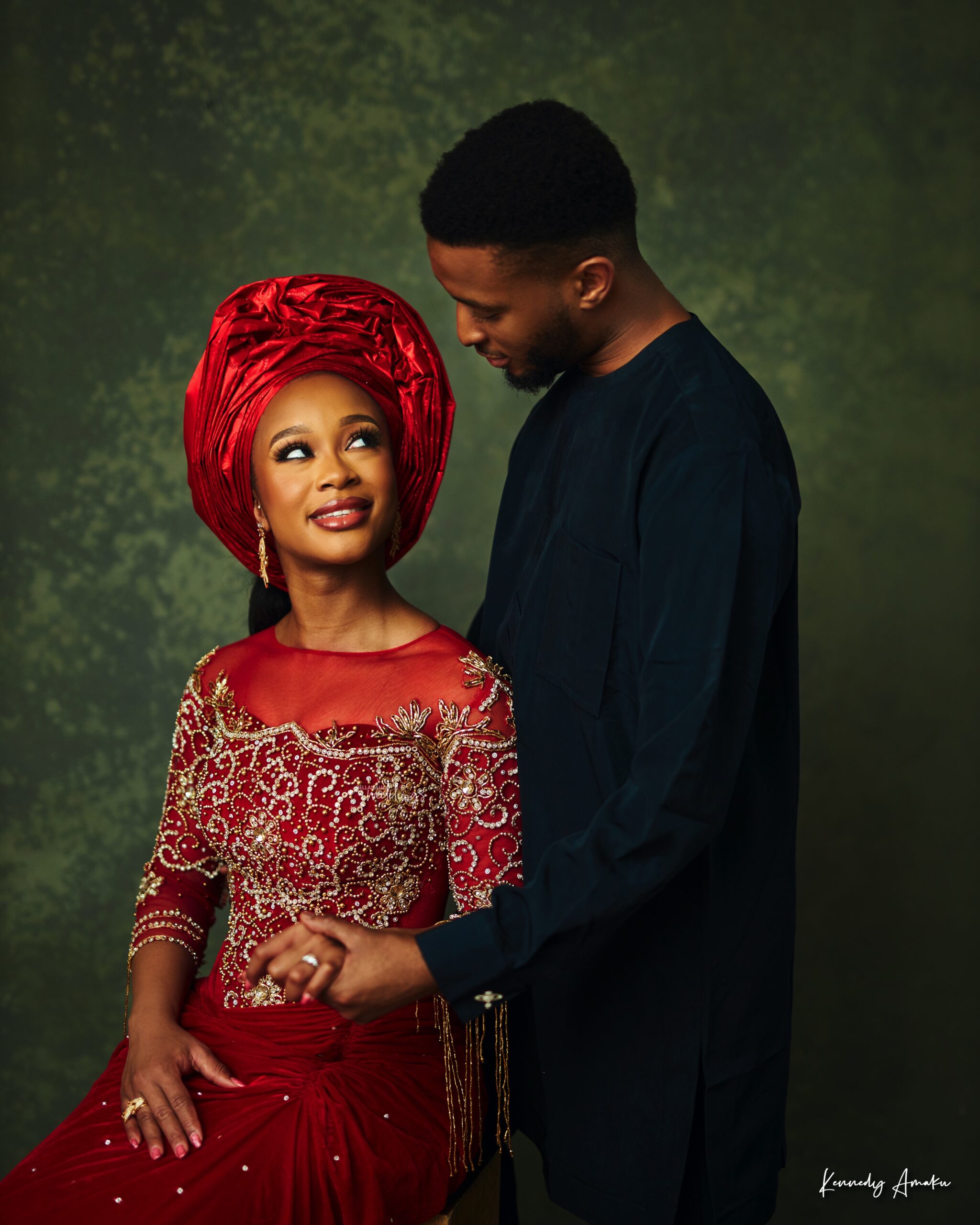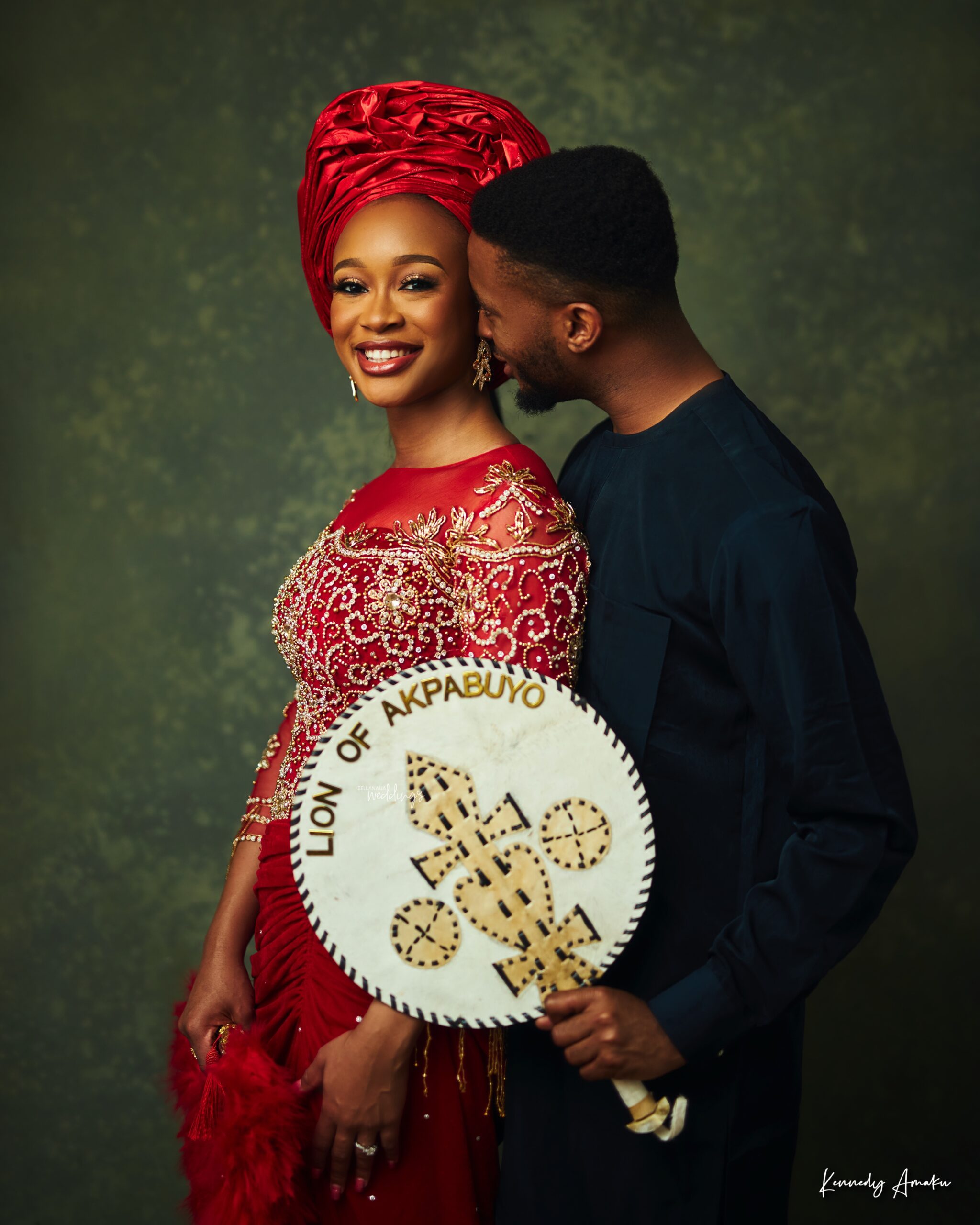 He eventually shared that he liked me and I turned him down. He was a good friend and I didn't see him as more than that, largely because I wasn't looking for a relationship. He took a step back after that and I then became more intentional about our relationship. I pretty much fell in love and we started dating 3 months after we met. He proposed in 2022 and the rest, as they say, is history.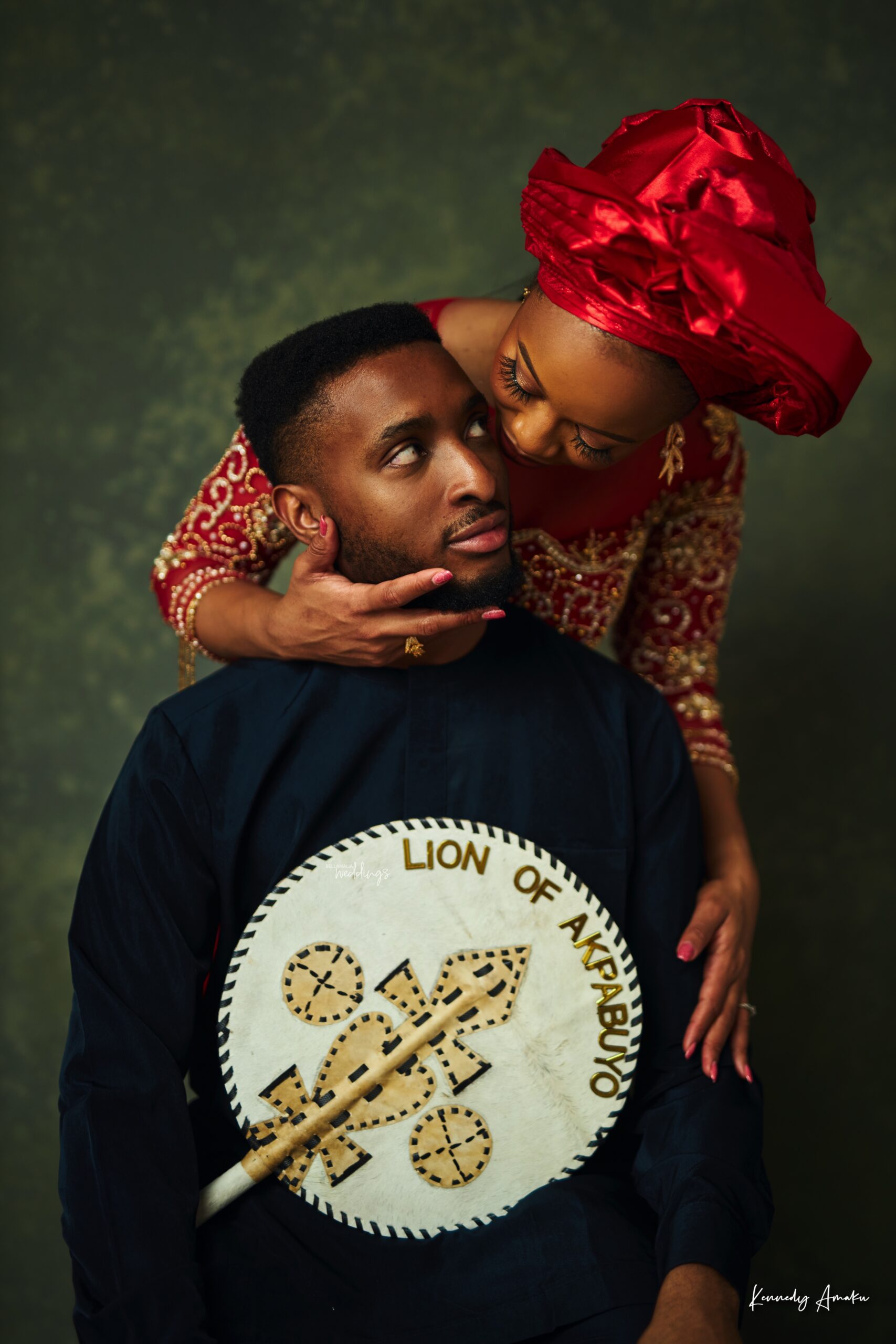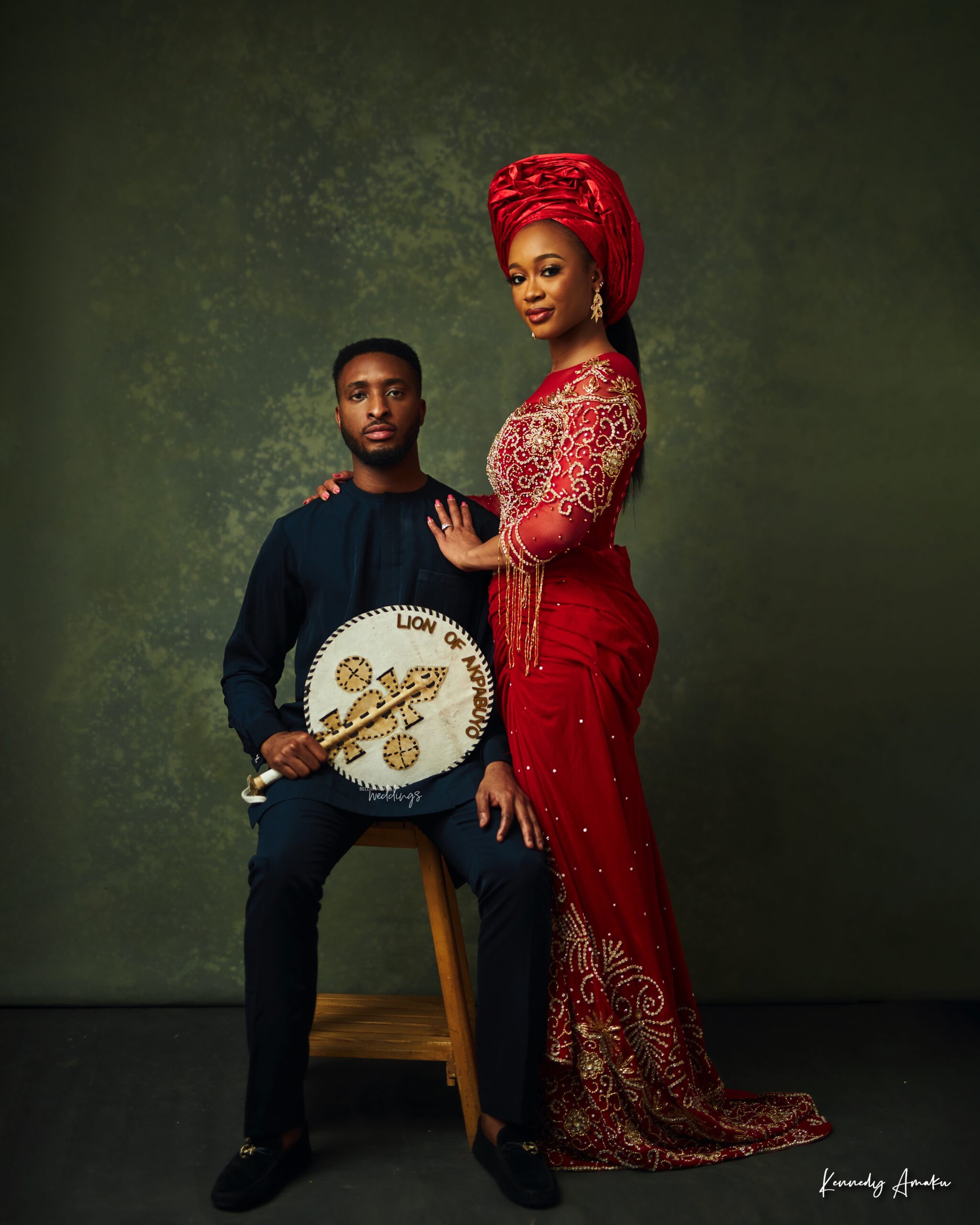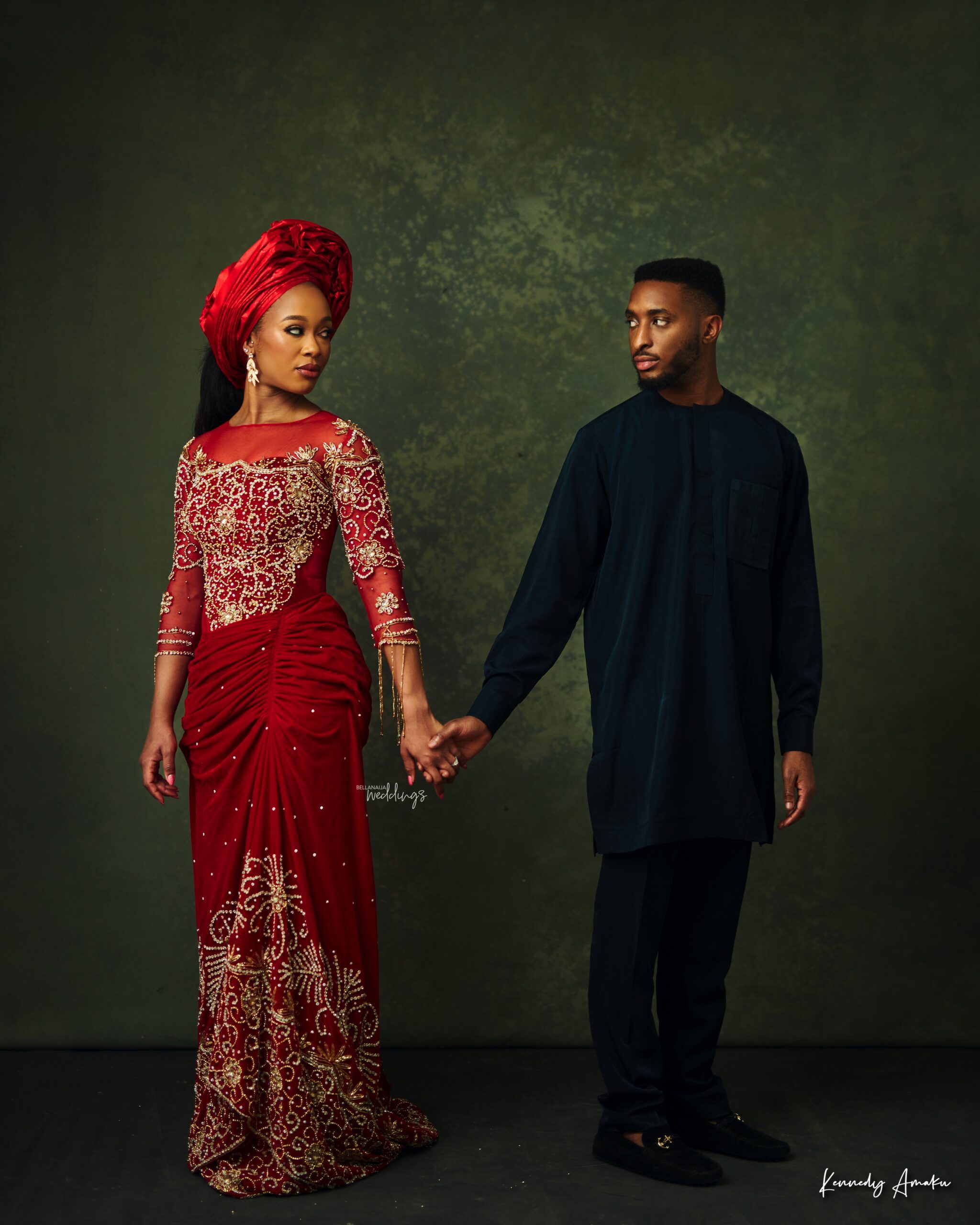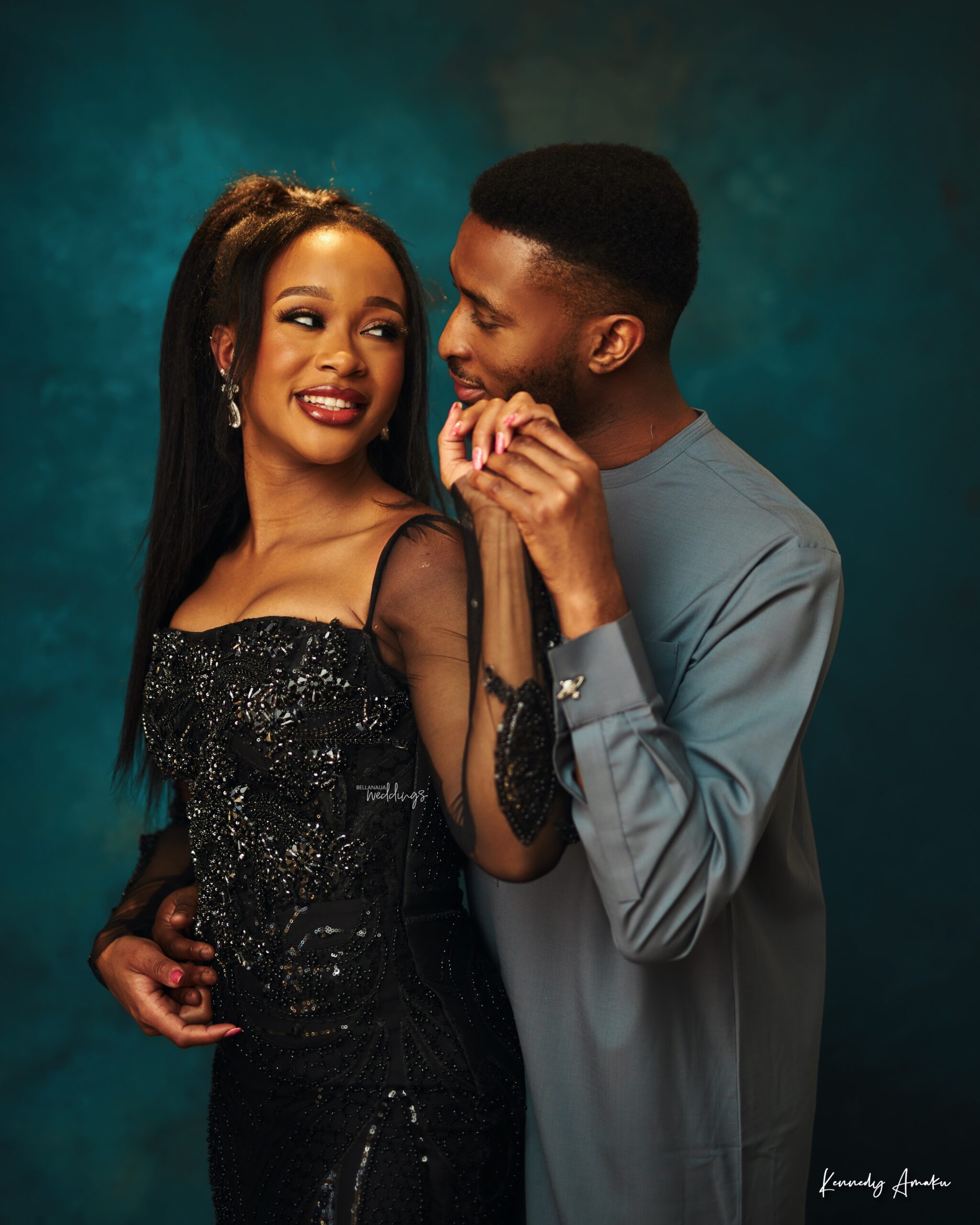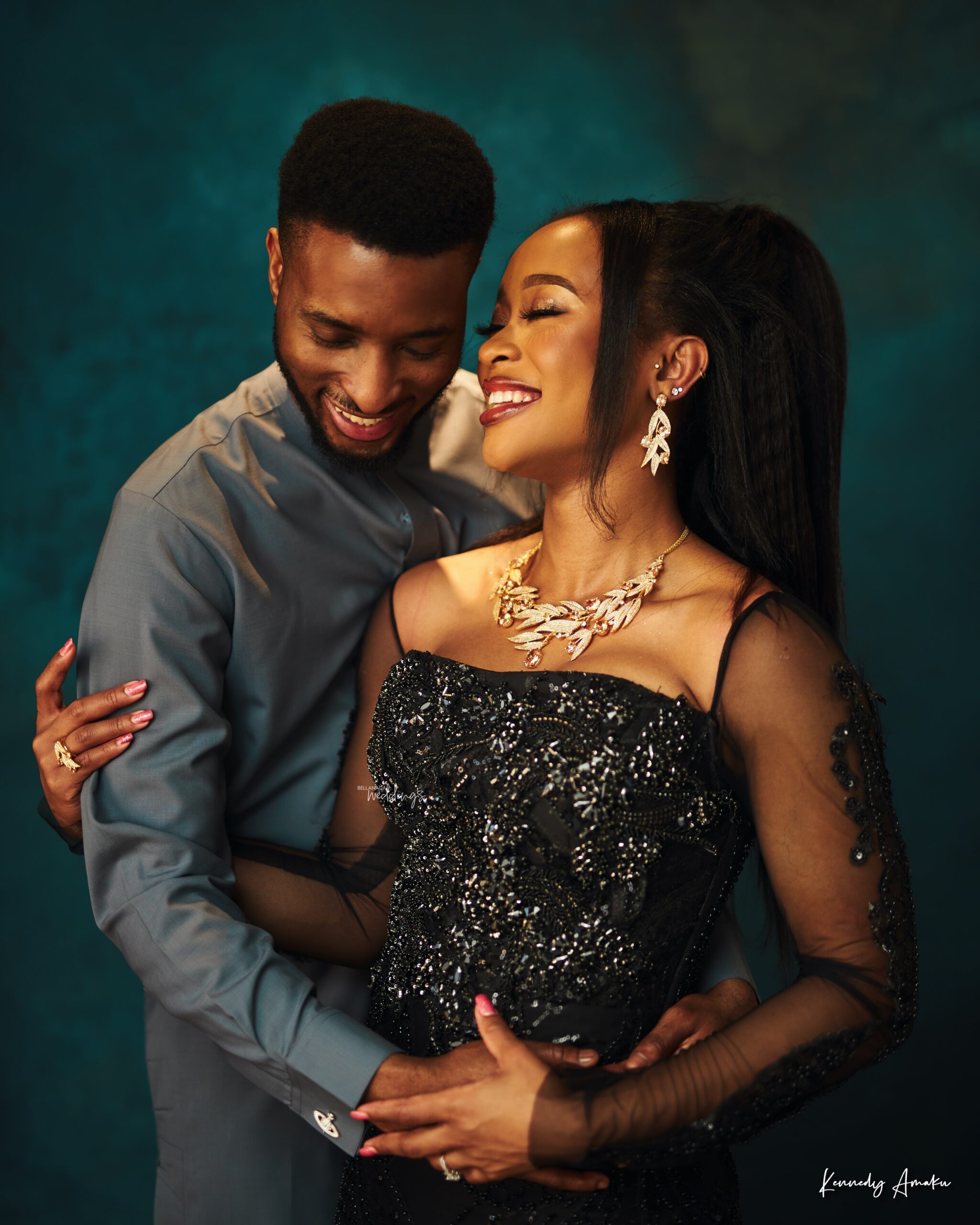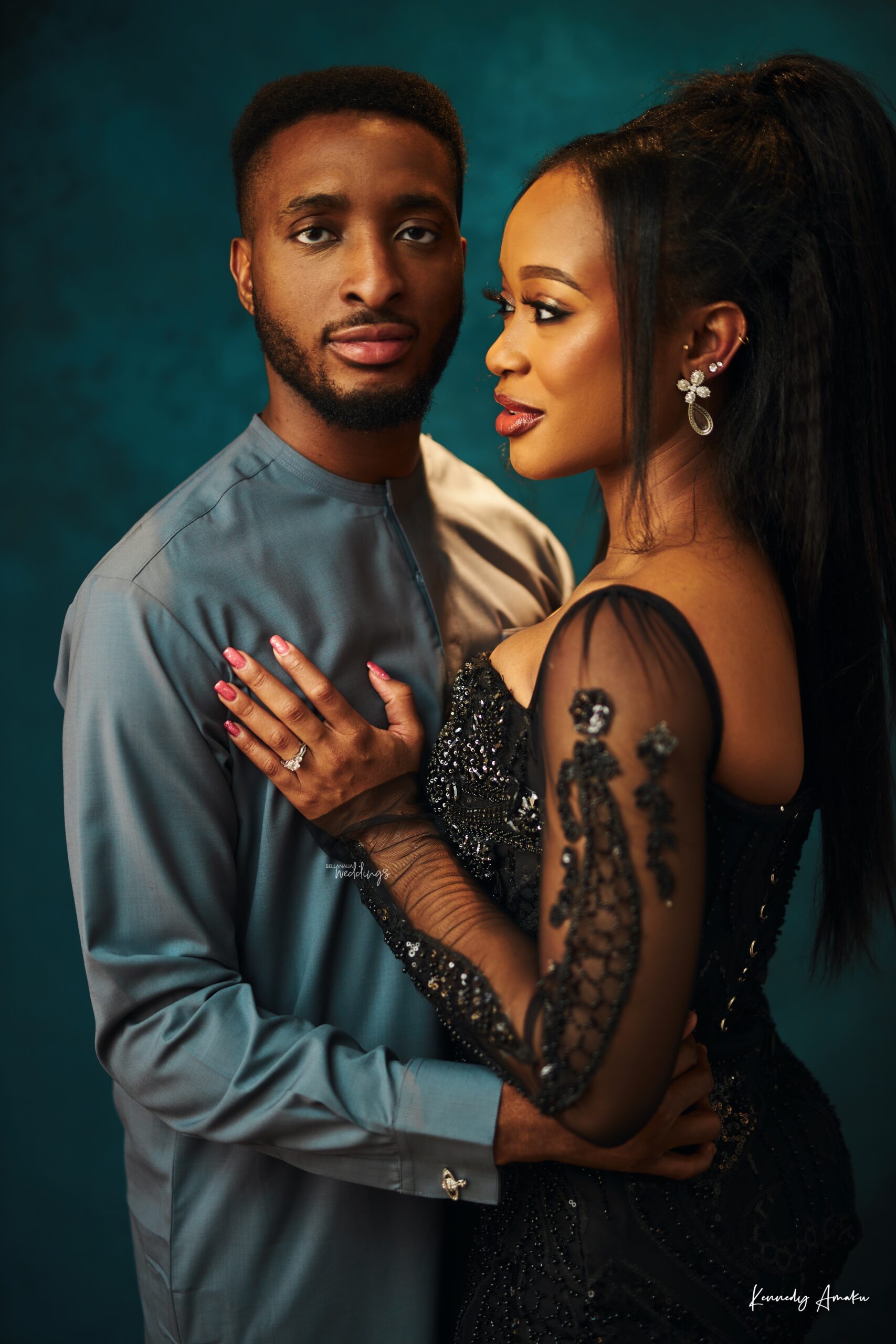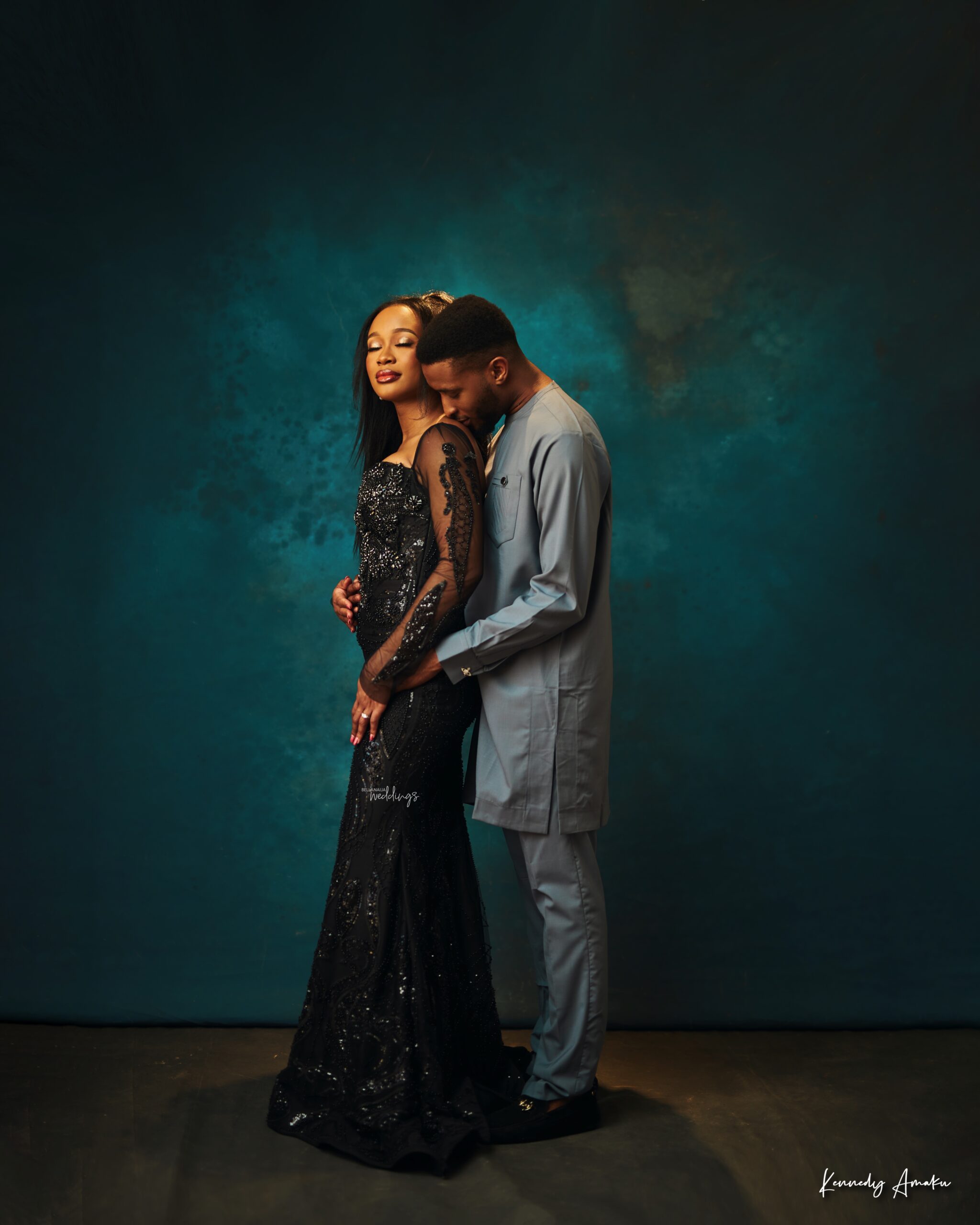 Credits 
Photography: @kennedyamaku | @weddingsbykennedyy
Makeup: @jayblissmakeover
Hairstylist: @aazeshair
Outfits @daisystylehouse | @rm.coutre_ |  @zichaelwoman
Gele: @_ihunanya_gele