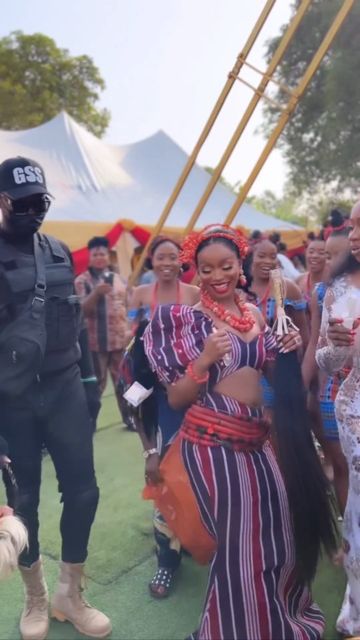 They say happy brides are the prettiest and we totally agree! We can't resist the charm that comes with a bride bringing great energy and vibes to her big day.
We are absolutely in love with how this gorgeous bride brought all the vibes to the dancefloor. Her entrance to her Igbo trad was in style and it definitely lit the place up! We can't get over how she gave us step after step in her fire outfit.
Enjoy the video below and catch more trending videos here.