Veronica & Ayotunde are simply dripping in finesse with their pre-wedding shoot and it's got us super excited! But that's not all we're excited about. With these lovebirds, there's a ton of things getting us stoked and it all starts and ends with love!
The sweet couple had seen each other for years, in church. However, they never as much as said a word to each other until one faithful day after Veronica's hiatus. Now, their love story began like a super sweet Mills and Boon novel, with Ayotunde pissing Veronica off. Of course, that did not change the wheel of fate as we can clearly see from their pre-wedding shoot. We've got to talk about how stylish these pair are. They really came through with all the drip and slay. We can't help but love the "Love and Hip-Hop" theme that was also infused in the shoot. Everything about this gorgeous couple just makes us want to blush even more!
Veronica gives us the full detail of their love journey – Keep scrolling to see. Also, enjoy all the amazing photos from their pre-wedding shoot below.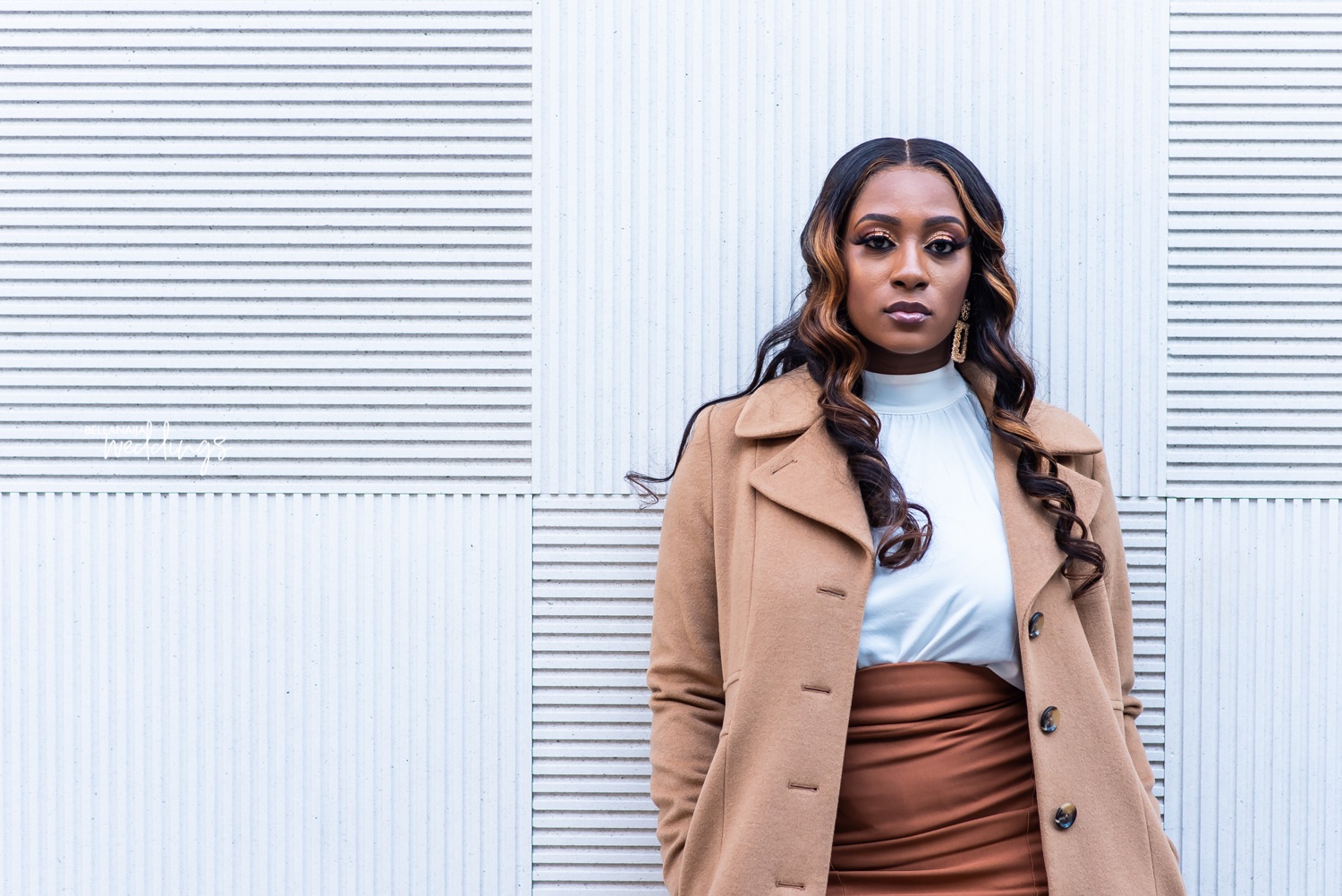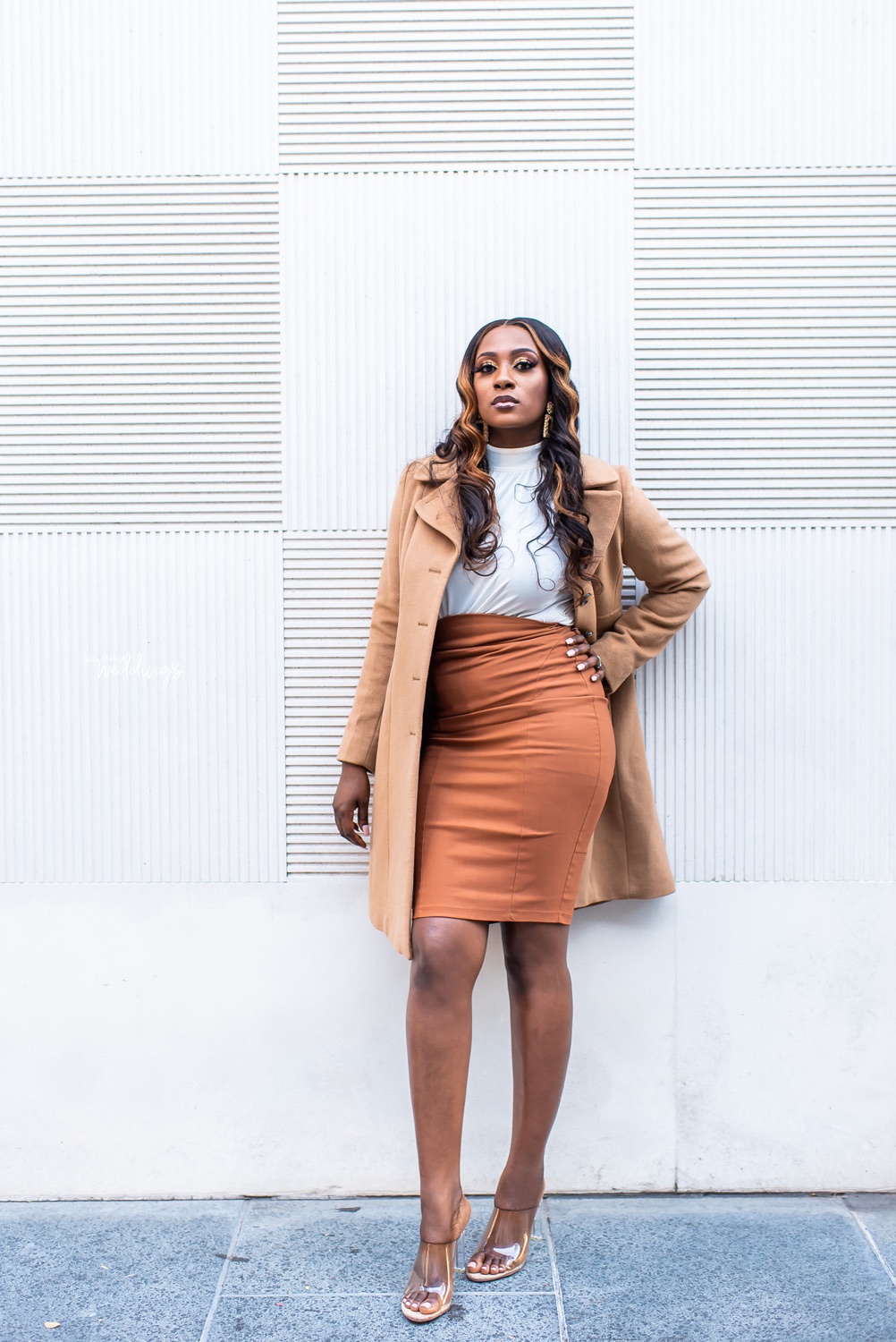 Their Love Story according to Veronica
I have known Ayotunde since I was young because my family and I always went to their church functions. Ayotunde and I never spoke, we never even said hey to each other and I have been going to their church functions since I was thirteen.

I did not go the last 3-5 years because I was in school and I was not really into attending church anniversaries anymore. In 2018 my relationship with God got strong and I started getting more involved with church and Christ. During that time, I would always pray to God about the kind of husband I wanted and the kind of relationship I wanted my husband to have with God.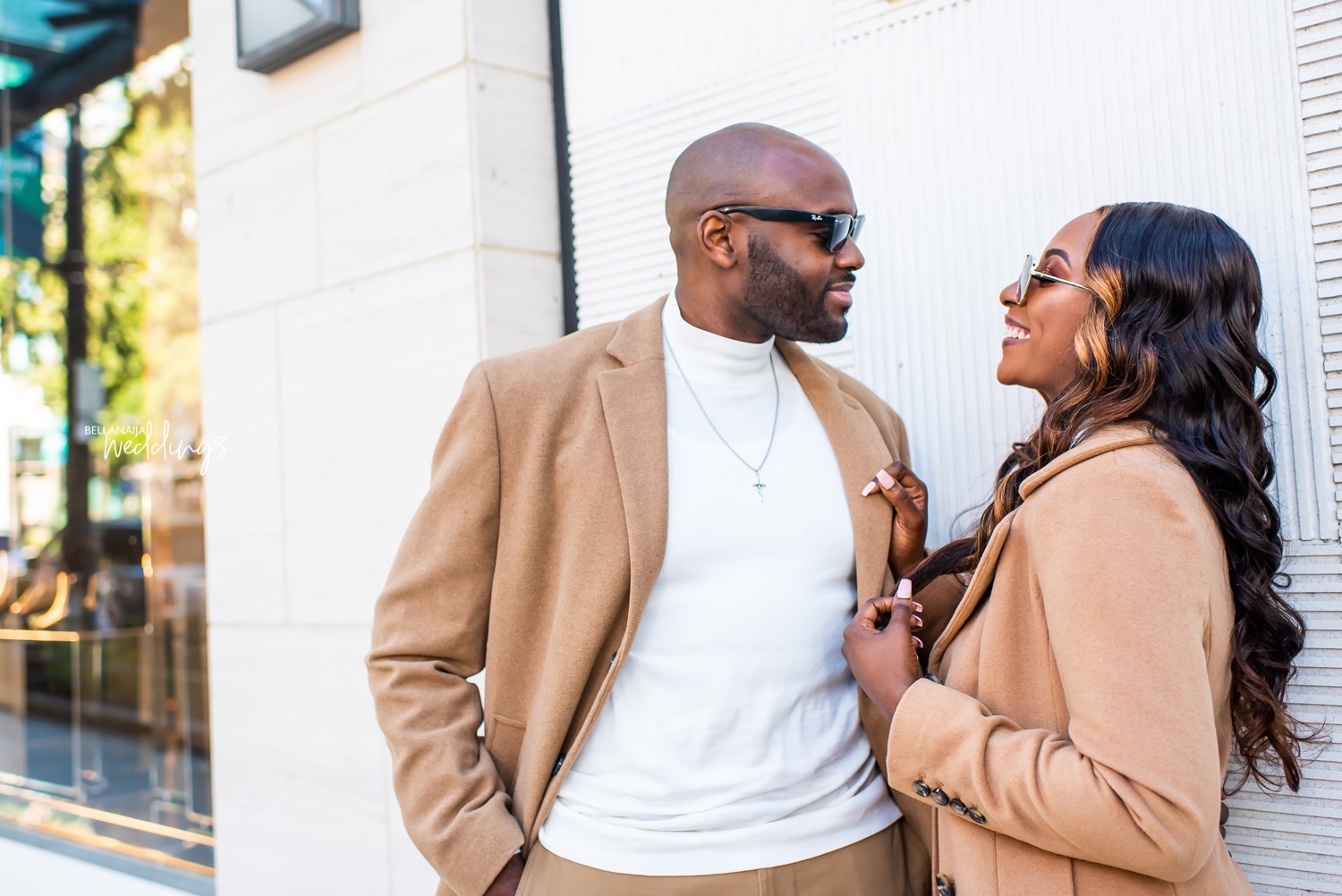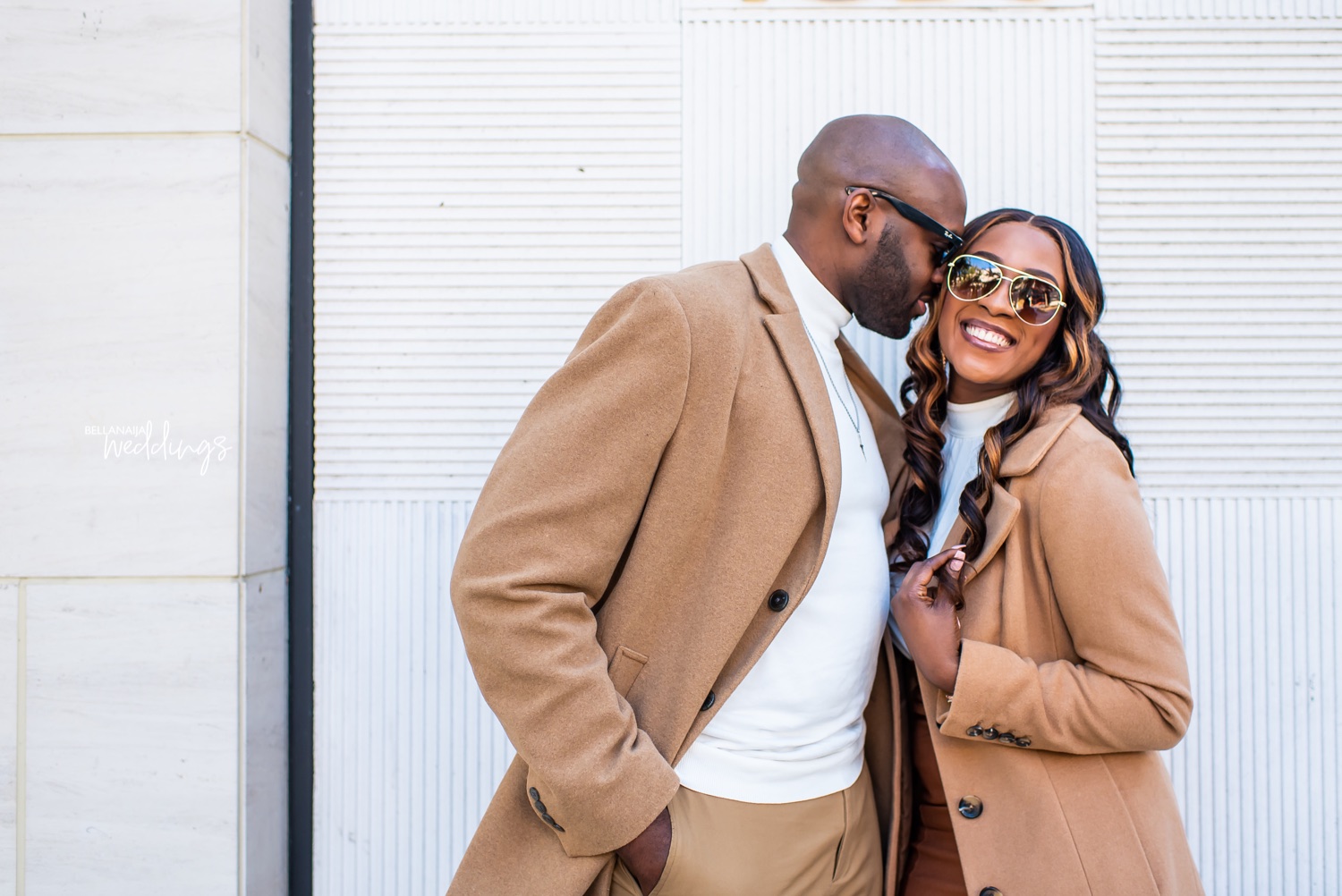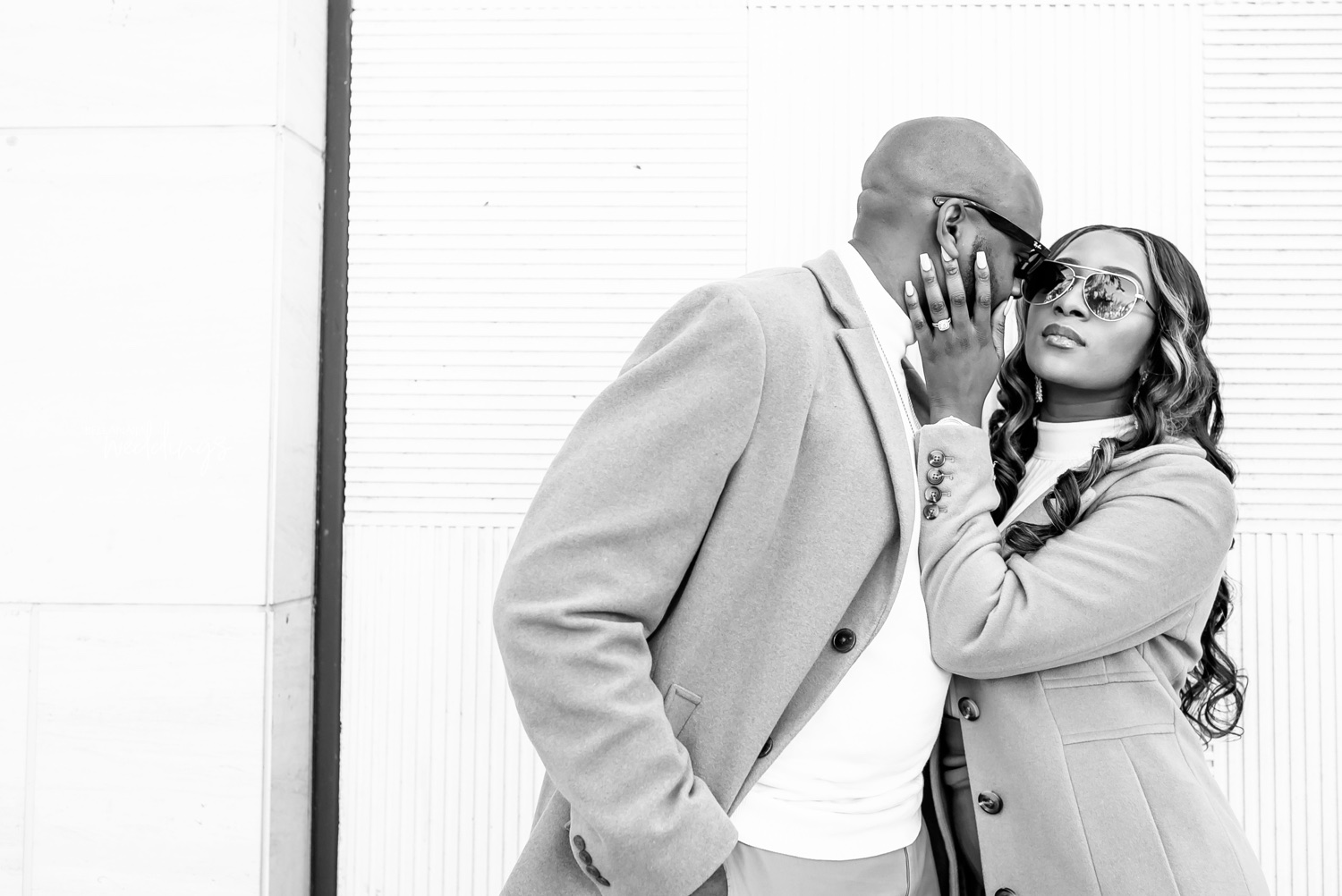 In September 2019, my spirit led me to Ayotunde's church. I remember telling my cousin Ivie, that I think my husband is in that church or he is coming from out of state, and I will meet him at the church because I kept having constant dreams about it. So, I was excited to go to that particular anniversary that year. It was a three-day event. I went to the revival, the Saturday play, and Sunday the day of the anniversary.

When I pulled up to the church, I saw Ayotunde and another young man standing outside directing traffic. He told us to park across the street. I was annoyed by that because I did not feel like crossing the street. I was talking a lot of mess in the car about him for making us park there when there was clearly space in the front (still salty). When we came out of the car my sister and cousin said hey to him and the guy standing next to him, I walked past and just said hey to the other guy.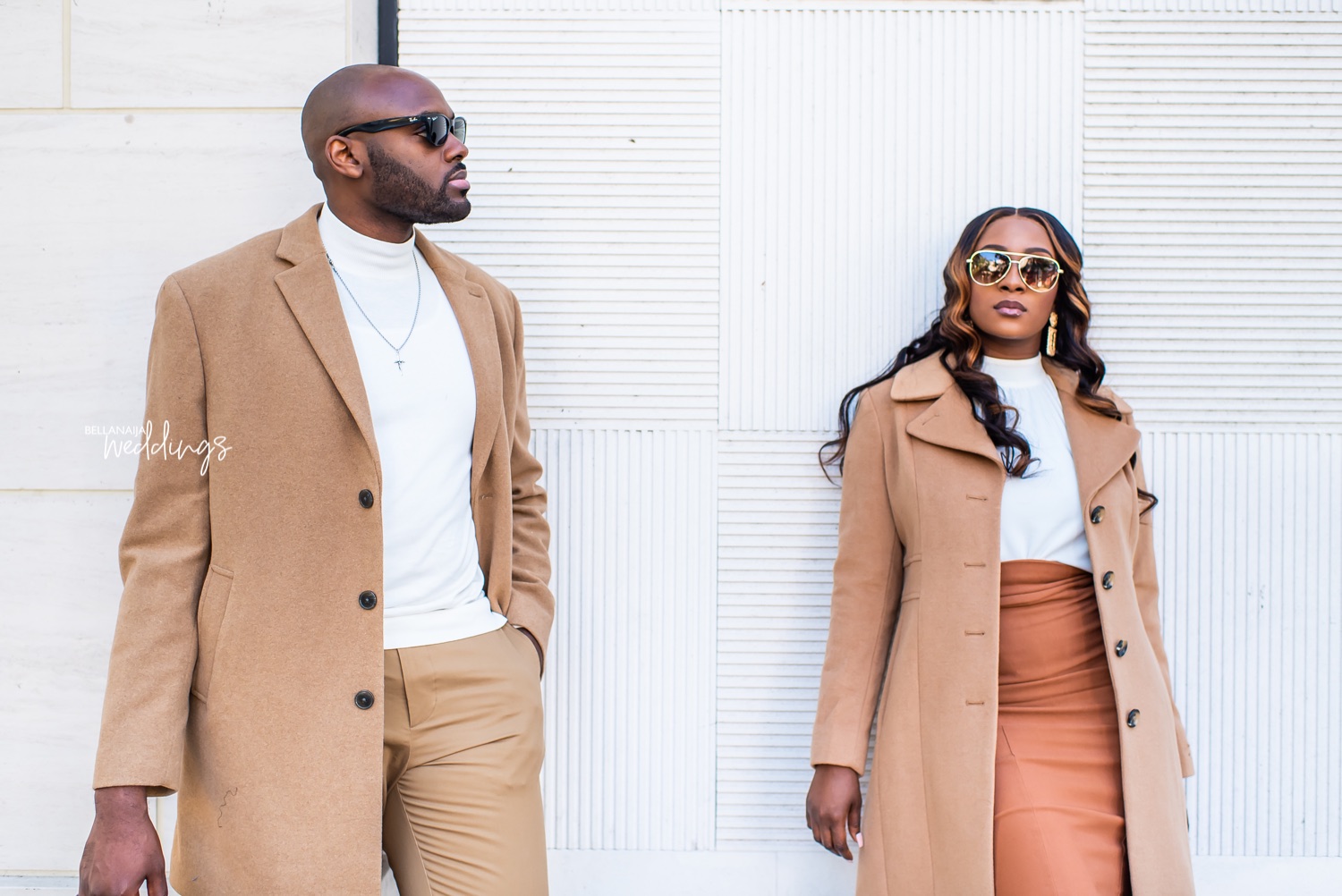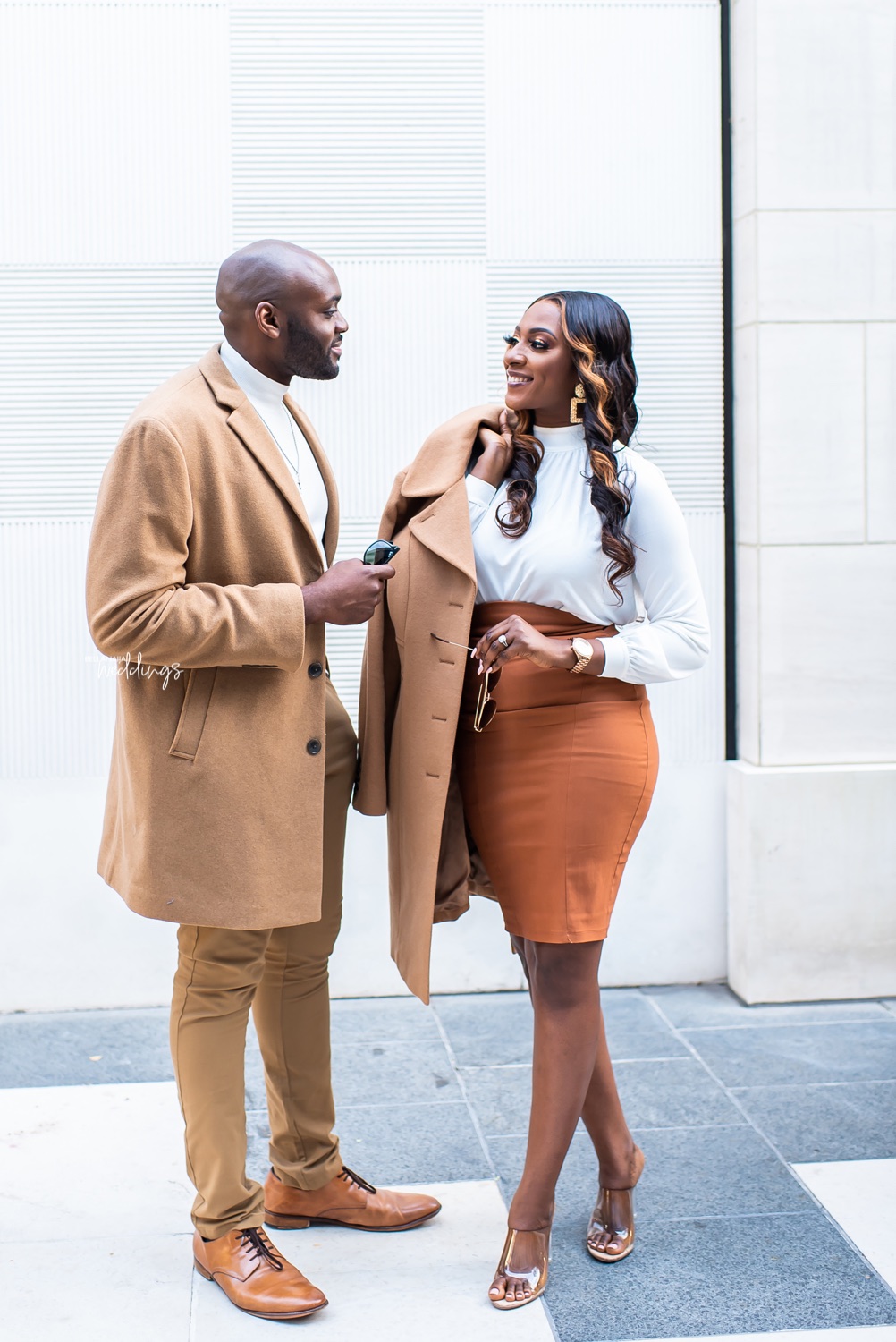 Later in the church, I saw one of my Friends upstairs and I went to go say hey. Ayotunde was walking past while I was walking towards my friend, so I had to say hey and not be rude. We both greeted each other and exchanged hugs. That was literally the first time we had ever spoken. In October I got a call from Ayotunde's dad that Ayotunde was interested in me.

I told him that Ayotunde was quiet, and I have never heard him talk. His dad and I spoke briefly. I have an incredibly soft spot for Ayotunde's dad. He is one of the nicest pastors that I have ever met. So it was easy for me to tell him to give his son my number. That day was our church anniversary, and Ayotunde NEVER attended our church anniversary (maybe once). However, he came that day and stayed briefly.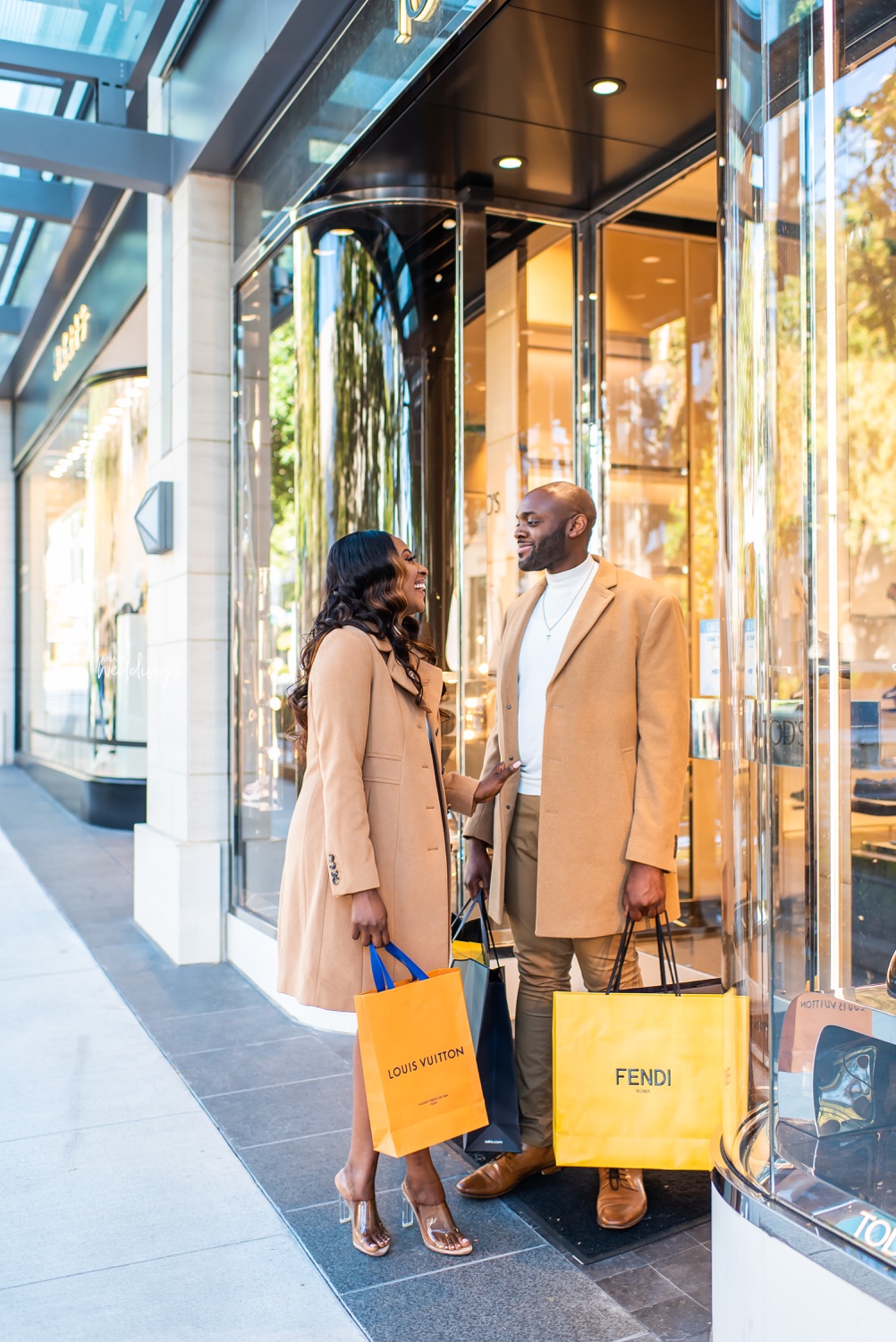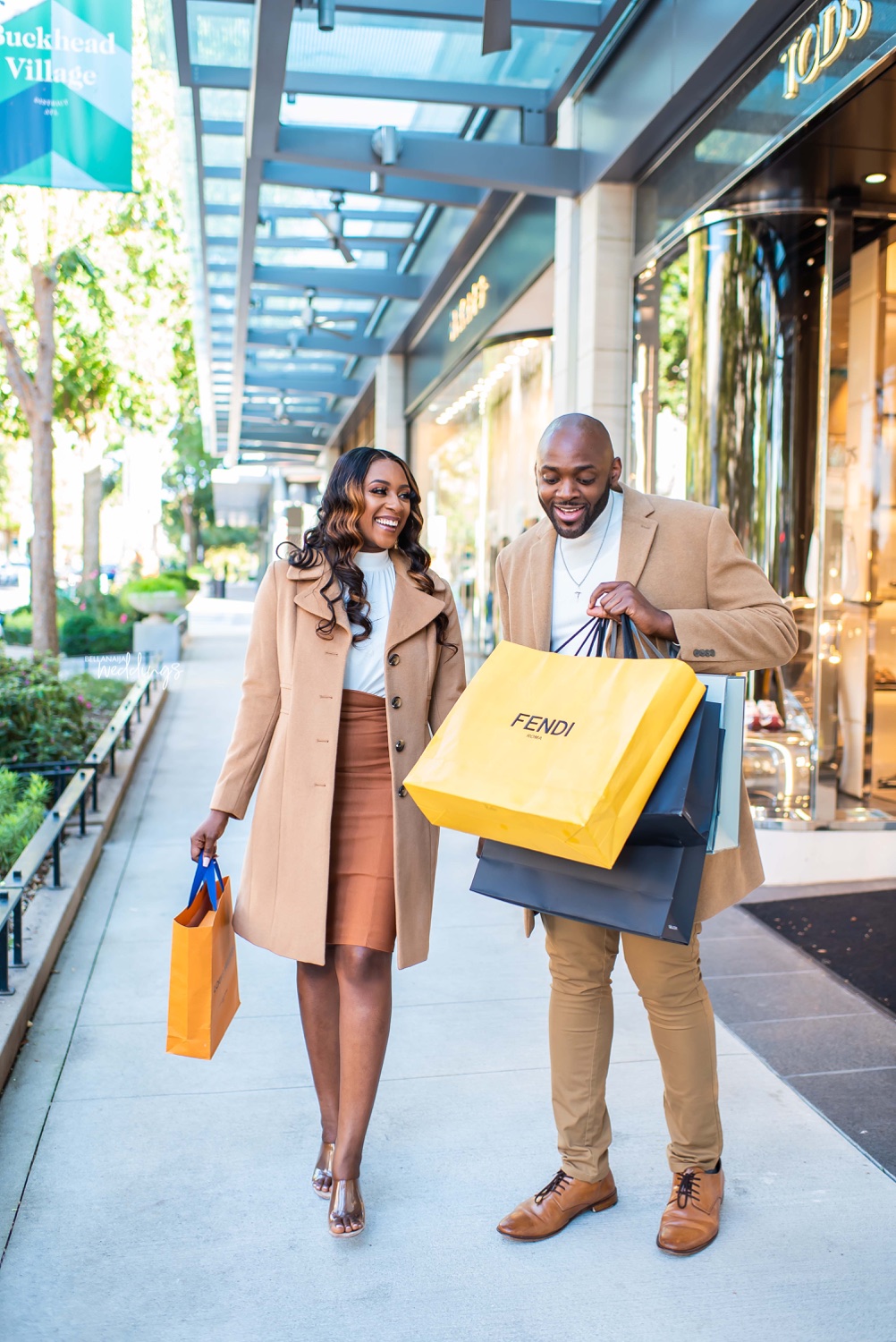 Later that evening he texted me, and we texted the whole night. The next day we text all day too. So, later that day he asked to facetime me. I was extremely shy about that because I thought the conversation was going to be awkward and it was too soon for facetime. He called me and we stayed on the phone from like 10 pm- 2 am. We talked about so much. Everything we wanted, aligned with each other.

I knew he was the one after that call. Everything in my spirit and soul told me this was the man I prayed for, and God made him for me. He asked me on a date the next day, so we met each other at lunch. I was shy because this was our first time talking face to face. Still, when we met, he made everything so comfortable and everything just flowed naturally with us. The connection was instant and remarkable.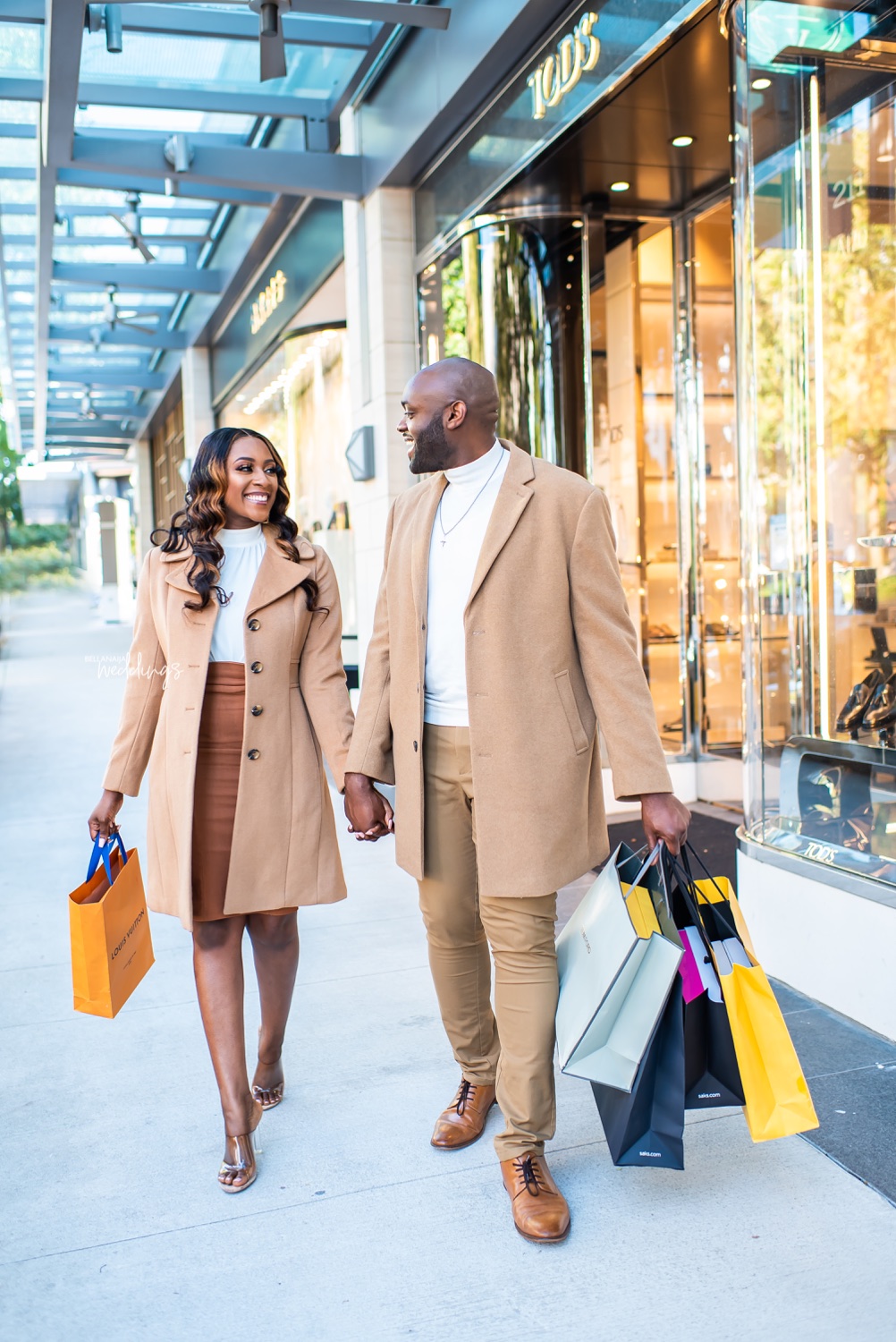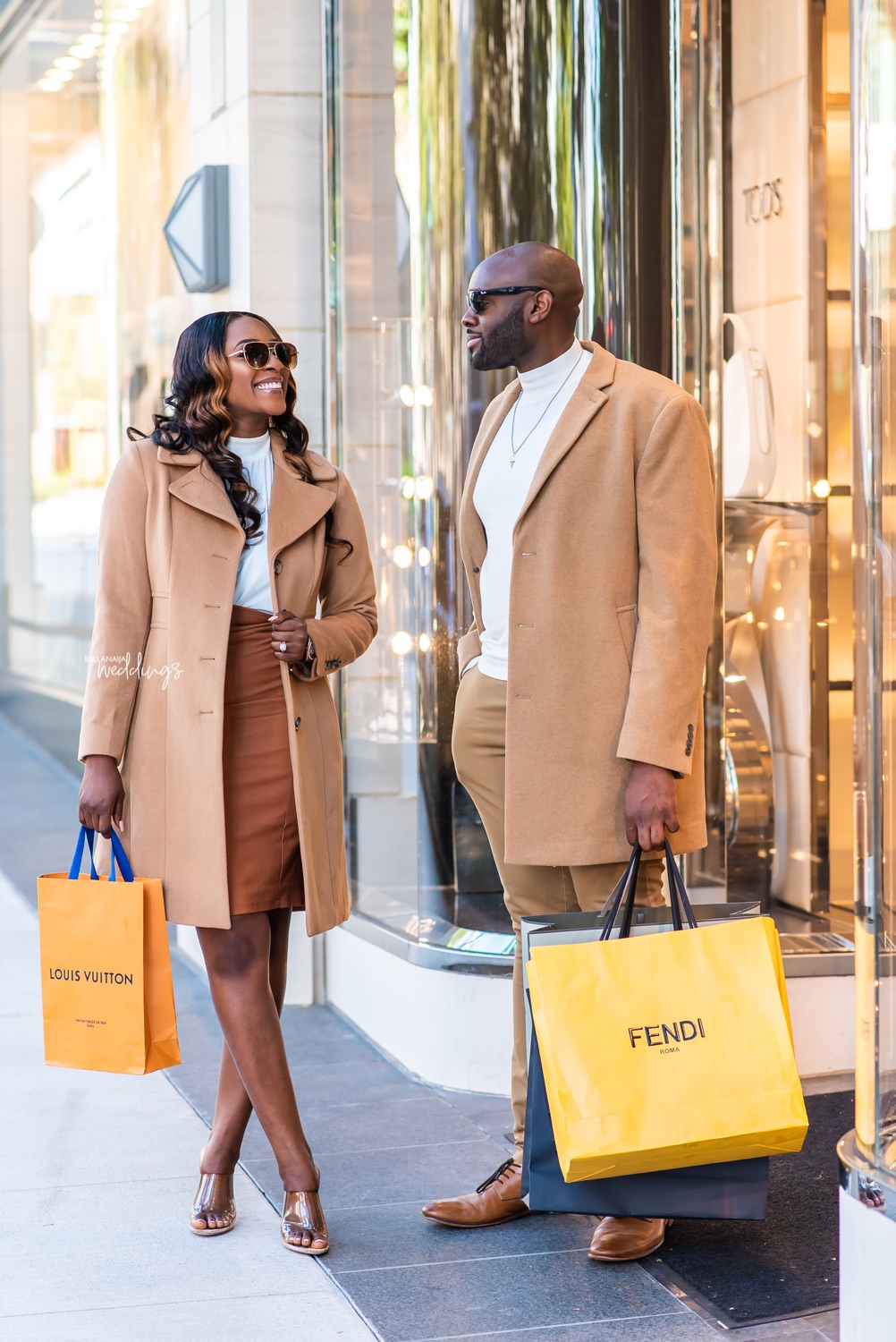 The Proposal:
Ayotunde and I always talked about getting married. We have been crazy about each other since we started dating. He proposed to me six months after we started dating. We
had plans to meet my friend Hannah and her husband henry for dinner that day. I actually planned the dinner with Hannah and told her I was going to bring Ayotunde so she can meet him.

This was during quarantine. So, we decided to cook in the house, dress cute and wear makeup. A day or two before the dinner one of my best friends took me to get my nails done. I started to suspect something was up, but I did not want to automatically assume. (I am extremely difficult to surprise because I analyze every situation). The day of the dinner my sisters and cousin were in the room watching me get ready, making sure I was cute (that's when I suspected something).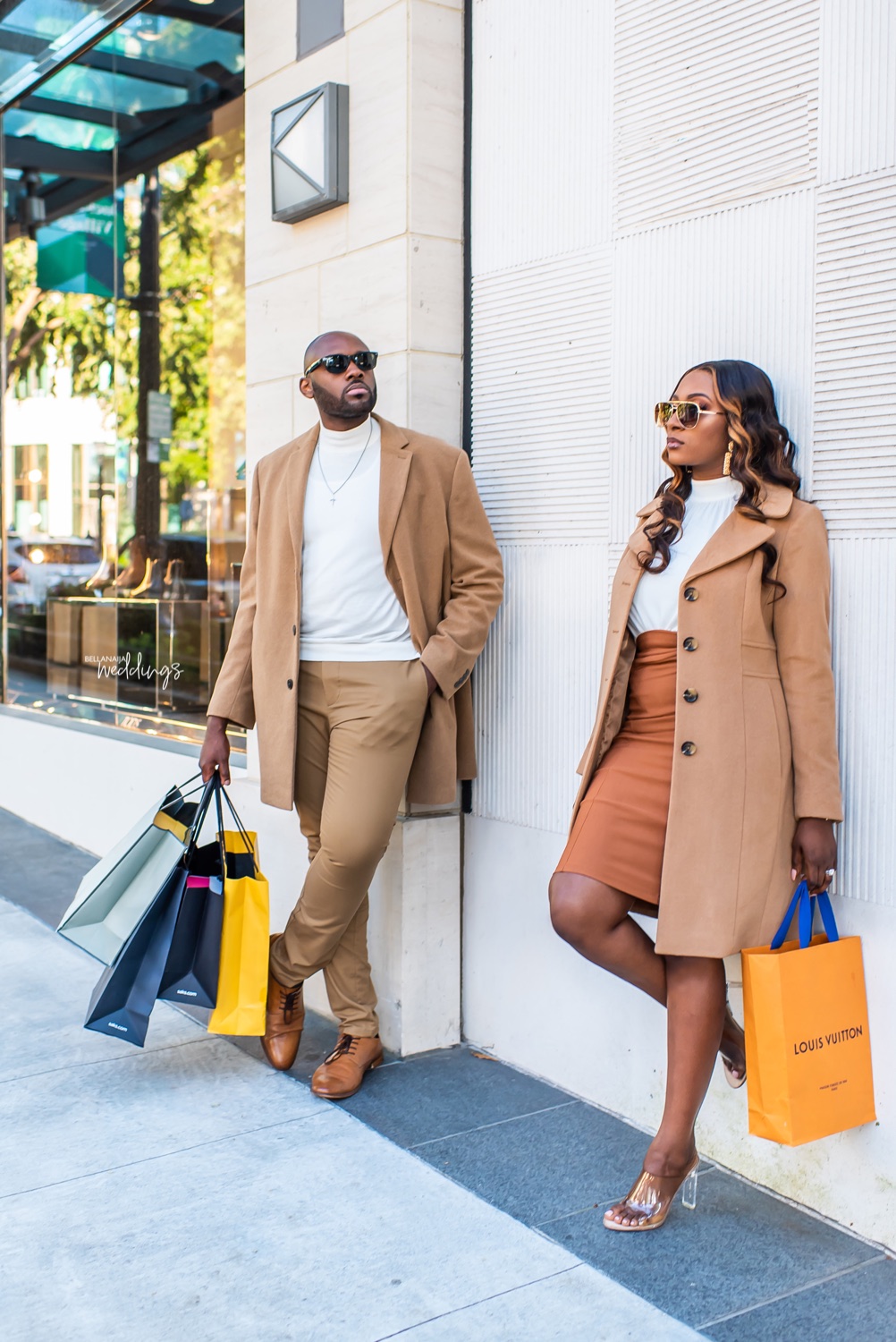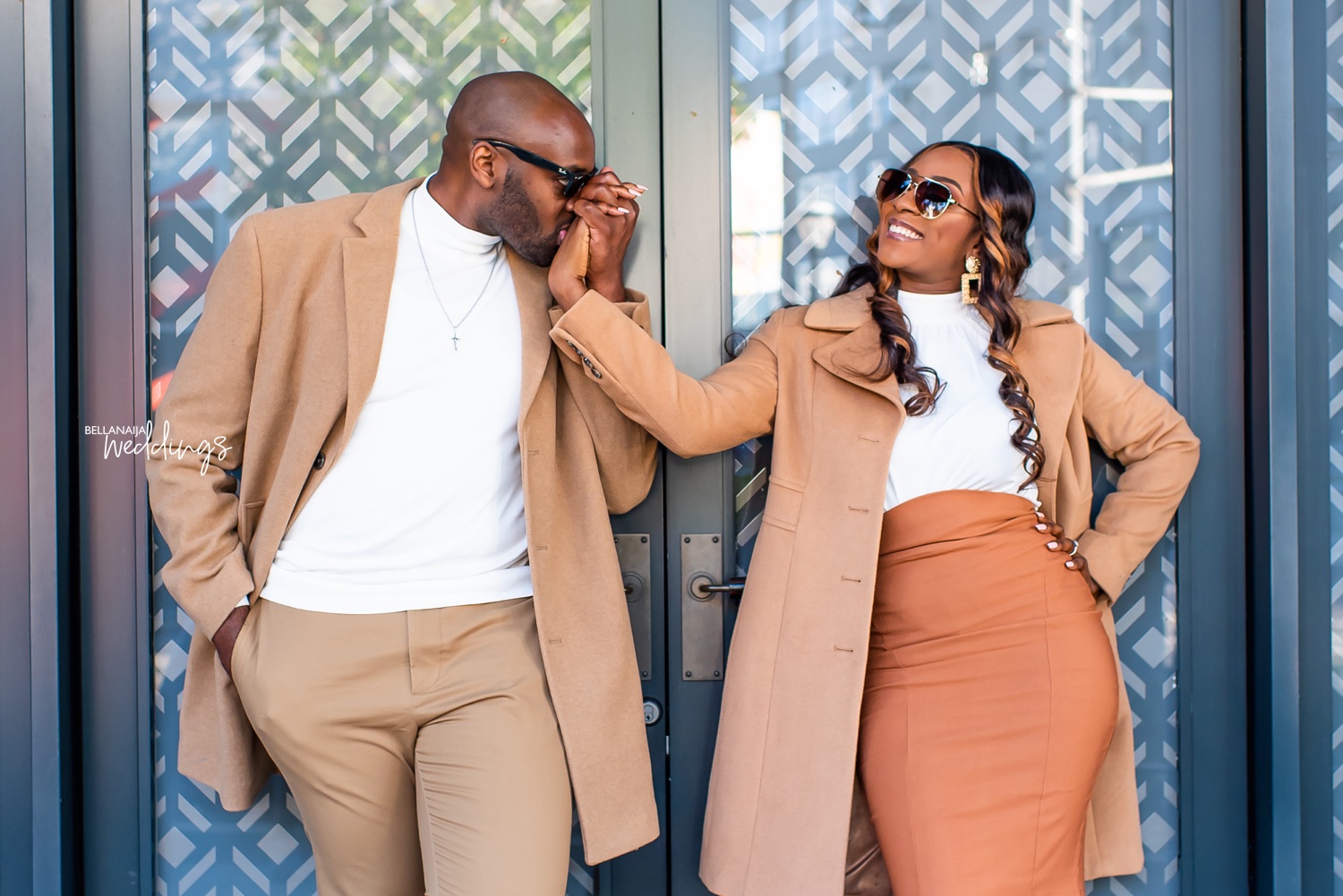 I was thinking to myself, why do they care so much about how I look going to Hannah's house? Ayotunde came to pick me up. We were running late, and he started to rush me. I got irritated and said we are just going to the house, it's not like there's a reservation. We got there. Hannah and I cooked, and I noticed my dress had an oil stain on it.

Hannah tried to wash it three times, I could tell she was panicking. She even tried to give me another dress to wear but we are both two completely different sizes, so everything looked skimpy on me. I had already guessed I was getting proposed to at that point because if I were going straight home to my bed, she would not care so much.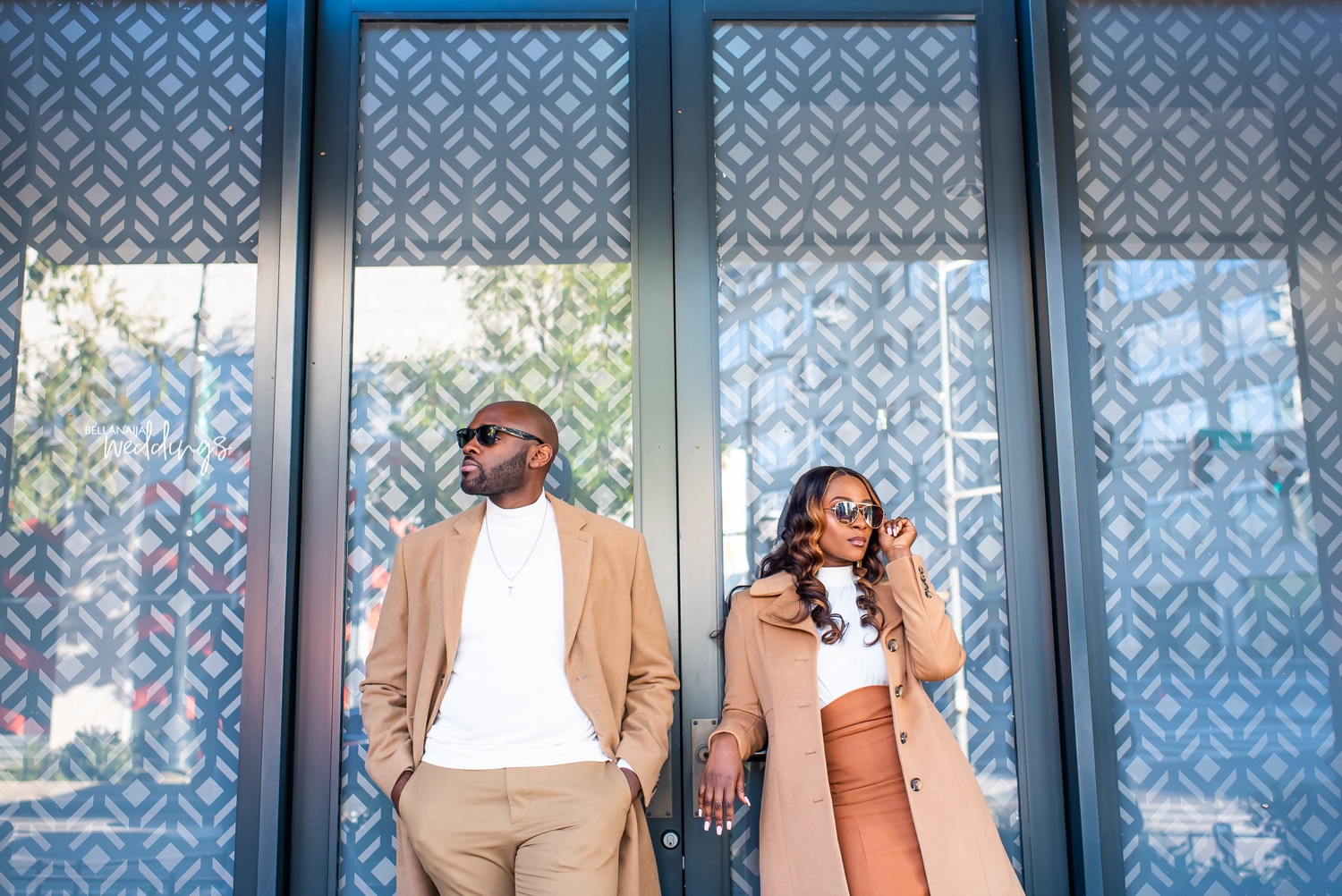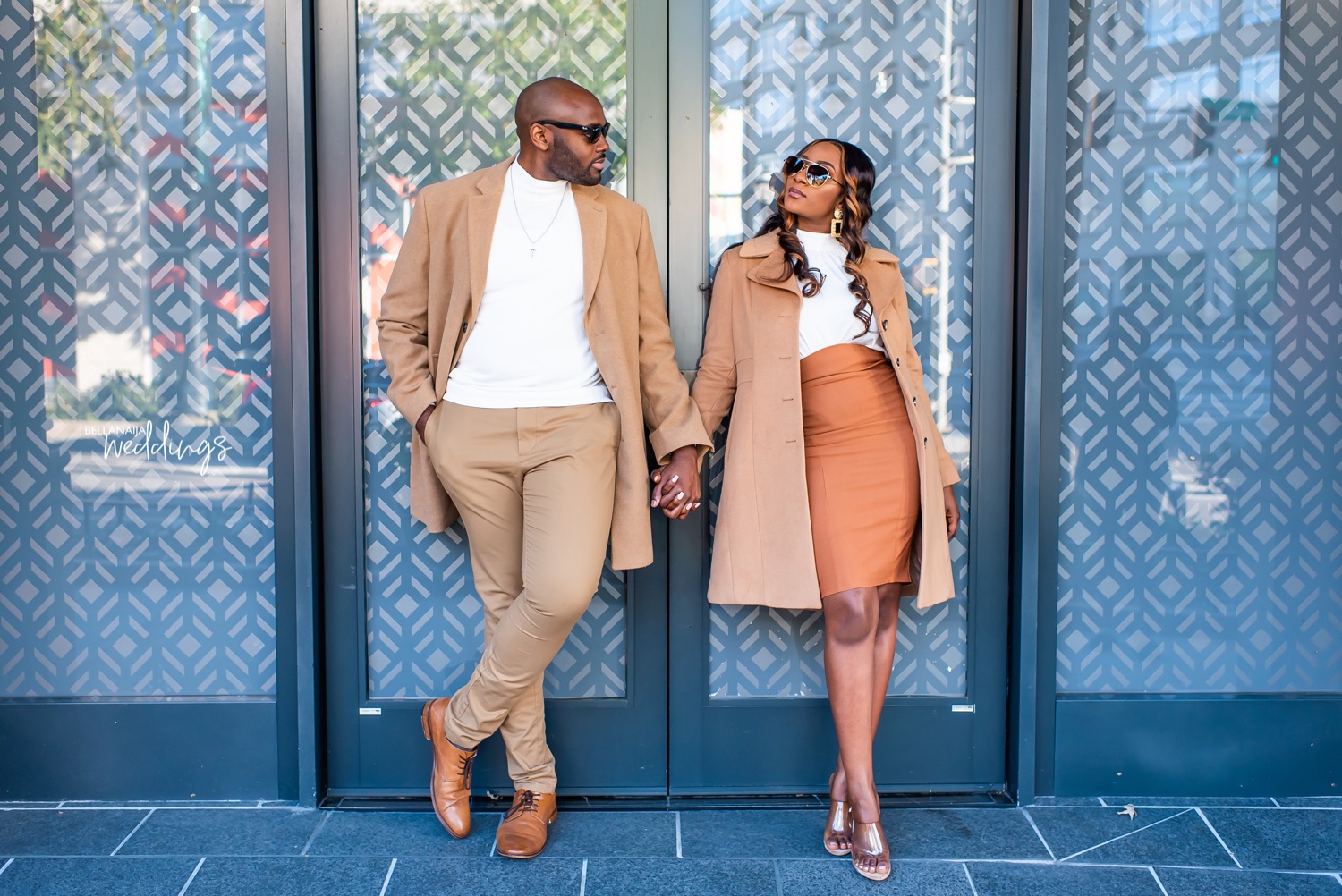 I ended up putting my dress back on. Everyone told me it wasn't that bad. So, we said our goodbyes to Hannah and Henry. On our drive back to my house I was really nervous, my stomach was hurting so bad, and I was sweating. I couldn't even look at Ayotunde in the eyes. The car ride was quiet for the most part.

He just kept telling me how beautiful I looked and told me my dress was okay. He said I looked nice, and the stain is not noticeable, and I can take it to the dry cleaner later. When we got to the house I scanned around the neighbourhood. Then, I saw my older sister's car and his dad's car parked two houses down. I immediately wanted to sink in the chair because this was real, and it was actually happening.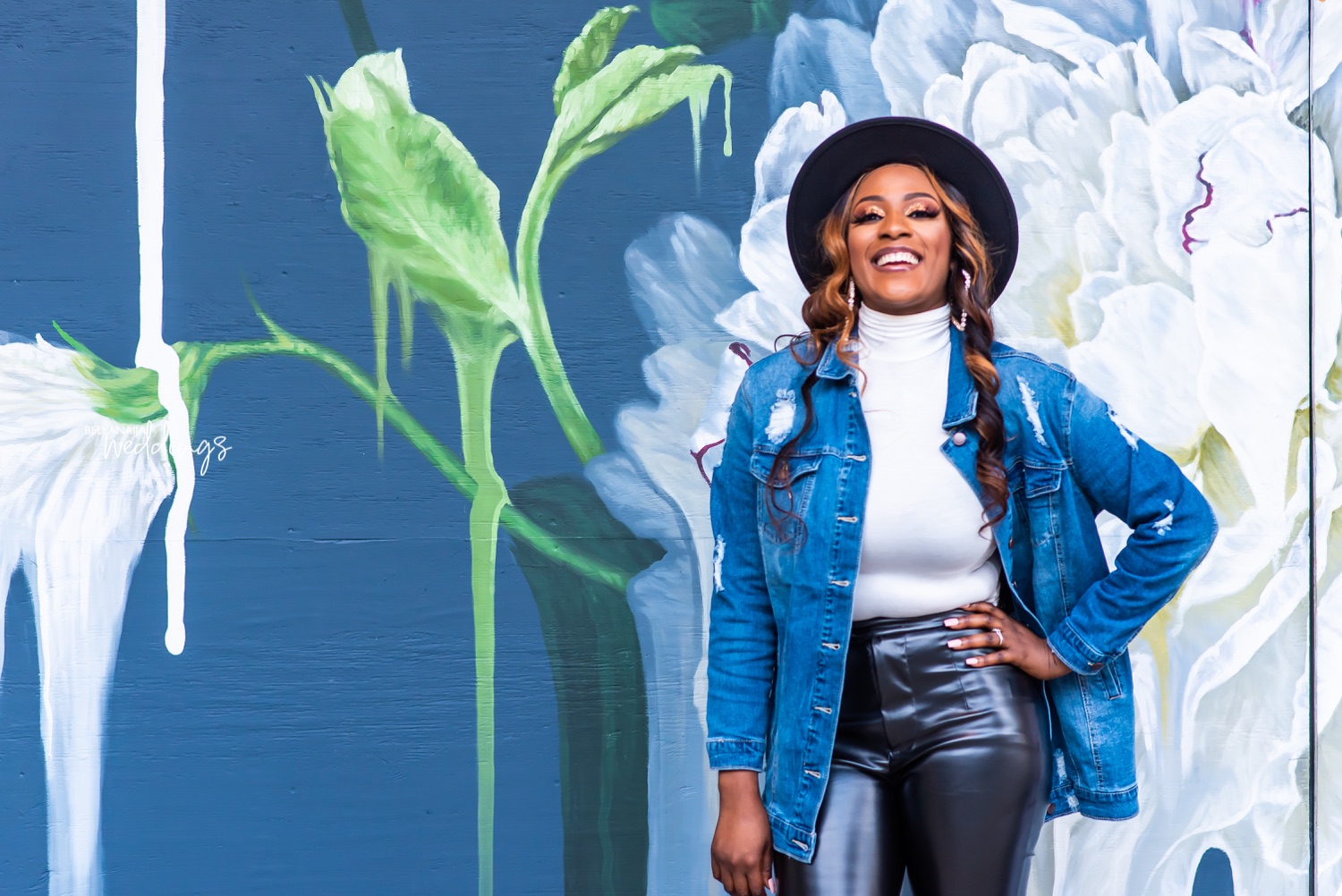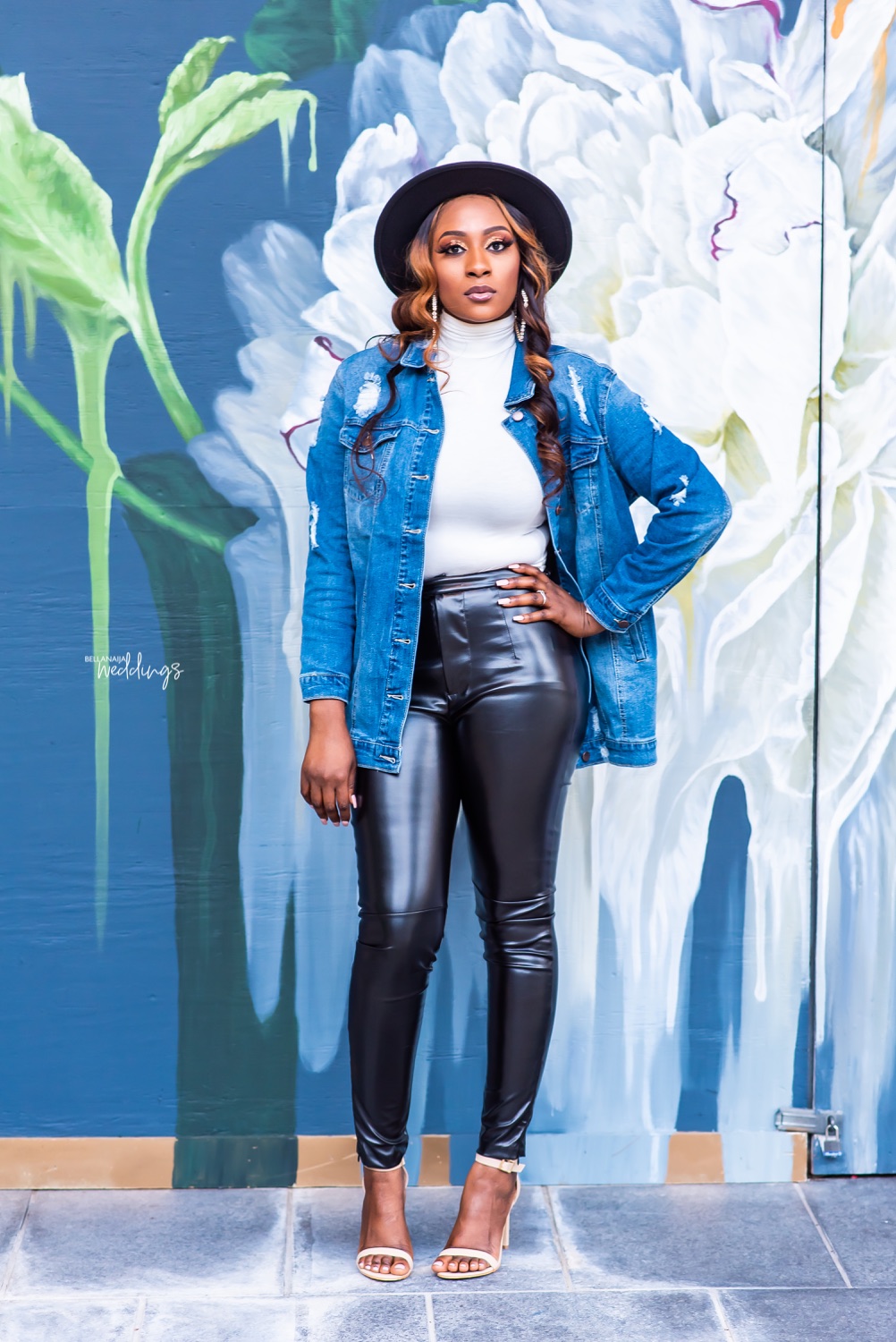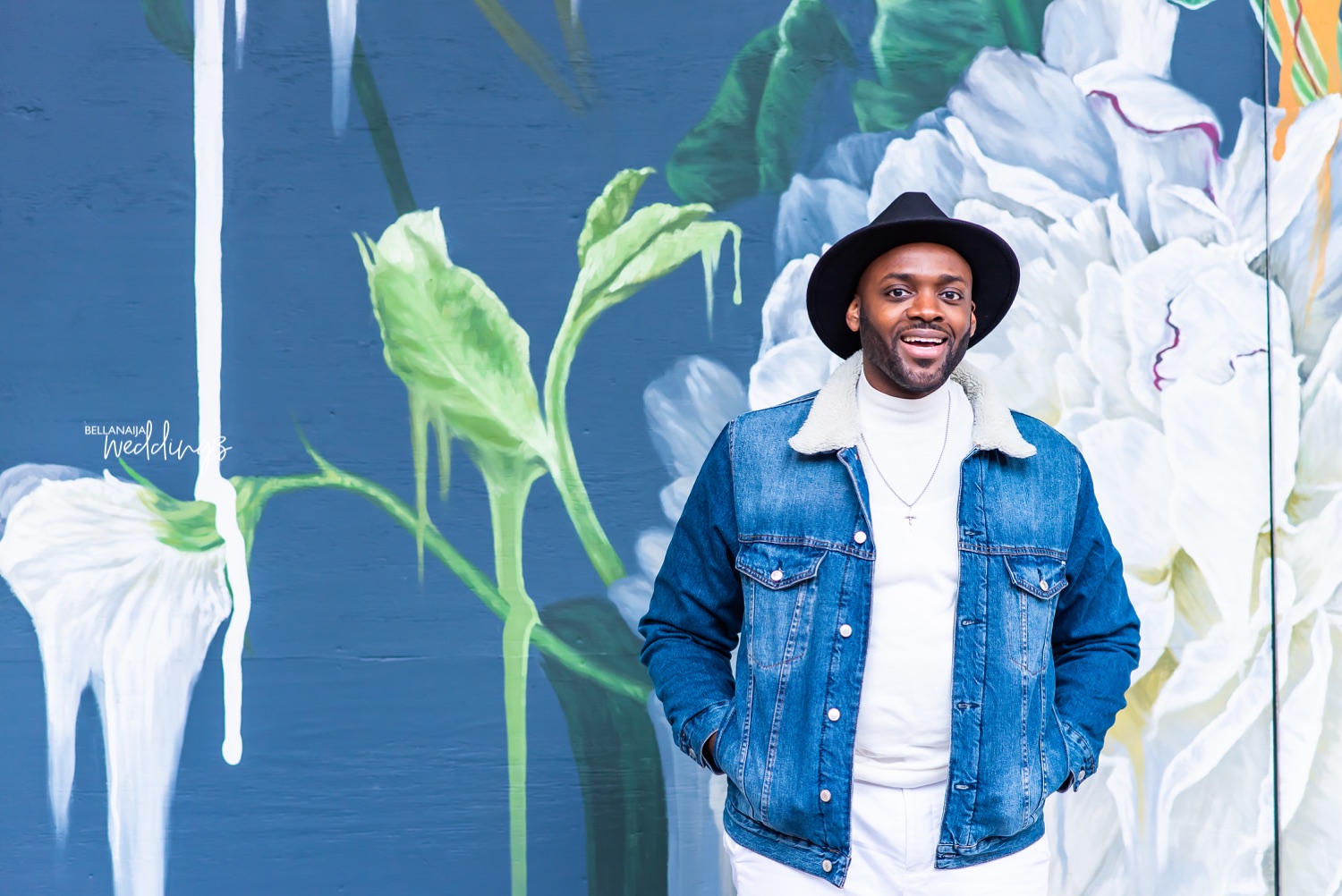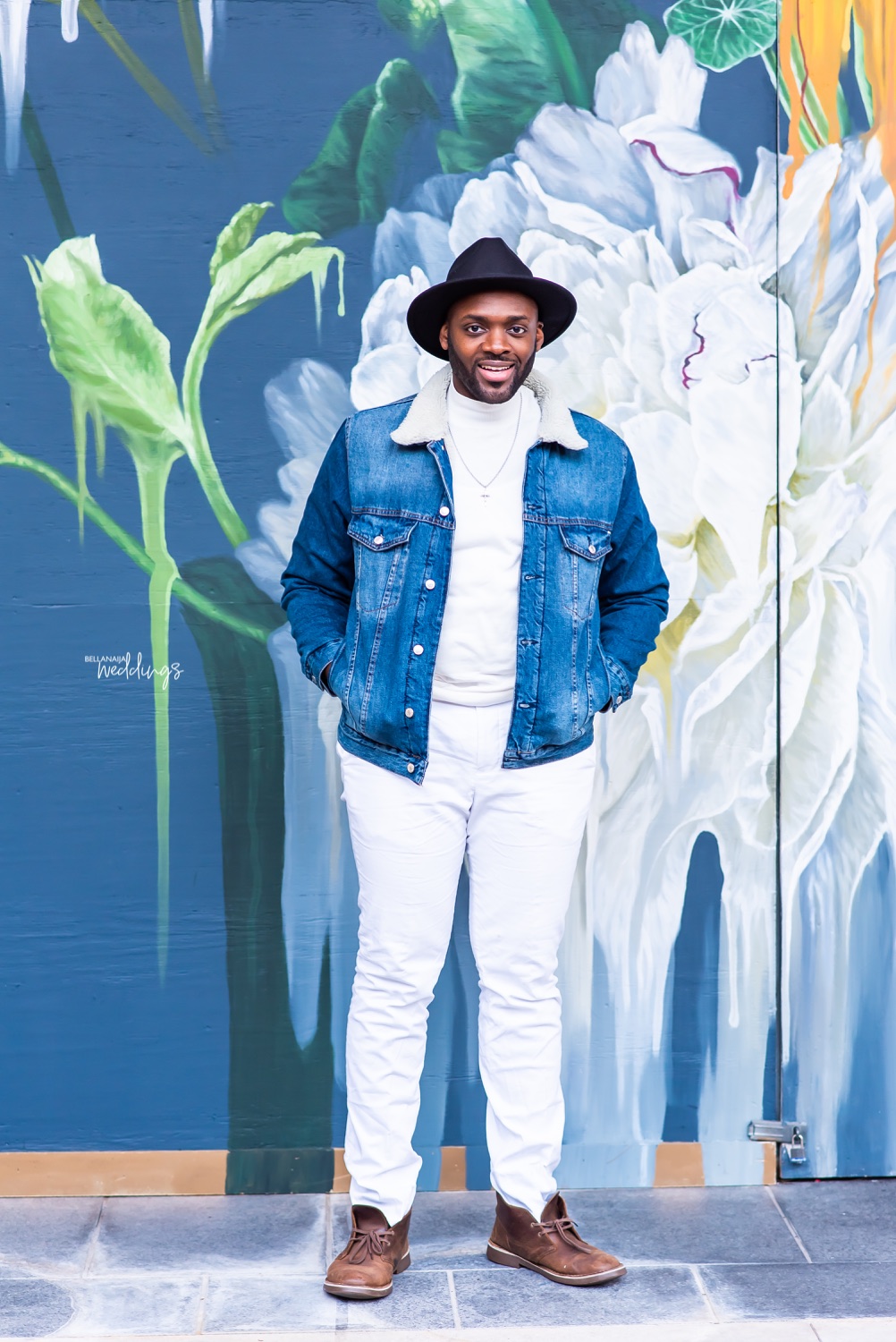 I walked towards the house and when I opened the door, the song perfect by ed Sheeran came on. There were roses and candles all over the floor. Everyone's phone was in my face and I was avoiding eye contact with everyone.

When I walked all the way in I saw all my family, his family, my best friends and a laptop with all my other family and friends including Hannah and Henry on zoom; It was really beautiful. We then went to the centre where he proposed, and I said yes!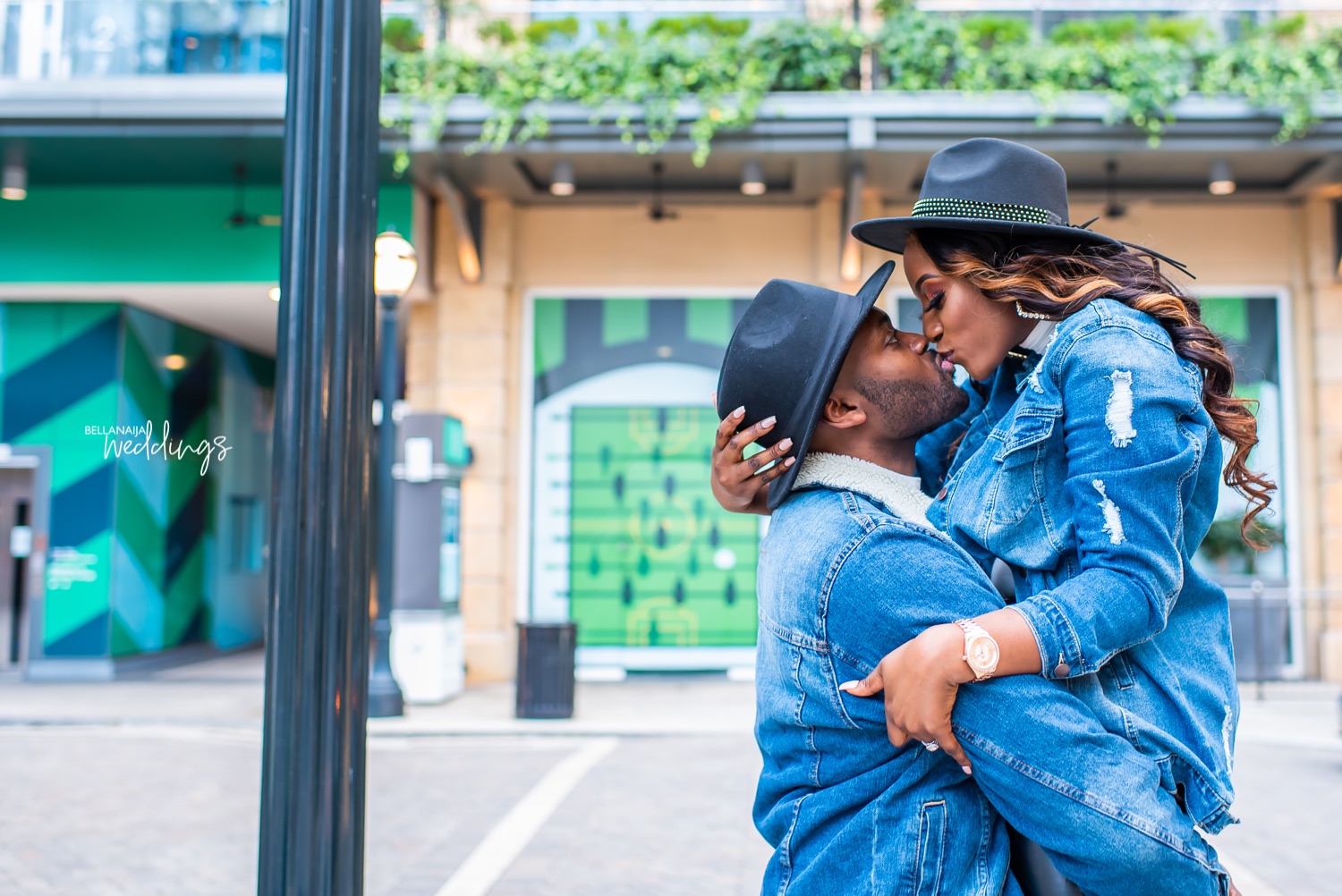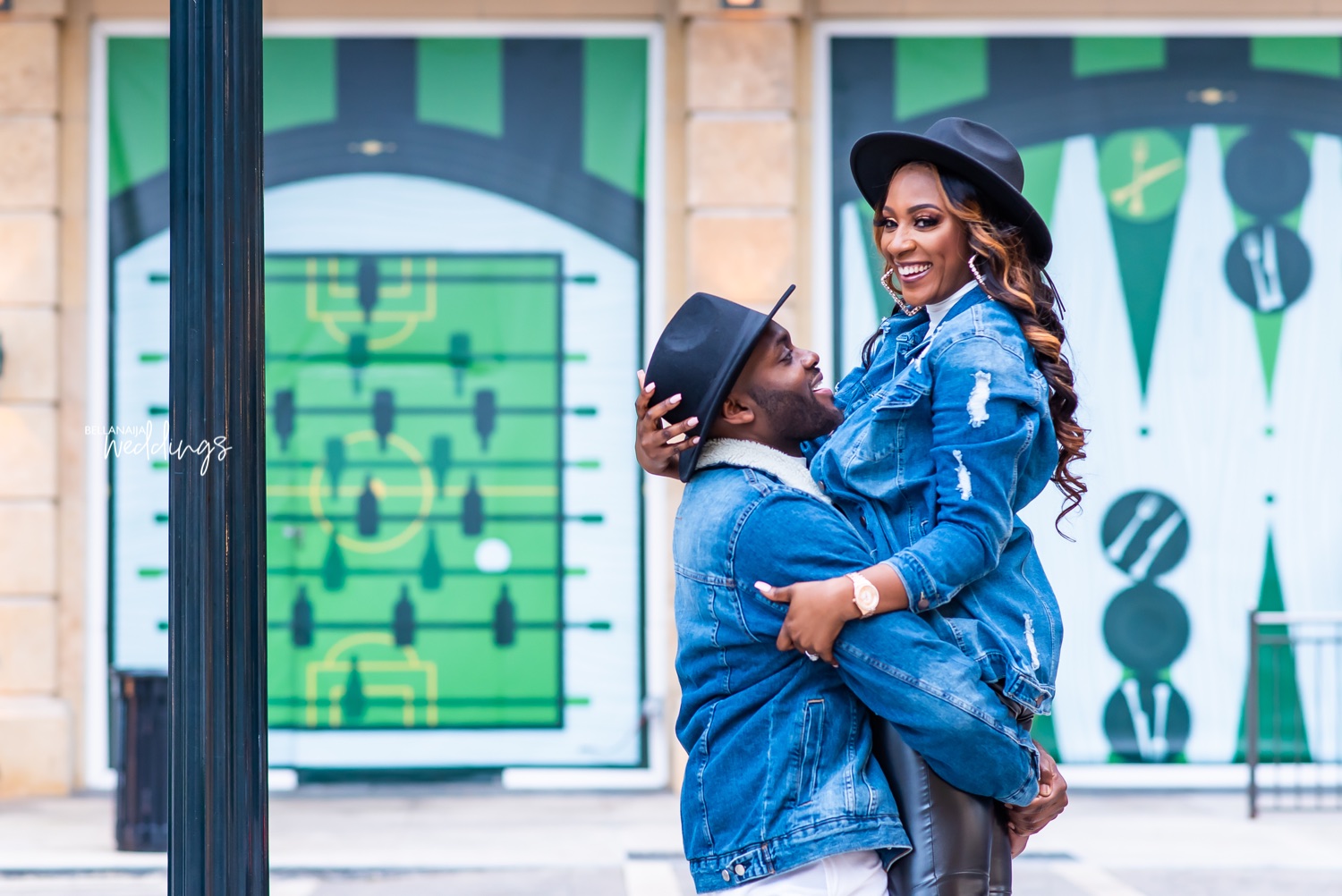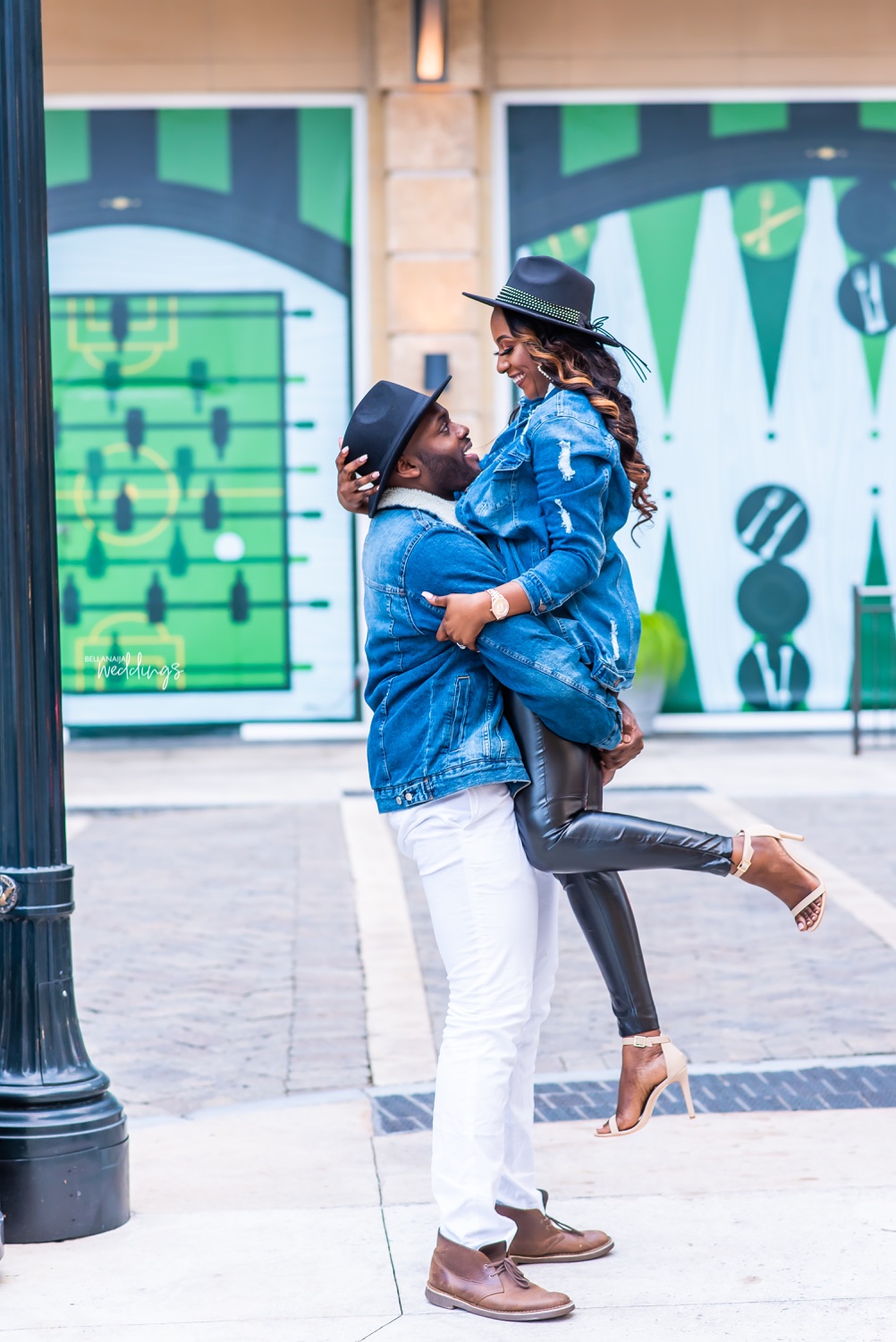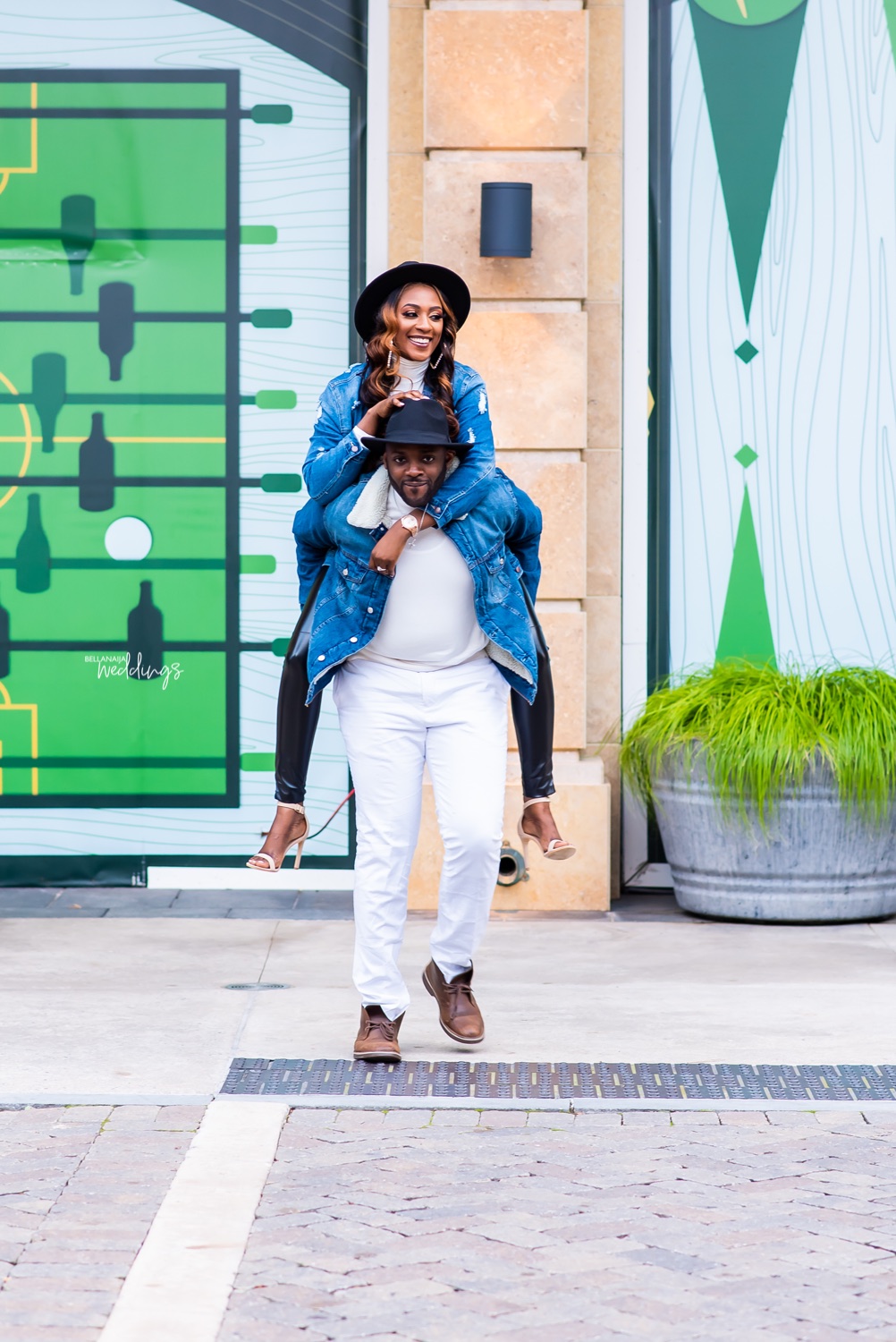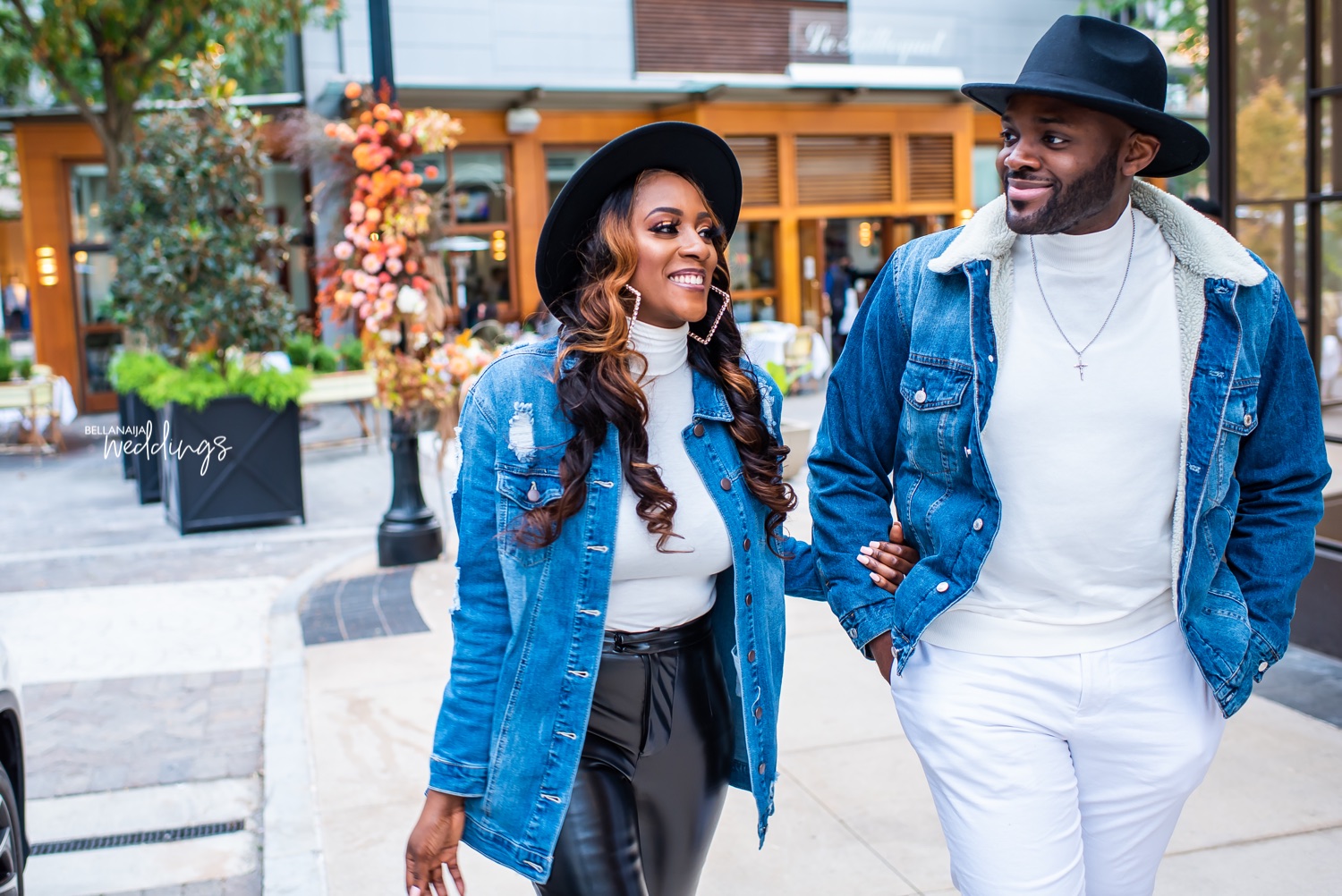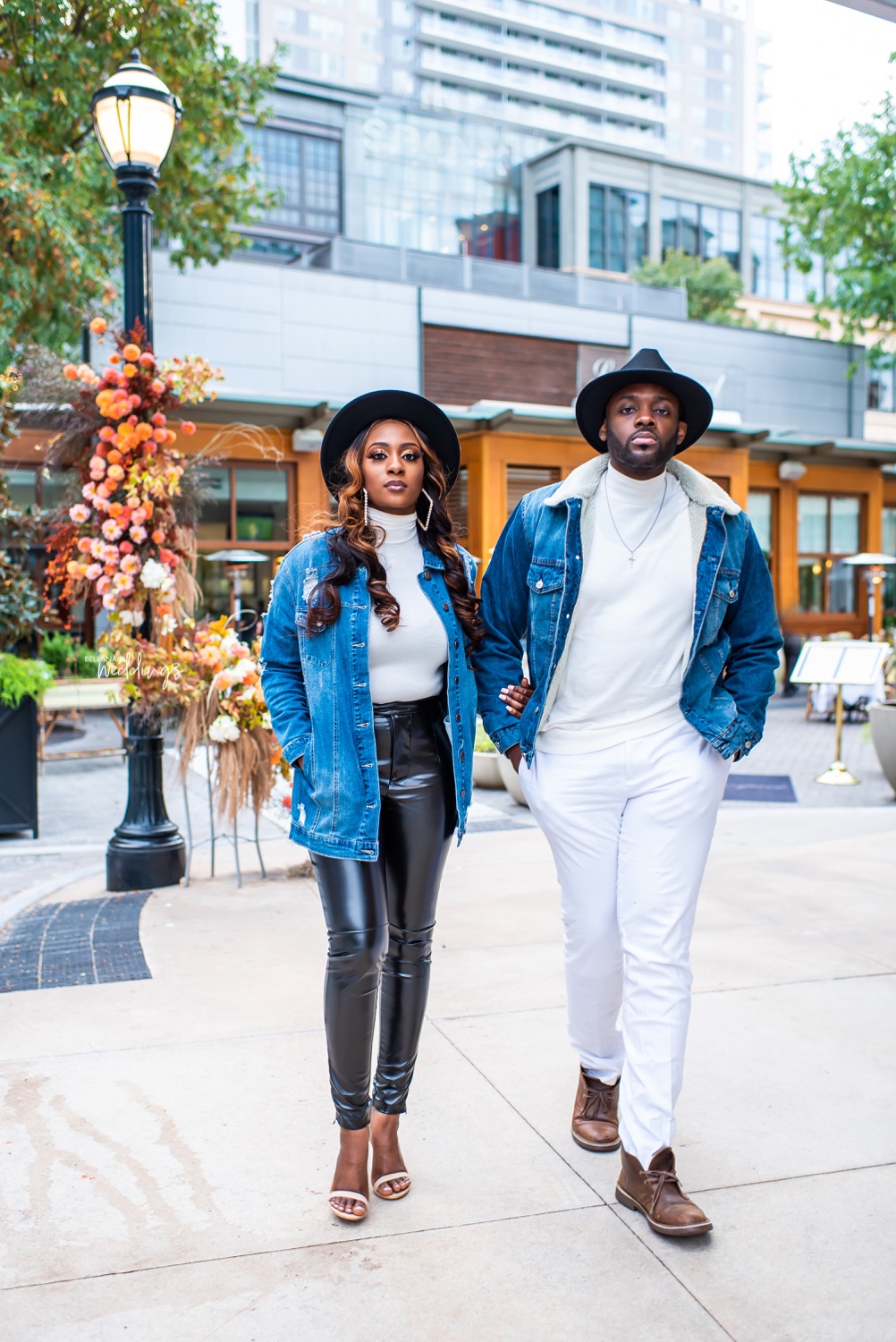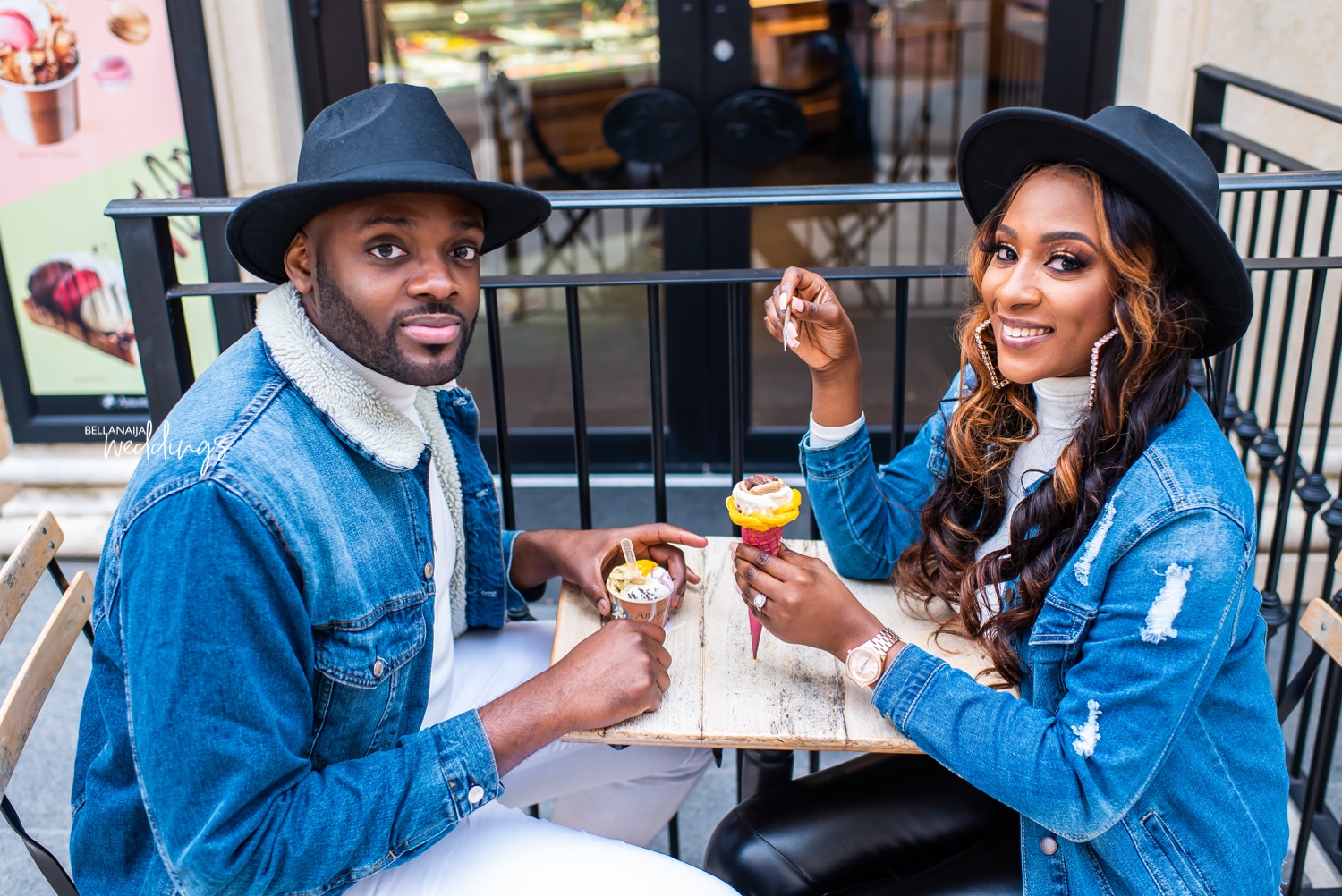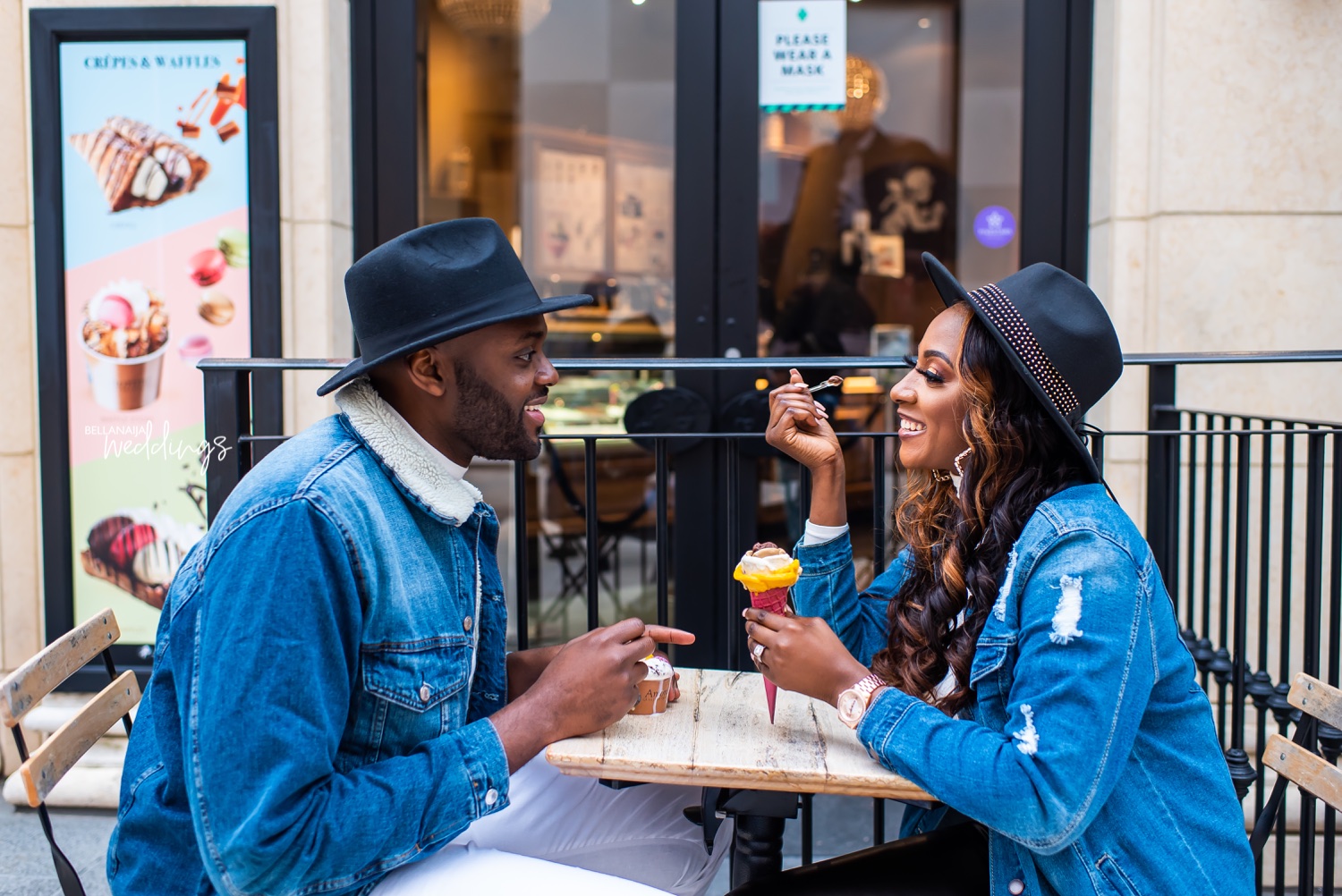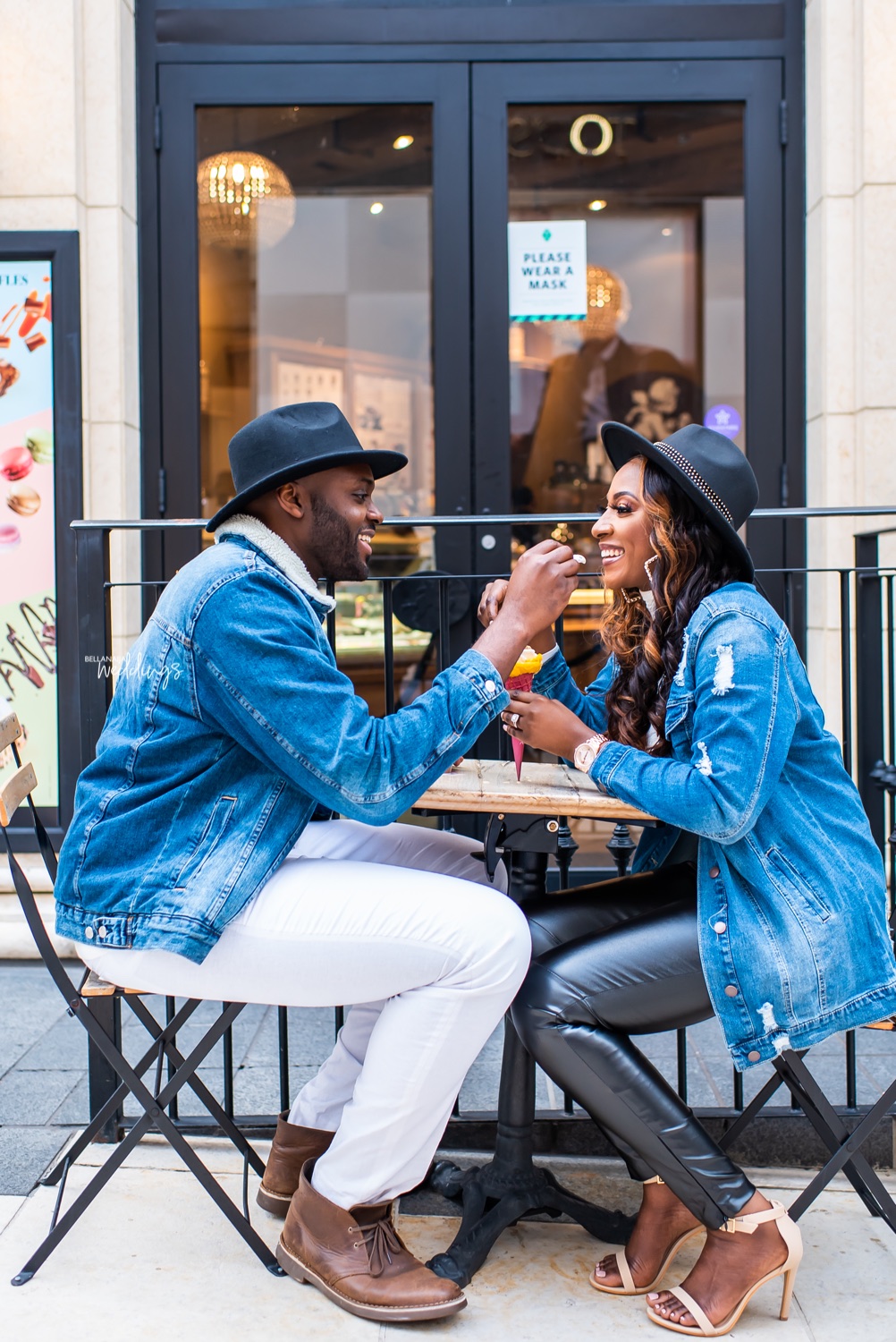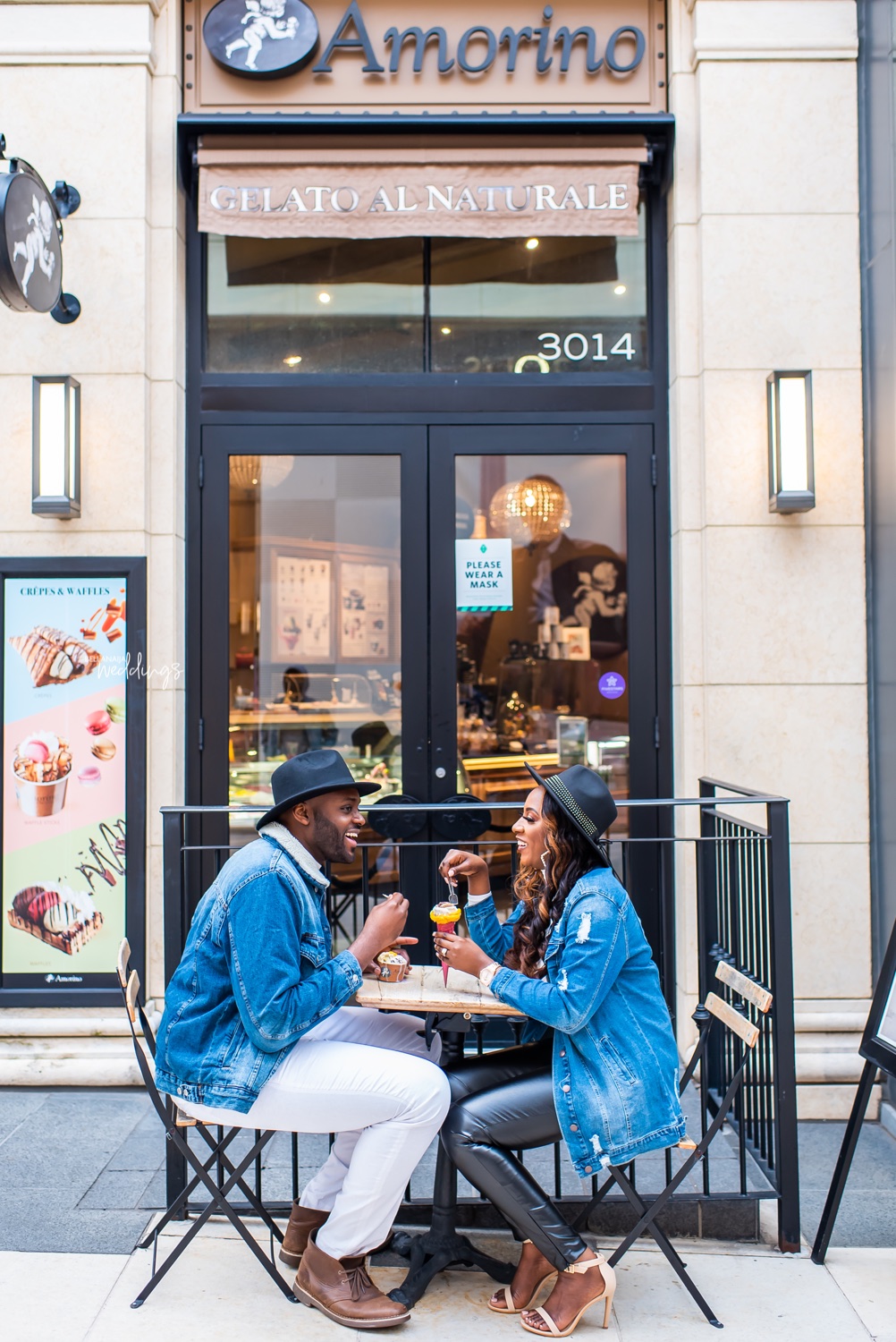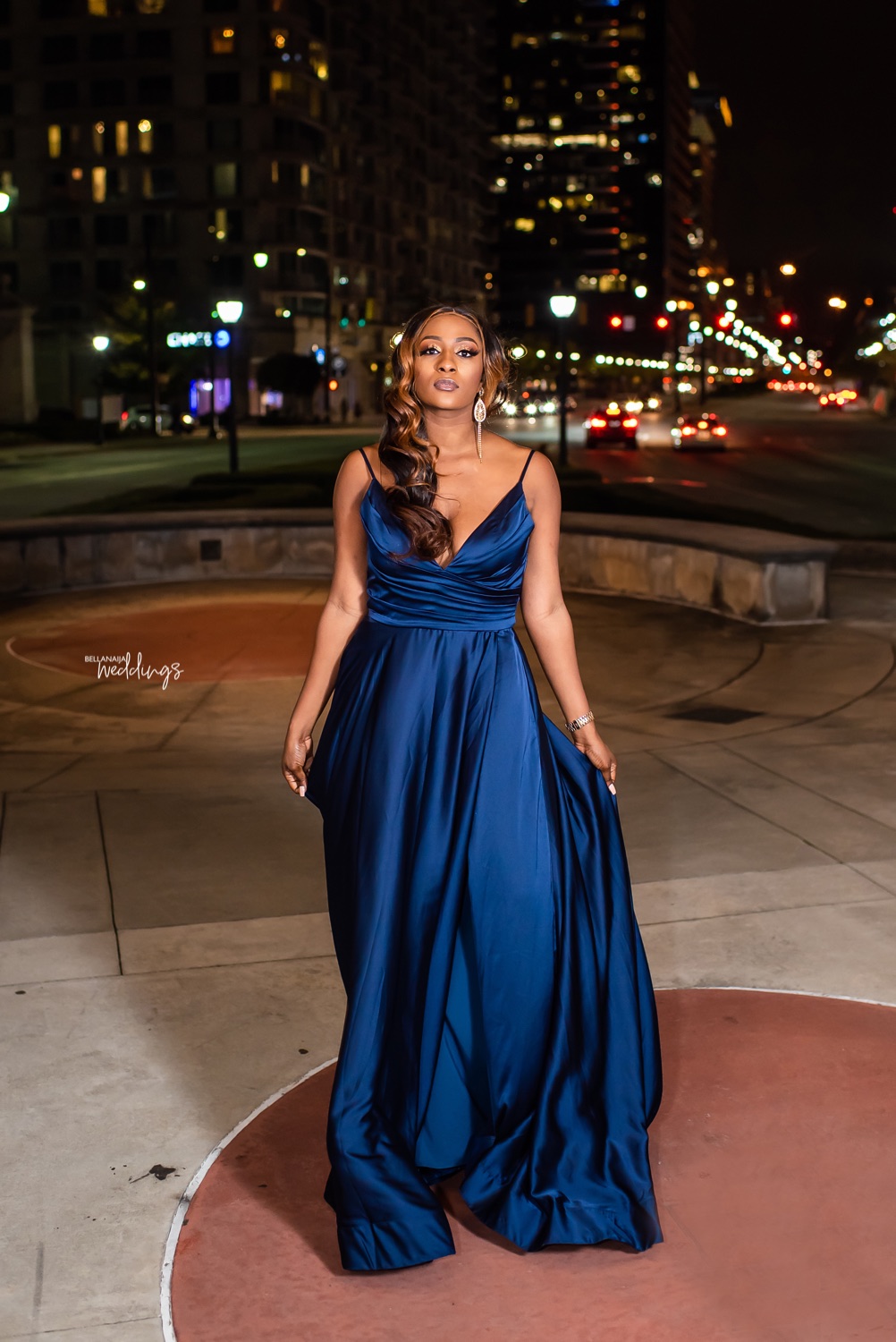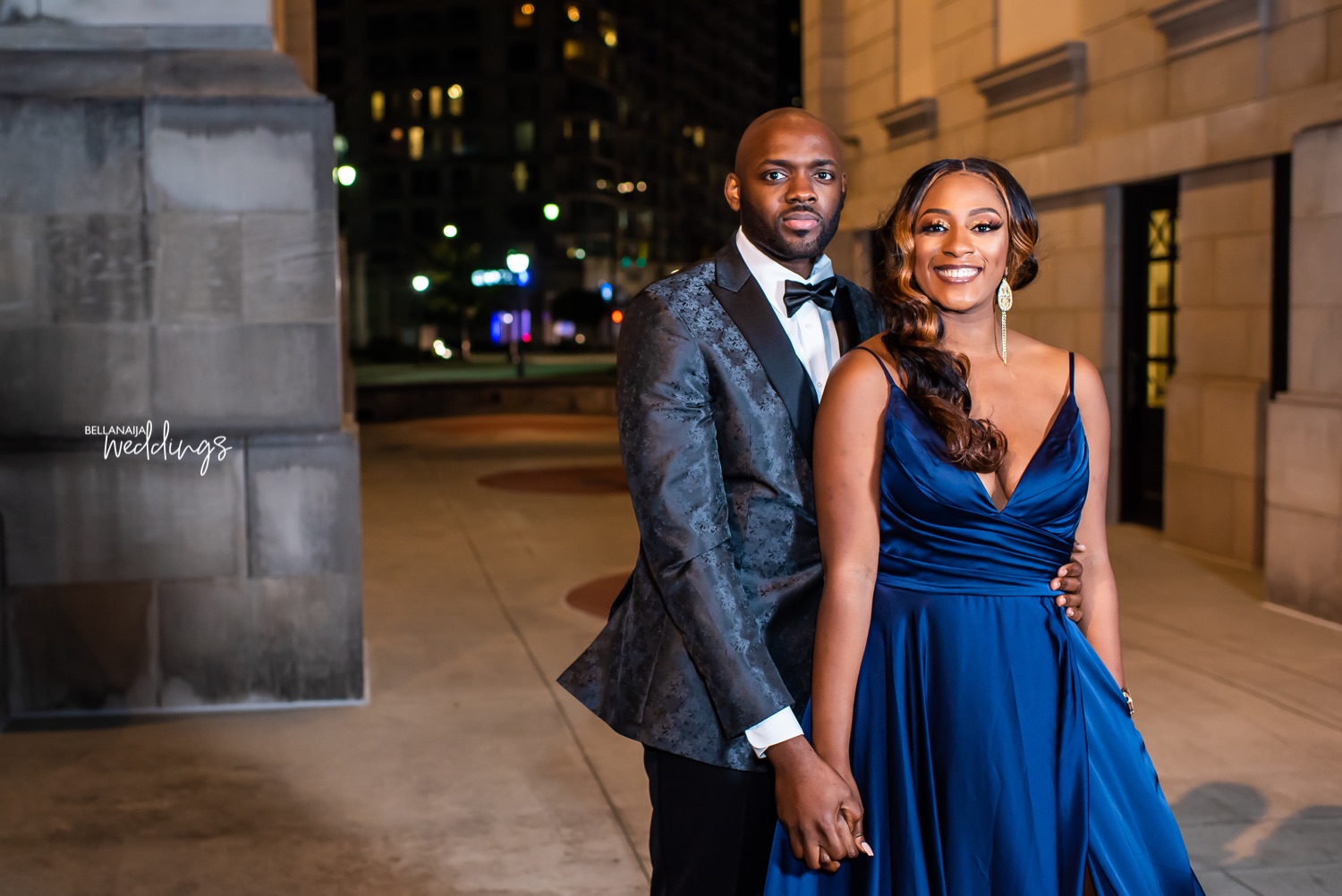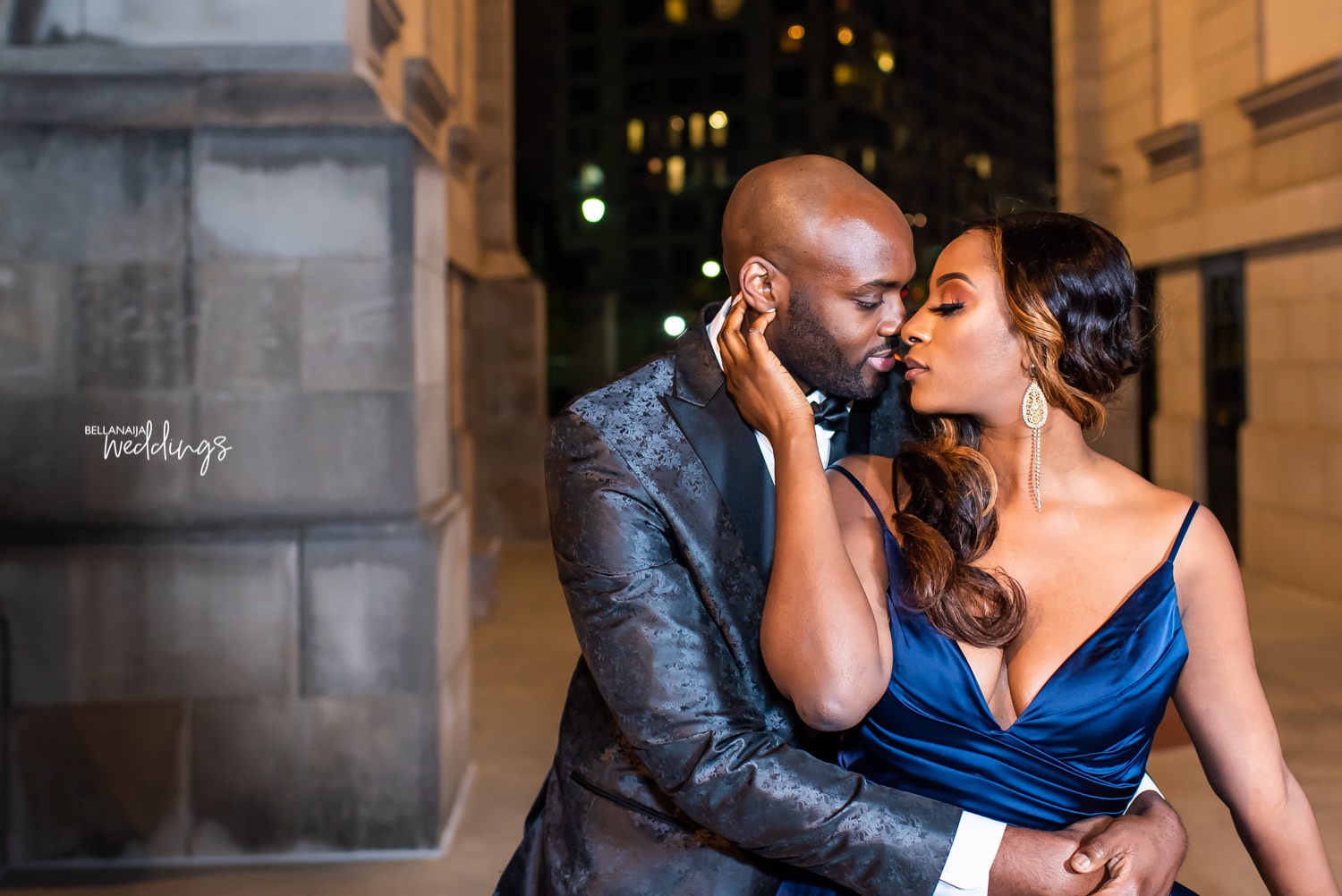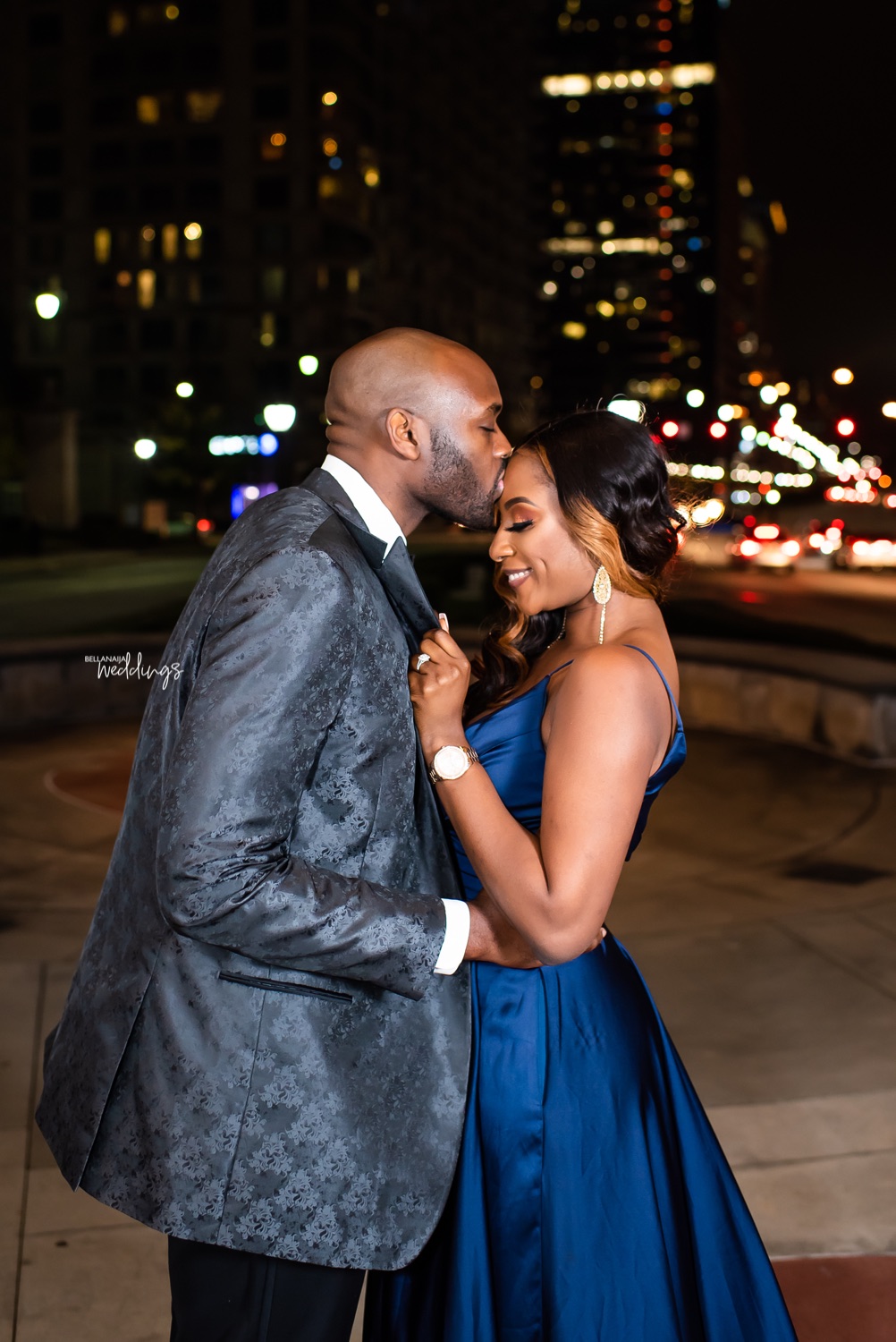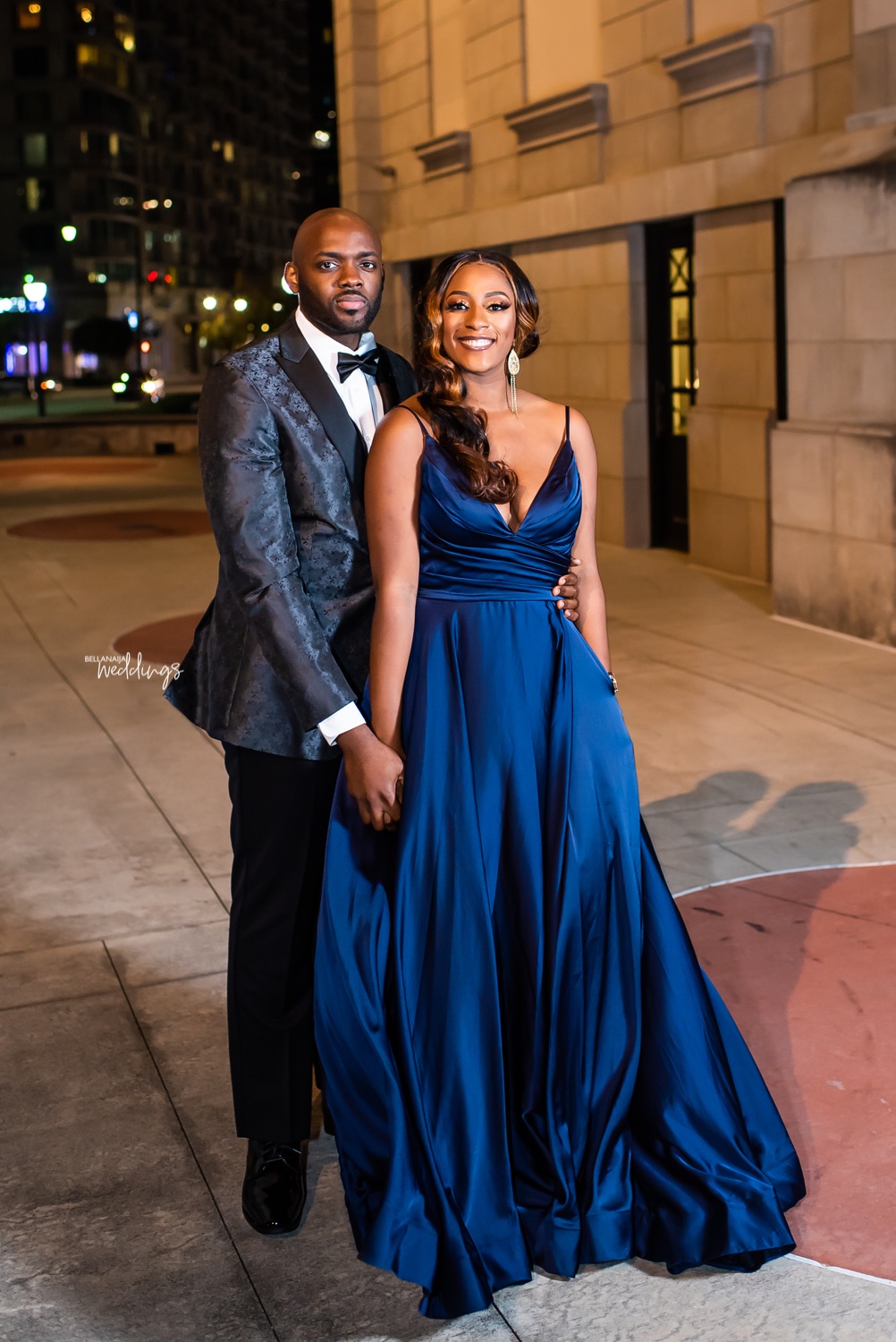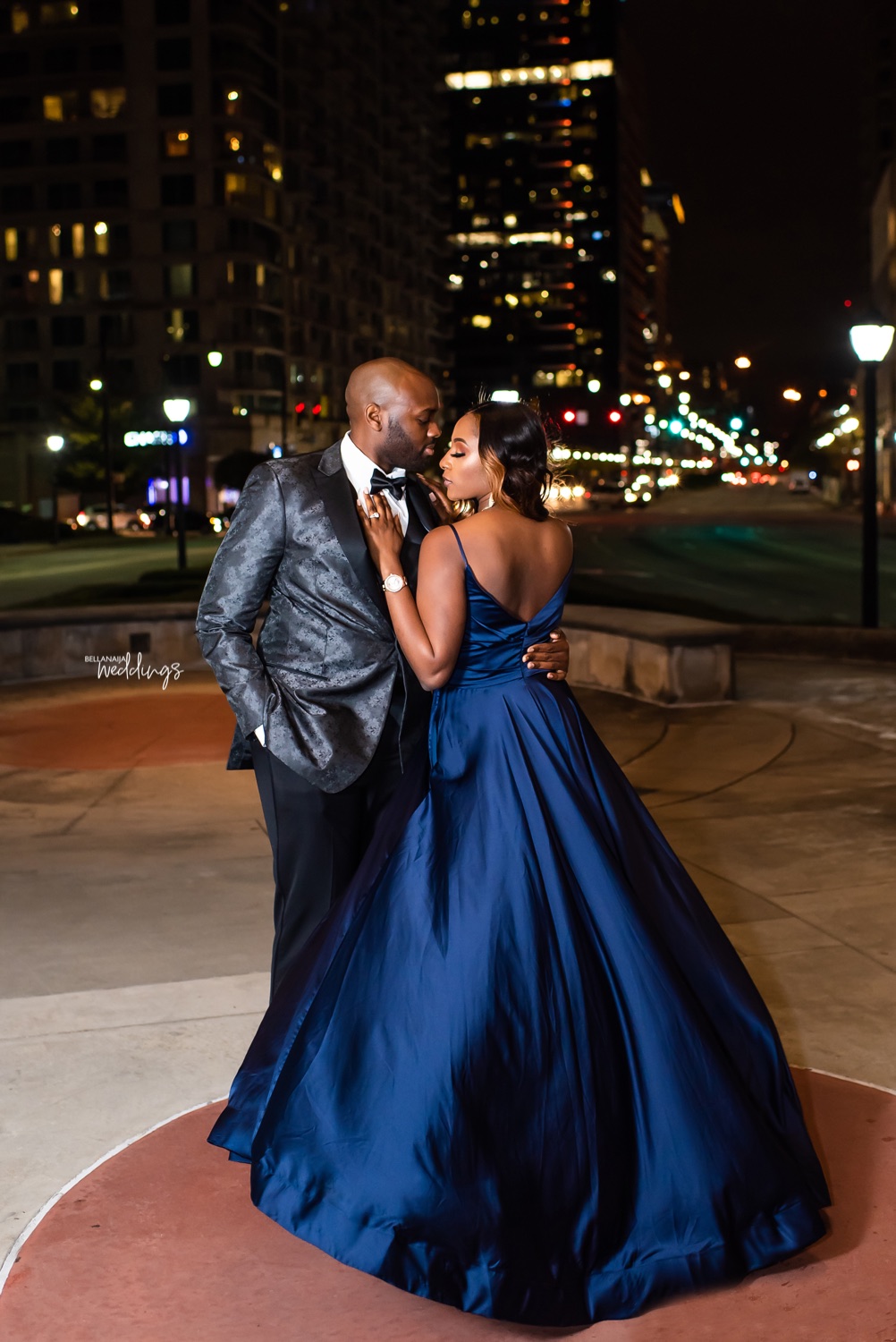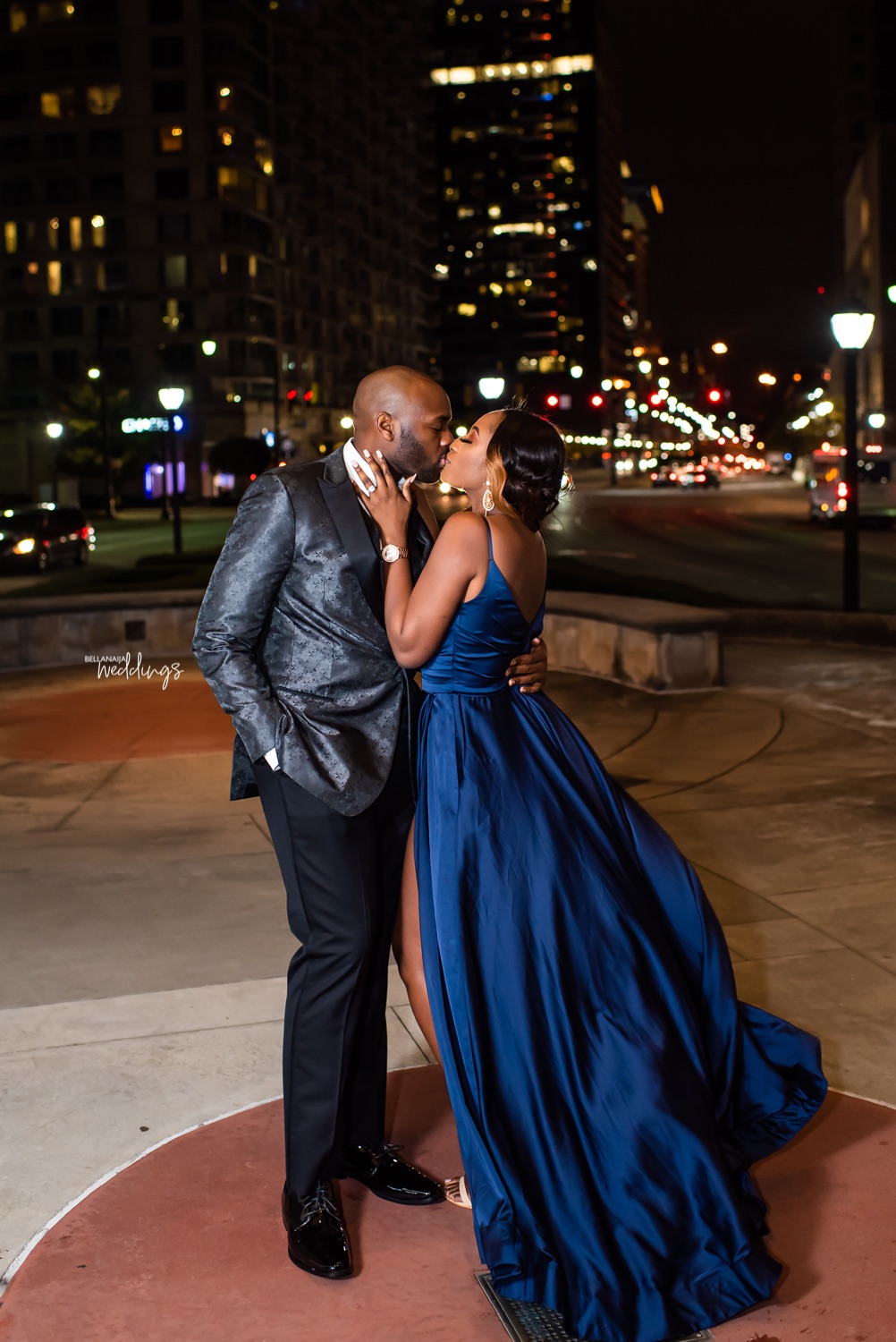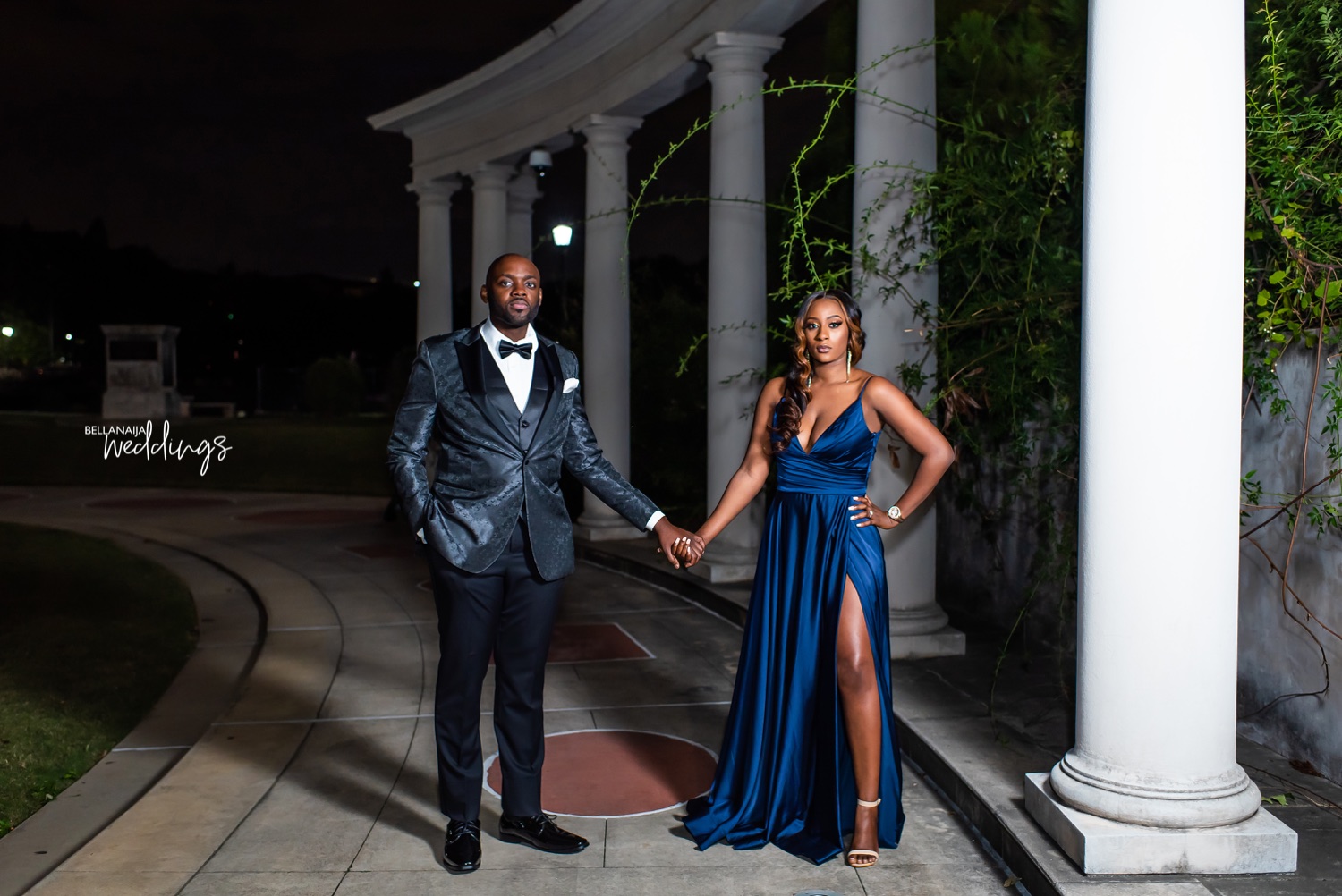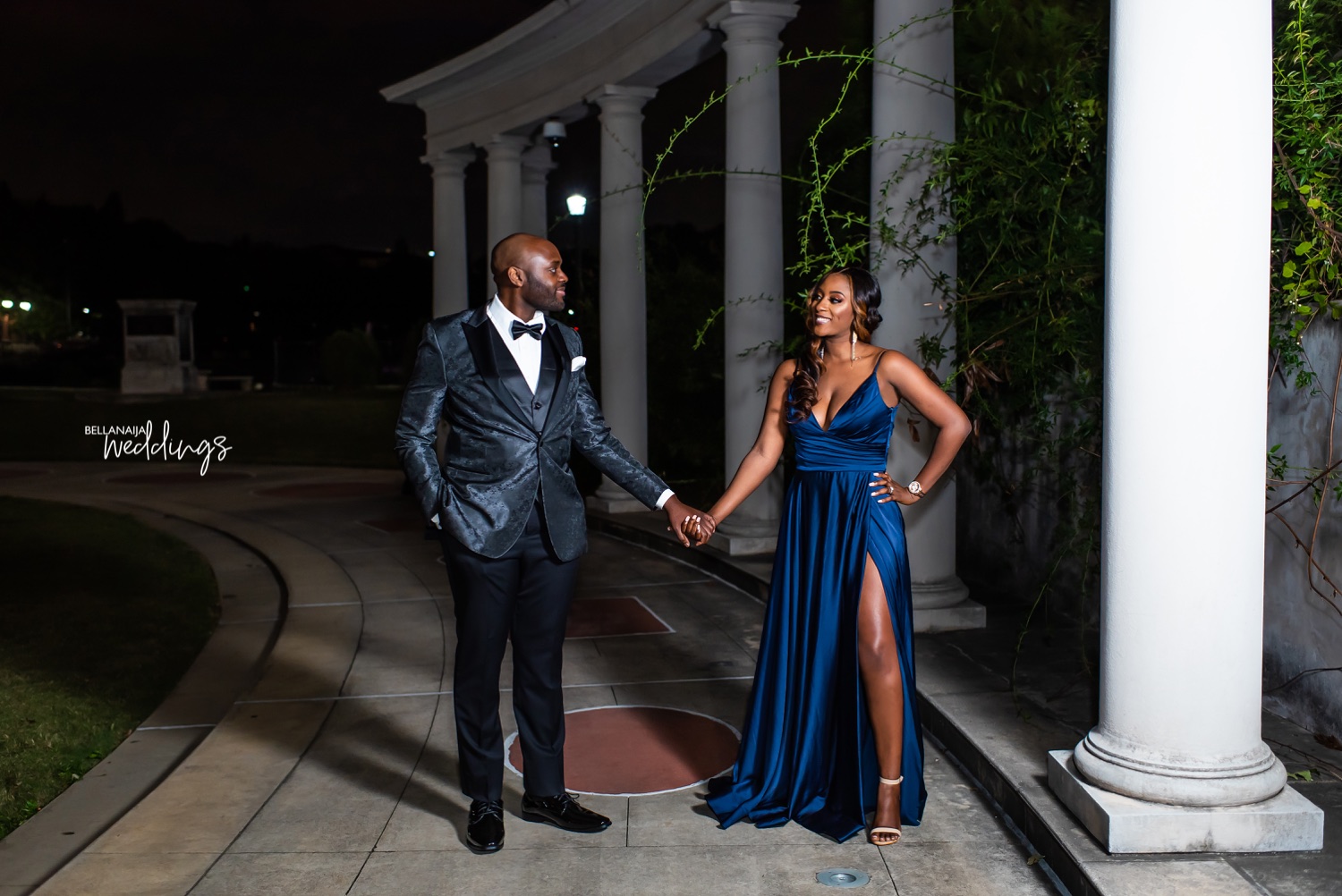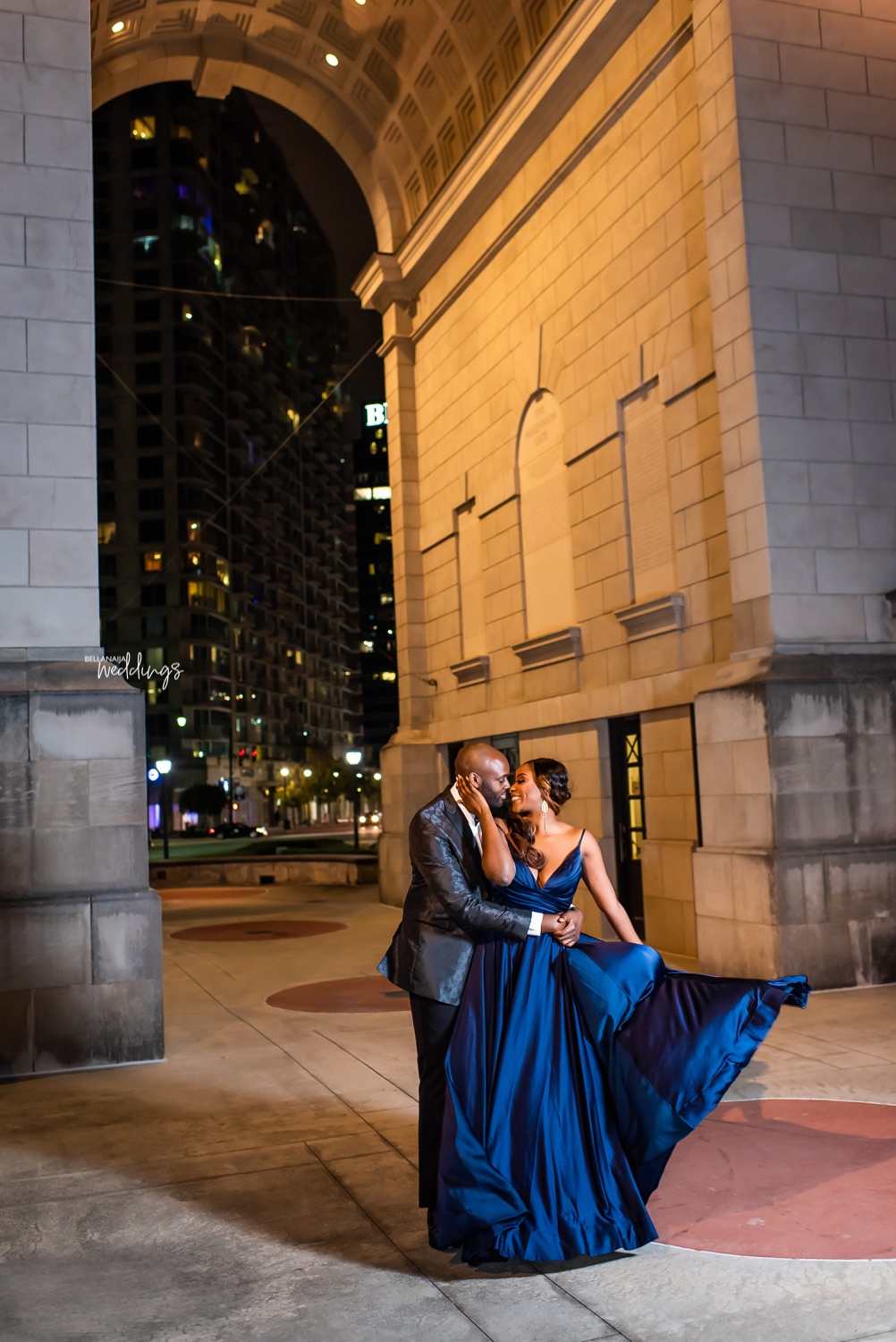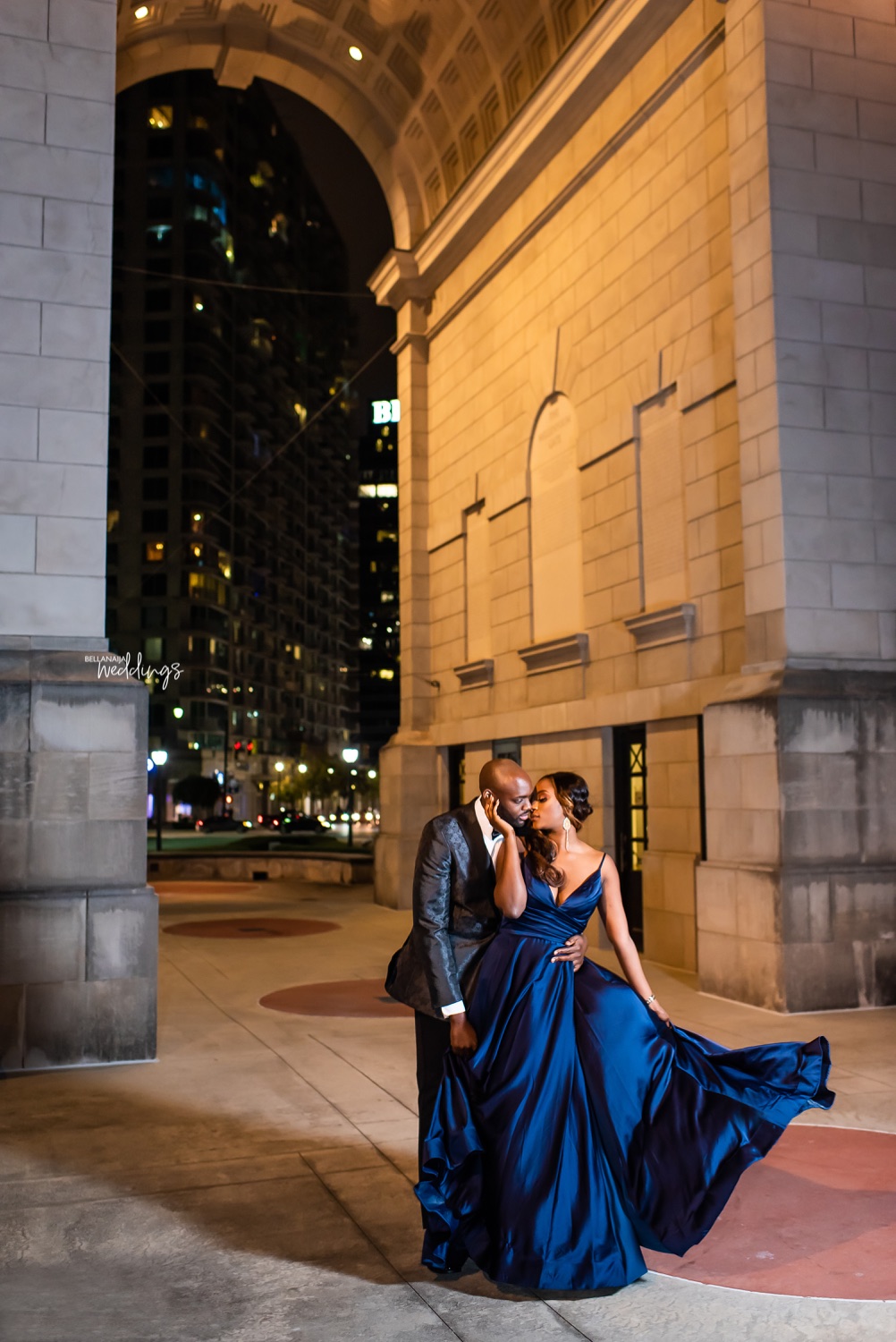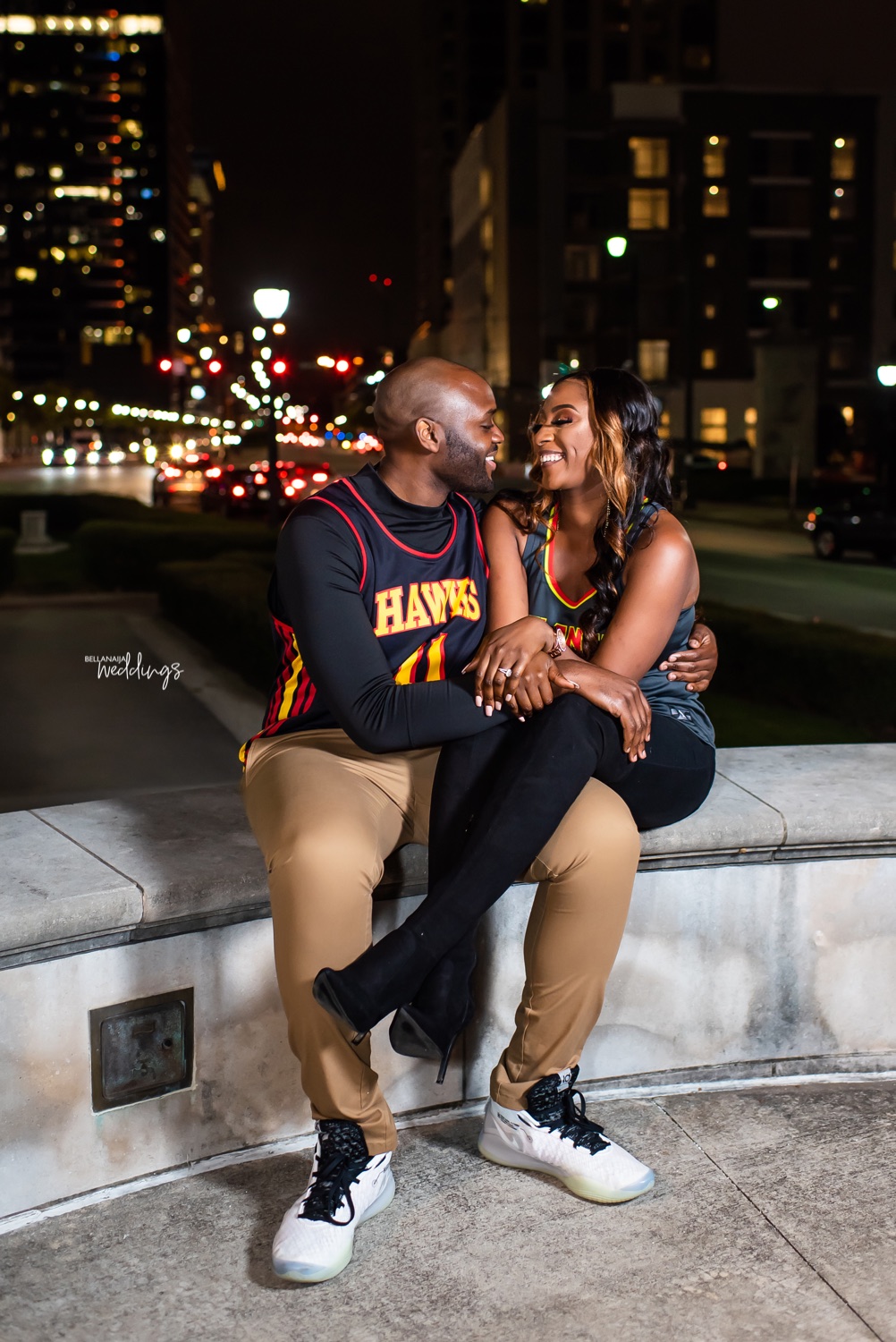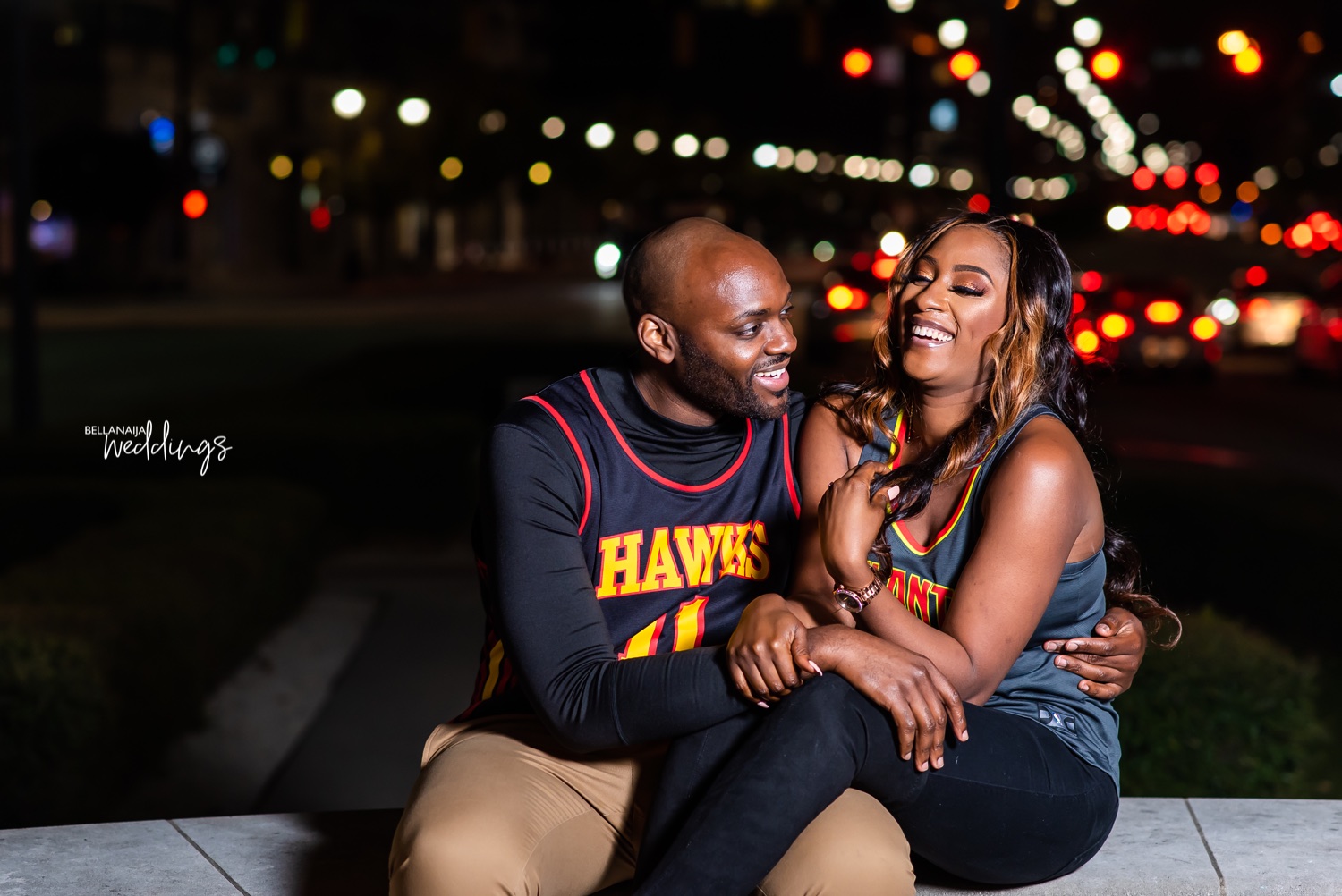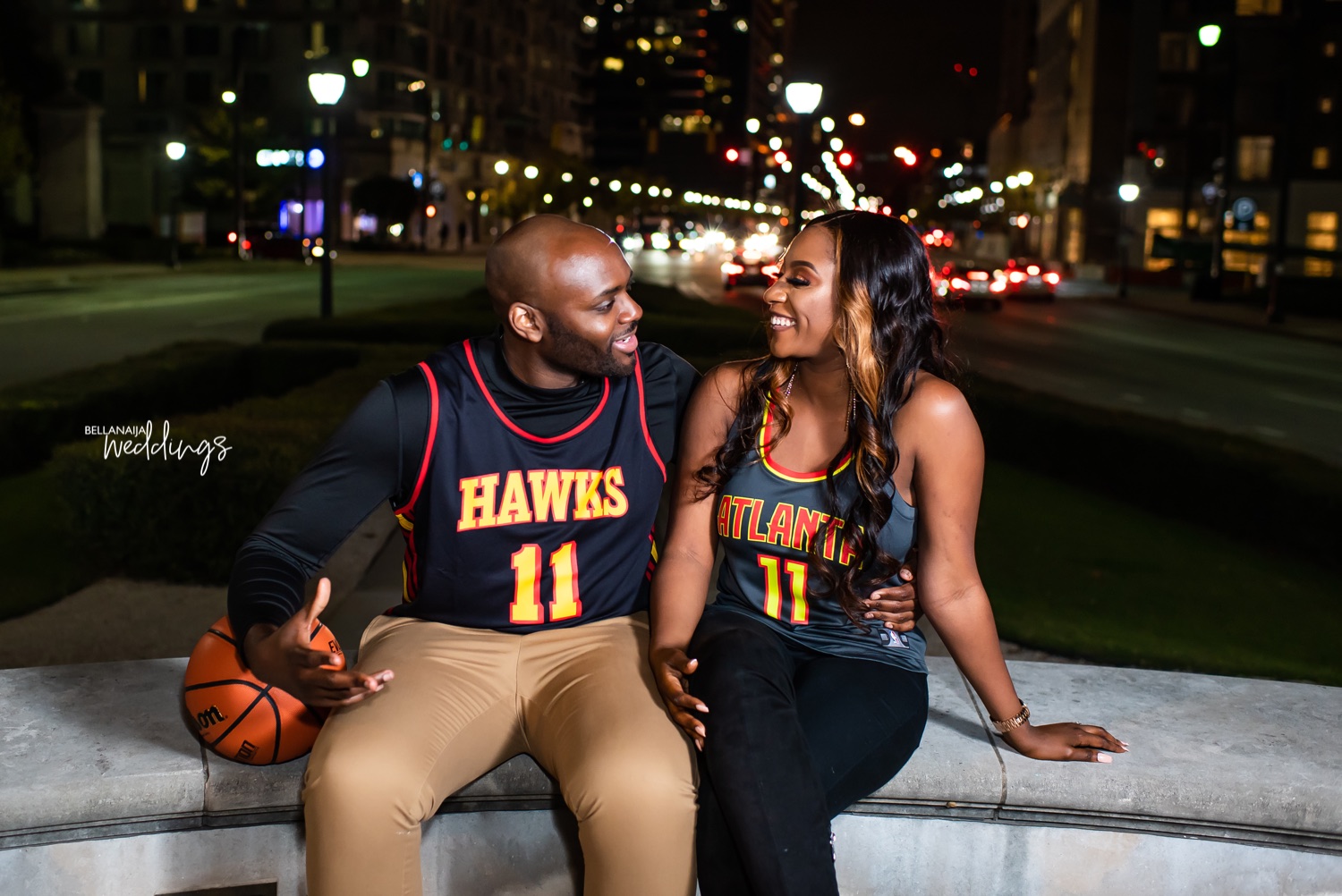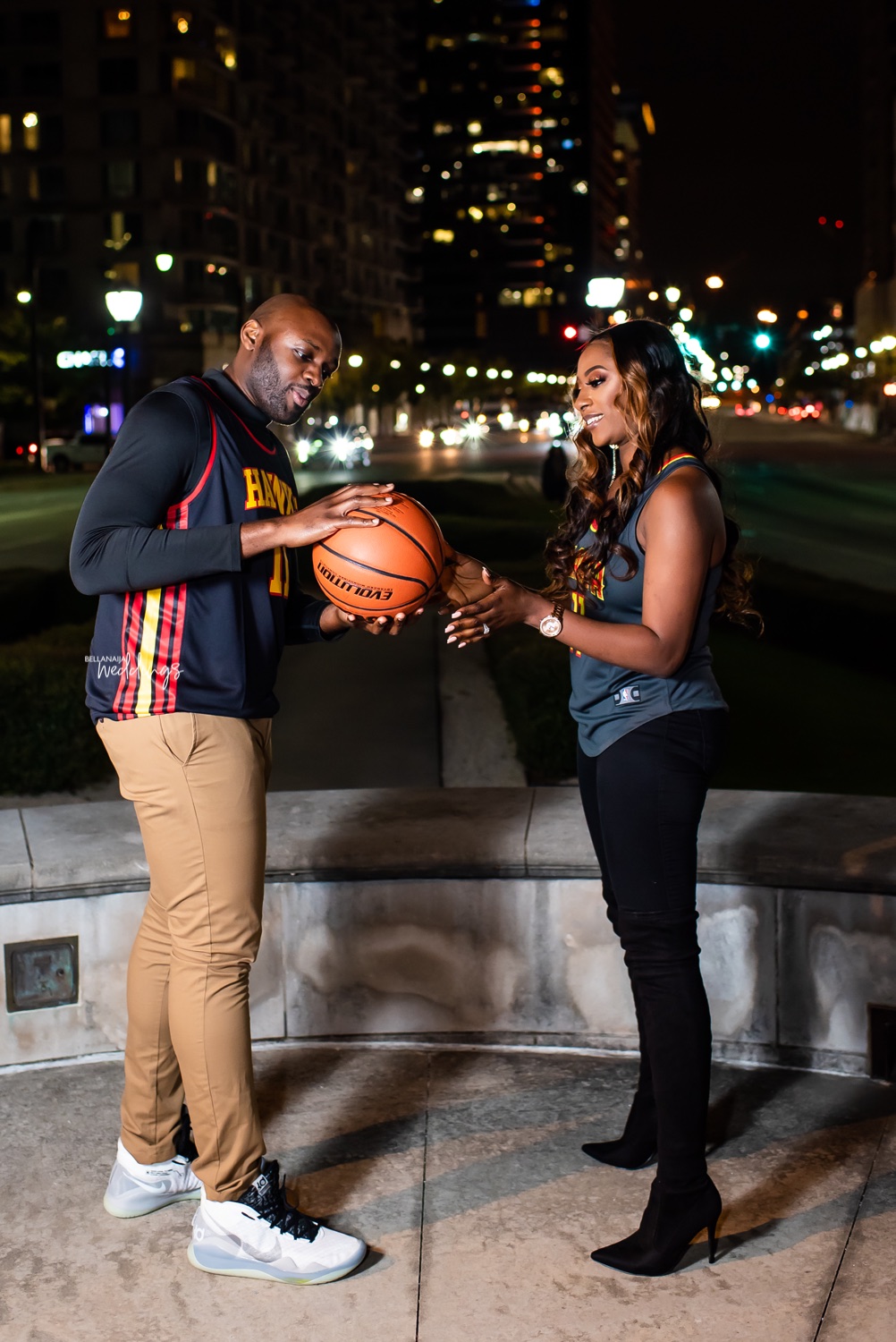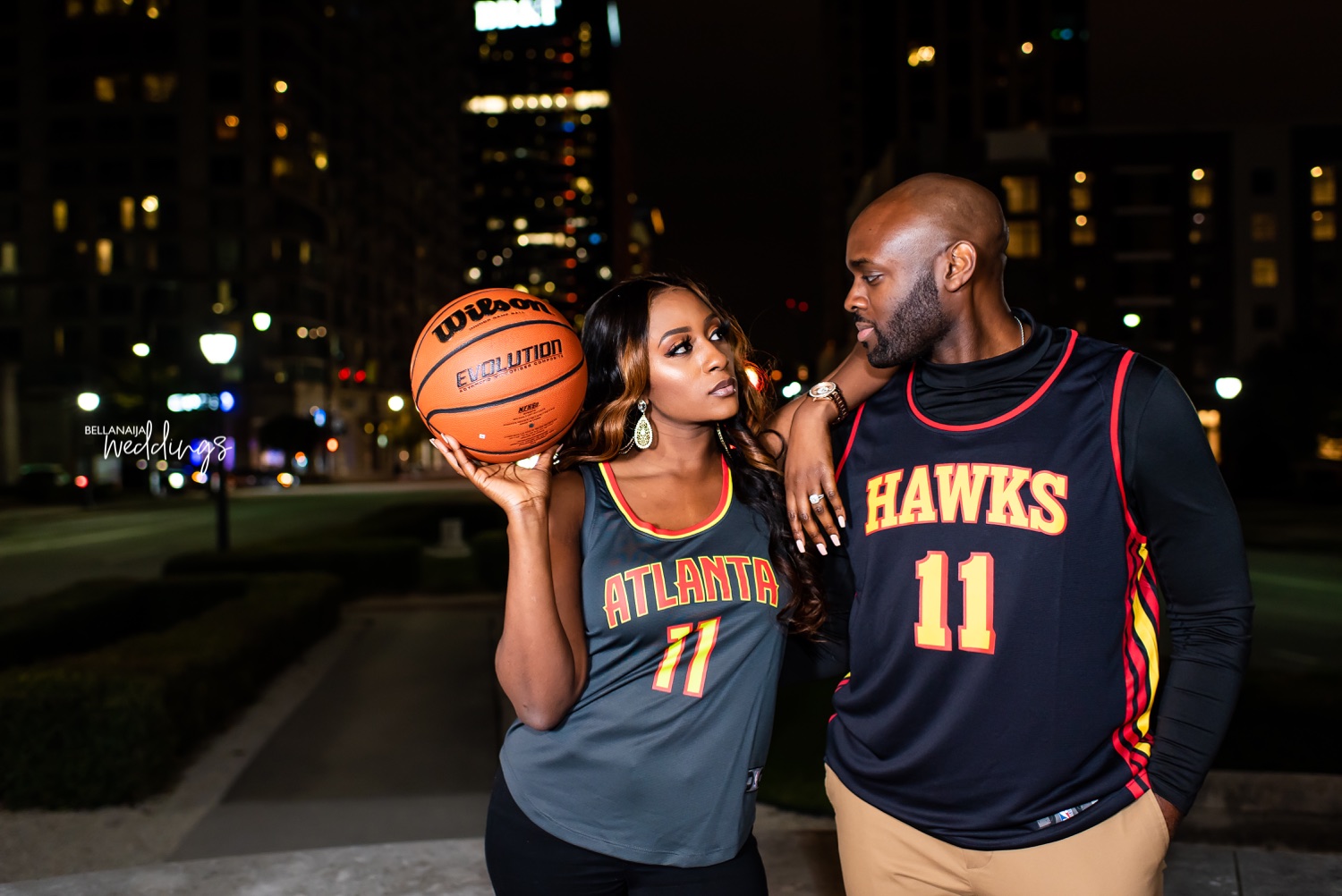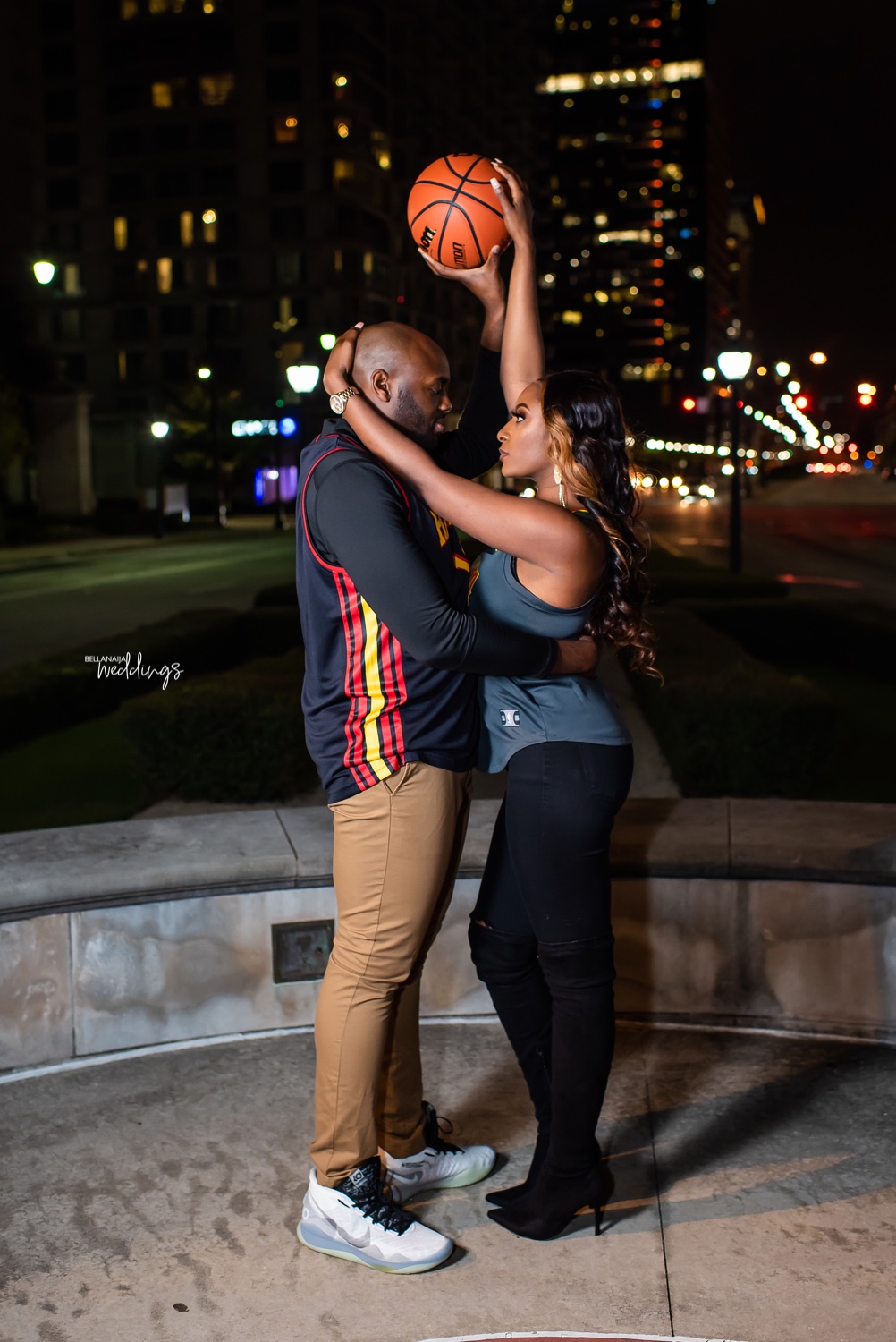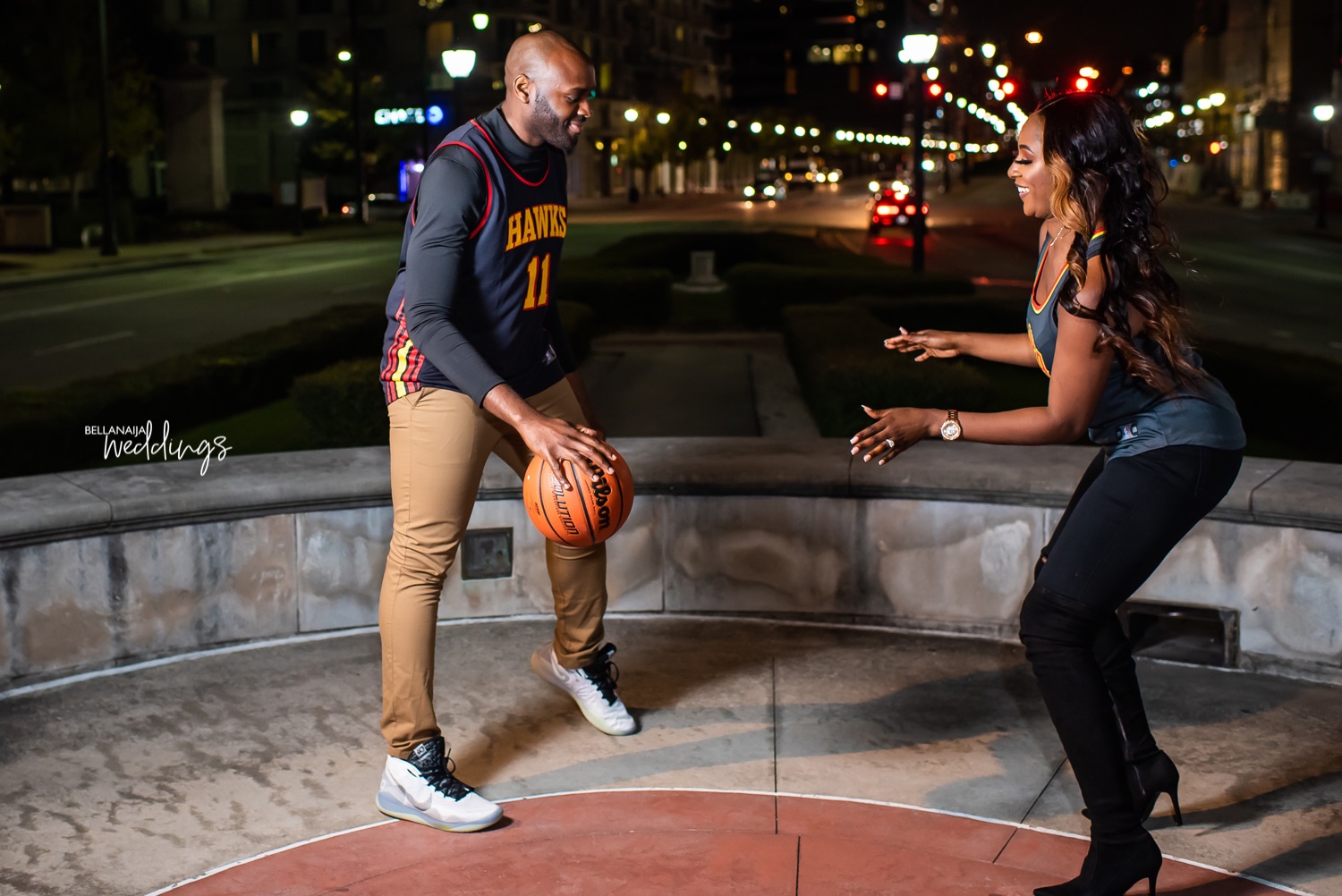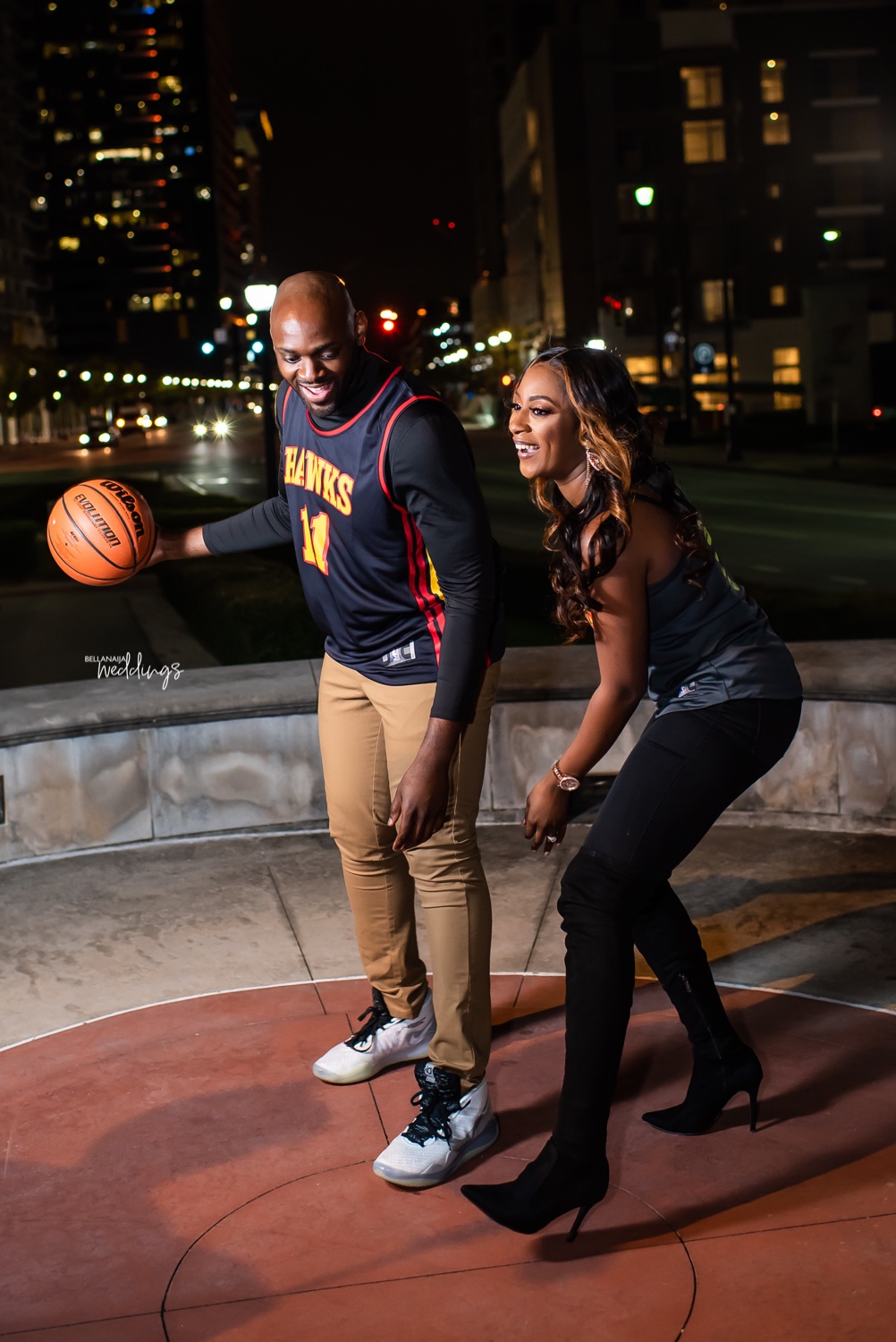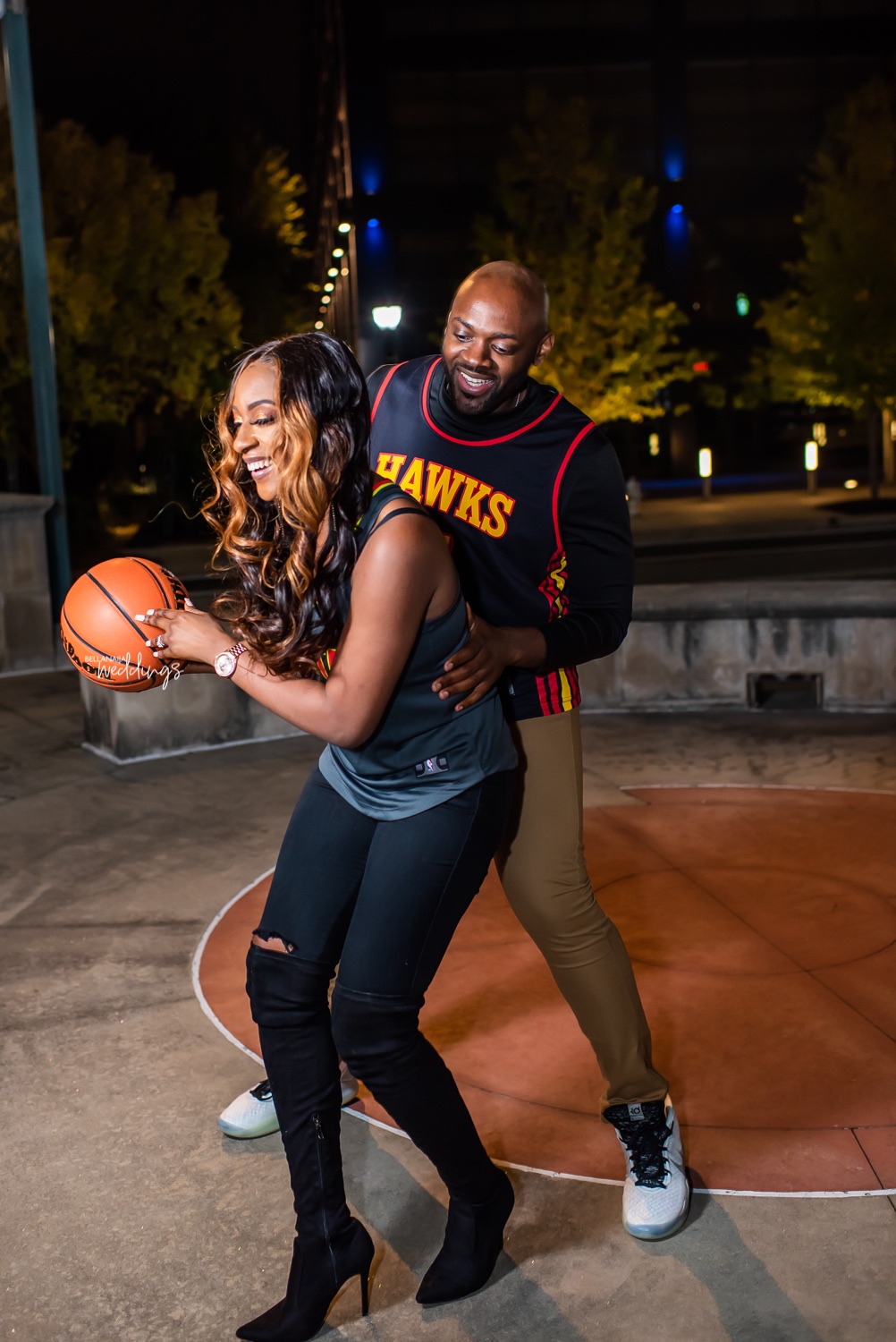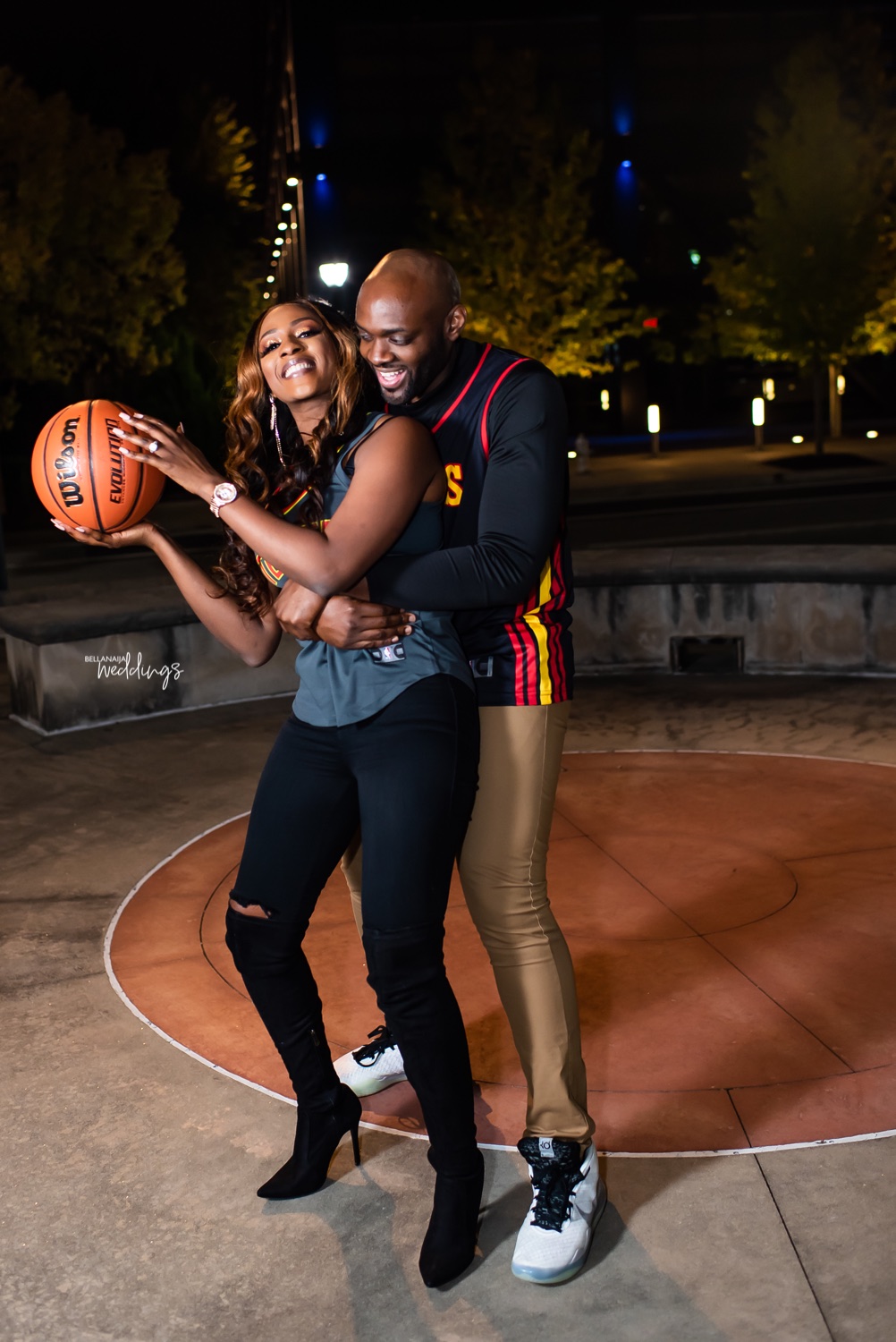 Credits
Bride: @i_loveveronica
Photography: @fotosbyfola
Makeup: @cdmpromua