When you want to be with someone you go for it!
Honestly, COVID-19 could not stop Daniel from asking the love of his life, Vivienne to marry him. Even though it was his fourth attempt at proposing to her, he made sure it was a beautifully planned and turned out as the proposal of Vivienne's dream. In her words-"it was perfect!". He popped the big question at The Liberty View at Independence Visitor Center, in  Philadelphia, USA.
The bride-to-be, Vivienne shared a bit of their love story:
Dan and I have been dating for 6 years. We met as seniors in college and have been together since, building our careers and travelling the world together! Apparently this was his 4th attempt at proposing but between his dads' passing in February and the pandemic, it seemed like it wasn't going to happen. But he planned everything beautifully and despite everything going on in the world, it was perfect! I couldn't be engaged to a more perfect man!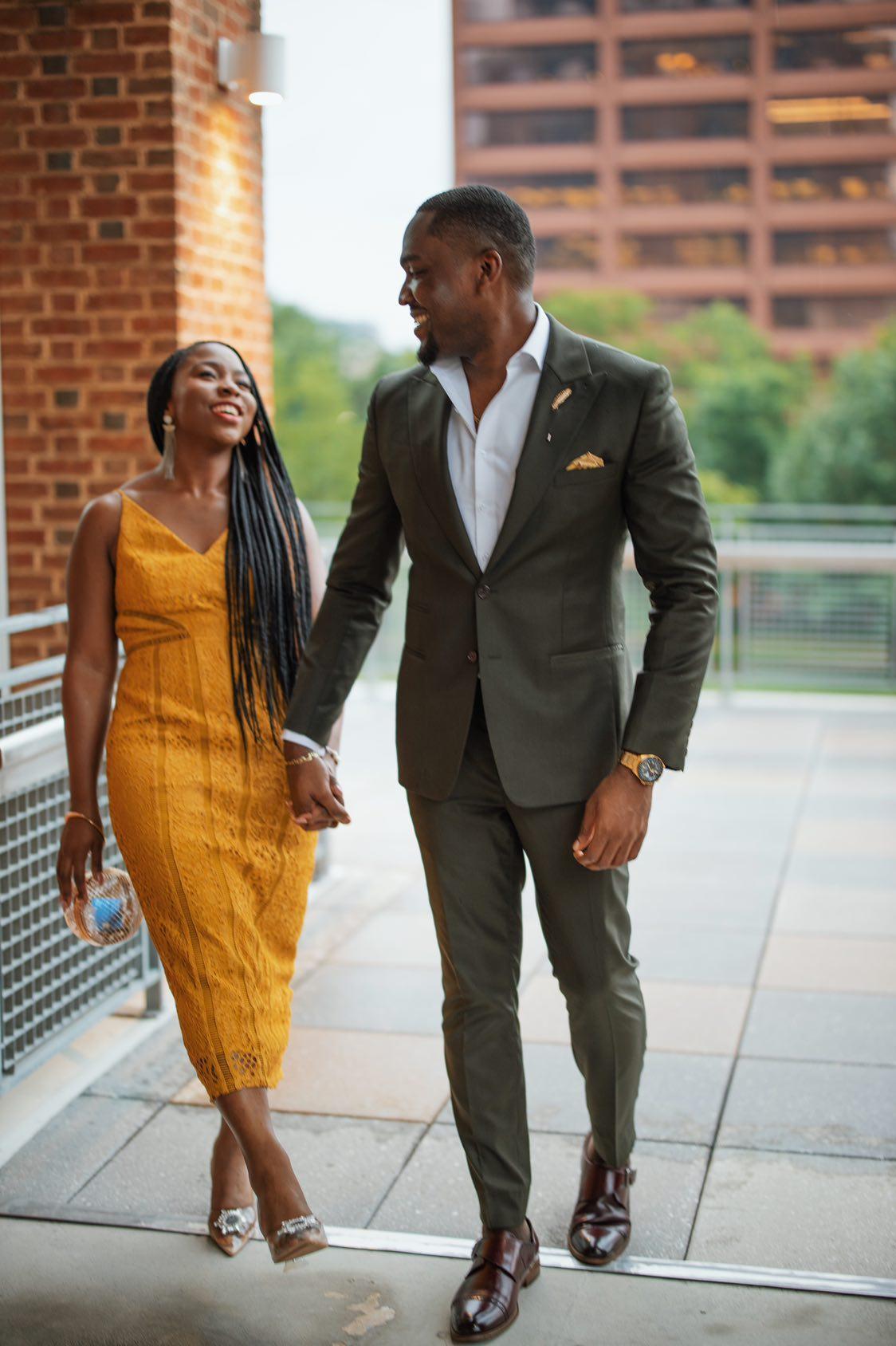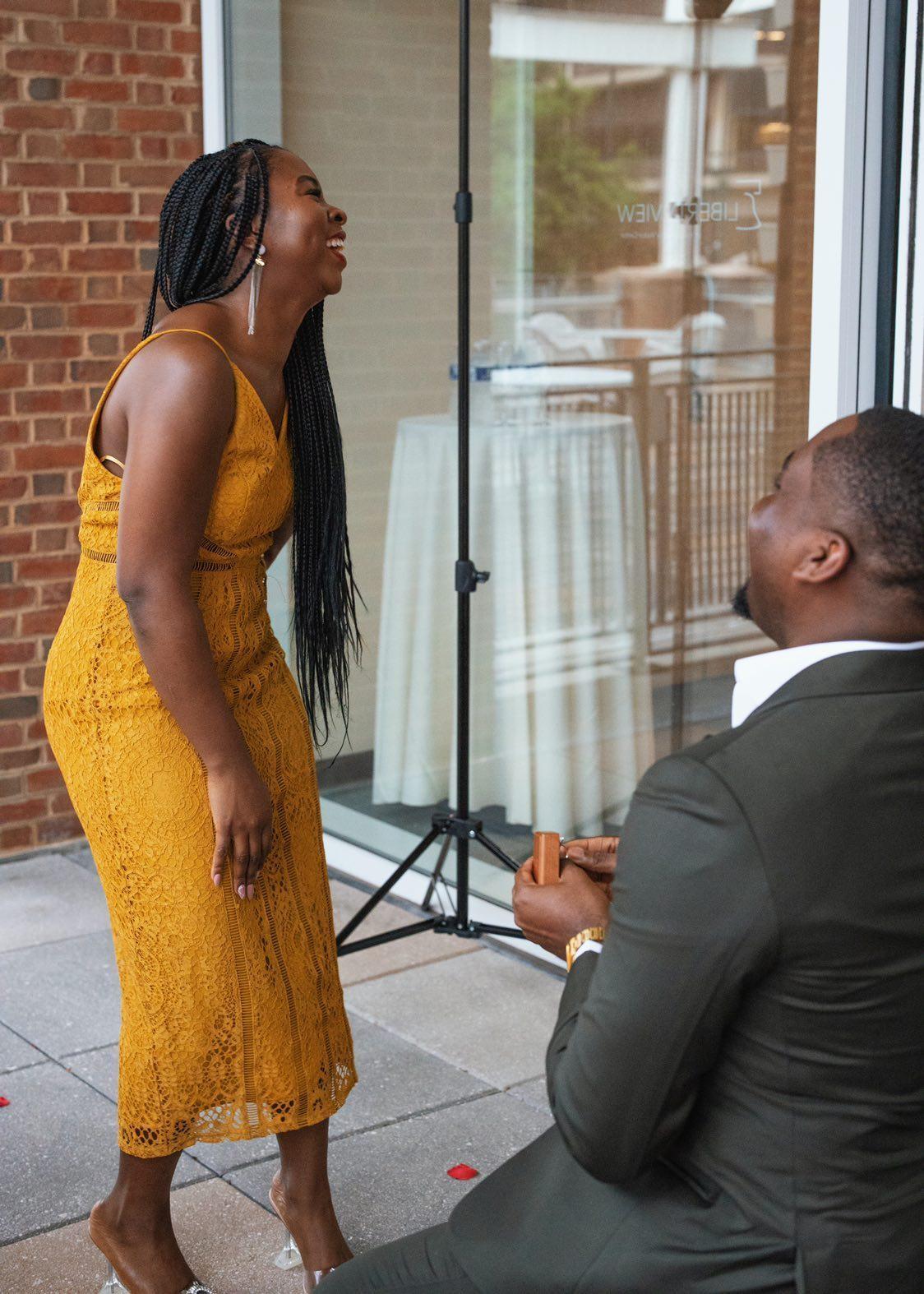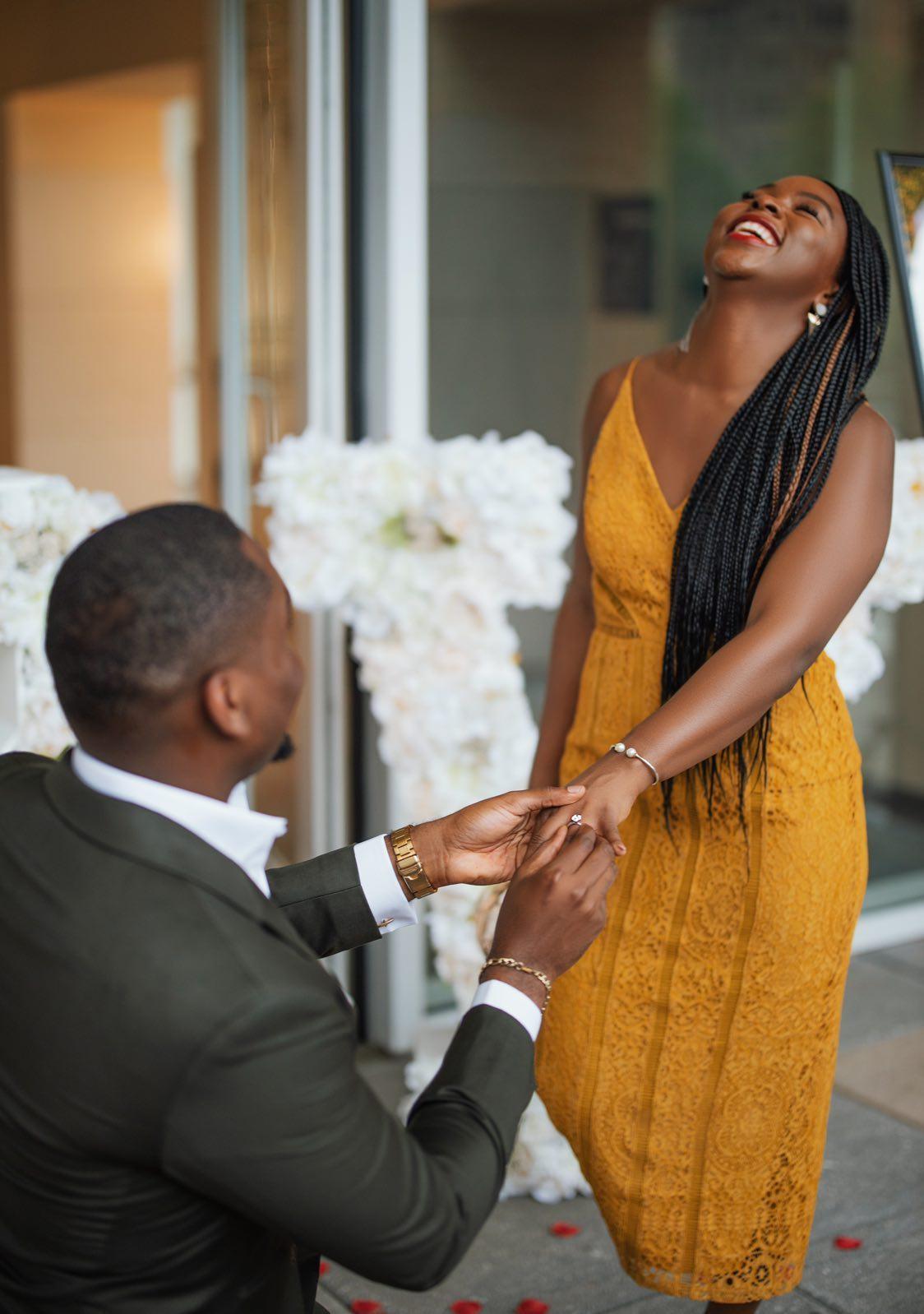 On Dan's Instagram page, he shared this:

How it all went down! ?

The very last words I said to my dad in person were "stay strong for me macho man, we have a wedding to plan". And he looked at me and said, "Son you've made the right choice, don't let anything stop you". ⁣
⁣
This was my 4th attempt at proposing to Vivienne but God's timing is definitely the best because this was perfect! I'll go on IG live later to share my funny story on the different attempts and how I had the ring for a year.⁣
⁣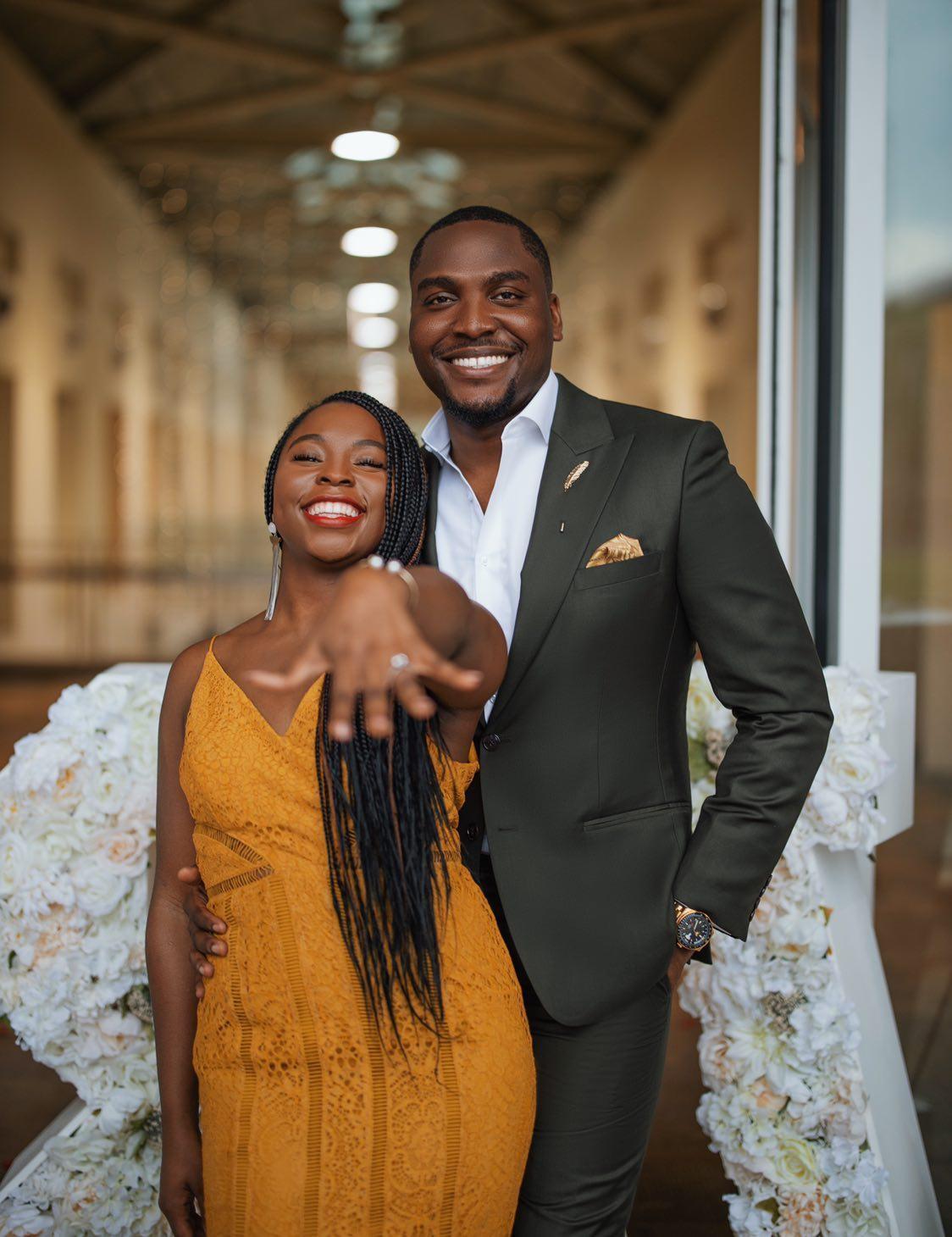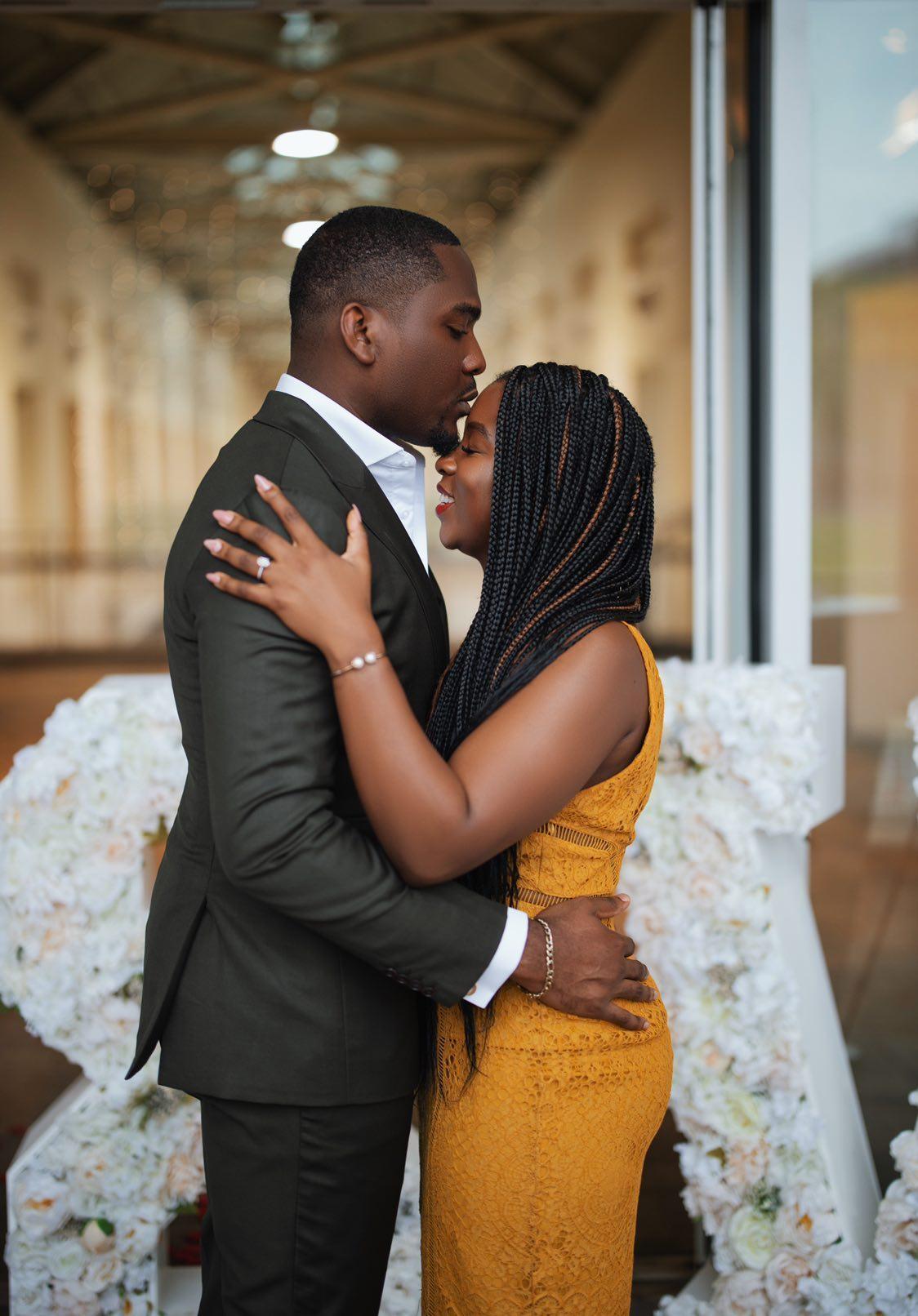 Credits
Bride-to-be: @itsvivienne_o
Groom-to-be: @determined_dan
Photography: @msfphotography4857
Videography: @dvvinci