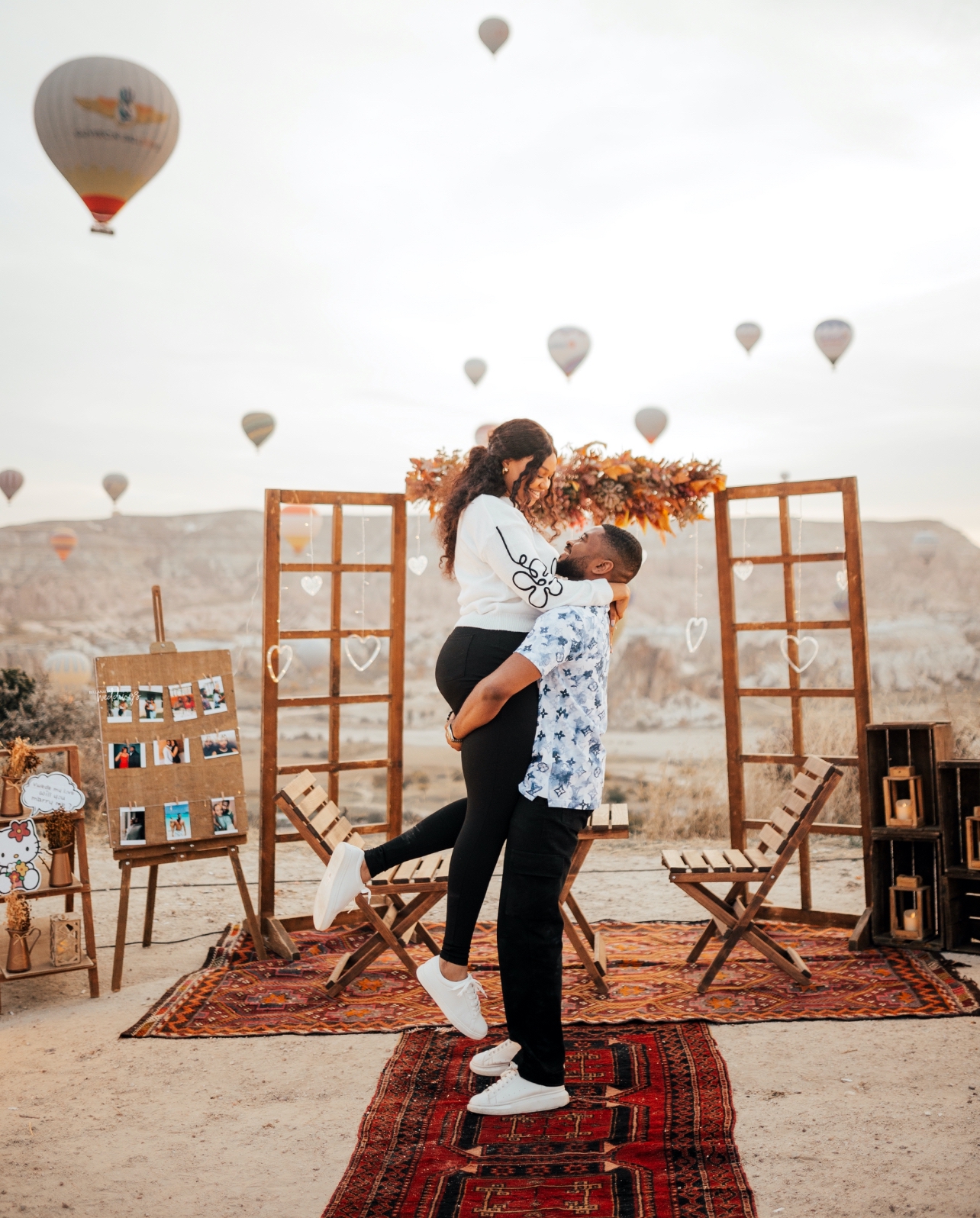 Imagine visiting somewhere and talking about how it's the perfect spot for a proposal… and then you realise it's actually your proposal! Vwede can relate to how exciting this can be because that's how her sweet surprise proposal played out.
She met Samuel in the school corridor and theirs was a classic rom-com that went from an argument to an unexpected connection. Their bond grew stronger and Samuel knew he wanted to spend the rest of his life with his baby girl. They went on a romantic getaway in Cappadocia and he made her believe they were going on a hot hair balloon tour. To Vwede's surprise, the love of her life had a beautiful proposal complete with a breathtaking outdoor ambience. She said yes and we can't get over the love and beauty in every frame!
Enjoy their proposal photos and love story below: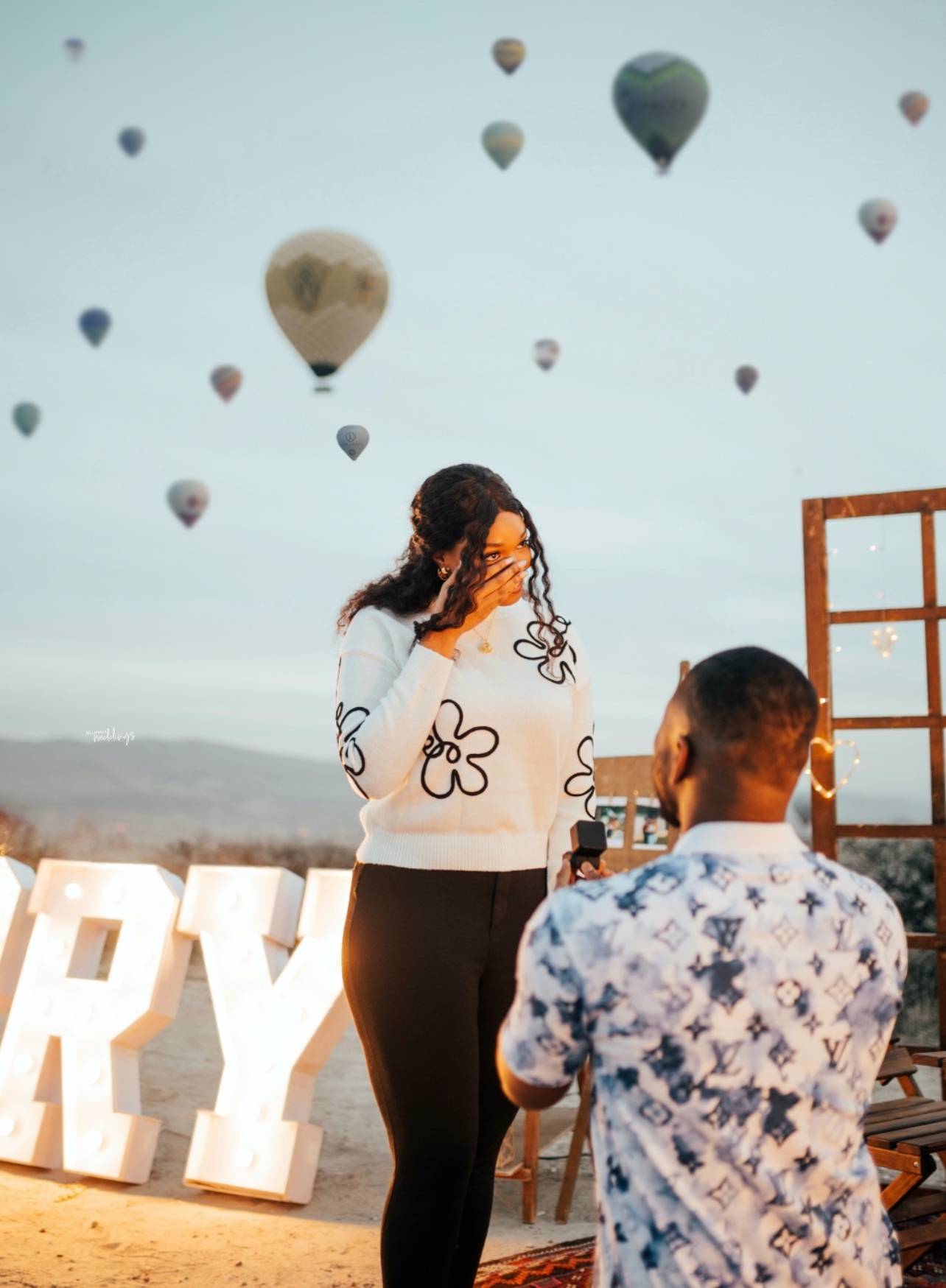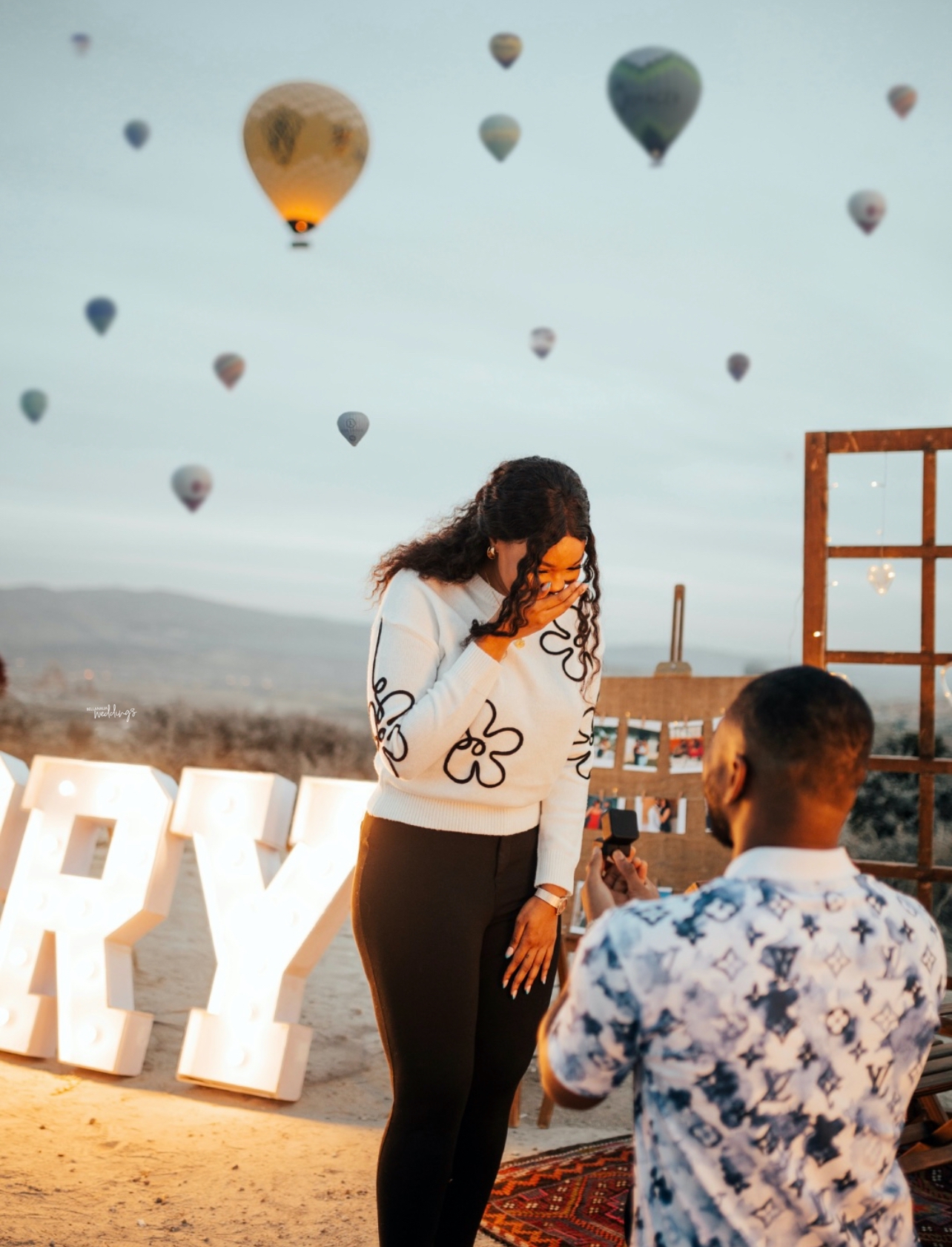 Their love story as shared by Samuel:
 It's been 9 years since Vwede and I met in school. Our worlds collided in a corridor when I bumped into her, sparking a heated argument that led to an unexpected connection. From that moment, what started as a chance encounter blossomed into a deep friendship. Our bond grew stronger being in the same university as we both figured life out one step at a time. We've weathered storms together, sailing through challenges life threw at us. I knew that I had a partner, a best friend, and a personal gist bank. Anytime I look into her eyes, I see the woman who caught my heart almost a decade ago. I vividly remember days when she would surprise me with hot yam and sauce when life had me down (take notes, this relationship was solidified on yam). Vwede would leave prayer verses in my notes, and she is one of the rare gems who never forgets to encourage me in everything I do. A kind of woman who would stay in the library because I had exams and prep with me for my job interviews. Her sacrifices have gone above and beyond.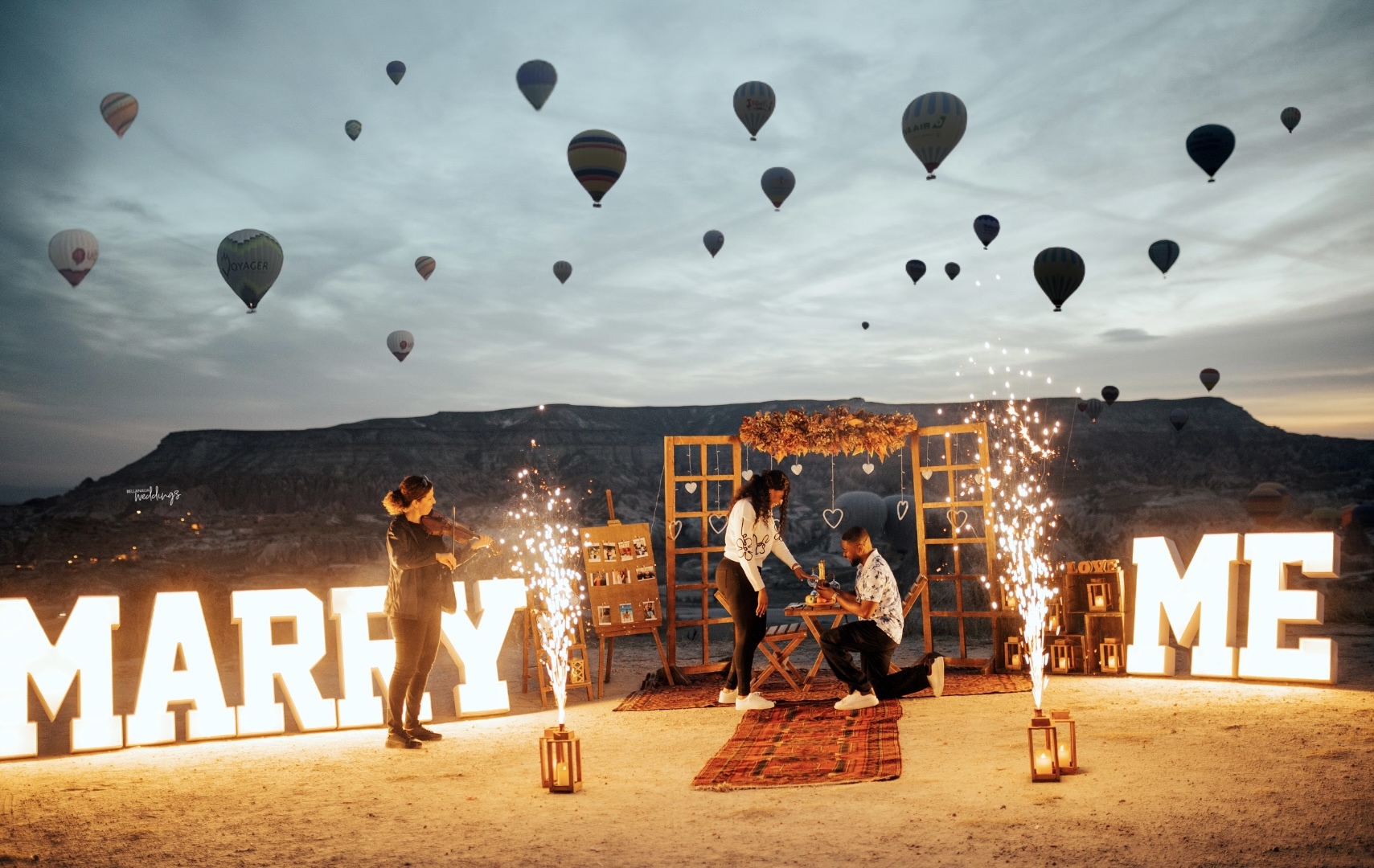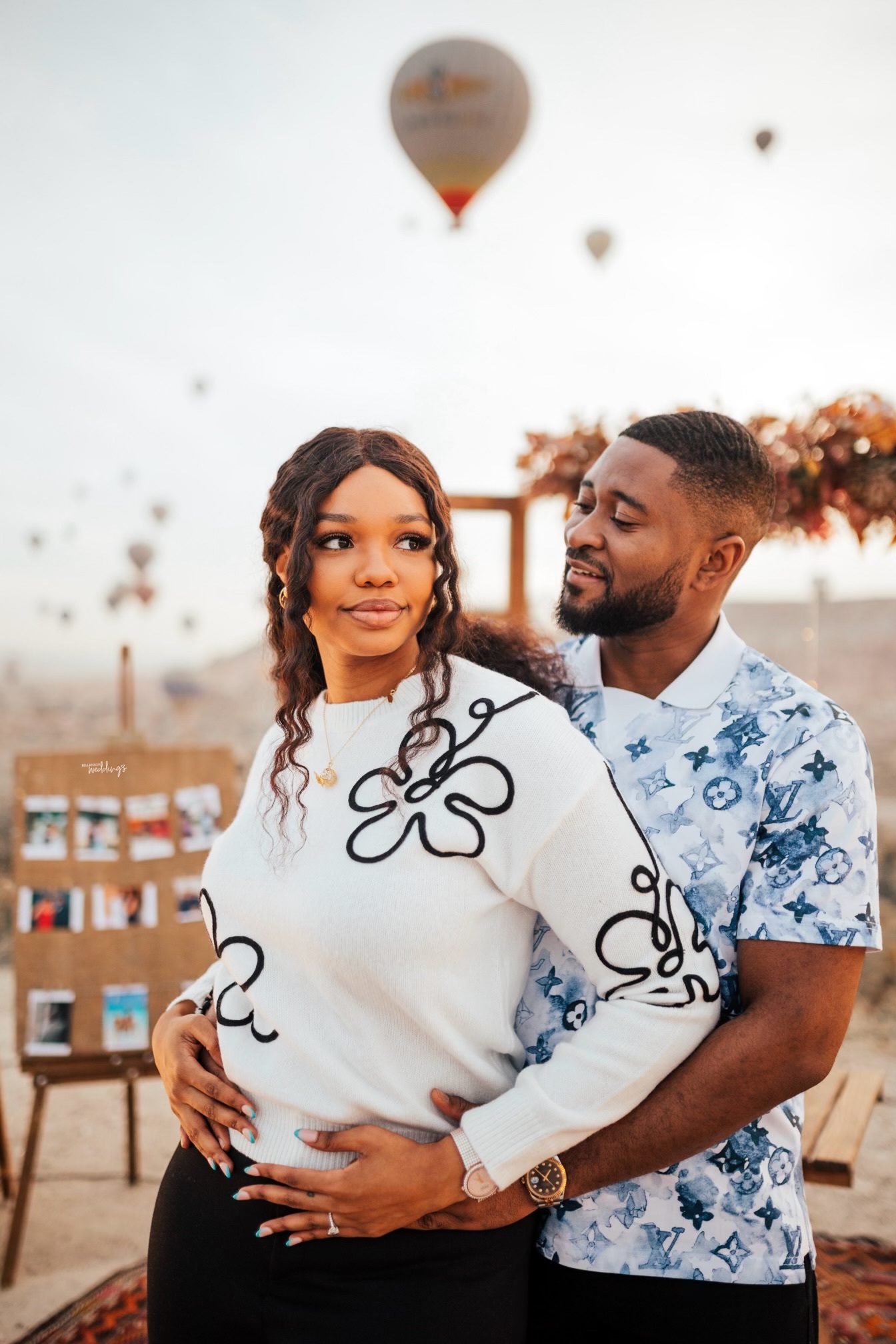 Here's how Samuel popped the question:
 I'm the only one who could force Vwede to wake up at 5 am during a holiday to go to a mountain in Cappadocia. I made her believe we were going for a hot air balloon tour and drove us to the top of the mountain, where I had decorations set up for the proposal. She joked that it was a perfect spot for a proposal, and I replied, "Honestly, it really would be." I got out of the car, took her hand and my smile gave it all away. The shock on her face is a memory I will always carry in my heart. Watching the balloons take flight while the violinist played our favourite song was nothing short of a fantasy. I've always known deep down that Vwede is the one for me. Let the world know that my Vwede said Yes.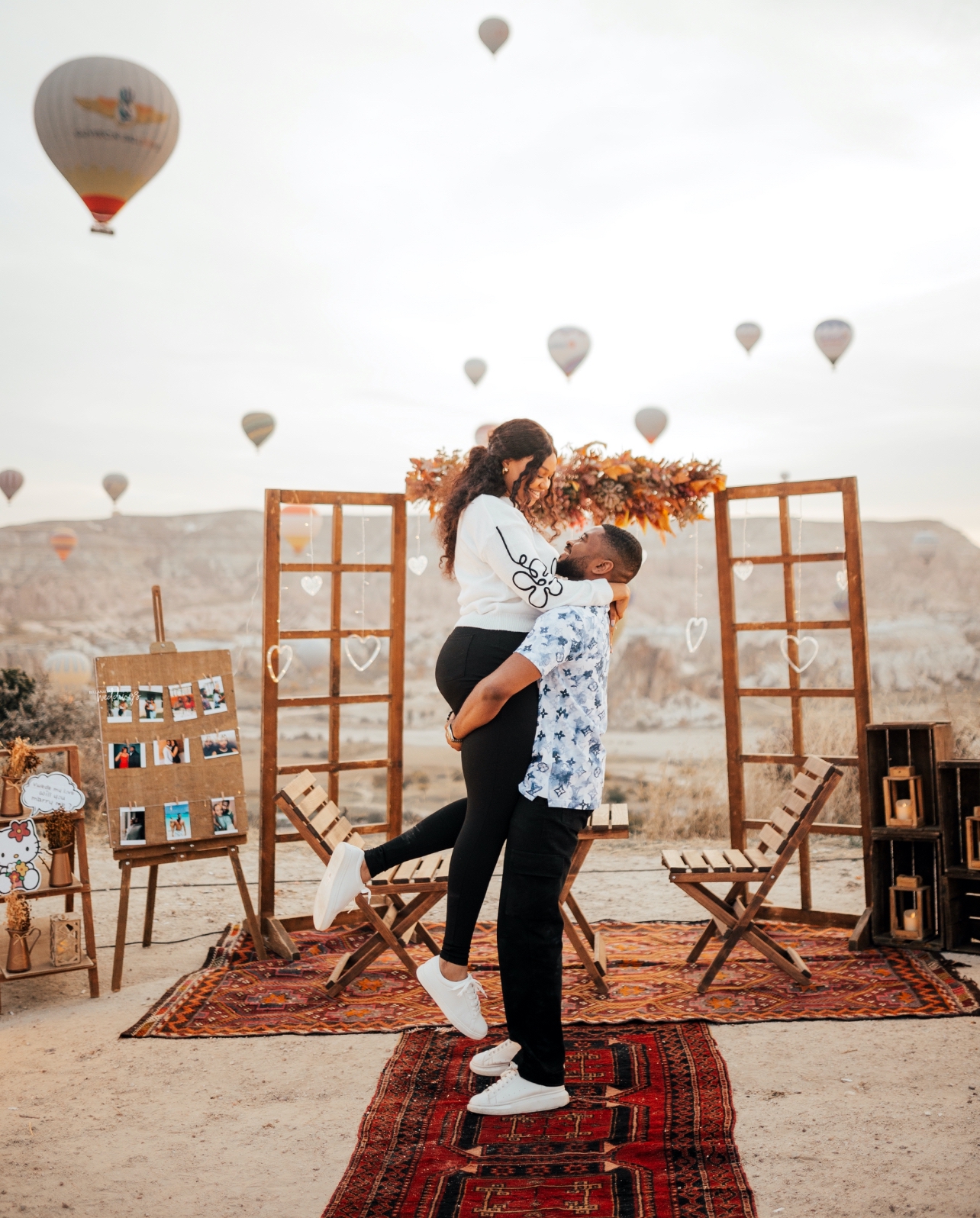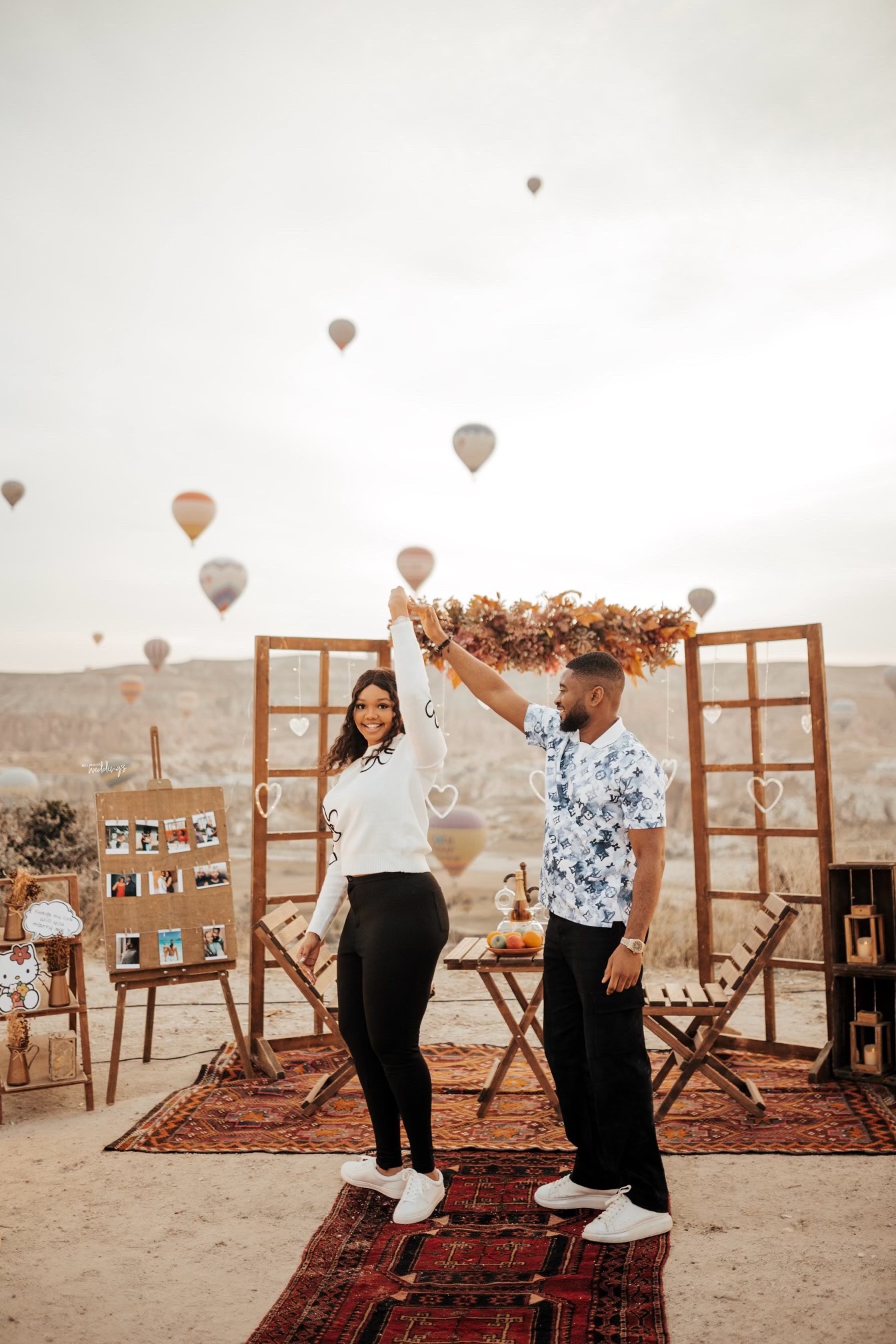 Credits
Bride @vwede_zee
Groom @samuel_akanya
Planner @exquisiteluxuryevents
PR @shadesmediahq