Editor's Note:  Hey #BellaNaijaWeddings beauties, we understand that the first dance is truly a special moment. The couple and even their guests look forward to this moment. Our special this moment largely depends on the couple and their song choice.  That's why we got a talented DJ to share with you all you should know about the type of songs you could dance to for your first dance. Last time, Boston-based DJ known as DJ Prince (@princekalu_) shared 10 songs for your traditional wedding playlist. Today he's got more songs for your first dance. Enjoy!
It has been a minute guys! The last time we talked about your traditional wedding playlist. Today we will be talking about a very important moment of the wedding- the First dance!  While first dances are commemorative moments in a wedding because they capture the emotions of the couples while on the dancefloor, they are special activities every guest filling the seats at the reception look forward to witnessing more so to celebrate with the couple.
Many couples depend on the expertise/knowledge of their DJs to arrive at their 'first dance' songs. These songs are filled with romance and lyrics that are captivating of ones feel, slow and intimate to allow for serenity and most importantly exude love.
Once the couples arrive at the dance floor, we anticipate hearing one of these ten songs.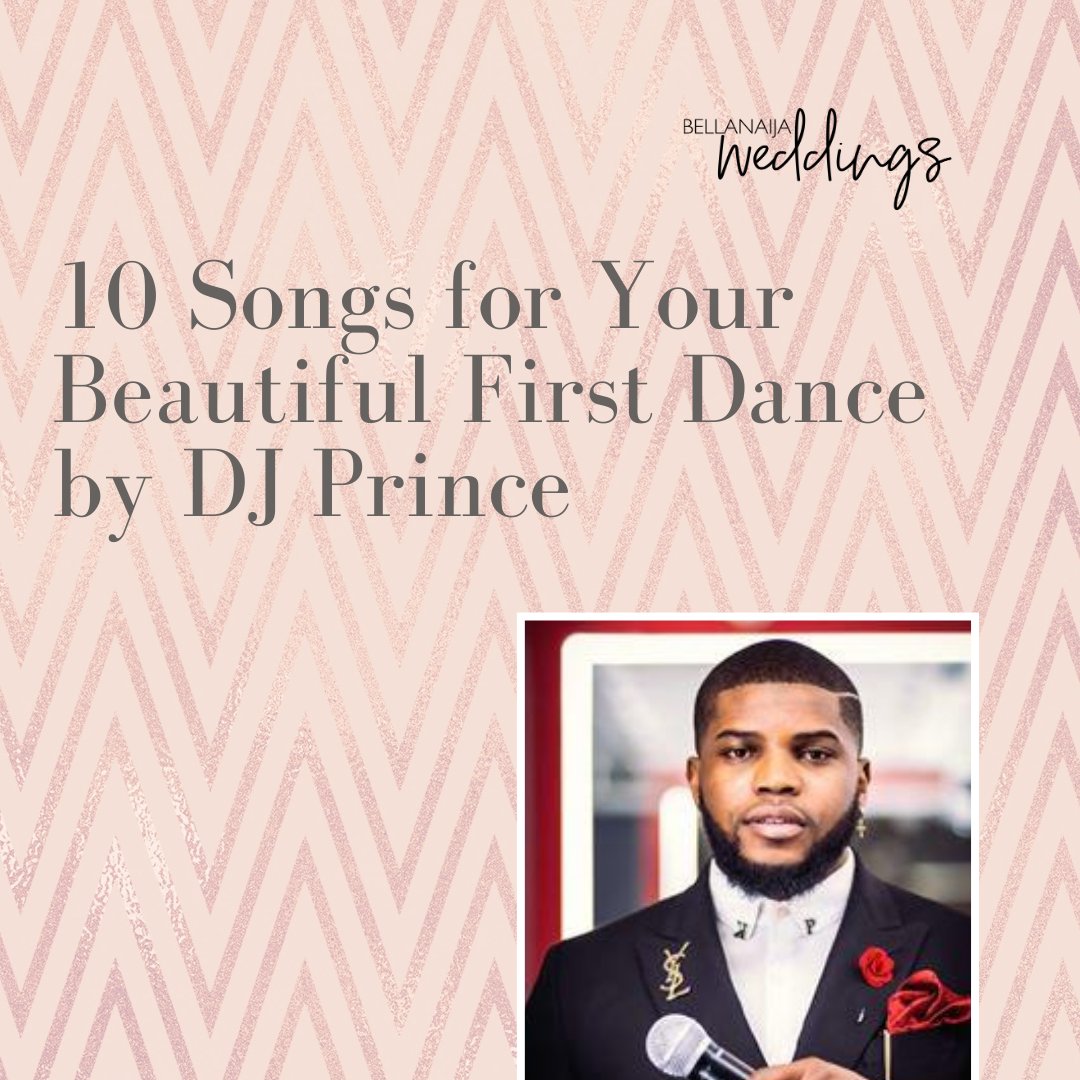 Christina Perri – A Thousand Years
Major – Why I Love You
Maxwell – This woman's Work
John Legend ft. Ludacris – Tonight
Shania Twain – You're Still The One
K-CI & Jojo – All My Life
Ed Sheeran – Perfect
Boyz II Men – End of the Road
Maria Carey – Hero
John Legend – All of Me
Honourable Mention
All 4 One – I swear
Wale ft. Usher– Matrimony
Ed Sheeran – Thinking Out Loud
Which song(s) did we miss out?