Editor's Note:  Hey #BellaNaijaWeddings beauties, weddings are always full of special moments. First look, vow exchange, first dance and also father-daughter moment. In as much as the day is about the couple, they get to share that day with those who matter to them like their parents. Every father looks forward to dancing with their daughter on this day. This special moment should be carefully thought about and also the songs that will be danced to. If you have been wondering what songs fit this moment, then we've got you. Boston-based DJ Prince (@princekalu_) will be sharing 10 songs that are perfect for the father-daughter dance. Last time, he shared 10 beautiful songs for the first dance. Today it is about the father-daughter dance, enjoy!
Hey family, I have truly enjoyed sharing with you everything wedding music, today I want to talk about the father-daughter dance.
Every young girl looks forward to having her father beside her on her wedding day. From kindergarten to high school up until the University and beyond, being escorted by "daddy" down the aisle to meet her second love, her husband, is at the top of their wish list. The bond fathers and daughters share is unique that it is almost impossible to comprehend. It is truly love at first sight. Sharing a special moment at her wedding with her father is every girl's dream, so I've highlighted some songs that help bring this moment to life.
For some families, their father-daughter dance depicts their family's orientation and individual character; using songs that brings that to life. Some families are rather chill and calm while the others exuberant and energetic; picking a song that meets their style is important for the occasion.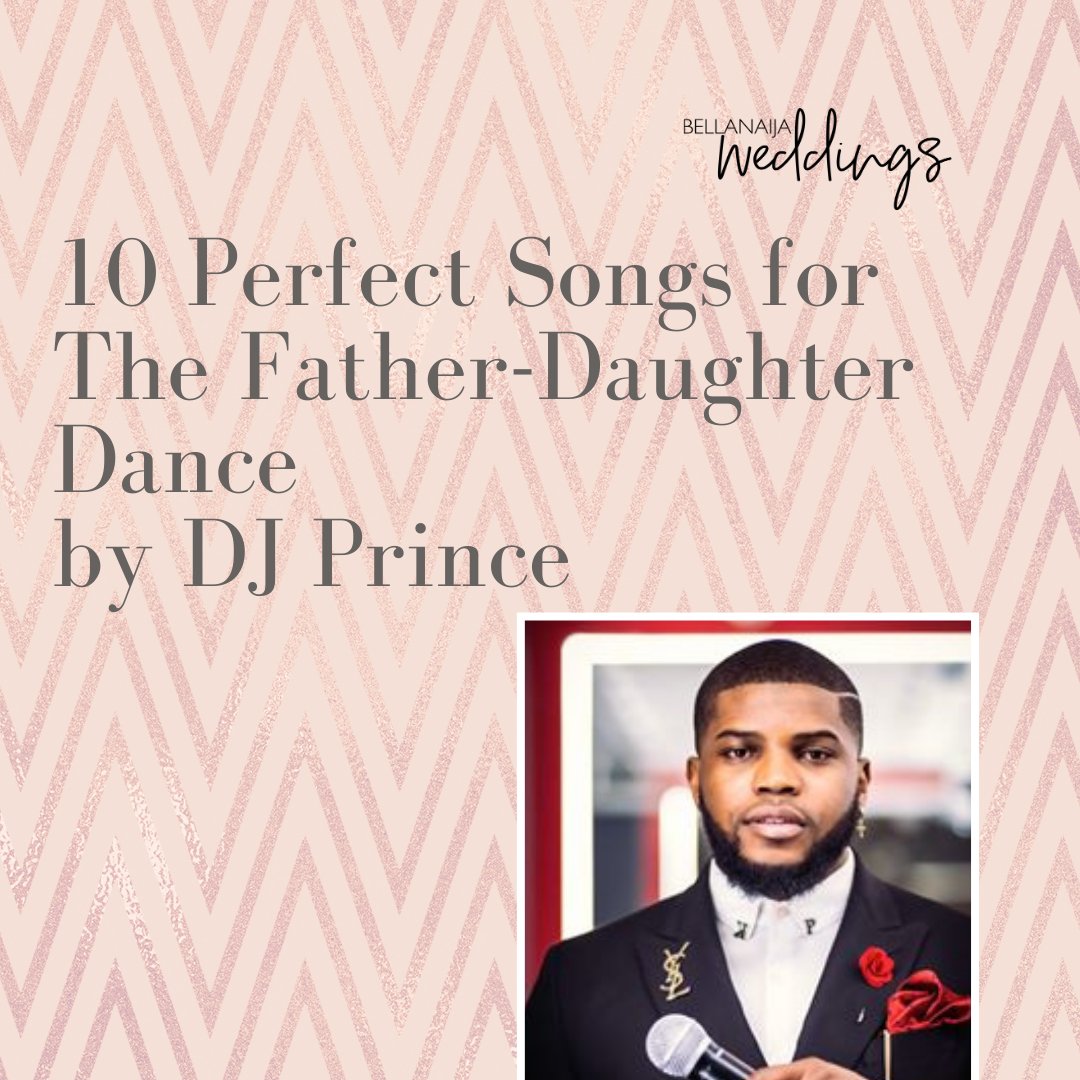 Here are some options for brides-to-be to consider for their big day:
Luther Vandross – Dance with my father
Tim McGraw – My Little Girl
Smokey Robinson – My Girl
Luther Vandross ft Mariah Carey – Endless Love
Mariah Carey – Hero
Major – Why I love you
Beyoncé – Daddy
Anthony Hamilton – Point of it all
Chrisette Michele – Joy
Flavour – Ada Ada
As always, I have a little extra for you, I call it the Honourable mention:
Ben E King – Stand by me
Whitney Houston – I wanna Dance with Somebody
Alicia keys- No one
Benin-Nel Oliver- Baby Girl