Guys, are you ready? Are you really ready for this dose of beauty and culture?
The #MeetTheImhogzys couple, Abidemi and Samuel had London buzzing with their traditional engagement. It was such a vibrant ceremony filled with so much love and a striking display of the Yoruba culture. We bet you will fall in love with every bit of the day.
The groom, Samuel shared their love story and you definitely want to read it. A few weeks after this traditional engagement, the couple had their white wedding and it was all shades of beautiful. You can check it out here and also read their love story from the bride.
Now let's get into the #Samidems2018 traditional engagement and also head over here for more wedding features.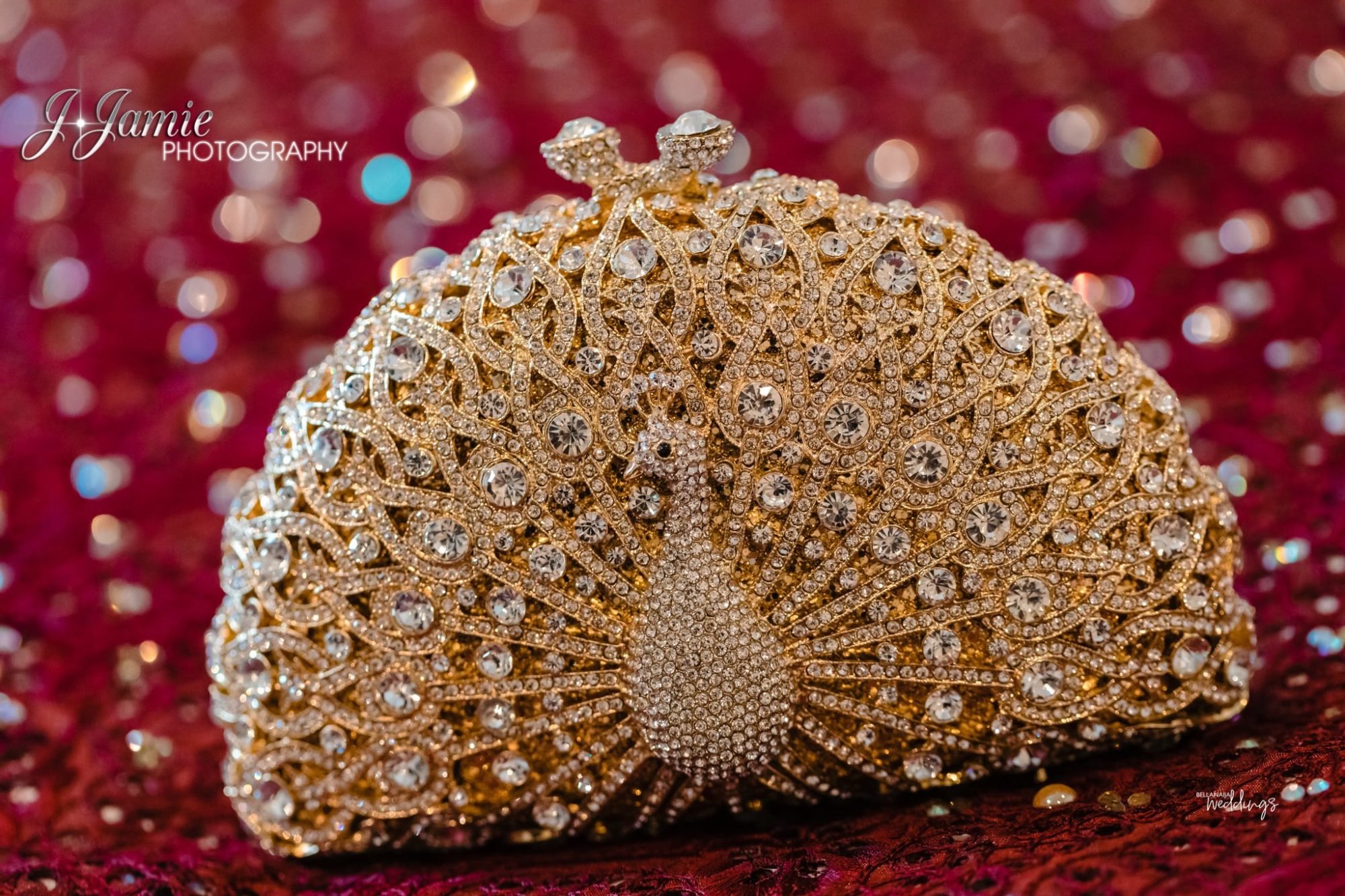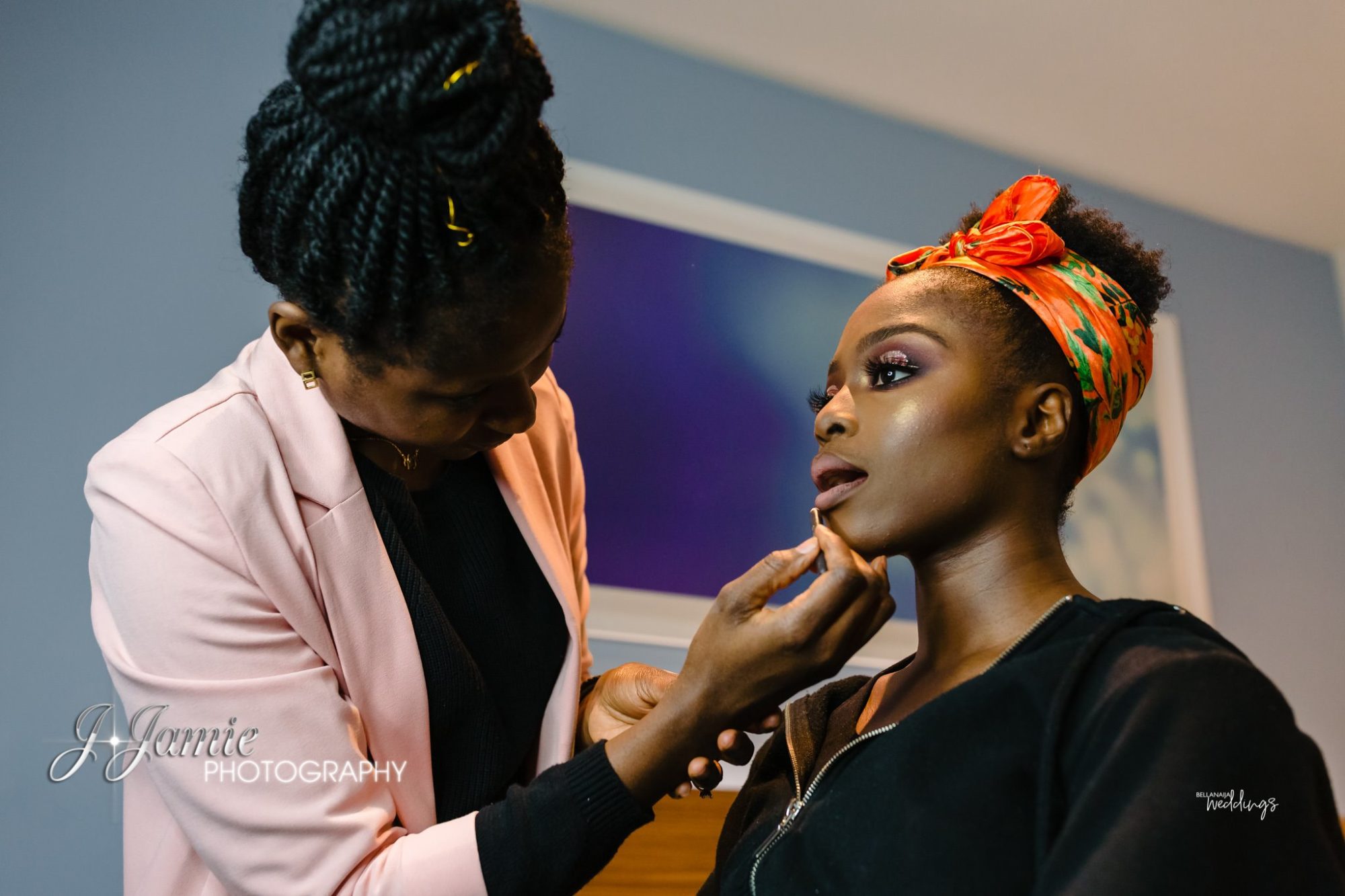 Here's their love story from the groom's mouth:
I've always known that I would meet my wife at University for some reason but I did not know how it would happen but here is how it did happen. I met Abidemi at our youth fellowship called Radical Youth (RY) and we also attended the same church, God's Vineyard Church. I was in my final year and she was a fresher.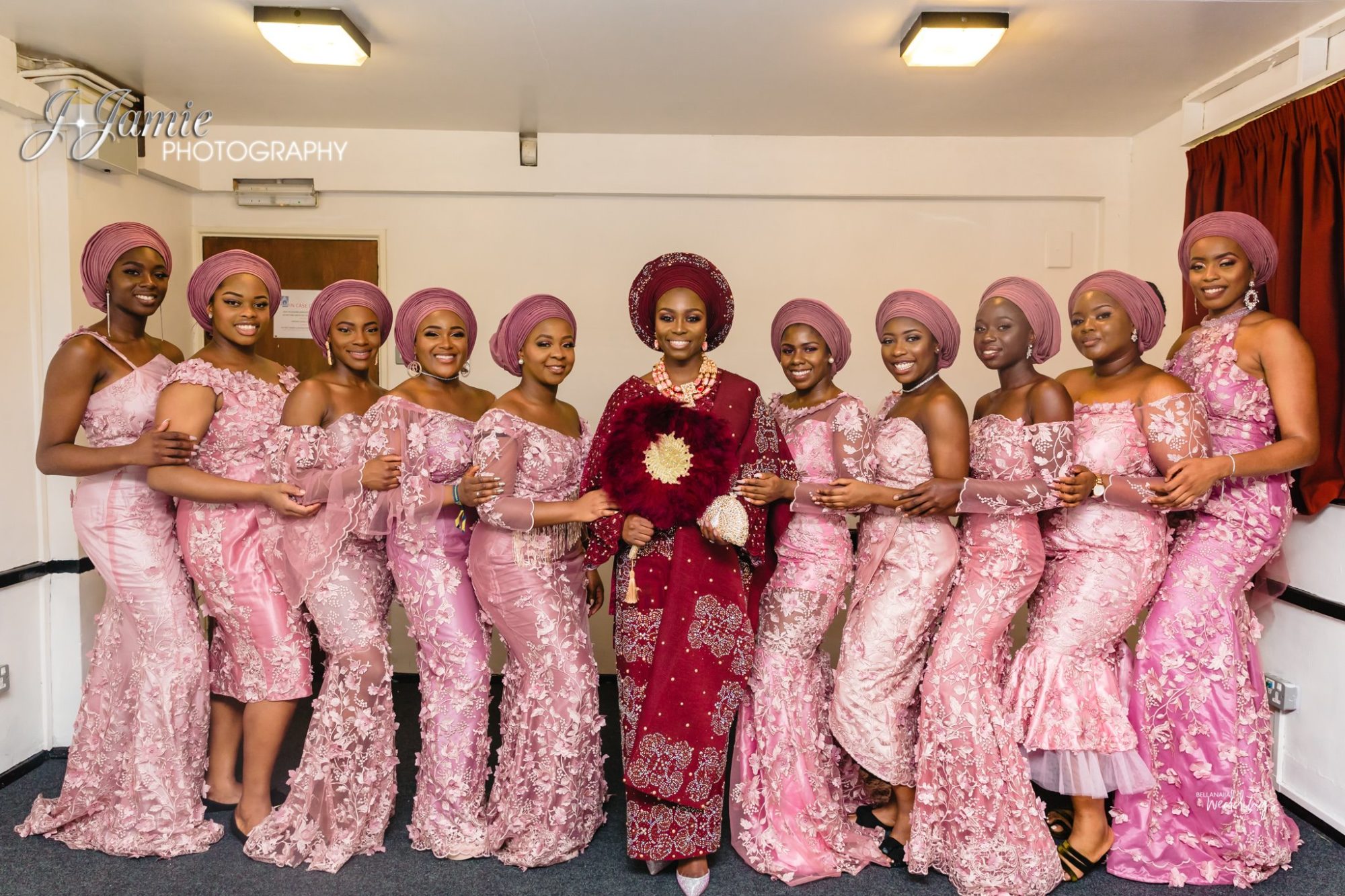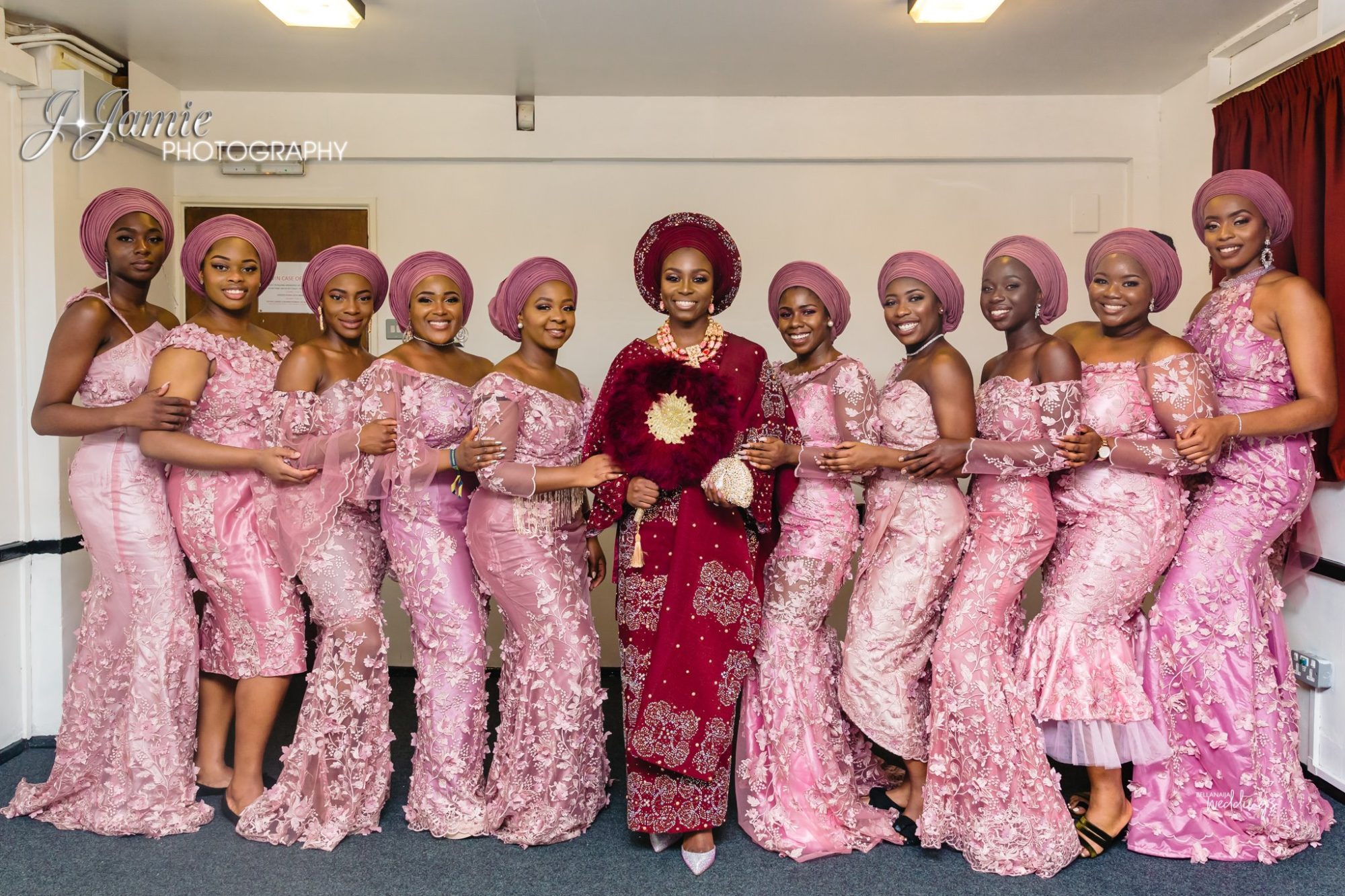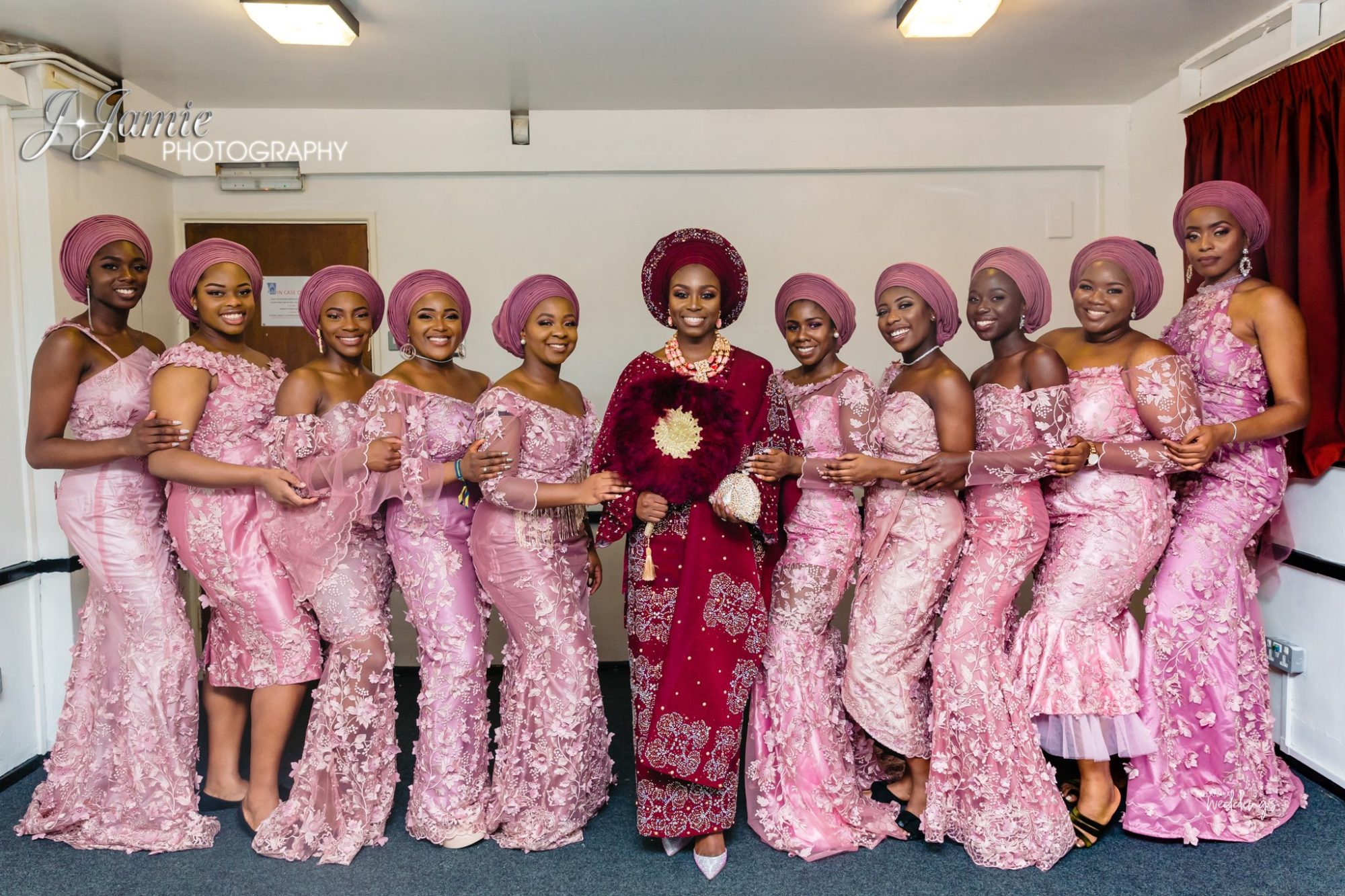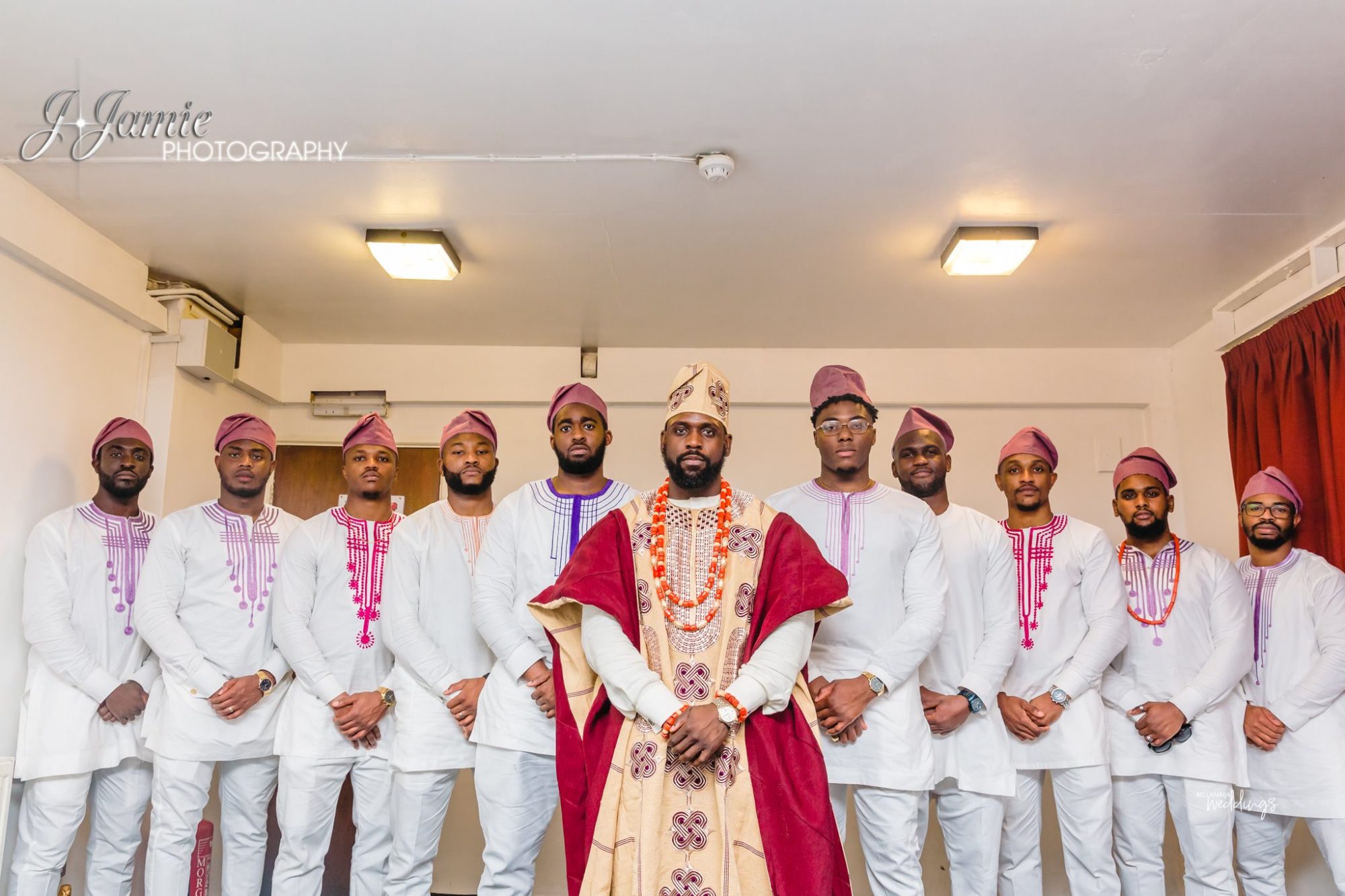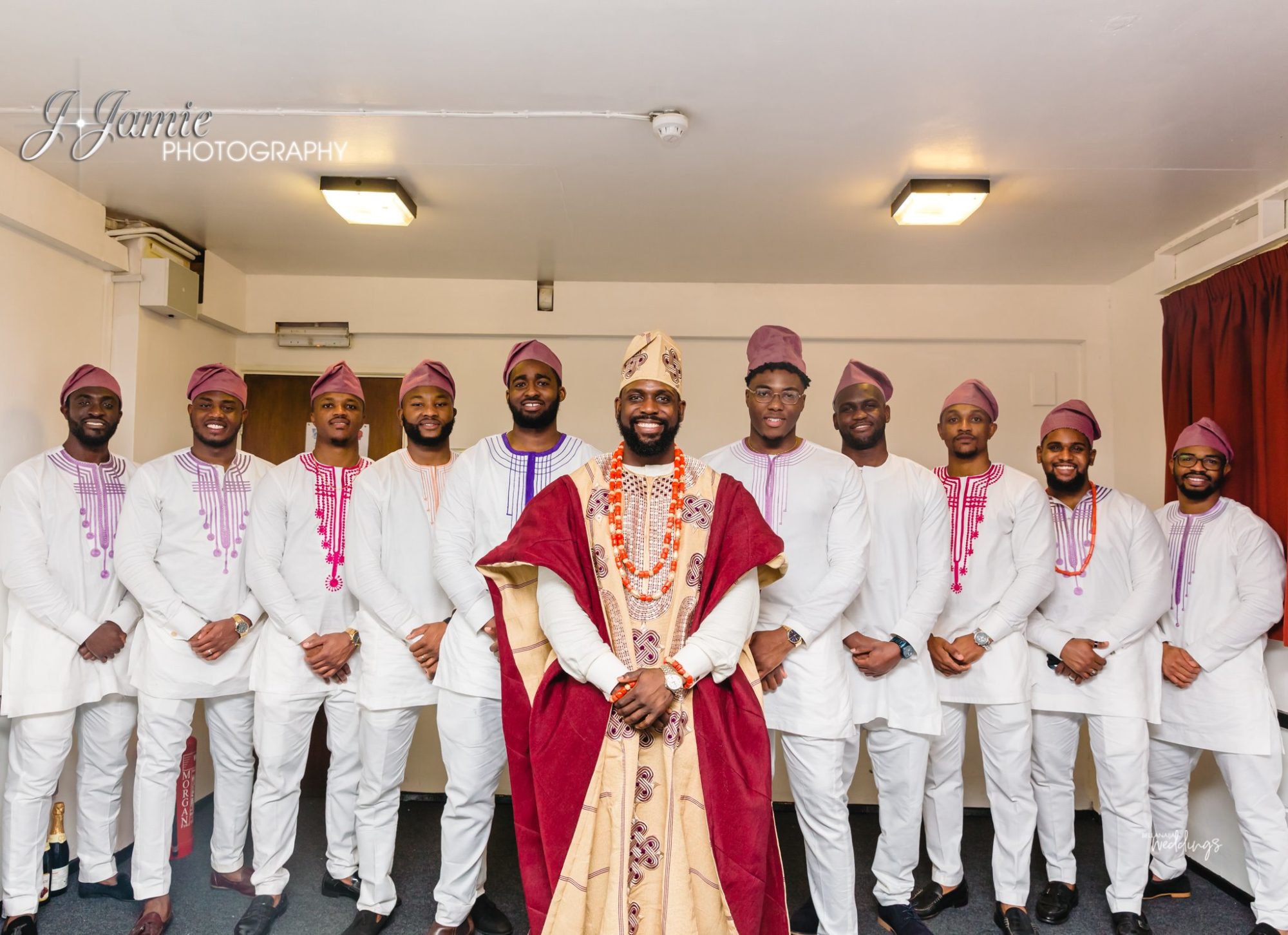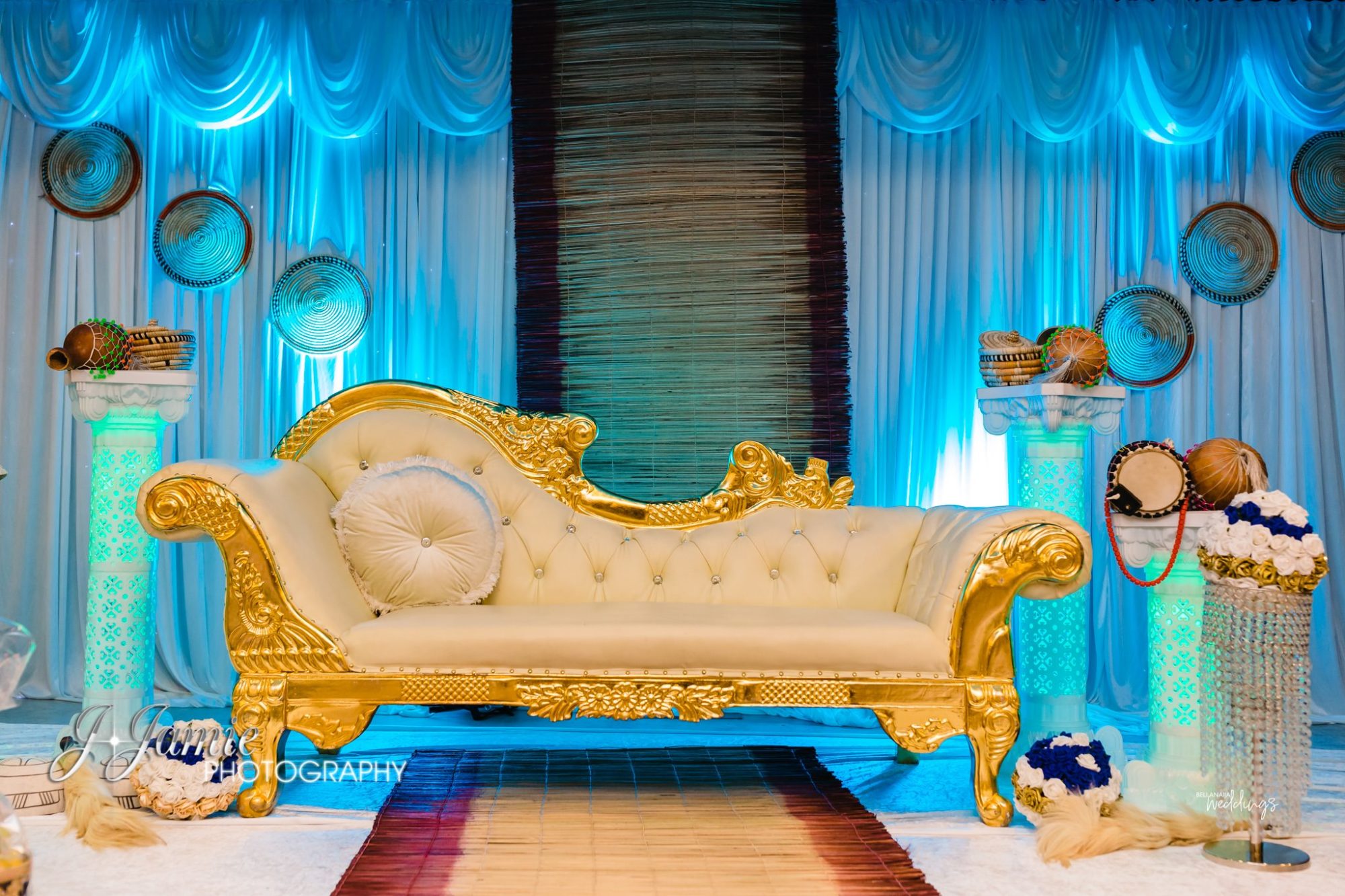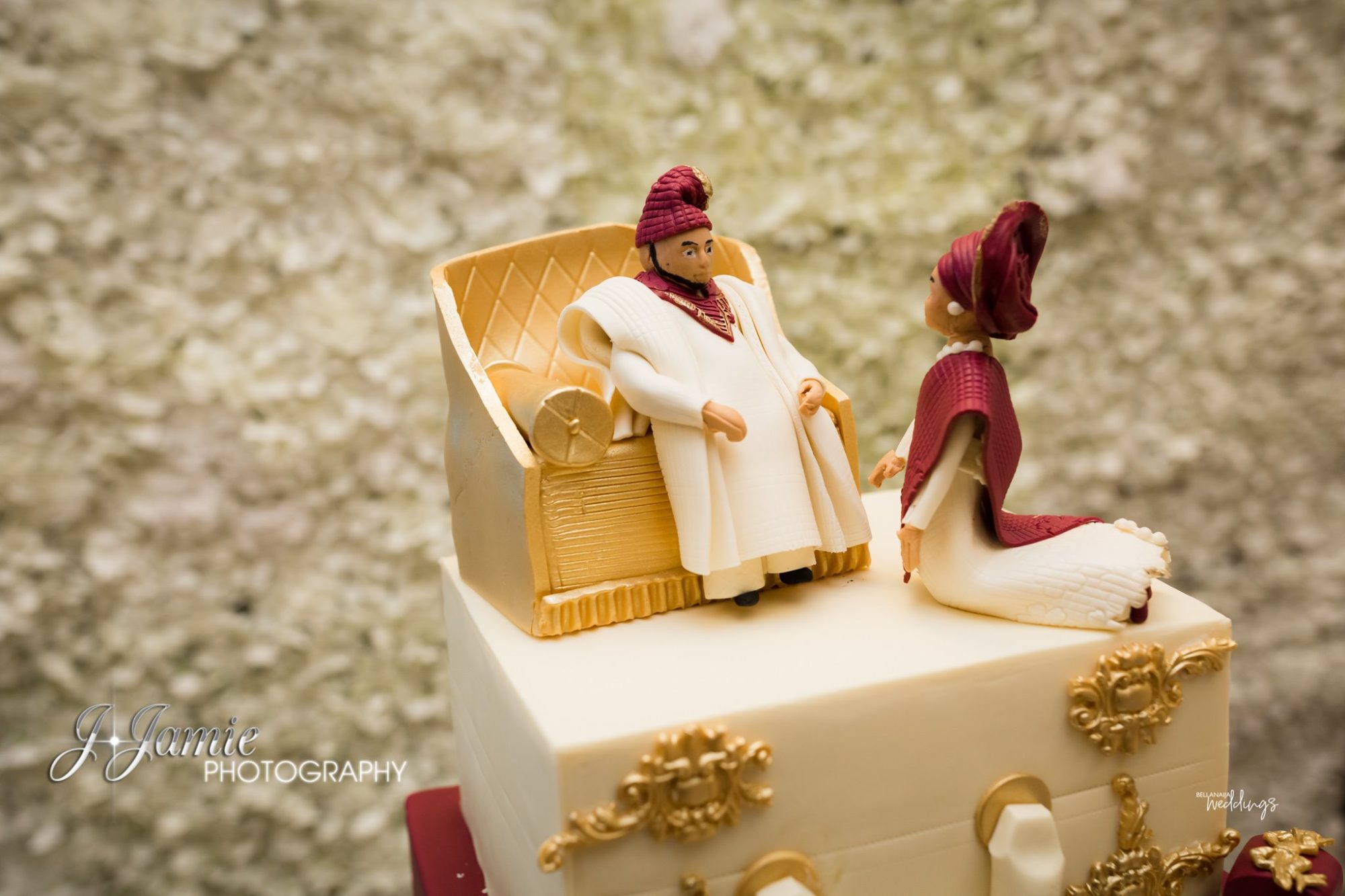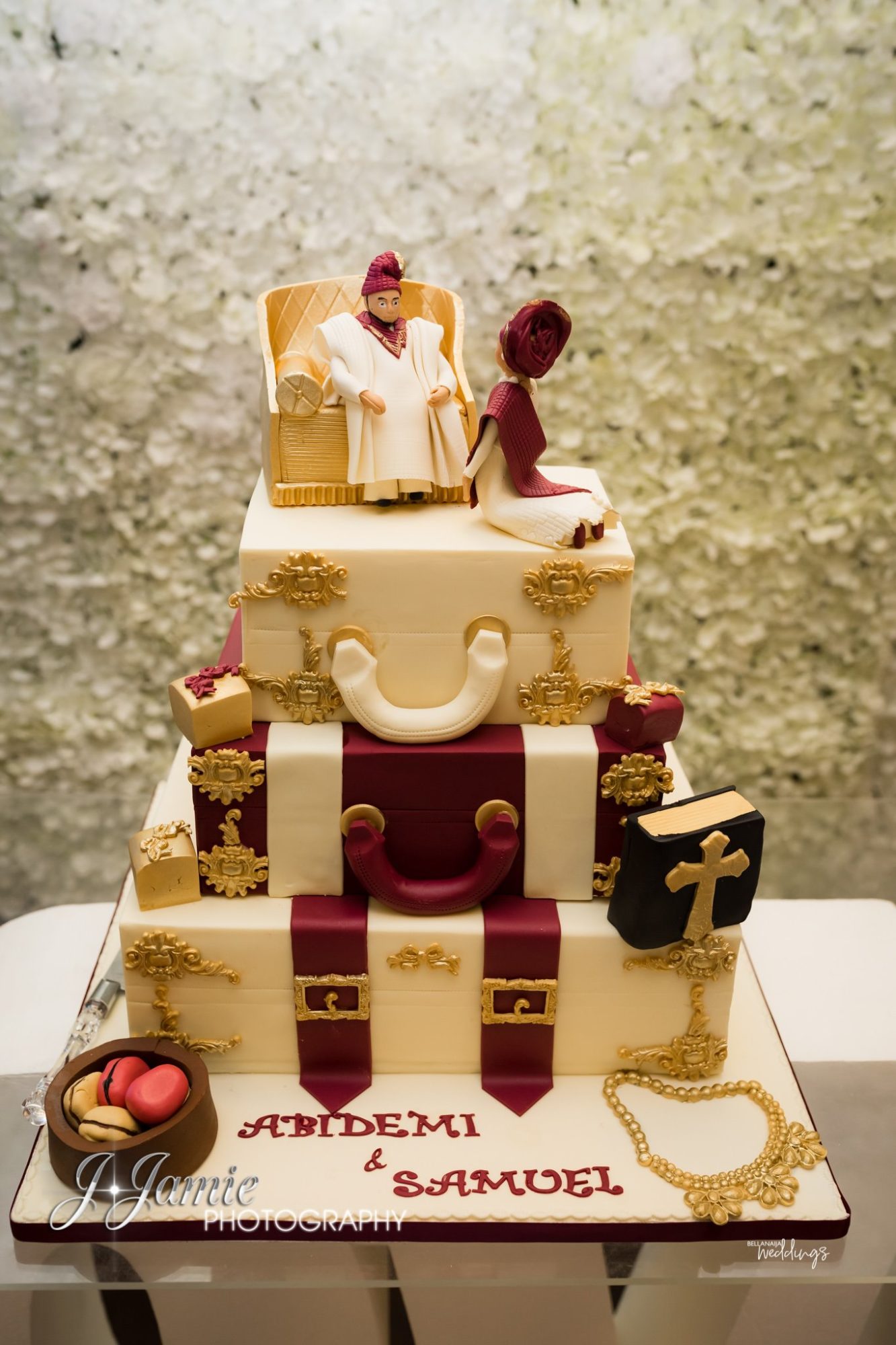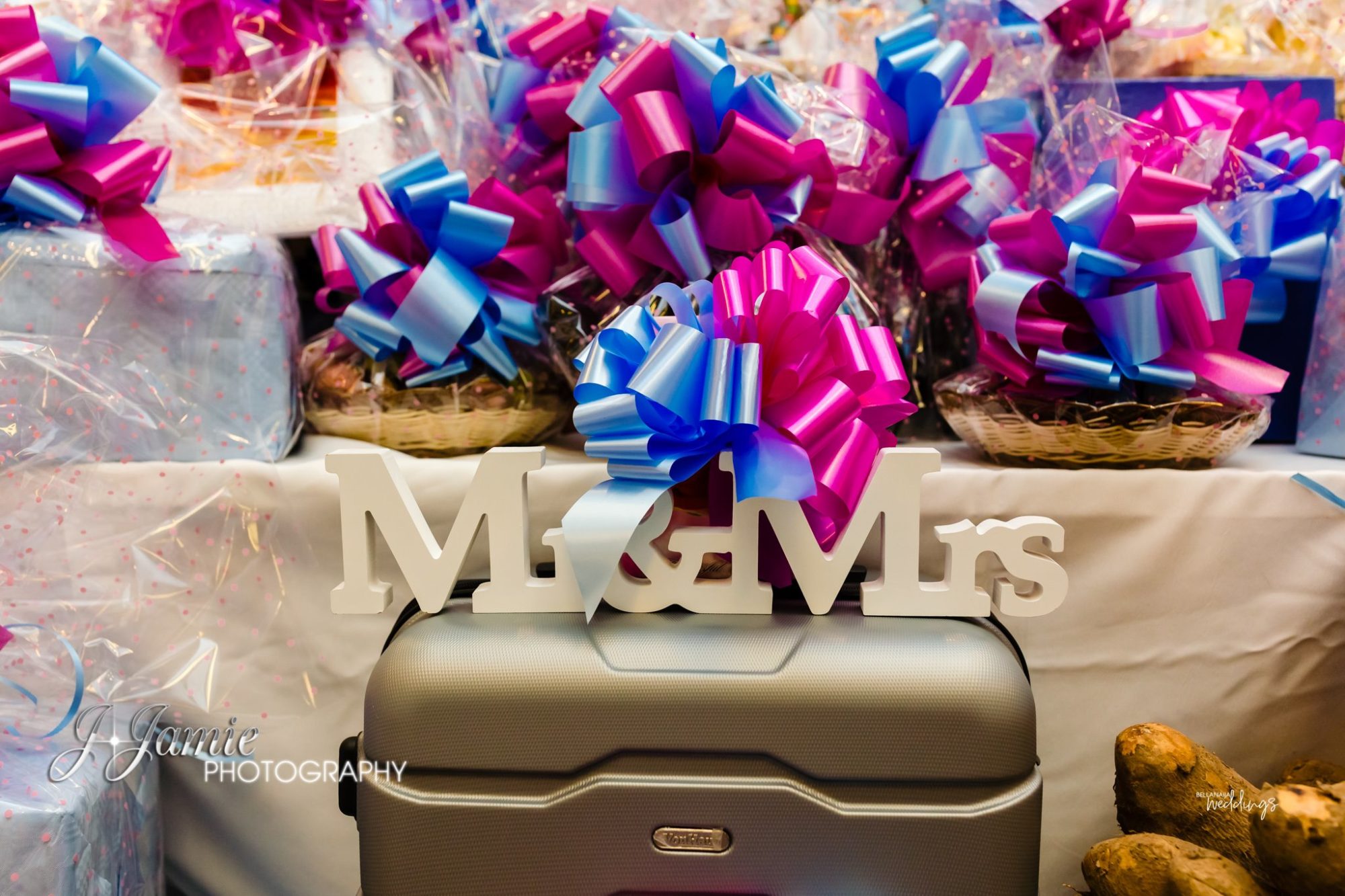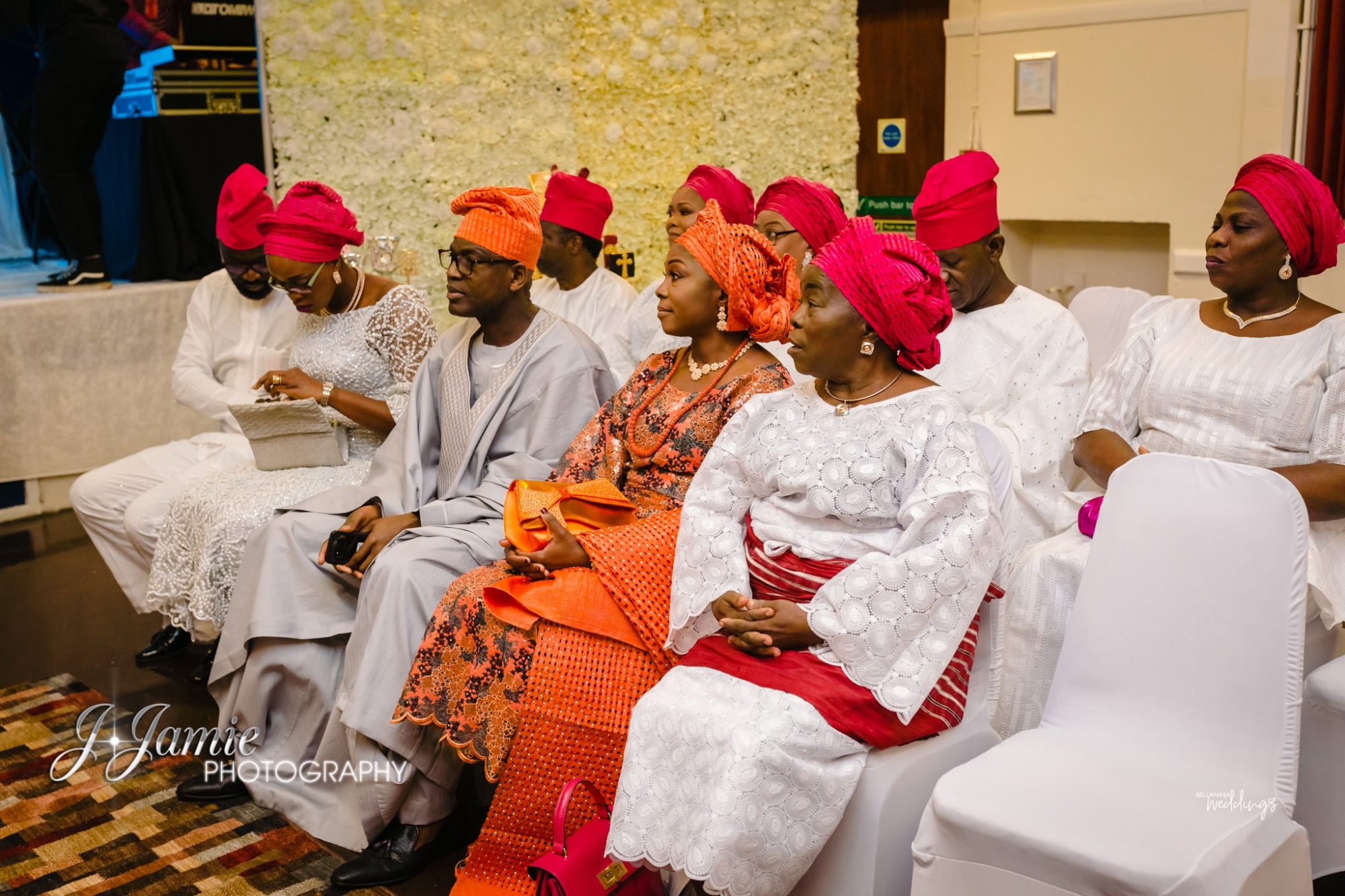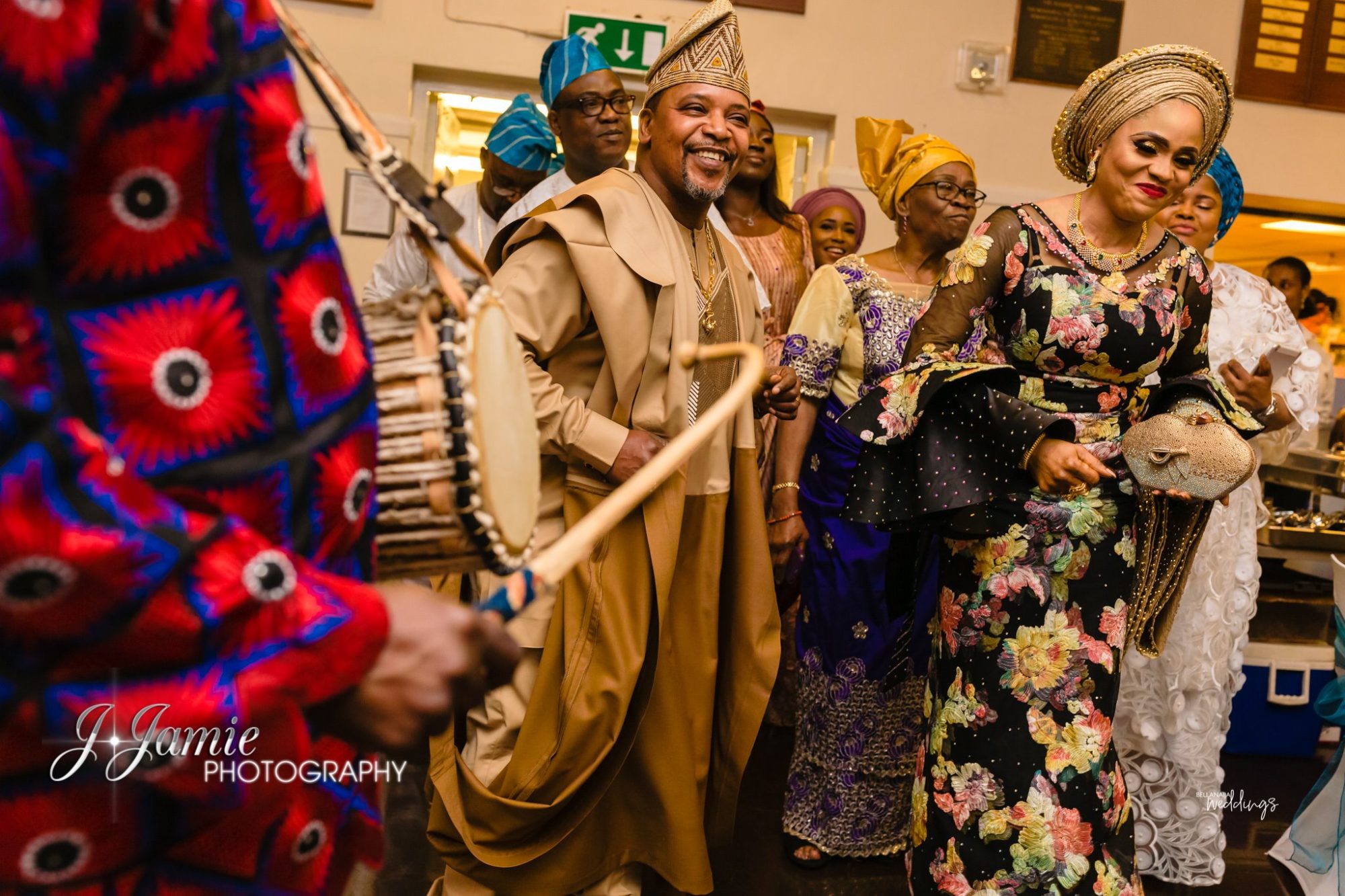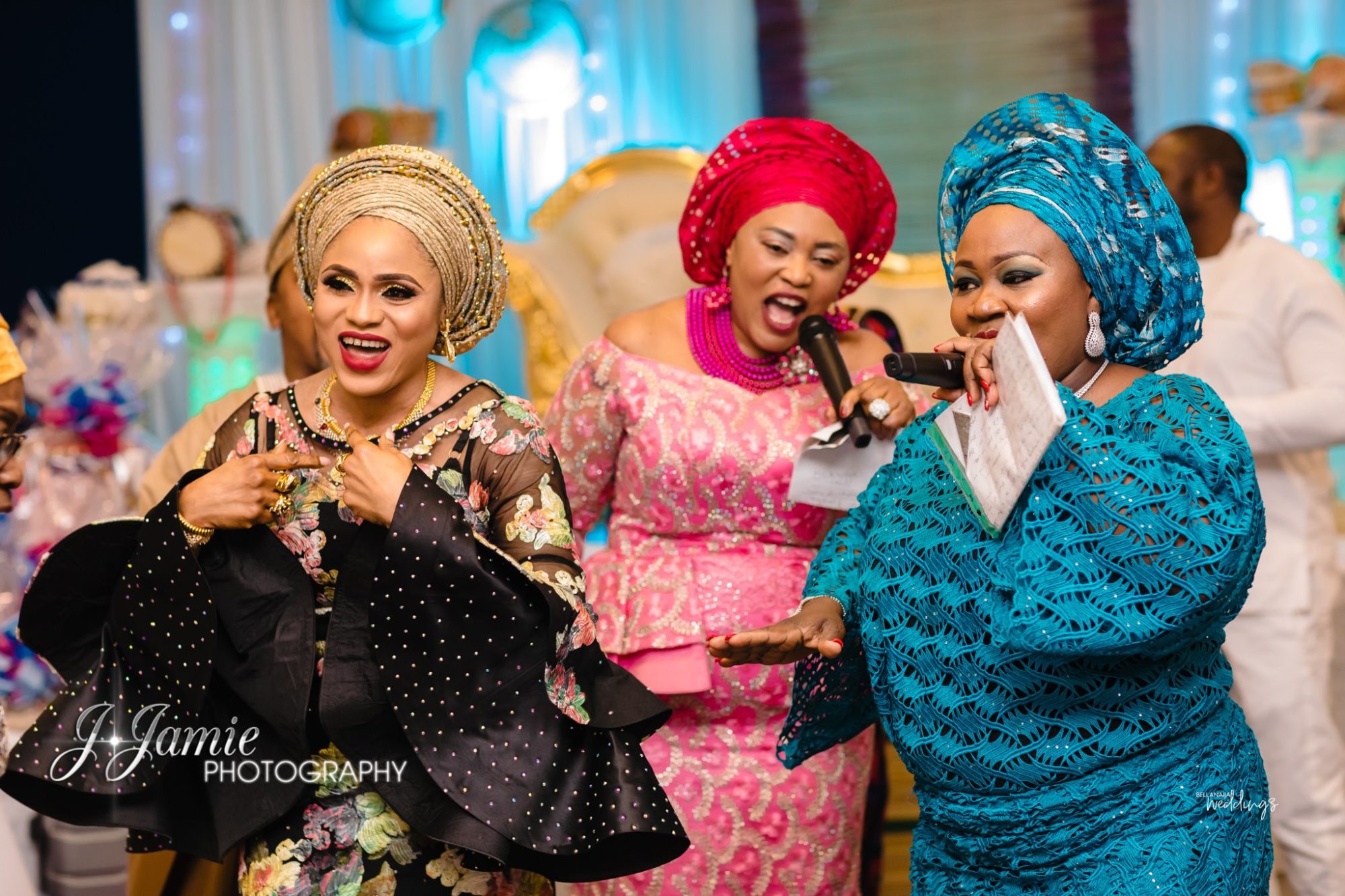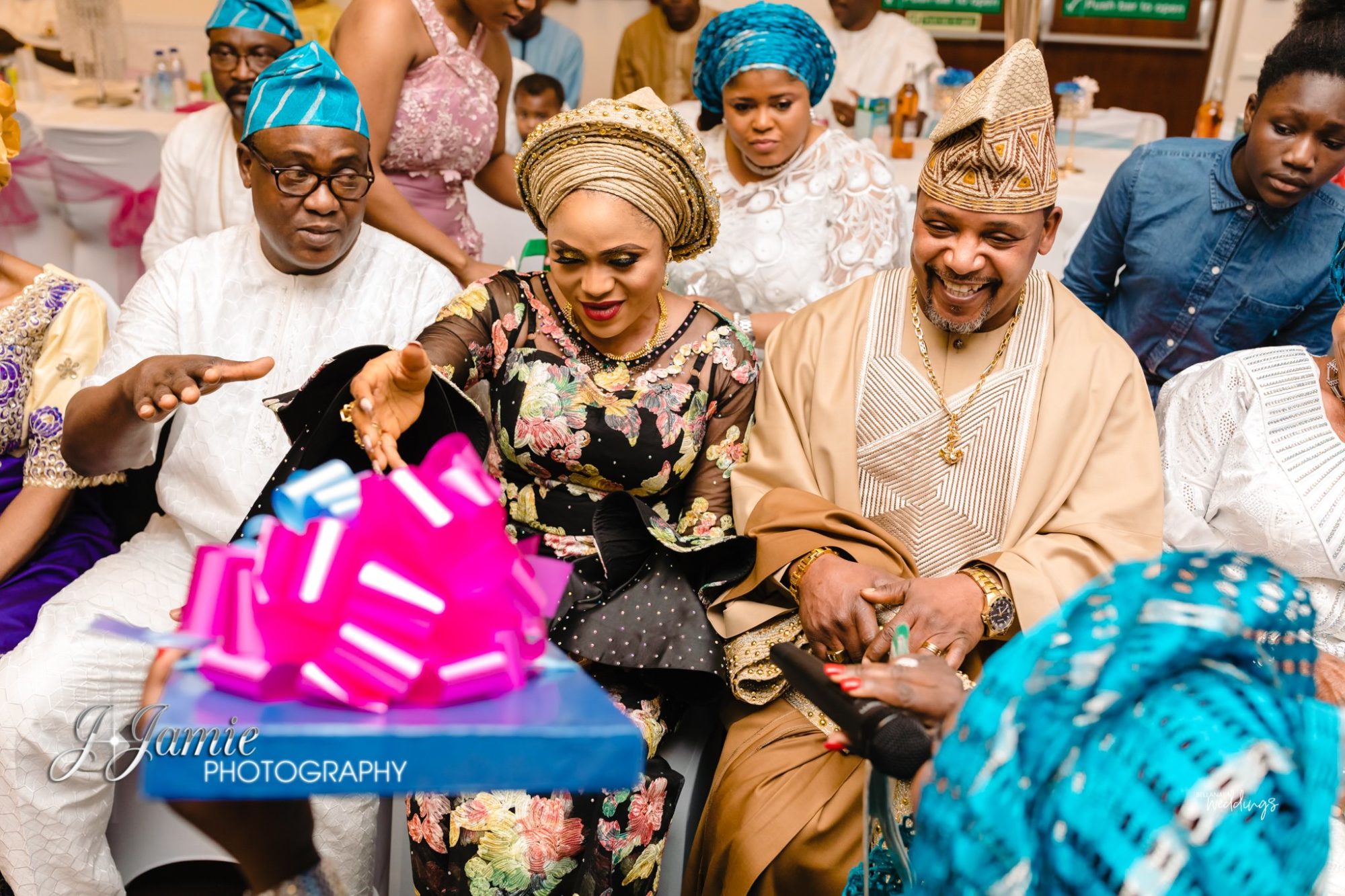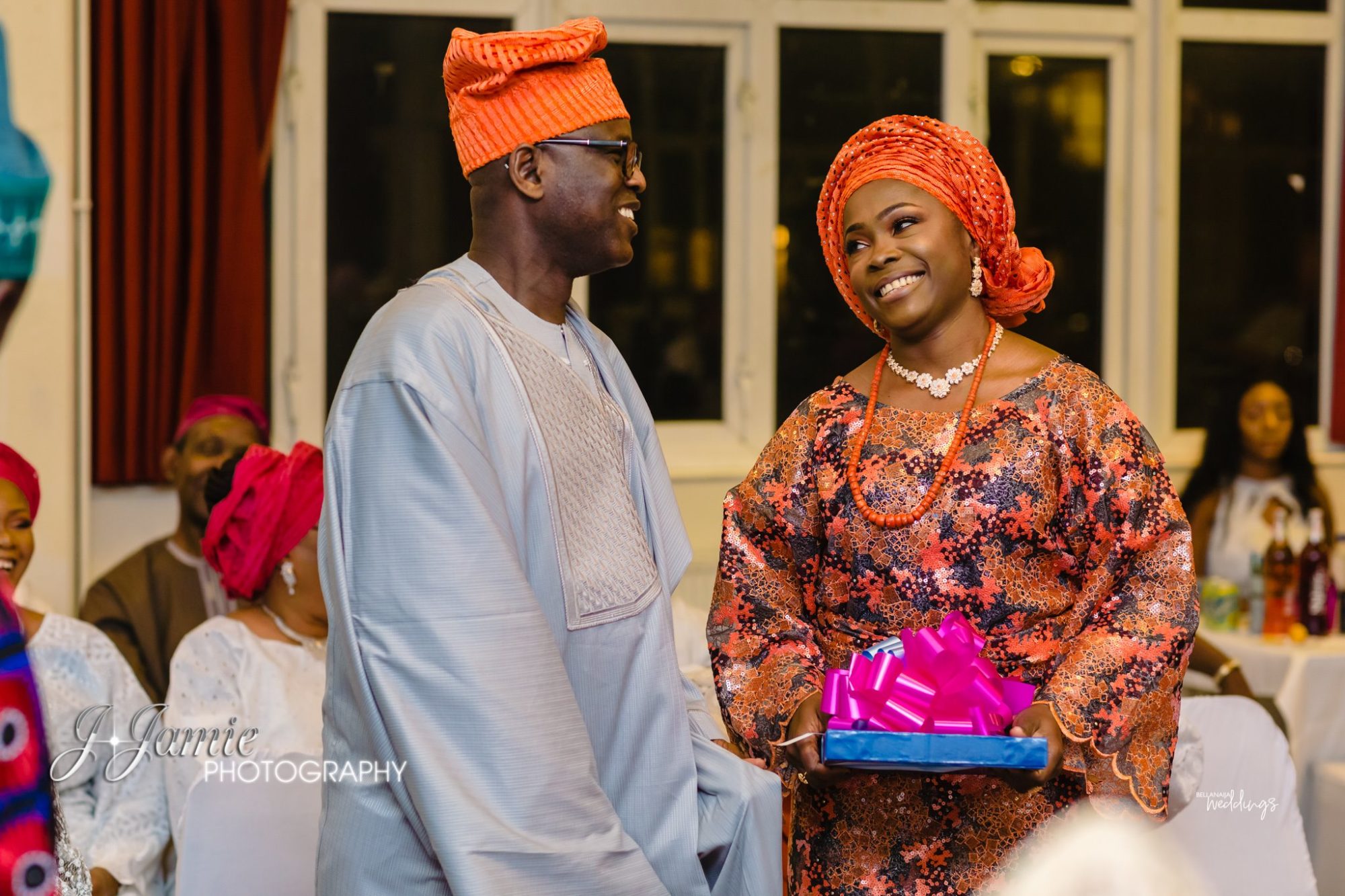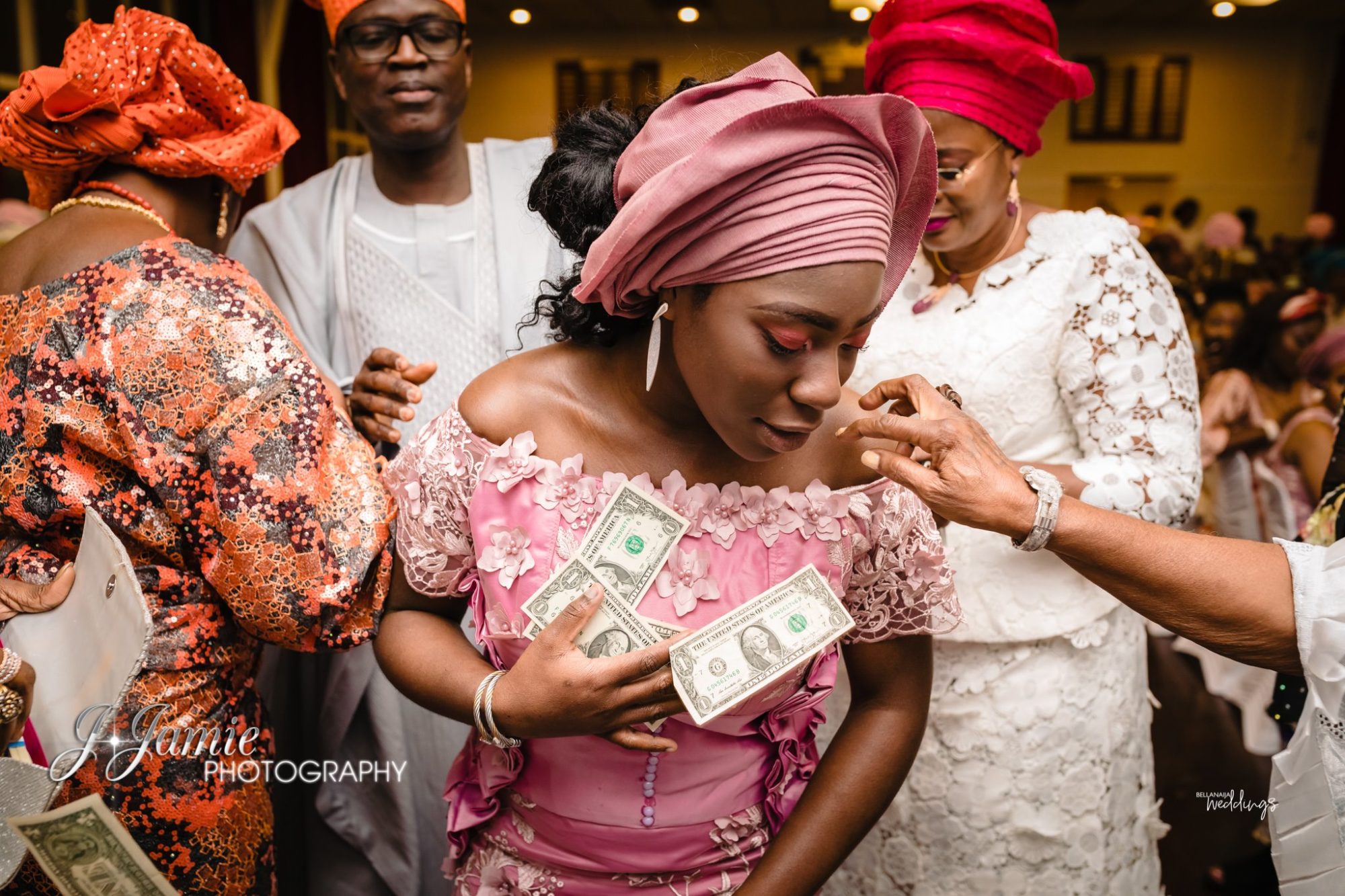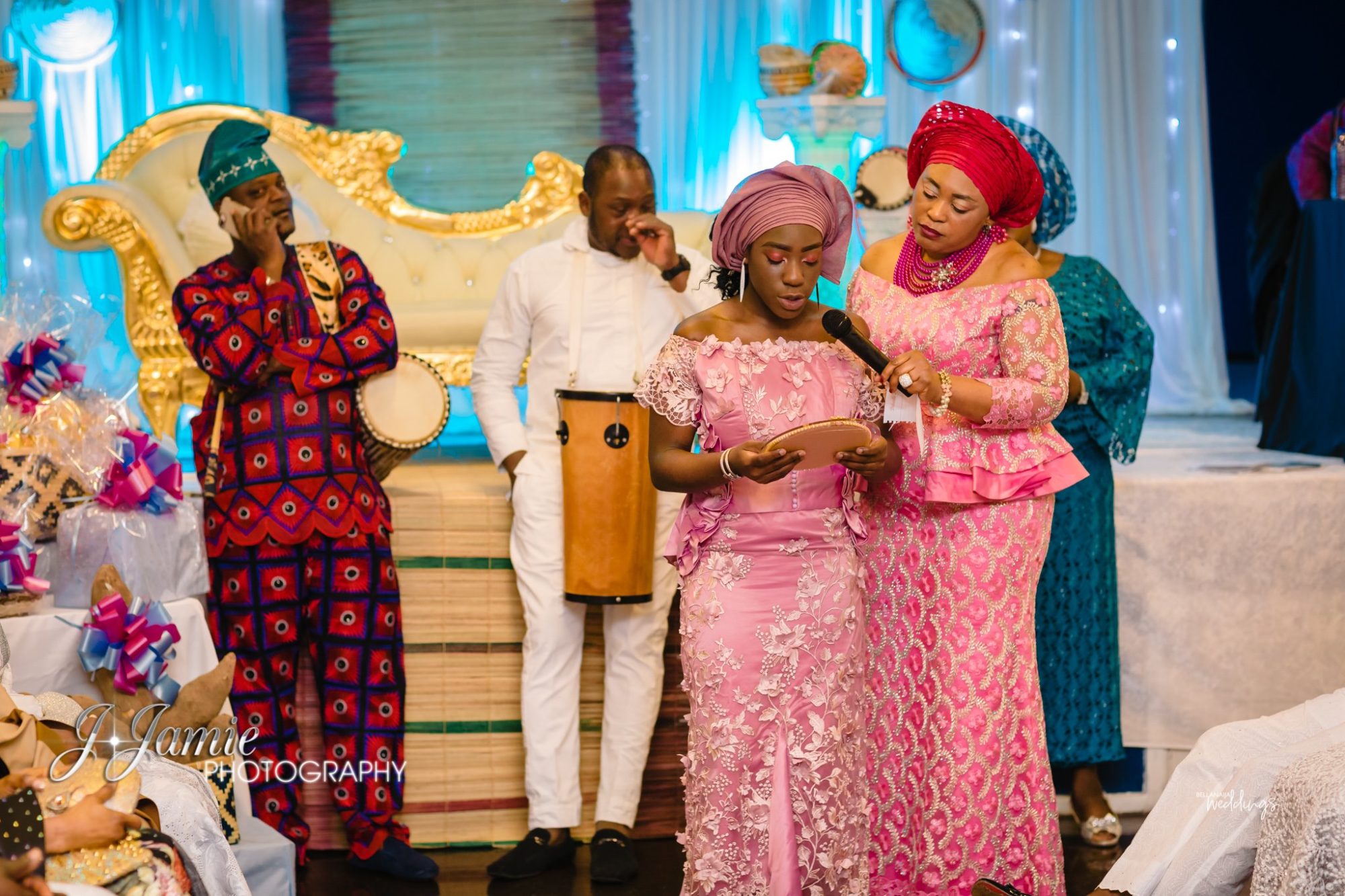 Now, let's welcome the groom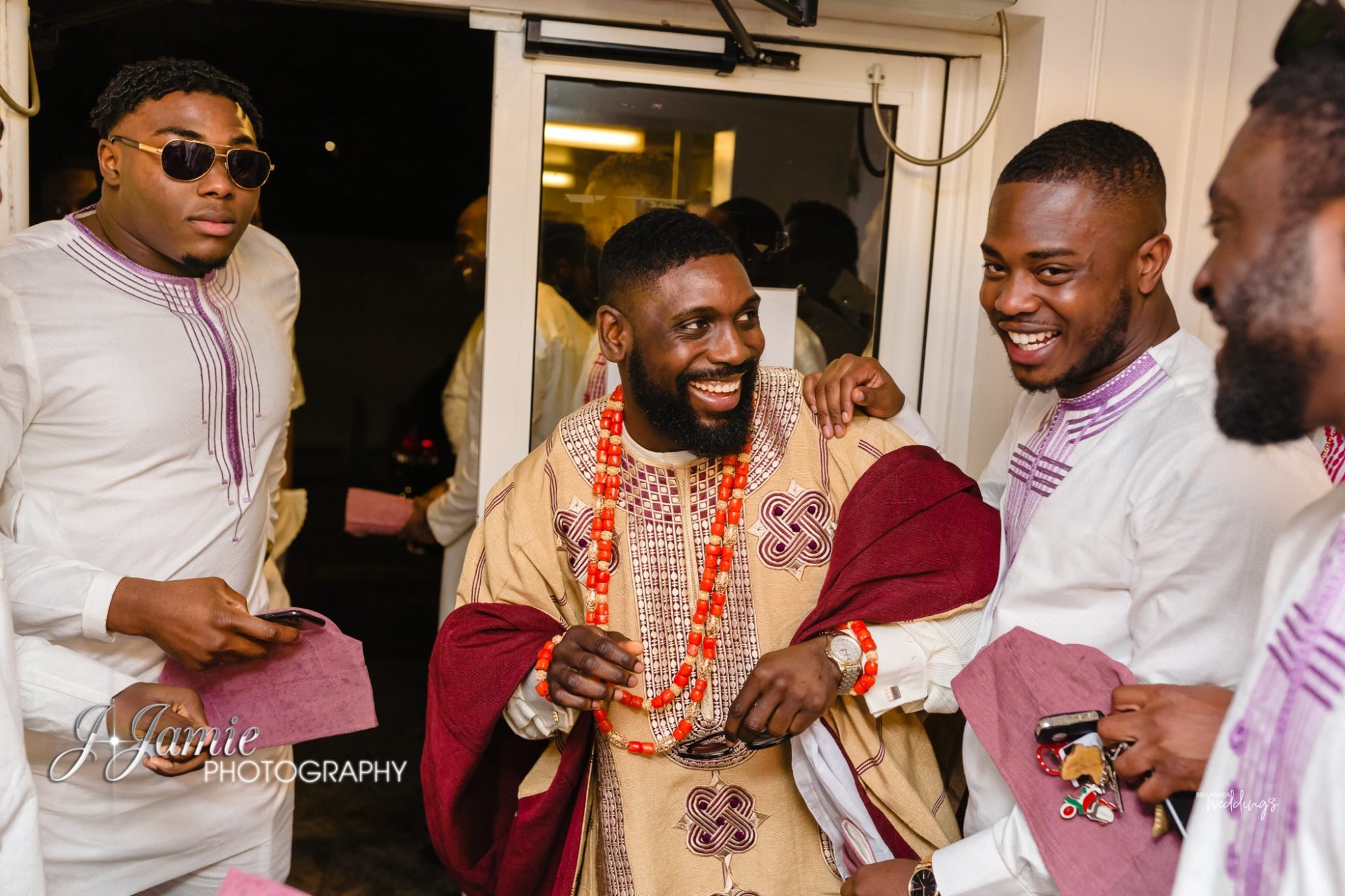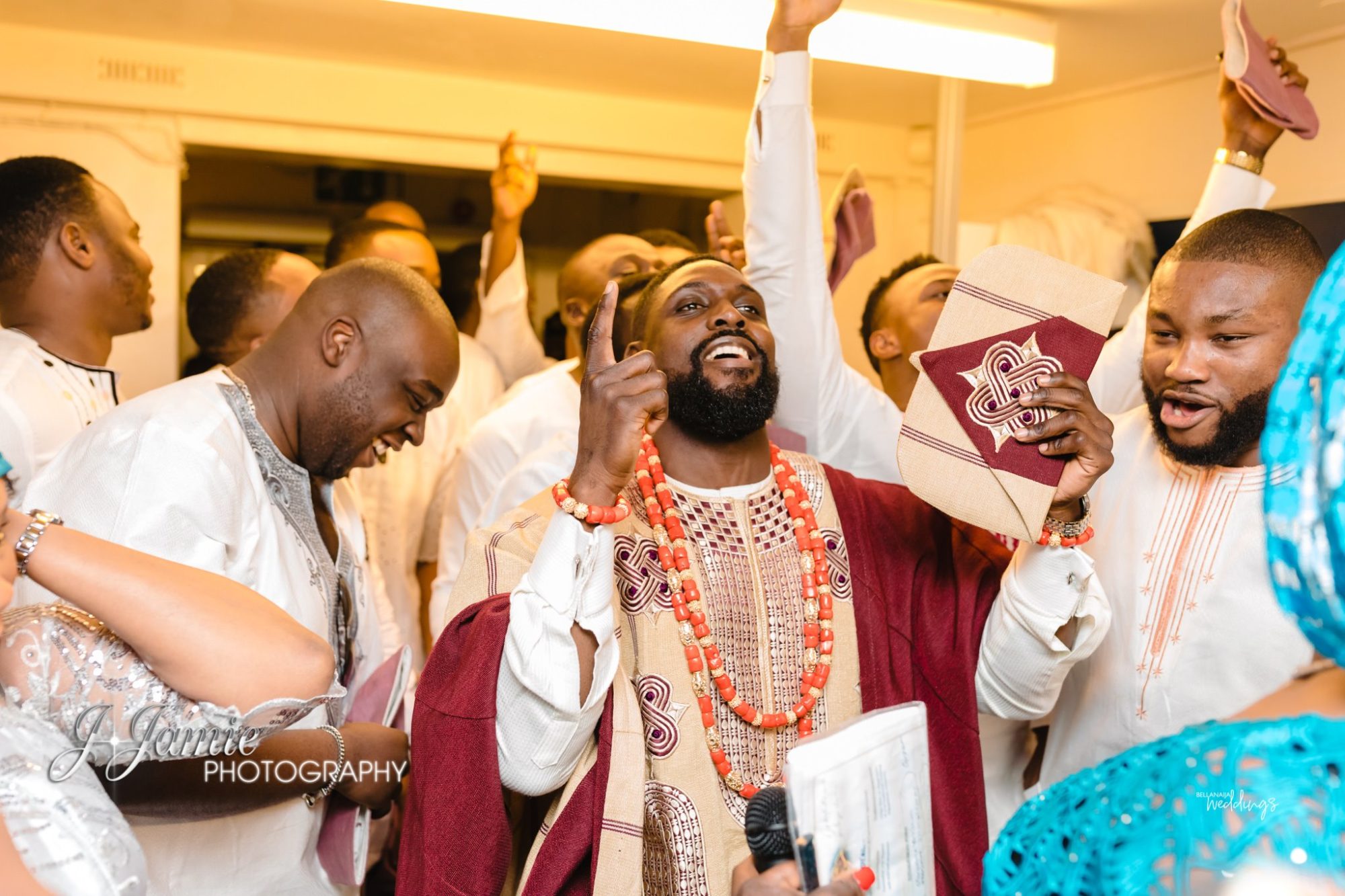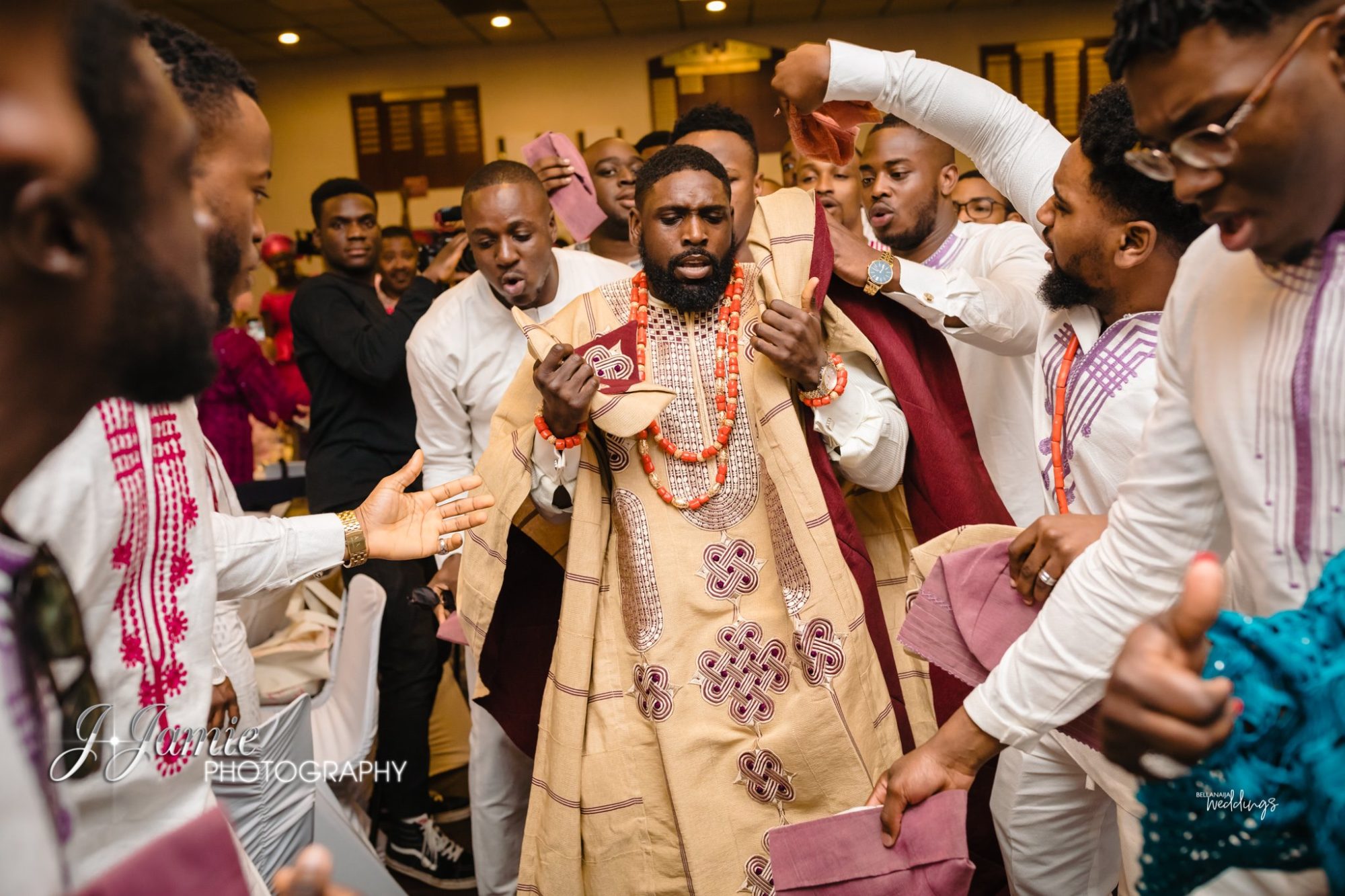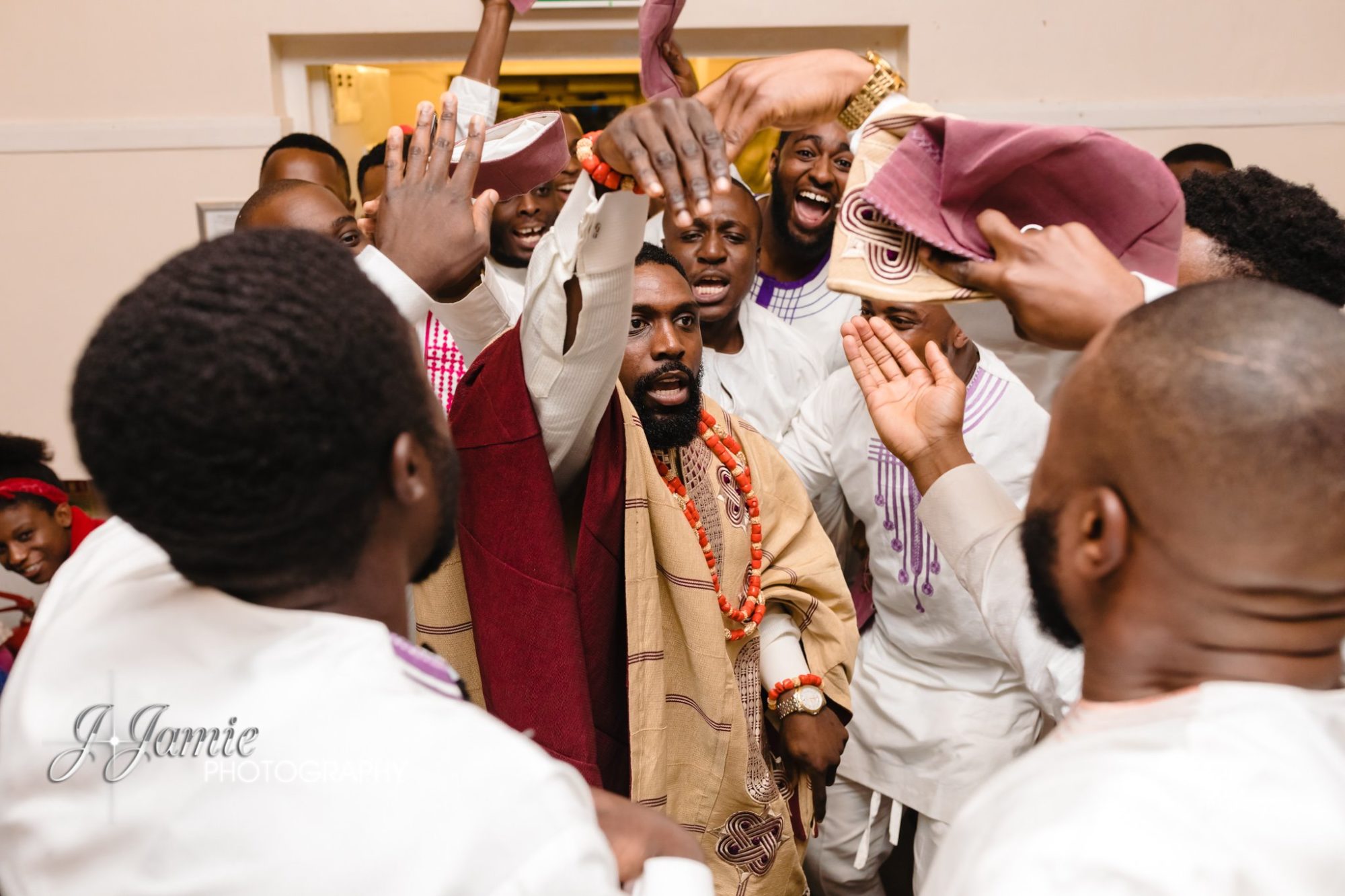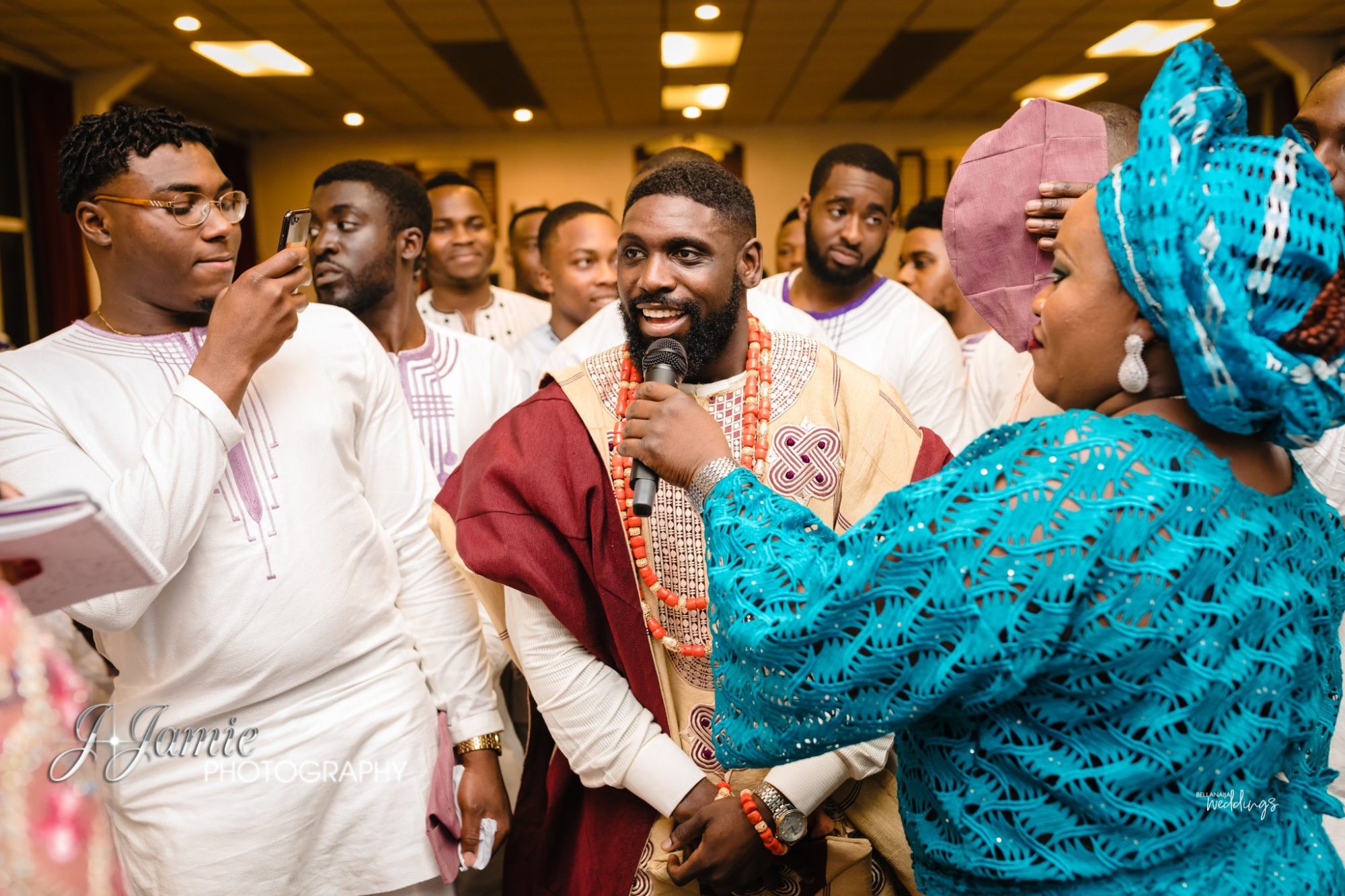 I was the vice-president of RY Trentside and part of the choir playing the keys. Abidemi joined the choir and I didn't even look at her twice but the first time I properly noticed her was when she led a song during practice for one of RY's major events. So as a VP and a fellow choir member I had it in mind to remember her name because I don't like not knowing people's names.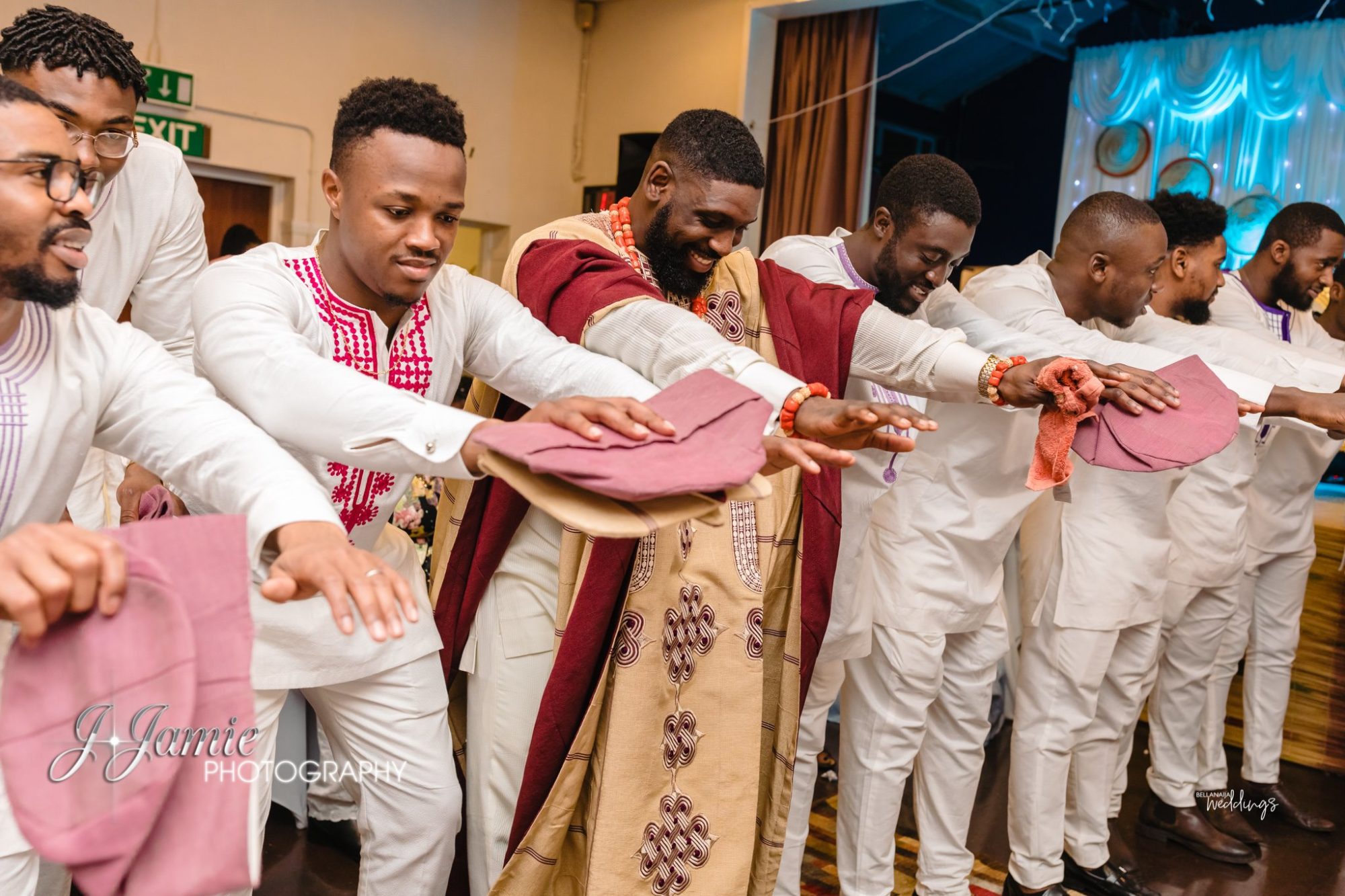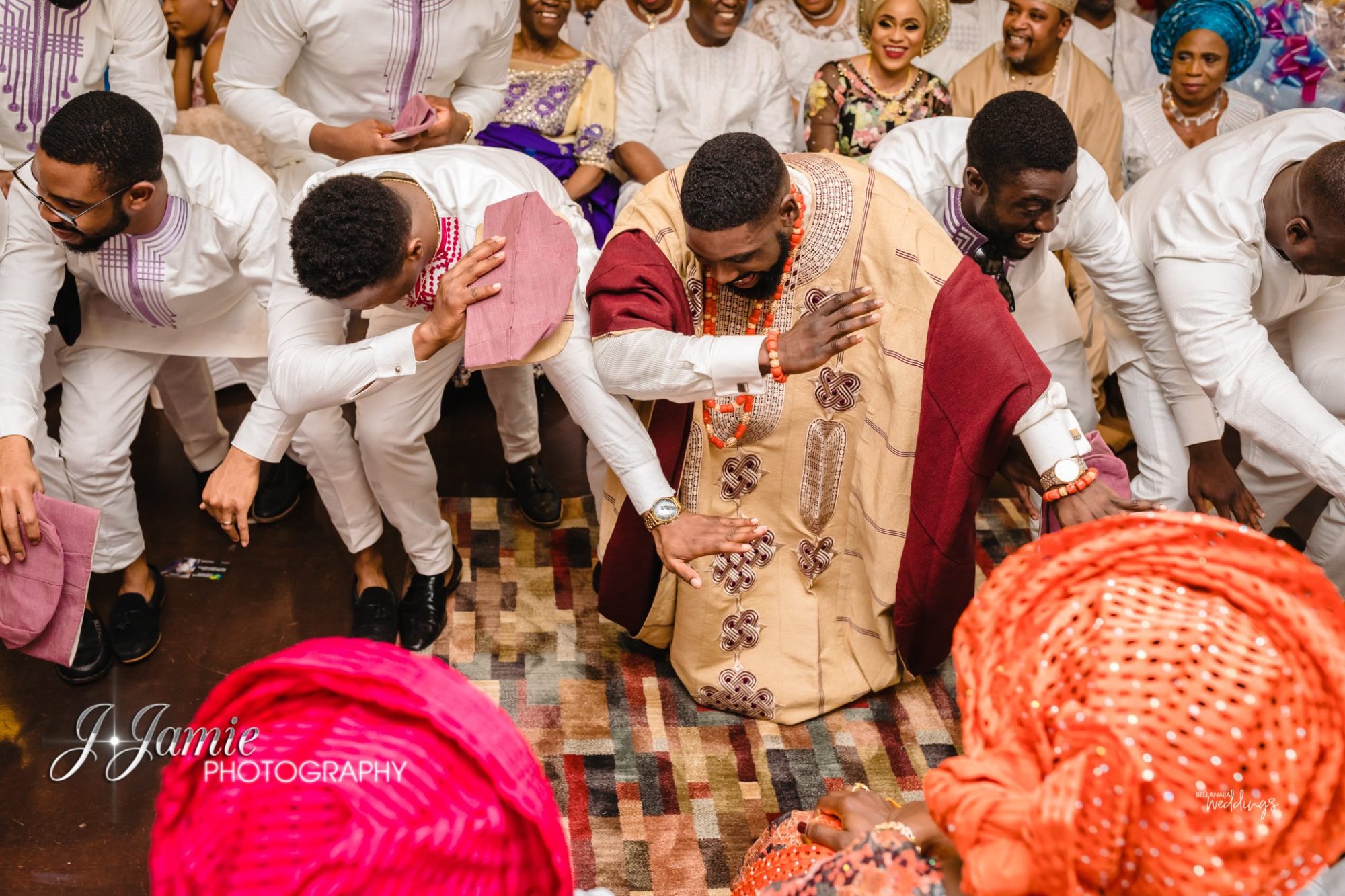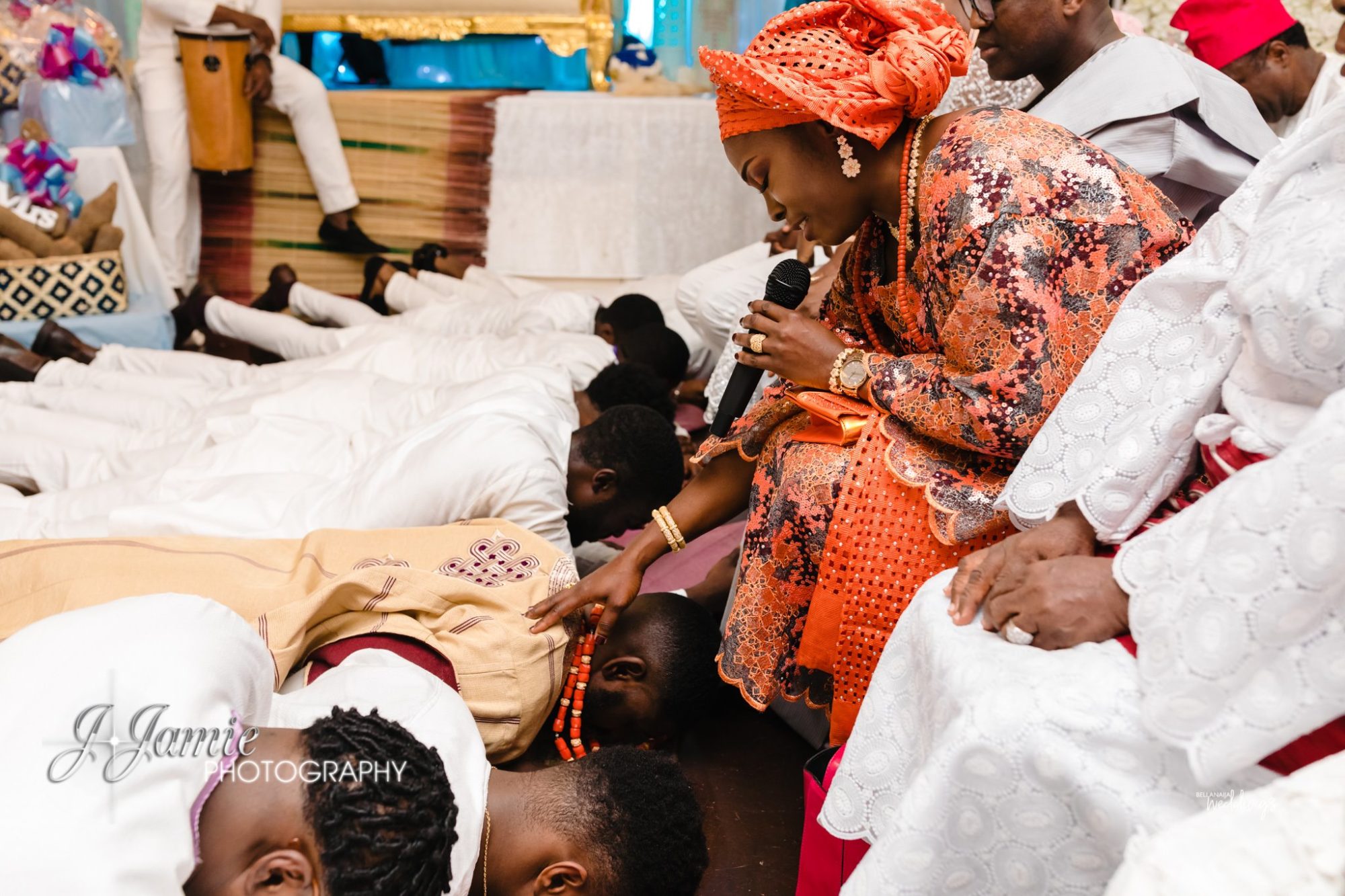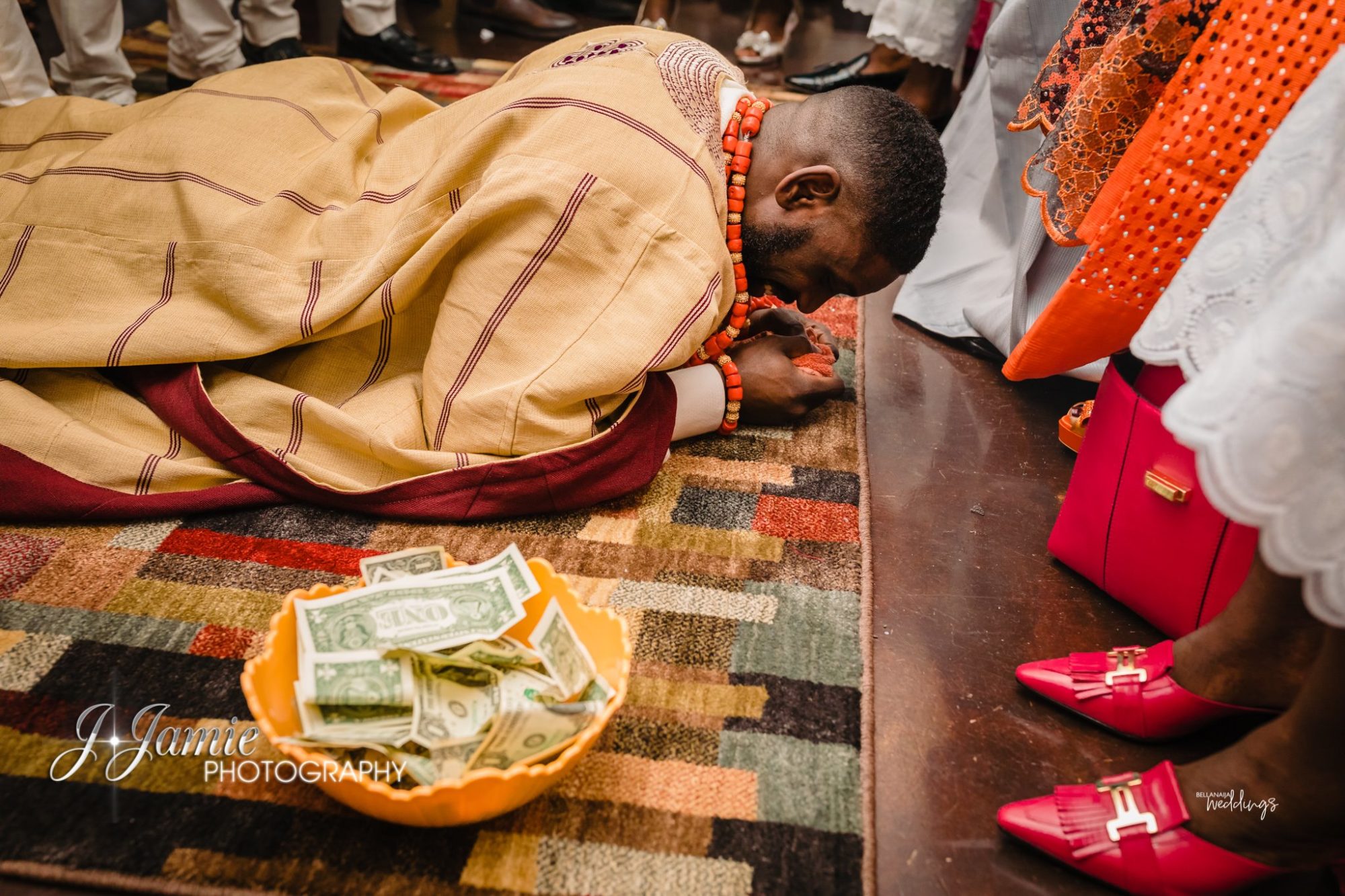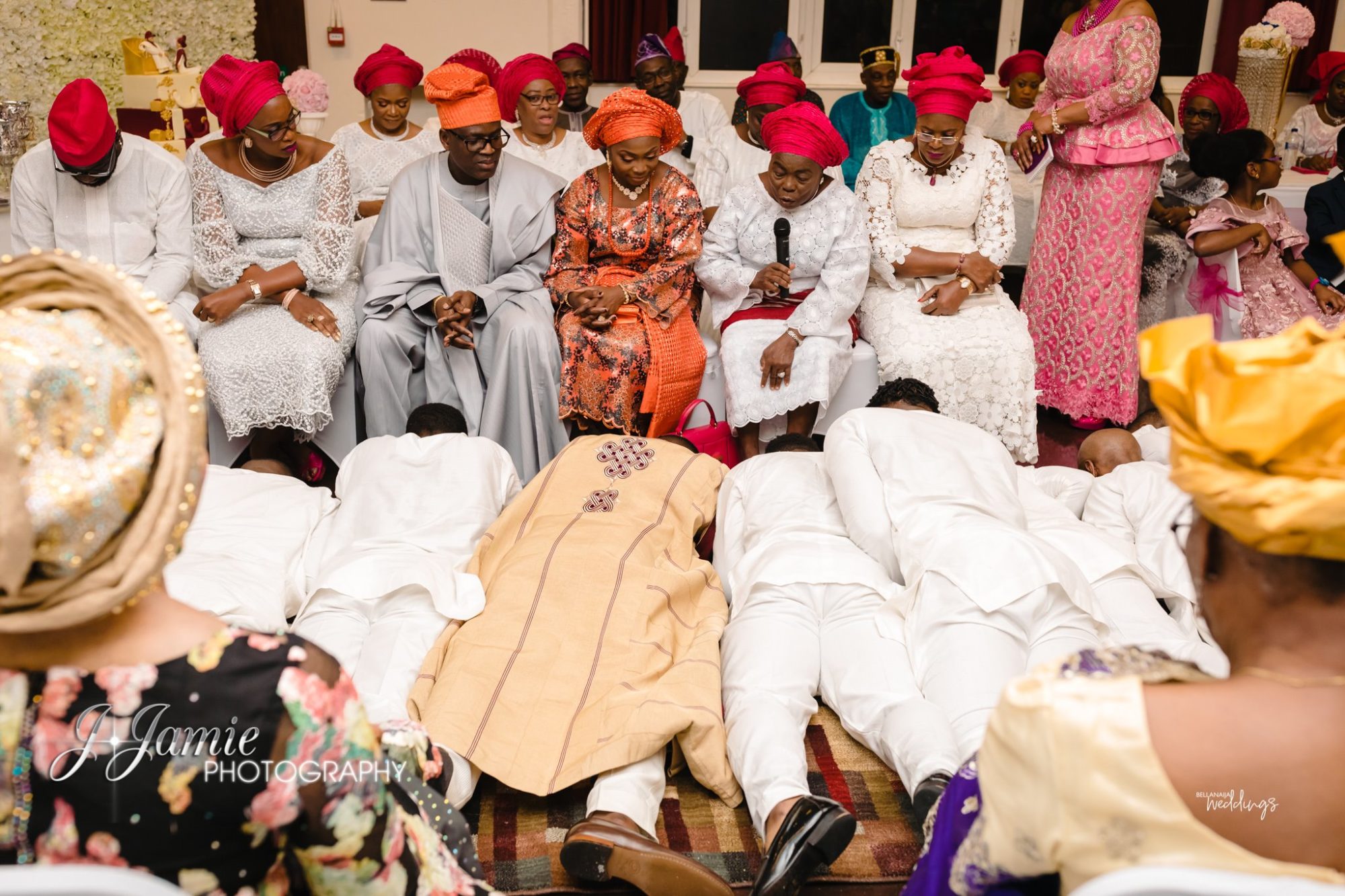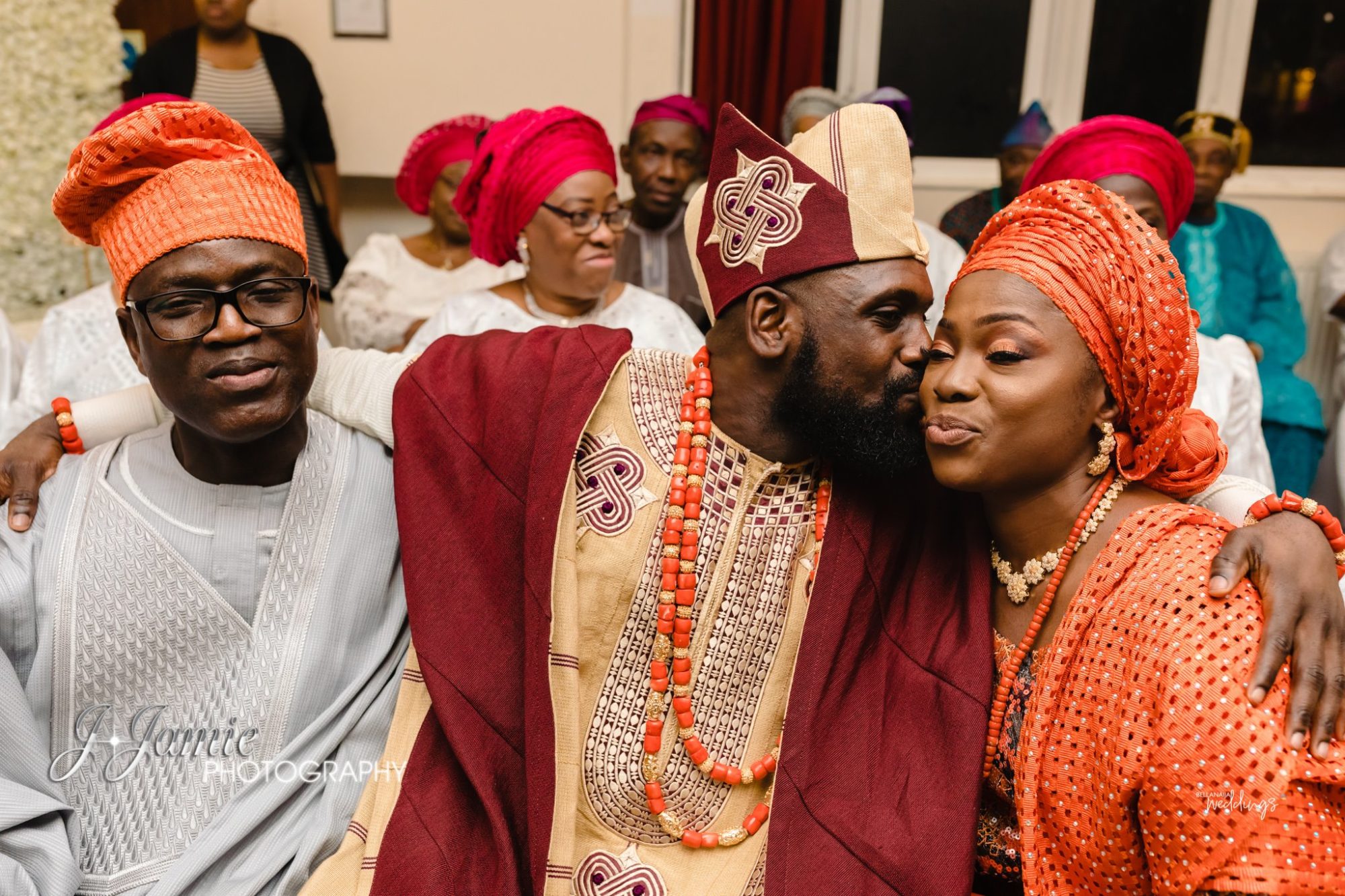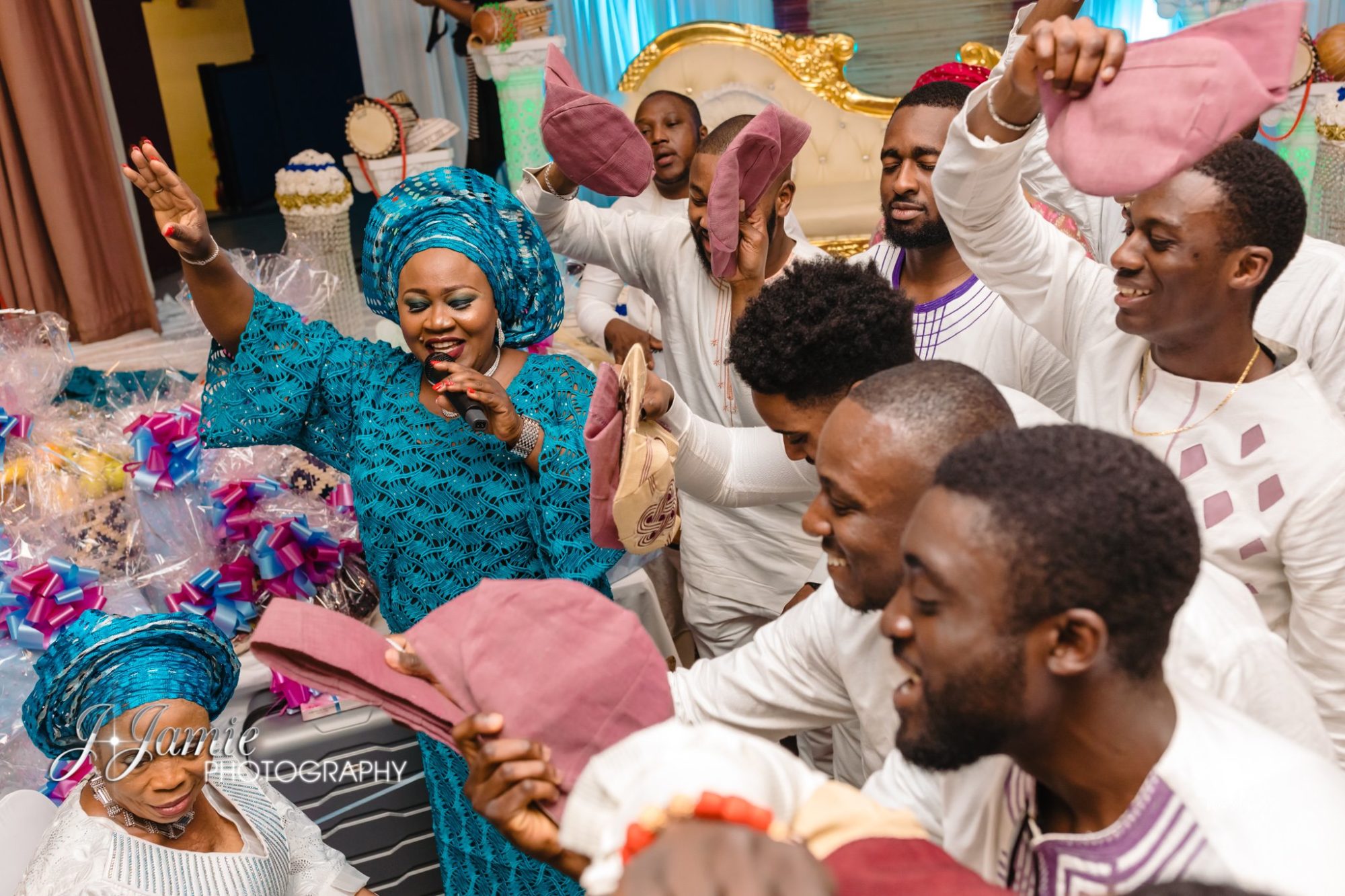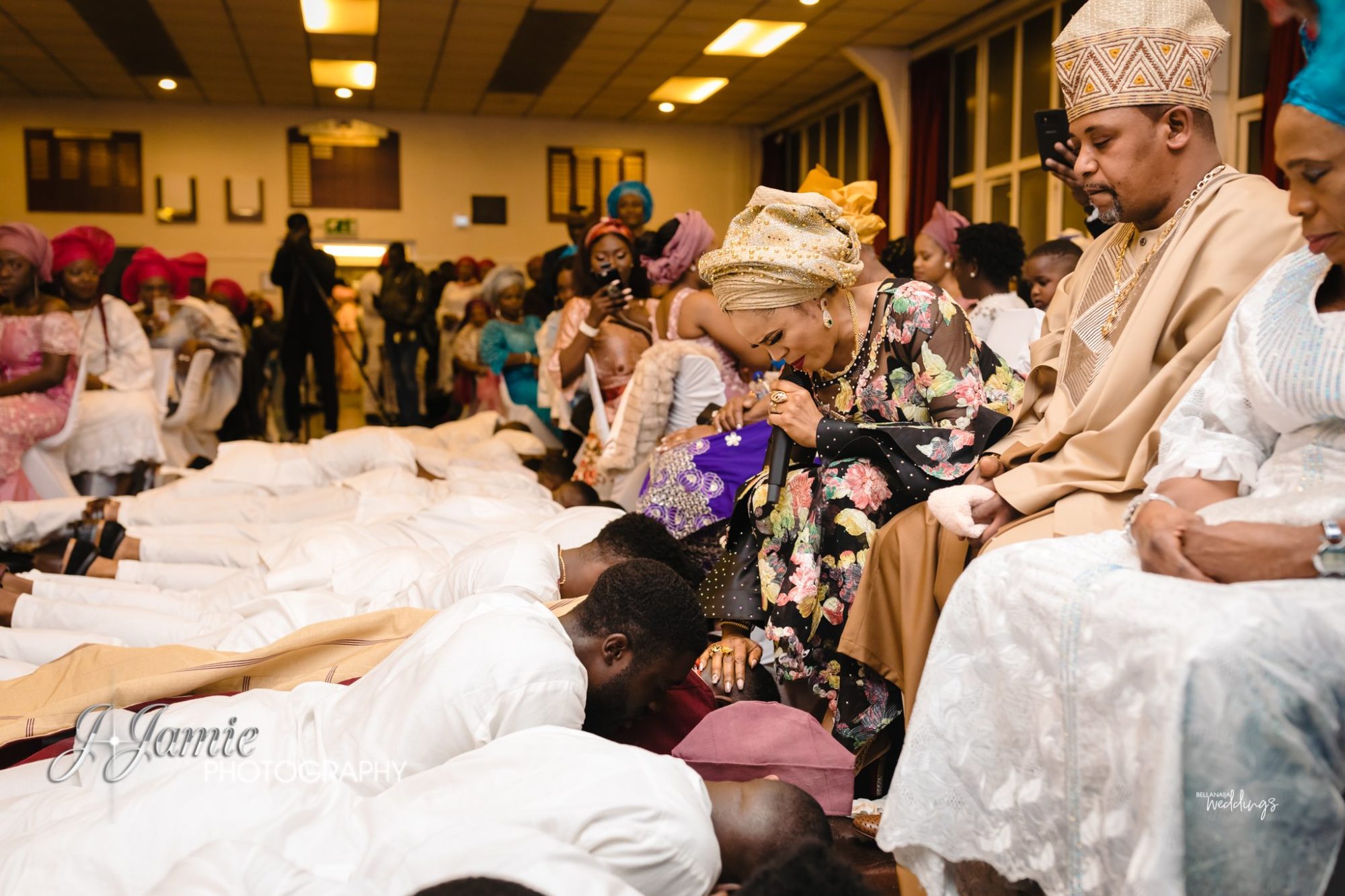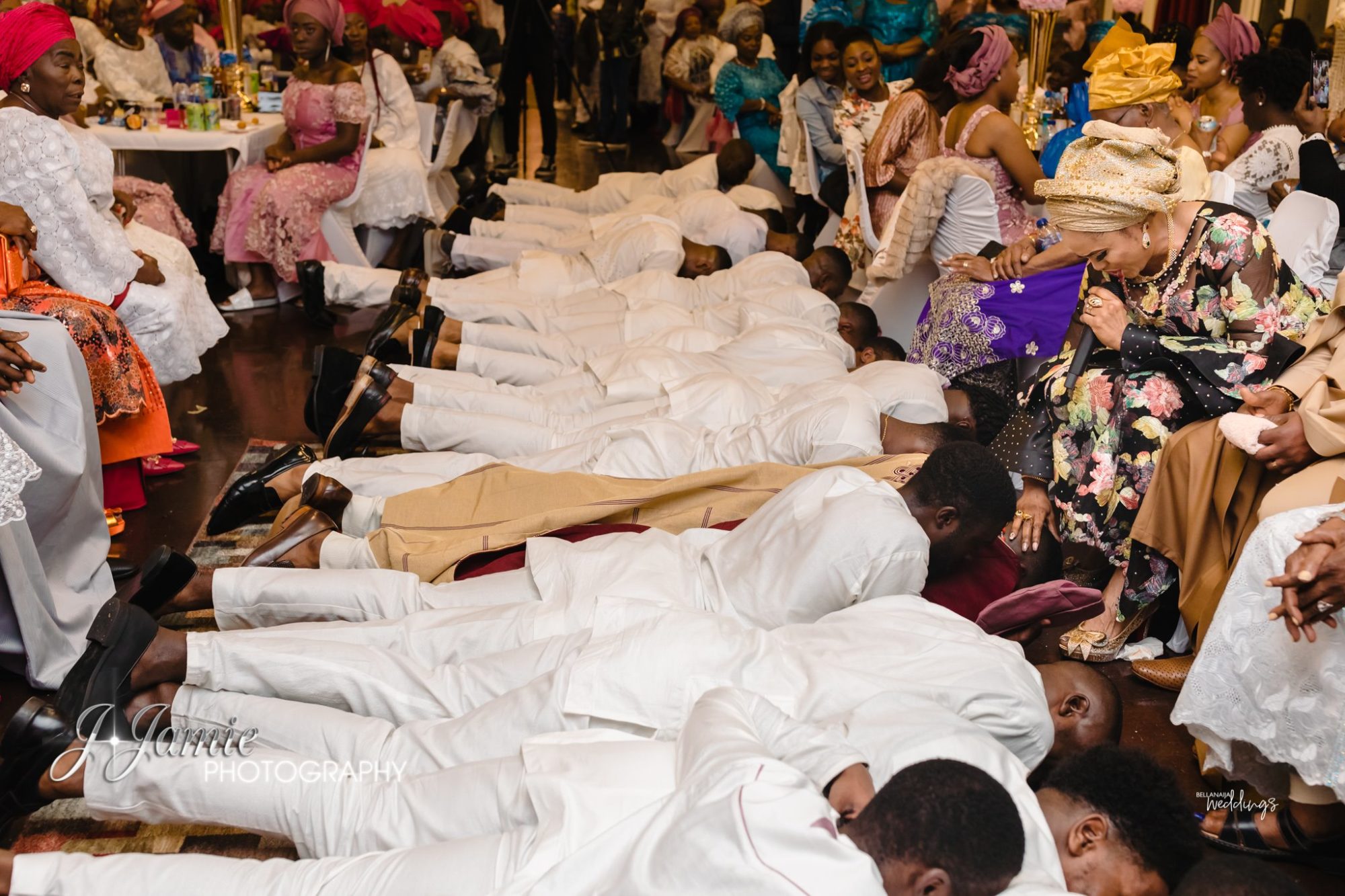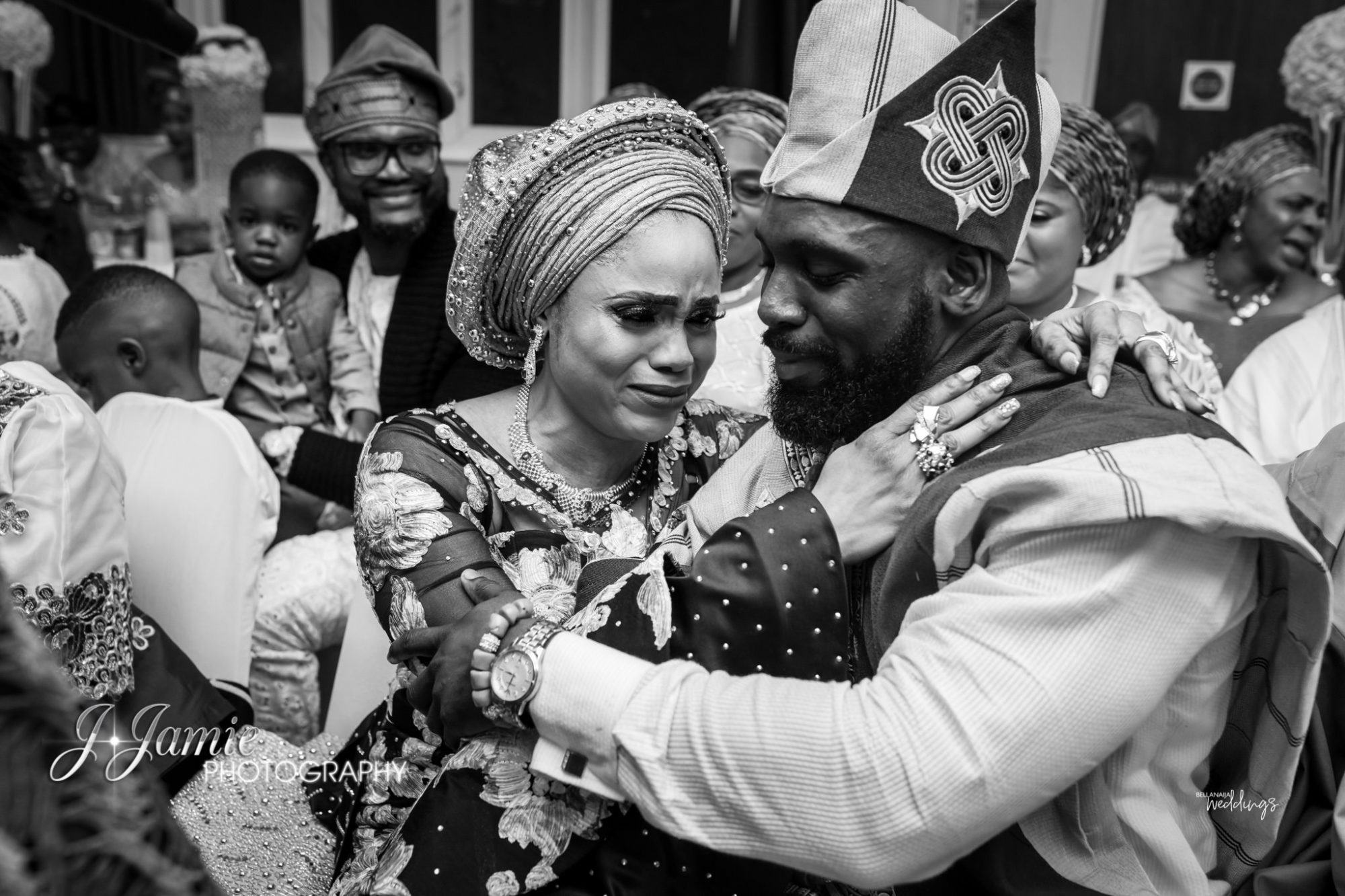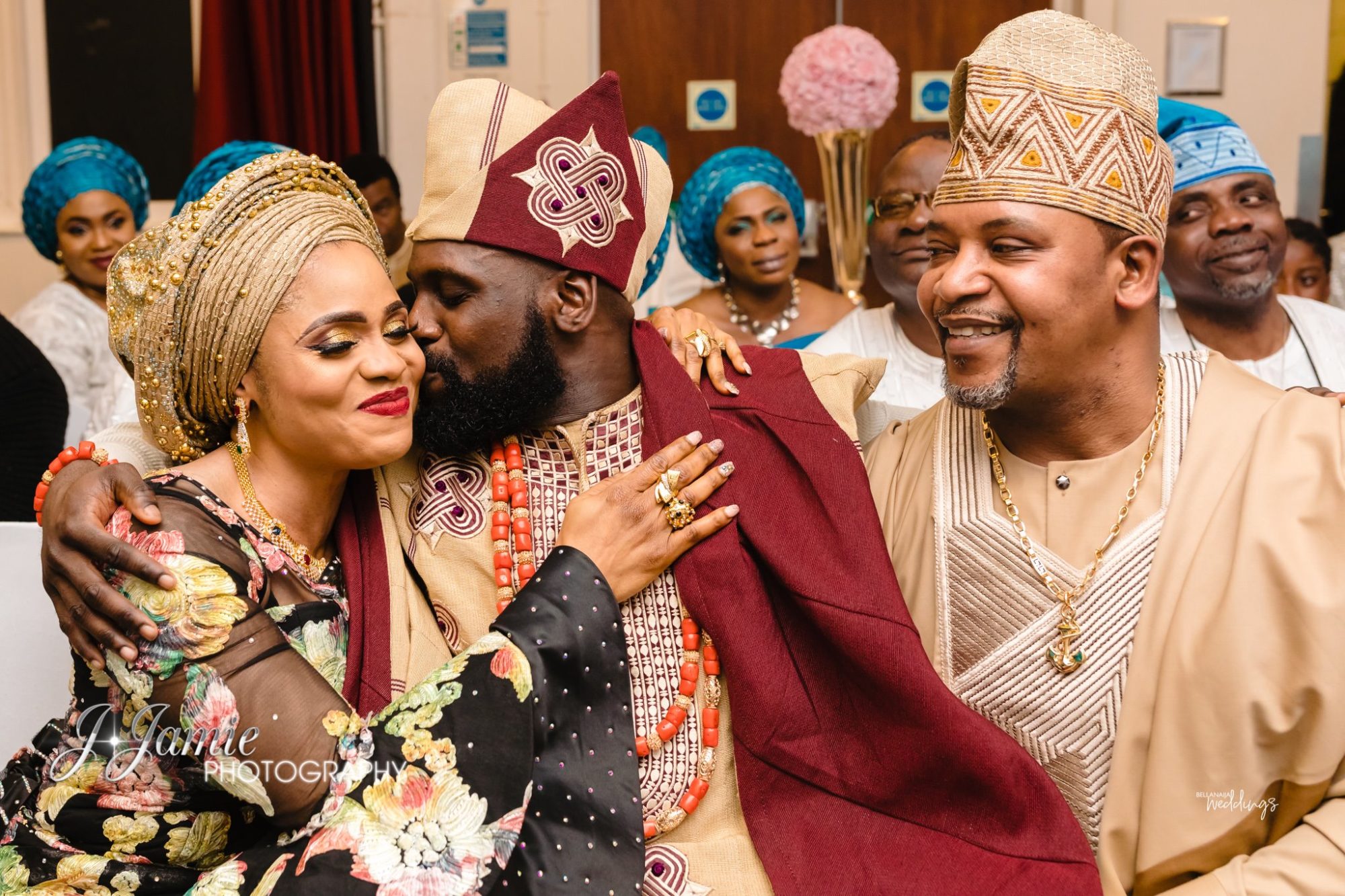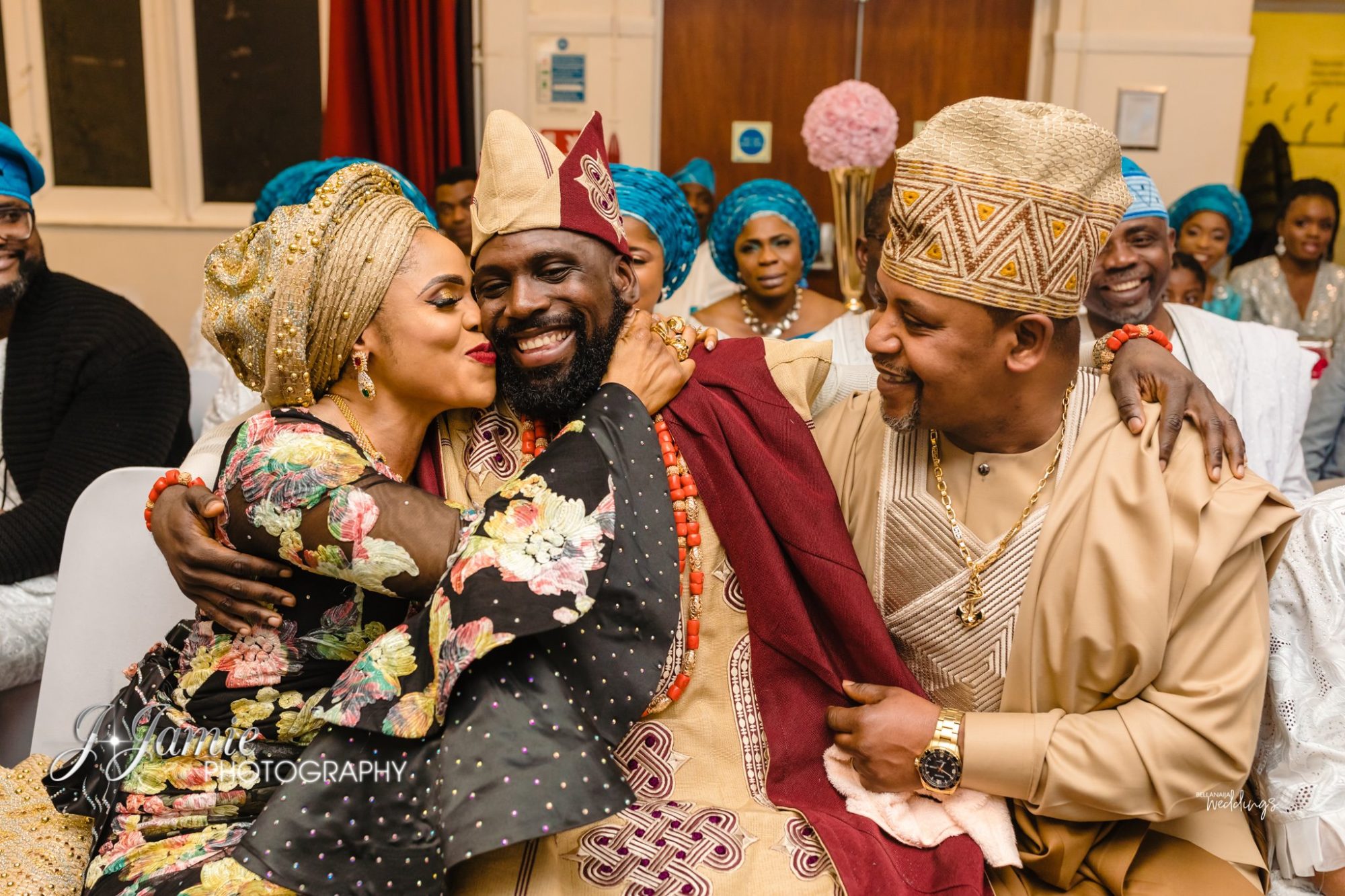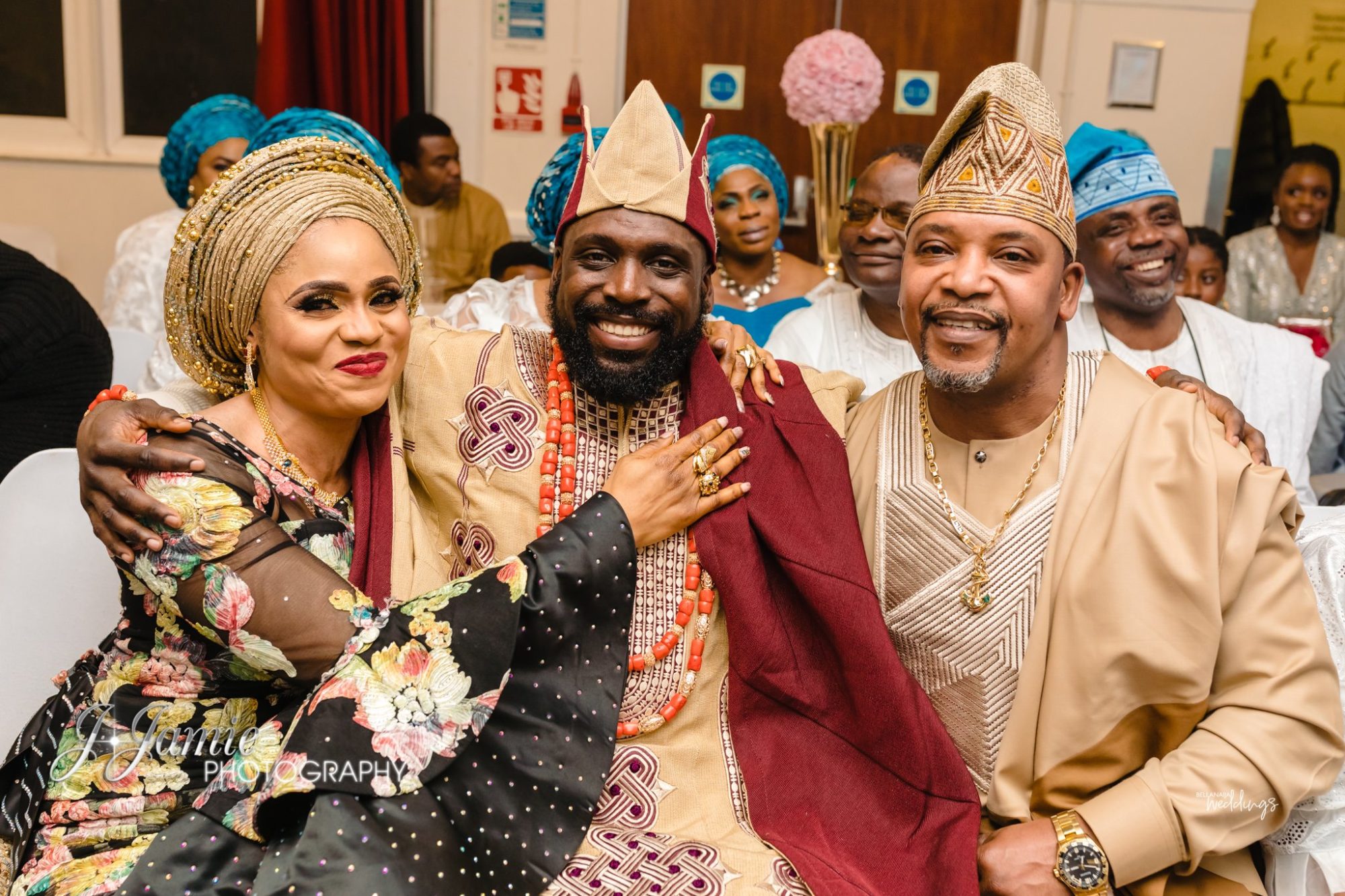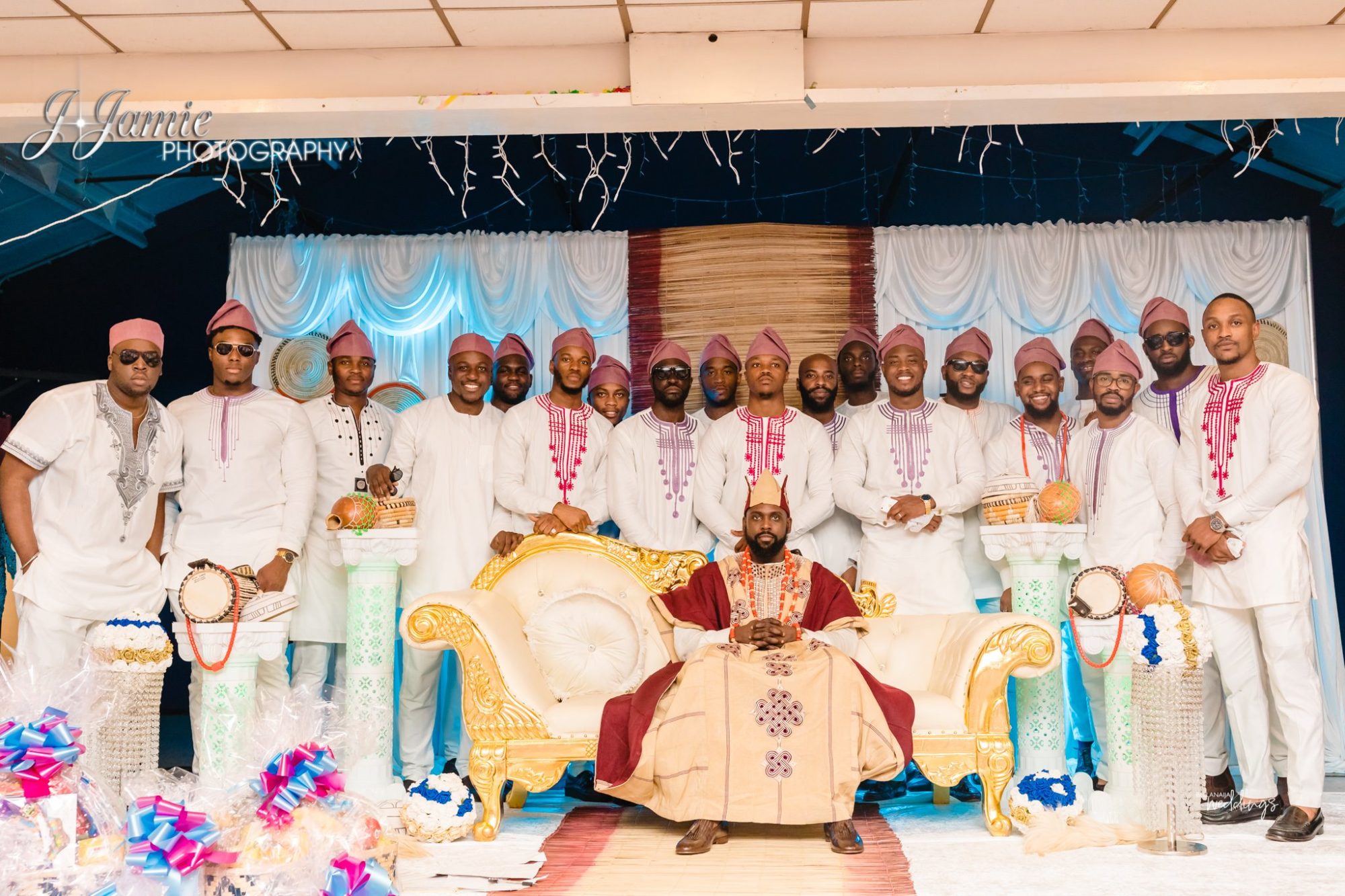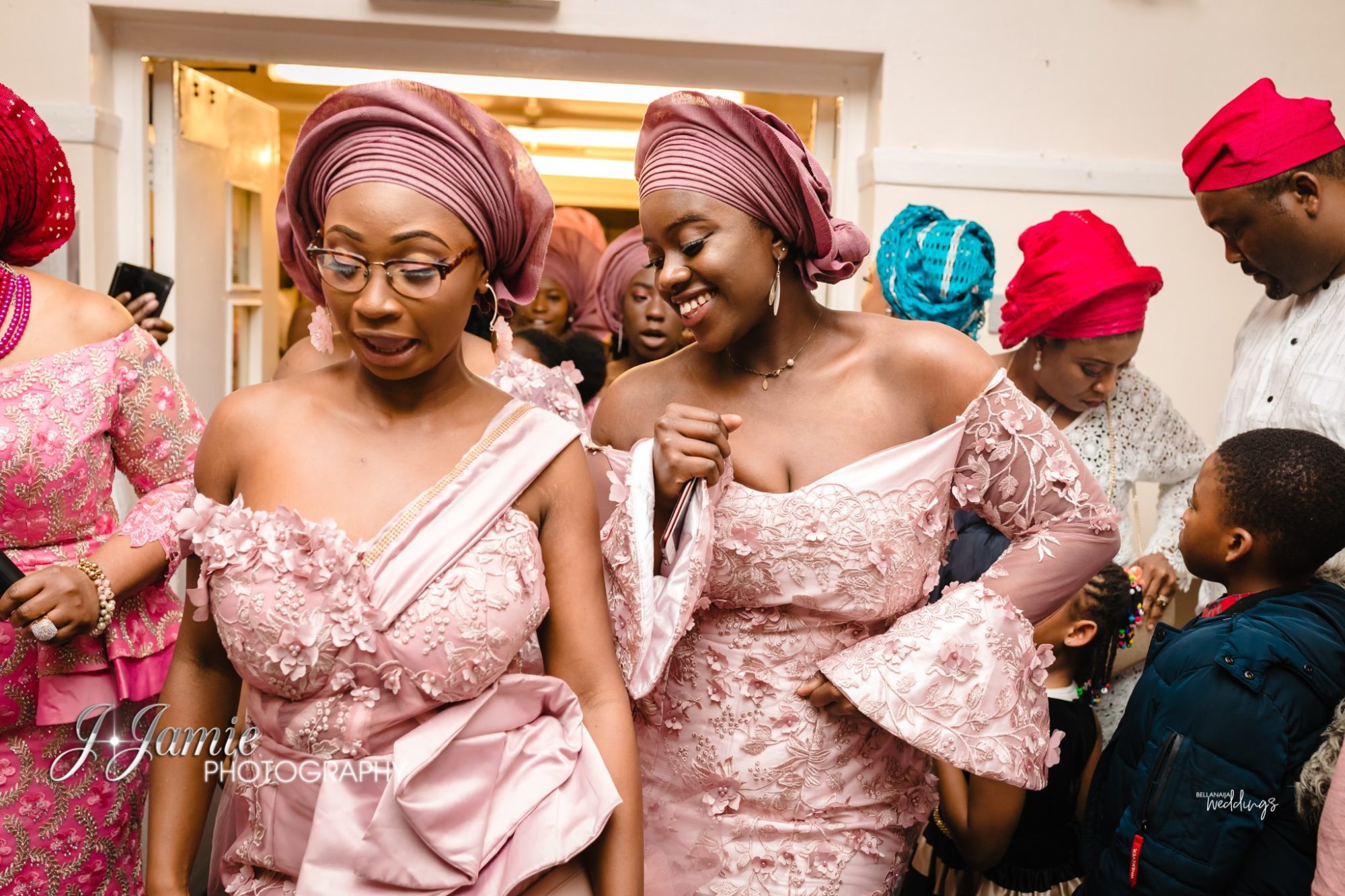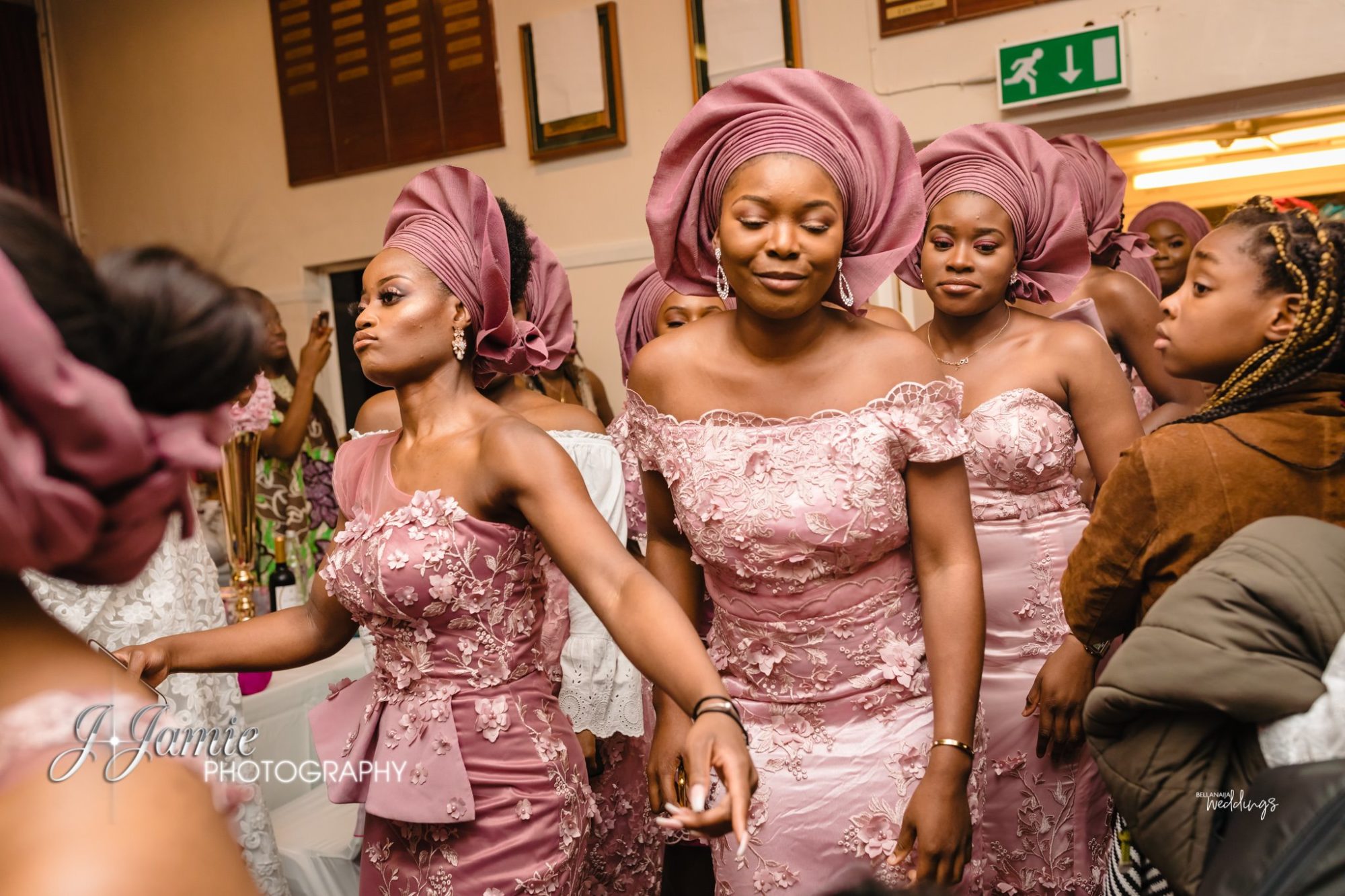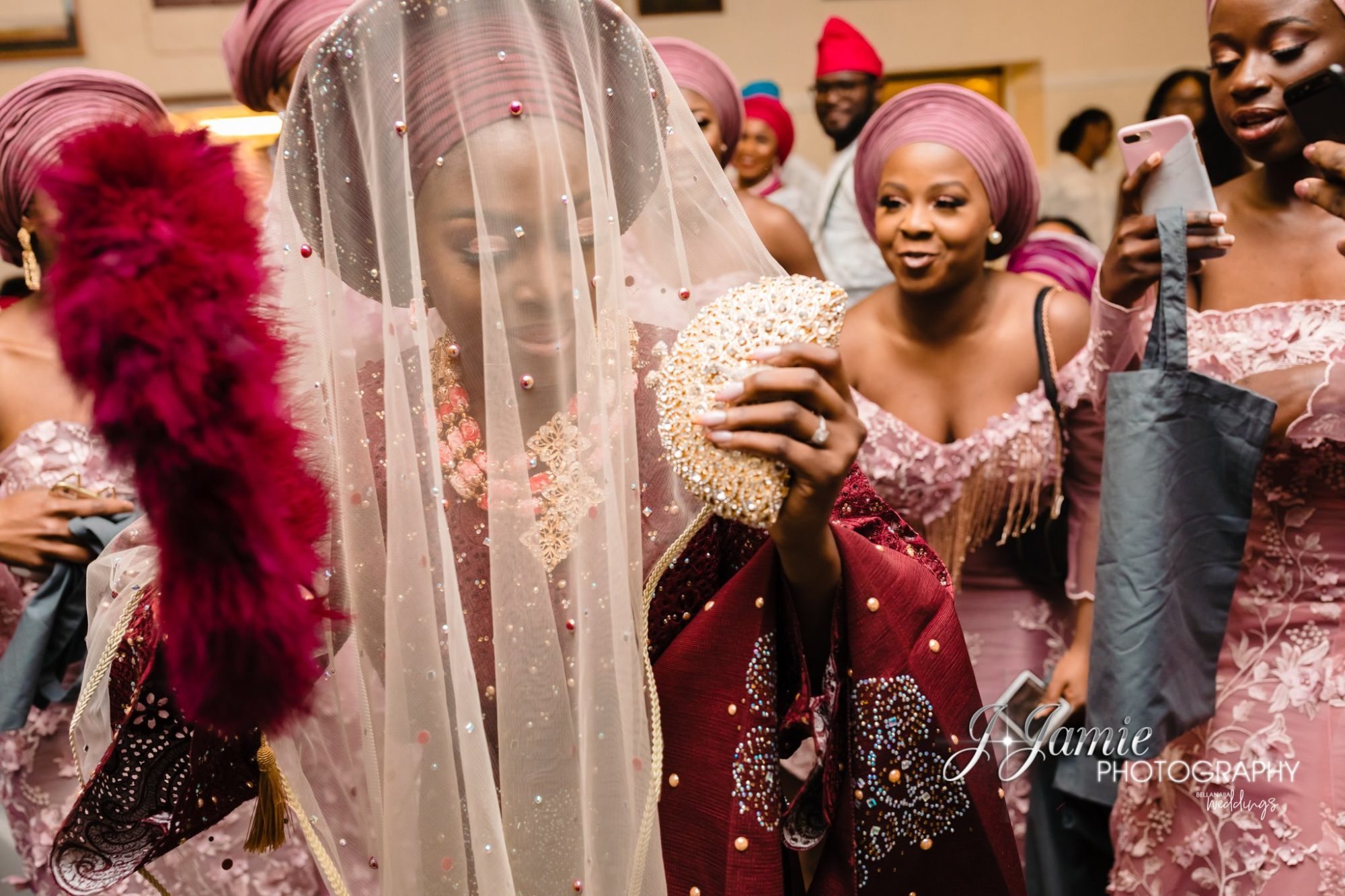 Fast forward 4 months later, GVC had their anniversary programme and we were both a part of the mass choir obviously but something interesting happened on the first day of the event. One of my closest friends told me in the morning to "open your eyes well to see Abidemi. She is an interesting person and I see you guys together".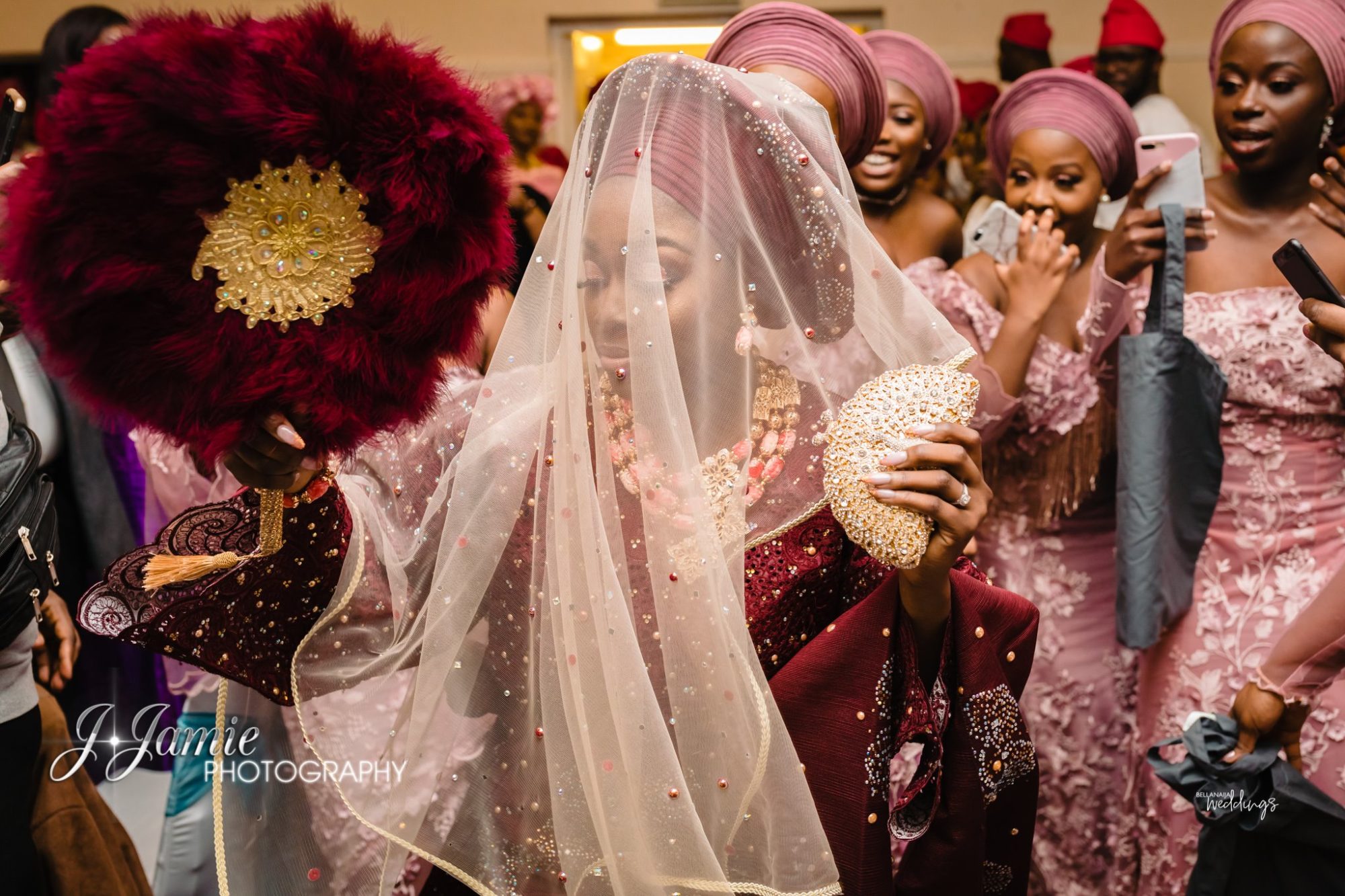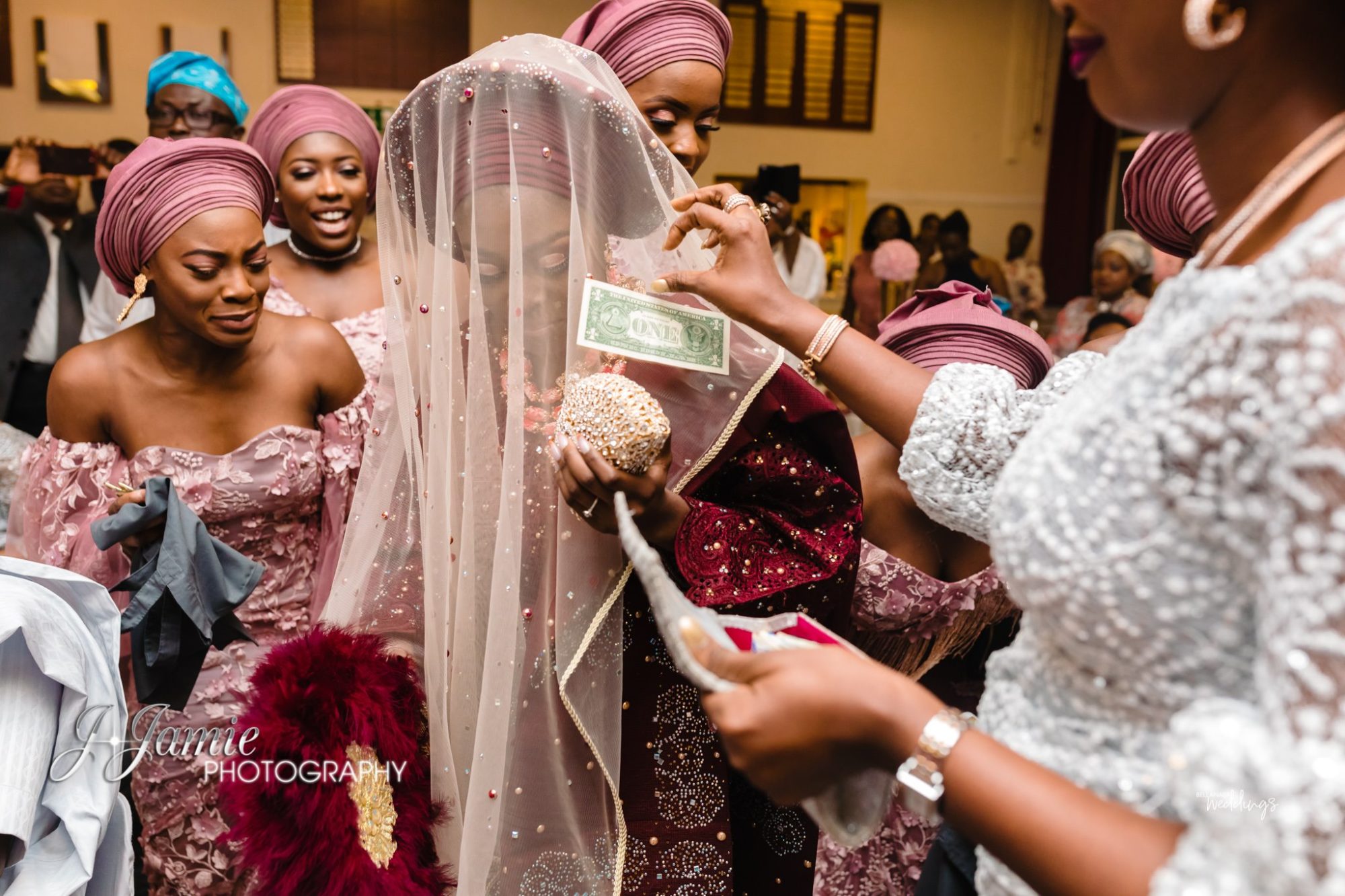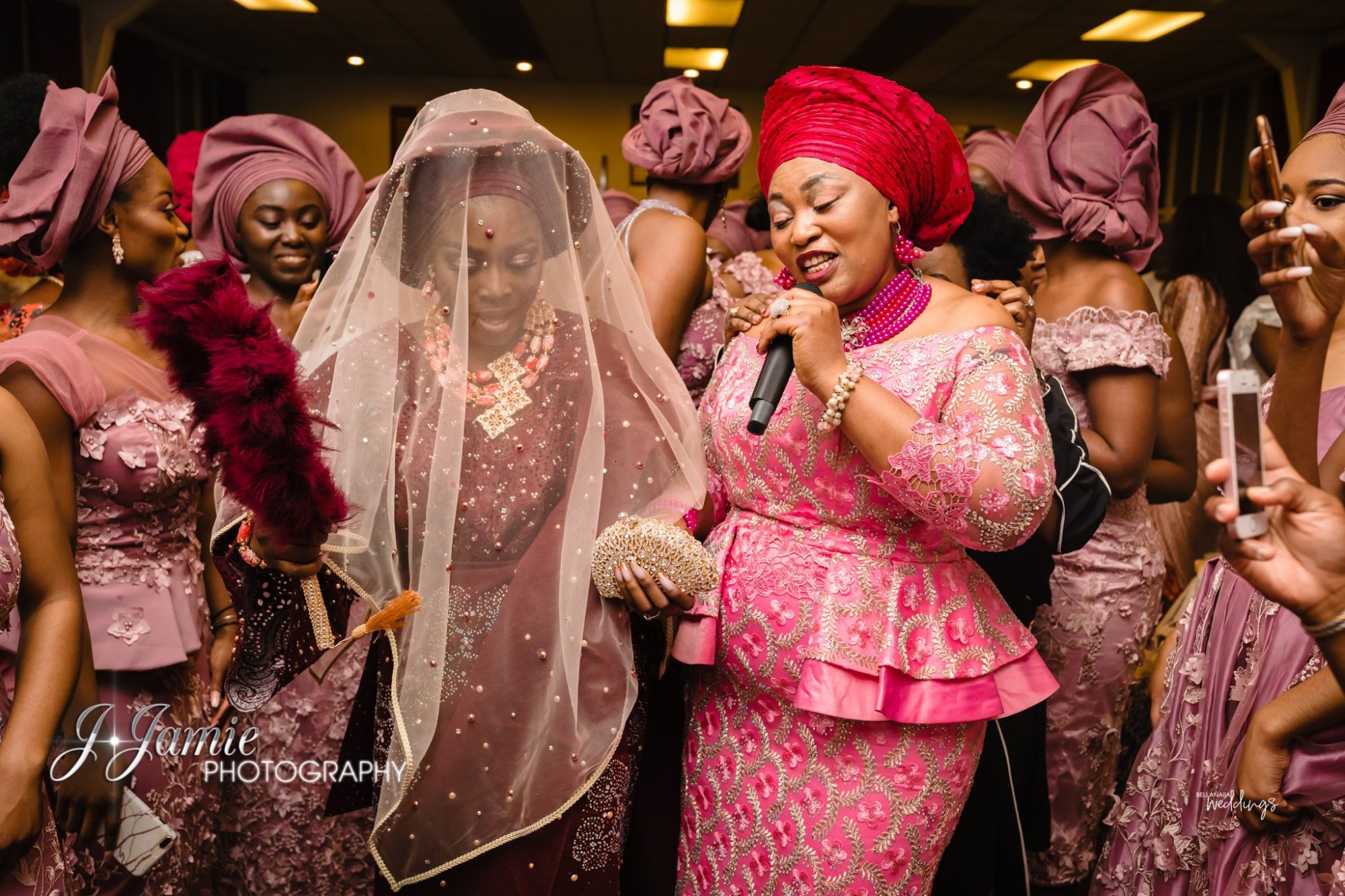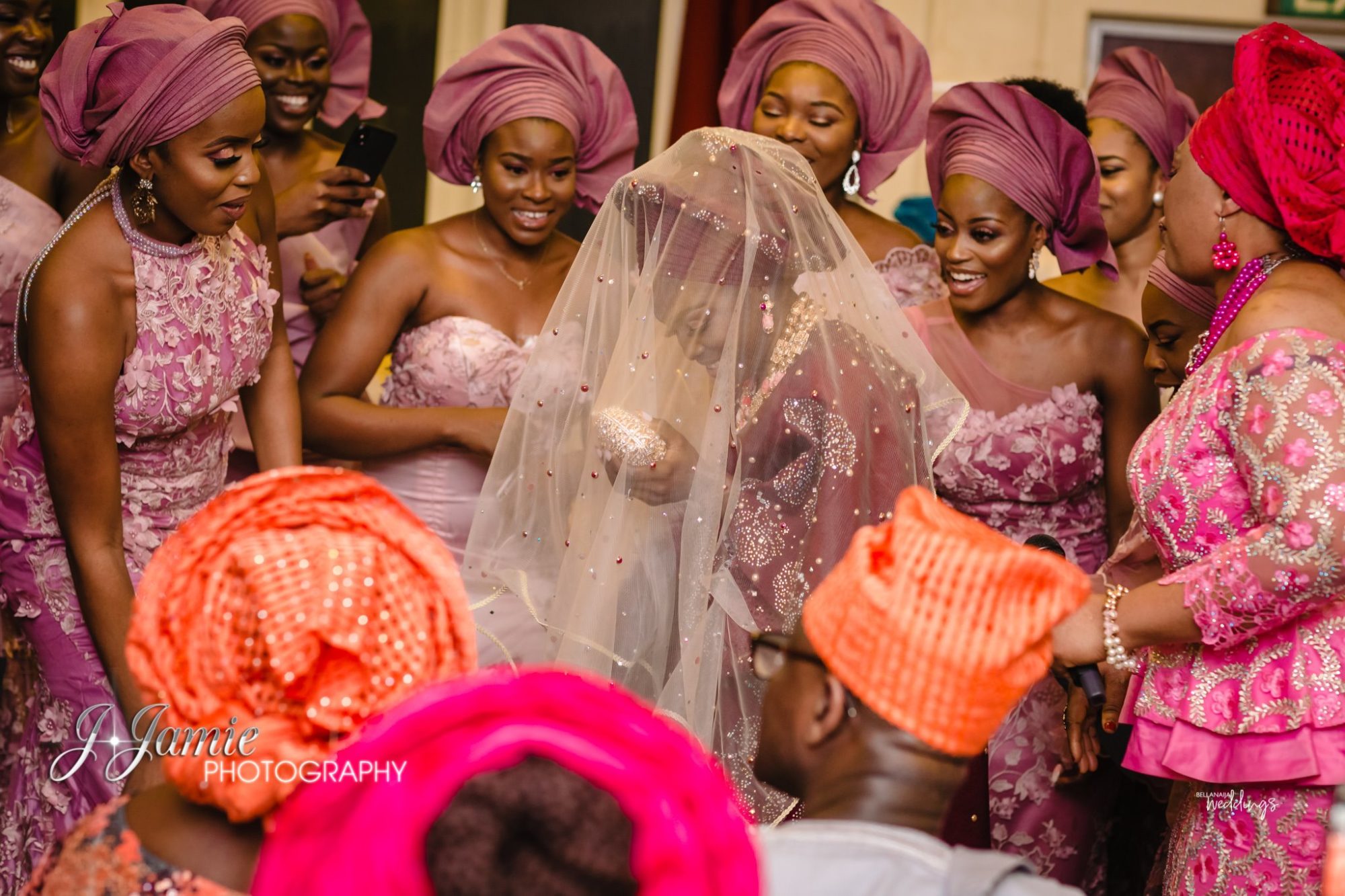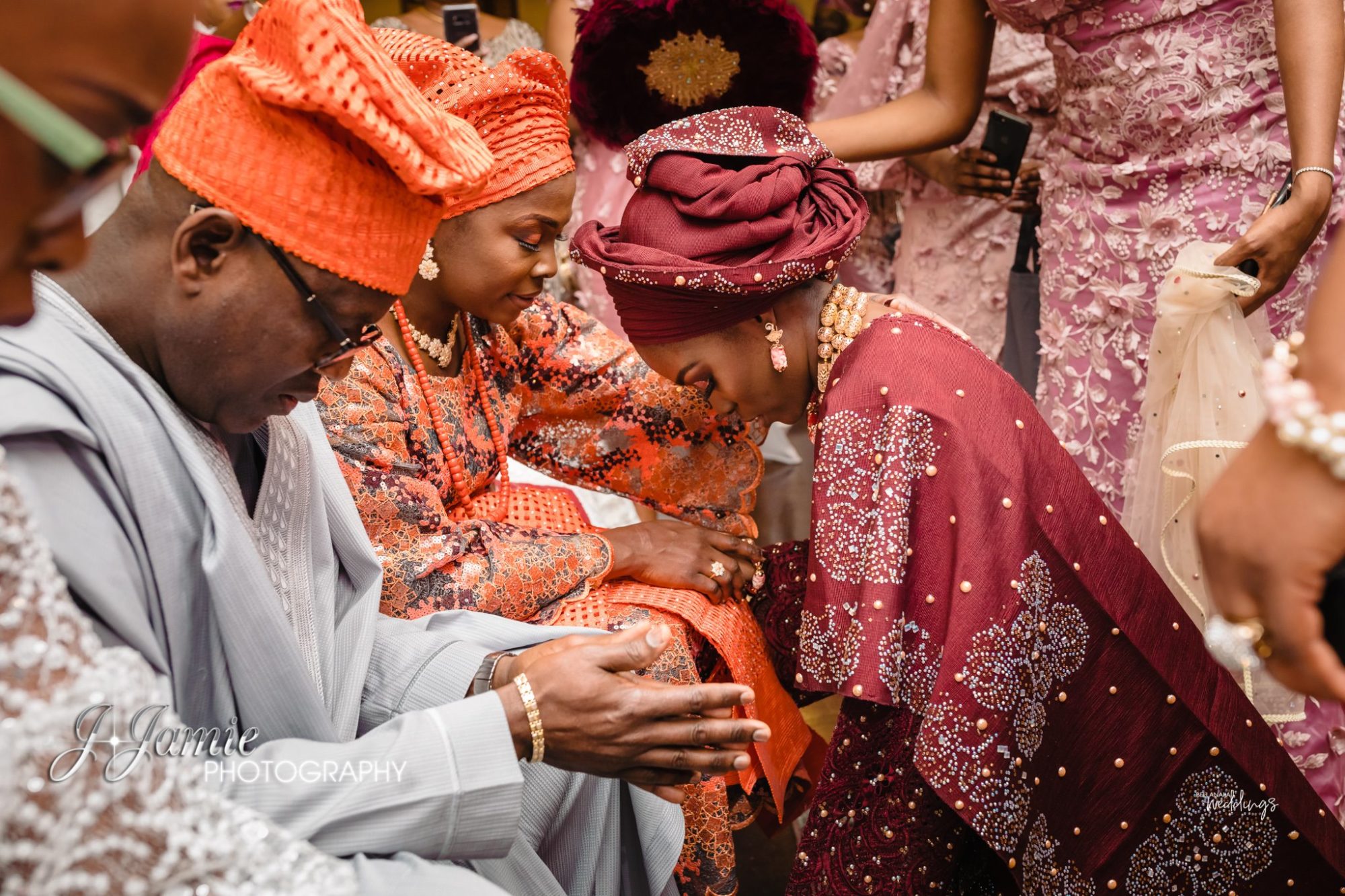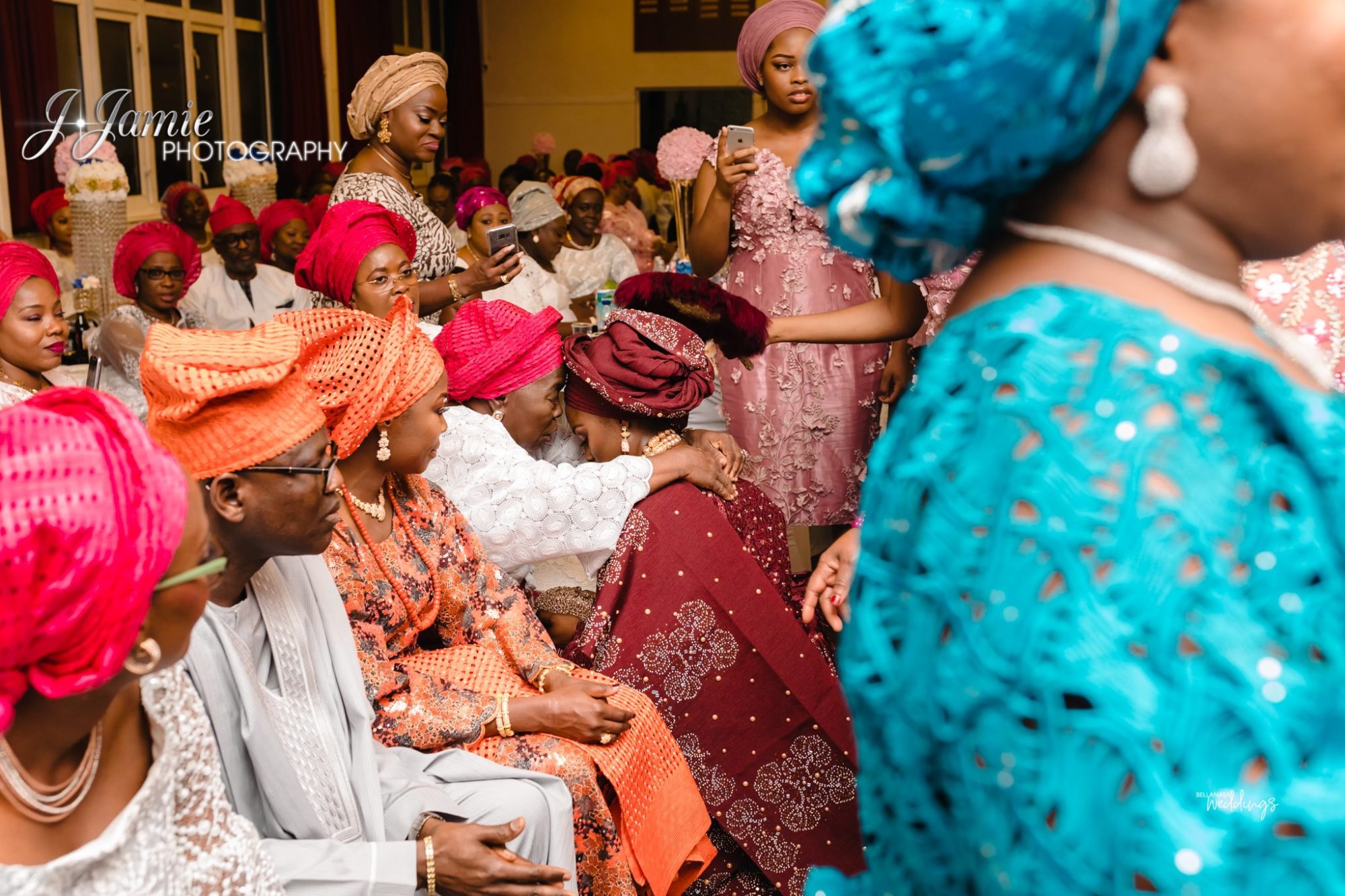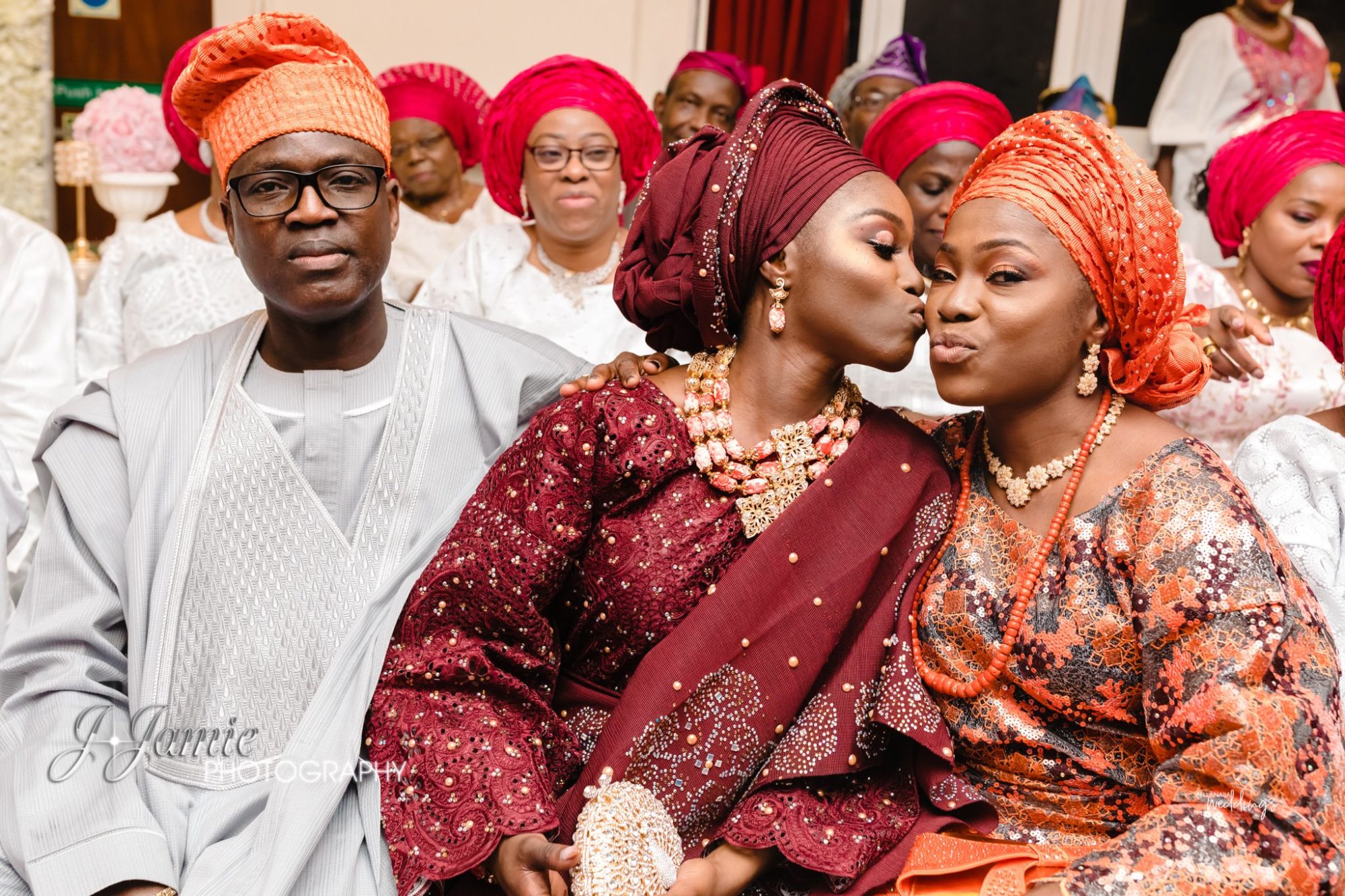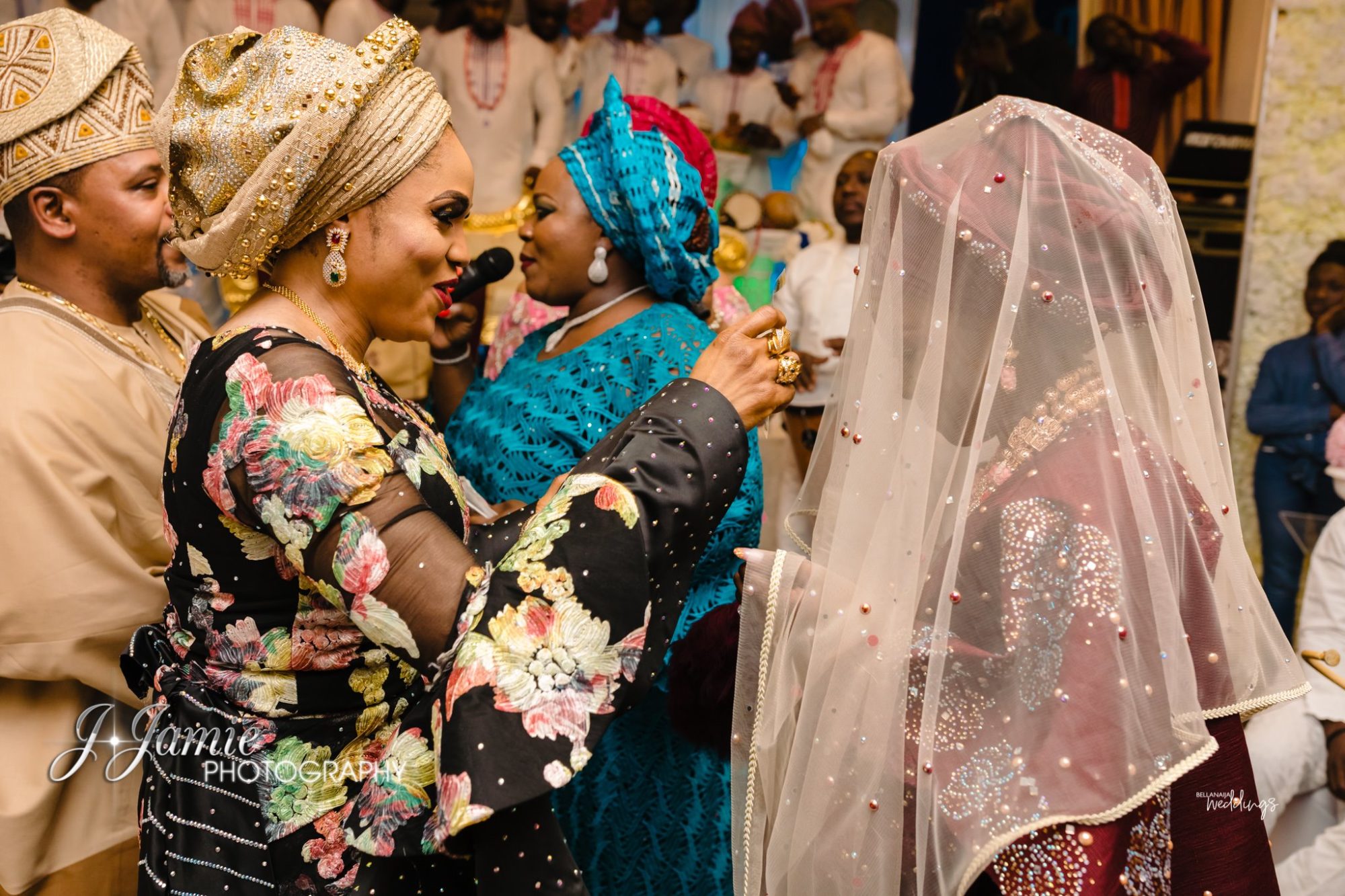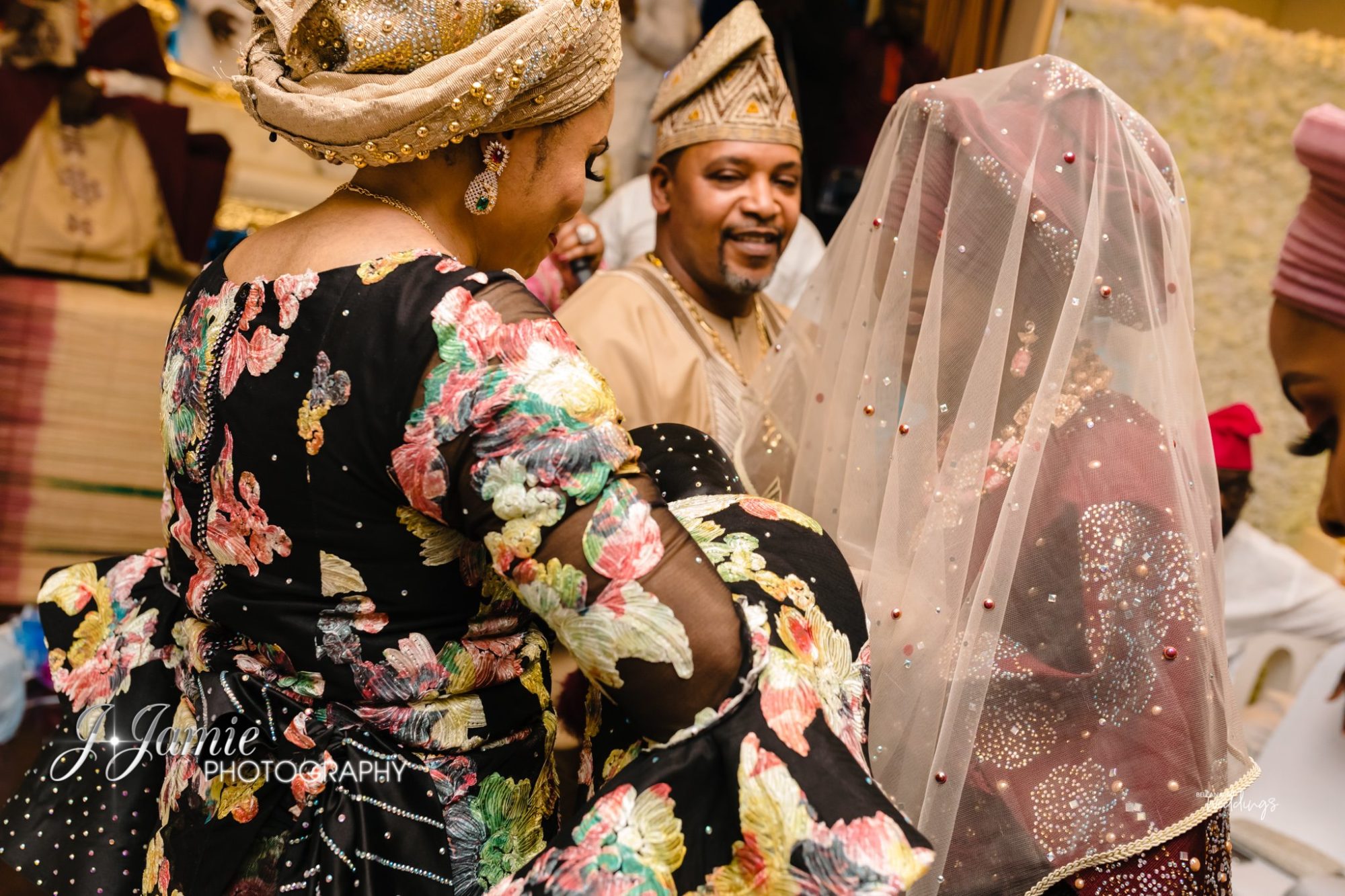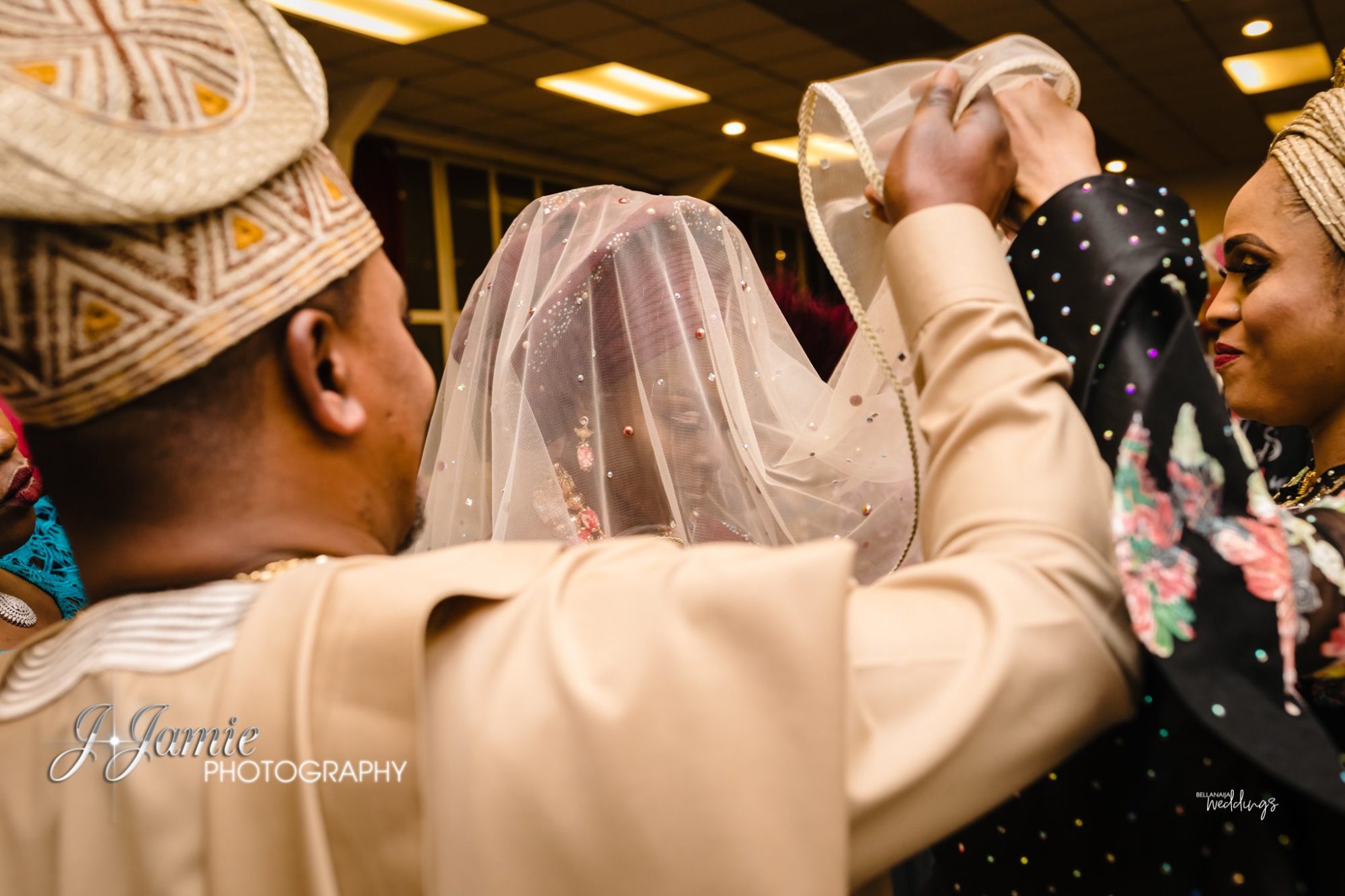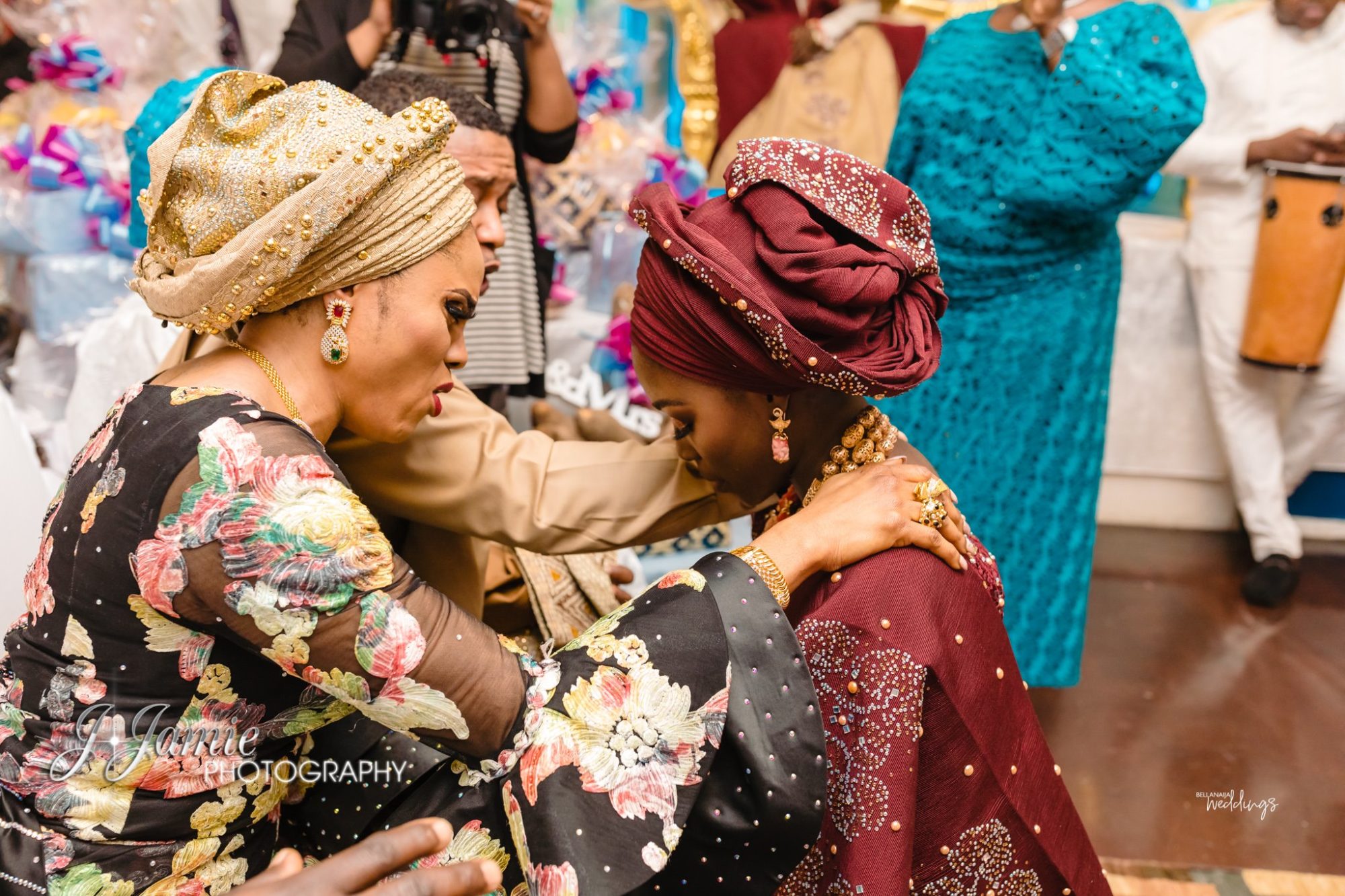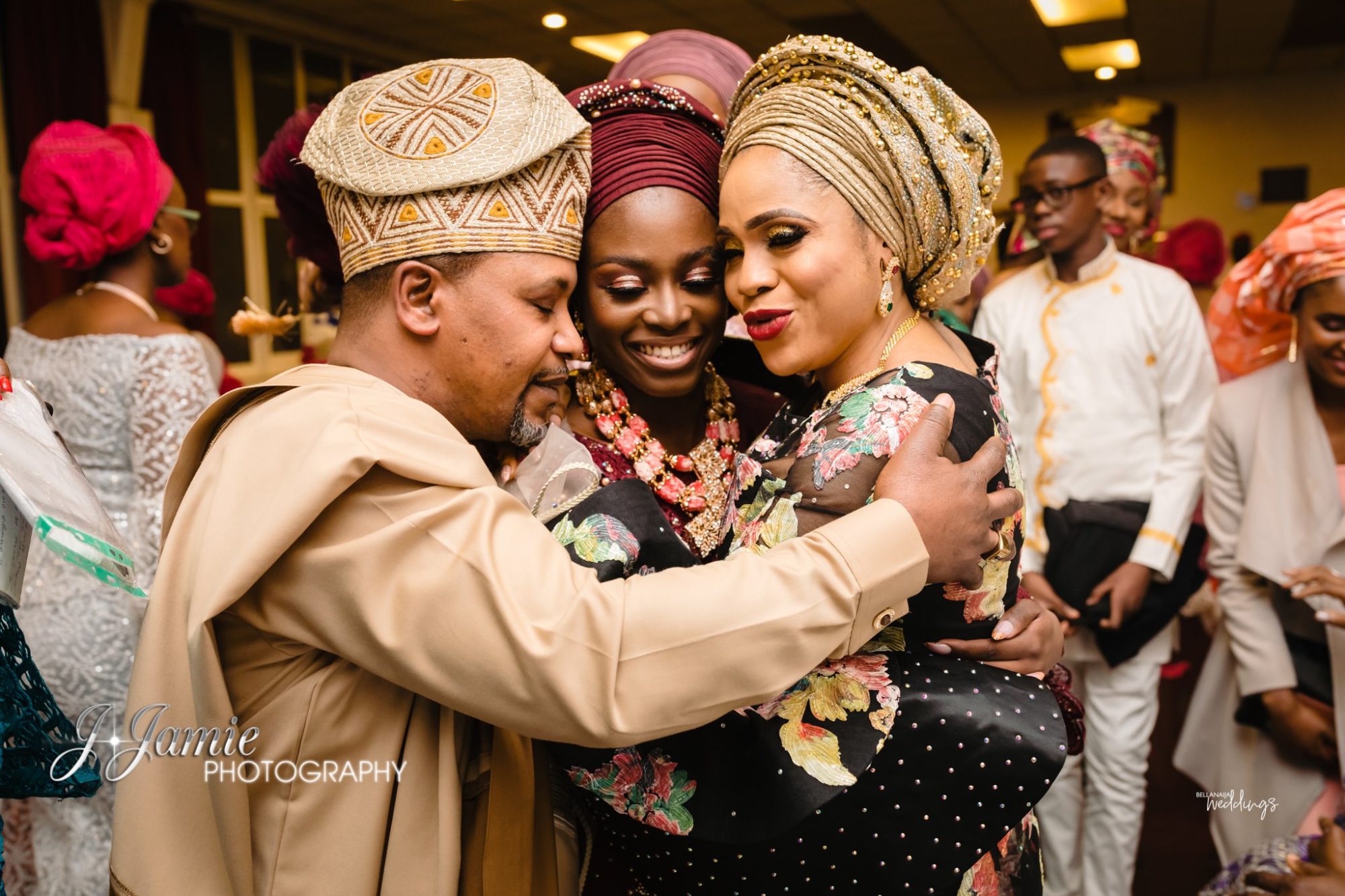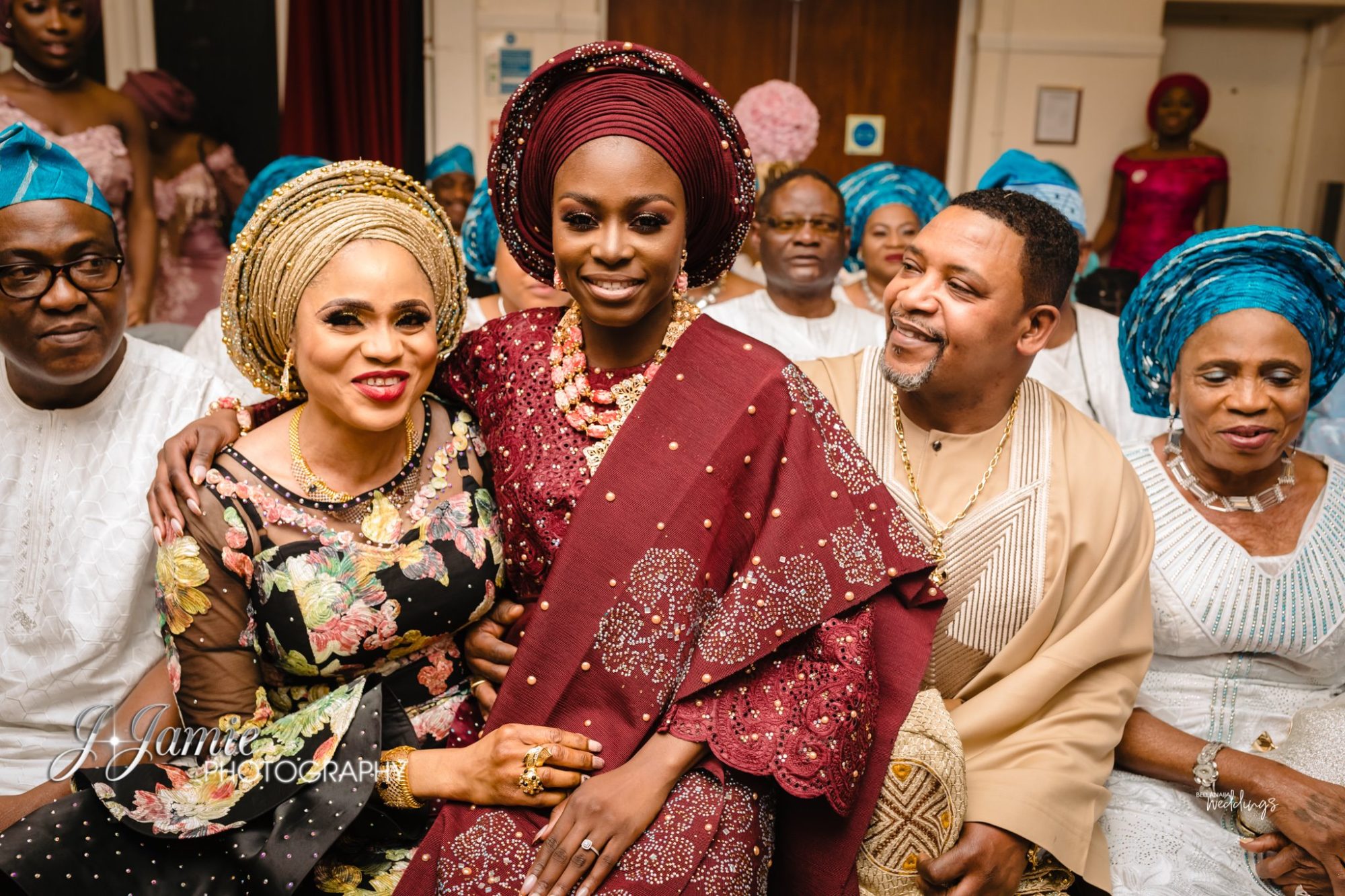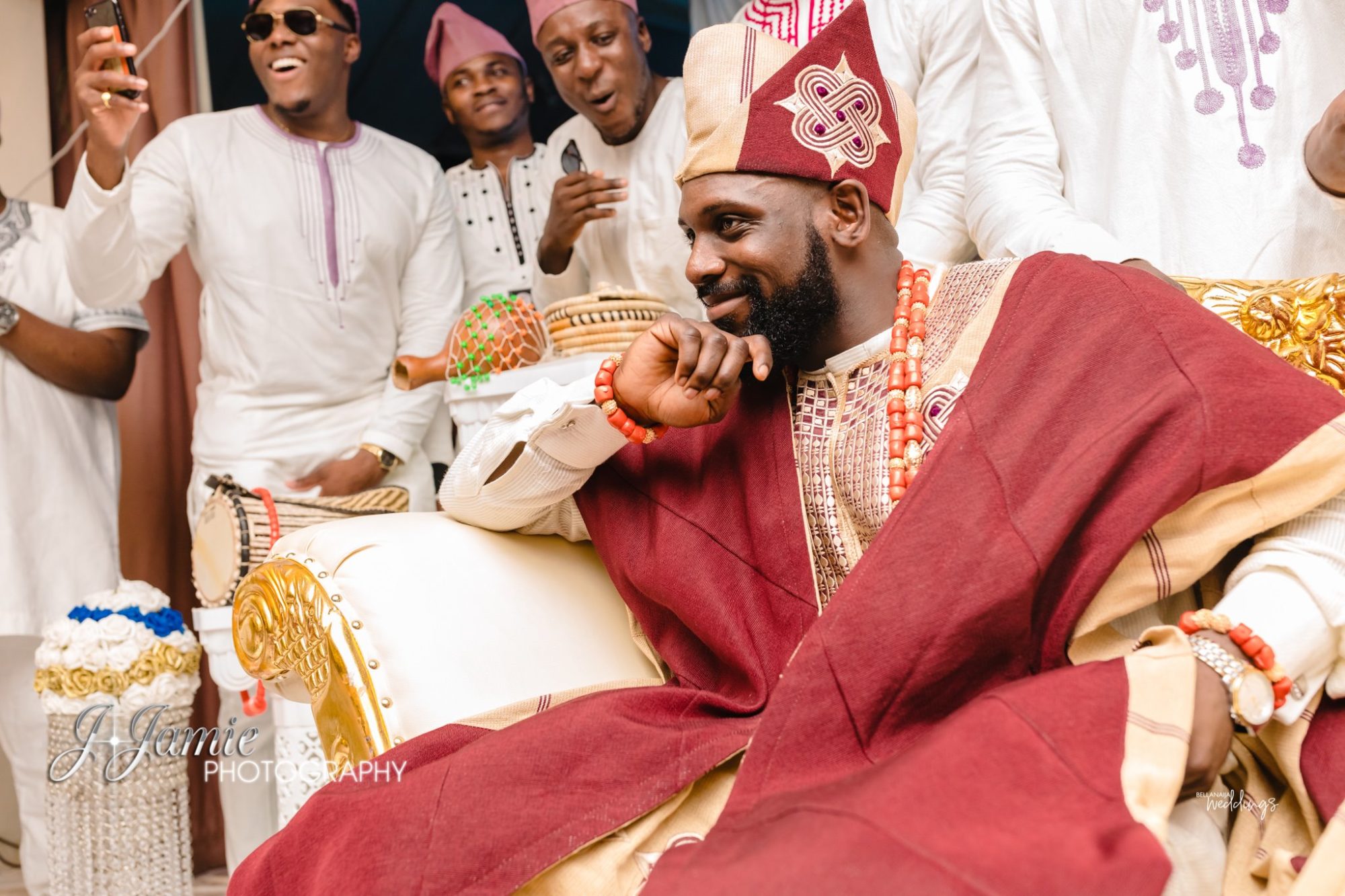 I thought to myself "The small youth that likes to wear make-up all the time with her friends? Why her?". Not going to lie she was looking quite buff some days I've seen her and also thought to myself previously "What if Abidemi was my future wife?" and I was like no, that's so random, so she can't be. So, when I remembered that, I began to pray, speaking in tongues and everything. It got so serious I included my family into this asap.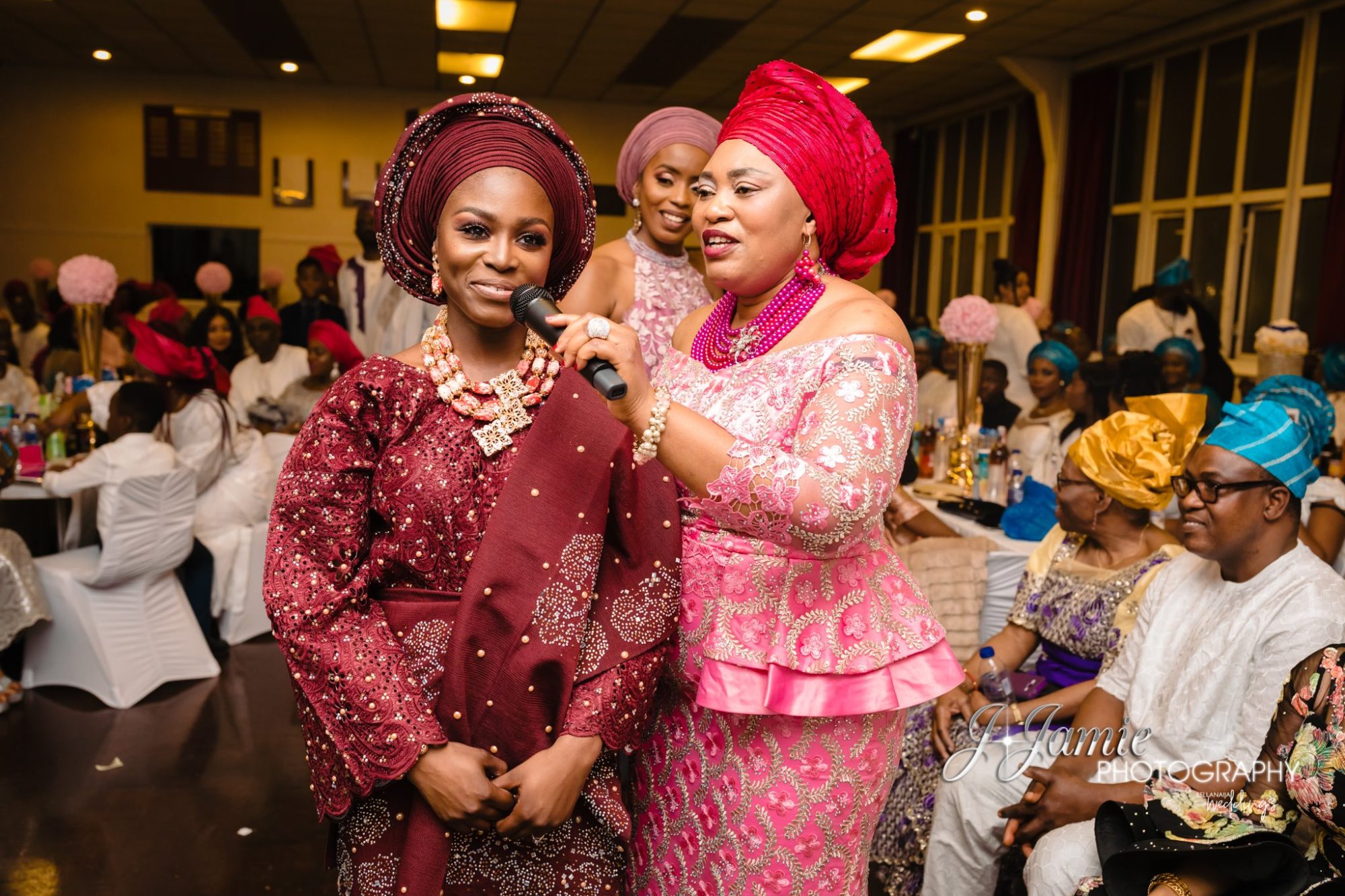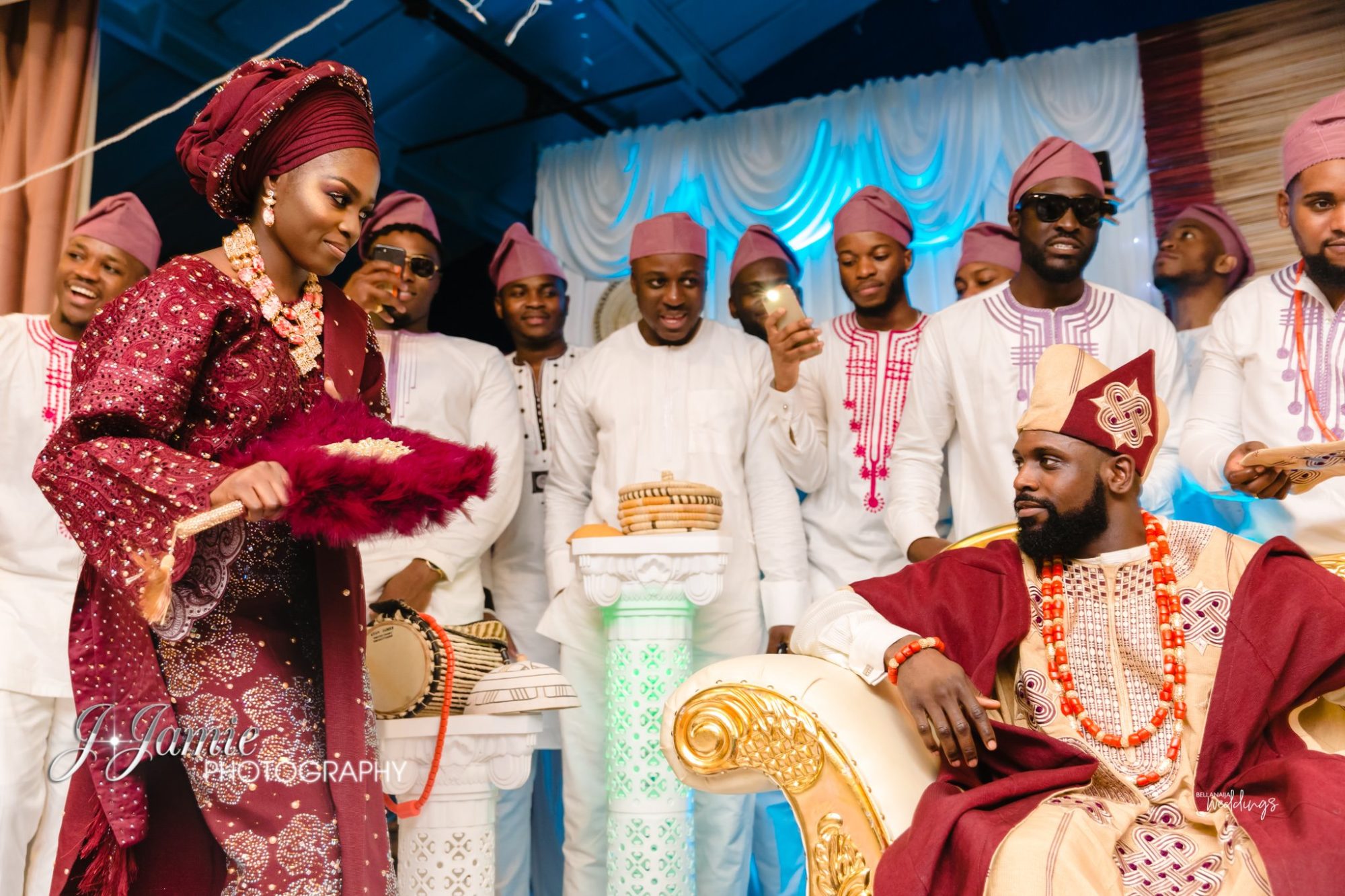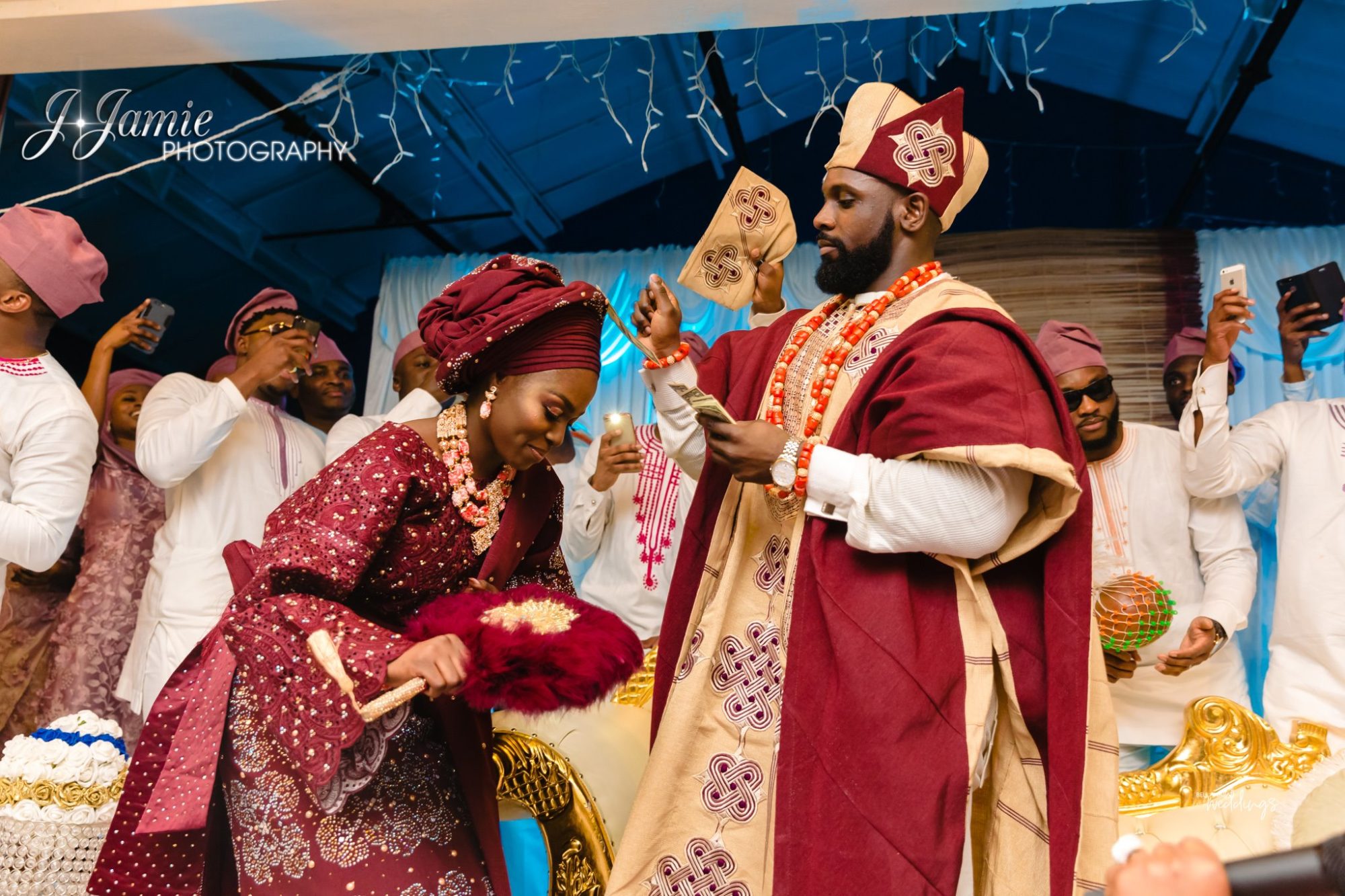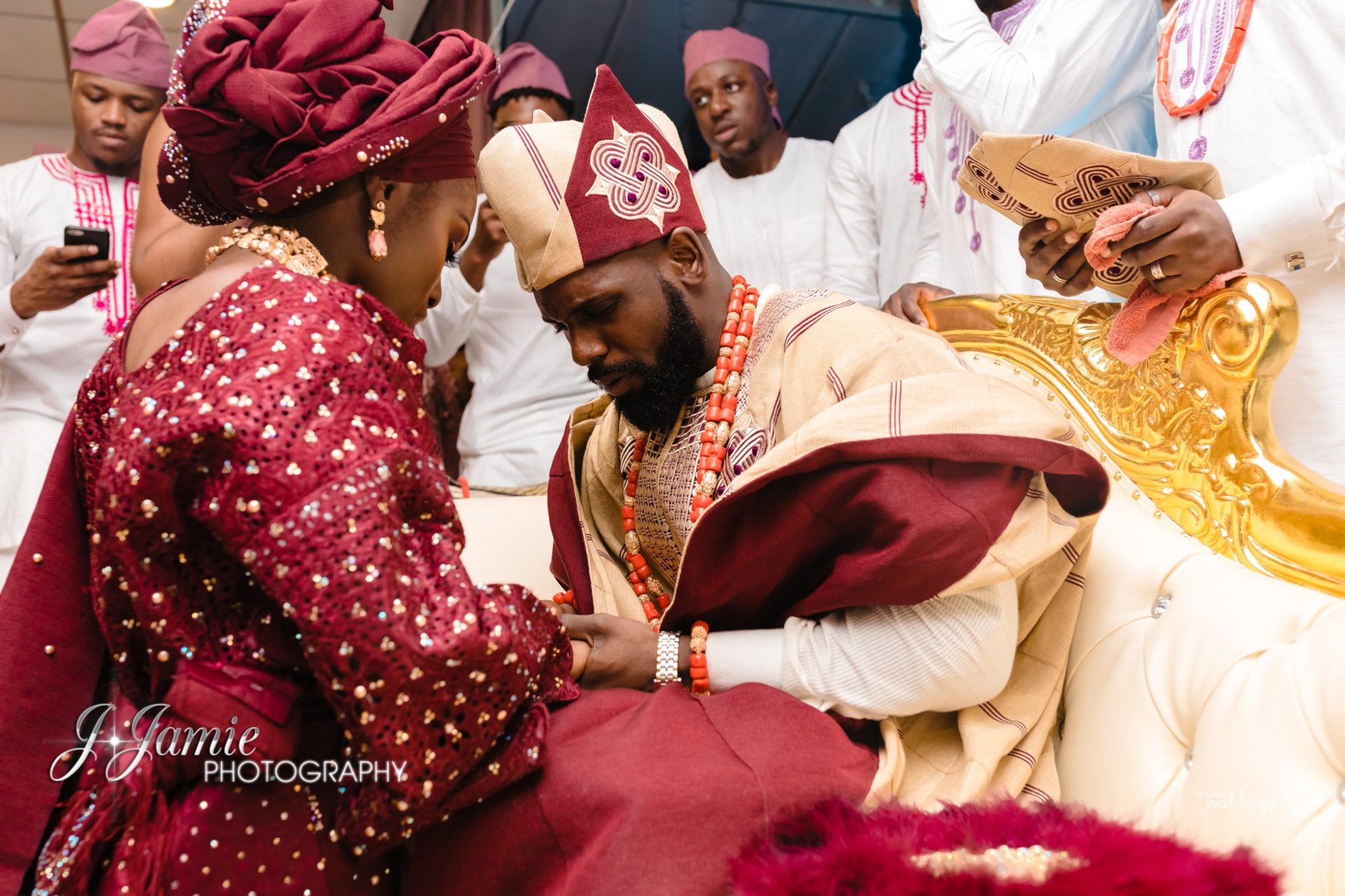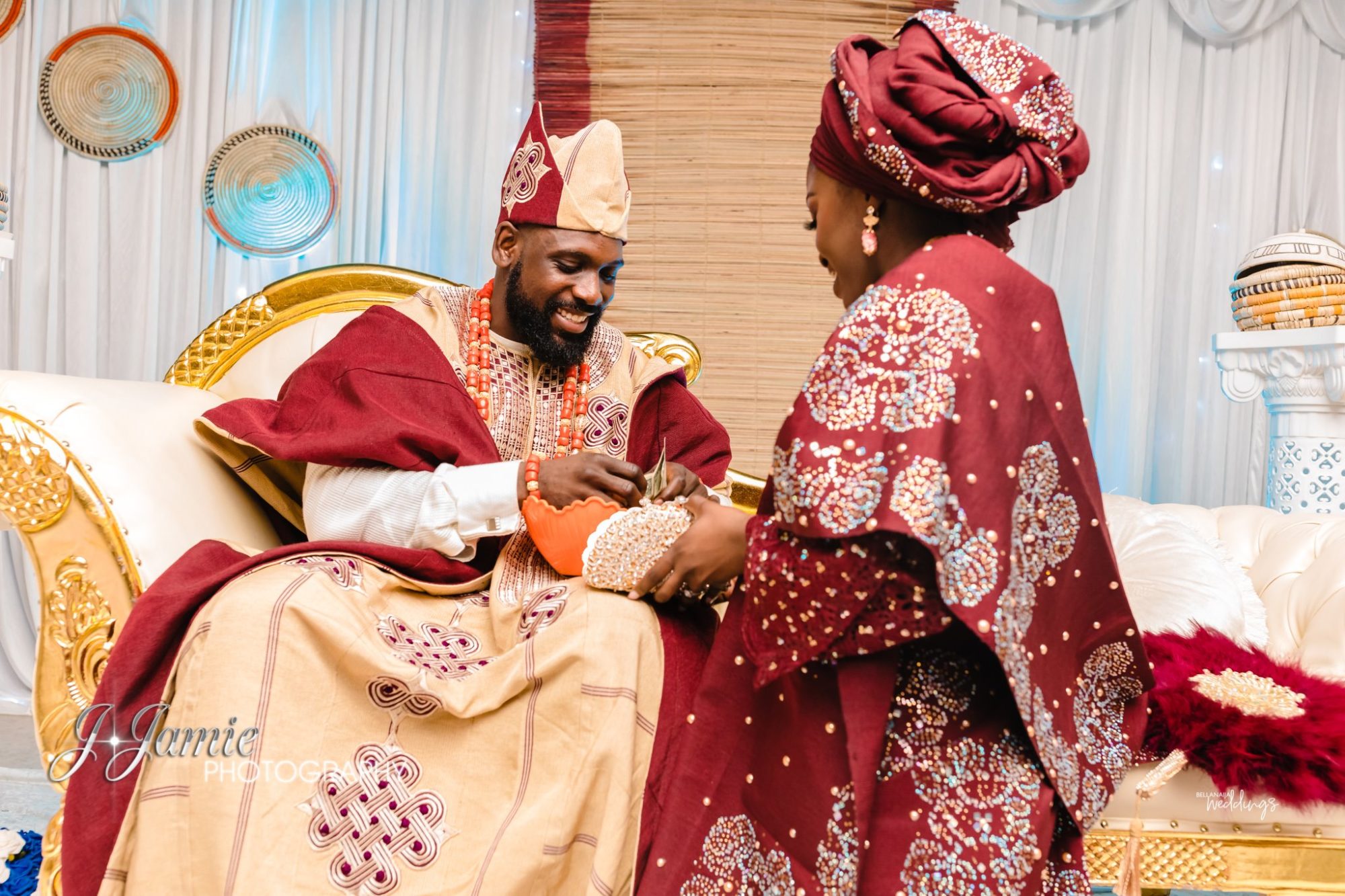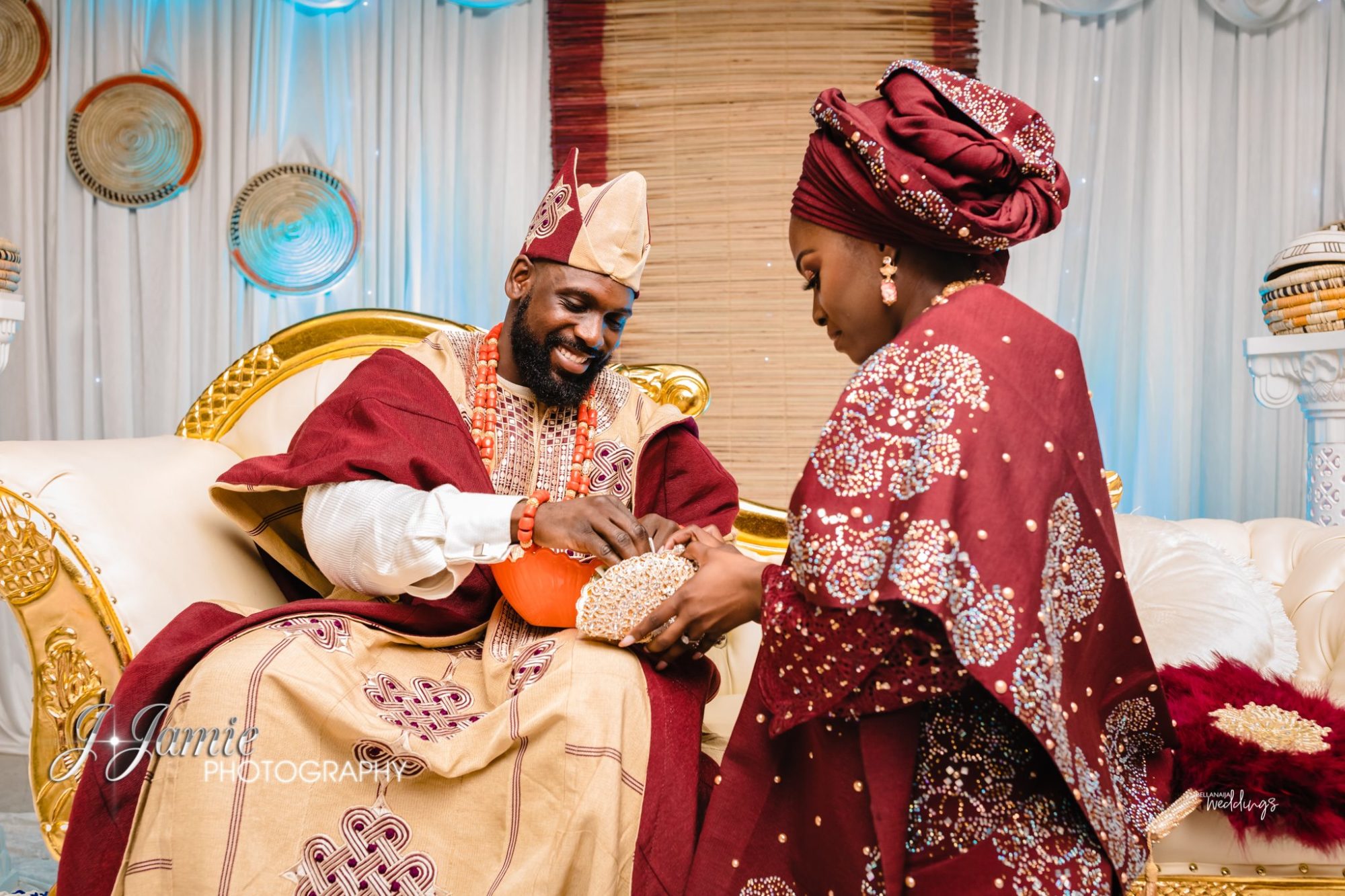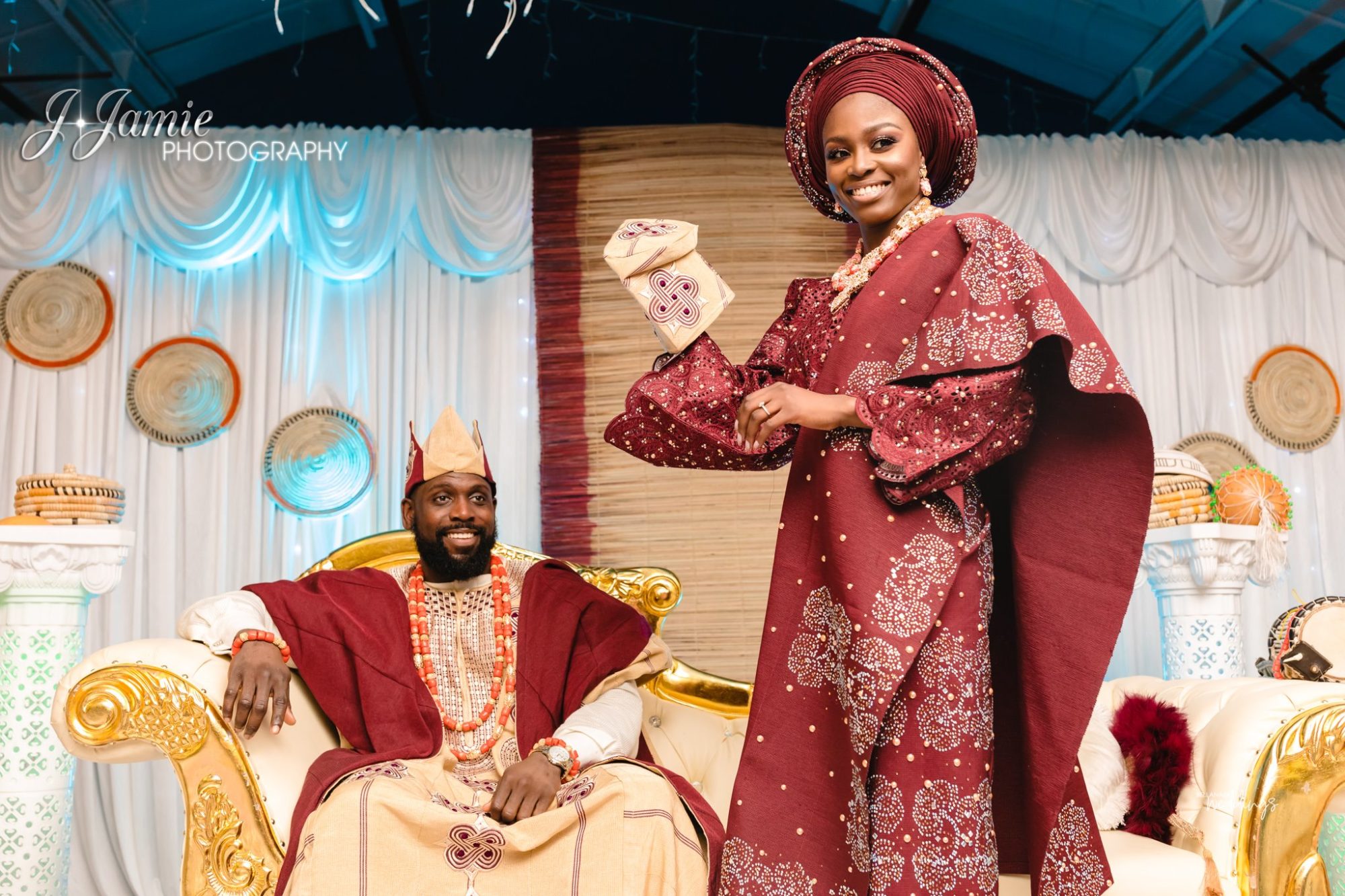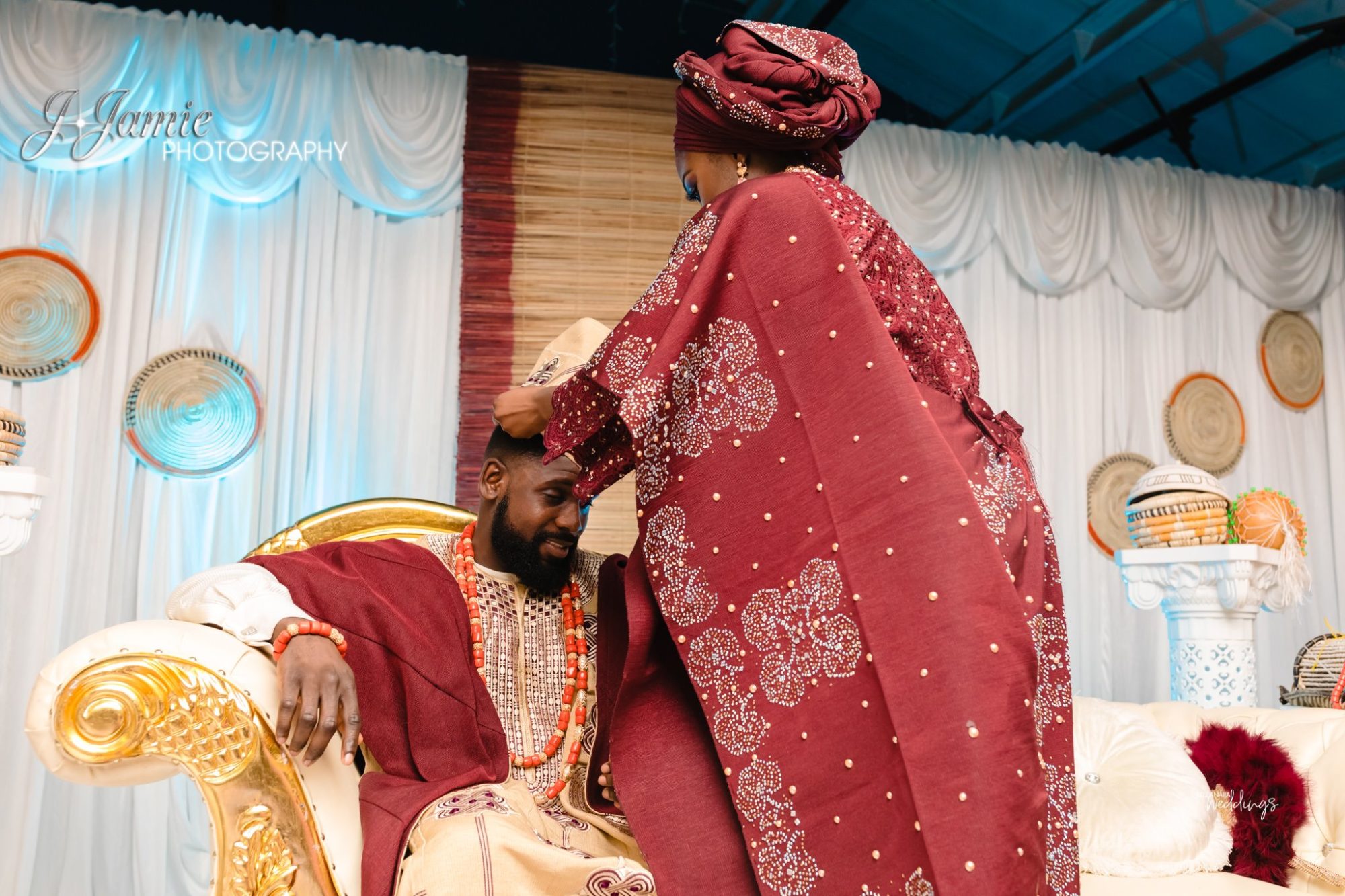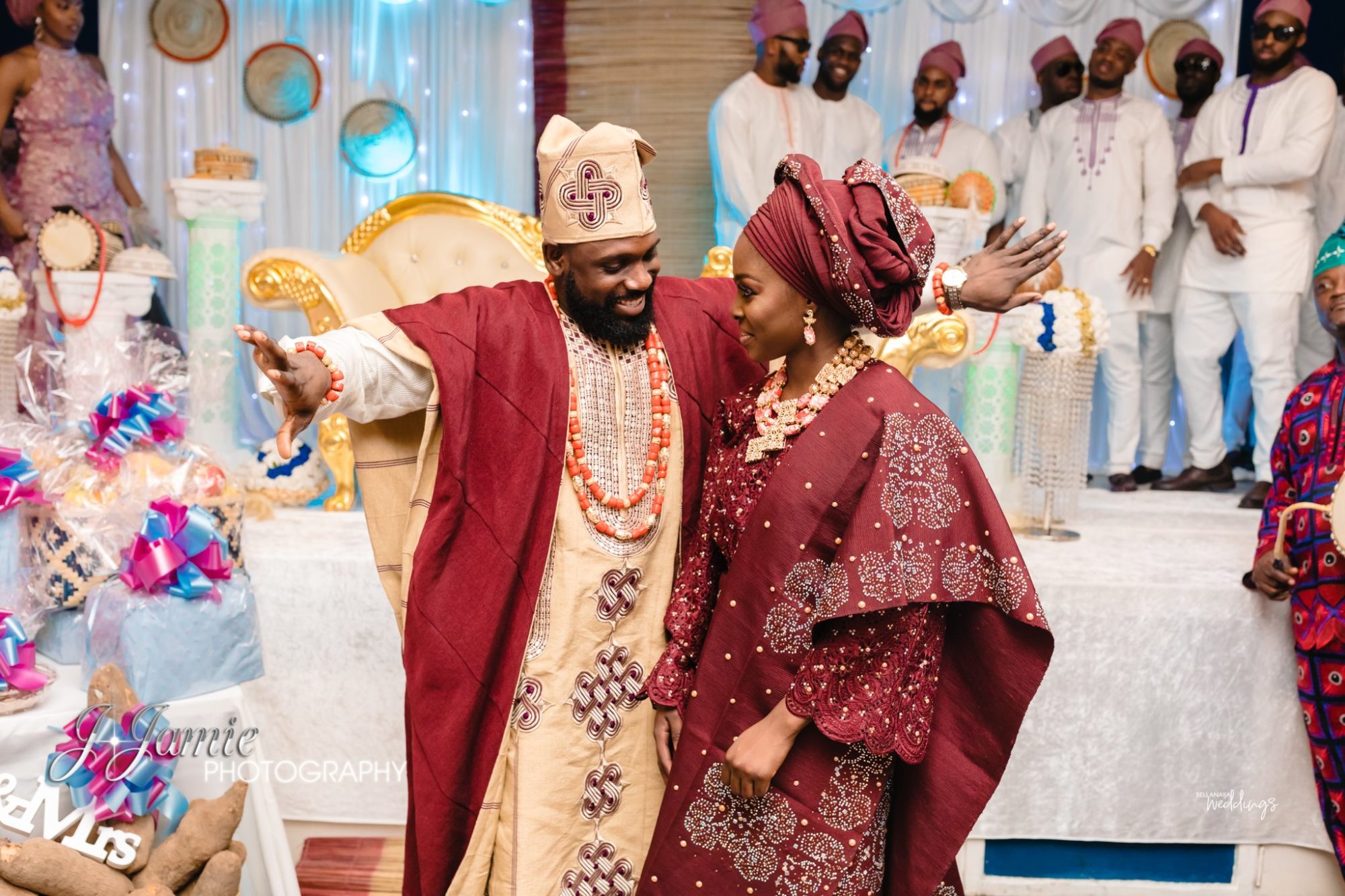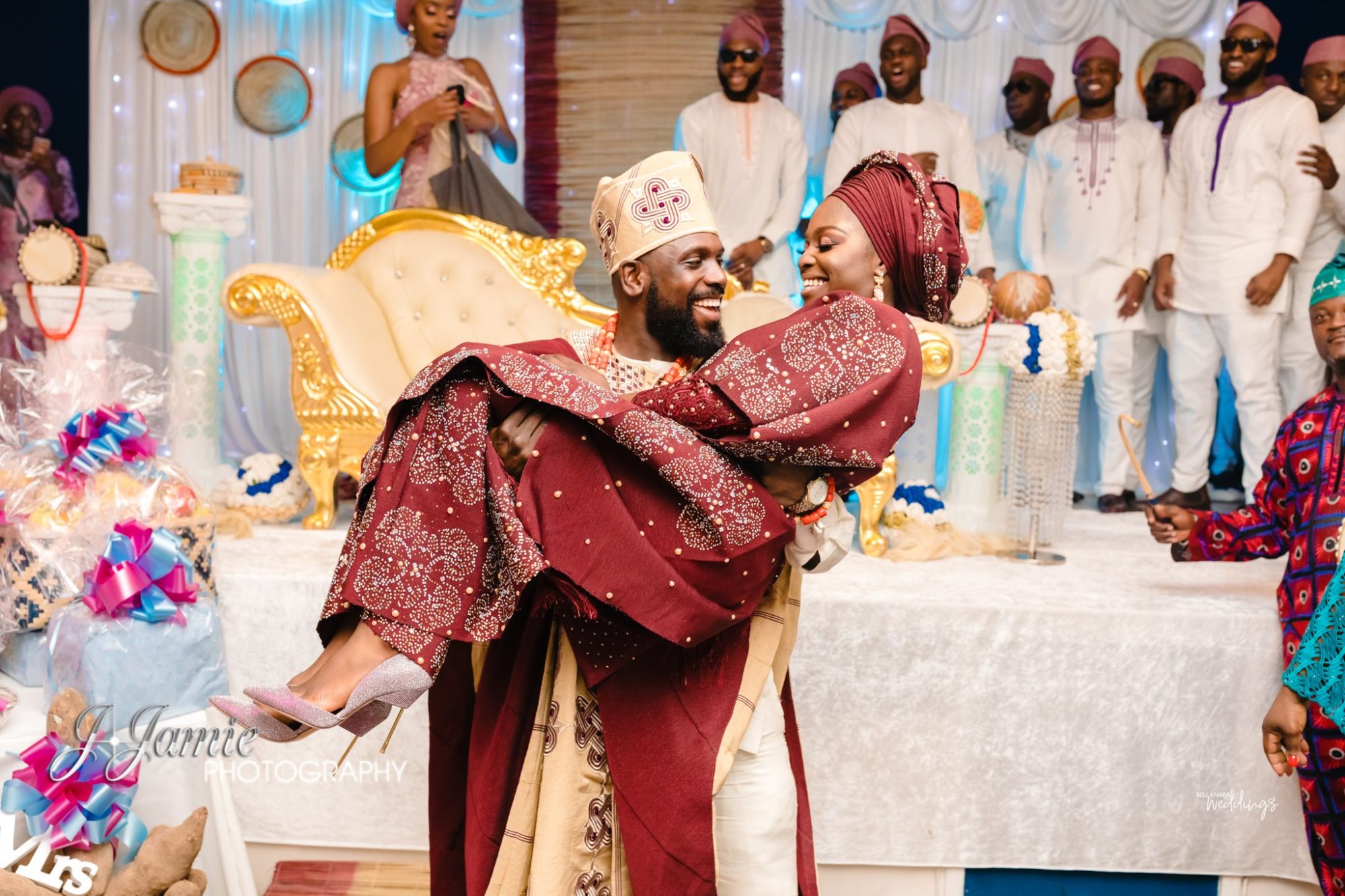 I wanted to be practical and get to know her so on the 2nd night of the church programme I decided to walk her and her friend to the bus stop with one of my boys, wait for the bus with her, got the digits and told her to let me know when she's home. She did let me know and then the game started. A week went by and Abidemi was not playing games, she straight up asked me "What do you want from me and this friendship?", and I looked at my friend and was like "It's about to go down!".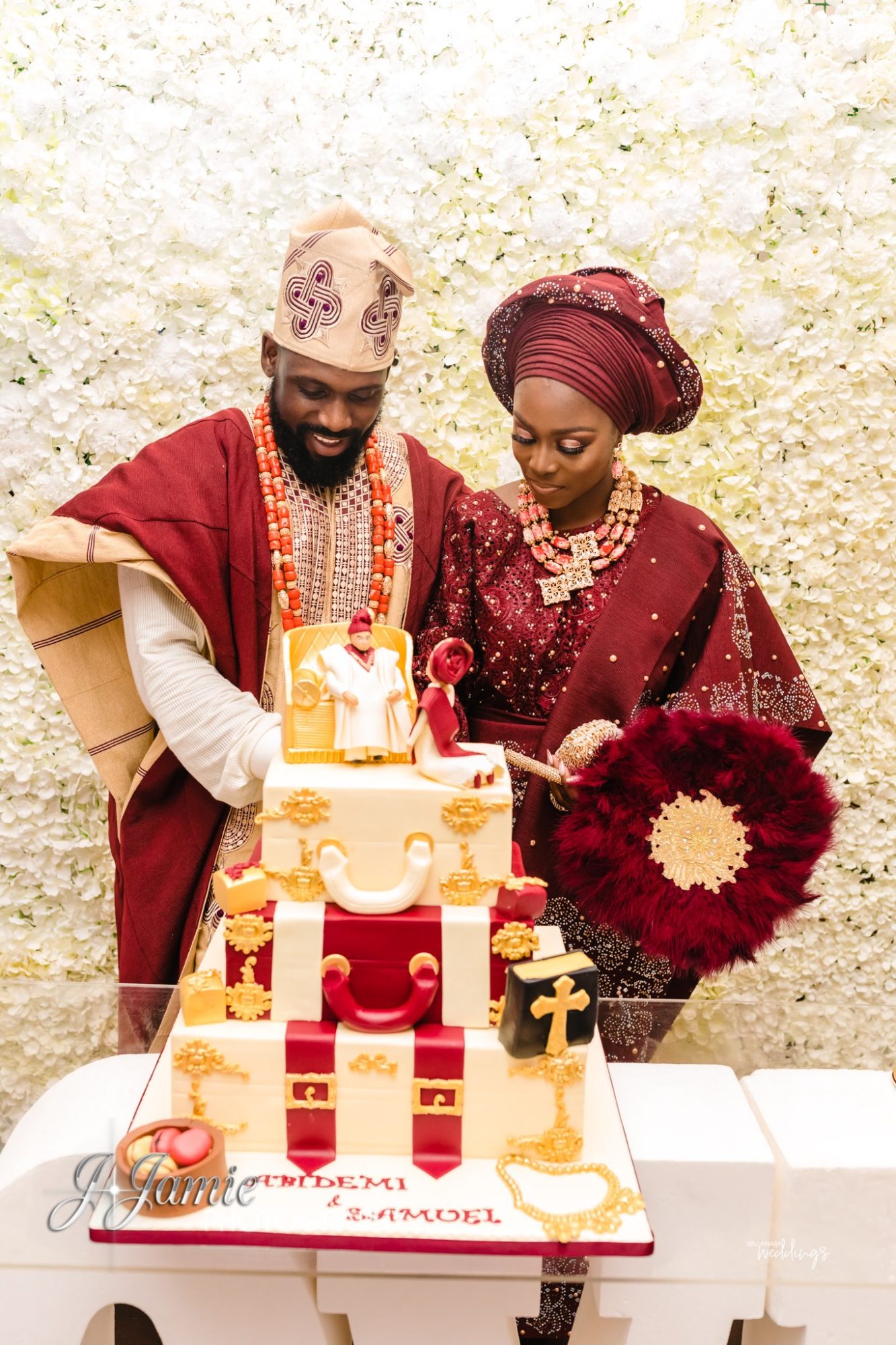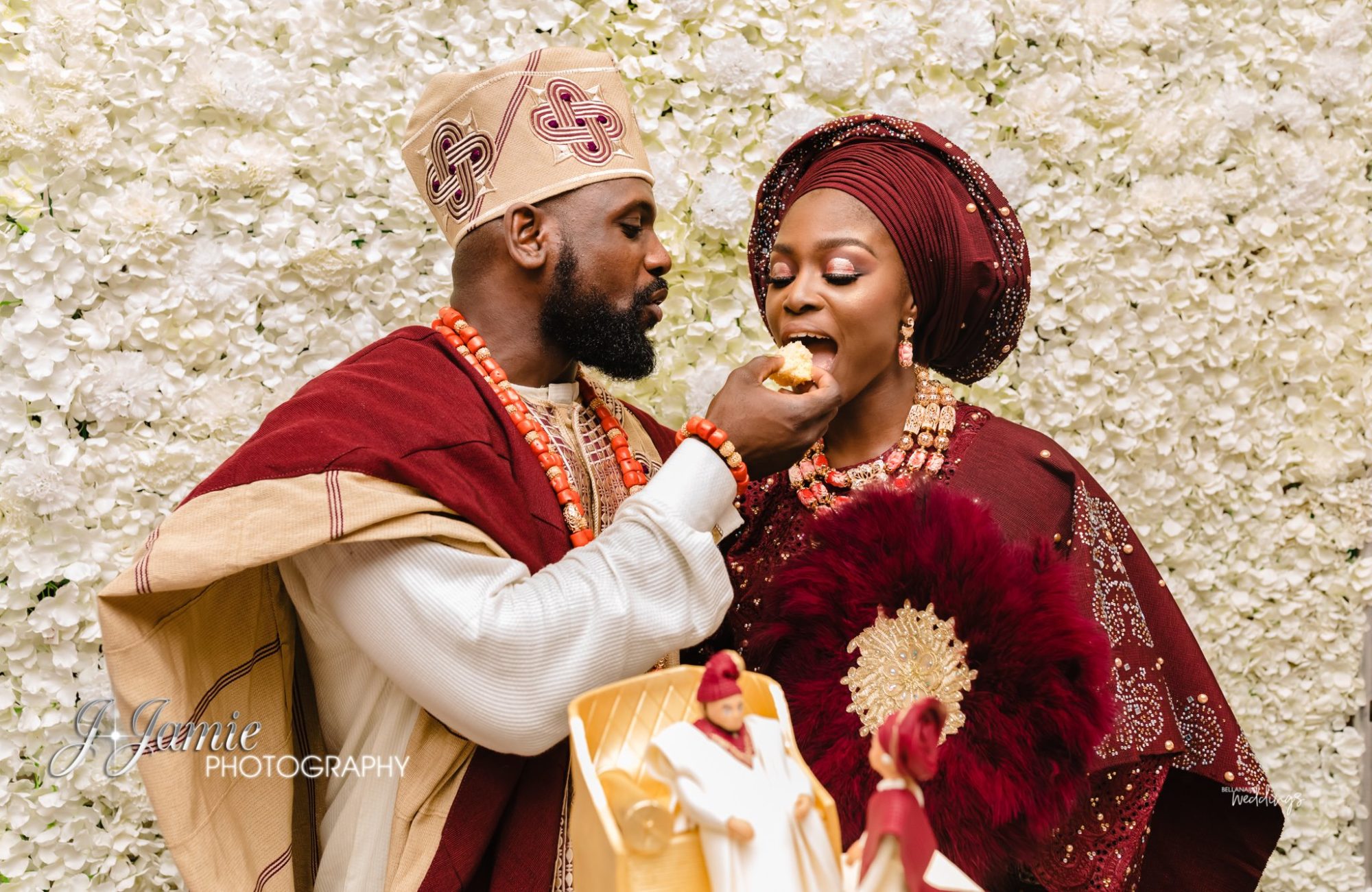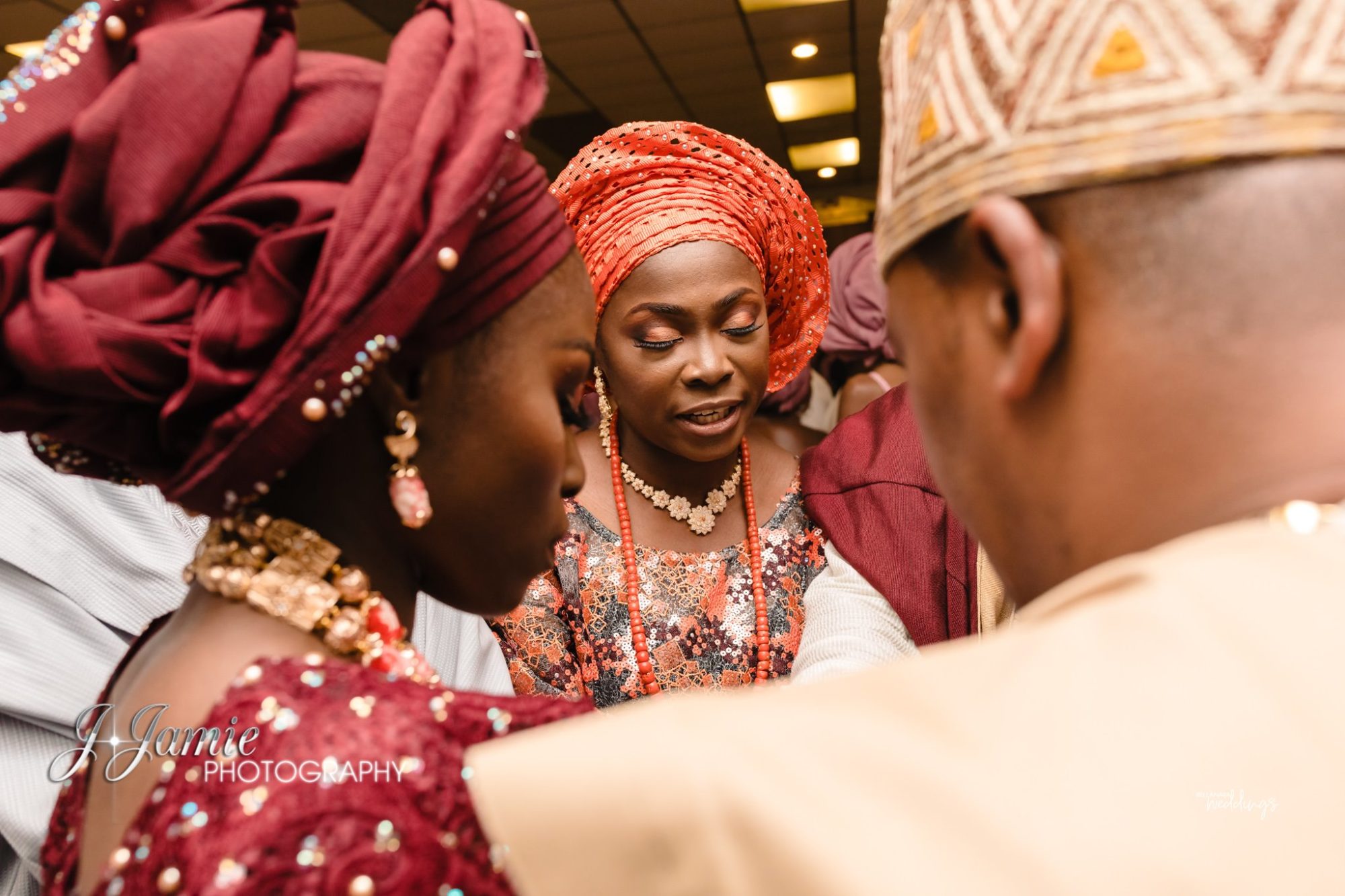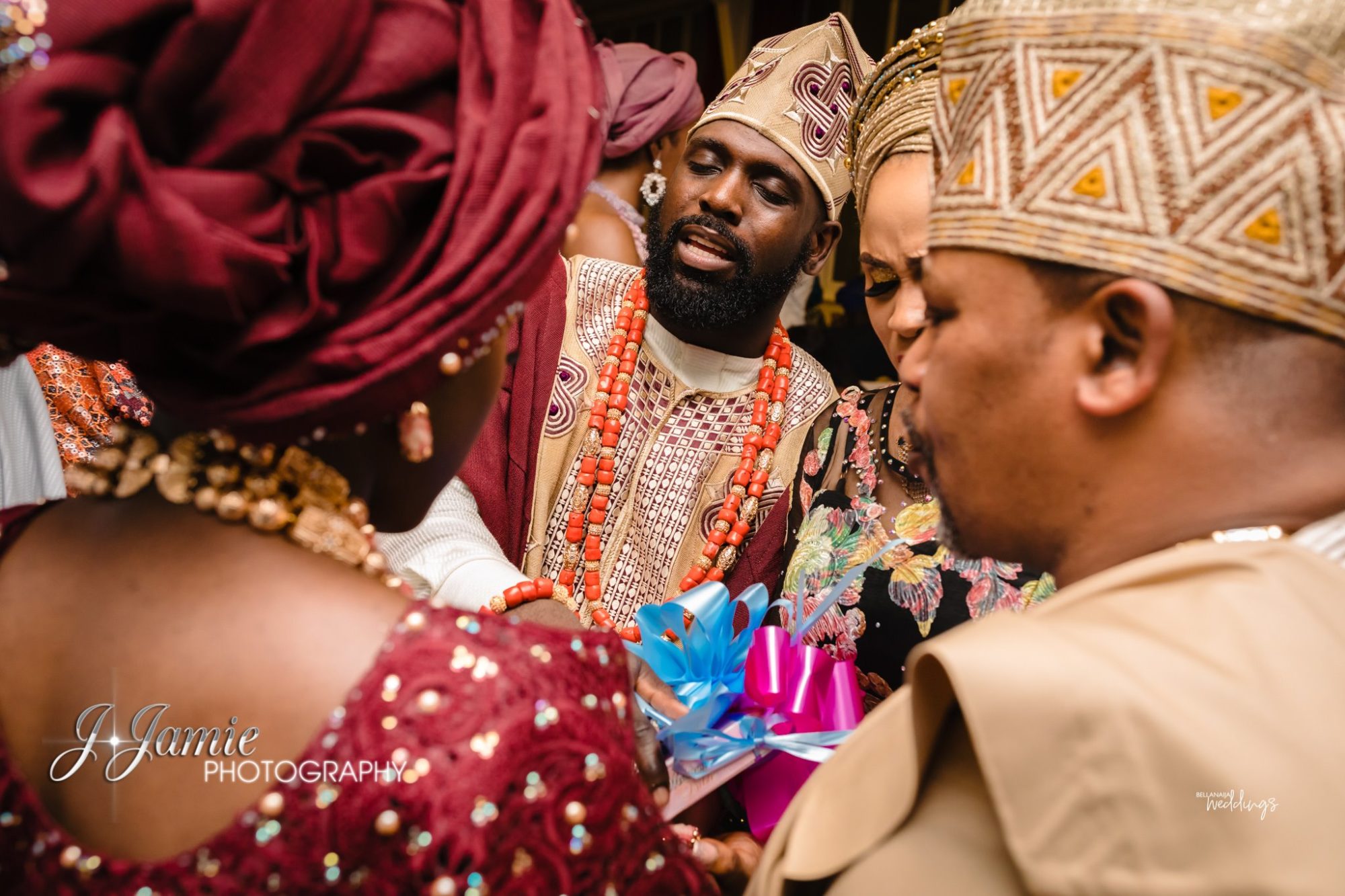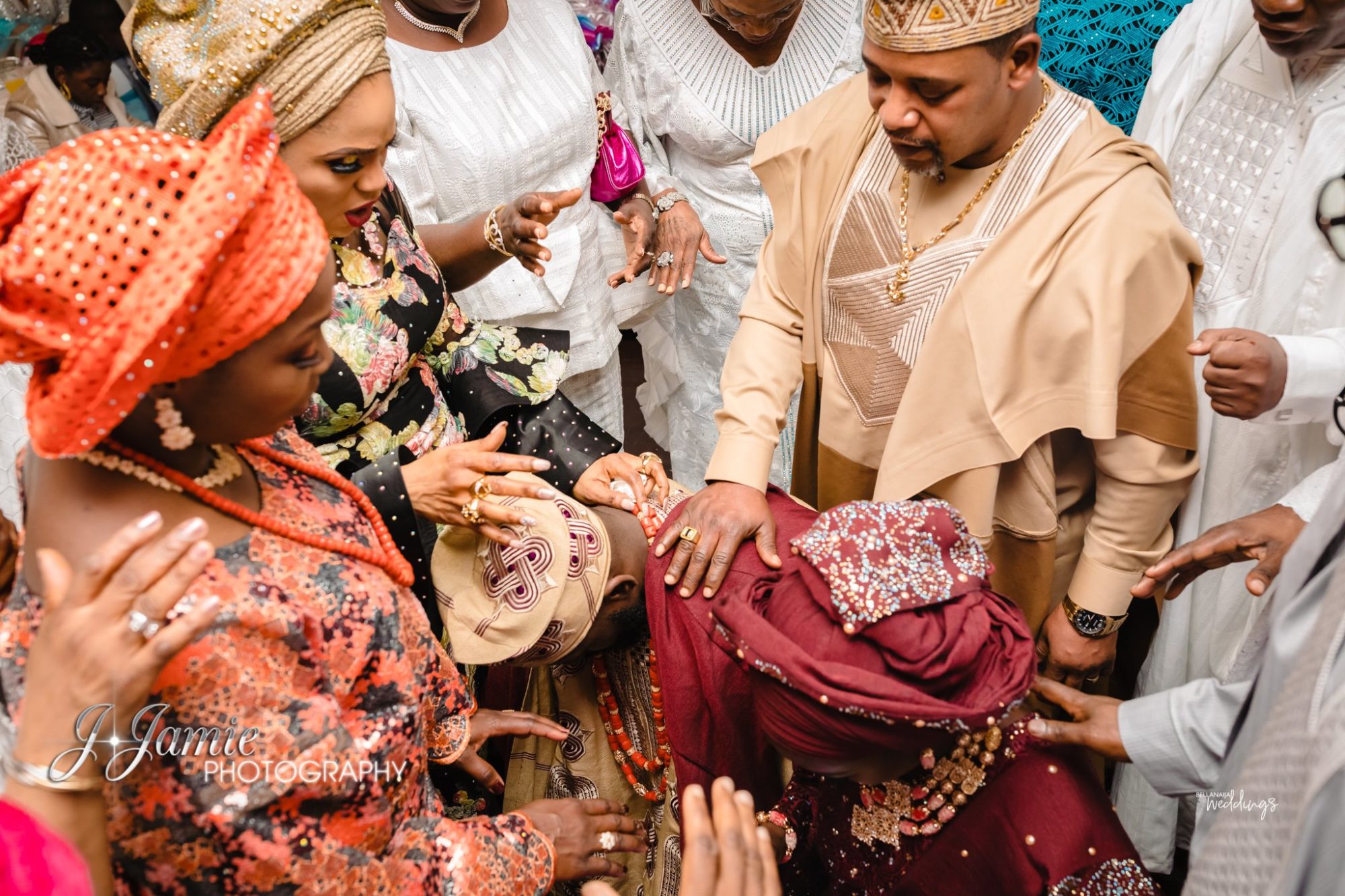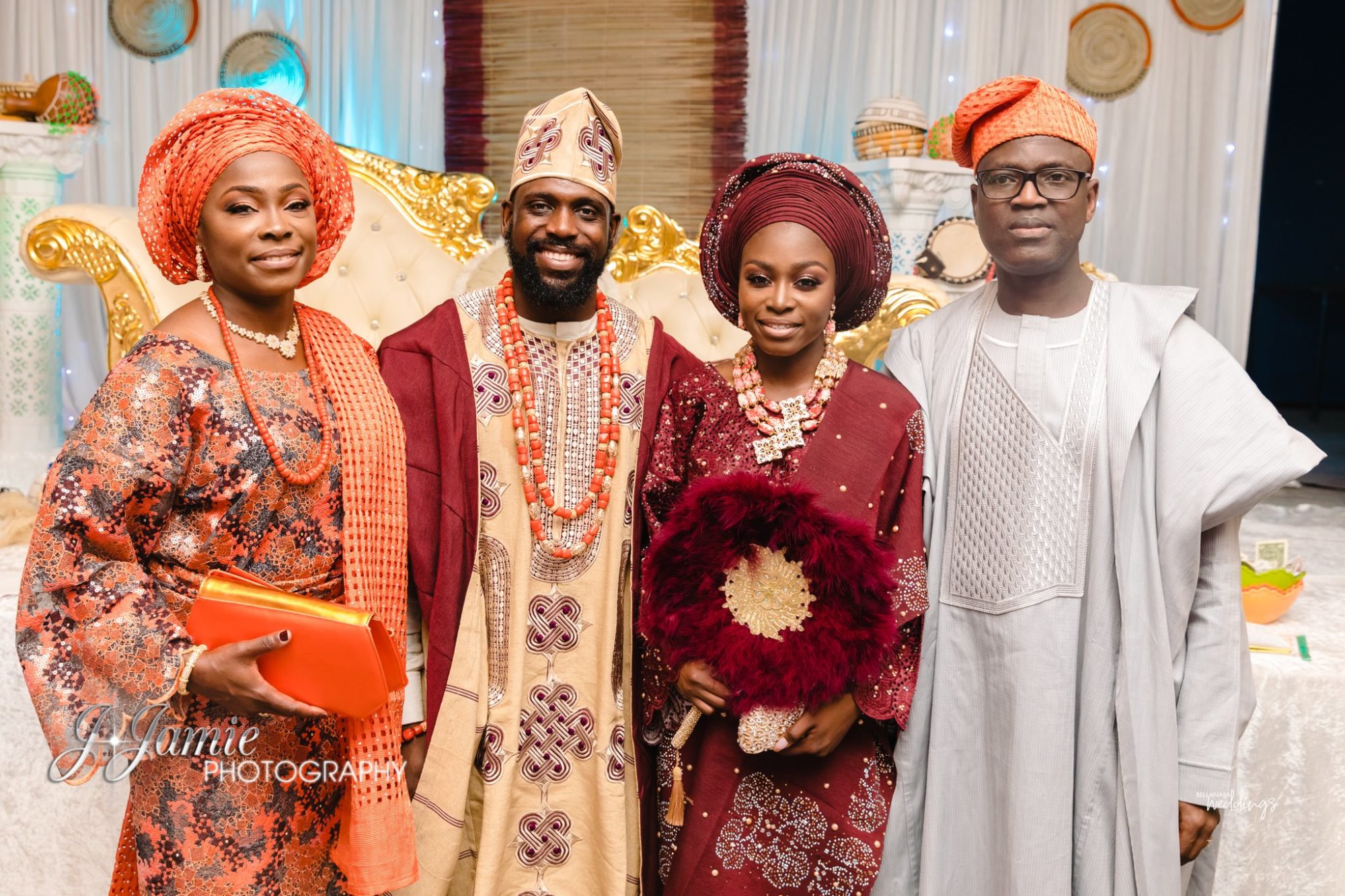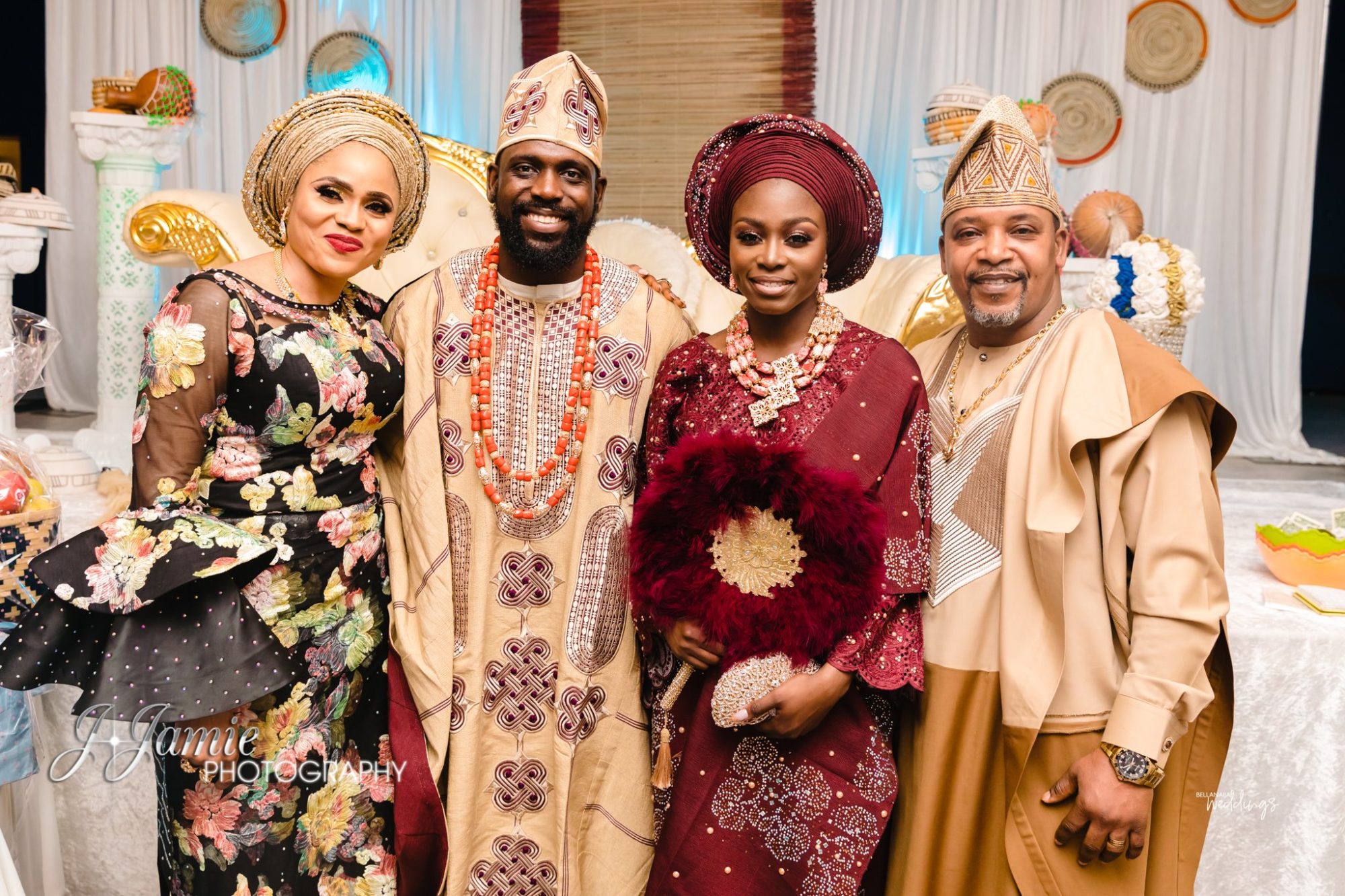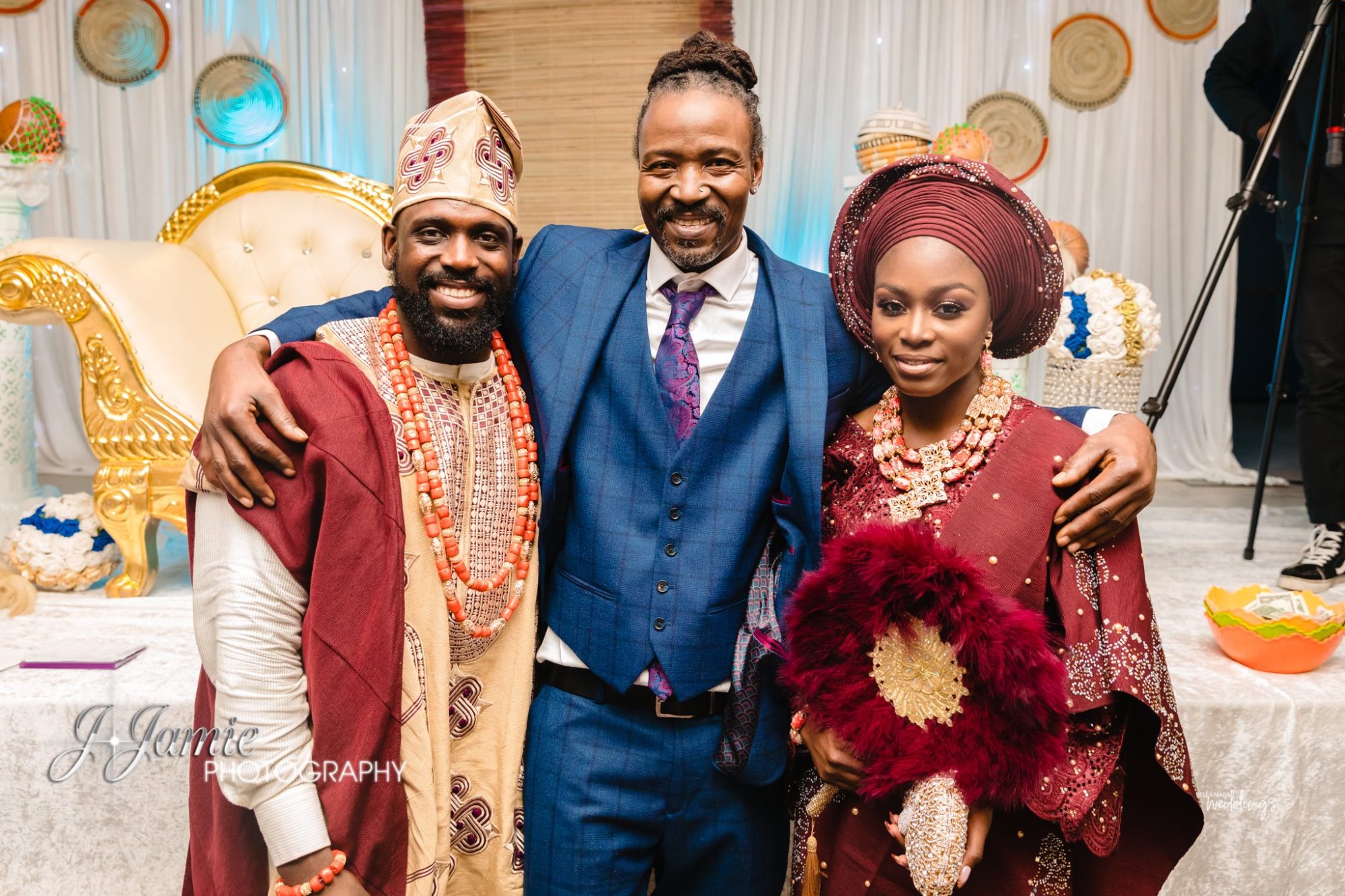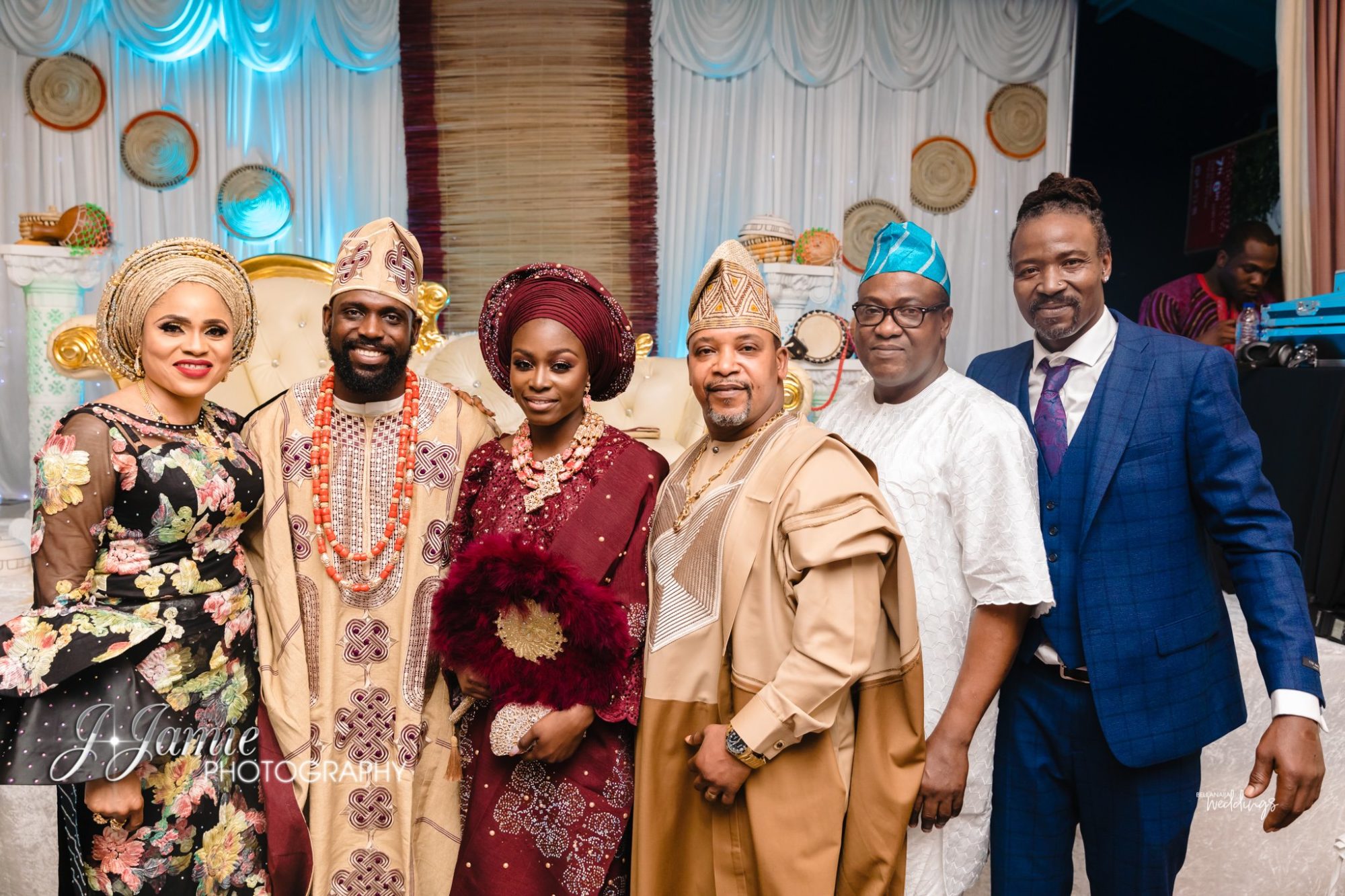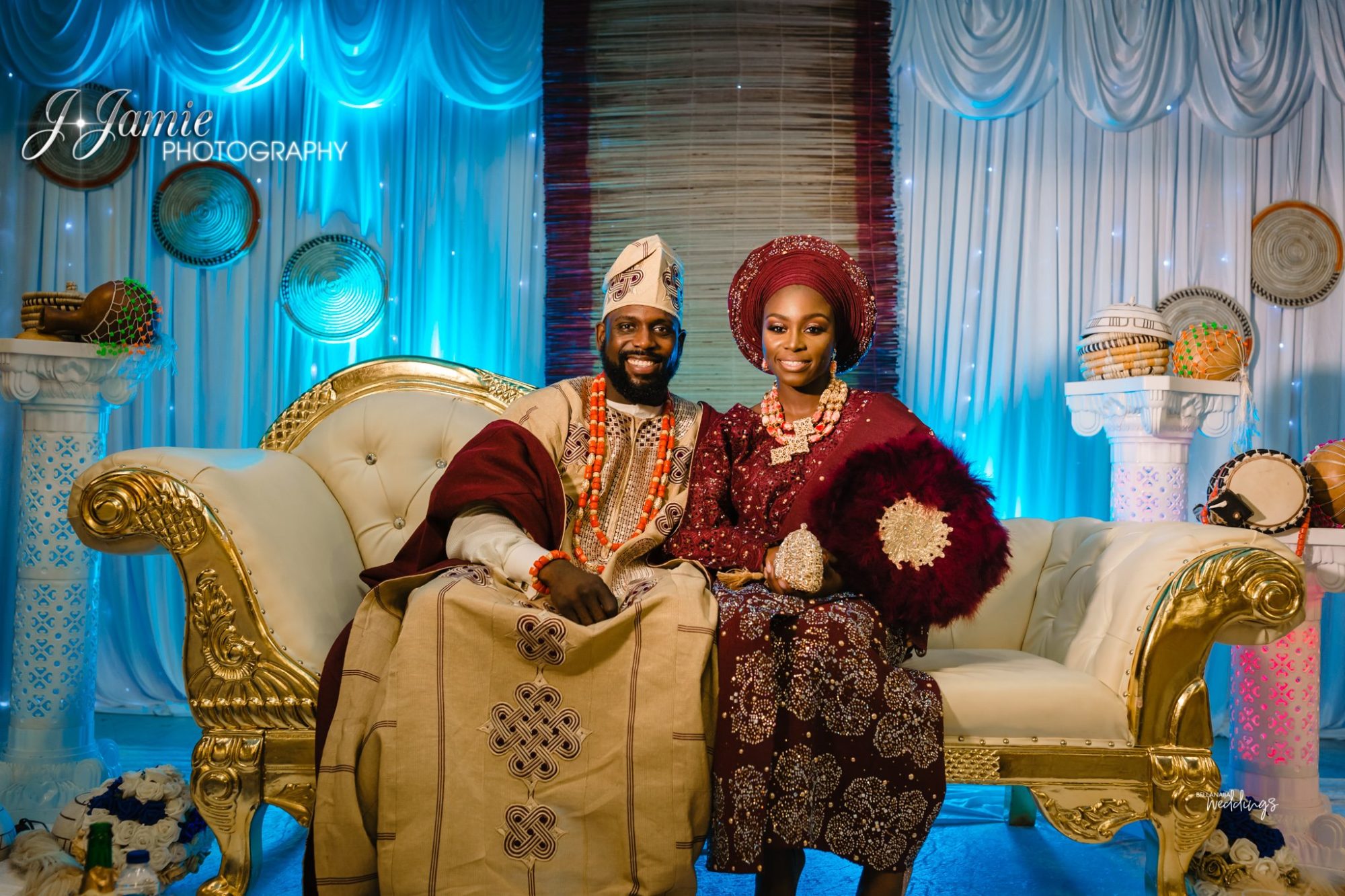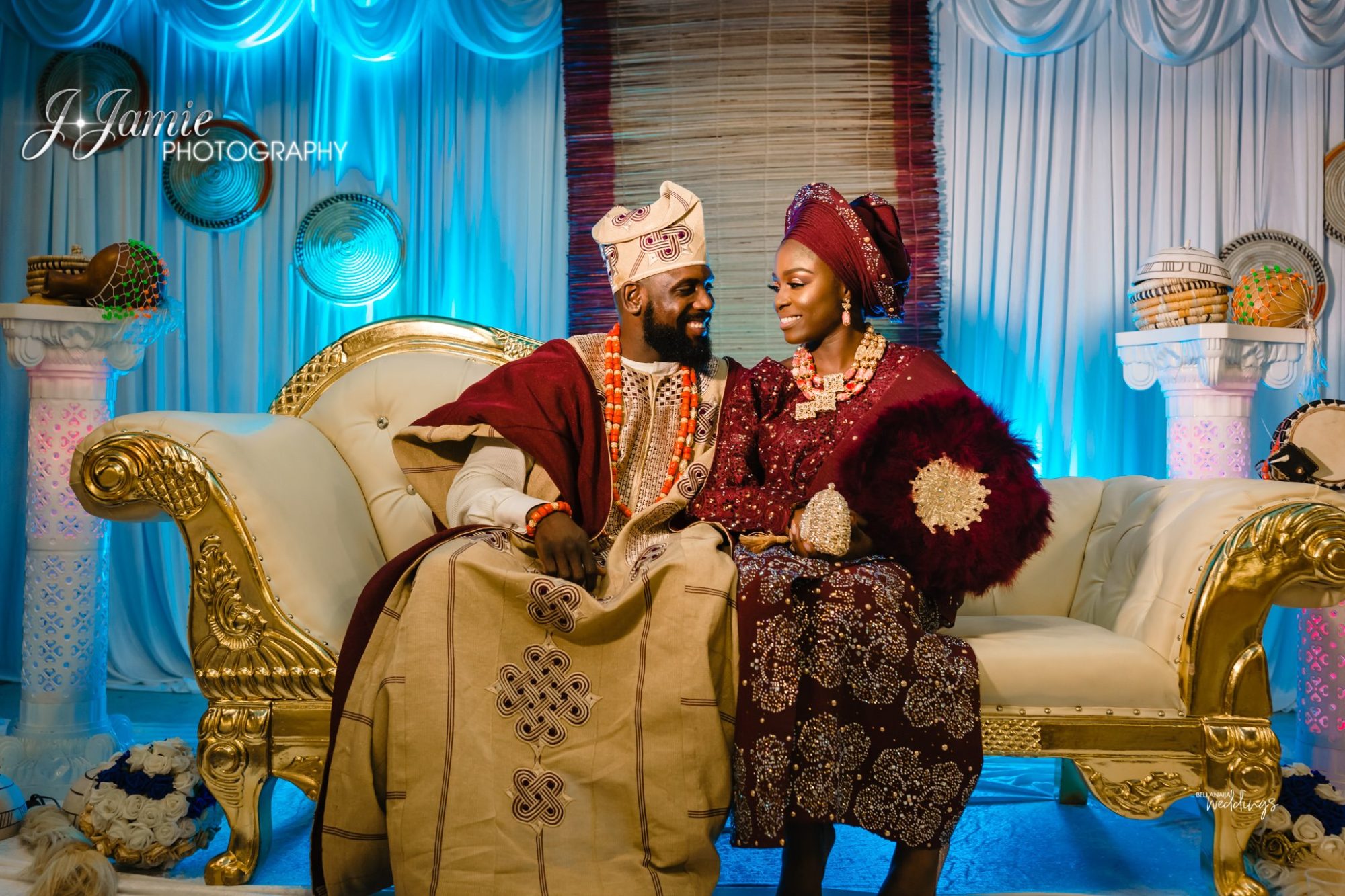 Then I Told her how I felt about her cause at this point I really liked her and felt at peace in my spirit that she is the woman for me. Now here I am, about to marry my best friend, my one and only and prayer partner. It's been such an amazing journey up to this point and I can't wait to start the next chapter with her, full of laughter, tears of joy, happiness, favour, and love with Christ being the centre of our marriage!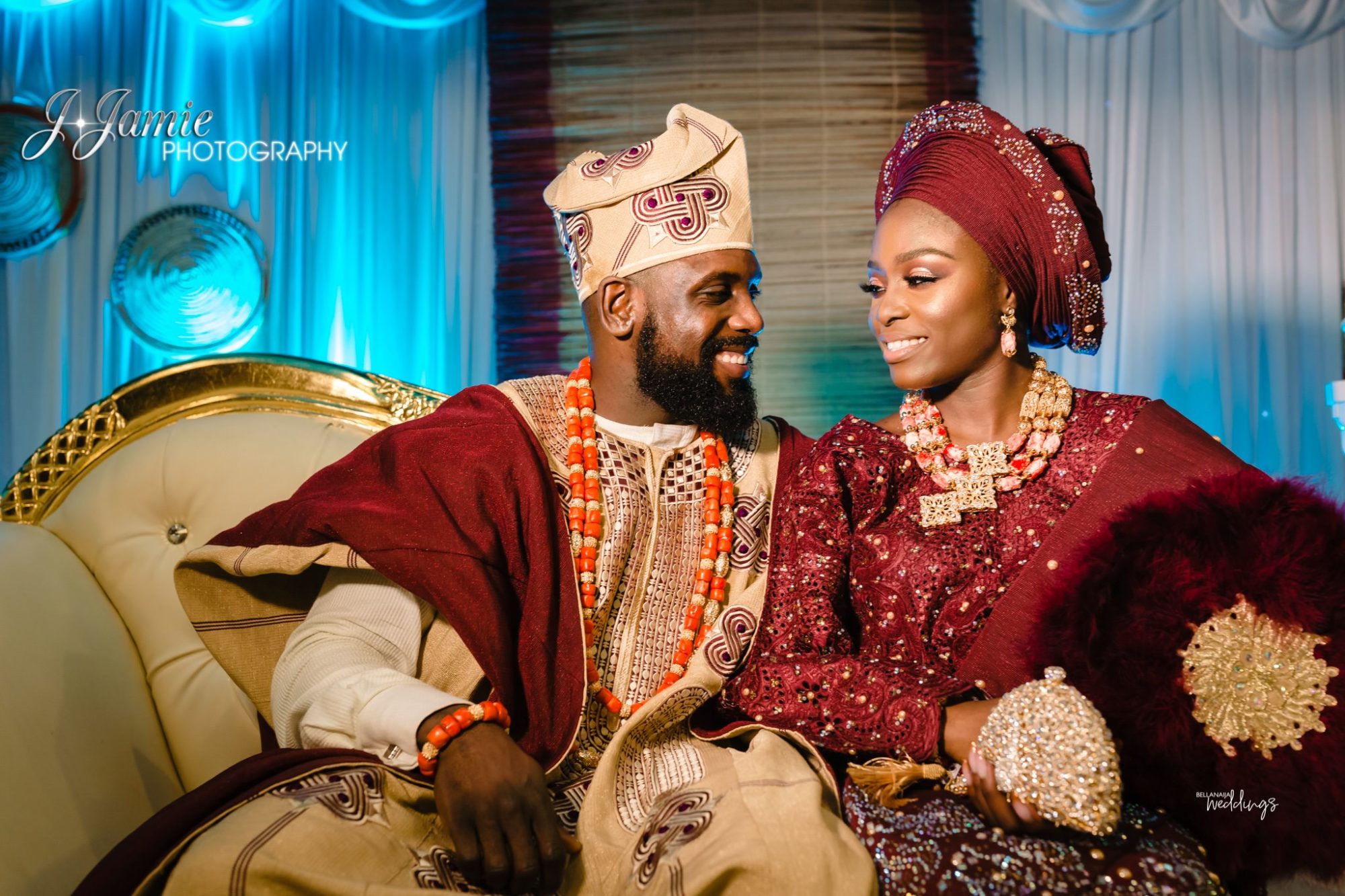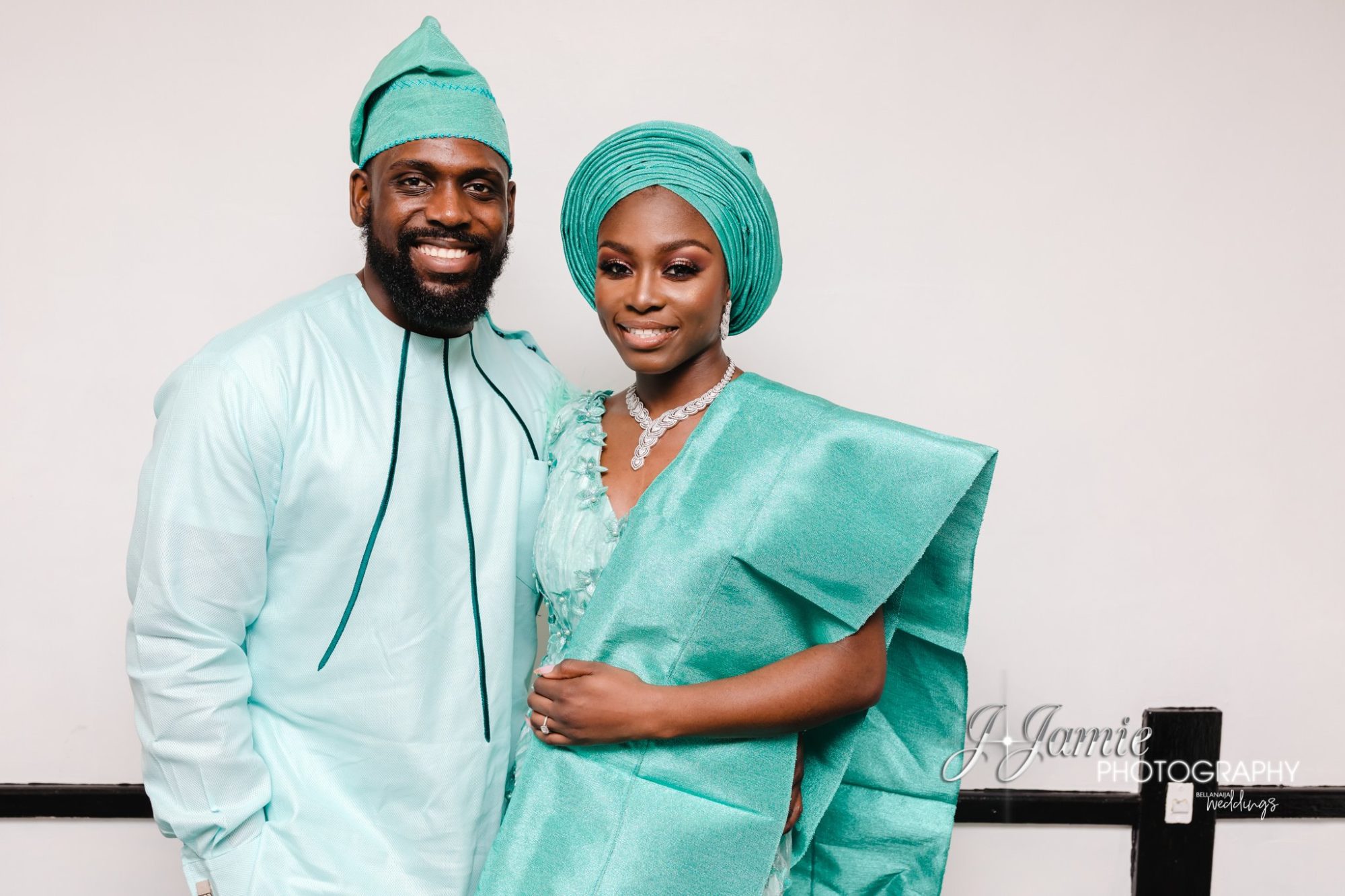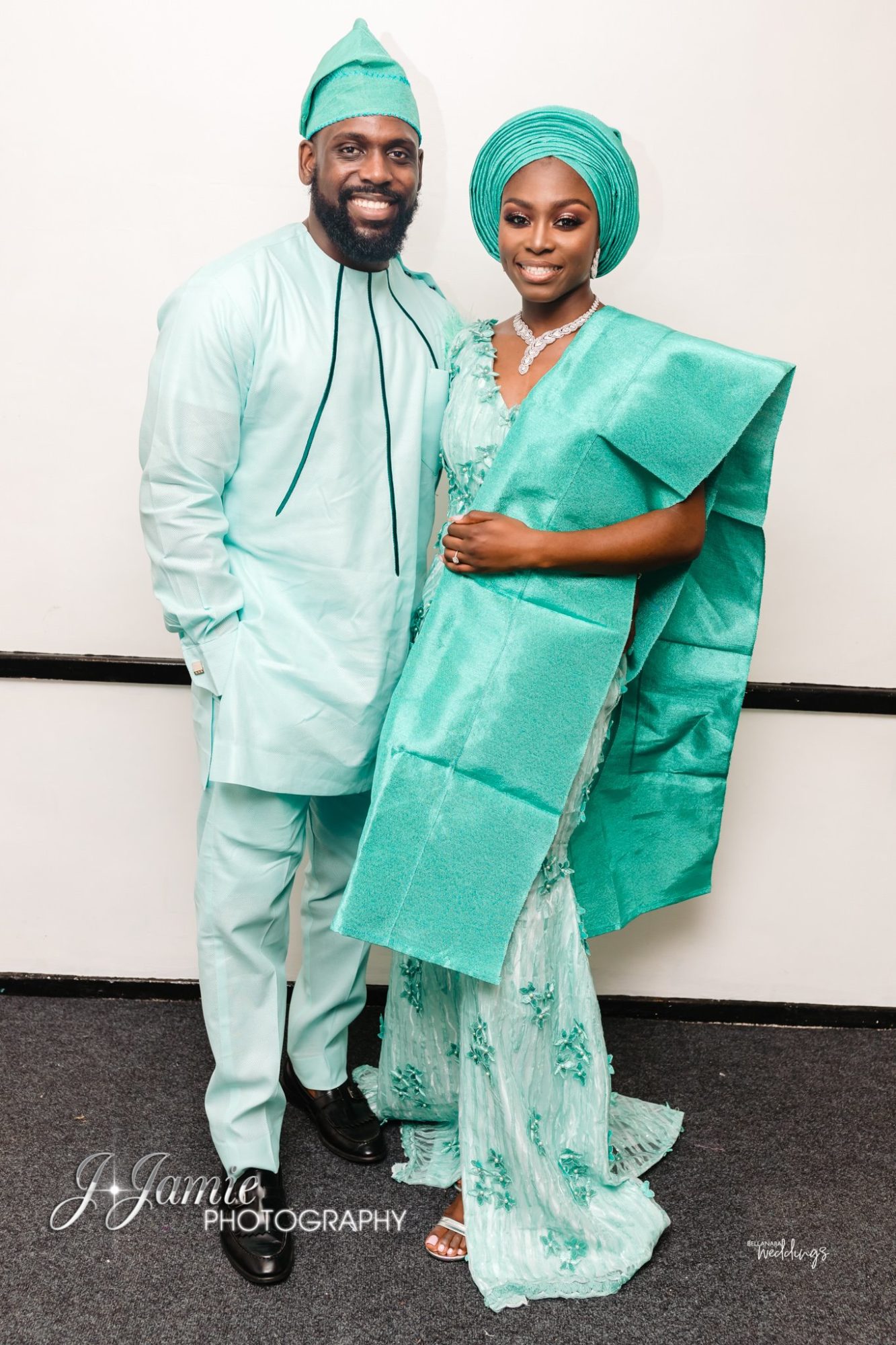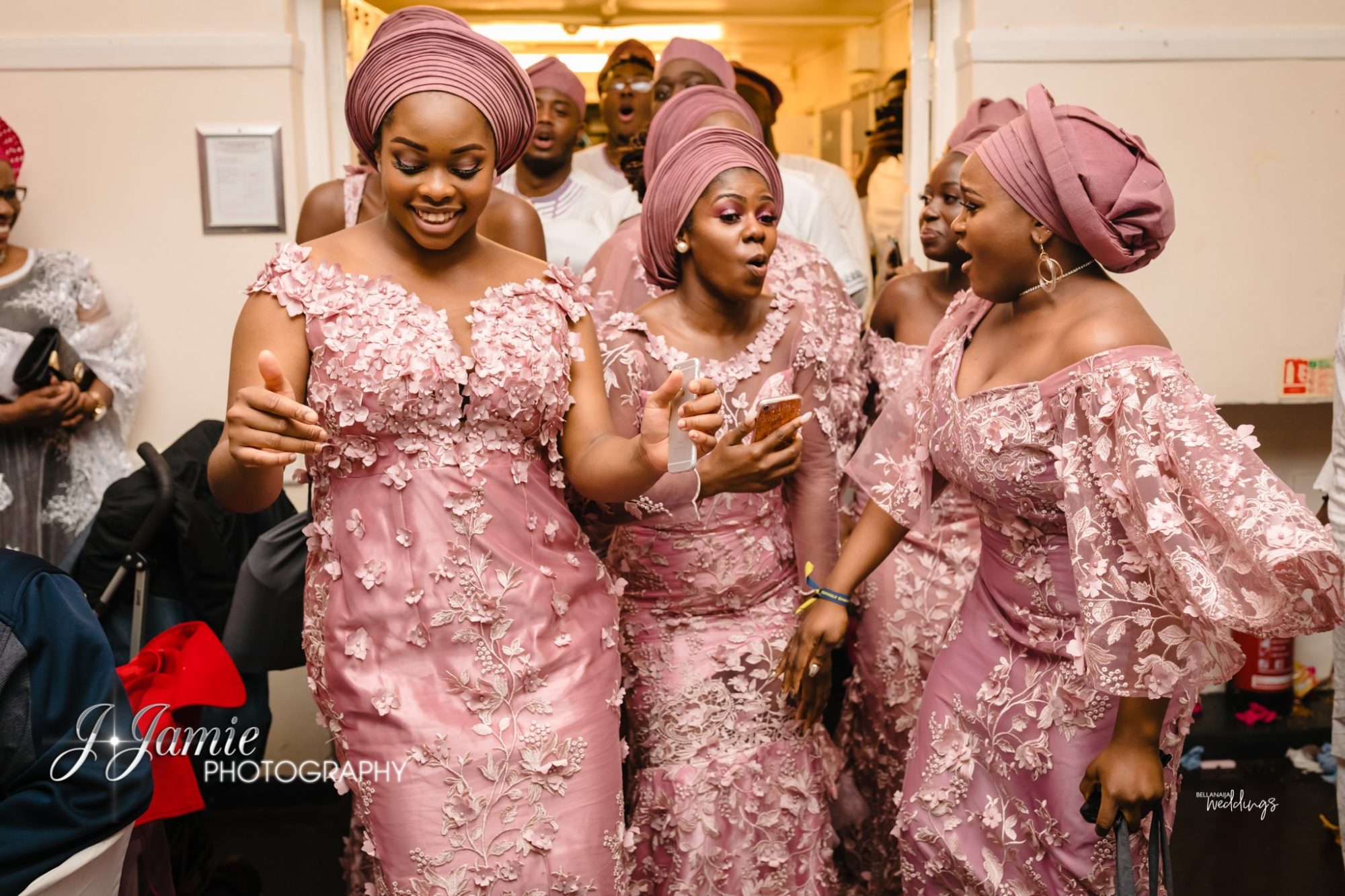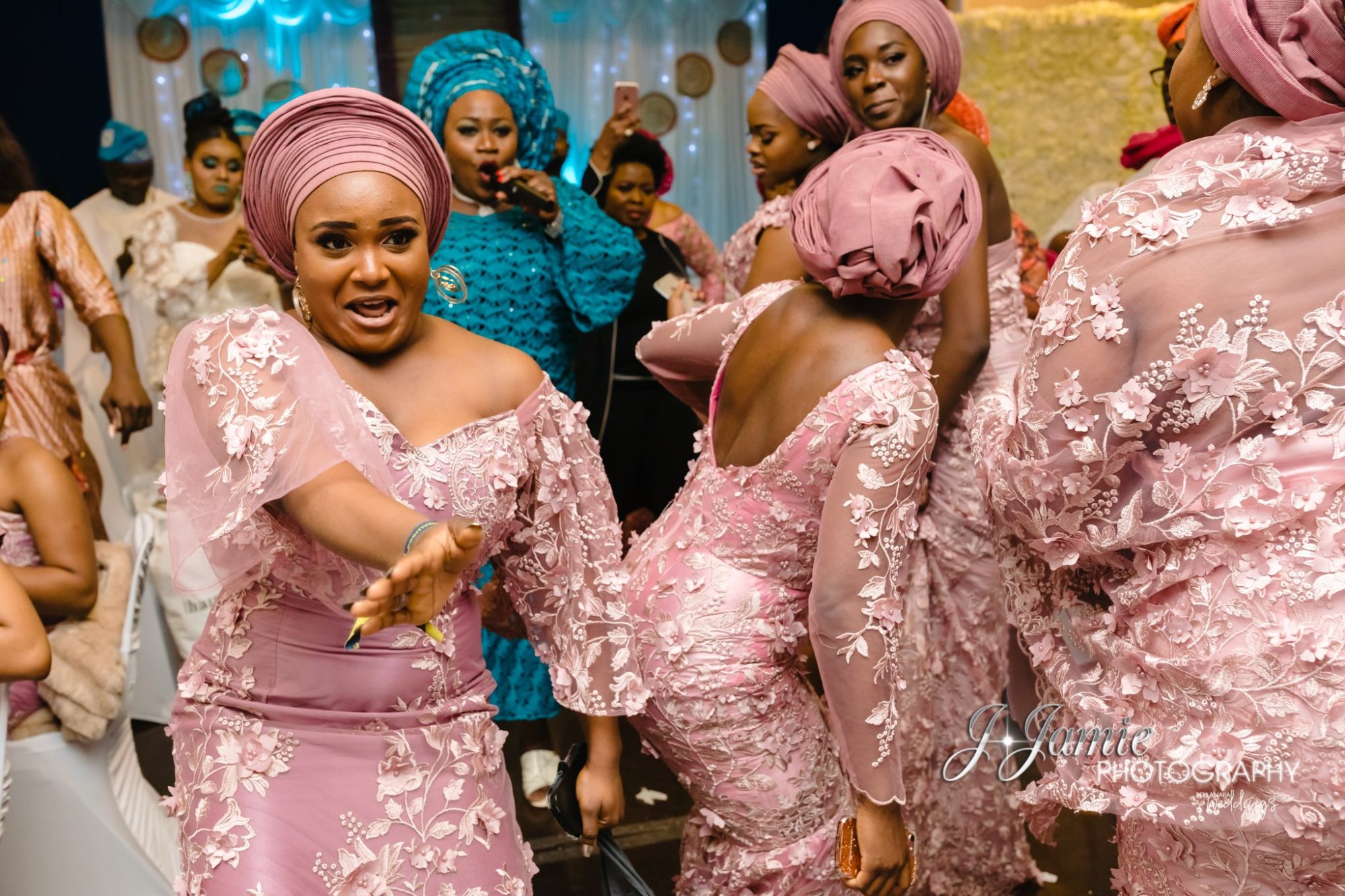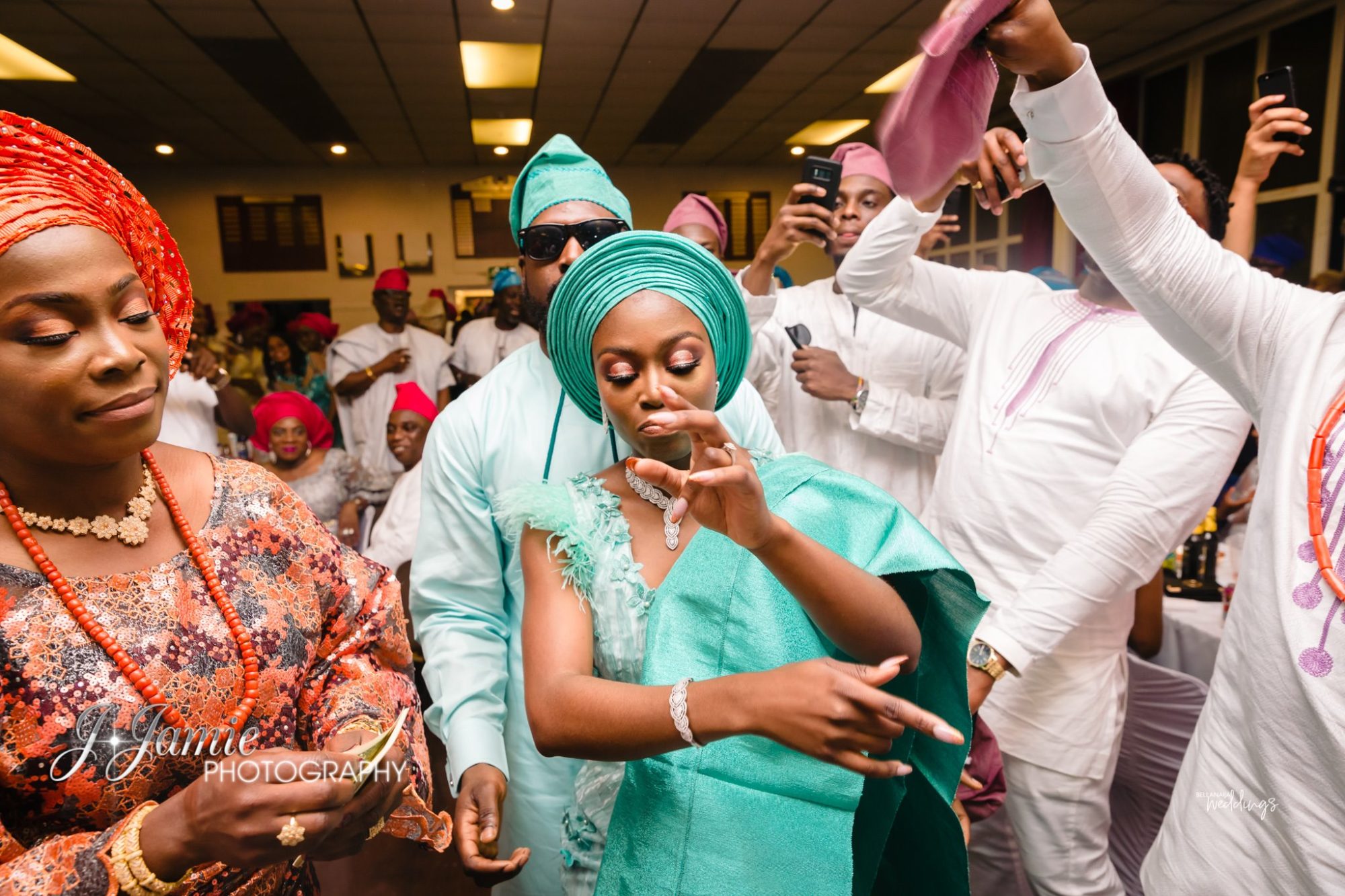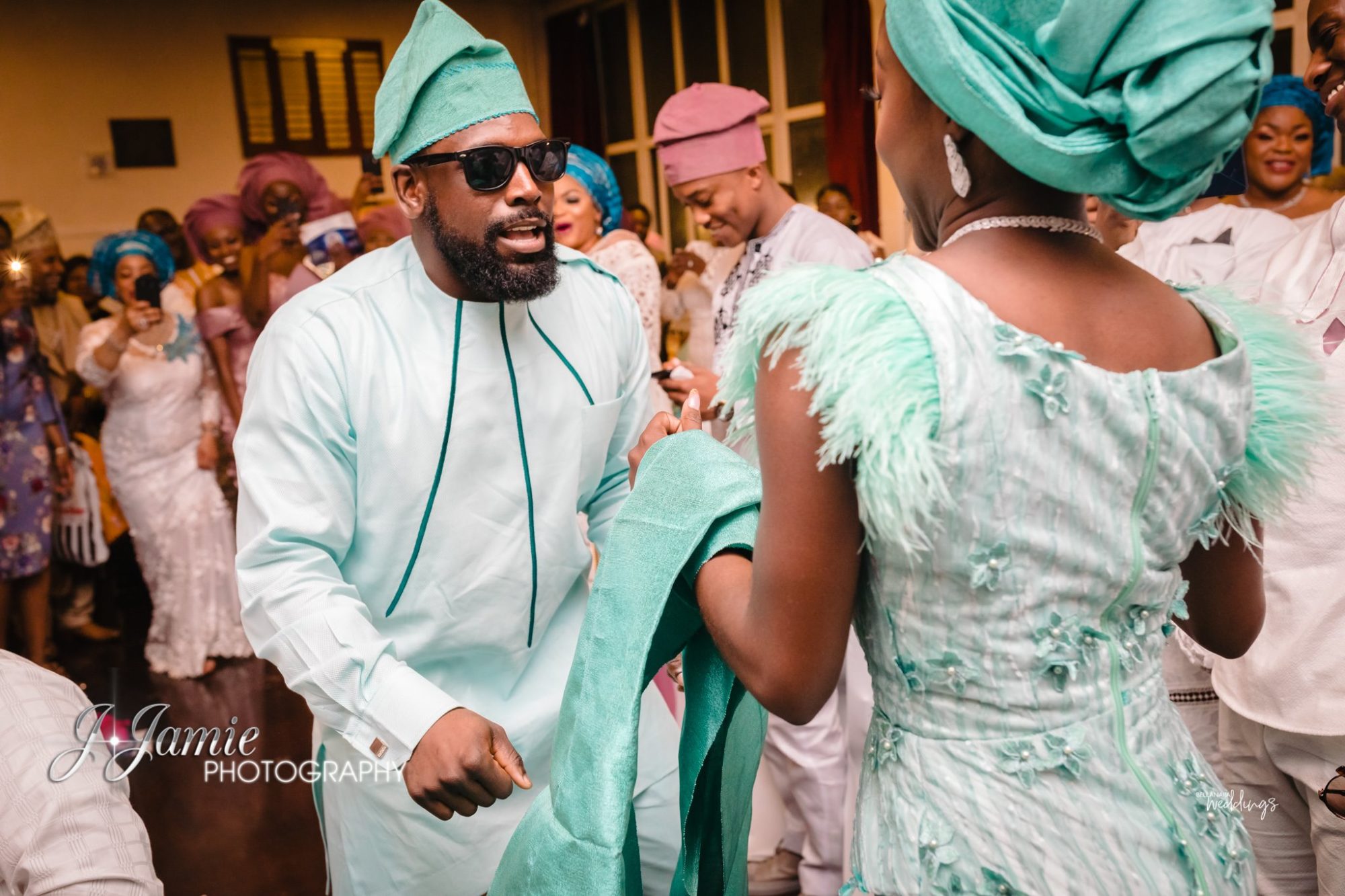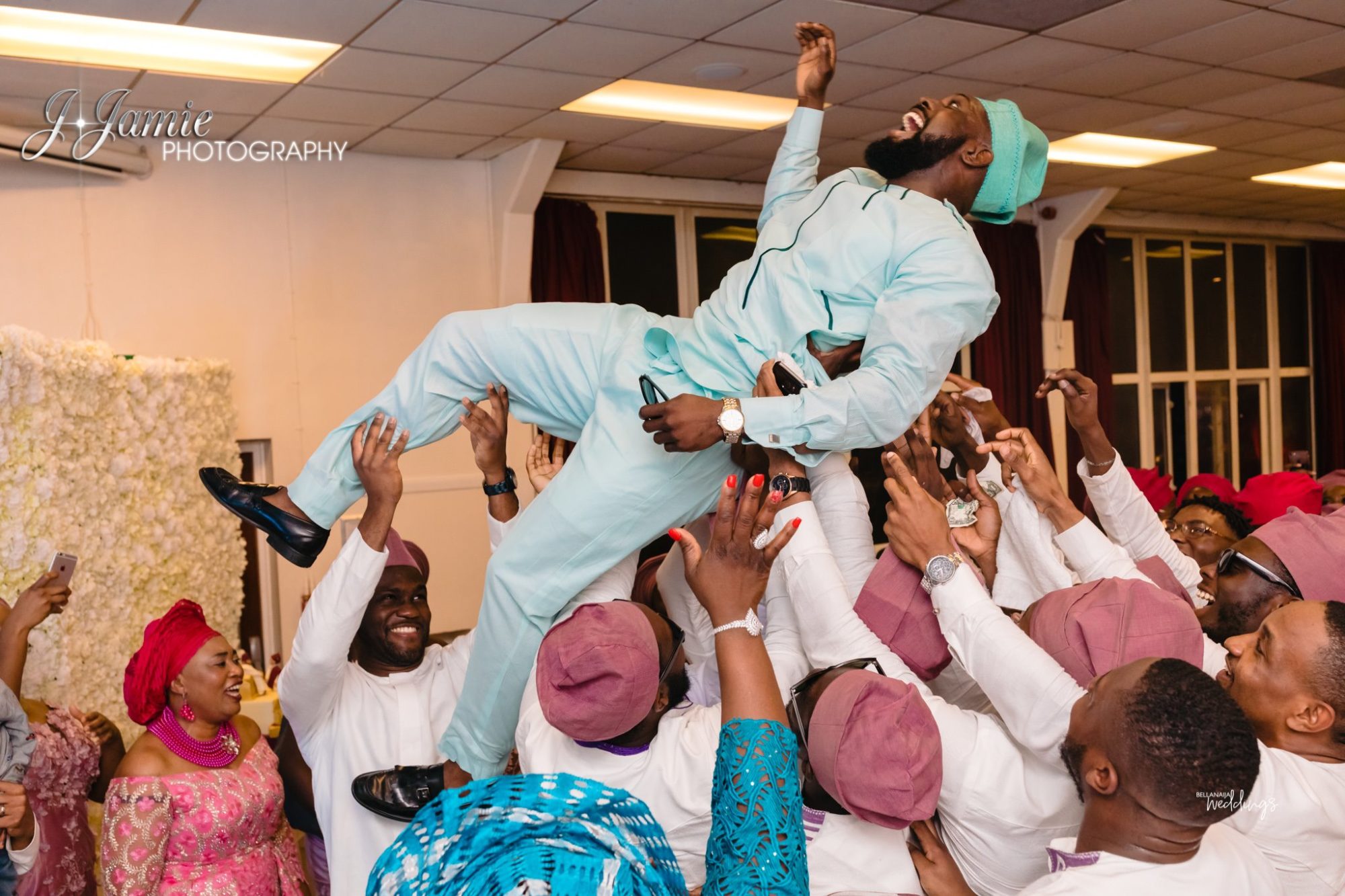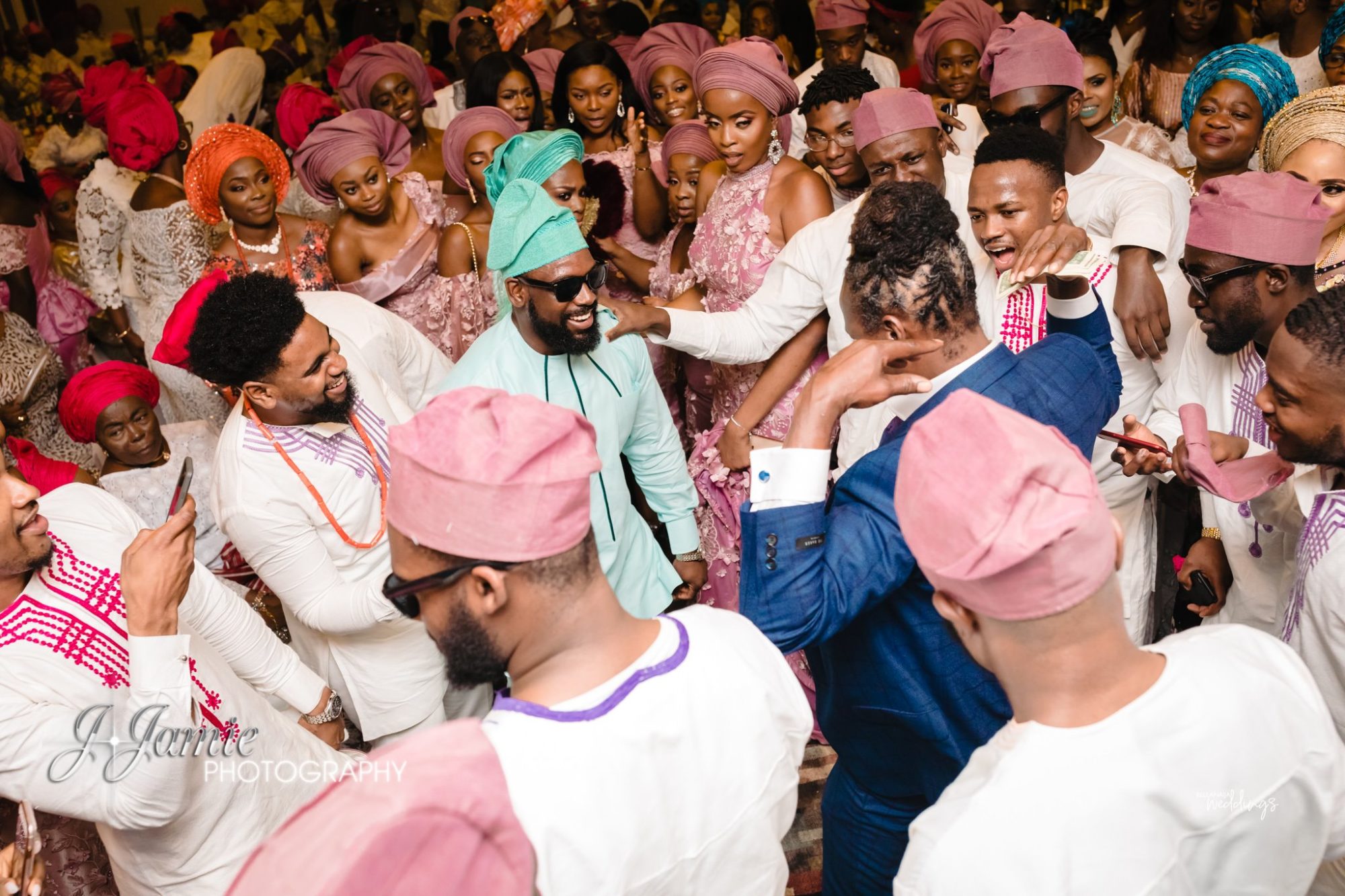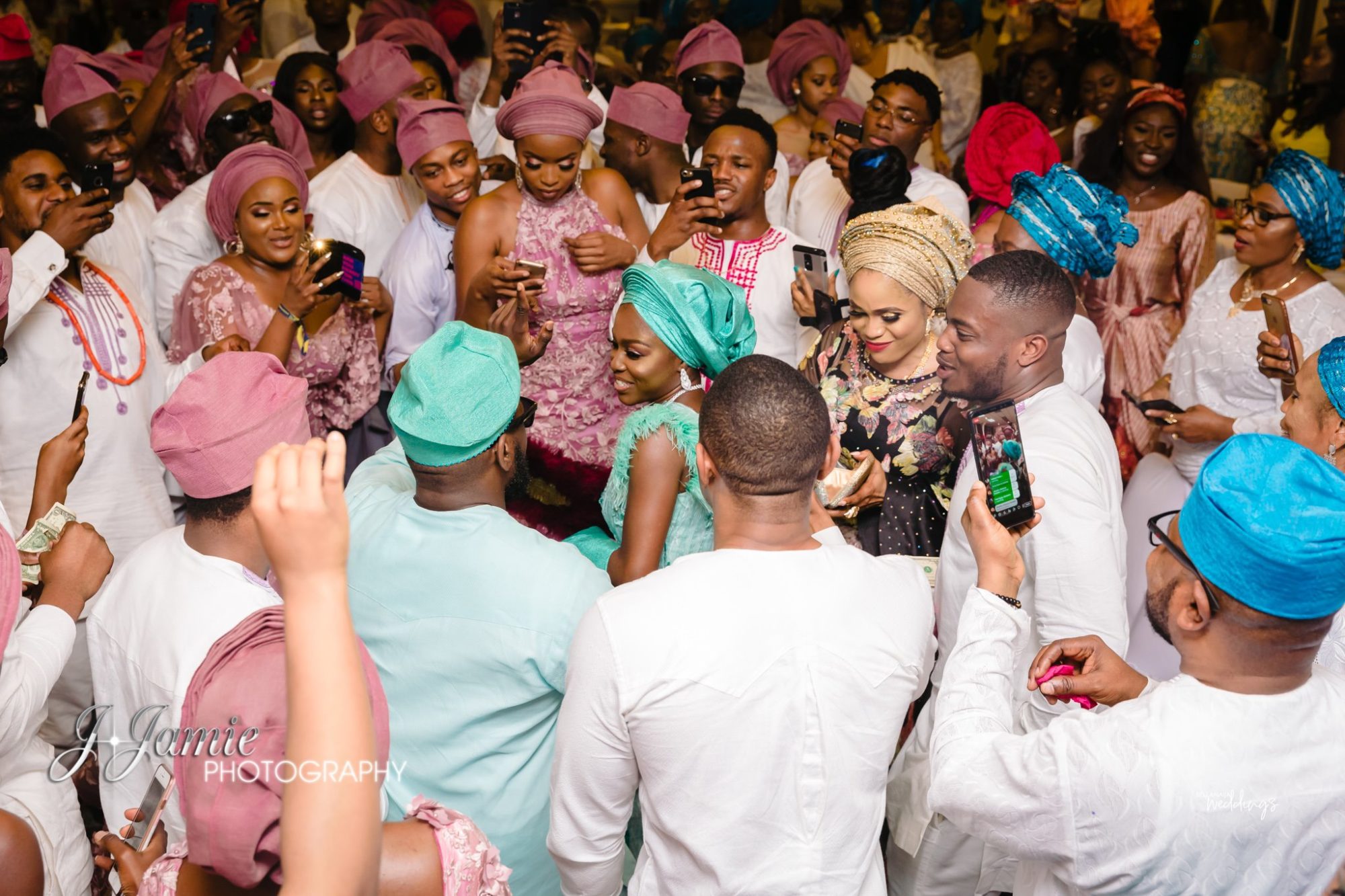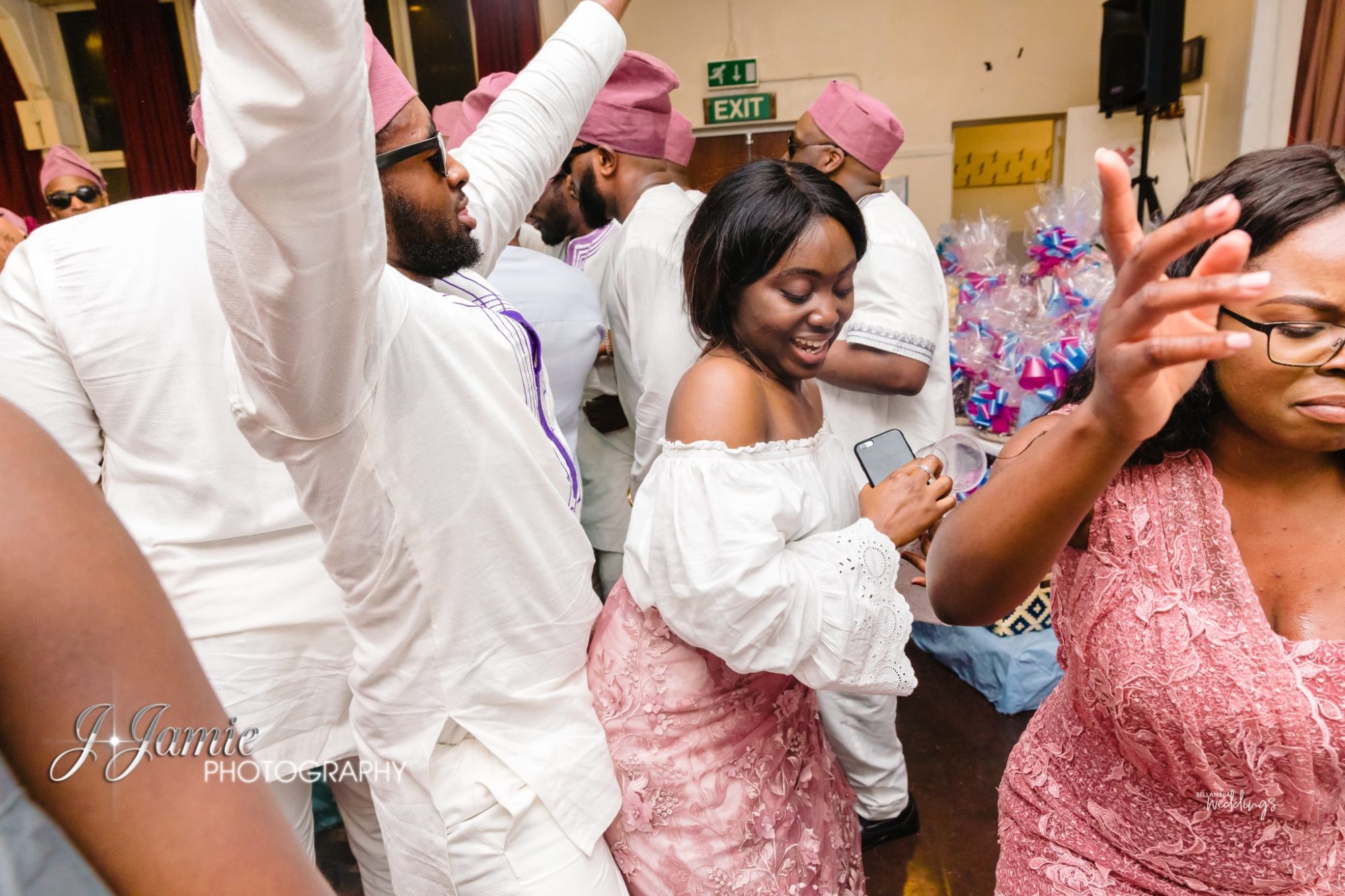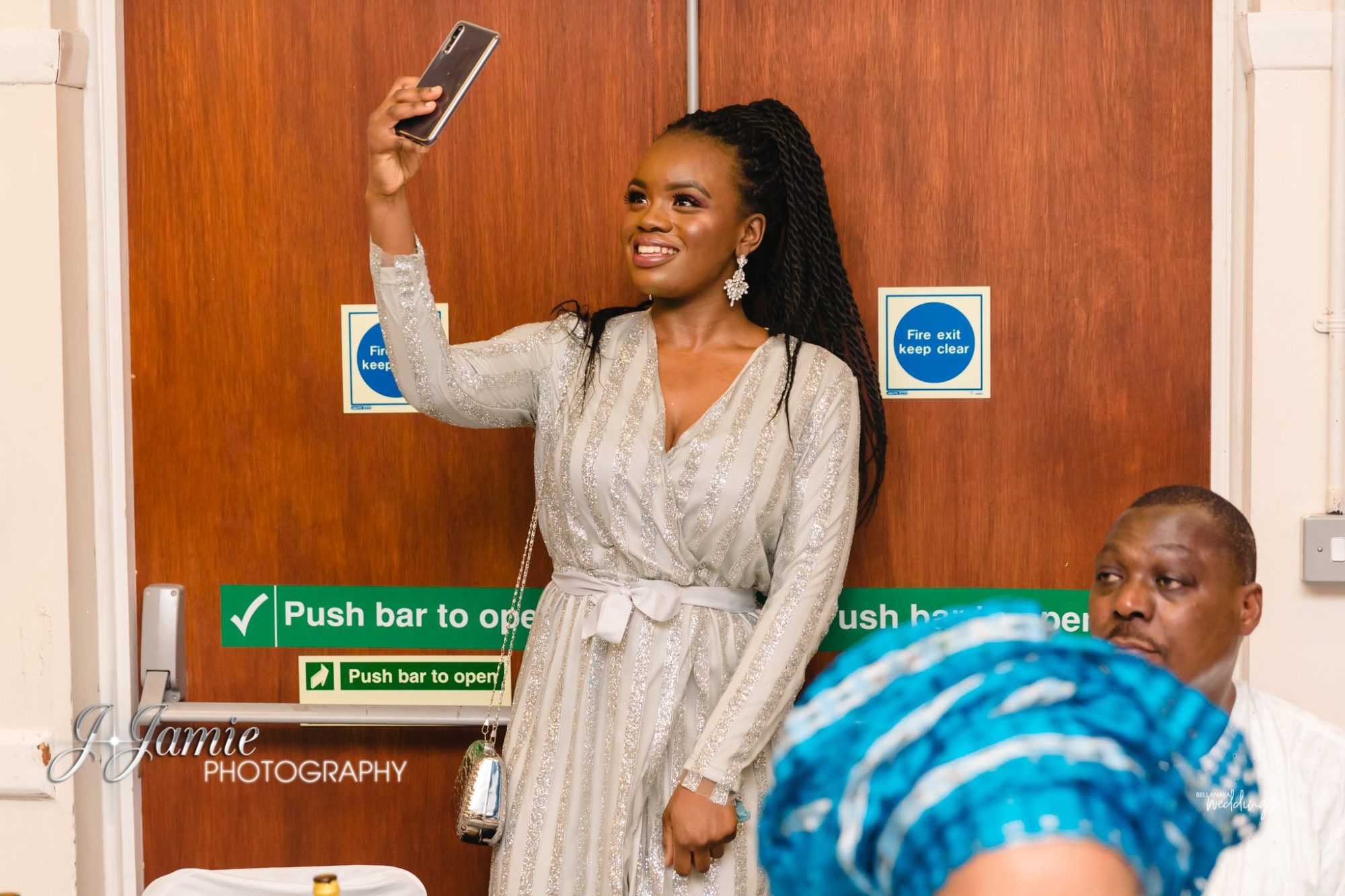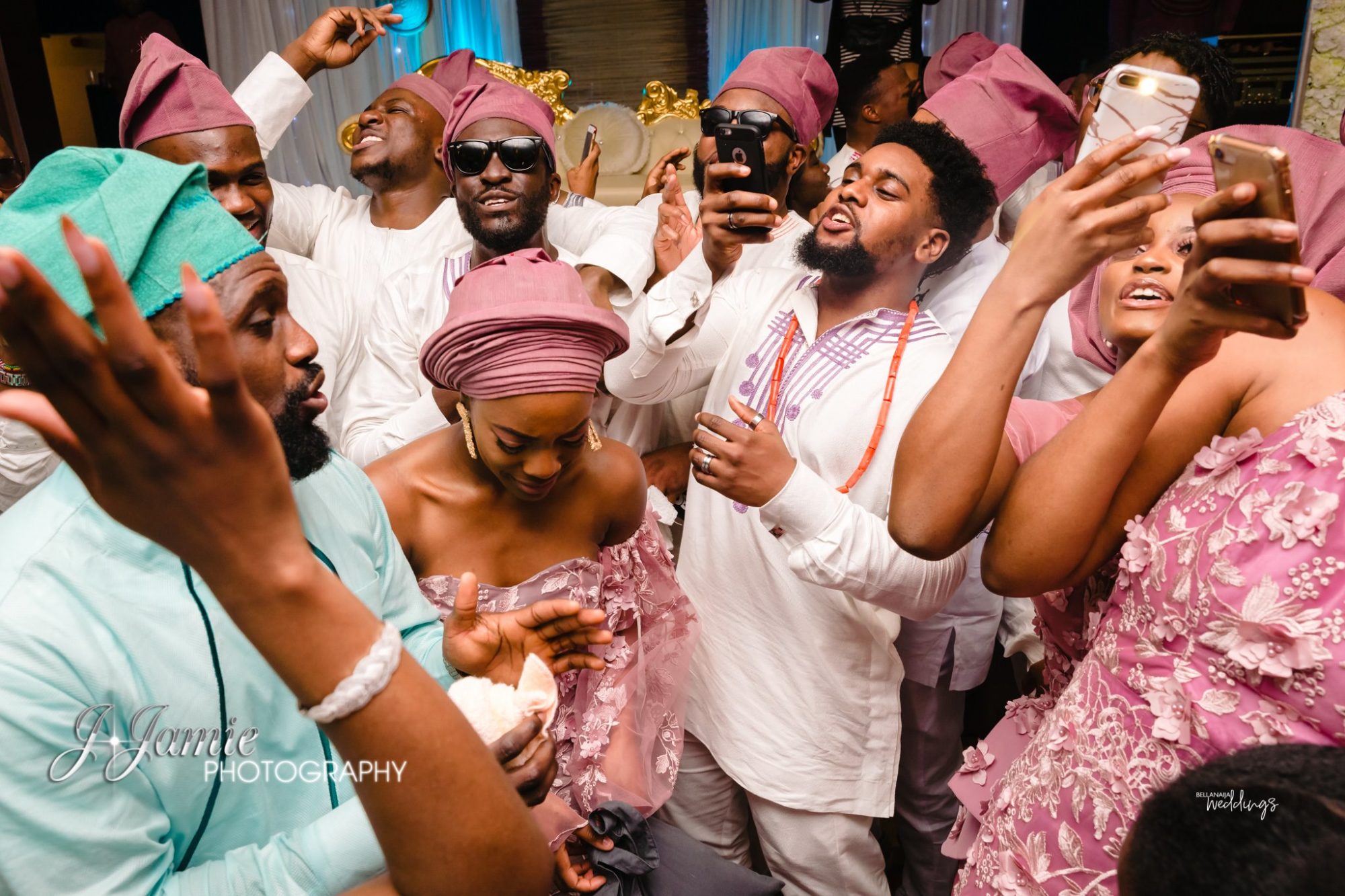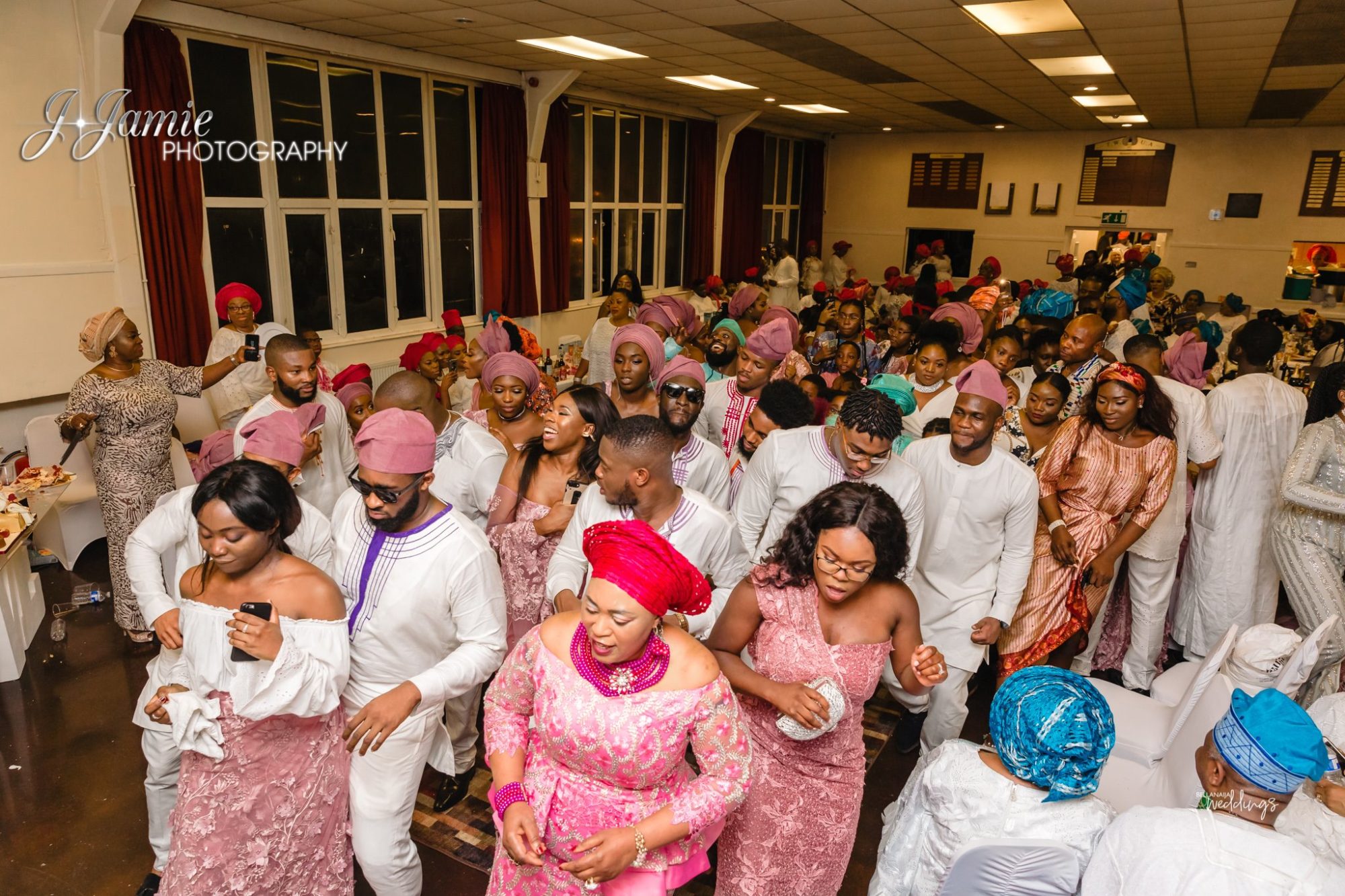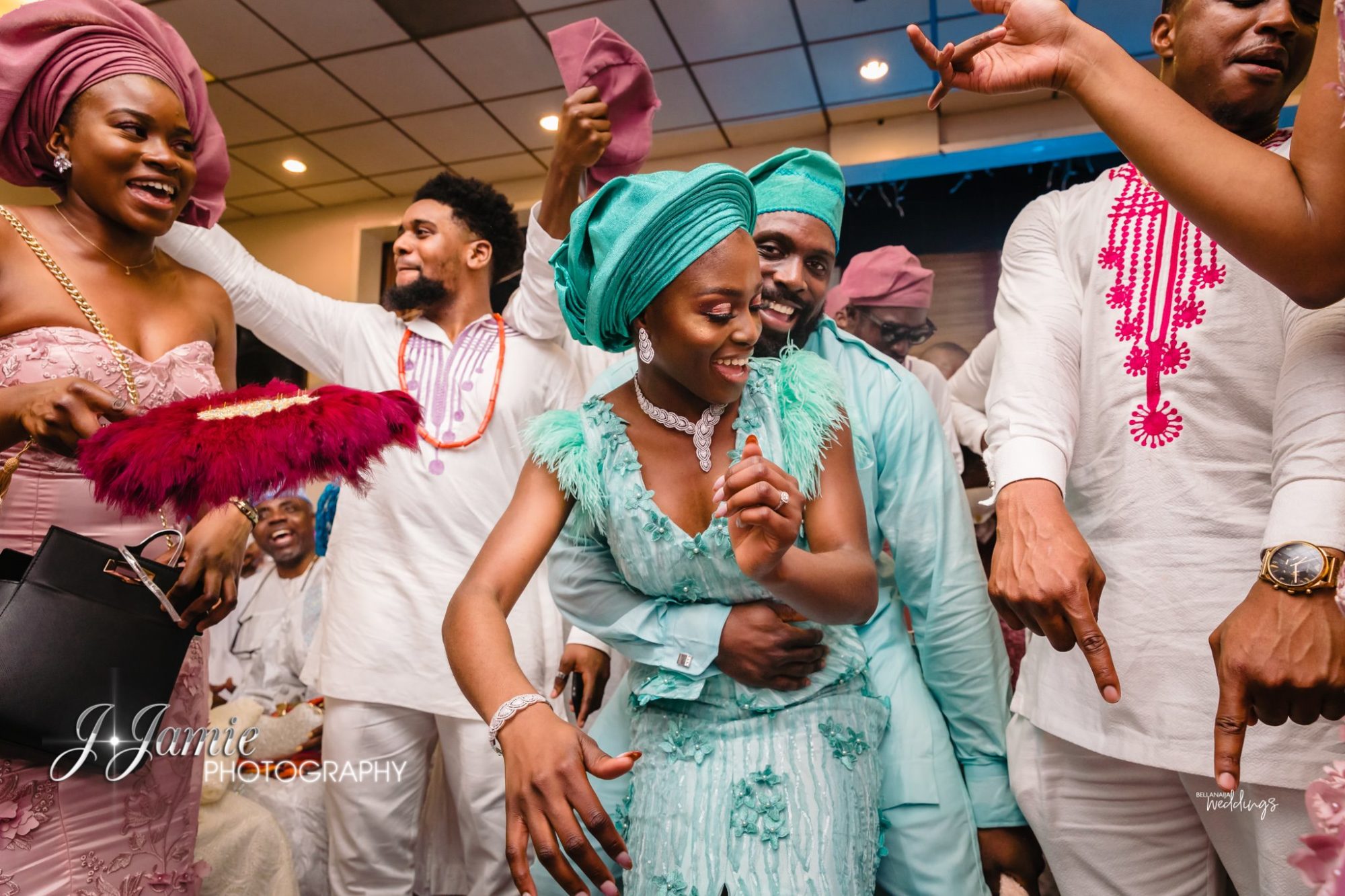 Credits
Photography: @jjpstudios
Makeup: @yeyesbrides
Videography: @jesonaweddings
DJ: @djtomiwa