It was a major #BNBling moment for Abisola and Abdulazeez as the two took their relationship and friendship further by agreeing to spend forever with each other. Abisola, fashion designer at House of Abby and her groom-to-be, a bridal hairstylist, Hairbysleame are happily walking into celebrating the #Loveofalifetime2019. Funny thing is, the groom-to-be mentioned to his mom last year that he had found a wife already even when no one was in view but now, he got himself forever in Abisola.
Abdulazeez went down on one knee to propose marriage to his love Abisola at the Tea Room Lagos alongside her sisters and friends in attendance and of course, she said yes!
See all the amazing memories from that day below: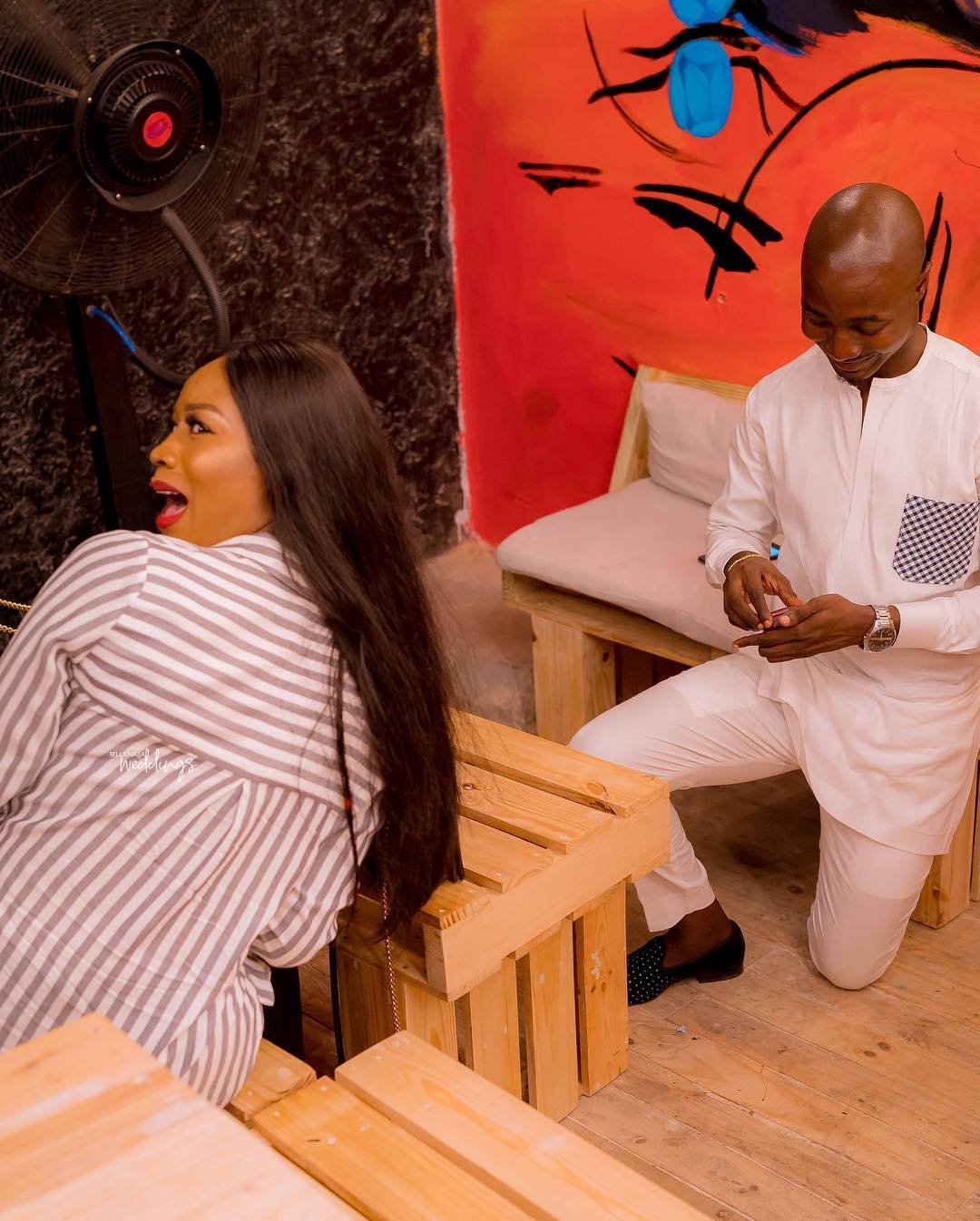 Here's how Abisola and Abdulazeez's love story ensued:
On the morning of my last birthday, Mama called to wish me a happy birthday, then asked if I was celebrating, I figured she was trying to throw marriage shades (typical African mum) so I had to lie to her that I wasn't, that I was just gonna be home. Eventually, she asked if I had found a wife?  with faith I told her that I had found someone already and I would definitely introduce her soon.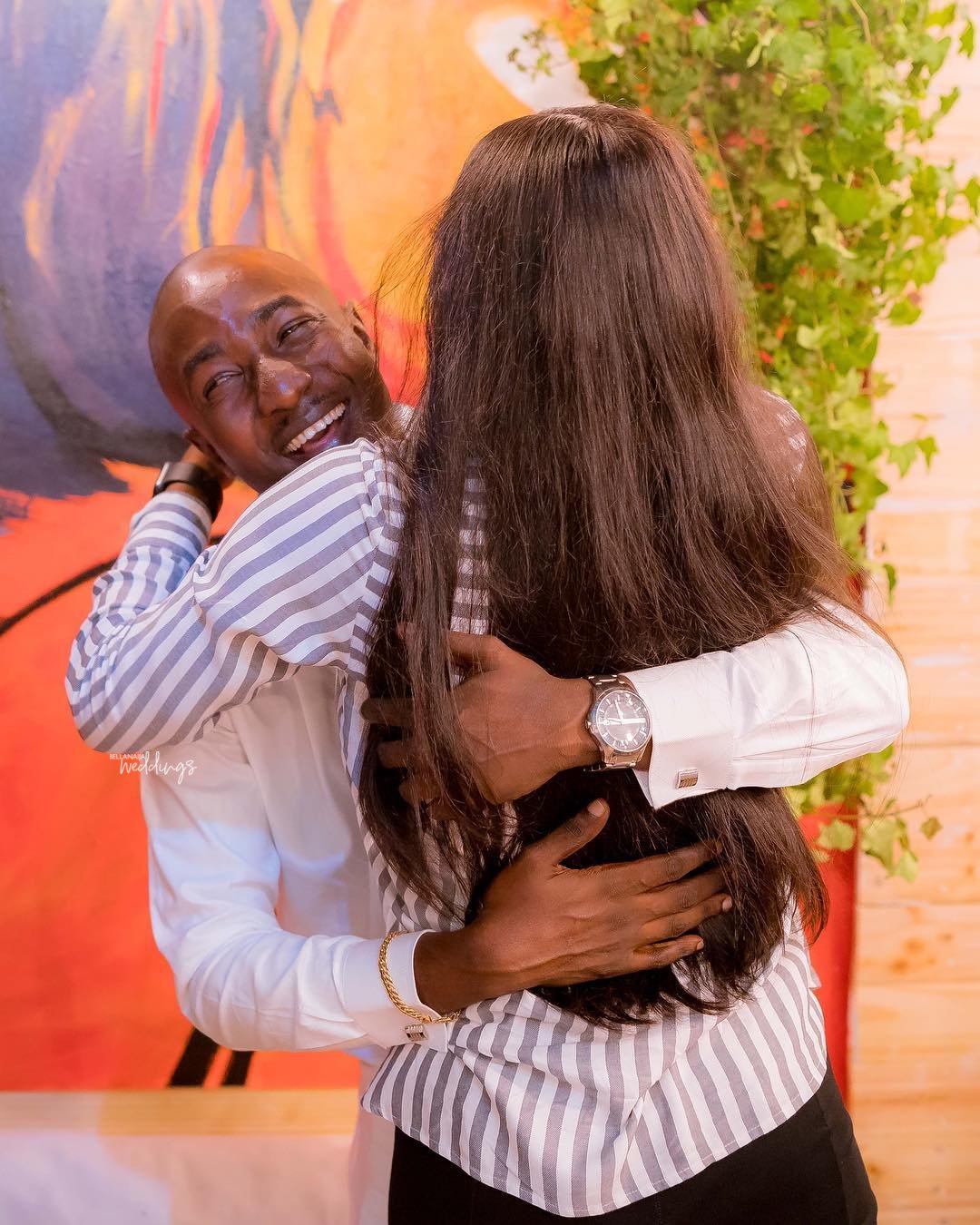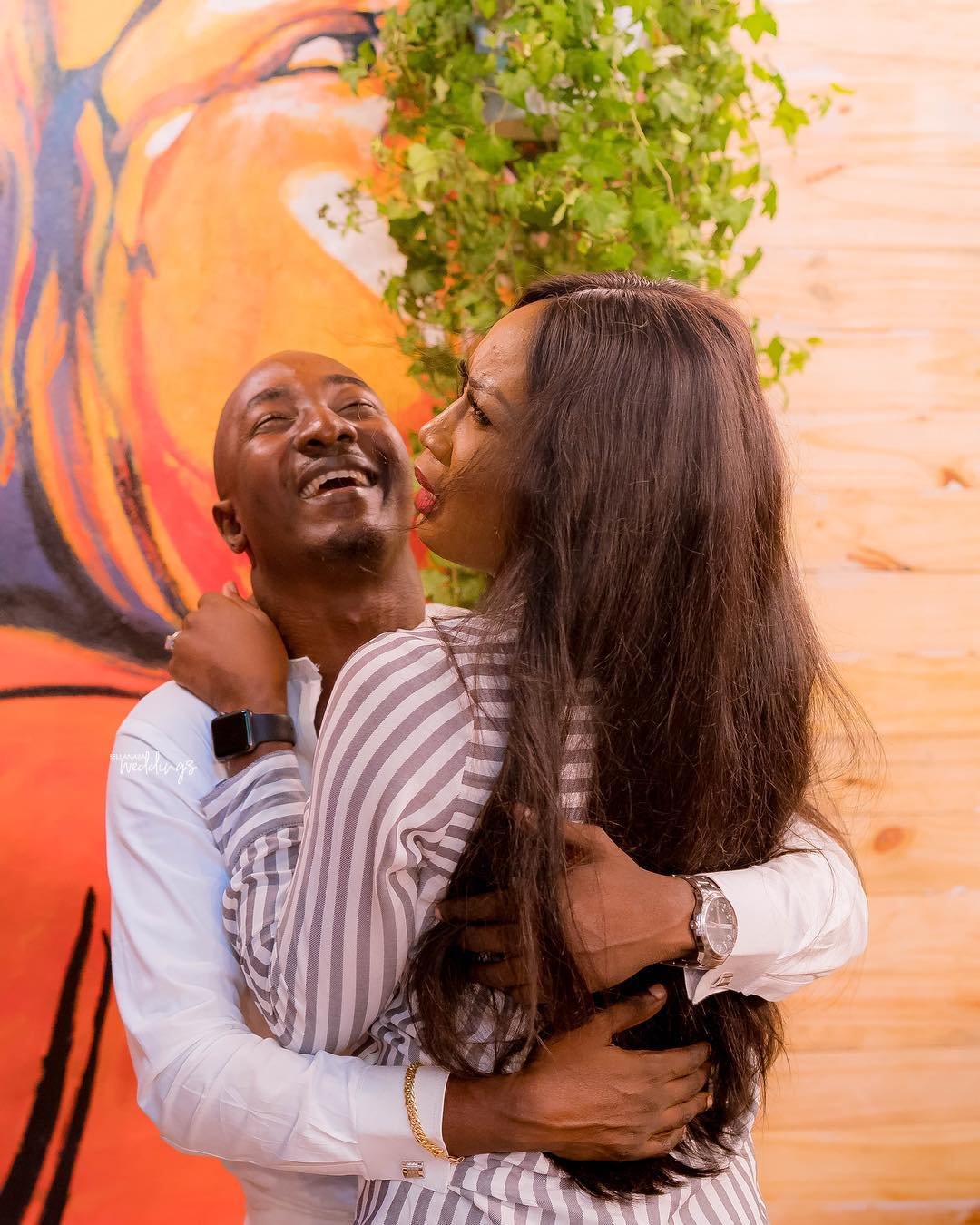 Later that day, I decided to have a house party with just a few friends in attendance, it ended up being a carnival of some sort, then my baby girl accompanied a friend of mine to the party, so we got talking, took pictures but I was so busy that I forgot to take her number. I requested her number from my friend a day after my birthday to say thank you, we talked for a while and I promised to call her later.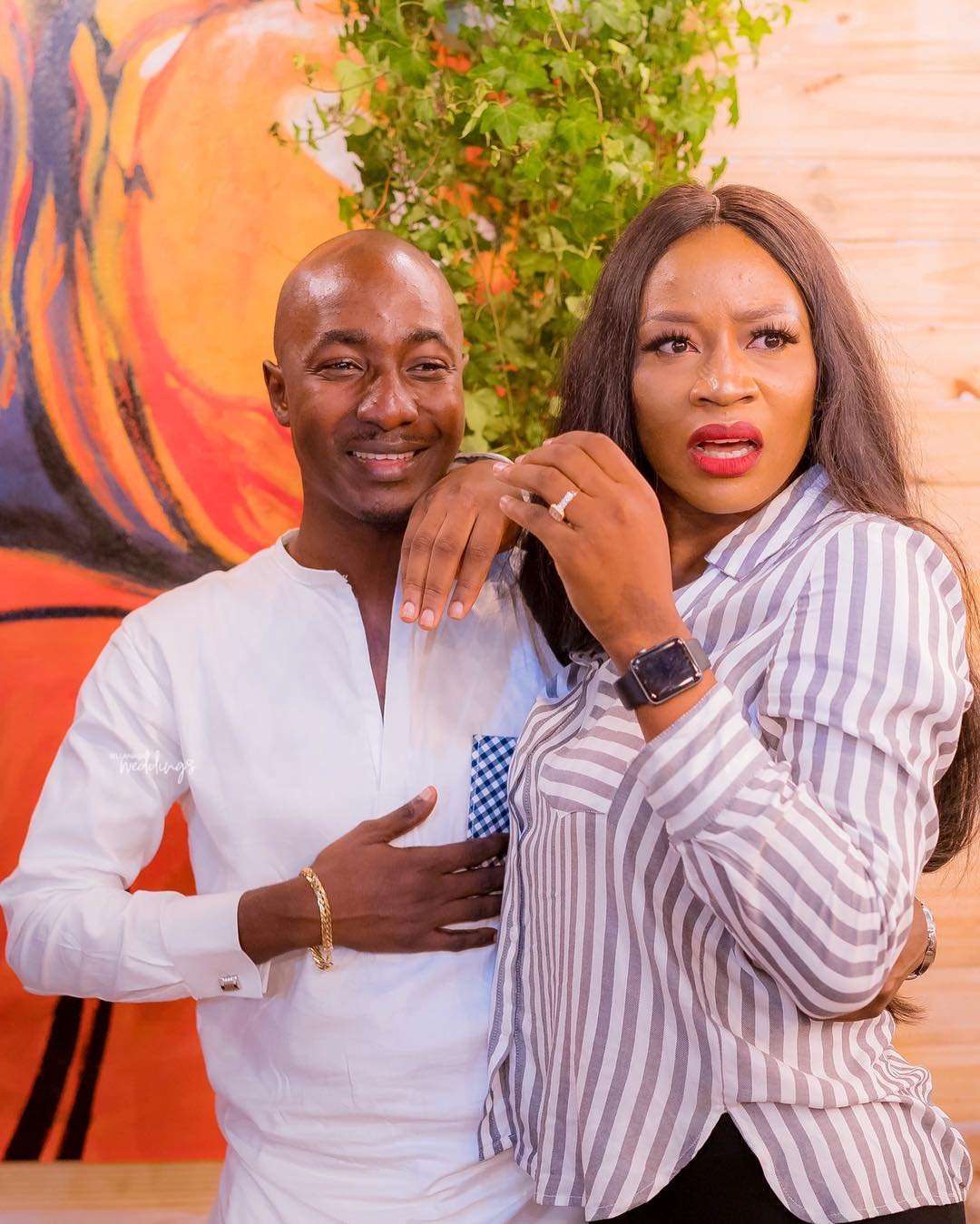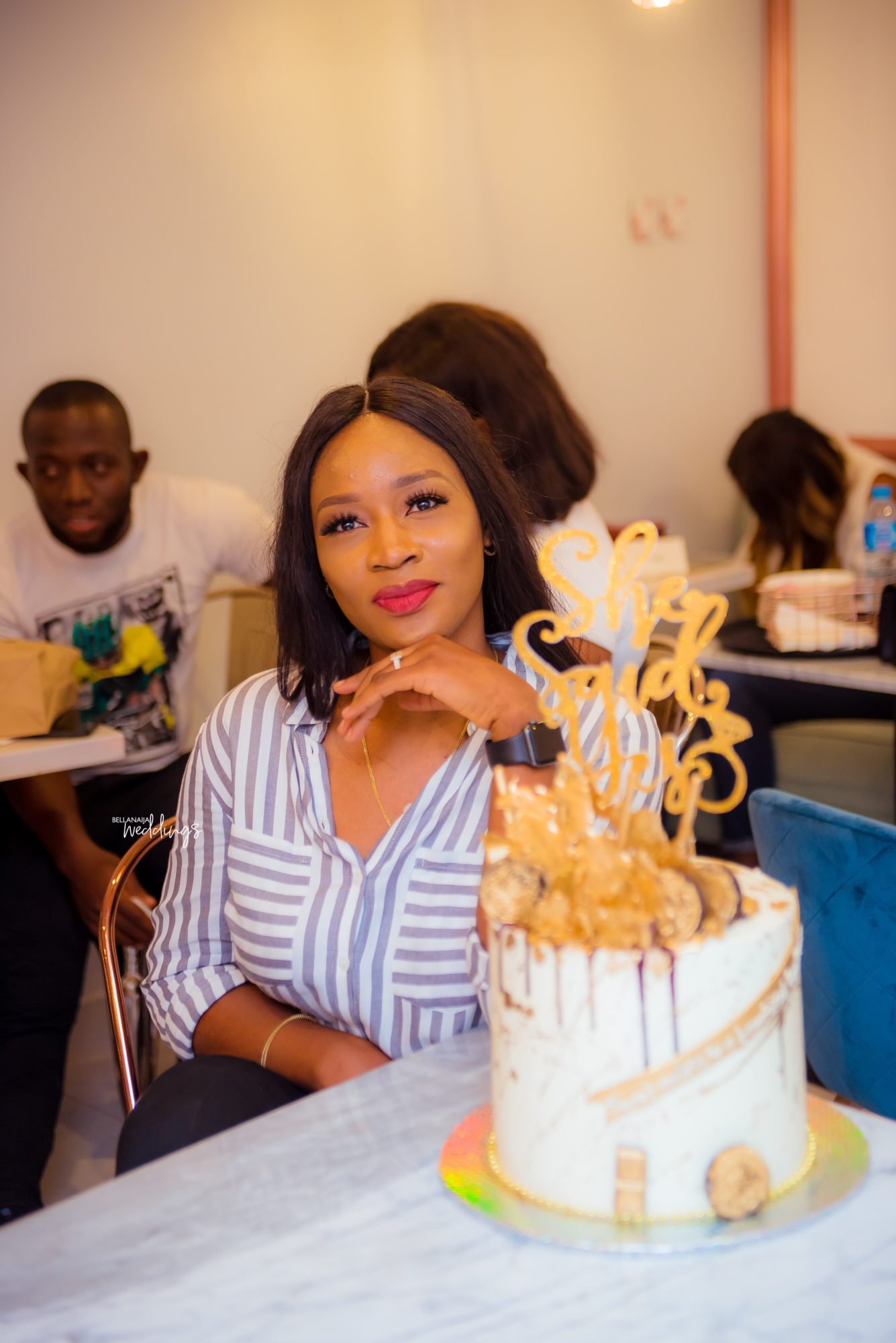 The next day there was a news about an accident on my route, she called to know if I was fine and sounded so worried and kept calling till I got home safe. I was so impressed and I had to return her call the next day and also asked if she could hang out with me after work. We began to talk more often on the phone and saw almost every day since she was single I asked her to be my girlfriend and she agreed.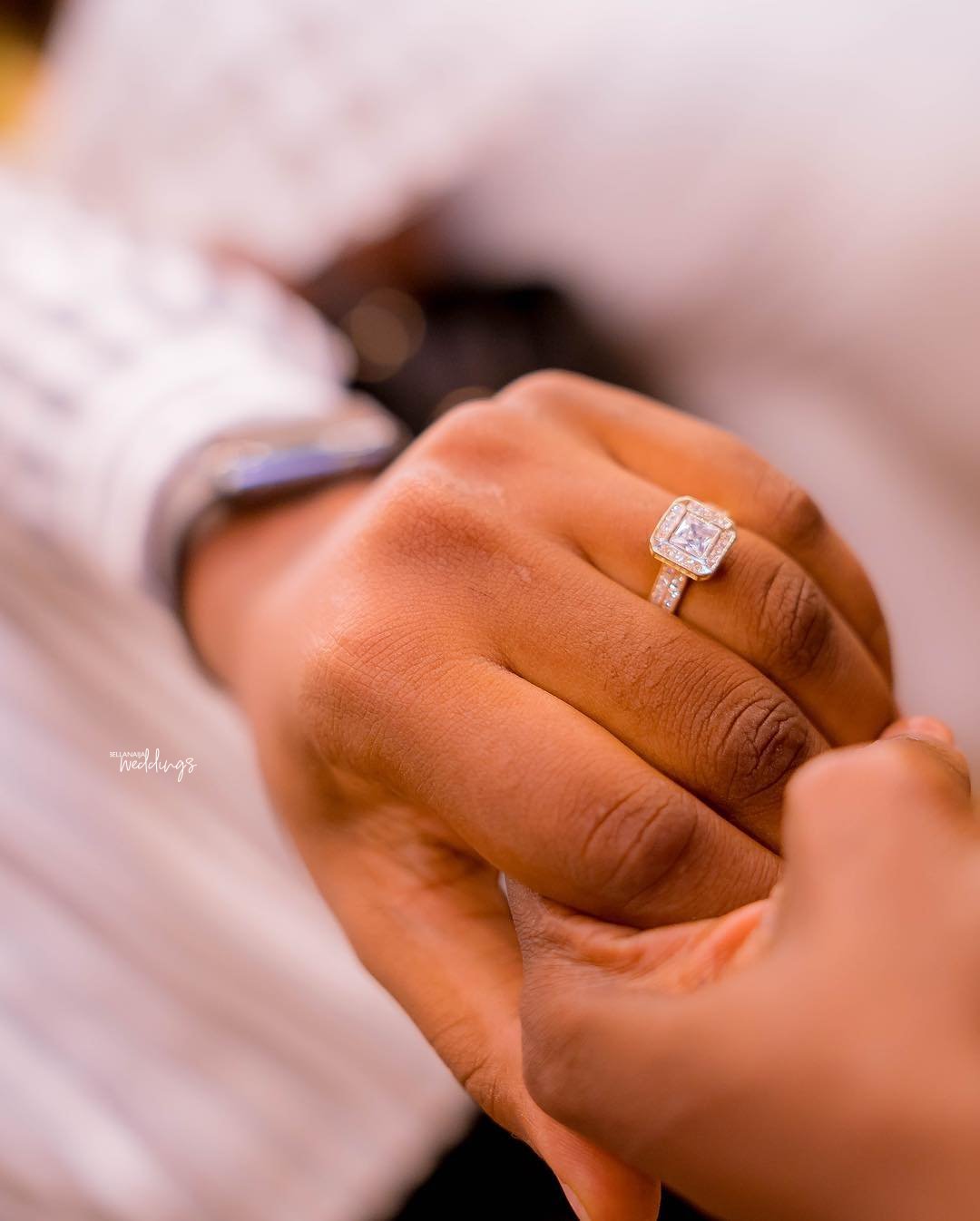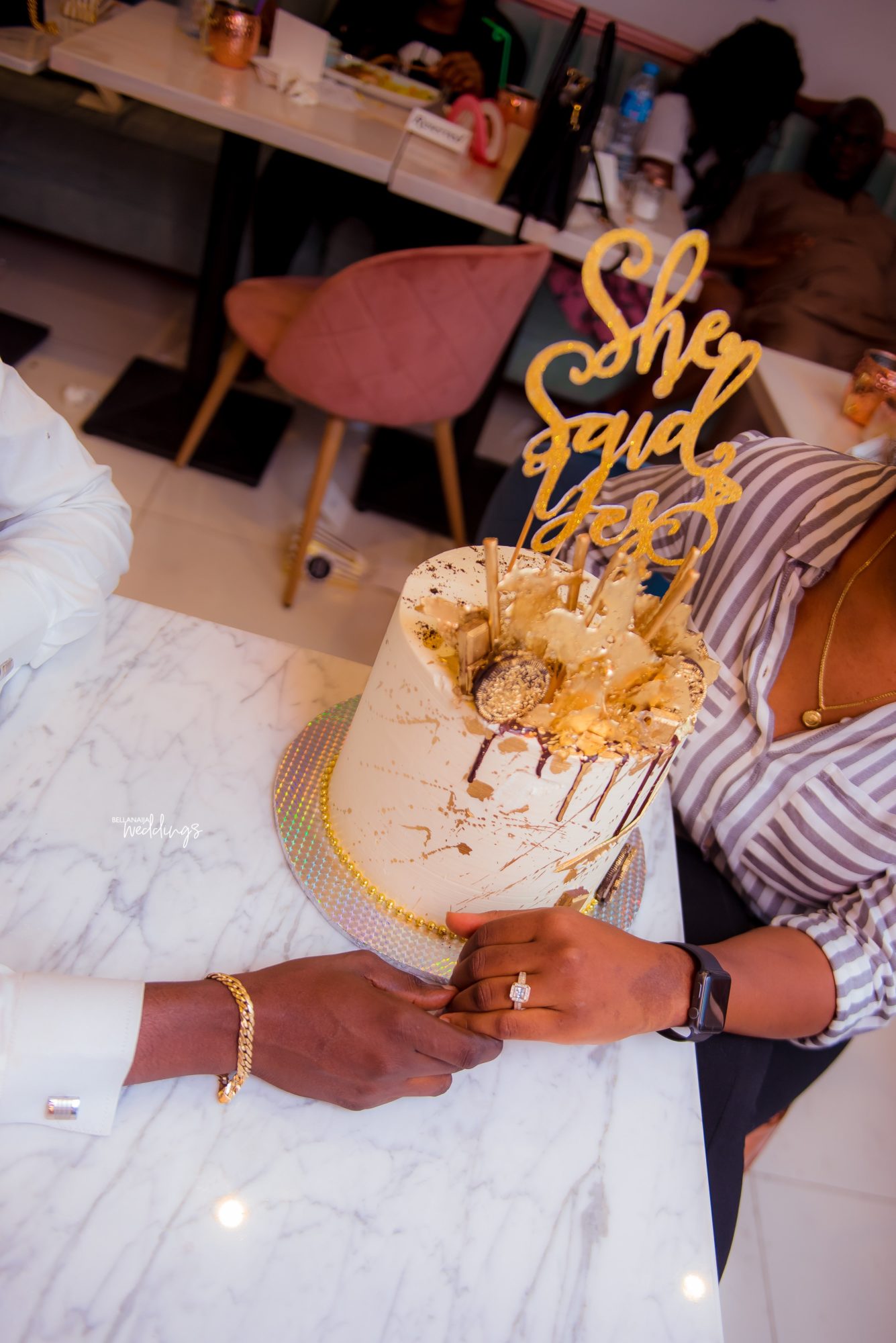 When it was time to pop the big question, here's how the groom-to-be pulled it off:
Last Wednesday I told a couple of friends and her siblings about me proposing to her in a grand style and then called my cousin who's a planner and told her all I wanted for the proposal because she means a lot to me. Fast forward to Sunday, I told her I wanted us to hang out at a new spot on the island later in day but most likely I won't be picking her up because it was a busy day for me and I won't be done till 6 pm but would call her once I get there for her to meet up with me. -Abdulazeez shares.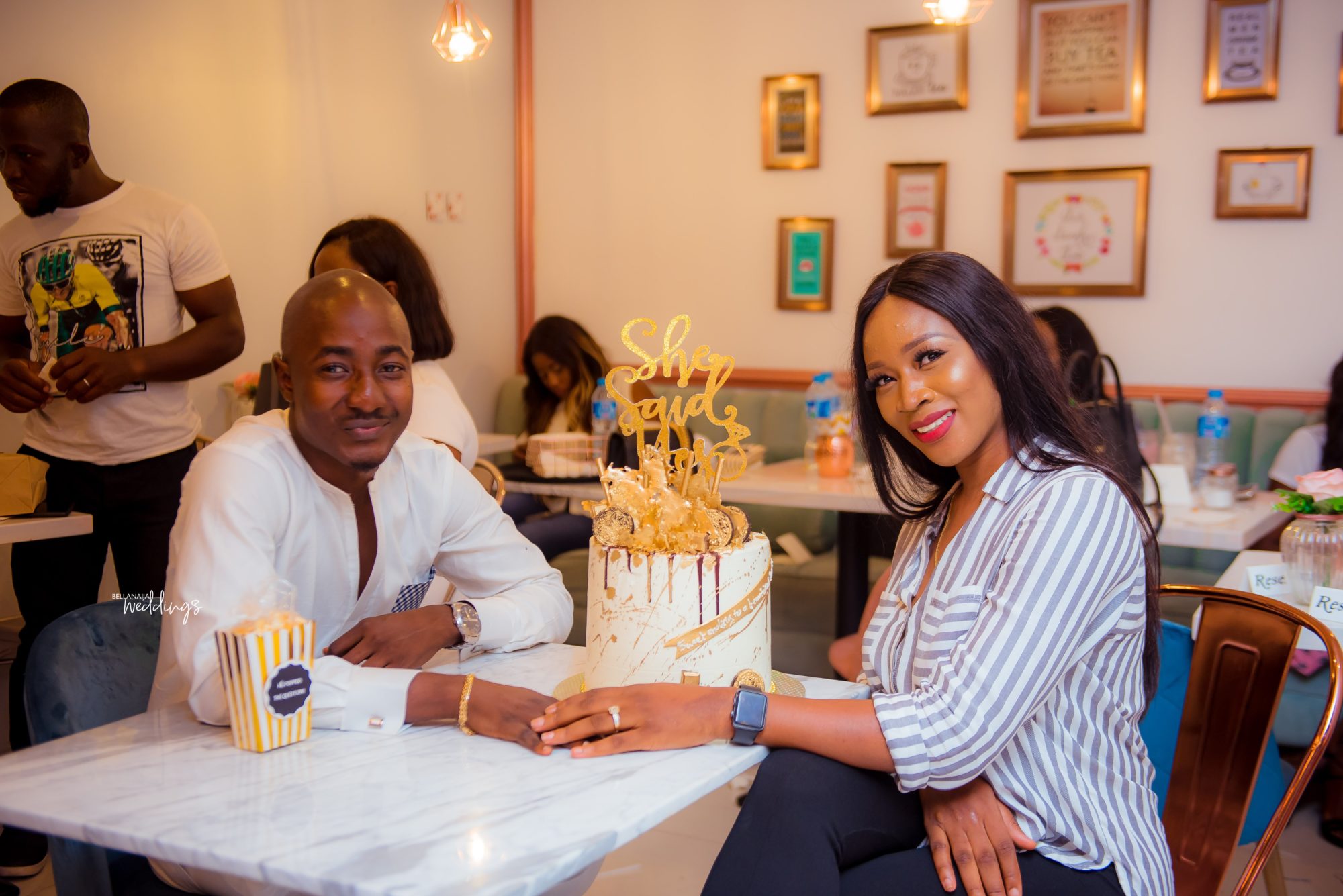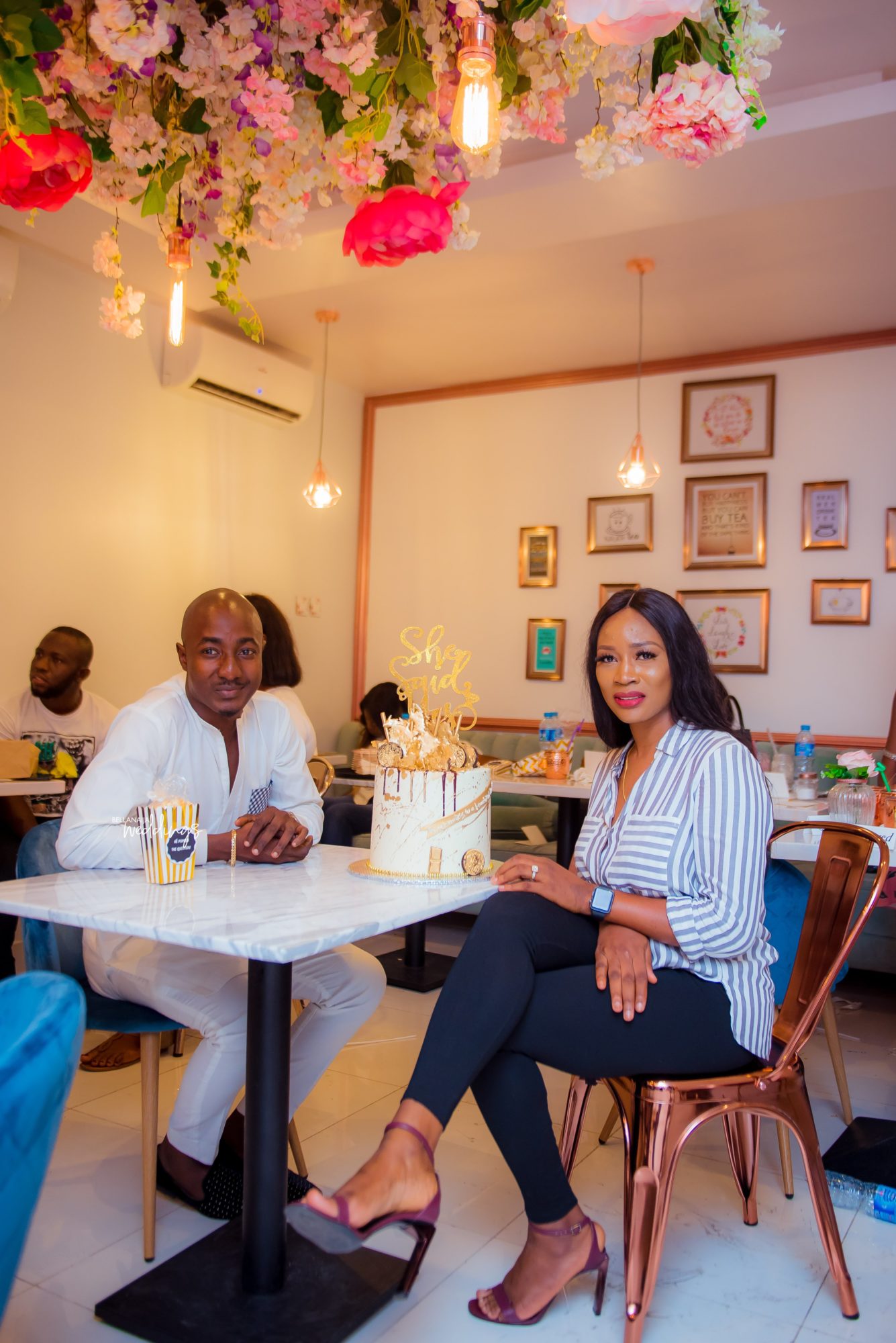 Everyone was waiting in another room, she came and met me at the reception and was asking why I was downstairs when everyone came out from the hidden place then someone had to burst the balloon to distract her attention from me. For a minute, she was scared, she turned back to see what could have happened, by then I was down on my knees asking if she would marry me and she said yes!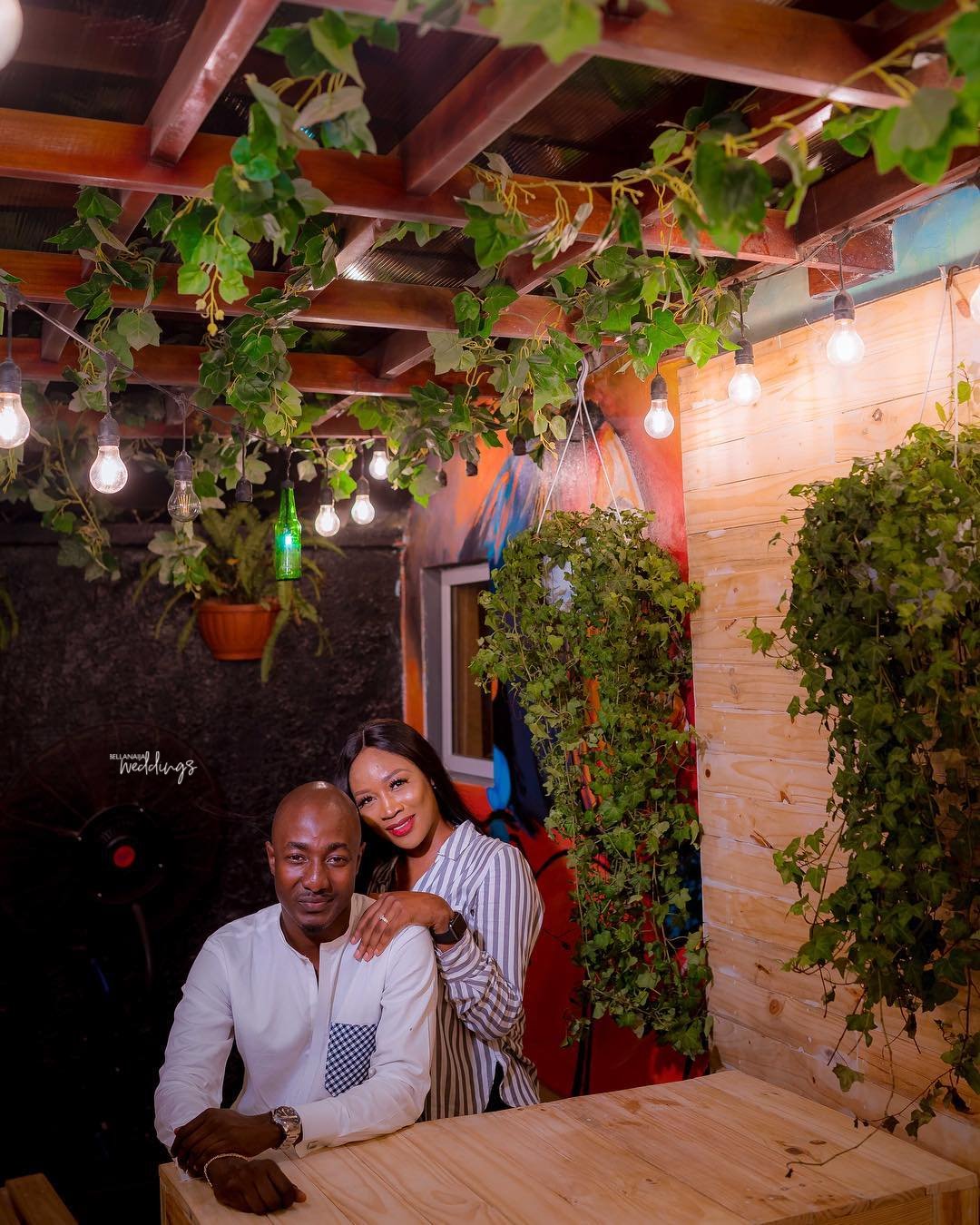 Credits
Bride-to-be: @abbyjolo | @house_of_abby
Groom-to-be: @sleamee | @hairbysleame
Planner: @eventsbymsk
Photography: @hbpixels
Venue: @thetearoomlagos