Arts and culture are such beautiful elements of life – which is one reason we're big fans of traditional weddings. Today, we're taking in all the feels of culture and love, through the lenses of Aina and Bolaji as they step into their forever ship.
The lovers who met through a mutual friend have taken it notches higher and have now become one. They tied the knot in a beautiful traditional engagement ceremony and it was full of colours and love. From the prep moment to the joining and celebration… Everything about Aina and Bolaji's trad will make you fall in love with the Yoruba culture.
We can't stop drooling over how much of an elegant bride Aina was and how dapper Bolaji looked. What's more? The elements of arts and culture displayed will make you smile.
Take in all the thrills of their trad with the photos beautifully captured by Big H Weddings below.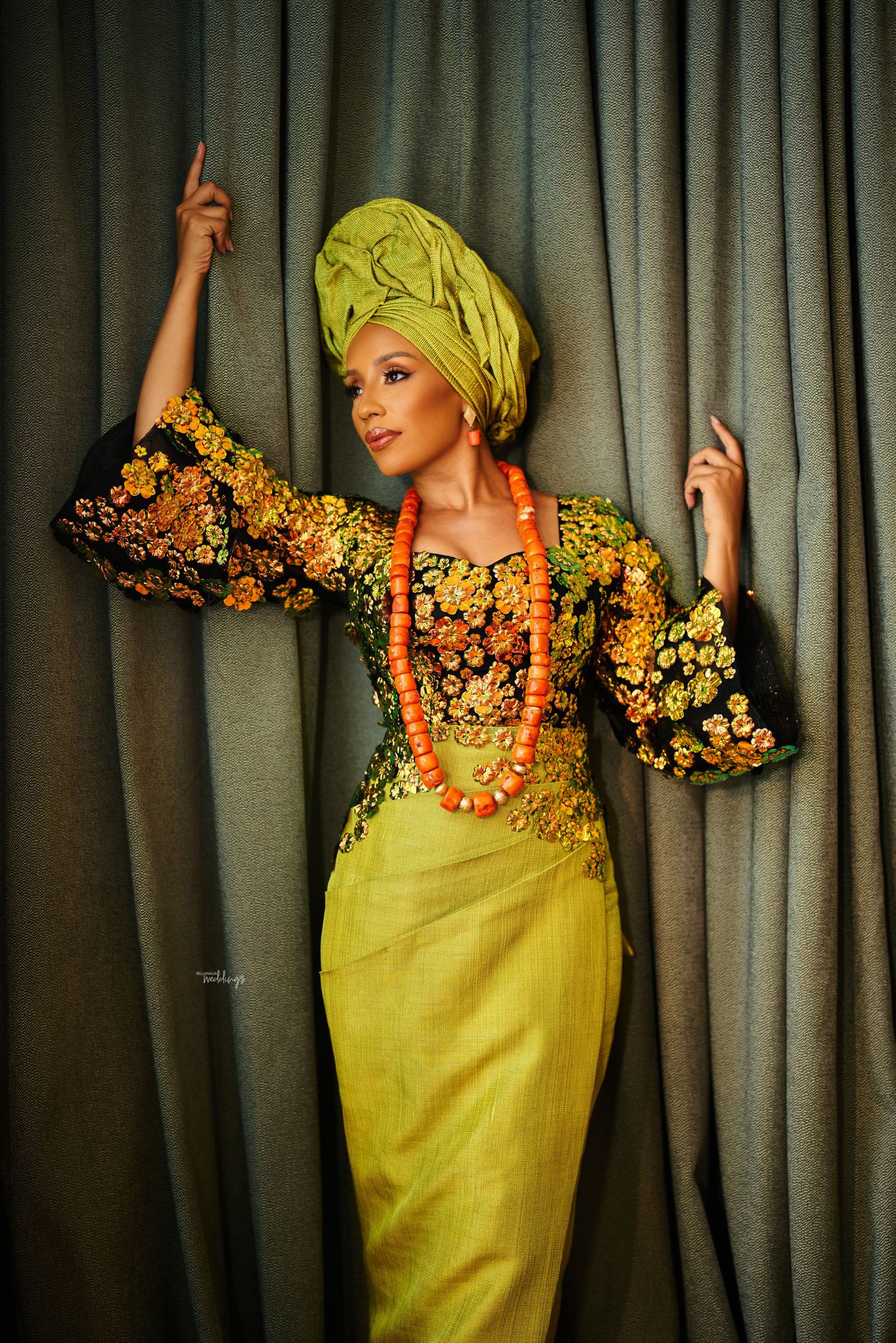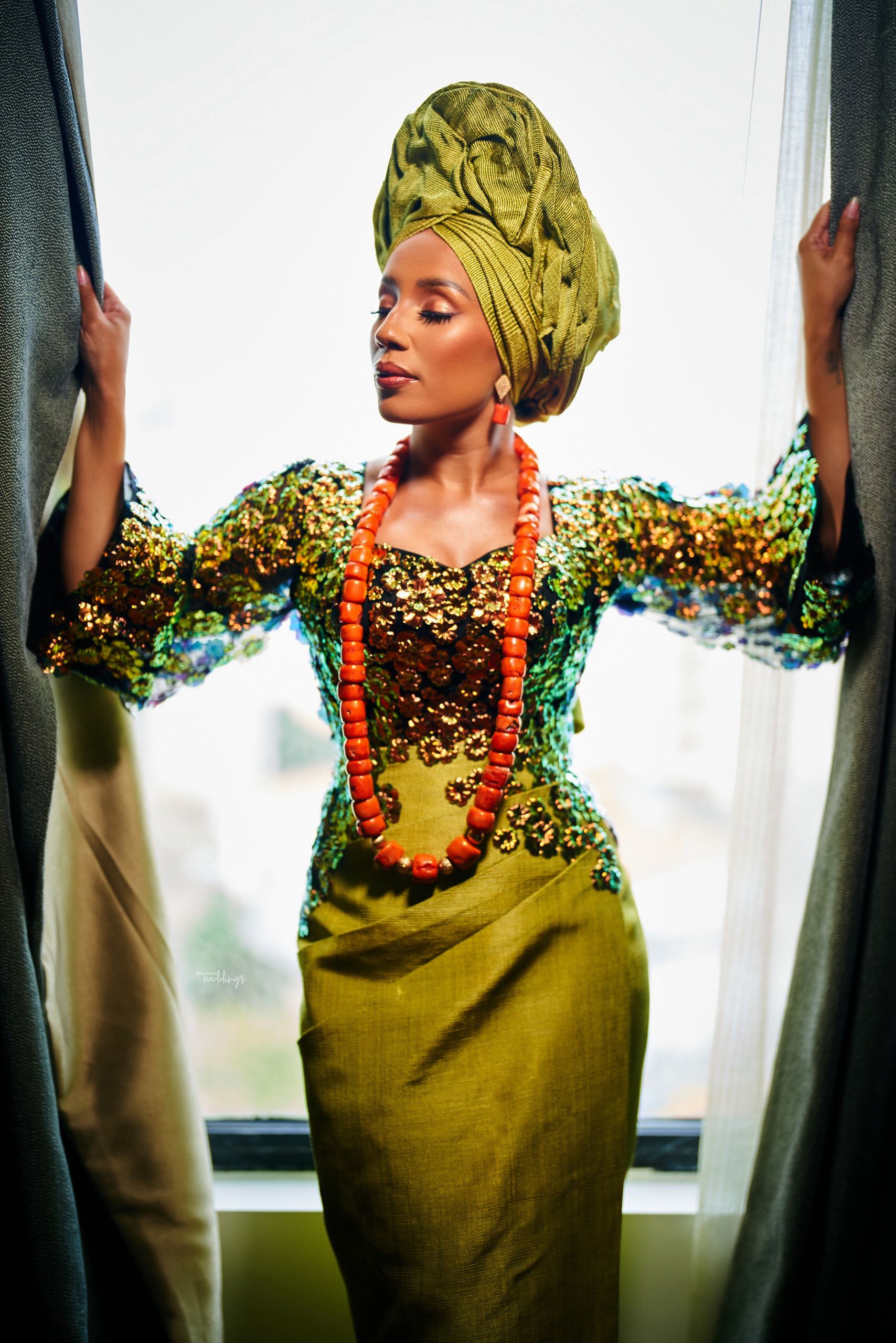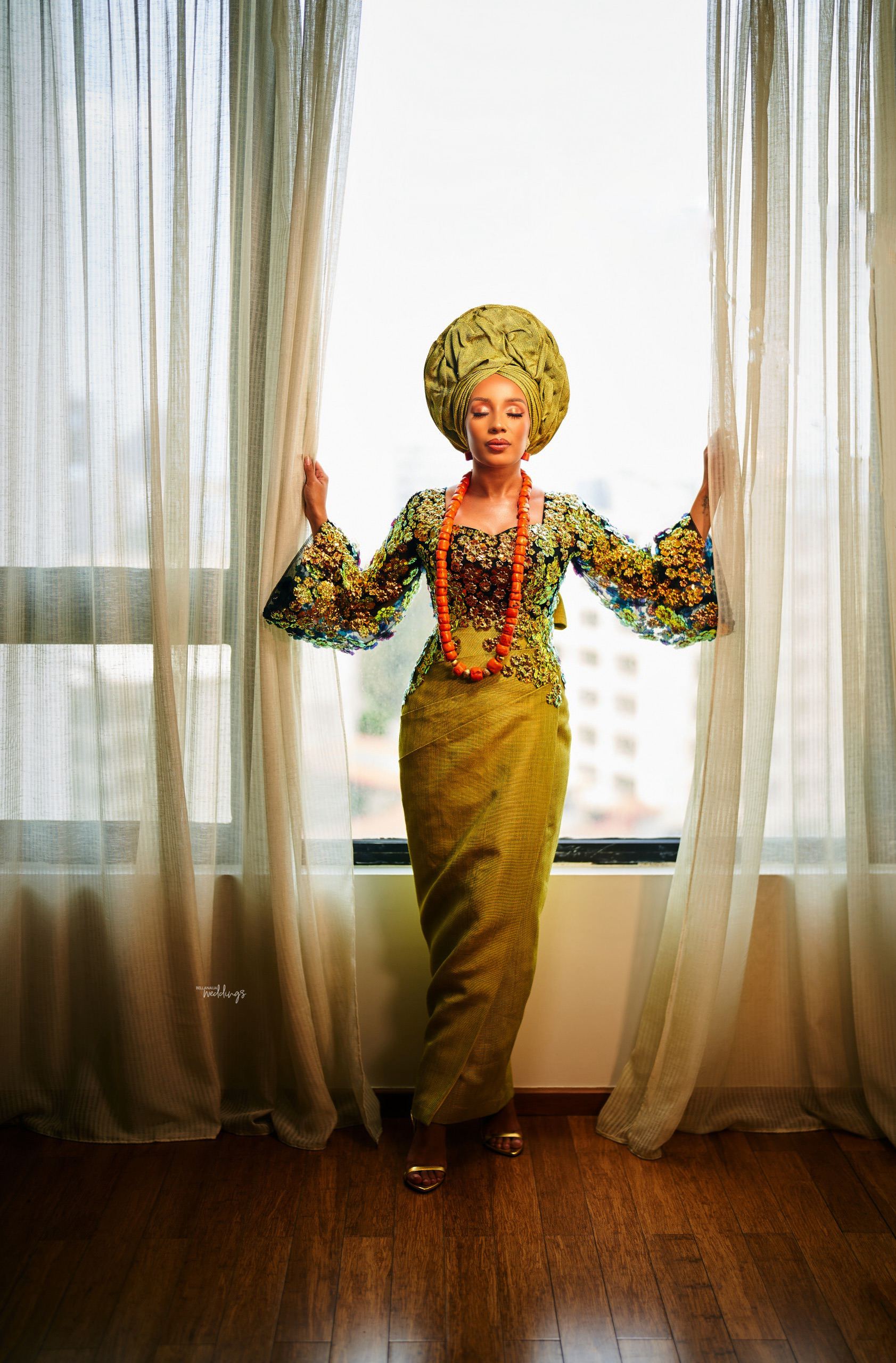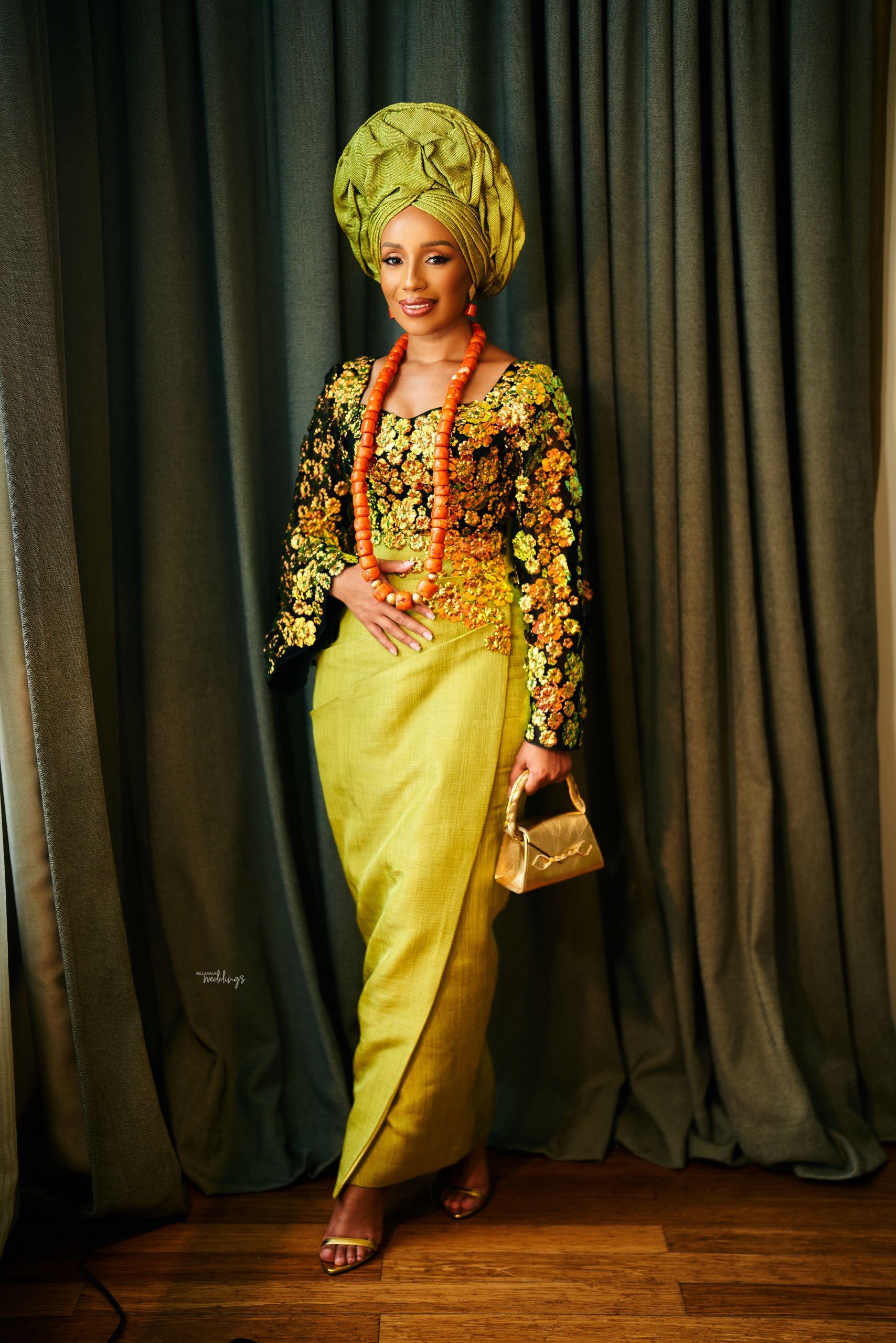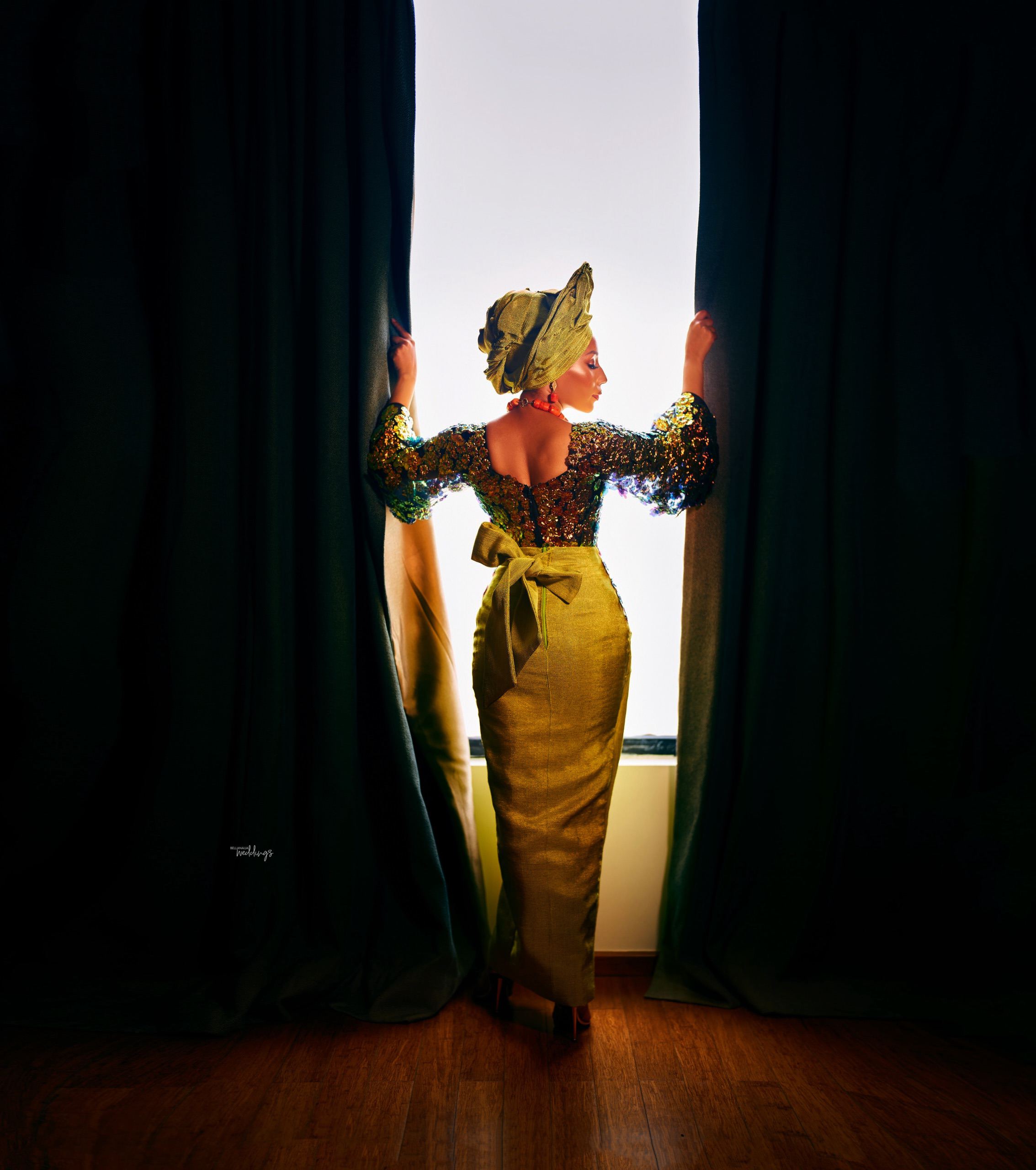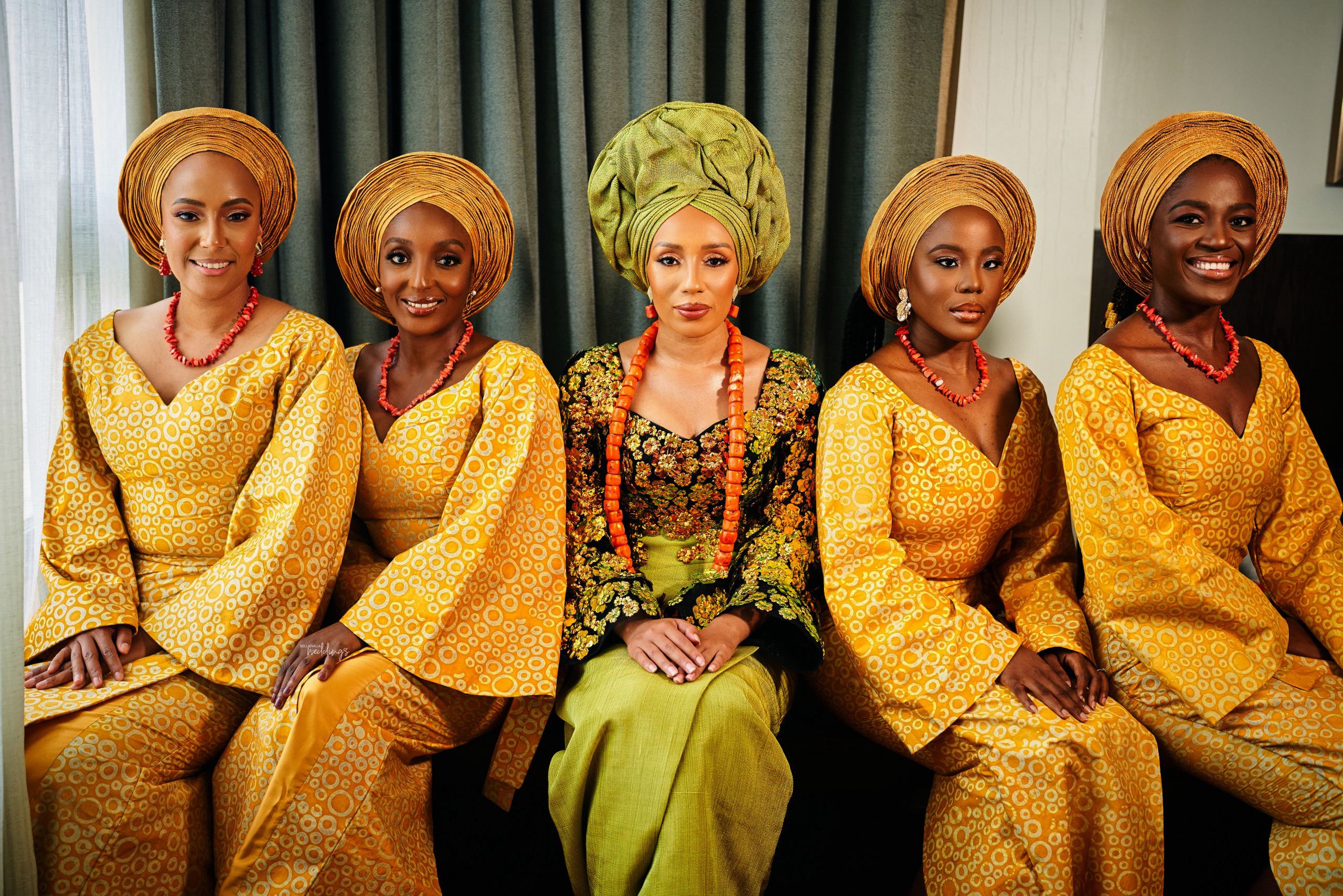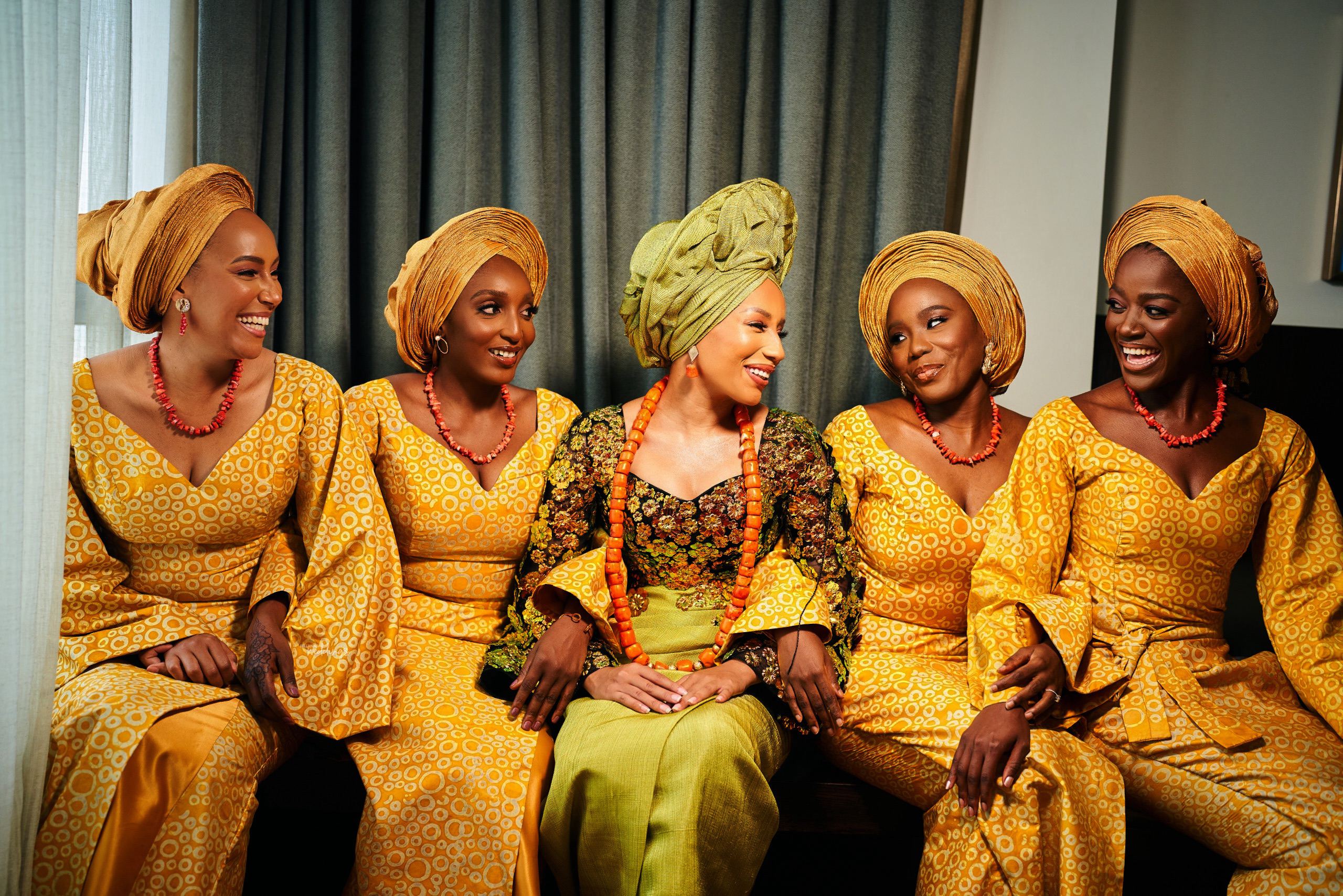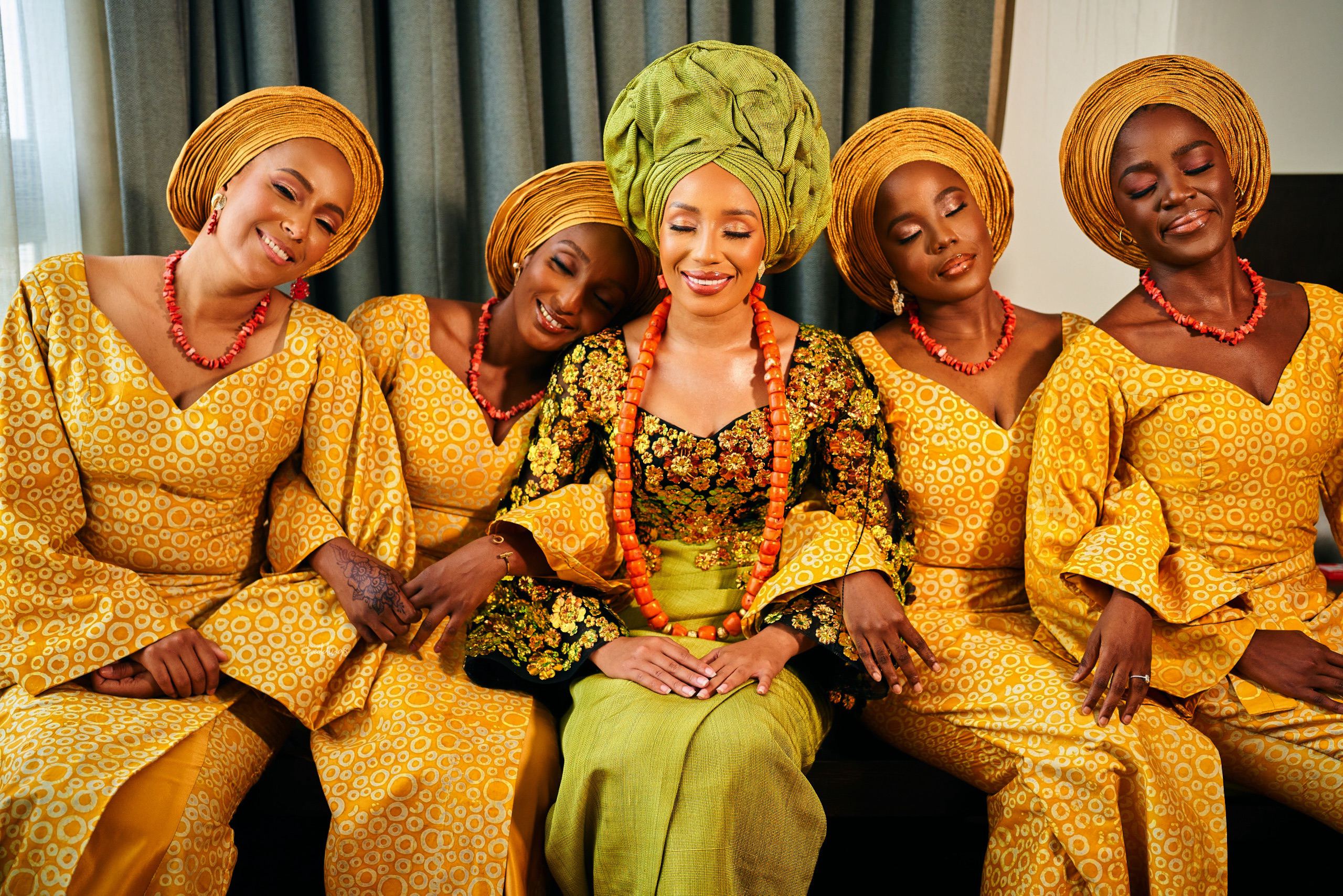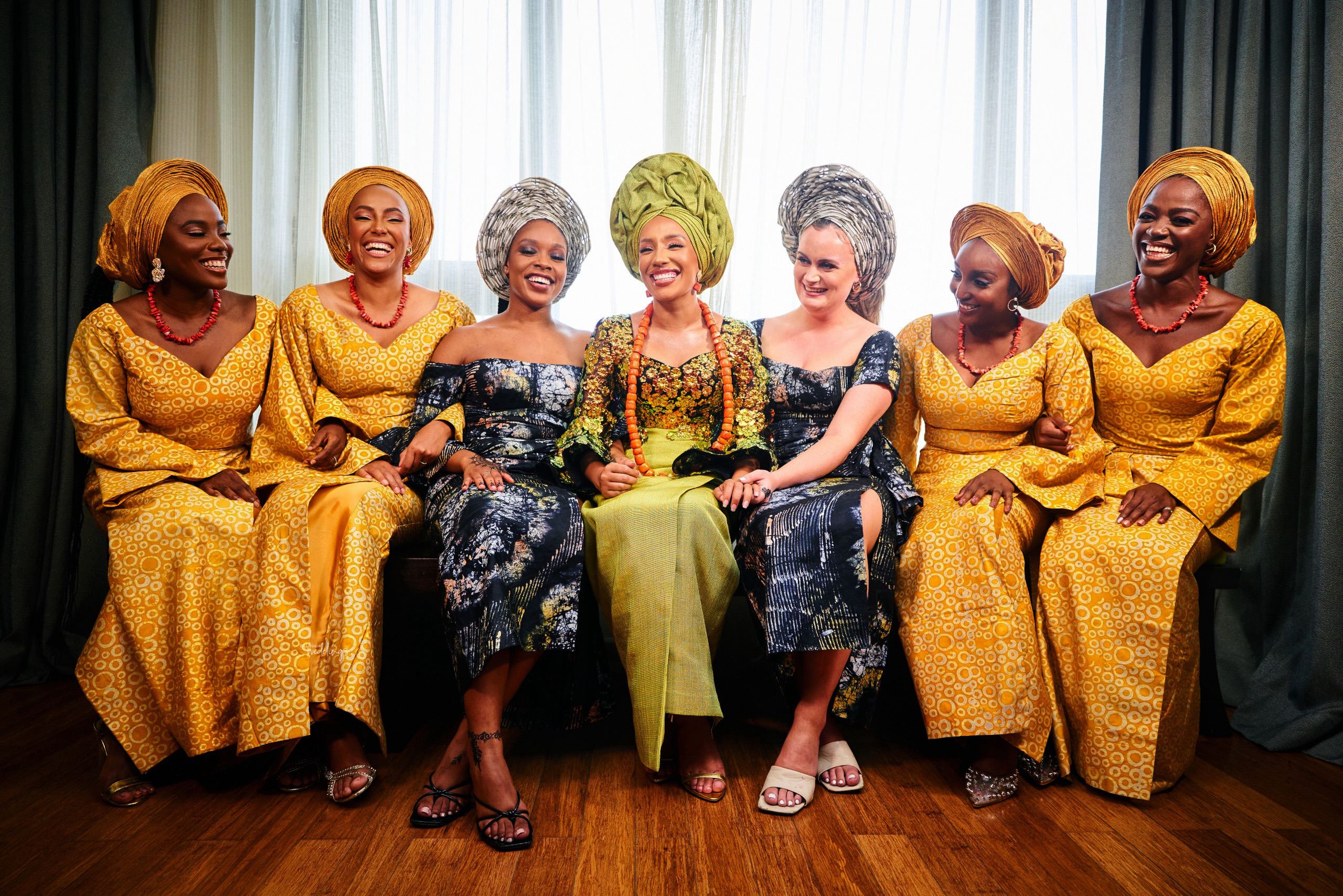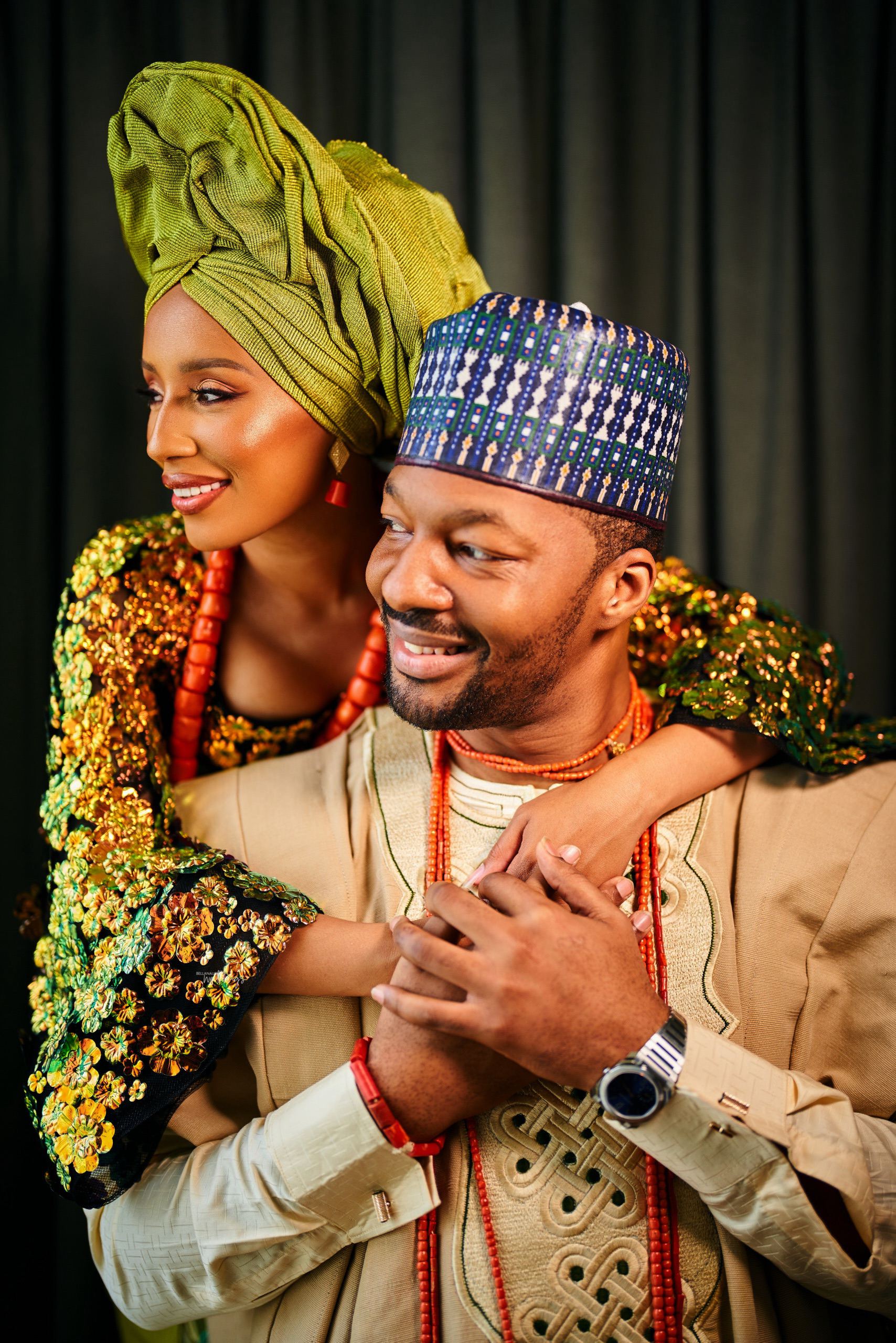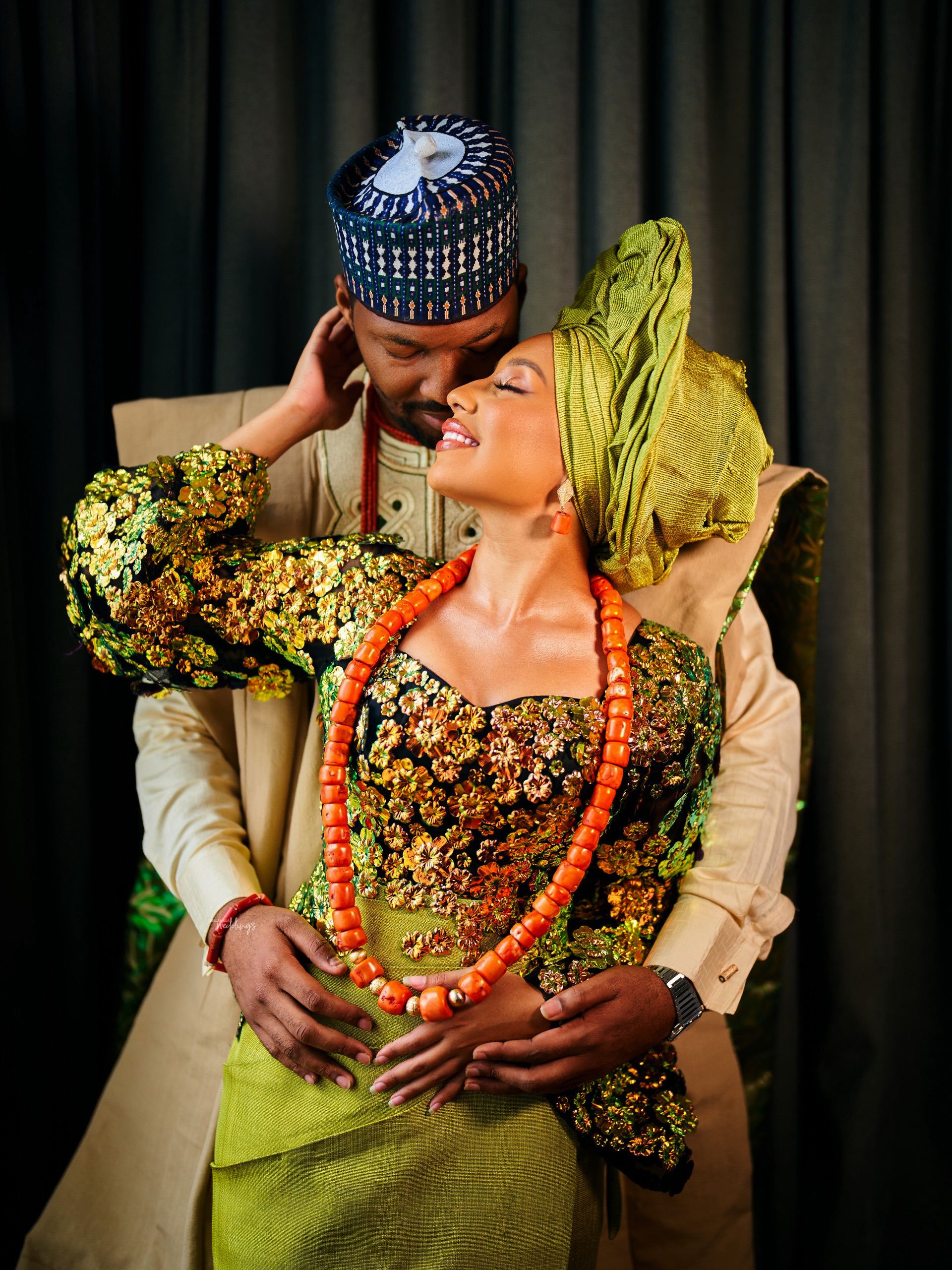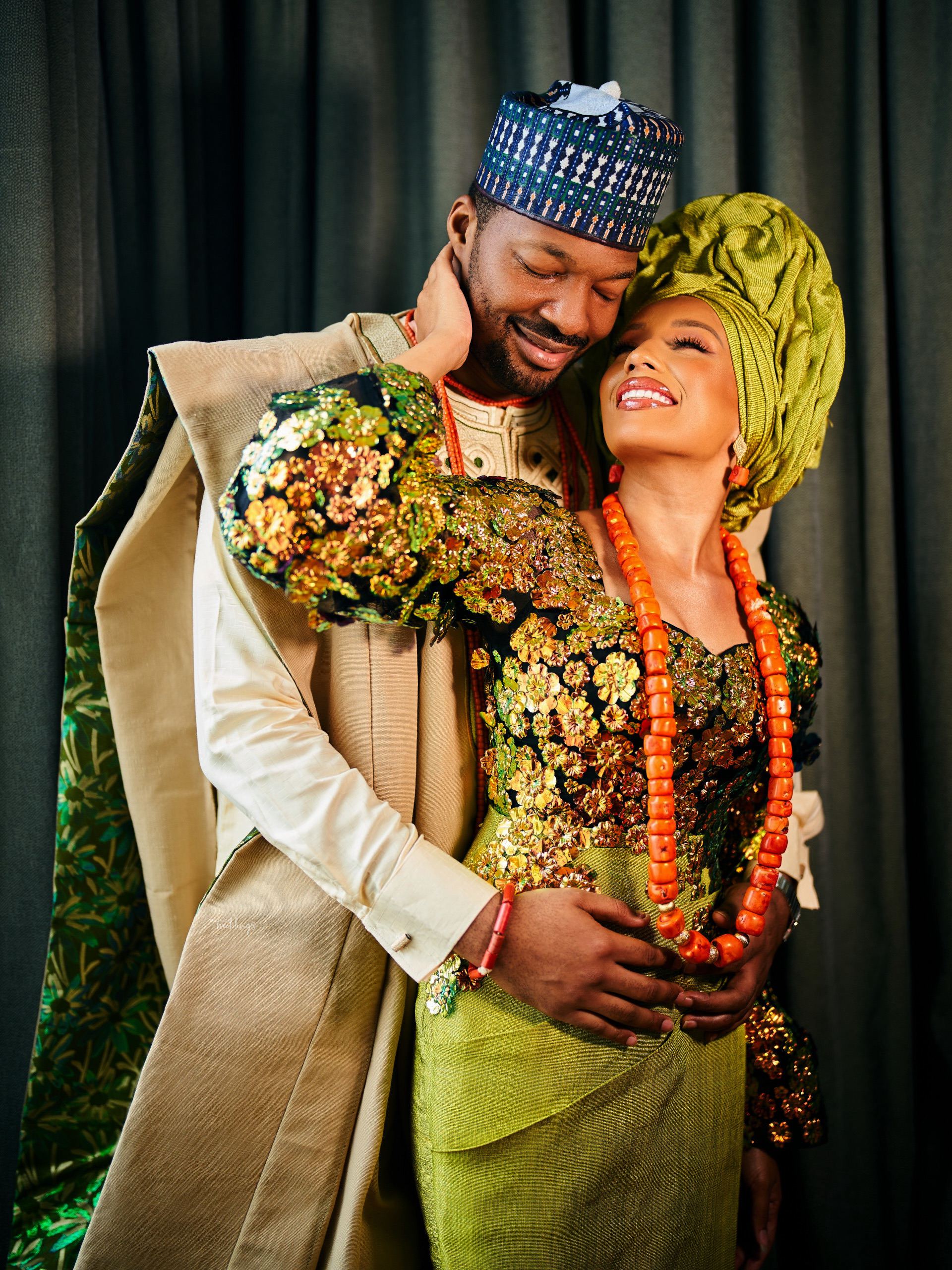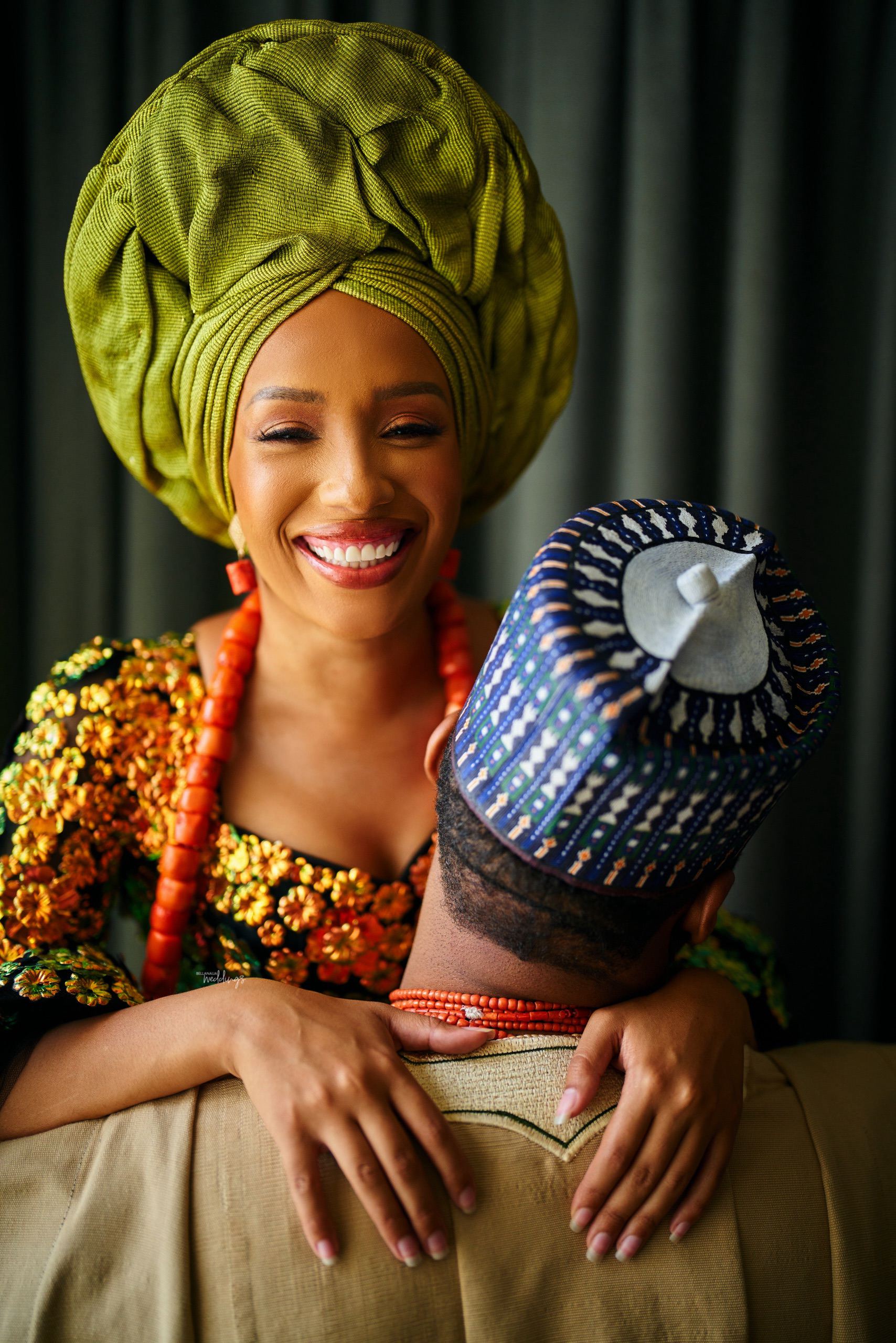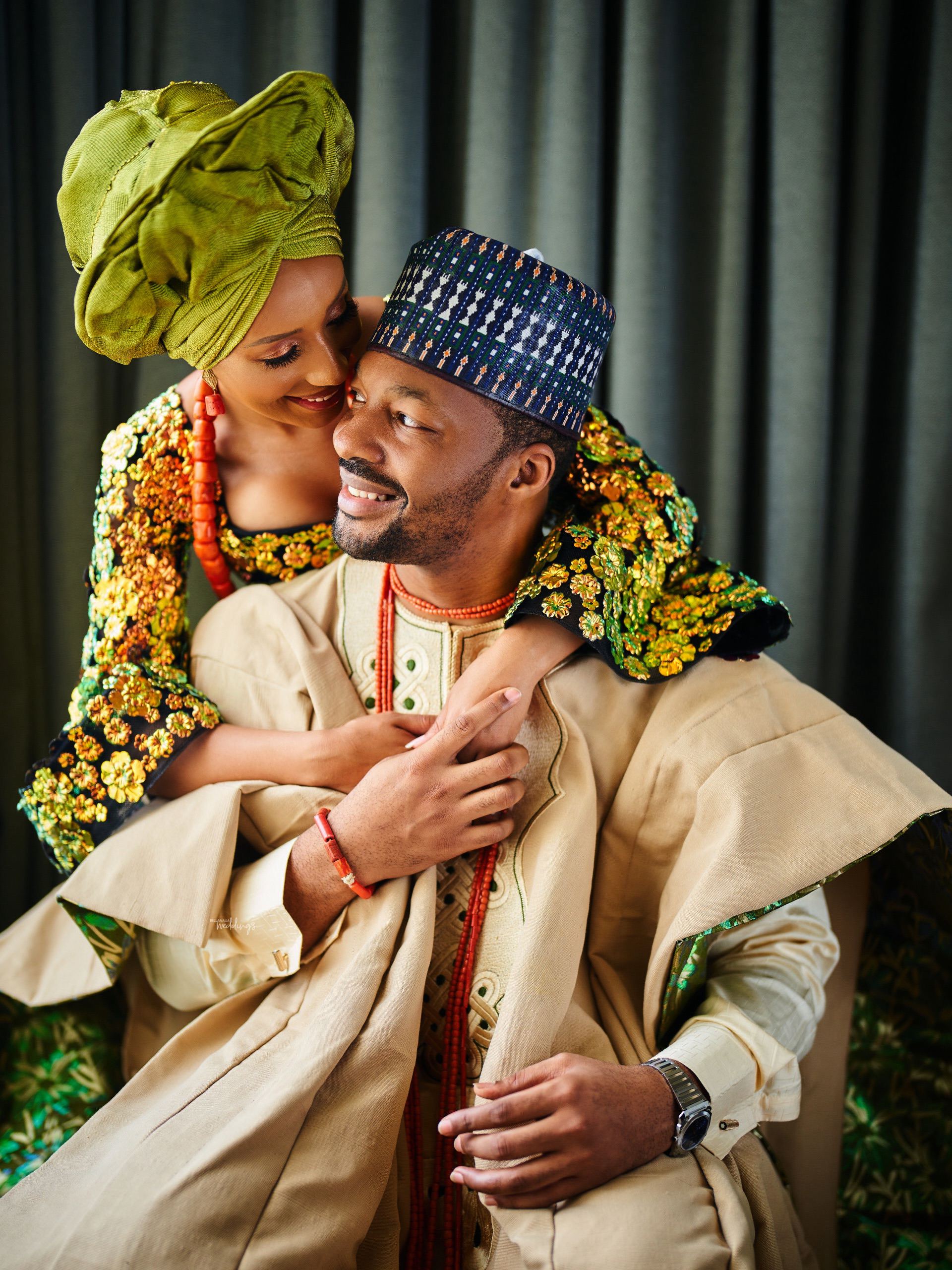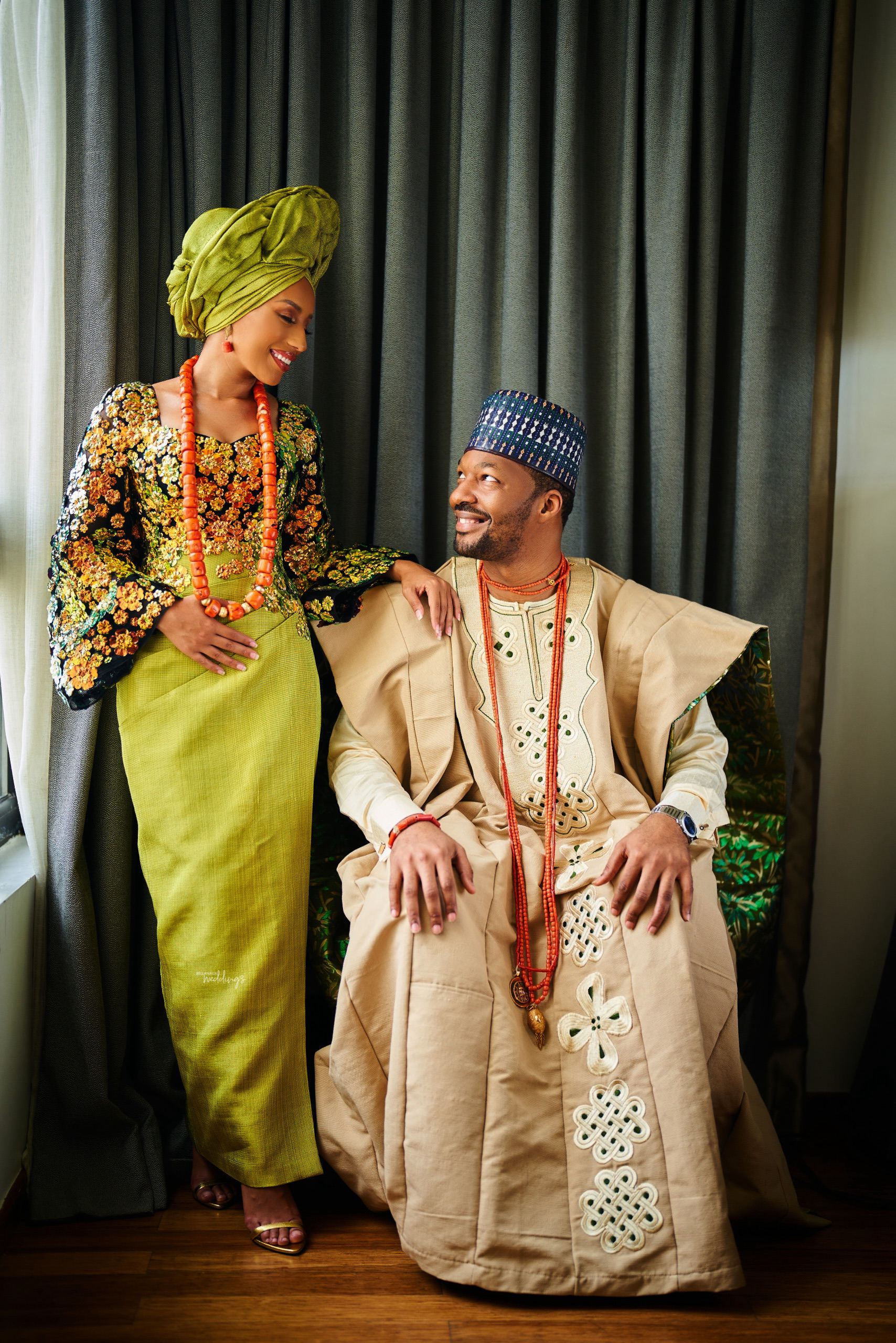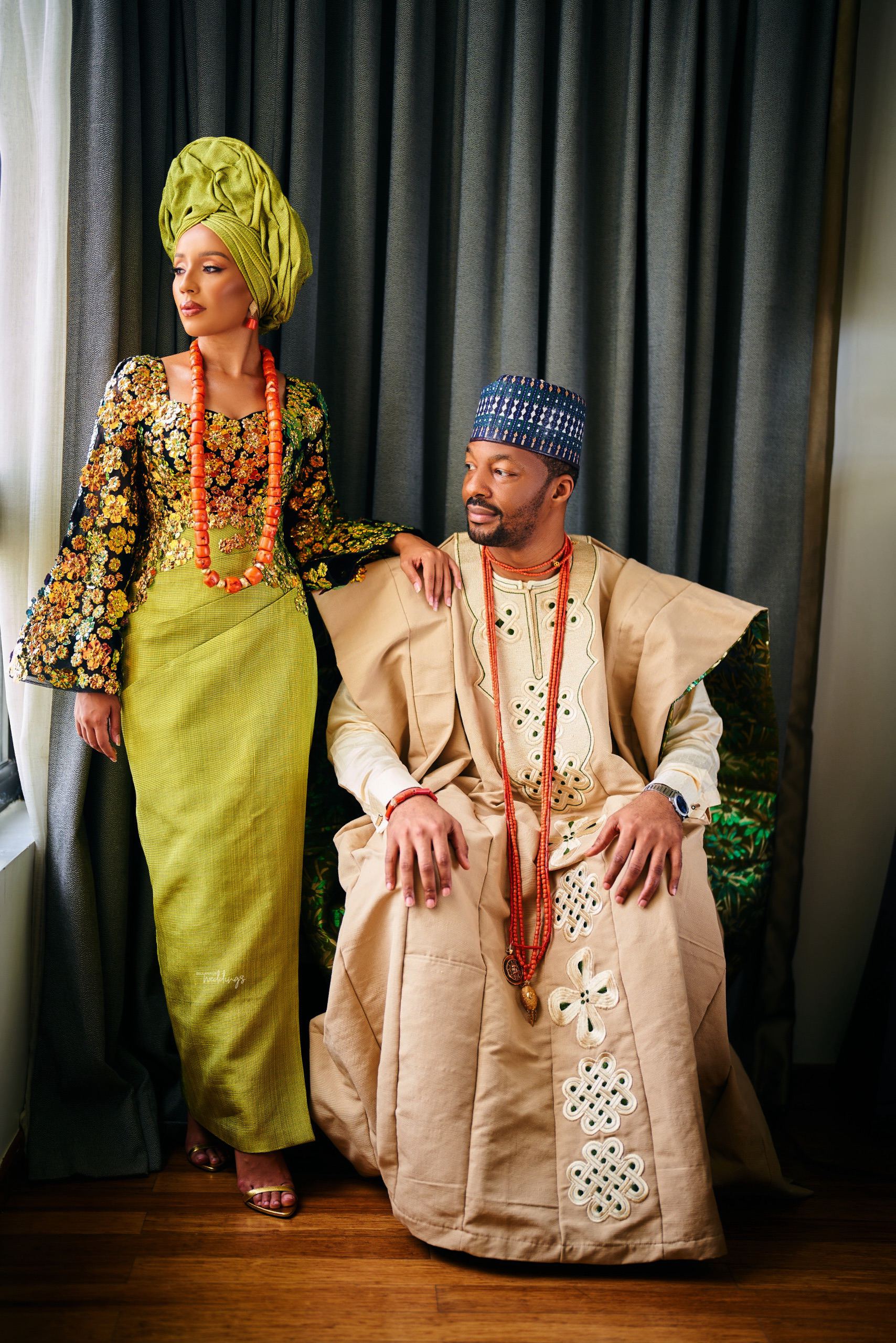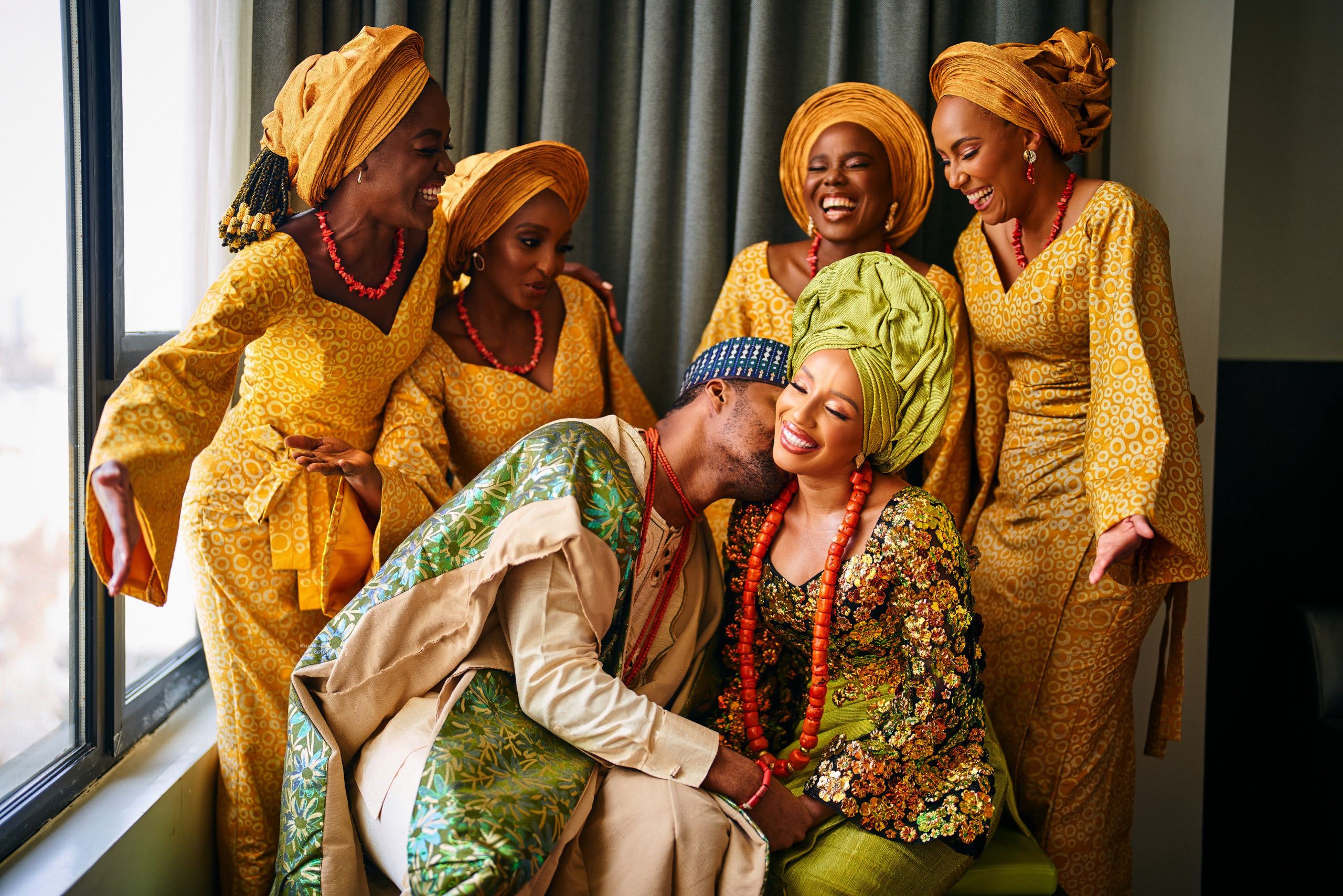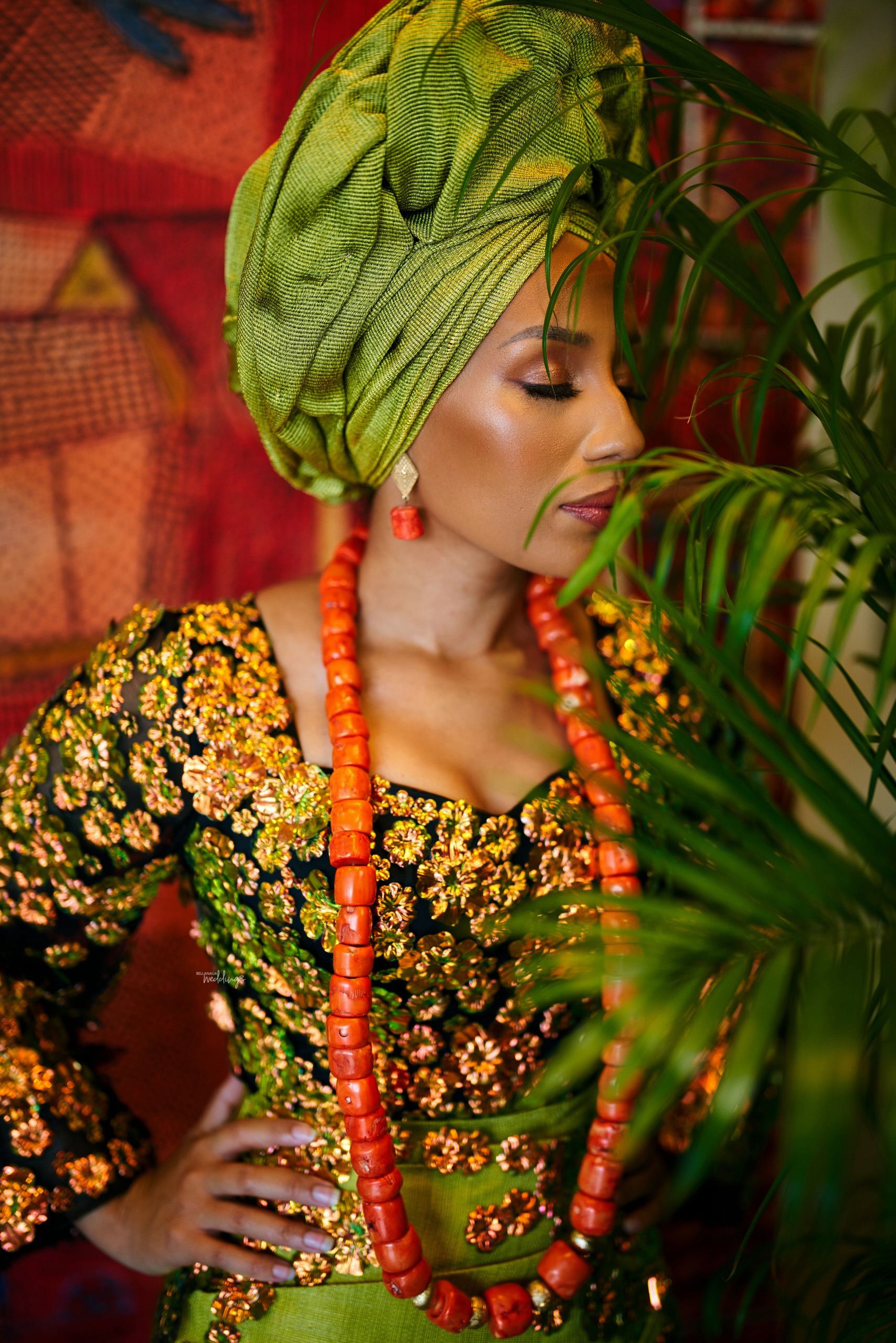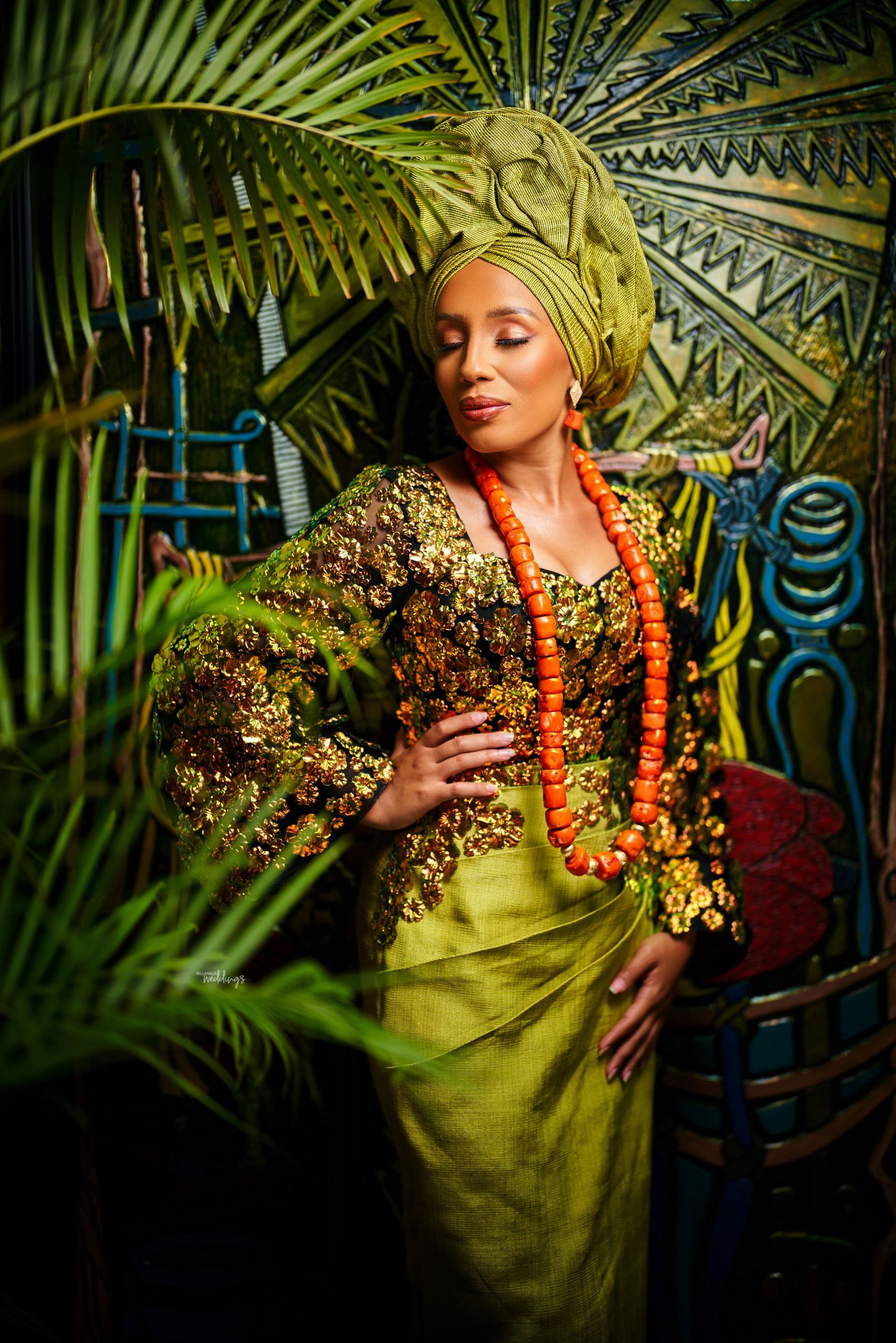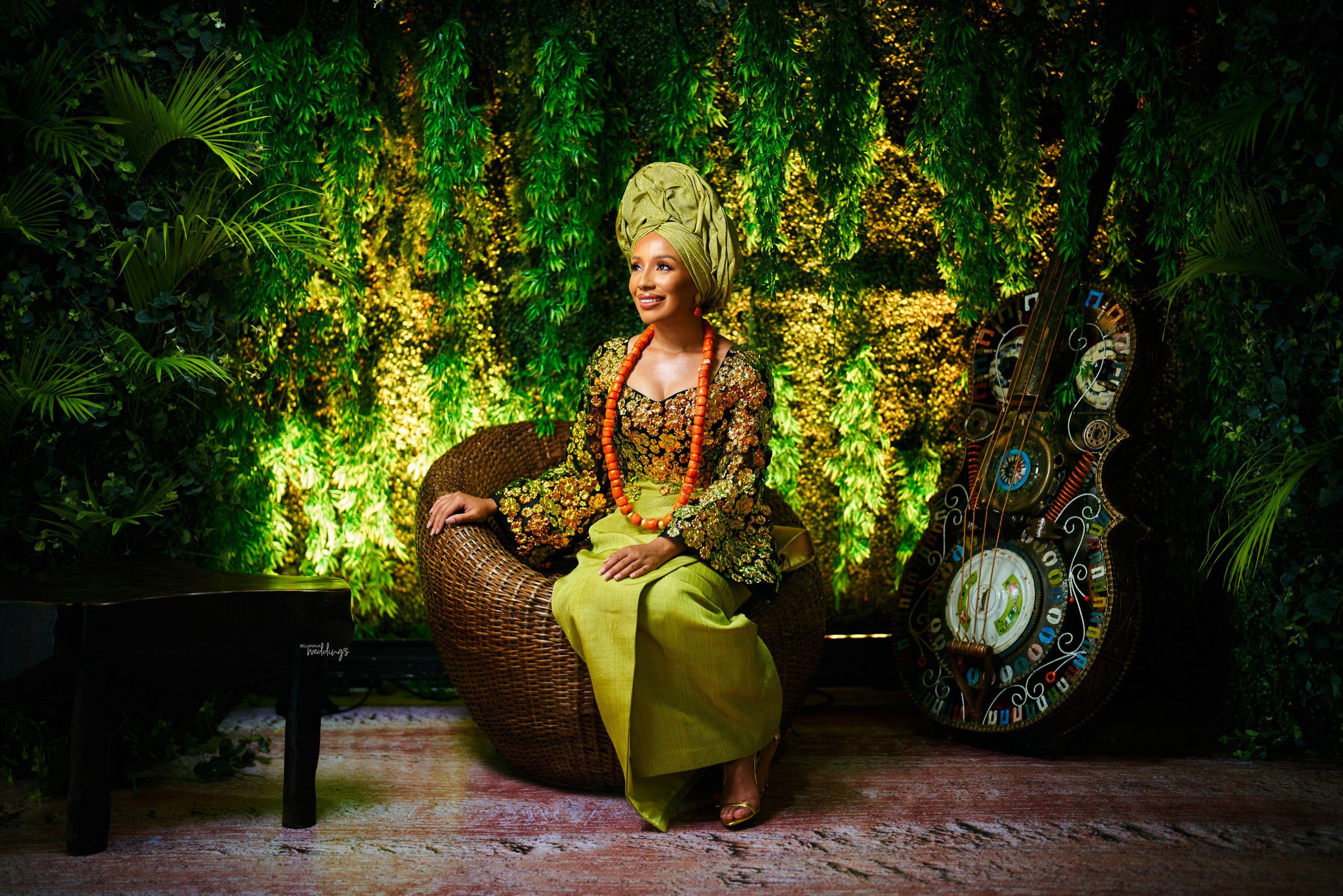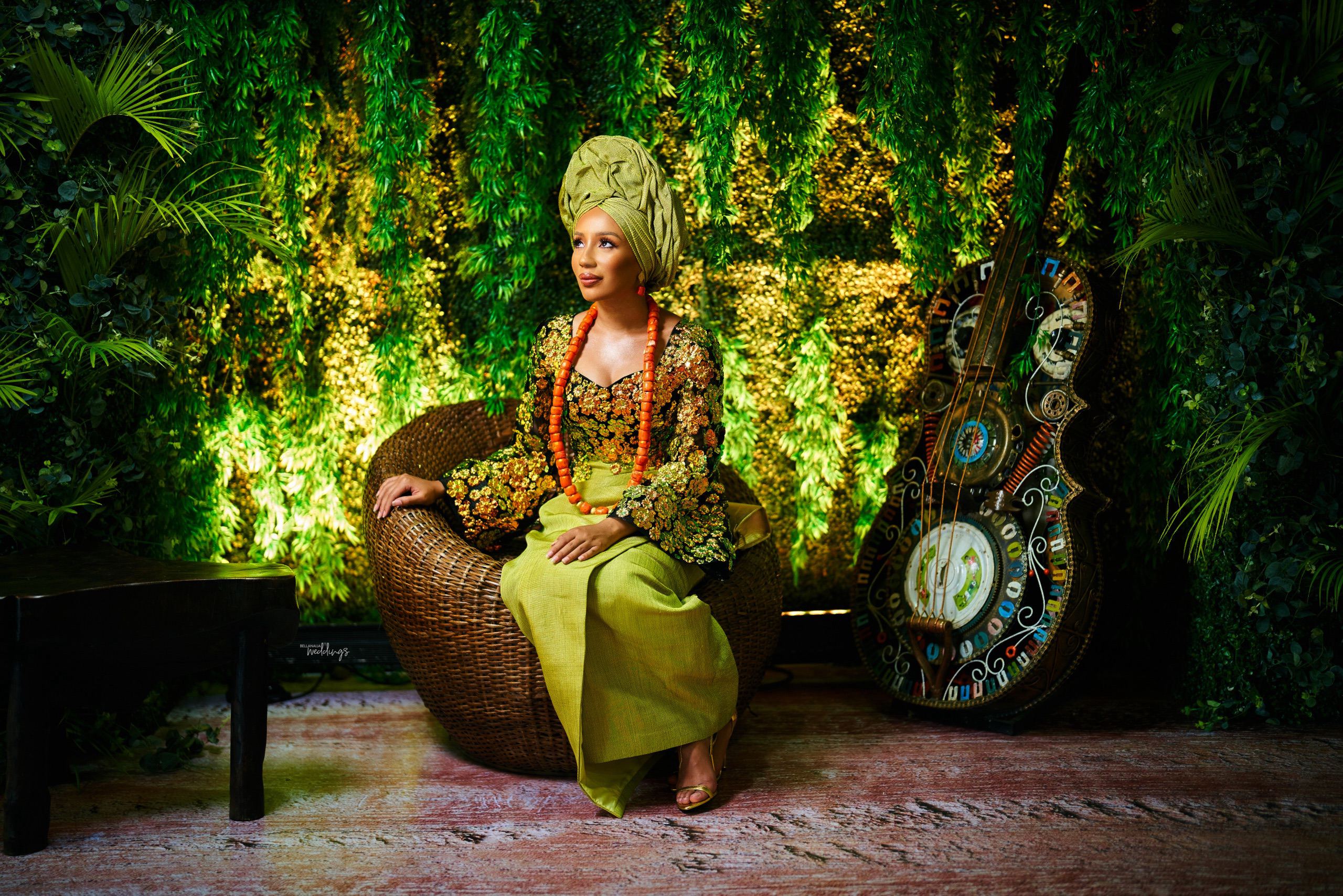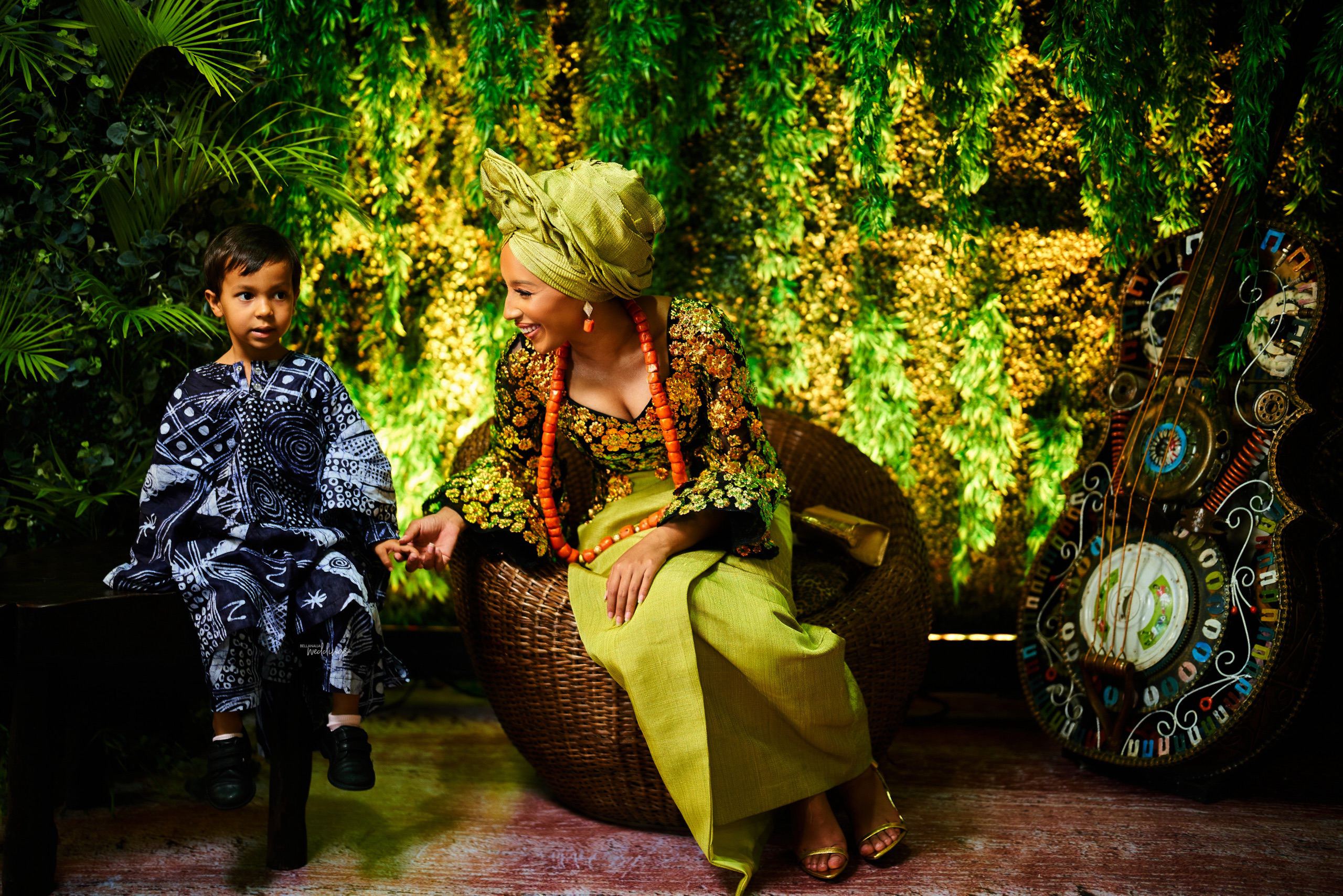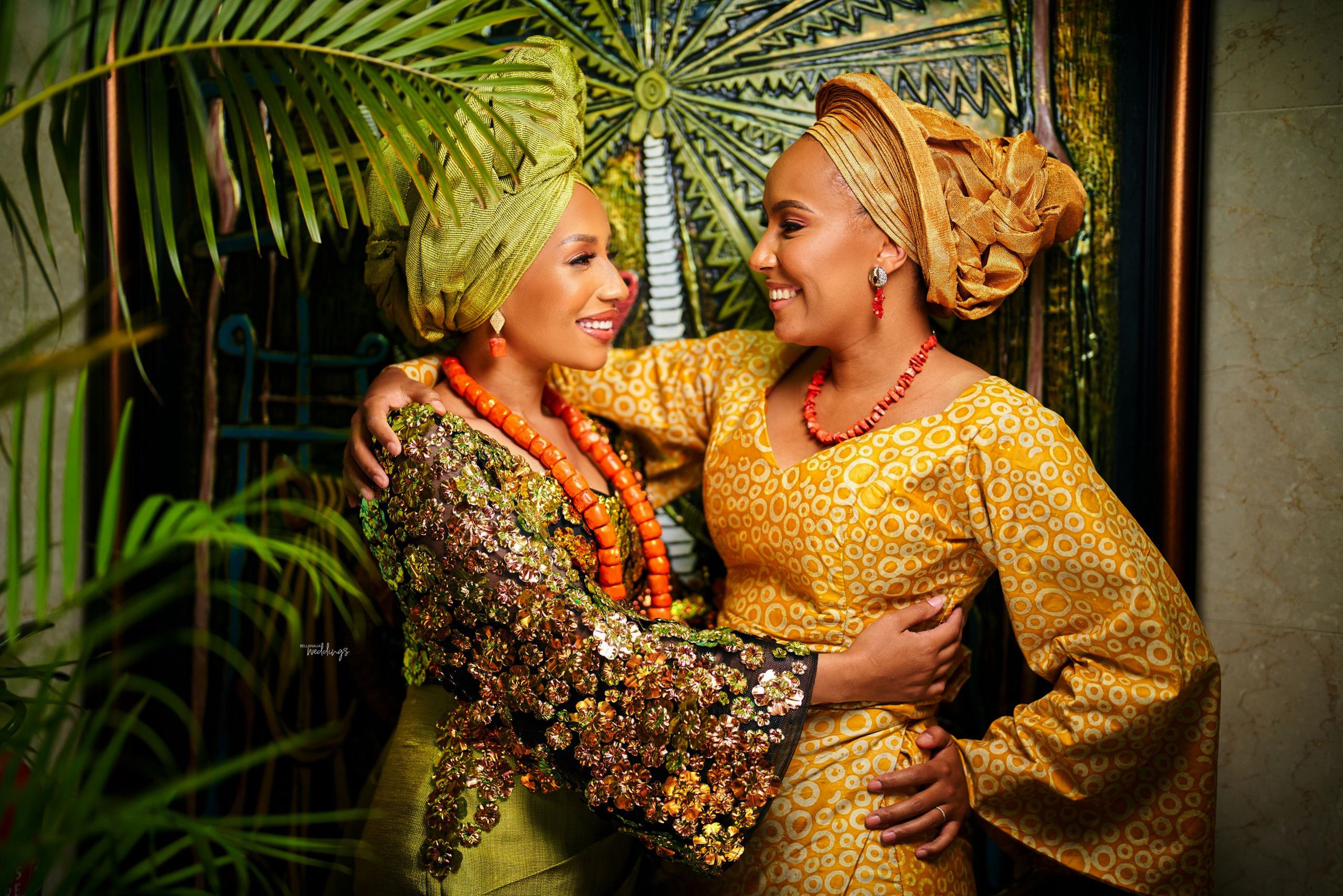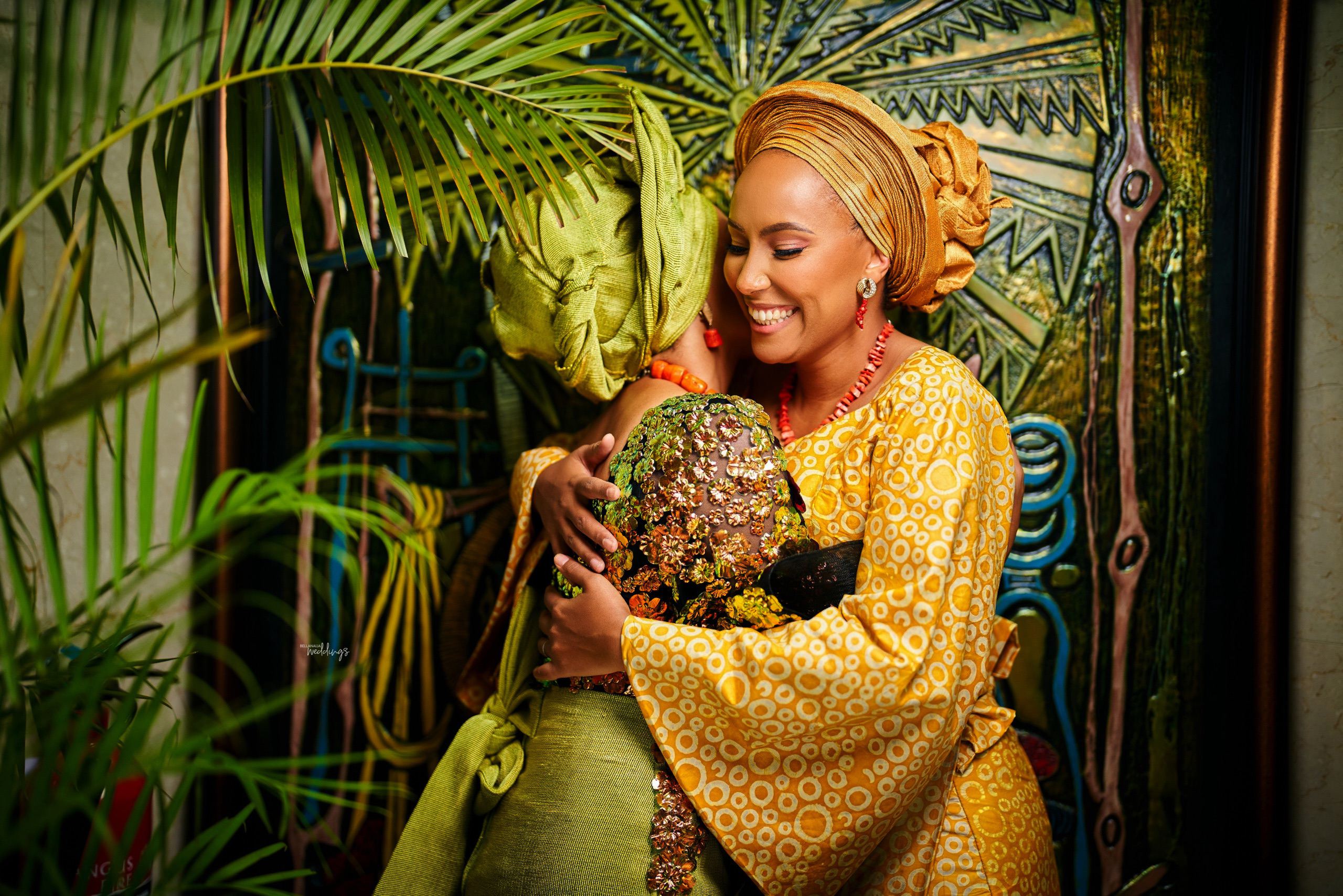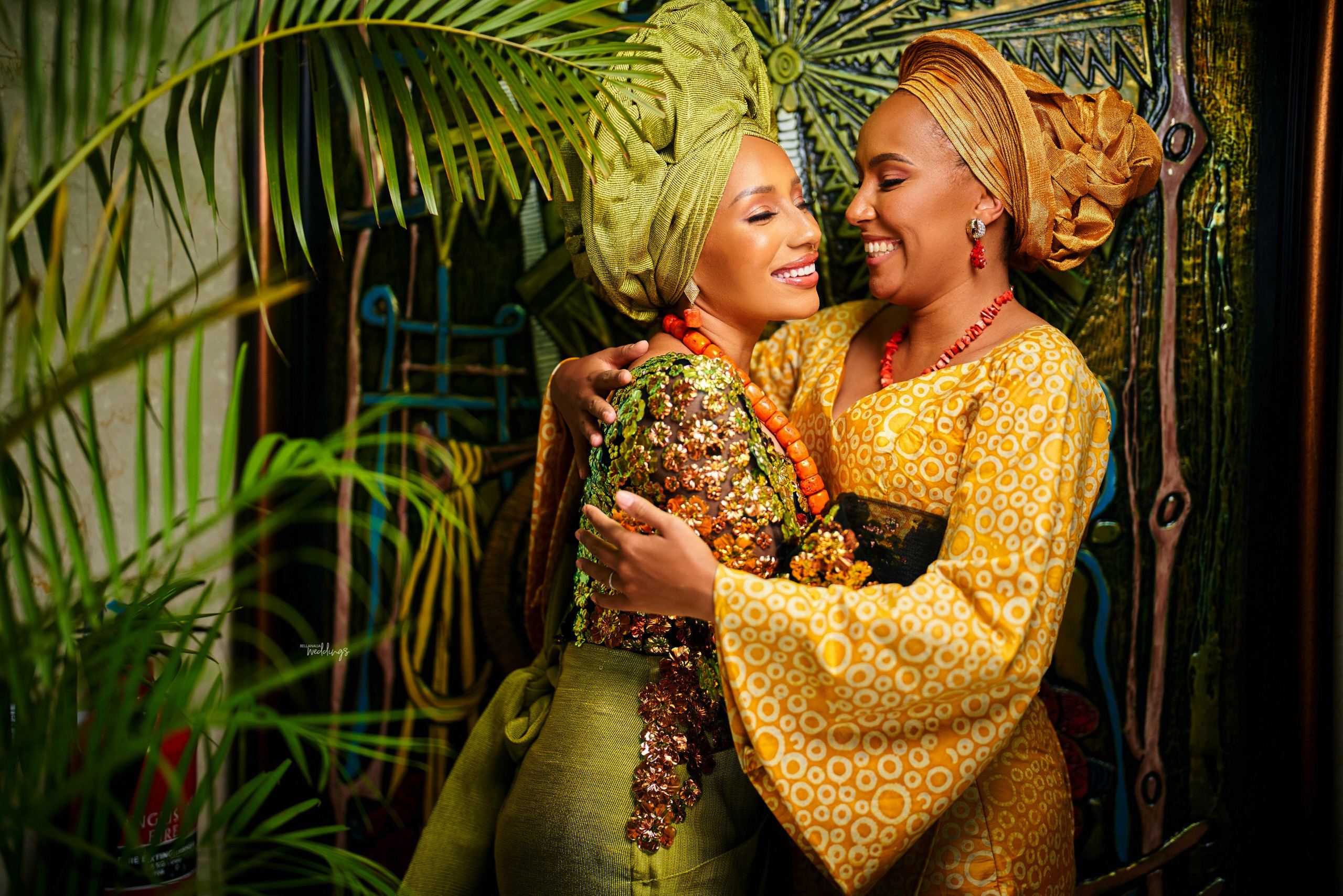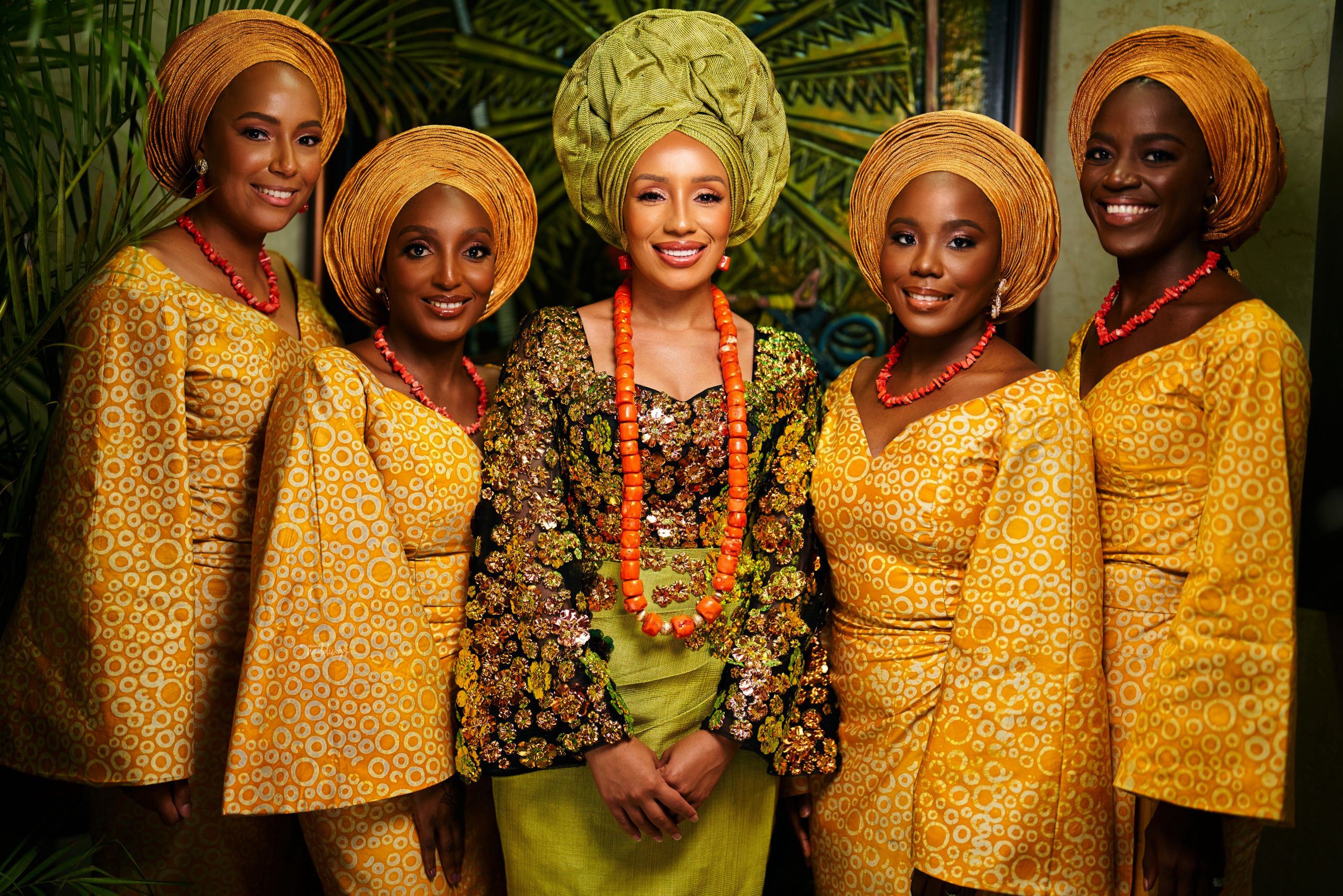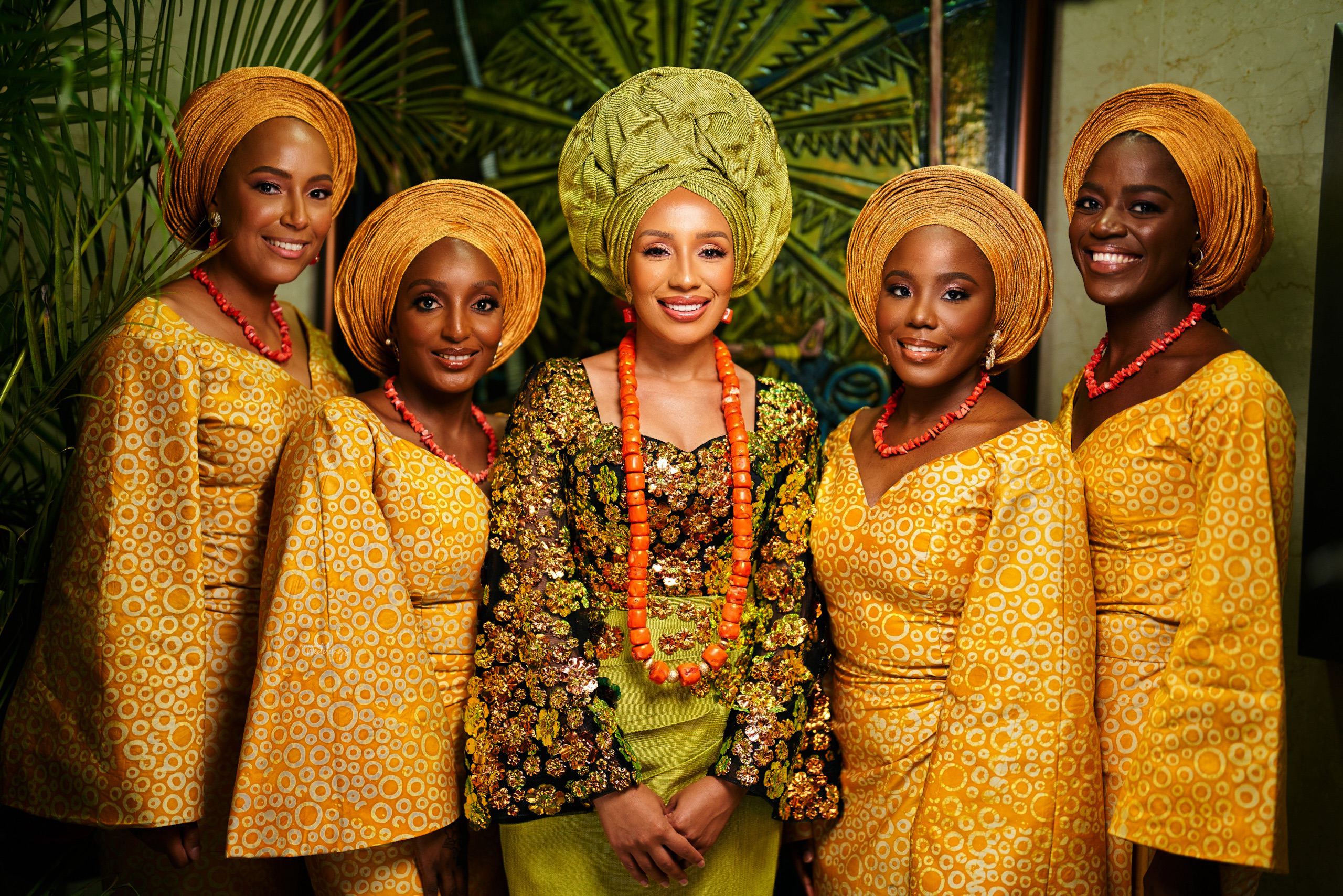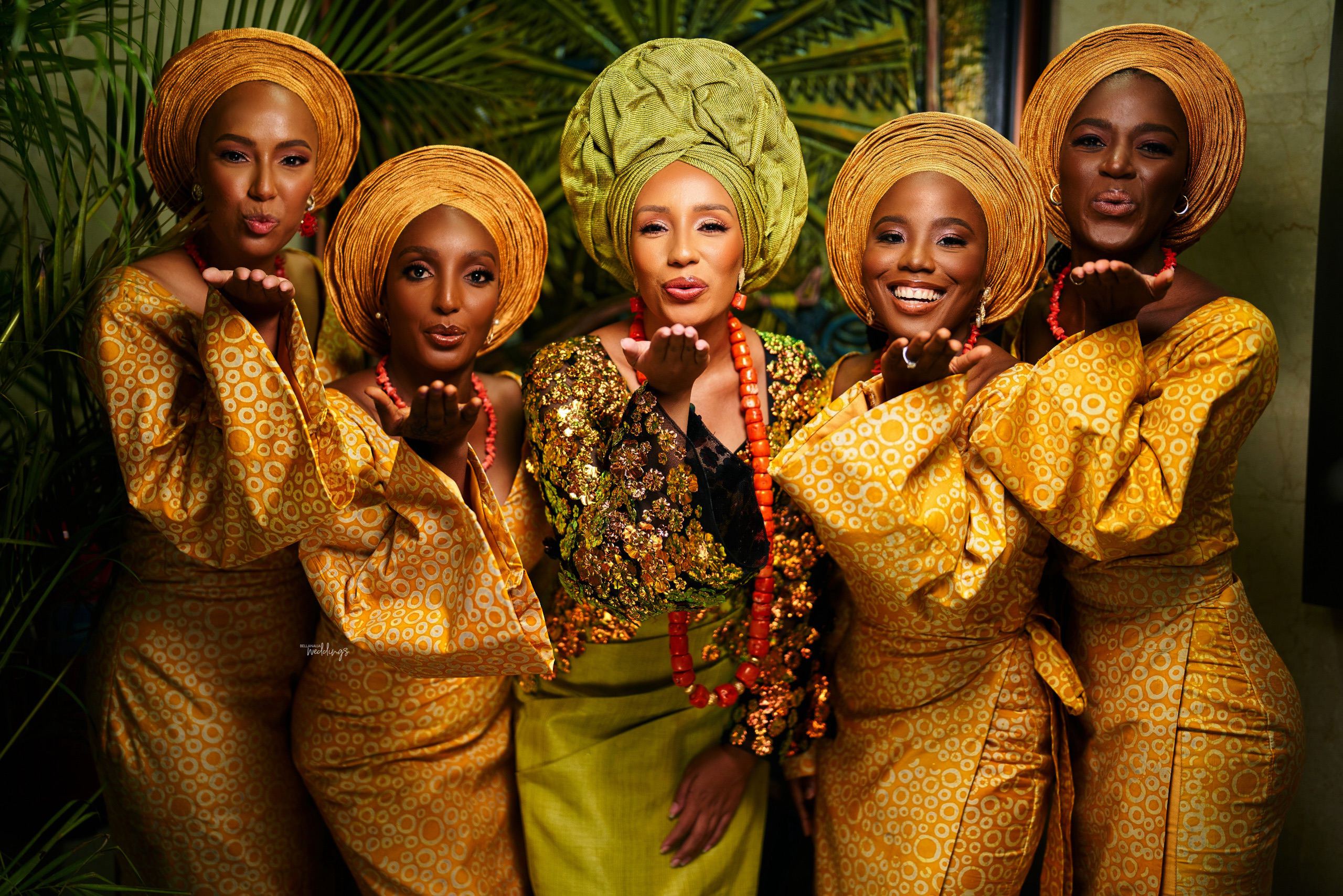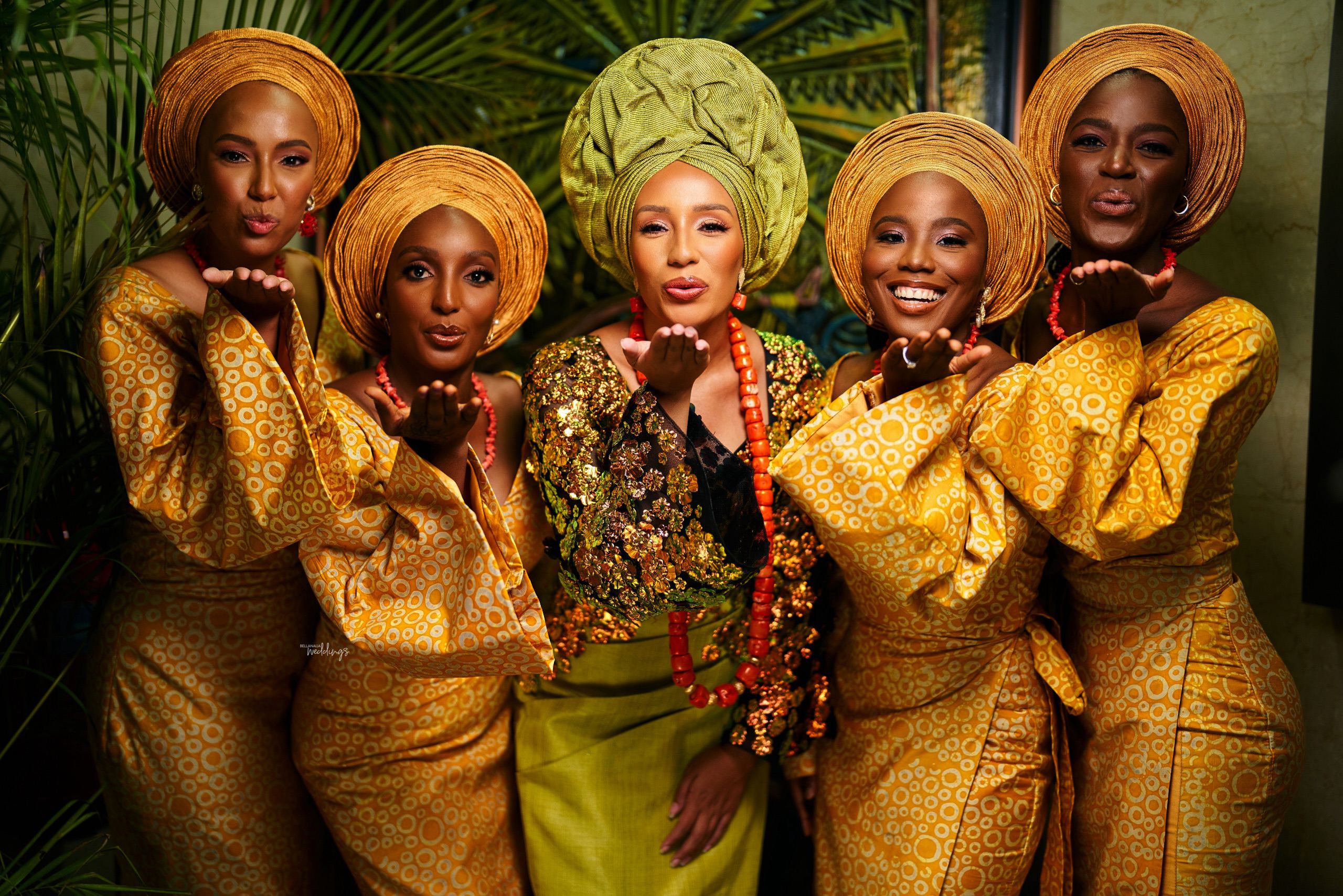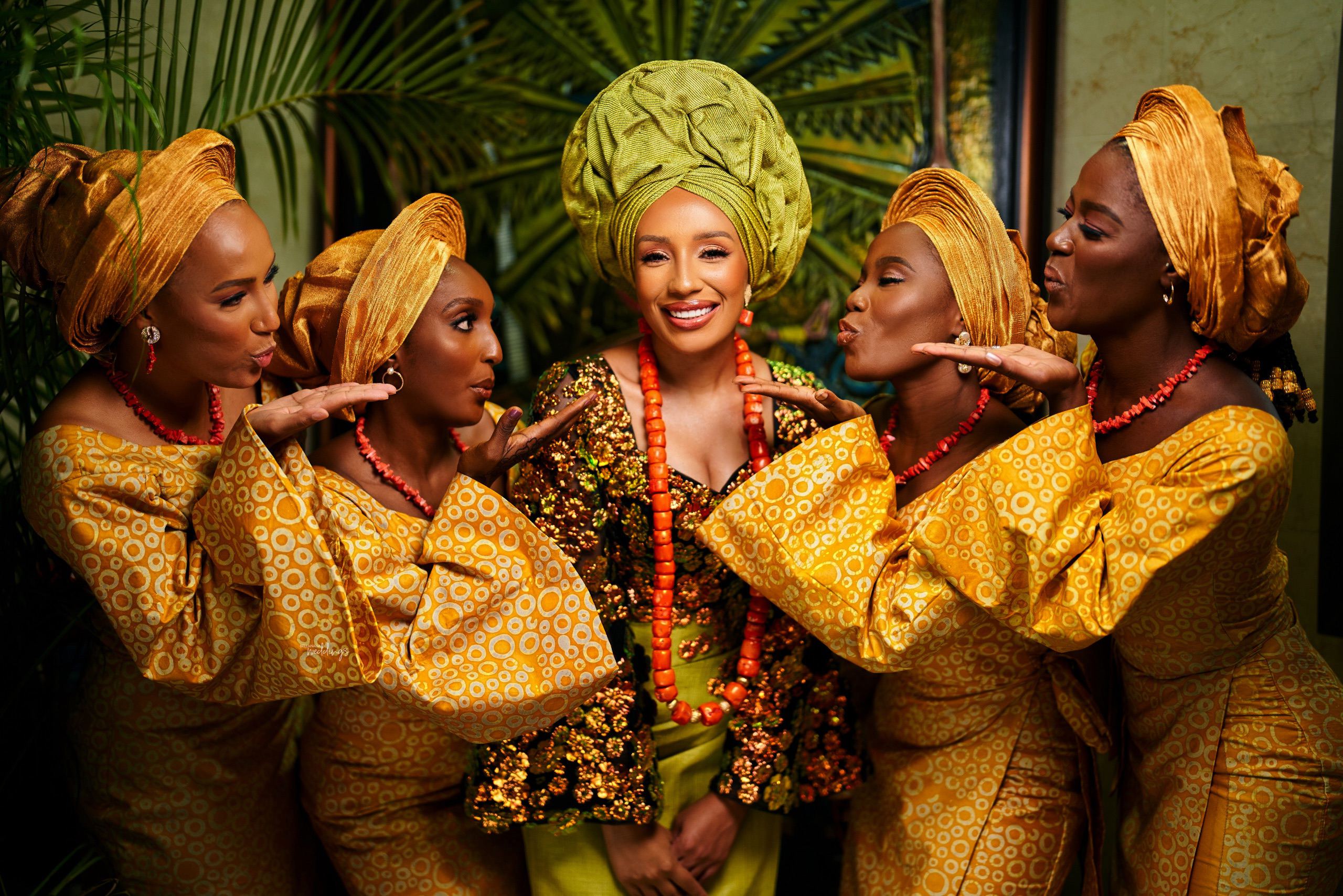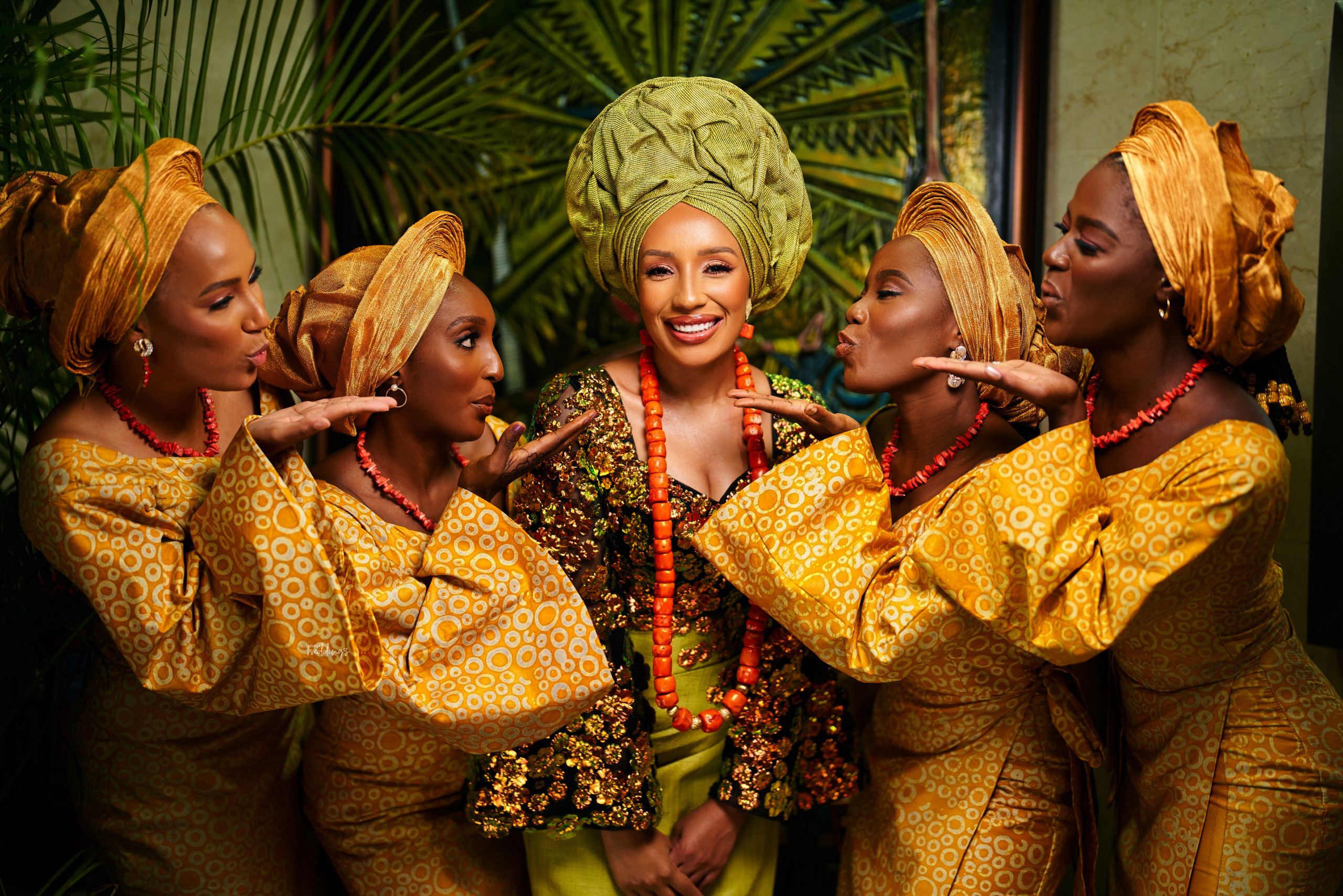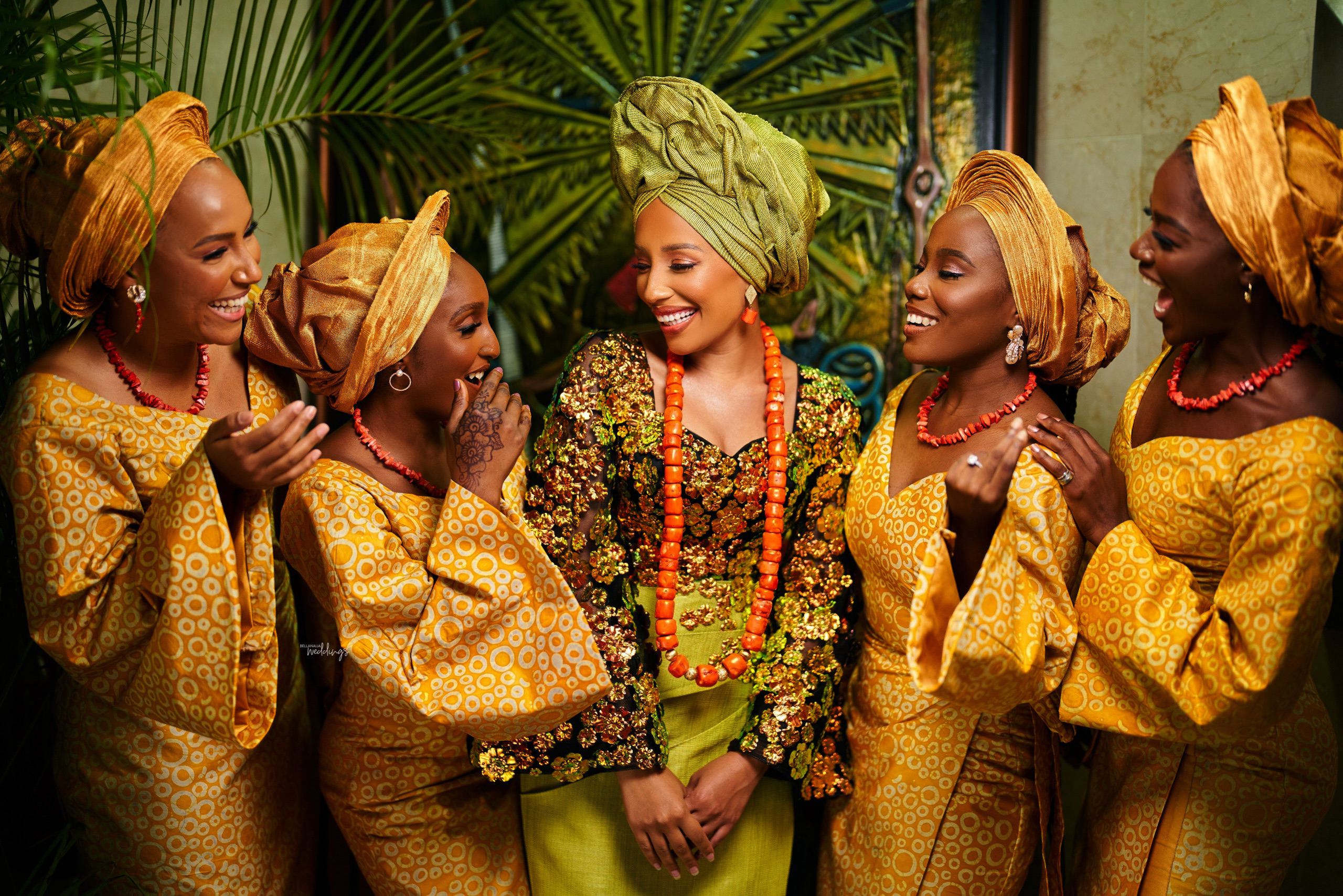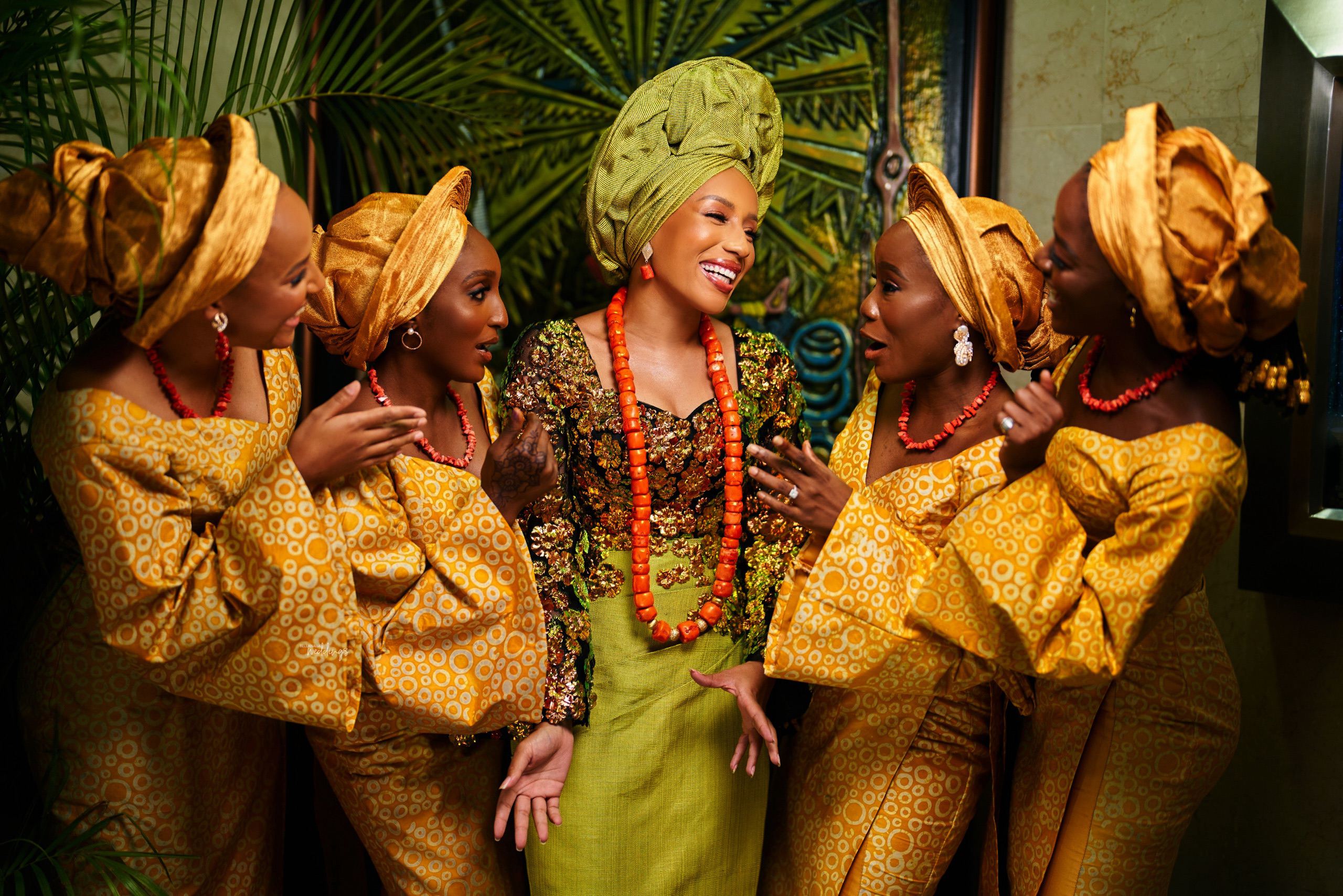 It's time for the ceremony!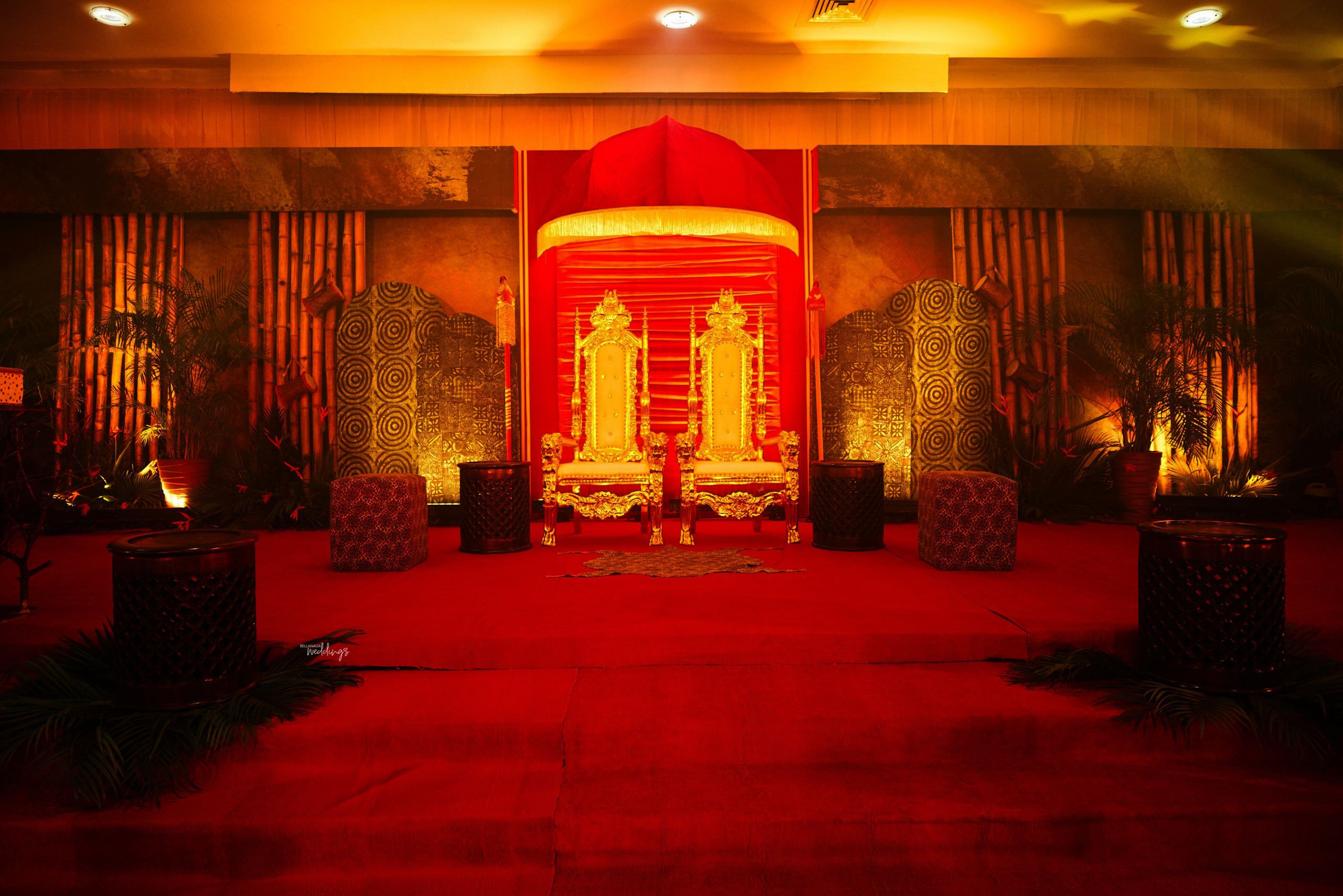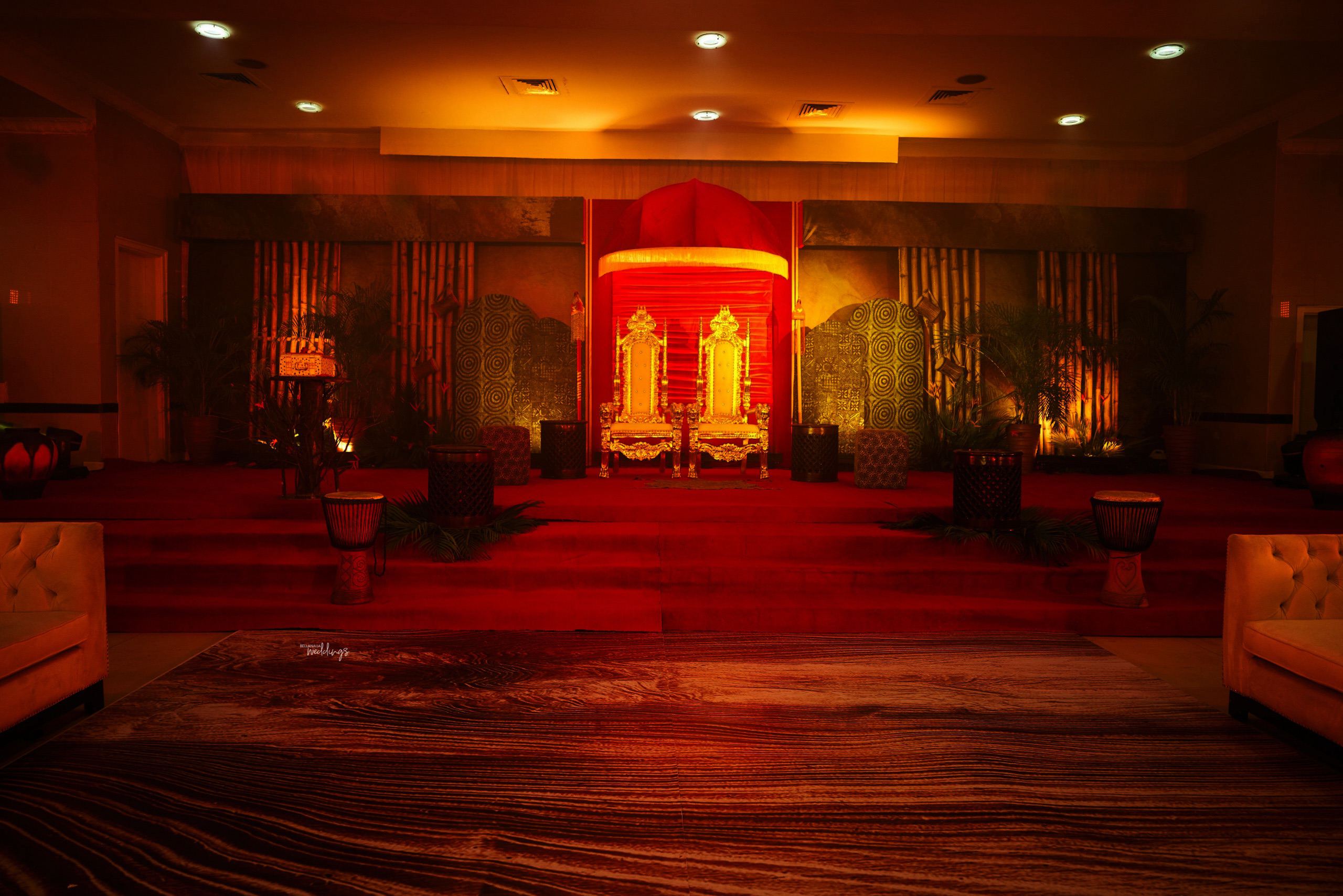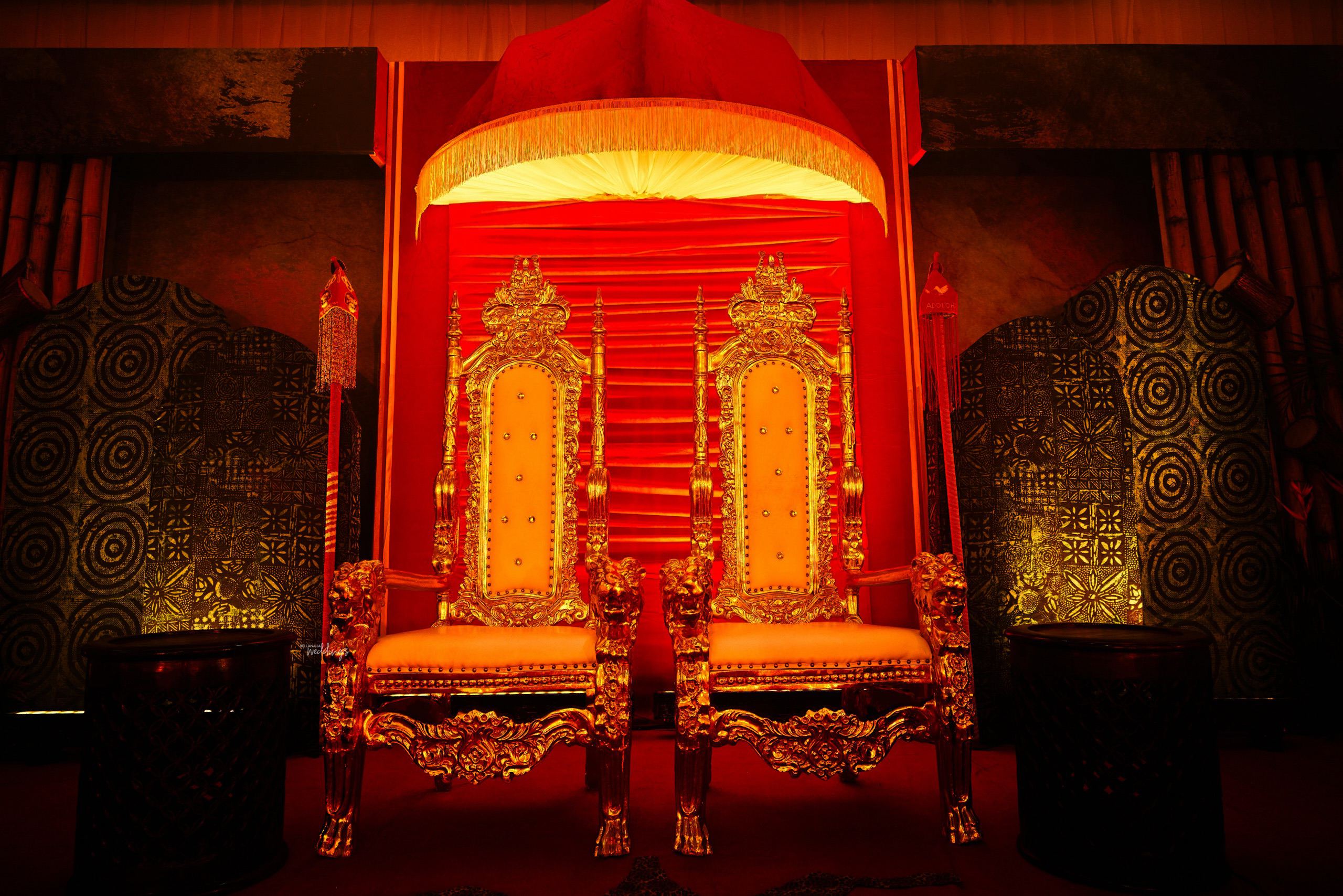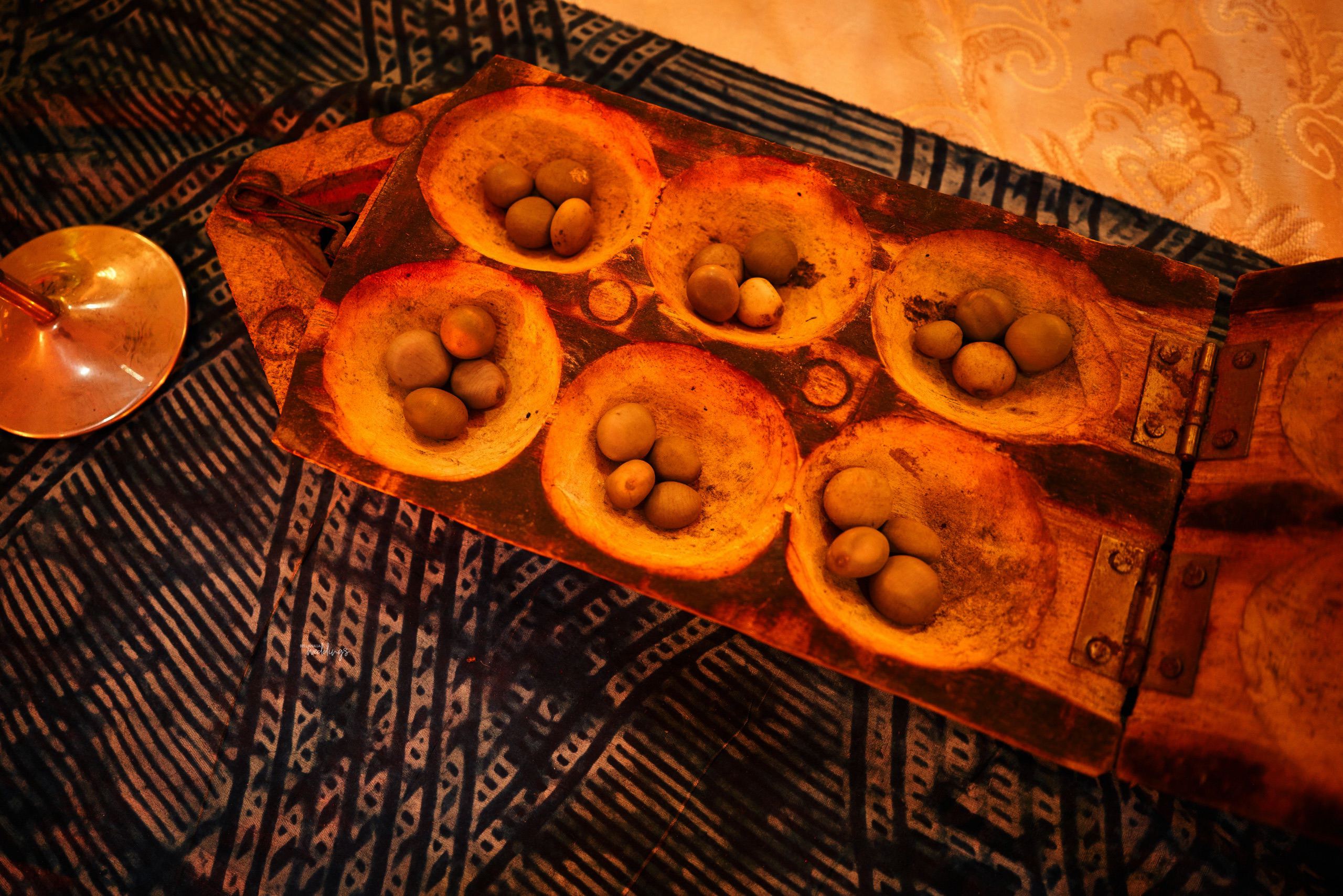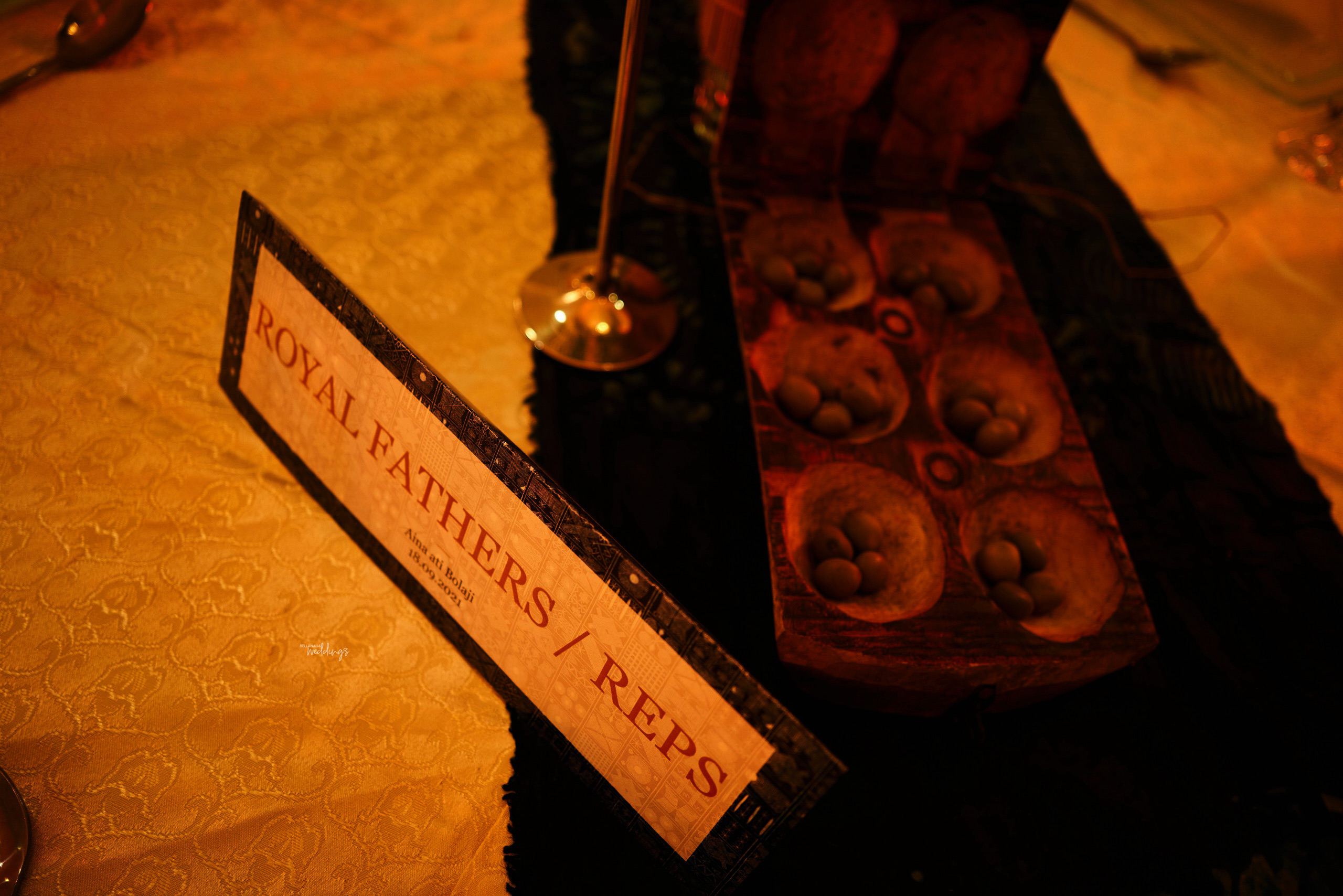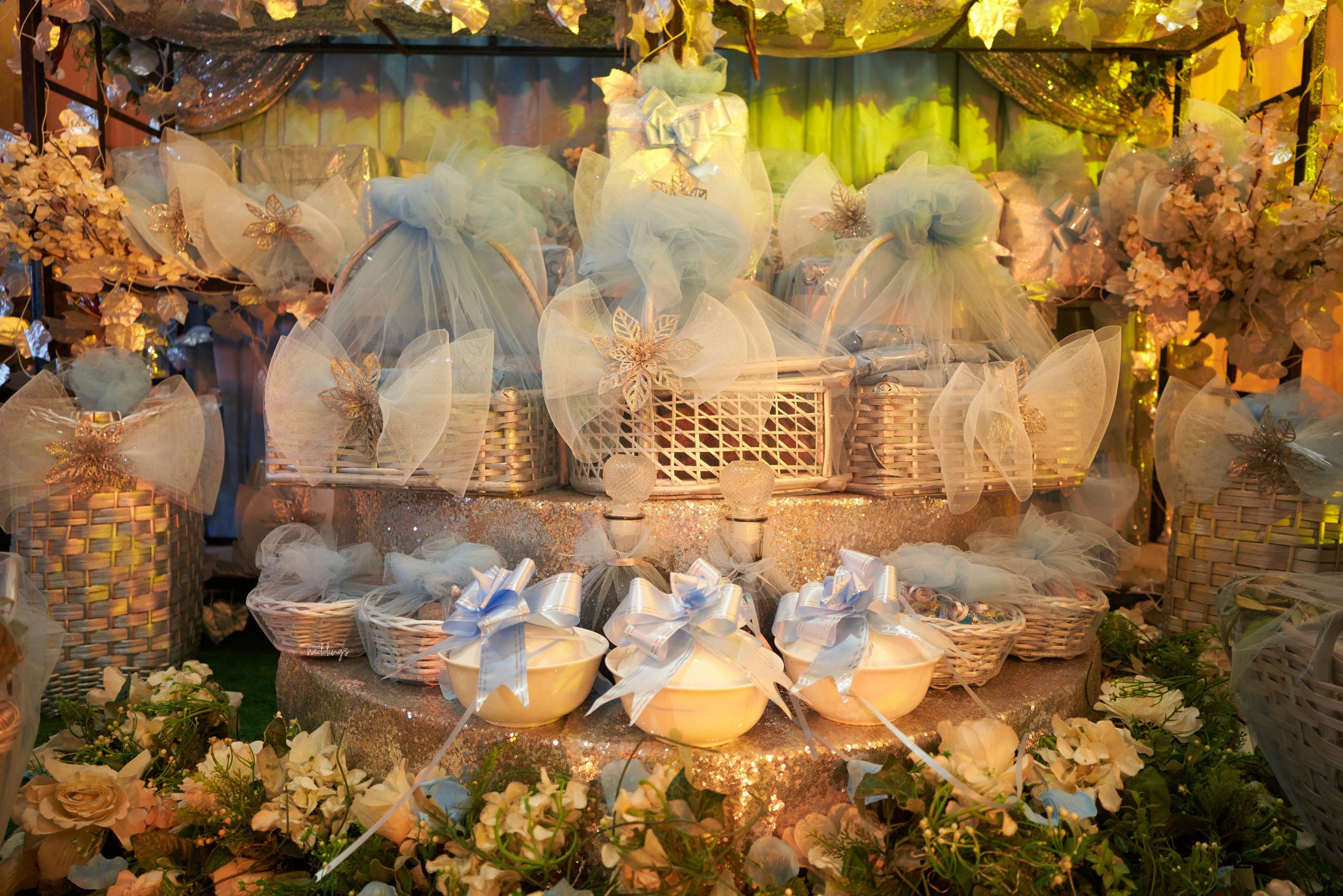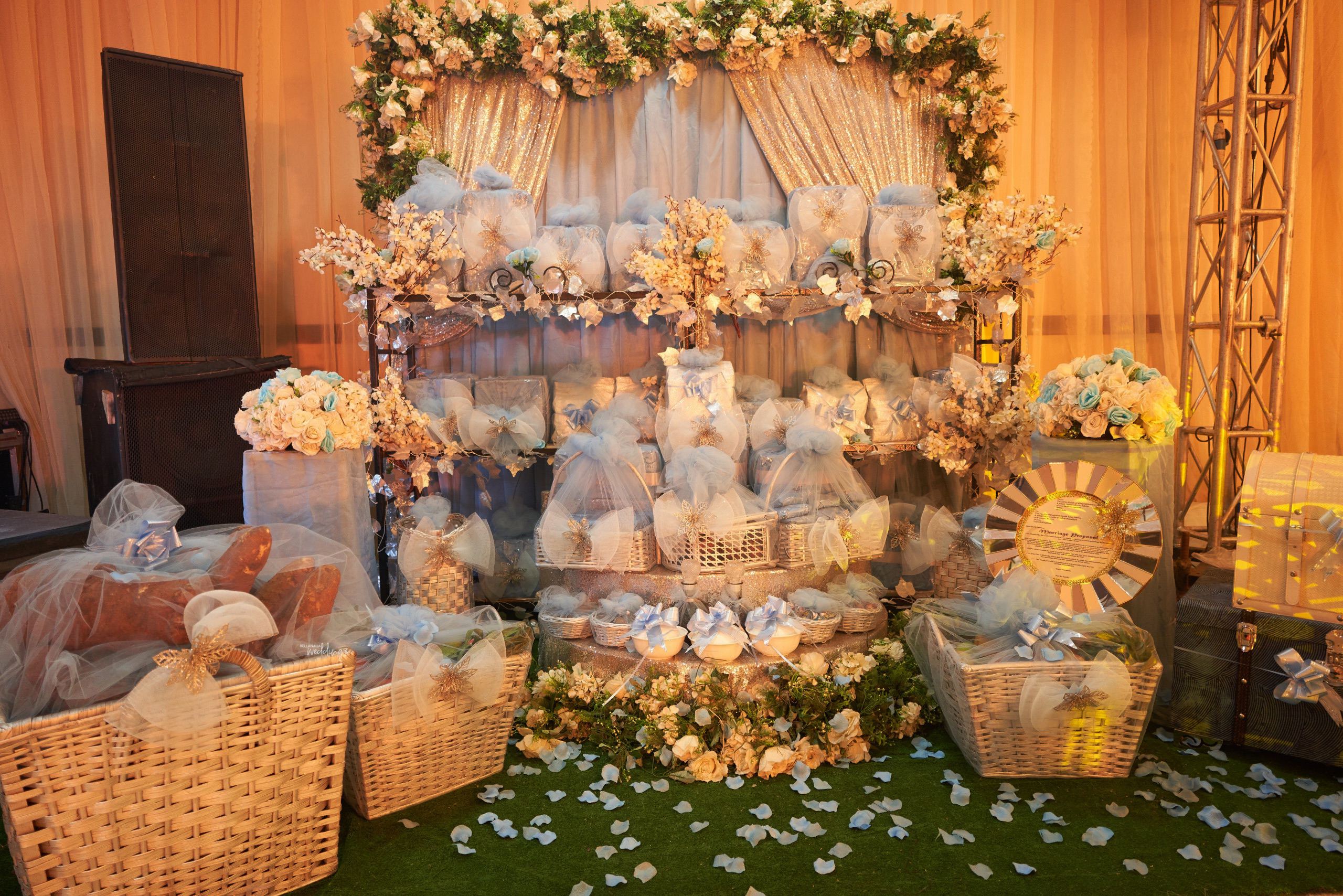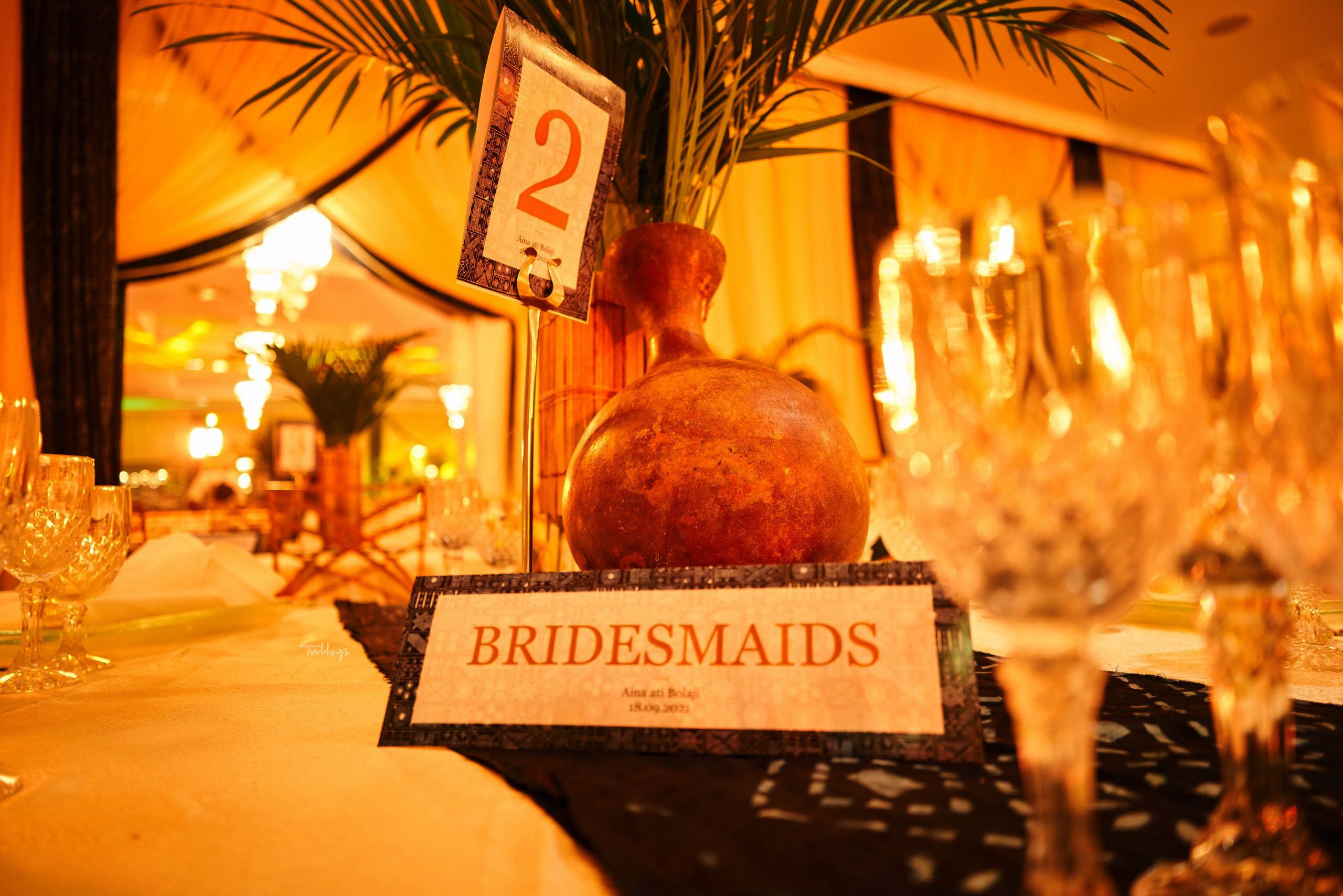 The bride's mom and the fam coming through in style!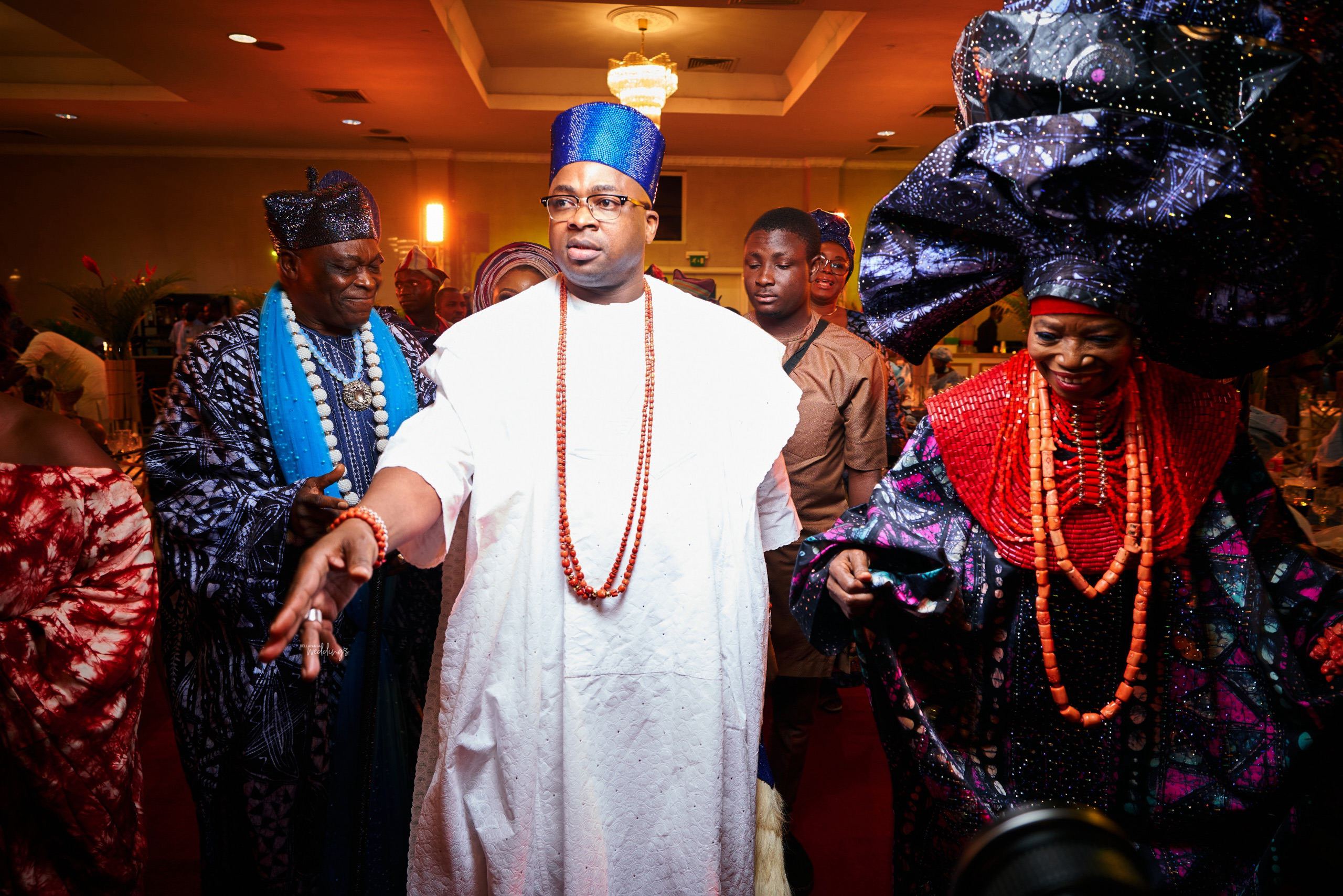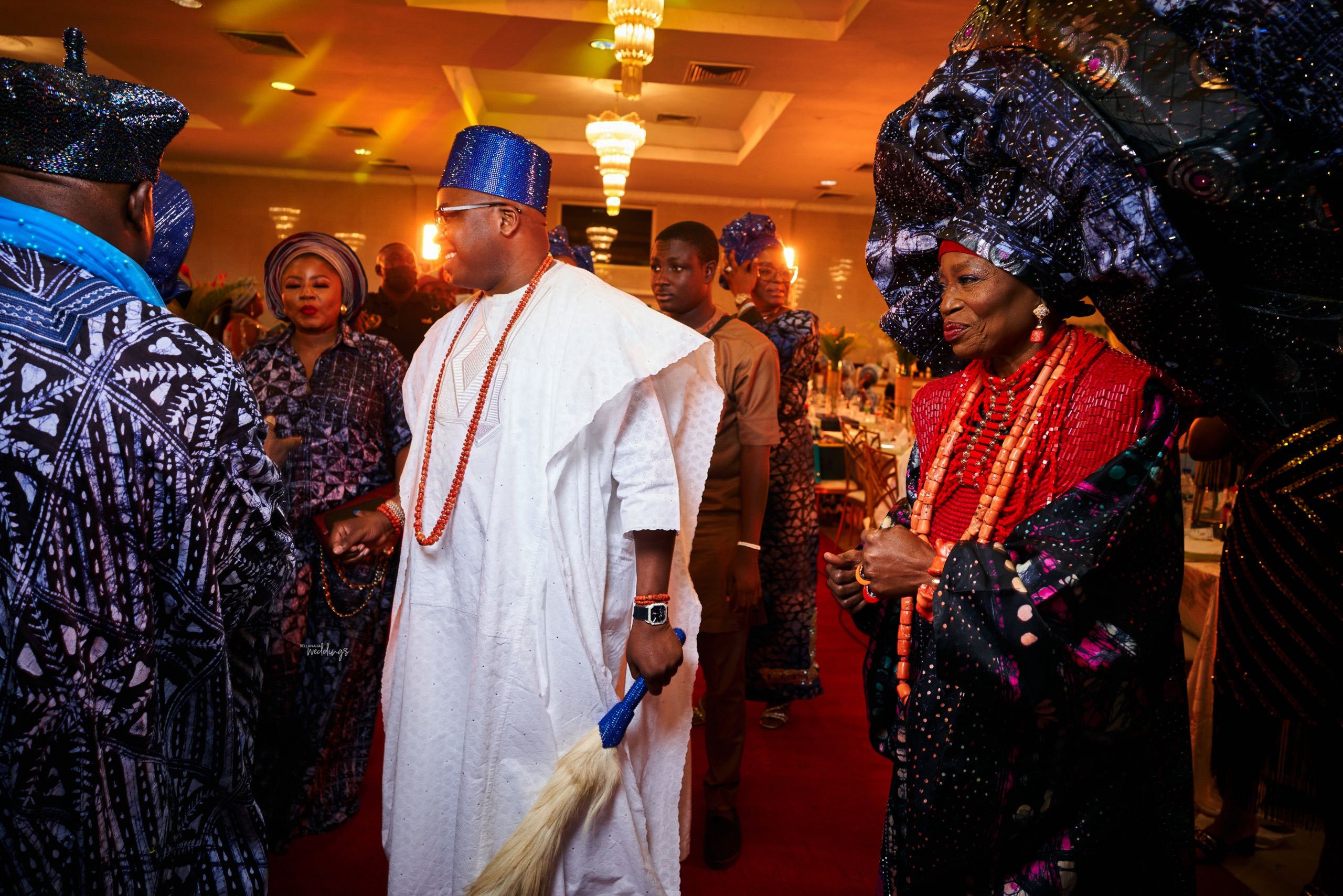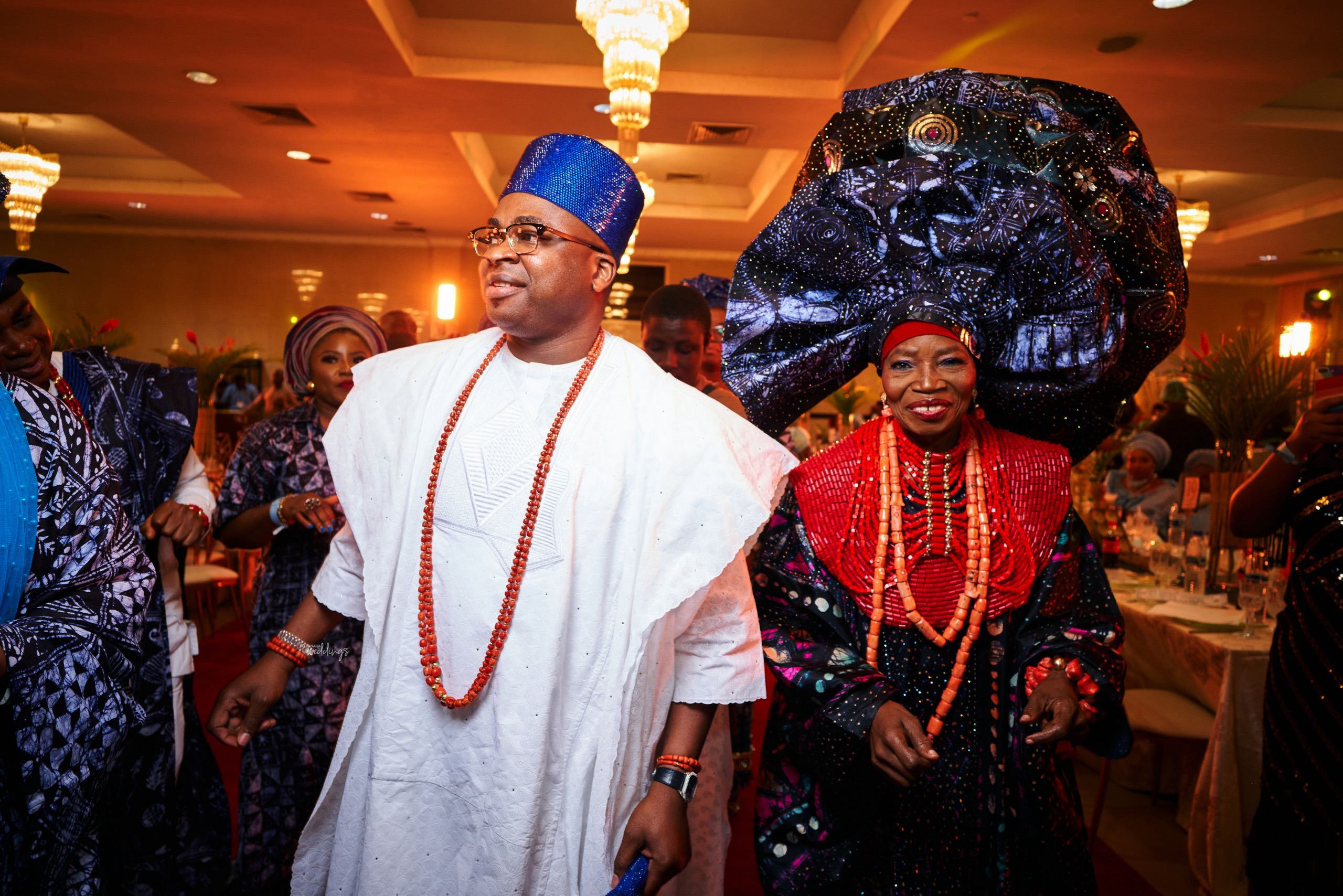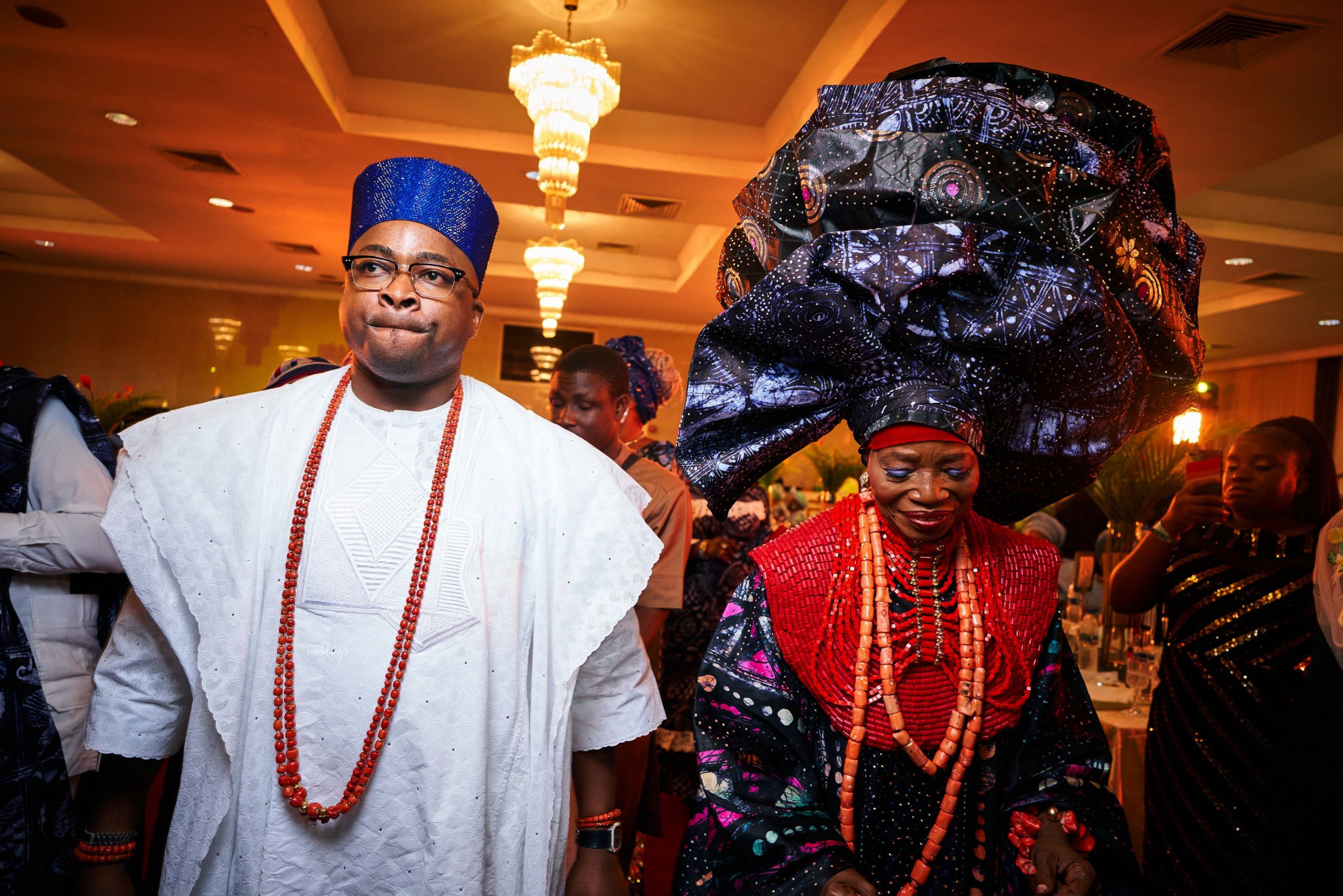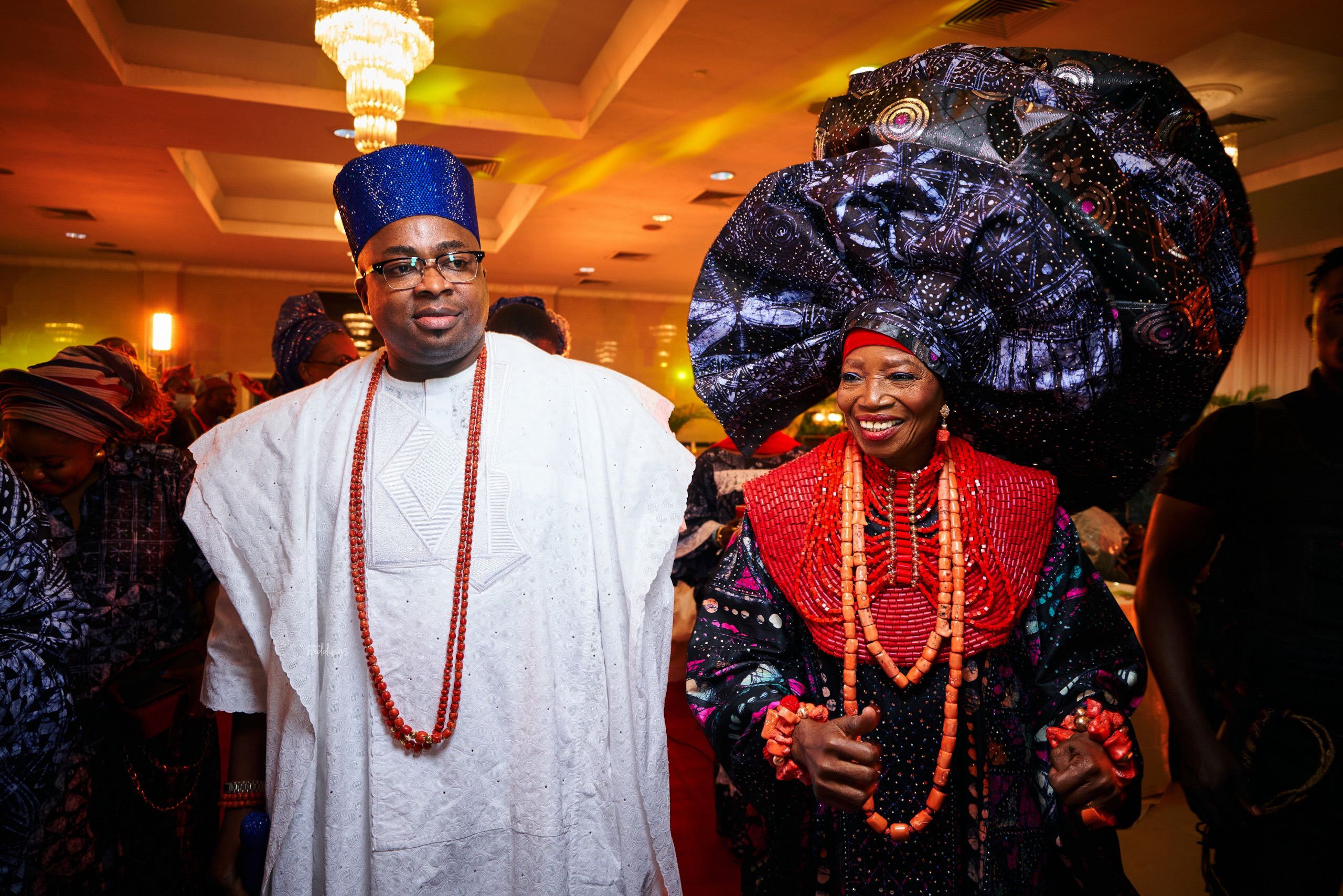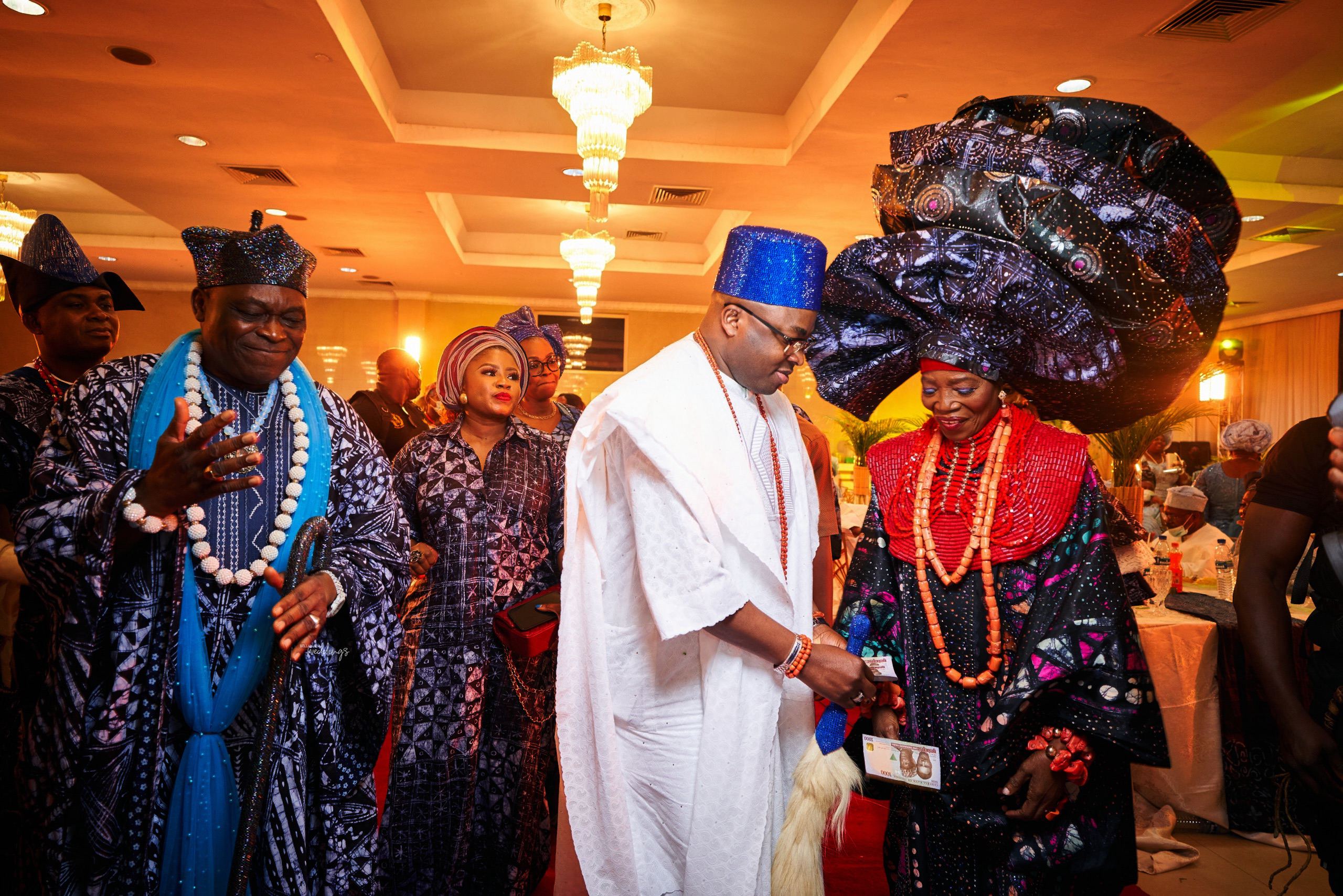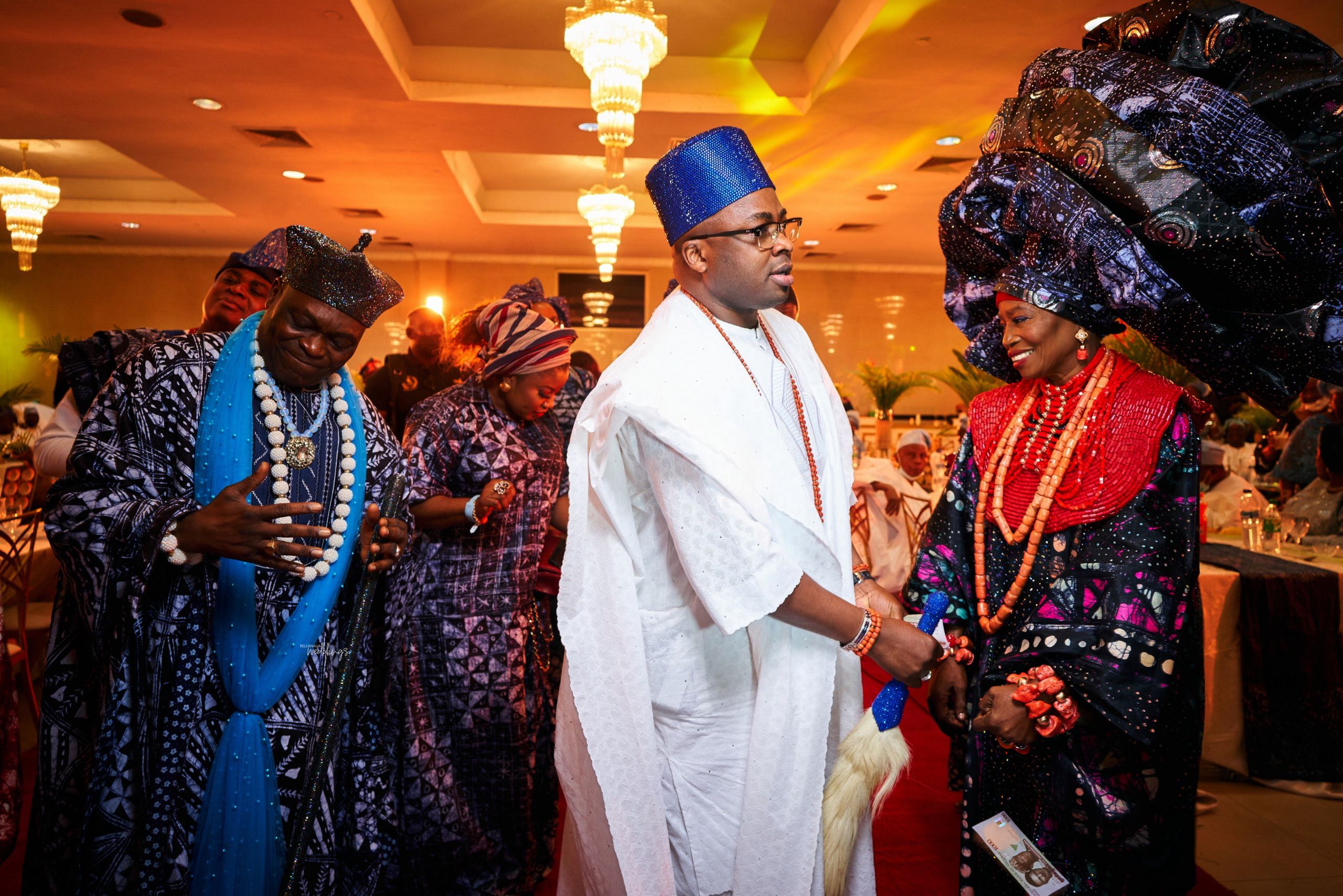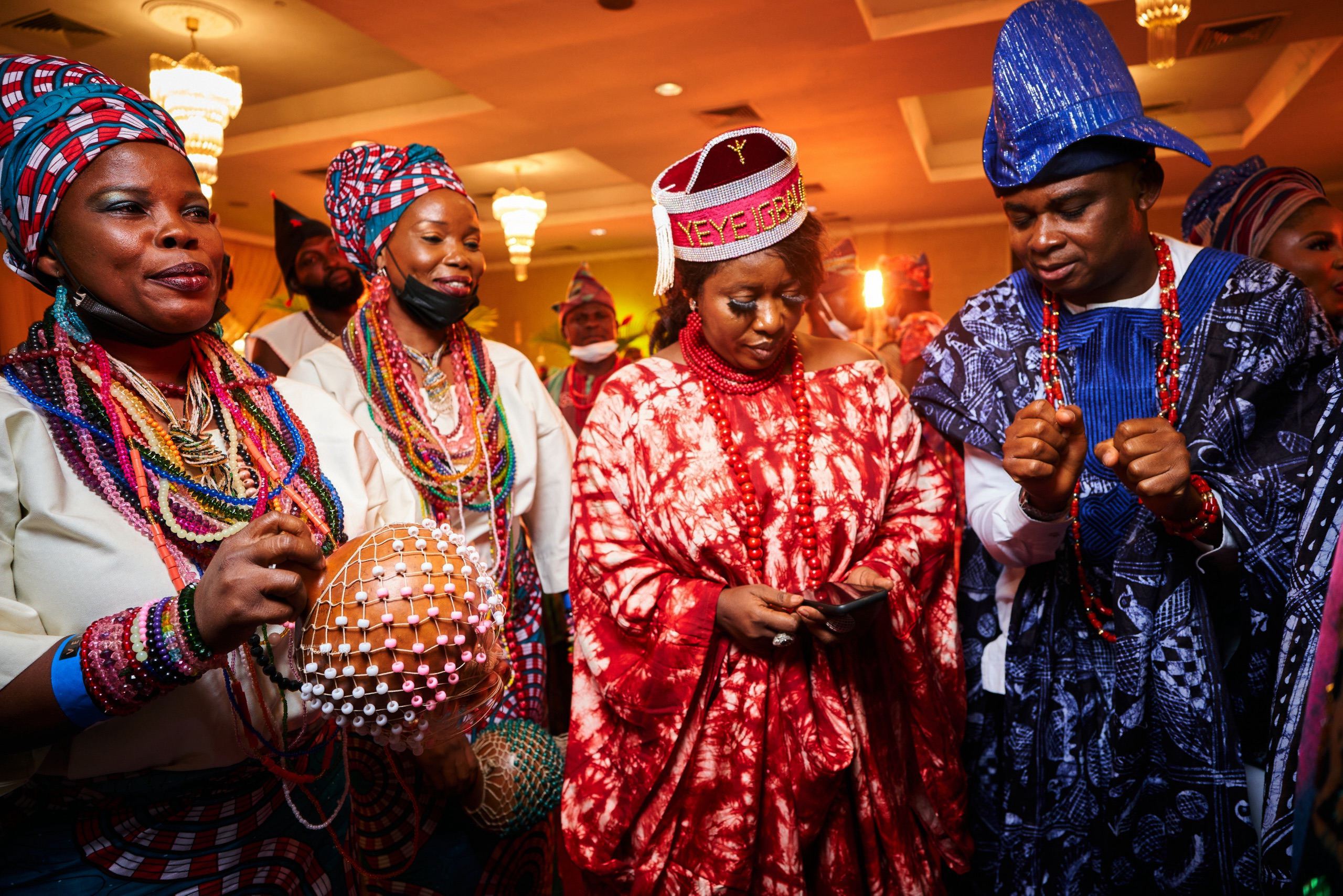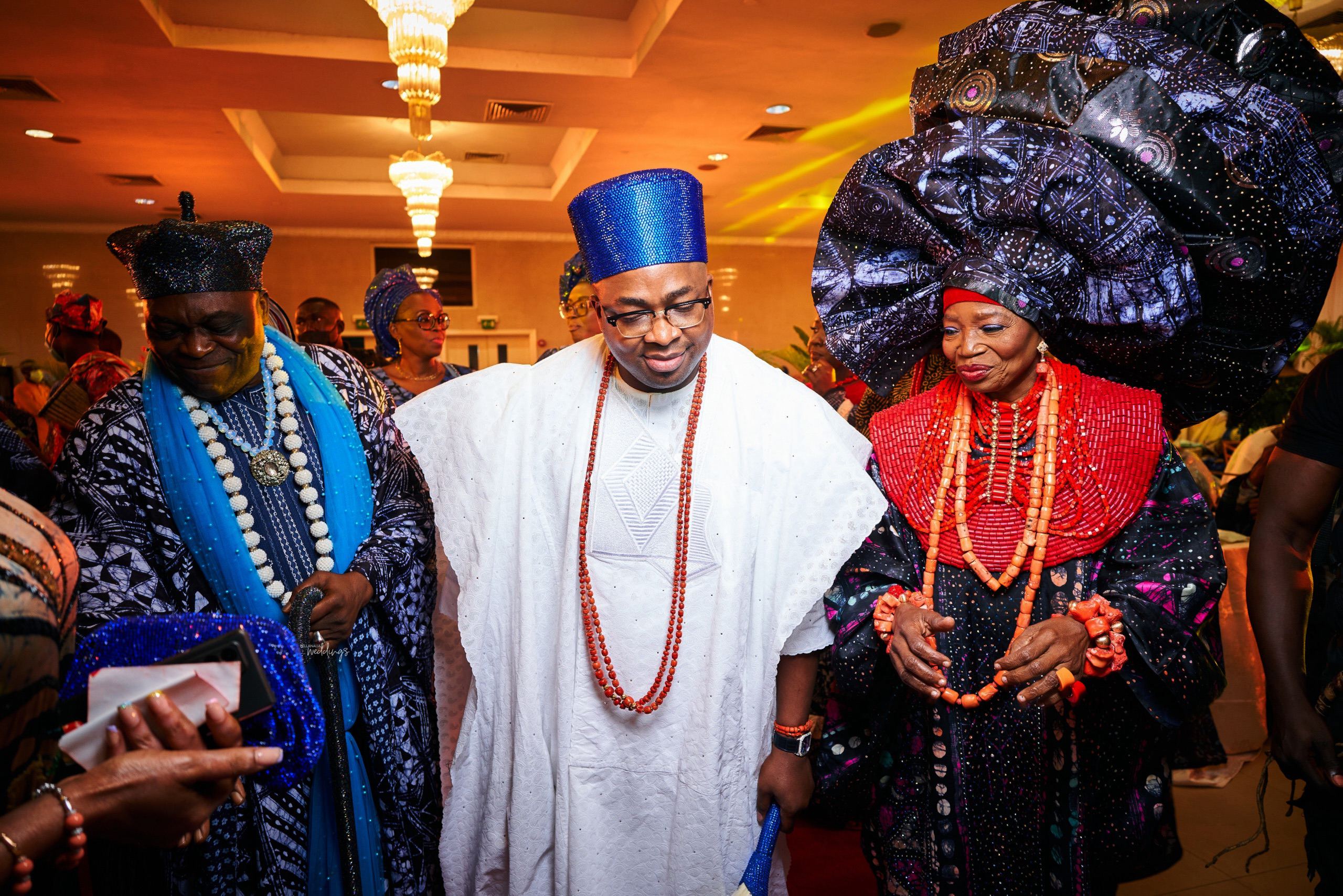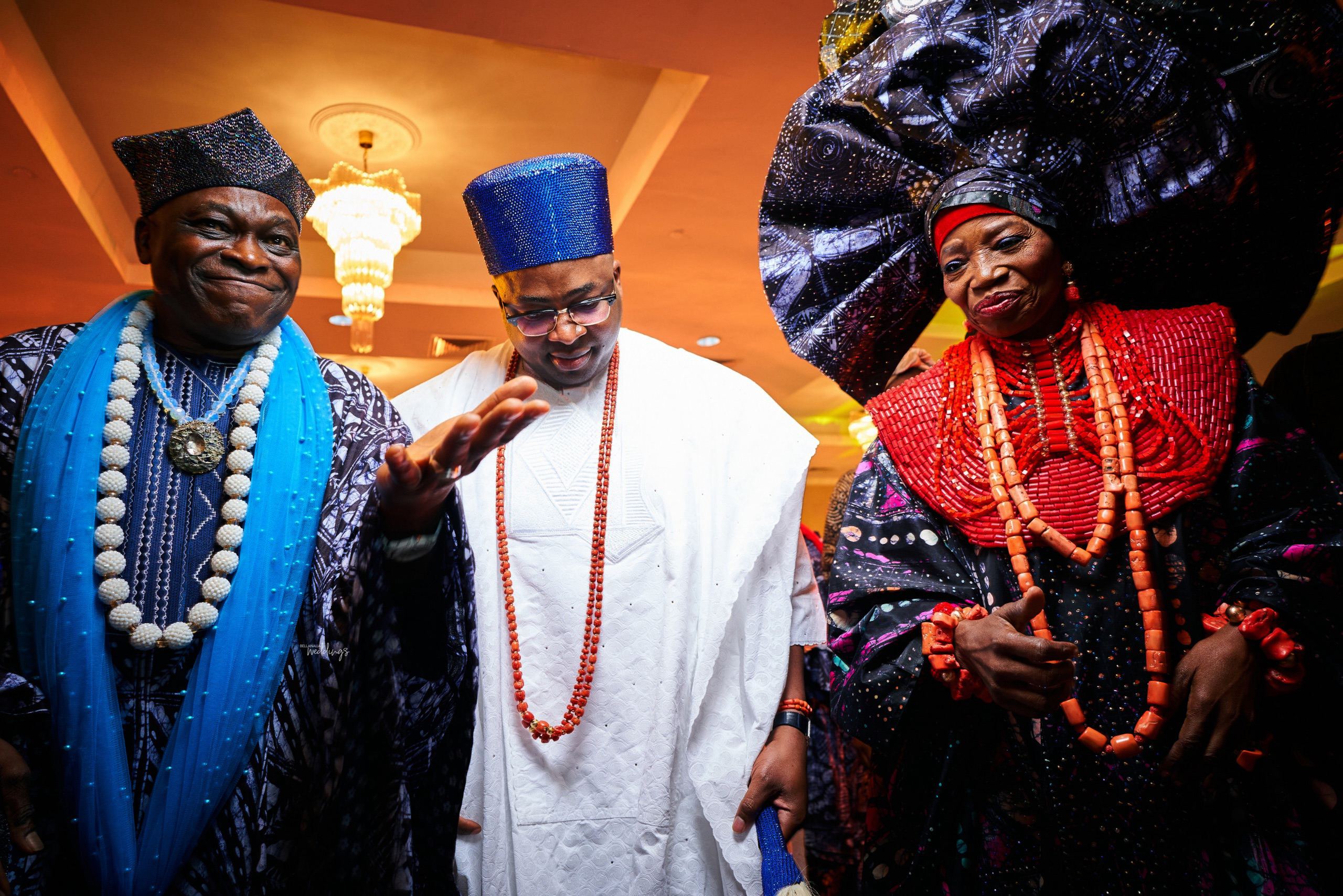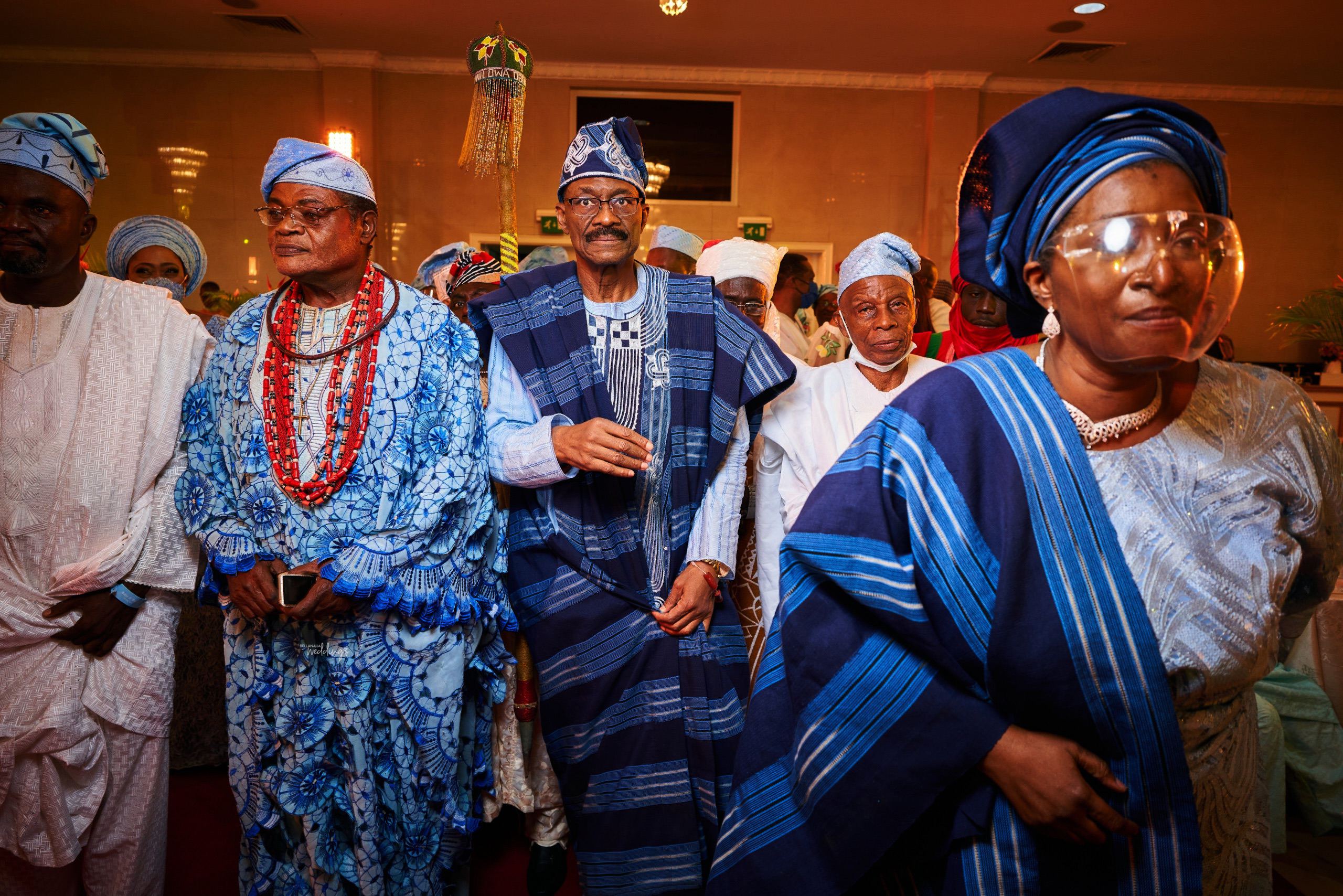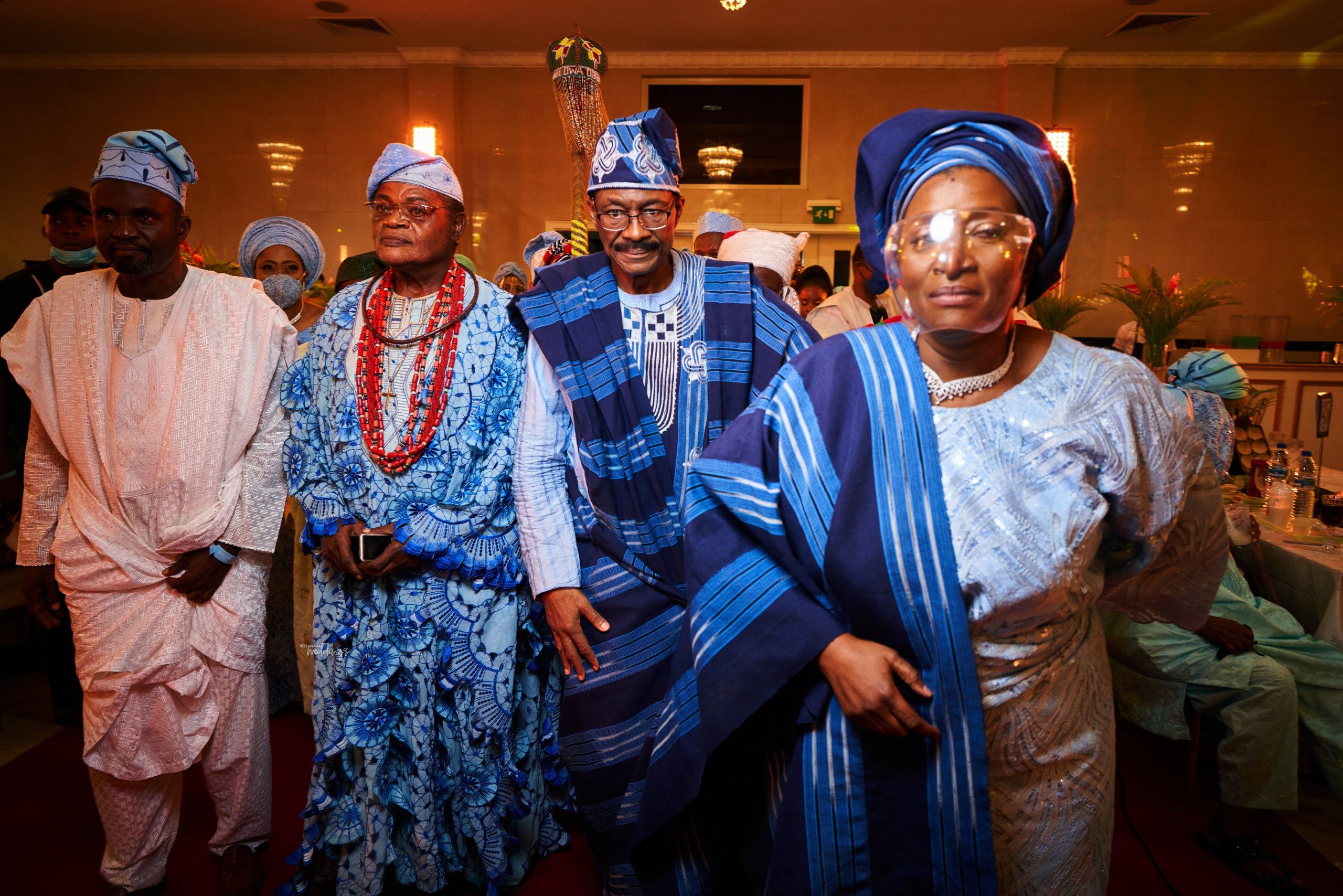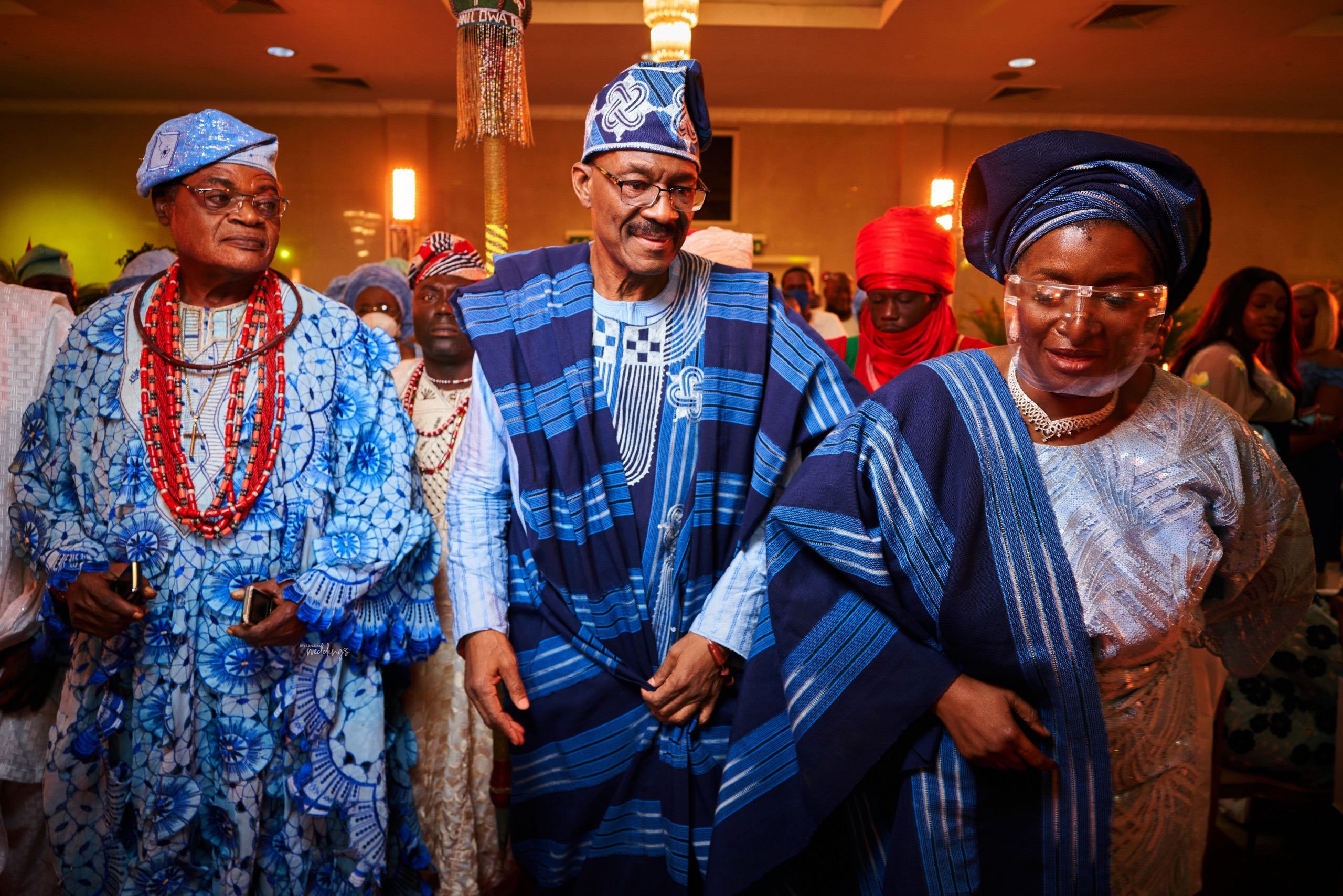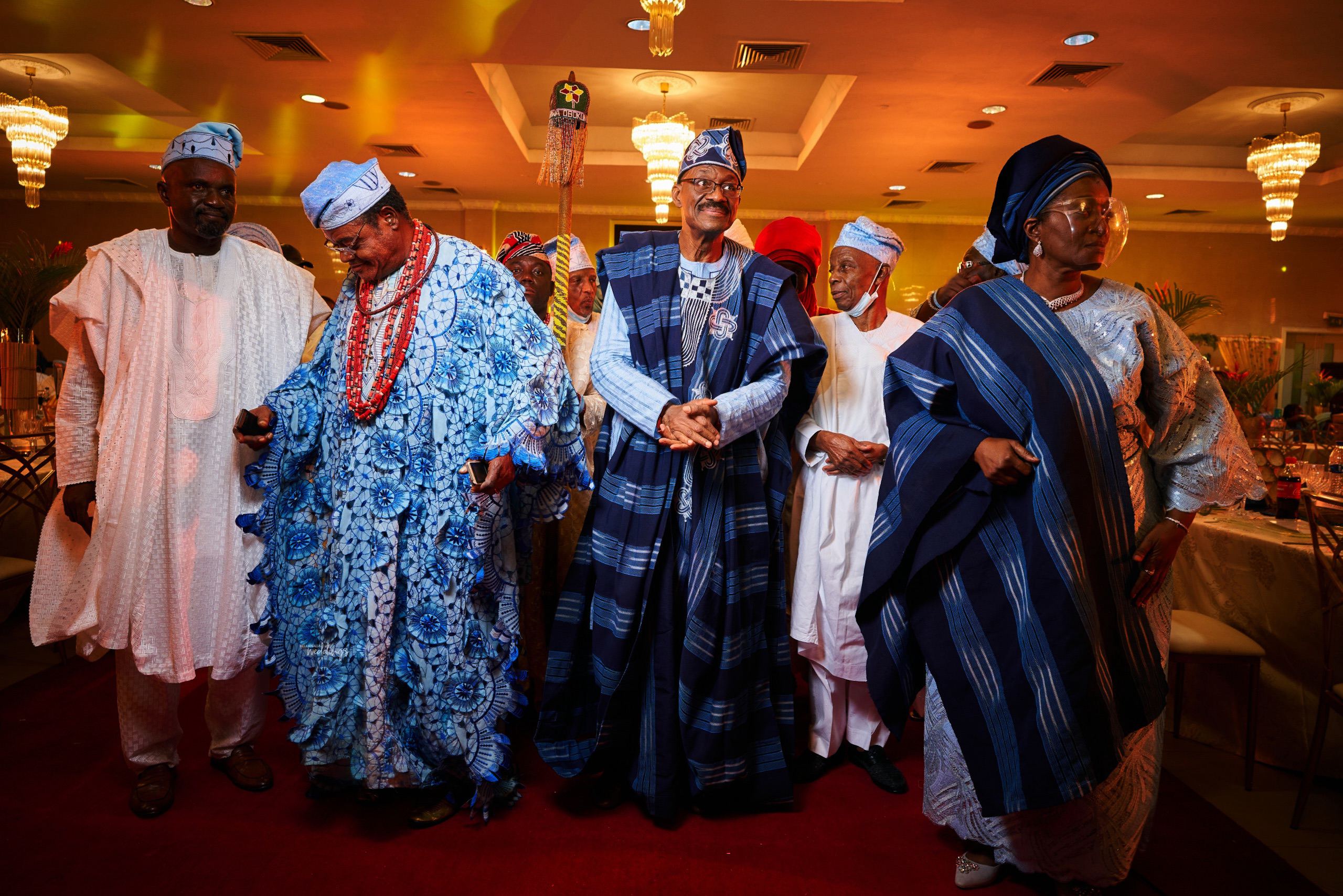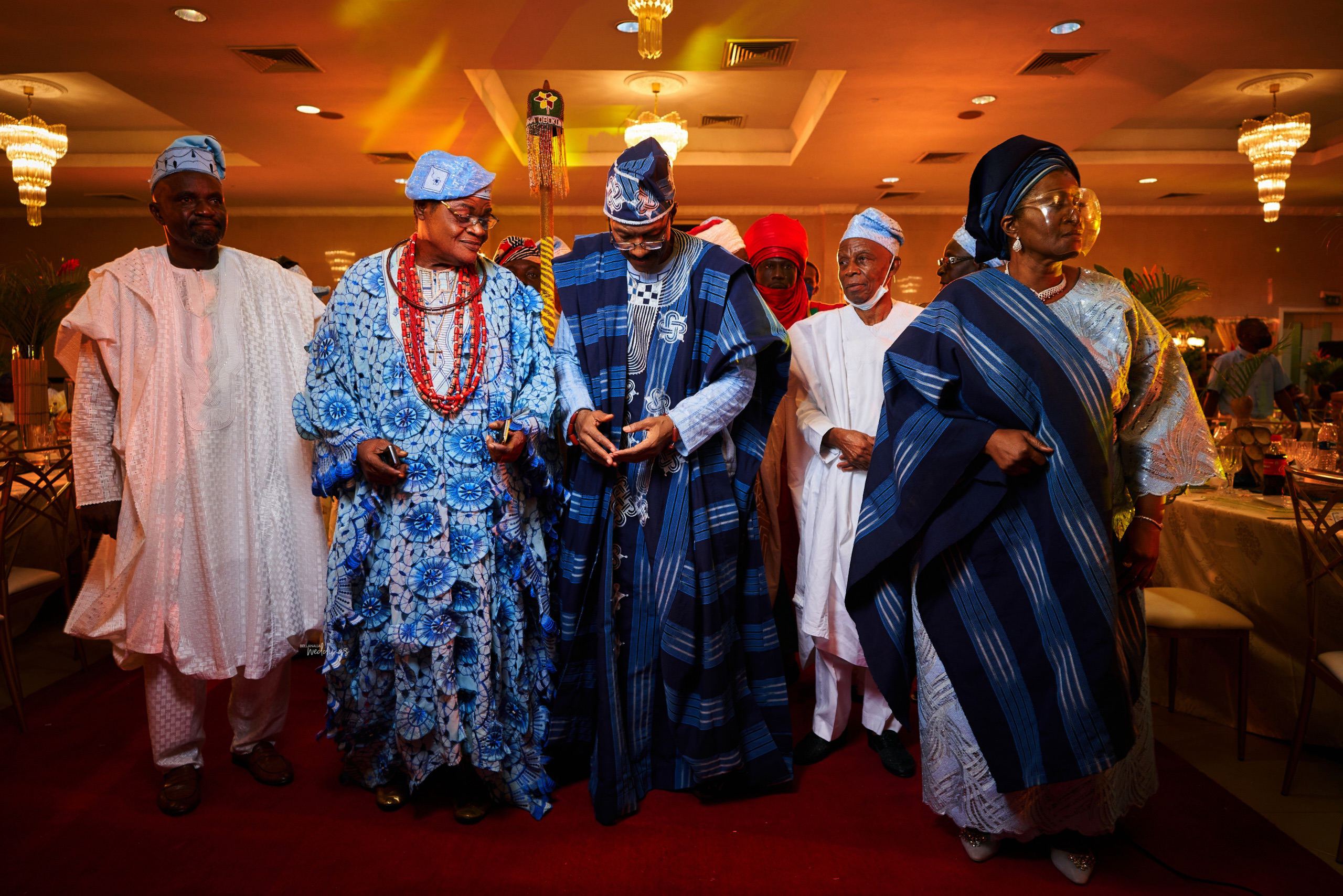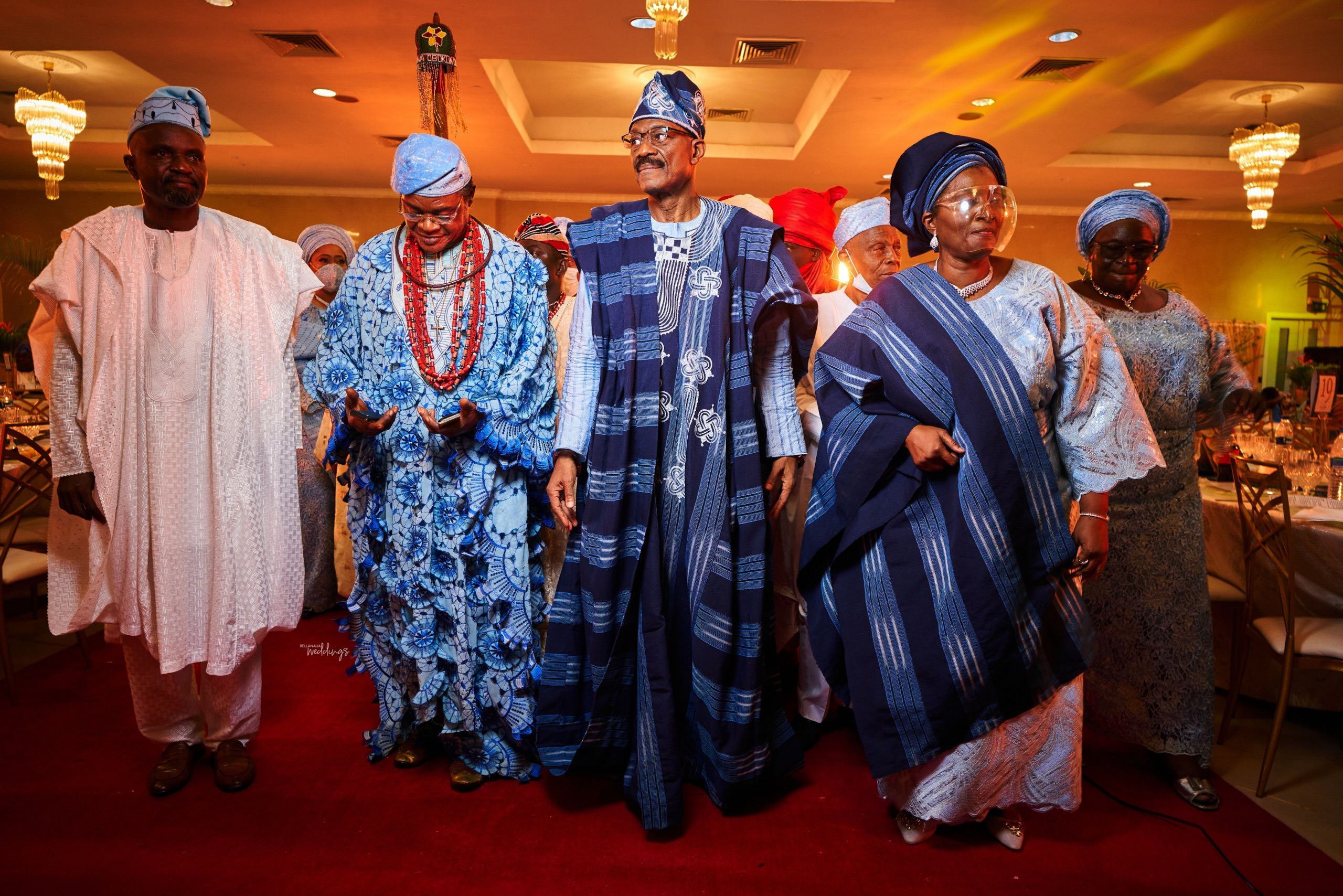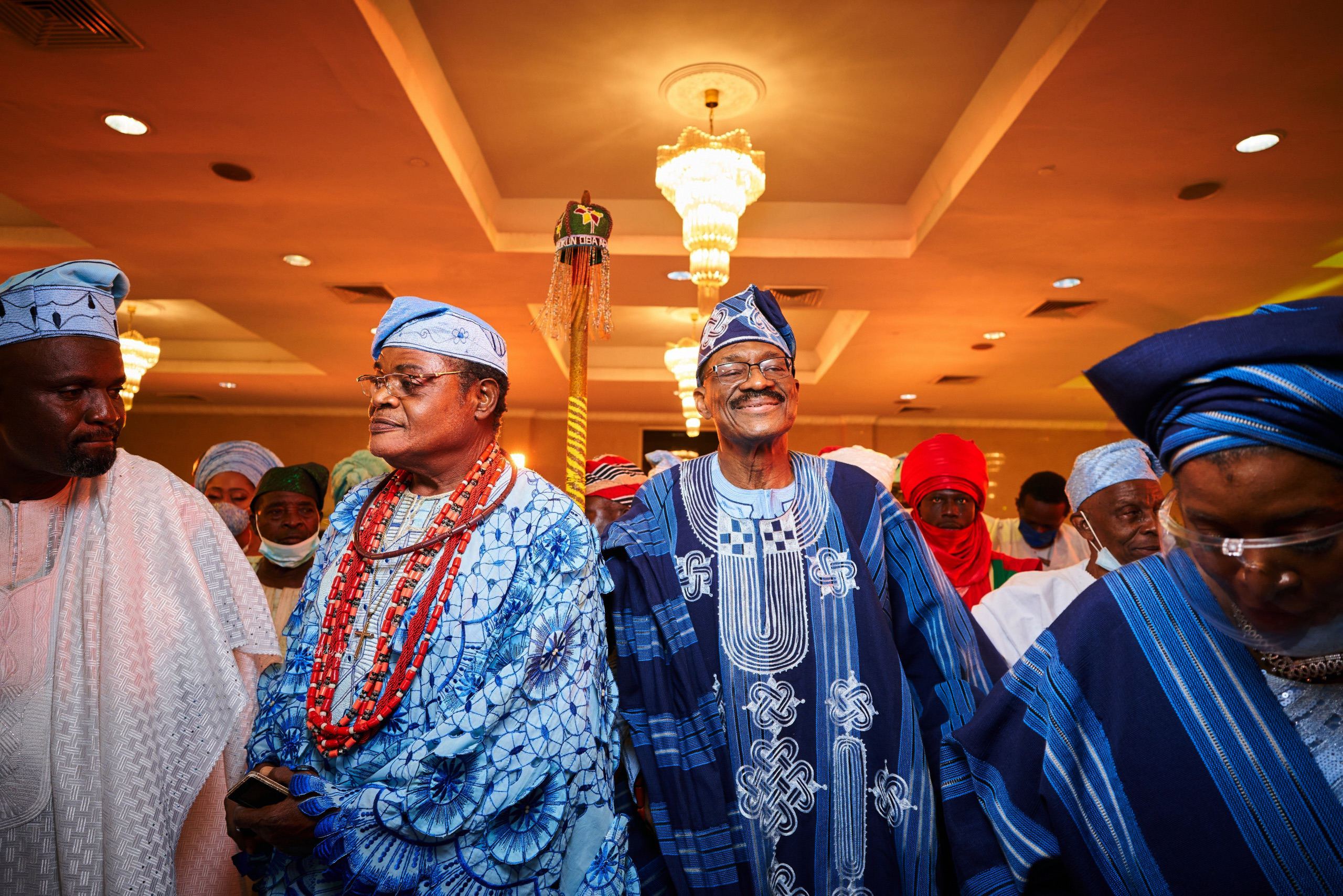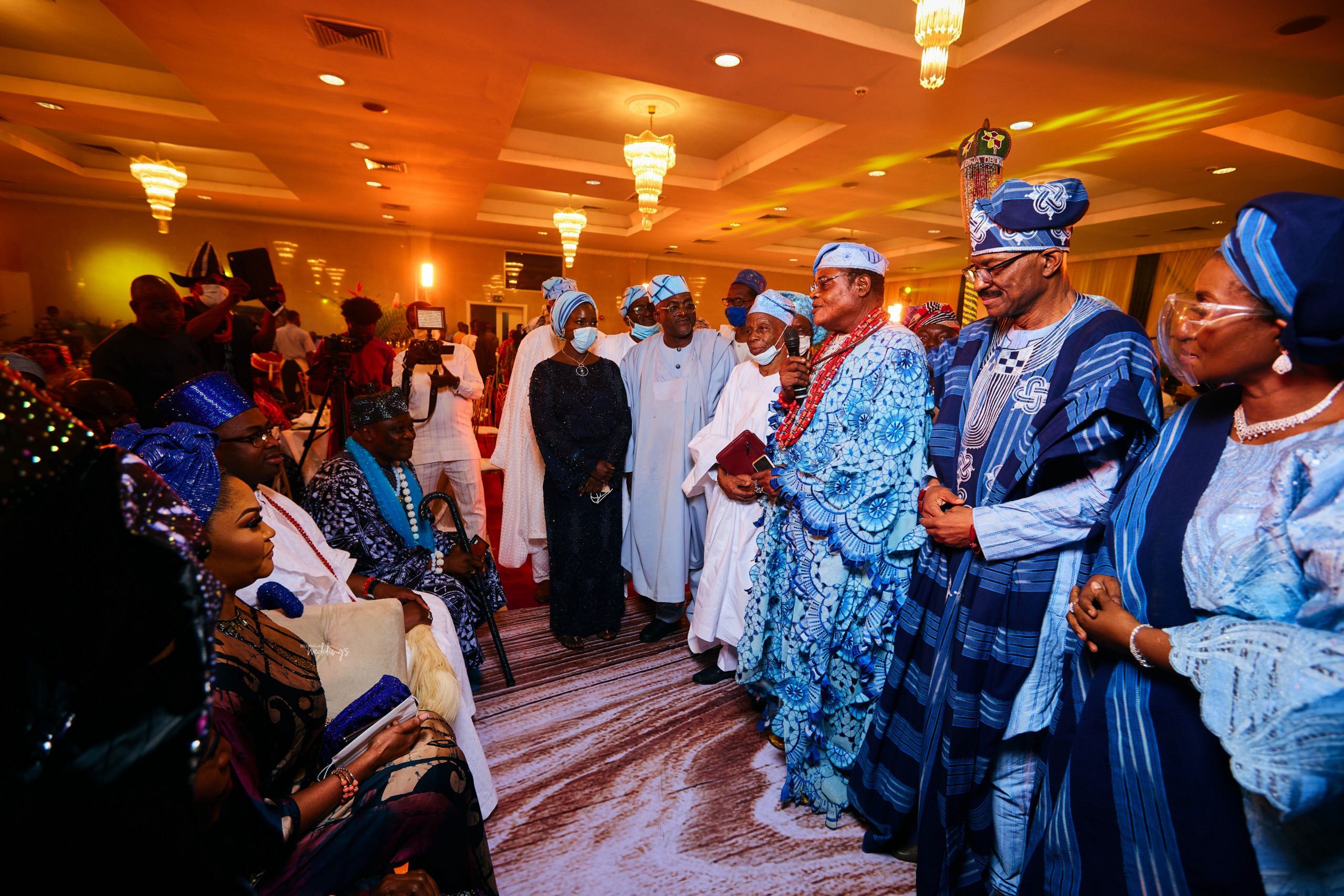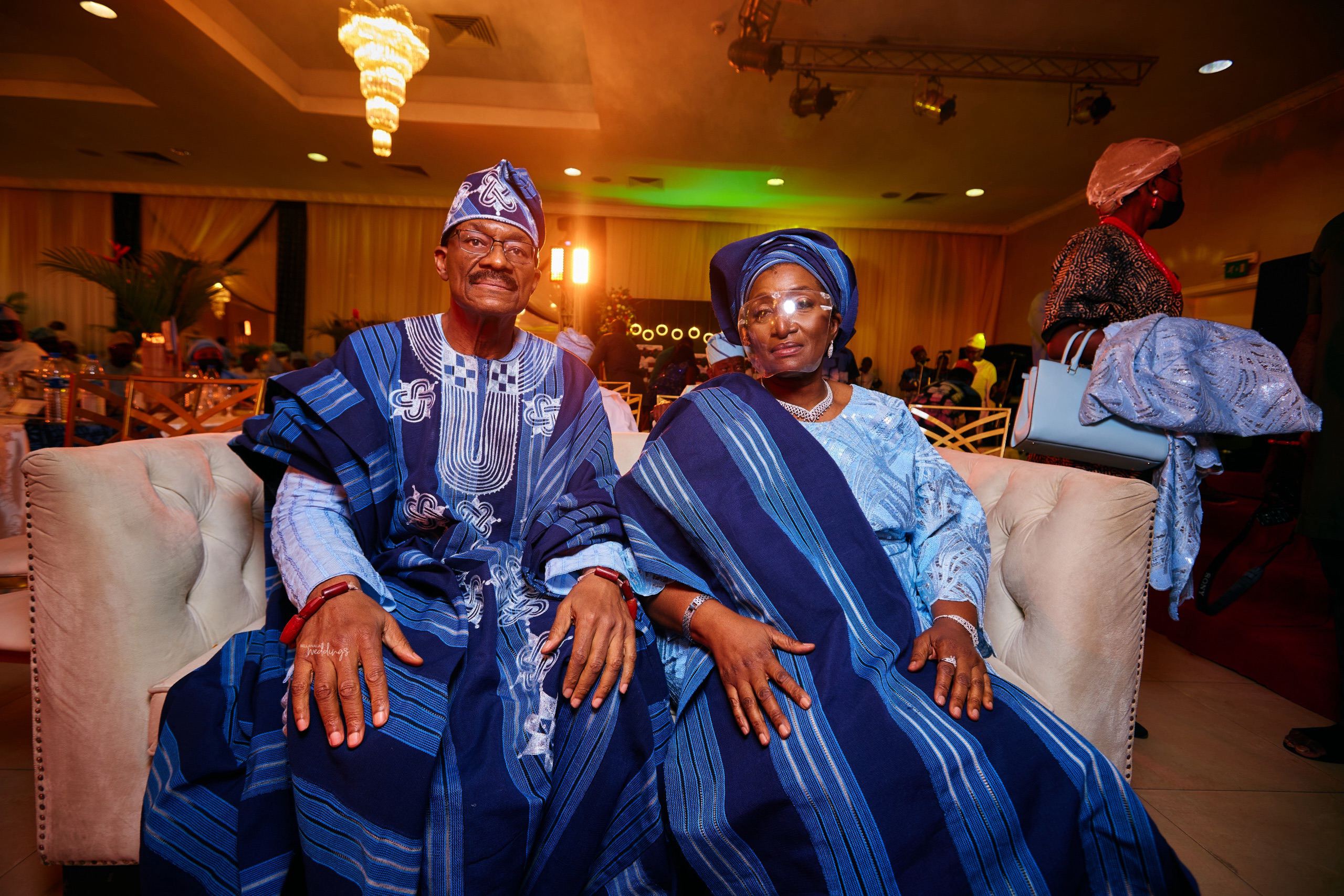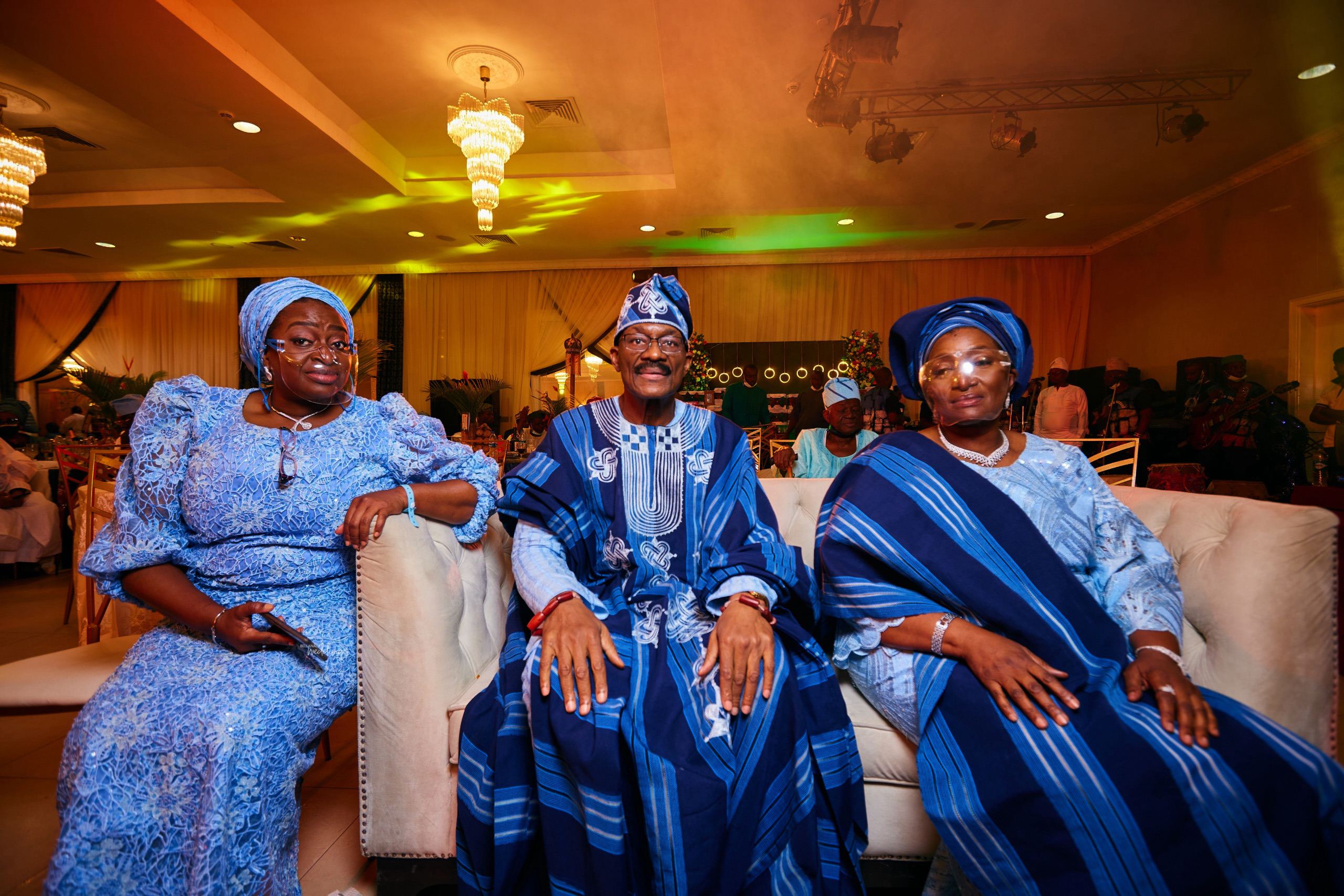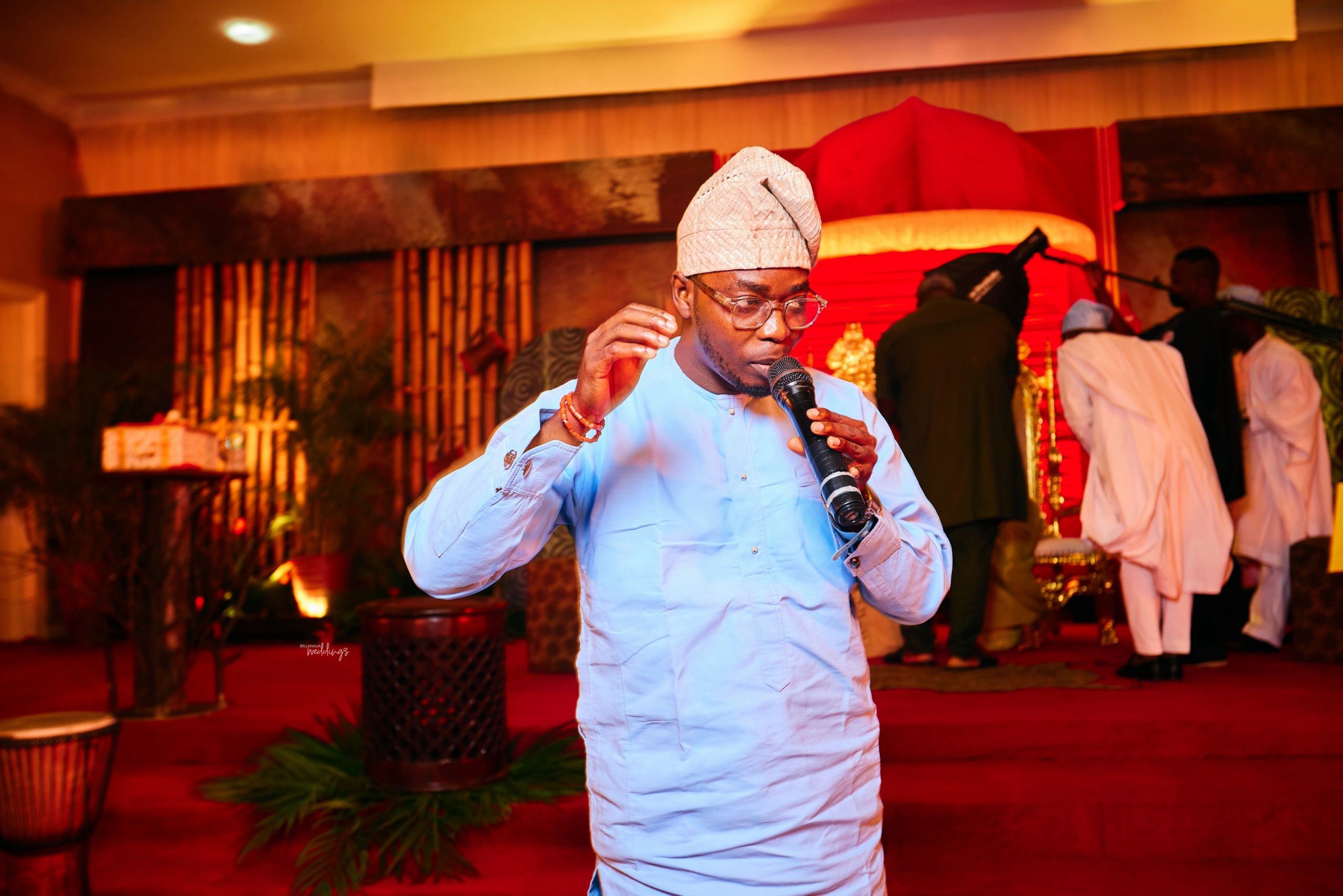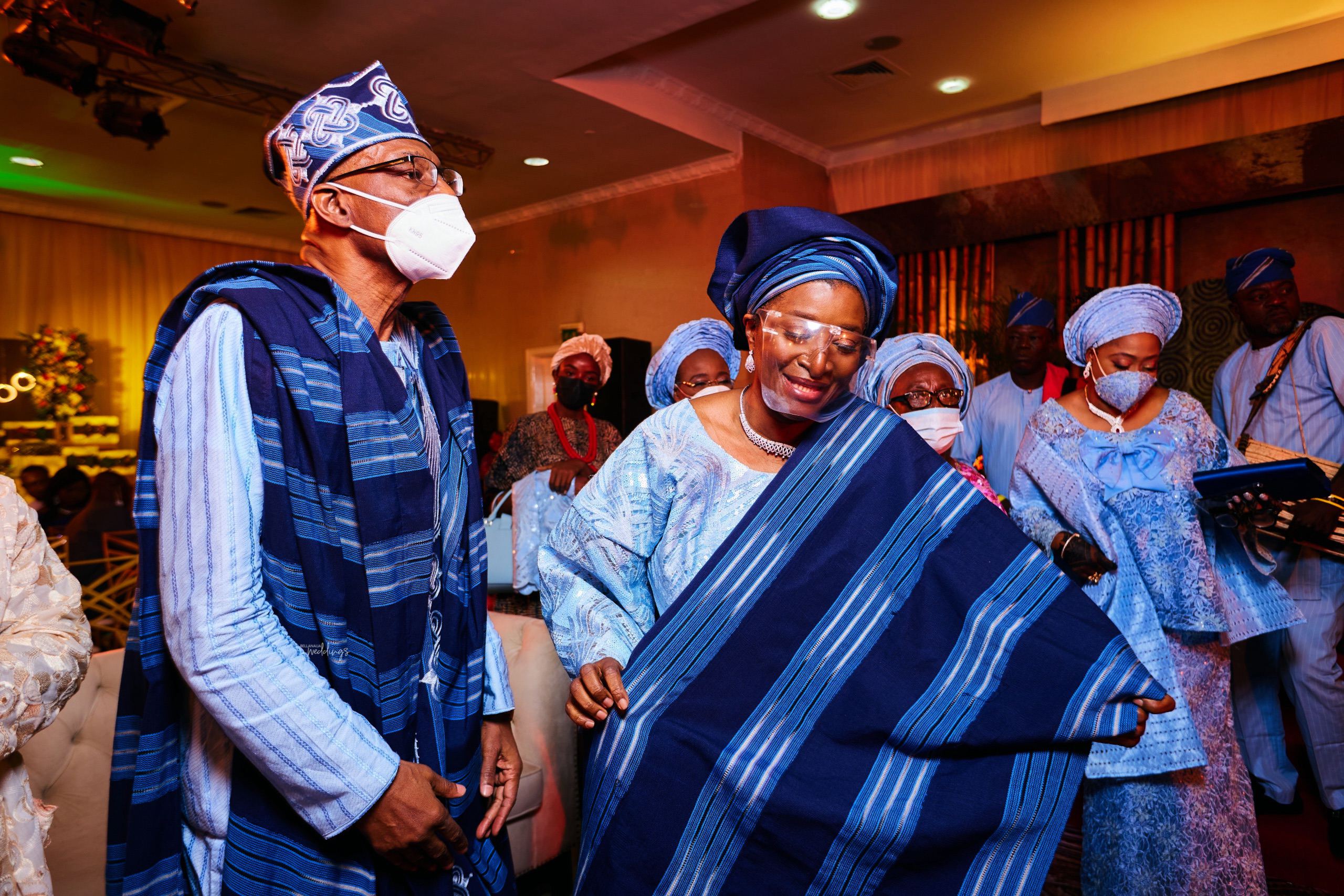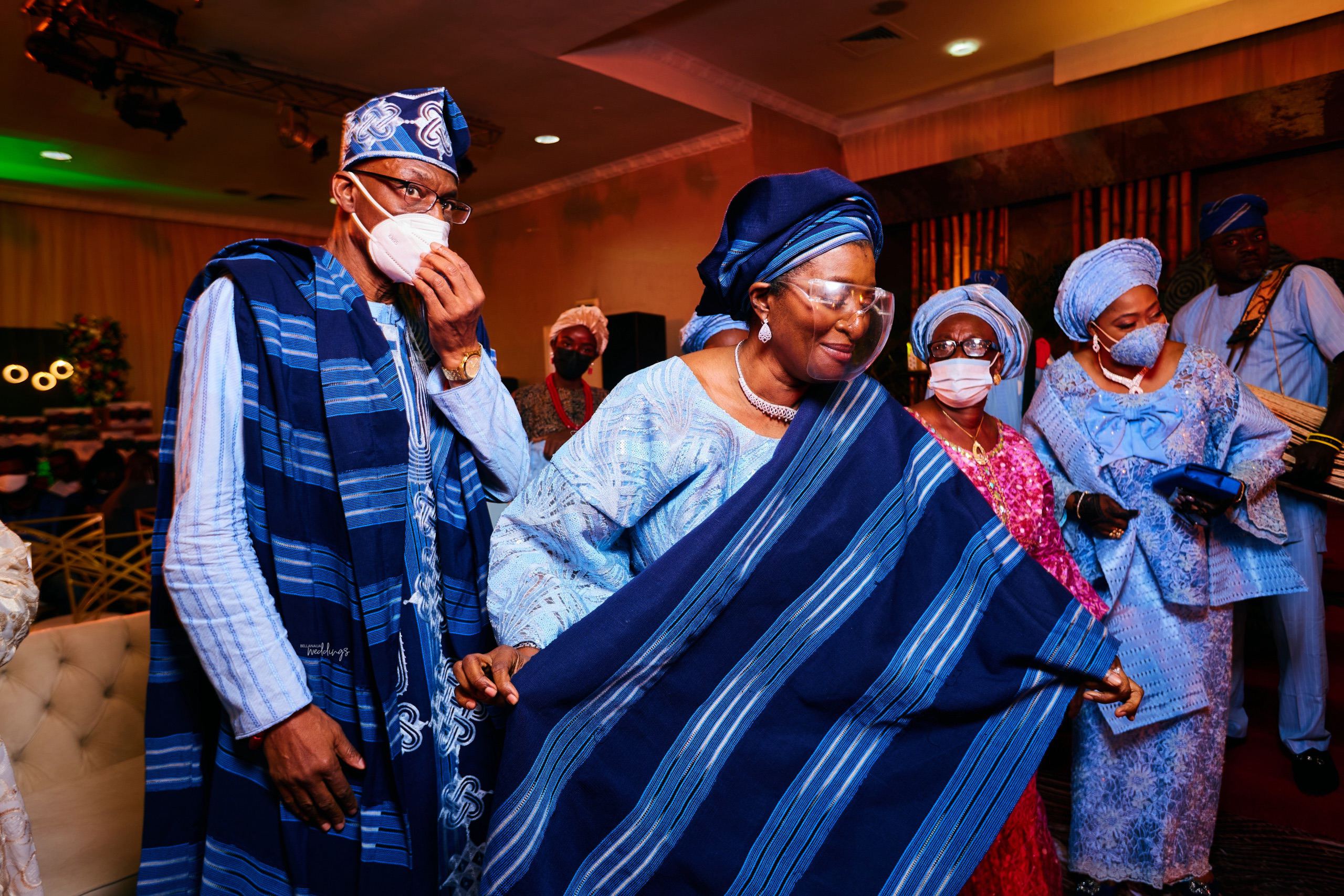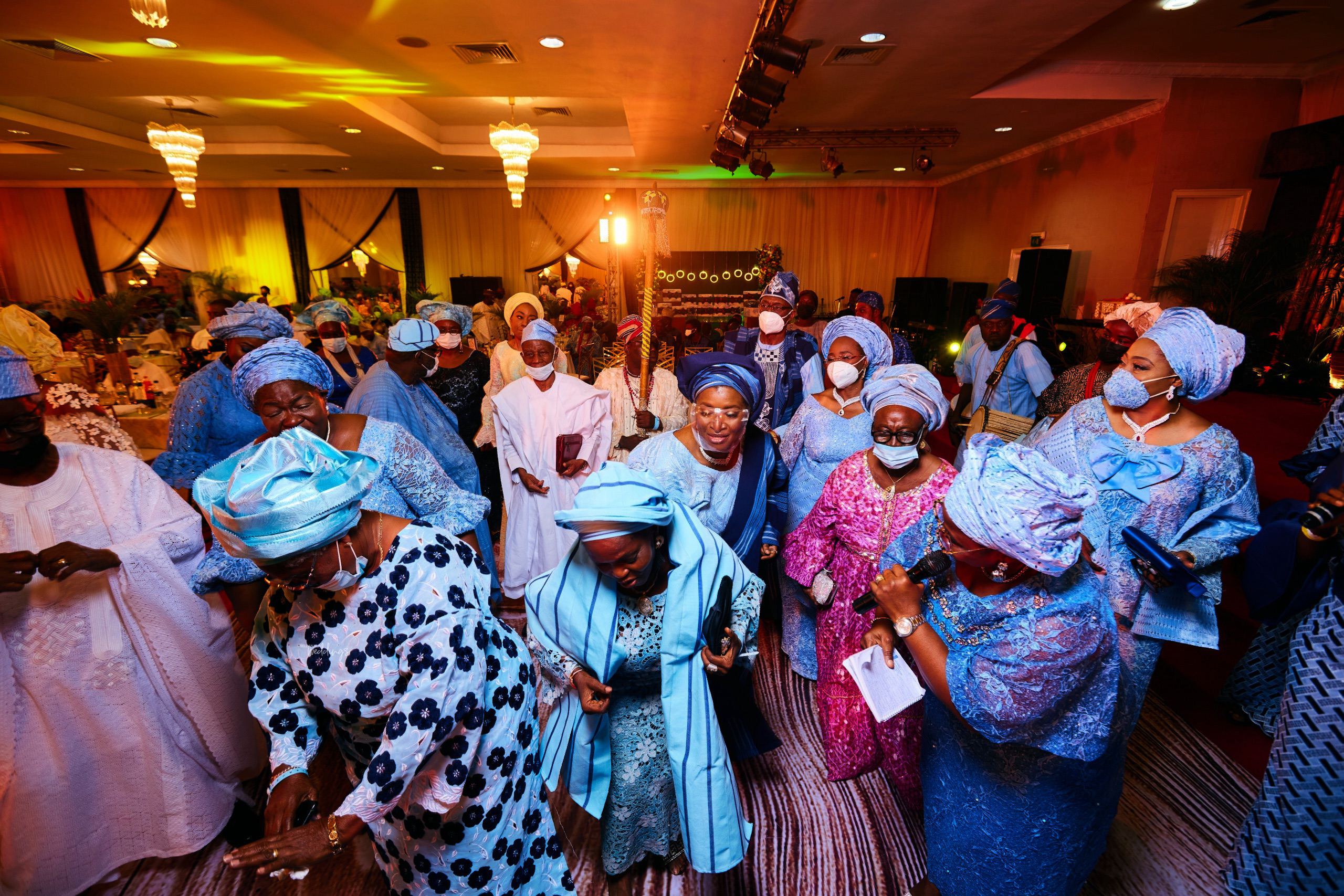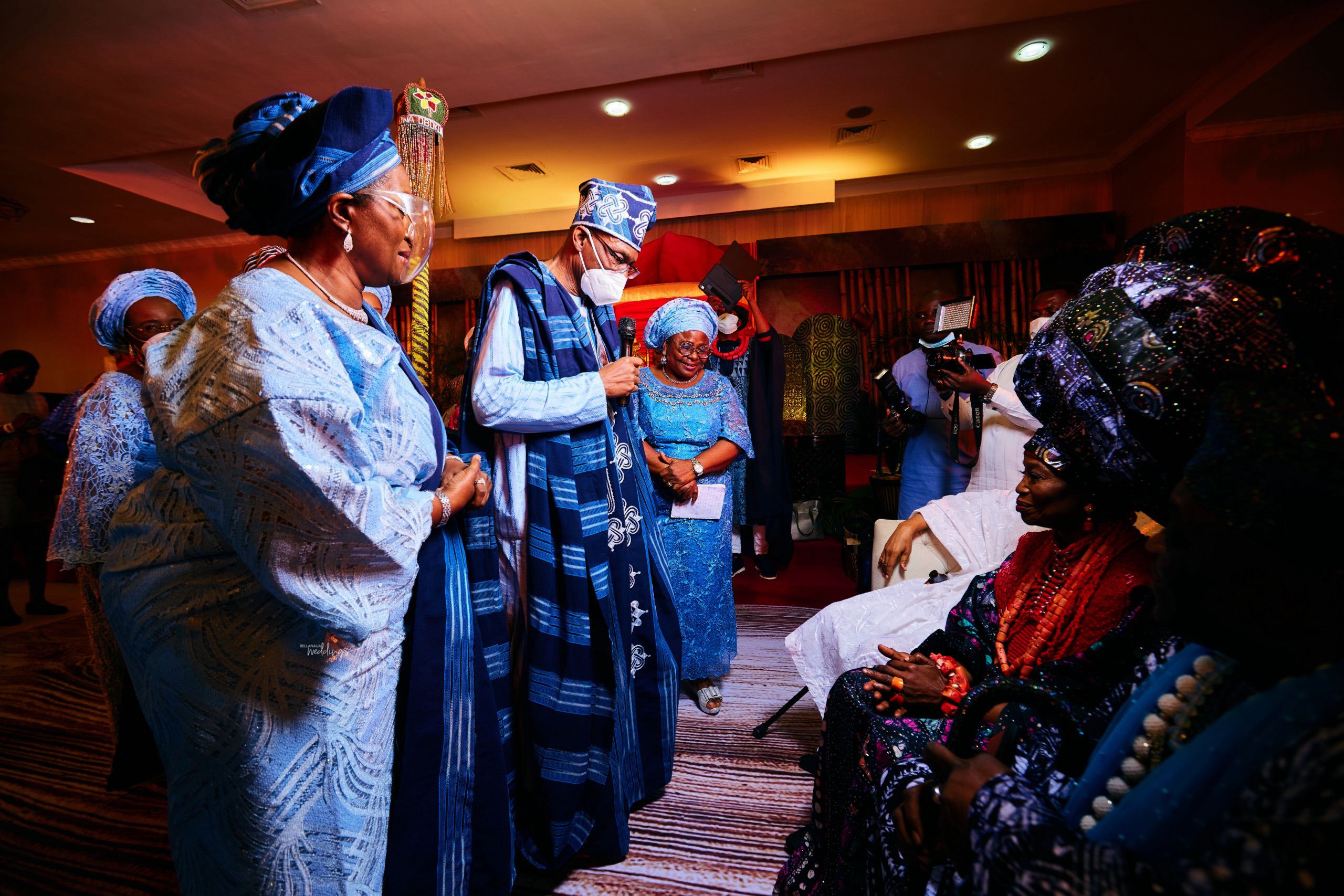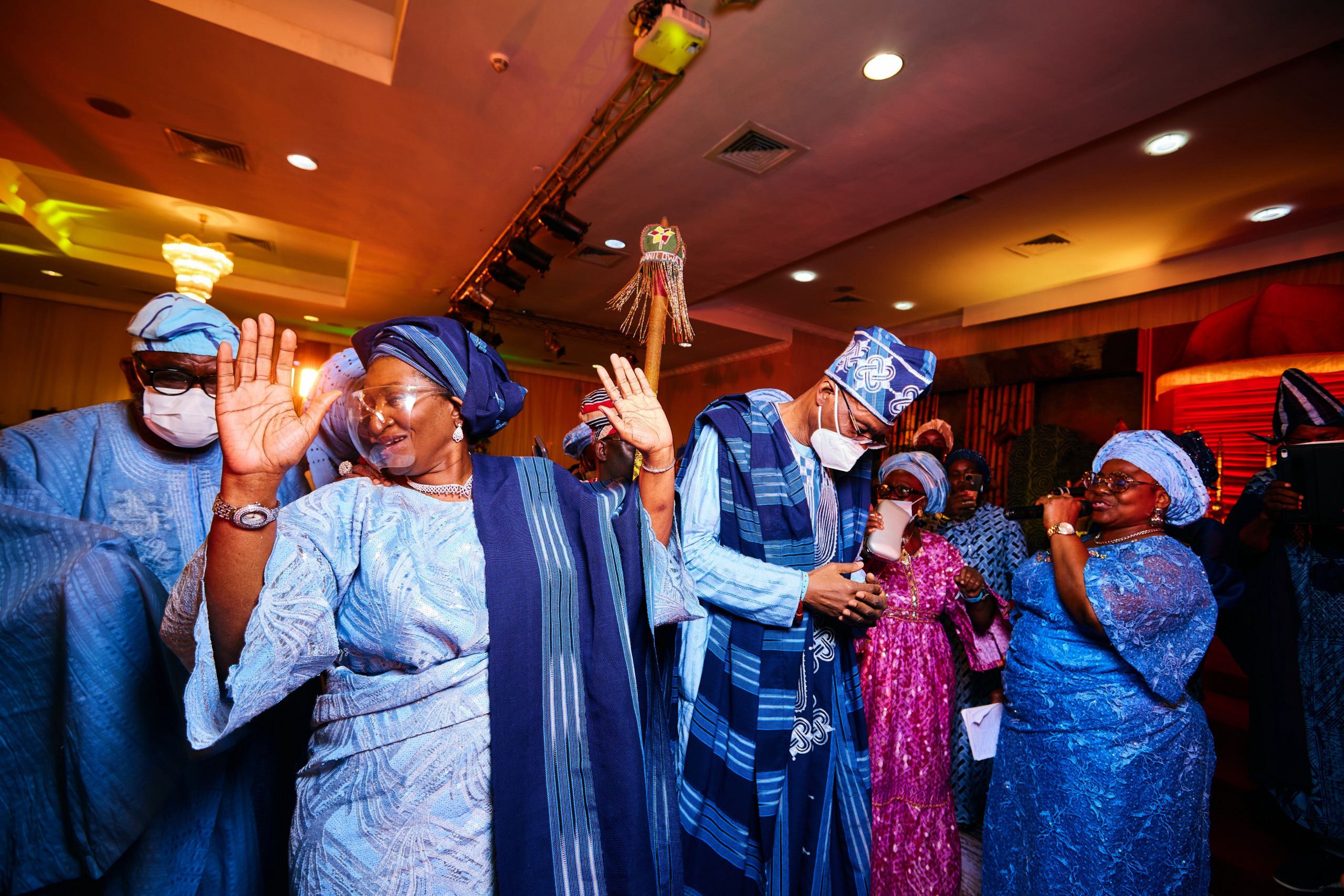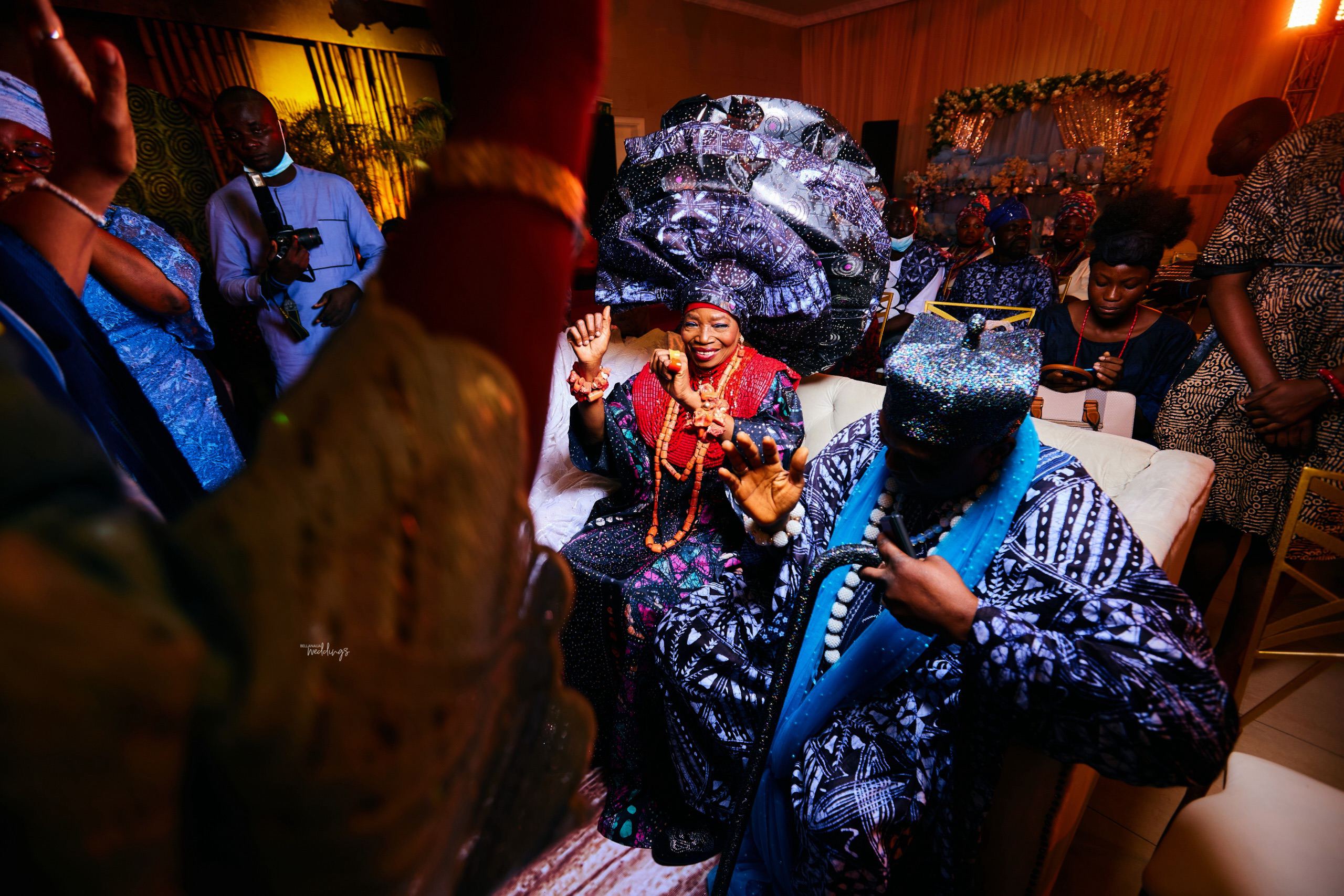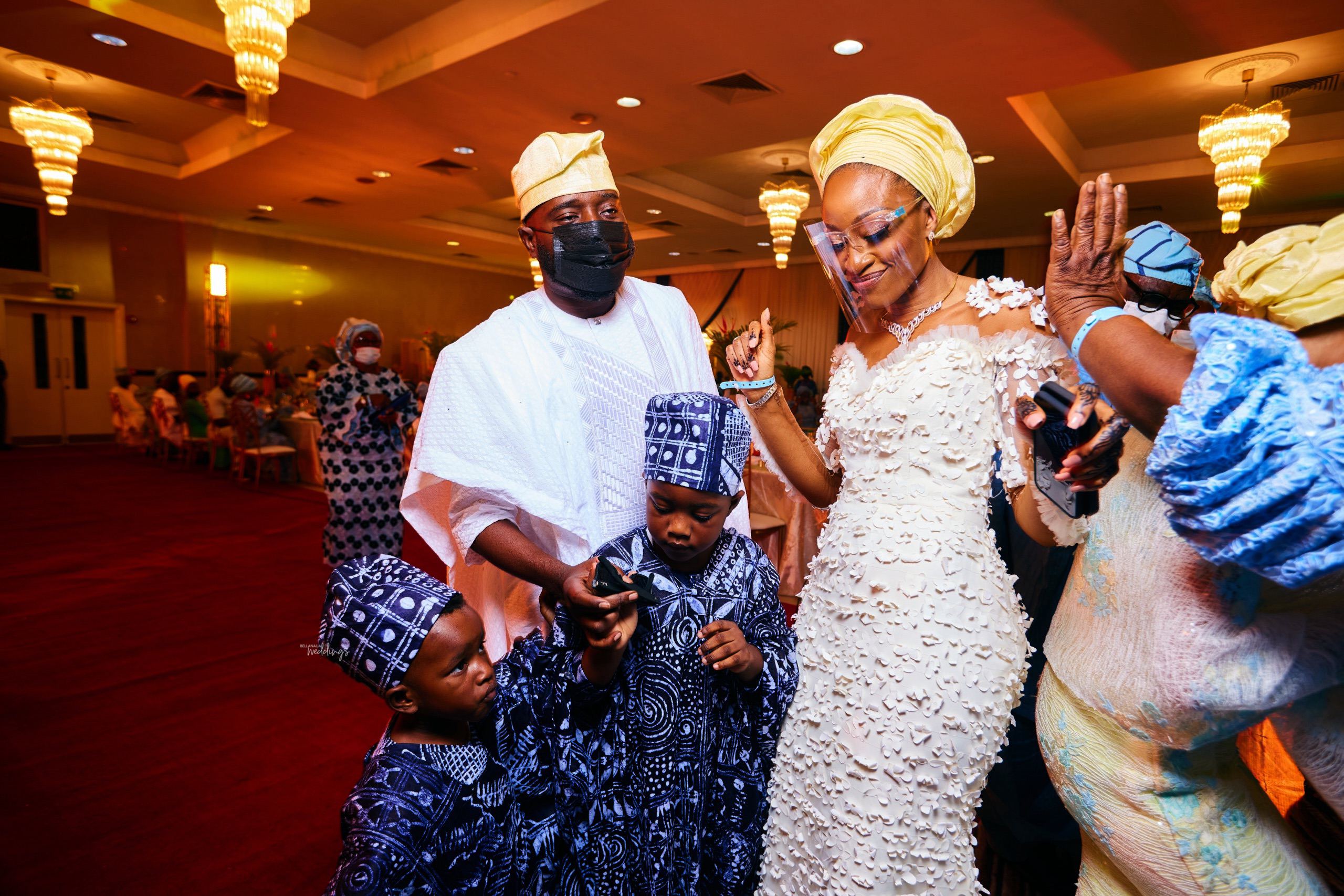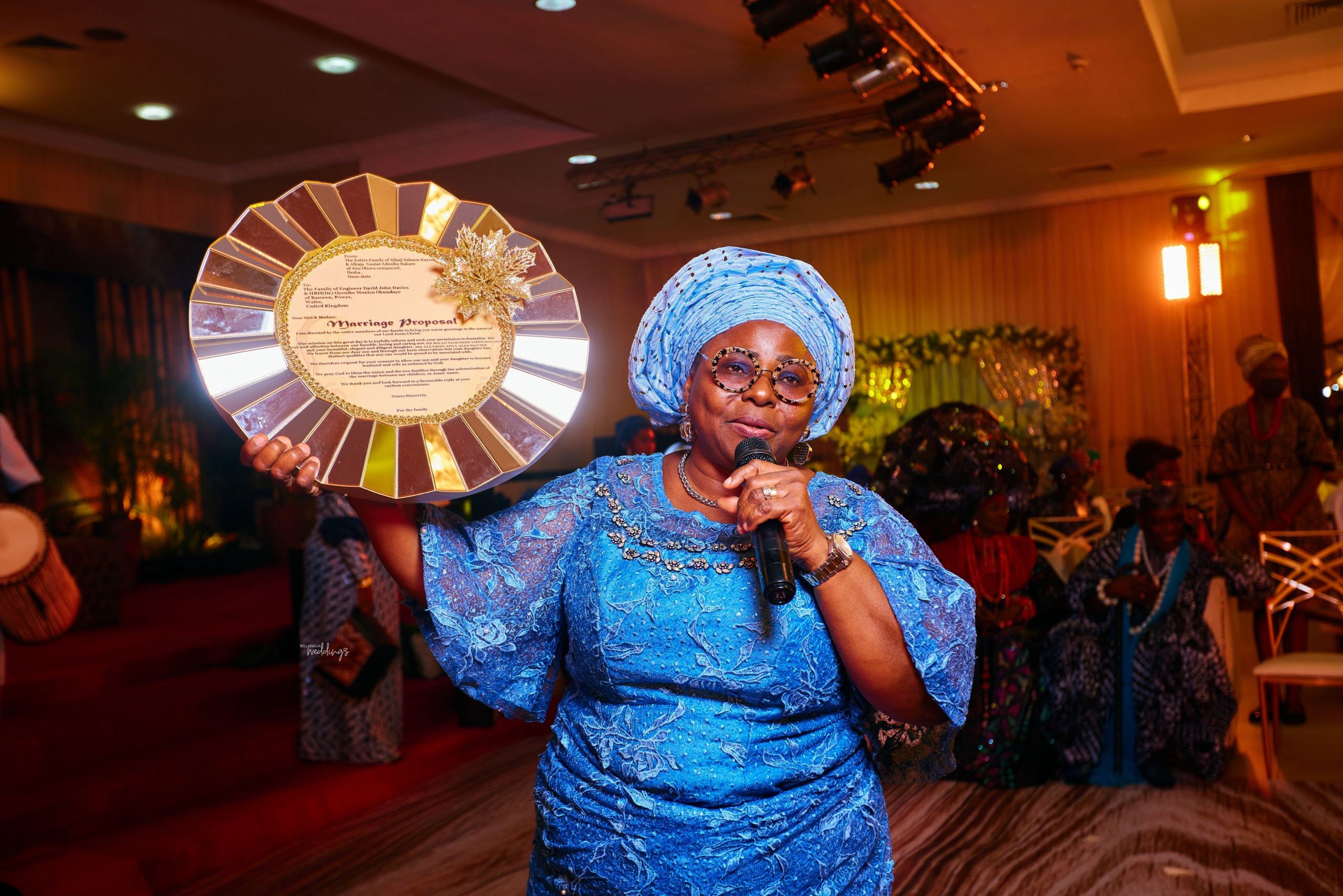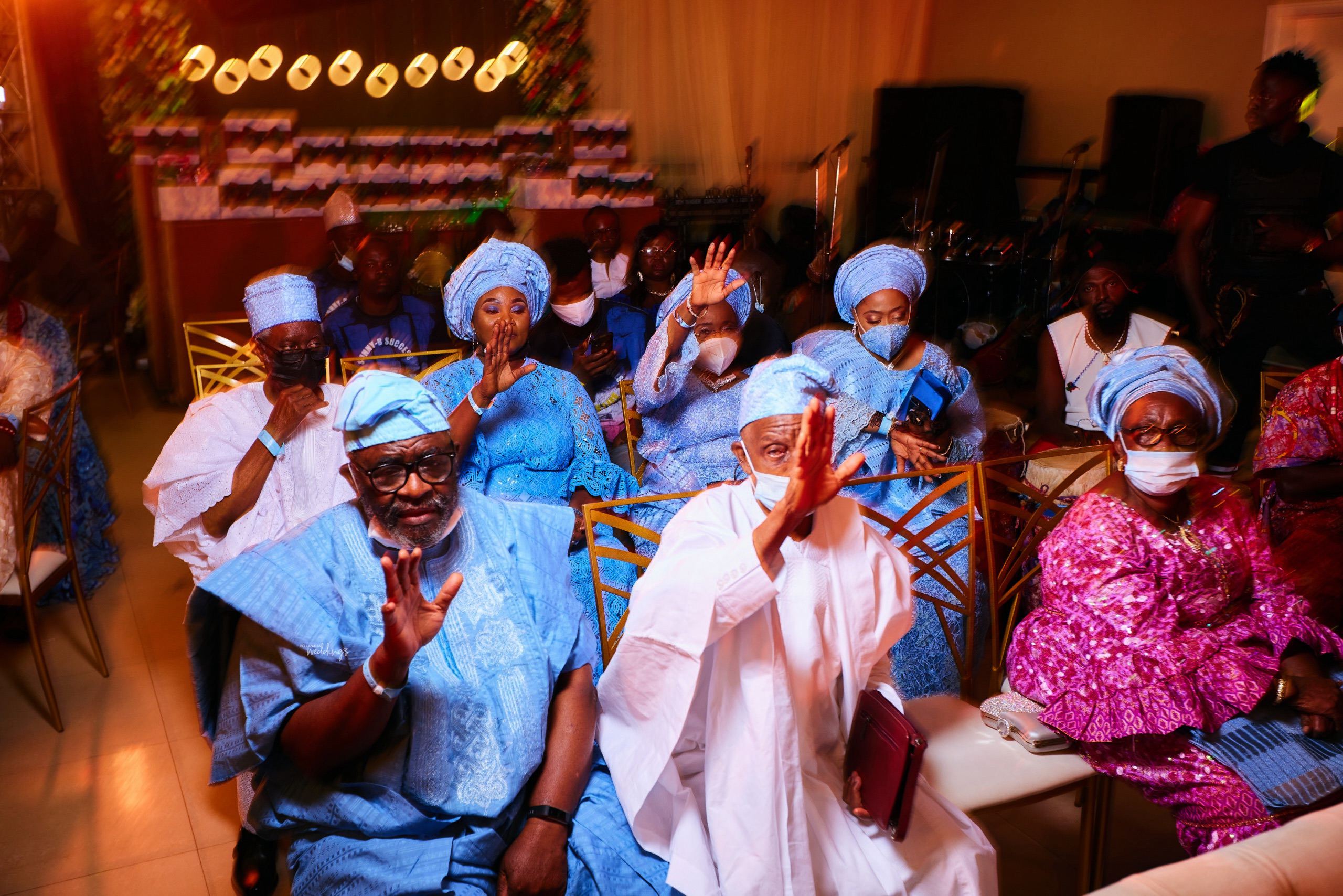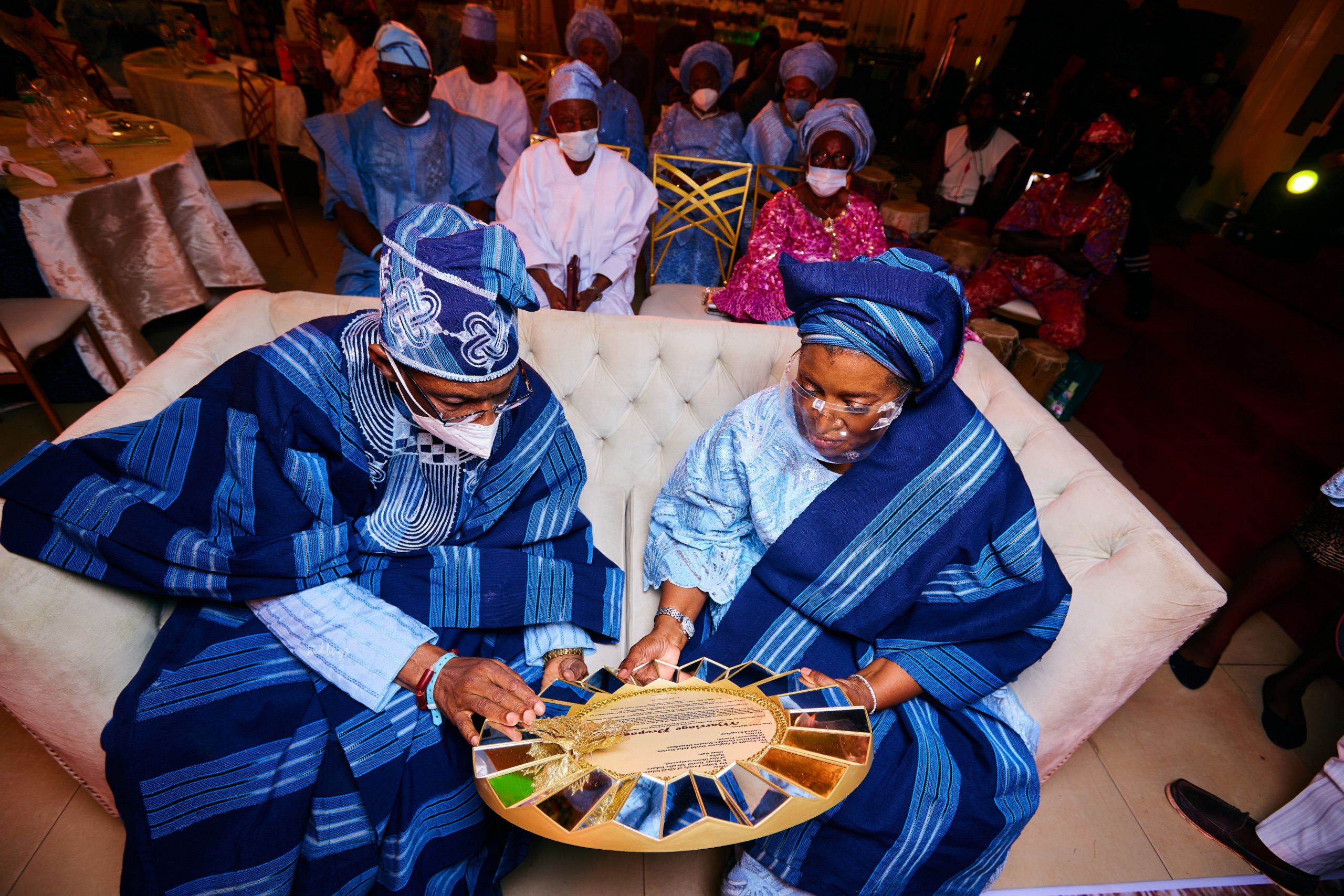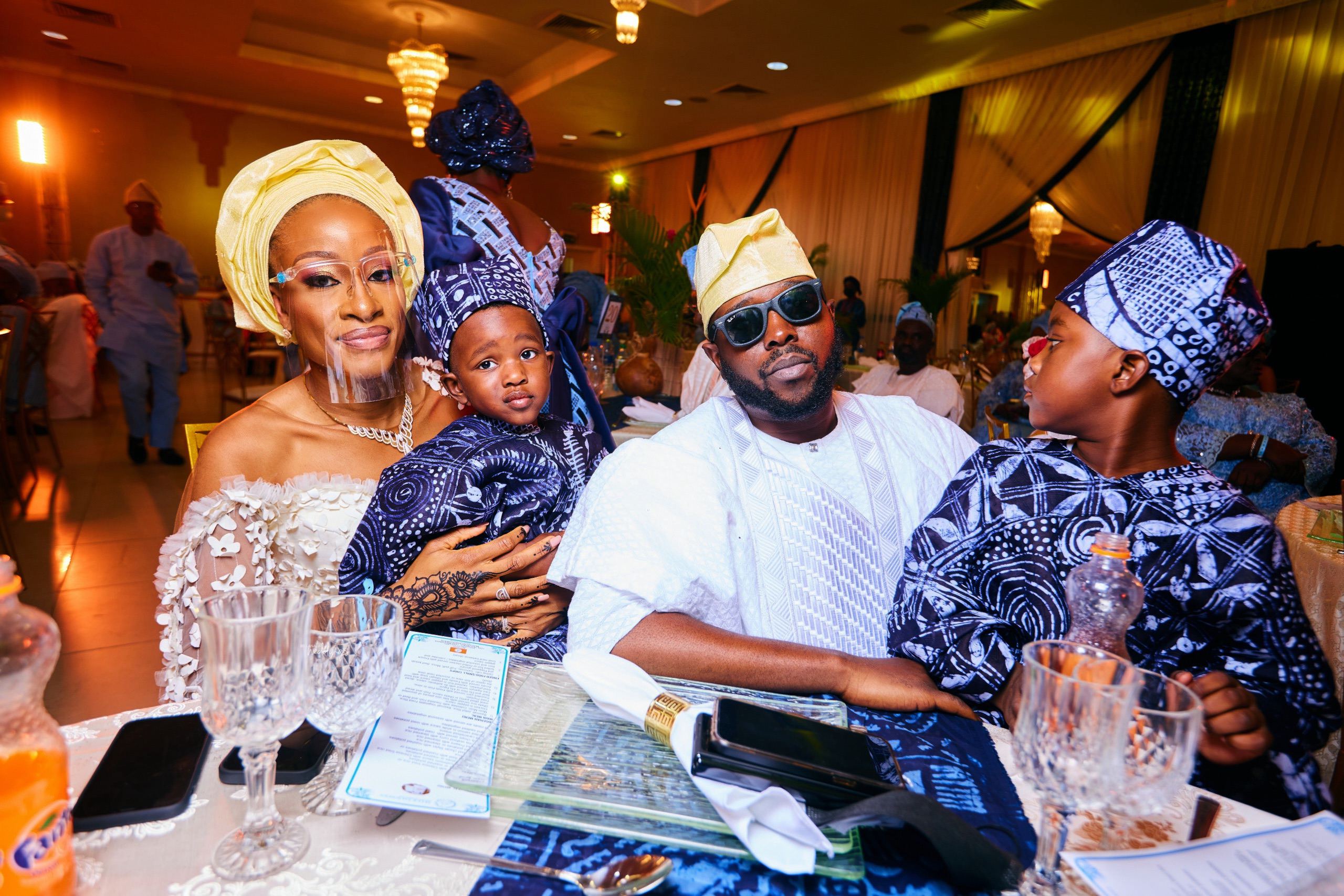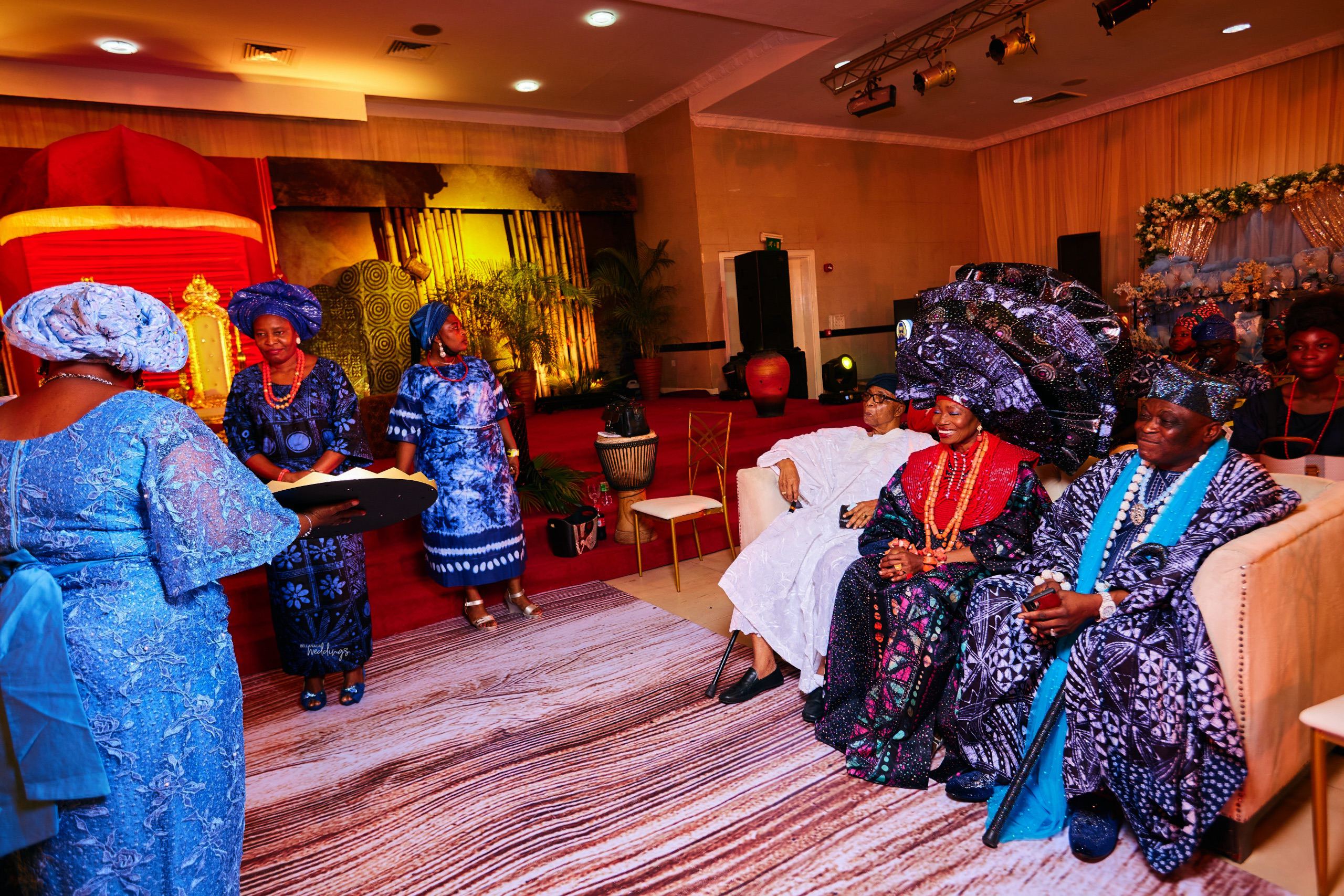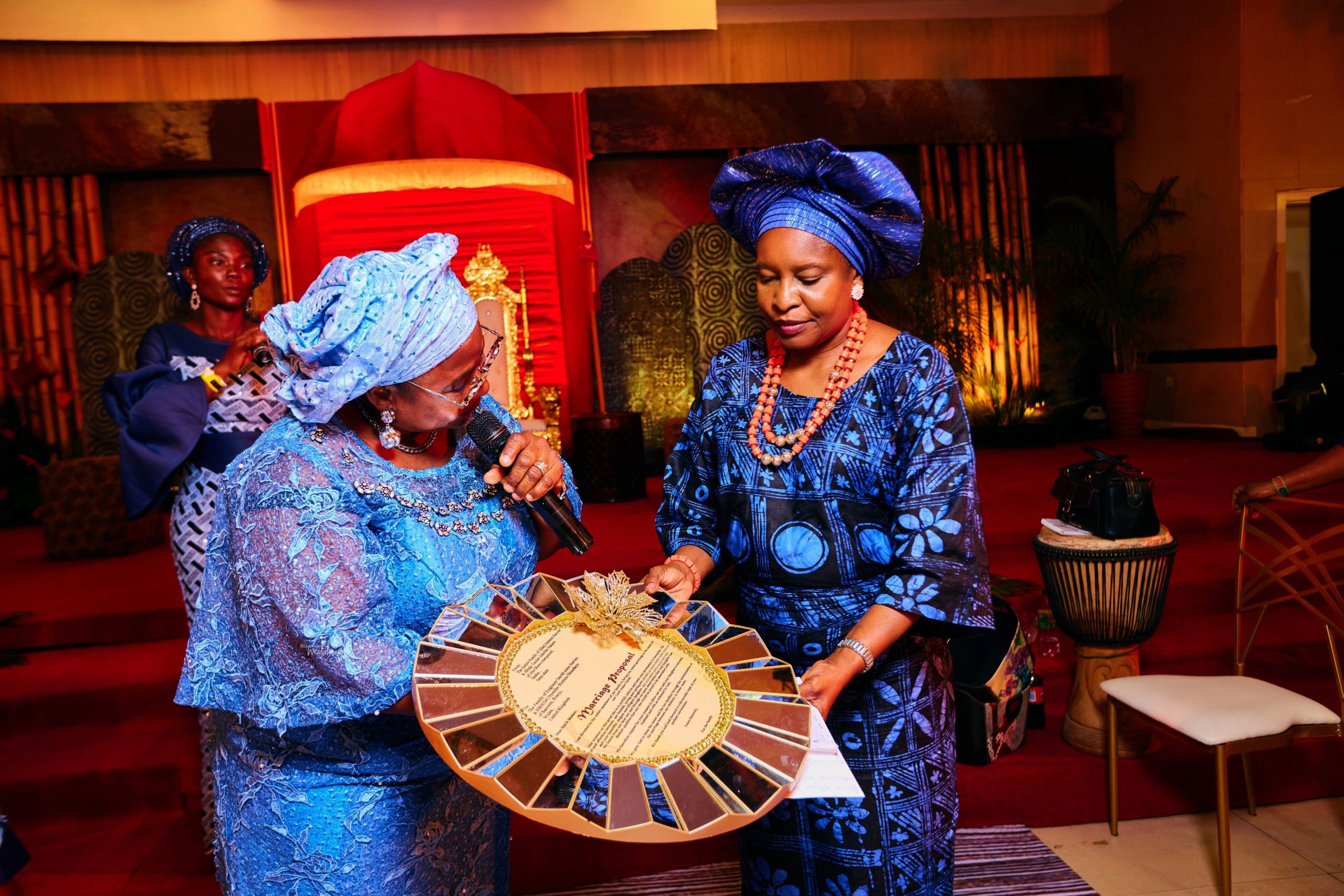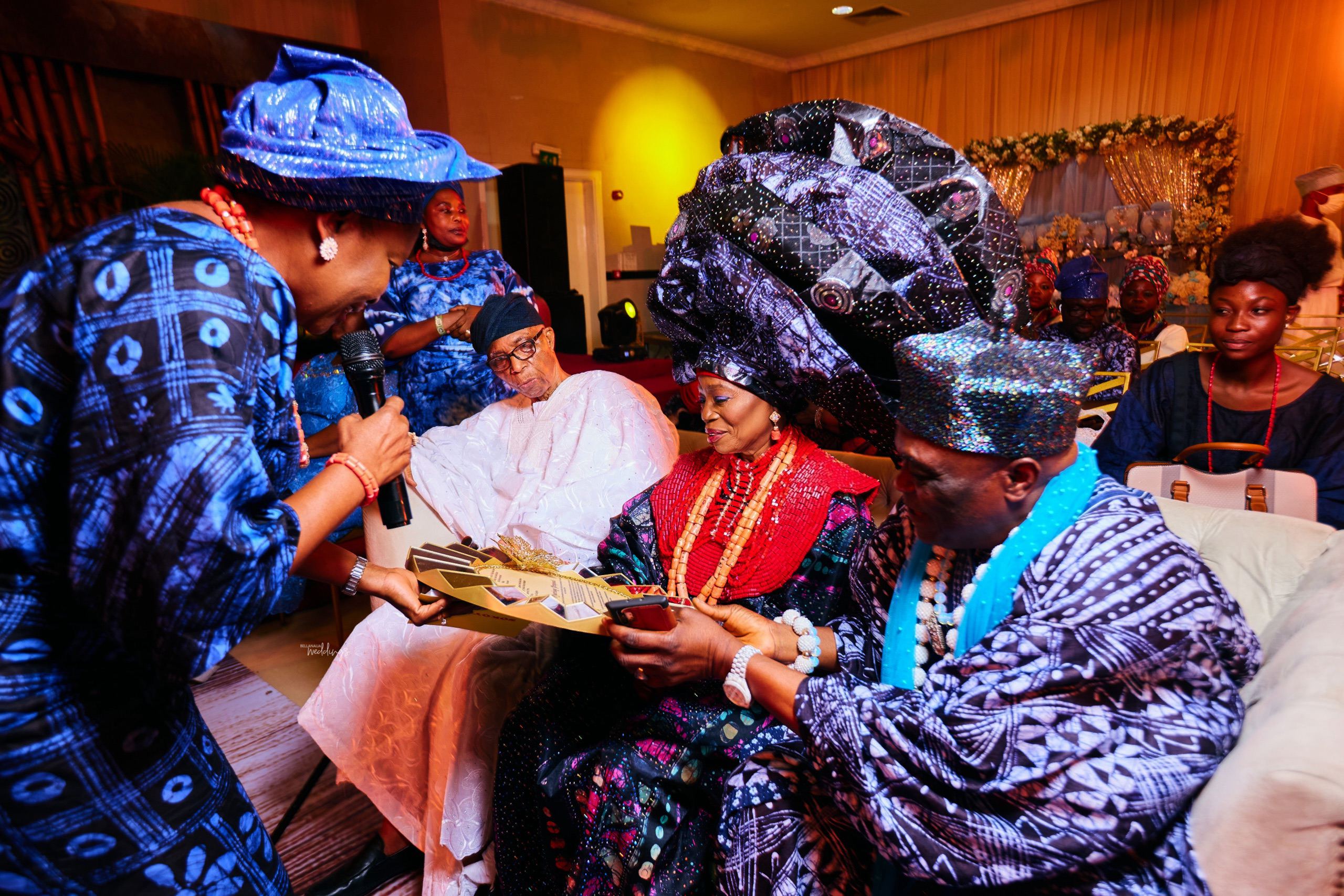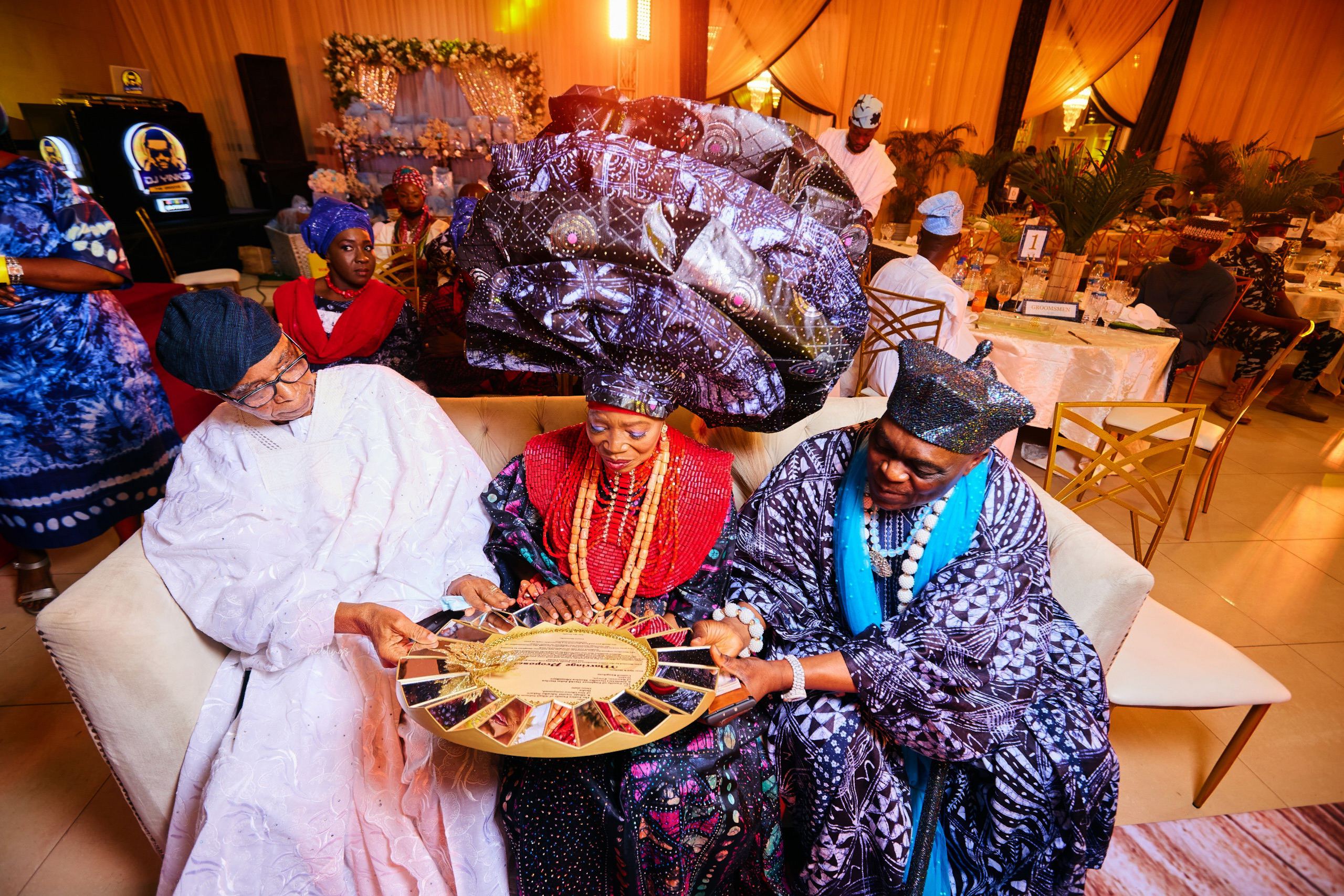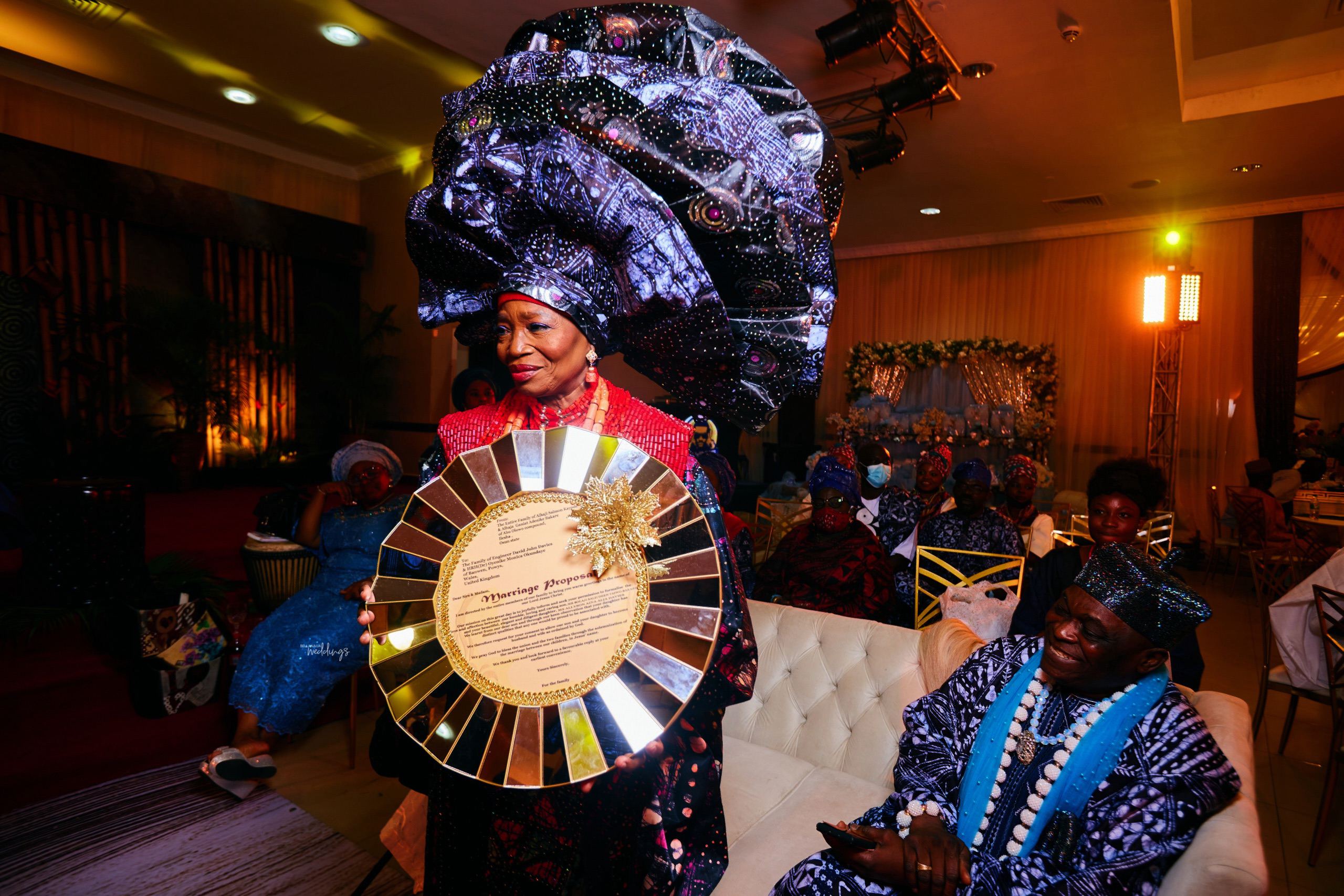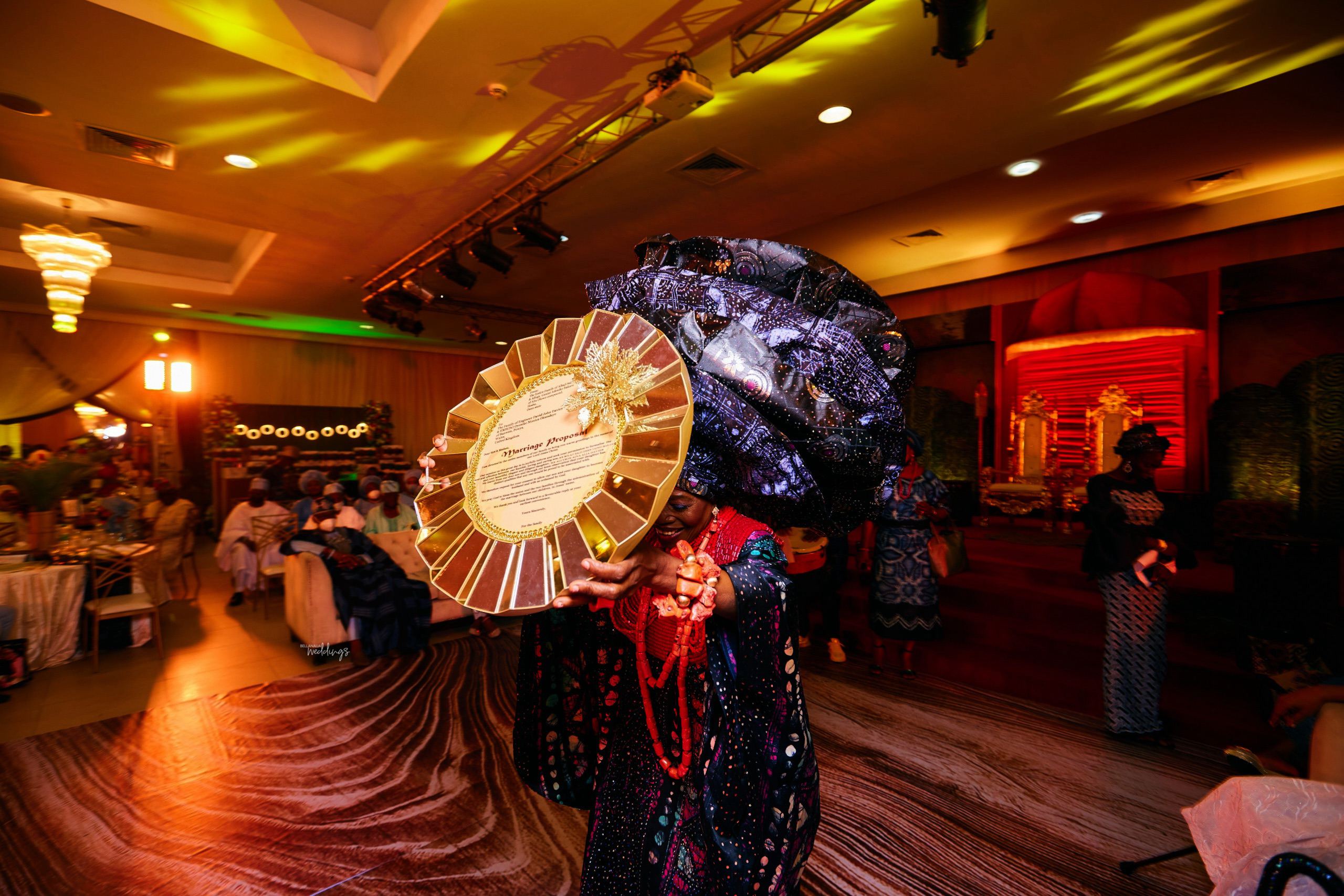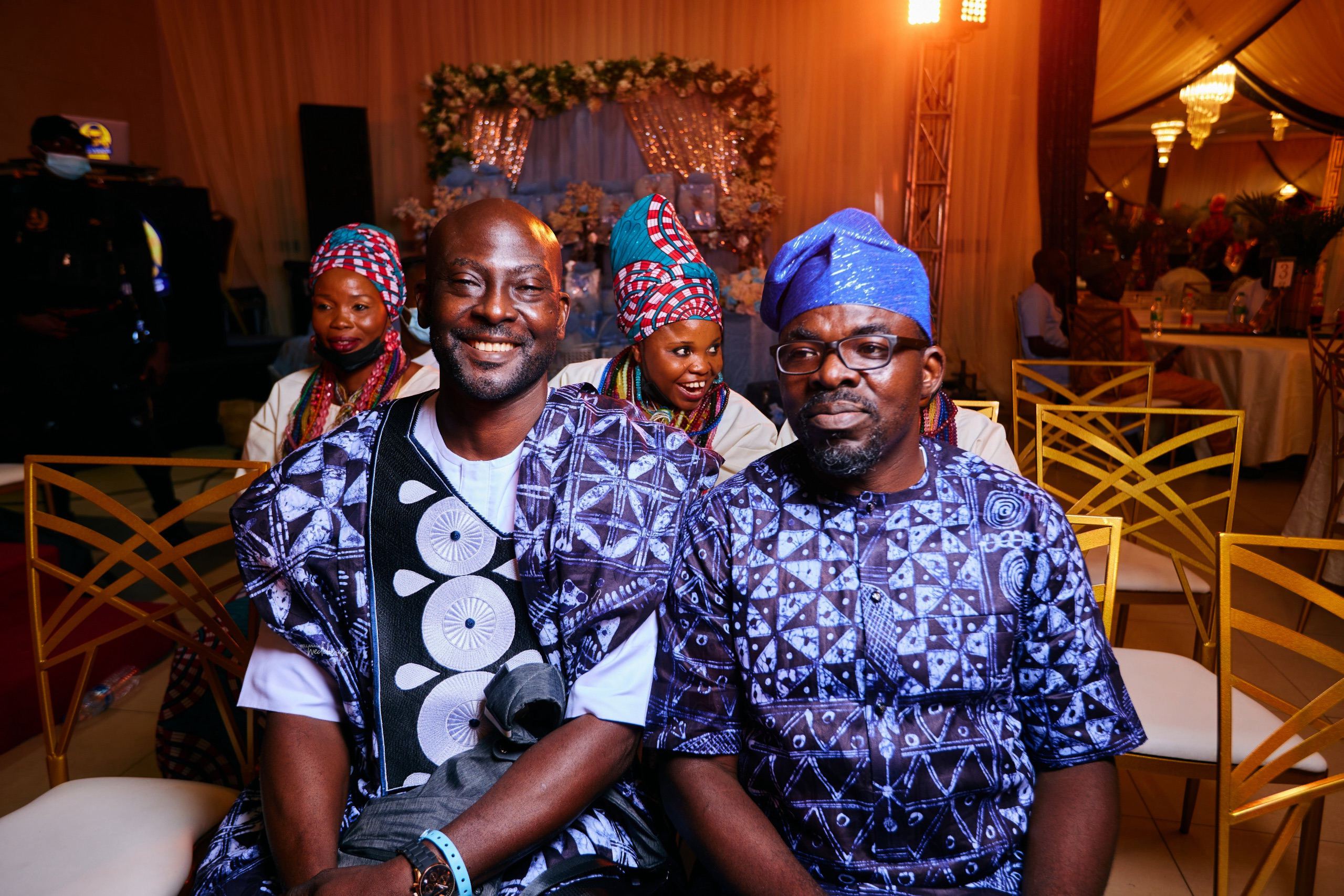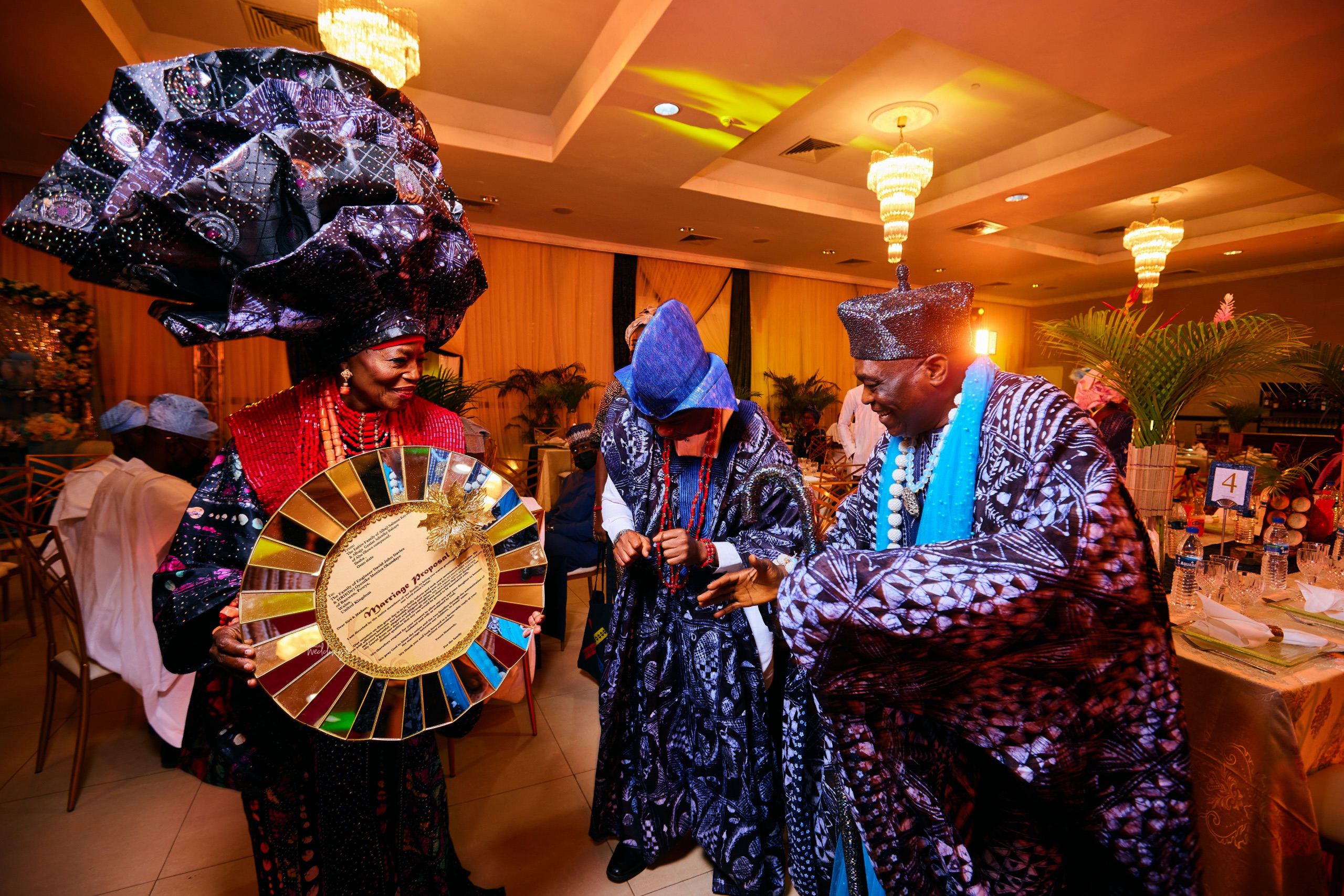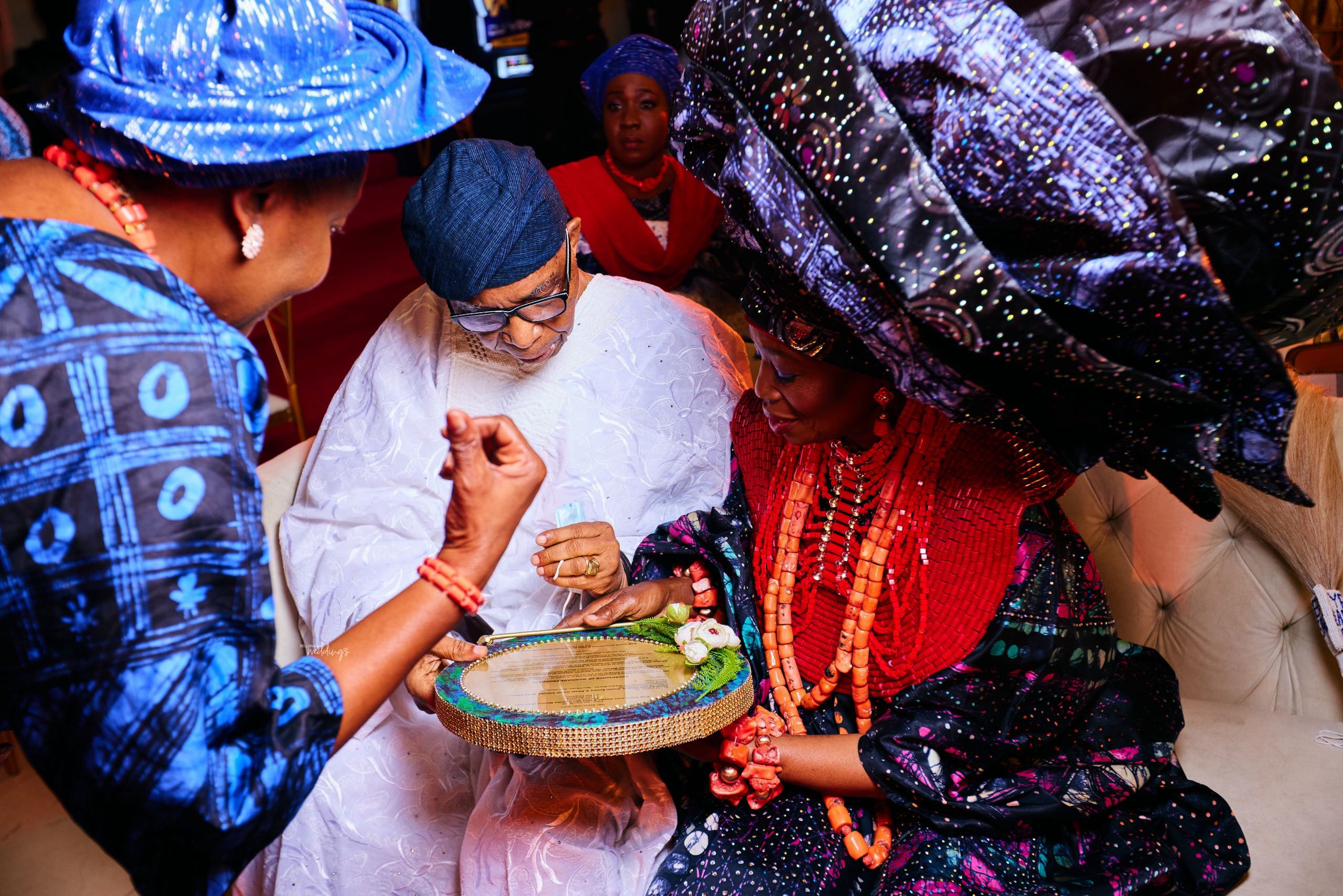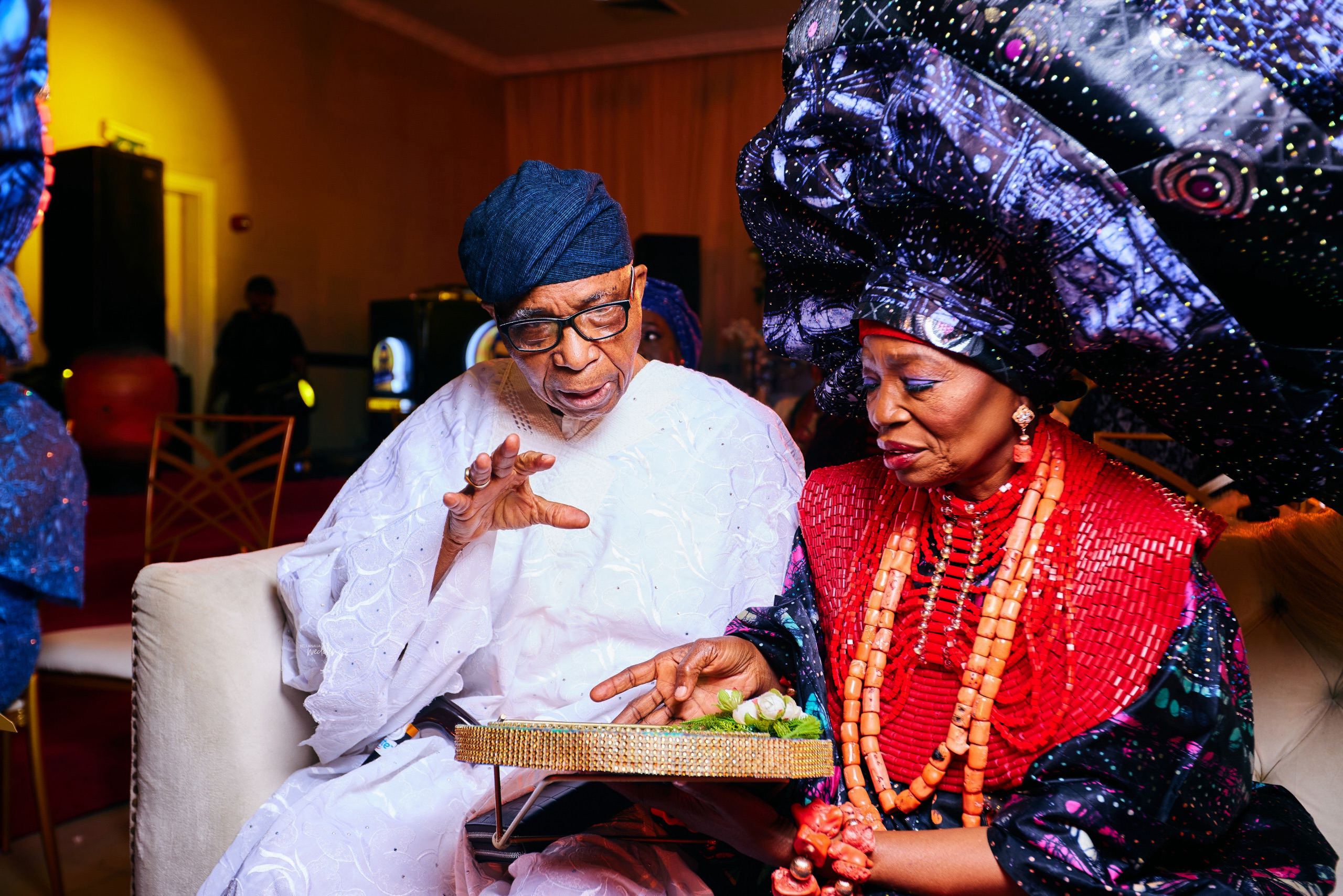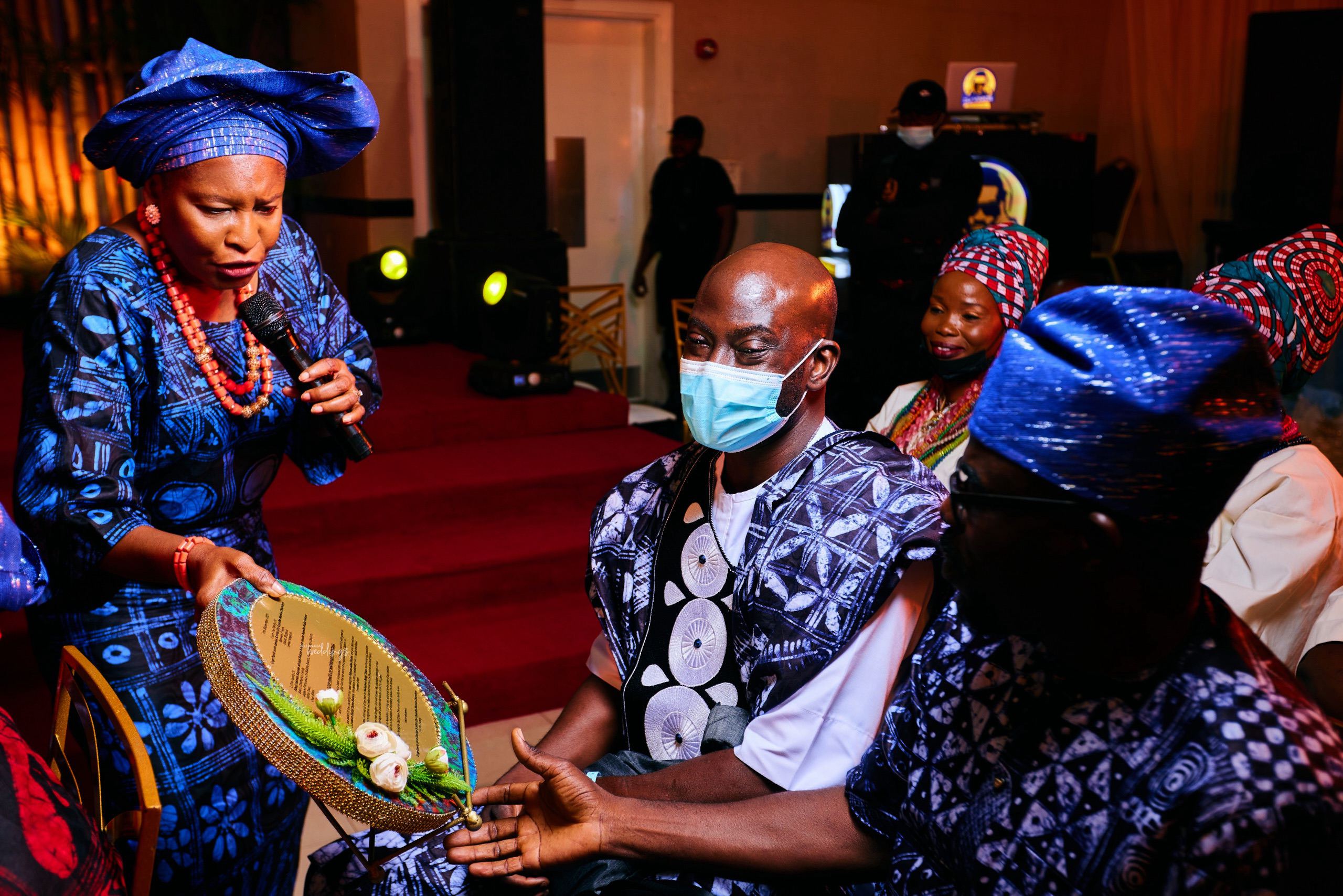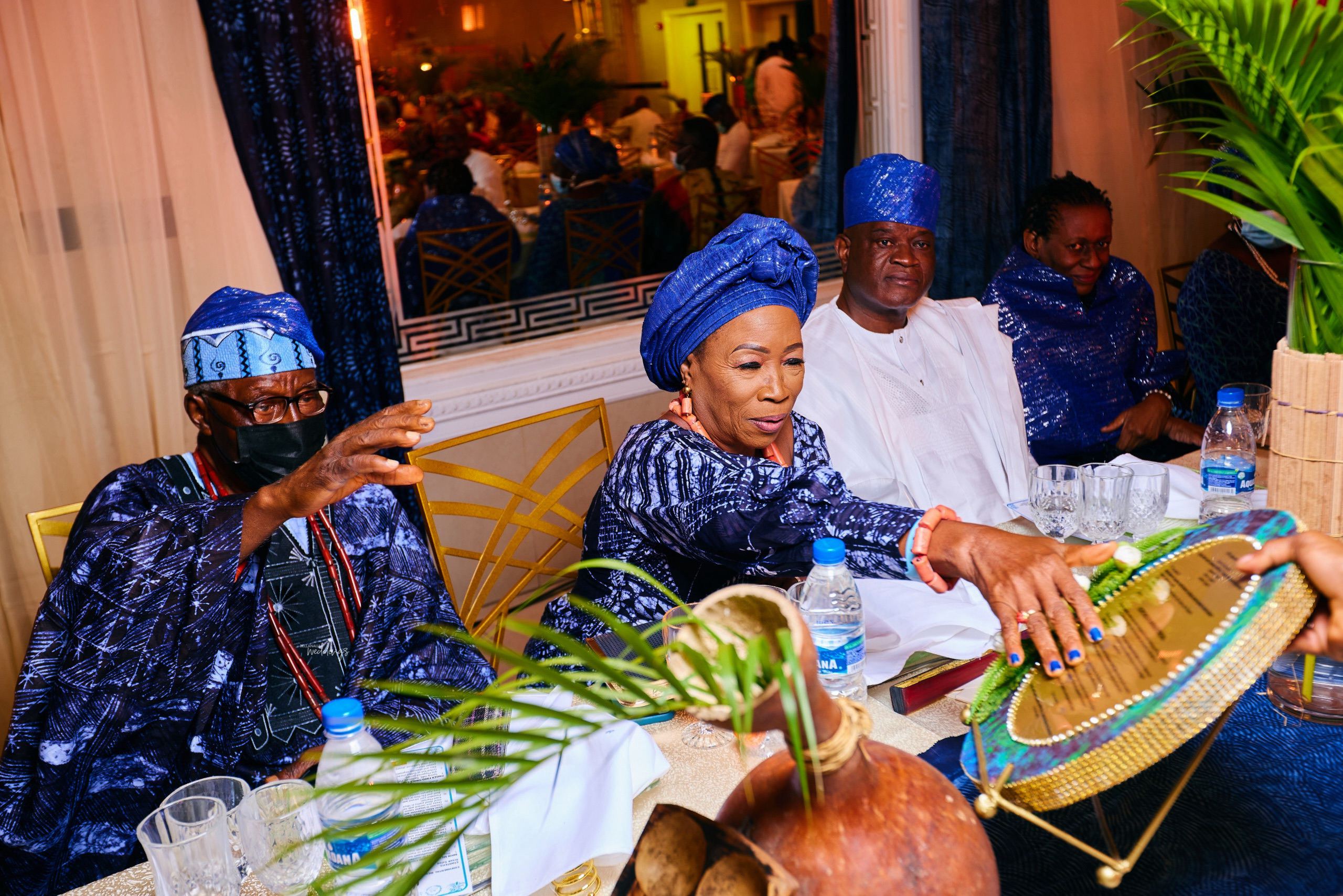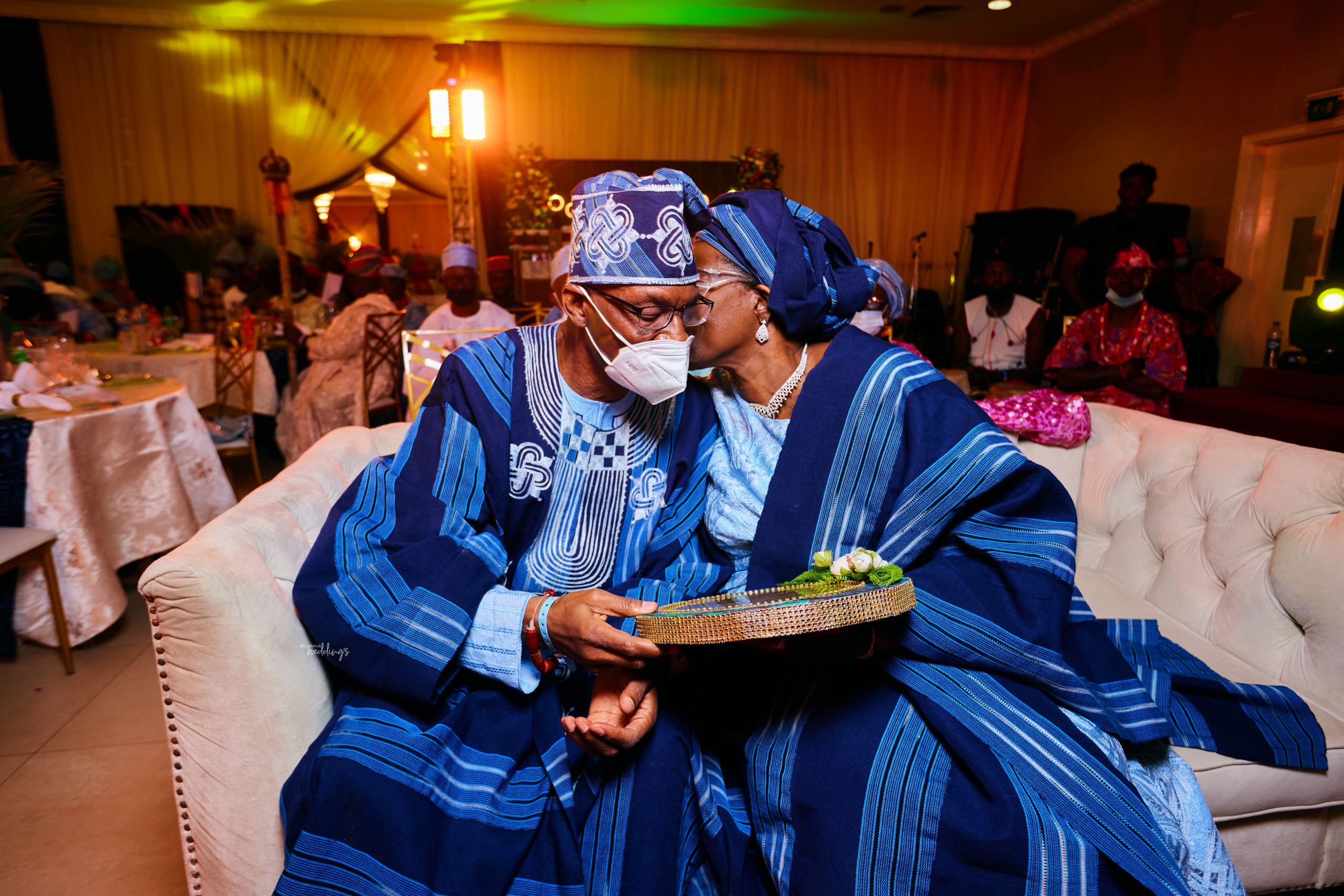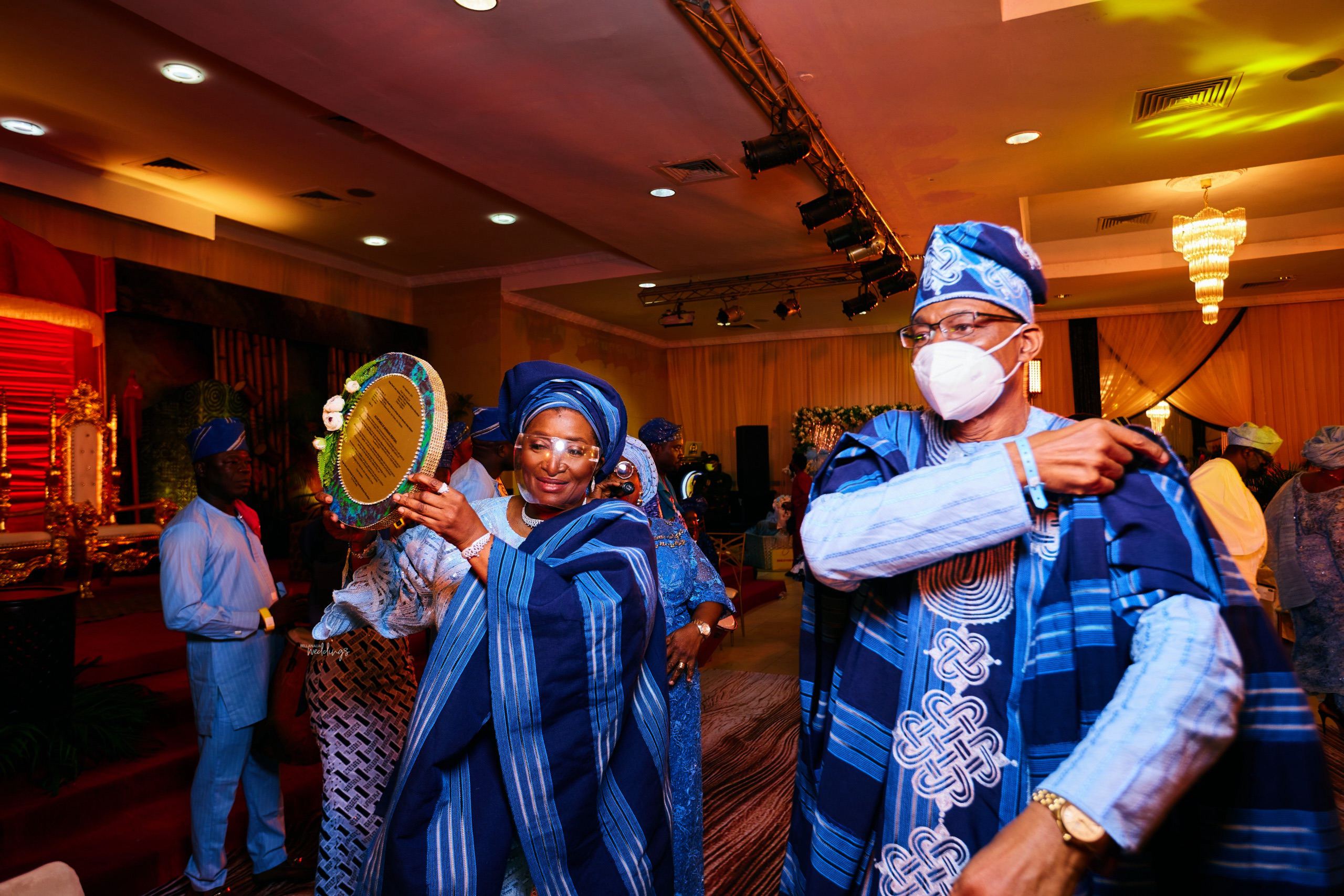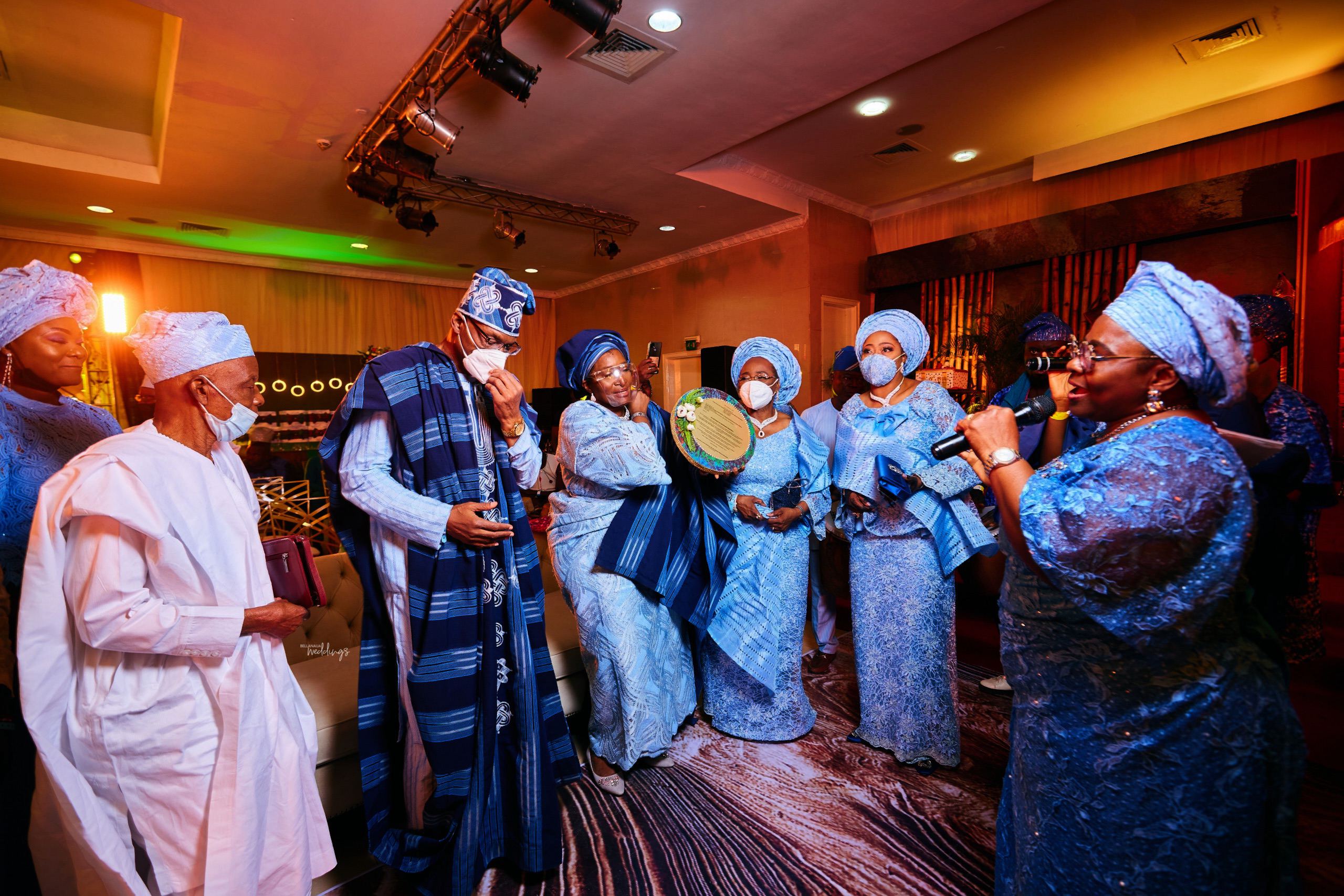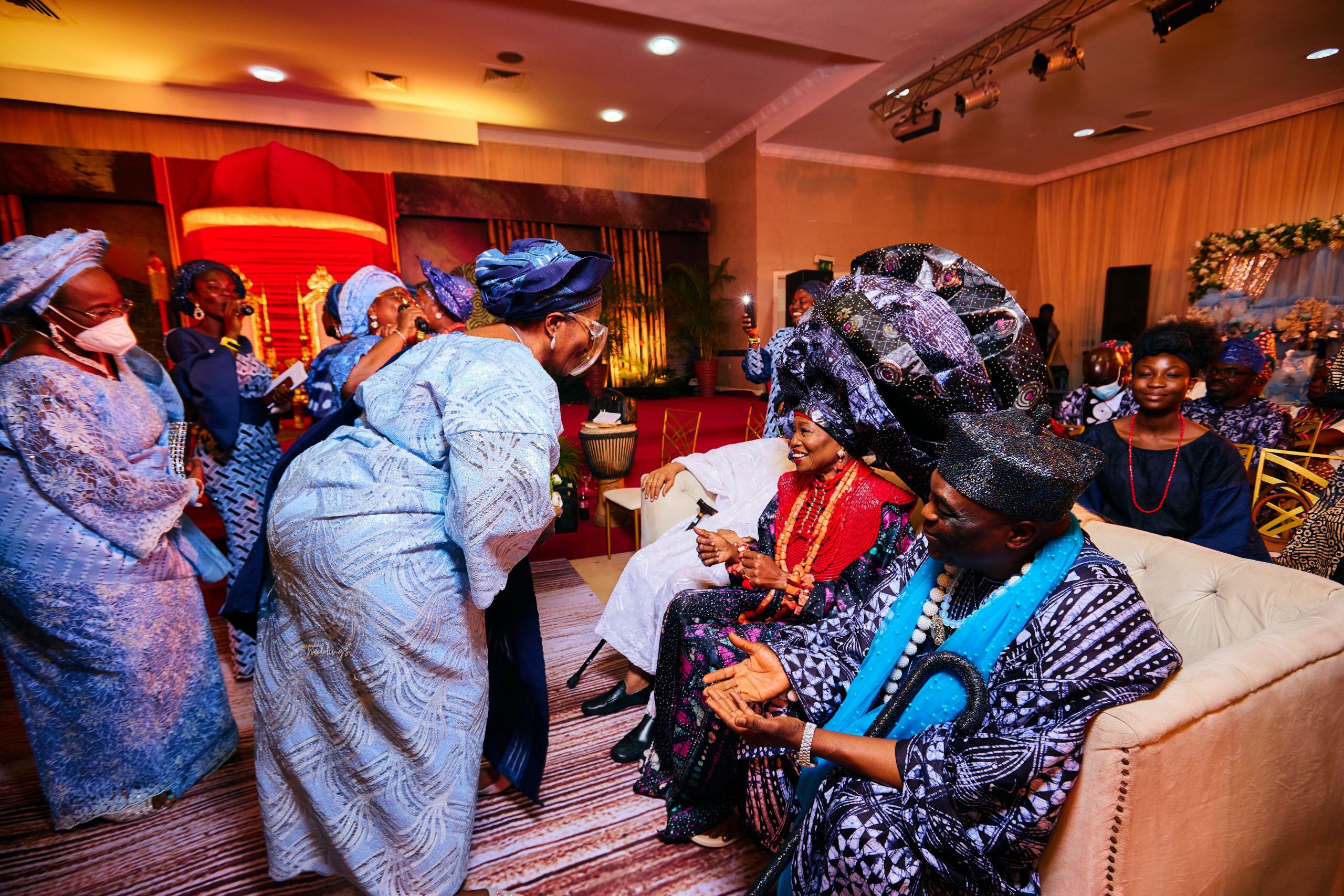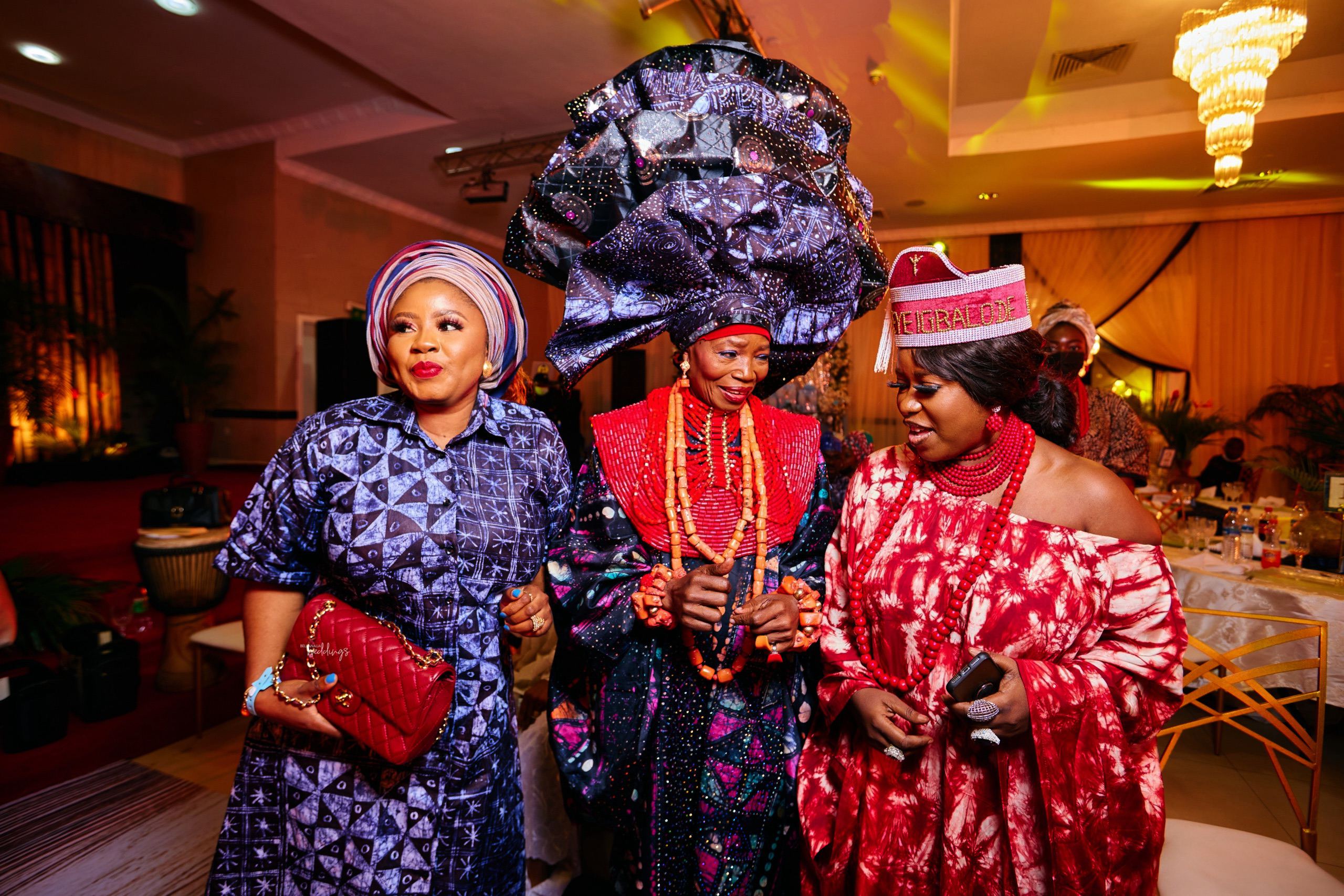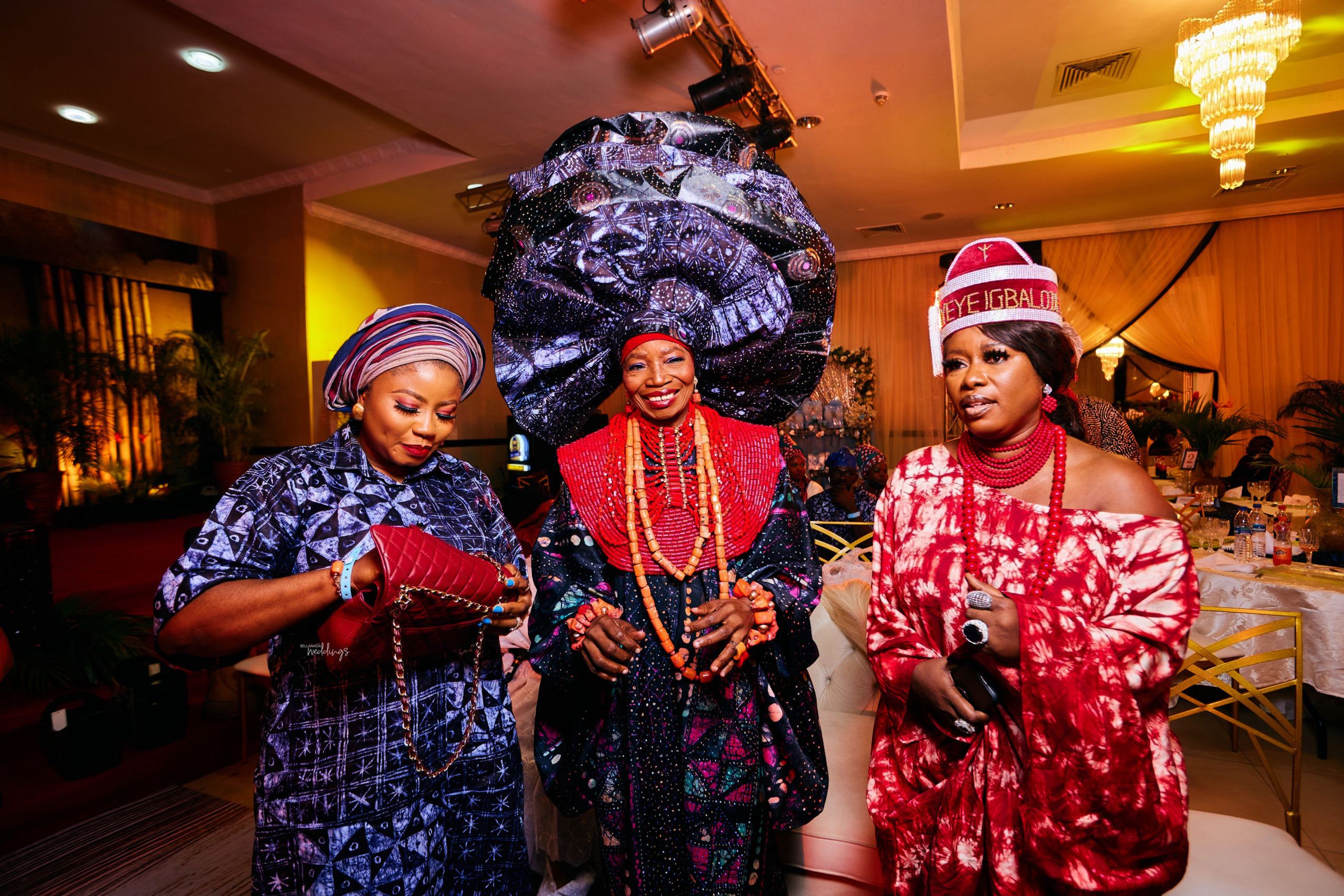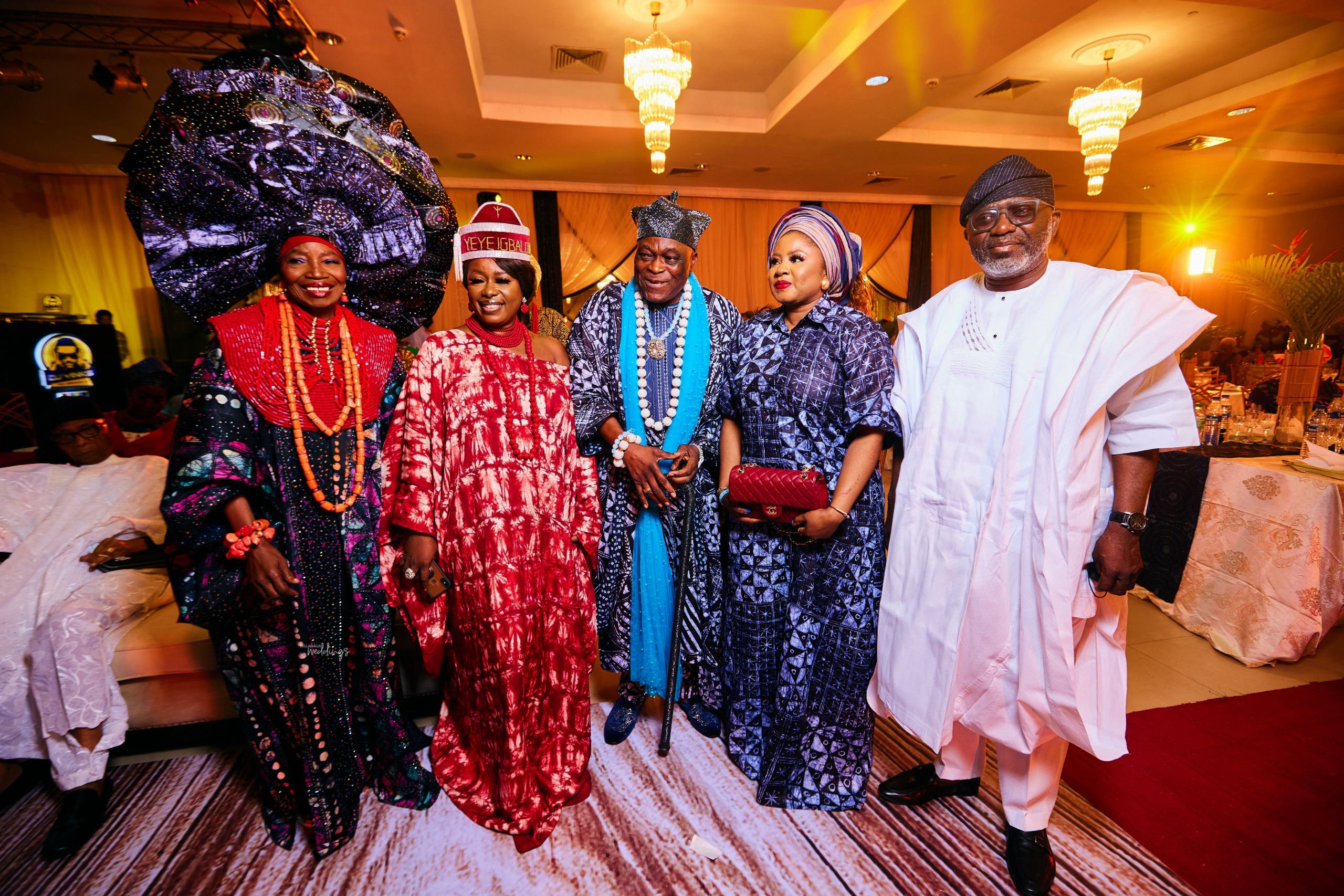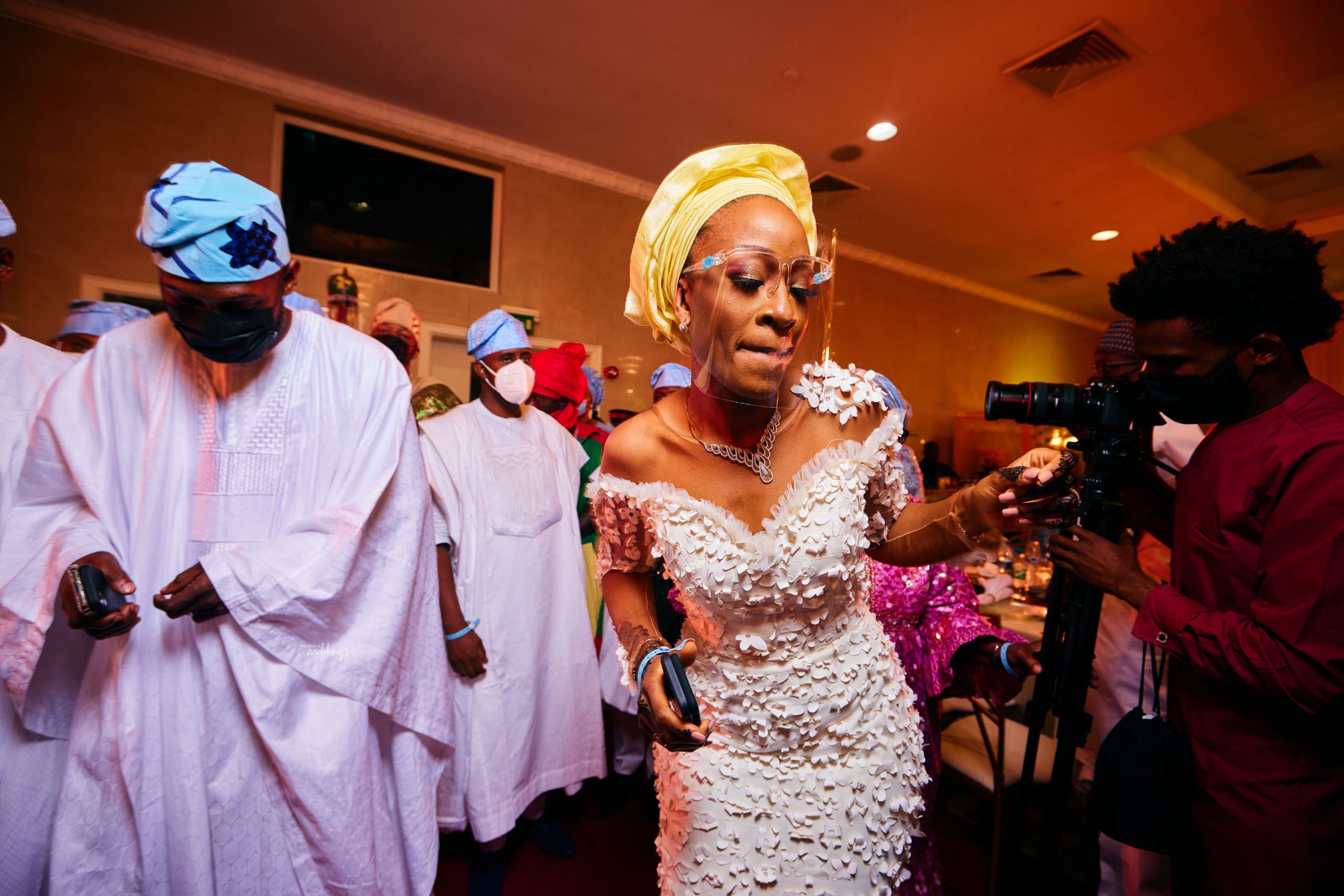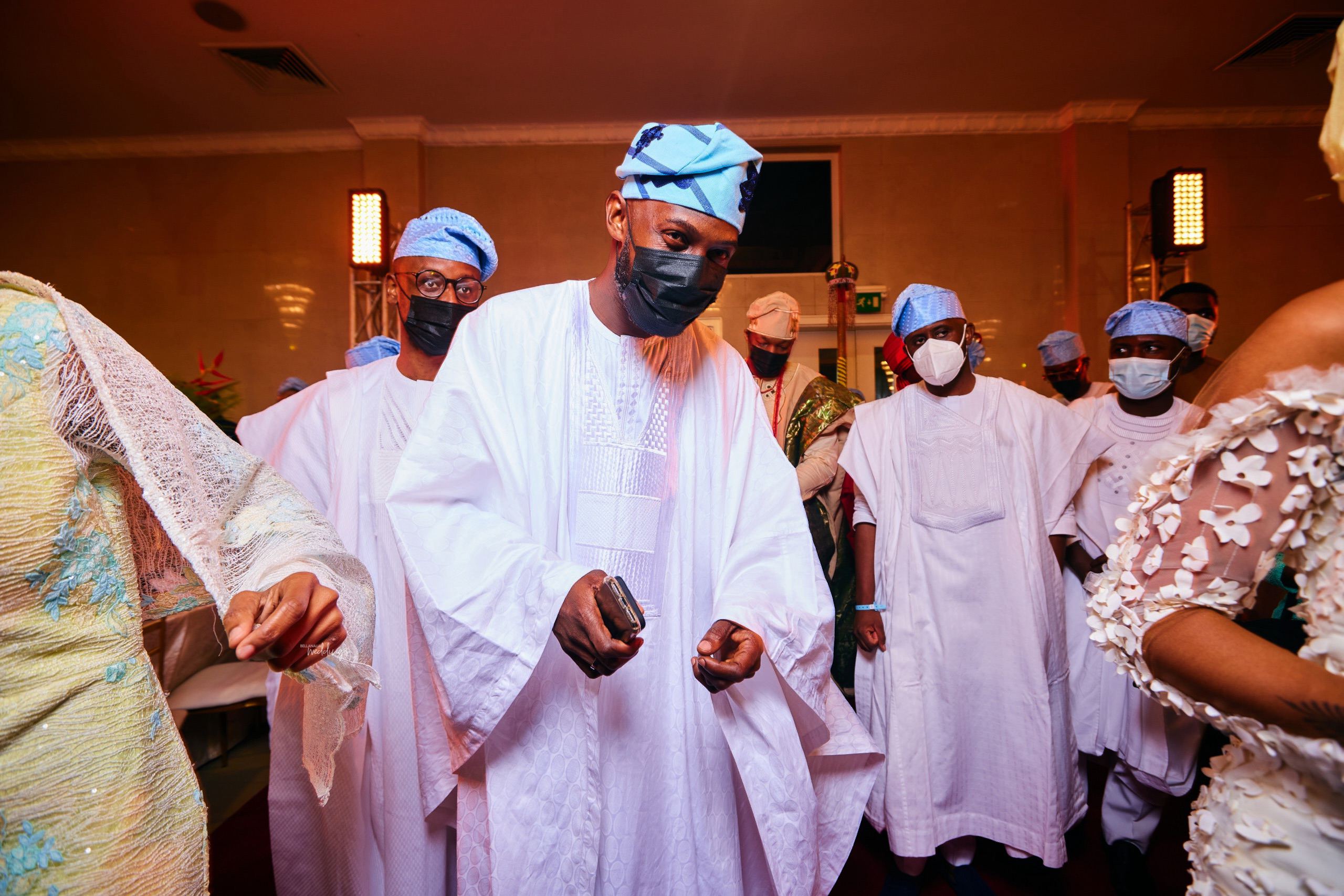 Make way for the groom and his squad!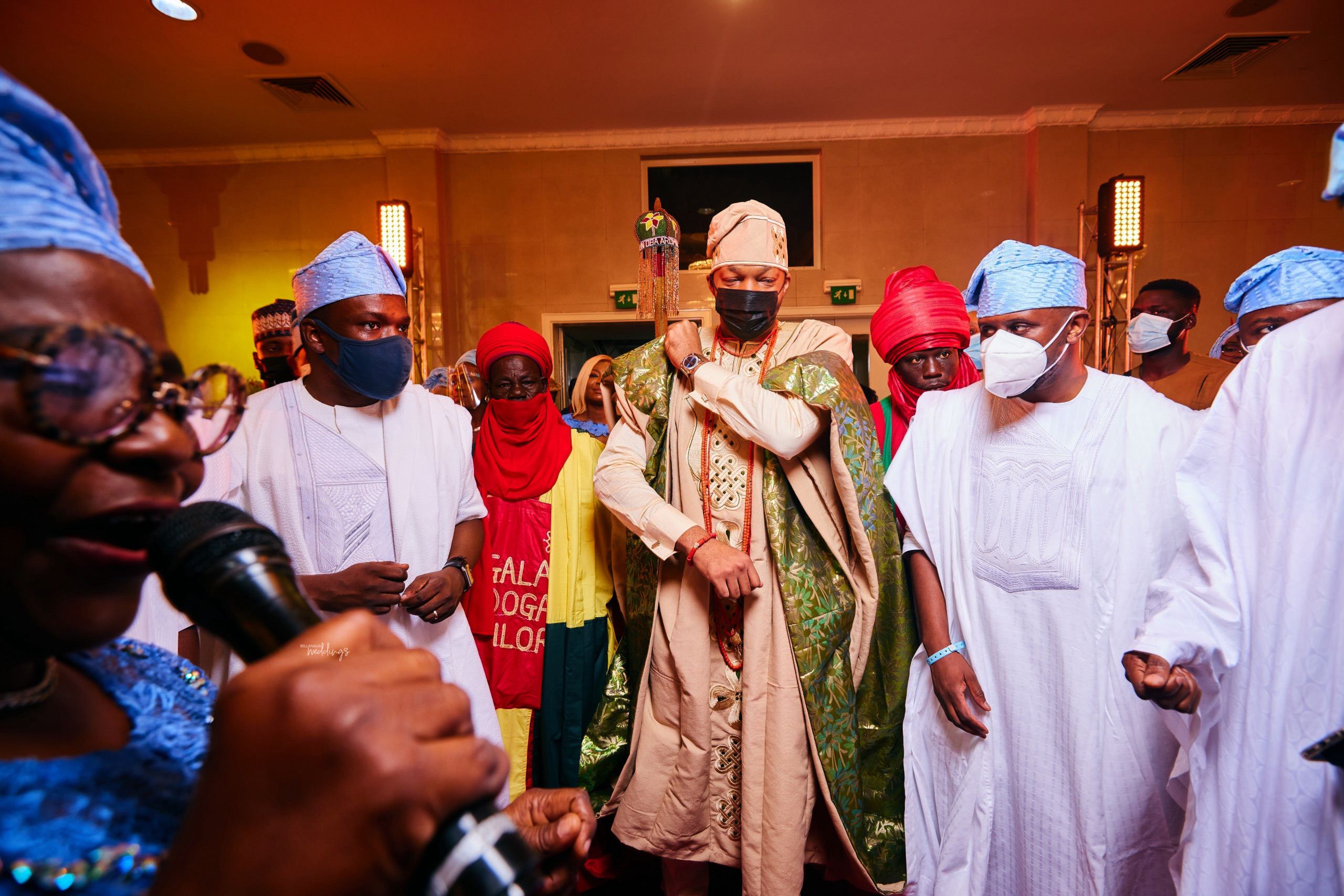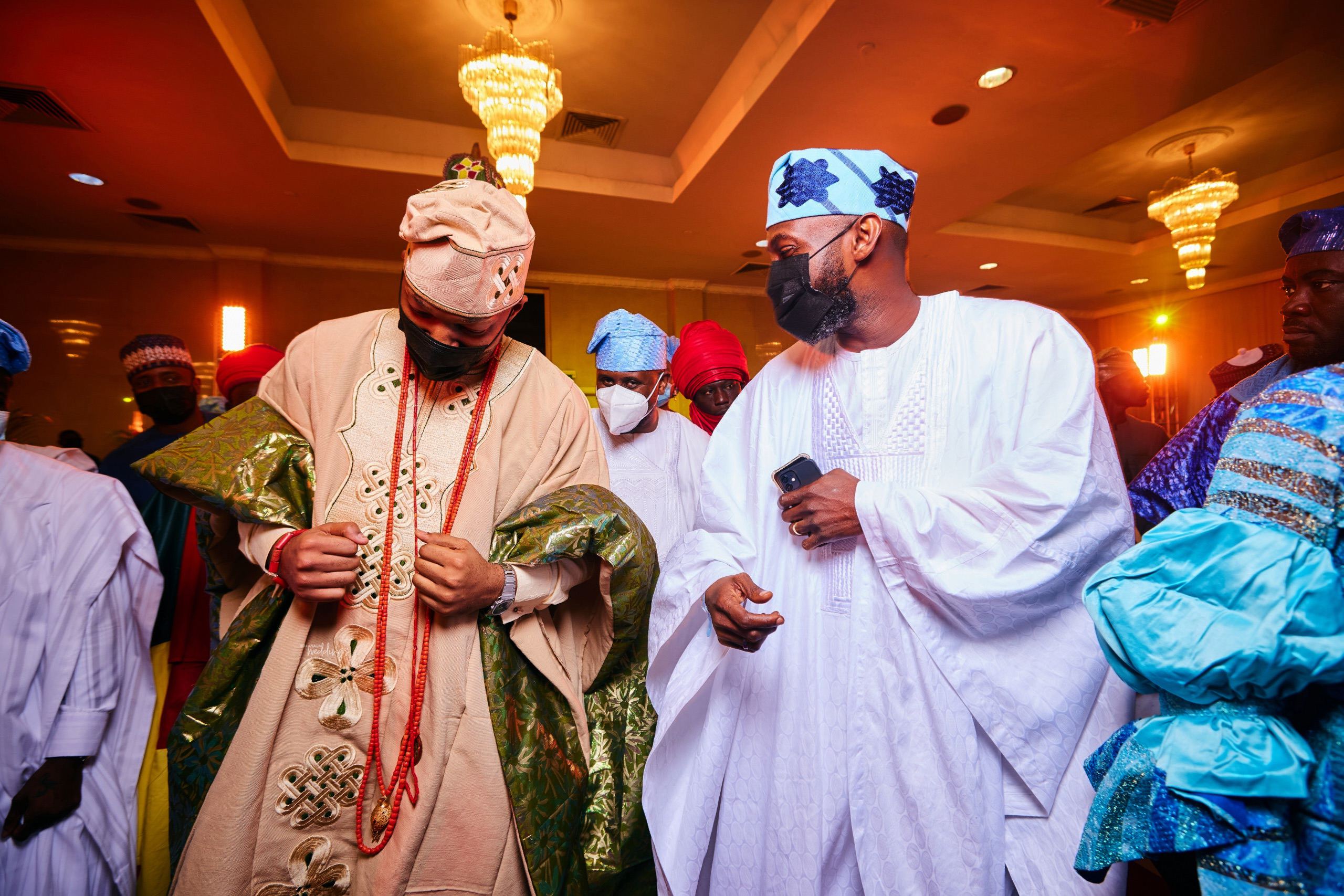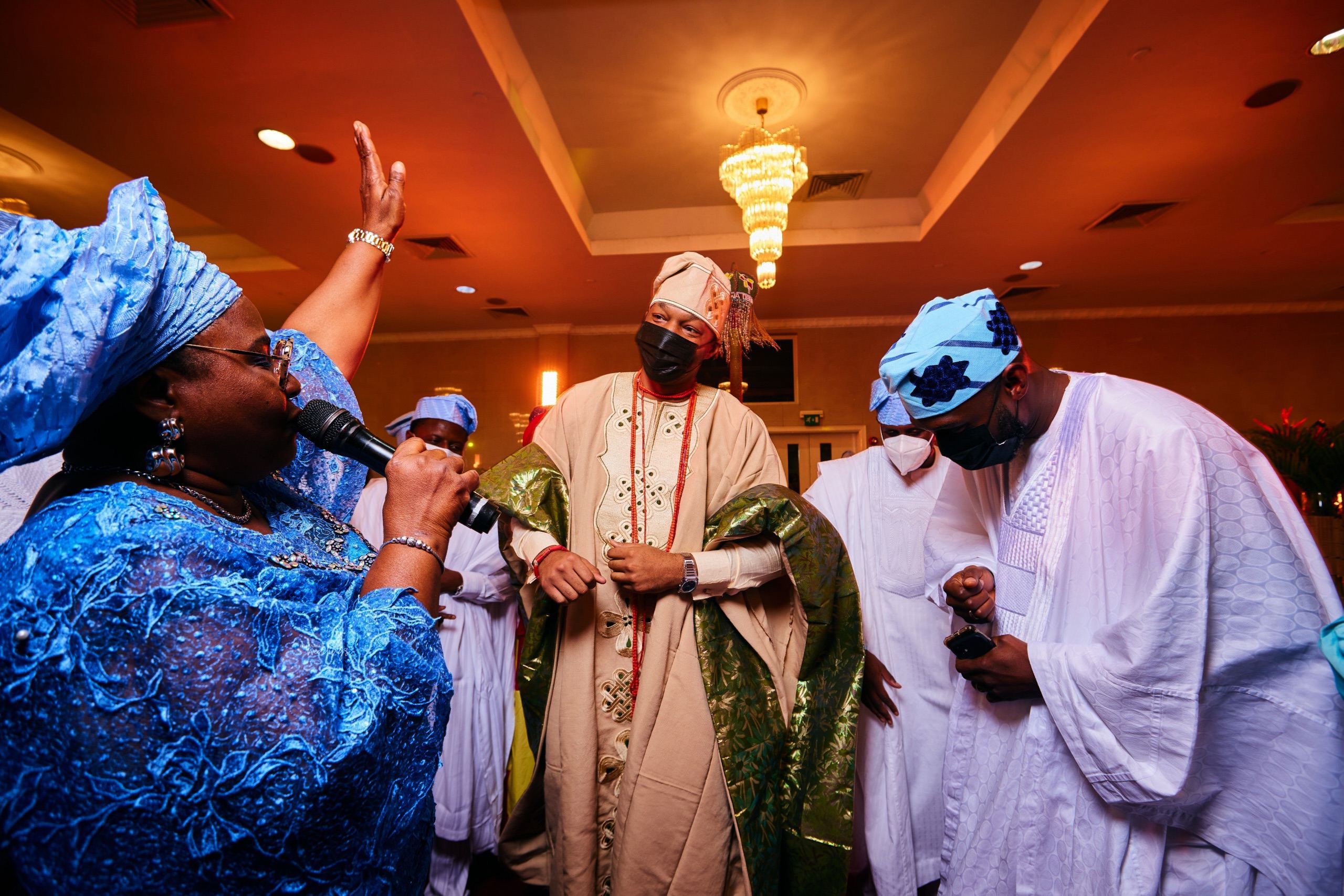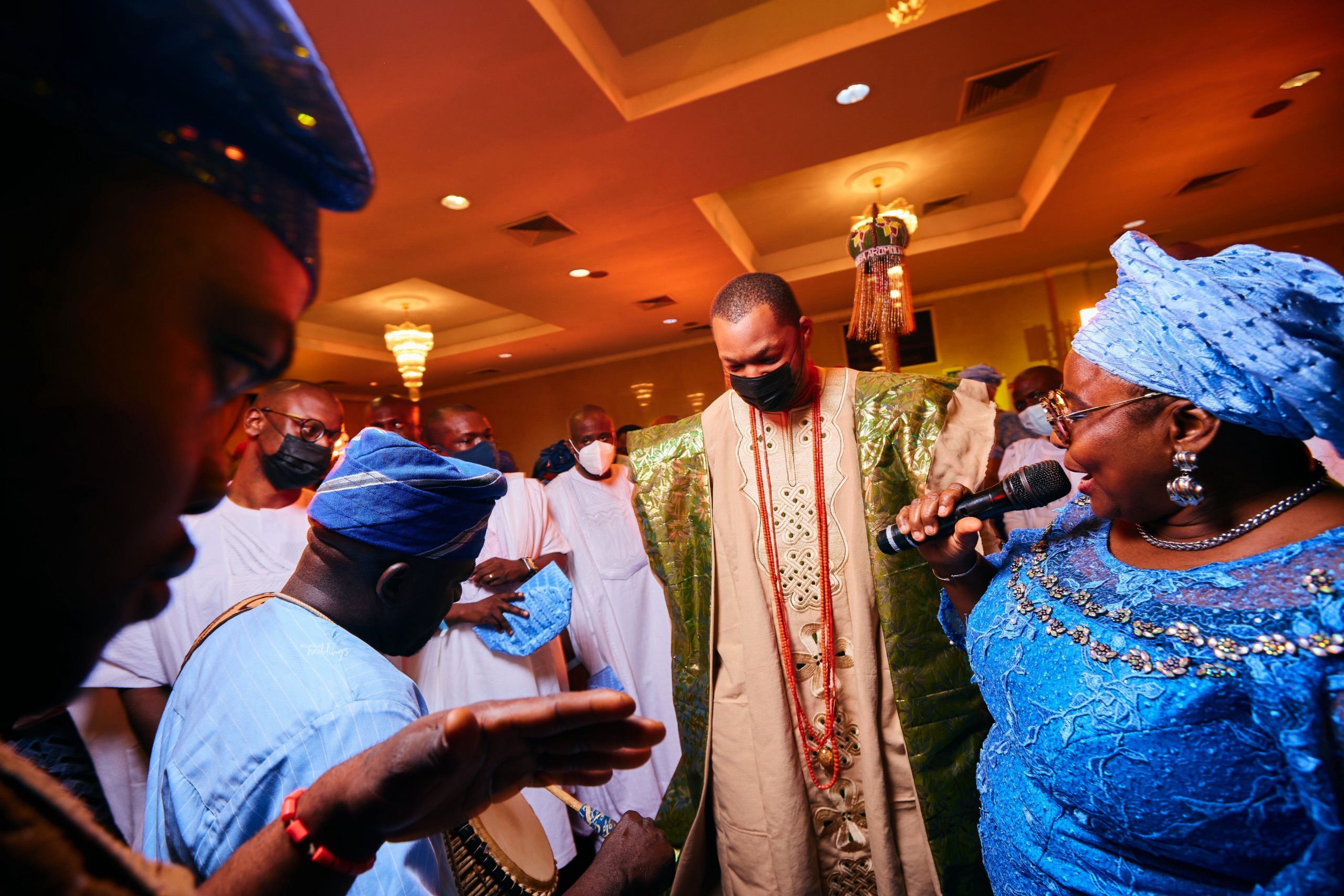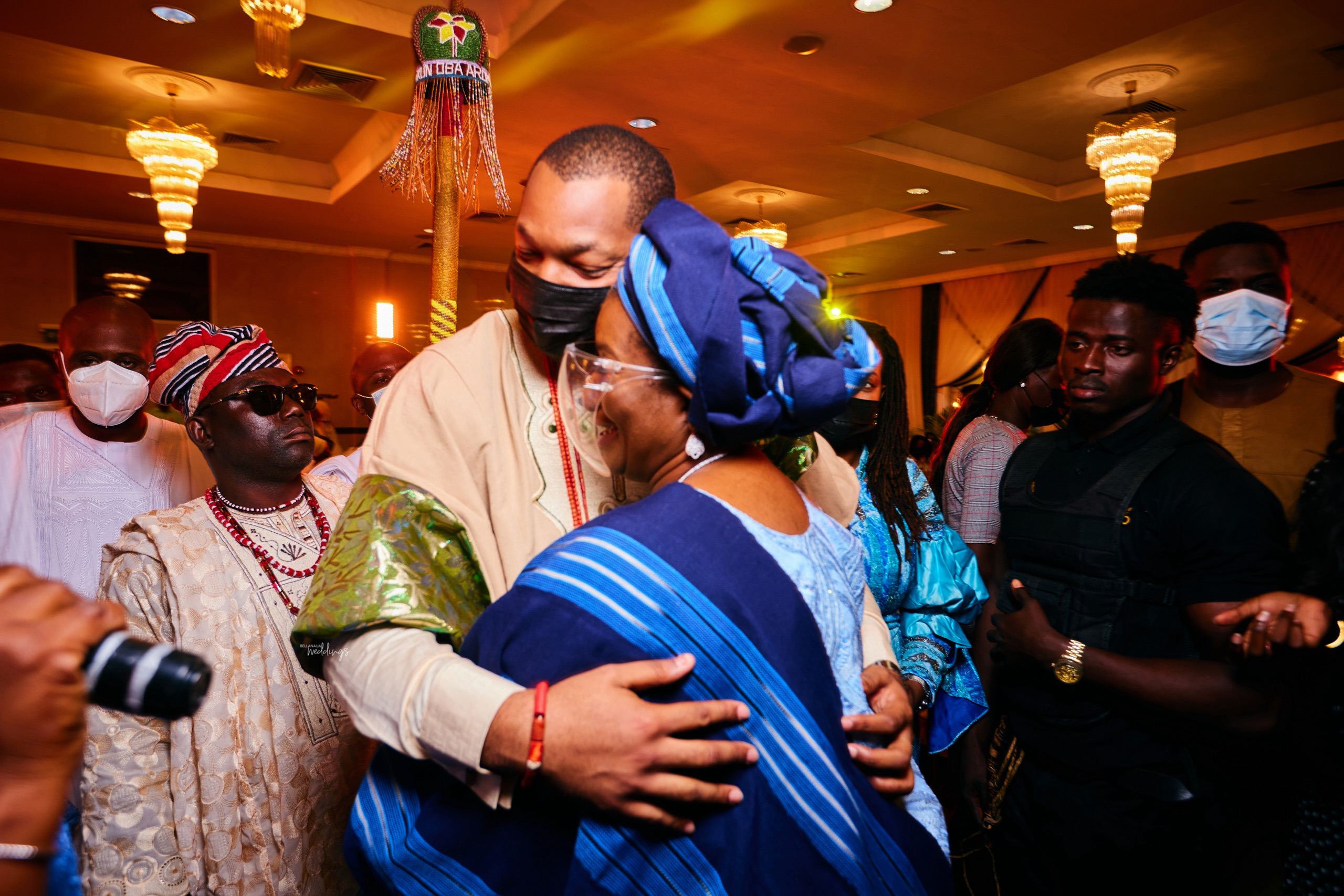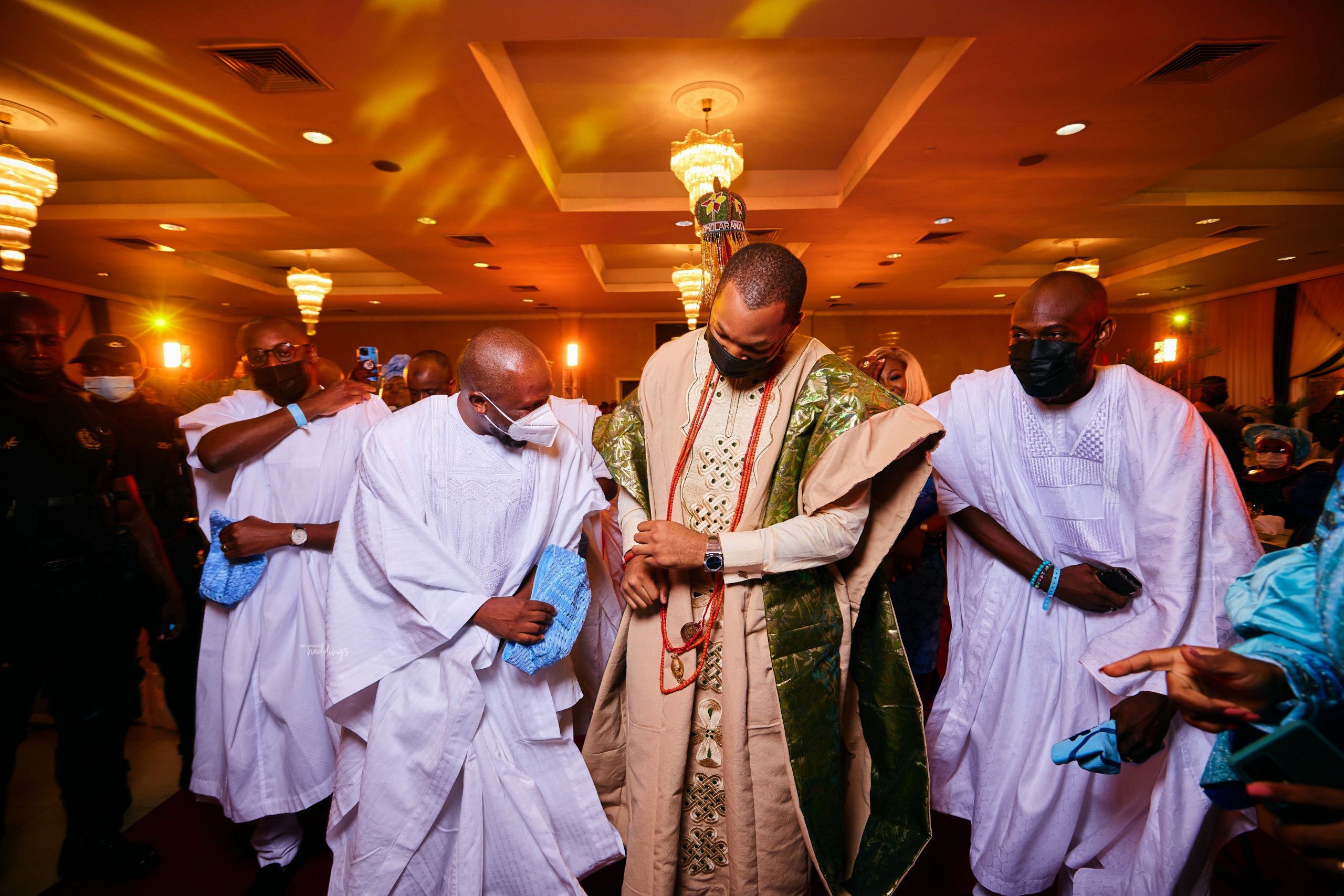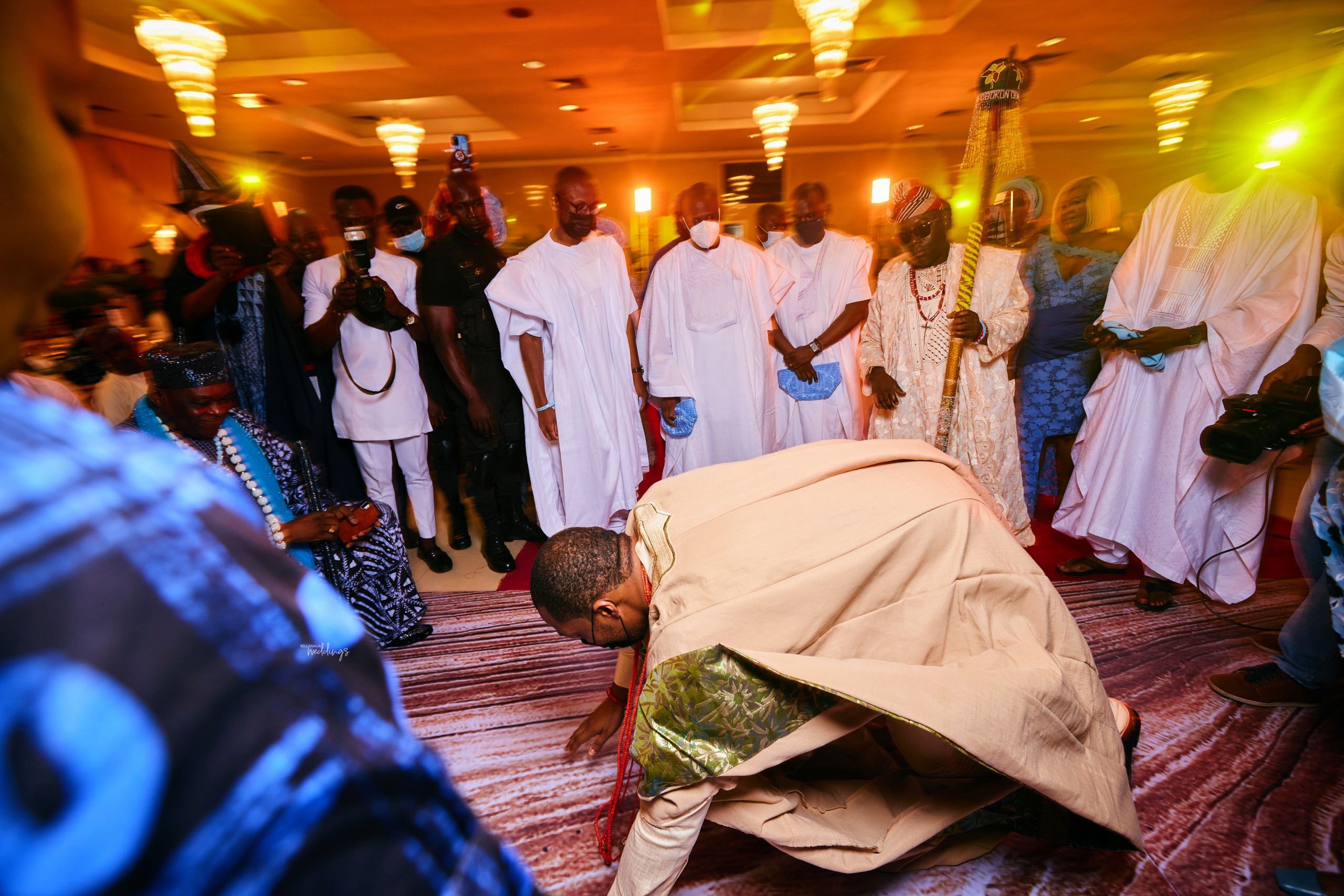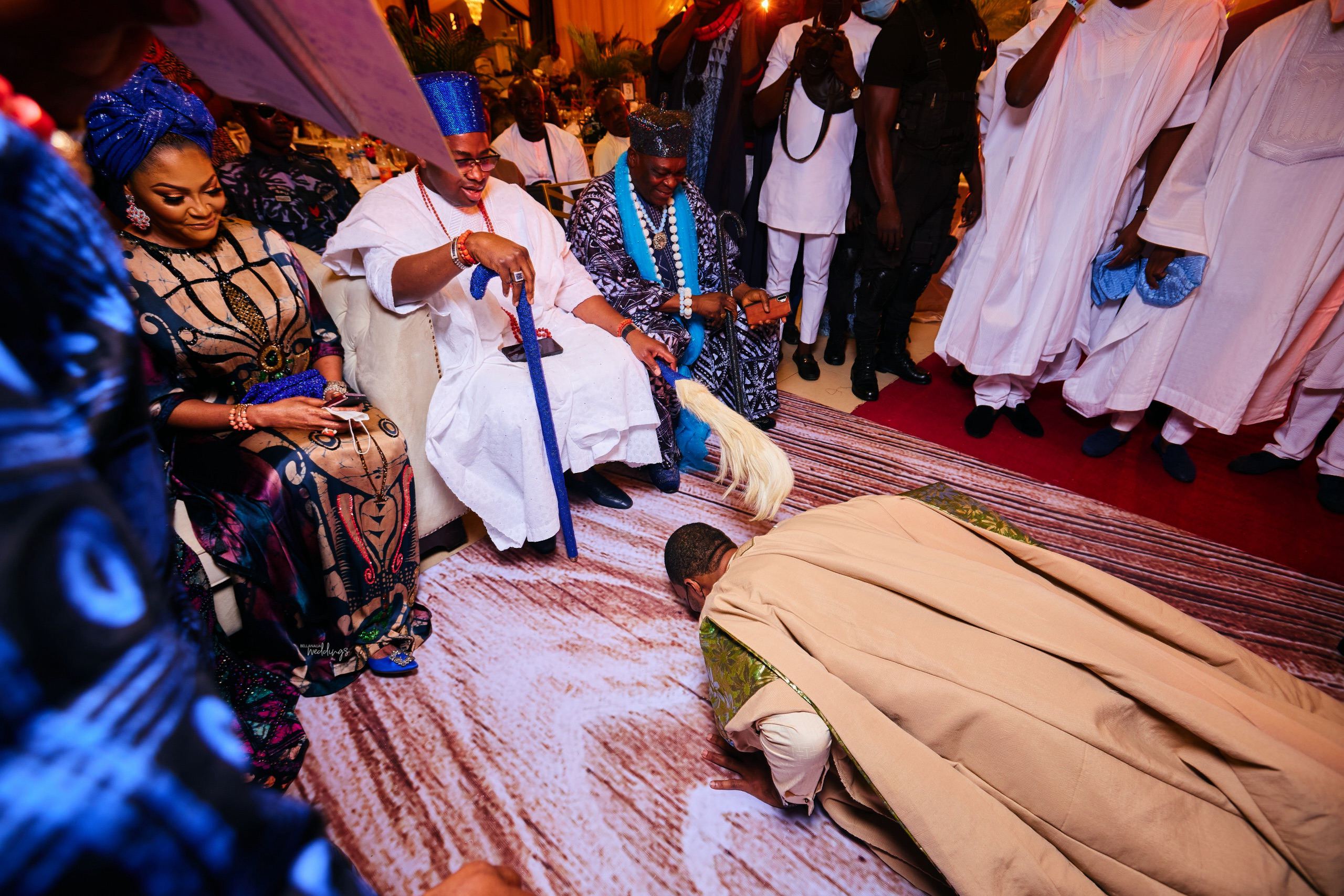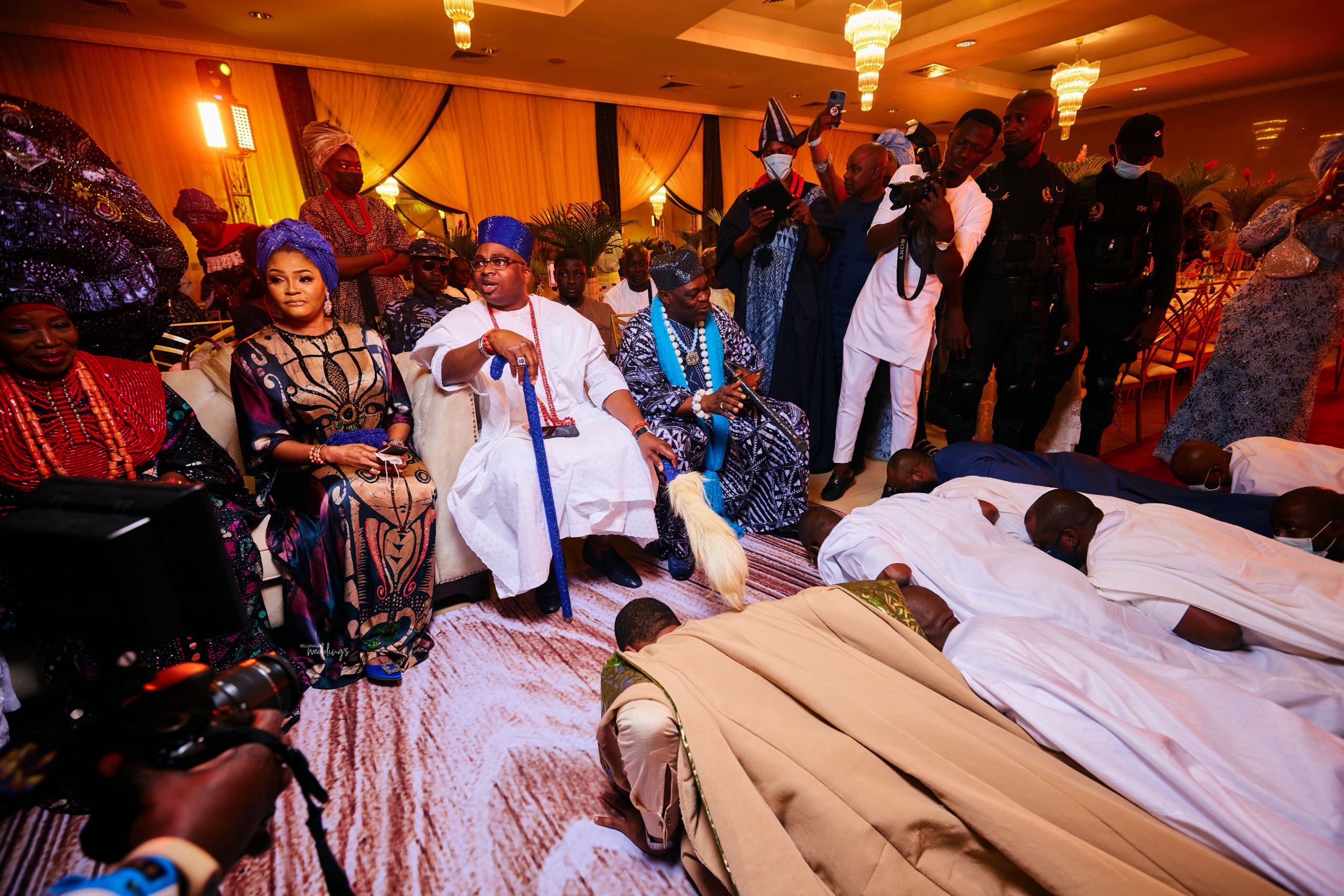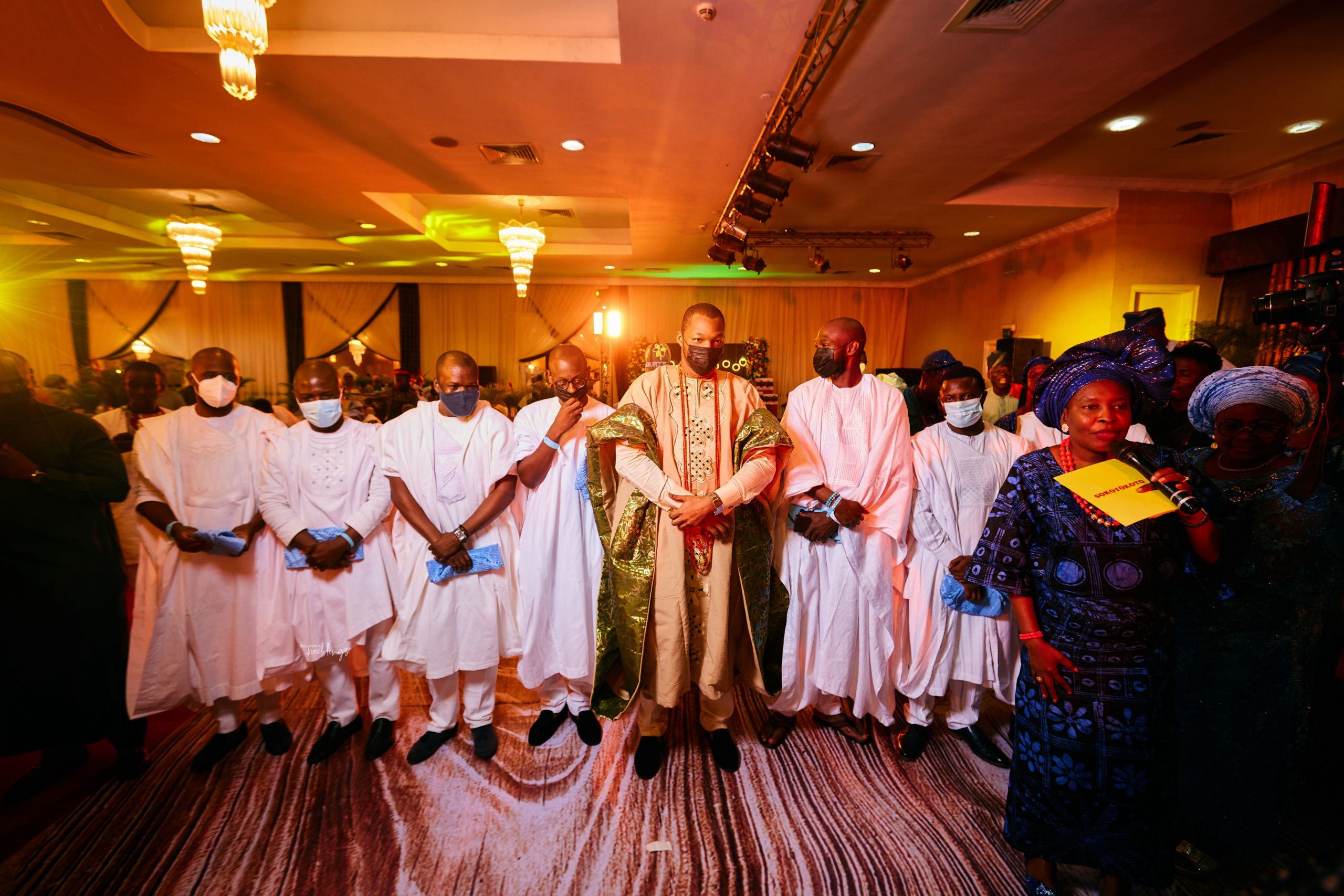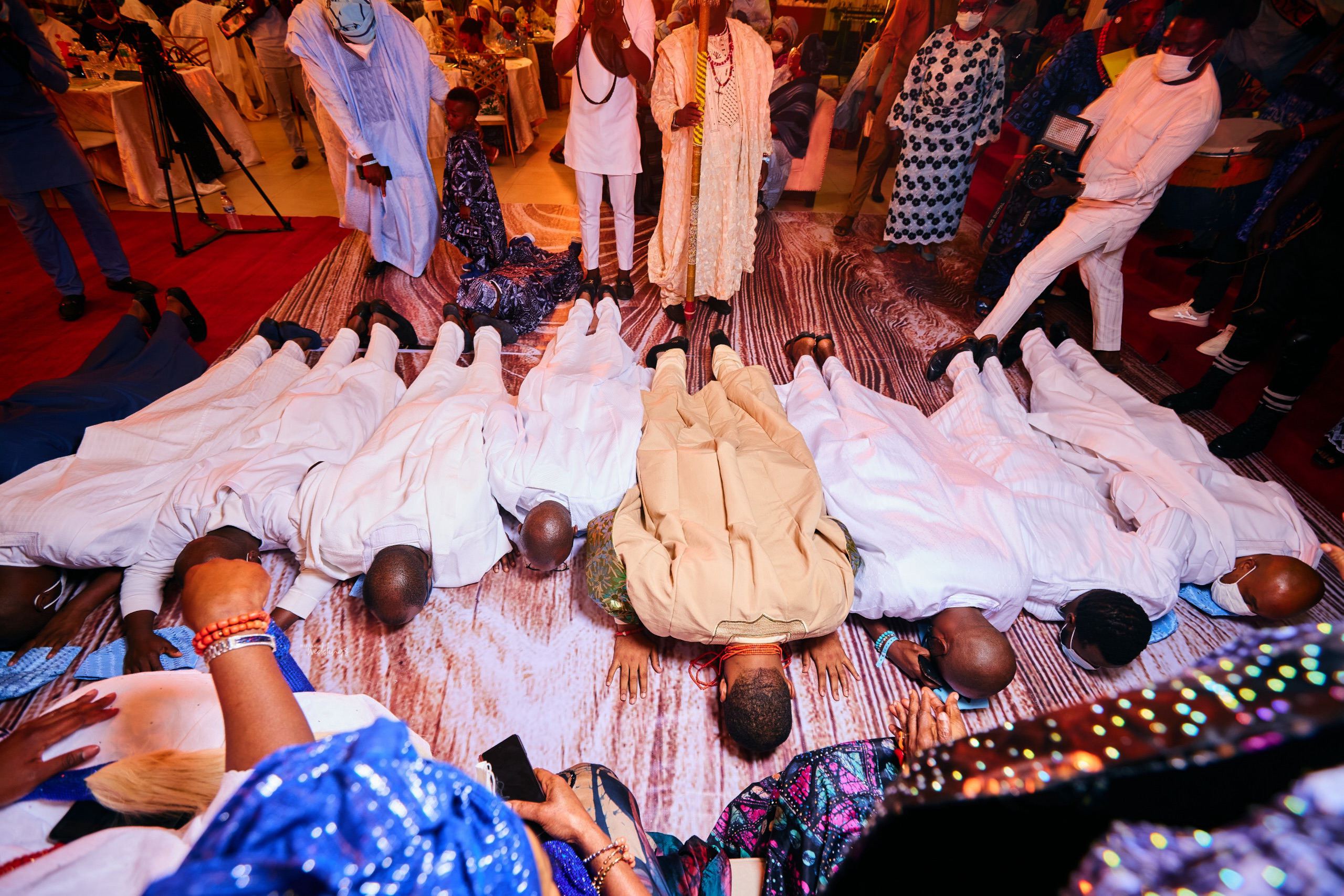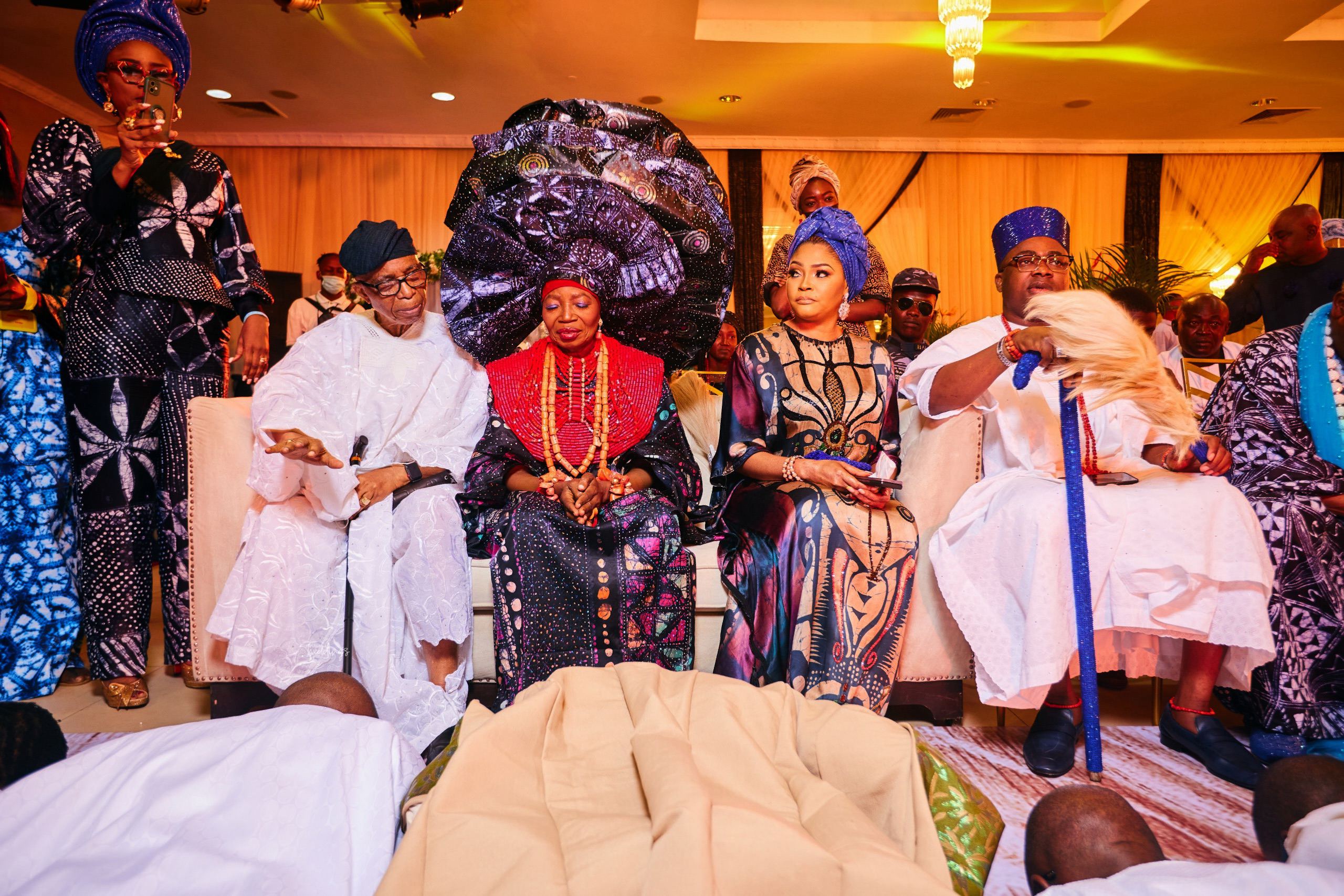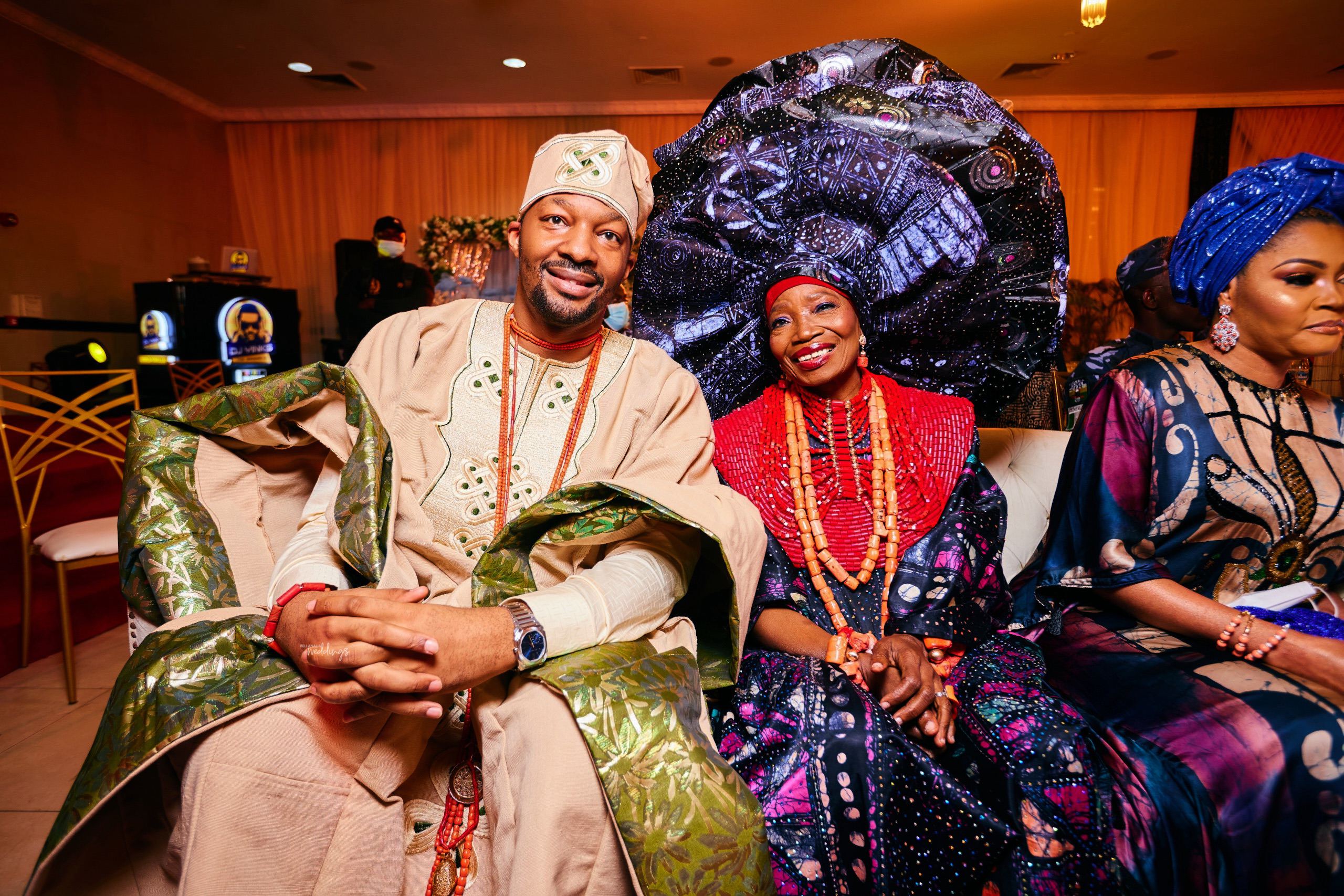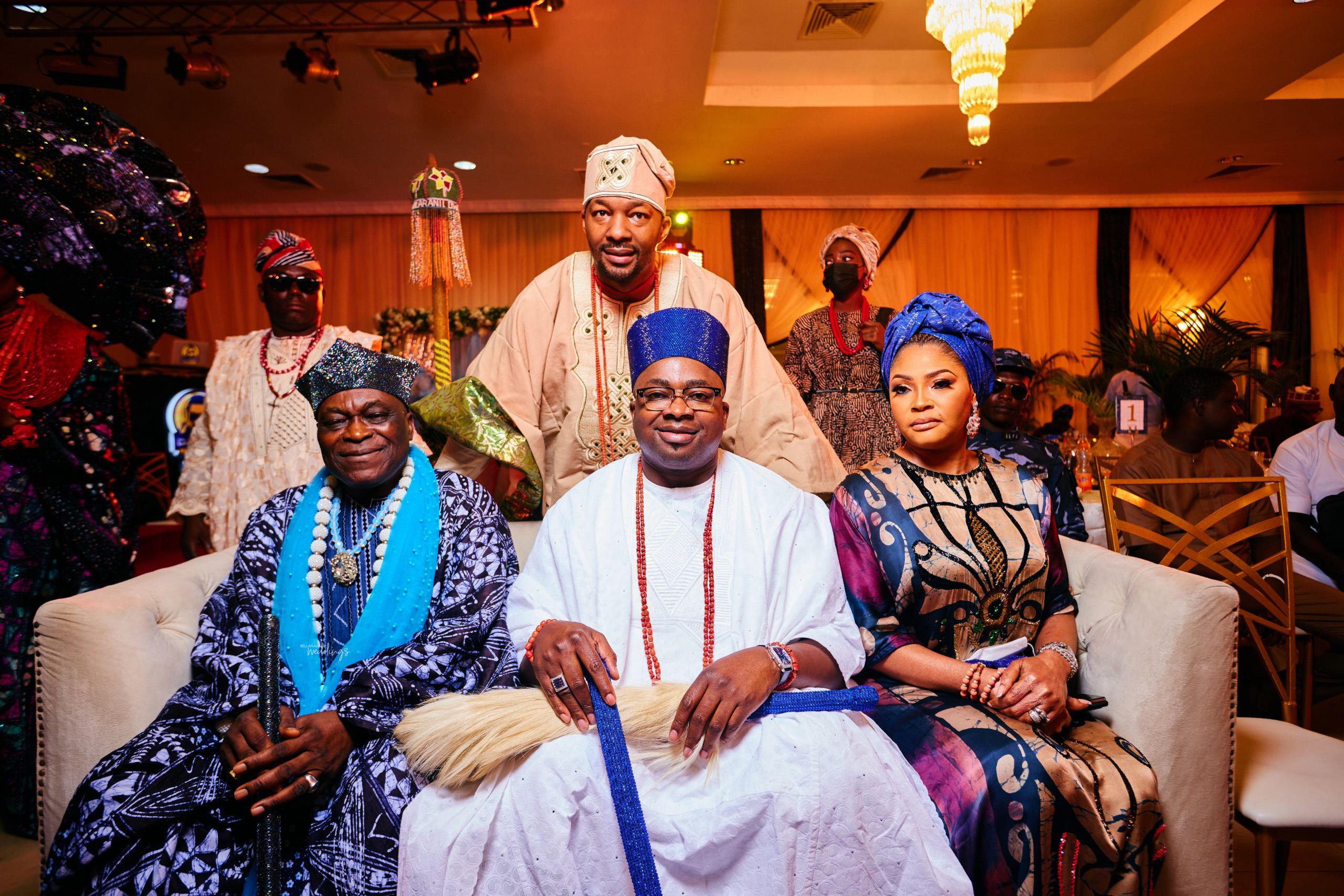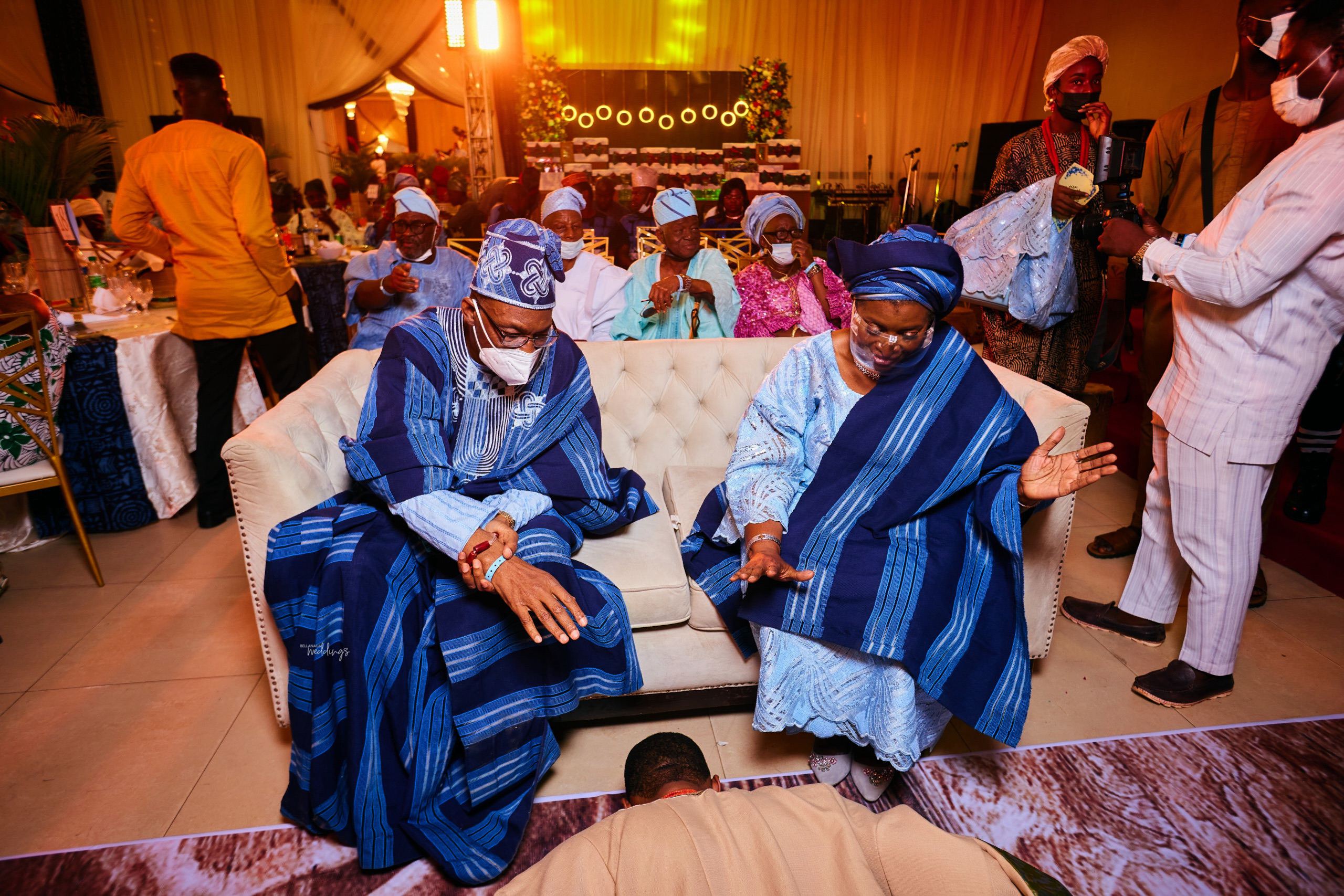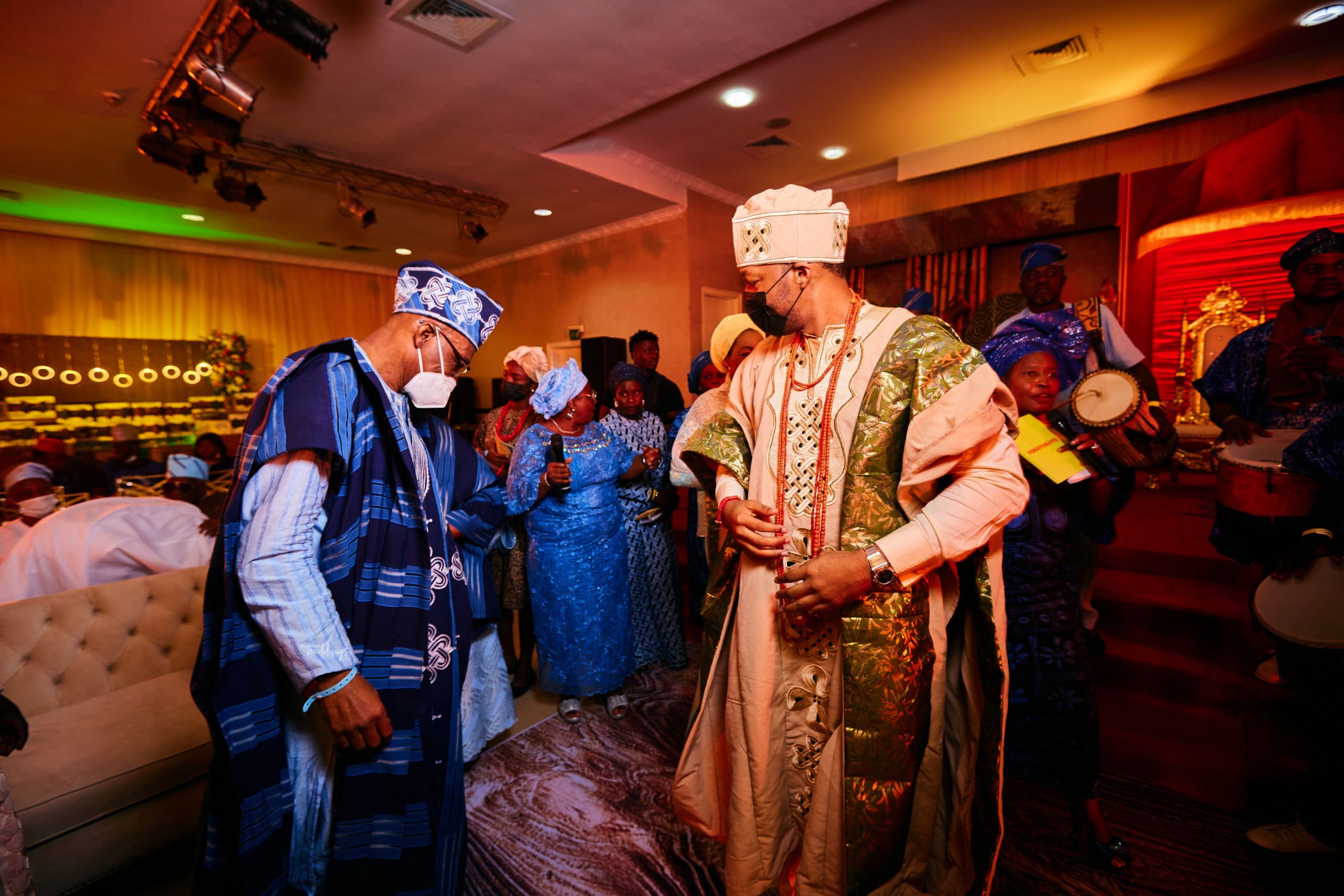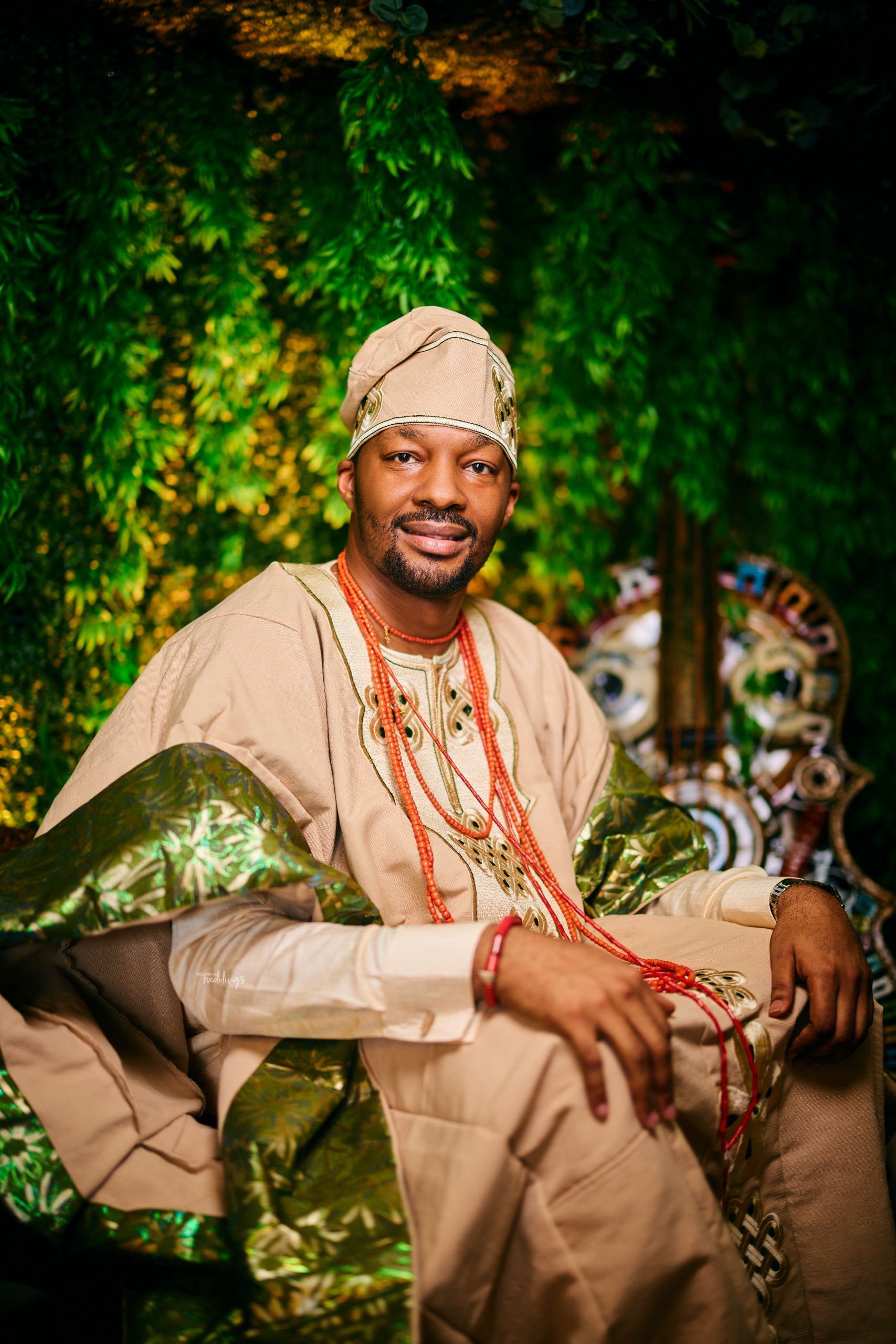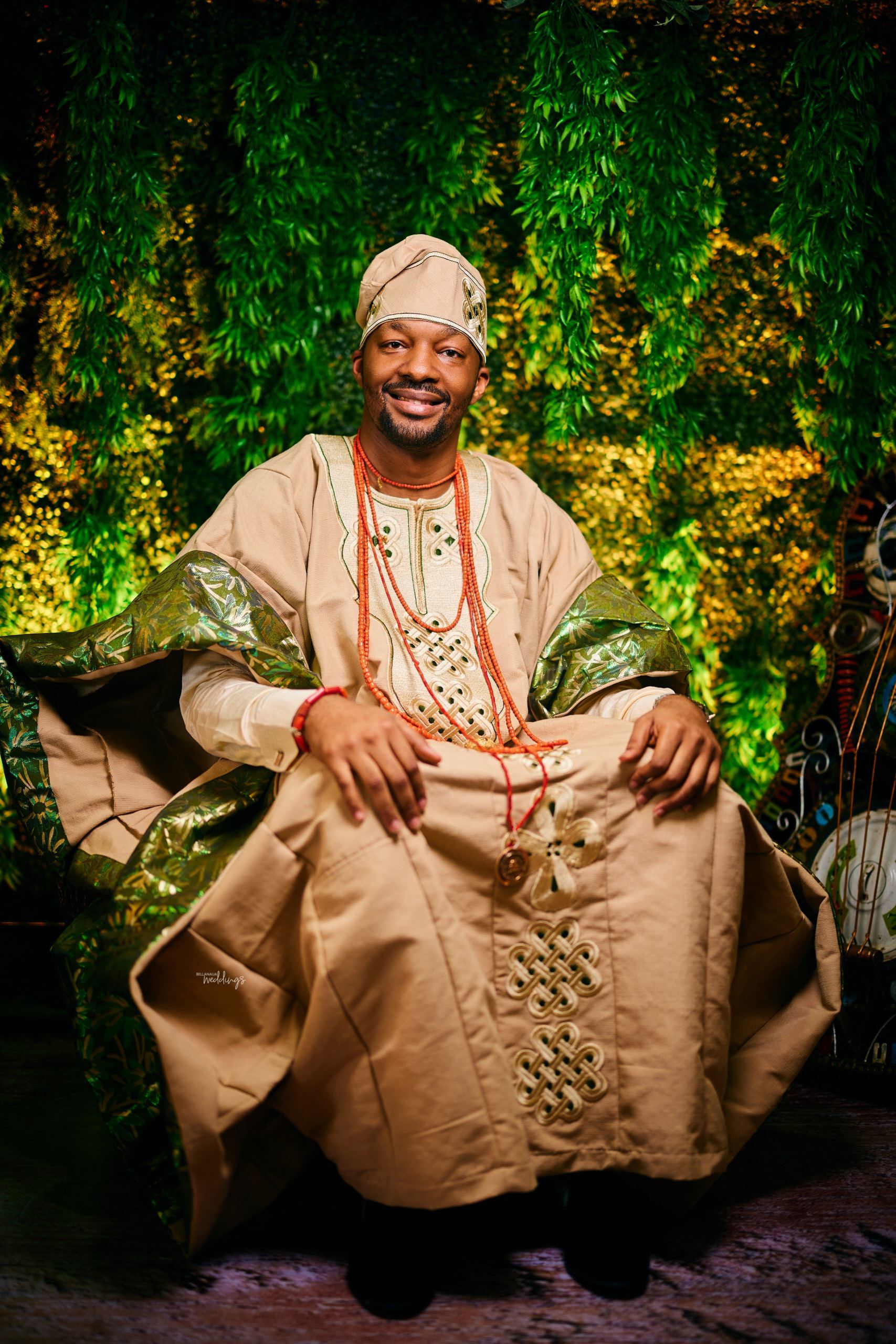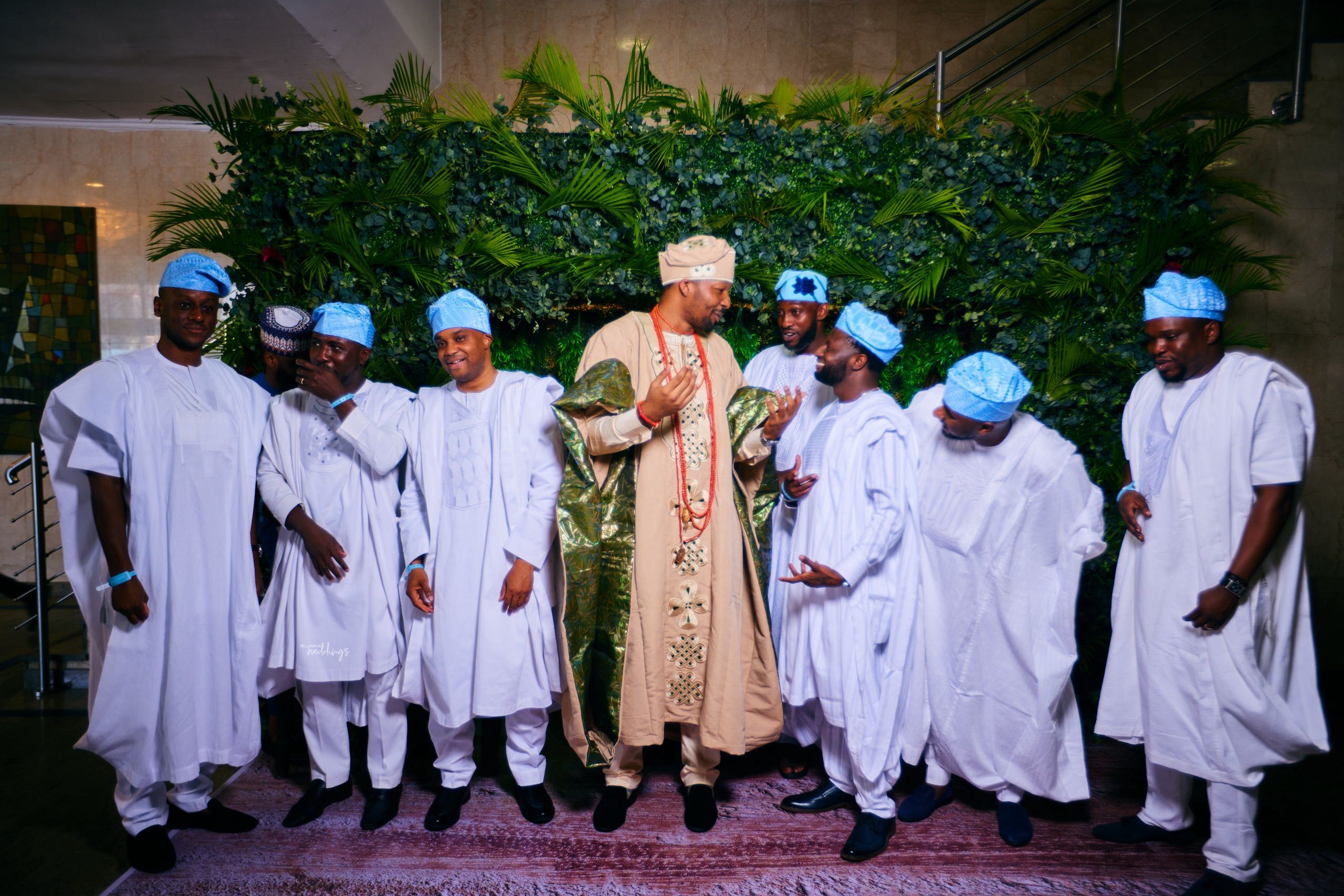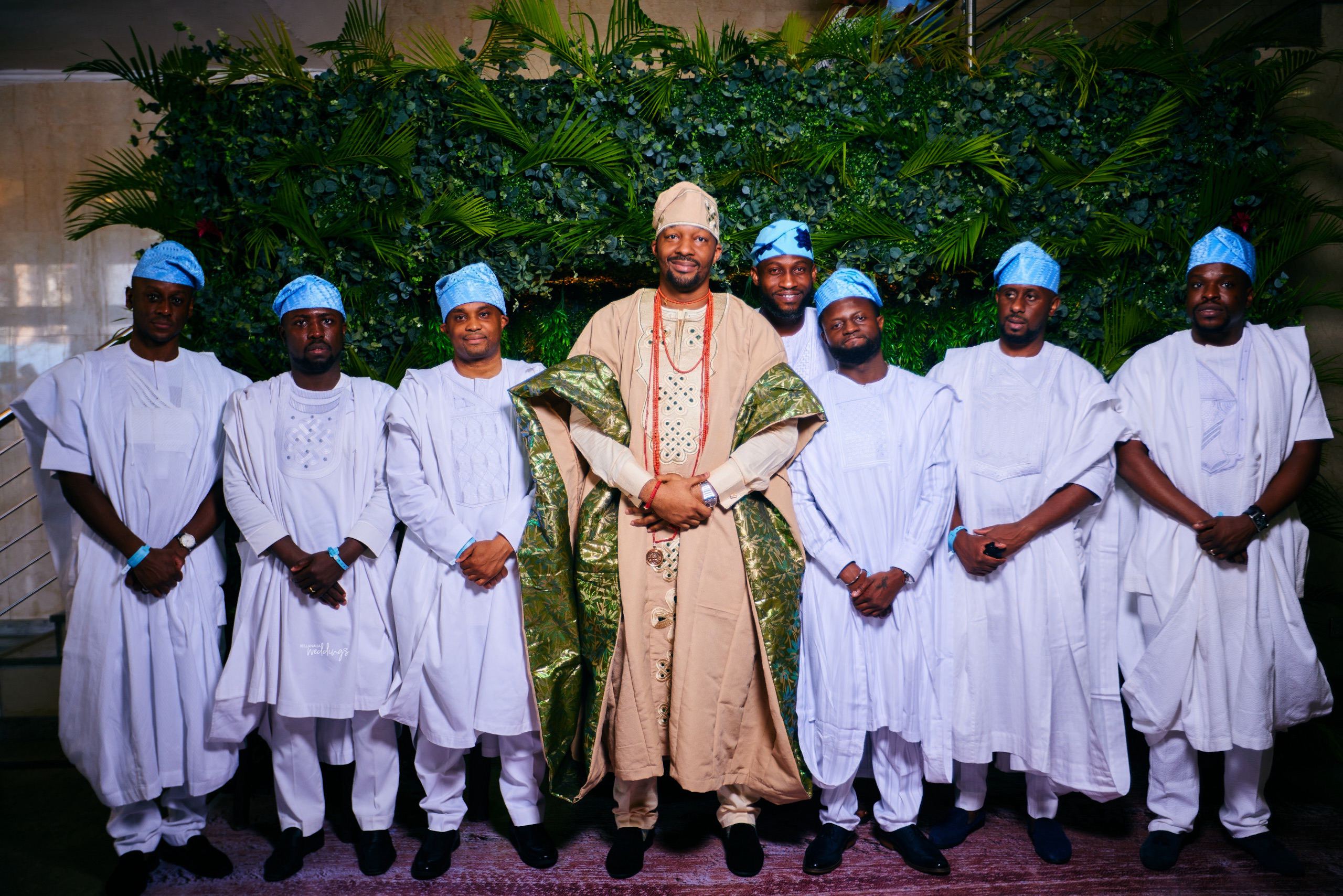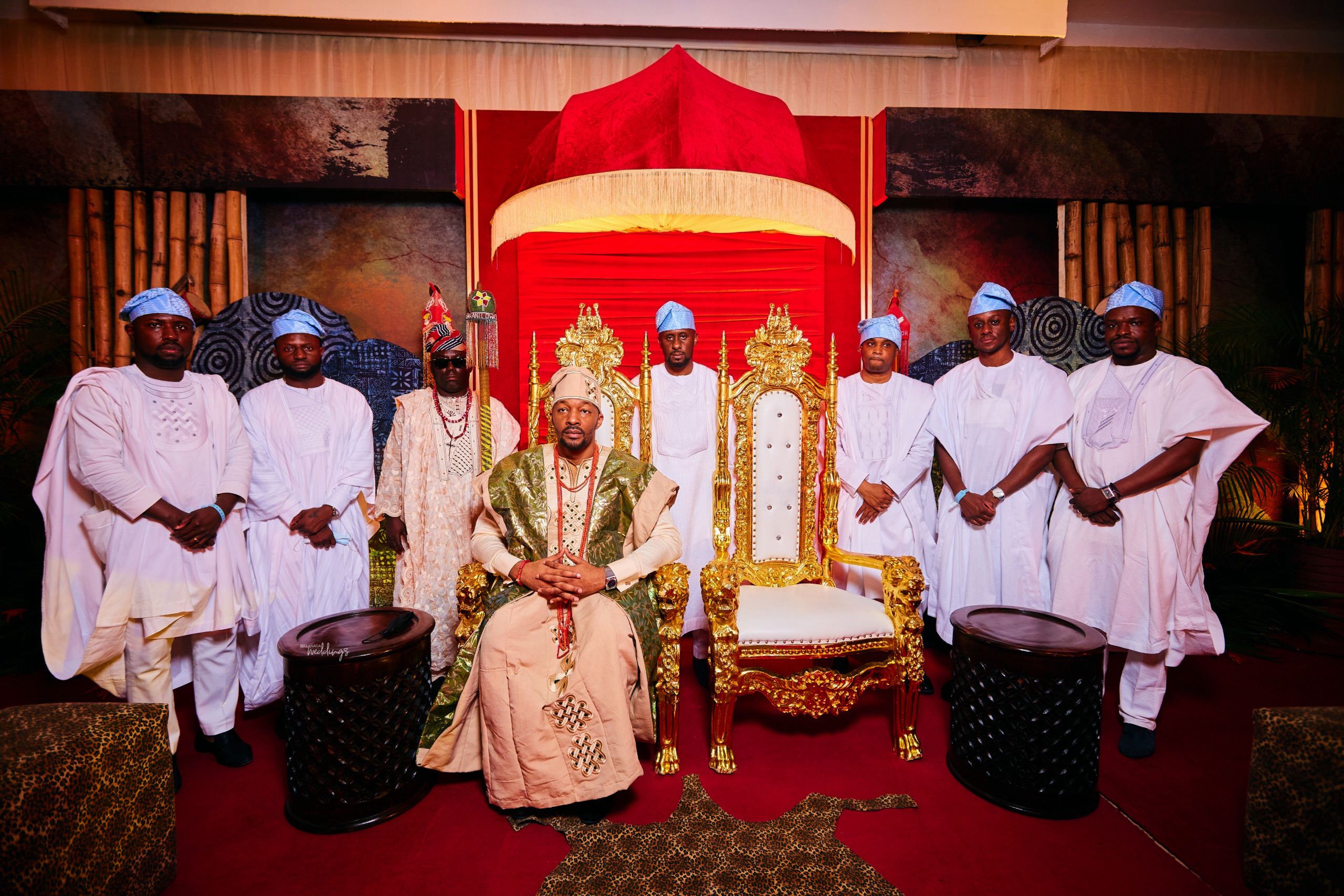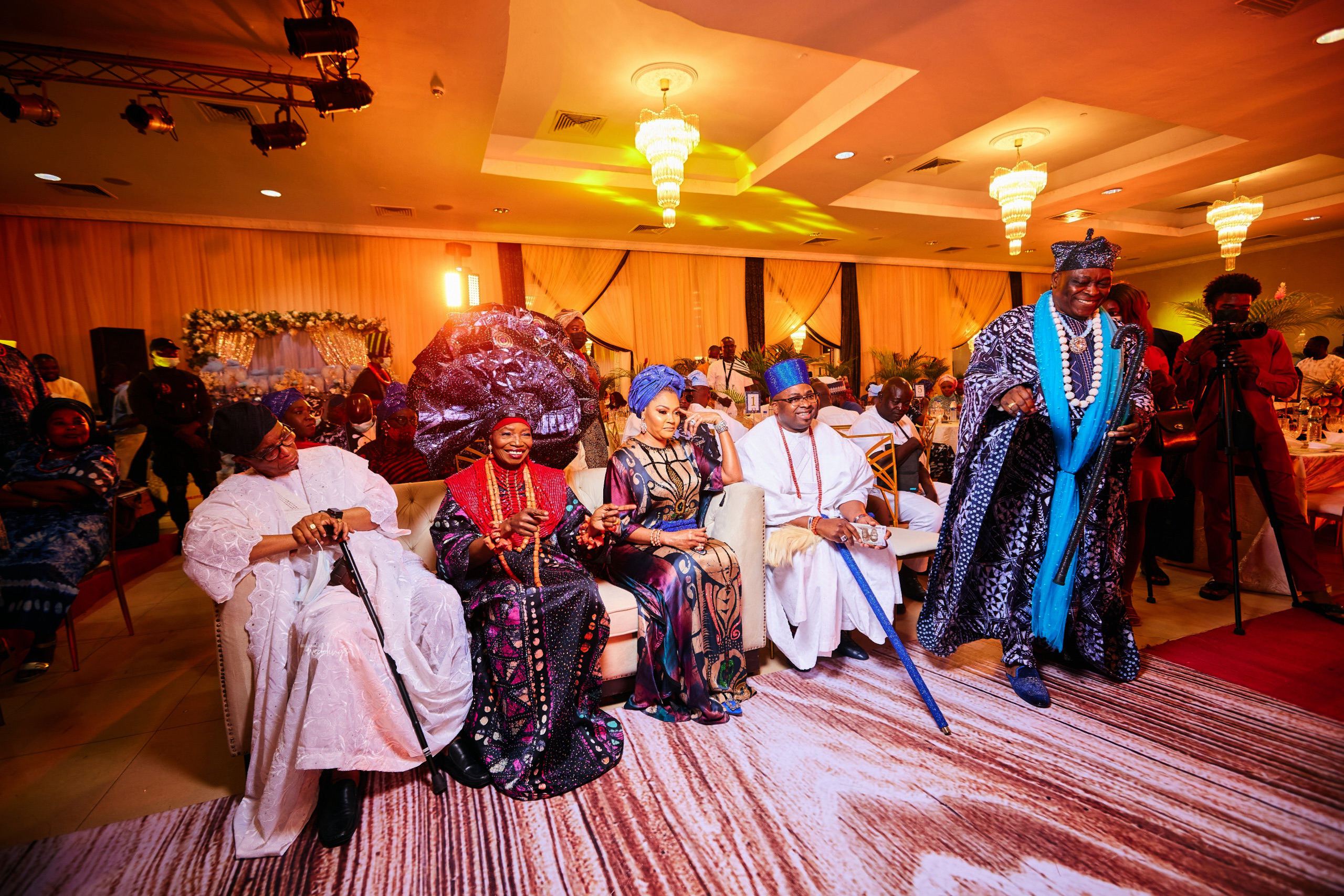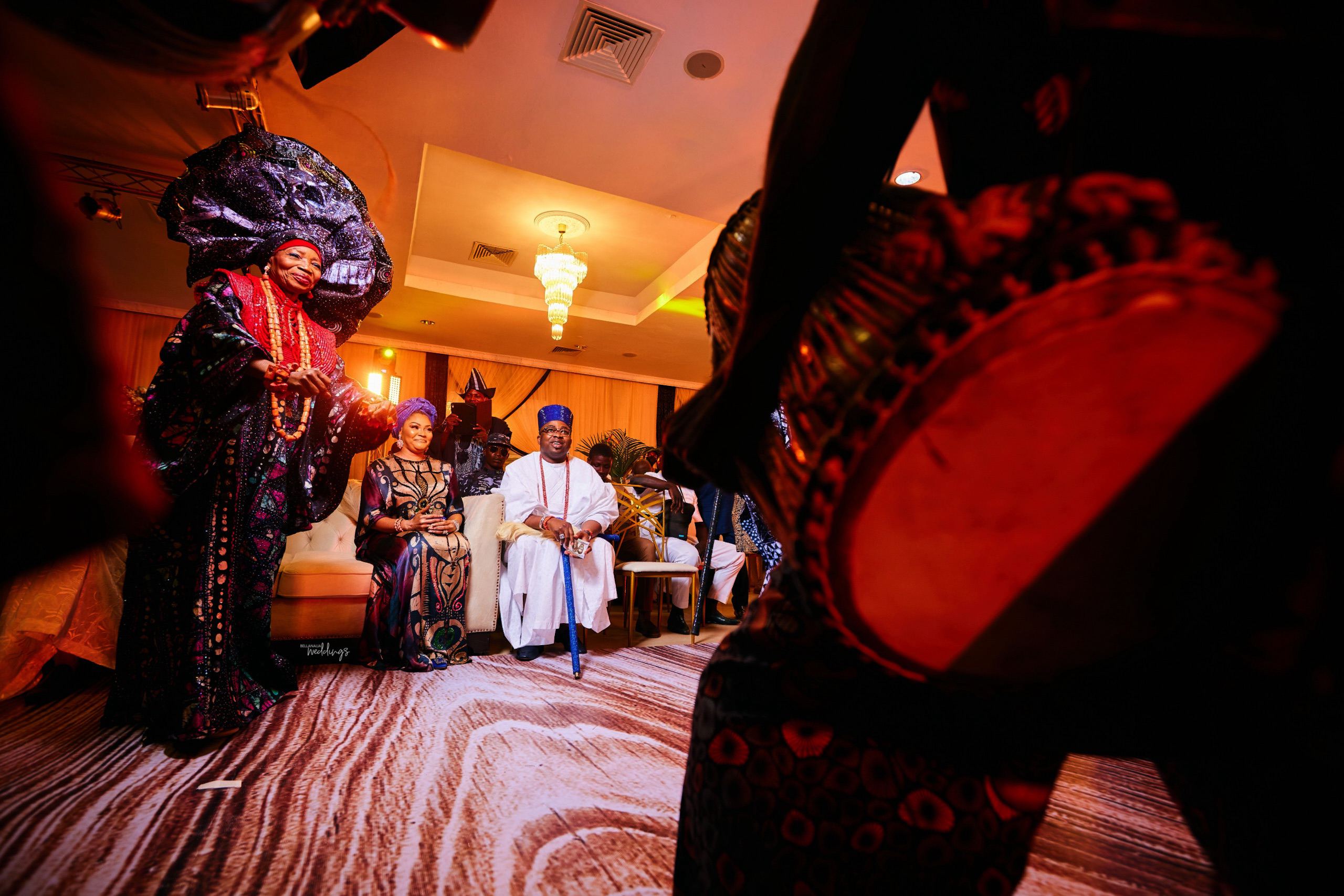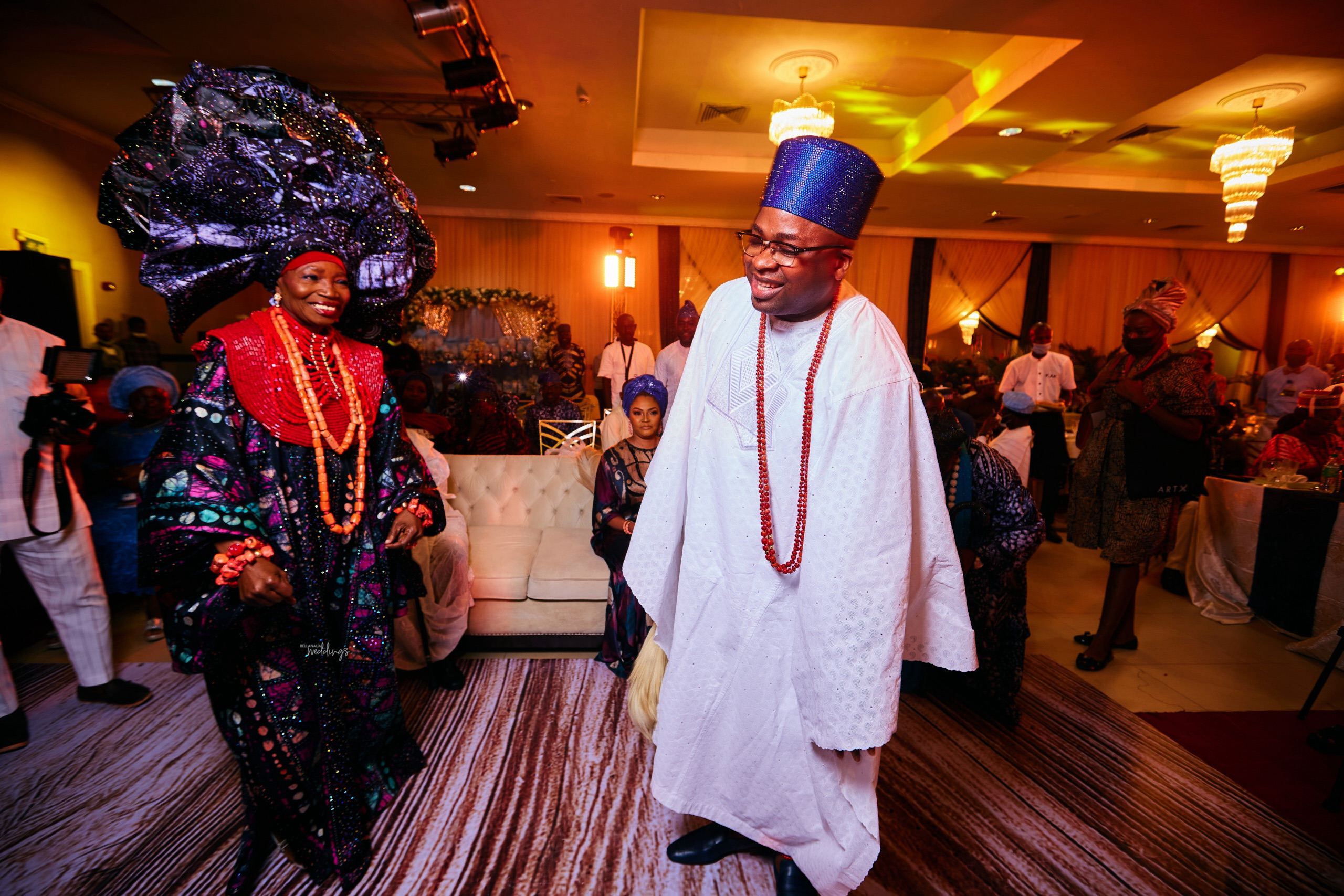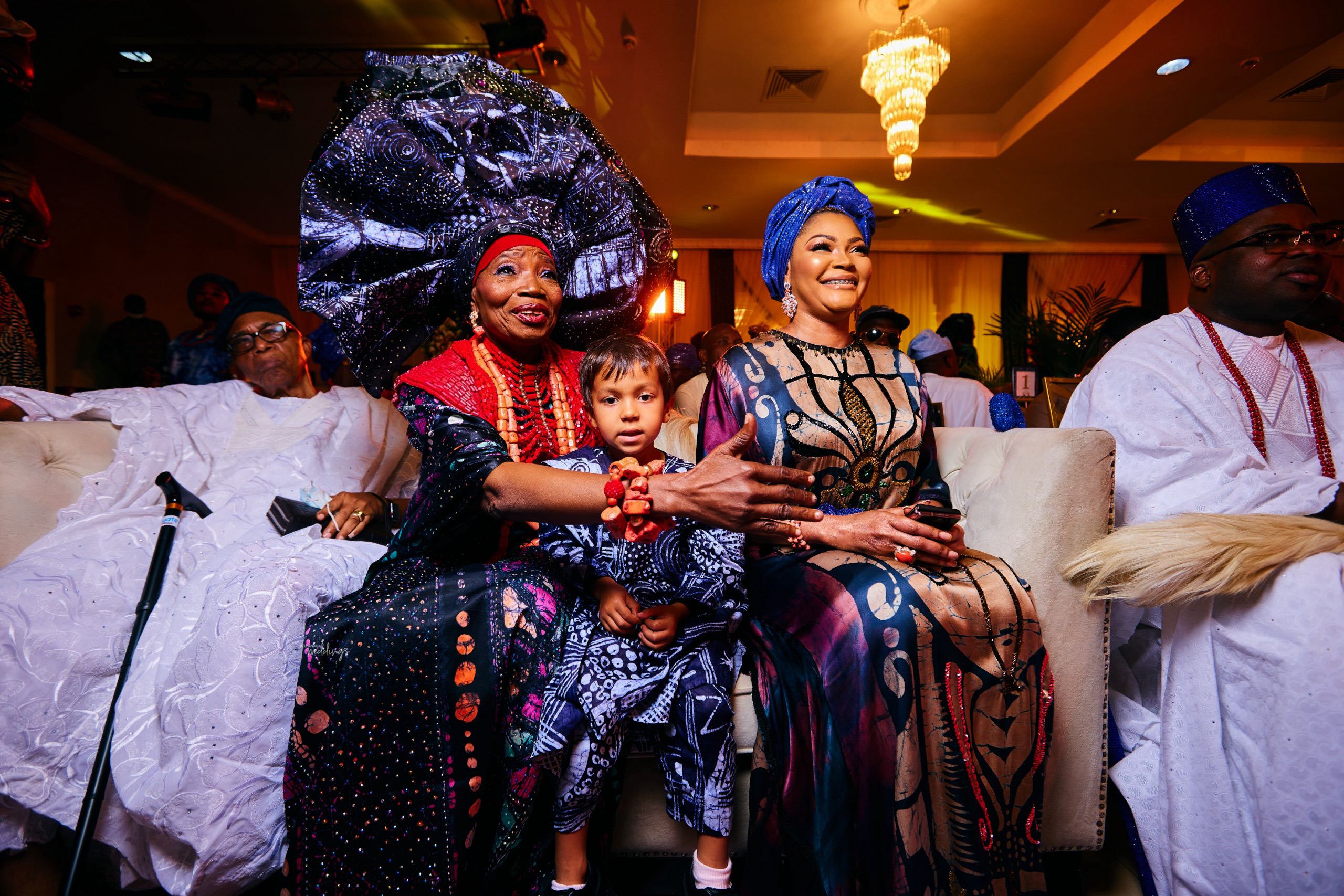 Here comes the bride!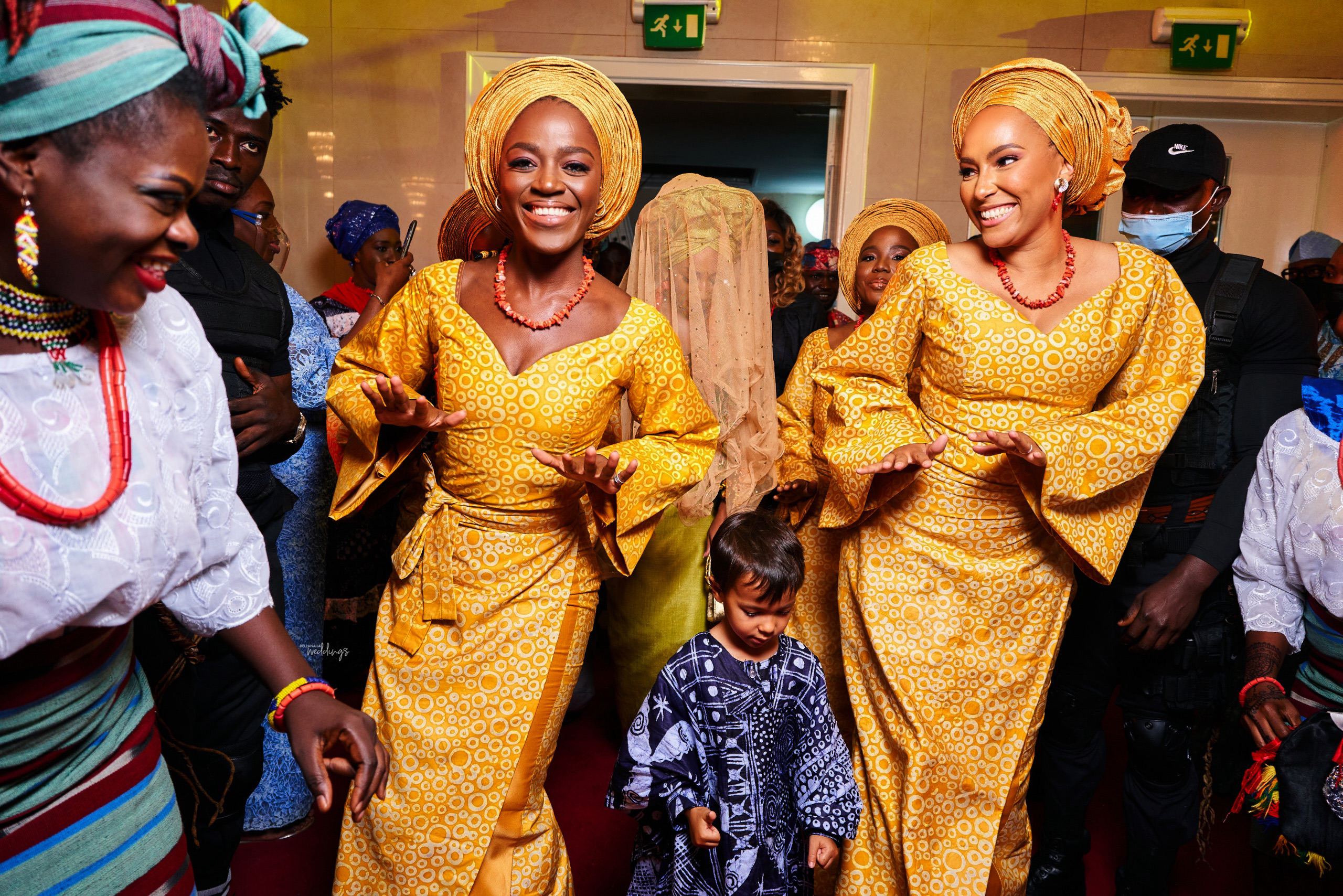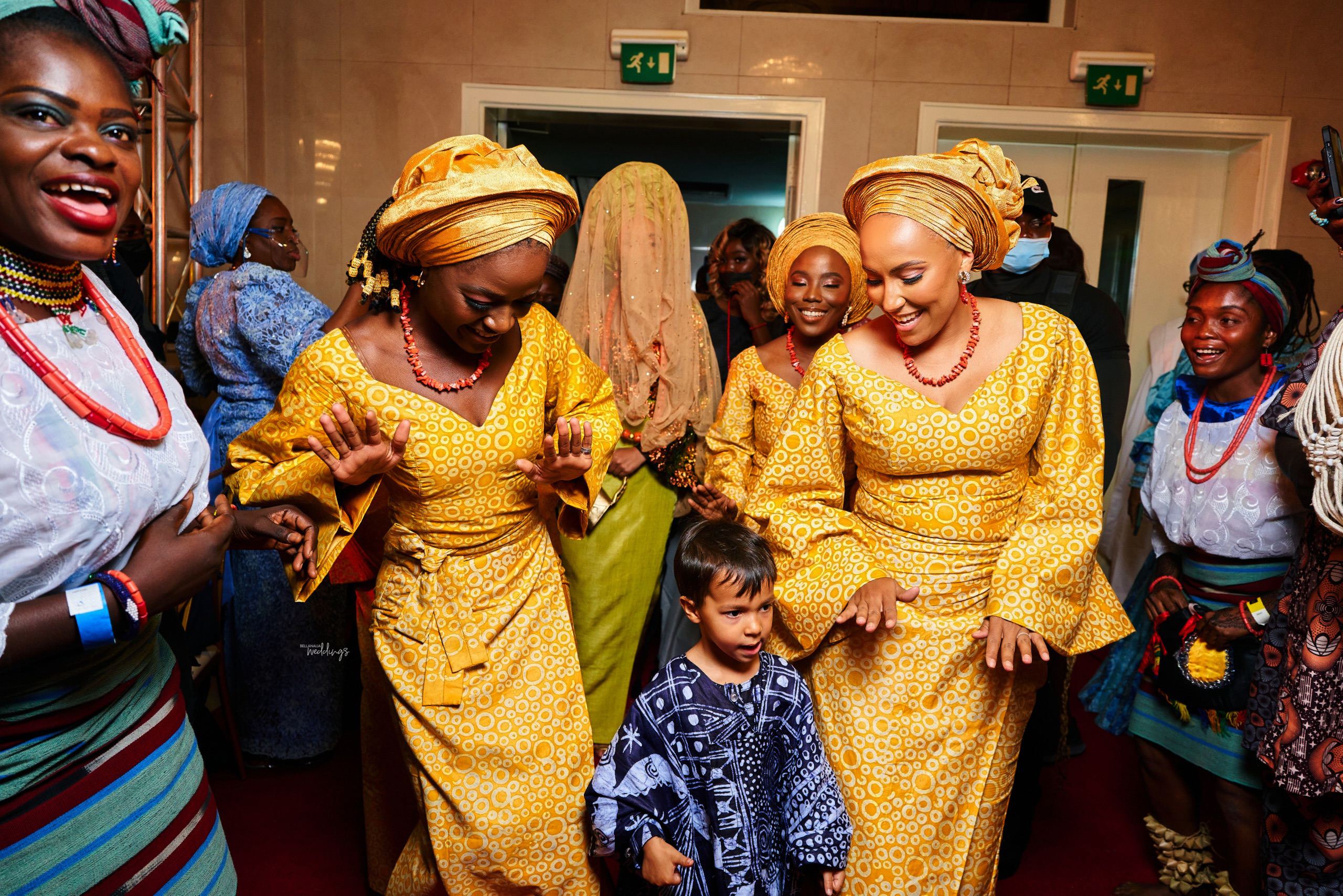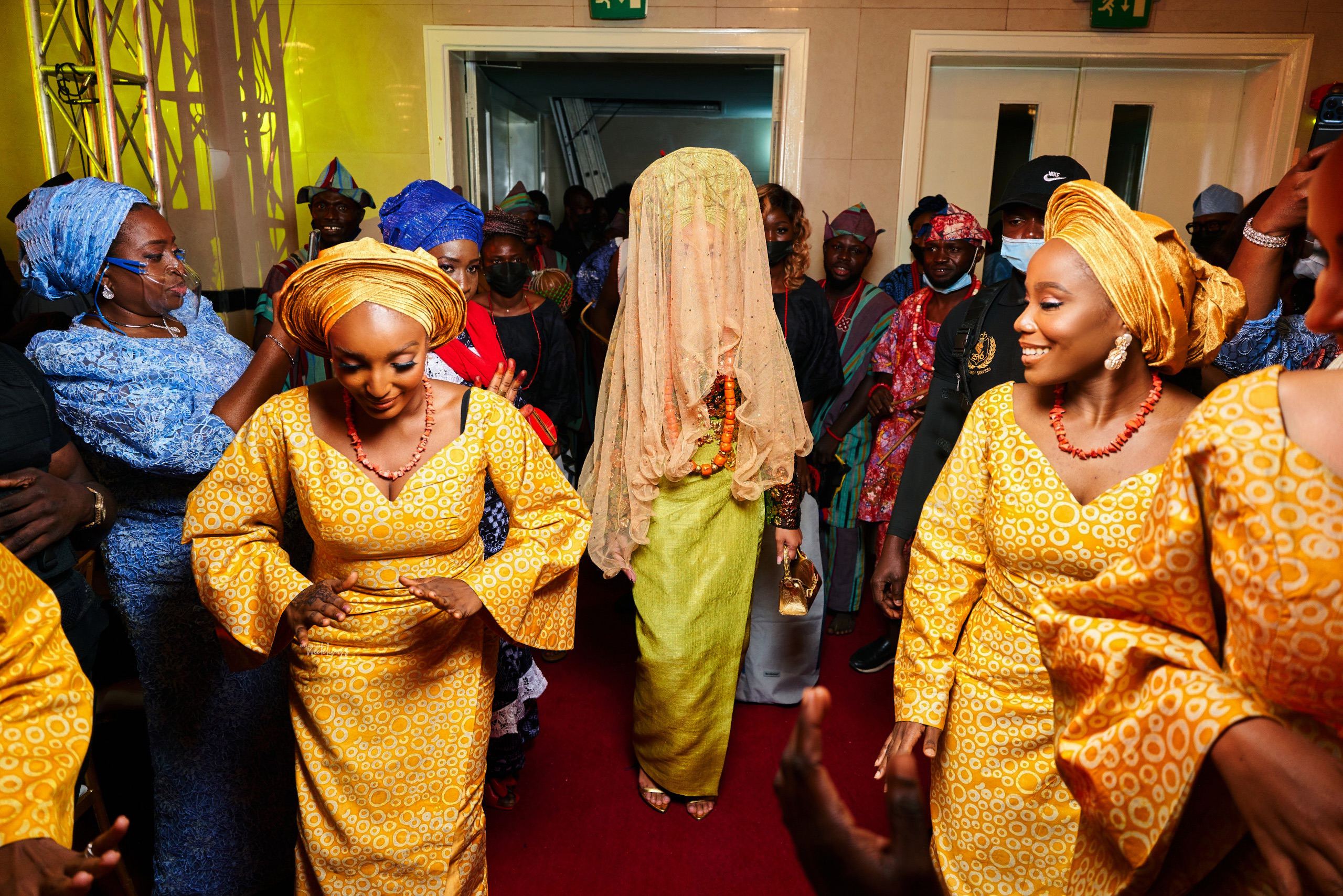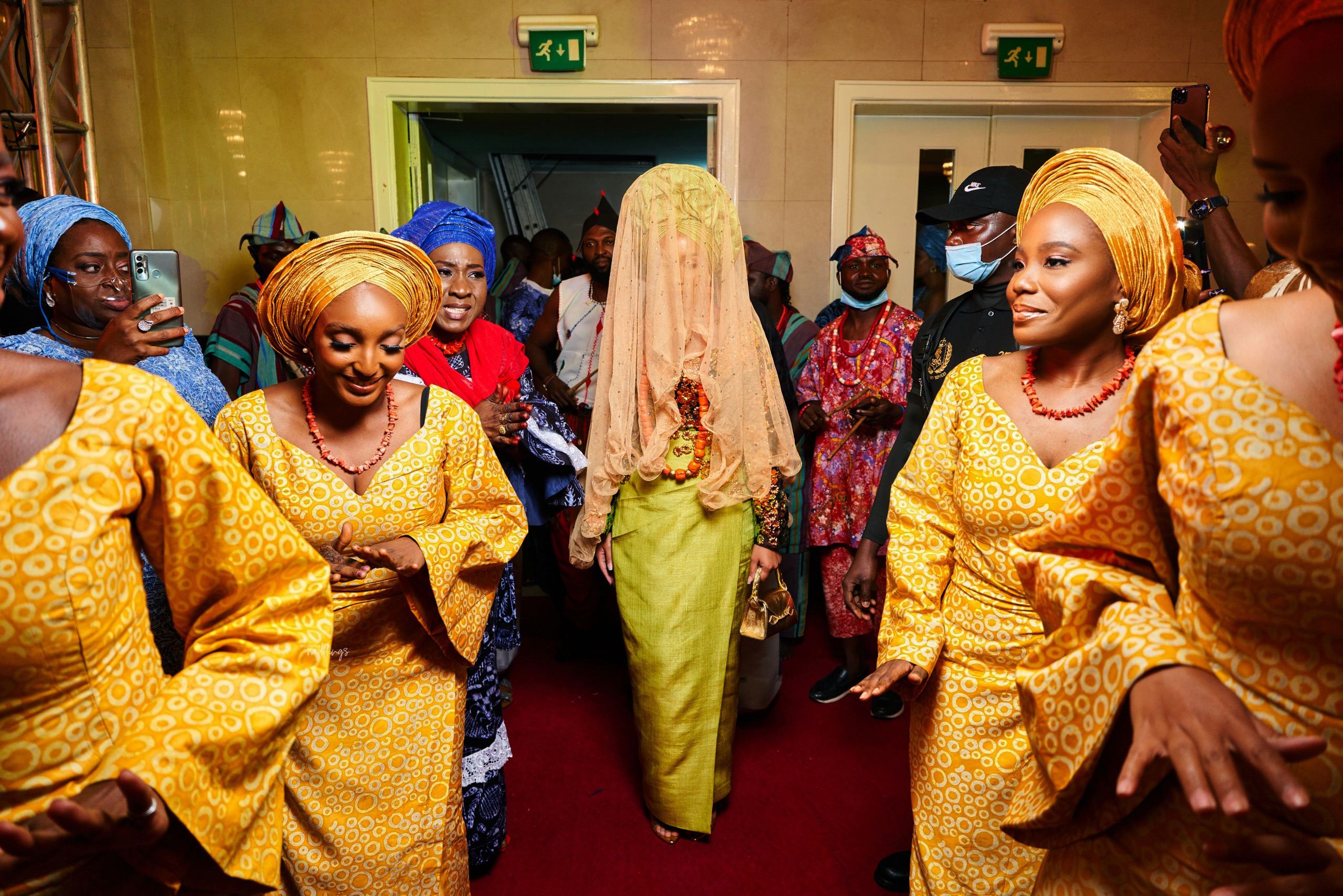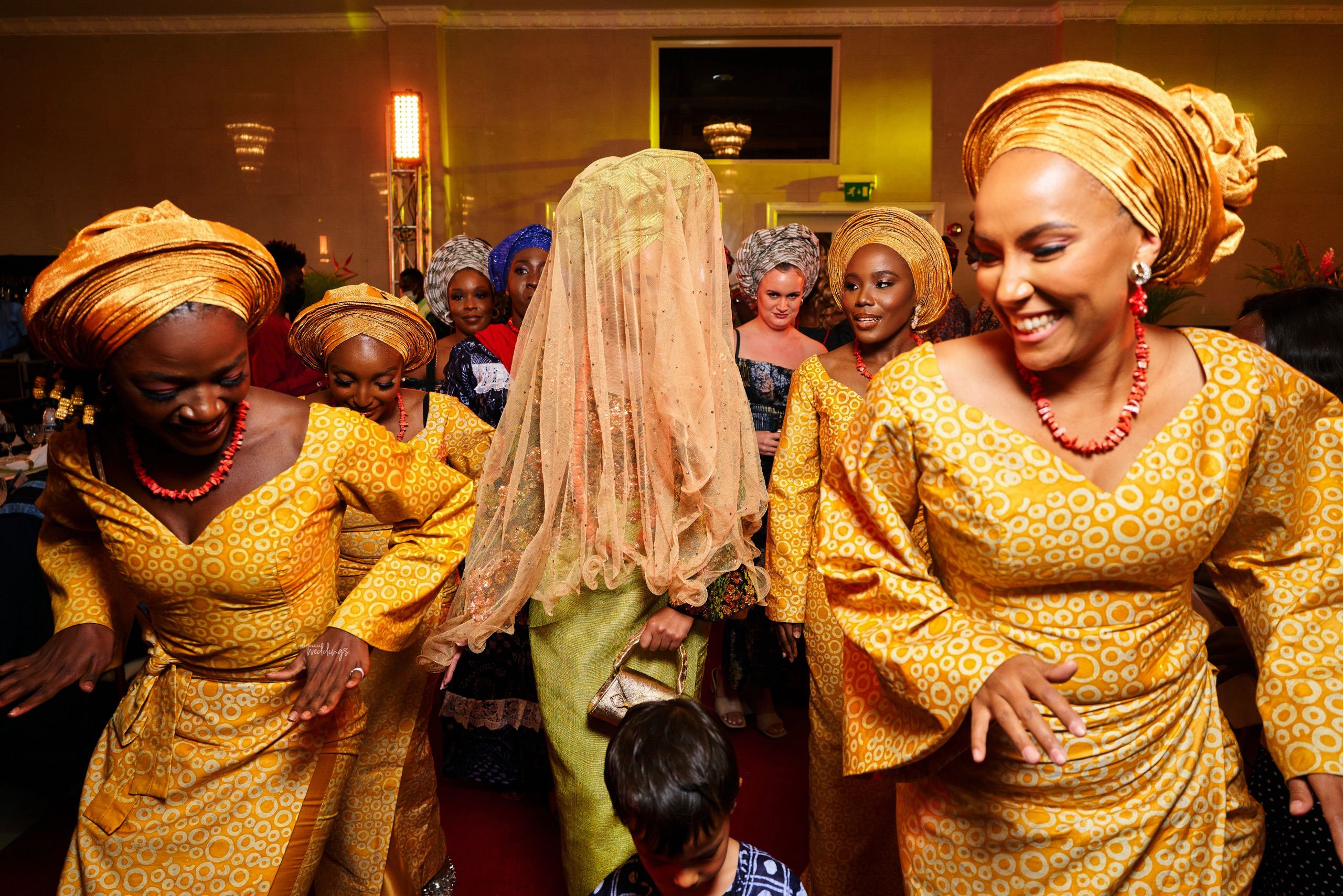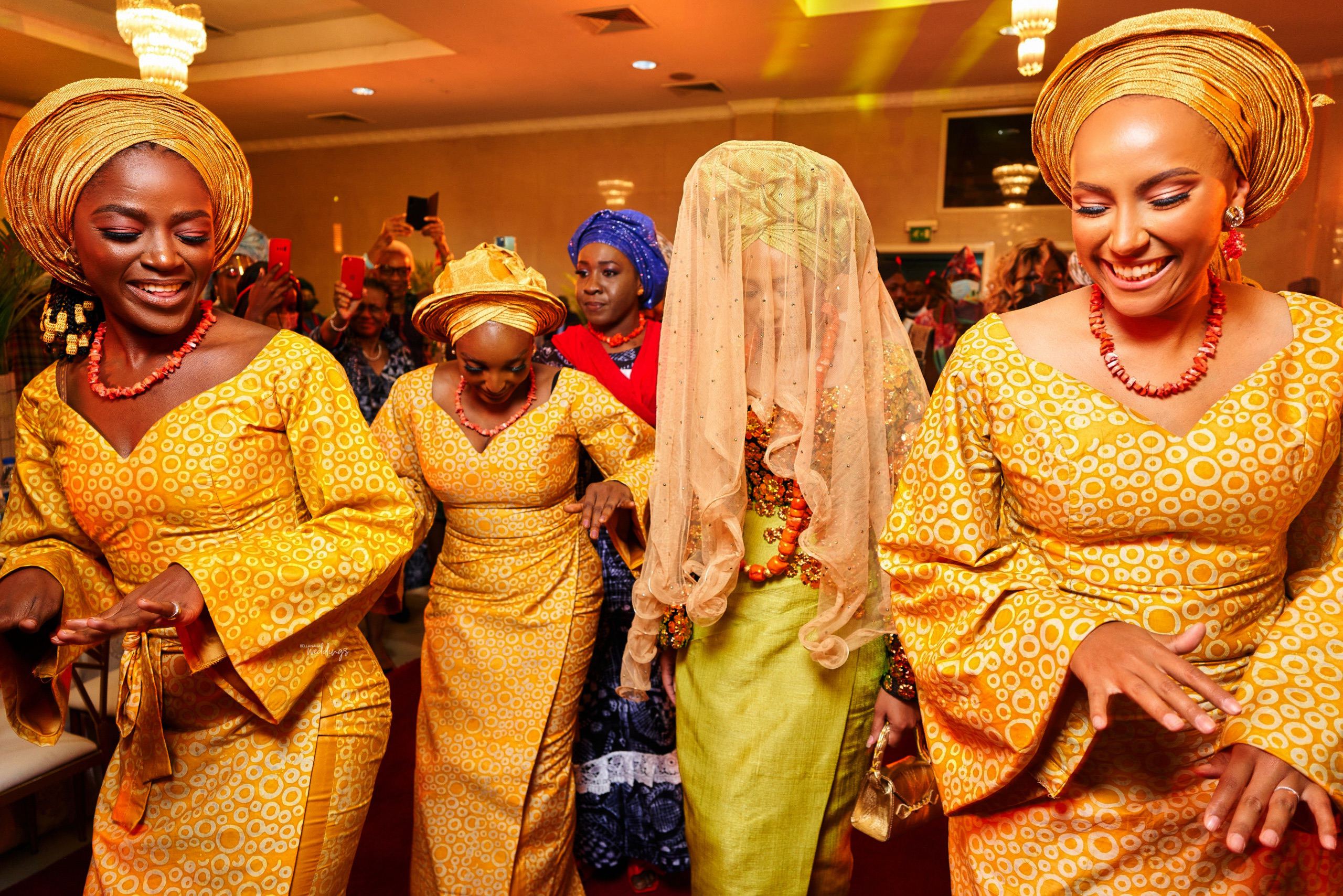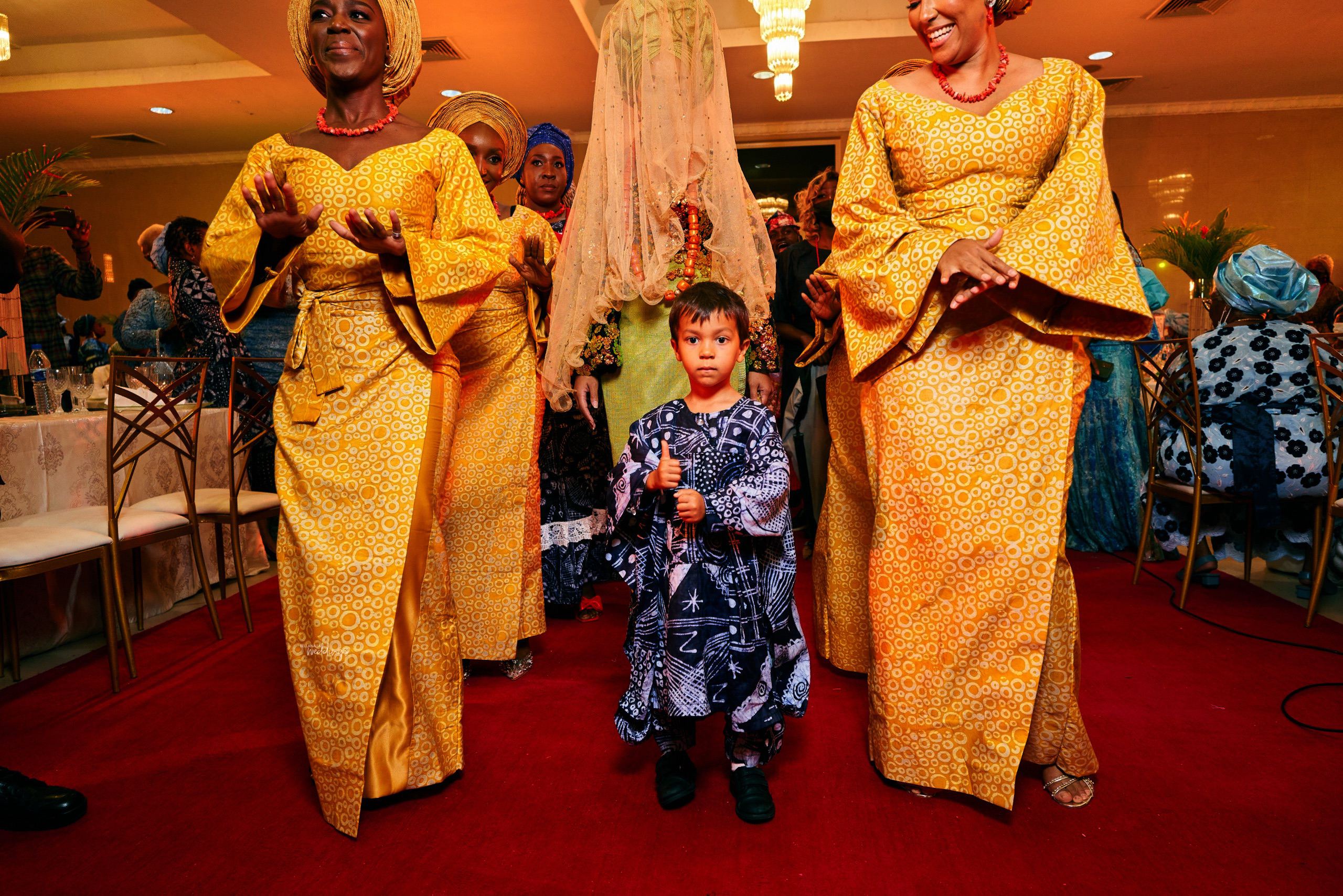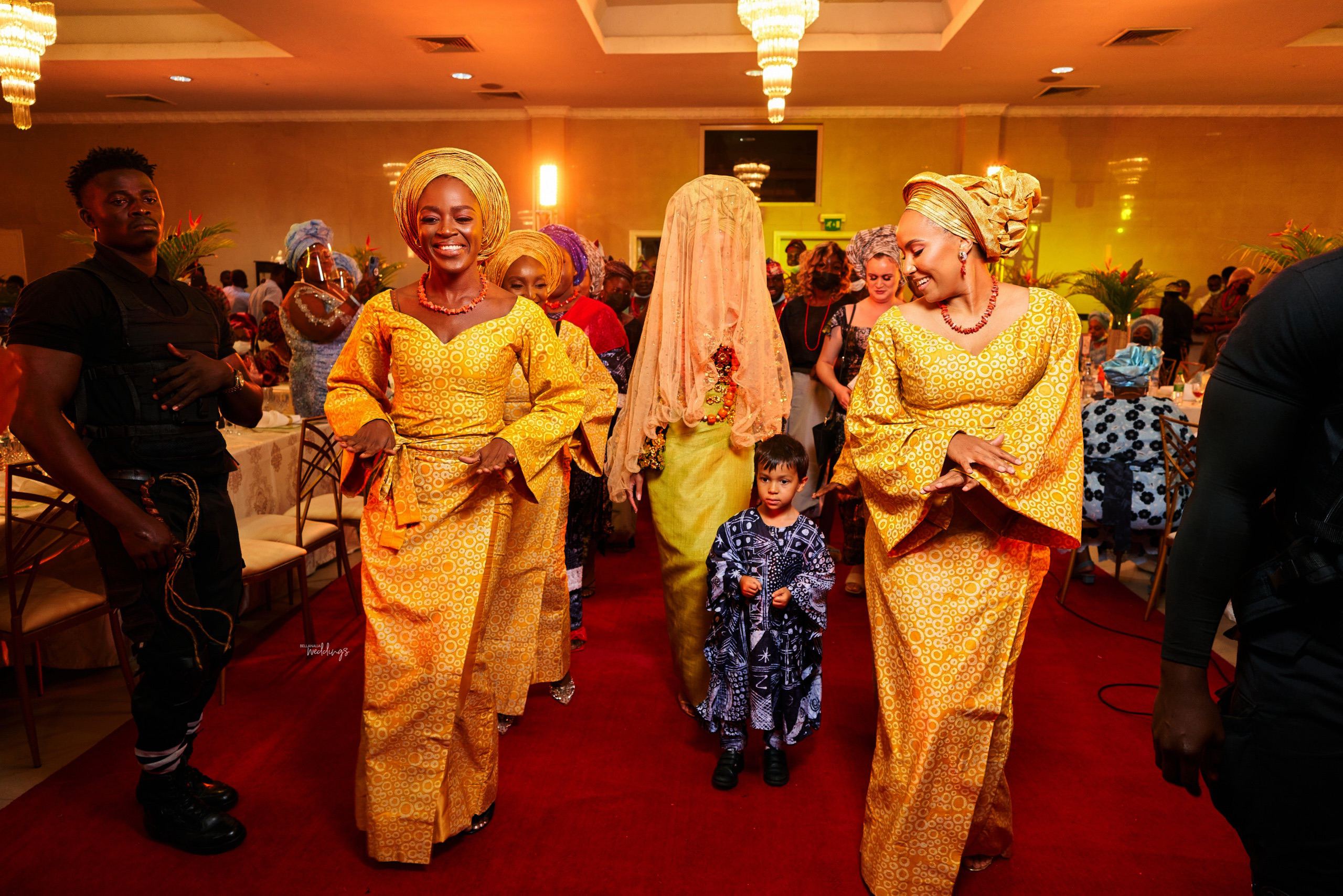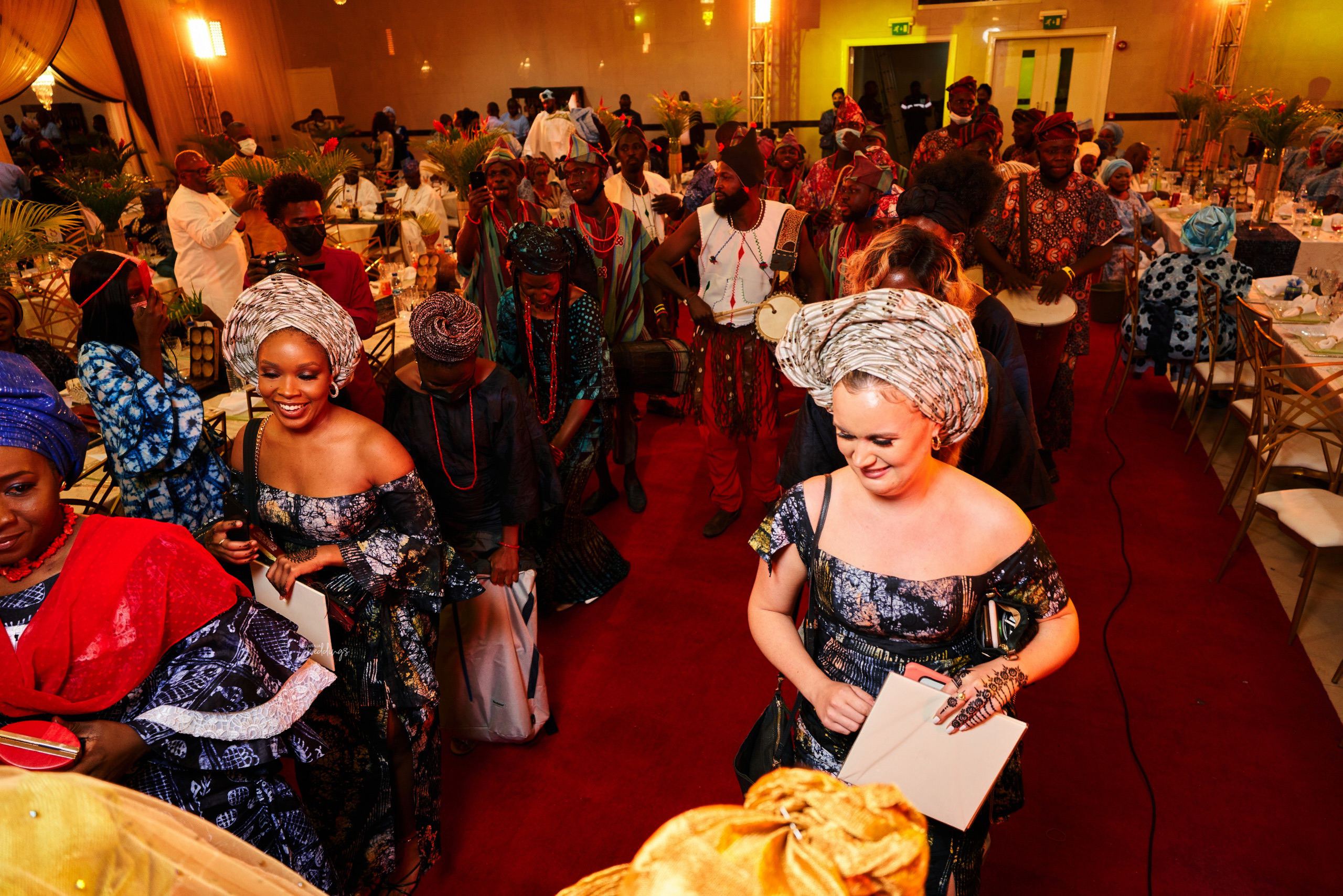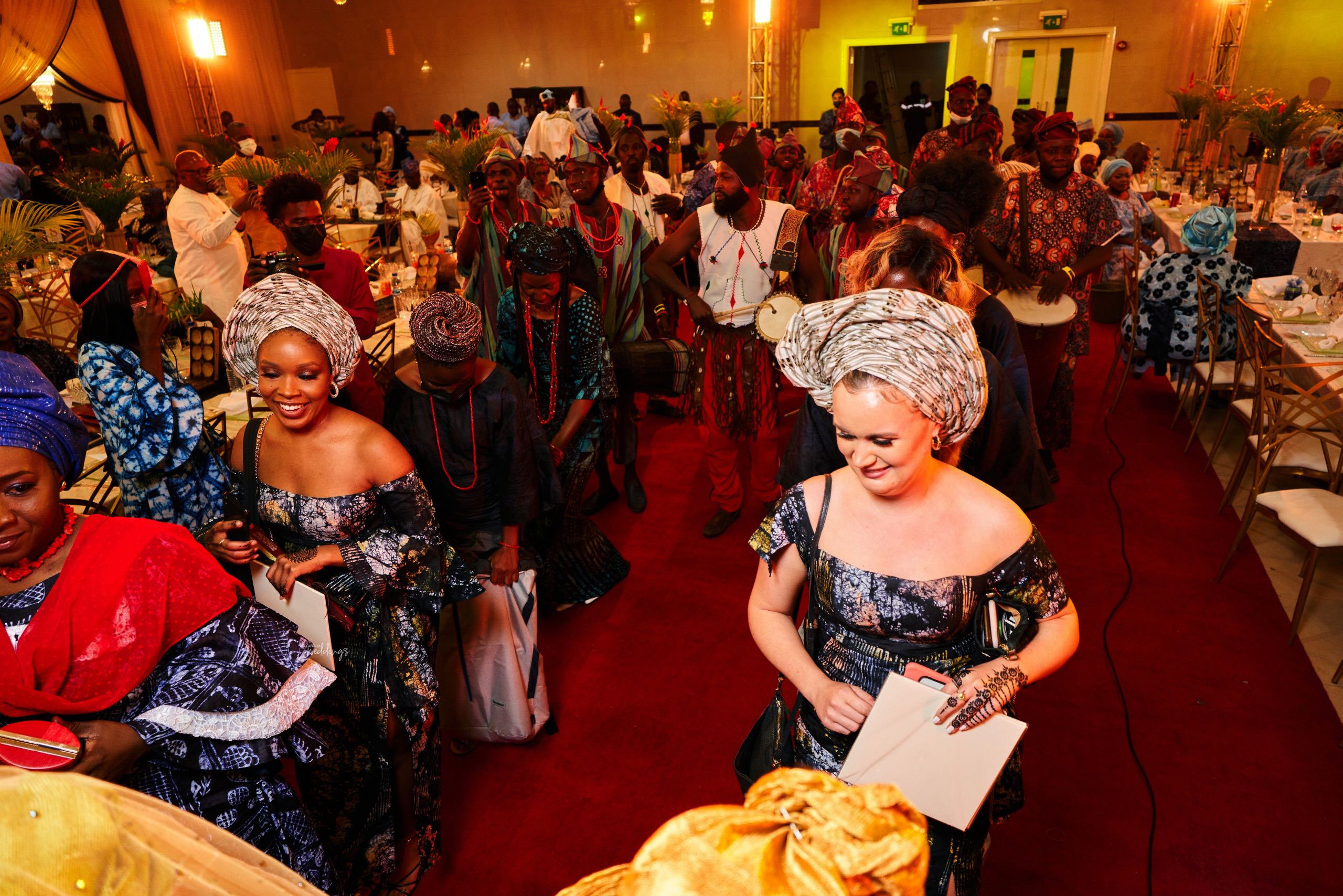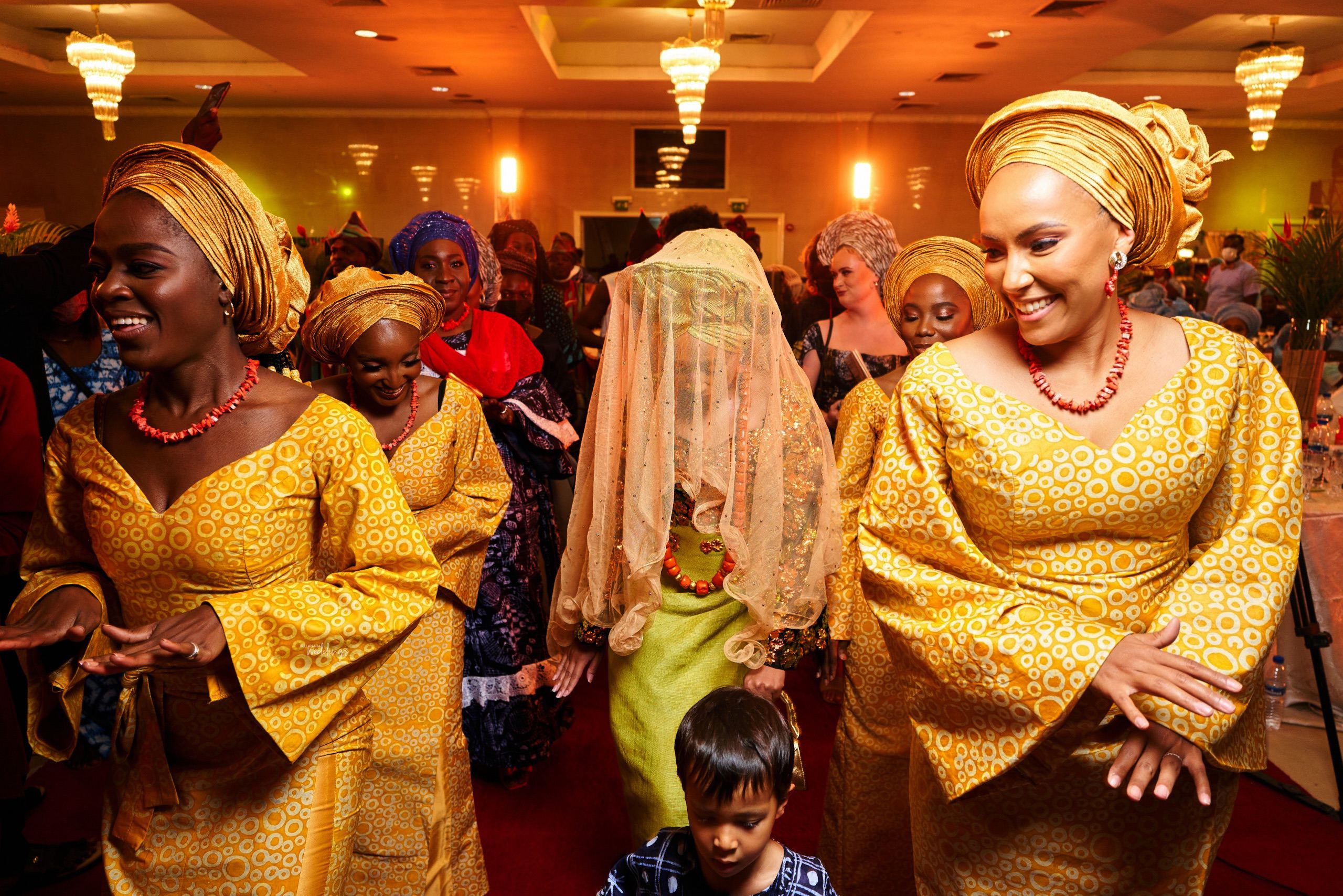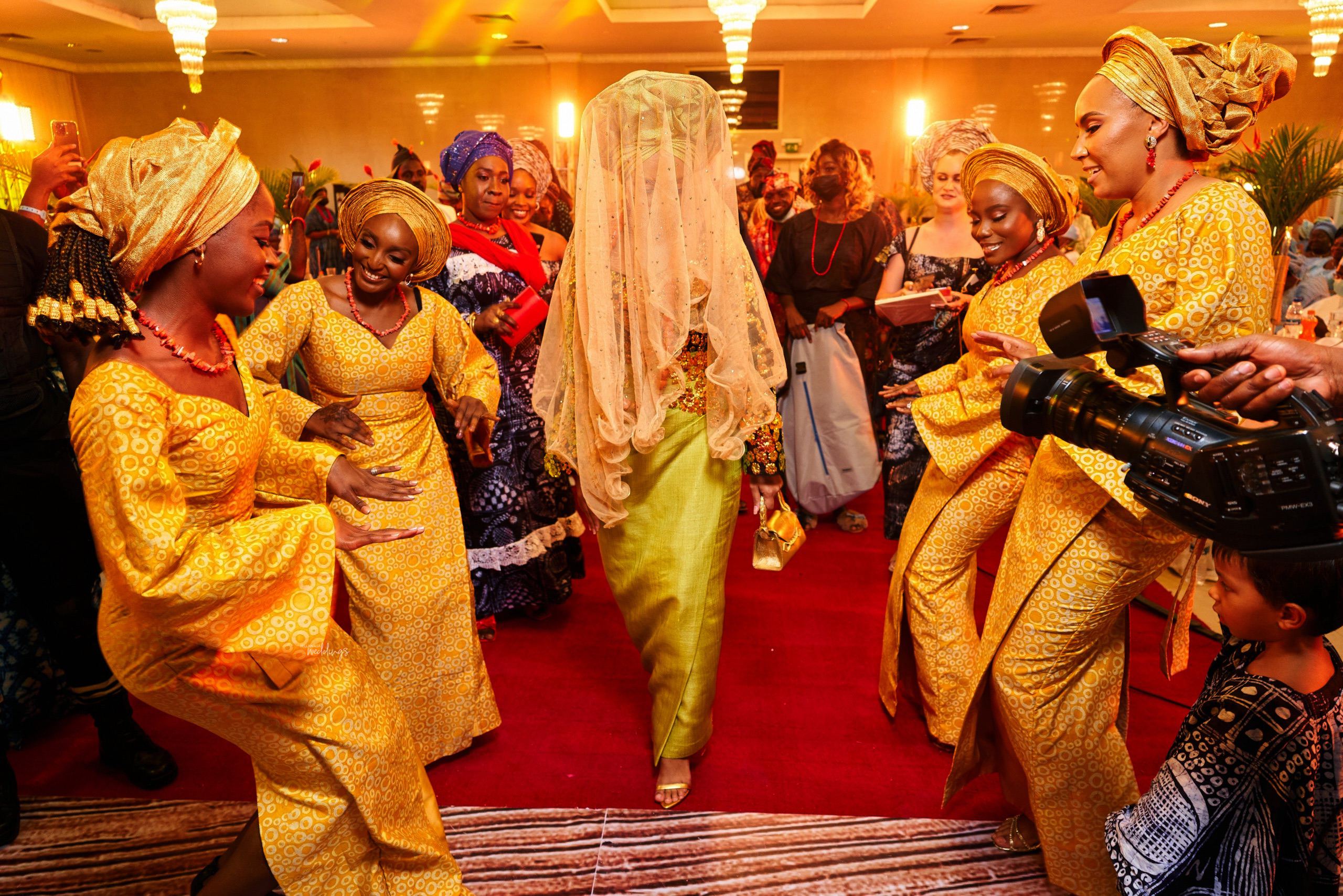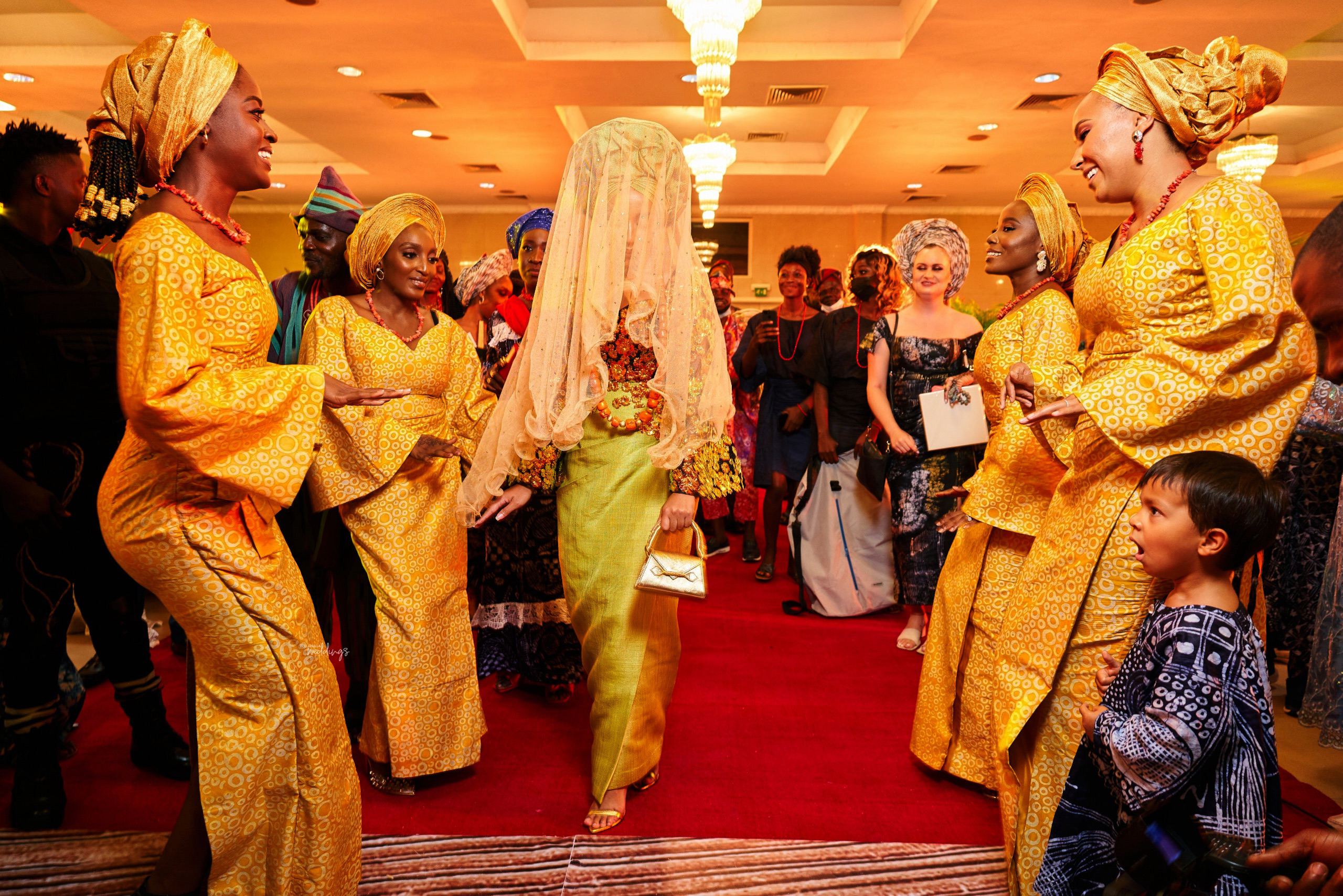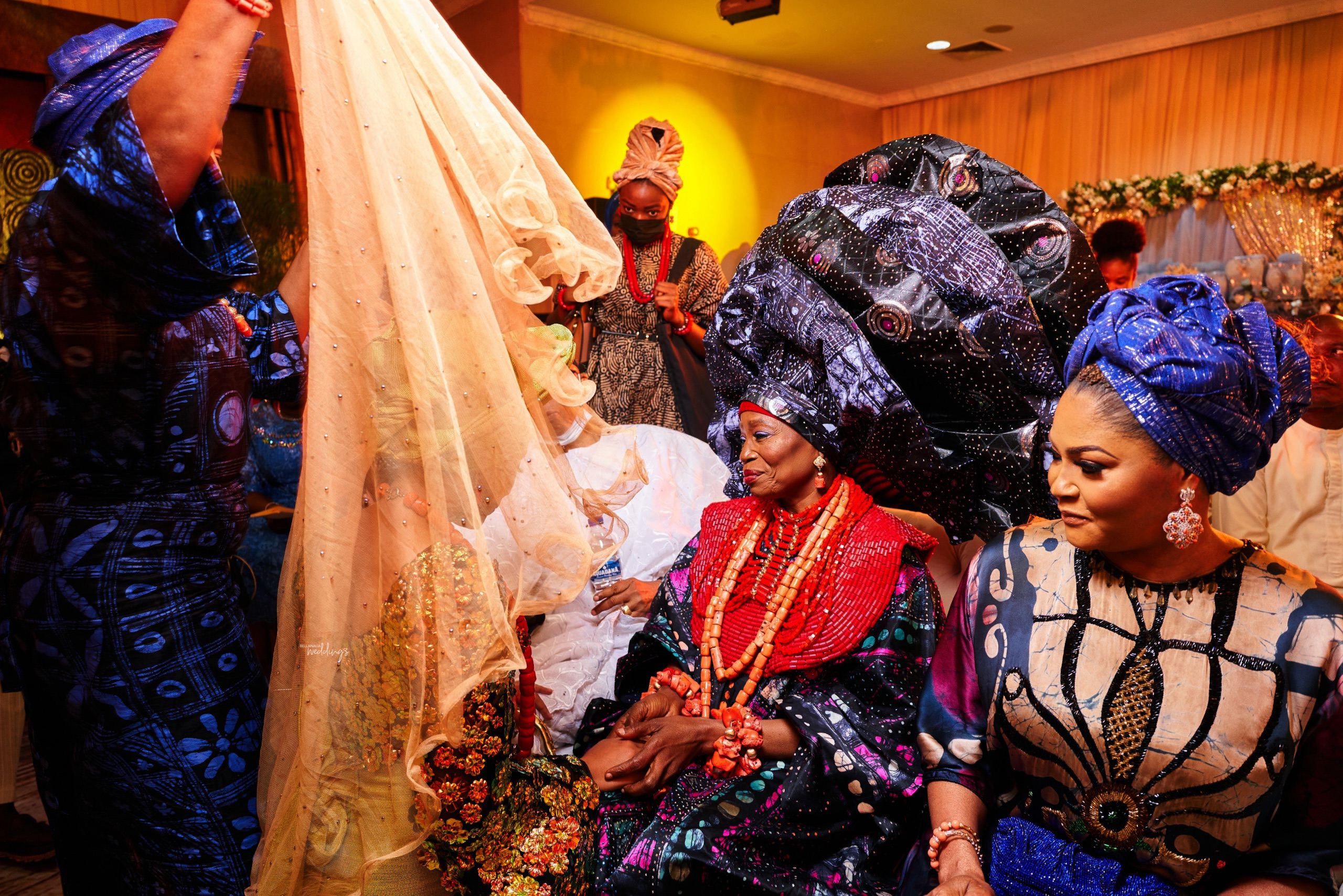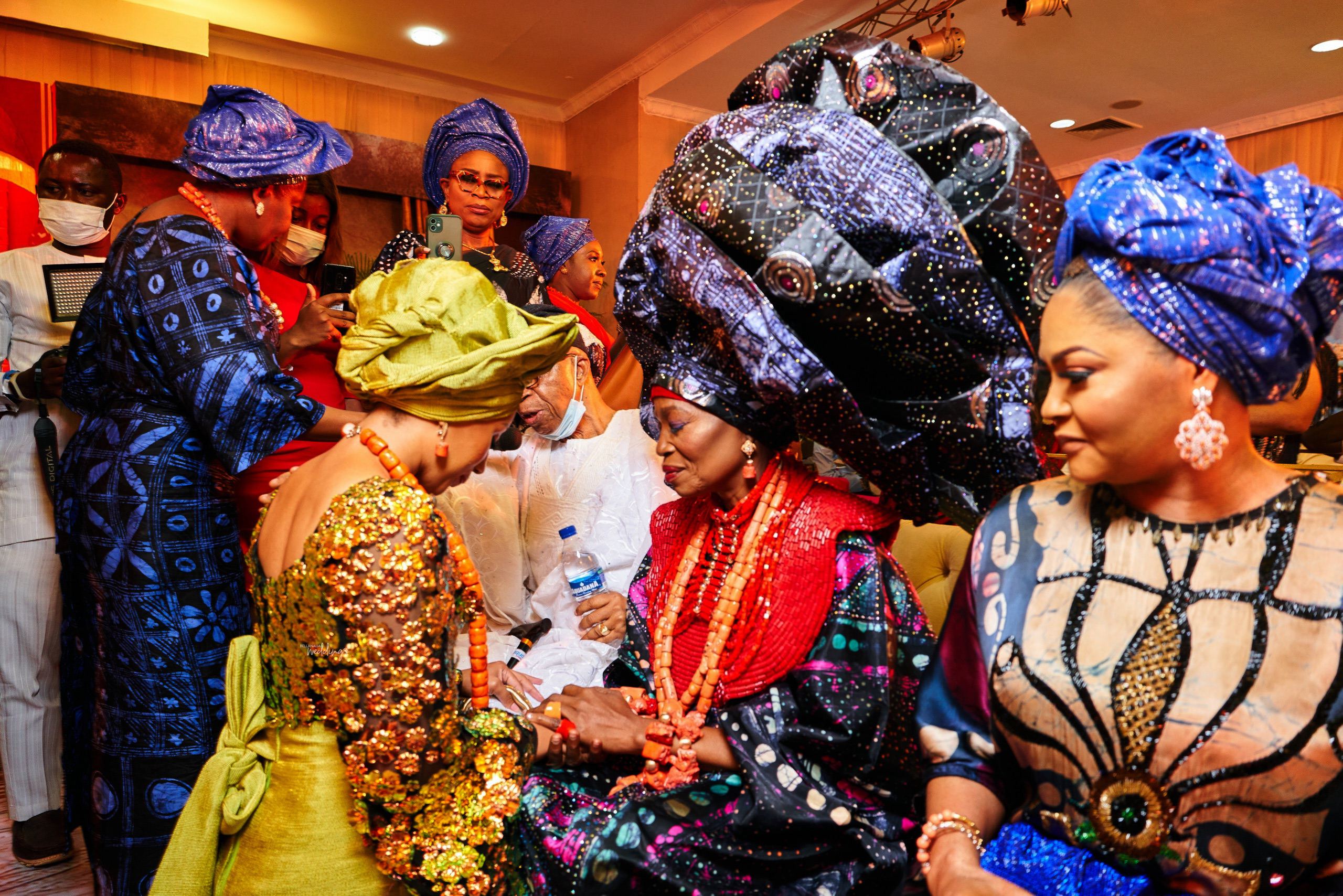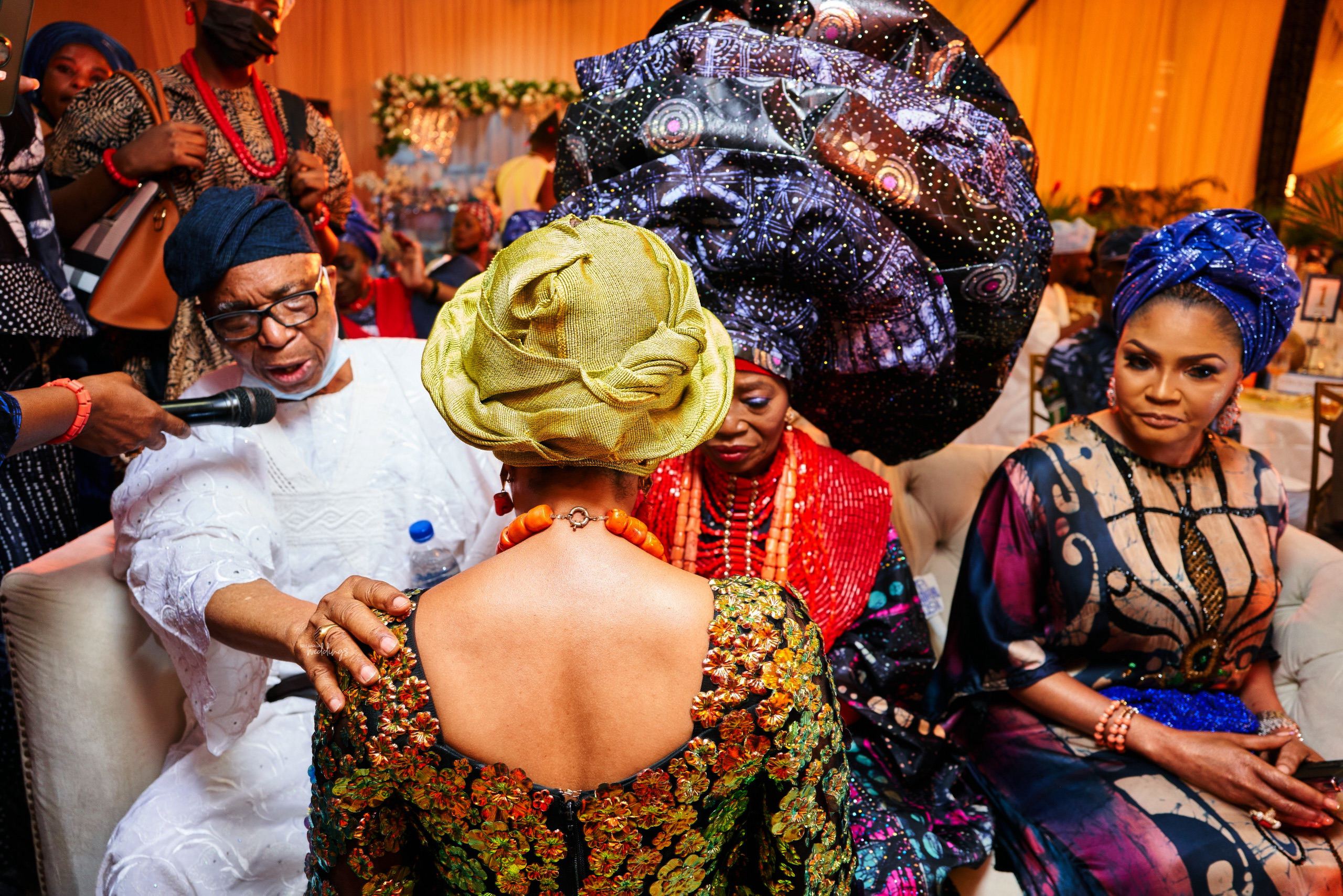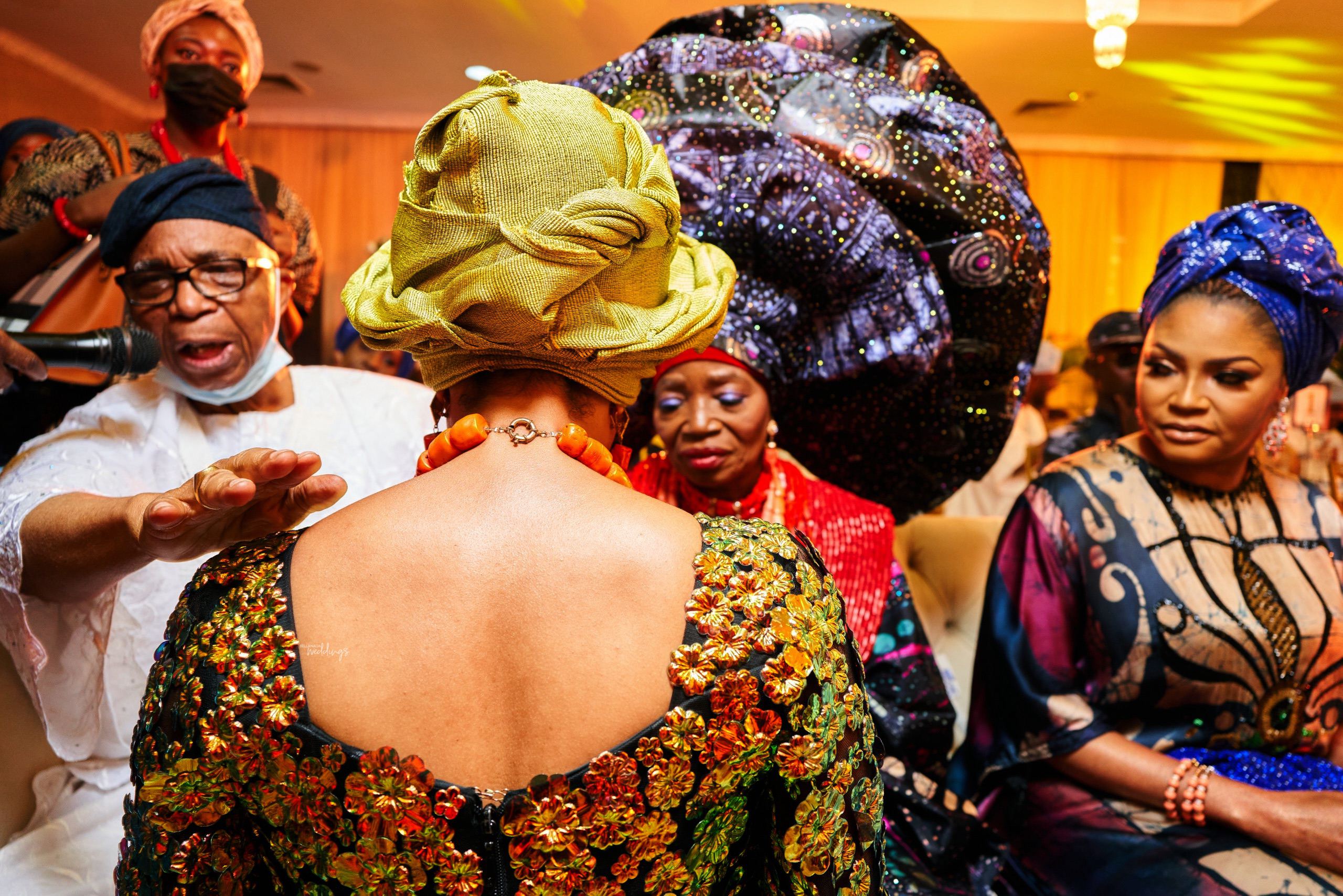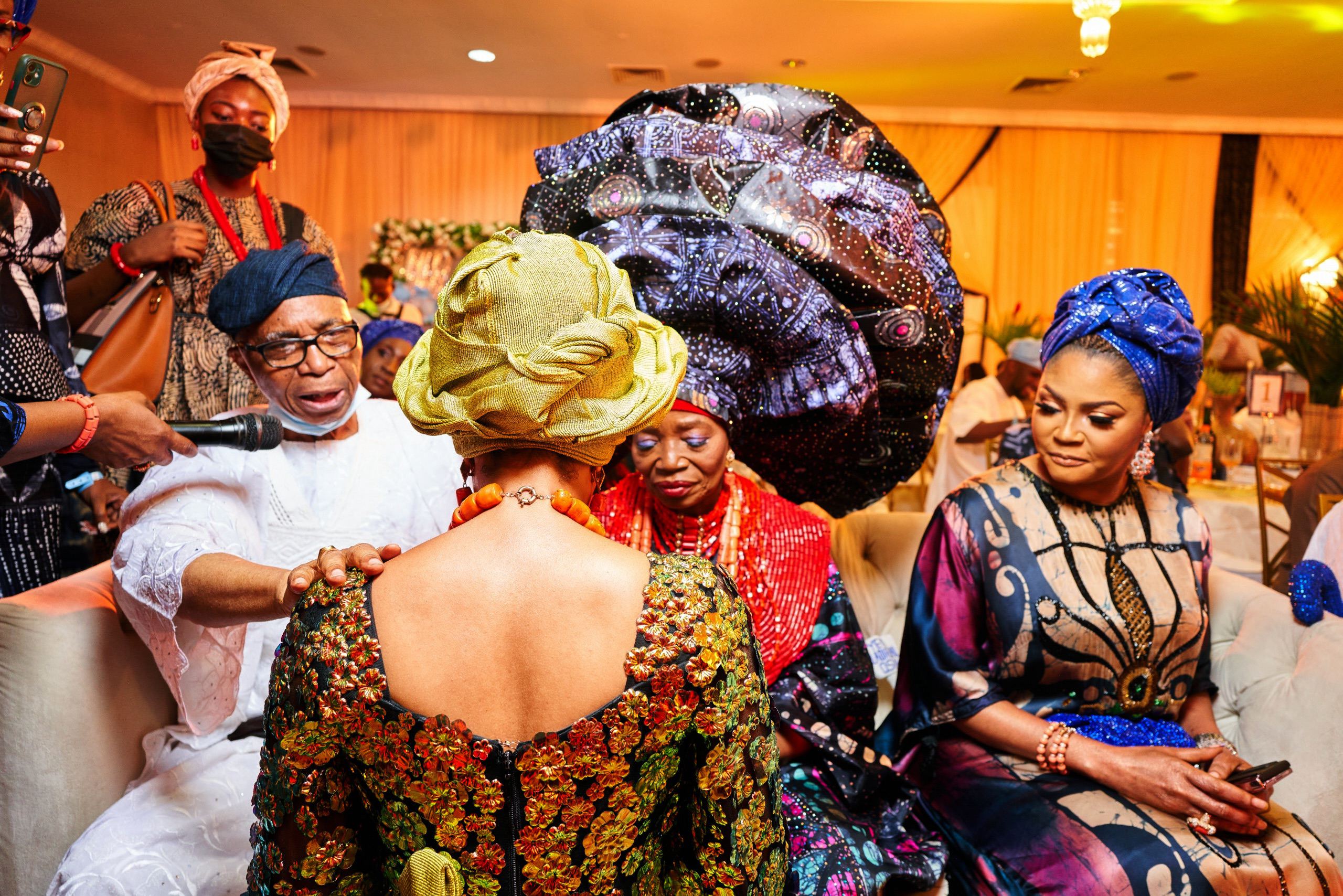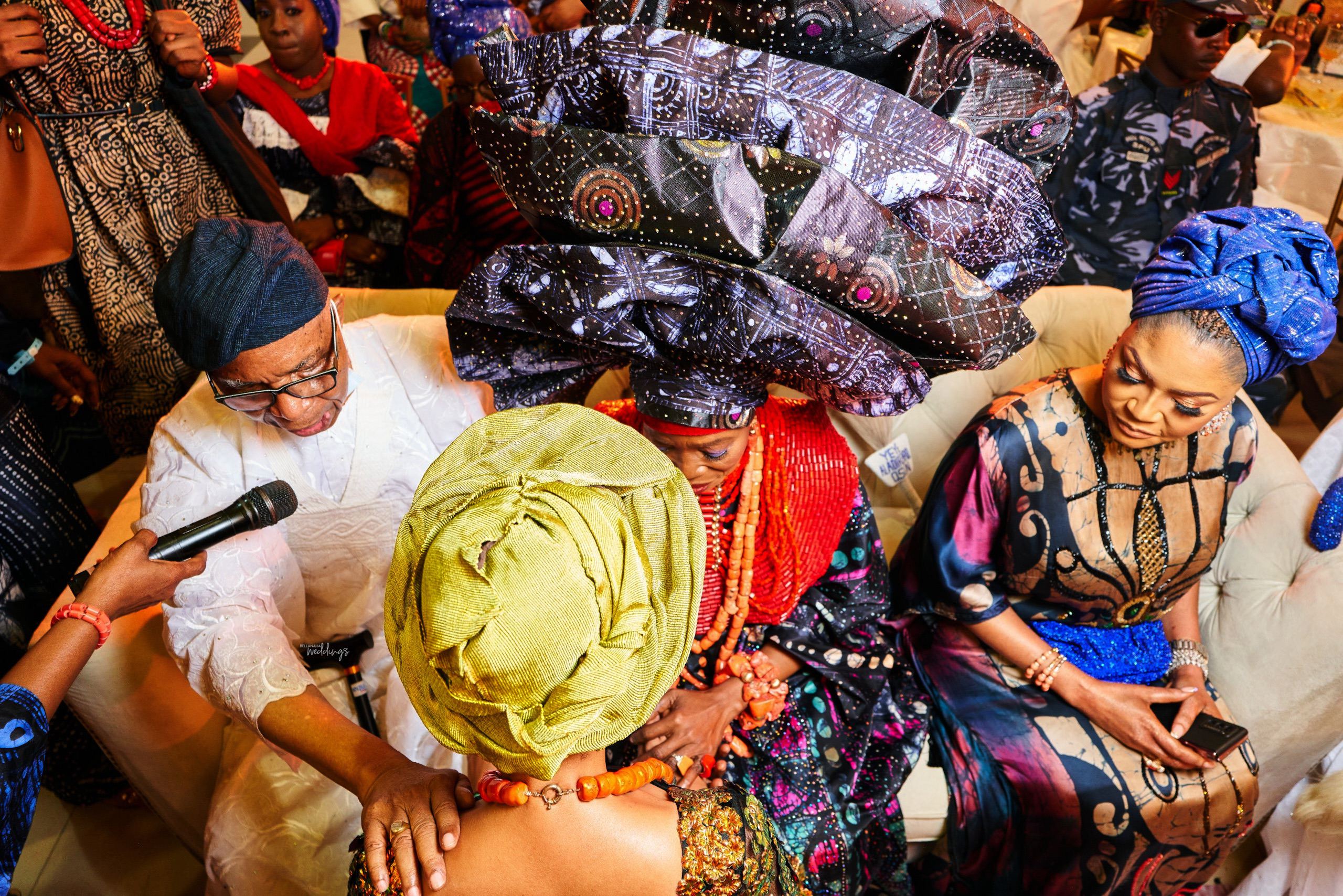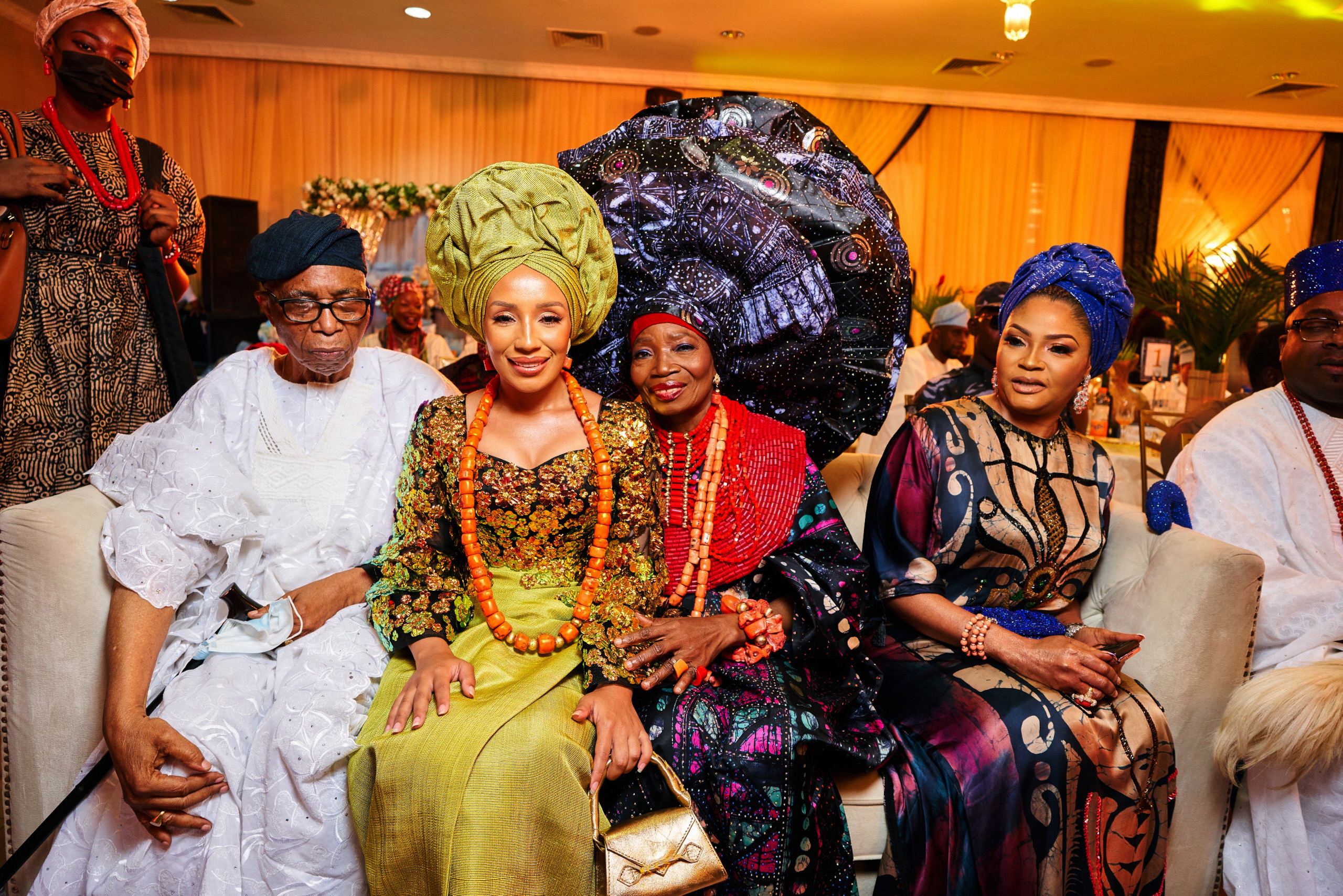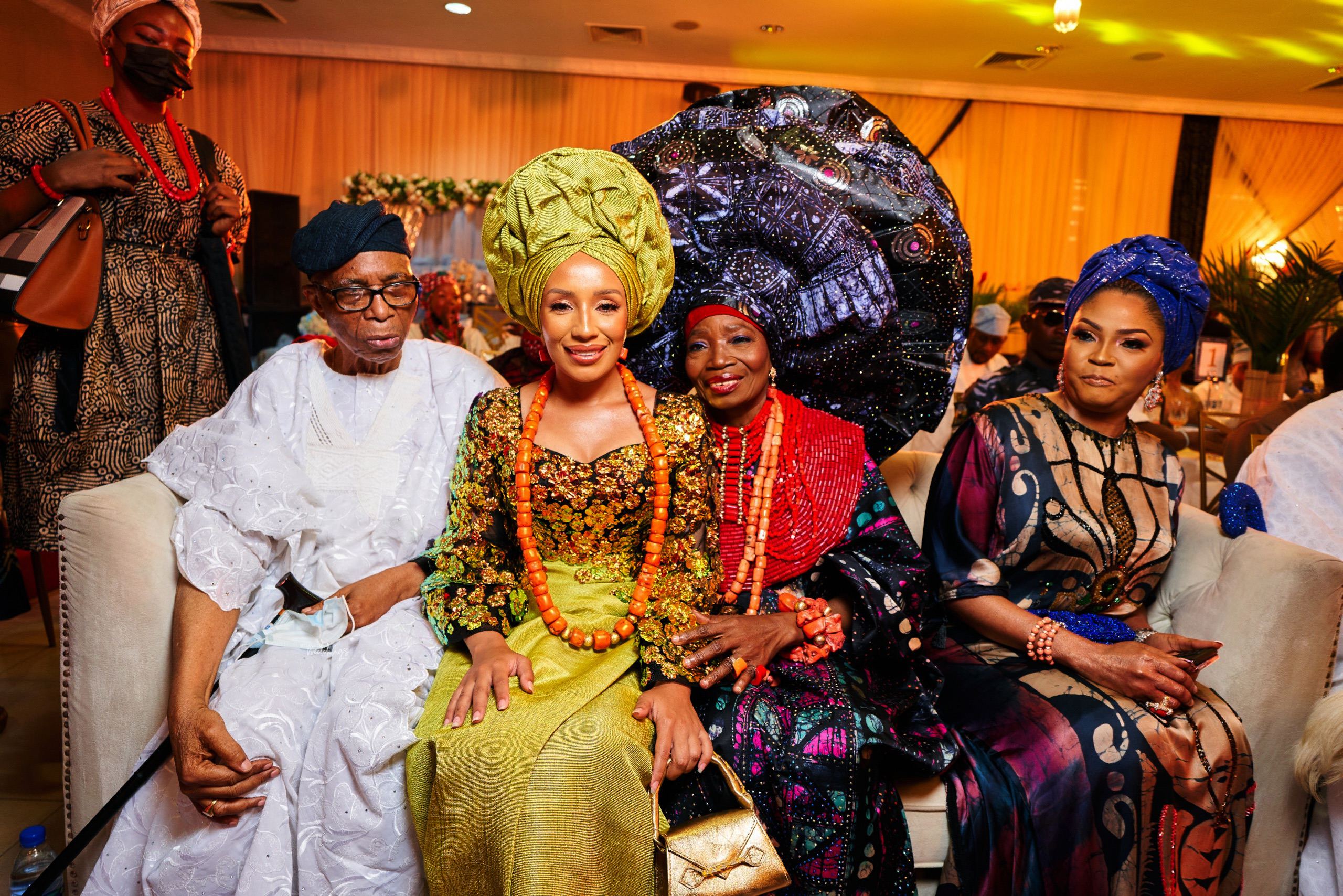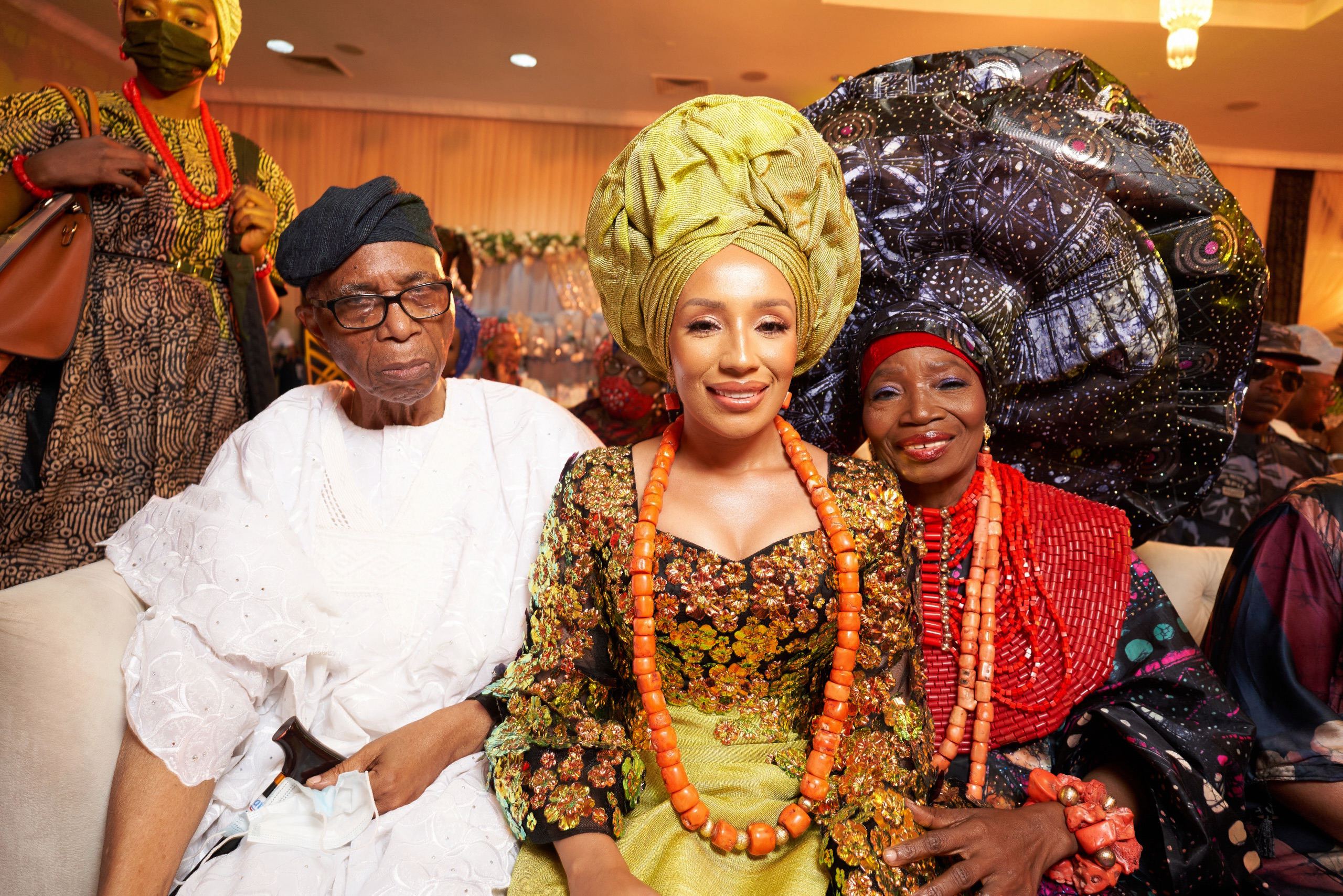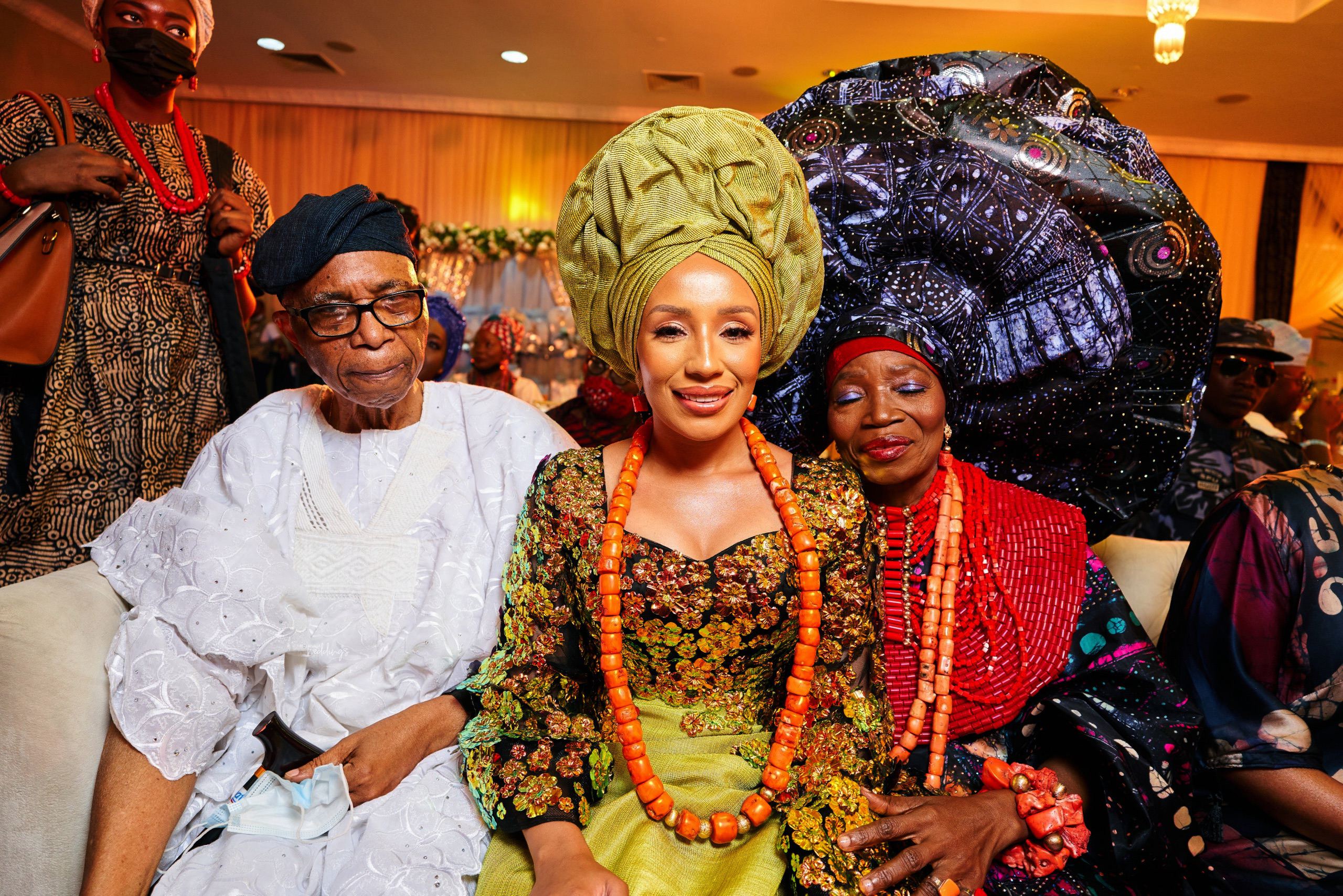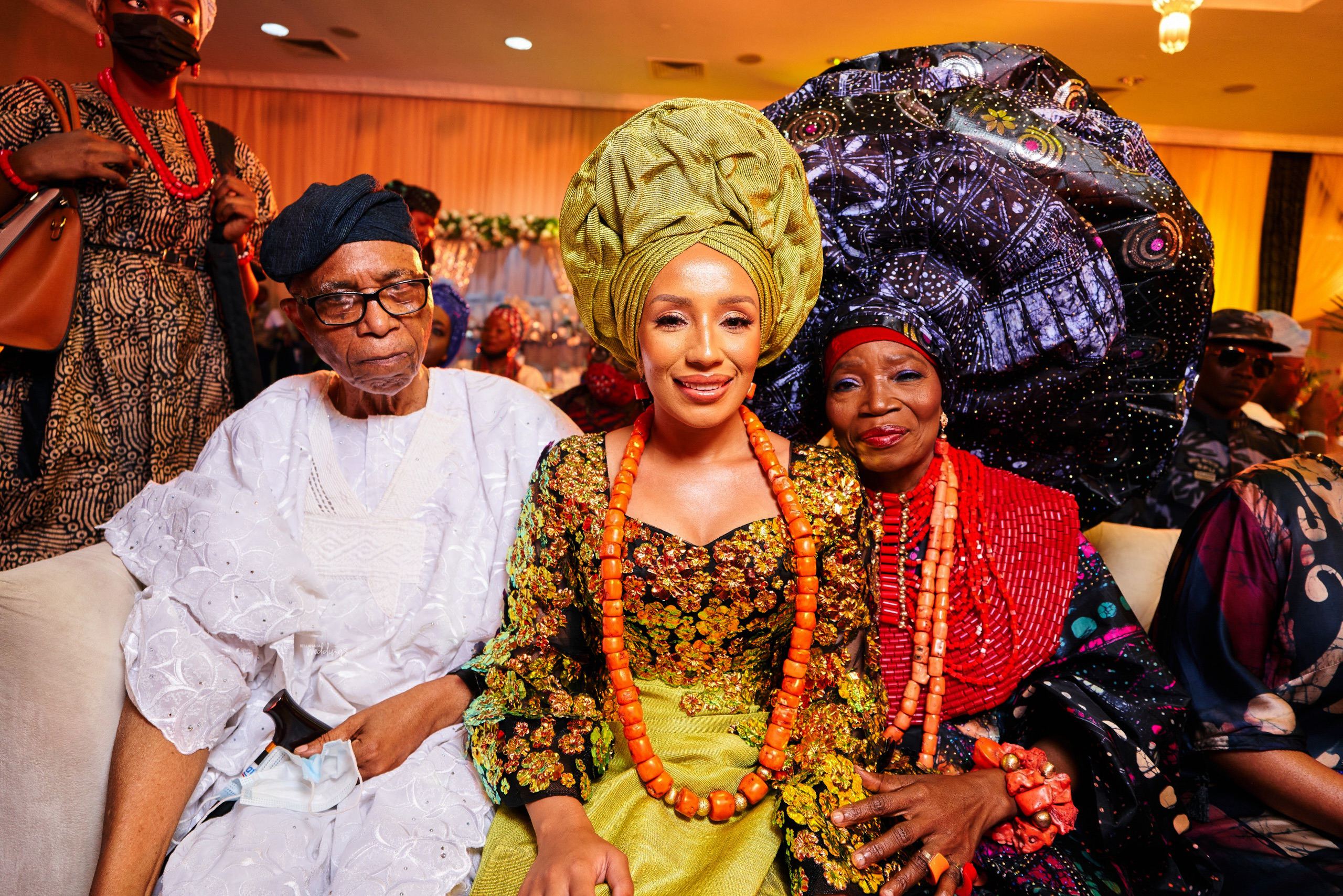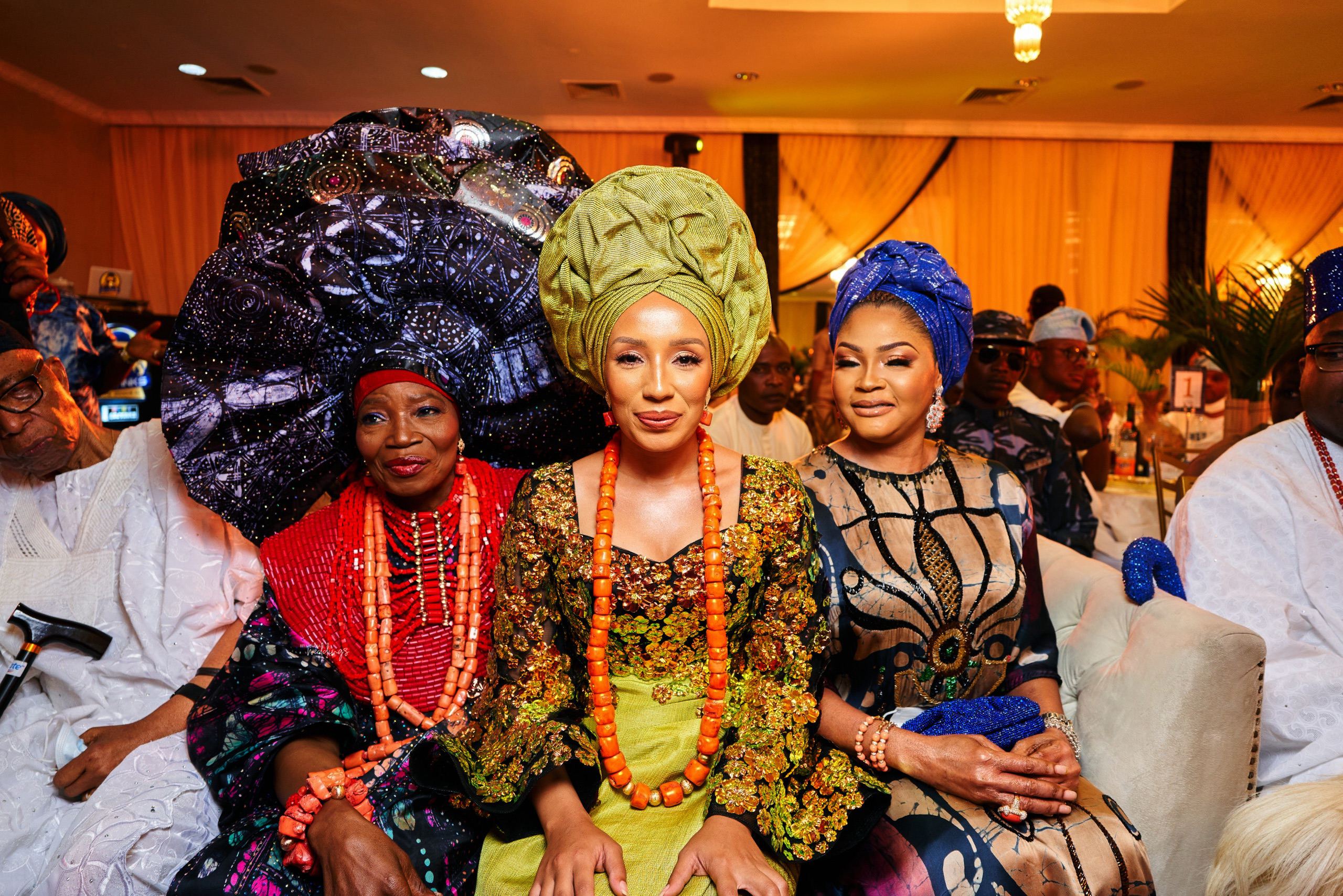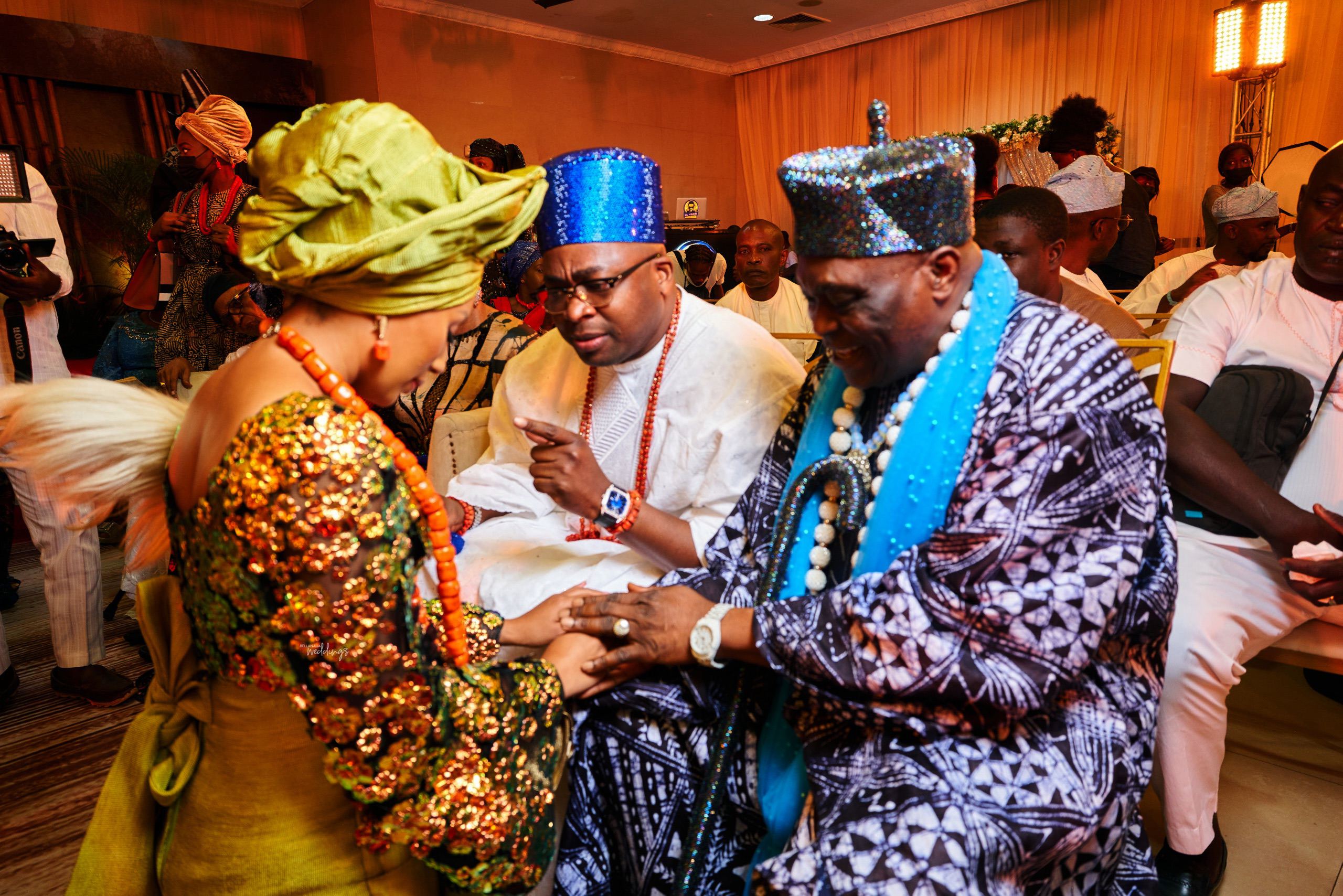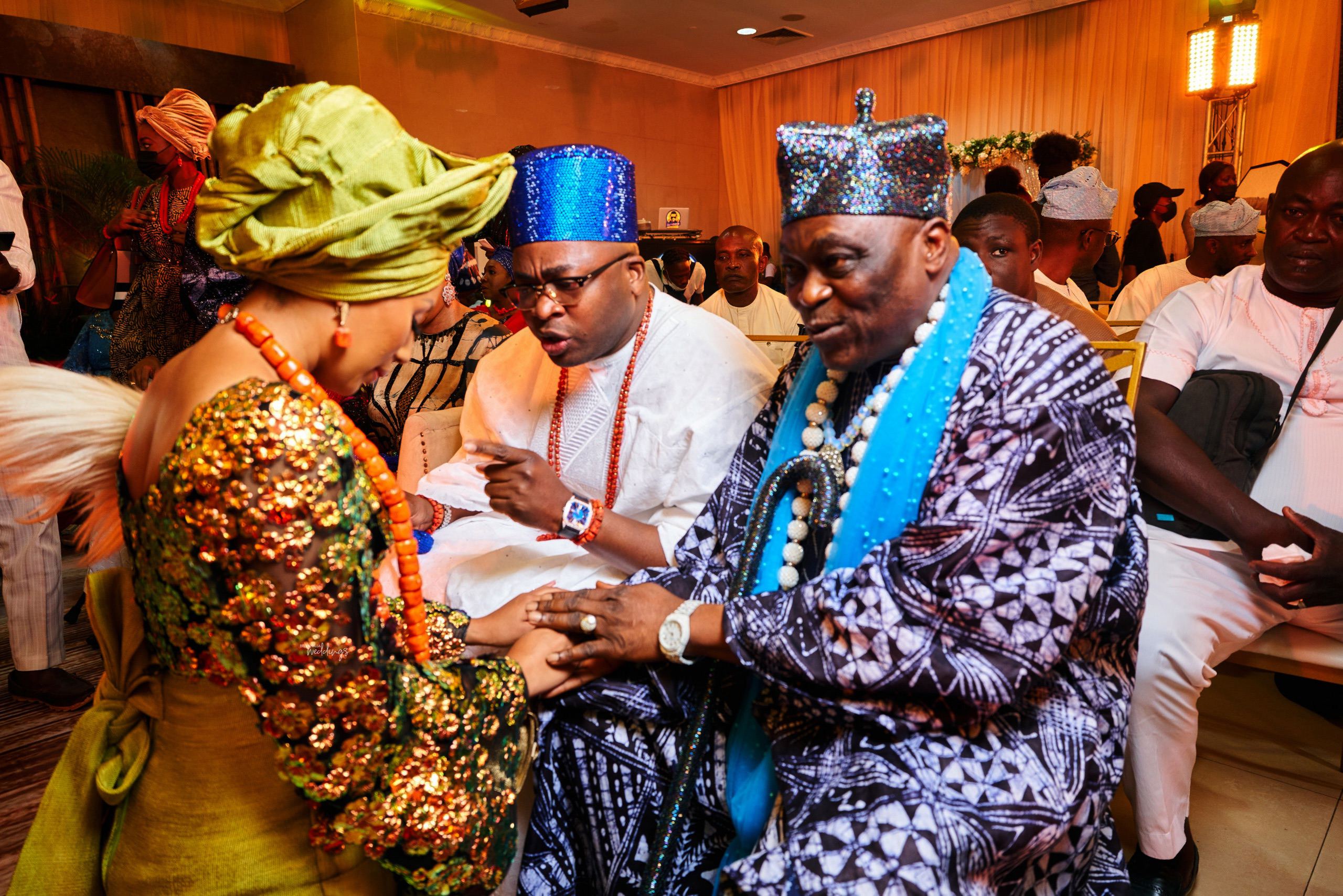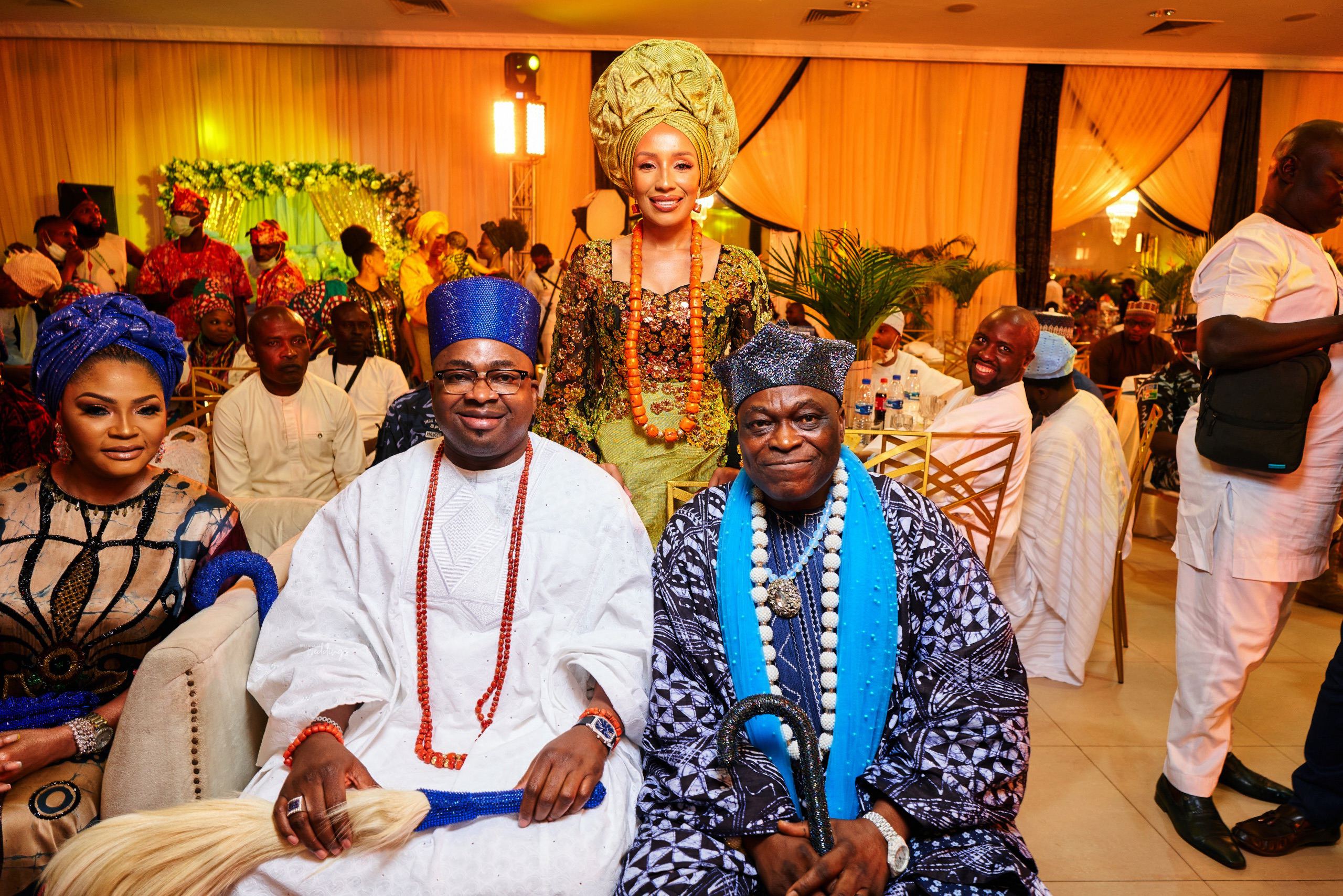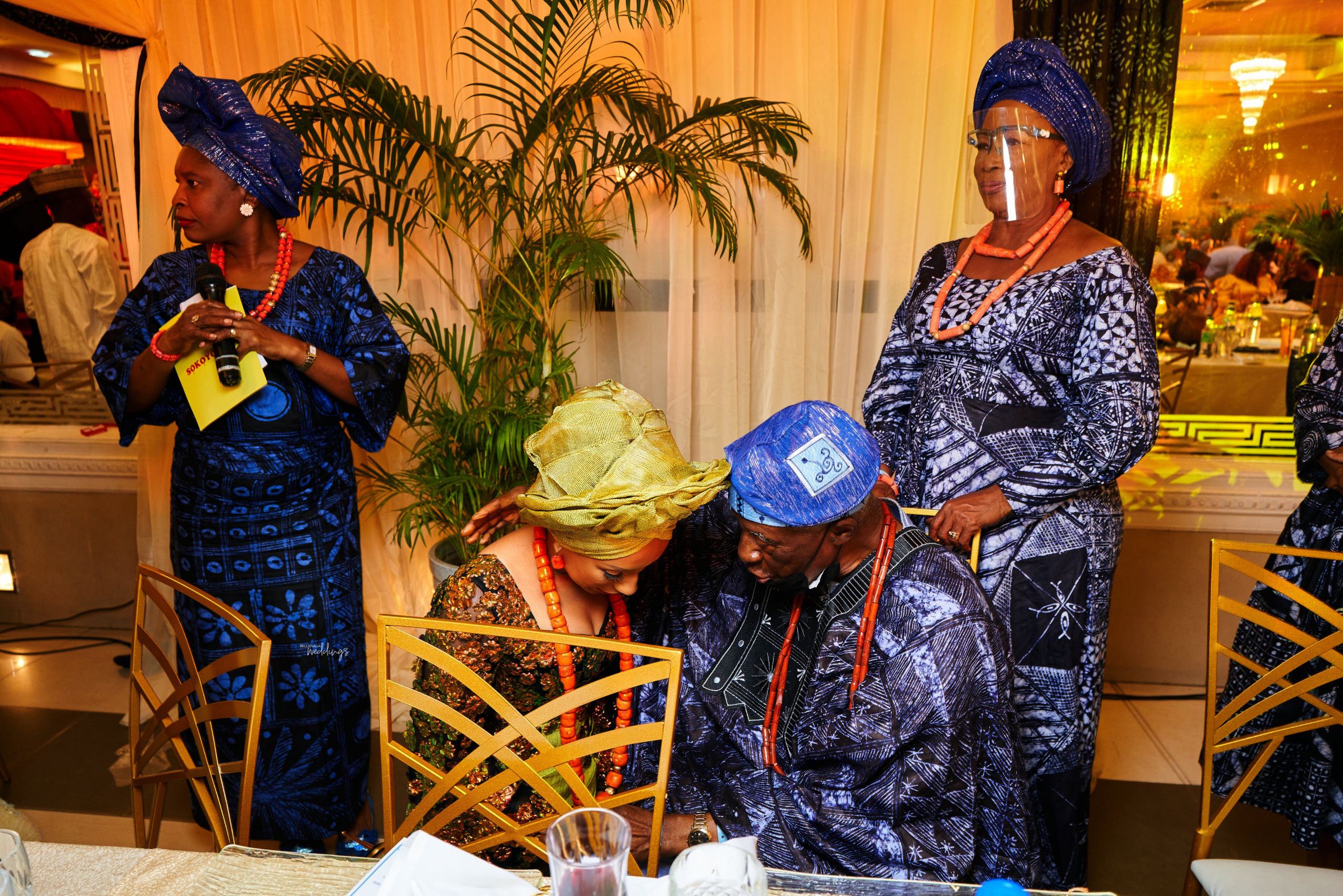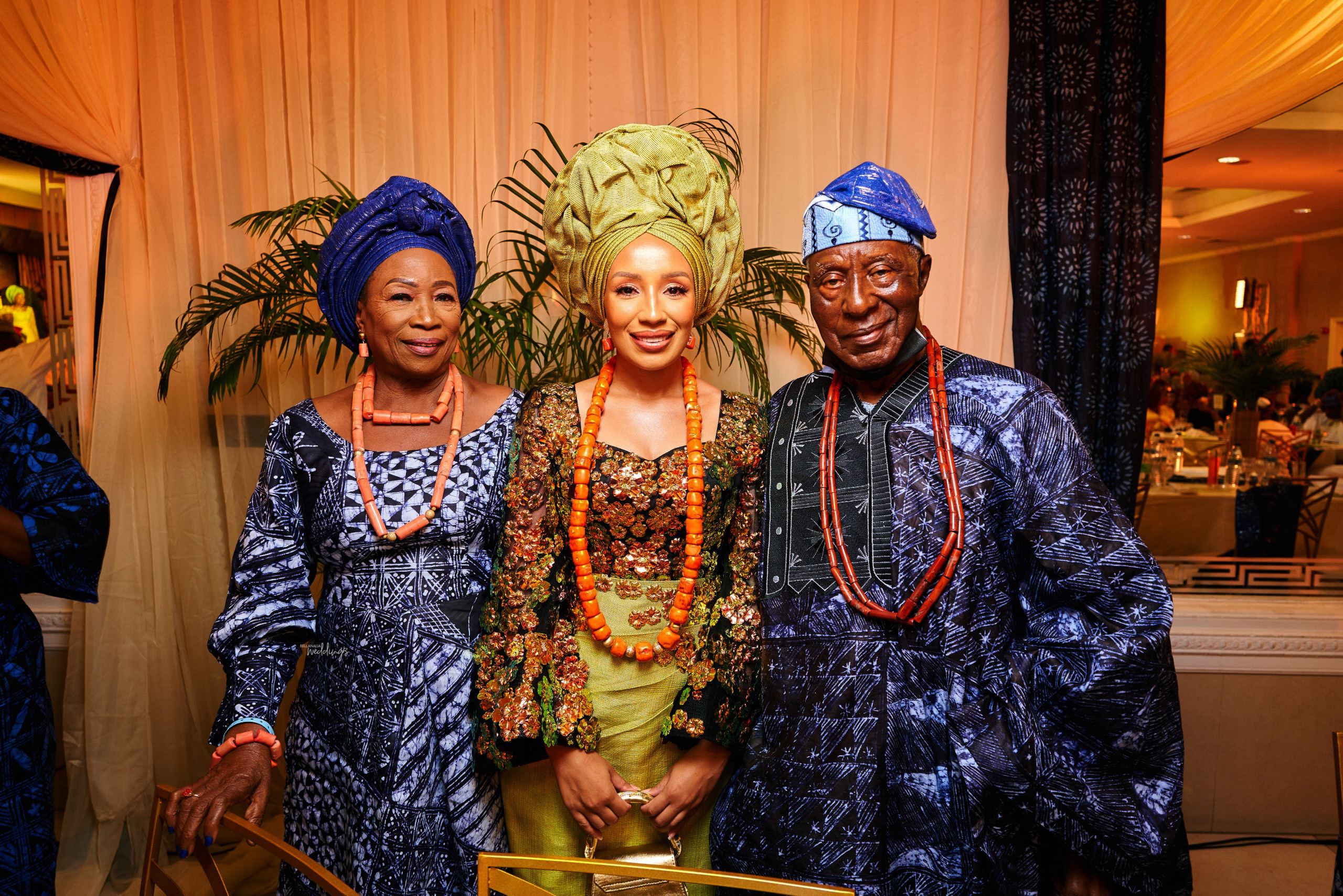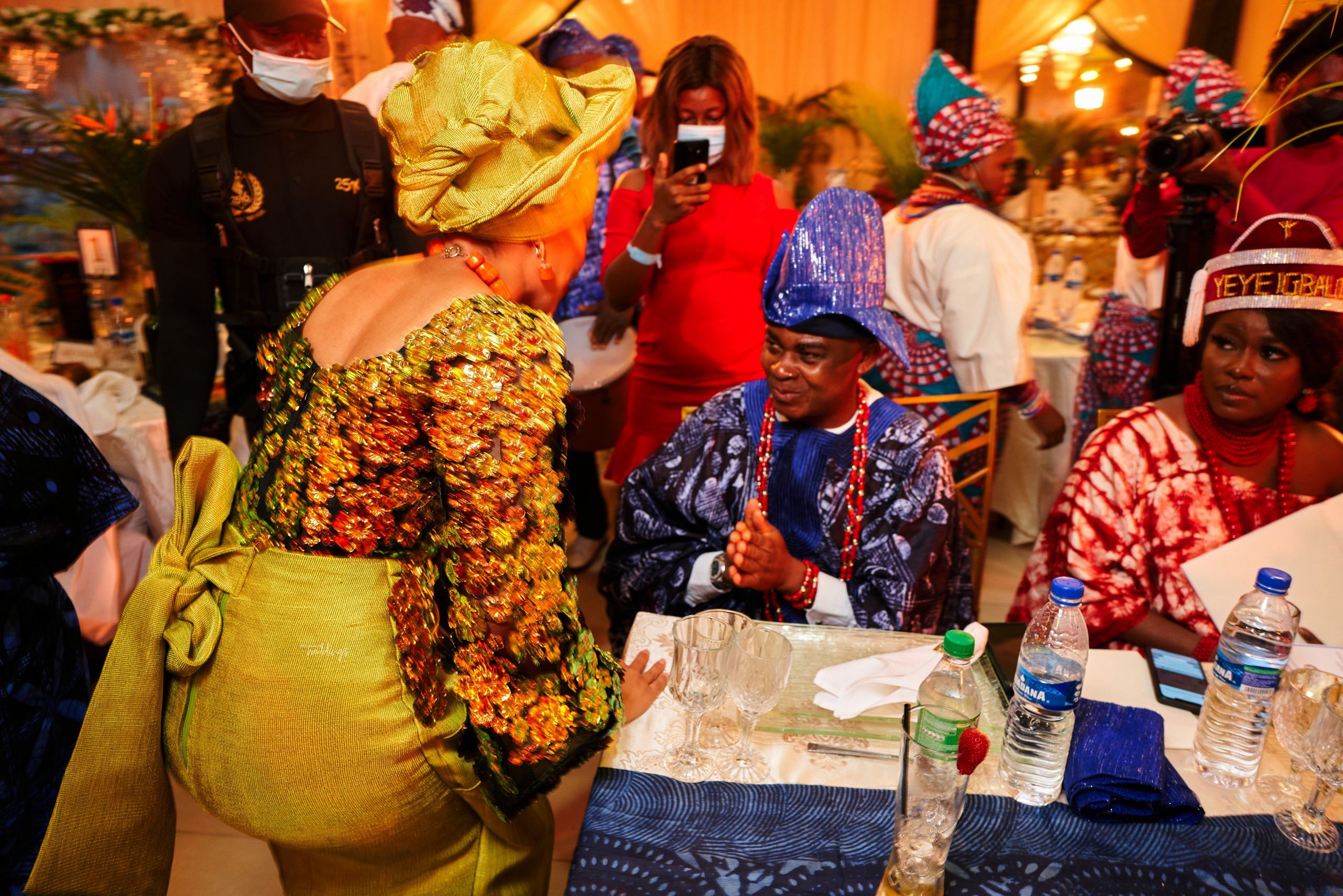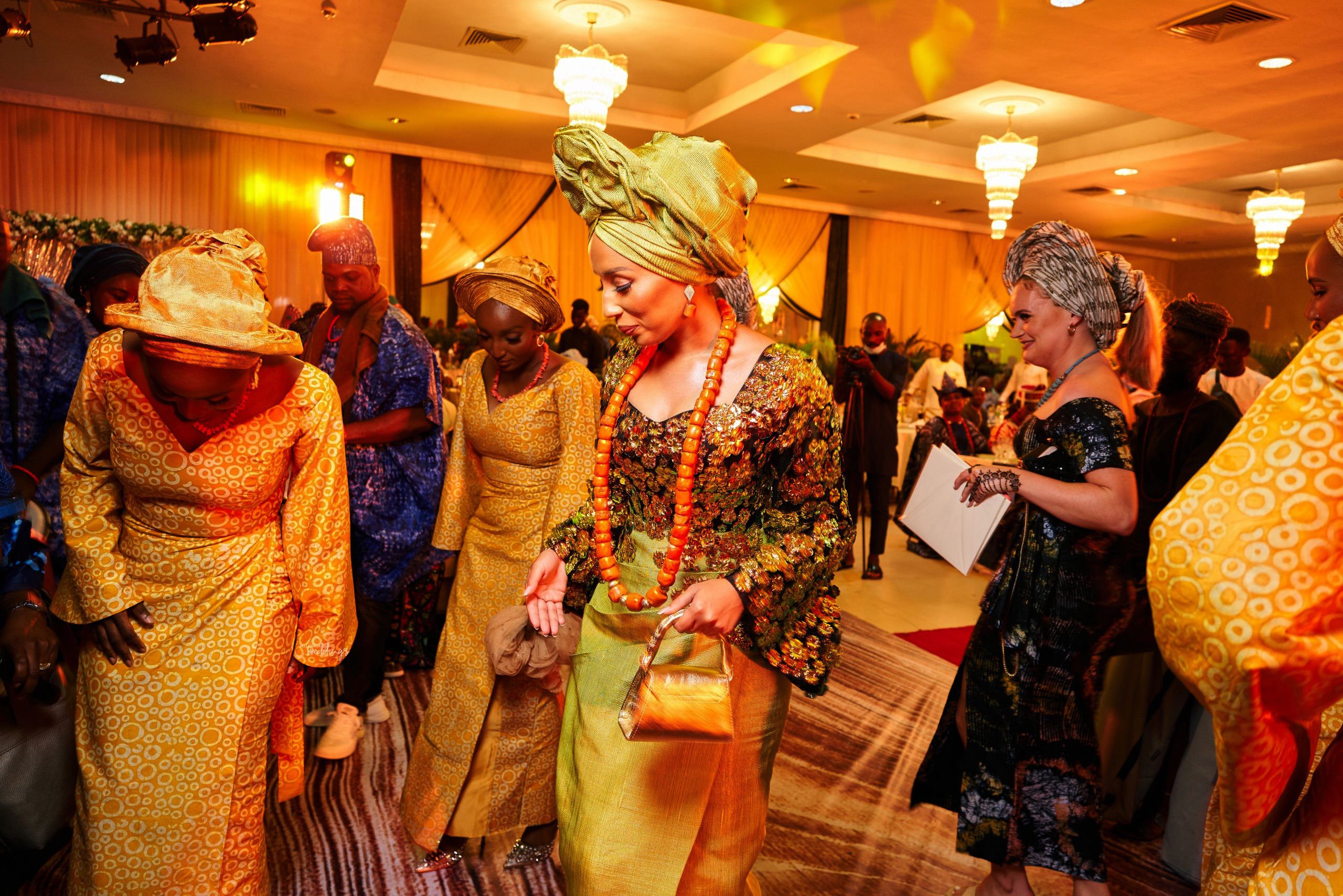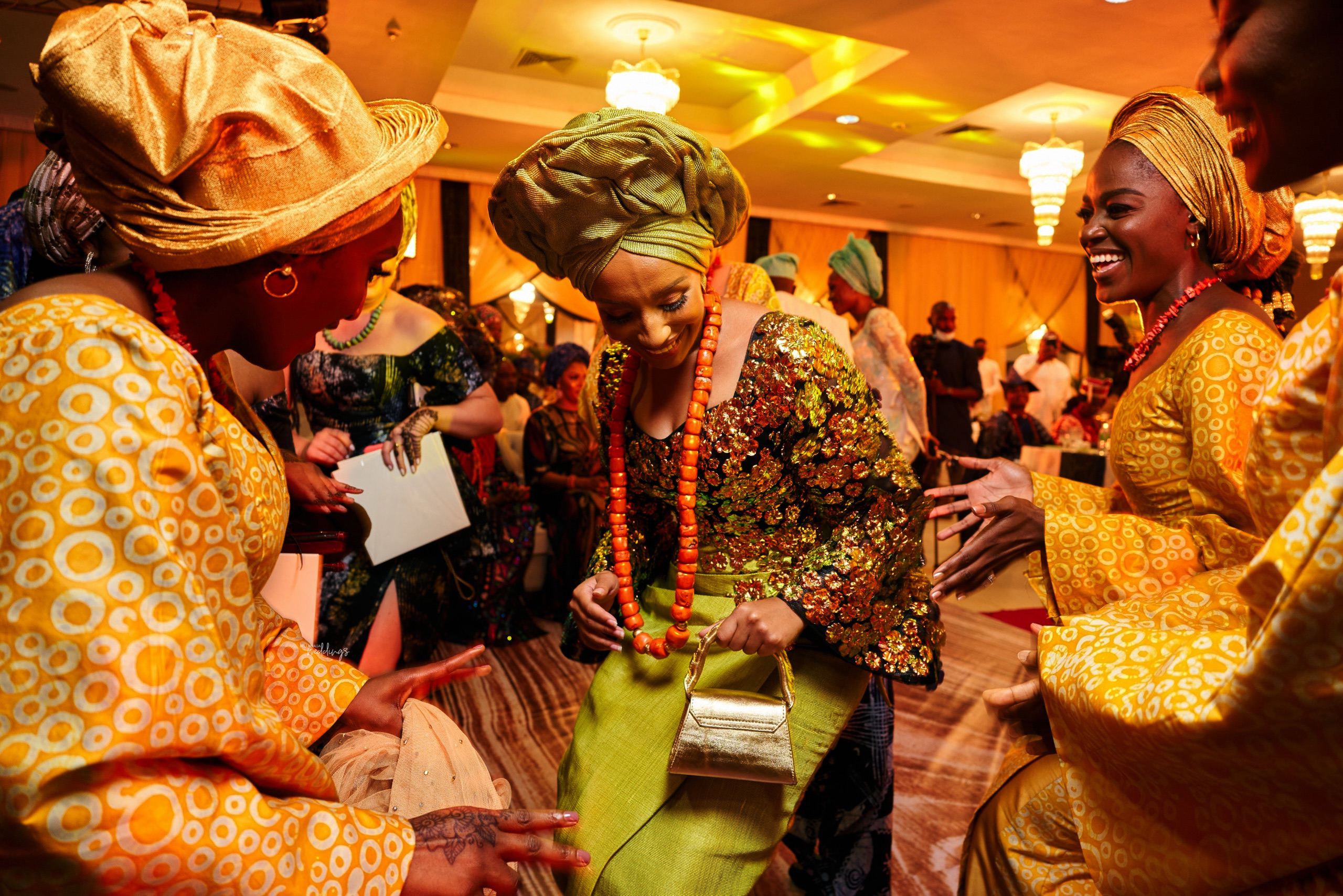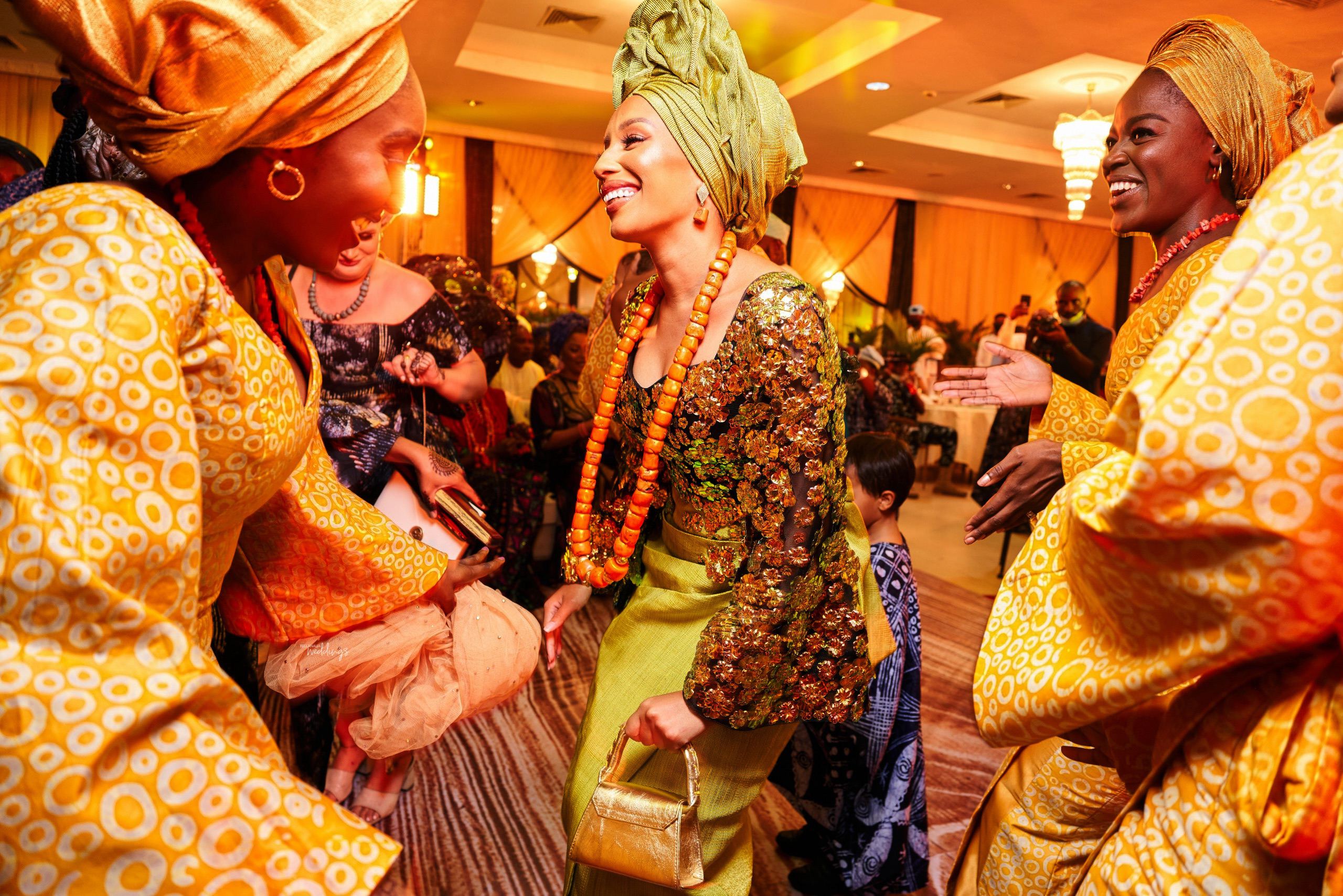 Now, the veiling of the bride…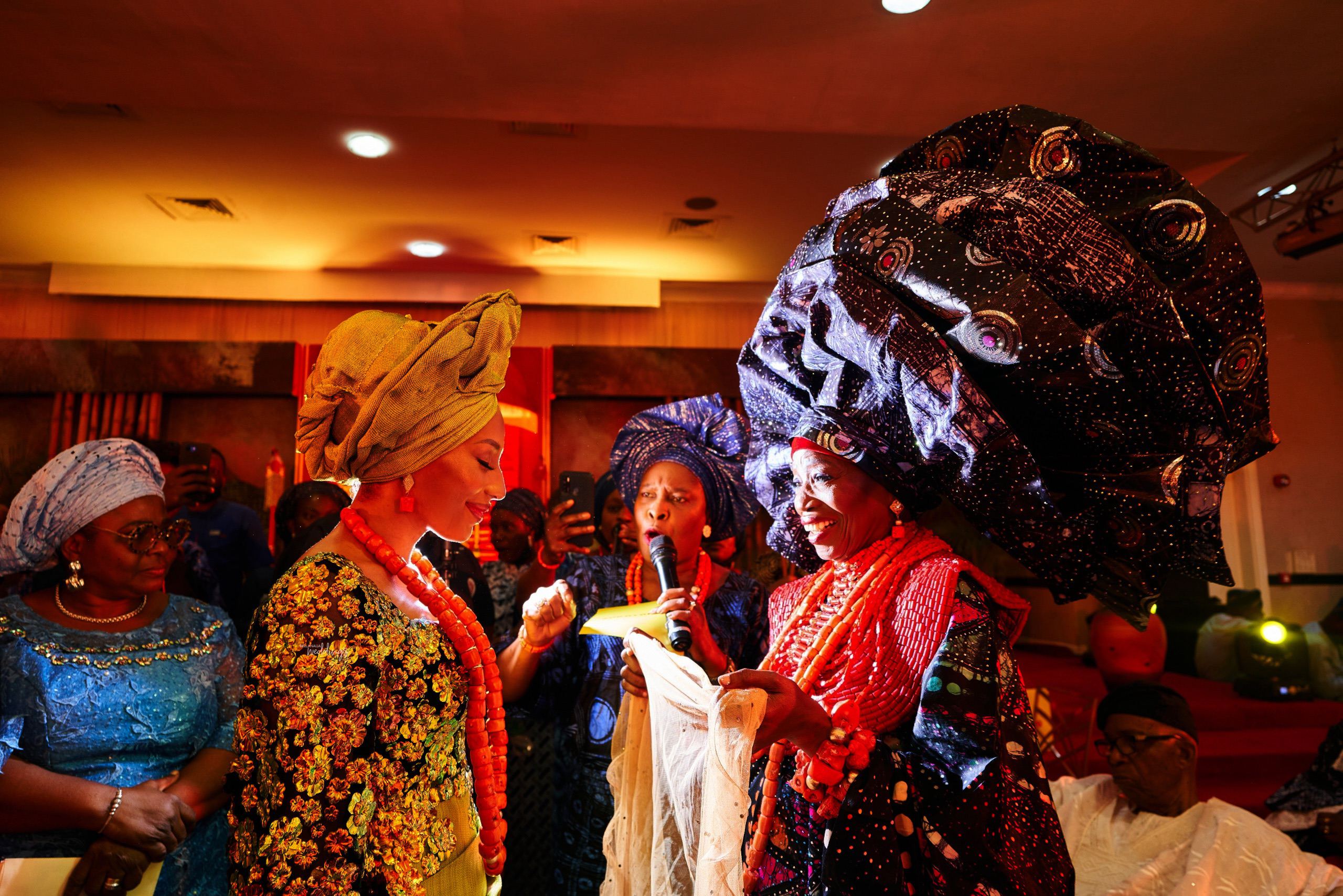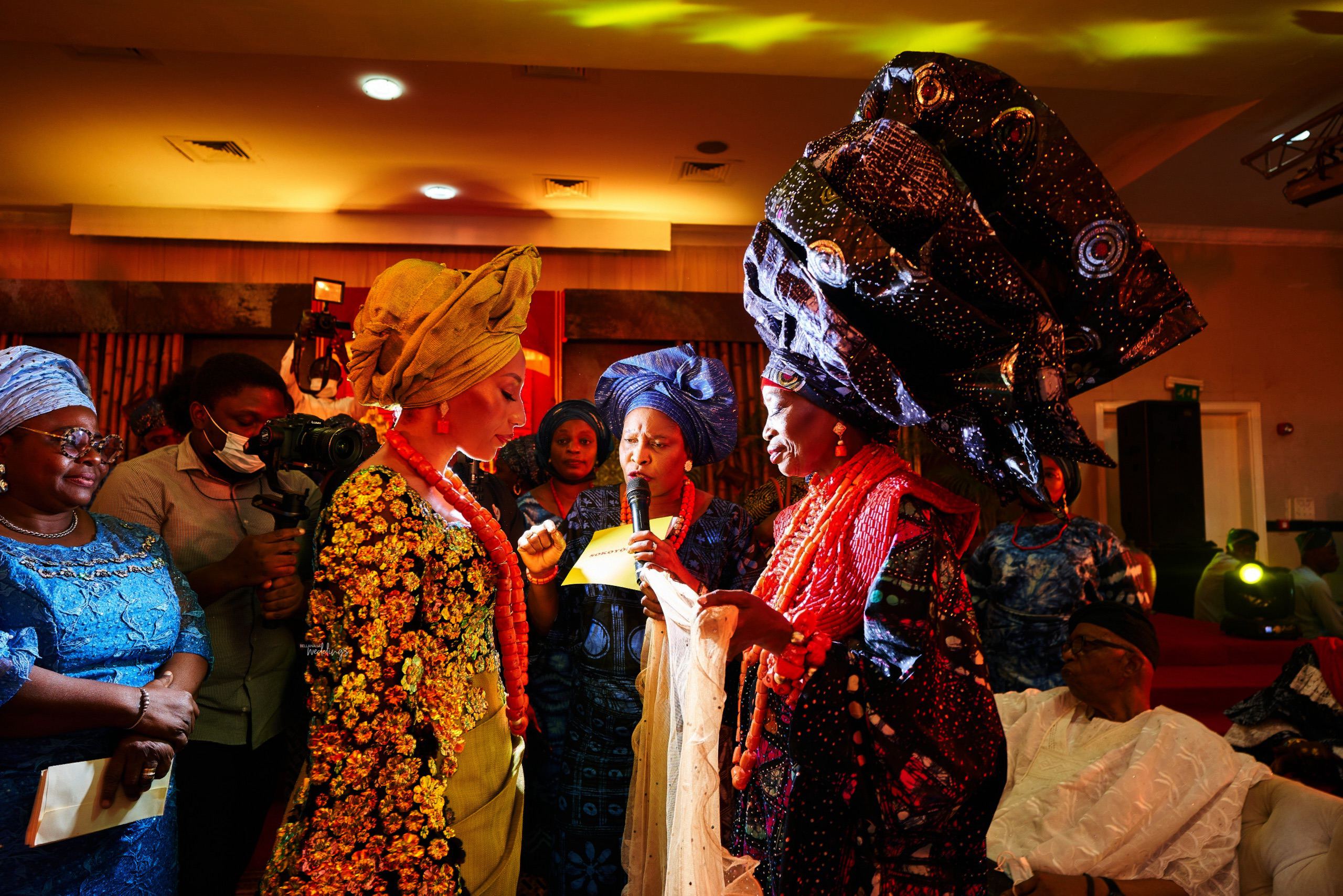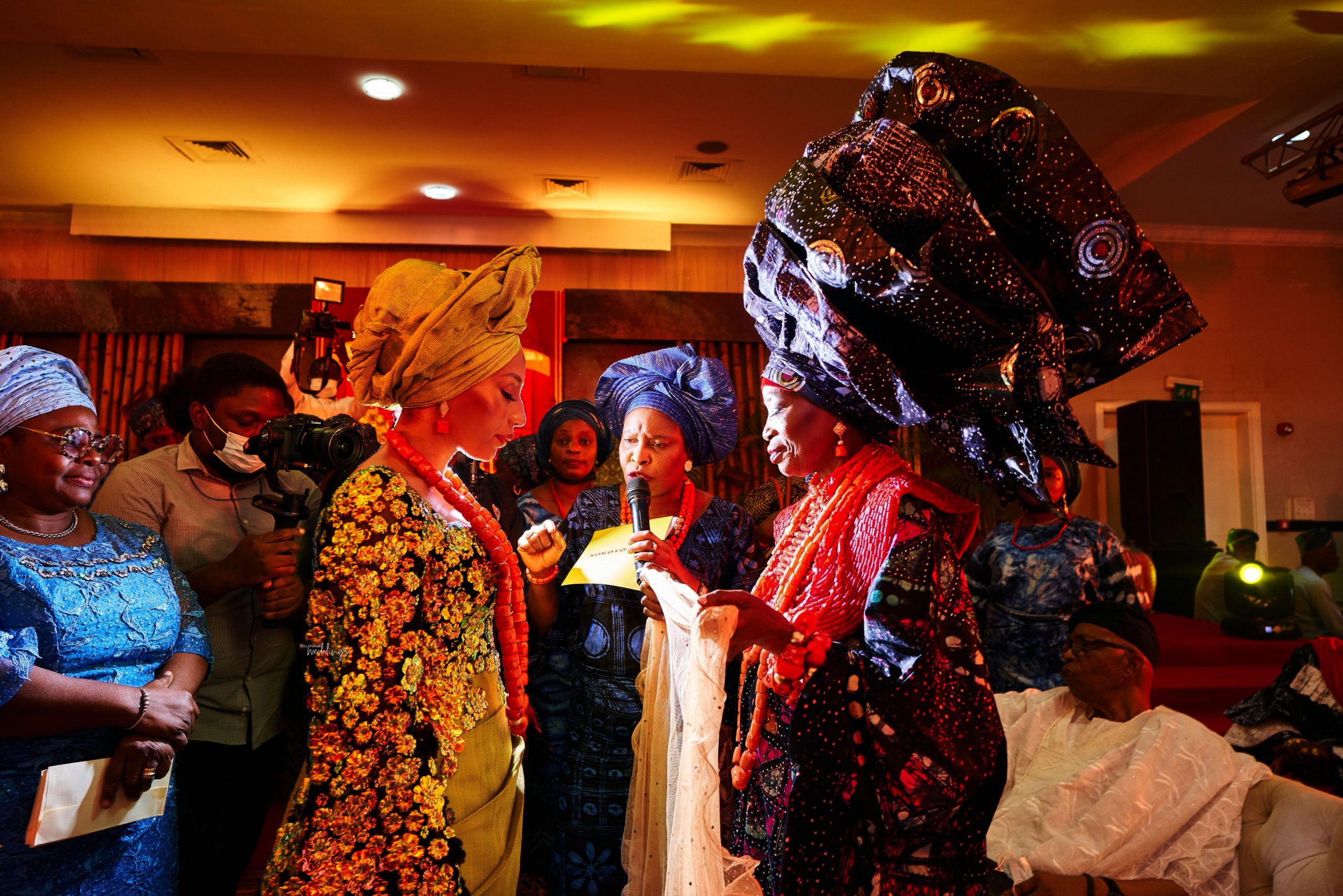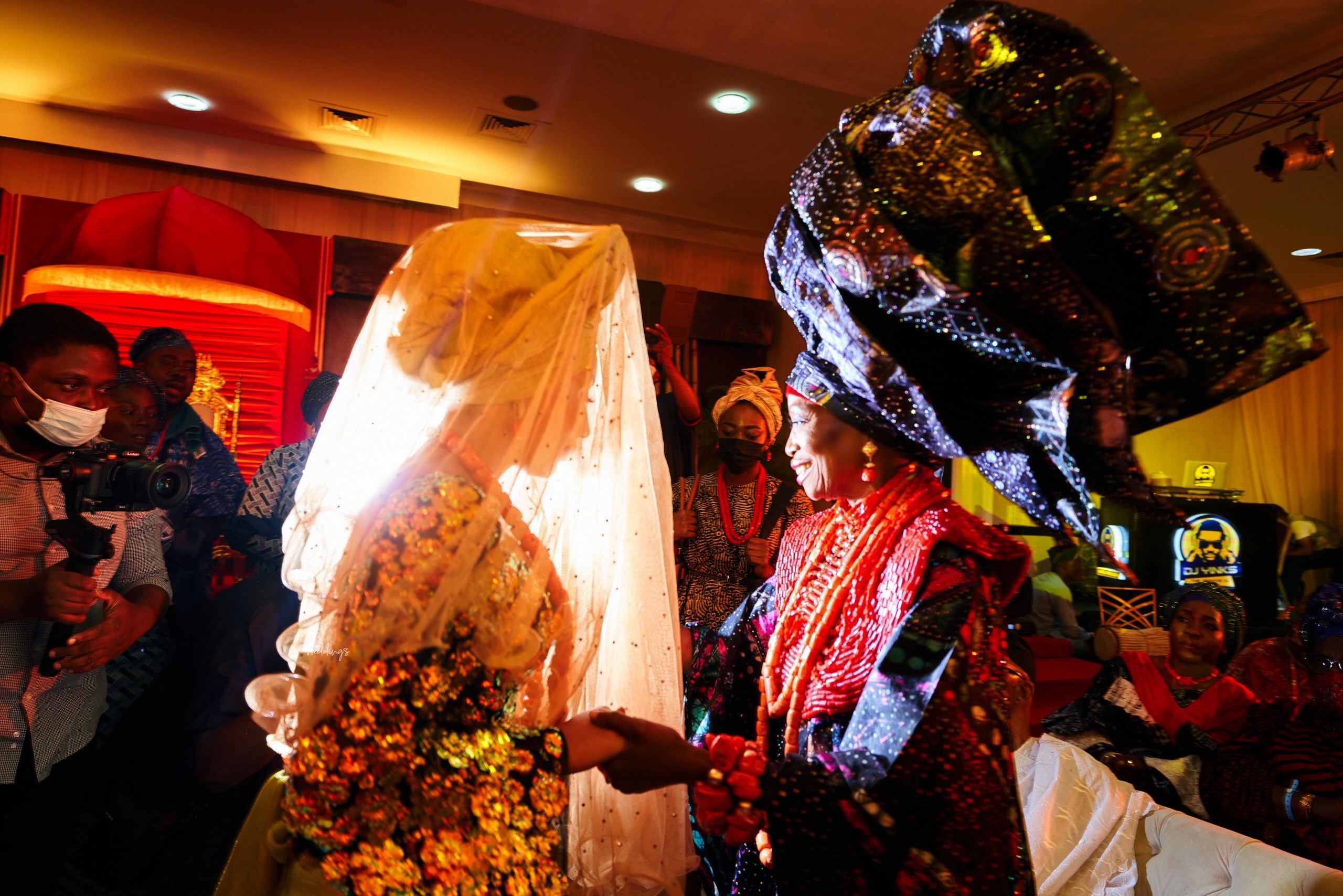 Time for the unveiling!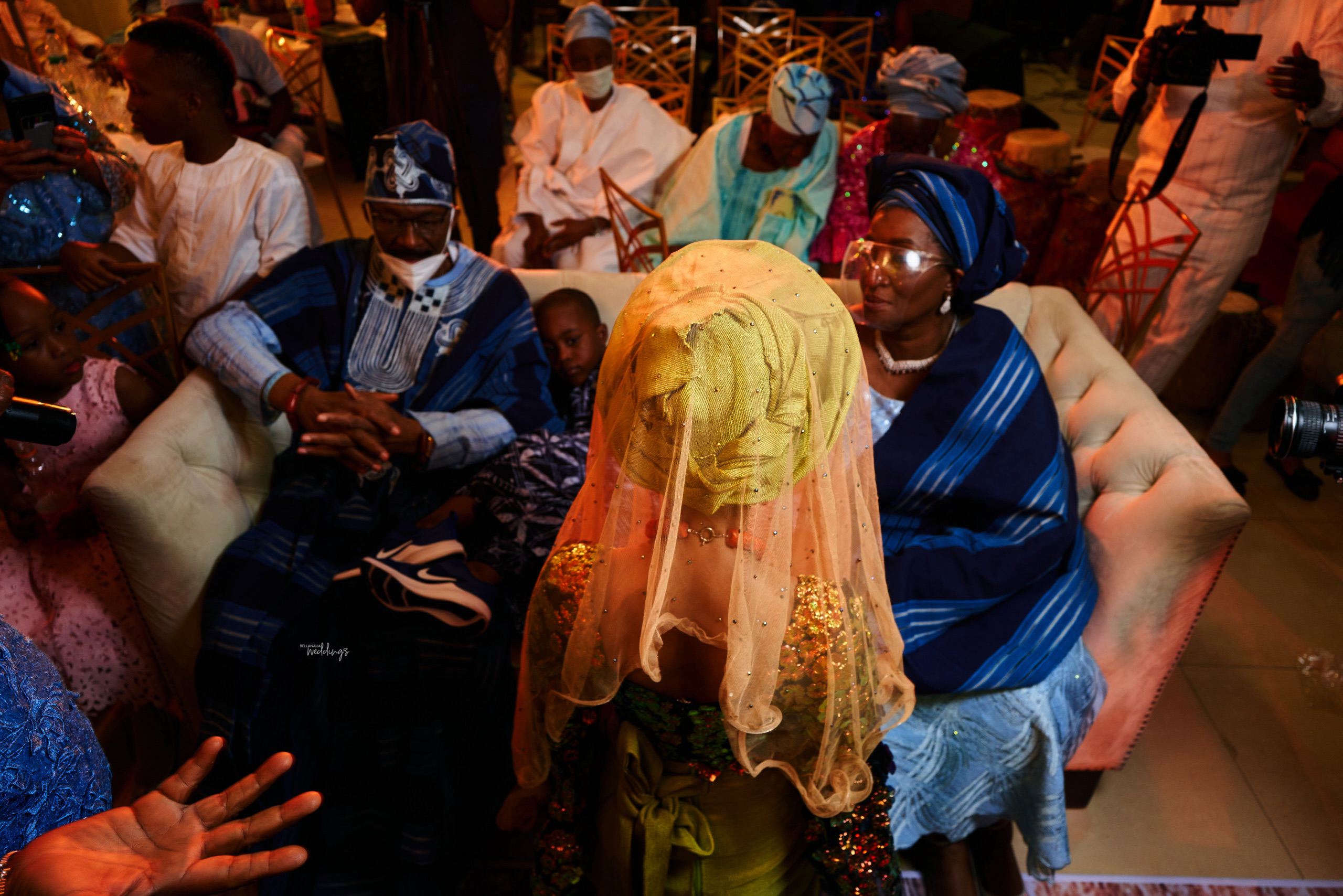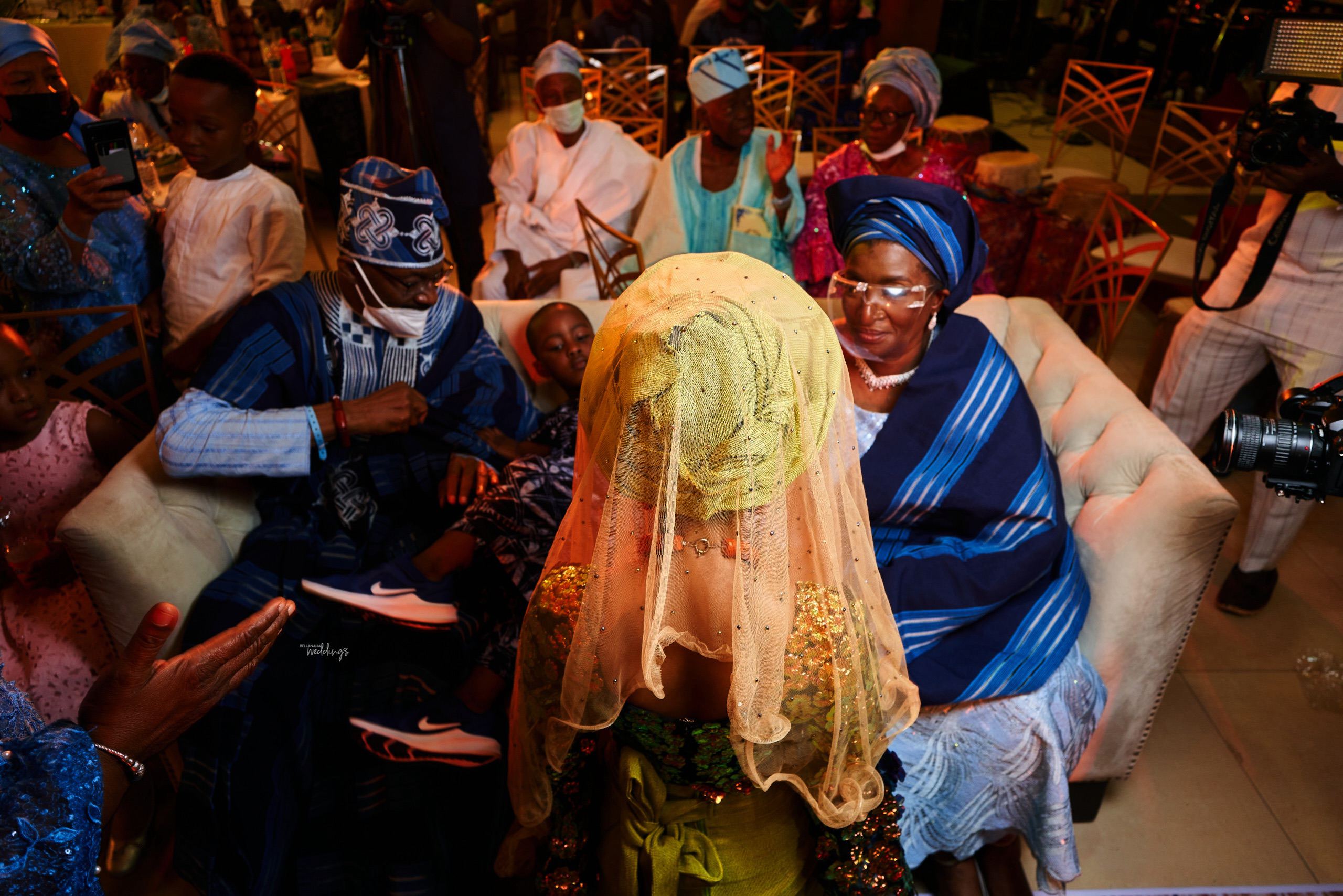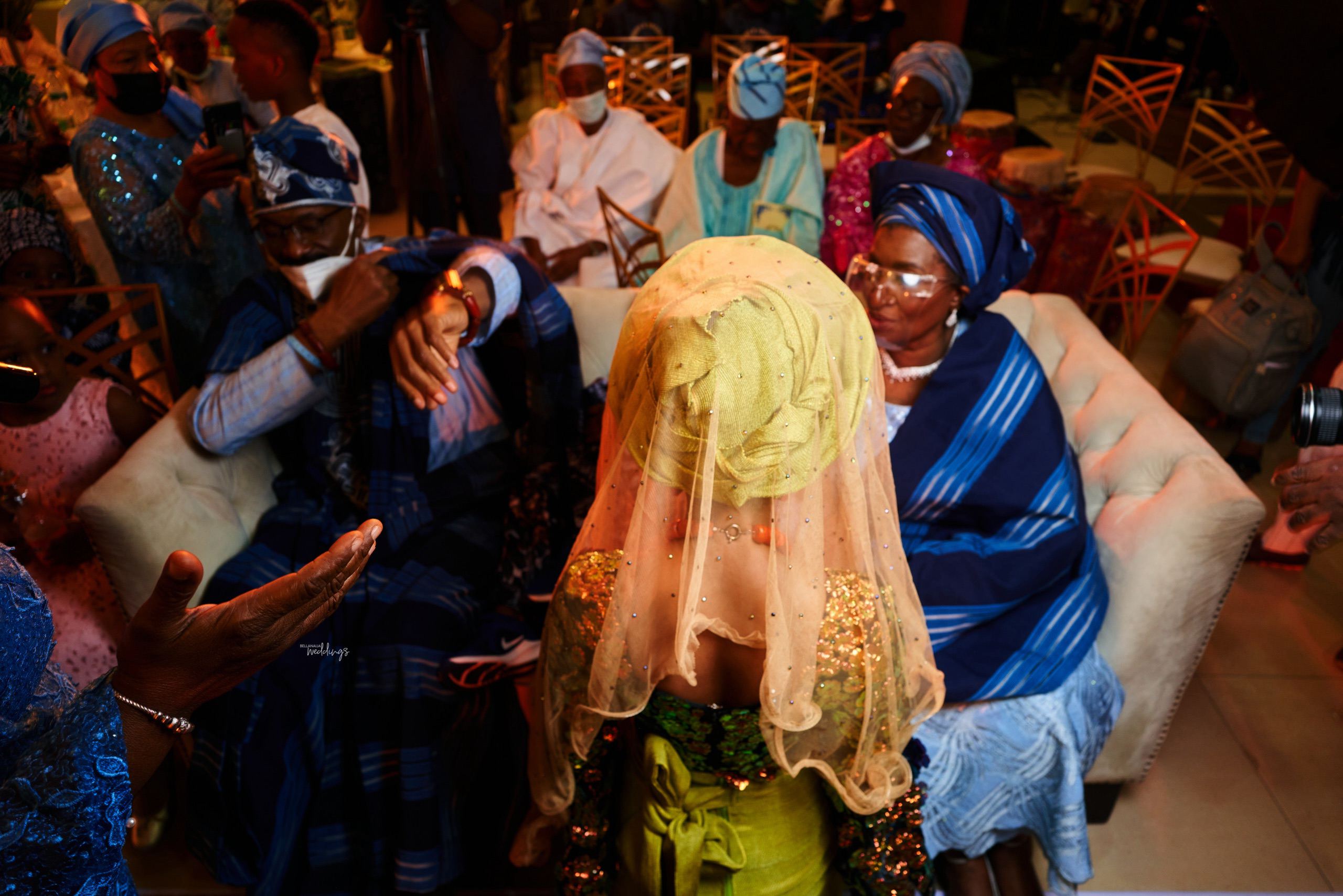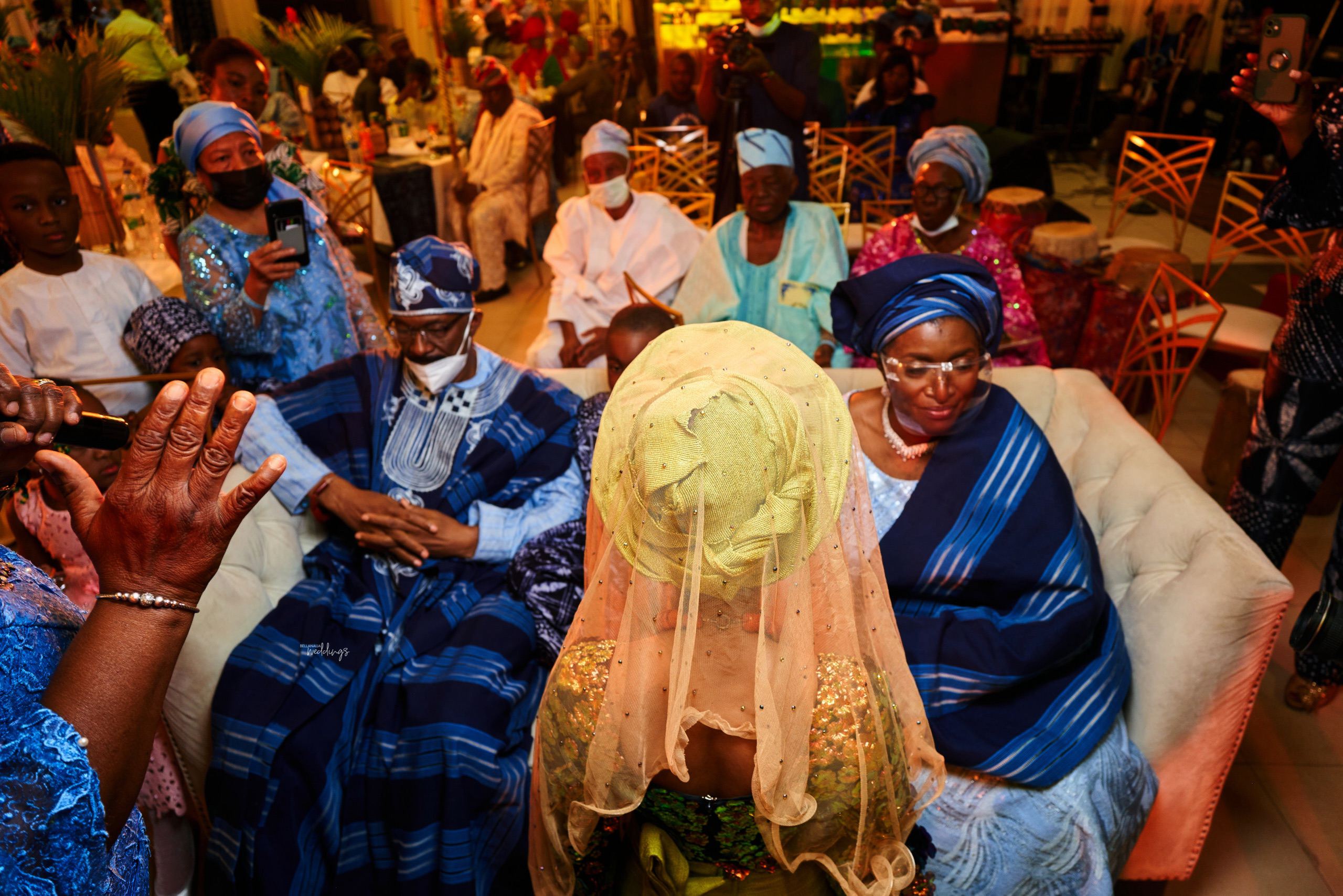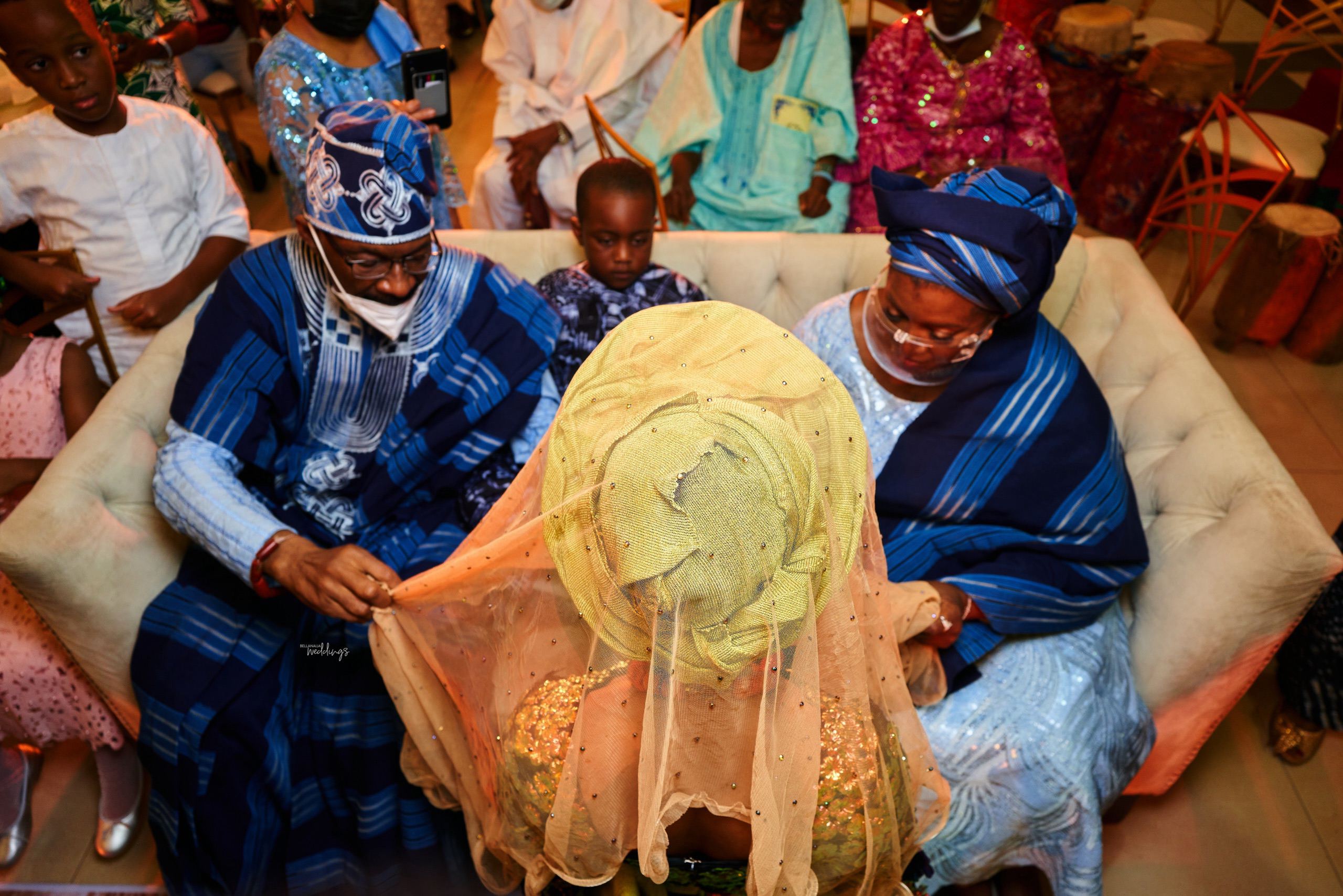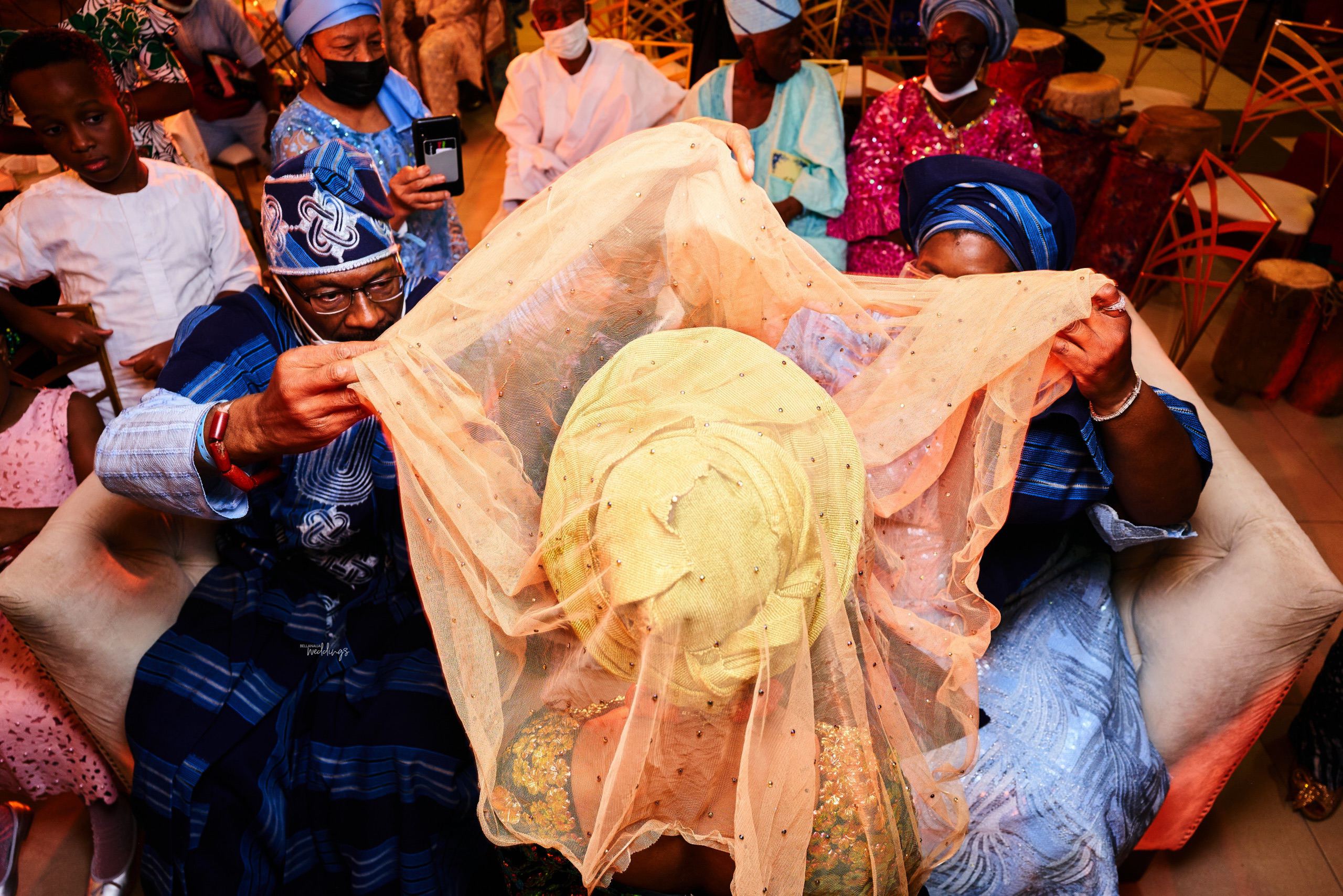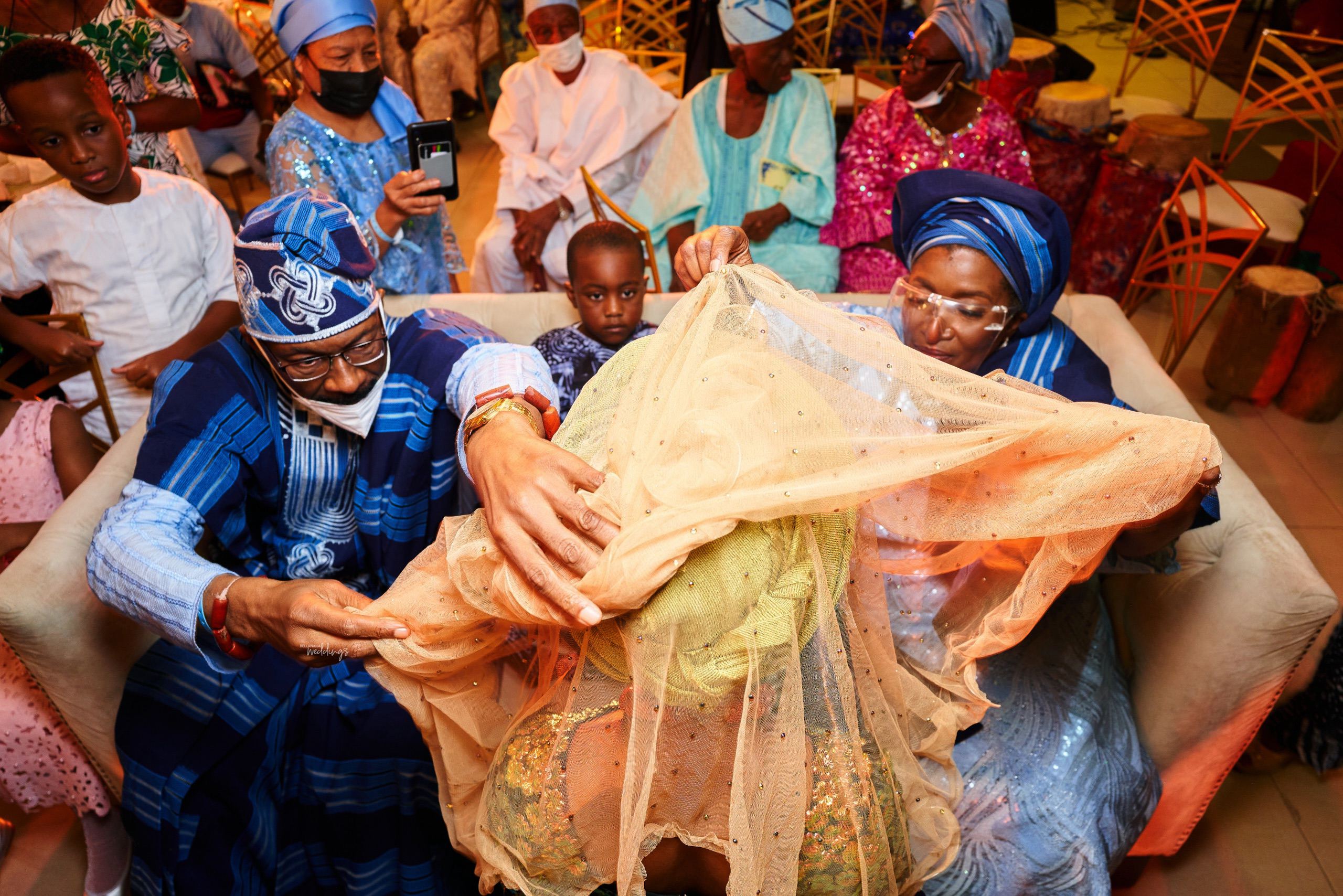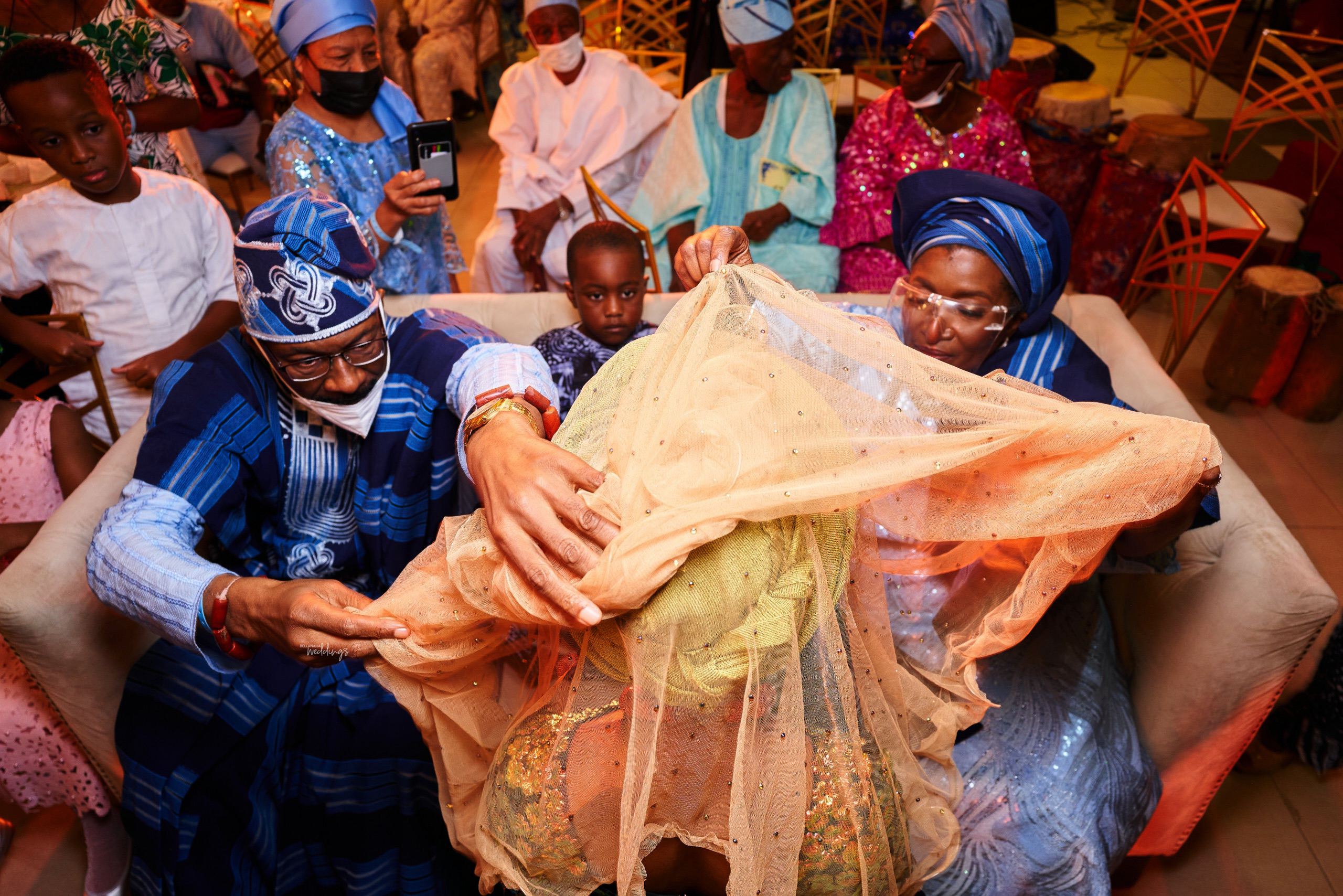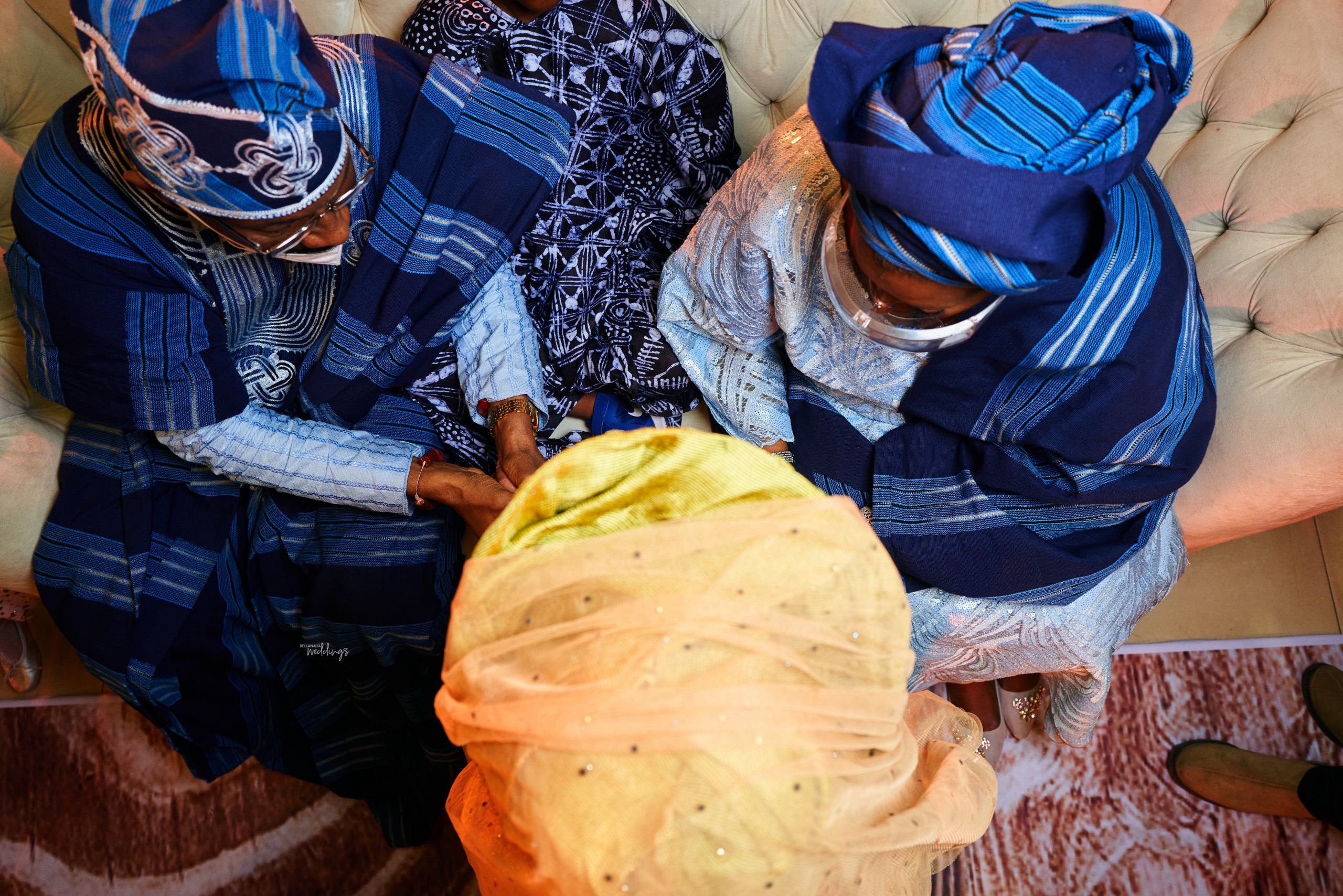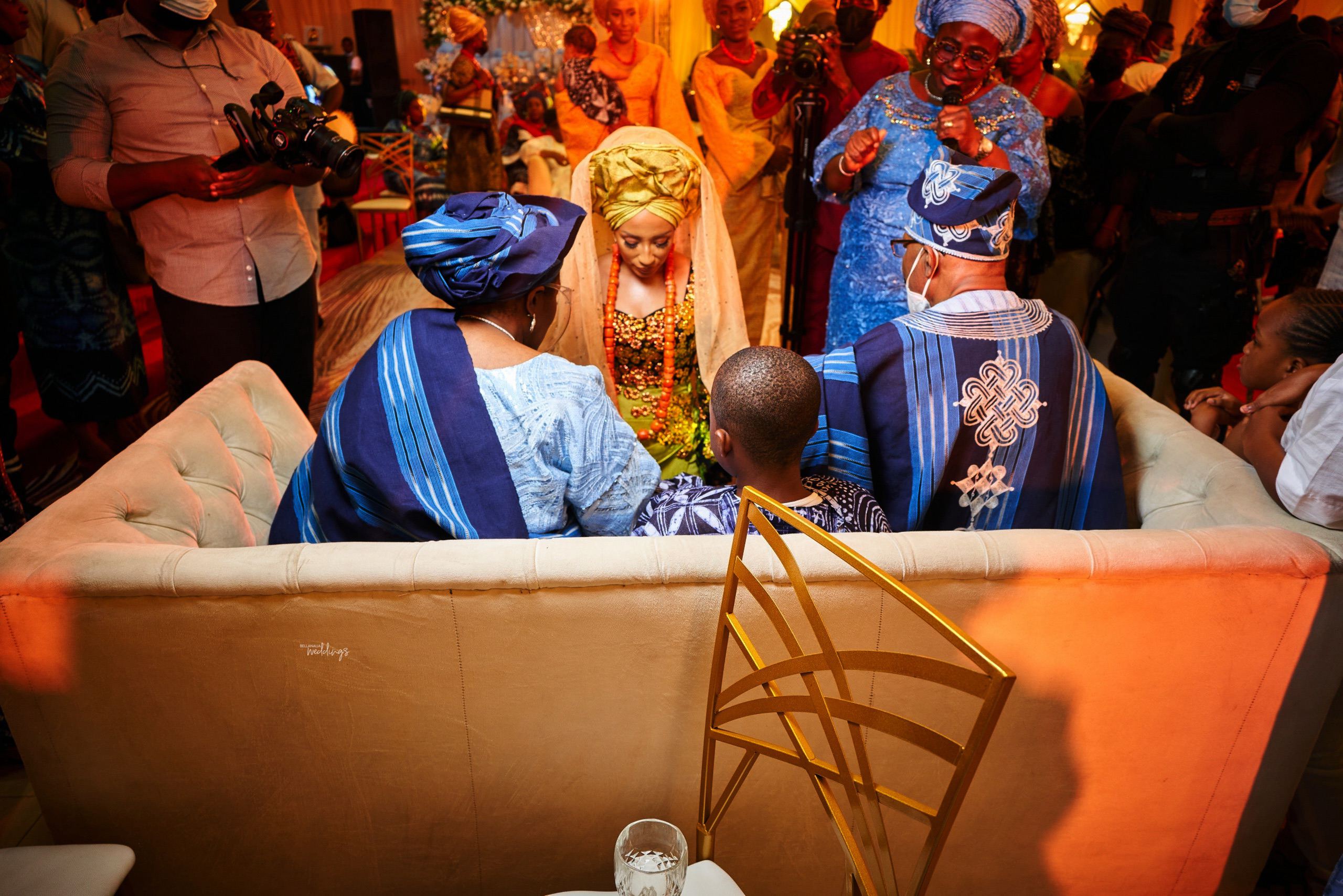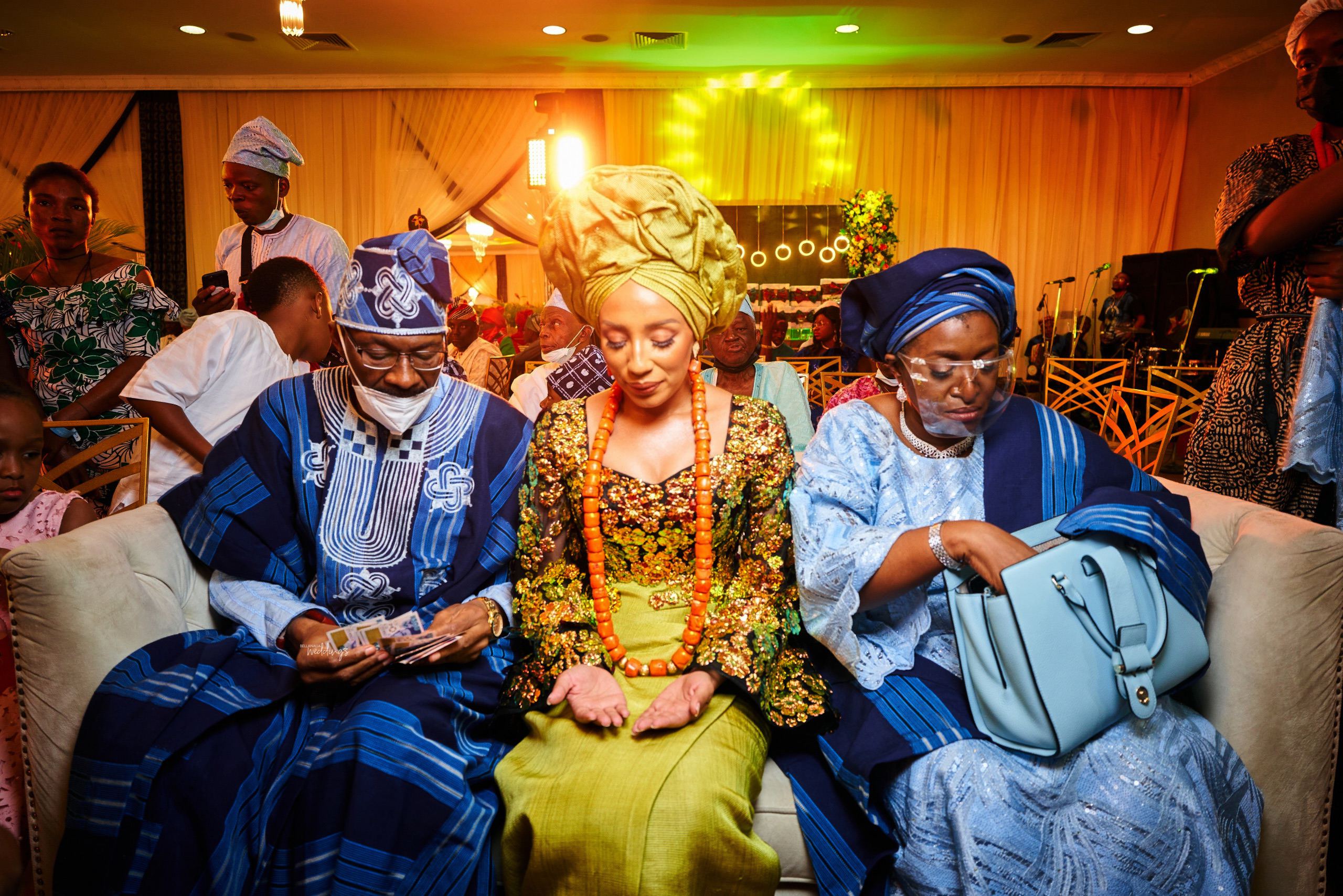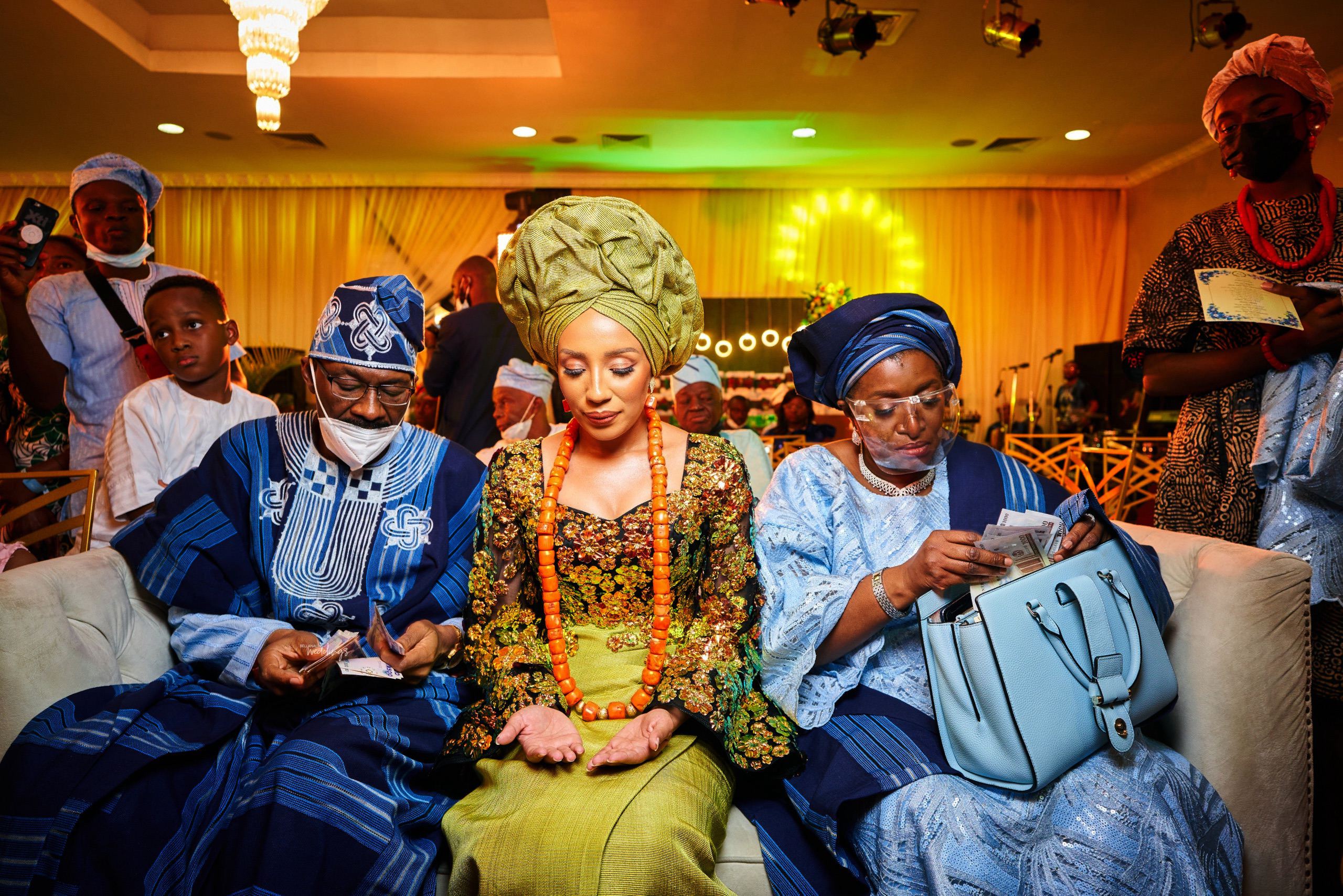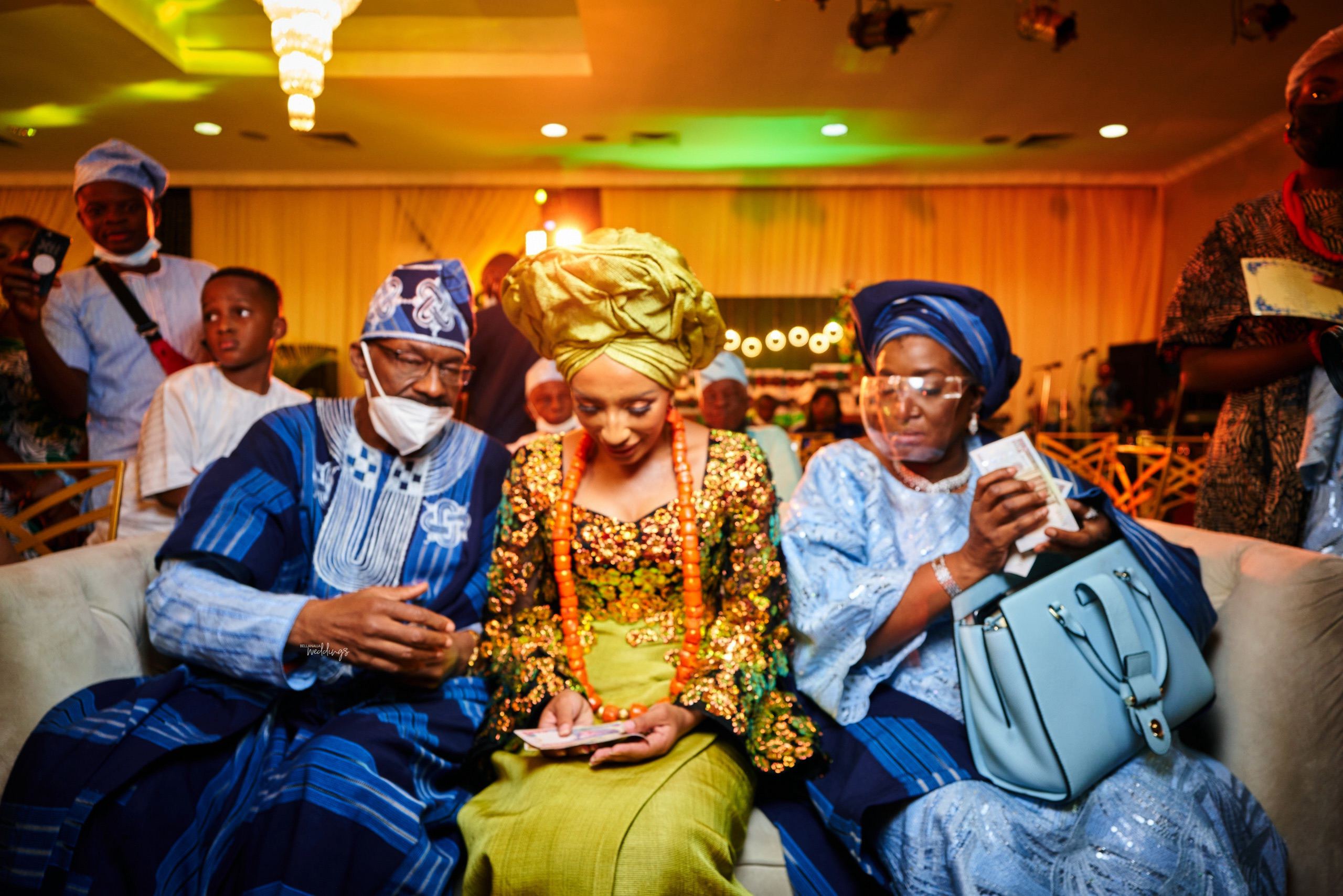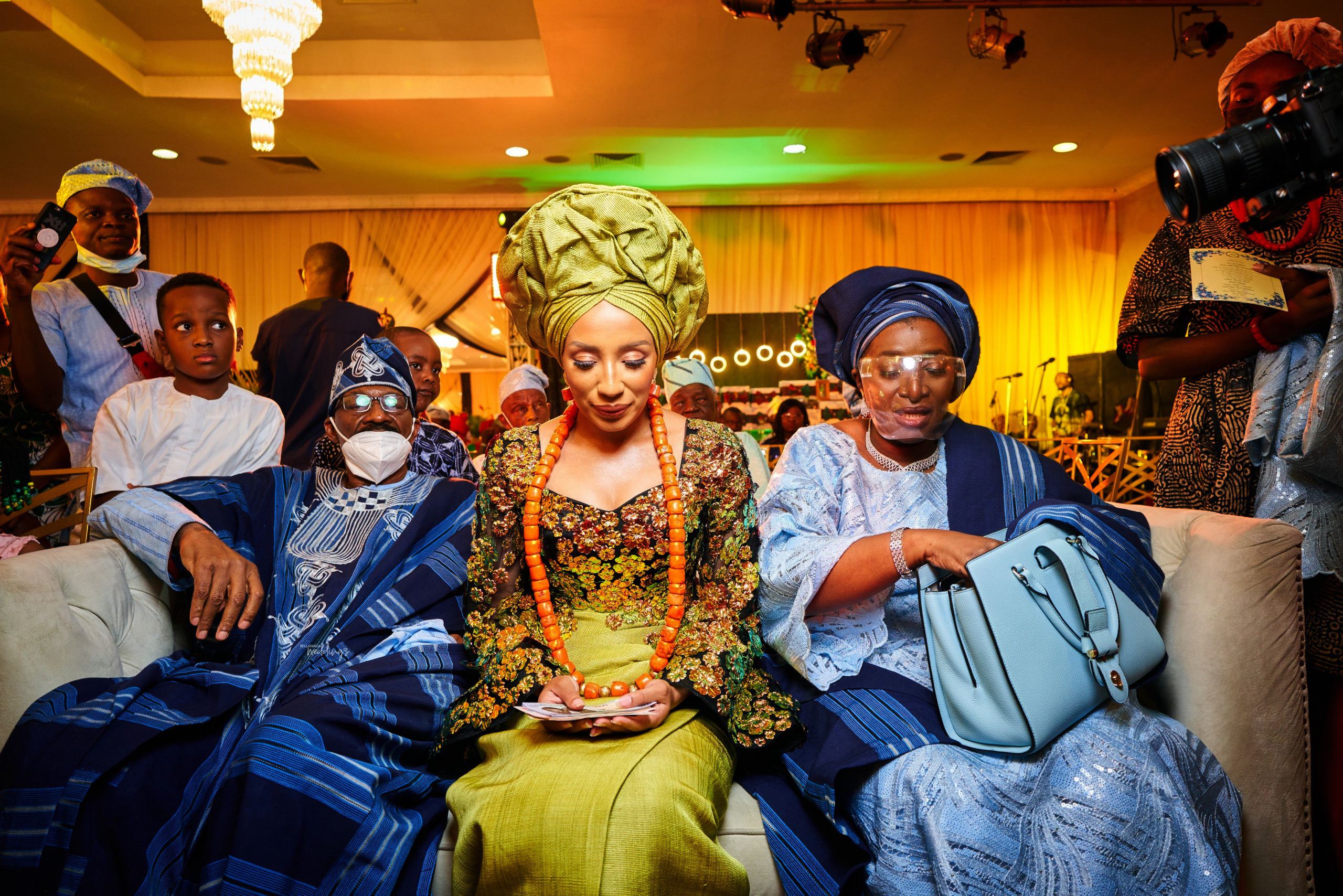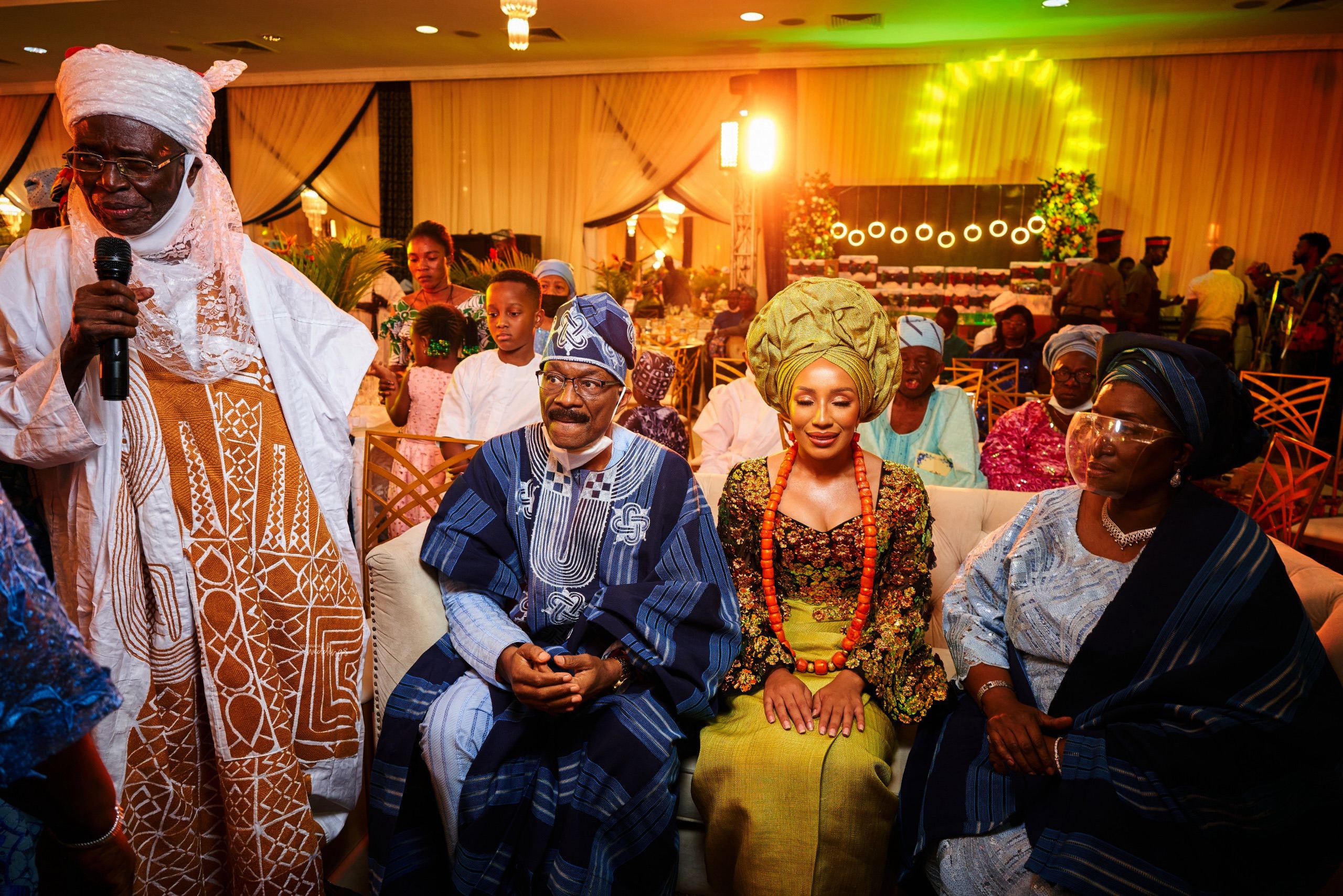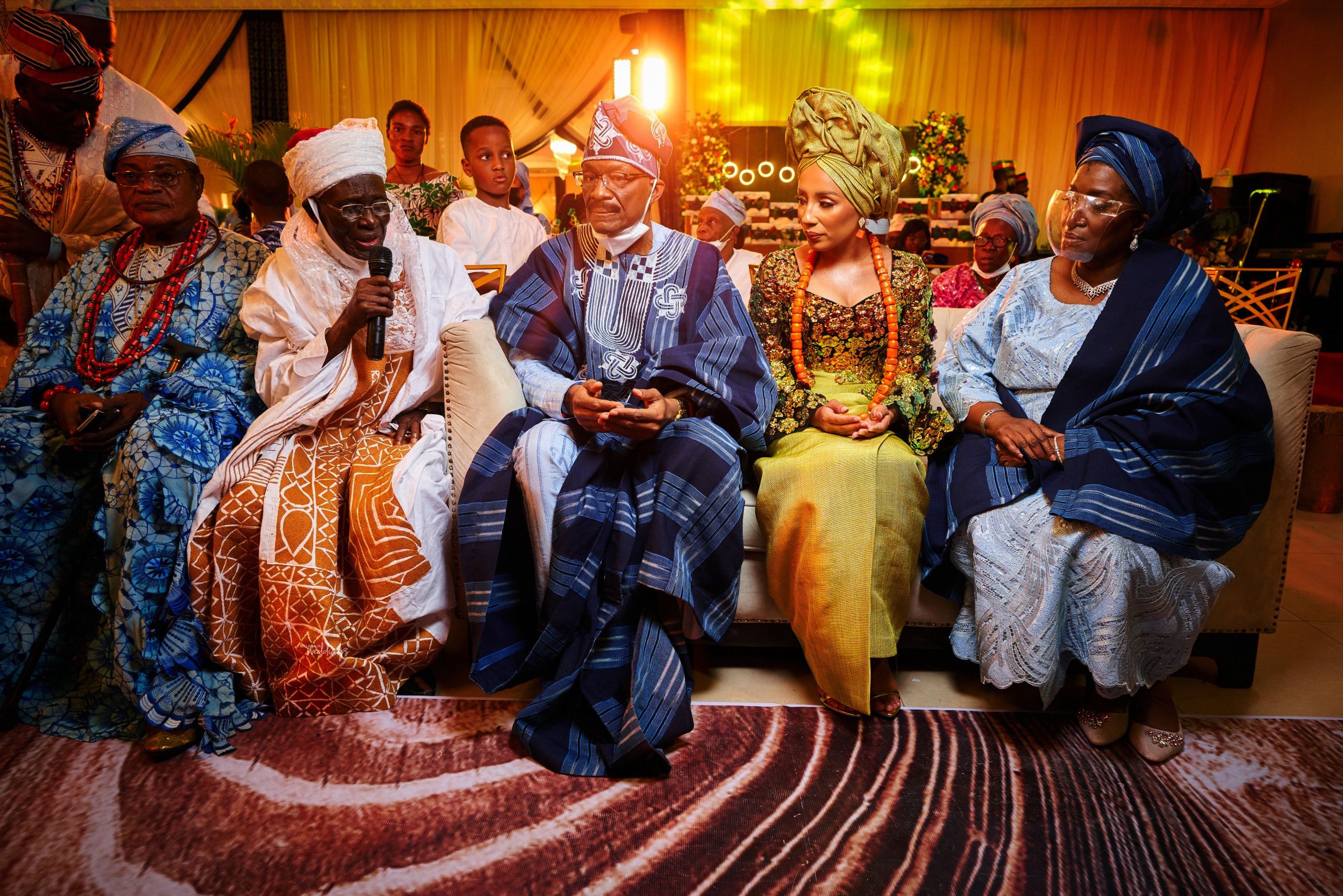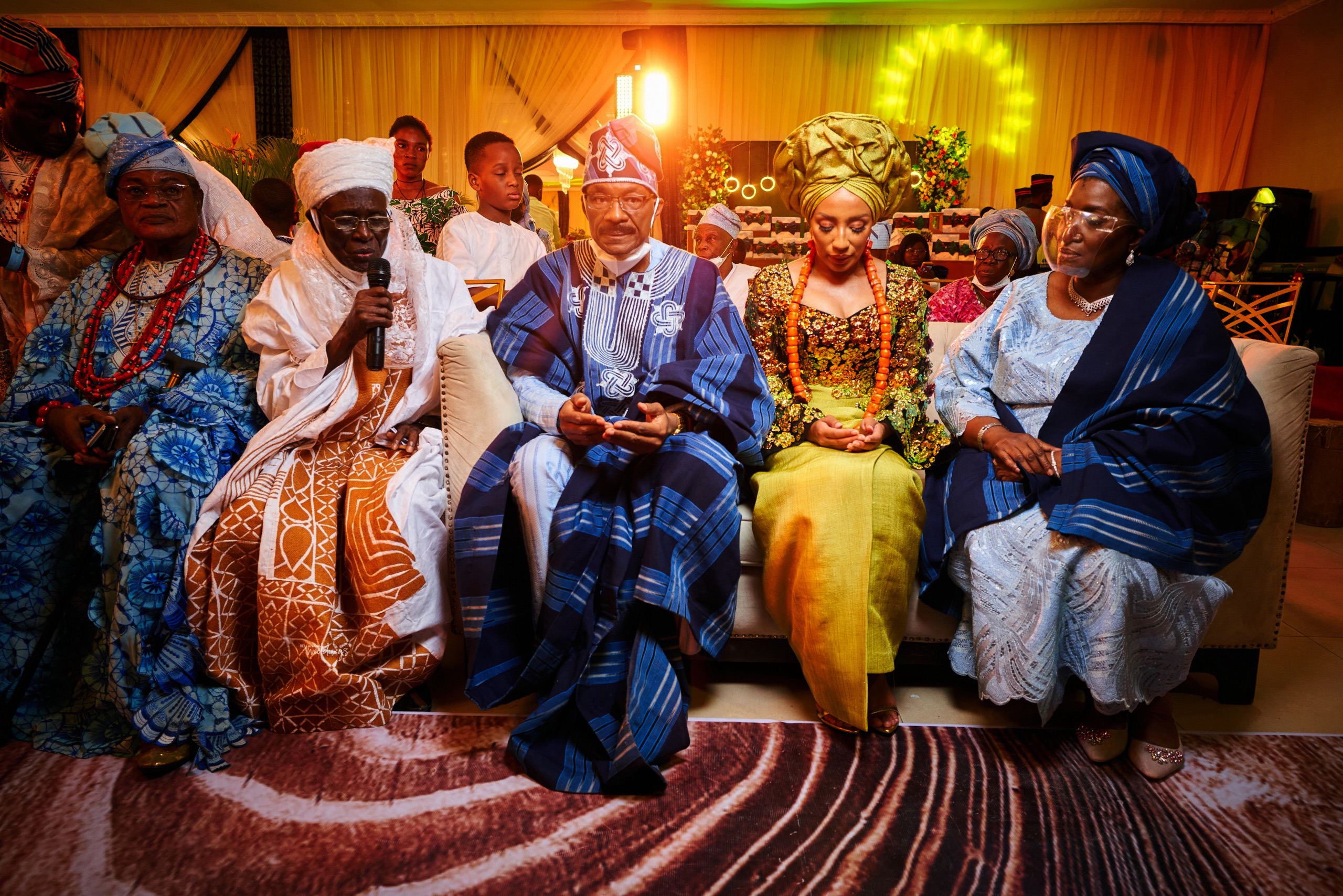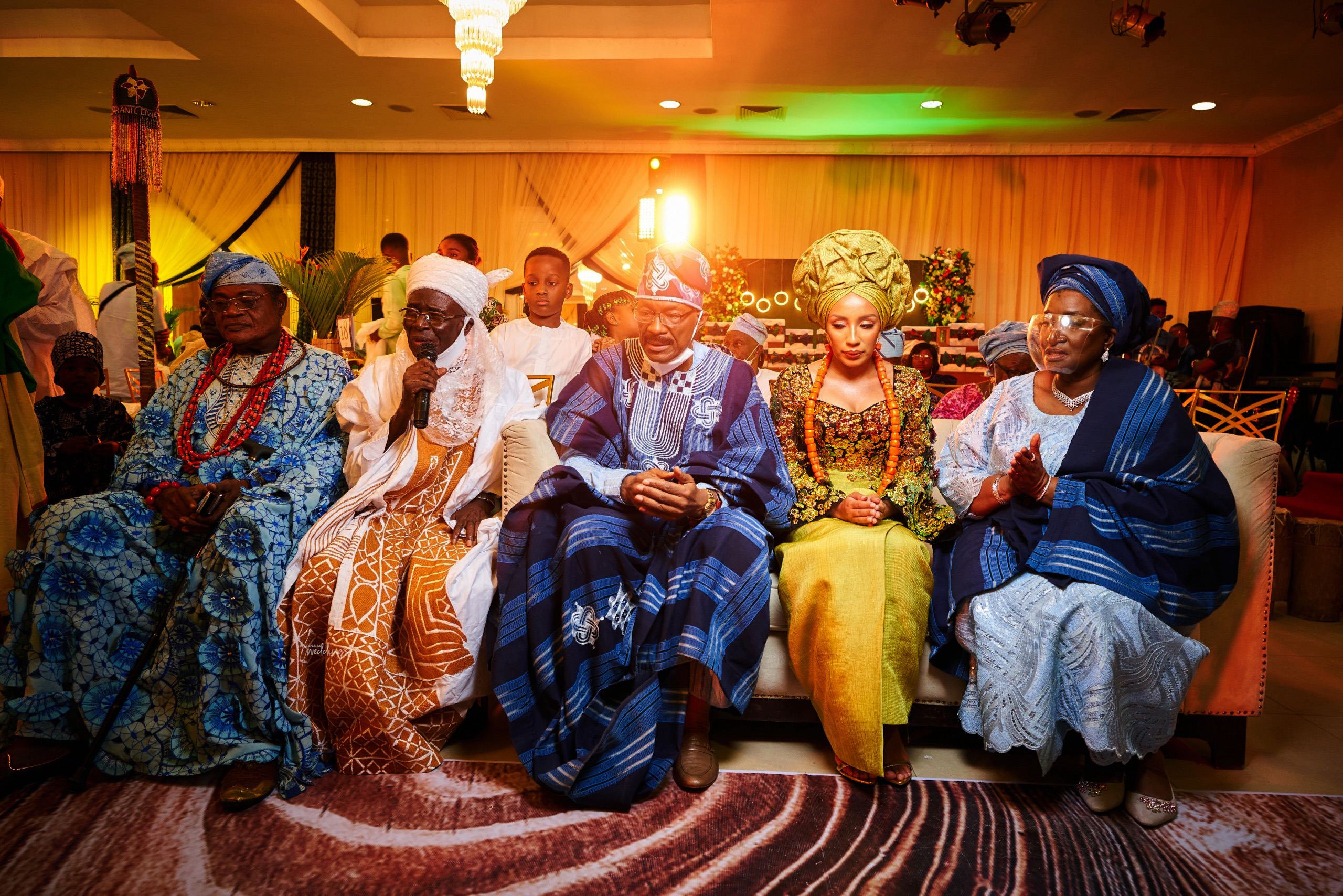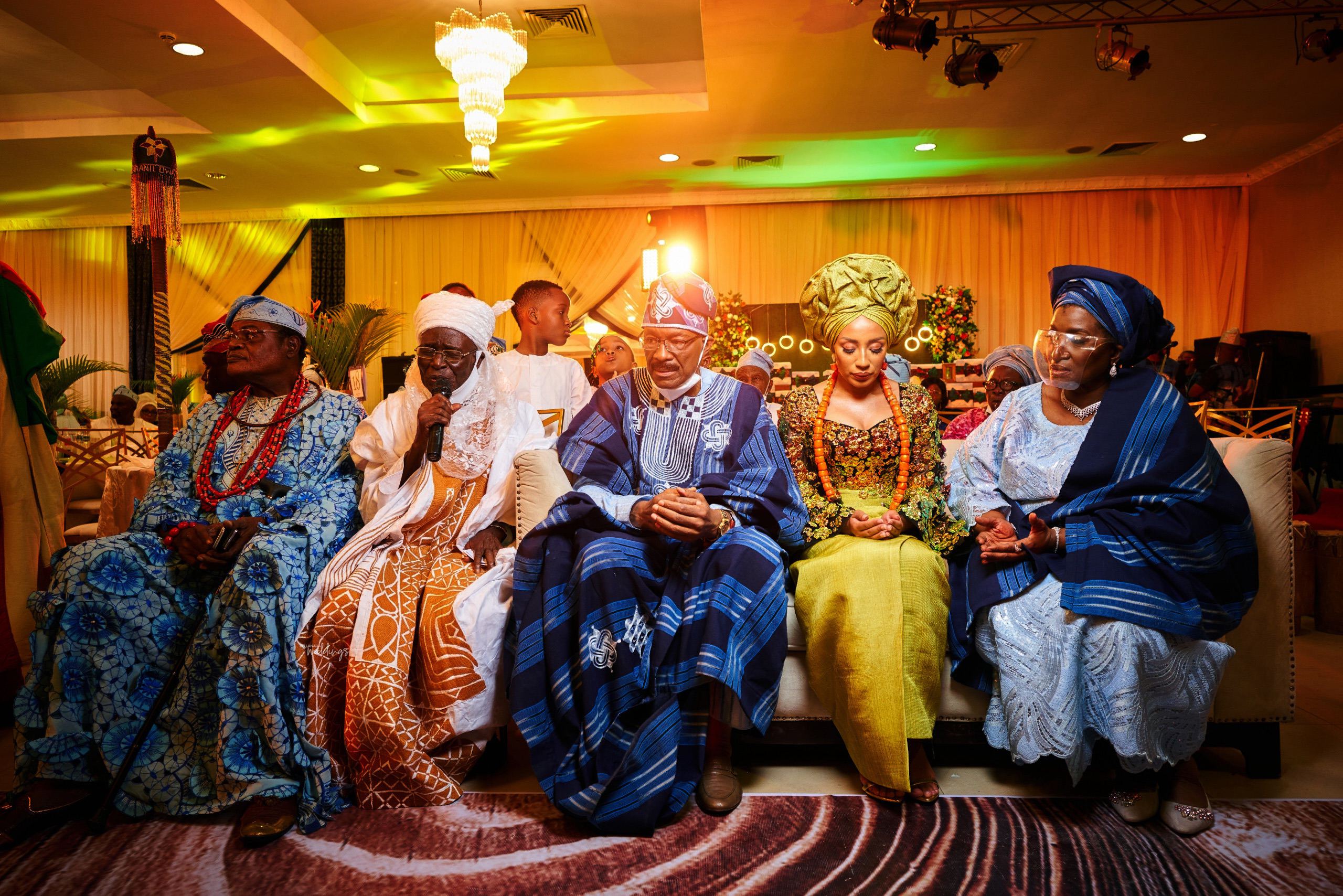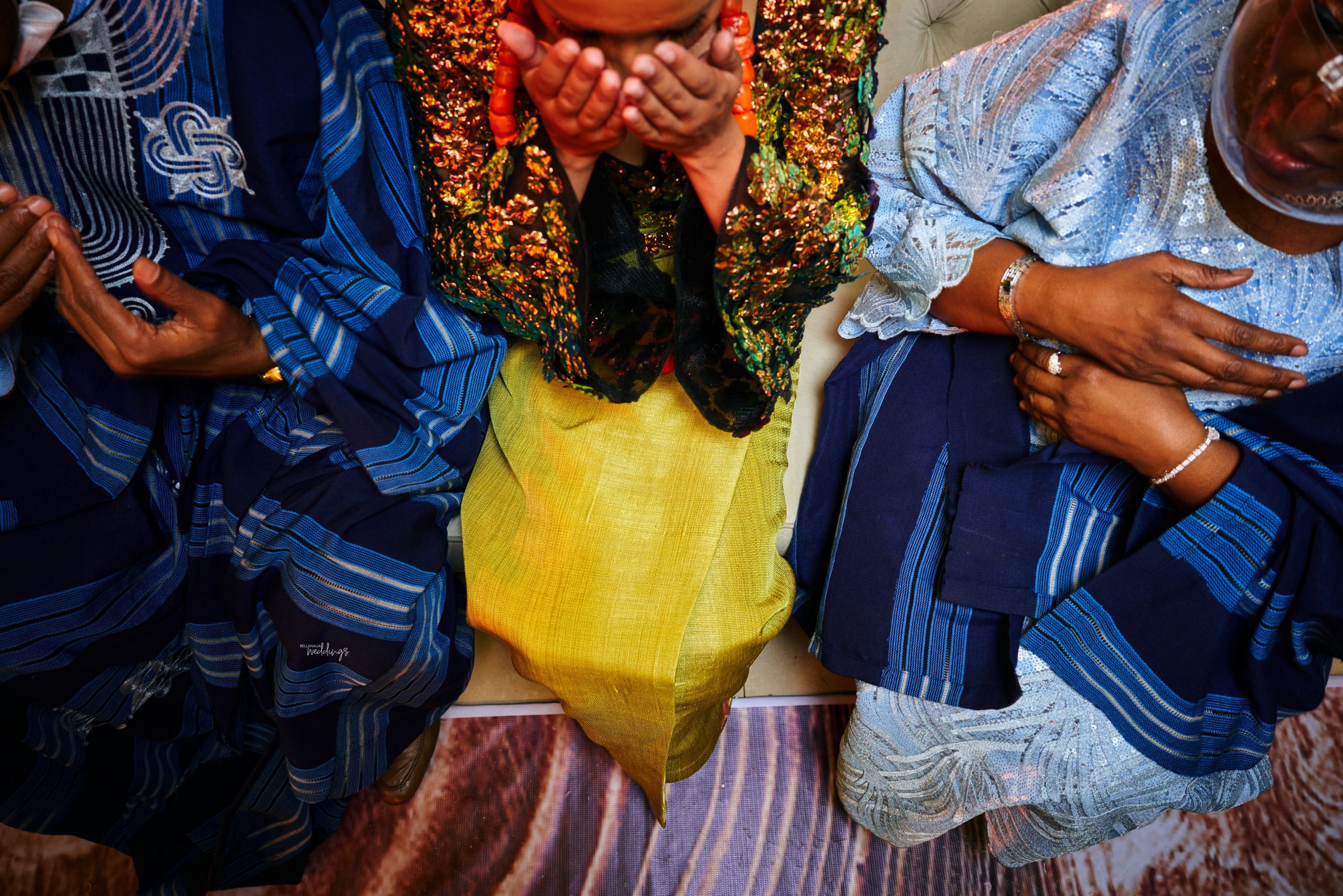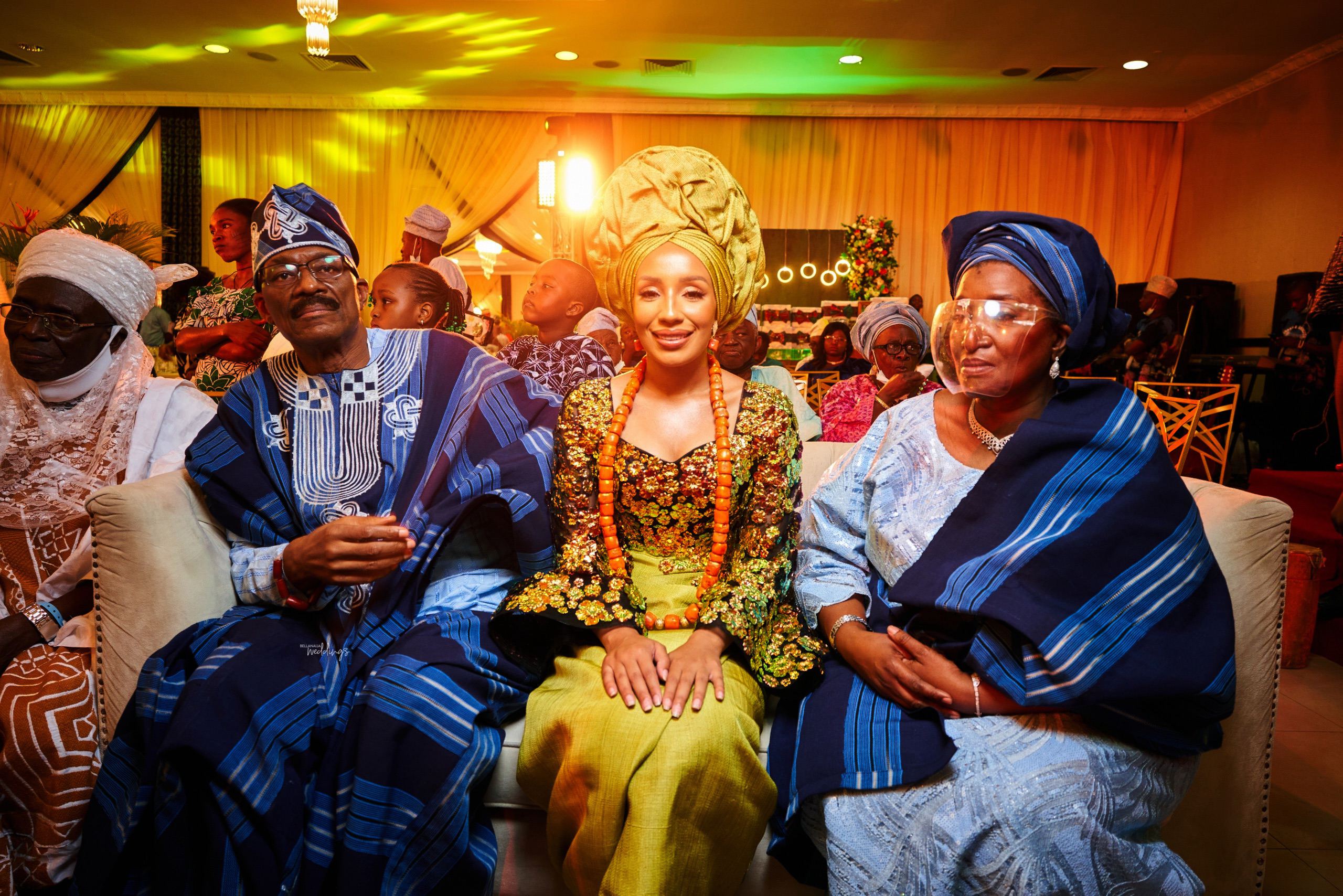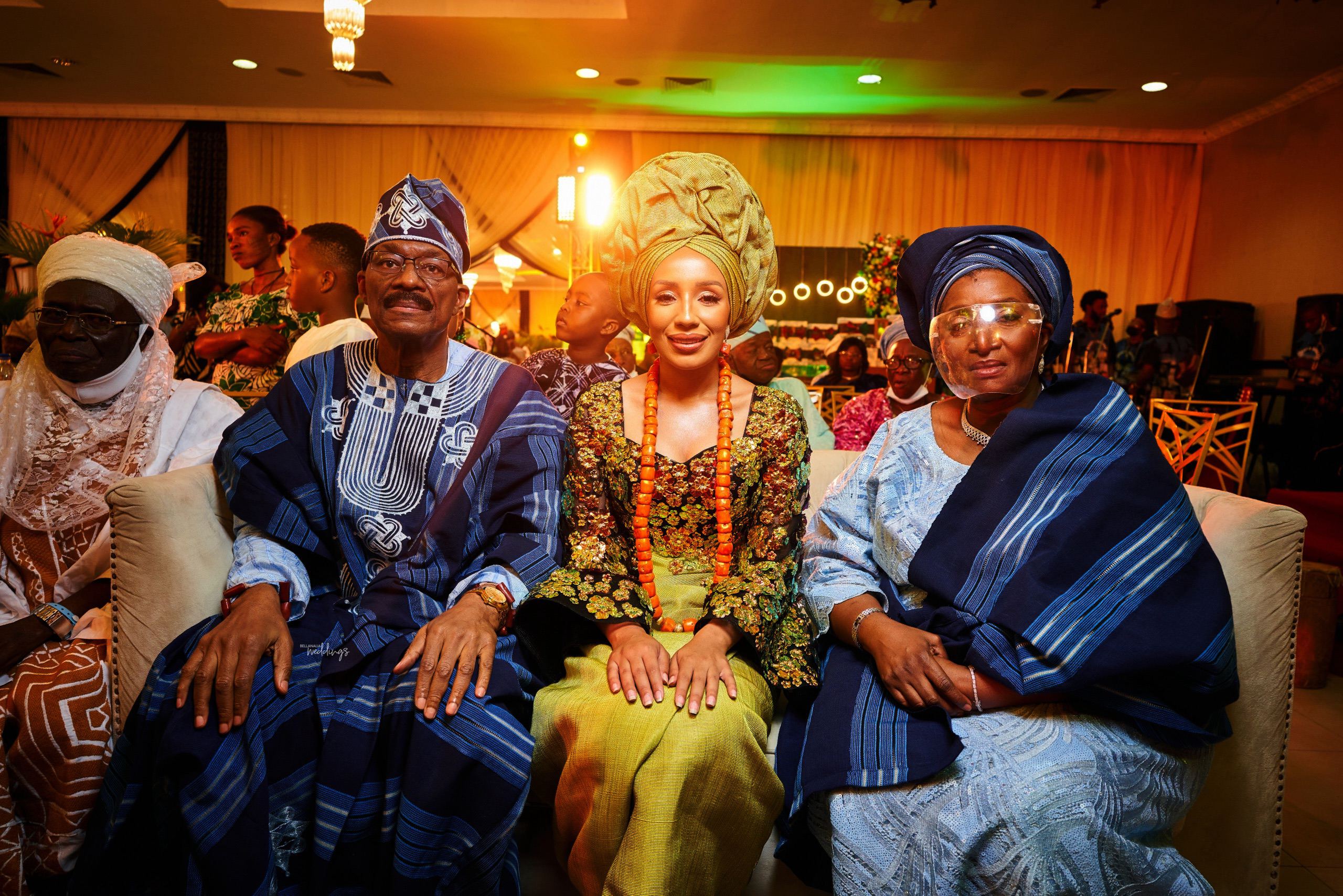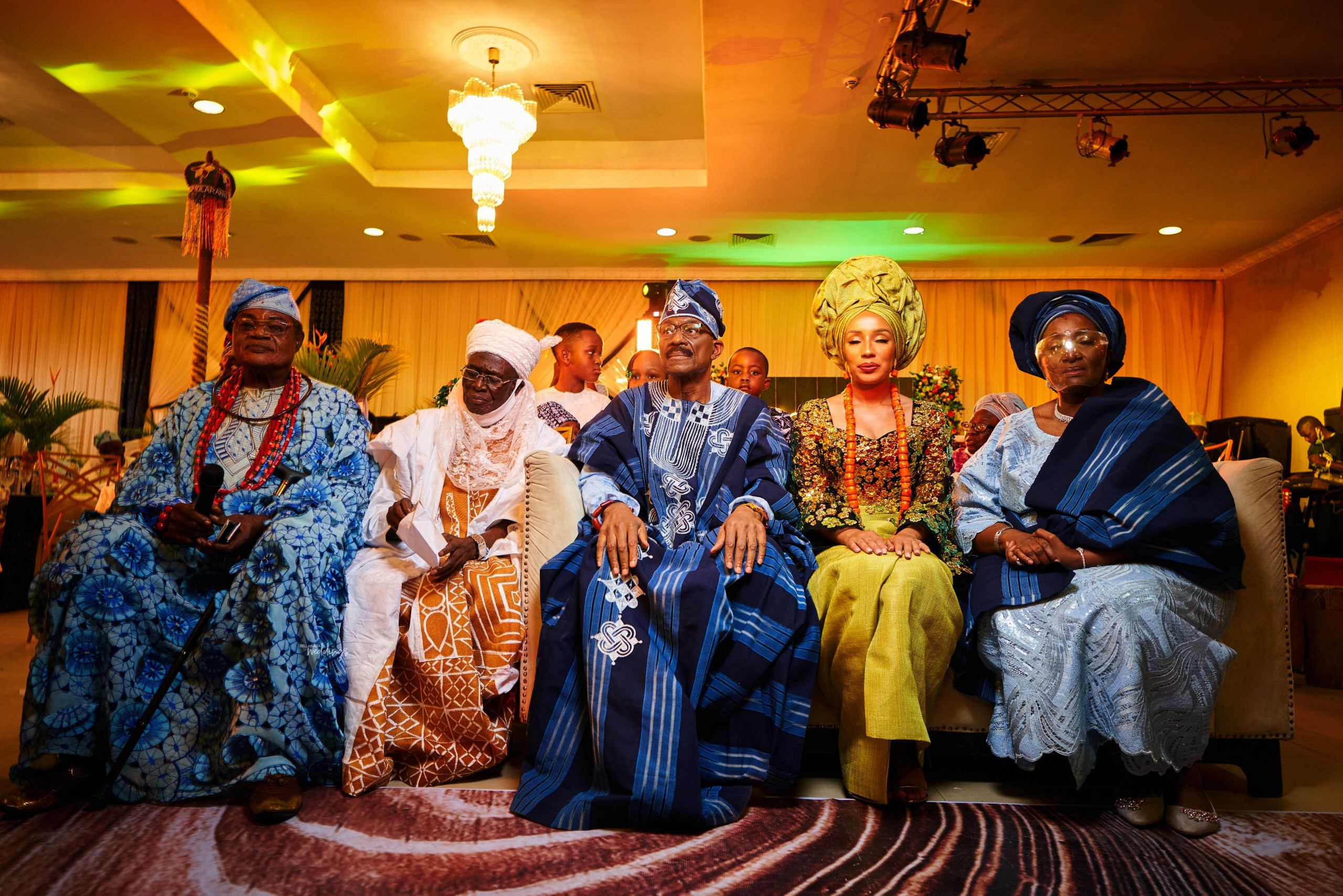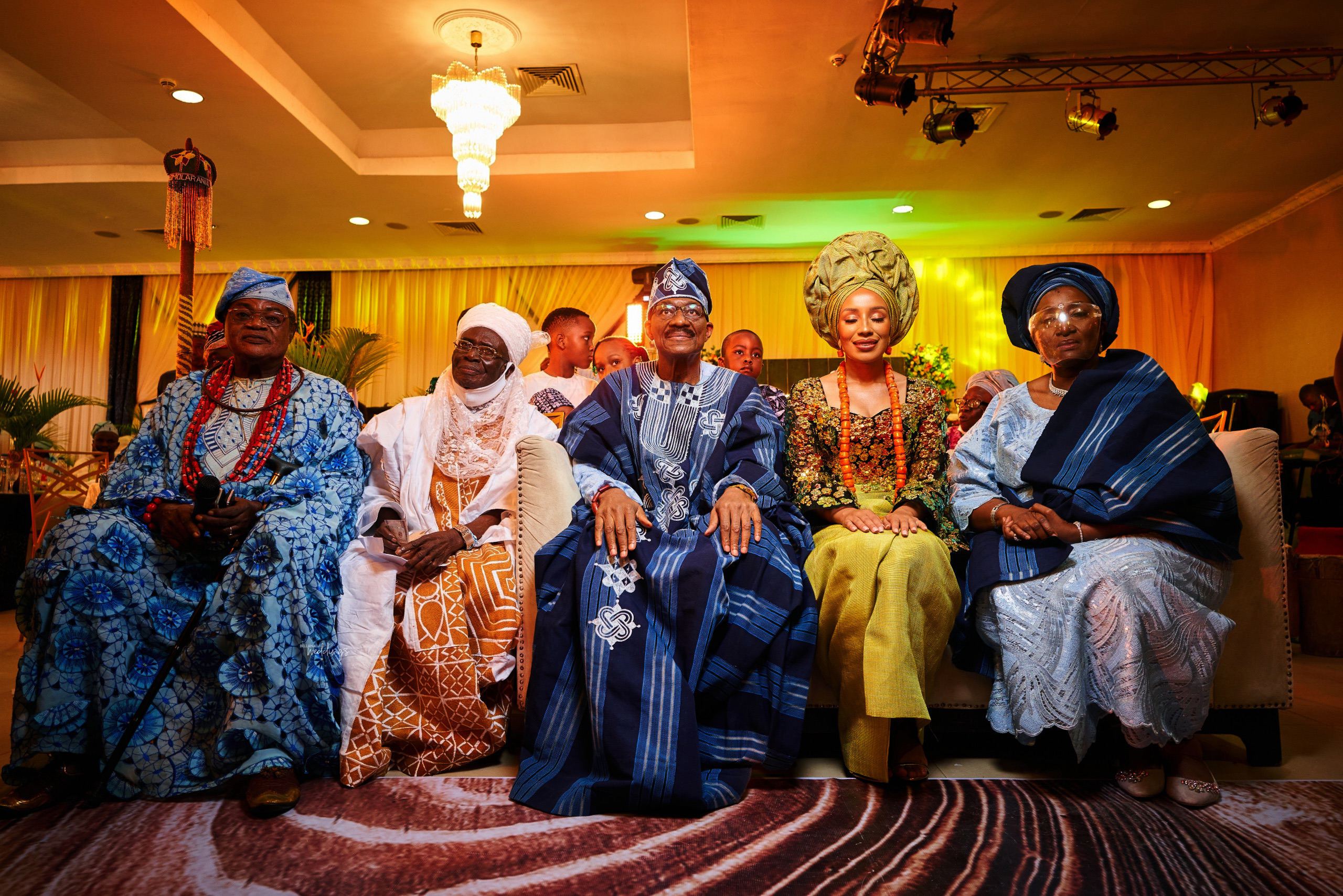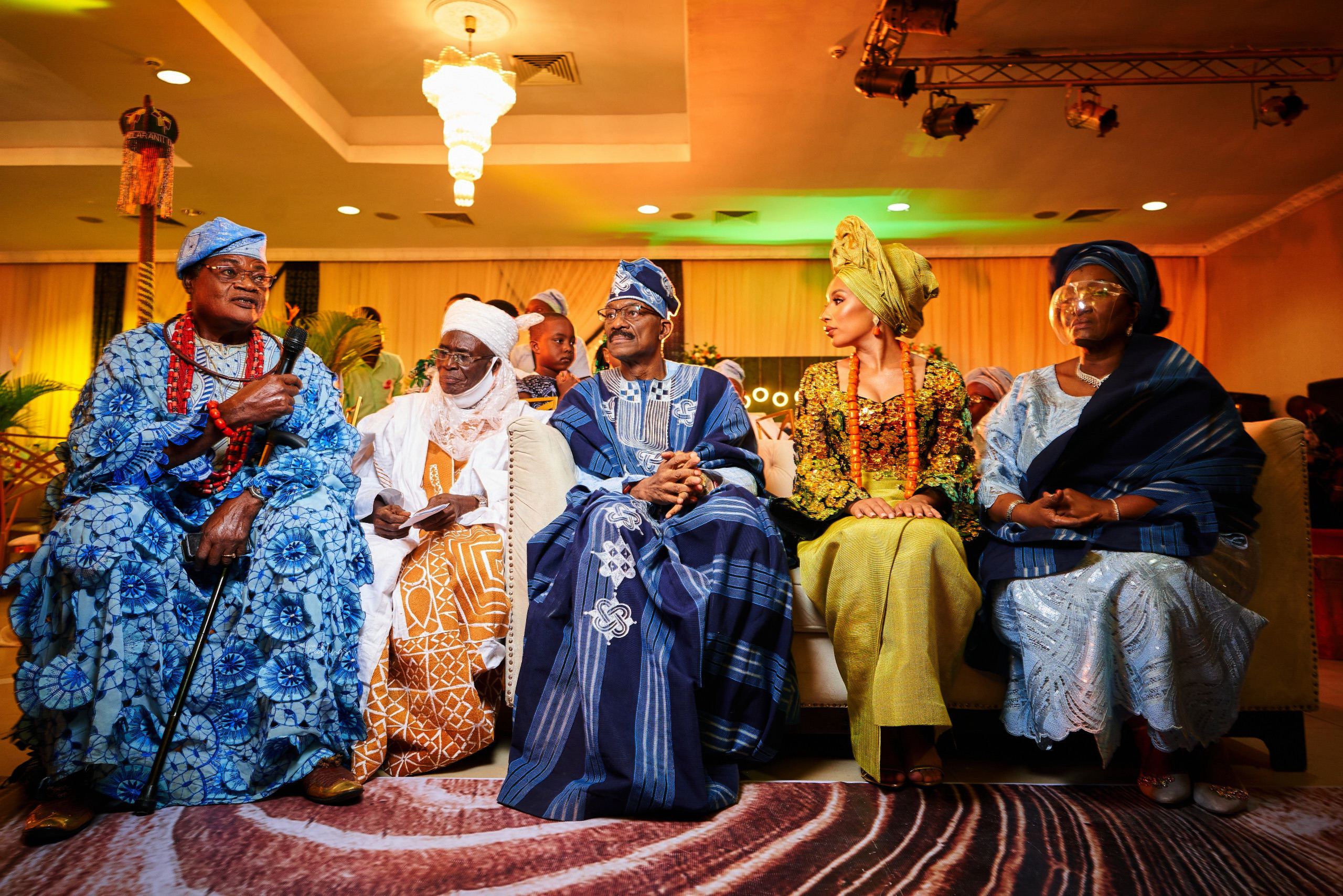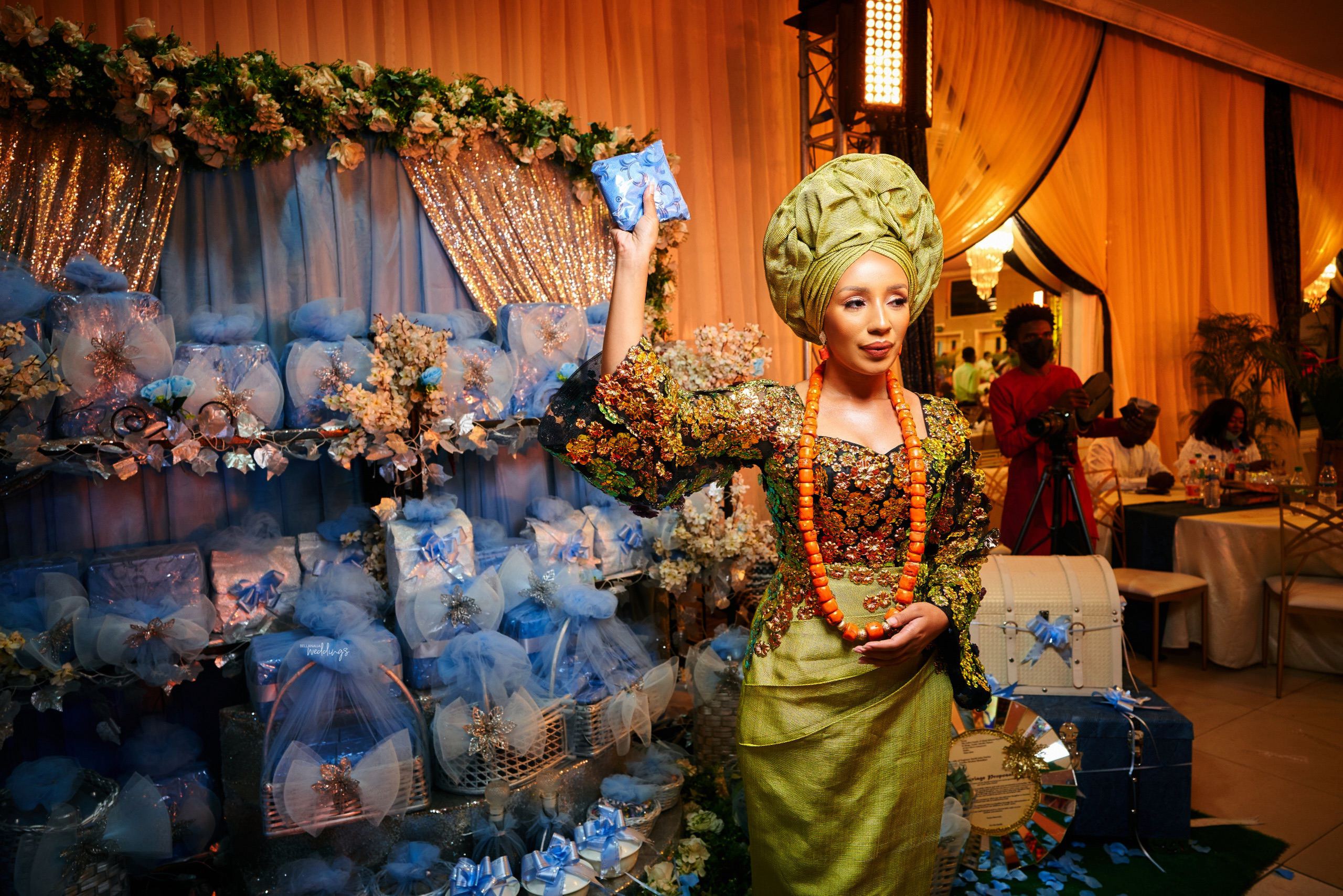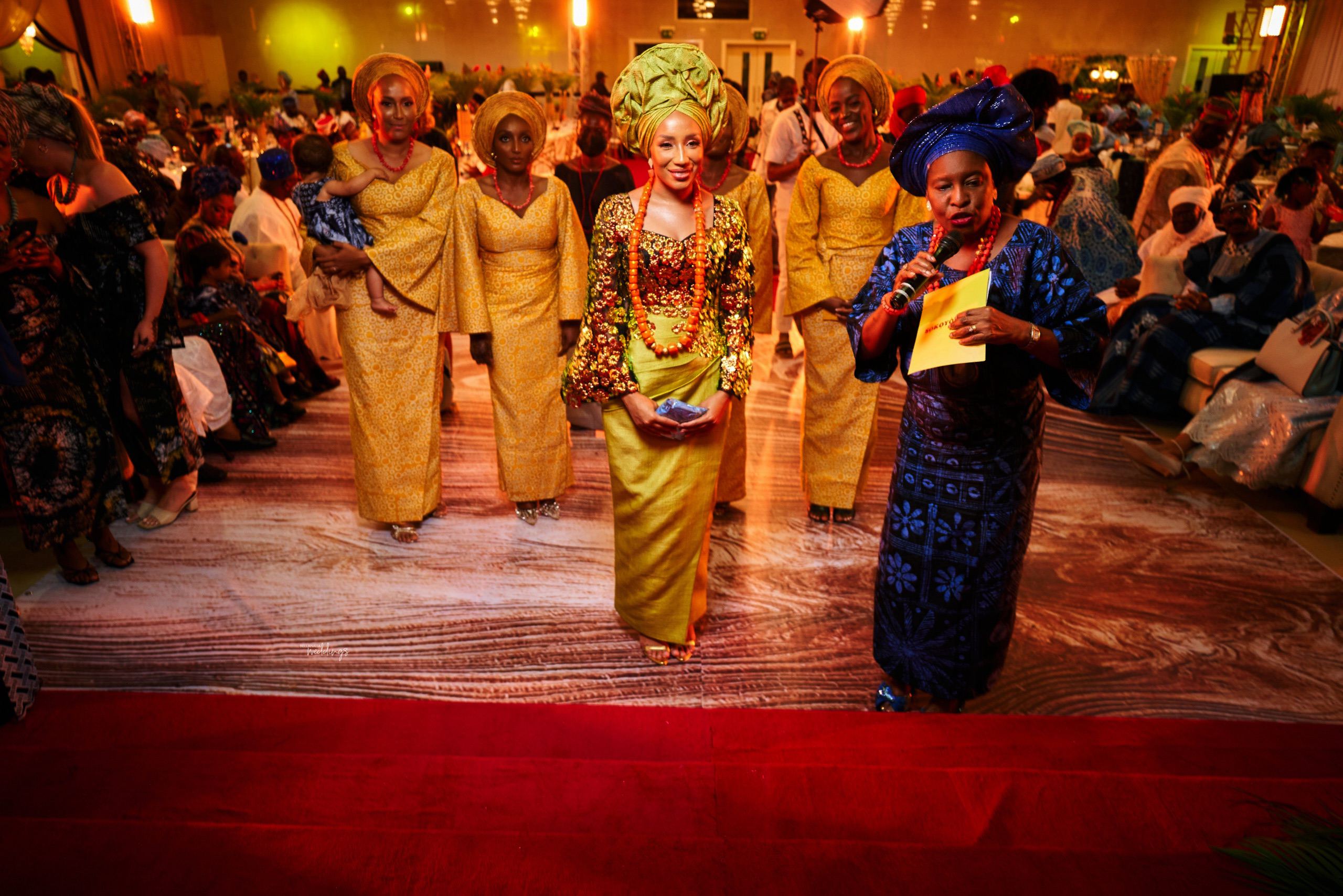 He who the cap fits… will wear it and is of course, the groom!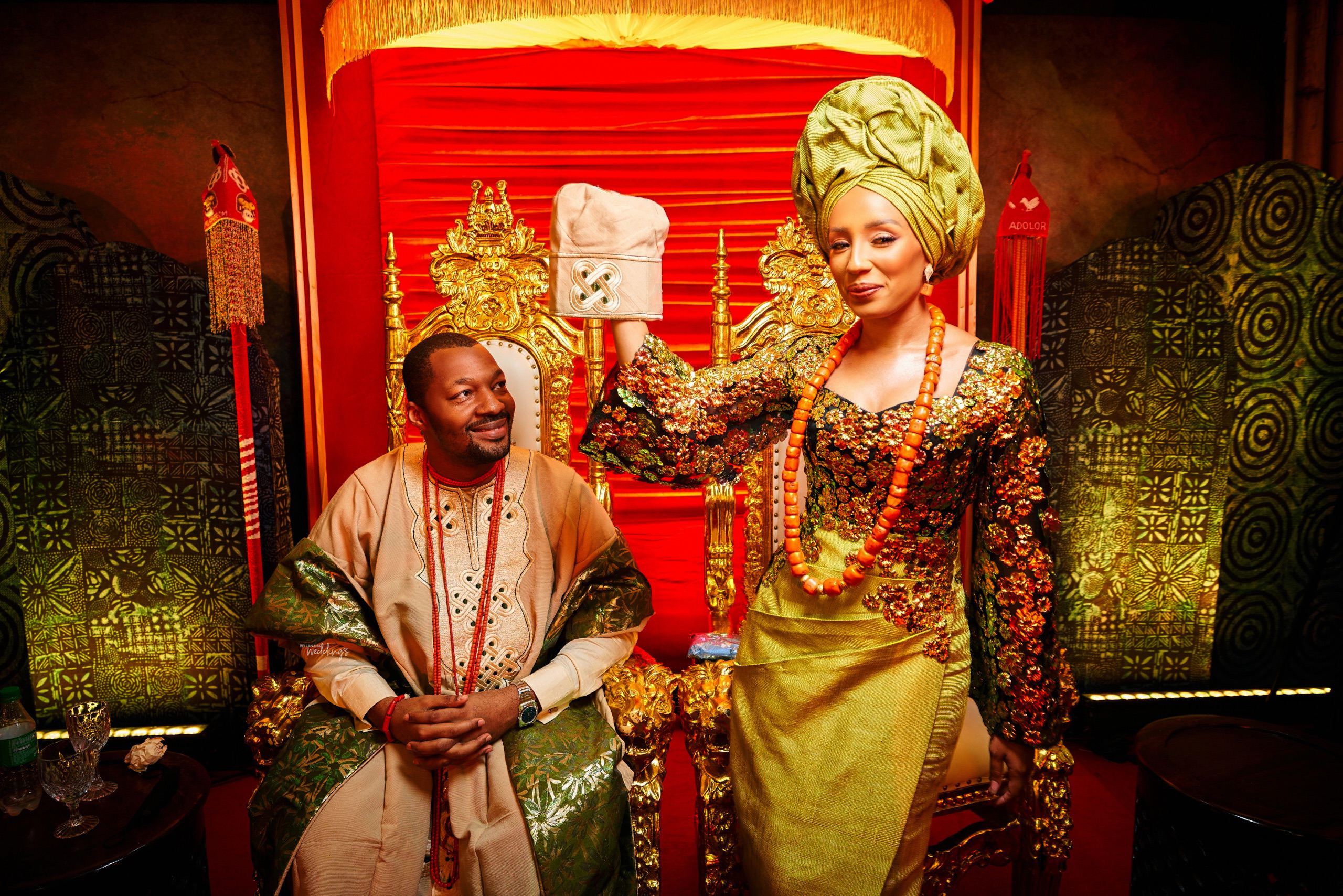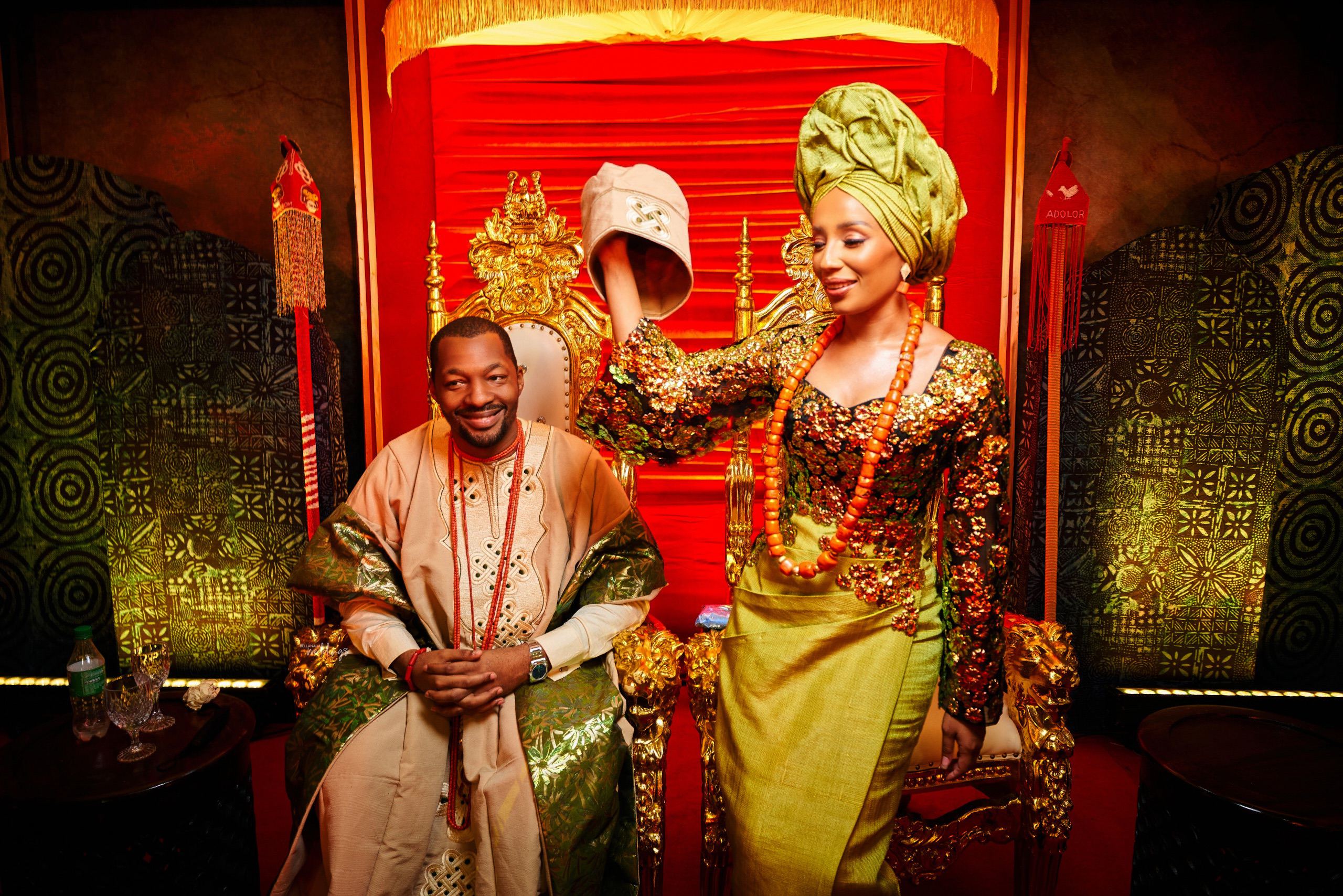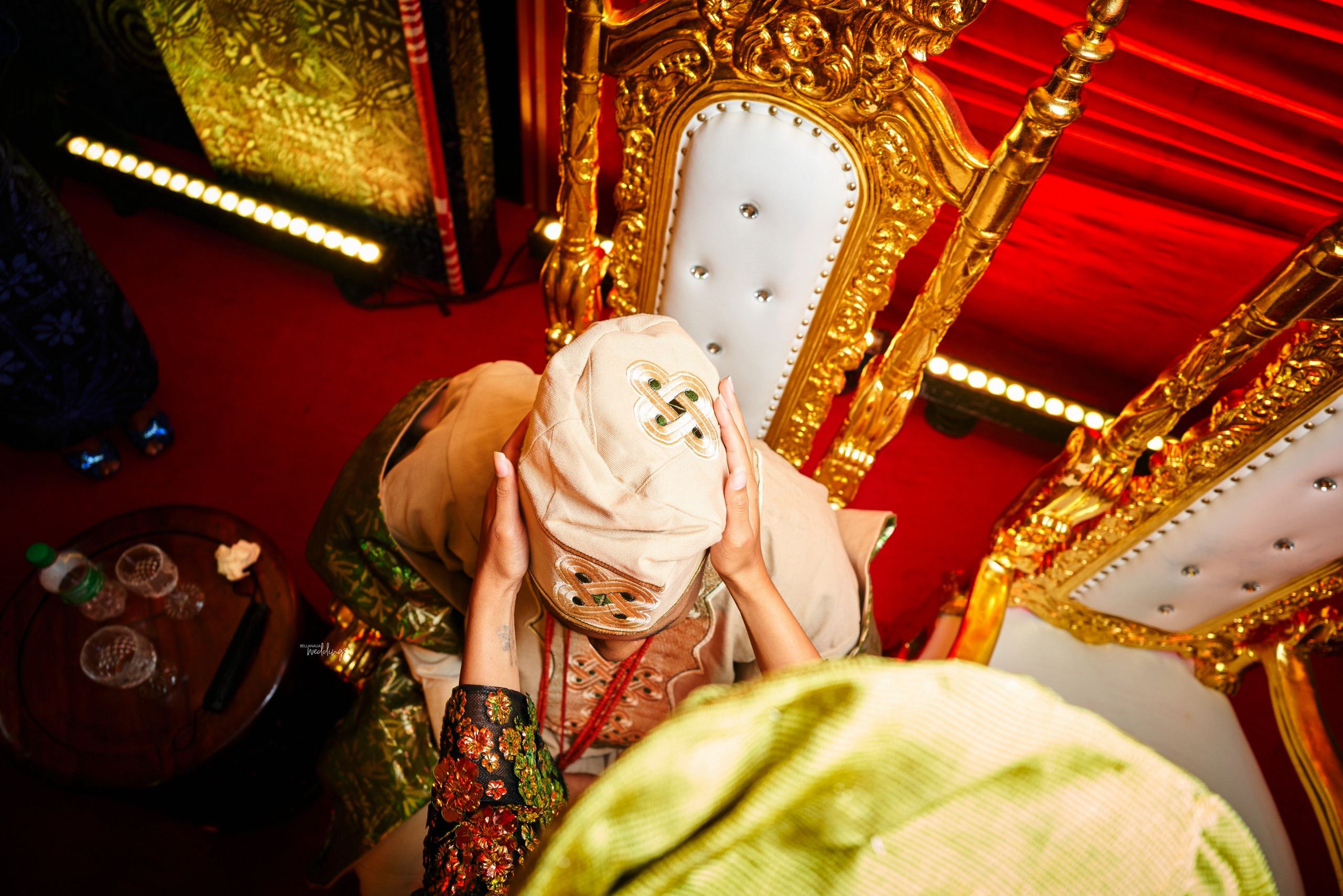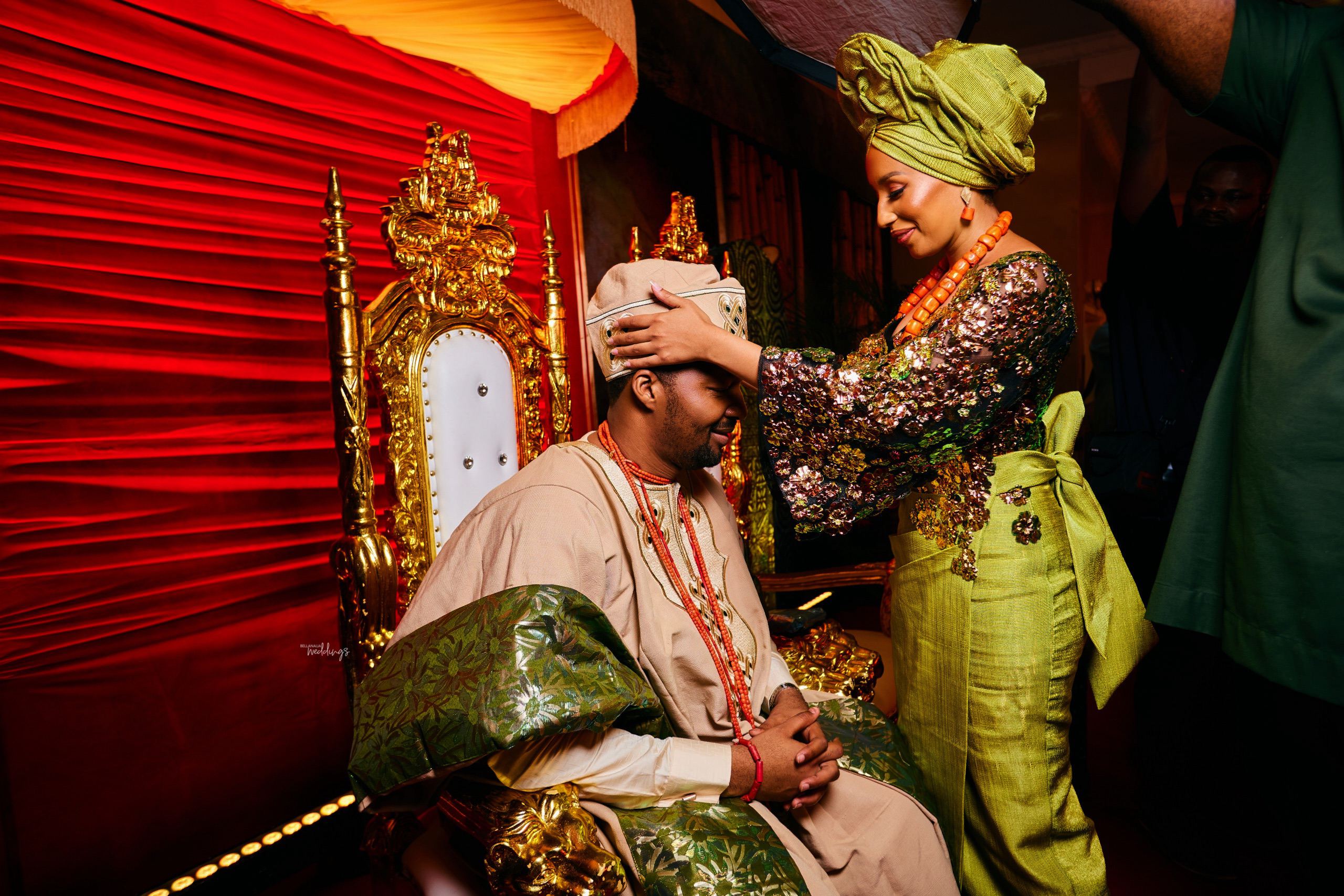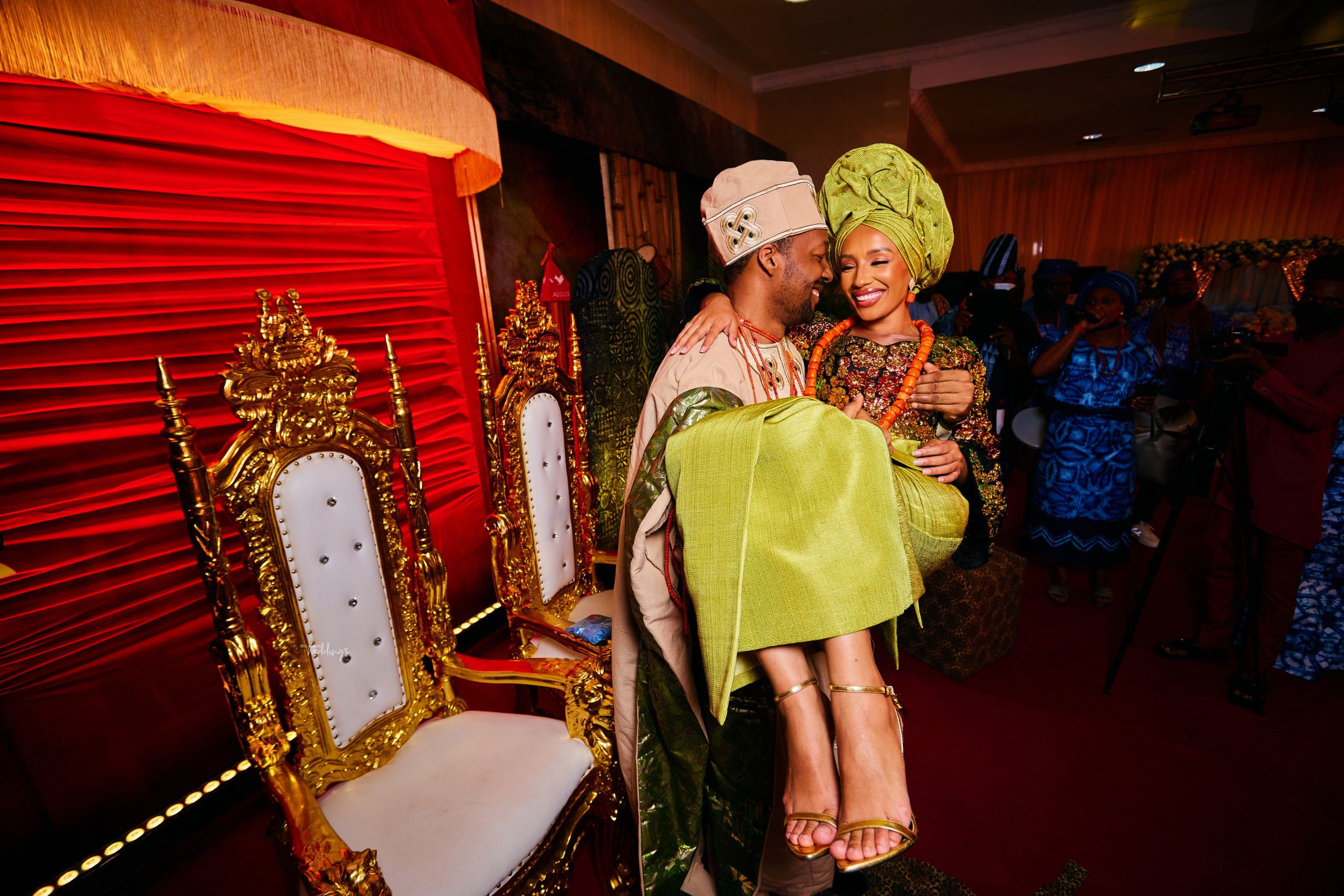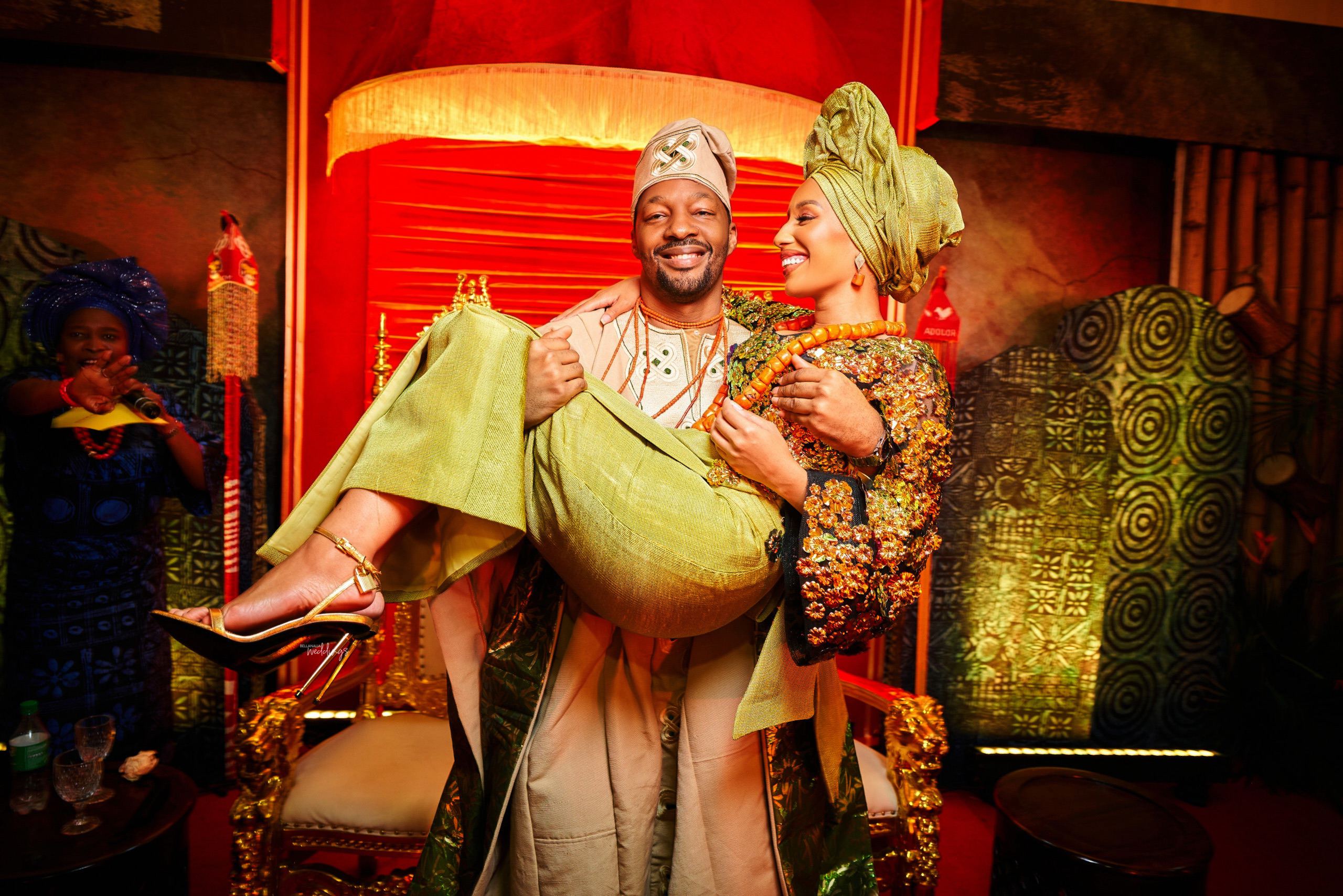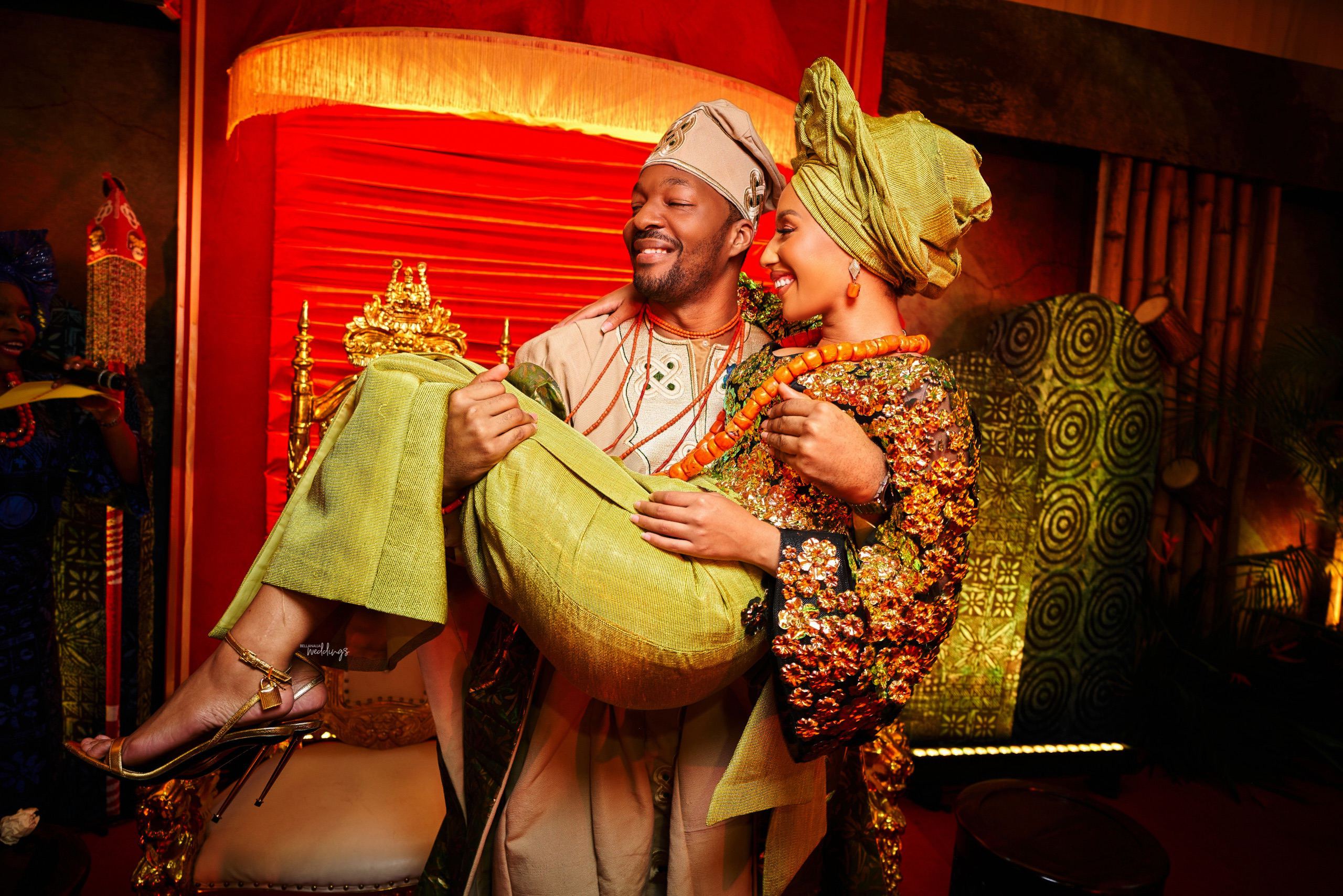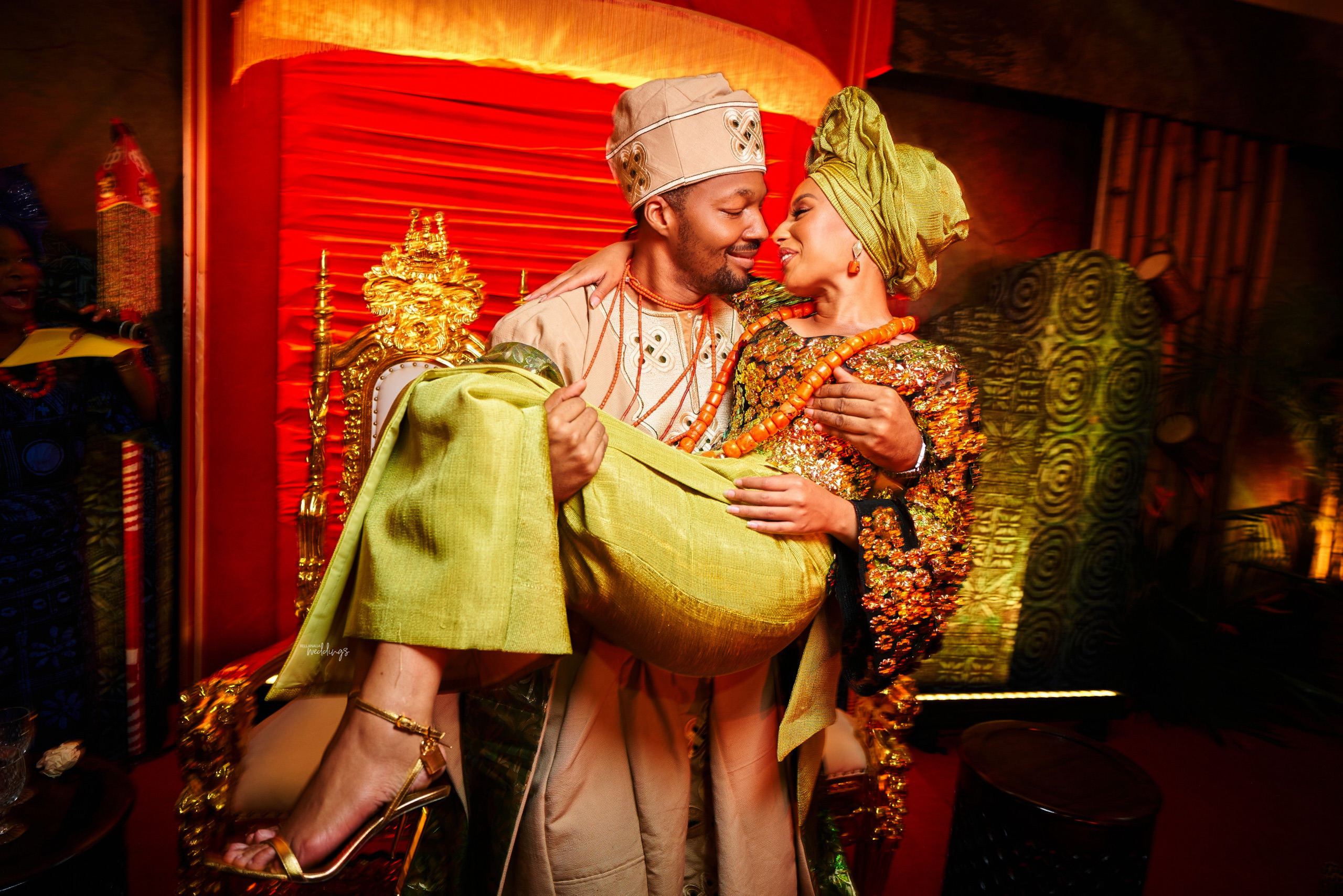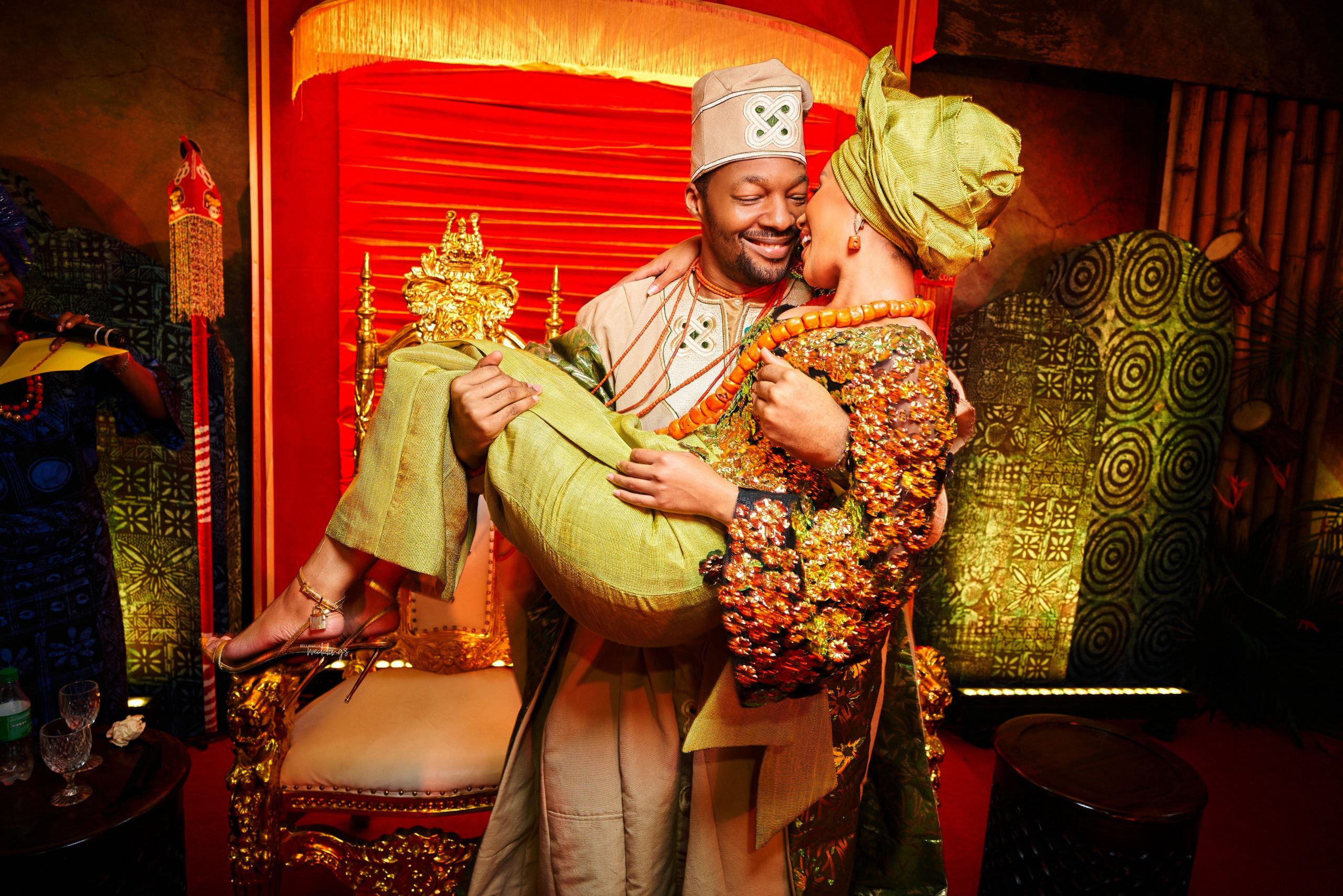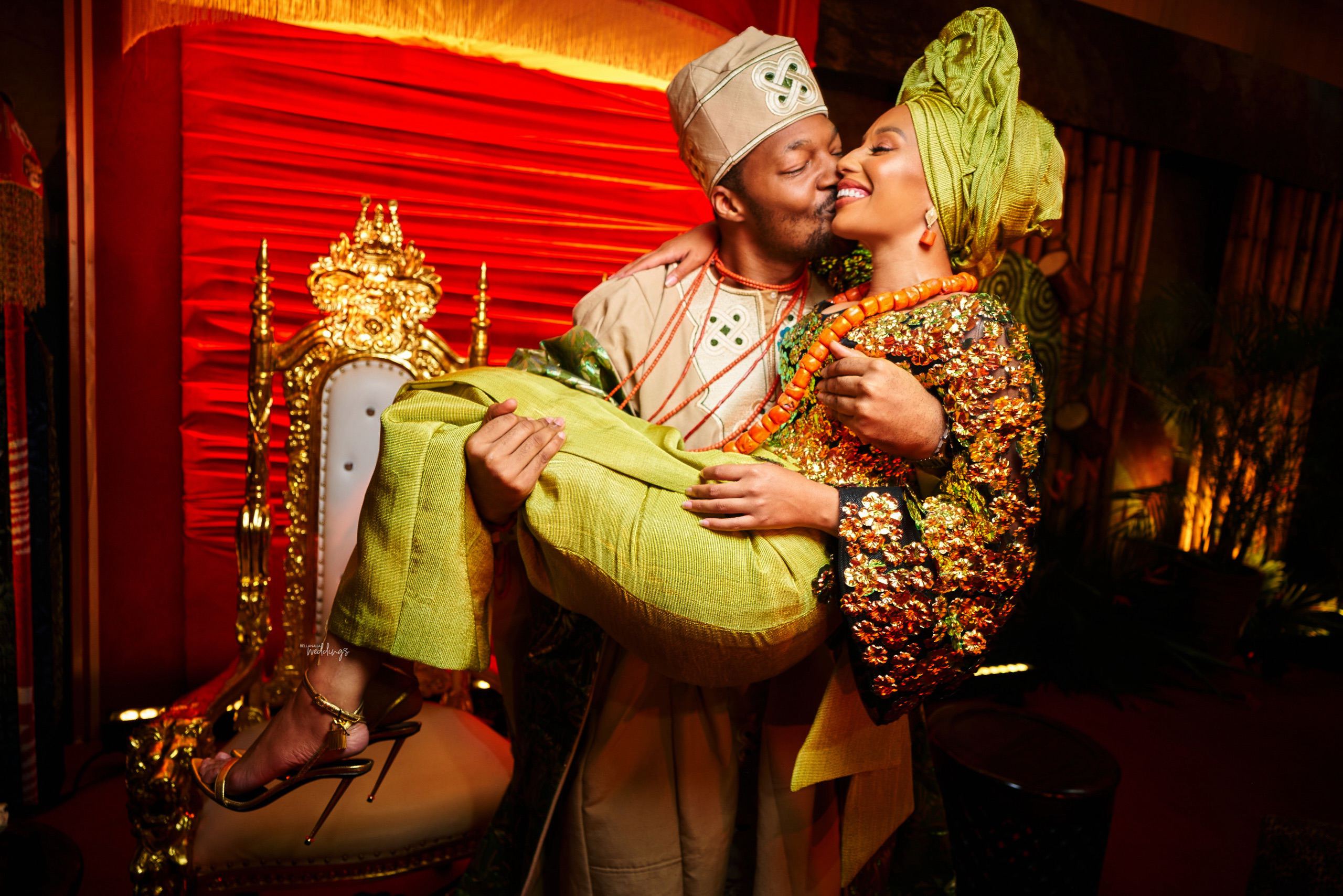 Blessing this beautiful union…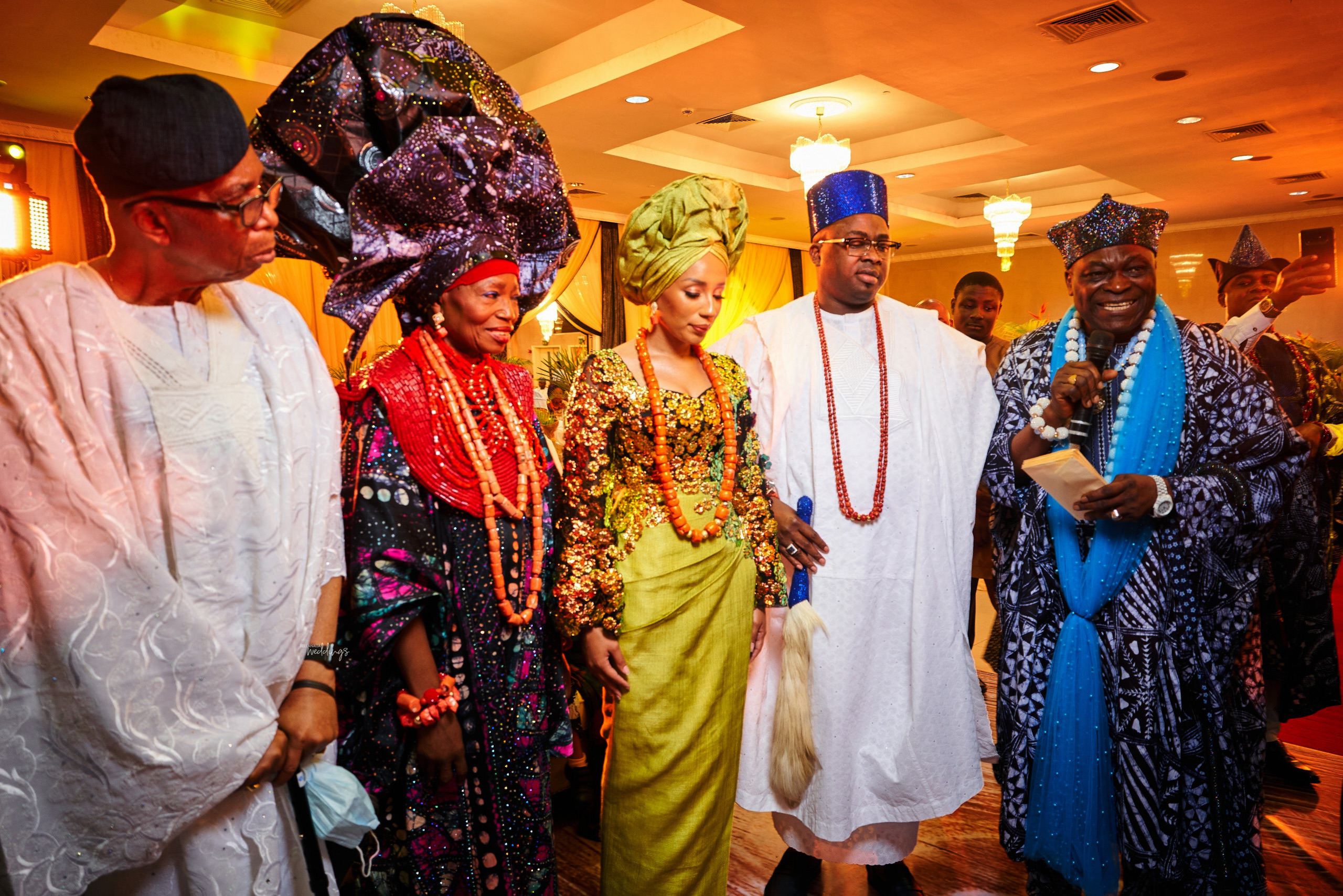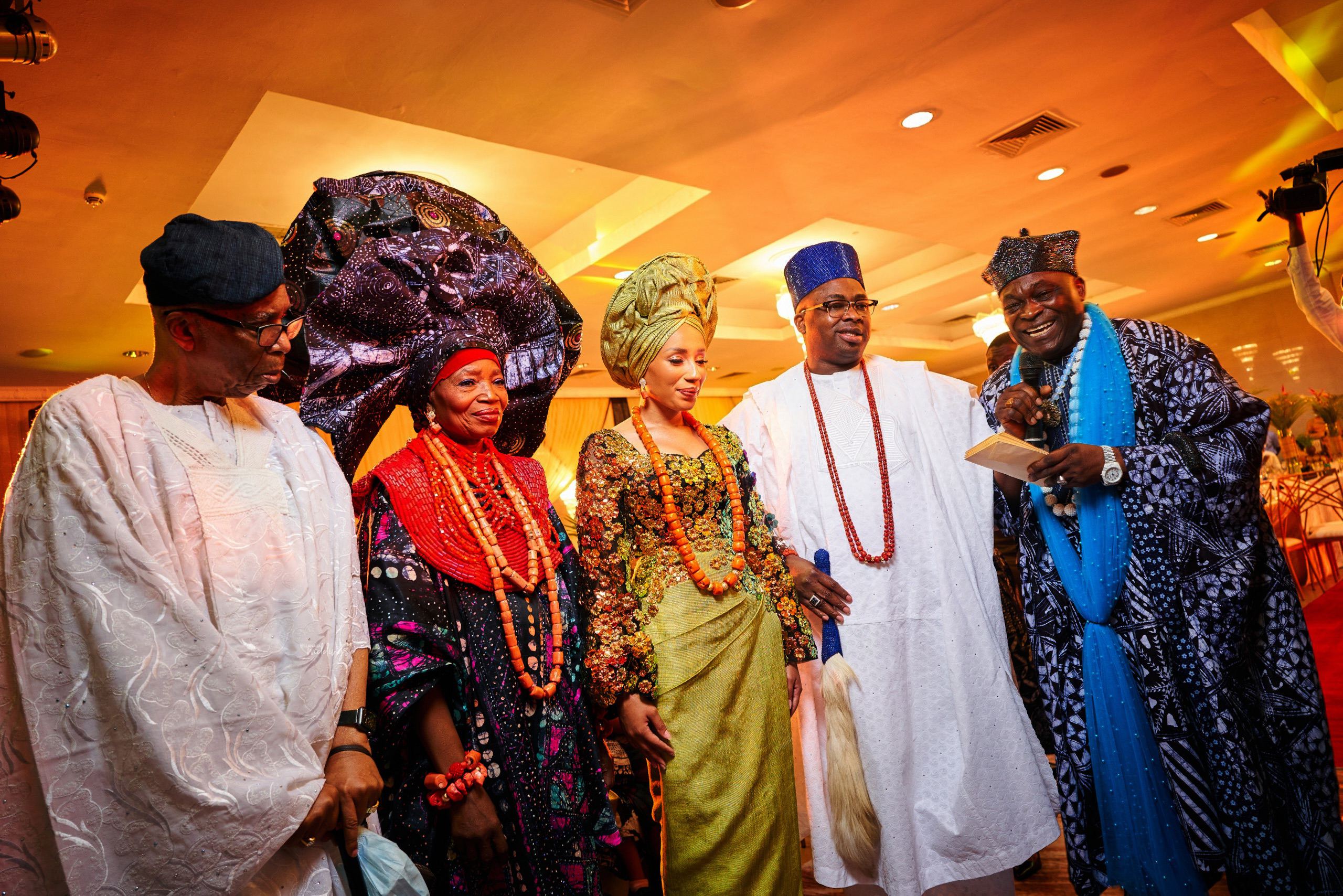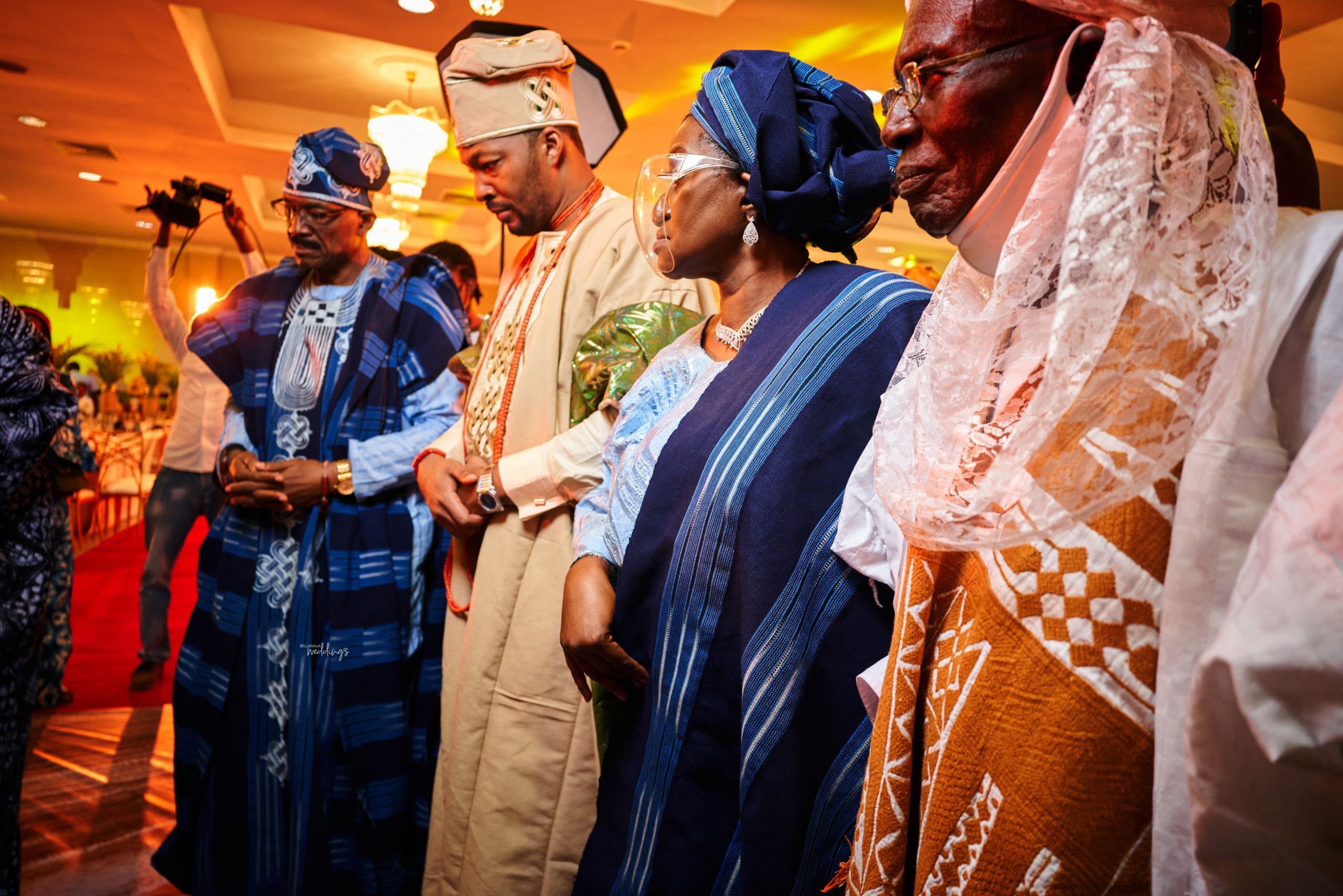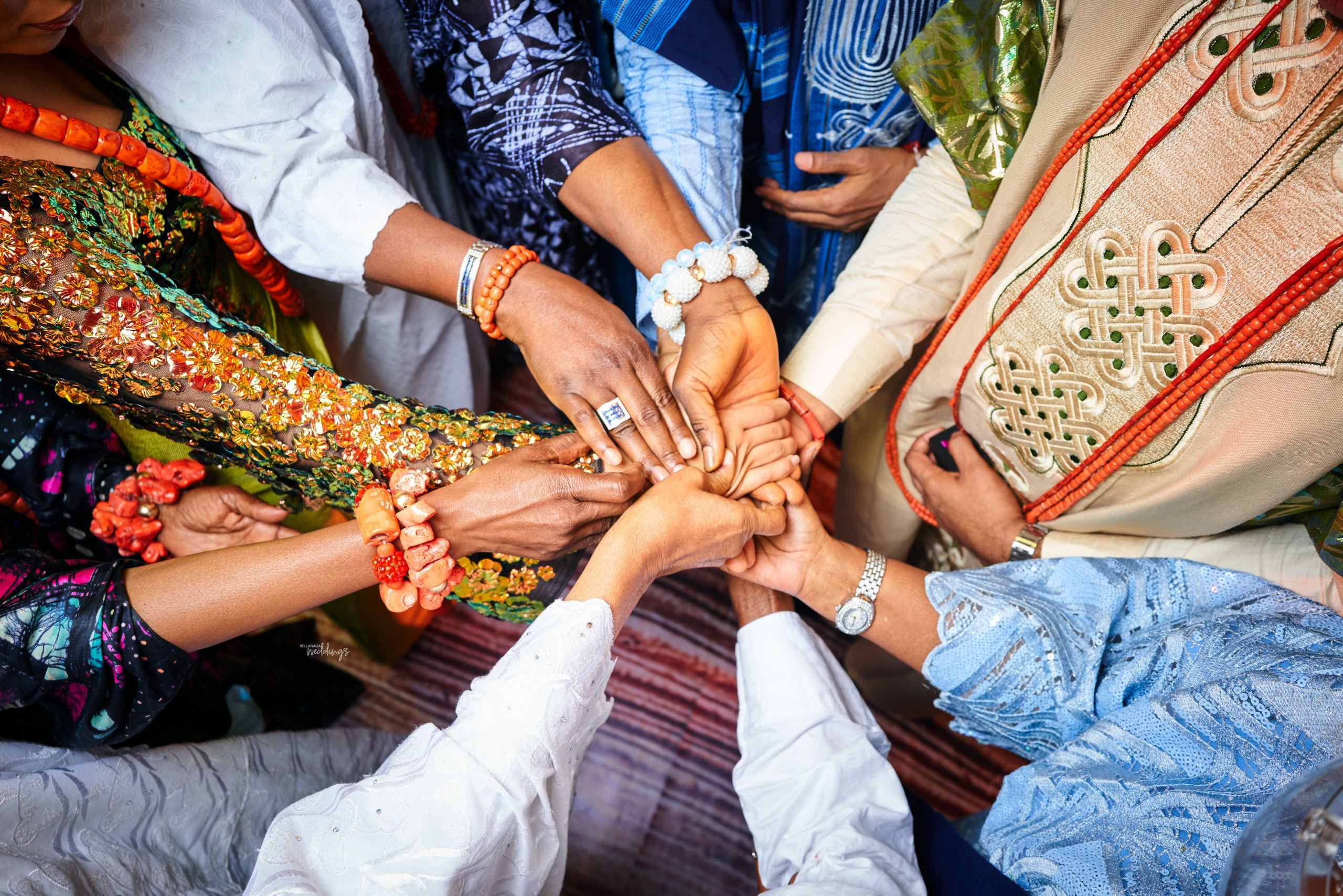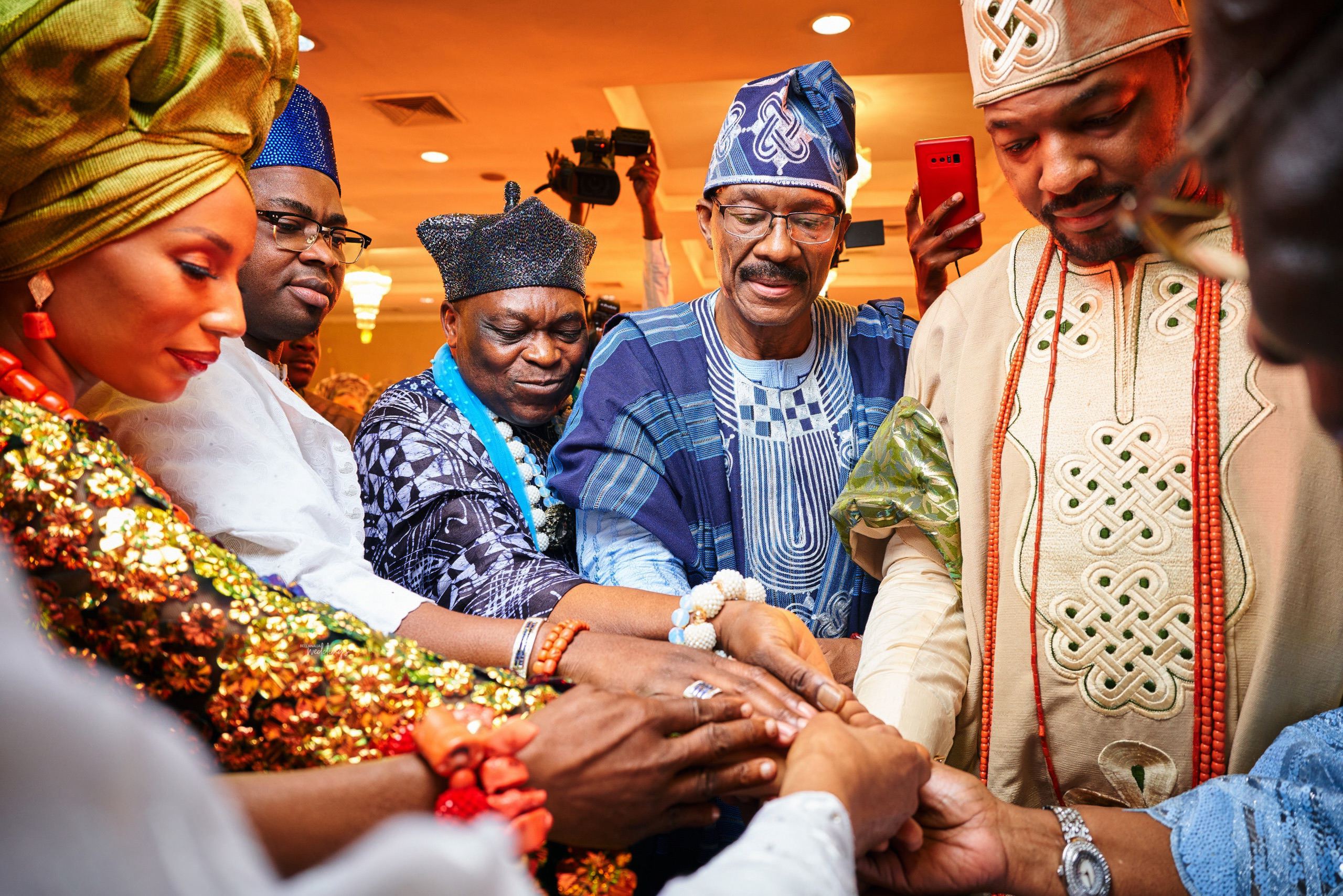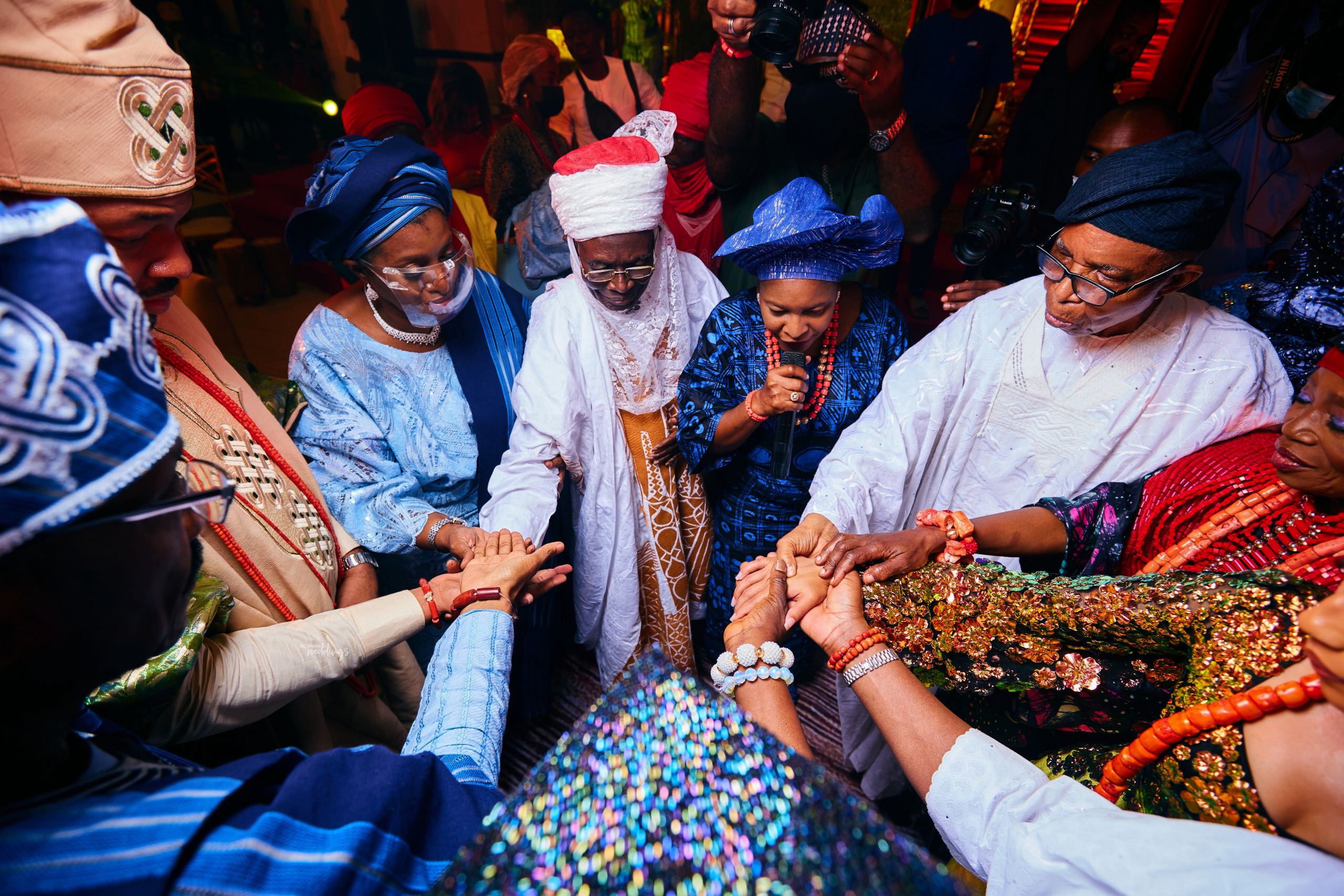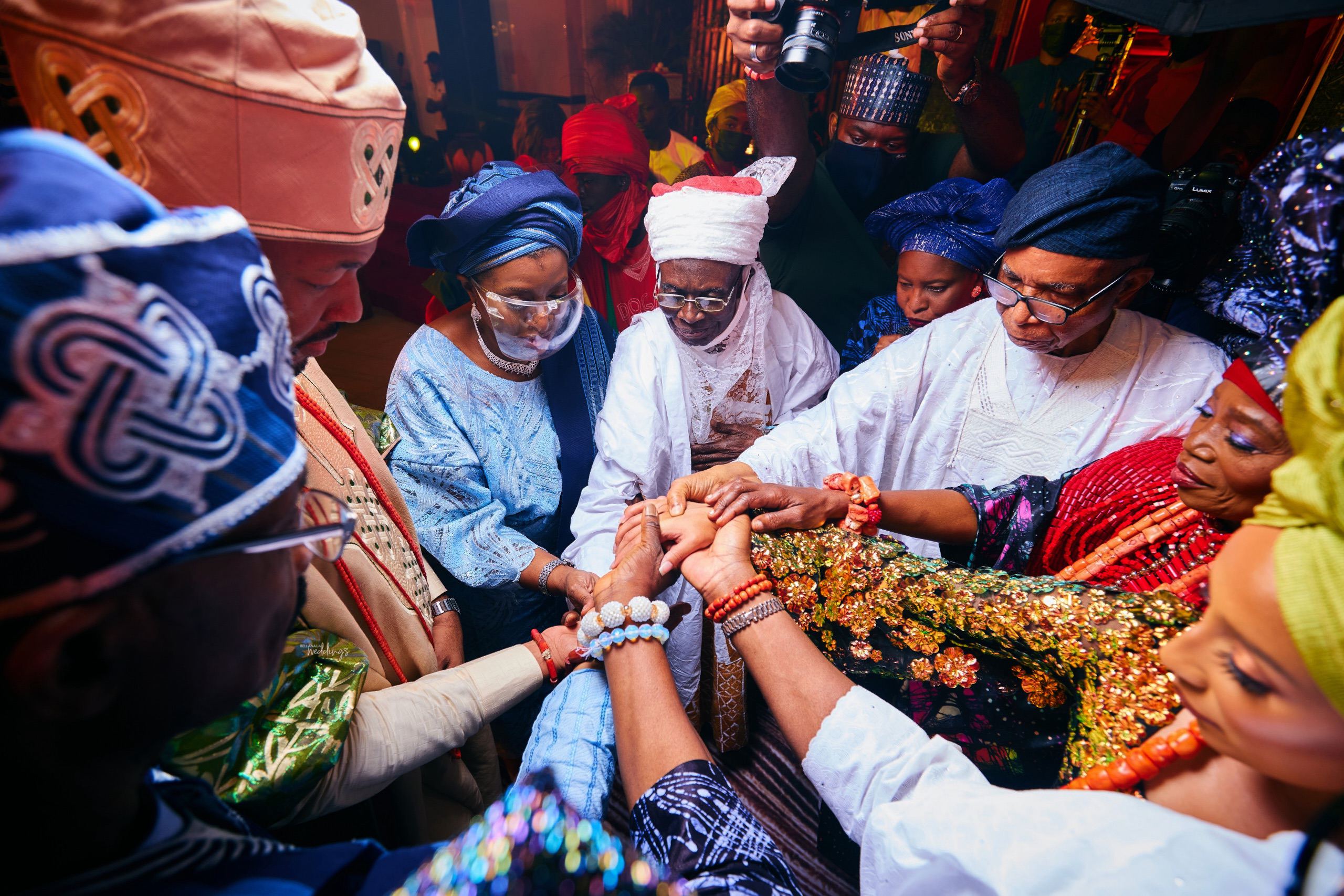 …And two become one!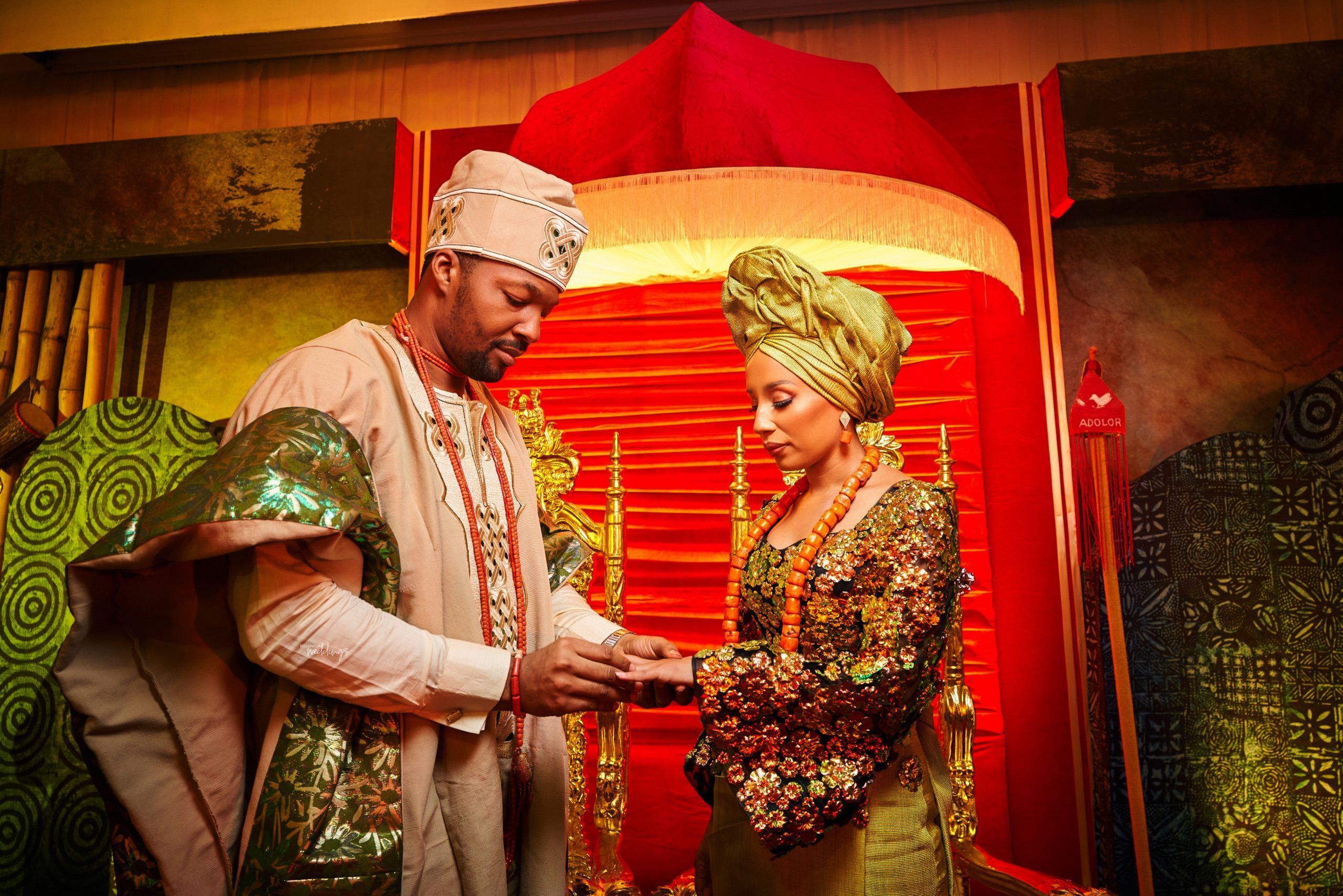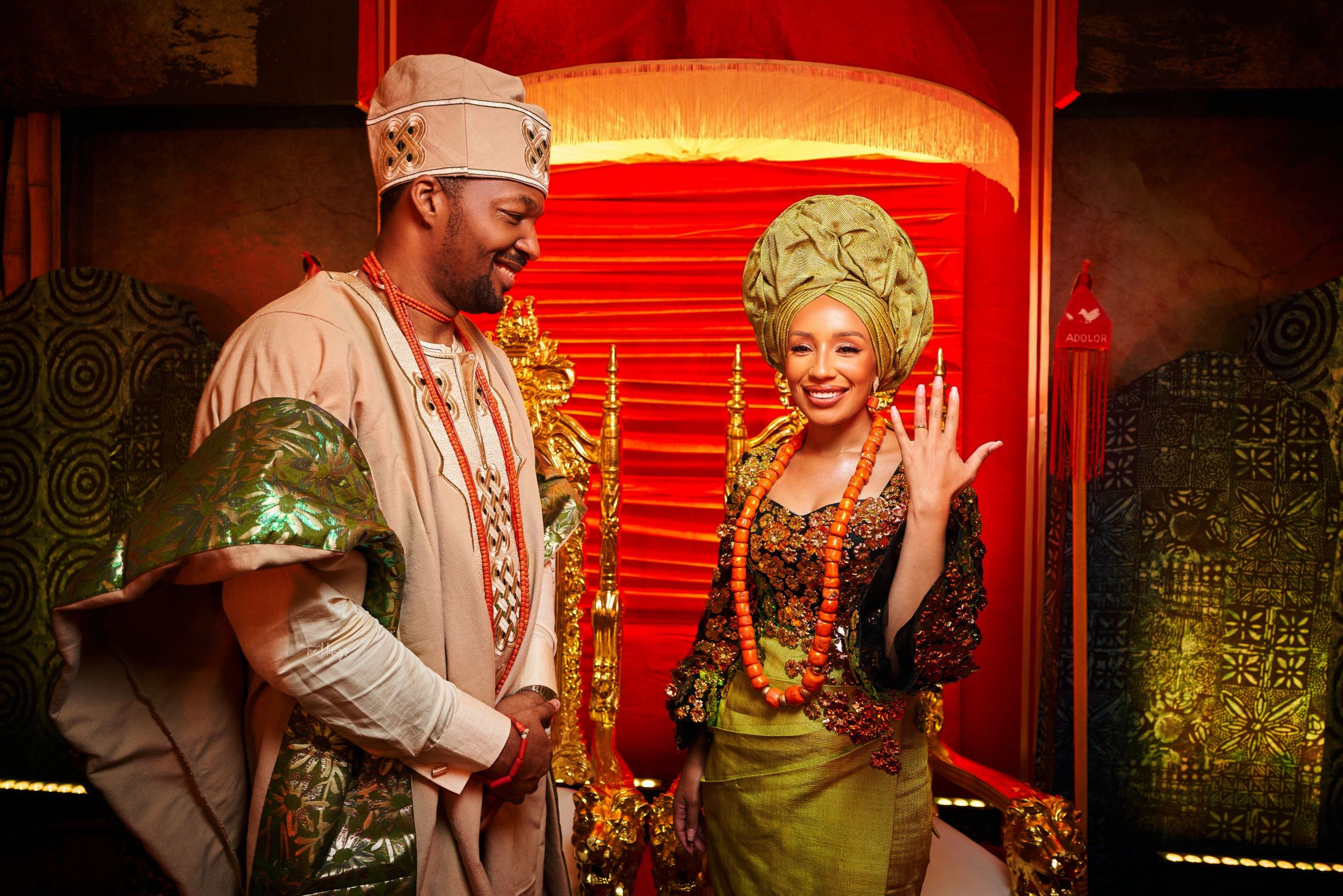 What better way to celebrate a new beginning than with cake!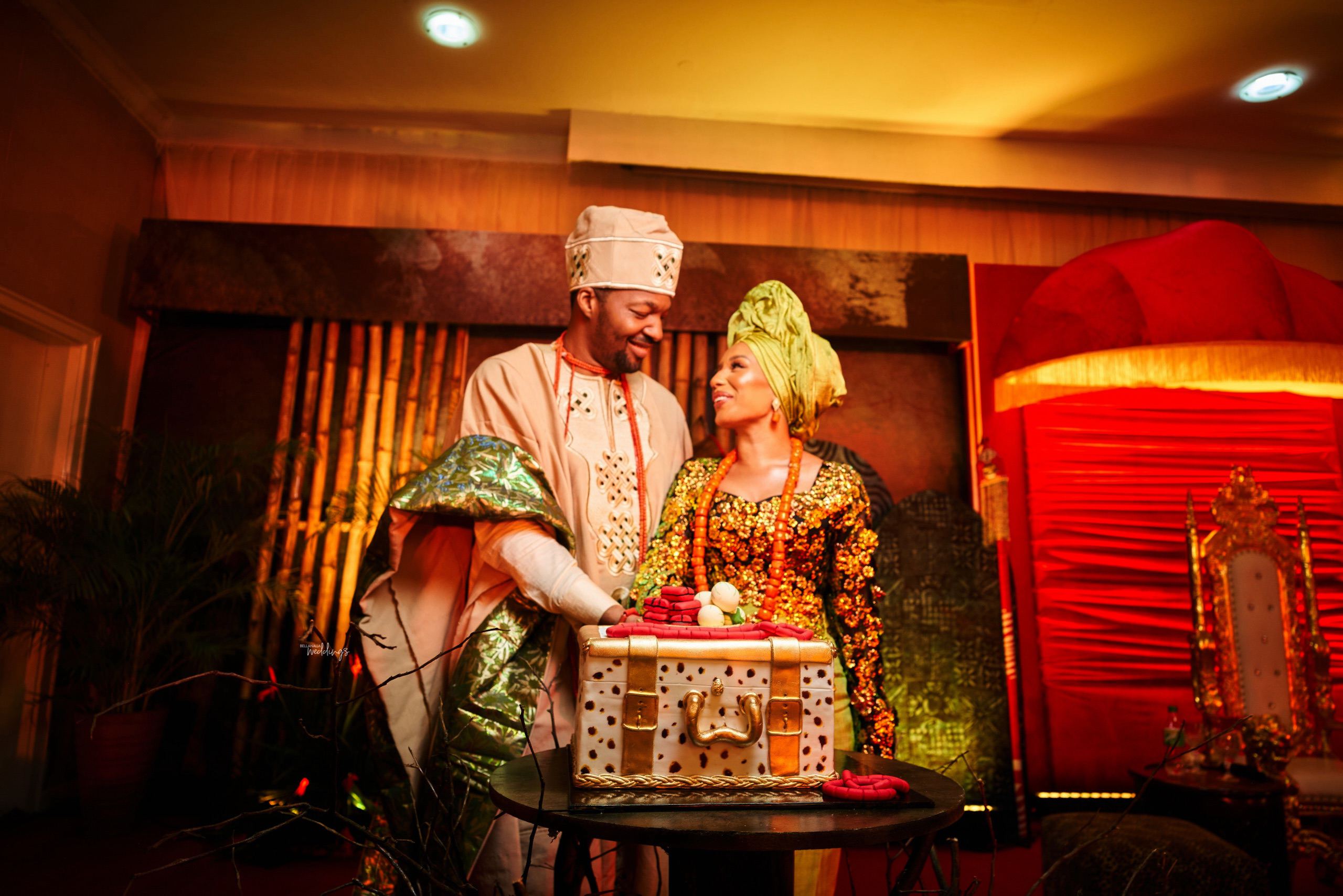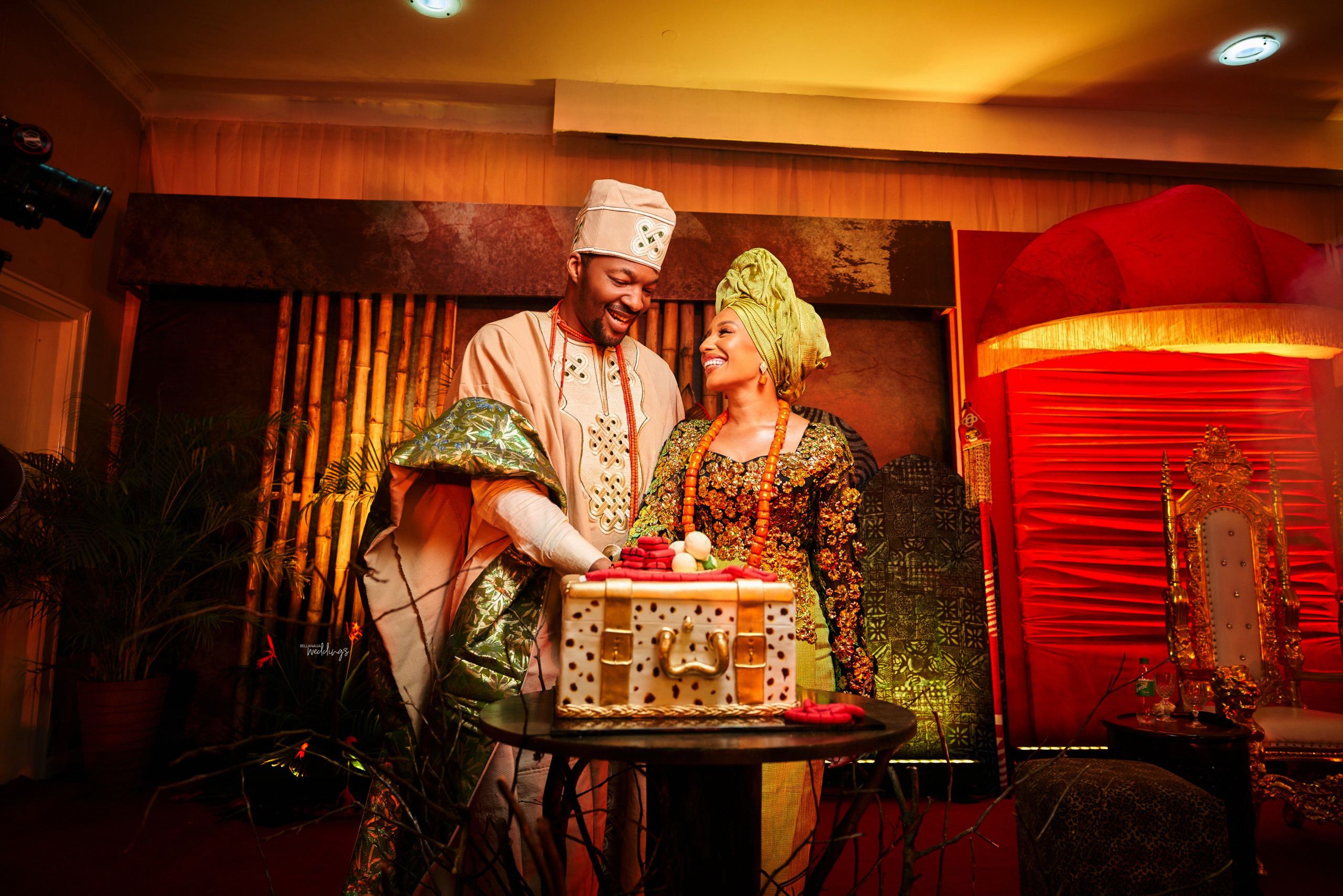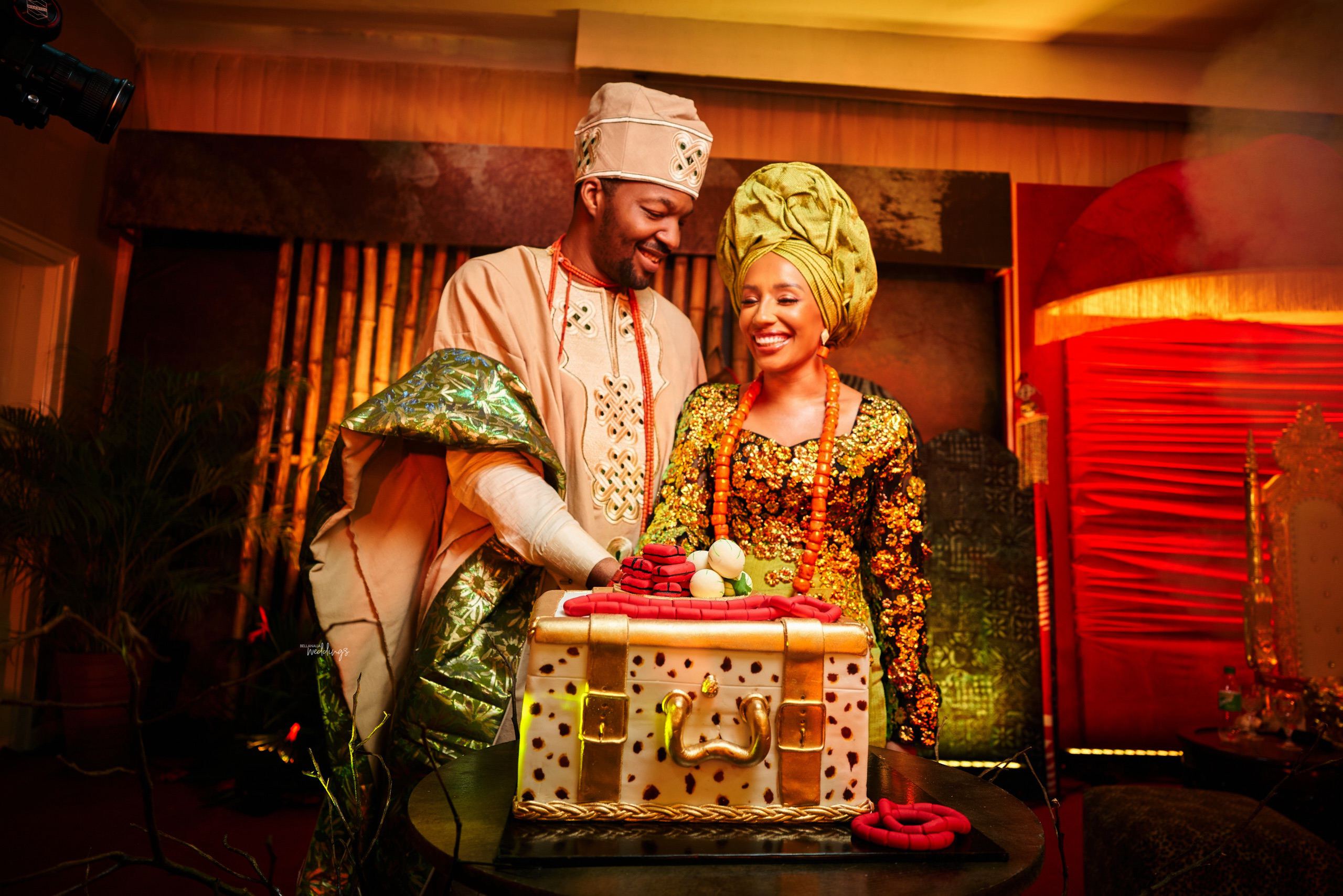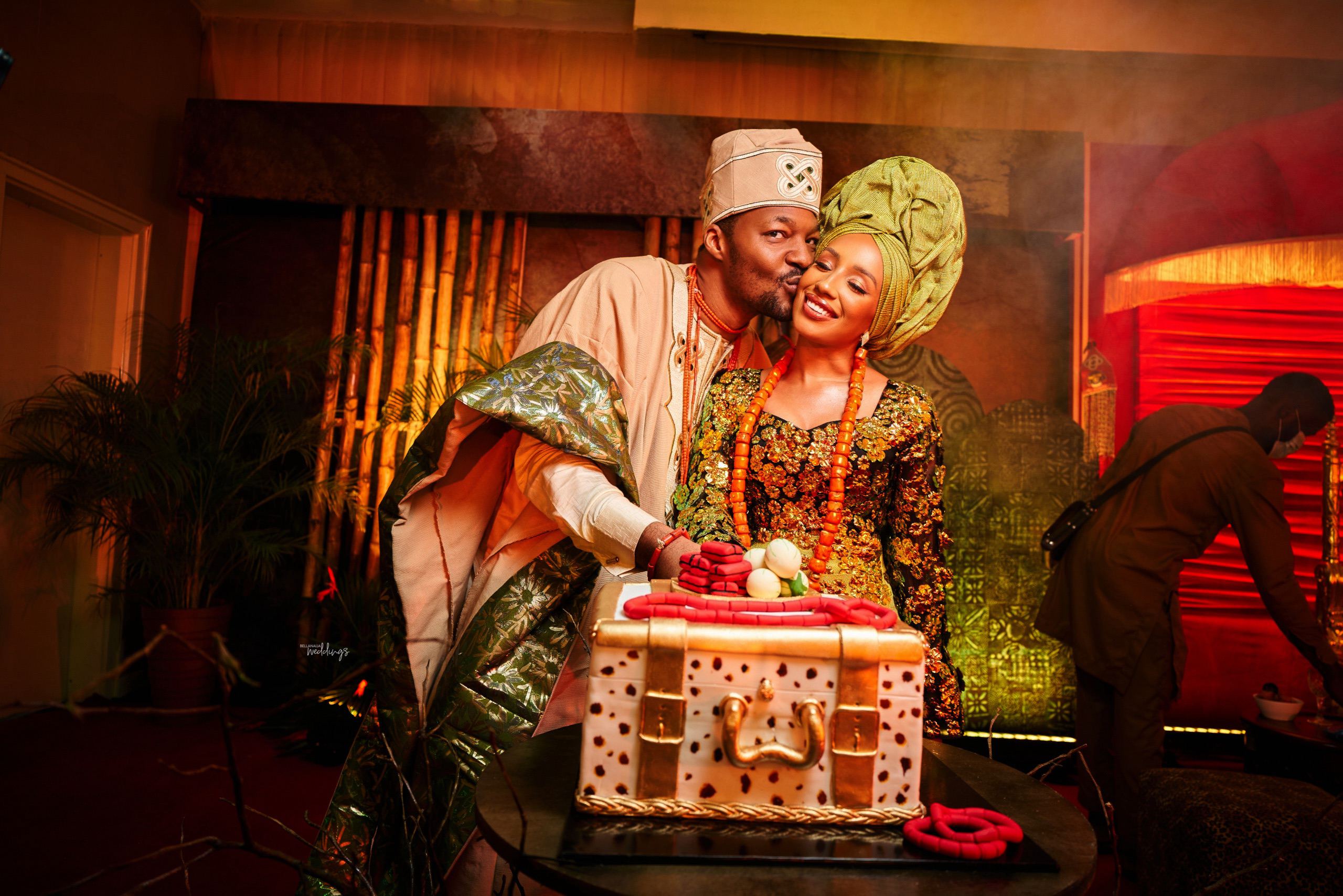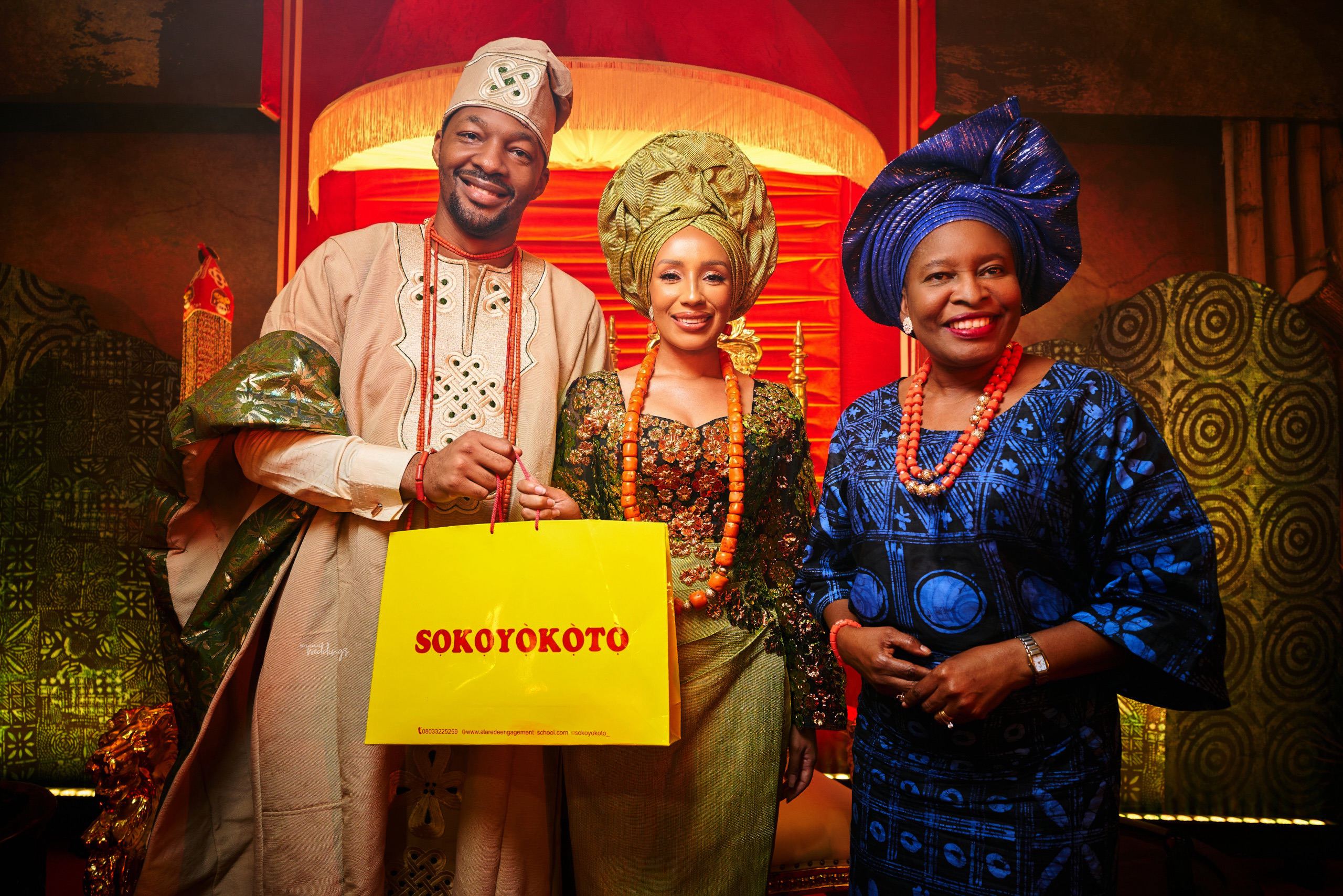 Nothing is sweeter than love!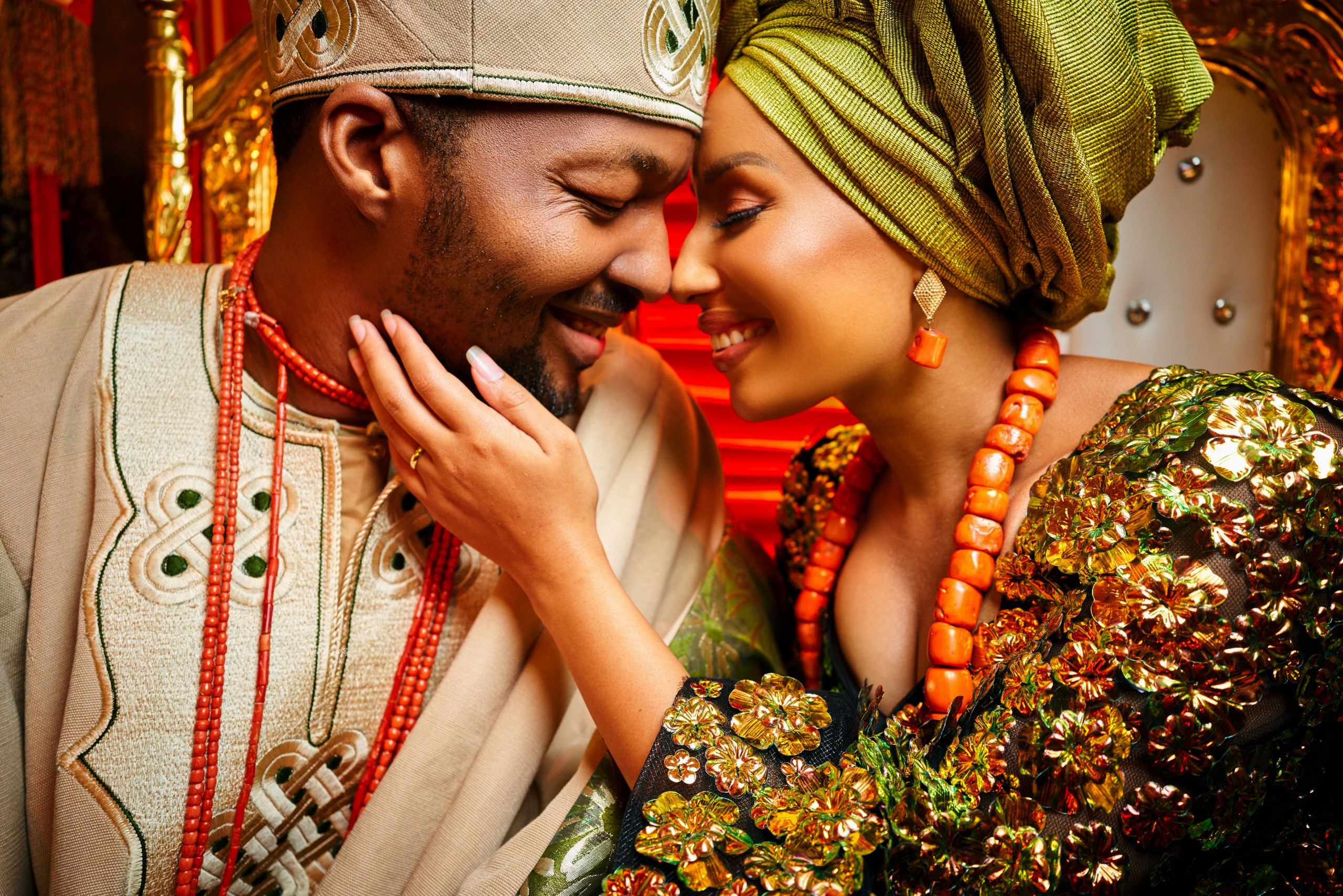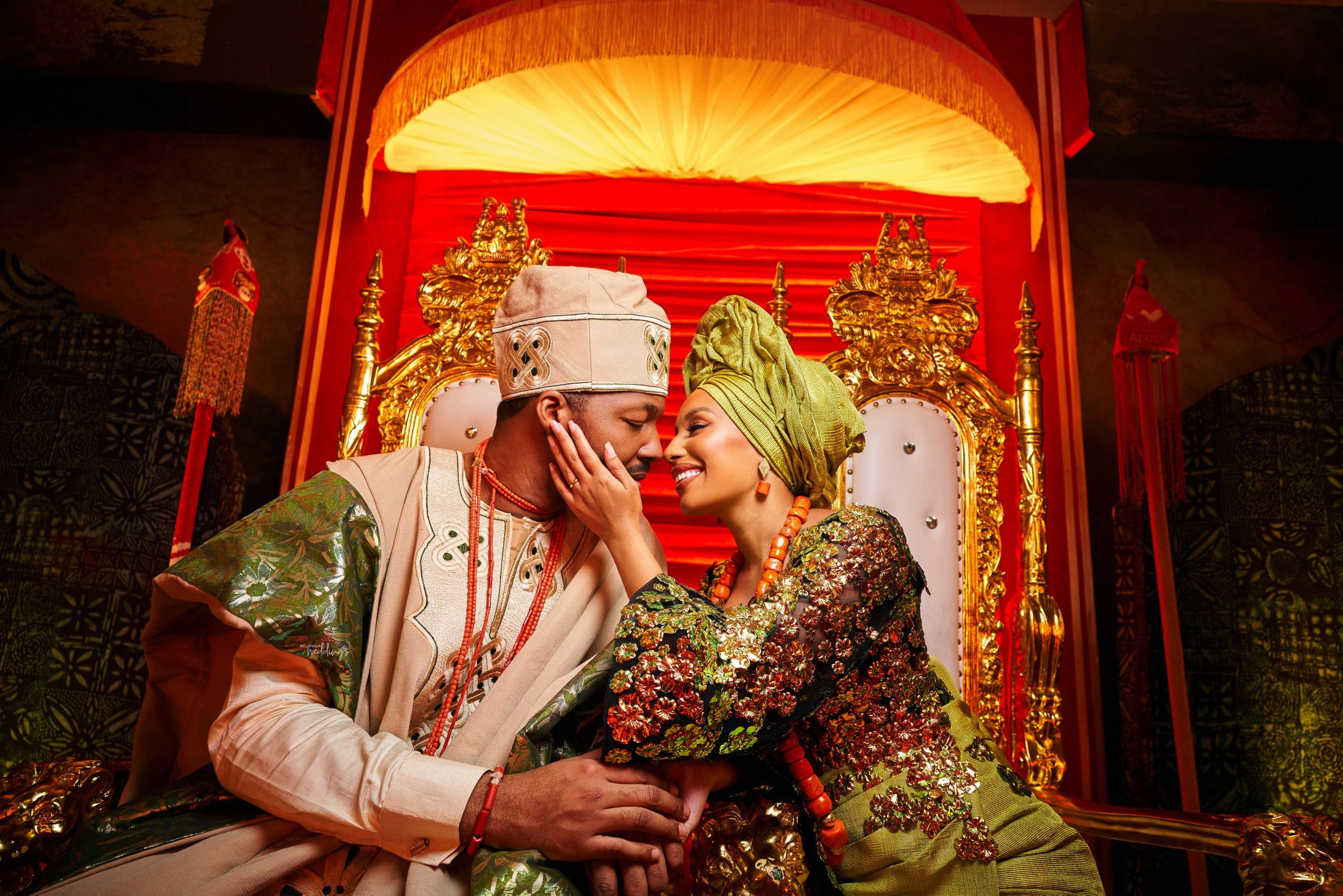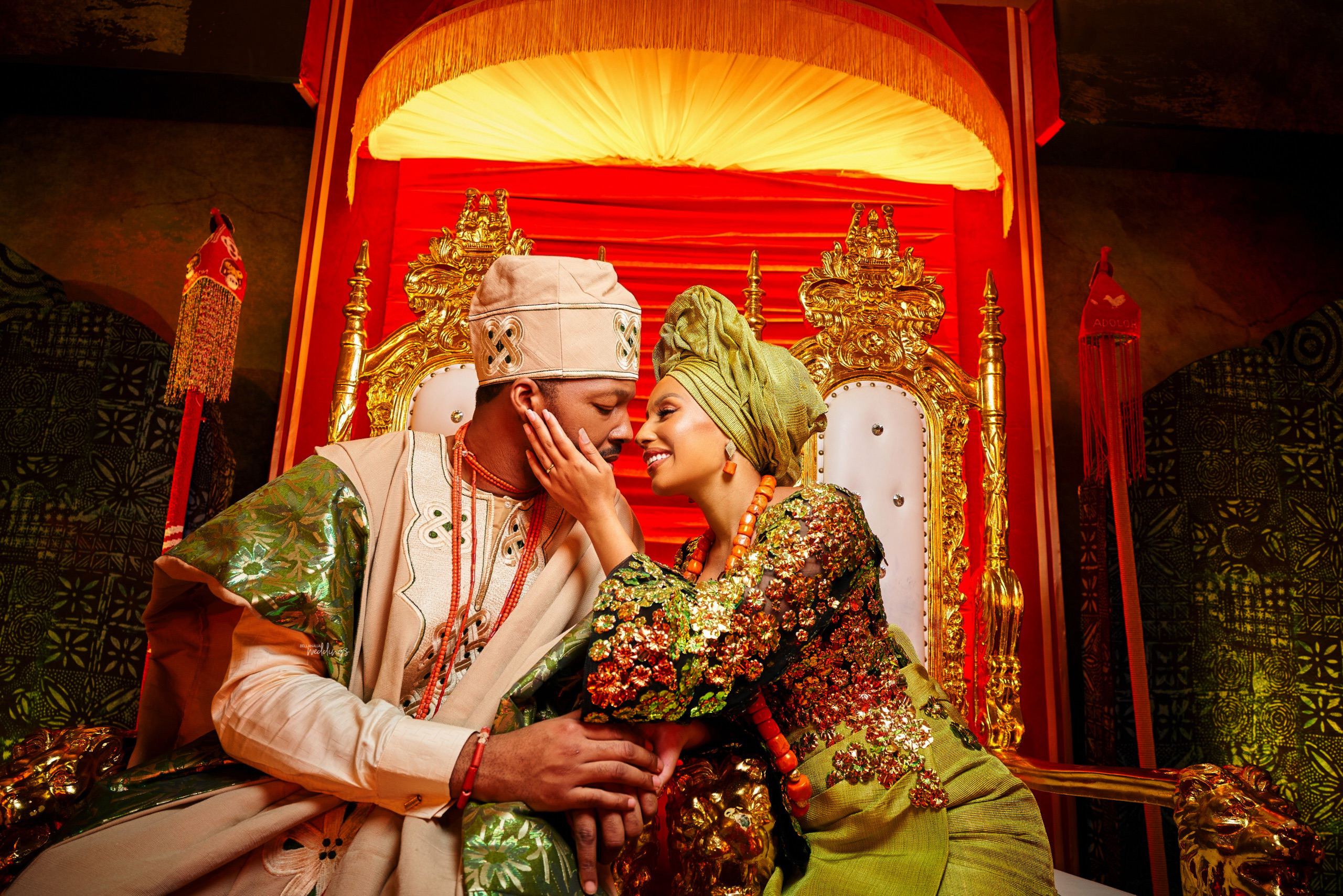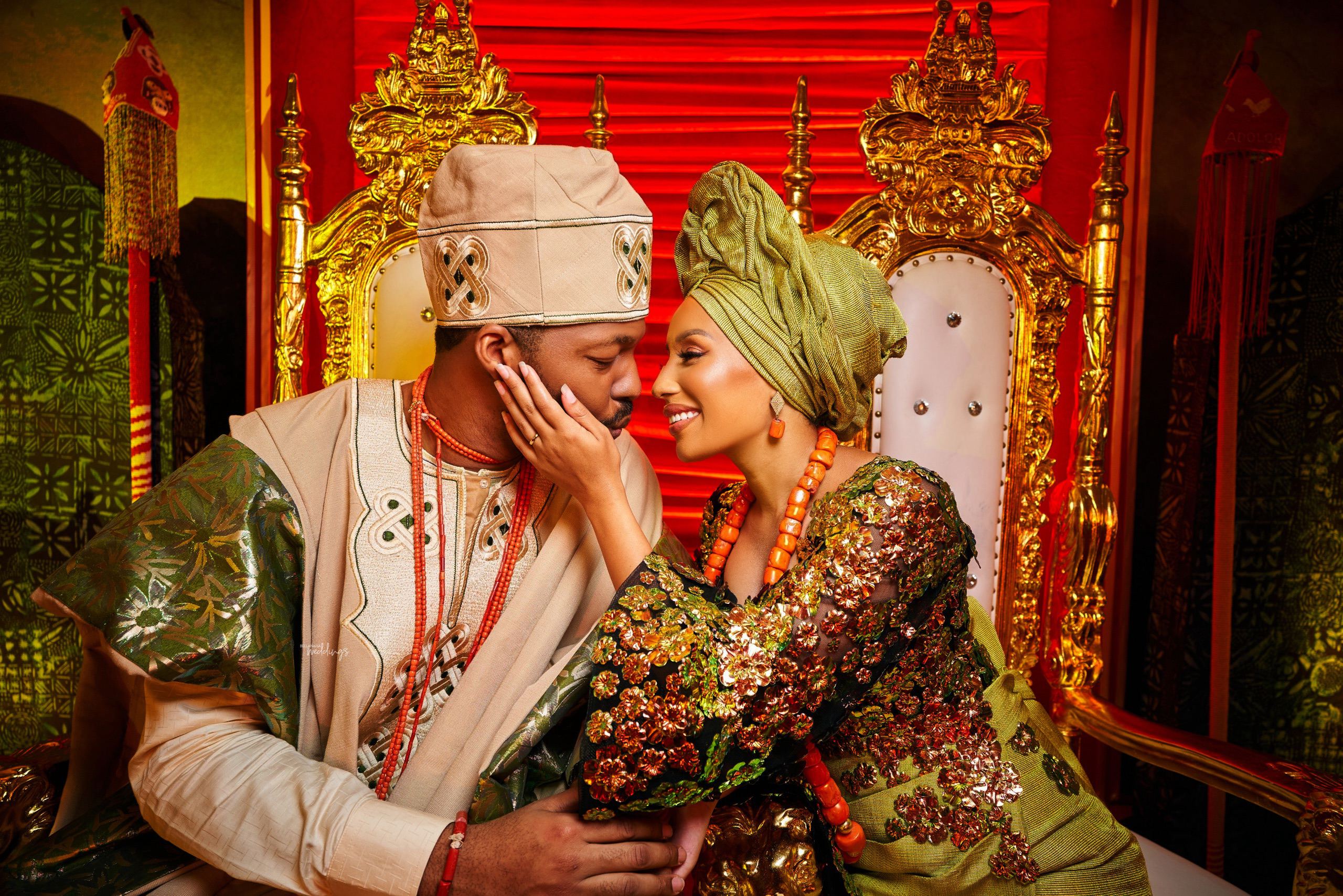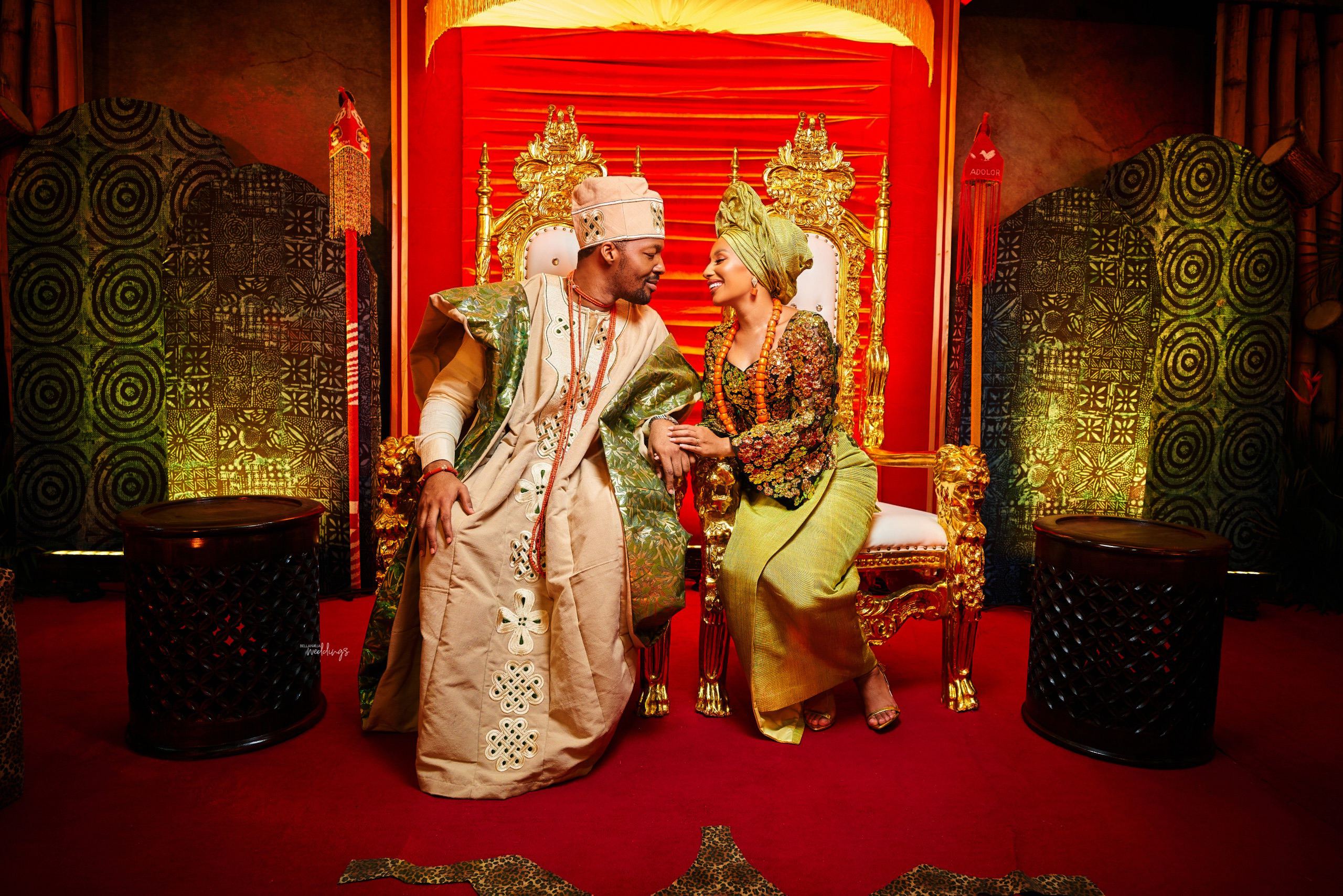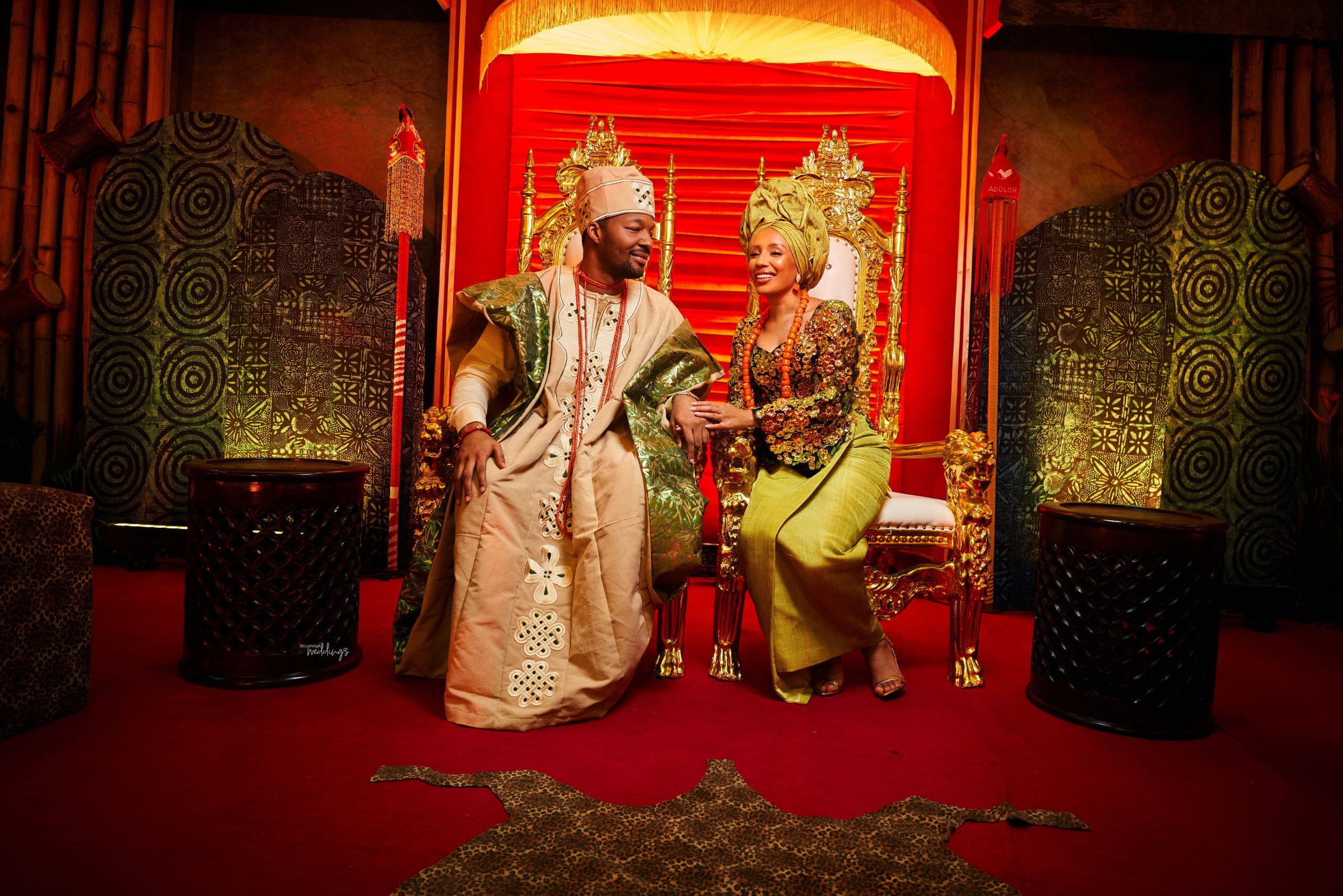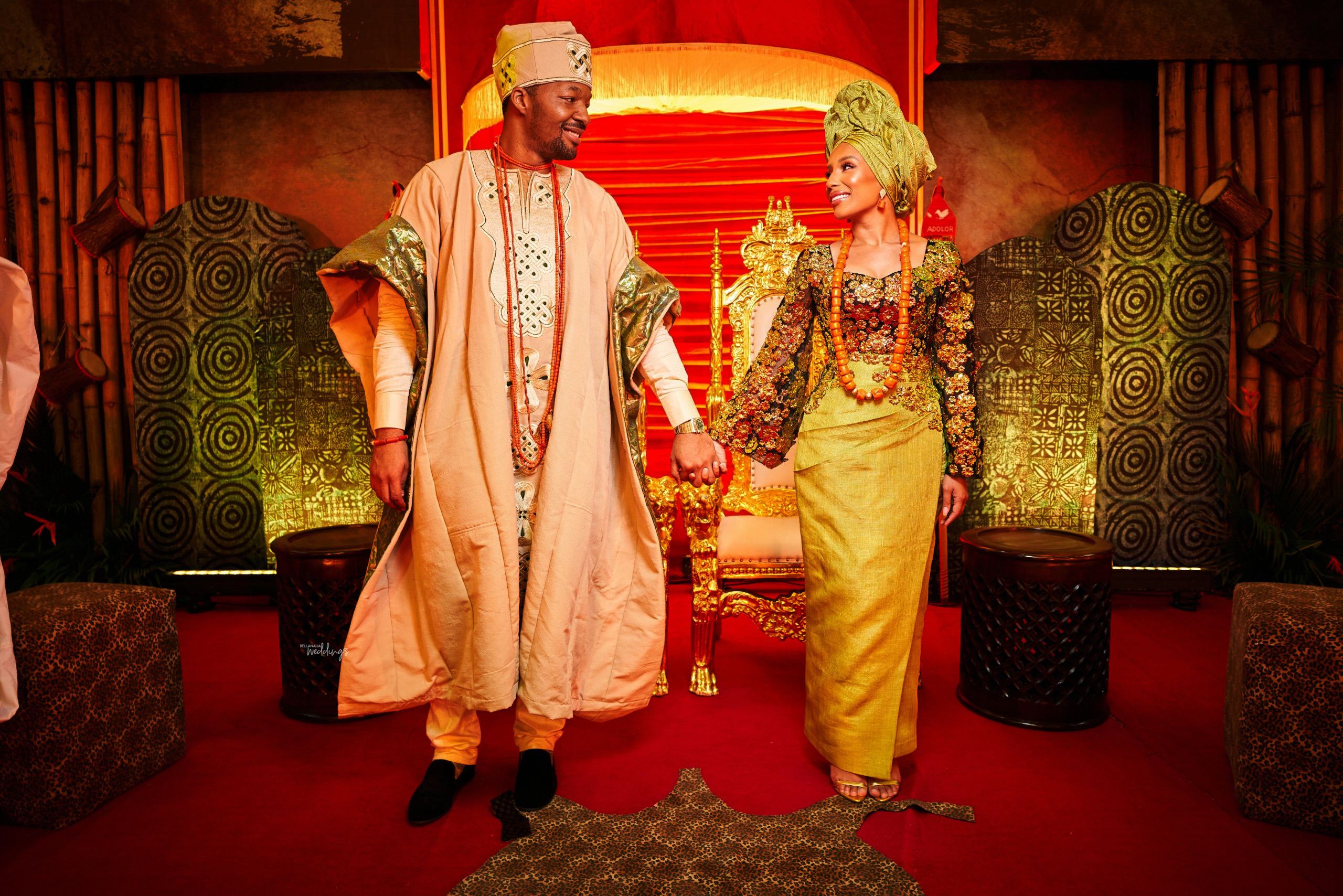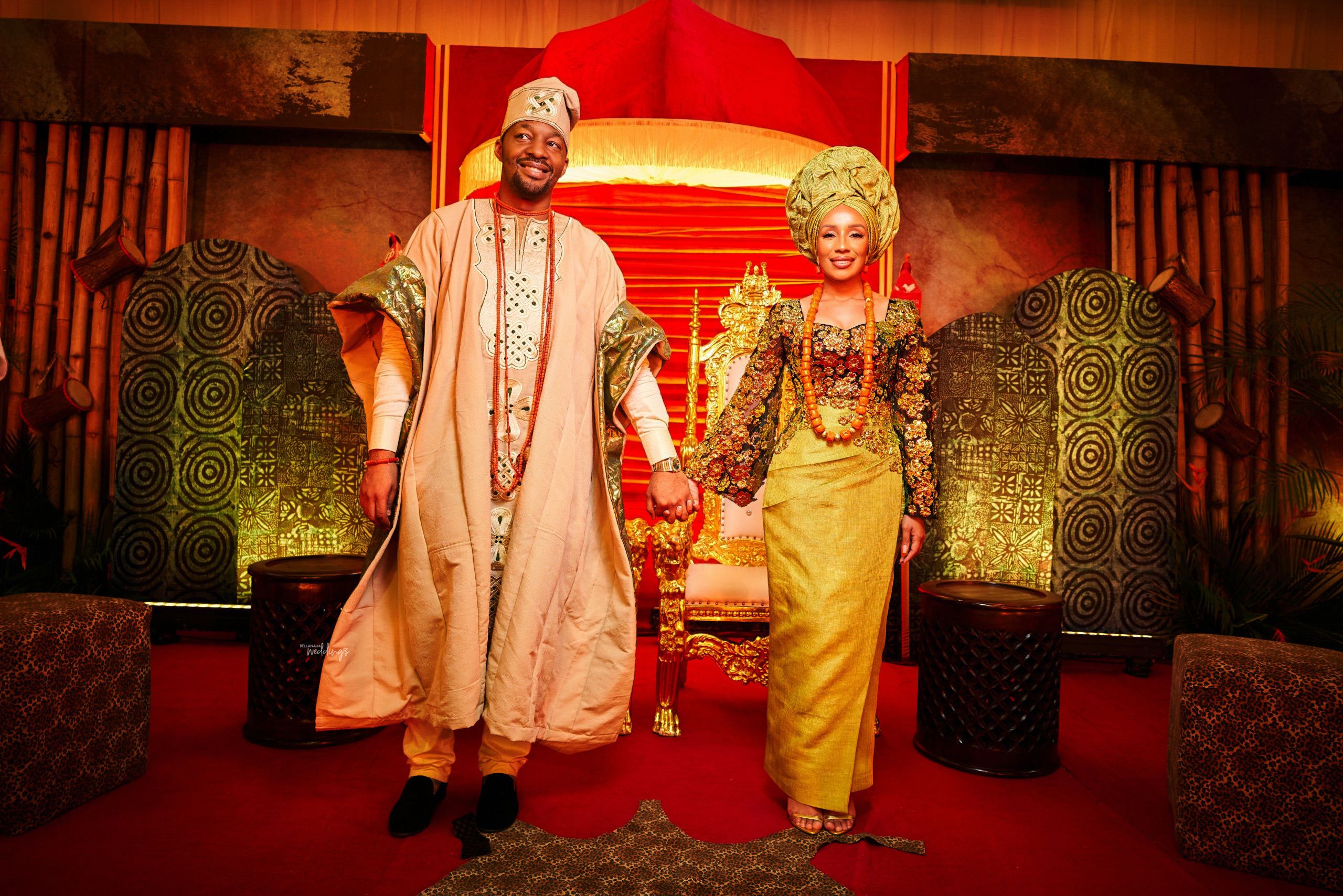 Beautiful entertainment for the newly weds…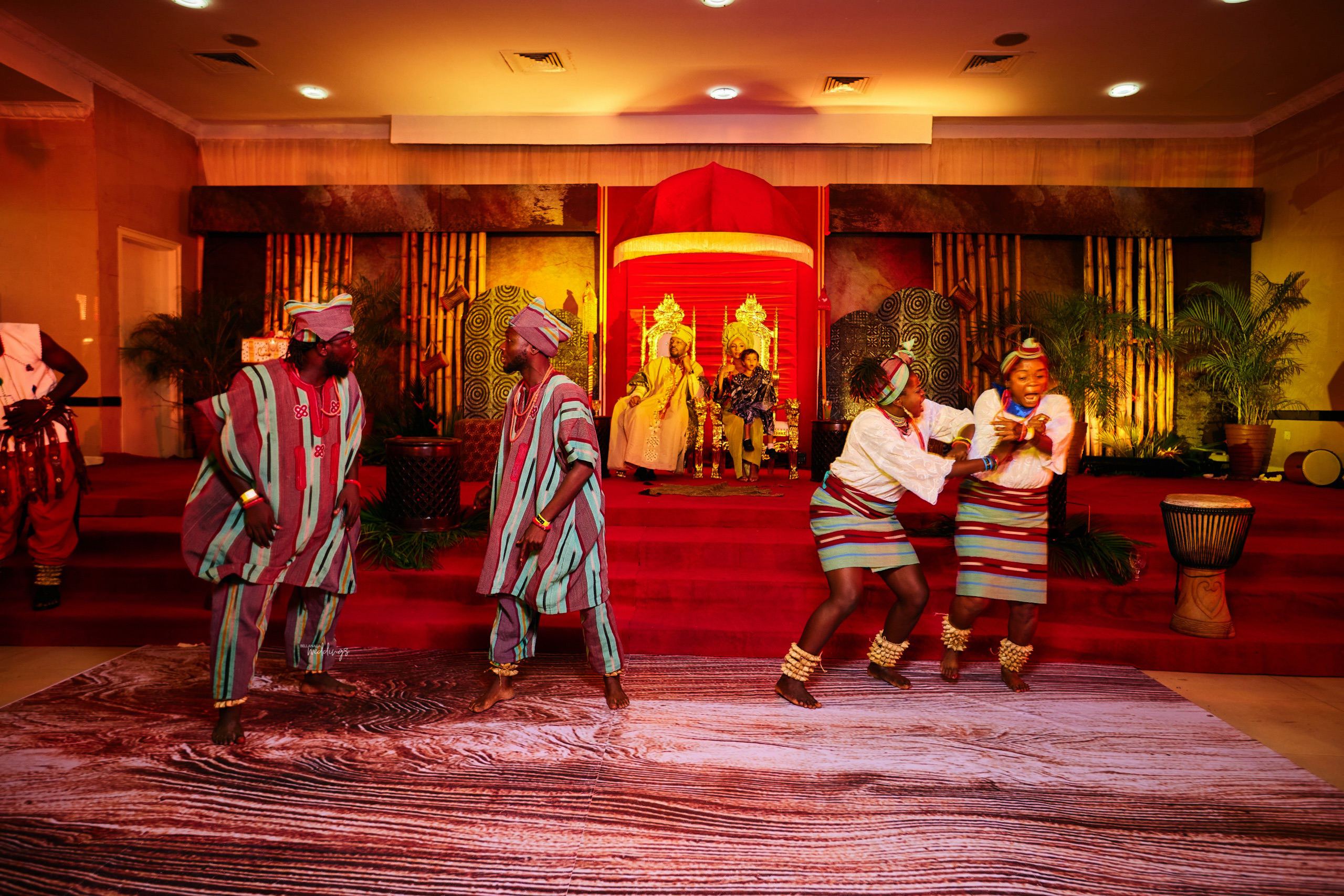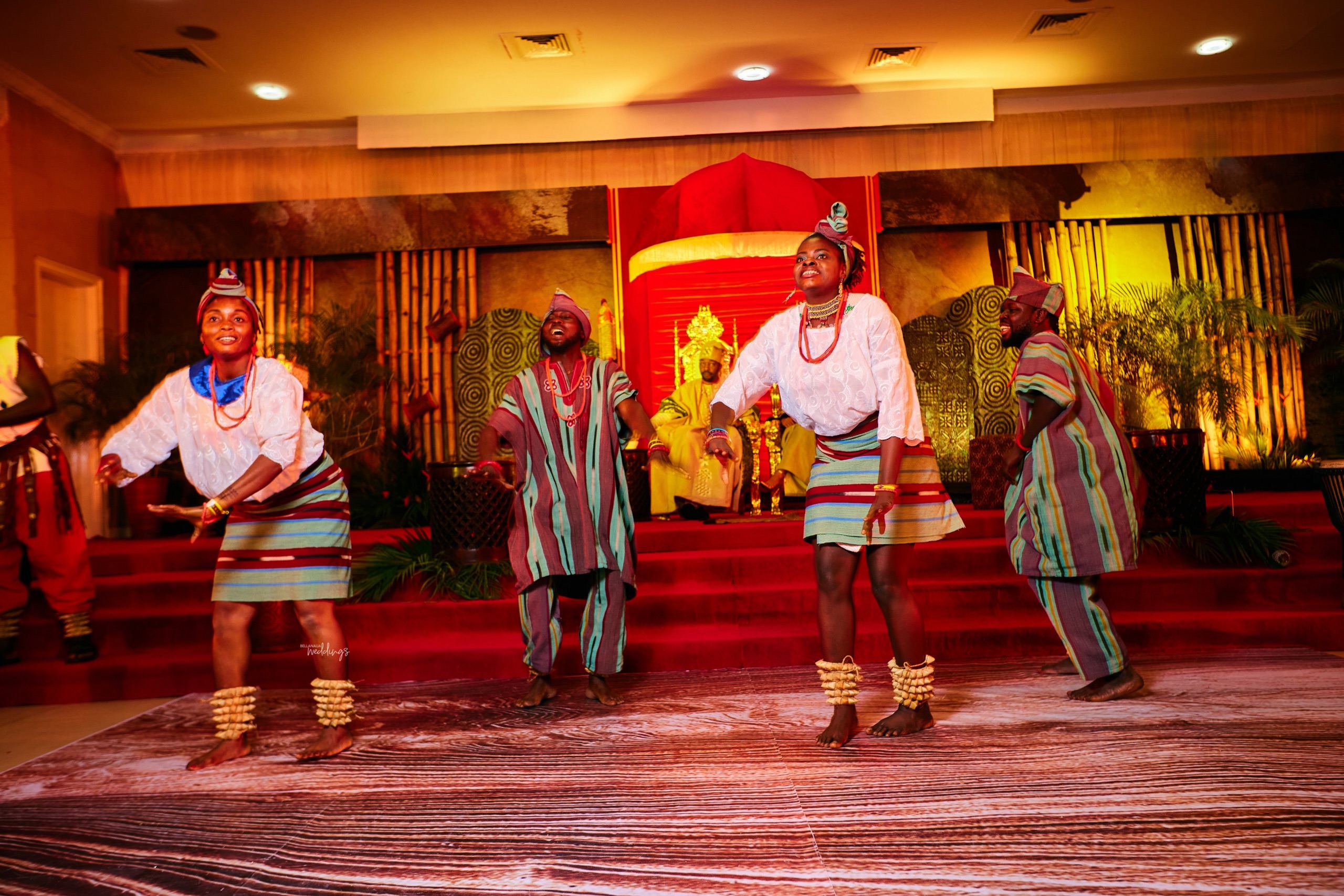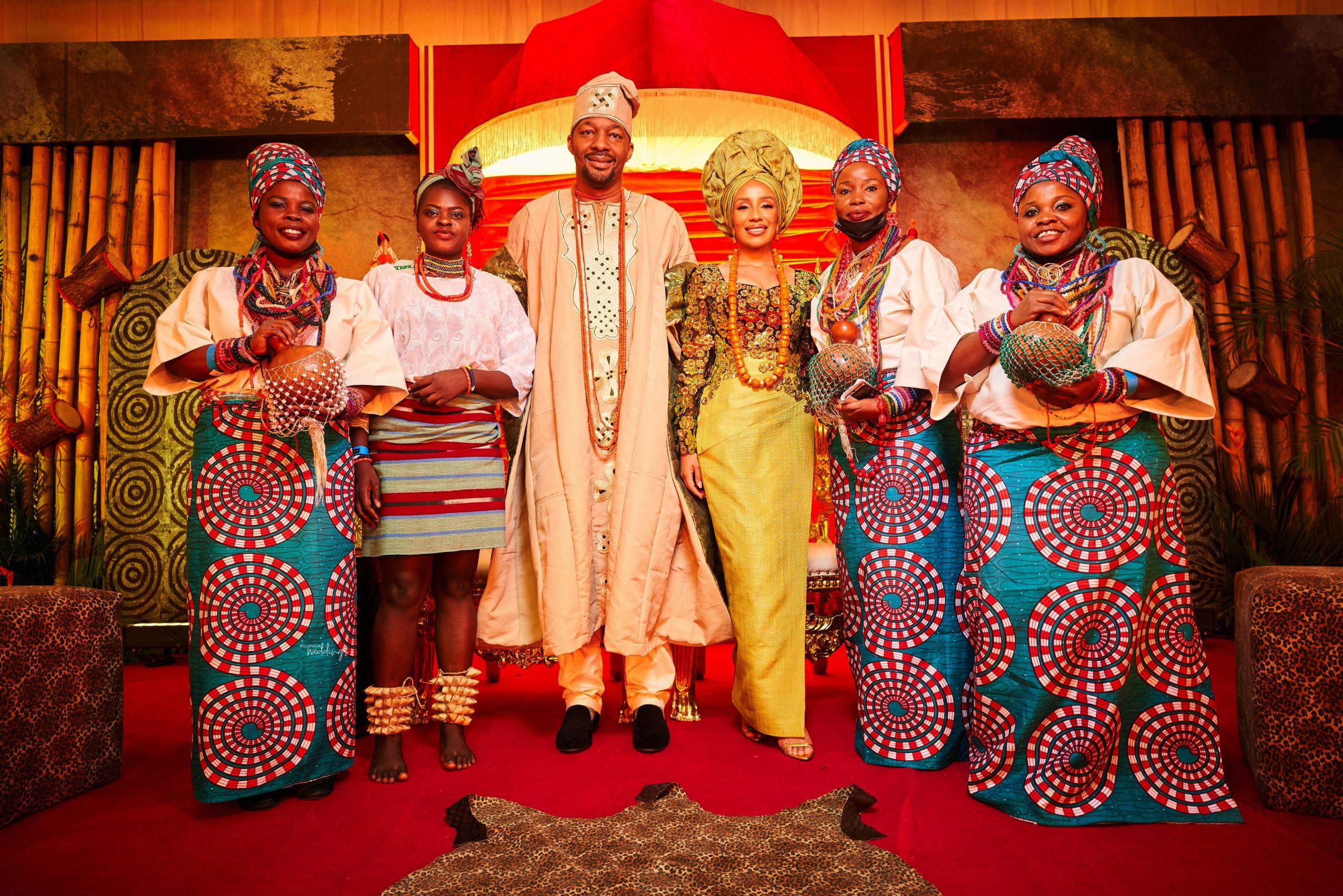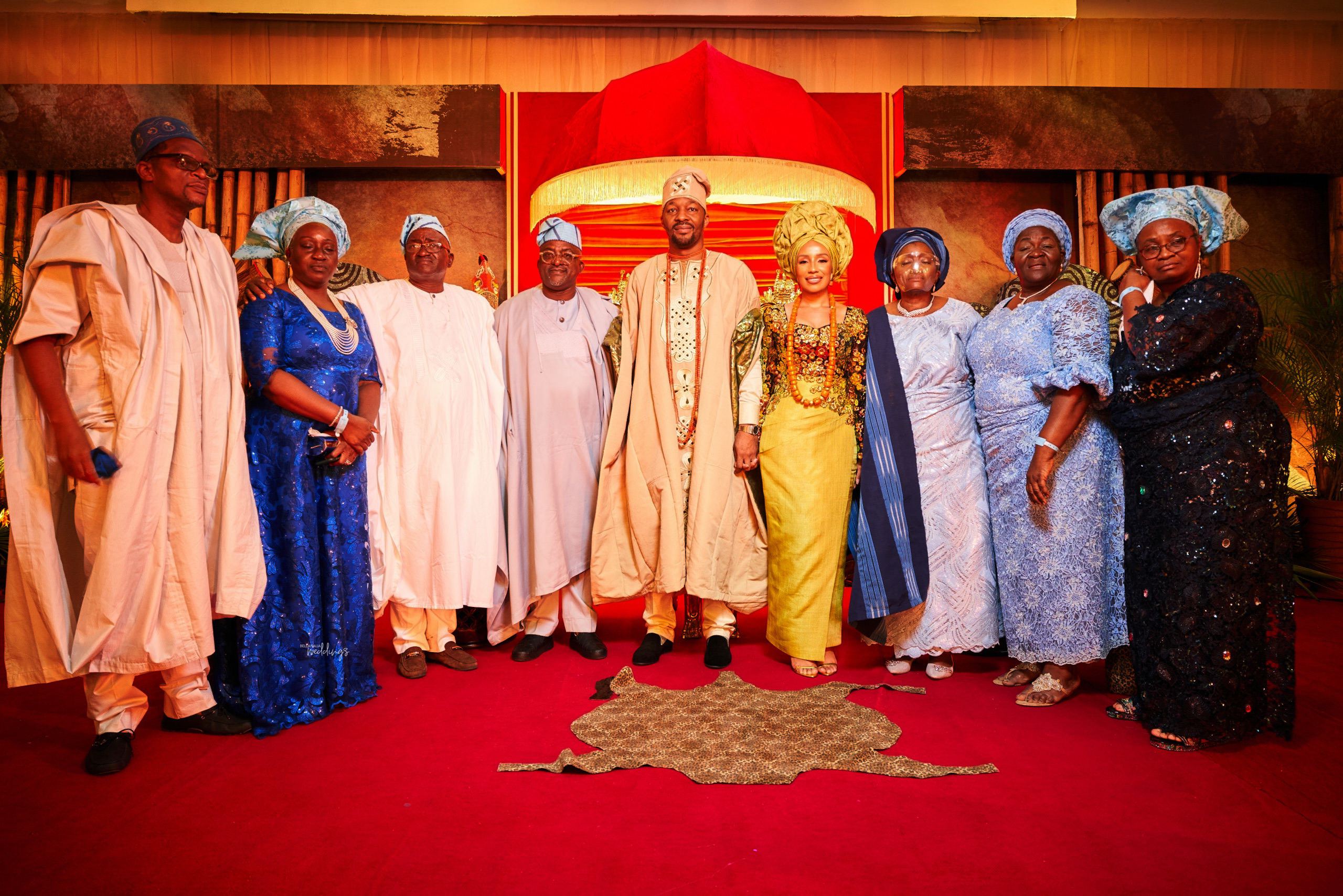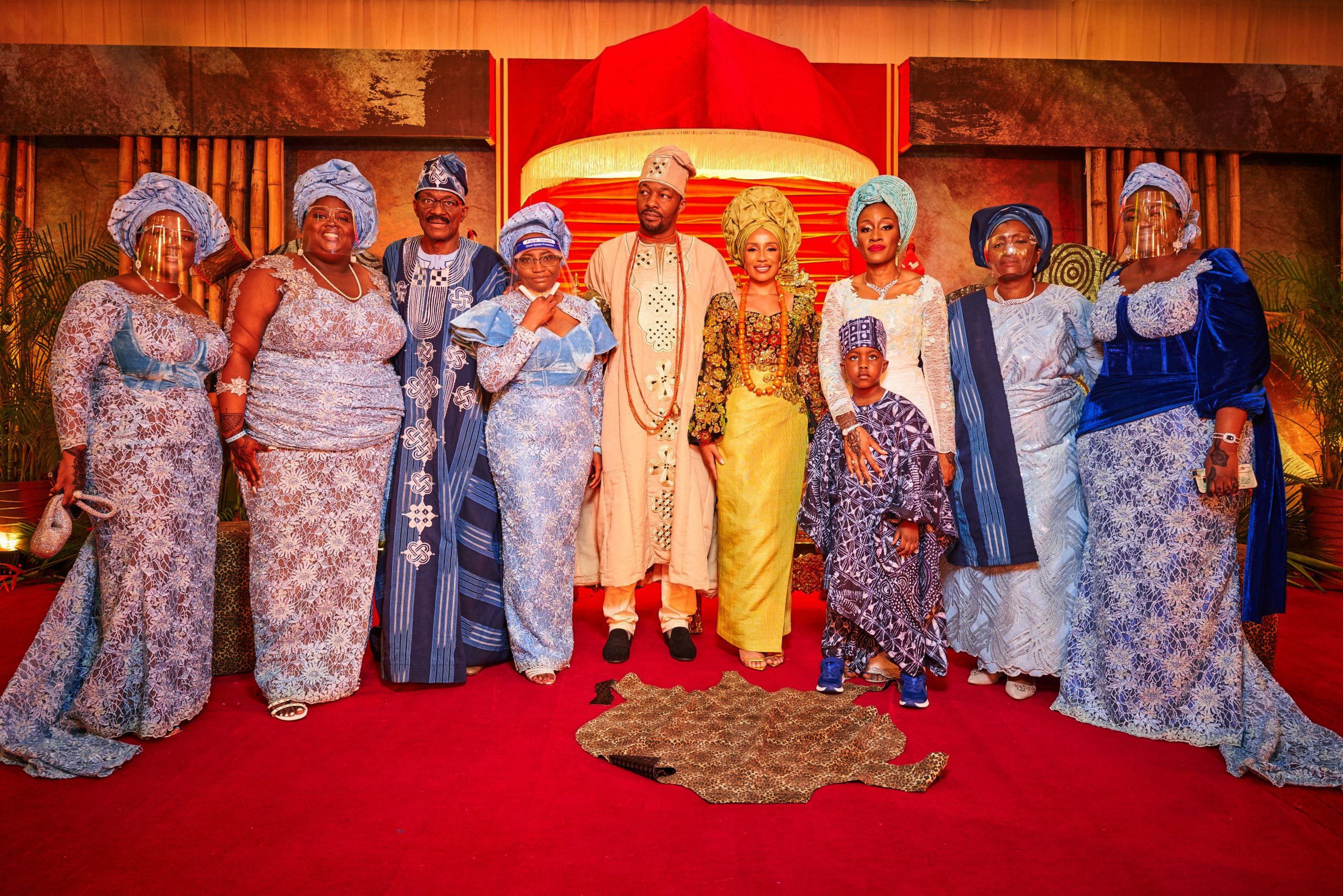 Now, it's time to celebrate!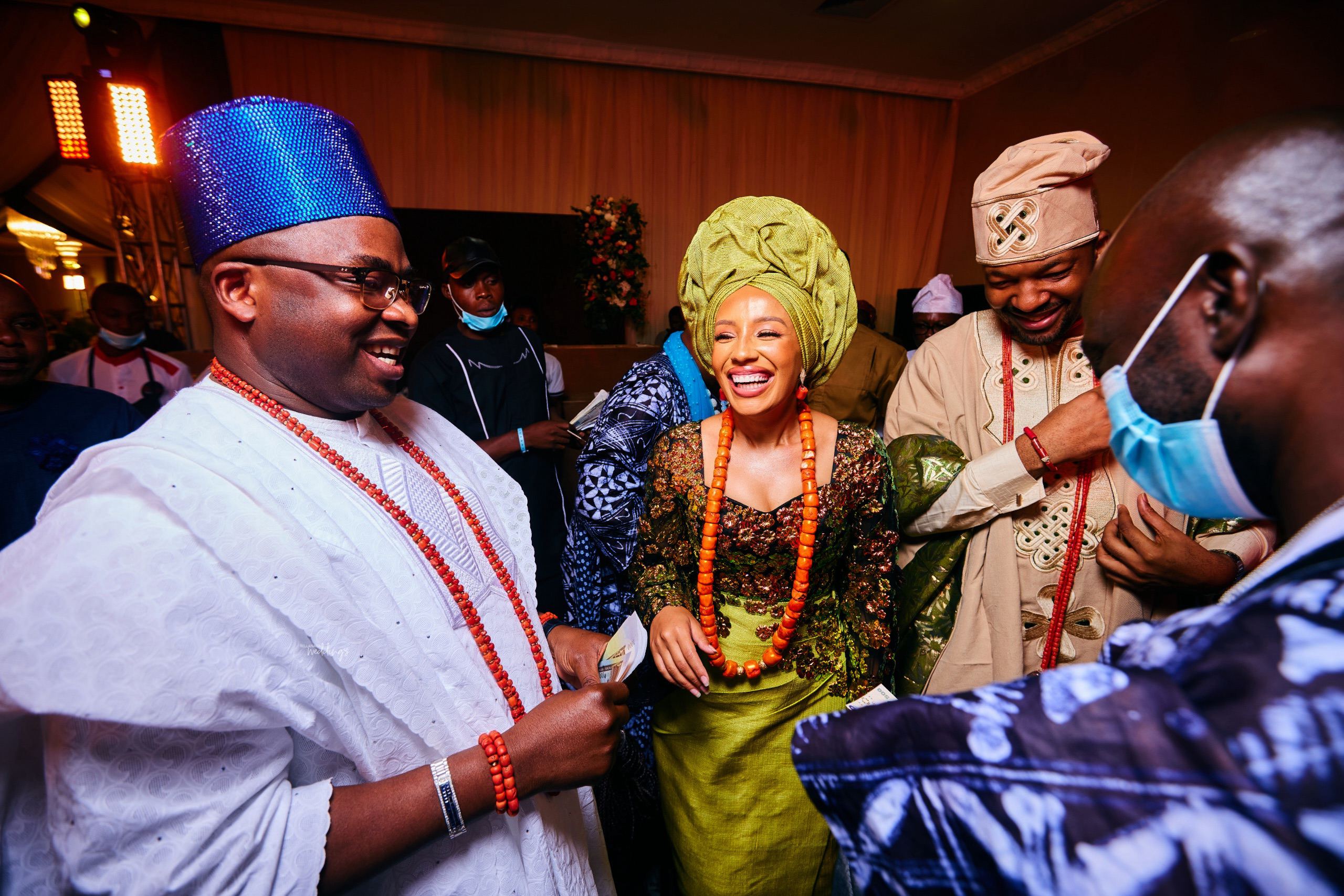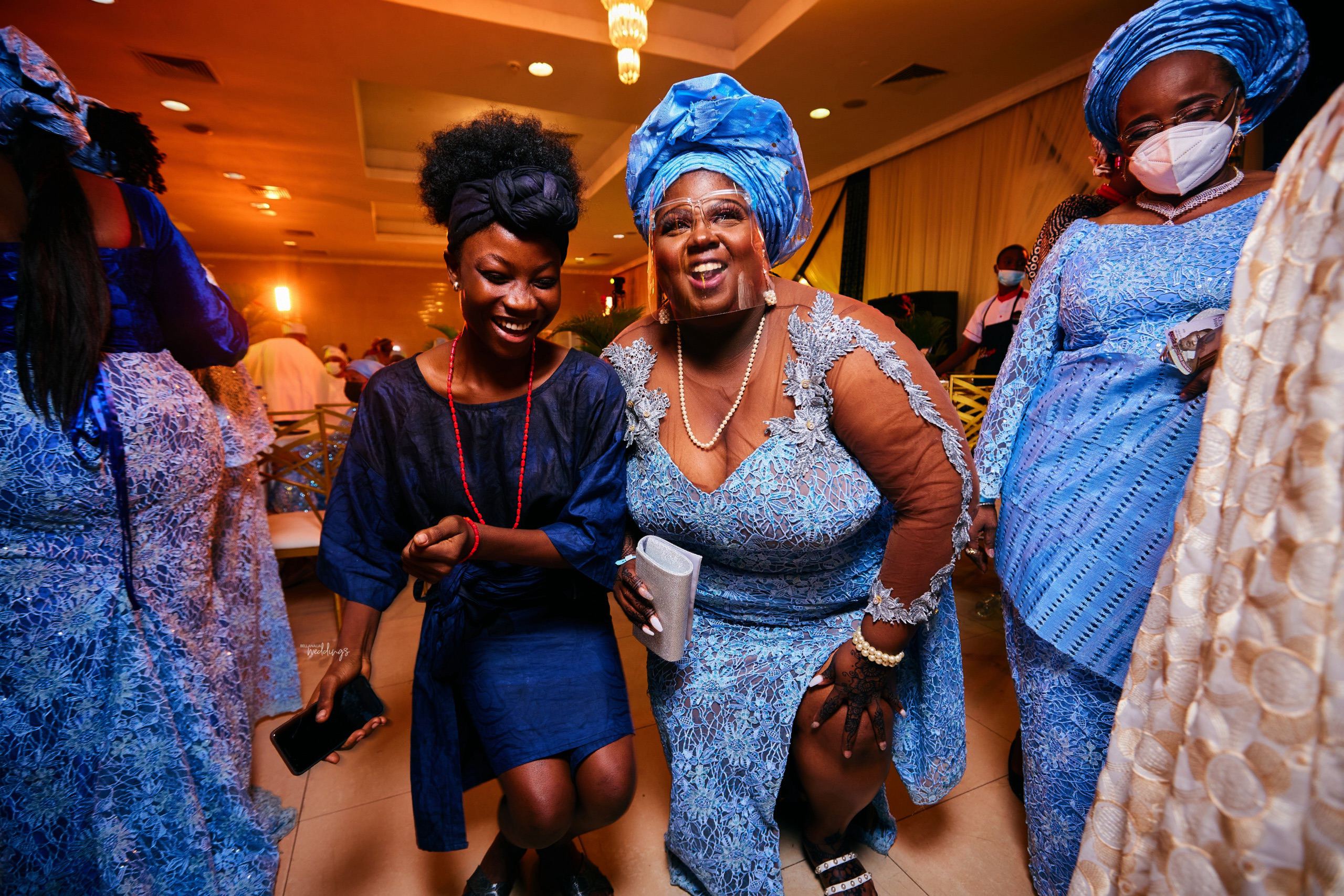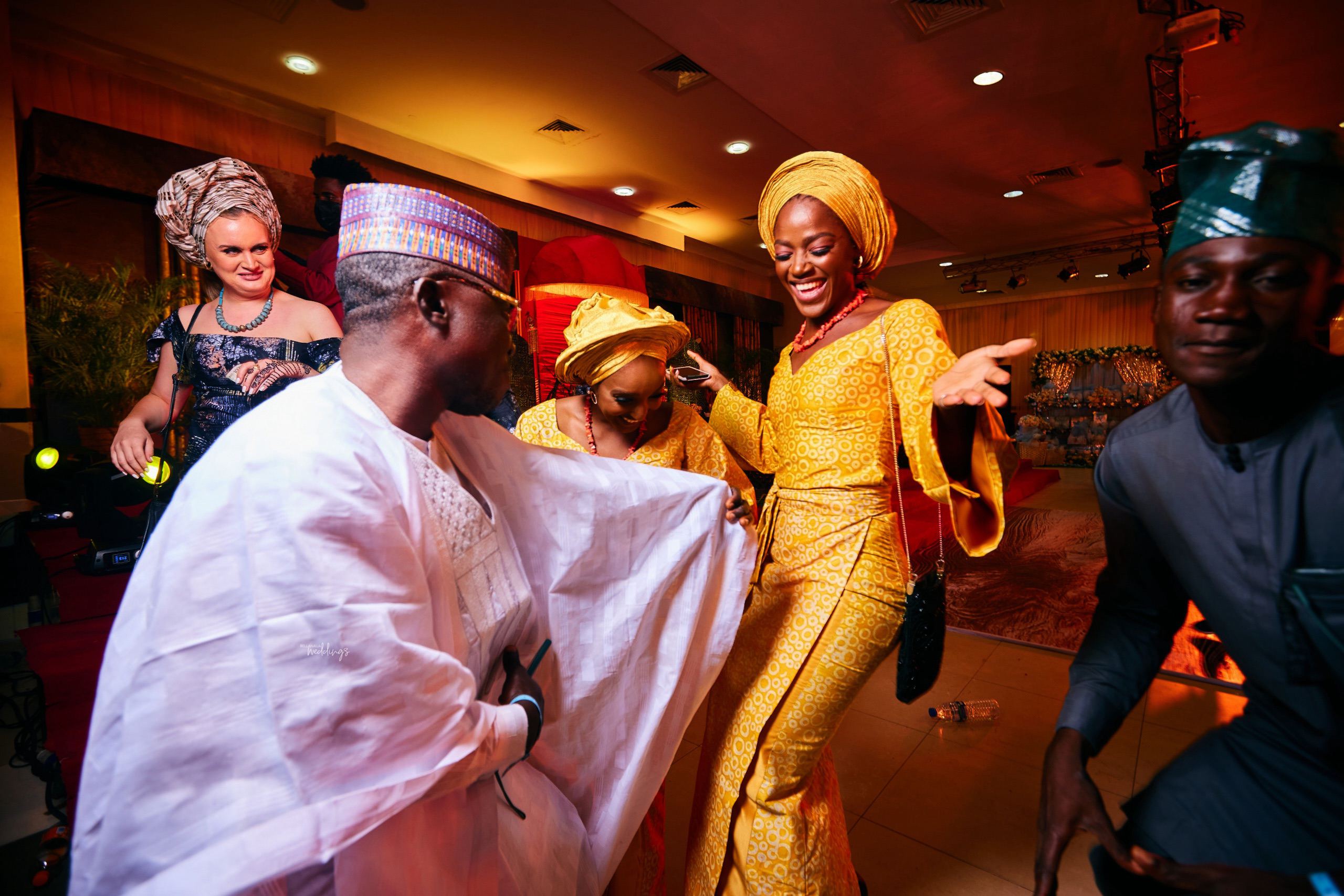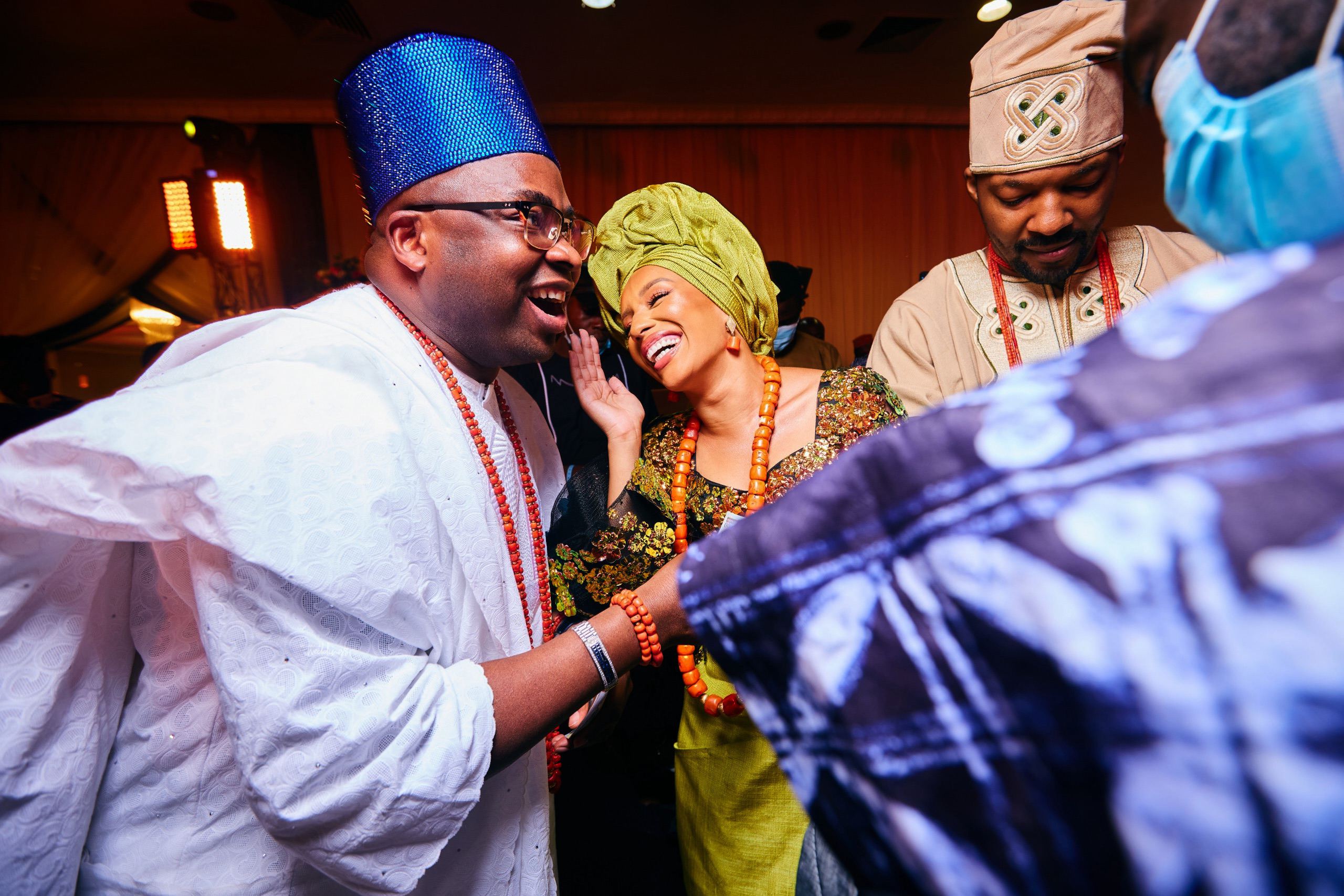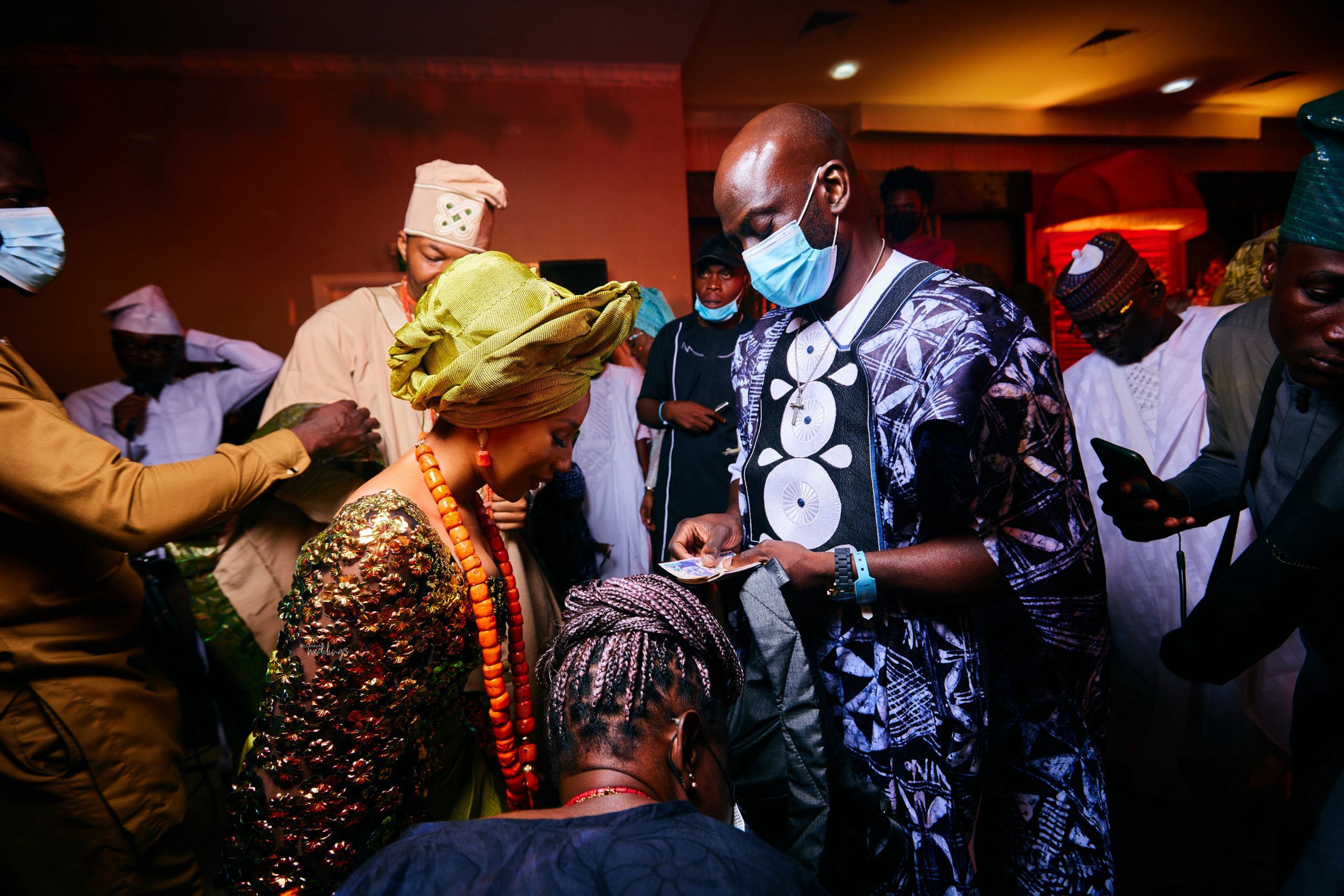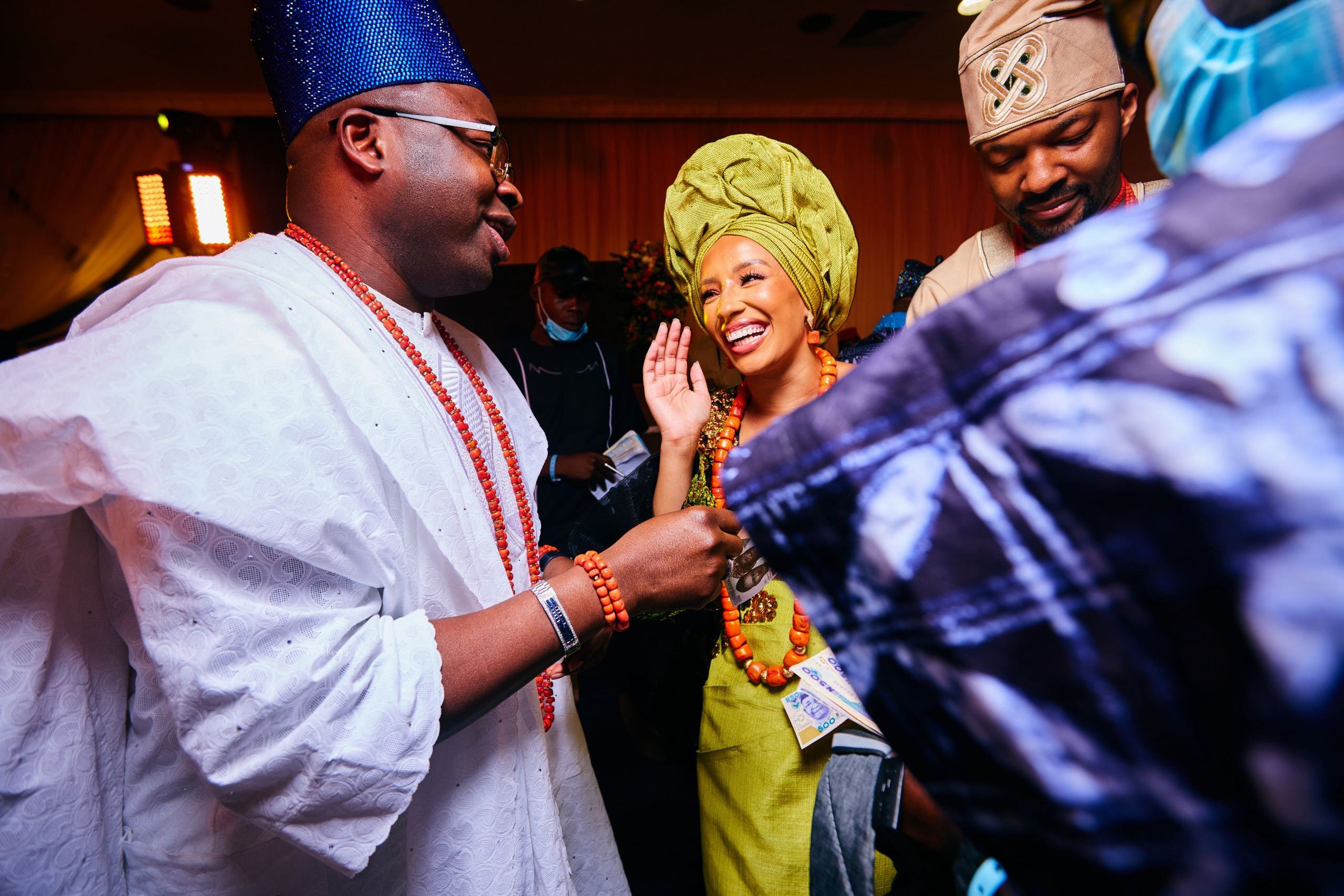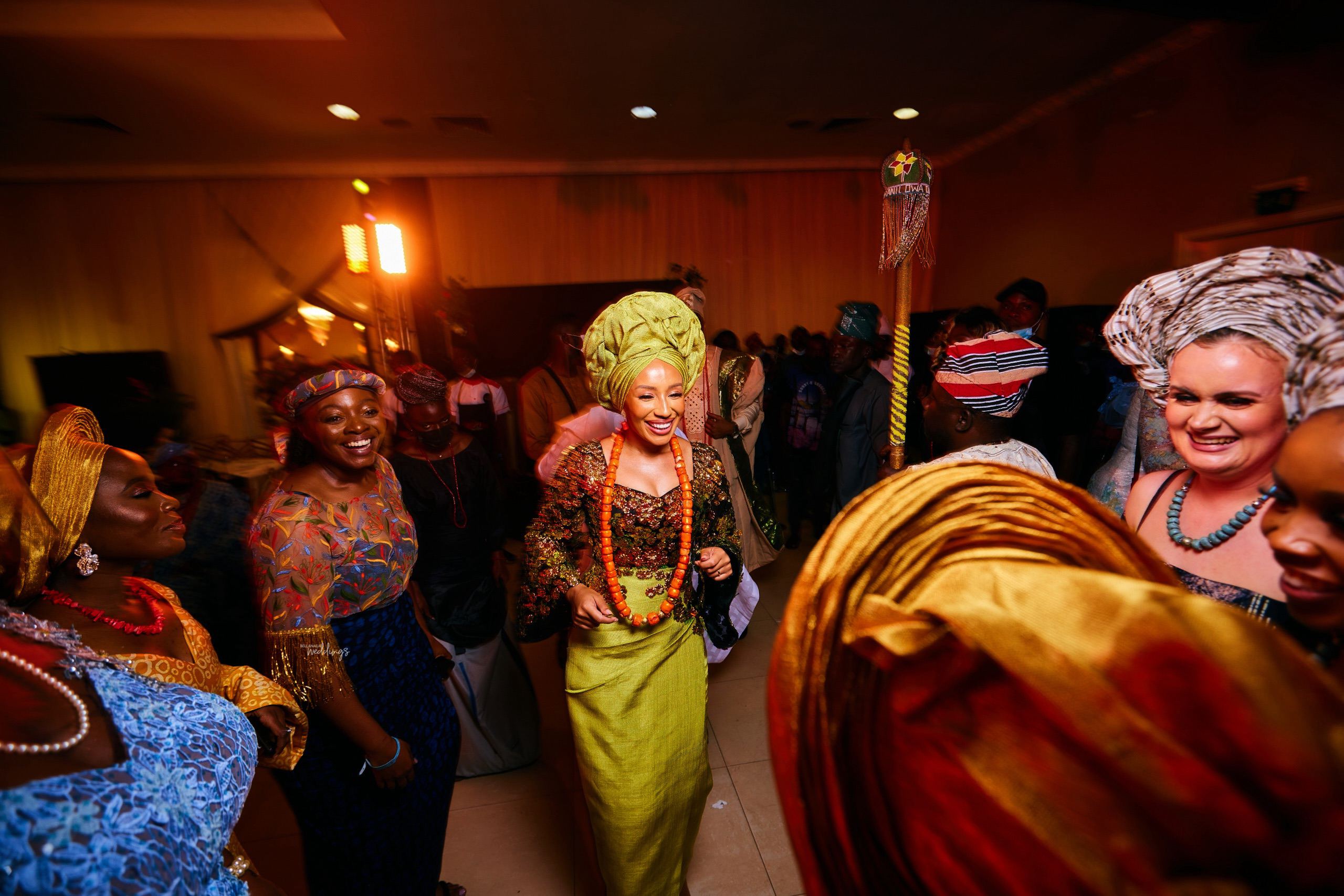 This second look is giving style, culture and love!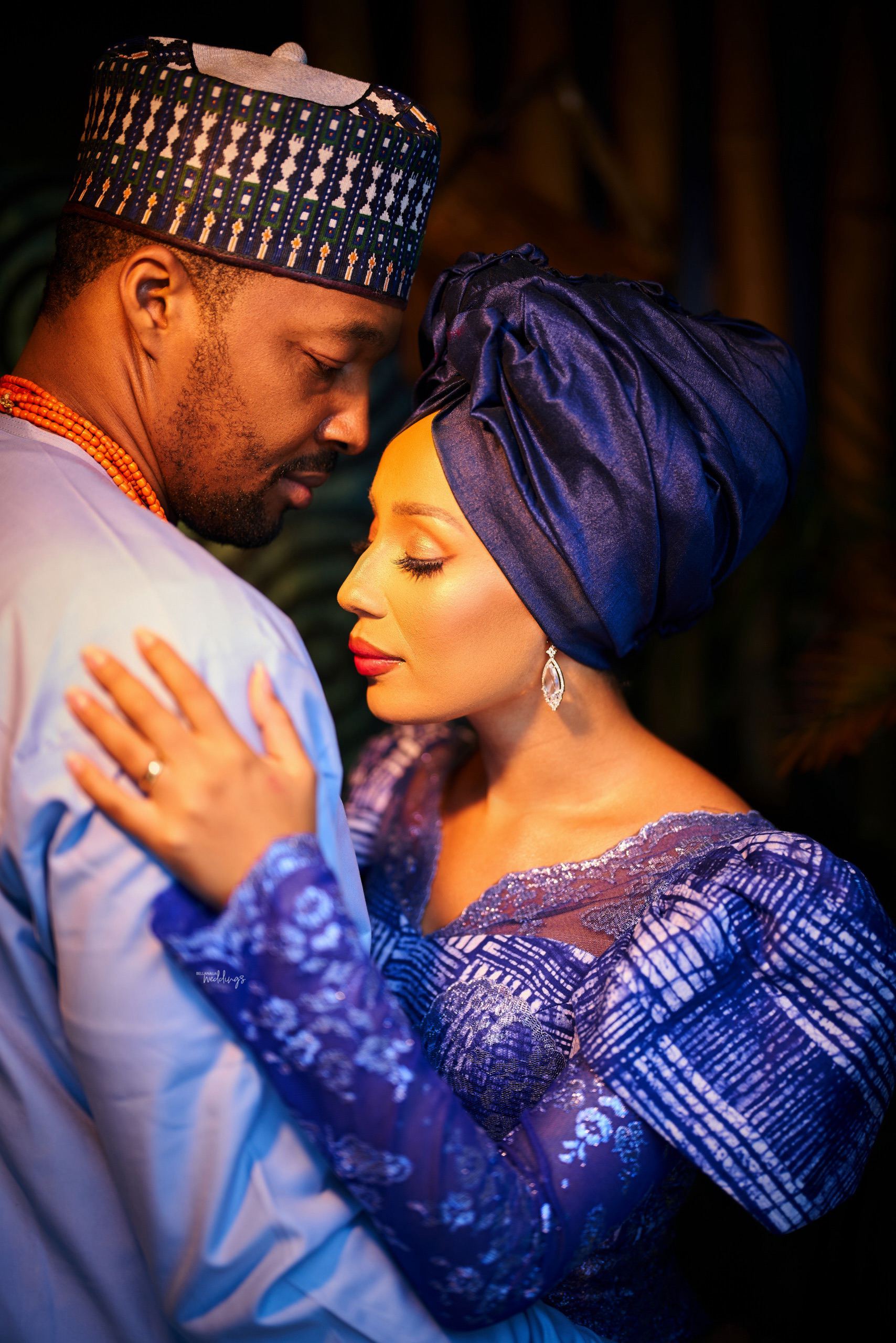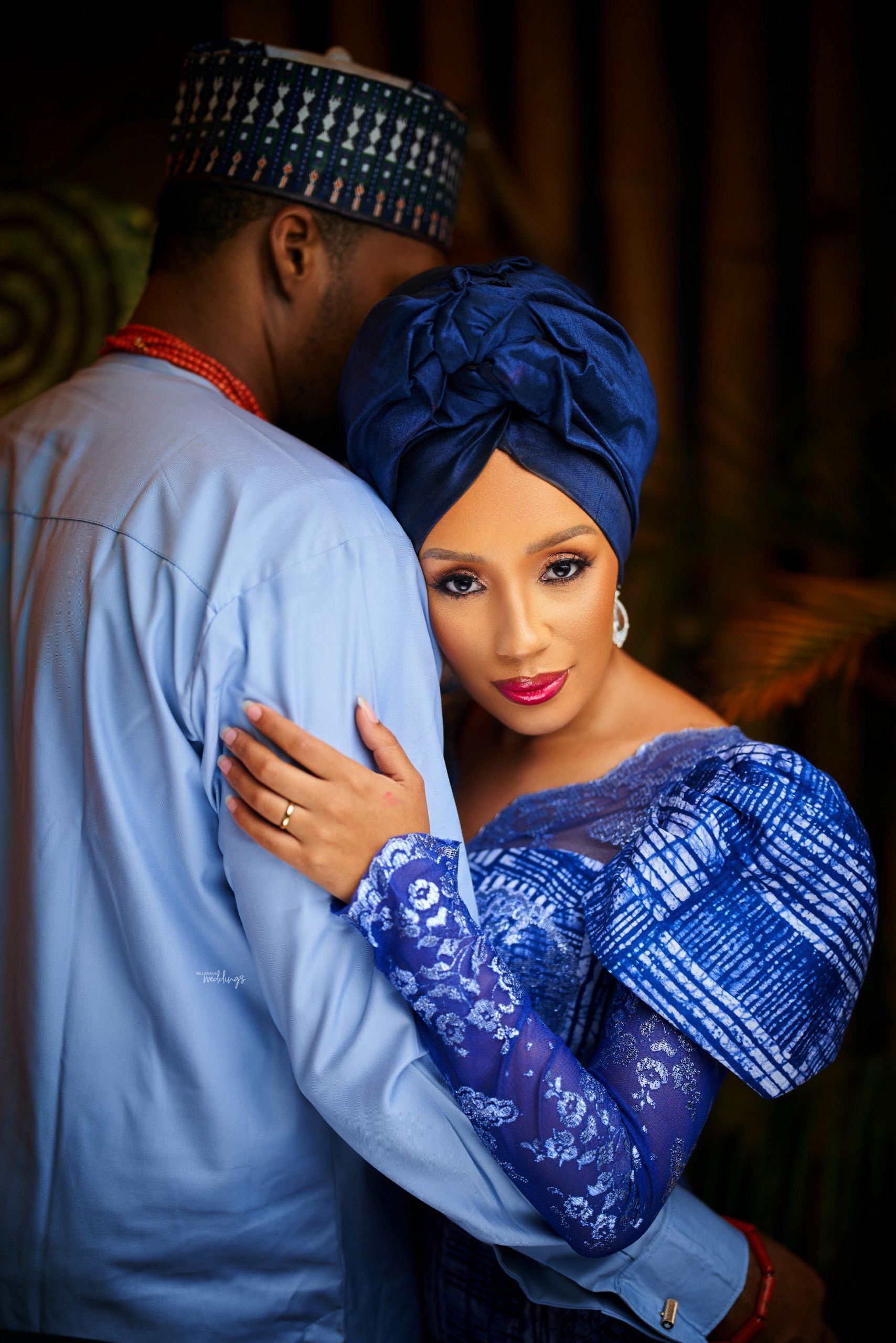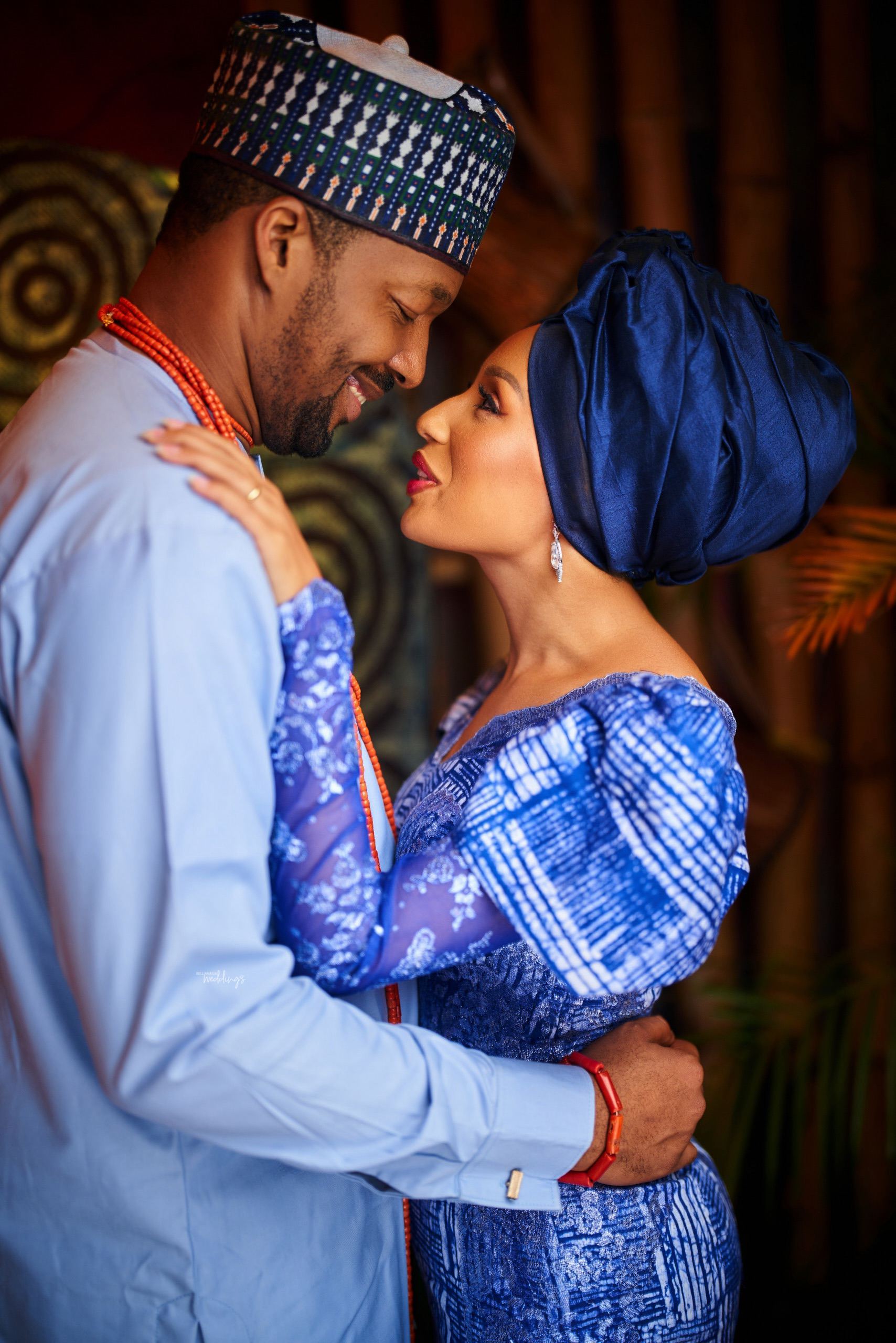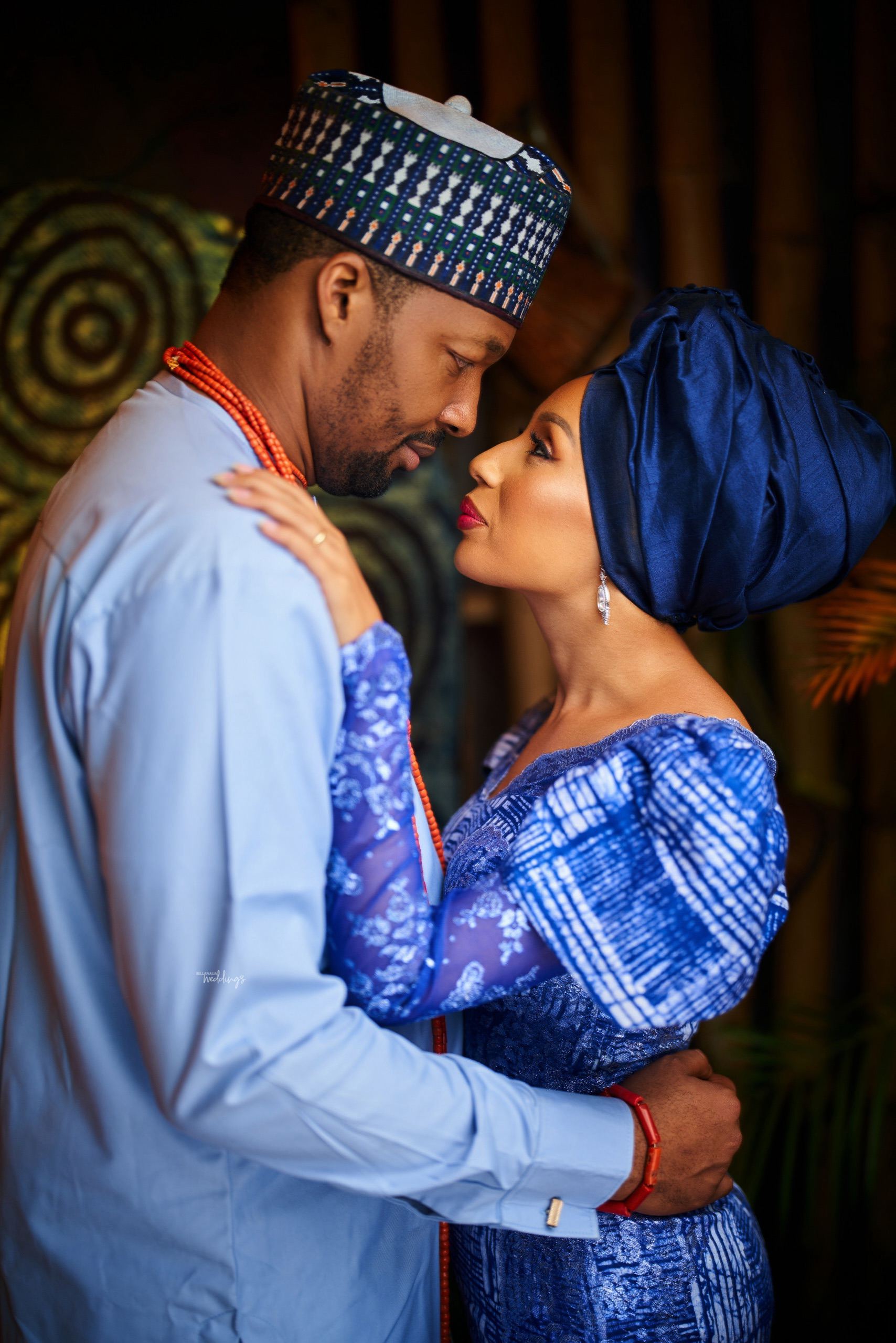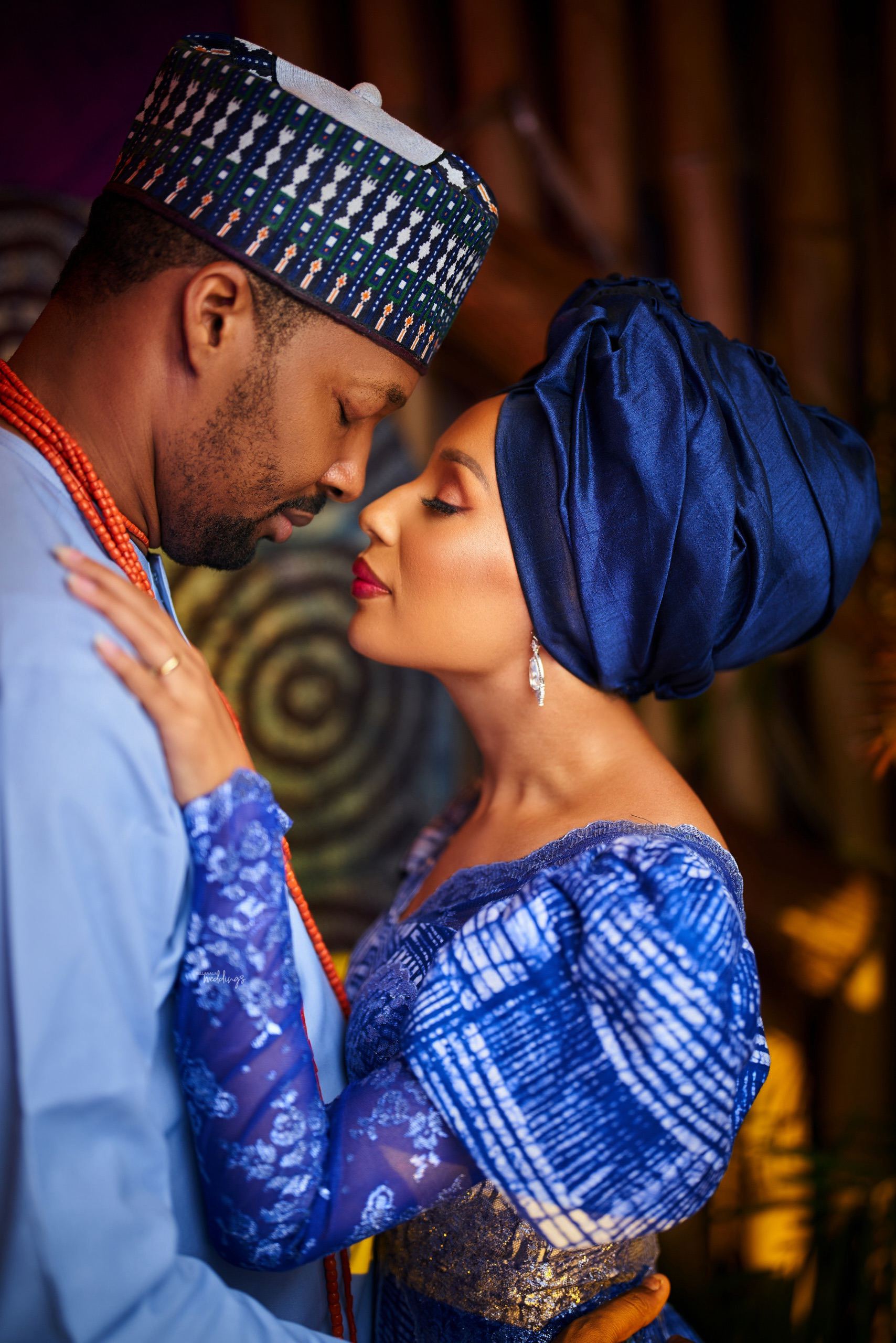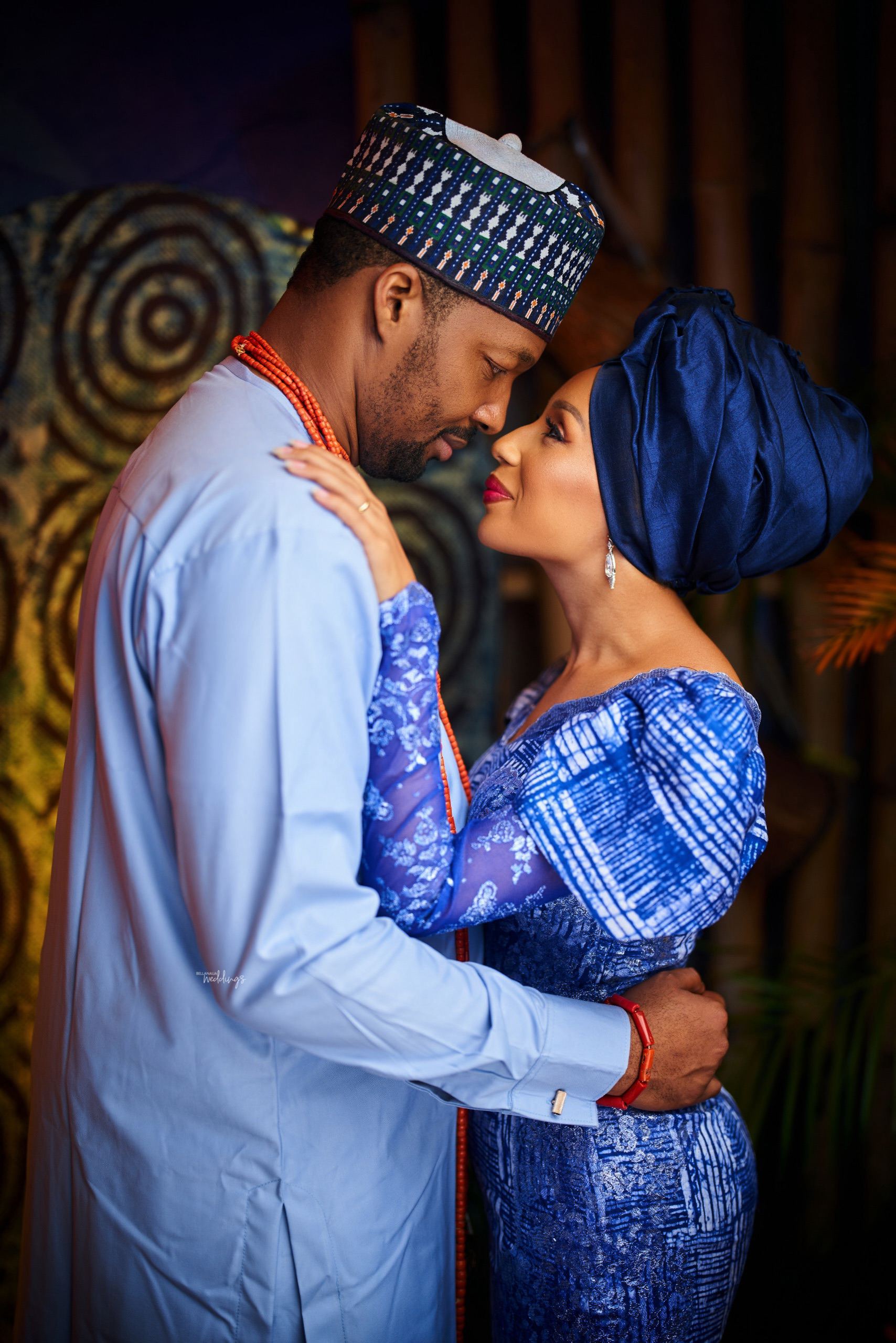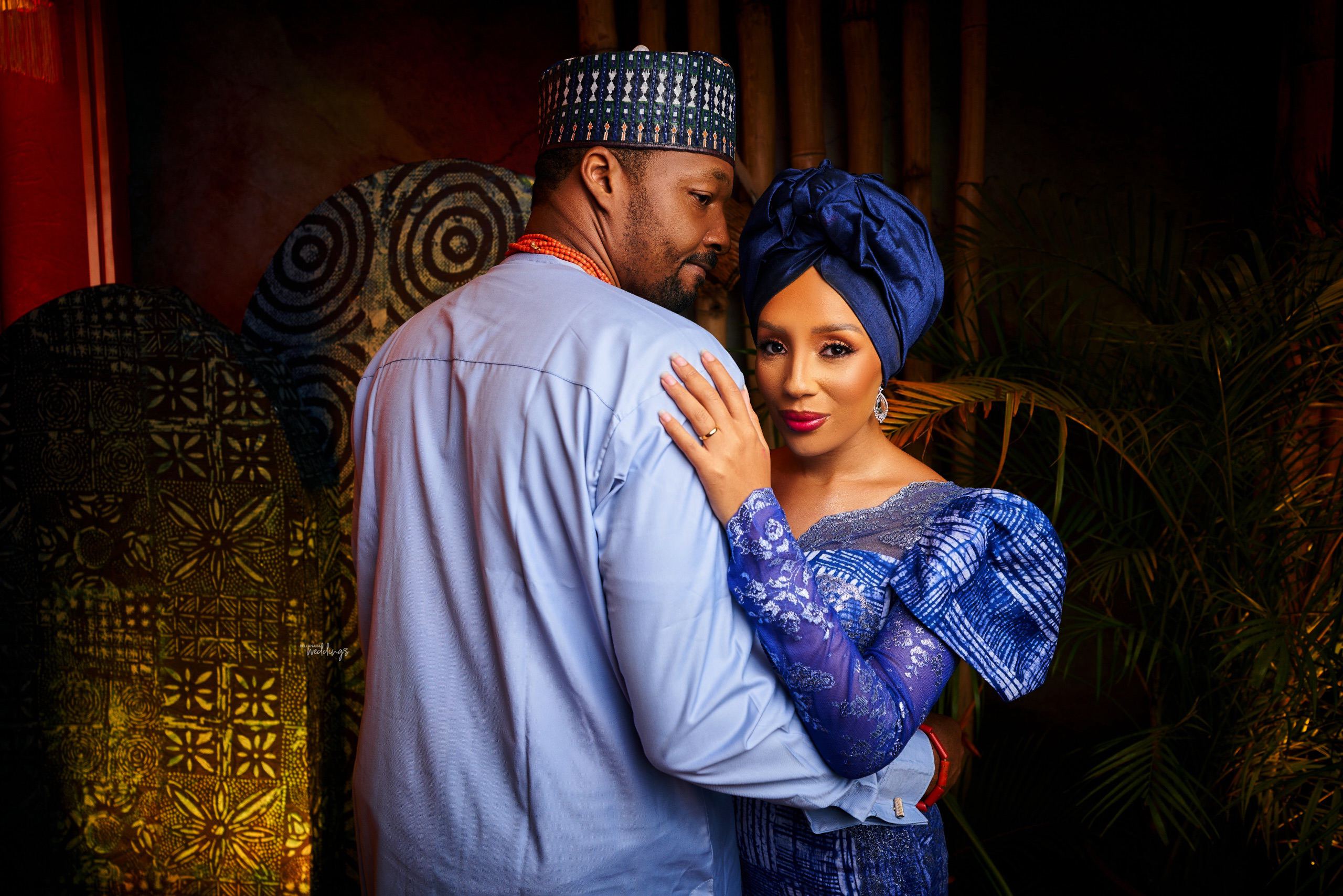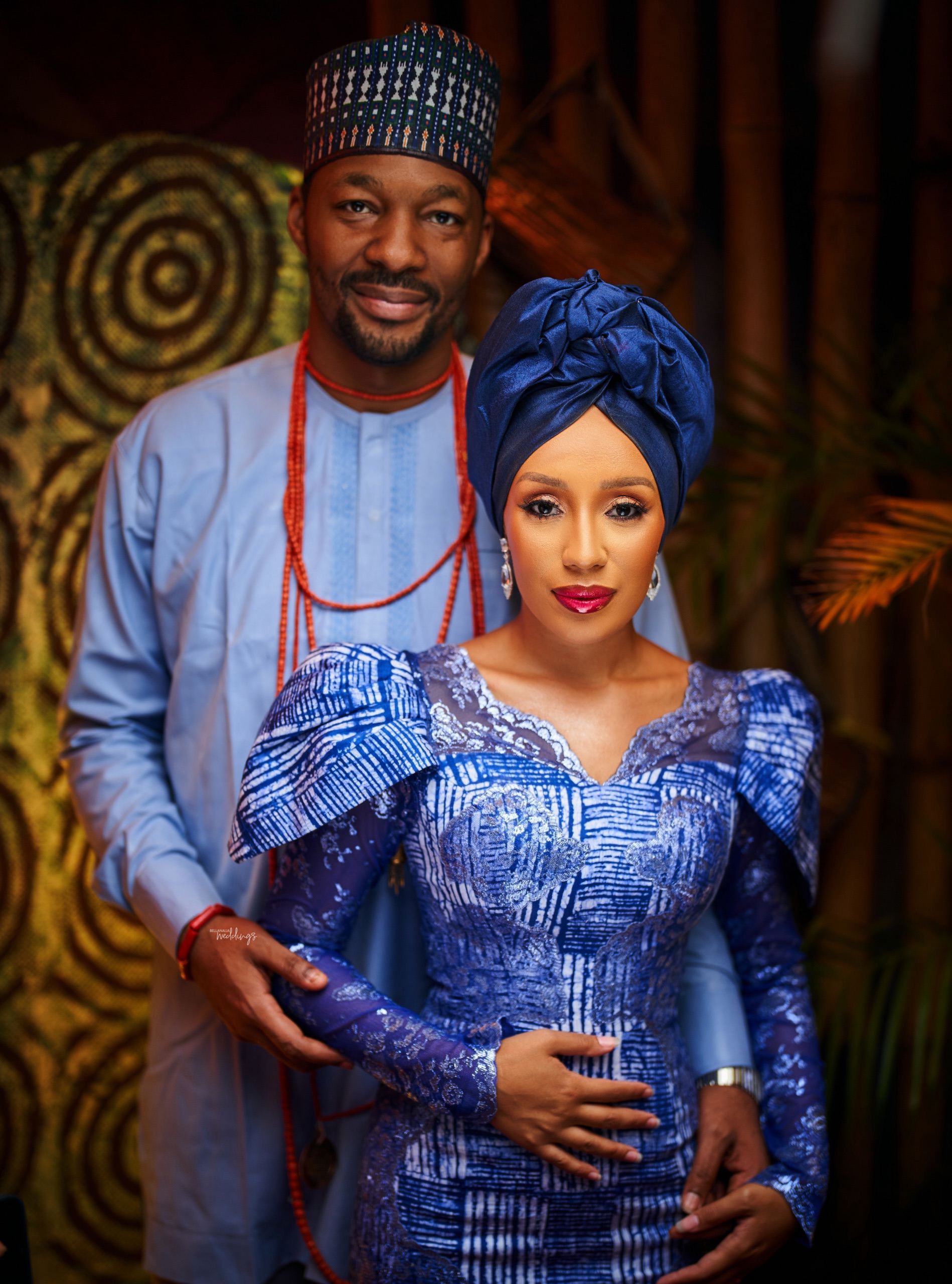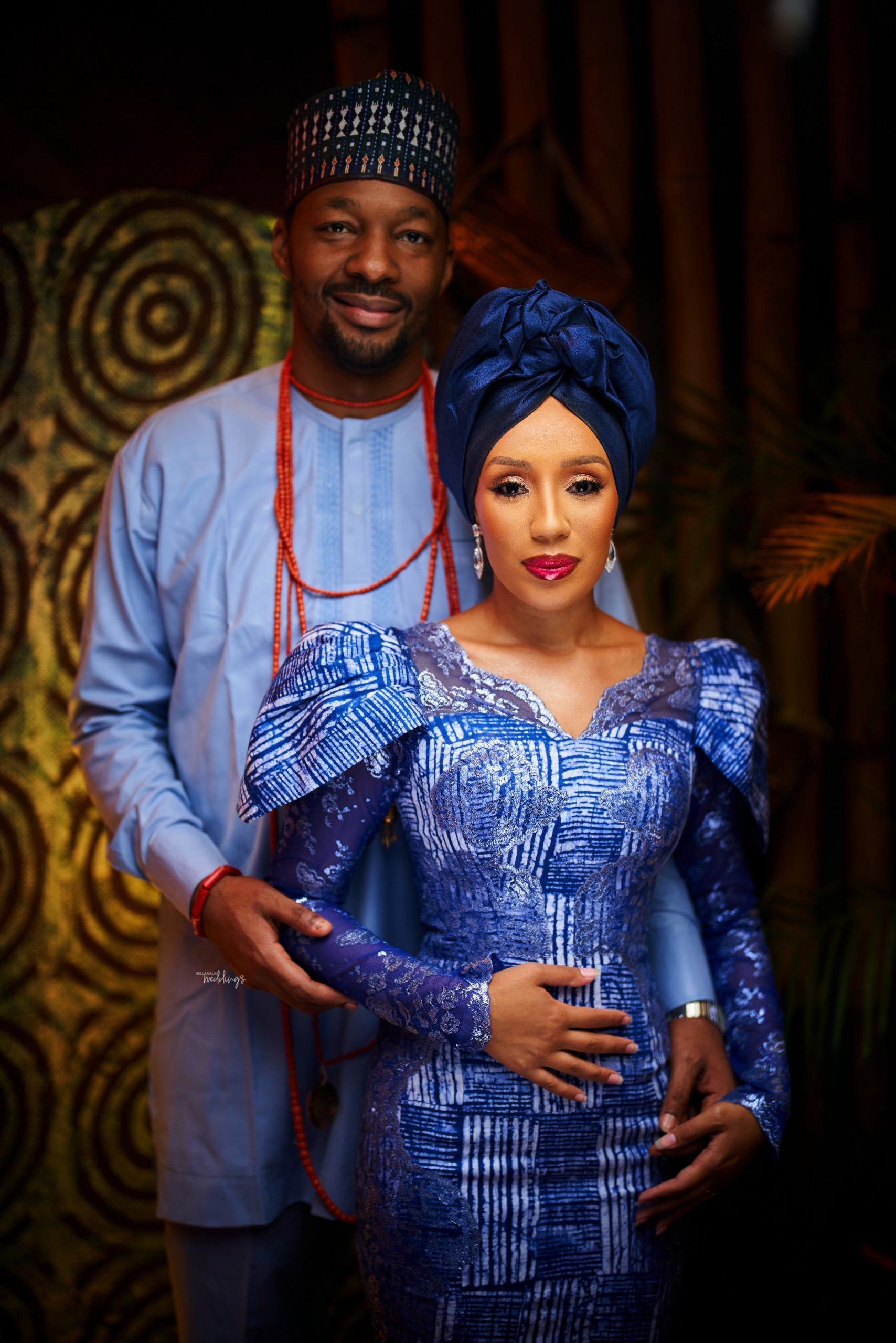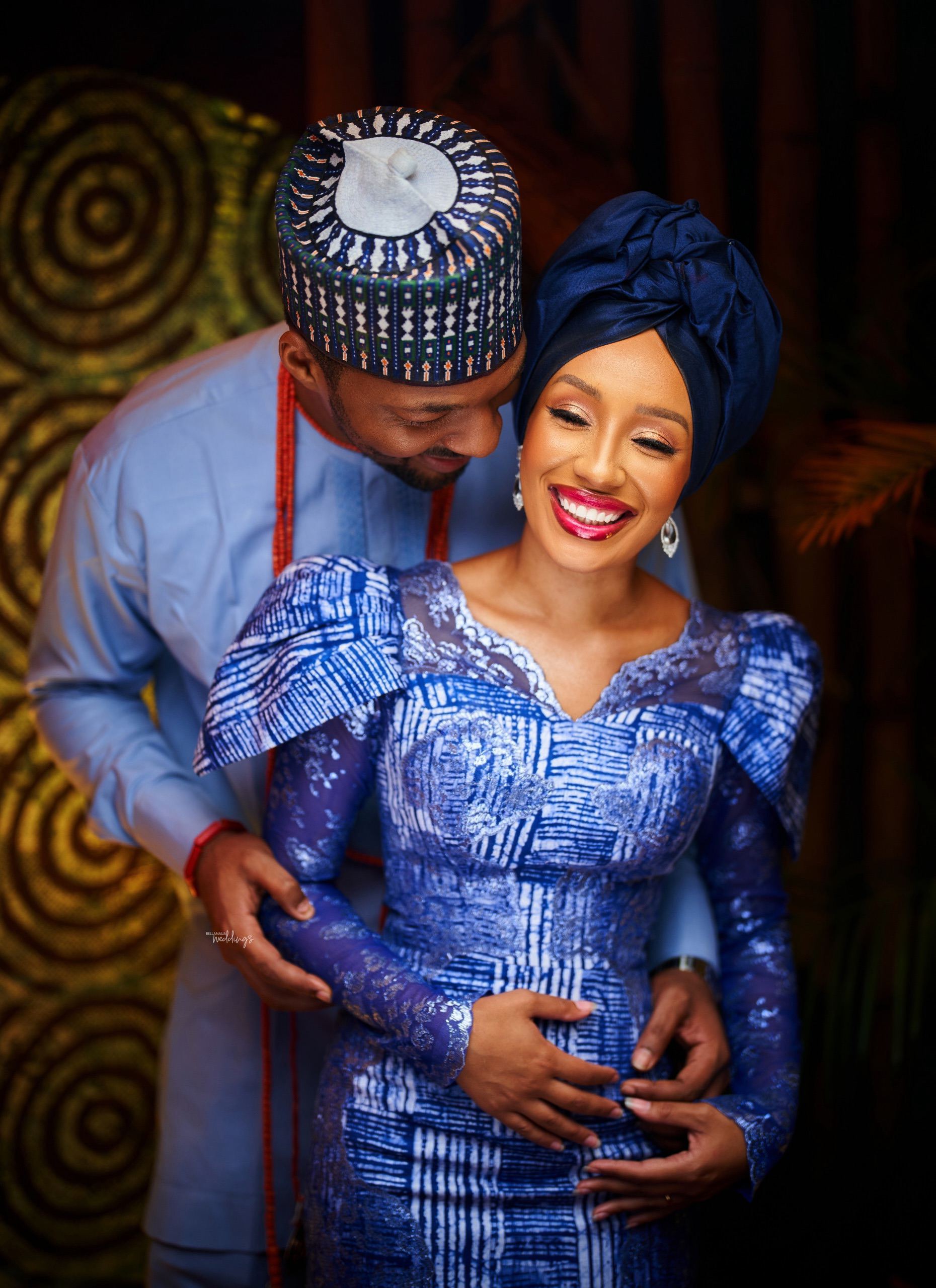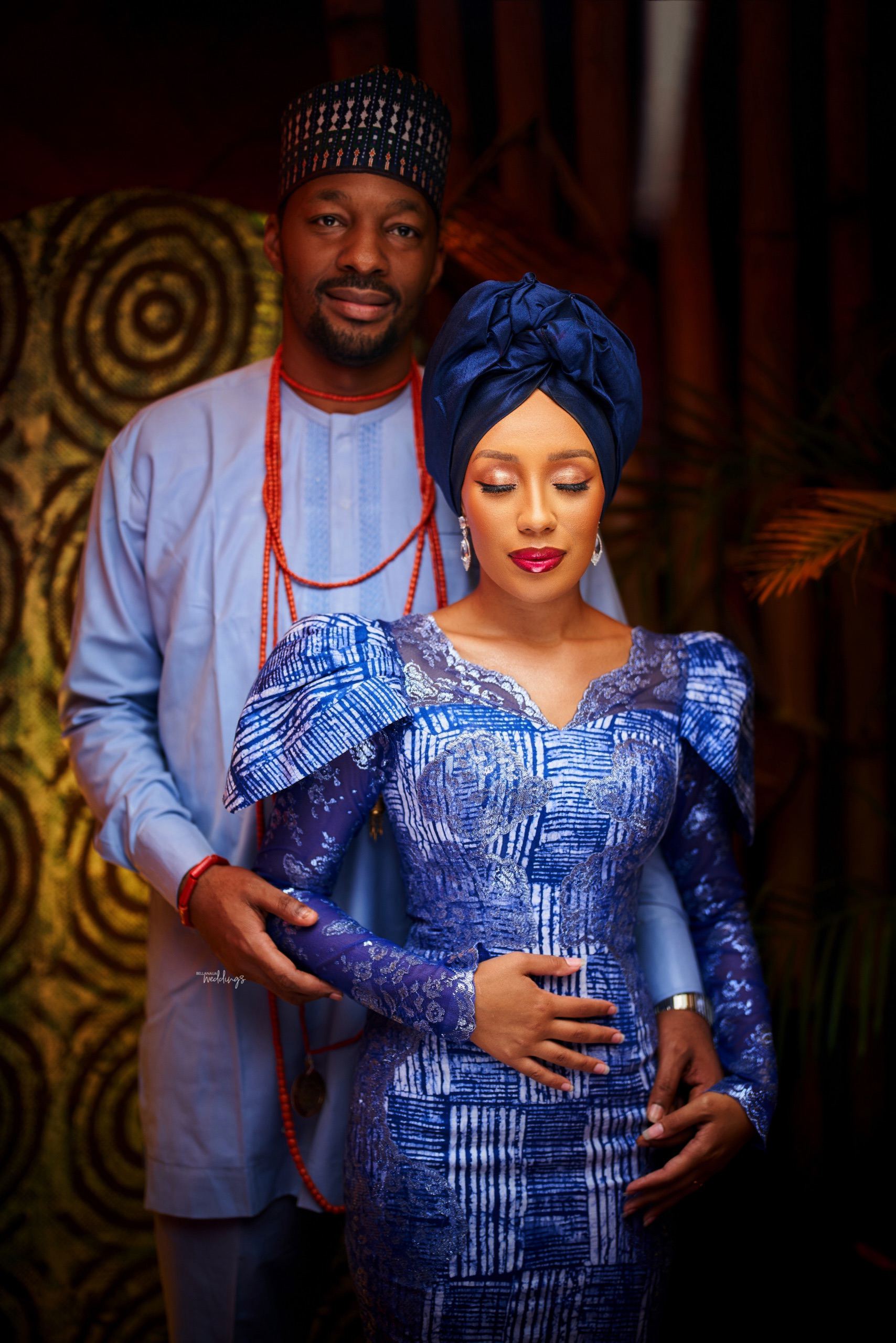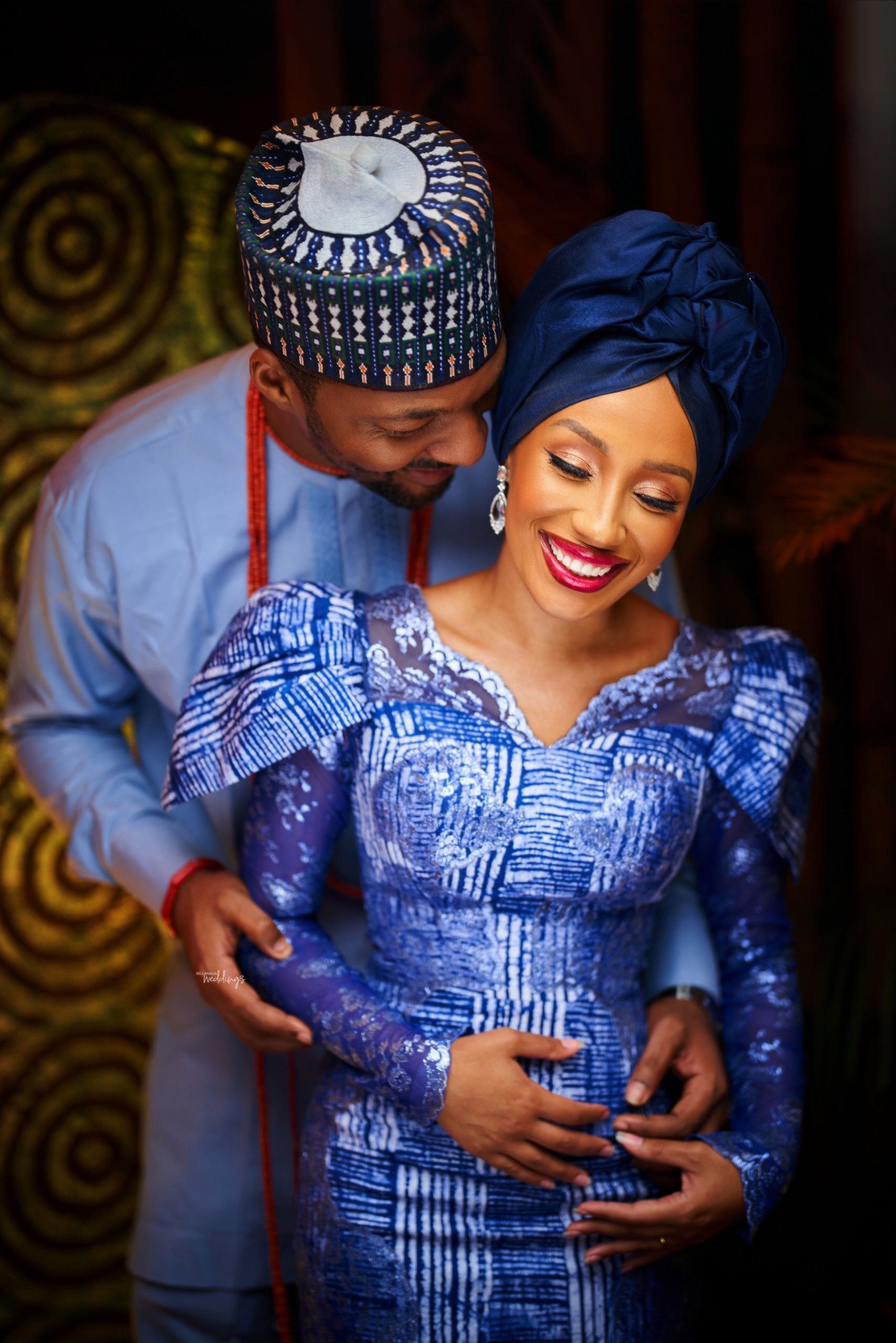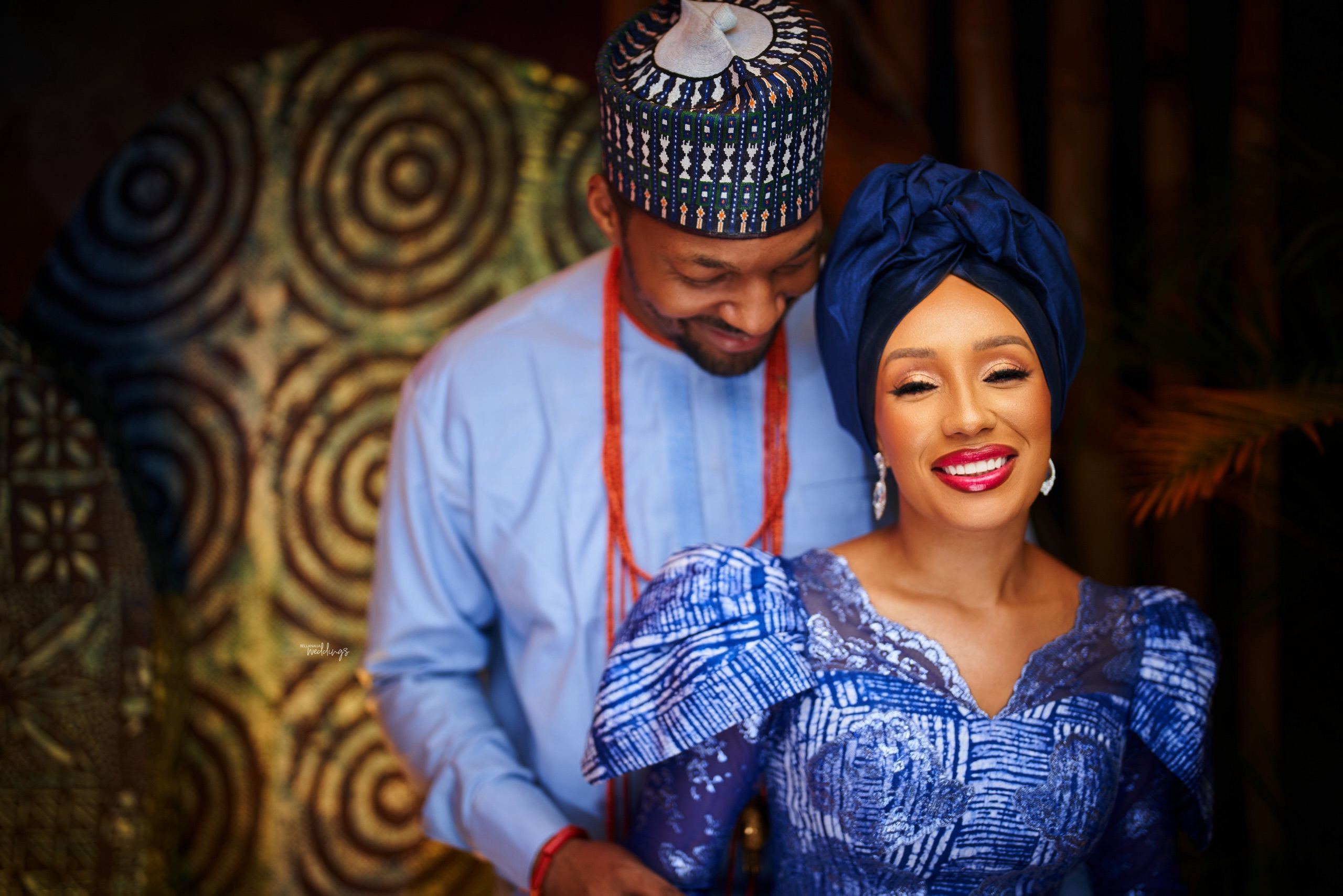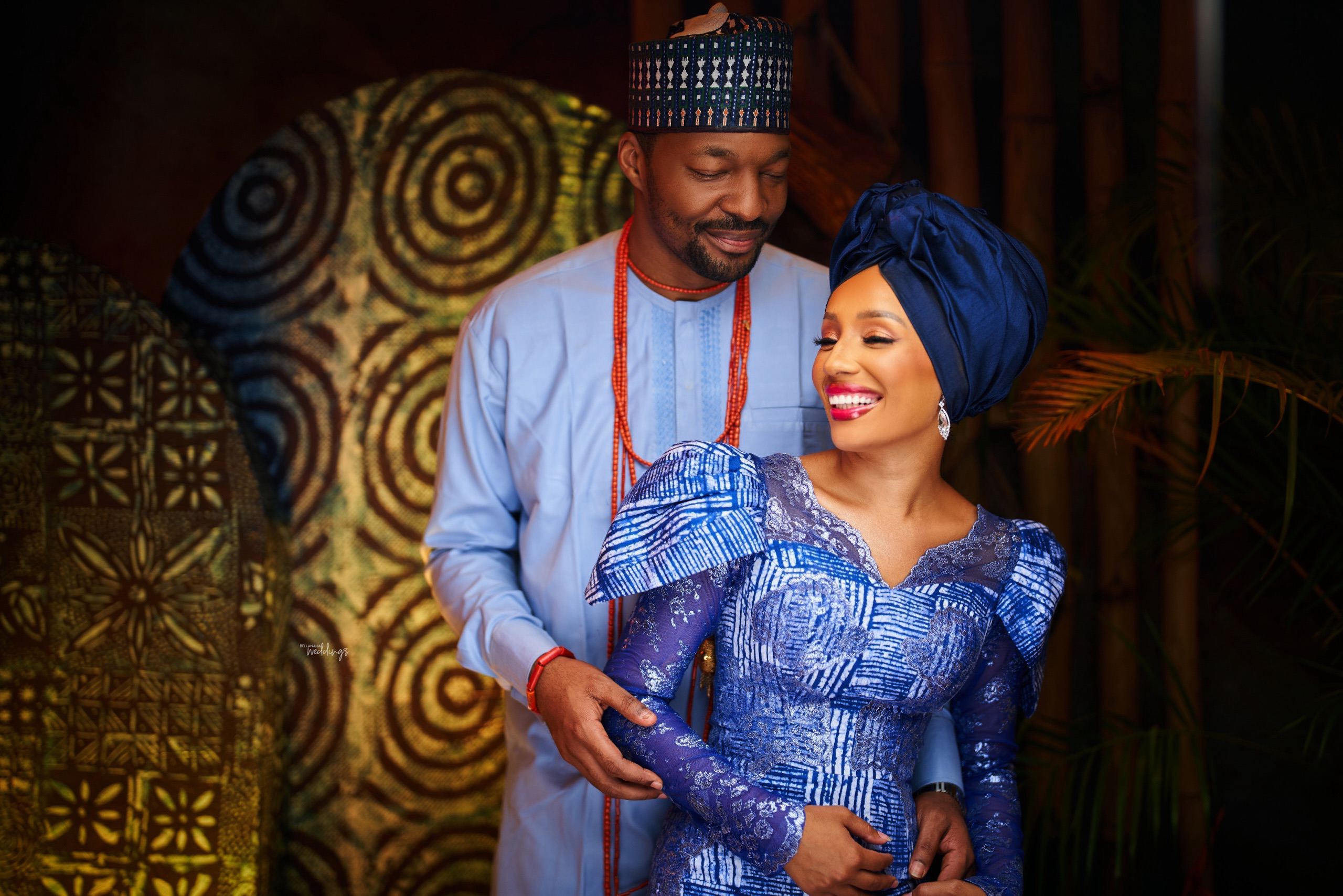 It's a celebration galore…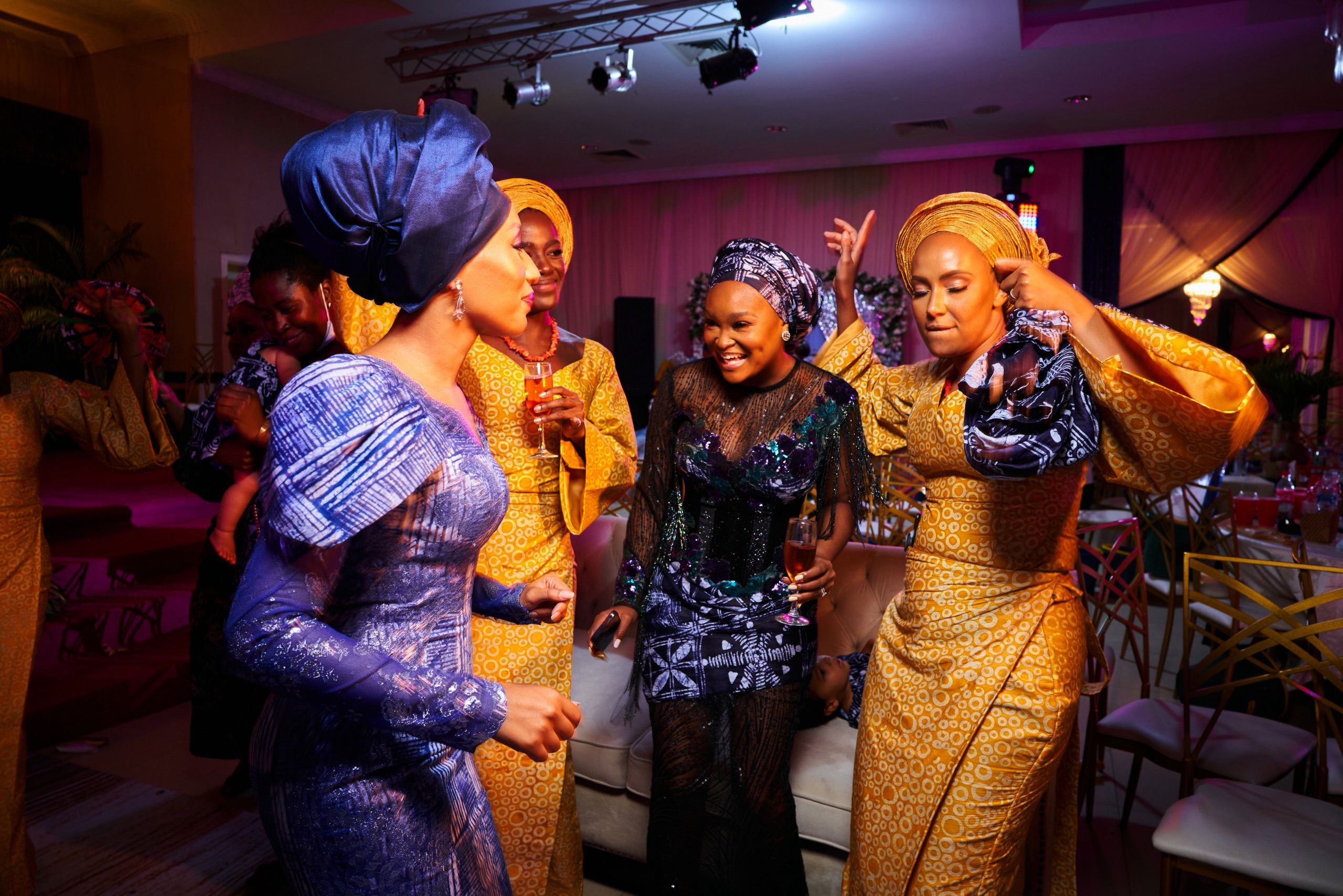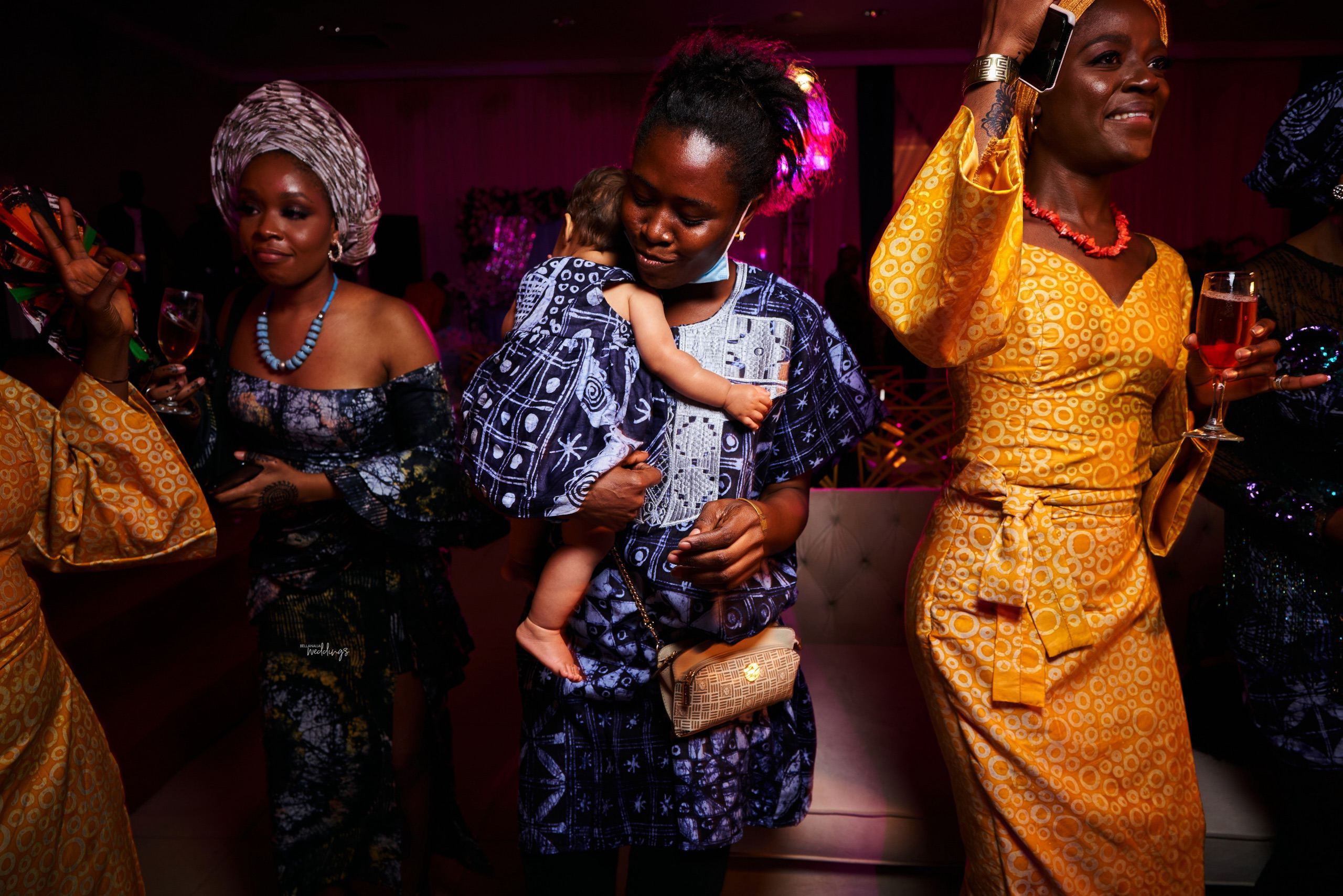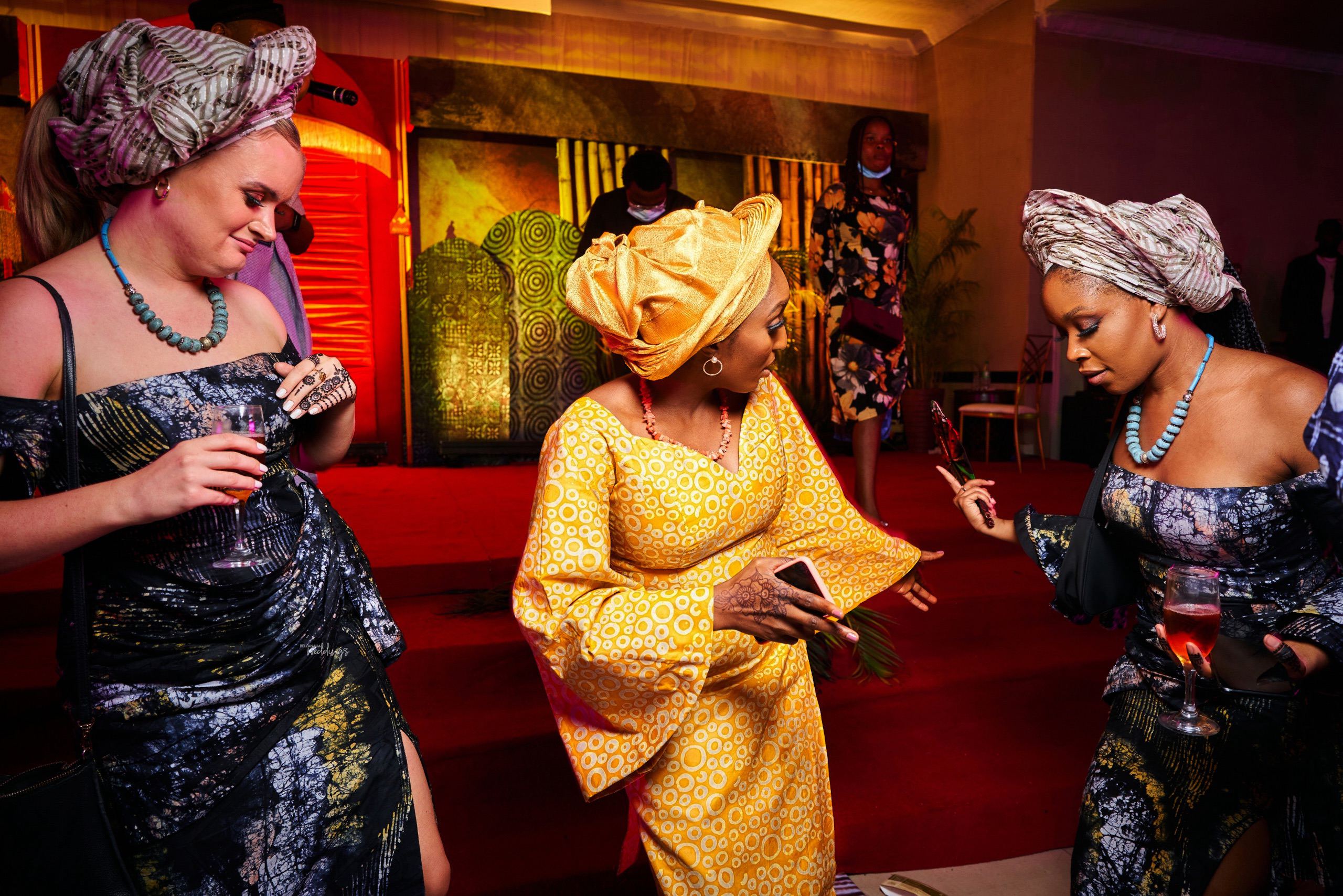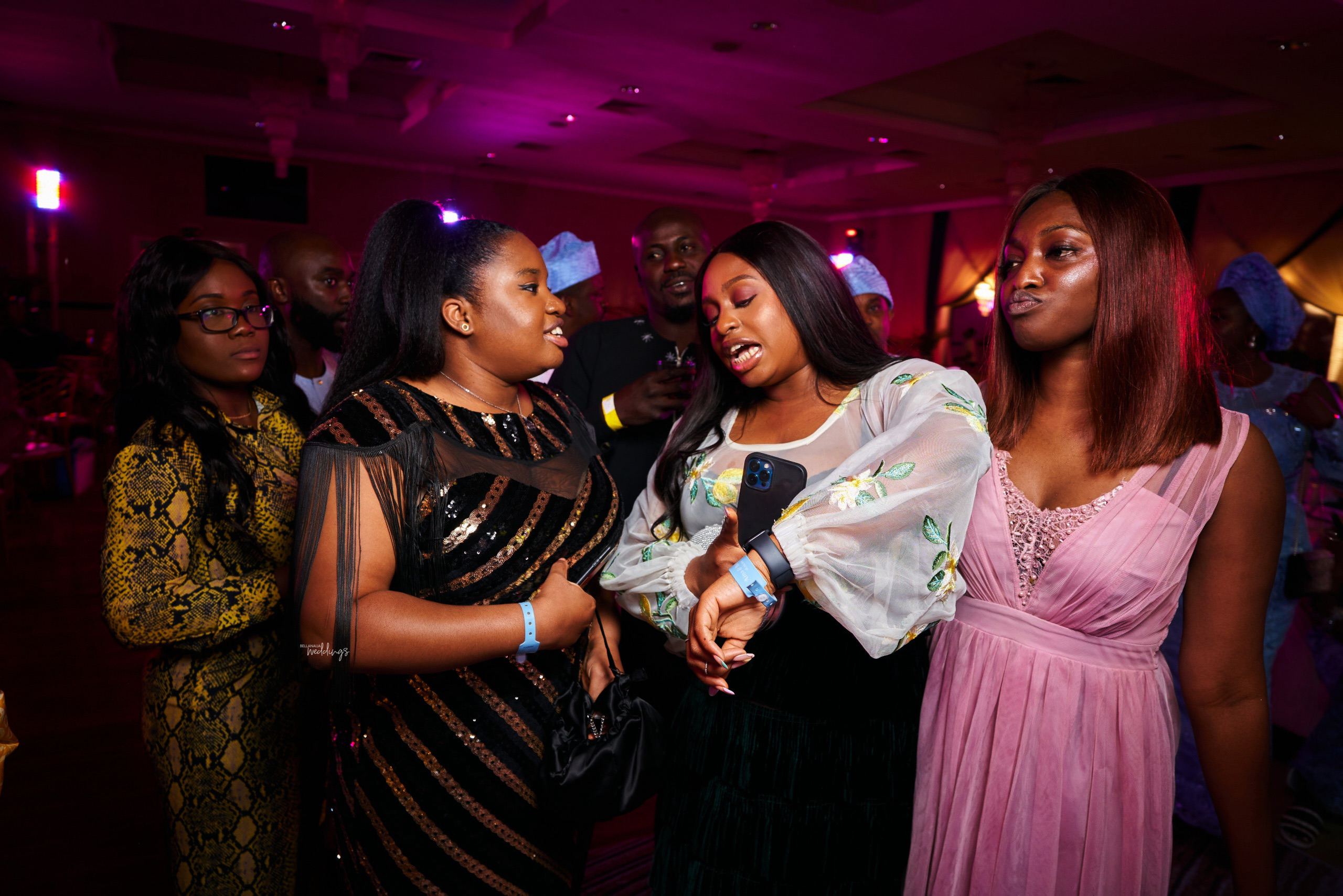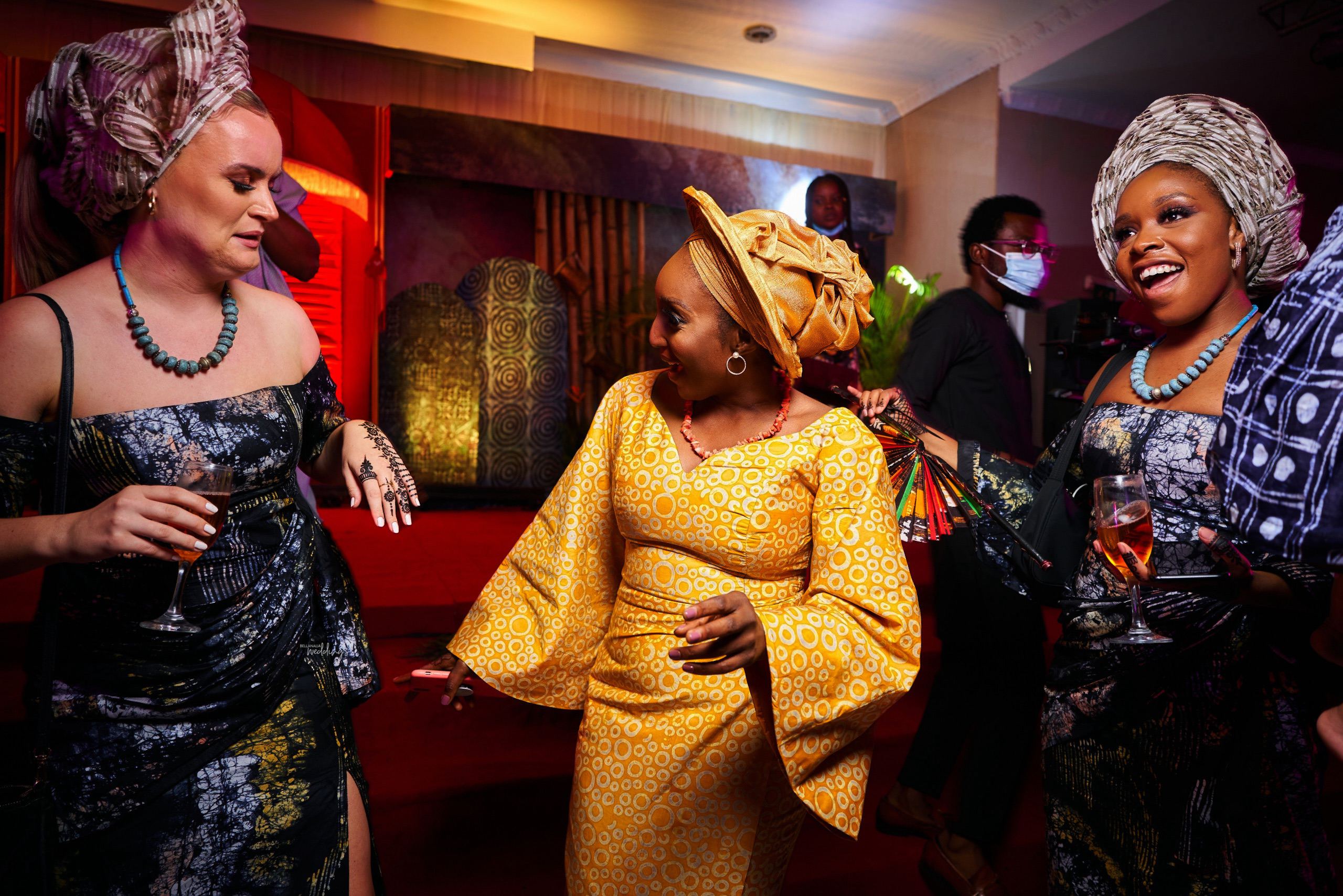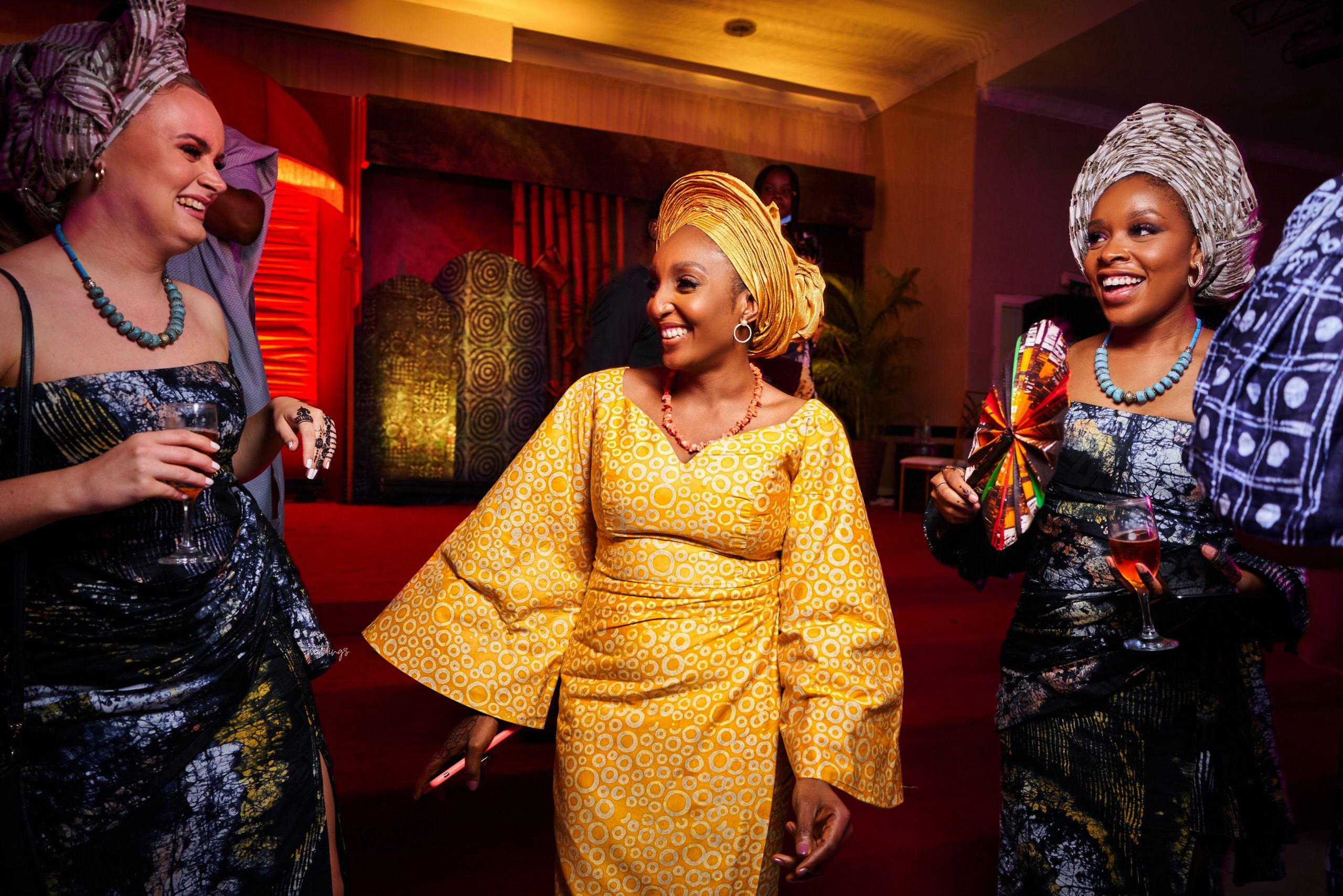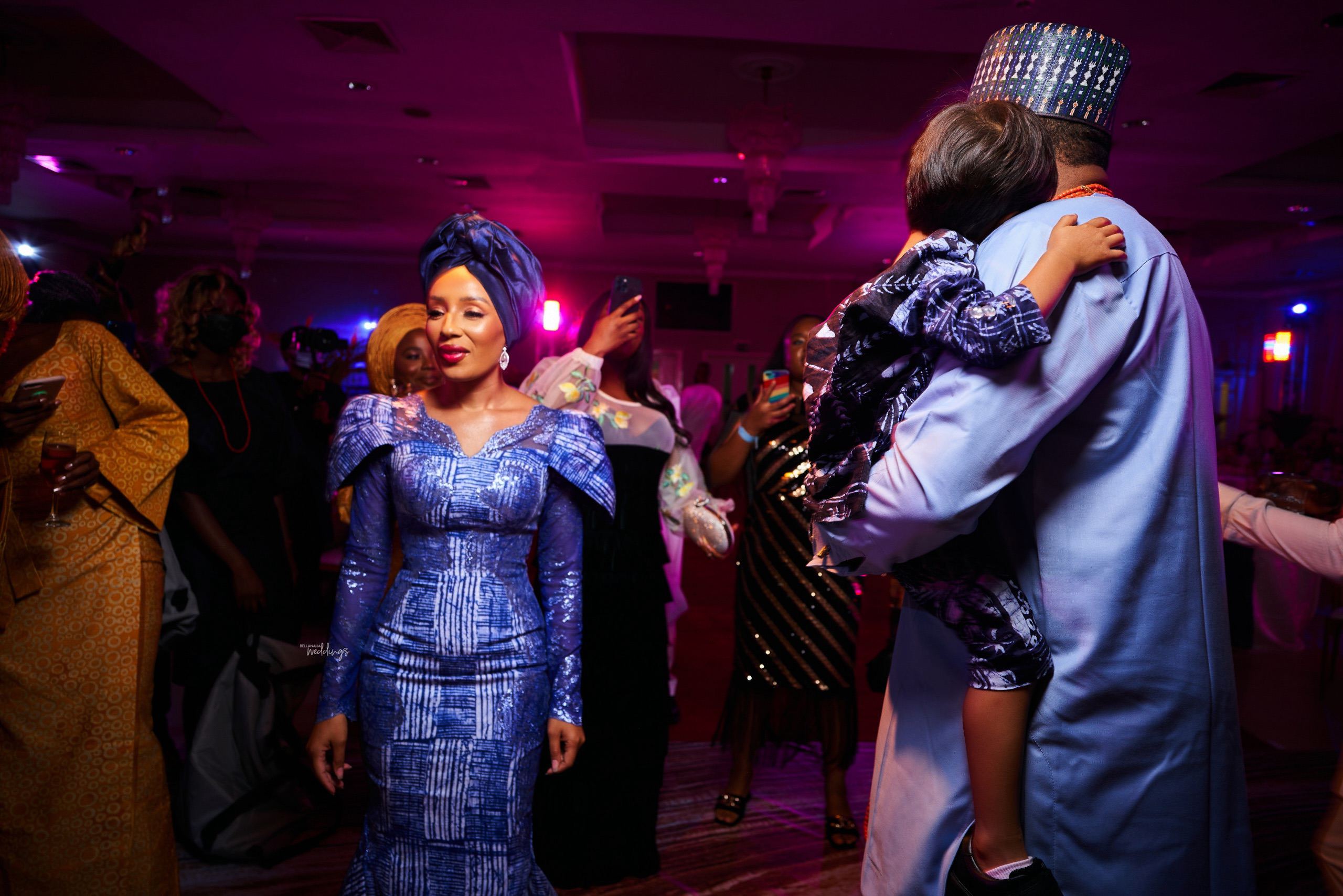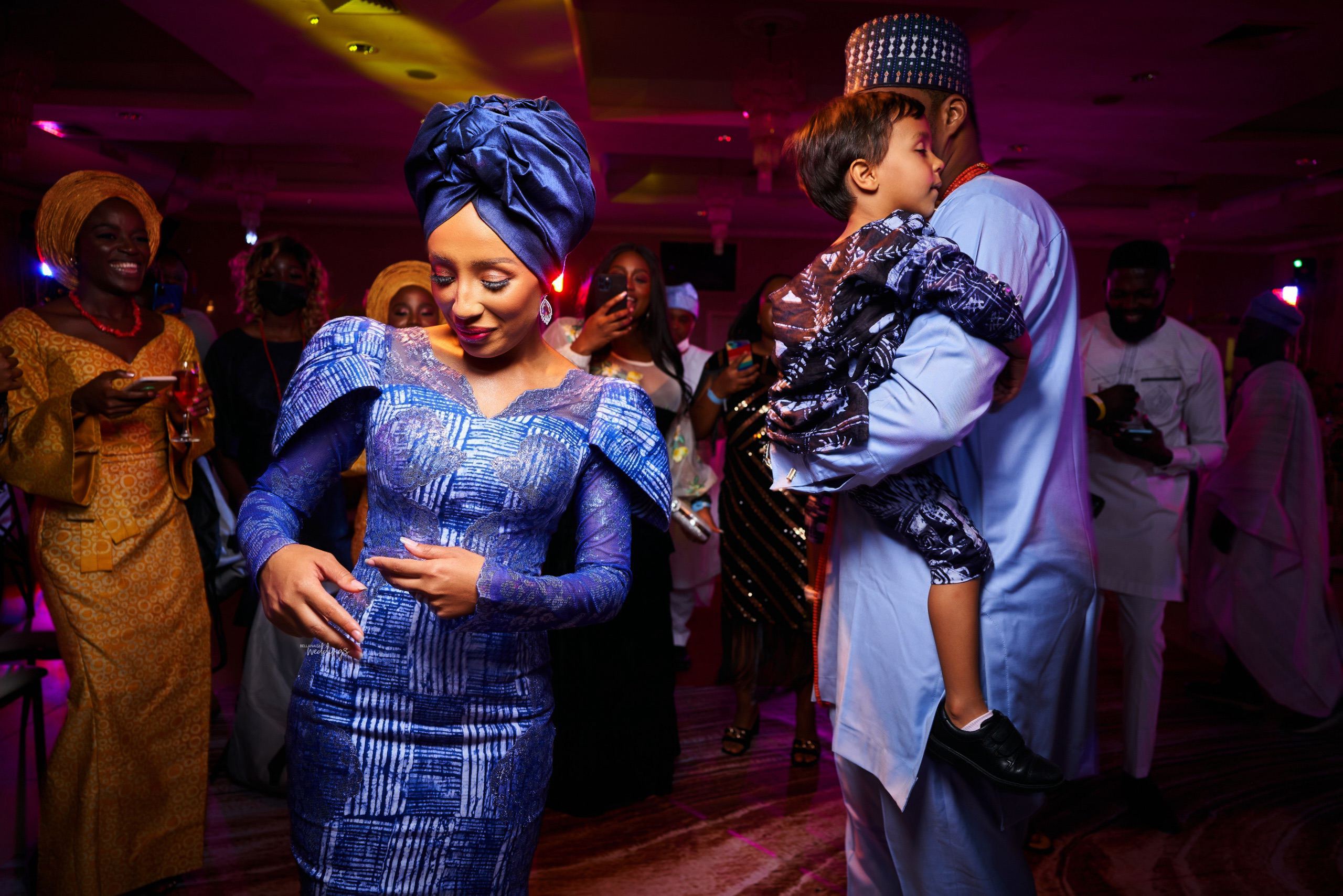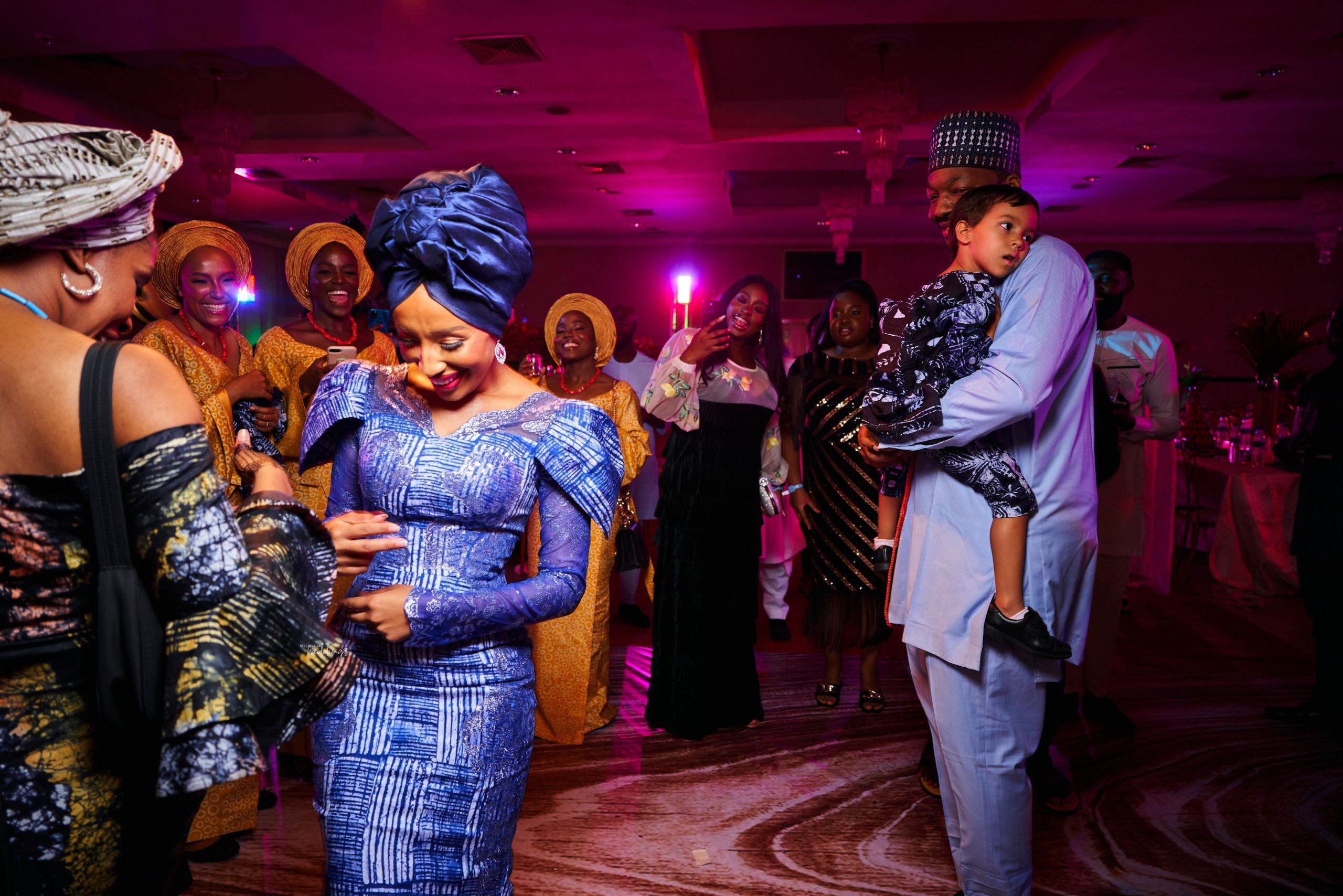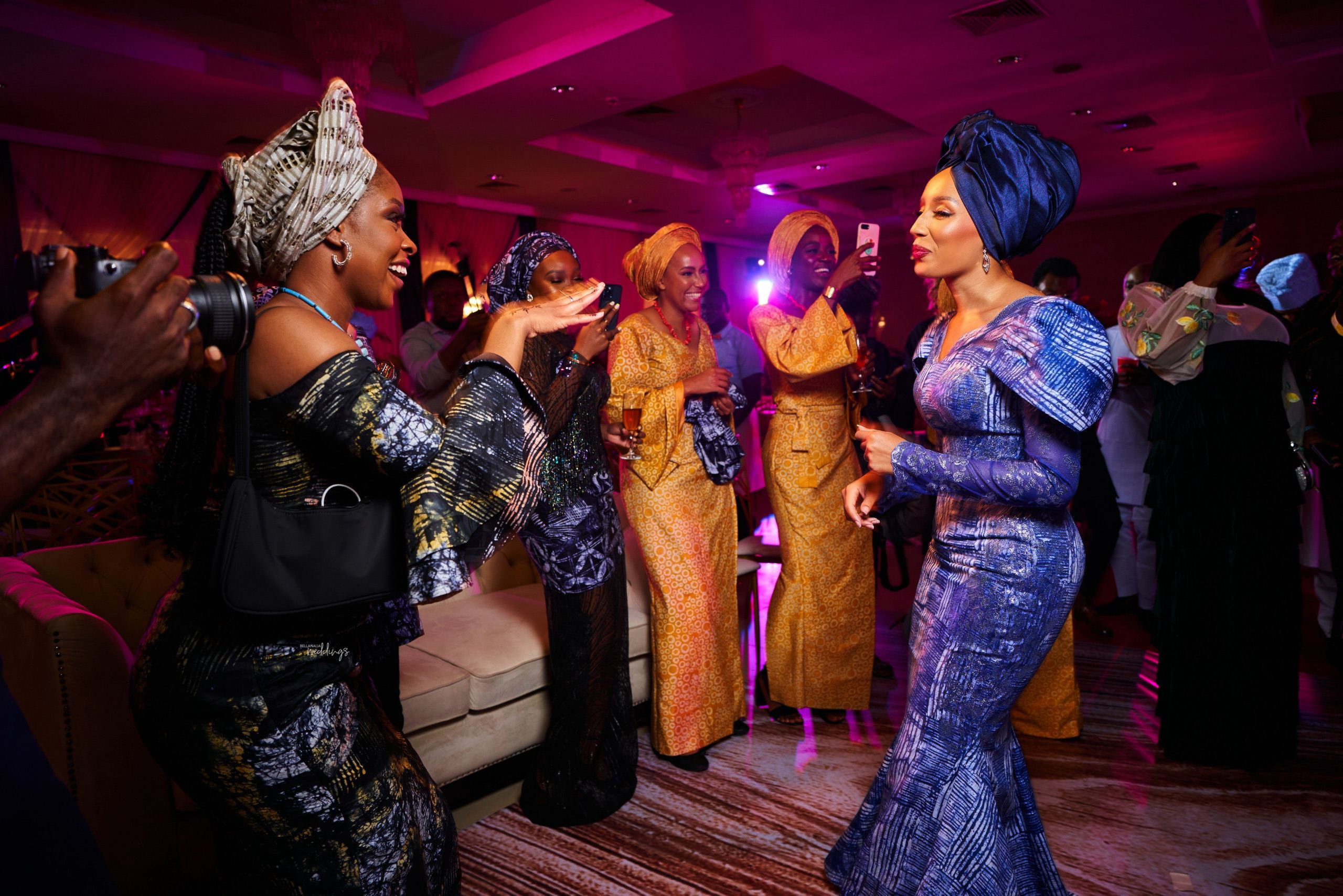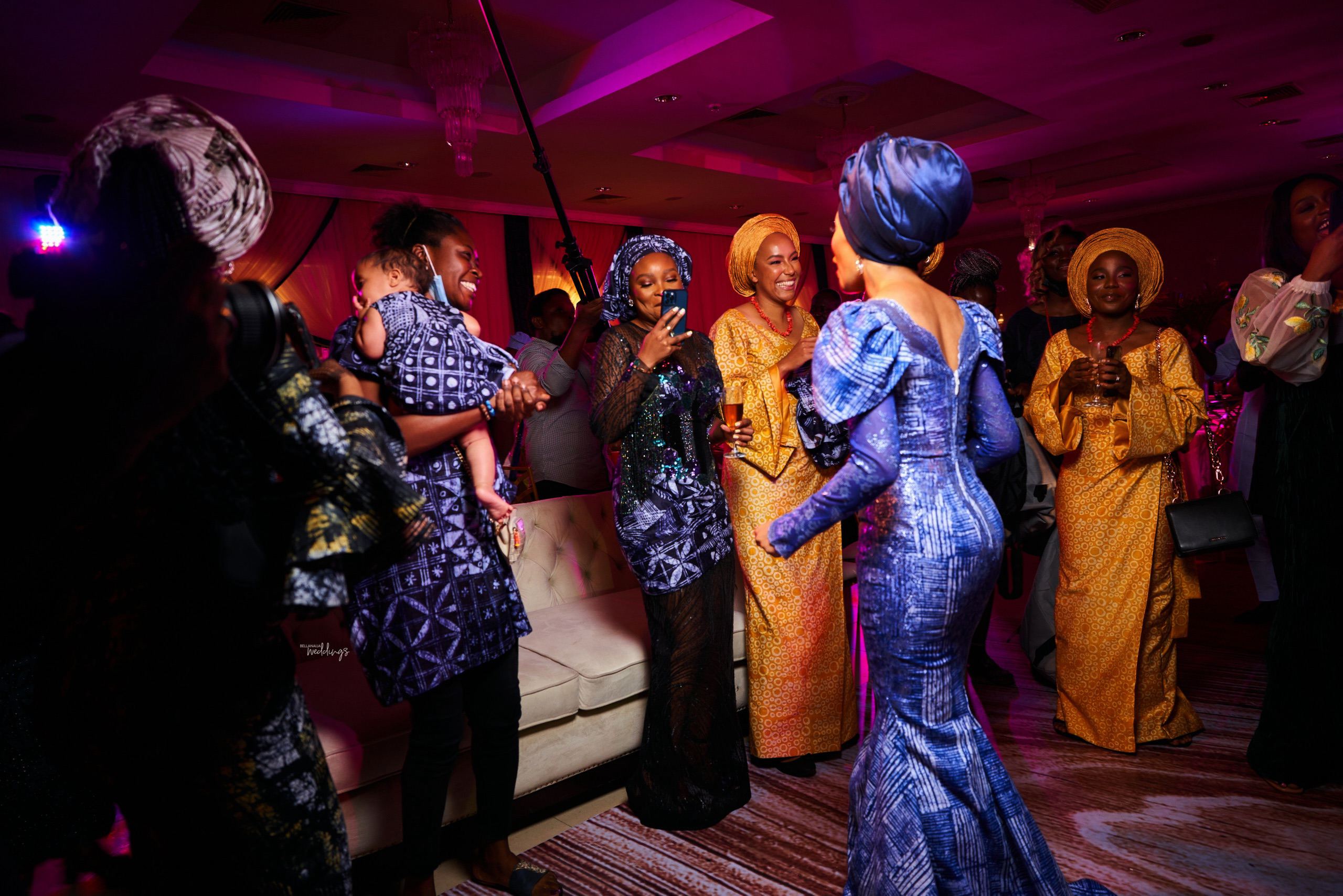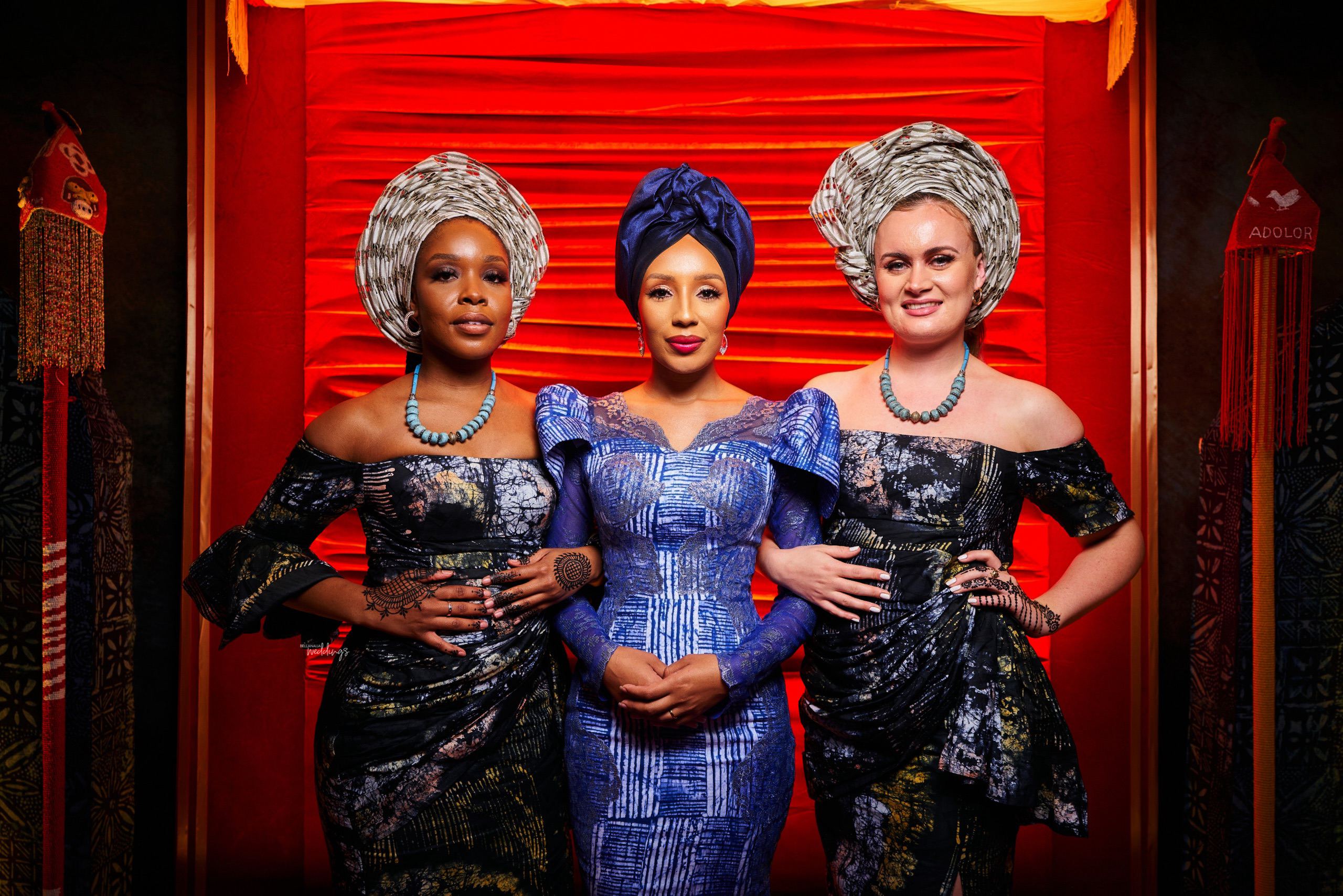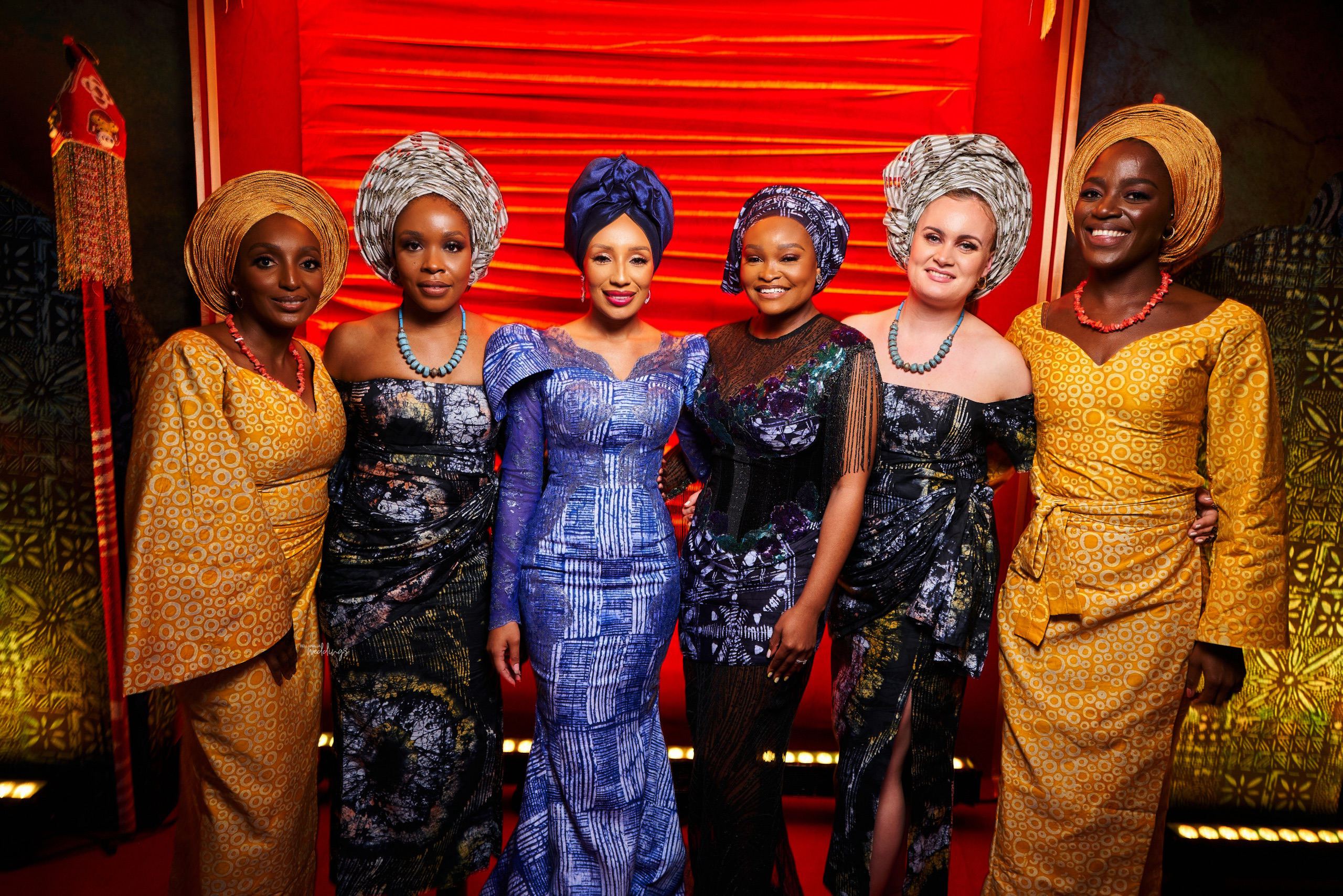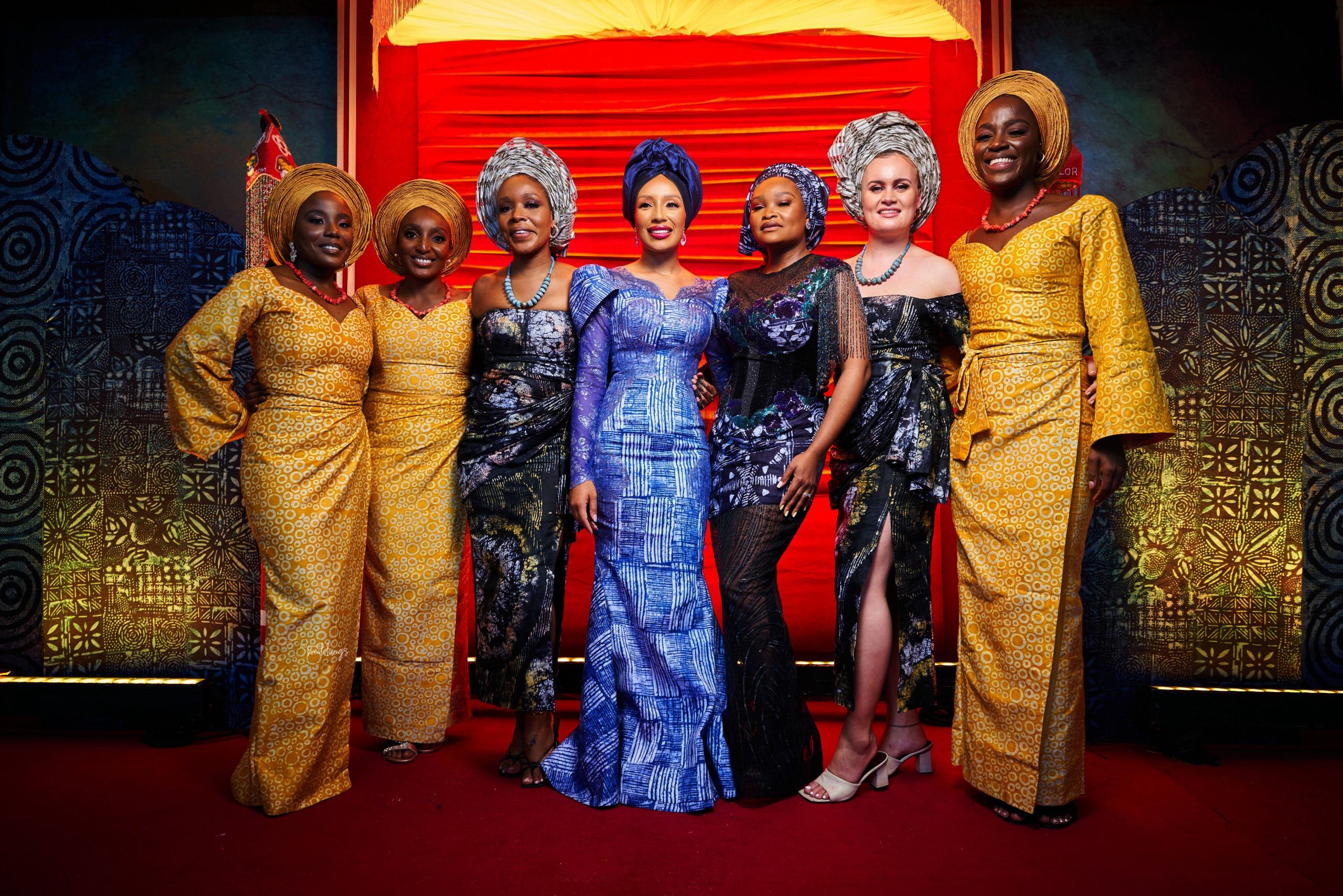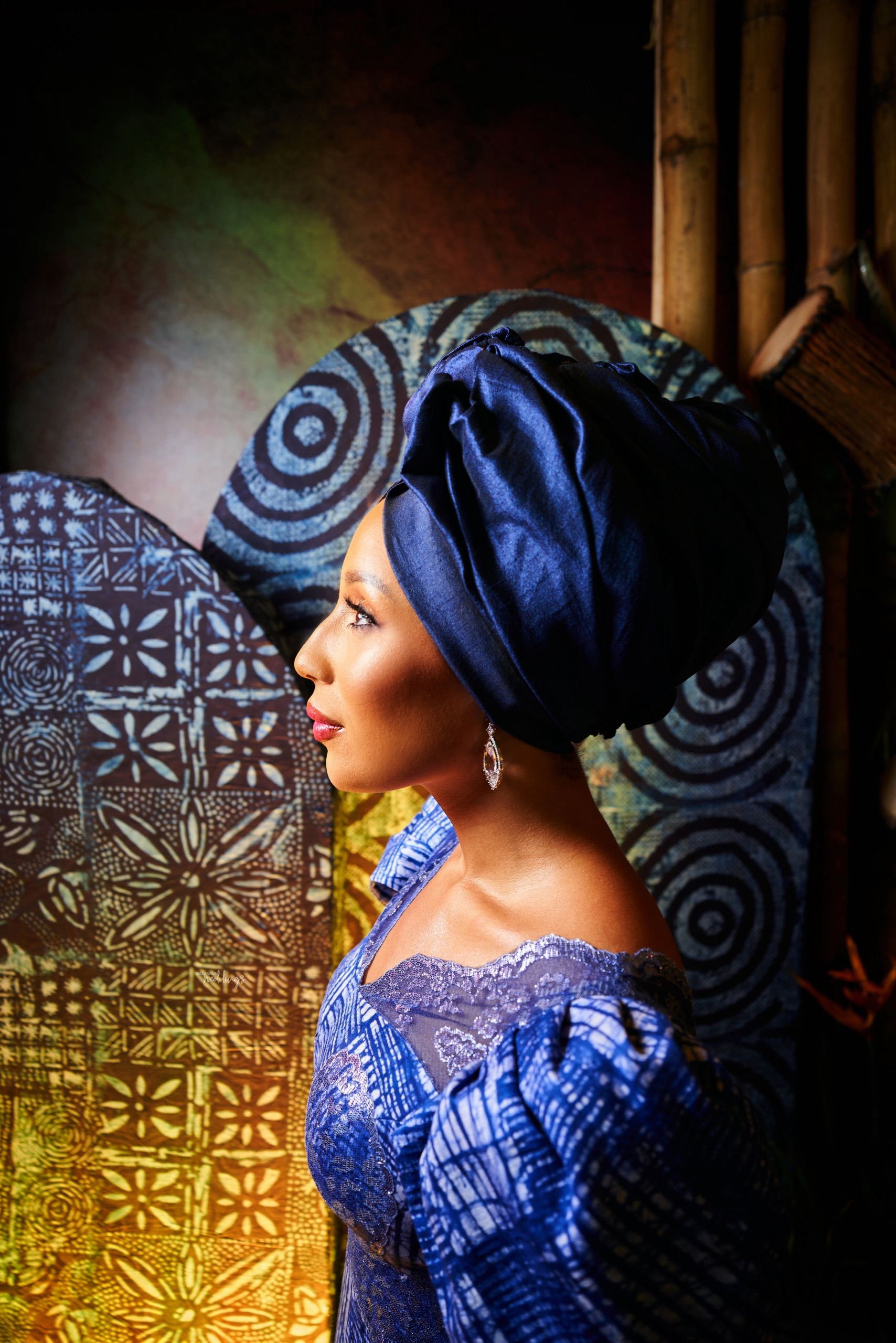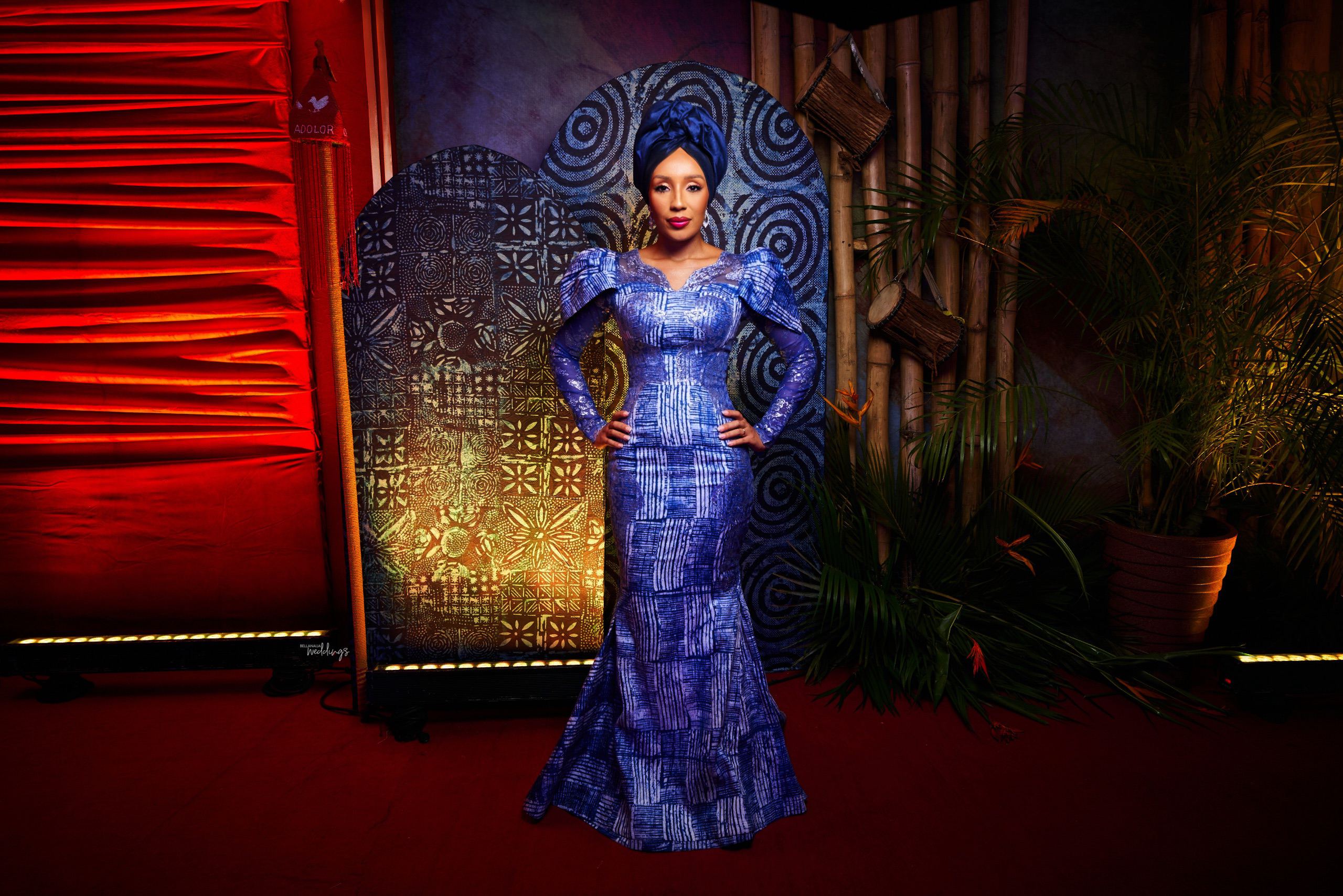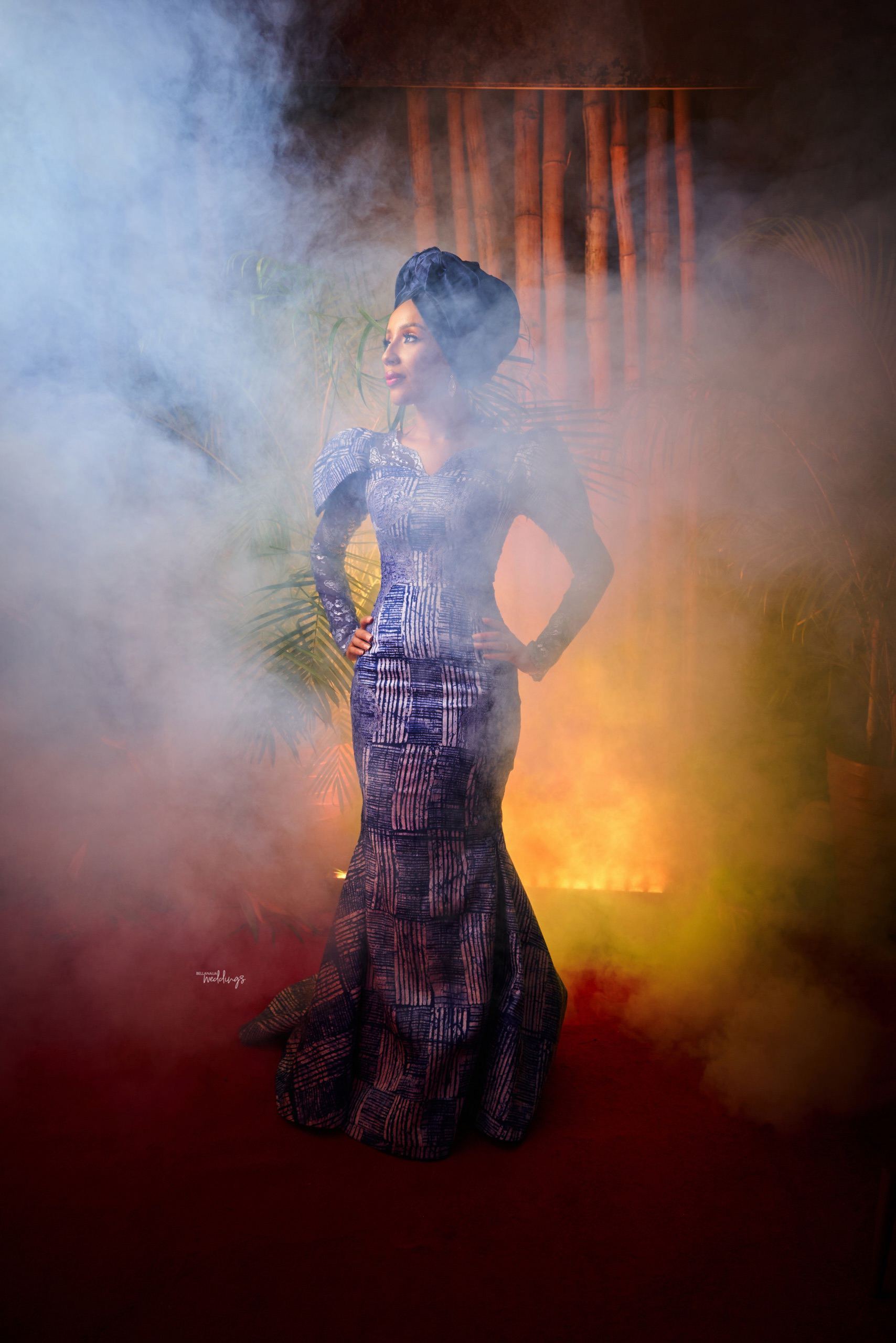 It's forever from here on!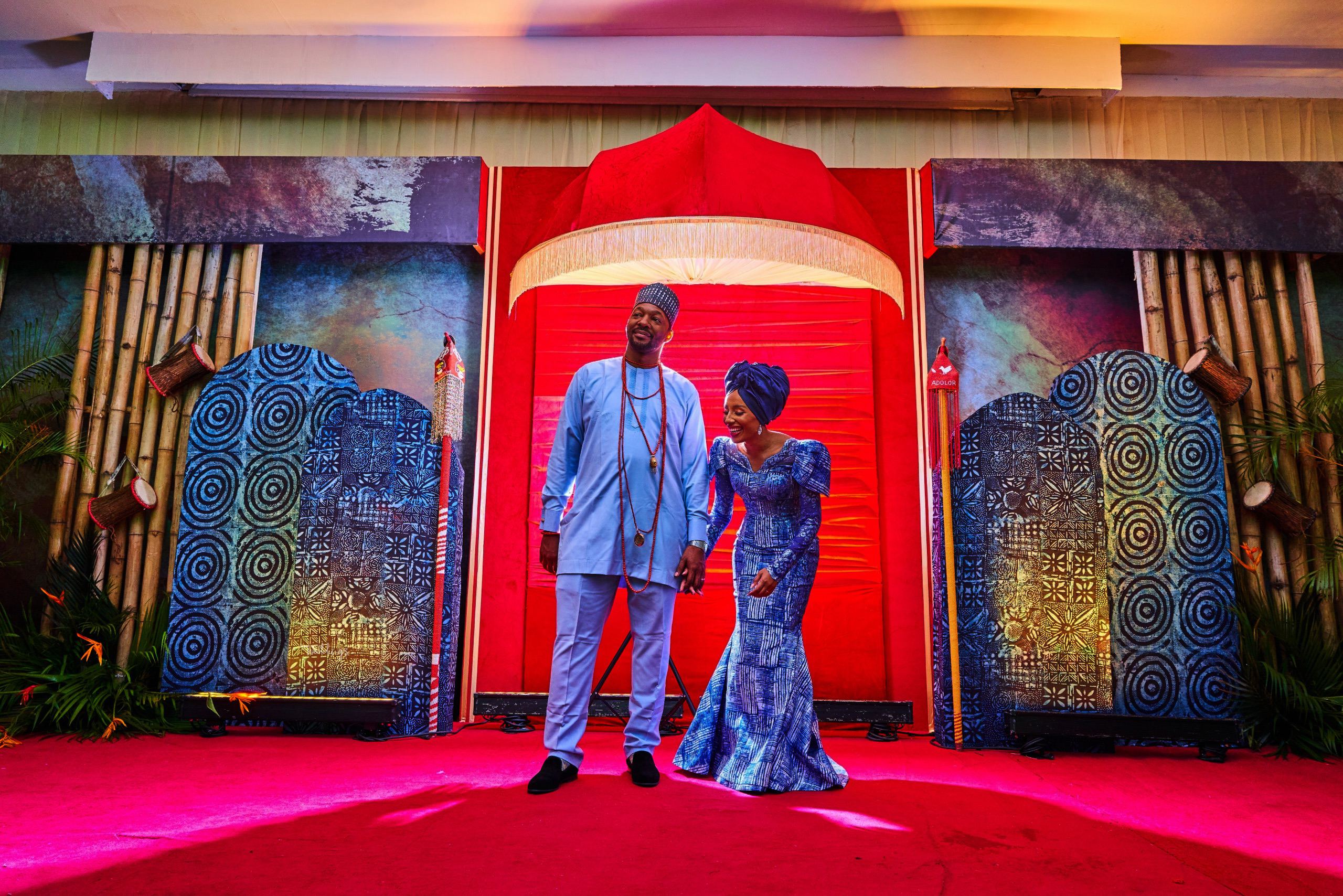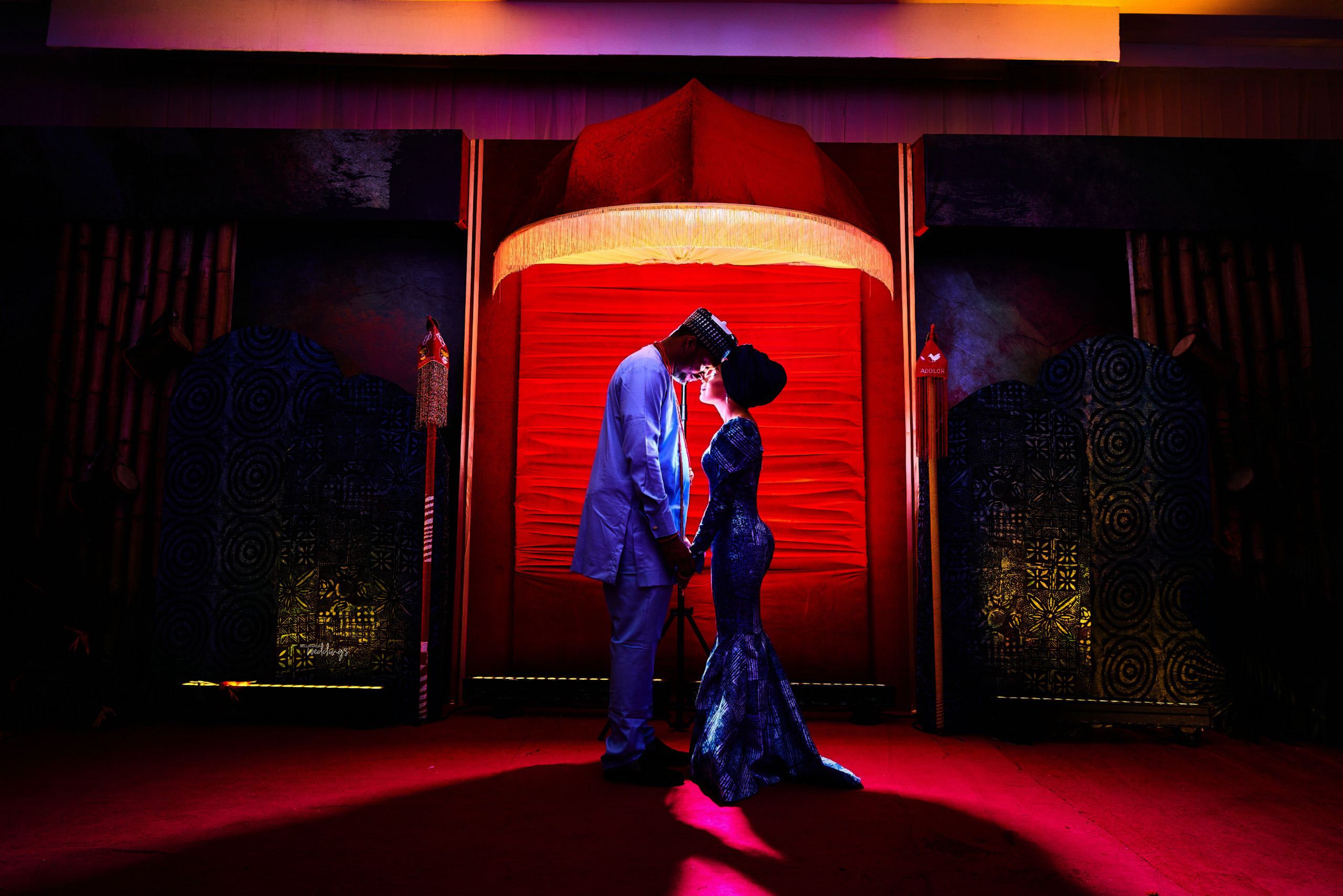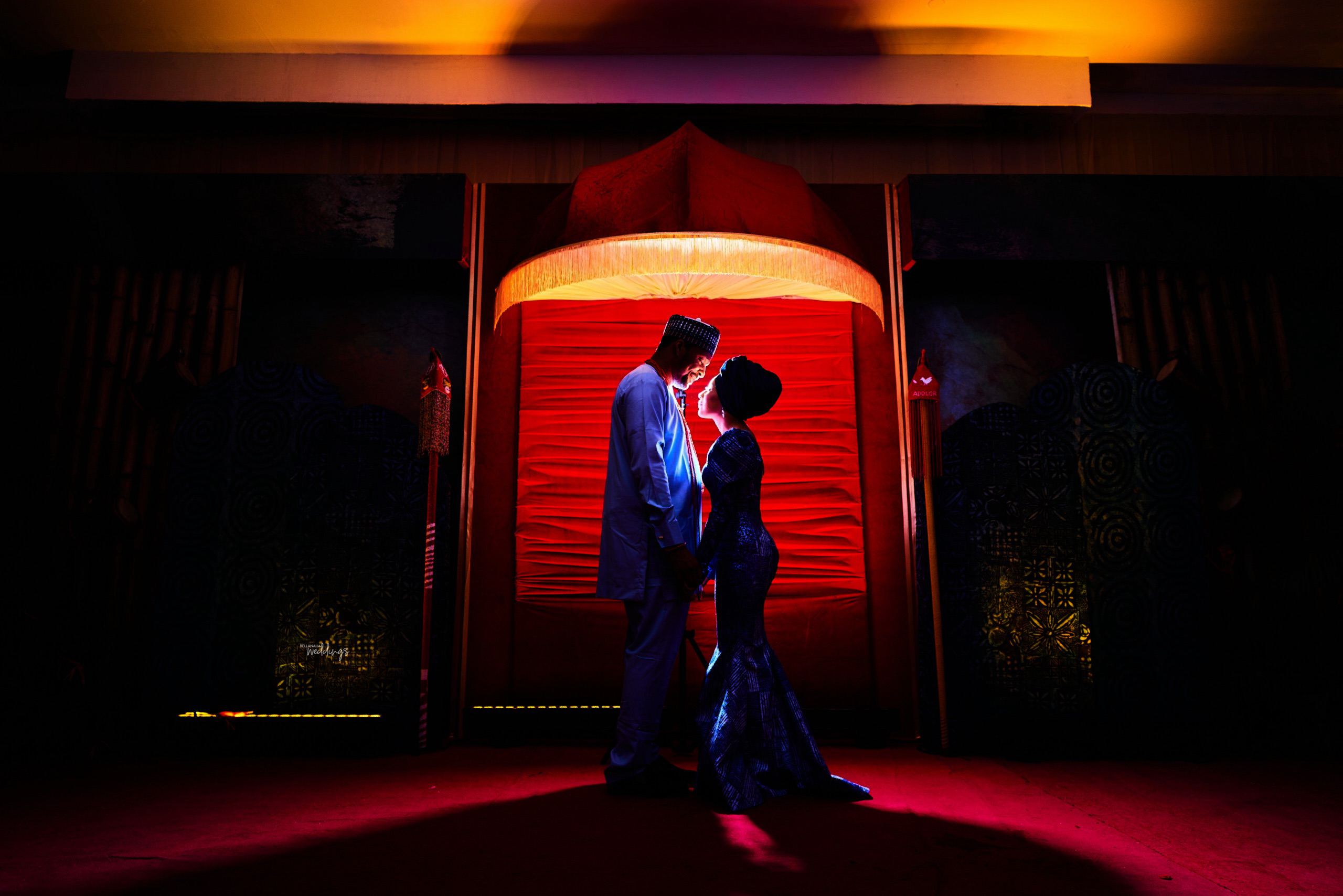 Credits
Bride: @allysonaina
Bridal styling: @lavish_bridal
Makeup: @jhulesb
Gele: @tochi_gelecraft
Planner: @viebyneni
Invites: @regalinvites
Videography: @otusally
Photography: @bighweddings | @bighstudios