"I am not just someone in the picture, I am the picture", may just be our new favourite line on our list of favourite love declarations. How did this beautiful piece come about? Well, keep reading – Aminat and Jibola have us beaming, with their beautiful love story.
When Aminat reached out to Jibola for the first time, it was to get a video from him for her friend. However, that conversation never really ended as it went on to birth a beautiful friendship. Now, it's happy ever after as the two are set to take their love down the forever lane. Their lovely pre-wedding photos have us smiling from ear to ear and we bet you will fall in love with every frame.
Enjoy Aminat and Jibola's love story and pre-wedding photos below.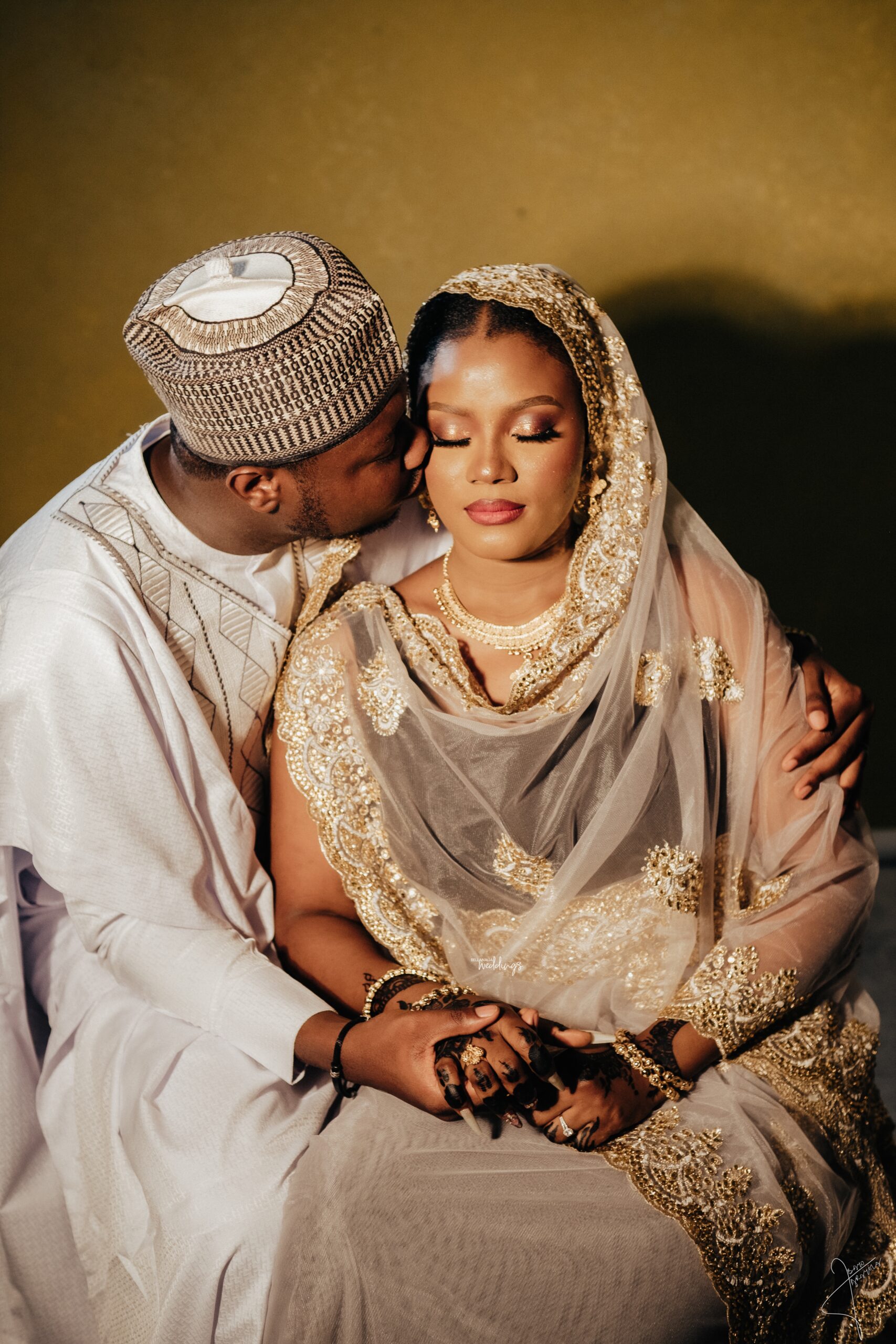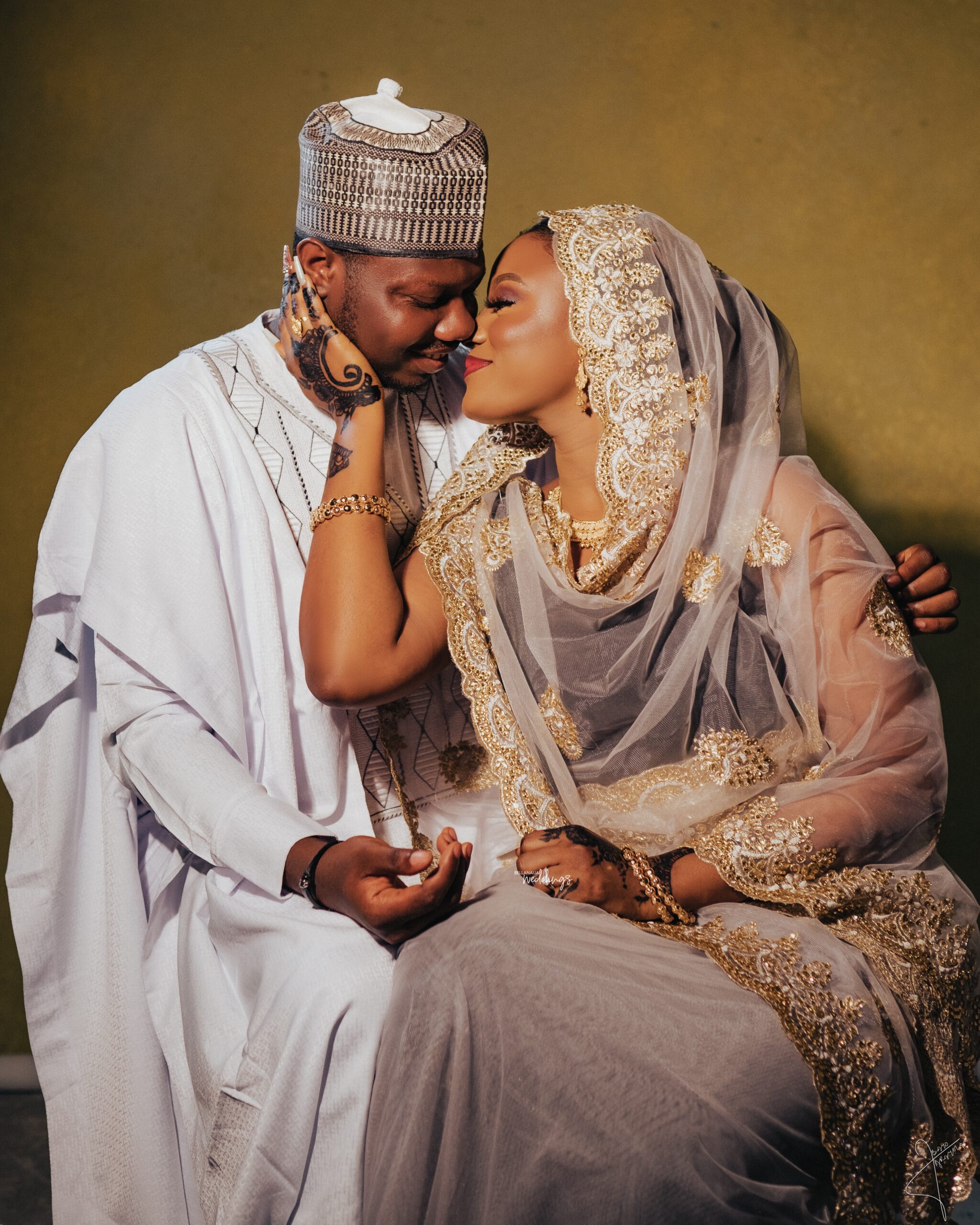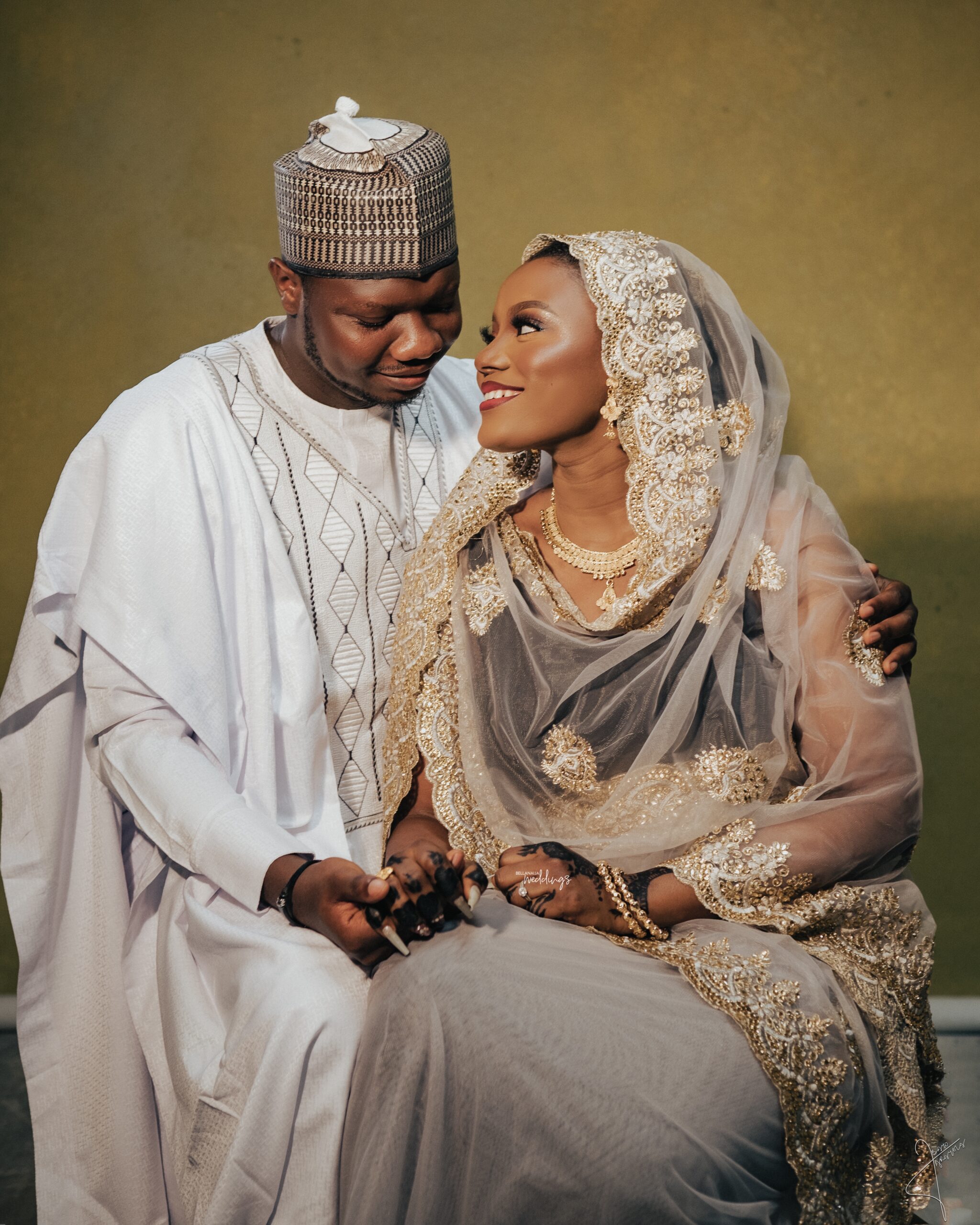 Their love story as shared by Aminat:
It all started with a hello in 2018. My friend, Adeola, and Jibola had been friends since secondary school. I had met a bunch of his friends and knew of him, but I had never actually met him. Adeola's birthday was coming up a few years back, and I wanted to make a surprise video collage from her friends. So, I reached out to her friends, including Jibola. I got his number and then sent him a hello. I got the video I needed, but Jibola and I kept on talking. We began to talk every day, and Adeola even teased me at some point. Jibola and I just clicked. Our communication never stopped. Even when my phone got stolen at some point, he reached out to my sister to get to me. I remember us sending text messages back and forth on my torchlight phone. Before this time, while we were still friends (at least in my mind), Jibola had already begun calling me "wife." He also sent me lots of presents for Valentine's Day and my birthday as well.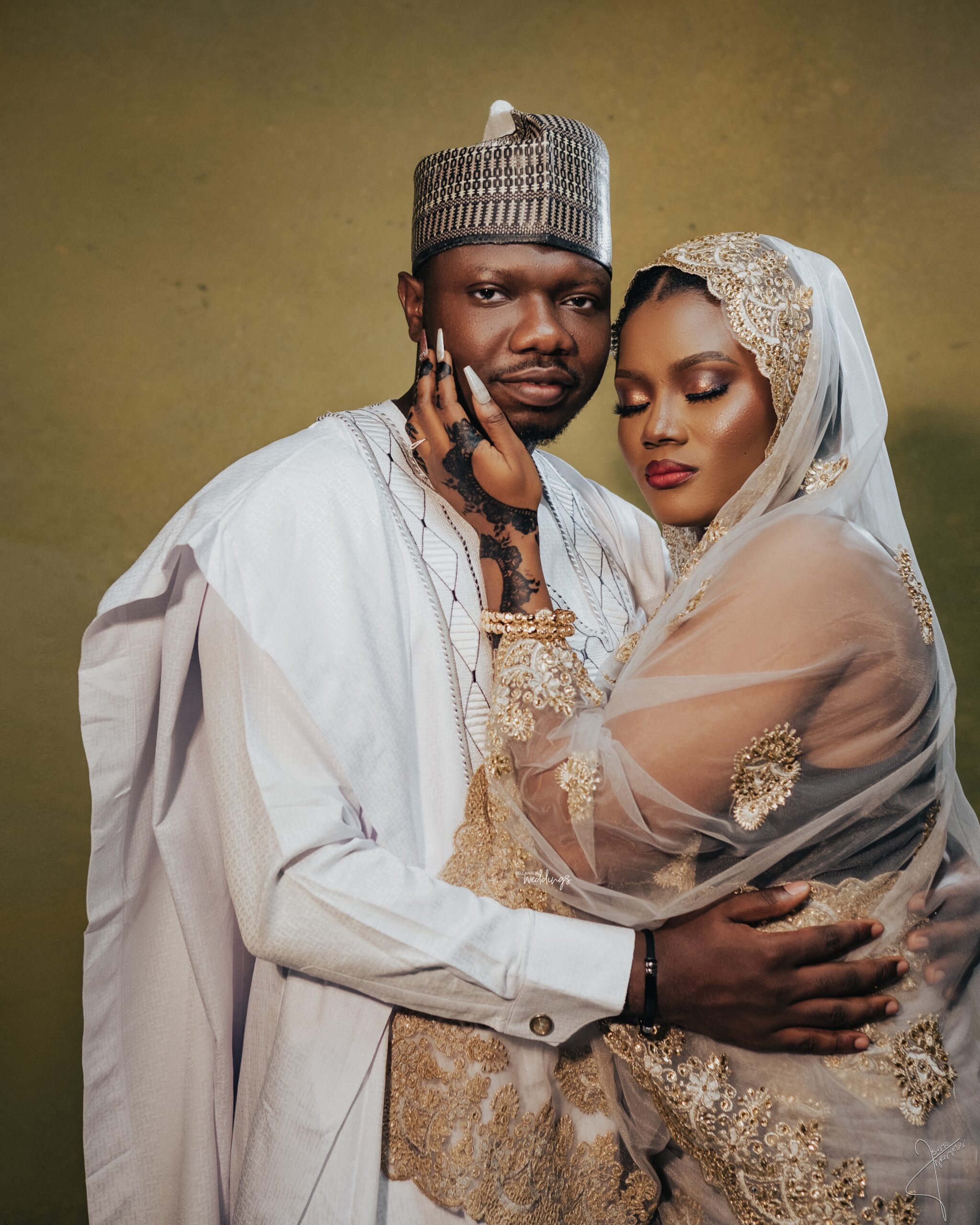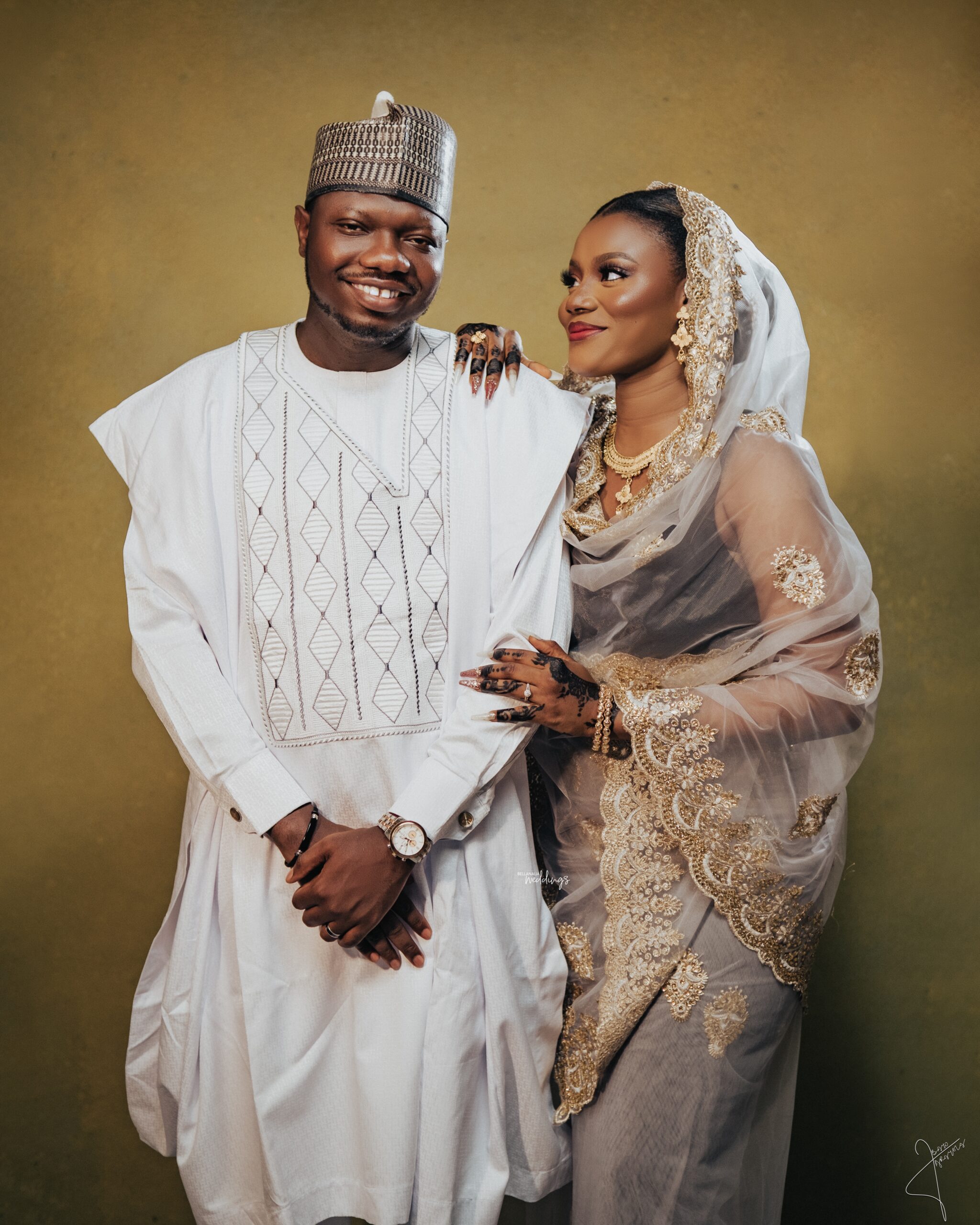 In all of this, I wasn't interested in being in a relationship at the time because I had just gotten out of a long-term relationship. After a year of talking with Jibola (as friends), I knew I was ready. I felt like I had so much love to give, and I wanted to share that with someone. I then began to pay more attention to Jibola. Fast forward to April 2019. I called Jibola to tell him how I felt. I told him that whenever someone asked if I was dating, I usually told them I wasn't, but that there was someone in the picture. He then responded, "I'm not someone in the picture, I am the picture."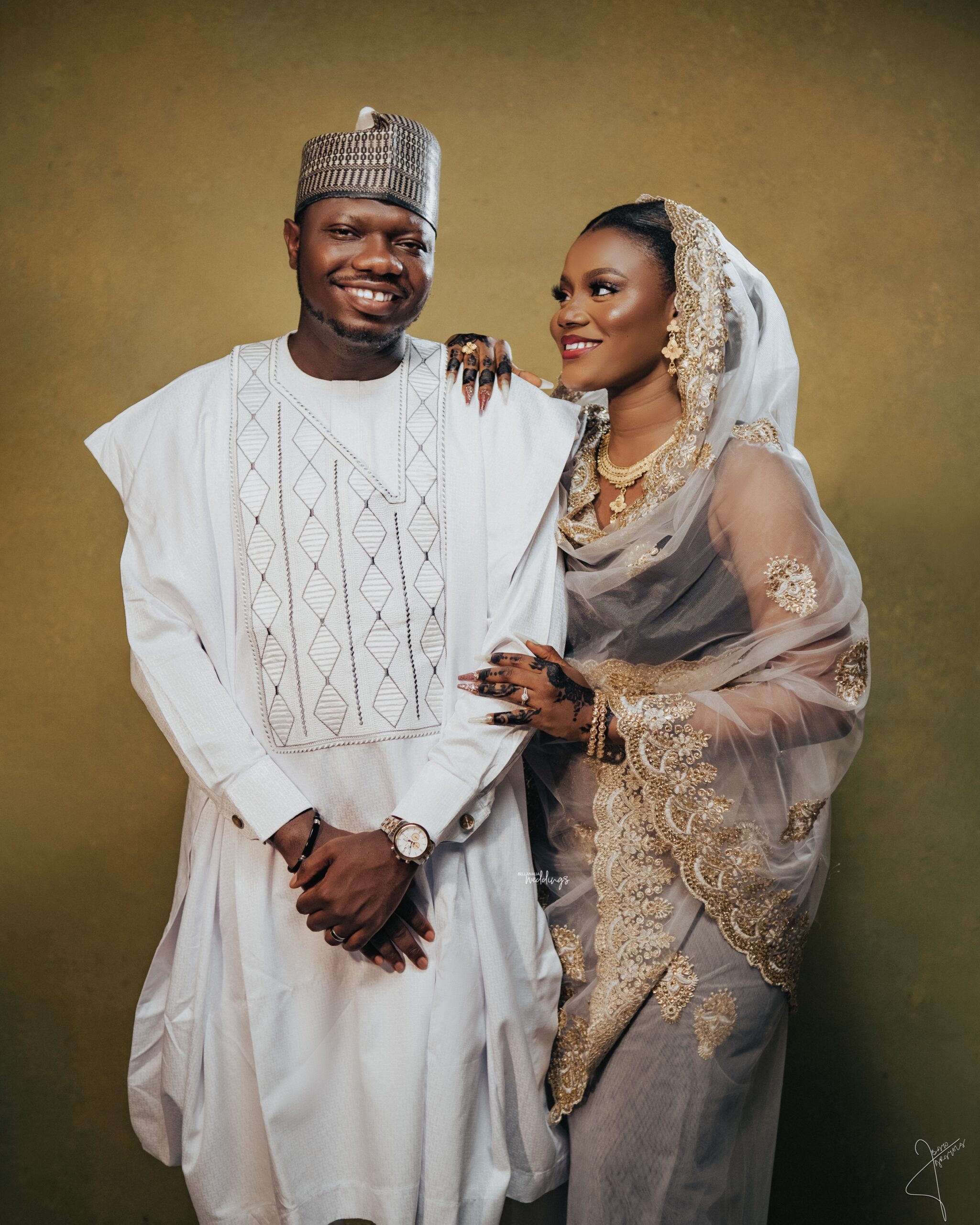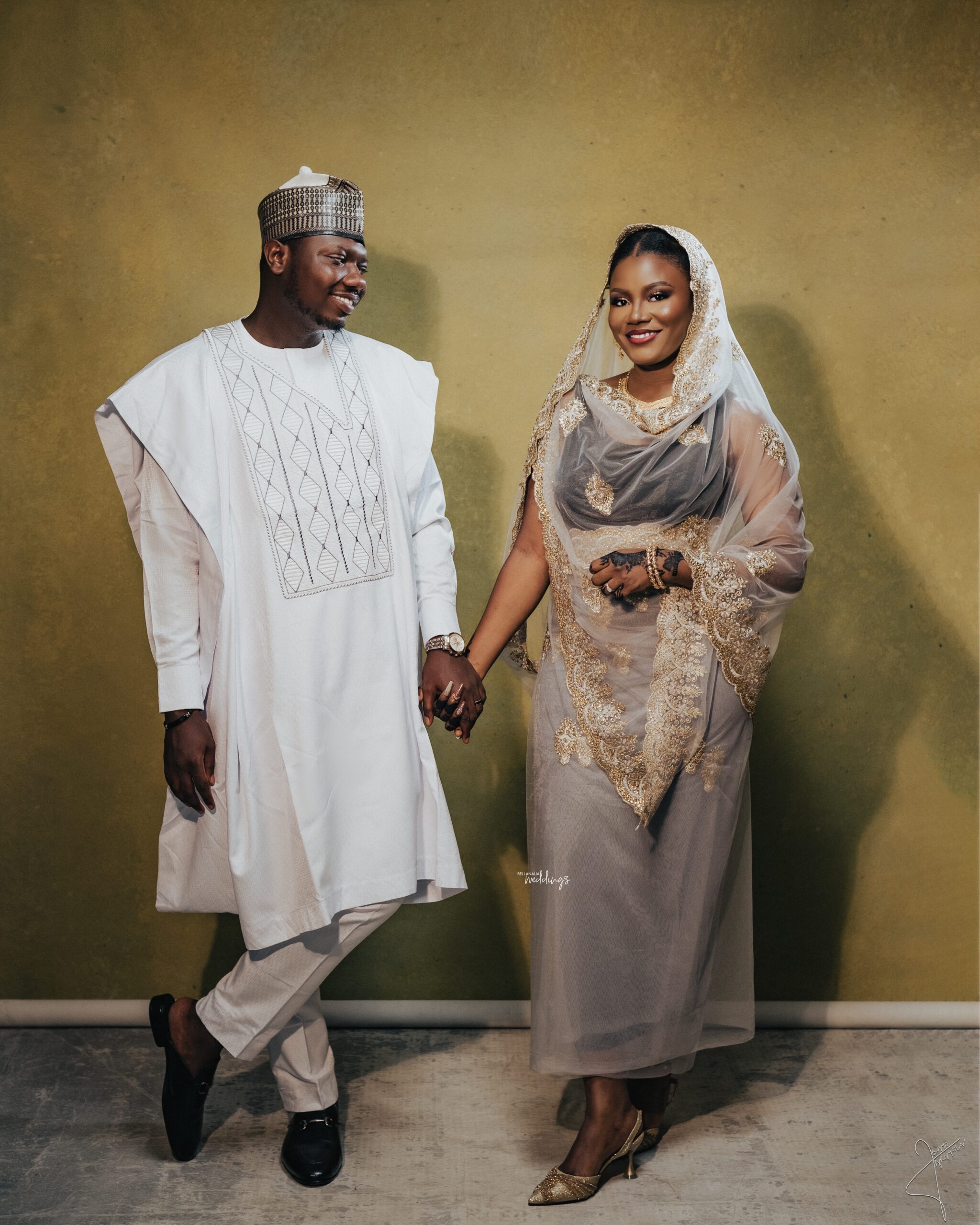 Keep in mind that during all of this, we still hadn't met physically. It was a lot of phone calls and DMs. We became official and eventually met two months later. We have been Love Bubbles and Starlight ever since. Jibola and I have been together for a couple of years now, and our love has only grown stronger. I'm grateful for the day I sent that hello text to him. It changed my life in the most beautiful way possible.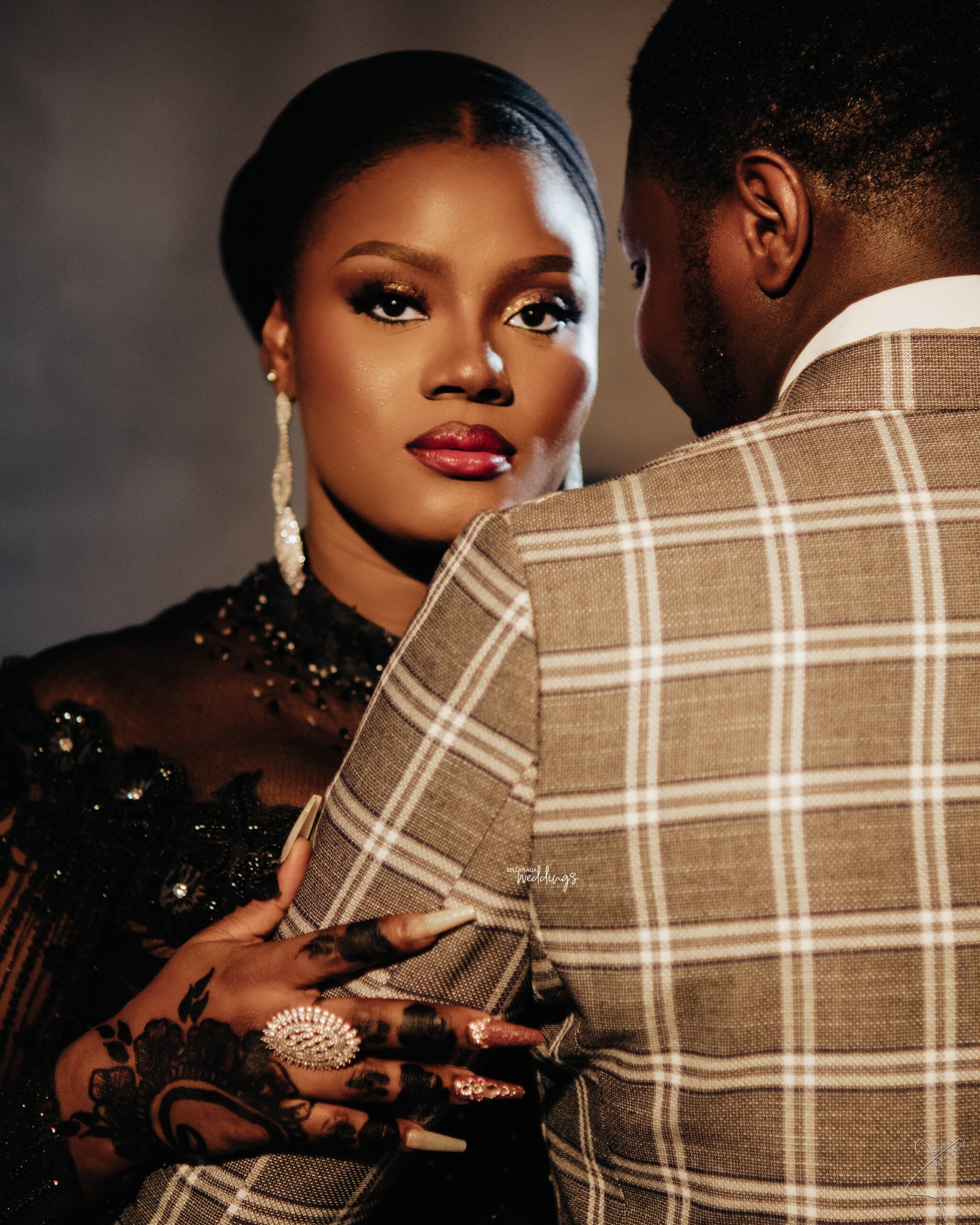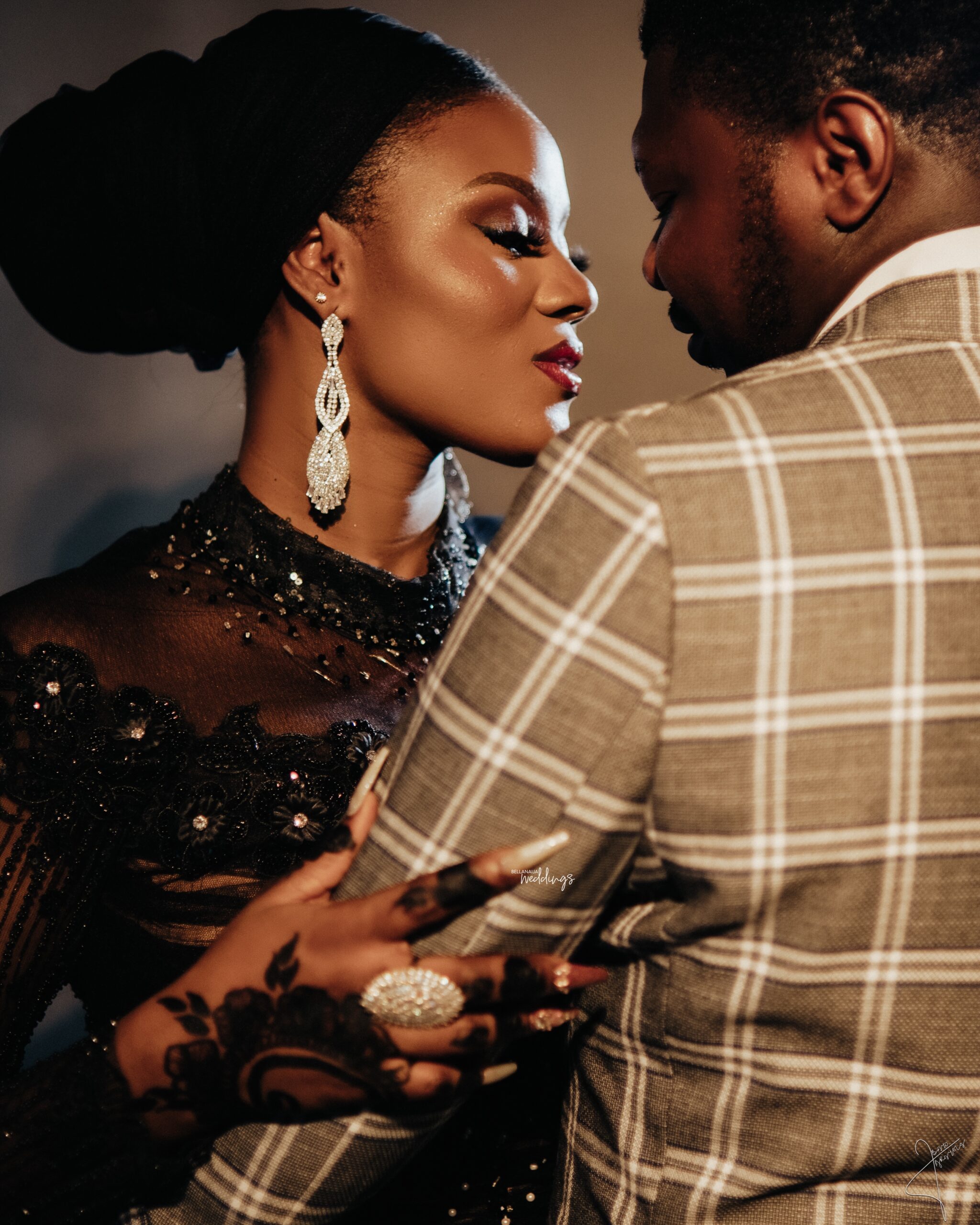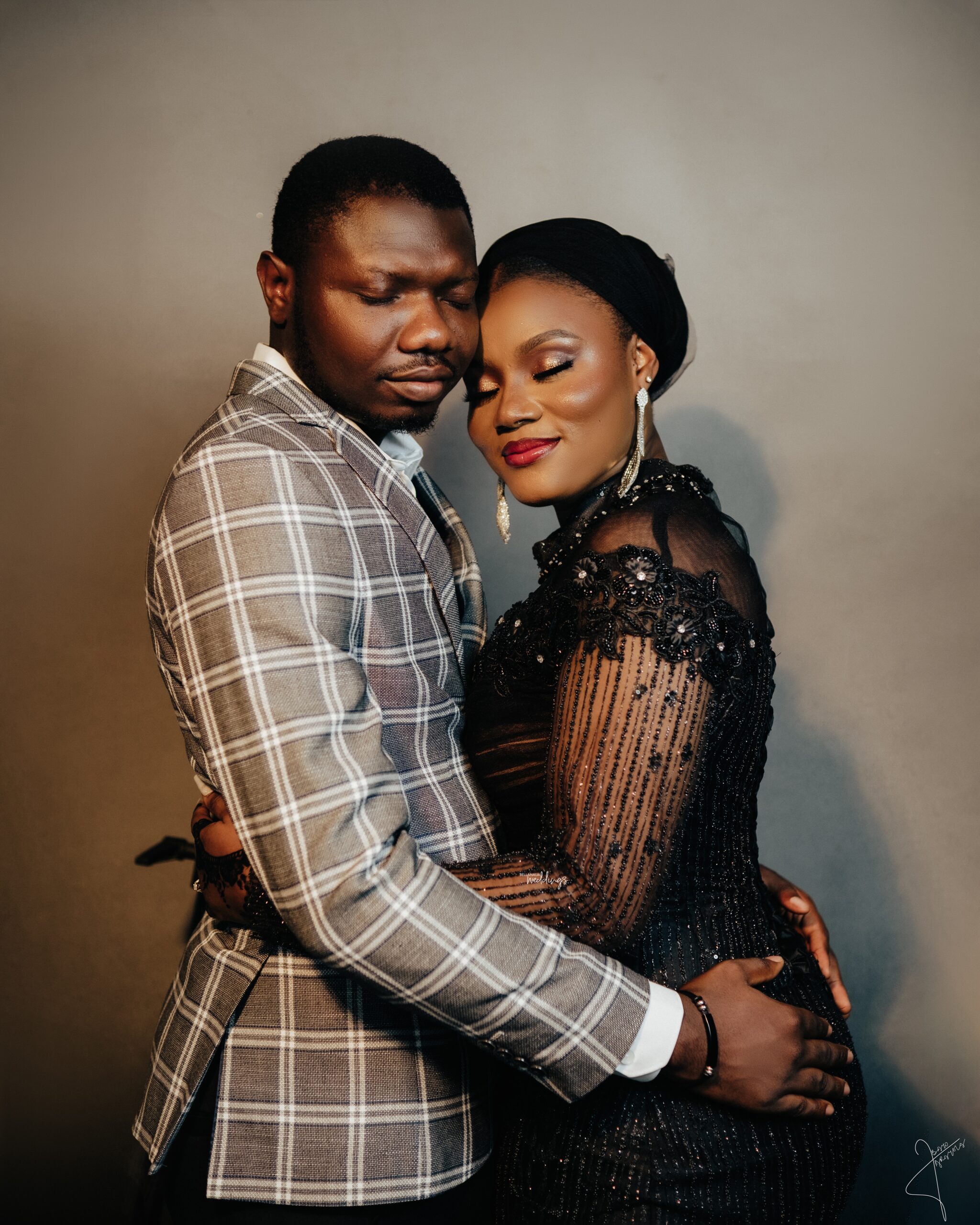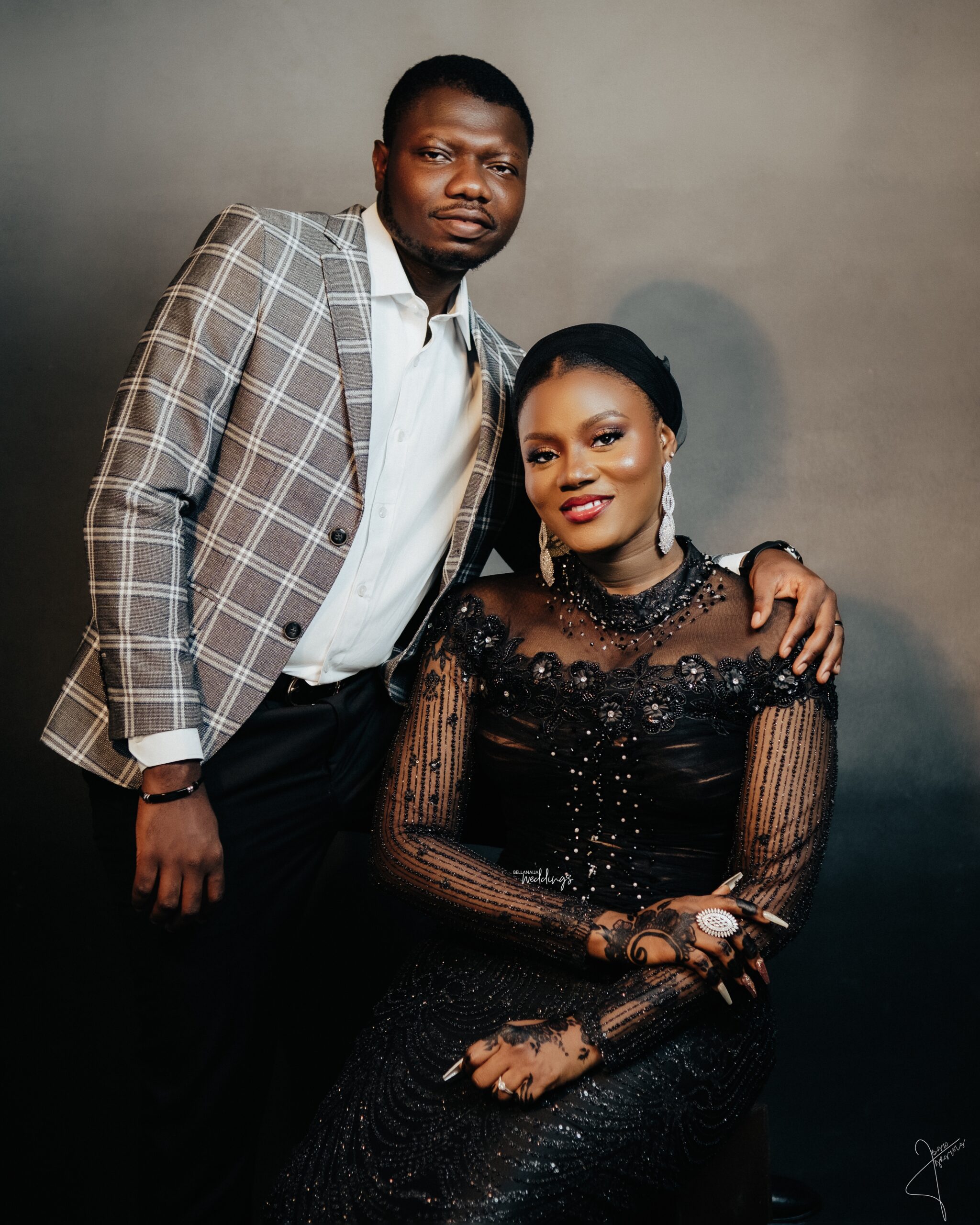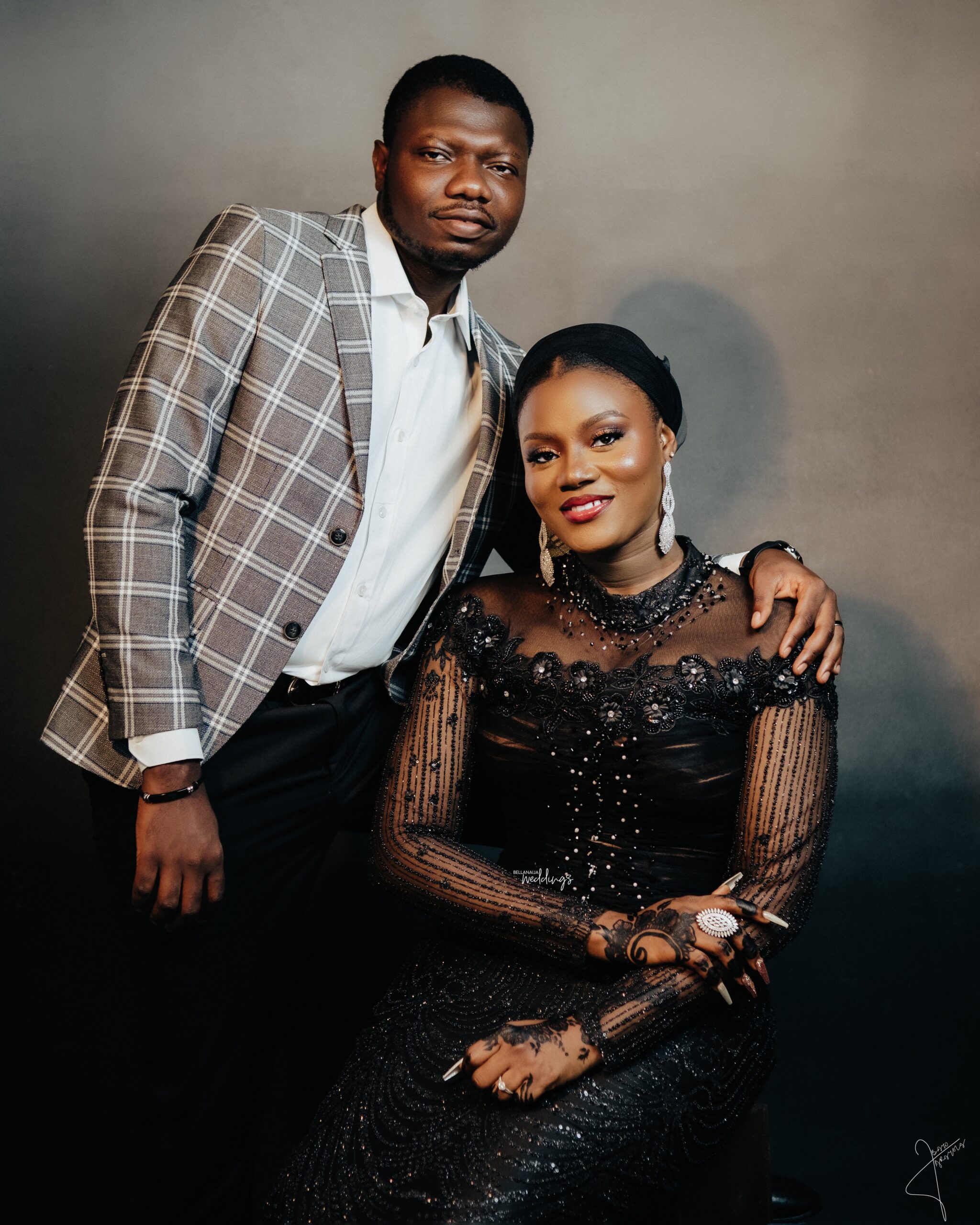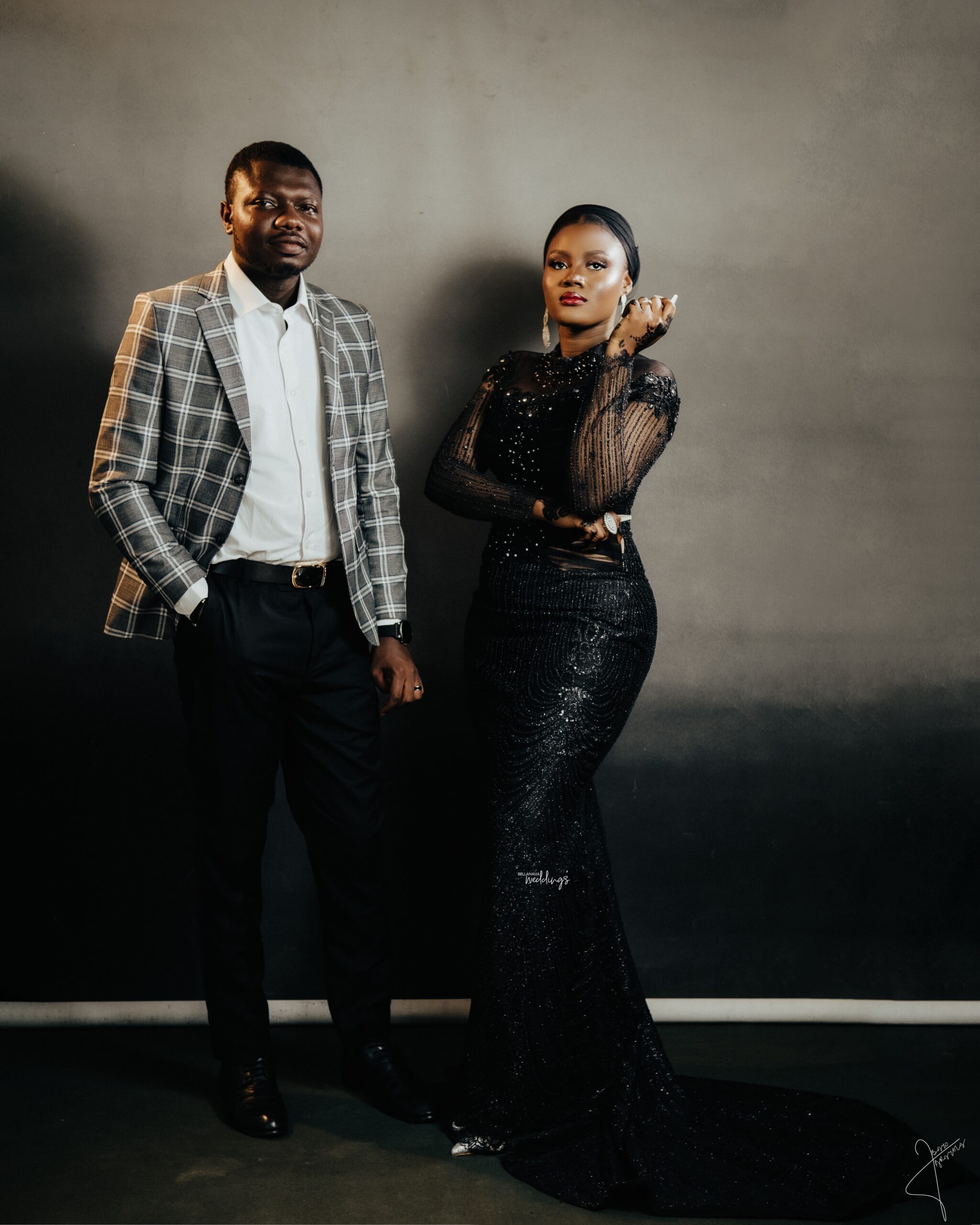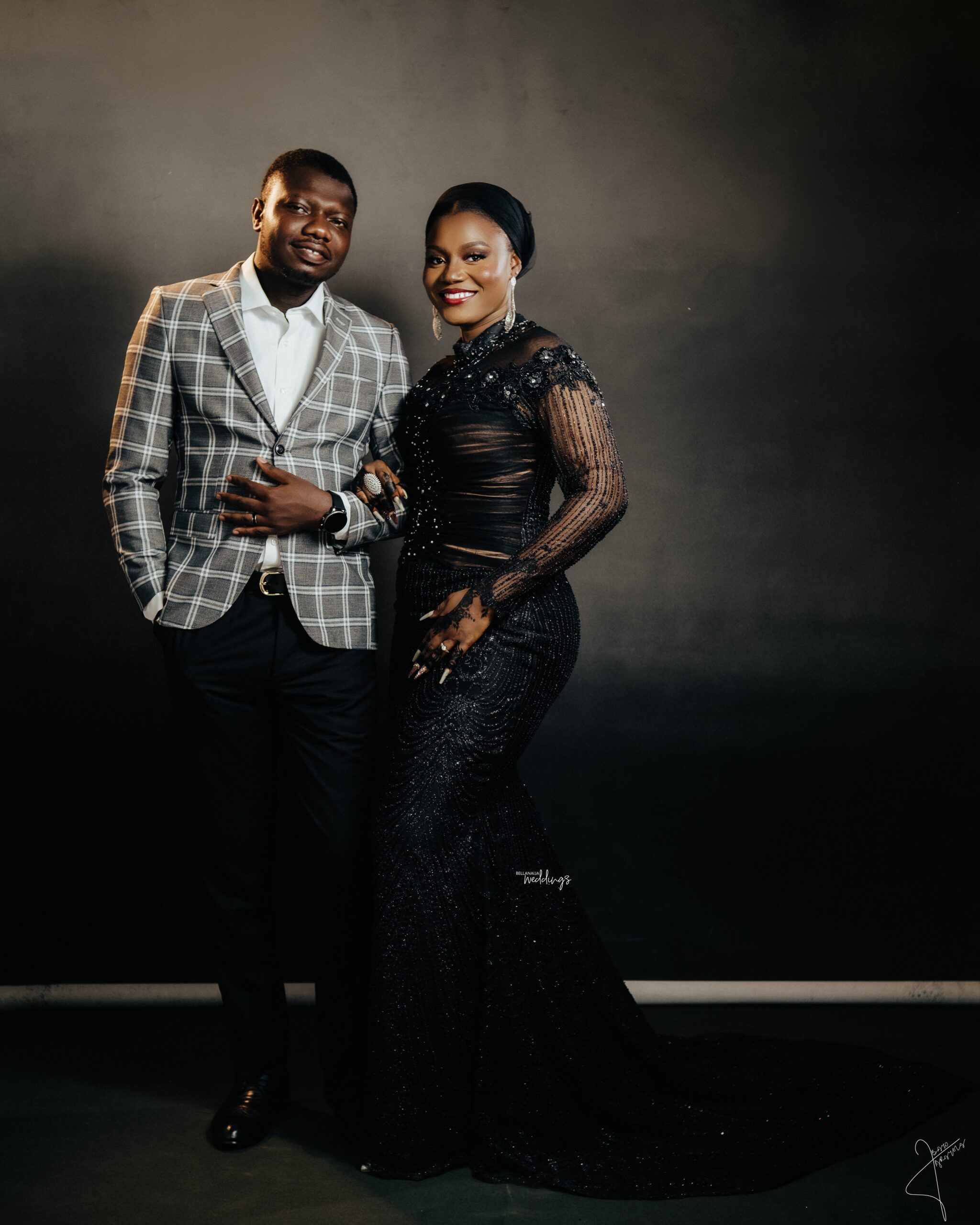 Credits
Photography: @bayofarayolaphotography
Laffaya: @zarrahluxuries.ng
Black Dinner Dress: @maeys_house
Makeup: @glambyuwa
Henna: @fauzi_place_henna